Of course, love can not be compared. However, the feeling of love can be likened to magic. That light feeling that makes you feel you can walk on water and even conquer the earth, the butterflies that make their way around your tummy, and that unexplainable joy you feel… Only love can do this. This is why we must celebrate it, every chance we get! Today, we're celebrating the grandness of love yet again,  thanks to Ayotola and Tobiloba.
Ayotola and her forever boo, Tobiloba have gone the forever route, and they brought the magic to us, with their breathtaking rustic-themed wedding. With a few friends and family present, the lovers said their "I do's" and proceeded to celebrate with a reception, right in their backyard! Just like magic, love is about bringing spectacular things out of seemingly mundane things and these sweethearts sure demonstrated that with their rustic-themed wedding. From the decor to their lovely outfits… everything about this wedding speaks about elegance in simplicity!
Check out their beautiful wedding photos below.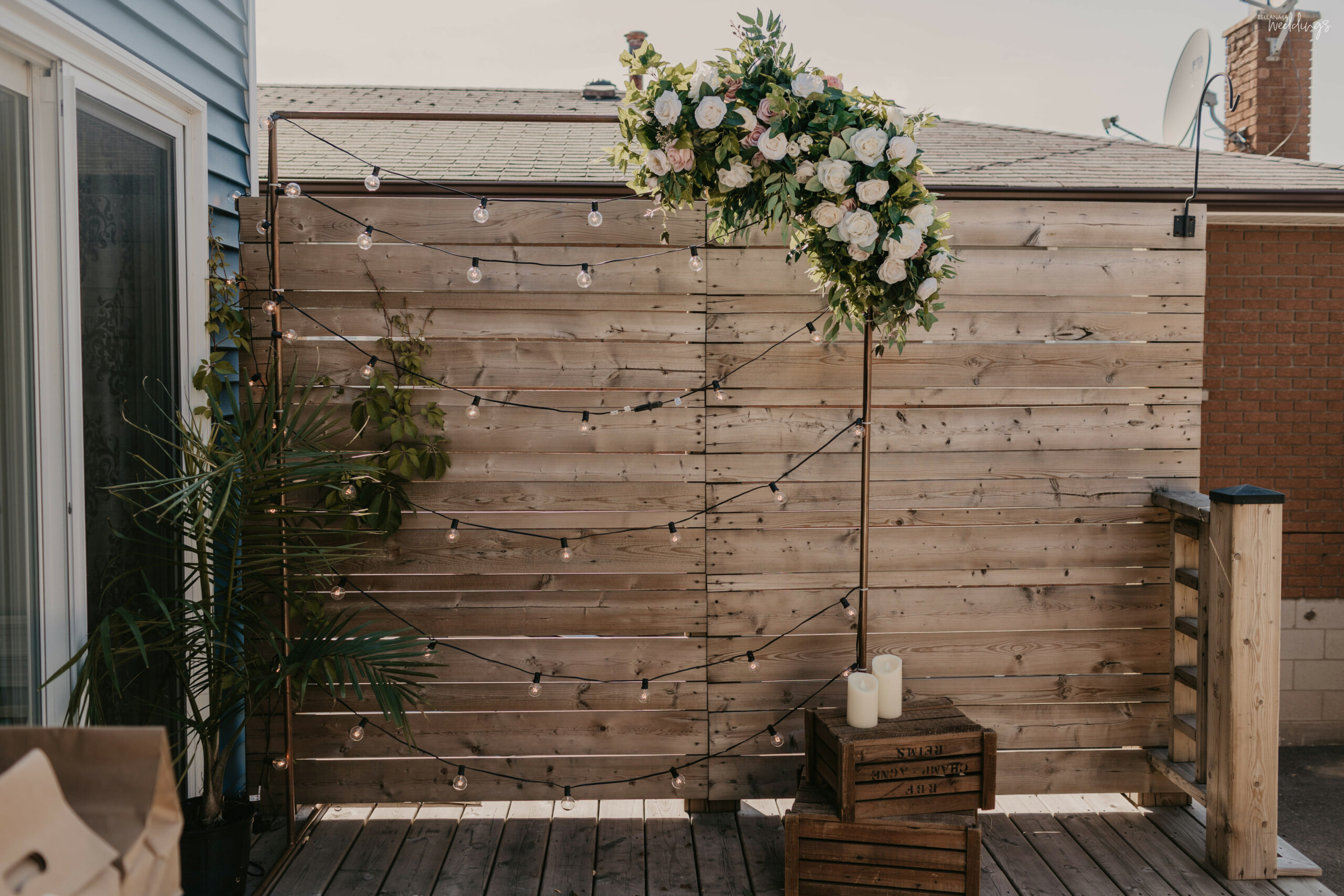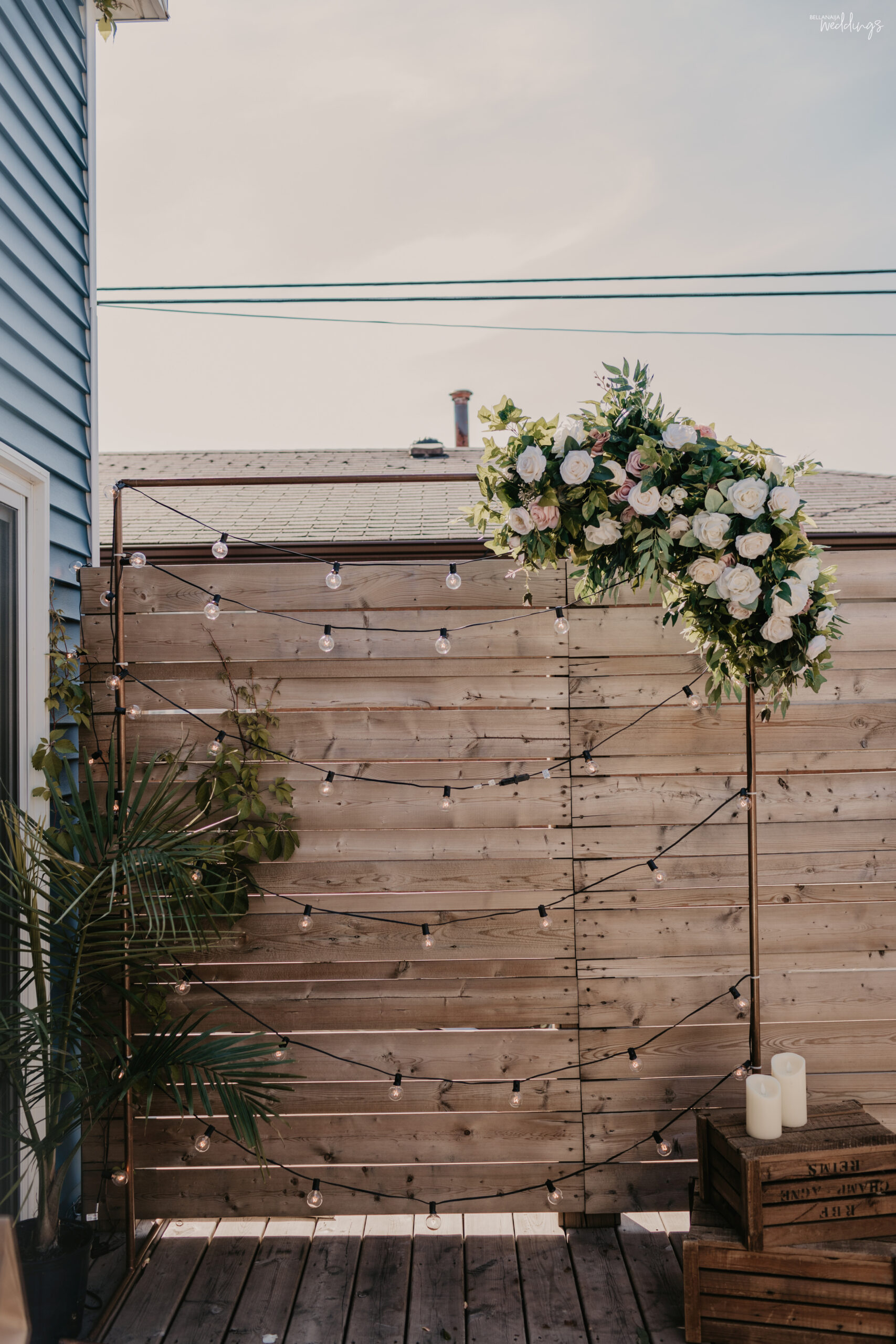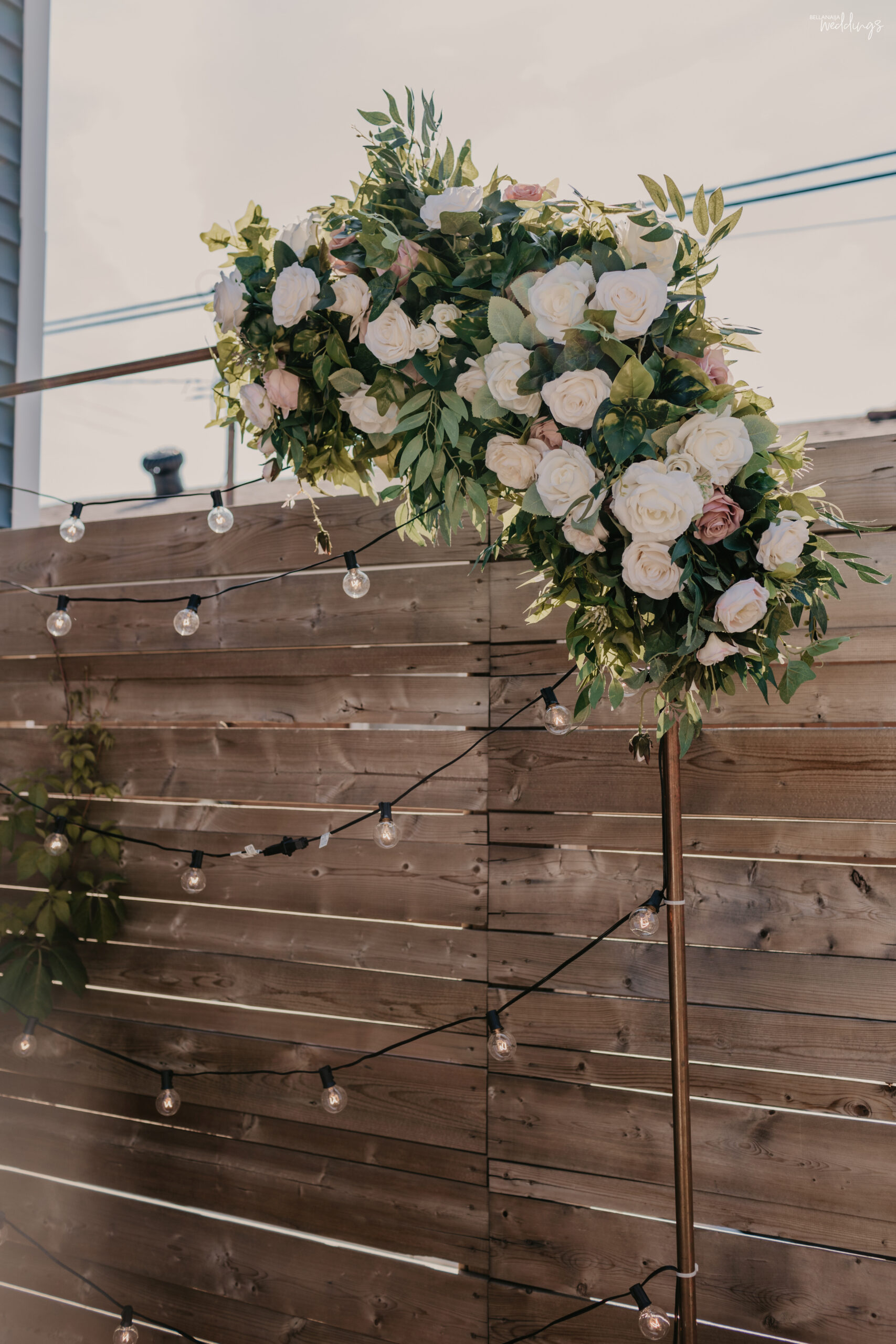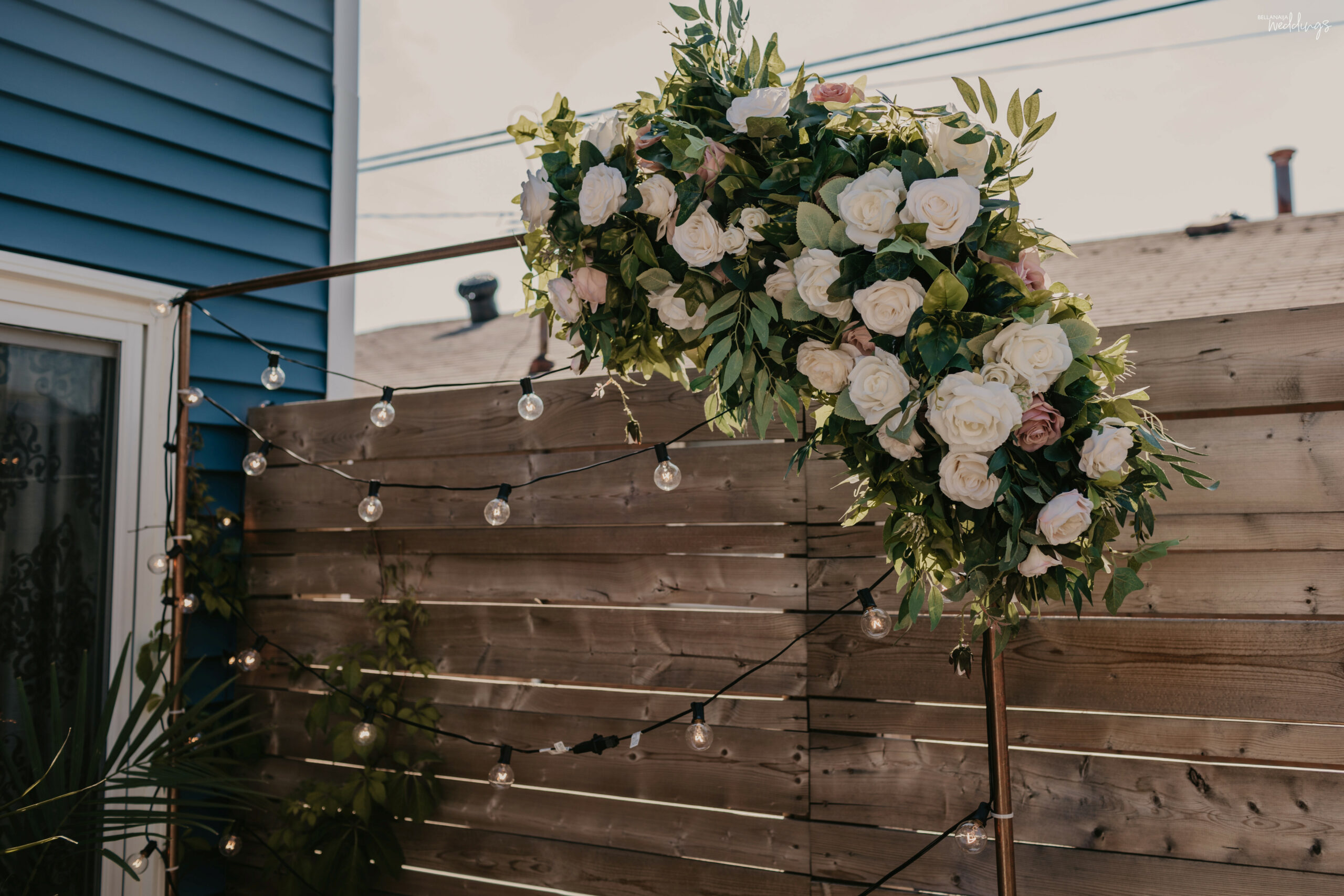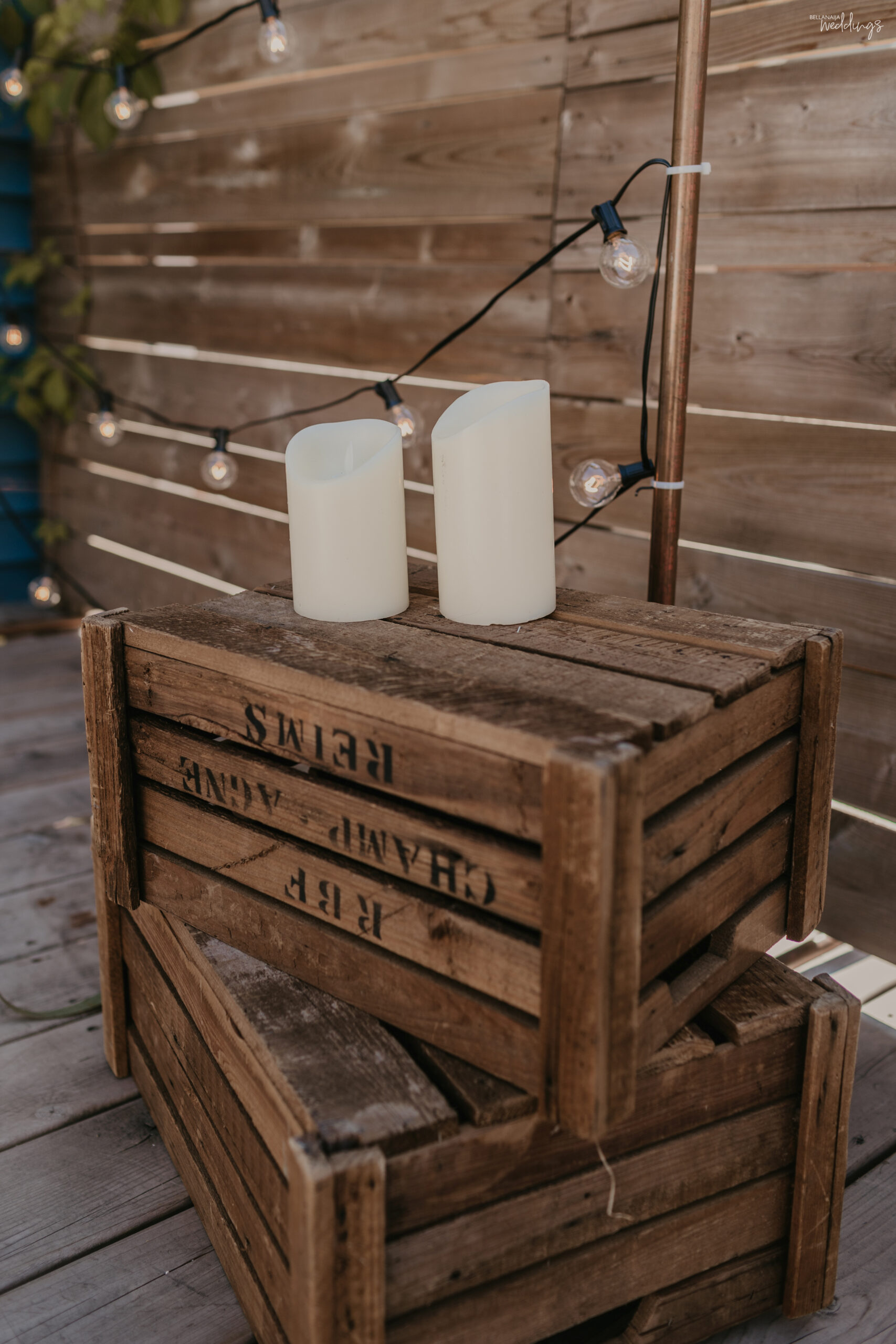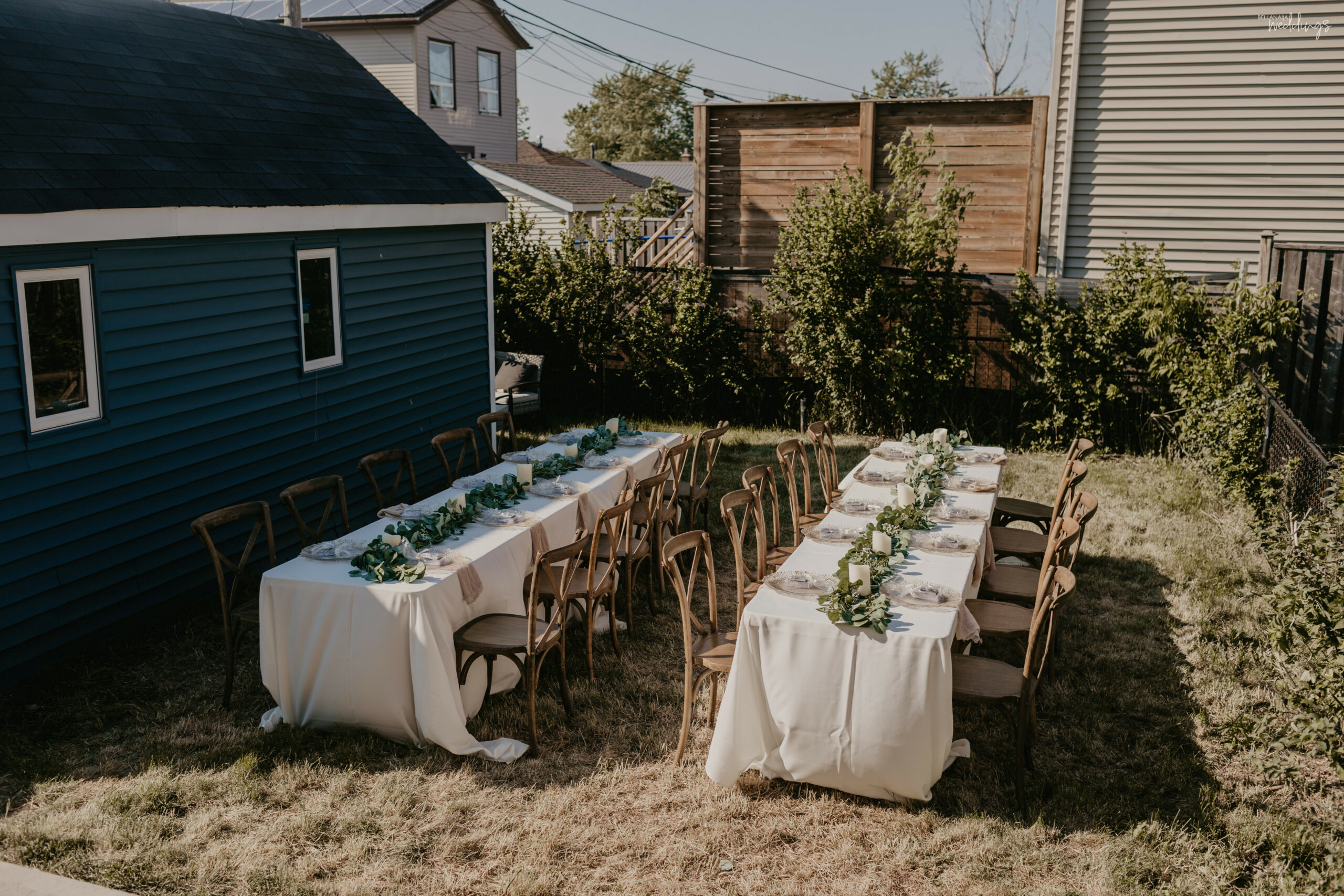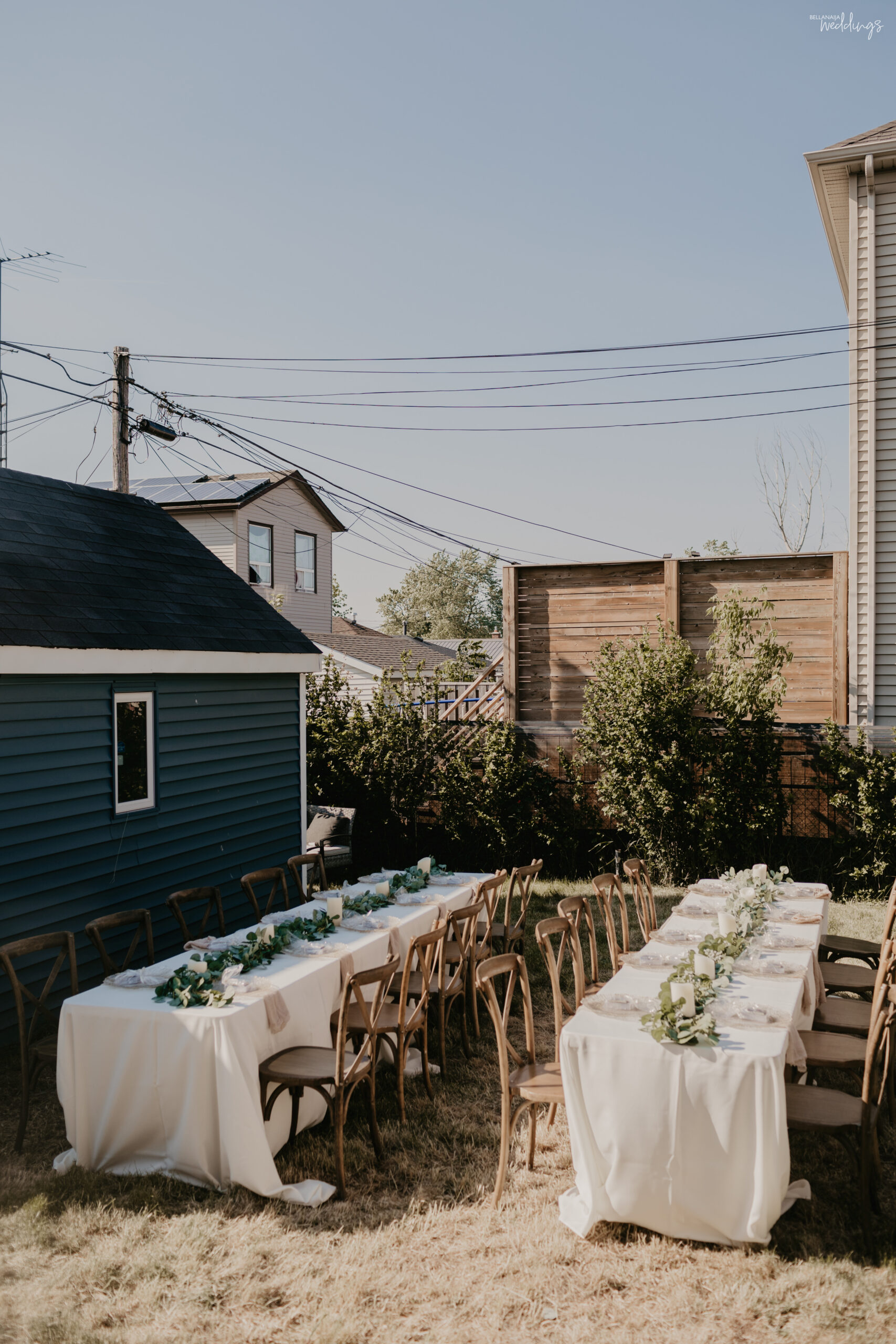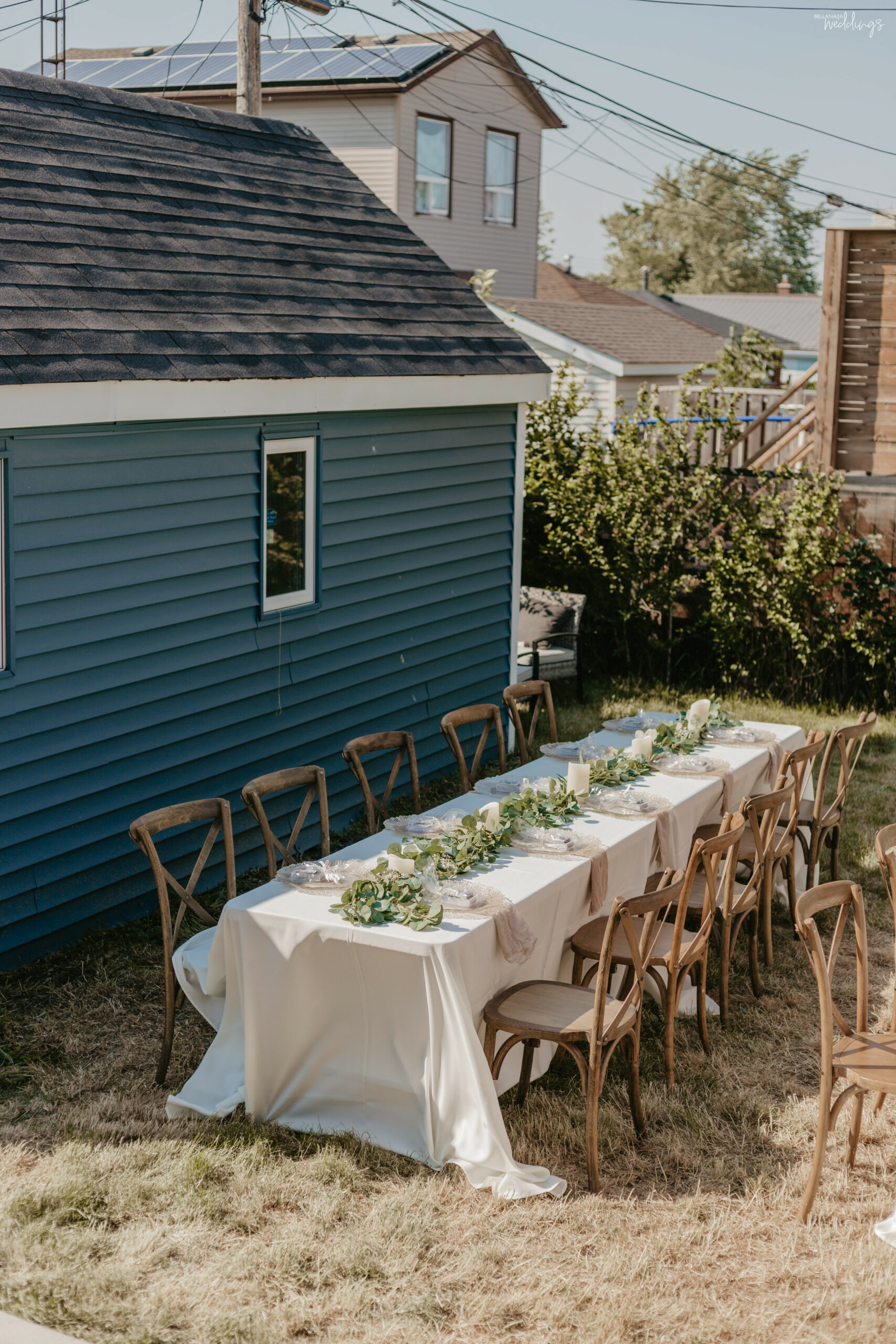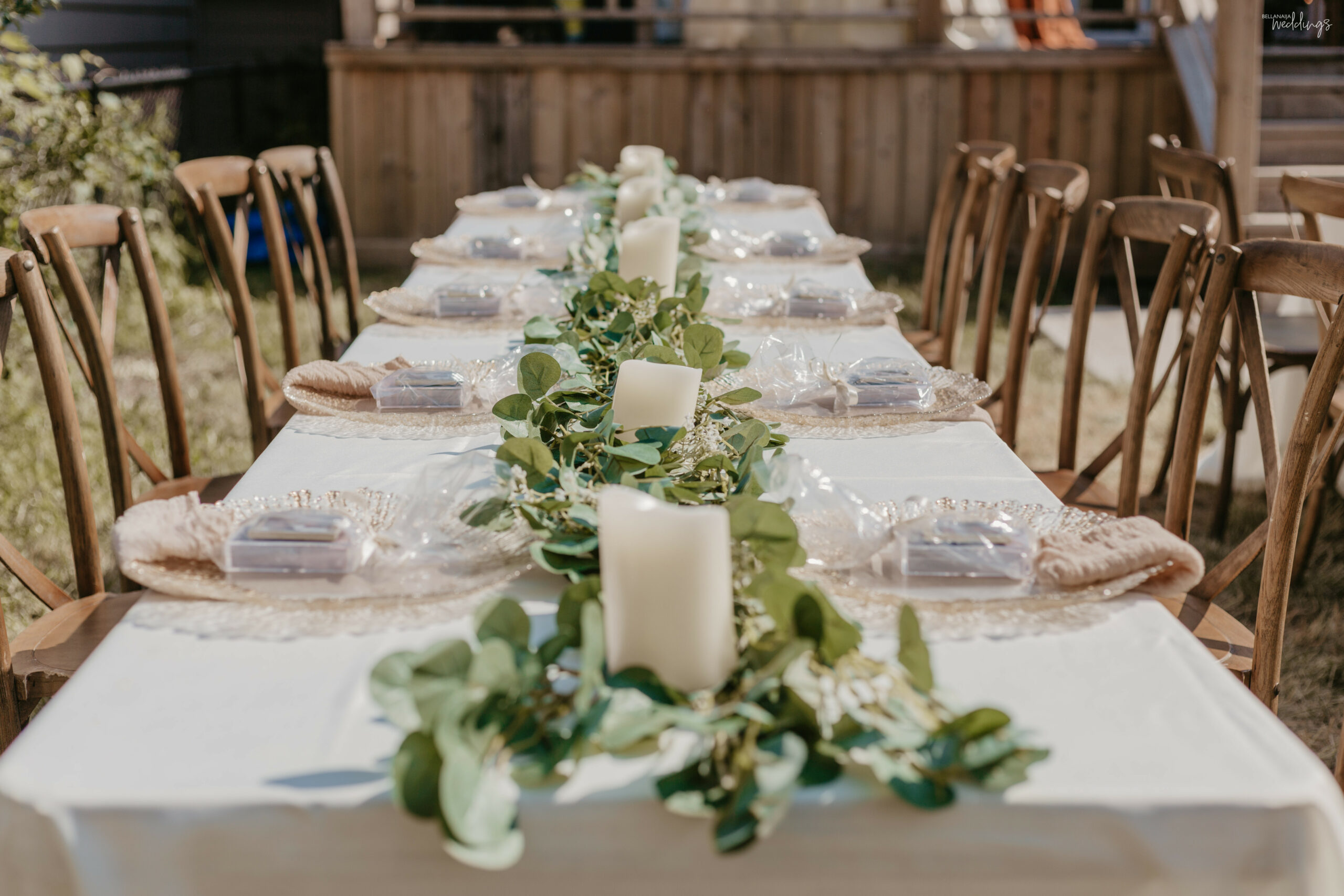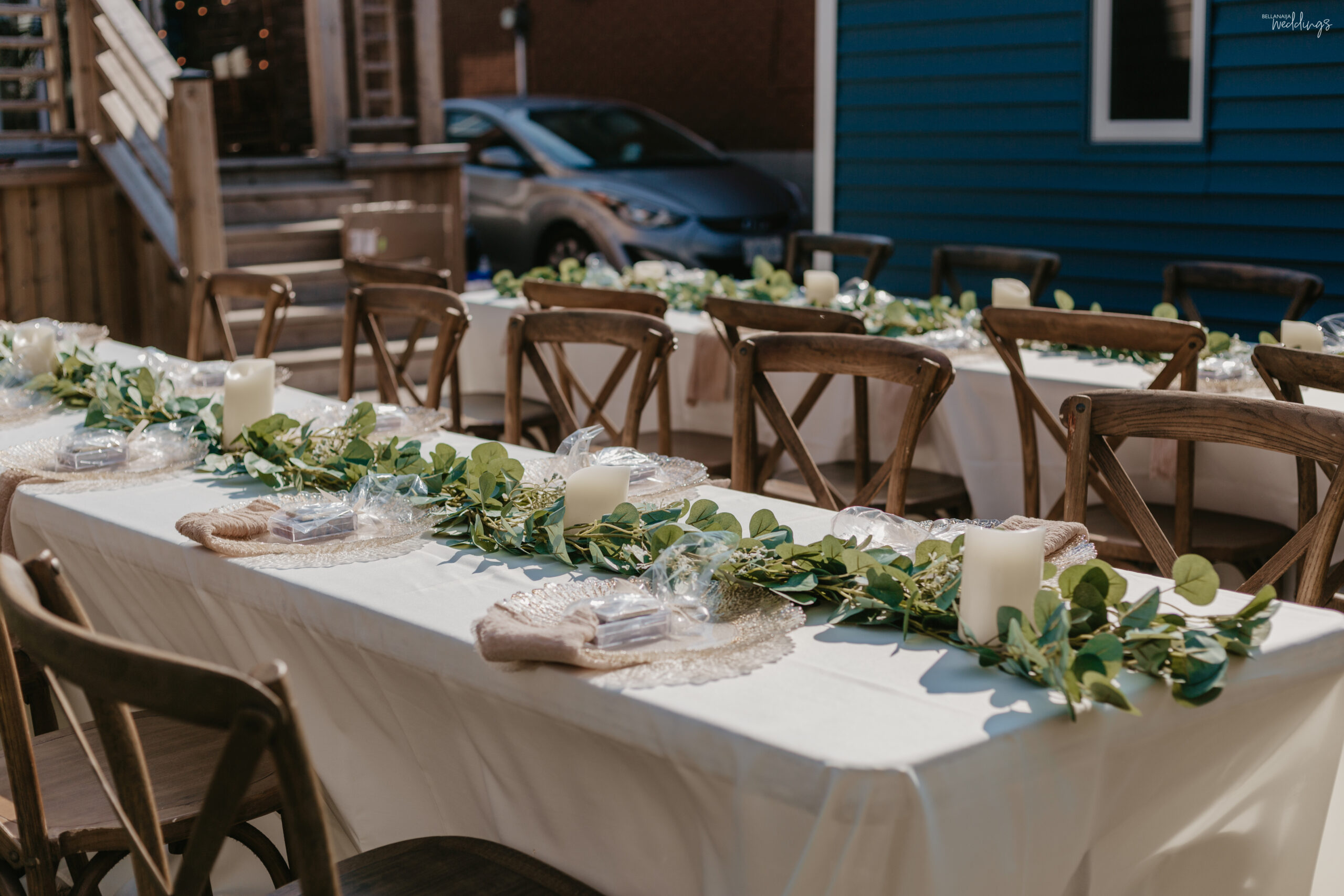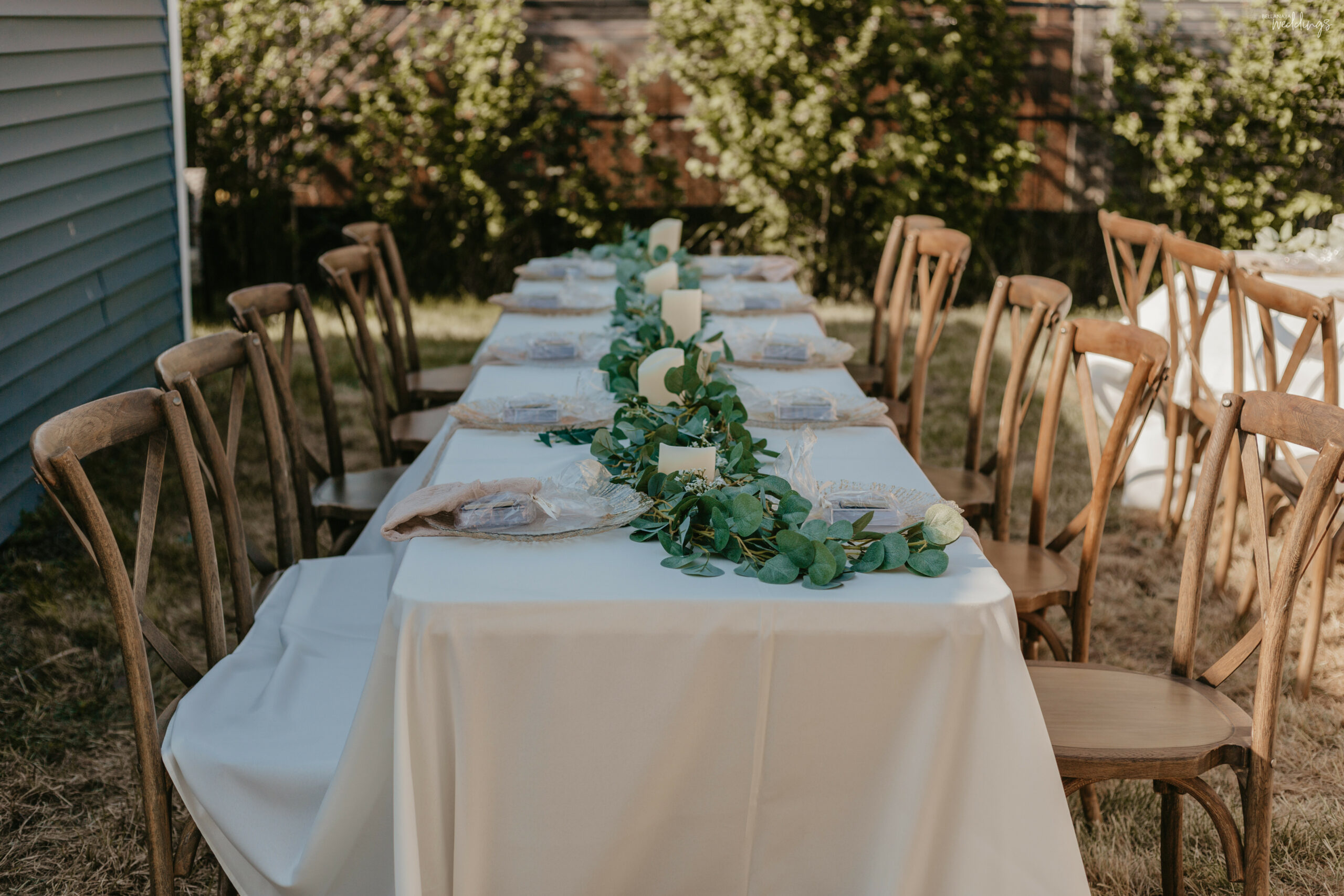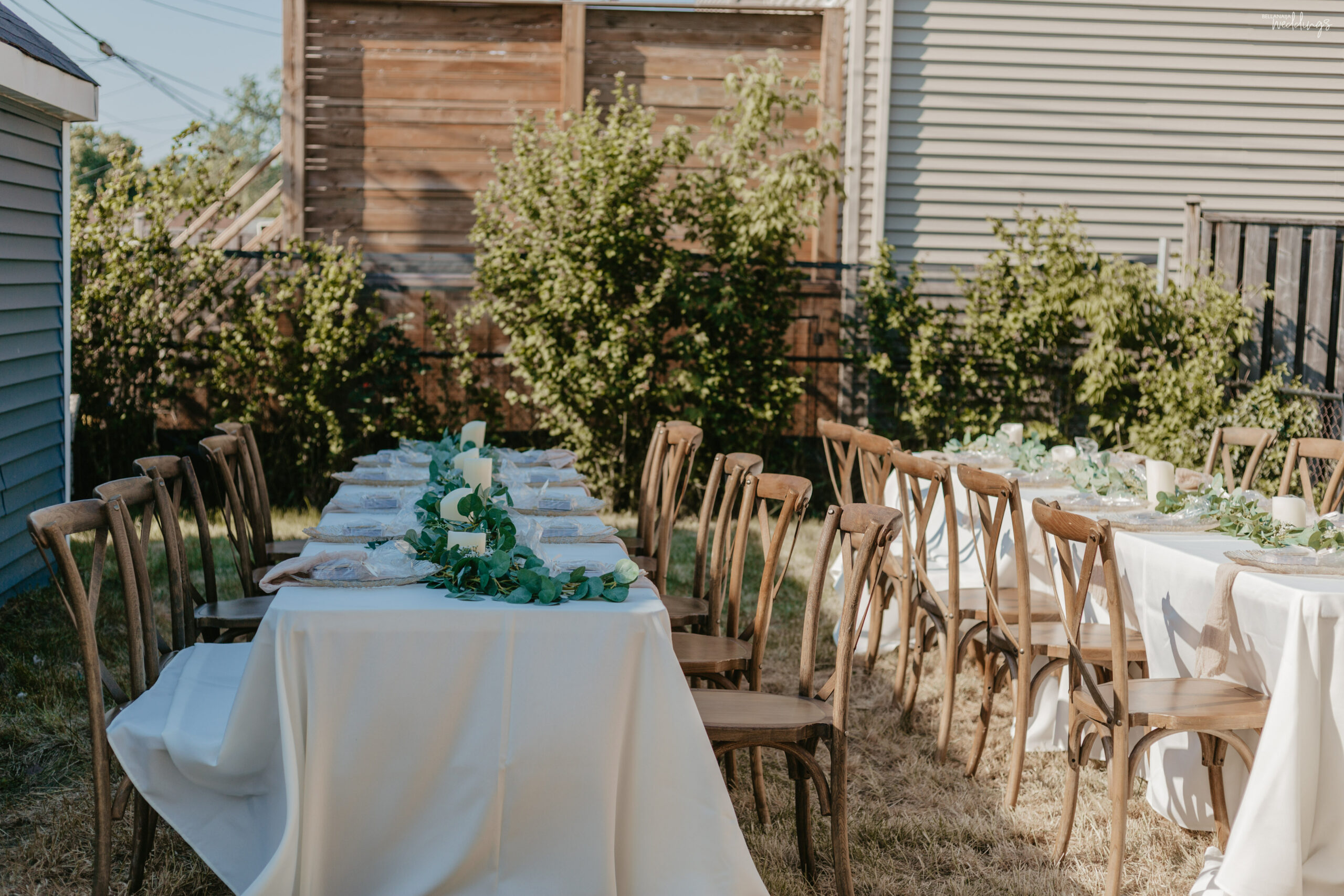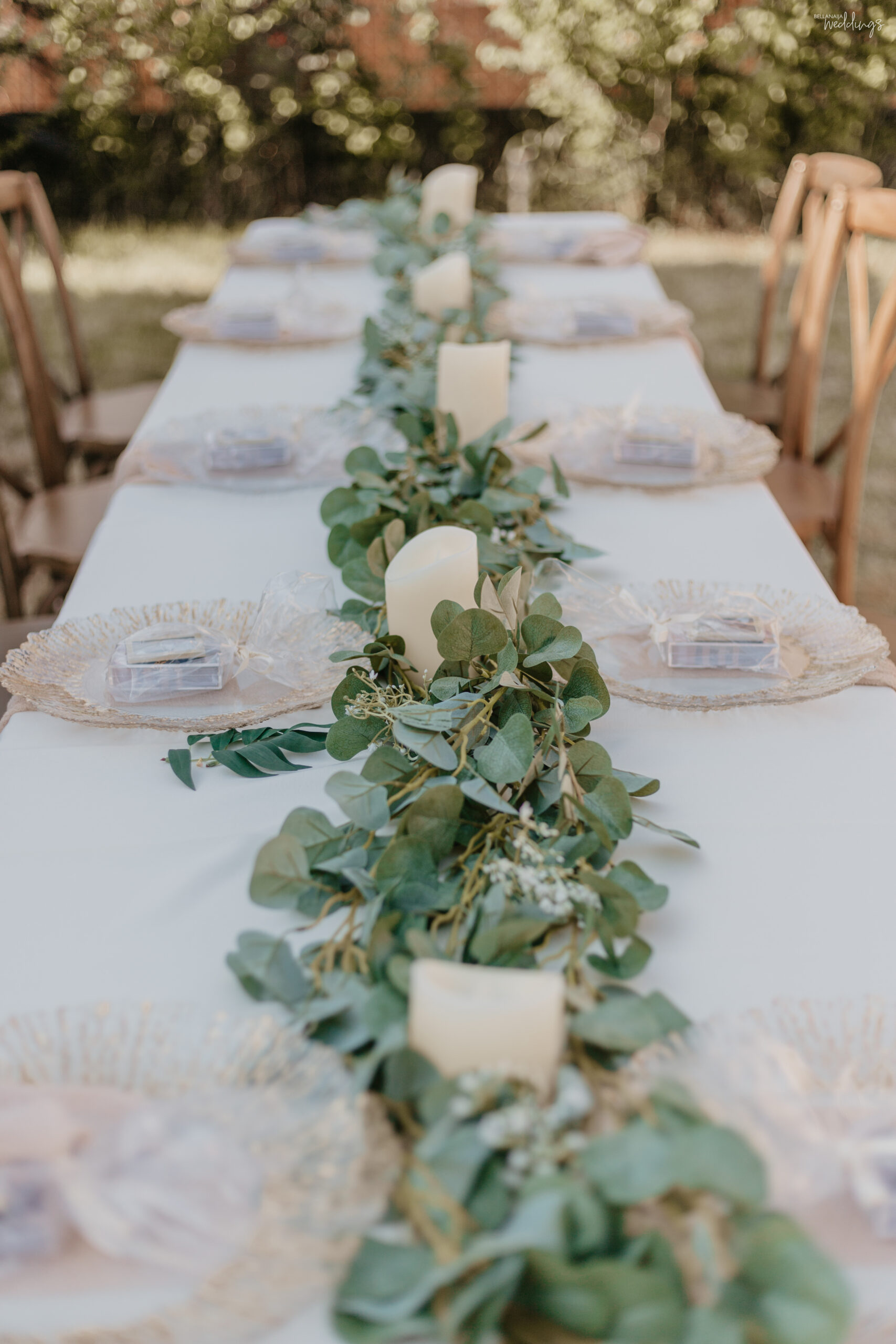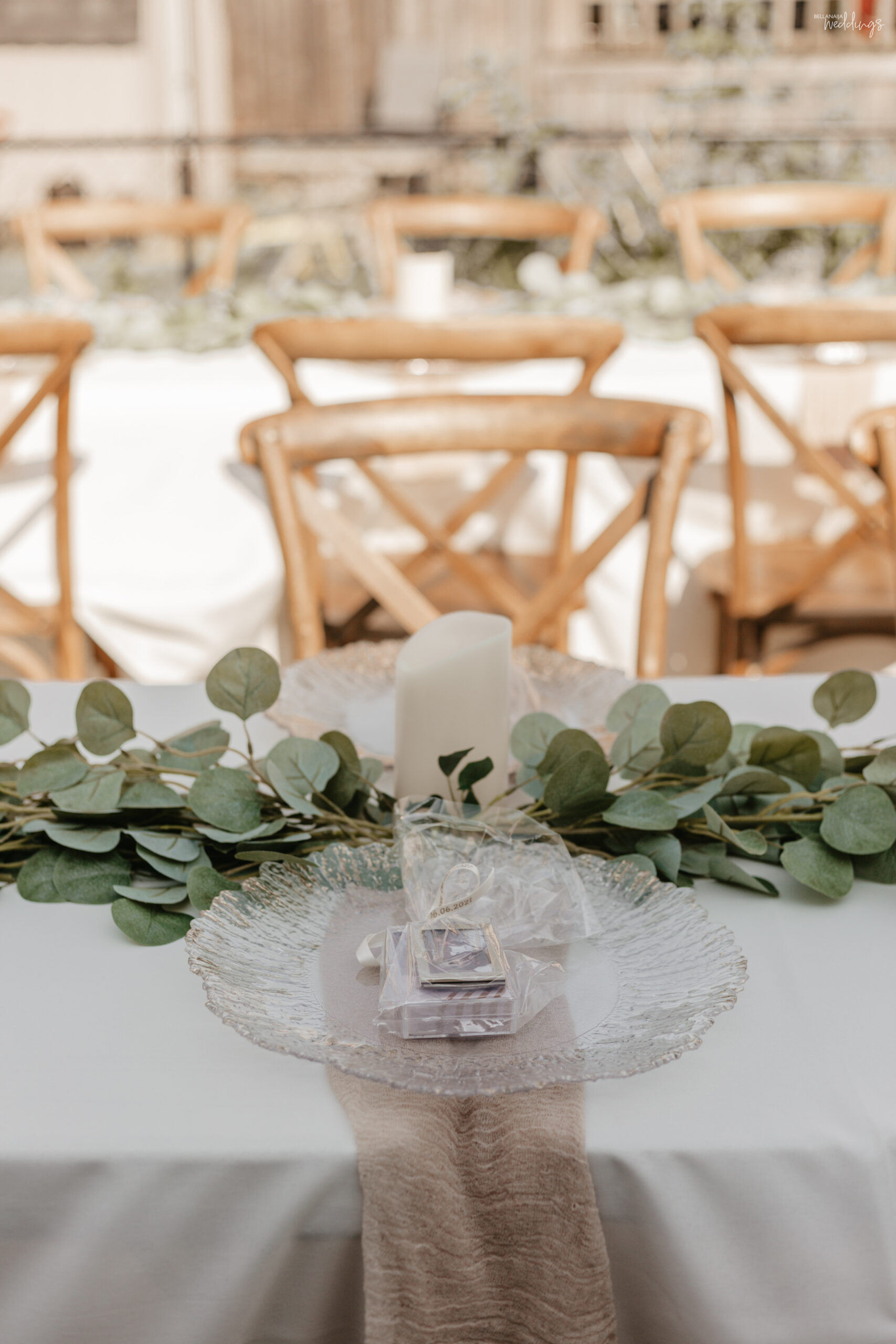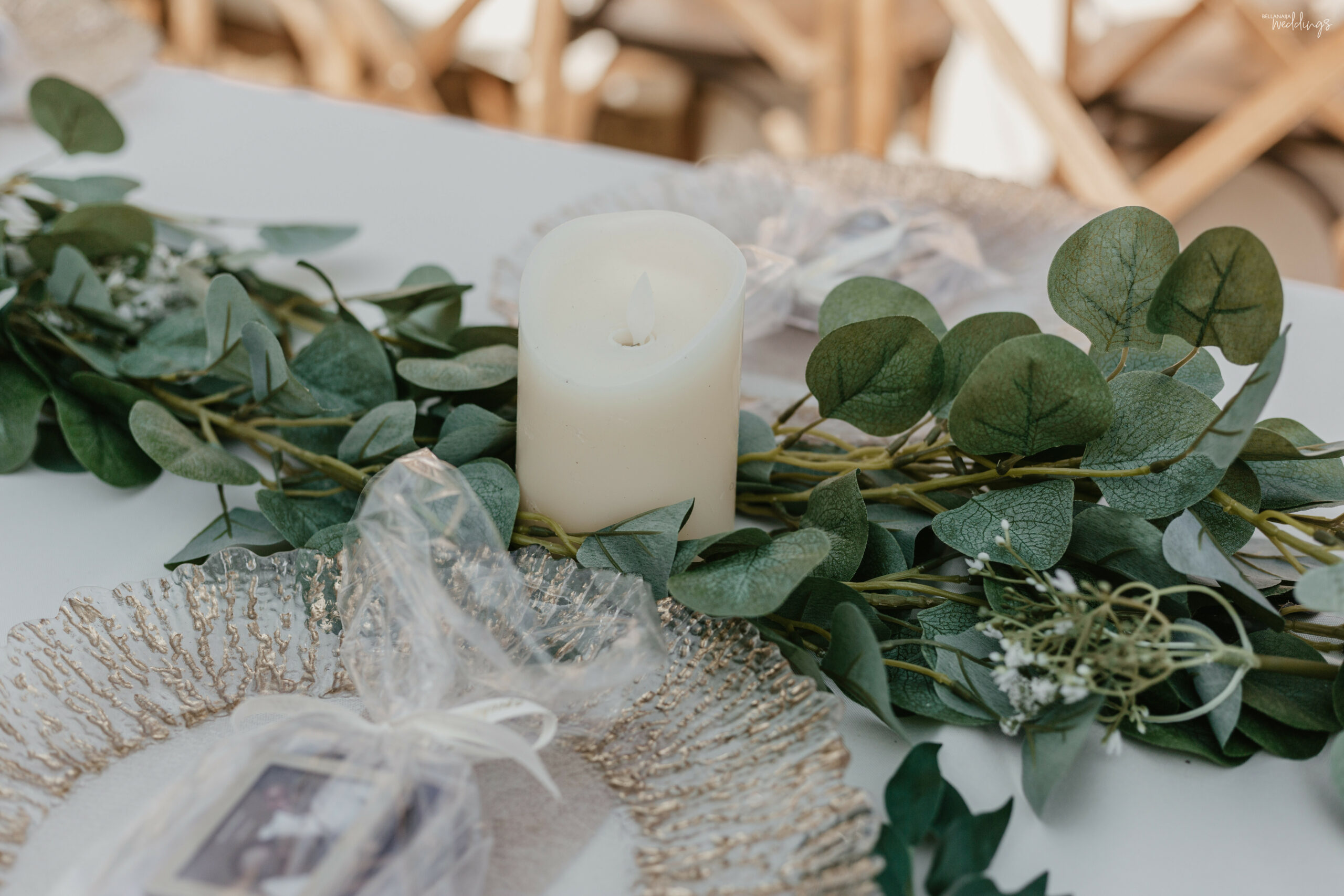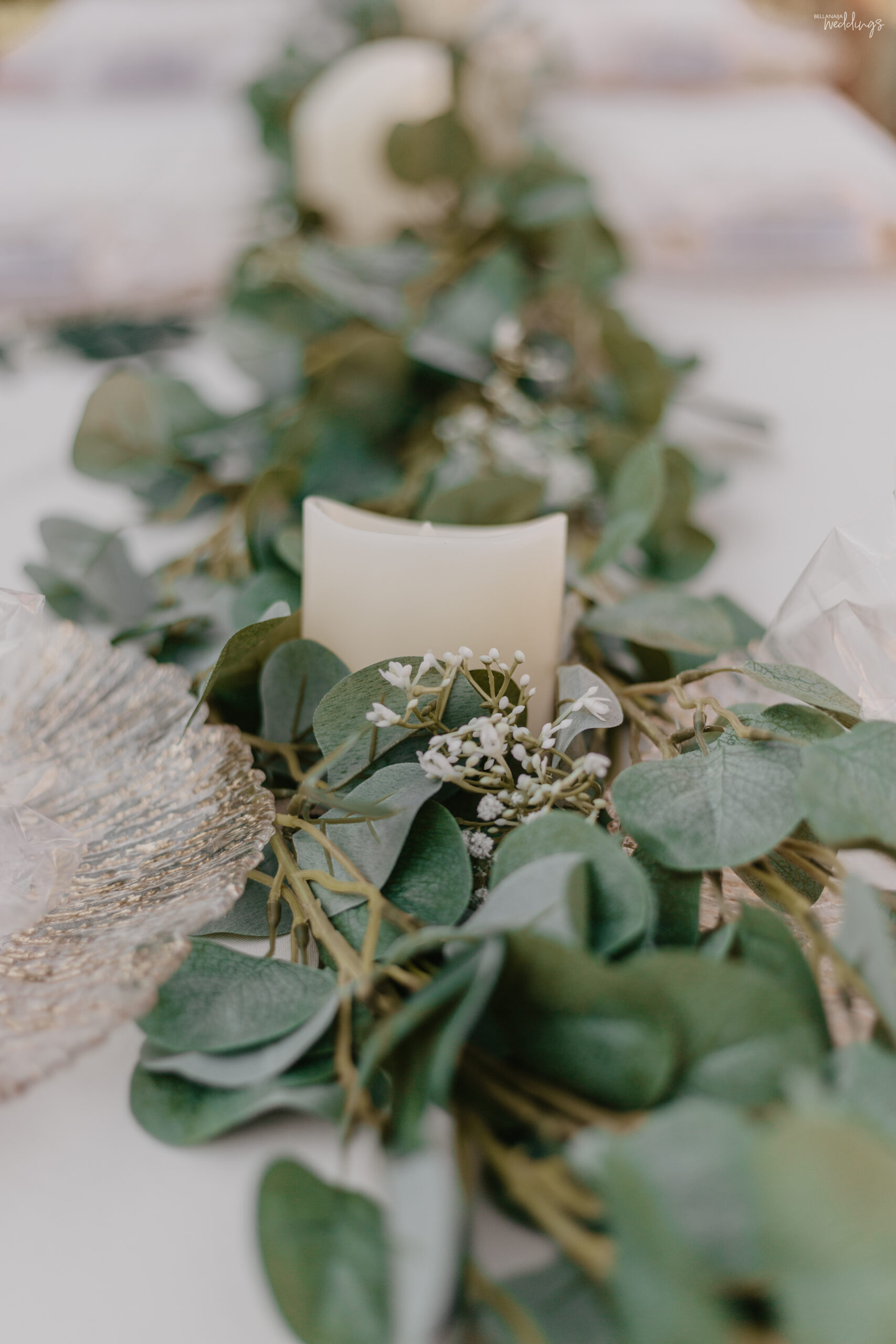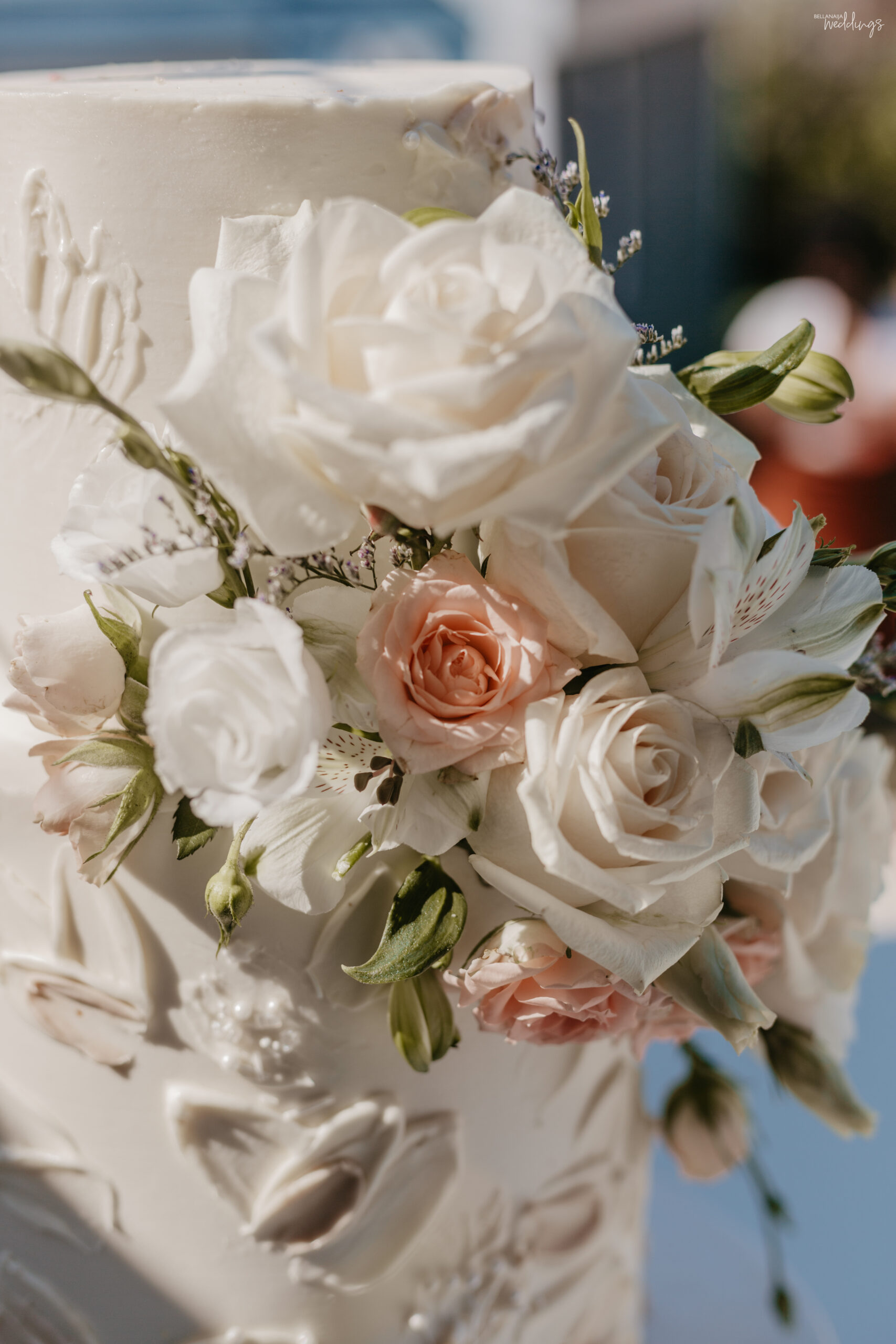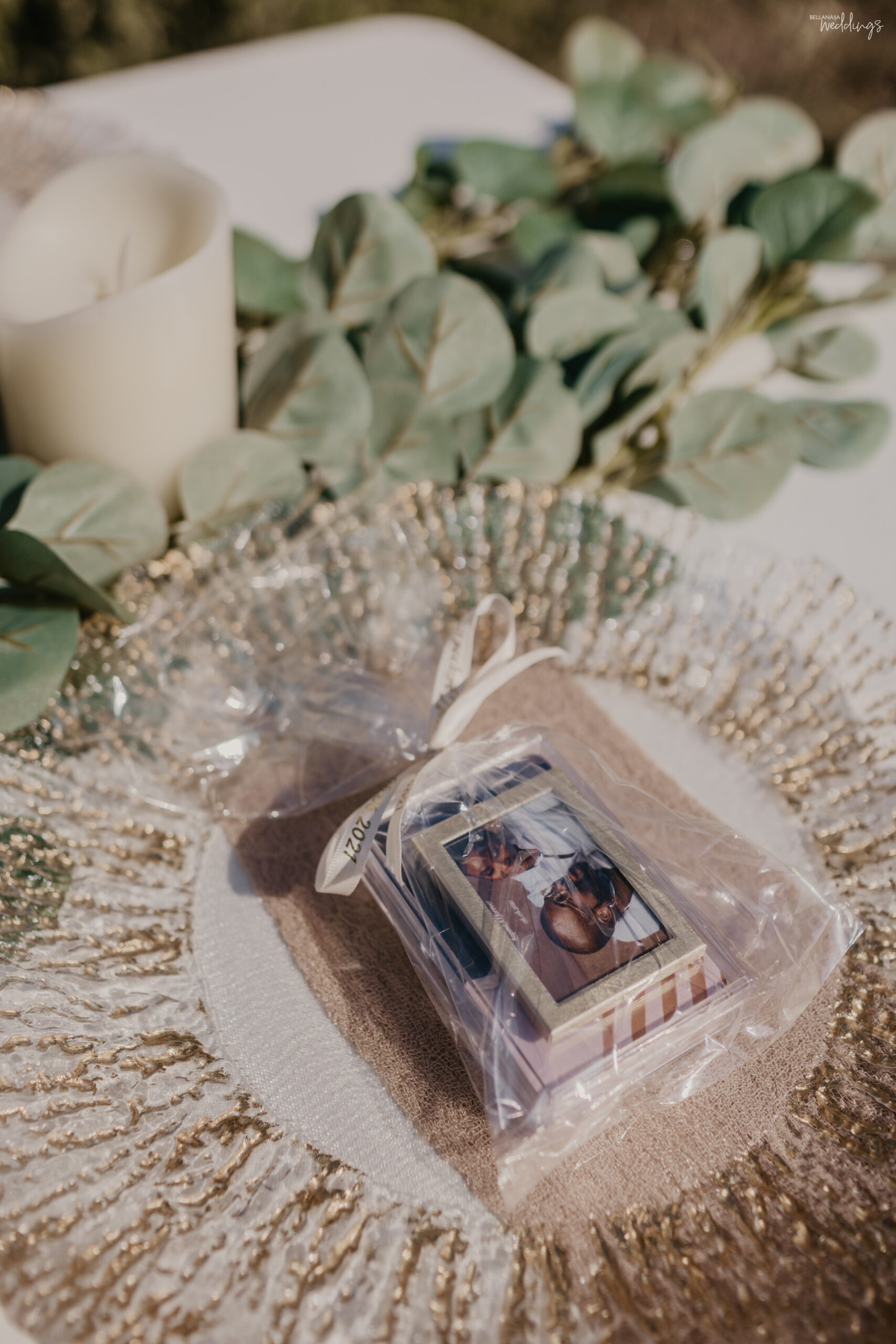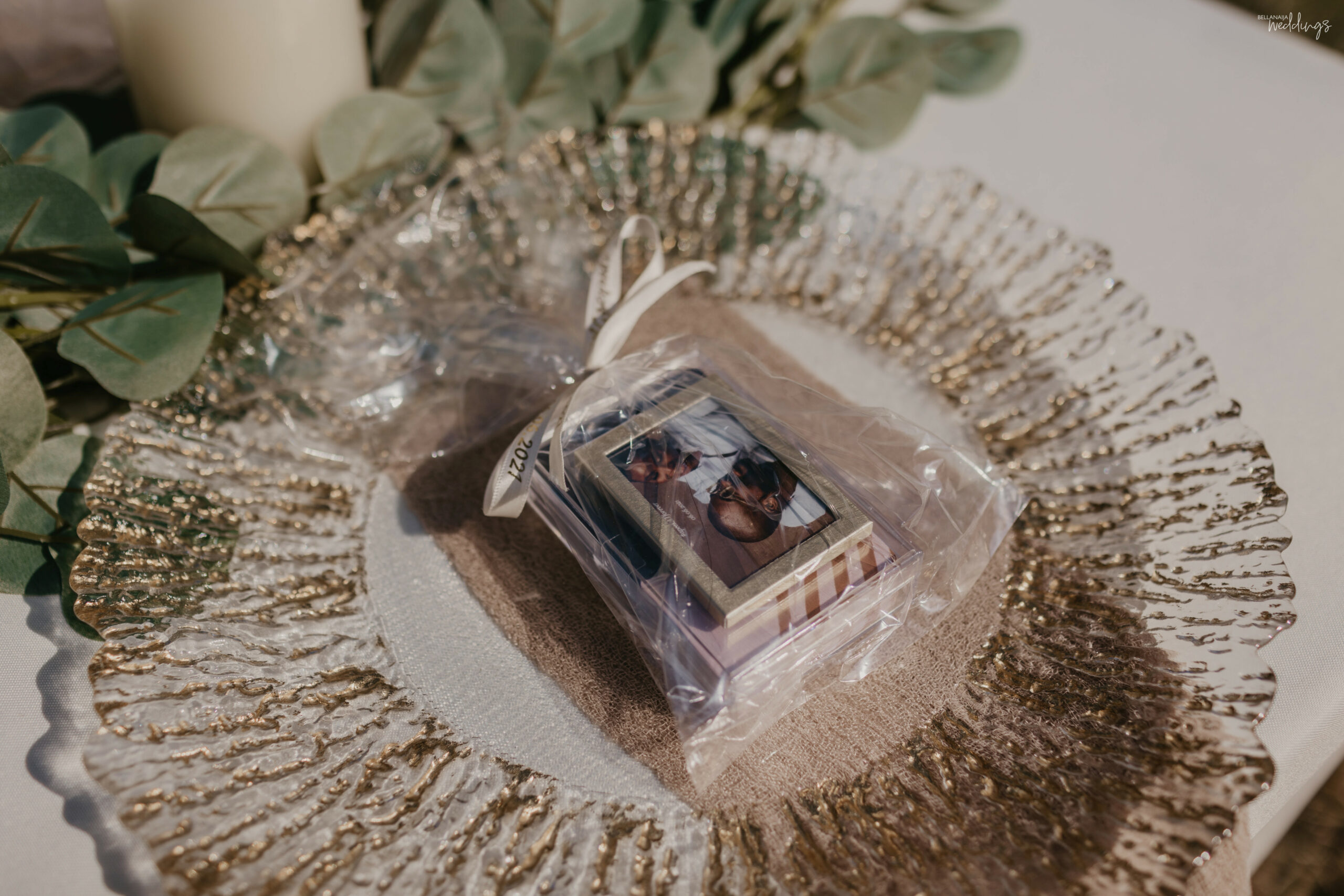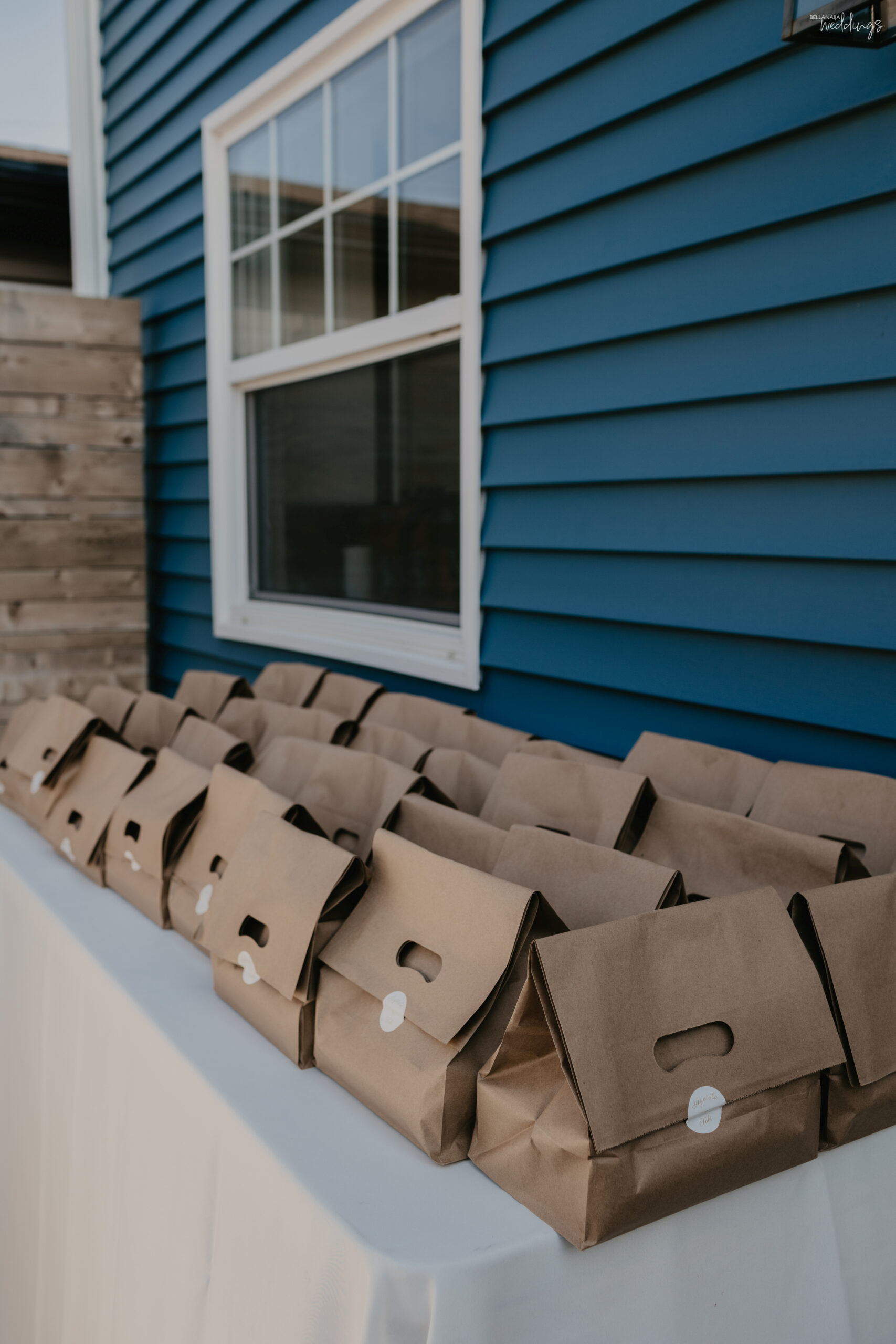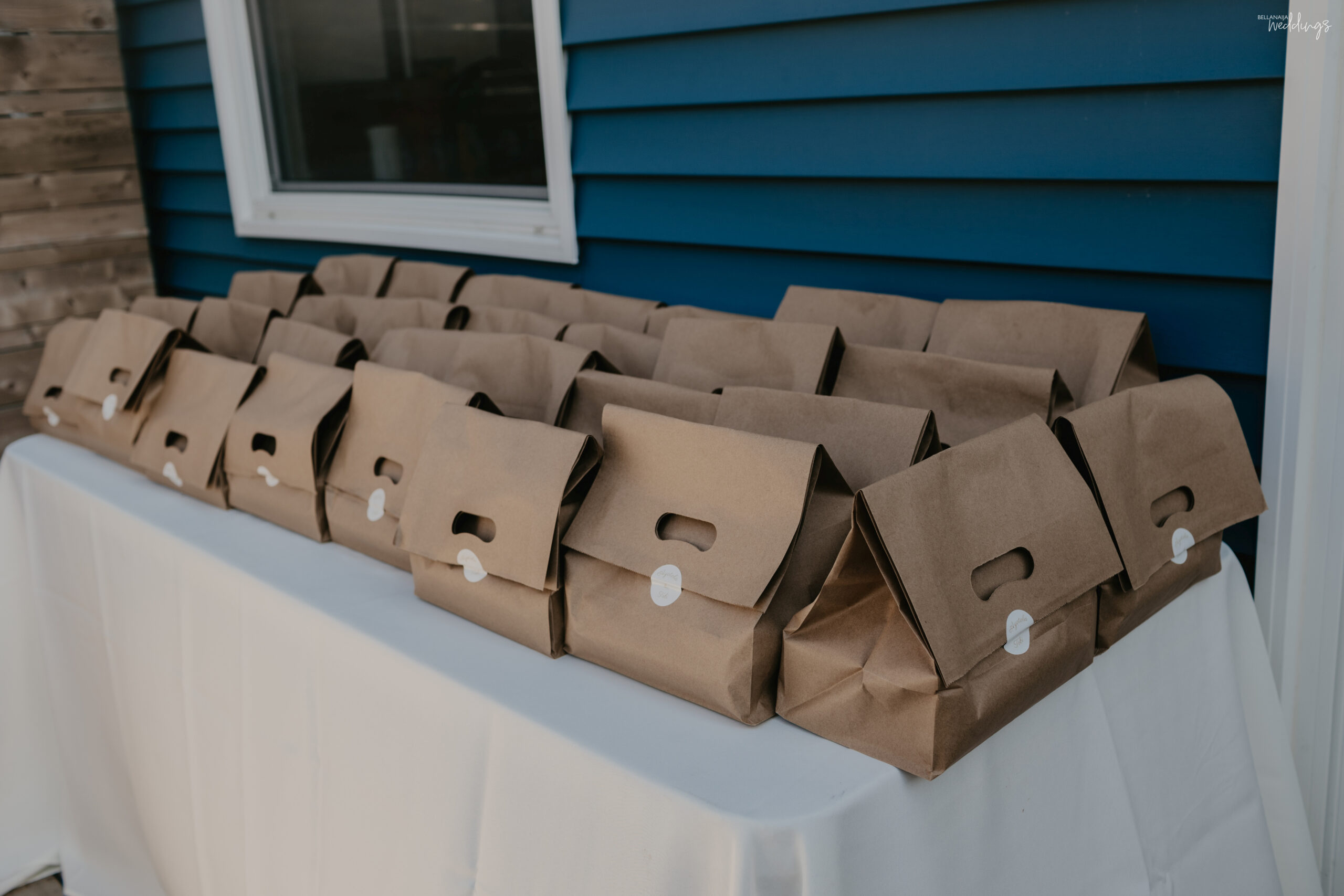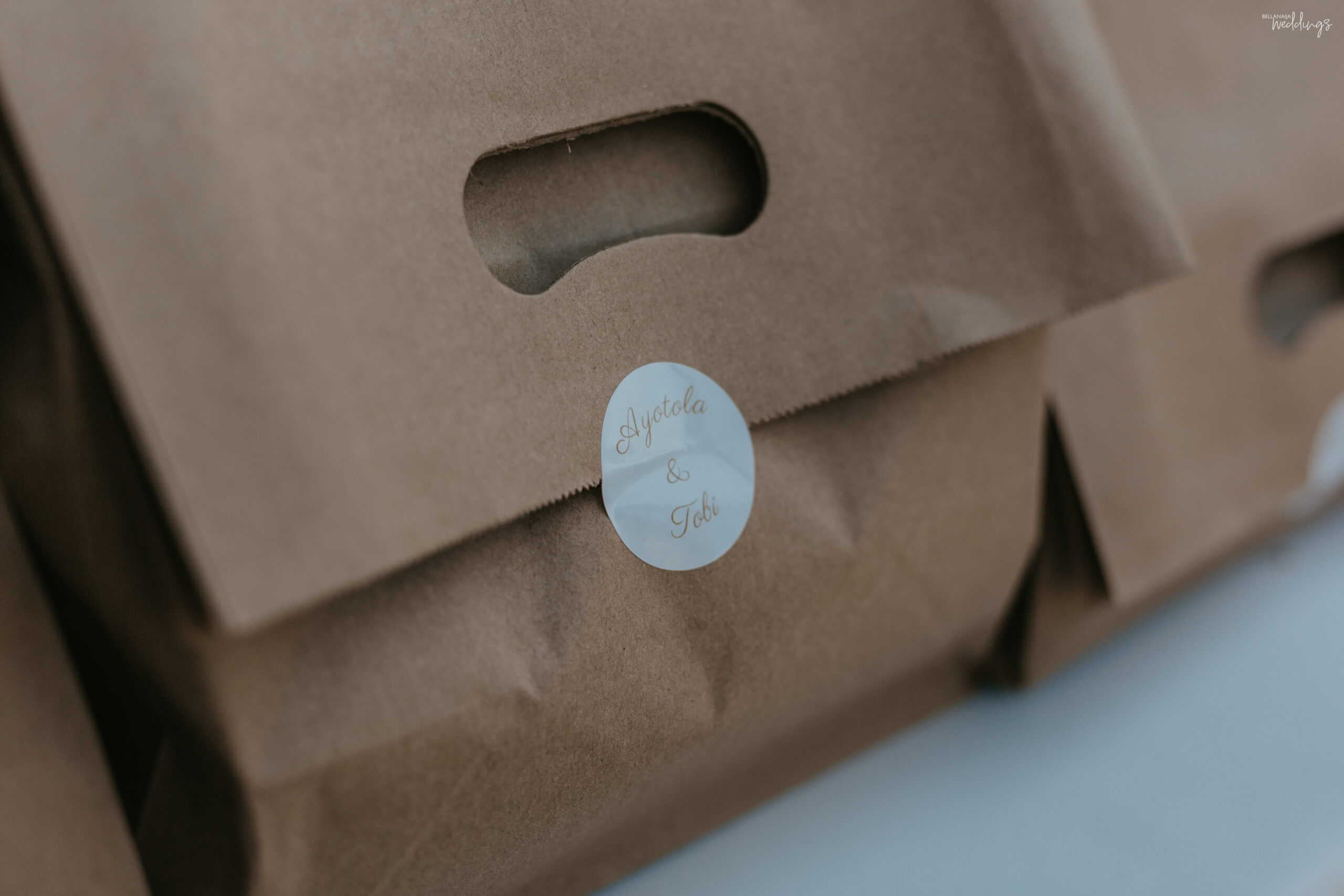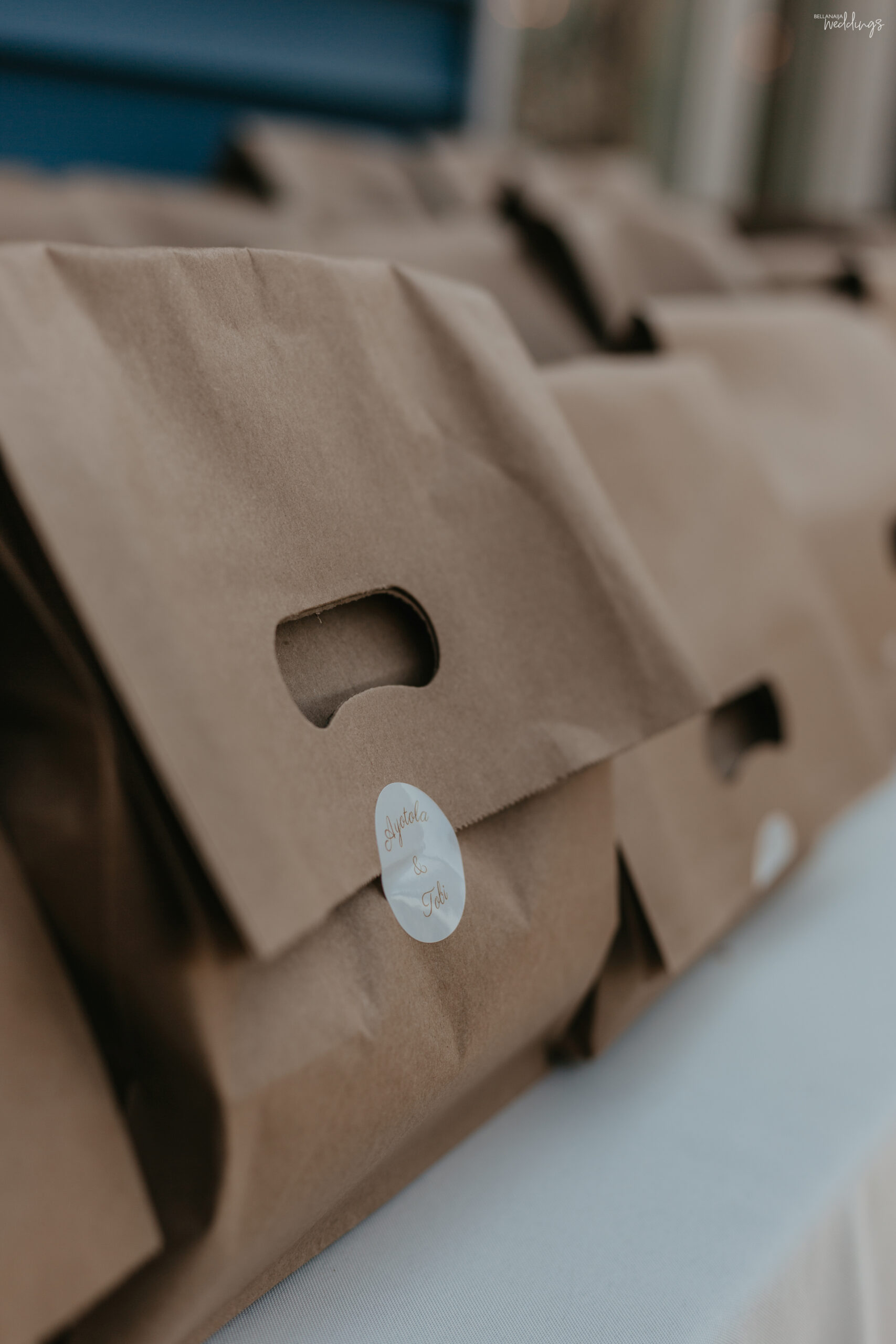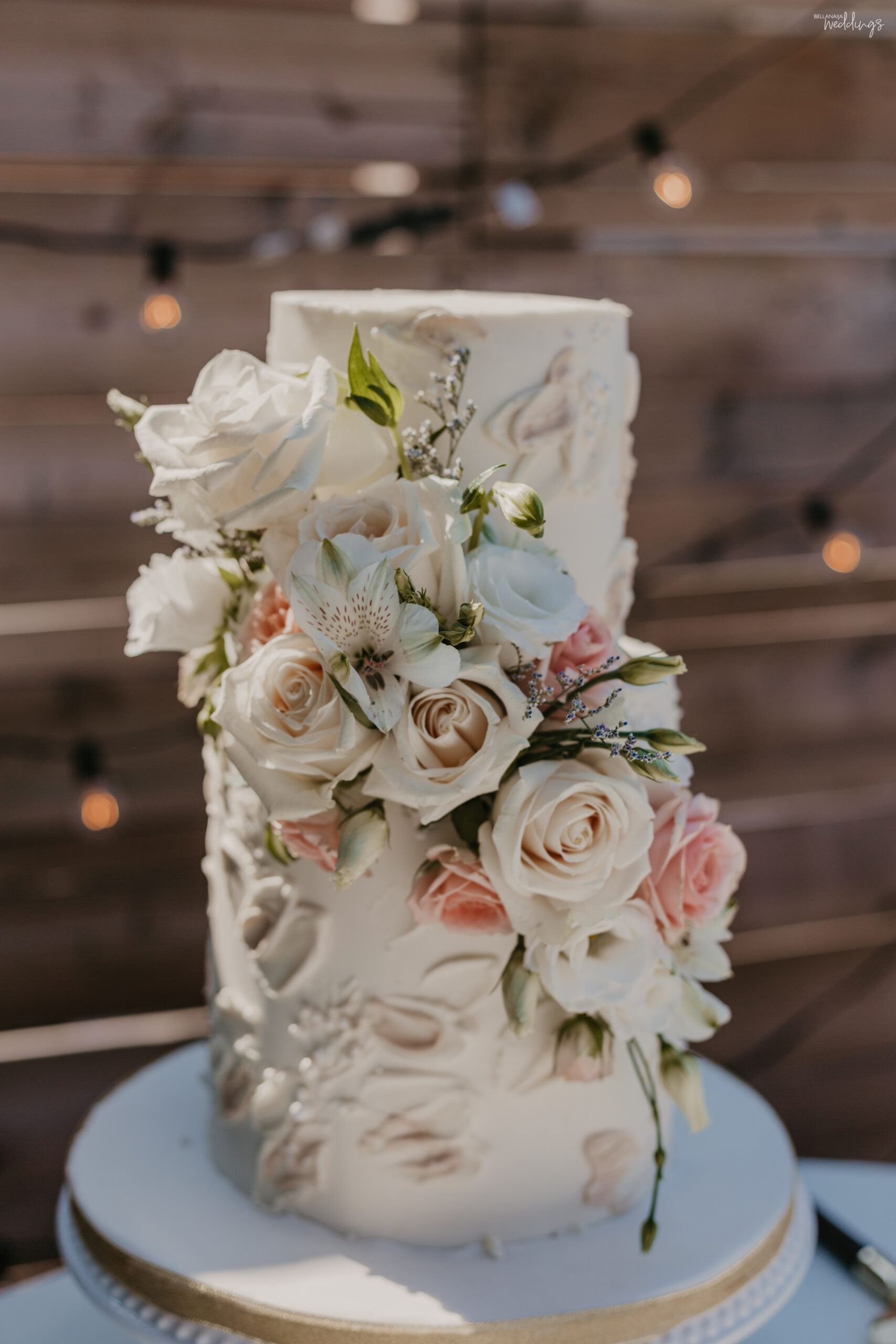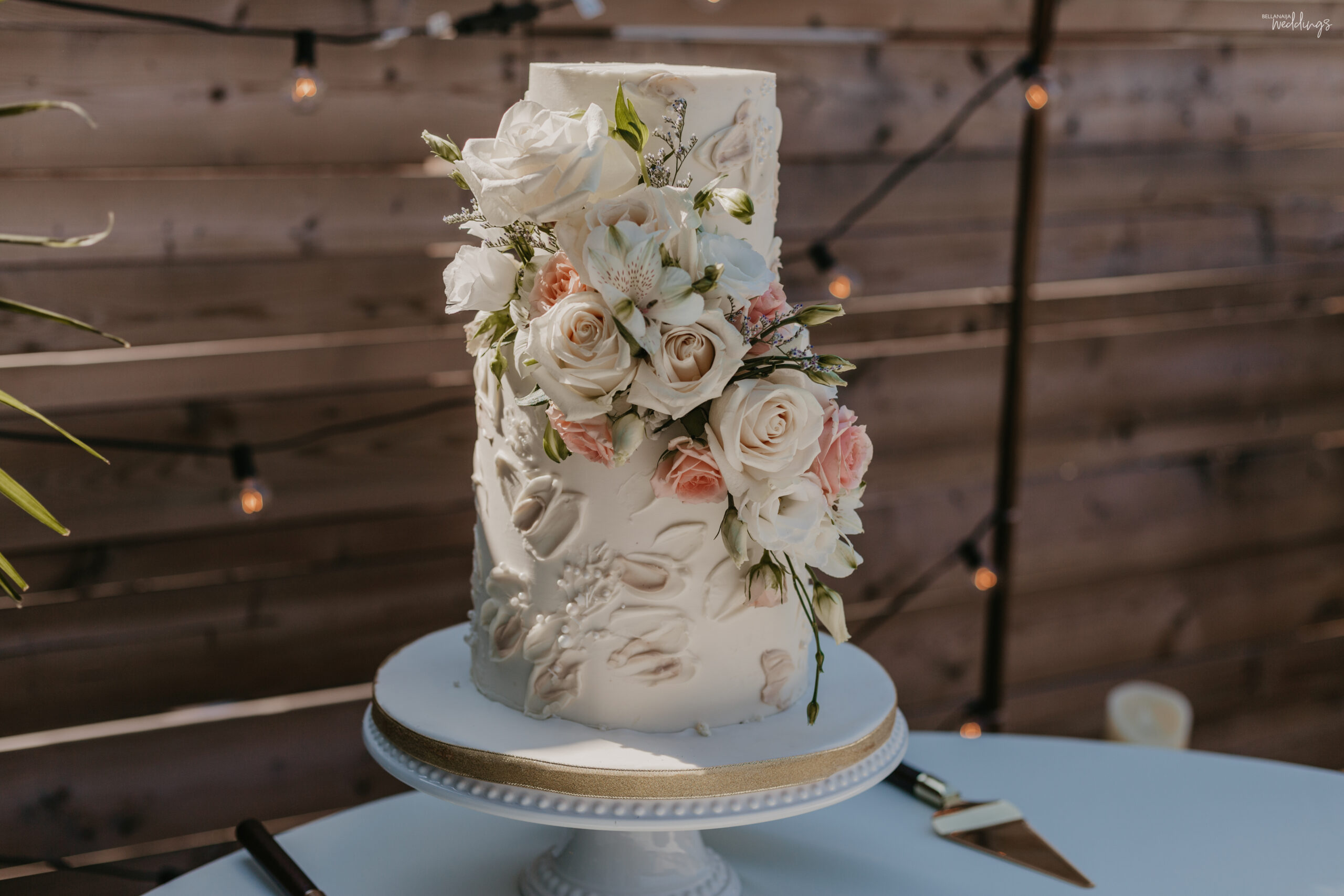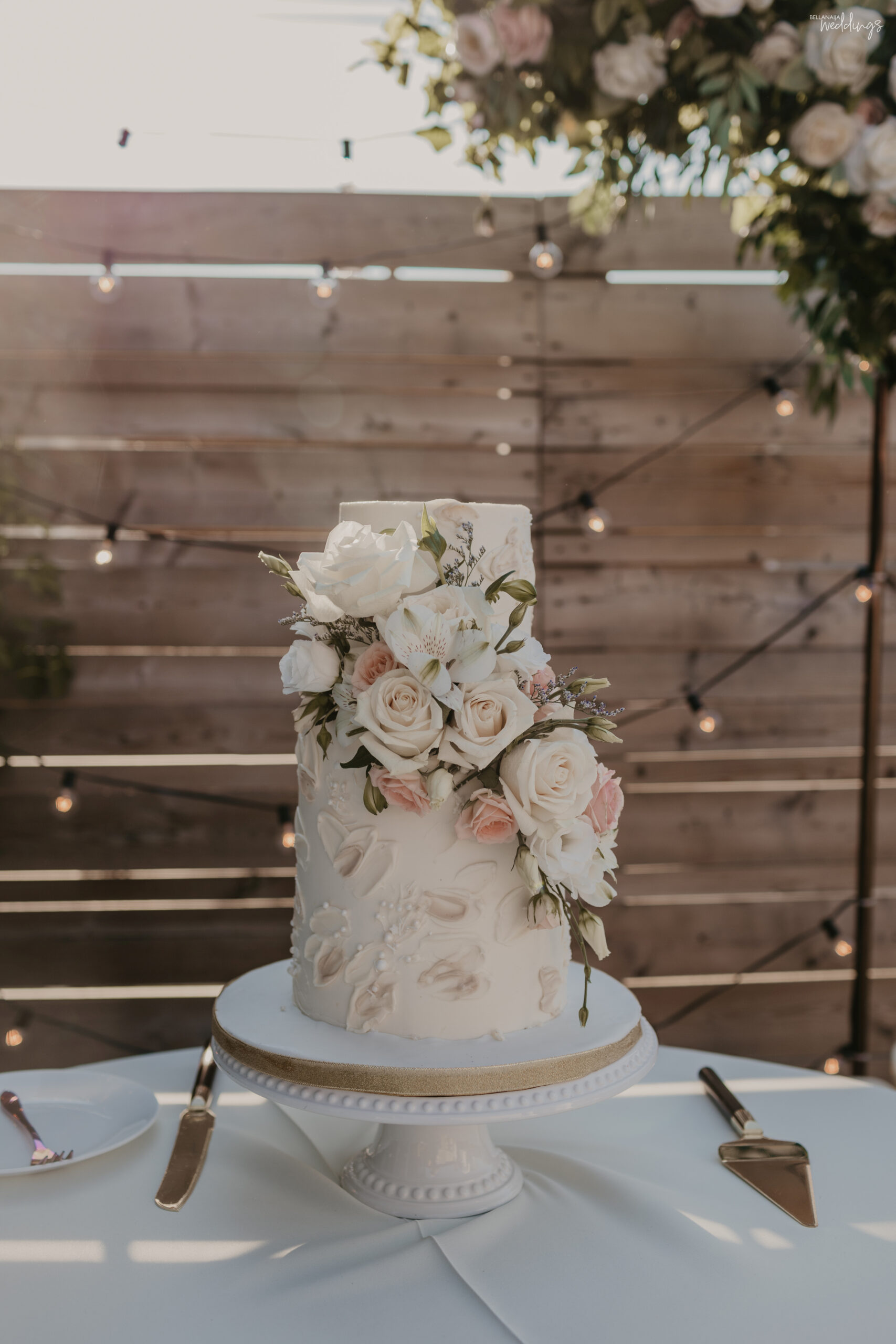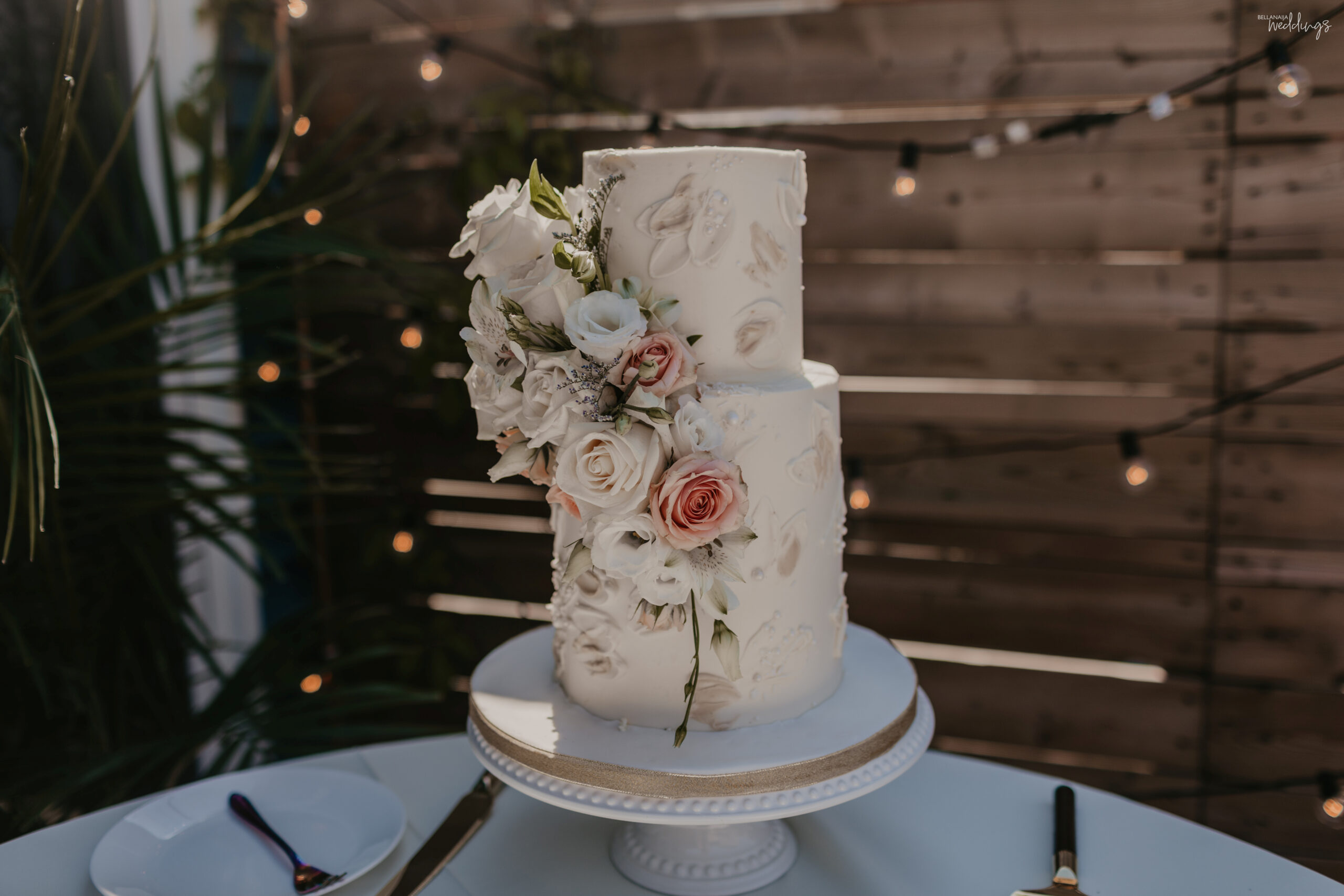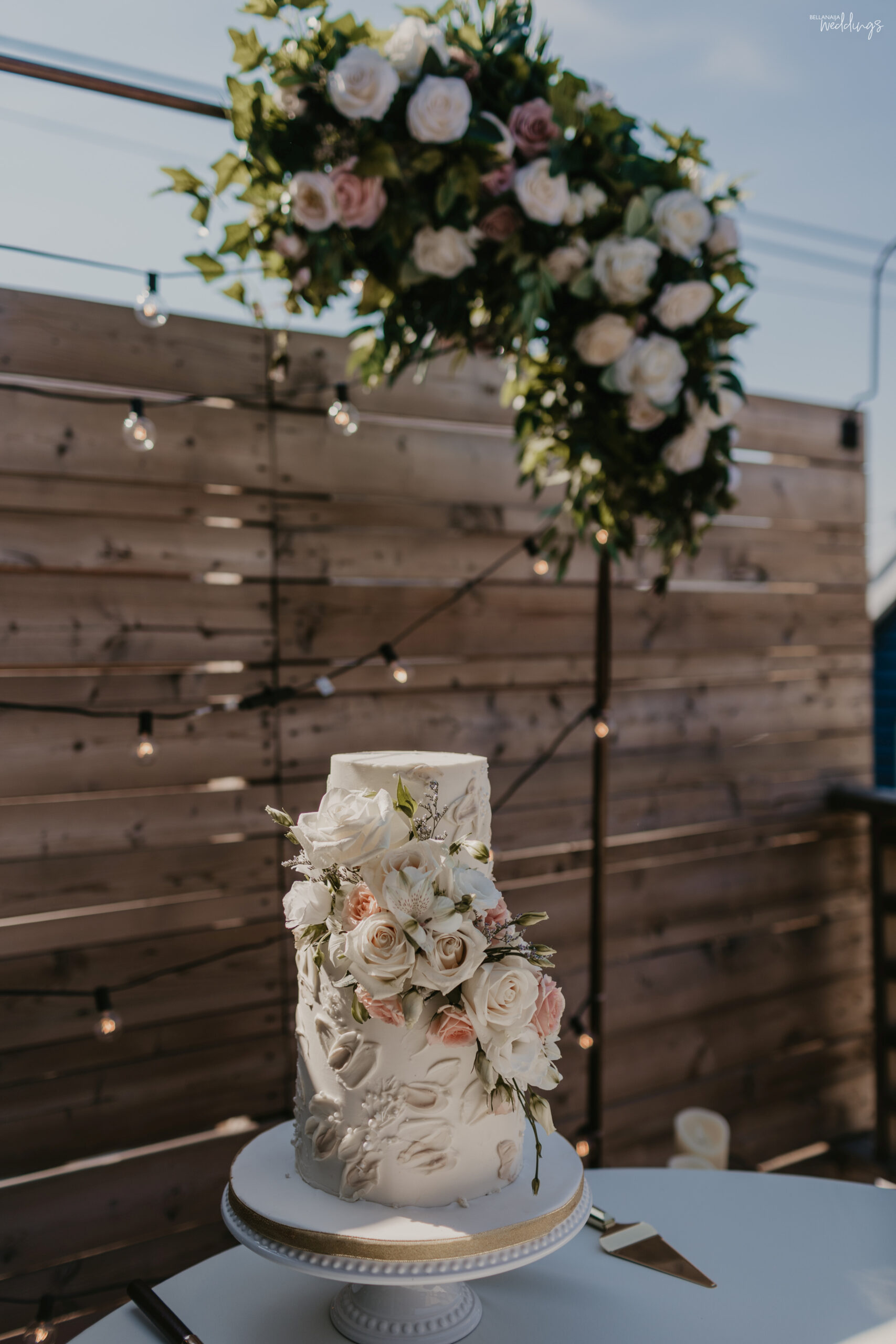 Say hello to Mr and Mrs! 😍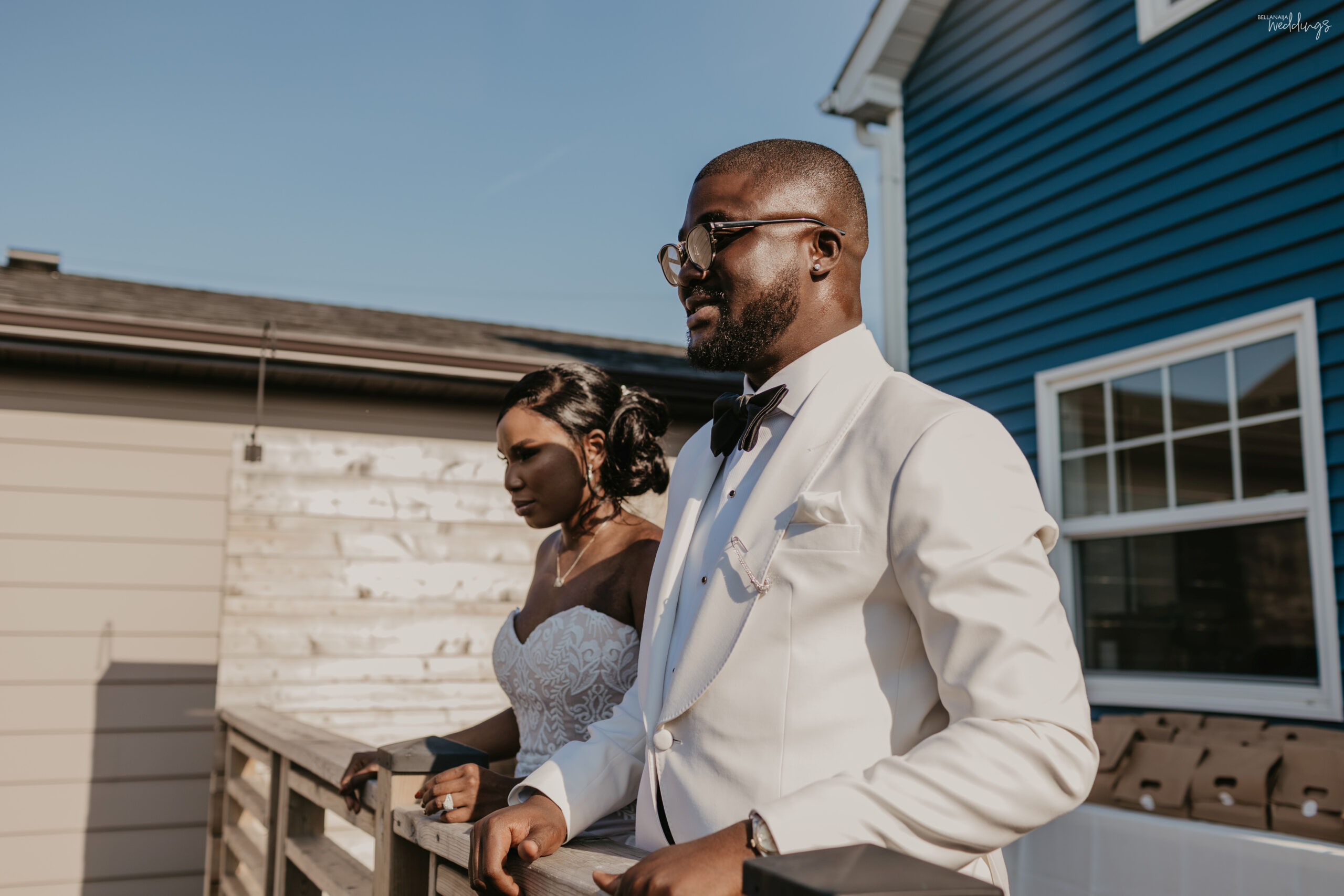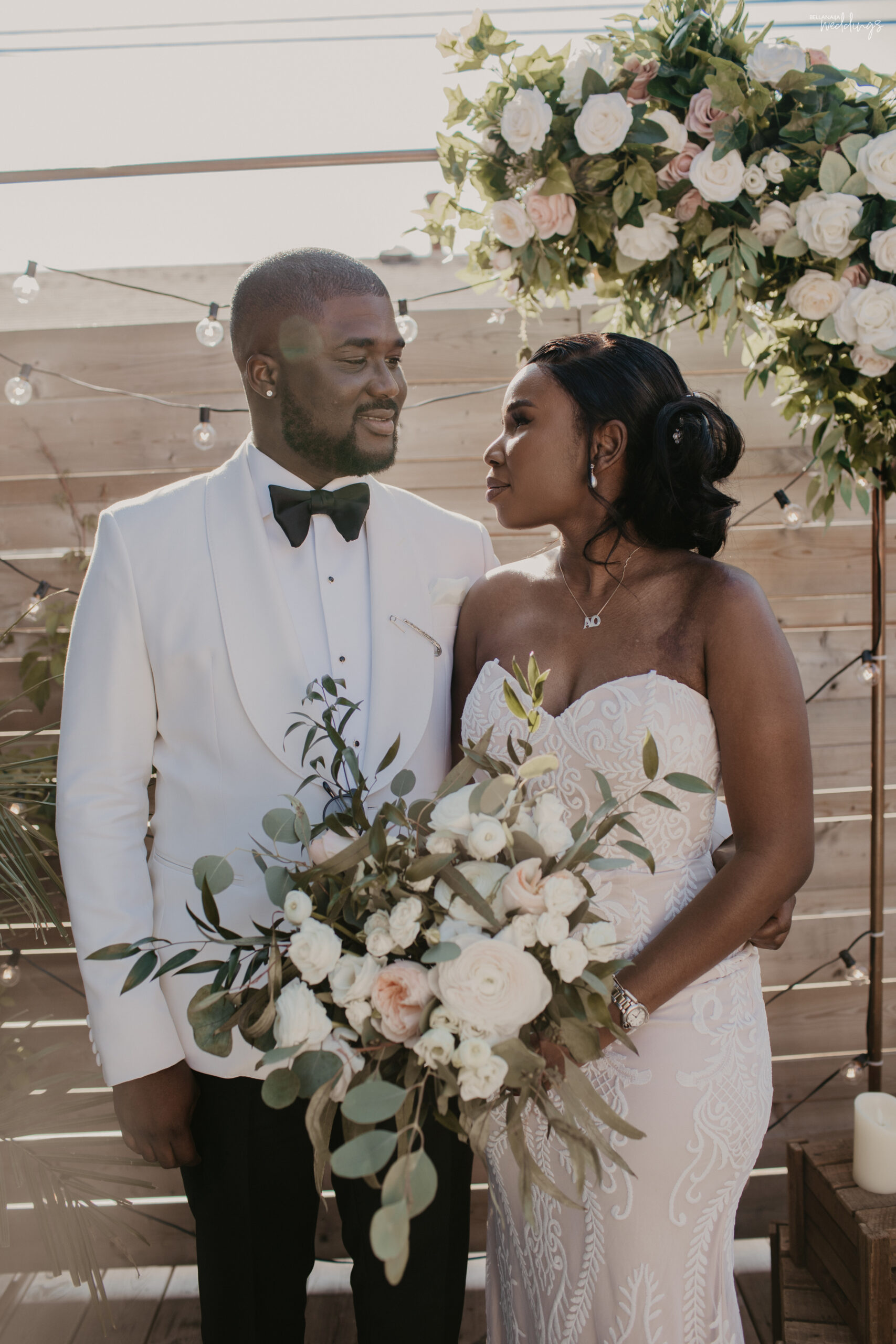 Here's how it all started according to Ayotola:
Tobi and I met outside of a party in April 2014 while my friend, Enang and I were waiting to catch a taxi. I saw Tobi walk up to us and he said hello and asked for my name. Once I introduced myself he offered to catch us a taxi. During this time I was a bit shocked by the chivalry because that isn't common nowadays. He helped us into the cab and again I was shocked that he didn't ask for any other information but my name. I figured he was just a nice guy doing his regular nice guy duties so I didn't think much of it. ​Only for me to wake up to a follow request on Twitter the next day. To be honest, I was shocked he could find me that fast (the magic of living in the digital era – it makes the world feel so small). We followed each other on Twitter and we started talking, look at us now! lol​We randomly met and now I can't imagine my life without Tobi by my side.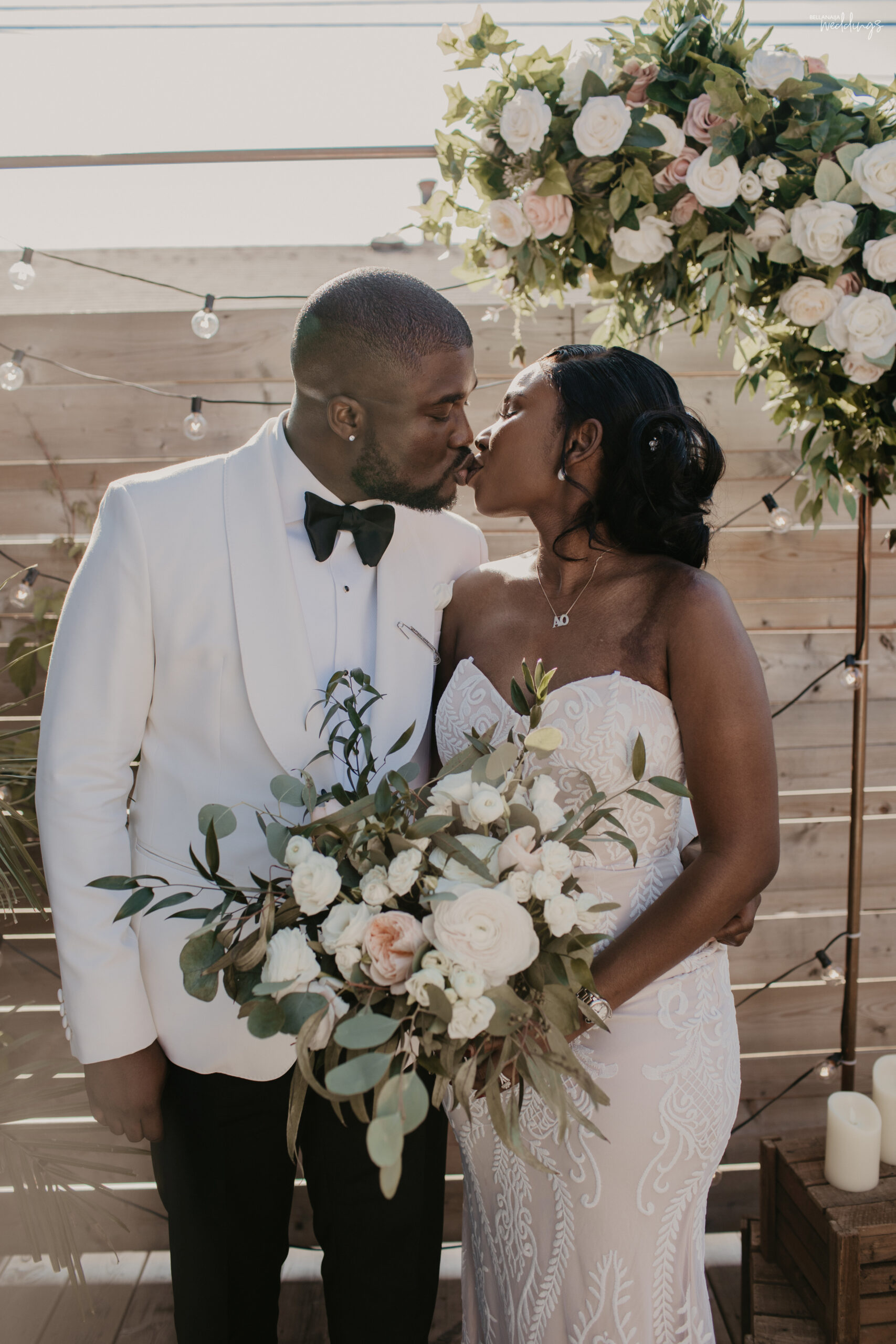 Bridesmaids dripping pure melanin! 😍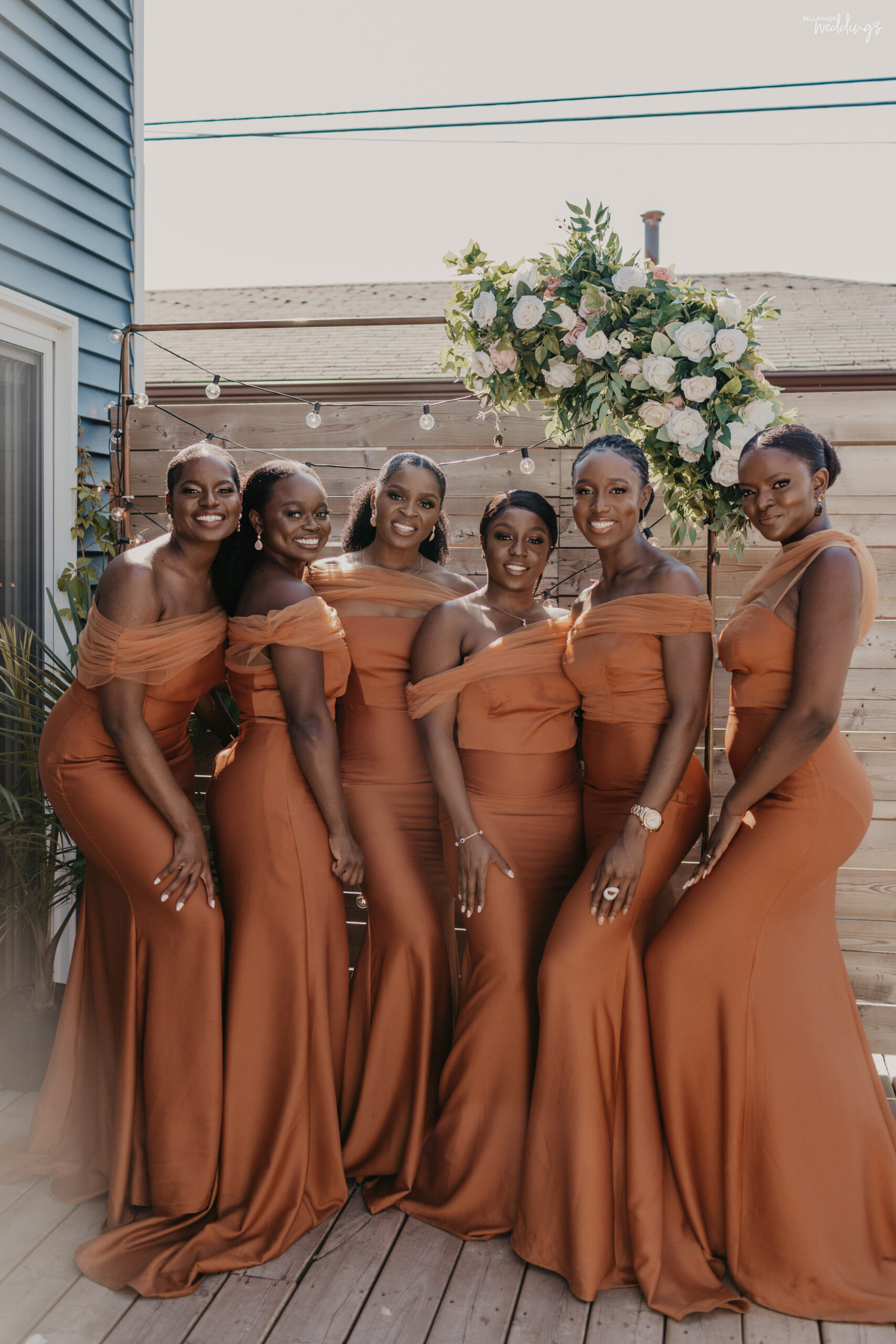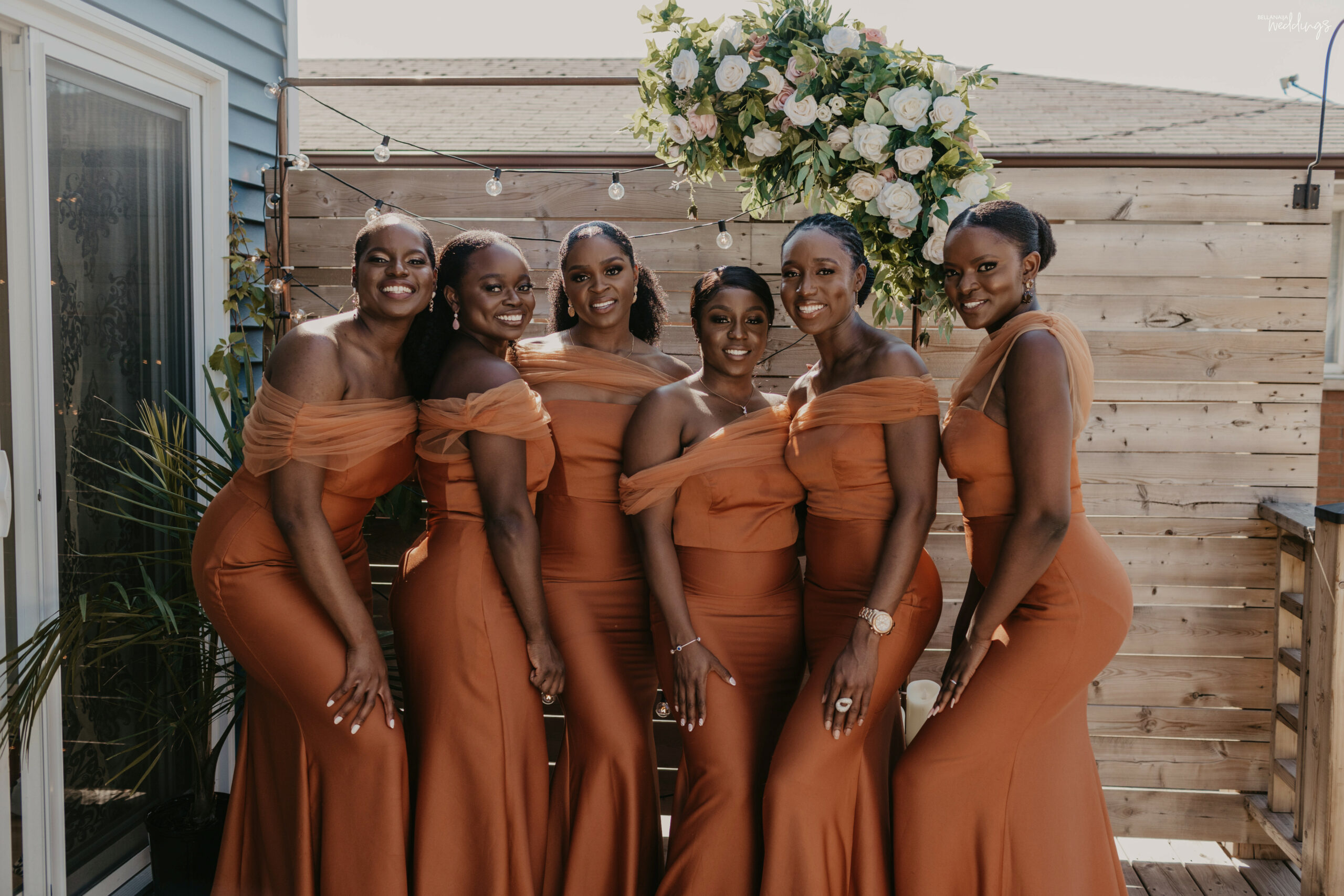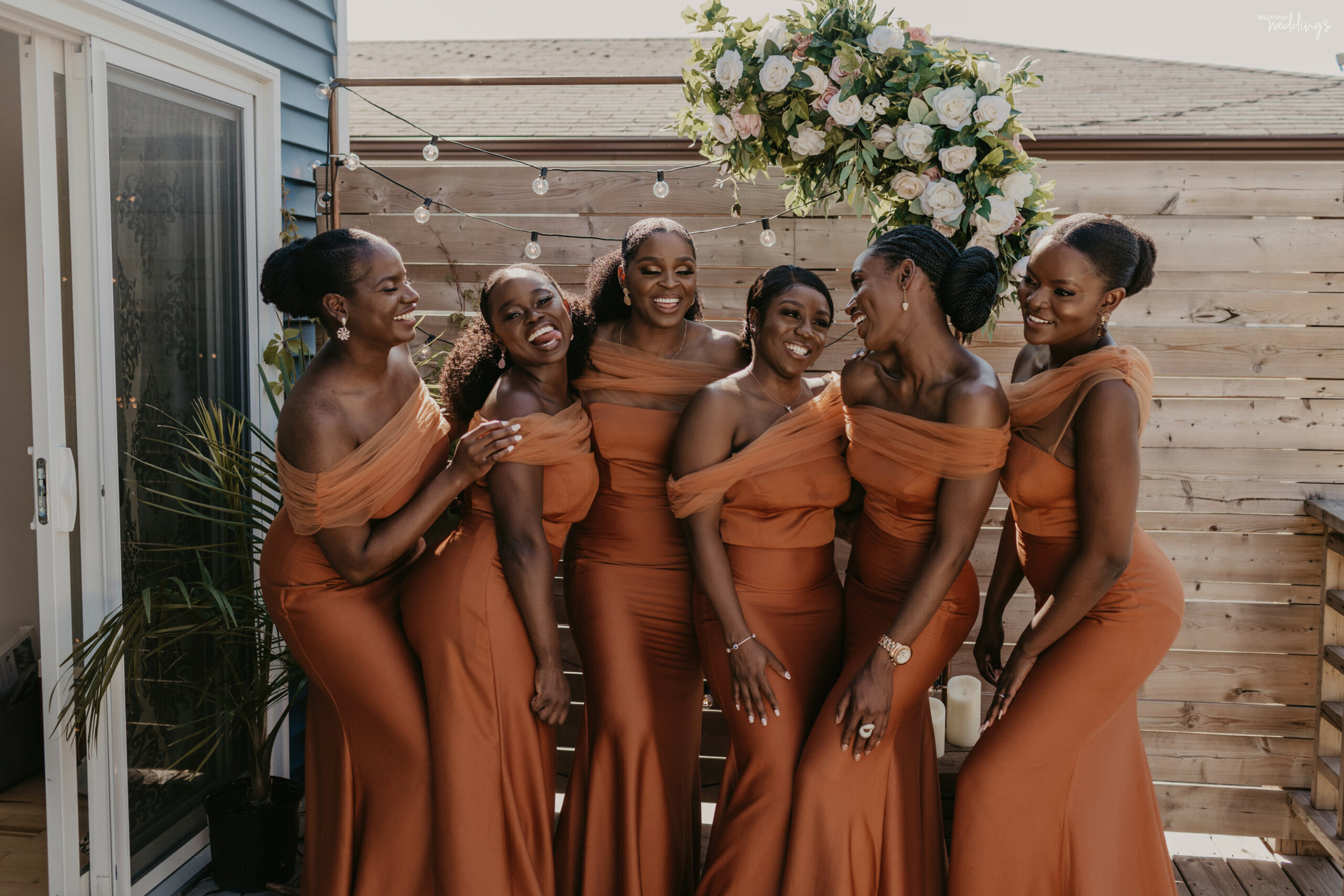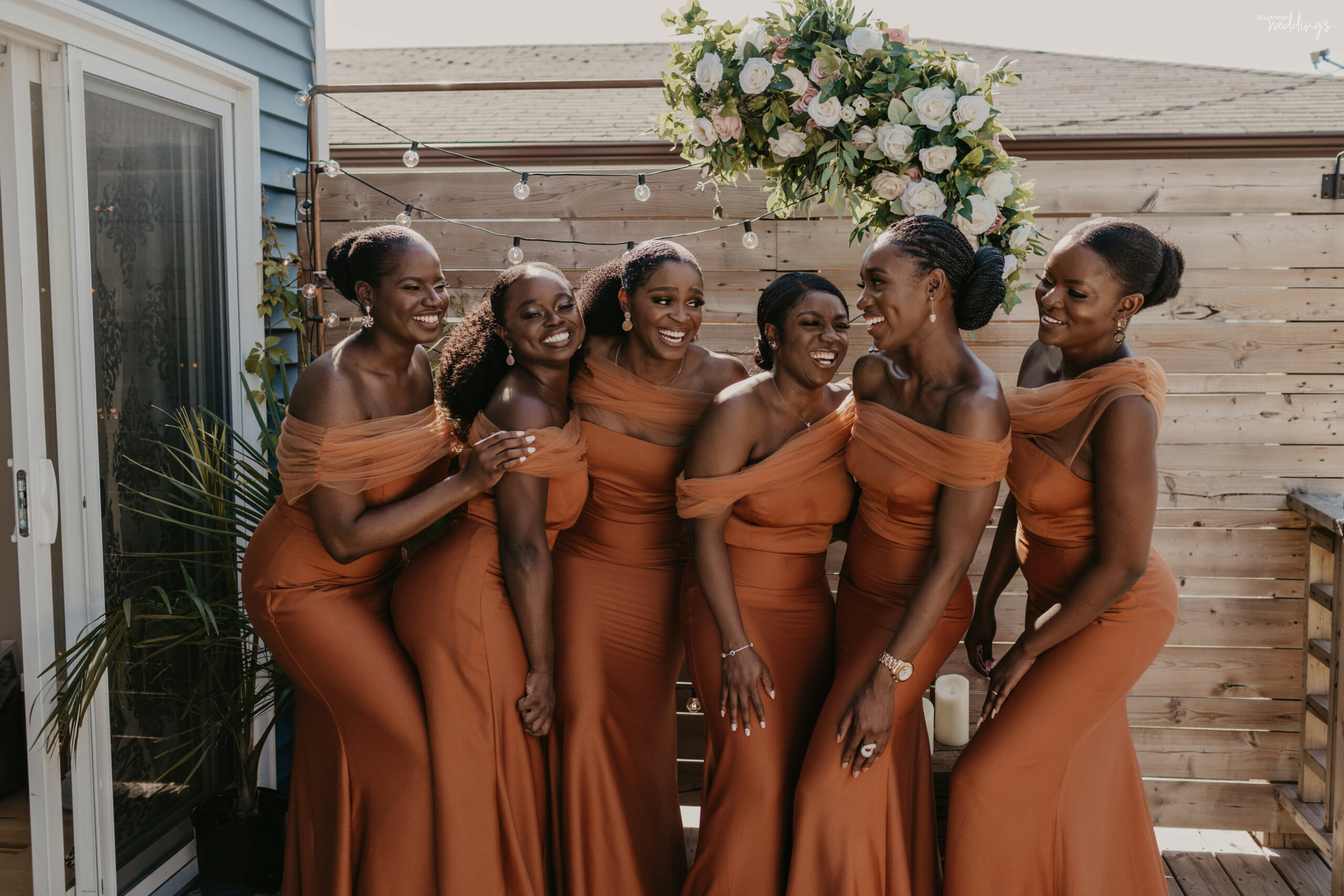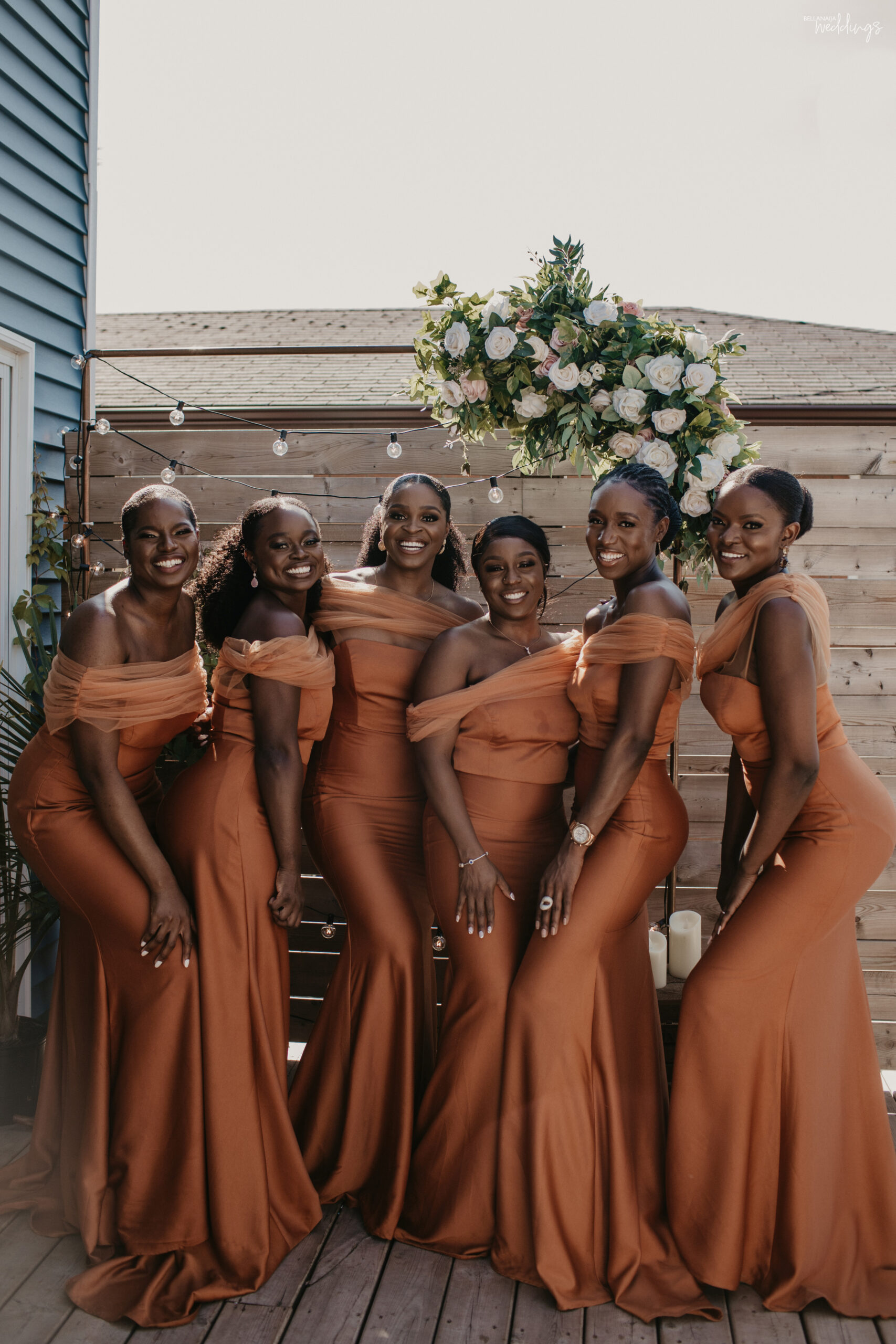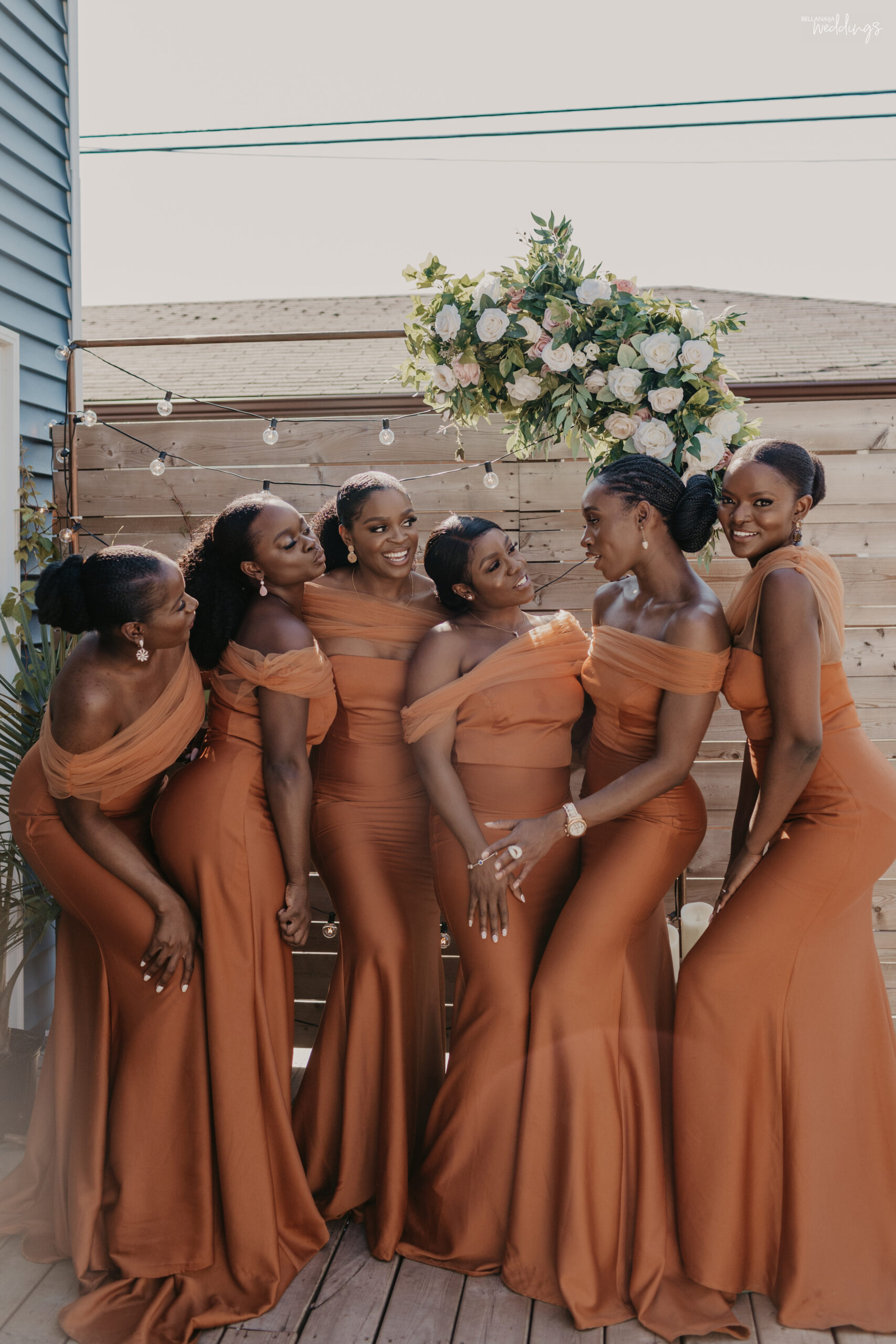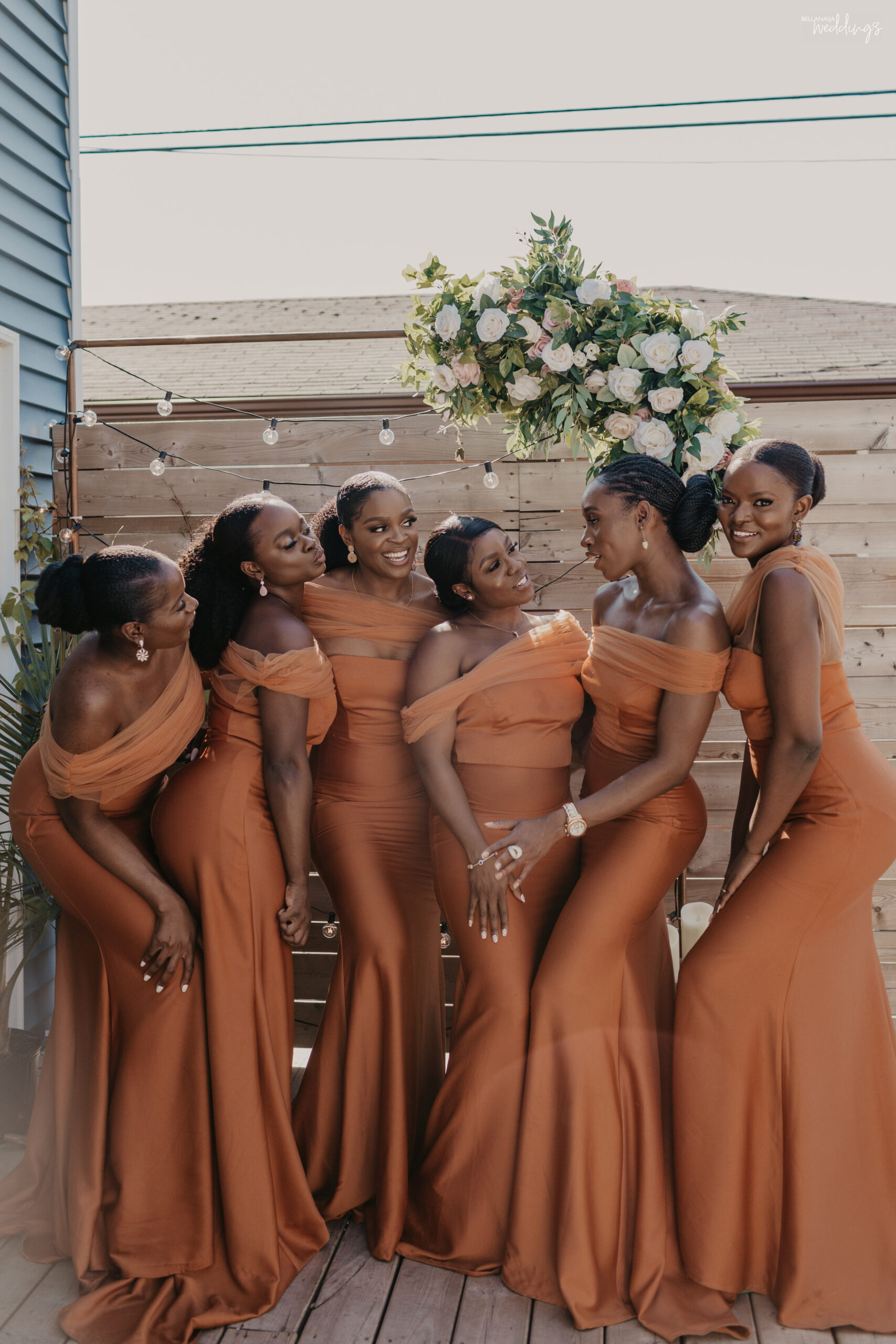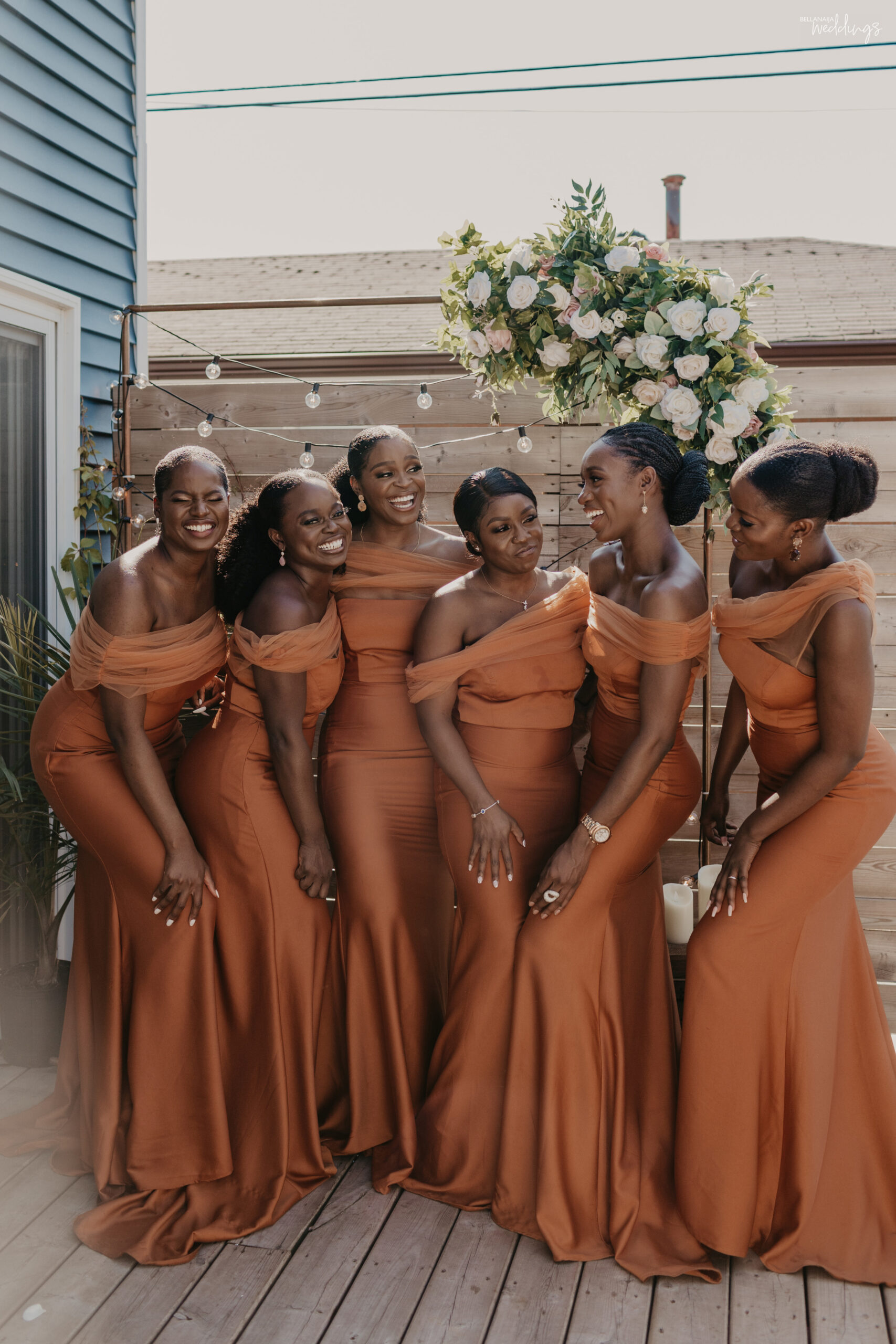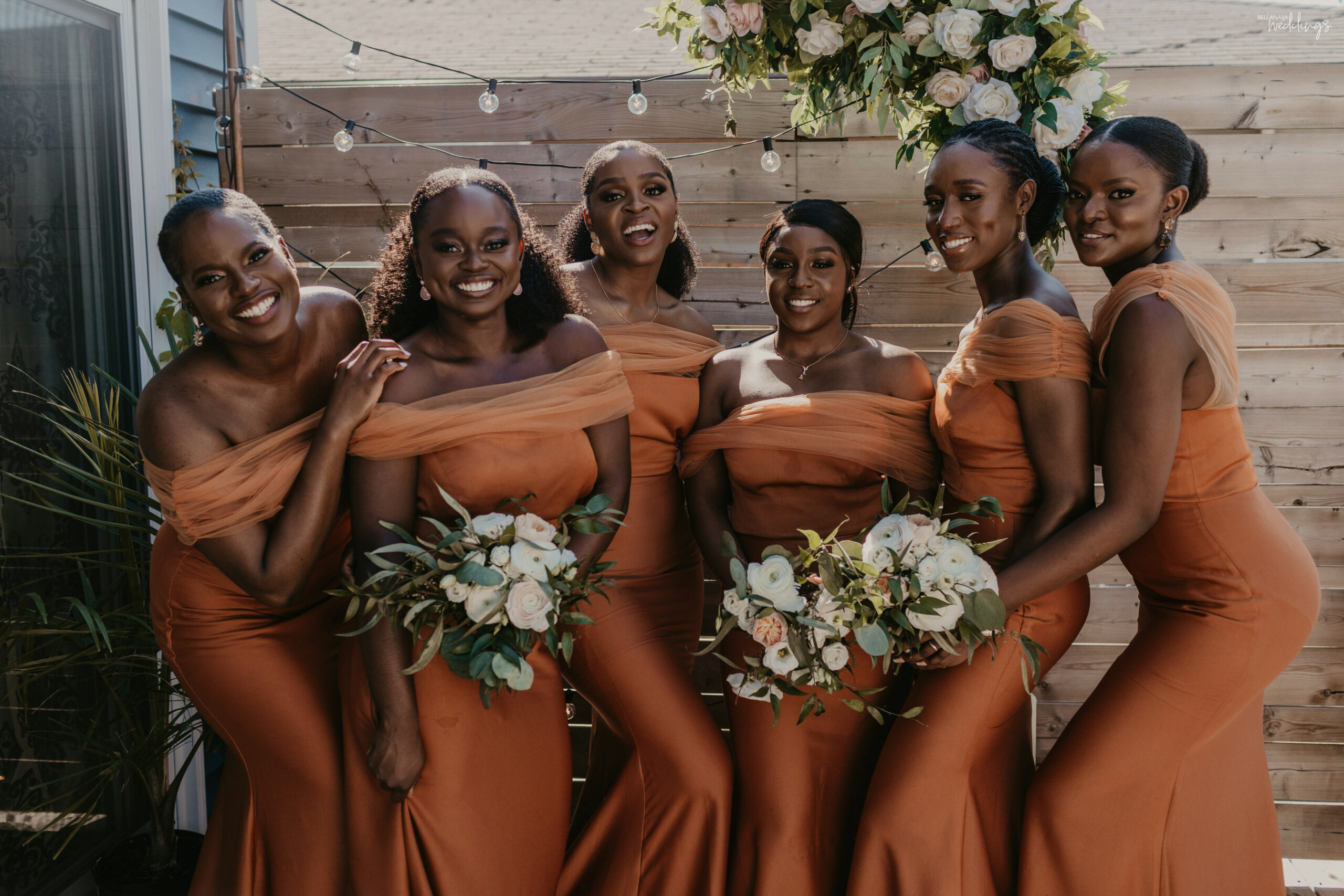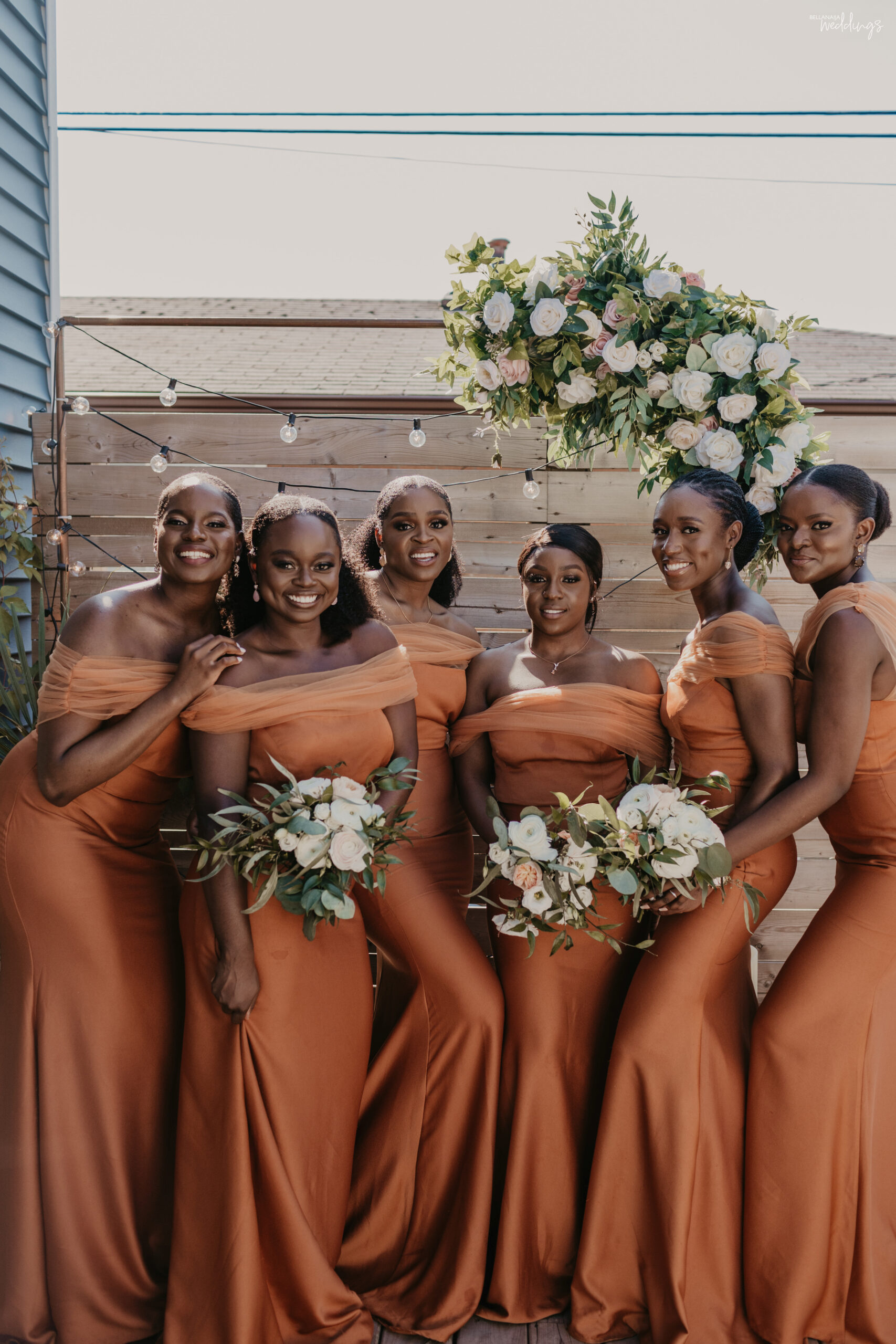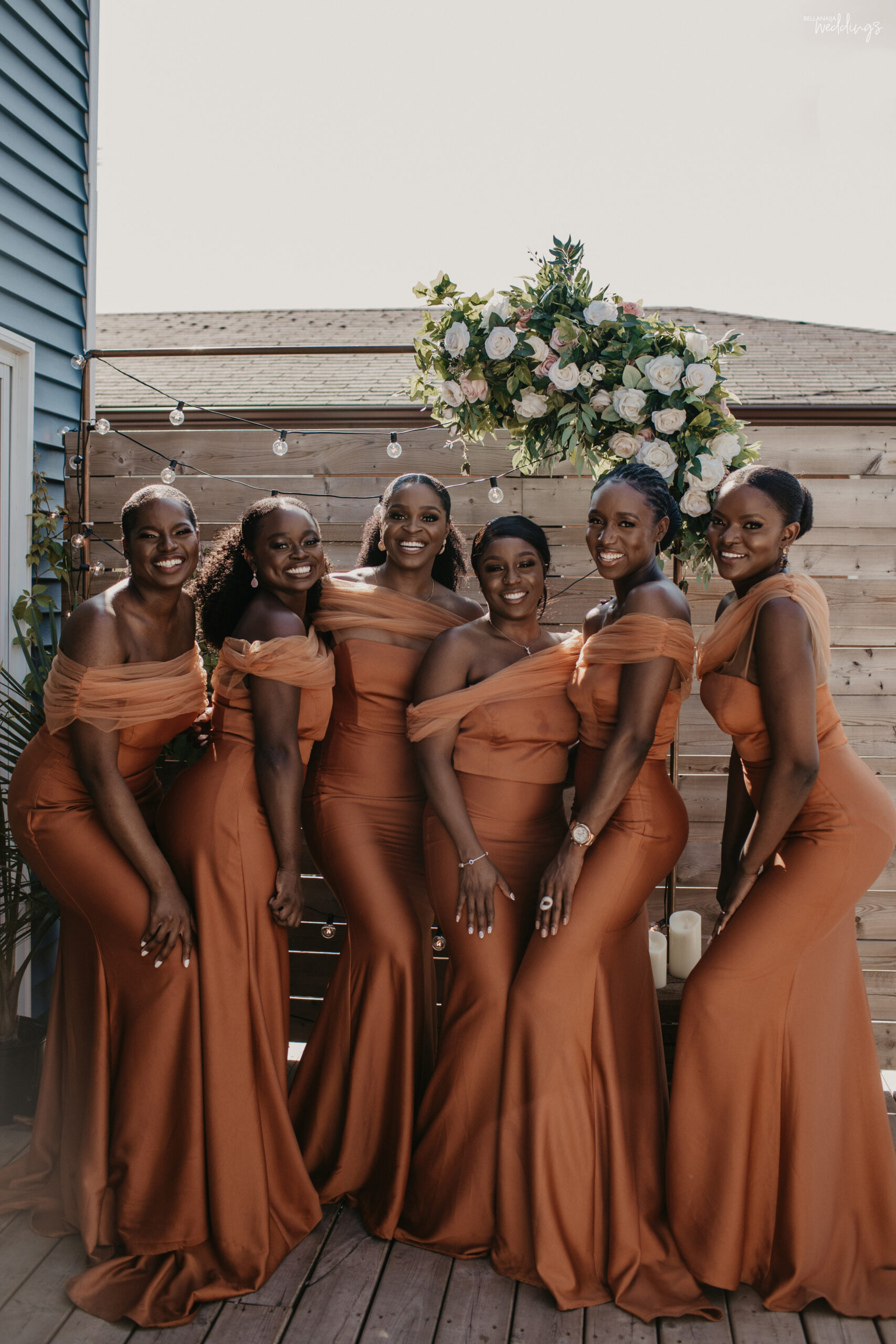 Time to cut the cake! 😅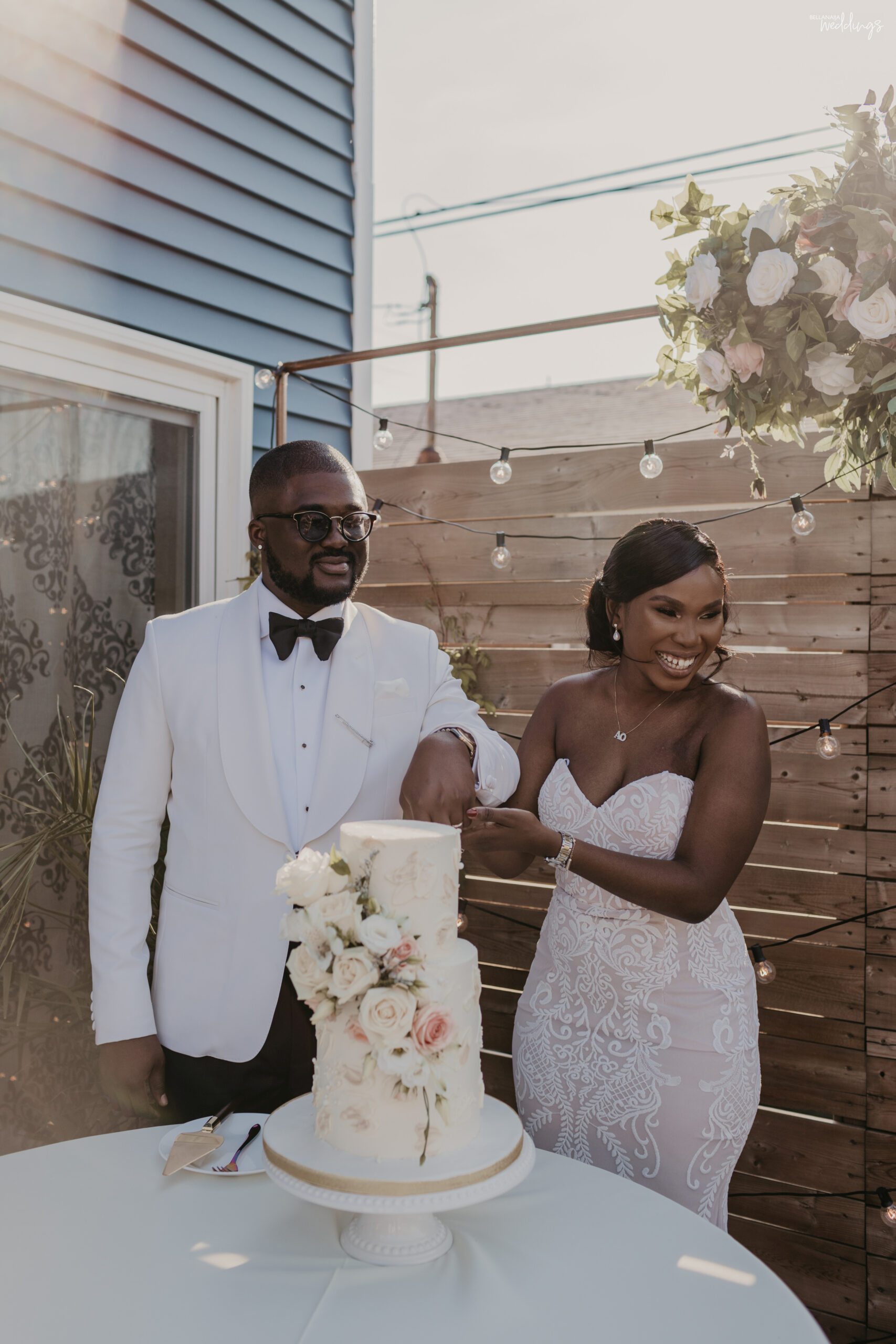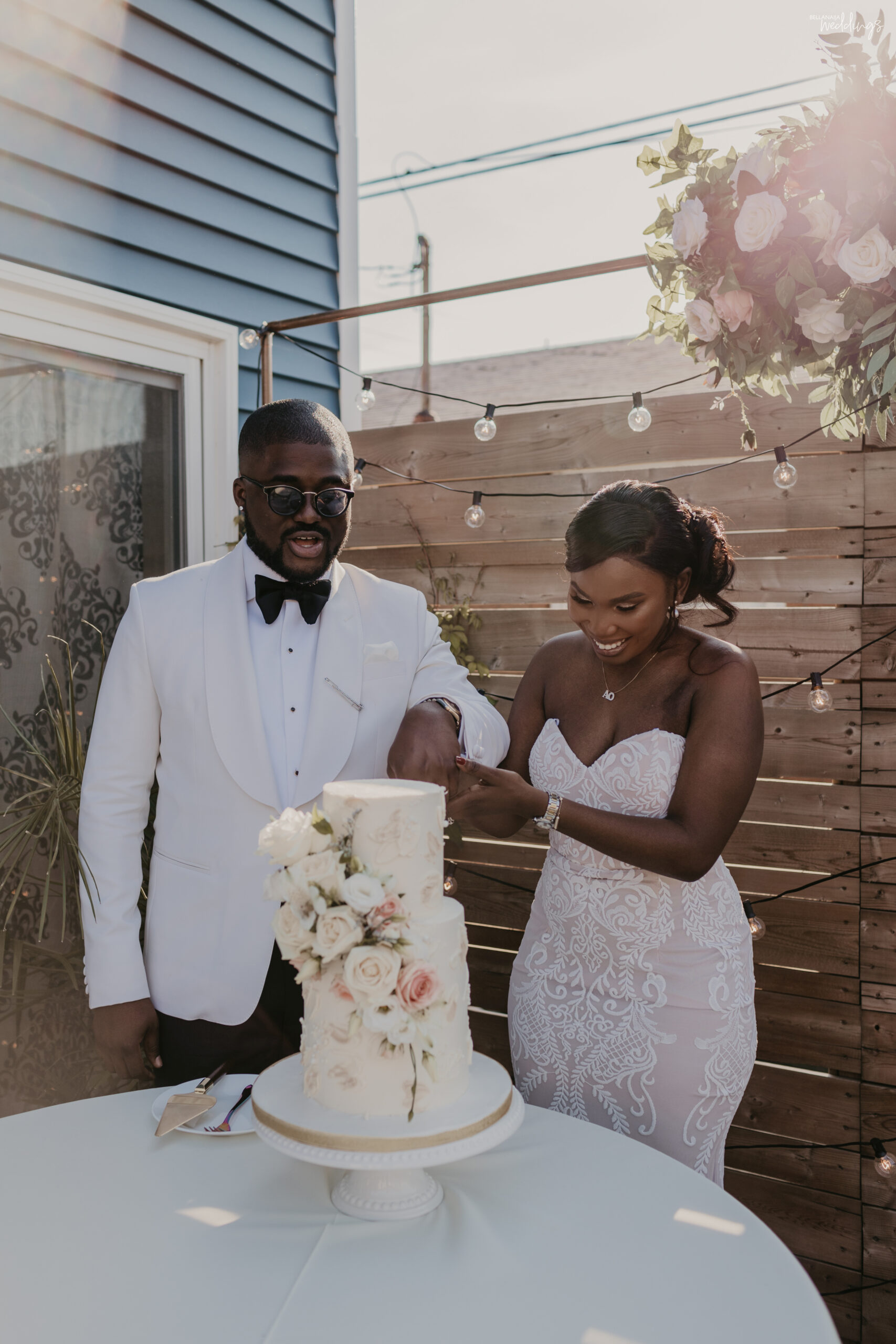 Their love story according to Tobiloba:
This beautiful love story started on a warm spring evening about 6 years ago. You know how they sometimes say "this was destined from the start", well it was one of those…
We were at this party and on my way out, I saw her. I thought to myself "wow, what a pretty lady I need to get her number". So like the gentleman that I am, I walked up to her and introduced myself and got her a taxi (we didn't have UBER in those days) and I asked for her name, she whispered slowly "… Ayotola" and it stuck in my head. I went ahead to get her number from a mutual friend and the rest like they say is history.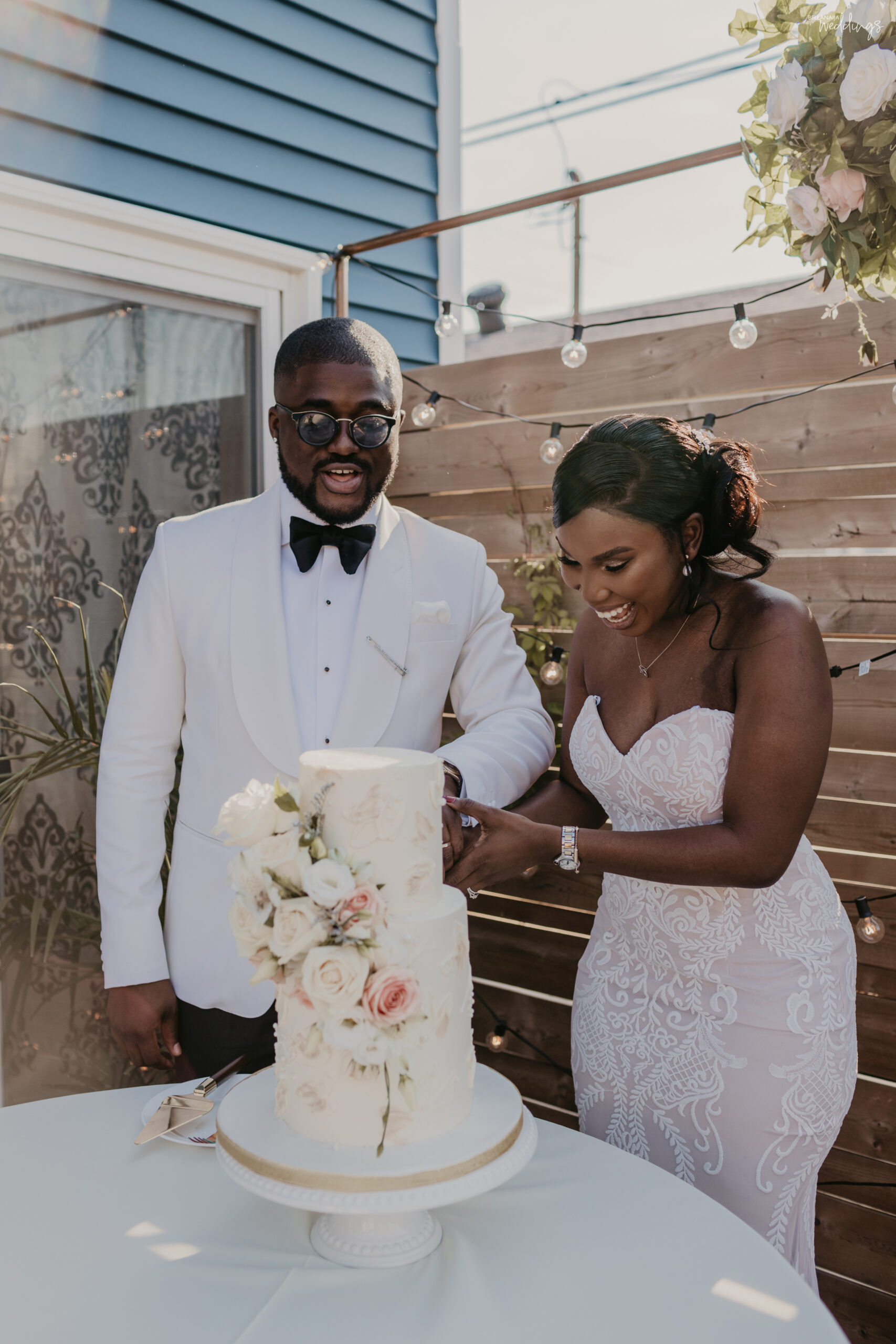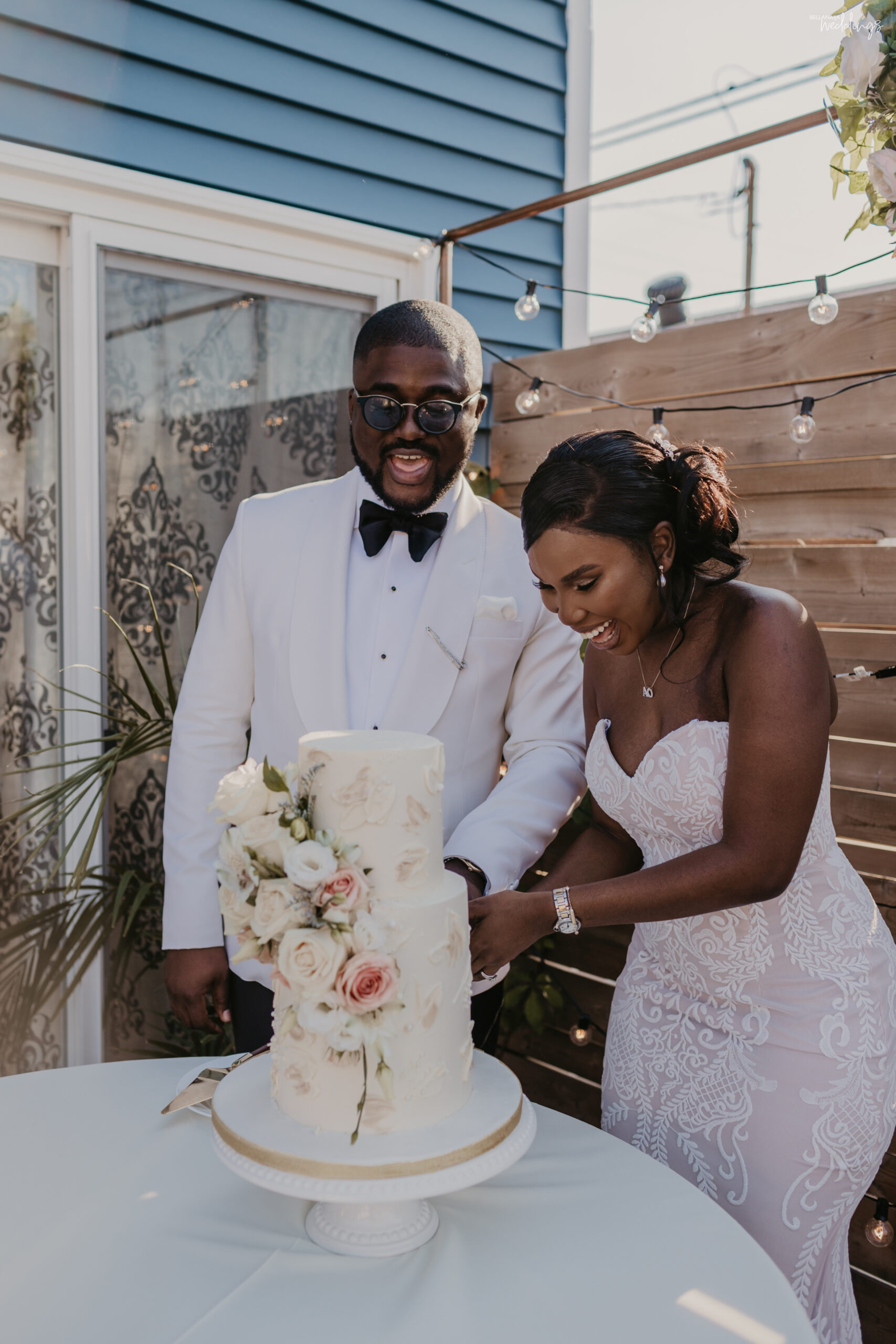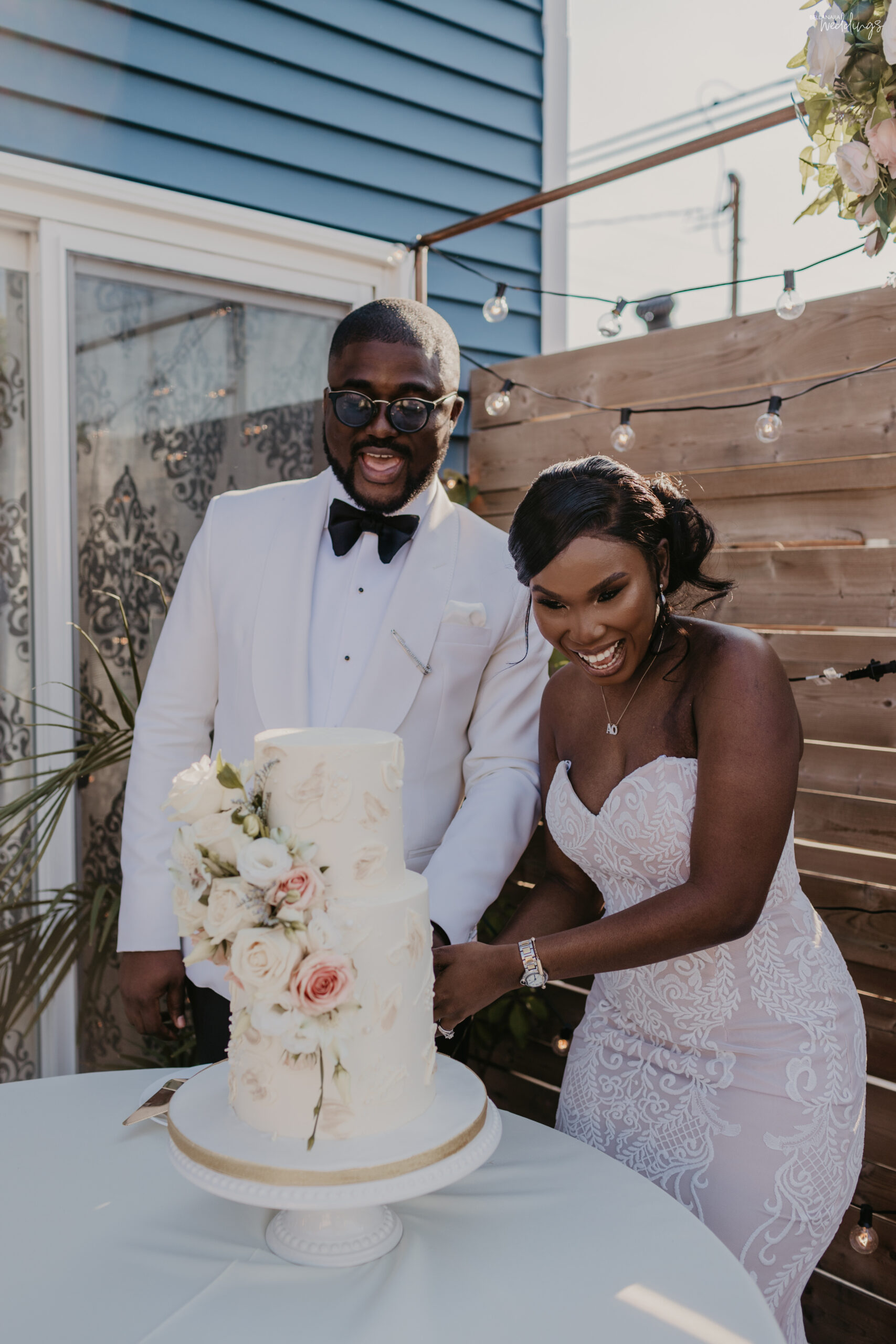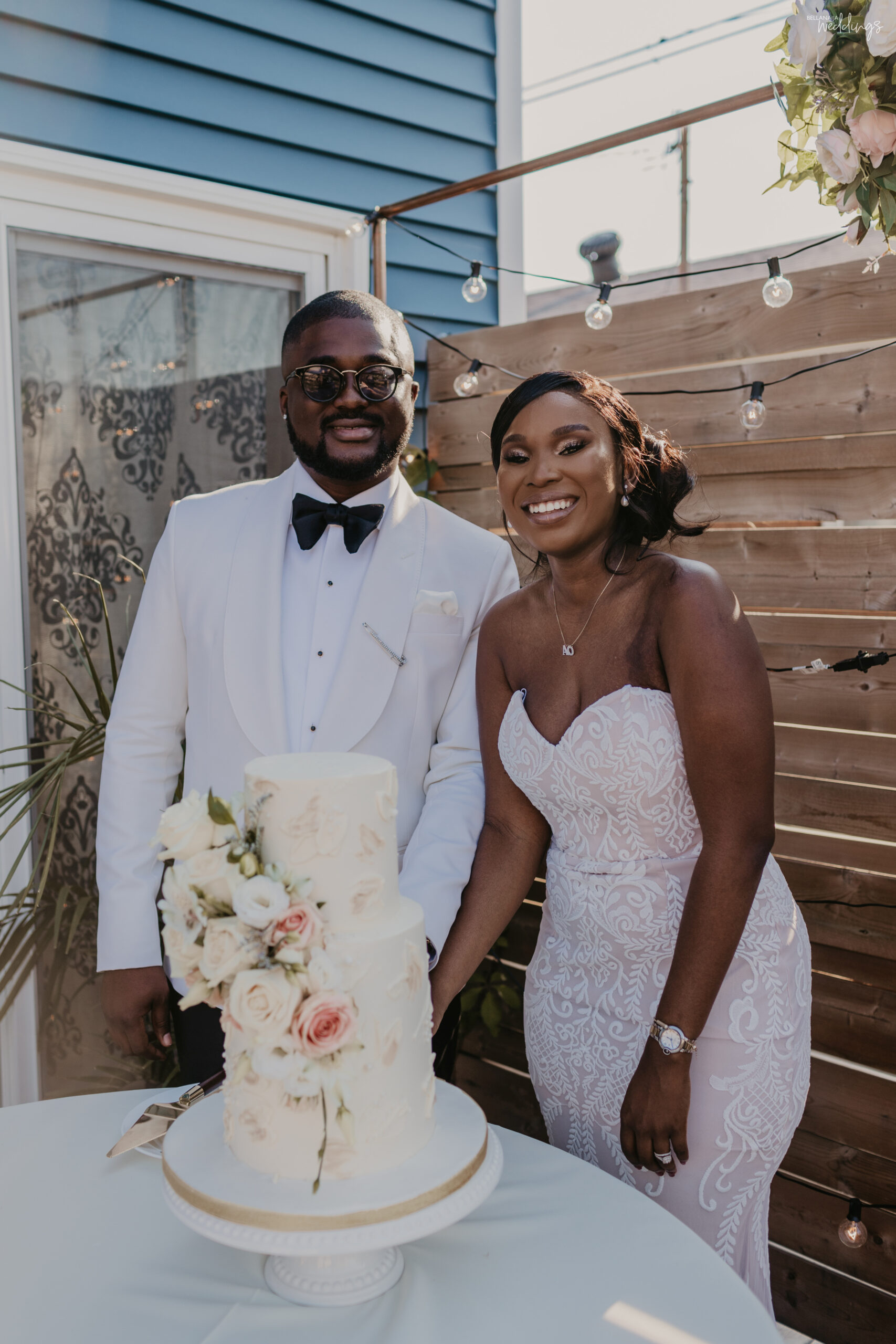 It was easy to become friends with Ayotola because she is so warm & kind to everyone she meets. I used to think "Damn, I really got lucky with this one". From that point on, I can say my life is significantly better. Everything I did, turned out for the best and I became a better human overall because of her. We've made amazing memories, traveled the world and I can't wait for what the future holds for us. Cheers to the love of my life!!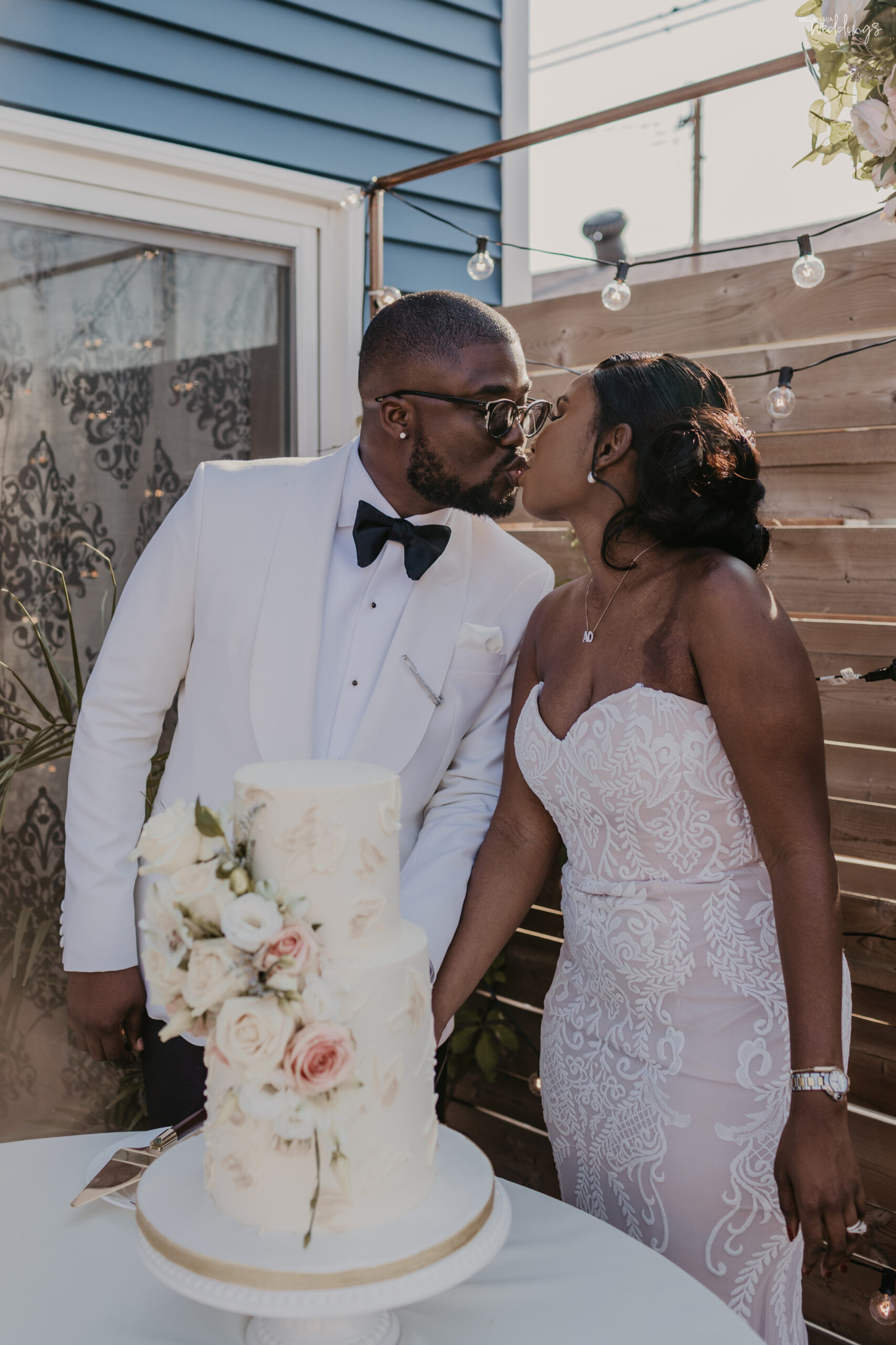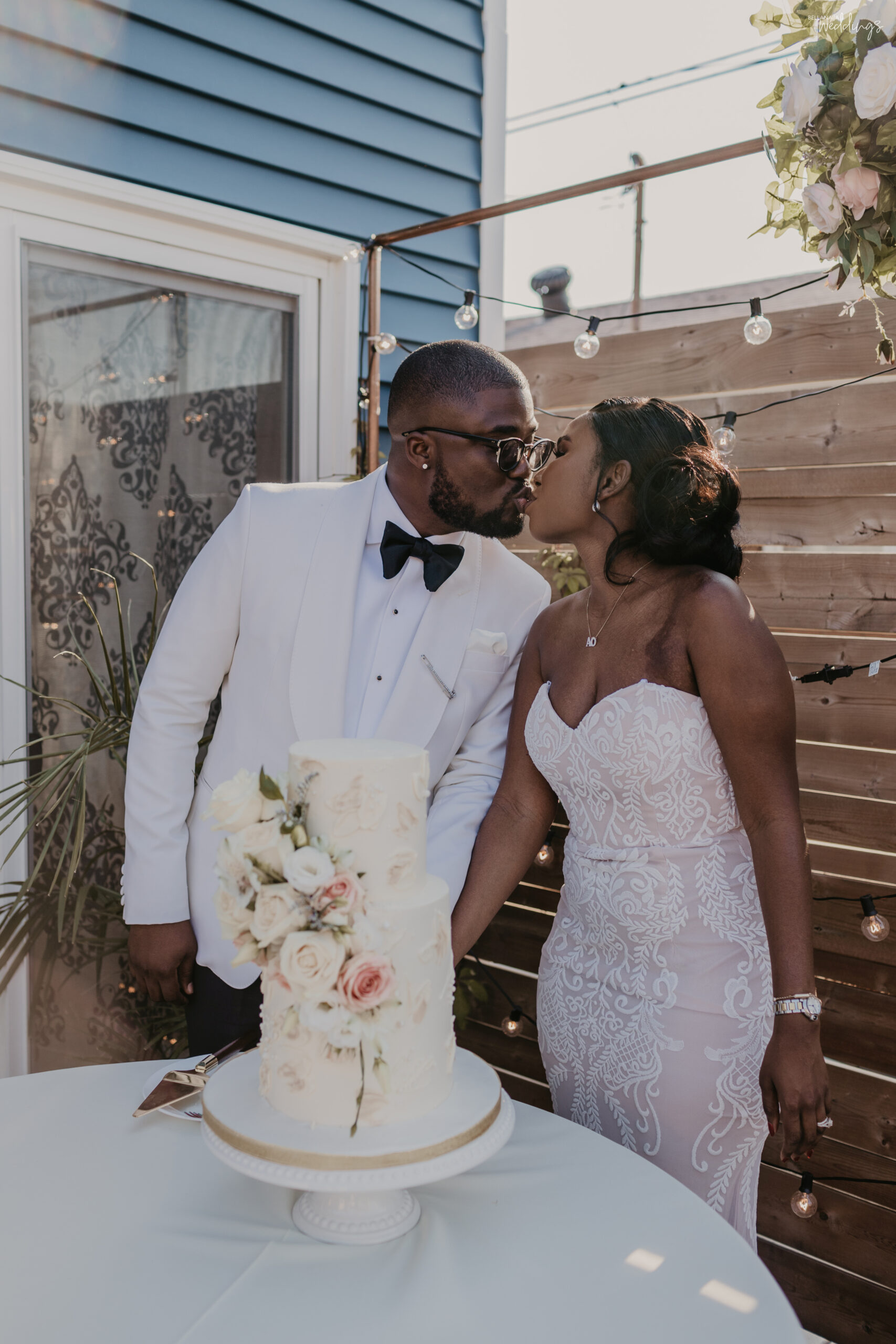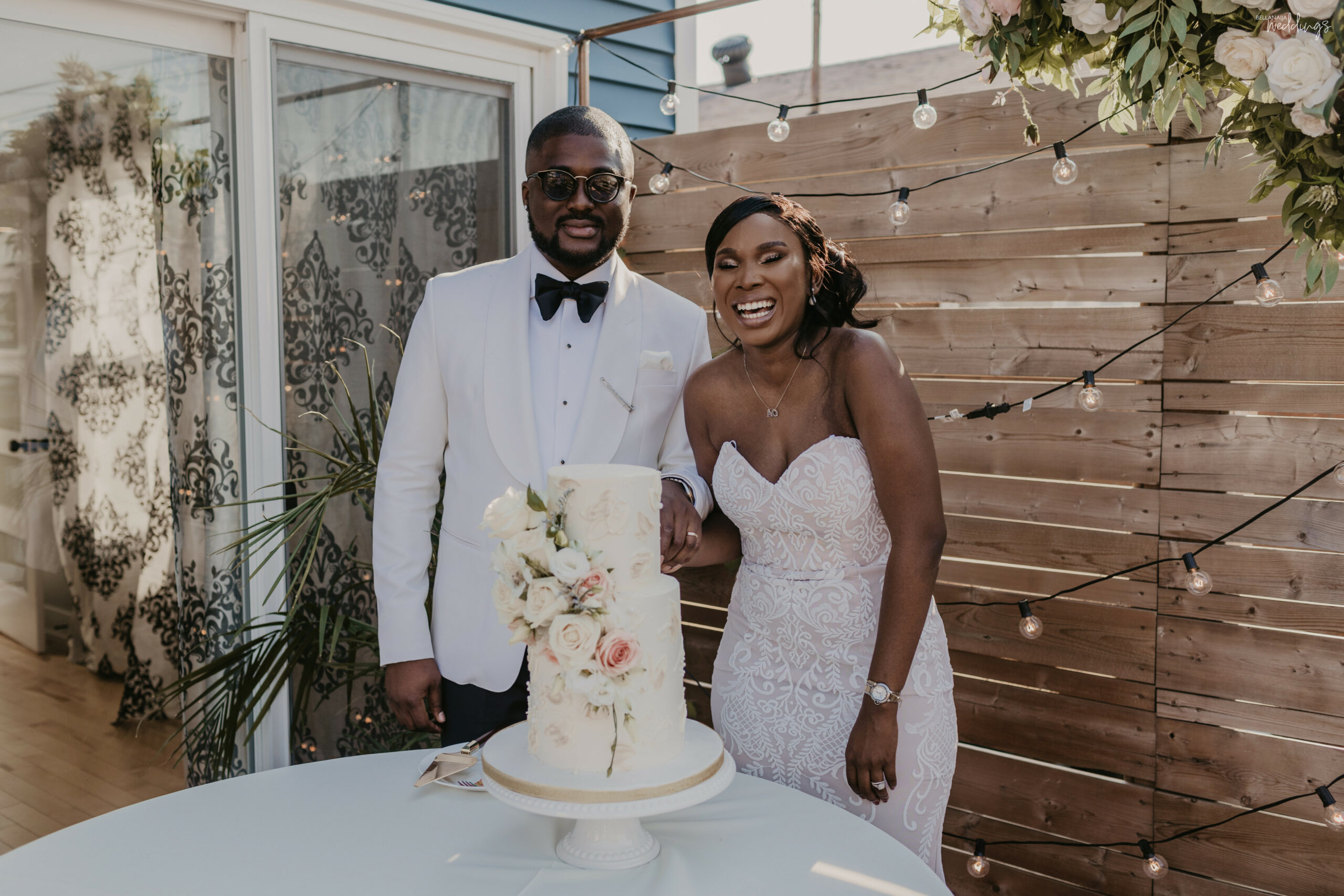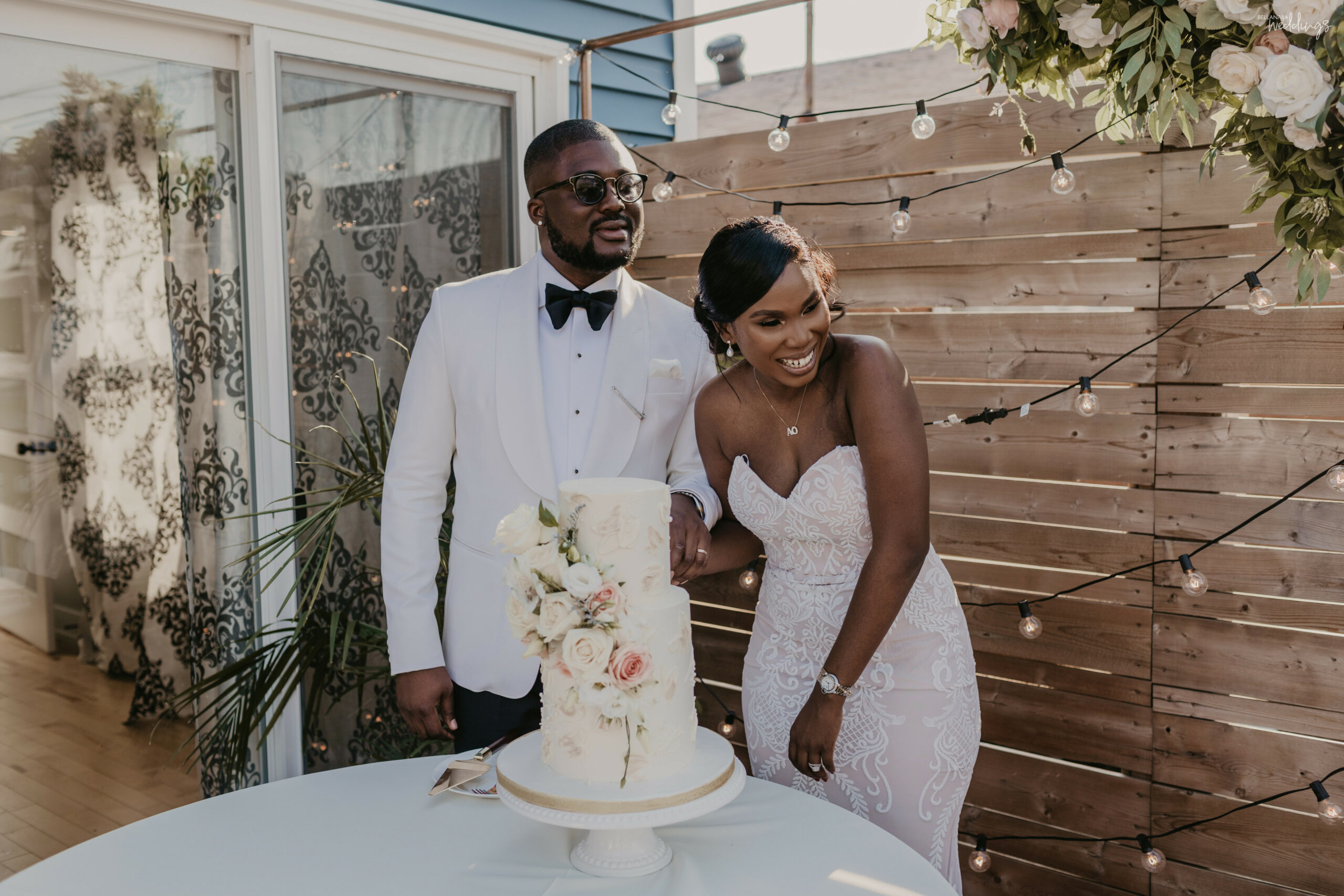 Credits
Bride: @ayotolao
Groom: @oluwatobiloba
Bride's Dress: @lulusweddings
Bridesmaids dresses: @ibilolaogundipe
Groom's suit: @fari_hara
Makeup: @deebeauty_
Hair: @ganvasbeauty
Photography: @michellenp.photography
Food: @crownedelements
Cake: @frutilicious_cakes
Decor: @jtdecorandevents