Is there anywhere you cannot meet the love of your life? Our answer is no! Love can definitely be found anywhere, including the church! For Betty and Edirin, the church was the genesis of their love and now, it's happy ever after.
The love birds took their love to Akwa Ibom and tied the knot traditionally. Beauty and colours were the order of the day as Betty was an absolutely stunning Akwa Ibom bride and Edirin also come through suave and dapper. #TheBEaffair22 was a burst of colours, love and fun and the richness of culture was brought to the fore. You definitely want to take it all in and yourself.
Enjoy the colours and beauty from #TheBEaffair22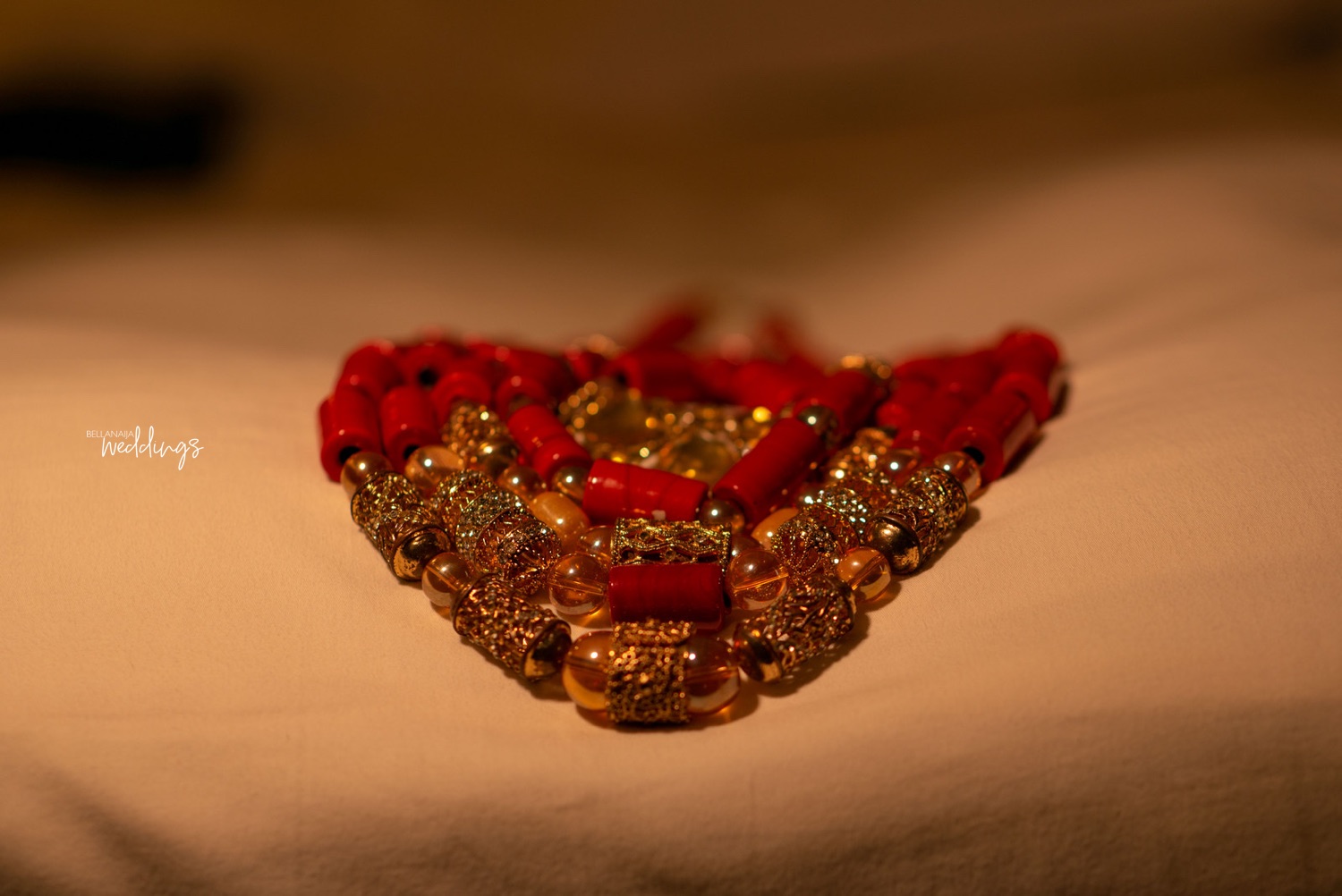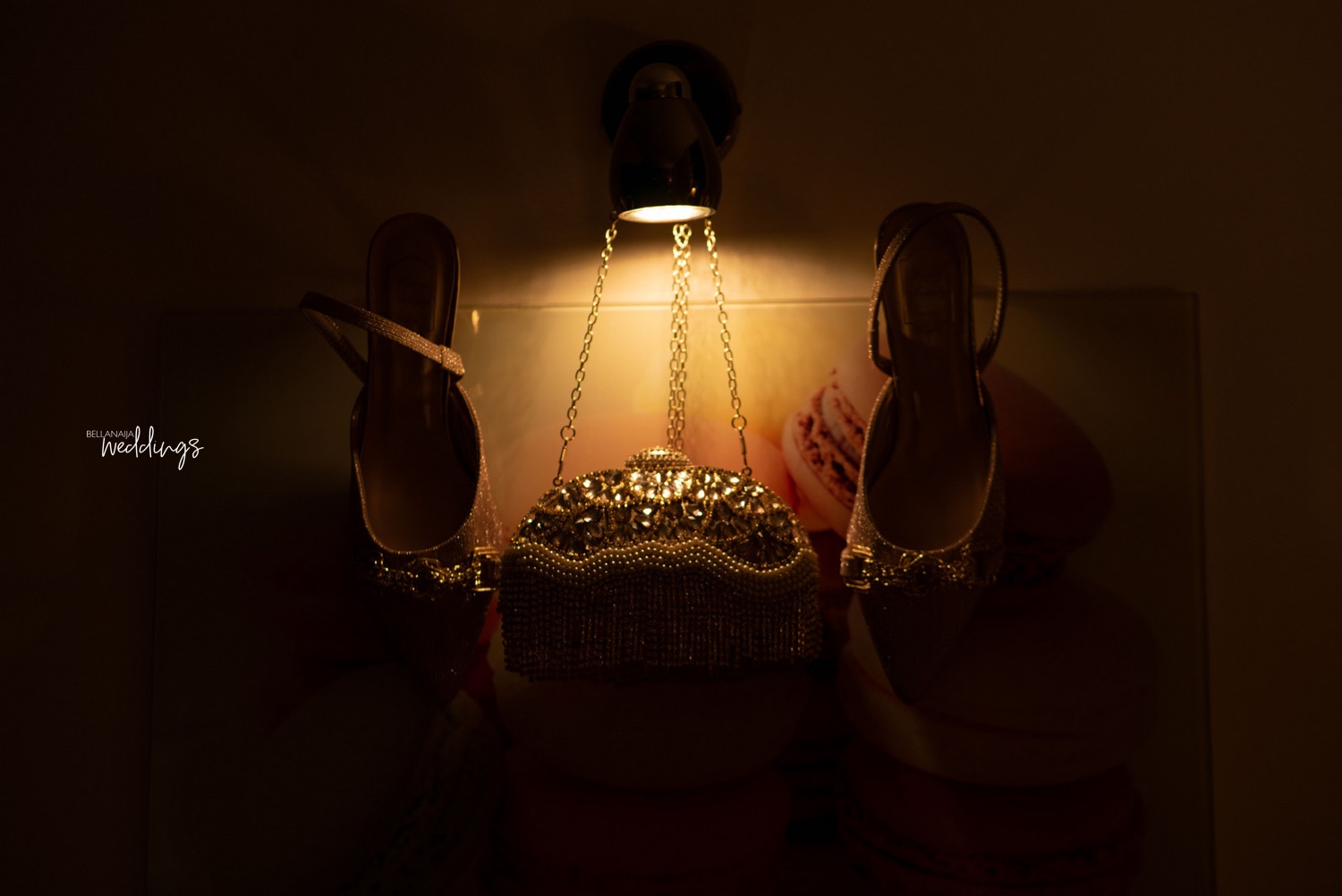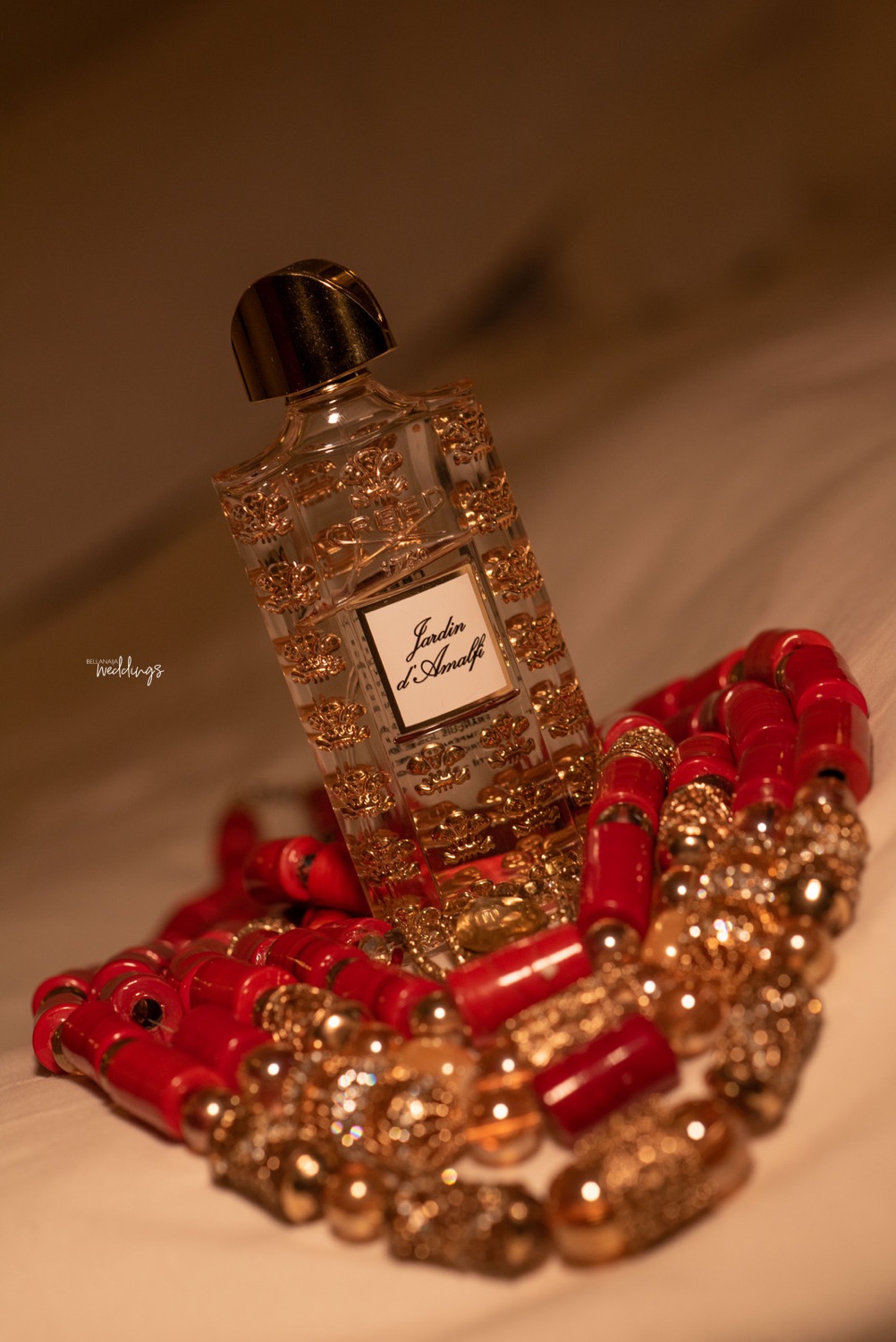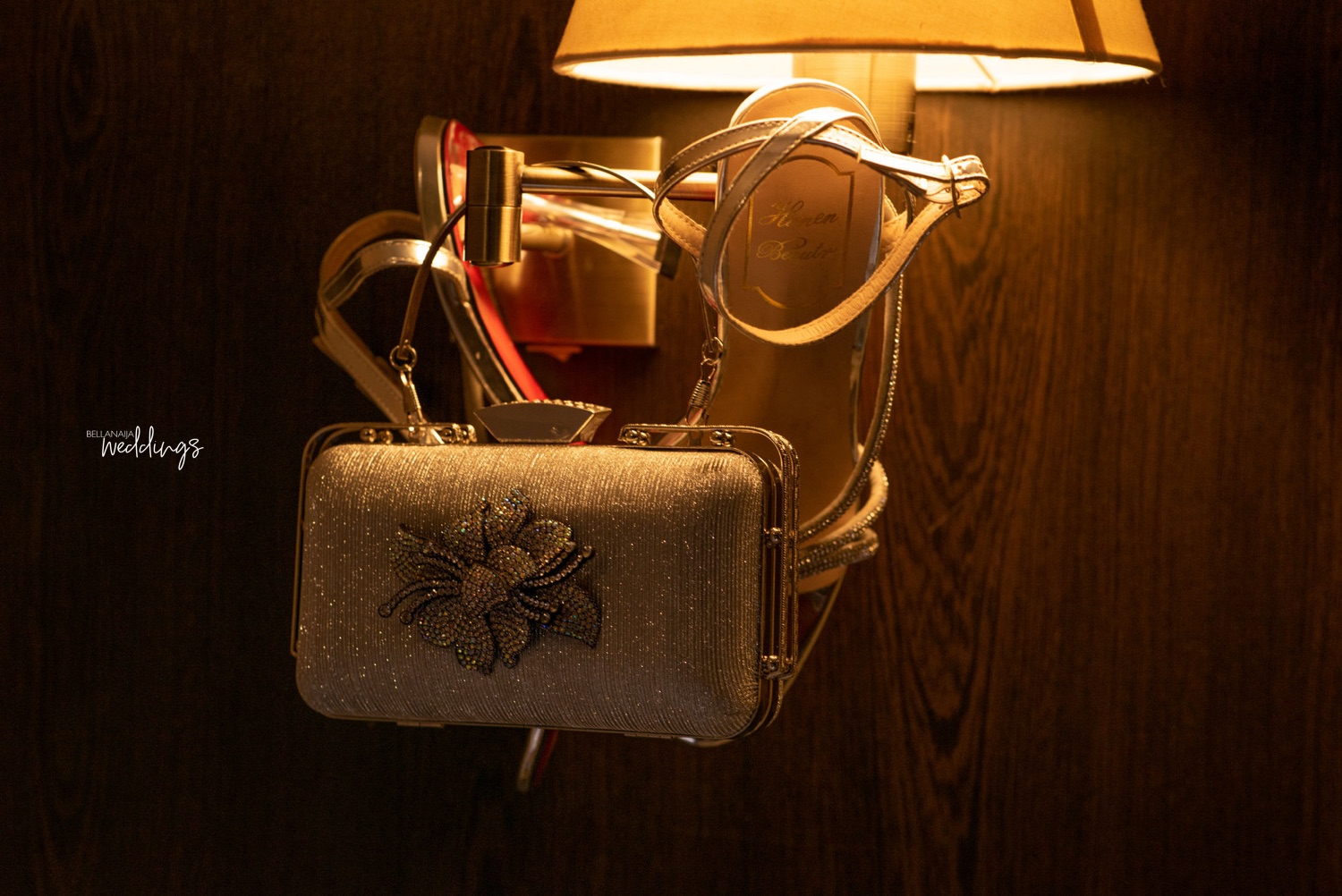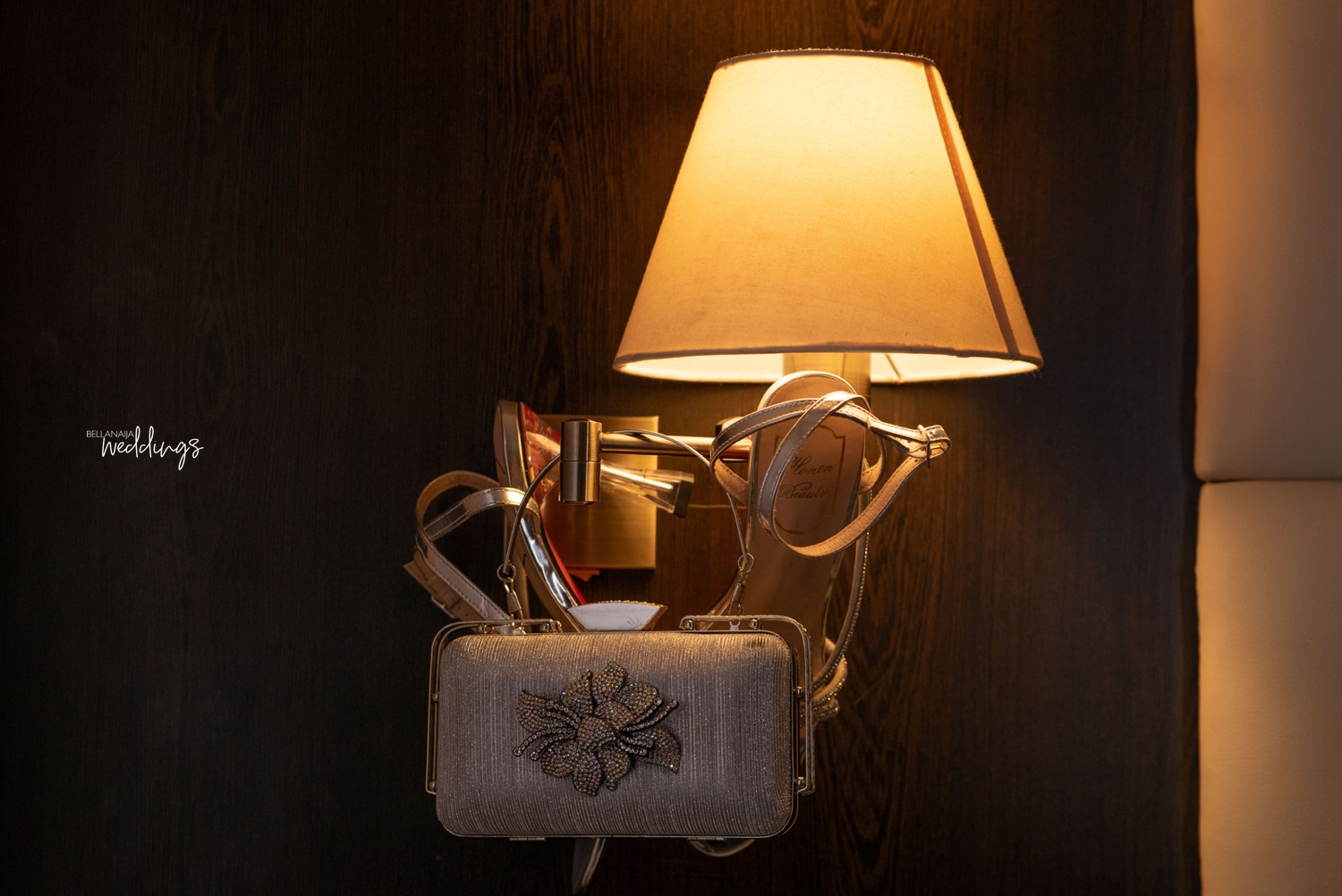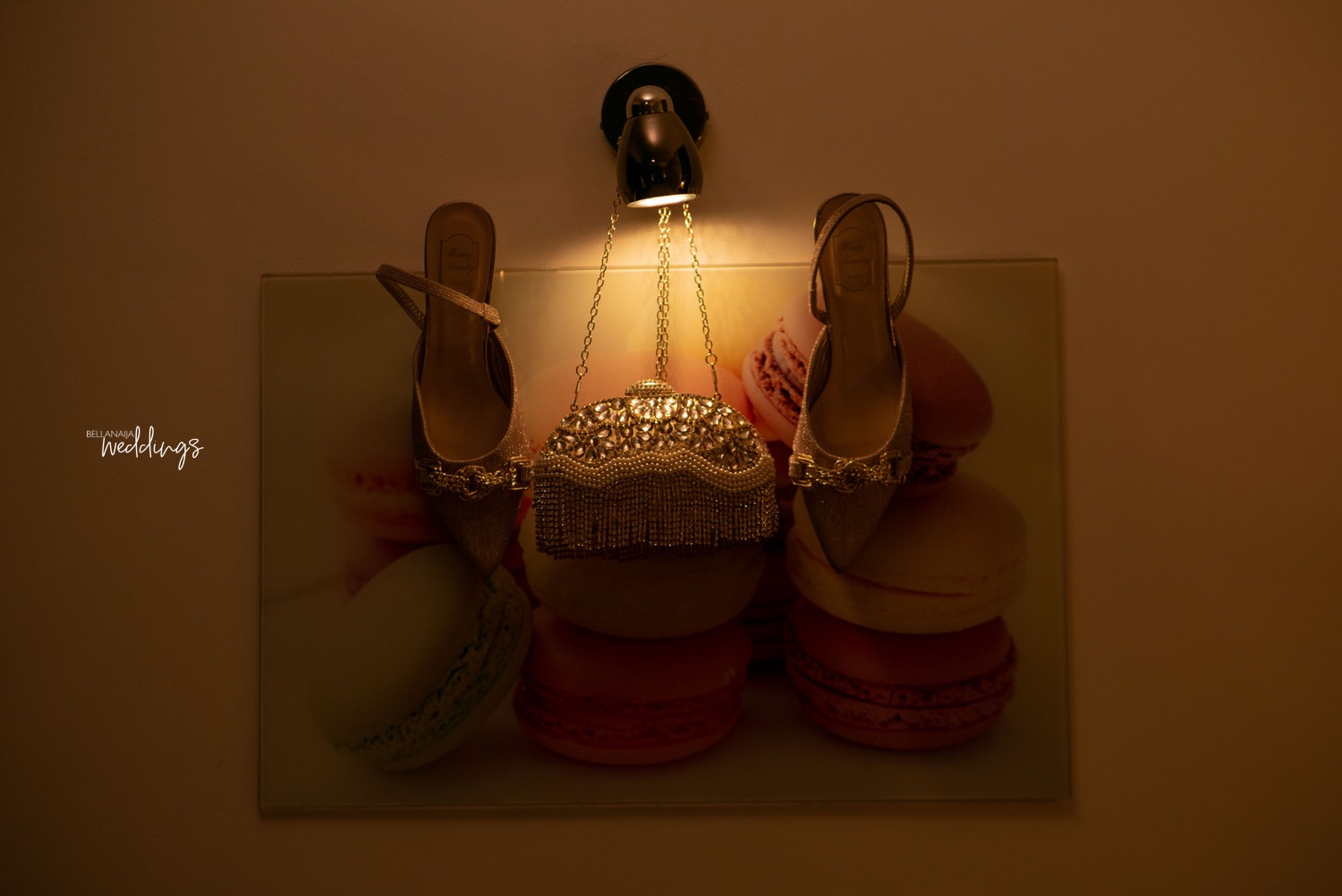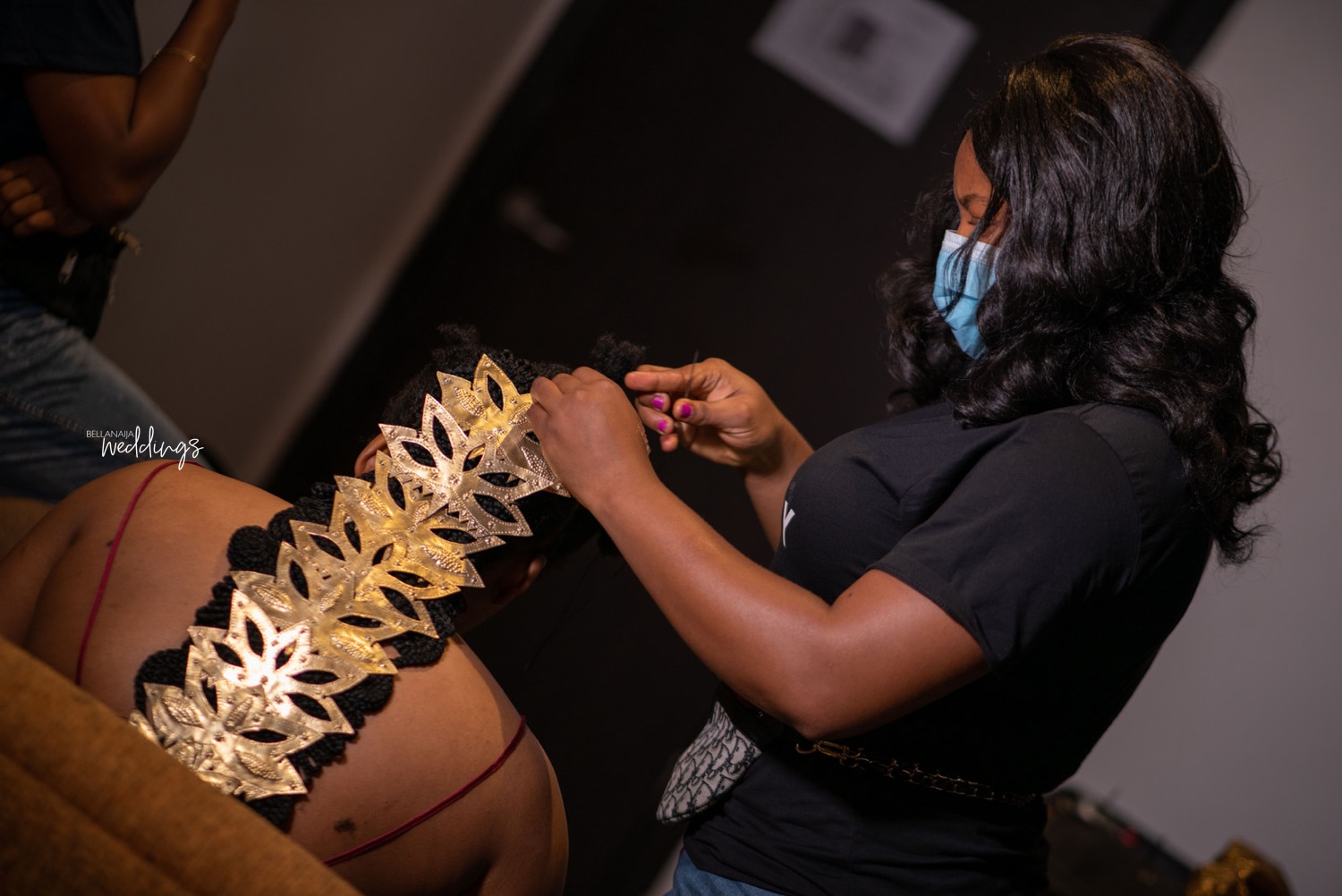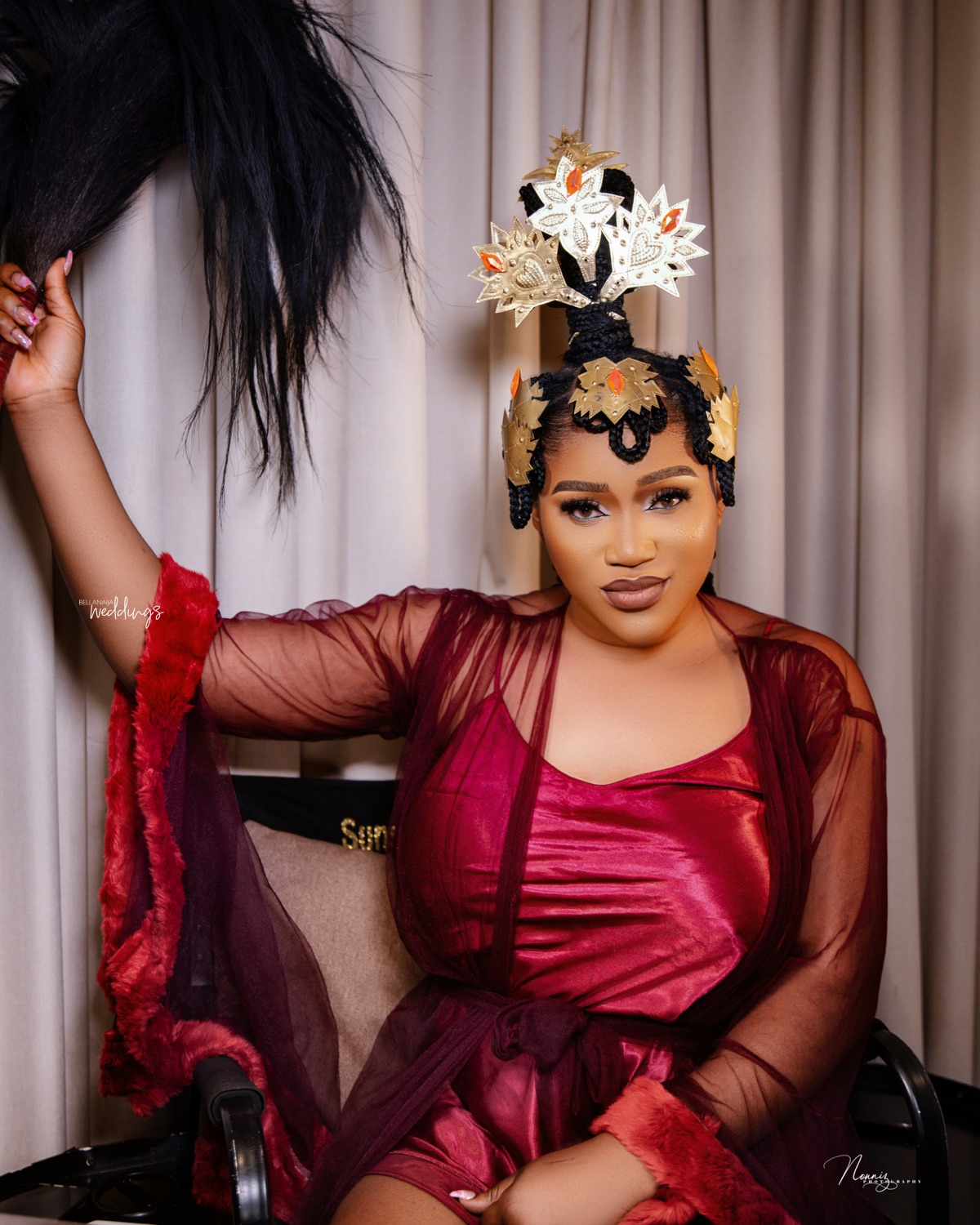 Here's it how it all started according to the bride, Betty:
Our first conversation happened in late 2018 after service in the church. I always bugged my friend Sonia about him and one day I came up with an excuse just to talk to him, after then he started noticing me.  I later traveled in December to Nigeria and so he didn't see me for a while. After returning from Nigeria, on January 20, 2019, he approached me after service and said "Hey my name is Eddie, can I have your number?" I was so surprised by how bold and direct he was and I said to myself "that's my type of man".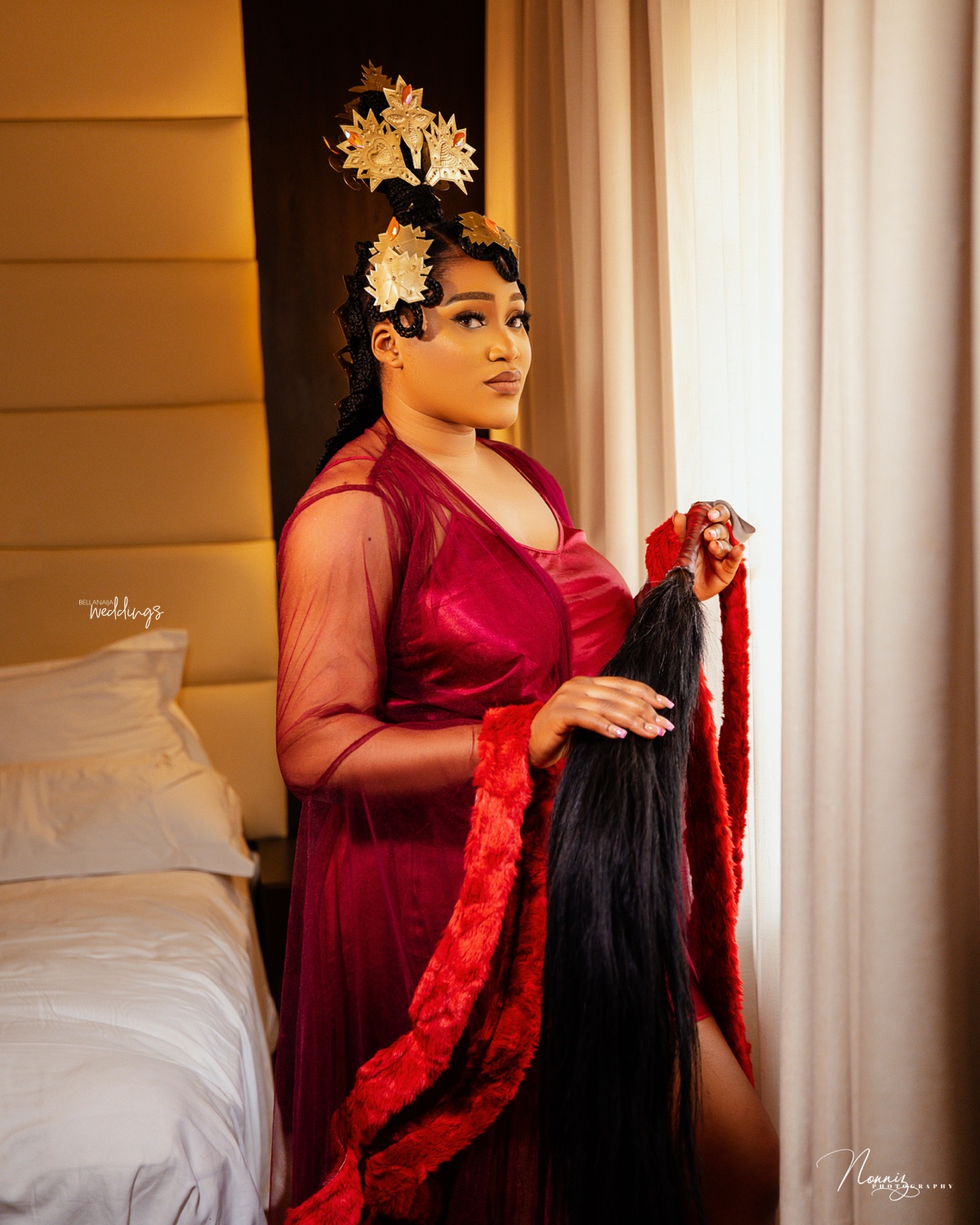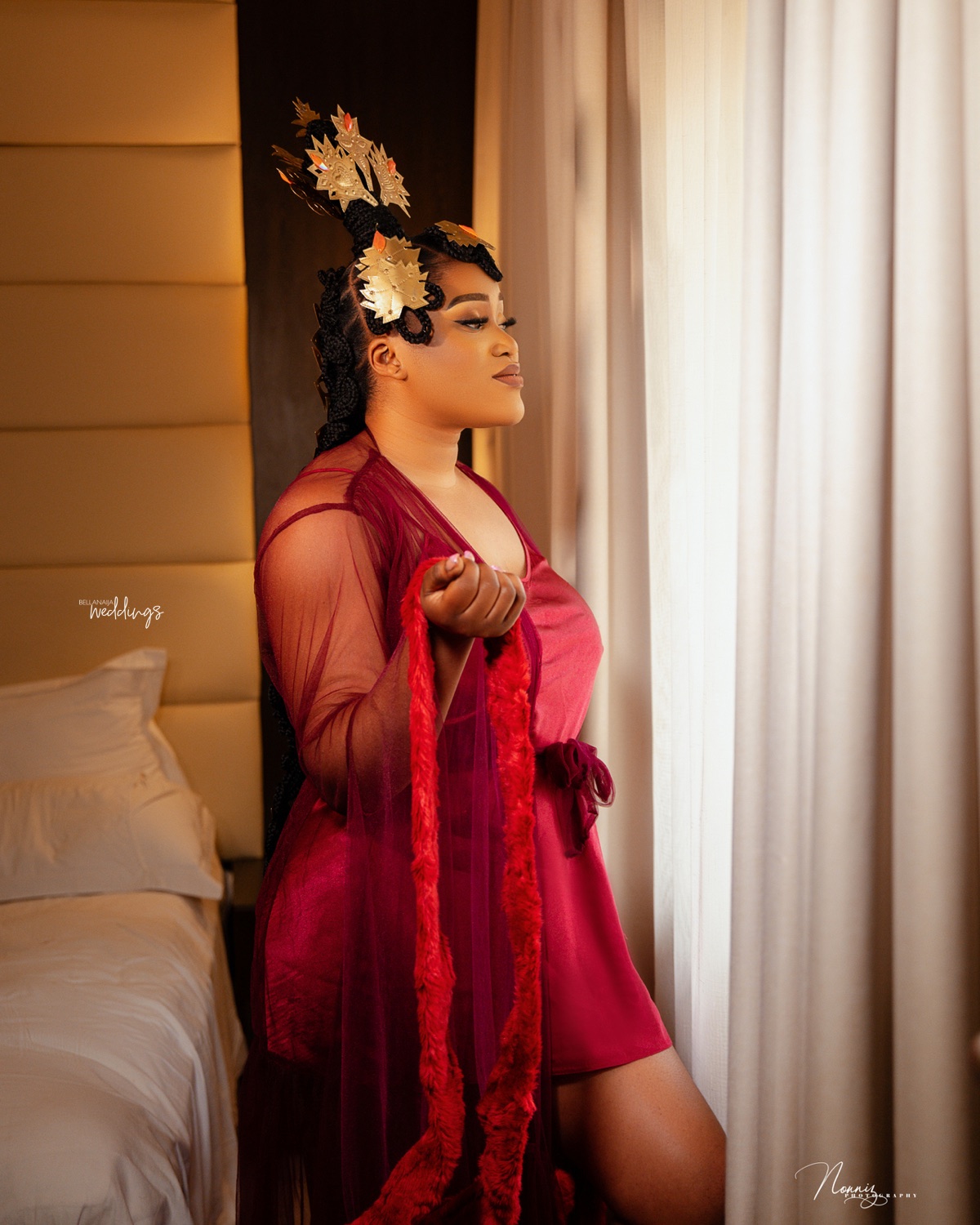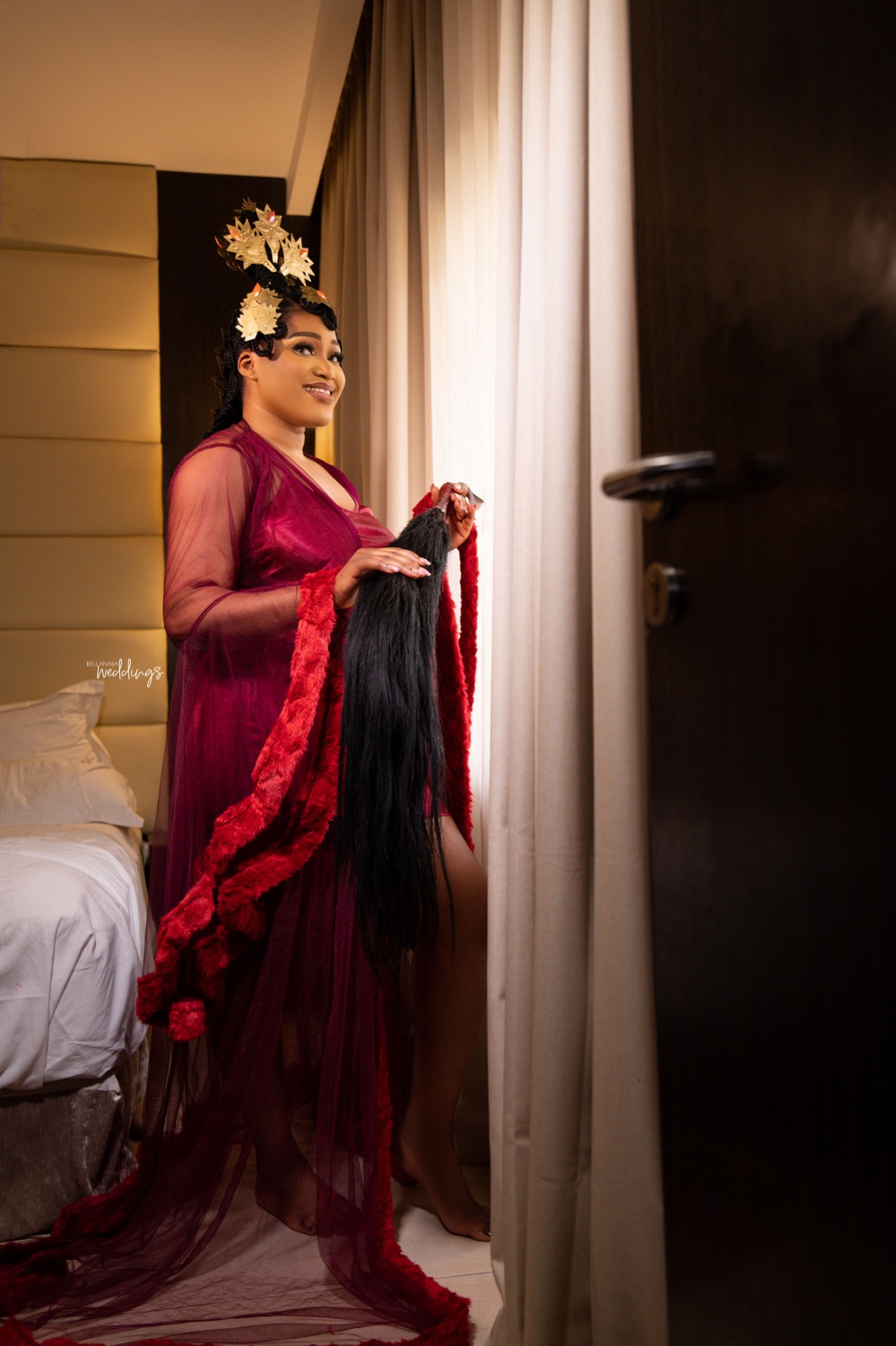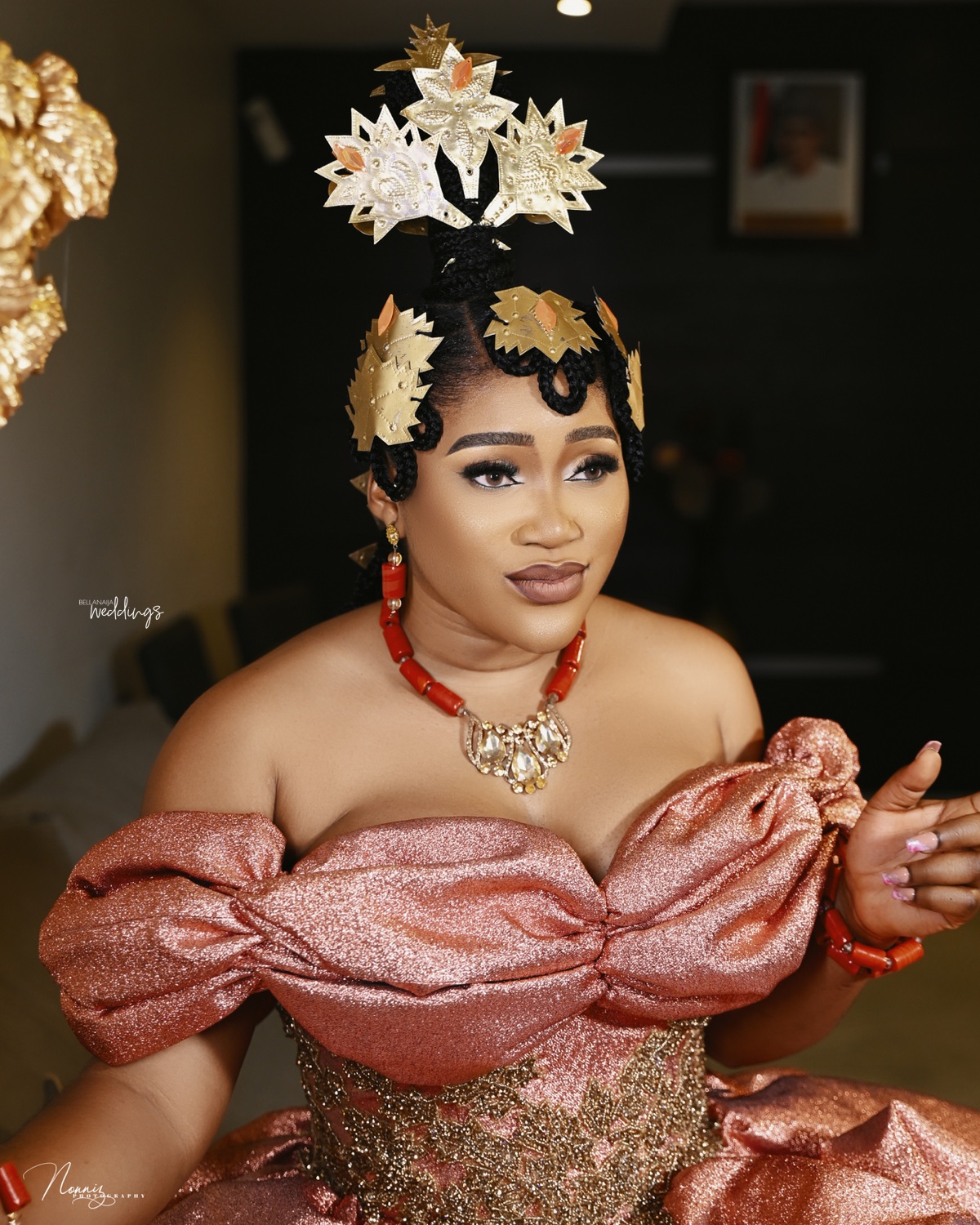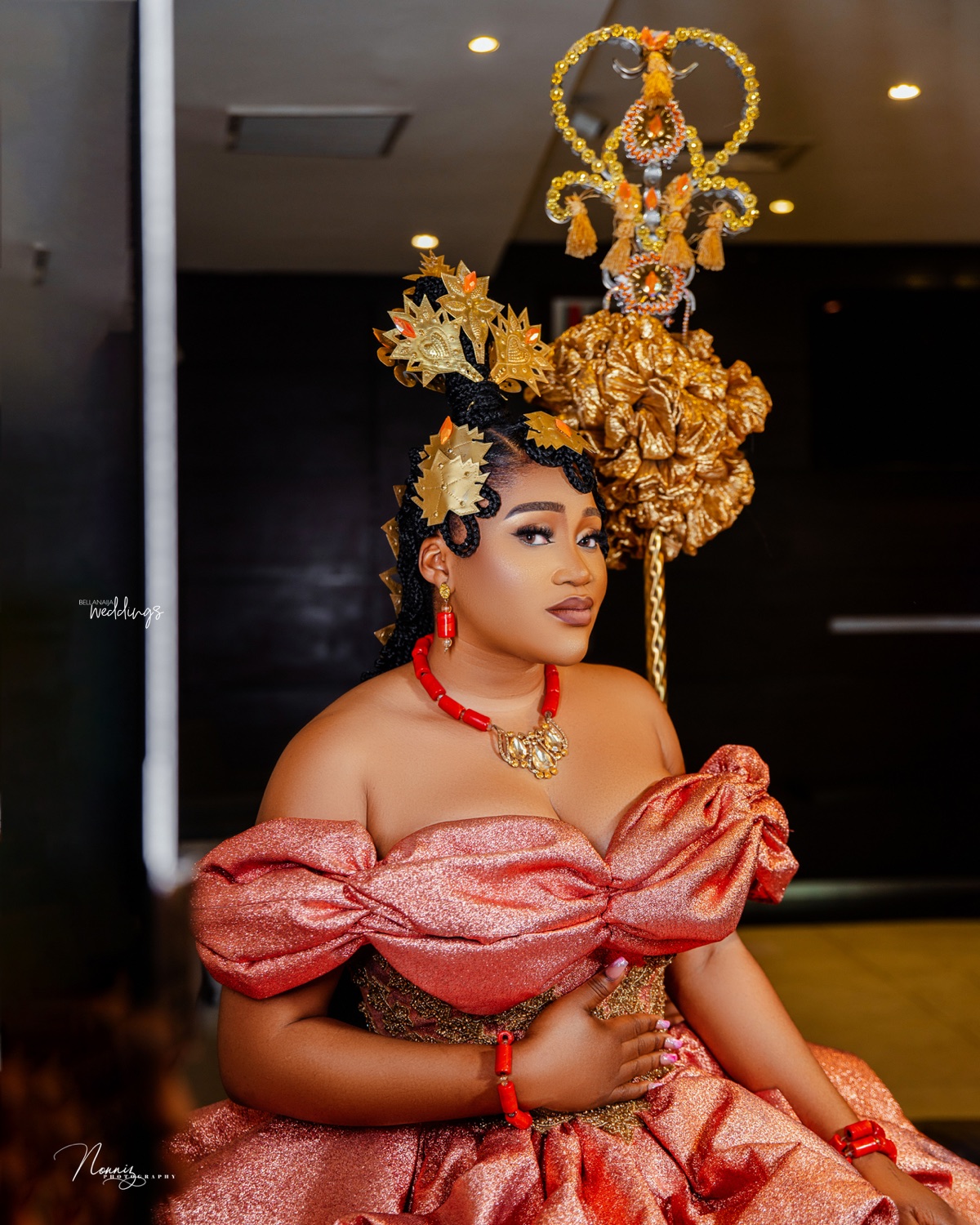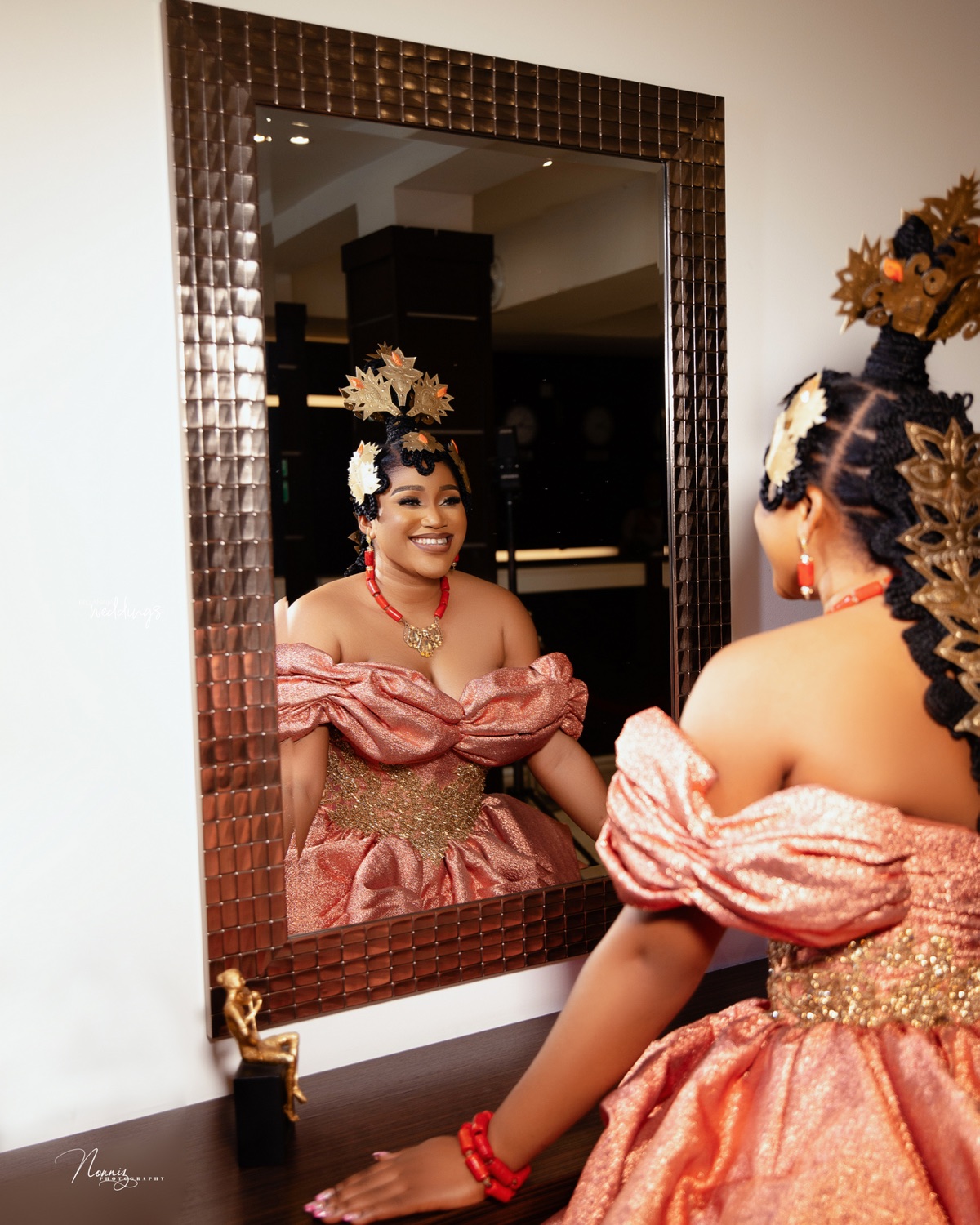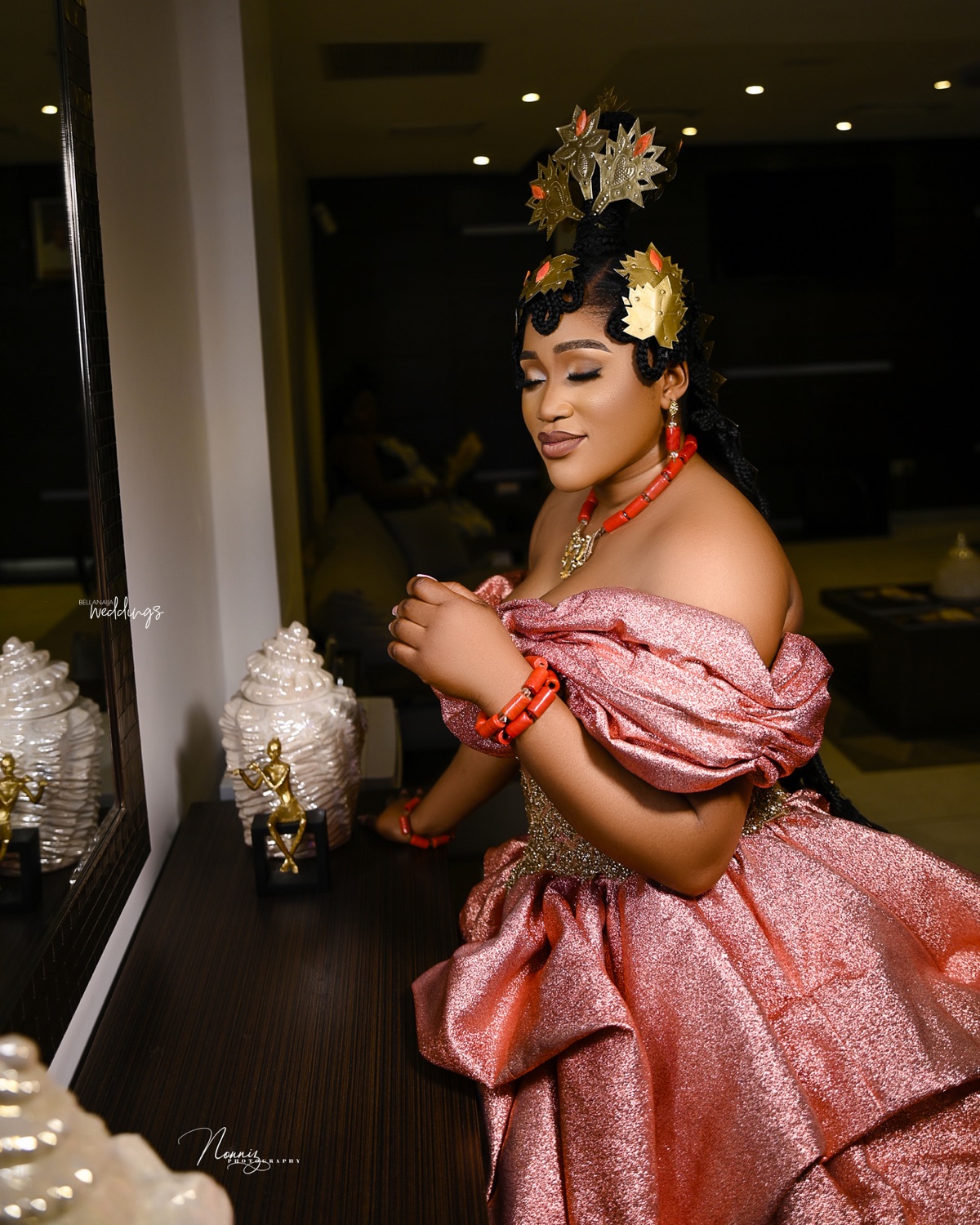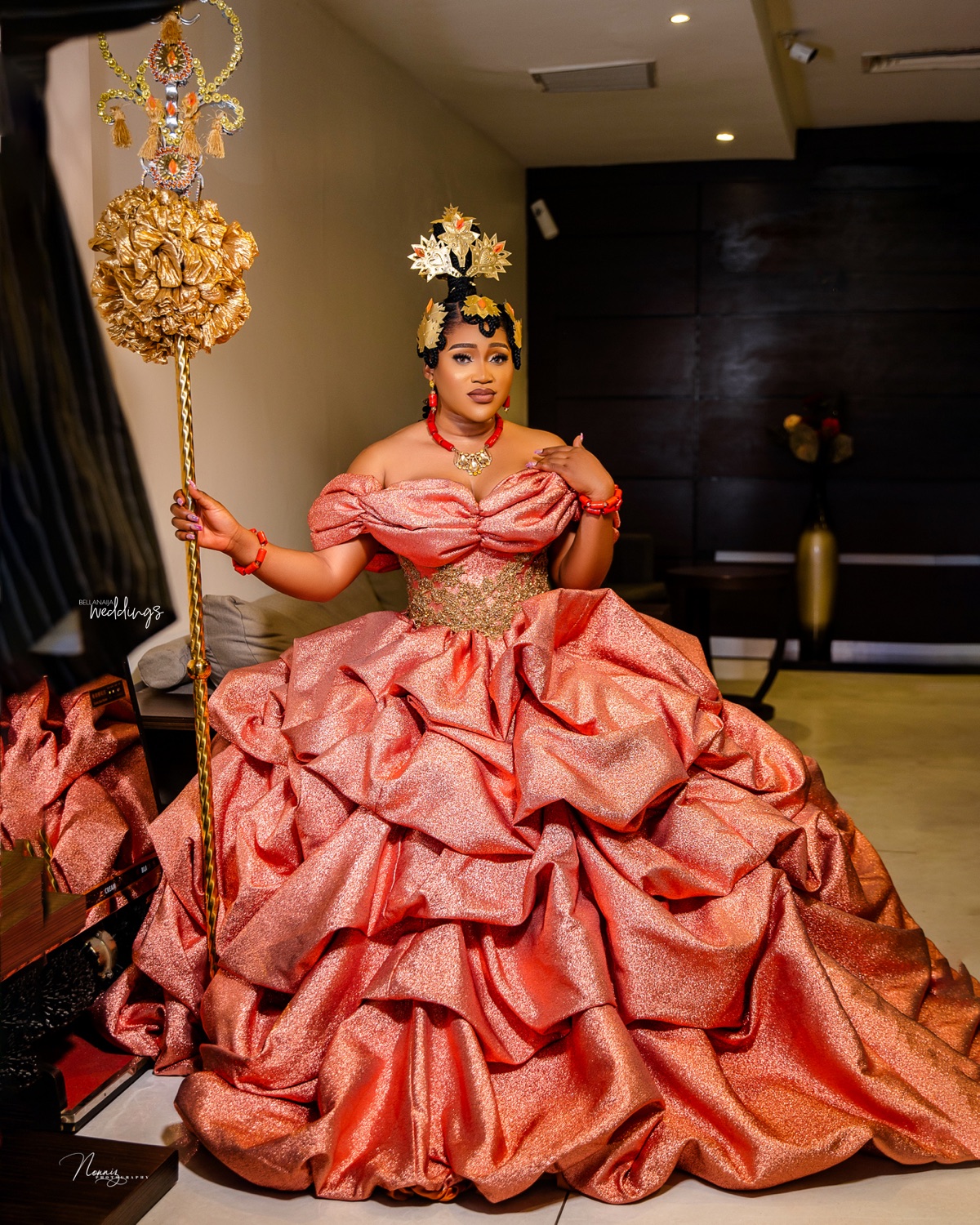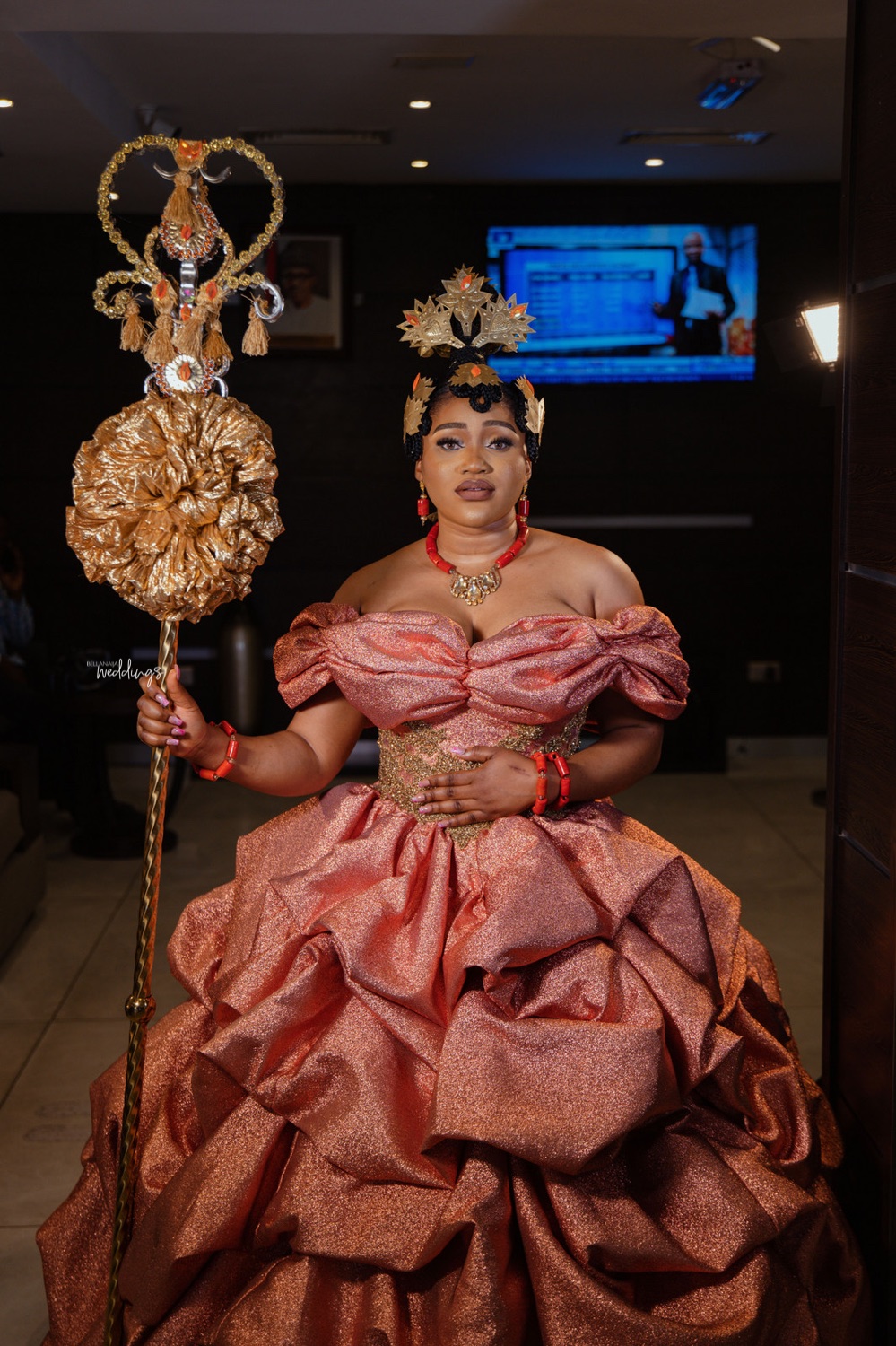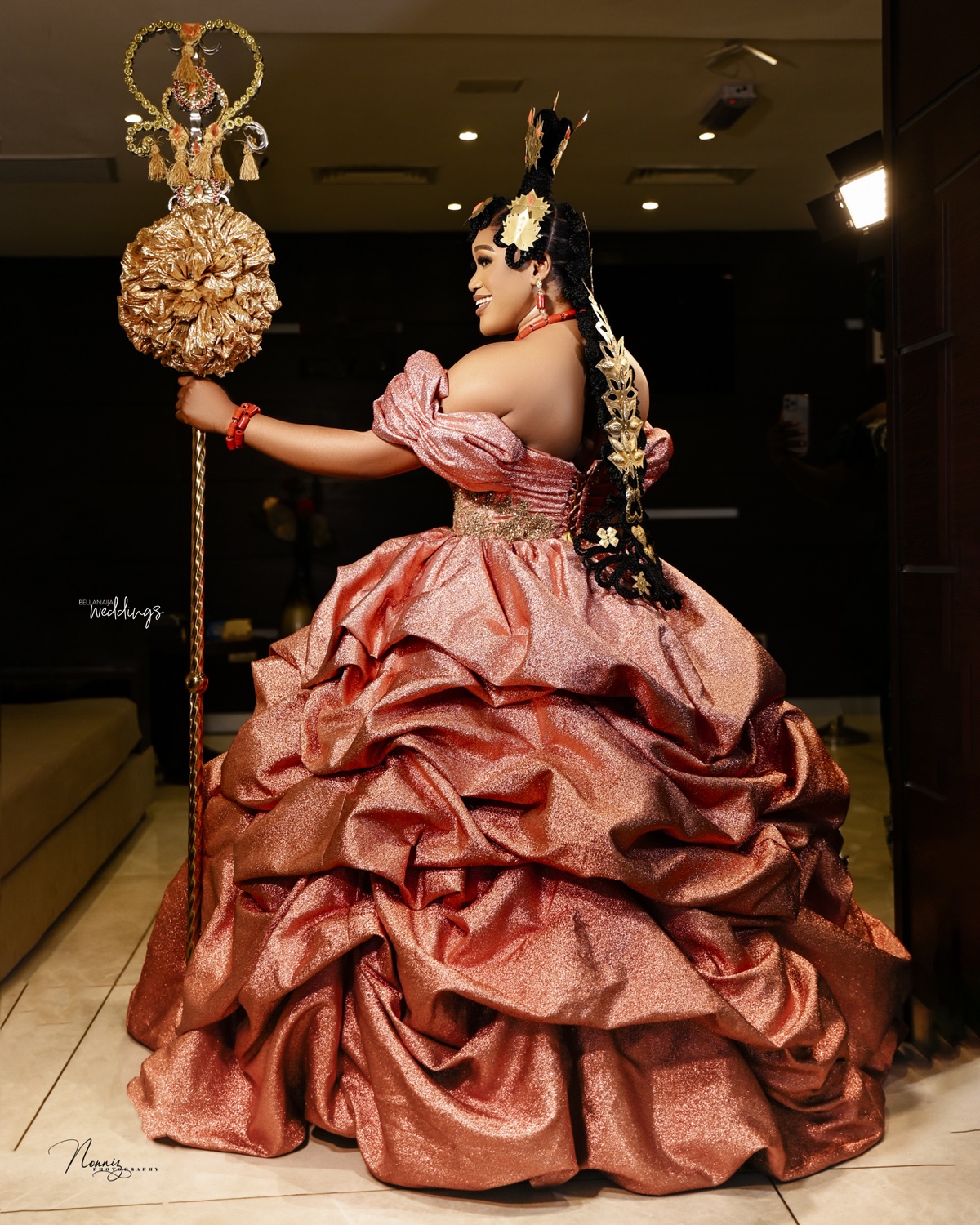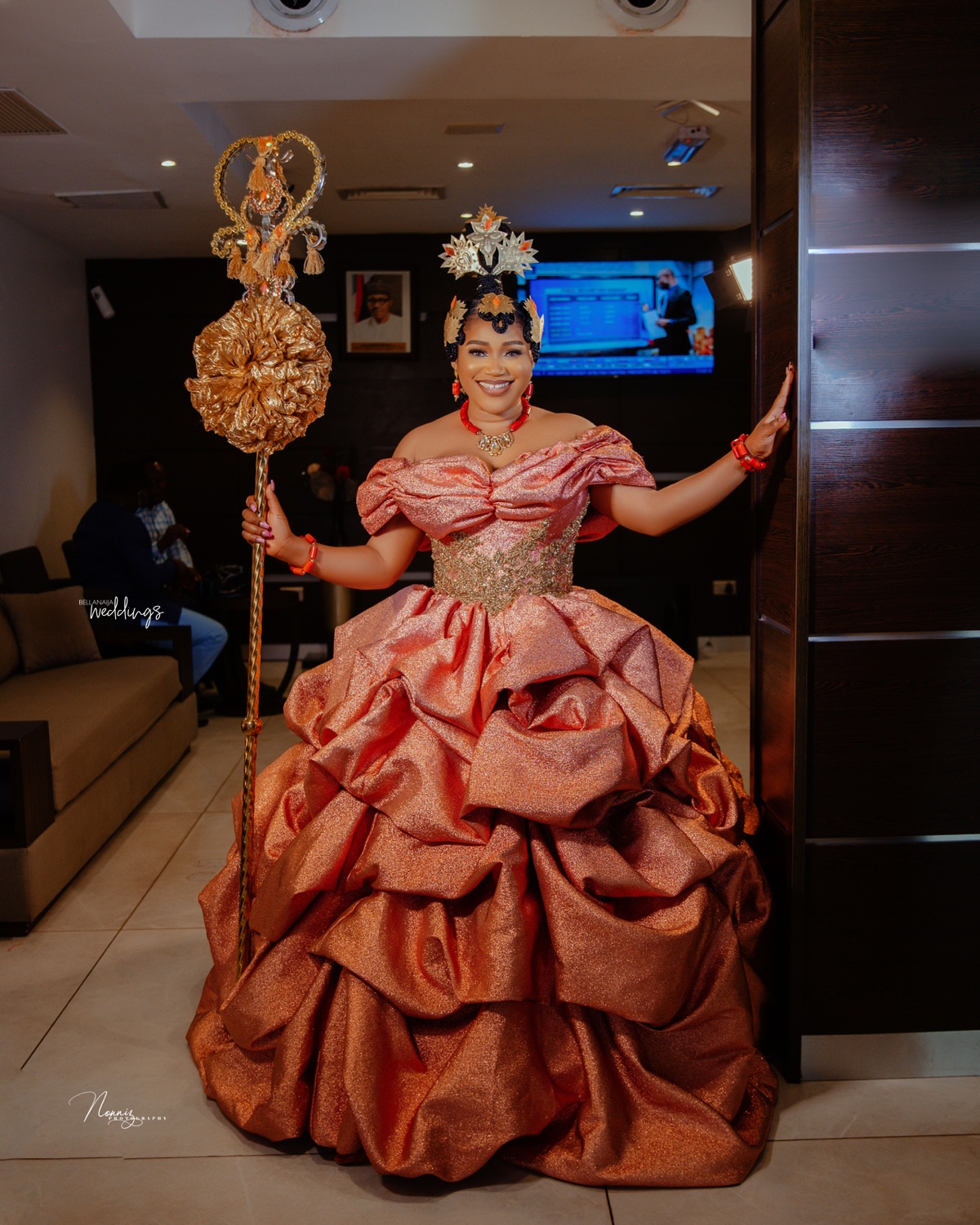 We talked for hours that day and he arranged the first date which was a very romantic dinner at Cactus Club café and we had several romantic dates after. It's been so easy, blessed, and peaceful since then, he proposed to me in June 2021 and it was one of the best days of our lives. We can't wait to walk down the aisle.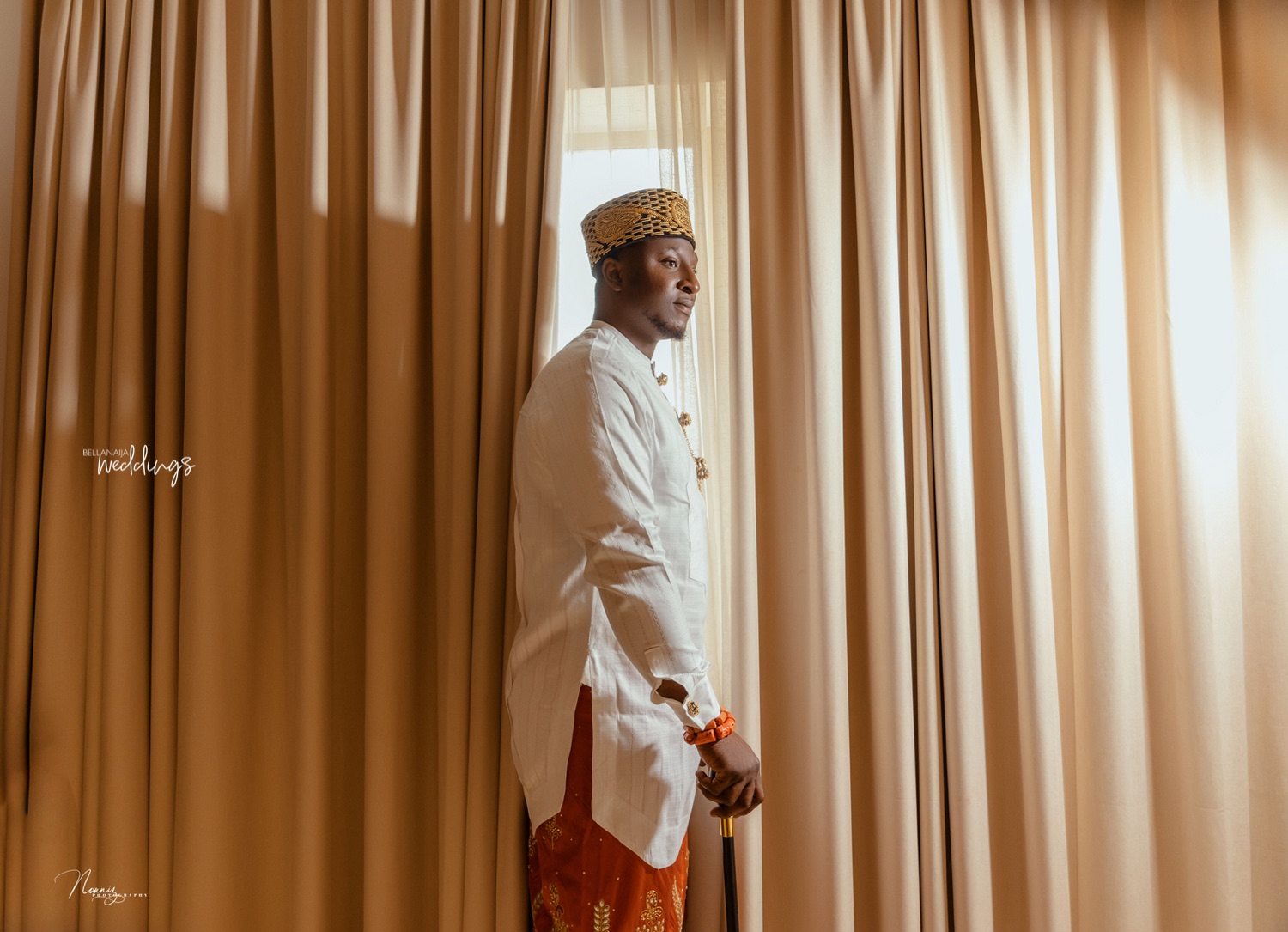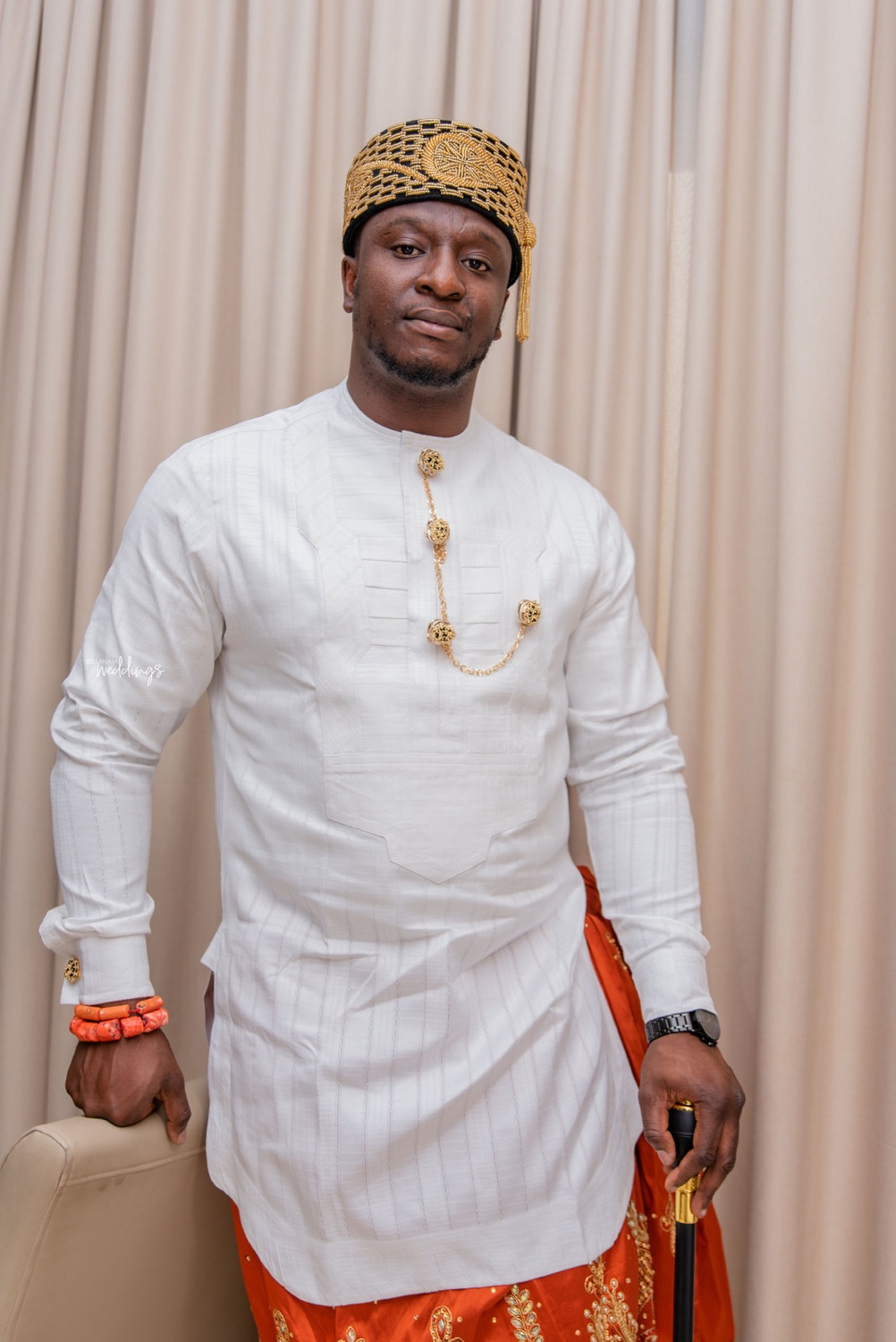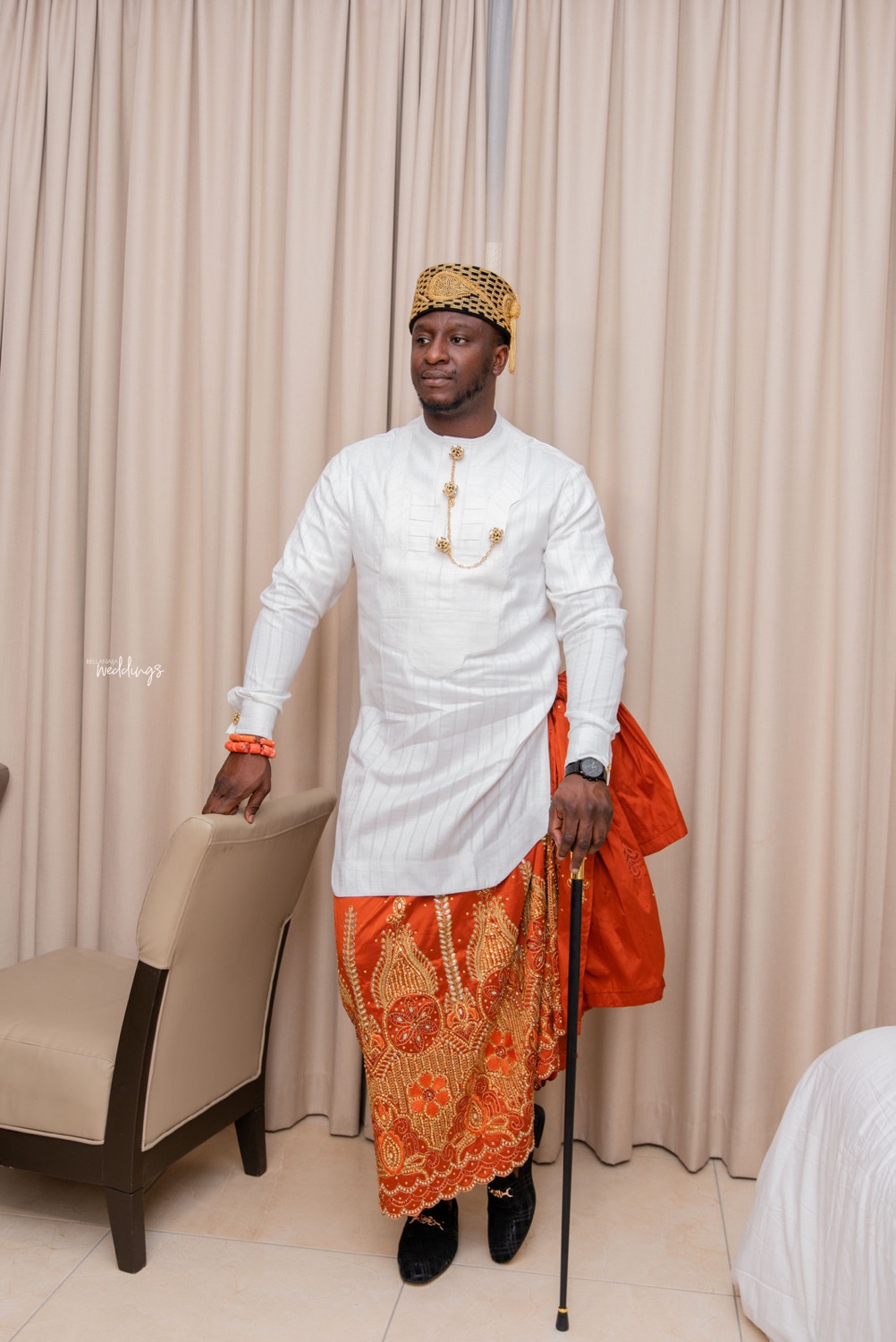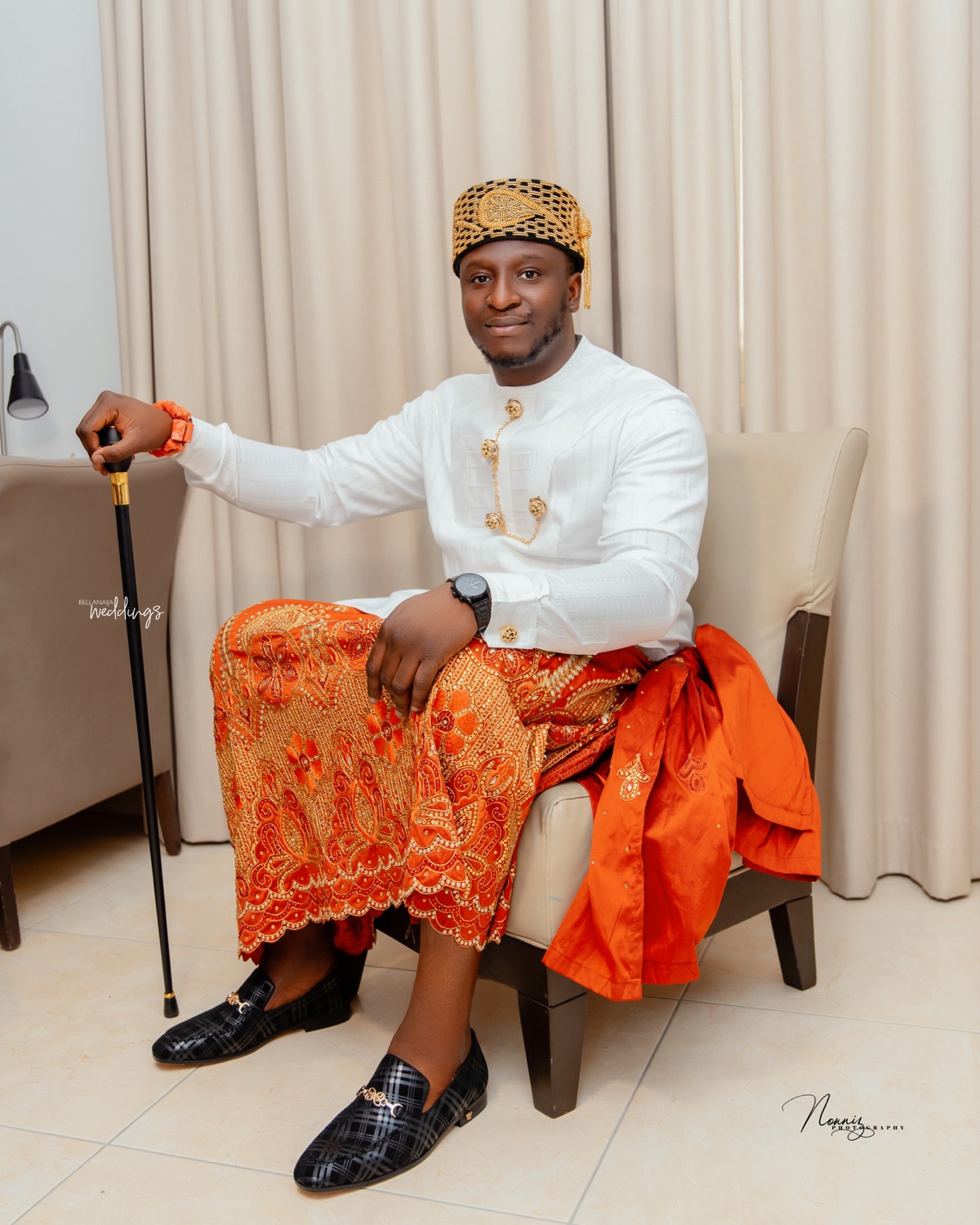 And of course, we get to know the groom's side of the story:
The first time I met Betty was after church service in 2018 when she walked up to me and started a conversation, as she walked away after the talk I found her very attractive. Then she traveled to Nigeria for vacation and I didn't see her in church for a while. When she arrived back in Canada and I saw her in church, I said to myself, "today is the day I will speak to this girl". I walked up to her and introduced myself, and went direct to the point, asked for her number.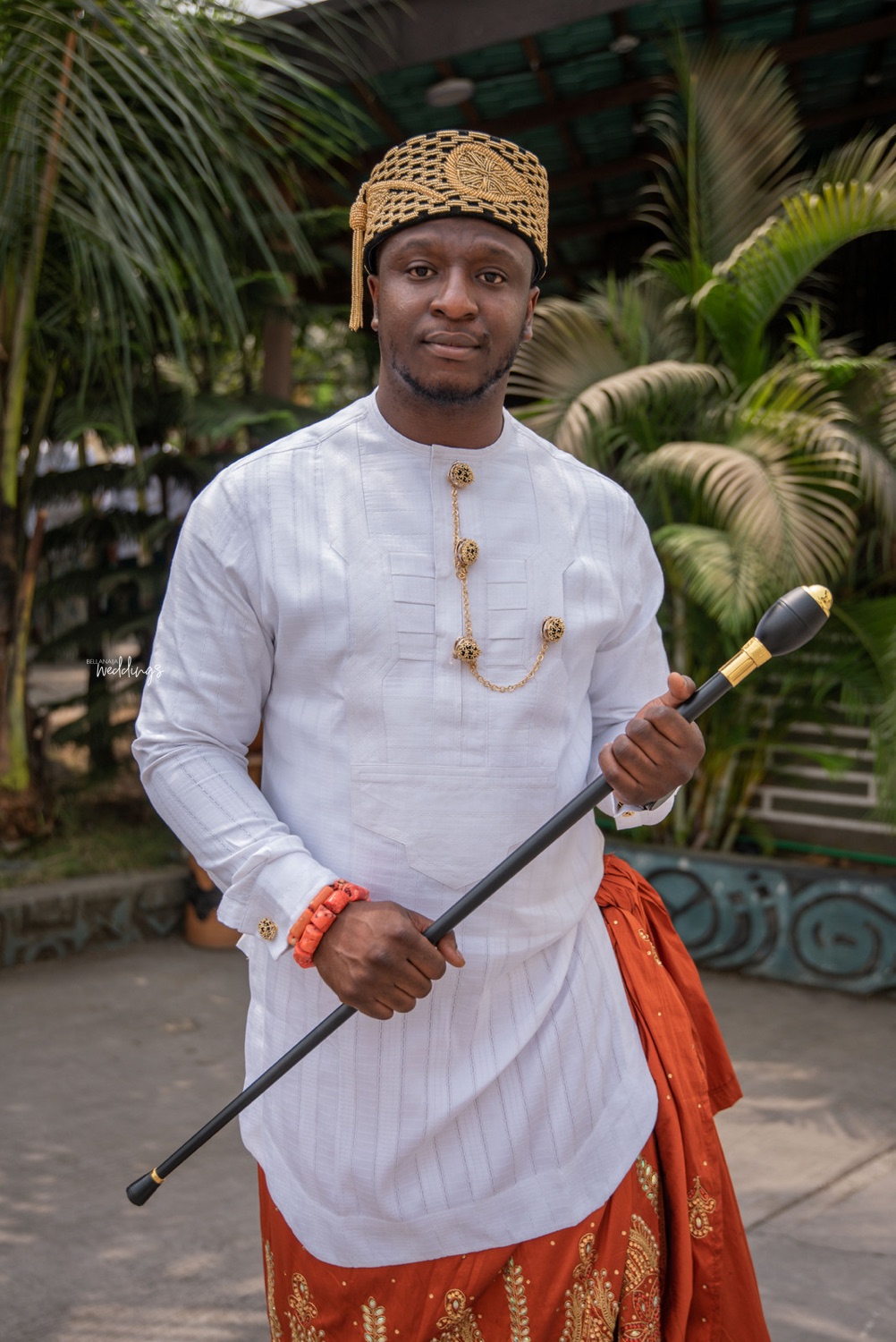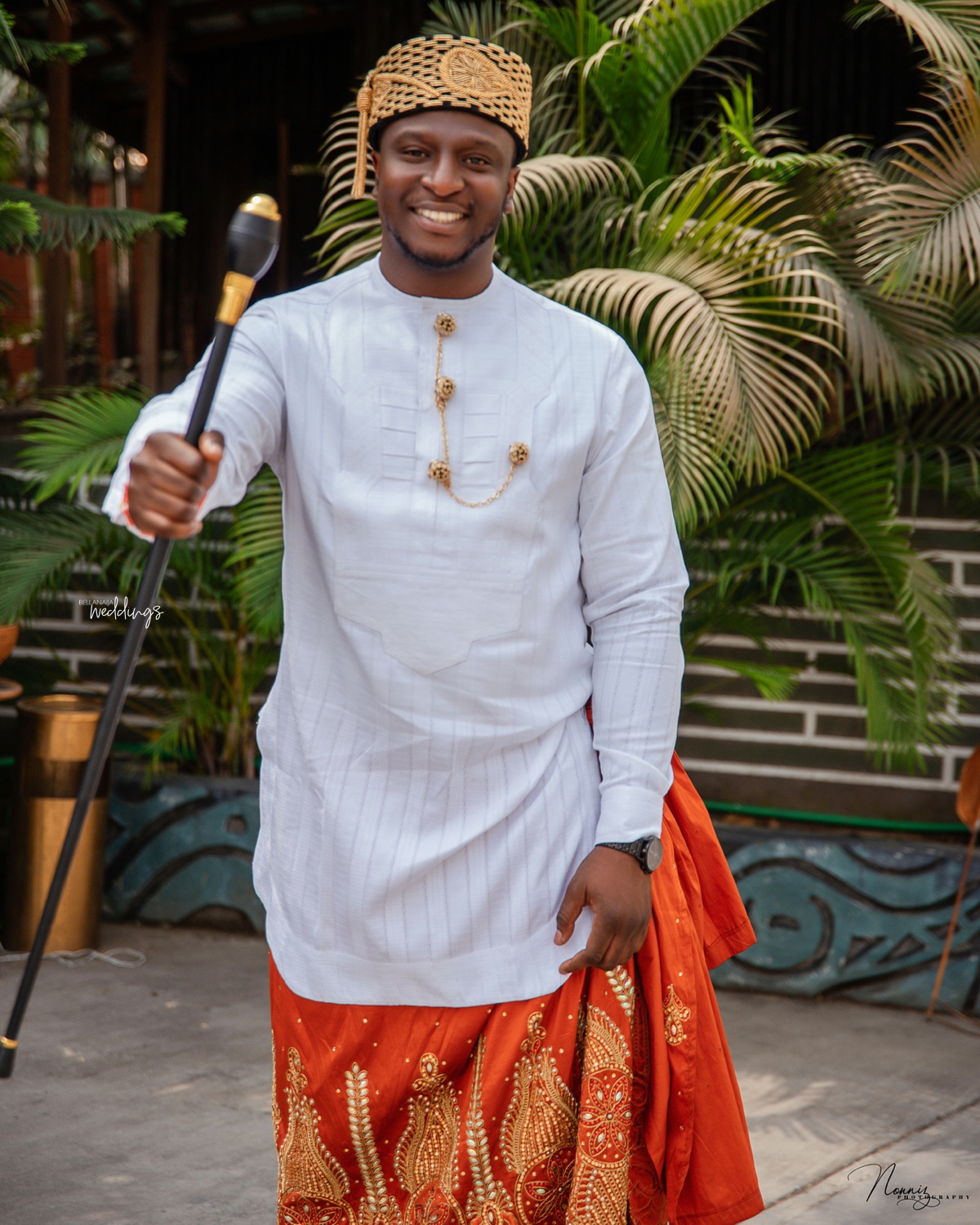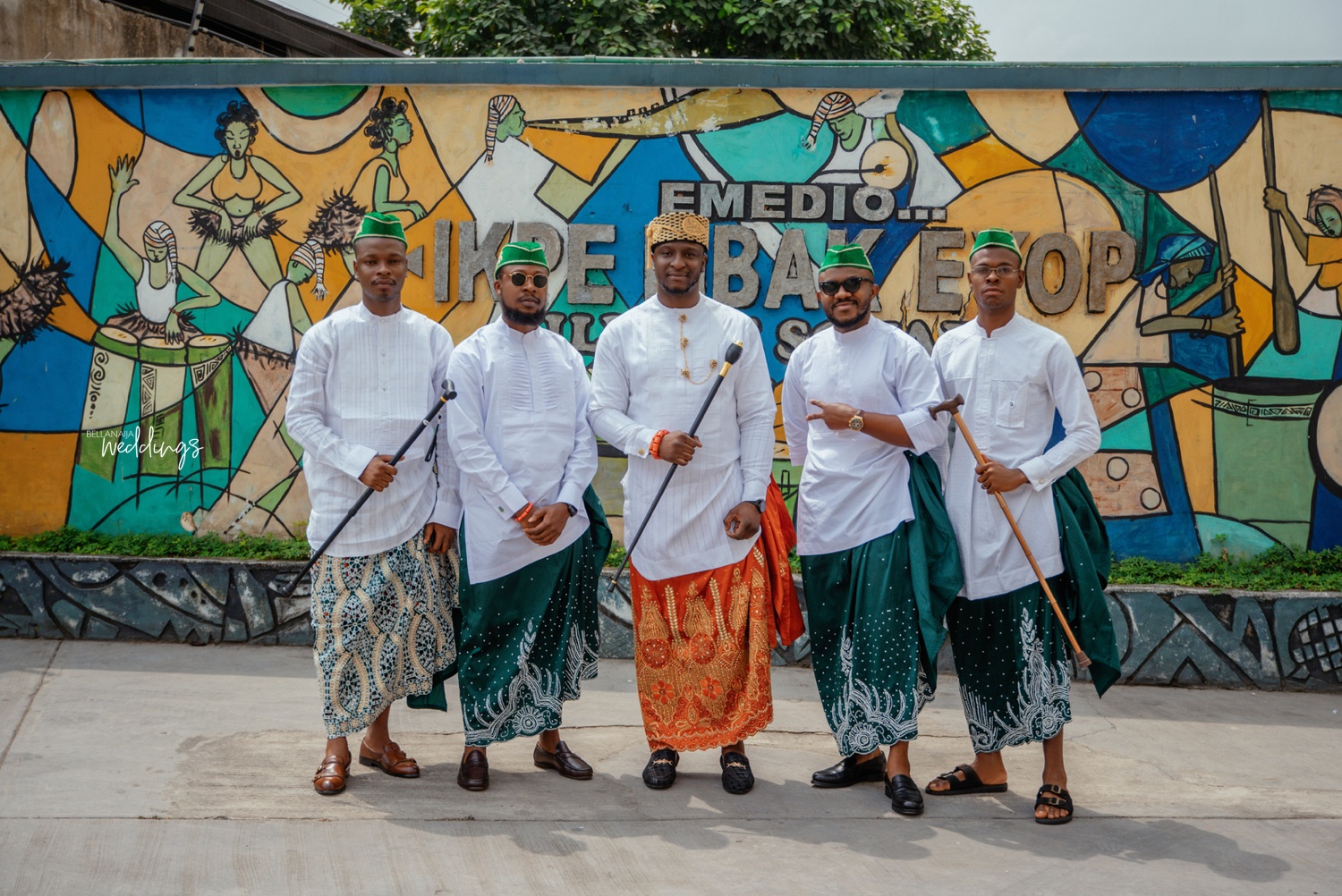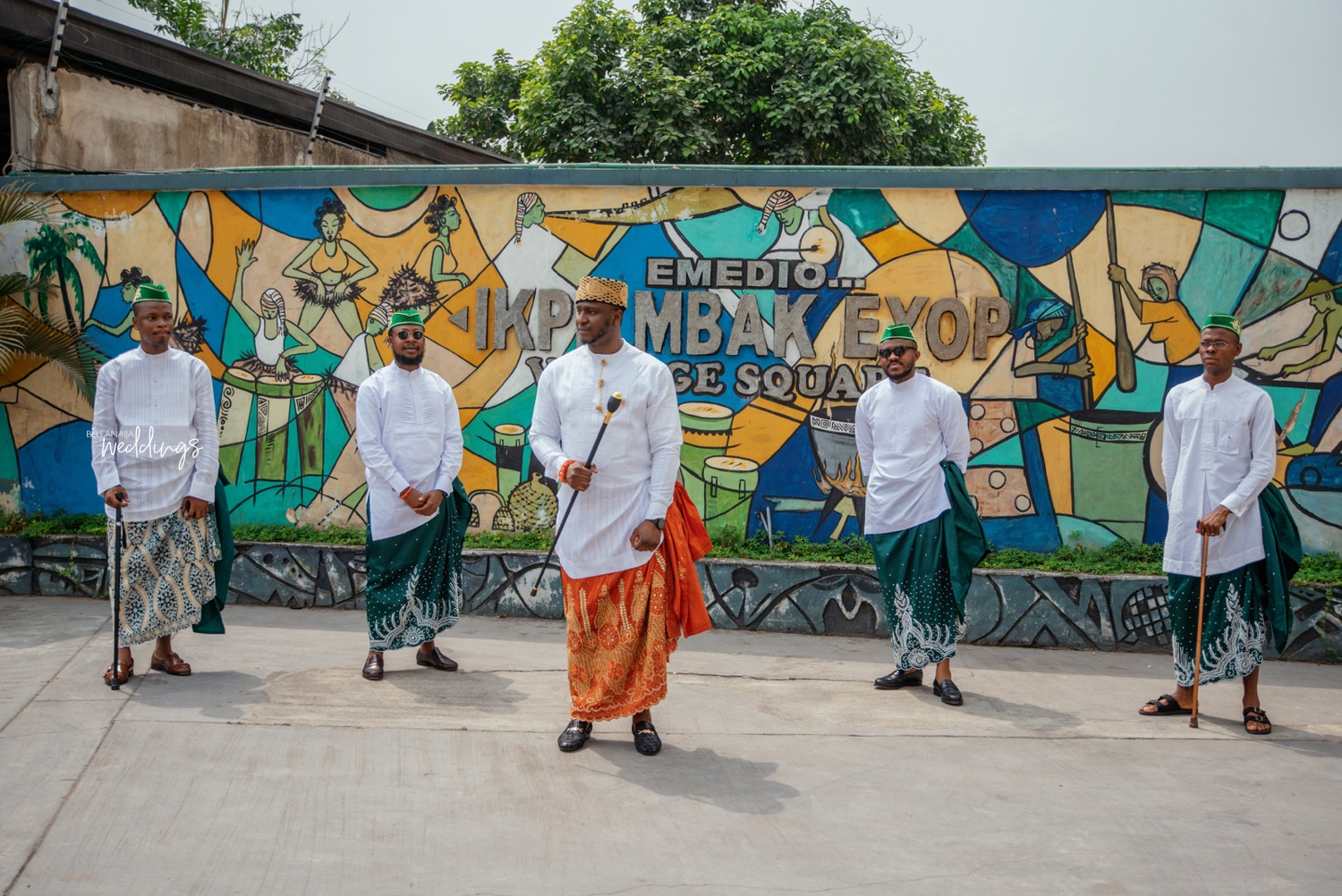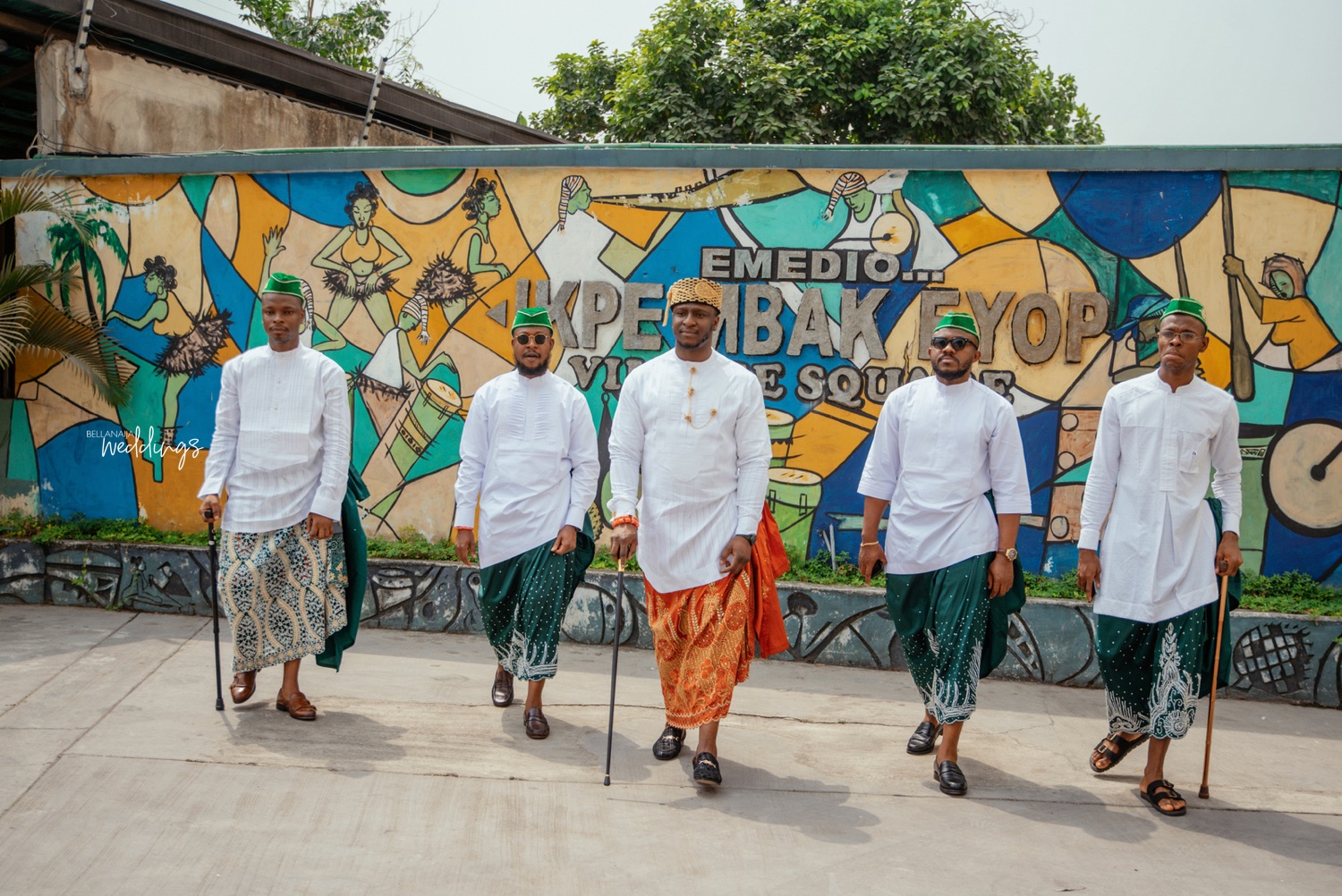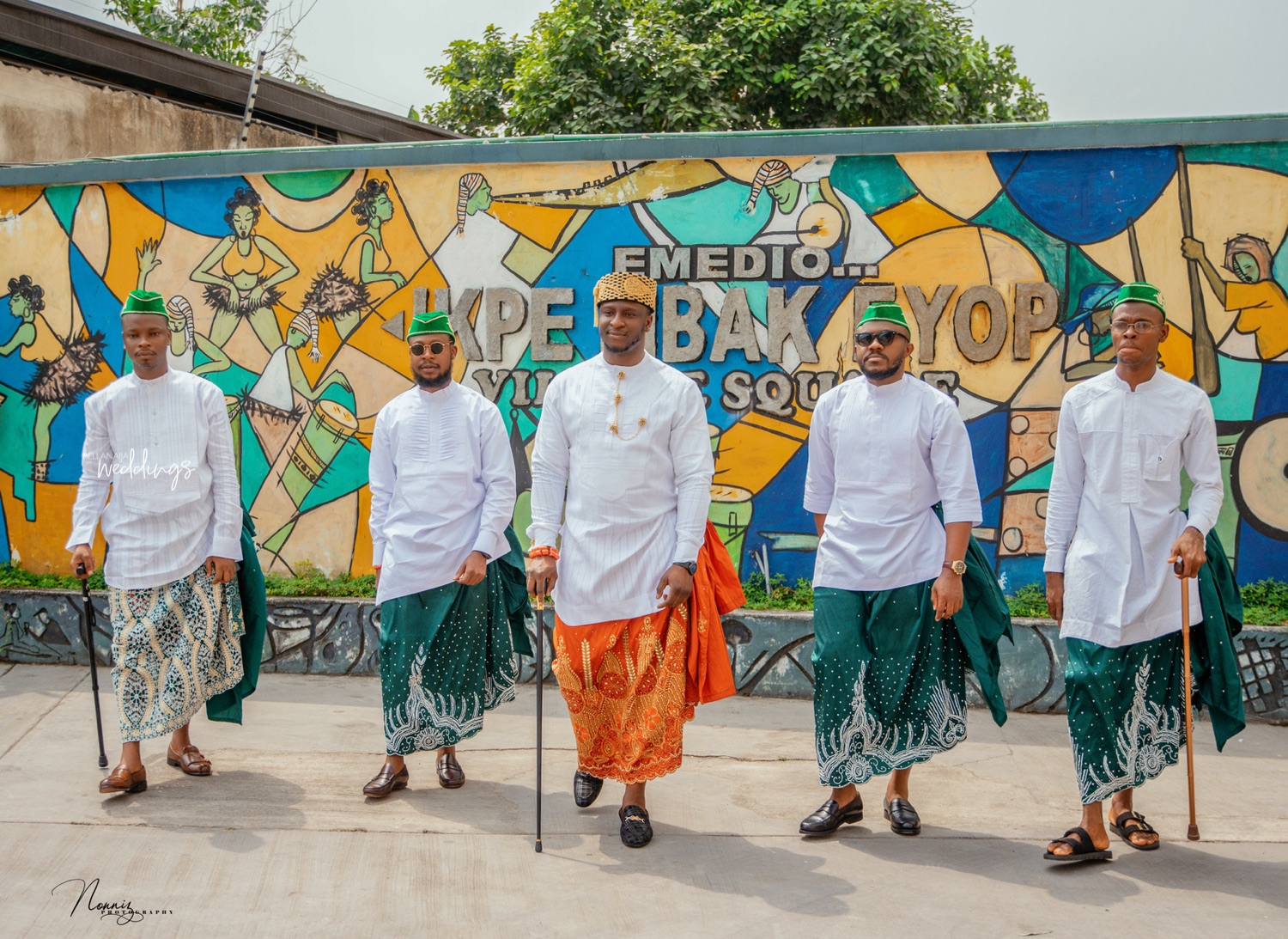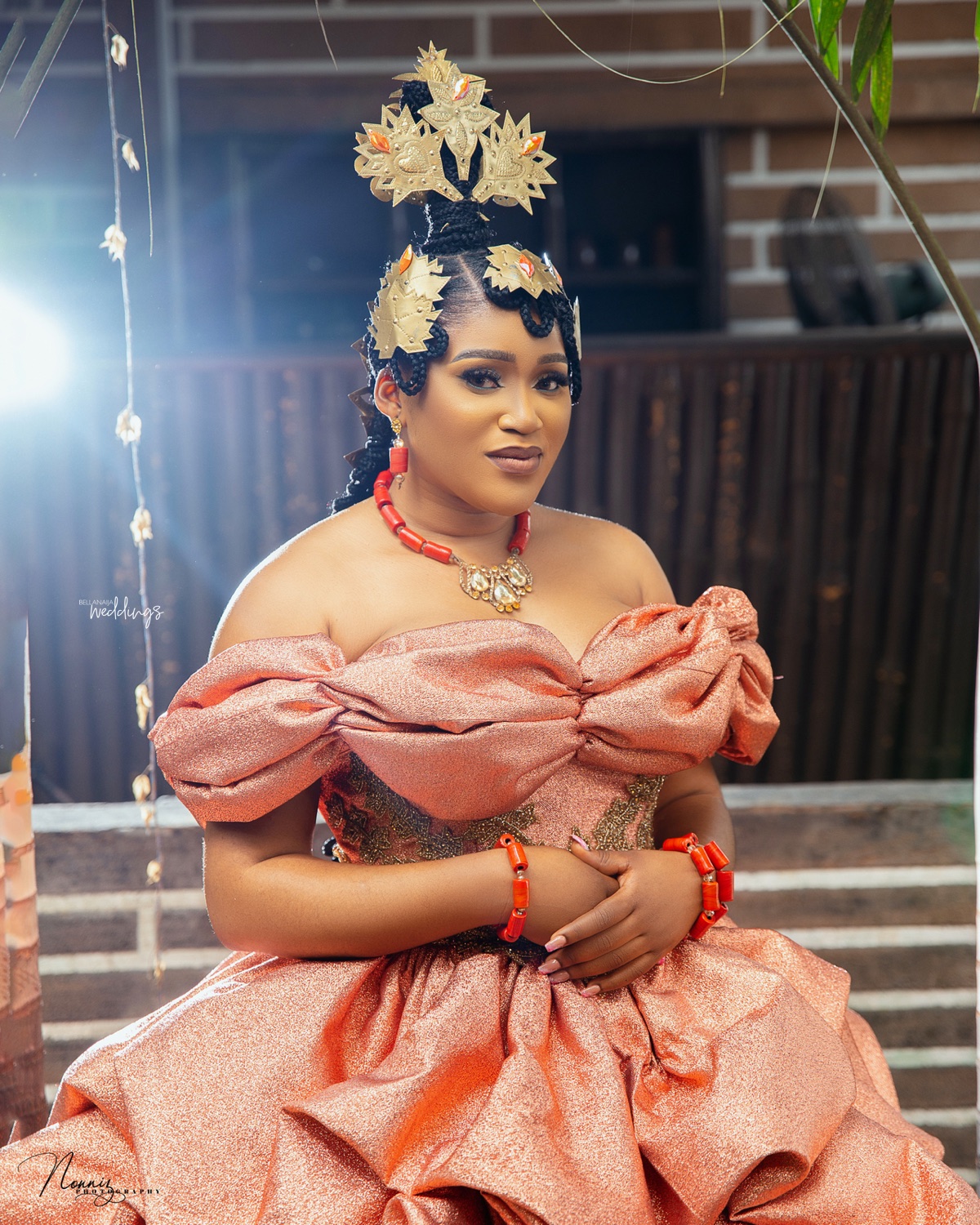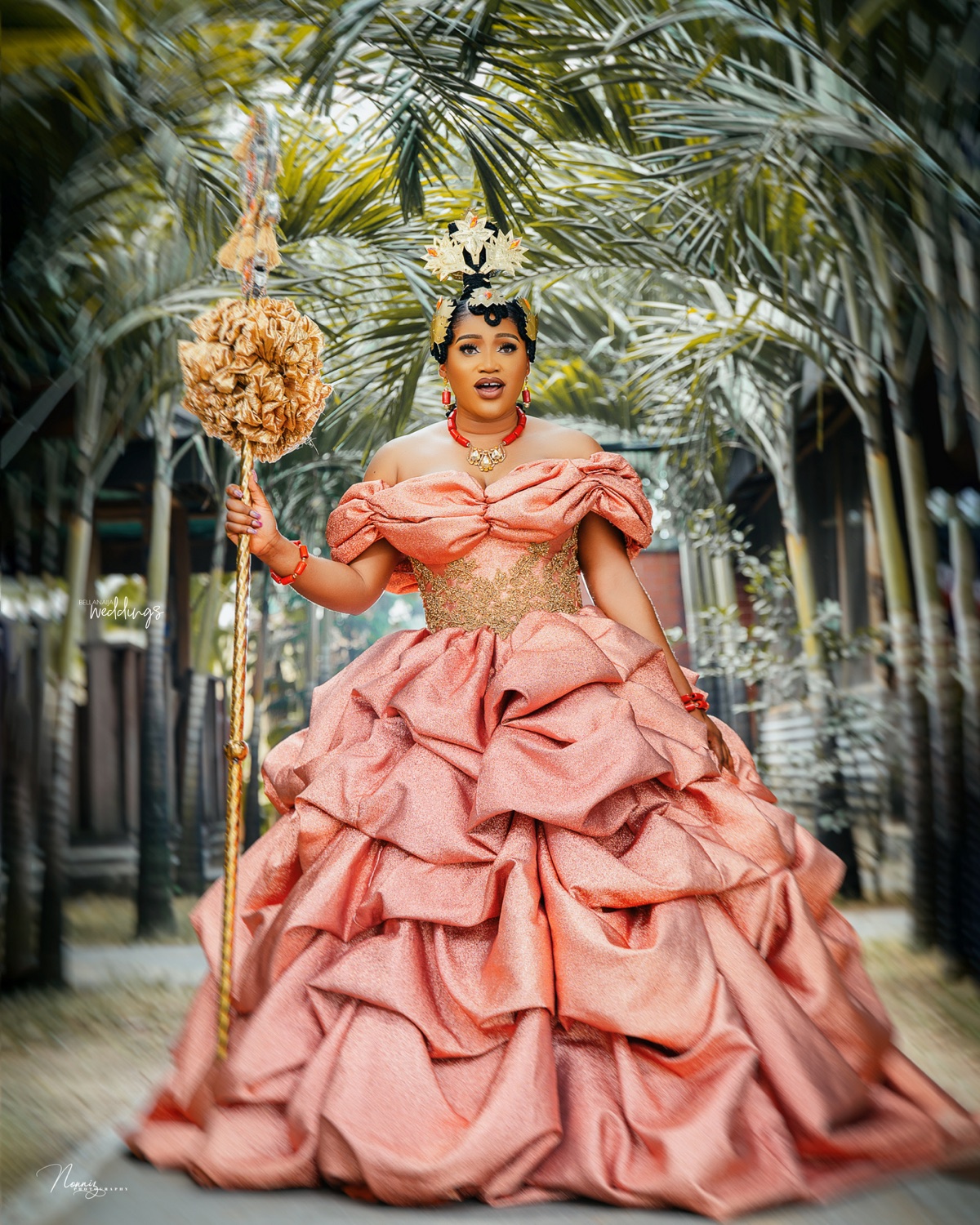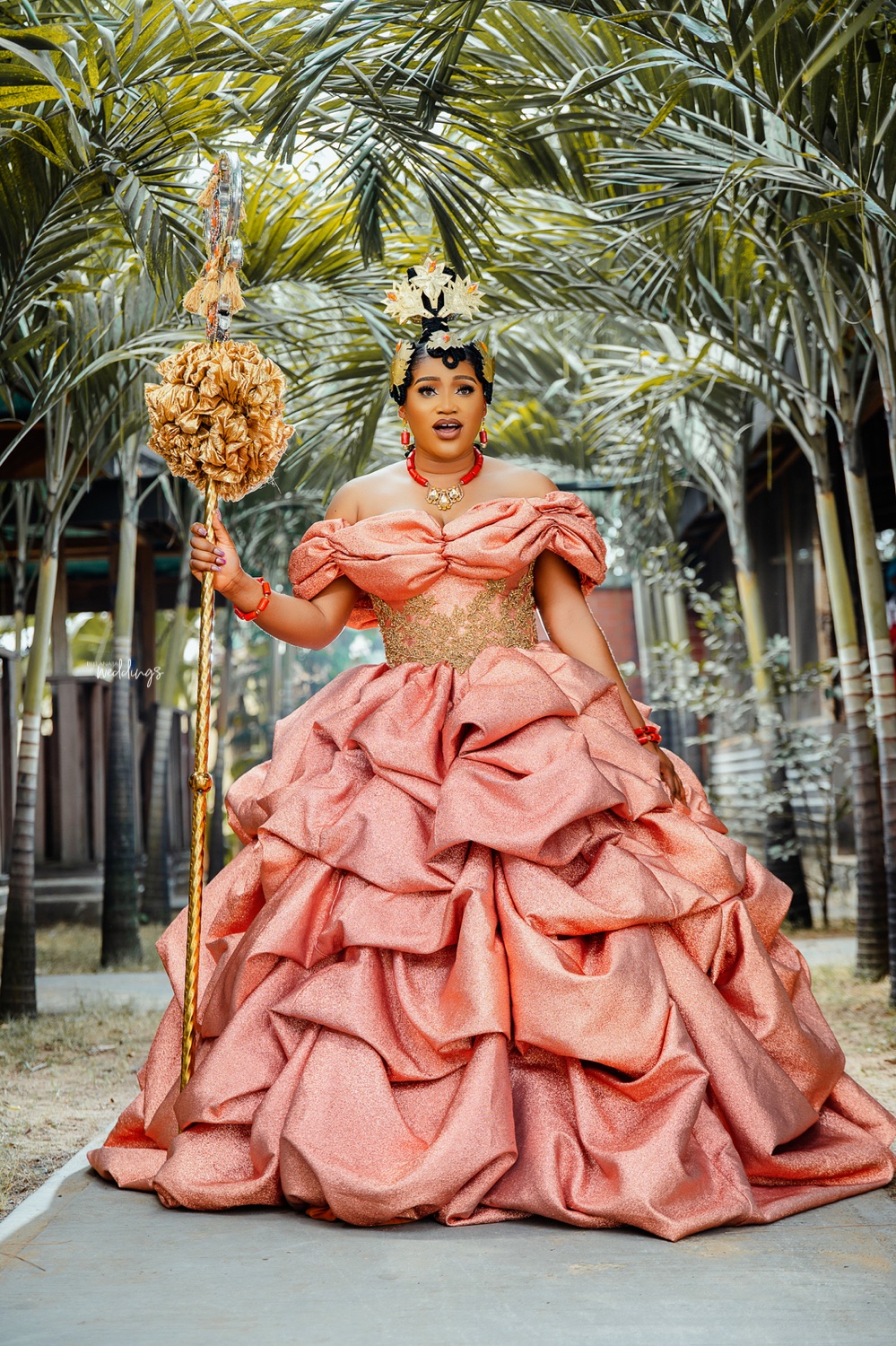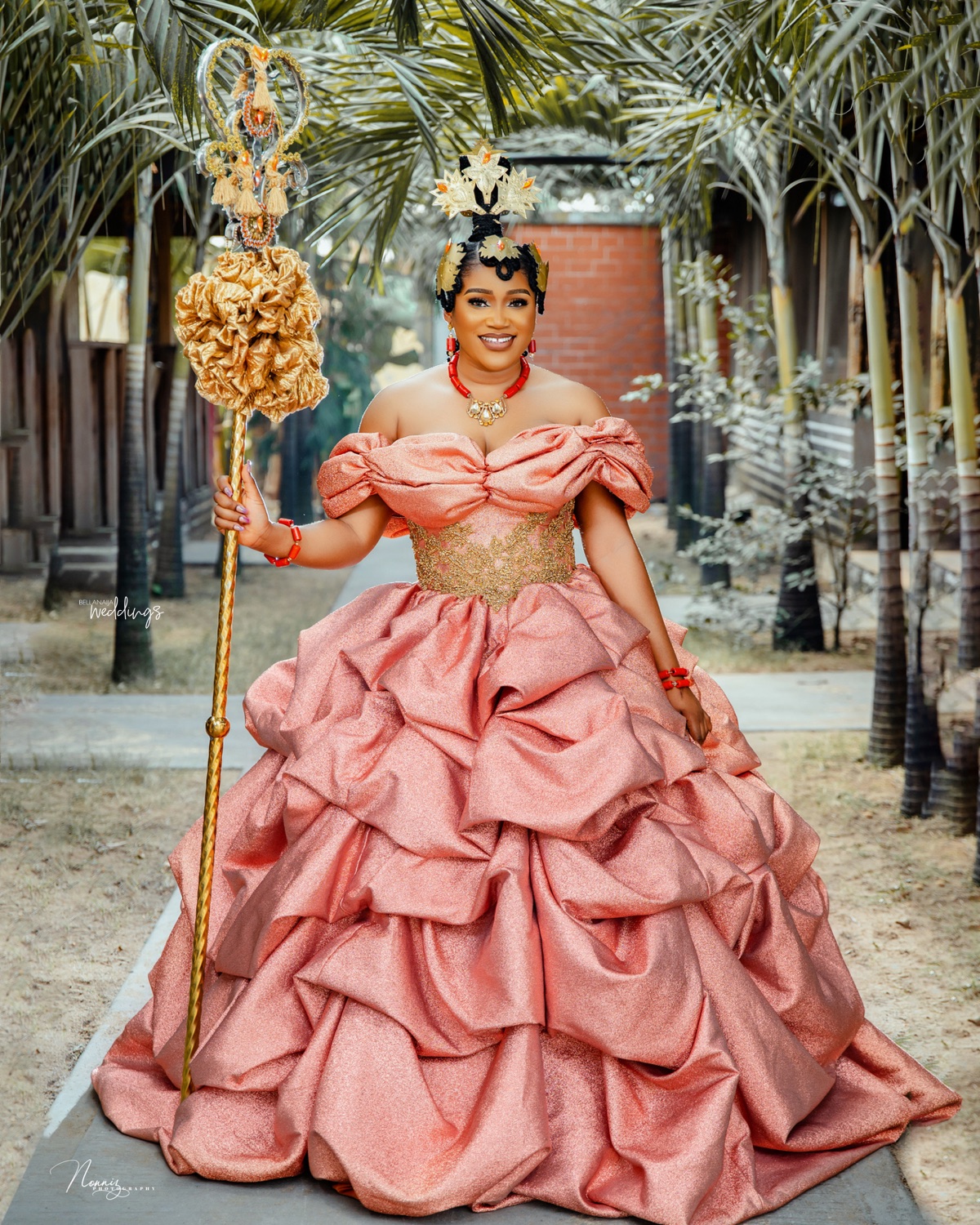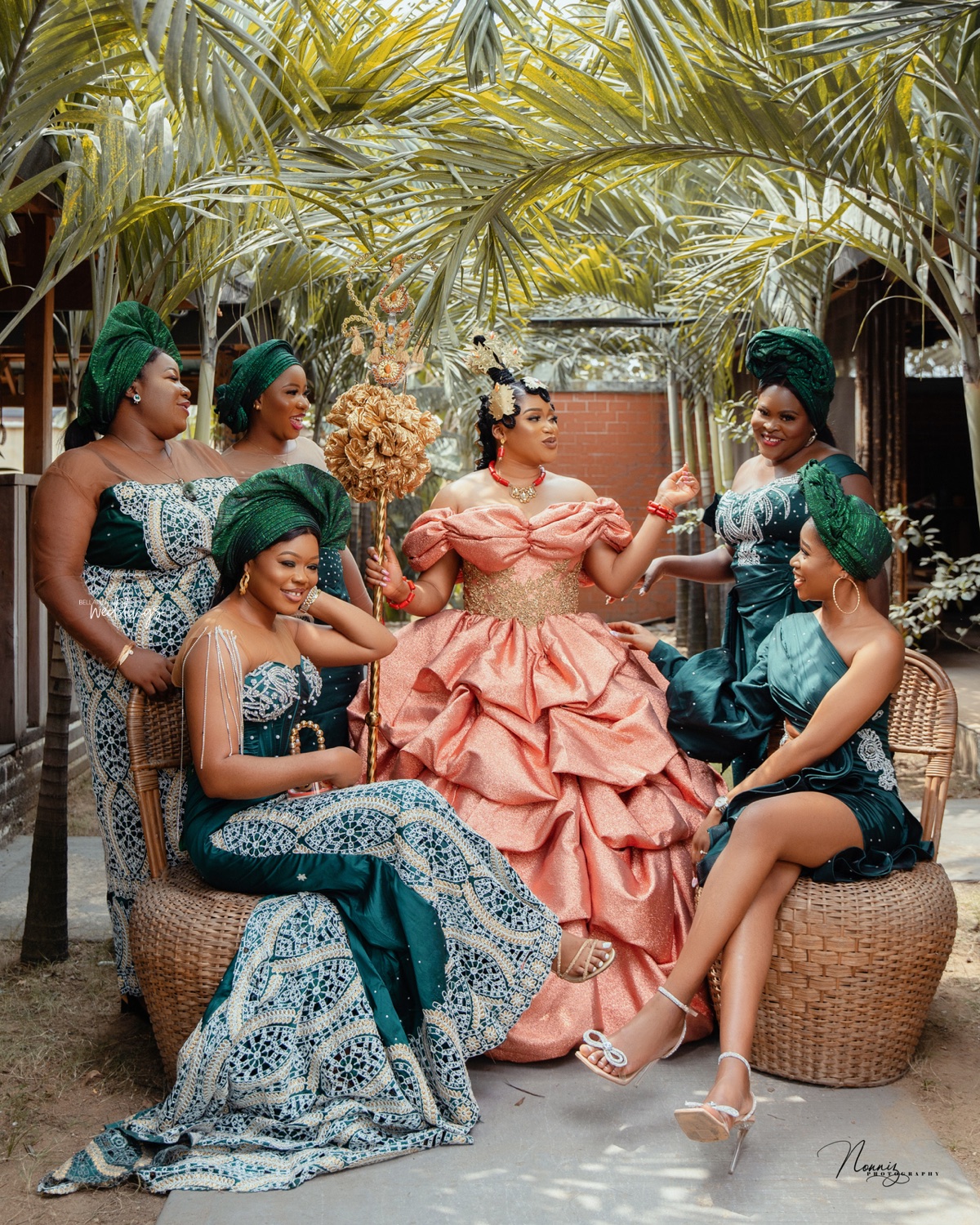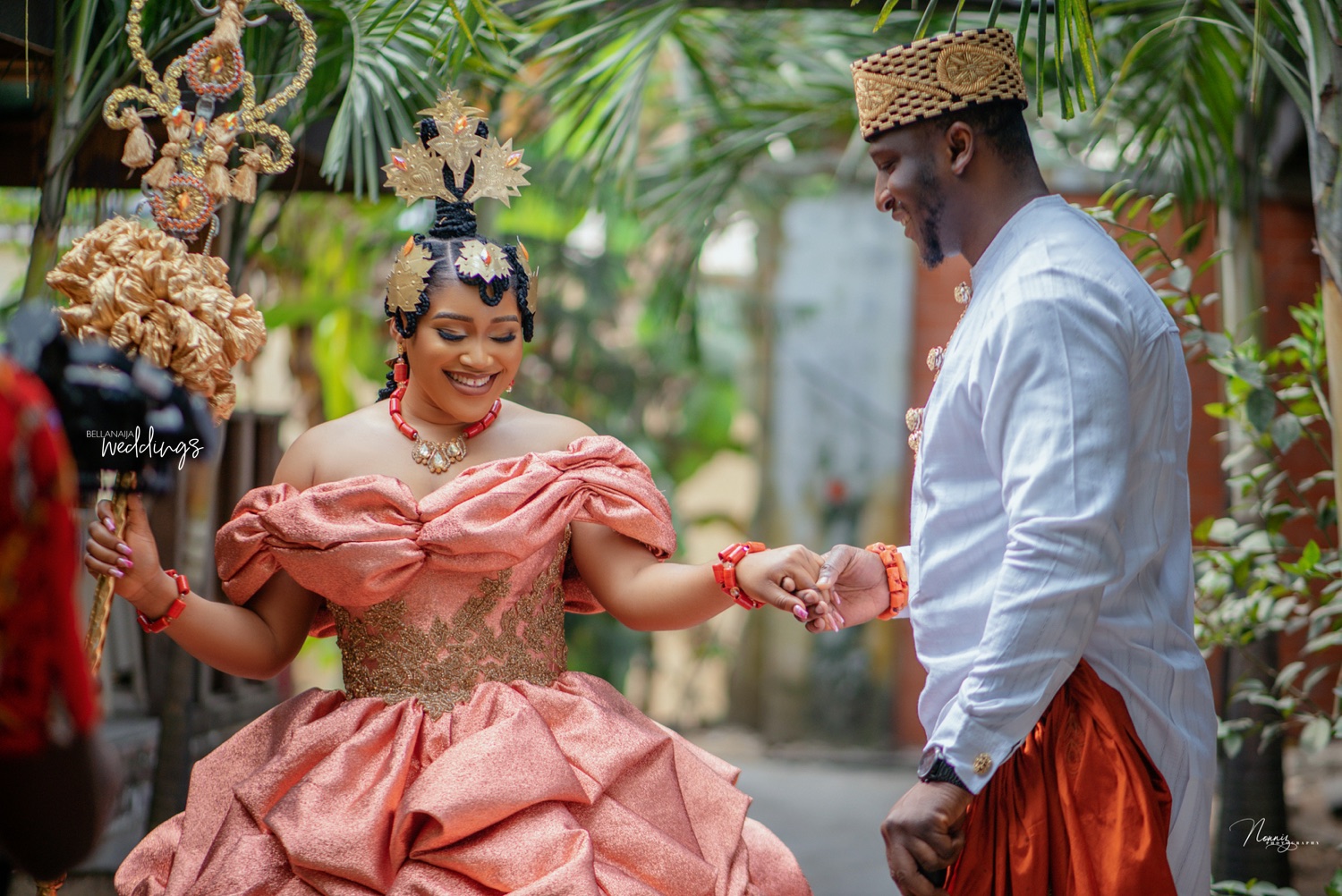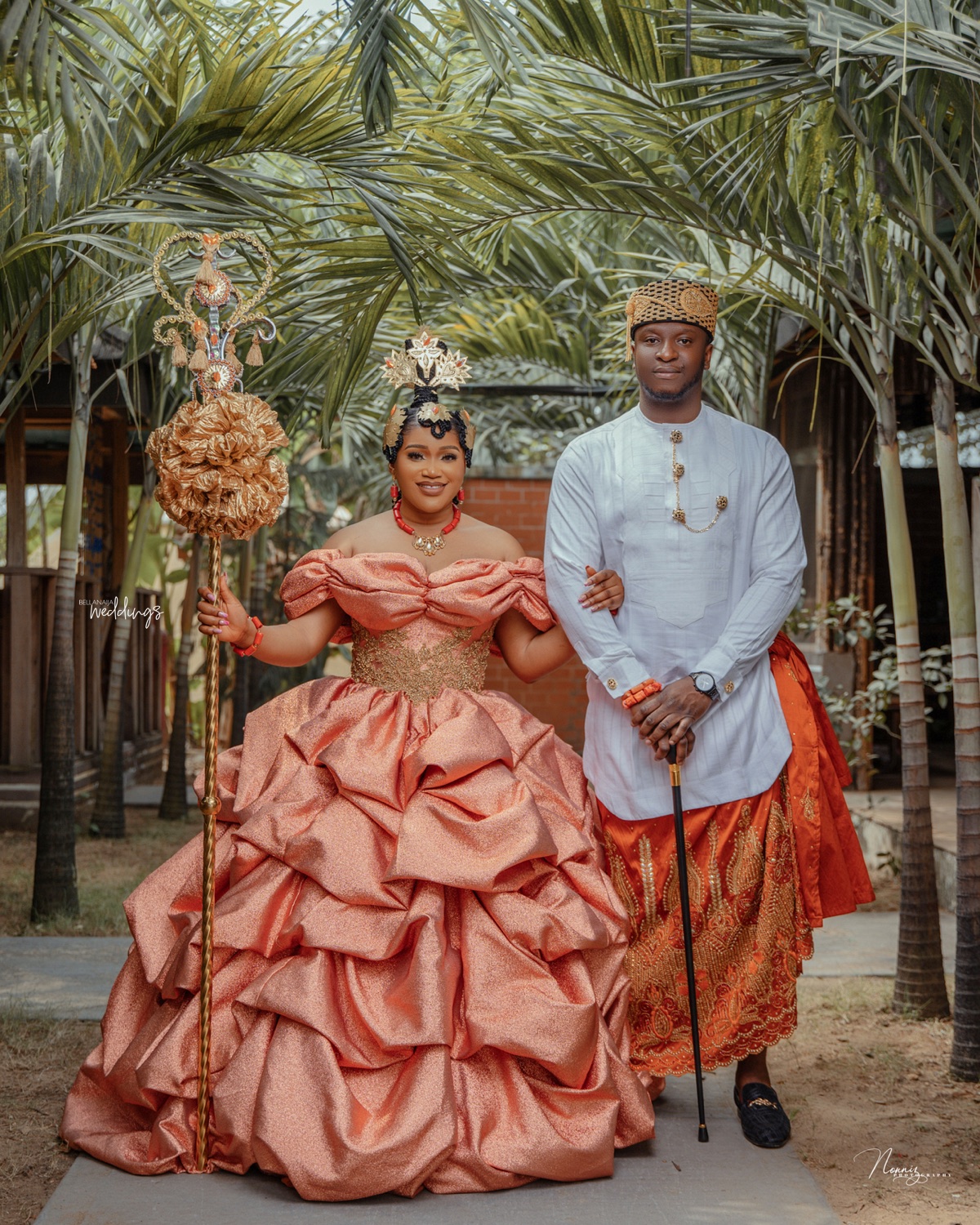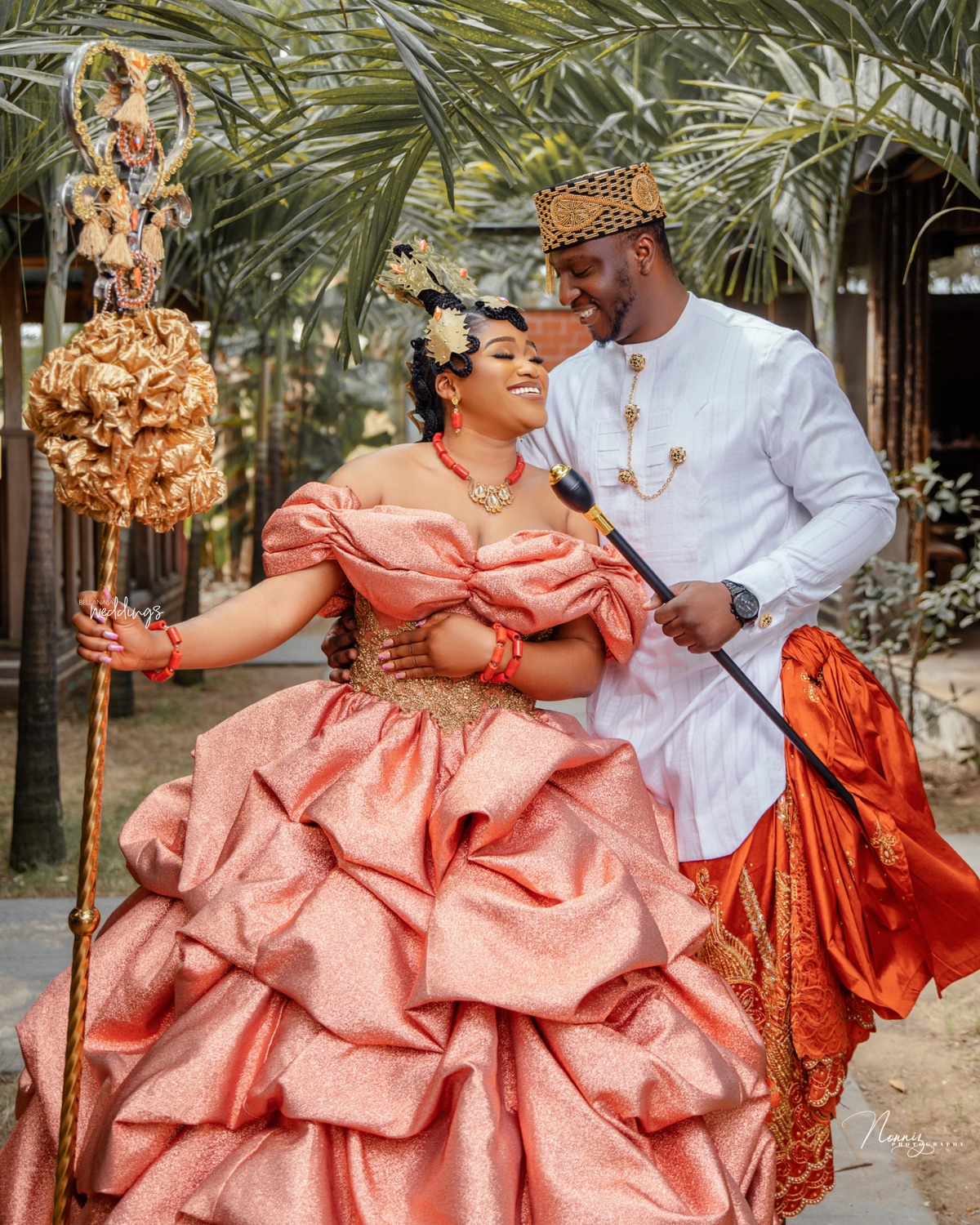 When I got home, I called her and we talked for a couple of hours, I set a date for us to see it during the weekend, but within the week I moved the date earlier to a weekday, I wanted her to be mine and couldn't wait till the weekend for a date. We met at Cactus club café restaurant and we had an amazing dinner. From that day till today it's been fun for us, as she makes me really happy, and am glad we are finally getting married.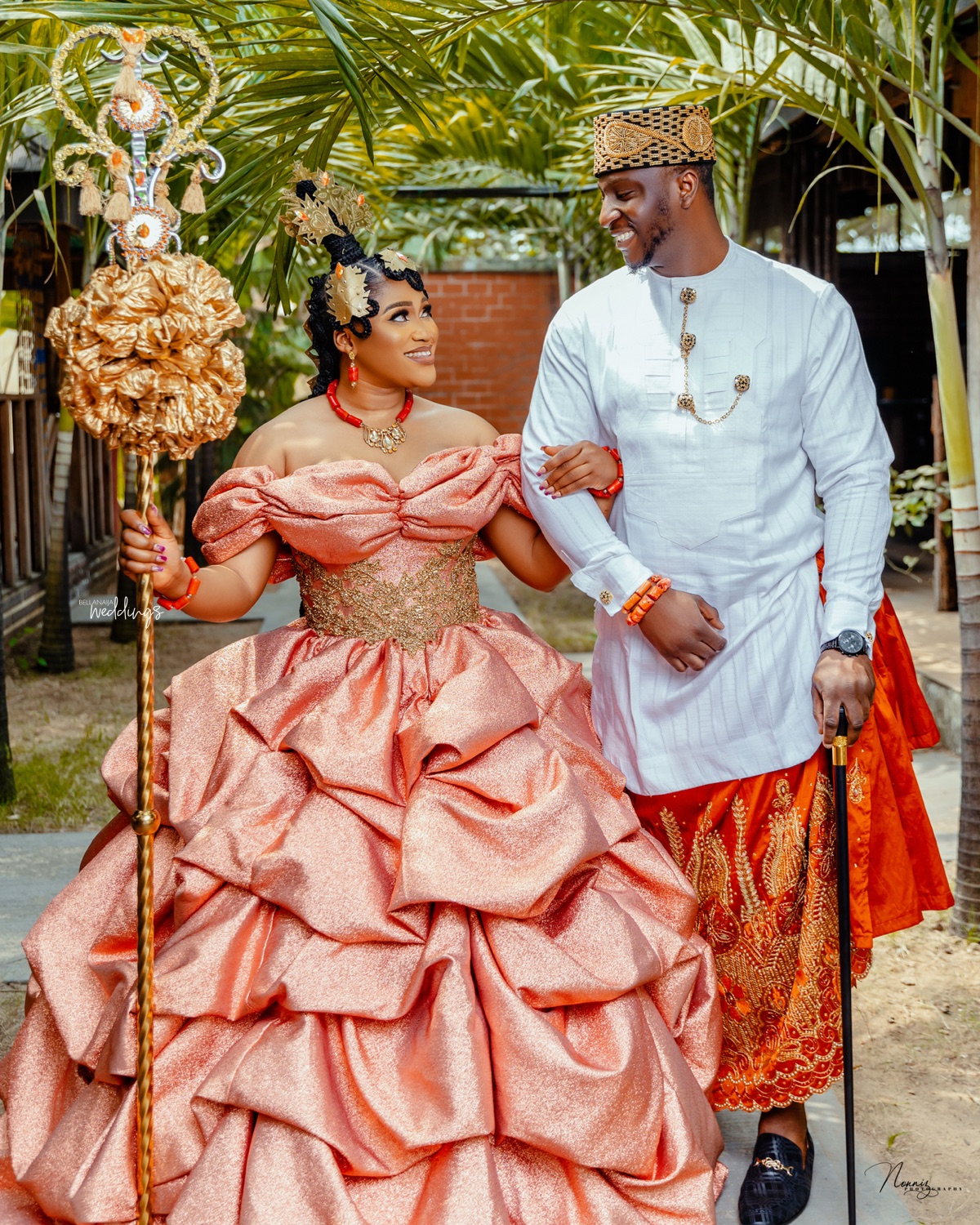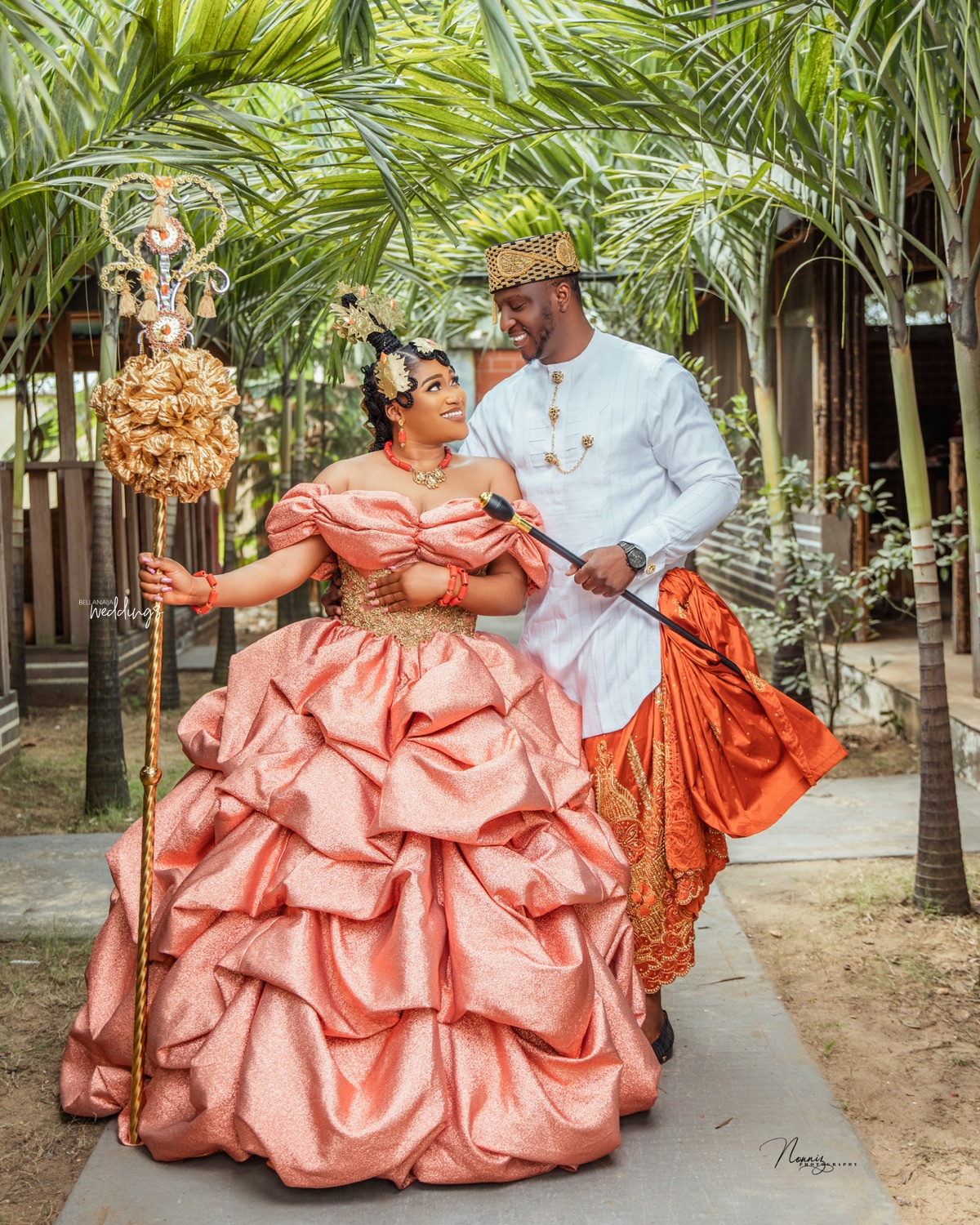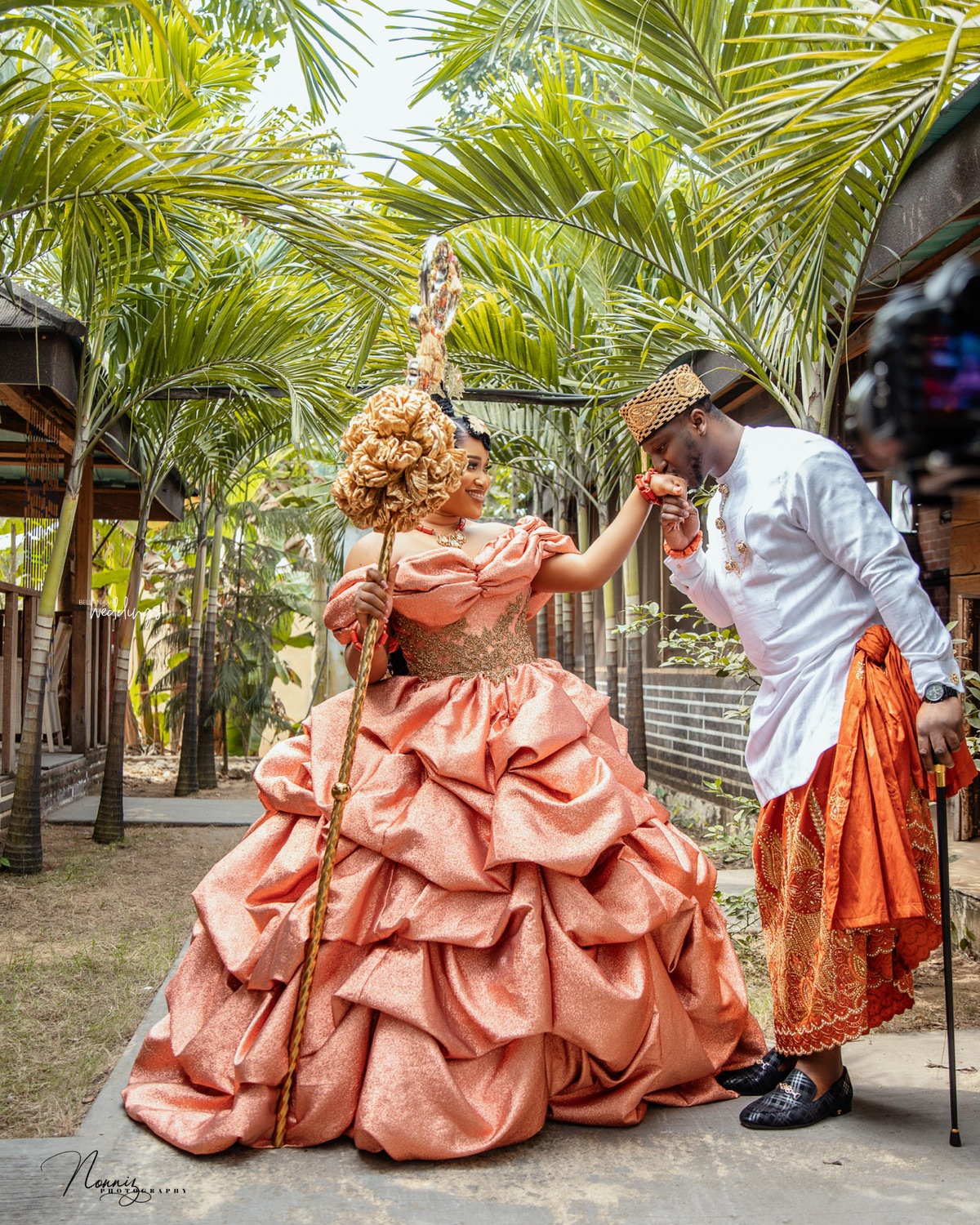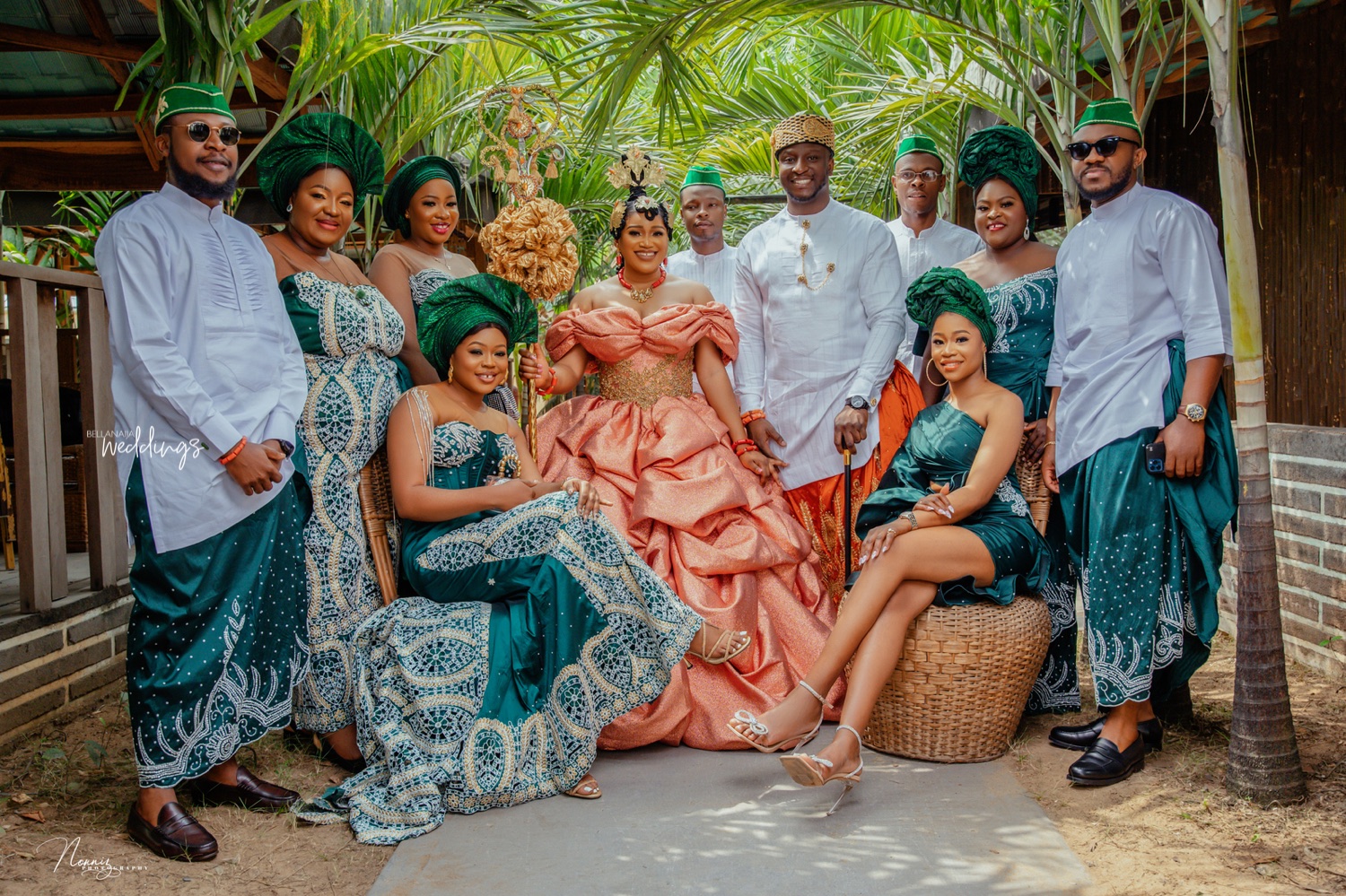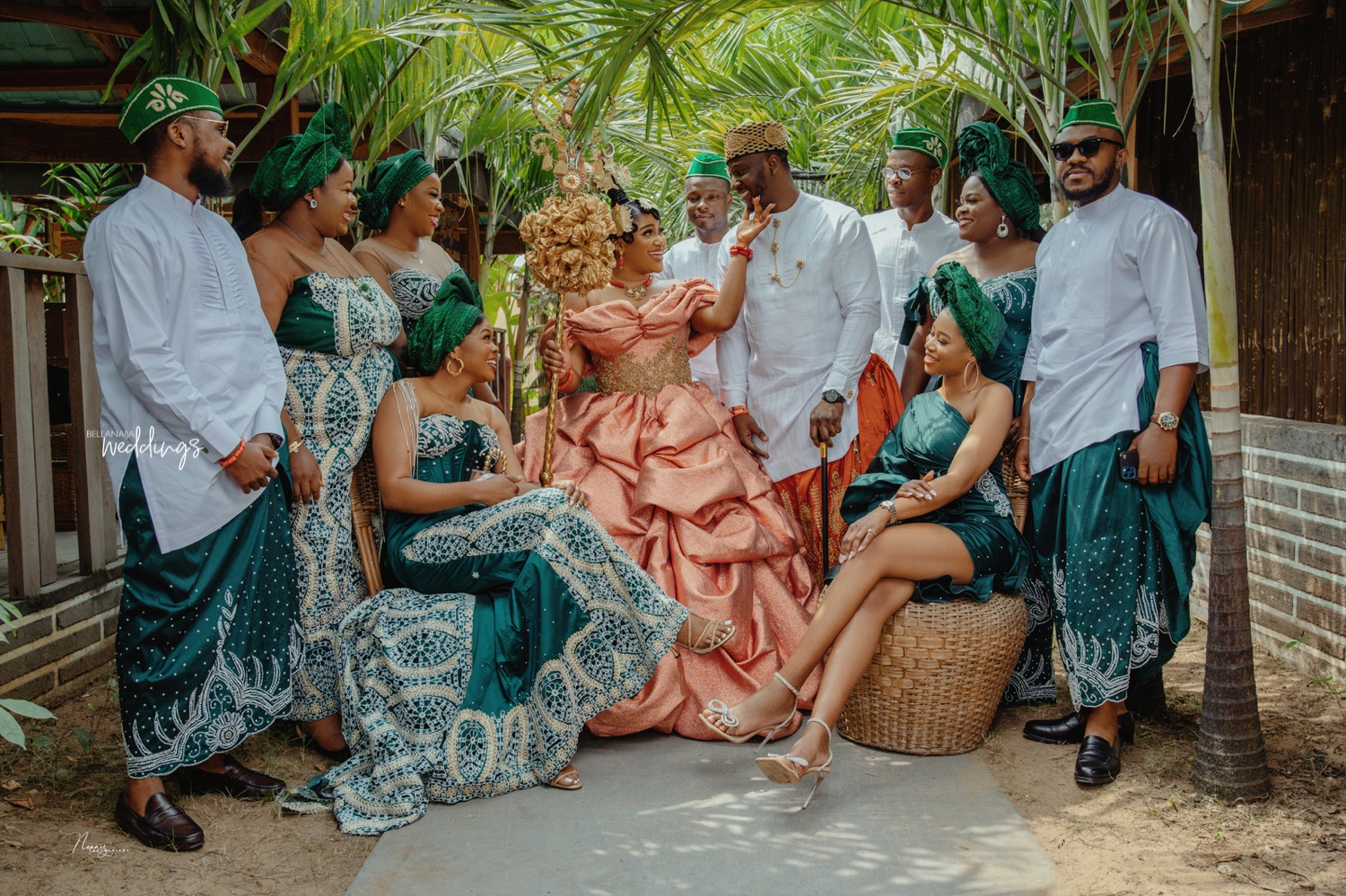 Now for the second look.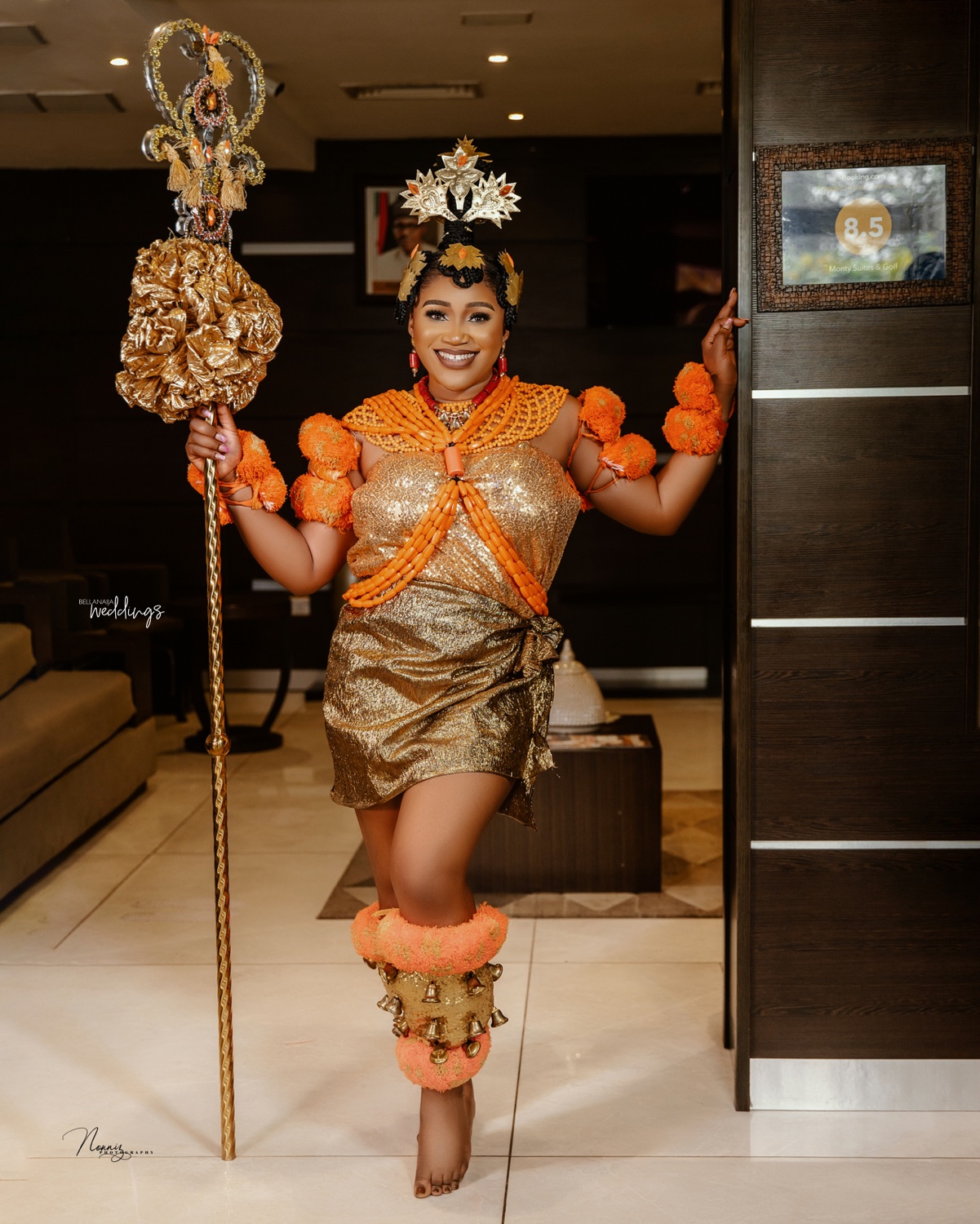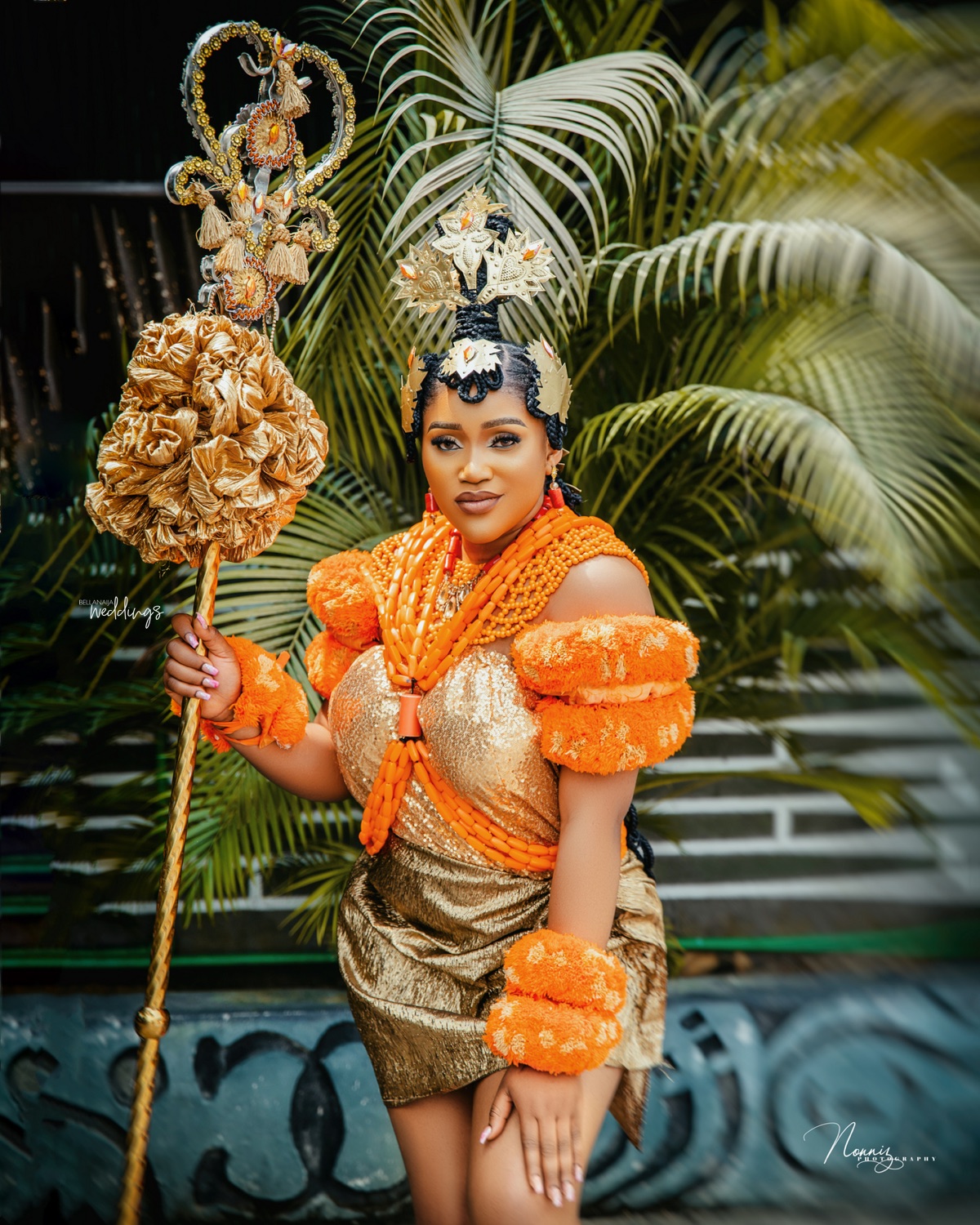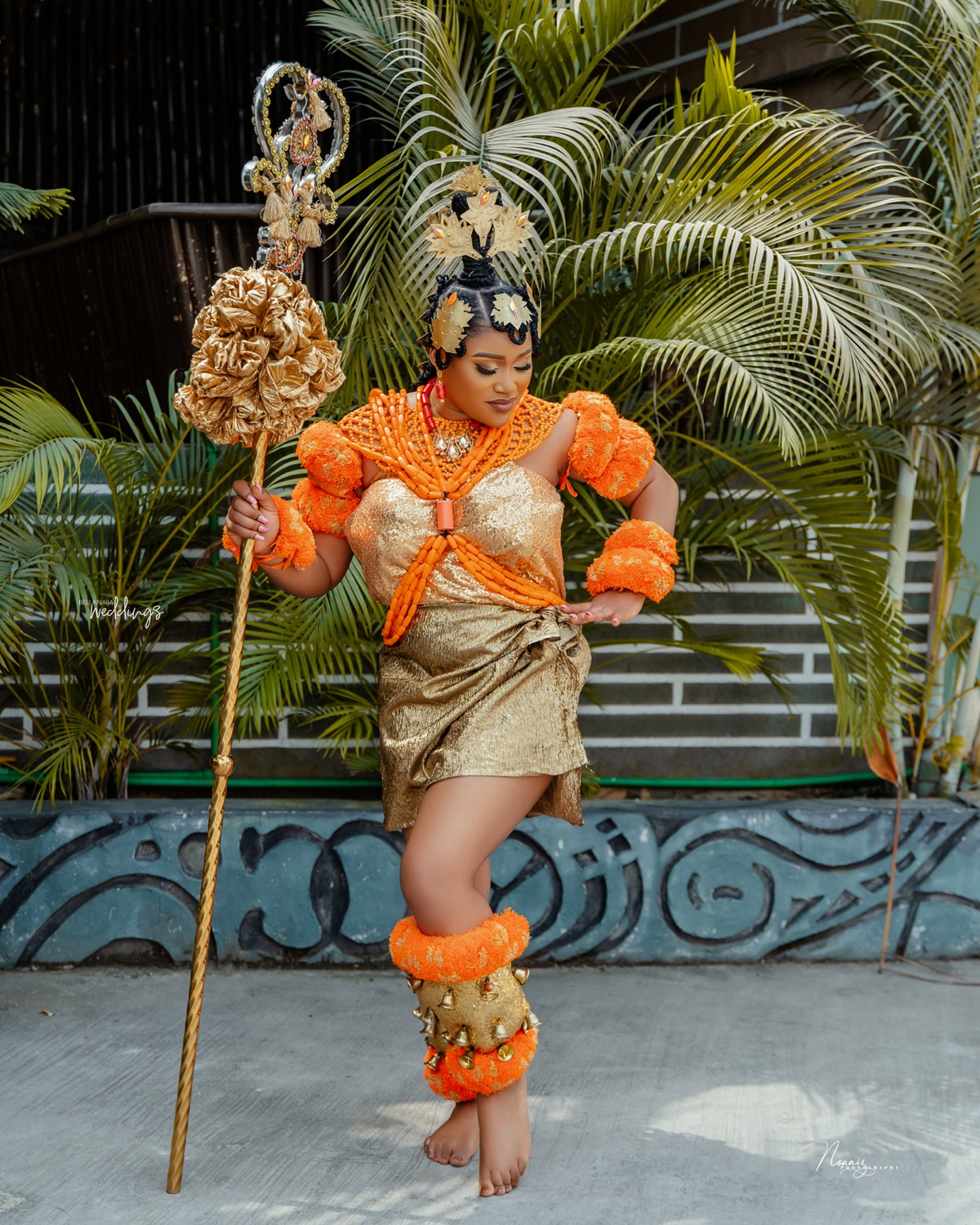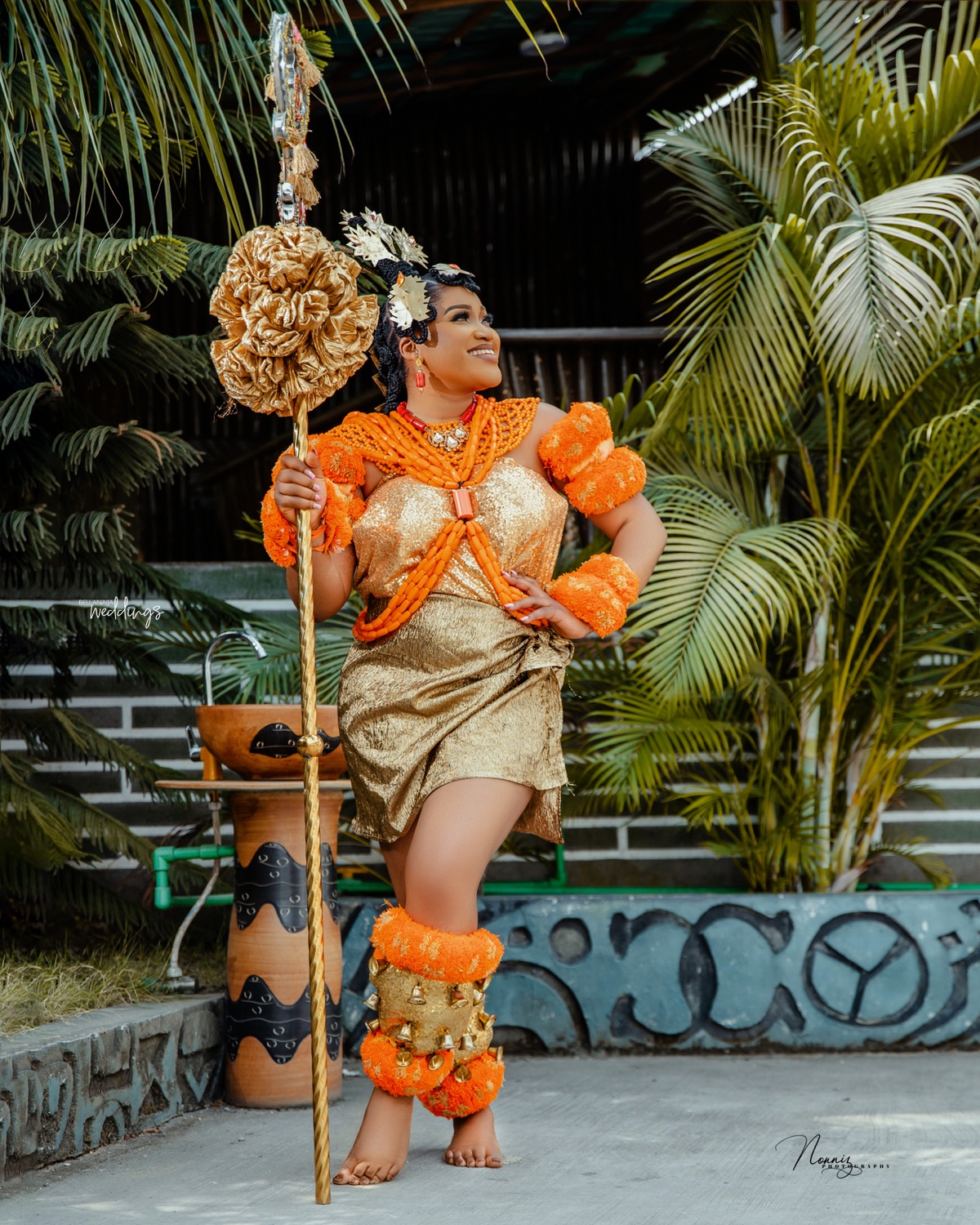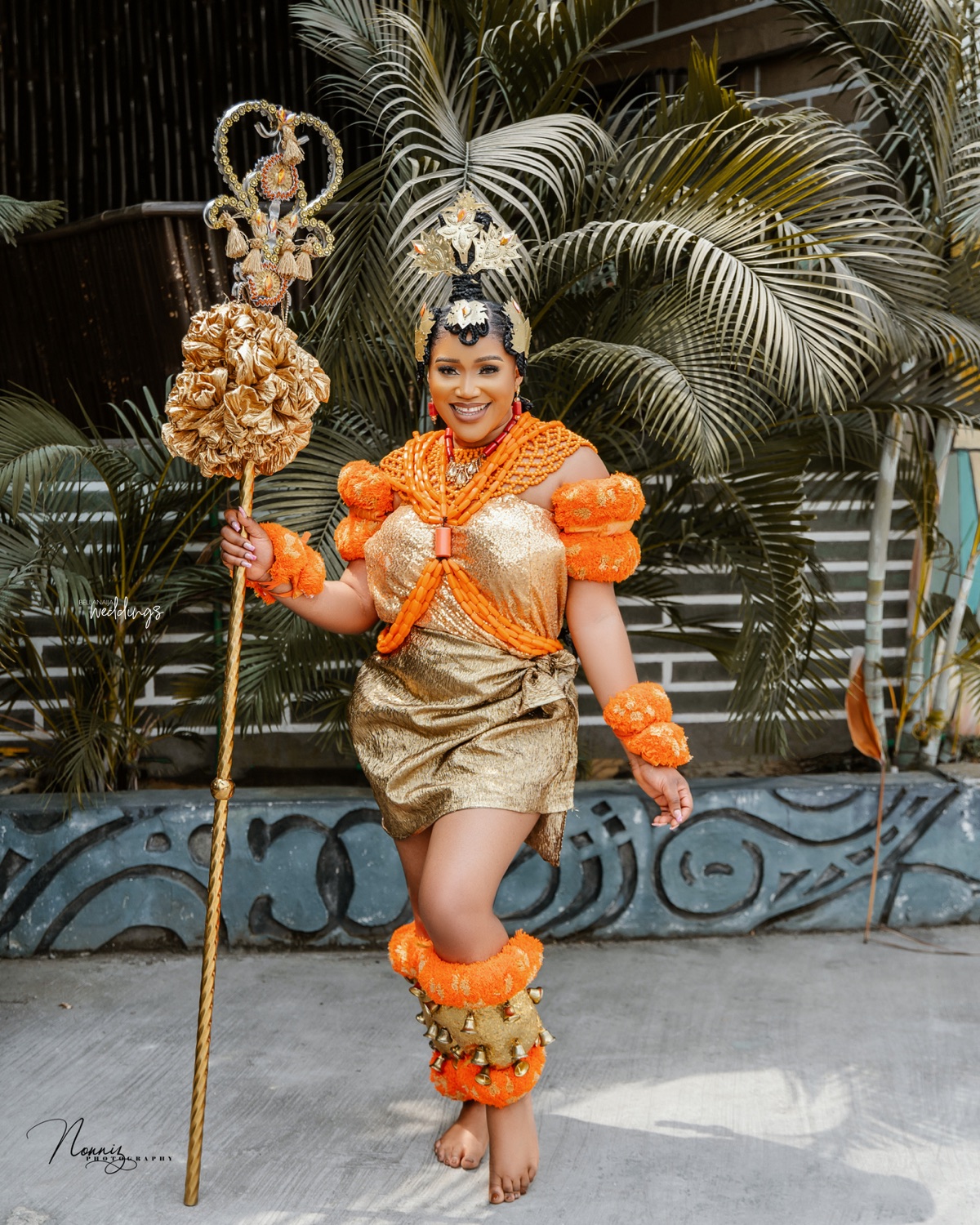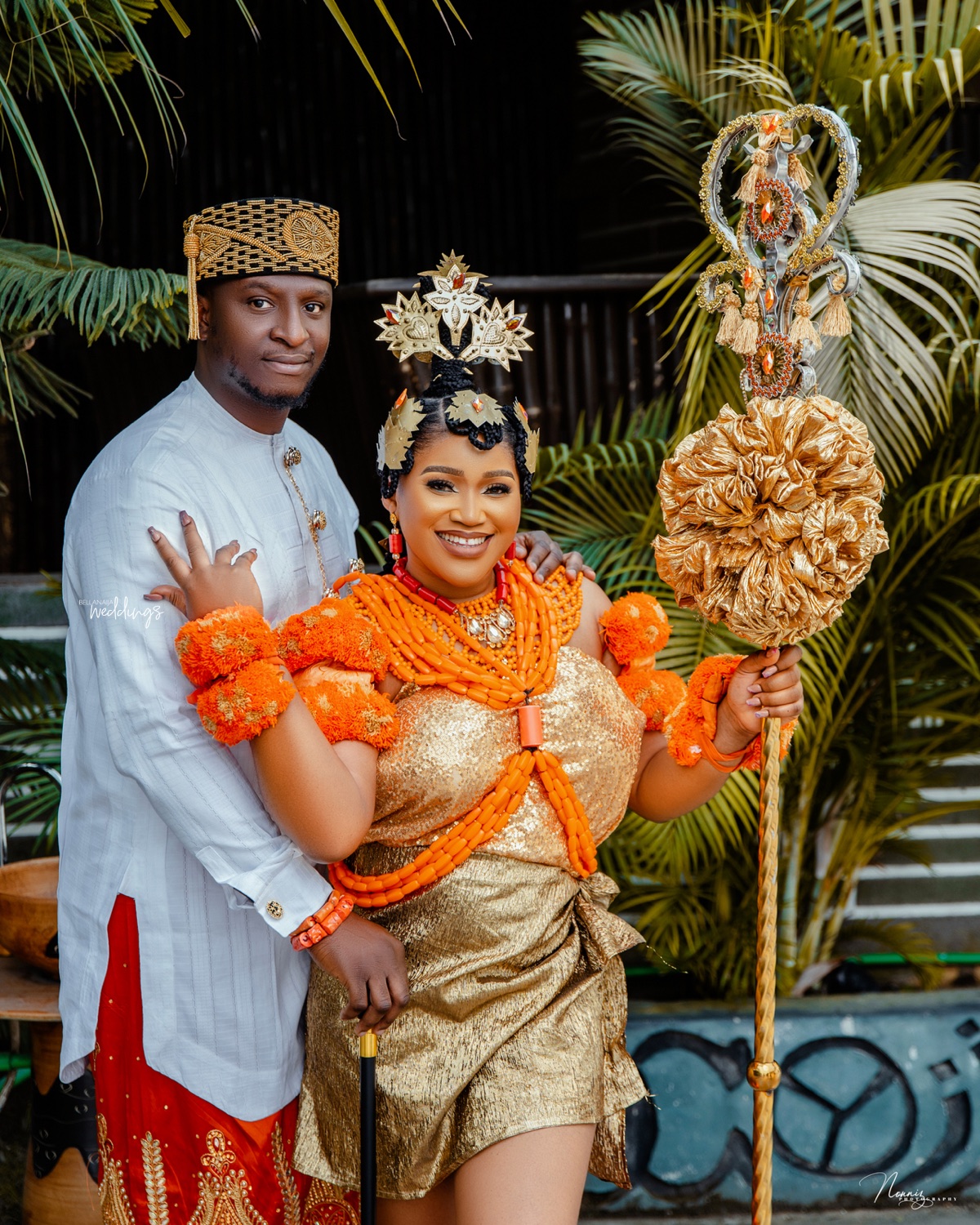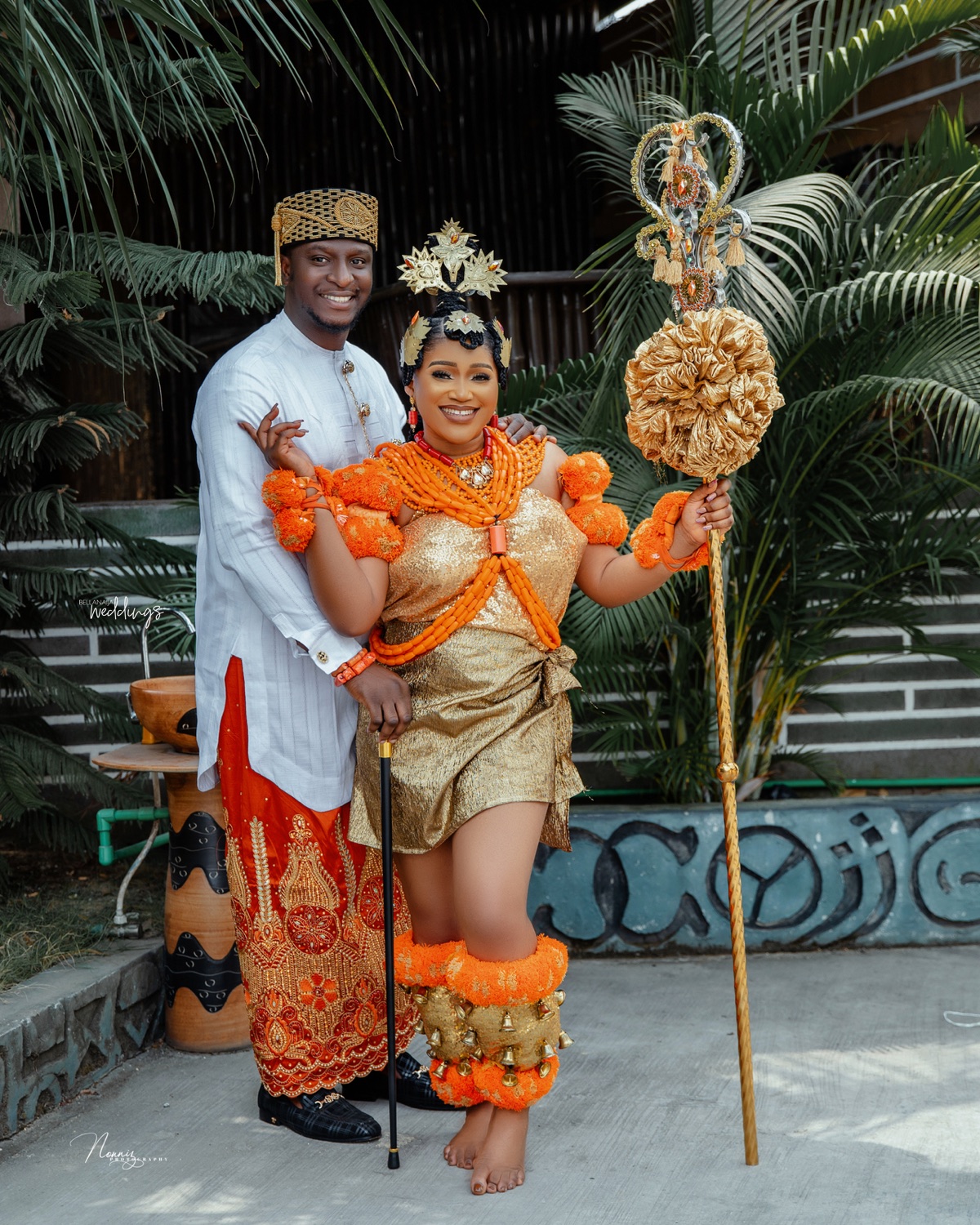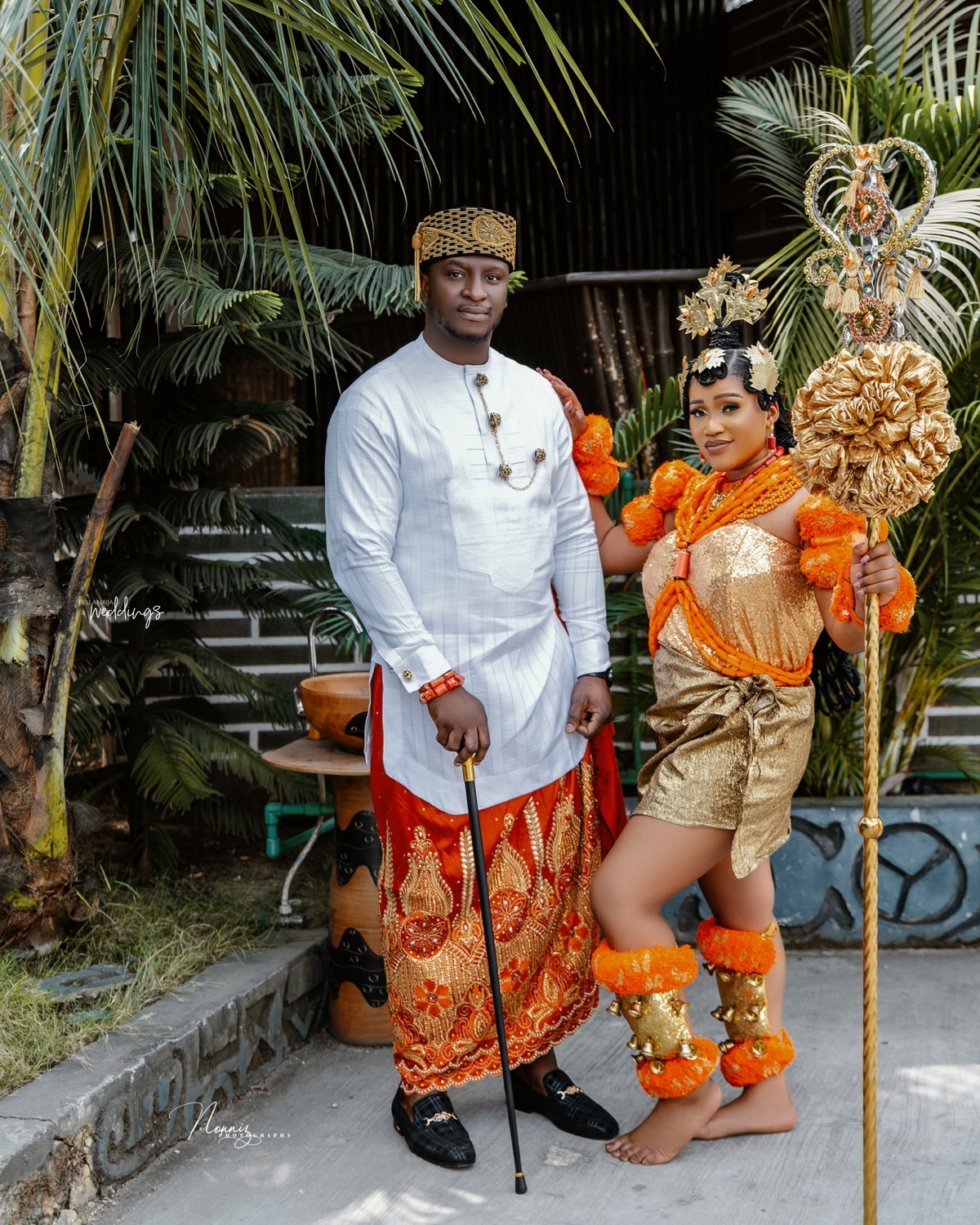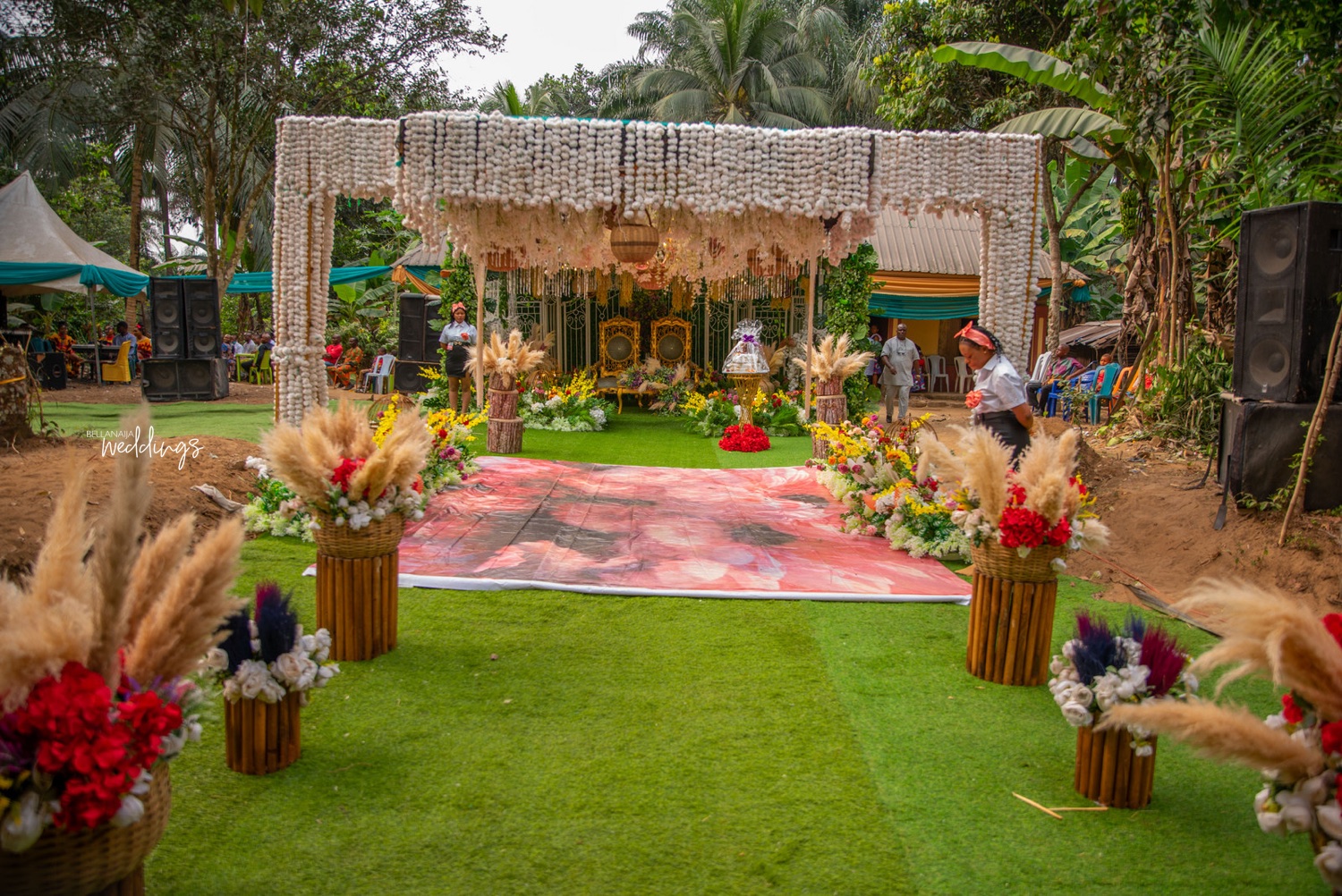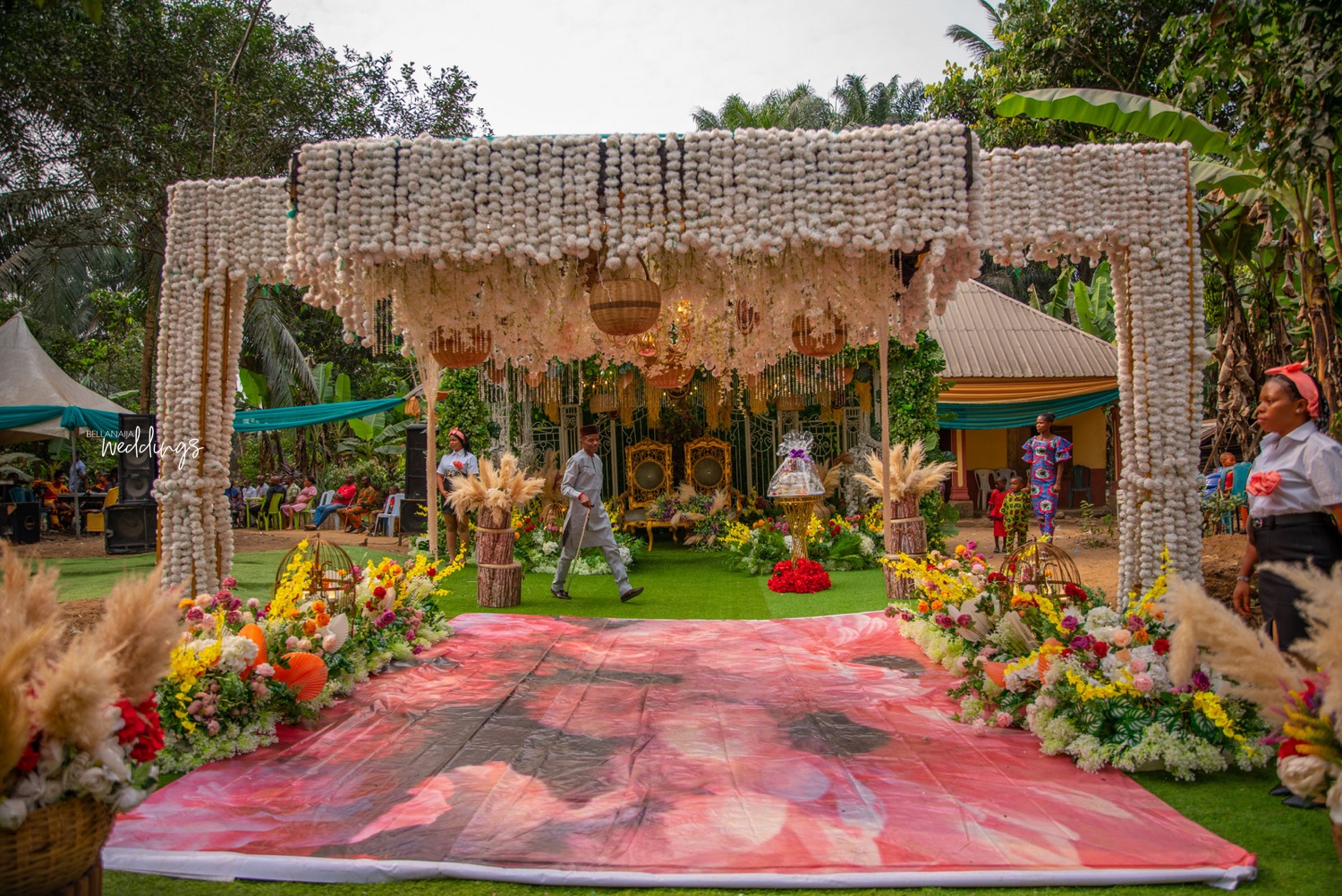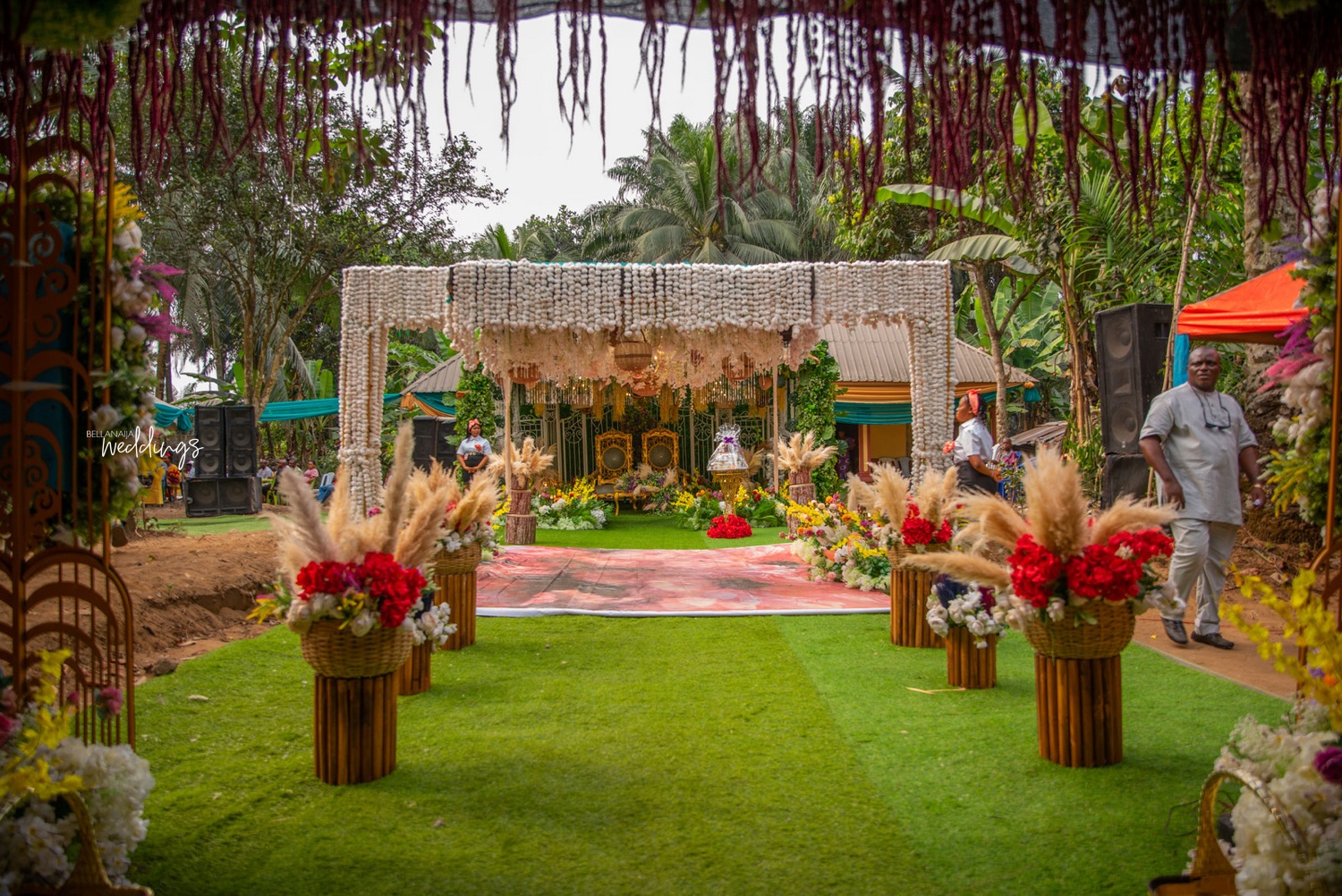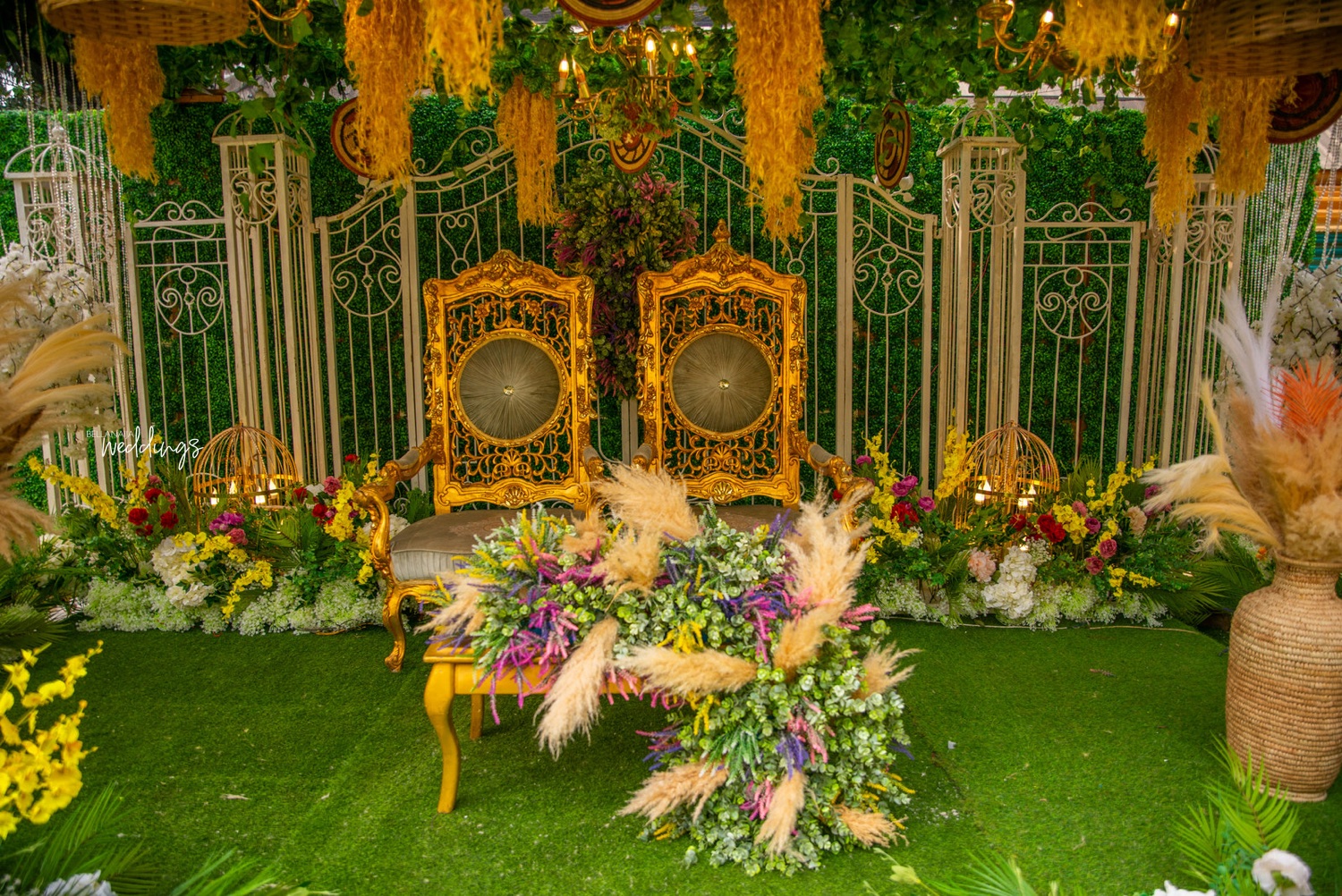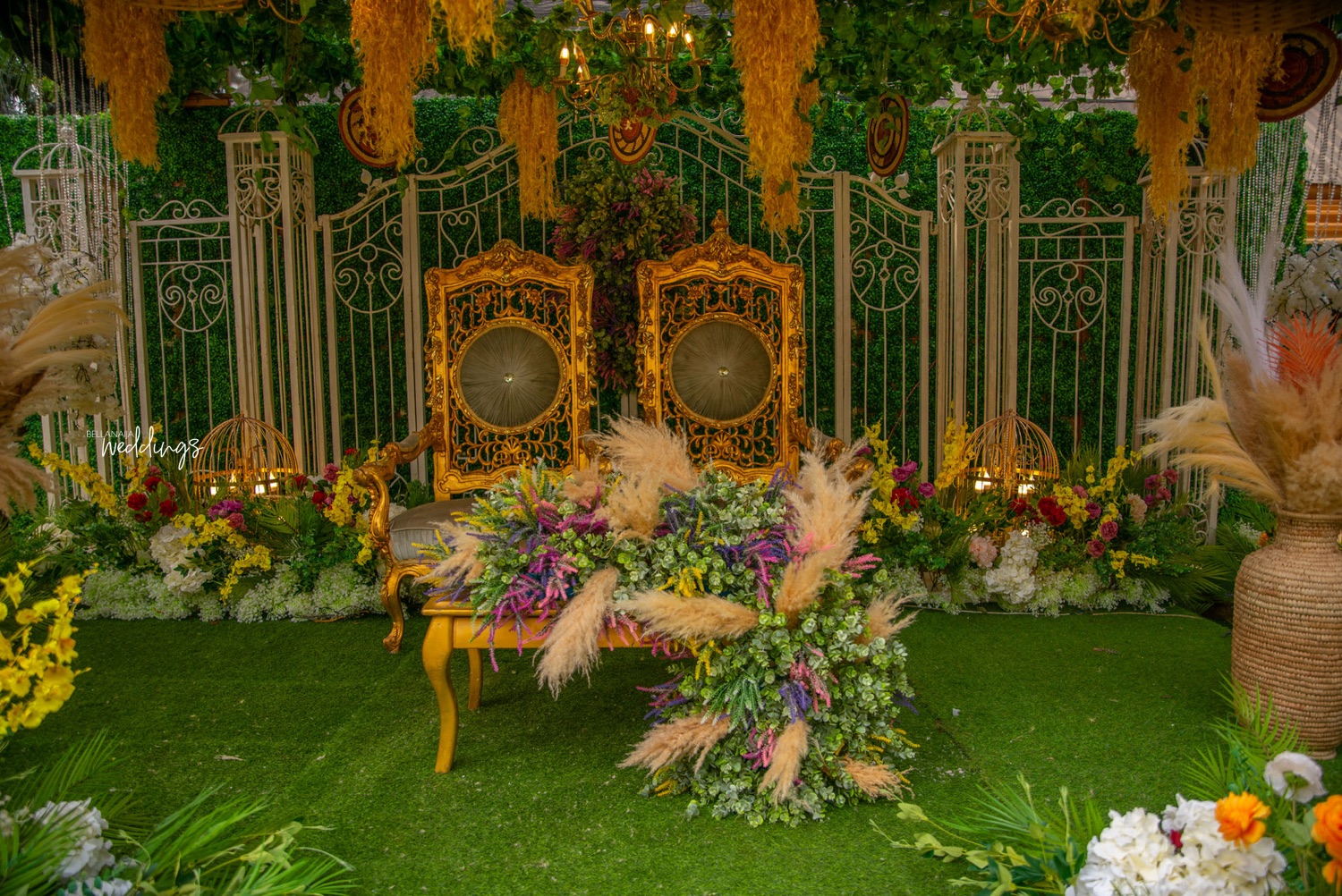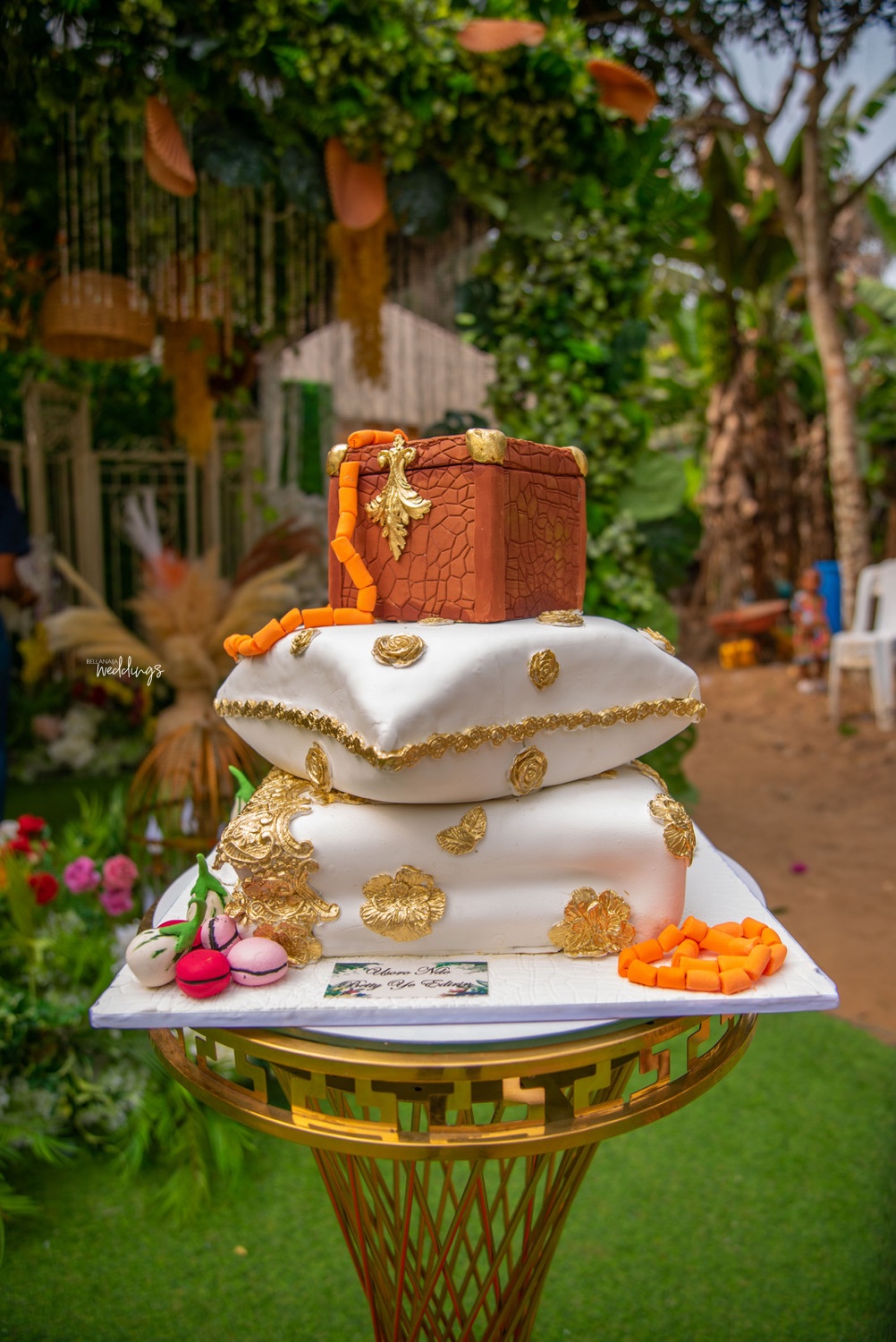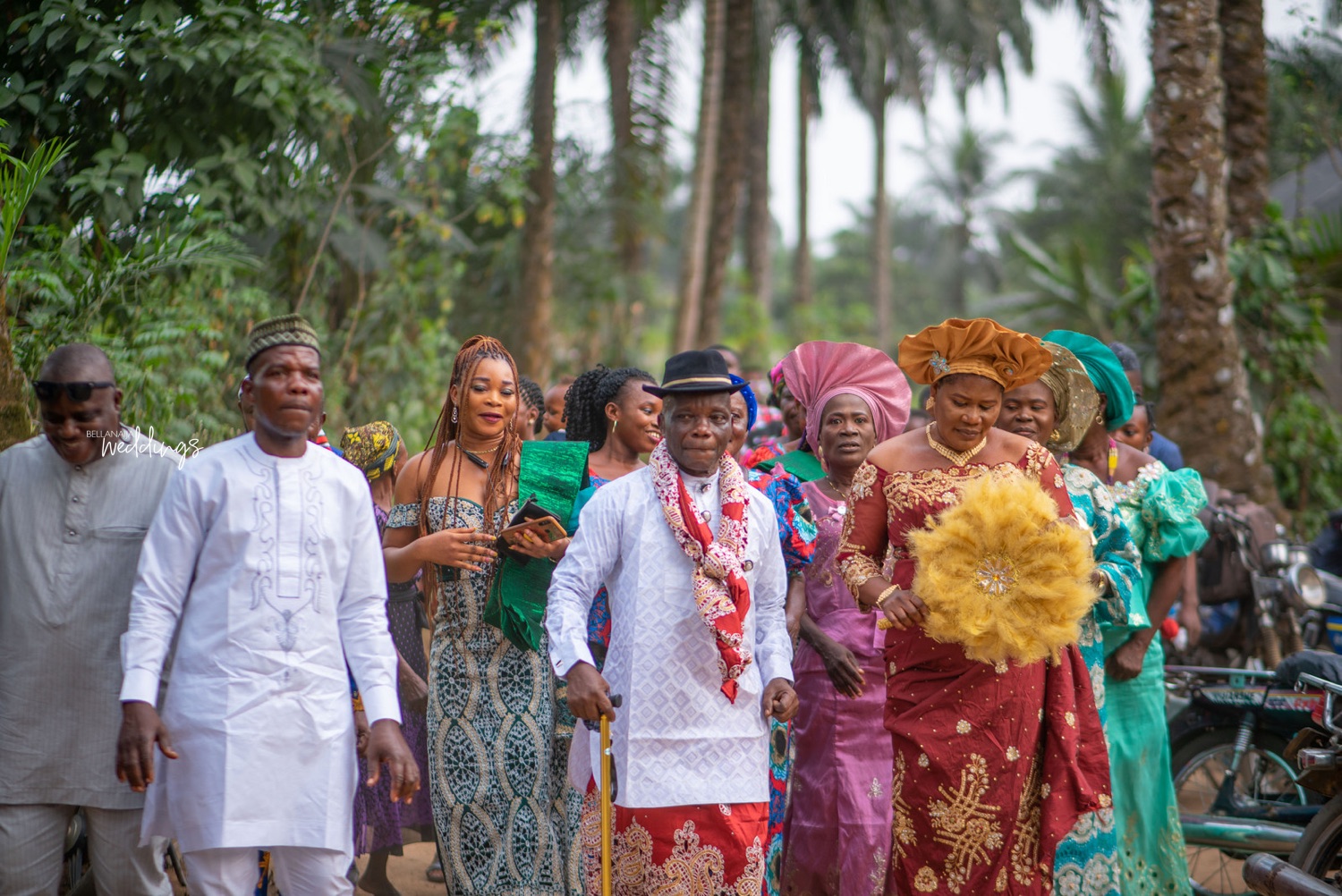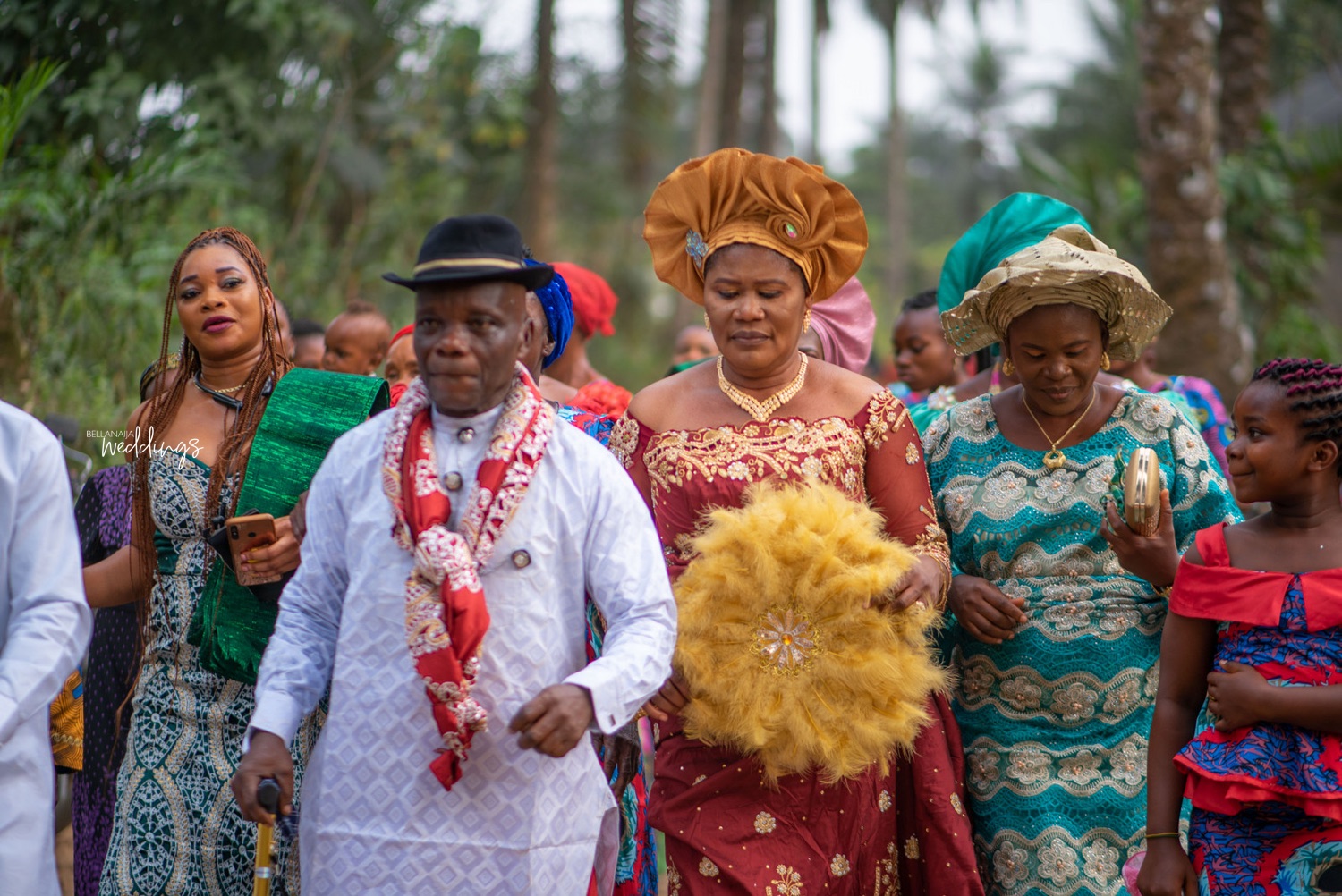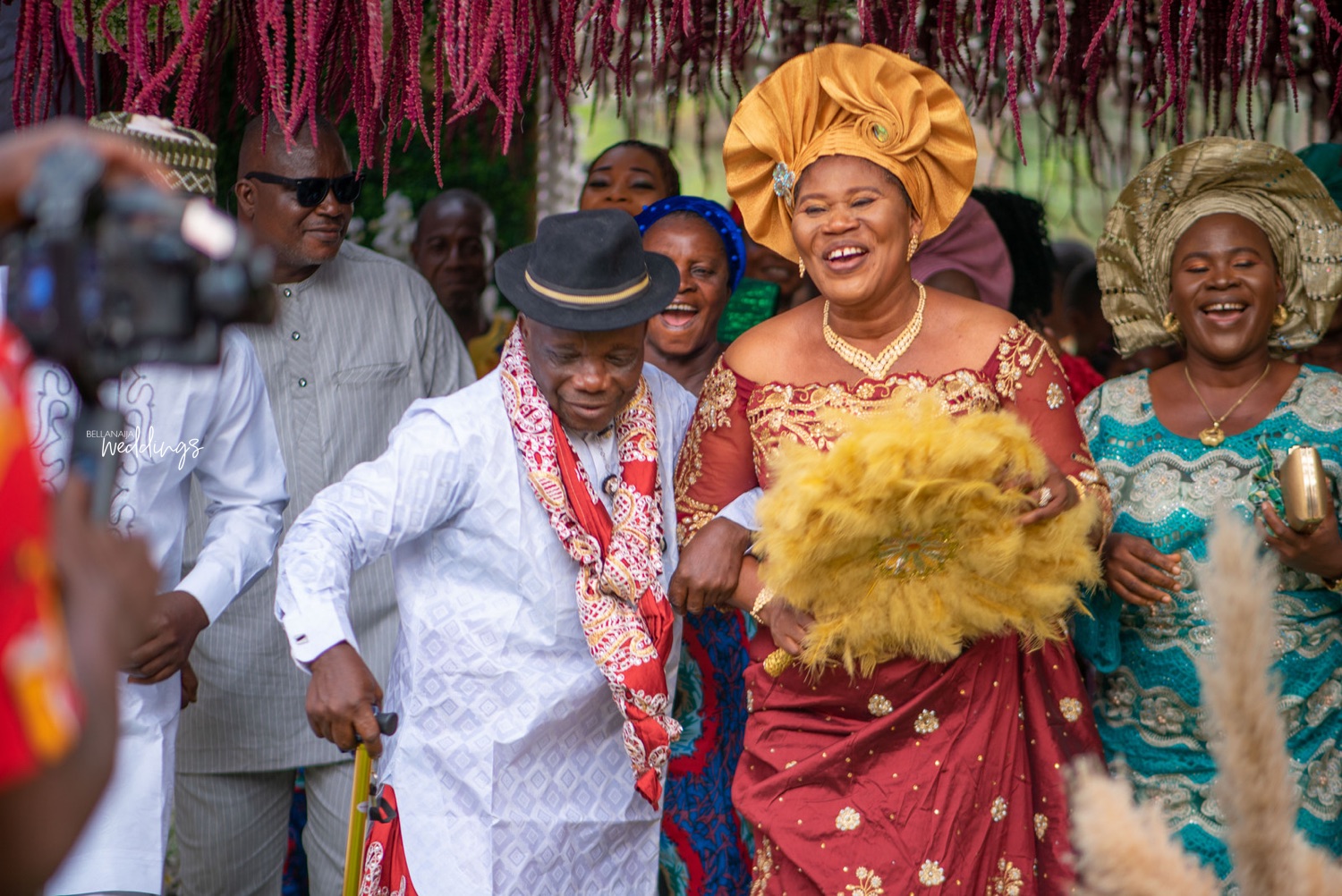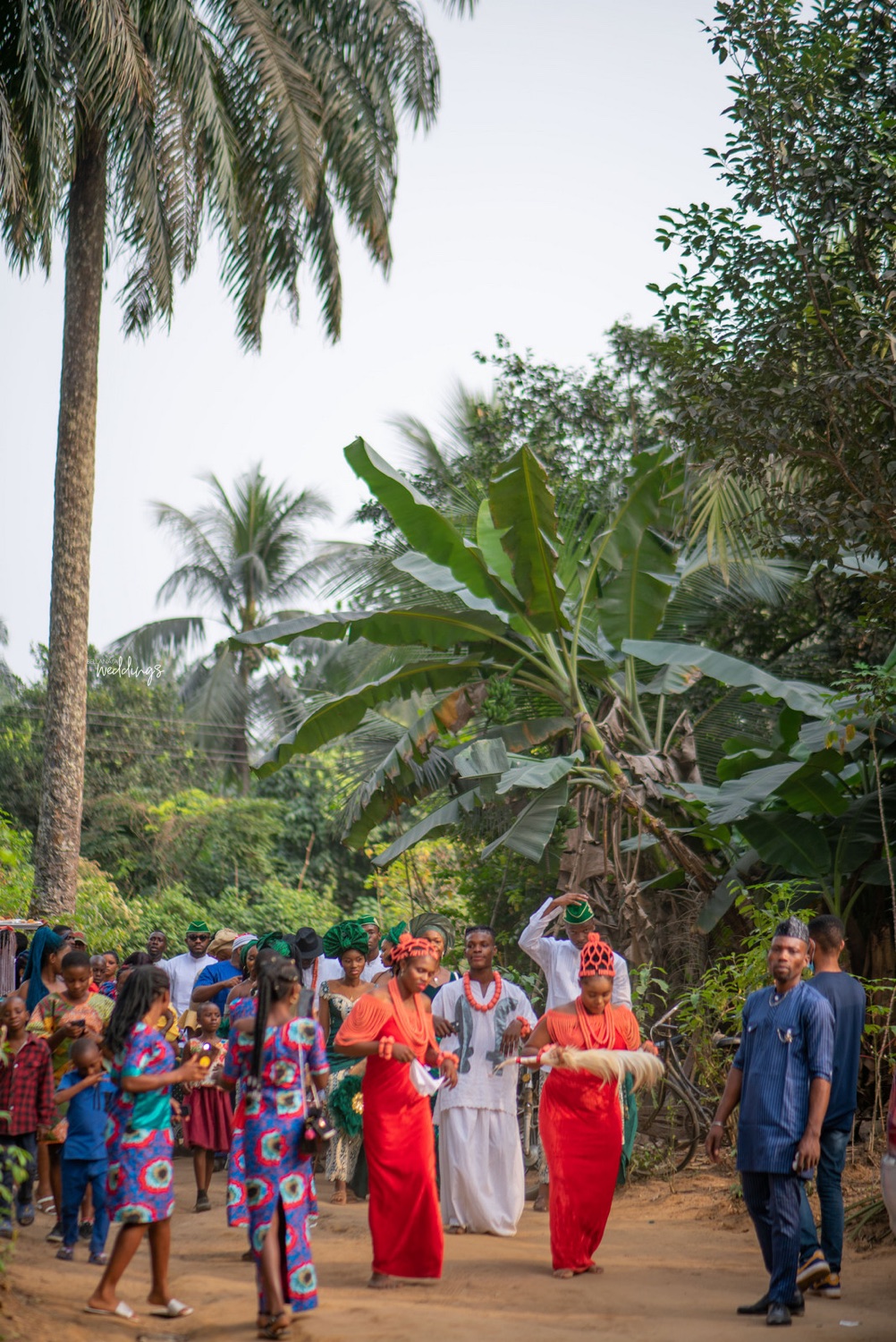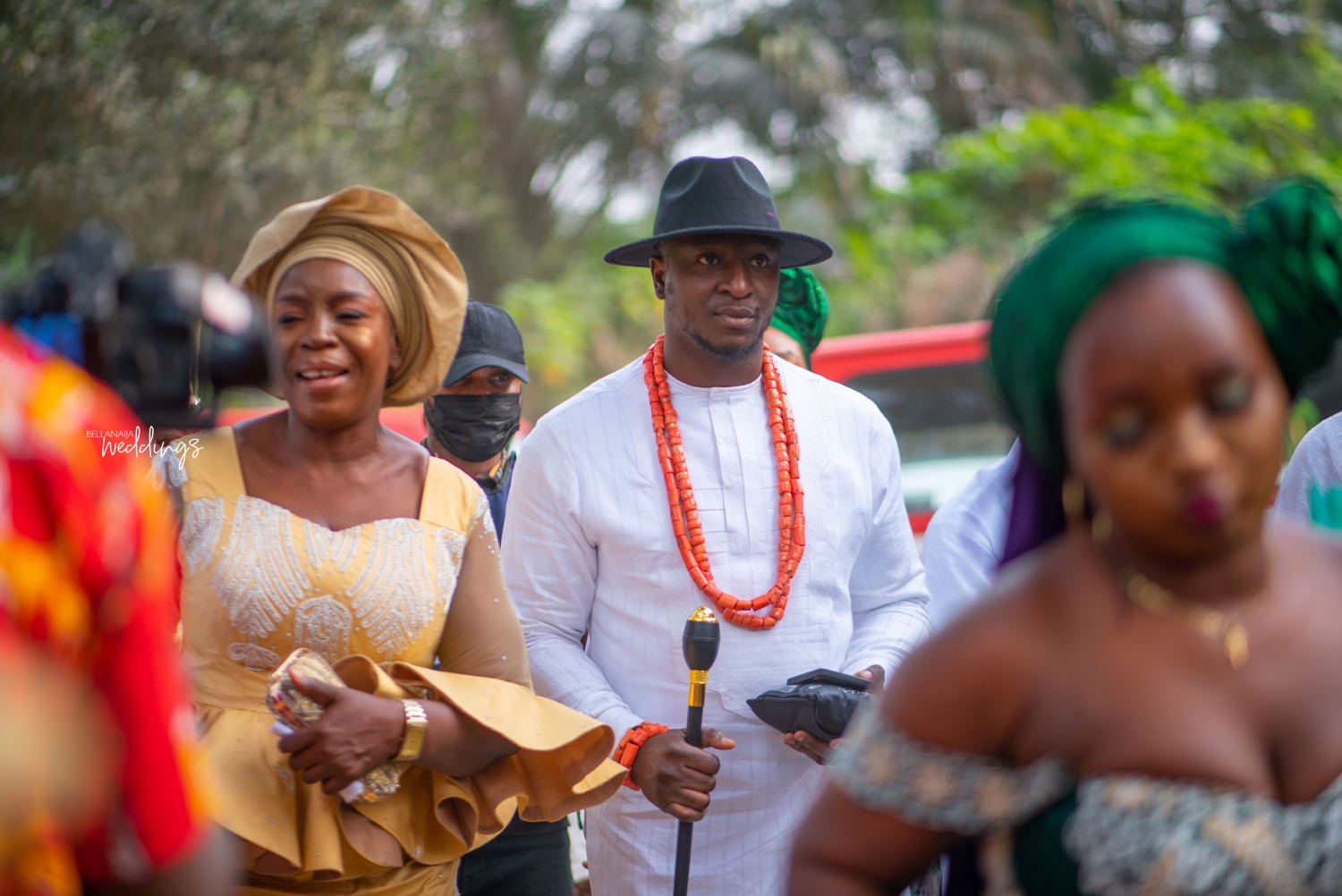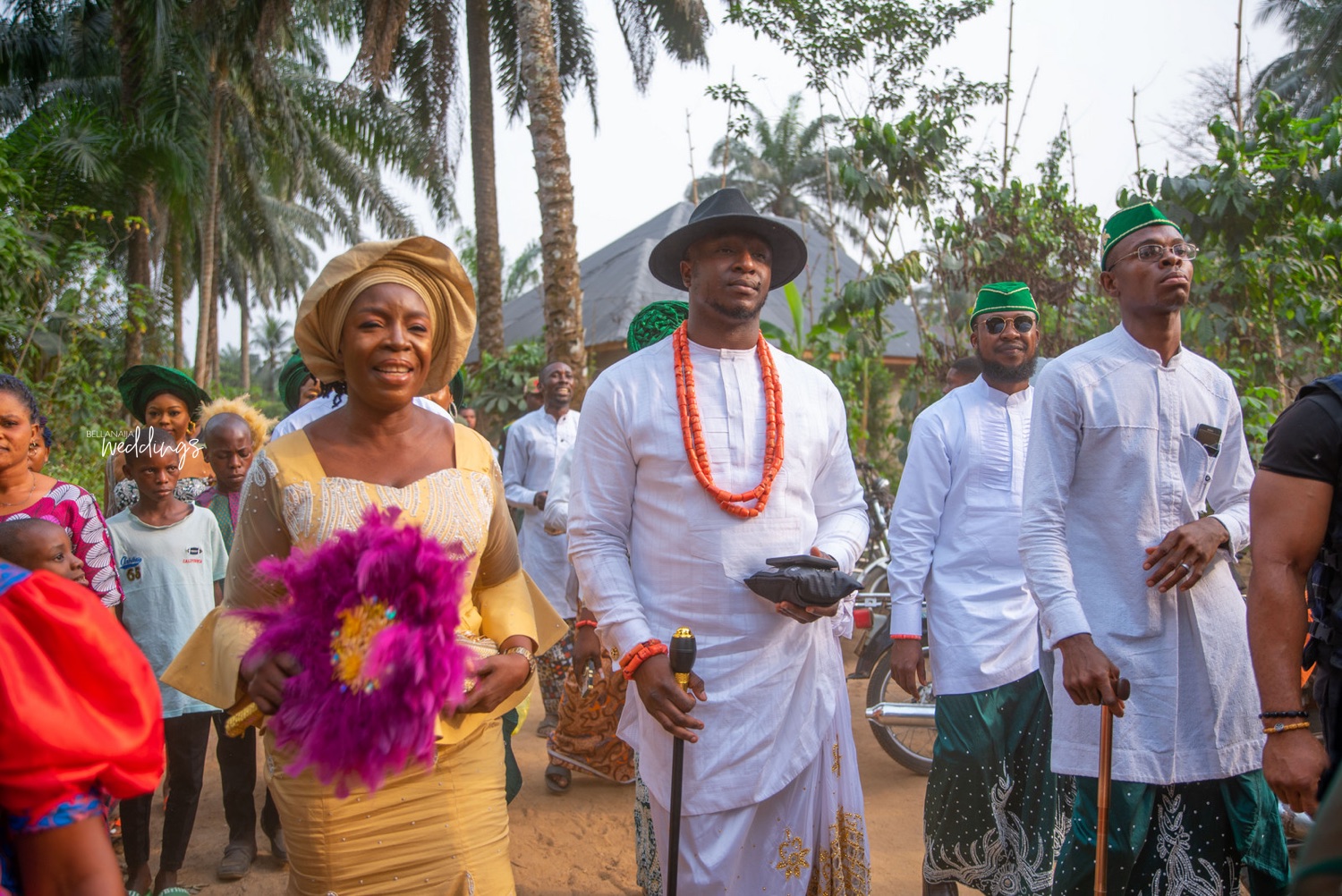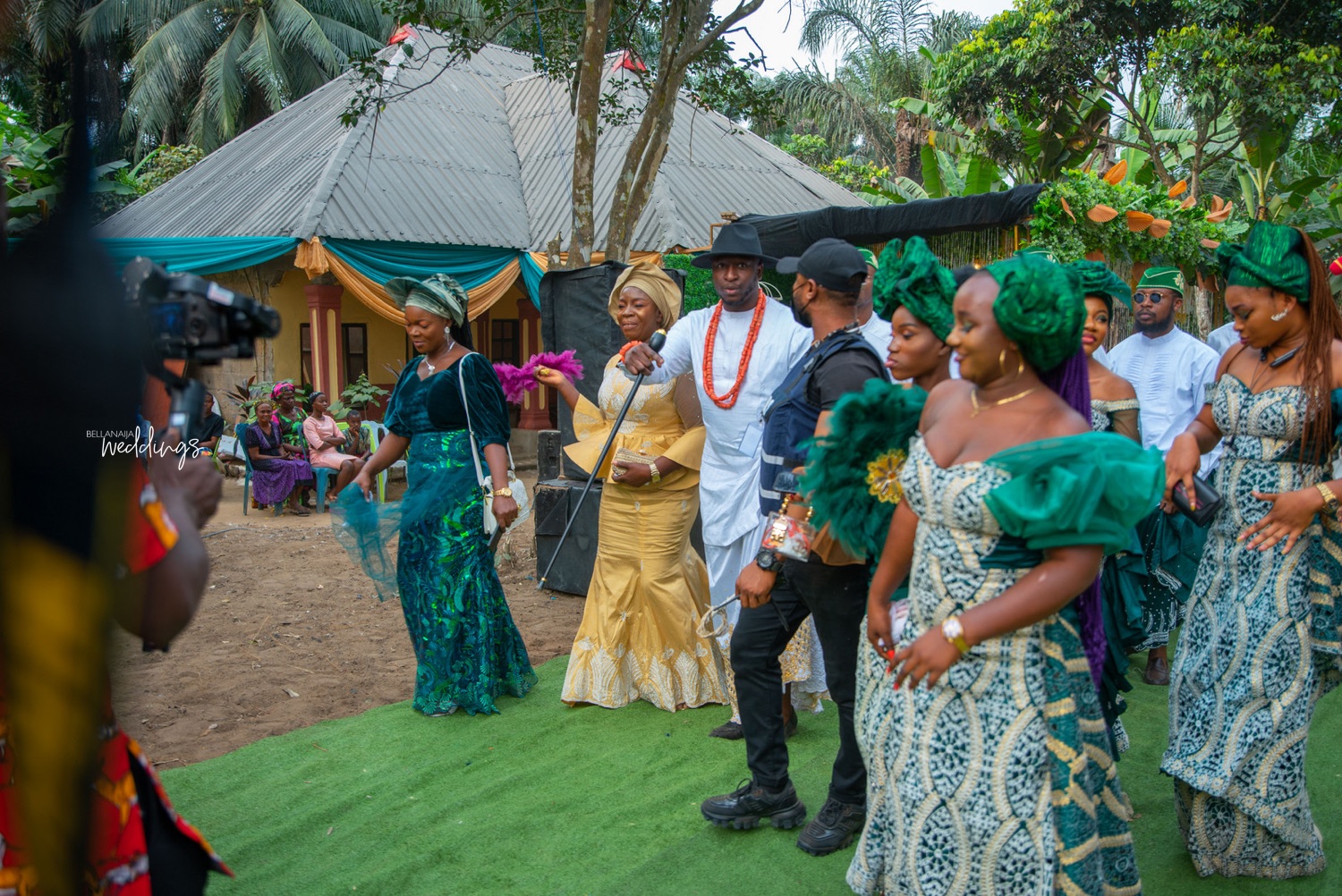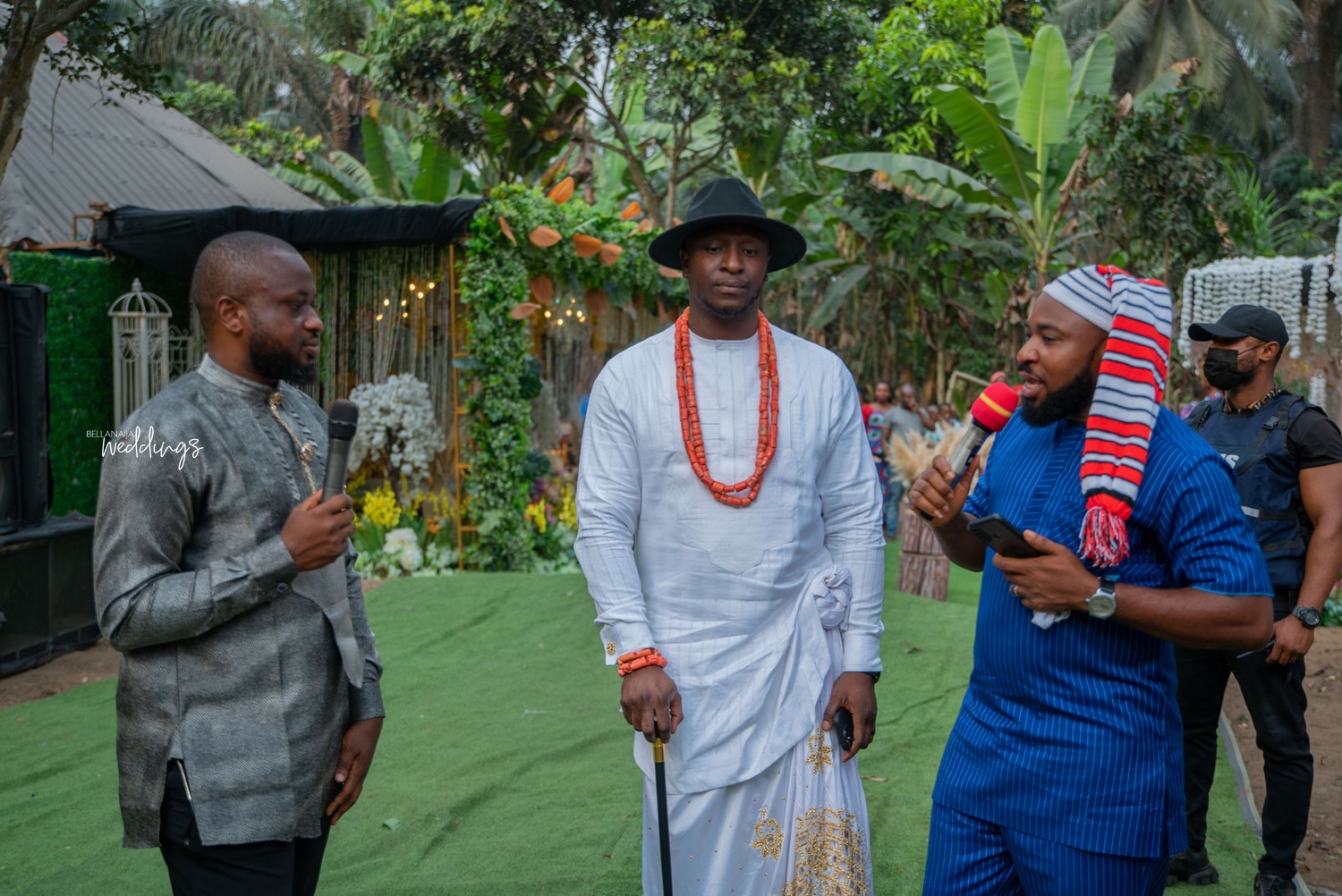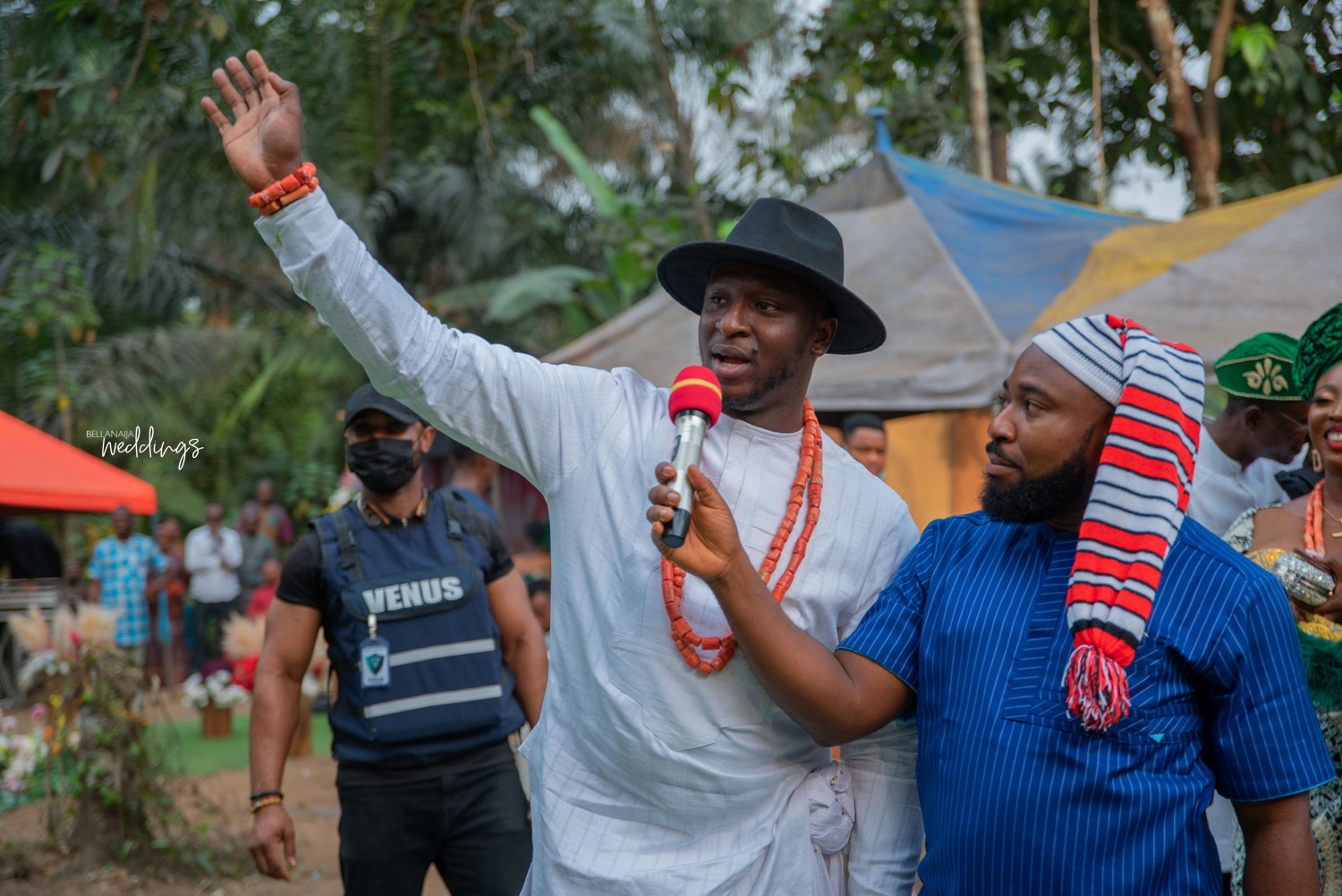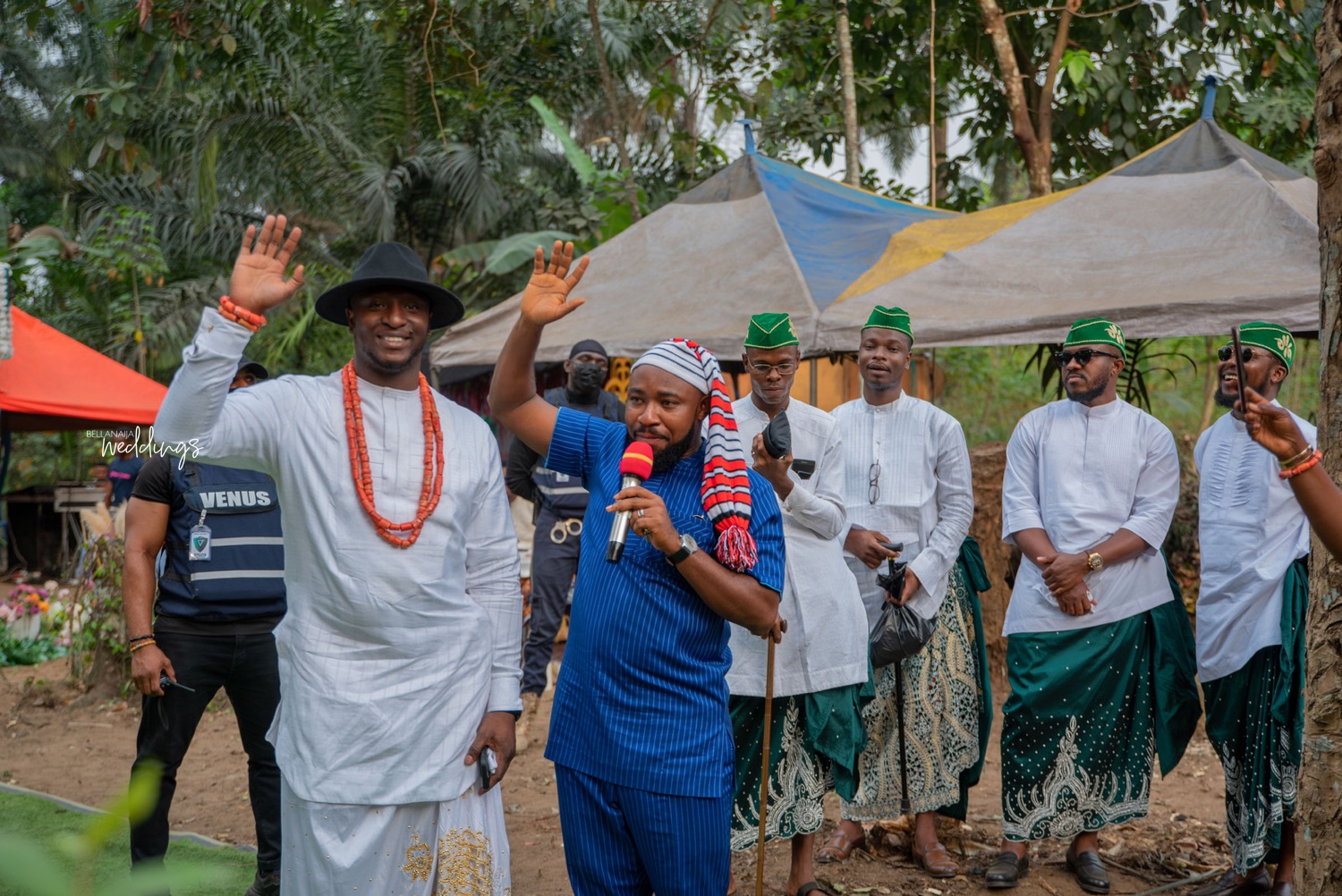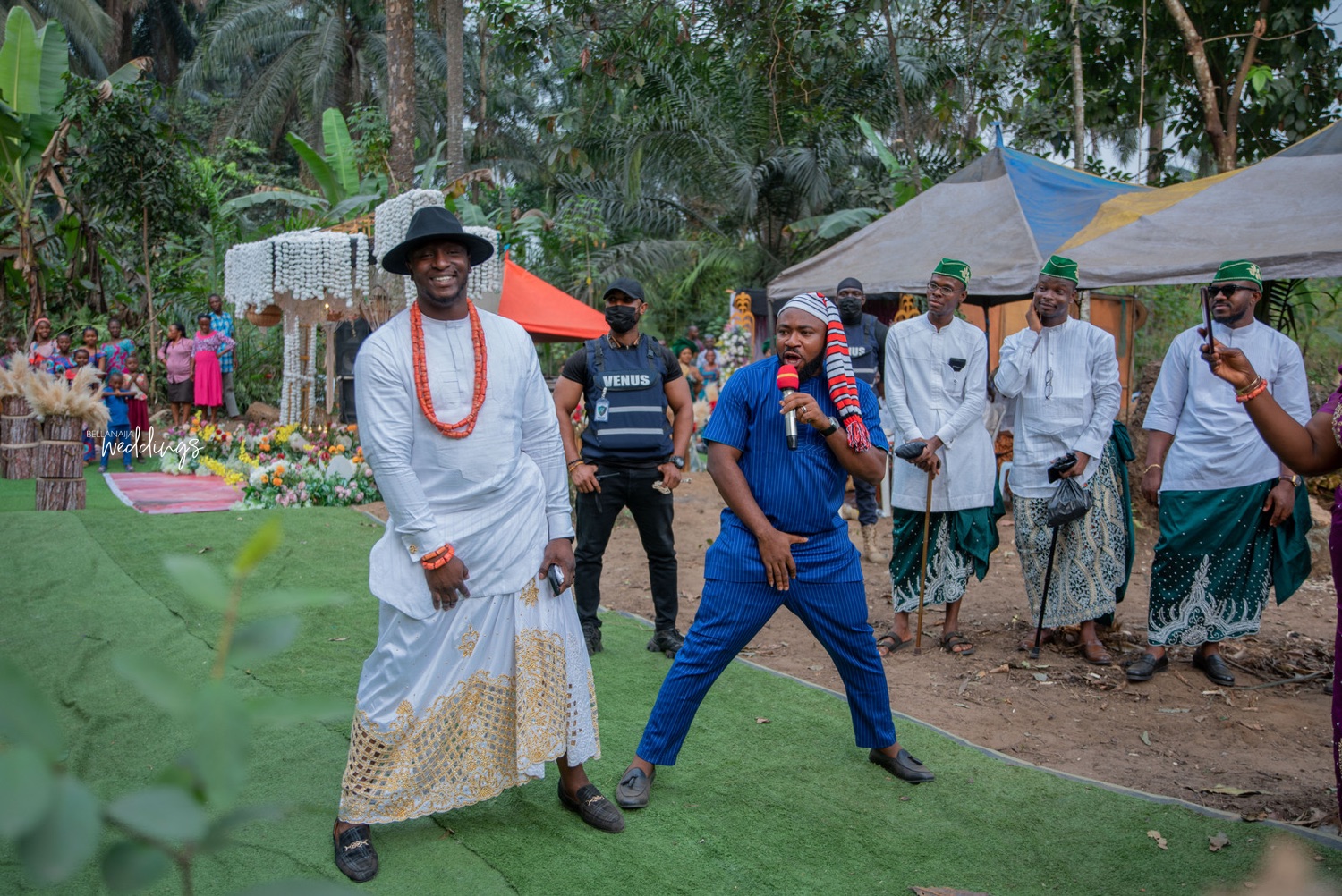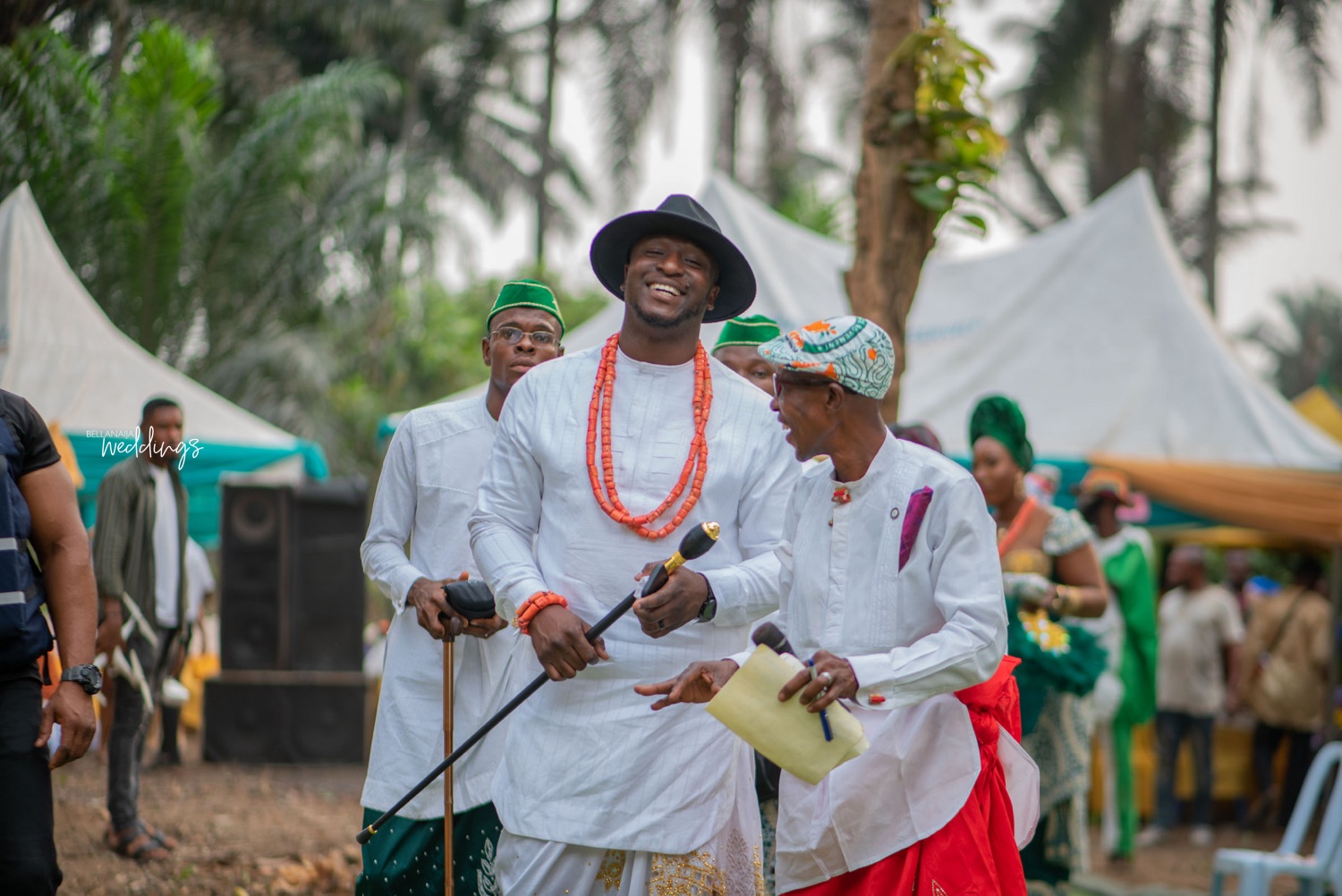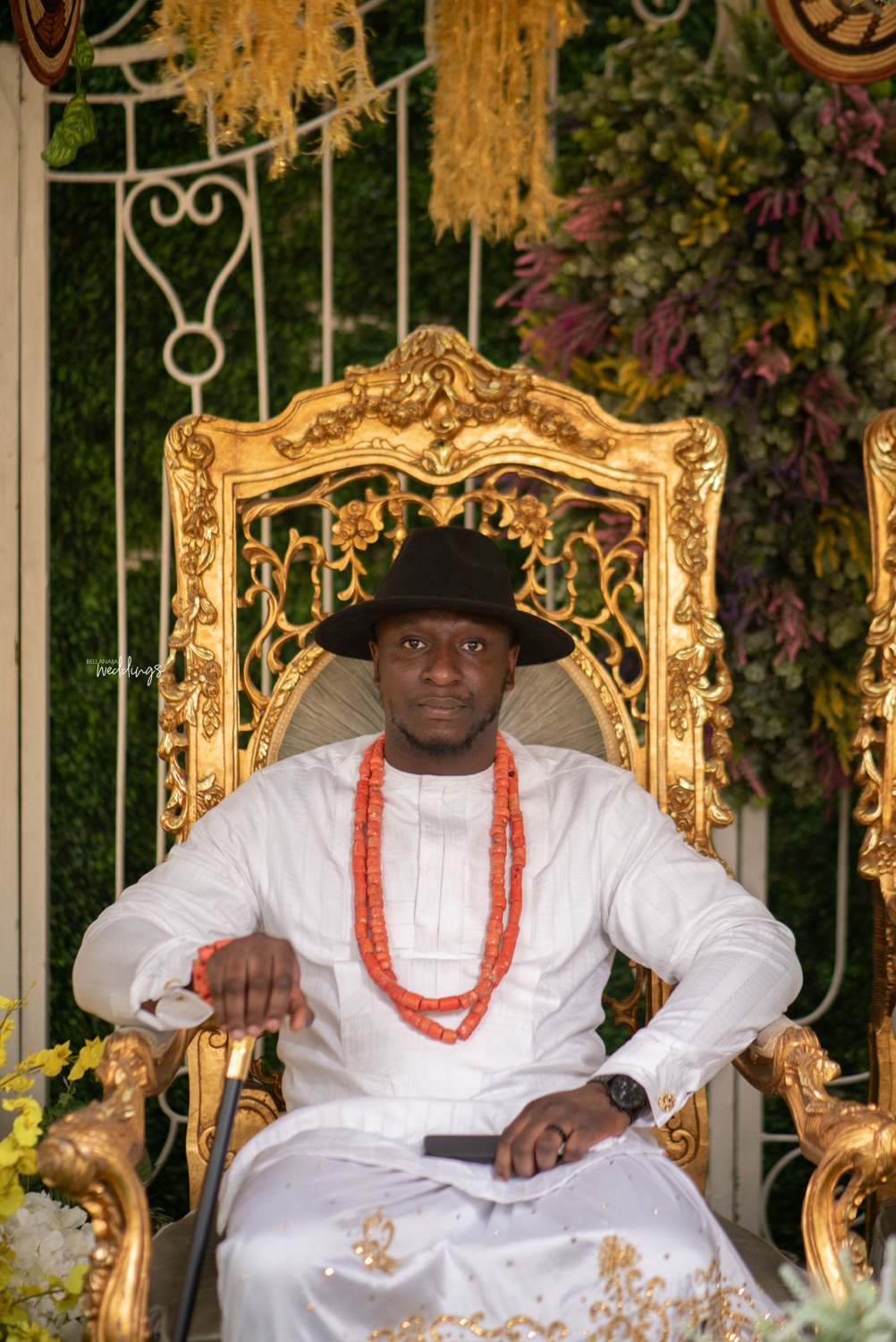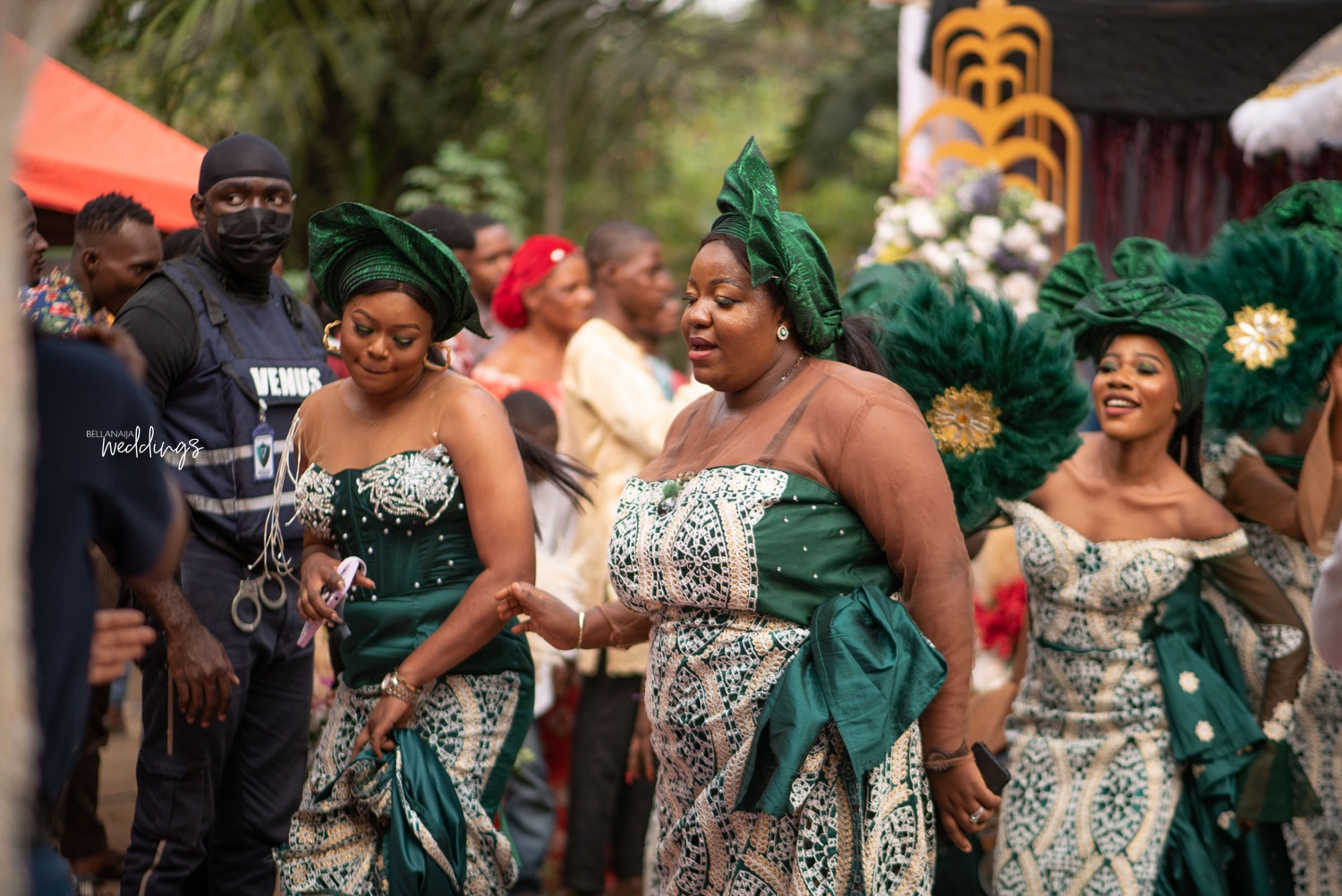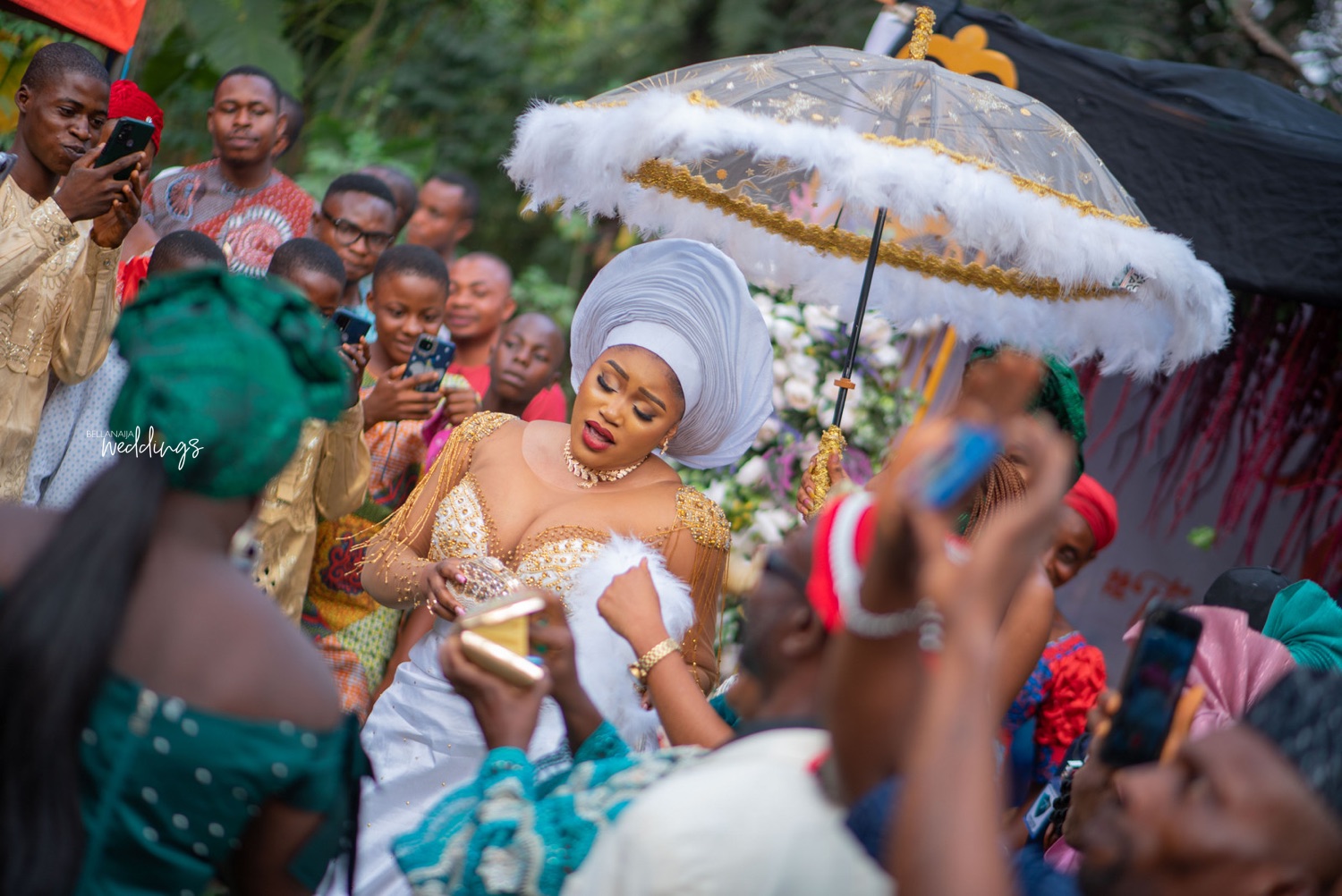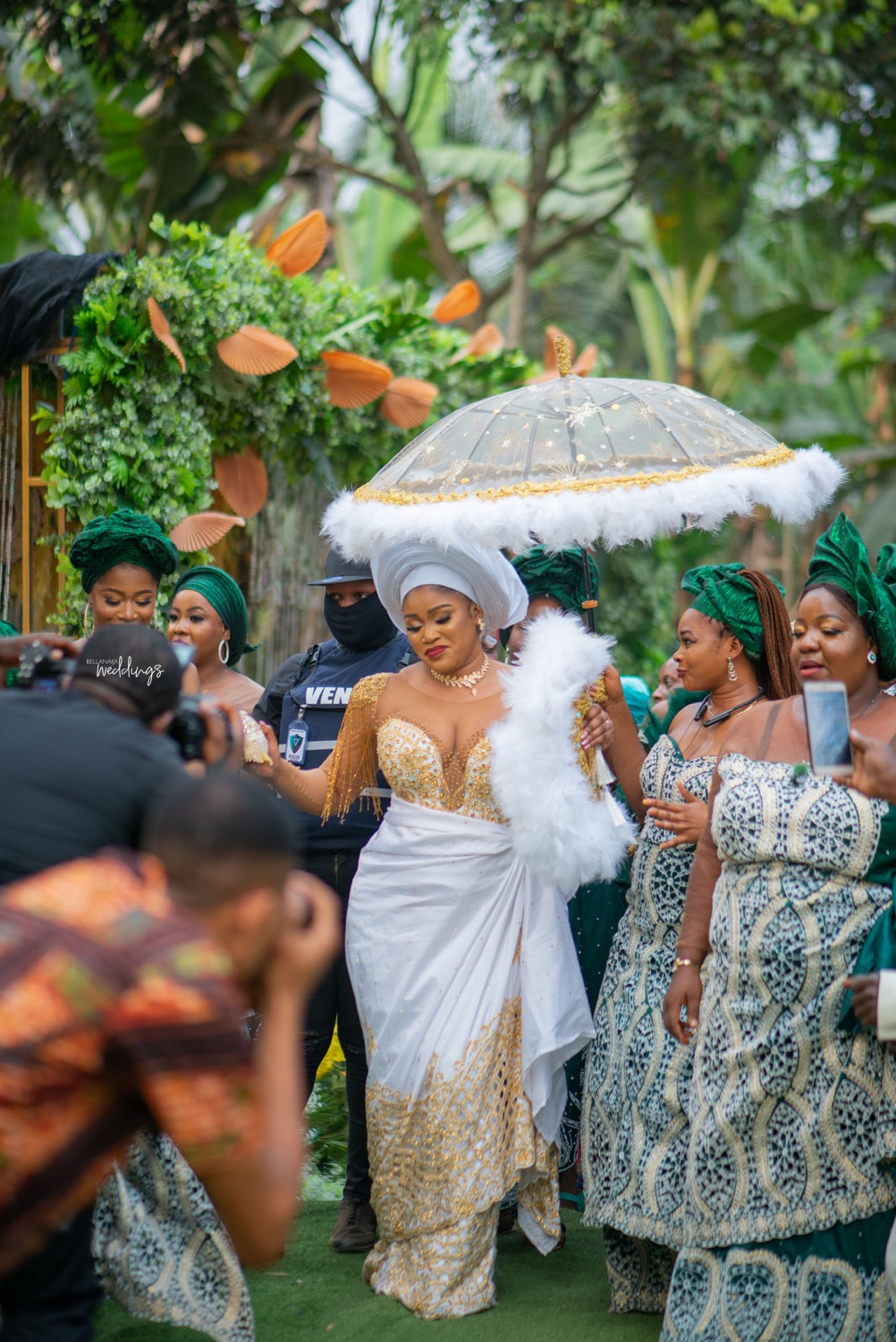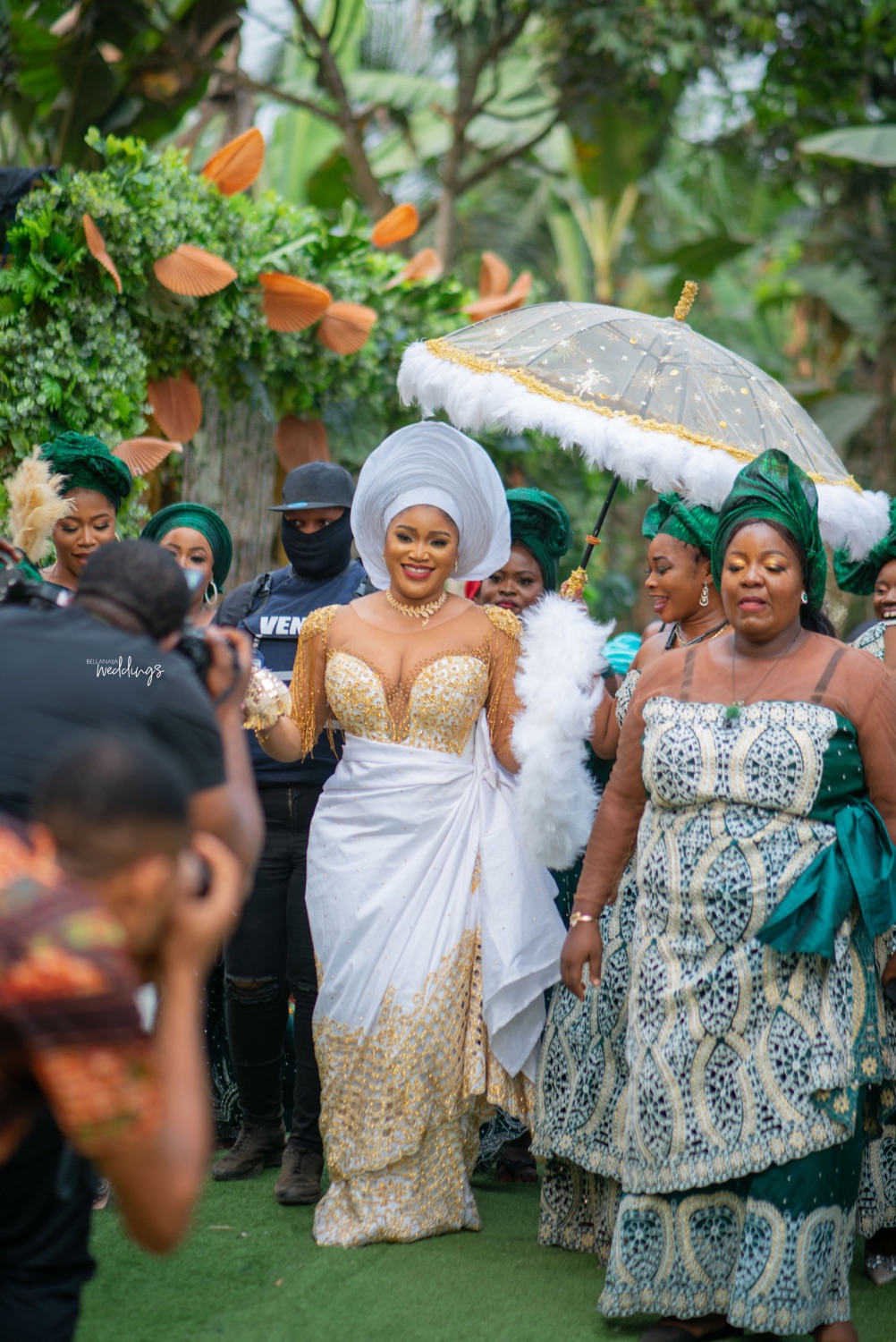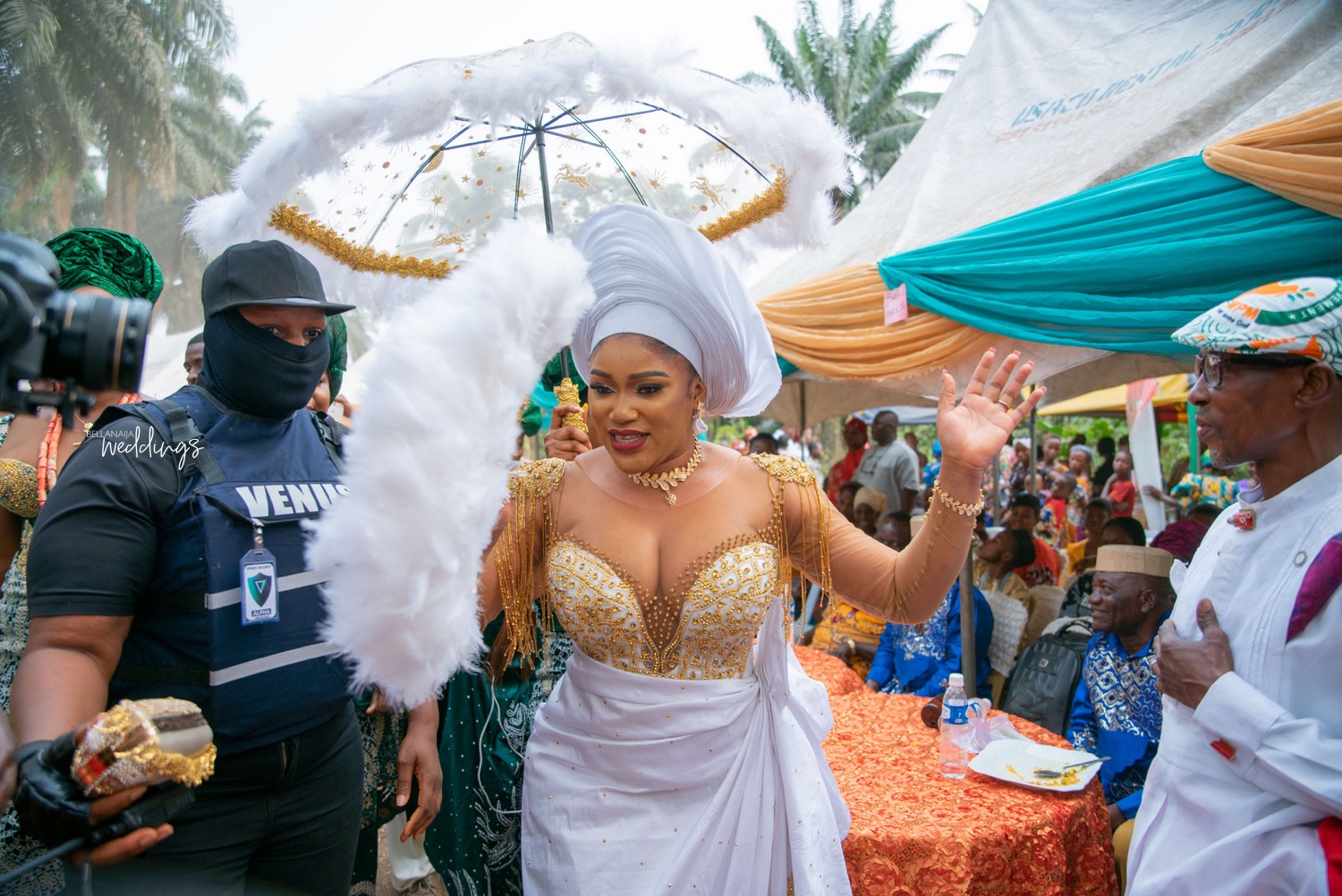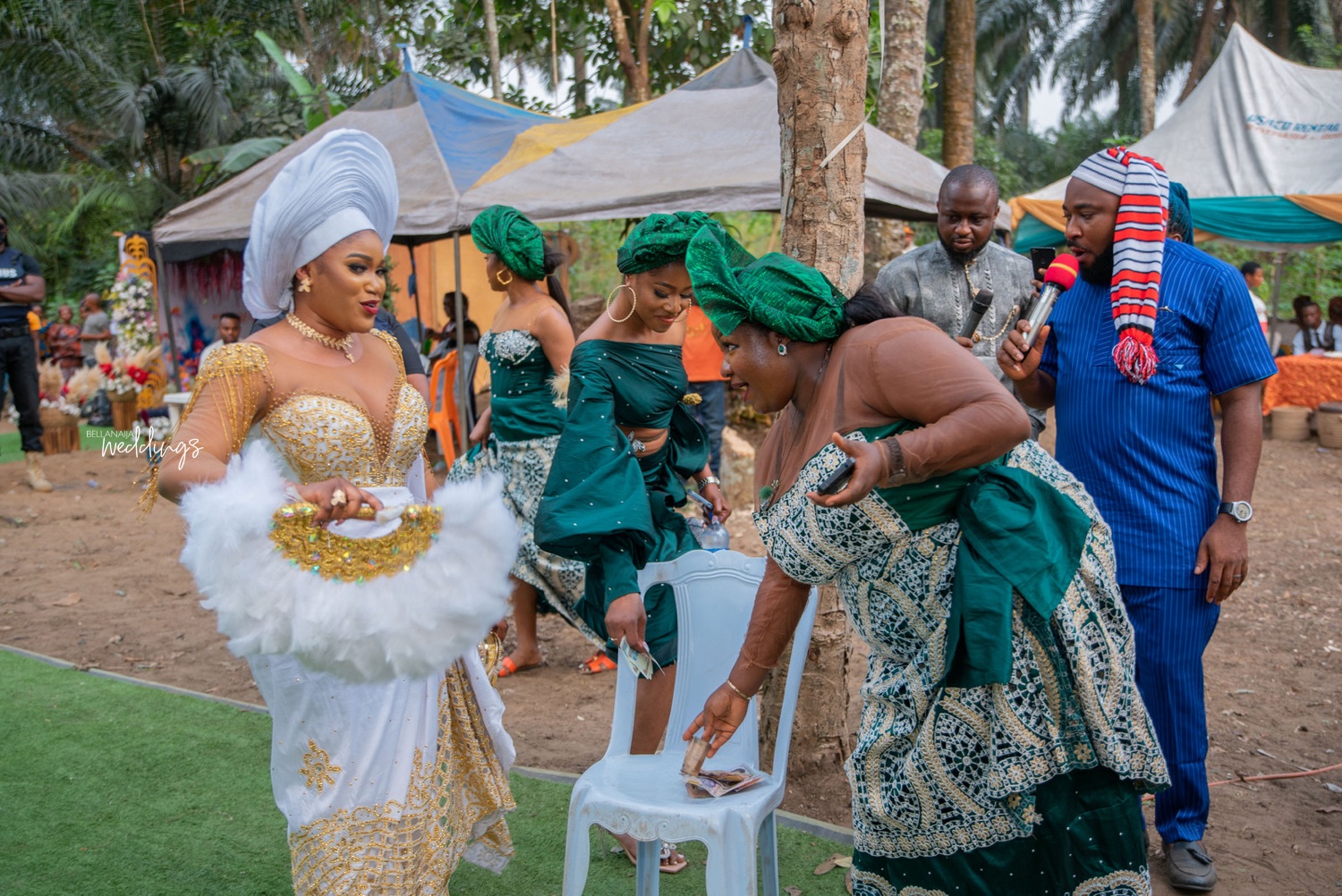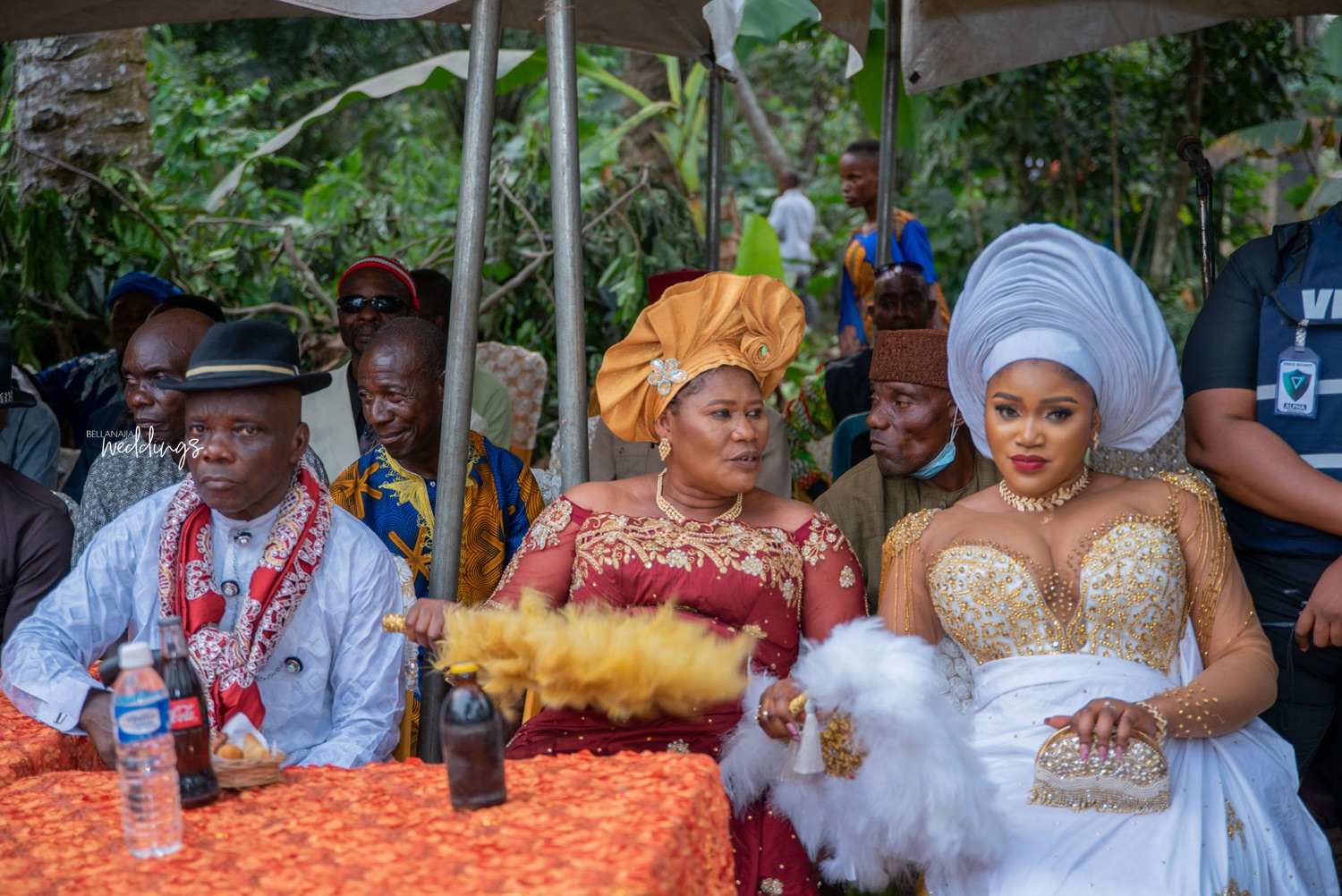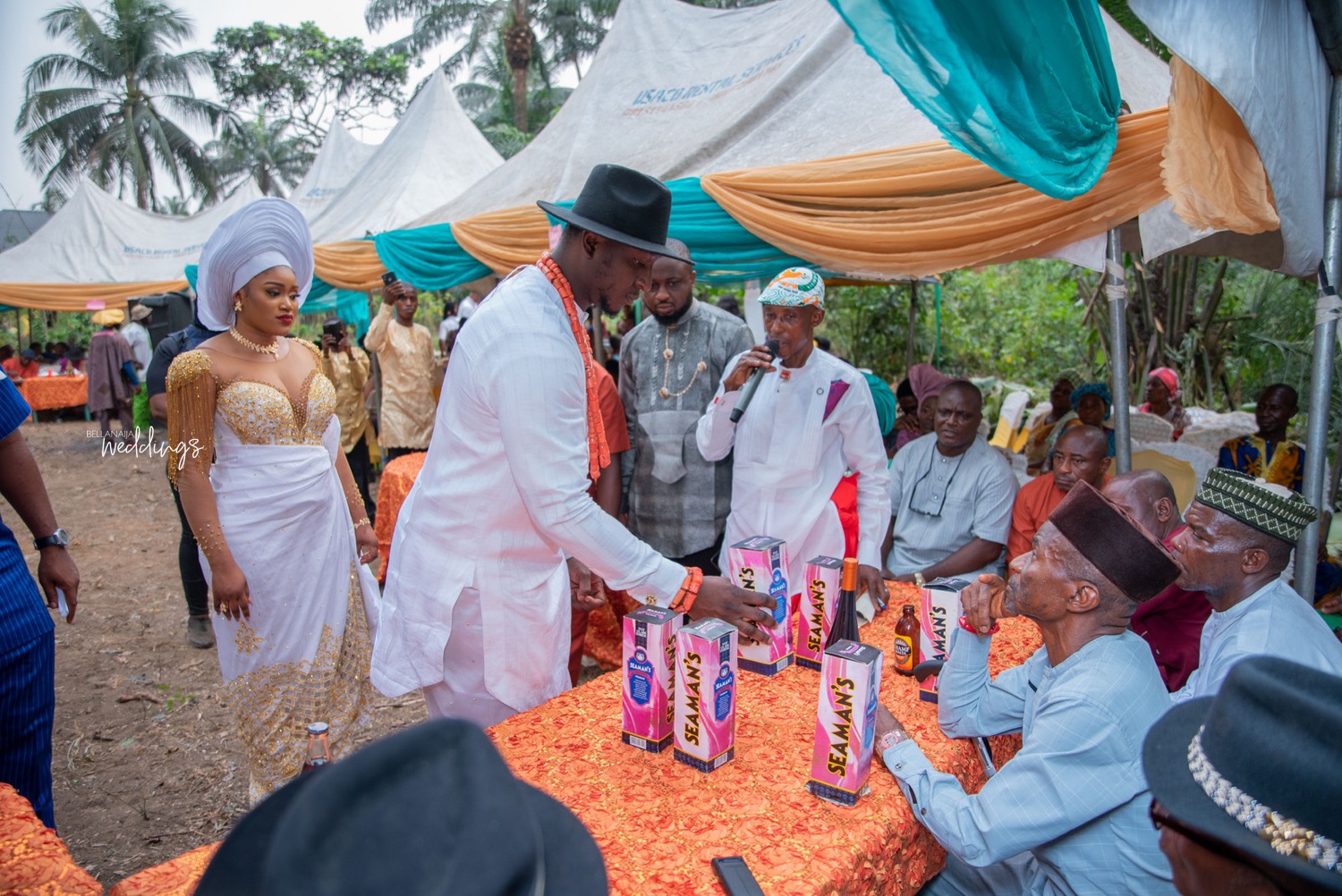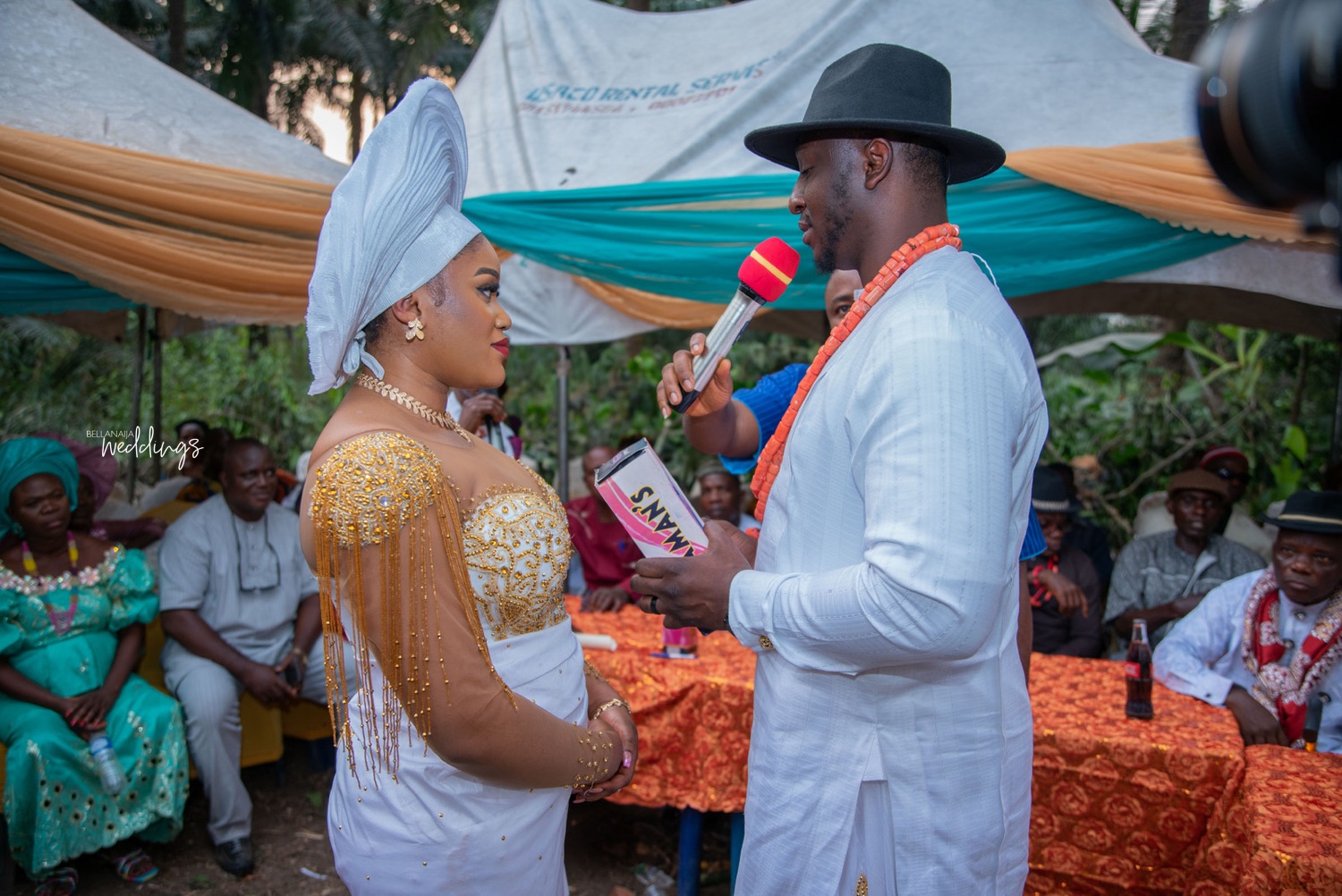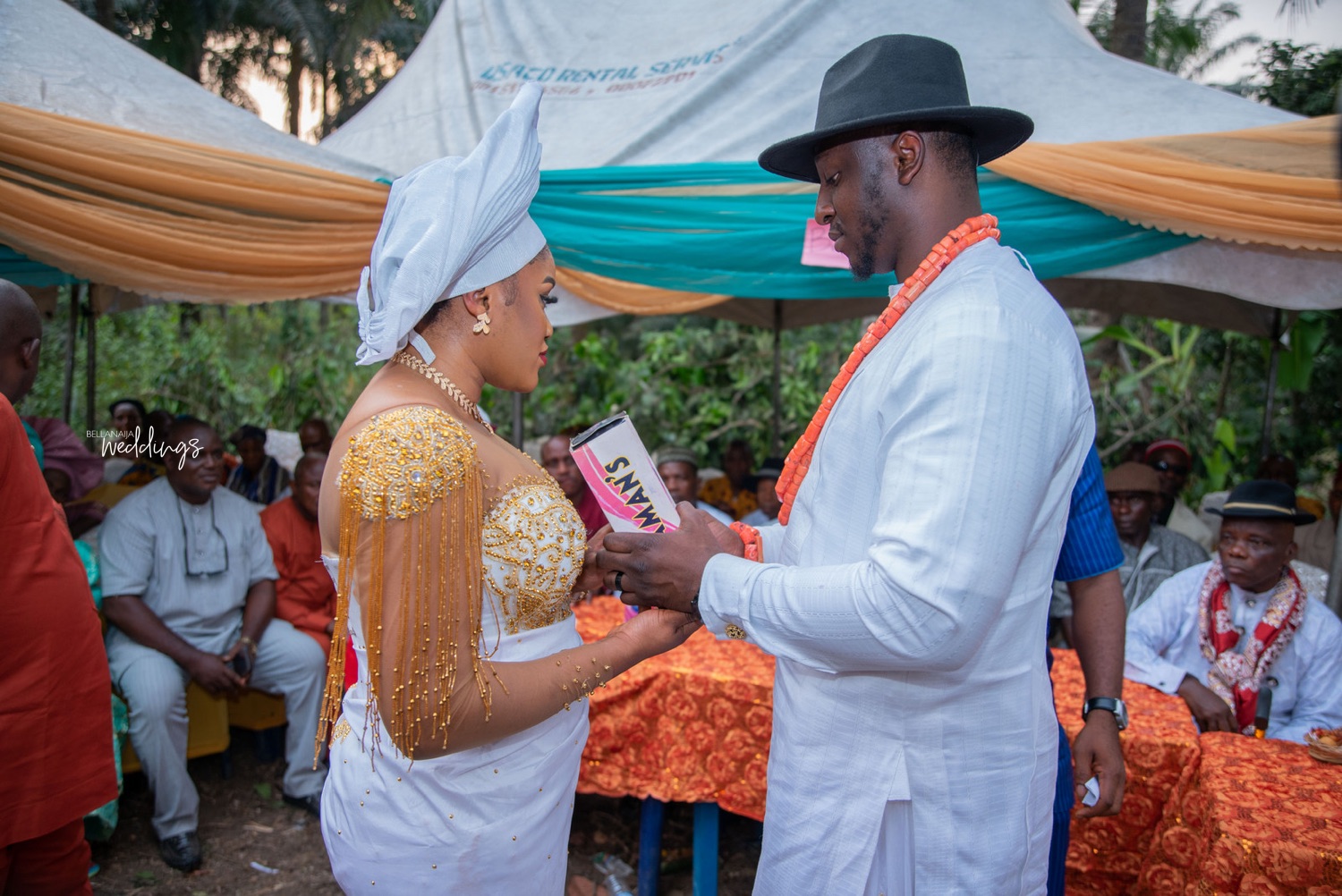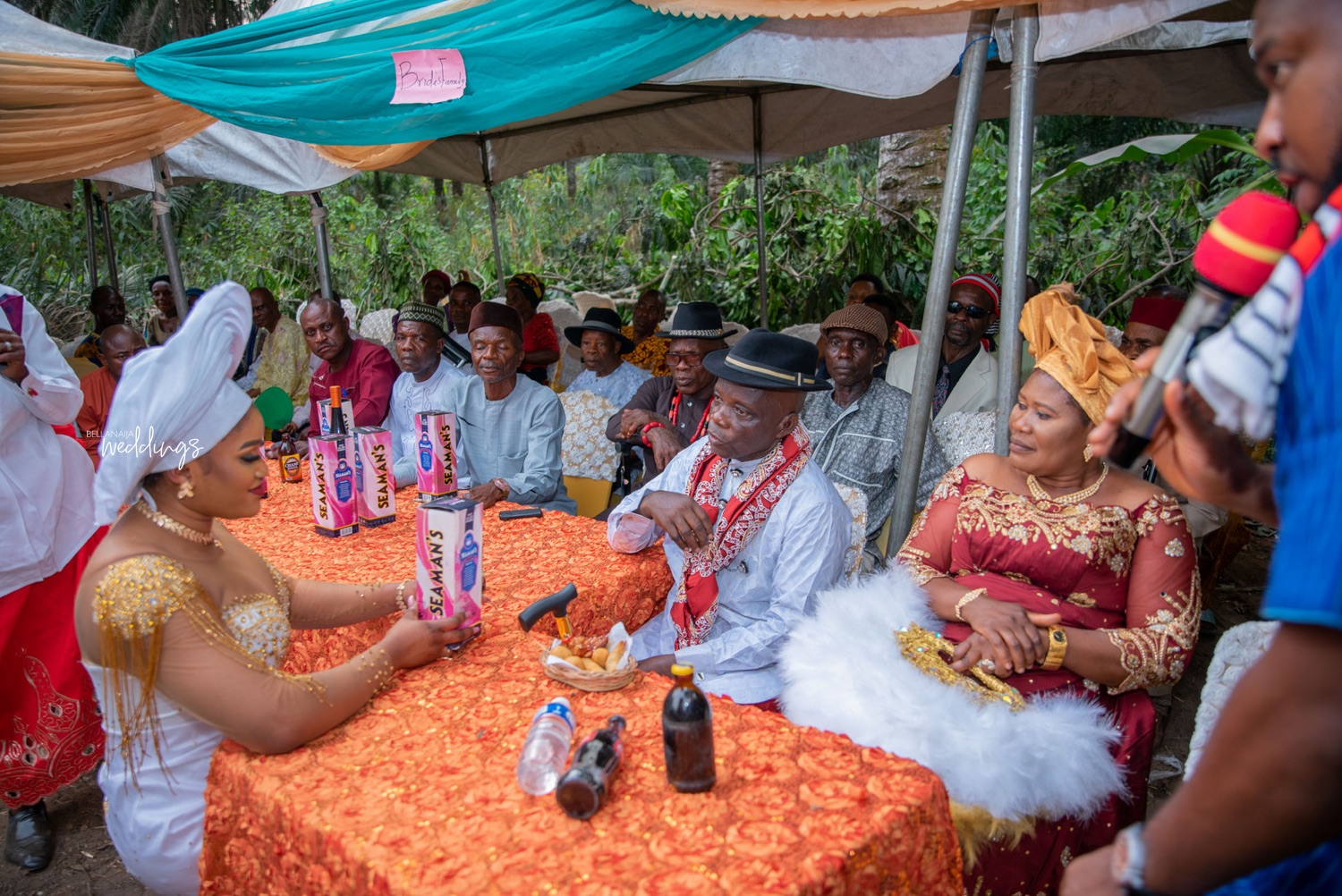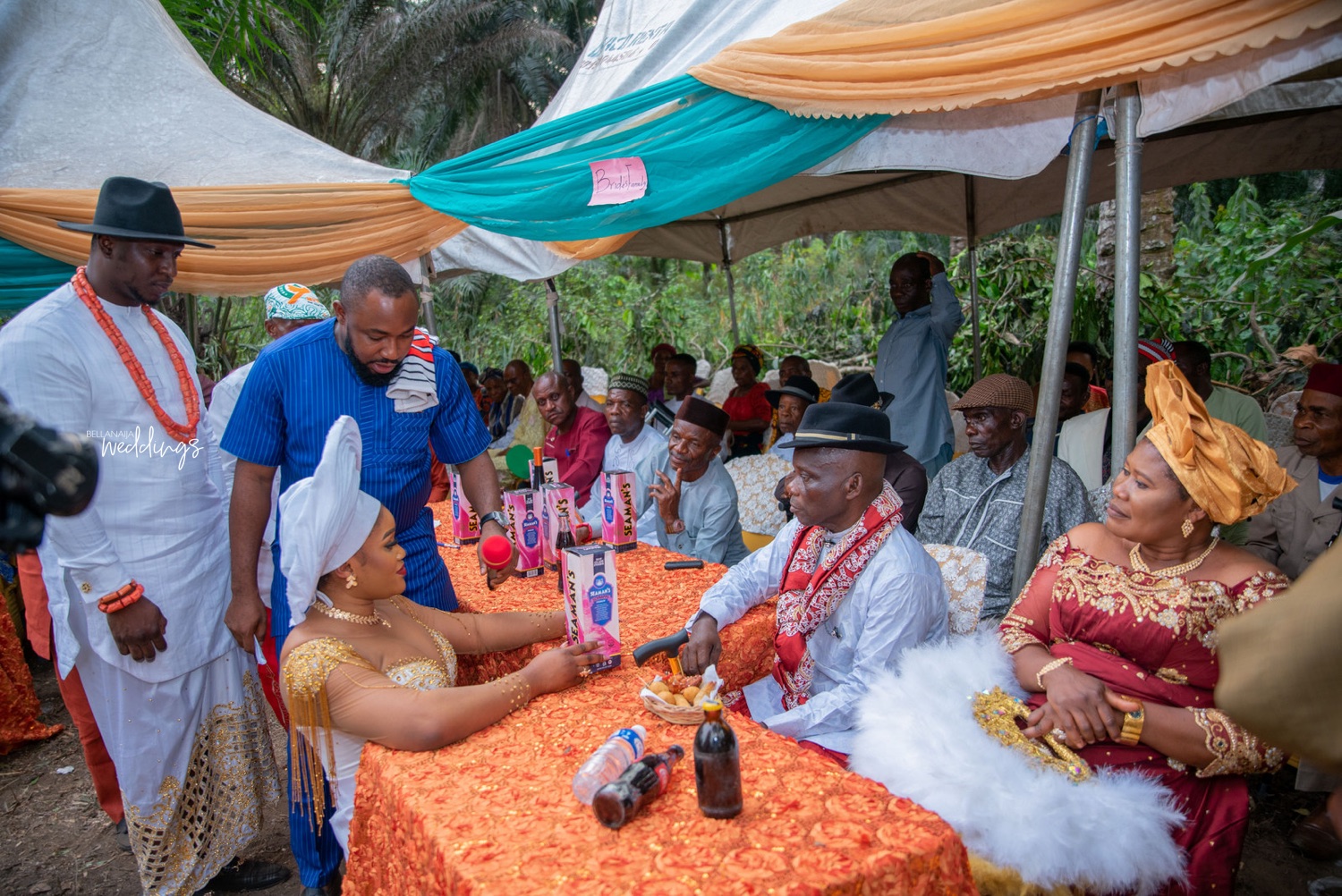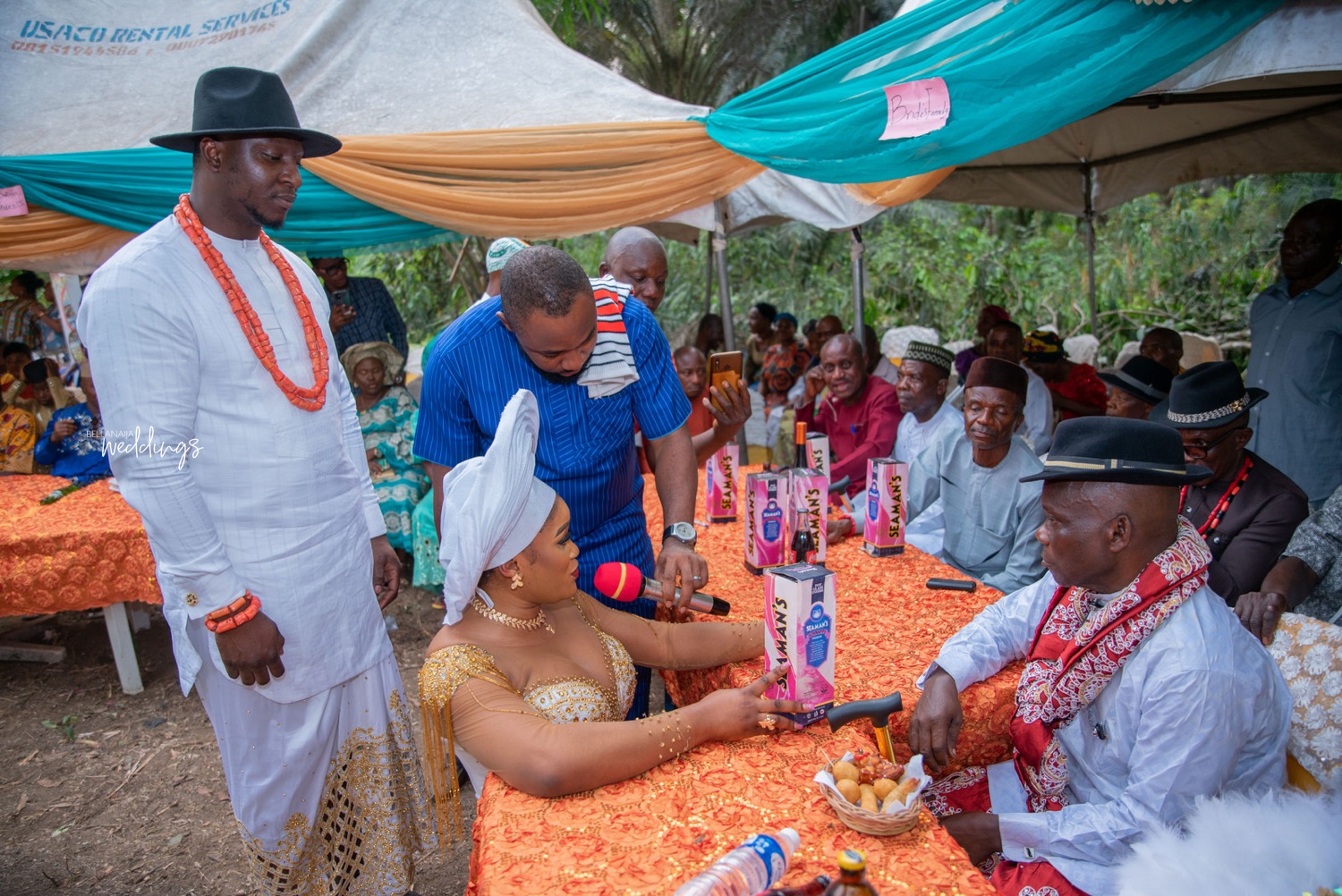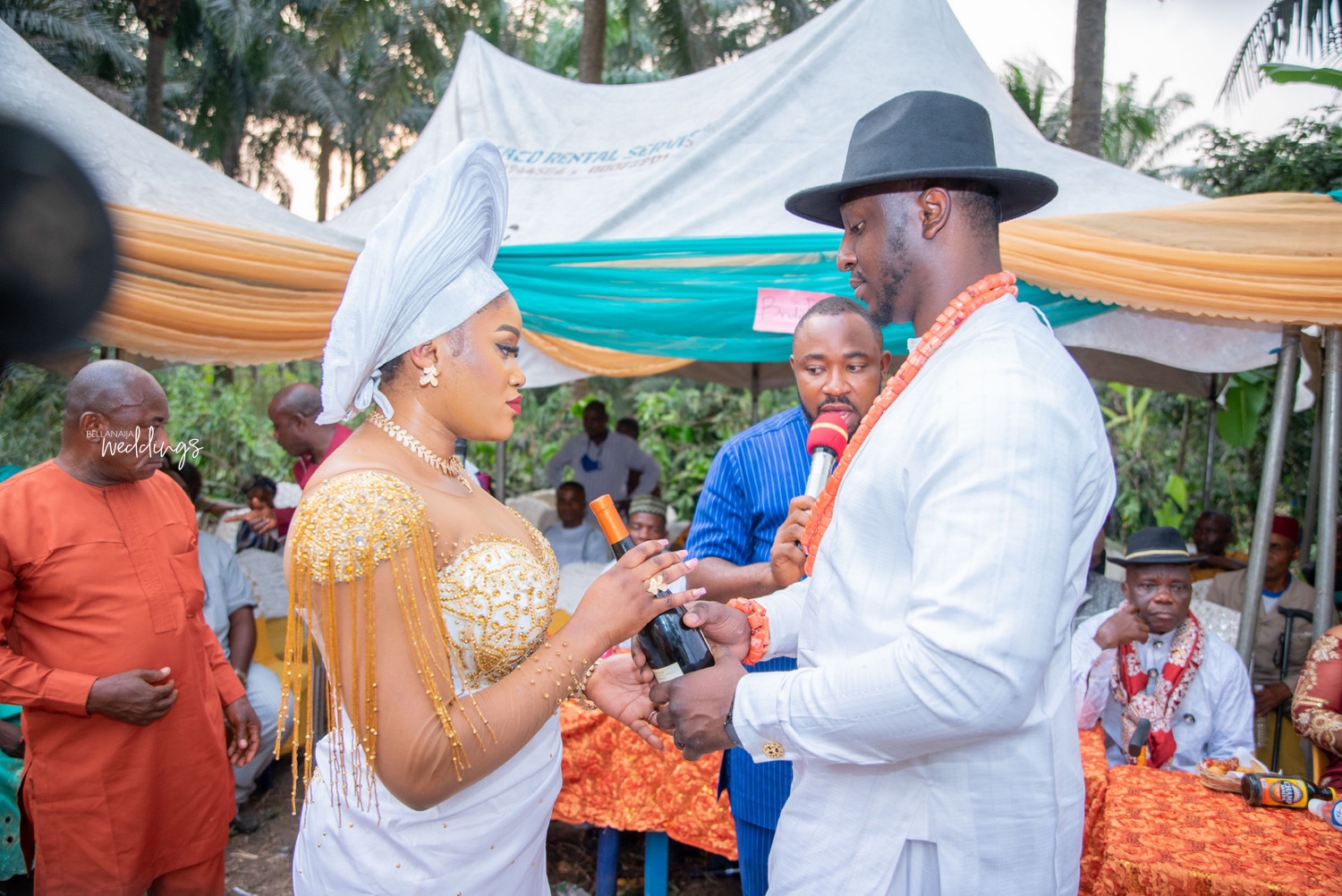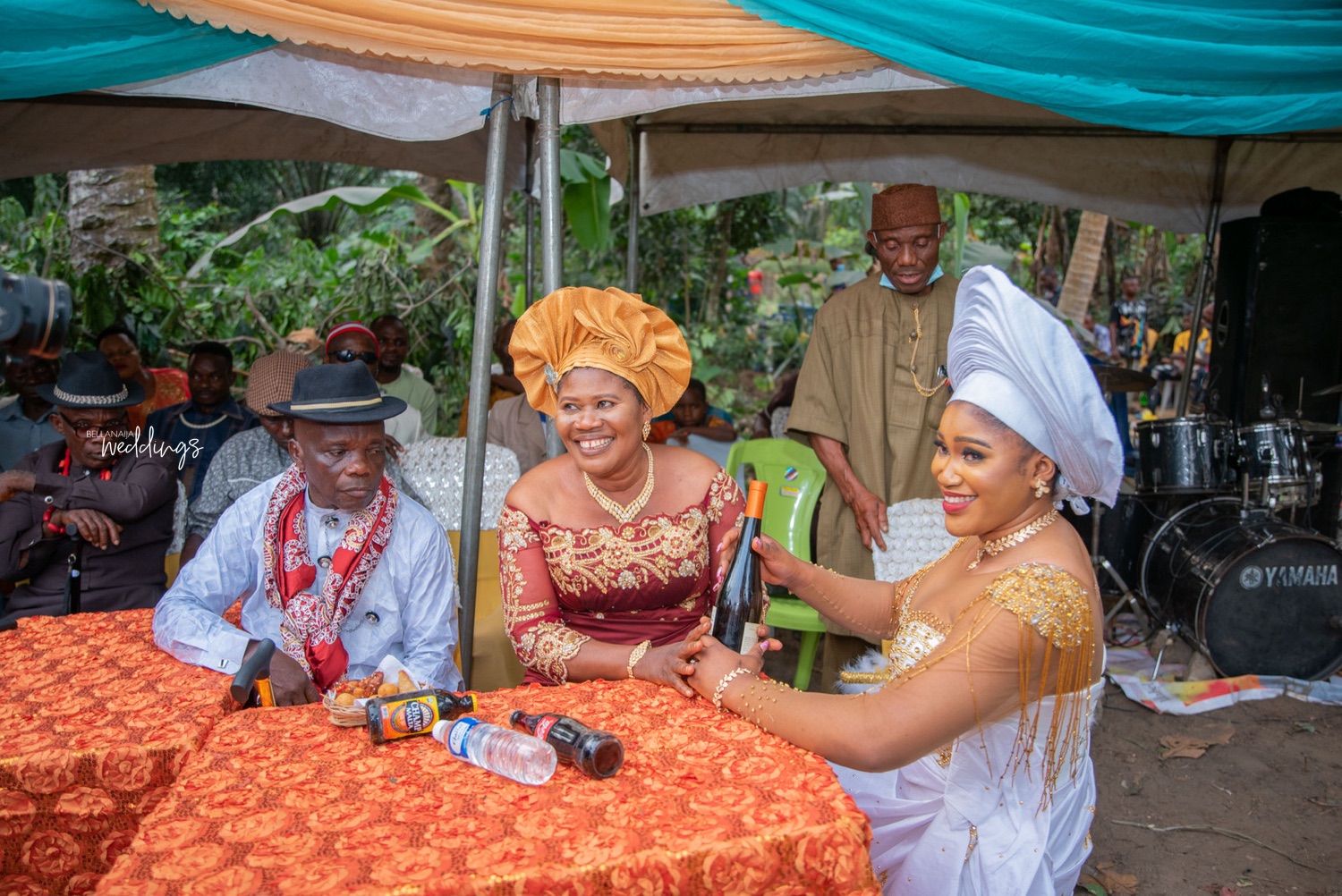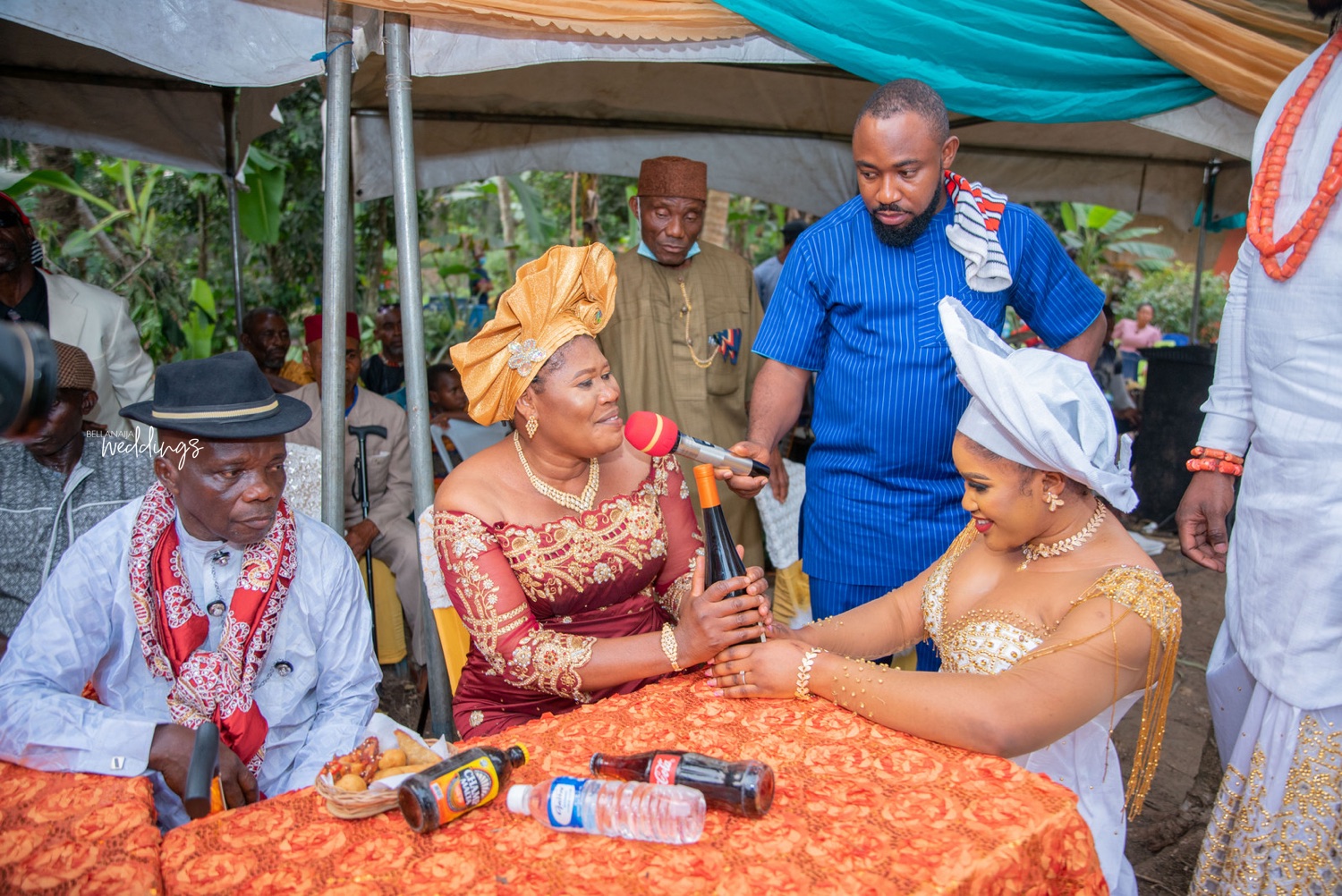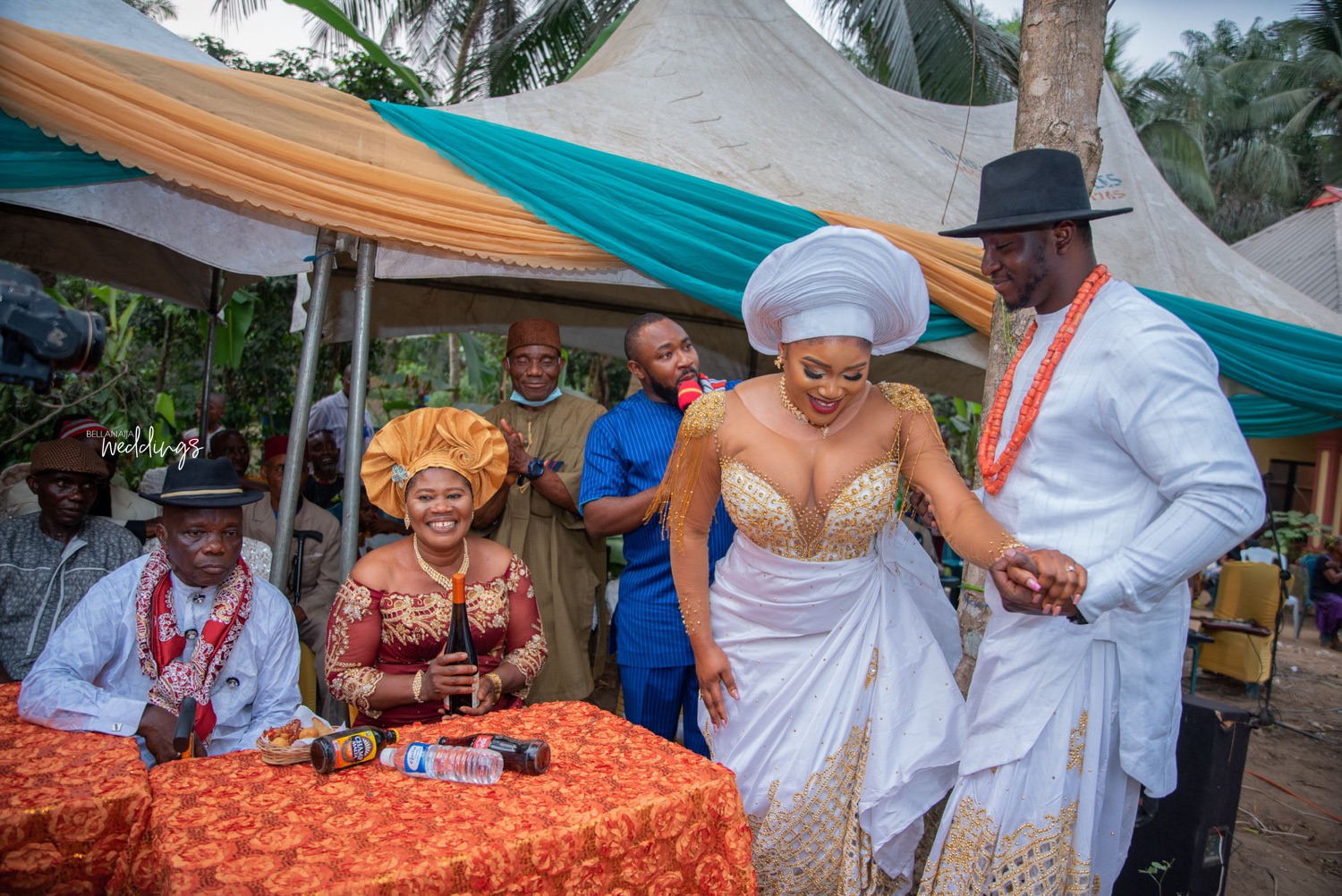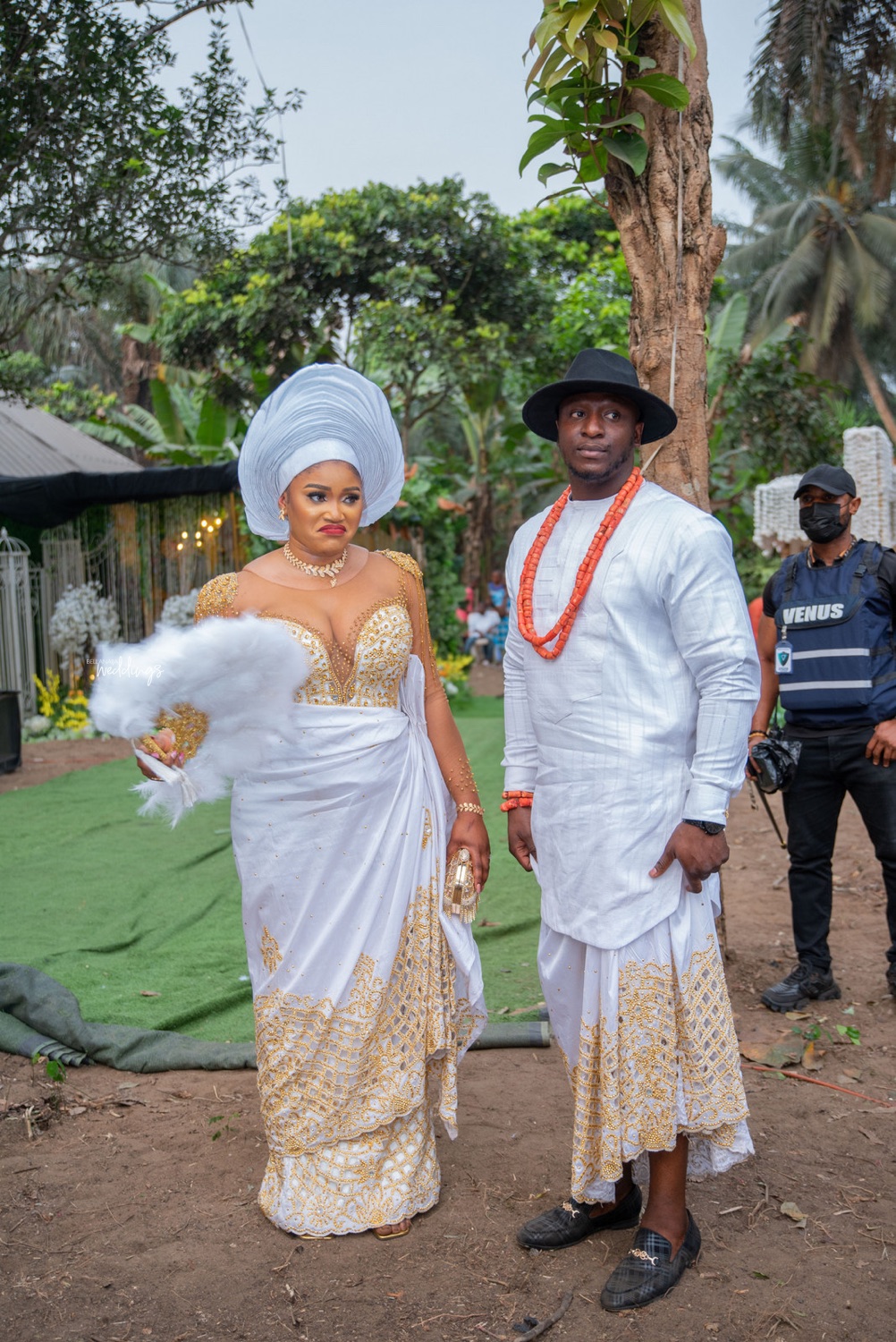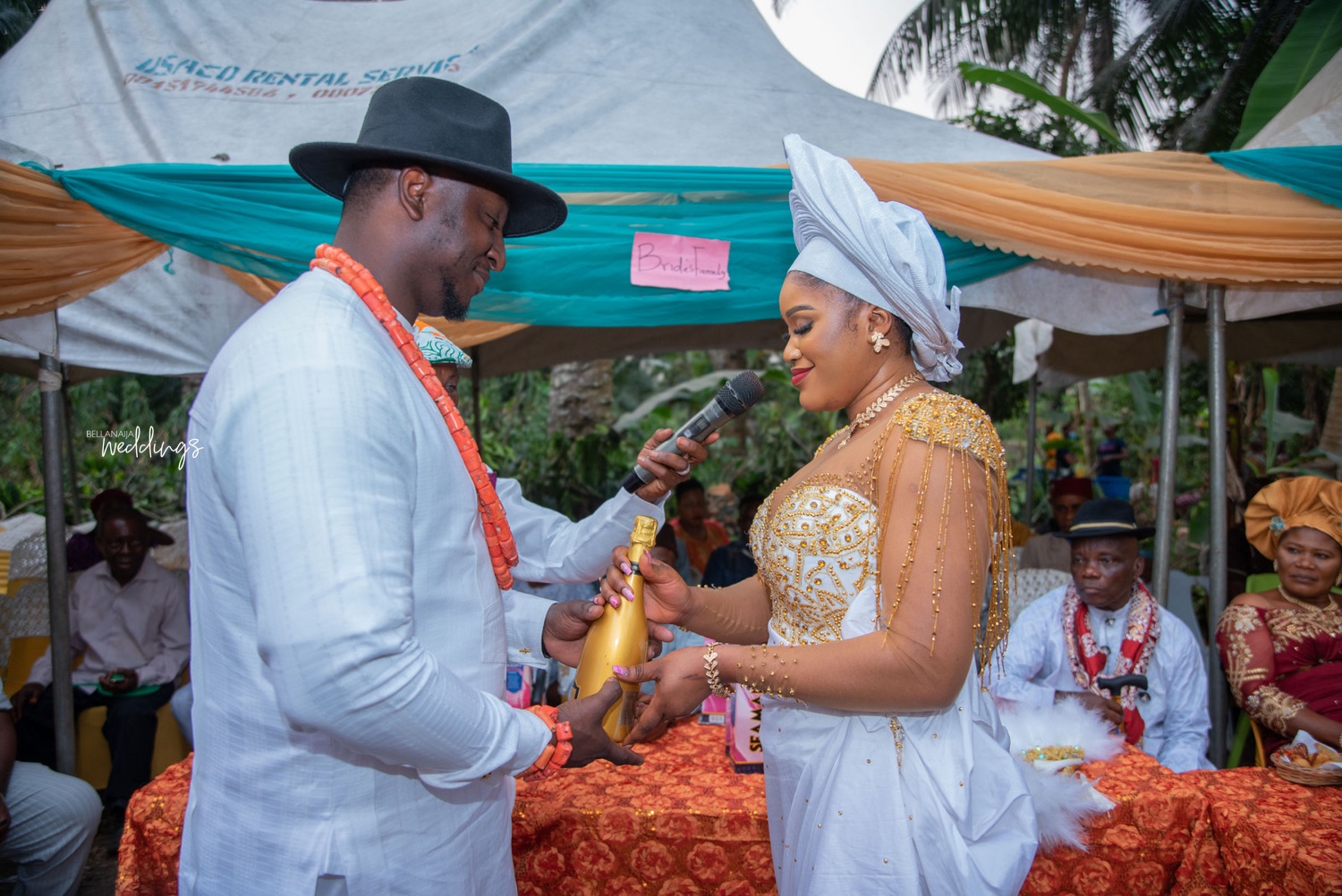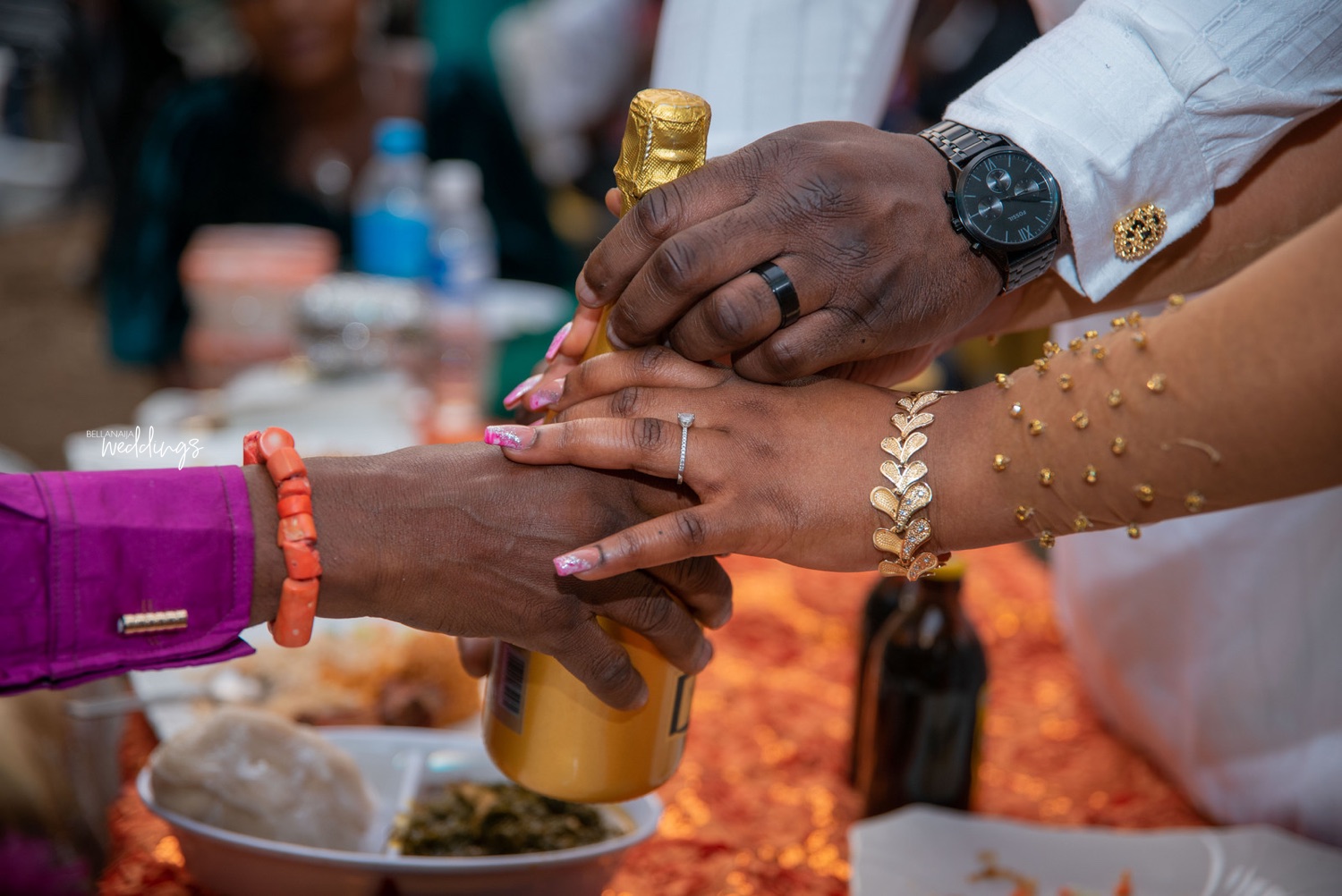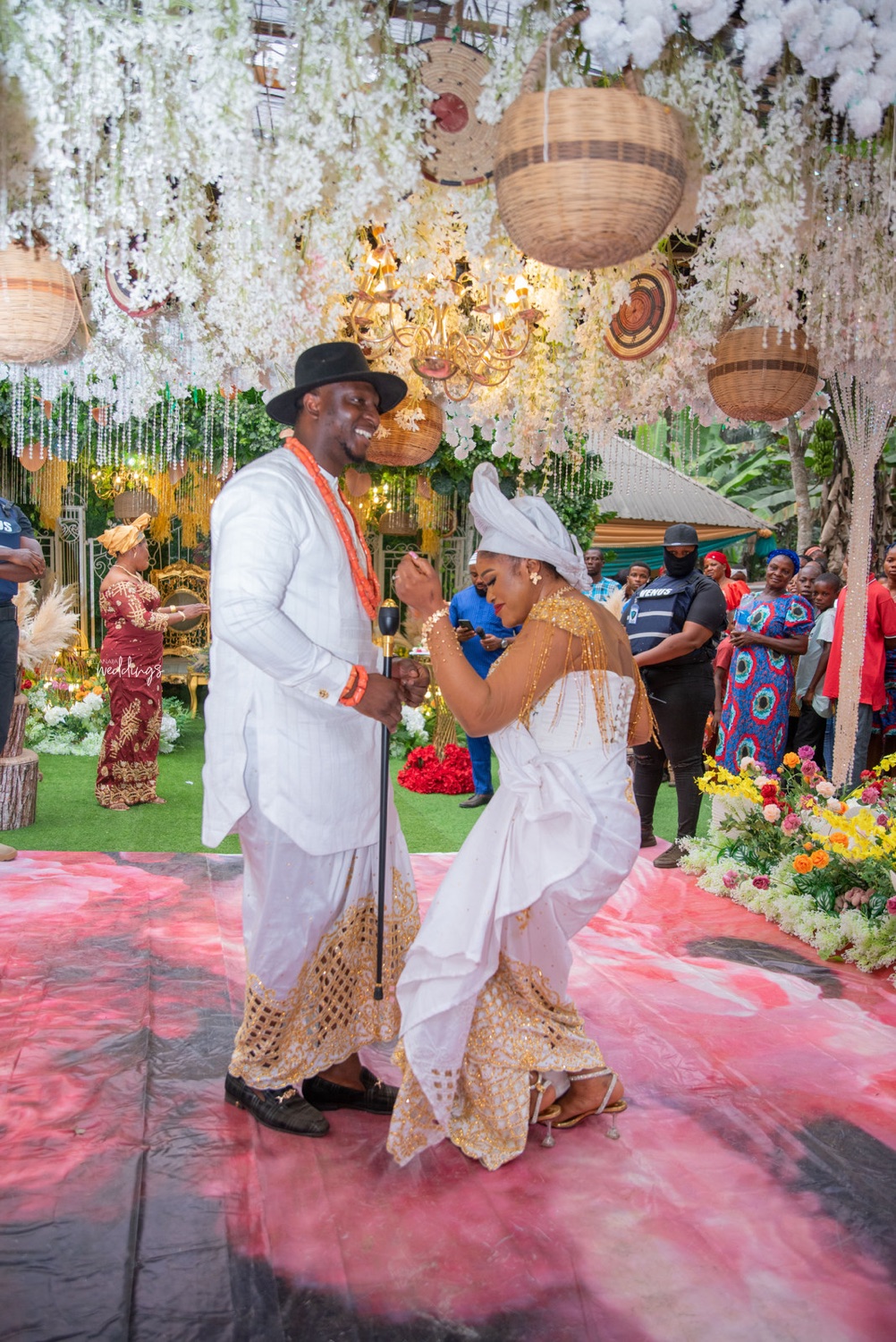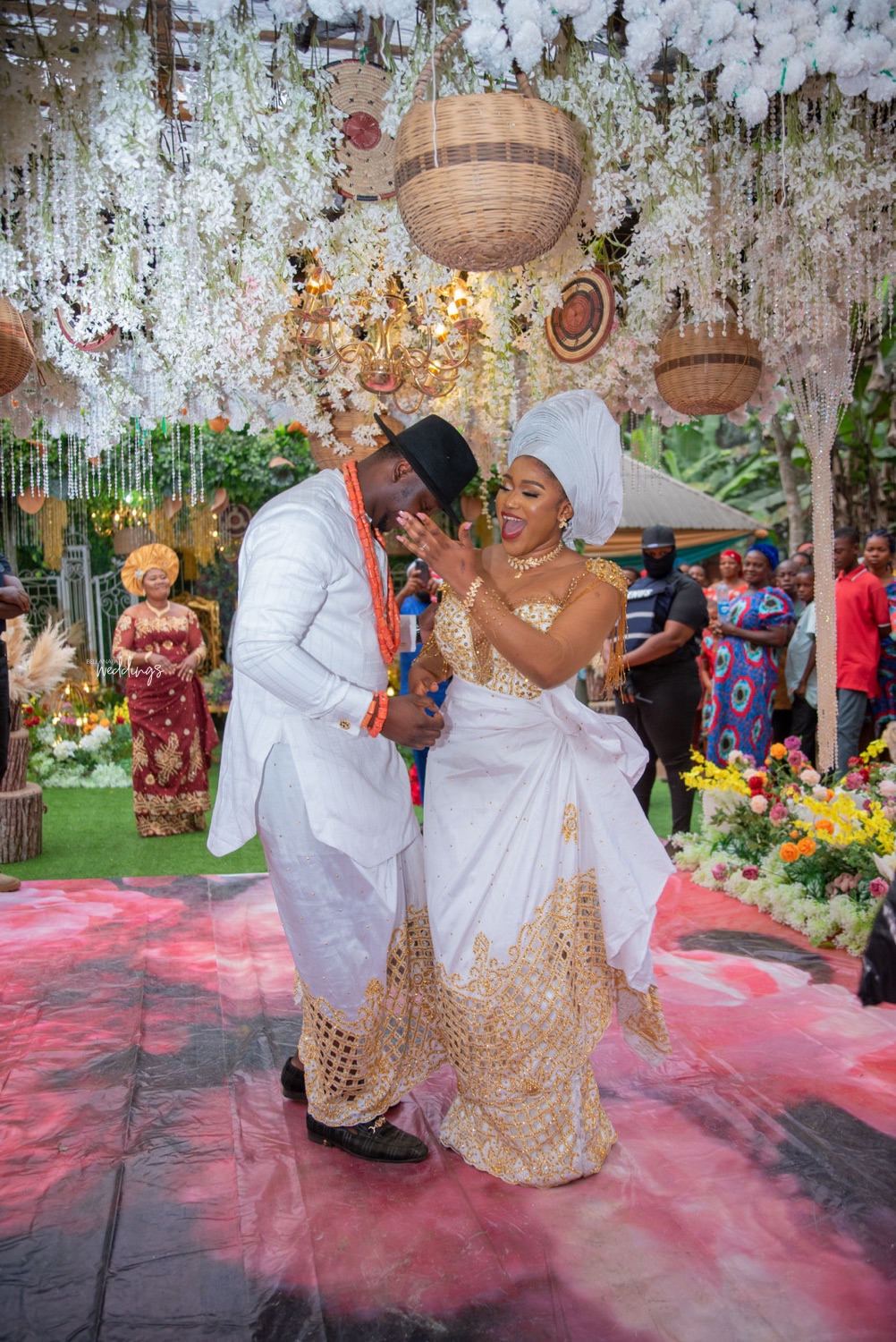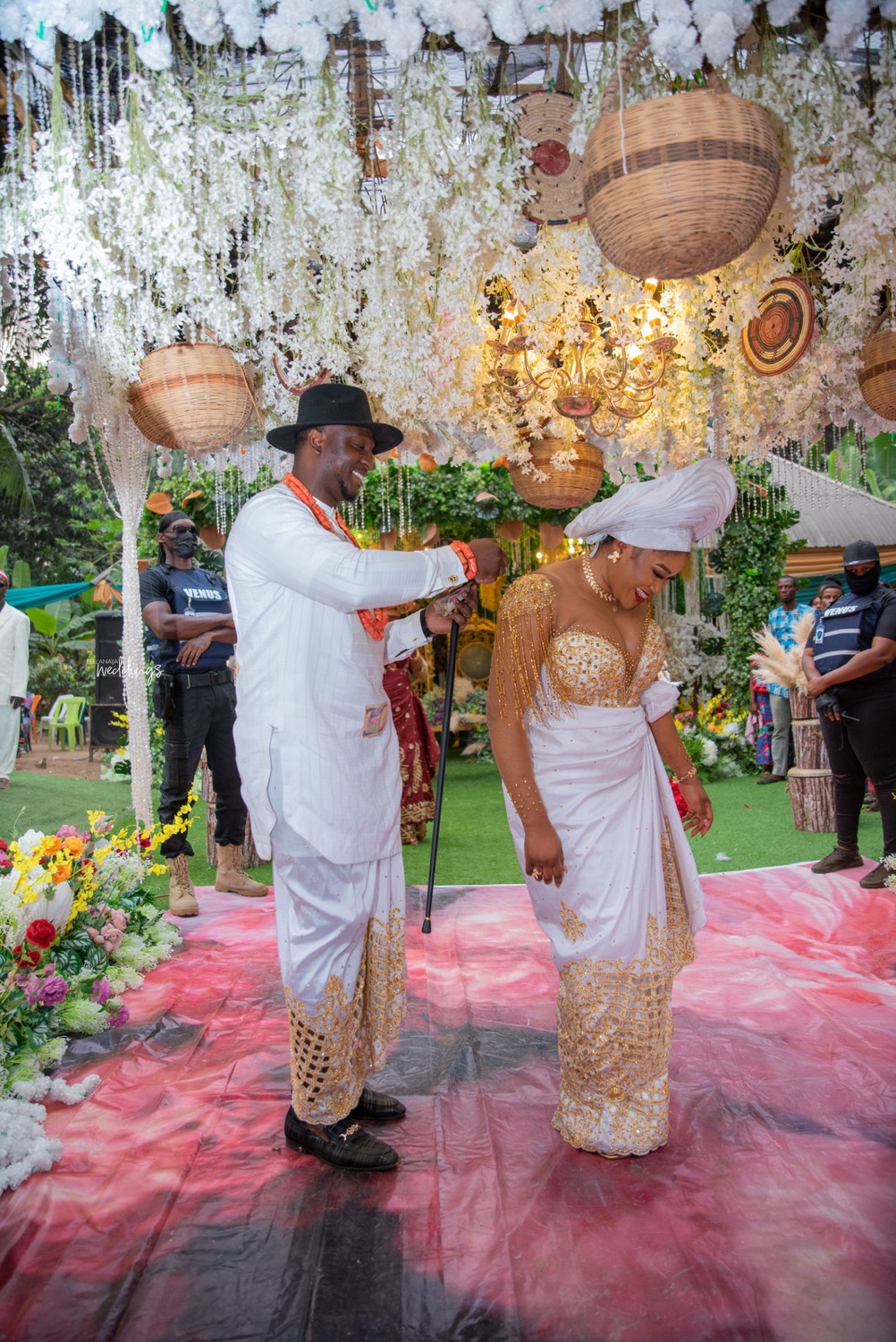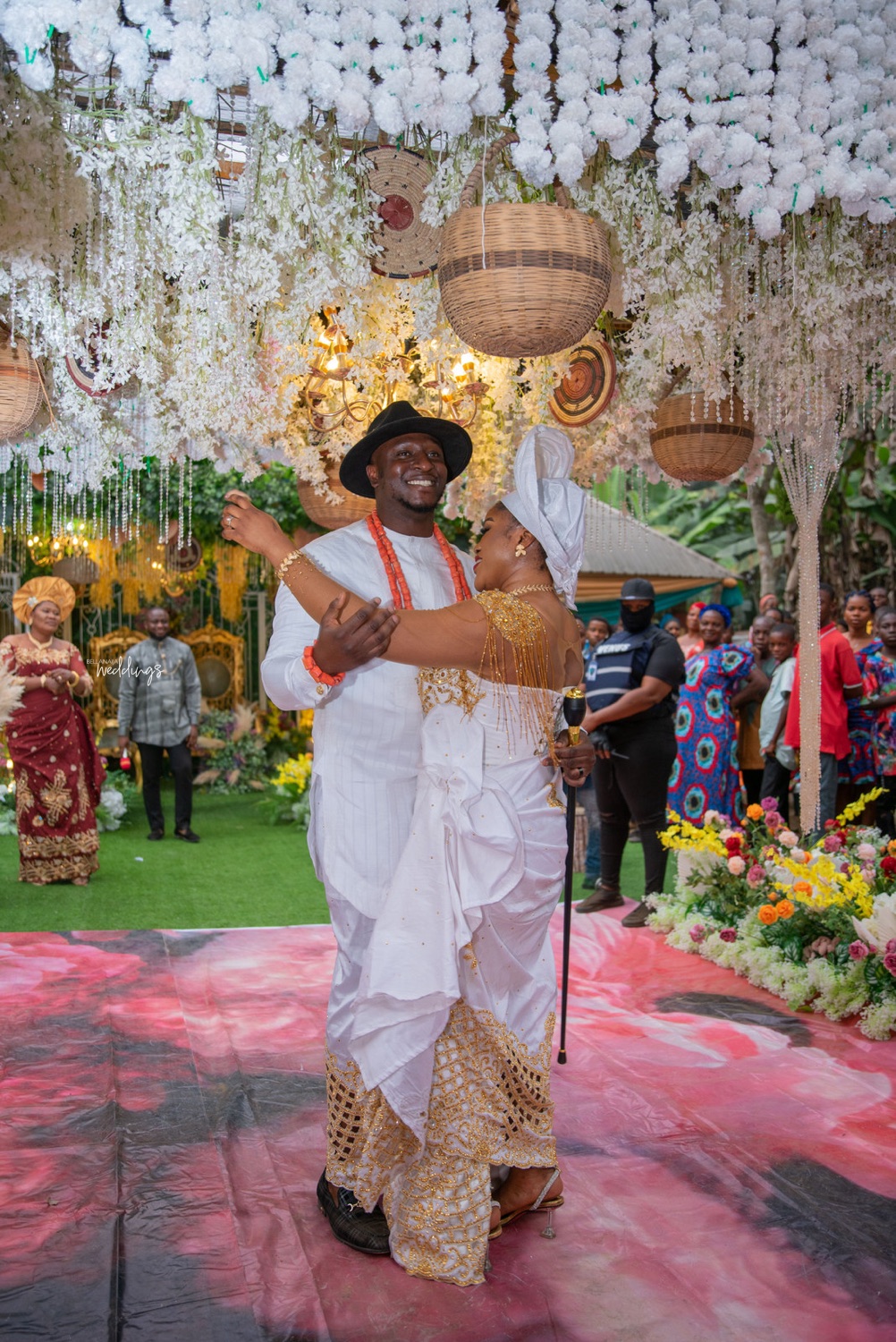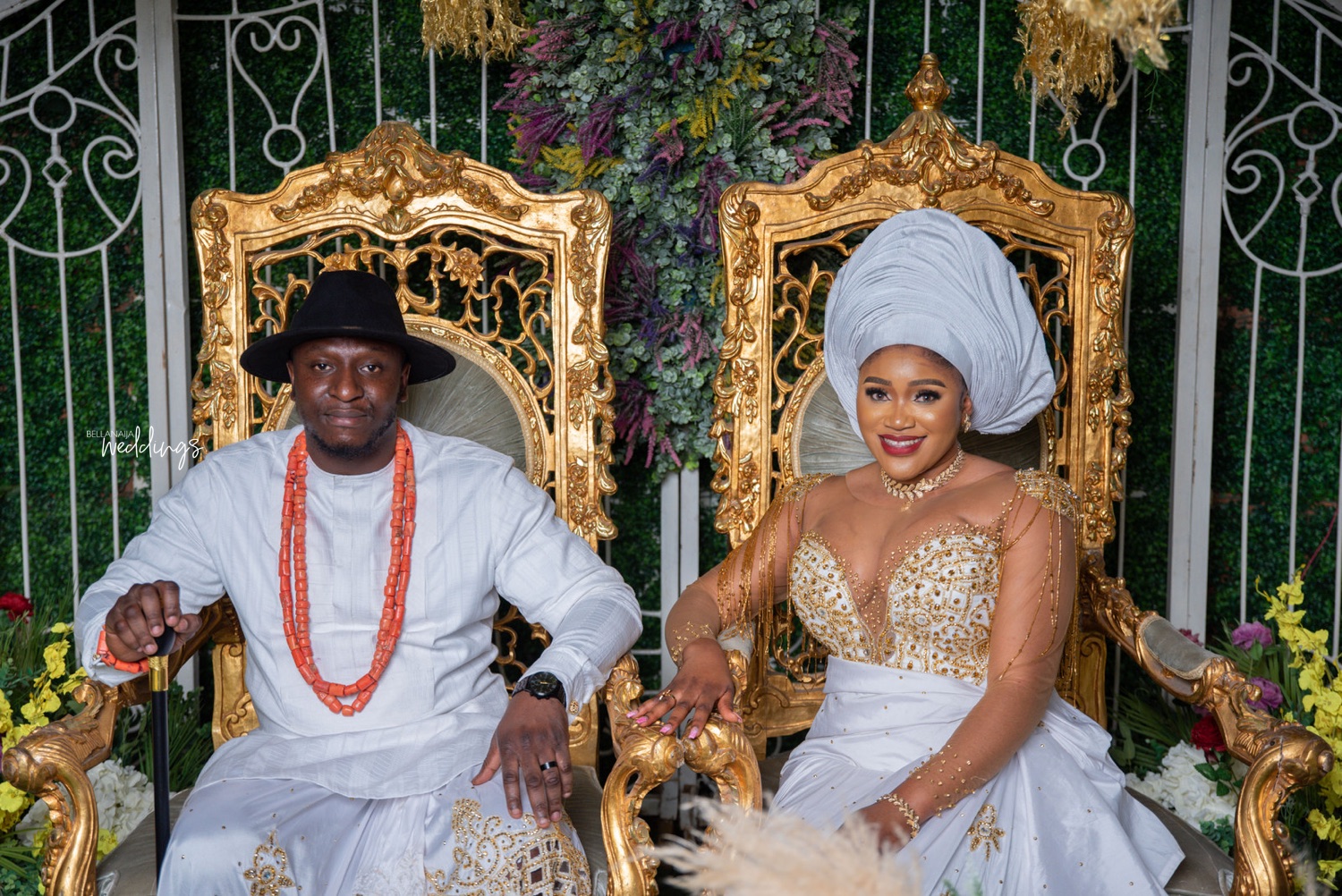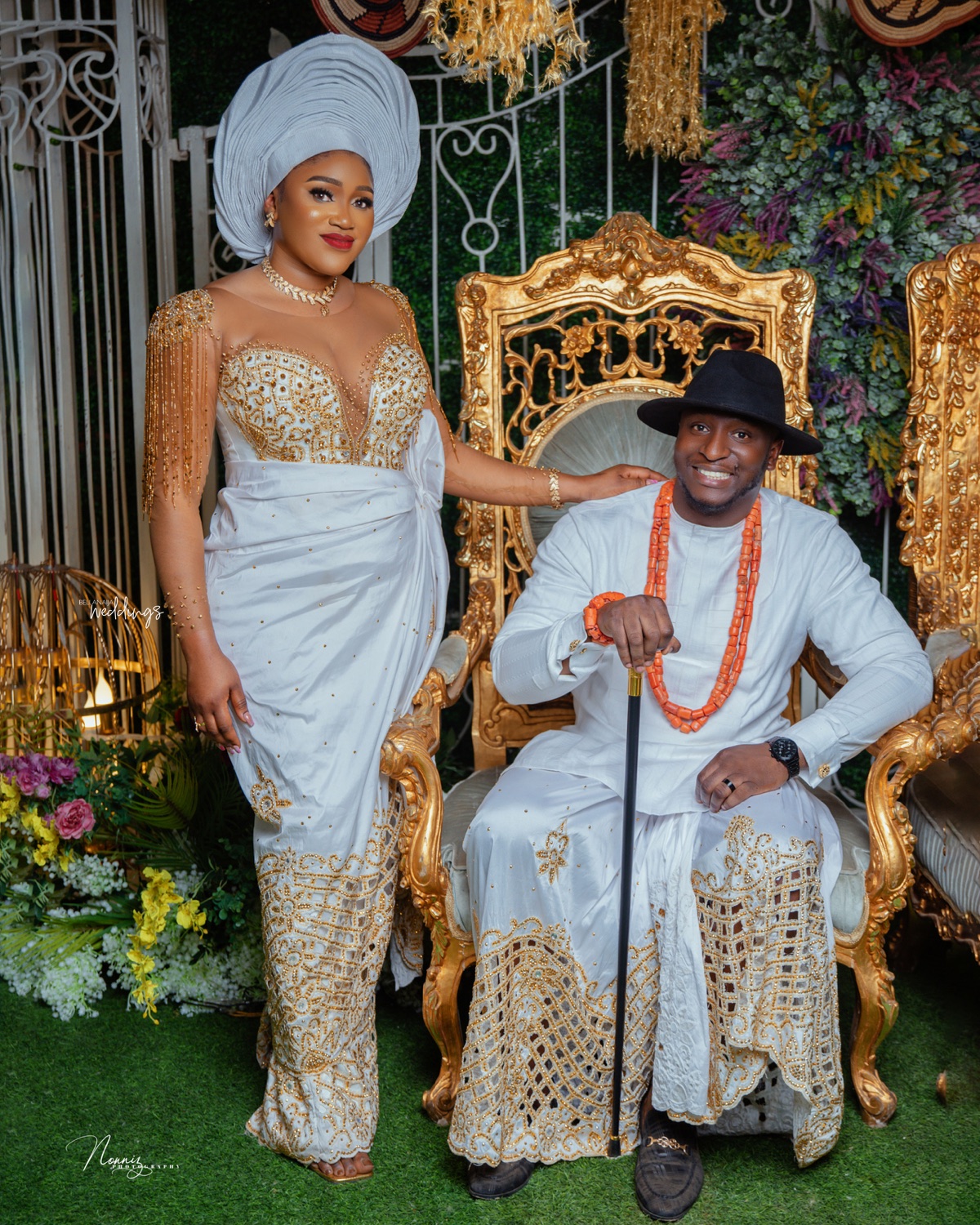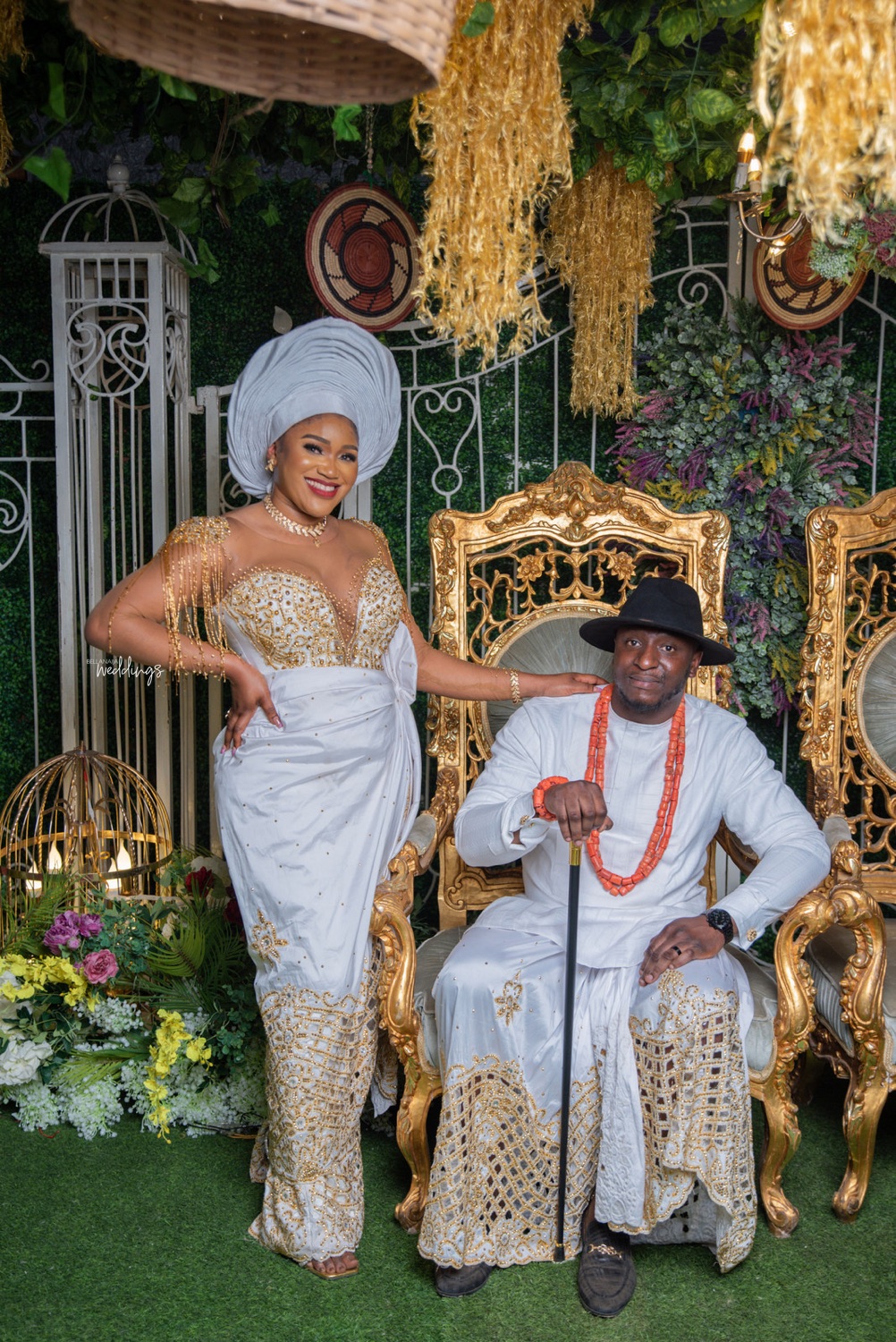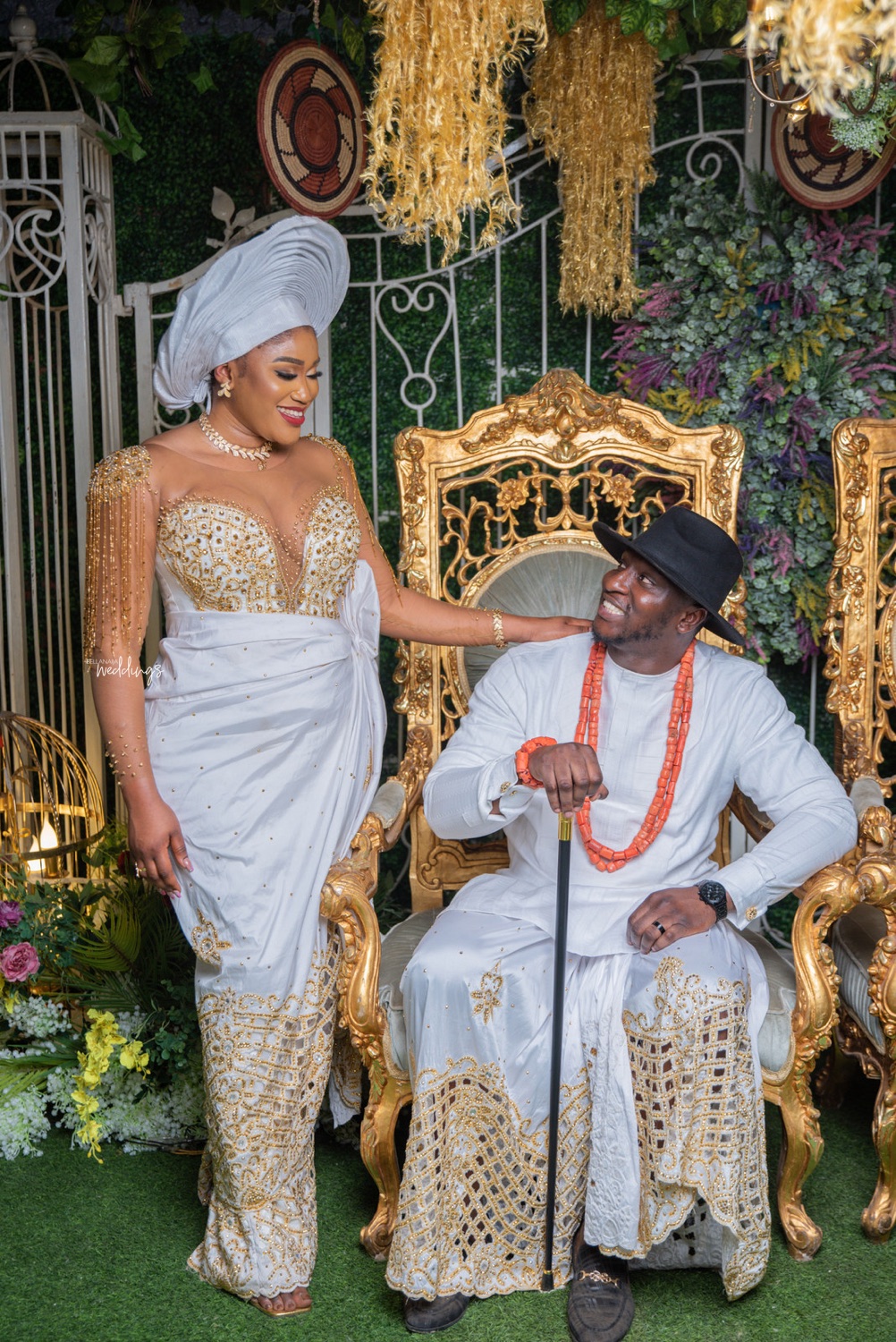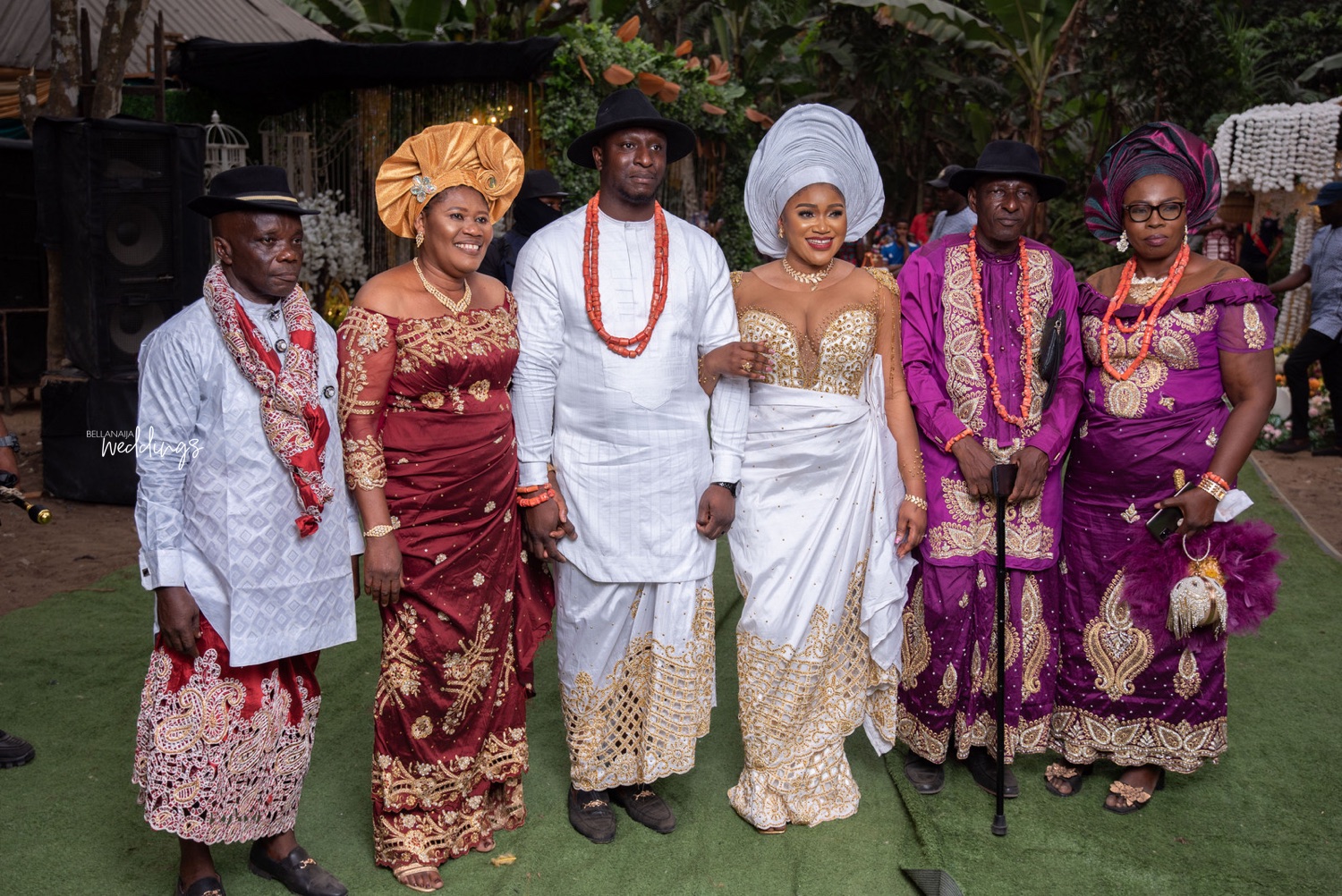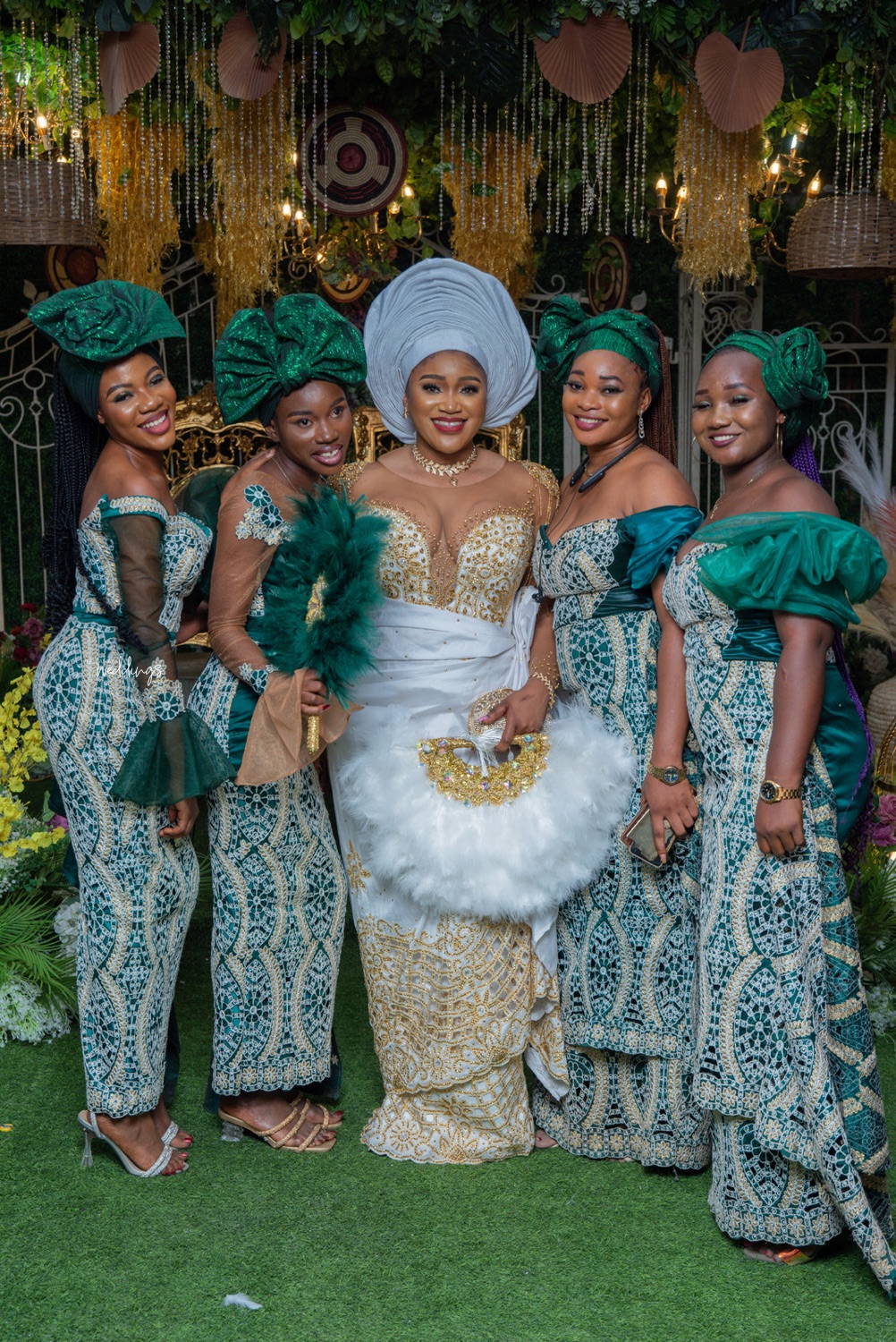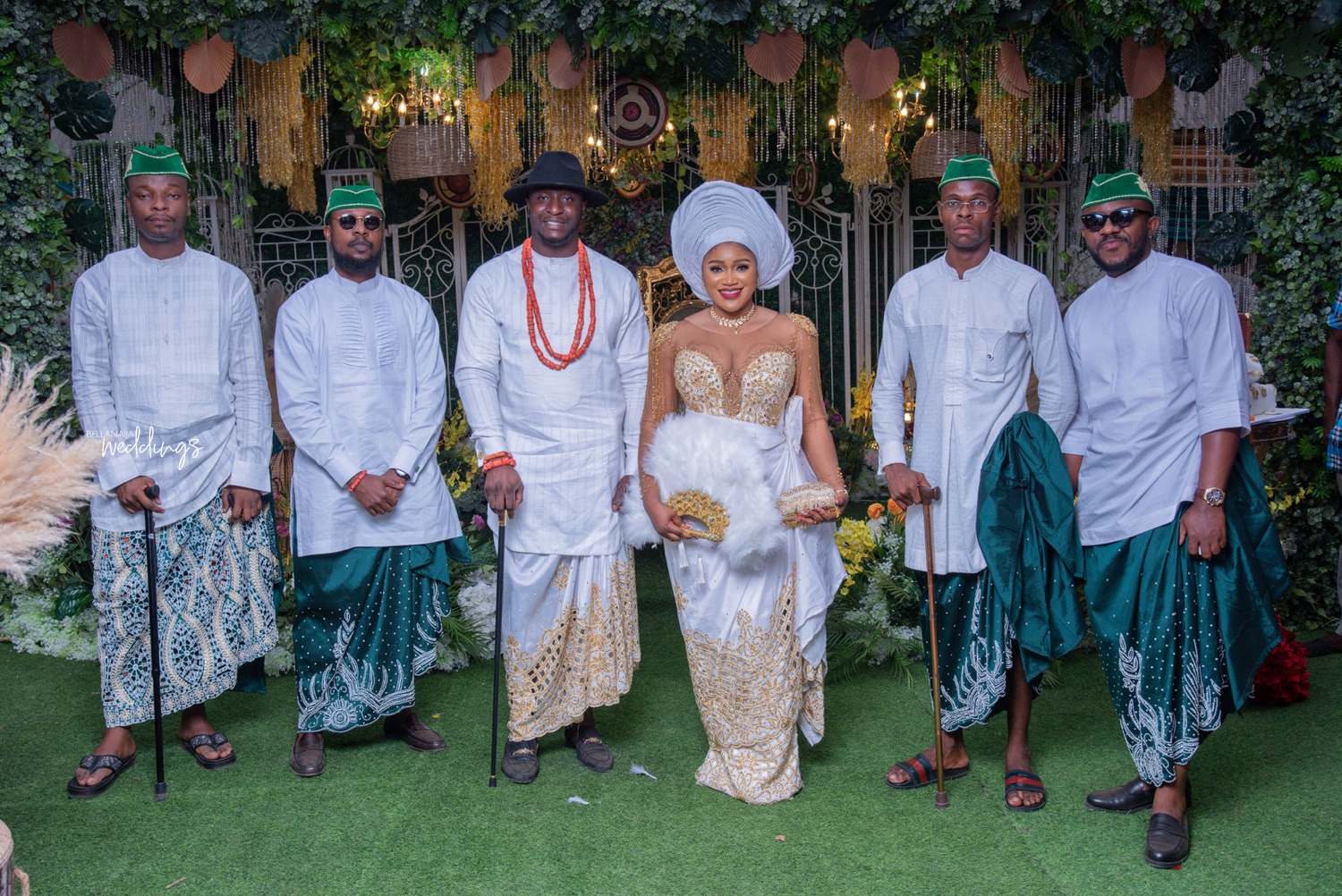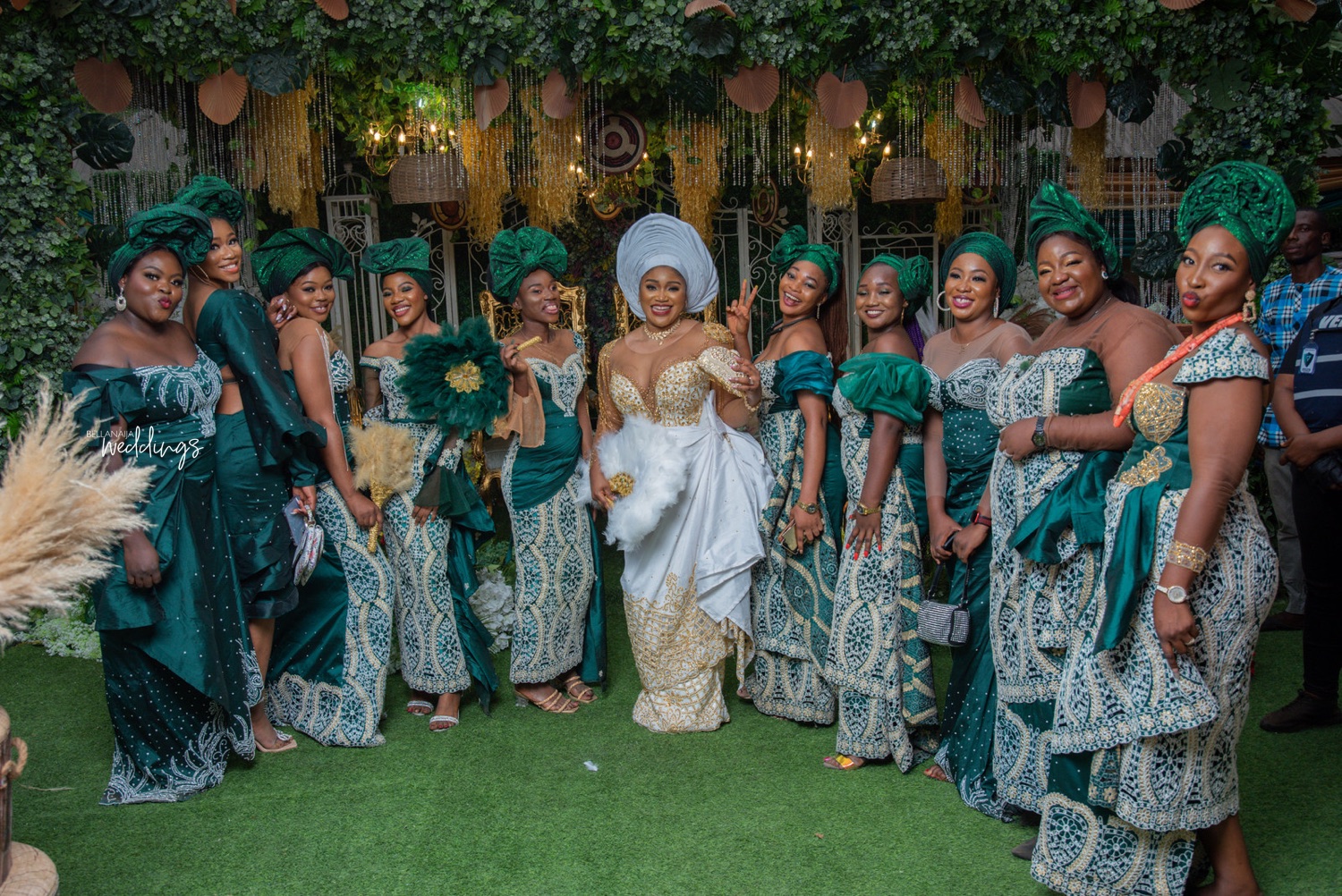 Credits
Bride: @swish_berry
Groom: @edirin20
Planner: @elithan_events
Photography: @nonniz_photography
Fabric: @george_by_ruverodesigns
Decor: @Jossydecoration
Makeup: @sunshine_makeup_artistry
Hairstyling: @_bee_entertainment
Food: @thineeskitchen
Cake: @danisbakehouse
Small chops: @mayschops
Ushers: @jeusher
DJ: @Djwillz
MC:  @couragembon