Editor's Note: Hey, fam! We are super pumped to bring you our new series called "12 Conversations With 12 Incredible vendors Across 6 Cities". For the next few days, we will be featuring talented wedding vendors from Lagos, Accra, Toronto and the United Kingdom on different aspects of the wedding industry. Today, we will be talking to Toronto-based planner, Grace Arhin of Grace Arhin Events.
Meet Grace Arhin
Grace Arhin Events is an event planning company that specializes in curating sophisticated, ultra-stylish and chic events. Lead planner, Grace Arhin's ultimate goal is to provide her clients and their guests with amazing and unforgettable experiences through luxe details and personalized elements. Based in Toronto, Canada Grace Arhin Events has become an industry leader within the Canadian African/Caribbean Diaspora.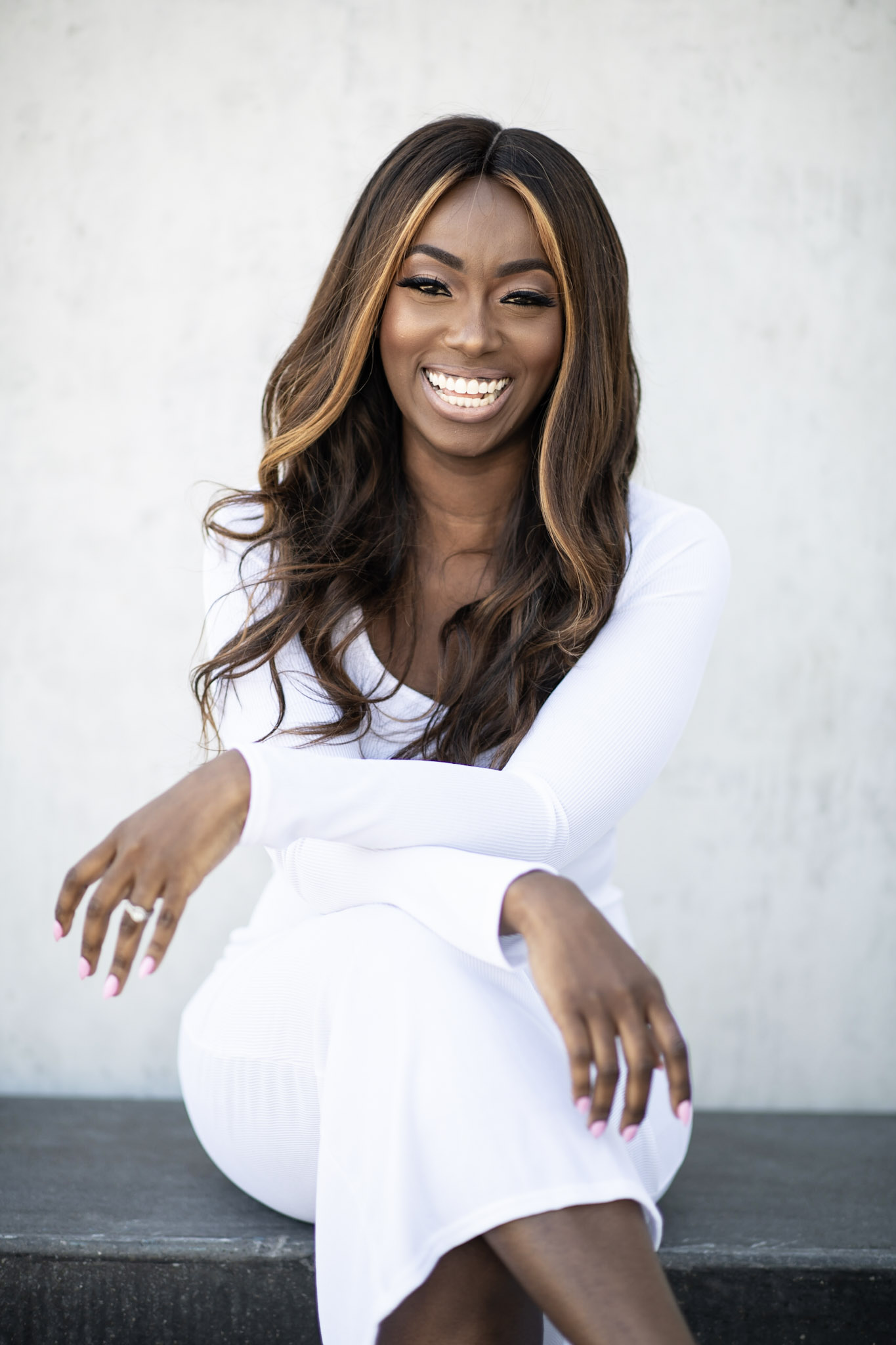 How long have you been in business?
This is my 4th year as a wedding planner. I've always had a knack for hosting and event
planning since my early teens. My birthday has always been a HUGE deal to me! I'm big on
celebrations and memorializing significant milestones to create lasting memories. Curating
experiences have been a "thing" for me before I even realized it was a "thing". I was very hesitant to enter the wedding industry due to my career, my commitment as a wife and mother and the increasing saturation of the market. However, it was not until a friend asked me to coordinate her wedding for her in July 2016 that I finally unleashed the passion that I suppressed for many years. After that event, I was catapulted into my purpose and I have not looked since.
How has your work influenced/transformed the African wedding space/around the world?
The mainstream wedding and event industry in North America particularly Canada does not
portray African Weddings. When an African-Canadian bride-to-be picks up a popular wedding magazine for inspiration, there is no true representation. I experienced this first hand as a bride 7 years ago. Many African-Canadian engaged couples draw inspiration from BellaNaija, MunaLuchi Bride, Black Bride, I Do Ghana and many more.
African couples want elegant, sophisticated, and chic weddings and they are looking for wedding professionals who are capable of providing an excellent level of service and execution; that is exactly what I provide. So from the very beginning, I have endeavoured for my work to resonate with the African Diaspora bride and groom who have a discerning palette for fine things but also require culturally sensitive wedding service delivery.
What does it take to plan an African wedding in Canada?
In order to provide value and high-level wedding service delivery for any couple, especially for an African-Canadian couple as a wedding planner, I have to be knowledgeable. Knowledgeable about cultural traditions, practices and variations, venues, elite vendors, wedding etiquette, budgeting, wedding industry standards, industry trends and so much more. Furthermore, in order to effectively plan an African-Canadian wedding, one must be comfortable with managing large crowds – on average an African-Canadian wedding has 350+ guests and the majority of the time their weddings are multi-events over multiple days. Attention to detail and critical logistics planning and execution are paramount. Essentially you need stamina and the bandwidth to manage competing priorities. Being resourceful is also very important. As a planner, your clients may require assistance with sourcing specific items or services that are unique to their culture i.e. traditional wear (Aso Eke, Kente), cultural live band, cultural dancers, or cultural food etc.
How have you been able to infuse your cultural identity into your work?
I am a proud 1st generation Ghanaian-Canadian. Ghanaian culture is bold and vibrant;
essentially that is what my work reflects. I do not have the typical aesthetic of some of my
colleagues in the wedding industry. I gravitate towards colour and music as a vital component of my creative process and many of my events. I love Afro-Beats music, it is one of my favourite genres. I definitely draw inspiration from my cultural heritage. However, I've spent all my life in Canada so there are also elements of my experiences growing up "Canadian" that are also evident in my work and design aesthetic as well. I'm inspired by food, art, music, fashion, interior design and so much more. To sum it up I'm multi-faceted and so is my work.
When working with multicultural couples (Nigerian/Ghanaian/Sierra-Leone & English) for
their wedding, what are your tips for merging both cultures into a ceremony?
I encourage all my clients to tell a story through their wedding. Culture is displayed in many
aspects. The fundamental areas that I encourage and assist my clients in merging culture are
through attire, design/decor, food and music. Culture can be beautifully shown through clothing in a versatile way. Bespoke wear is an excellent opportunity for couples to proudly display their culture to their family and guests. Event design is the perfect canvas for transforming a space into a cultural haven. Through the use of colour, texture, linens, and florals the unique and beautiful elements of one's culture can be beautifully transcended into an even space. A room can be transformed into another city/country with the right elements and the right team to execute.
For centuries food is a common ground that has brought people from all races, cultures, and all walks of life together; it is often described as a universal language. Everyone
loves food! Brides and grooms should definitely be cognizant of their menu choices and be
intentional about selecting food that incorporates their culture, particularly with a fusion wedding. Music has a powerful influence and works in tandem with culture, so what better way to bring two families and two cultures together than through music (DJ, Live Band, Cultural Drummers or all of the above).
Tell us 5 things that people don't know about you?
1. I'm a shopaholic – shoes are my Achilles heel
2. I'm an ambivert – I'm extroverted only around people I am comfortable and vibe with
3. I'm a Registered Nurse – over 12 years experience; focus on community health &
geriatrics
4. I'm afraid of heights
5. I'm a night owl – many of my greatest ideas and concepts have been inspired in the wee
hours of the night
What is your favourite destination spot?
Hands down South Africa is my favourite destination that I have travelled to date. The history, the people, the culture, the music, the food, the landscape I could go on and on. I cannot wait to return to South Africa one day.
One word that best describes you?
EXTRA-FABULOUS yes that is one word! Those who are closest to me know I love all things
fabulous, chic, sophisticated and boujee.