Editor's Note: Hey, fam! We are super pumped to bring you our new series called "12 Conversations With 12 Incredible vendors Across 6 Cities". For the next few days, we will be featuring talented wedding vendors from Lagos, Accra, Toronto and the United Kingdom on different aspects of the wedding industry. Today, we will be talking to an award-winning Dallas-based photographer and videographer, Abi Matesun of  Malekfoto Weddings.
Meet Abi Matesun
Unconventional, fascinating and highly dynamic describes Emmy award-winning cinematographer, Abiola (Abi) Matesun, Founder and CEO of MalekFoto Films and MalekFoto Weddings. Founded in 2012, MalekFoto Films continues to be recognized as one of the premier production companies across the globe. A director and filmmaker, Abi captivates the power of storytelling through creative visual expressions. Abi was born in Lagos, Nigeria, where he studied Quantitative Surveying at Yaba College of Technology. He later obtained his degree of Management and Information Systems from the University of Texas in Dallas, Texas. He attributes his relocation to the United States to his love interest, high school sweetheart and now wife as his inspiration behind his move. Abi began his career as a photographer and became frustrated when he felt the medium he loved was not being executed to the extent he desired. This led him to pursue the field of cinematography and discover new avenues within production.
Today, Abi delivers premium digital content in cultural, commercial and creative narrations through MalekFoto Films and MalekFoto Weddings productions. Whether he's filming by himself or with his team of field producers, Abi ensures that each production is inspirational yet compelling. In 2018, Abi led a team in writing, filming, and directing an international campaign for Canon, Inc., which went on to be featured all over Africa. His wedding visuals have captured the attention of over 60 million viewers and his innate talent for storytelling and creative sensibilities have earned him international recognition in wedding cinematography, documentary and short films. As an award-winning filmmaker, Abi's passion, talent and creative ability in the television and film industry speak for him extensively. In 2018, he won two Telly Awards for his production of Fire and Ice, a captivating love story filmed in Iceland. In that same year, he won two Emmy awards for a short documentary titled, Inner Conflict. Abi and MalekFoto Films have been featured in international media including BBC, The Guardian, New Telegraph, Genevieve Magazine, Entertainment News (Nigeria), Bellanaija Weddings, Wake Up Nigeria, Channels Television, and Good Morning Texas. As an accomplished filmmaker, he equates his success to God, his village of family, friends and staff who have contributed to his celebrated journey.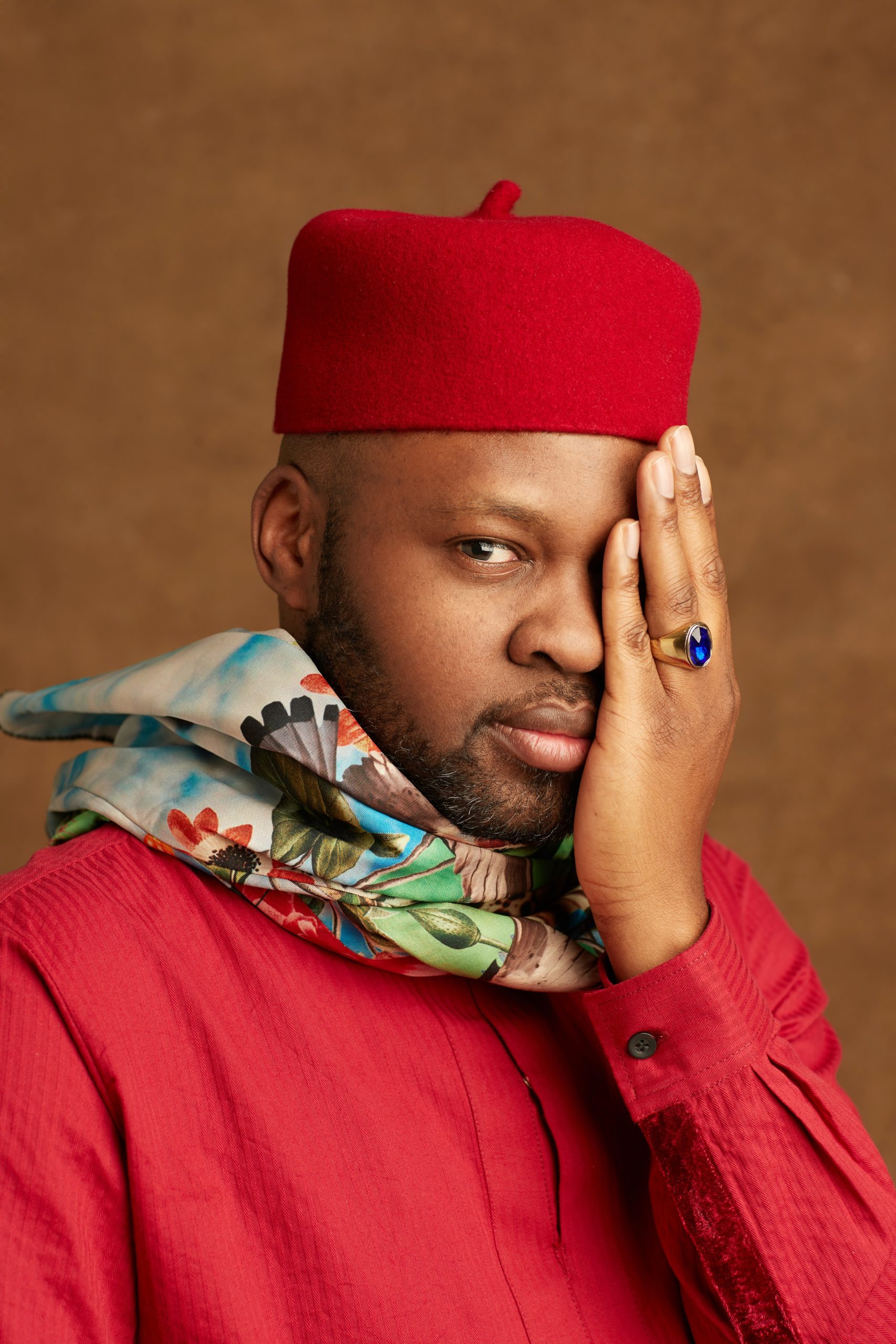 How long have you been the business?
We started Malekfotofilms about 7 years ago with a focus on creating digital contents for branding and marketing. Malekfotoweddings started 3 years later with the singular purpose of creating unforgettable memories for our clients.
How has your work influenced/transformed the African wedding space/around the world?
For many years videography has been overlooked in favour of photography but more recently there has been a rapid rise in the demand for videographers. I believe our work has contributed to this rise in demand with over 80 million views. I see that most videographers pay more attention to their work especially the audio quality, editing etc. Most brides that can't afford our services use us as a reference point for what they would like to capture on their wedding day.
Now that small/intimate weddings are taking over, why is wedding videography a must?
Most couples are realizing that wedding videography is the single most important  part of their special day because it helps them relive every moment over and over again. For a small/intimate wedding, the only way for extended family and friends to experience the day is through the lens of an experienced wedding filmmaker like Malekfotoweddings.
When capturing a wedding, what moments are you be looking out for?
At every intimate event such as a wedding, there are moments between moments that happen throughout the day. These moments only last a fraction of a second before they disappear forever. We at Malekfotoweddings pride ourselves in anticipating these moments, capturing and compiling them into a short film for our clients to enjoy for a lifetime.
Tell us 3/5 things about that people don't know?
I am a great cook. I am a home buddy. I listen to podcasts and audiobooks. I would pick relationships over money every time.
What's your Favourite vacation destination spot?
Amalfi Coast, Italy is one of the most beautiful places I have ever visited. It has amazing aesthetics, similar to the backdrop of a movie set. Absolutely stunning.
One word that bests describe you.
"Grateful" I am living my dreams, and not a lot of people can make that claim. For that I am grateful.
We are pretty sure you found out some things you didn't know about the award-winning Abi Matesun today. We kept our conversation short just so that you can check up on them and their work. To see more of Abi Matesun of Malekfoto Weddings, do check @malekfotoweddings  & @malekfotofilms on Instagram.