Editor's Note: Hey, fam! We are super pumped to bring you our new series called "12 Conversations With 12 Incredible vendors Across 6 Cities". For the next few days, we will be featuring talented wedding vendors from Lagos, Accra, Toronto and the United Kingdom on different aspects of the wedding industry. Today, we will be talking to the brains behind the design studio, Oda Creative. Folasayo and Ndidi are Texas-based and we can't wait to hear from them. 
Meet Oda Creative
We are Ndidi and Folasayo. We run a creative design studio specializing in outstanding designs that help our clients stand out. Oda Creative is a full-service stationery, web and graphic design studio with a passion for creating spectacular, tailor-made experiences for clients worldwide. We know that a first impression is the most important one and strive to create unique and eye-catching products that embody the essence of your vision for your event or business.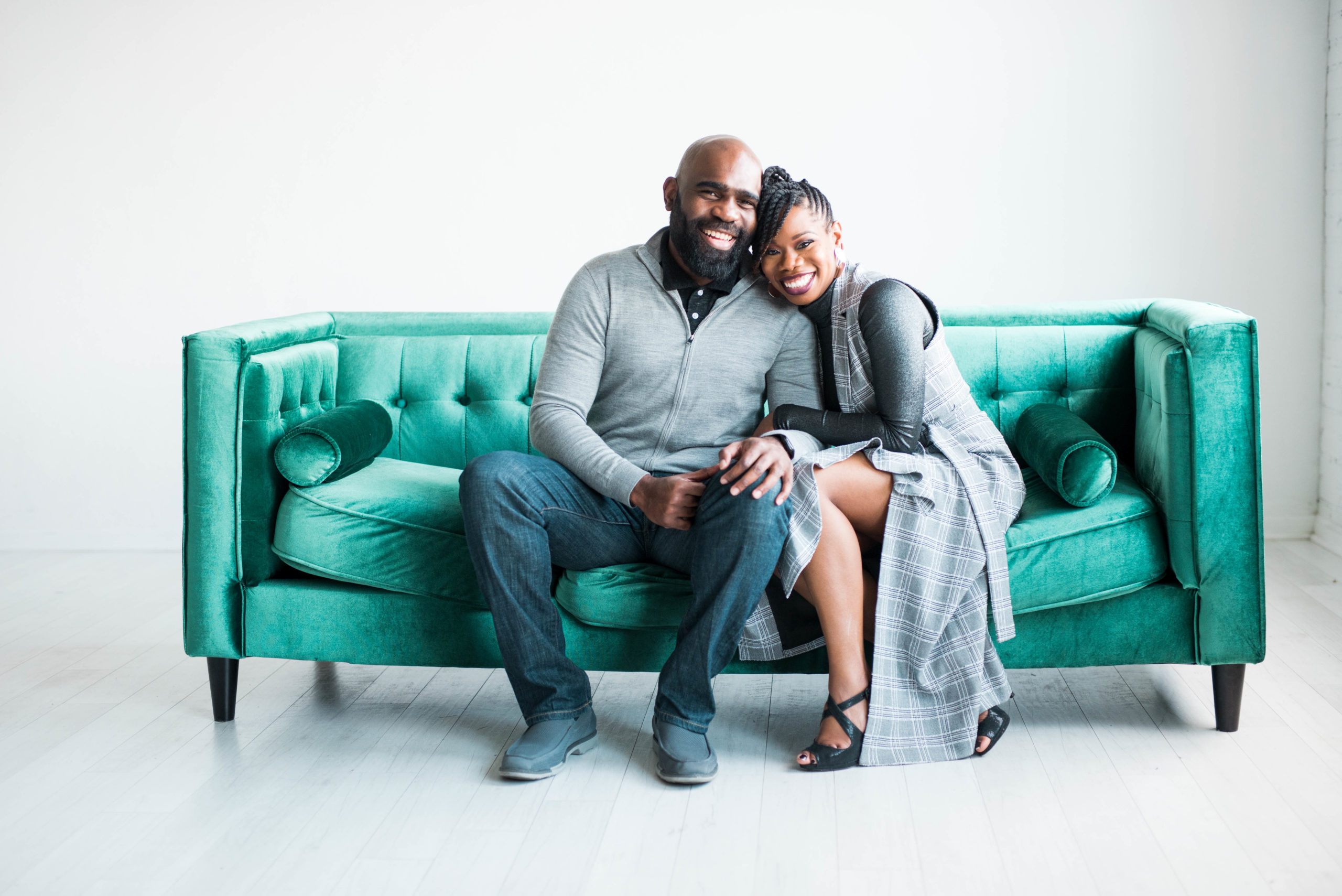 How long have you been in the business?
We have been in business for almost a decade now.
How has your work influenced/transformed the African wedding space/around the world?
We've pioneered numerous innovative and creative designs that have turned into trends which have been used on weddings across the world and as proud Africans, we're honoured to set an example of black excellence wherever we go and in whatever we do.
Why is having an invitation card important at the wedding process?
It sounds cliche to say that the invitation sets the tone for your wedding or event but it is the honest truth. Outstanding designs from your invitation can impact and be transferred to most elements of your wedding day and many non-stationary related elements such as the cake design, dance floor design and sometimes even floral tablescape can tie into and be heavily inspired by your wedding invitation.
3 things one should know before choosing their wedding invitation style?
Yourself, your partner & your combined vision. The beauty of custom stationery is that it can truly be an extension of and a representation of you. Gone are the days of cookie-cutter generic designs – today with your wedding invitation you can embrace your personal style whether it's modern, traditional, eclectic etc and let it shine through via your invitations. Your guests should be able to receive them in hand and say "ah yes these are amazing and it is so them".
Tell us 3/5 things that people don't know about you?
Ndidi: I'm seriously an introverted extrovert. Because I'm always sunshine and butterflies and caffeine people assume that I'm always on a ten when in reality I'm the biggest homebody and the most obsessed book lover who values silence.
Folasayo: I used to rap. I kid you not, my brothers and I would get together and record music on a computer in our home studio and we were absolutely great. Together we might very well be the biggest video gamers alive.
What's your Favourite vacation destination spot?
Hands down japan. We're the biggest Anime and Manga fans and just love the culture.
One word that best describes you.
Ndidi – Energetic
Folasayo – Curious
We are pretty sure you found out some things you didn't know about the brand Oda Creative and the brains behind it. We kept our conversation short just so that you can check up on them and their work. To see more of his Ndidi and Folasayo, do check @odacreative on Instagram.