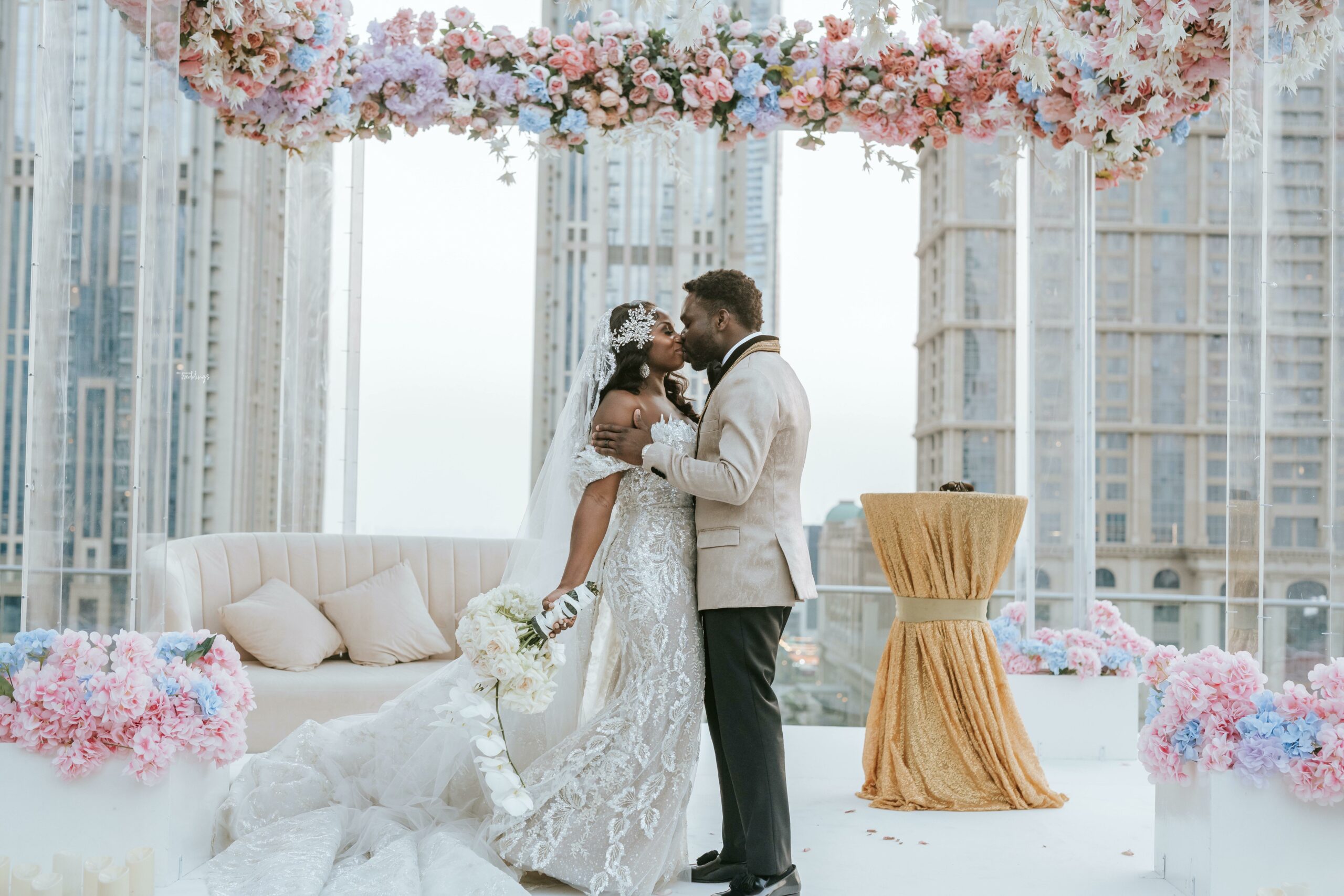 It is a sweet thing to make a vow even sweeter when that vow is kept as the years go by. Bolanle and Femi made a commitment to love each other no matter what…and here they are, ten years later, still holding on to those beautiful words.
After a decade of shared adventures, they decided to renew their vows in the picturesque city of Dubai. From a dreamy rooftop ceremony overlooking the landscapes of the city to a vibrant reception in the city's tallest building, Bolanle and Femi's sweet love radiated effortlessly – the love in their eyes, still bright and beautiful as ever!
Bolanle looked stunning in her custom ivory lace dress as she walked down the aisle with her dad and father-in-law, and Femi looked dapper in his gold custom tuxedo. It was such a delight seeing their two little cuties by their side, as the maid of honour and best man. No doubt, love is truly a beautiful thing and Bolanle and Femi are here to prove it.
Enjoy their vow renewal photos and love story below: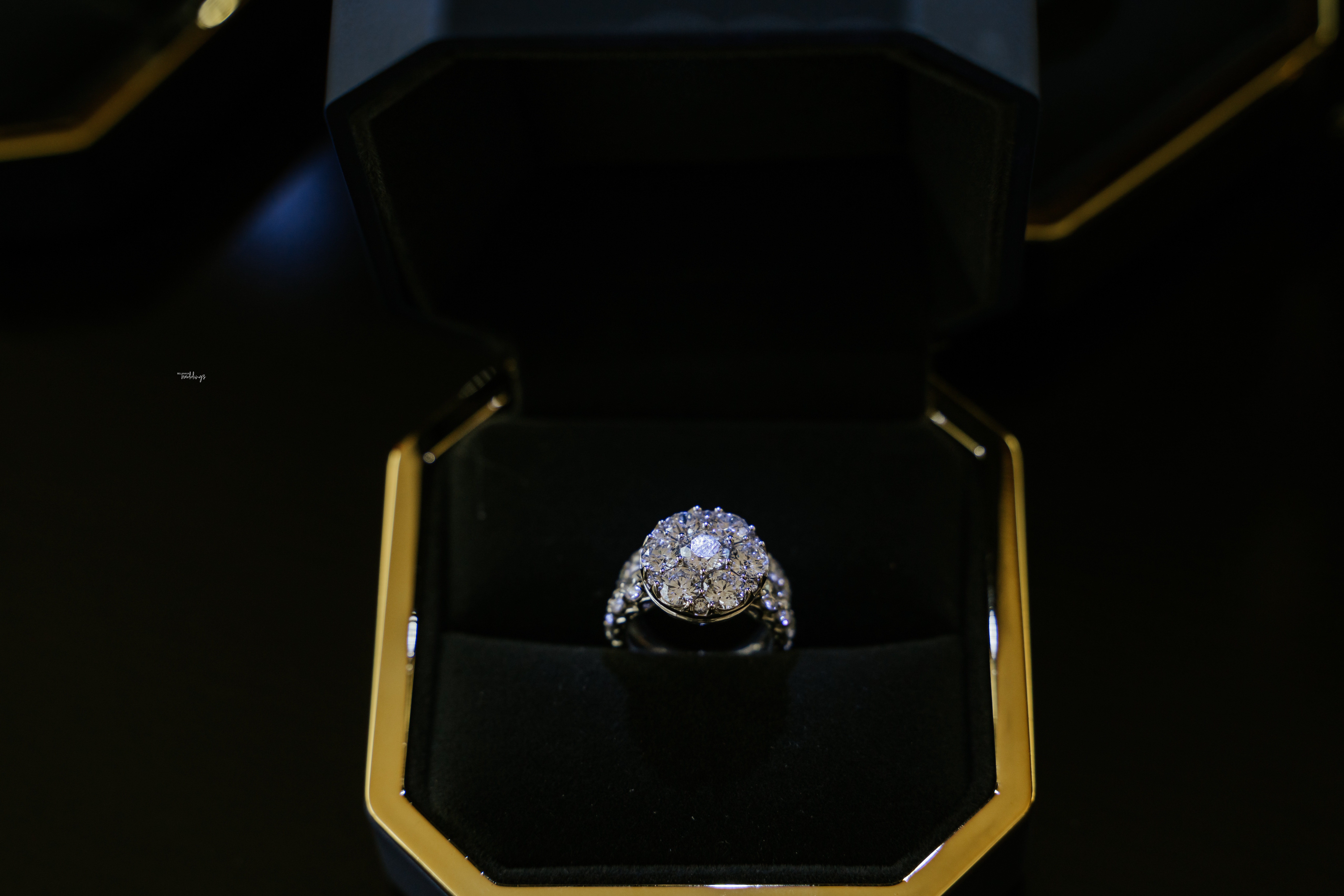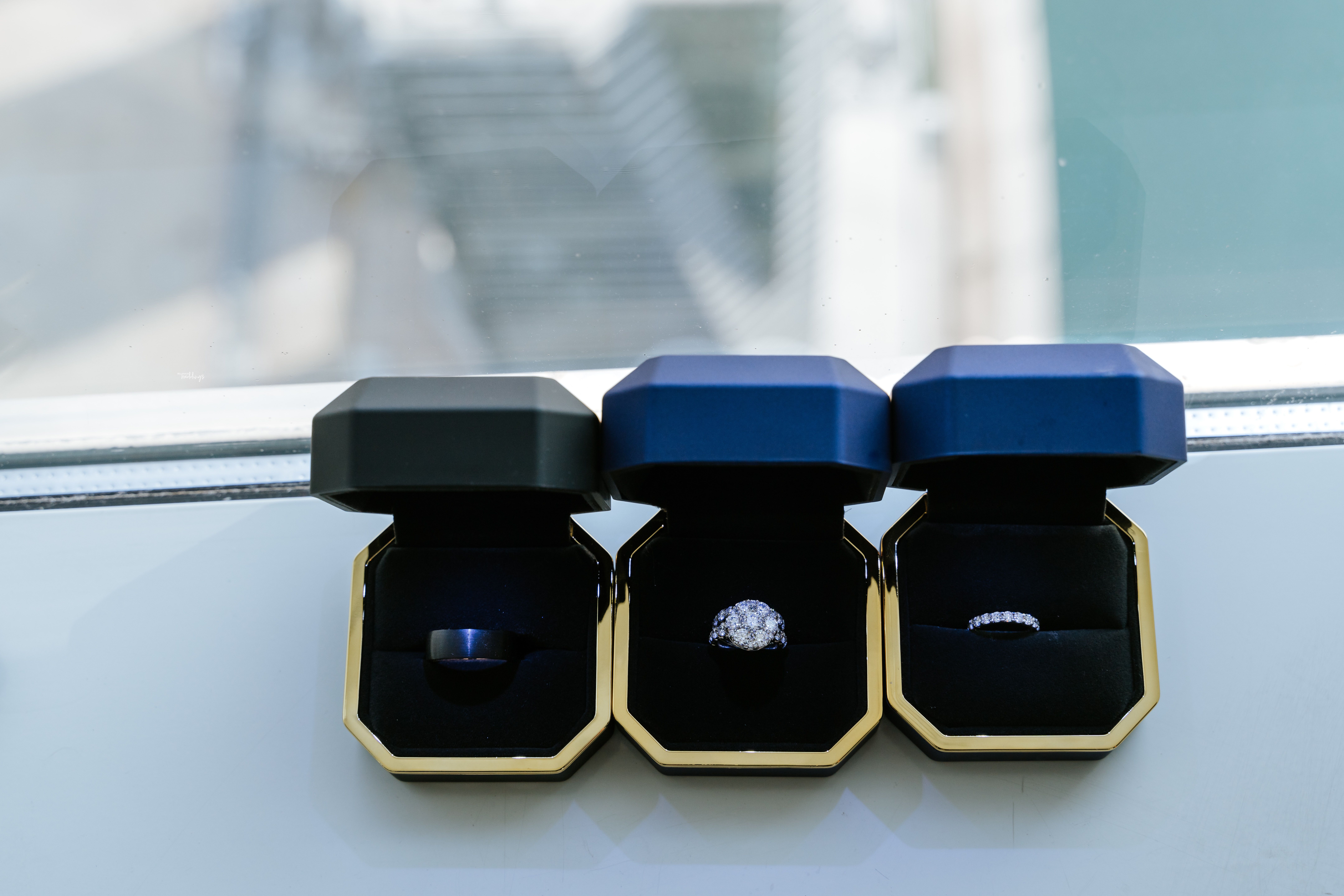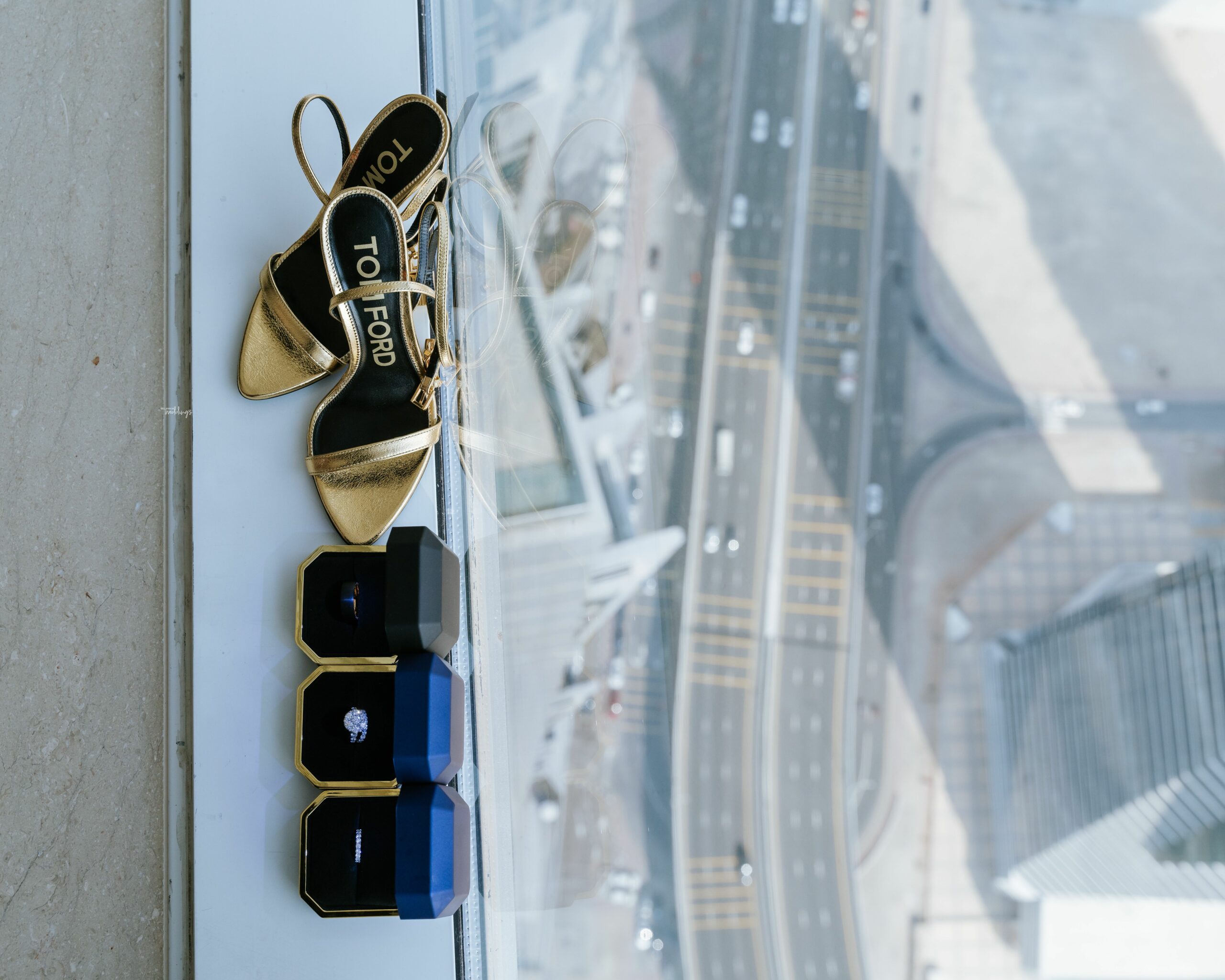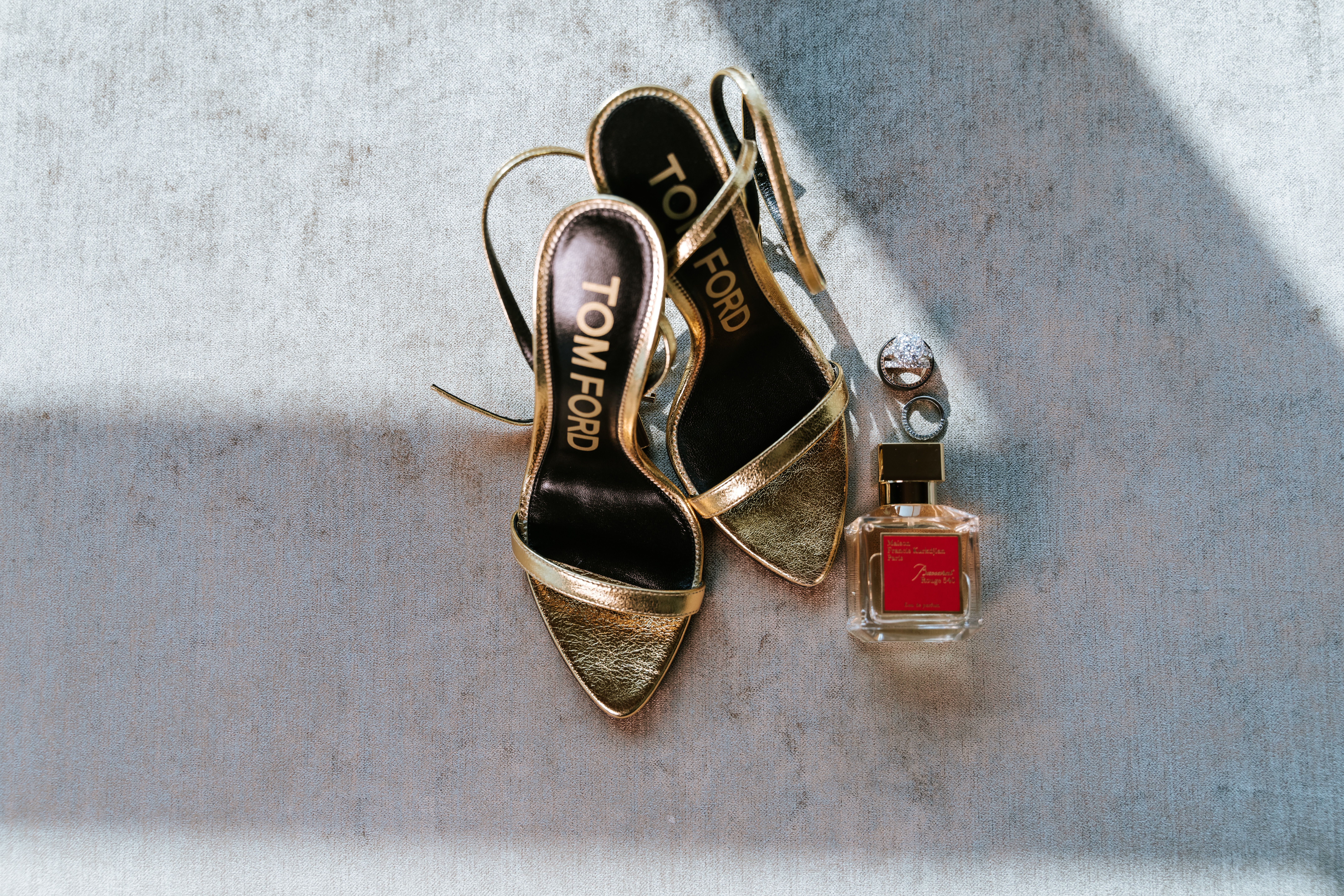 Their love story as shared by the couple:
We had always known that they were destined to be together. From the moment we met in 2007, we both felt a deep connection that we could not explain. As time passed, we realized that our friendship had evolved into something more profound. We had fallen in love, and nothing could keep us apart. We knew we were soulmates and that our love was meant to last a lifetime.
Can we take a minute to appreciate Bolanle's glowww? 😍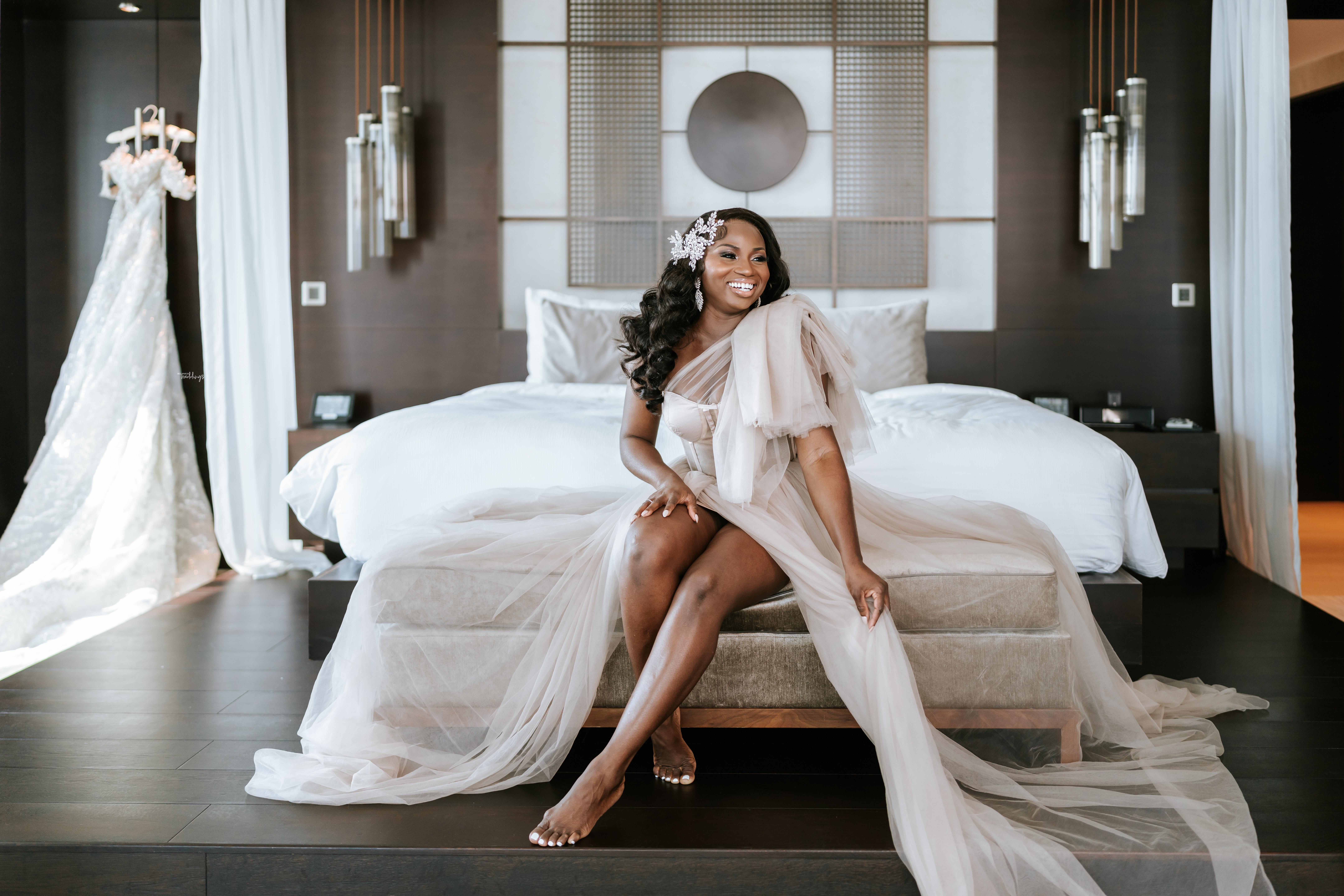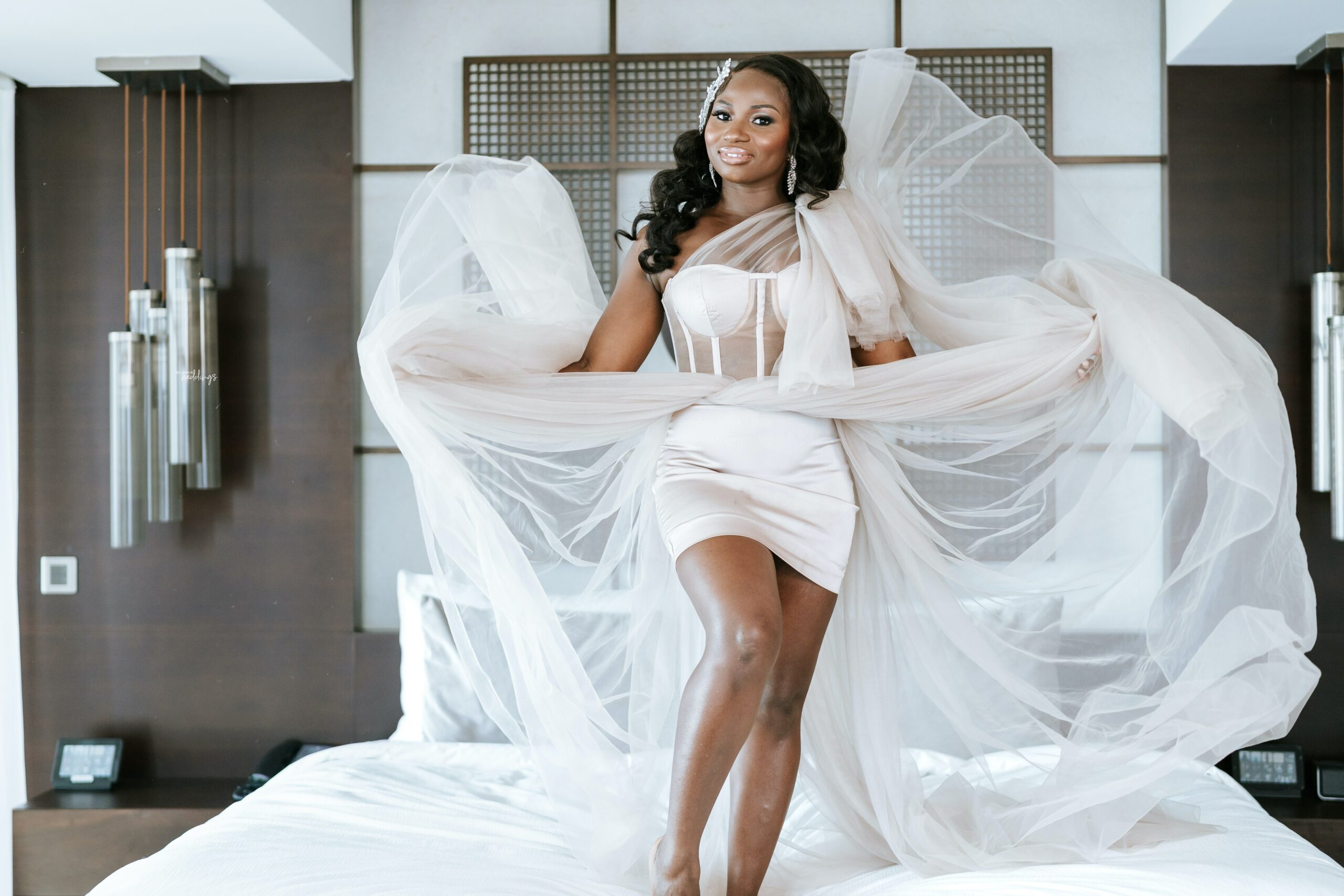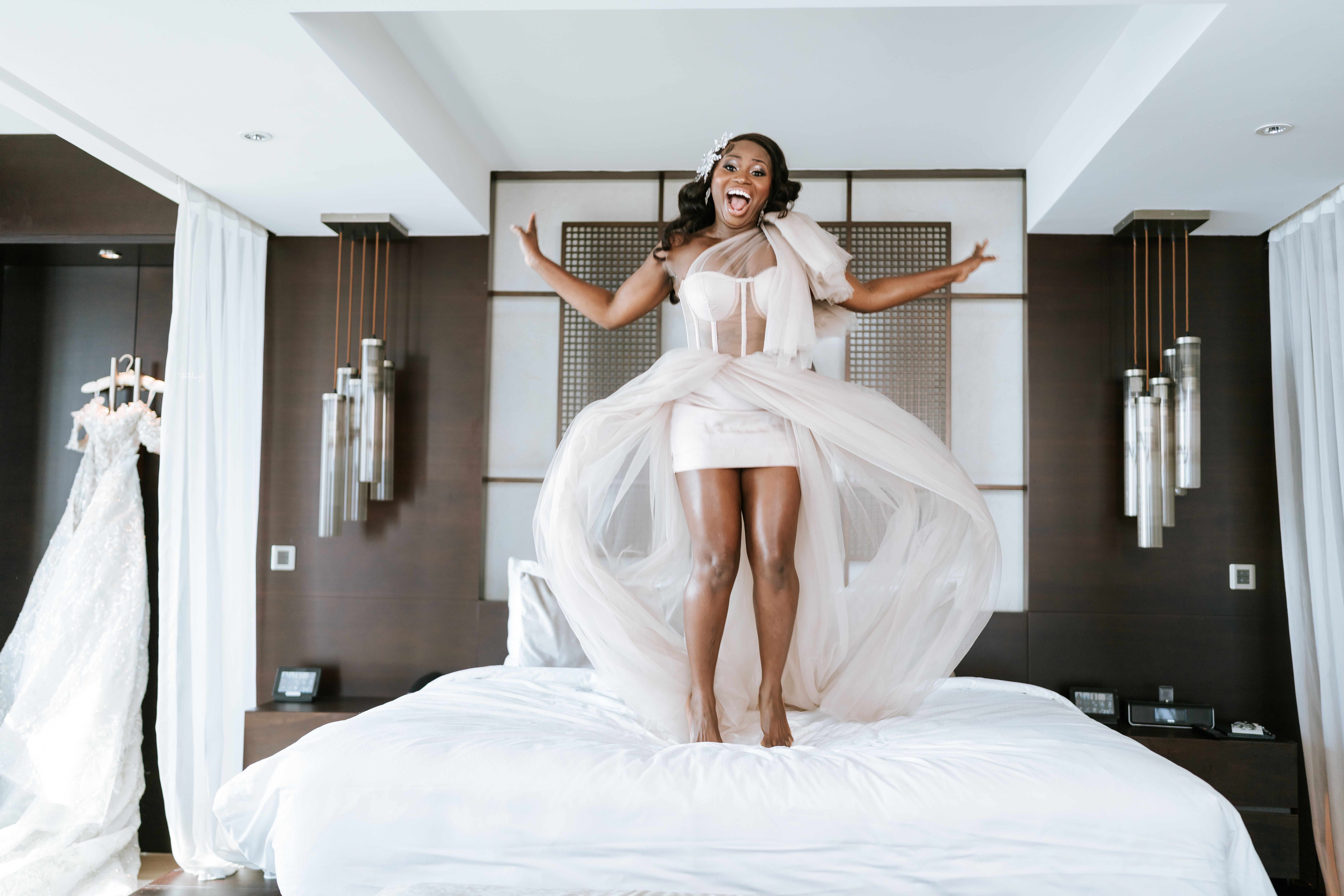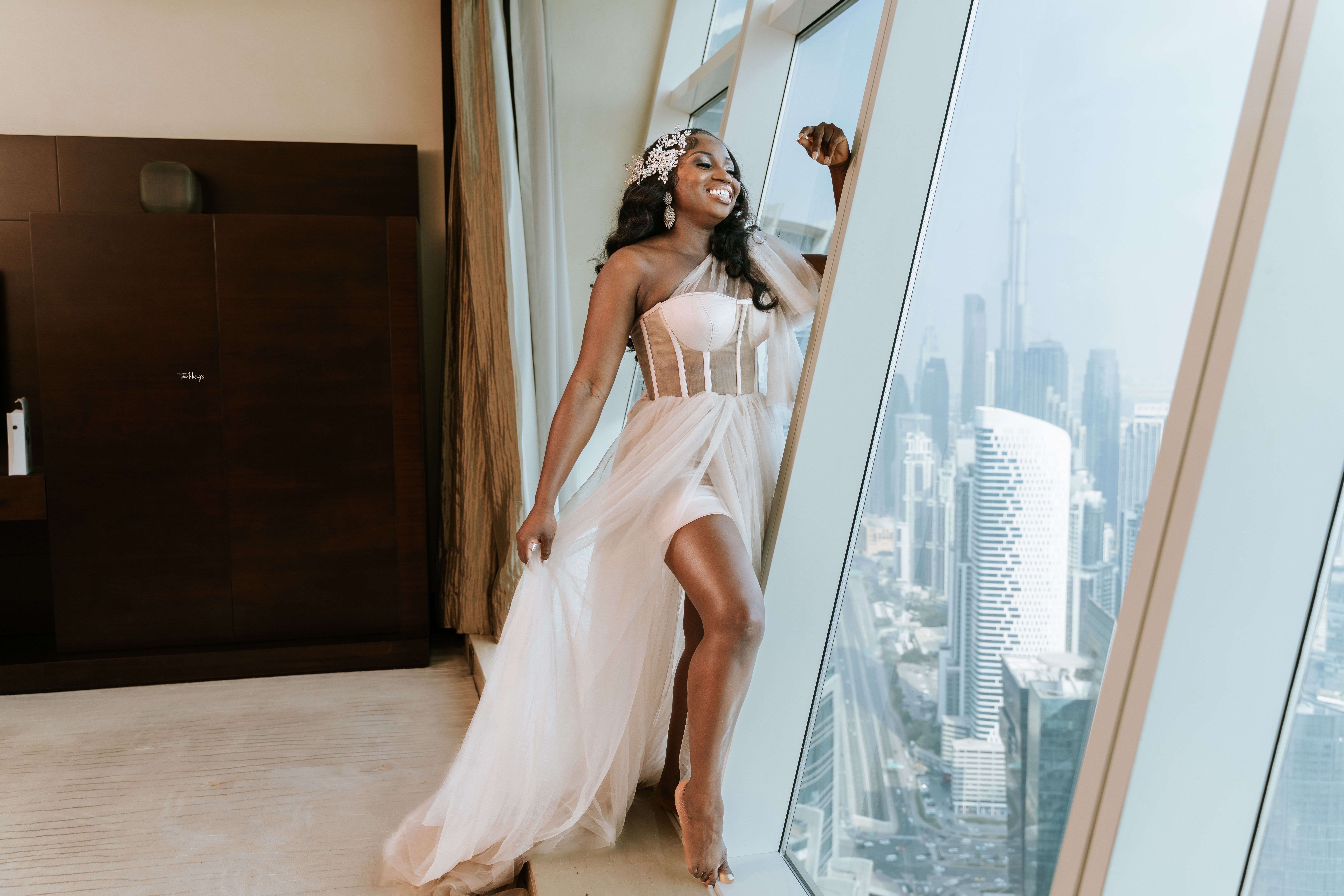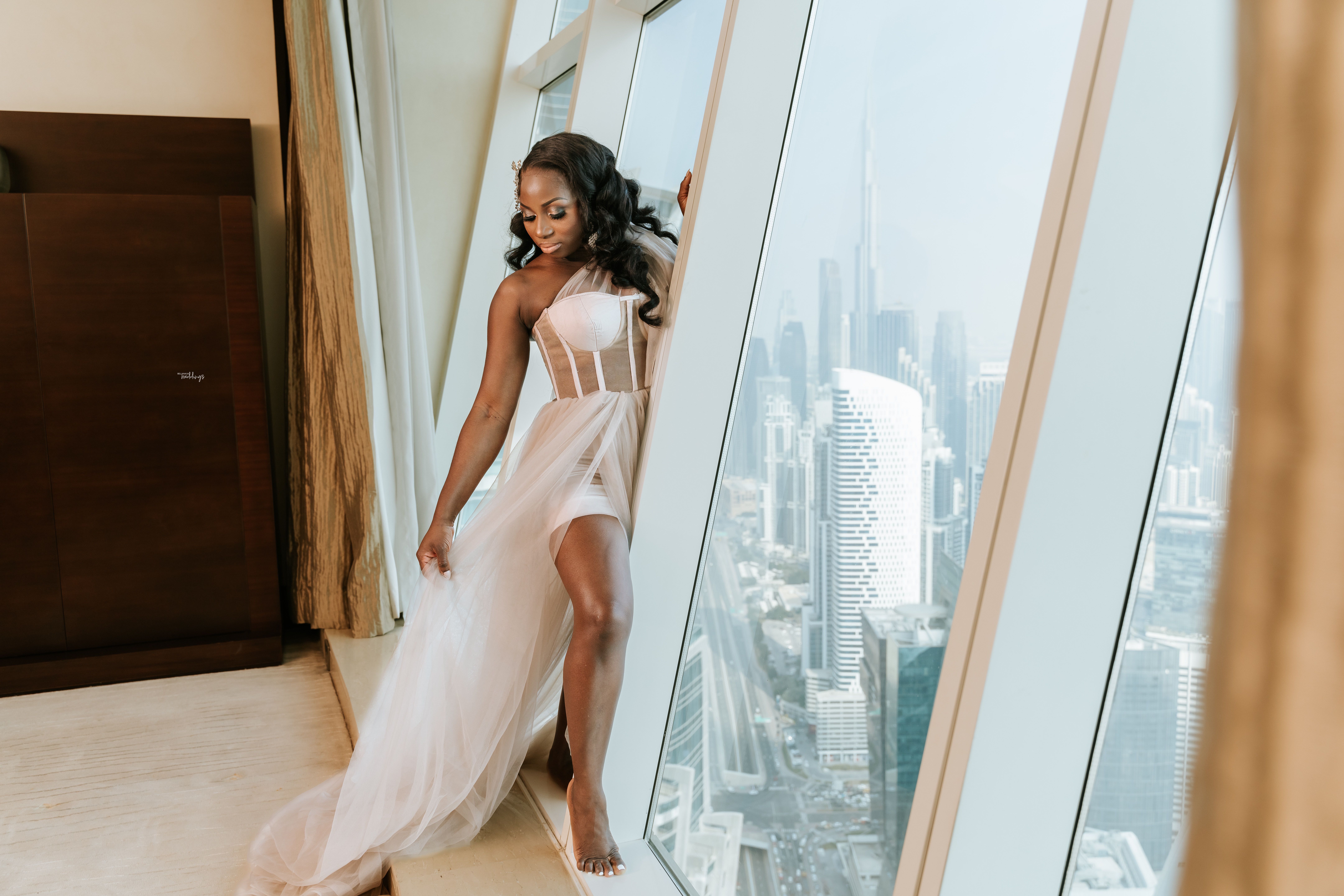 After five years of dating and courtship, on December 8th, 2012, We got married in a beautiful ceremony surrounded by family and friends. It was a day we would never forget, filled with love, joy, and happiness. As the years went by, our love and passion for each other continued to grow stronger. We have supported each other through the ups and downs of life, always standing by each other's side no matter what.
The gorgeous bride and her favourite girls 😍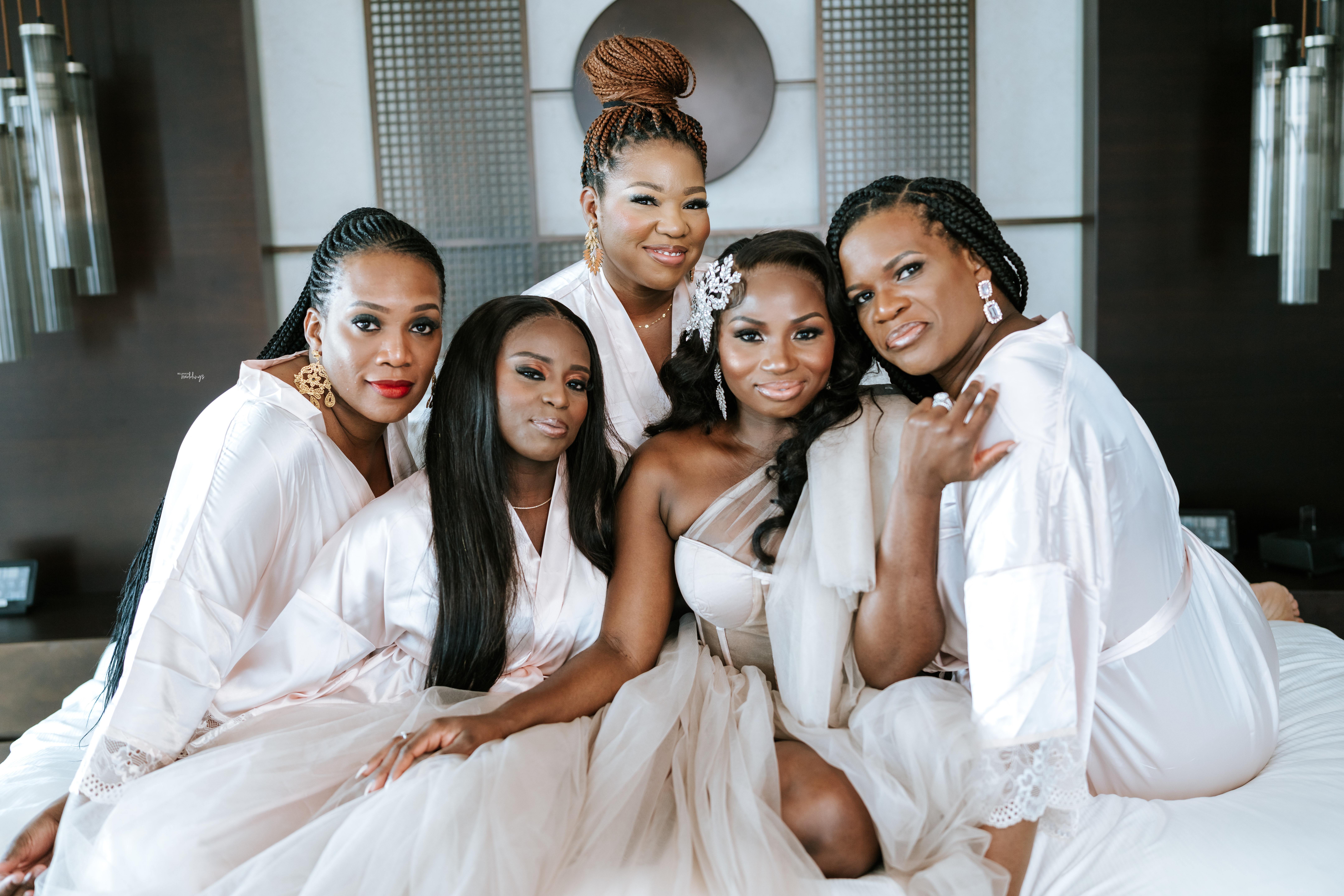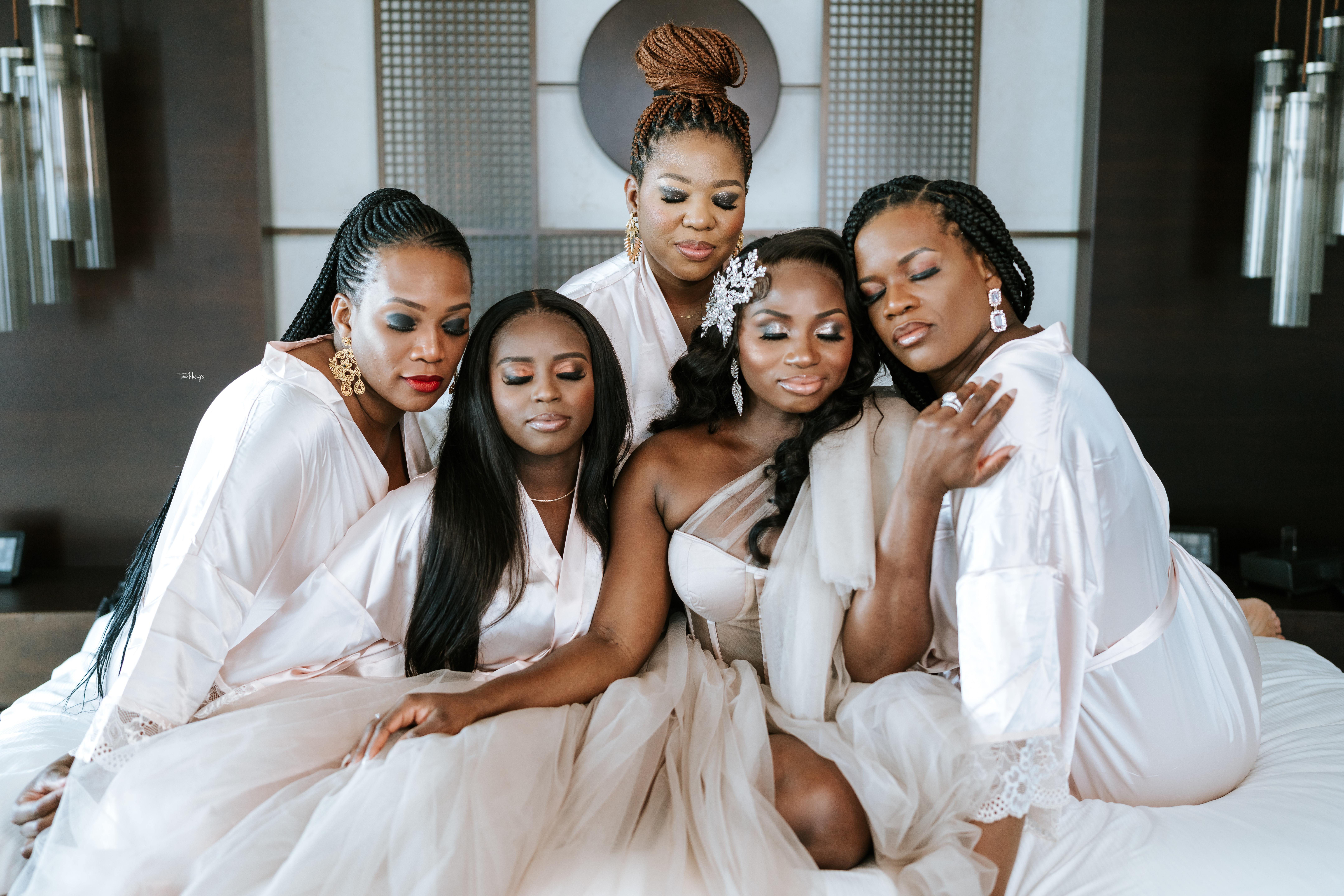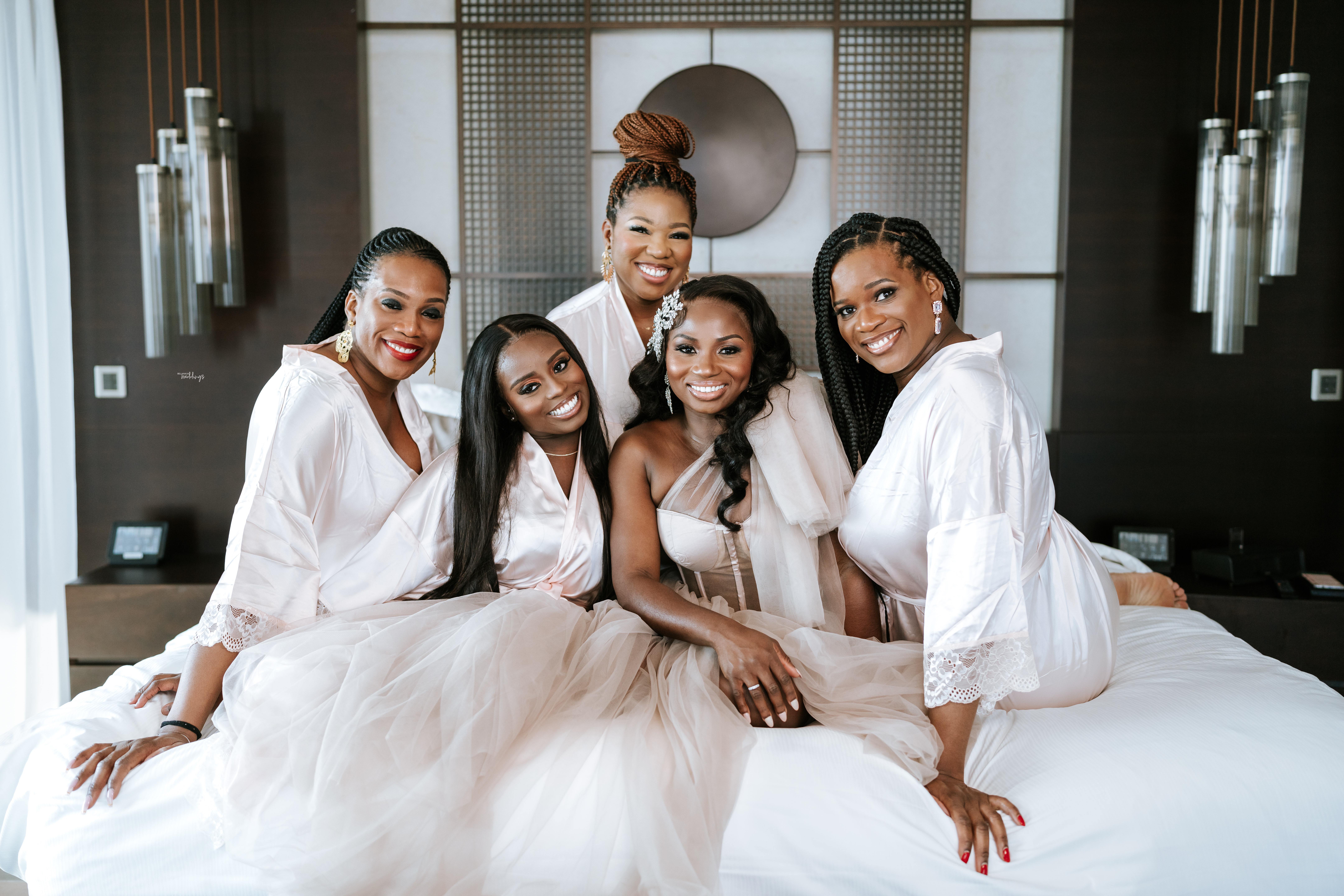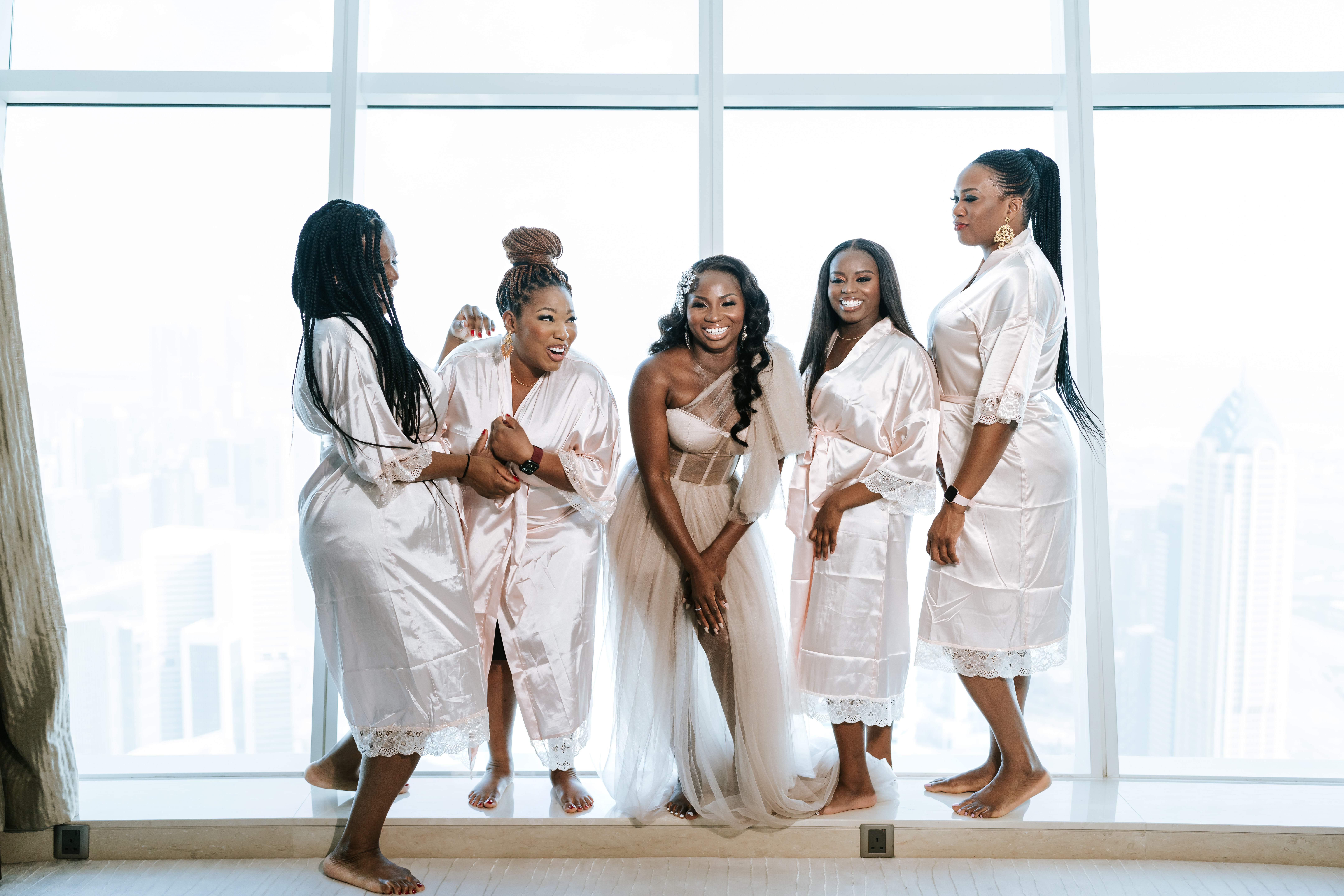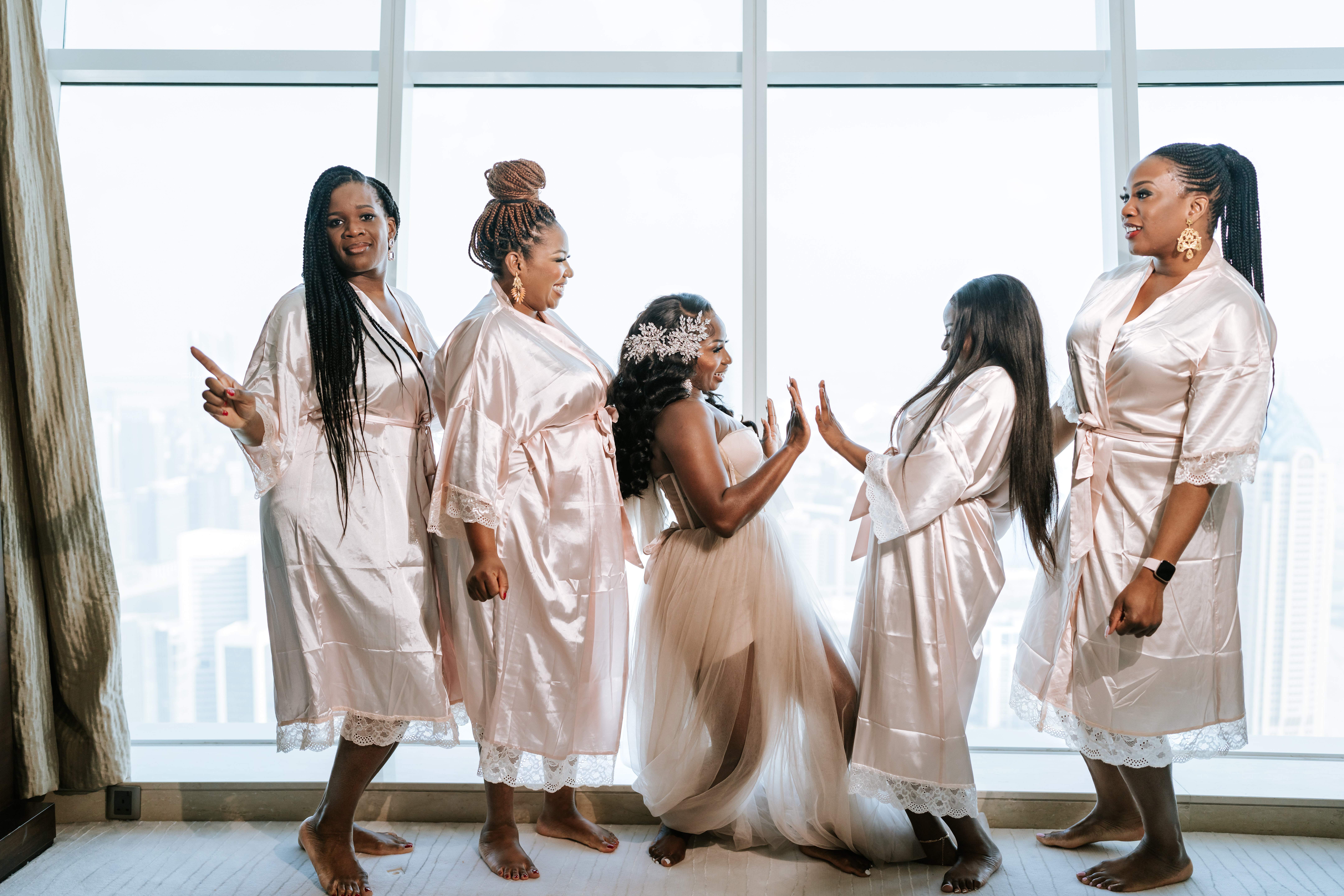 Here is how Bolanle and Femi had their vow renewal ceremony
Ten years later, we decided to renew our wedding vows to celebrate our love for each other. We wanted to do it in style so we chose to have our ceremony in Dubai at the JW Marriot Marquis, the tallest hotel in the world. We invited our family and friends from all over the world to witness our love once again.
All set for the big day!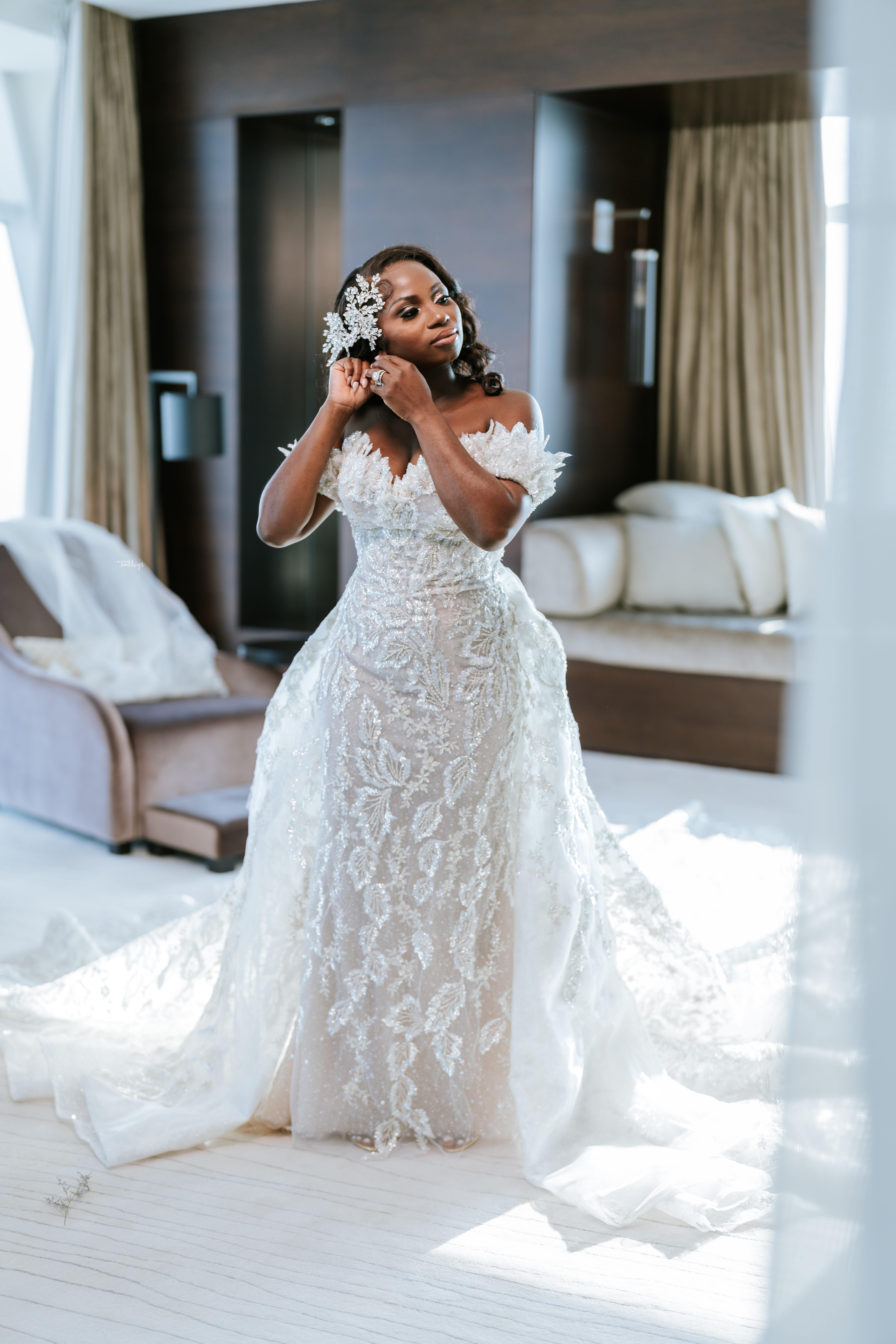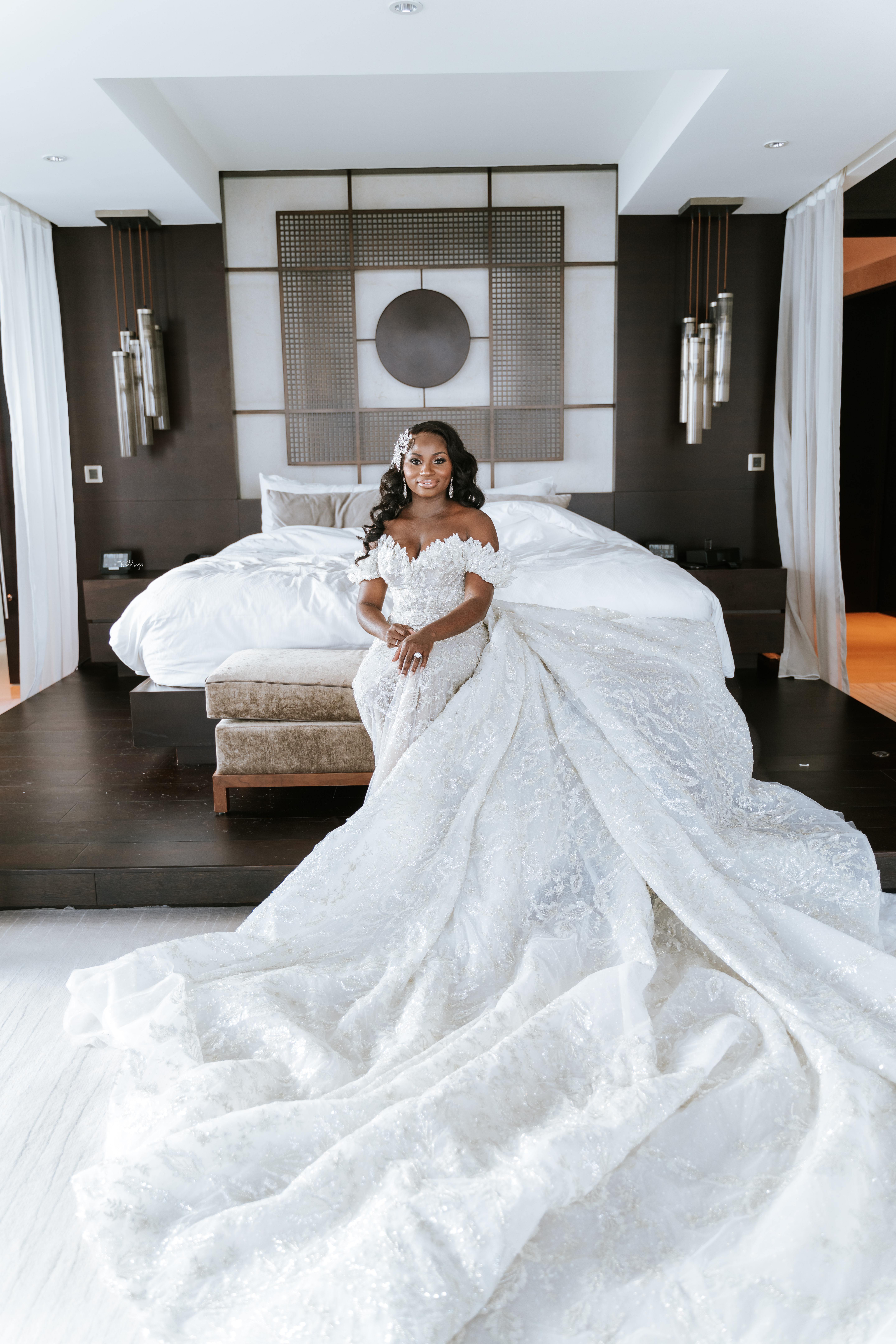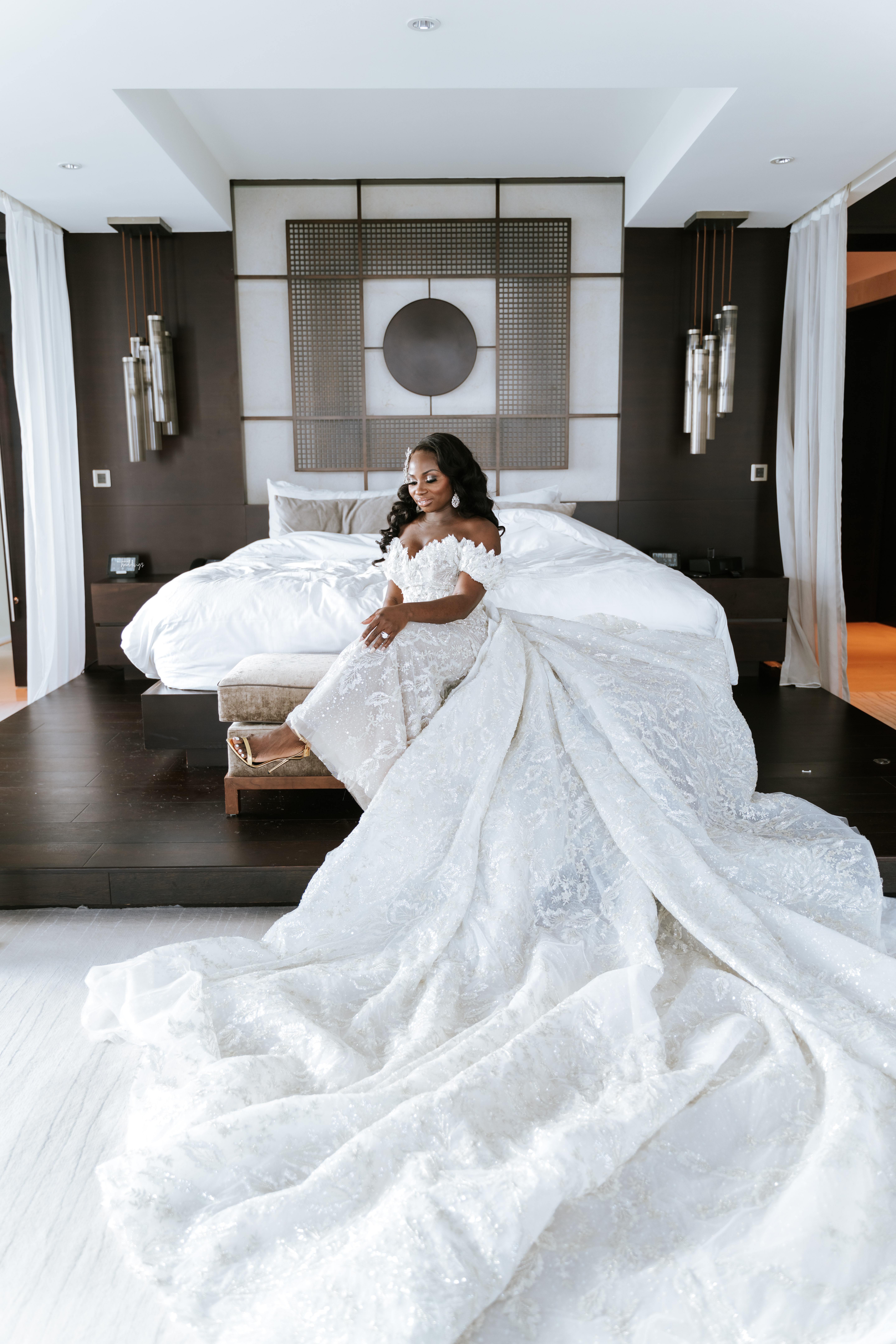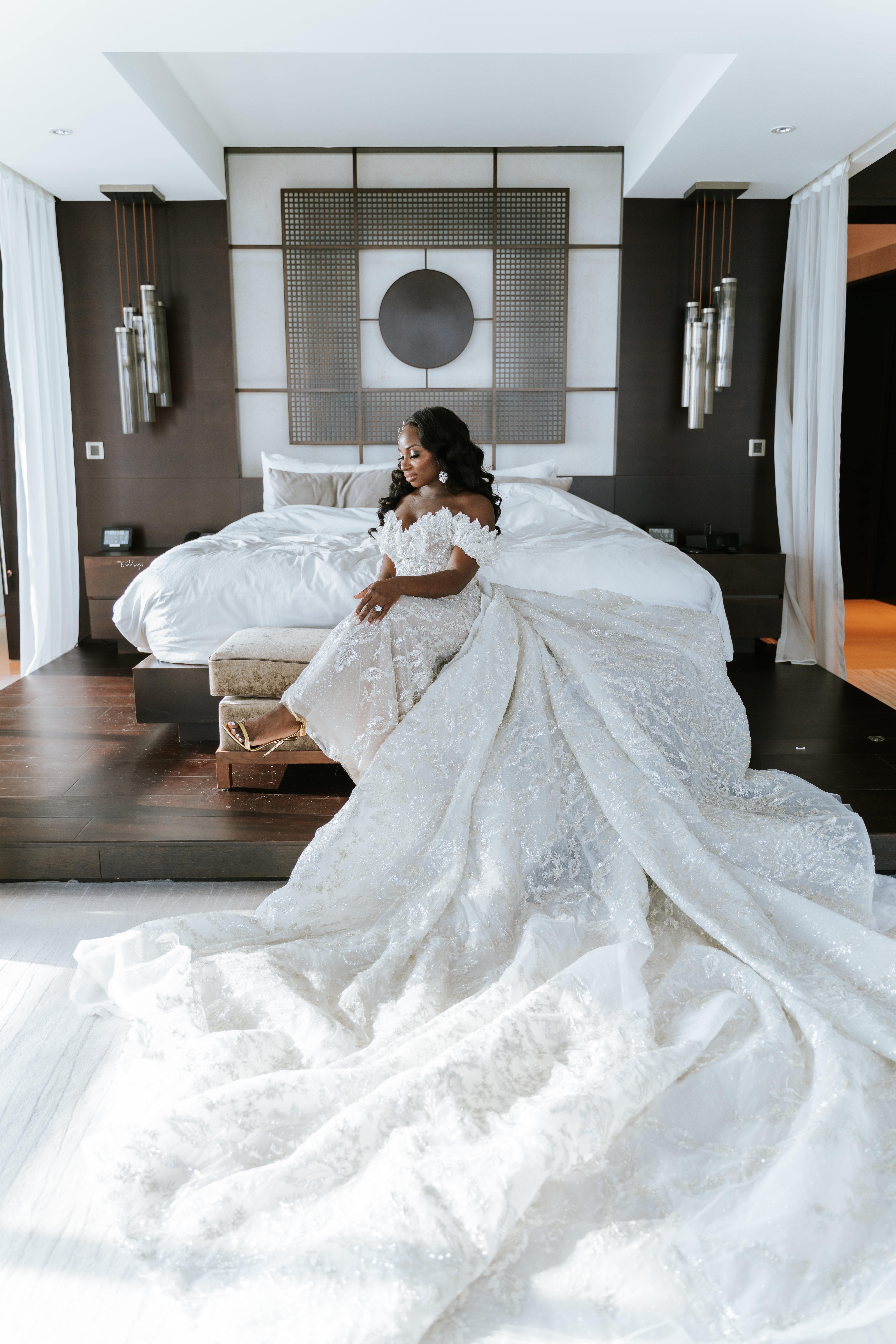 We started with an all-white Emirati-themed welcome party, where guests were treated to delicious food and entertainment. The next day, December 8th was the intimate renewal ceremony, which took place on the hotel's rooftop terrace, overlooking the Dubai skyline. The ceremony was a beautiful tribute to our love, filled with tears of joy and laughter. We exchanged vows, promising to love and cherish each other for the rest of our lives.  The ceremony was officiated by a close friend and Pastor. He emphasized how our story served as a reminder of the importance of love, commitment, and trust in a marriage.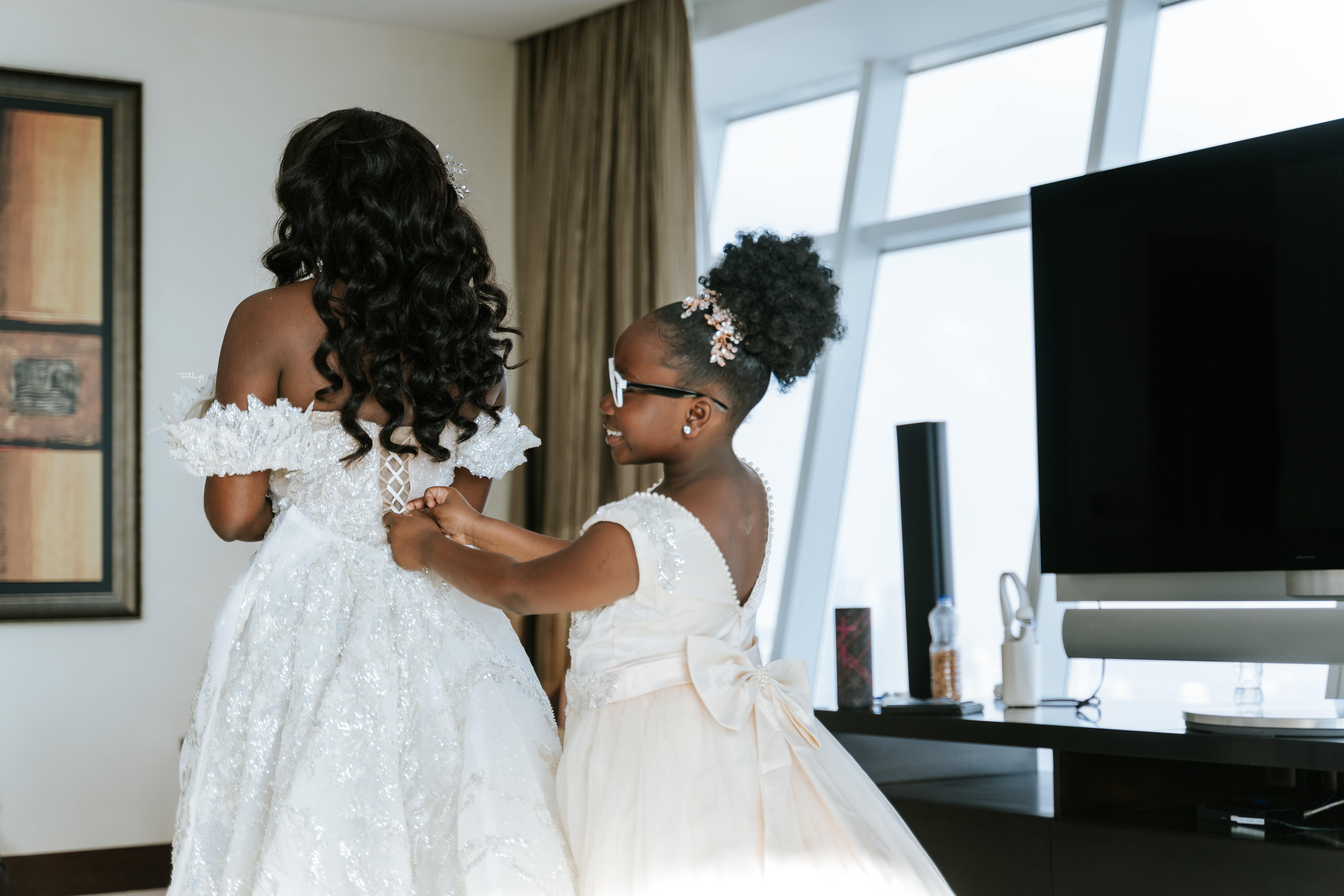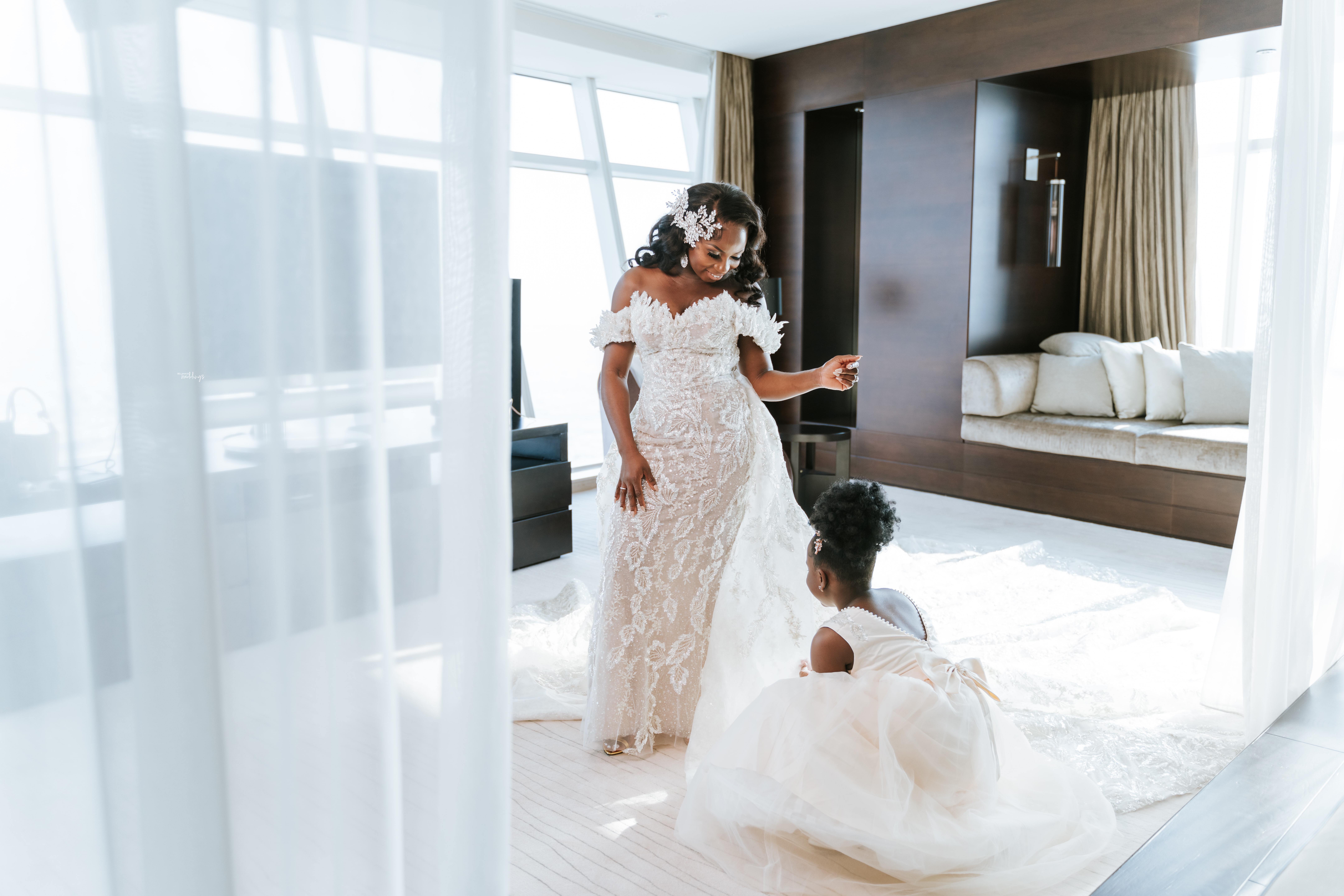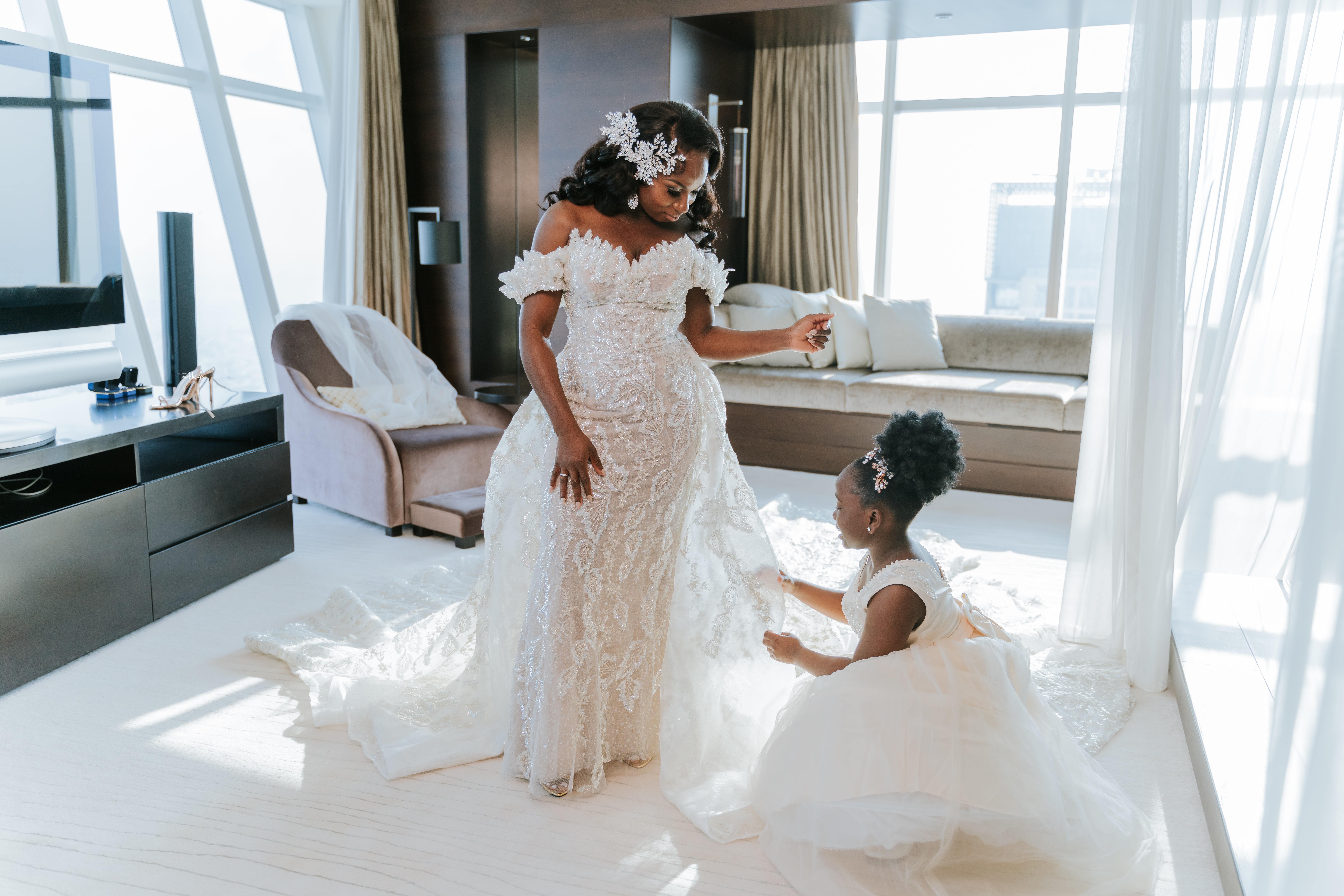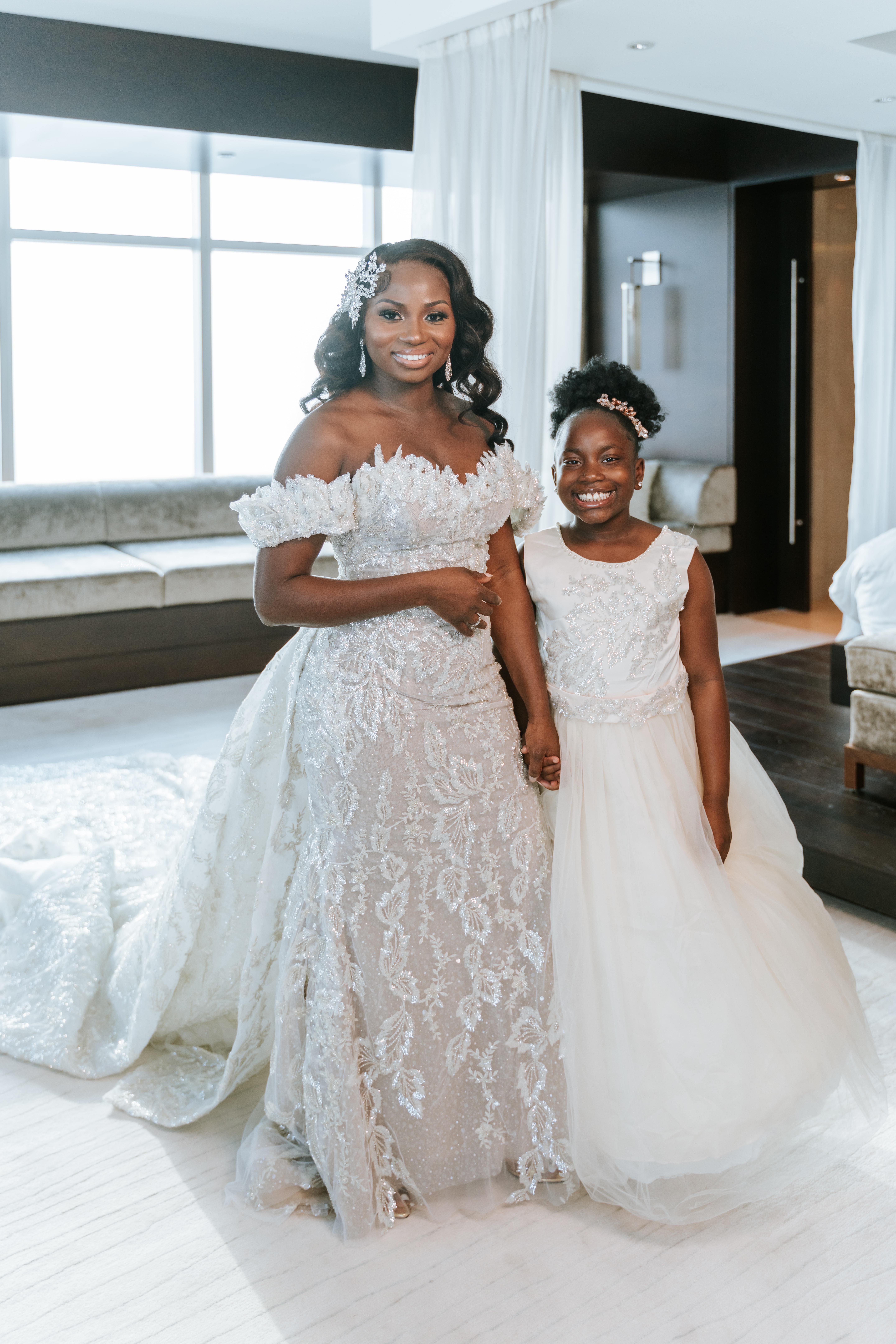 After the ceremony, we celebrated with a reception in the hotel's ballroom. The room was decorated with flowers, and the tables were adorned with beautiful flower arrangements. We danced to our favourite songs, laughed, and reminisced about our journey together. The night ended with beautiful dances with our families and friends. We held each other close, feeling grateful for our love and the journey we had been on together. We know that no matter what life throws our way, they would always have each other, and God.
Let's check out the dapper groom!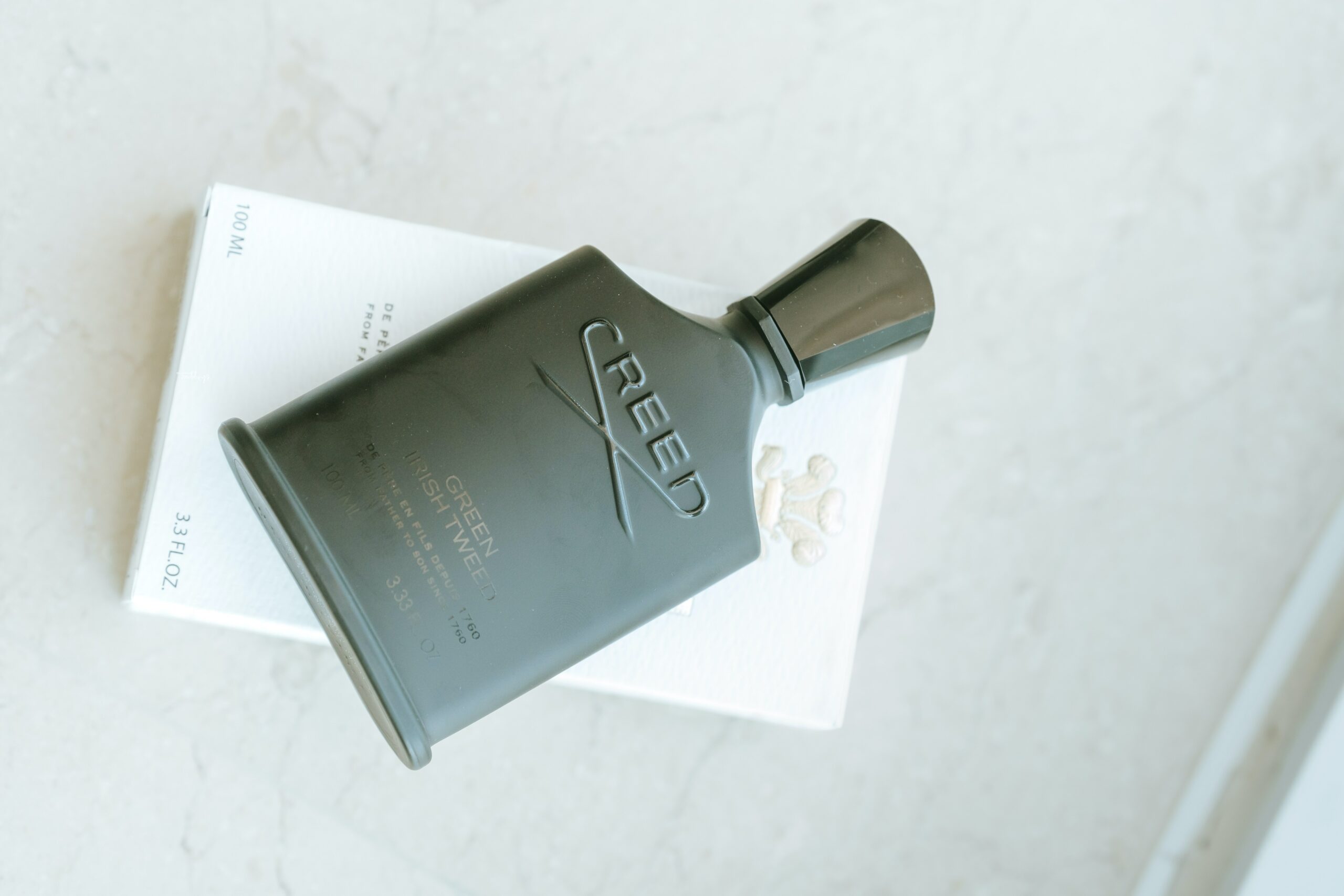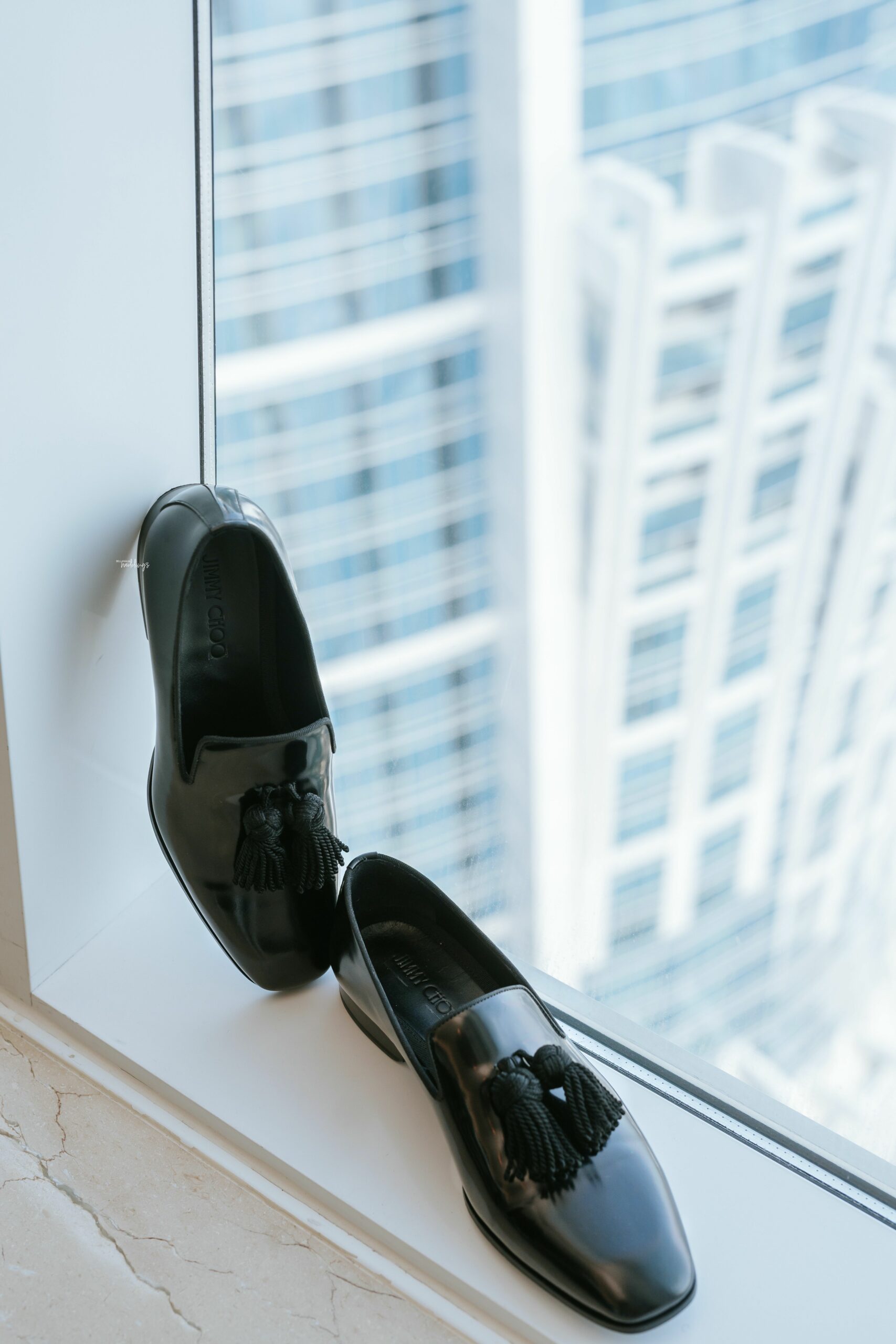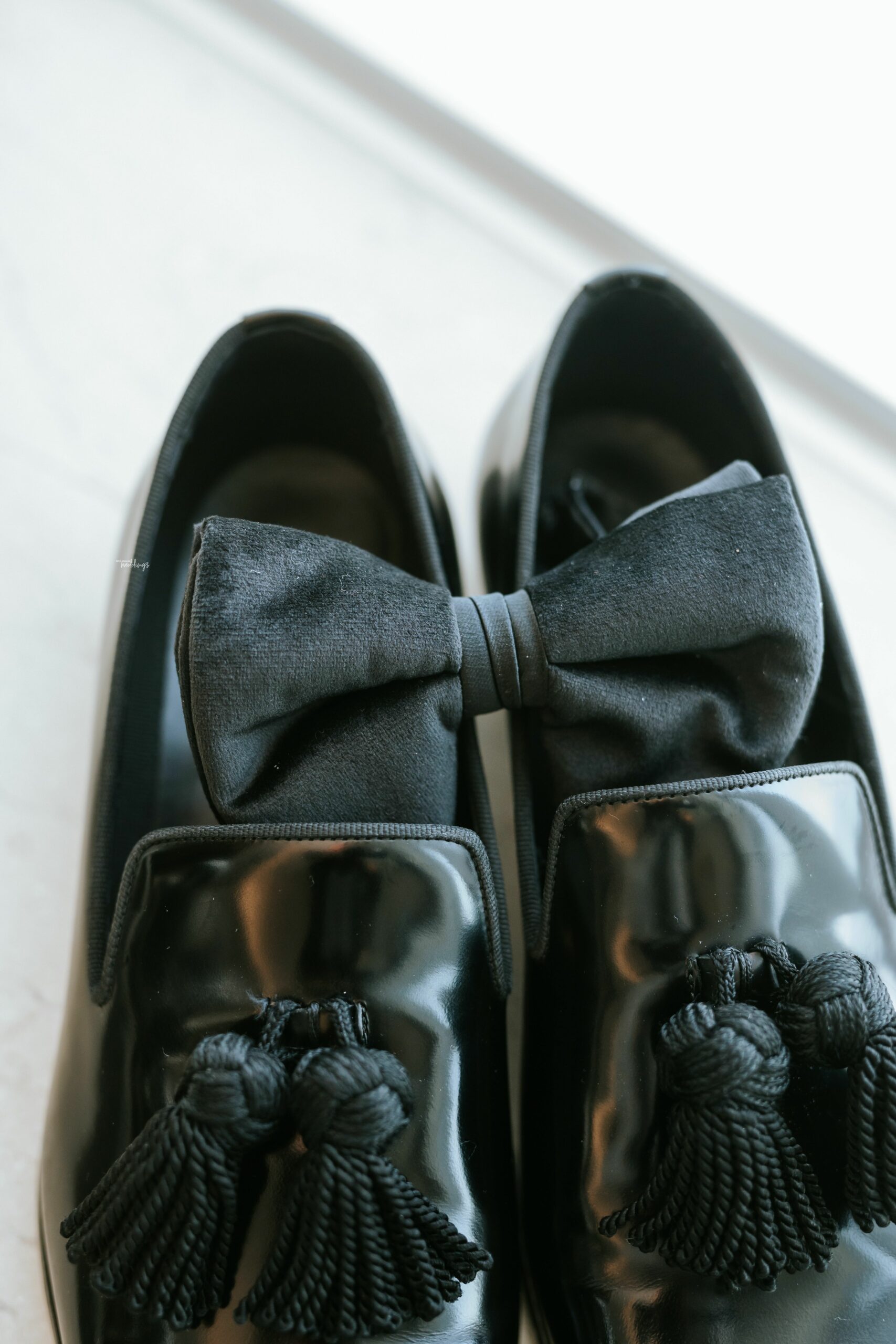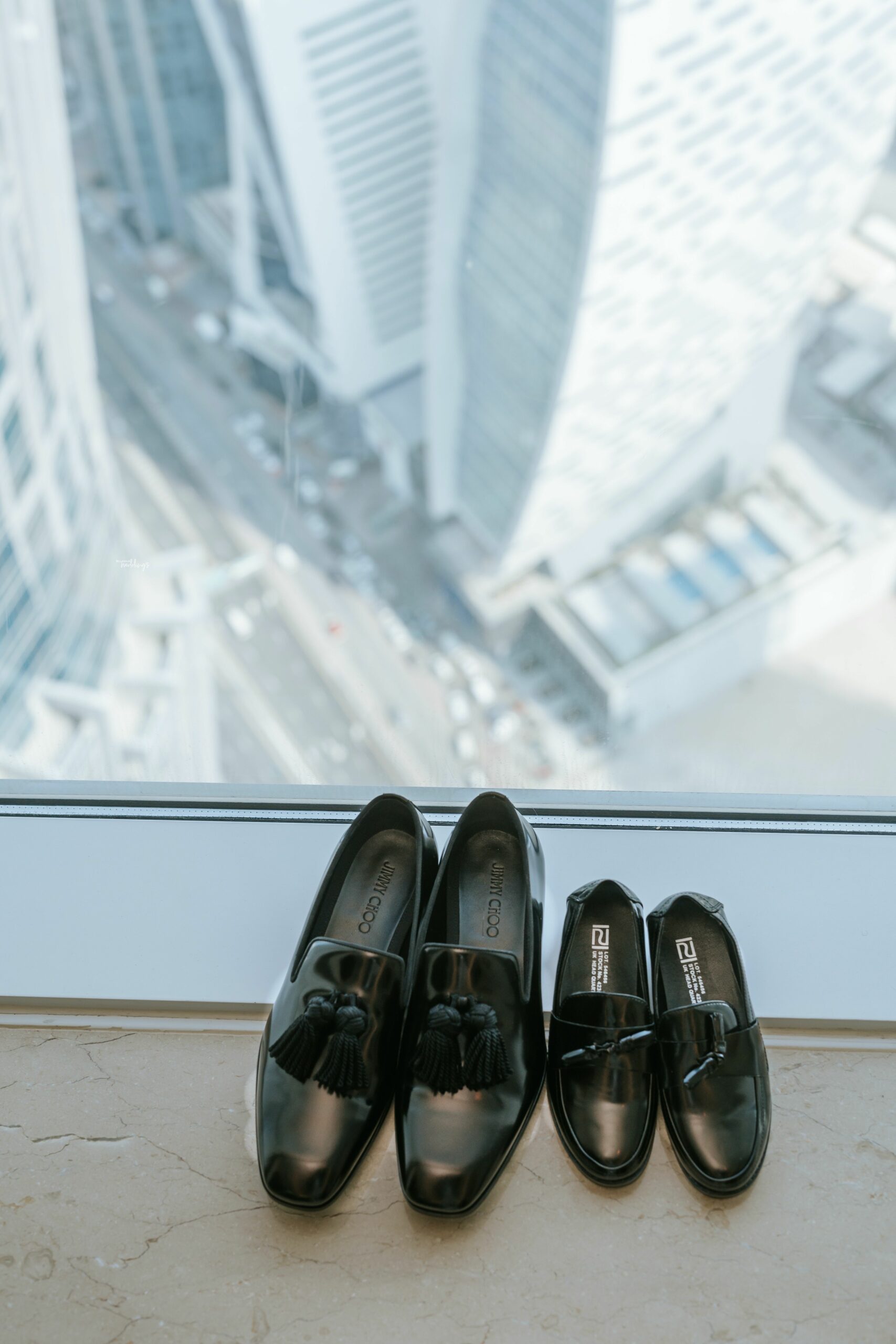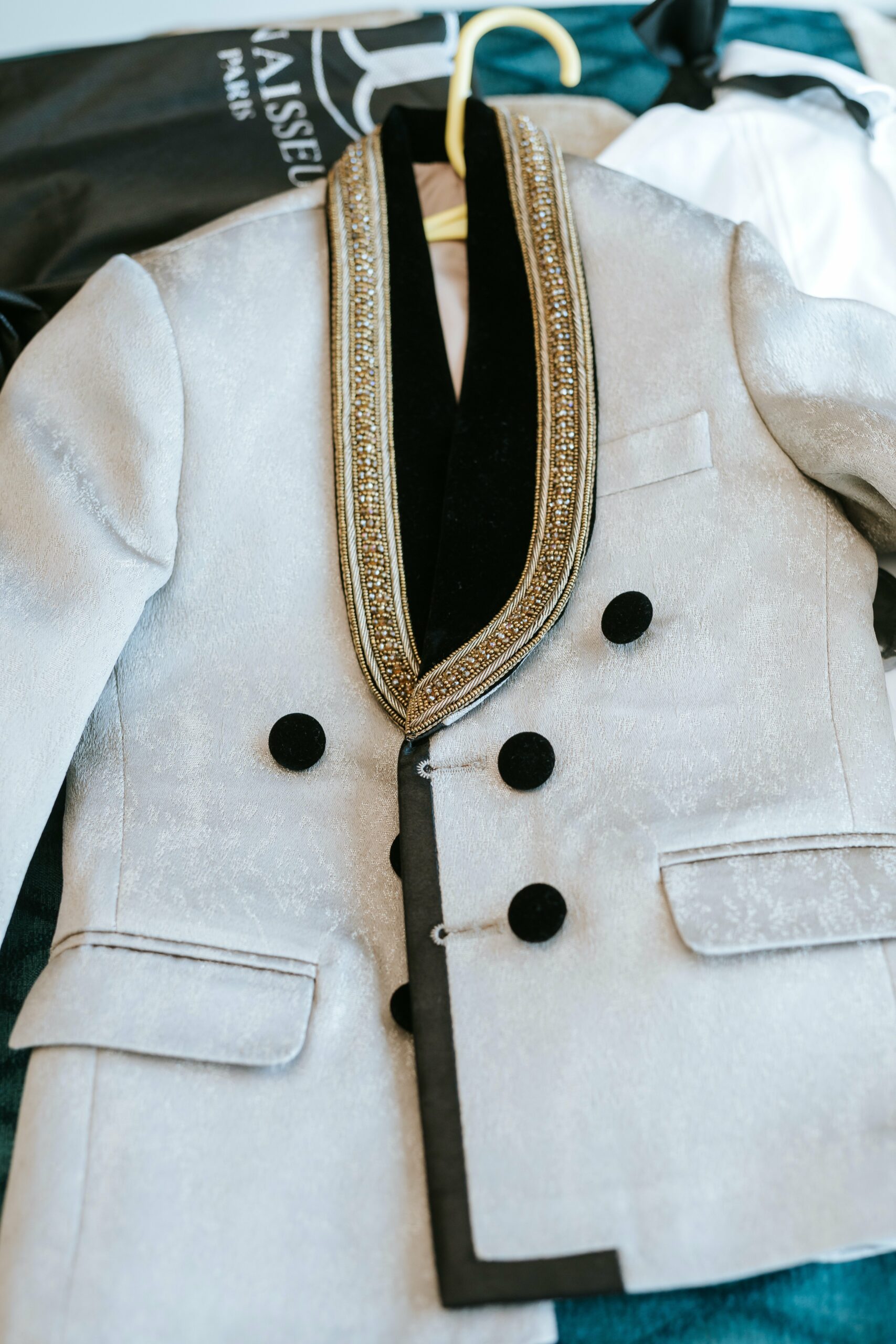 After the ceremony and stunning reception celebration, we and our guests enjoyed a yacht party, sailing along the beautiful waters of Dubai. We spent the day relaxing and enjoying each other's company, making new memories we would treasure forever. The following day was spent at the Desert Safari, an adventure-filled day where we rode camels, watched the sunset, and enjoyed traditional Emirati food and entertainment.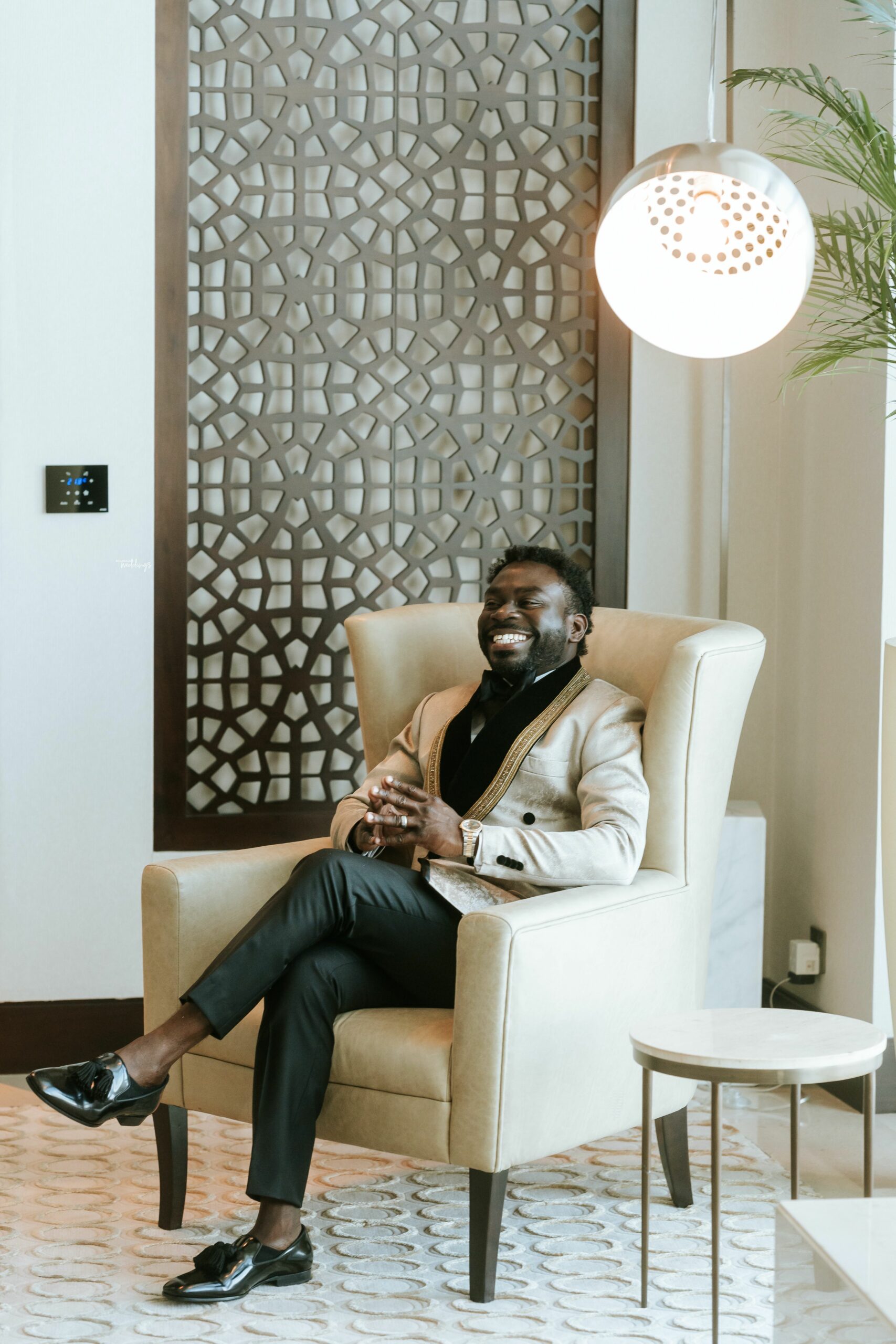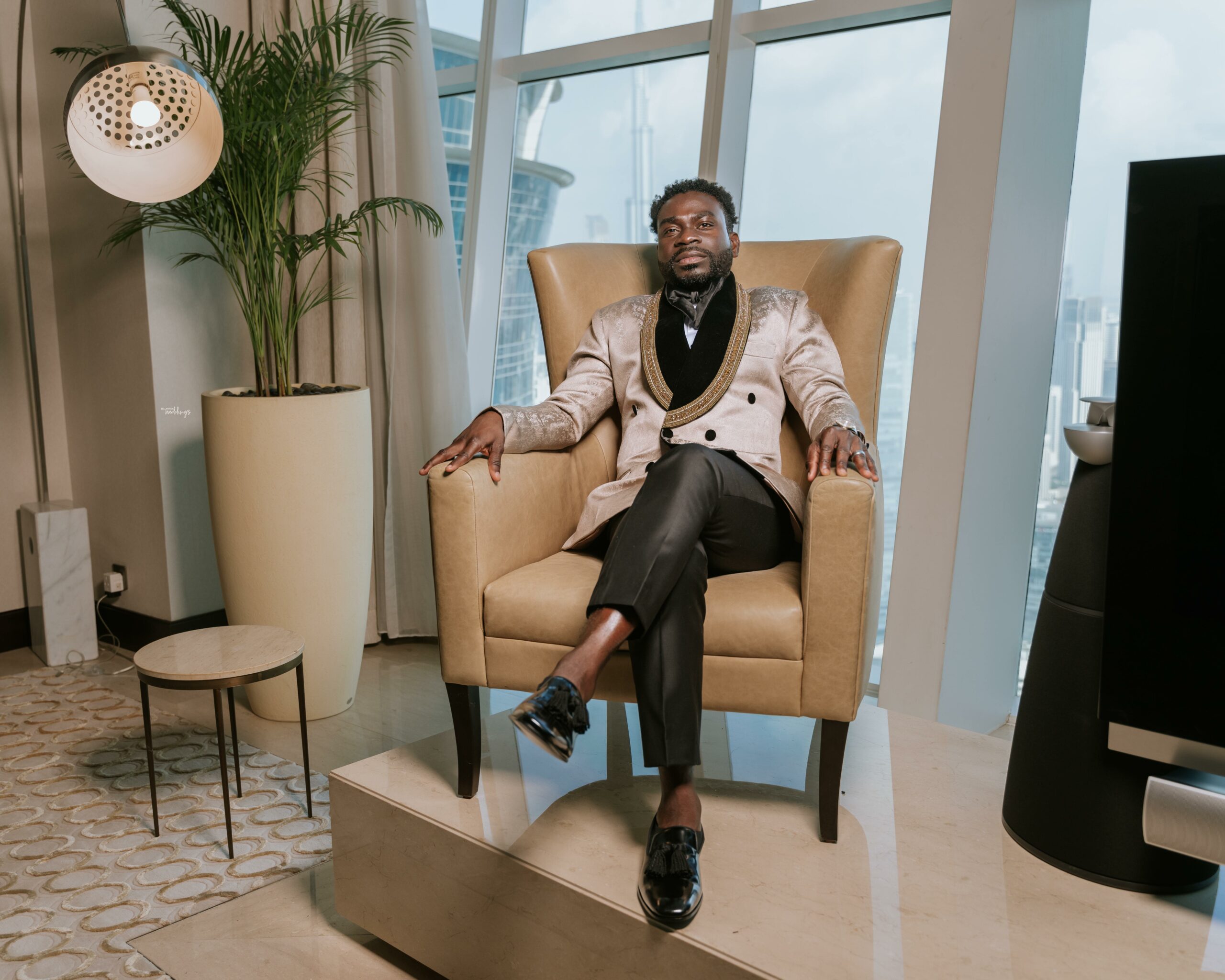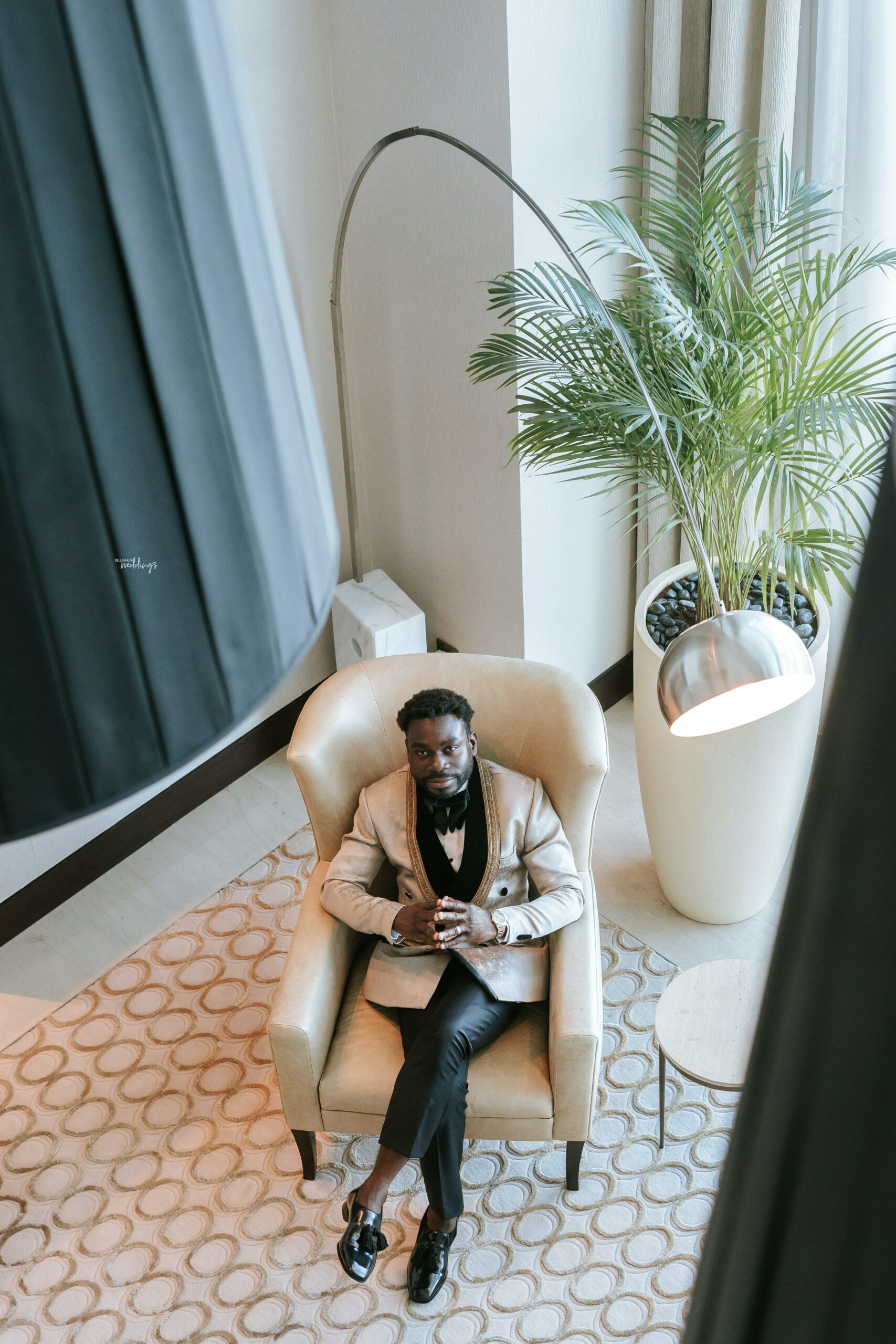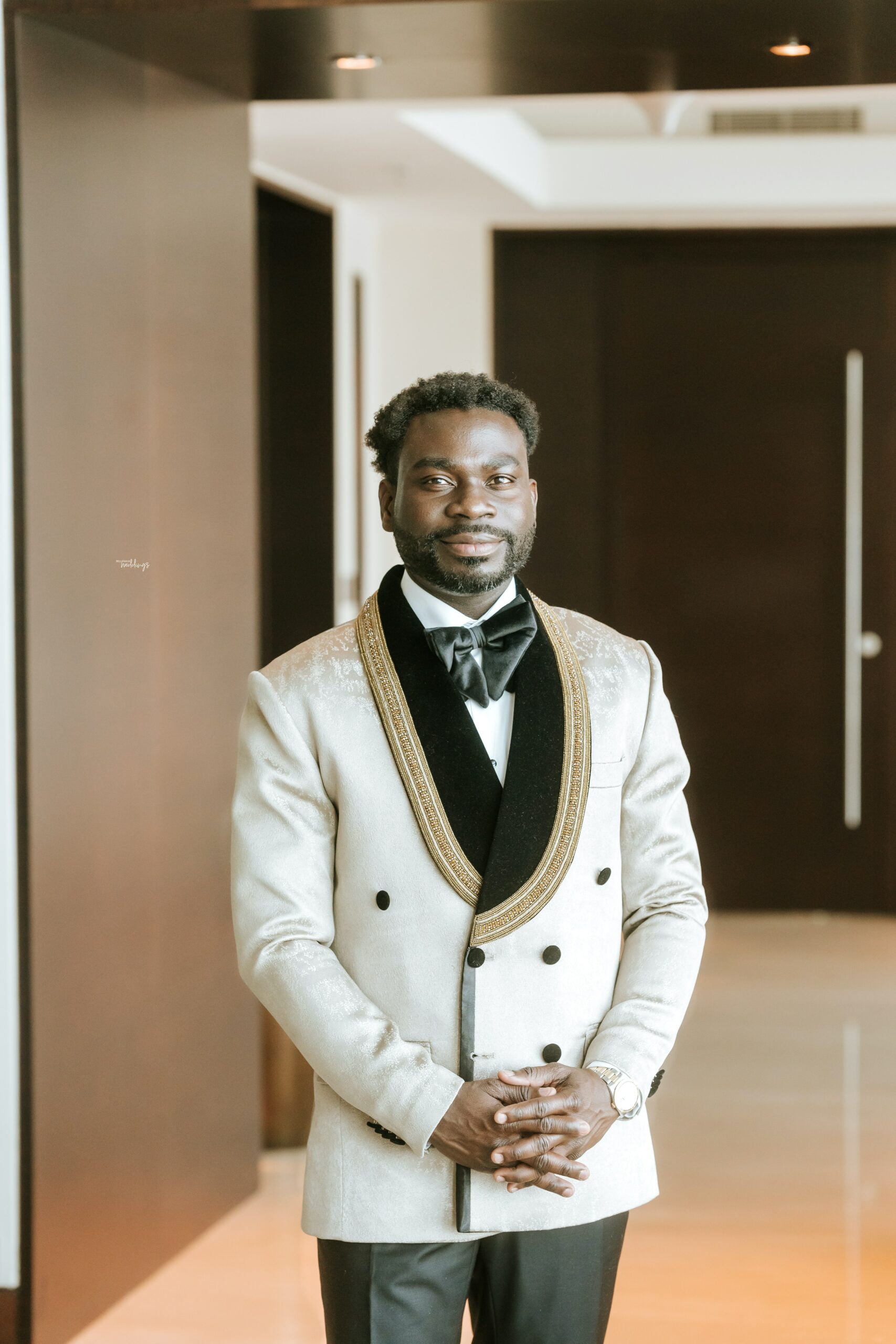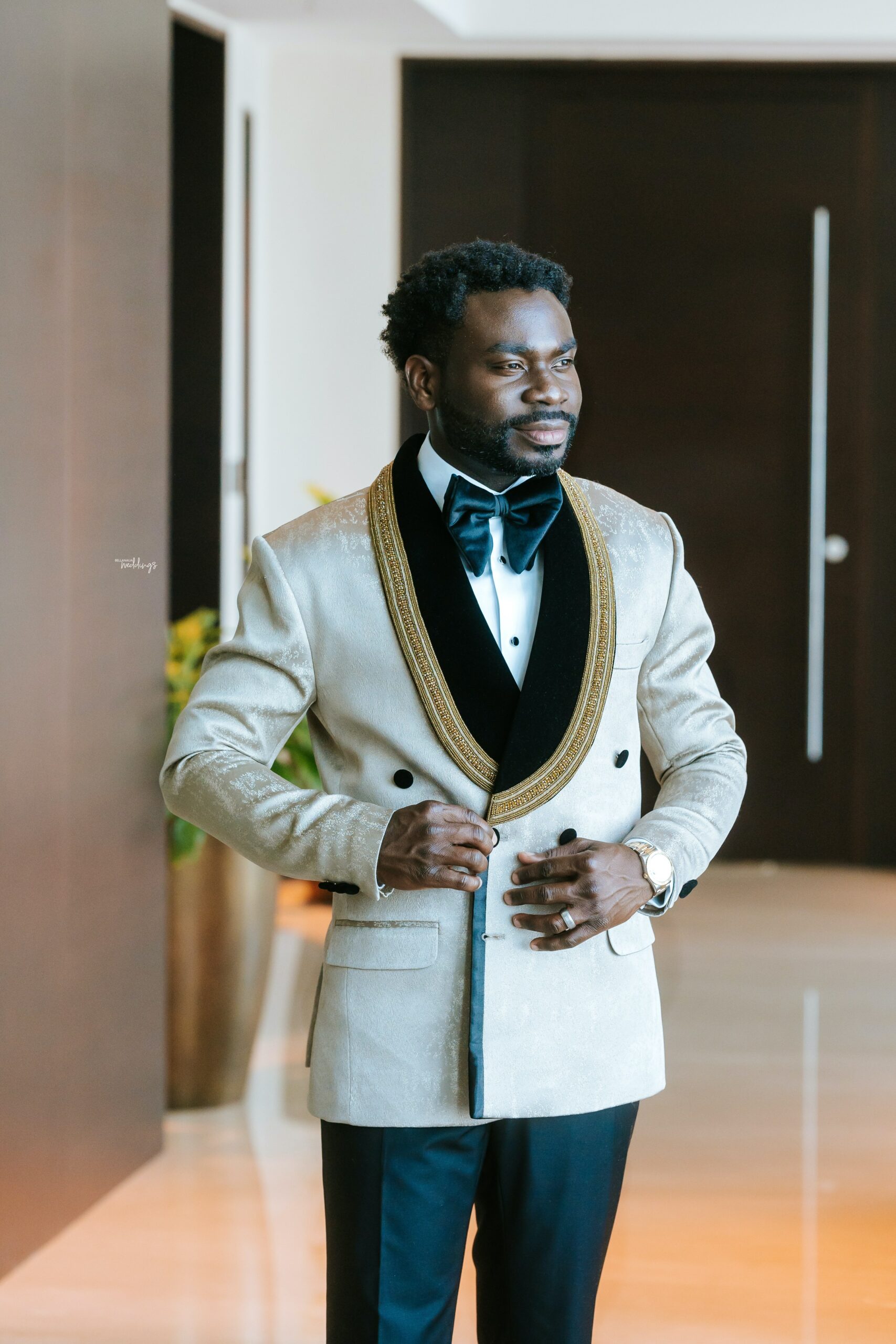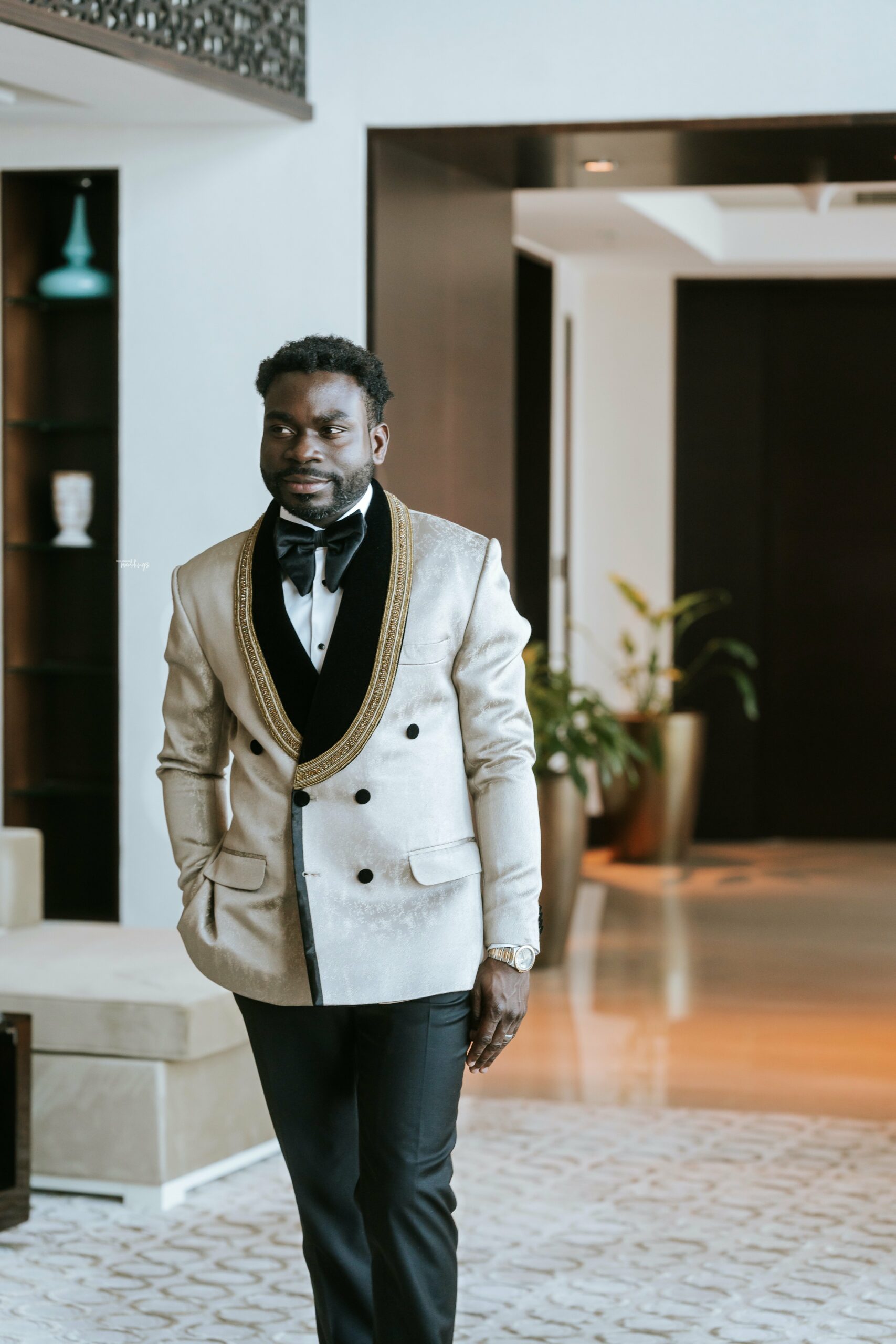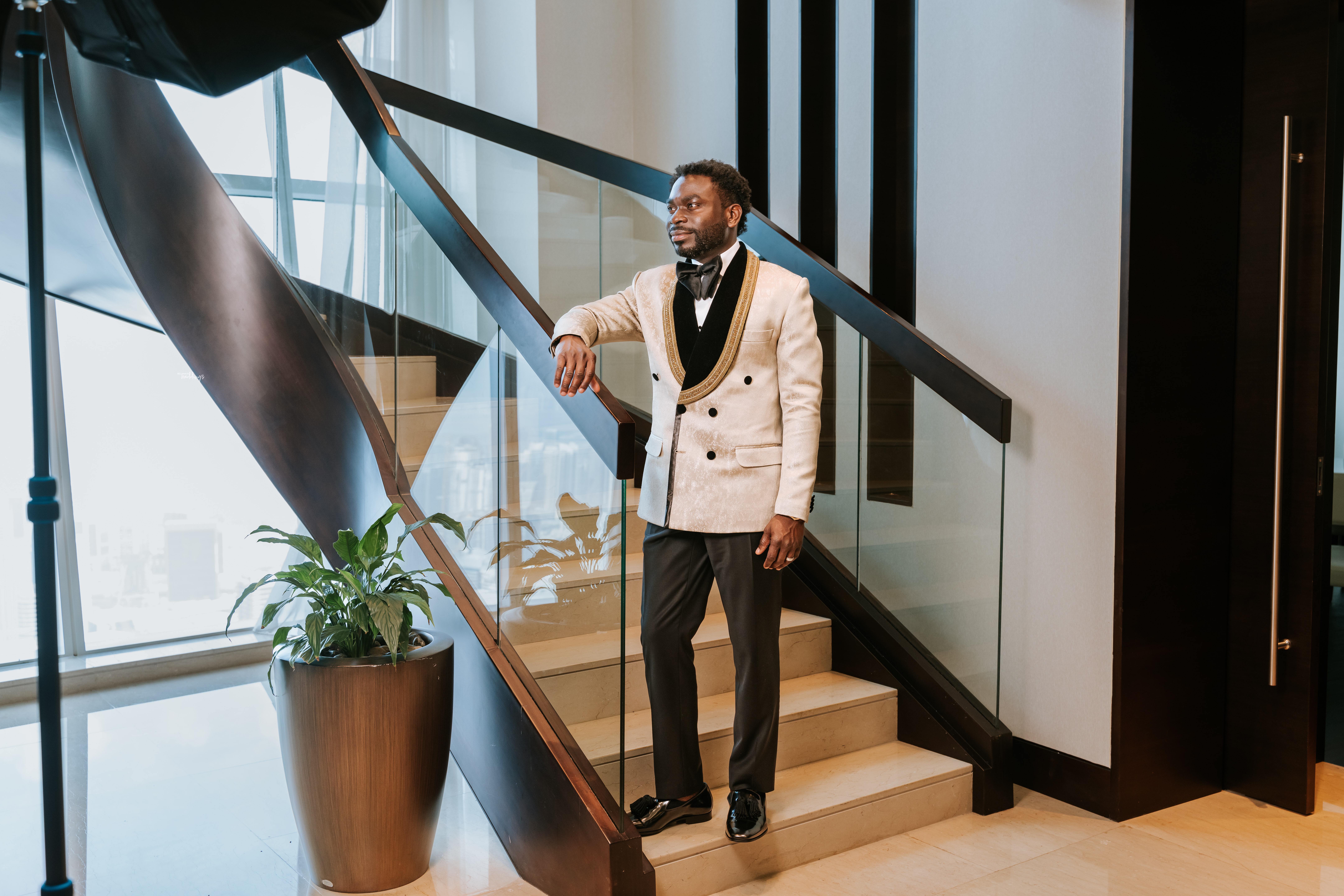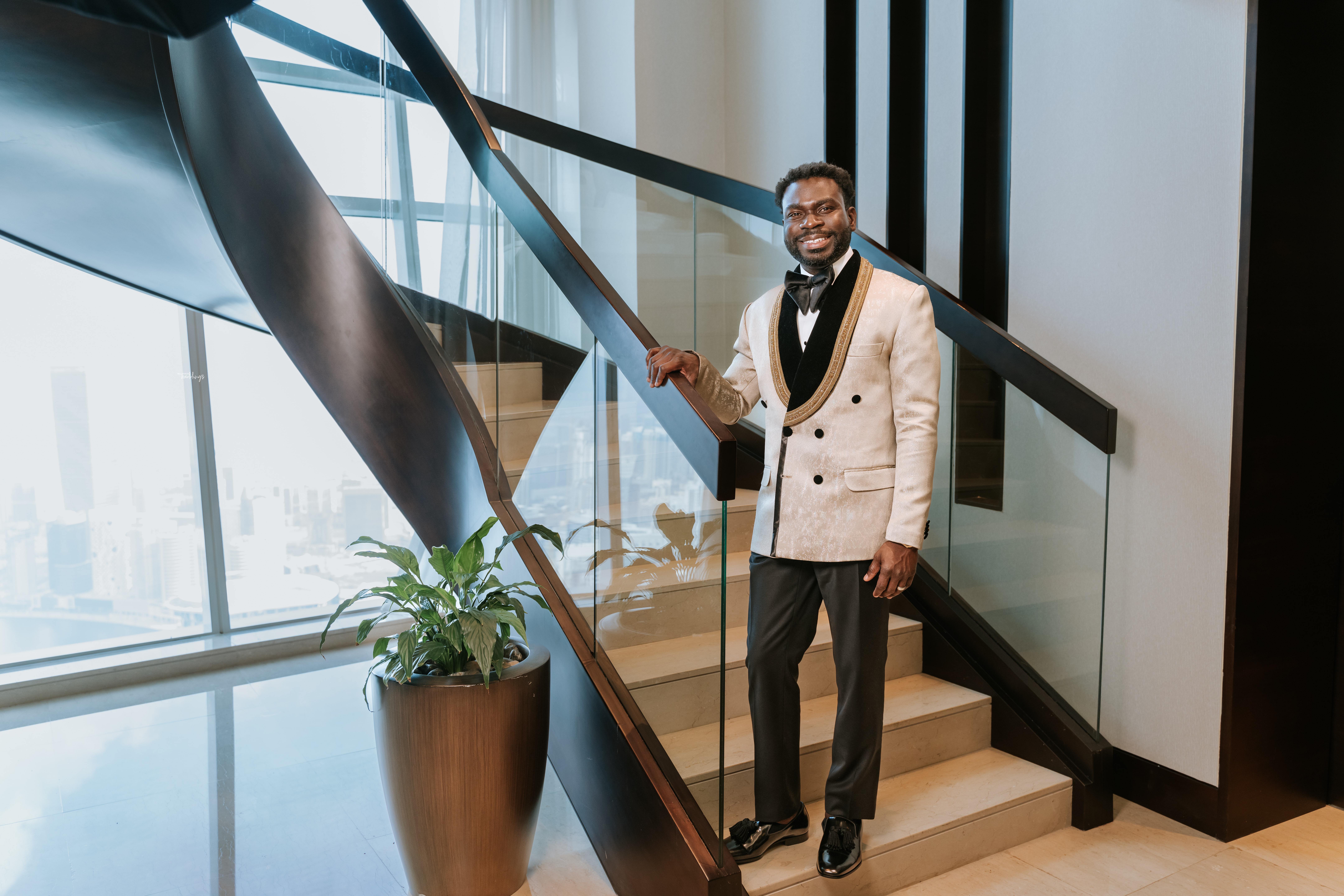 The final day of the event was a Thanksgiving service at the RCCG in Dubai. We gave thanks to God for our ten years of bliss, love, our family, and our friends, and we prayed for a lifetime of happiness and togetherness. We then enjoyed a luxurious honeymoon in Dubai, relaxing and enjoying each other's company in the most romantic setting. We know we are blessed to have each other and promised always to cherish and love each other, no matter what life throws our way. Our love story is a testament to the power of true love and God's grace and kindness. Our love will continue to grow and blossom, and we will always be soulmates, forever and always.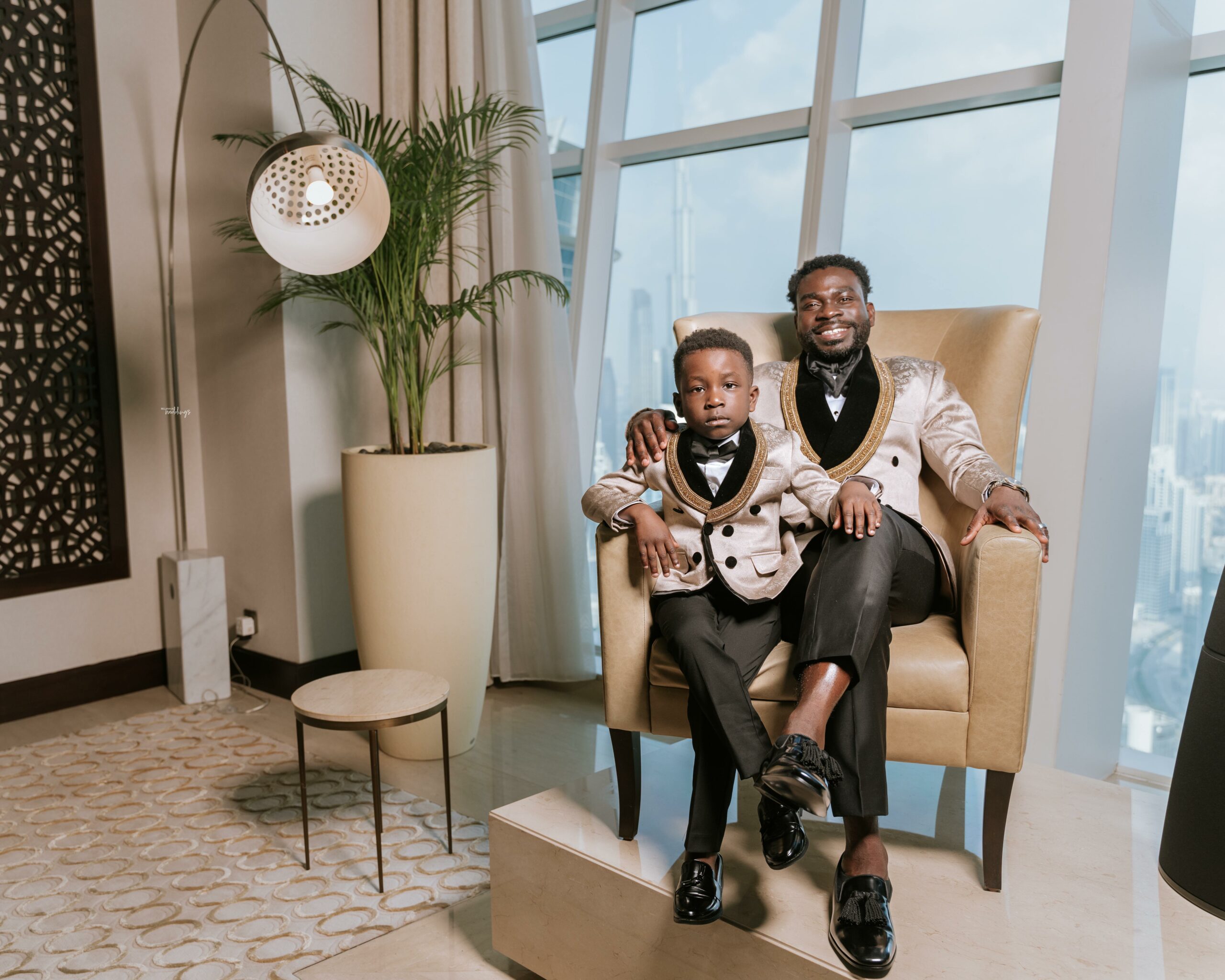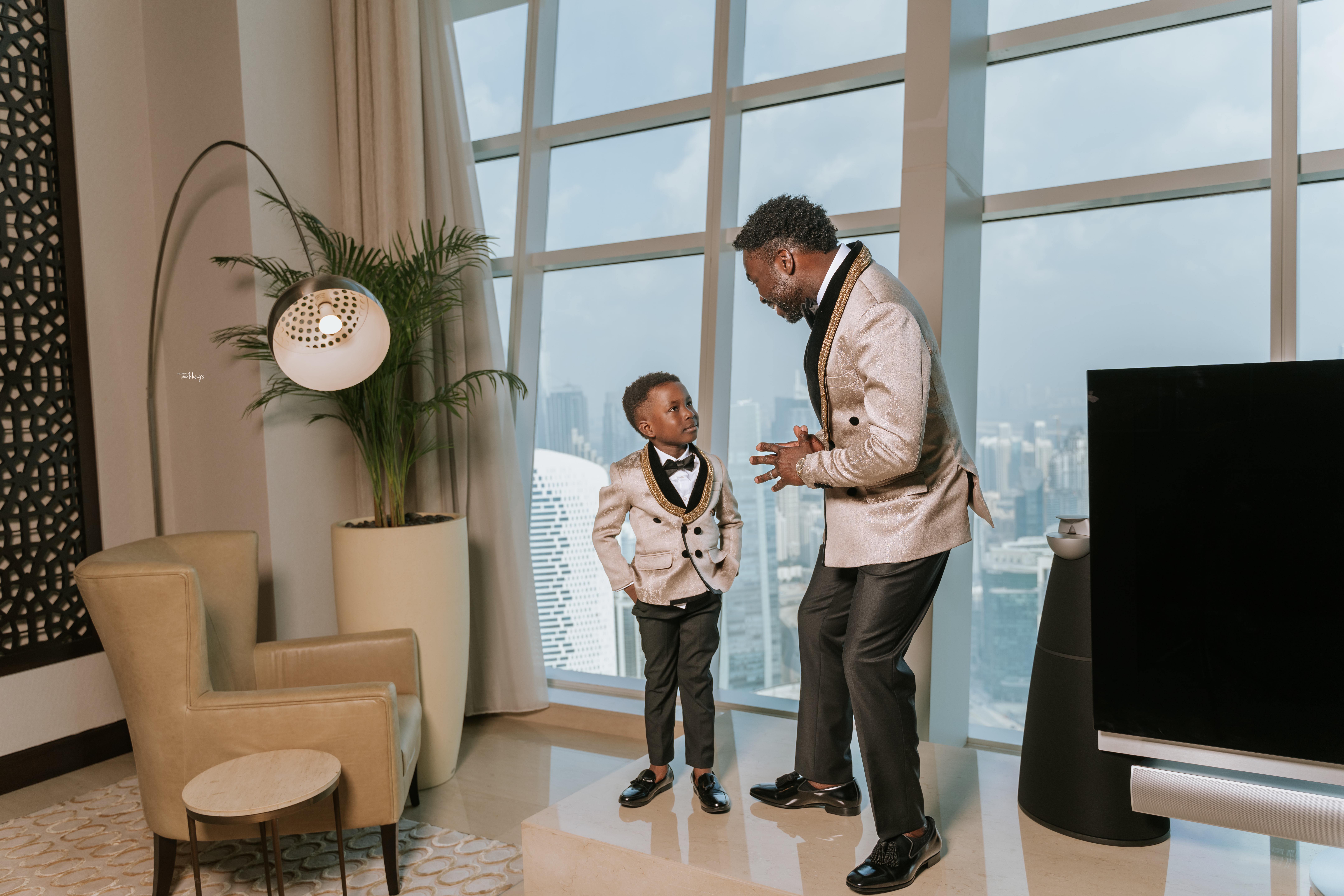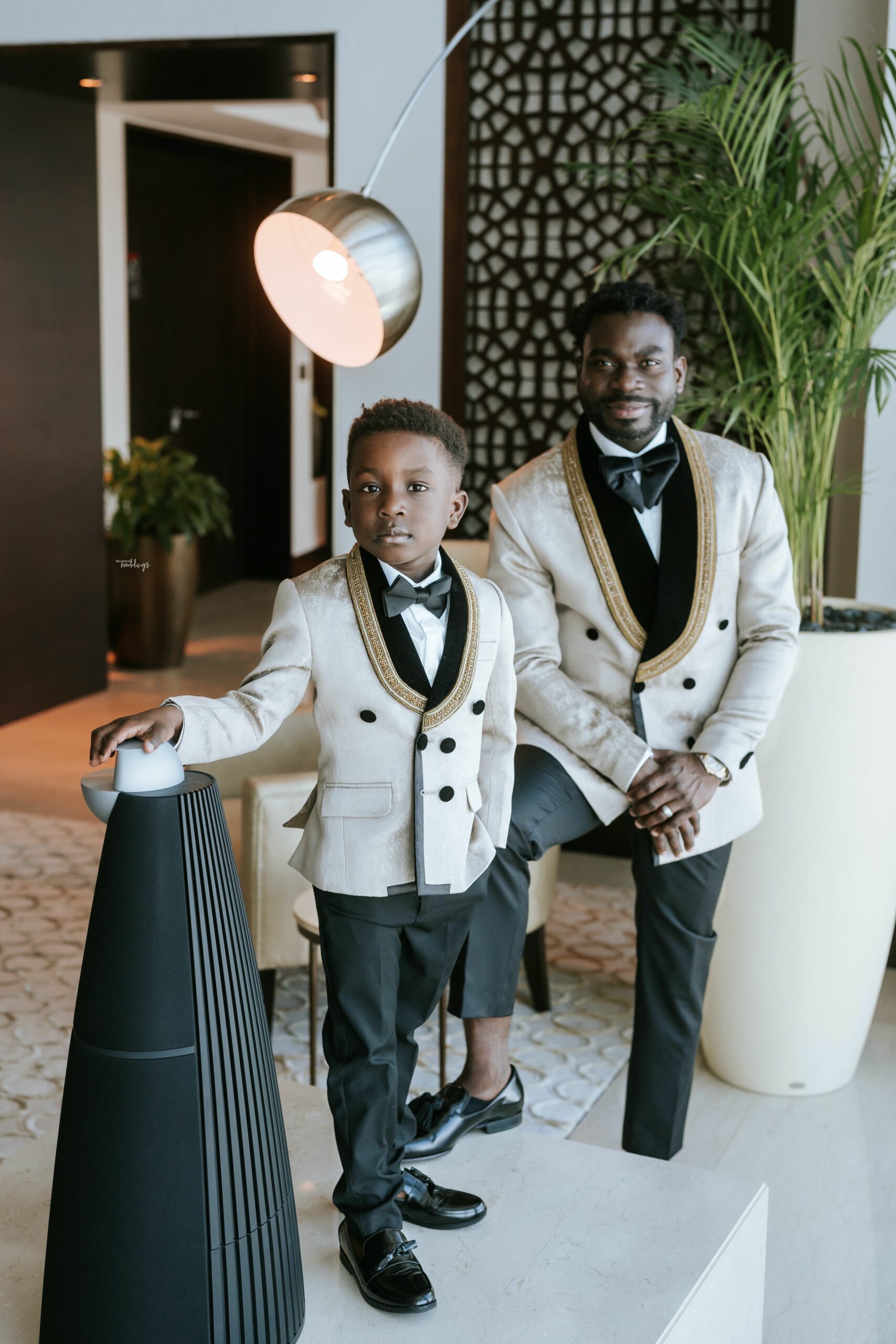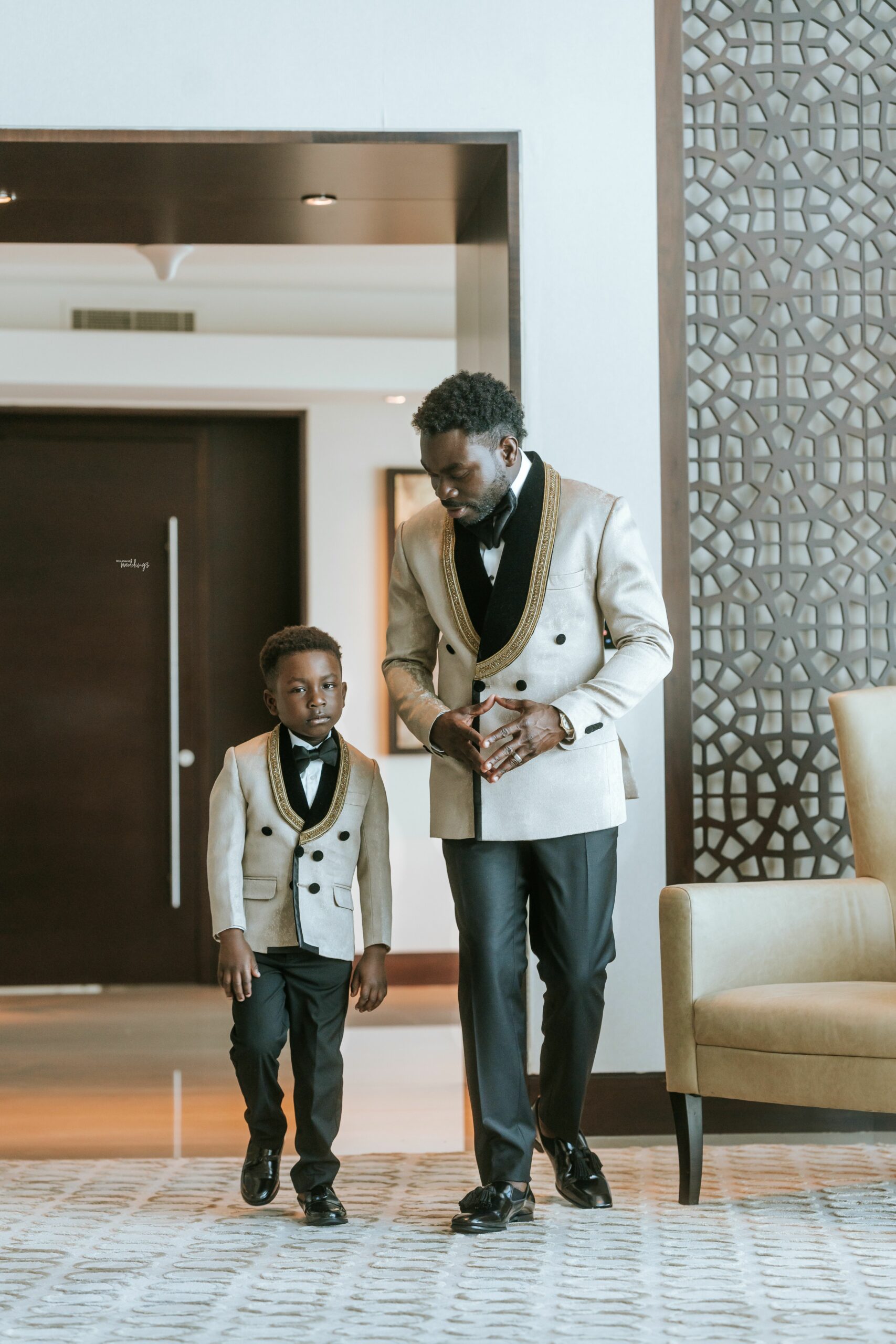 This sweet first look moment is everything!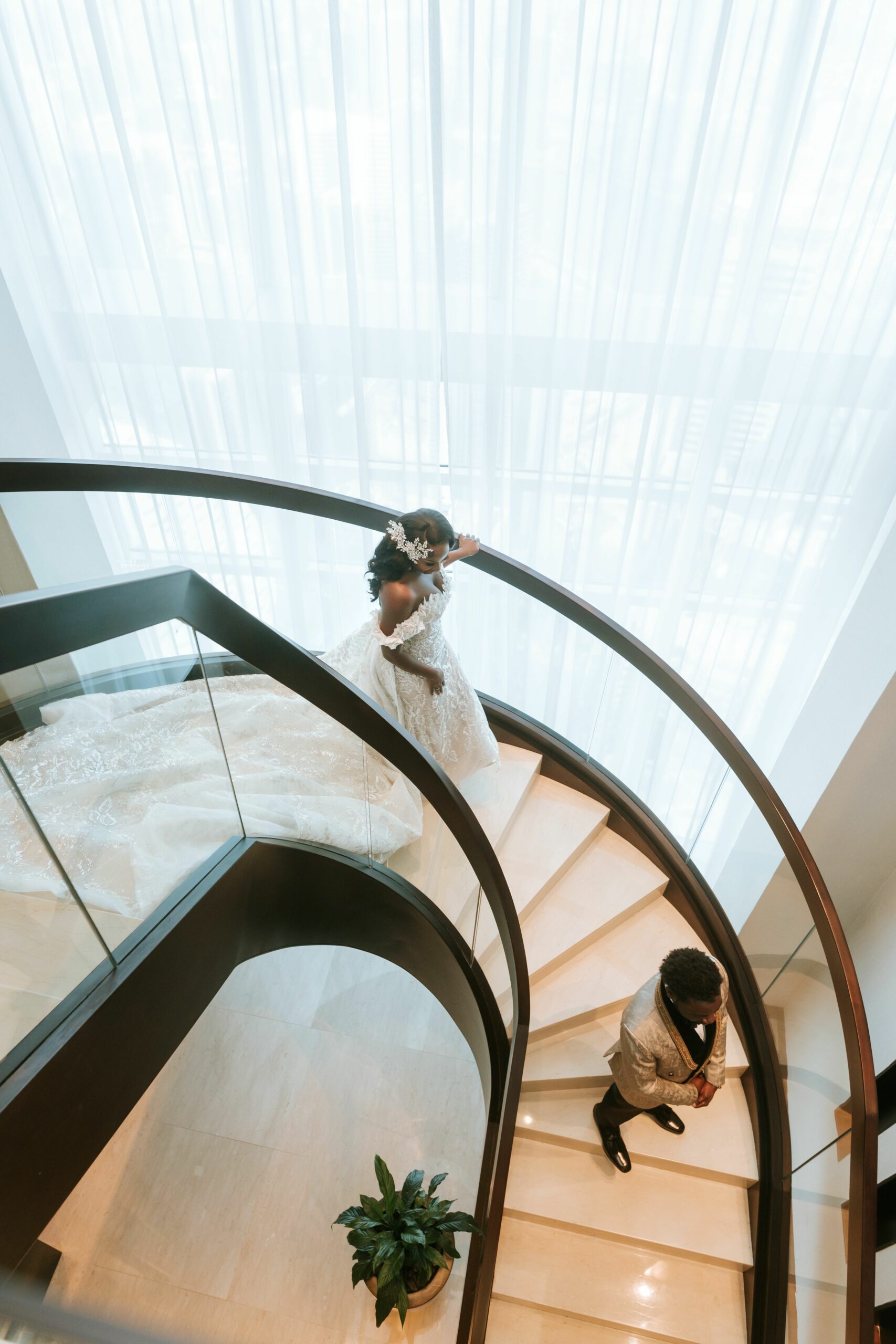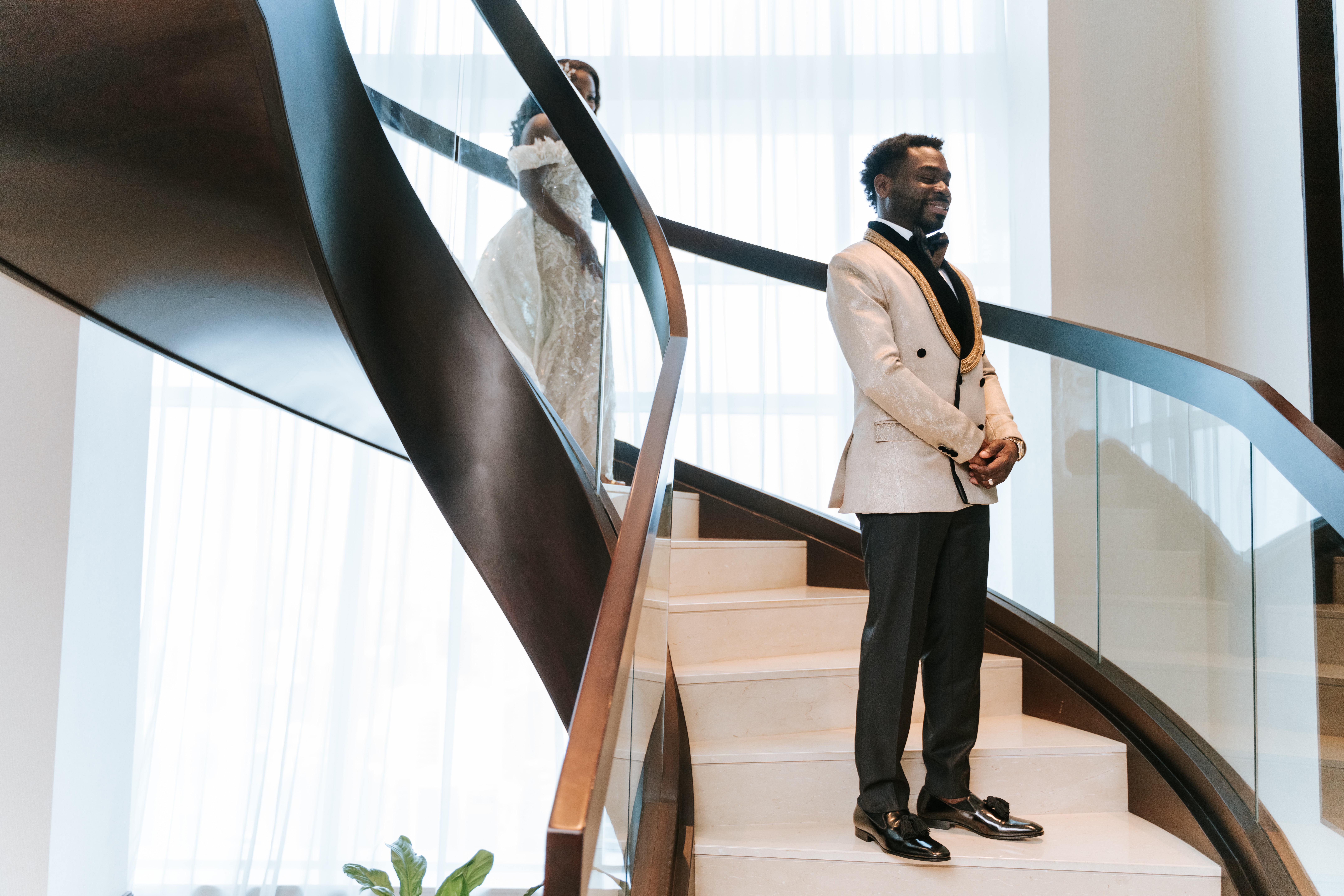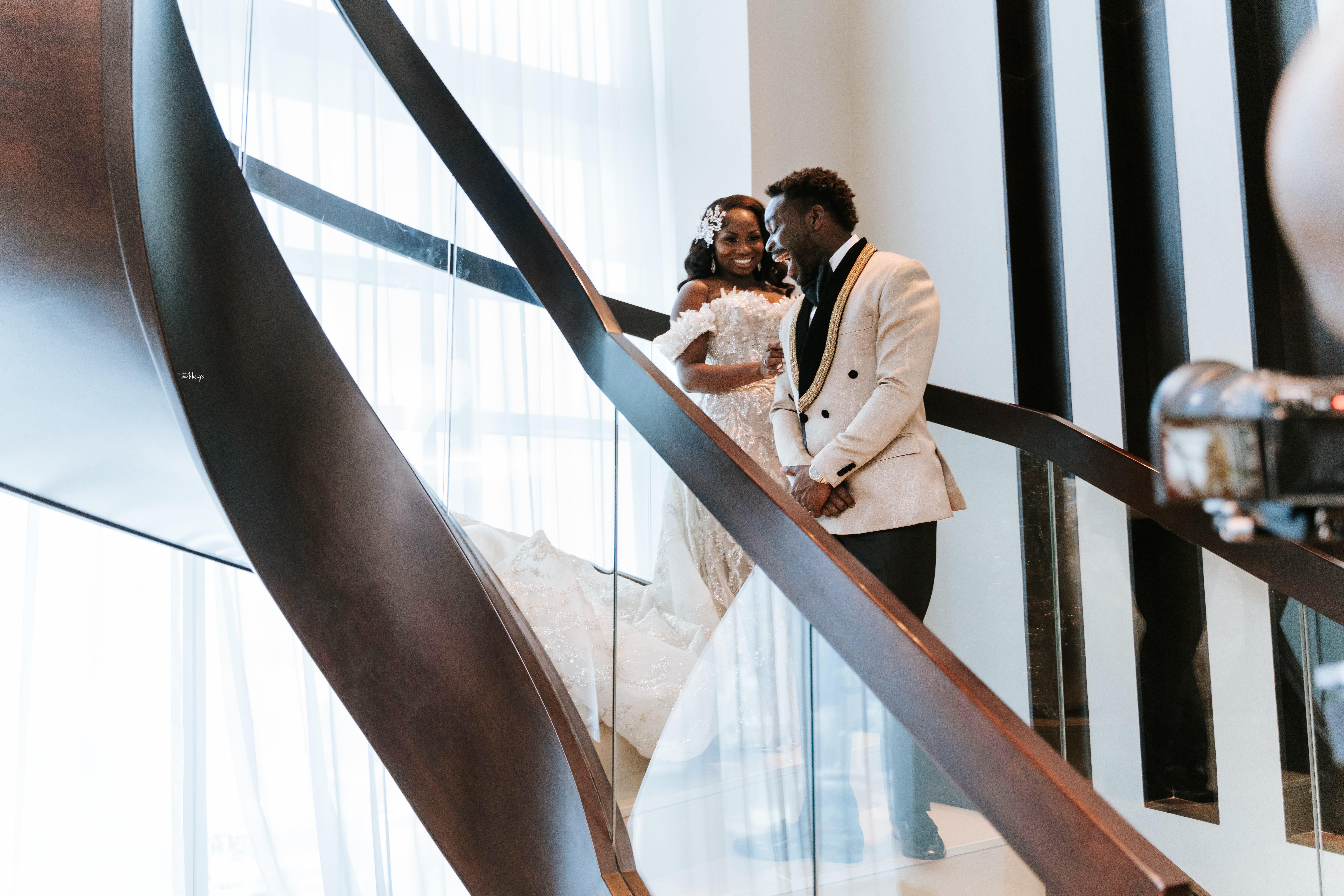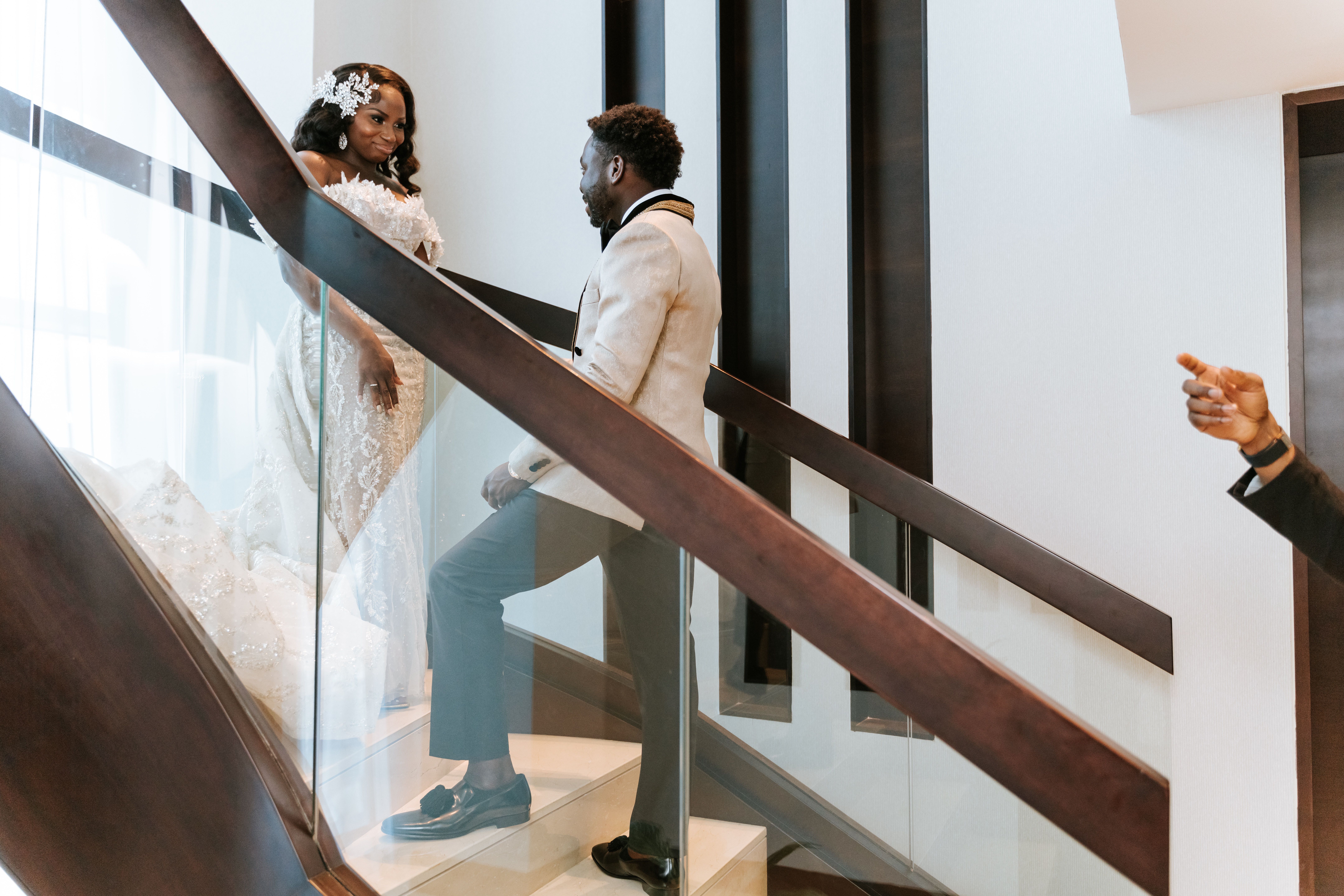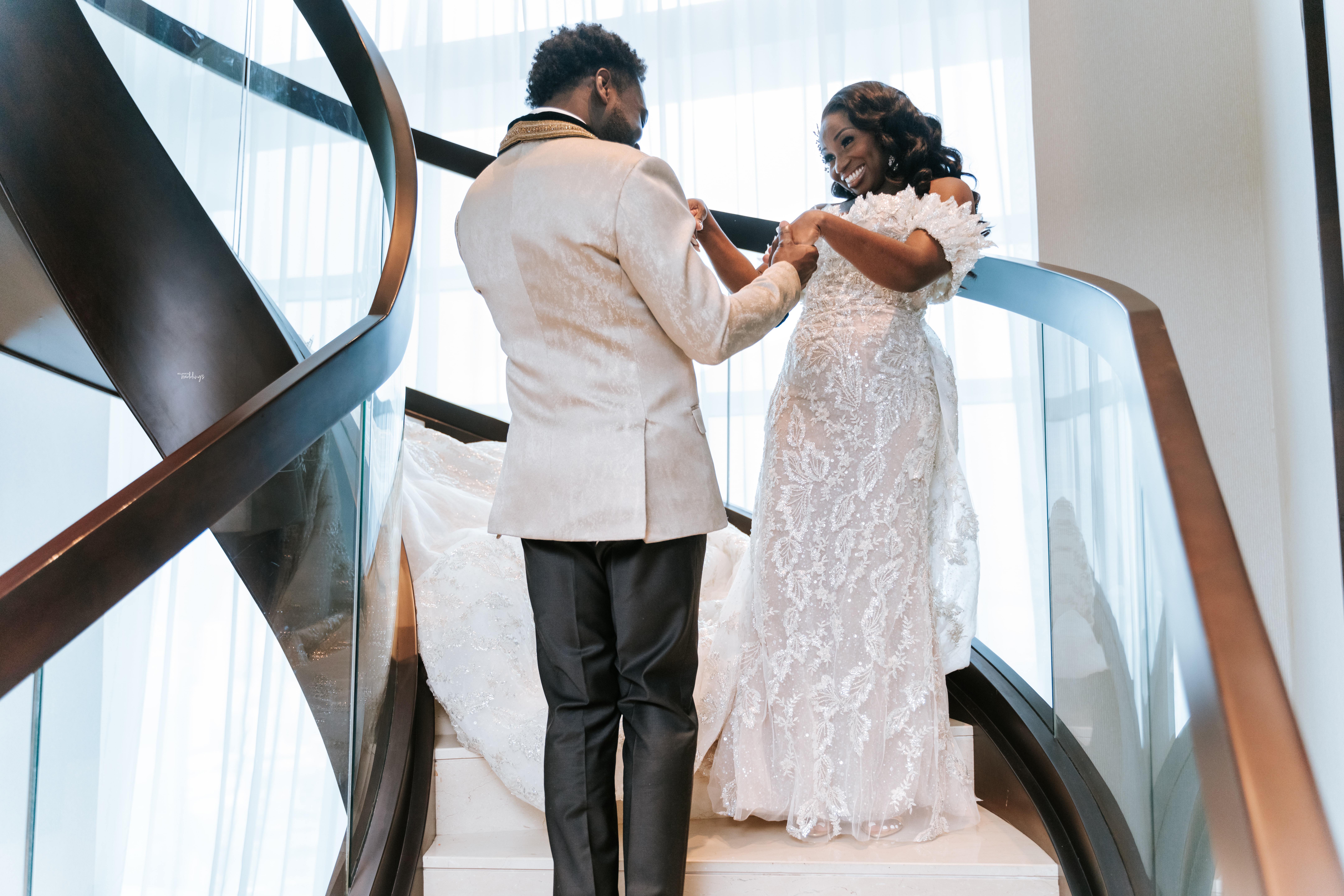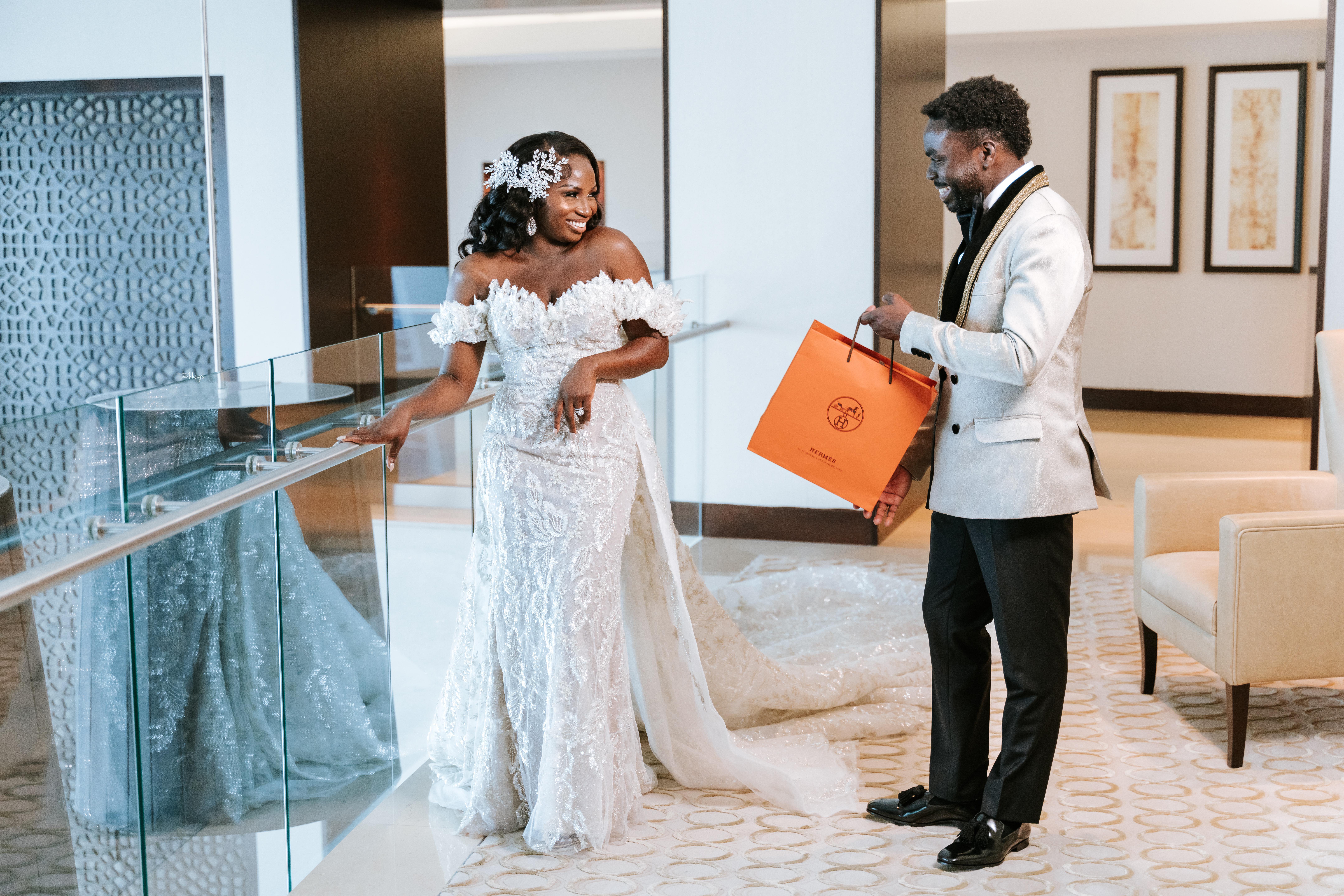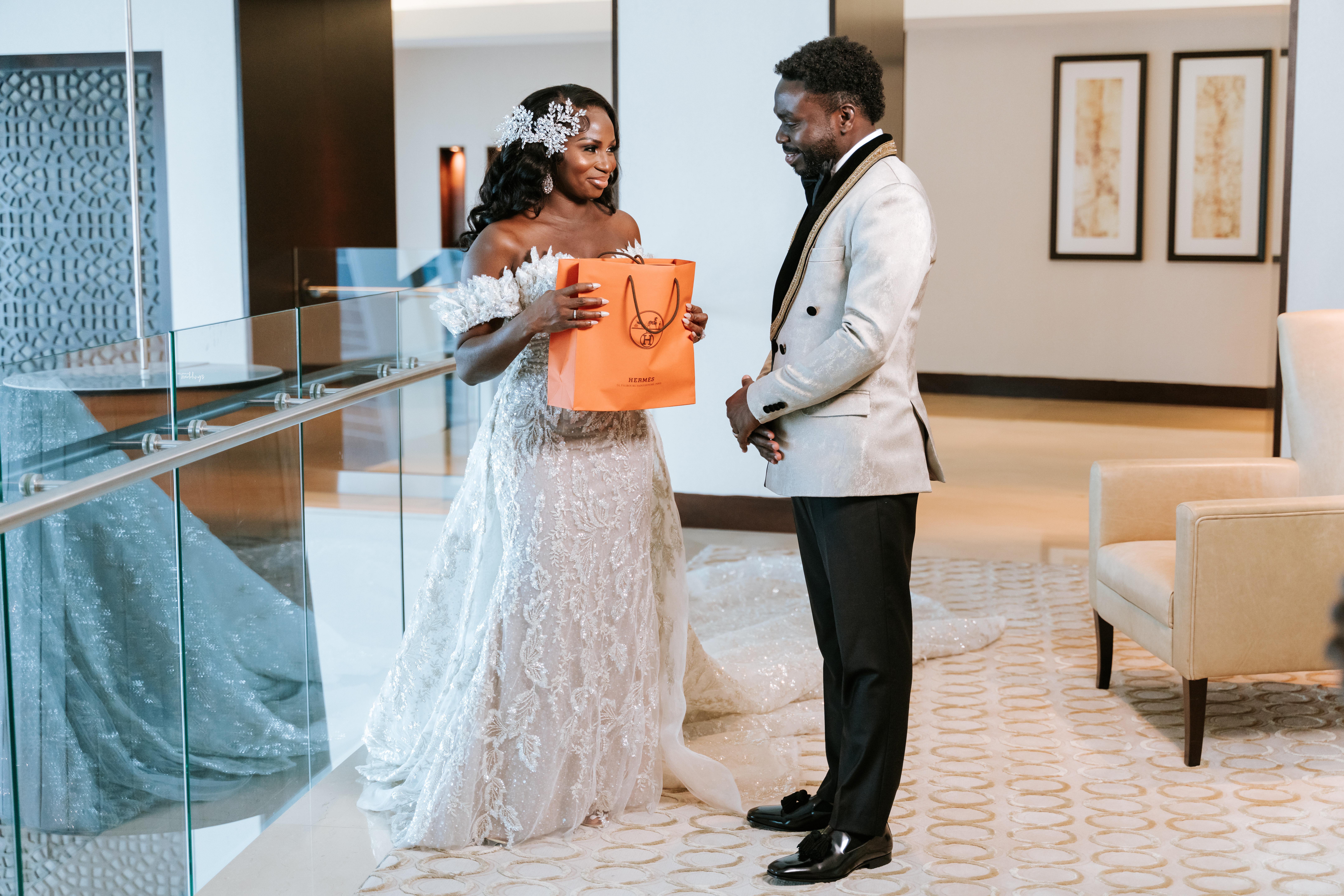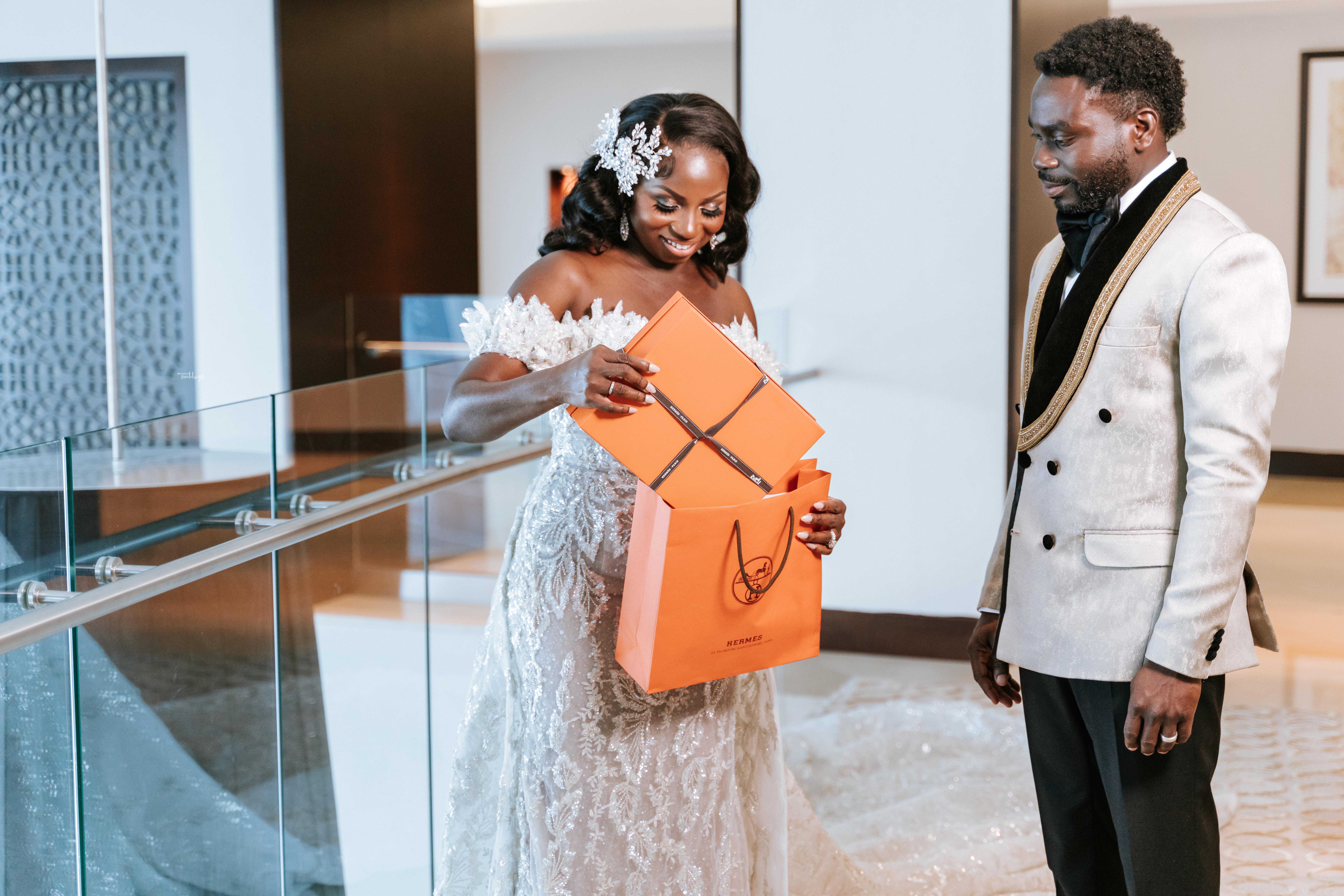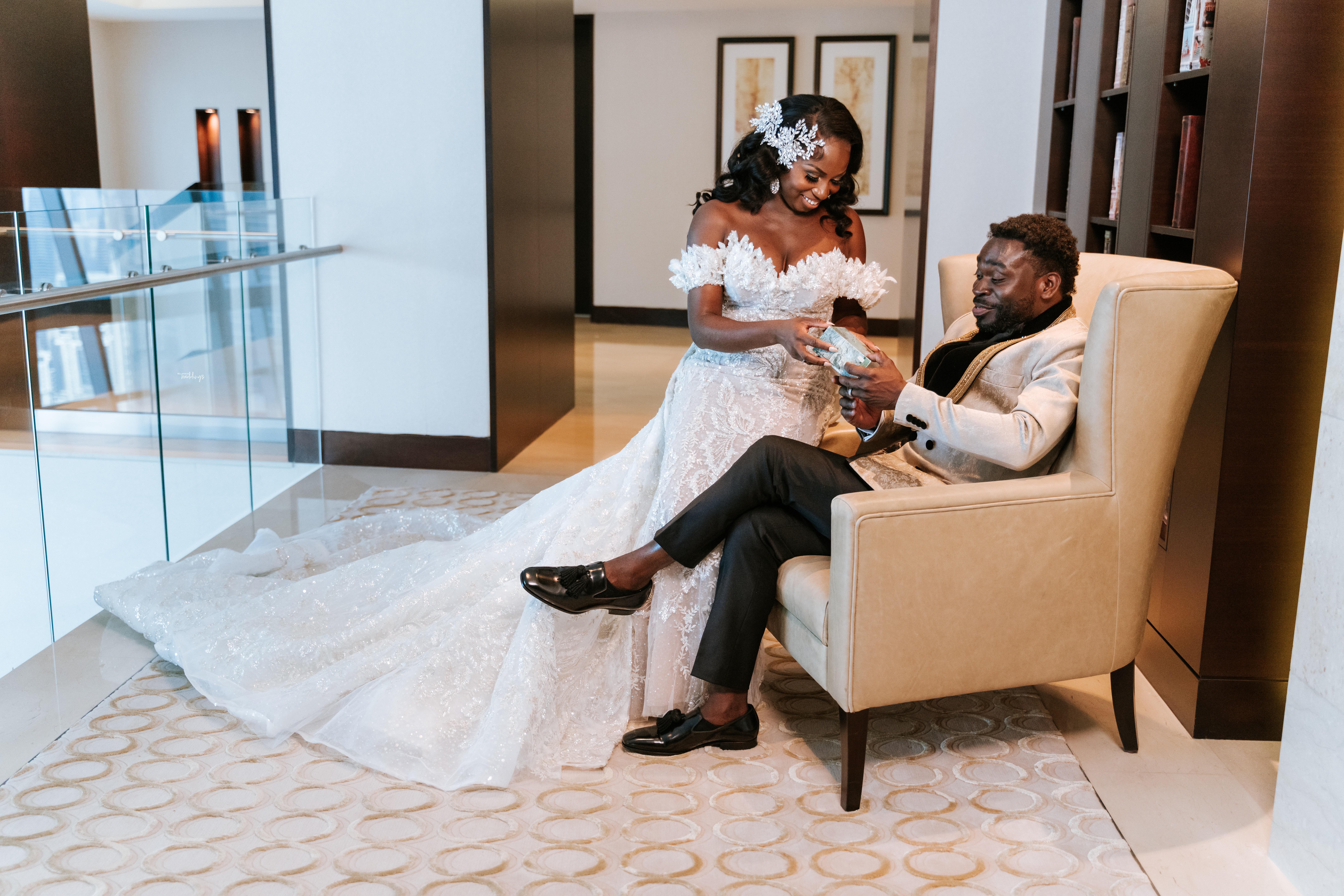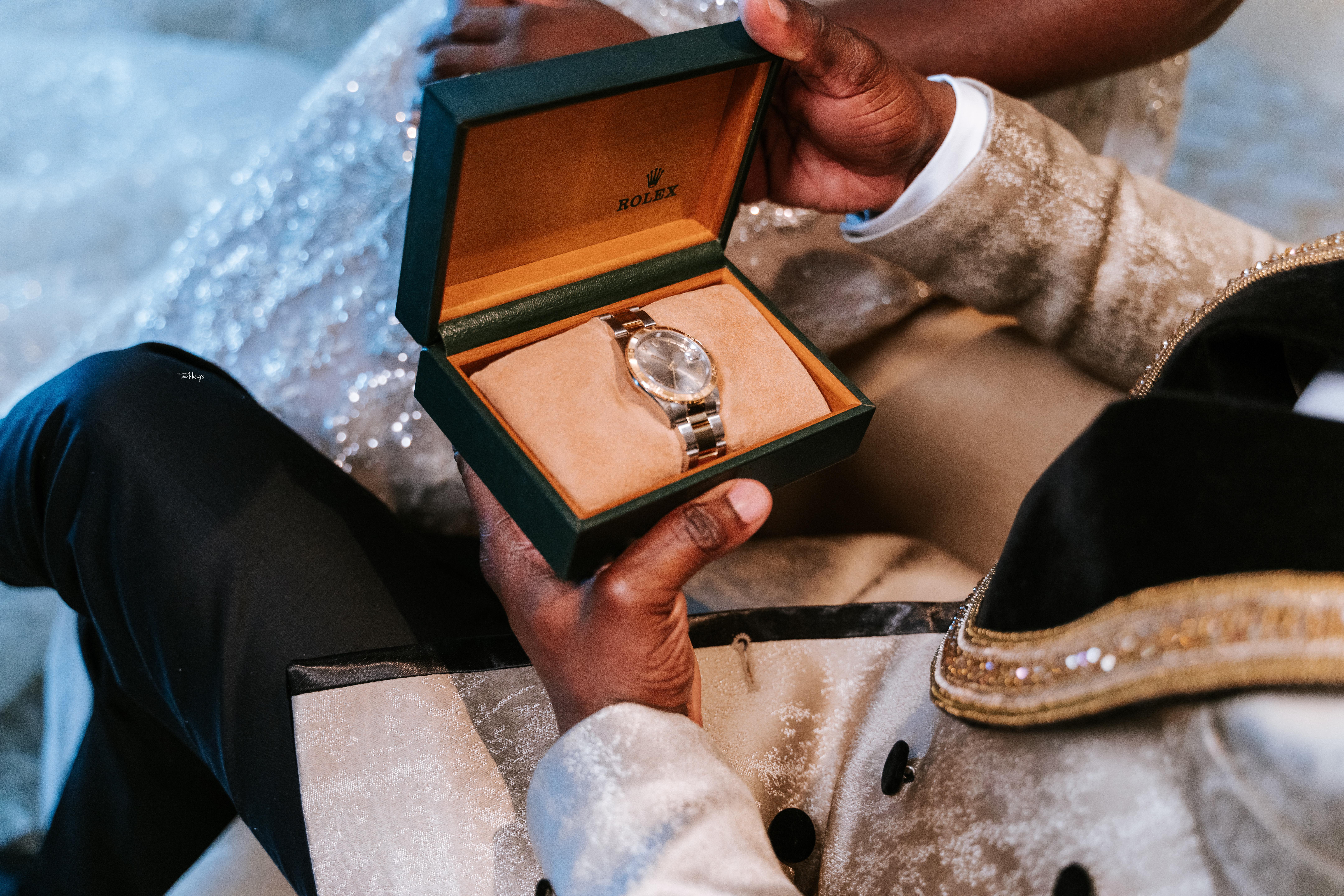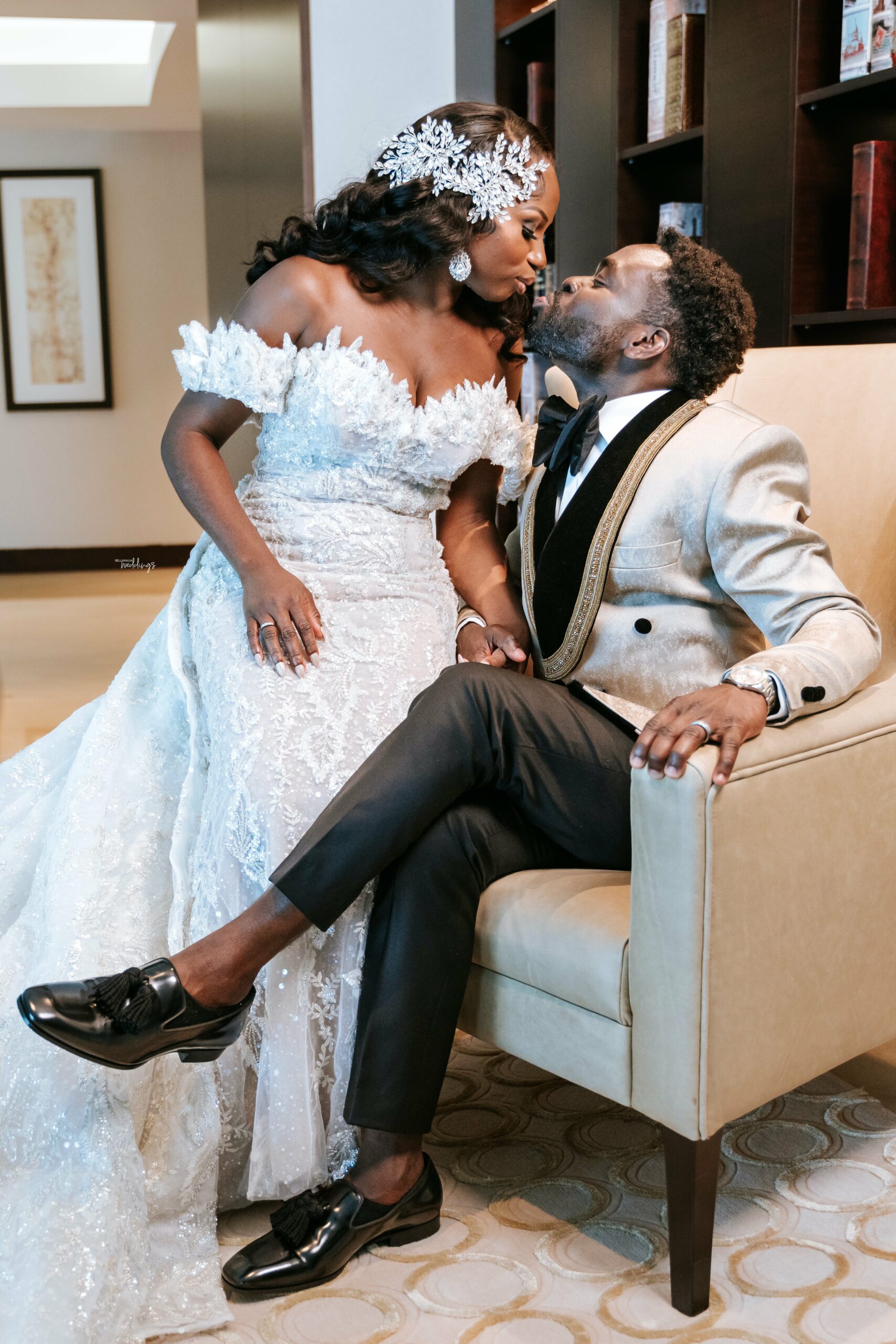 Let's take in he beauty of the outdoor decor before the ceremony begins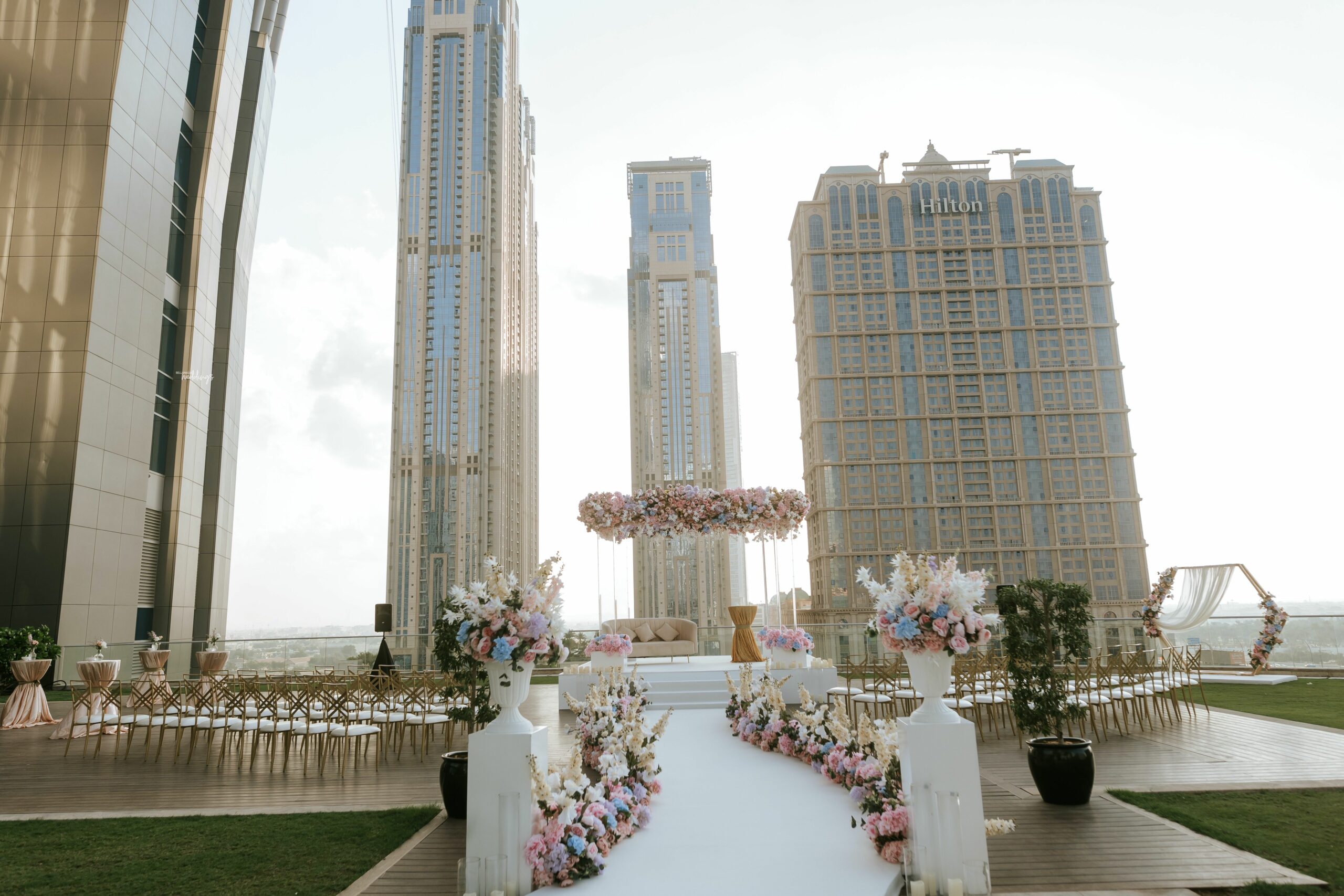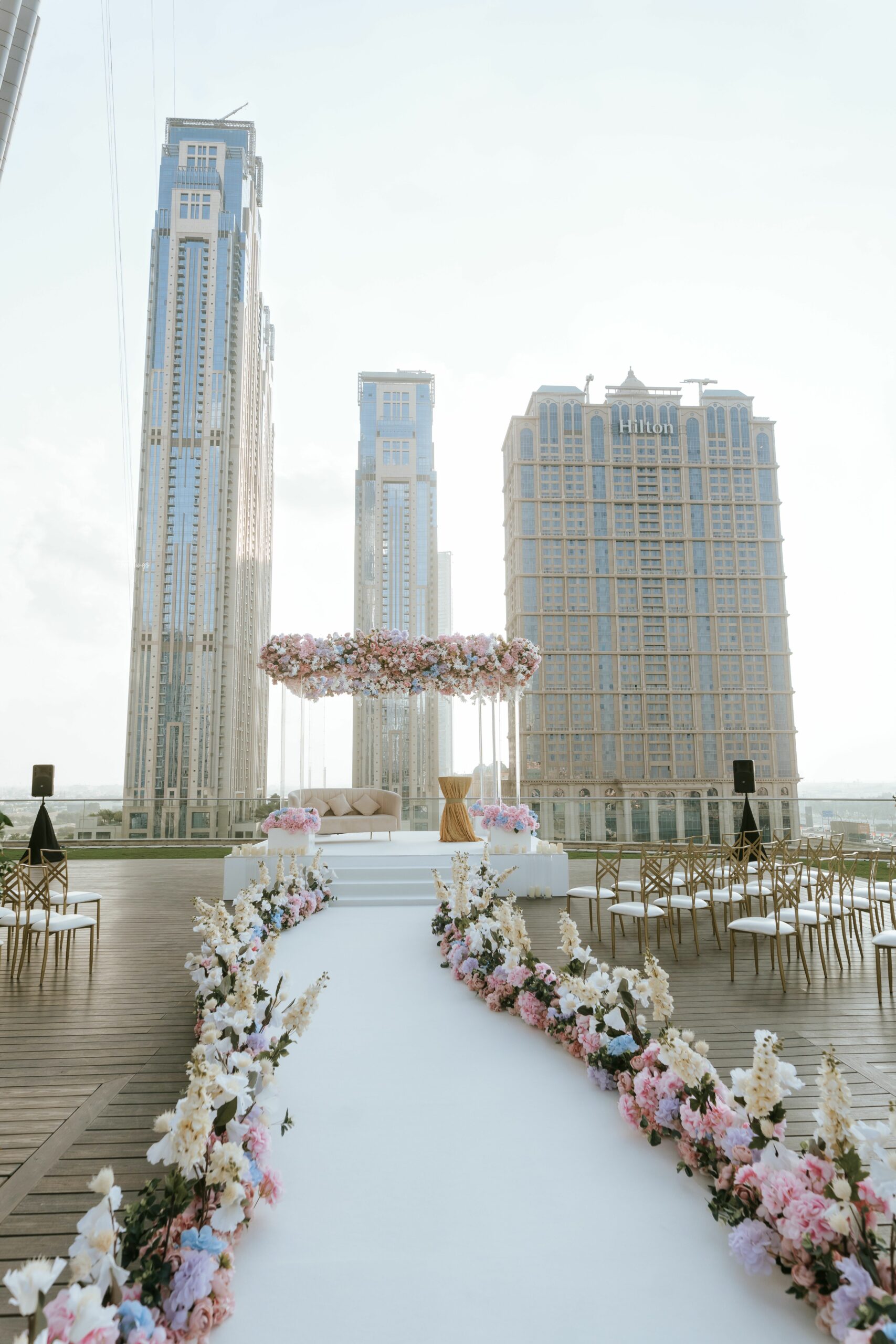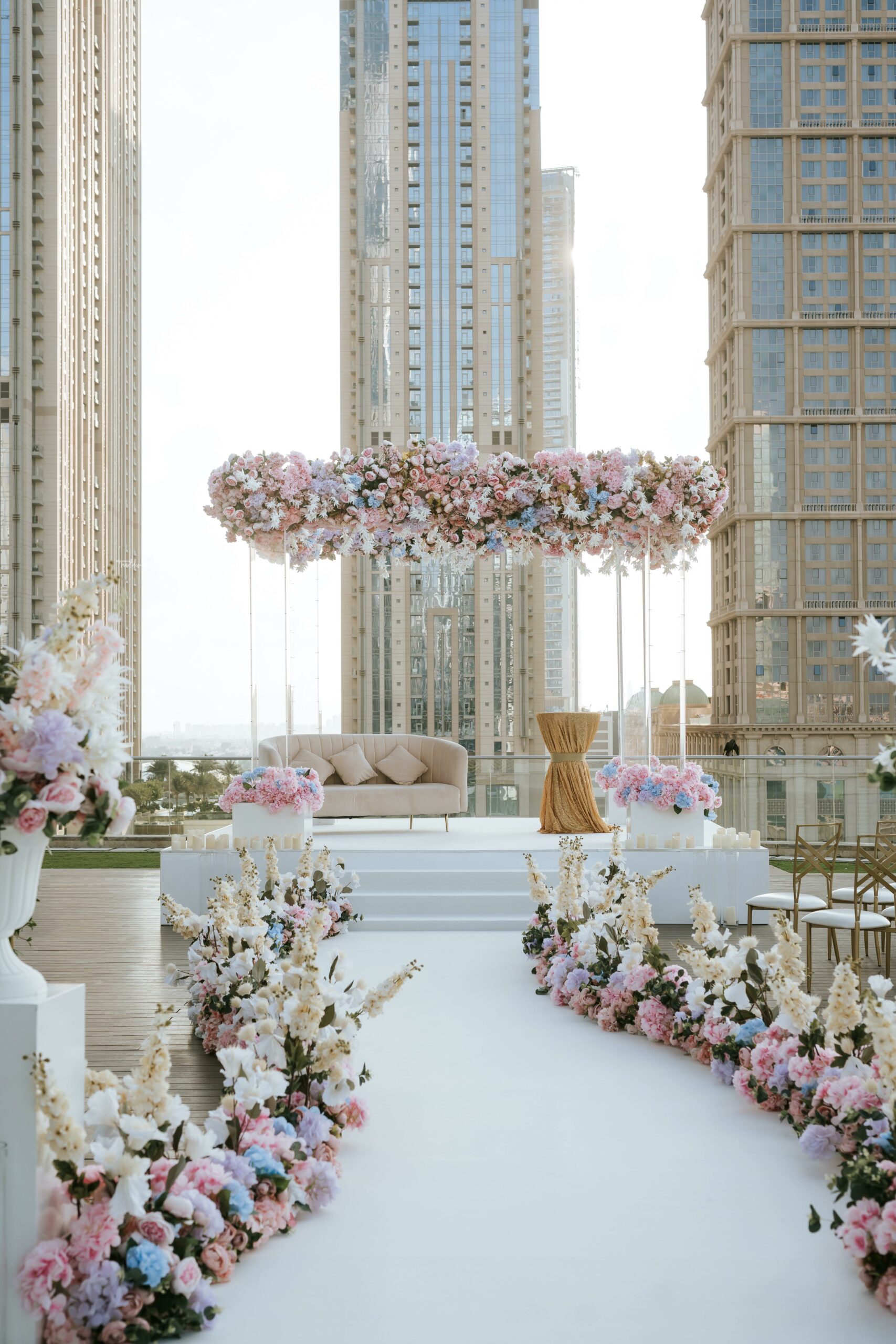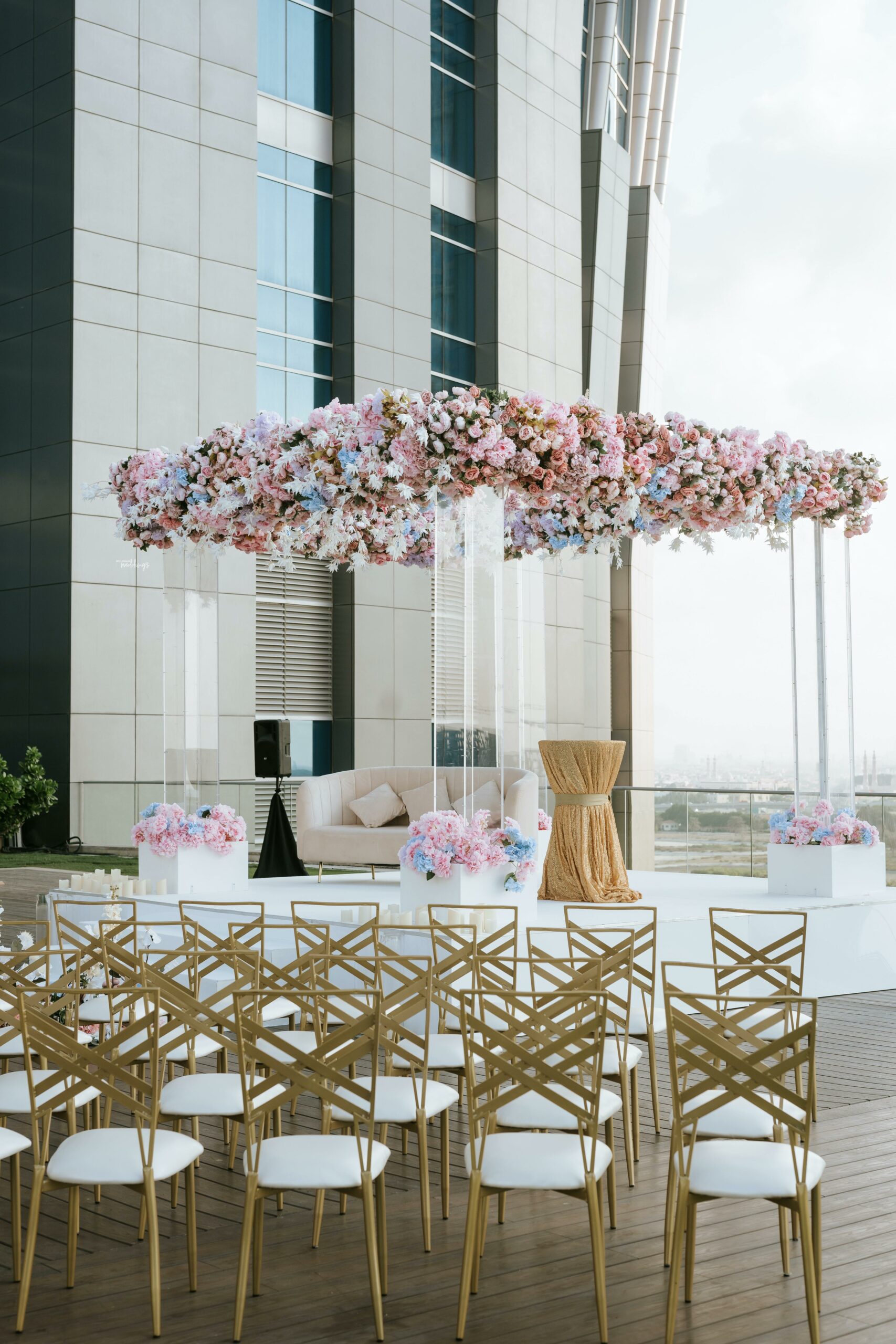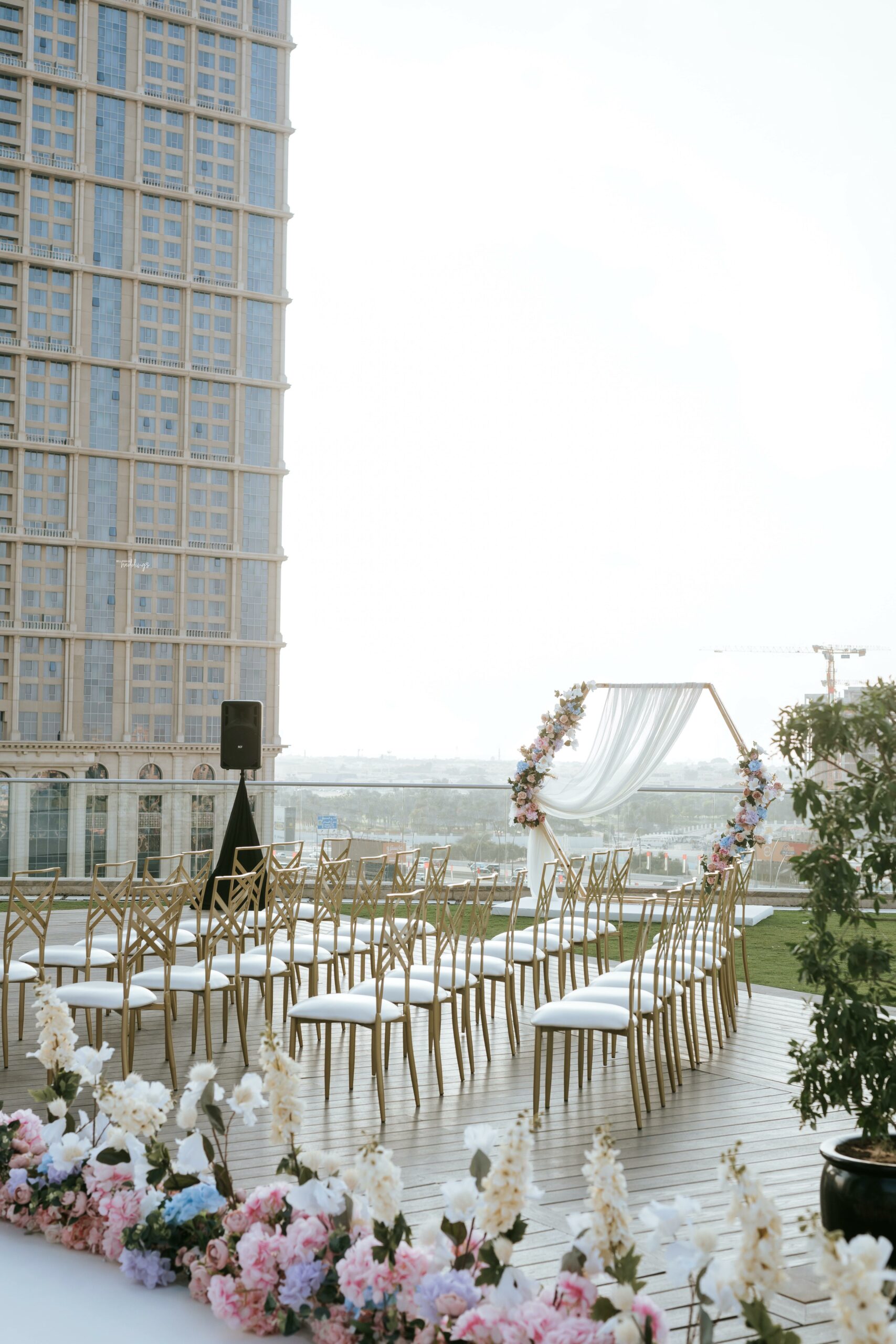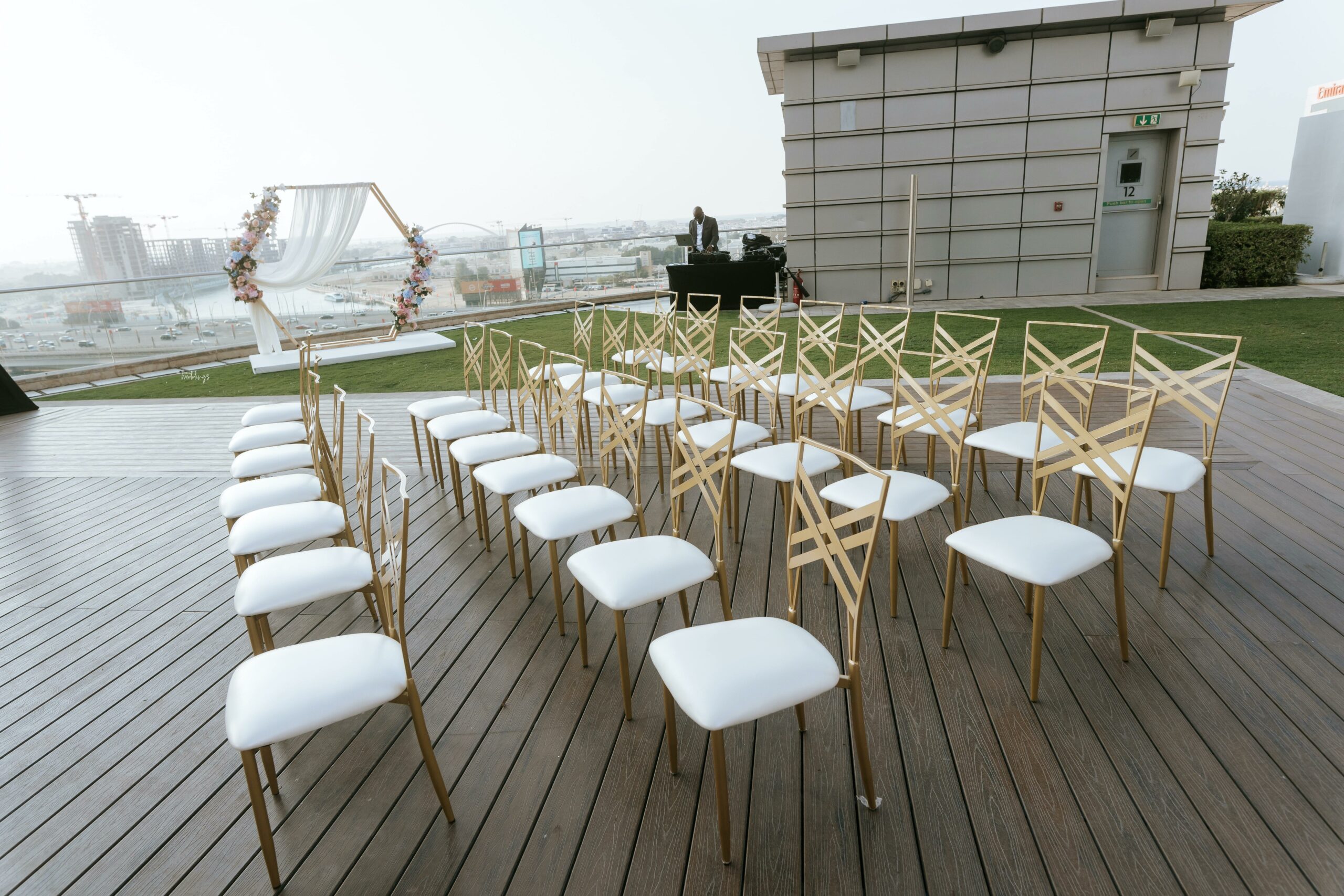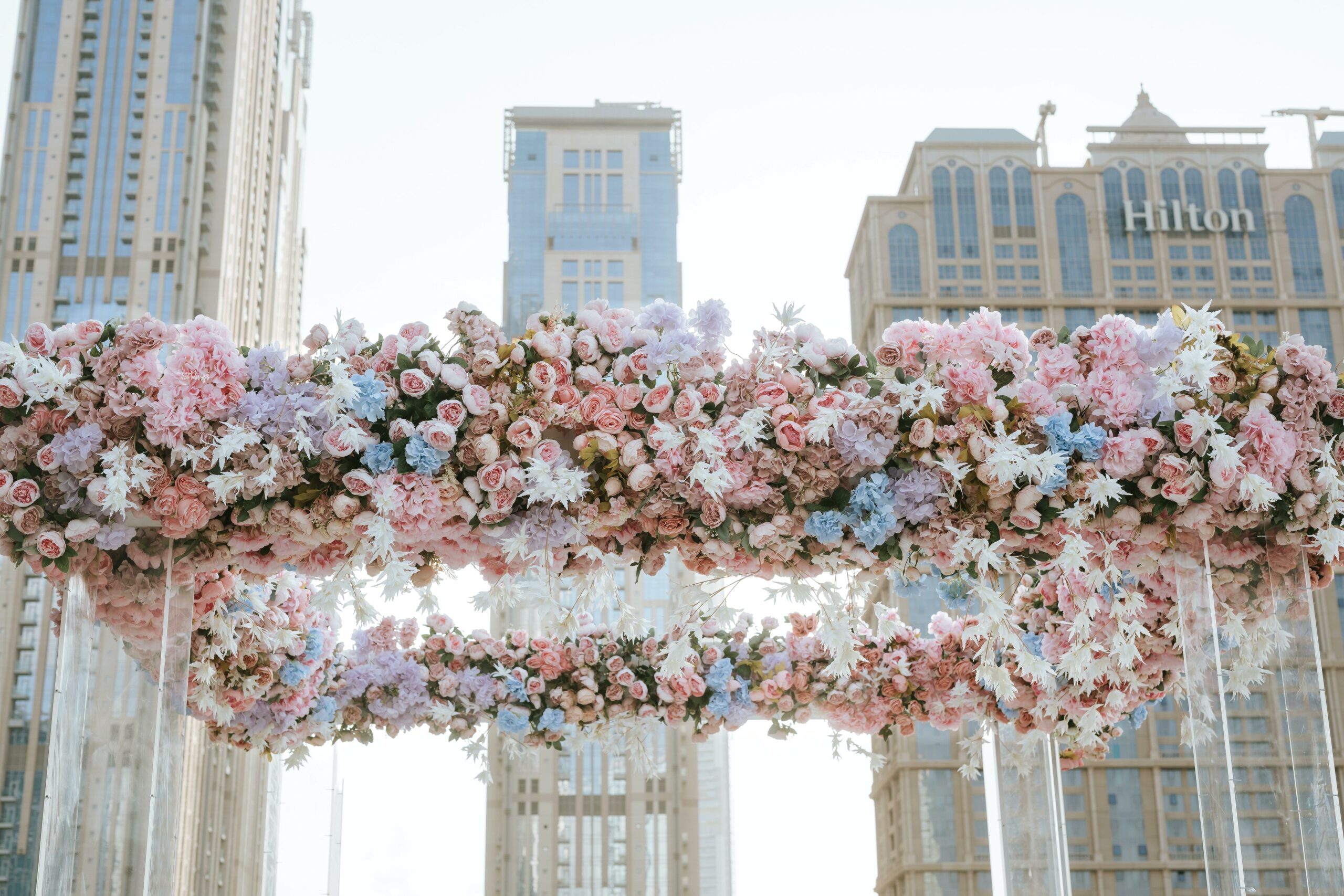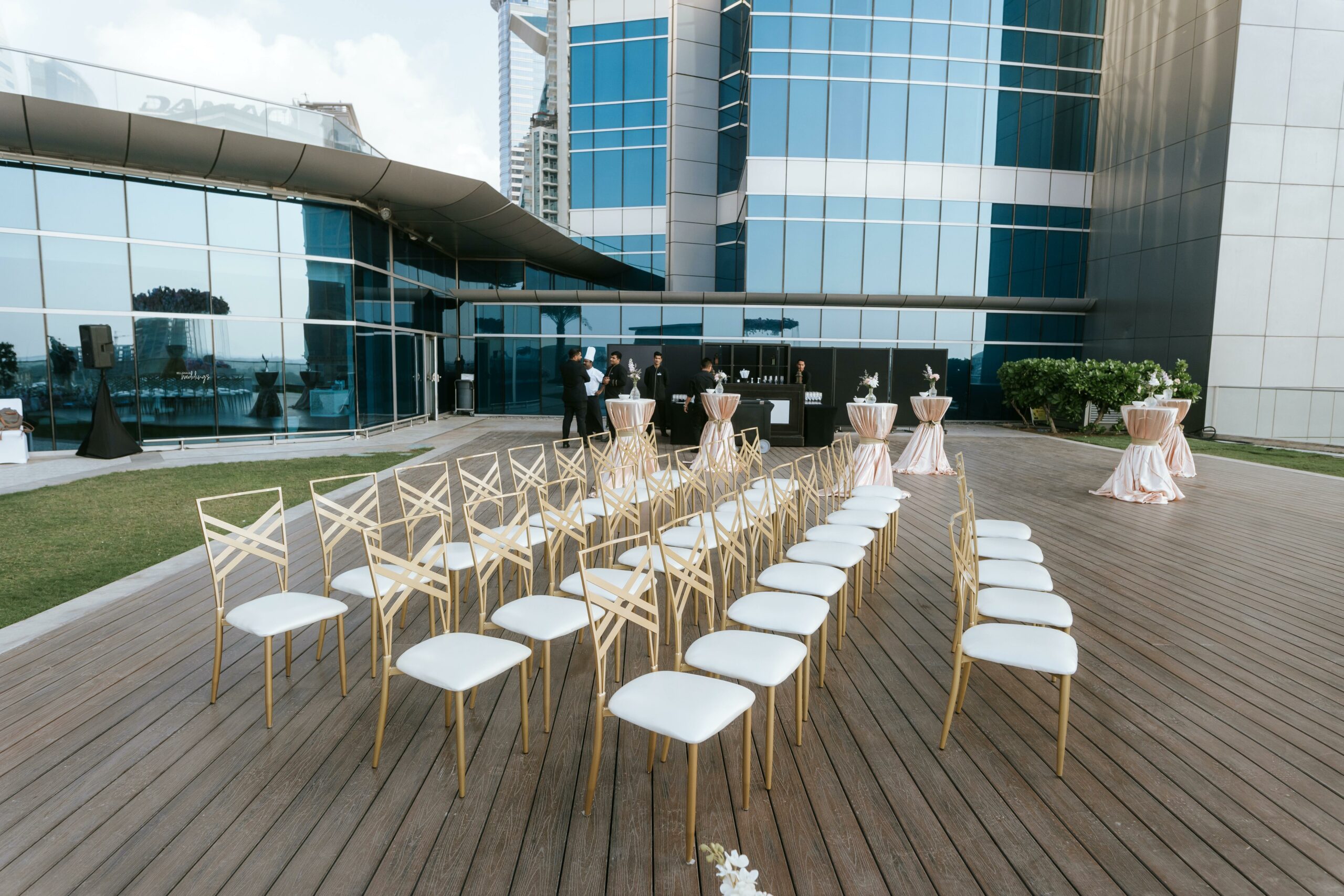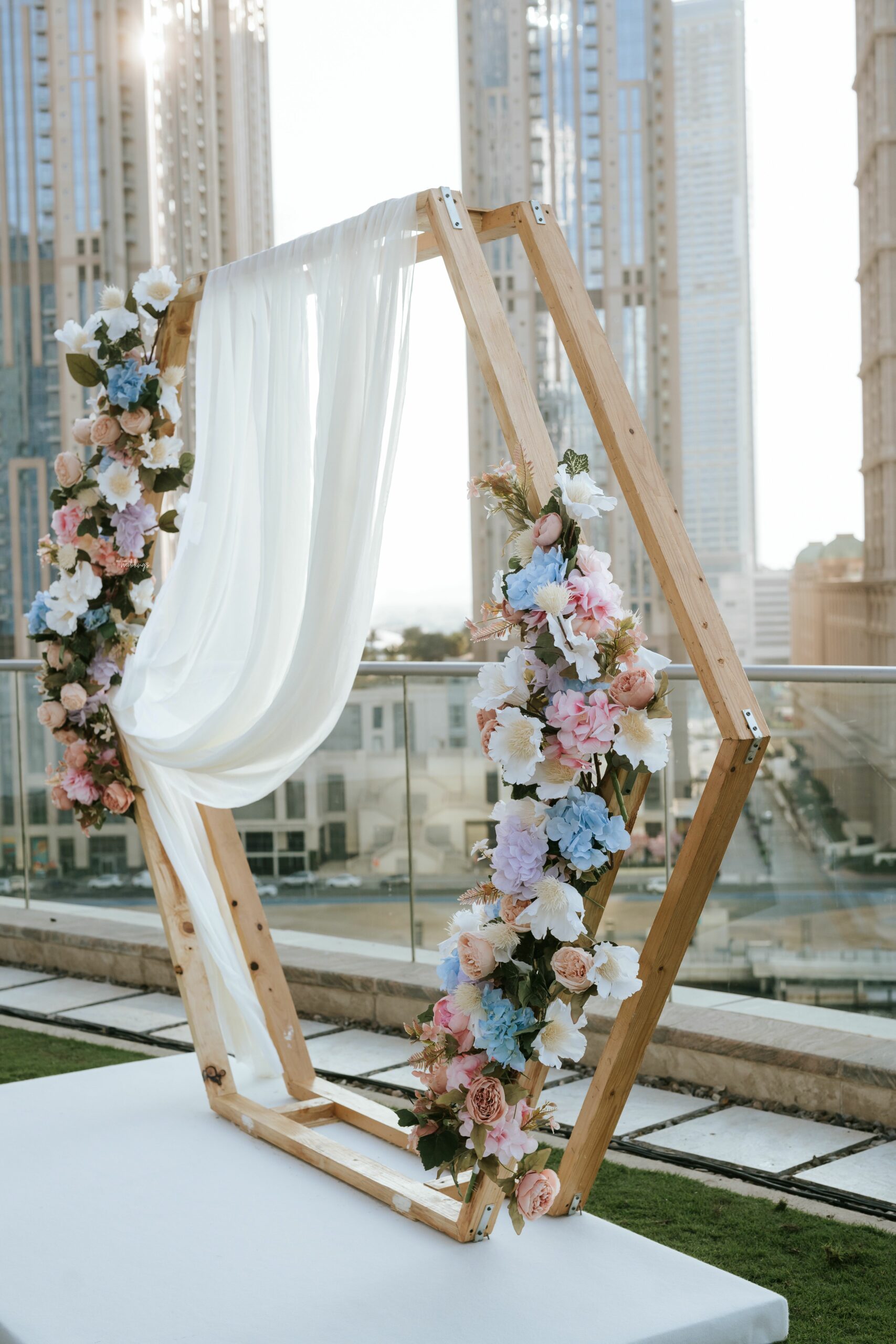 The groom is here!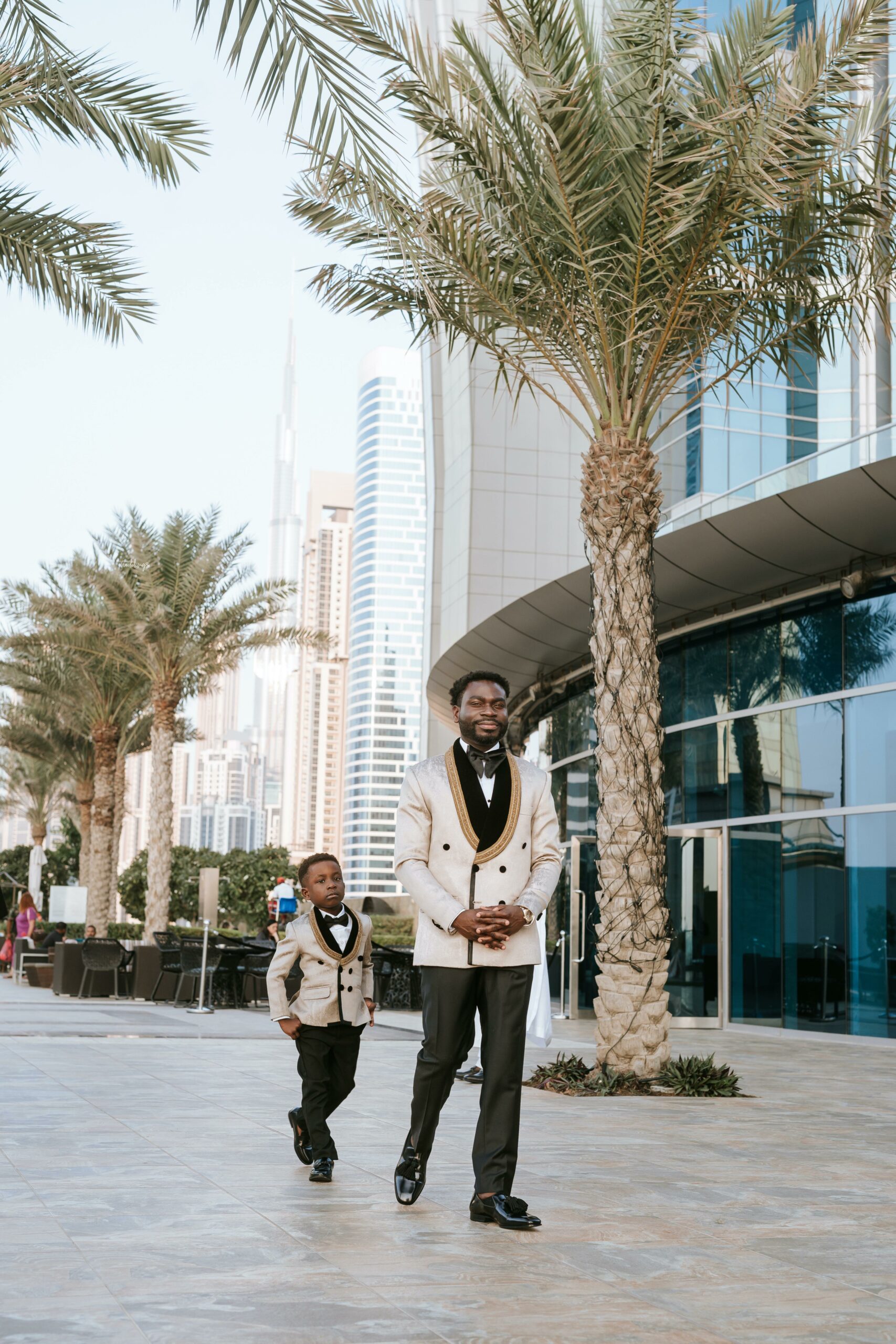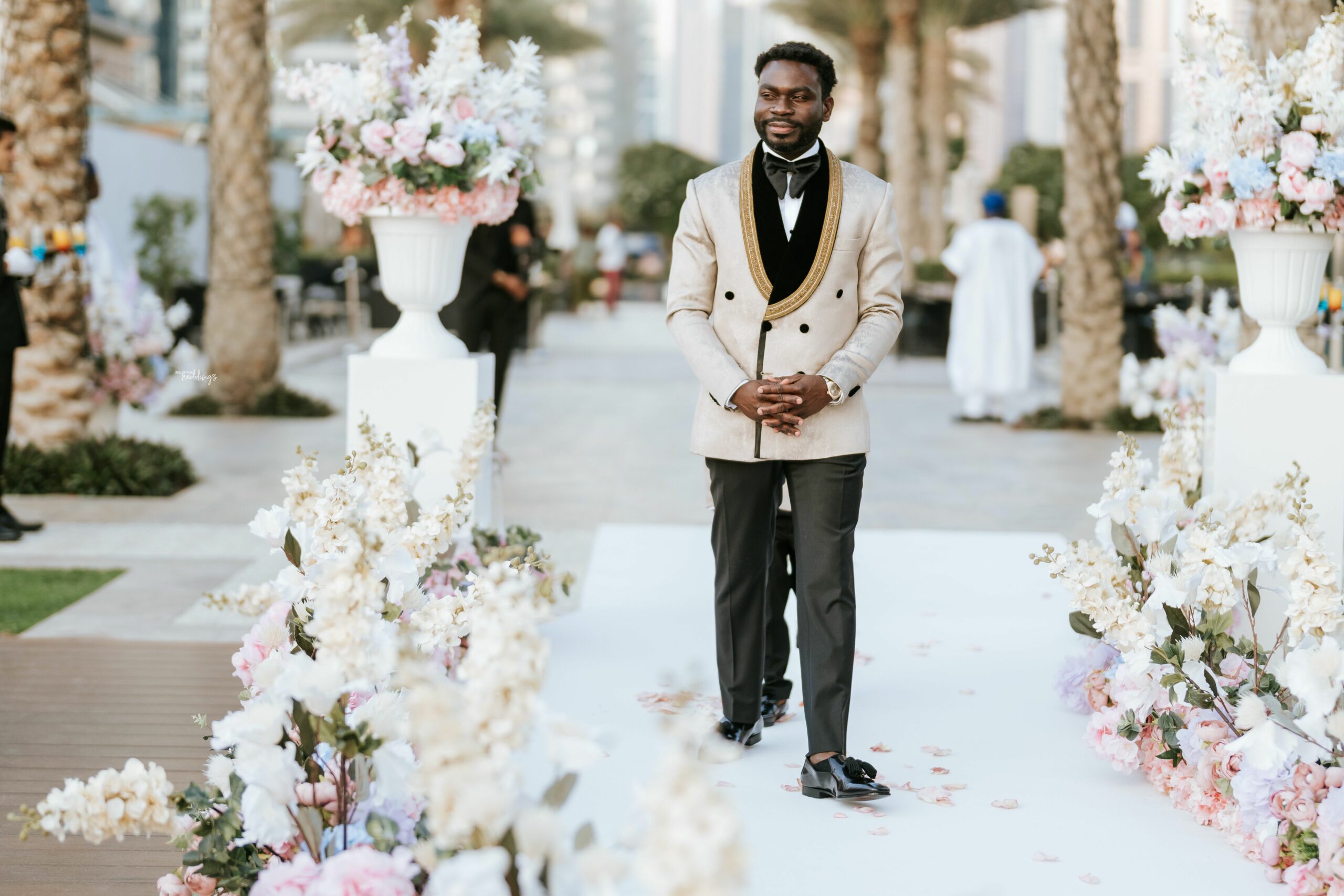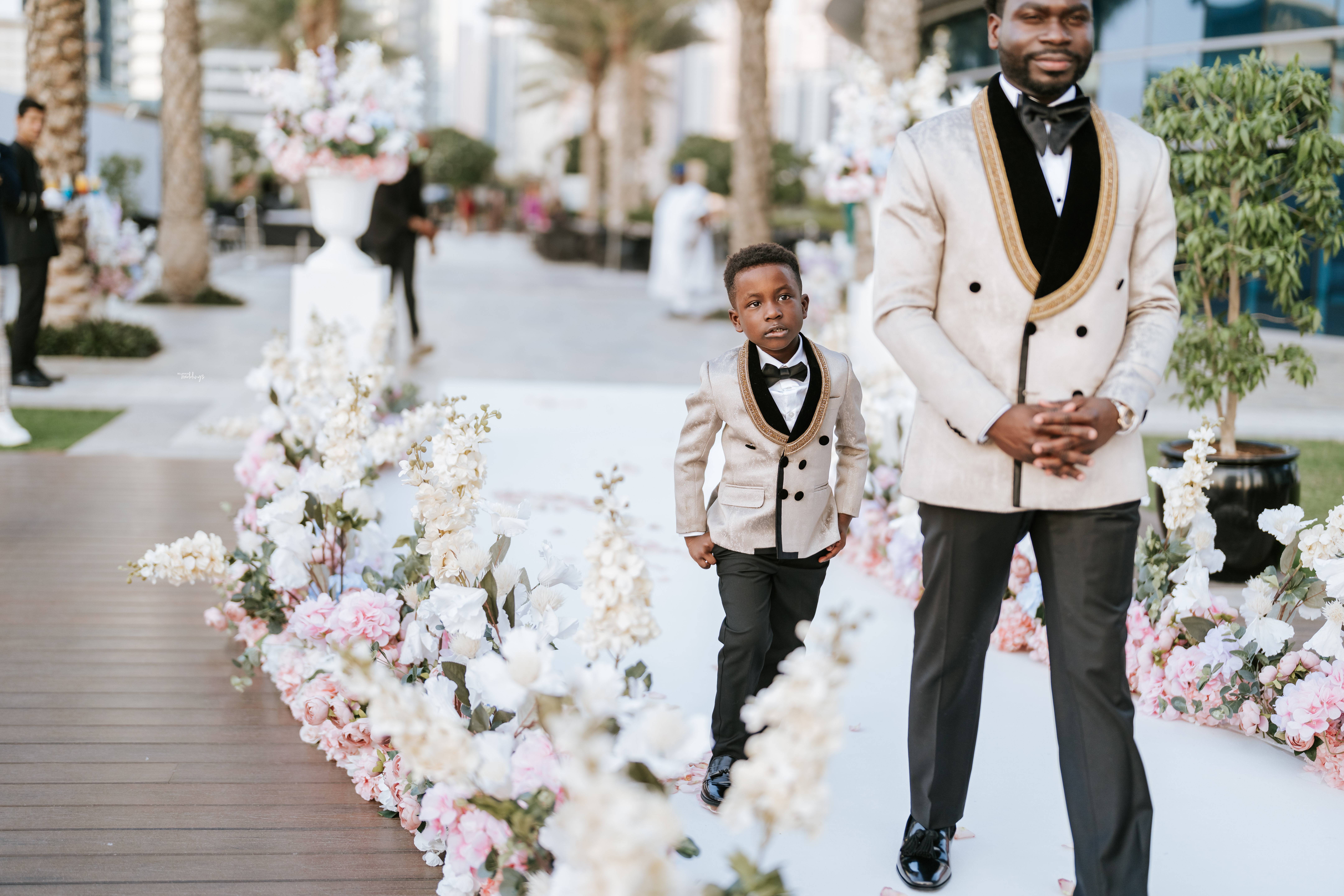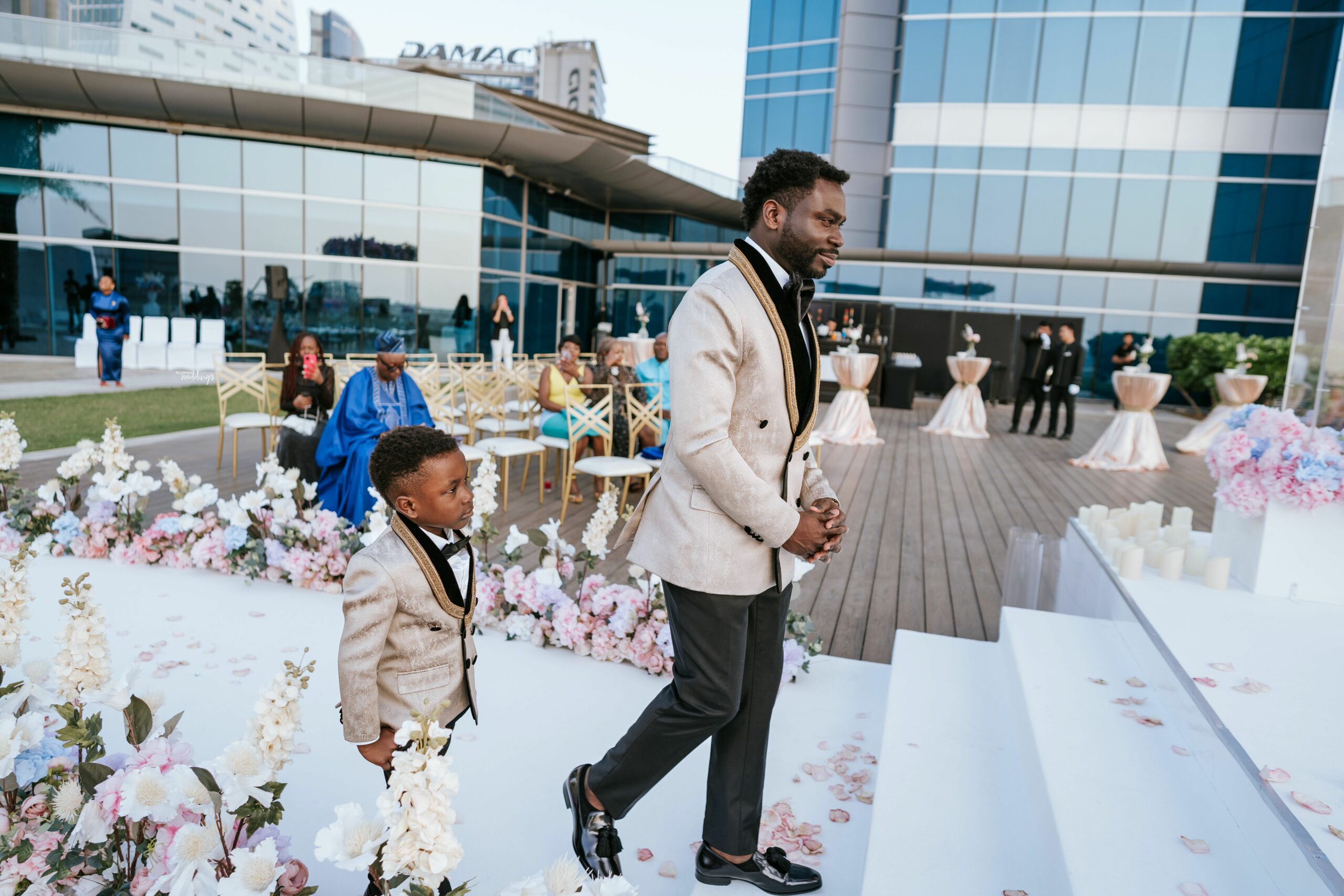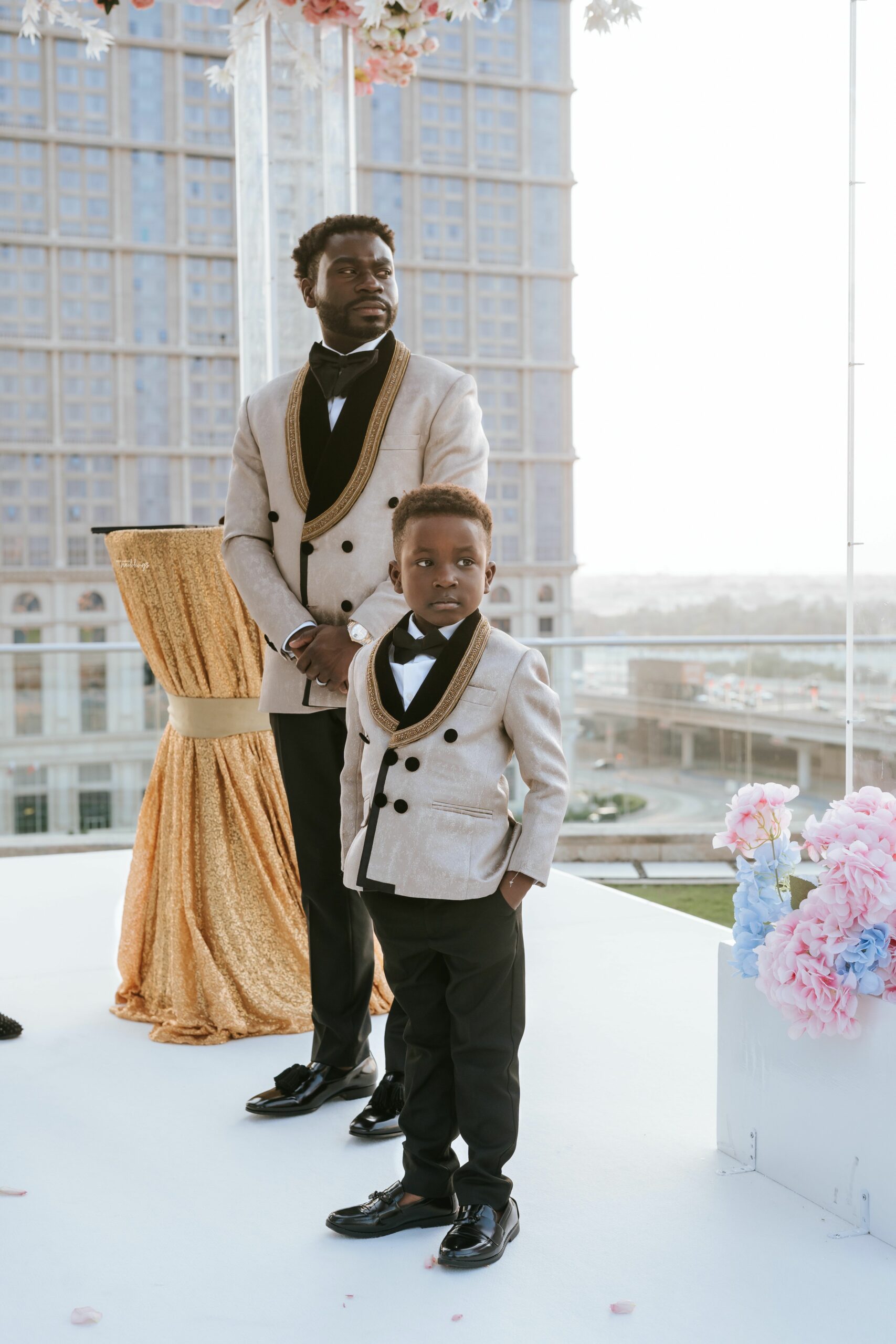 Here comes the gorgeous bride!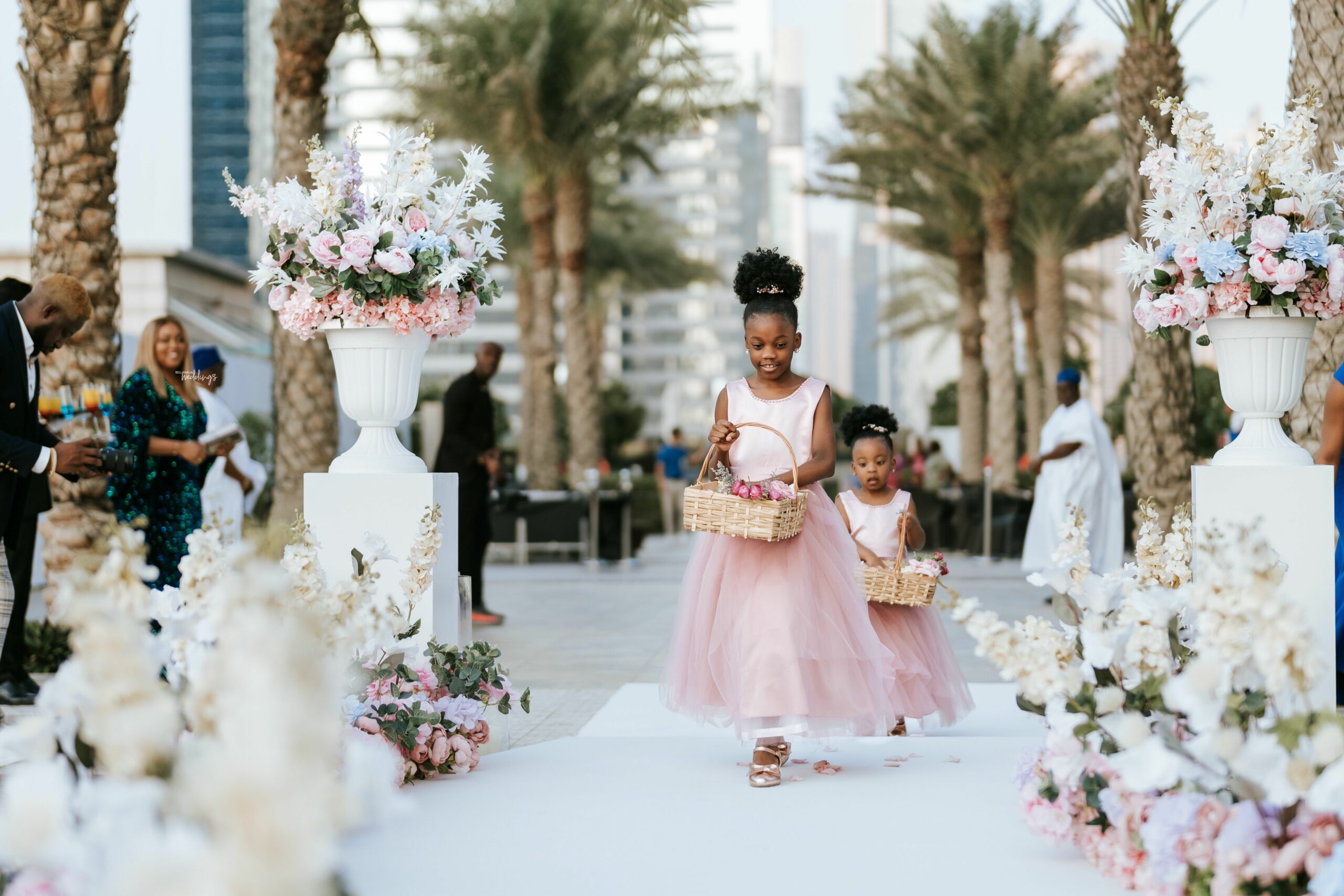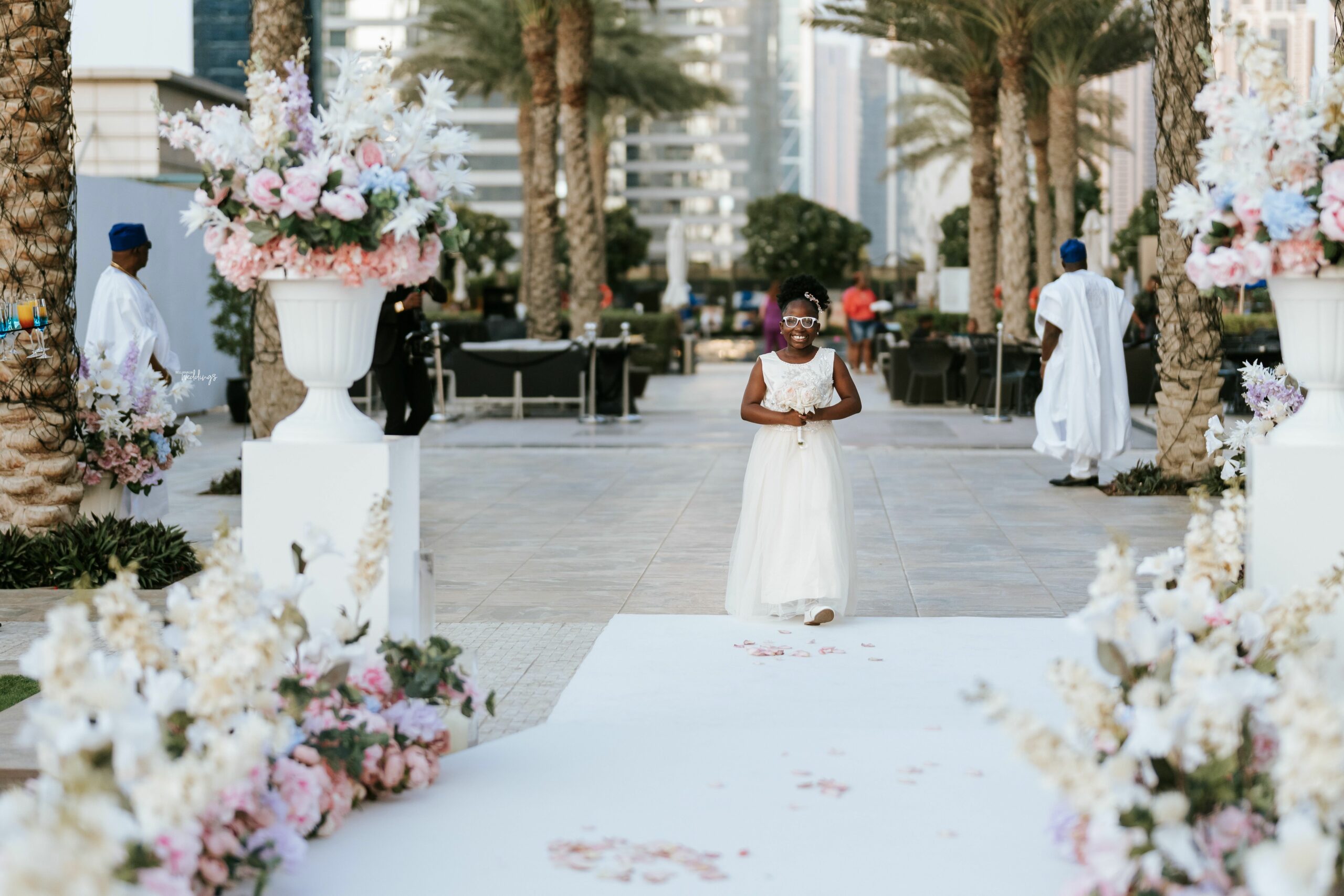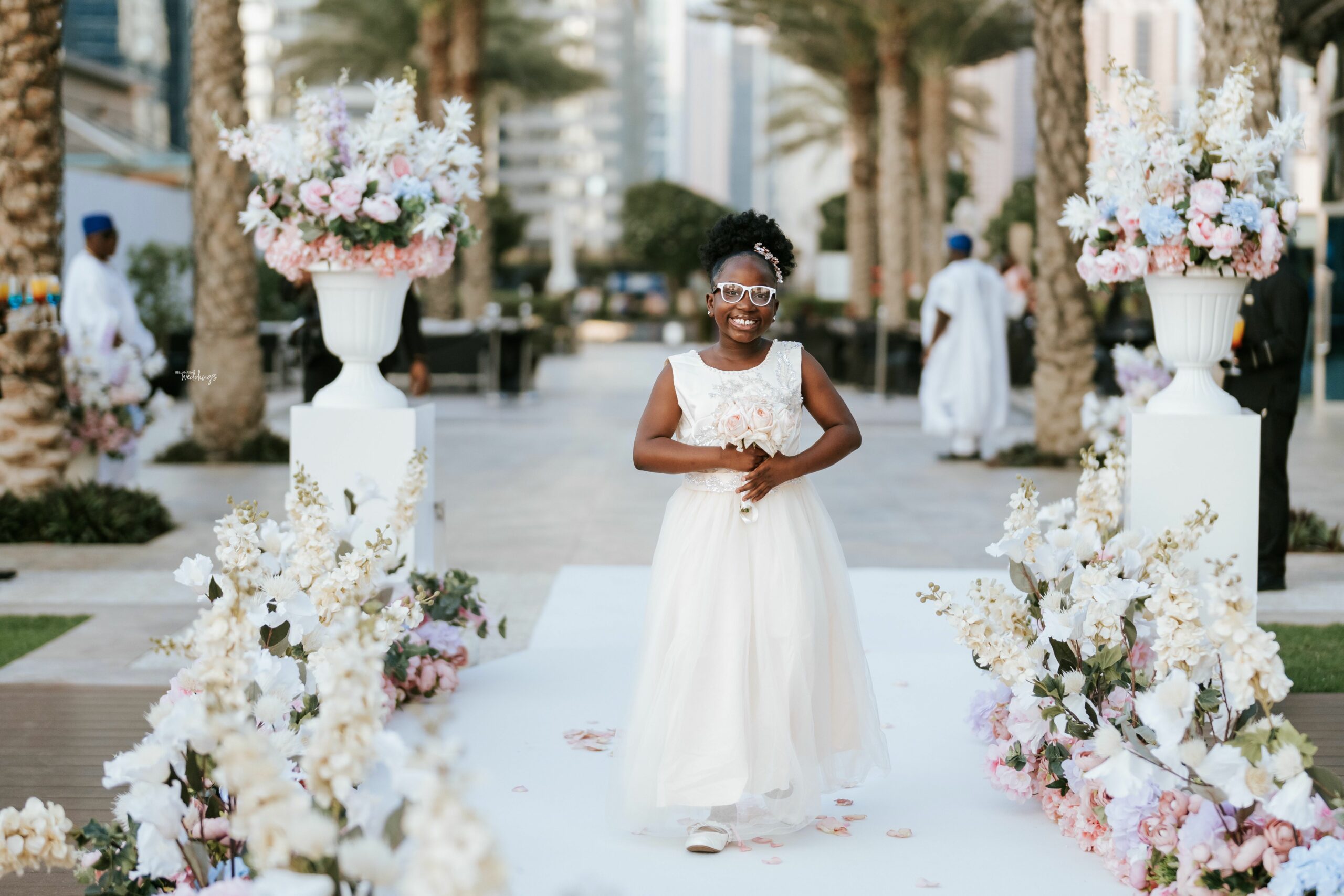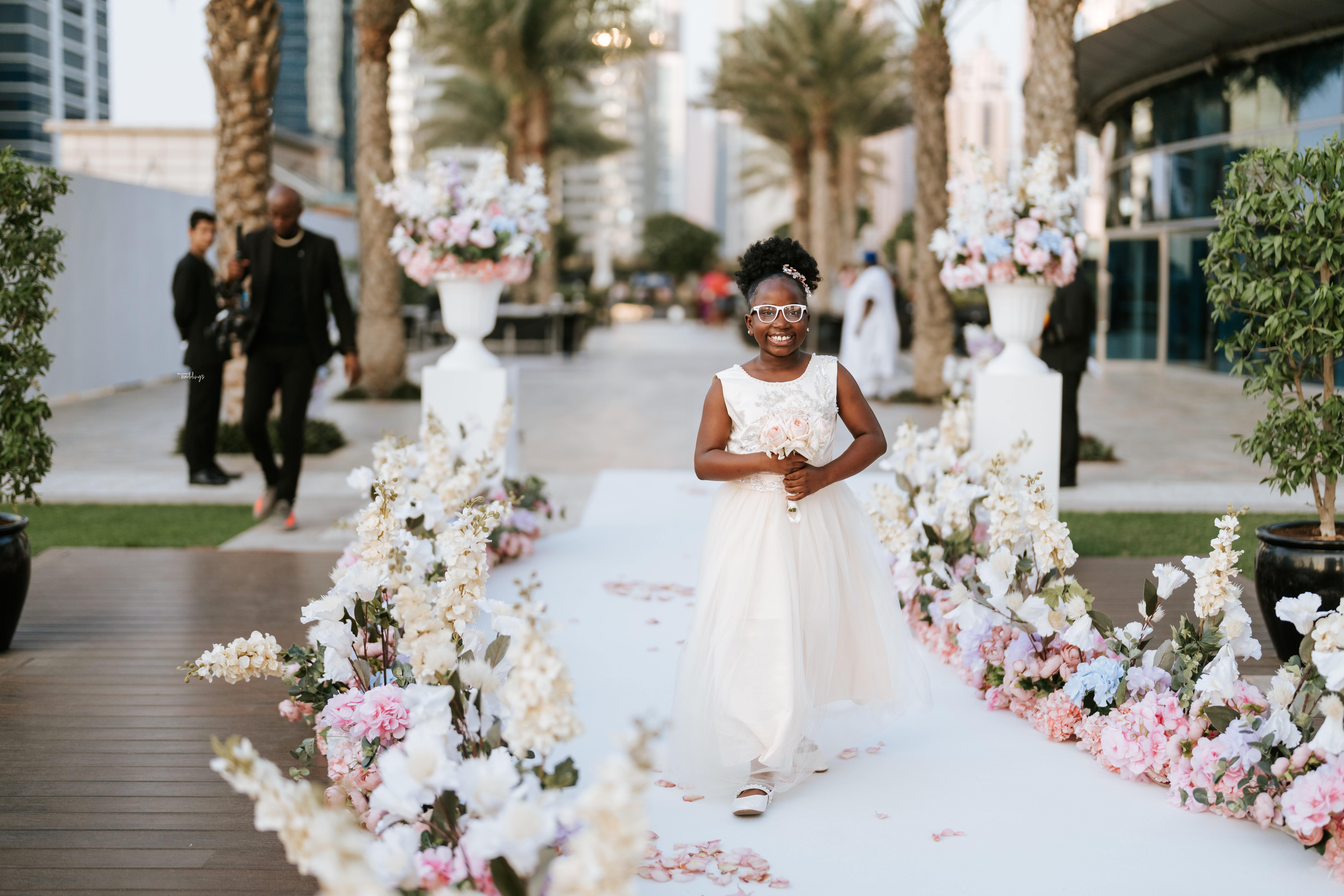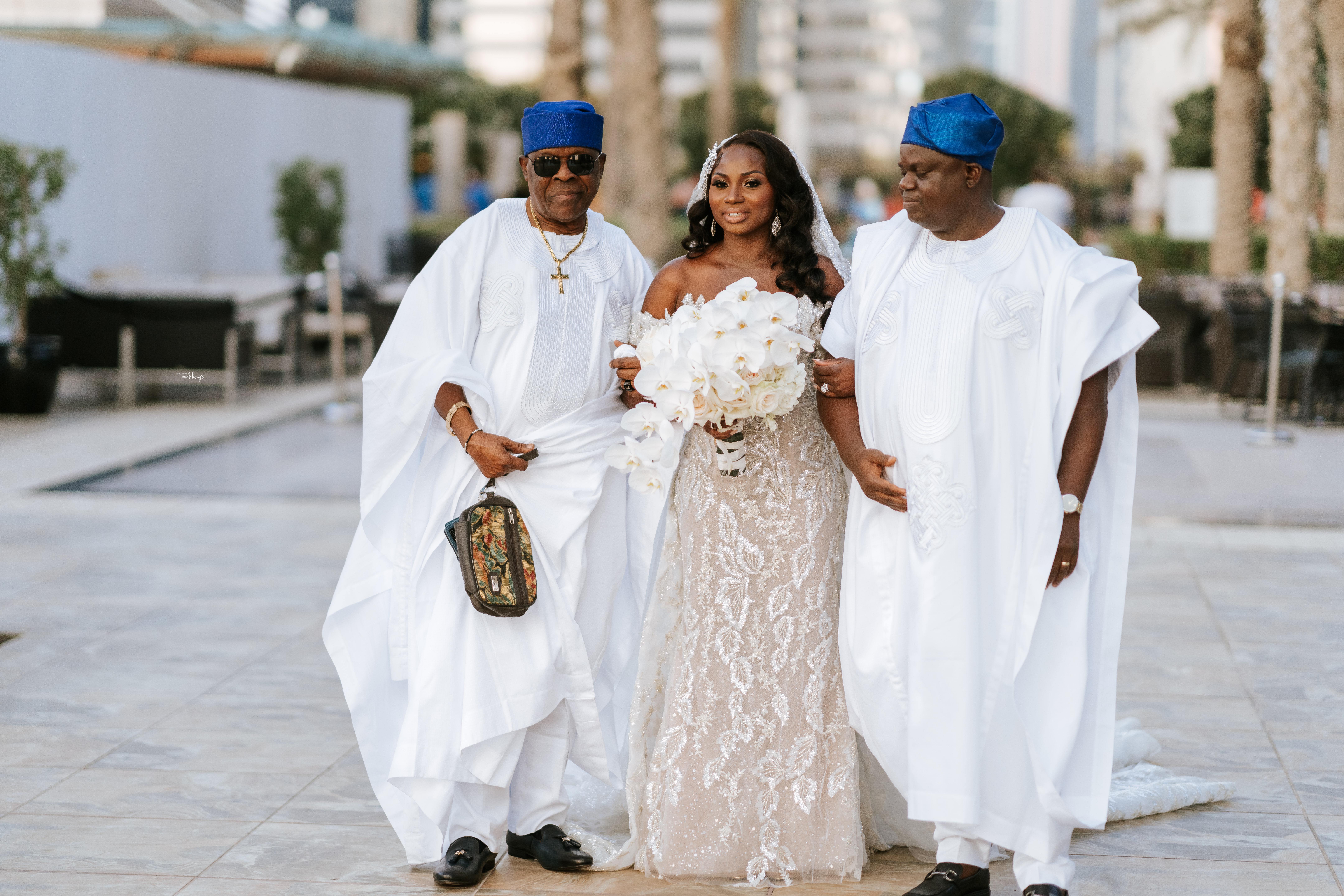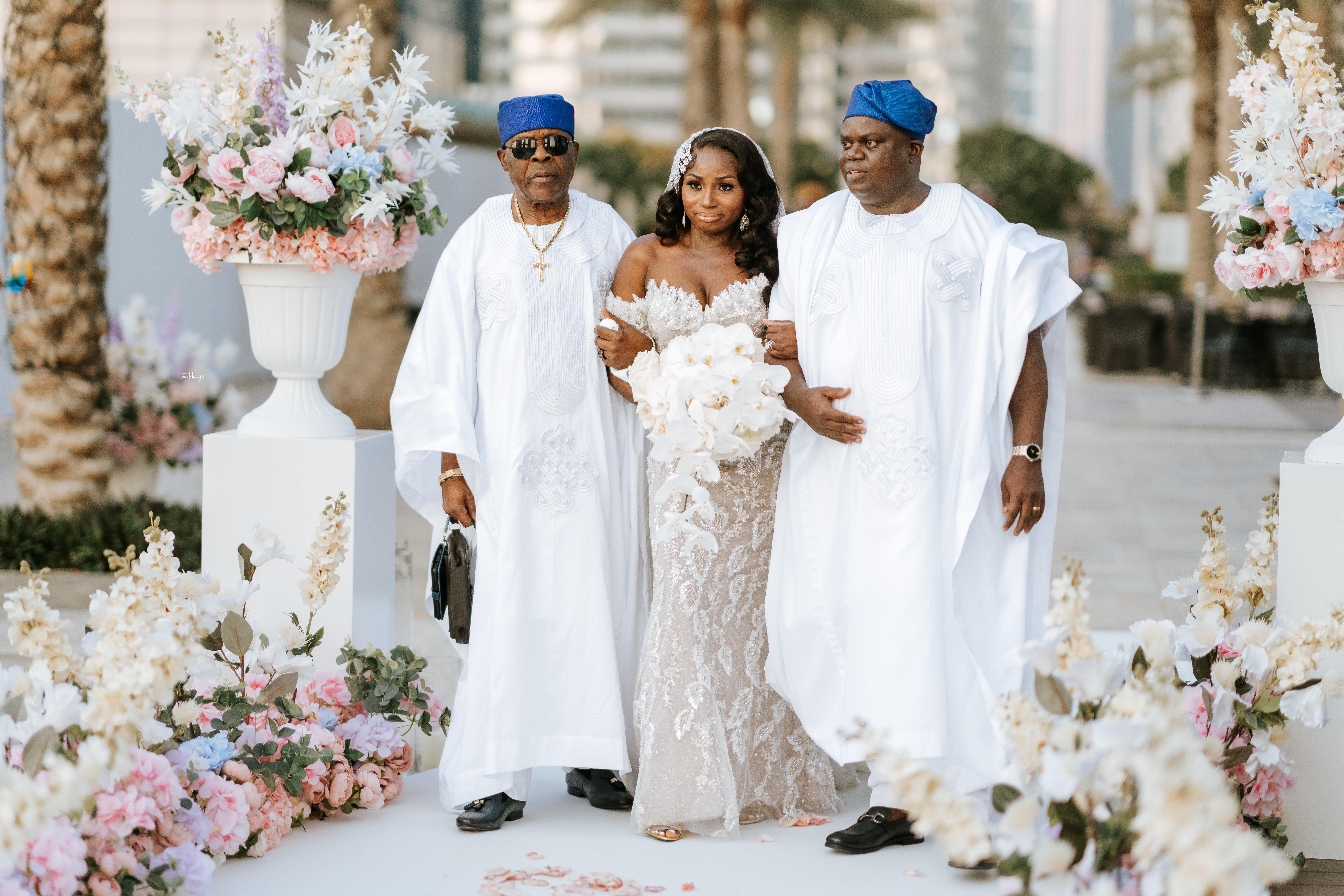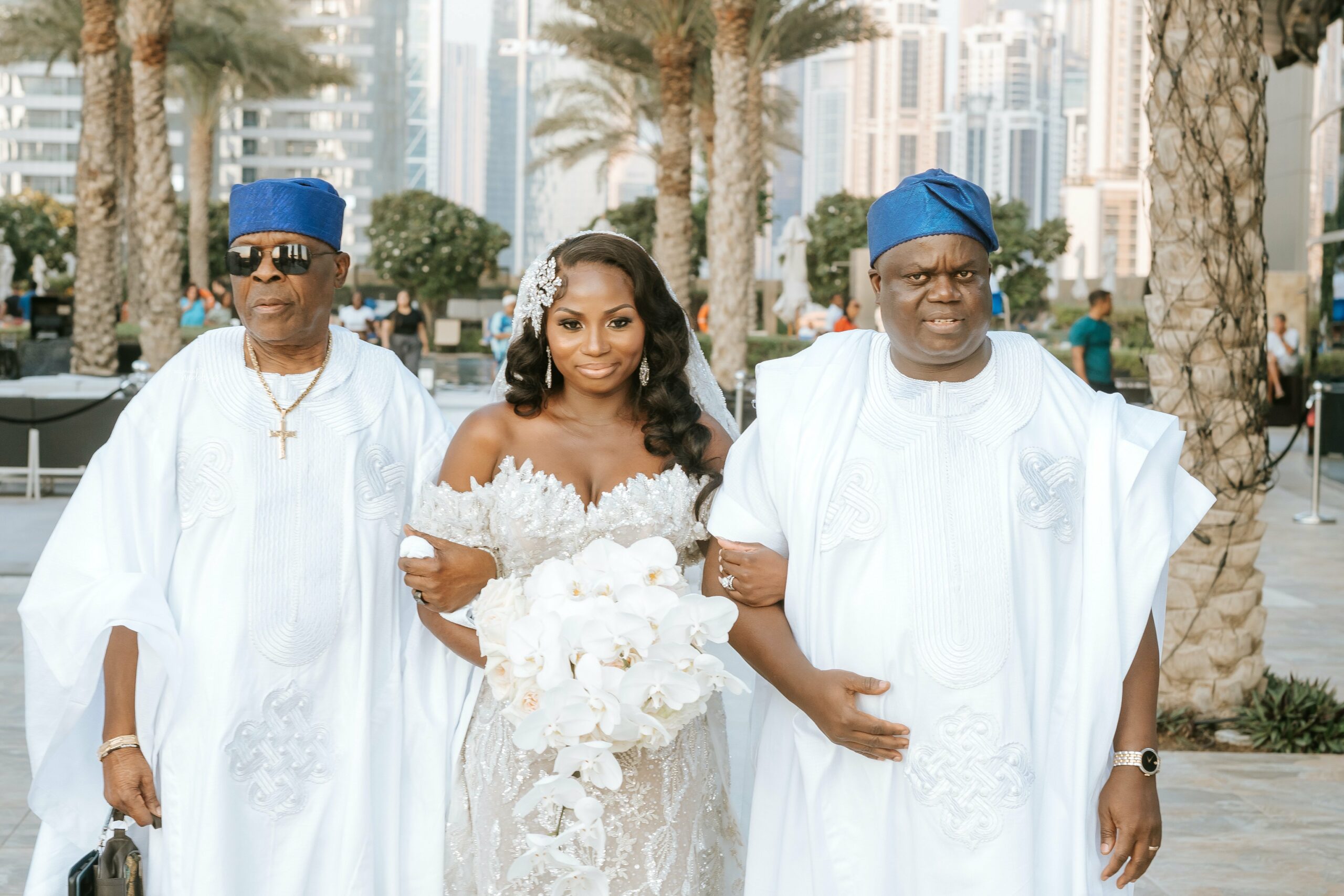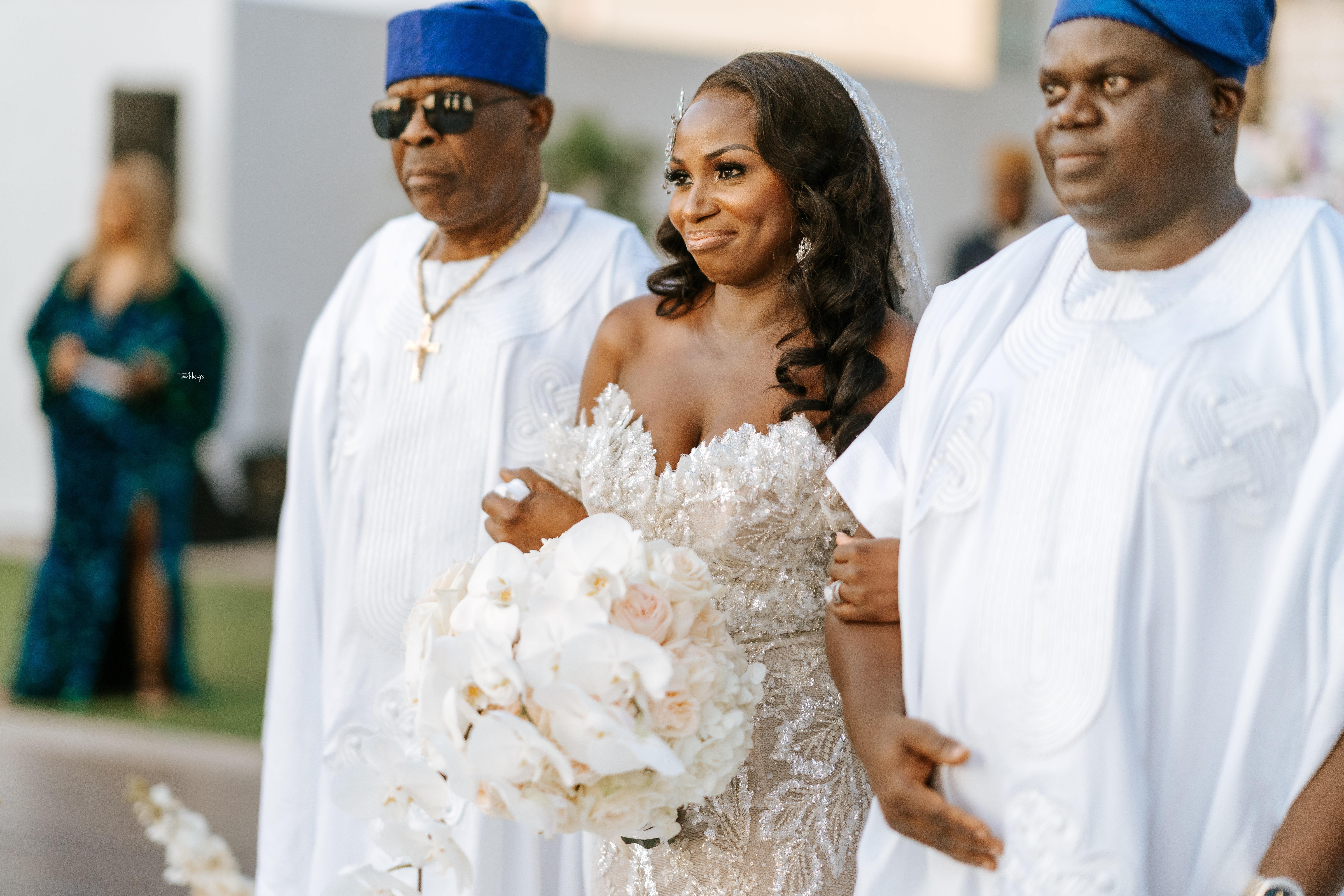 Time to be renew those beautiful vows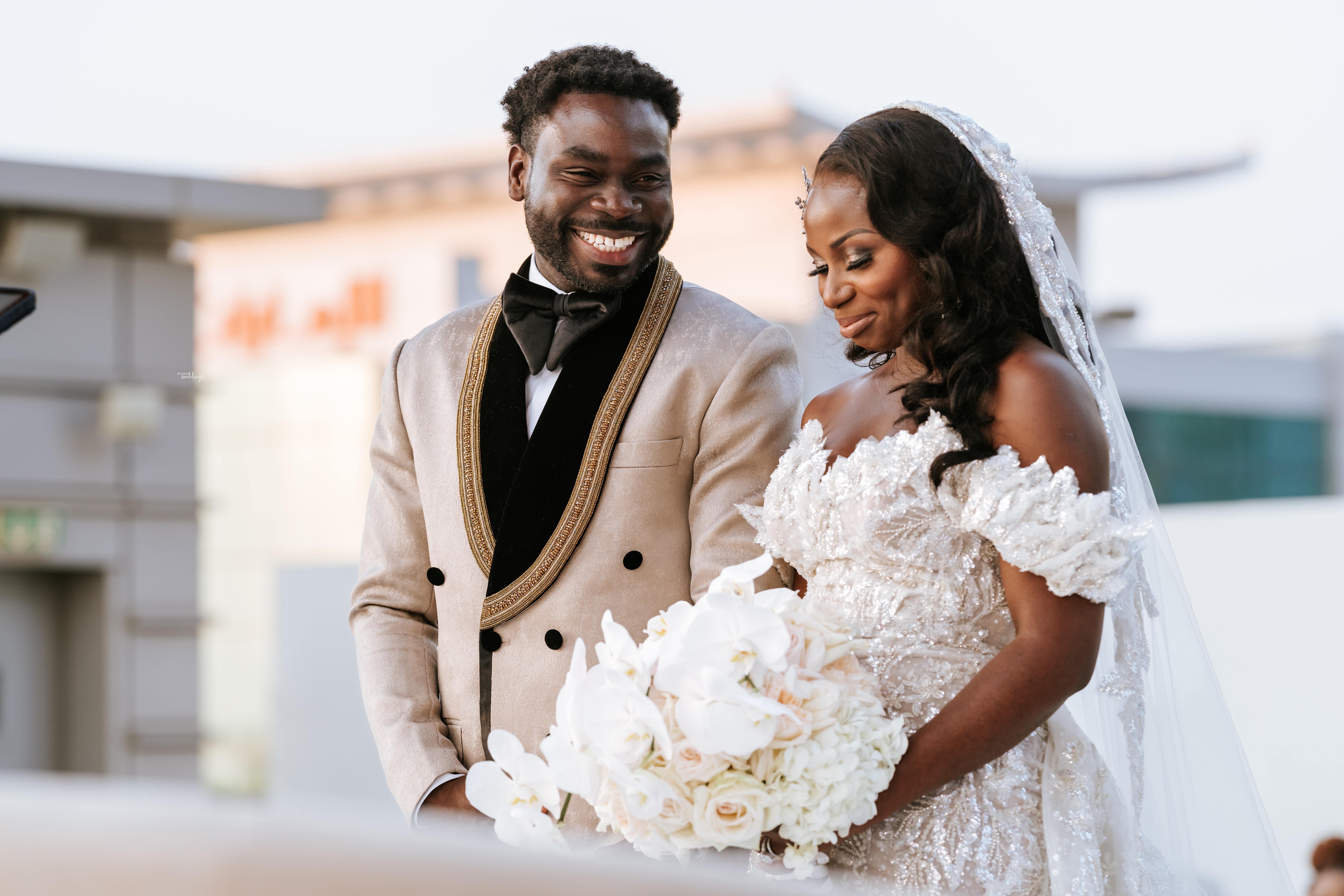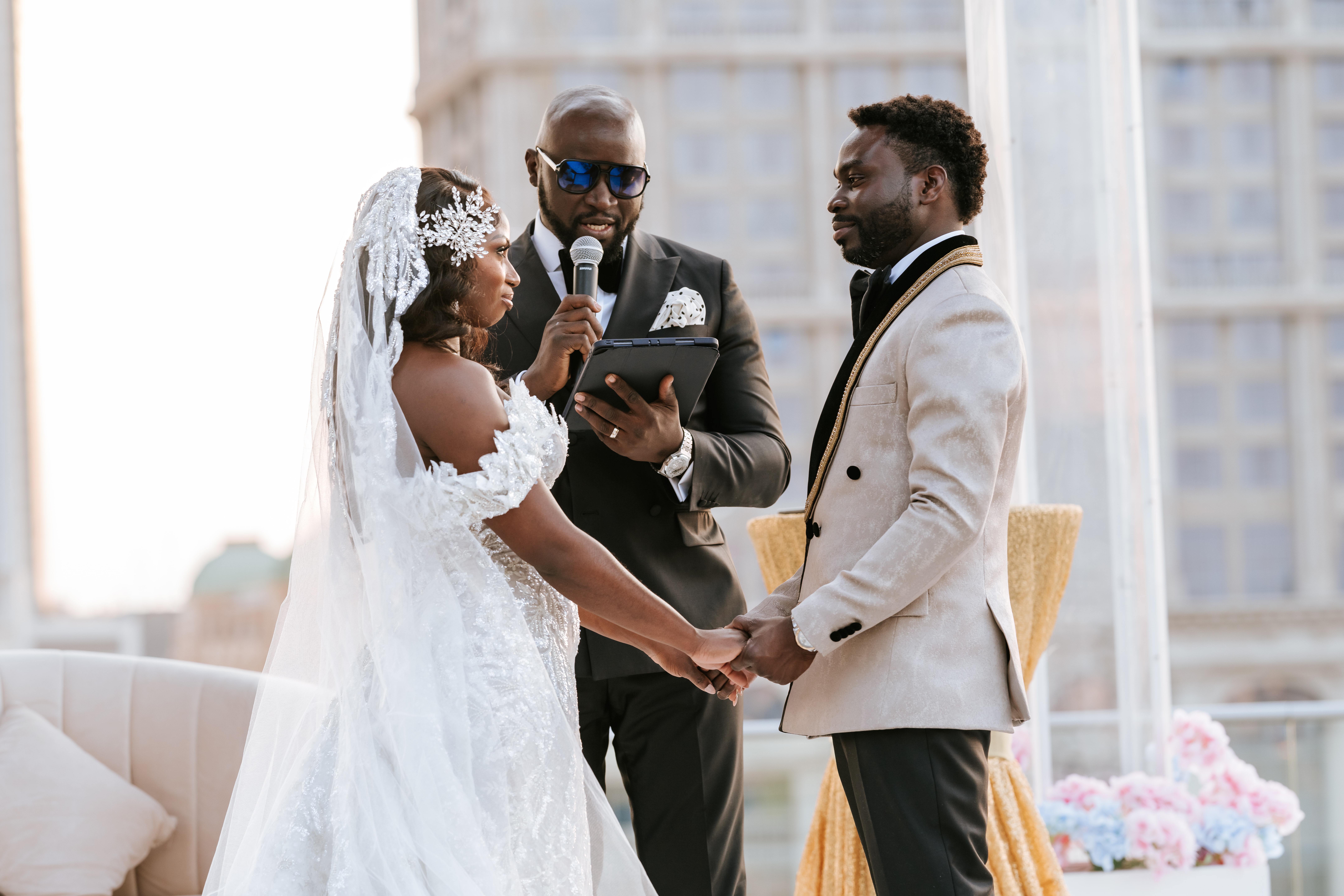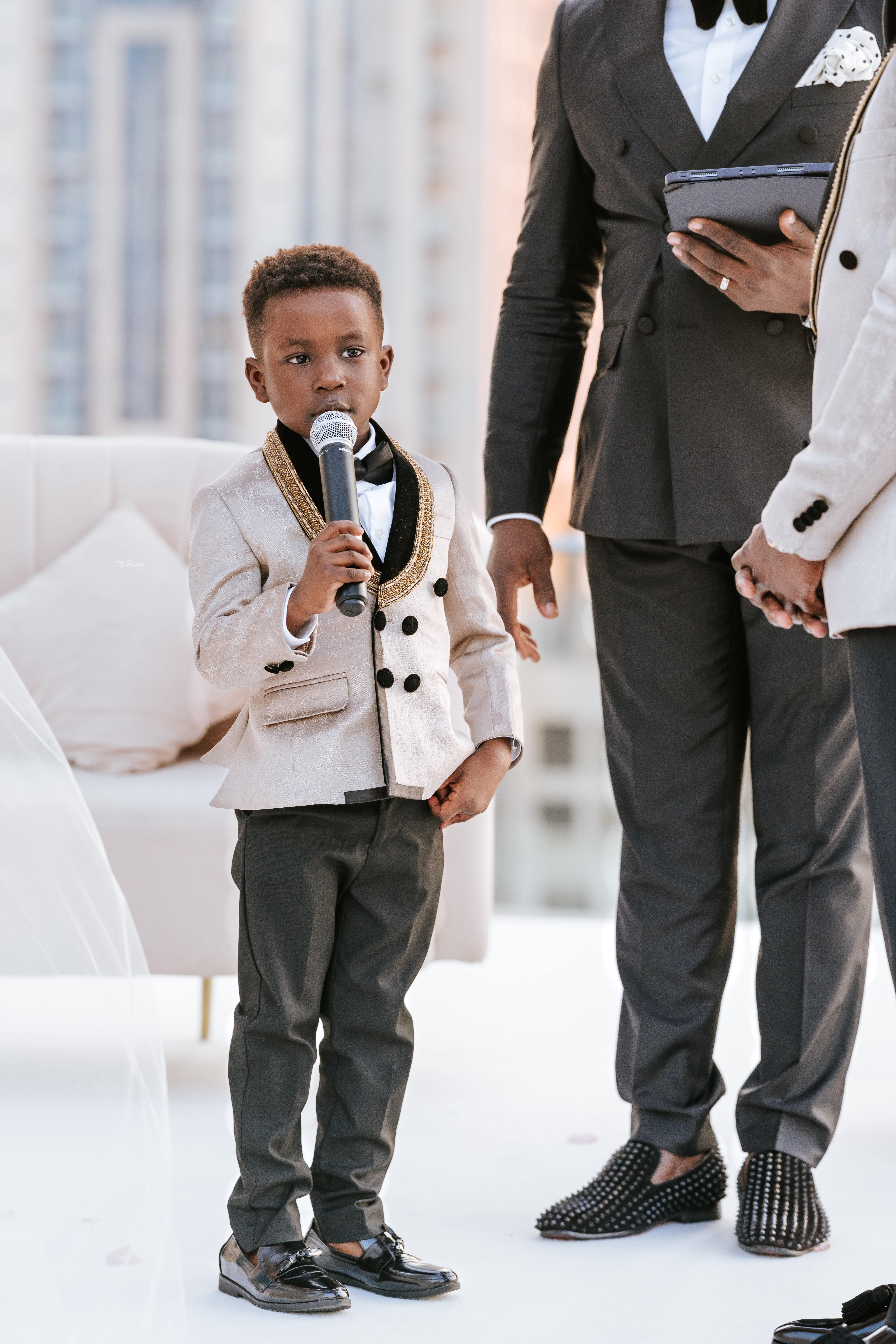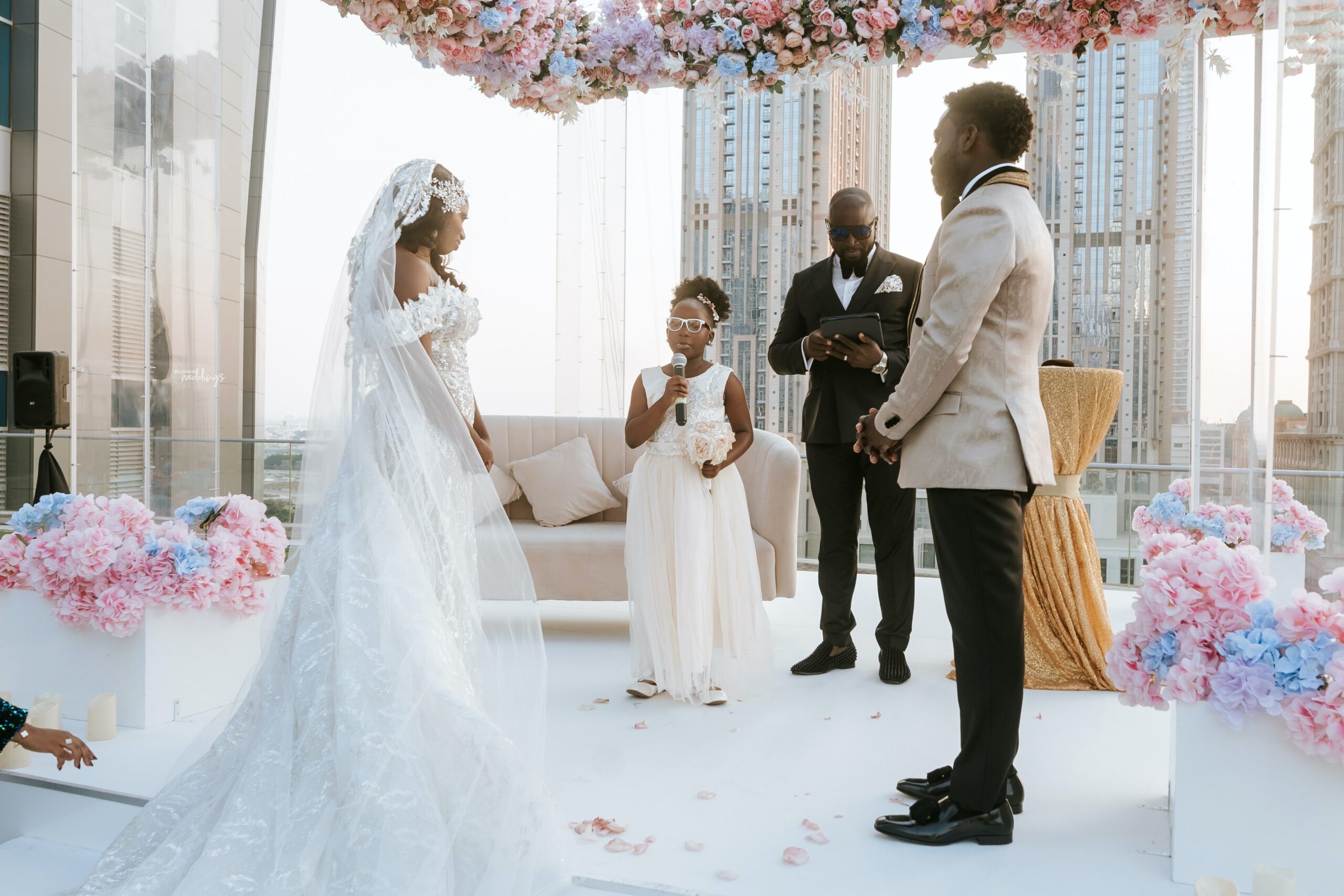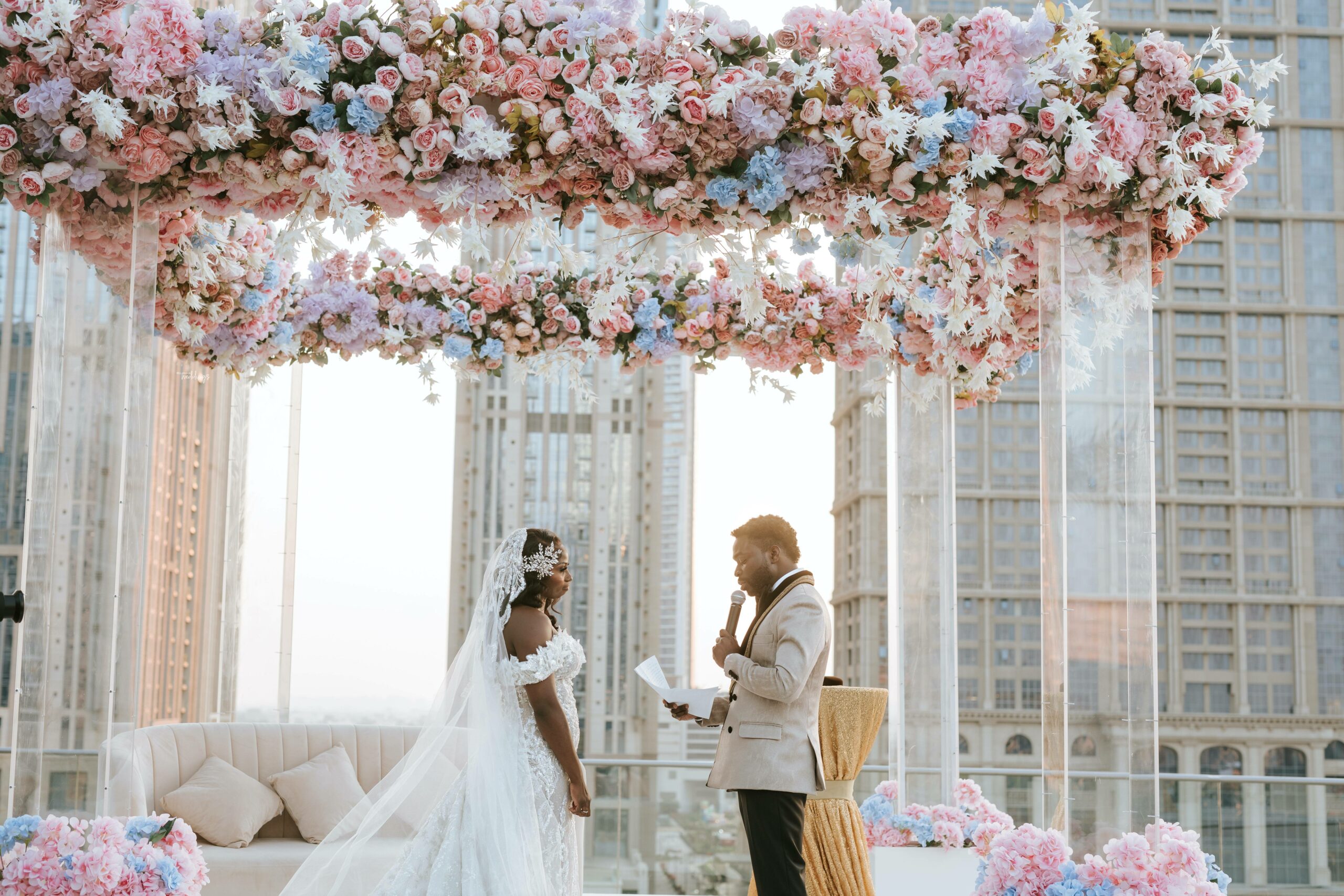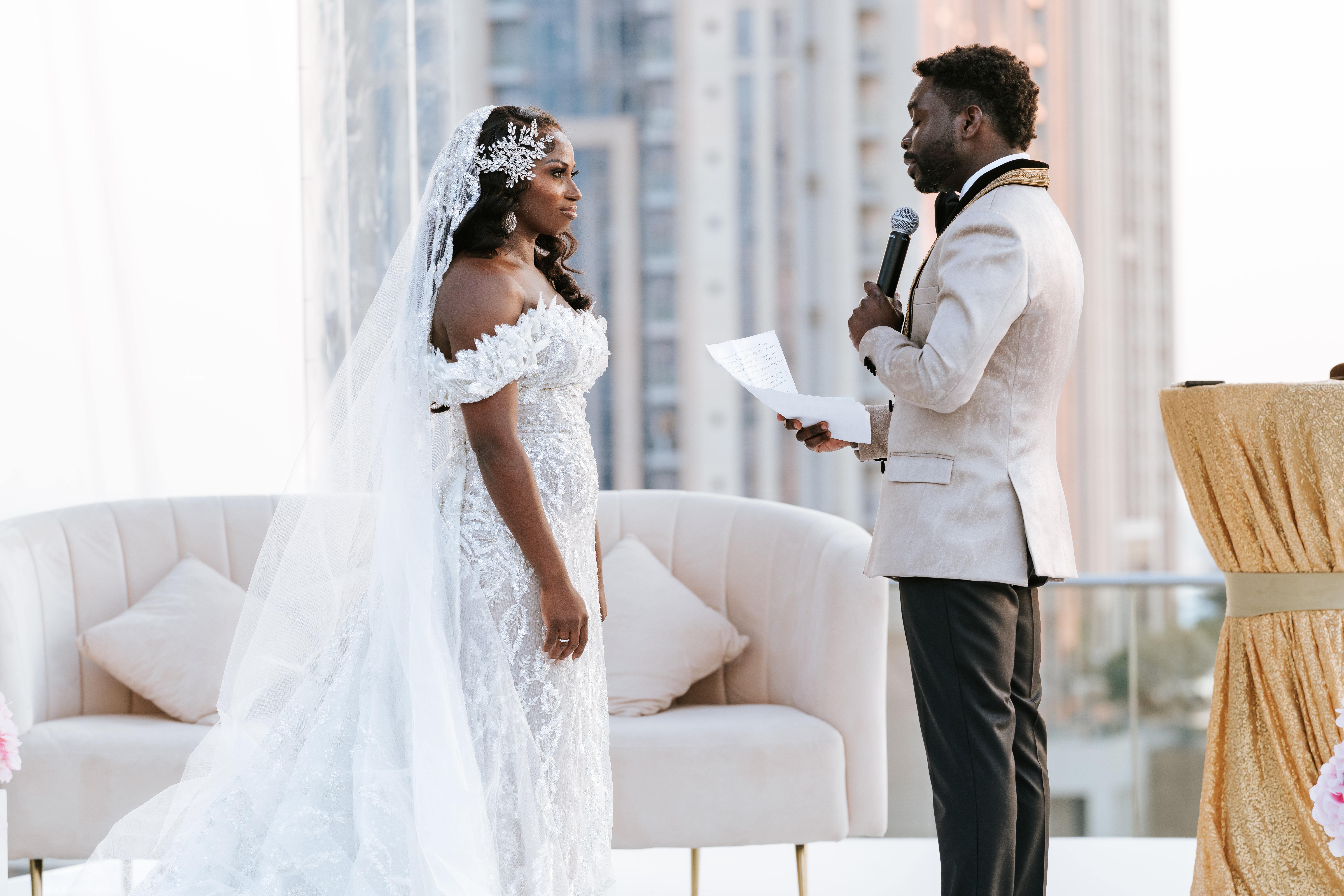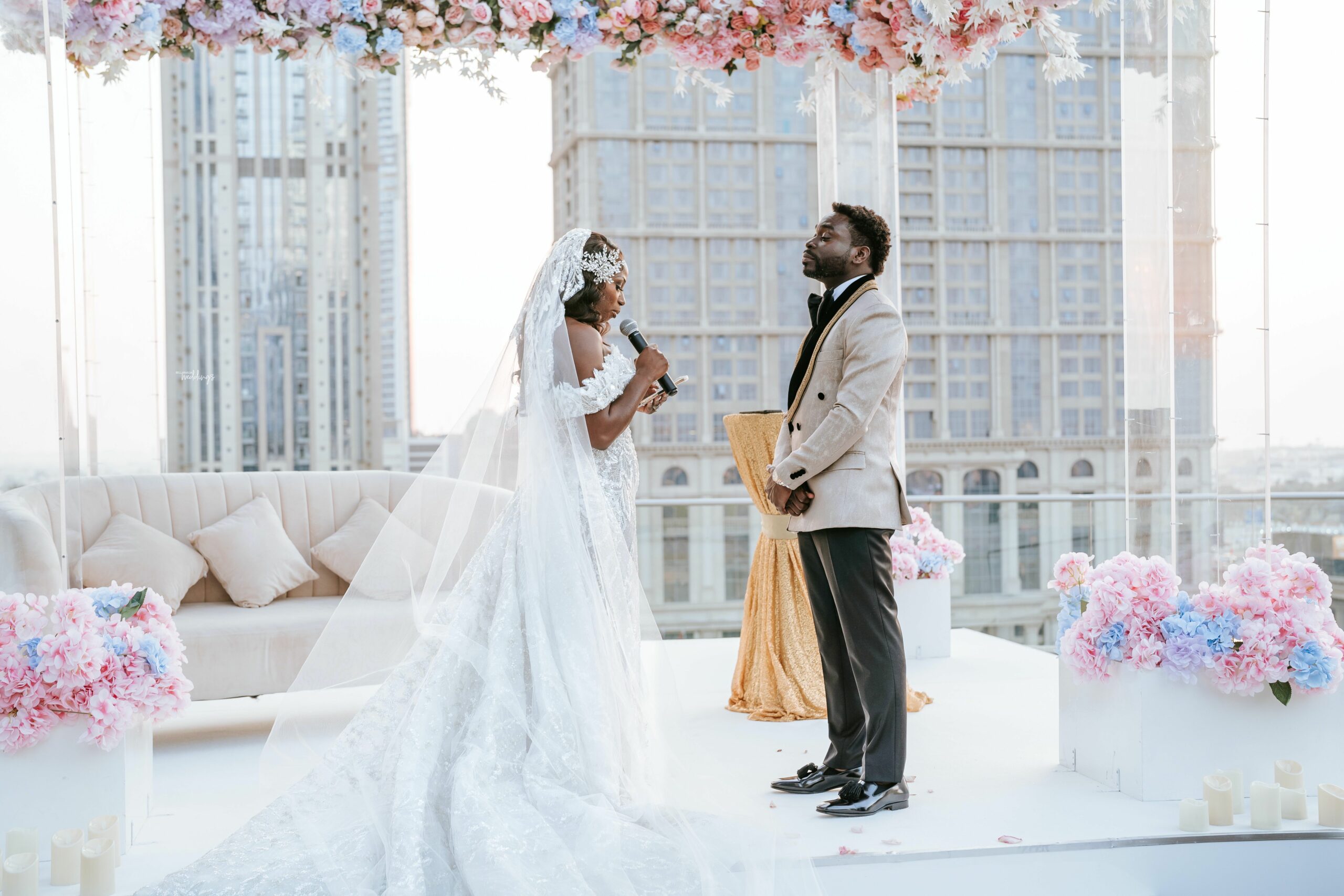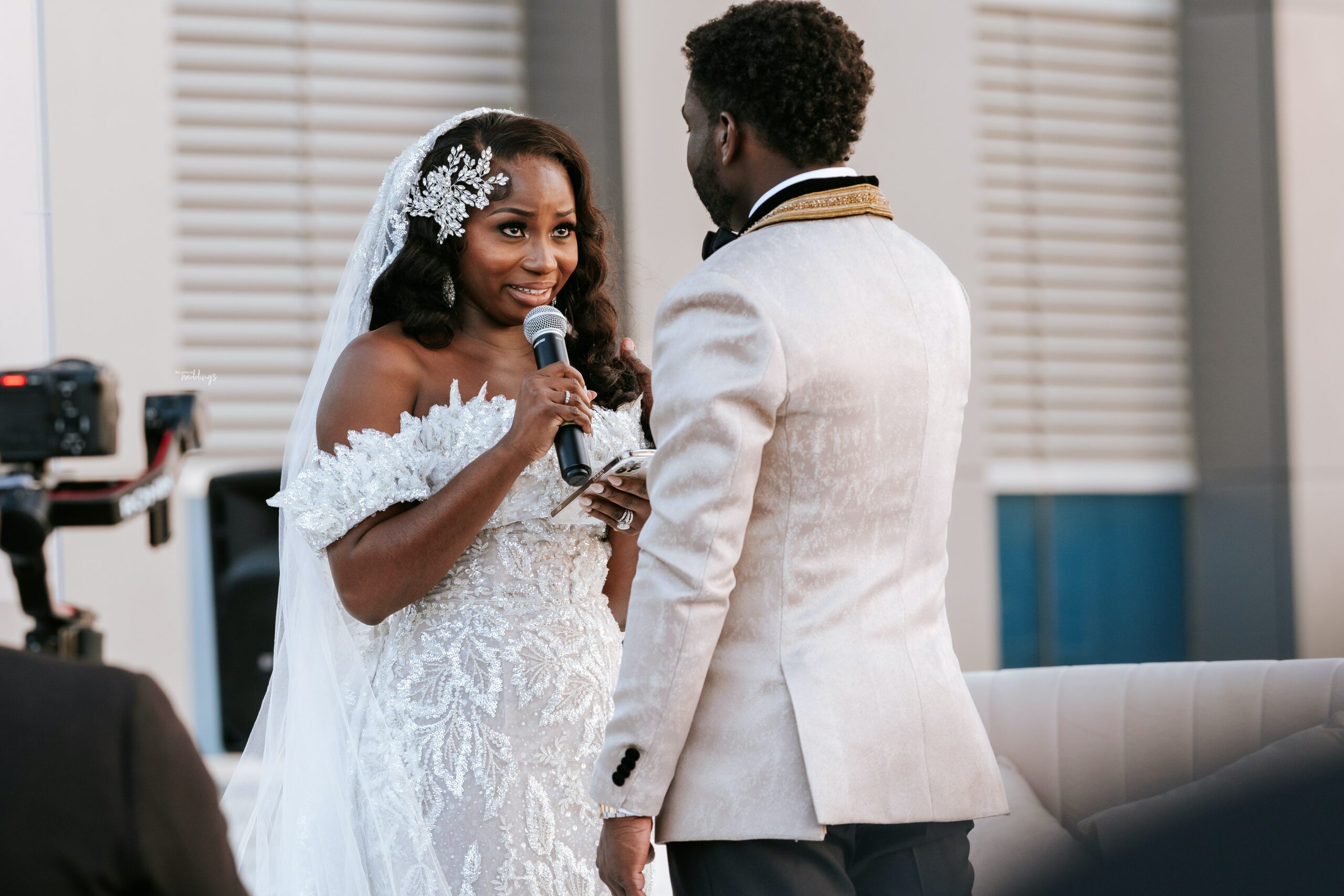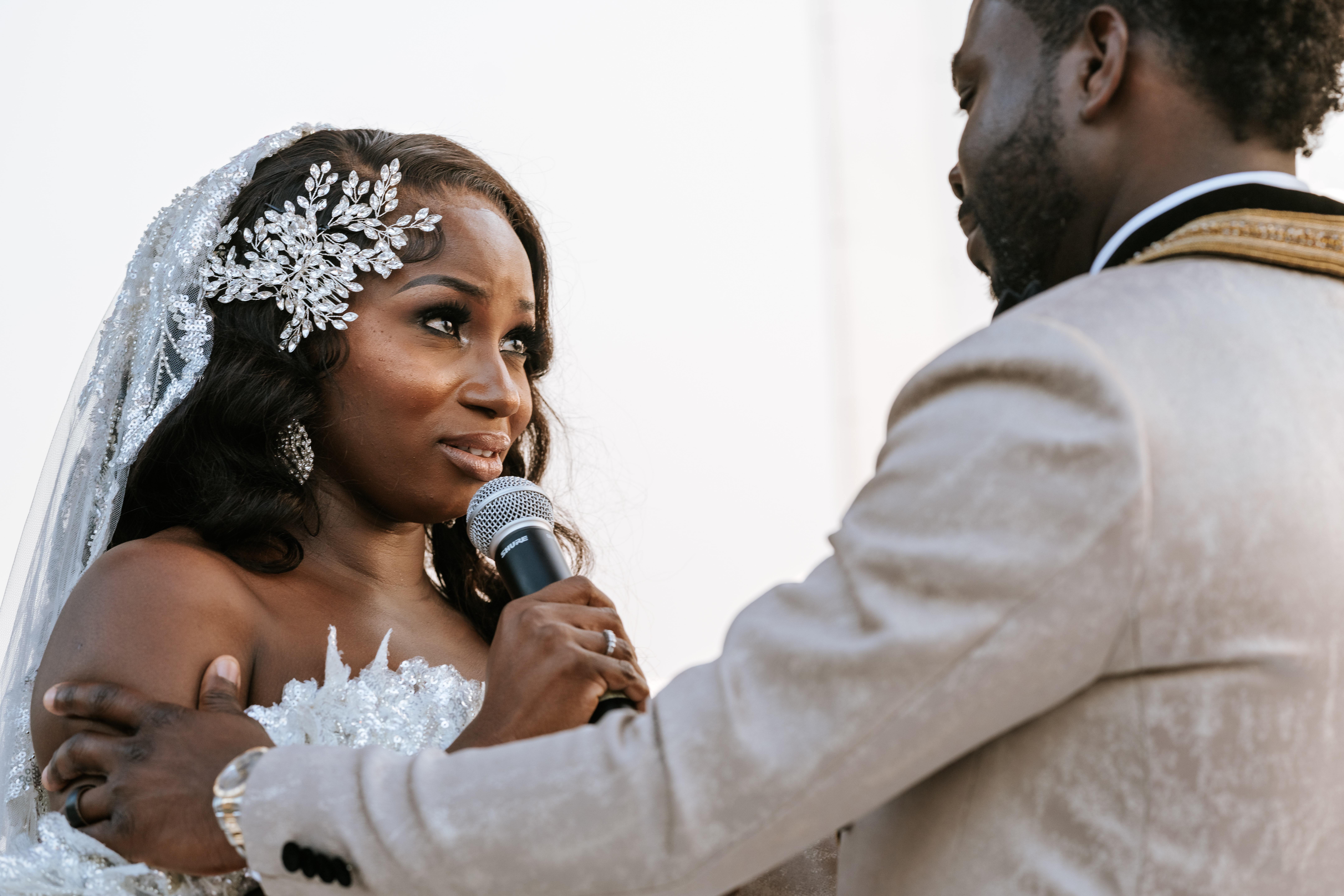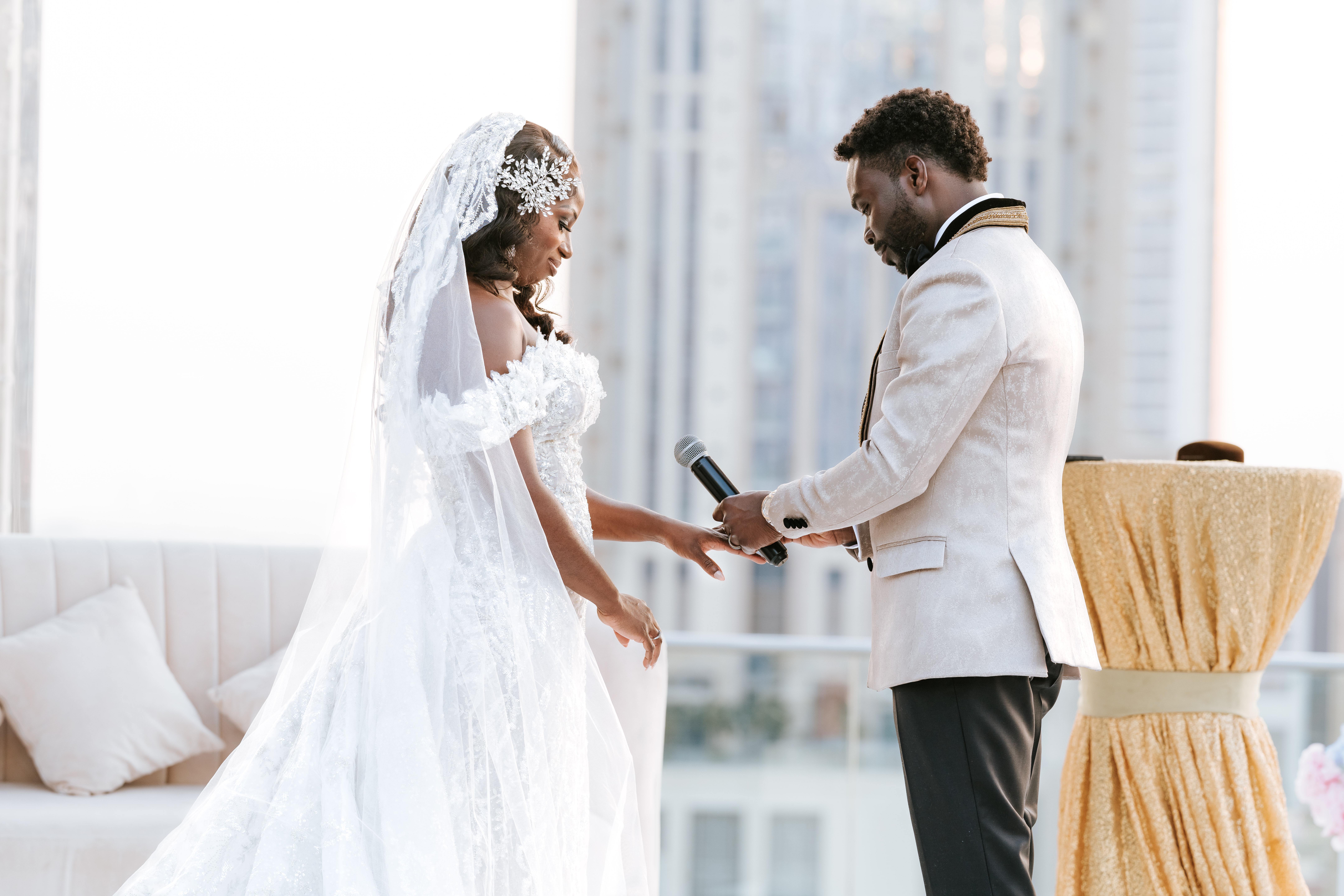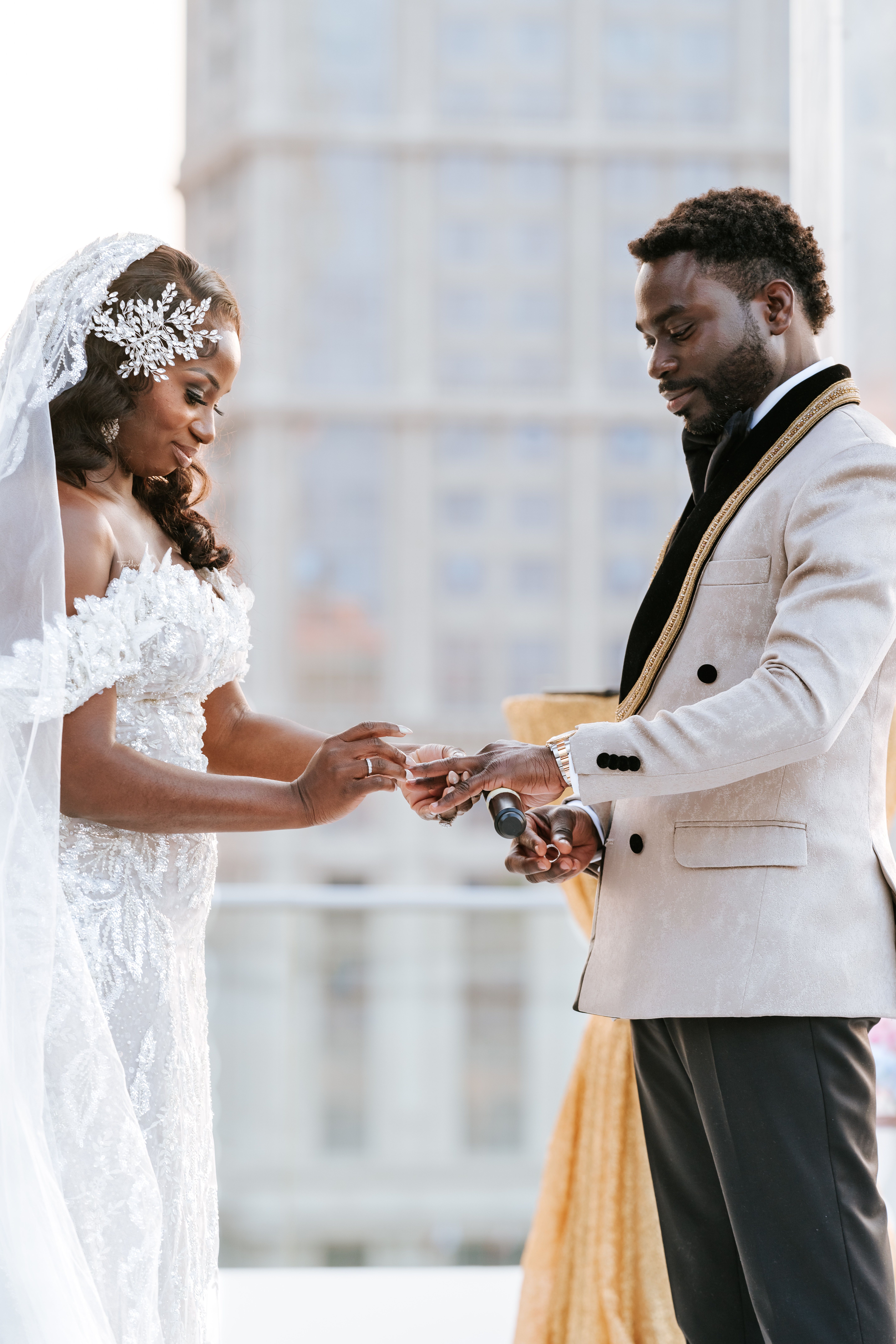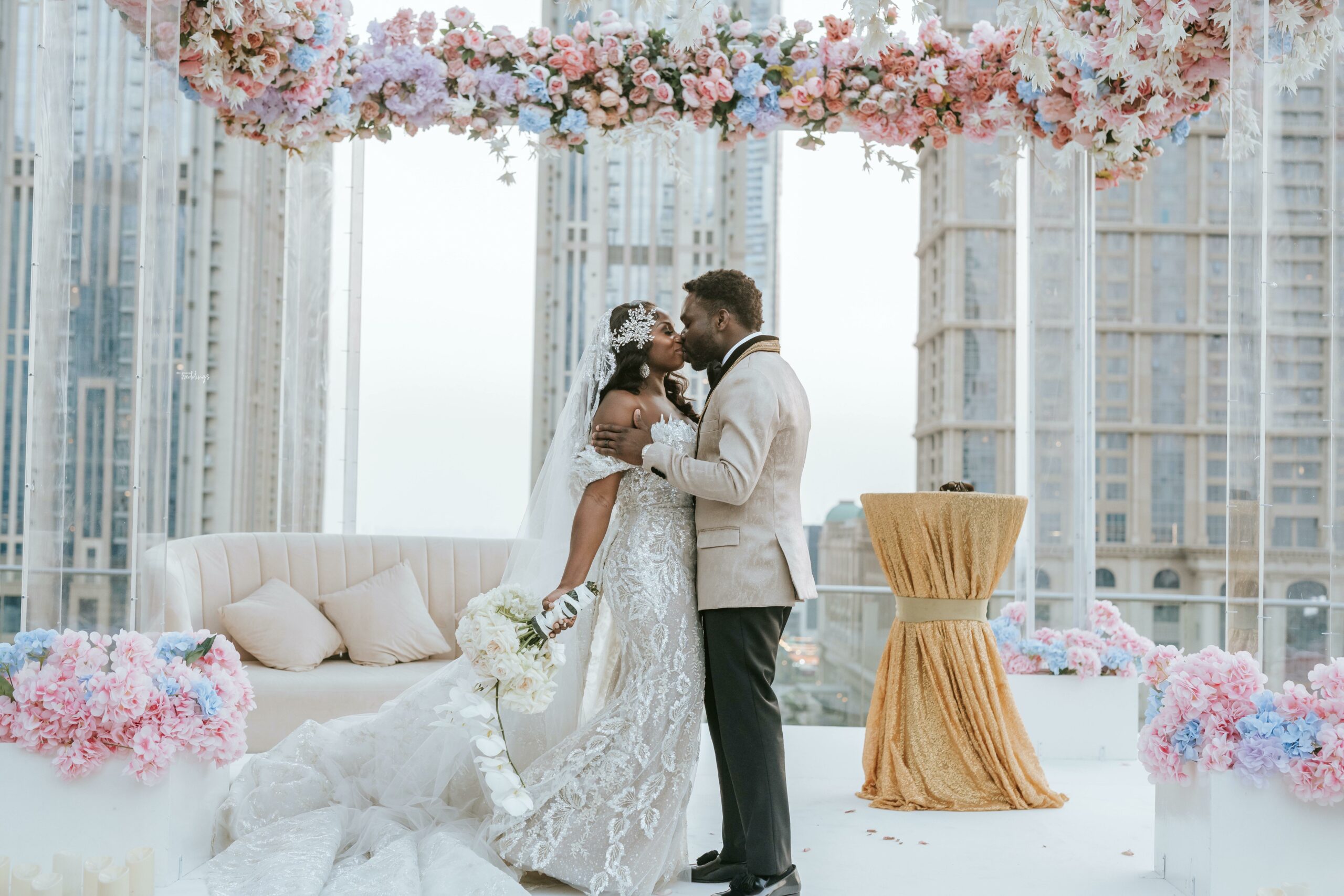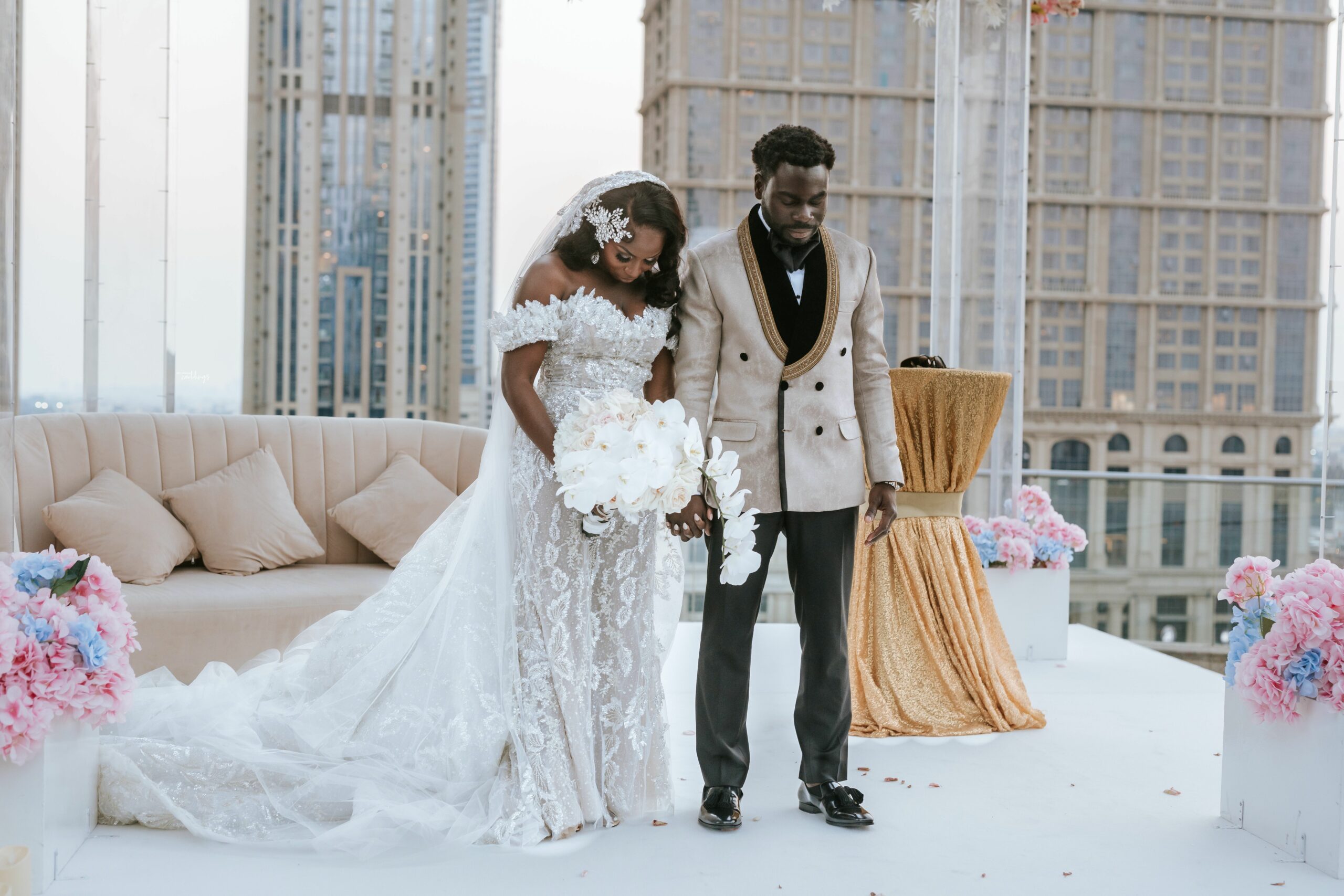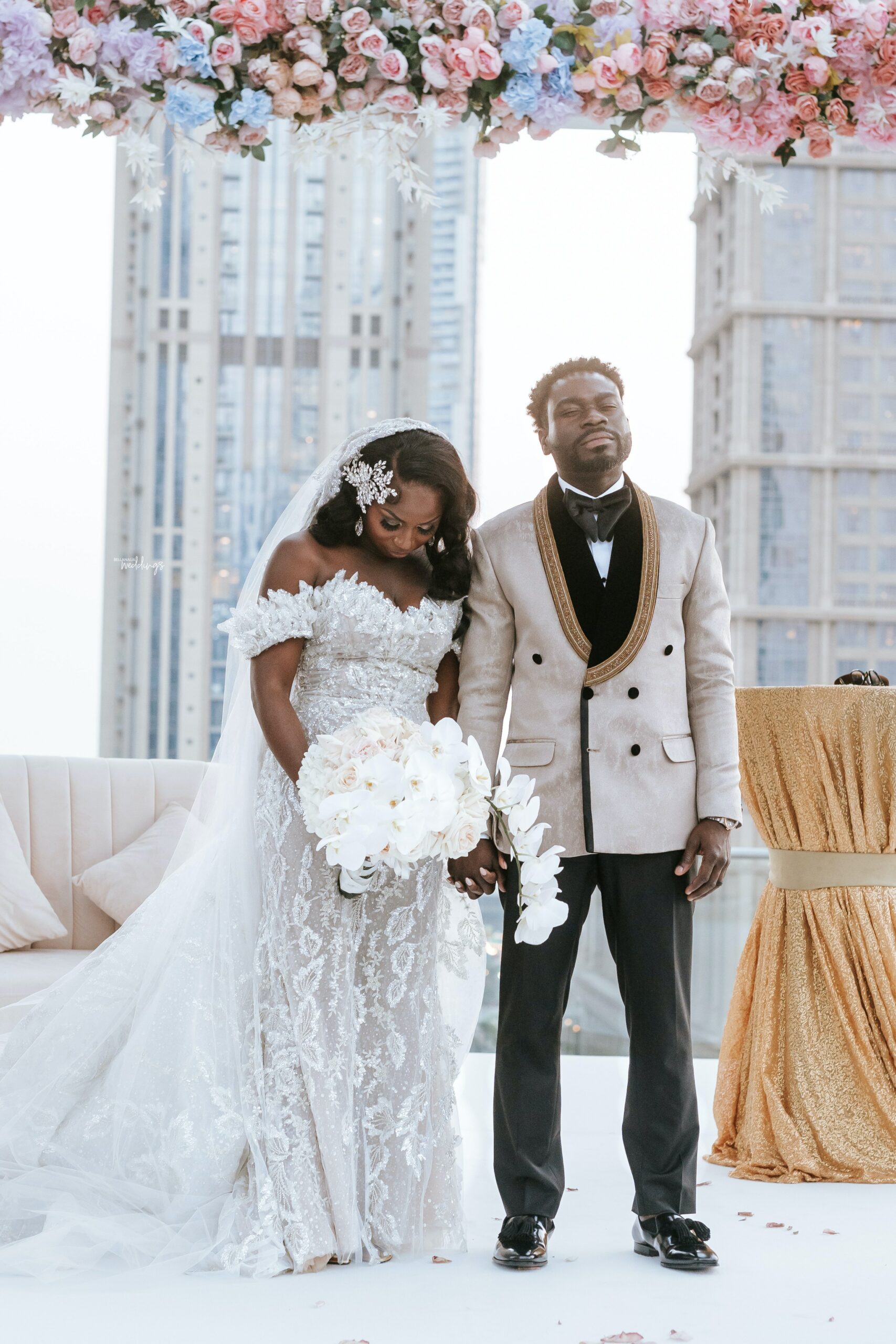 It's love for a lifetime!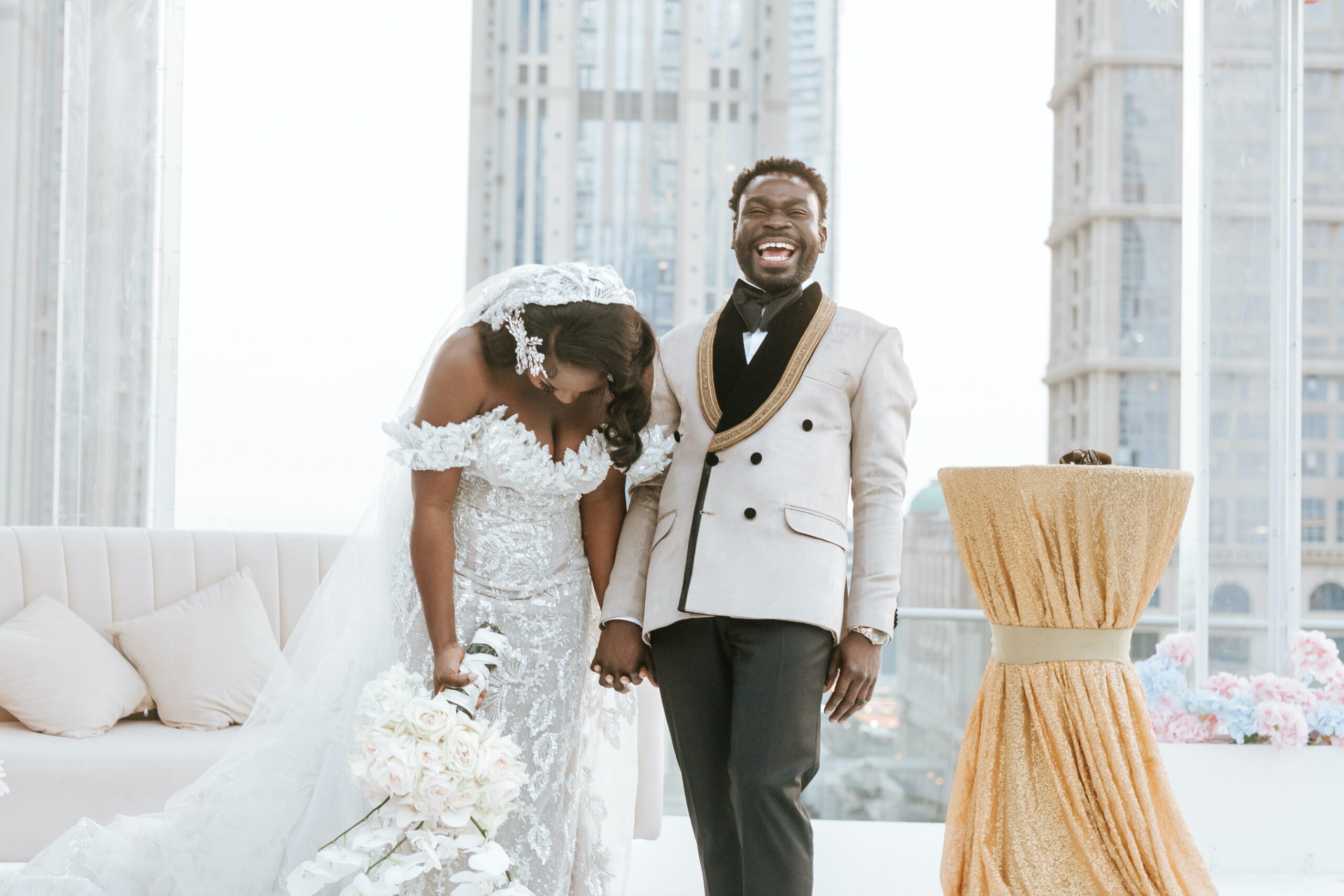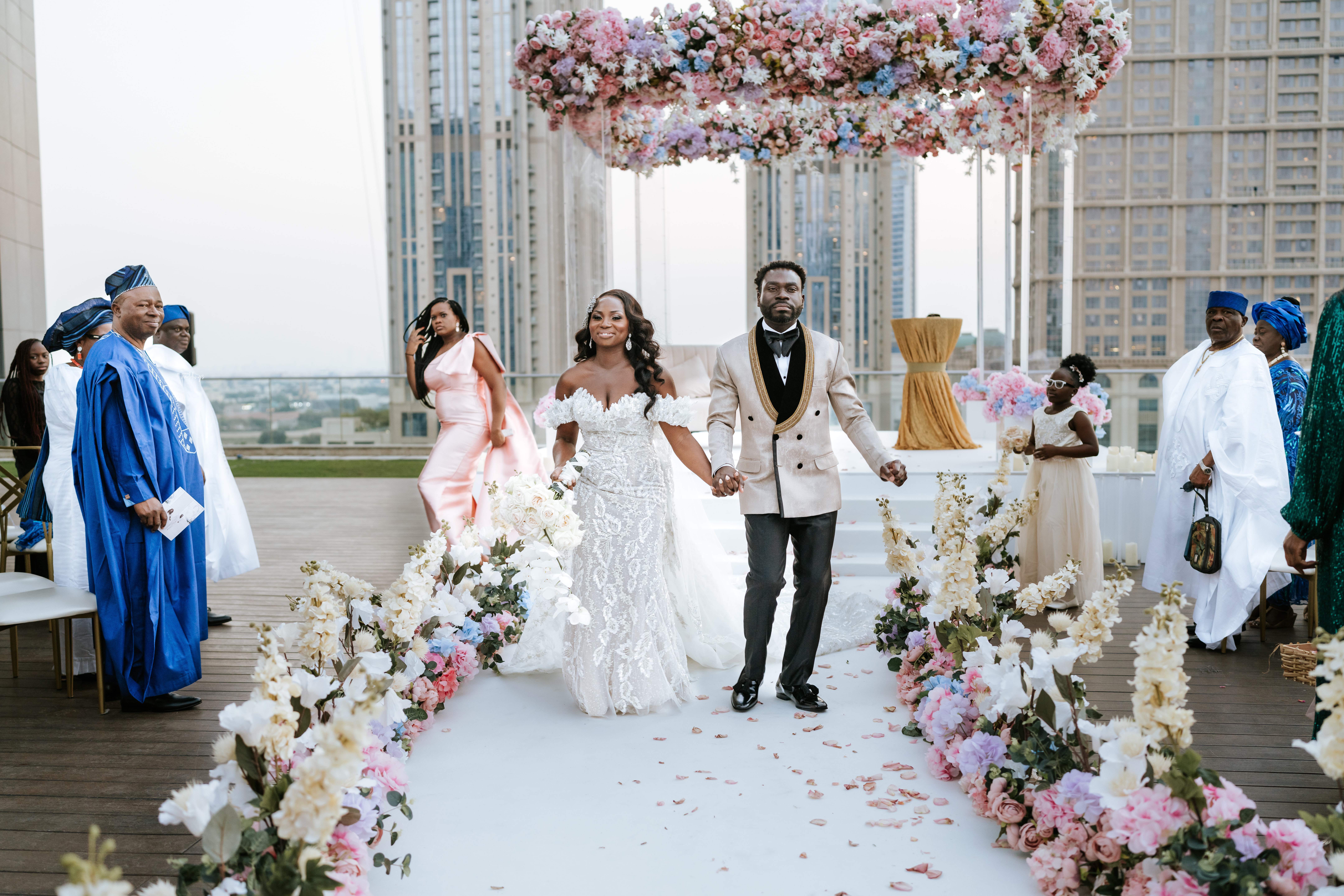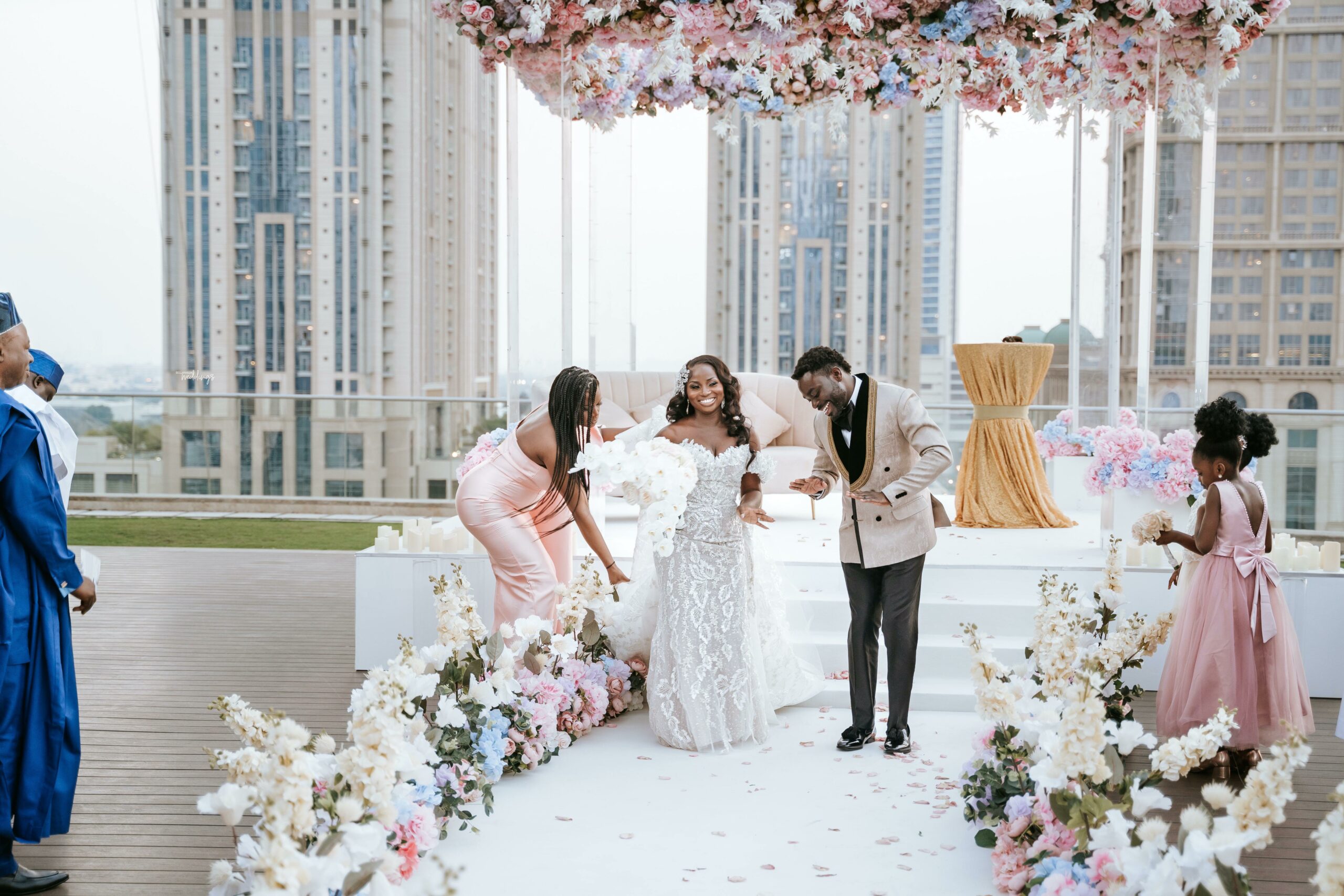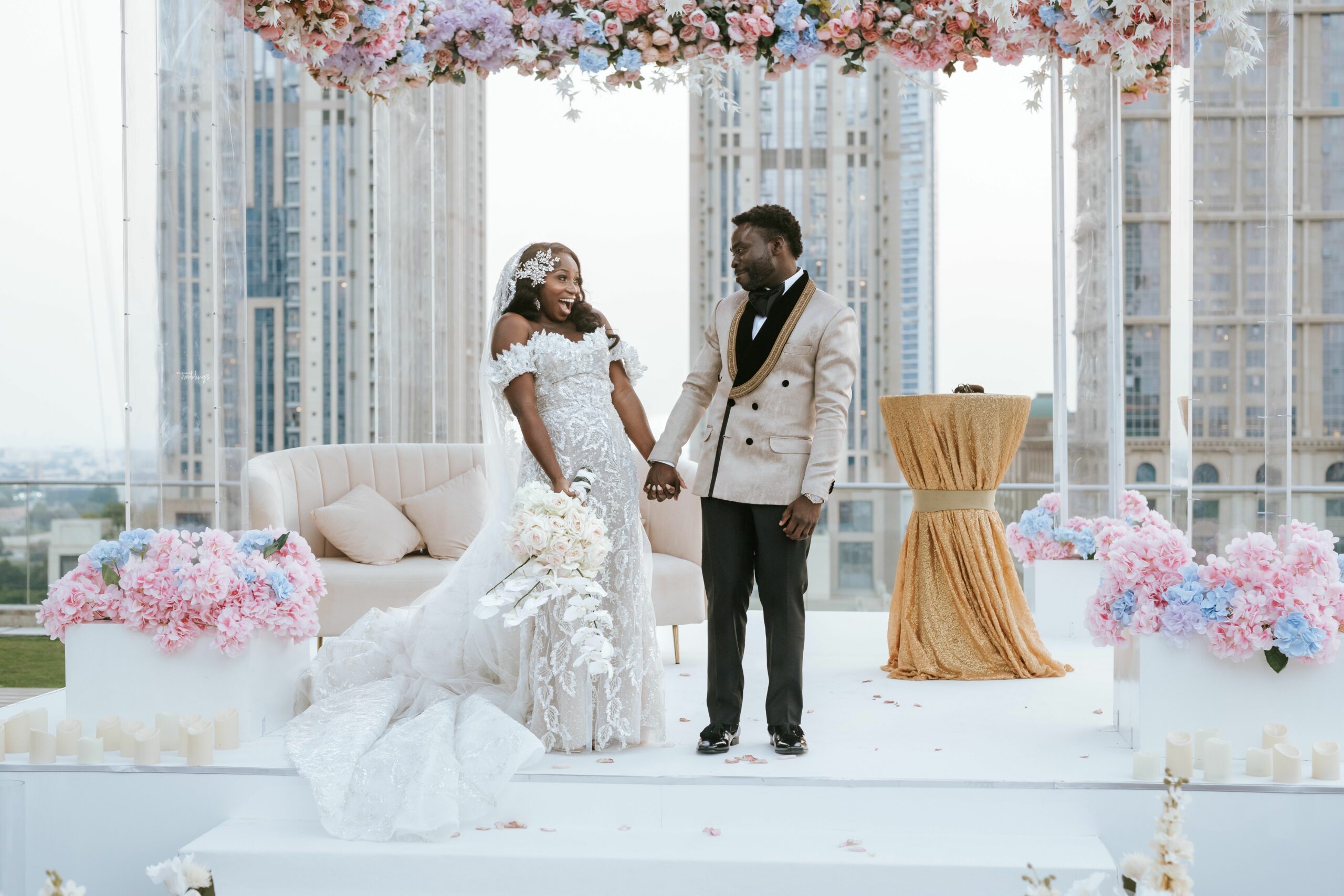 It's wedding reception o'clock!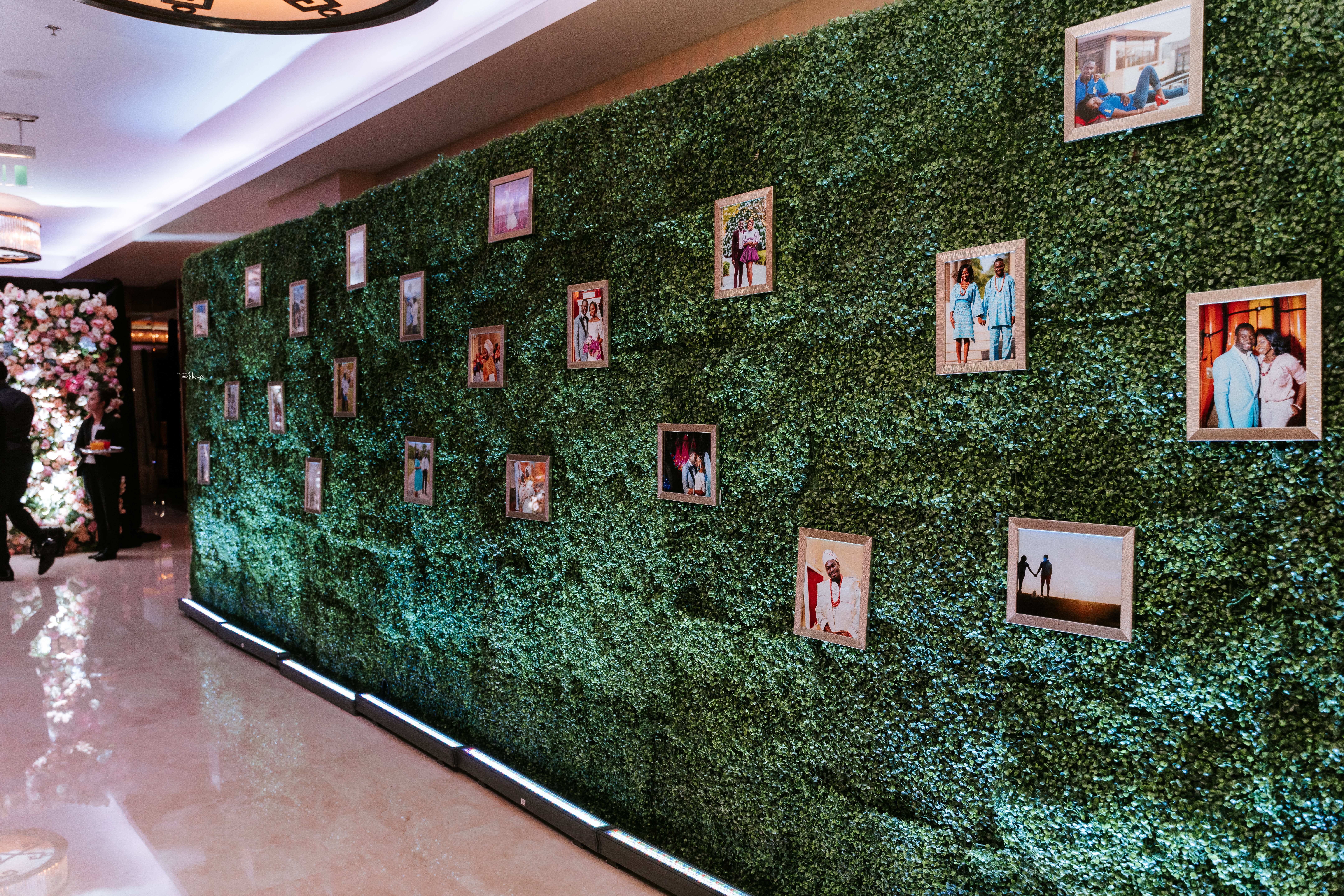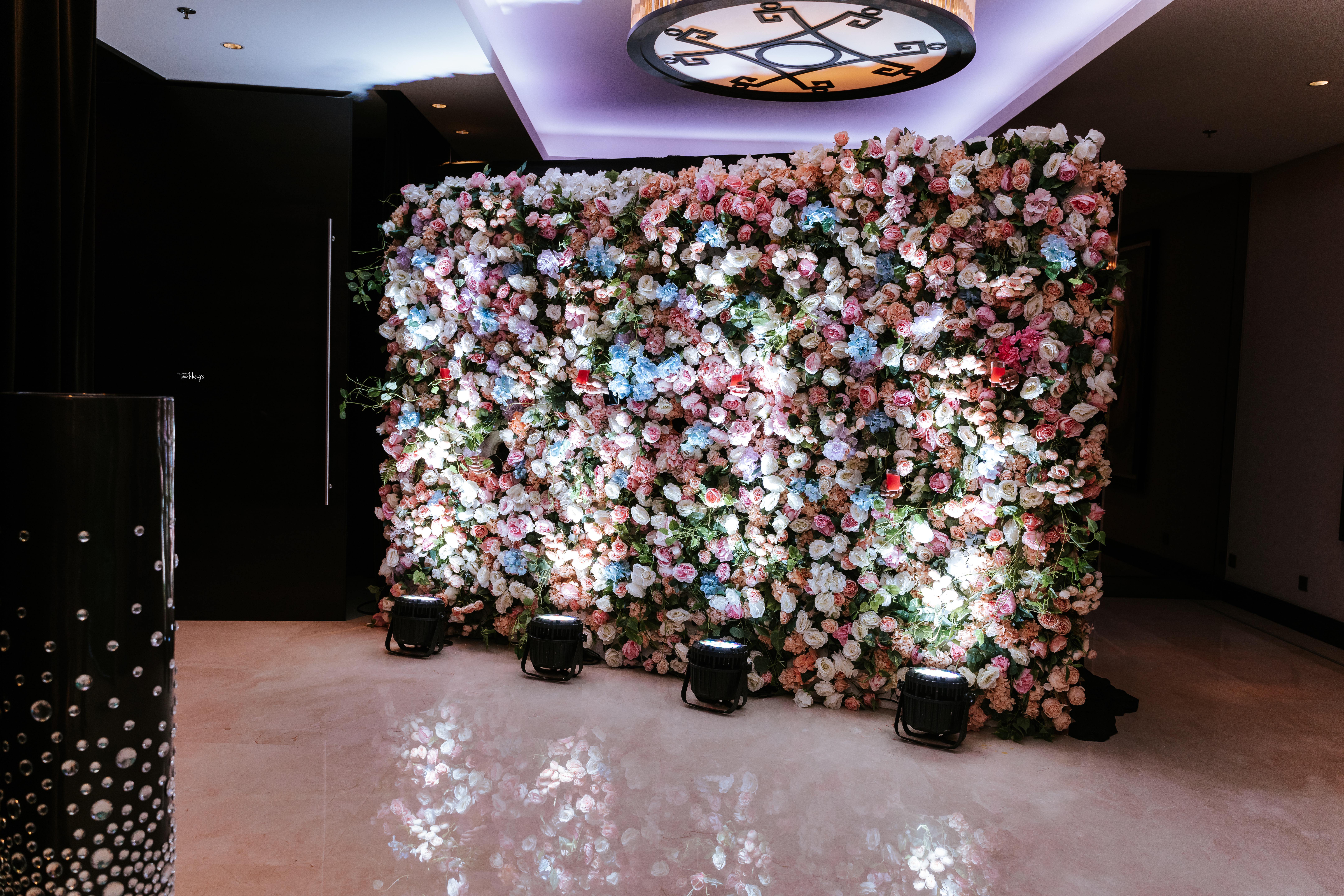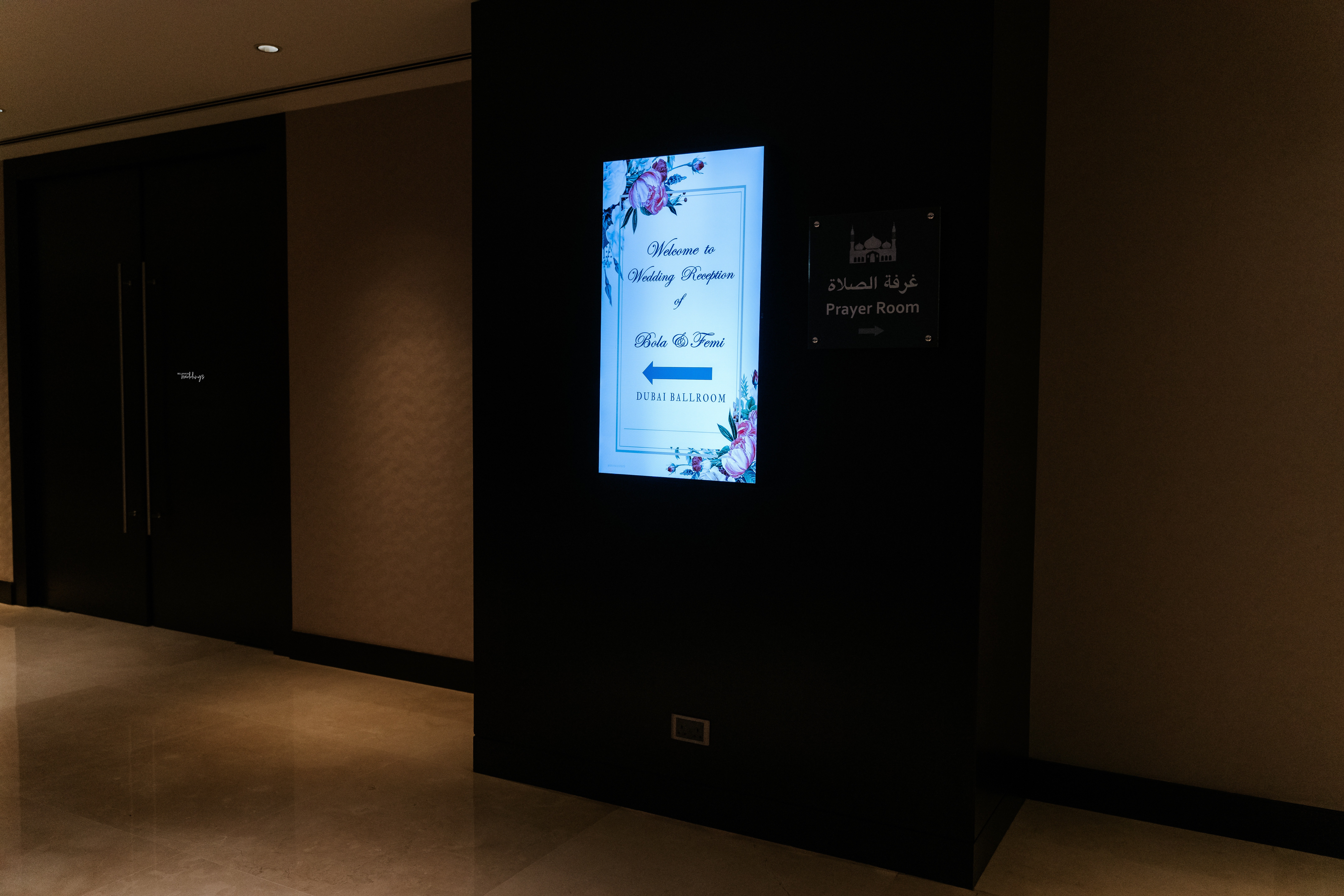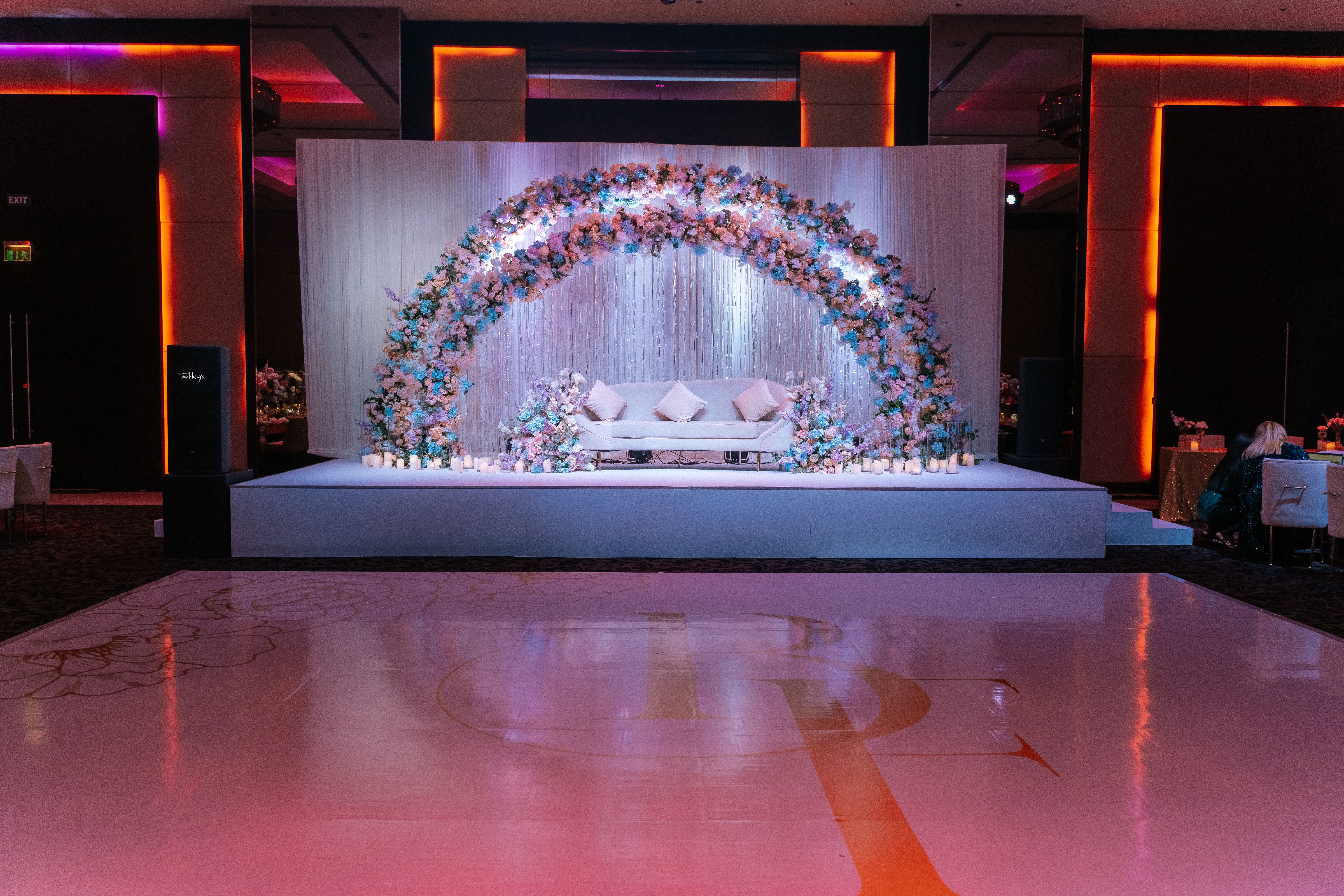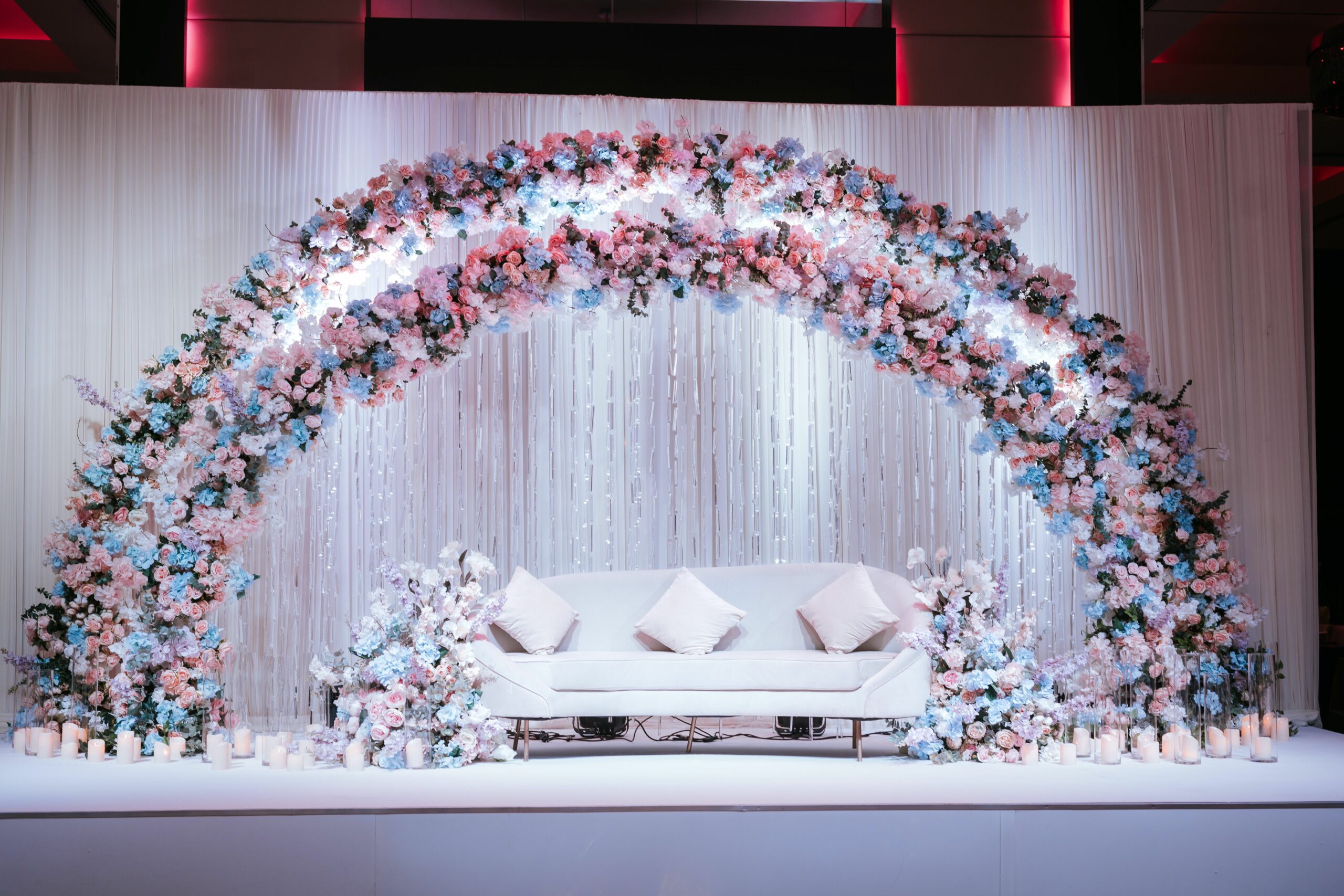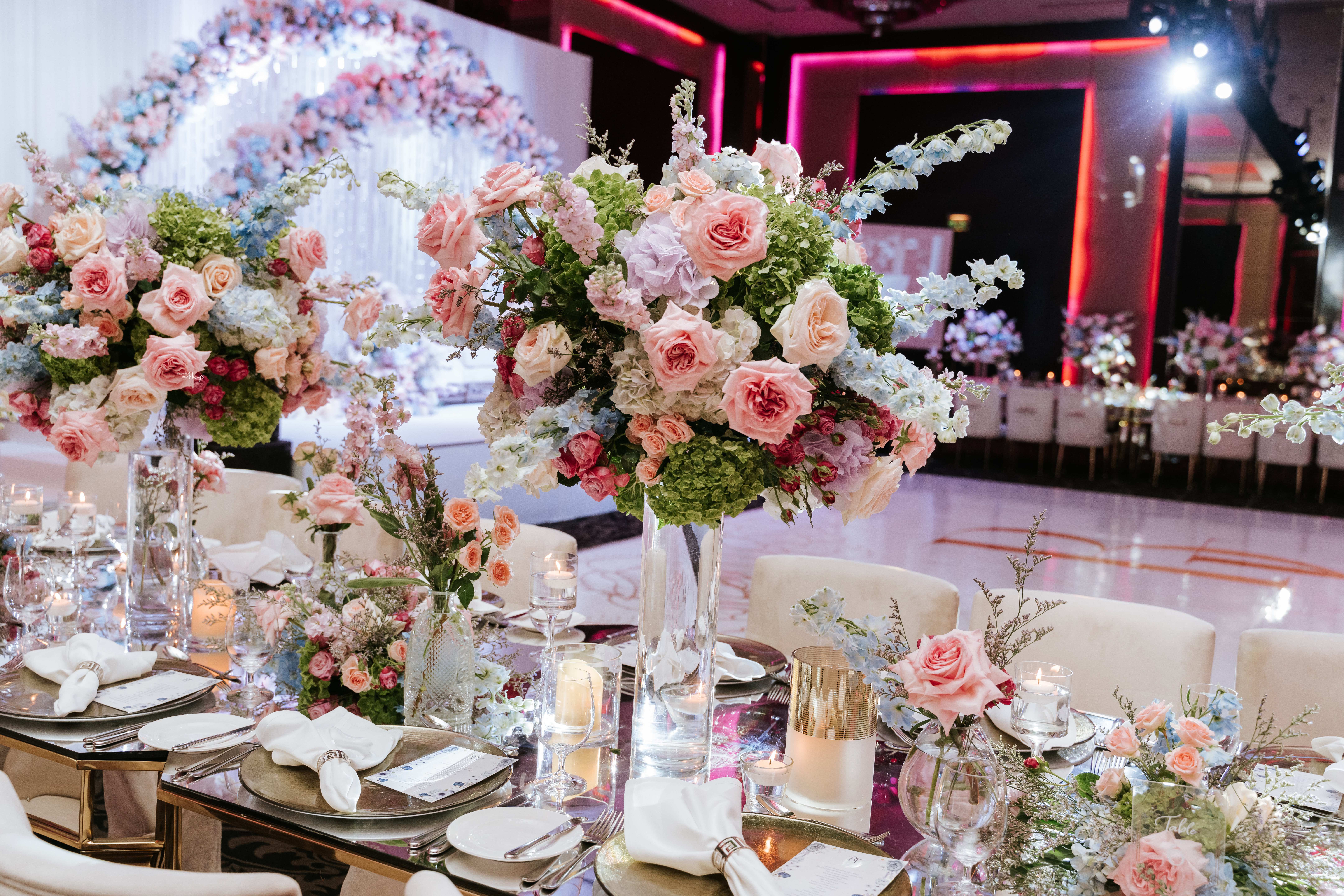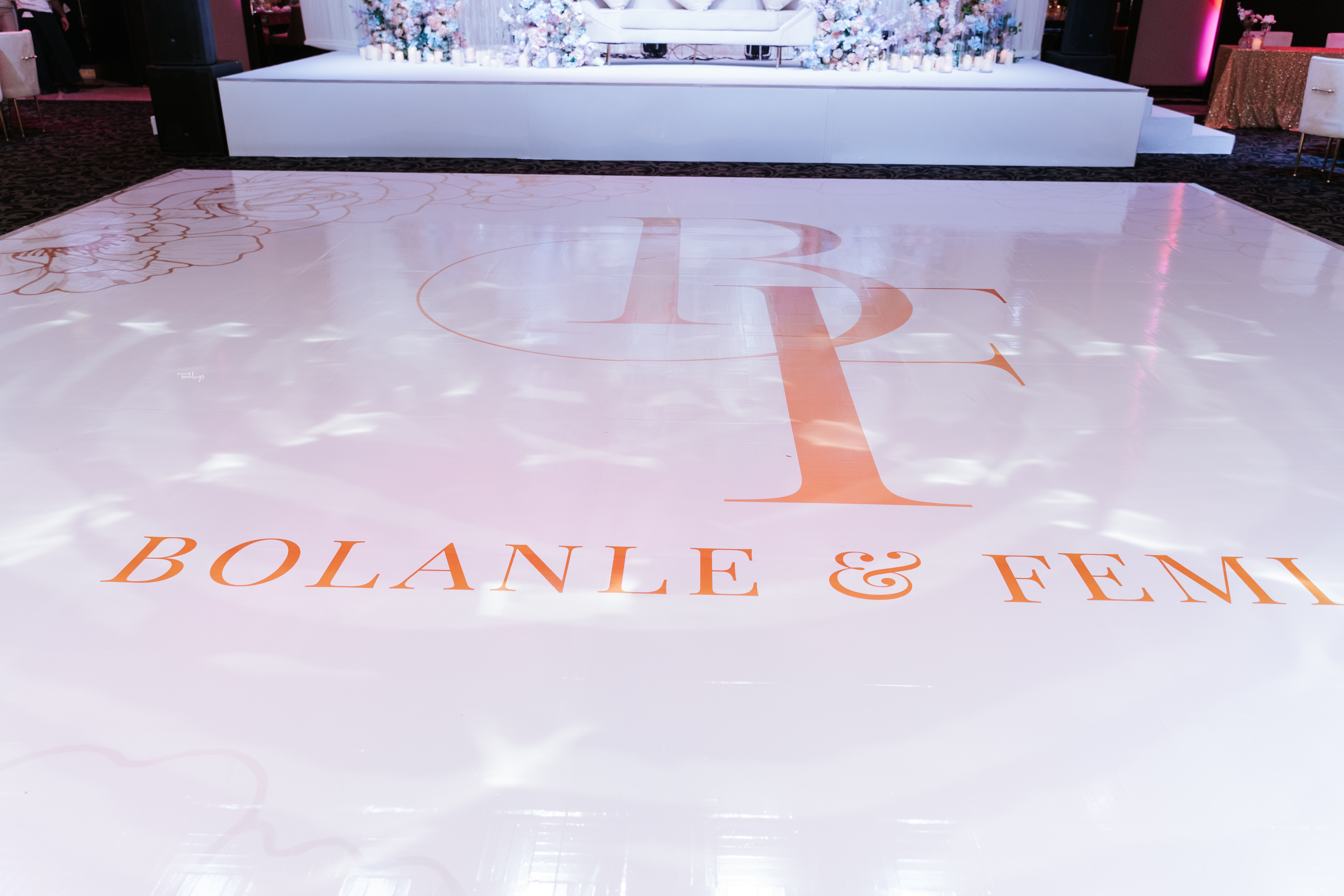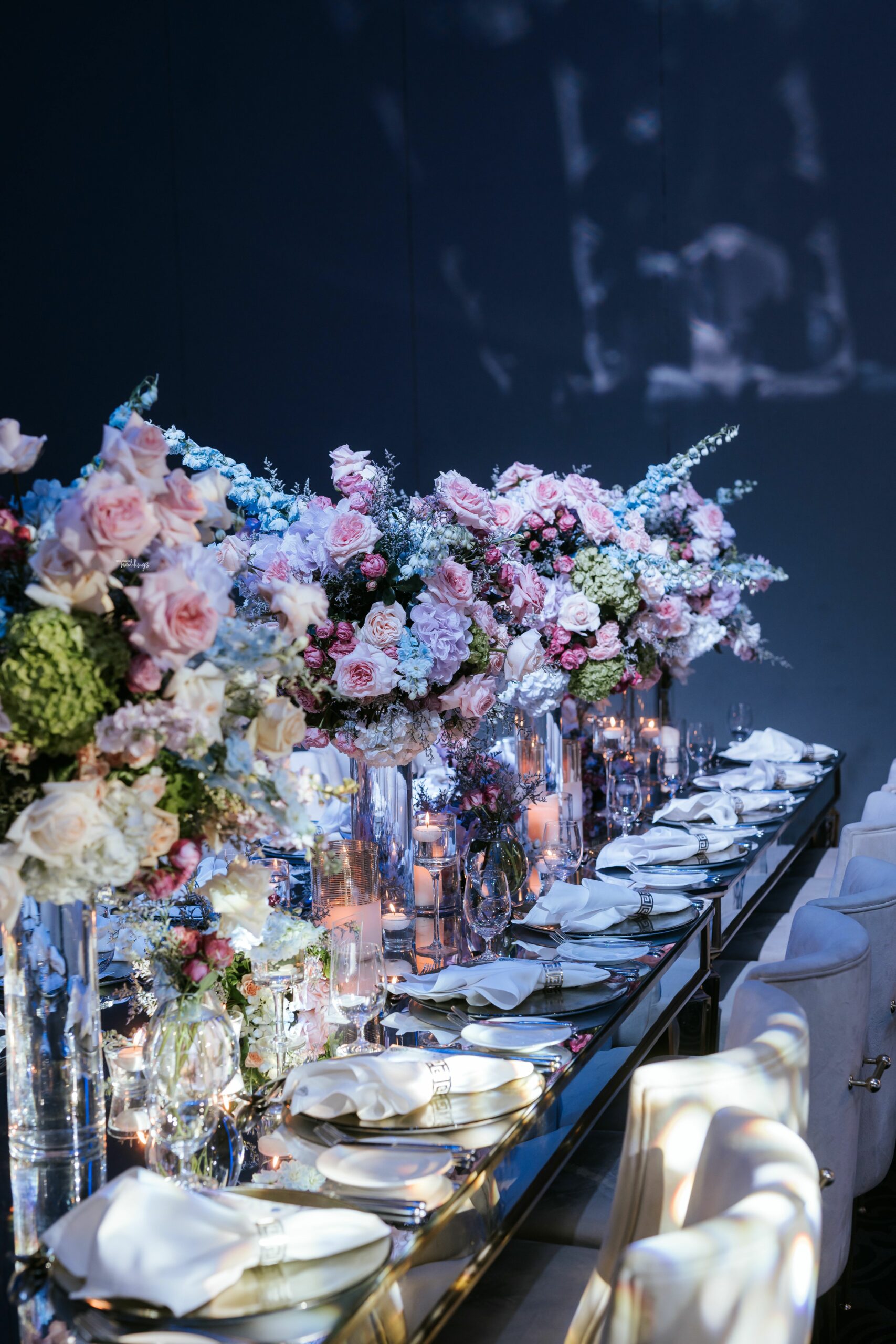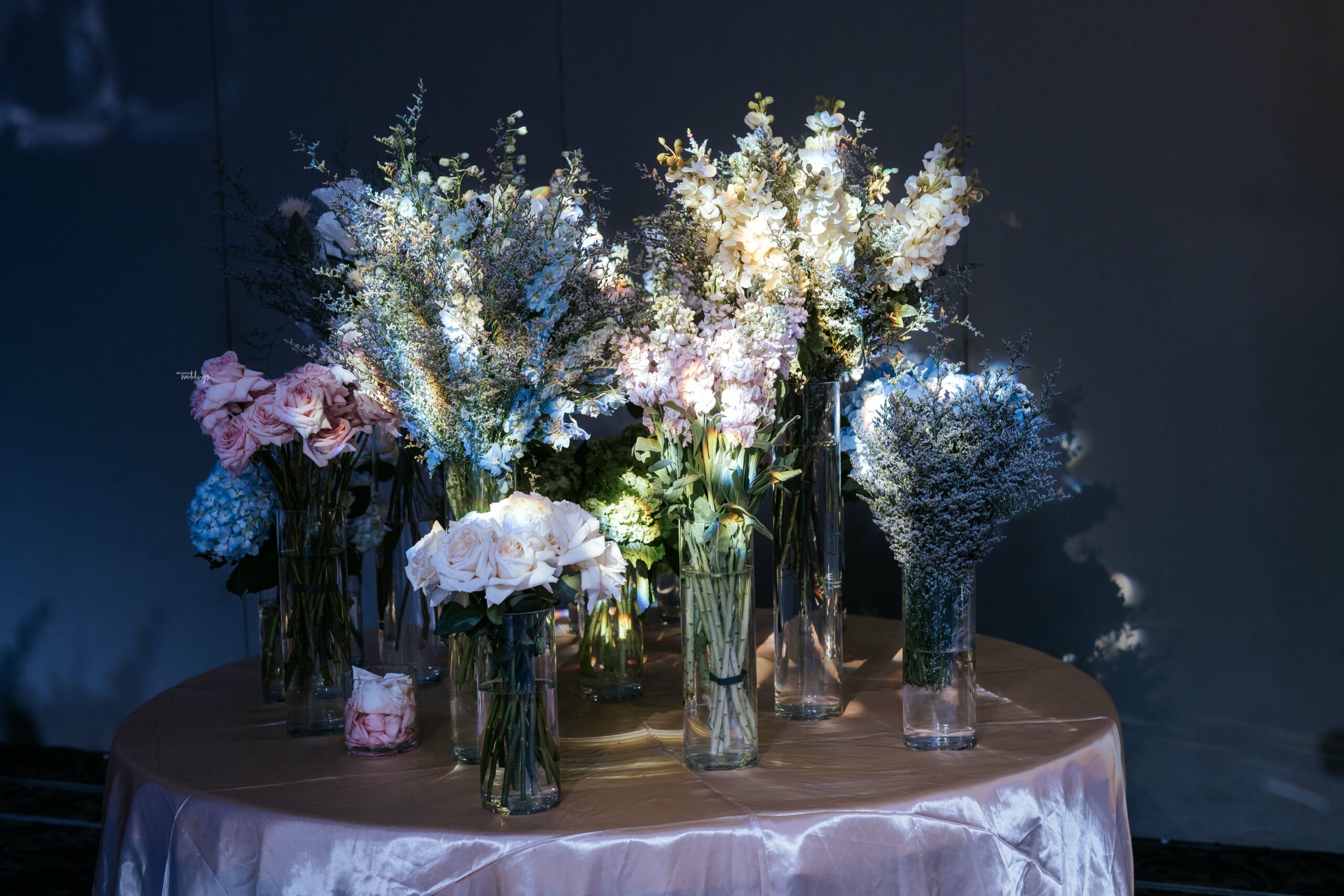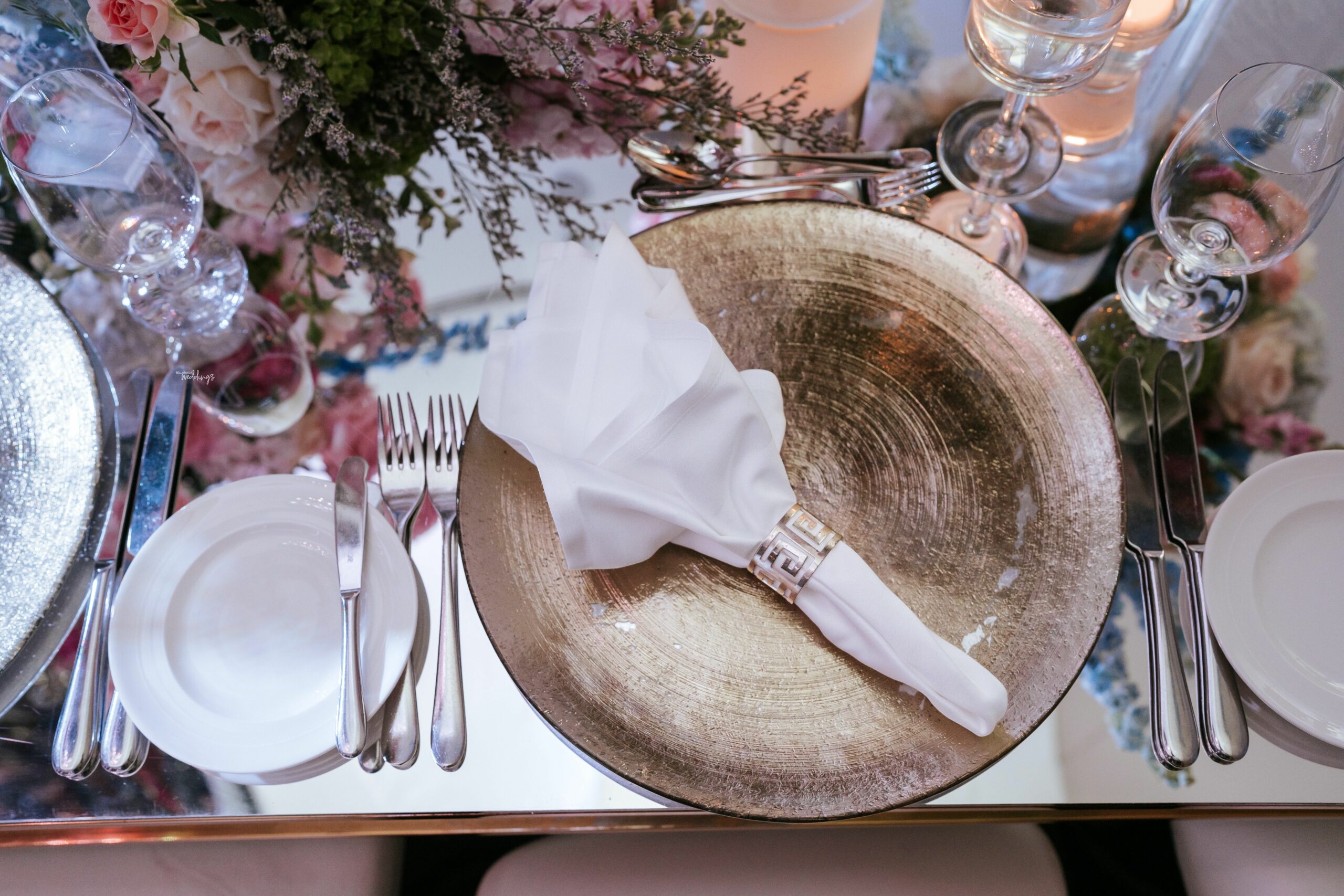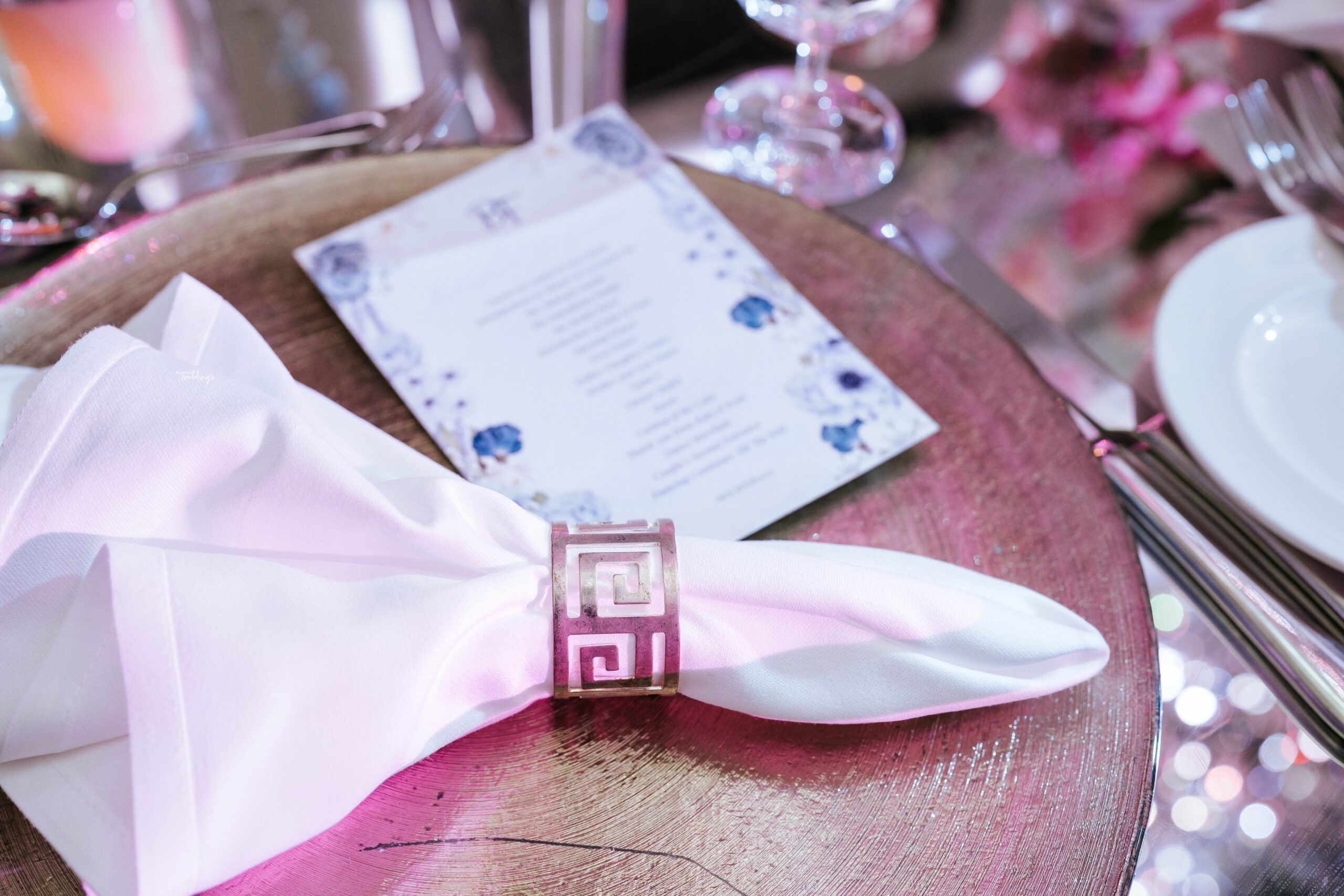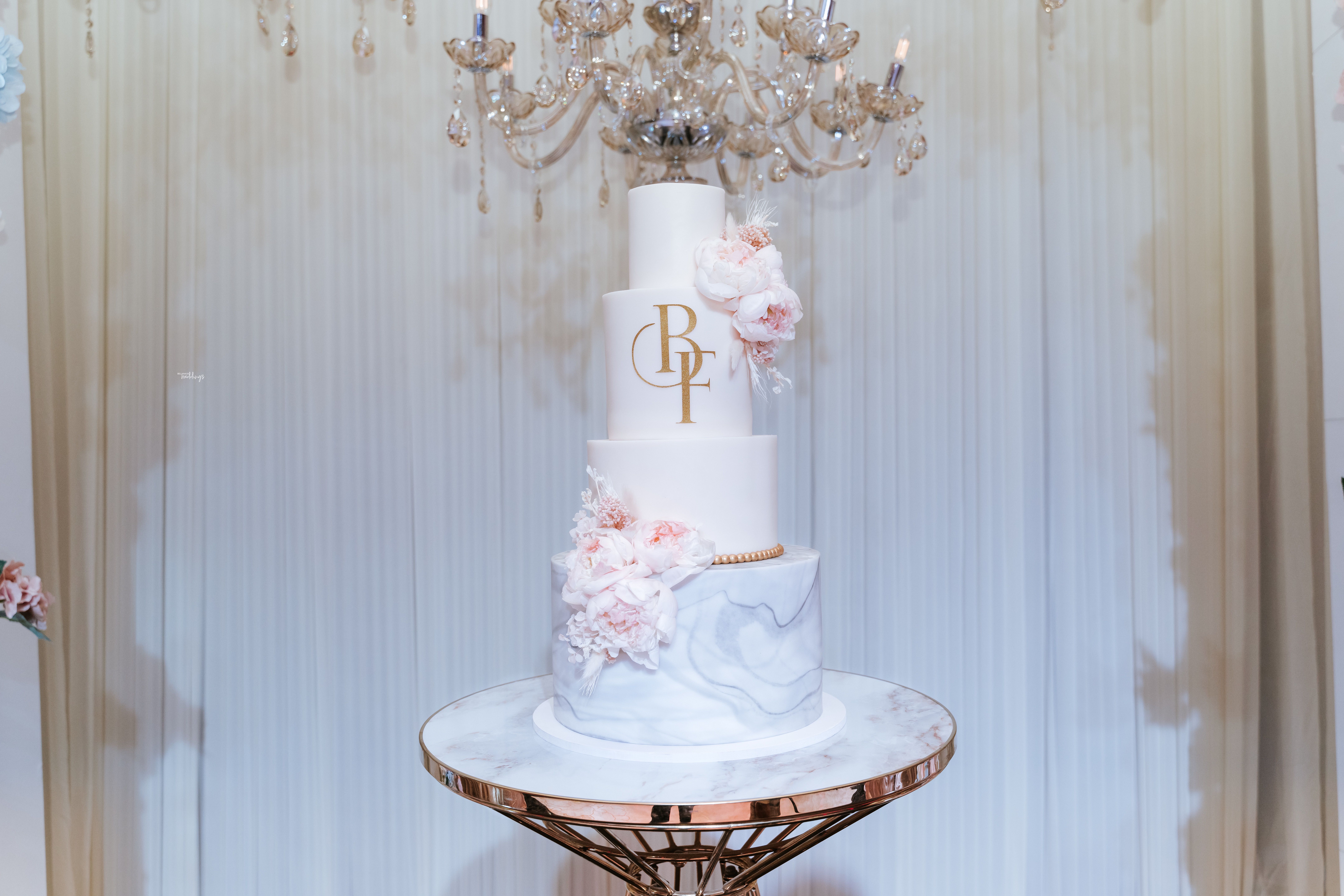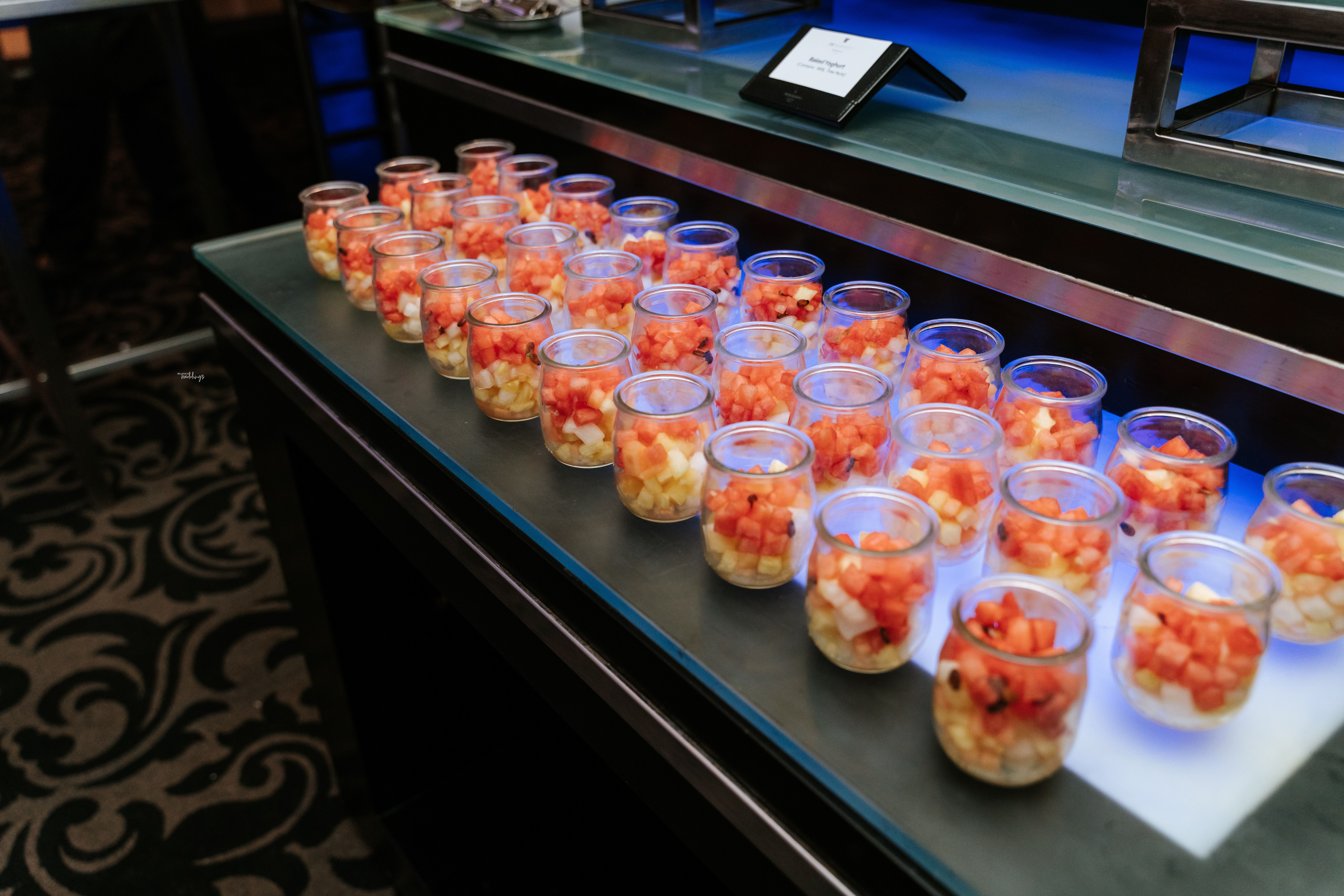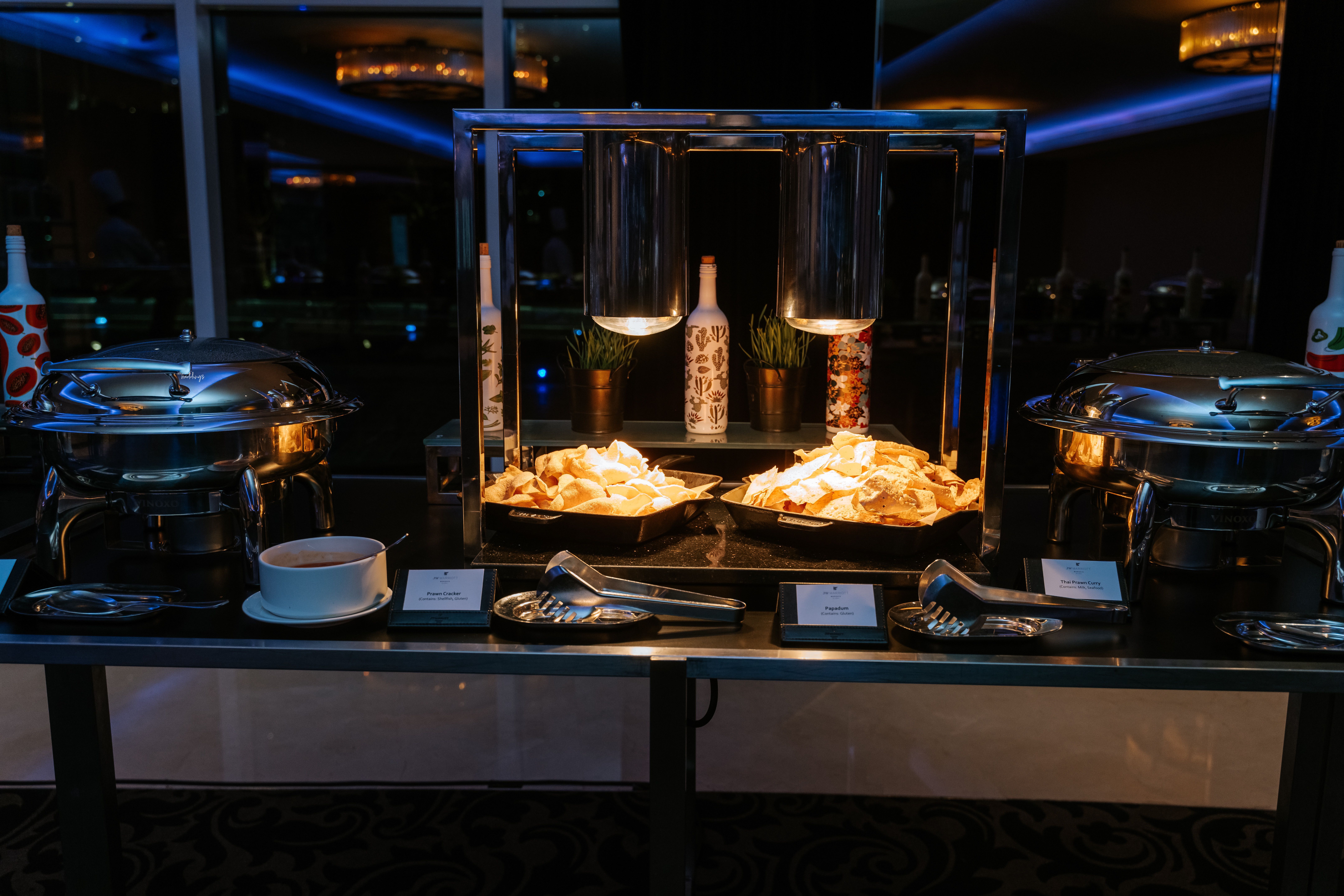 Let the fun begin!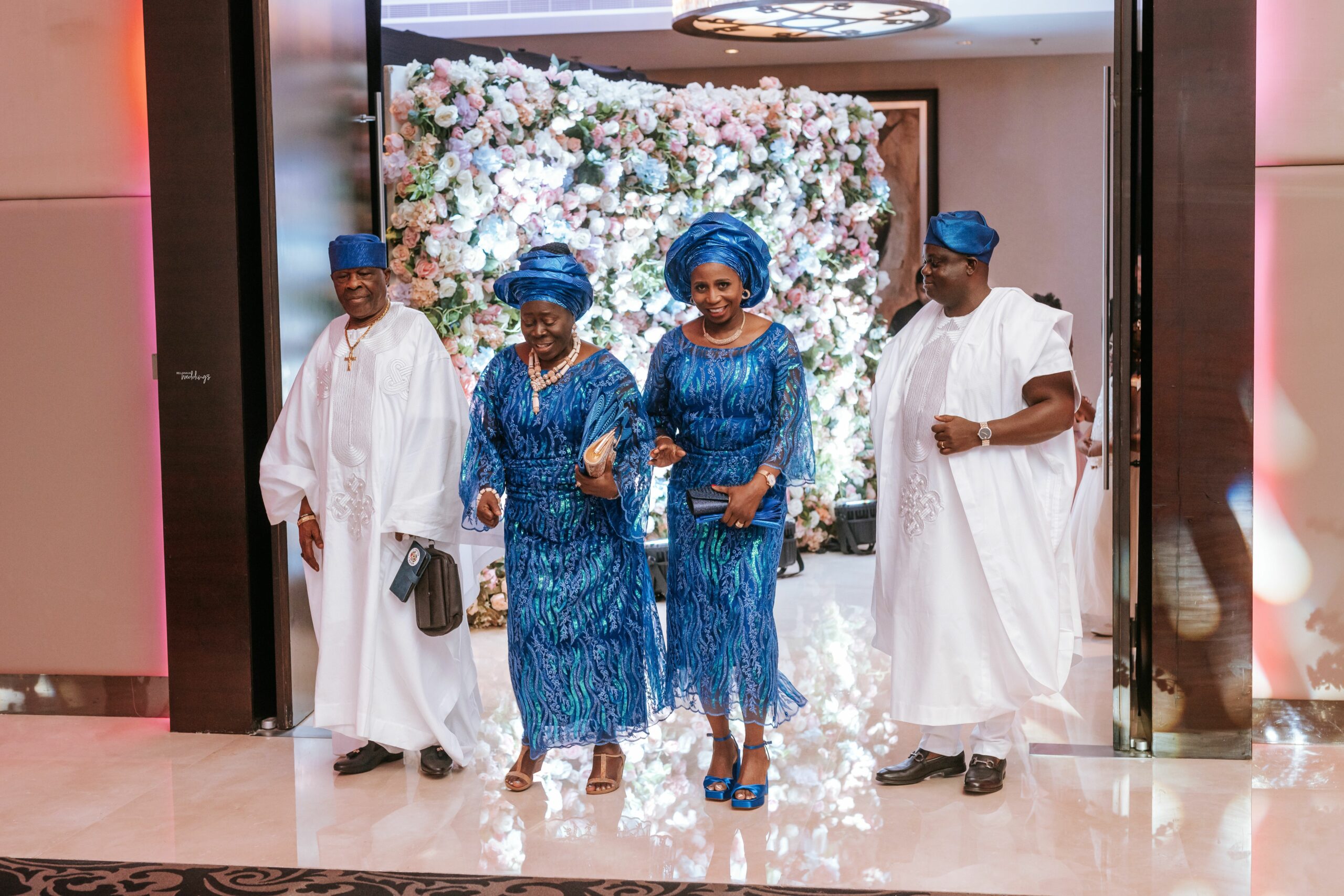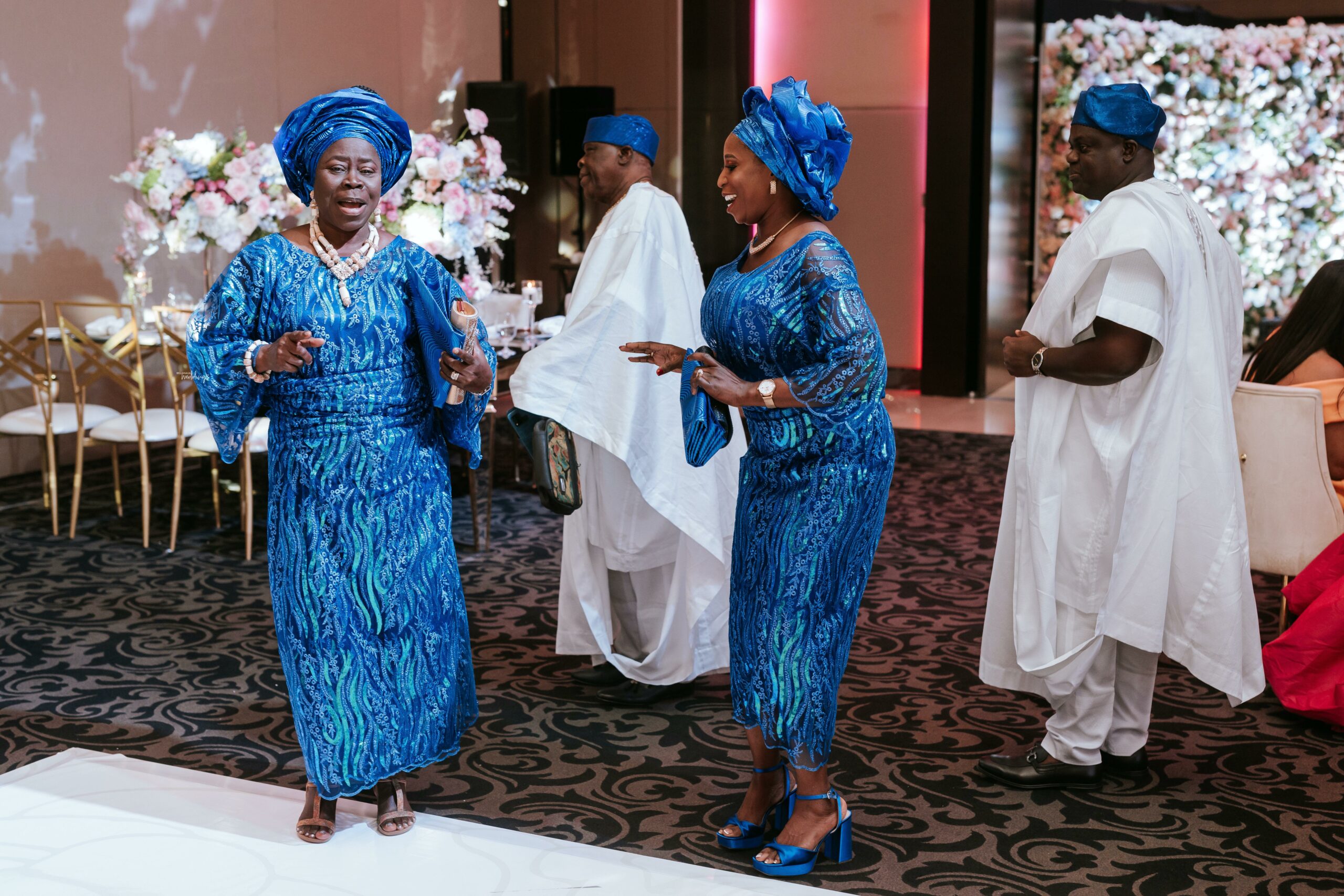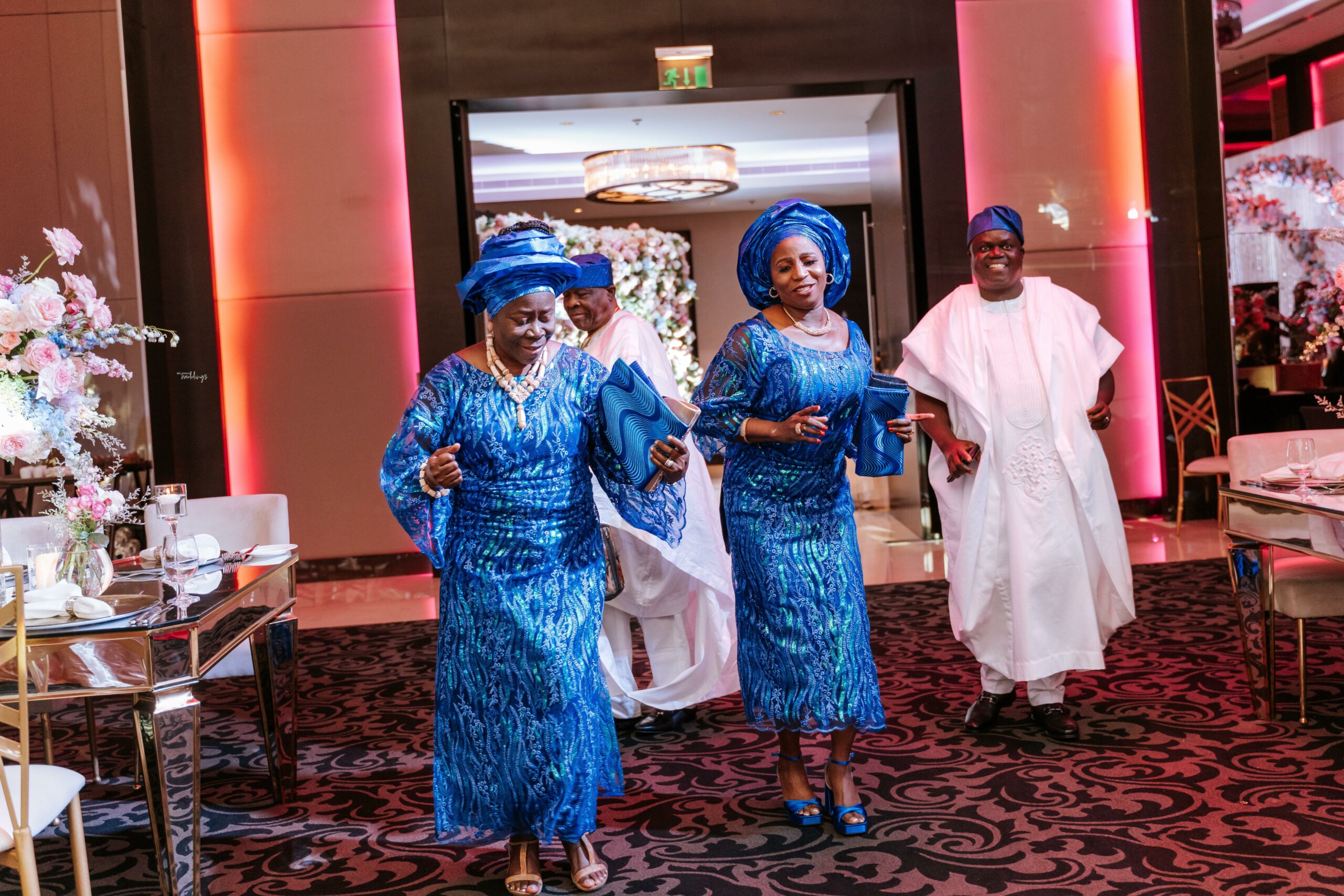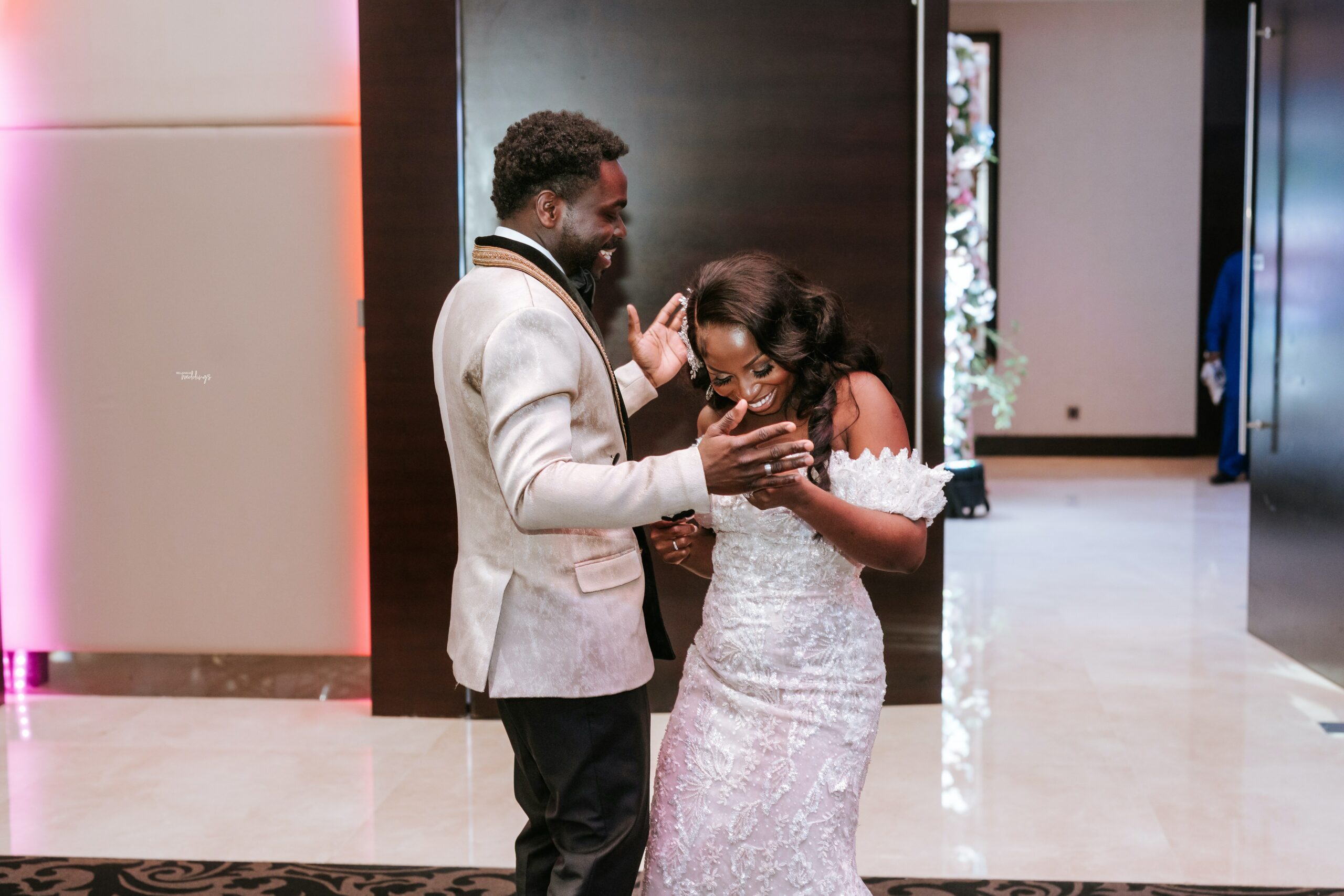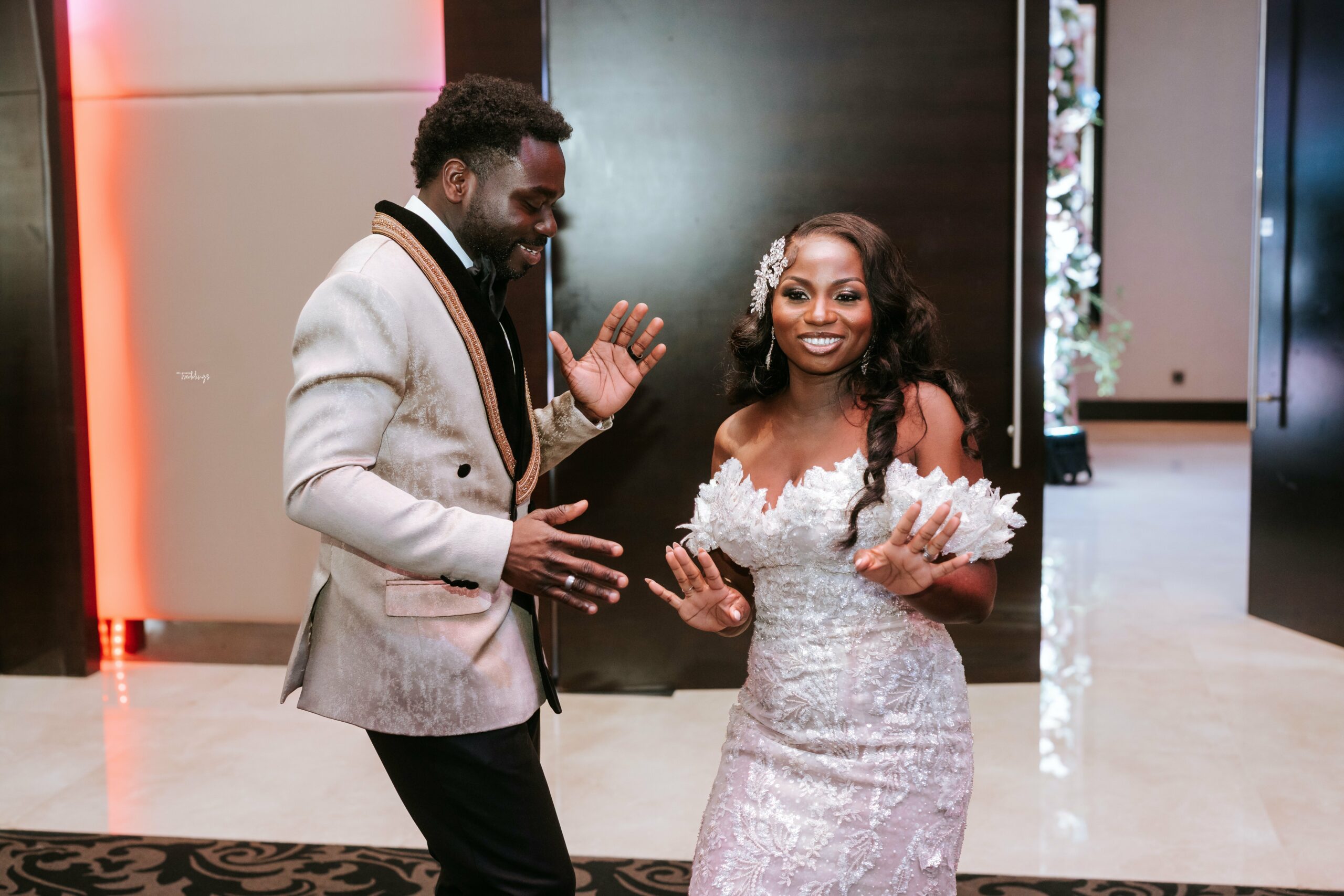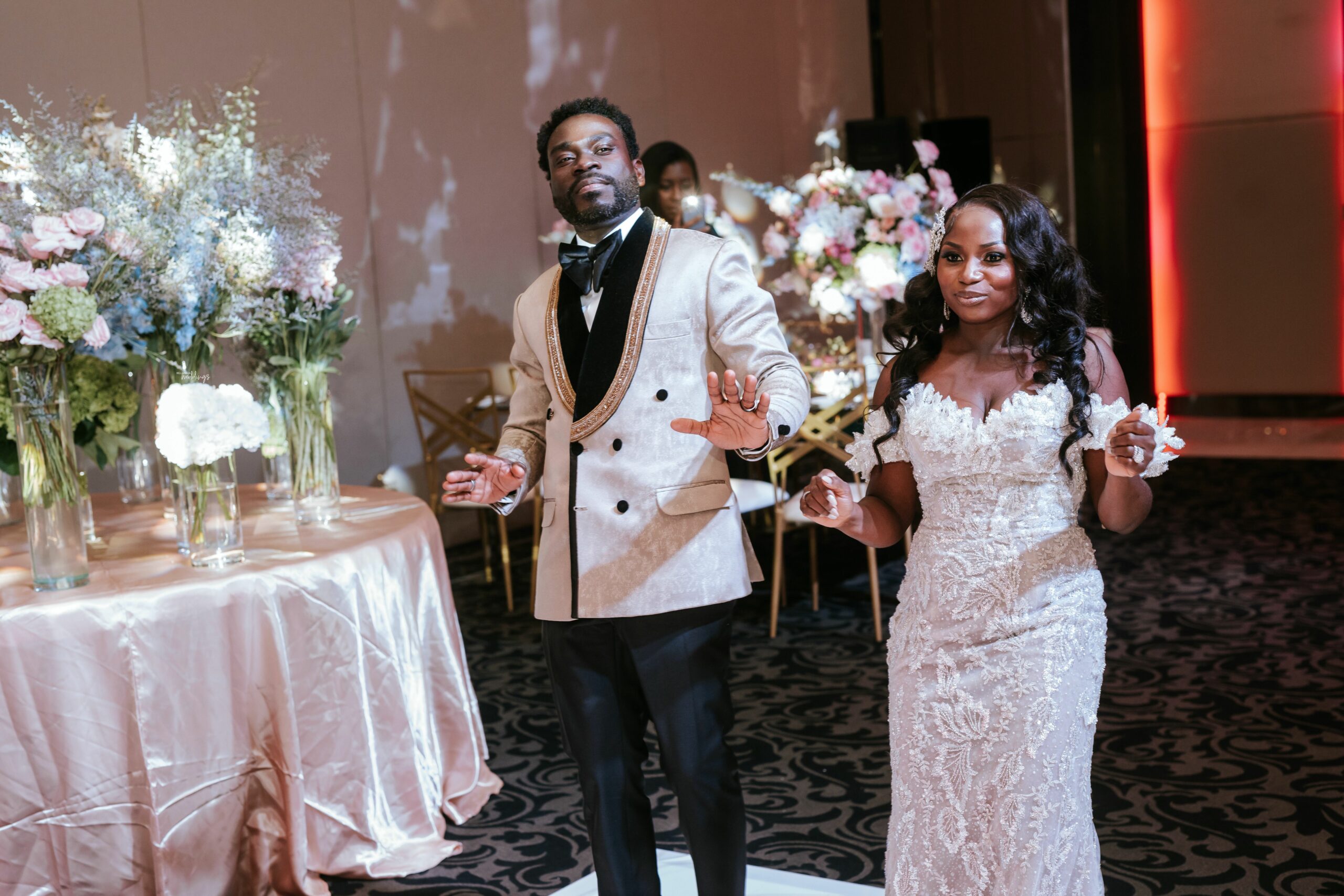 The sweet father-daughter dance!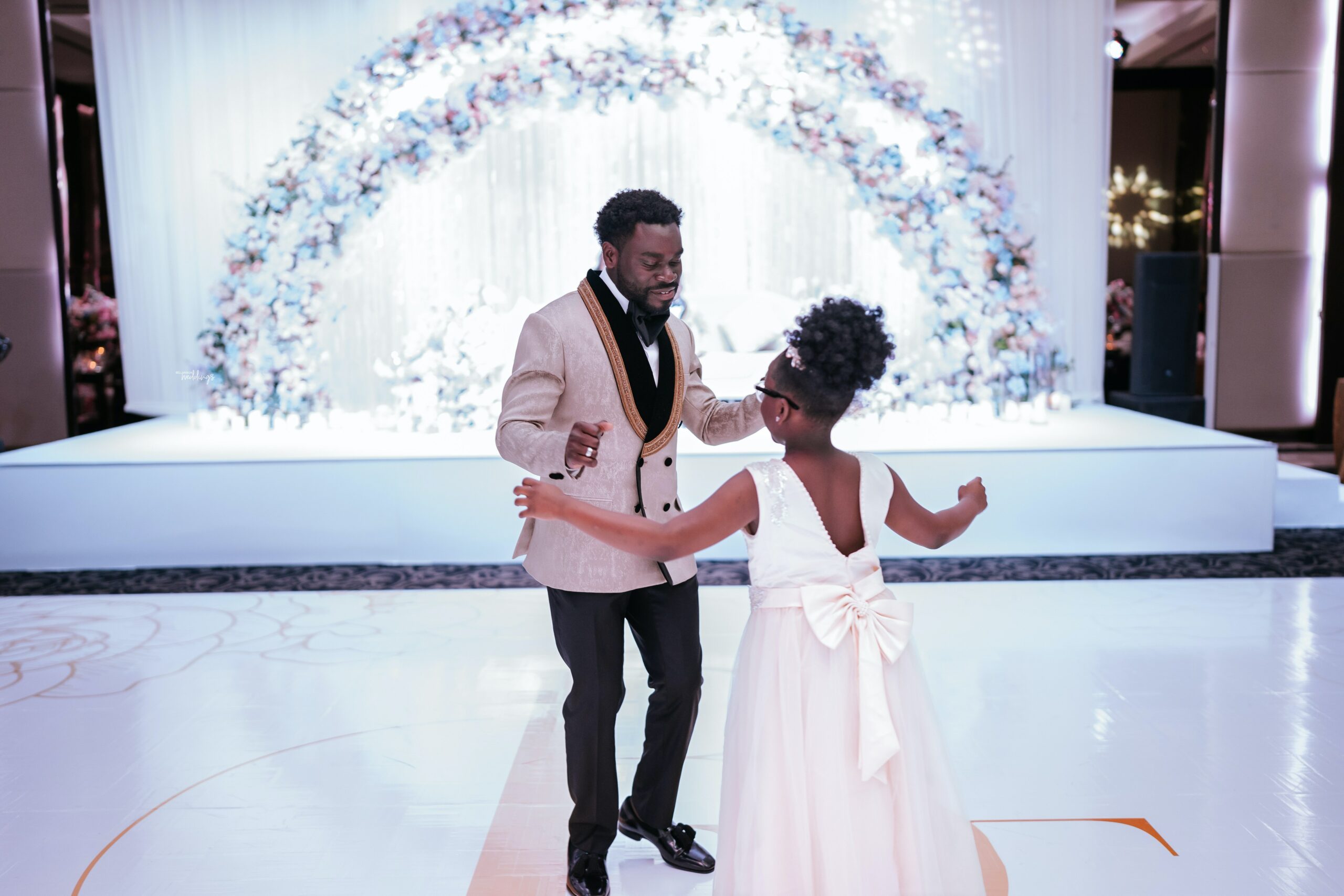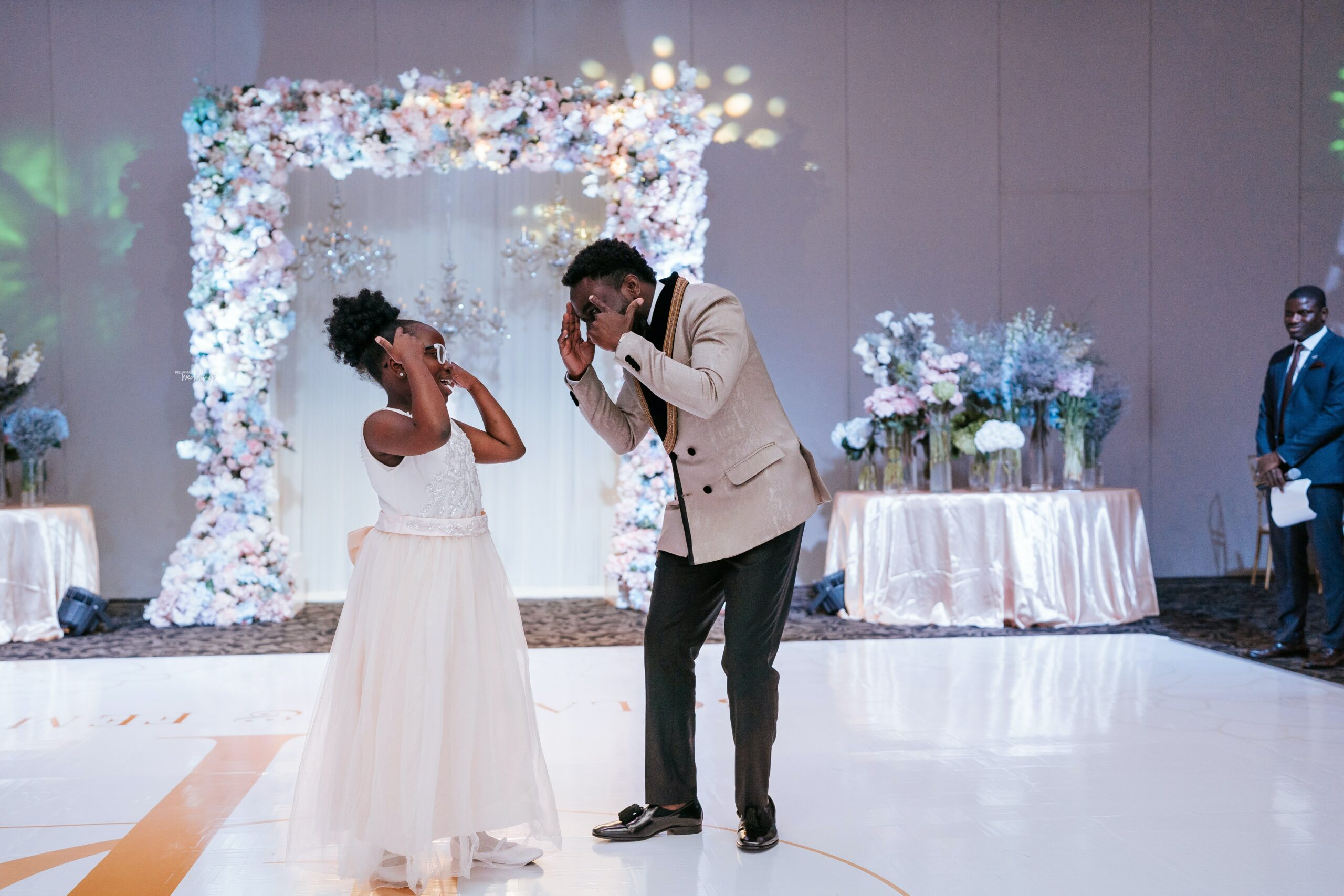 Mummy's little prince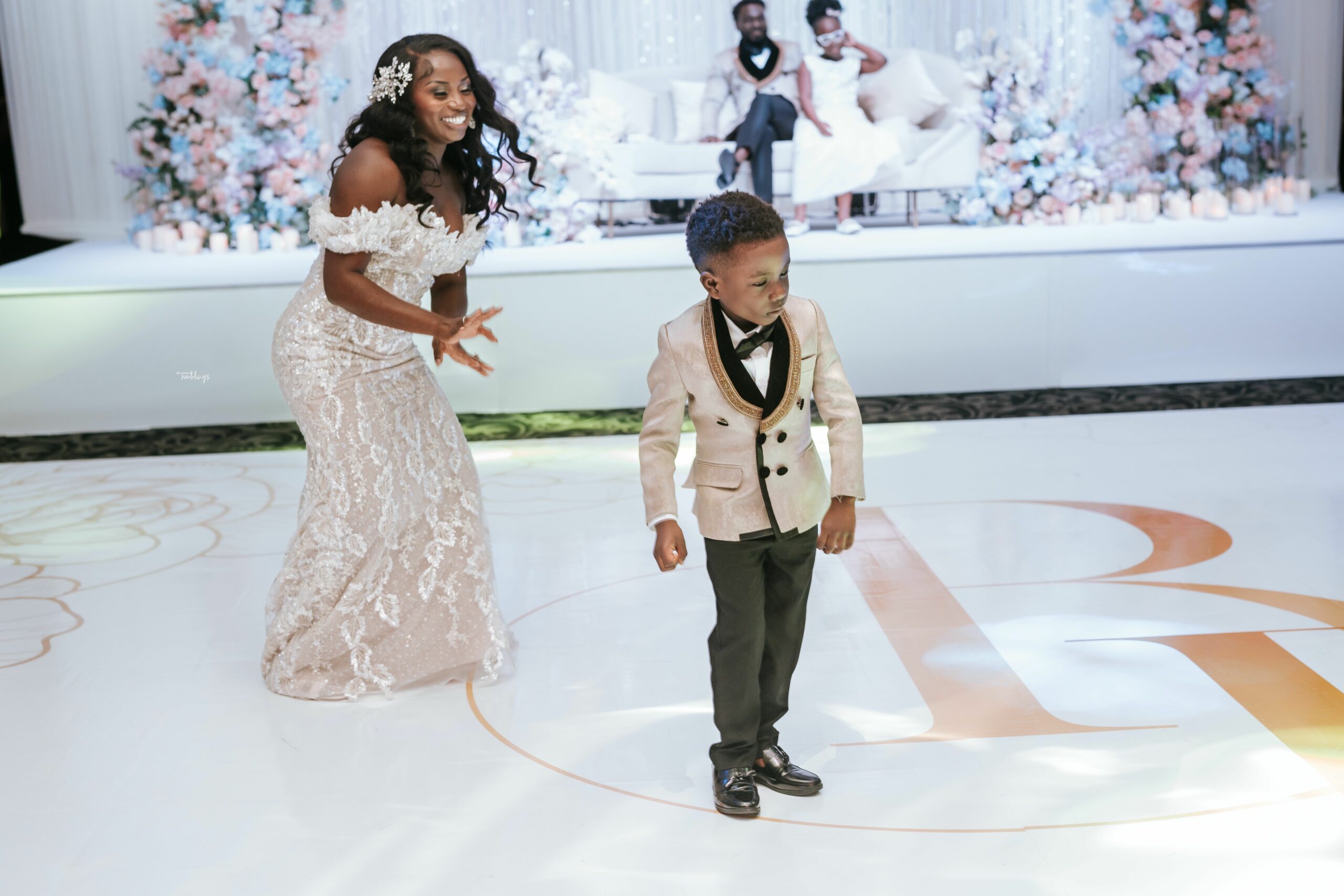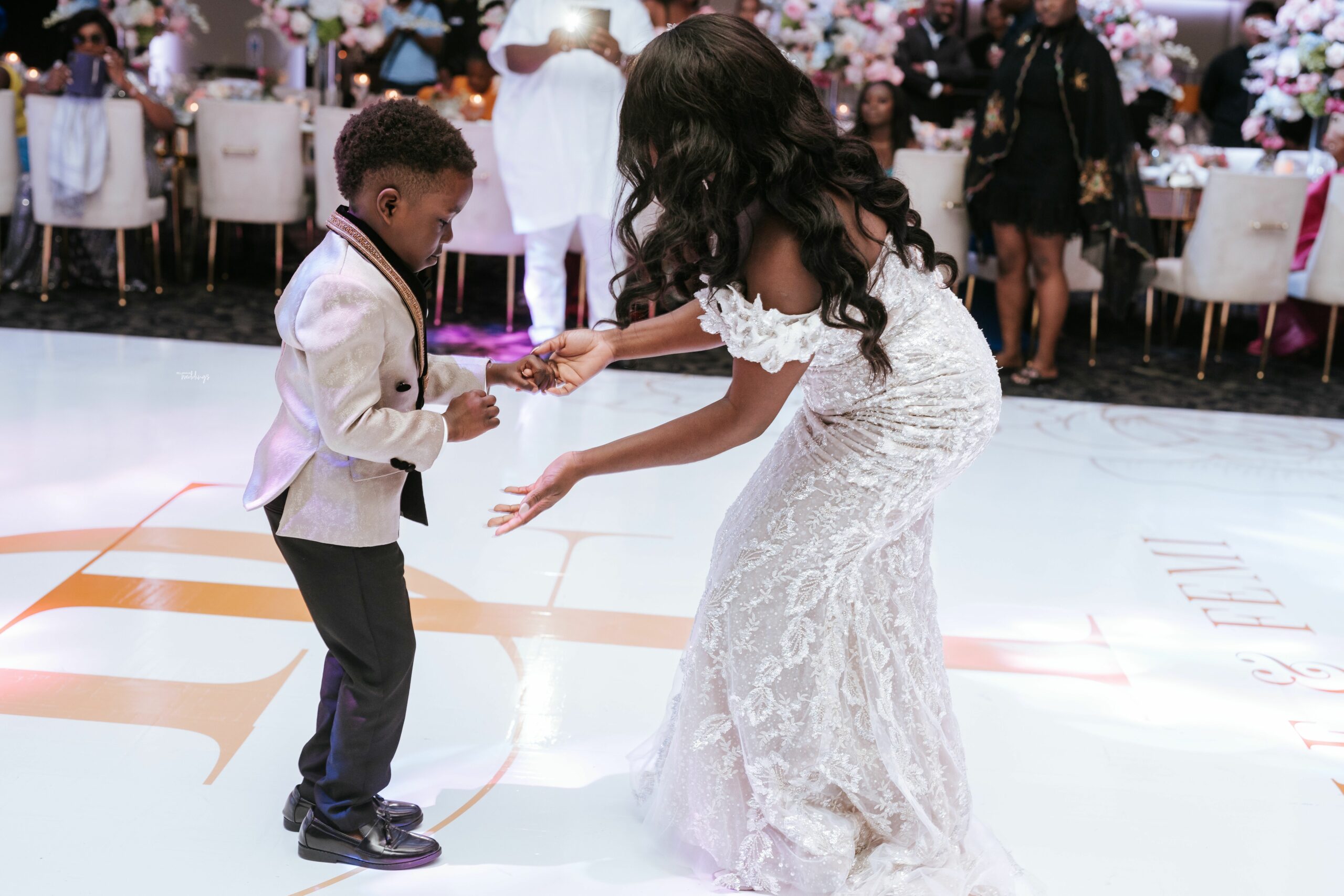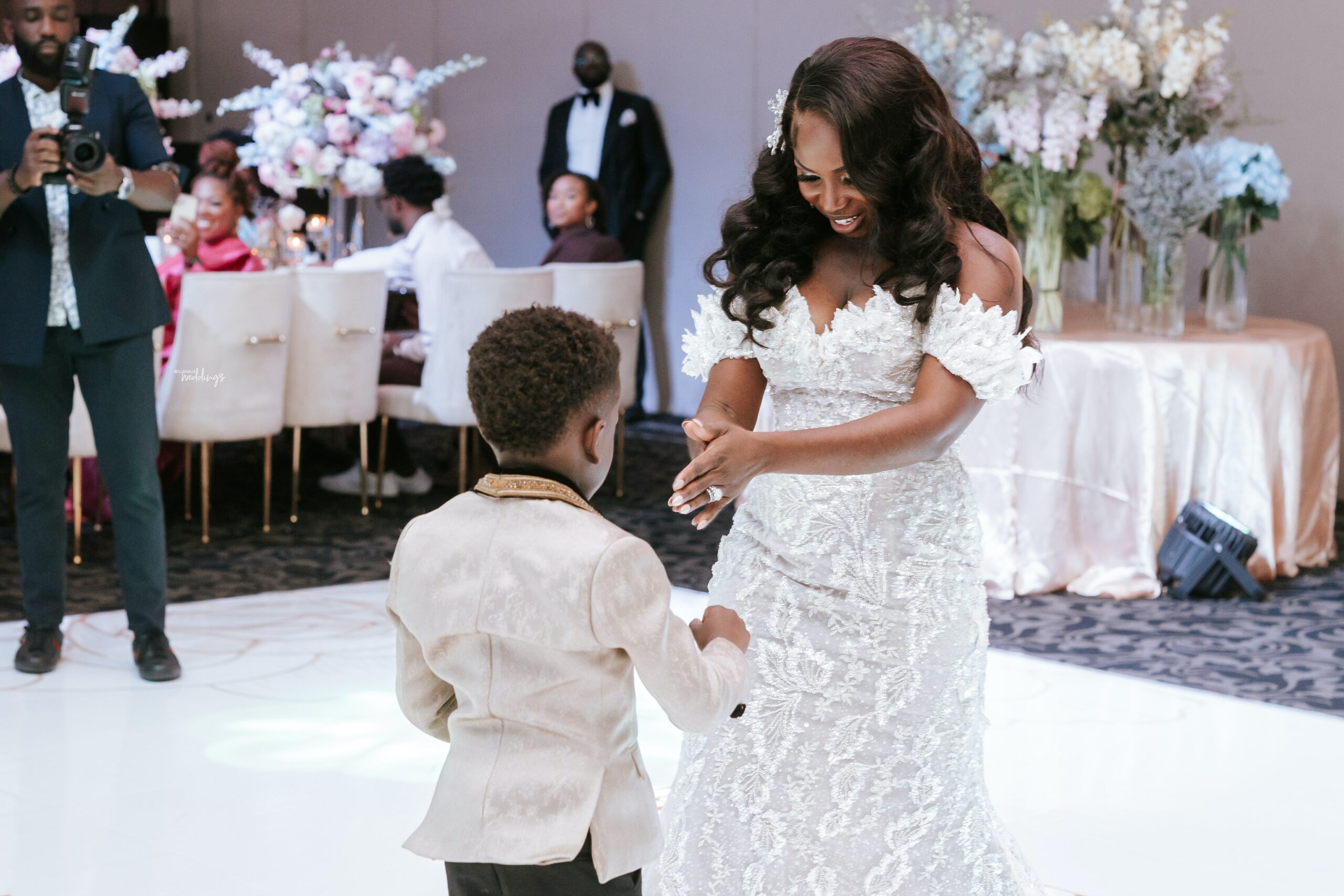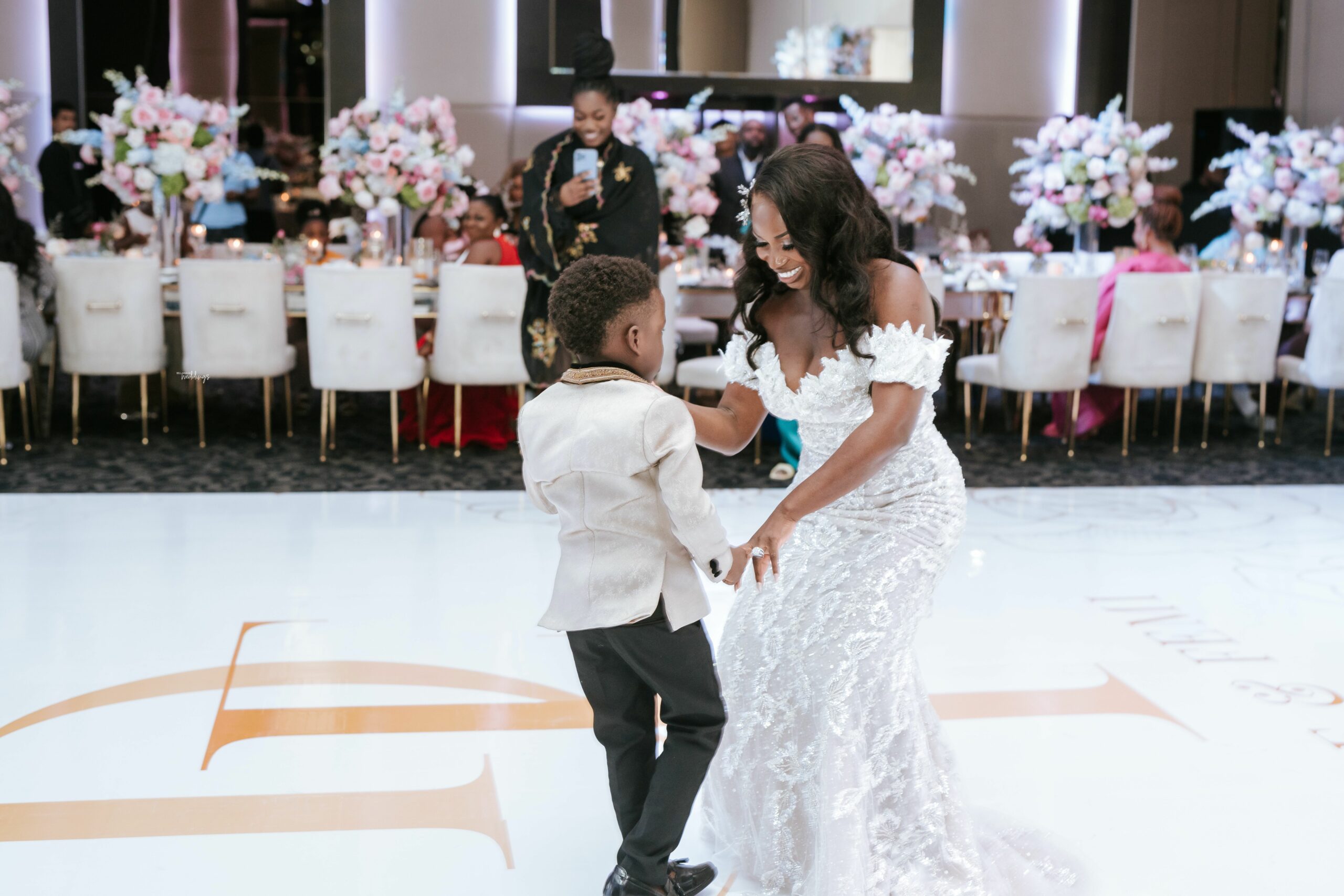 Dancing to the sweet tunes of love!😍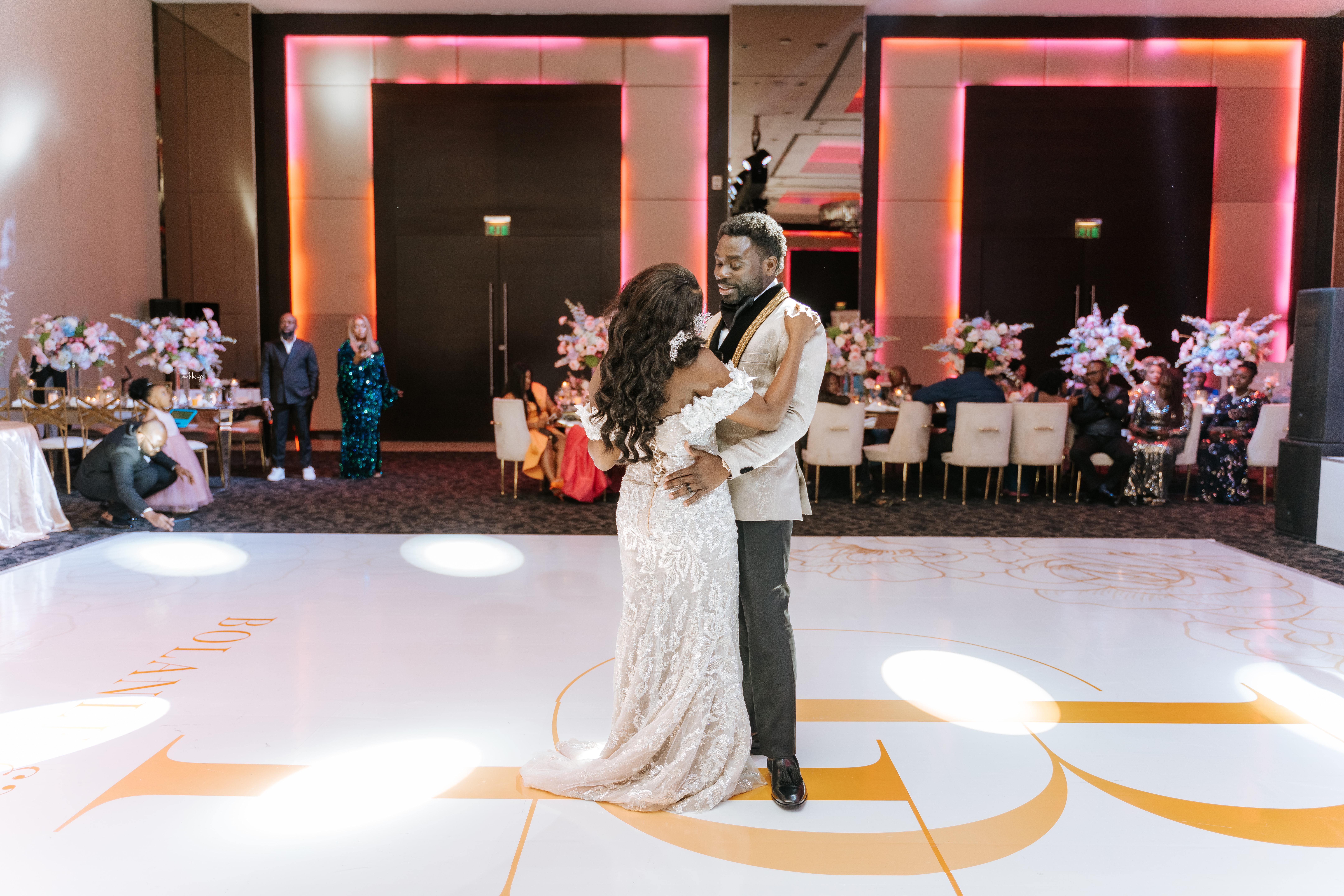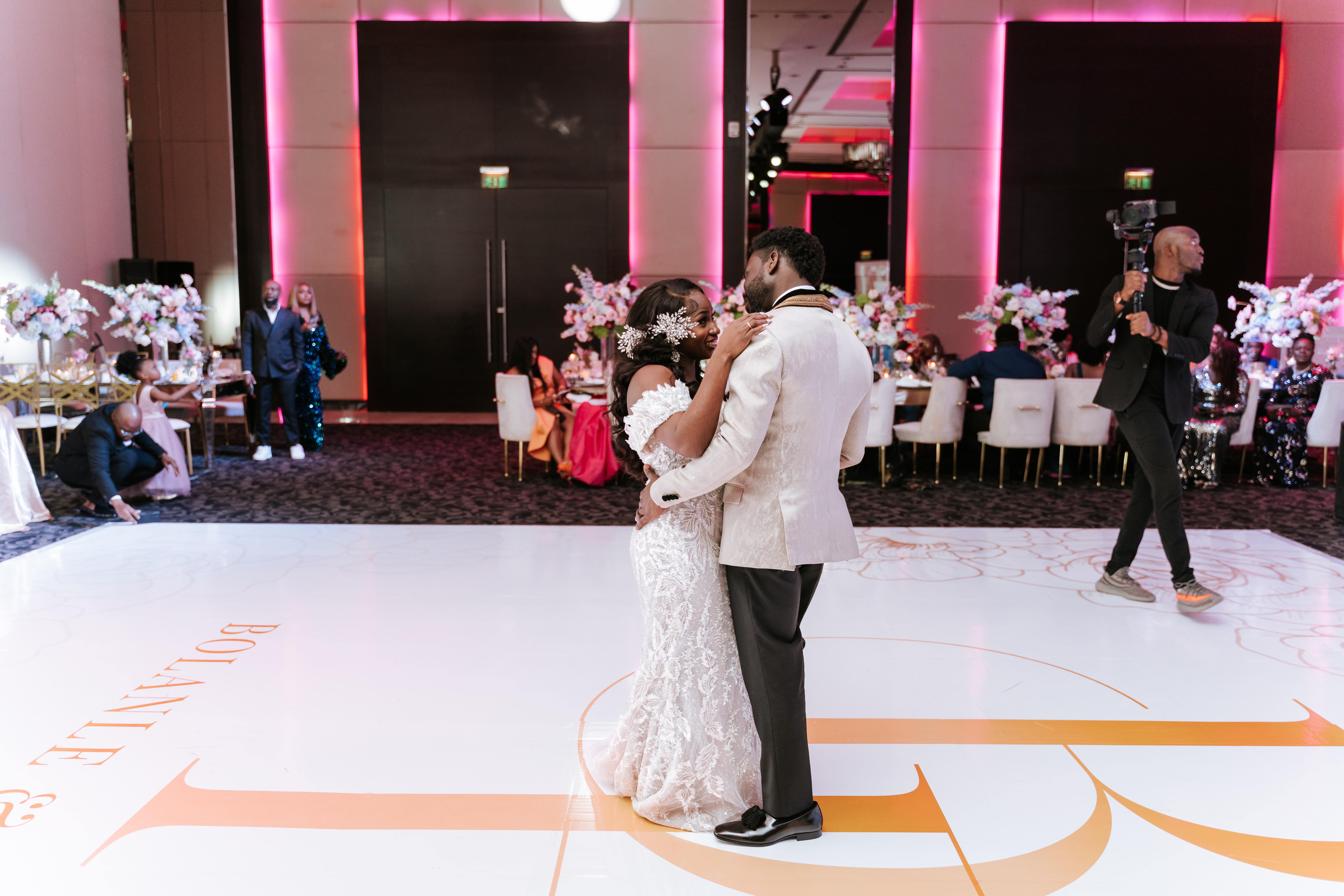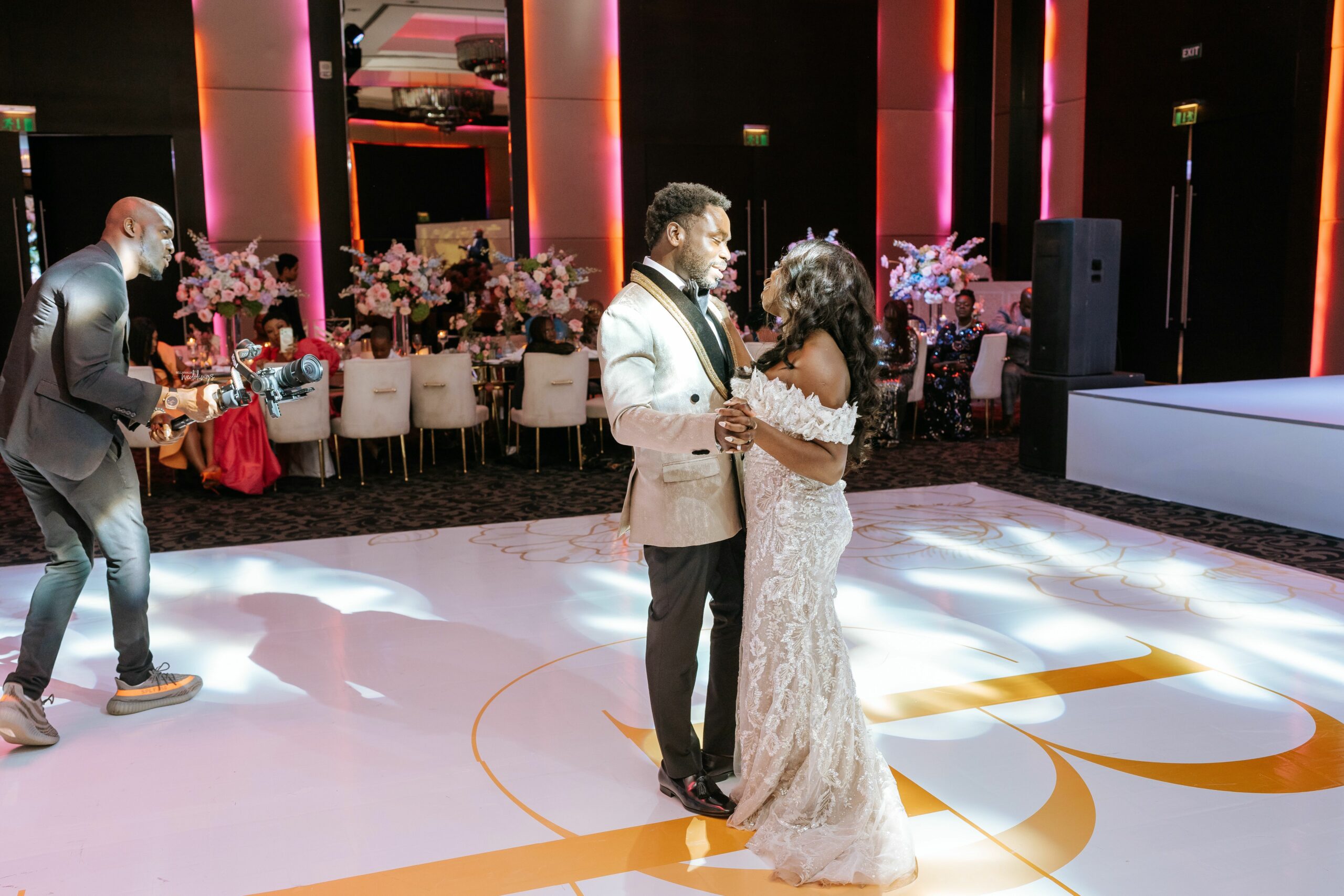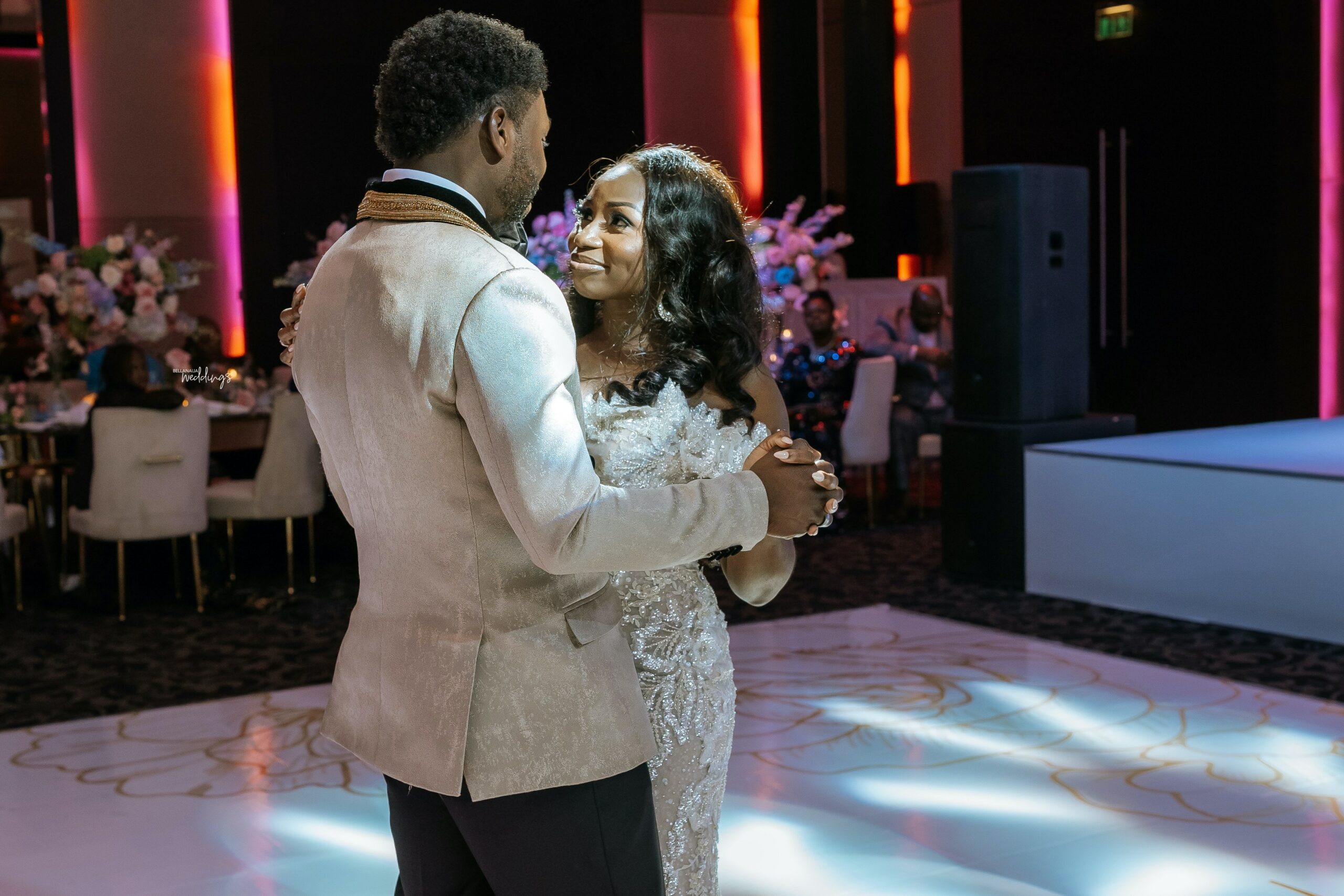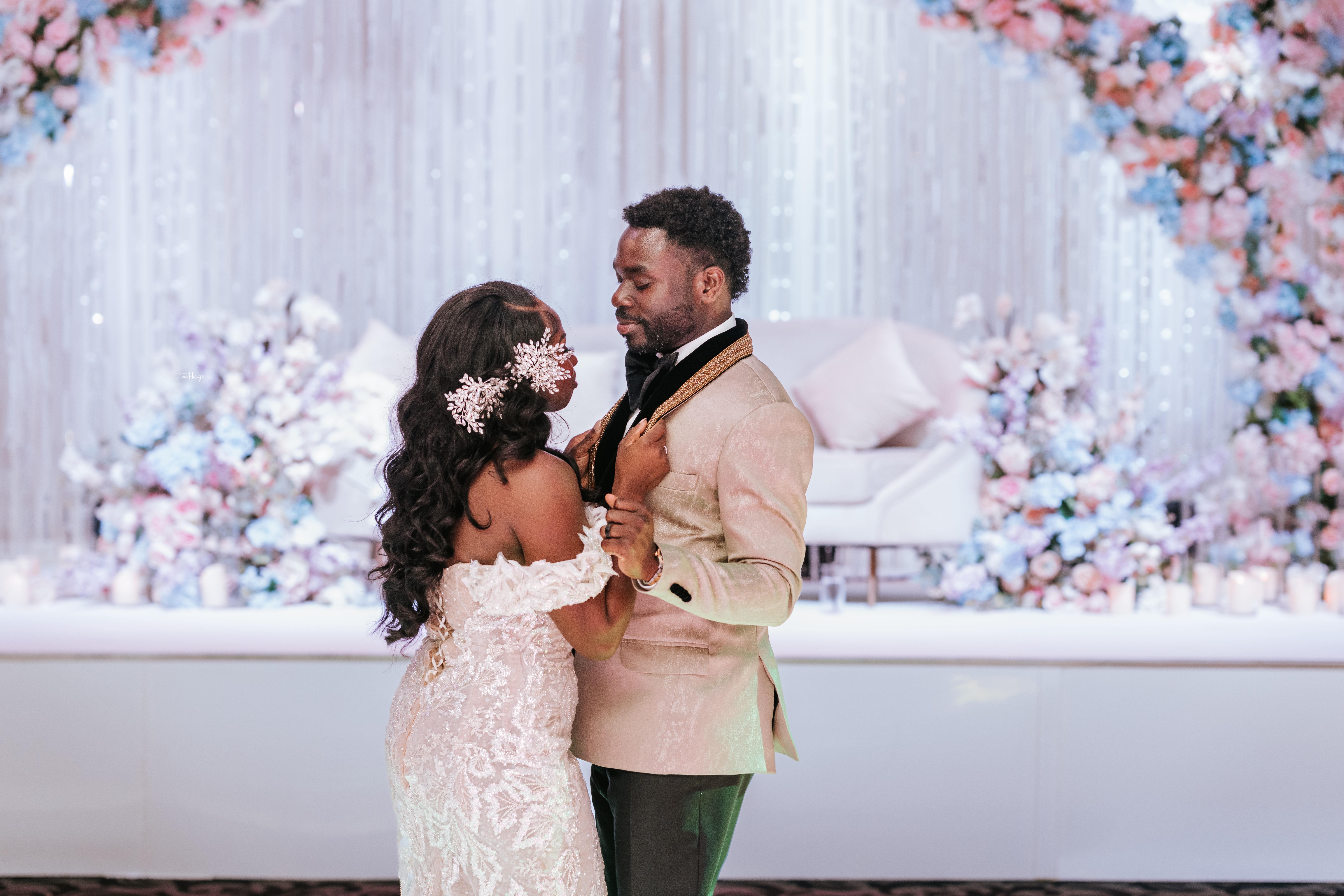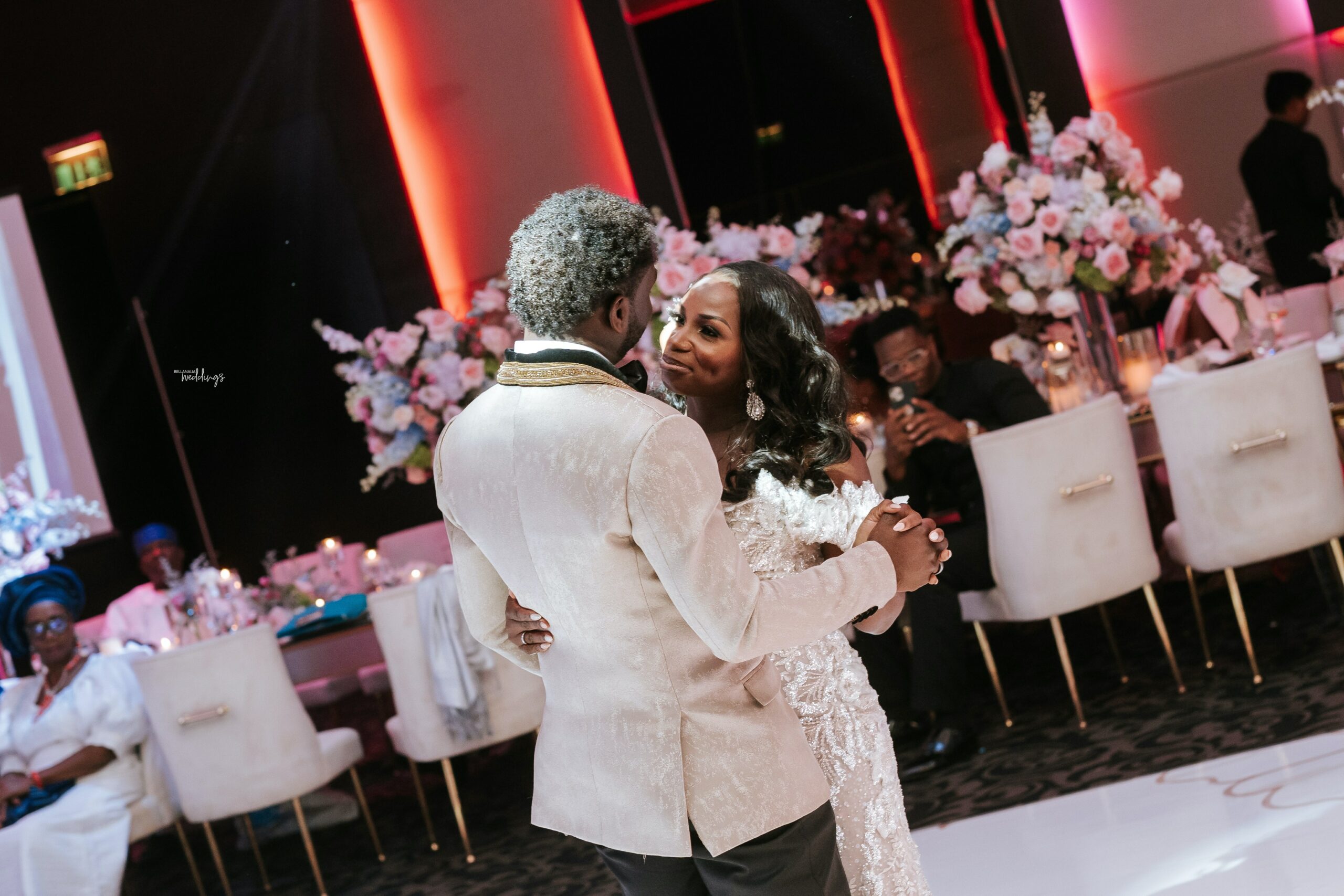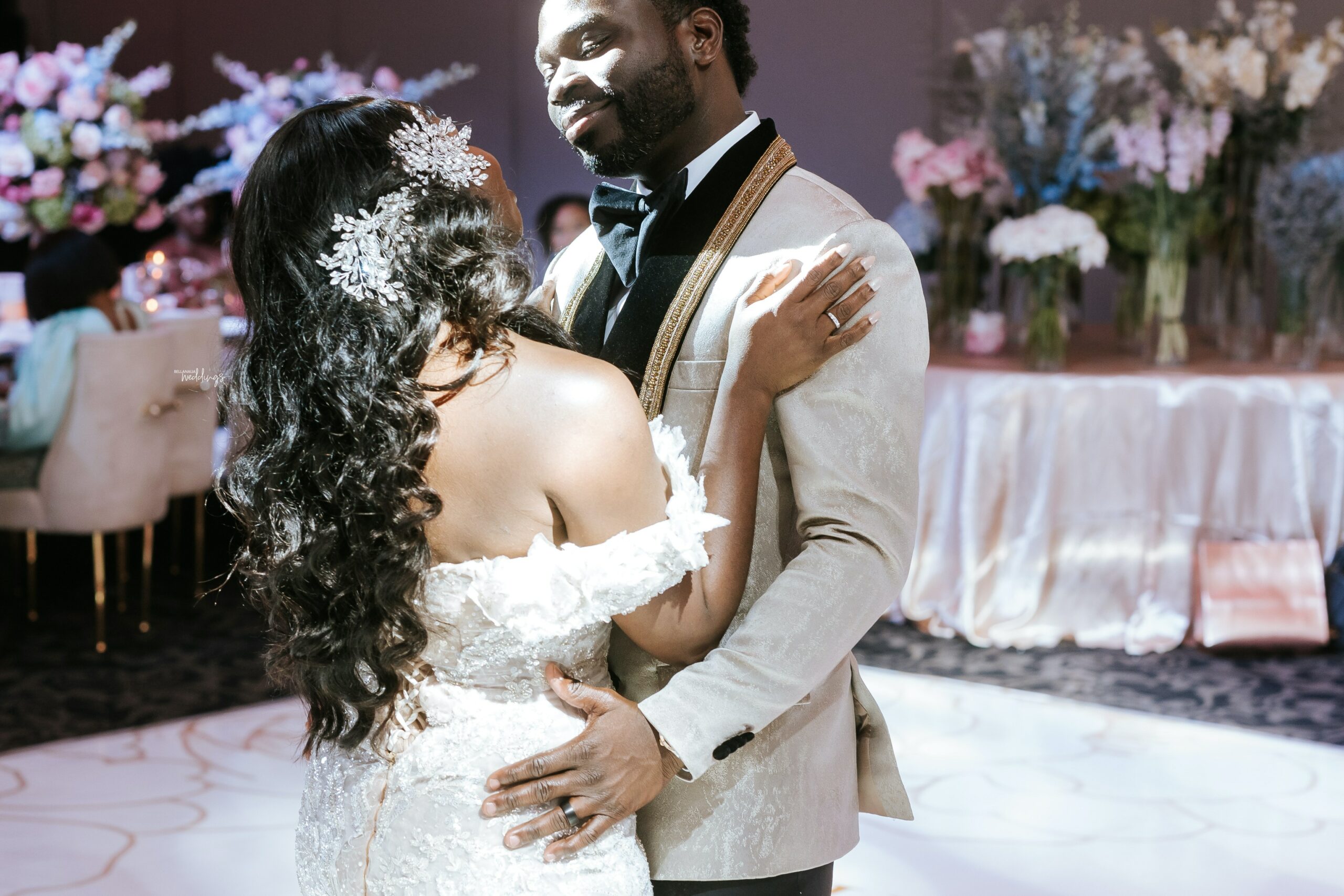 Some beautiful words for the lovebirds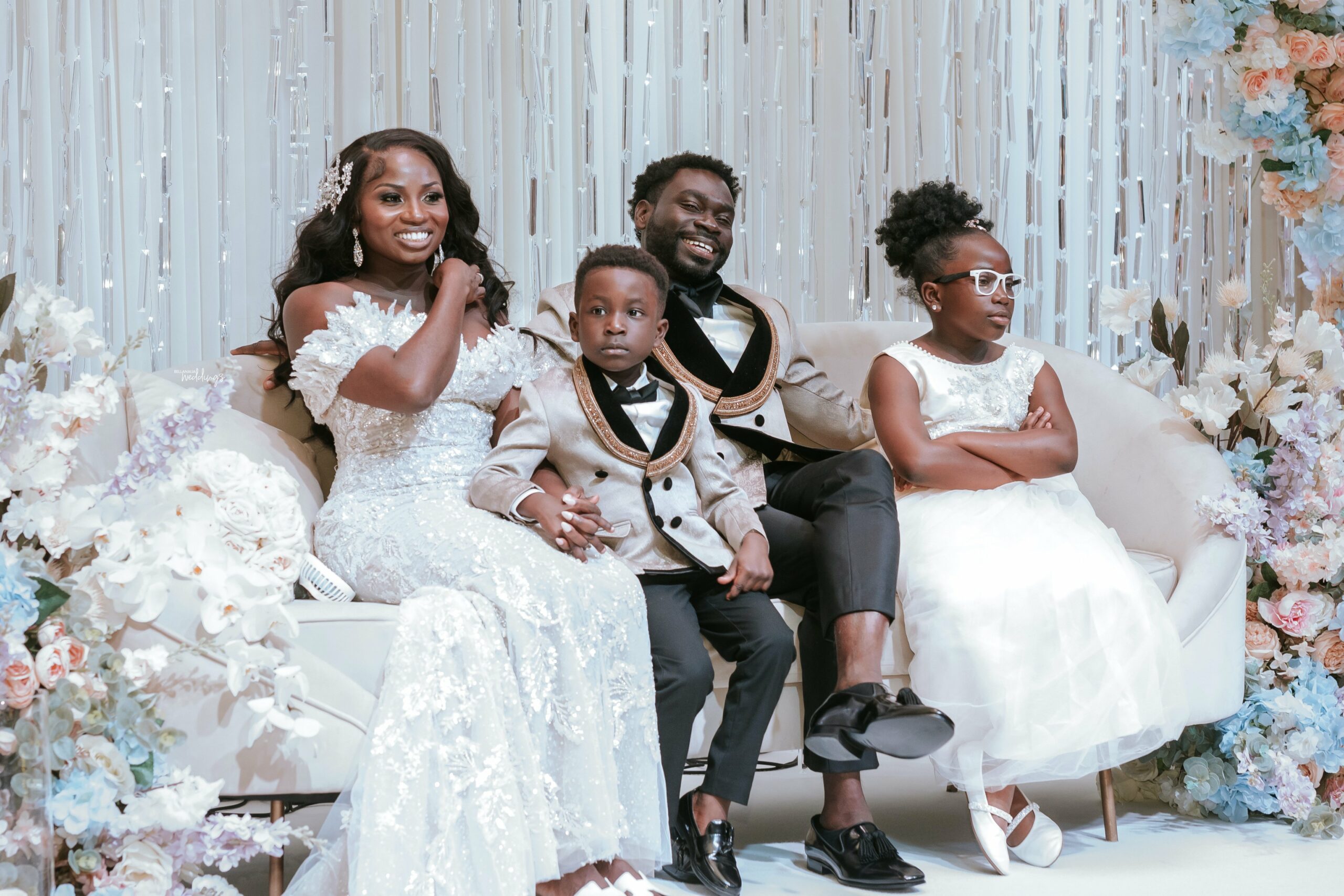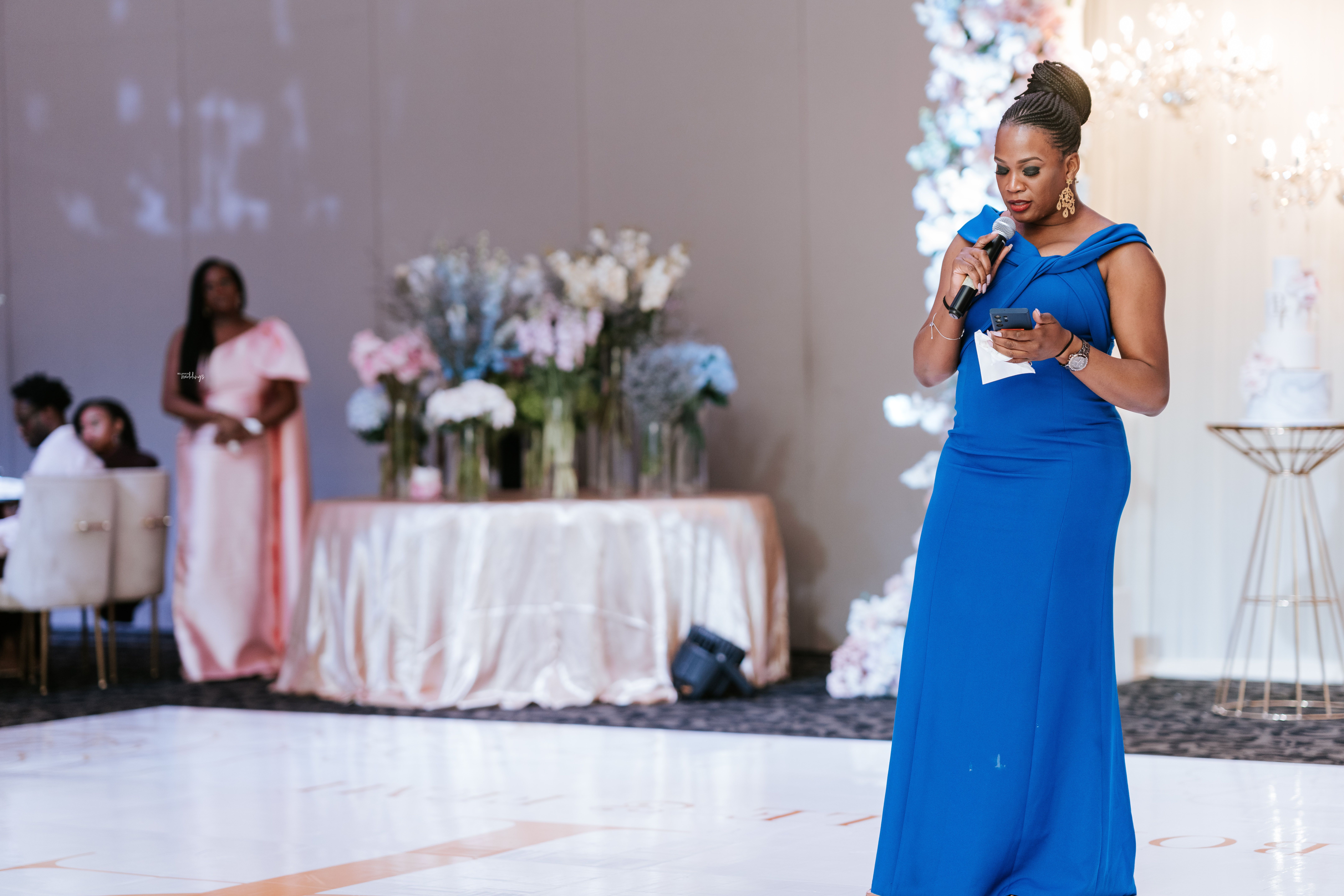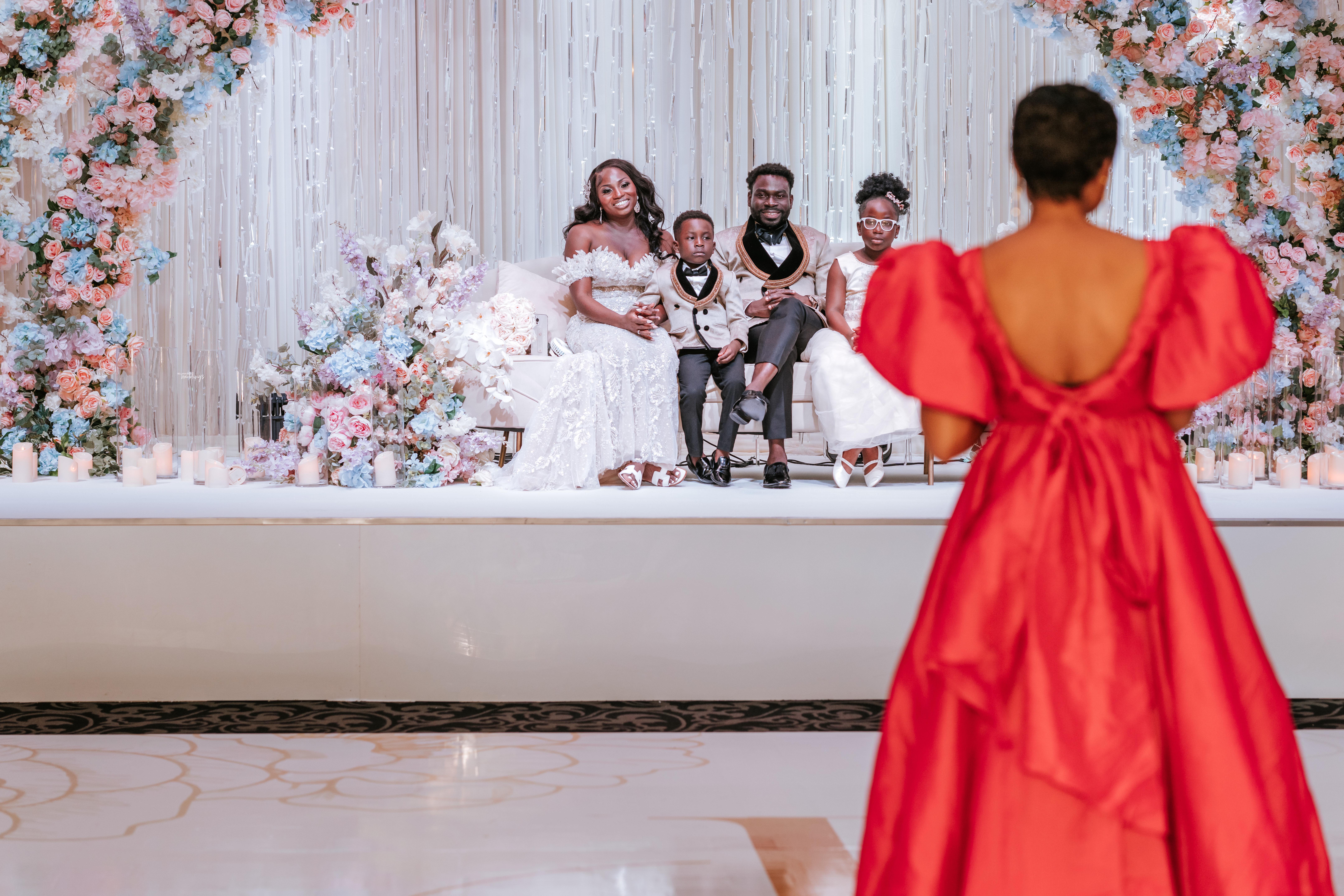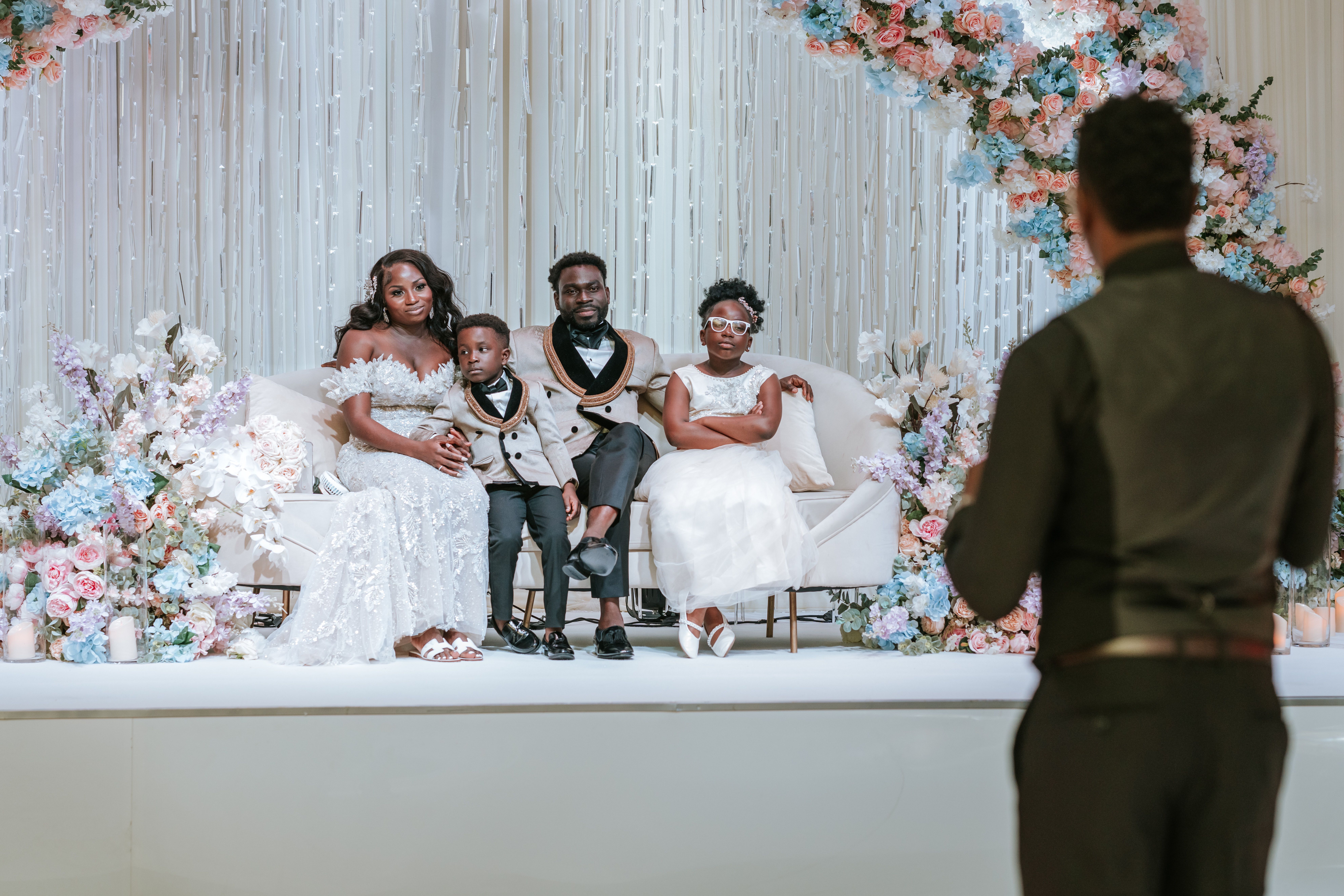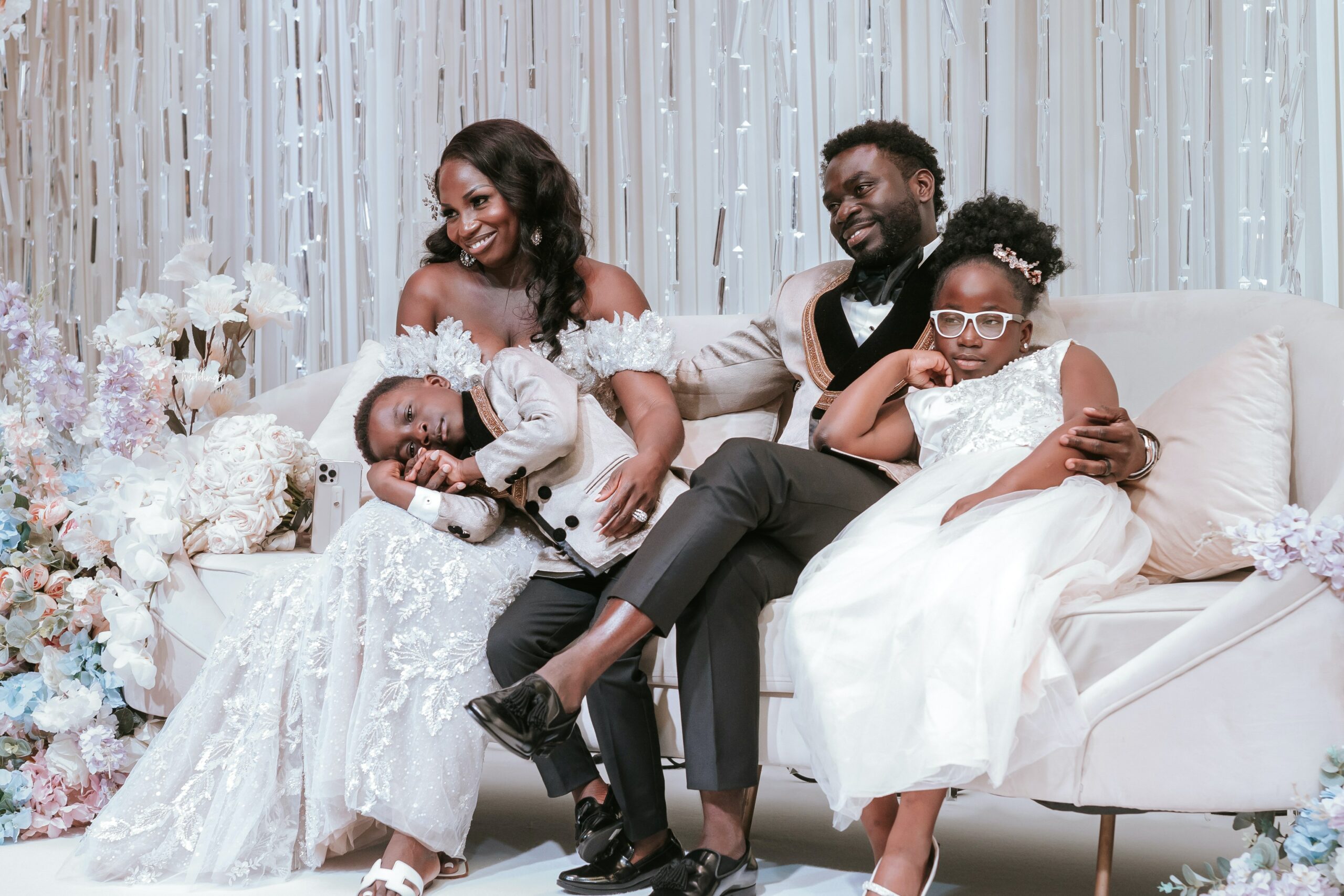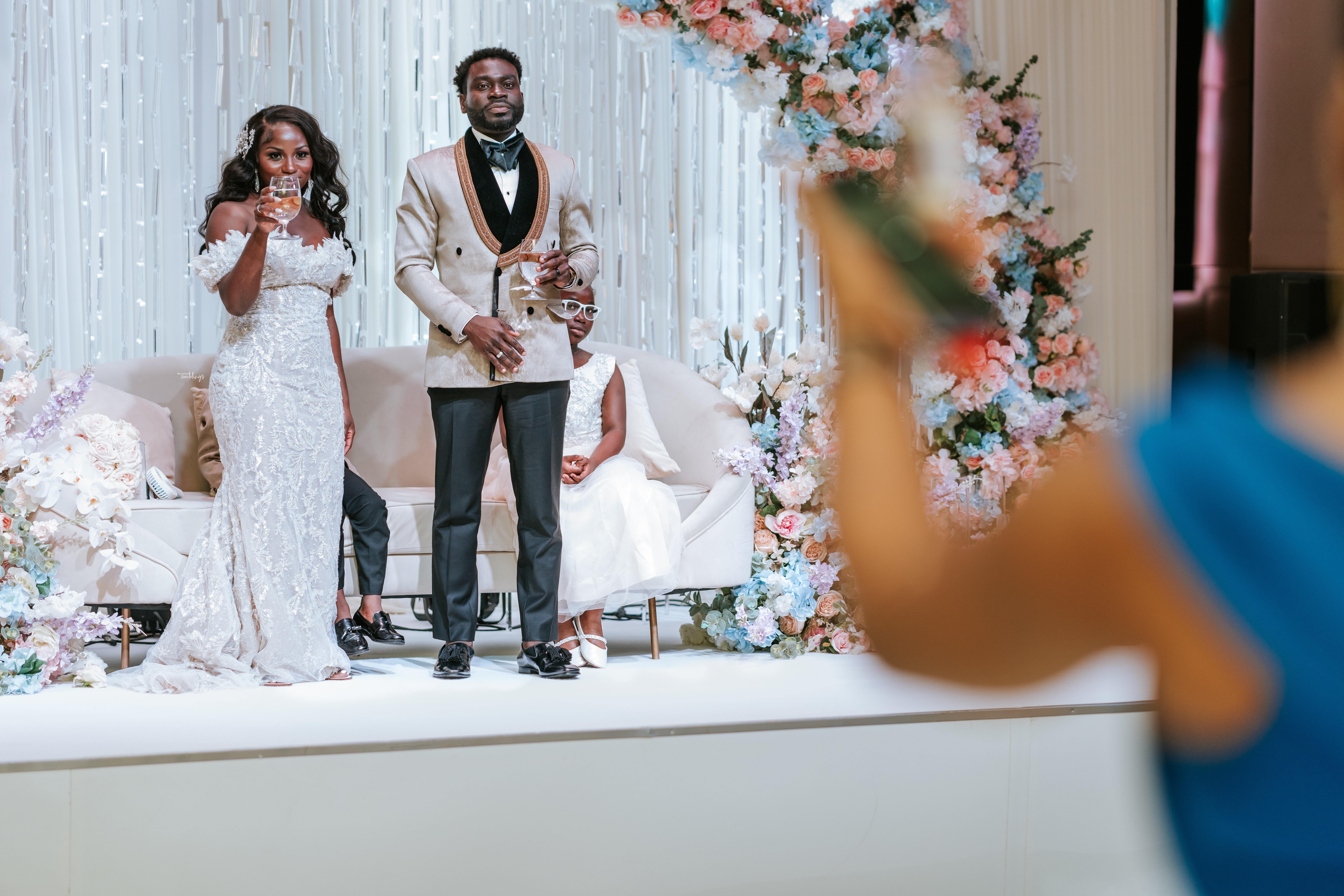 Cake as sweet as our love 😍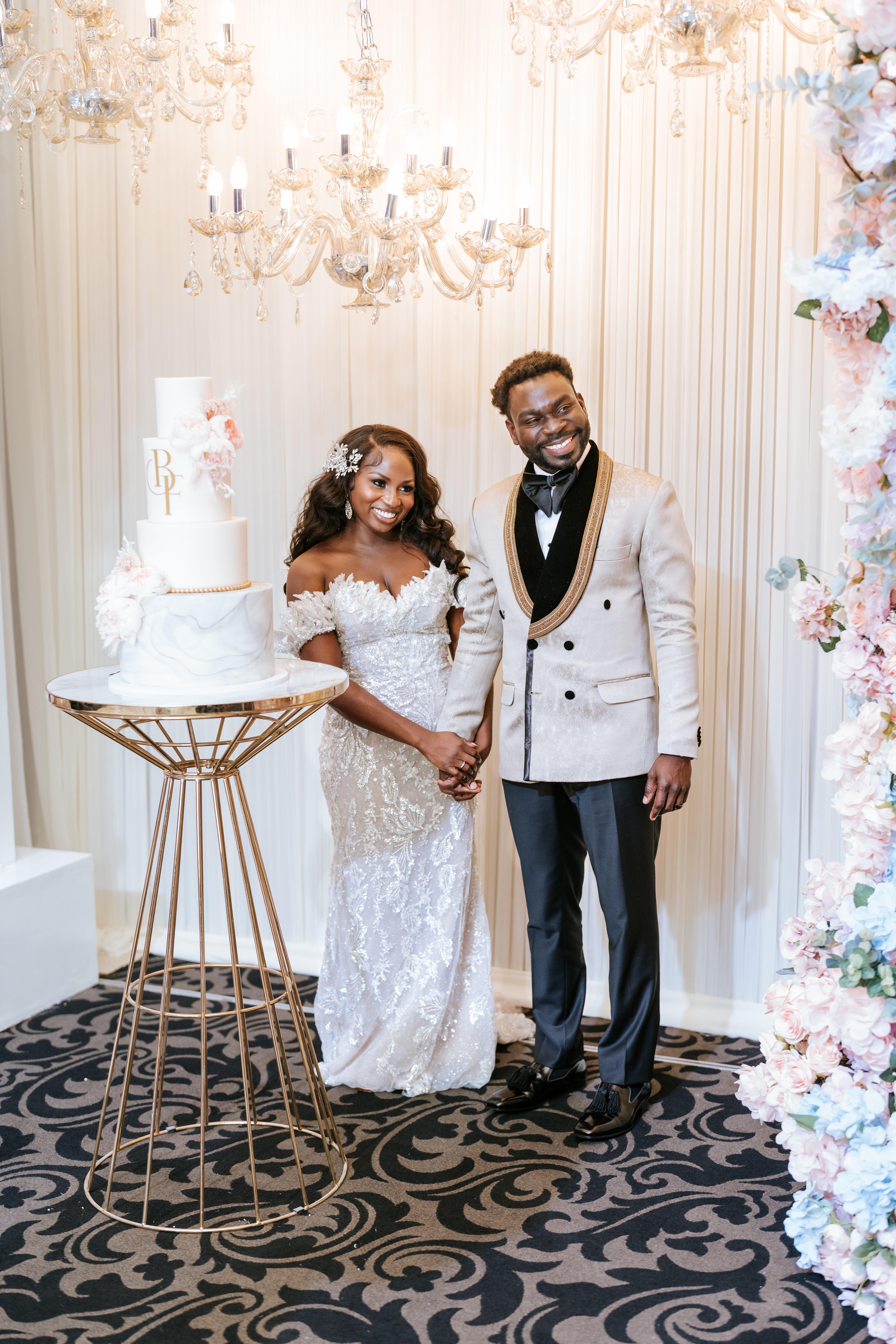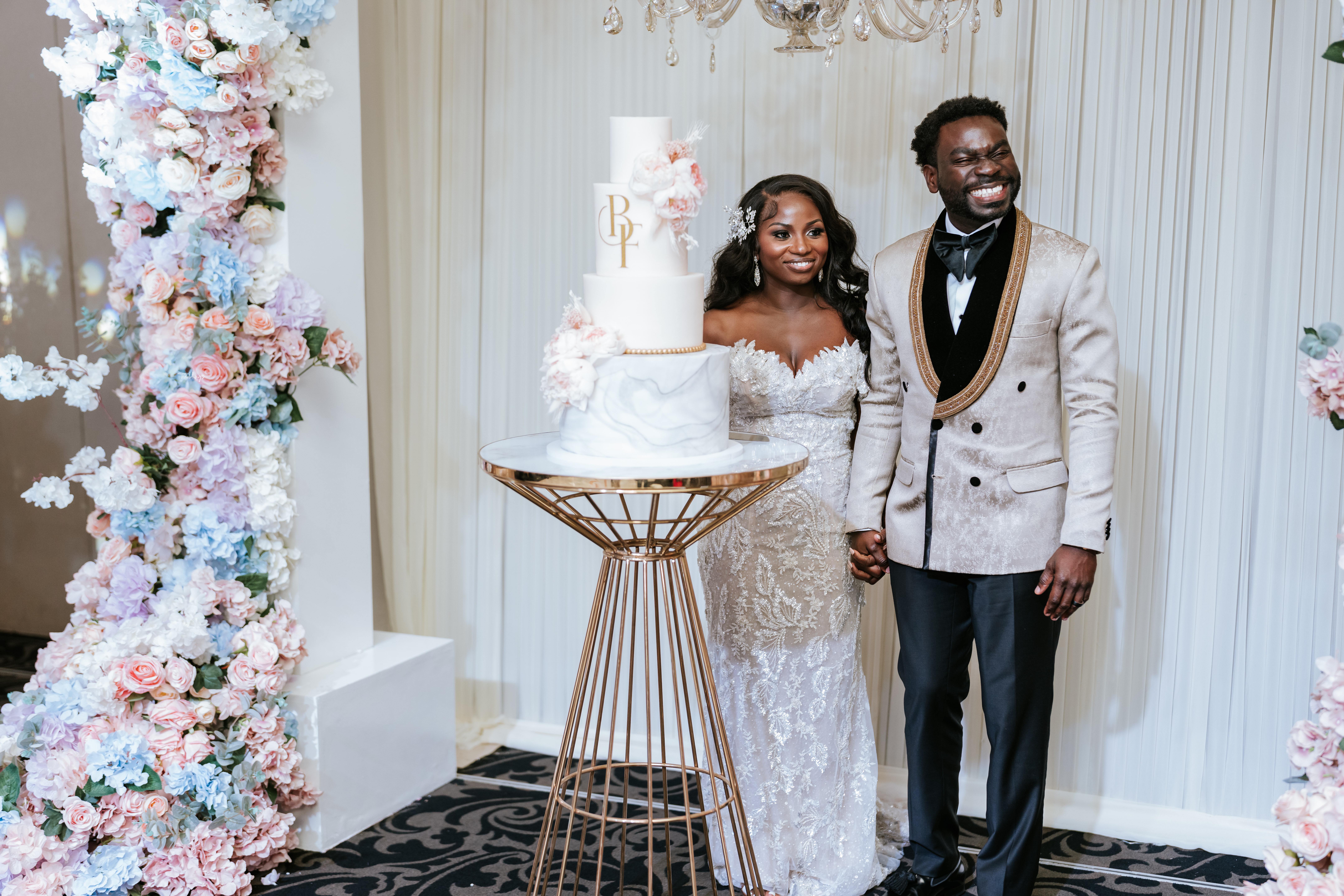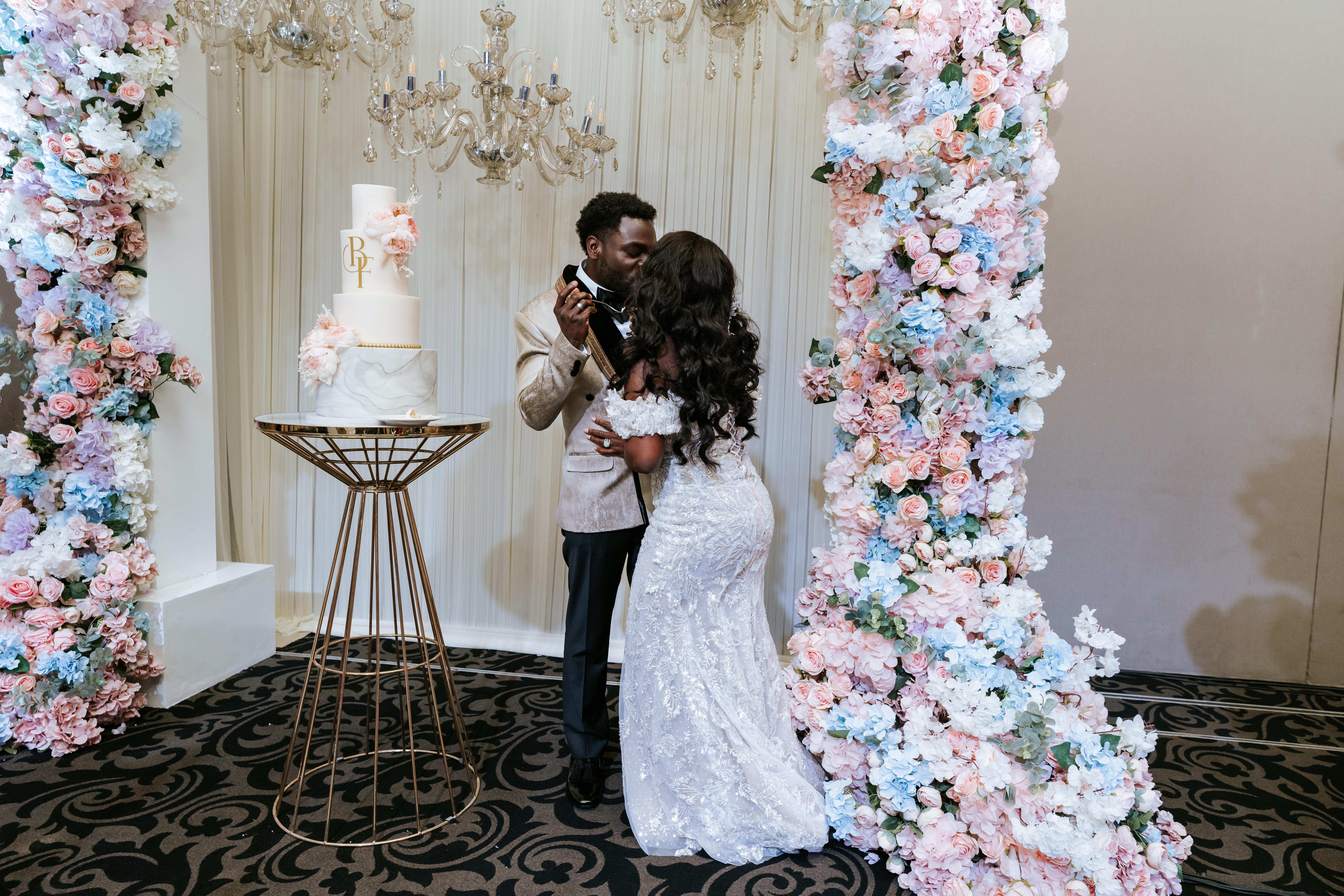 The second outfit slay we signed up for!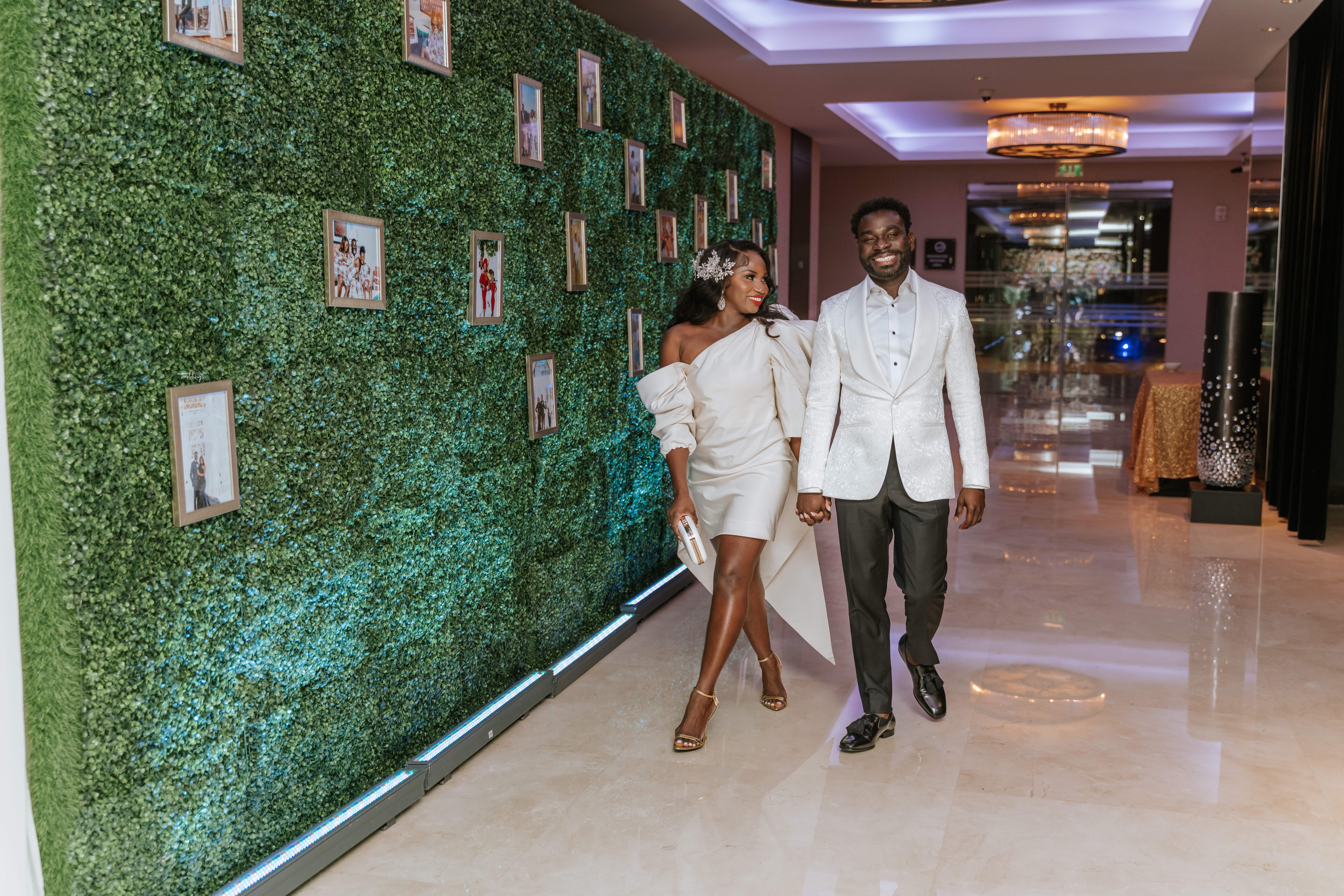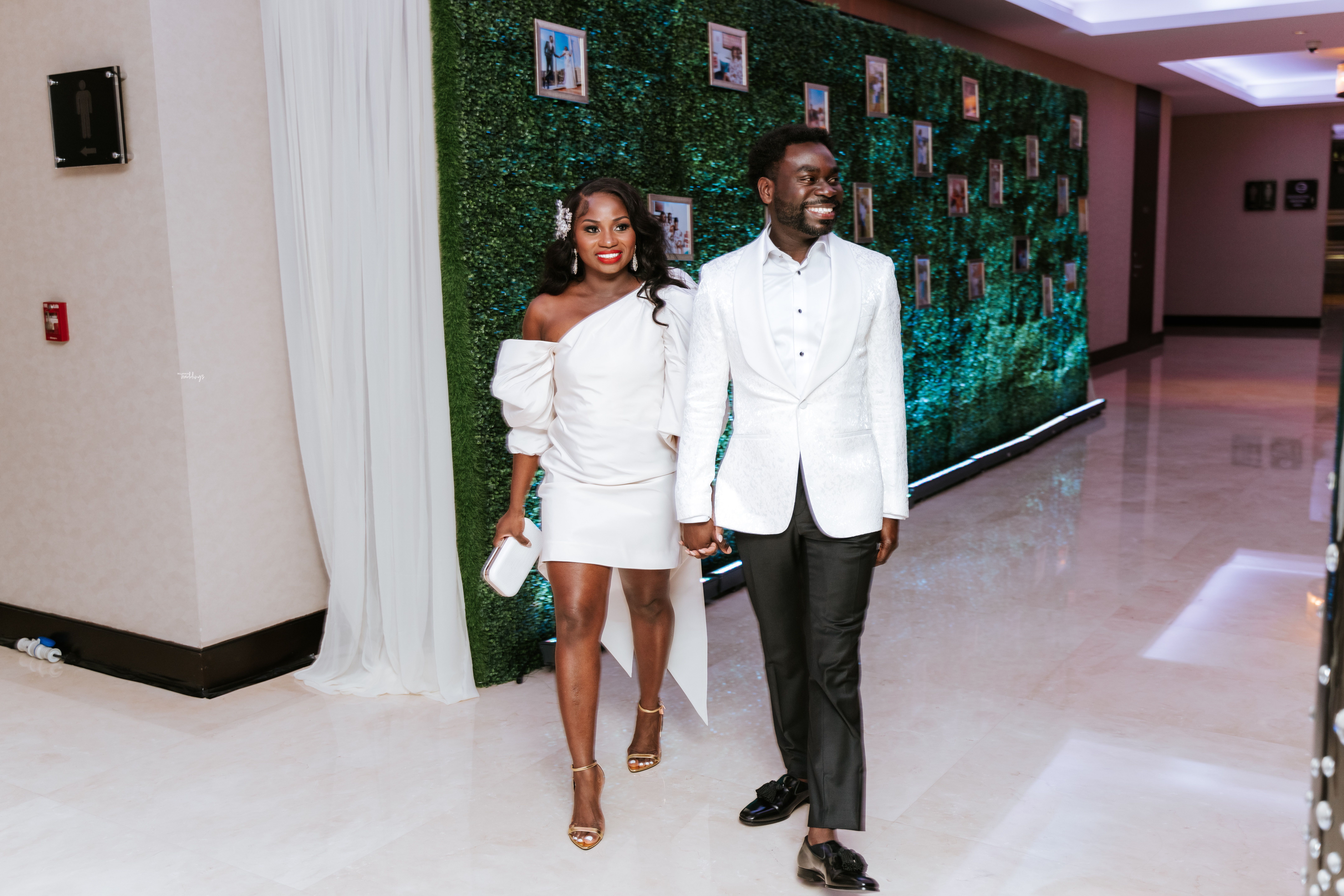 Lovebirds coming through!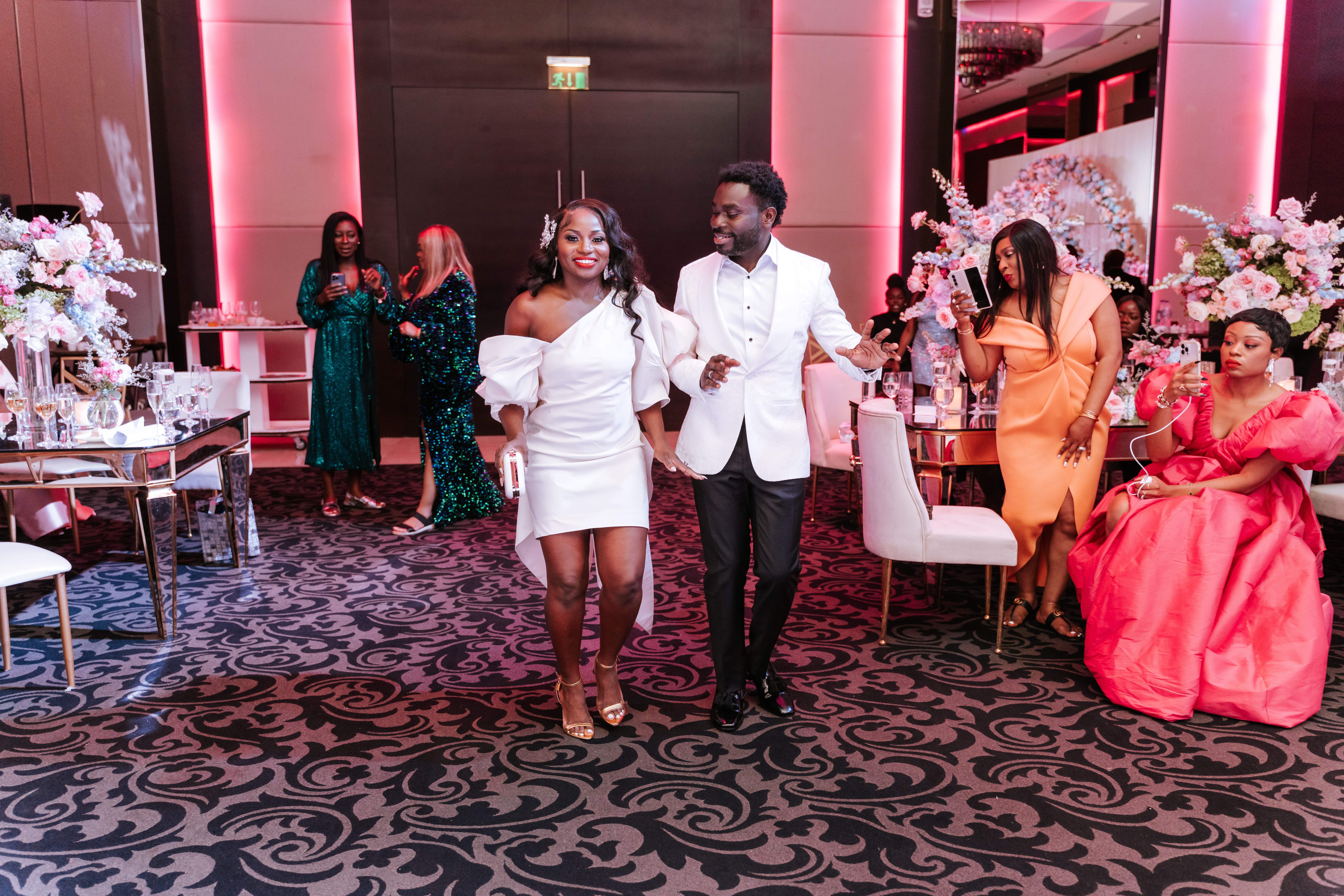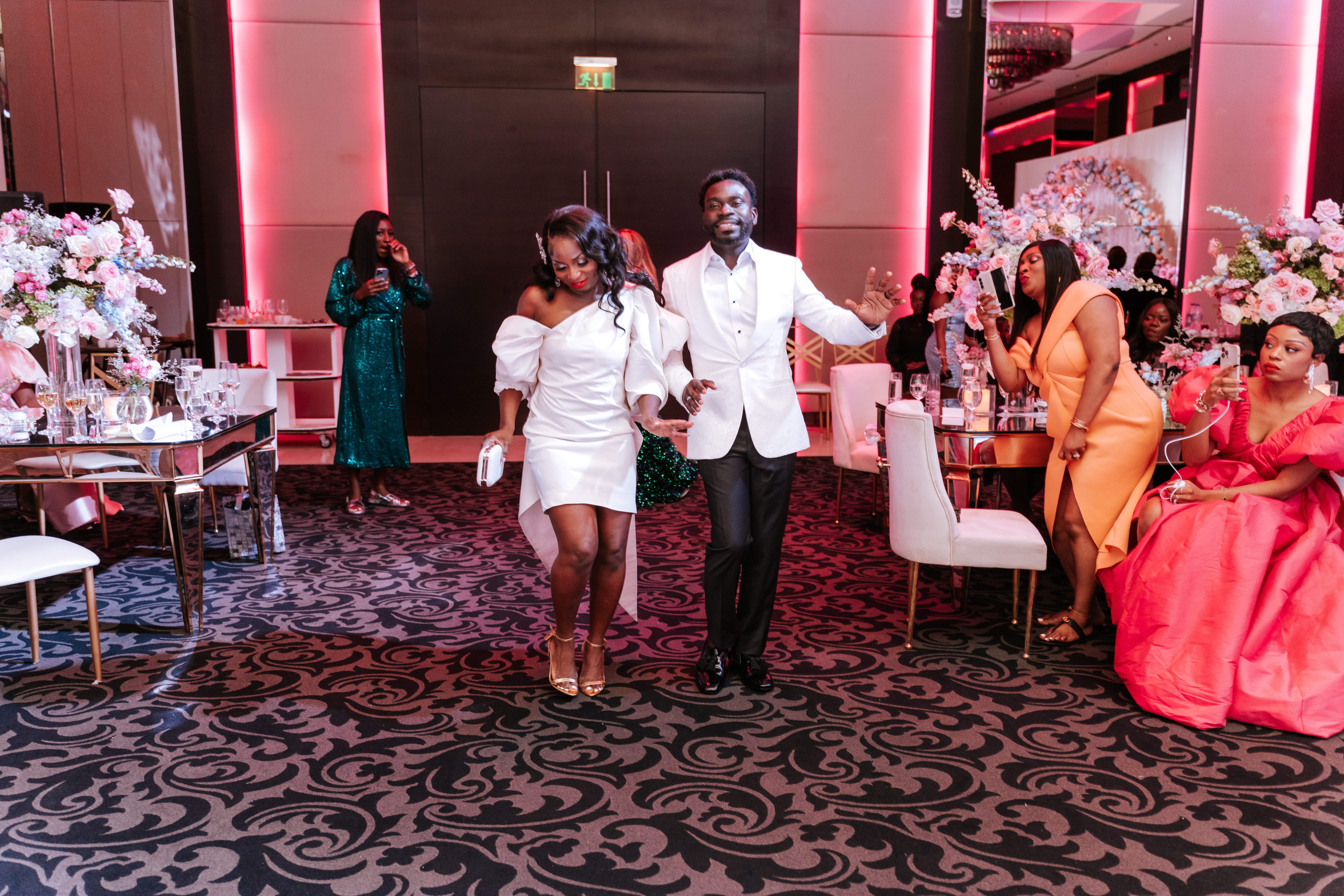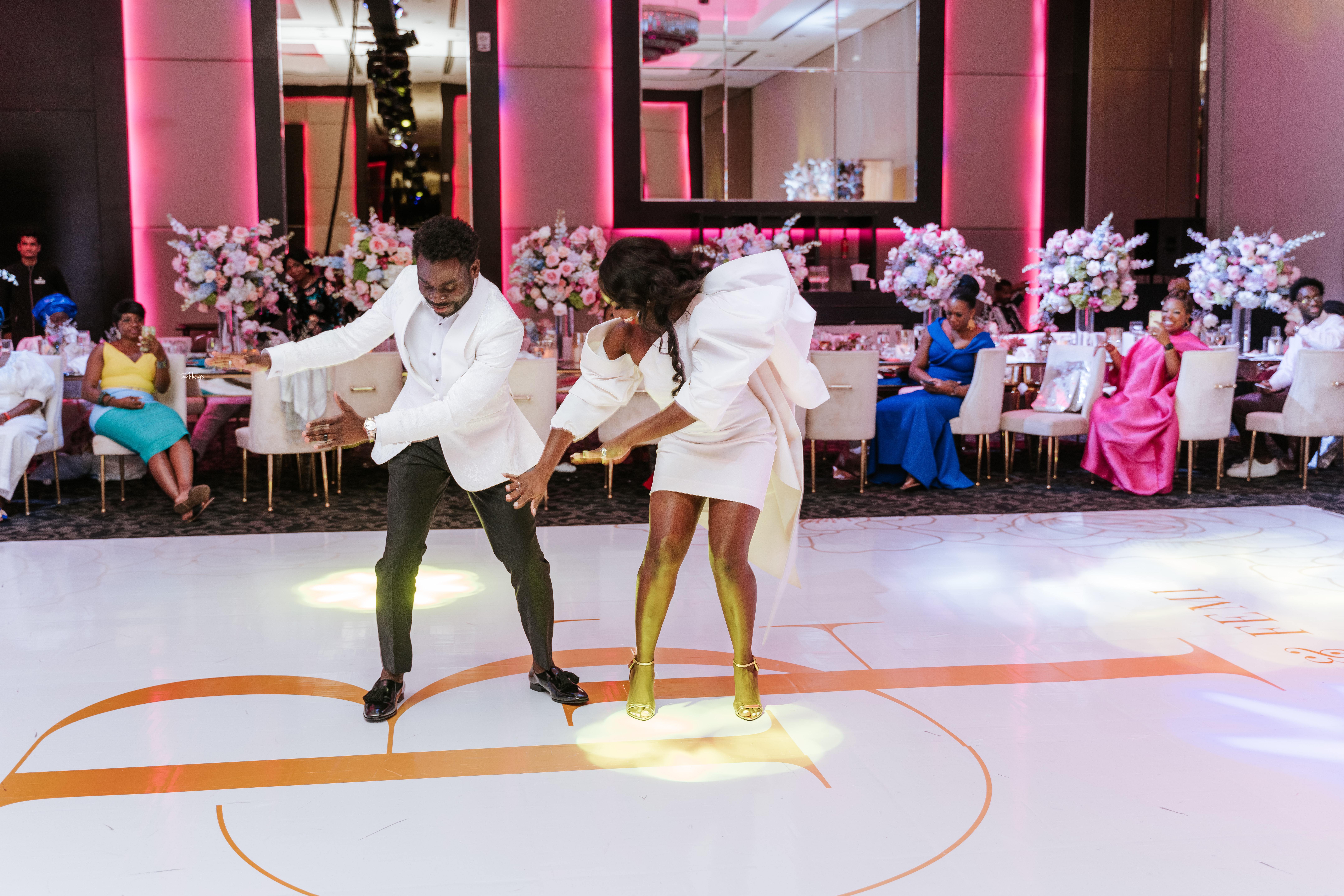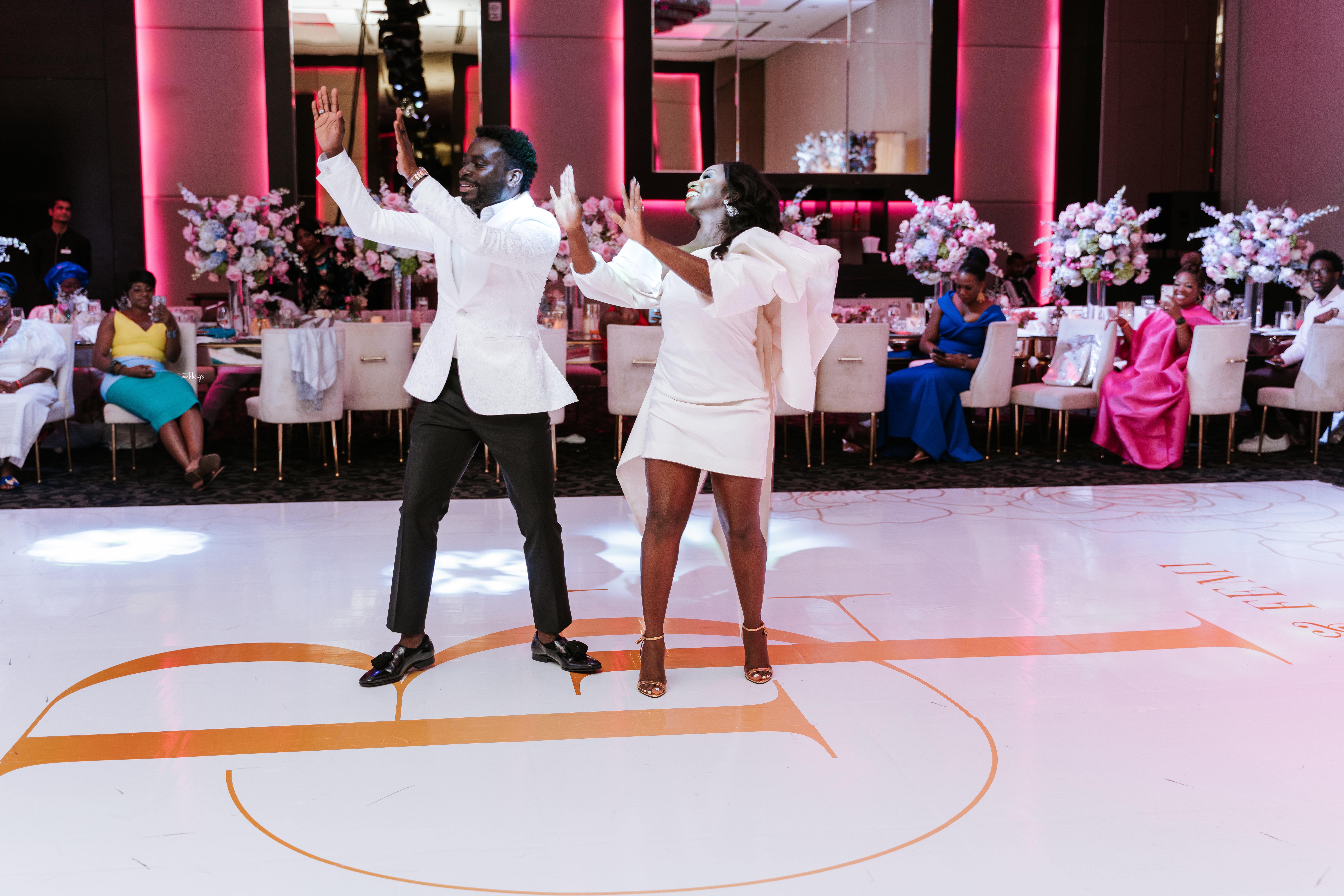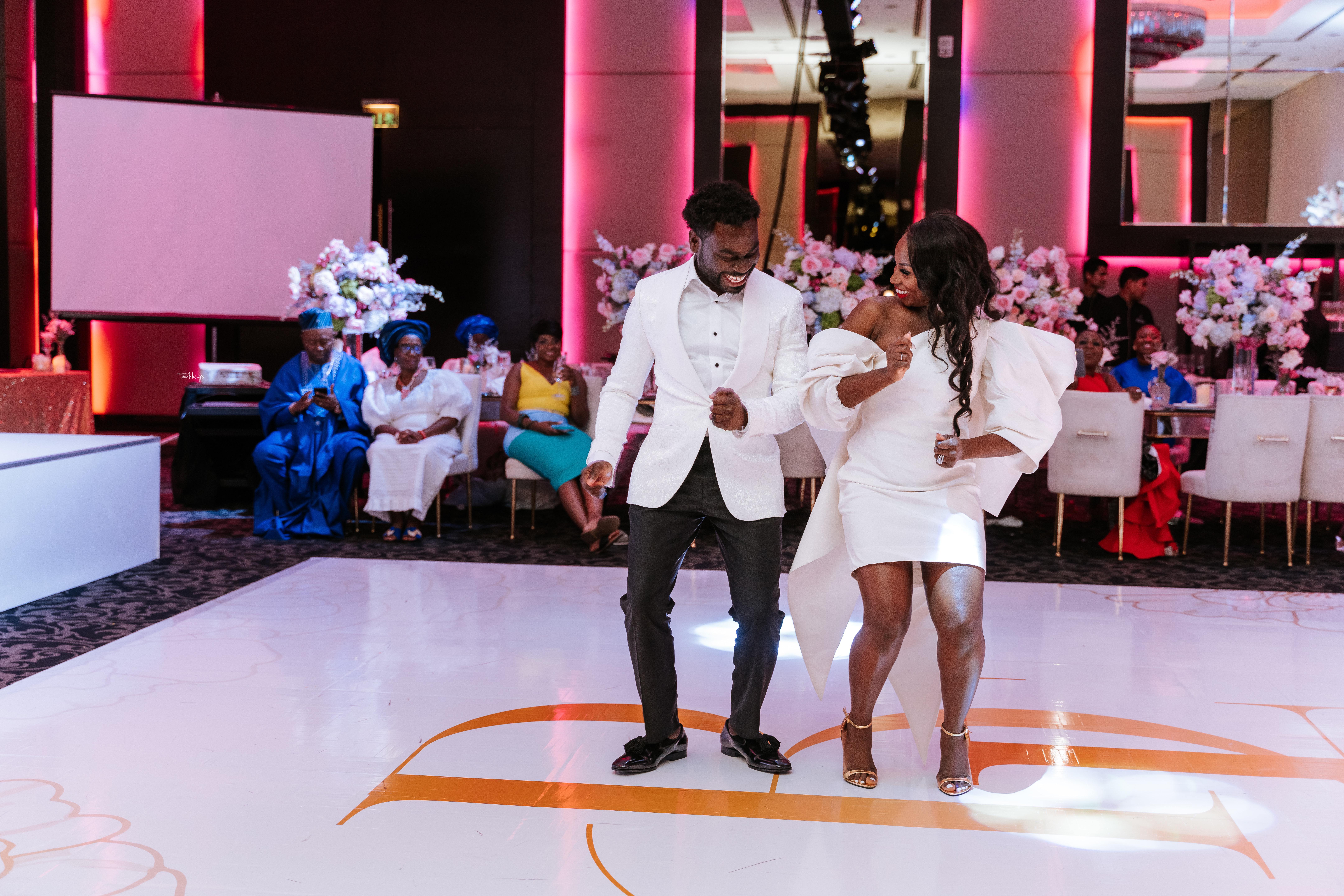 We can't get enough of his love! 😍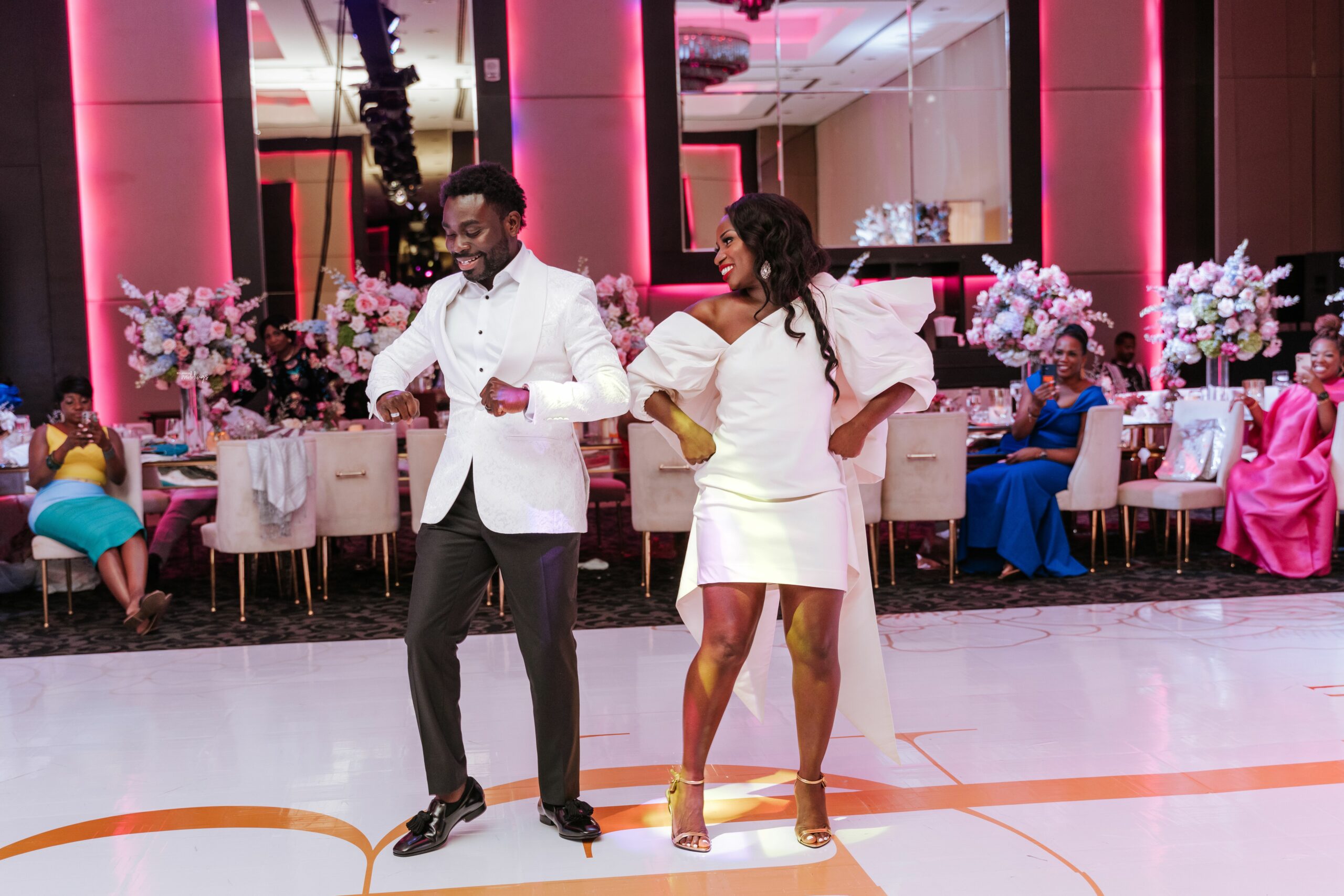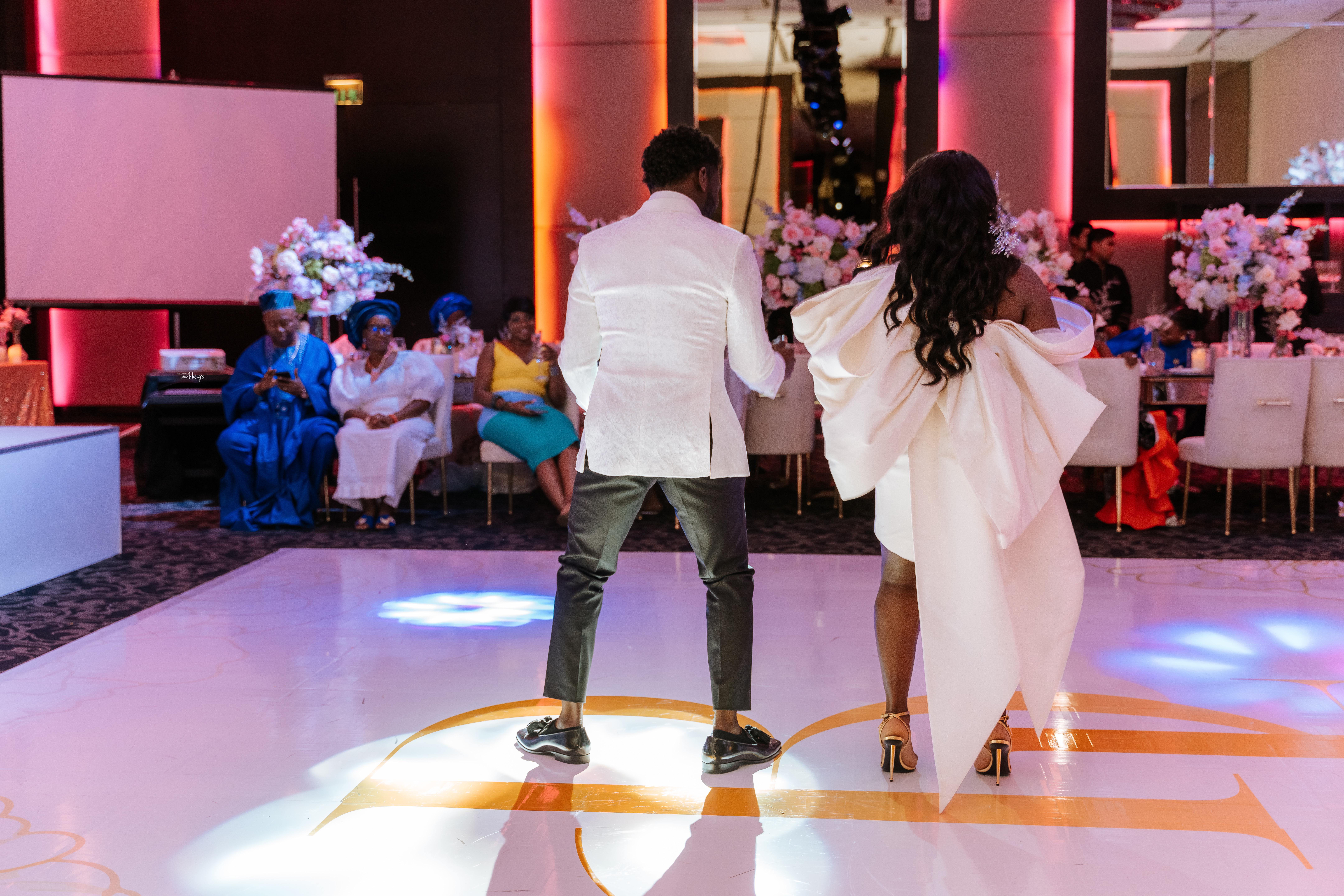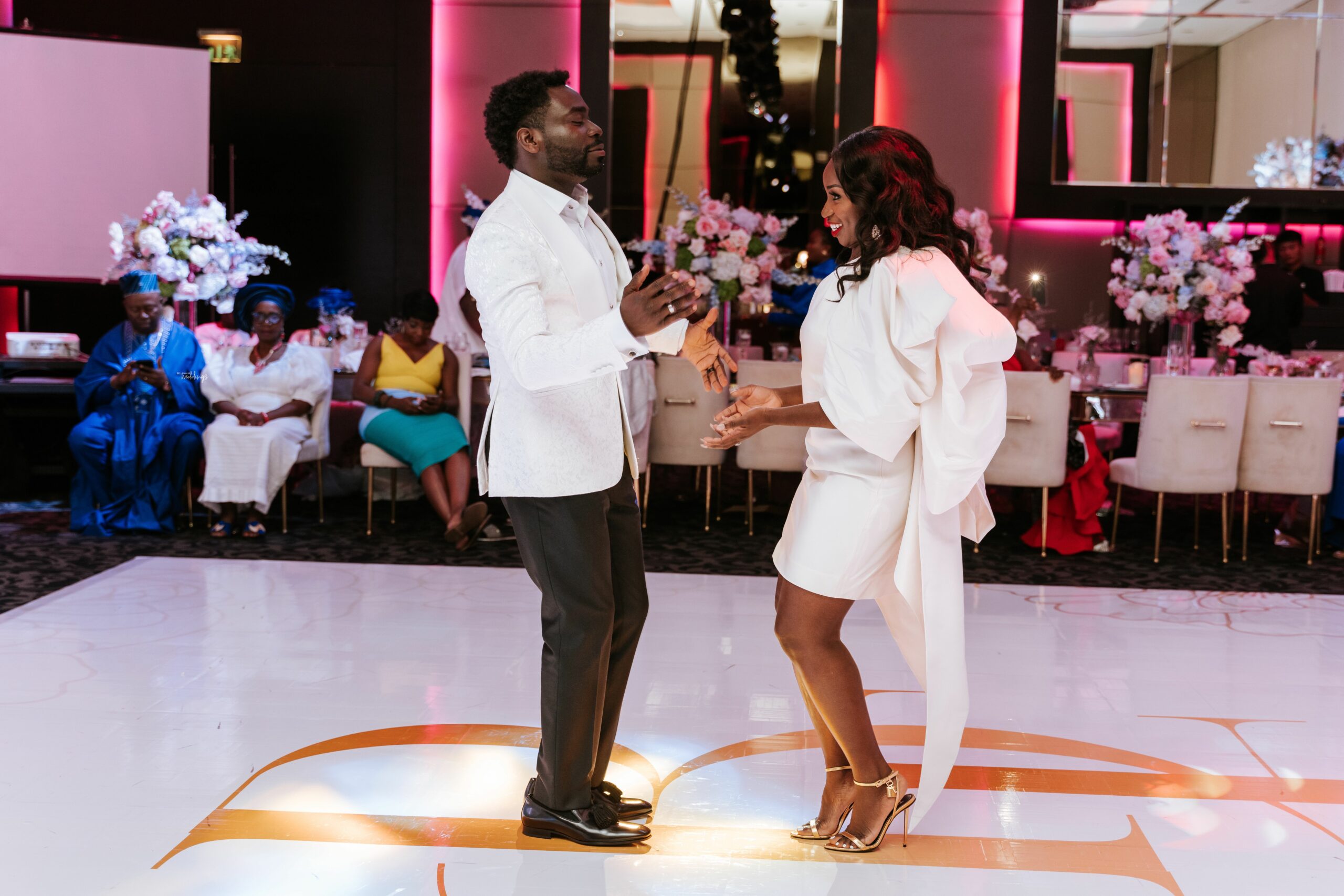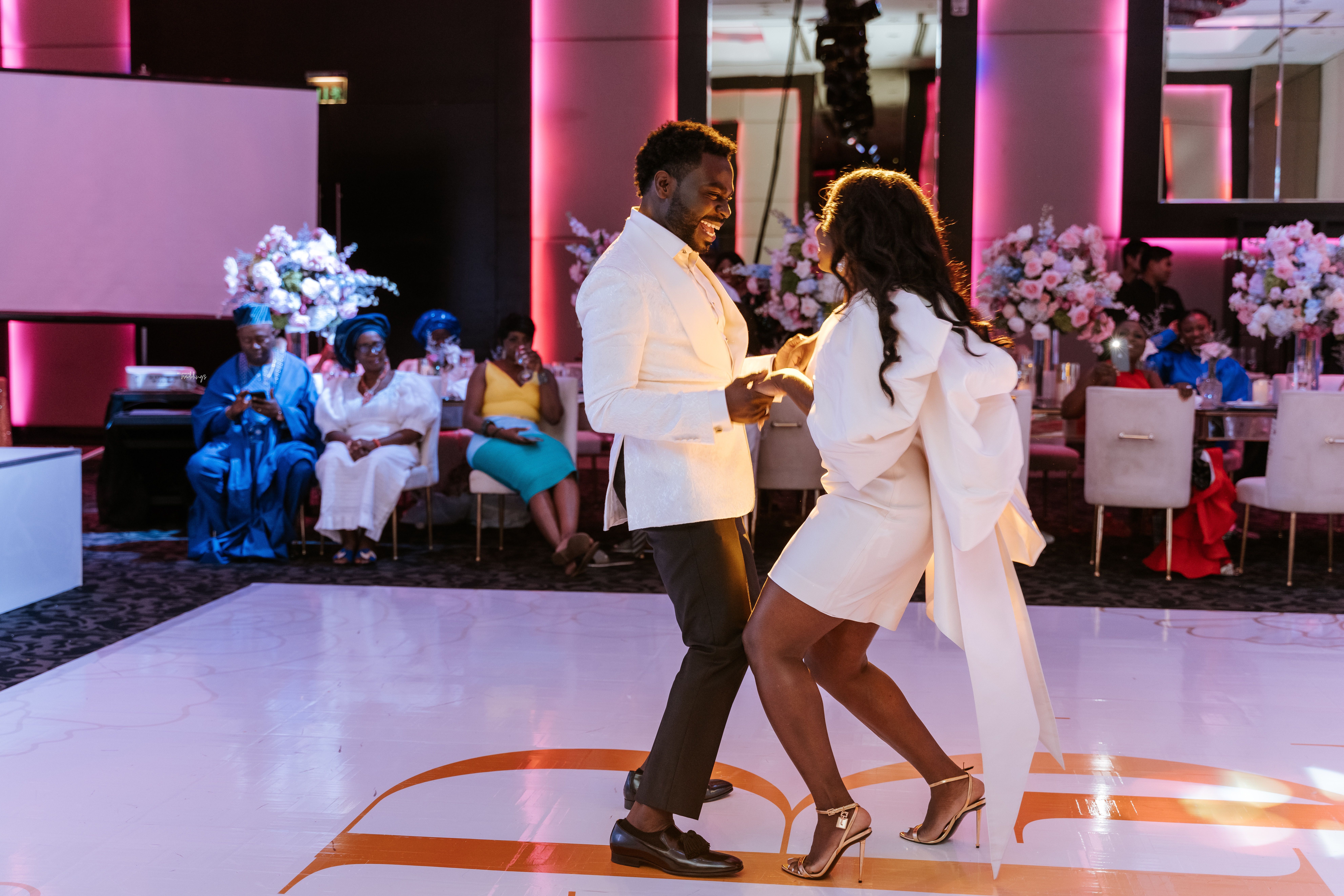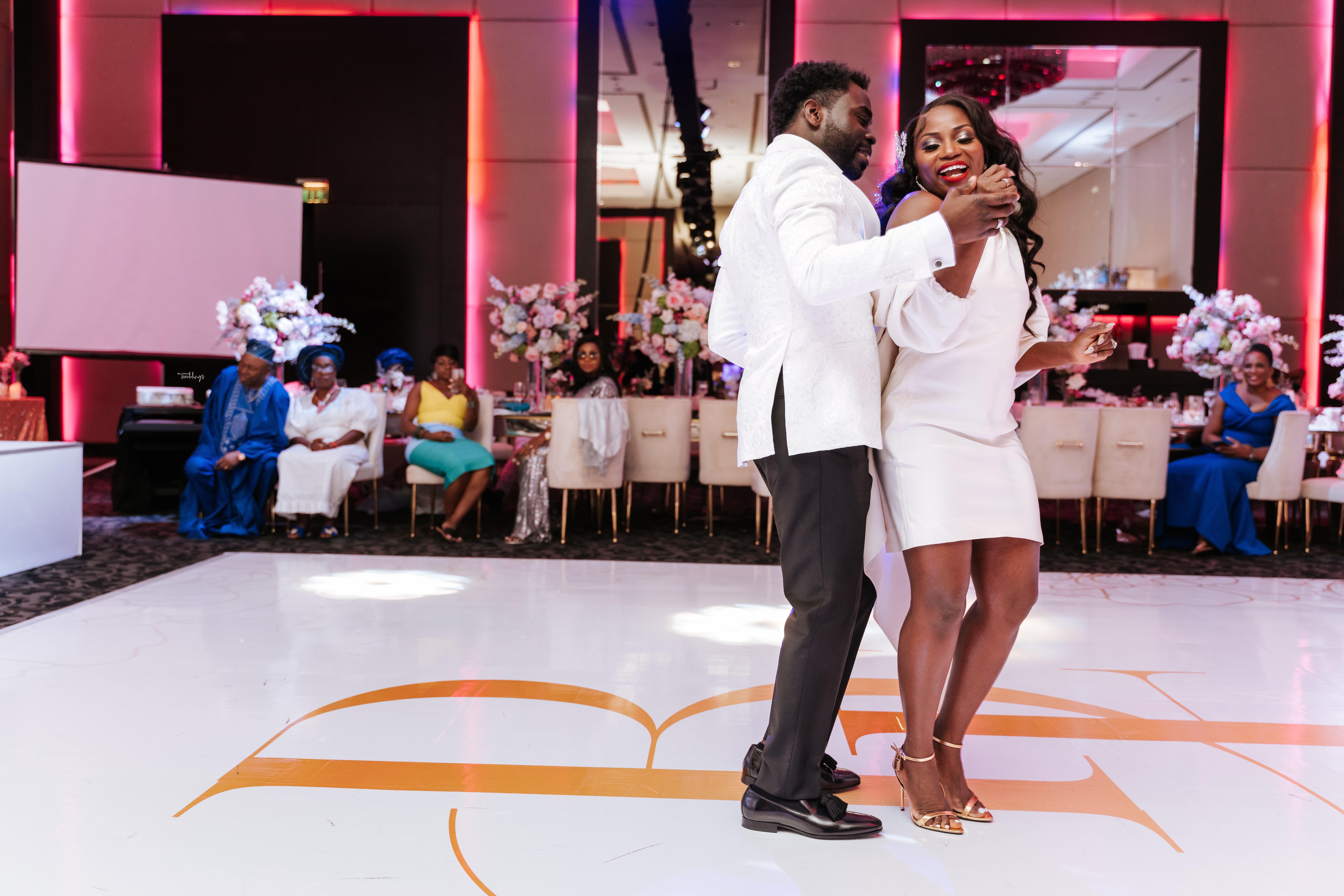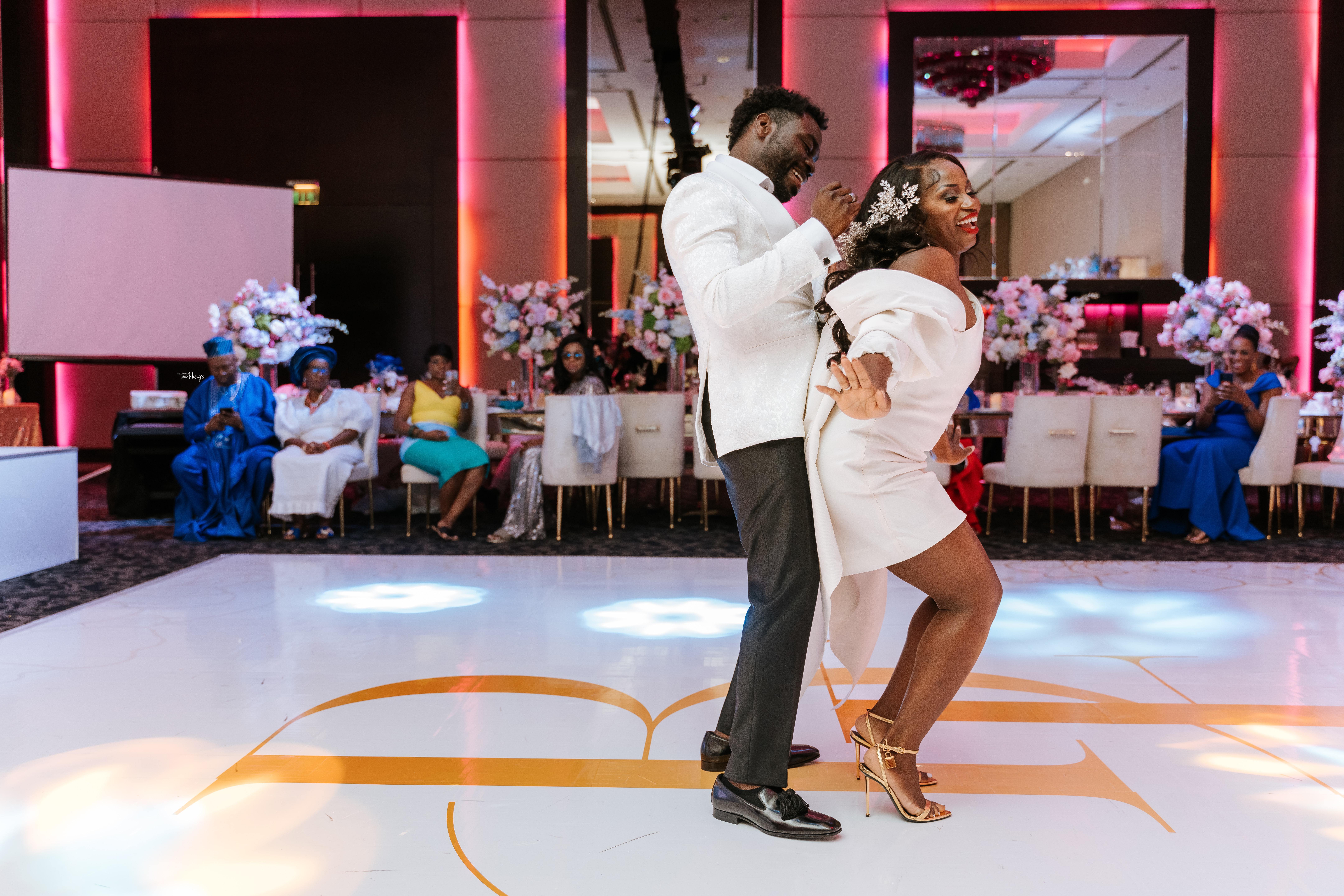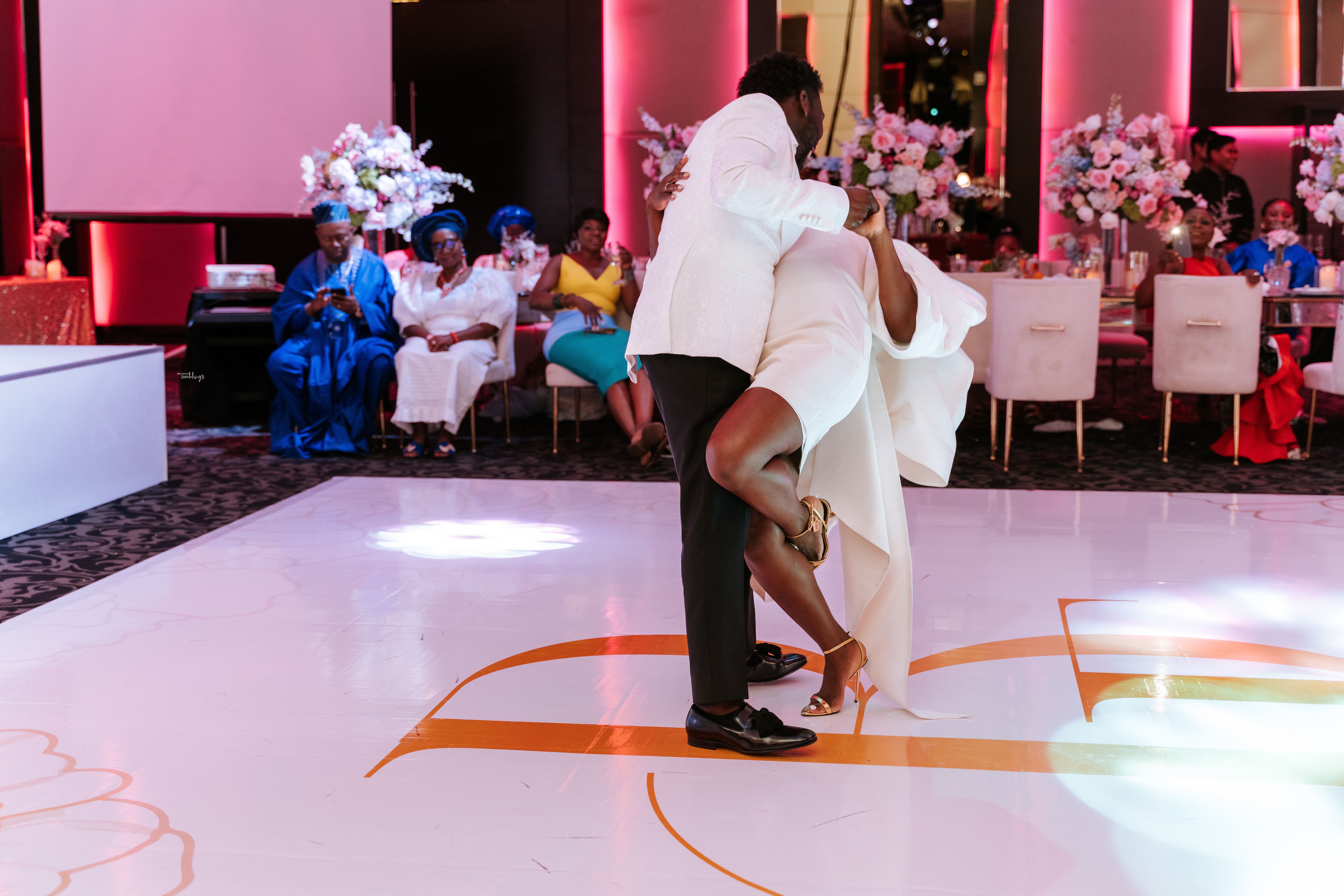 Bolanle and Femi also had a yacht party where they sailed the beautiful waters of Dubai with their family and friends. This was how it went;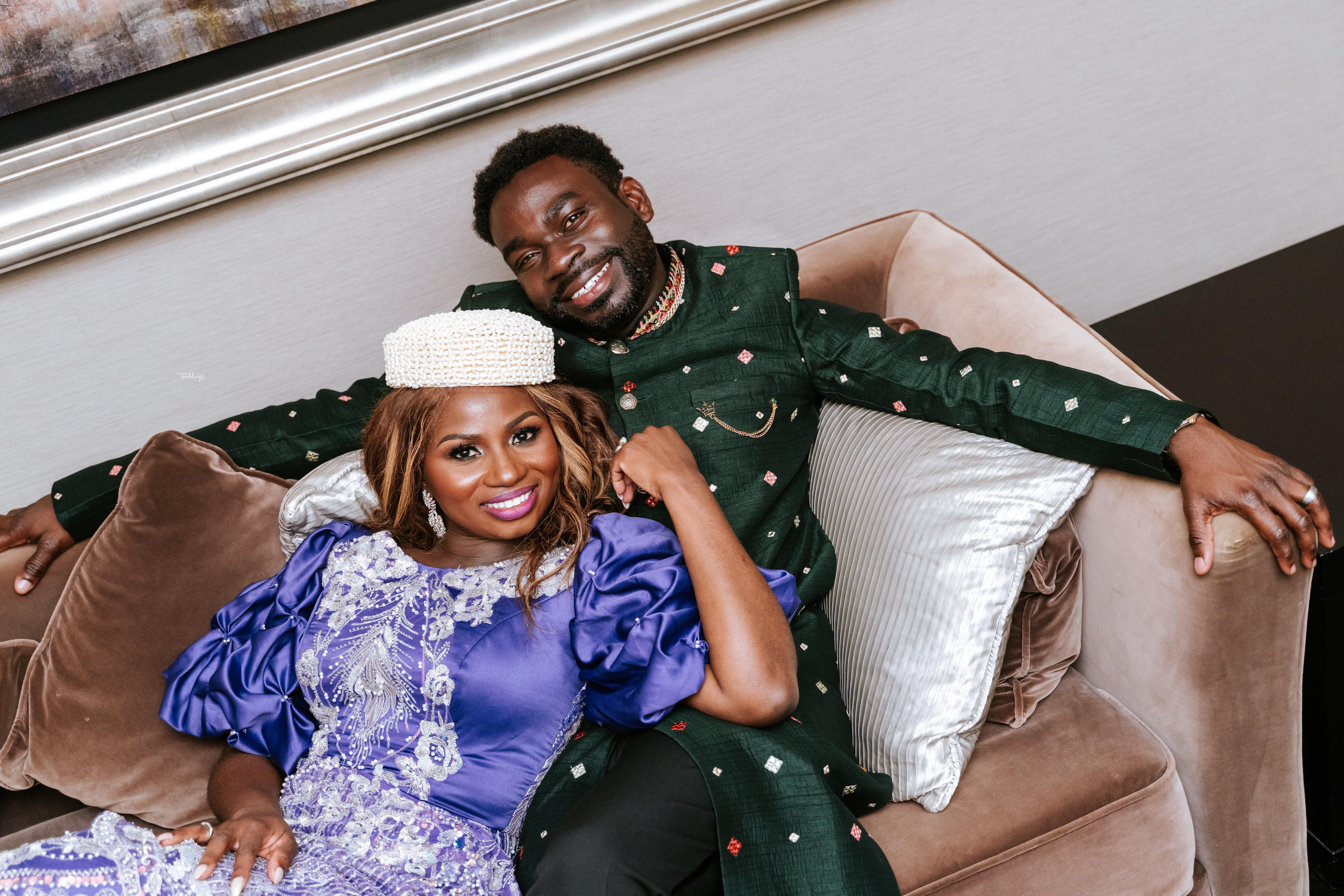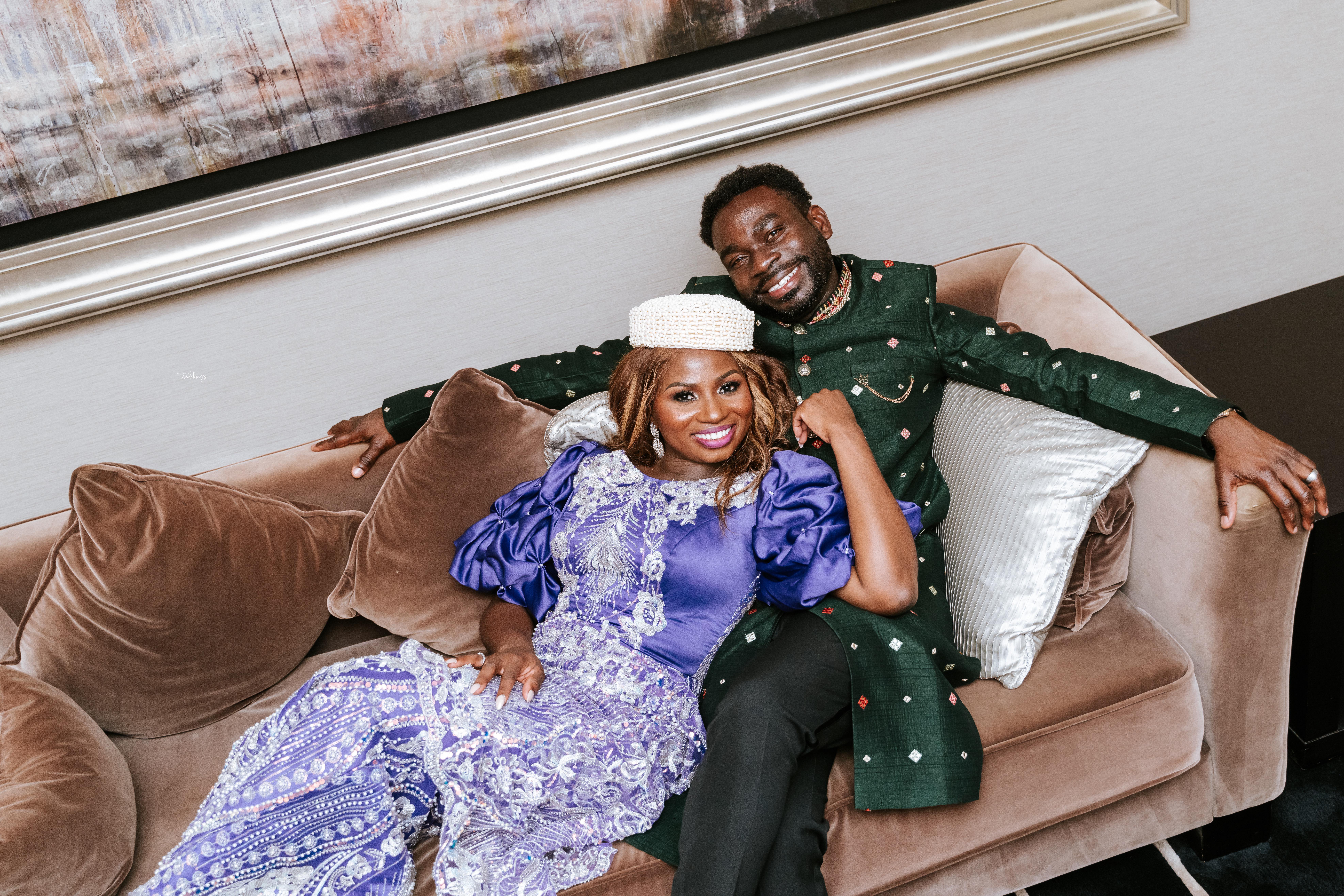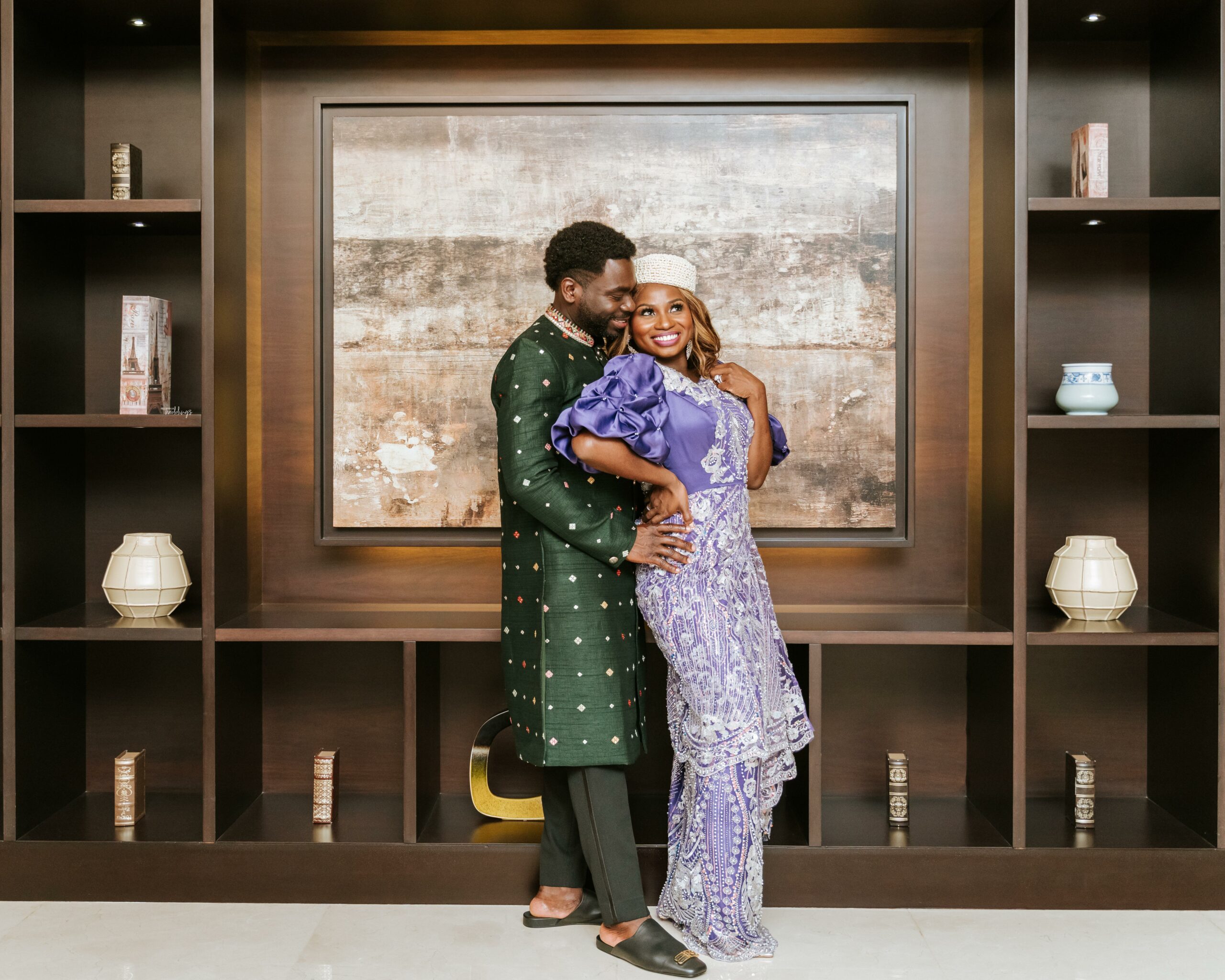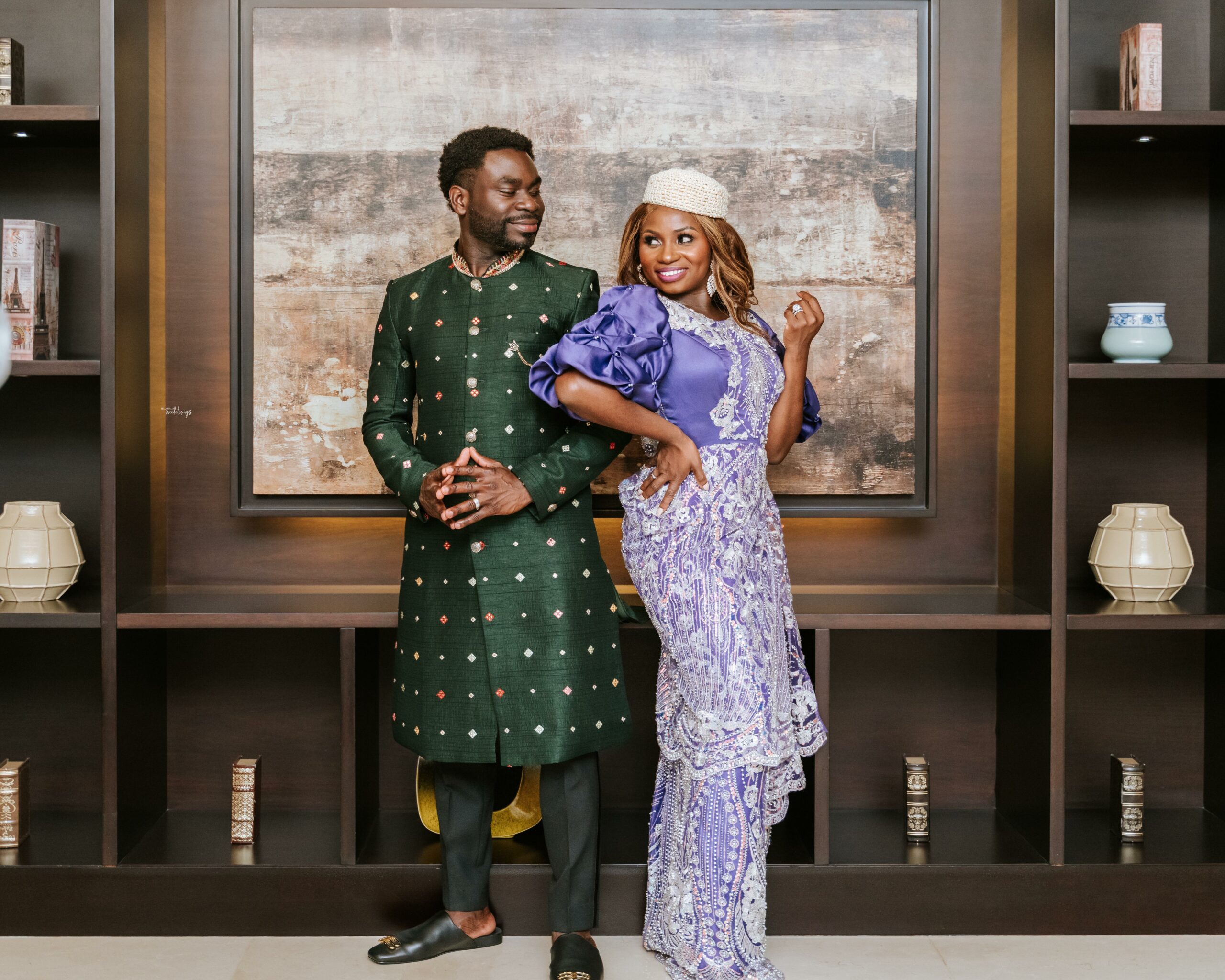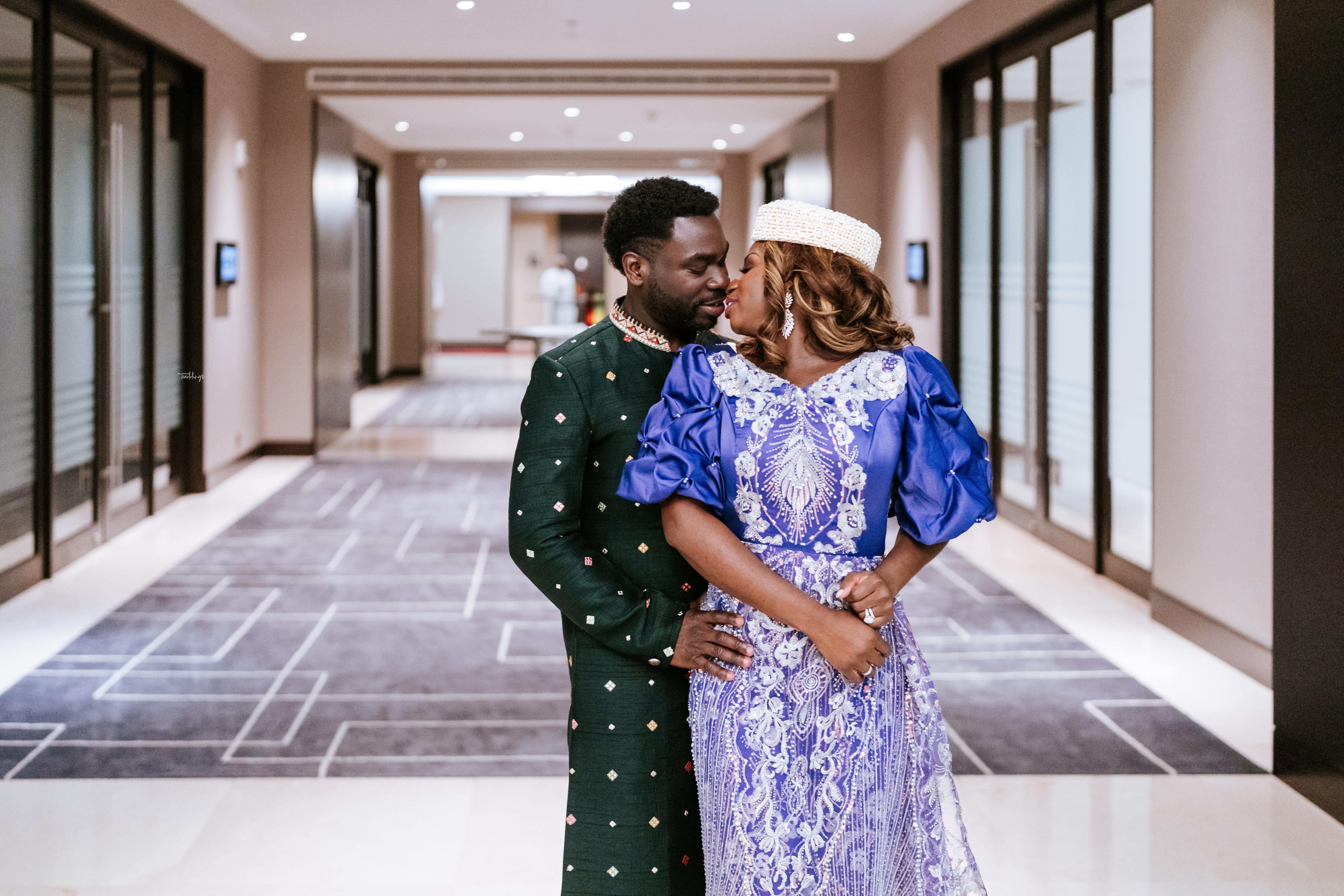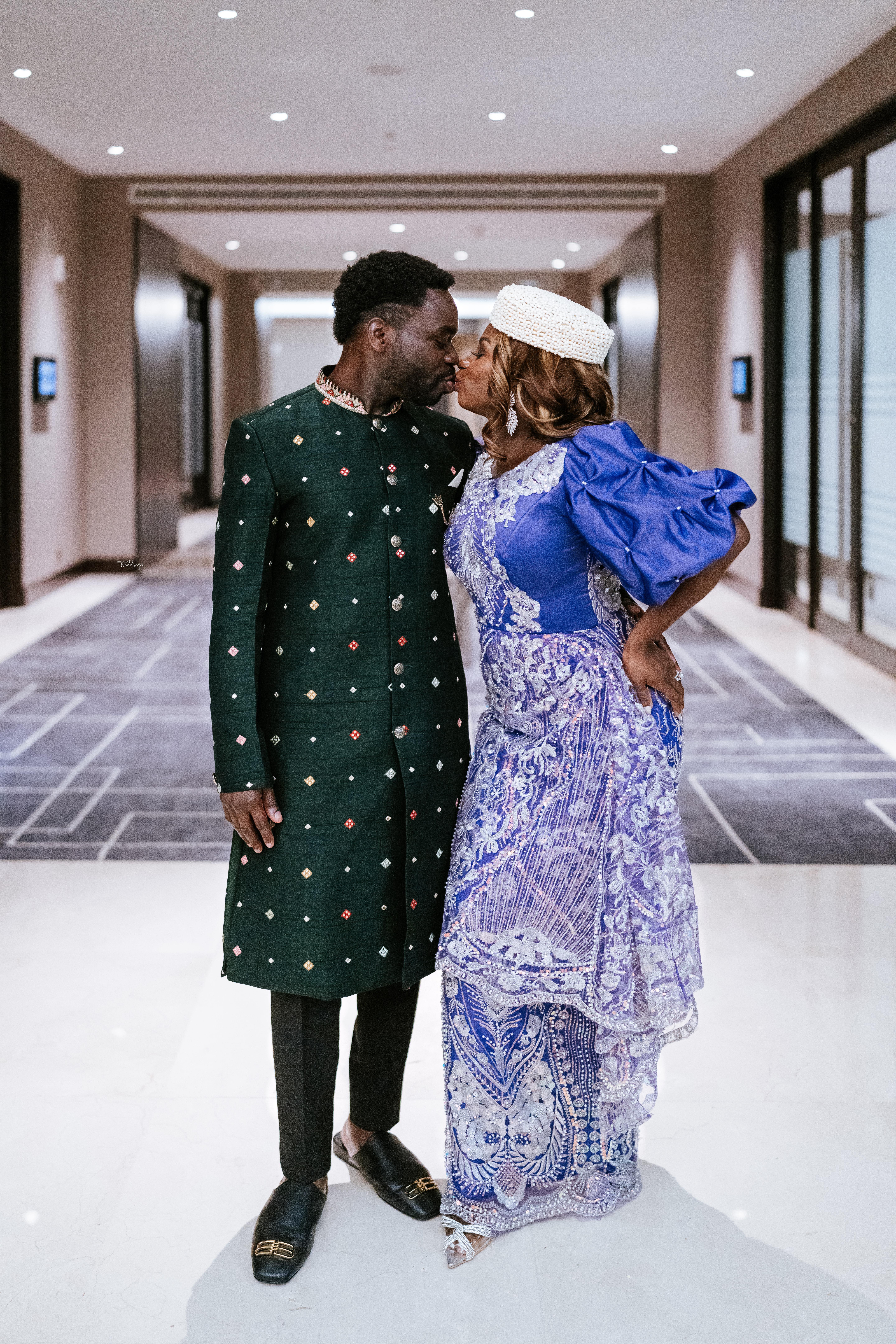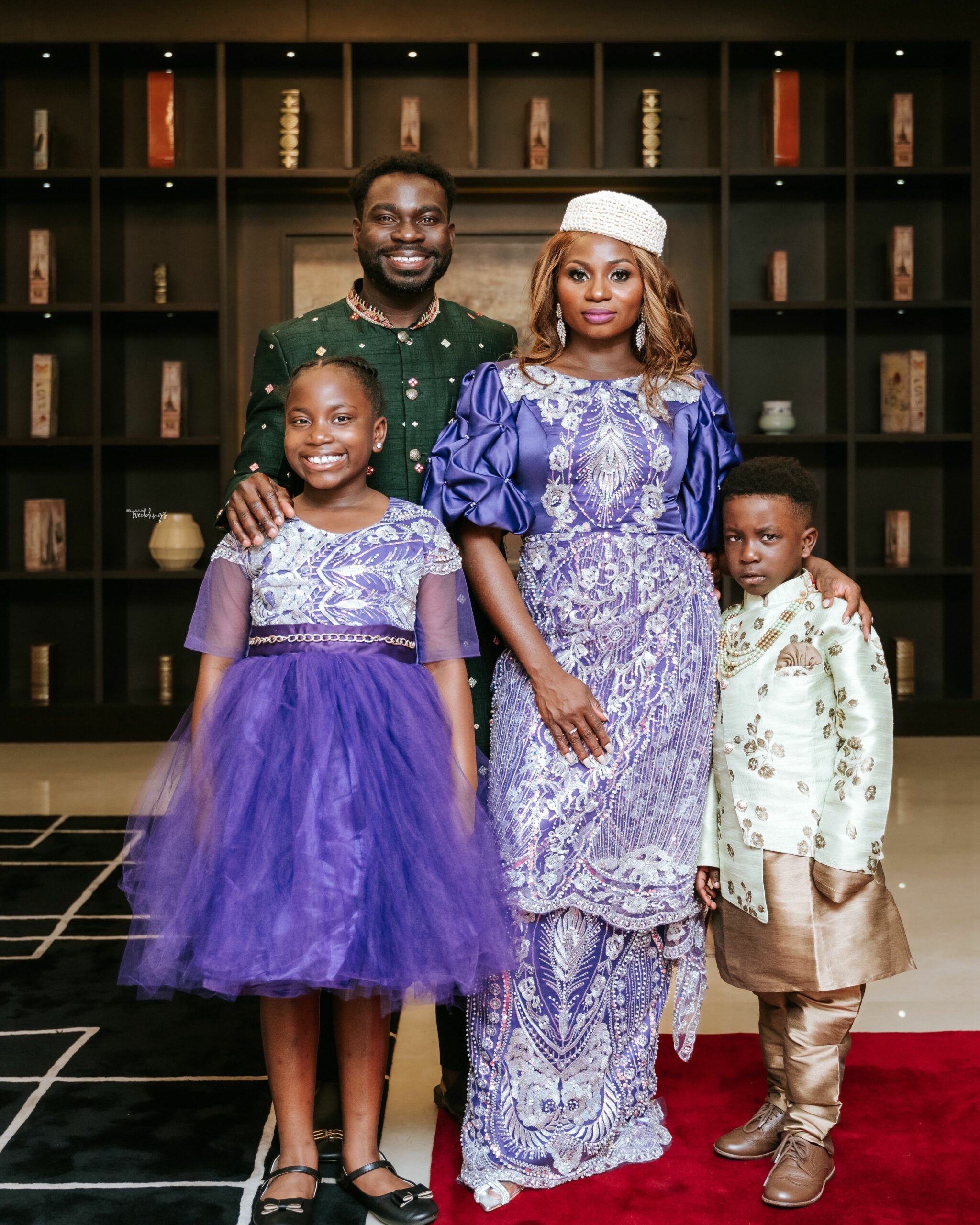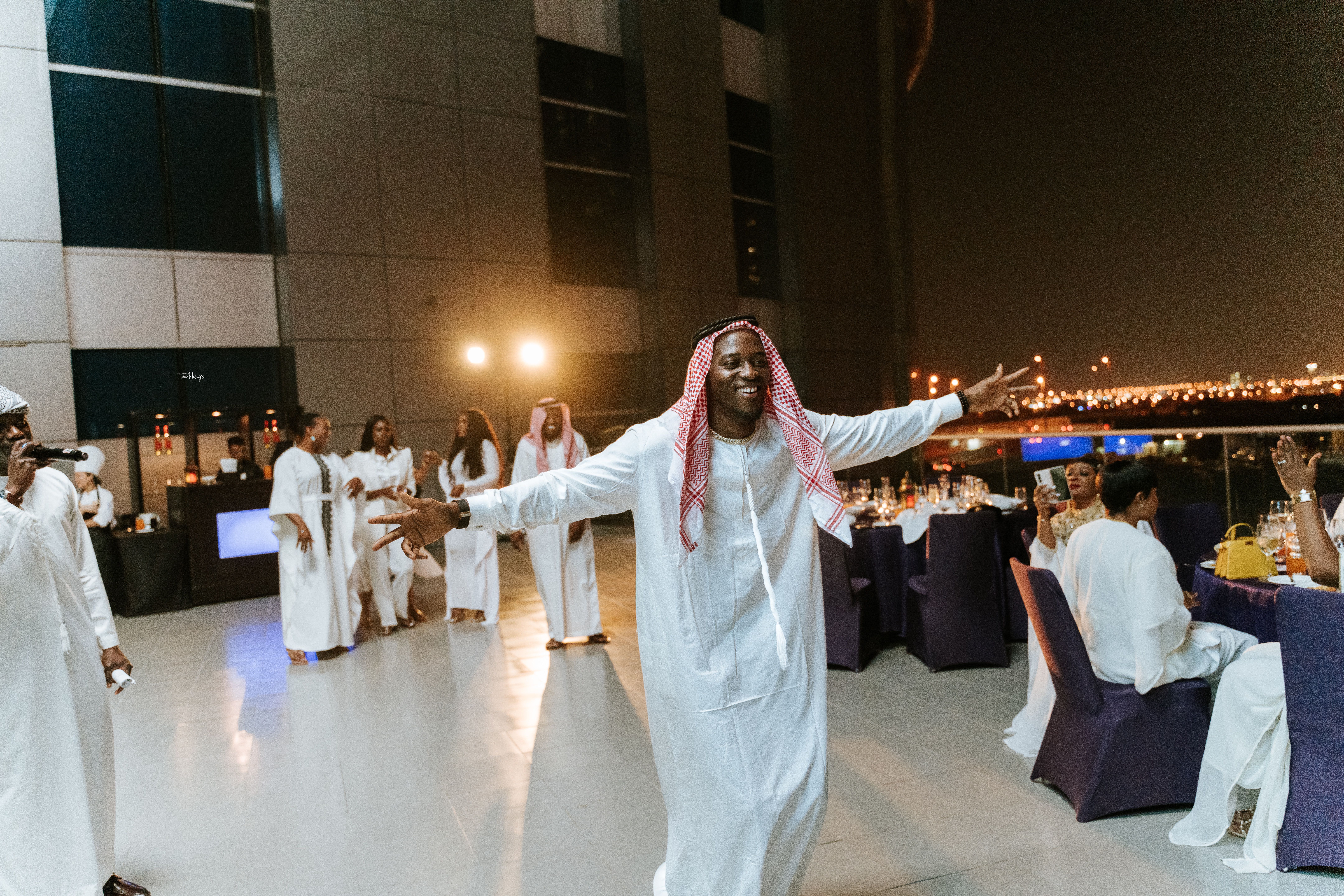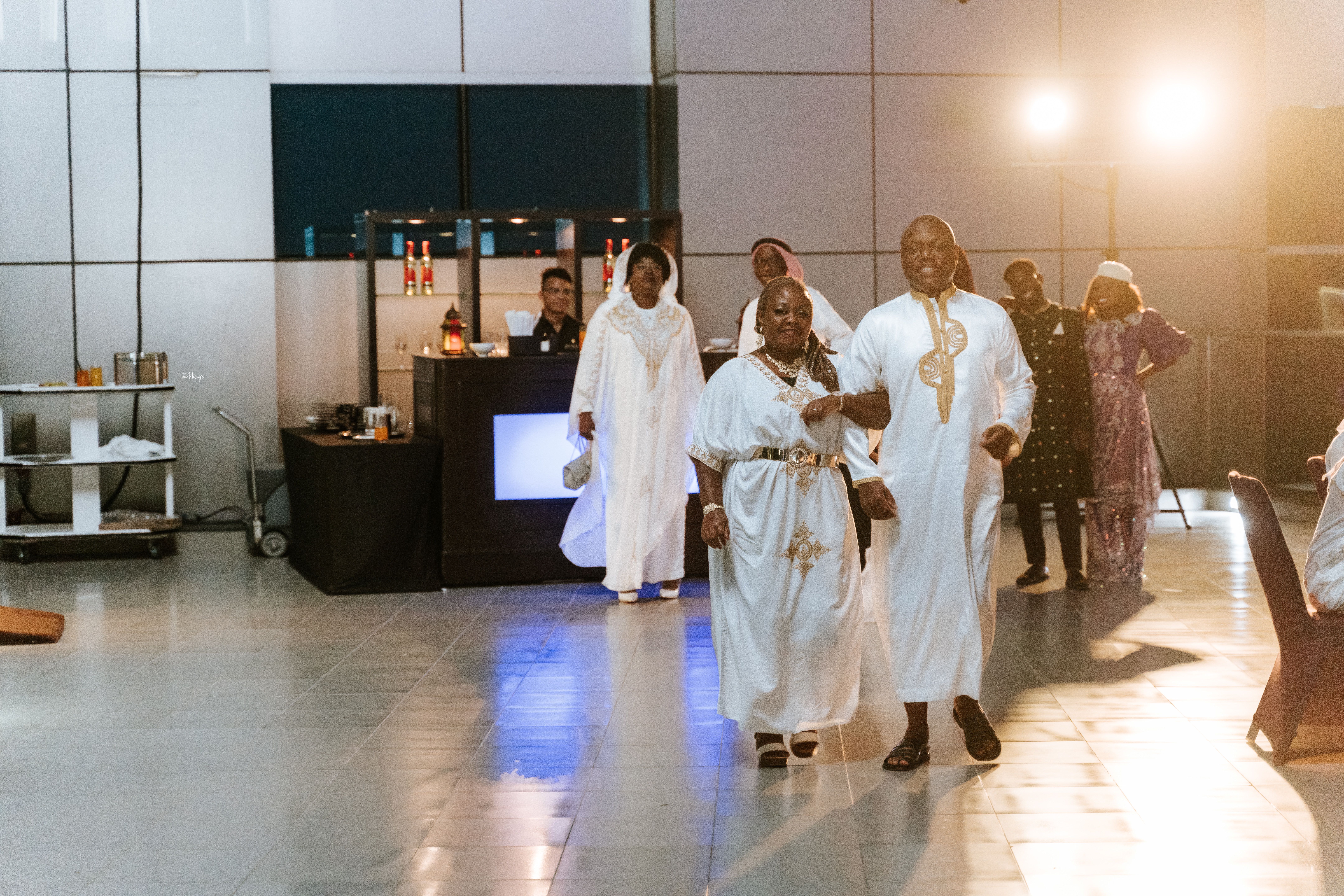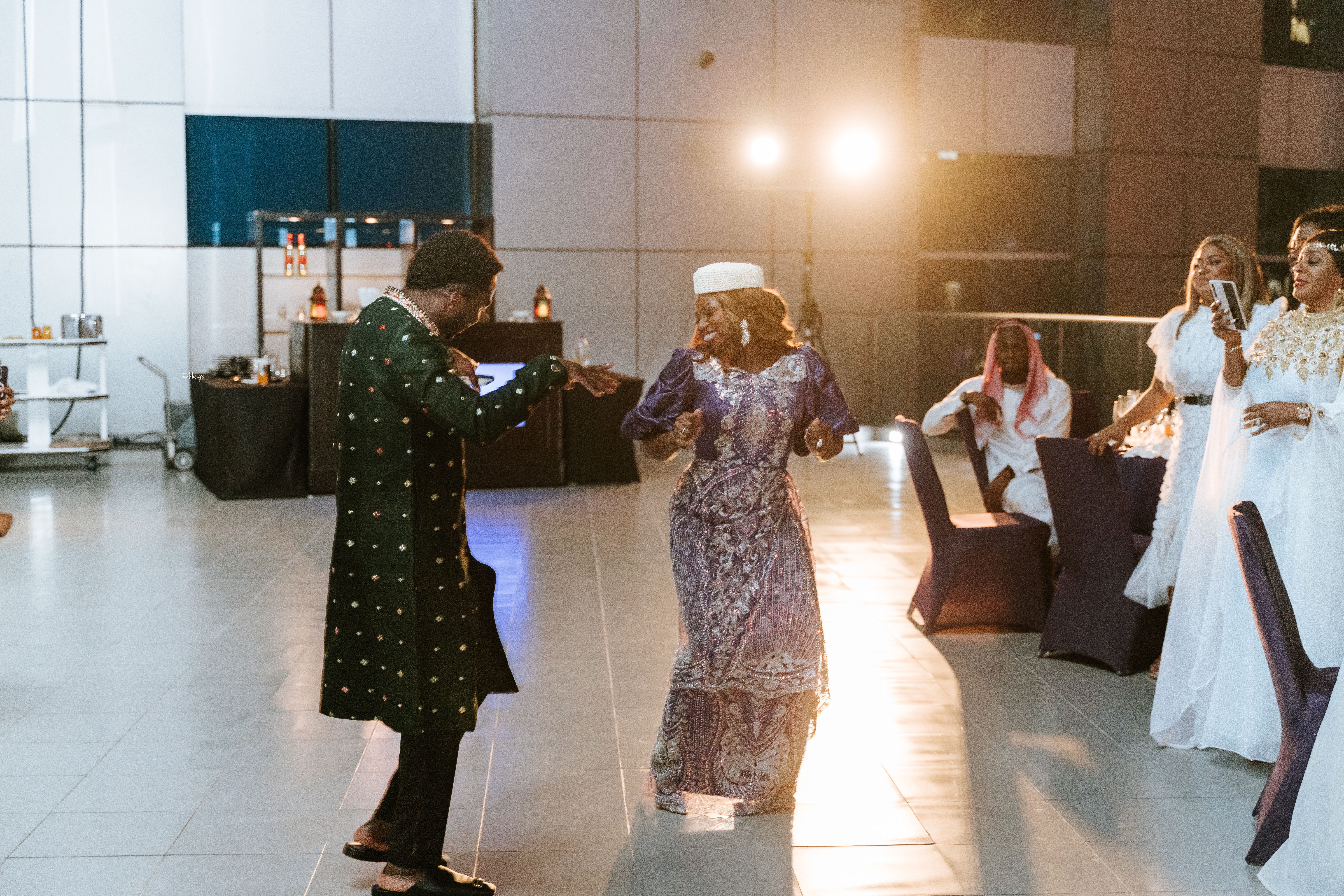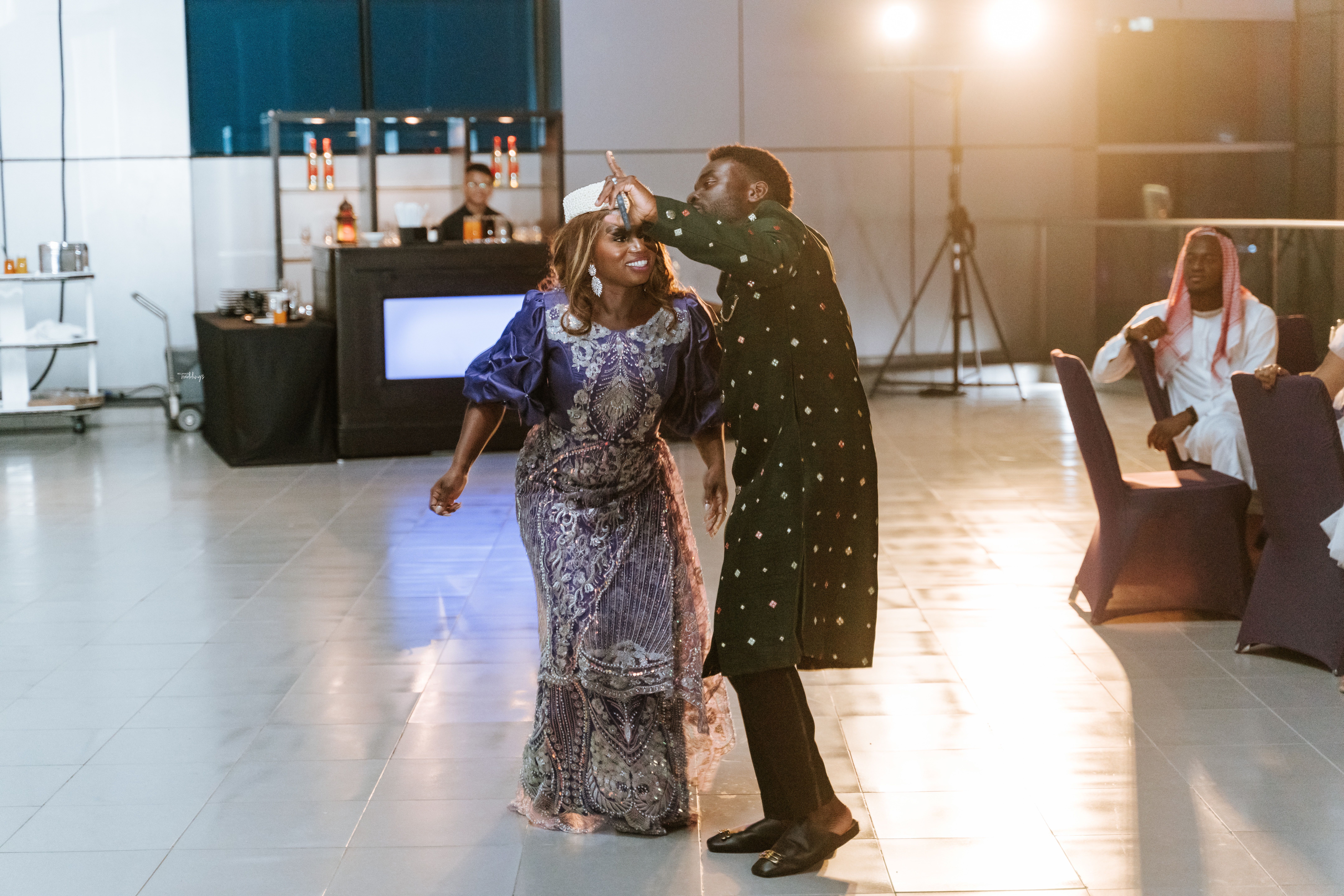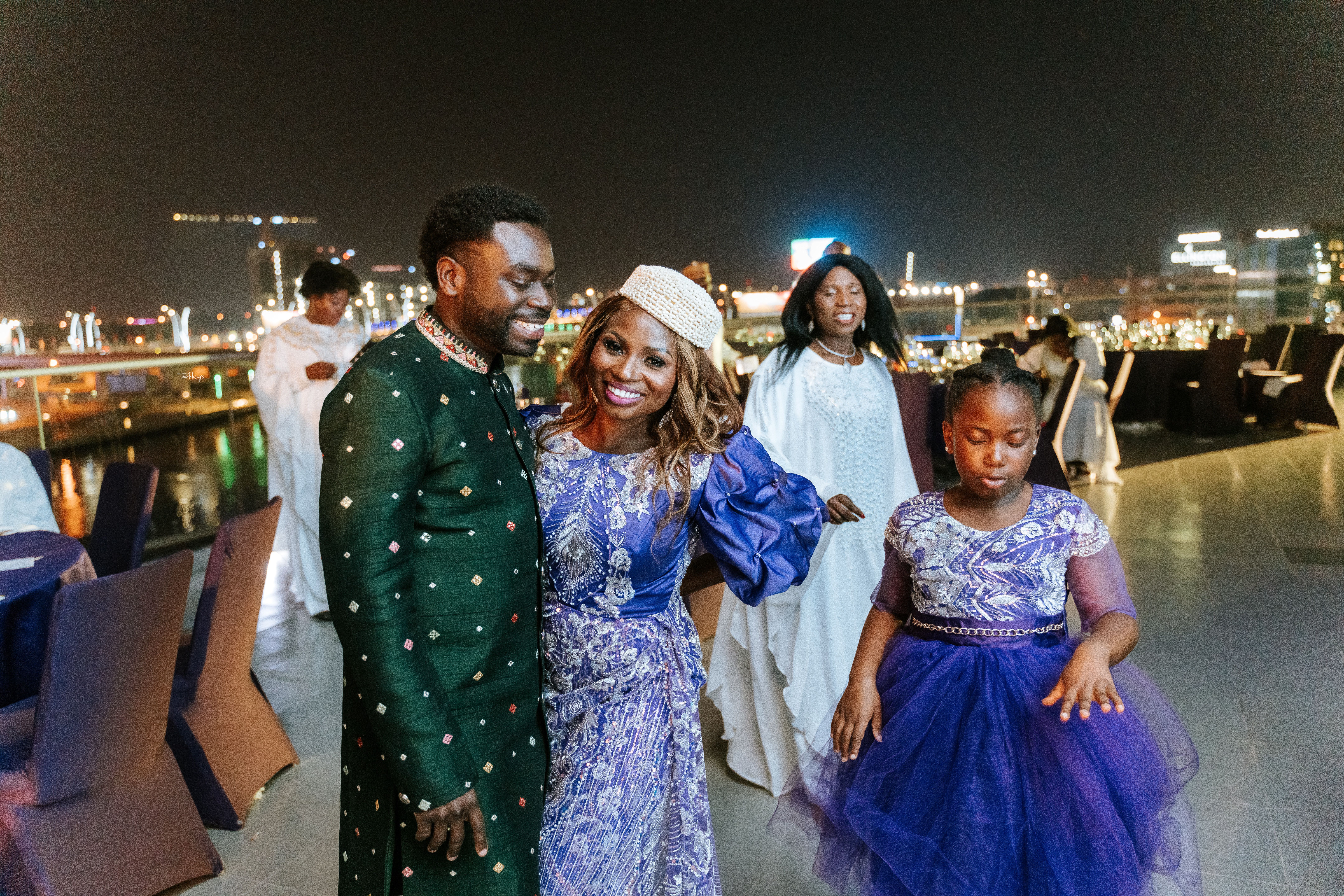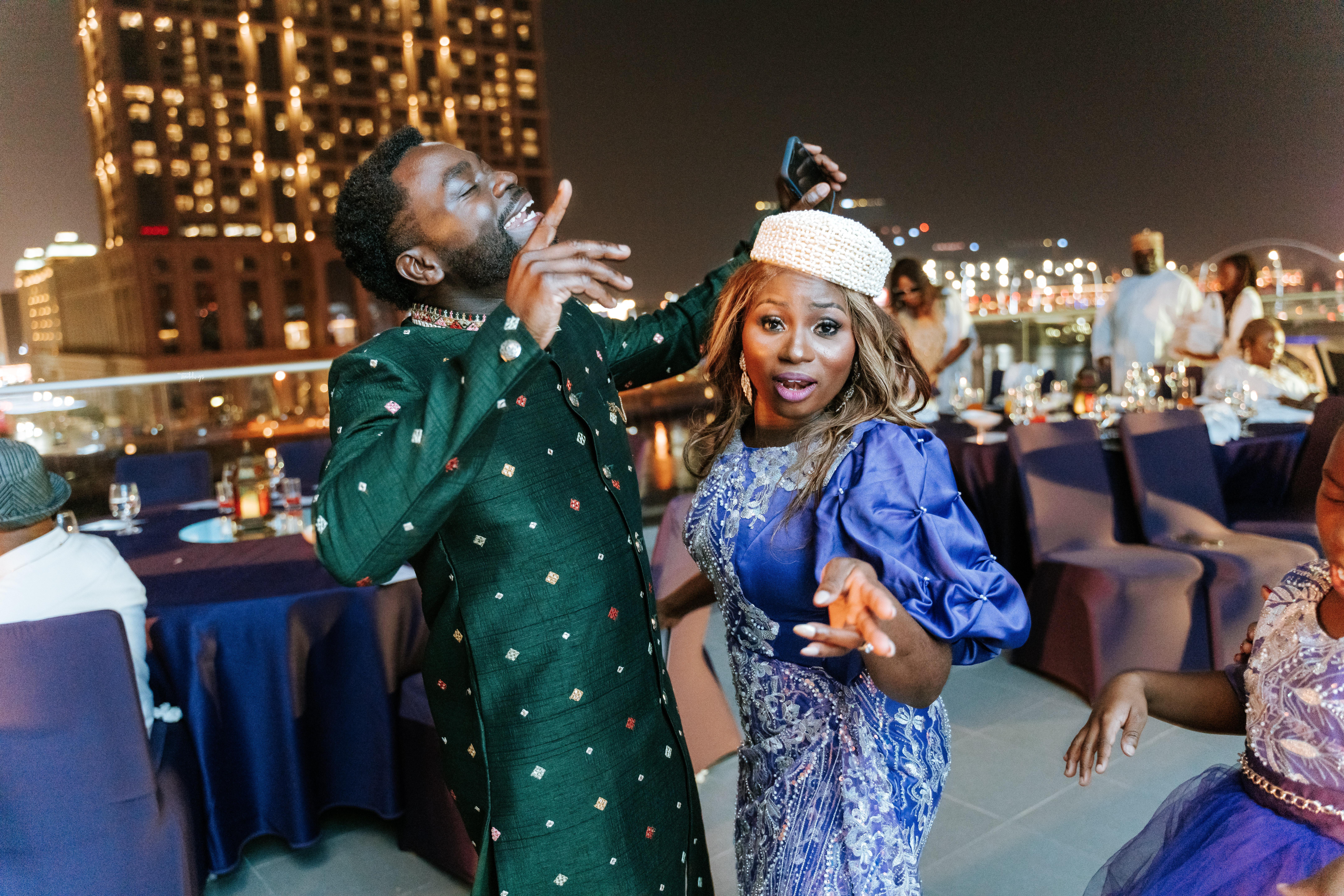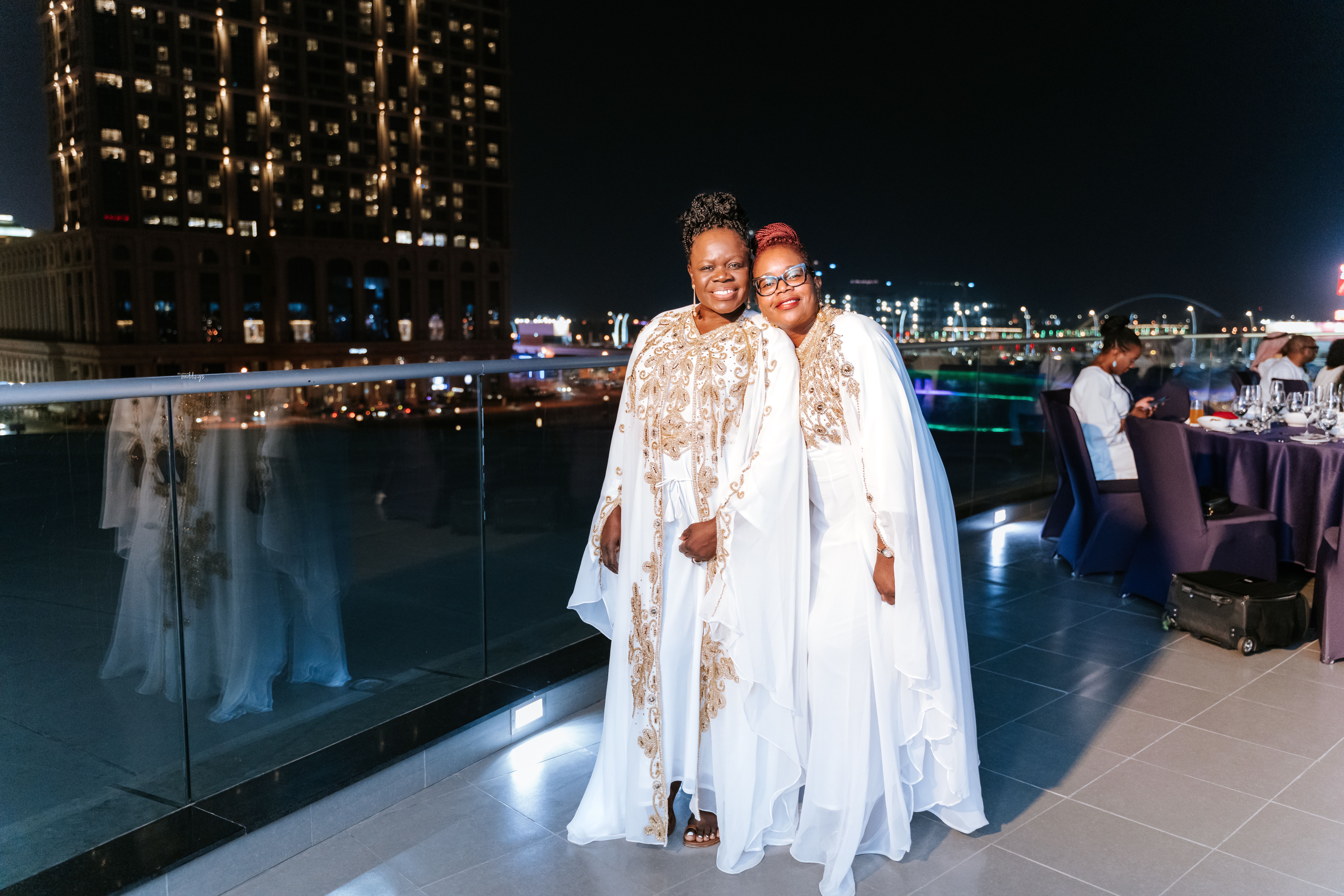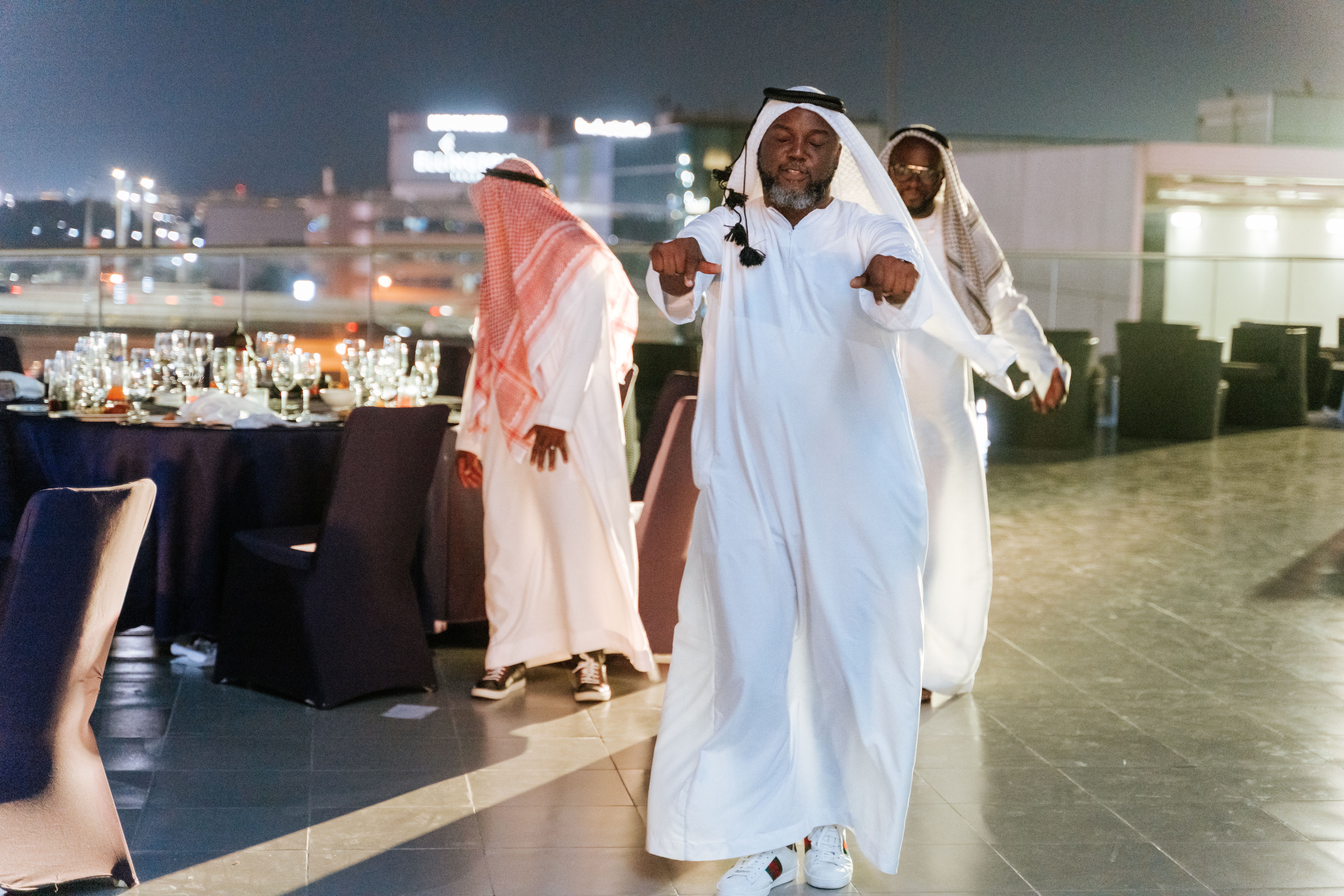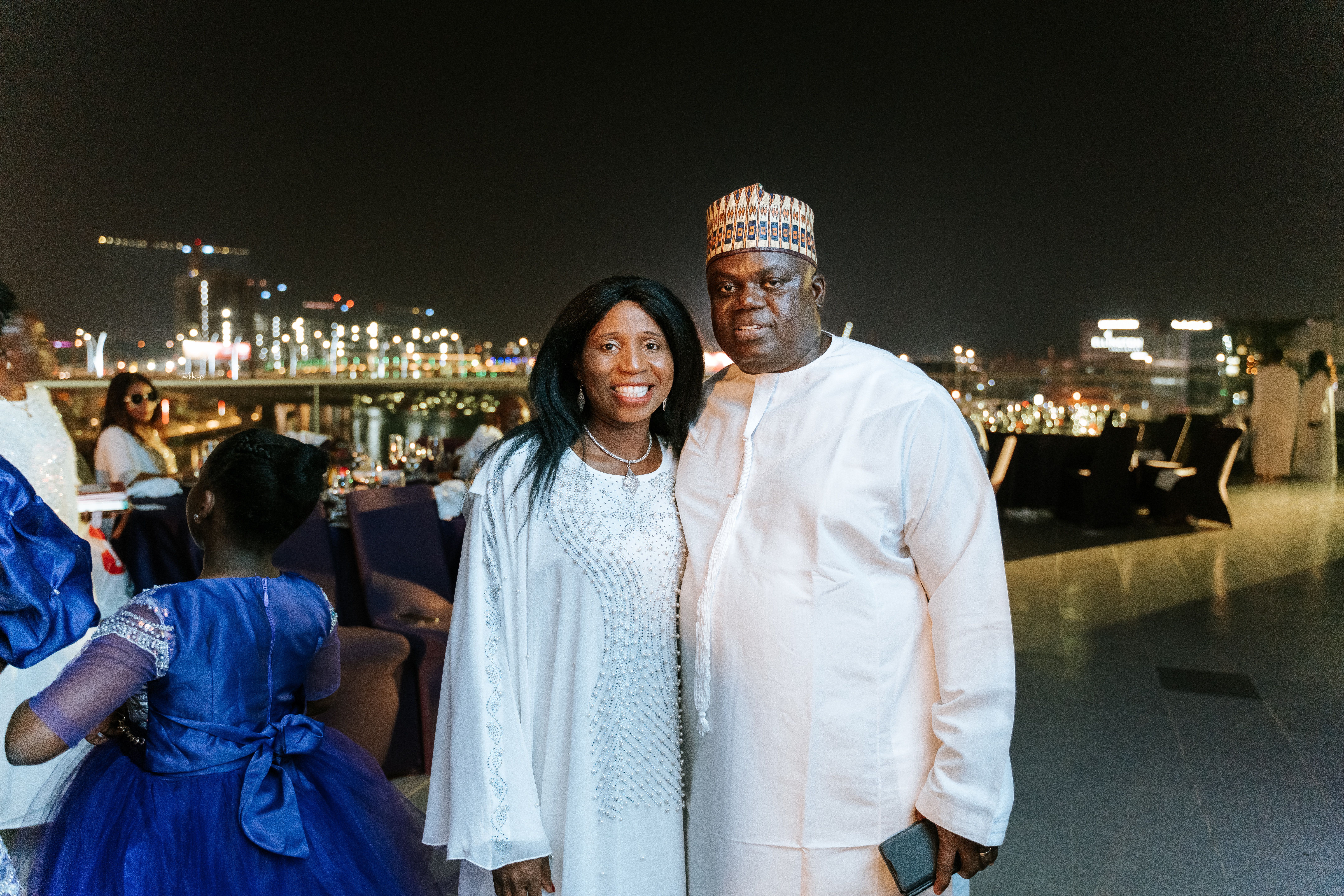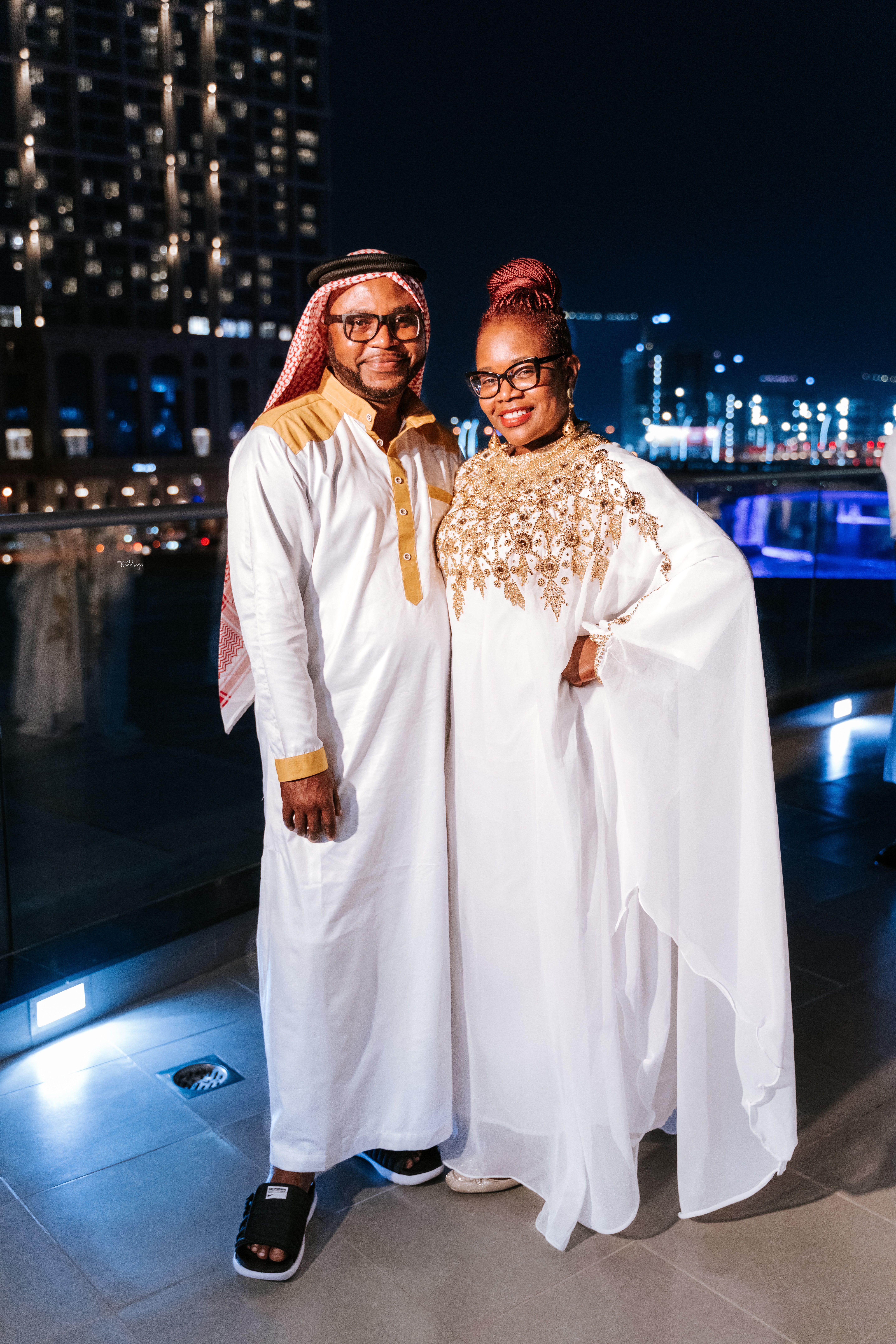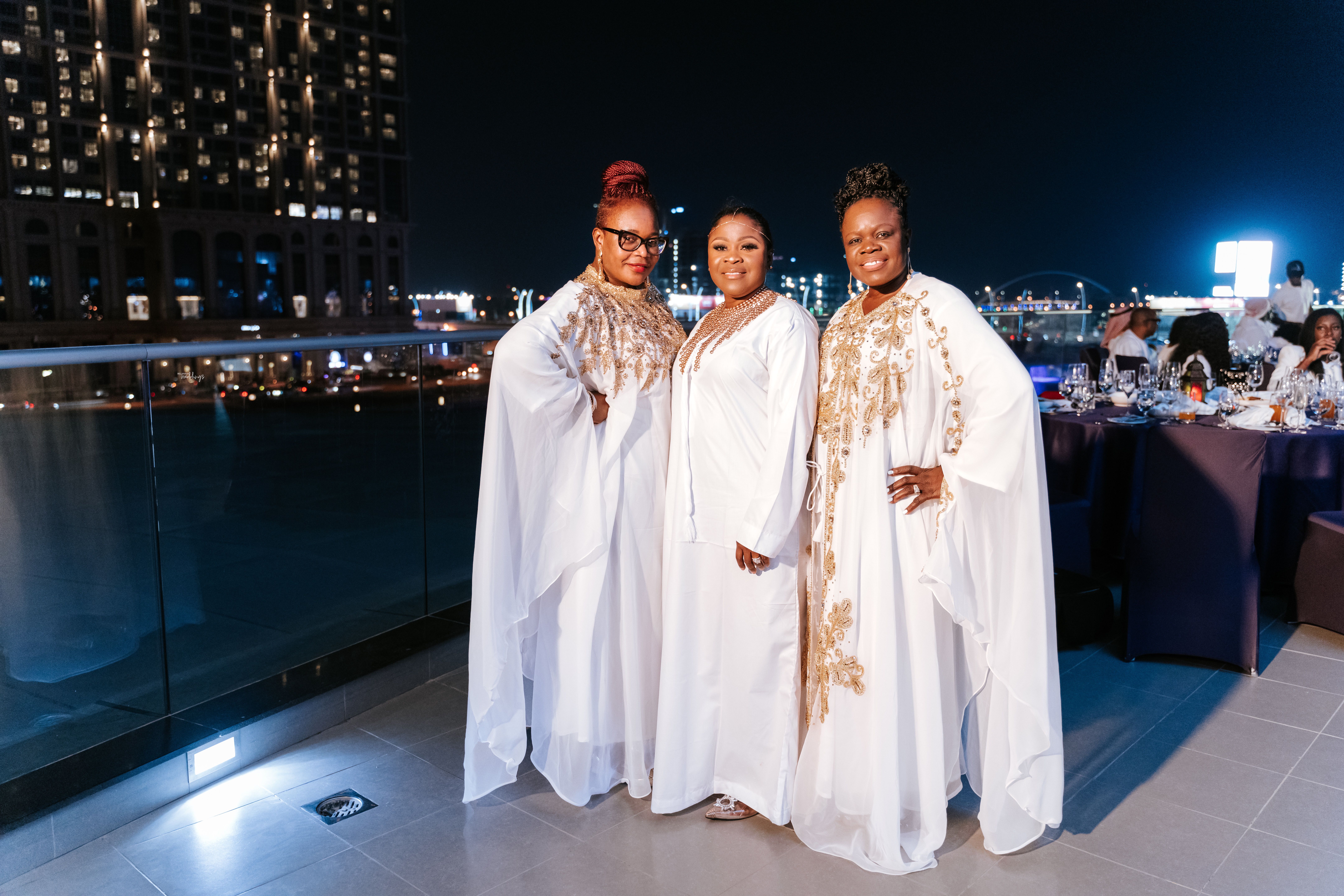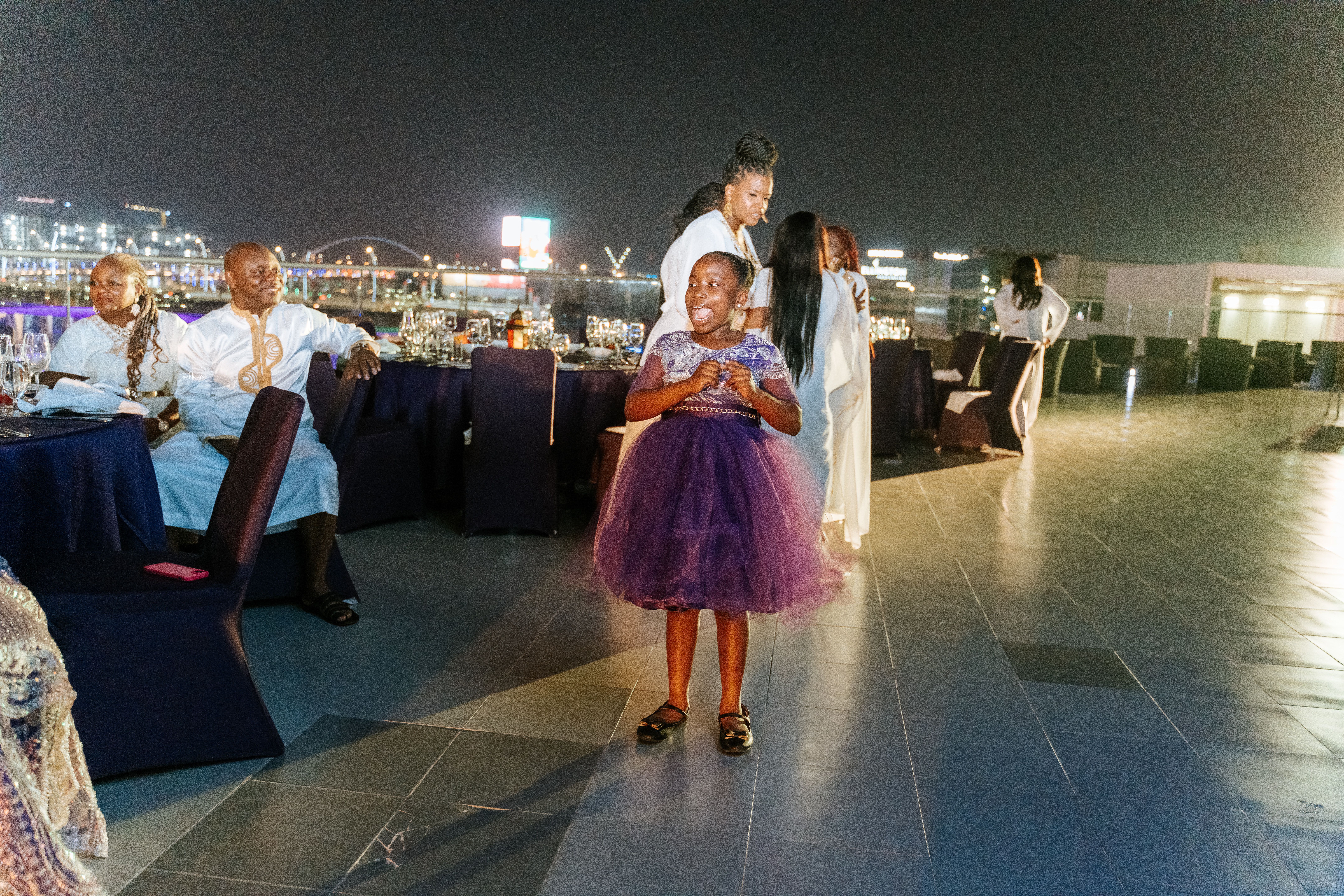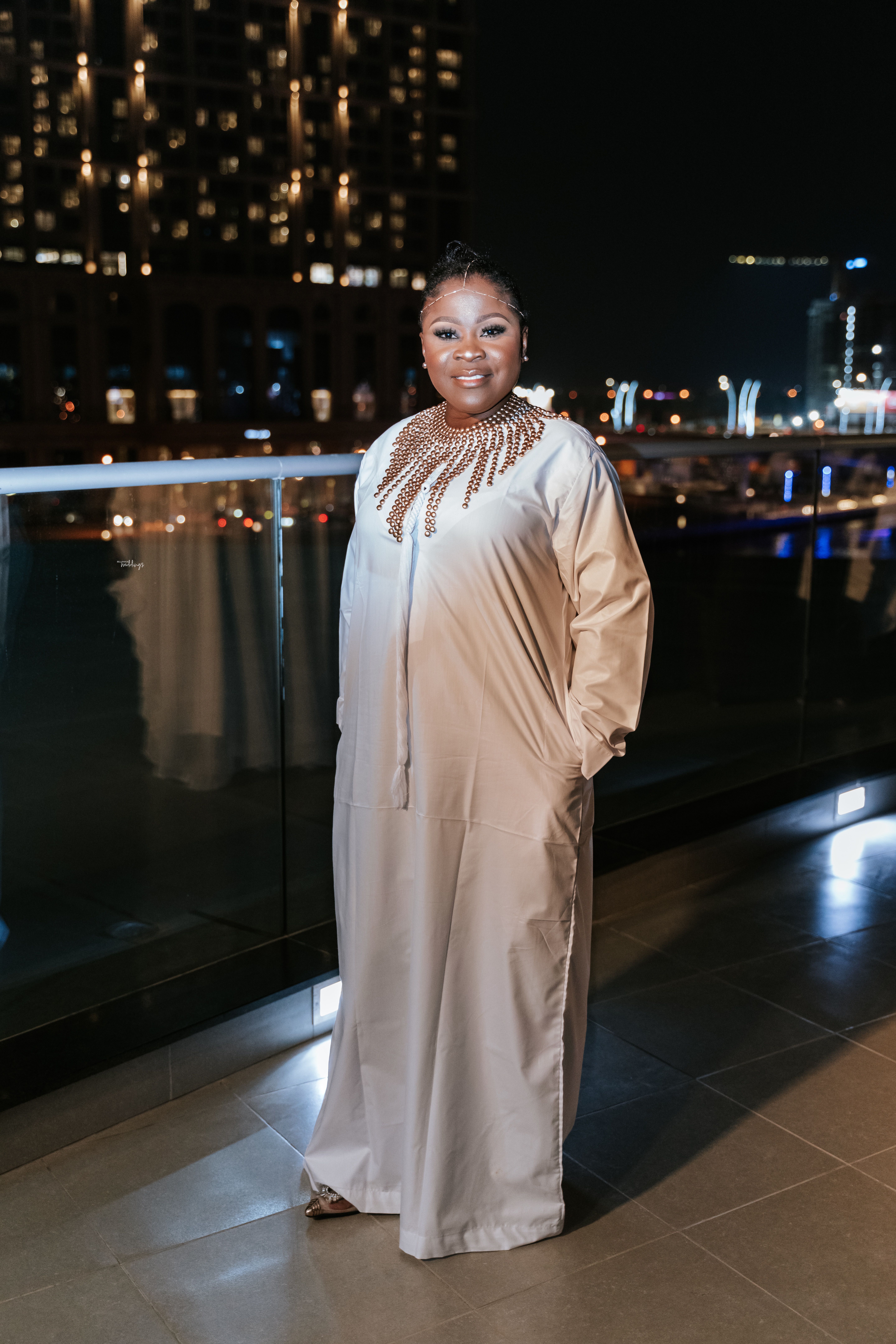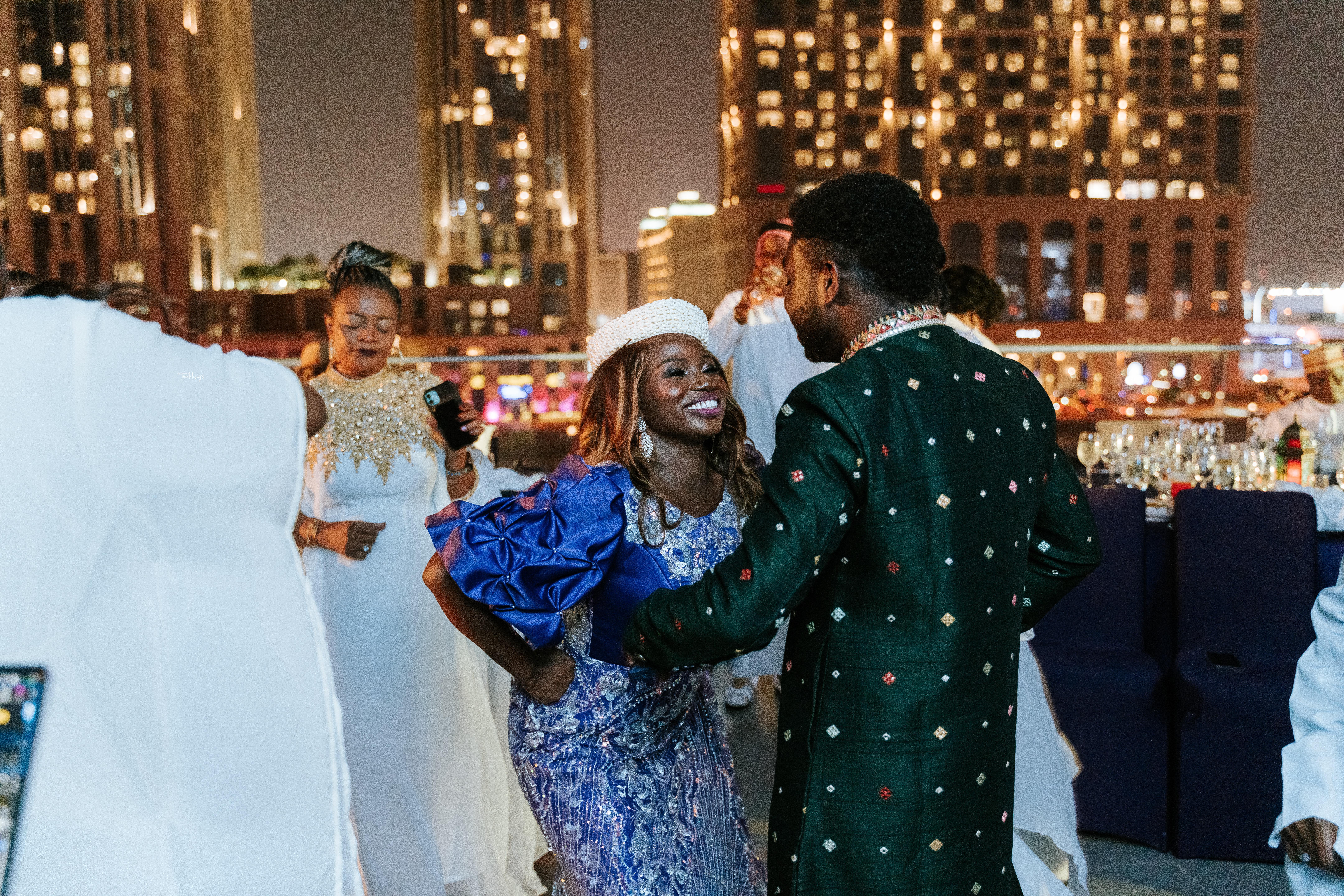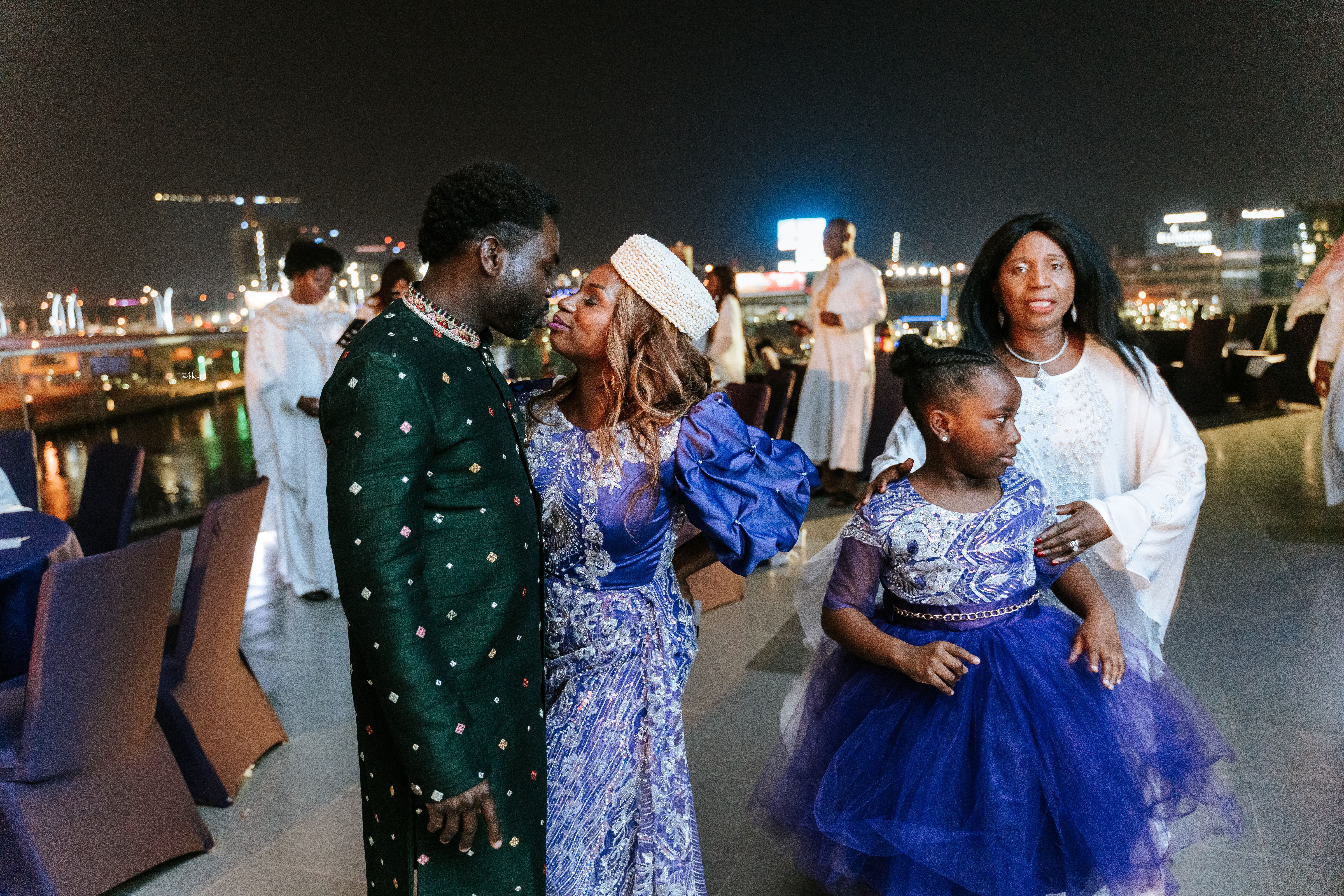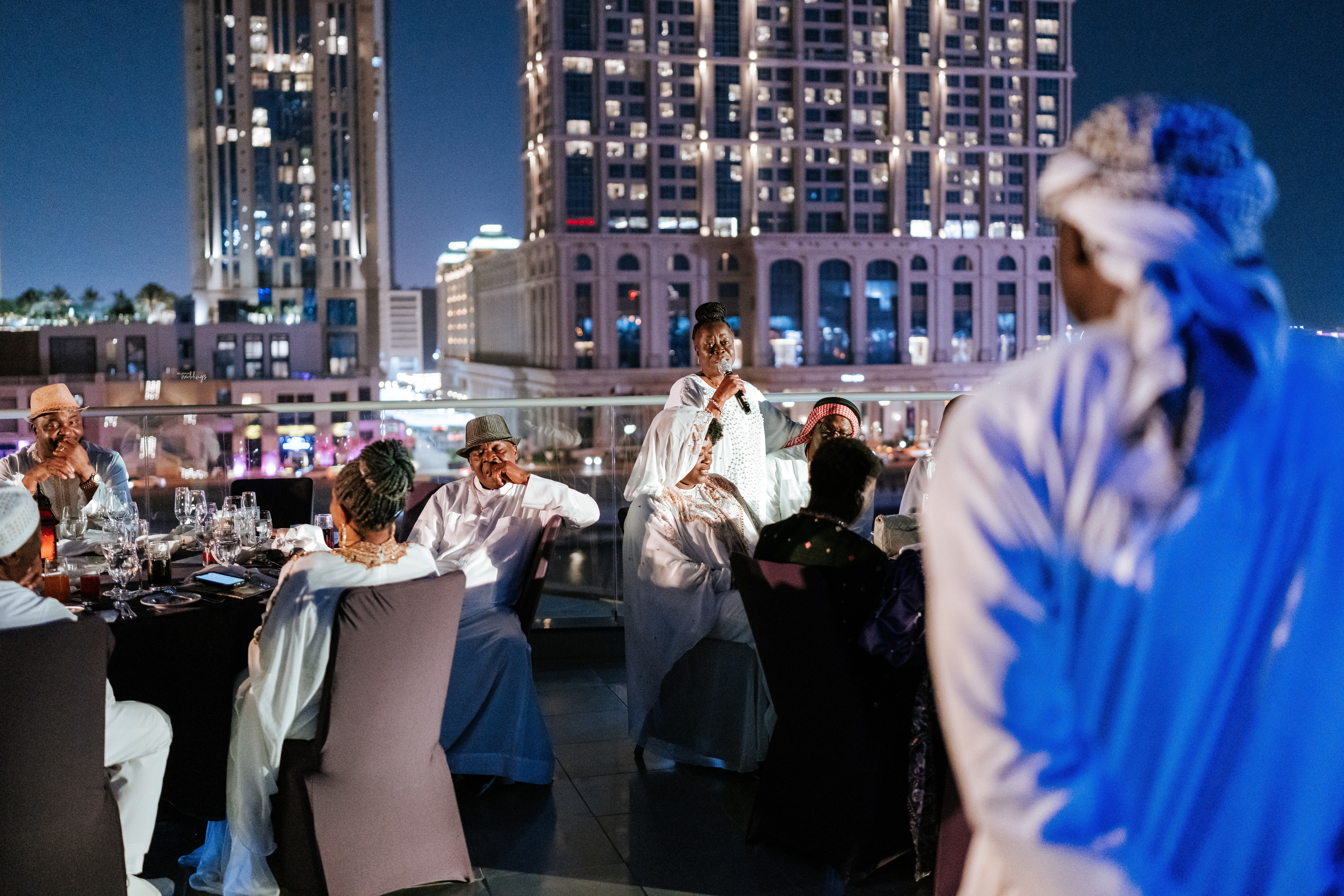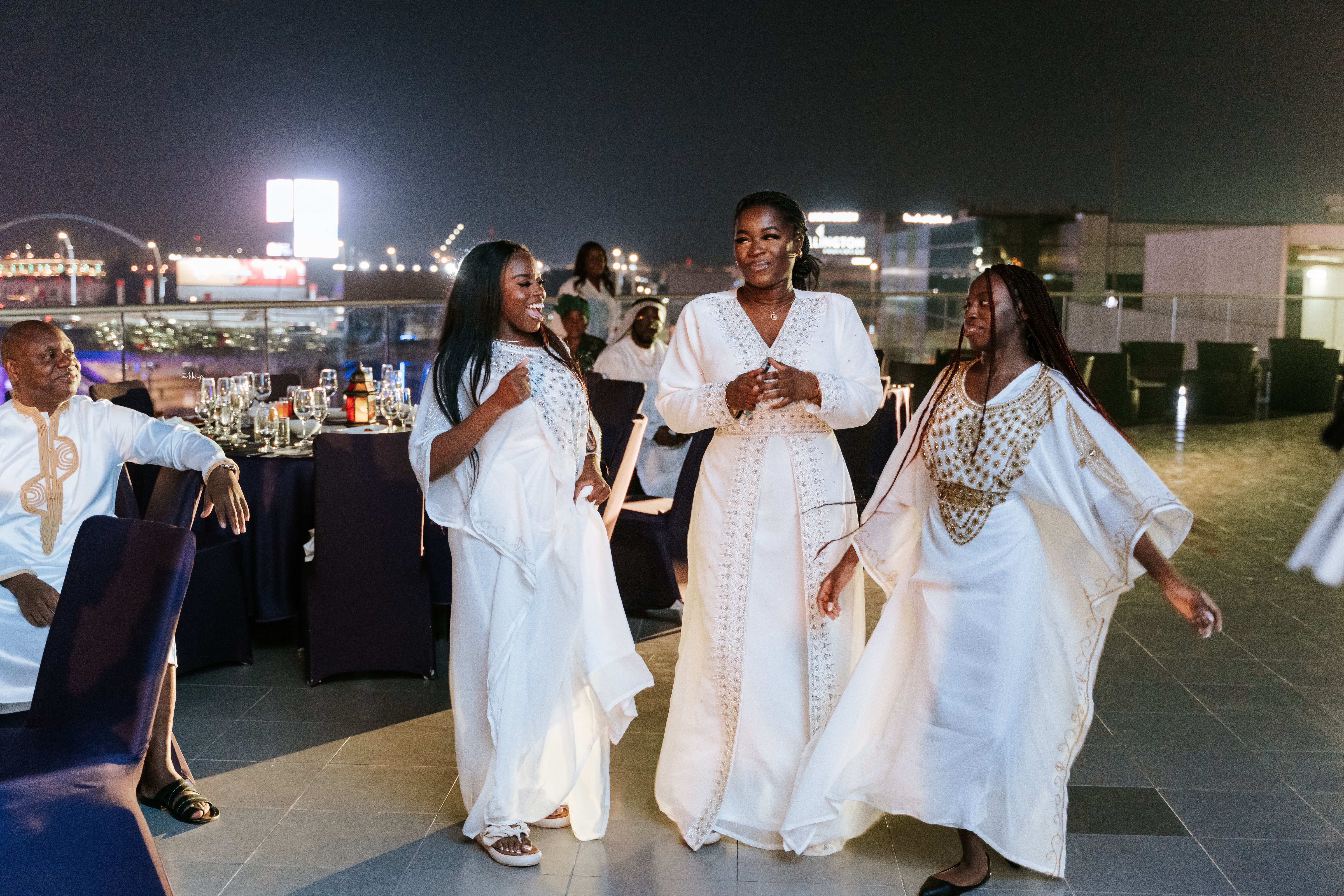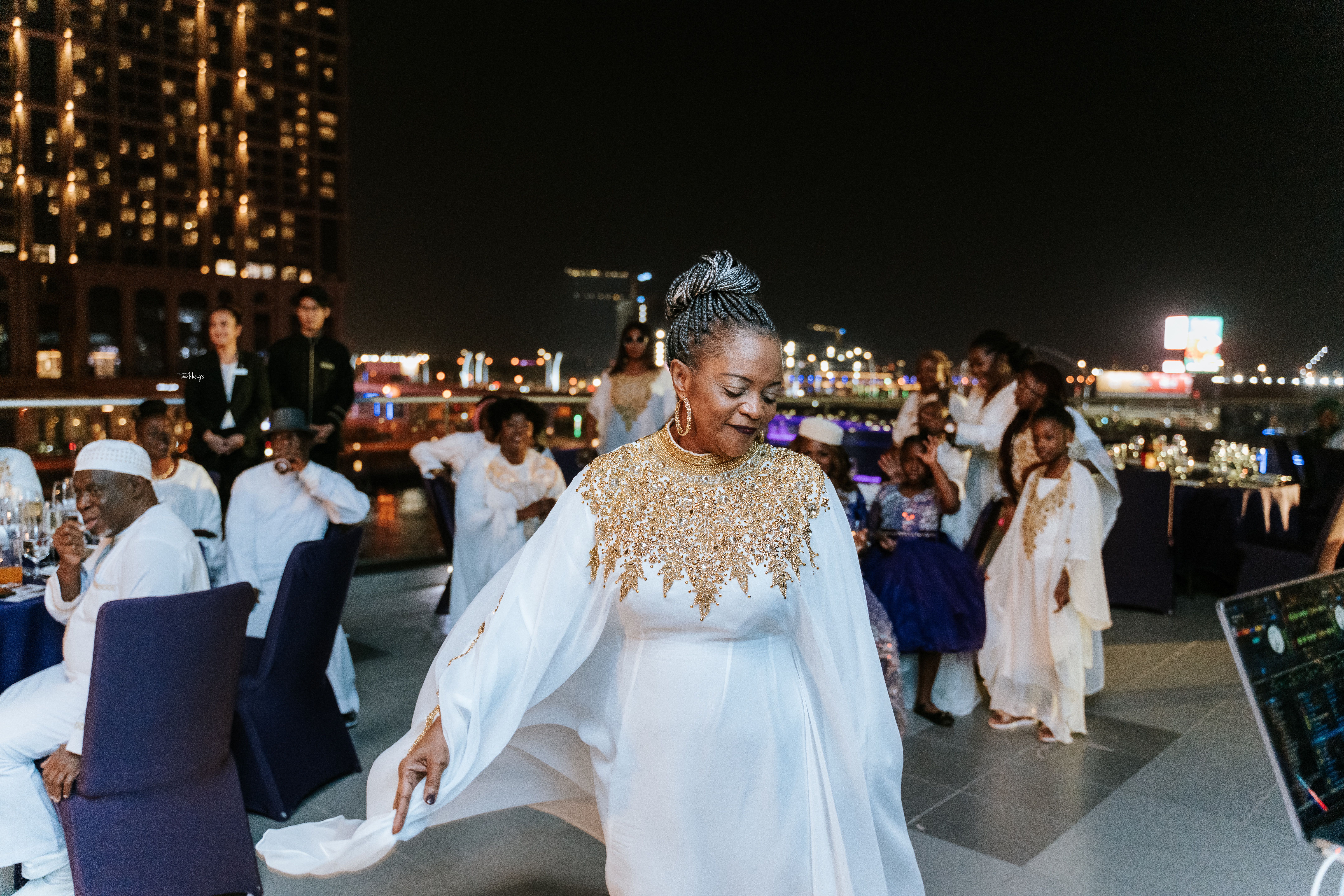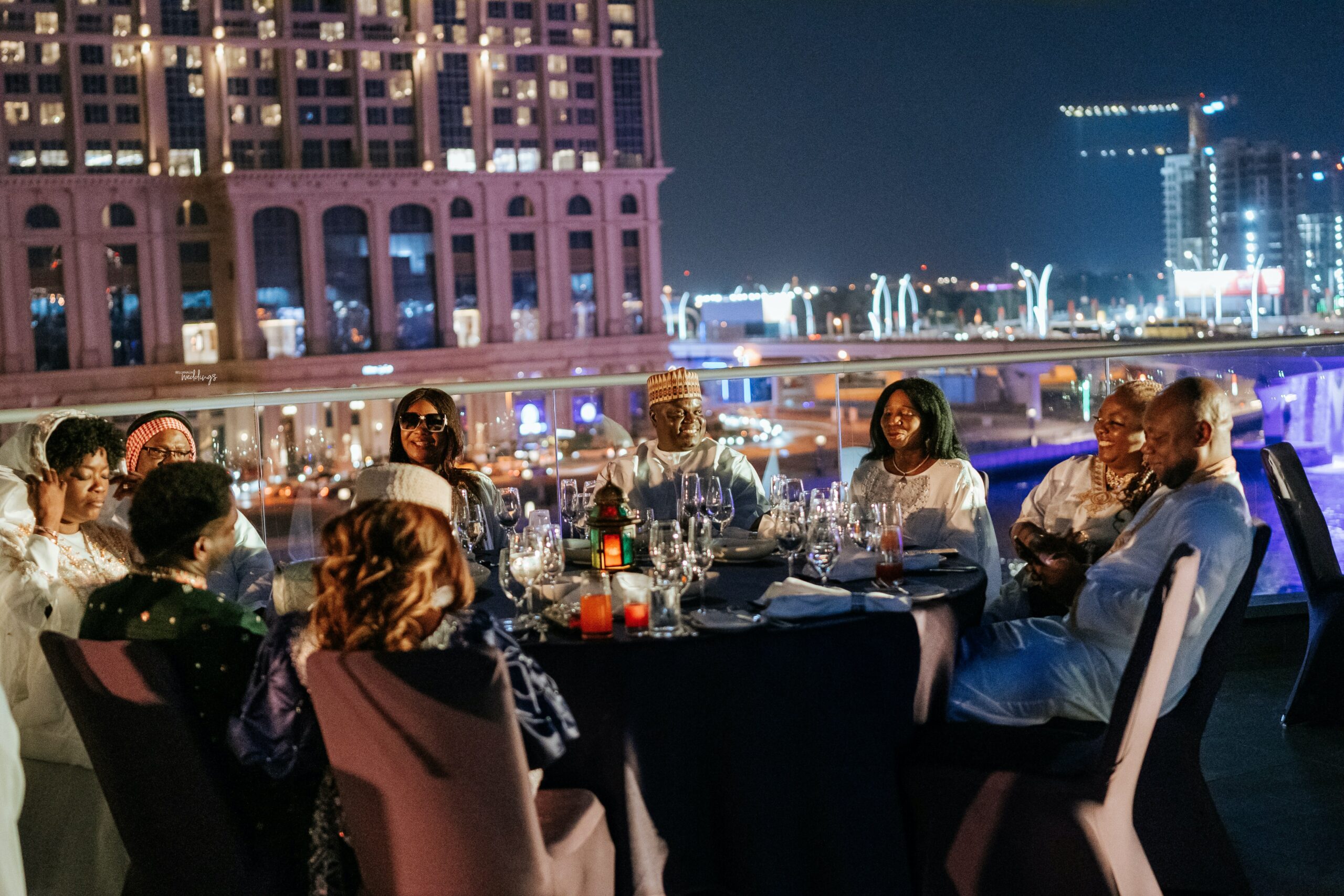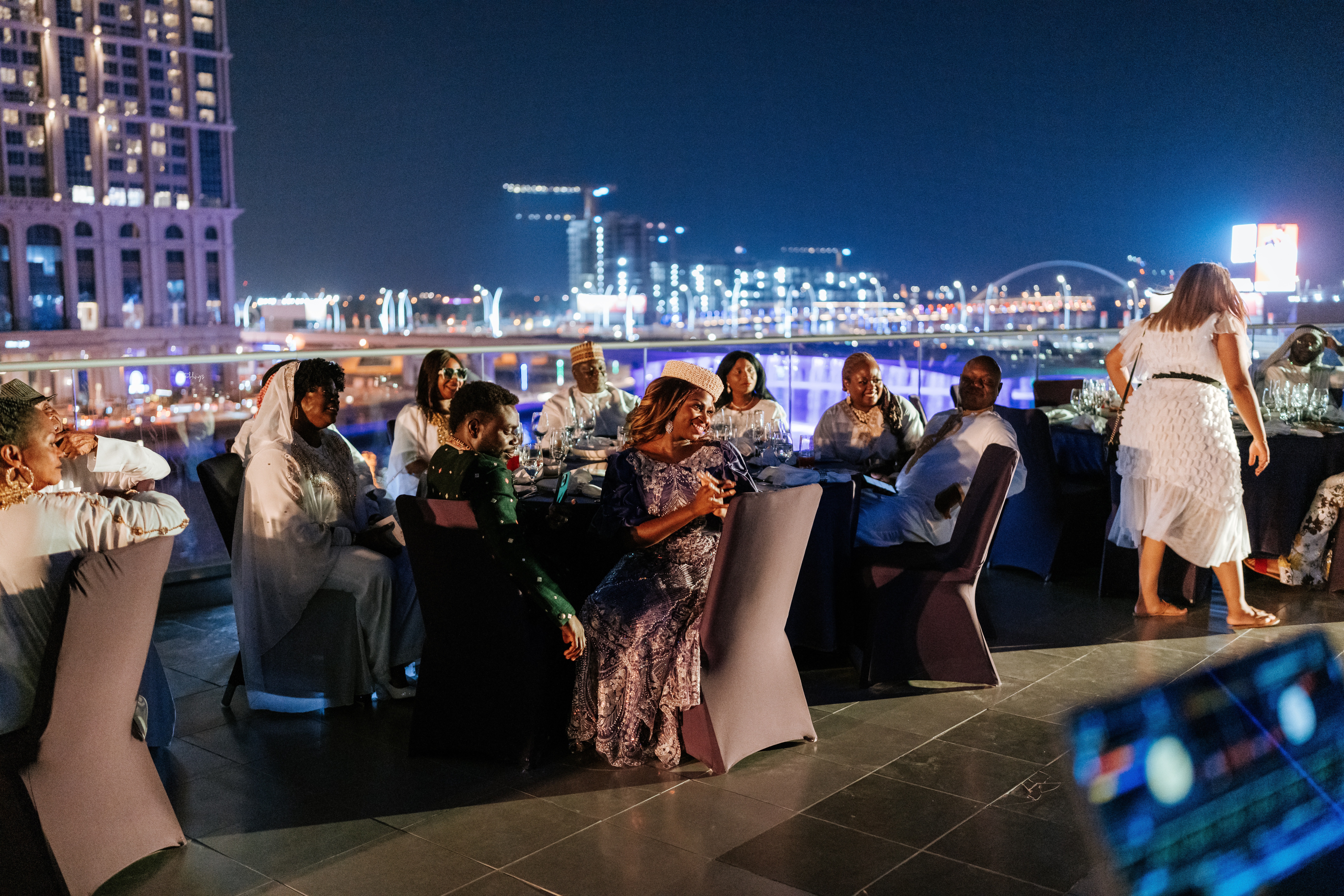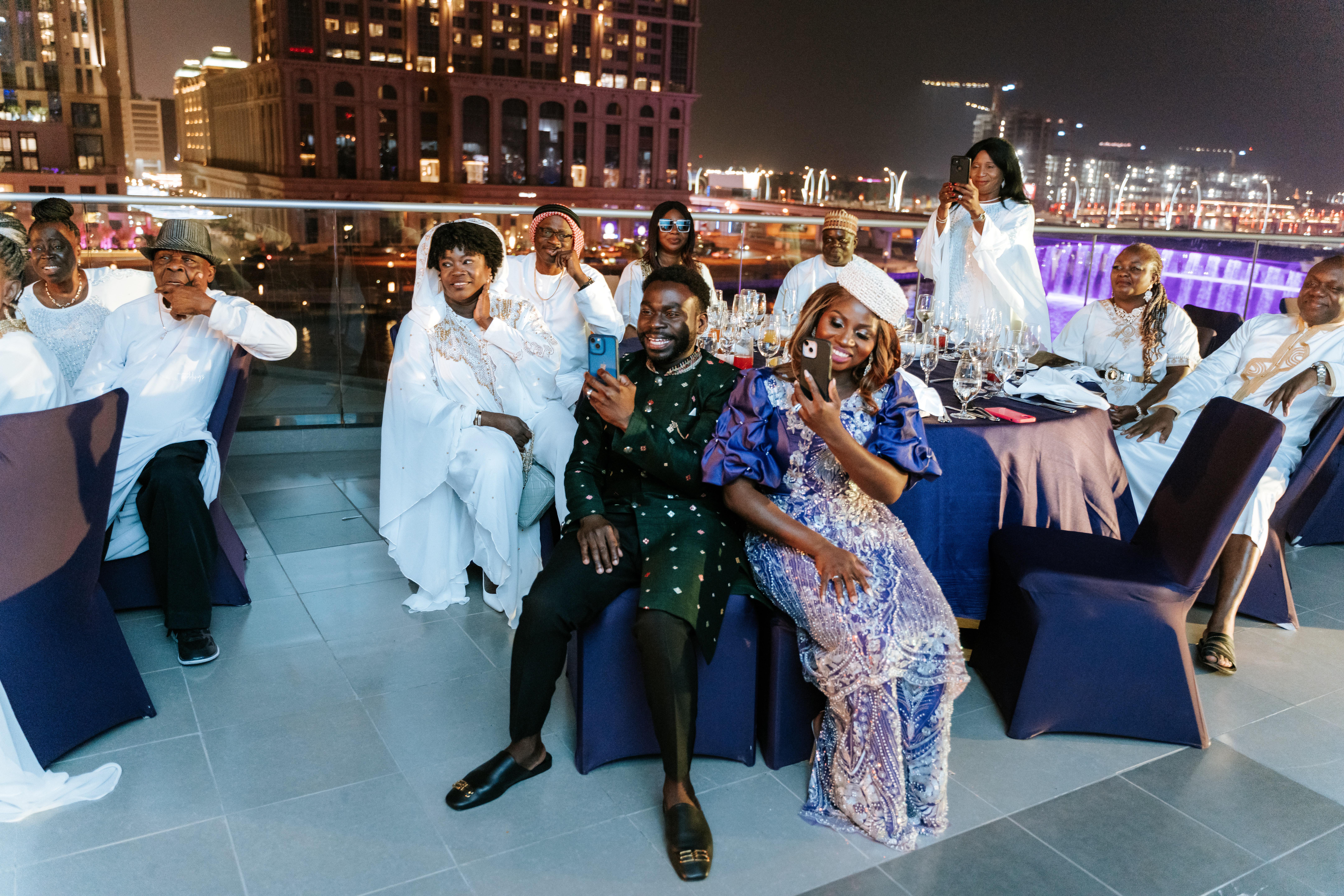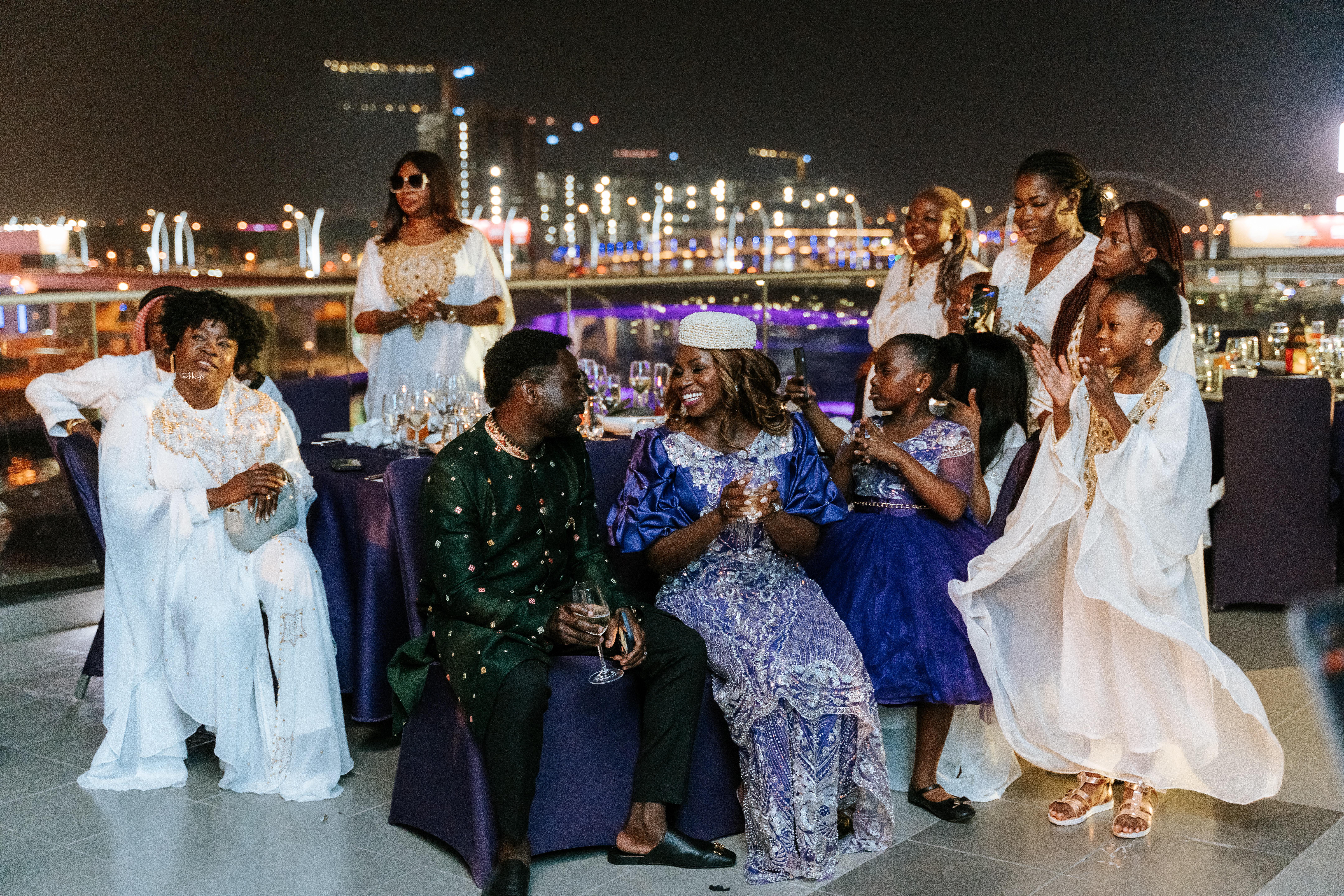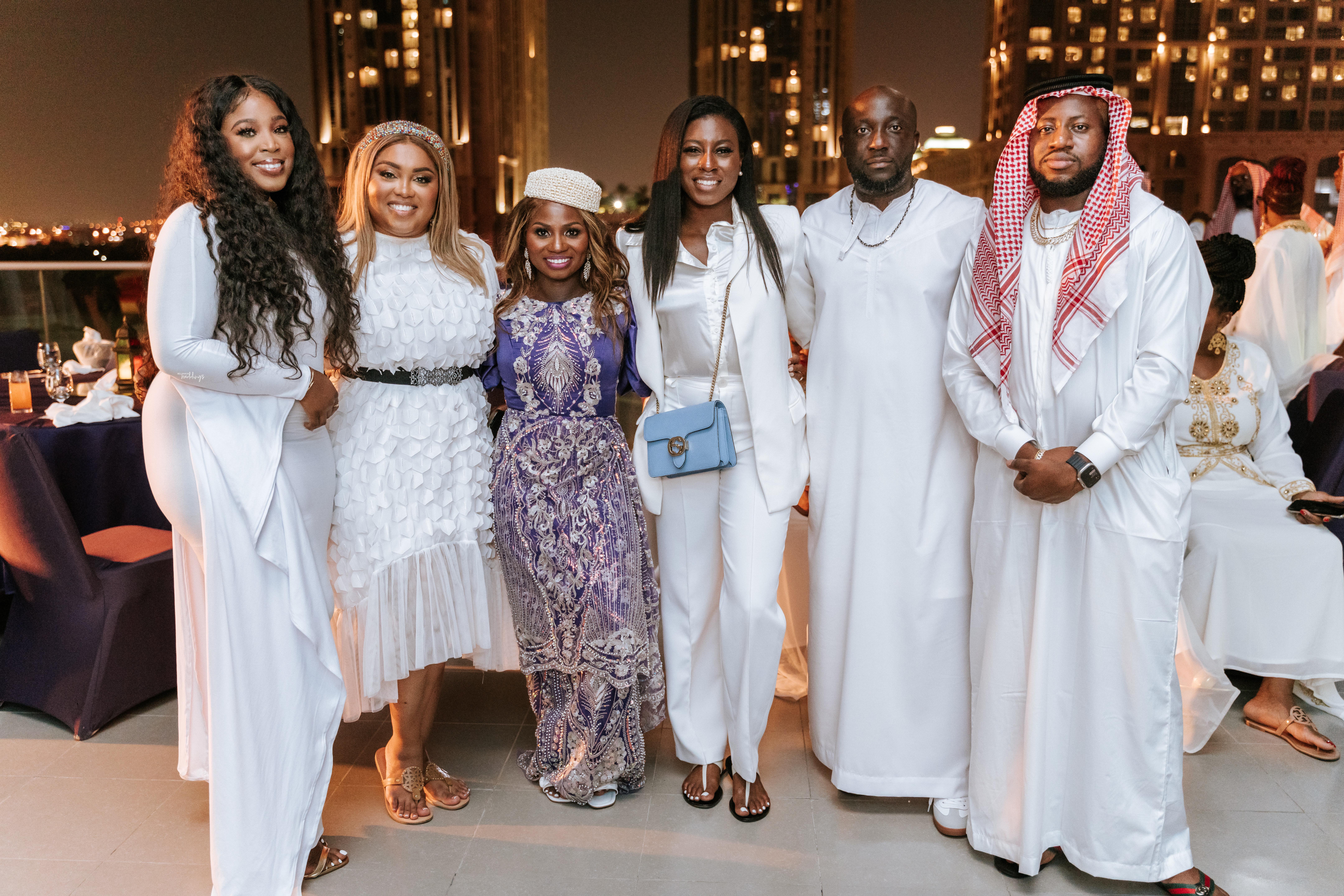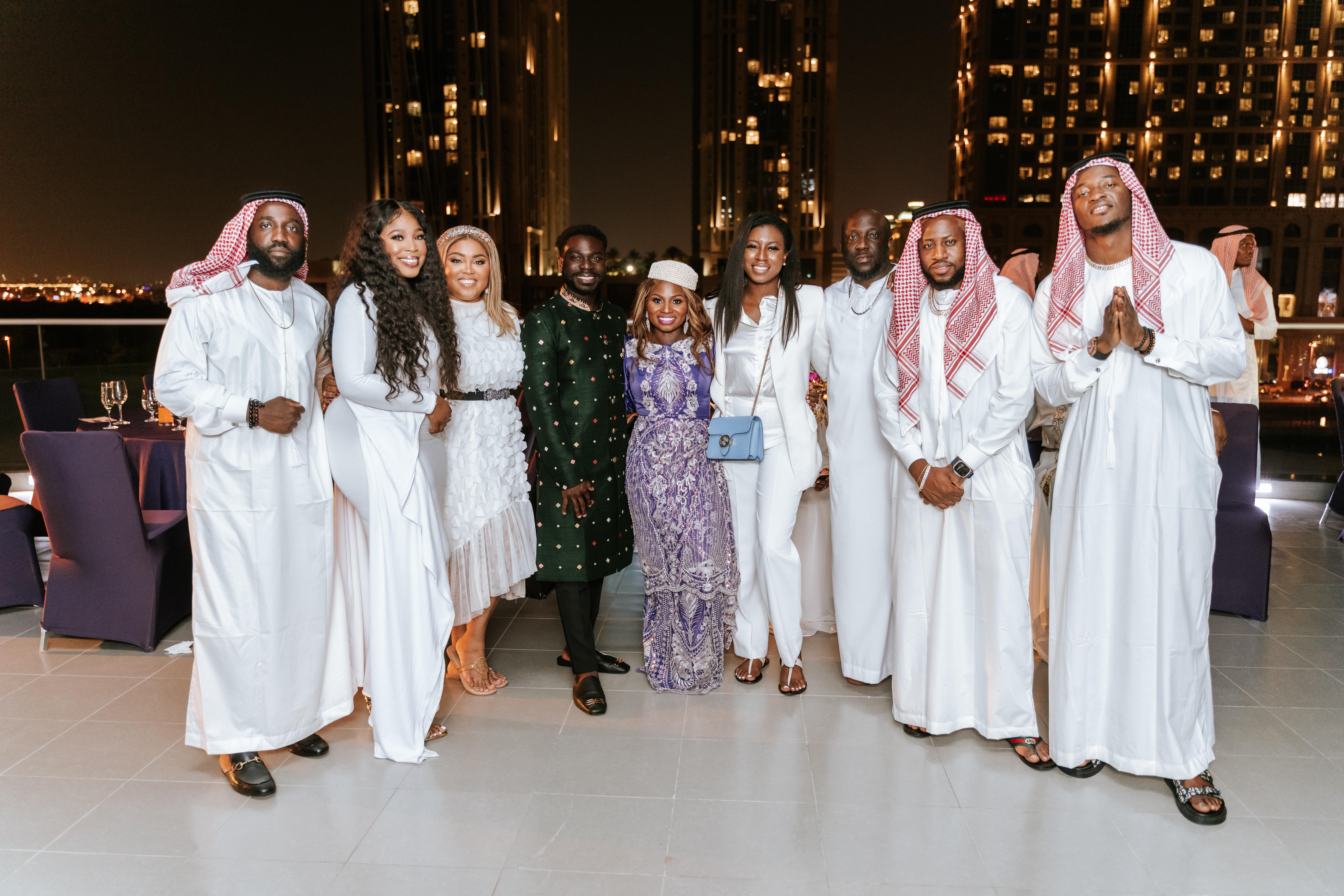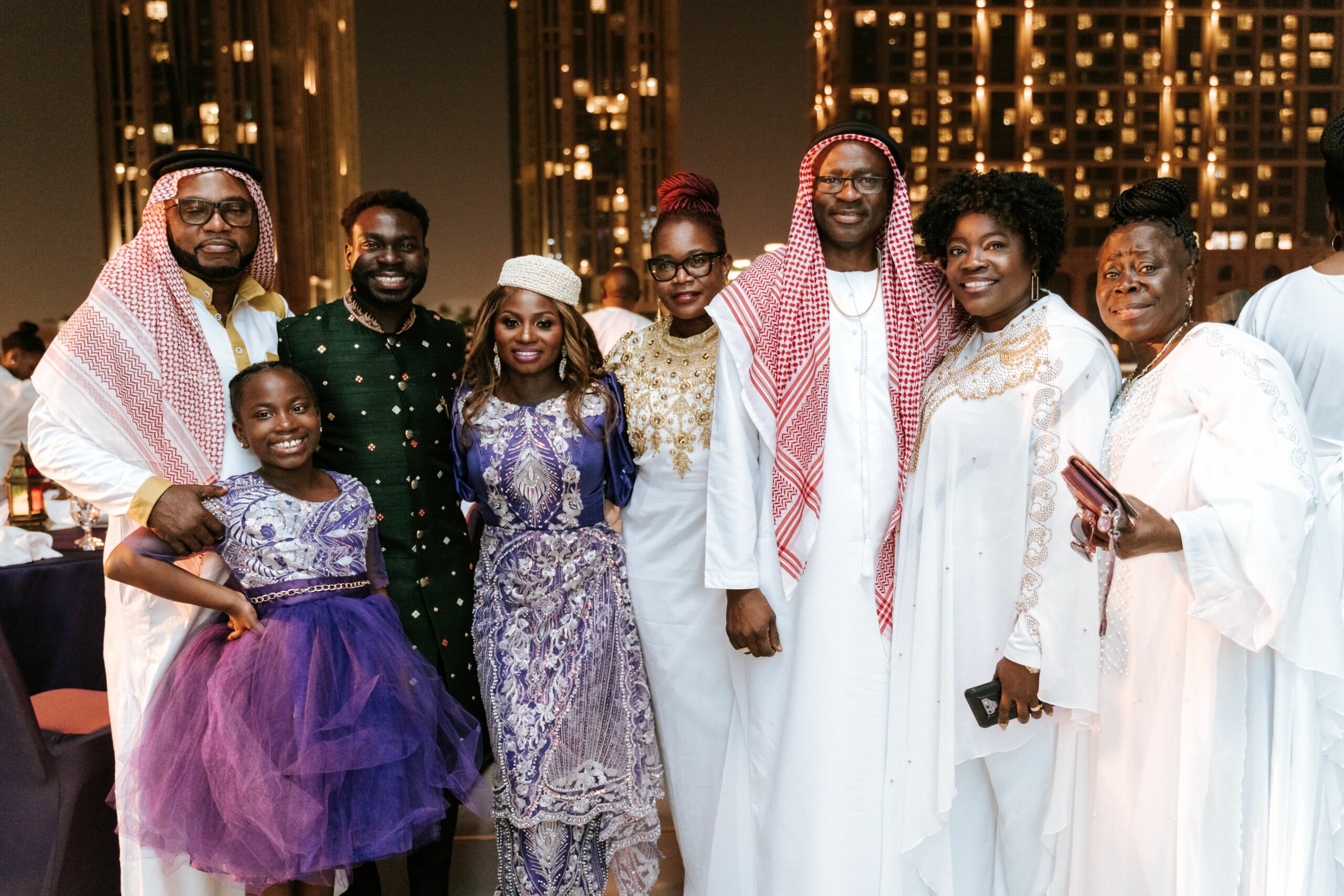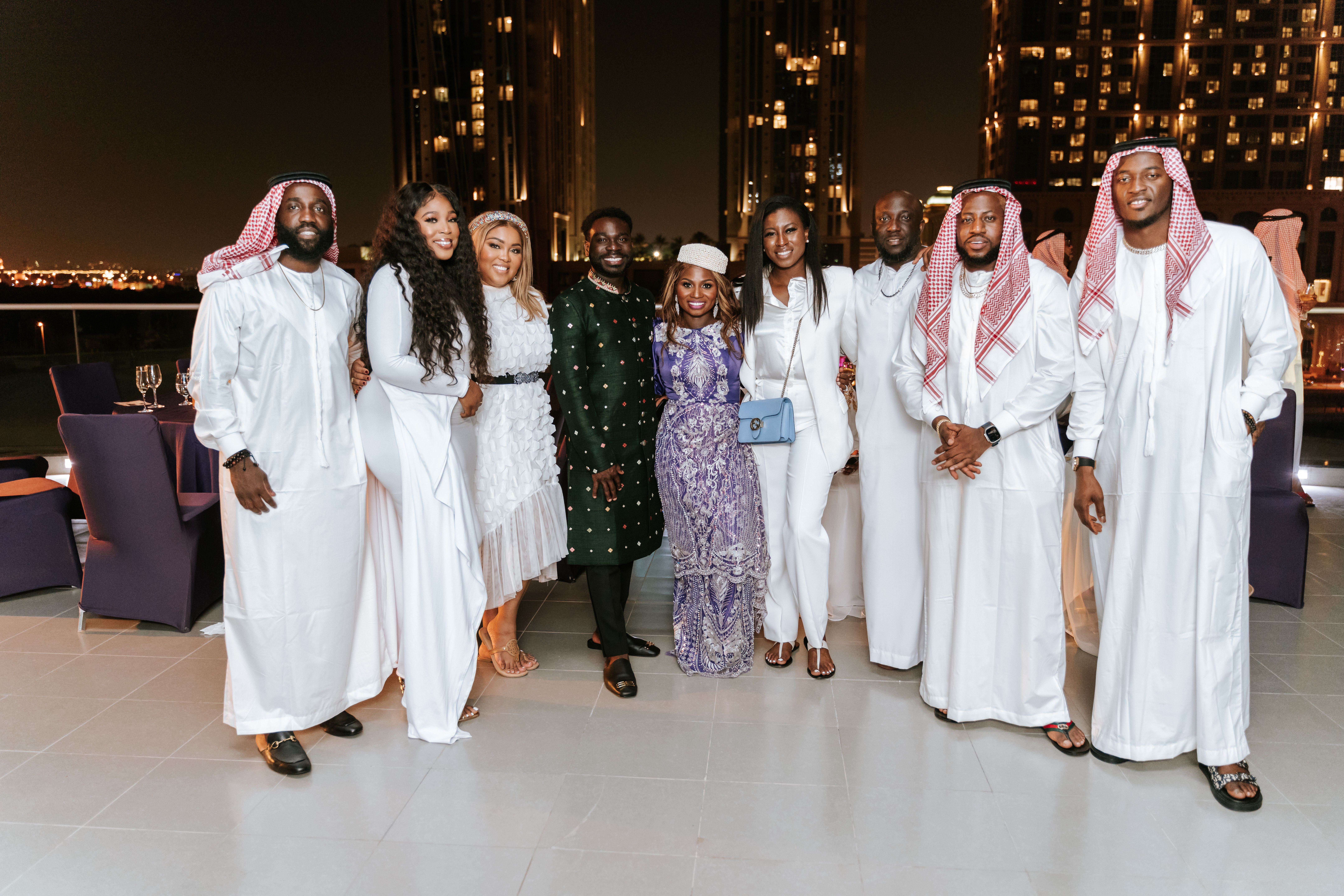 Credits
Bride: @ayaba_bolanle
Groom: @gfemspeaks
Design, Planning, Coordinating: @eemweddings | @tumsocials
Decor, Florals, Rentals: @vidiraconcept
Photography: @tunjistudio | @zoomworx
Videography: @waletheceo
MC: @mc_tunde_duduskii
DJ: @mr_phemstar
Bride's Makeup: @shandyy_mua
Bride's Hair: @yummylookss
Bridal Dress: @didomenico_design
Bride's Second Dress: @carolinaherrera
Bride's Robe: @eki_e22
Stylist: @thesweet_bliss | @jadorefashion
Groom's Tux: @mochee_kent
Decor Production: @phemstar_event_productions
Choreography: @_rhythmandspurs
Officiant: @pwal_ignite
Catering: @africanahome
Cake: @velvettcakesdubai
Transportation: @desti_arabia
Venue/Catering: @jwmarriottmarquisdubai
Audio Rental: @basheventsgroup