One of the most beautiful things about love is that it knows no boundaries! Today, we're celebrating the beautiful Lisa and her sweetheart Nonso, as they serve us beauty and colour on a platter with their beautiful traditional wedding.
The two who met when Nonso decided to help out with a delivery are now well into their forever journey and as you can tell, we're beyond stoked for them! They tied the knot in an intimate trad wedding with close friends and family present to celebrate with them.
Representing the Ghanaian culture, the pair looked absolutely elegant and vibrant in their Ghanaian outfit. The Igbo culture also came out to play as the lovebirds rocked the Isi-agu in a unique fashion. We love everything about this wedding and all the brightness that it adds to our day. We bet you'll be loving it as well.
Enjoy Lisa and Nonso's trad below.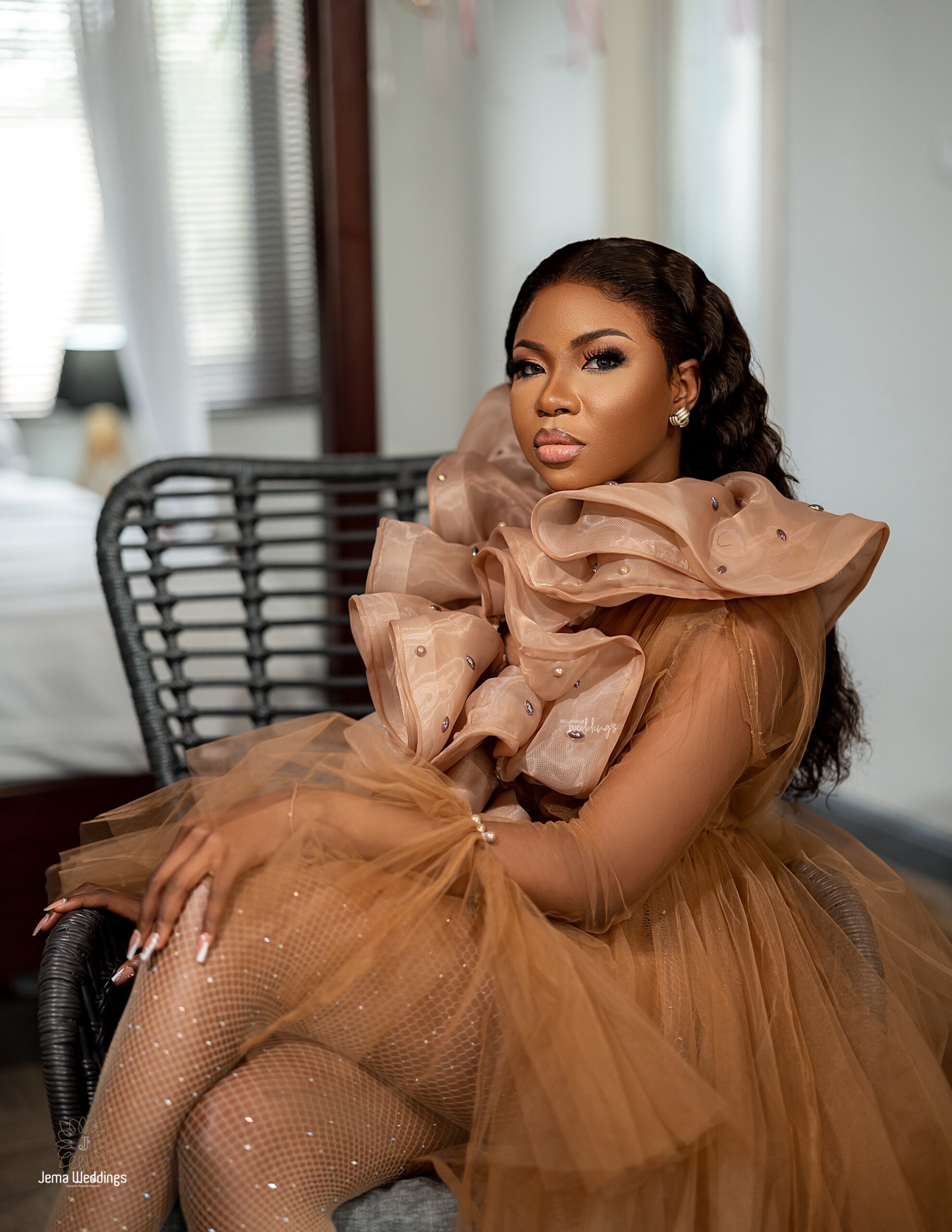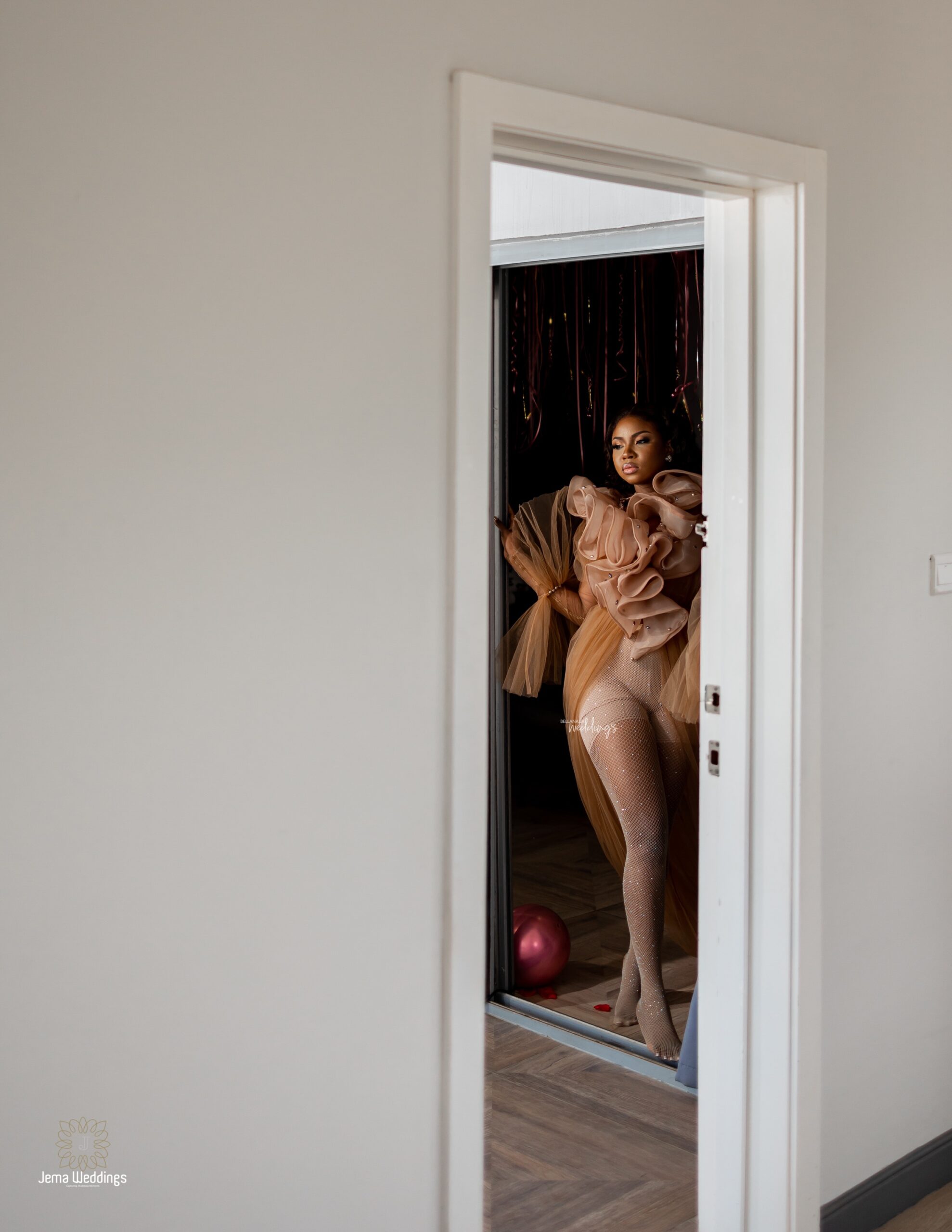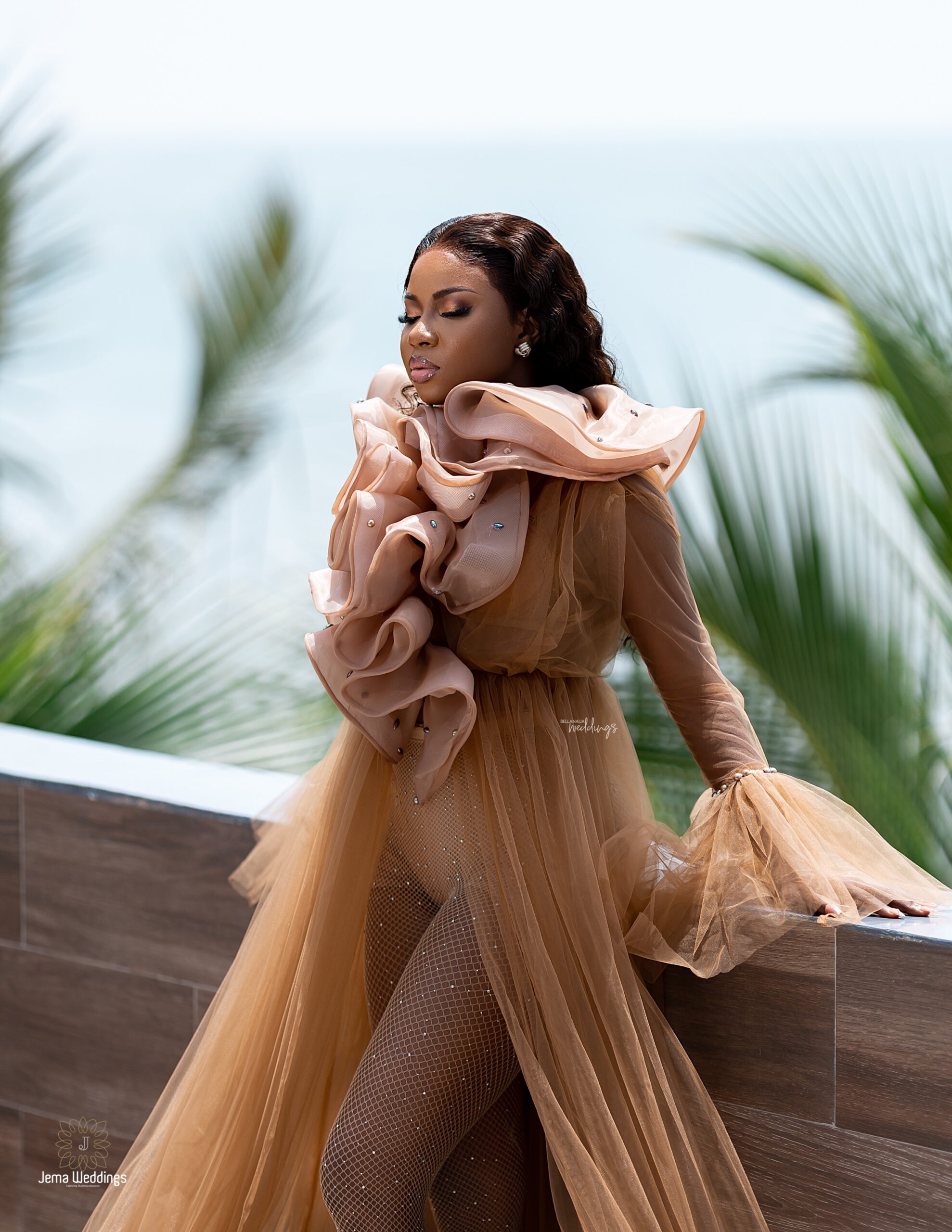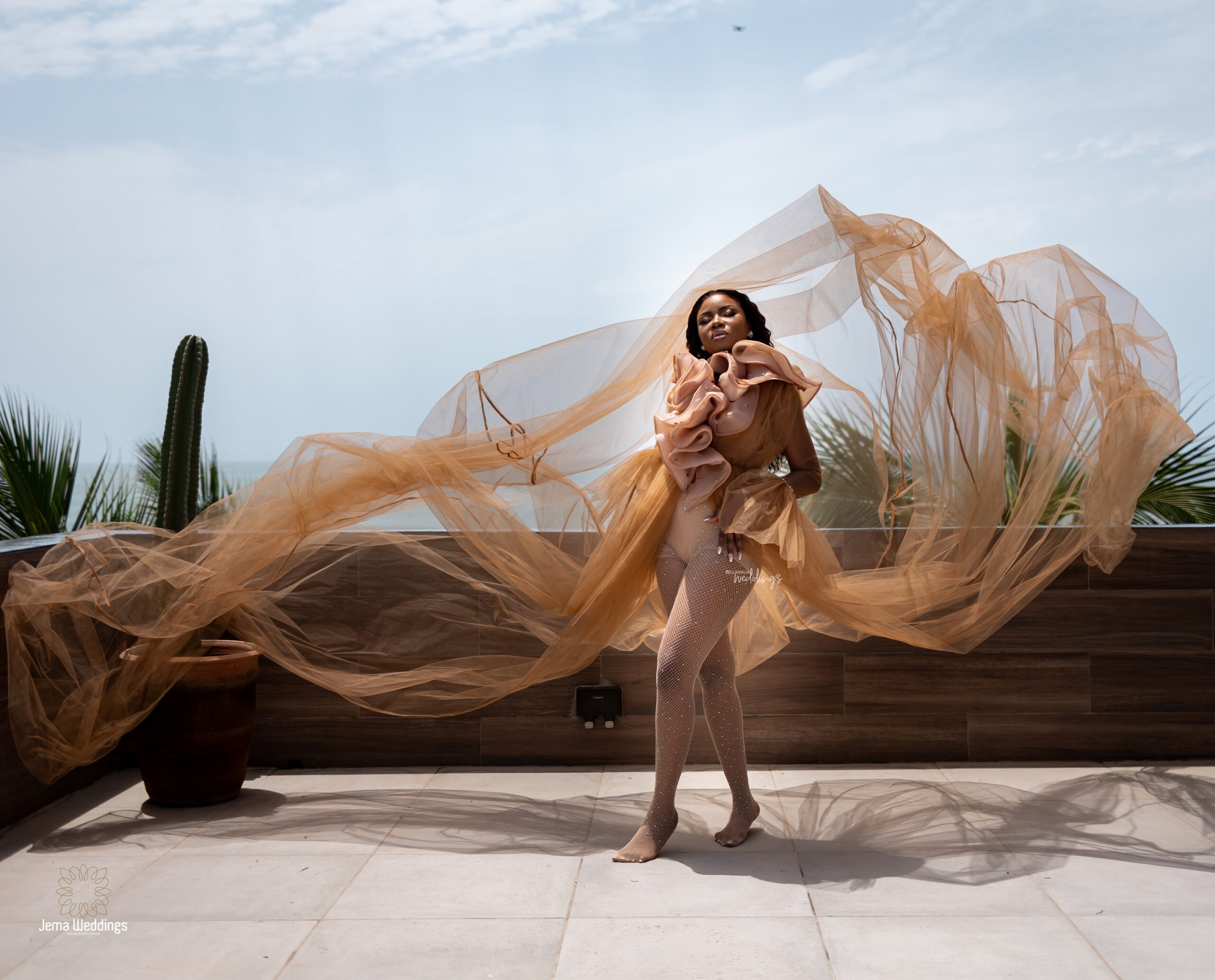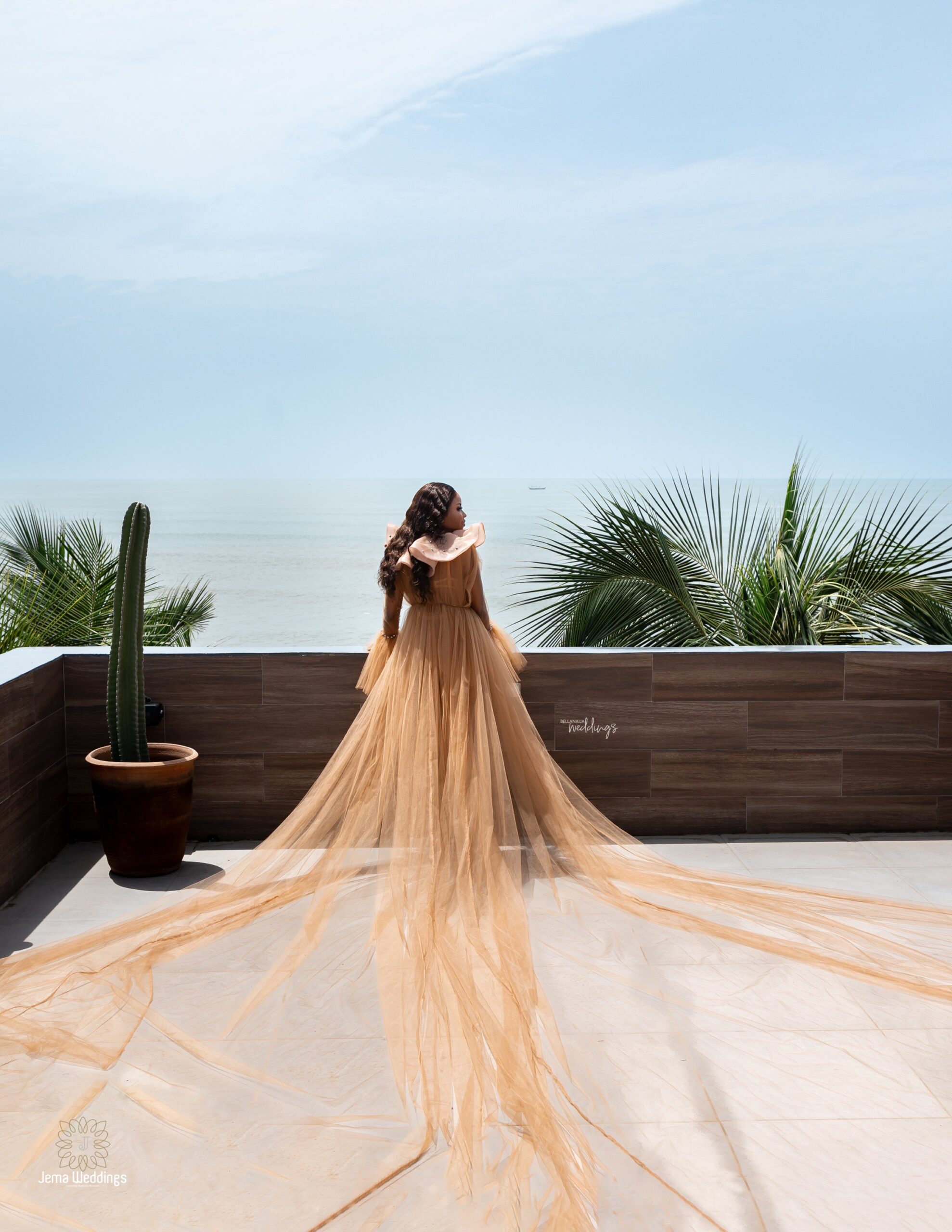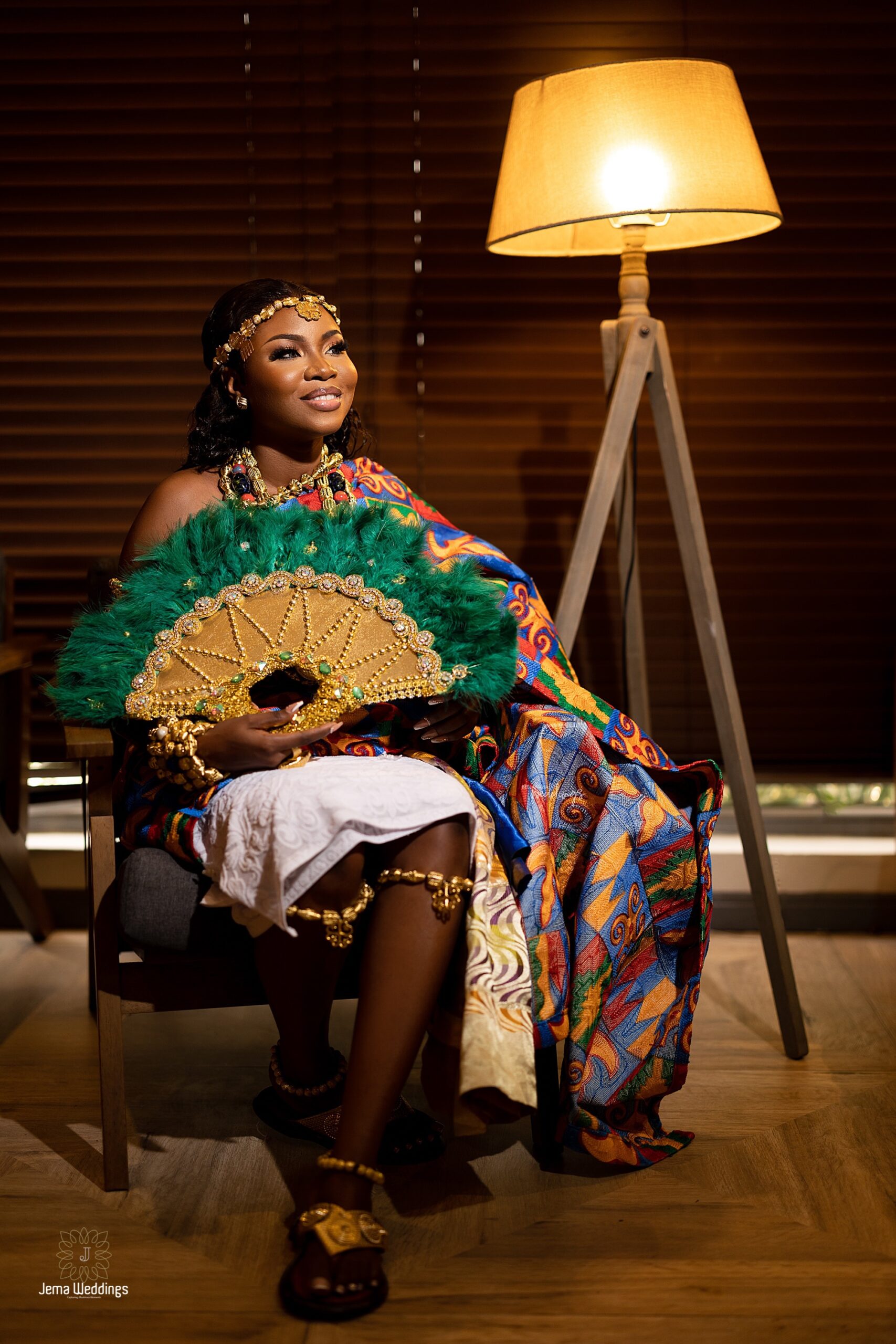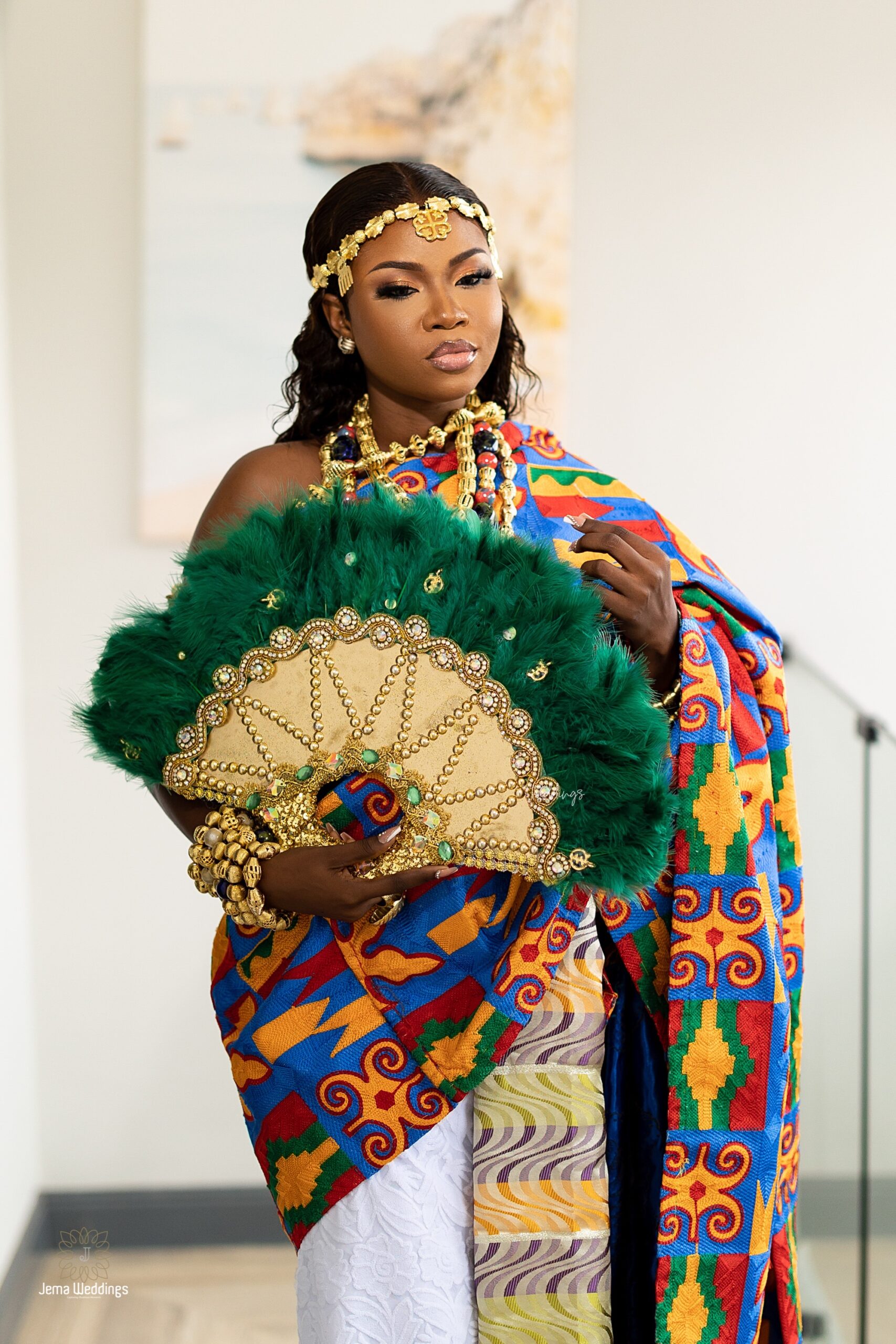 Let's check out Nonso as he also gets ready for the big moment…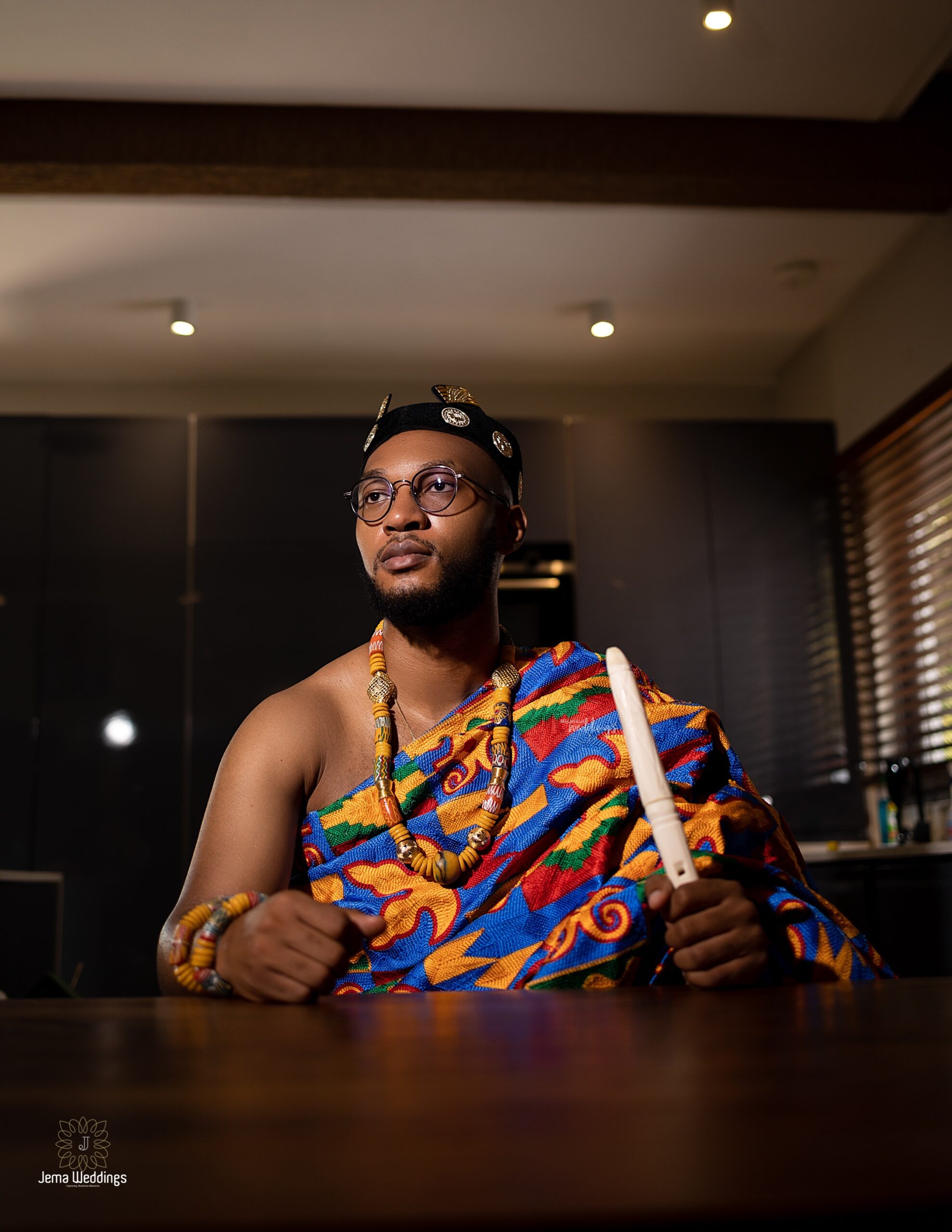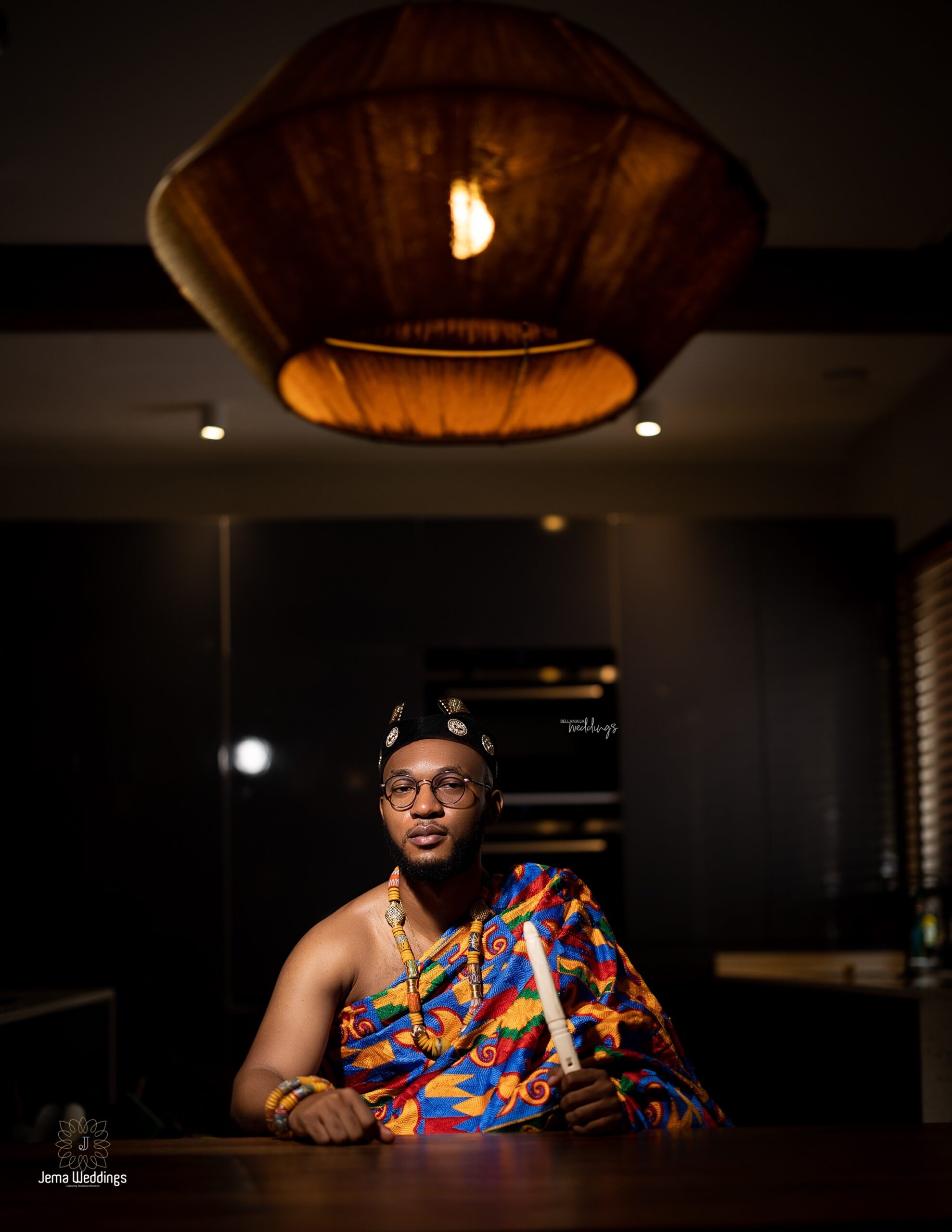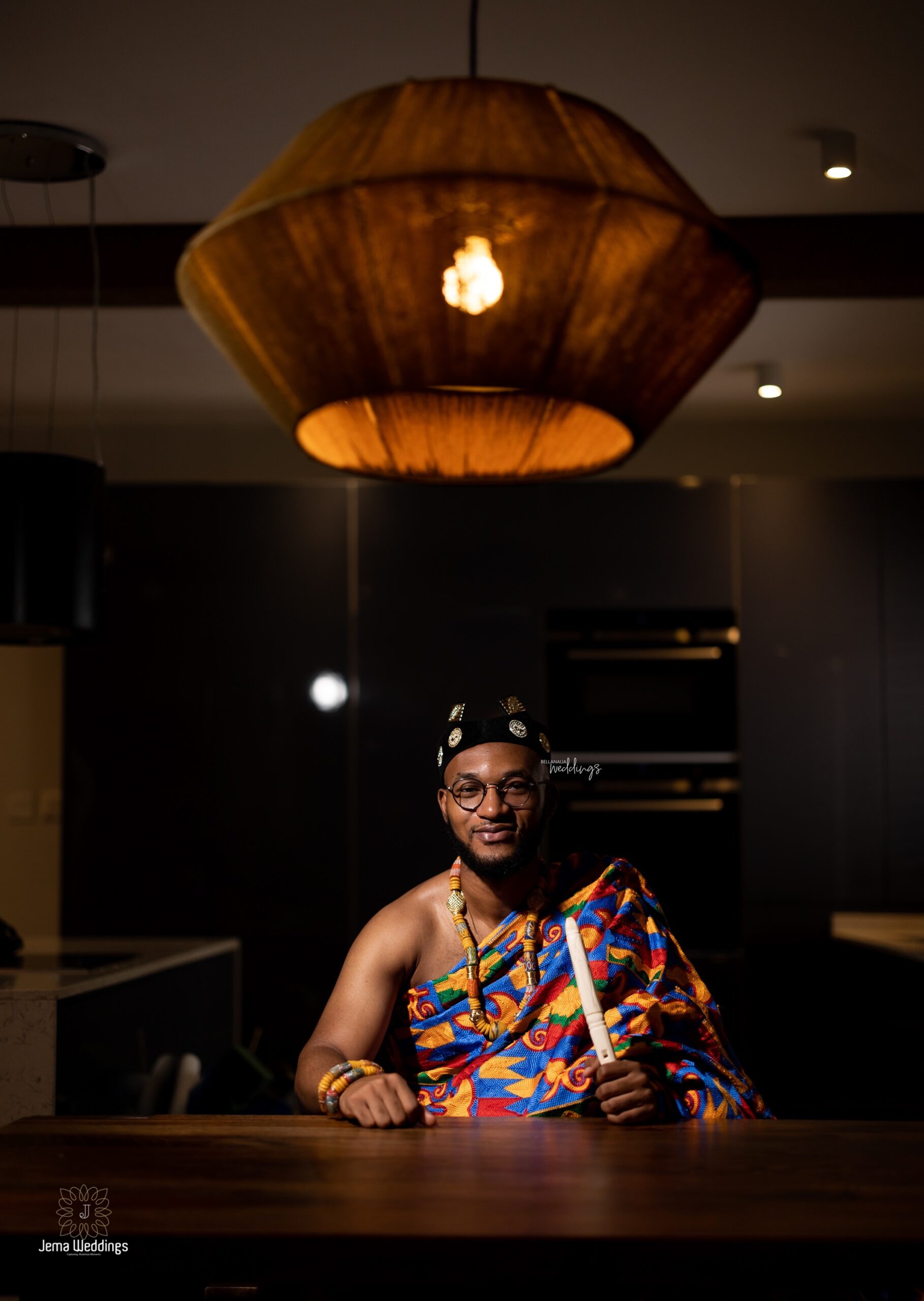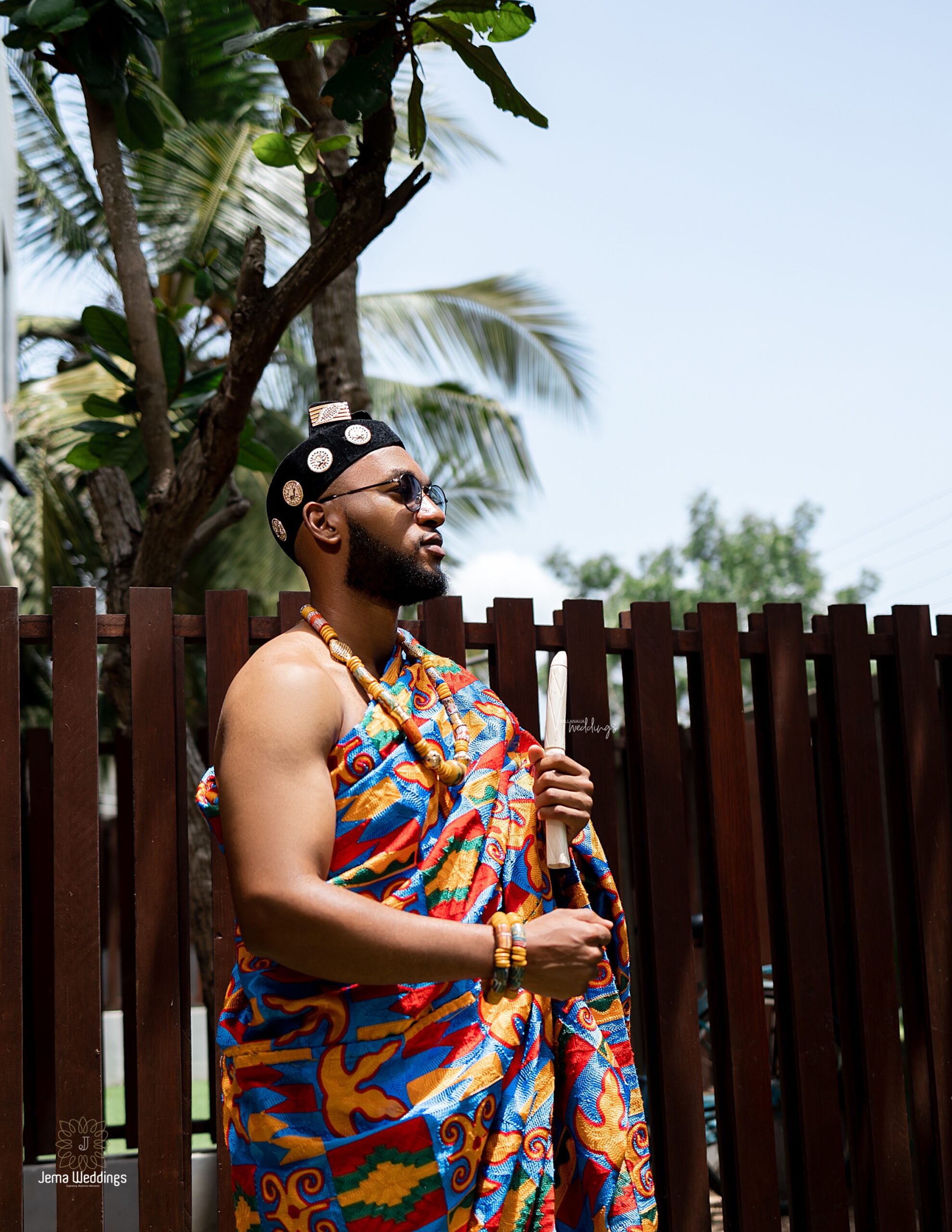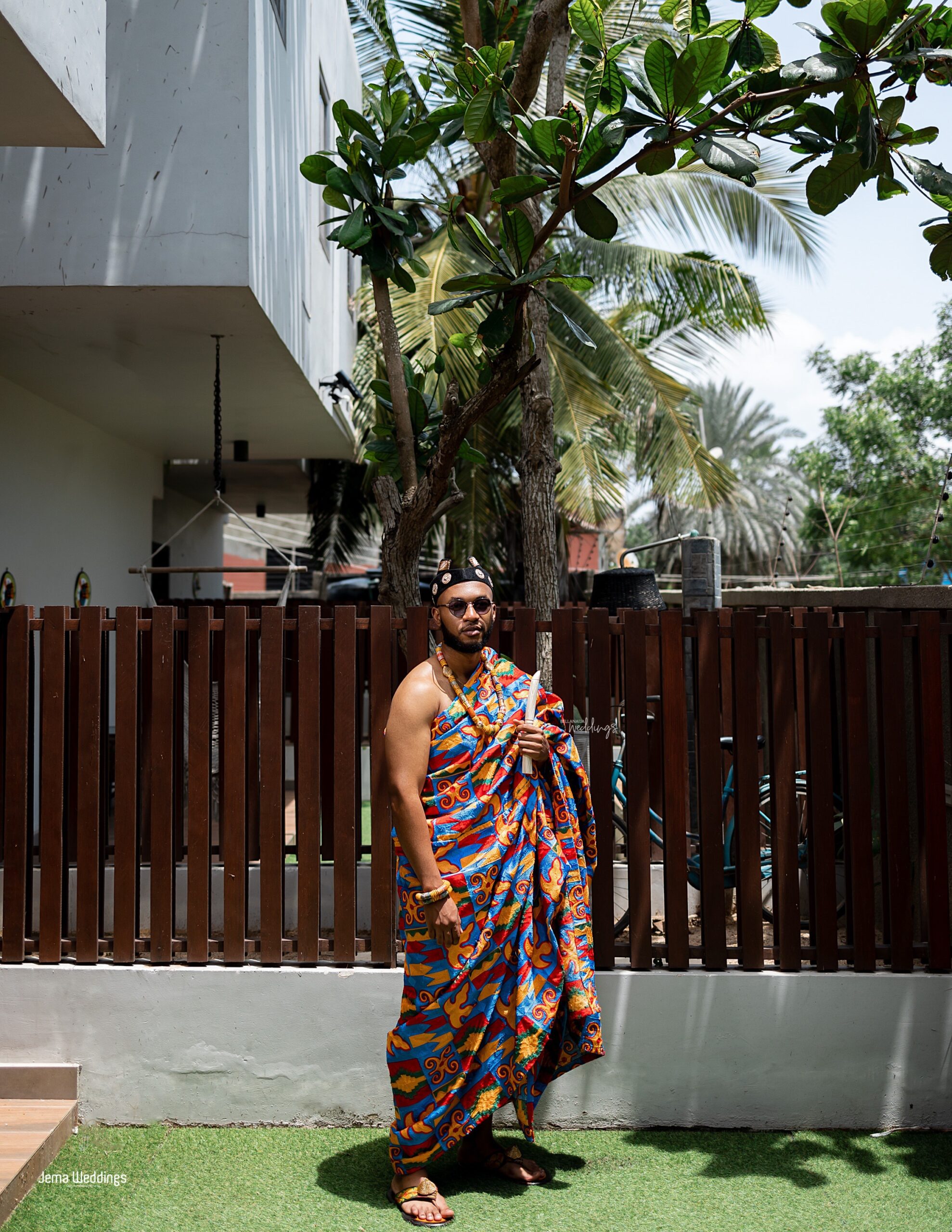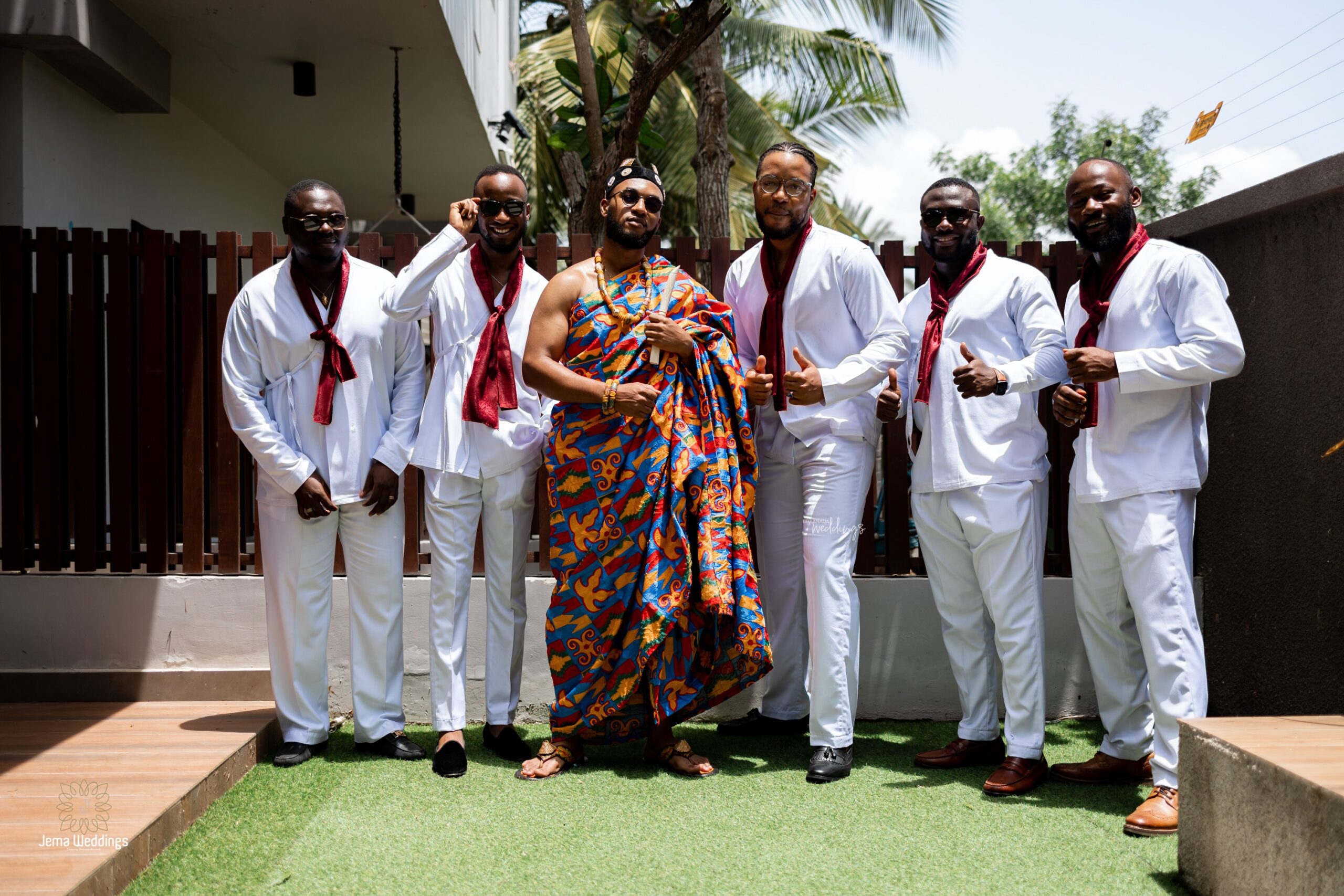 Oh, sweet sweet love!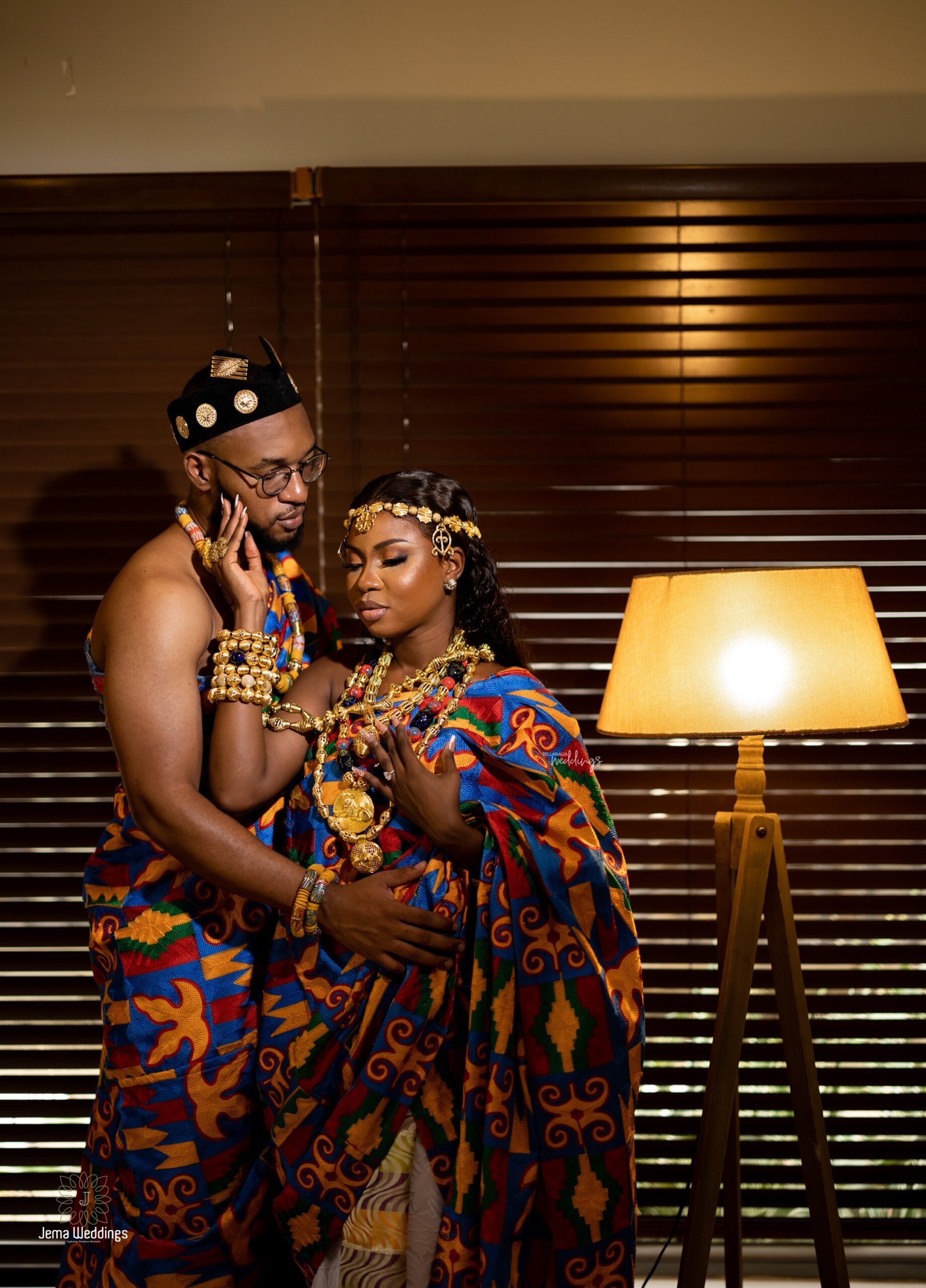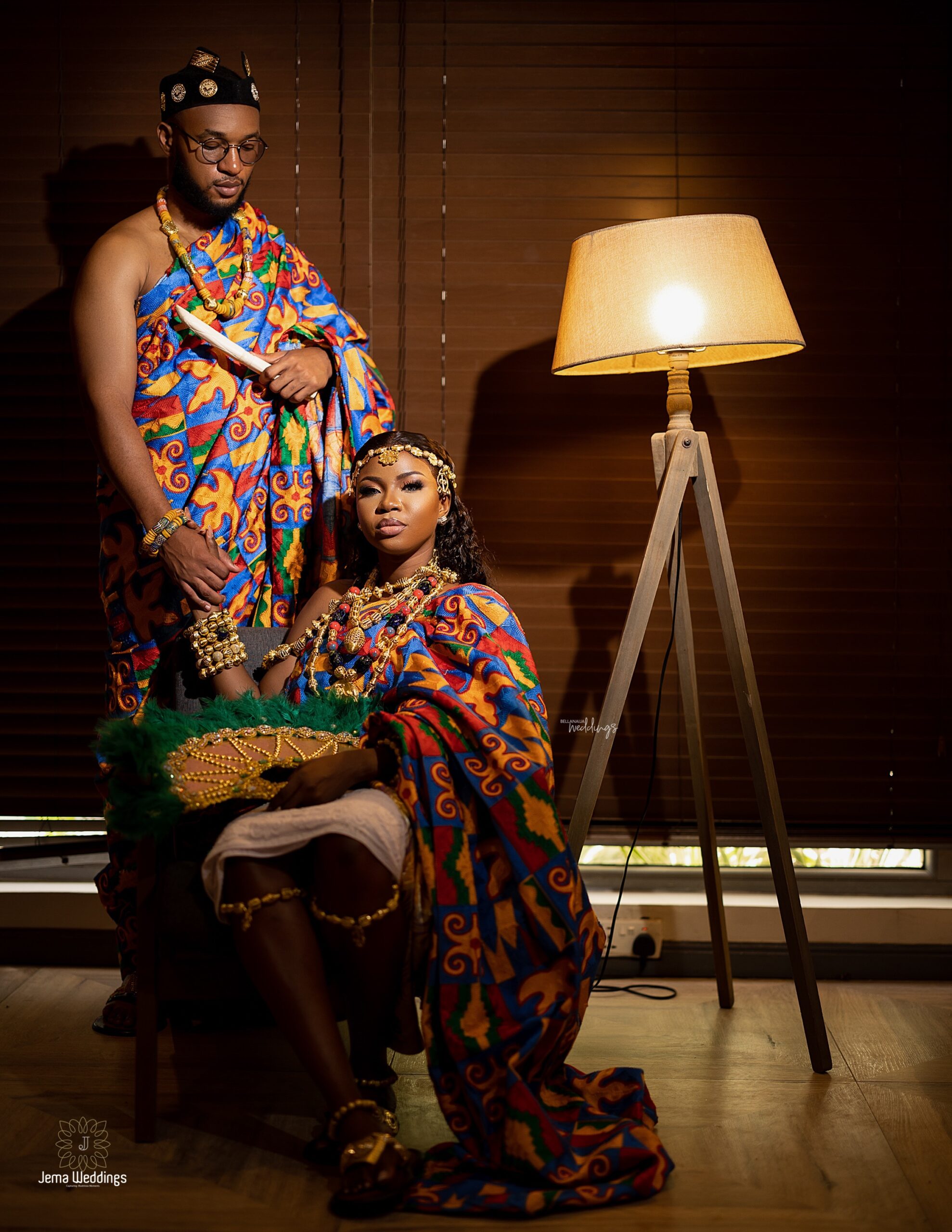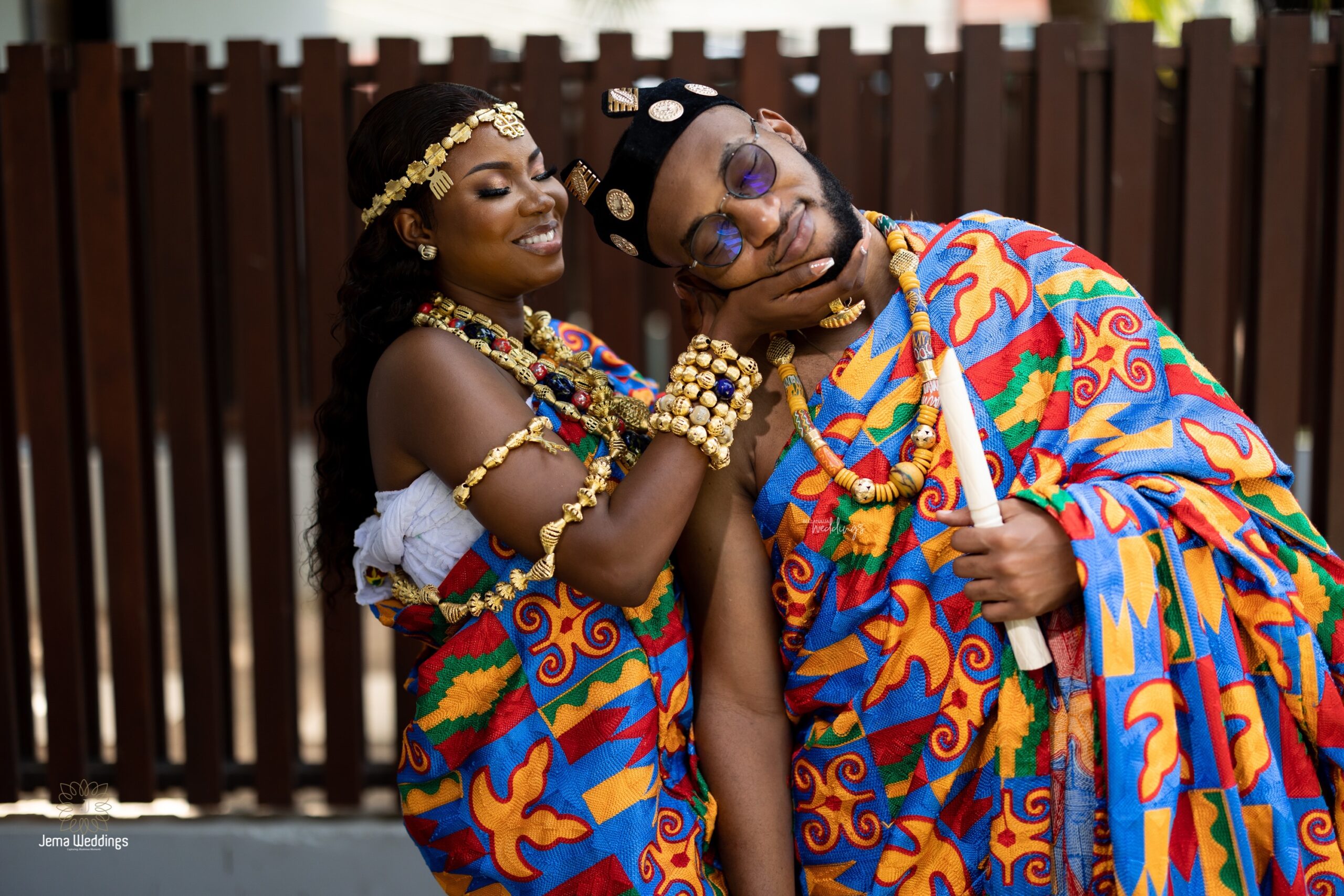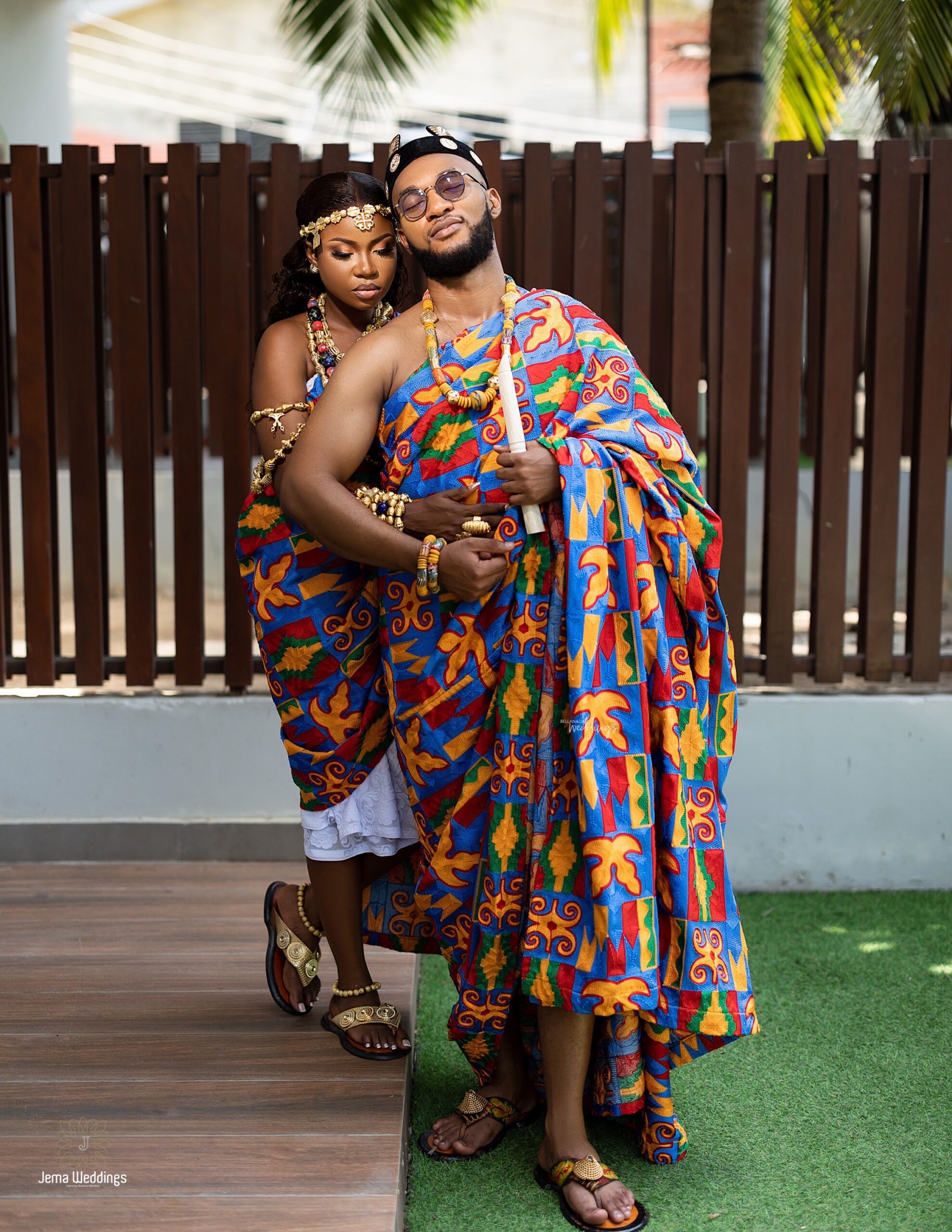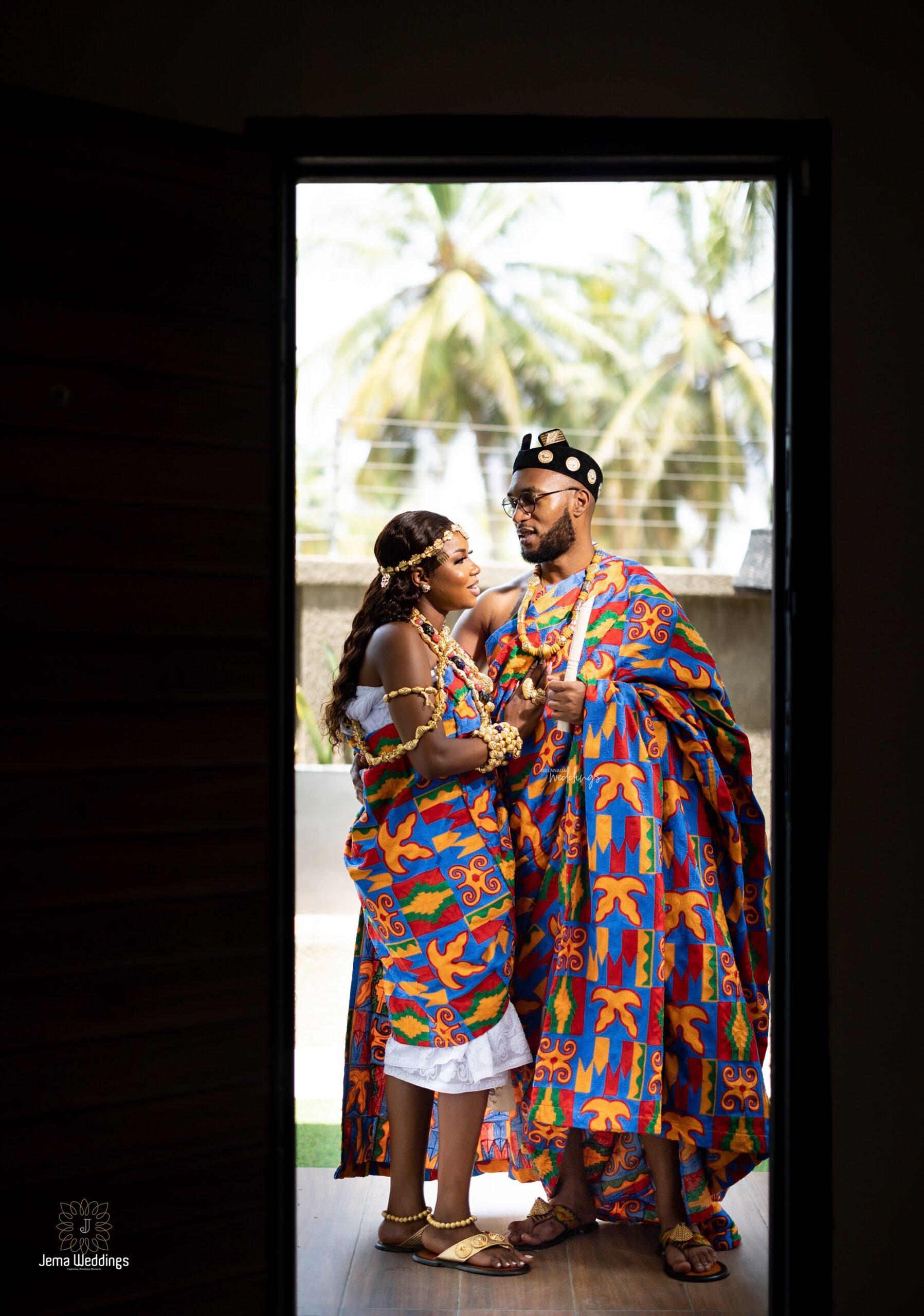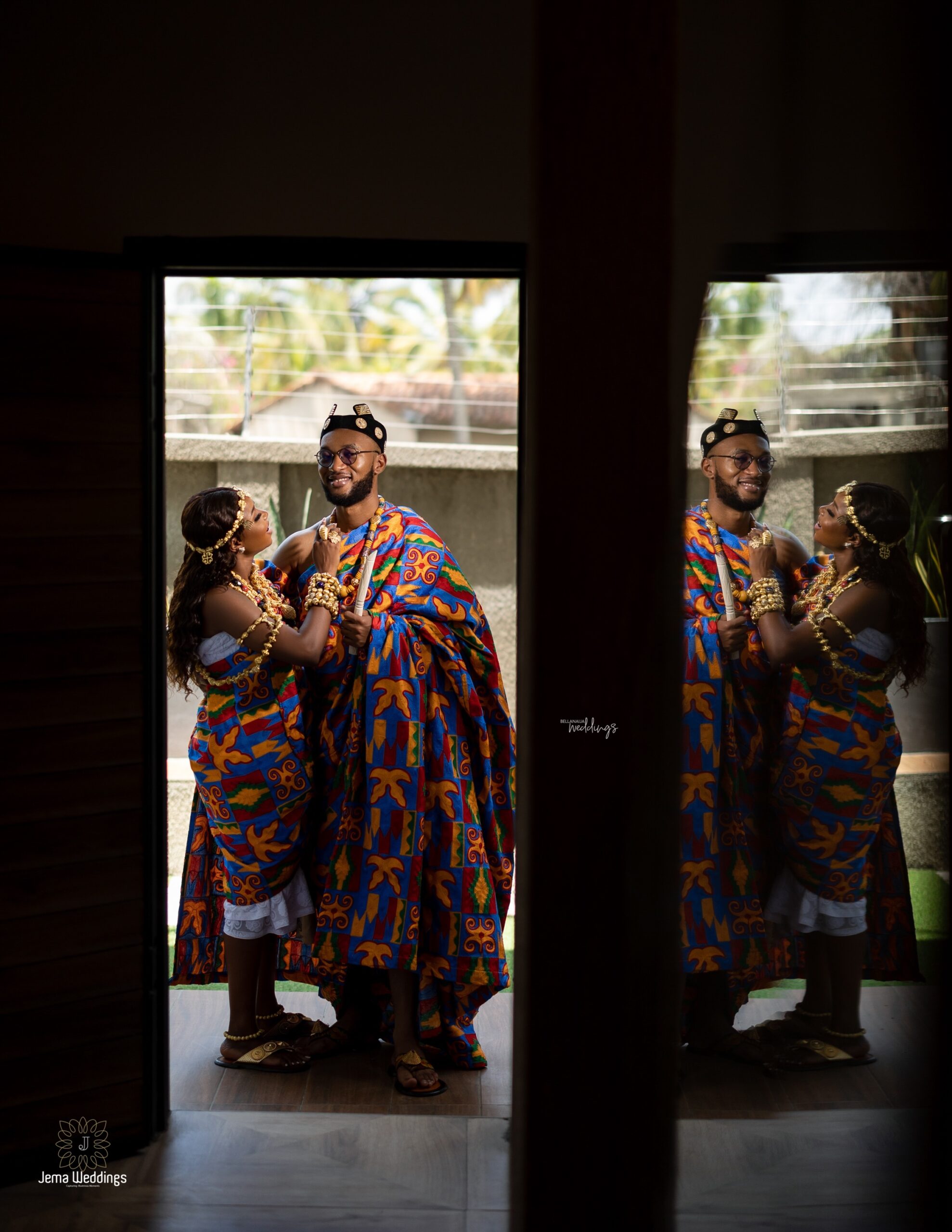 It's time for the joining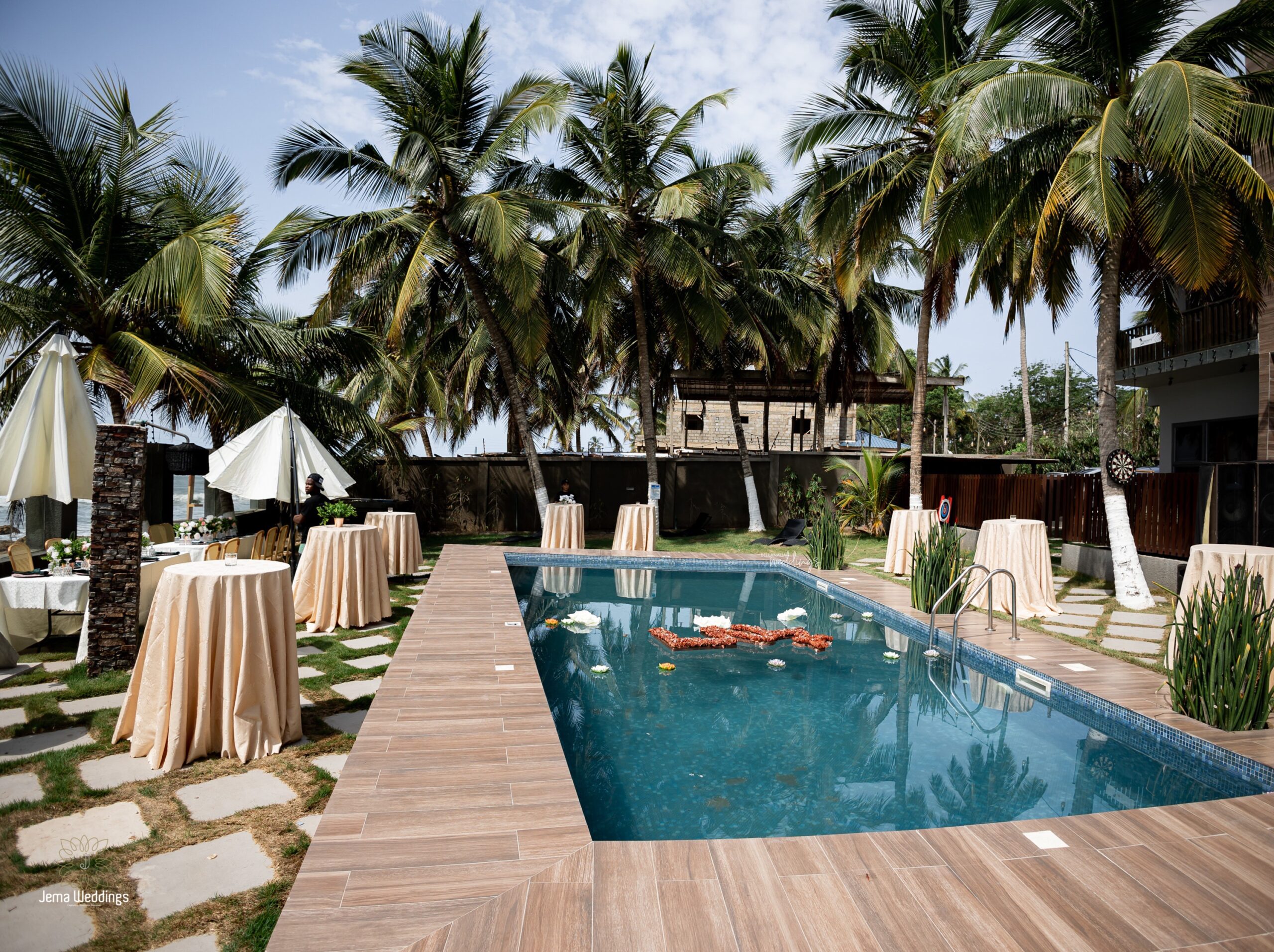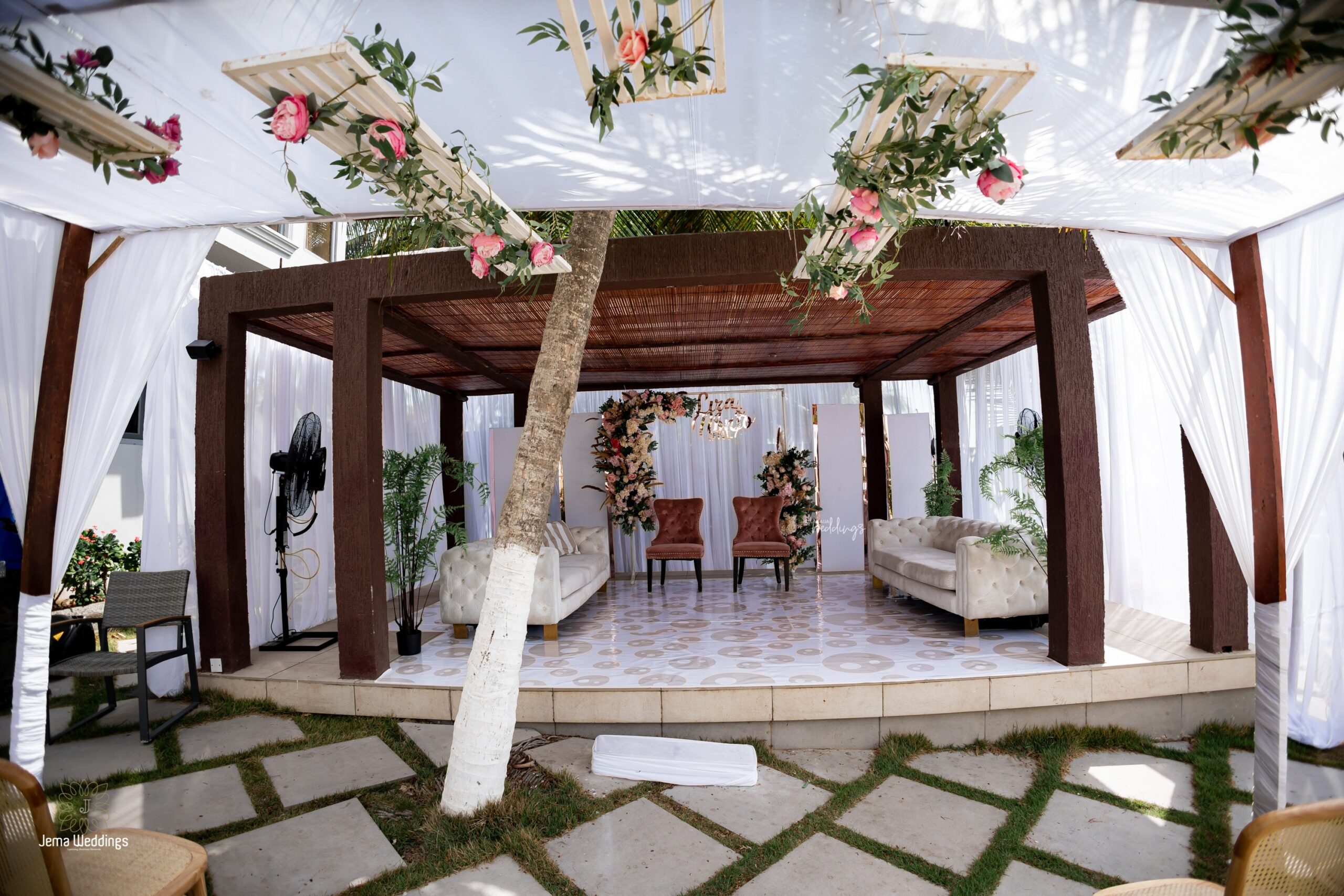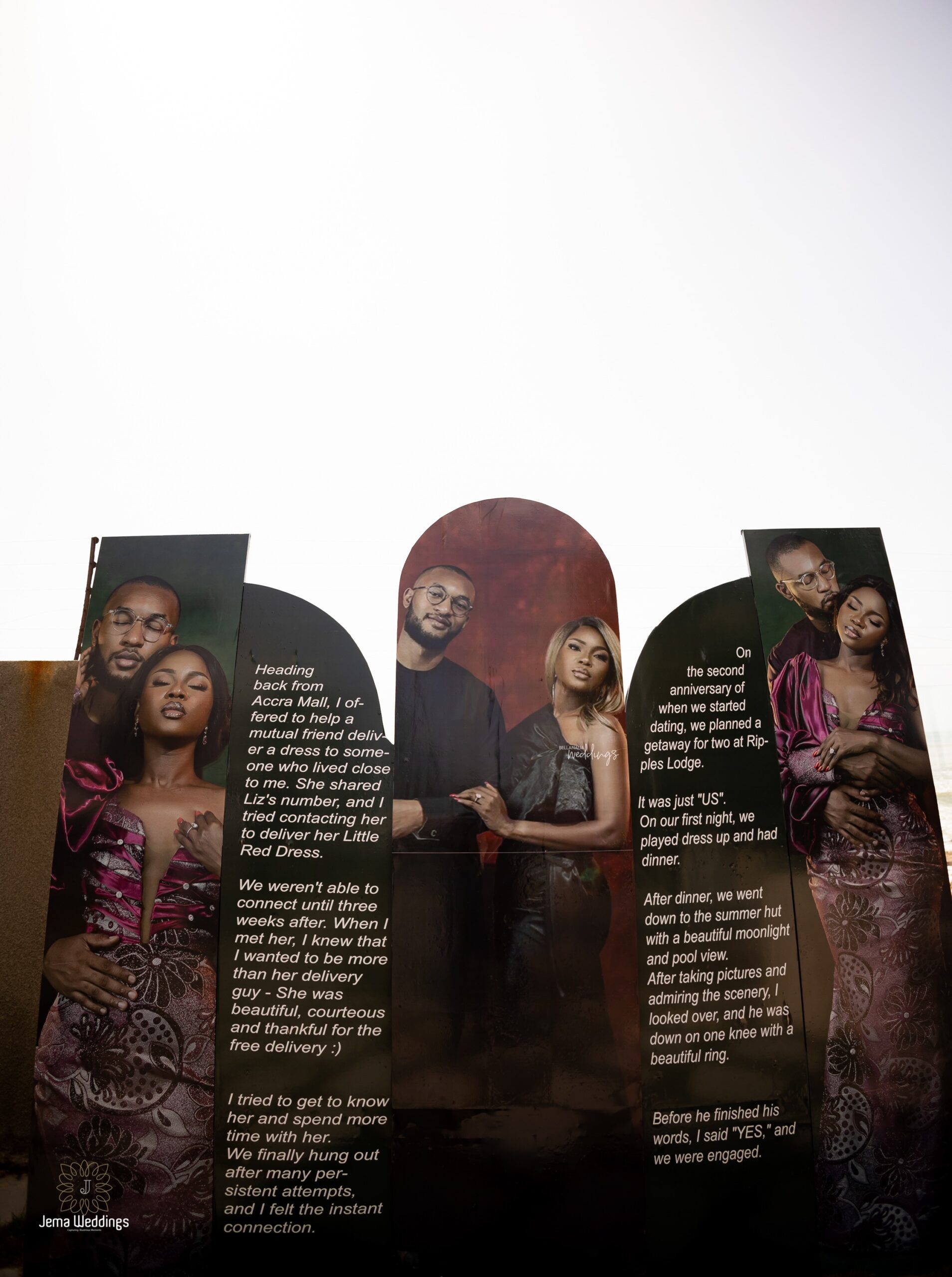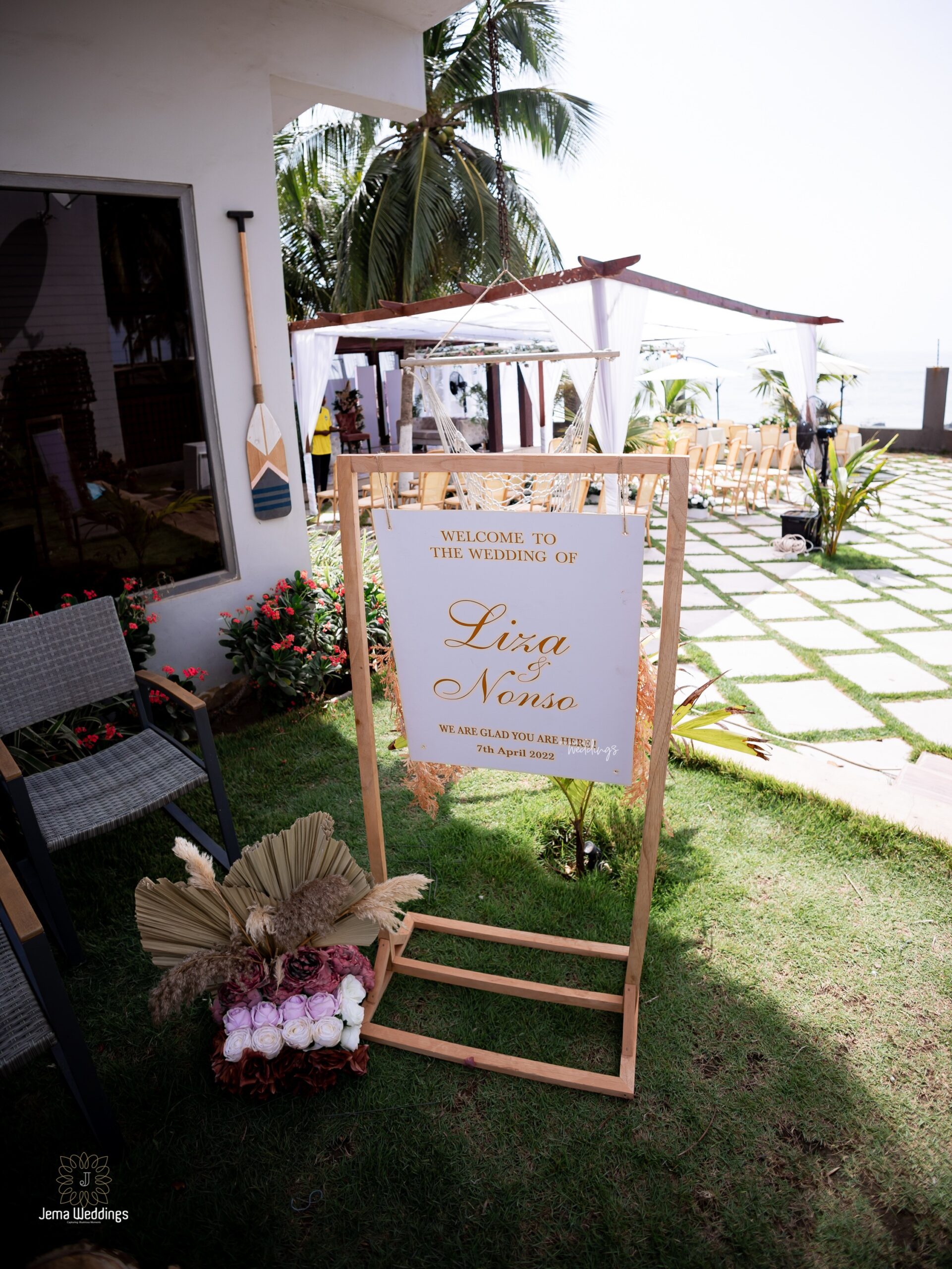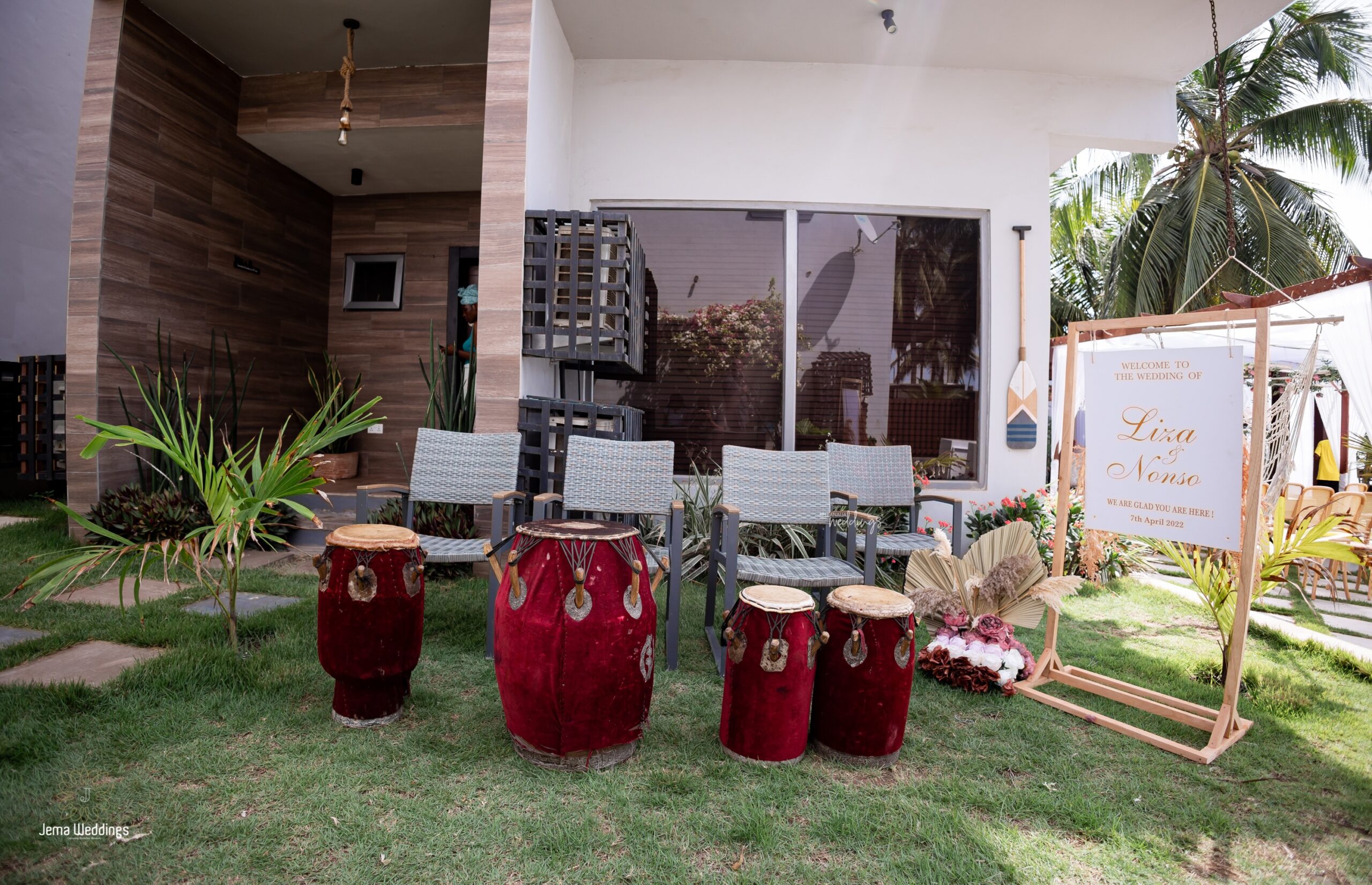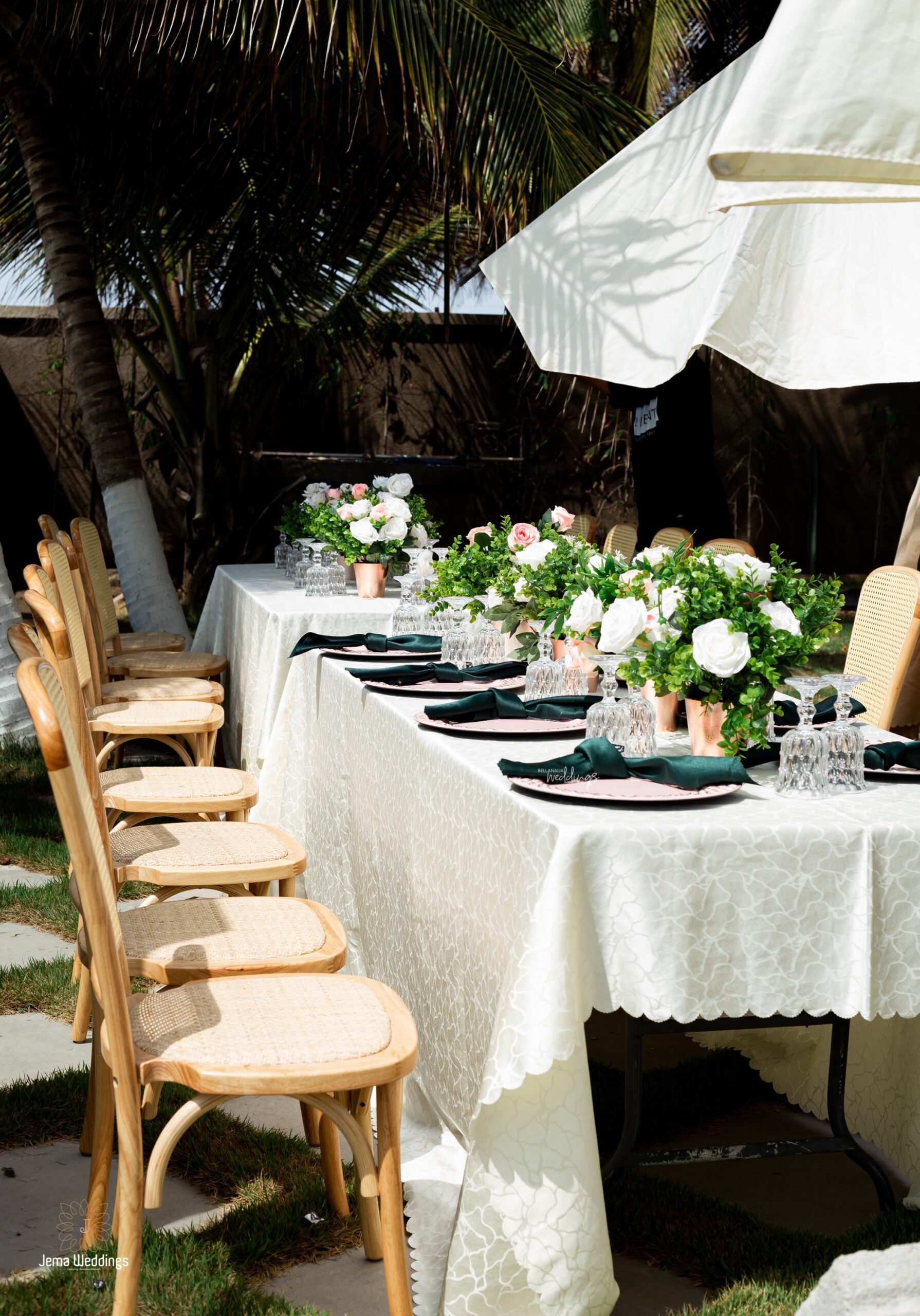 Let the ceremony begin…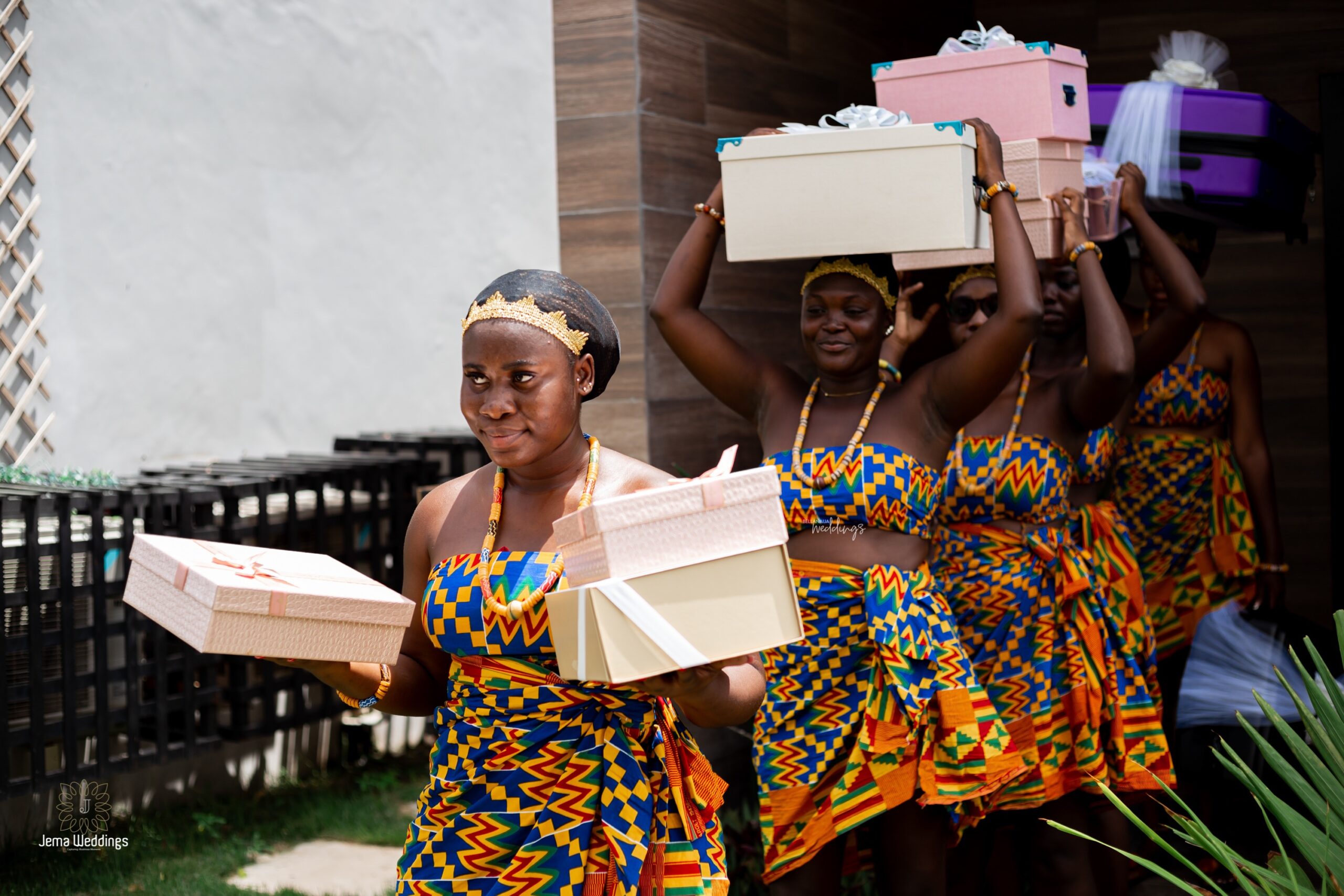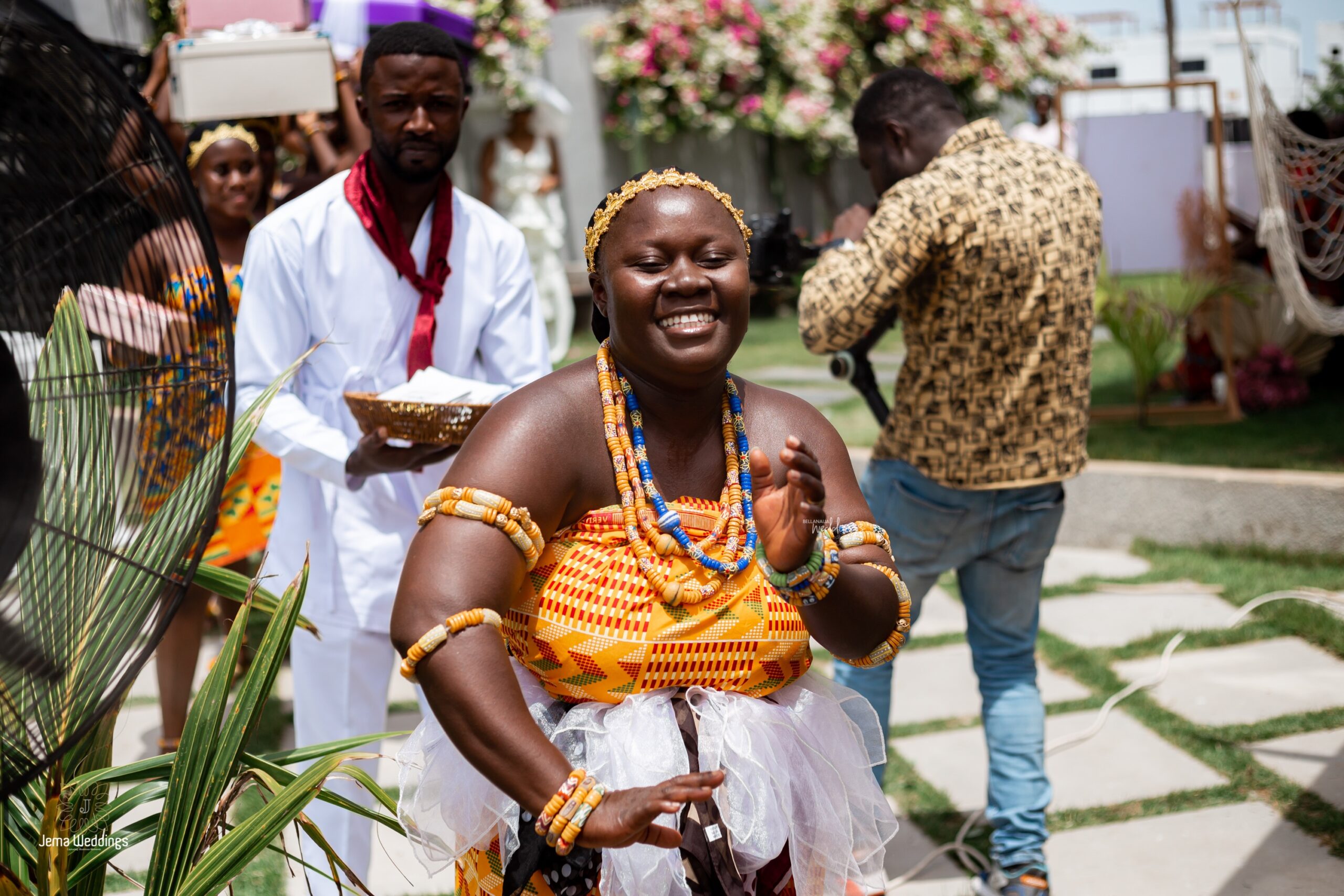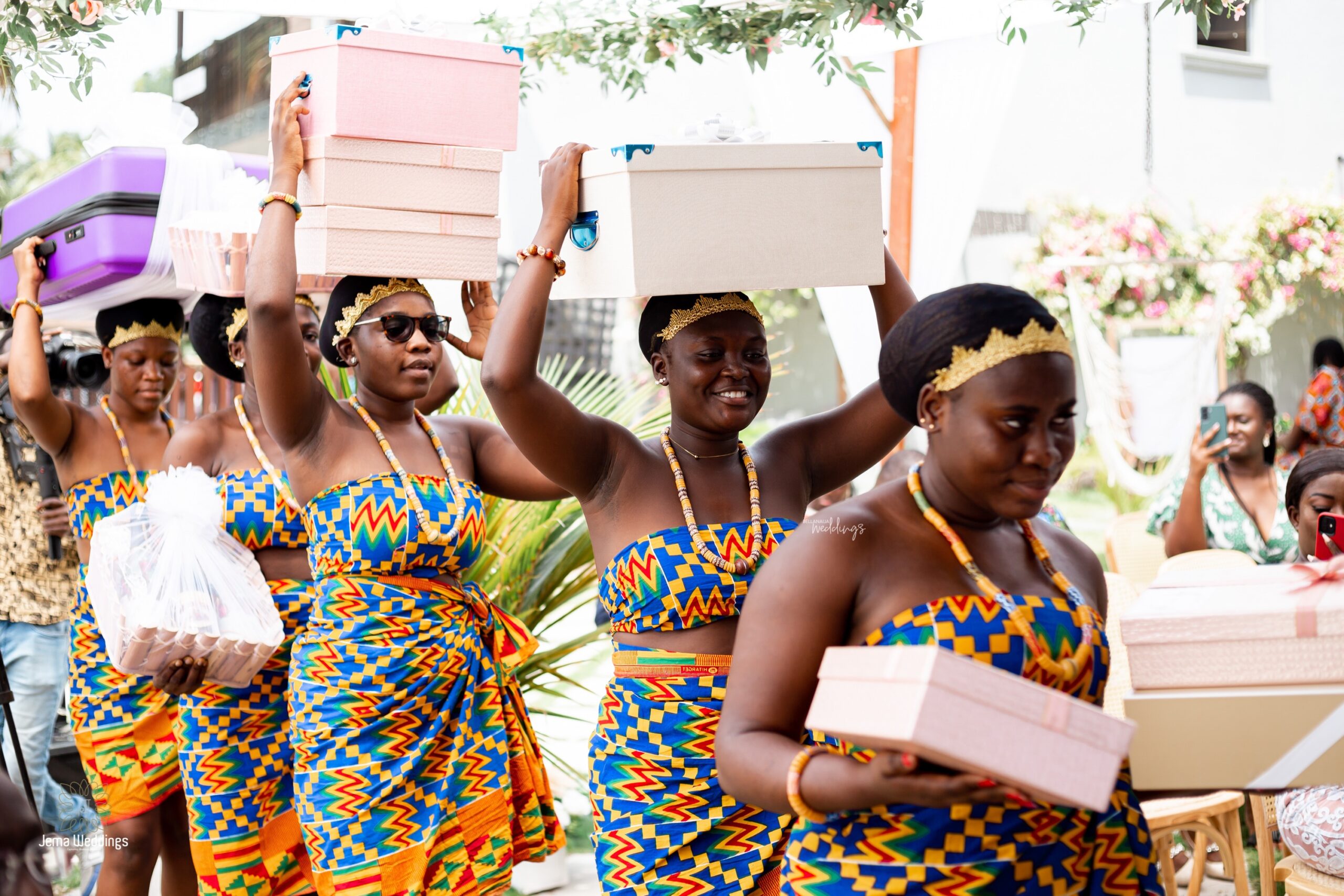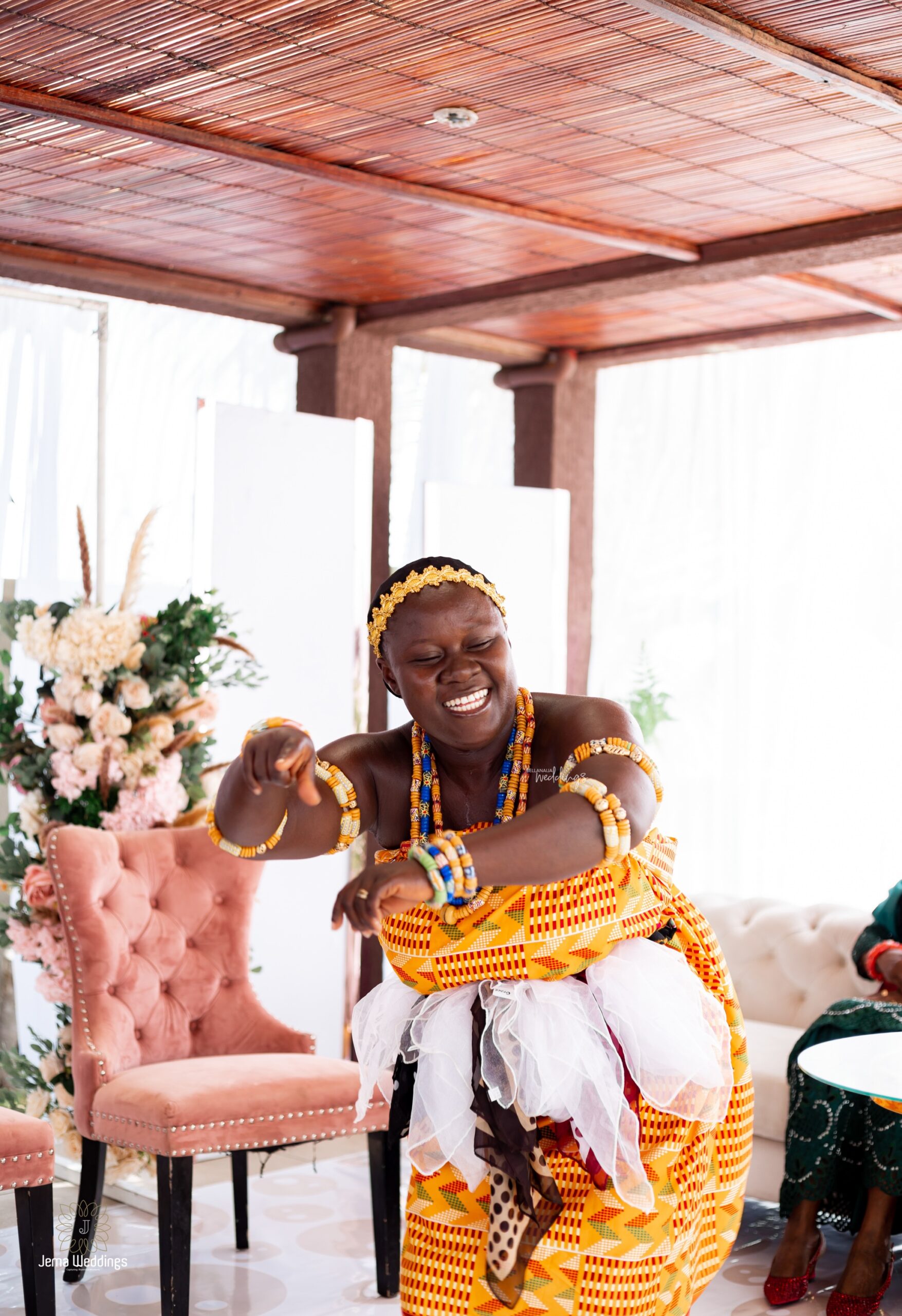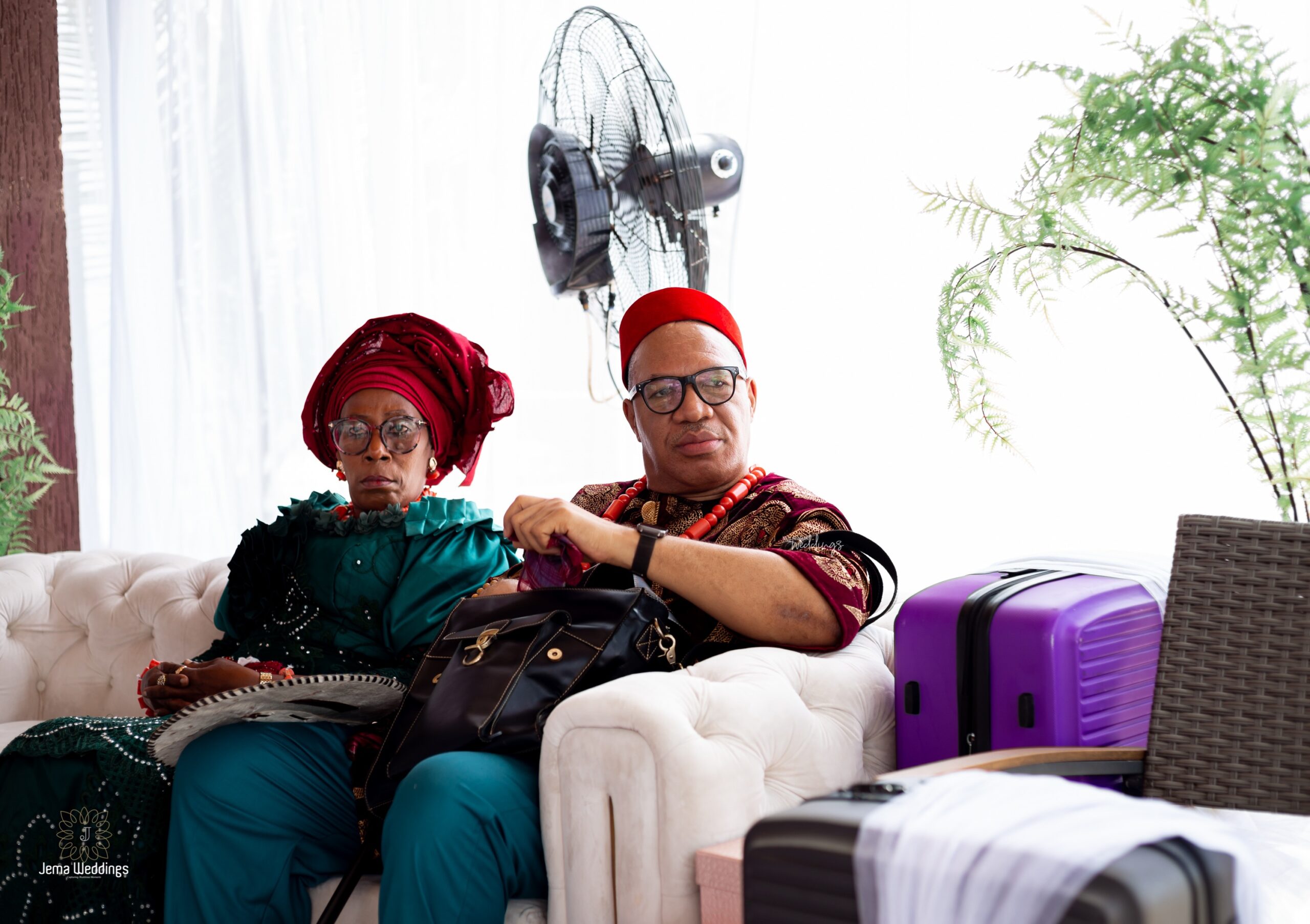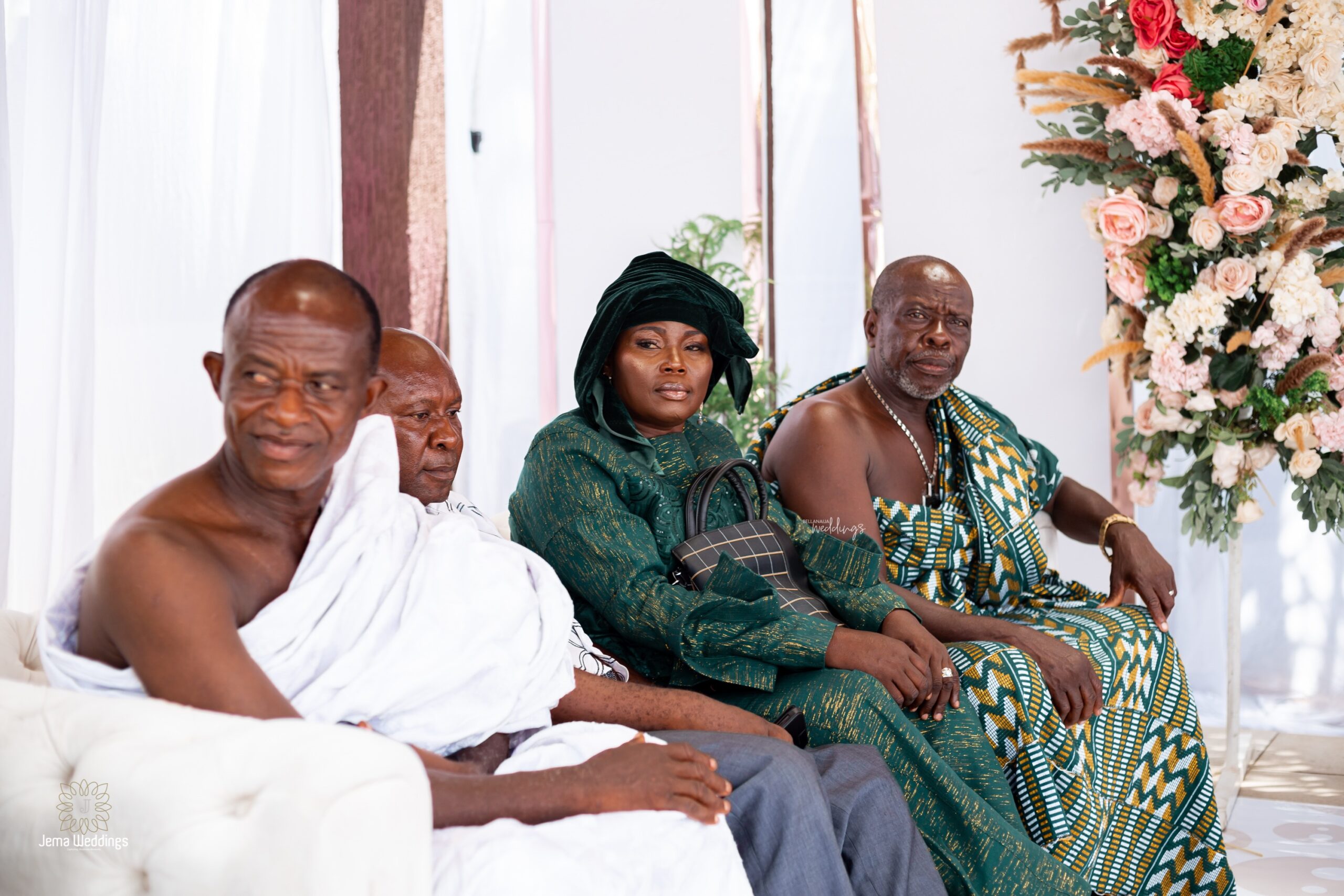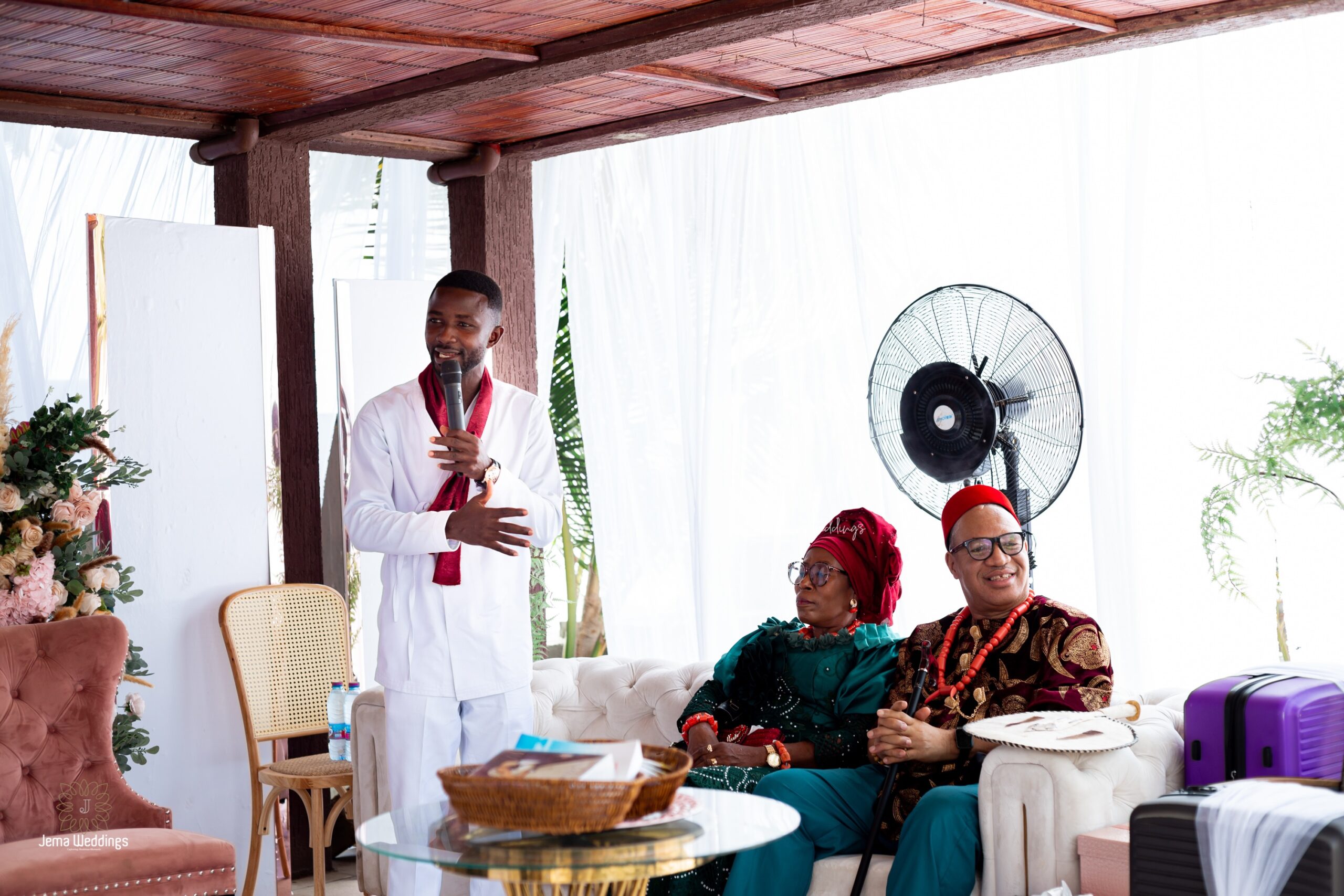 Make way for the groom…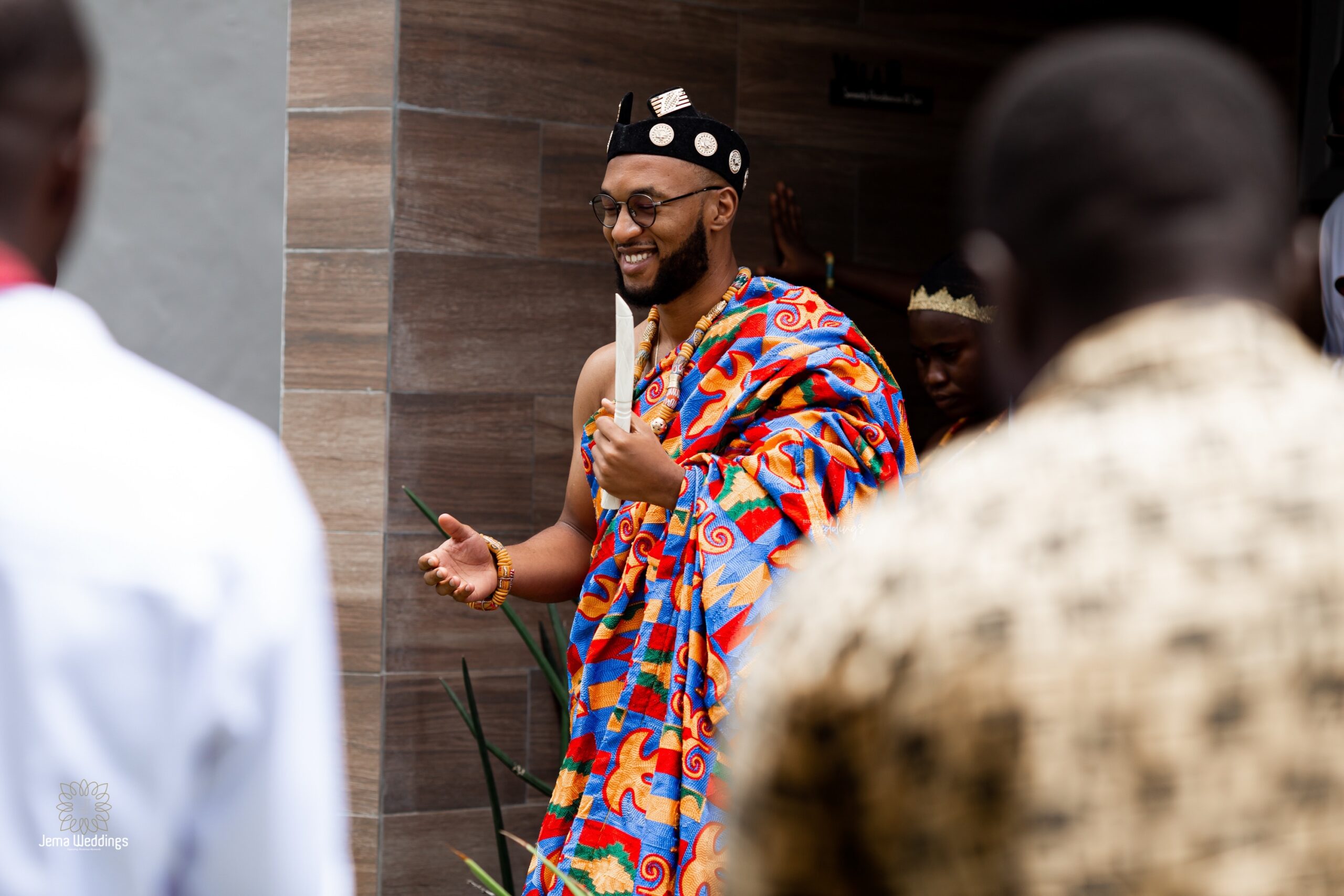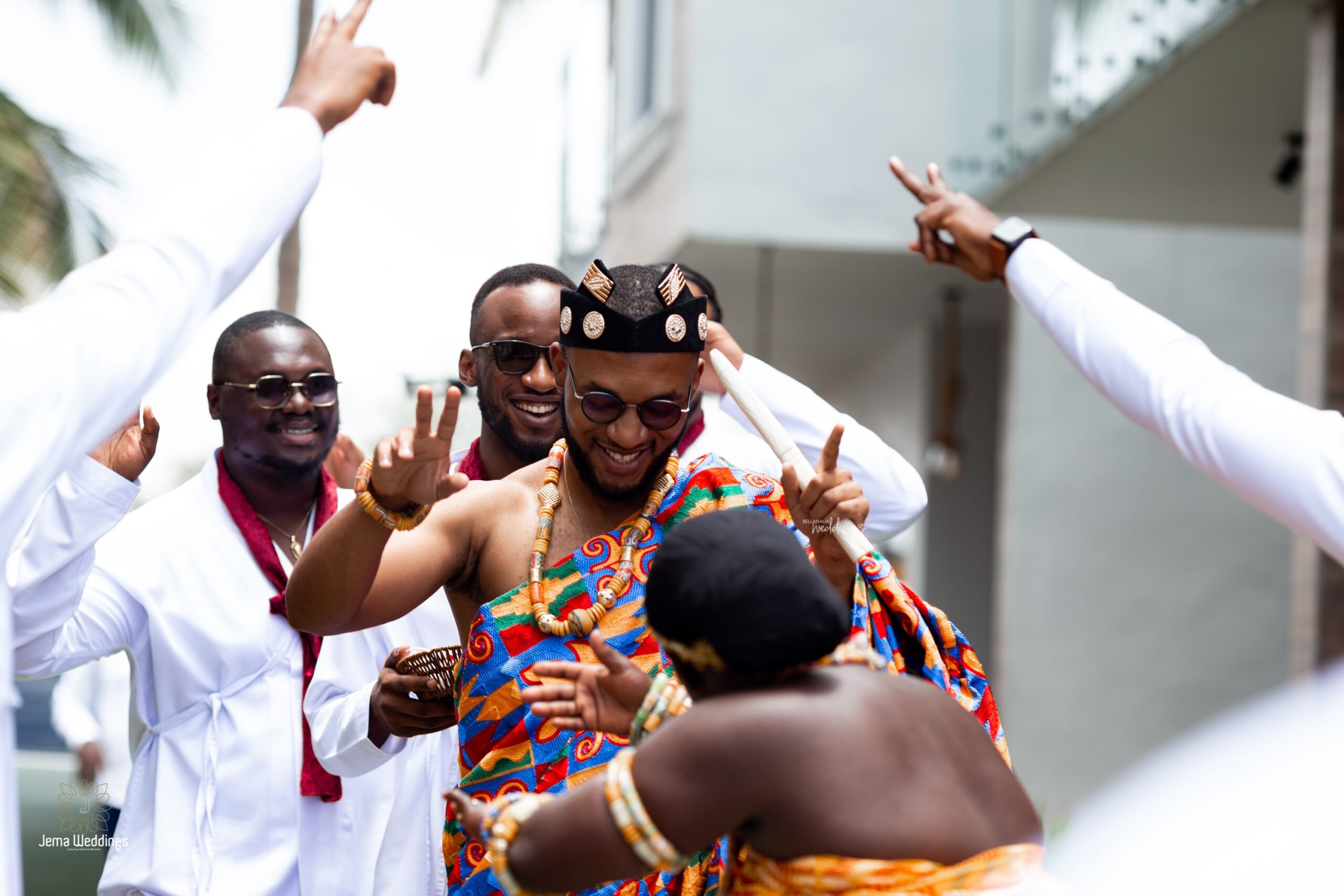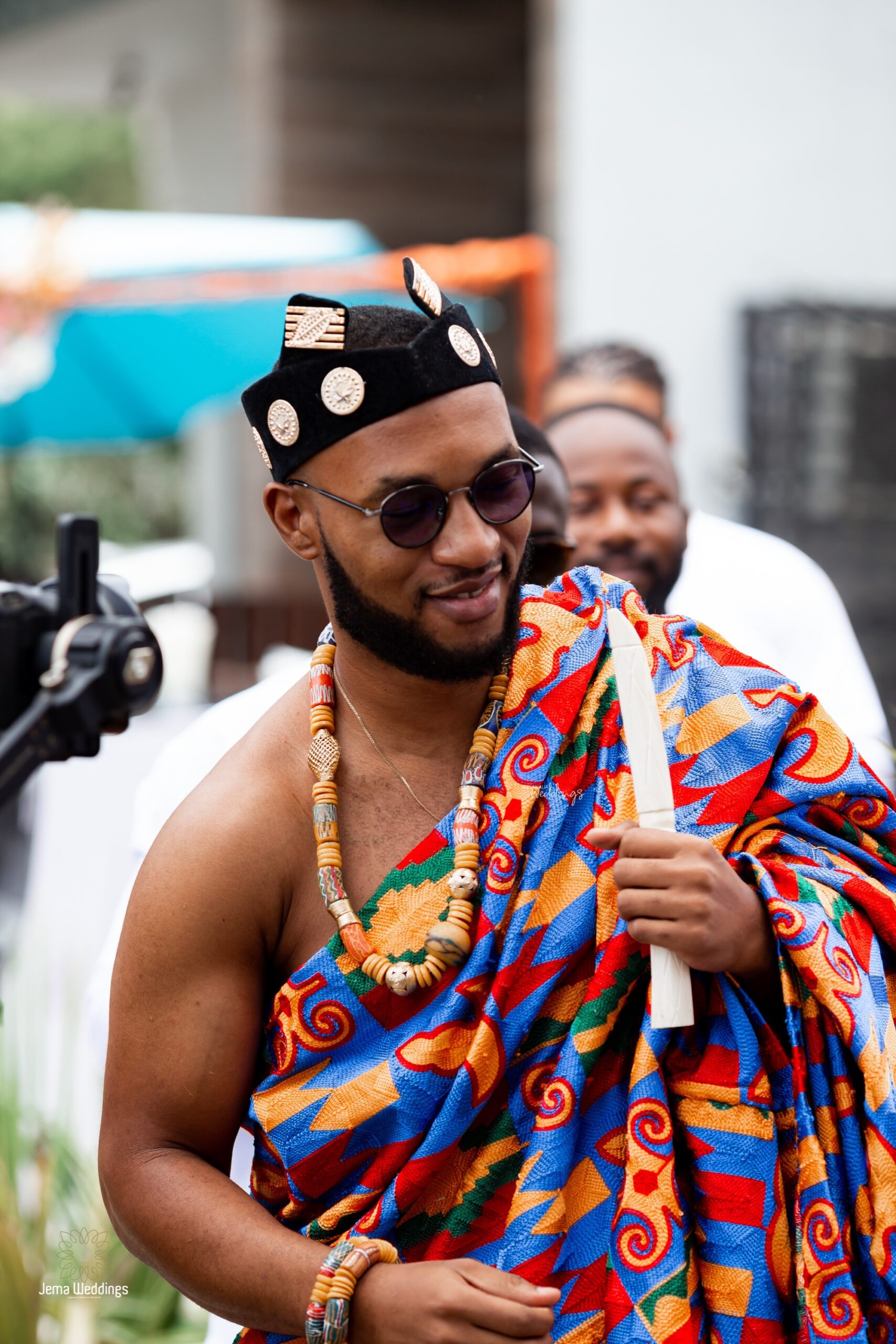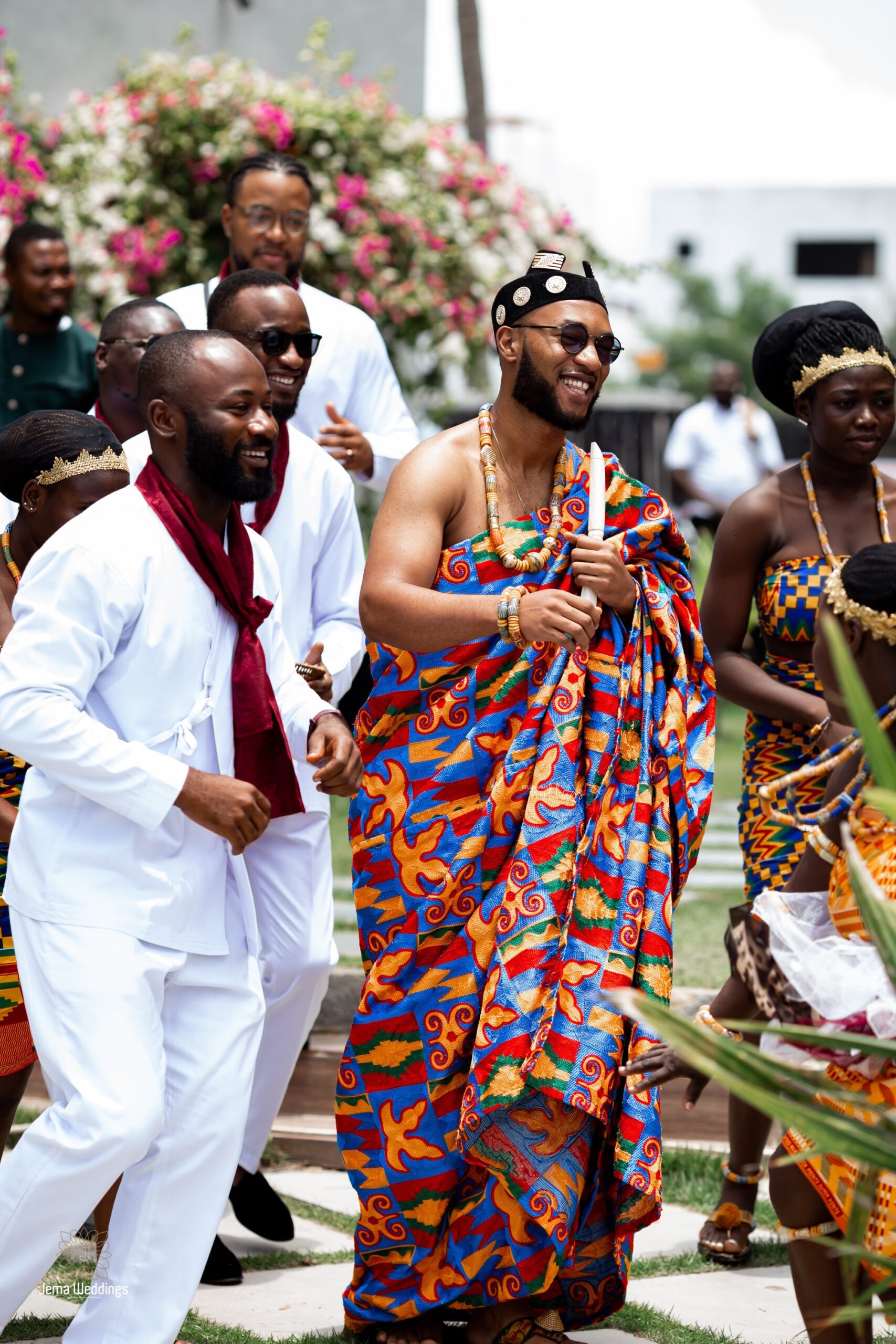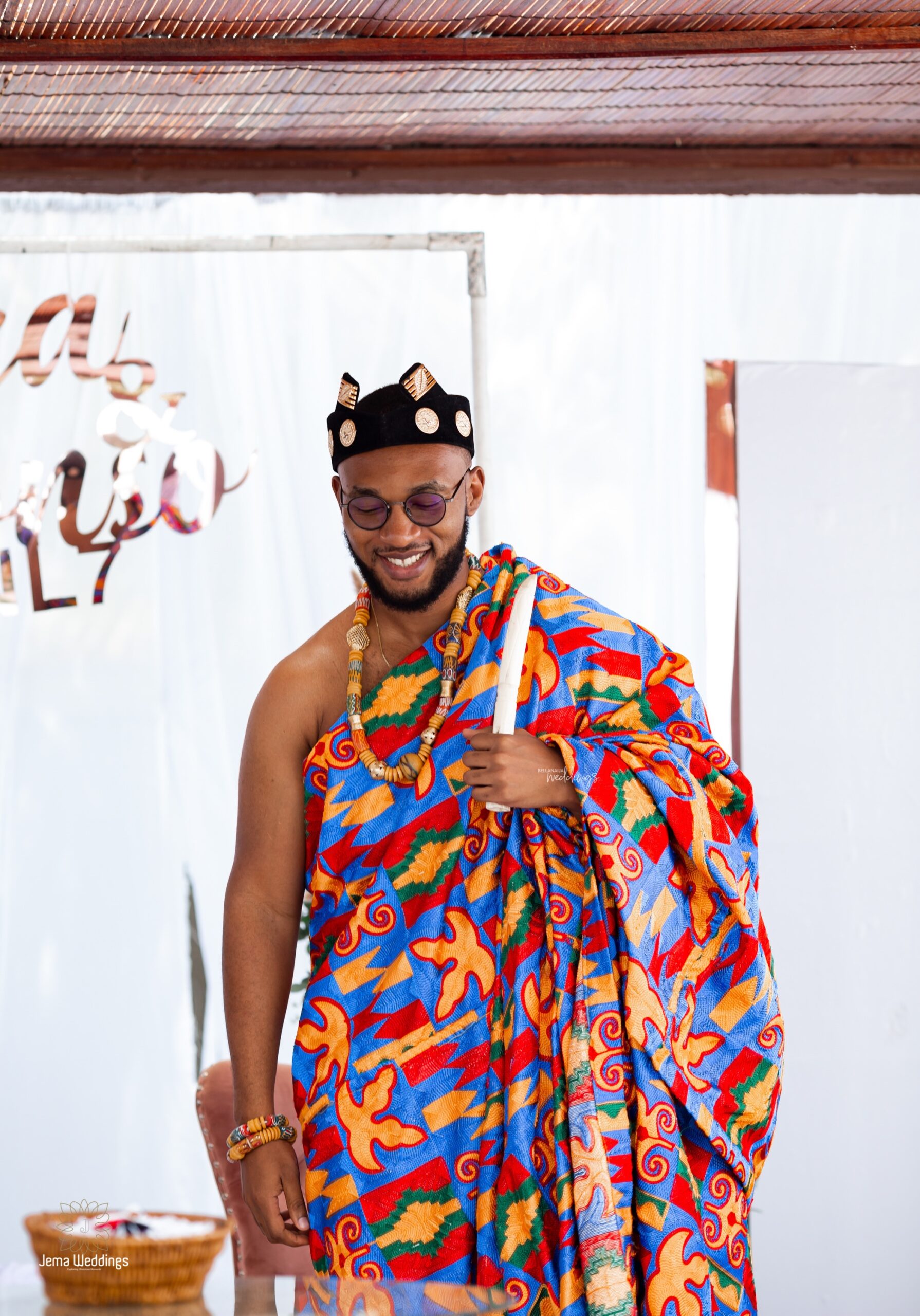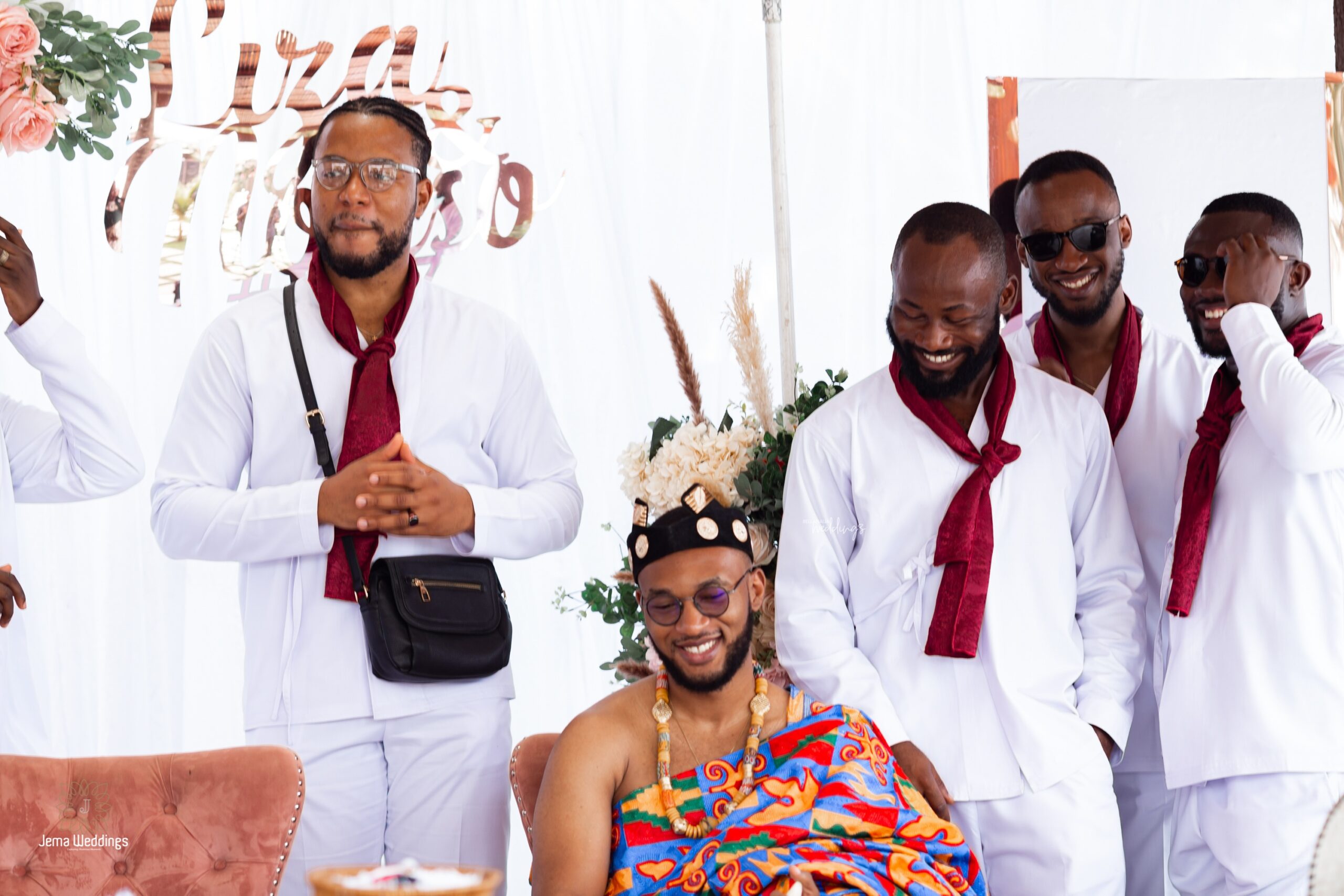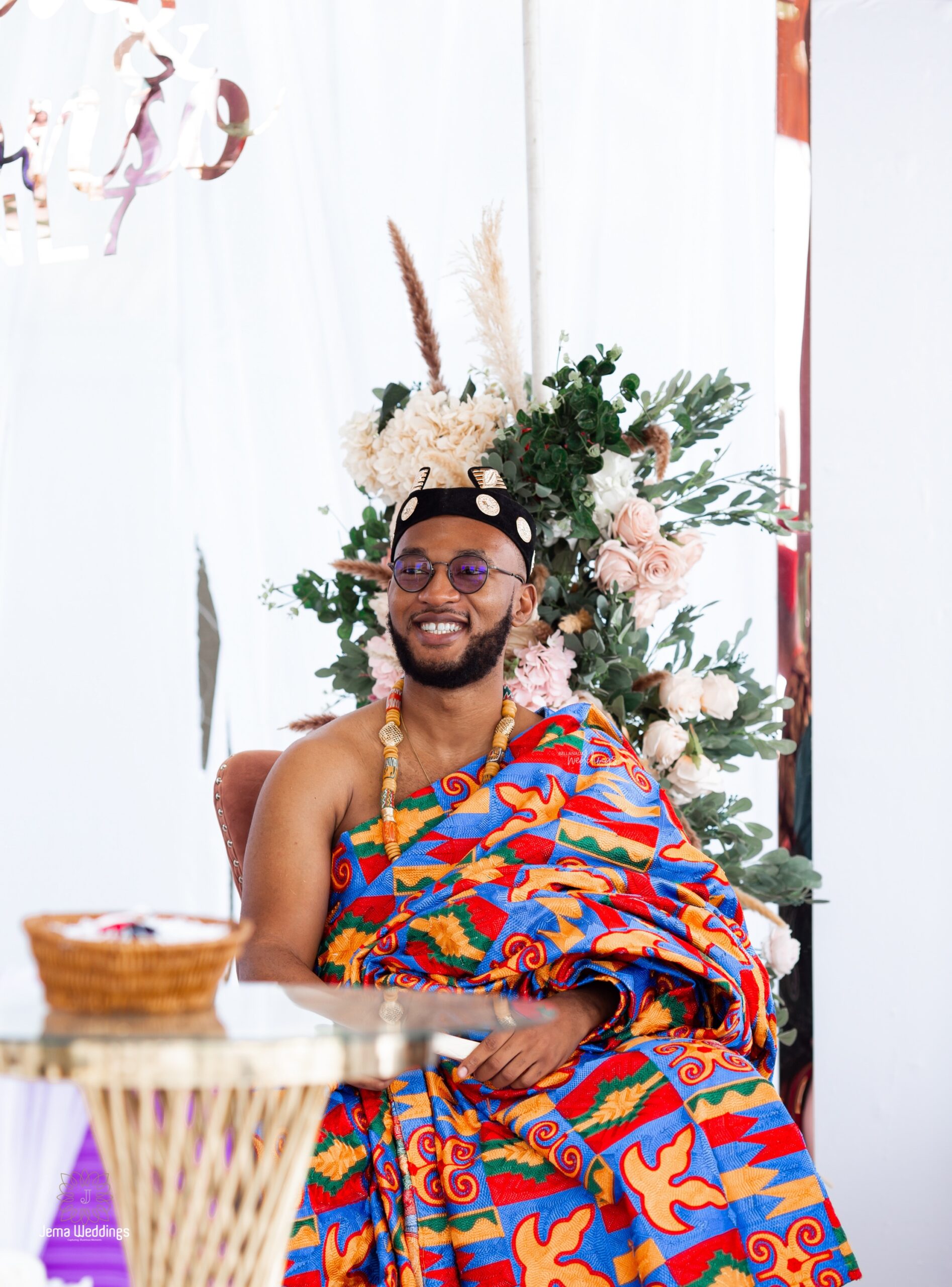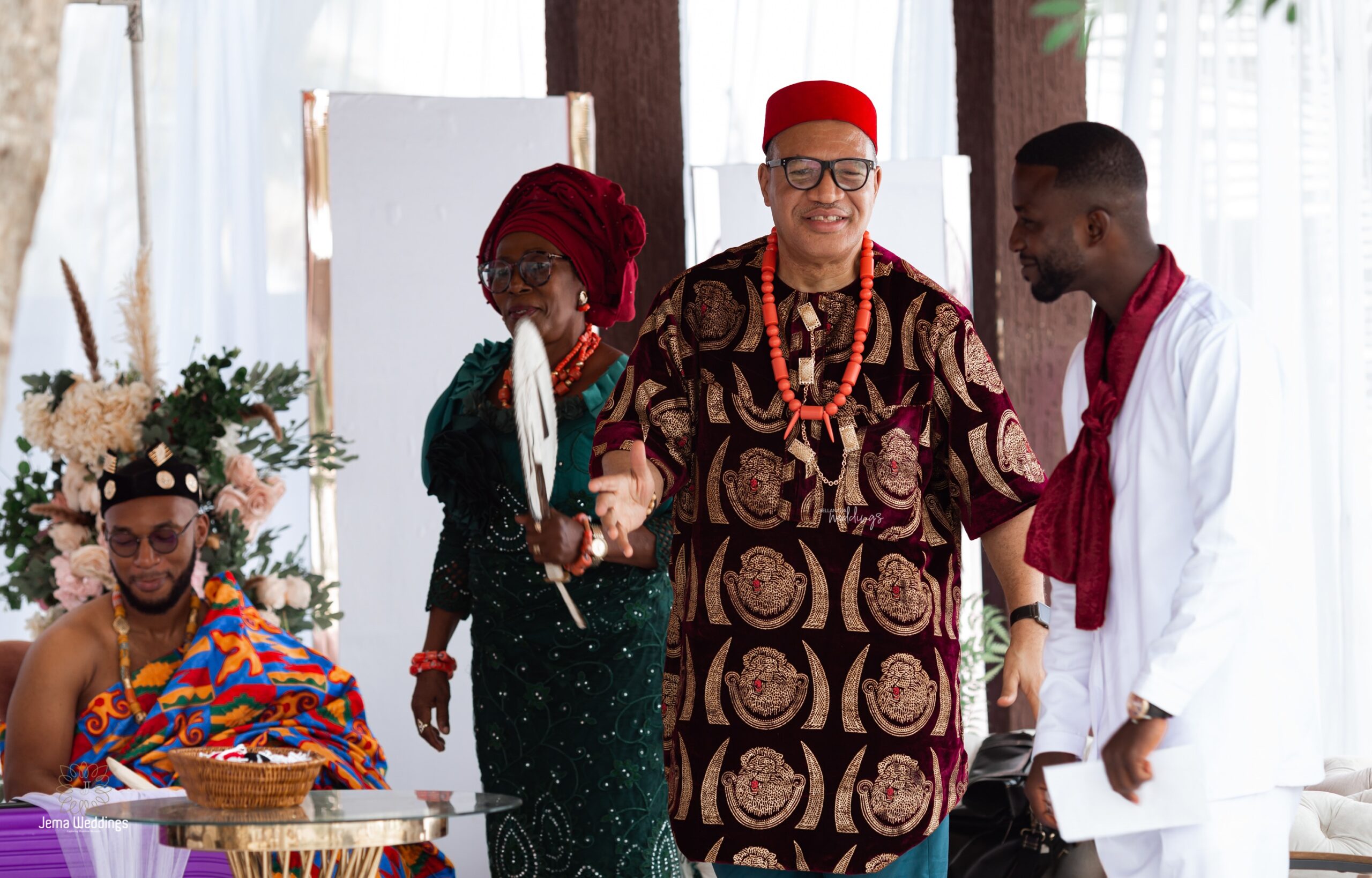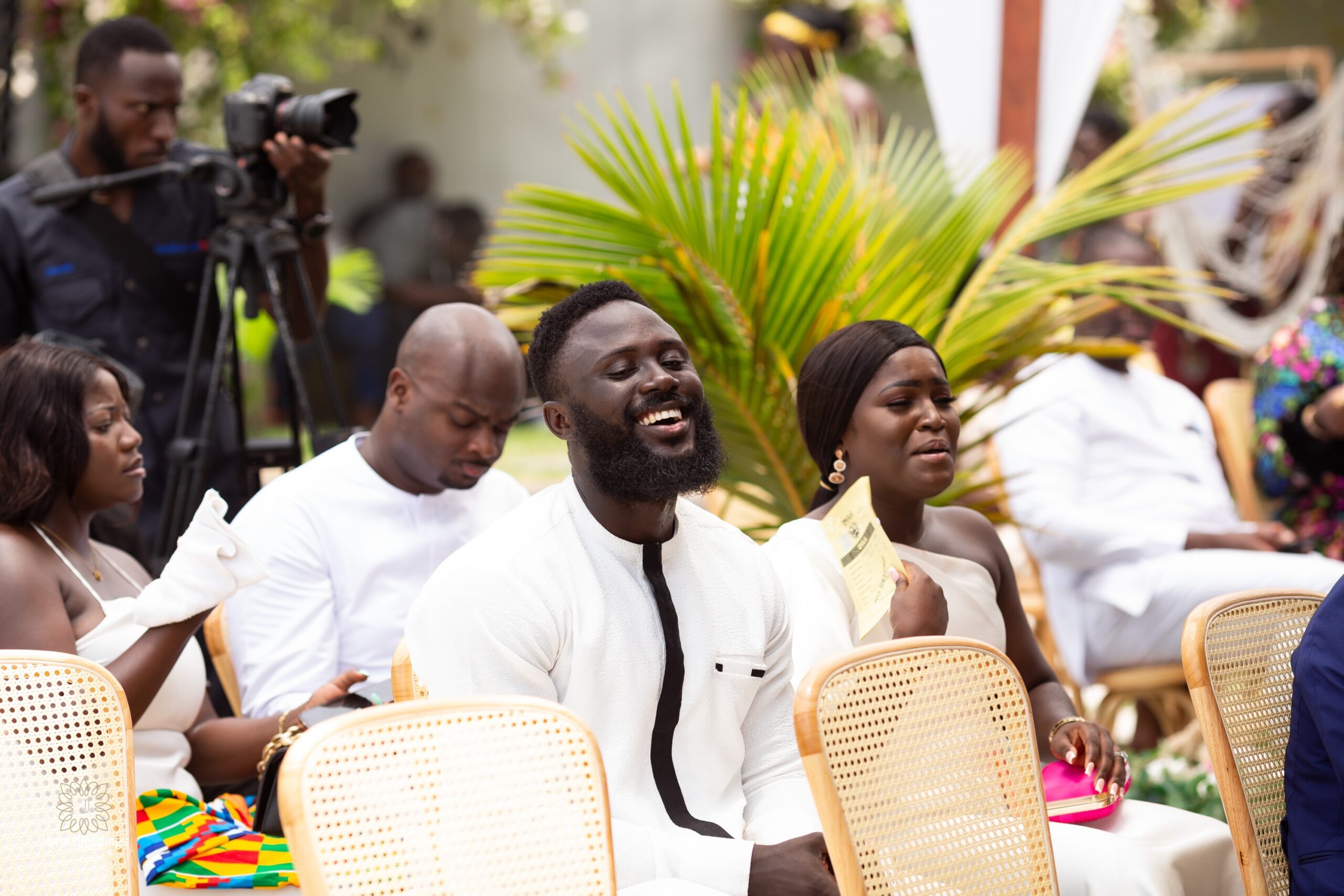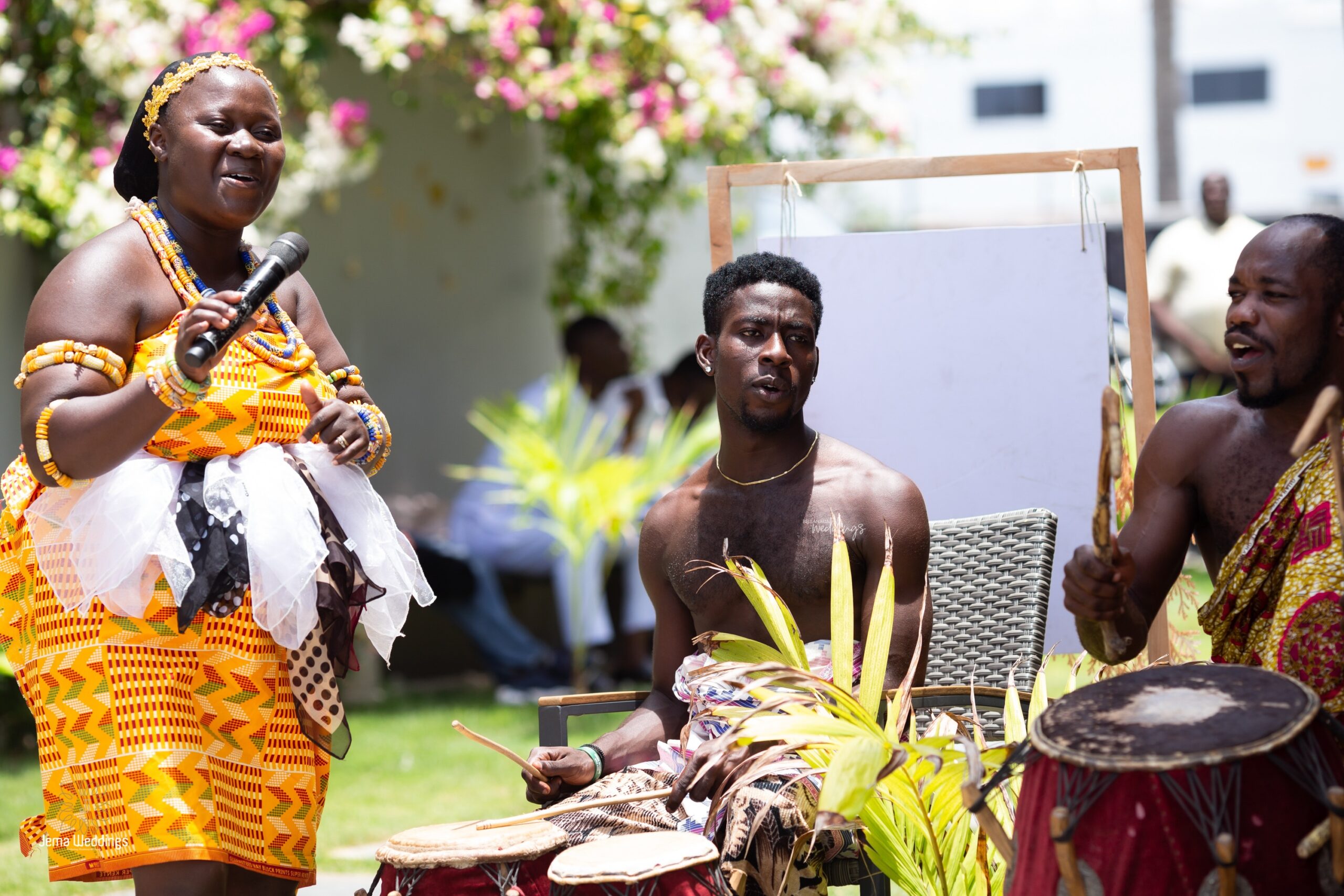 Here comes the bride!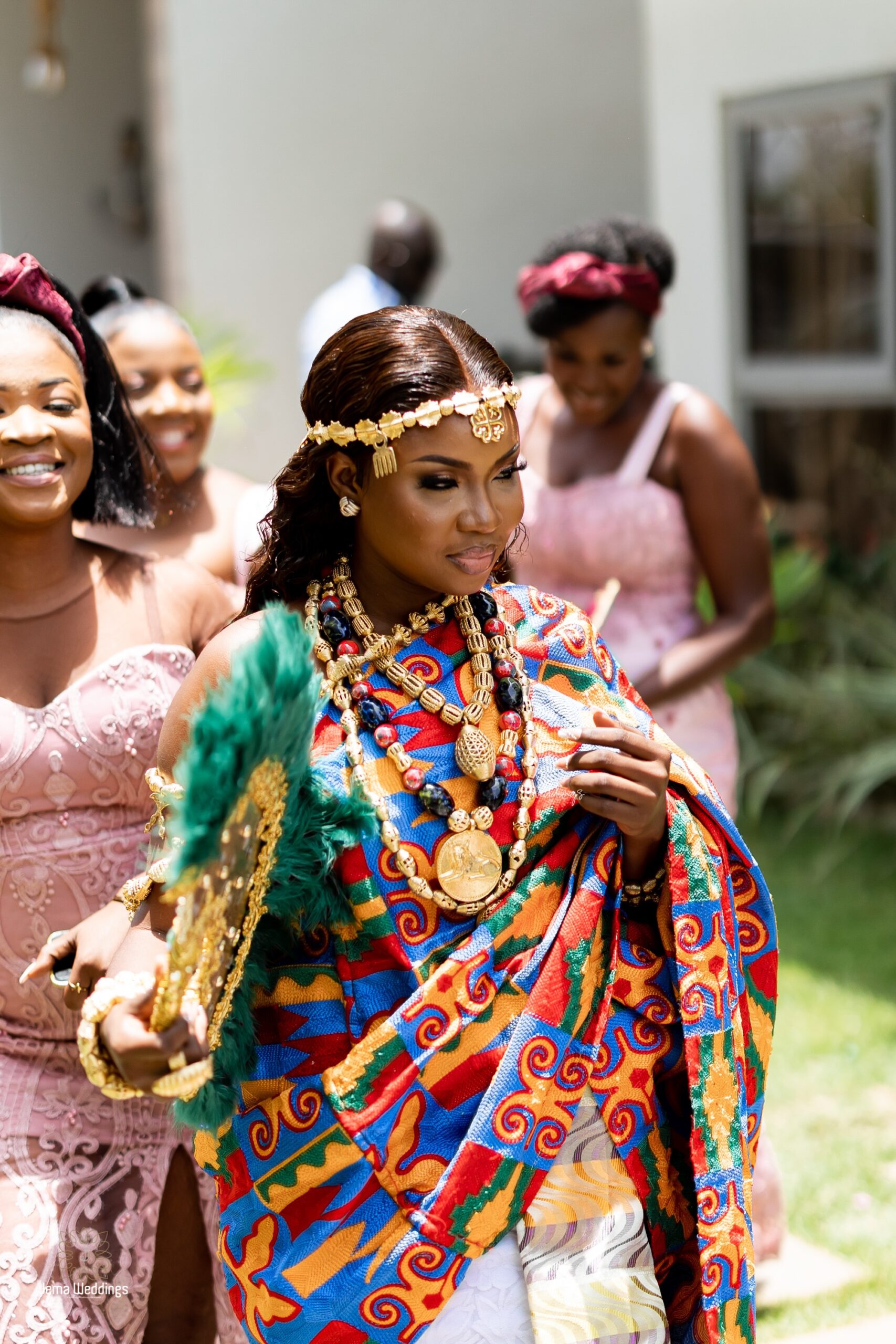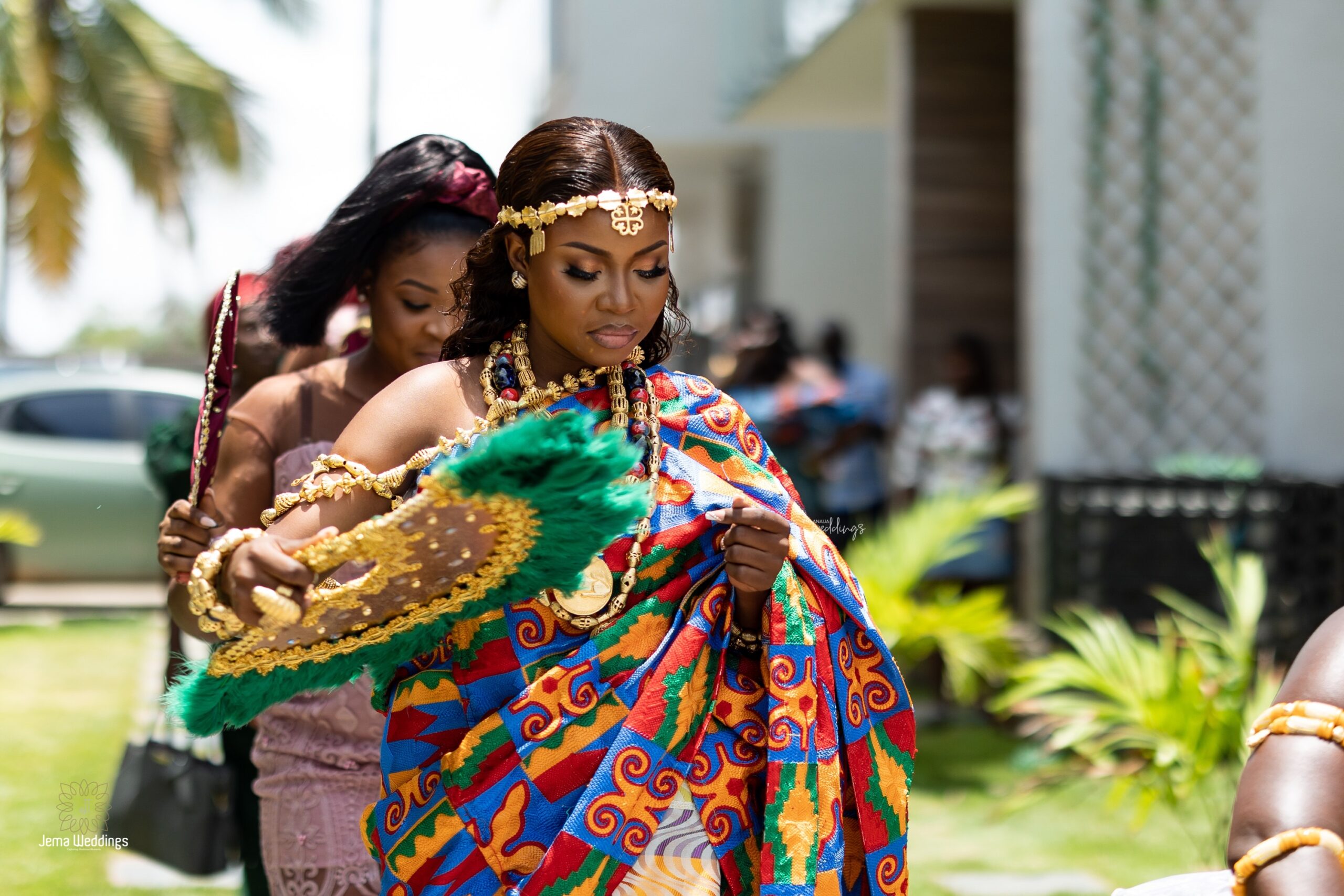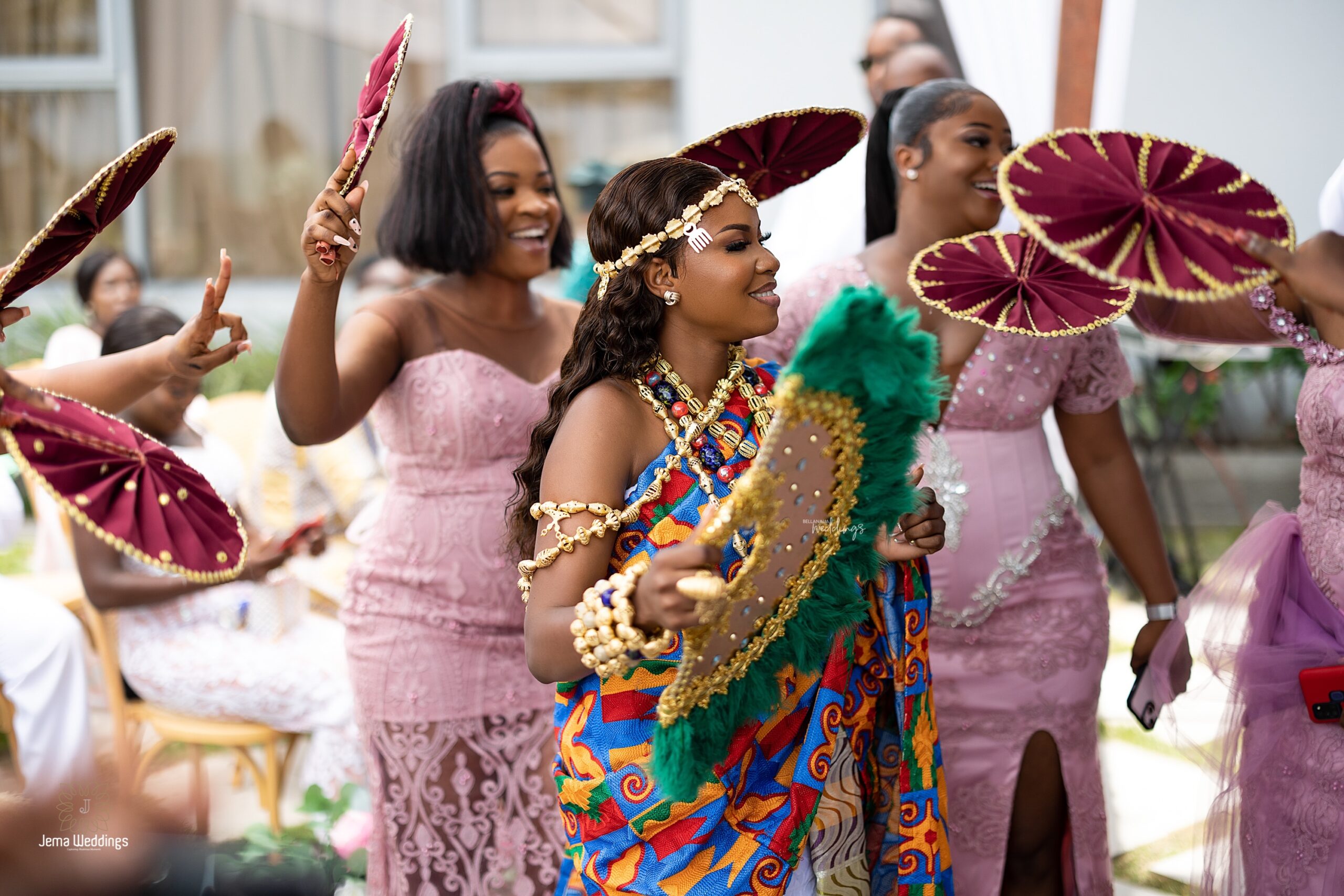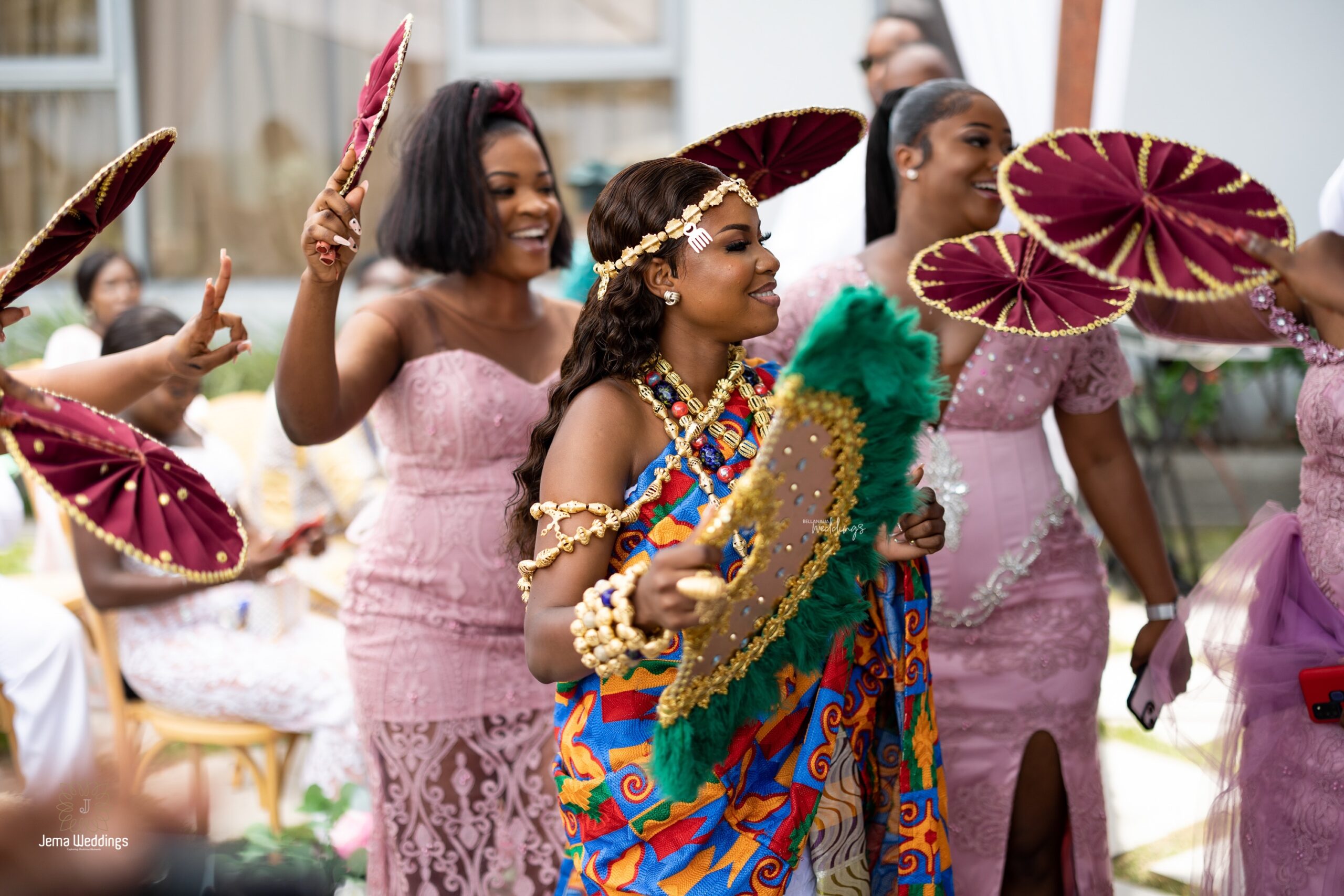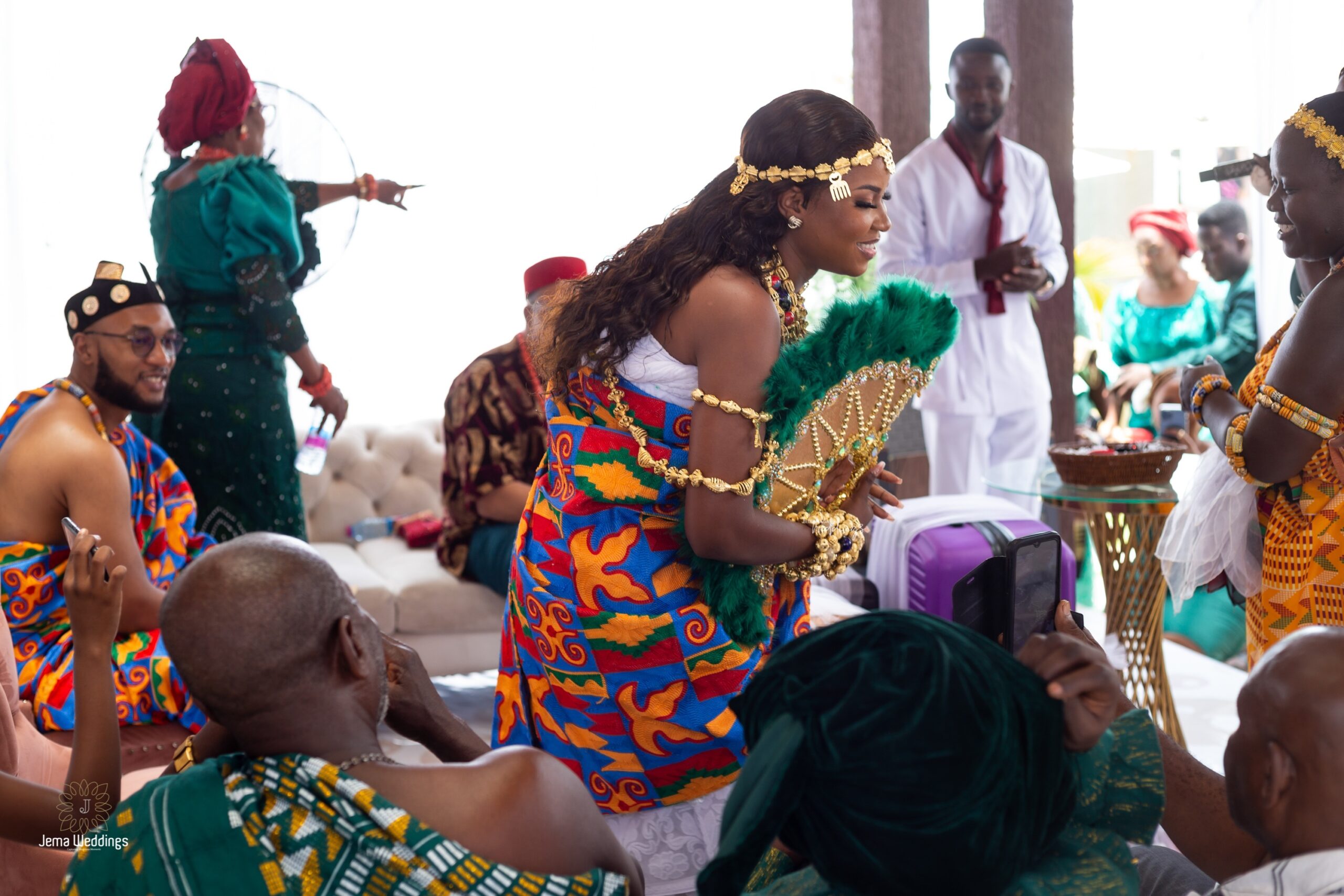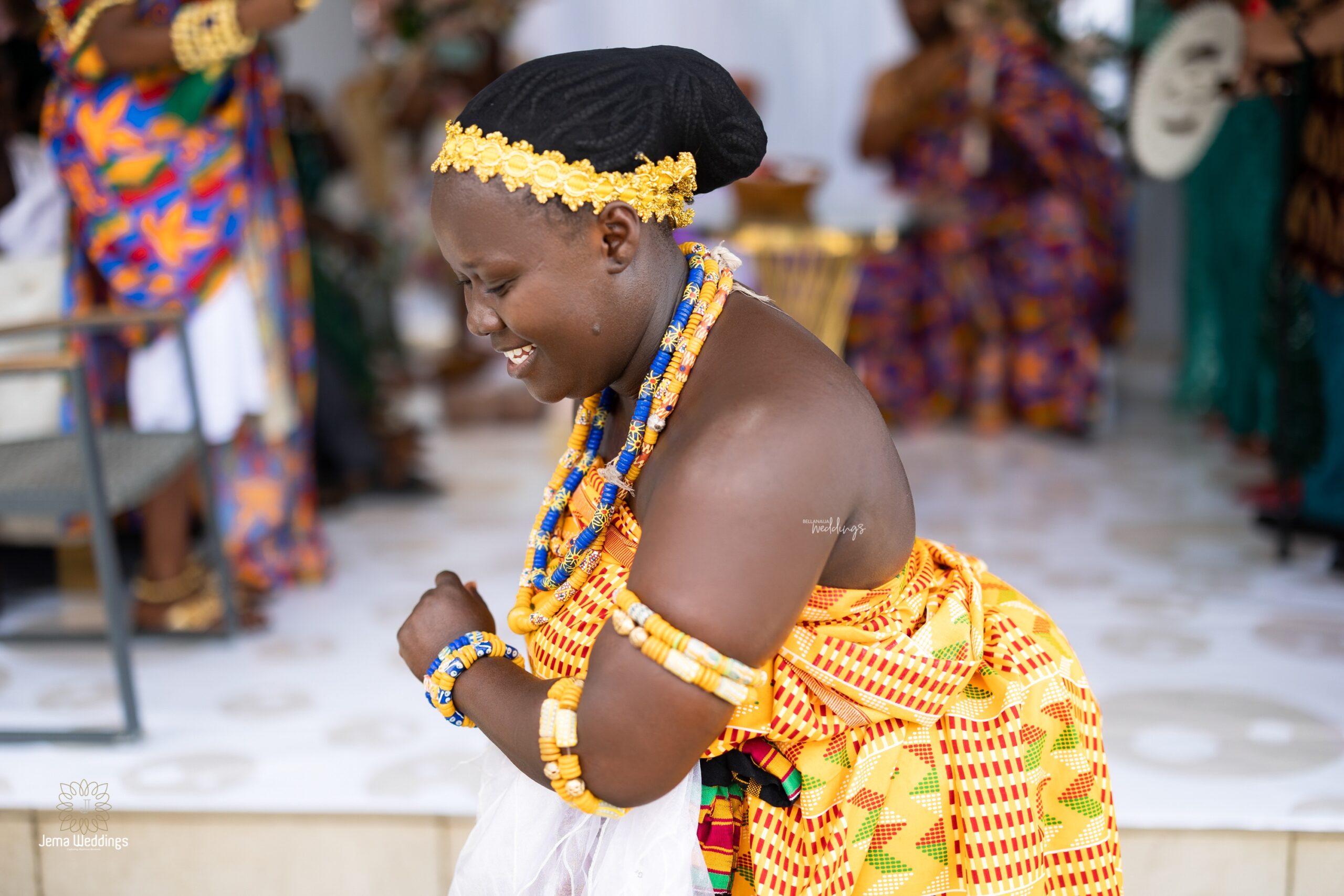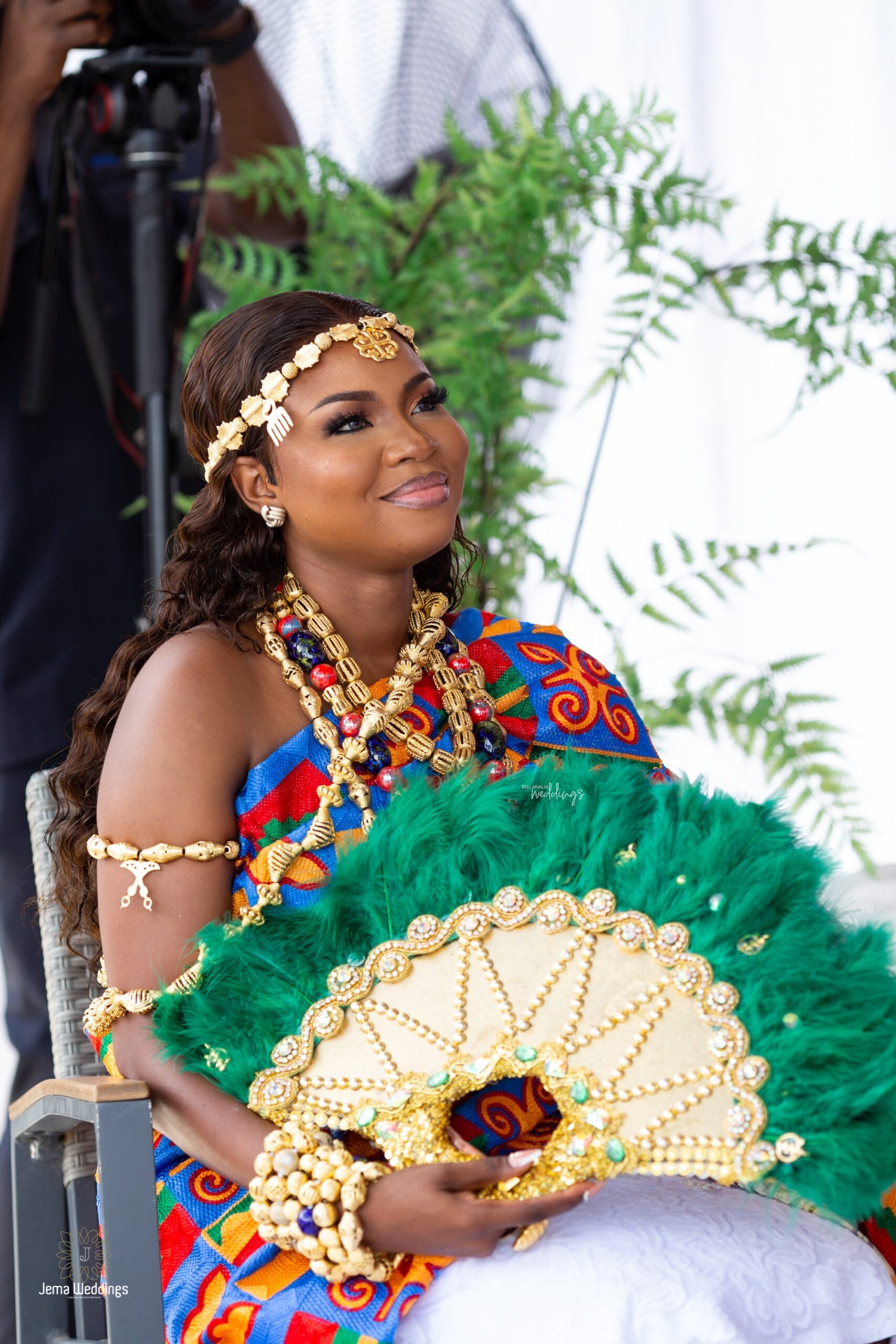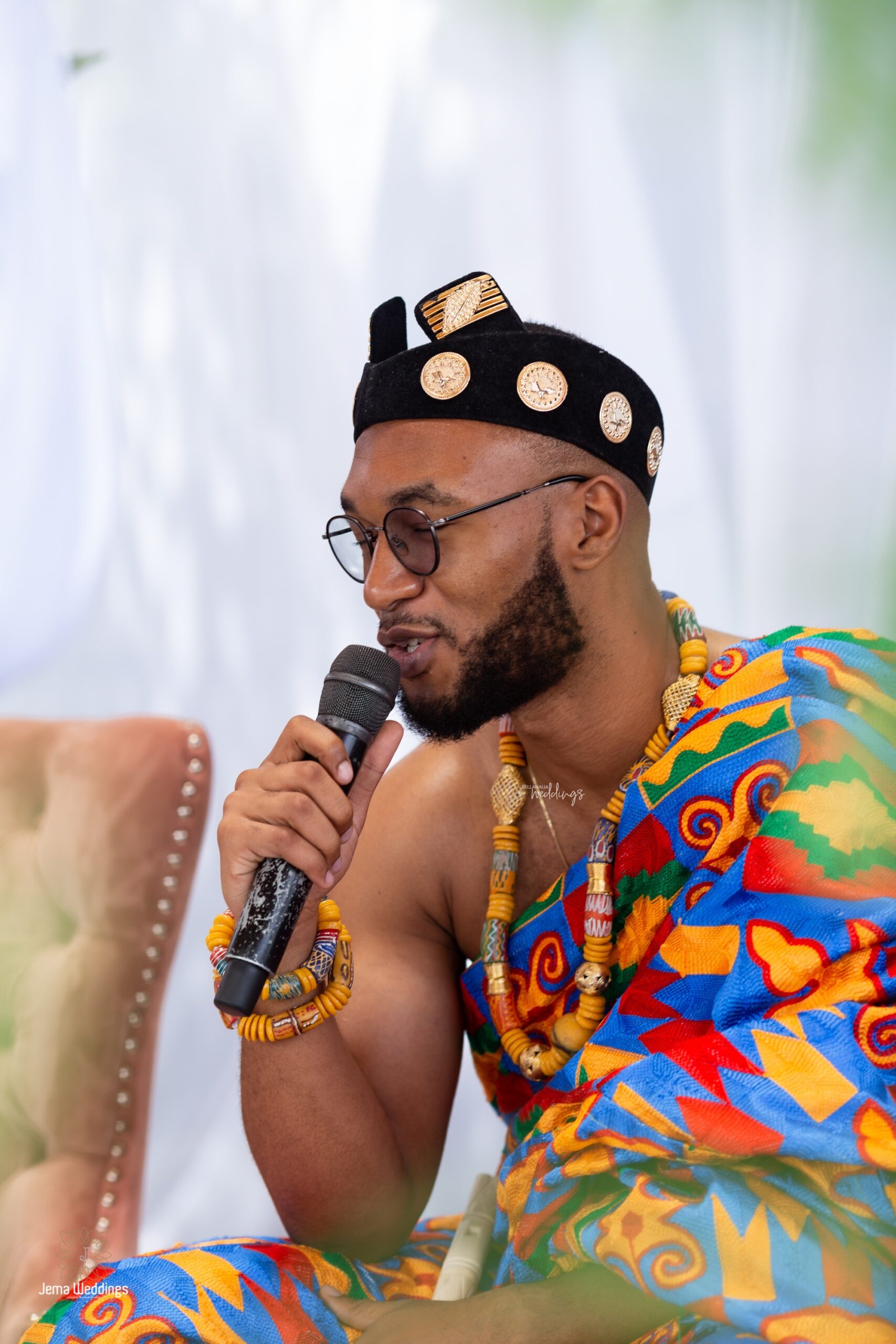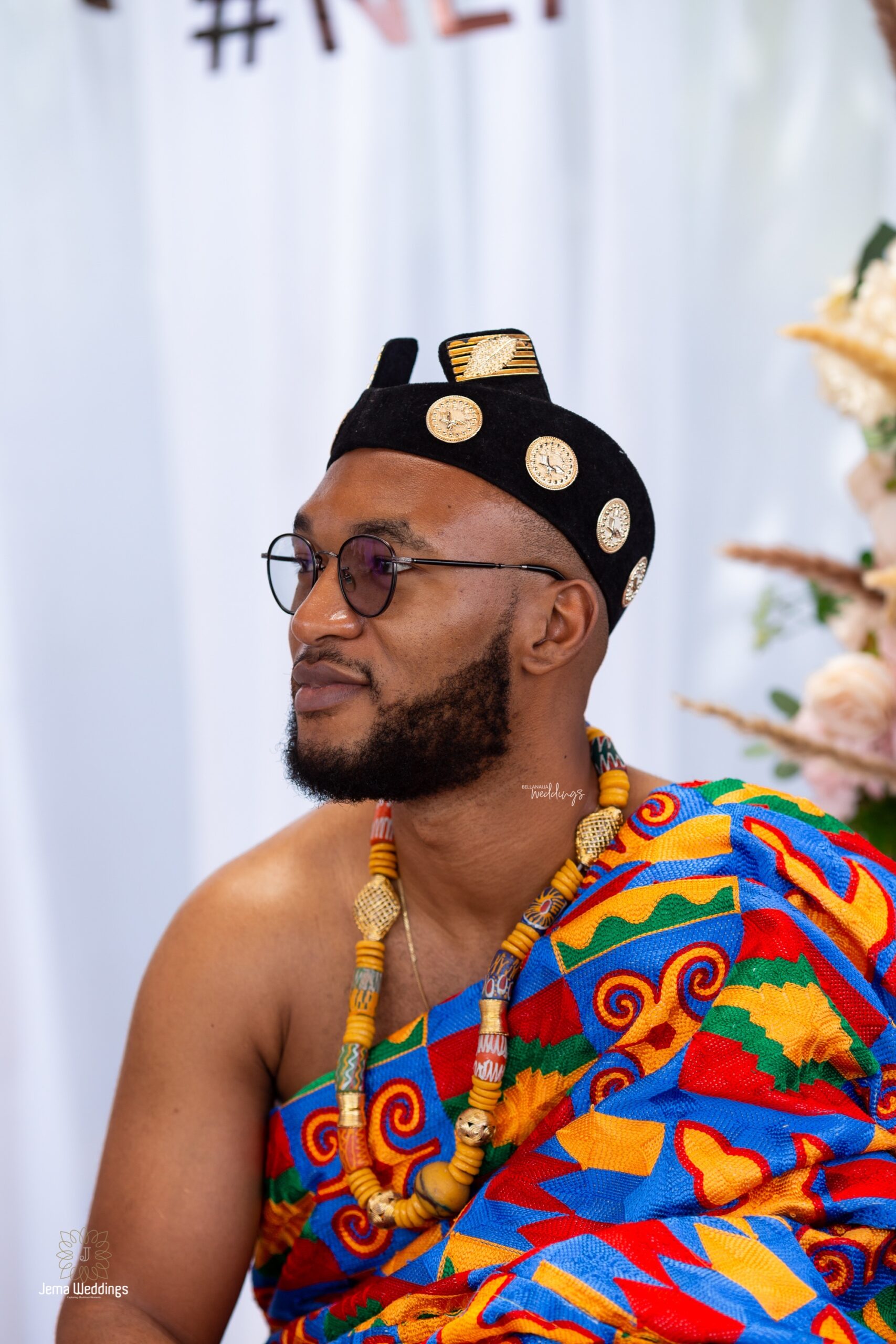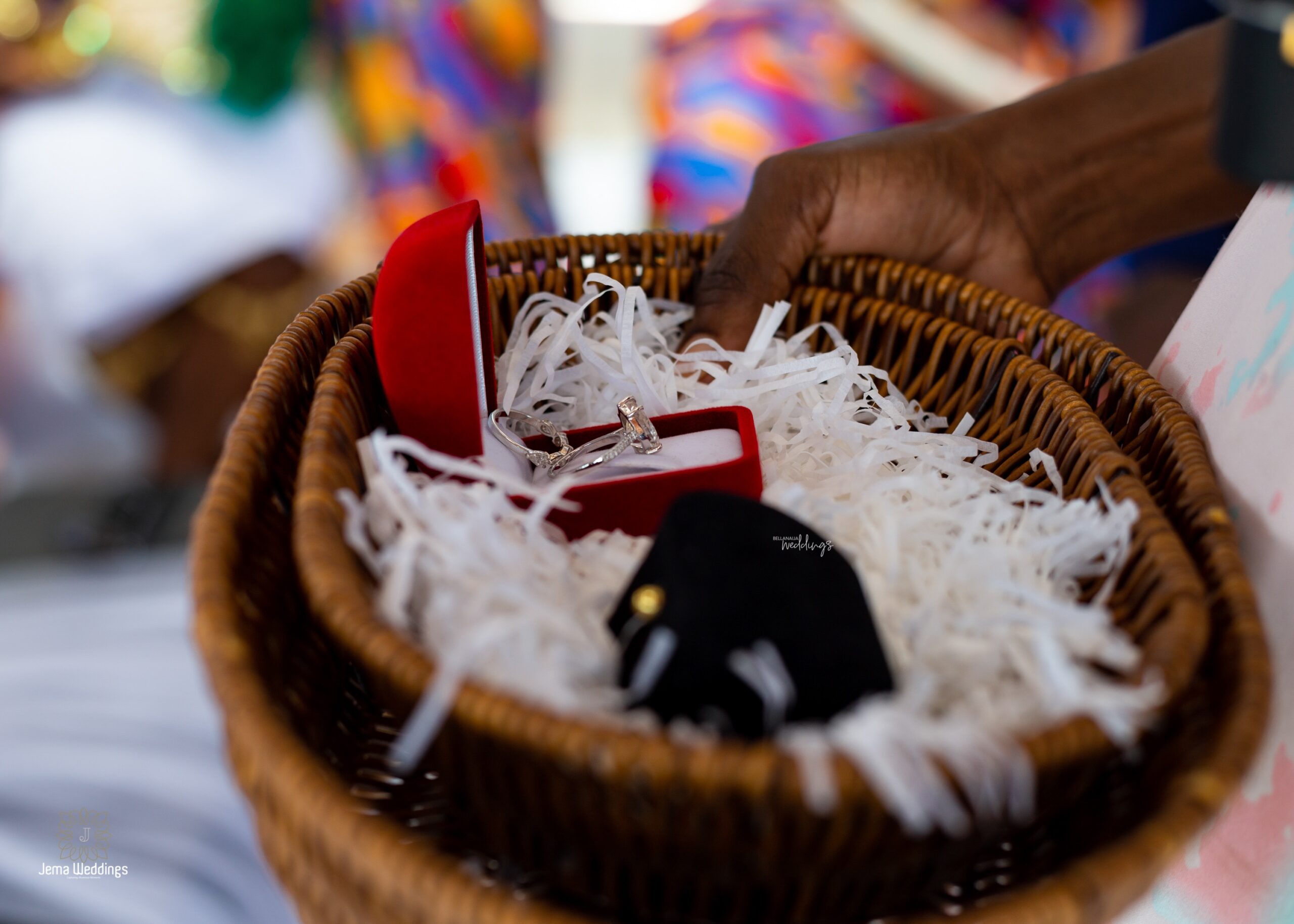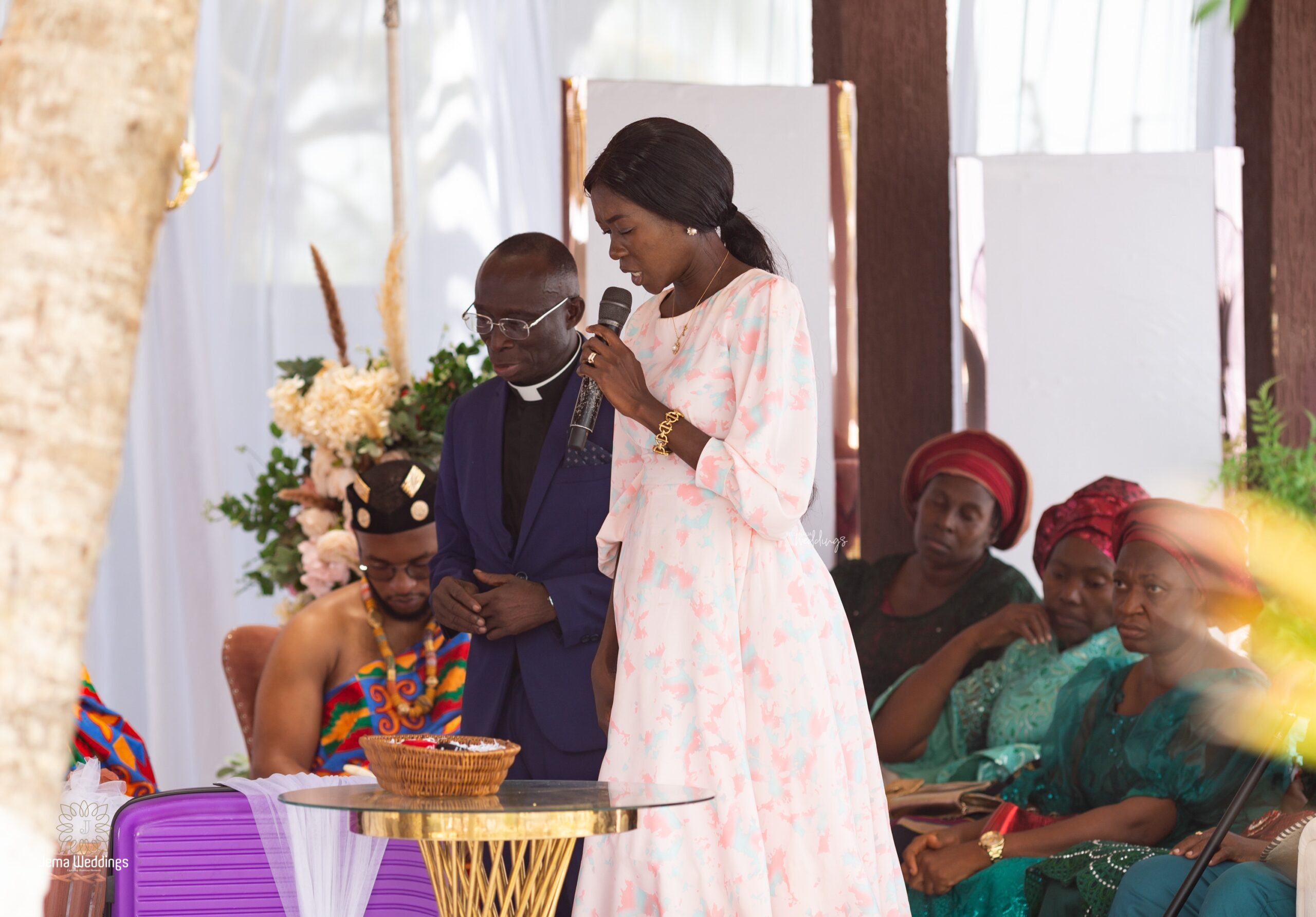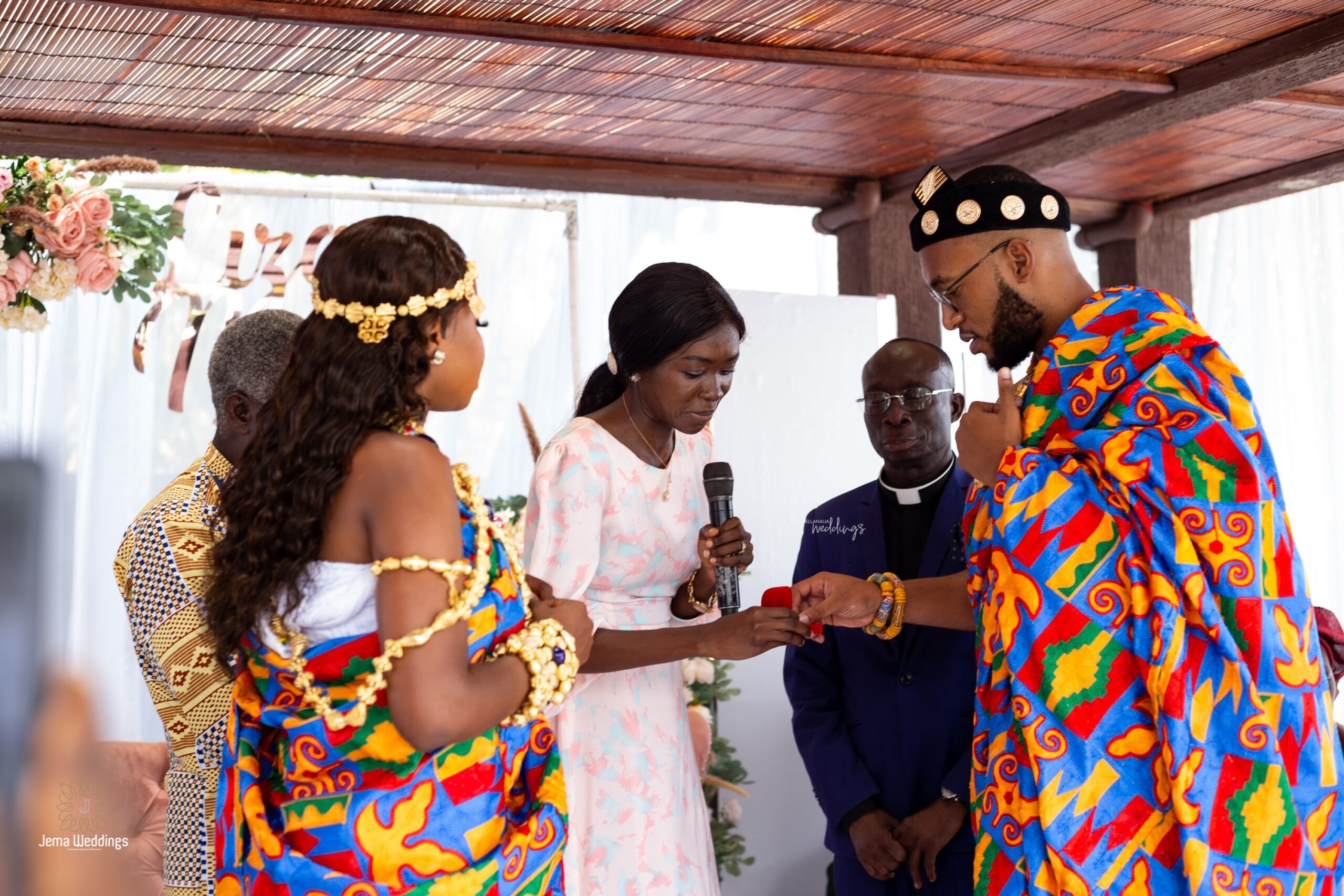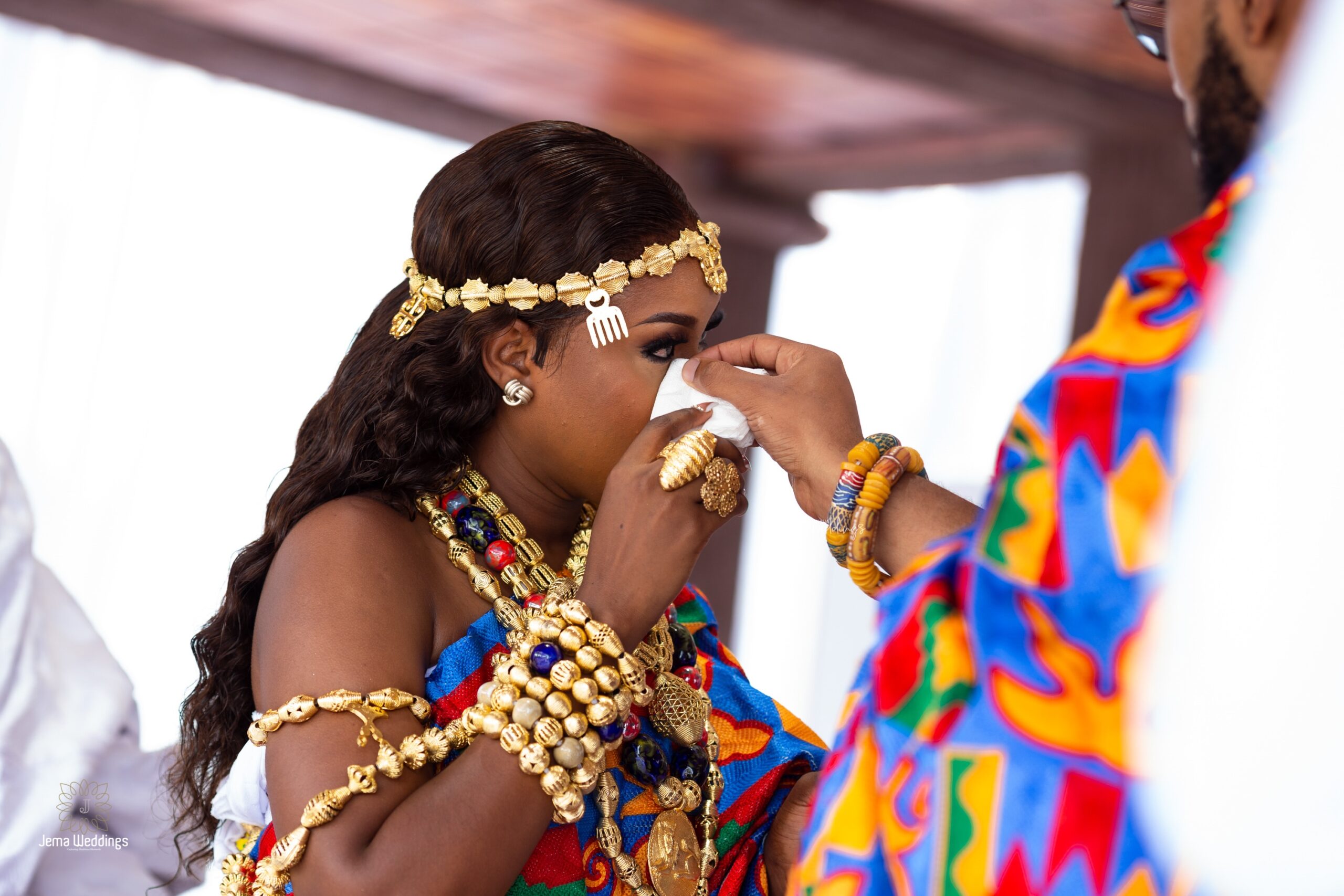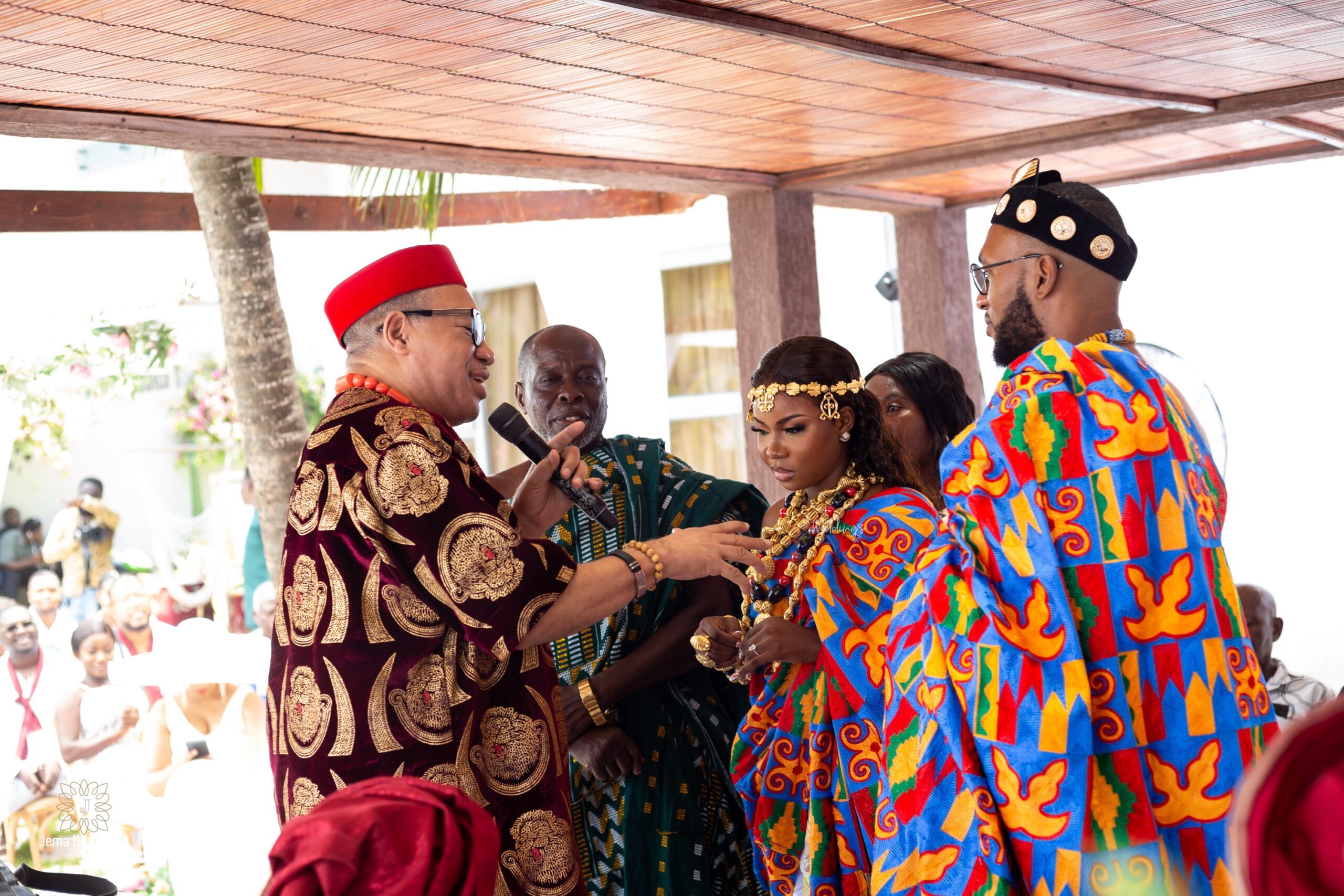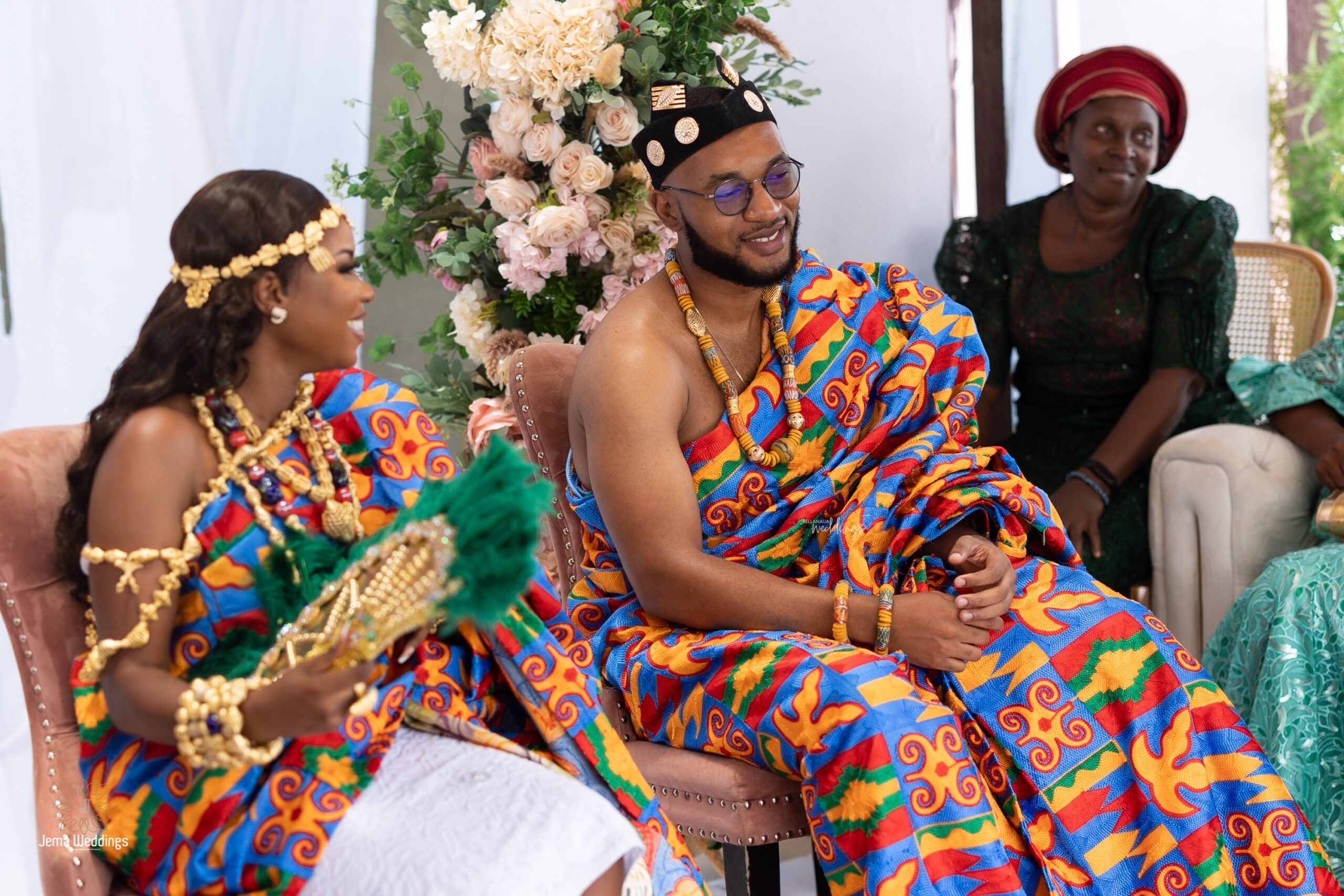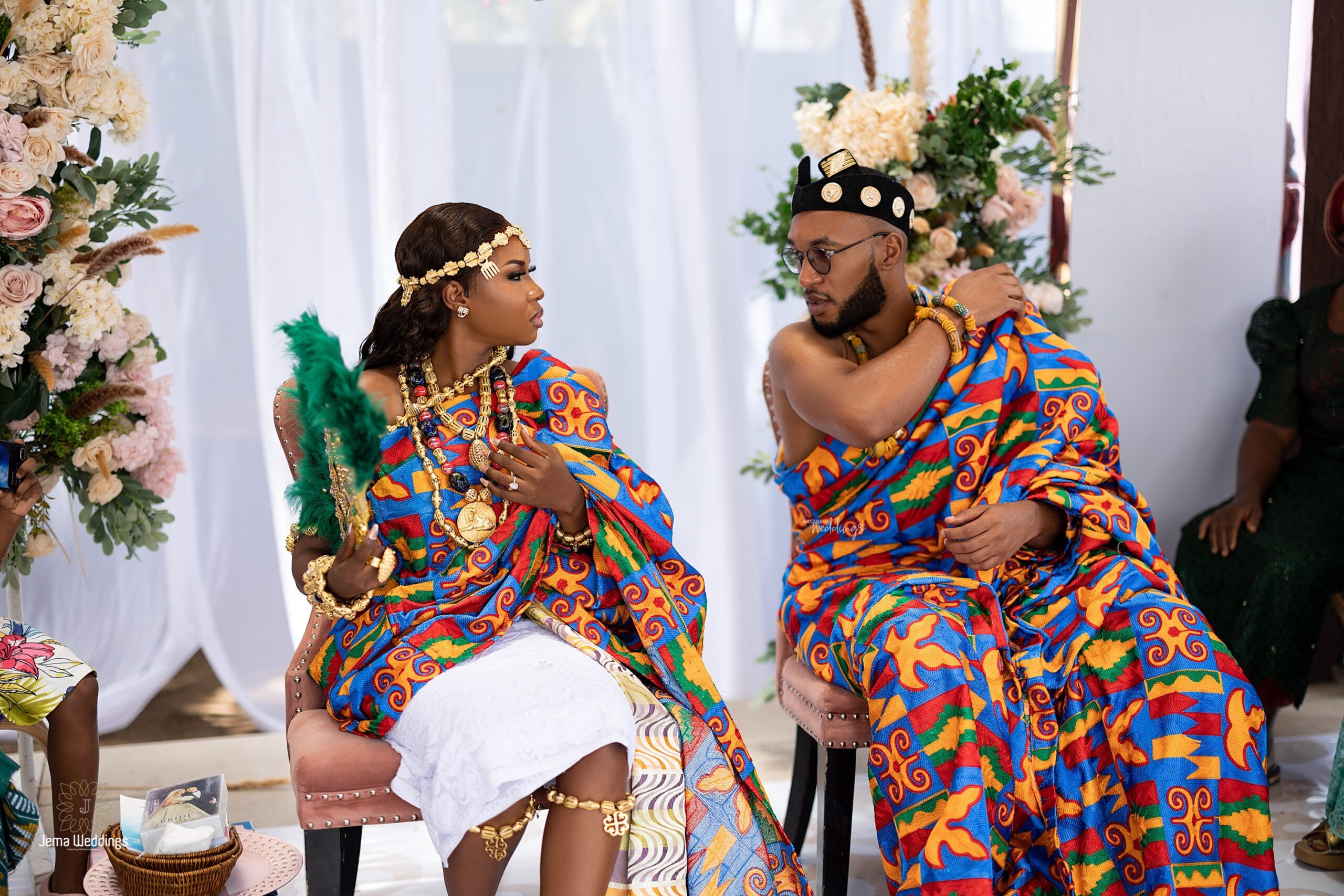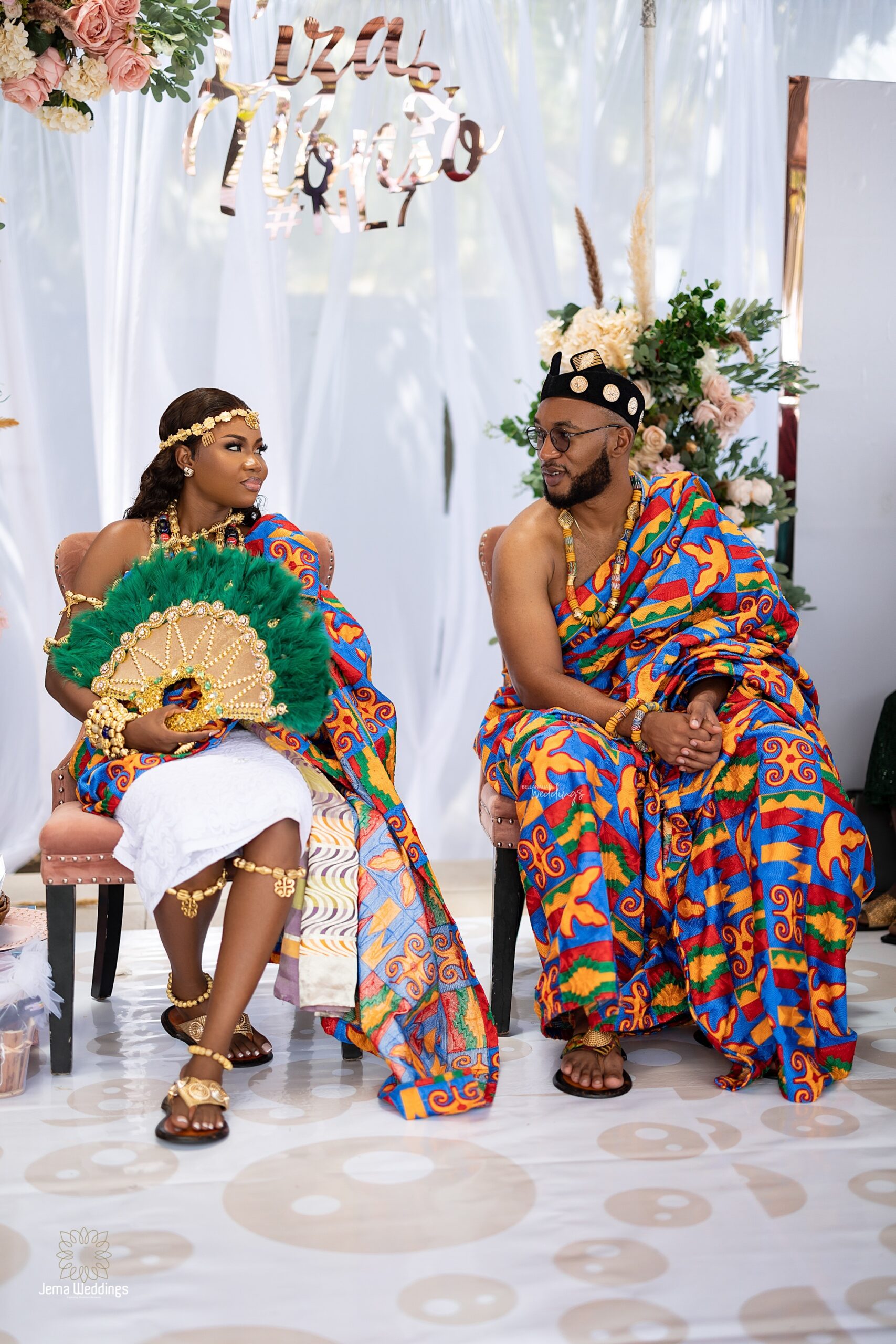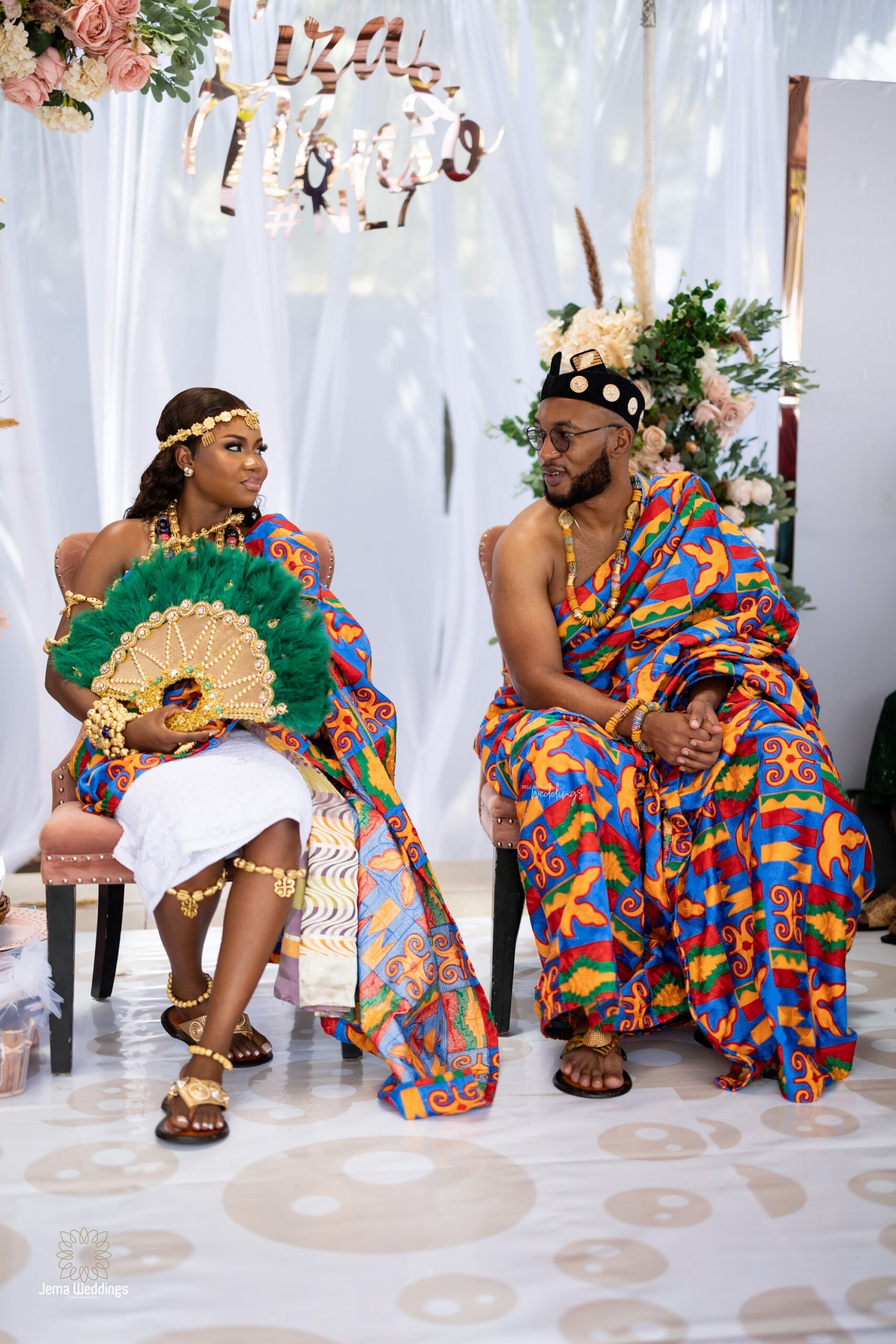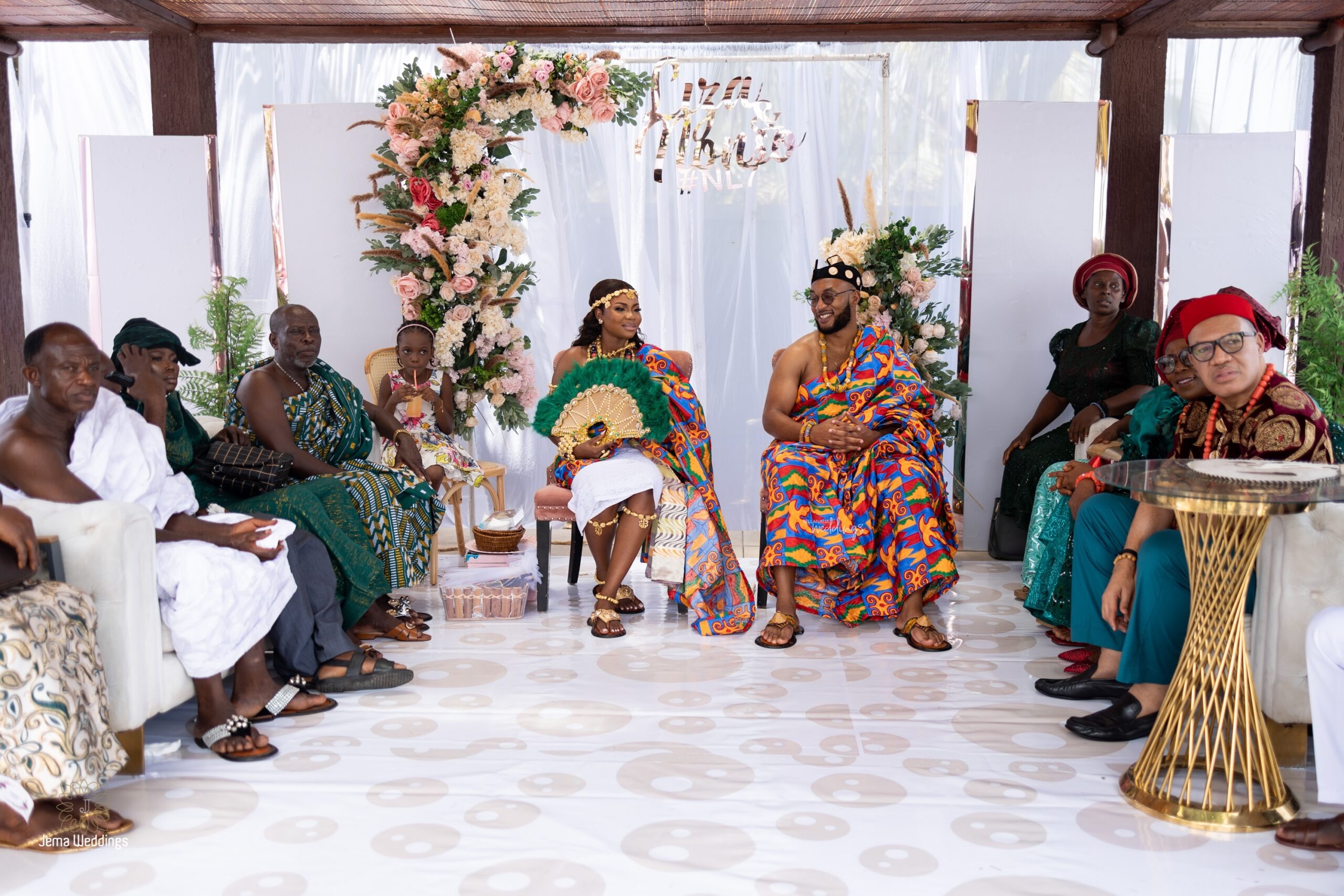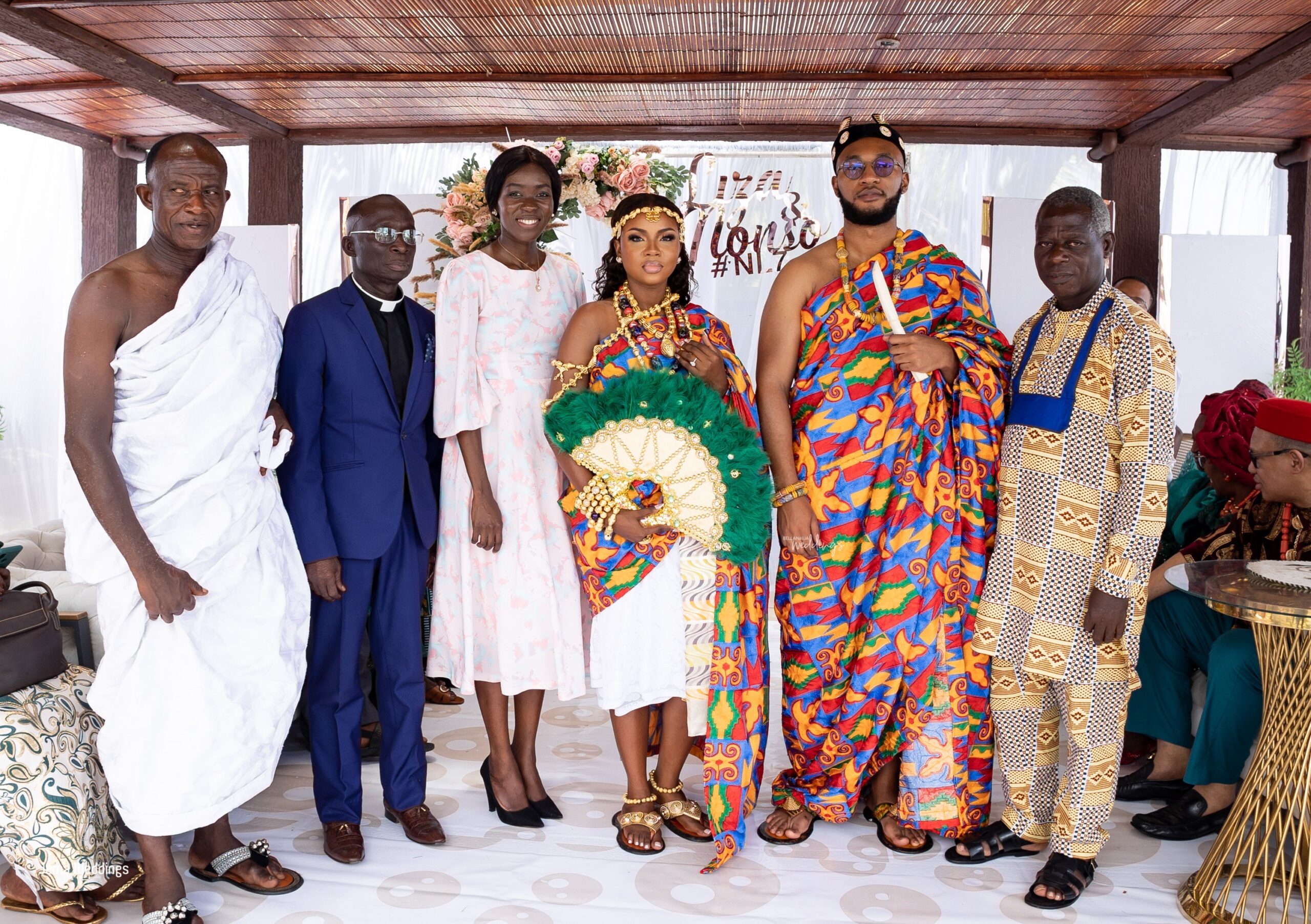 Now to the part 2 of this glorious day and the love birds are representing the Igbo culture in style!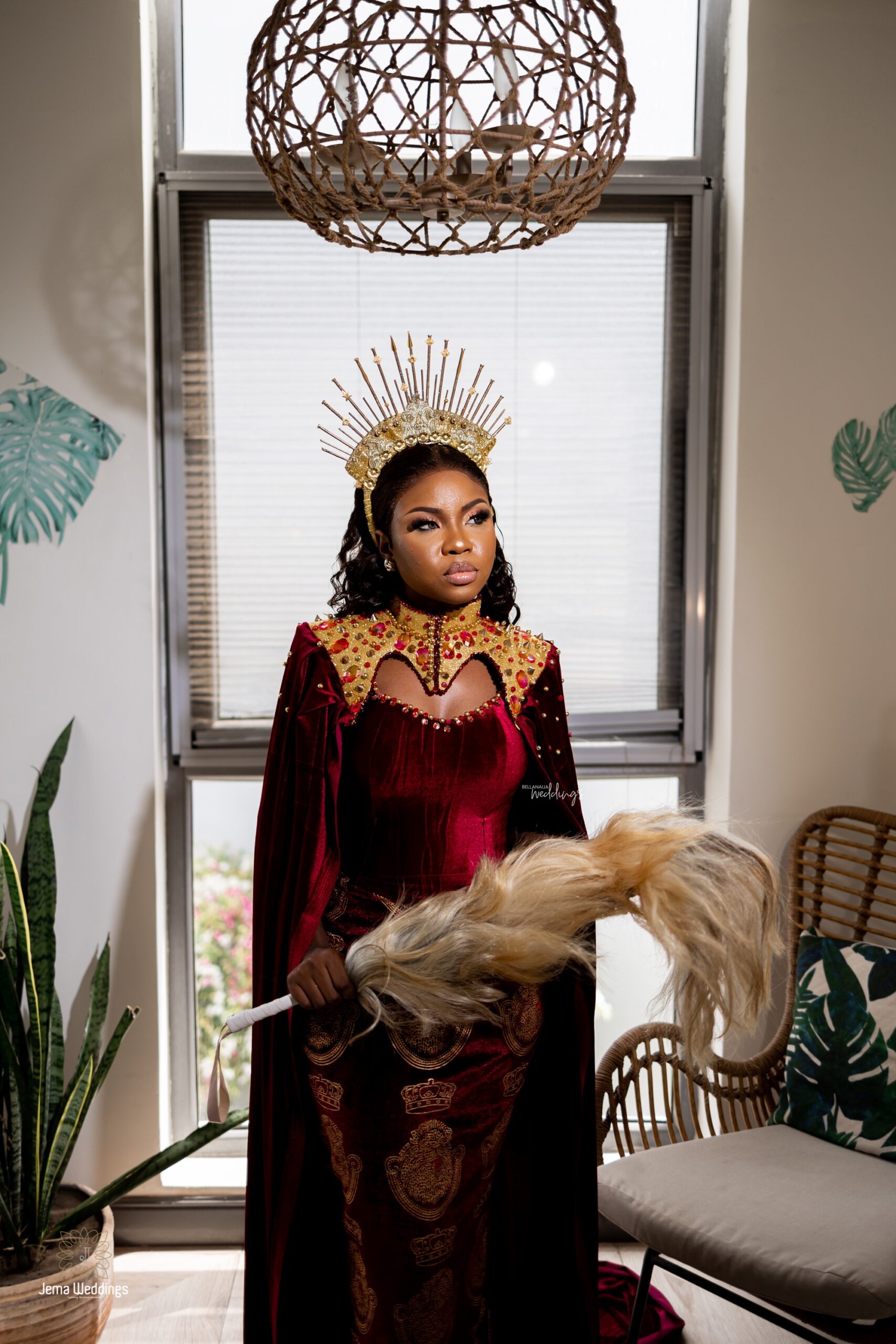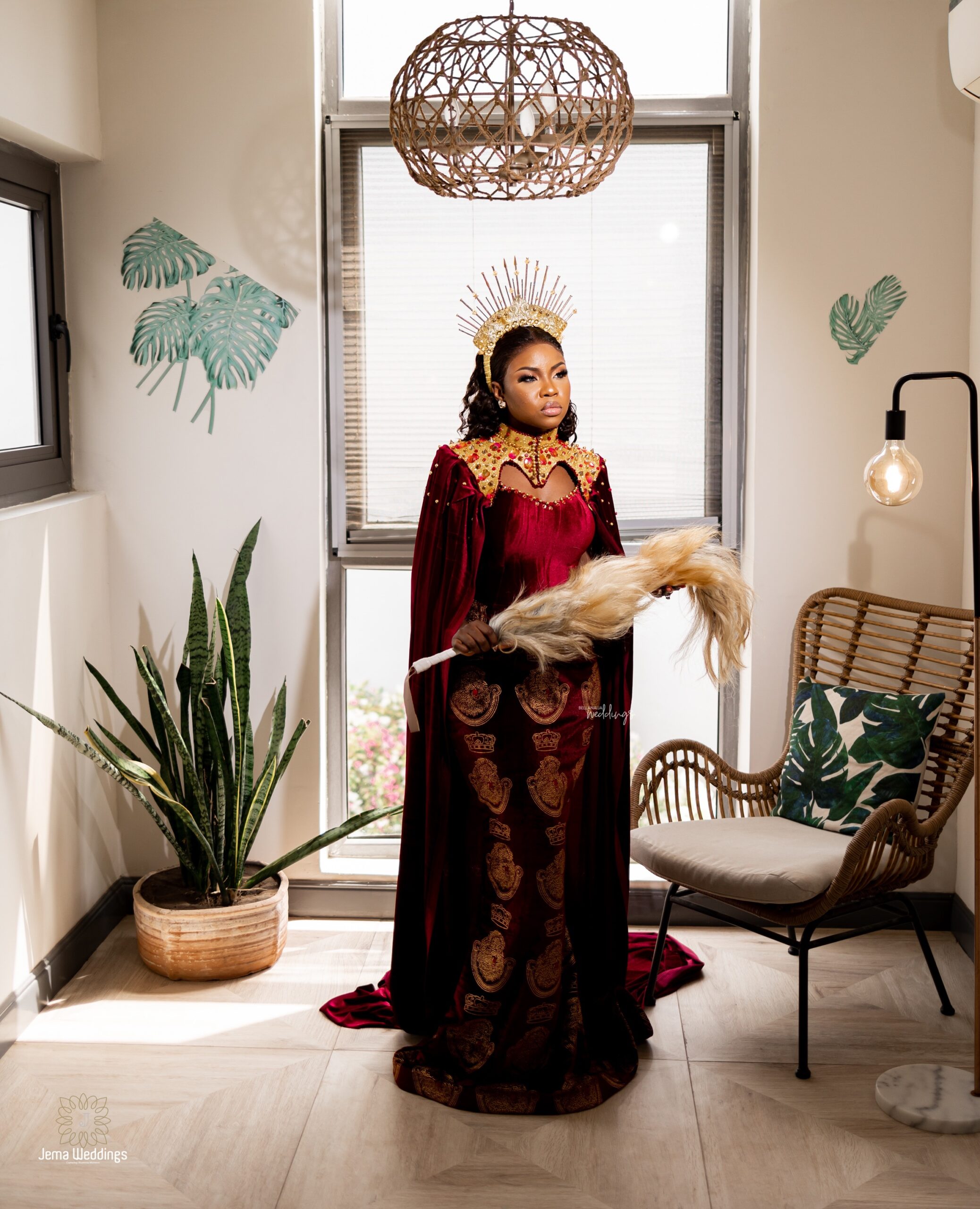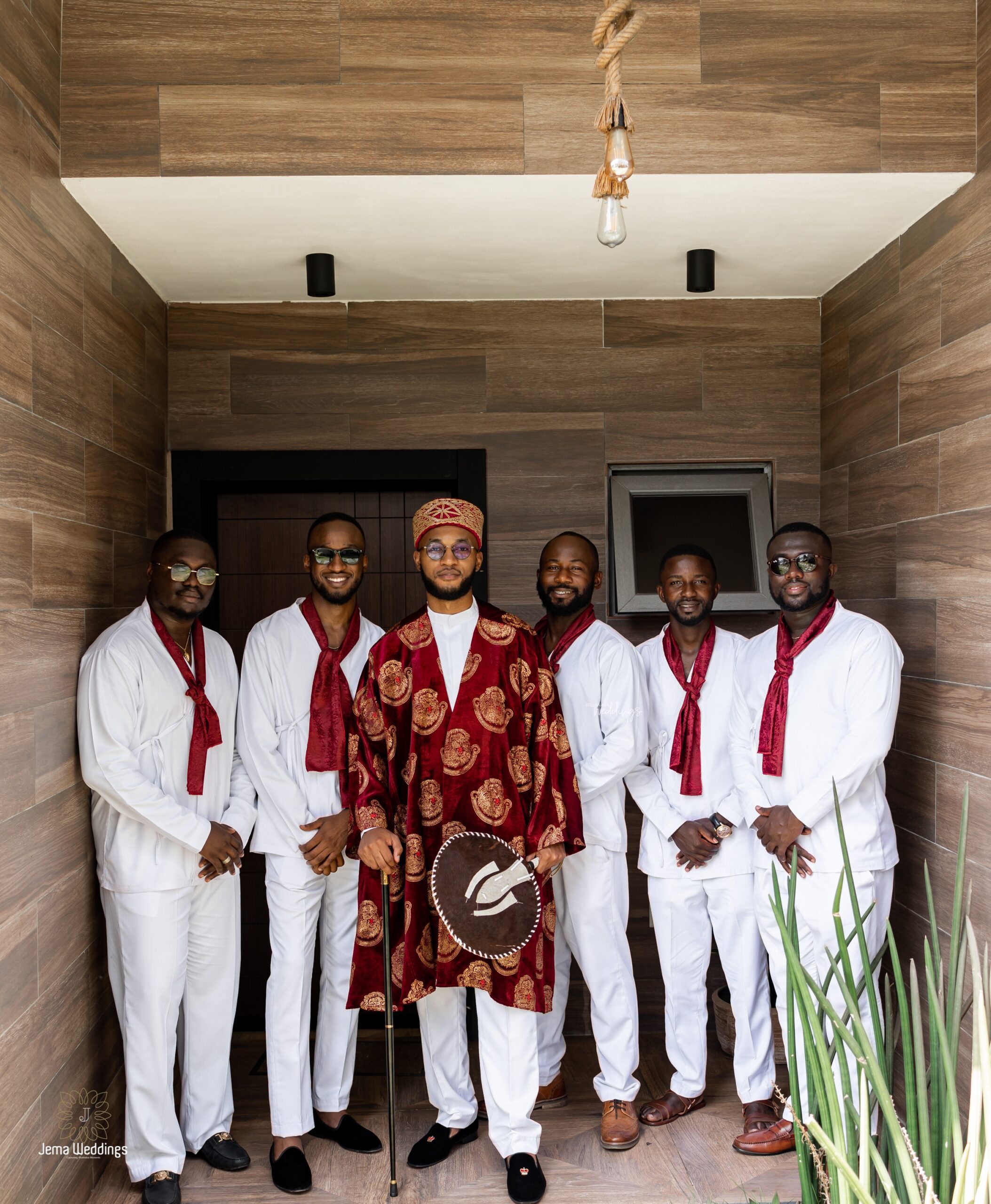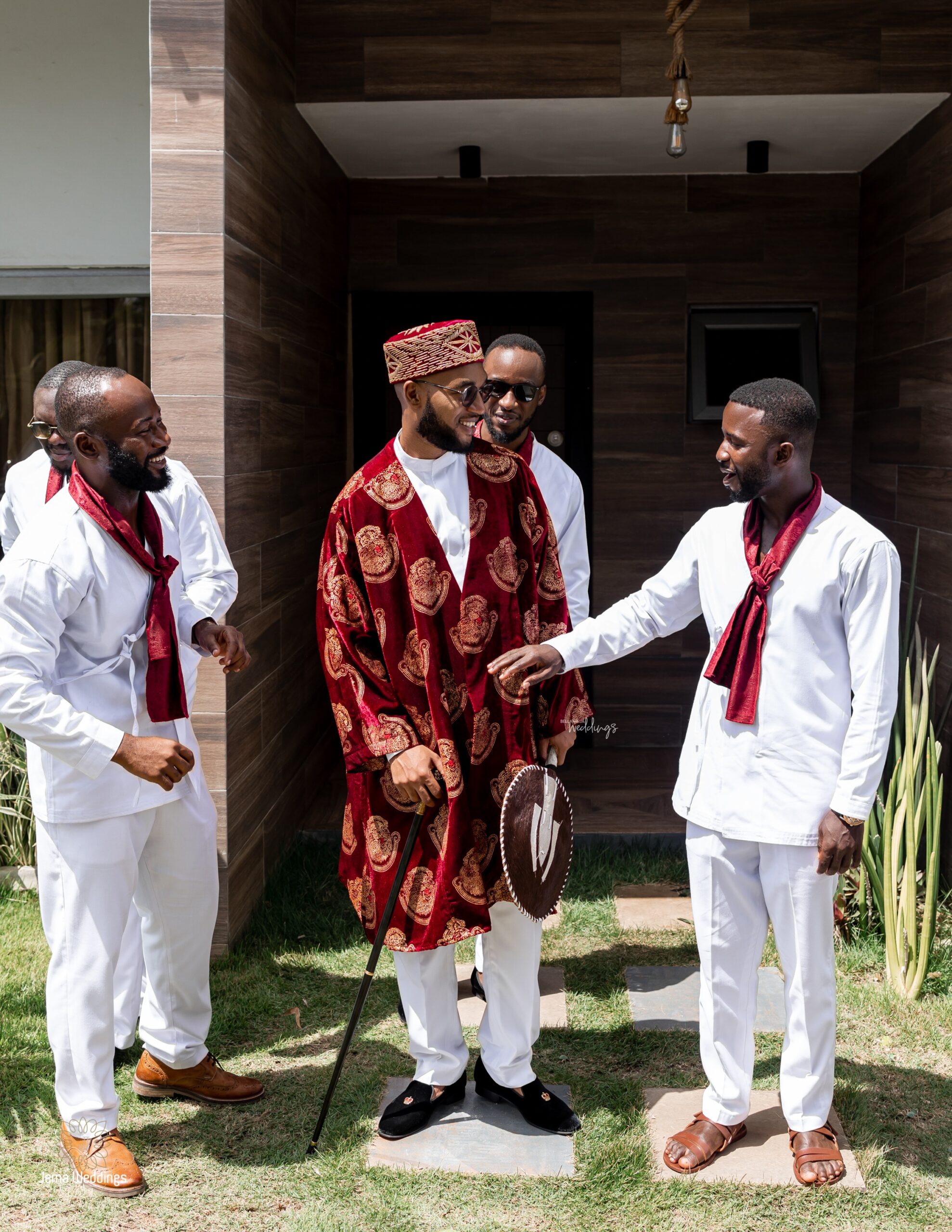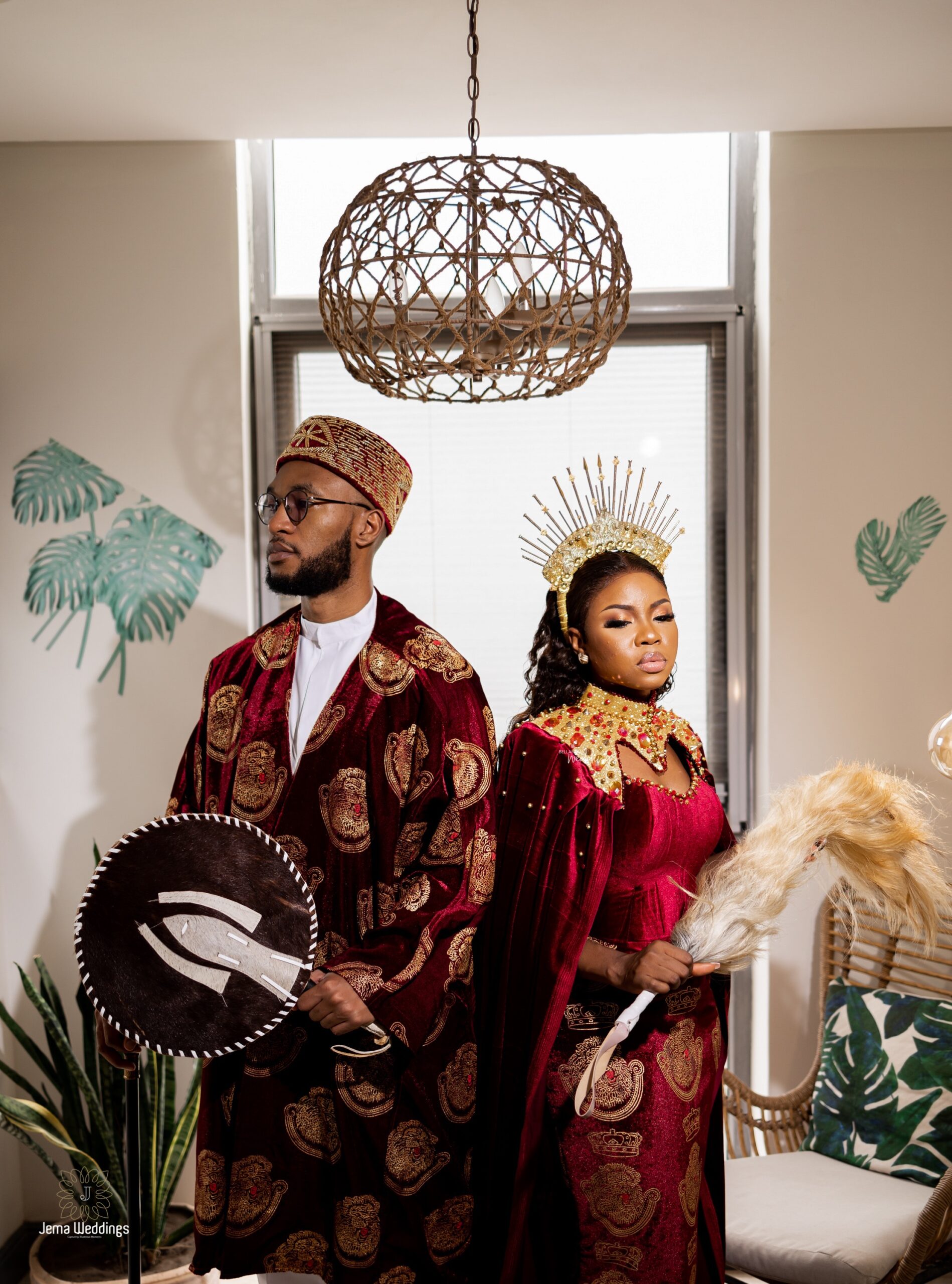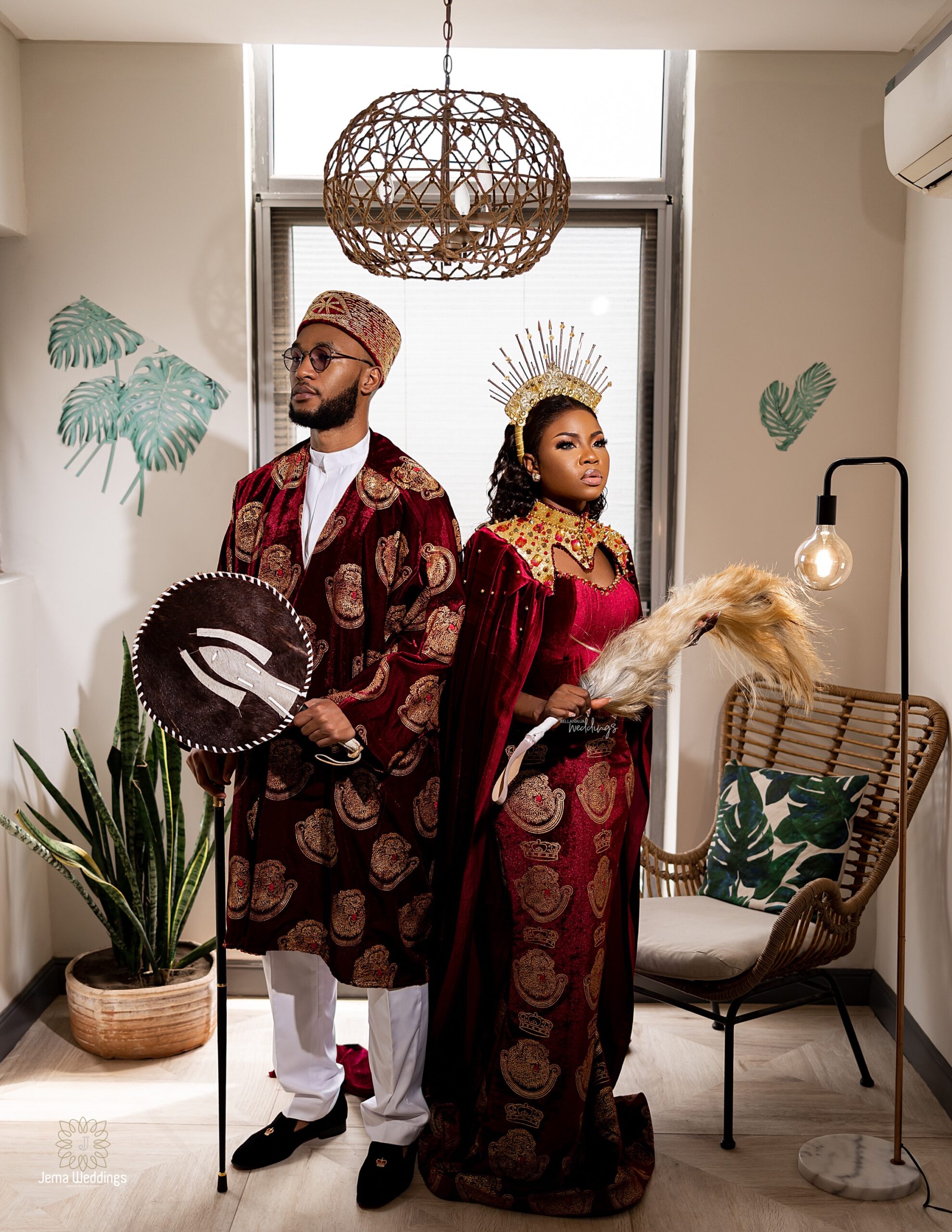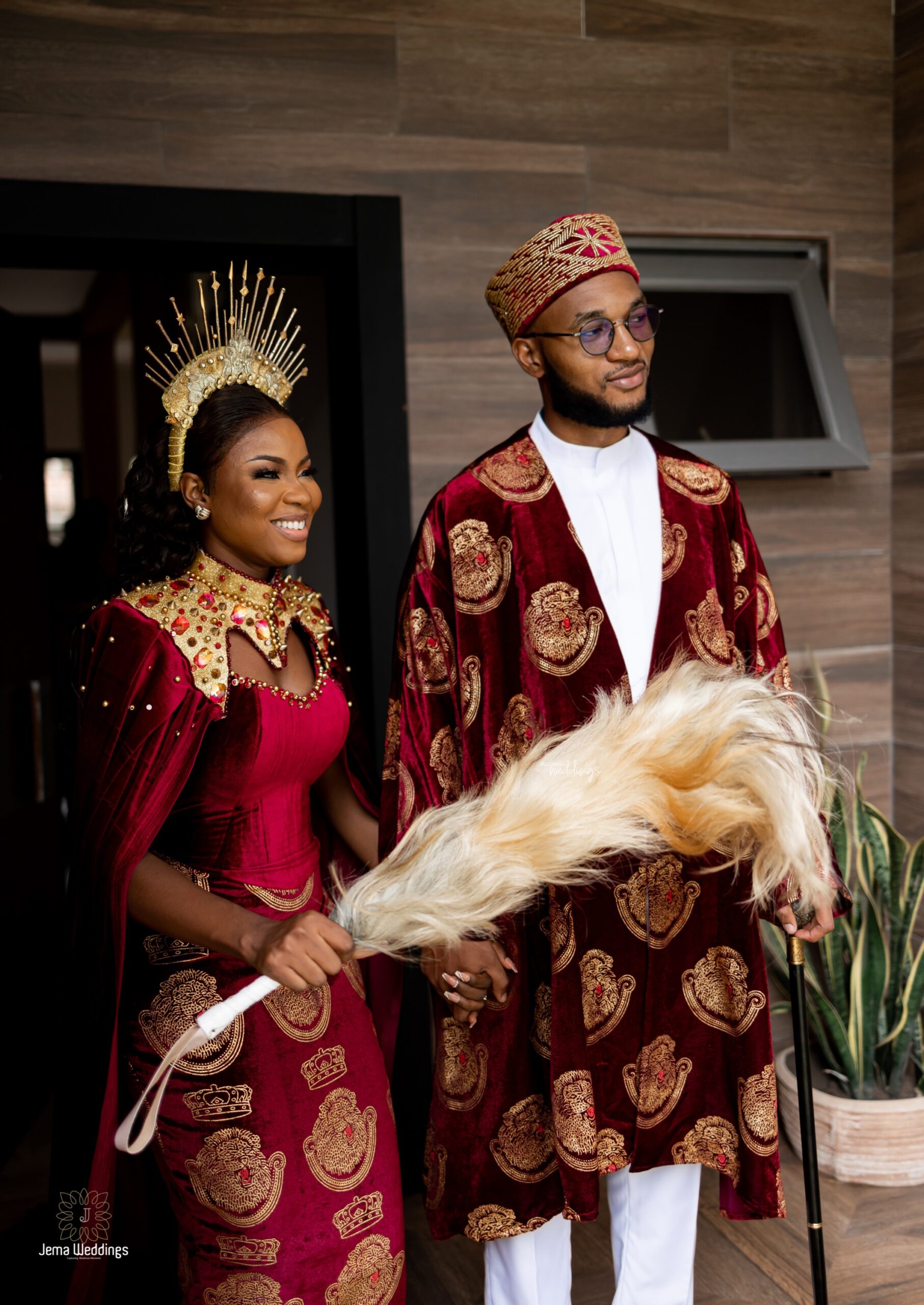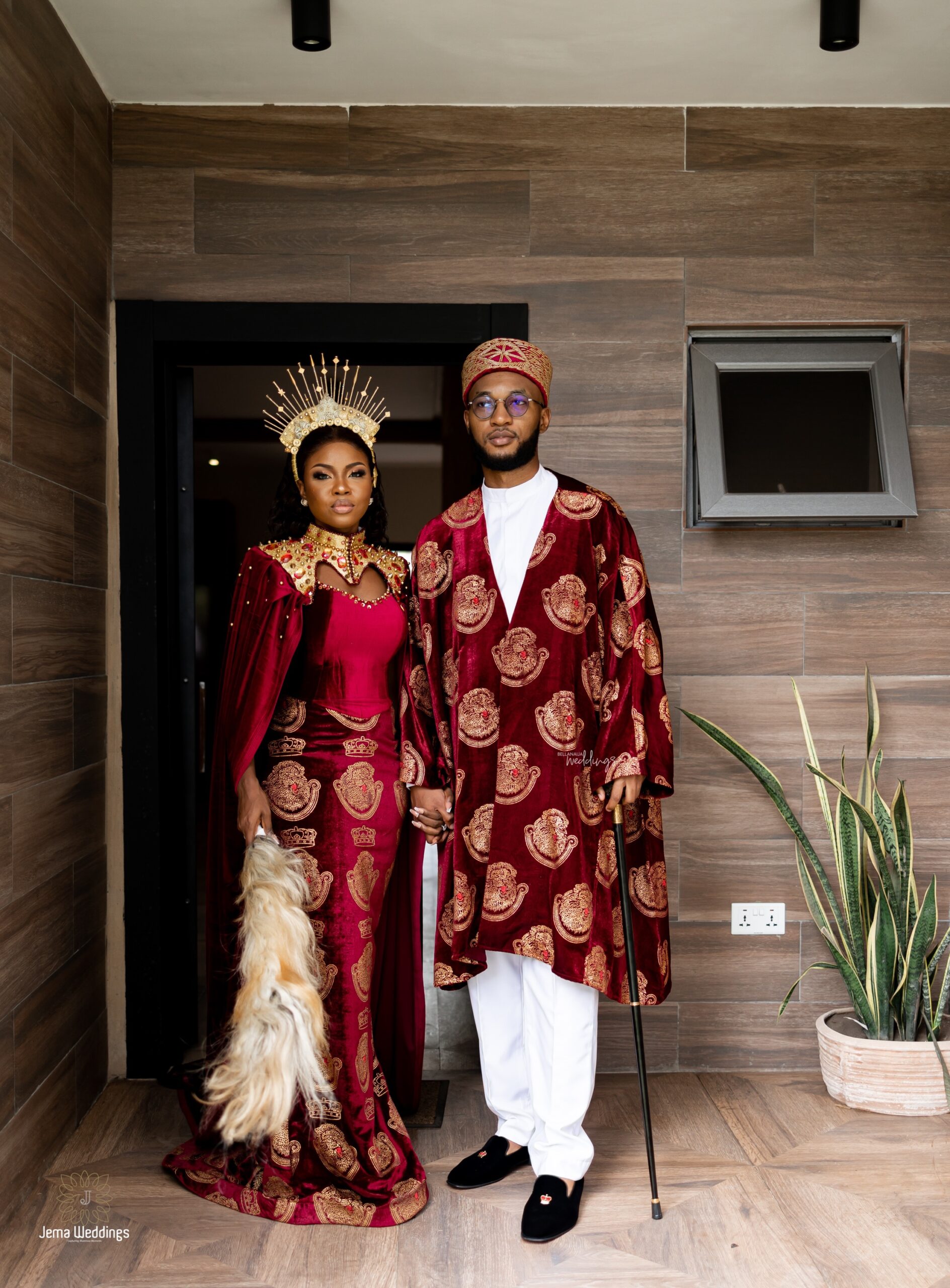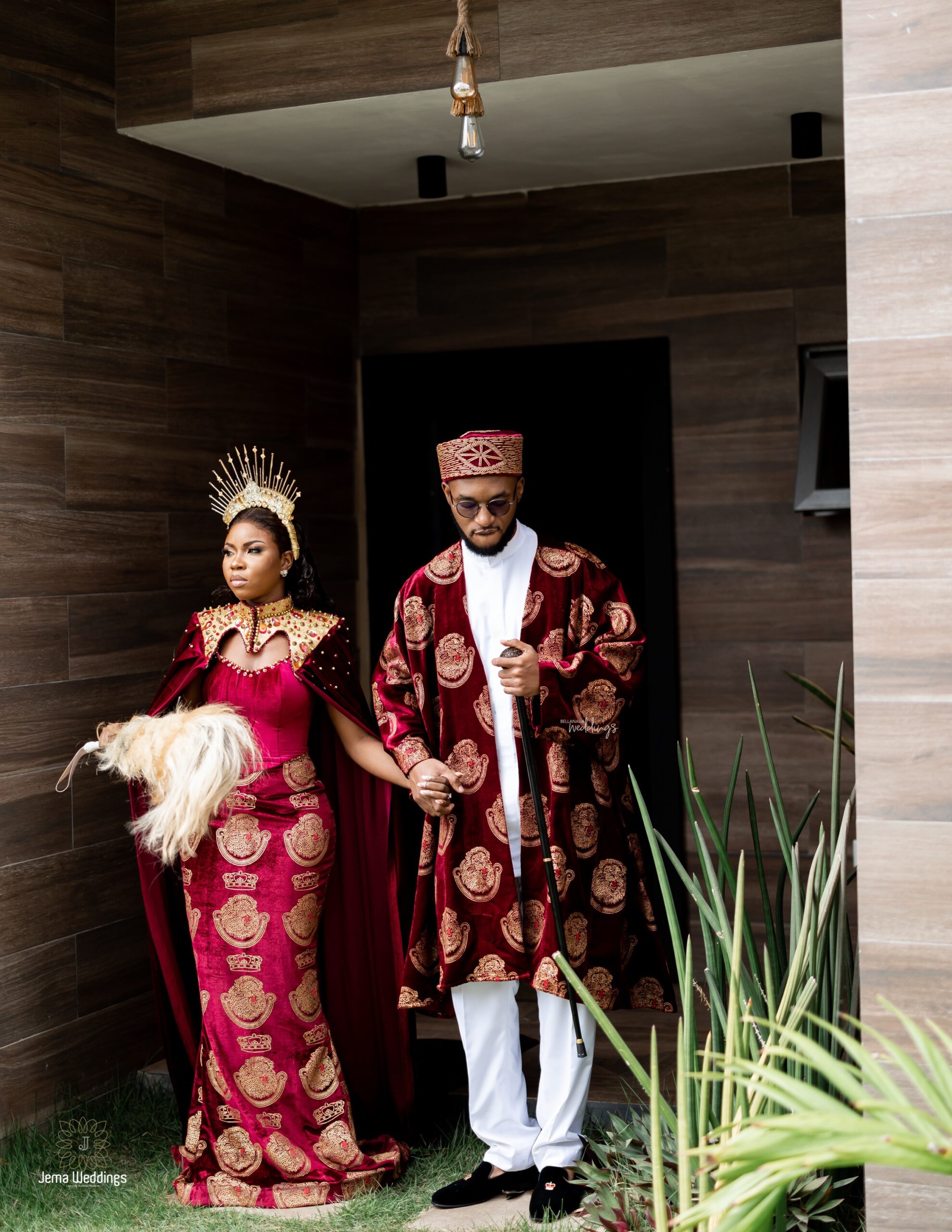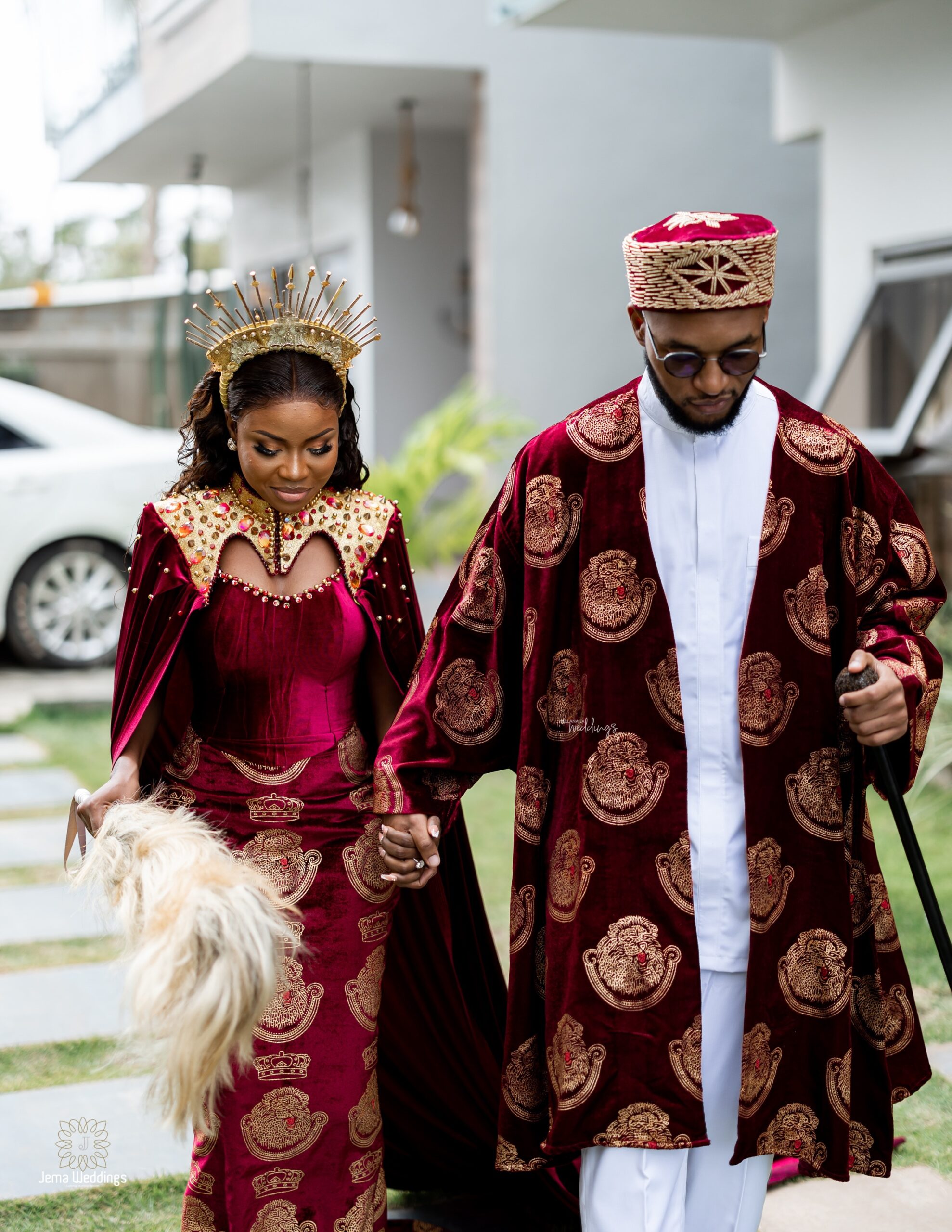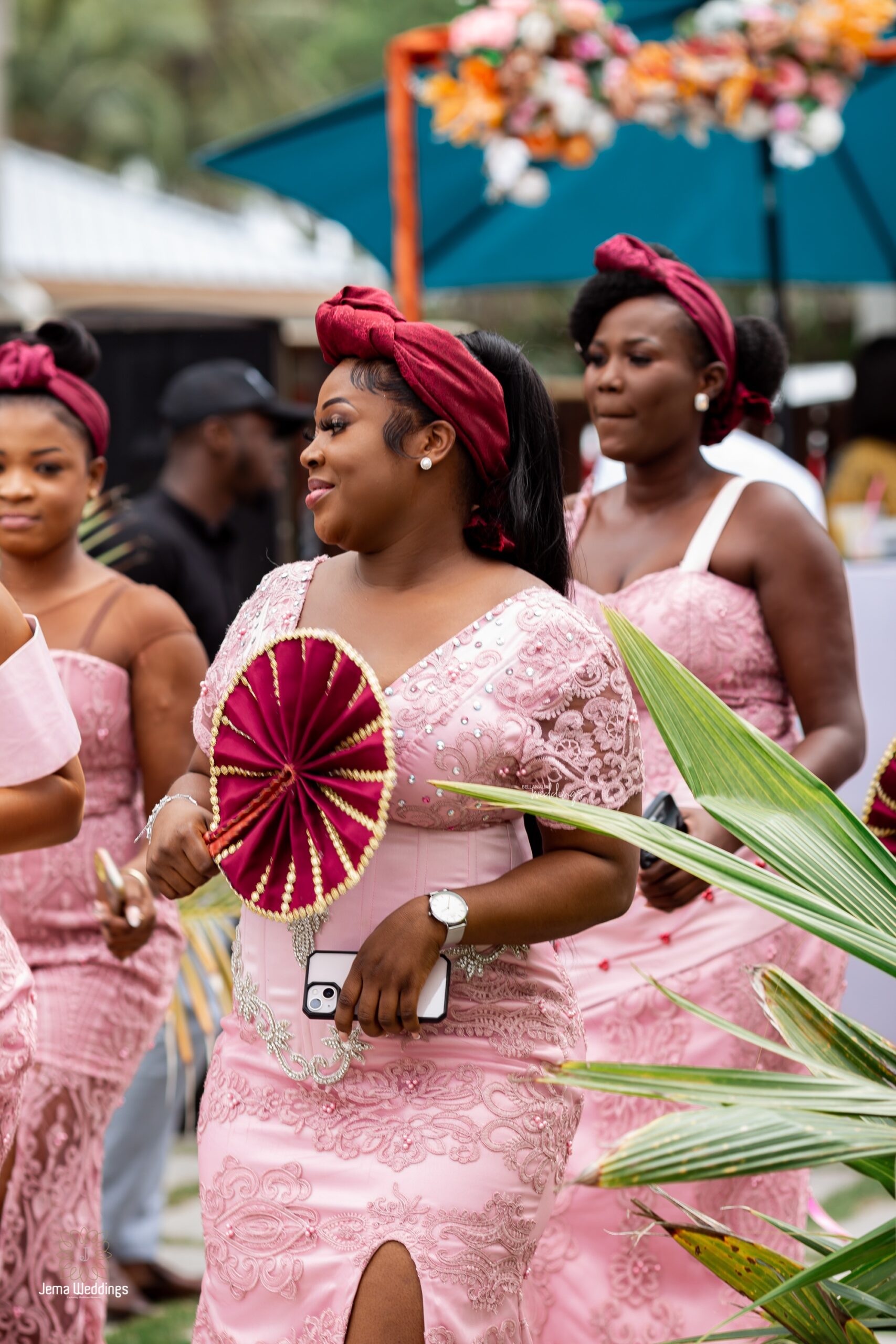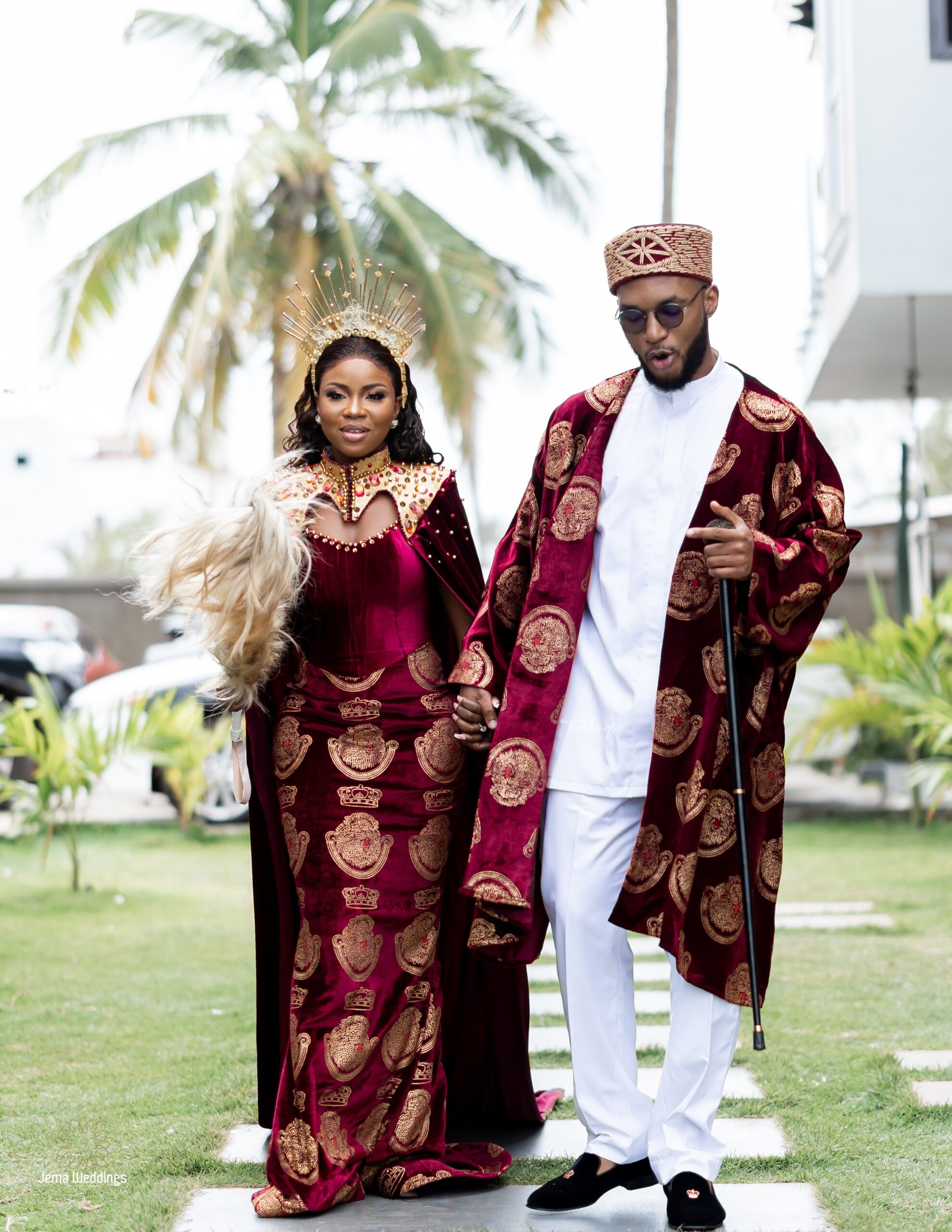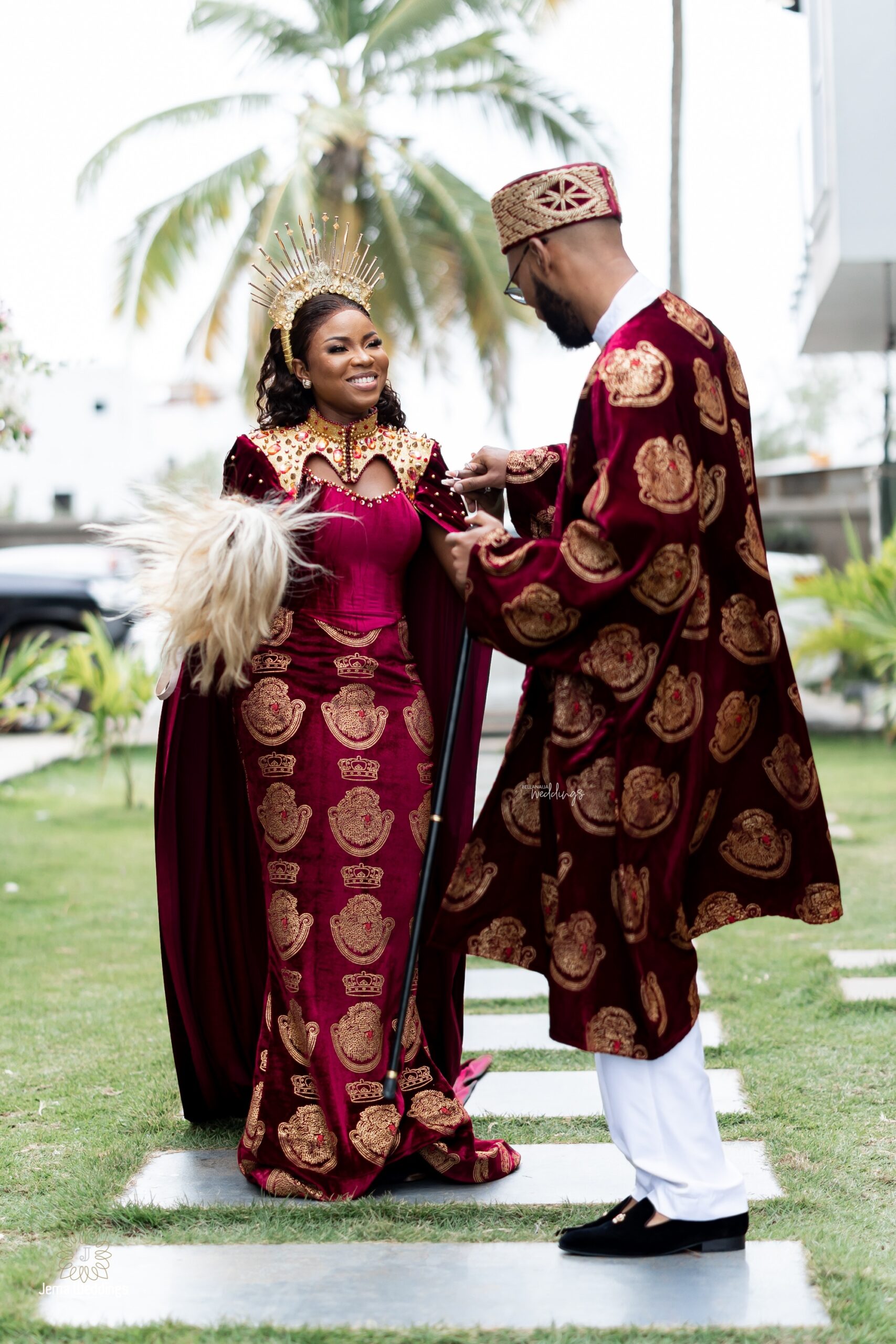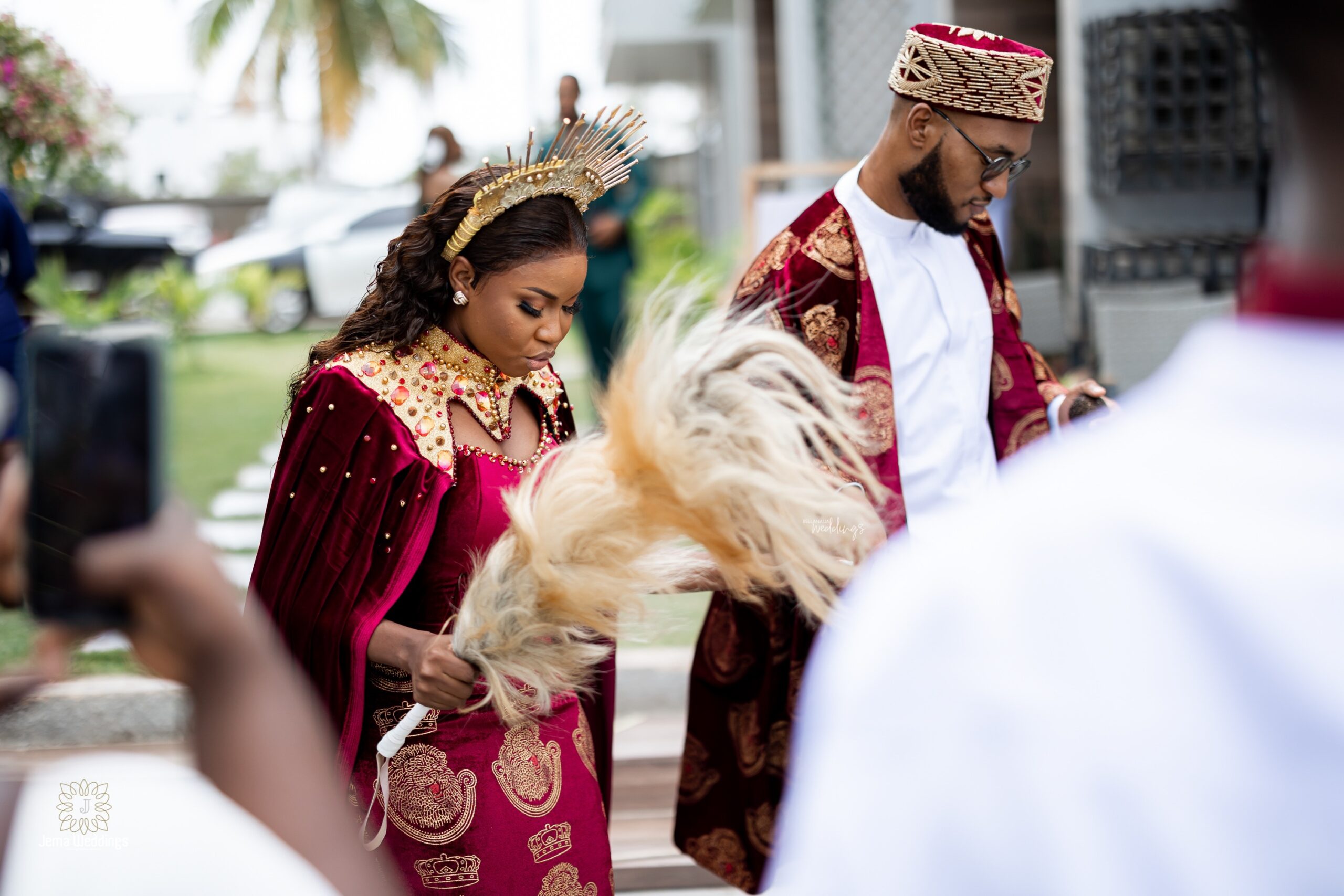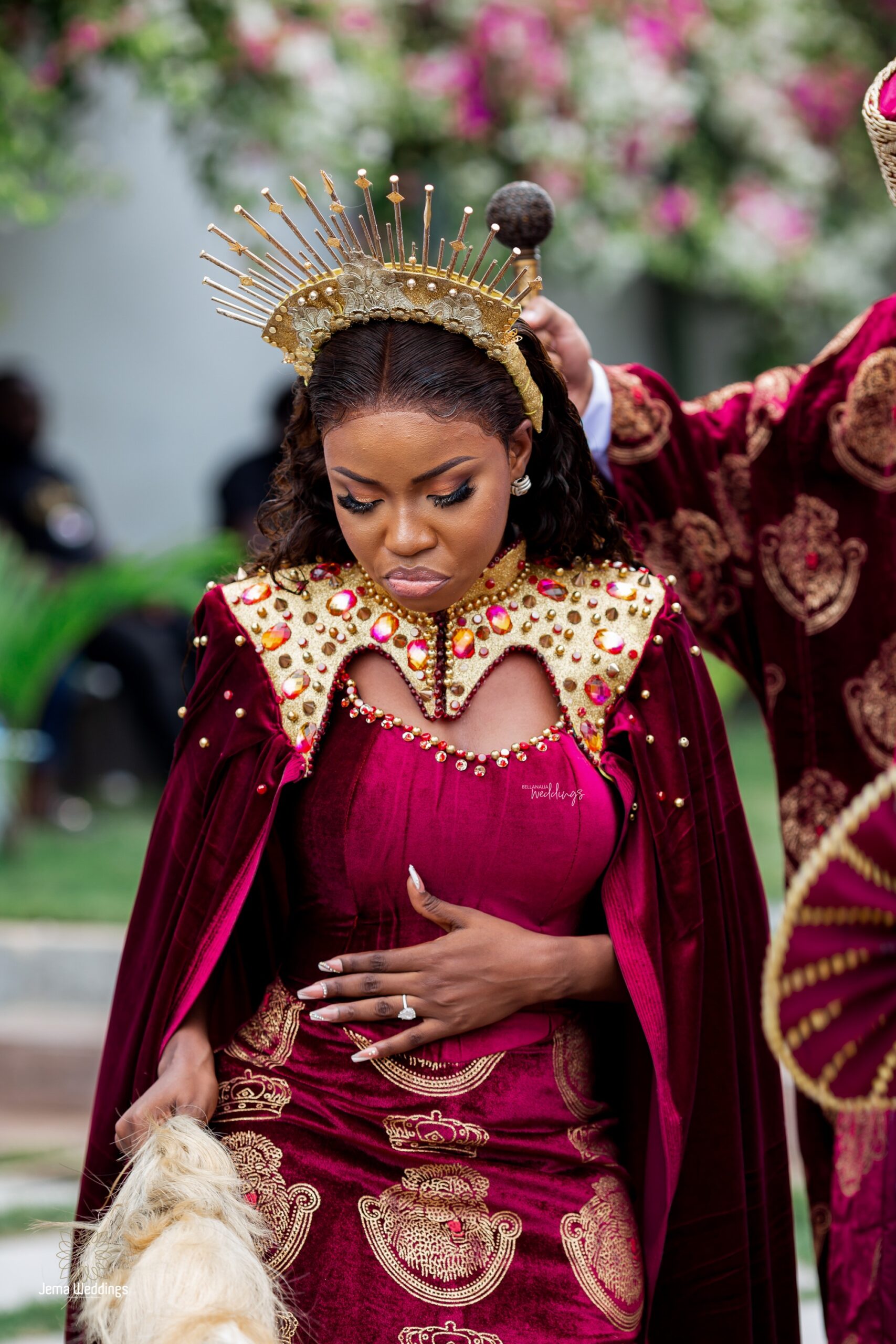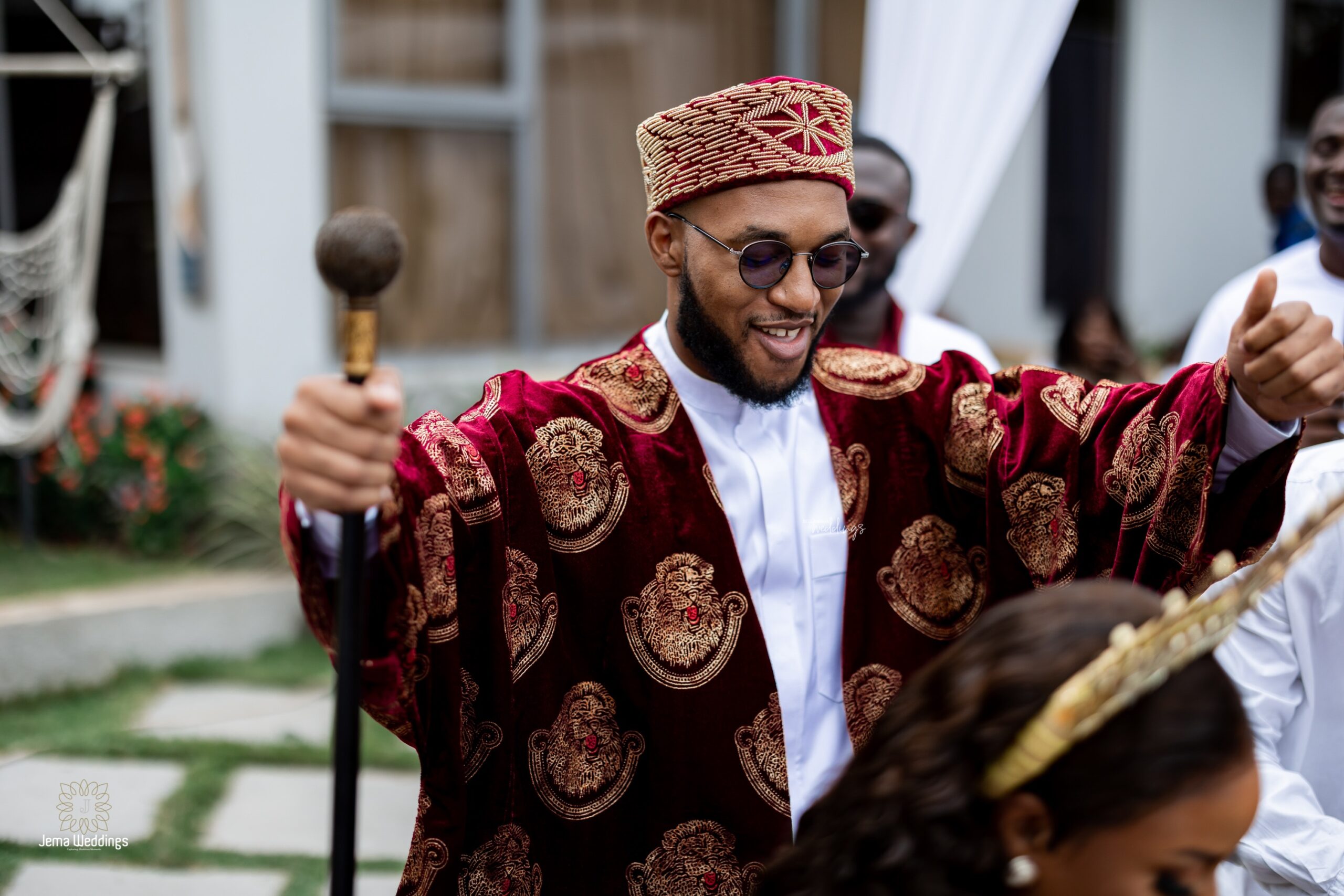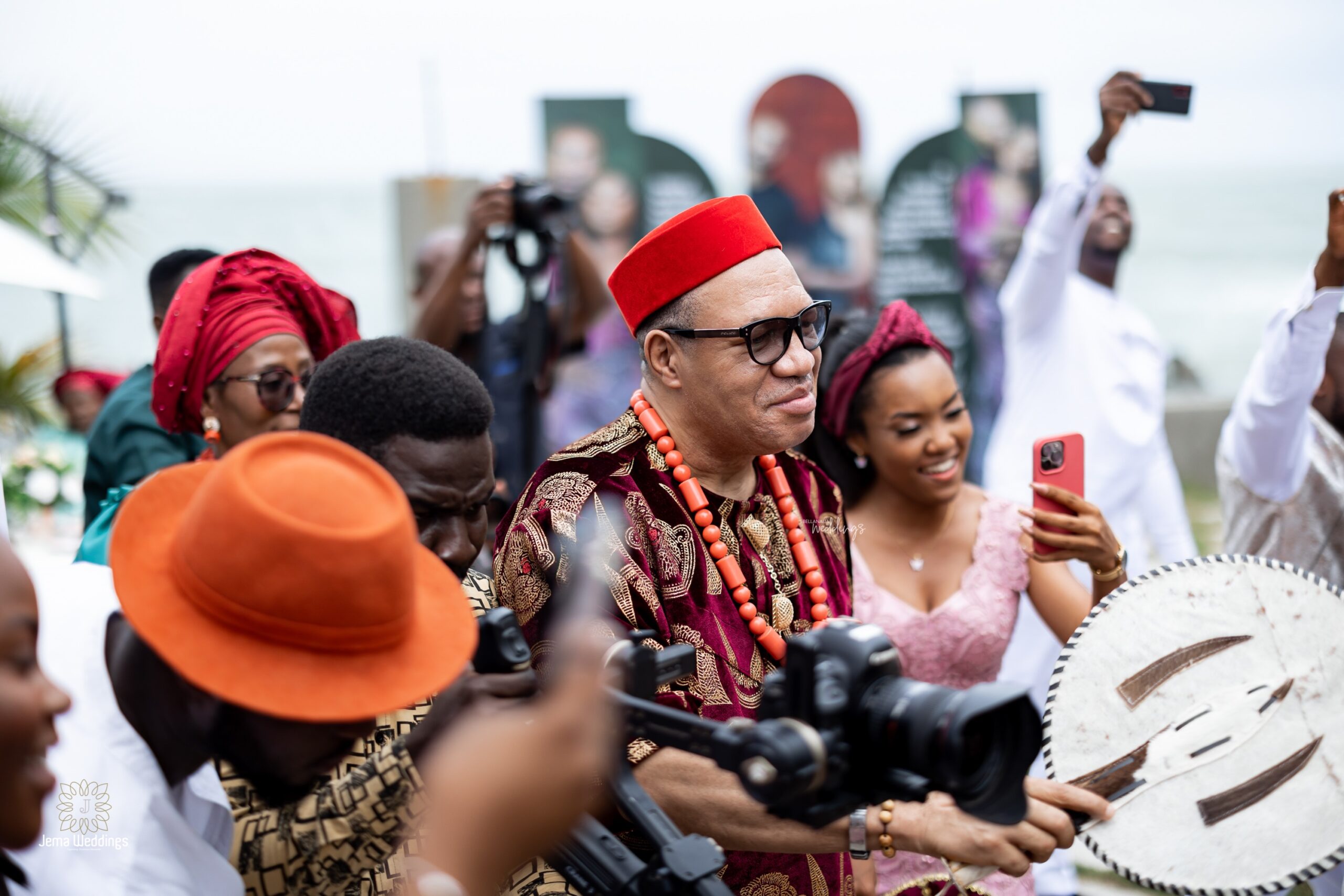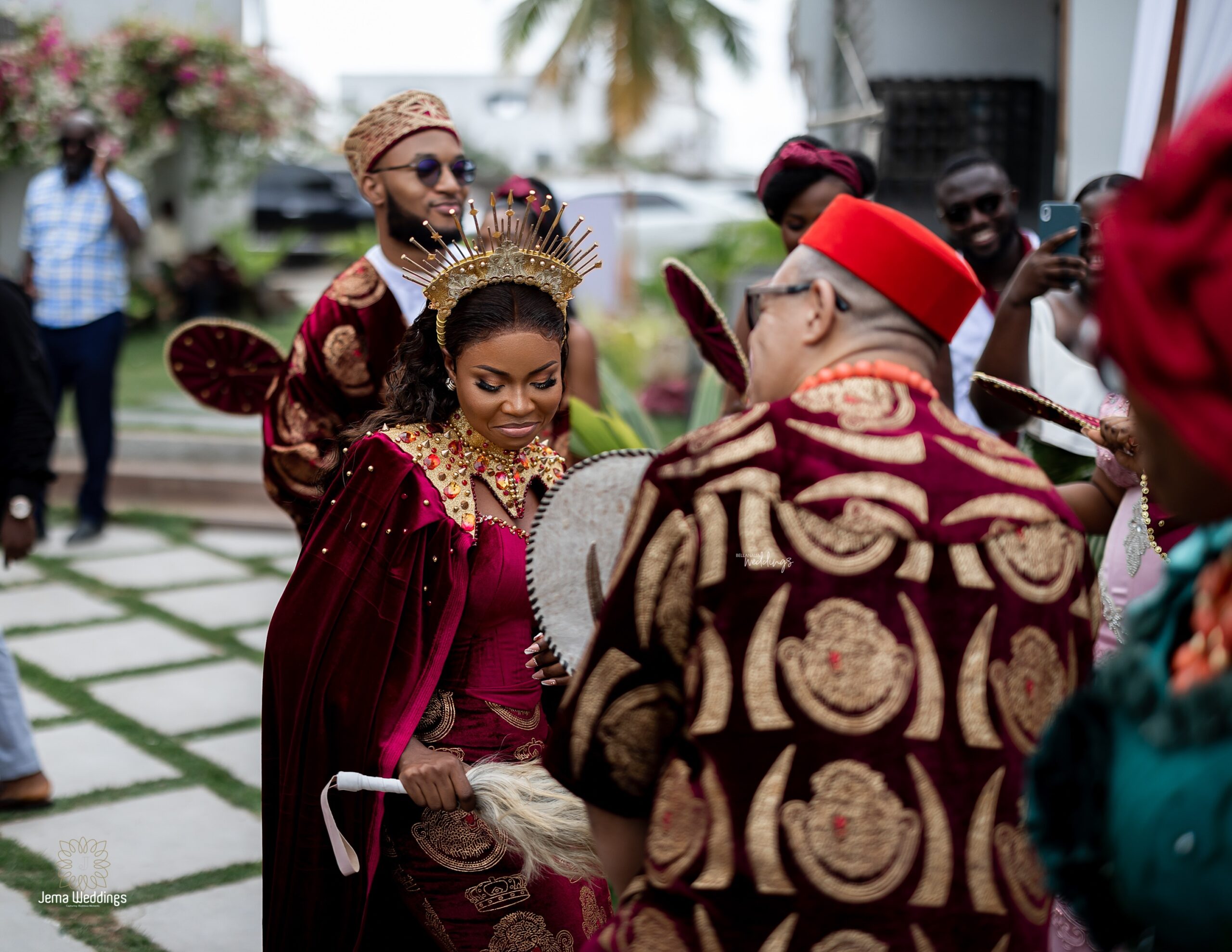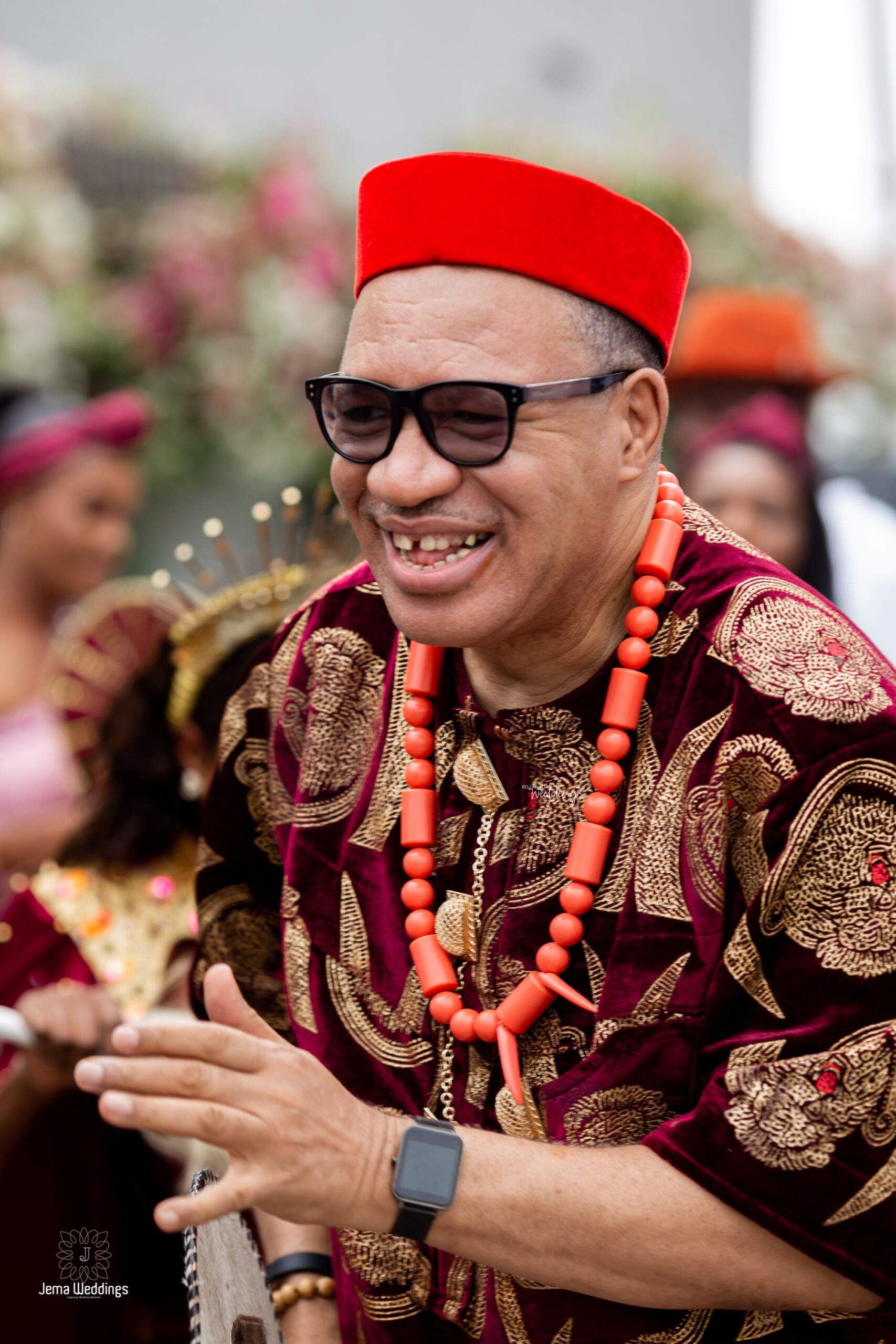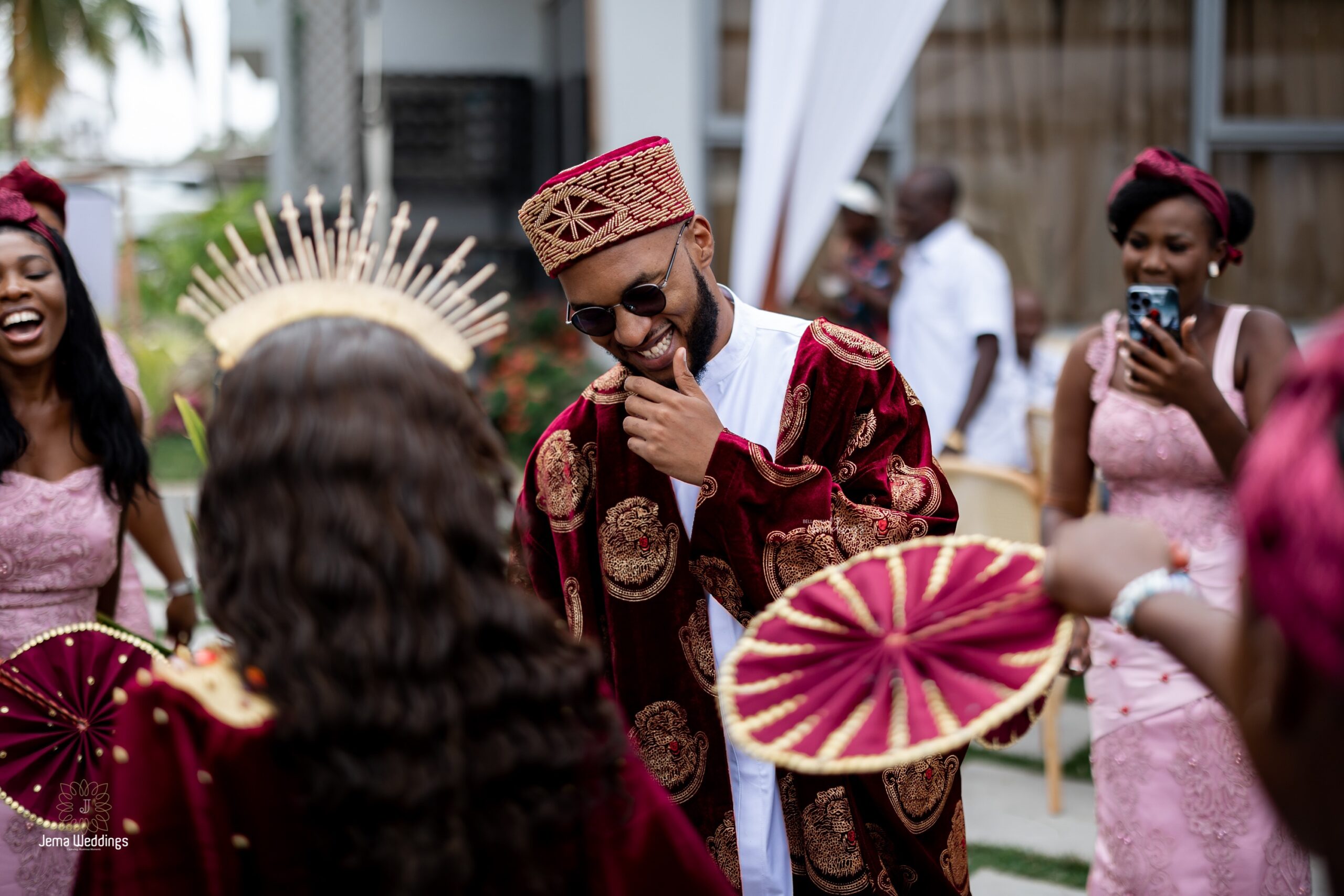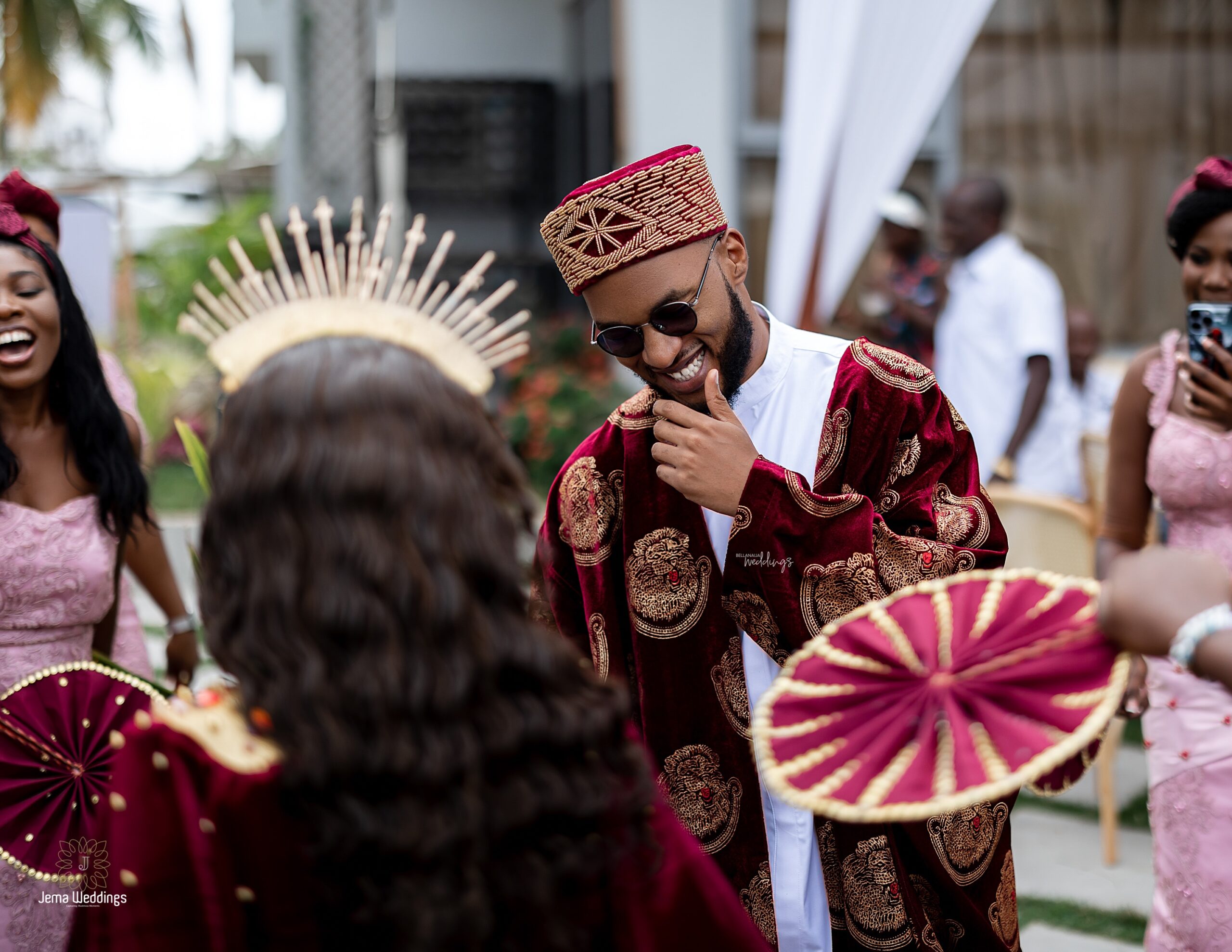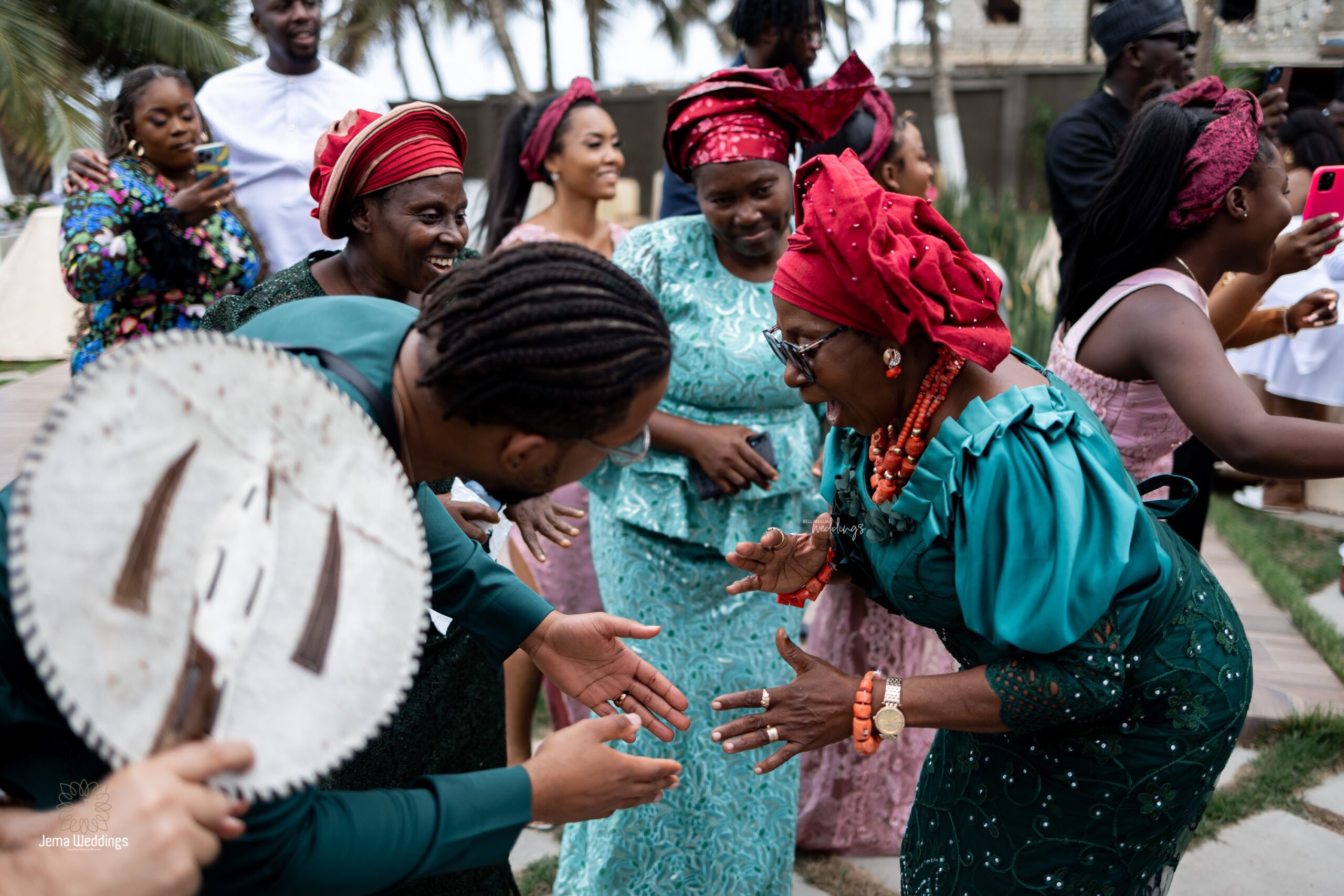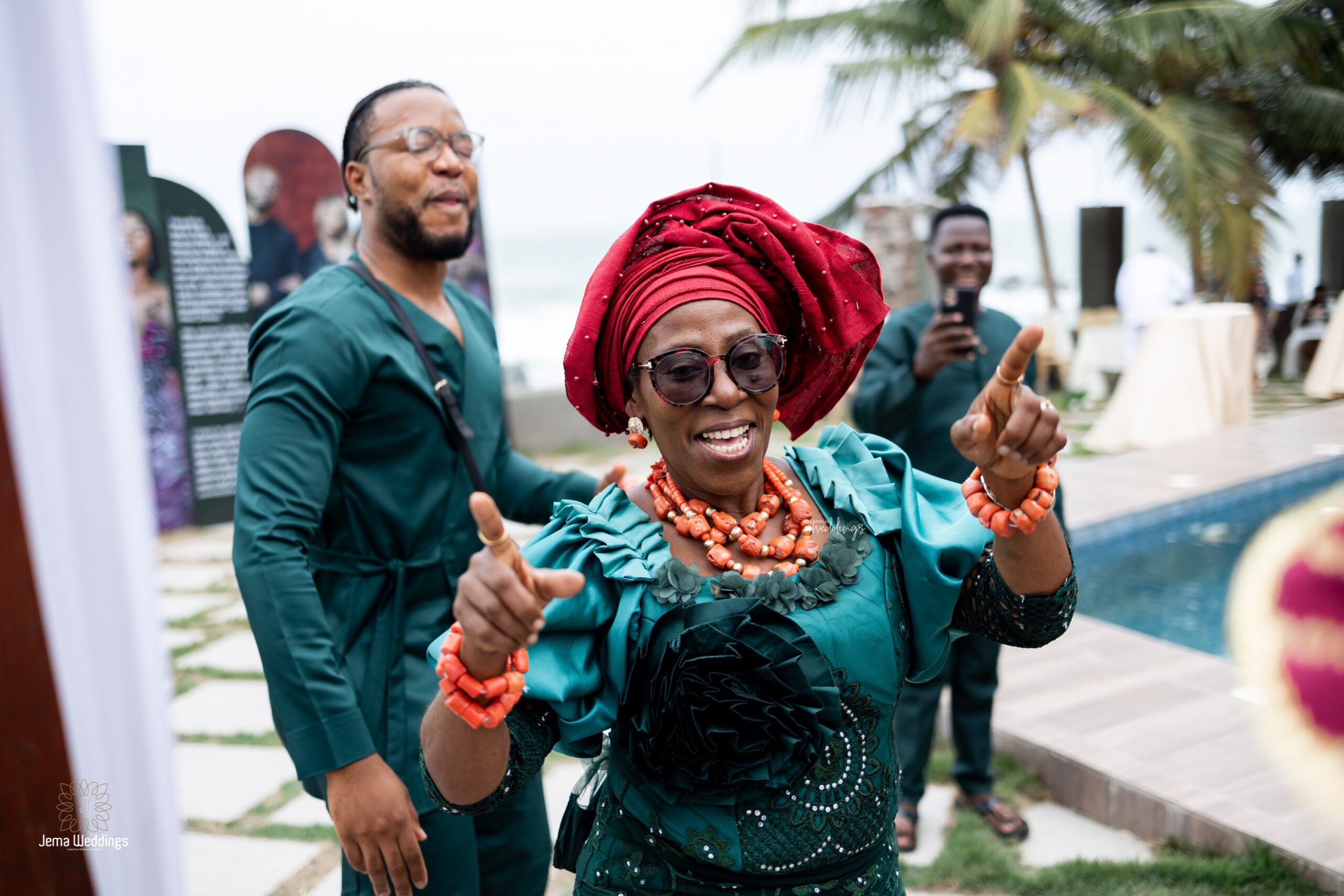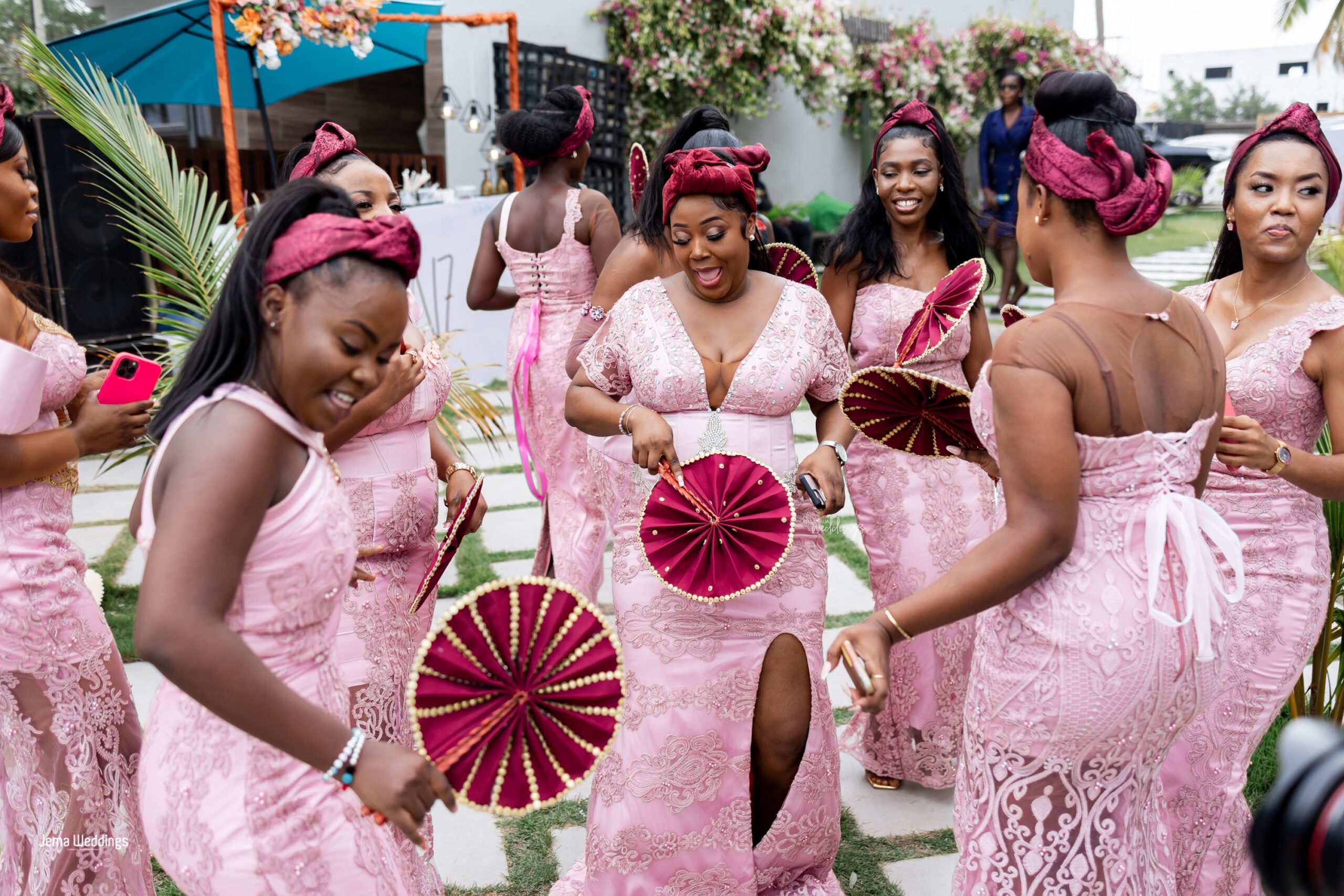 What's a celebration without some cake!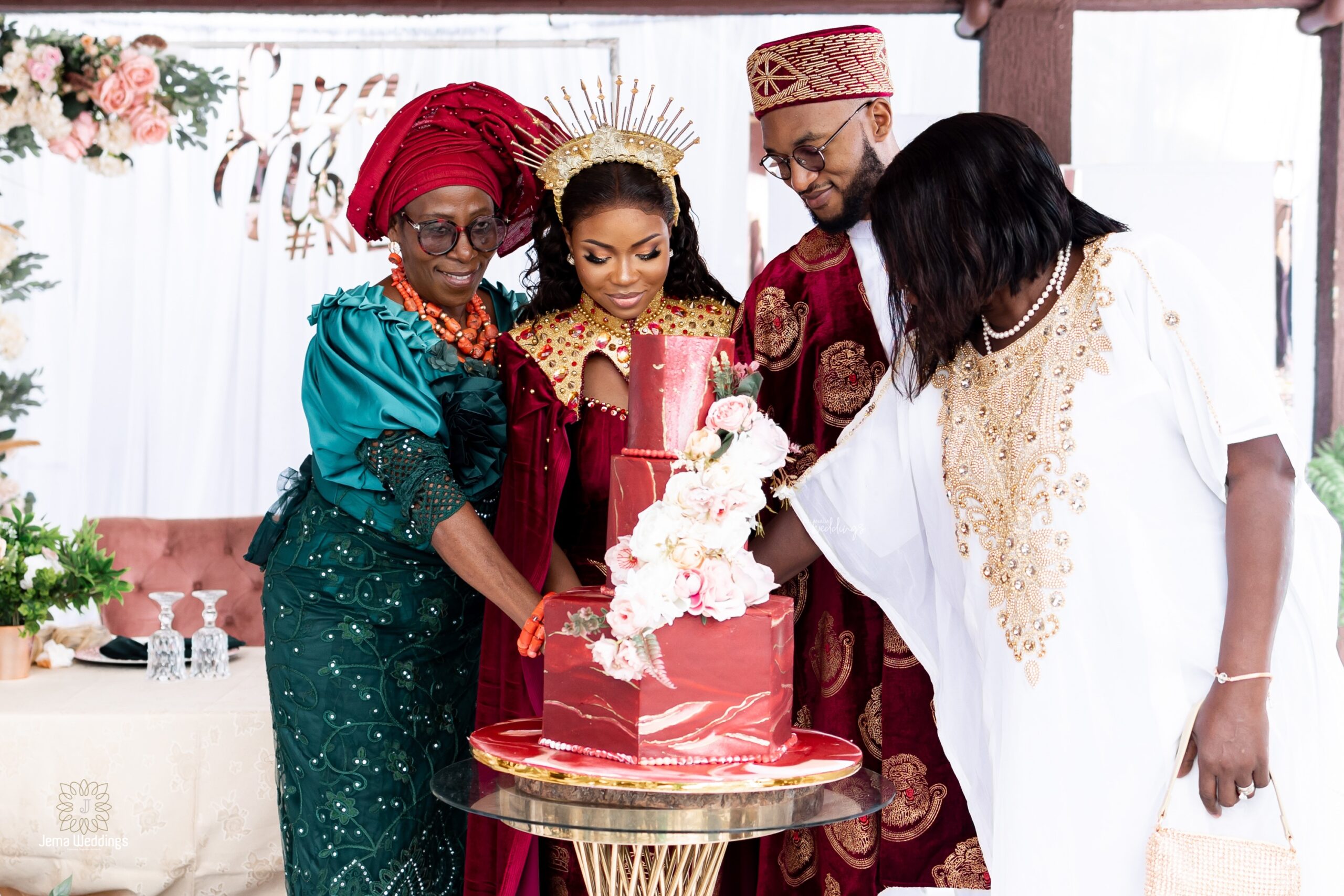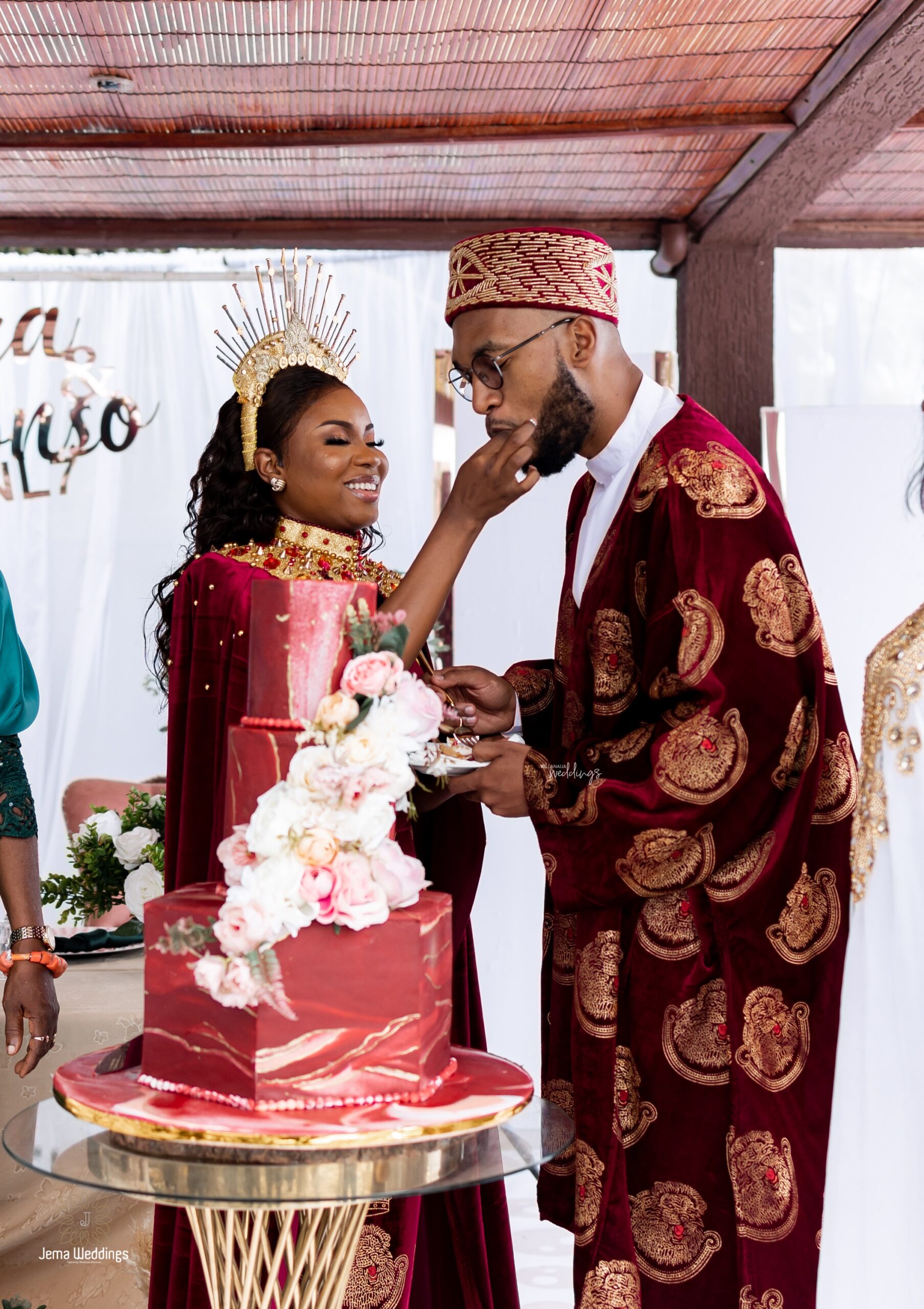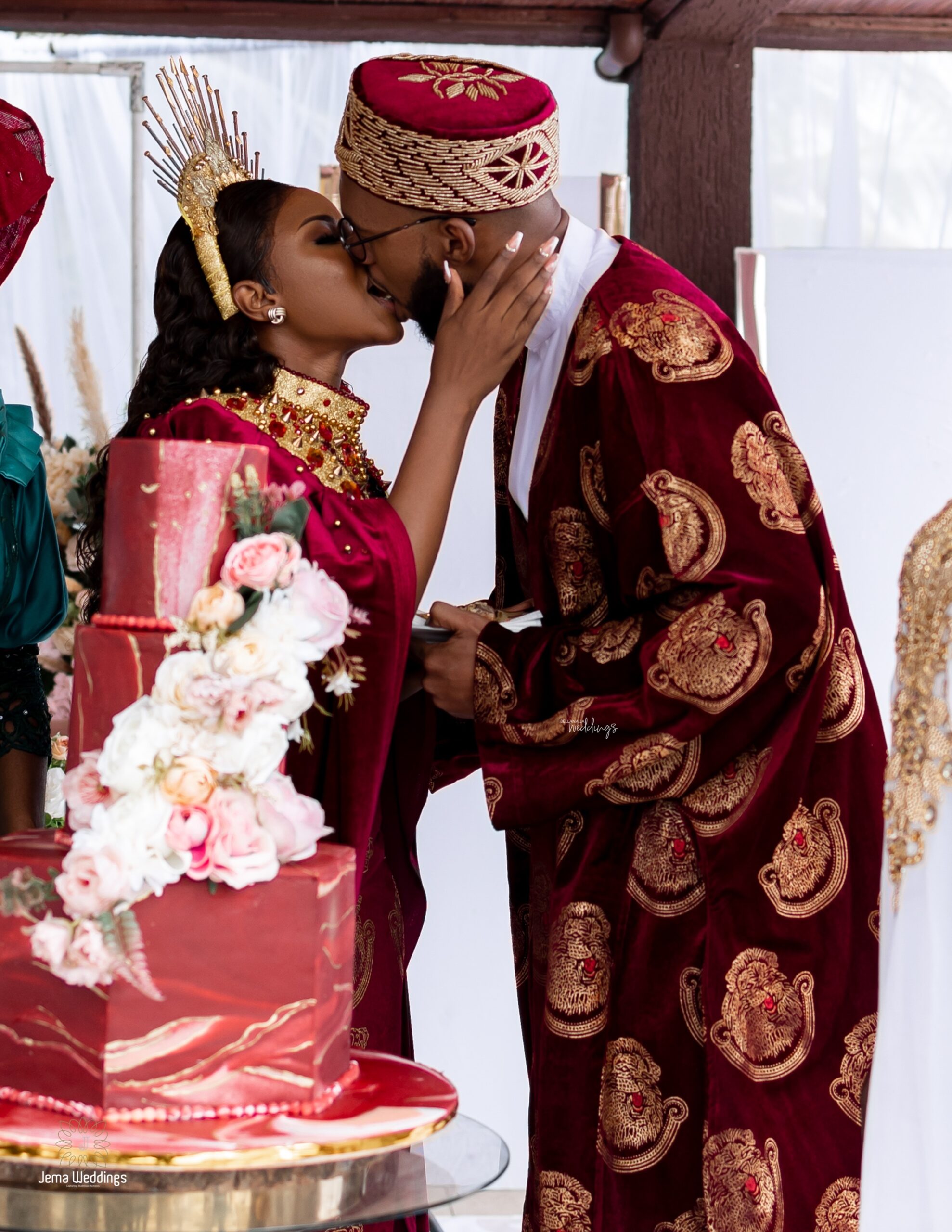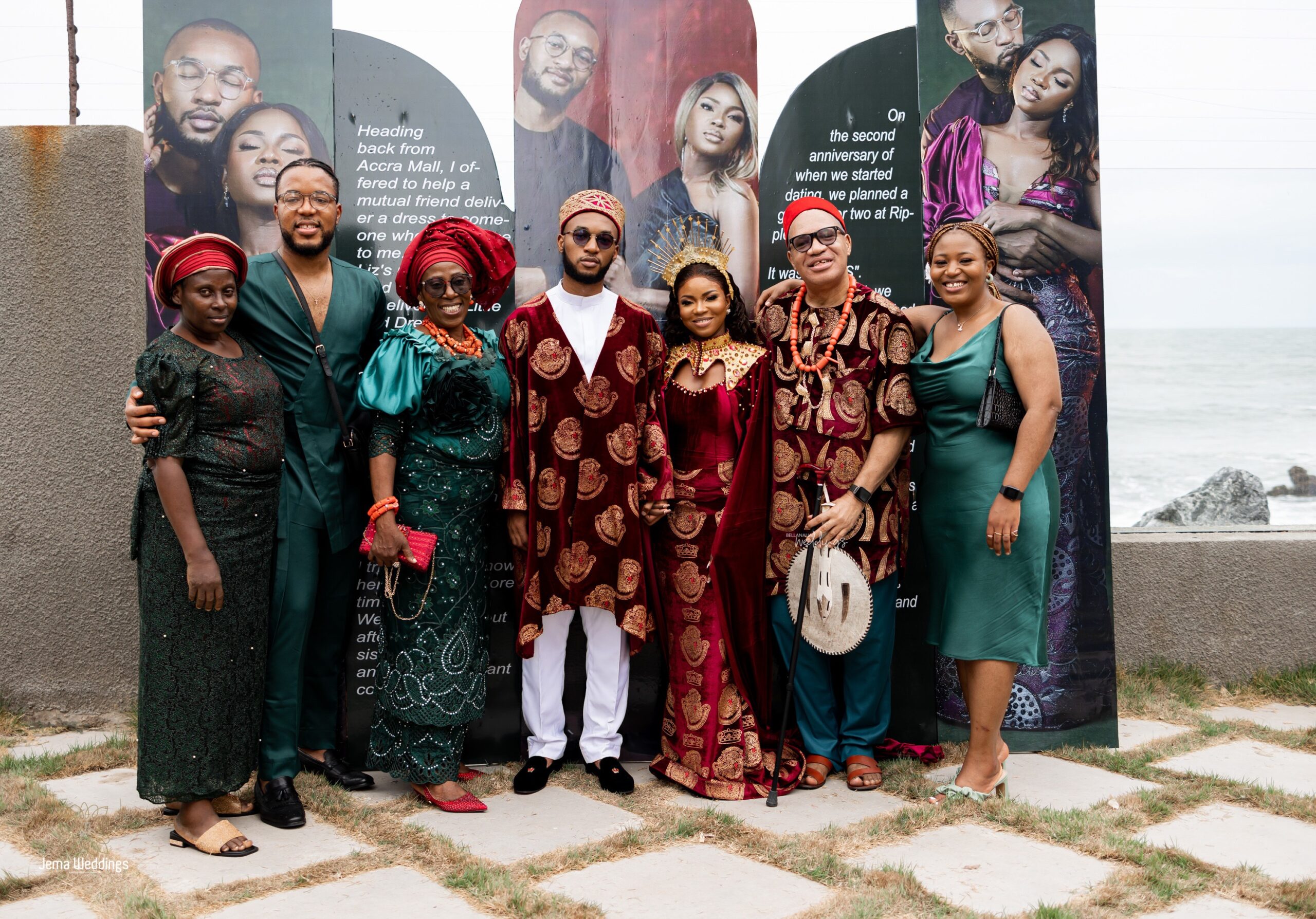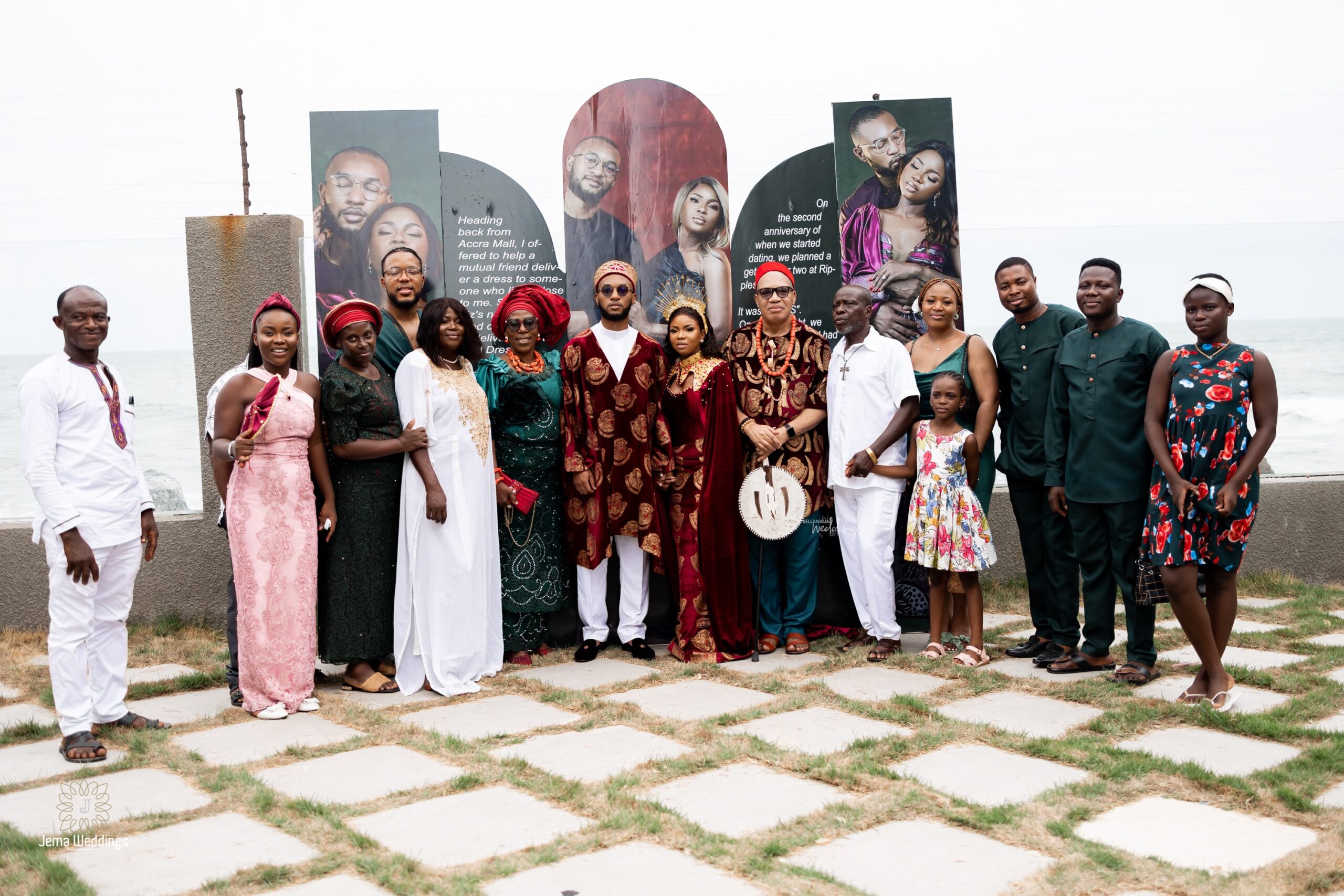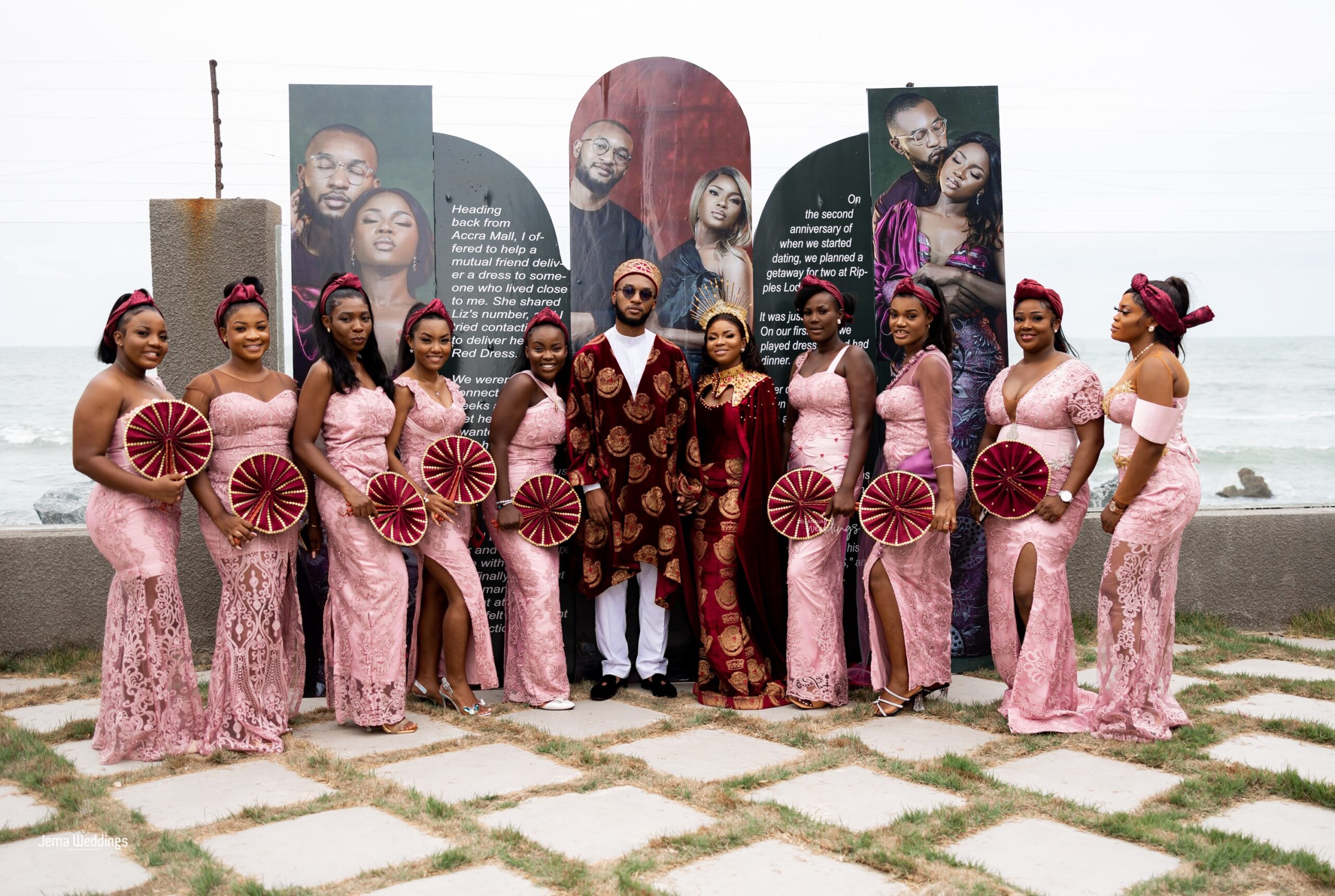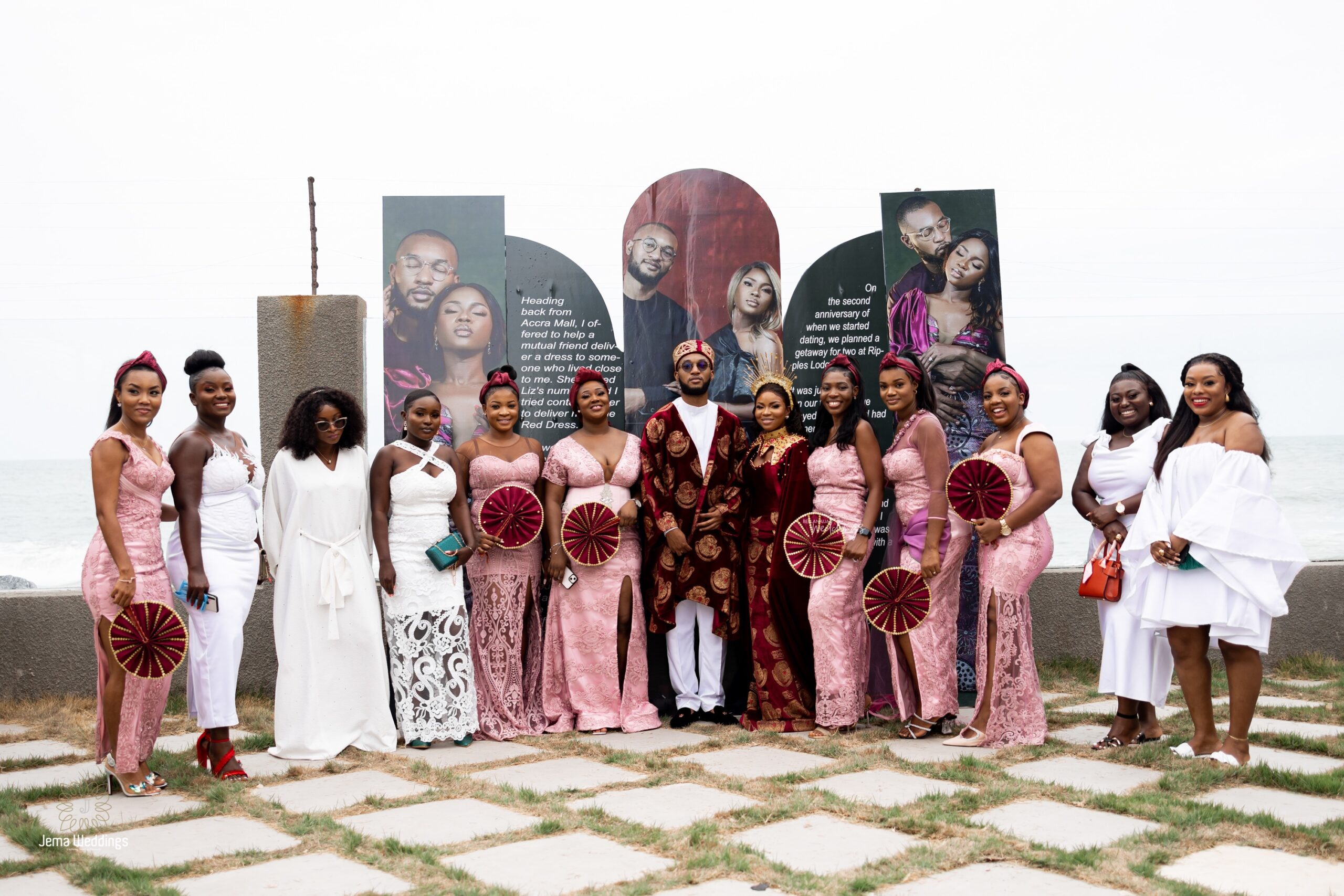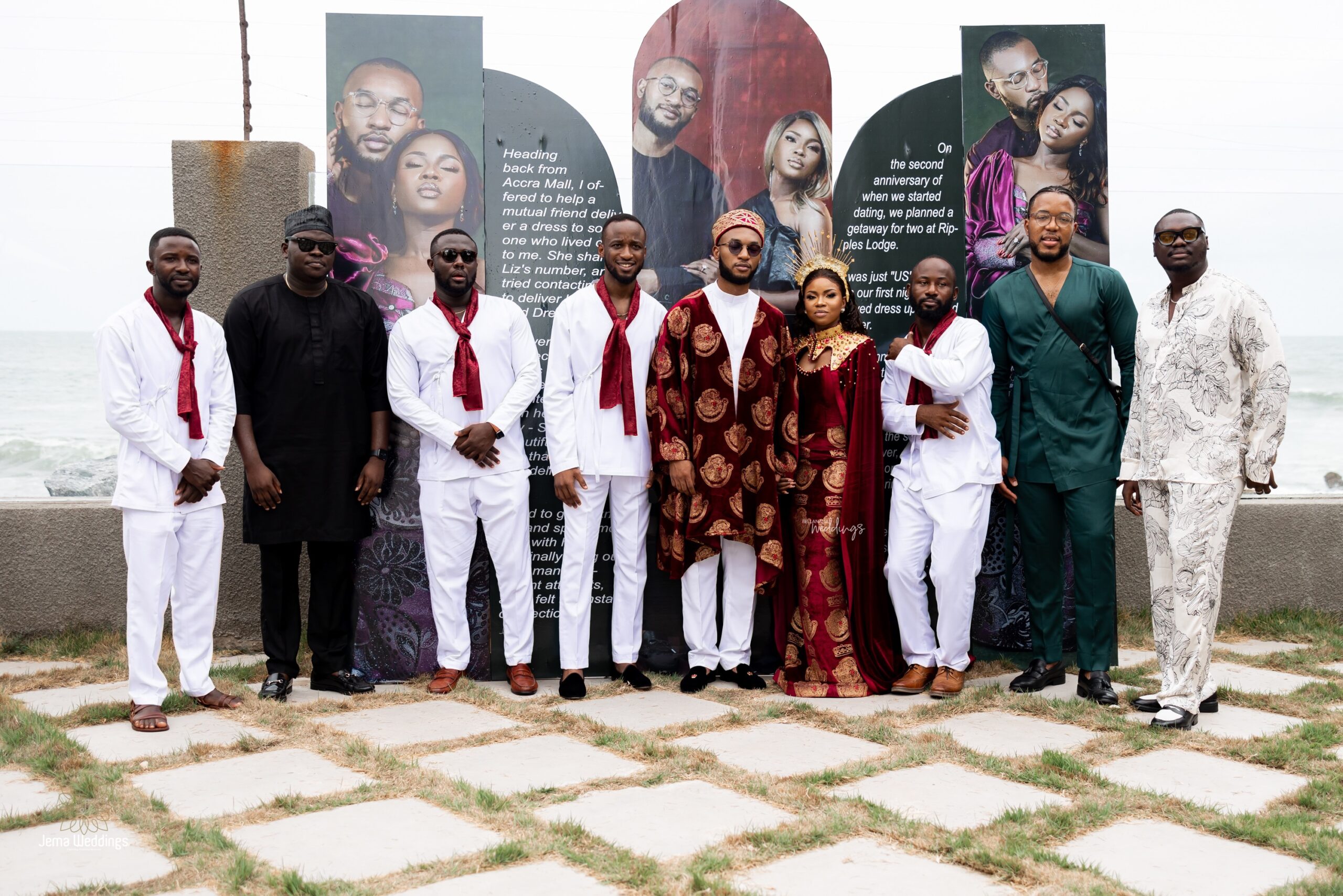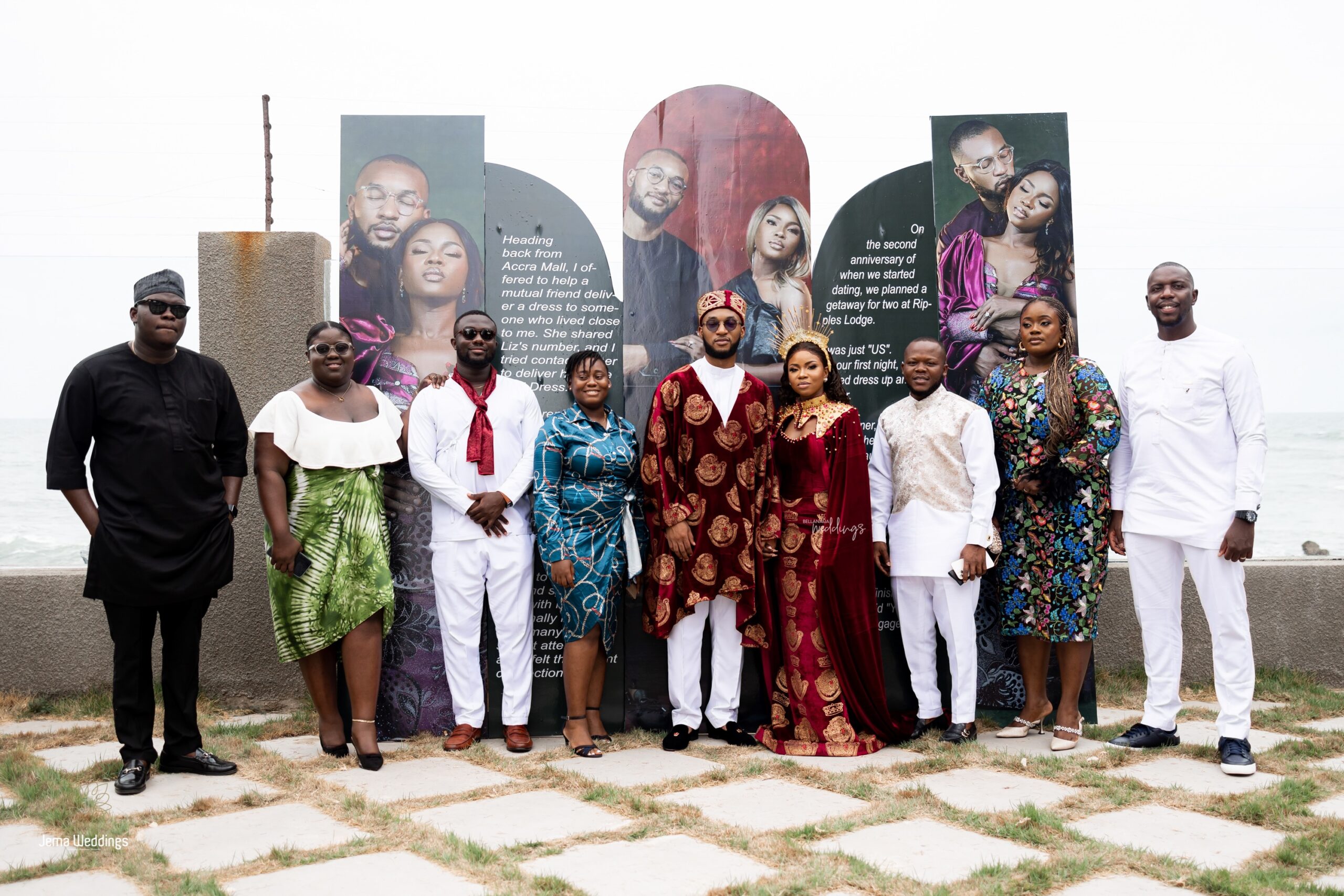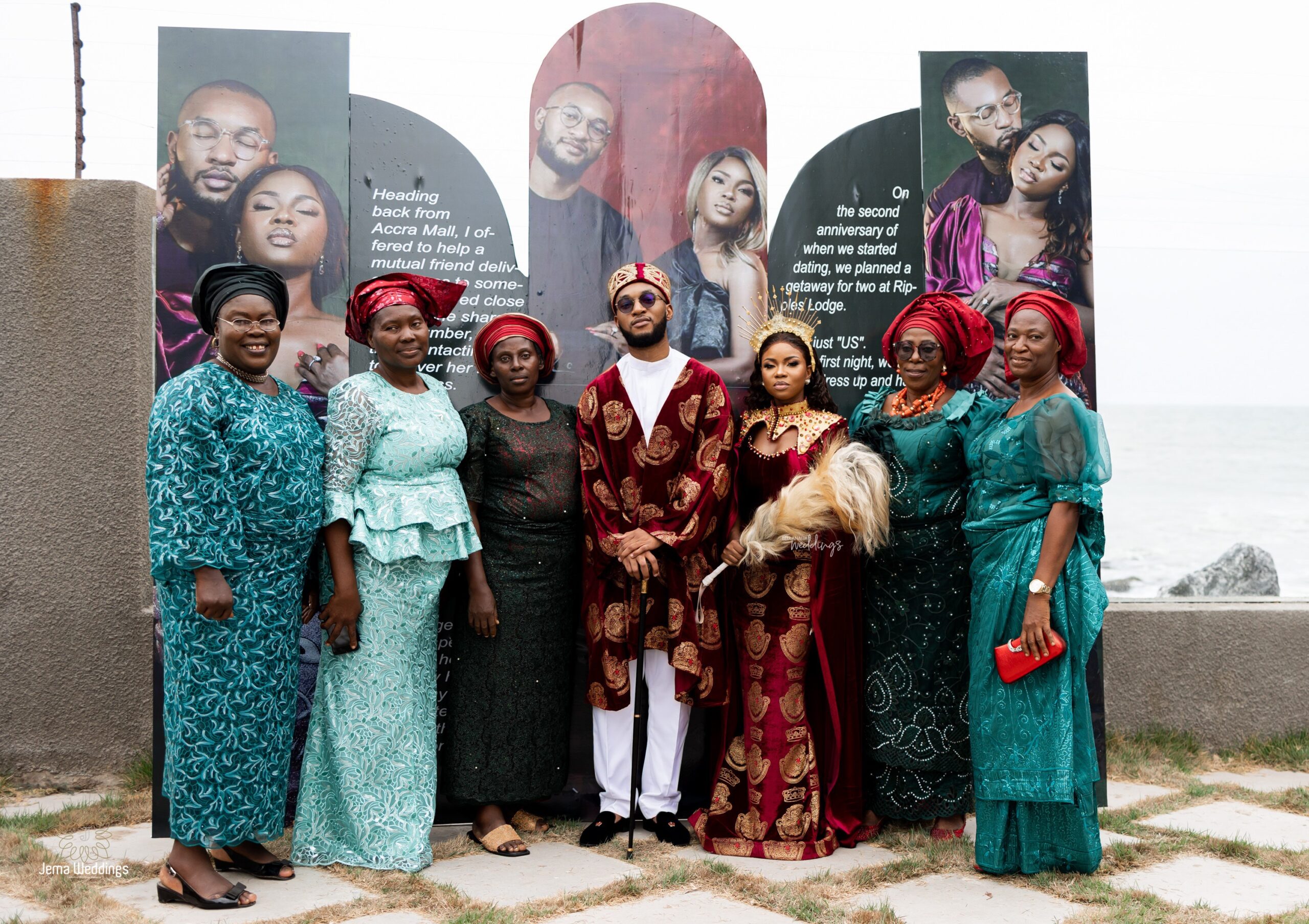 Forever and always!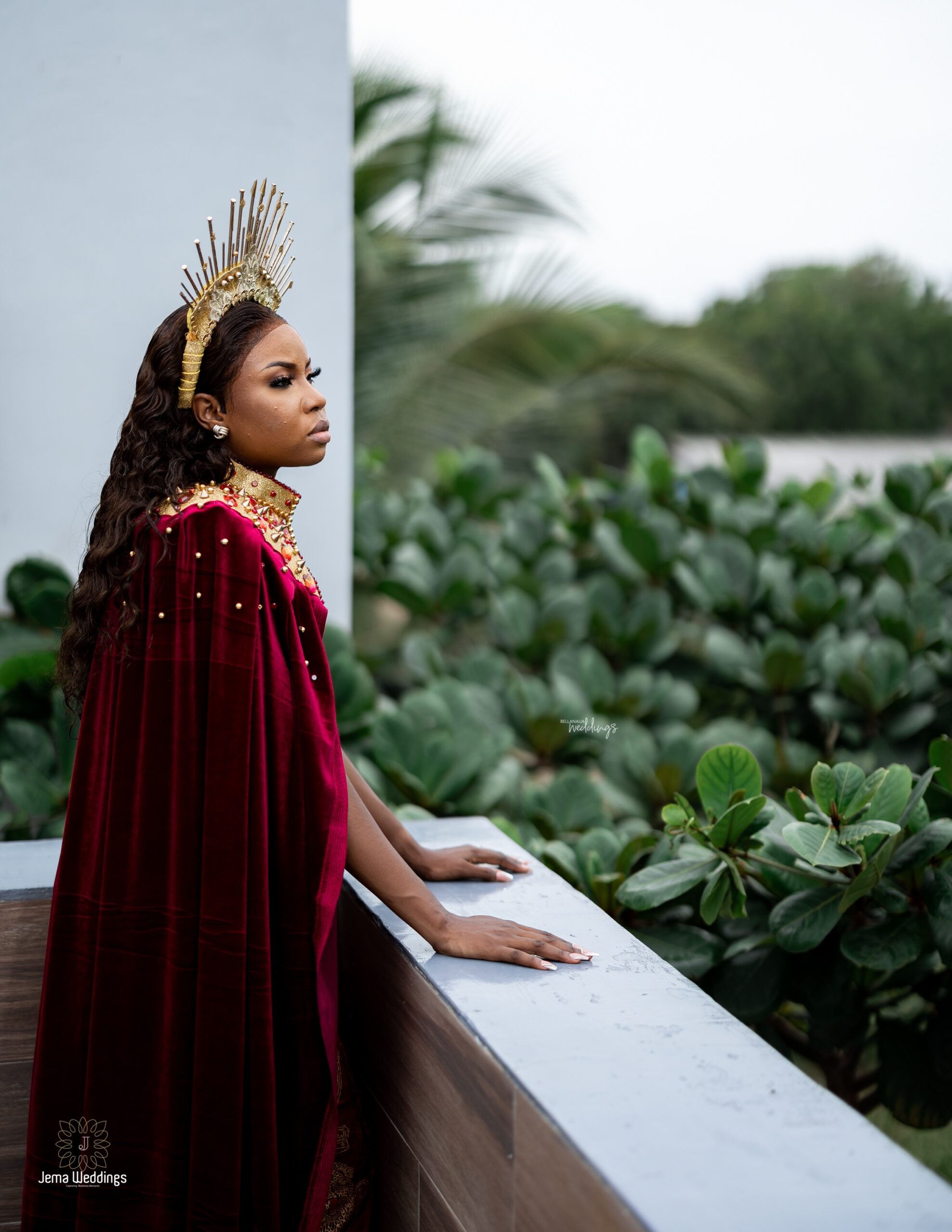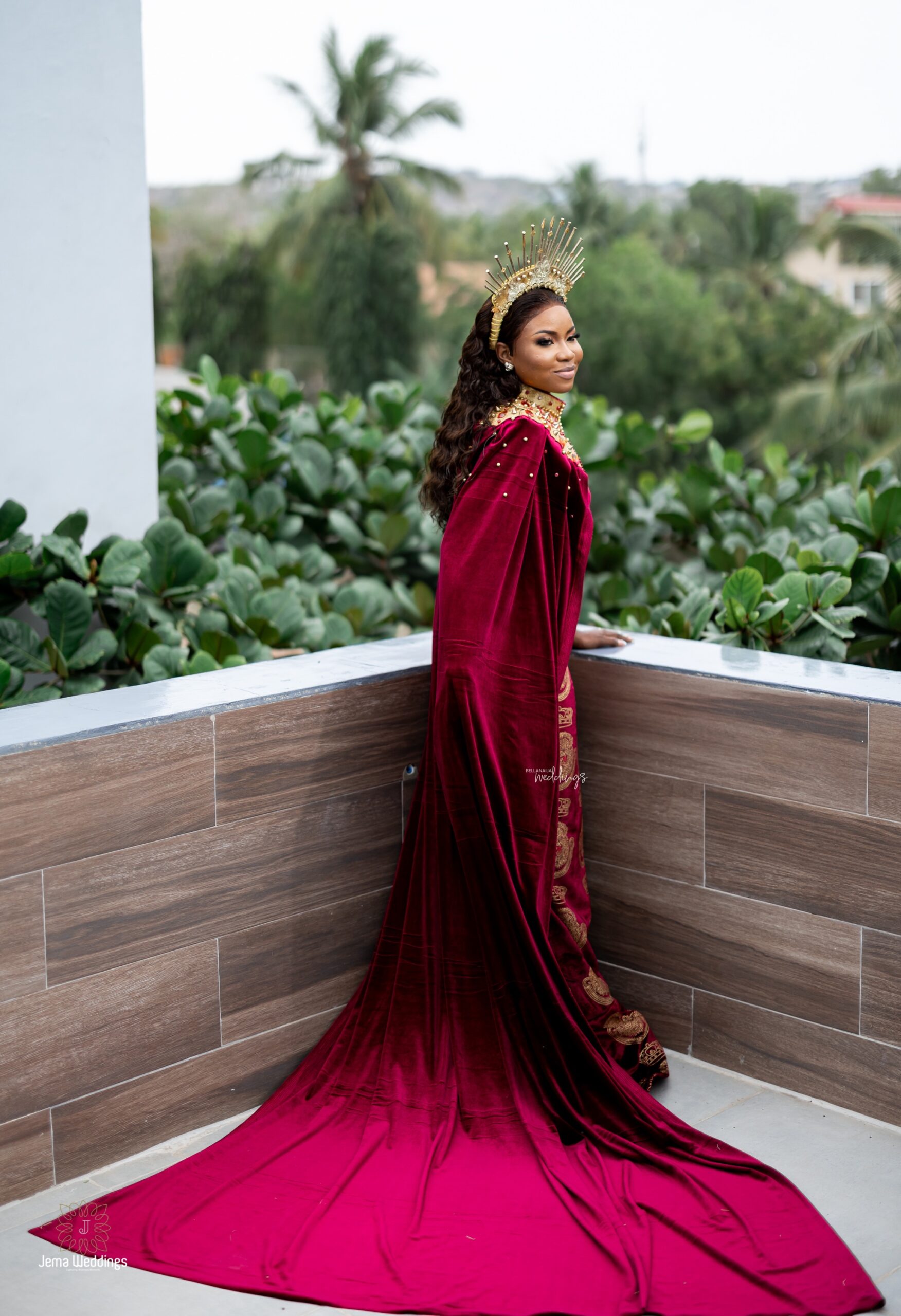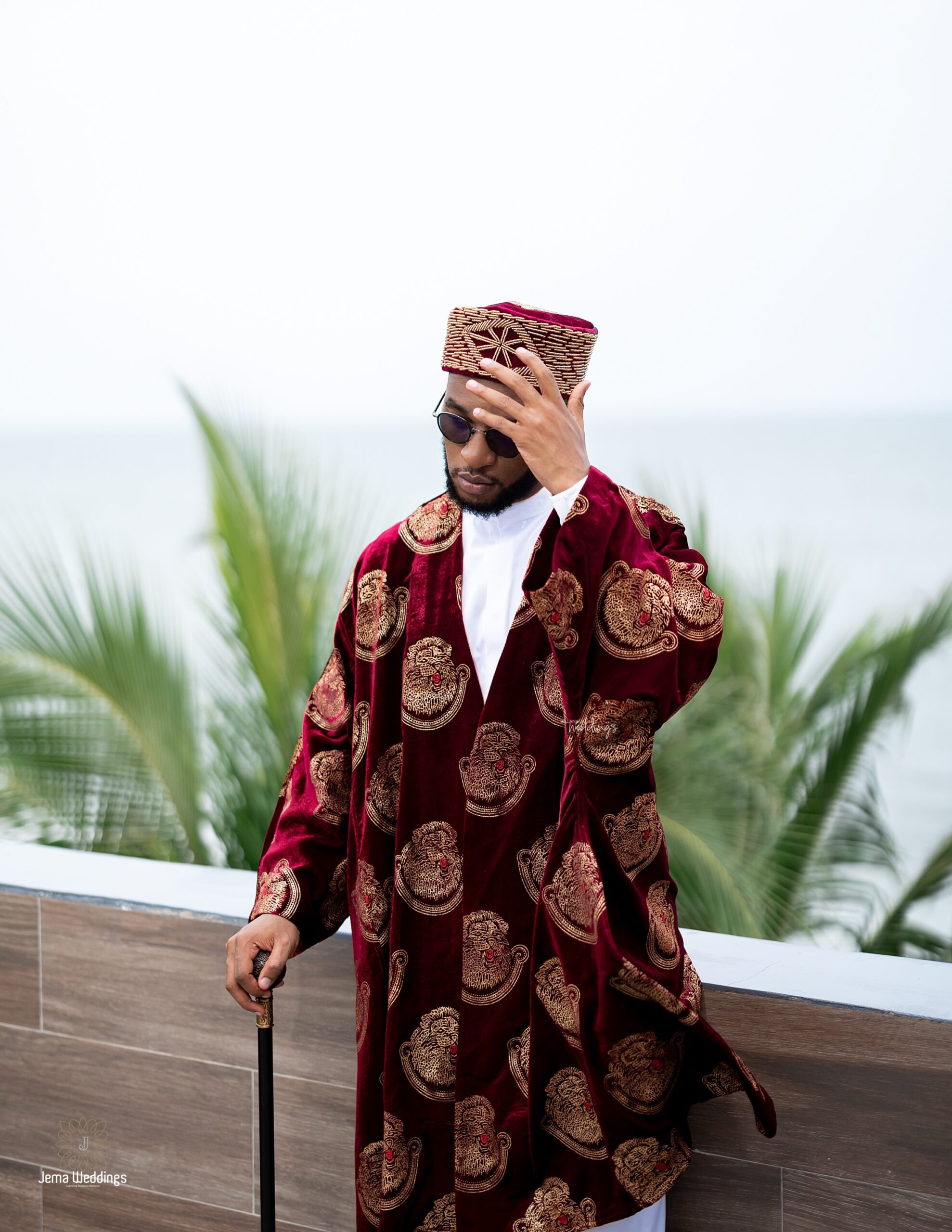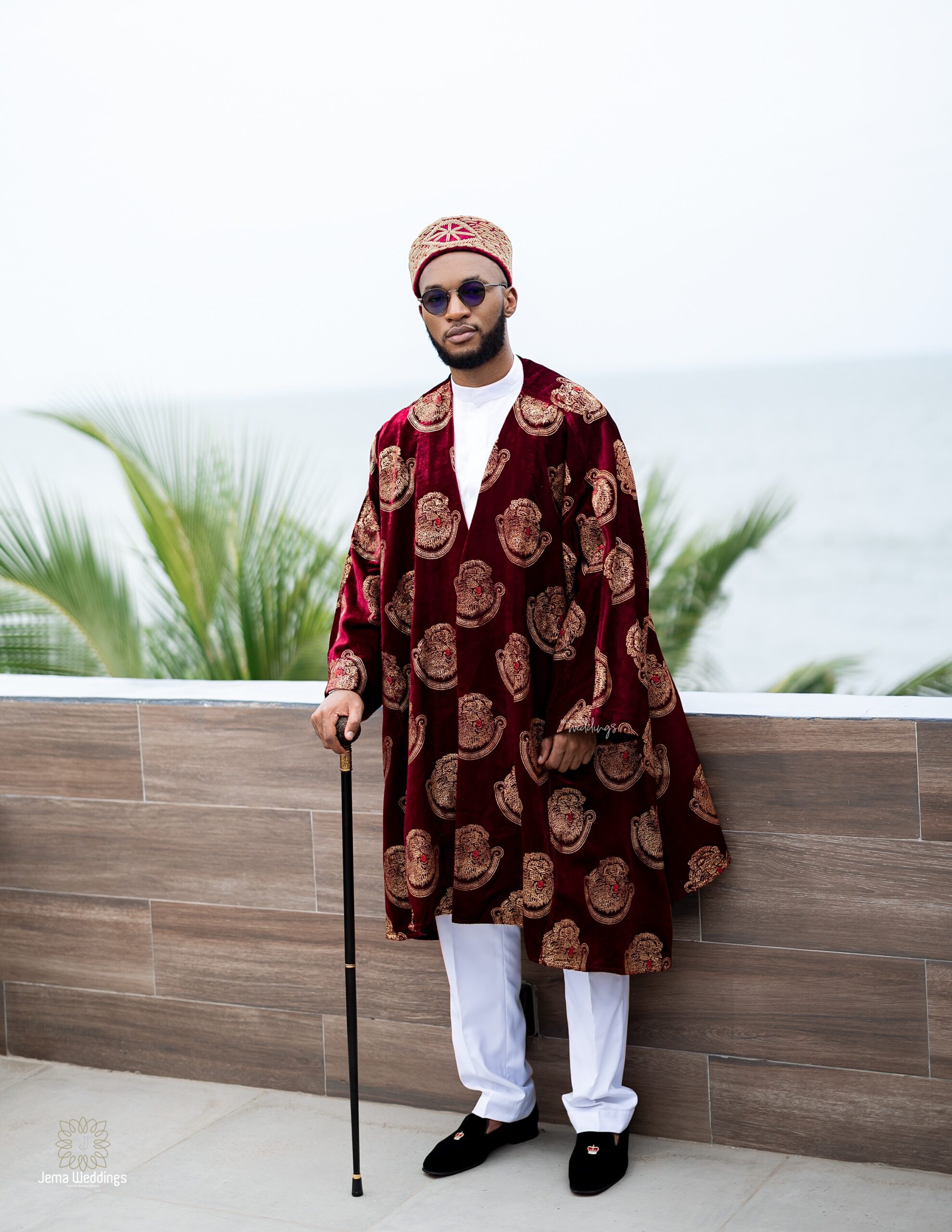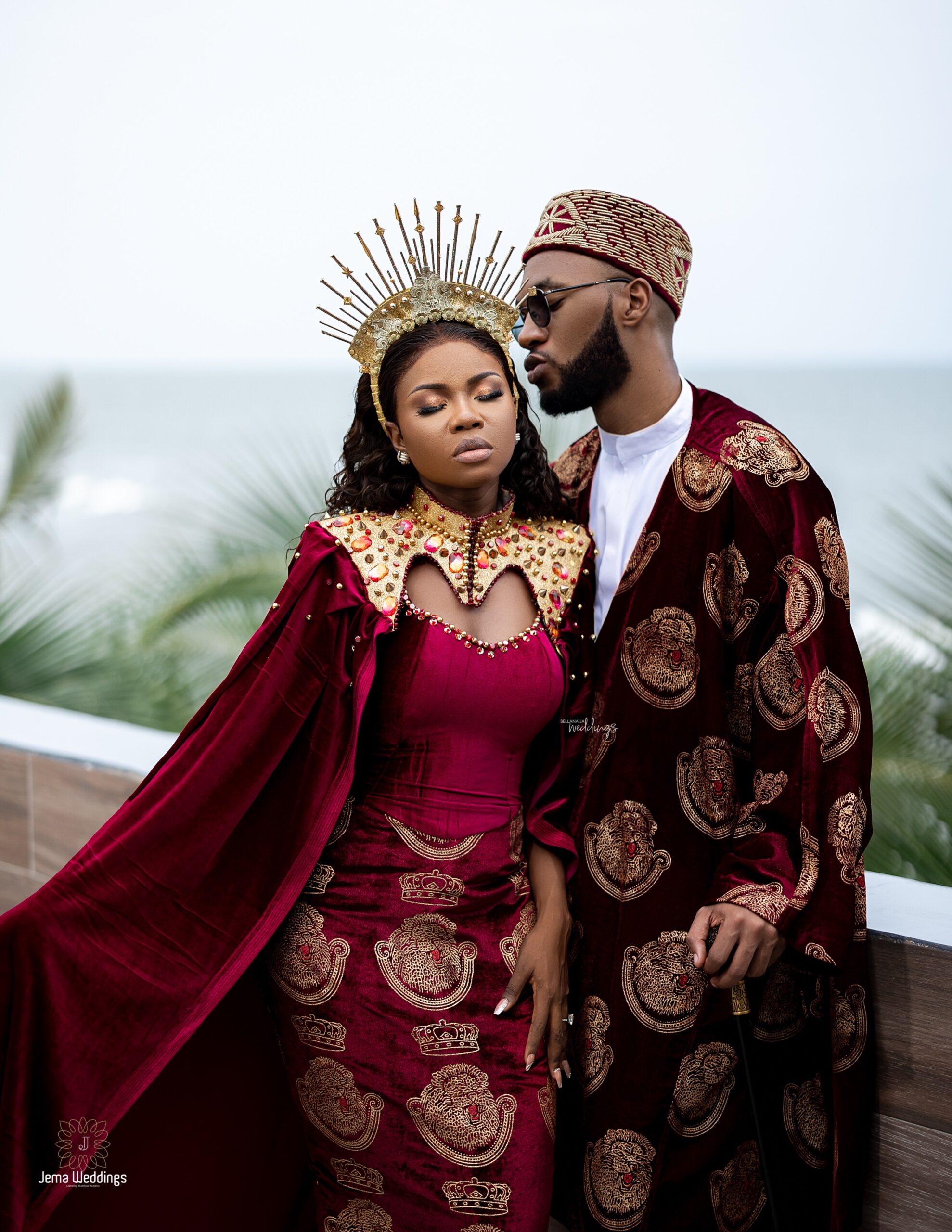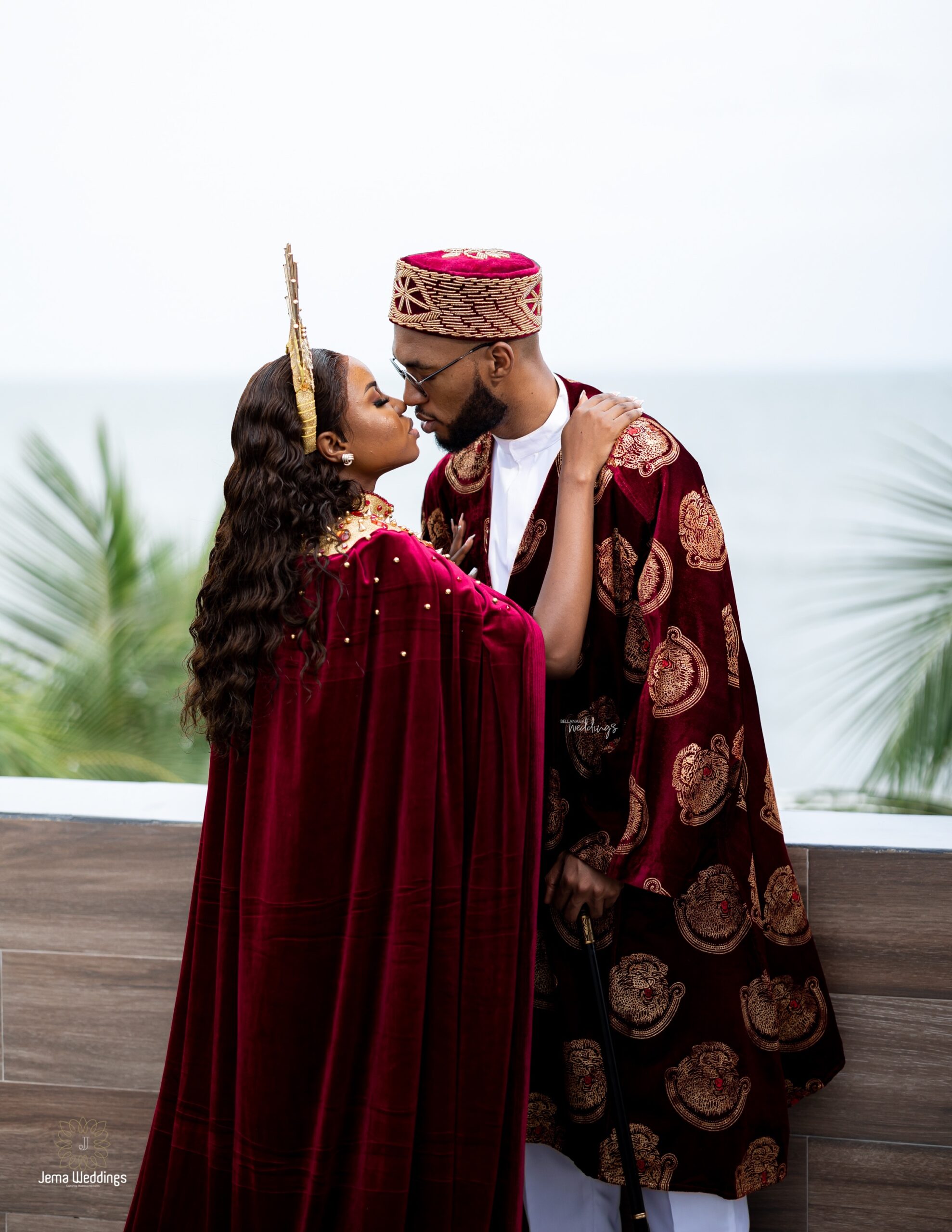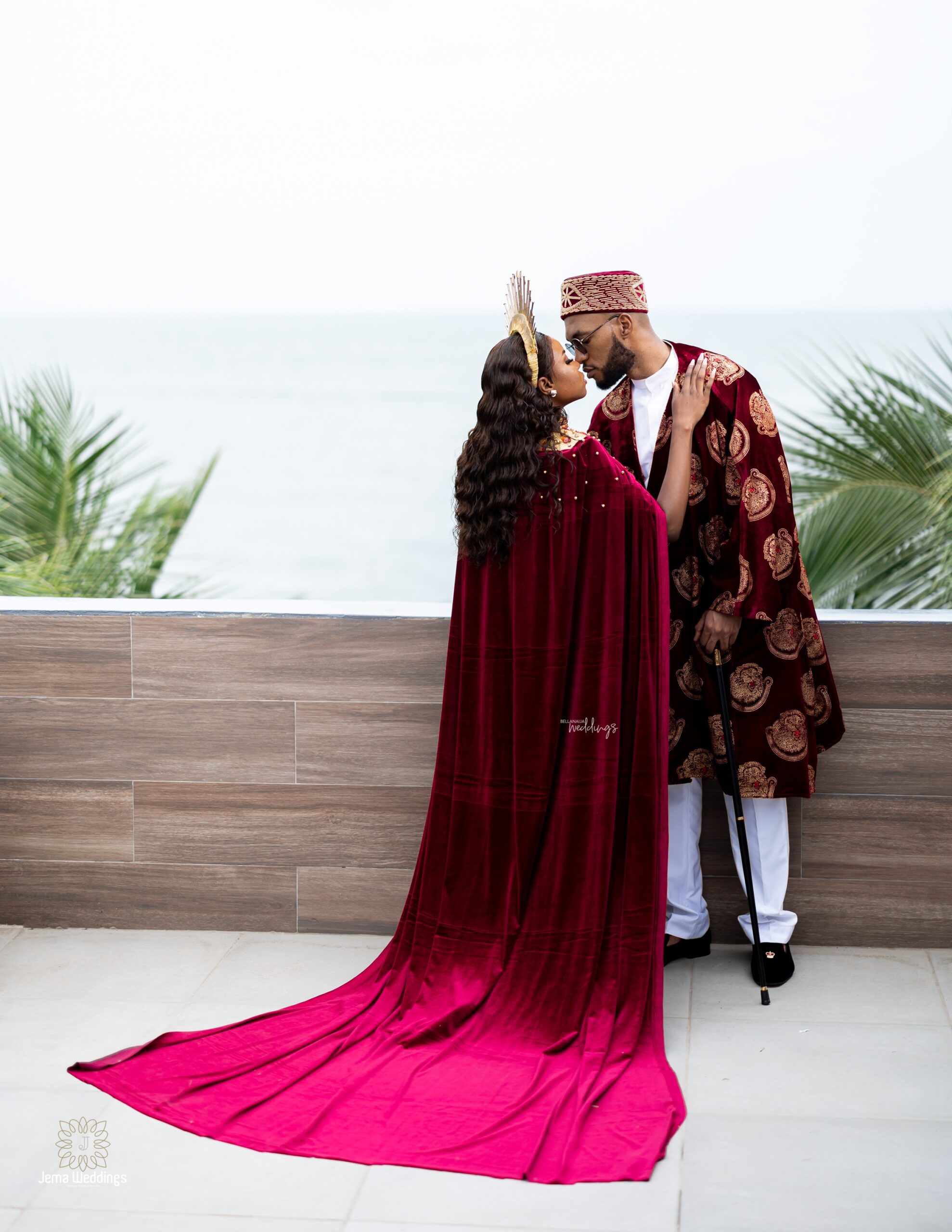 Credits
Photography @jema_photography
Videography @timeline_creatives
Planning & Coordination @hausofliz
Event Stylist @hausofliz
Decor @nb_events_
Ushering & dowry Bearers @ernesang_events_ushering
Catering @zesuzacateringservice
Cake @buttercreamqueen_ghana
Bar @She_mixology
MC @KwesiKwatia
Makeup @minas_makeupartistry
Morning Robe @liza_ohene
First Traditional Outfit @rubeadzgh
Second Traditional Outfit @avonsige_
Reception Outfit @liza_ohene
Bridal & Bridesmaids Fan @blakish.bridalfans
Hair @eko_beauty
Hairstylist @revupsalongh
Traditional Hairpiece @da_therapizt
Groom's first traditional outfit @rubeadzgh
Groom's second traditional & Reception Outfits @metroman.co
BBQ @daddysgrill
DJ @jacktunez
Venue scout @brickandwoodghana
Venue @serenitygh