Hey, fam!
It finally happened, the much anticipated Bridal Event, BellaNaija Weddings Bridal Brunch hosted by Dure Events. We must tell you, that it was so much fun and all that we dreamt about. Everything was super beautiful from the decor to the guests, our vendors and the overall experience was truly memorable.
We can't get over all the fun times and the amount of love we received all around. If you were wondering how our Bridal Brunch went yesterday in Sugar Creek, Country Club, Houston, Texas, we've brought you all the fab moments here.
Let's get into it:
Here's how our Head of Contents and Innovation, Mercy Akamo, showed up looking FABULOUS!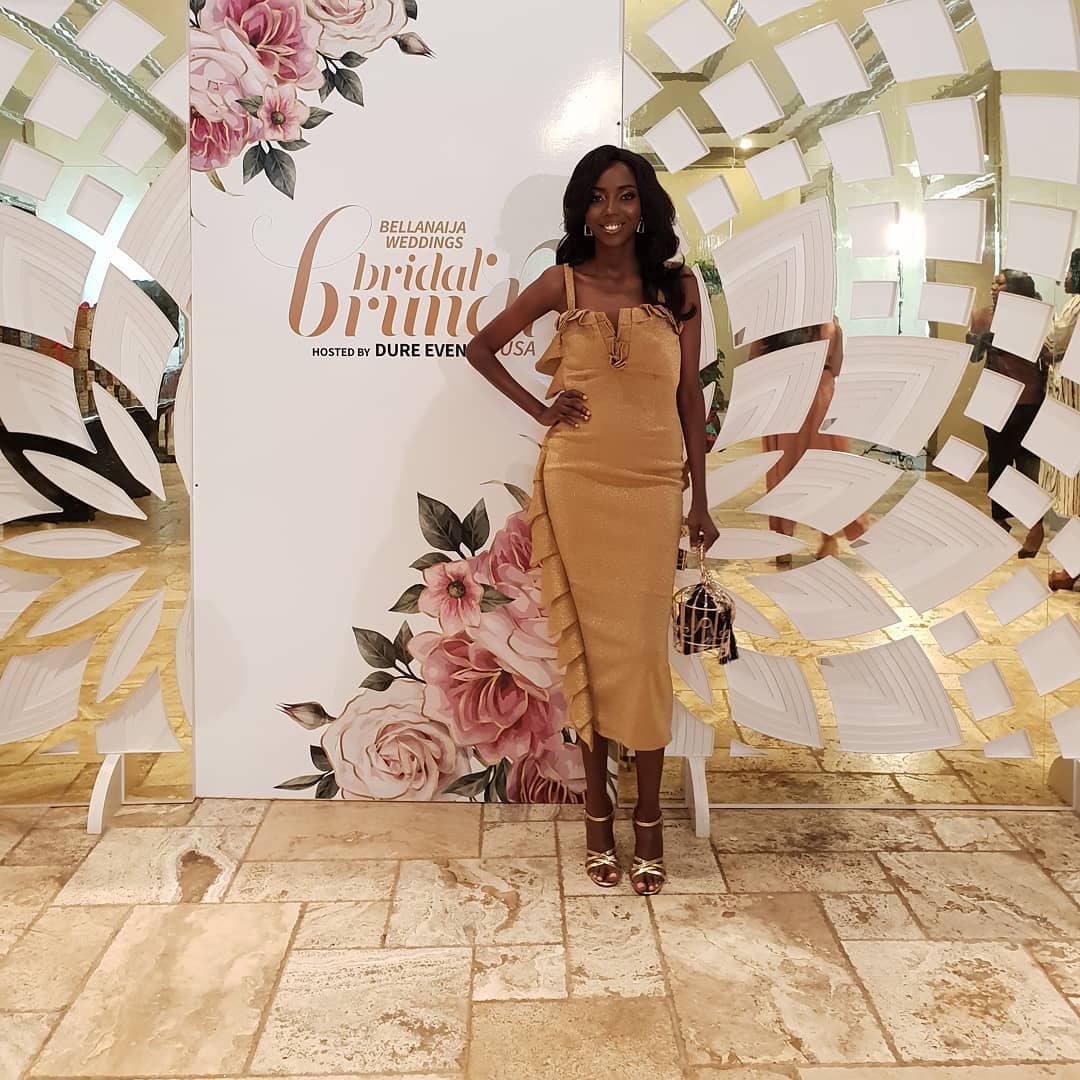 Then we were welcomed to this melodious voice by The Jas Sound.
Let's go straight to our beautifully decorated stage.
We can't get over how stunning our decor is, though.
Oh, for the love of details. You can always trust us when it comes to paying attention to details. Kesh Events slayed it in every way.
I mean, you can bet we are ready to dine.
The moment the guests walked in, see the look of amazement in their eyes. We live for this.
What's a BellaNaija Weddings Brunch, without the beautiful Uche Pedro.
Our host with the most, the super amazing Chioma of Dure Events welcoming everyone.
Just because we get into the starter, Chef Emeka took us through his journey to becoming a certified chef.
I mean, what's a brunch without plenty of food. Check out our food menu.
We are ready to dine. Here's how we started our eating spree with this starter by Chef Emeka.
More food…
You thought you had seen all, there's so much more.
Because we love good food, we had to represent with this meal by Chef Emeka.
Oh, we also had these mini cakes to indulge in.
Meet our panelists, Jessica Chinyelu, Abi Matesun of Malekfoto Weddings, Ink Eze of AsoEbiBella, Kesh Events, Chioma of Dure Events and the Oda Creative duo, they took us through what it takes to create a timeless luxury wedding.
The panel session kicked off with Kesh Events talking about how to create a luxury wedding experience.
Then Oda Creative went on to talk about the importance of the wedding invitations.
And then we listened to Ink Eze of AsoEbiBella talk about how to have a wedding that trends.
Next, the talented Abi Matesun of Malekfoto Weddings shared on the importance of wedding videography.
Right after the panel session, we had some time to chill and some of our 2019 brides-to-be  took the stage.
Here's a 2019 bride-to-be, giving us some traditional moves, repping Naija all the way.
Let's dance and dance!
Right after, #BellaNaijaWeddings Mercy Akamo presented two brides-to-be with gifts.
Next up, we had the beautiful Banke Meshida-Lawal sit down with Uche Pedro for an exclusive chat about her makeup journey and how it has influenced the Wedding space.
Then it was time for the bridal showcase. Ese Azenabor showing off her new collection to all the guests at the brunch.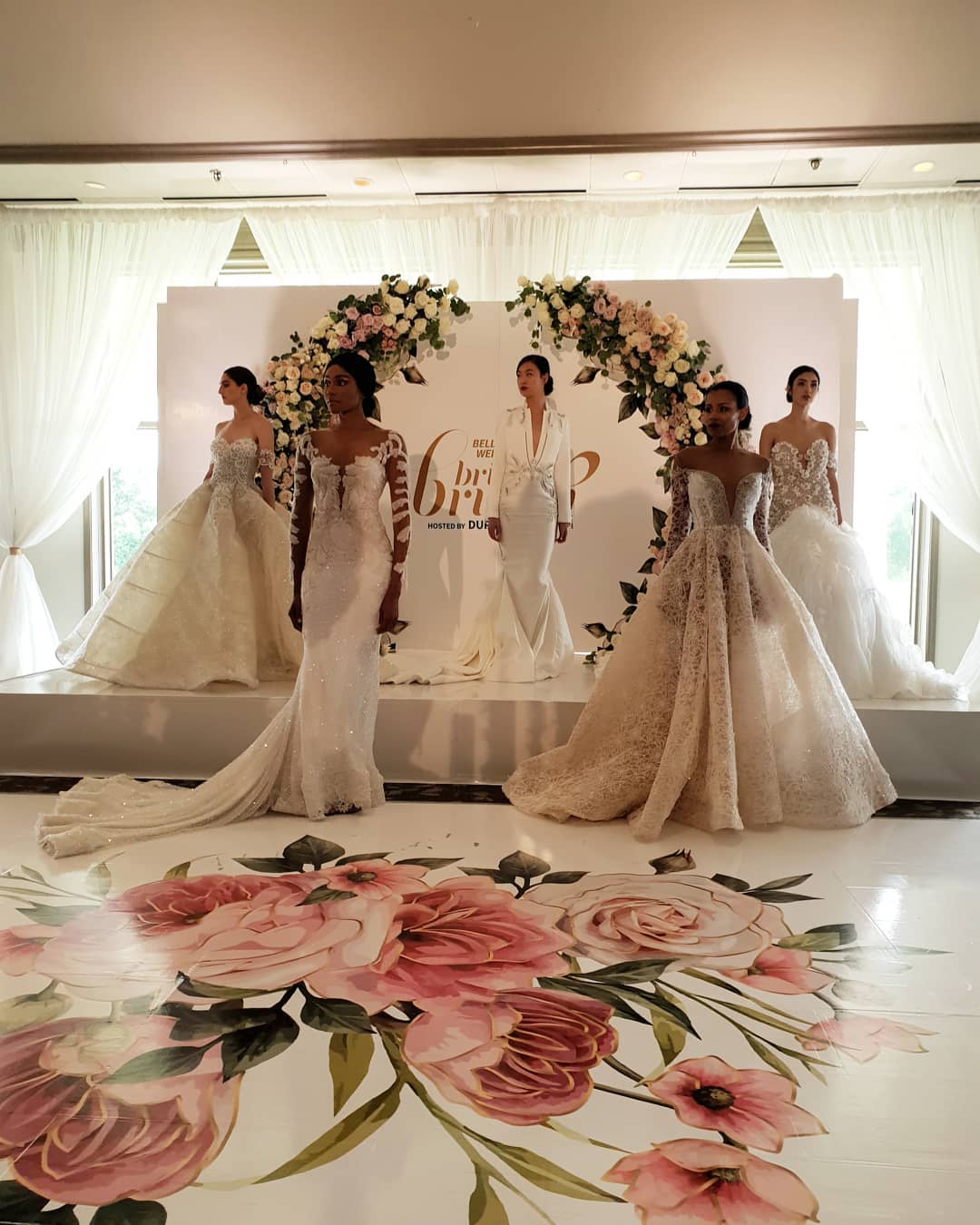 Ese Azenabor telling us how she felt right after showcasing her new bridal collection.
Next, we had Matopeda King showcase her reception dress collection and they were super beautiful.
Meet Matopeda King (topefnr) right after collection showcase. Peep that beautiful model in red.
And of course, we had Abimbola Ipaye of Traditions by Bimms showcase her Asooke Collection and honestly, she had beautiful pieces.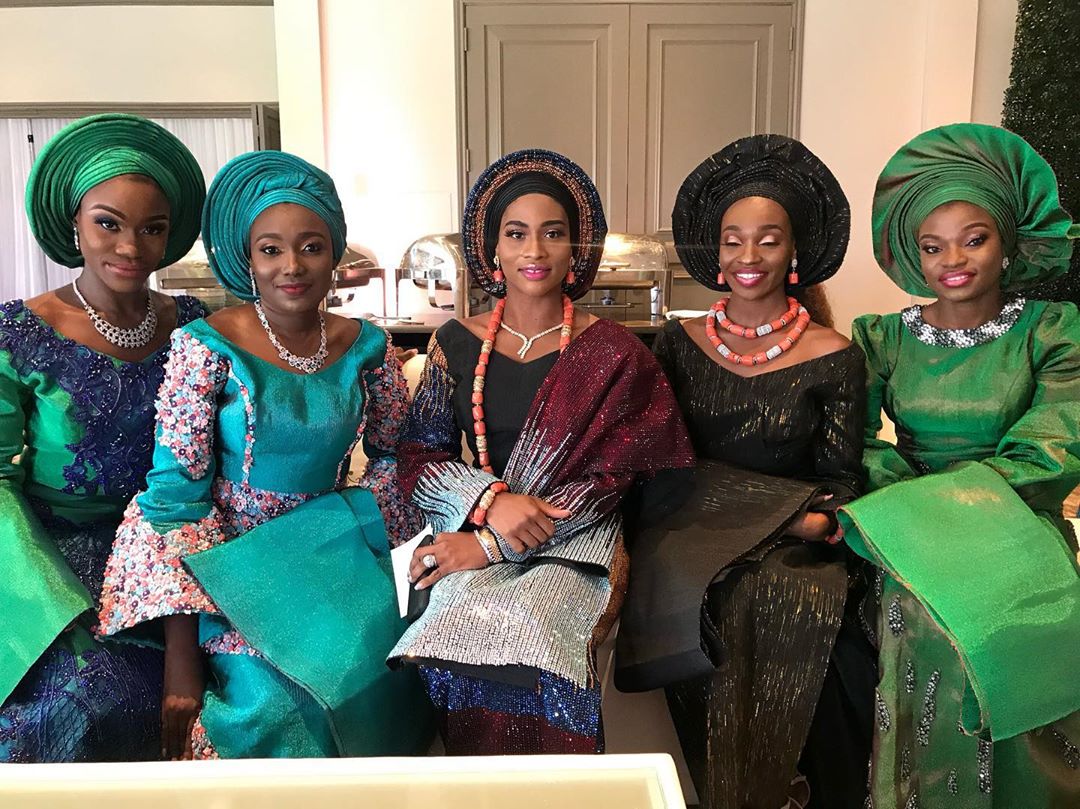 The moment one of the brides-to-be won a free honeymoon trip.
And now, we had time to chill, merry and just enjoy each other's company. But before then, Uche Pedro spent some time thanking everyone who worked together to make this event a reality.
Now you get to meet some of our guests and vendors. Chief Obi did have fun with us.
Meet our DJs for the day, DJ Don X and DJ Prince Kalu.
Jessica Chinyelu had so much fun and we are glad she did.
The AsoEbiBella queen was here as a speaker and also as a runway model for Matopeda.
Another guest who loved every bit of the experience
These beauties came all the way from New York to Houston and they are super stuffed and excited to be here.
She had a great time too.
Luvvie Ajayi in the building. She had a fabulous time and we are glad.
The duo of TwoThirtyFour Kitchen who treated us to delicious meals back to back.
The Jas Sound thrilled us with her amazing voice throughout the day!
DJ Don X definitely treated us to good music.
And then we stopped at the Picture Perfect Photo Booth.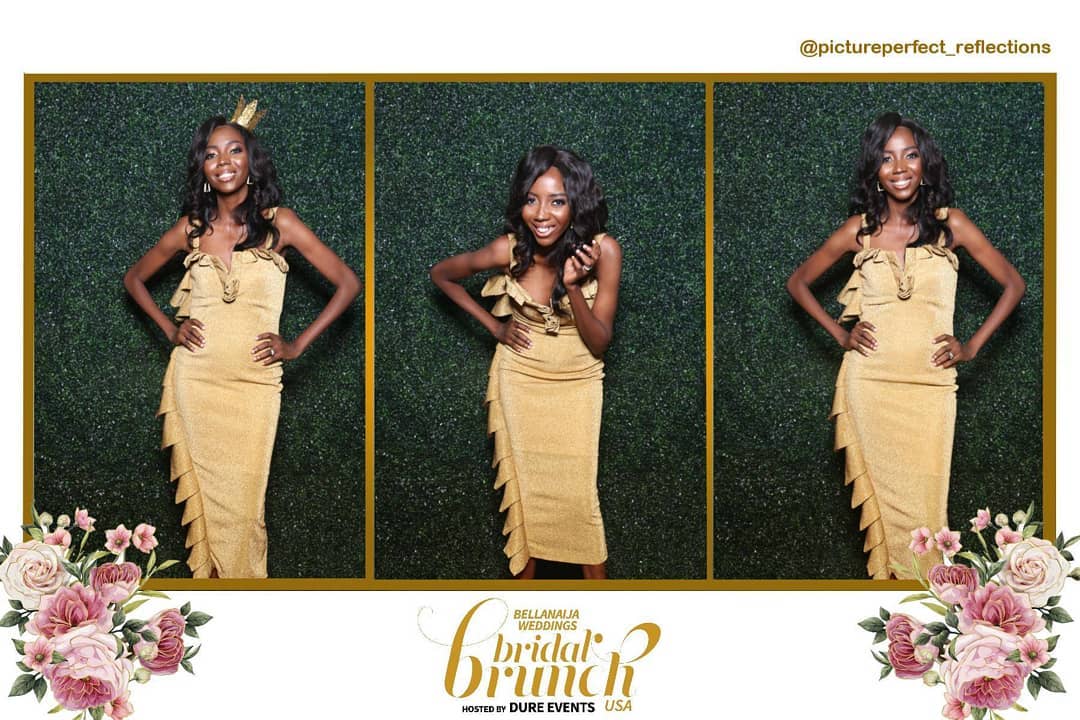 Our #BellaNaijaWeddings Head of Contents and Innovation signing out for the day.
We can't keep in our excitement, the #BellaNaijaWeddingsBridalBrunch by Dure Events was amazing, fantastic and fabulous to say the least.
Thanks for taking this journey with us.