In every culture, as unique as they may be, one thing is similar to all especially when it comes to the attire, it speaks royalty and beauty. Of course, every bride wants all eyes on them and also want to look like the queen that they are on their traditional wedding. There are few ways to achieve this and major part of this, comes from the wedding dress, makeup, gele and all. So from the Yoruba bride to the Fulani bride-to-be, we have all the inspiration you need.
This collaborative shoot was styled by Bridal Royale and beautifully captured by George Okoro. Now keep scrolling and see all the looks.
First off is the Yoruba bride: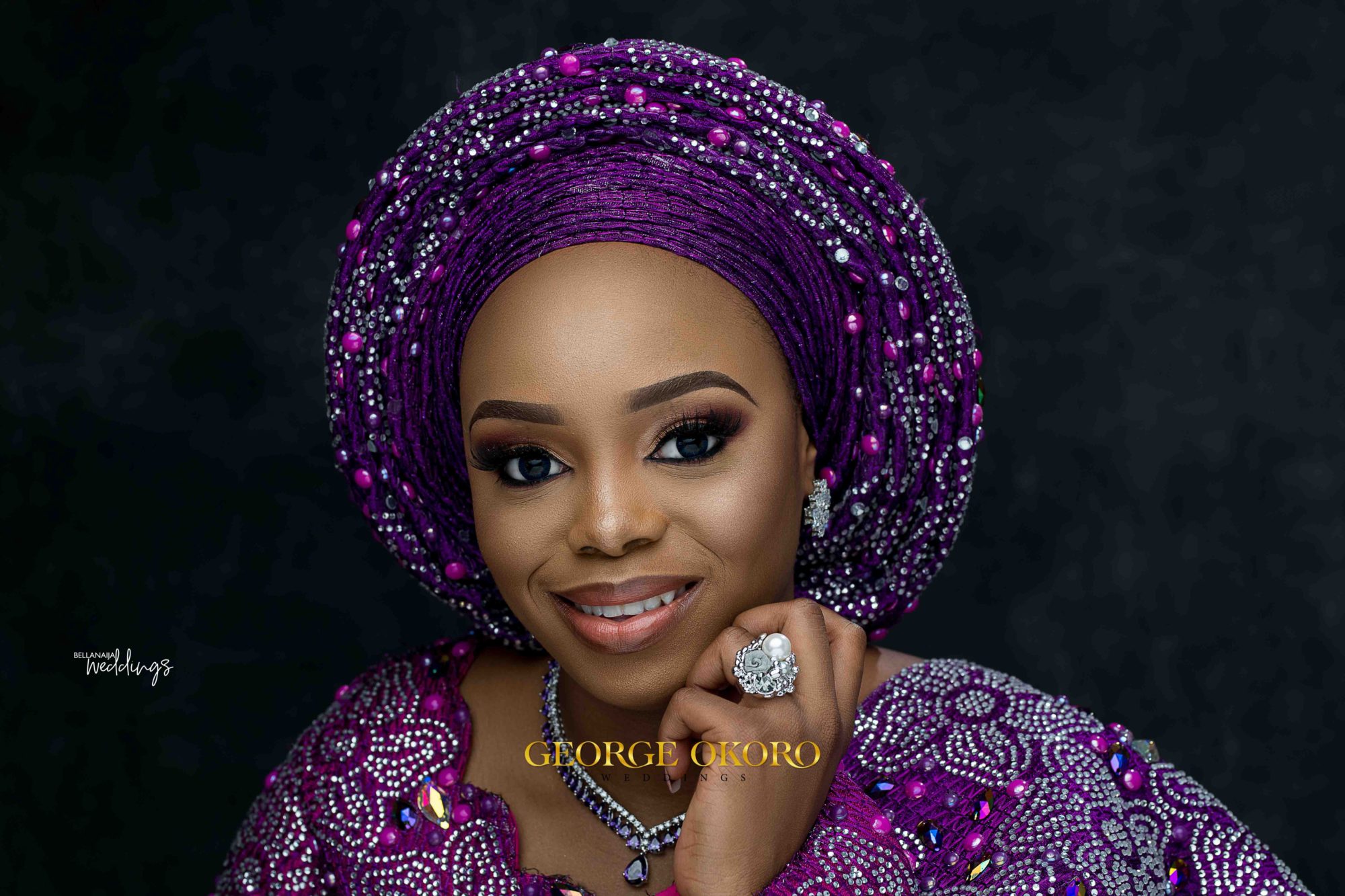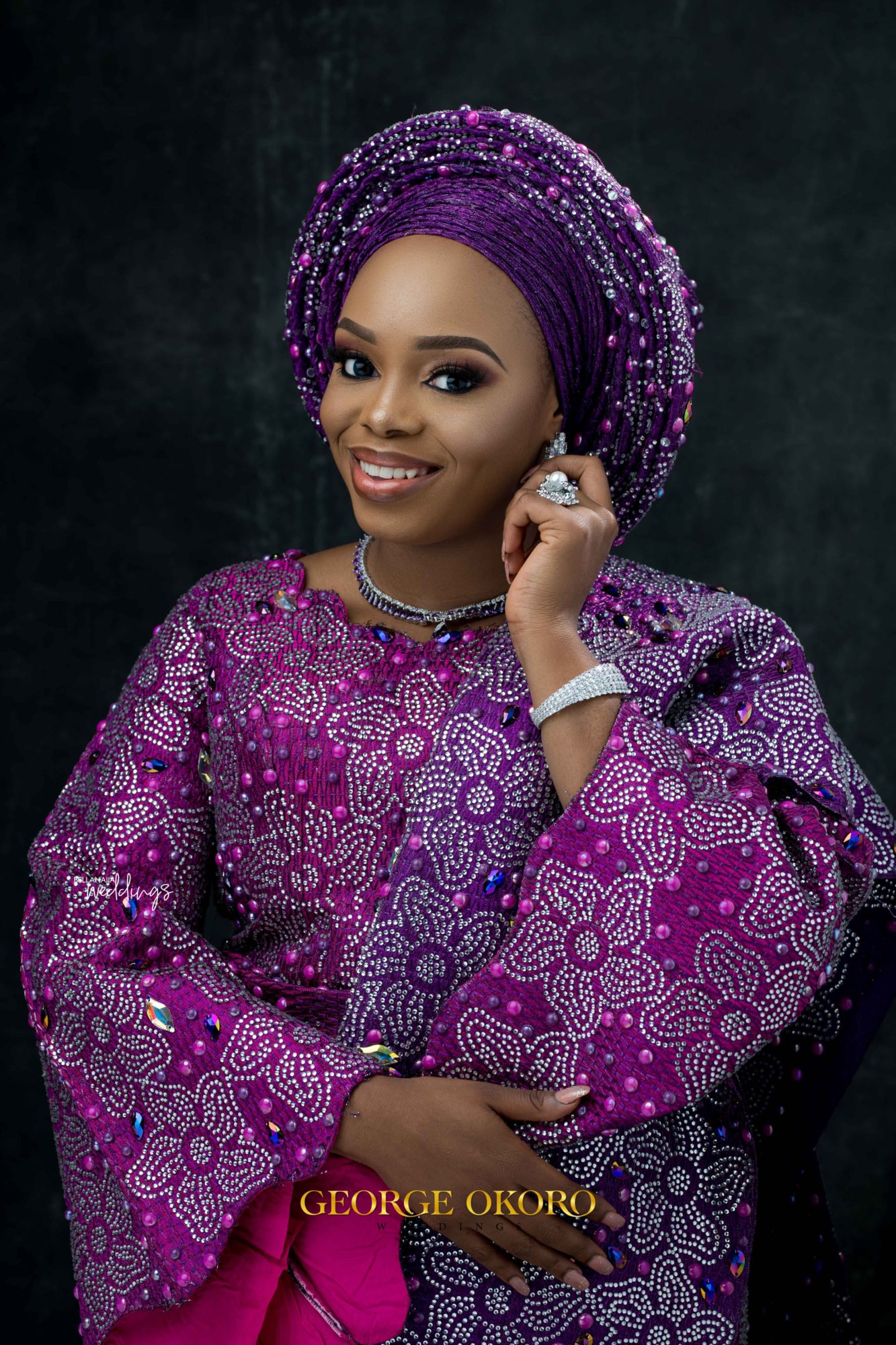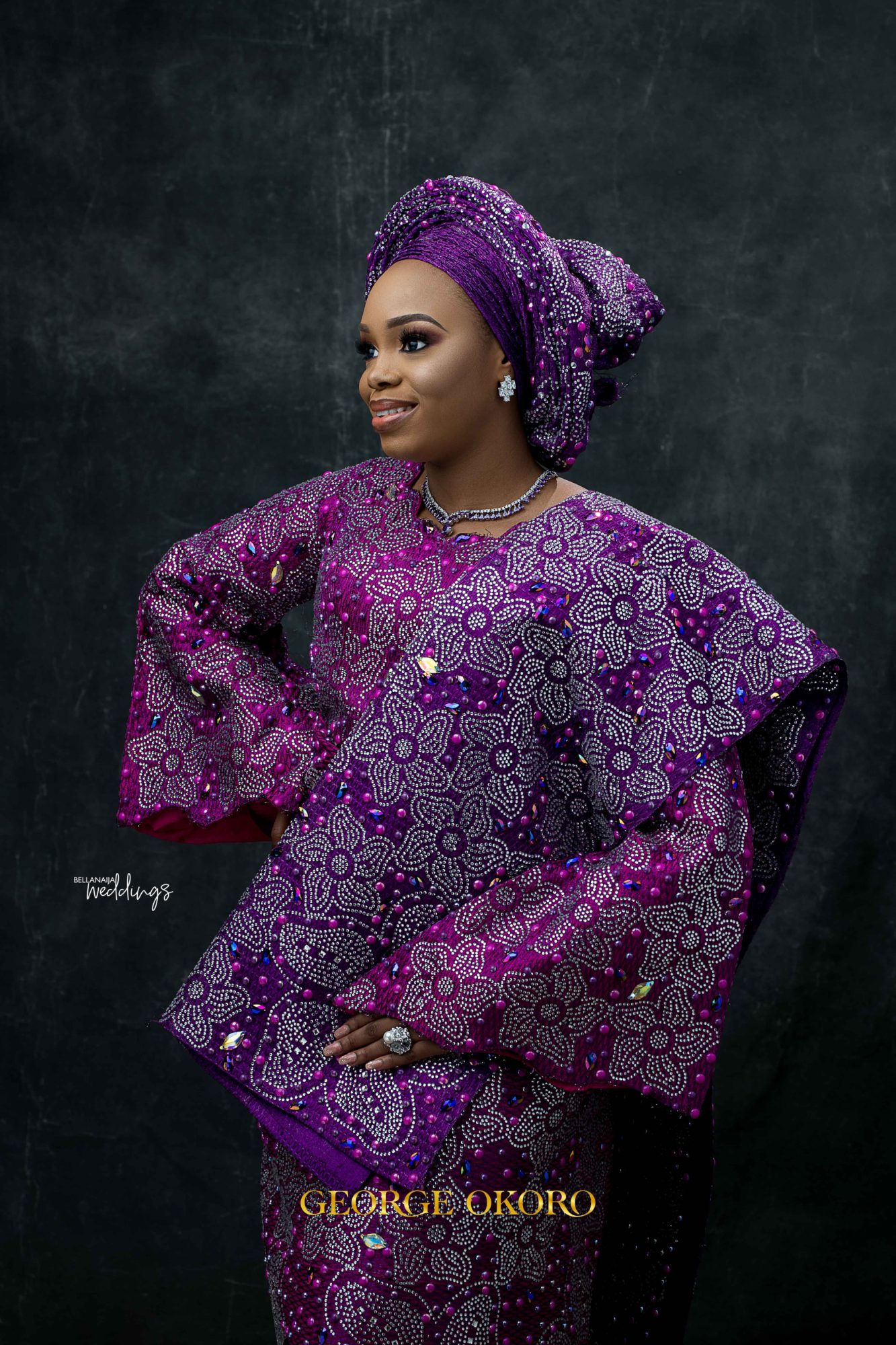 Now, let's see the Fulani look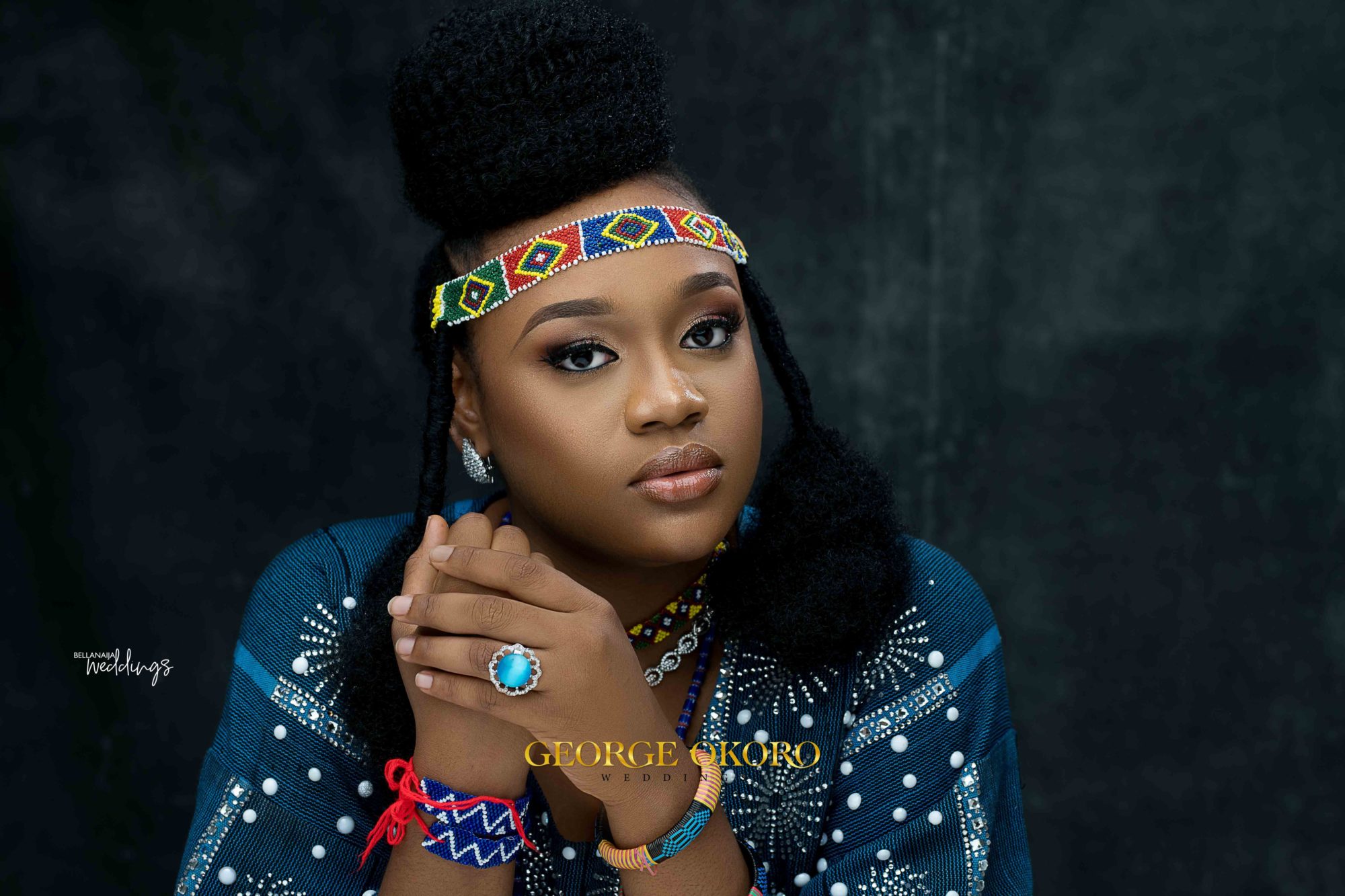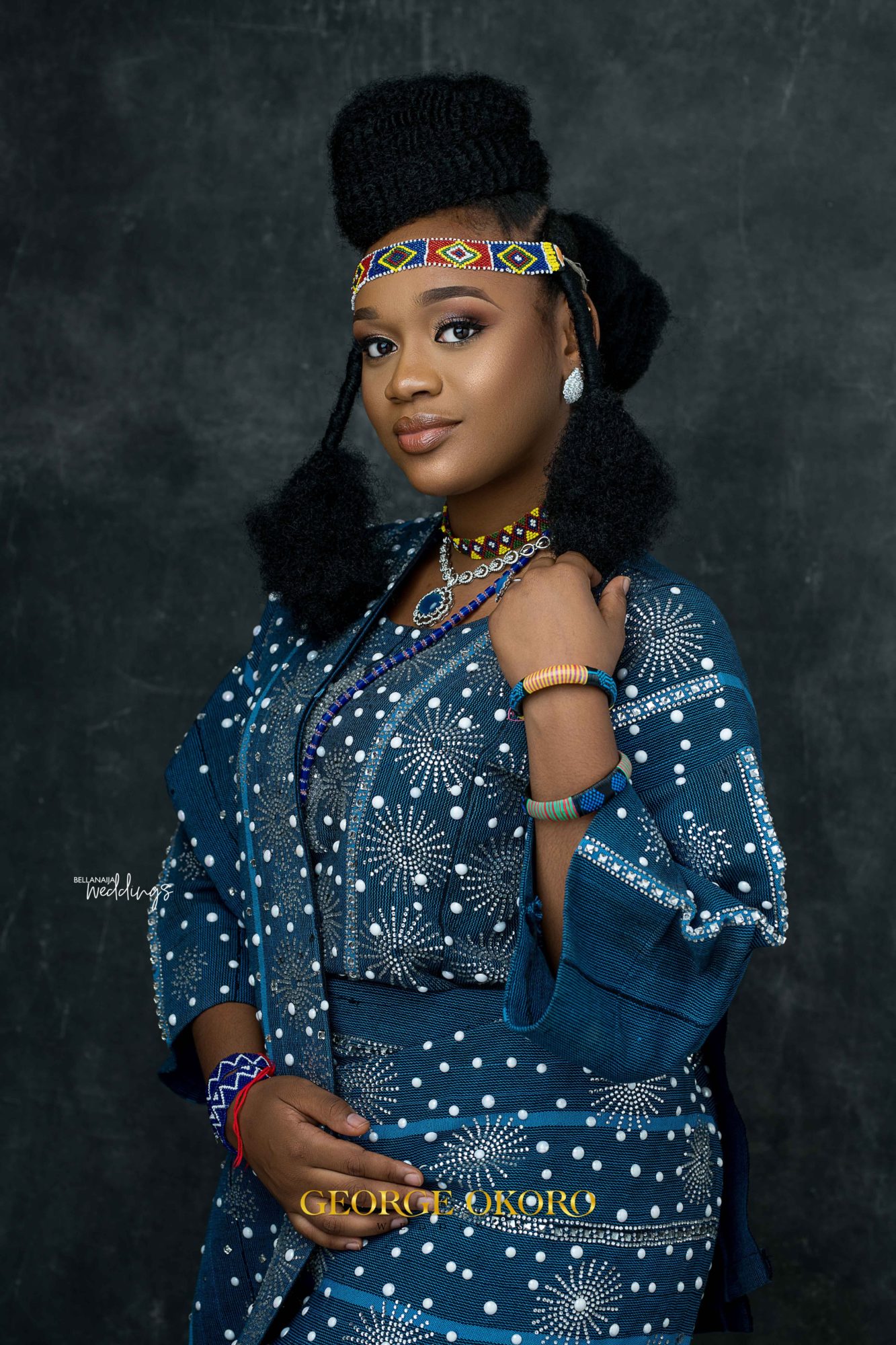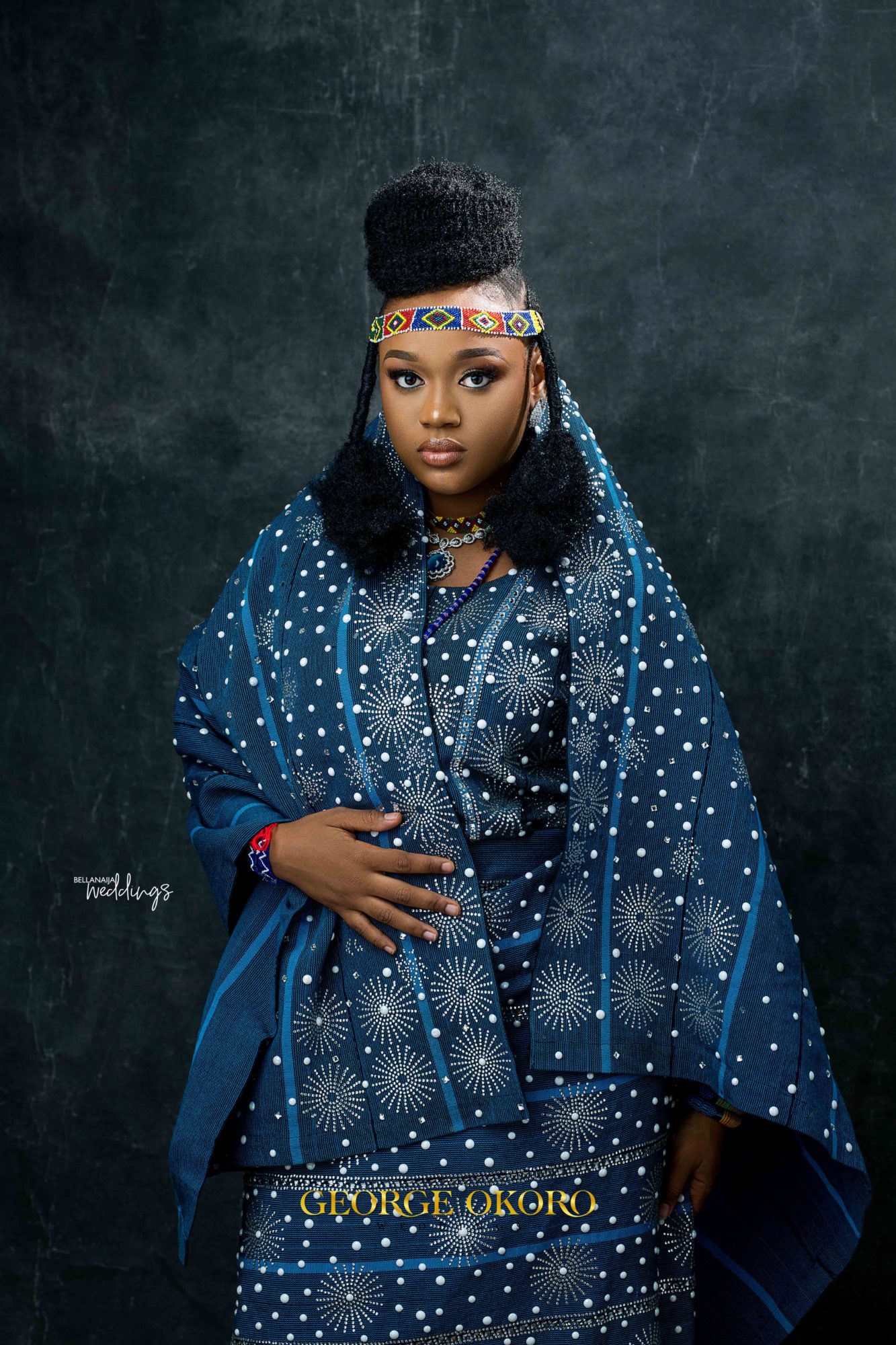 For the Kanuri bride hoping to rock a peach lafaya: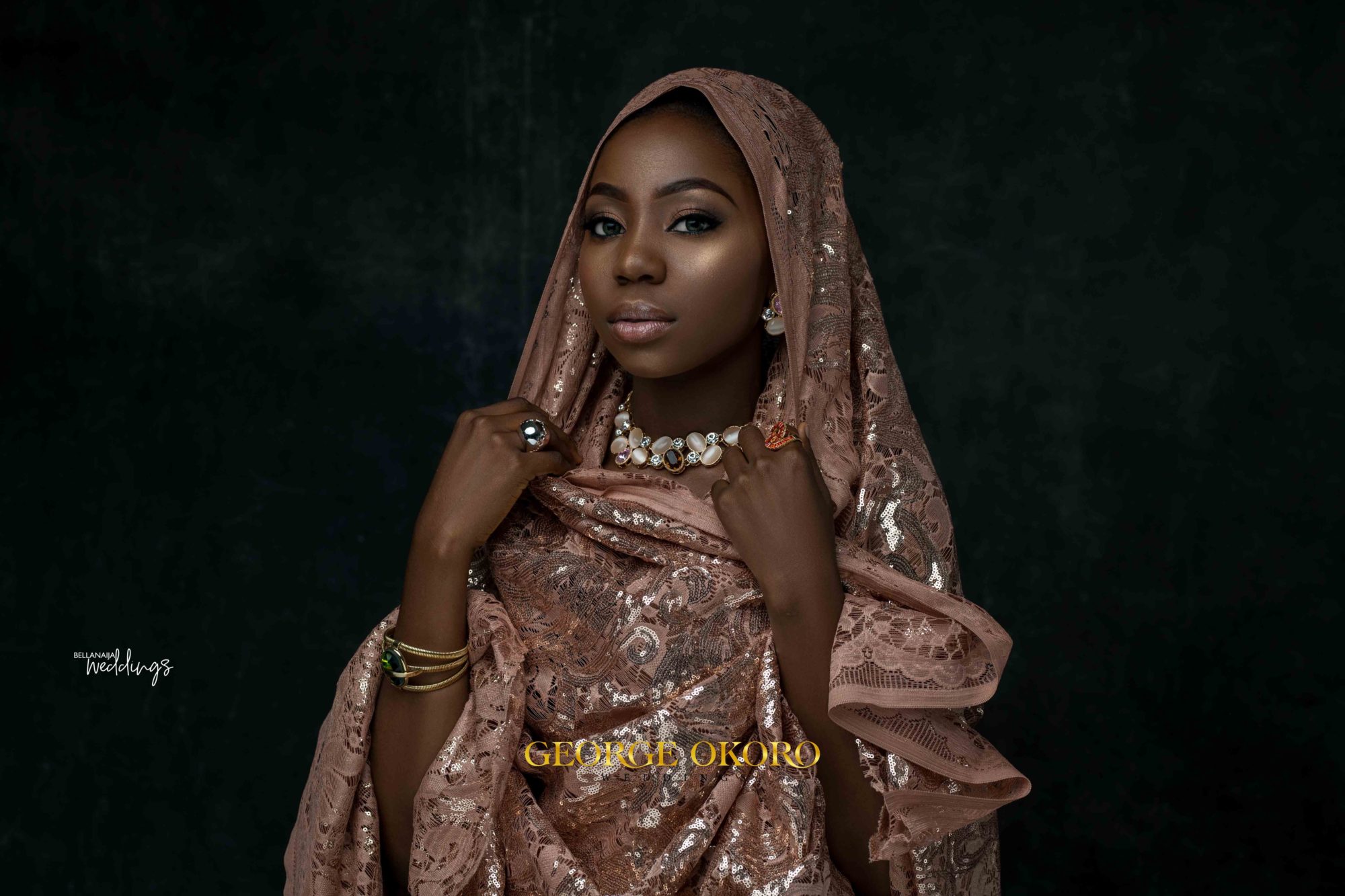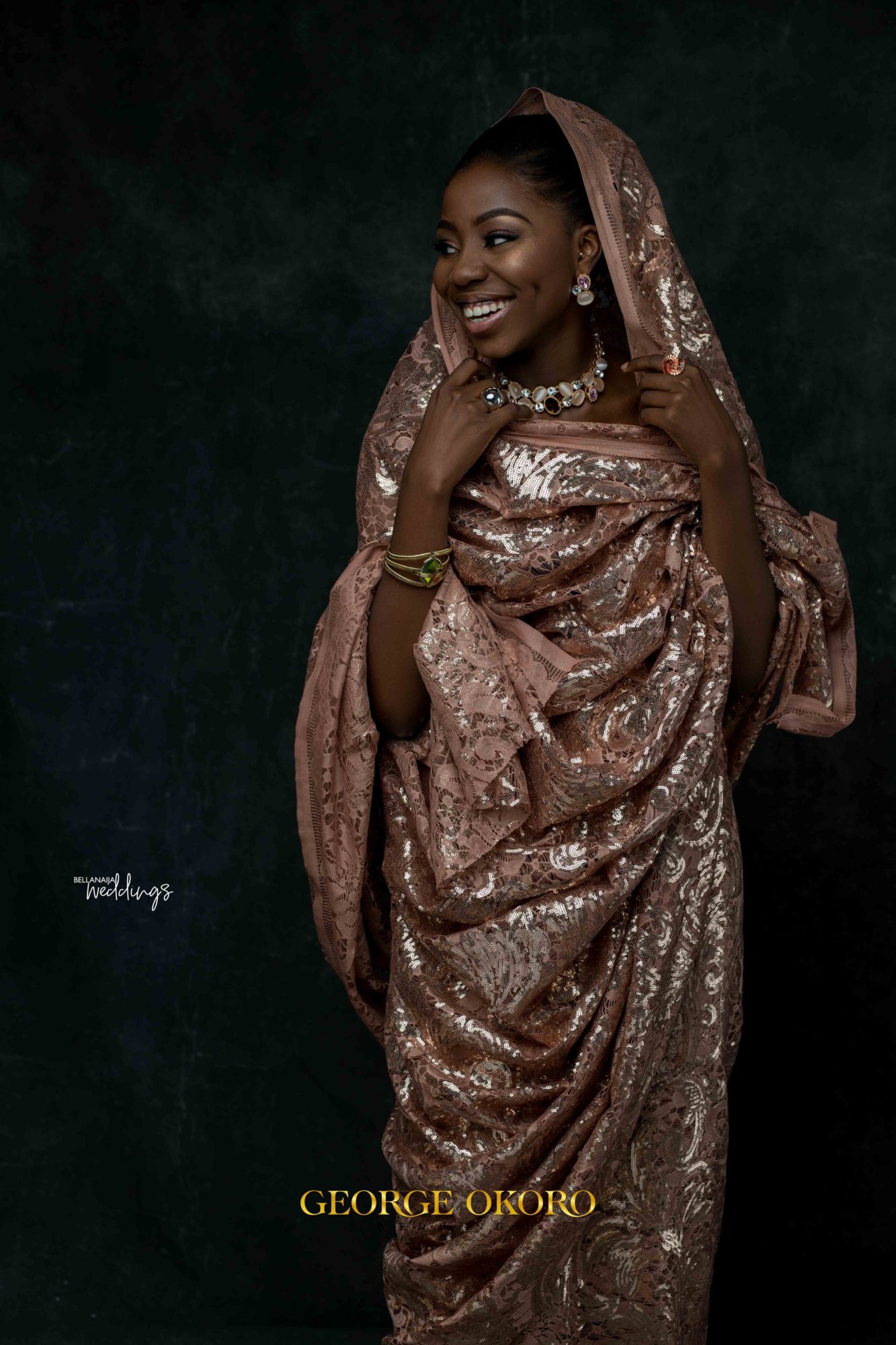 Just in case peach is not your colour, check out this blue layafa: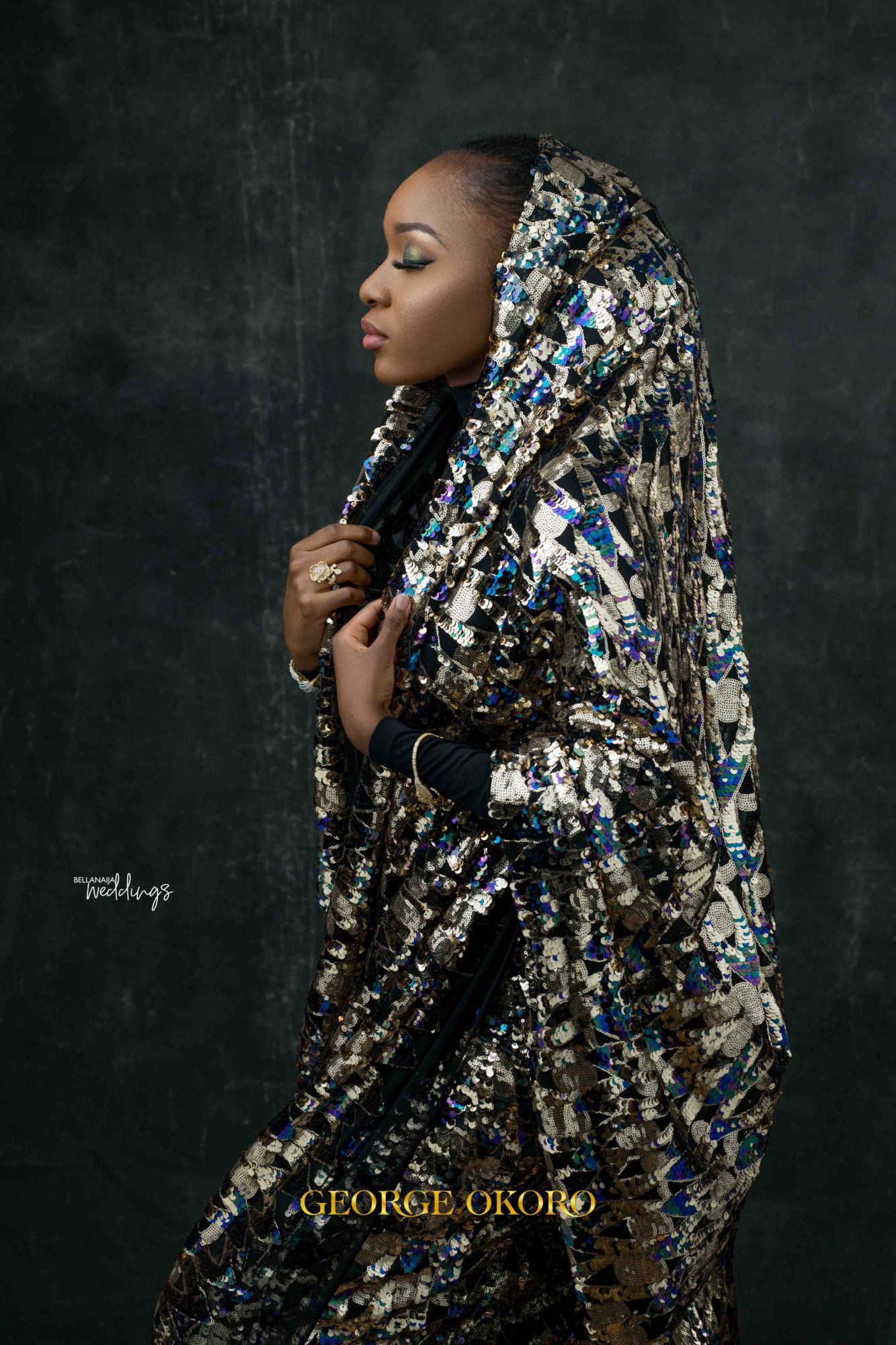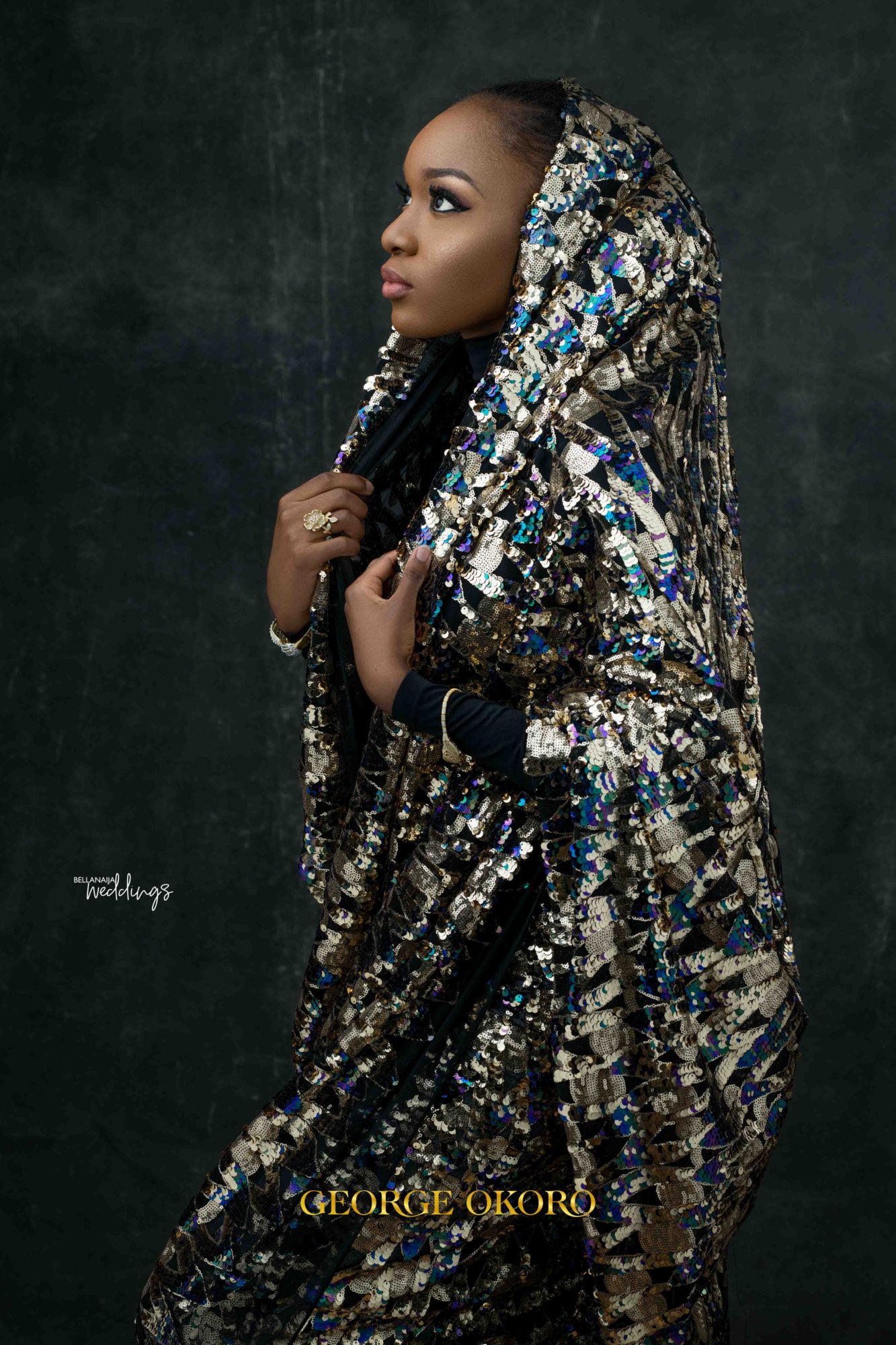 Knowing that a lot of Northern brides having a series of events, this wine and purple dresses is a pretty inspiration for the wedding dinner.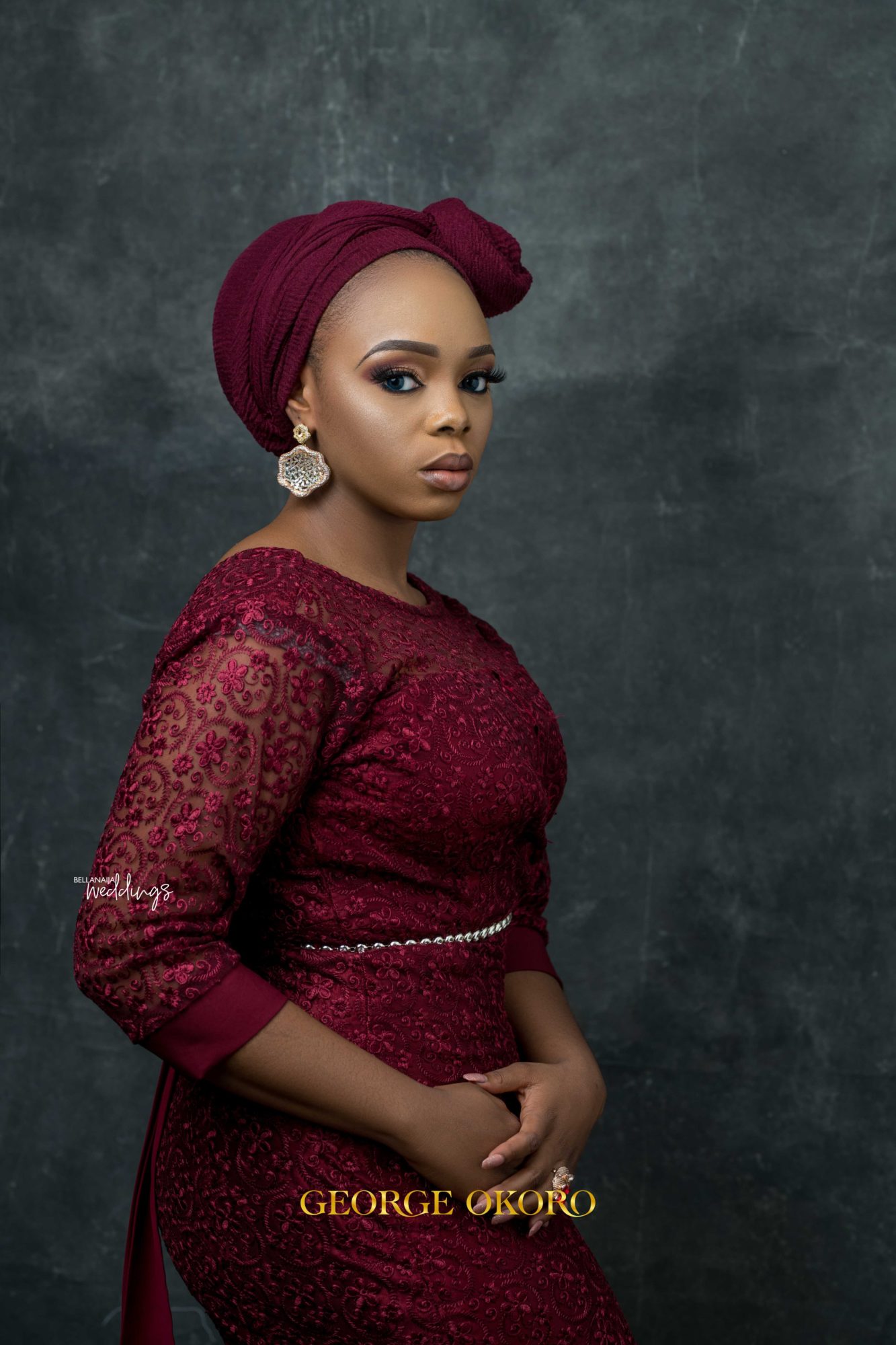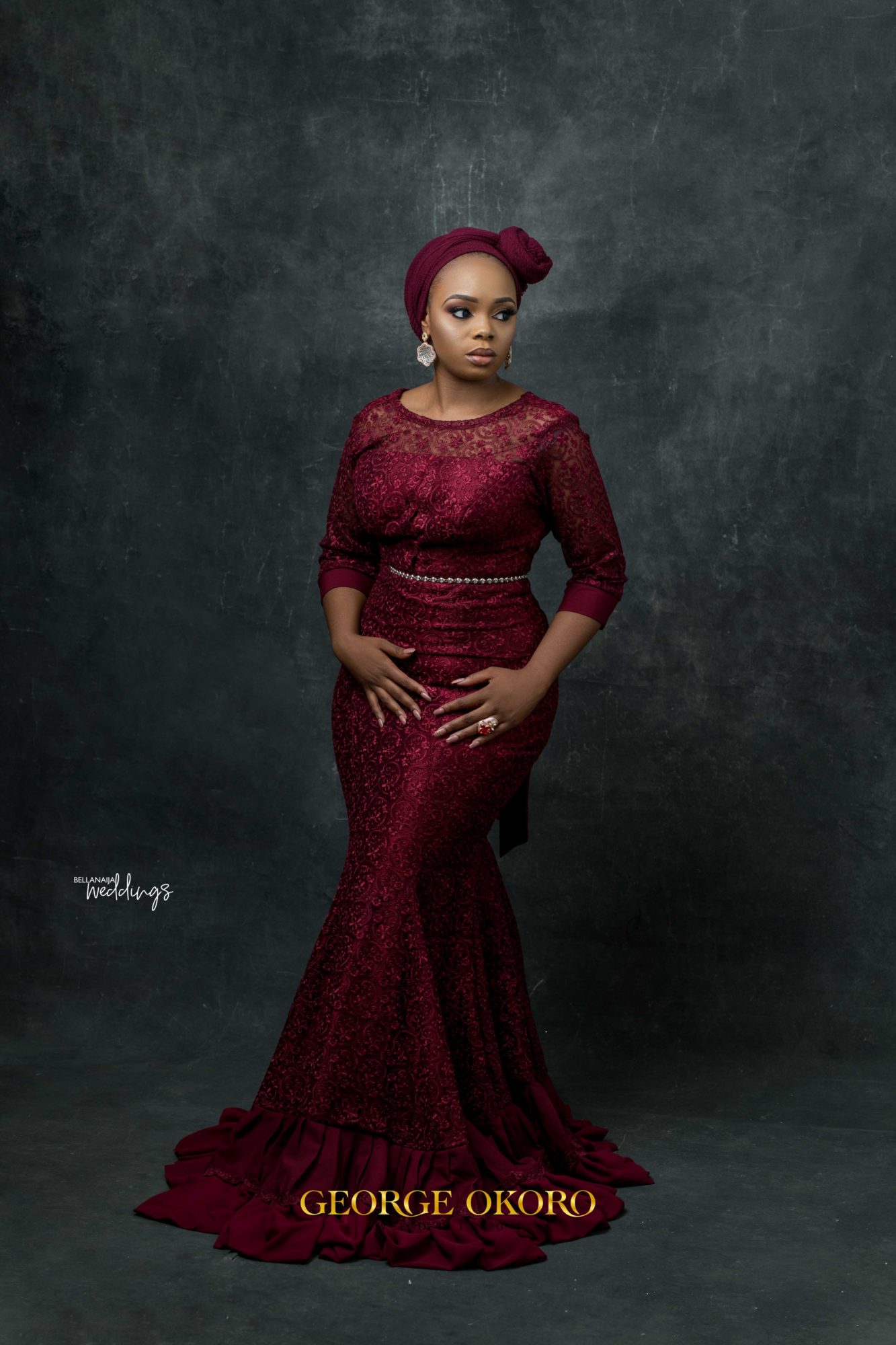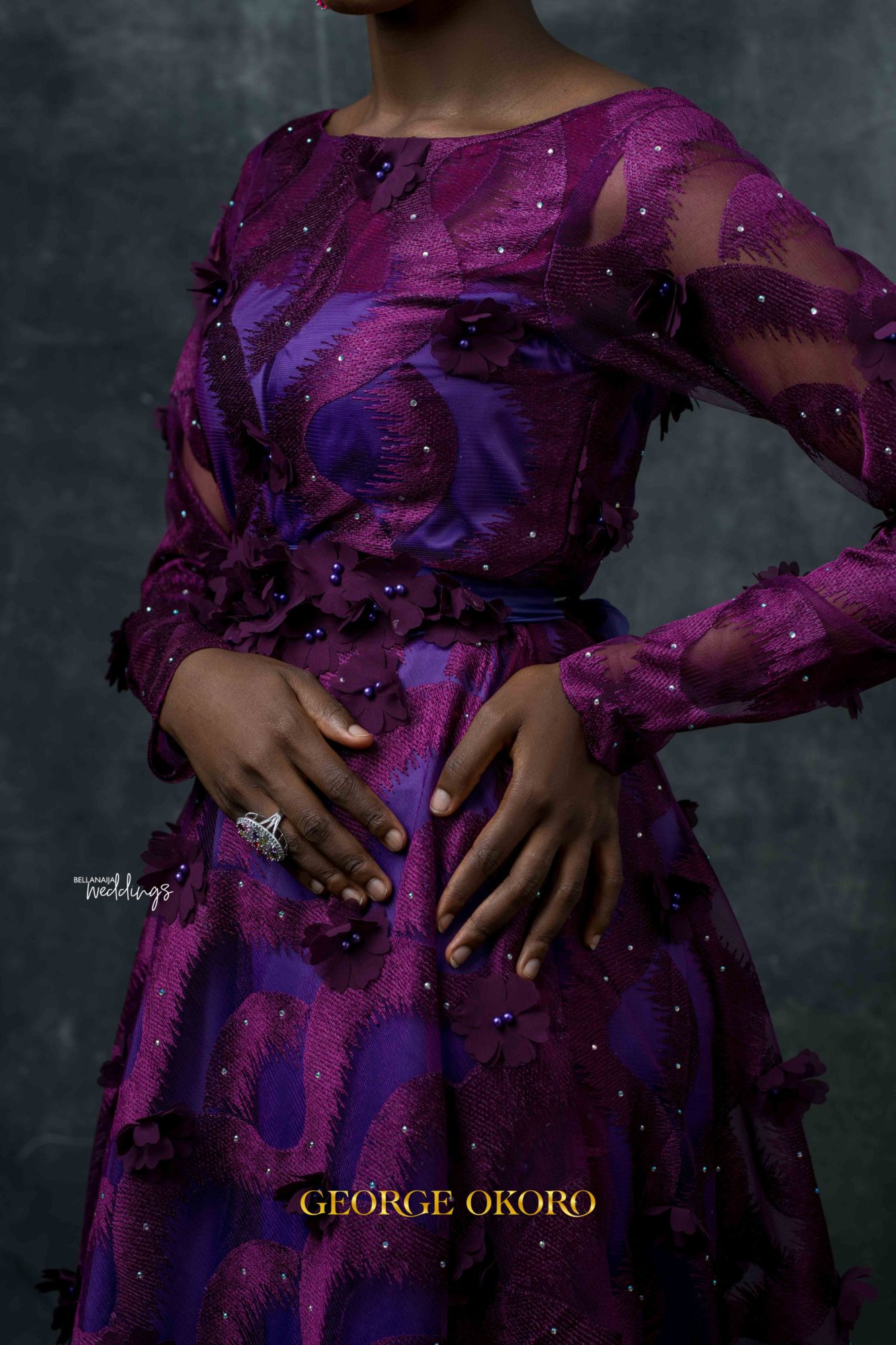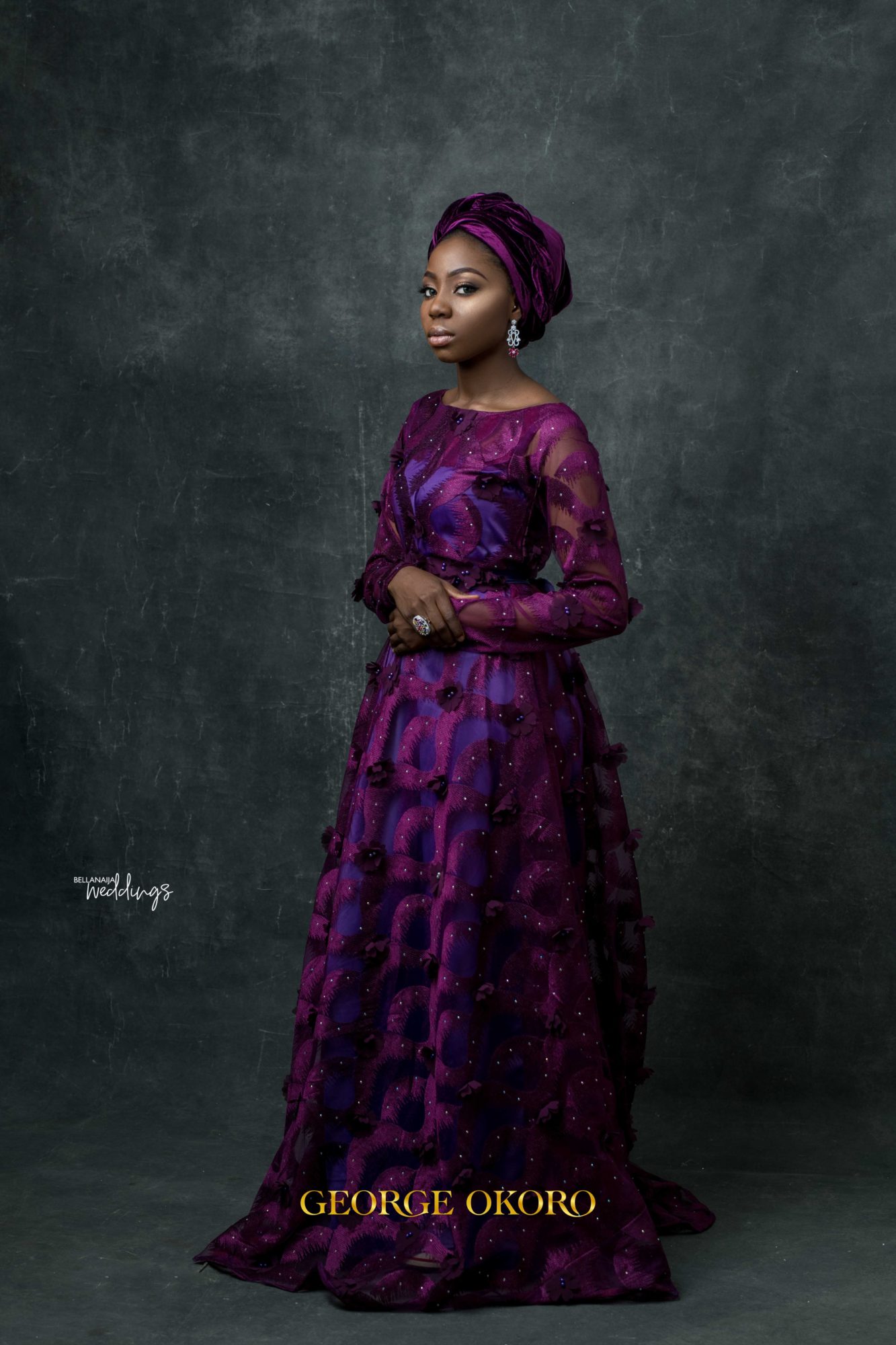 For the love of white dresses, check out this turbaned look and a complete bridal look: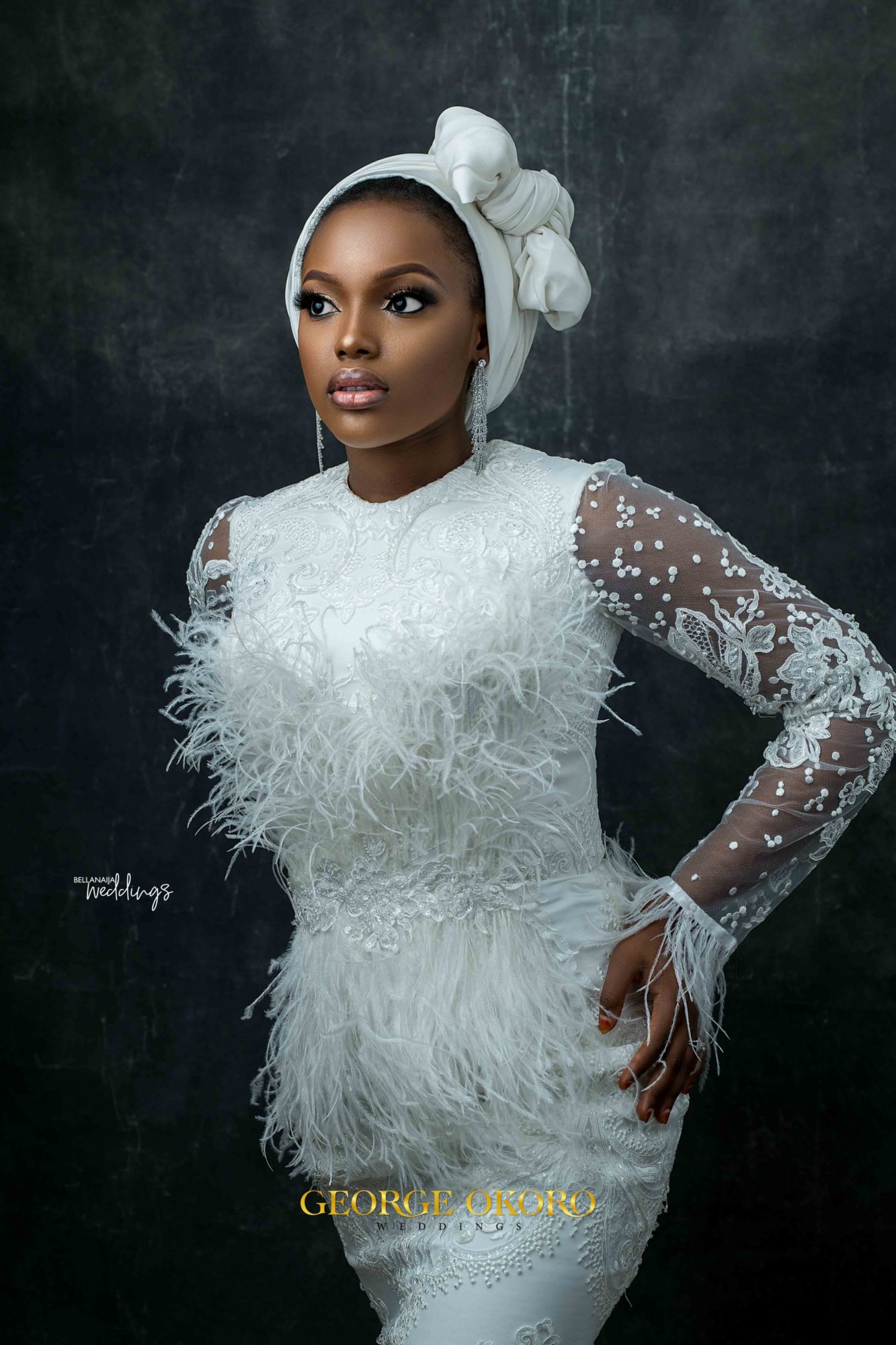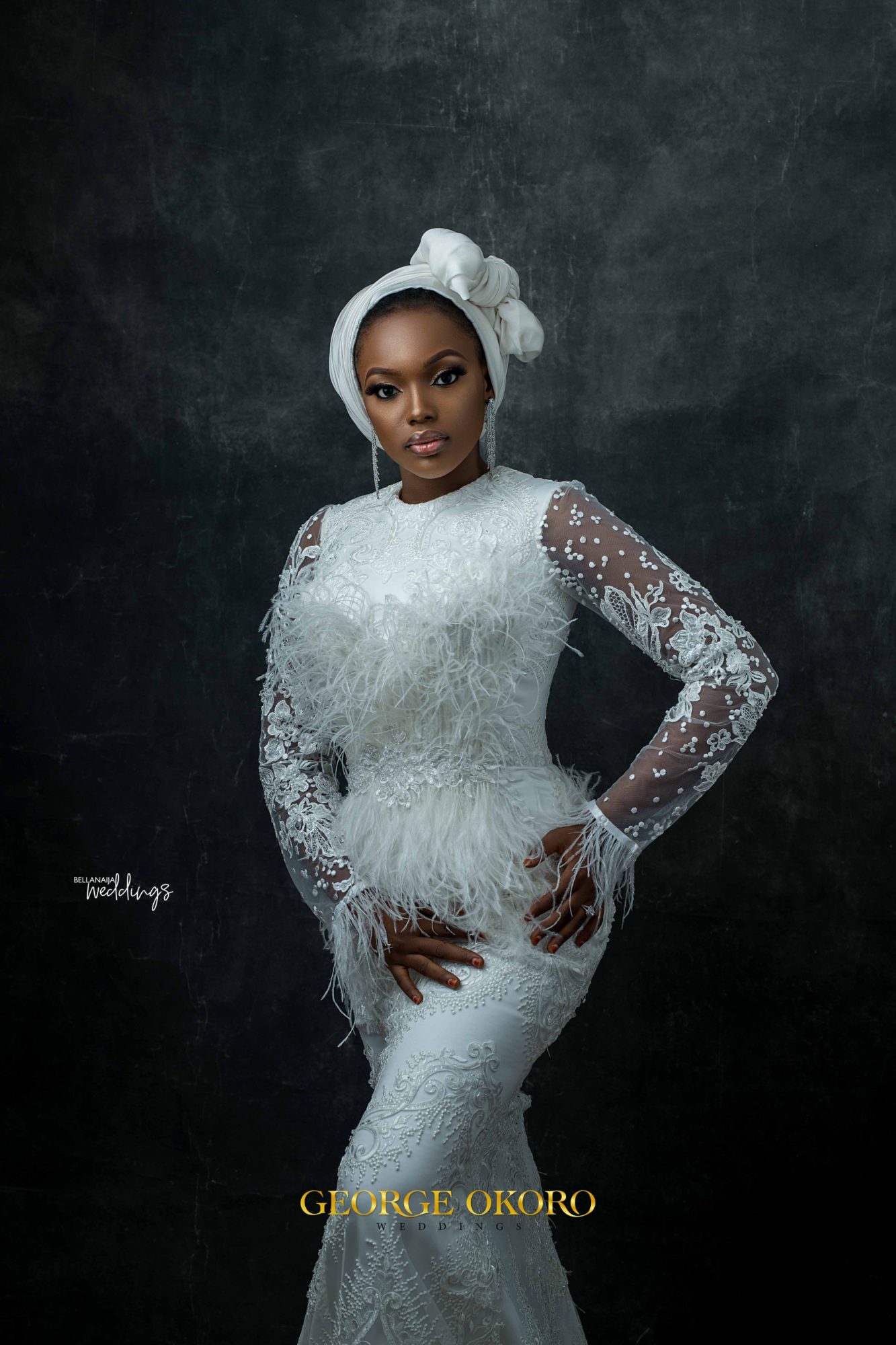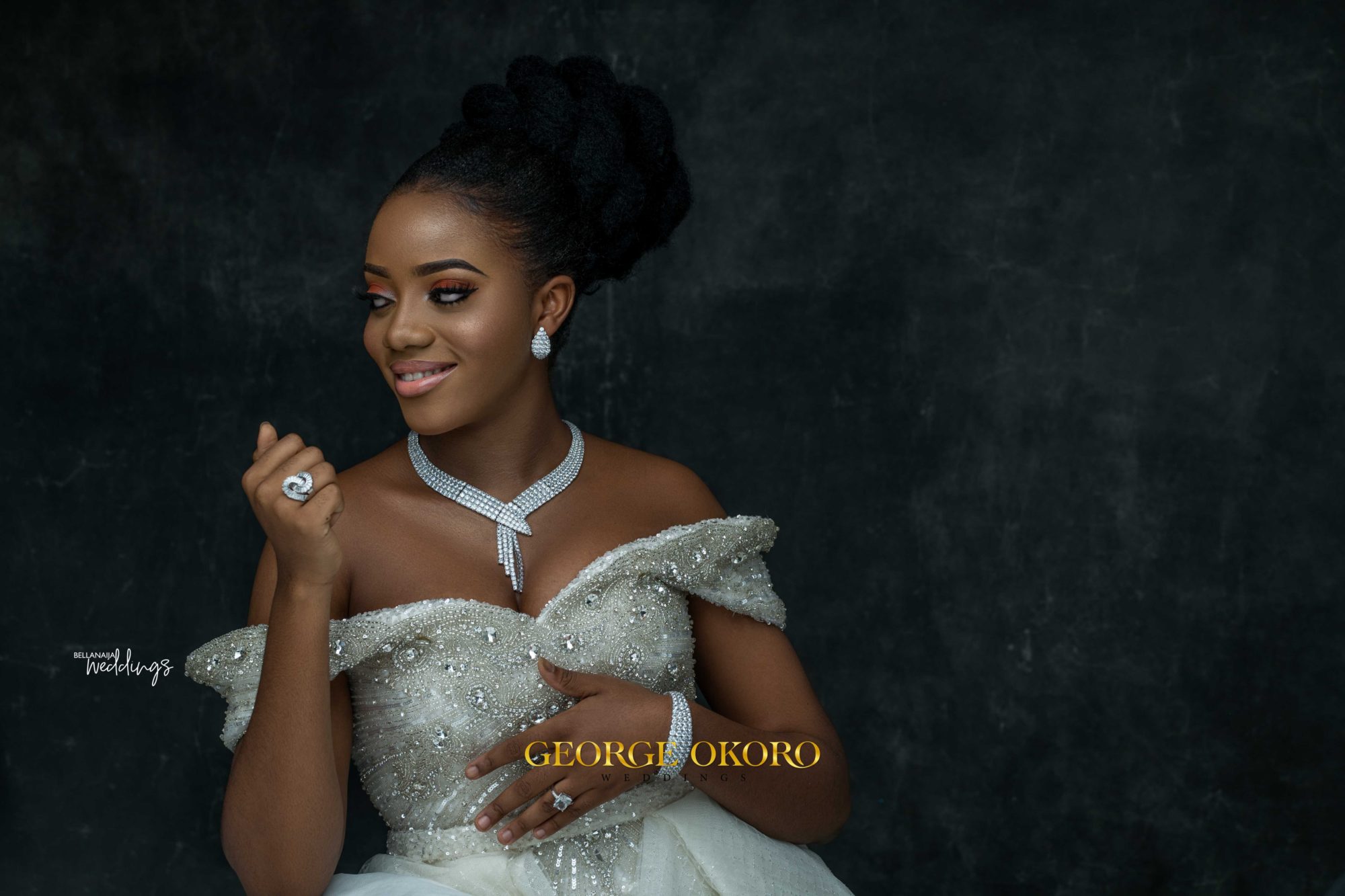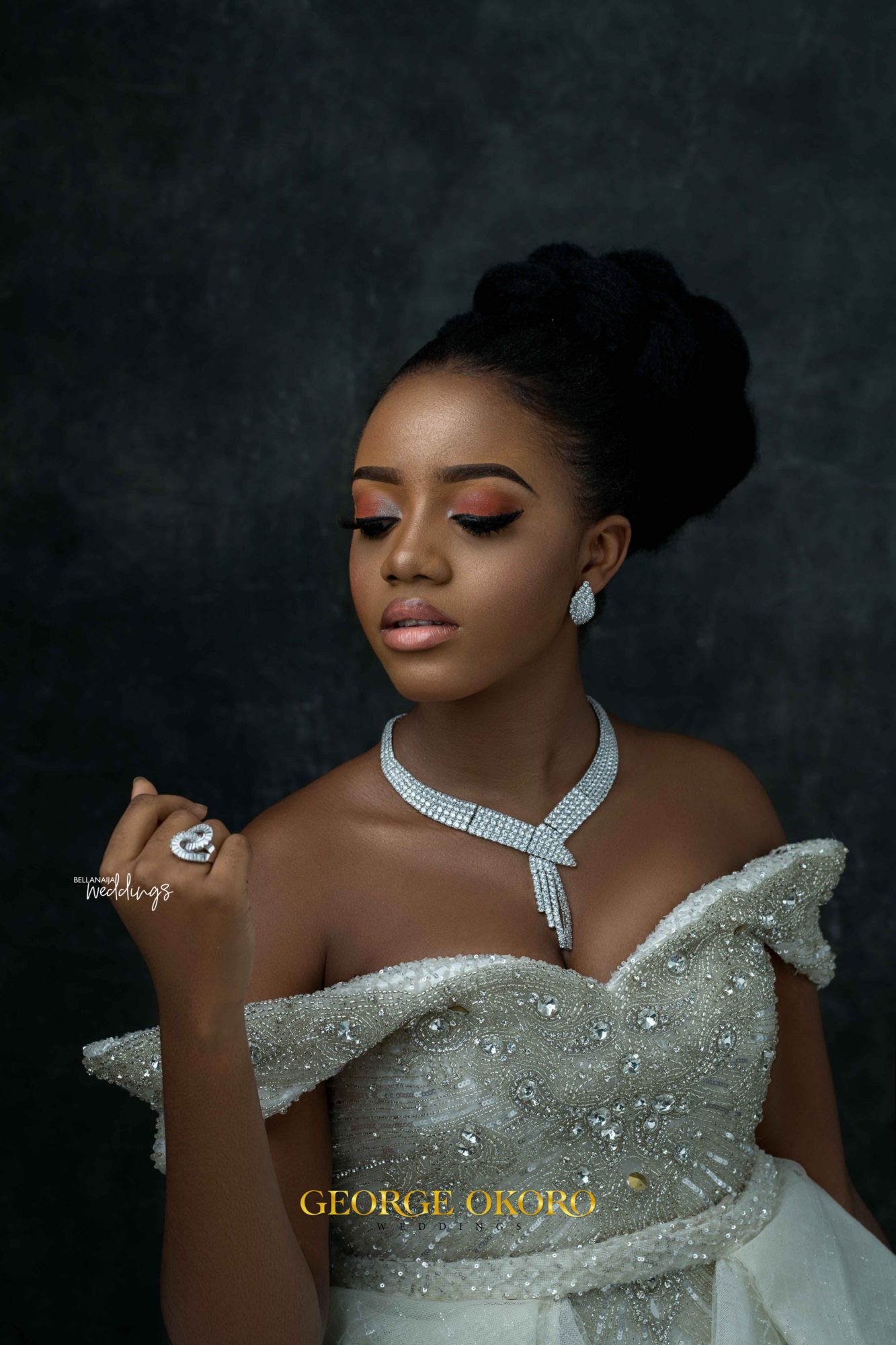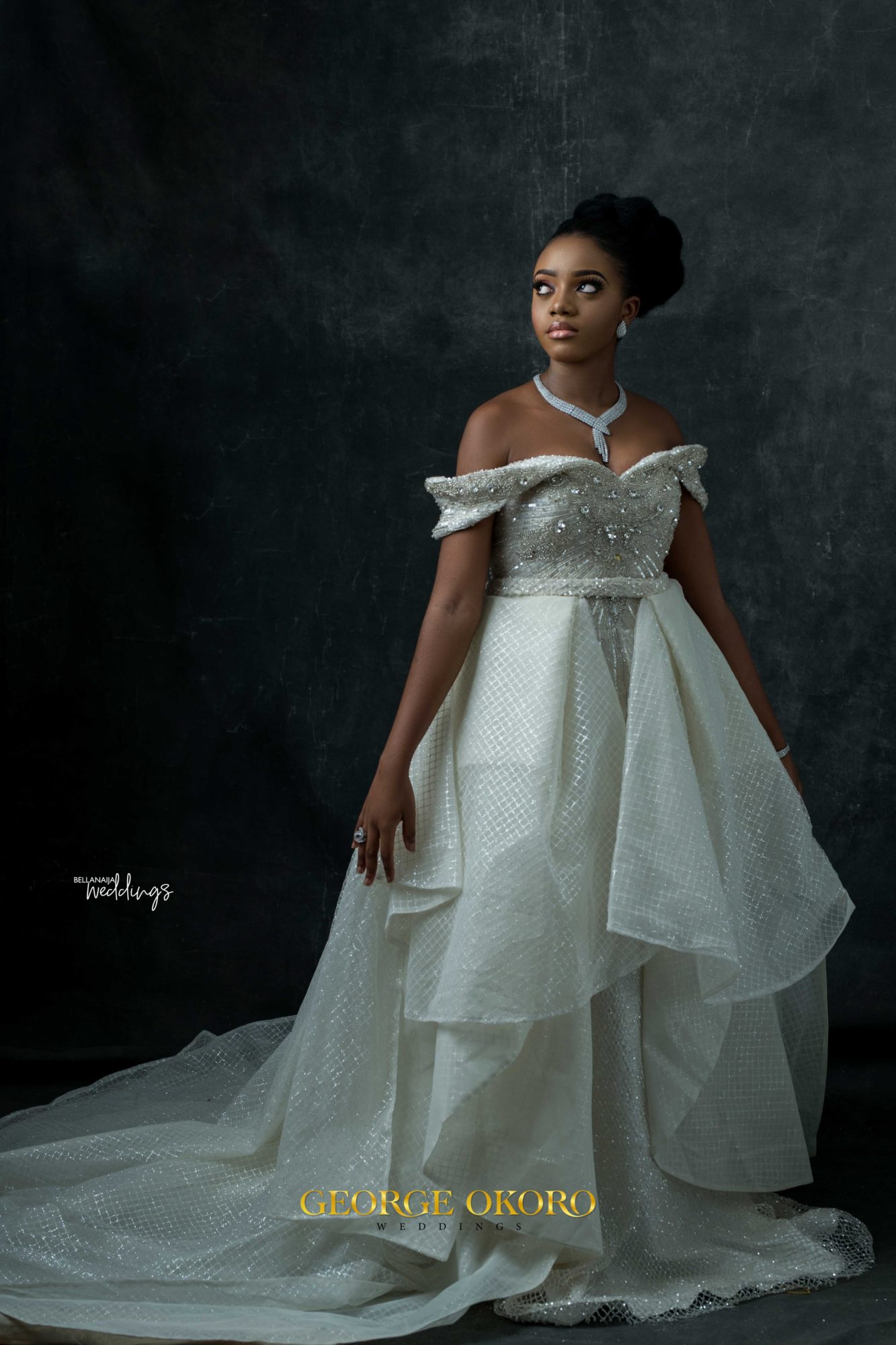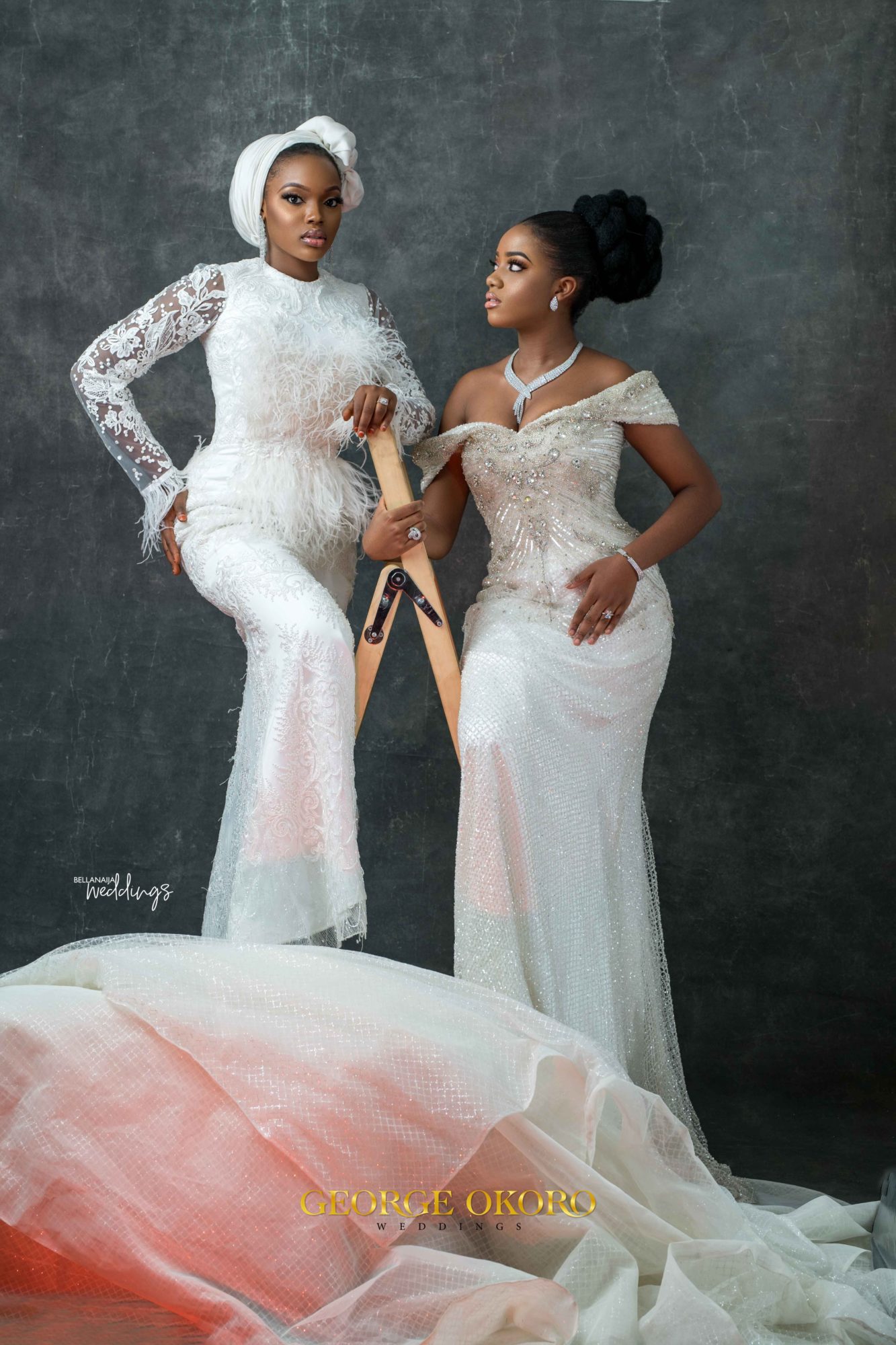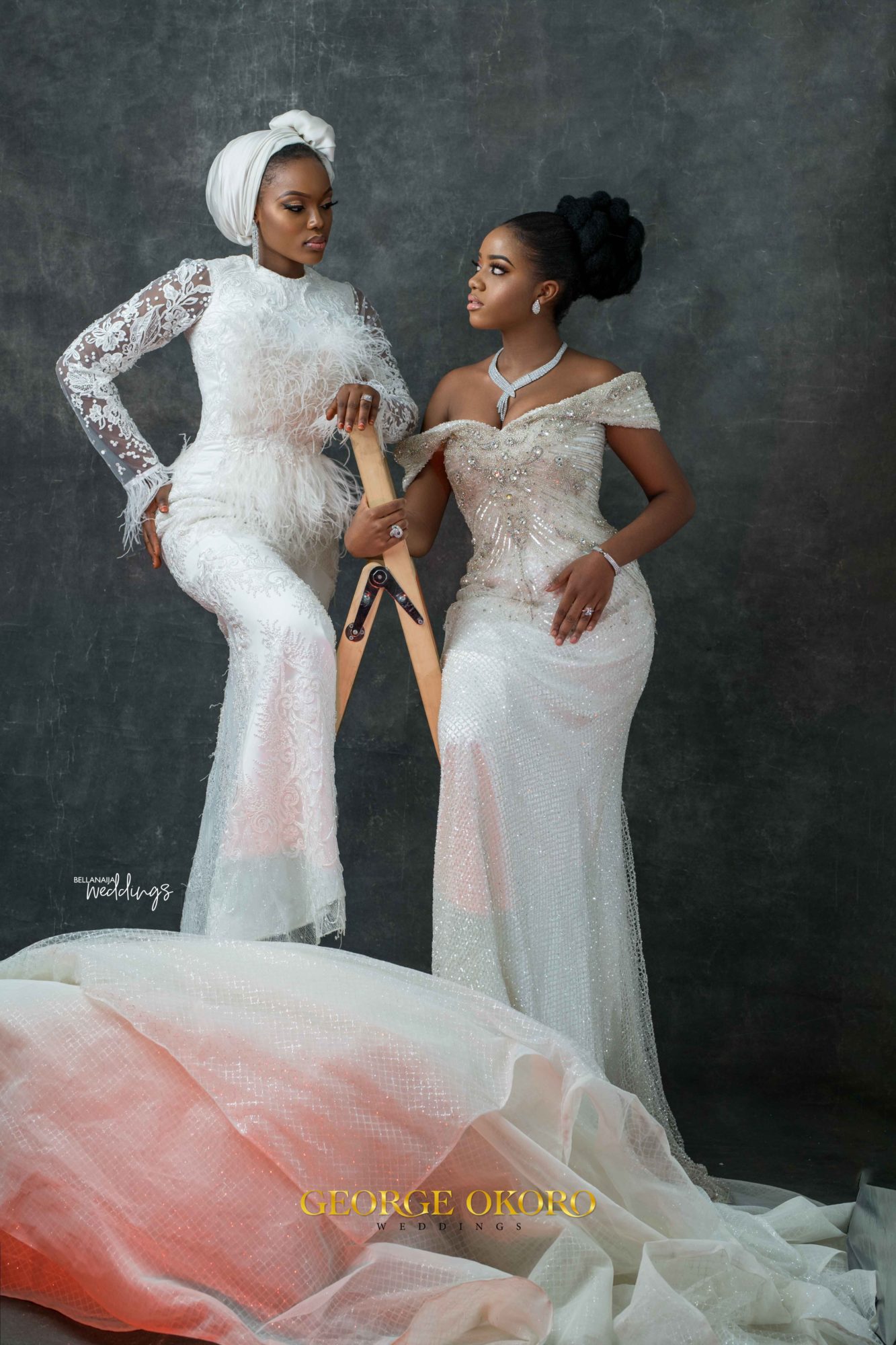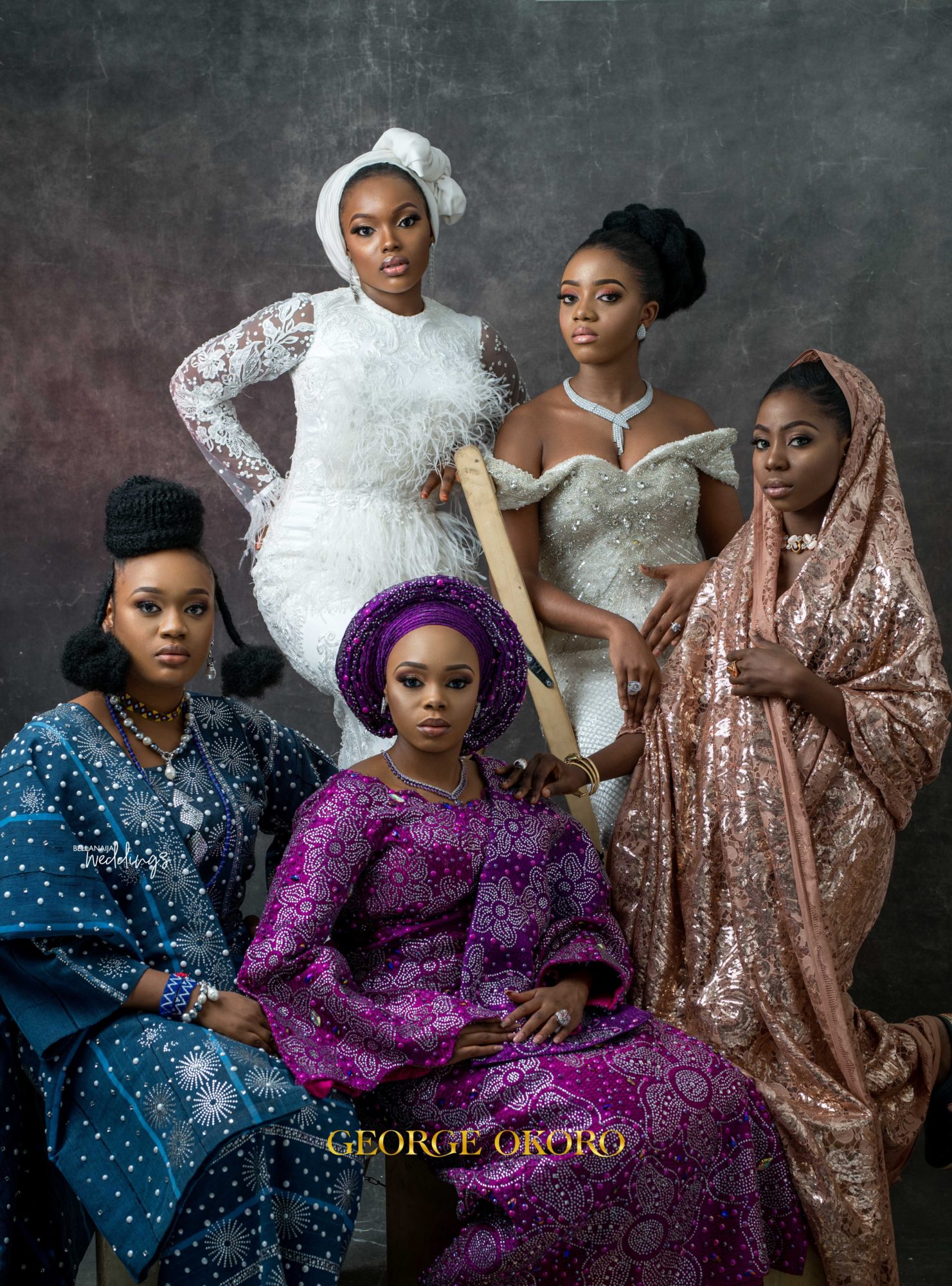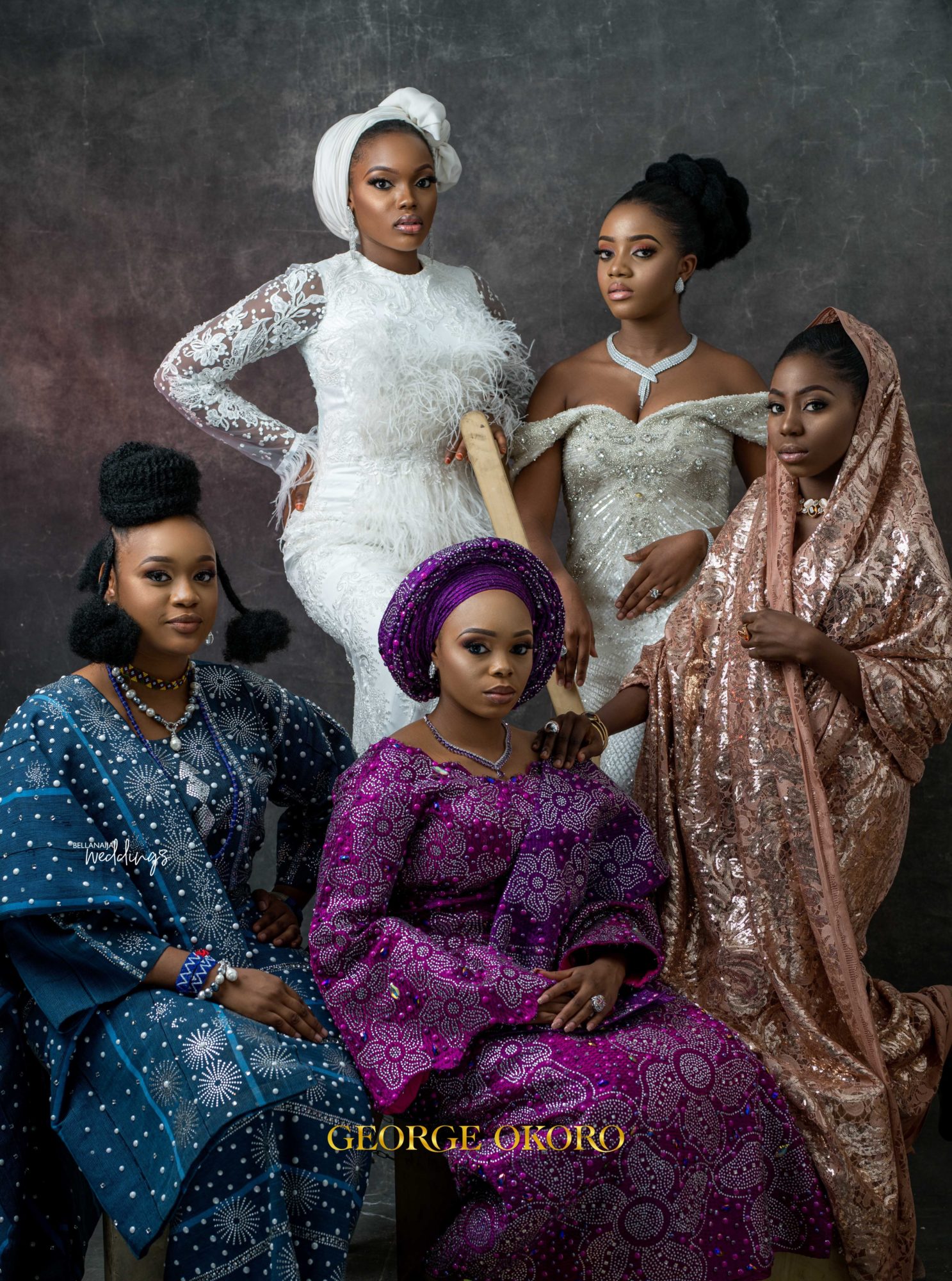 Credits
Photography: @georgeokoro
Bridal stylist: @thebridalroyale
Jewellery: @bijou_dore
Yoruba Bride
Belle: @marii_ahmad
Aso Oke: @blackngoldfashion
Makeup: @rjtmakeuppro
Kanuri bride in peach layafa:
Belle: @hauwa_abdul
Lafaya: @aso_ebi_couture
Makeup: @bl_faces
Fulani Bride
Belle: @hanan_joda
Makeup: @ronaldthe7th
Attire: @blackngoldfashion
Hair: @solangehairandbeauty
Kanuri bride in Blue
Belle: @ameenabet:lloibr
Lafaya: @aso_ebi_couture
Makeup: @rjtmakeuppro
White wedding dress:
Dress: @annejacobofficial
Makeup; @rjtmakeuppro
Hair: @solangehairandbeauty
Belle: @iamrozae
White dress with turban:
Belle: @khareeeeey
Makeup: @bl_faces
Dress: @annejacobofficial
Wine dress:
Belle: @marii_ahmad
Dress: @_zavani
Makeup:  @rjtmakeuppro