Guys, love is super sweet and you will agree with us when you read this love story.
Eden and Phillip were introduced by their mutual friend. He really insisted that they met and was sure they will be good for each other. Well, Eden reluctantly agreed and after their first date, a strong connection hit off between them and years down the aisle, they are ready to walk down the aisle.
You know what's cute, they both shared how their love story played out and we must say, it is really beautiful. For now, let's hear from the bride, Eden:
One lazy Sunday morning, I got a call from a friend of mine asking if I could meet a childhood friend of his who just came back from the States, first, I wasn't interested in a long distance relationship, in fact, I didn't have the energy for any kind of relationships after my last. He kept calling and insisting his friend was a great guy with an outstanding personality, and that all I had to do was just meet him. He also mentioned that he had a limp and that kind of scared me. "Ok! No problem, I will meet your friend.", I said.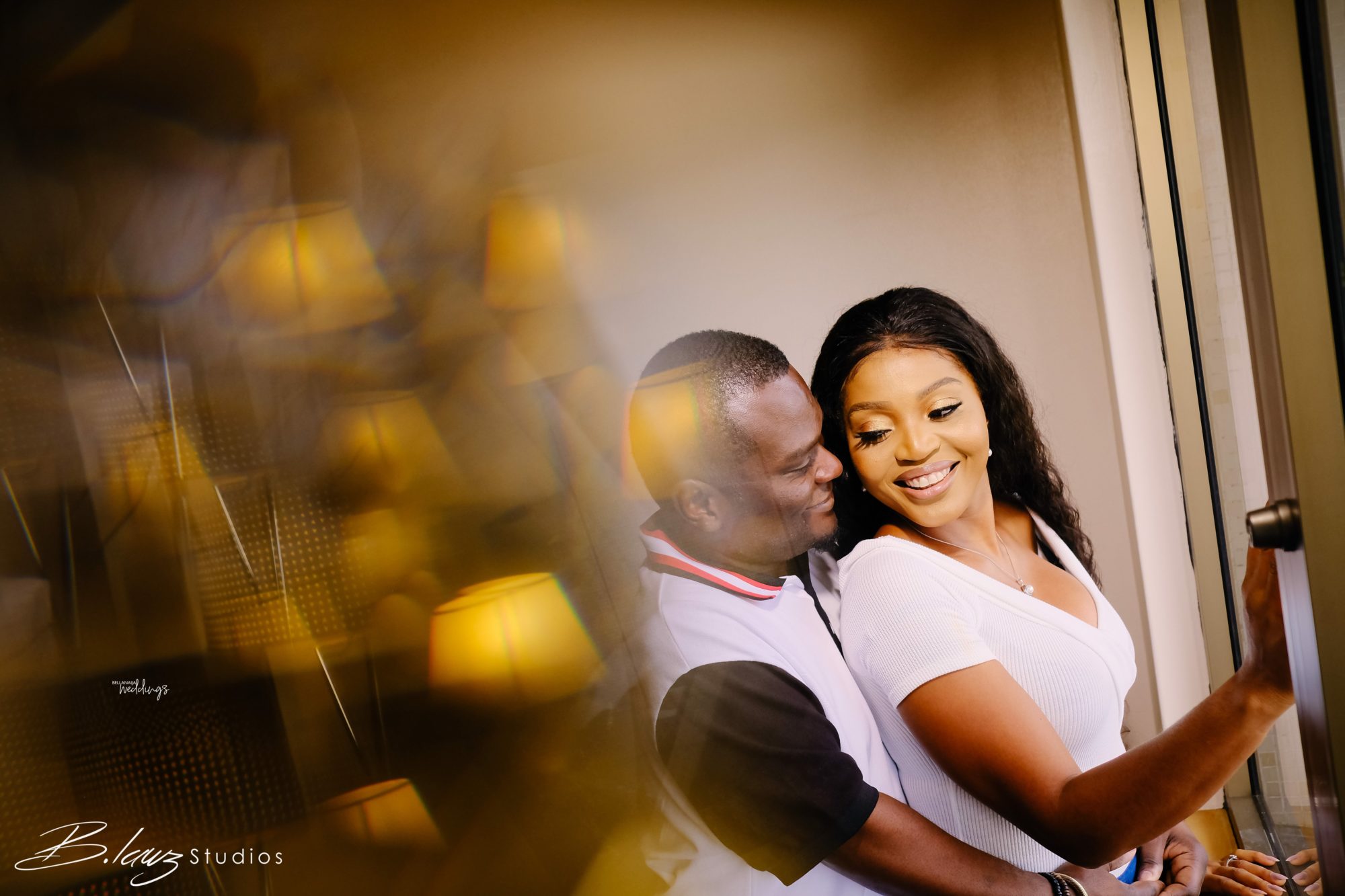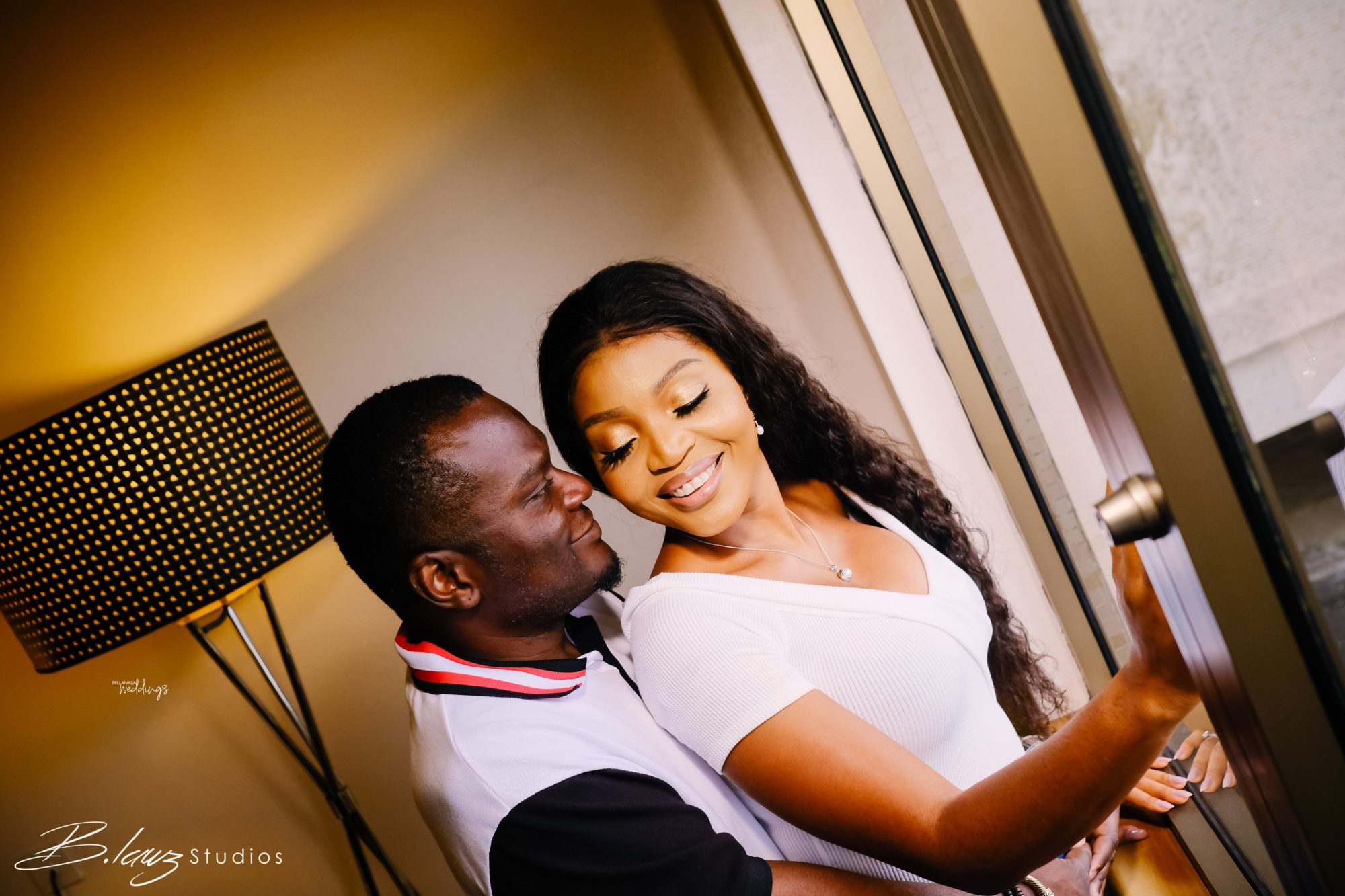 On December 27, 2017, I walked into Fam city and sighted this dark, average height guy sitting at the corner end of a table reading a book. When we got talking, I noticed he was confident and intelligent, there was something about his personality that was cute and sweet, and I wanted to get to know him more. The date was short because he had a business meeting, but he went ahead and asked for another date and I obliged. The second date turned to a 3rd date and 2 days later he went back to the States.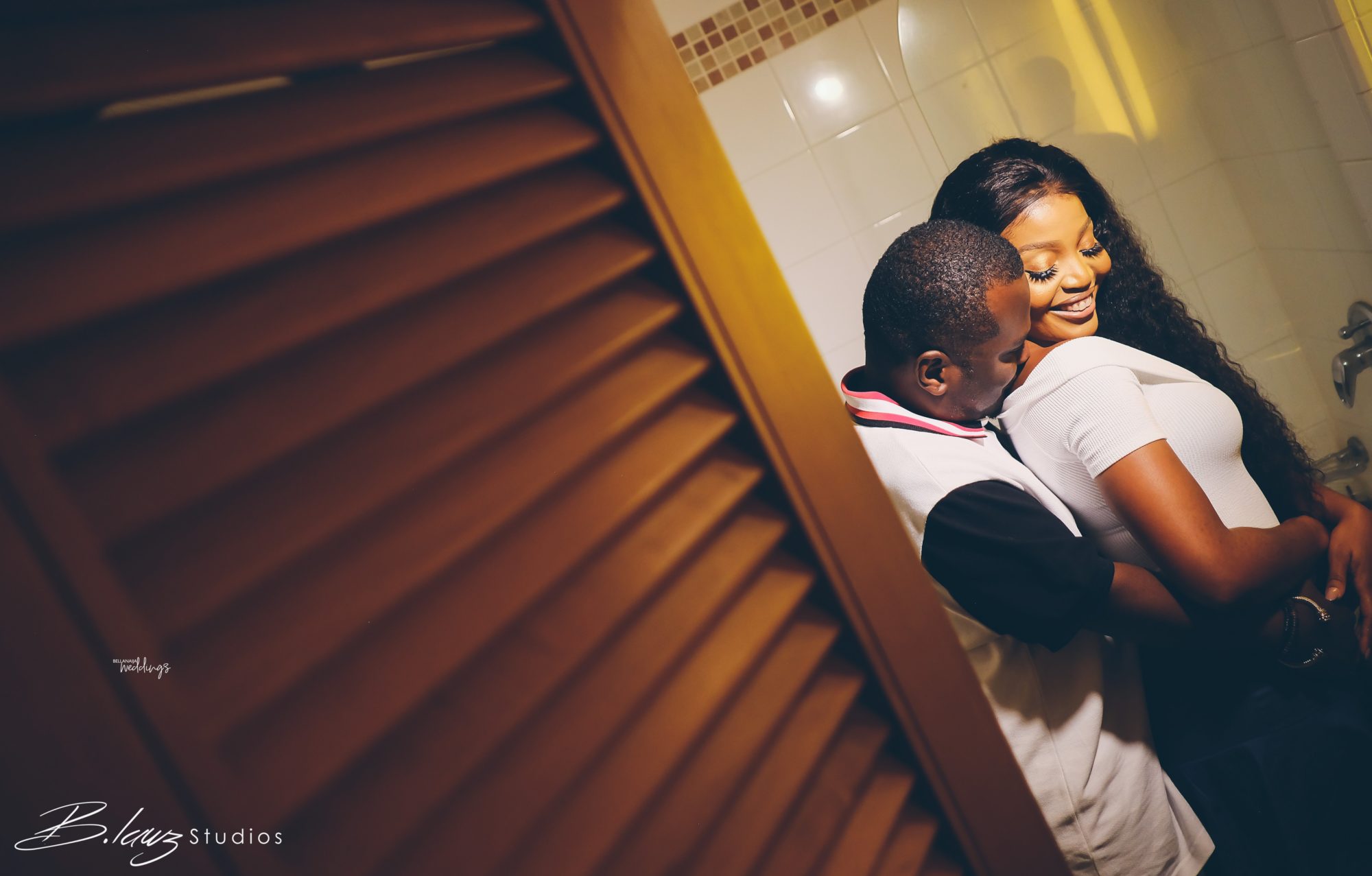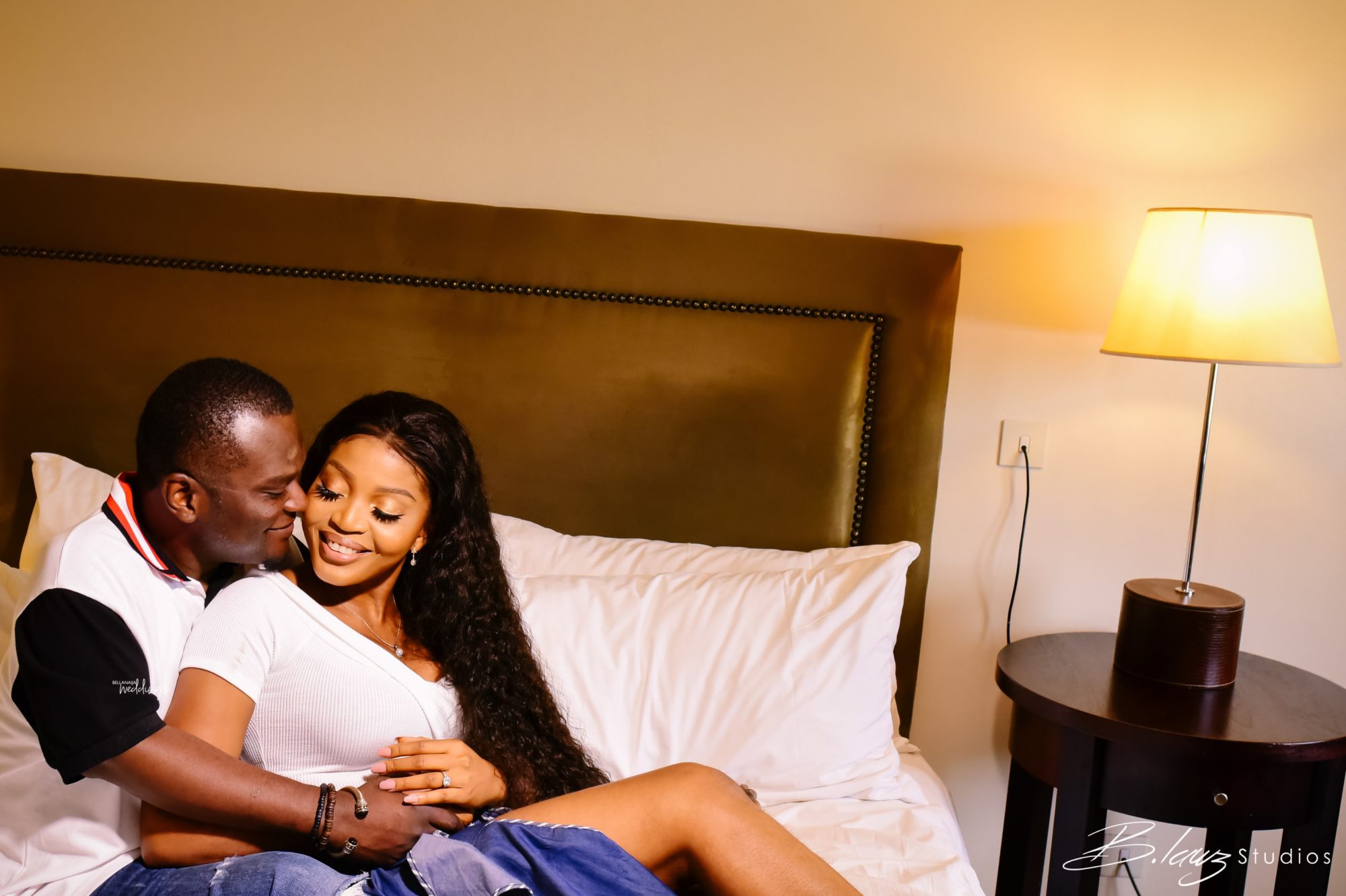 I waited for days for his call, but no call came in and I was like "Whatever!" On my way back from work, I noticed several missed calls accompanied by a text from him apologizing for not calling so soon. We got texting and from texting, we were talking for like 6 hrs in a day. Some weeks later he asked me to be in a relationship with him, but I shot him down. He was so devastated and sad. I explained to him that I wanted to know him and the only way I could truly do that was to be his friend. He agreed. We were friends for 6months and it was blissful.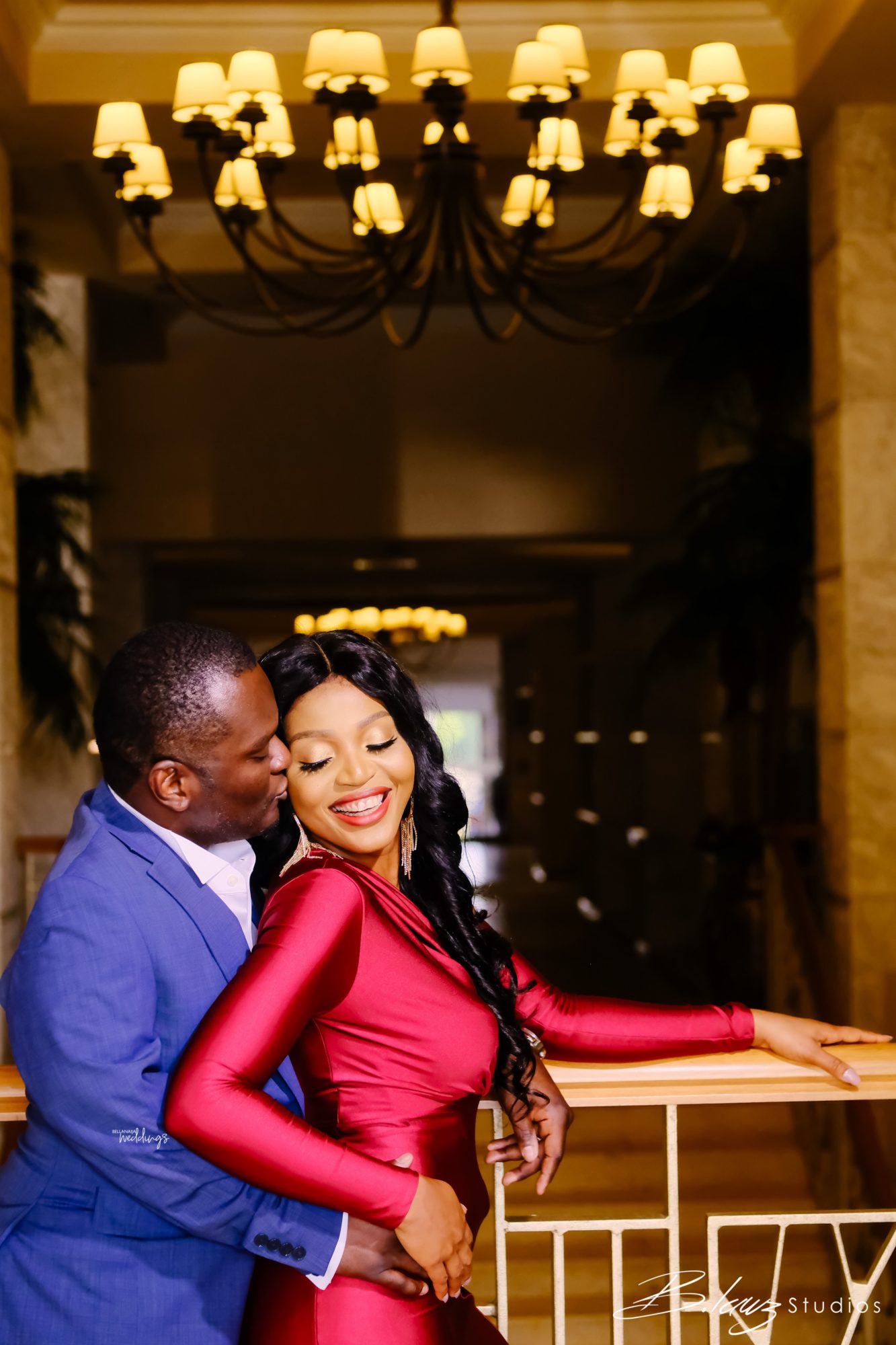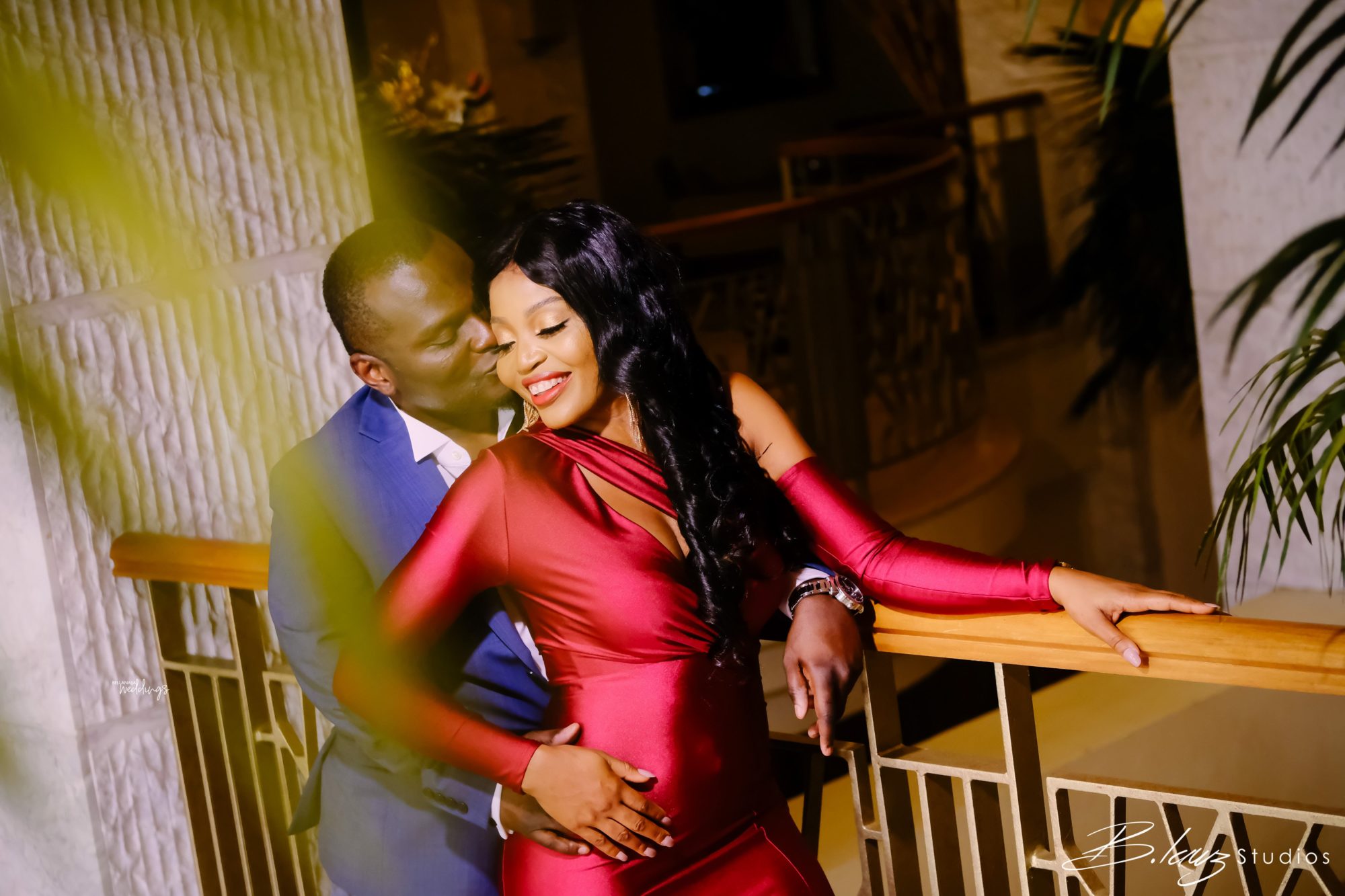 Although he has a limp, he was the strongest man I had ever met, his confidence in himself and his beliefs in his dreams were intimidating. He was smart, tolerable and committed. He was truly a man of integrity and outstanding character and I just couldn't wait for him to re-ask the previous question. 30th July 2018, he asked me to be in a relationship with and I said yes and on the 27th of November 2018, he popped the question, if I would marry him and I gave a resounding Yes!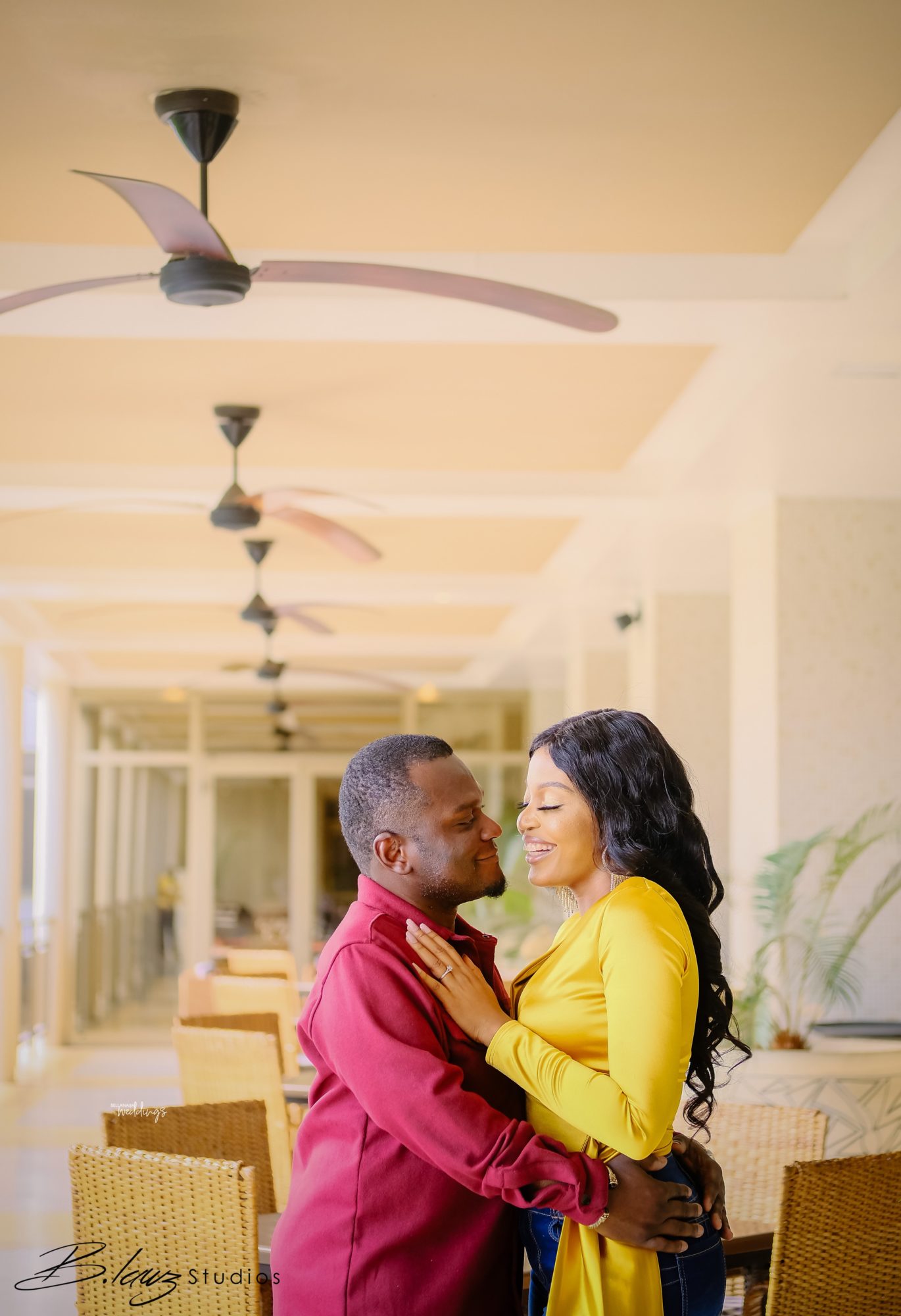 Now that we have read from the bride, let's hear from Phillip:
How do I even begin? I met Eden through one of my childhood friends? He kept insisting I meet this awesome lady, that it was a must that I meet her. I really didn't think much of it as I was based in the US and she was in Nigeria. I was very reluctant and was not really interested but as I prepared to come to Nigeria, something within me kept on urging me to just at least see this awesome lady. I kept having dreams about meeting her. The urge I must confess was unexplainable. So, when I visited Lagos in December 2017, I called my friend up and told him I was willing to meet Eden. We scheduled lunch and met on a Wednesday at Fam City. I finally sat down and saw Eden for the first time, her smile was so captivating and infectious. She was so beautiful, and I was dumbfounded. Gosh!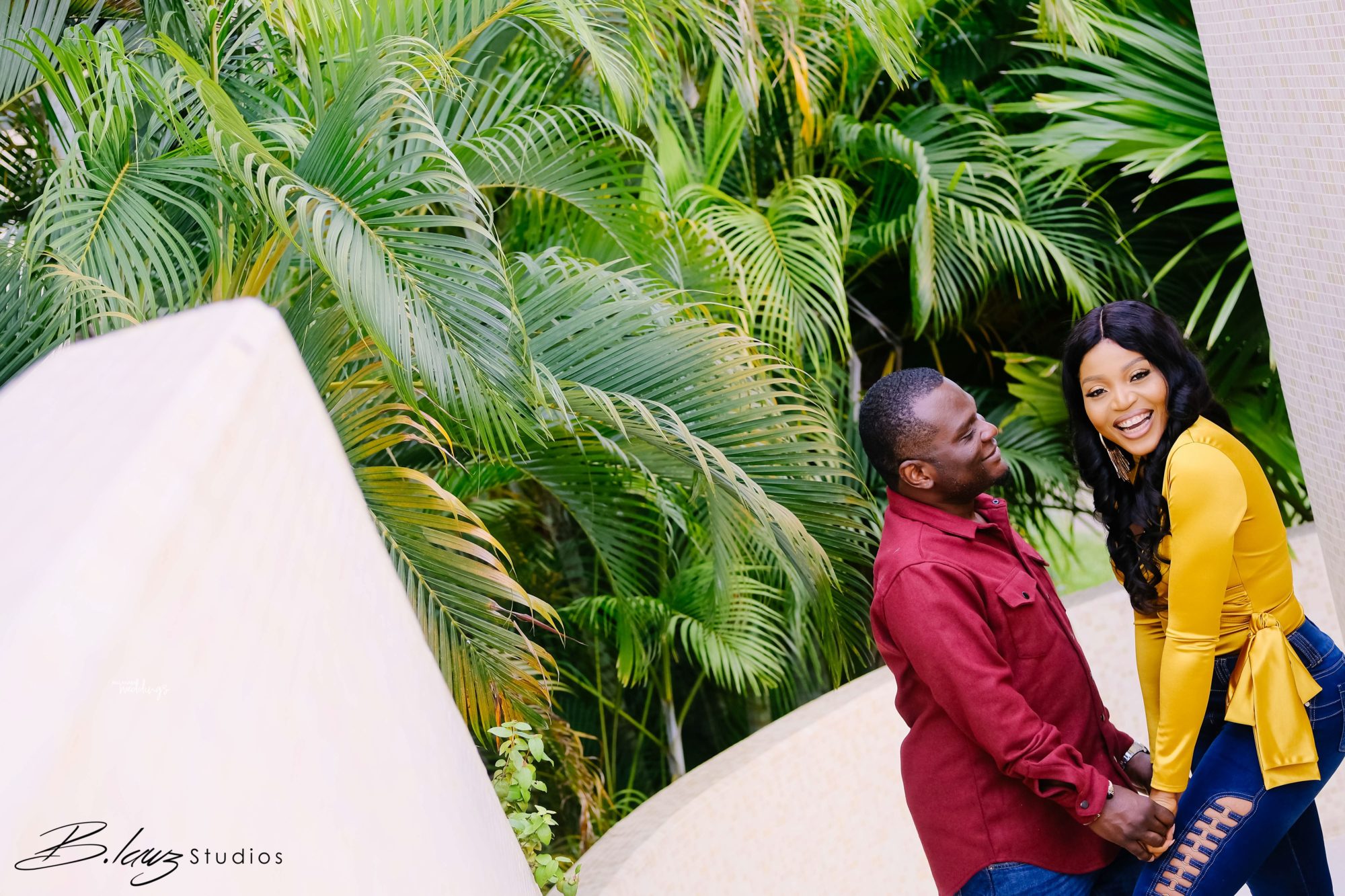 I also remembered the first question she asked me "What is your relationship with God". I was struck by the question for no woman has ever asked me that. That really impressed me about her knowing she has a godly foundation. The lunch was short because I had a business meeting, but I asked her for a second date which she politely obliged. We met twice more before I went back to the US. When I got back to the US, I could not stop thinking about Eden, I could not get her off my mind. She is smart, assertive and gorgeous.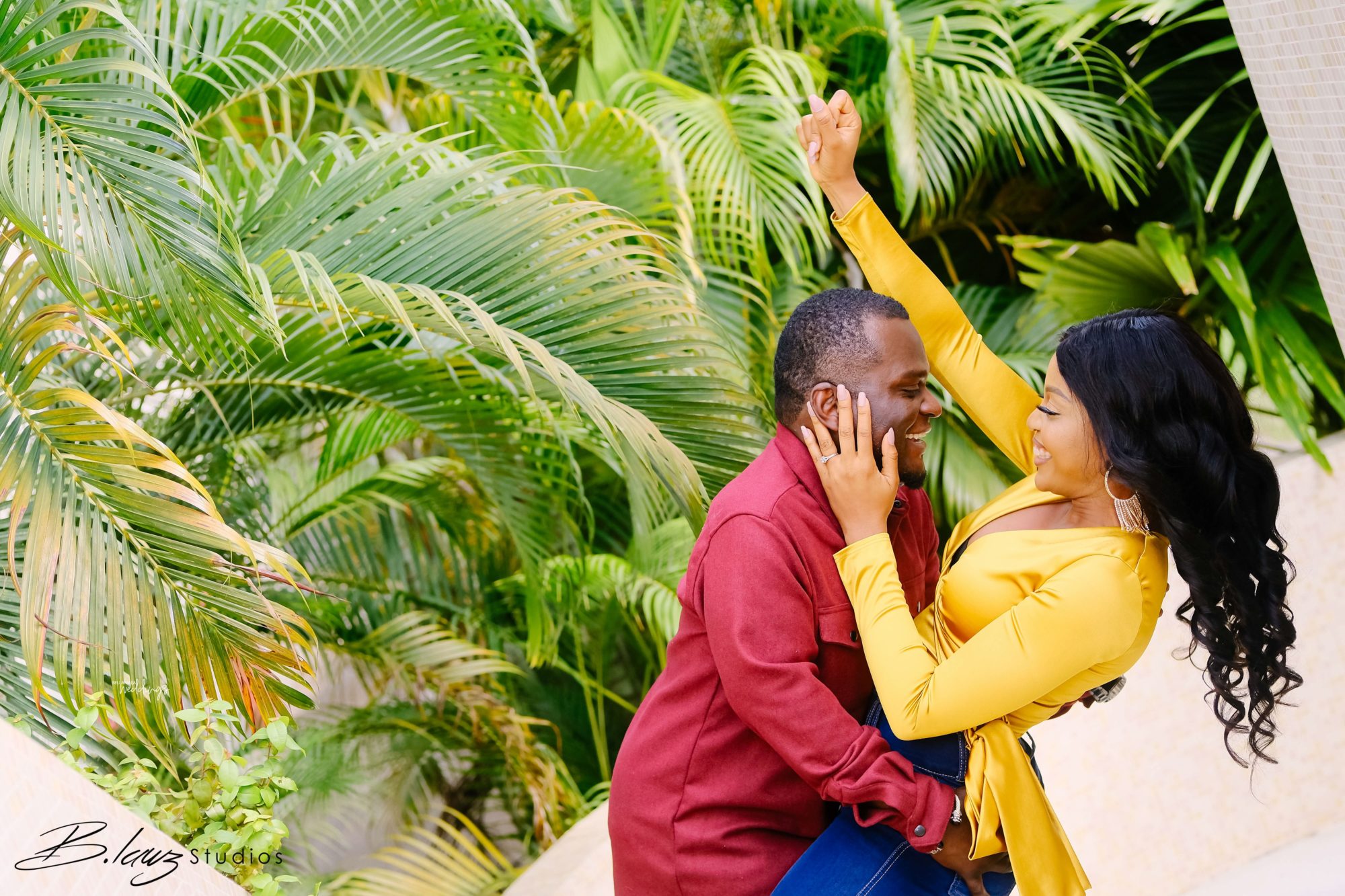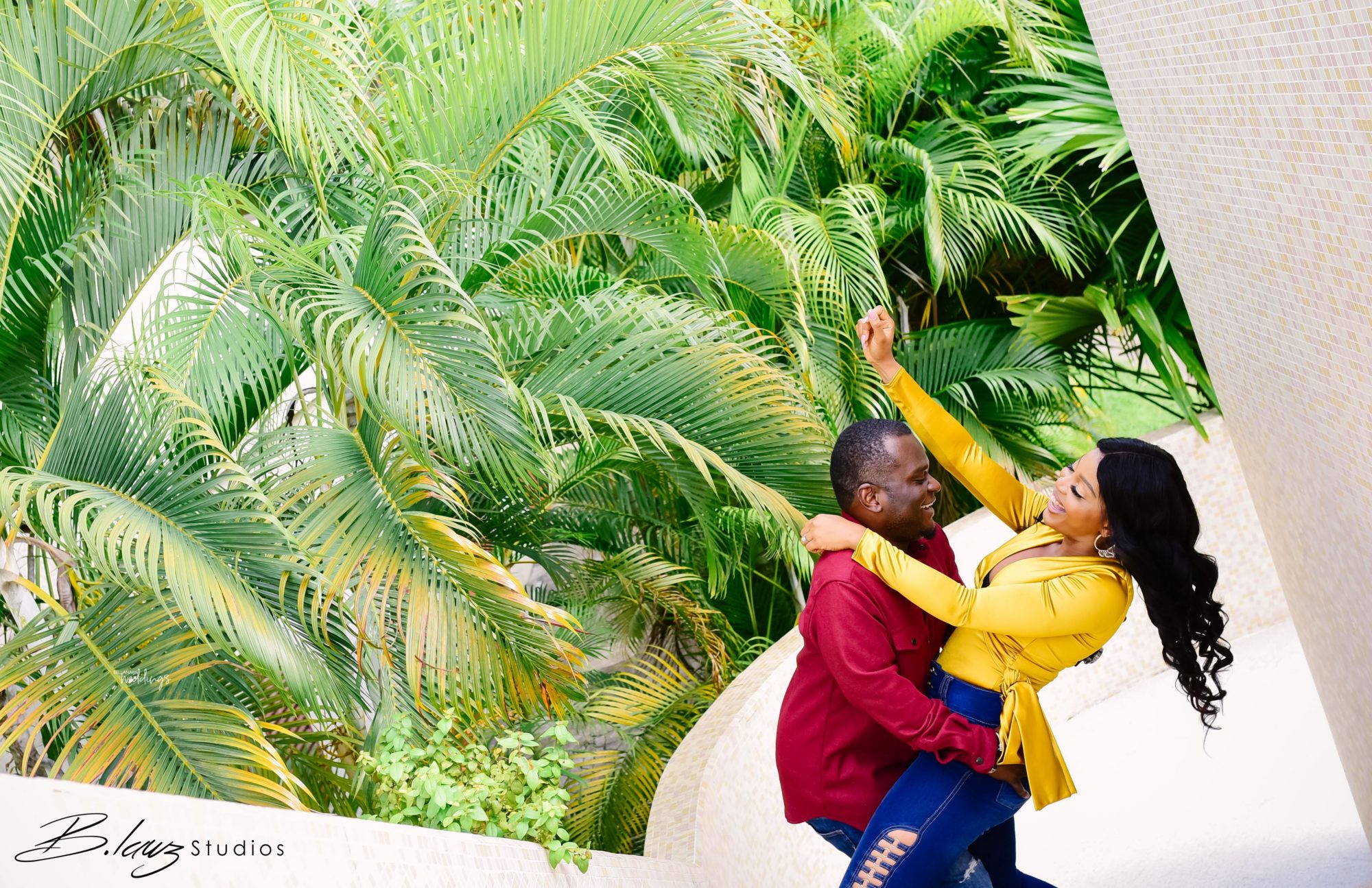 I finally got the courage to place a call to her. Eden and I exchanged texts, text turned to hours of call time and when I eventually gathered the nerve and asked her to be my girlfriend, she said no! I was so devastated! Eden insisted we be friends, as the foundation of any relationship is friendship. Though it was difficult, I obliged. I needed her so much in my life, and I was going to go to bat and do whatever it takes to have her as my own. It took 6 months of friendship but eventually, she said YES! I was on top of the world. On November 27, 2018, in the presence of family and few friends, I popped the ultimate question and she said "YES!".
Credits
Bride: @eden_rufus
Photography: @blawzstudios
Makeup: @flawlessfacesbyjane
Planner: @hathorevents