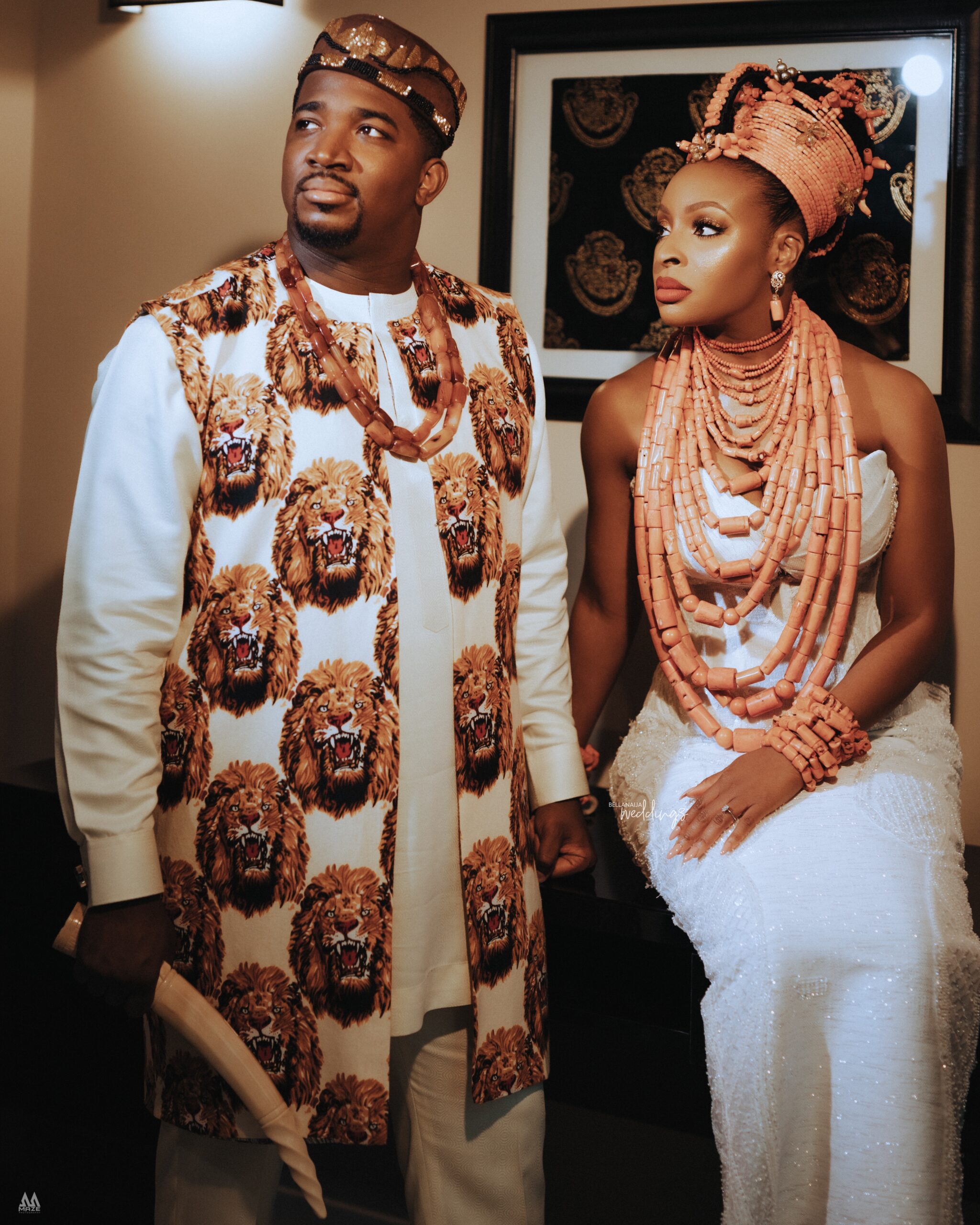 Of all the things we love about careers, our favourite will be the beautiful way it connects people. Like in the case of Charis and Okeoma, your job might as well just lead you to the love of your life!
Their sweet love story began when a mutual friend recommended Okeoma to help Charis scale her new business.  Charis reached out to him on the phone and "It was love at first speak." 😅 Their synergy was just so great and this led to longer conversations and sweet moments of bonding during the lockdown! As time passed, Okeoma gave the sweetest surprise proposal ever and Charis said yes!
The lovebirds tied the know in a vibrant Delta-Igbo traditional wedding and we can't get enough of the love and beauty! They both came through repping their cultures with their stylish looks and it was indeed a burst of colours. These two make love look so sweet and here we are gushing over their stunning wedding photos!
Enjoy their traditional wedding photos and love story below: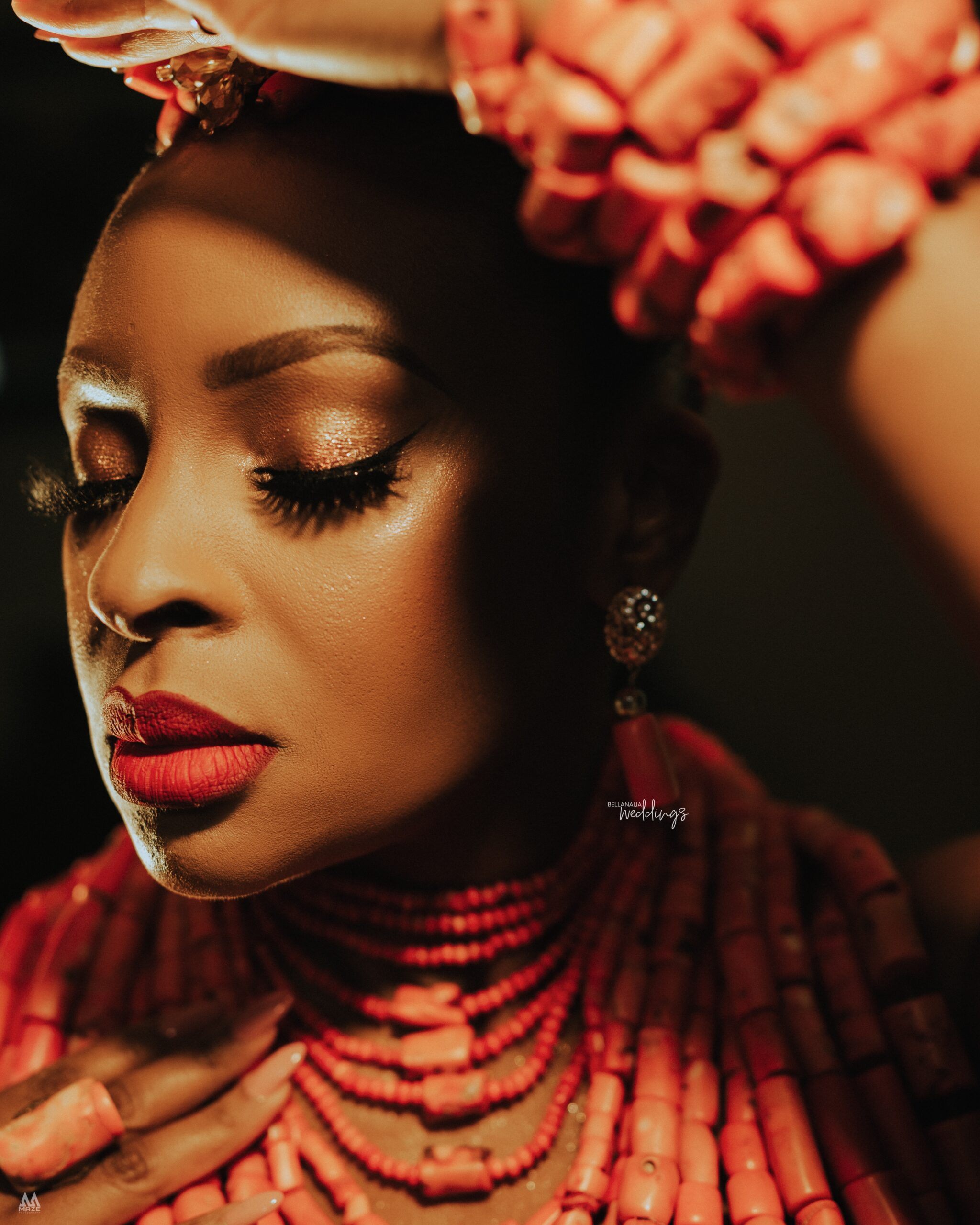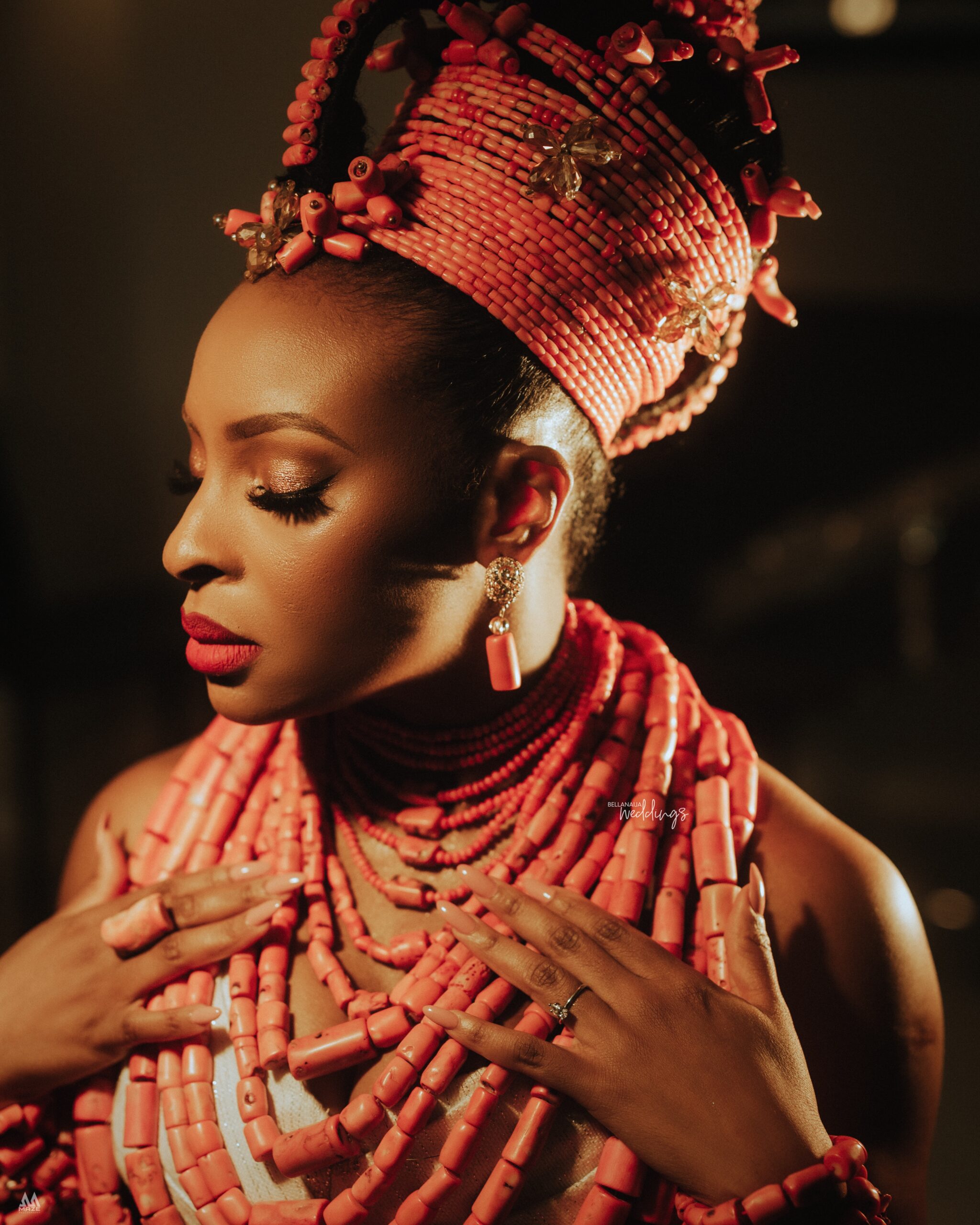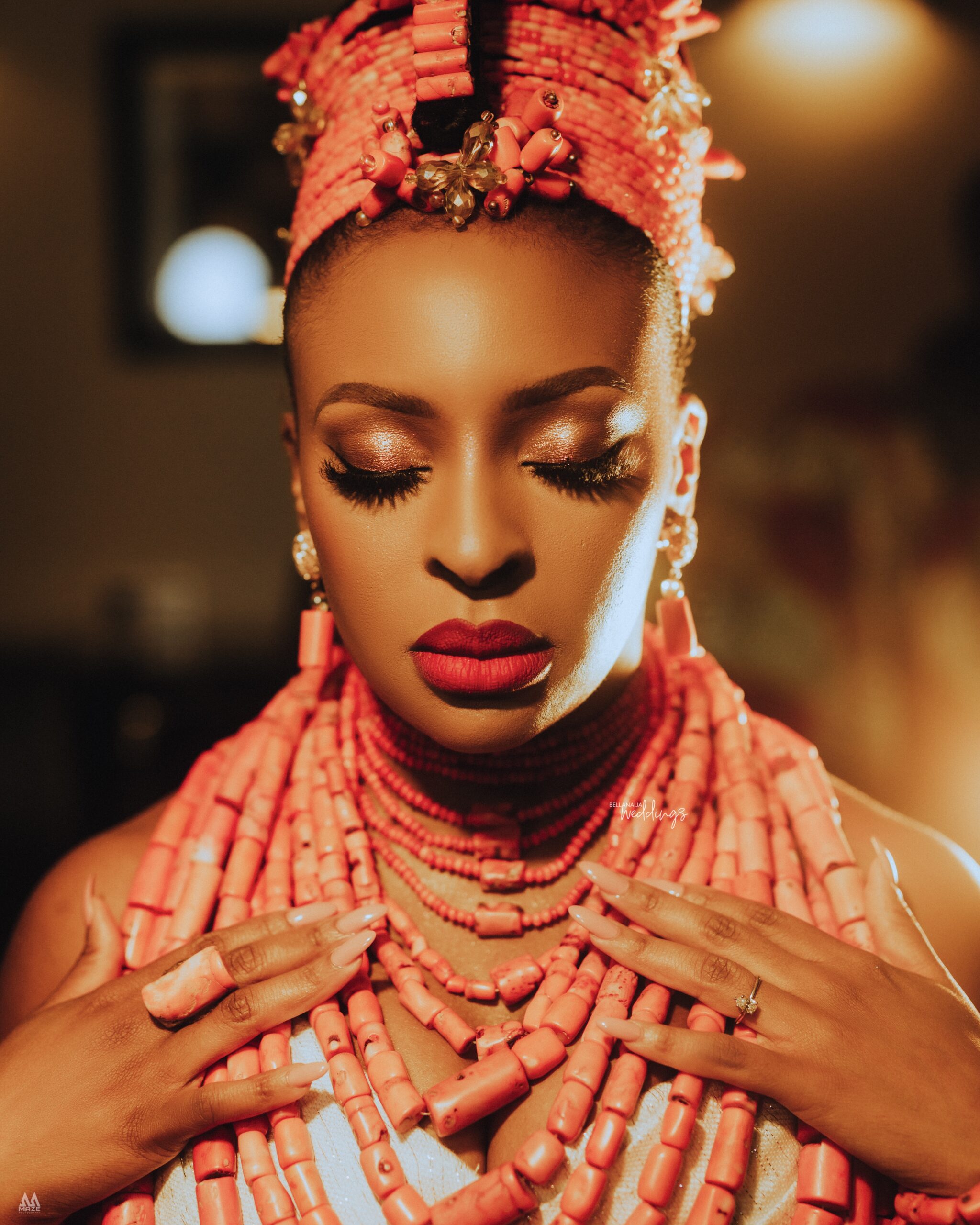 Their love story as shared by Charis:
I had worked in management consulting for many years and decided I wanted a step change. I took a stab at entrepreneurship, leaving my very prestigious career behind me in a leading consulting firm to start a skincare line called KYALLI. Friends and family from far and wide supported me and threw resources at me, to help me achieve this dream.
Charis made such a gorgeous bride!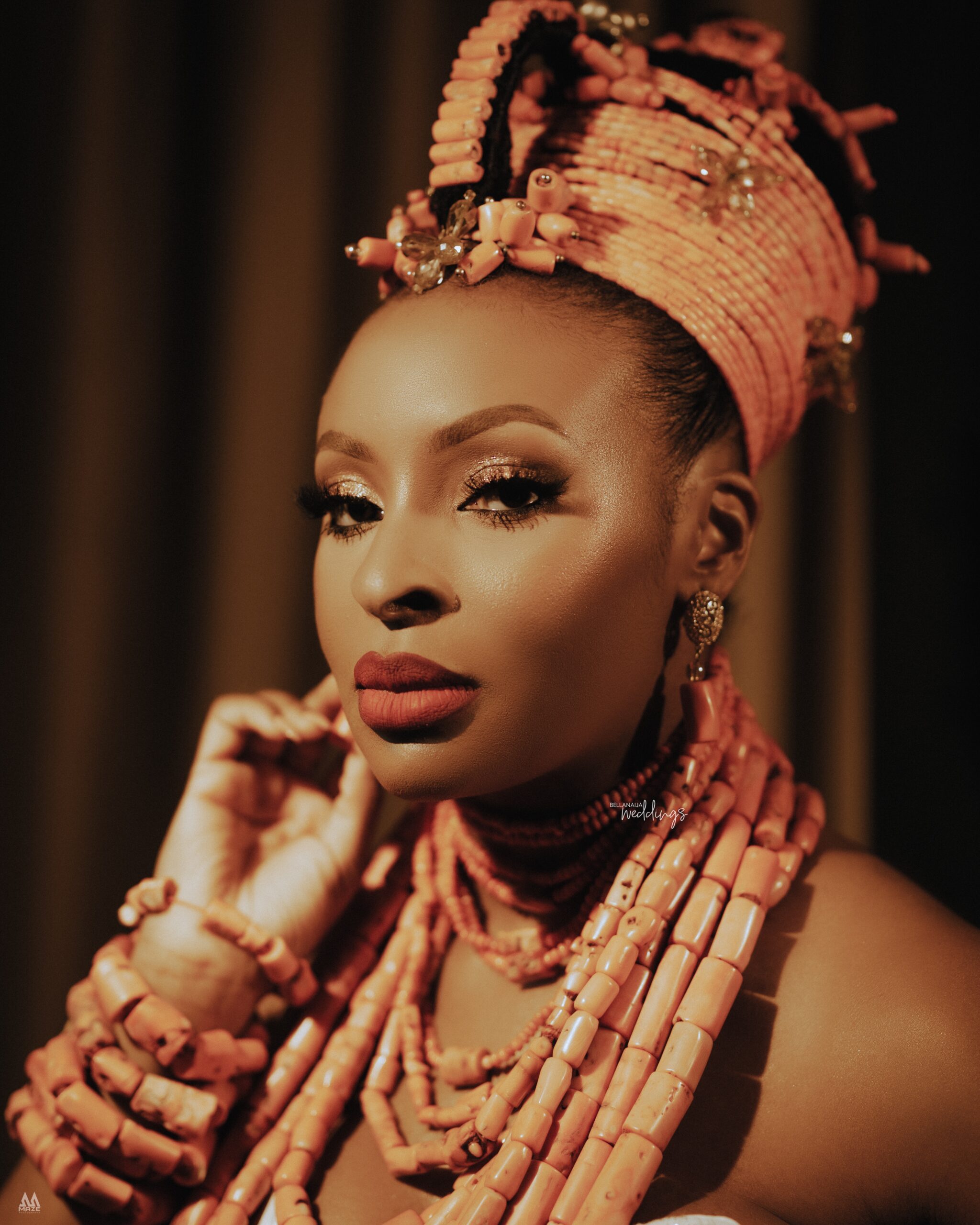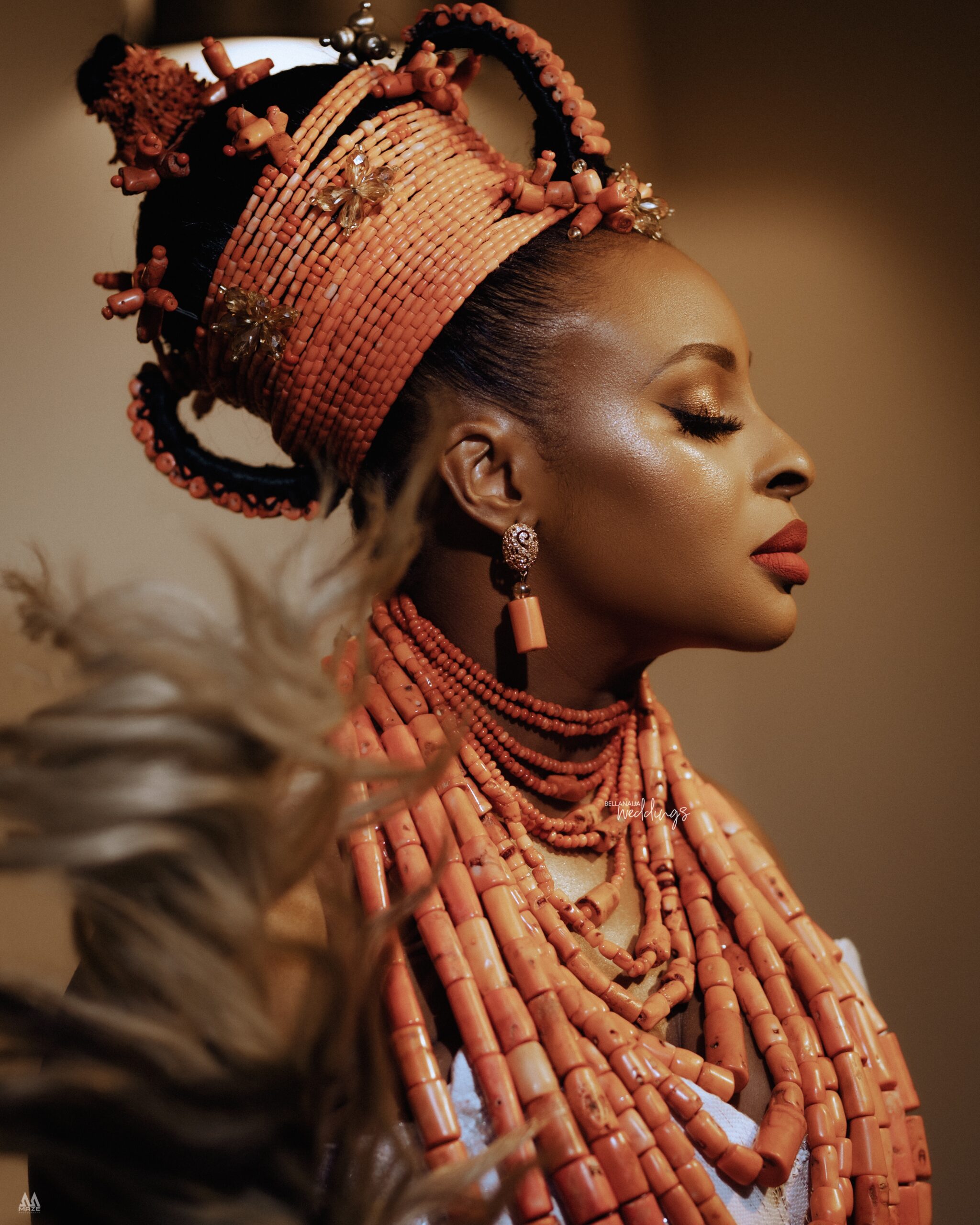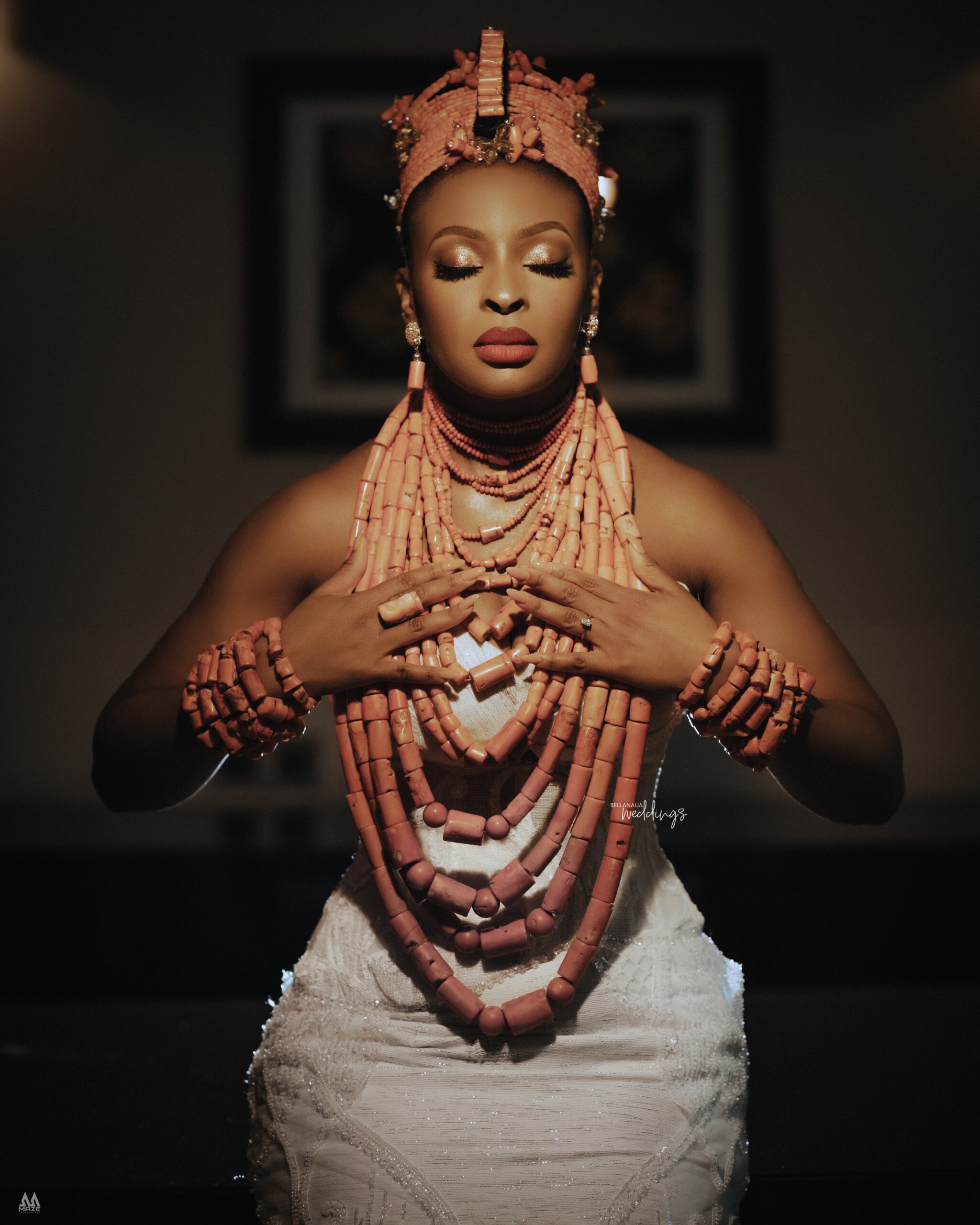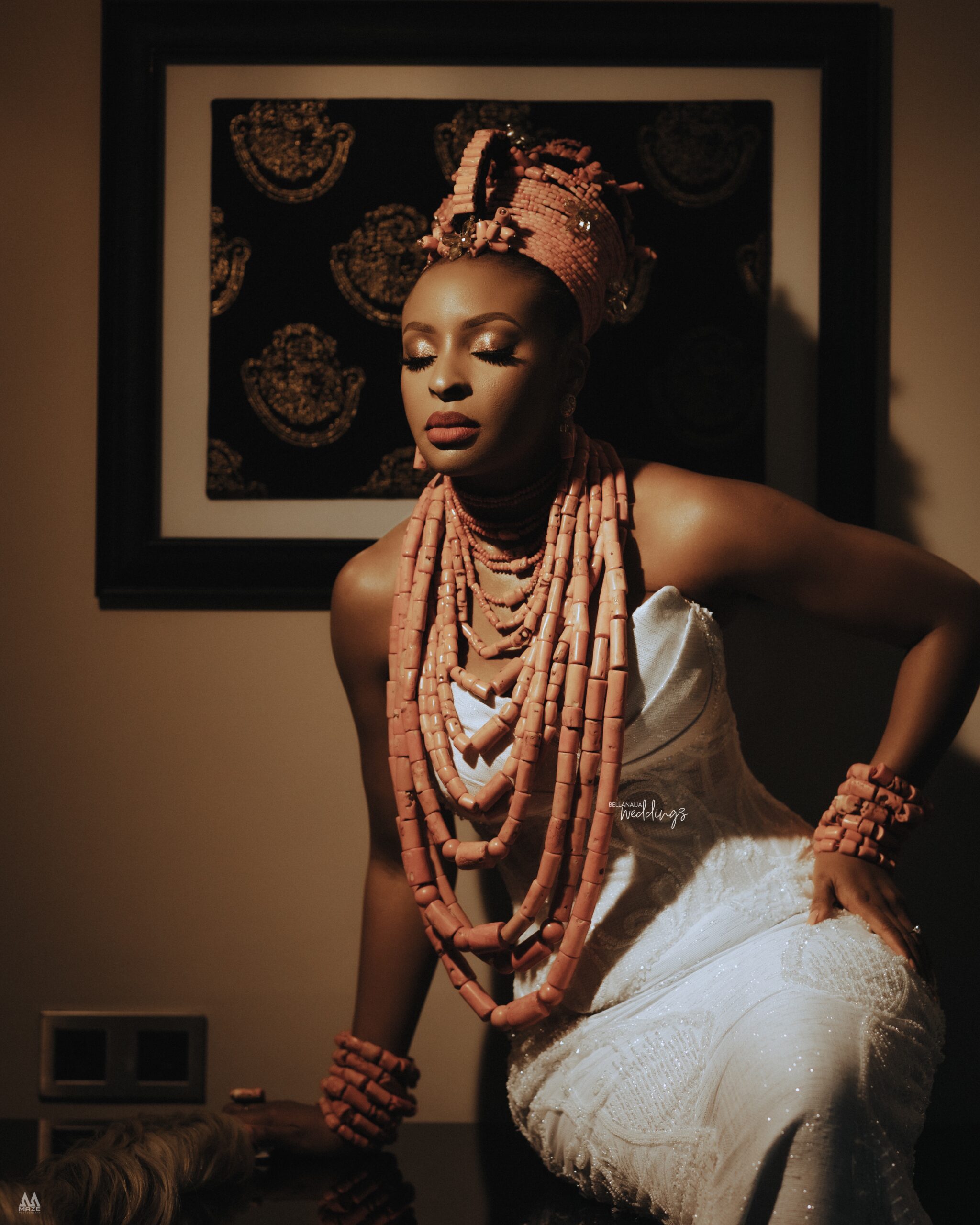 An old friend whom I hadn't been in touch with for years reached out to me out of the blue and decided to introduce me to a friend of hers who worked in Private Equity. What was so bizarre was she called me numerous times in the middle of the night at about 4 – 5 am, hoping I would pick up (wonder why) because she thought we will make a wonderful team and his experience in fundraising would be instrumental to my business.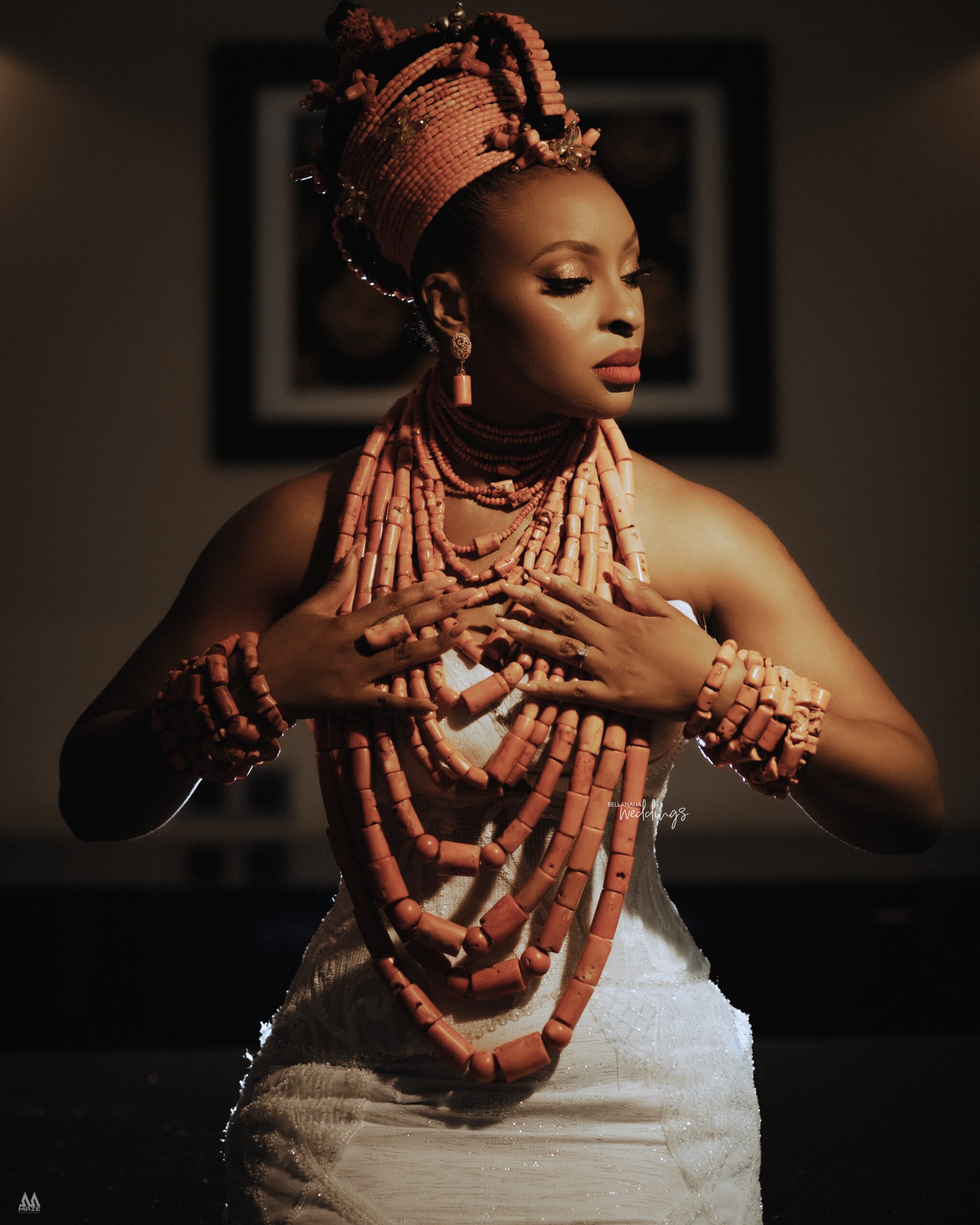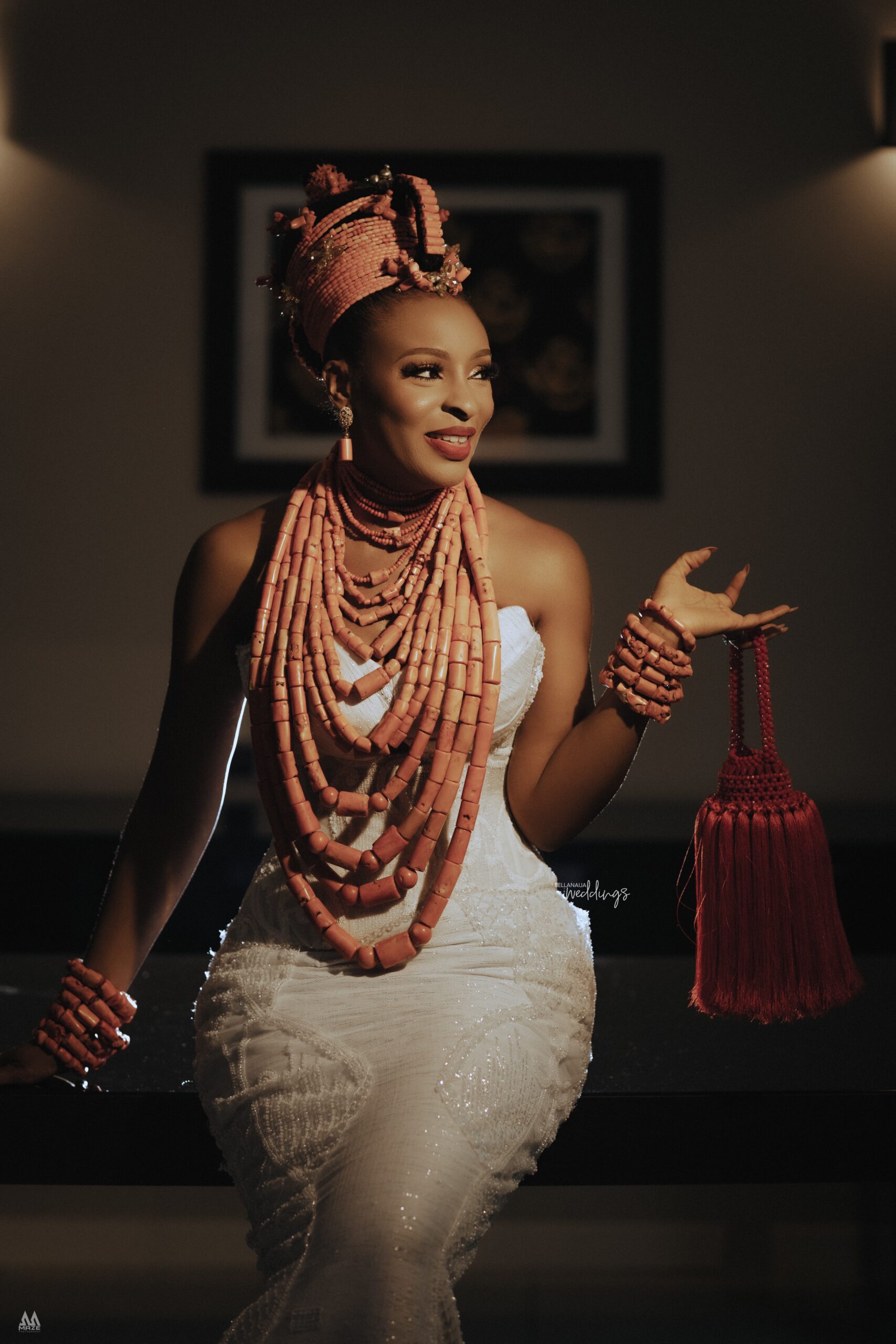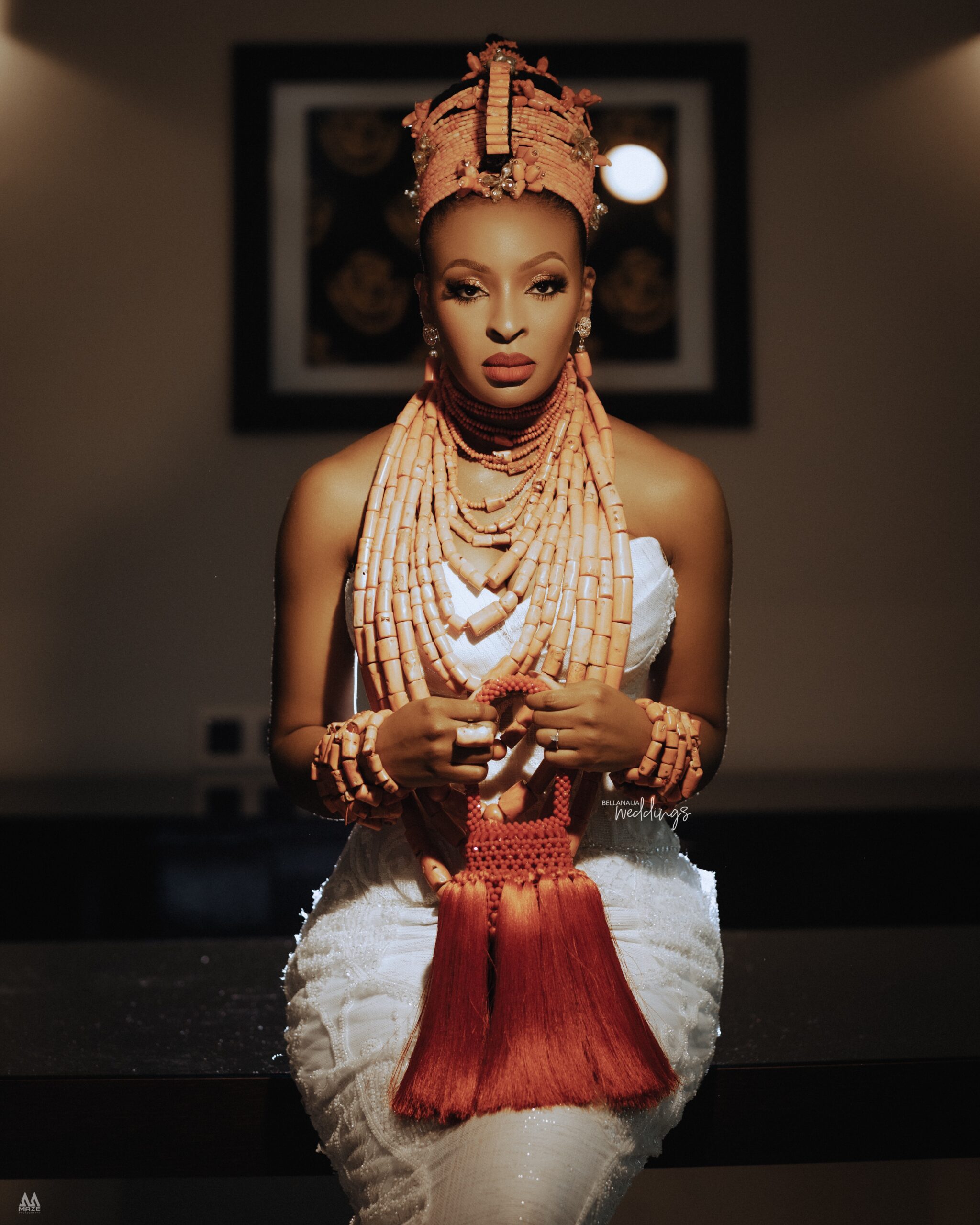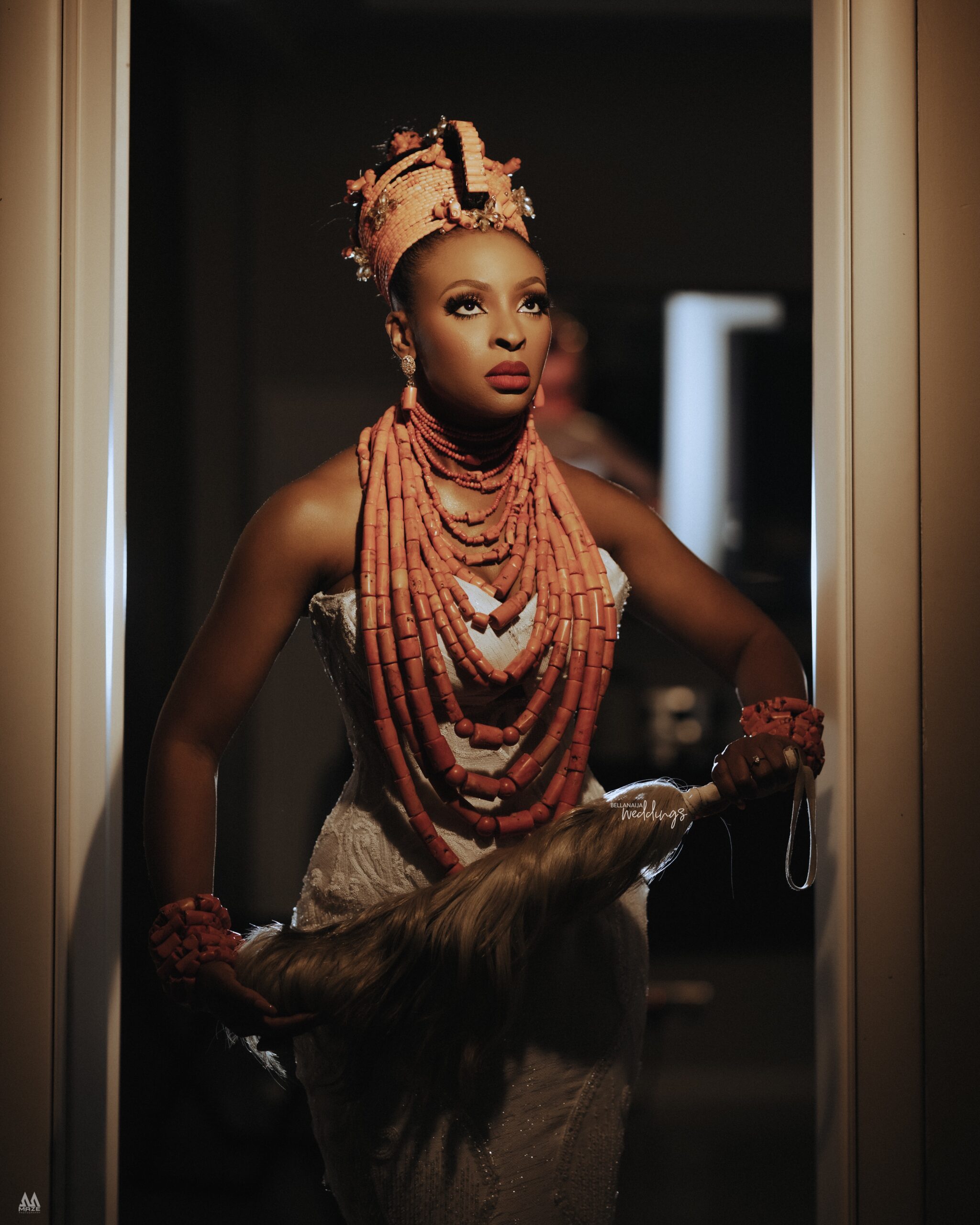 I excitedly took his number and gave him a call. We scheduled a meeting for 3 pm that afternoon. Our first call lasted exactly 1 hour (it was during the working day lol), we had another chat that evening at 8 pm and stayed on the phone until about 4 am. The rest is history! It was during the lockdown, so "I'll say it was love at first speak" we spent 5 – 6 hours on the phone each night which was hard for us during the working day. But we were always so excited and eager to get back on the phone. When the lockdown finally lifted we spent every passing moment with each other.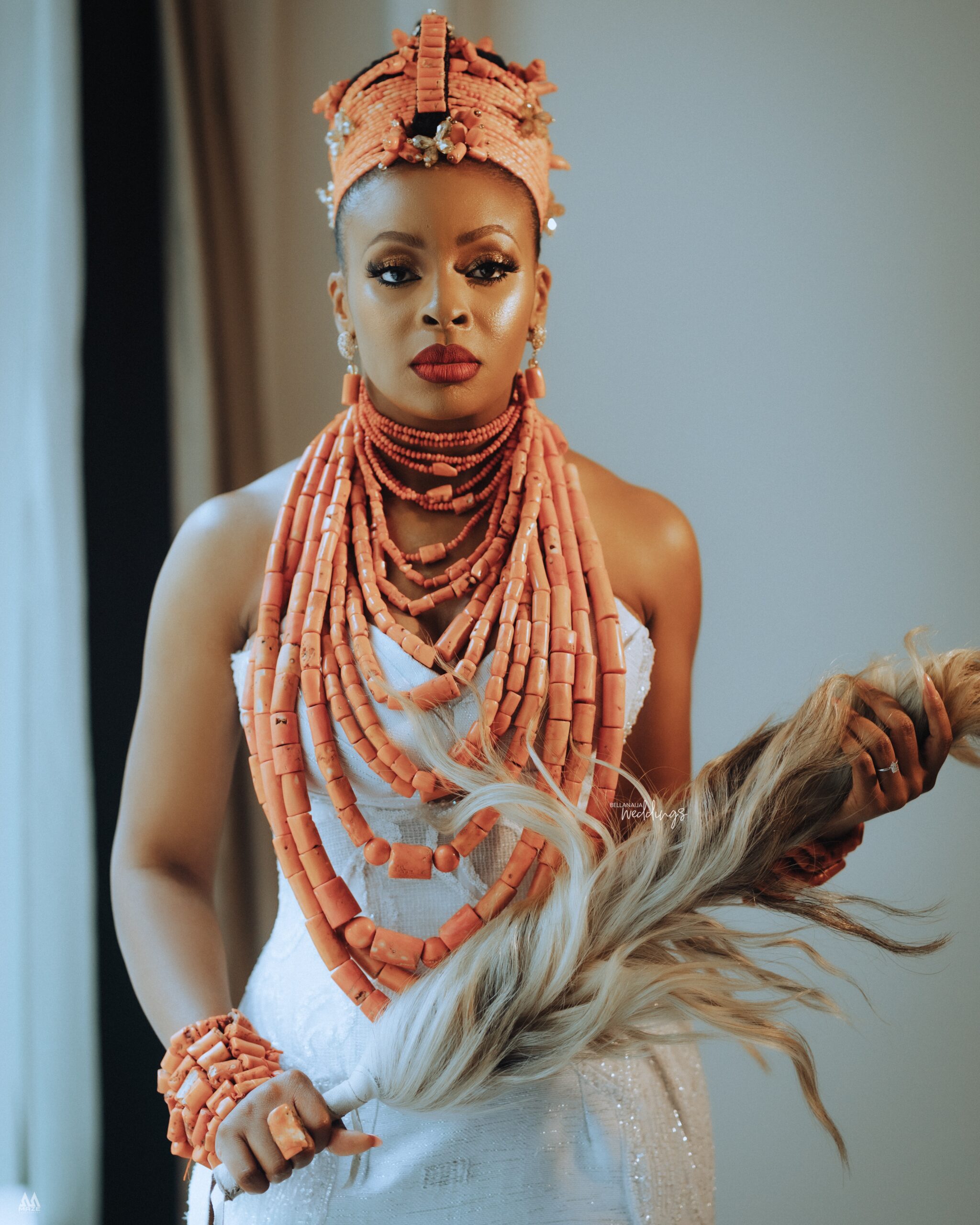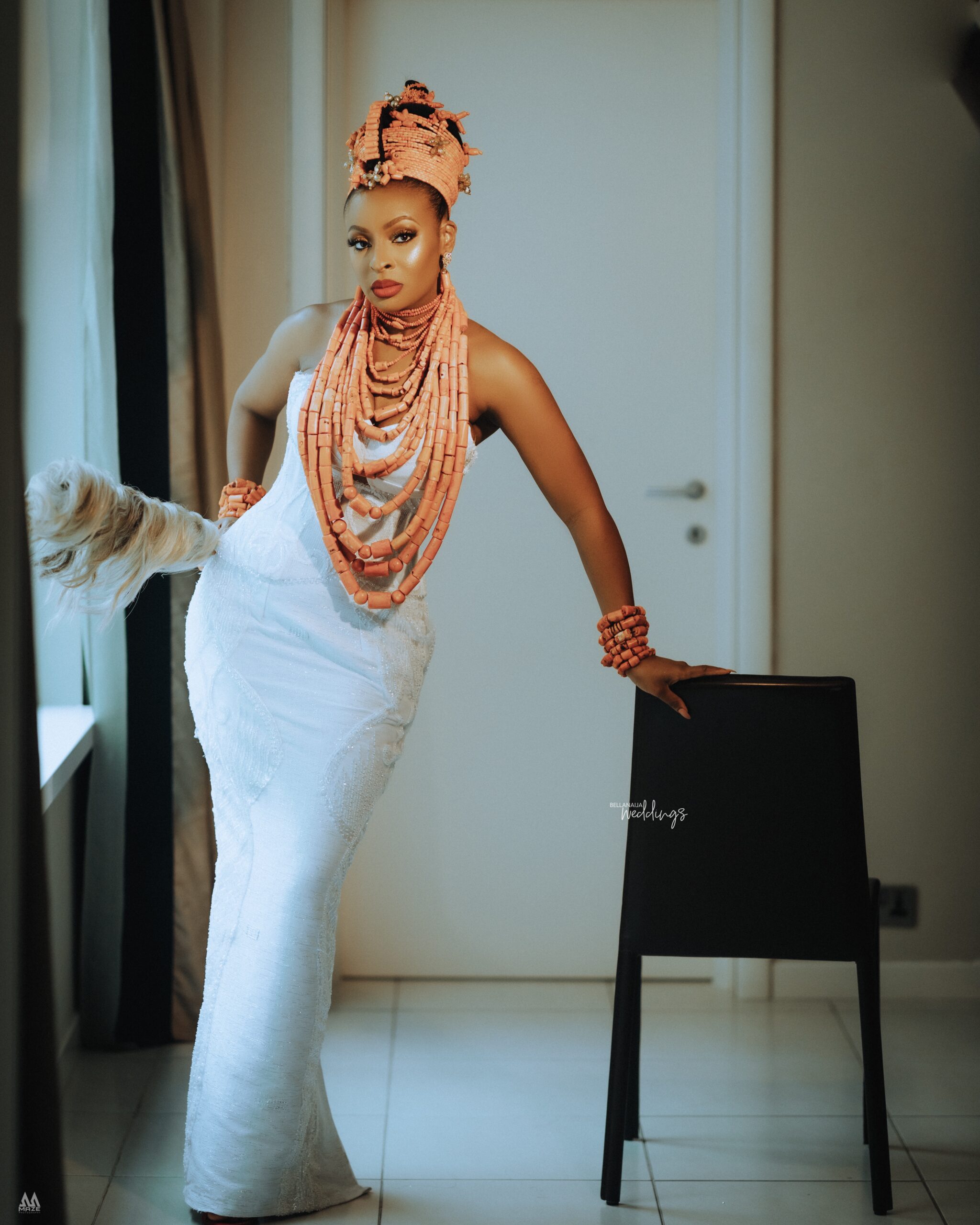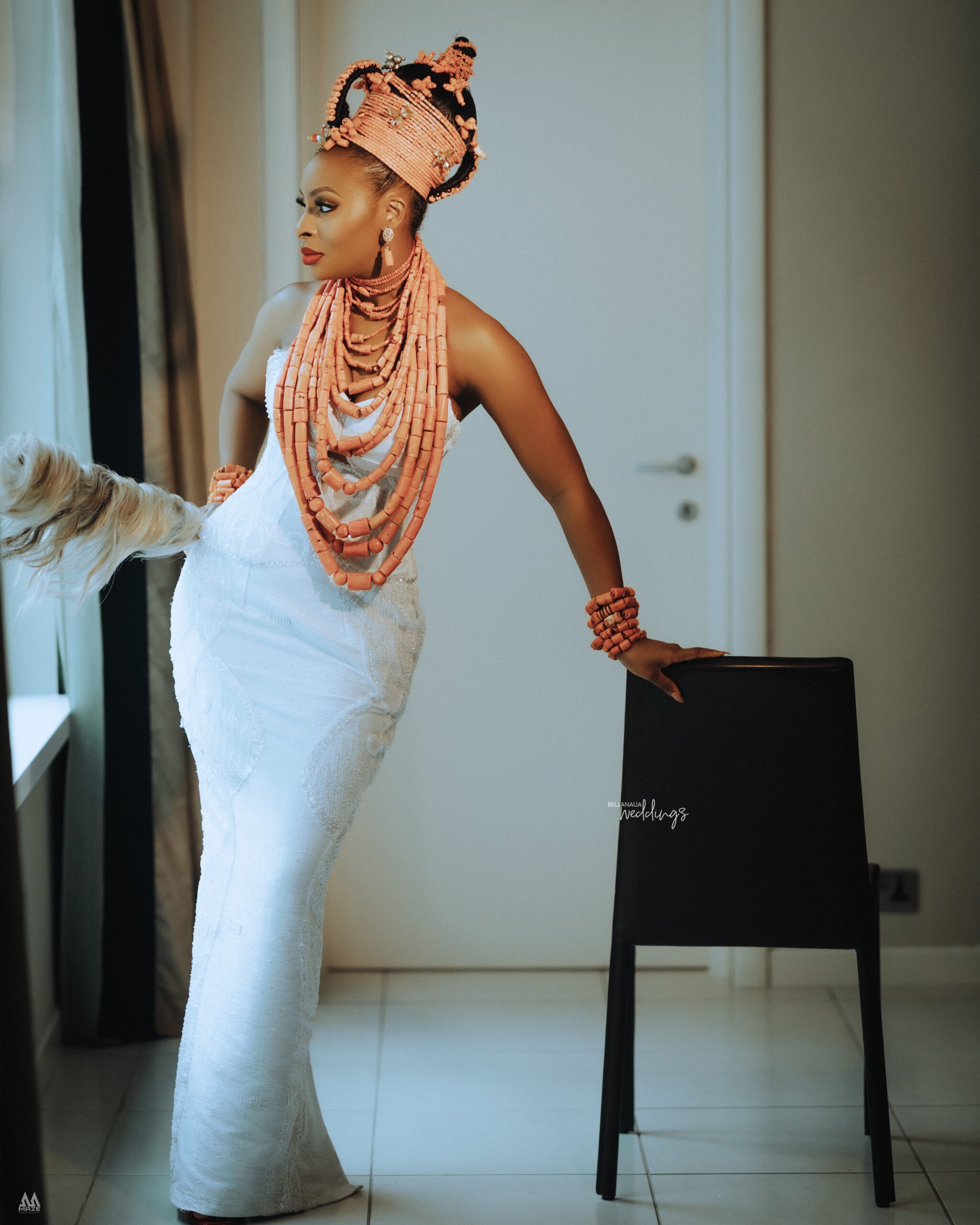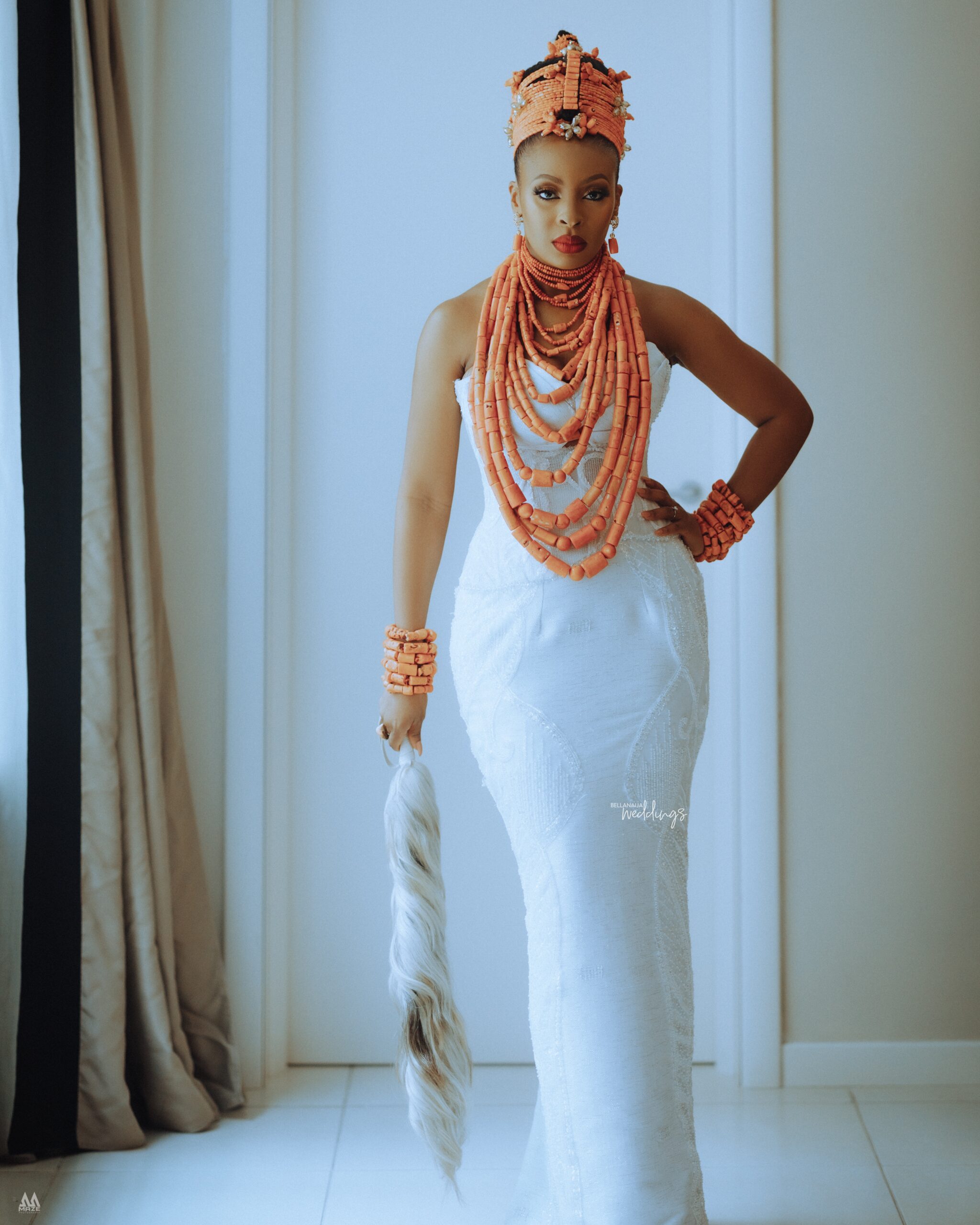 This is how Okeoma popped the question
Okeoma comes from quite a big family – who live all over the world. So, I get to meet new cousins and aunties every day. A week before he told me his aunt was visiting from the US and we needed to visit her. He tended to walk me around the room to meet most of his family as his parents are late (may their souls rest in peace). So this wasn't anything surprising. He had several conversations with his family about this "ghost" aunty who was coming into town, so I was convinced I was about to meet yet another aunt lol!
Check out the dapper groom!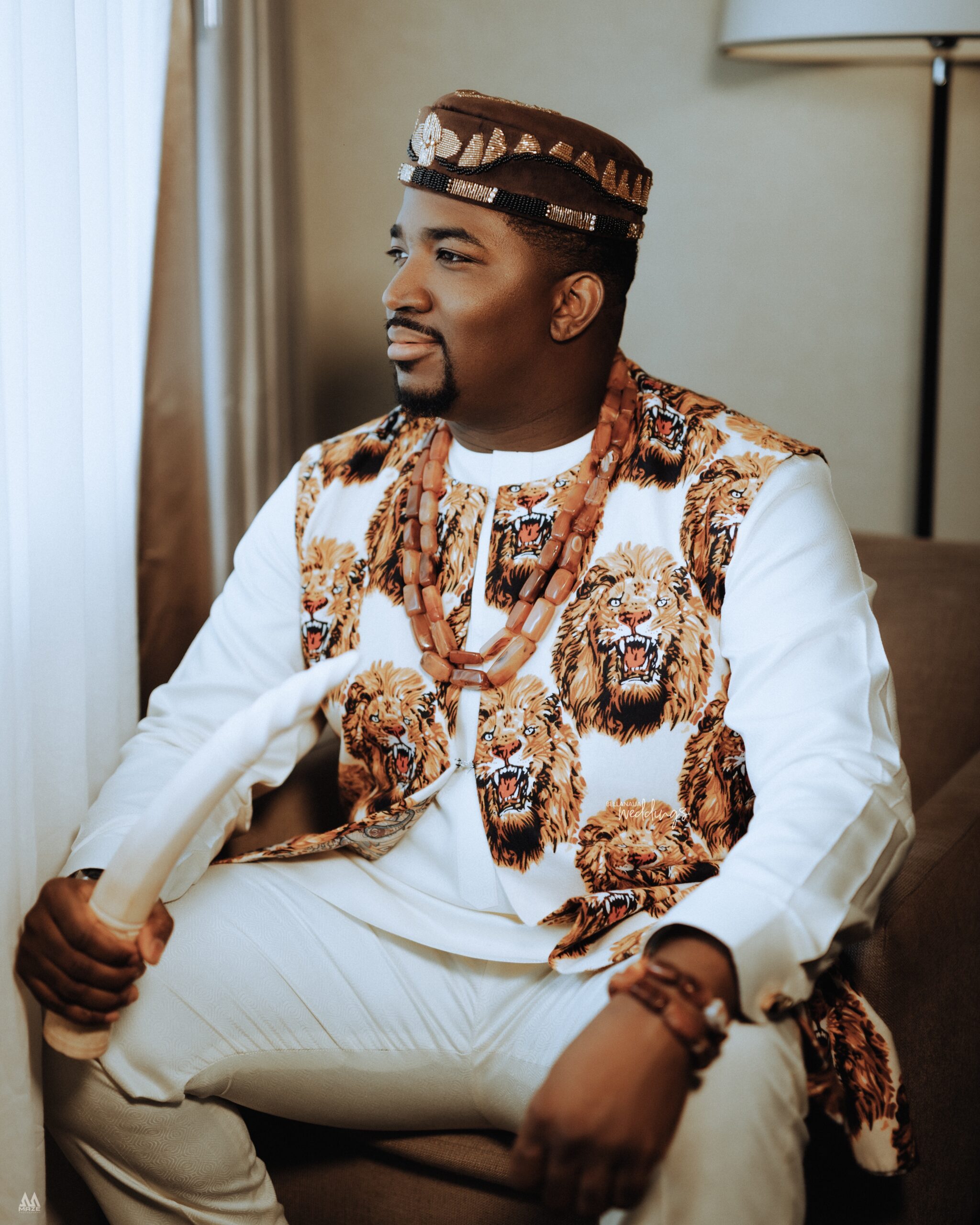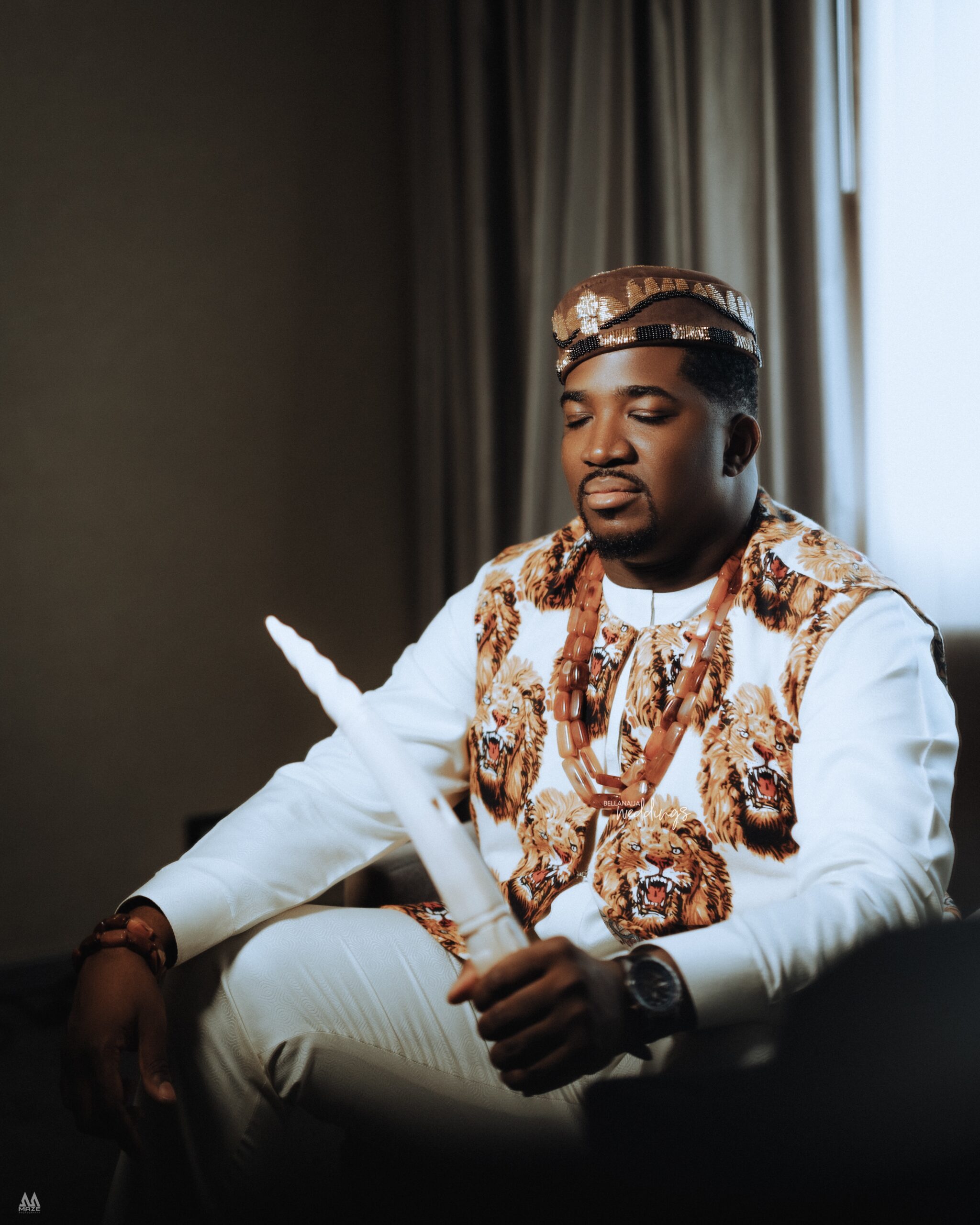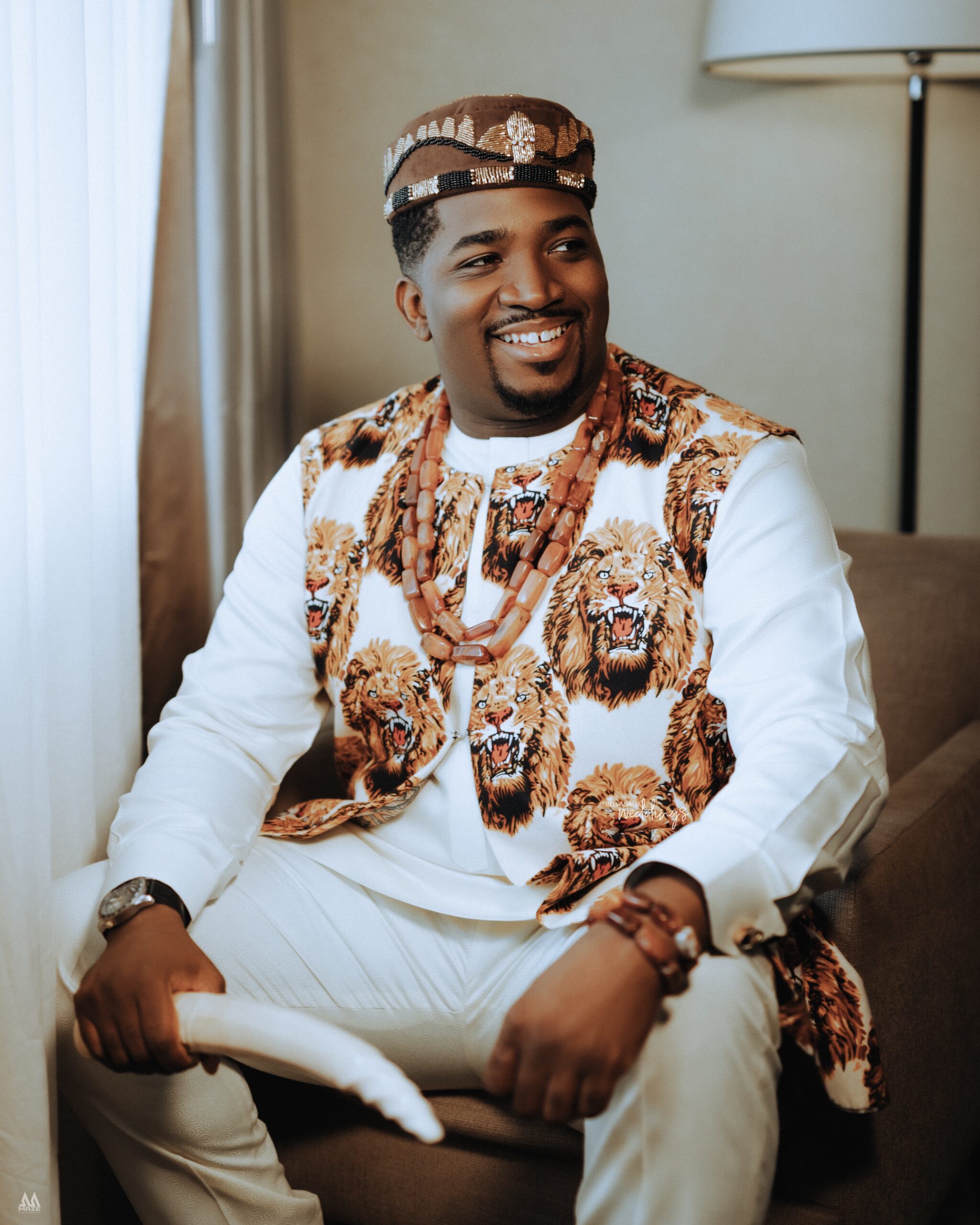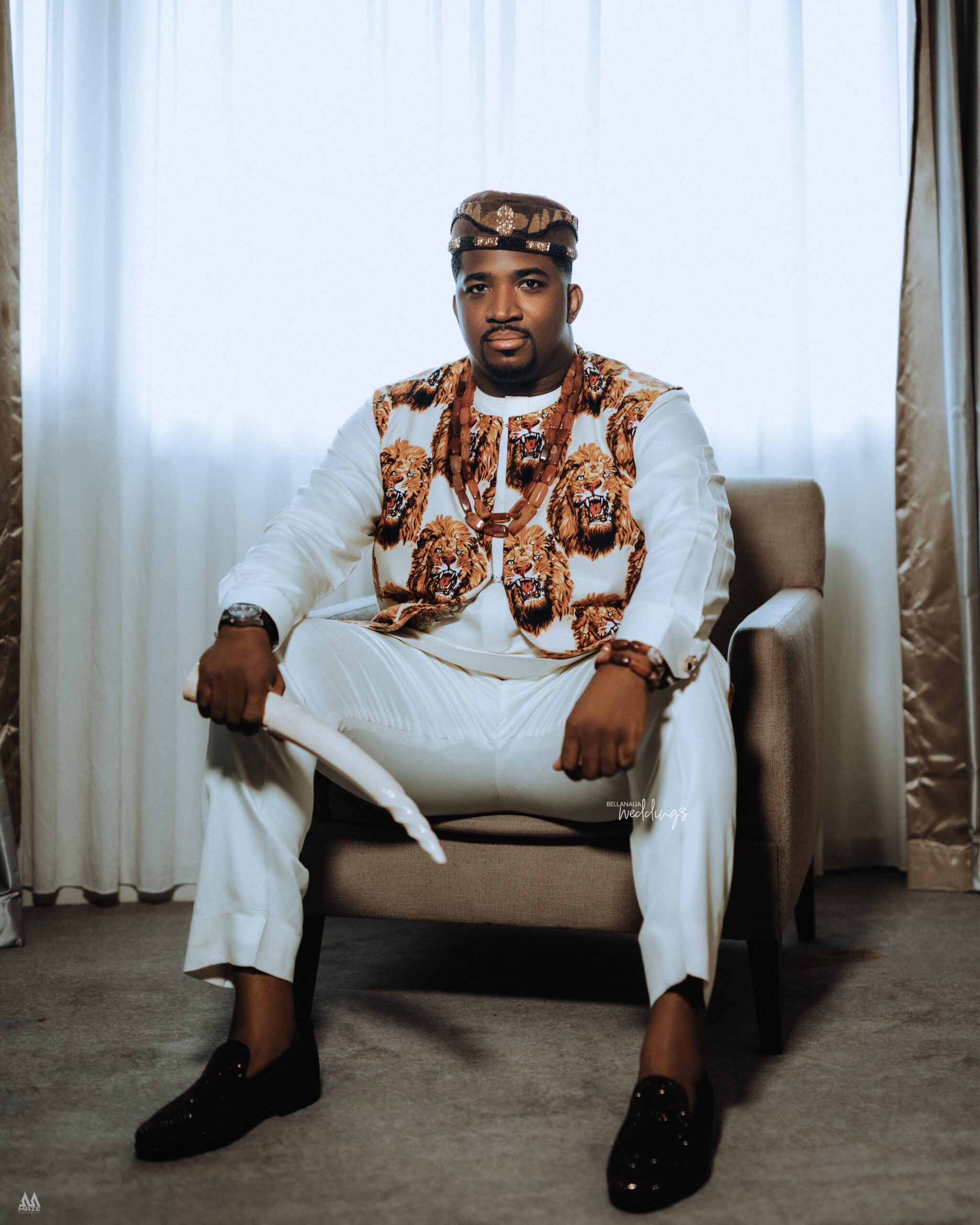 We had a long drive to Victoria Embankment where we stopped at a hotel overlooking the river, it was such a pretty sight. We got to the reception, told them who we were there to visit, the receptionist made a call, and viola we were sent upstairs. The door was opened to a lavish display of roses and a massive "MARRY ME" sign. I turned around and he was on one knee. I was asked to marry  the best man in the whole world!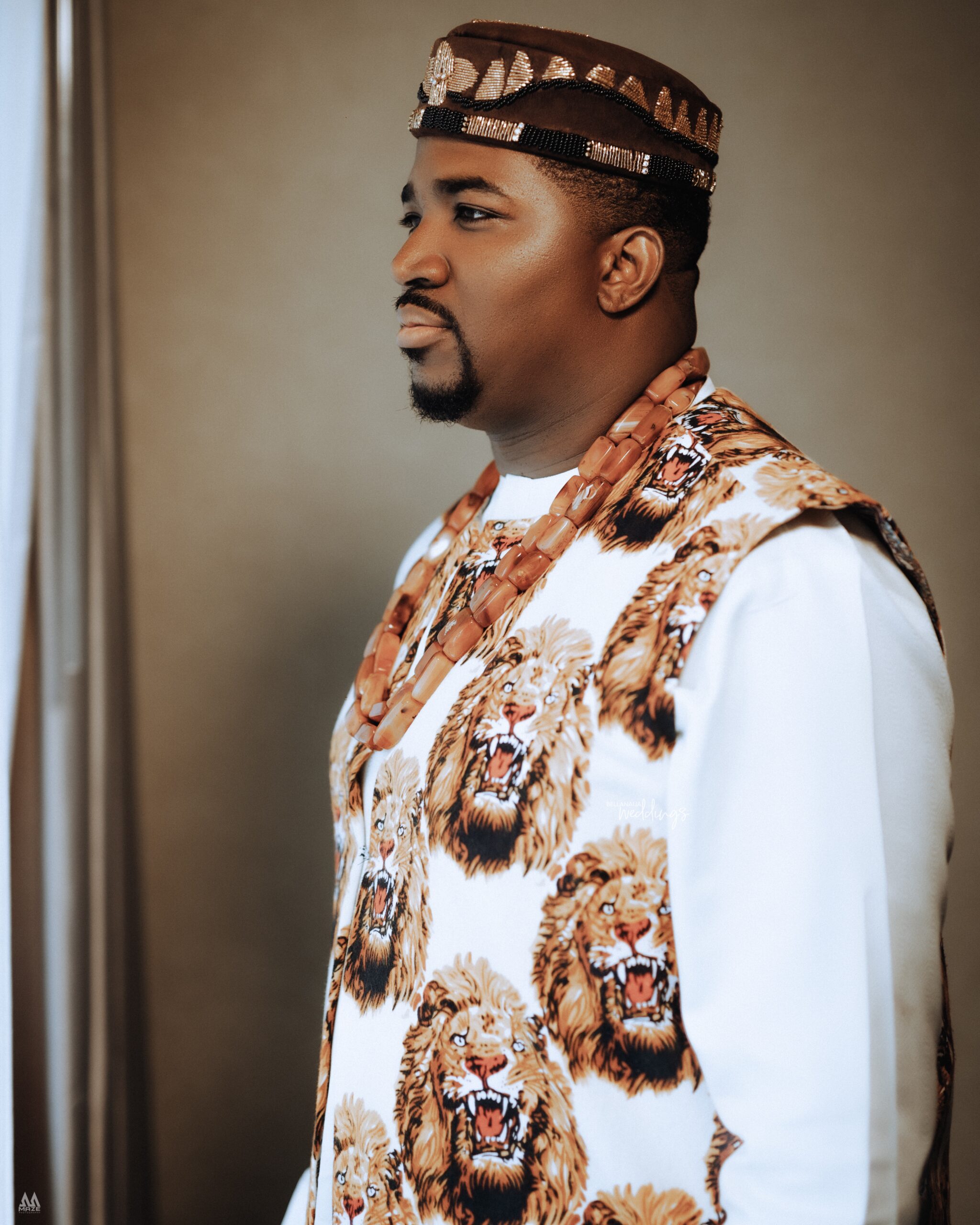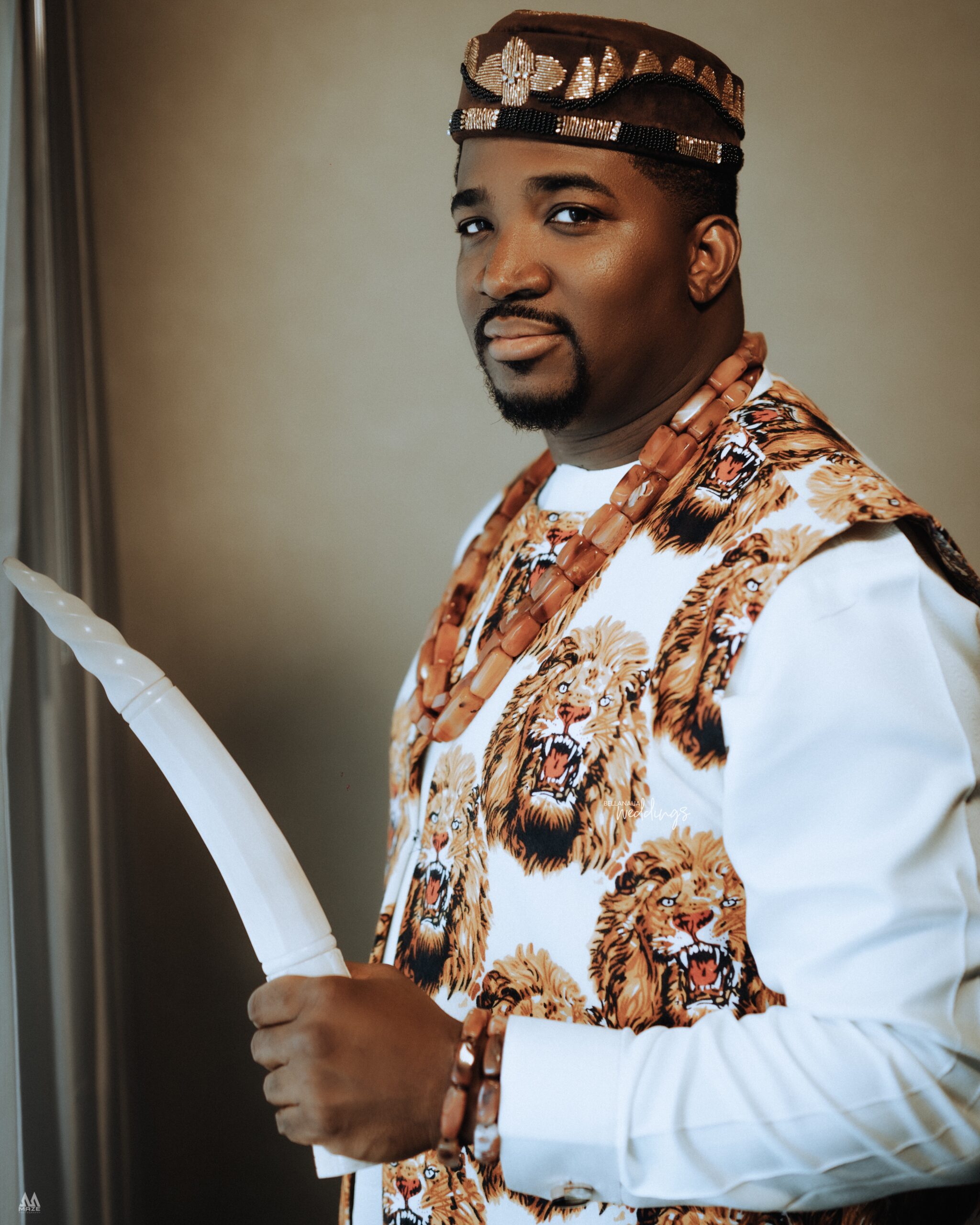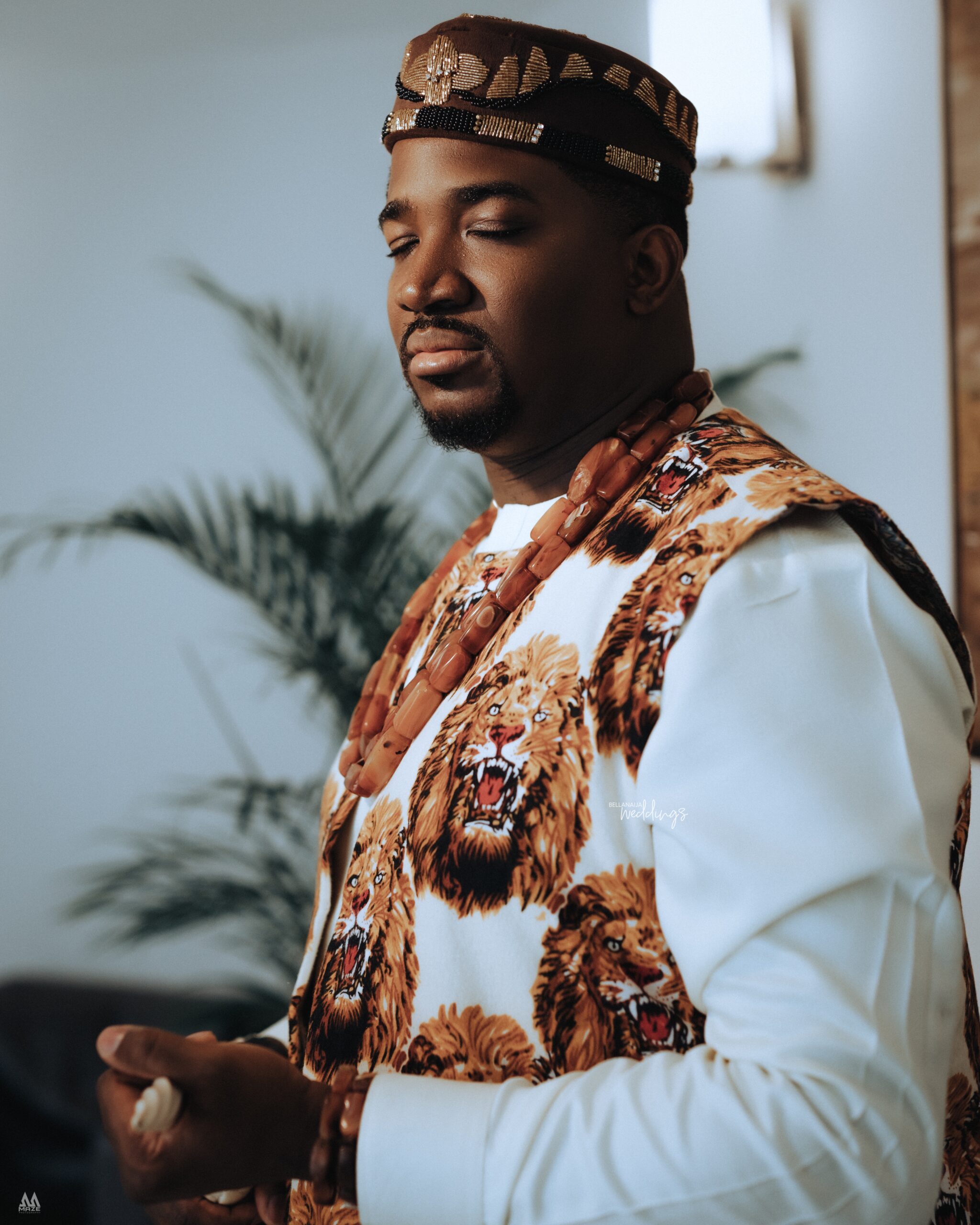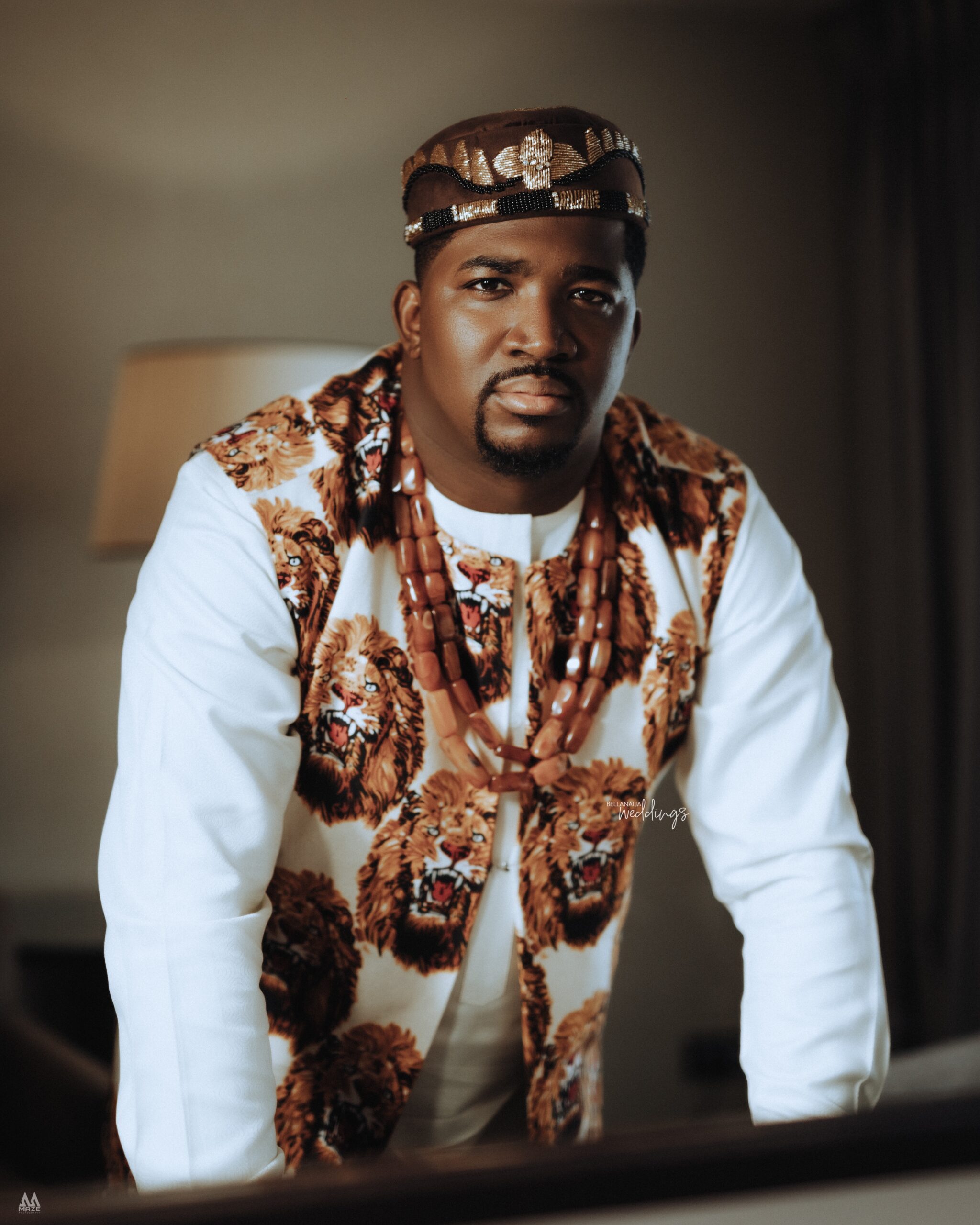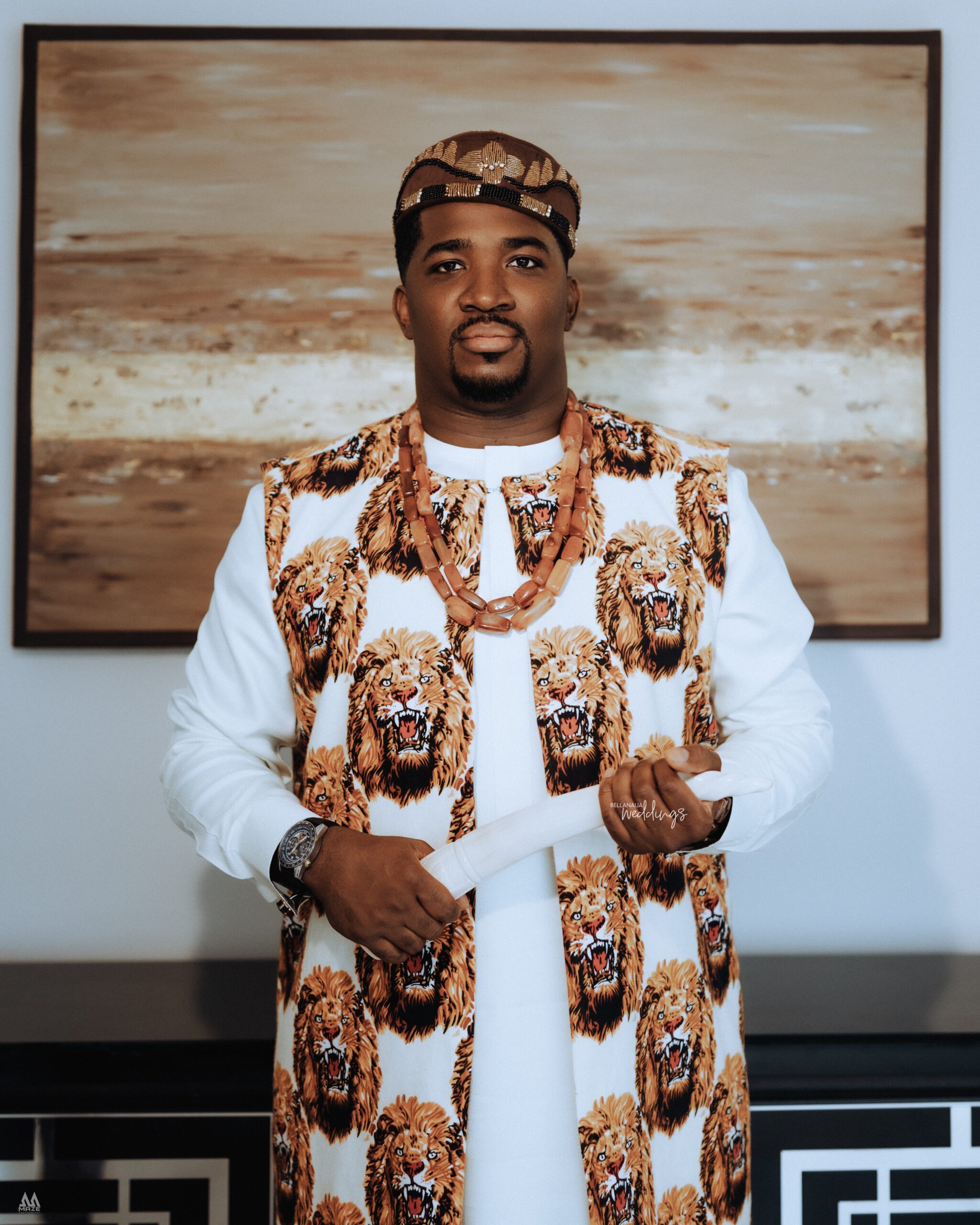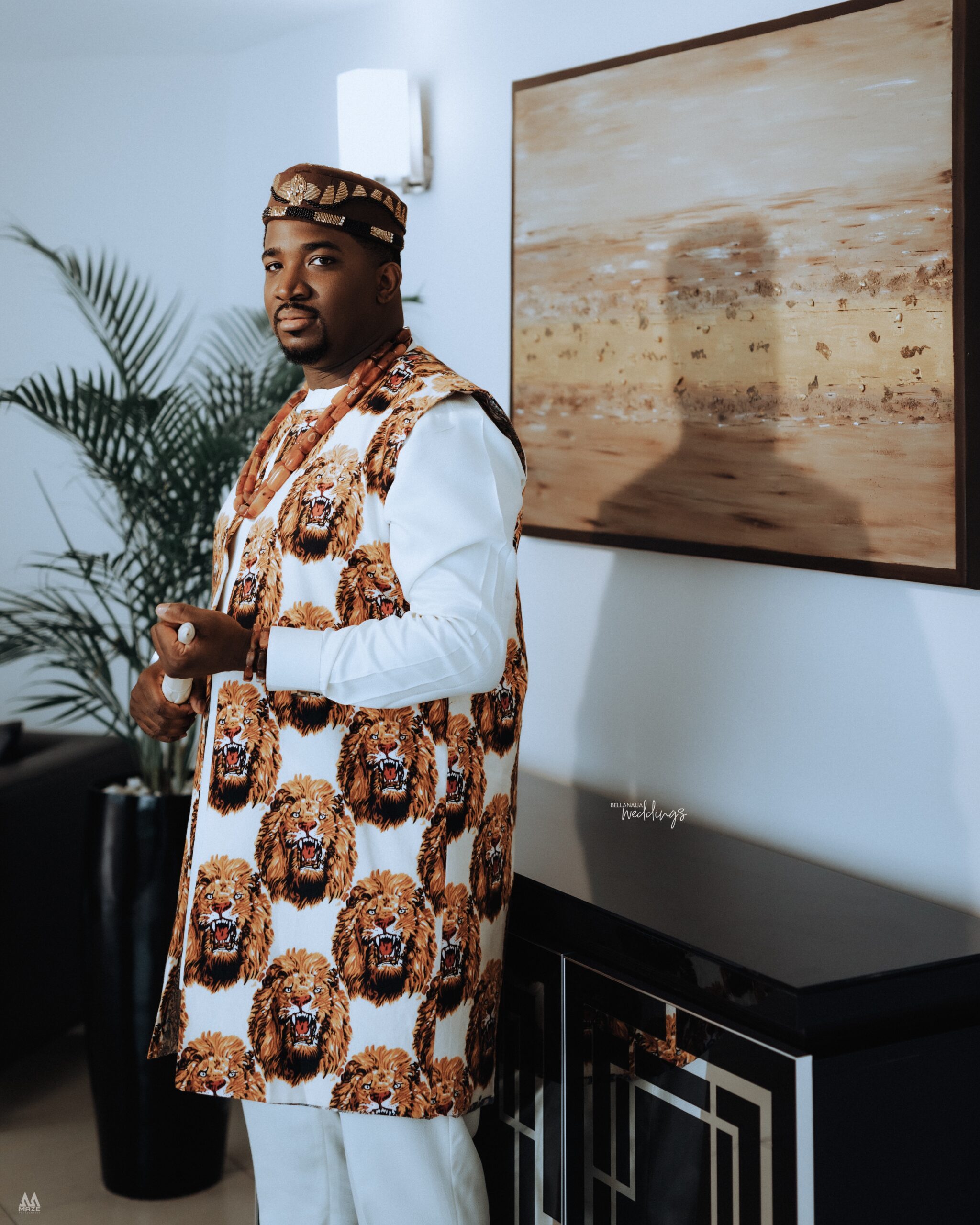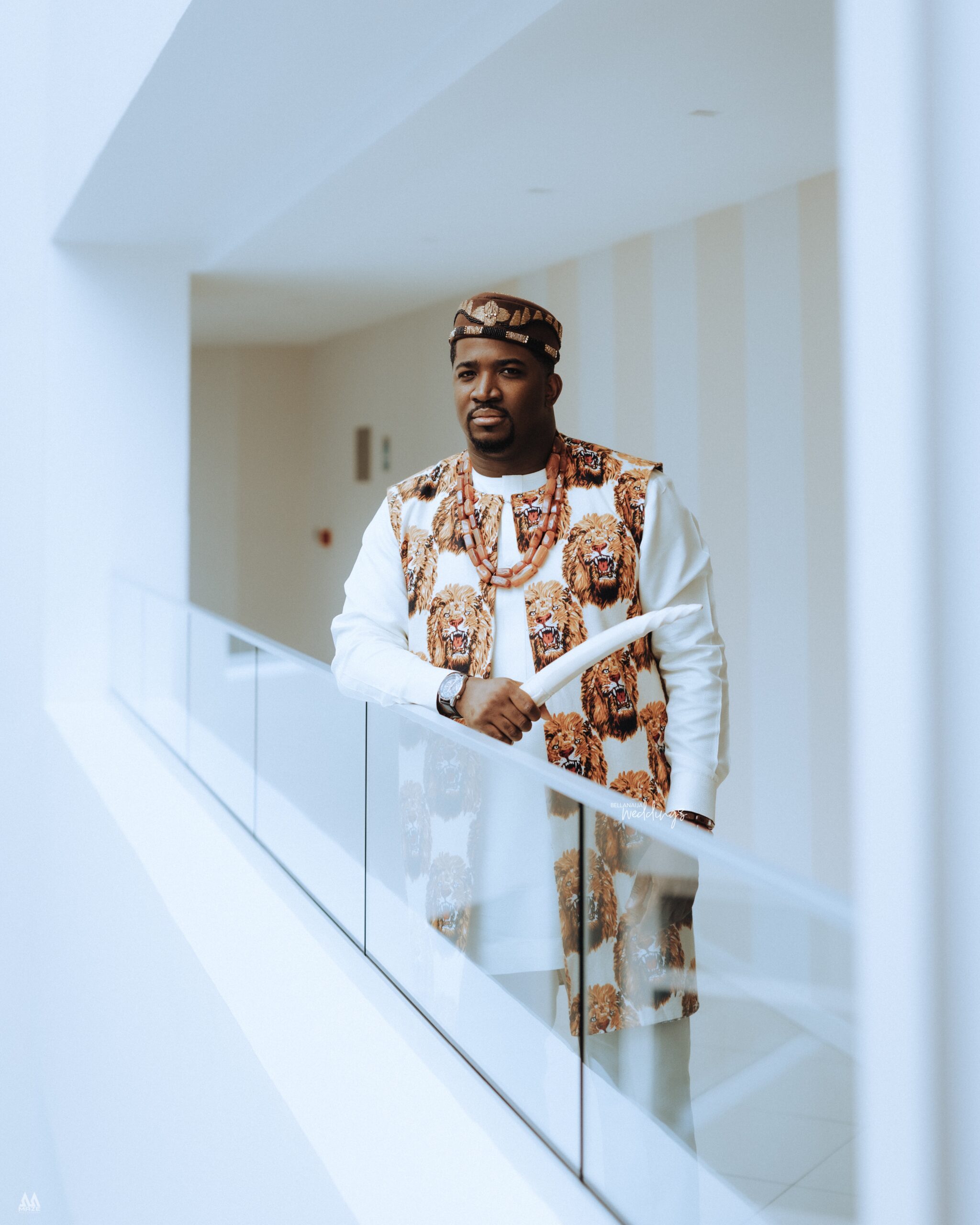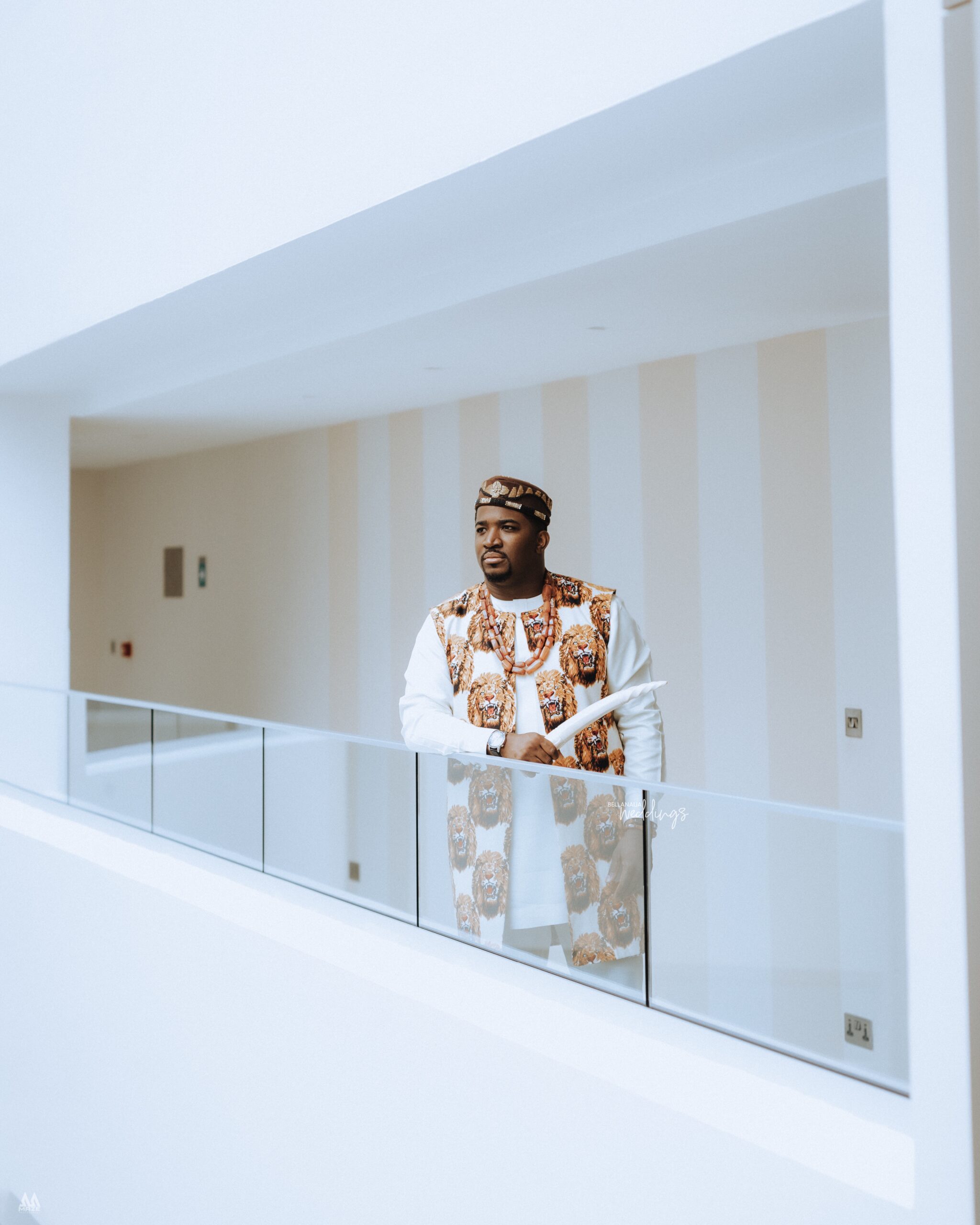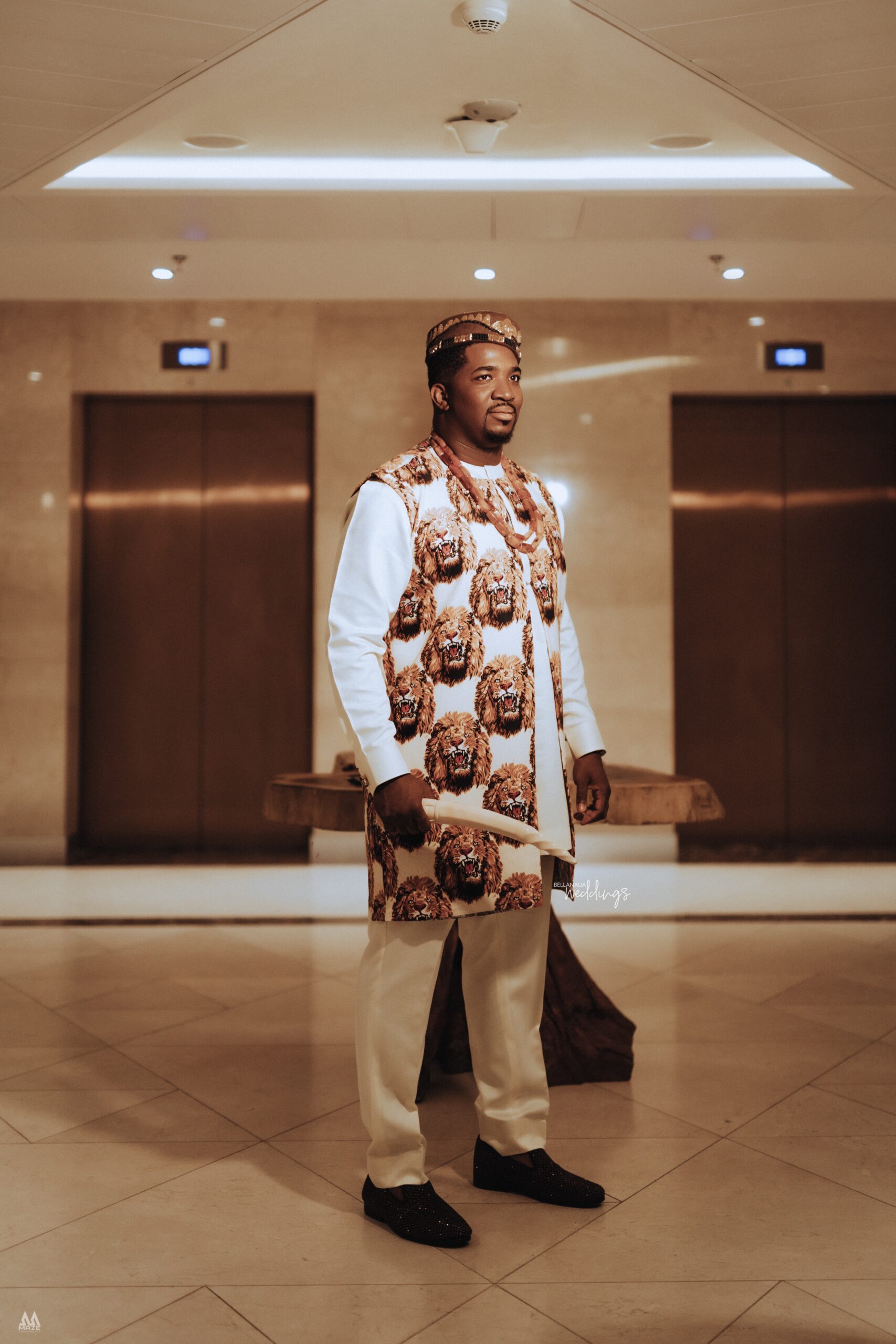 Did someone say beautiful couple?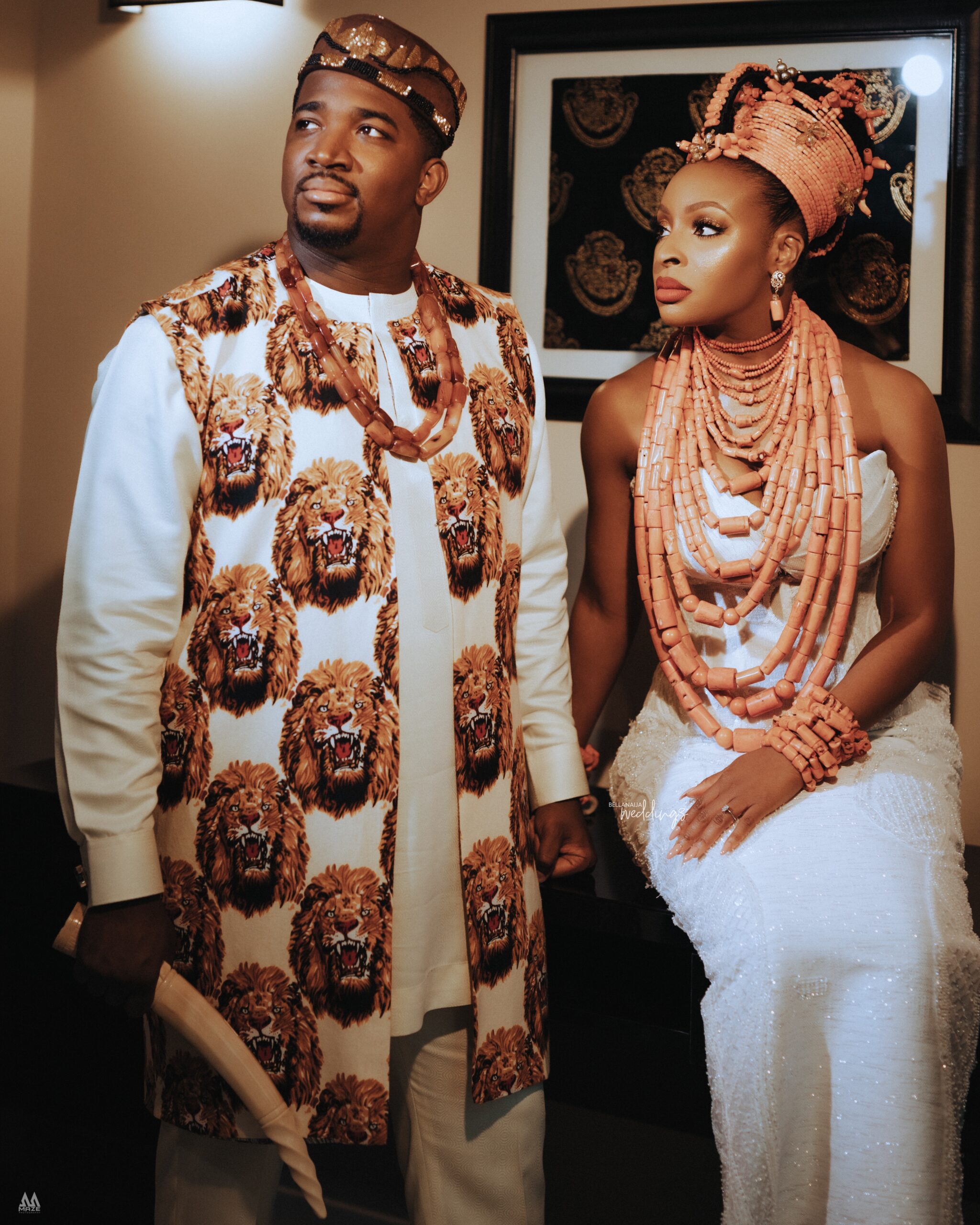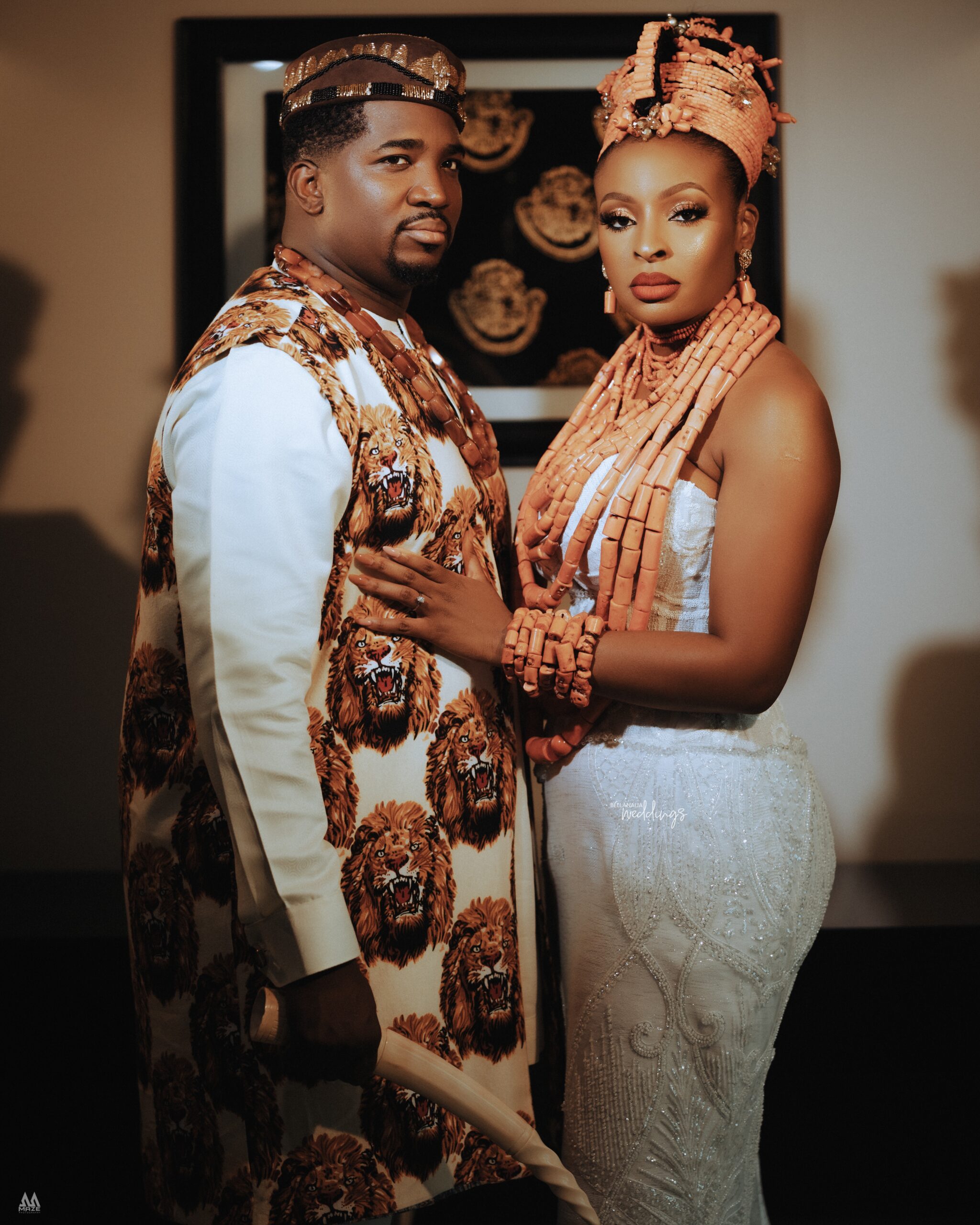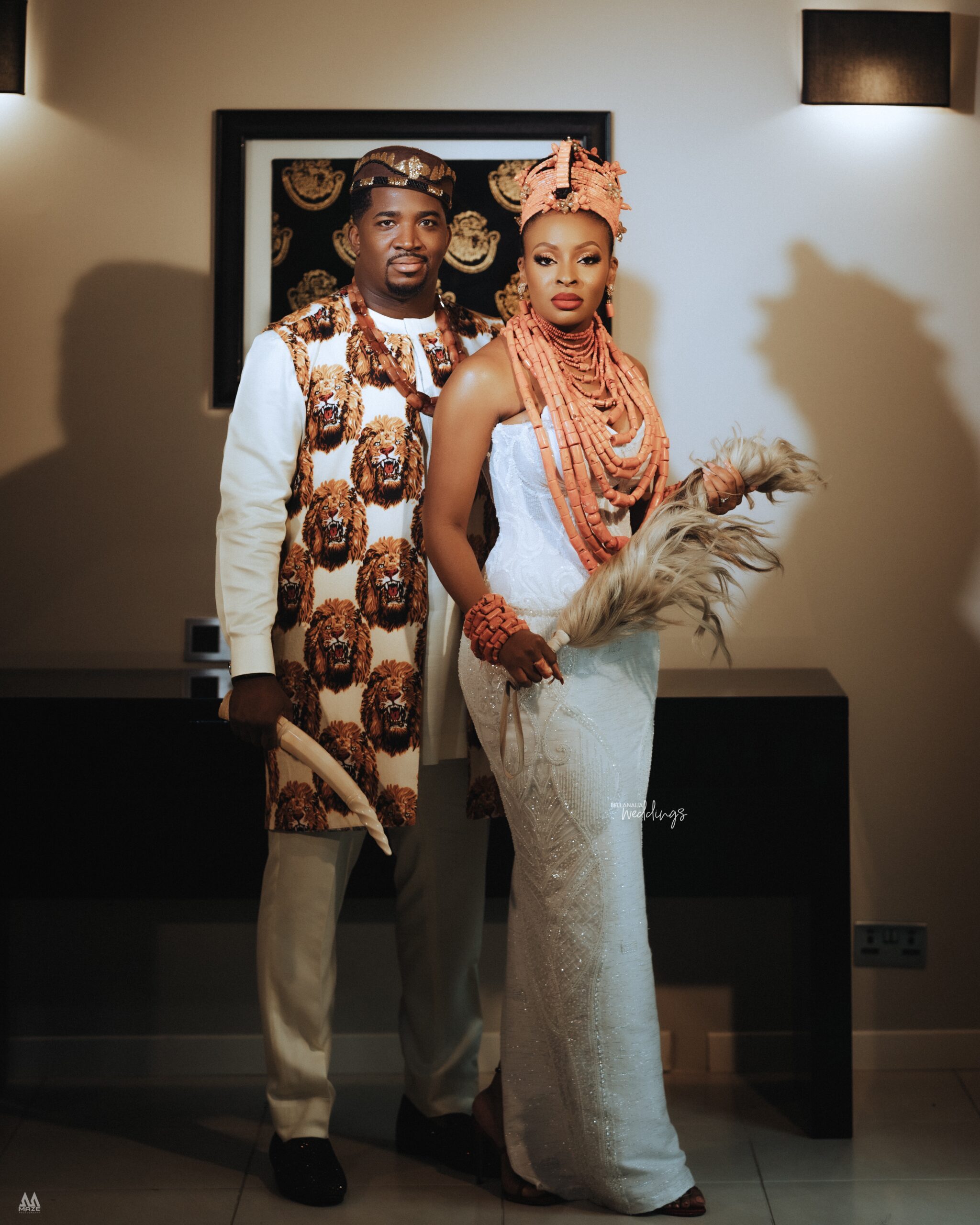 Before we begin, lets check out this lovely decor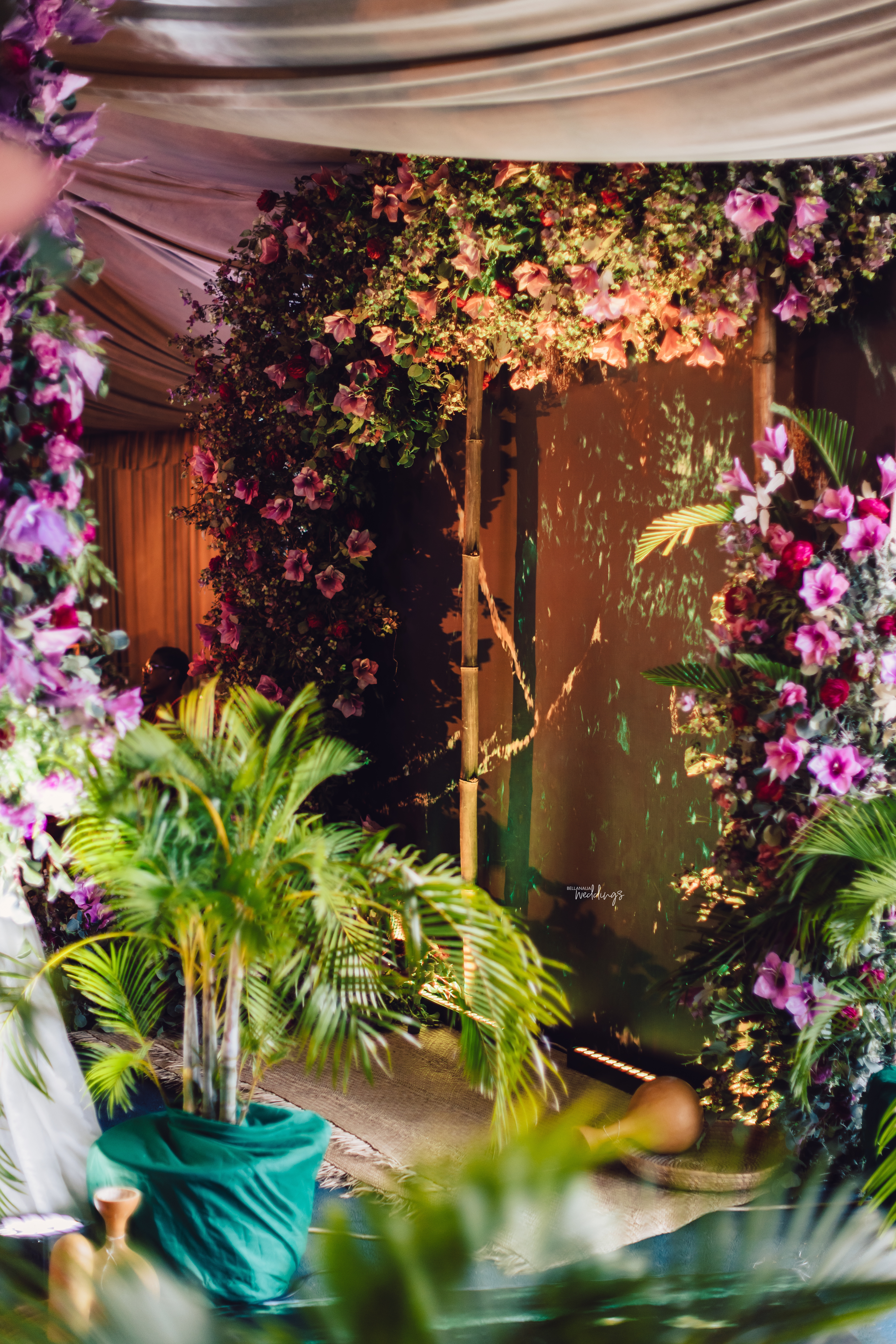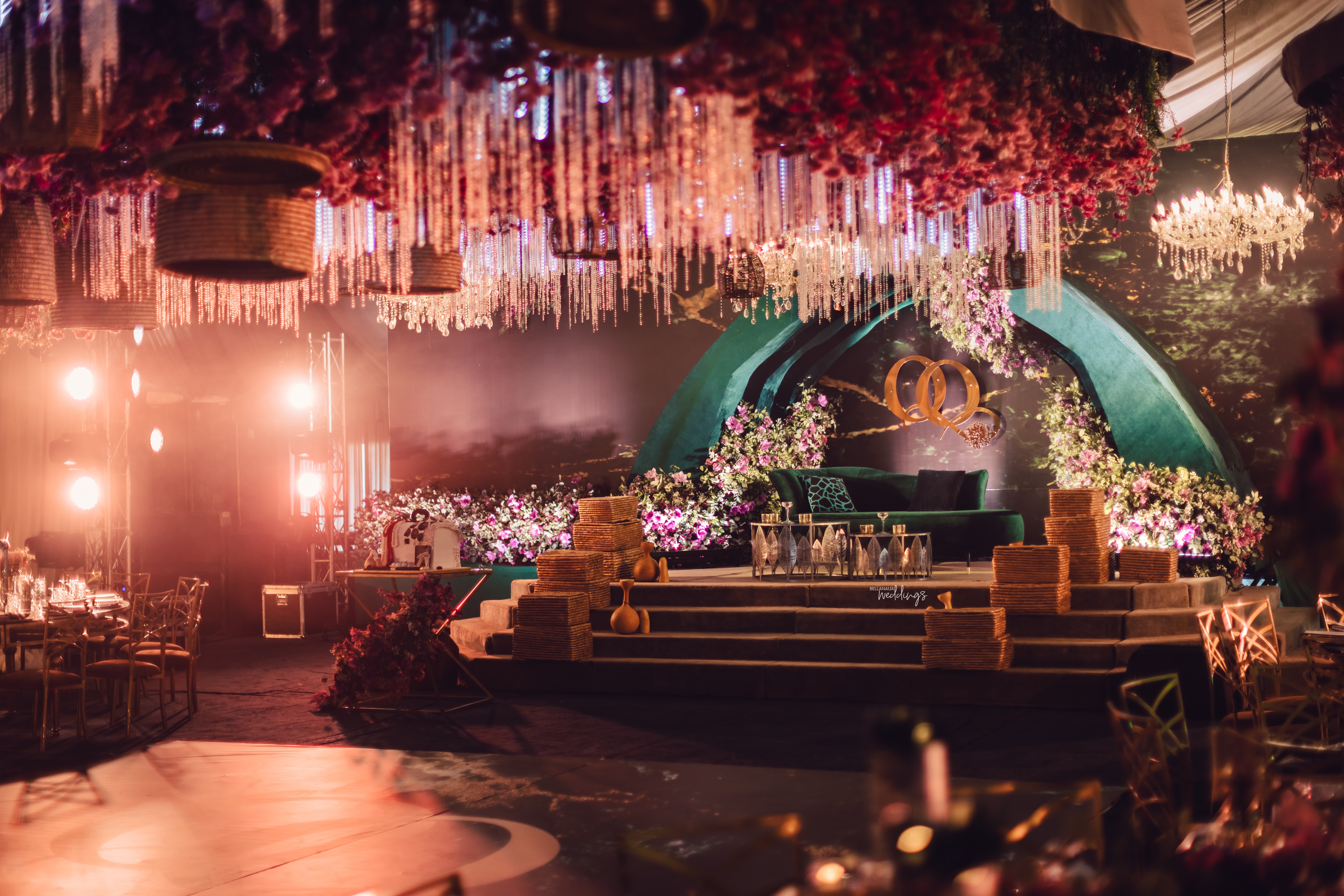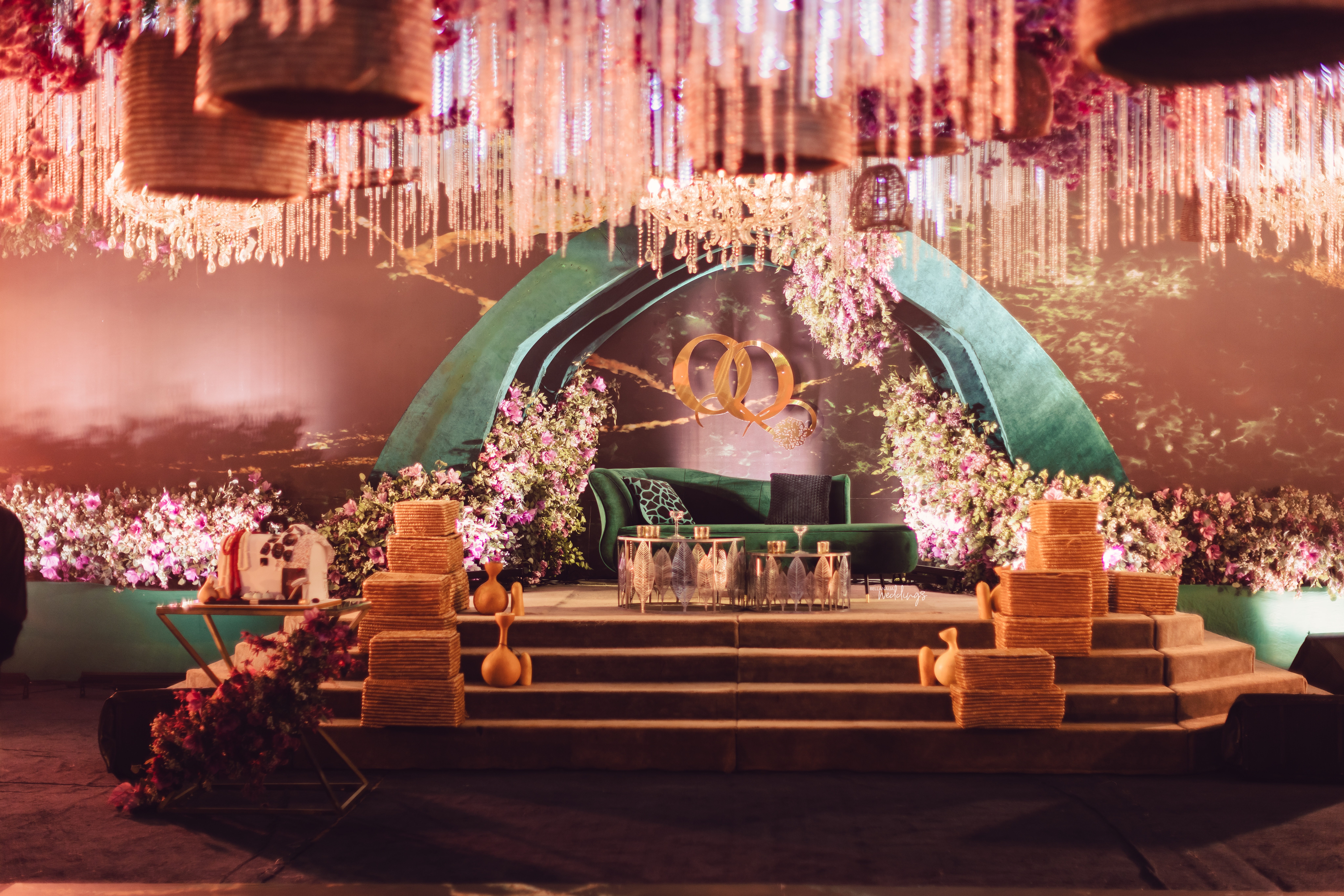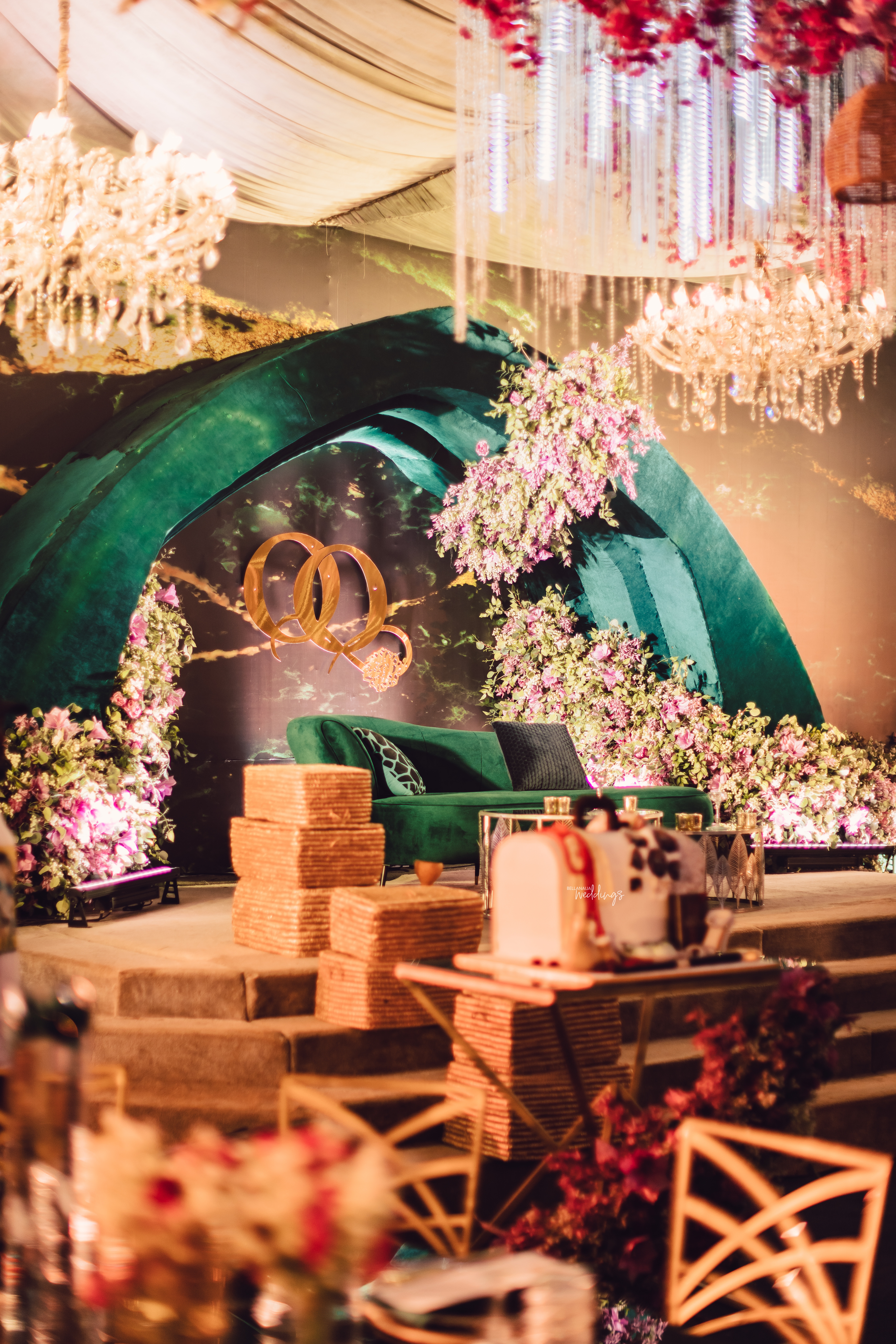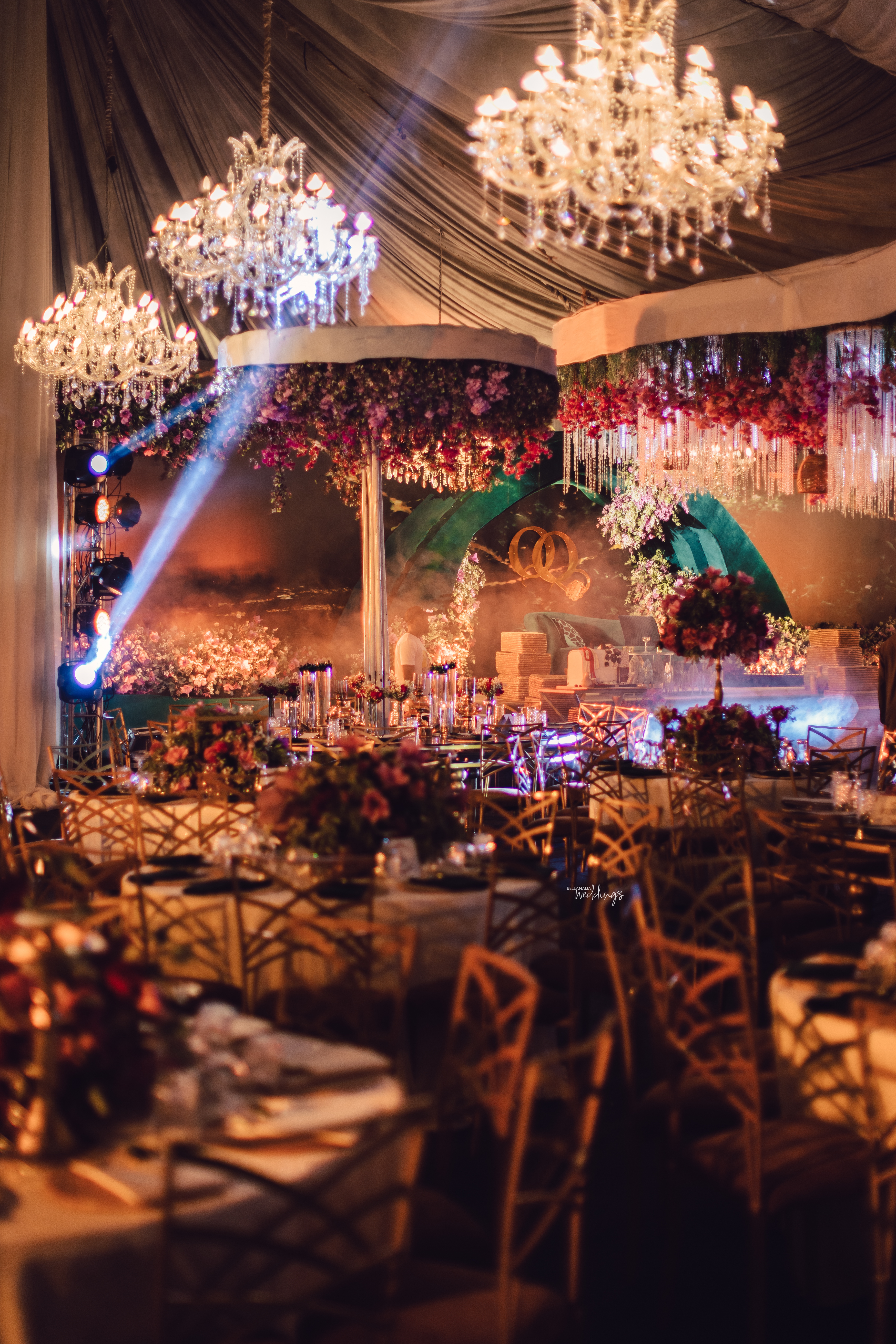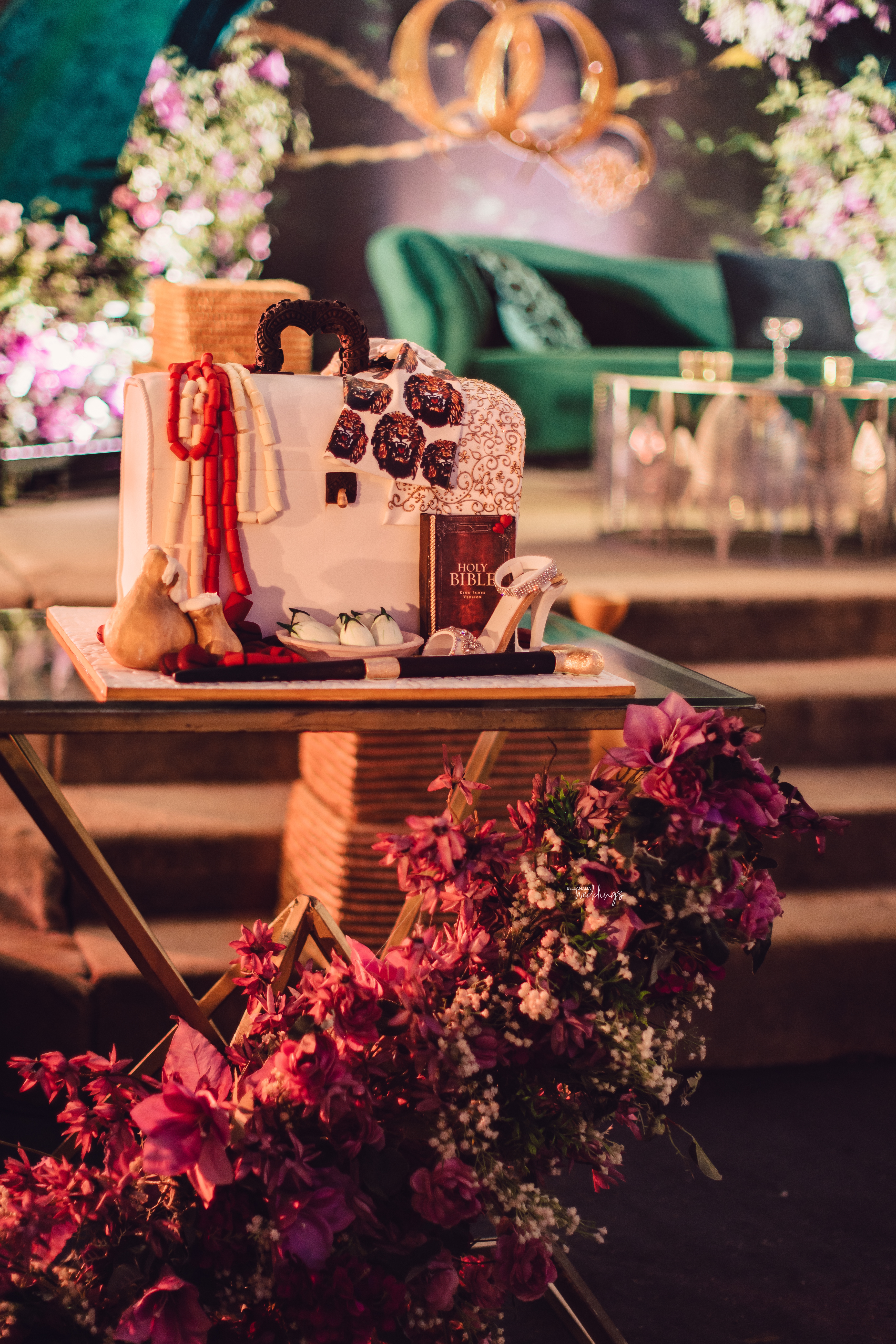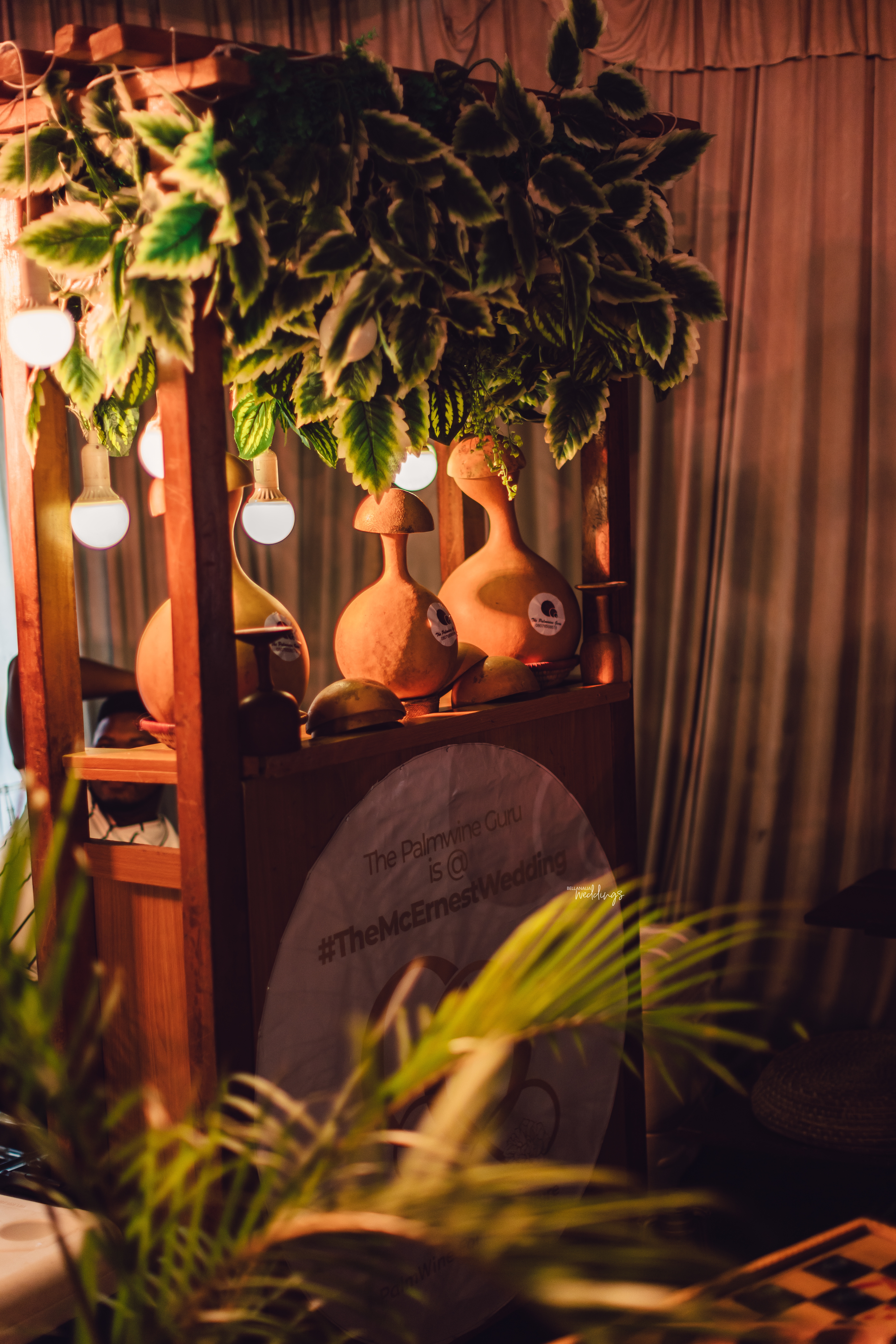 The bride coming through with moves!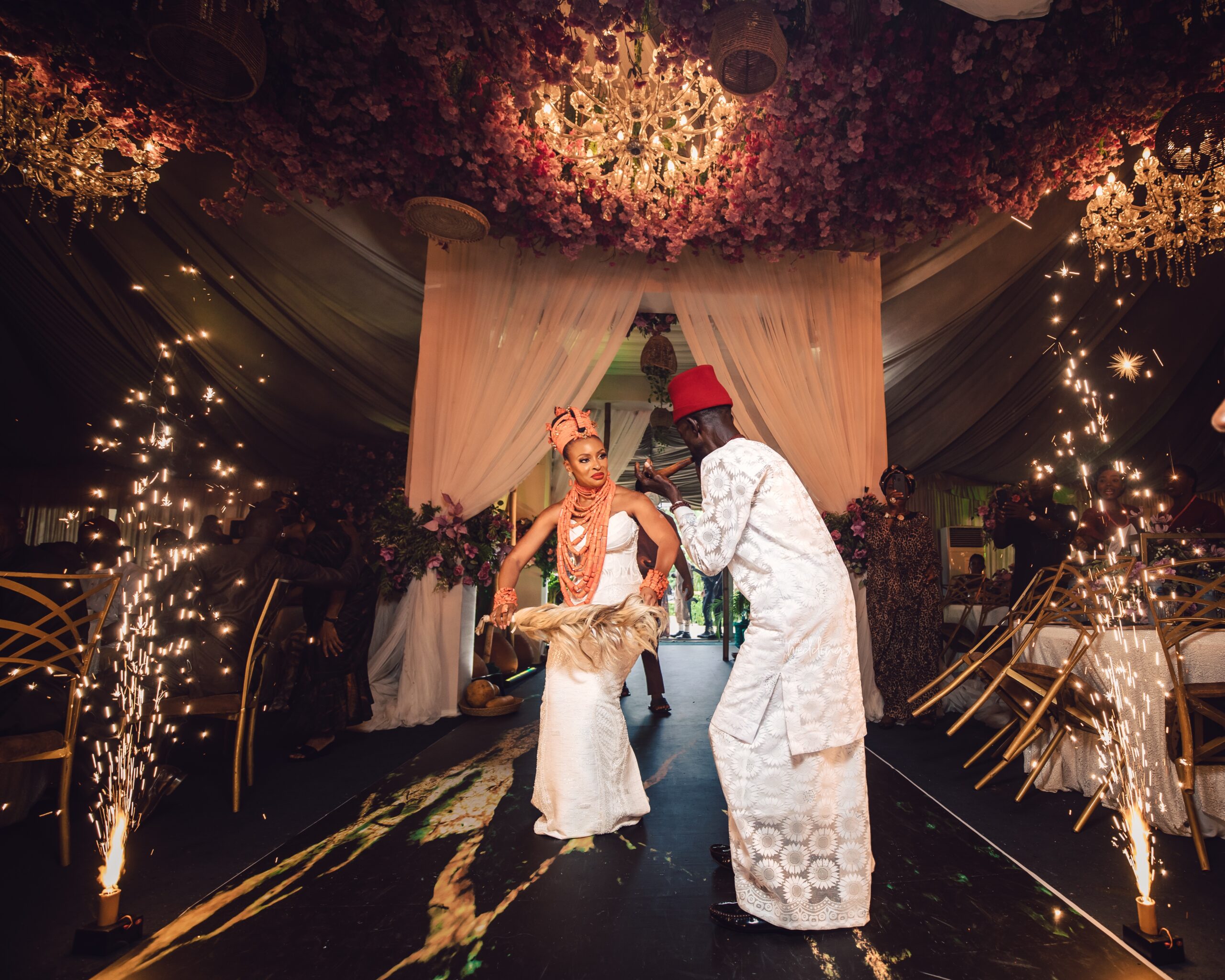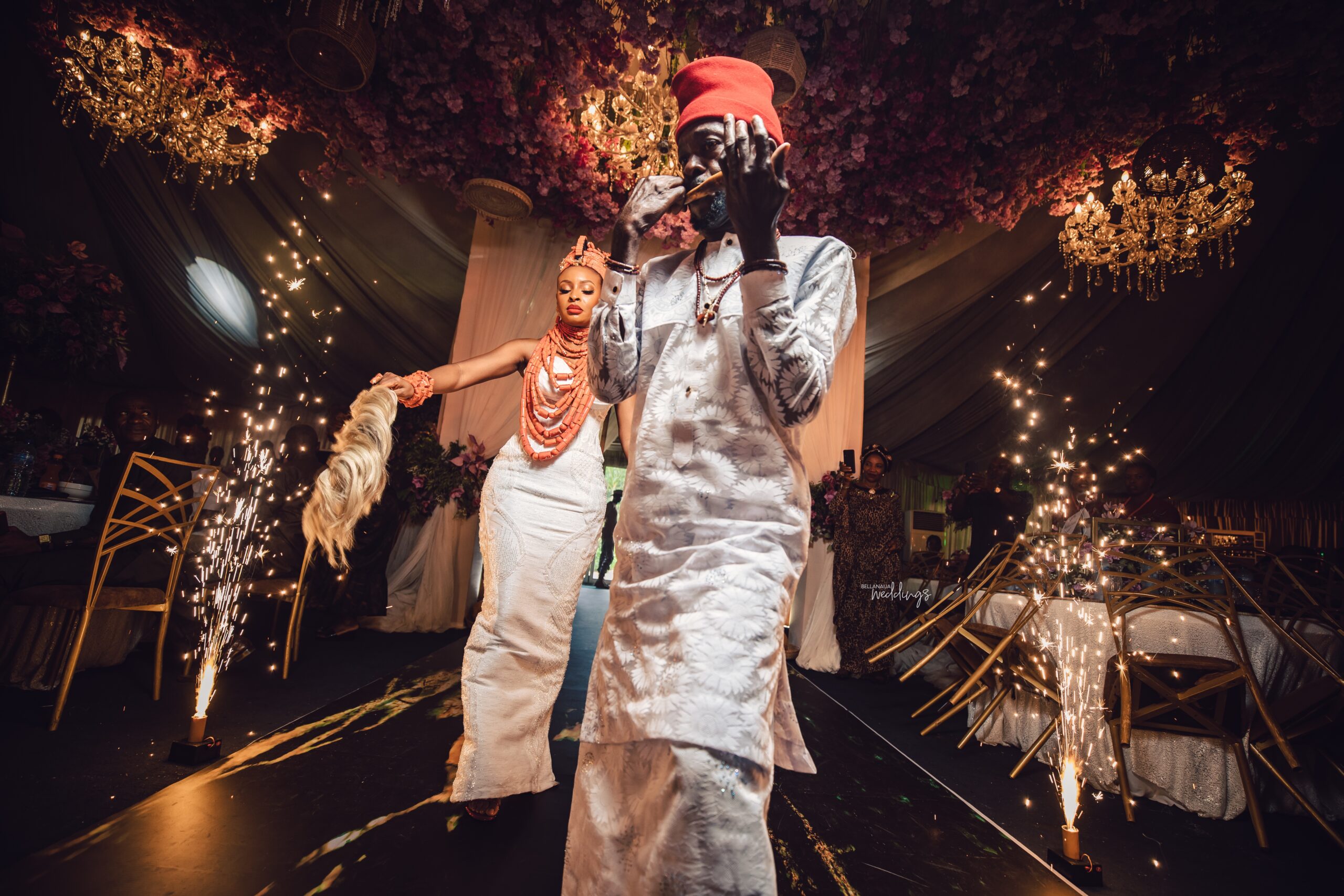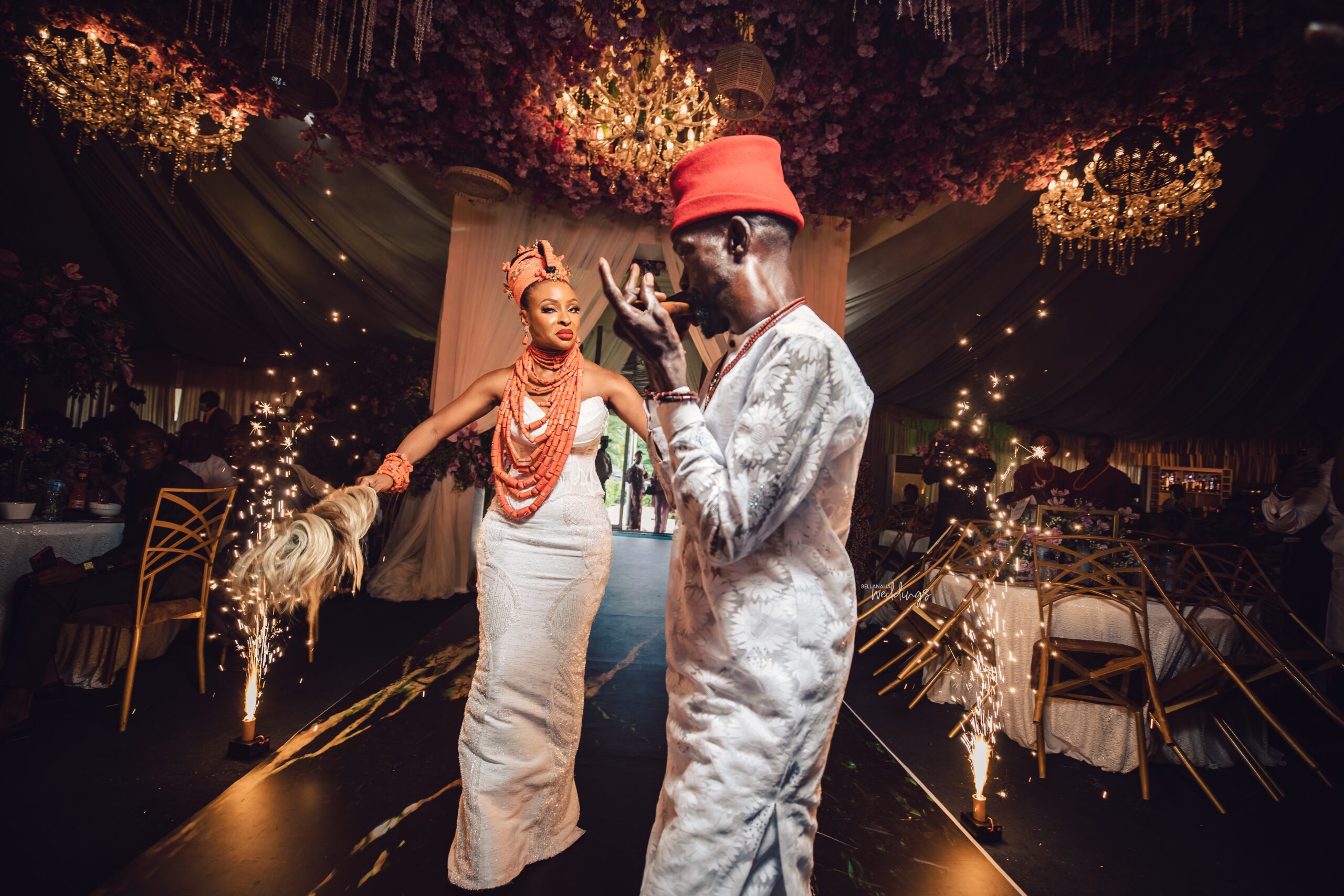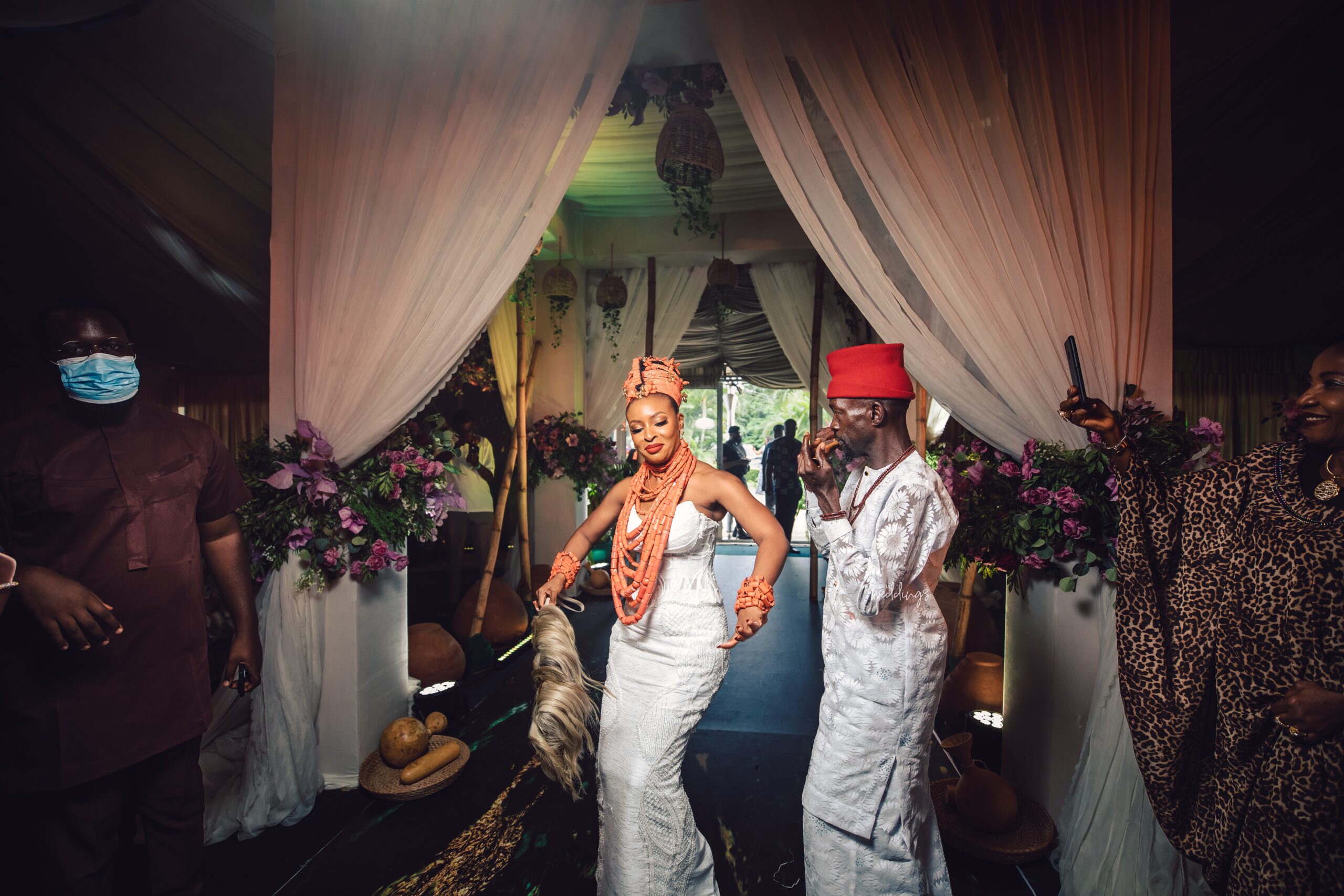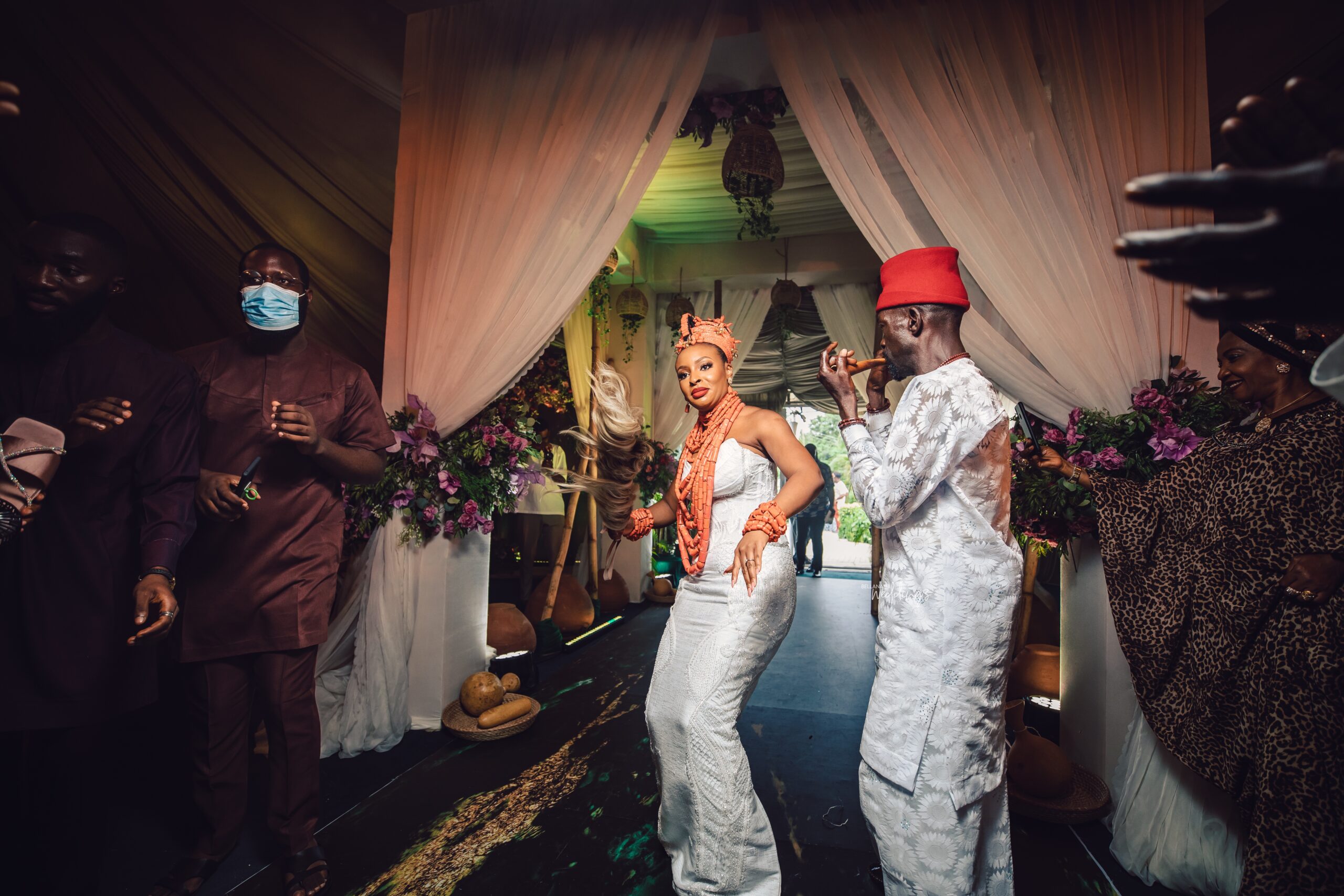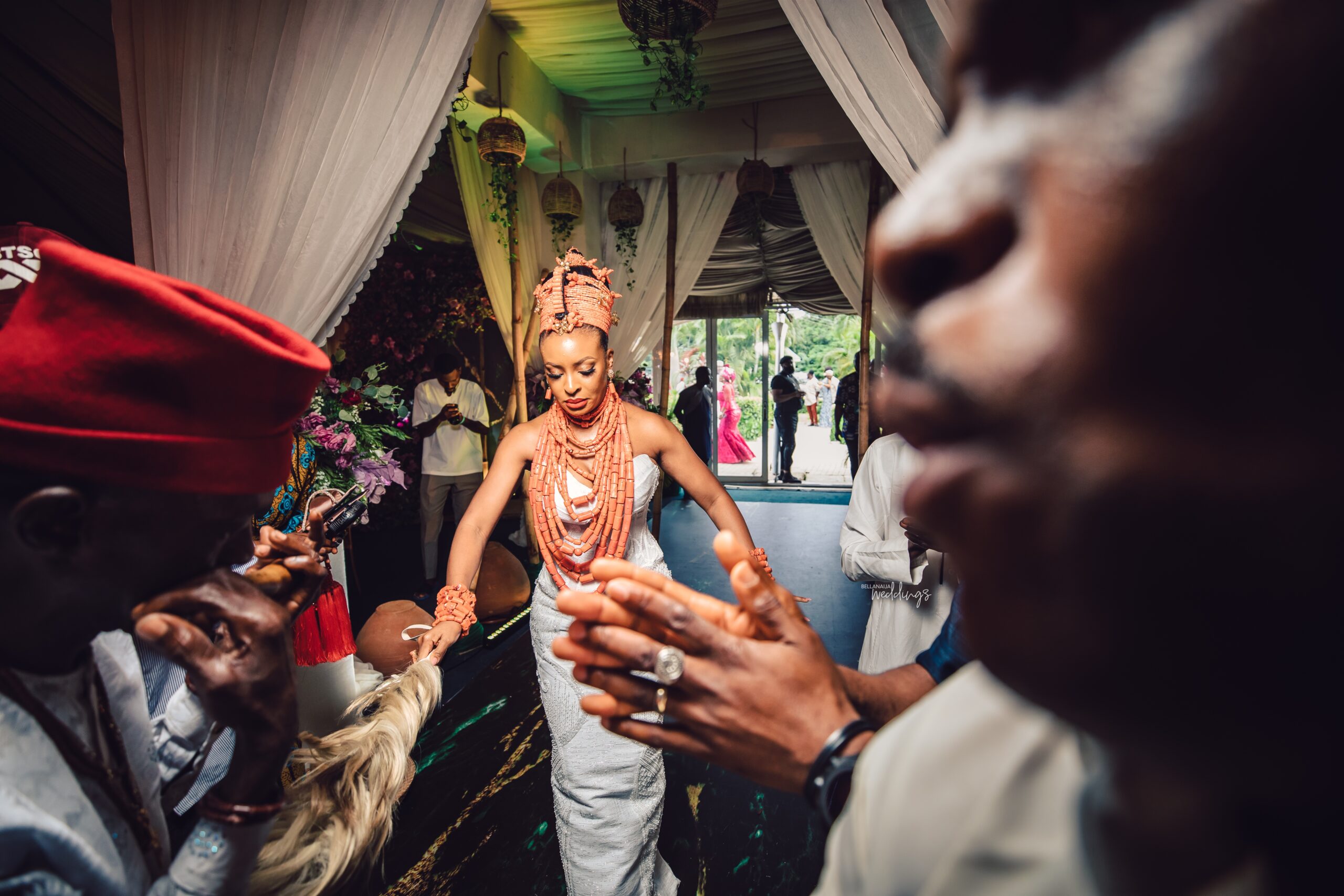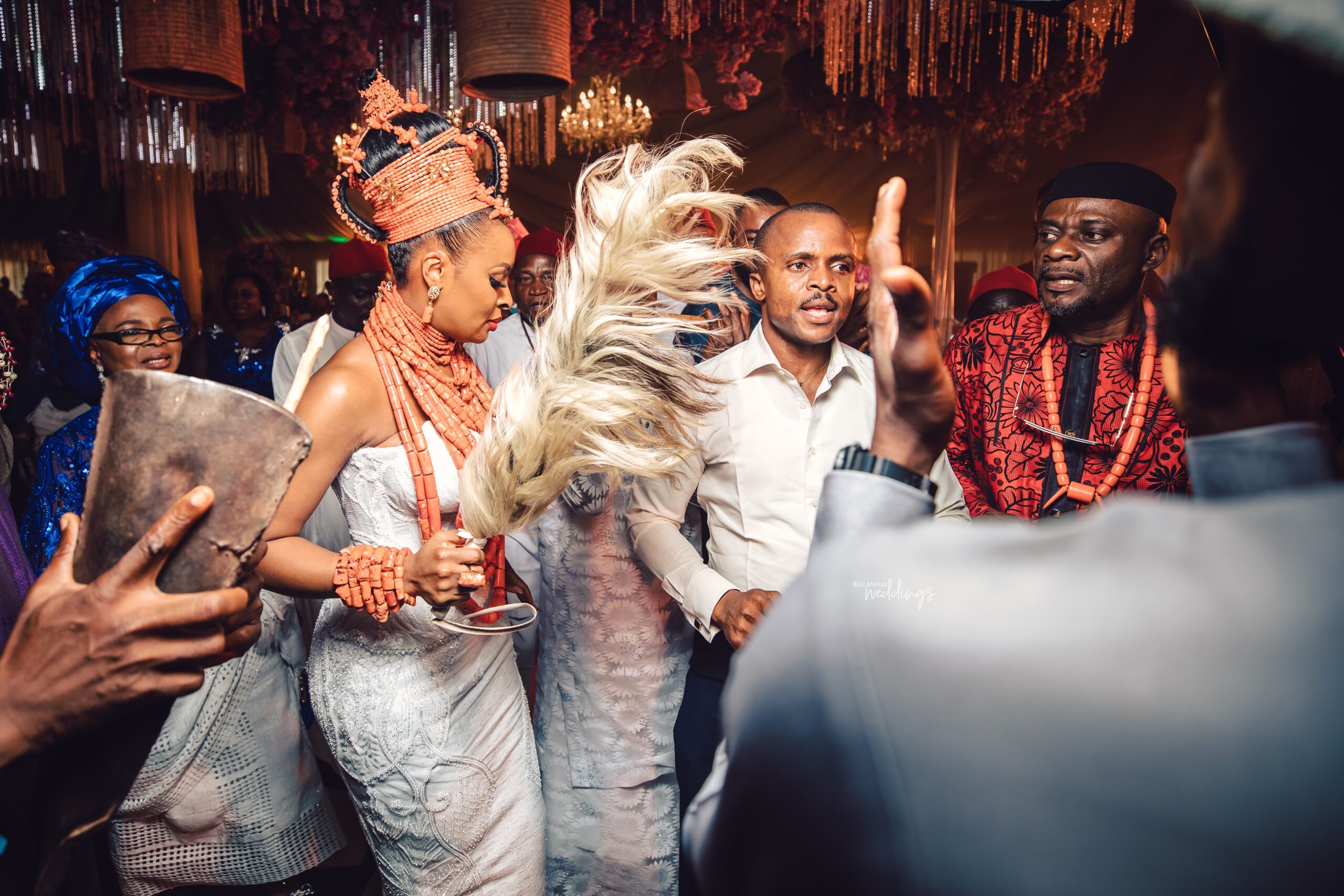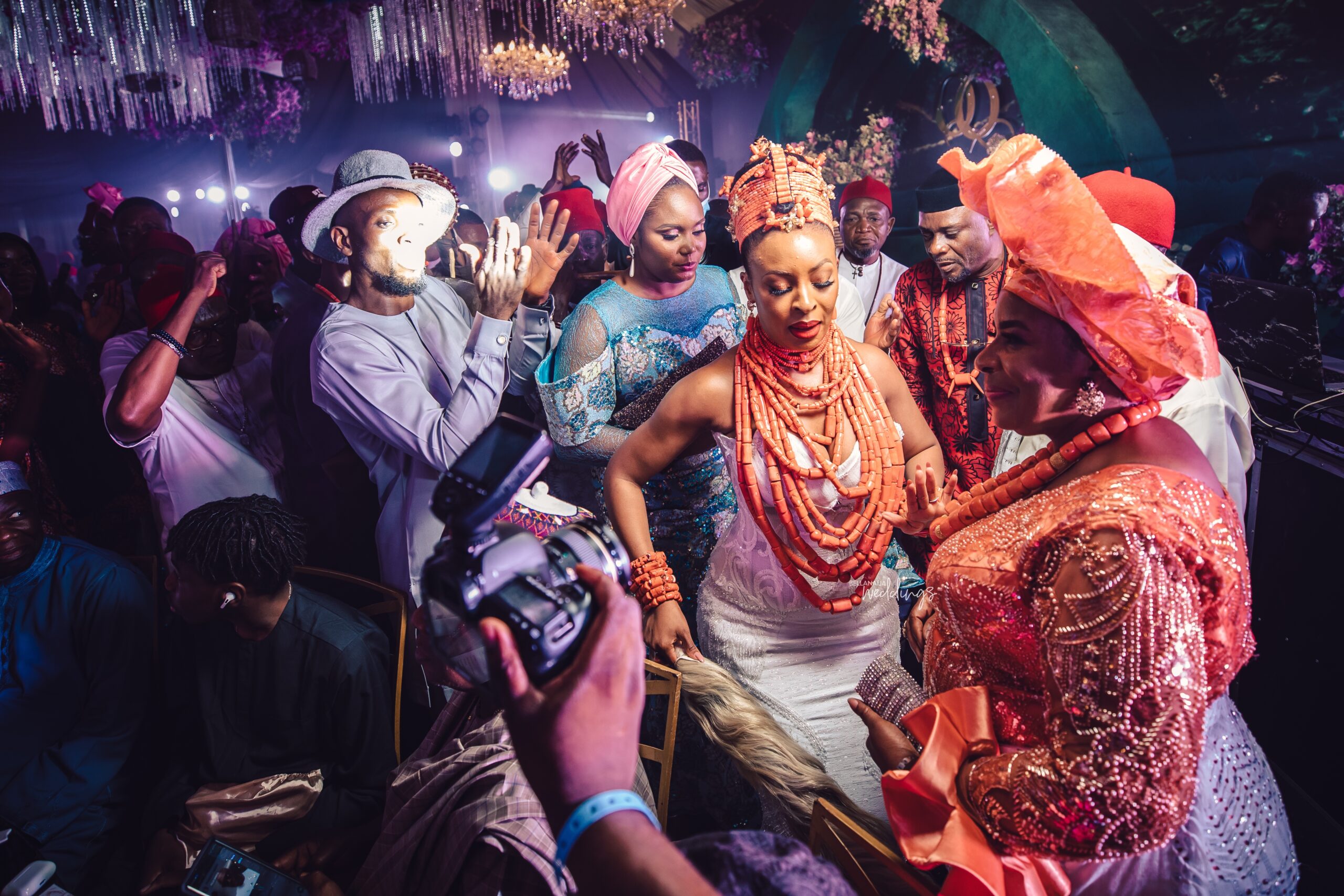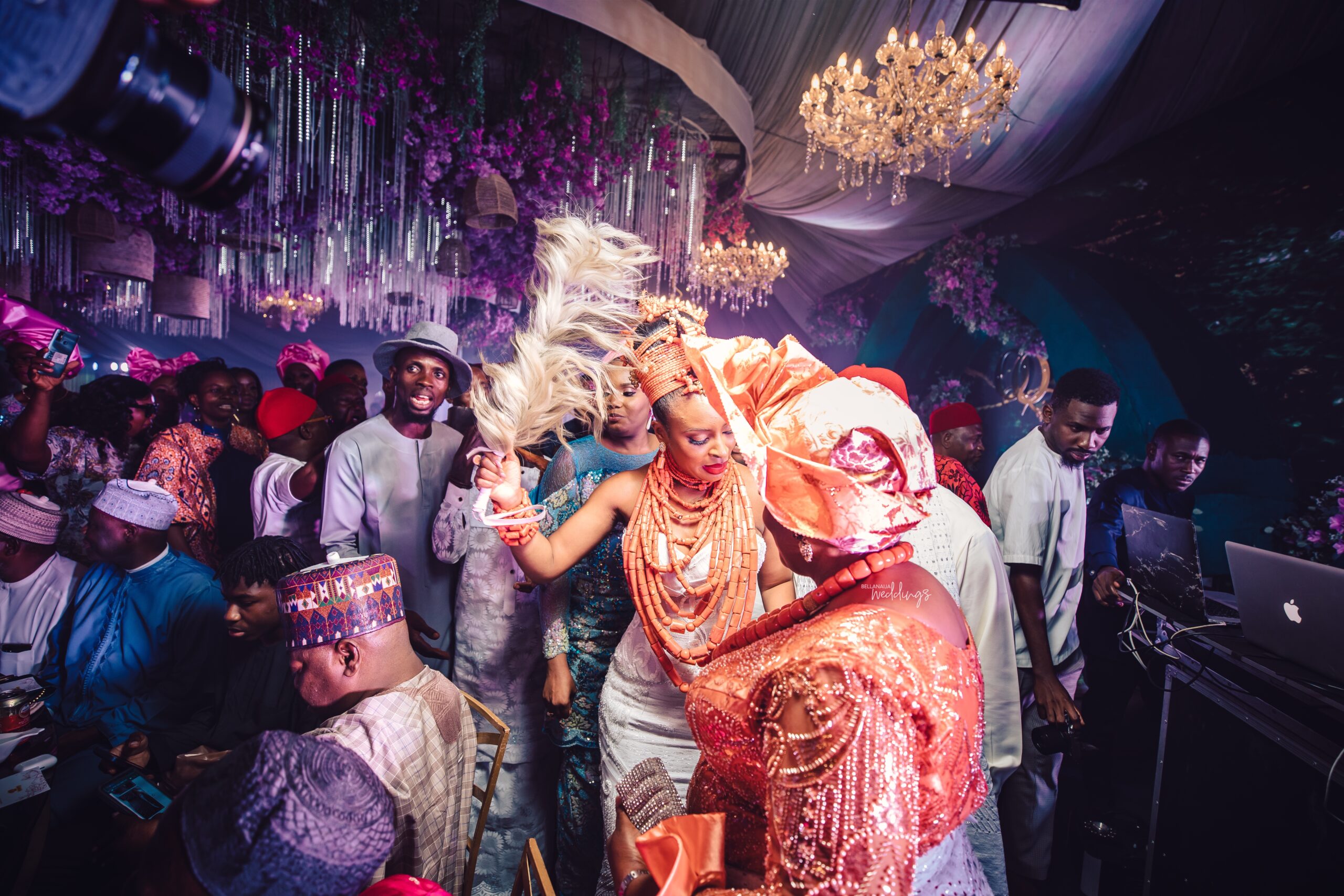 The second look is fire!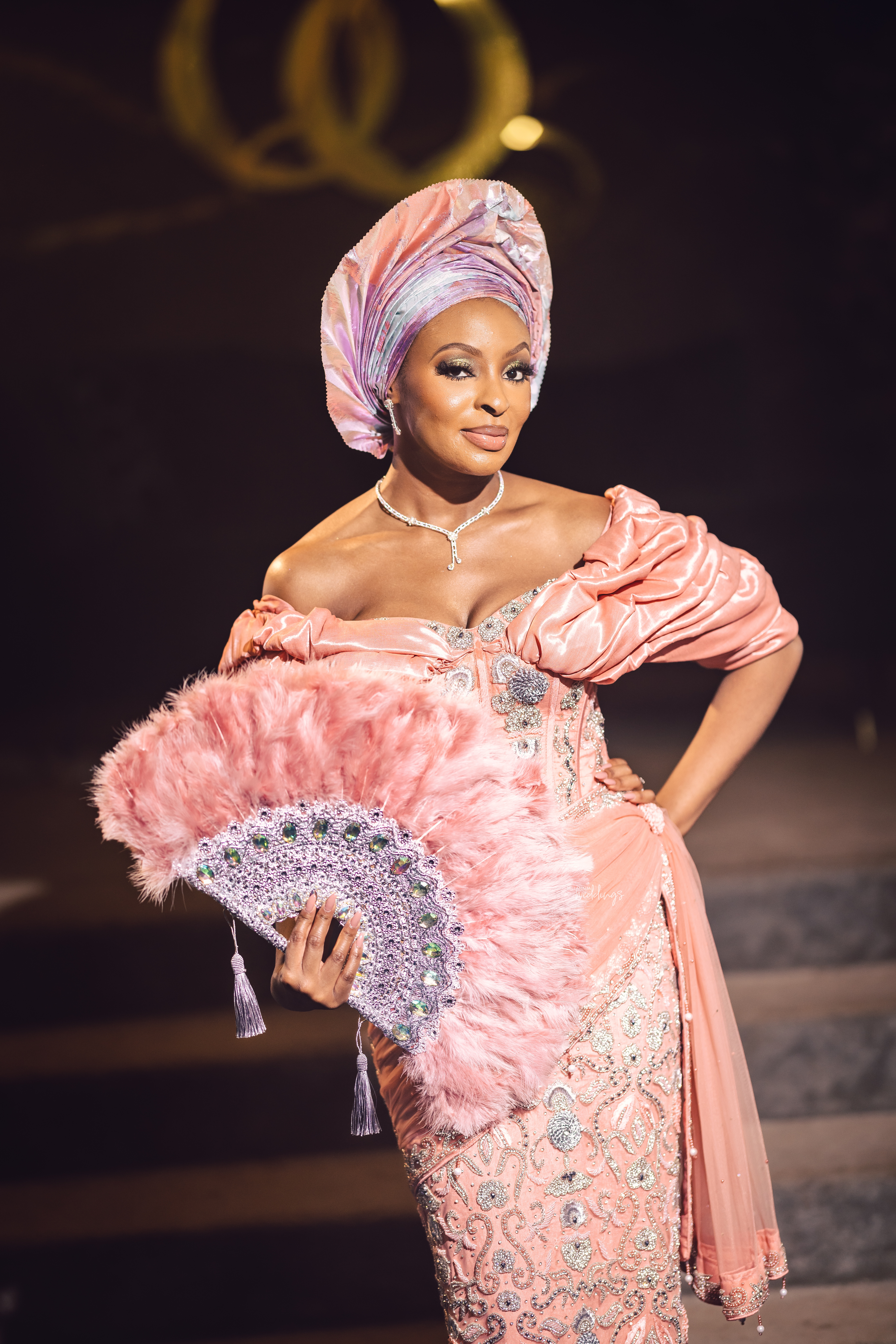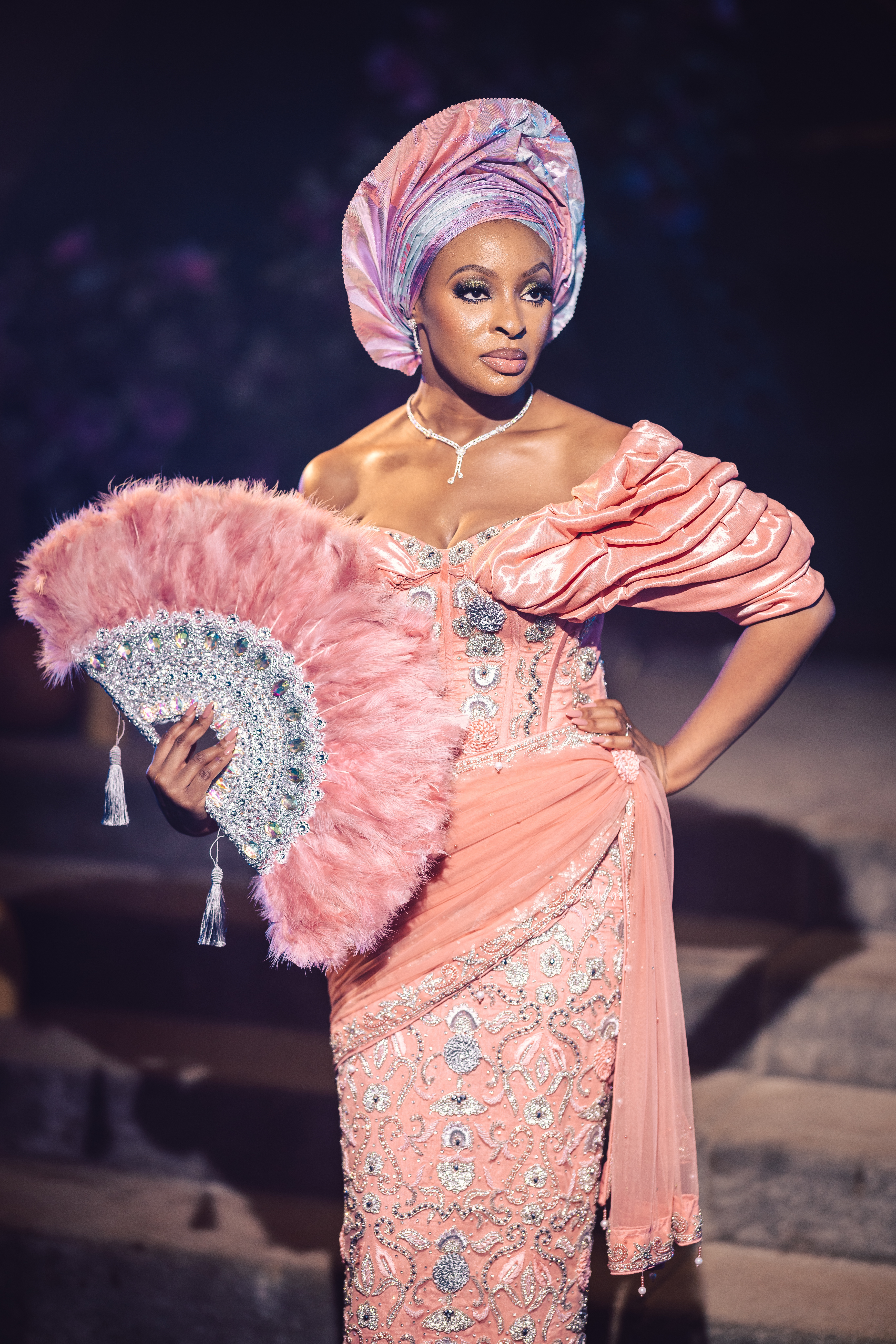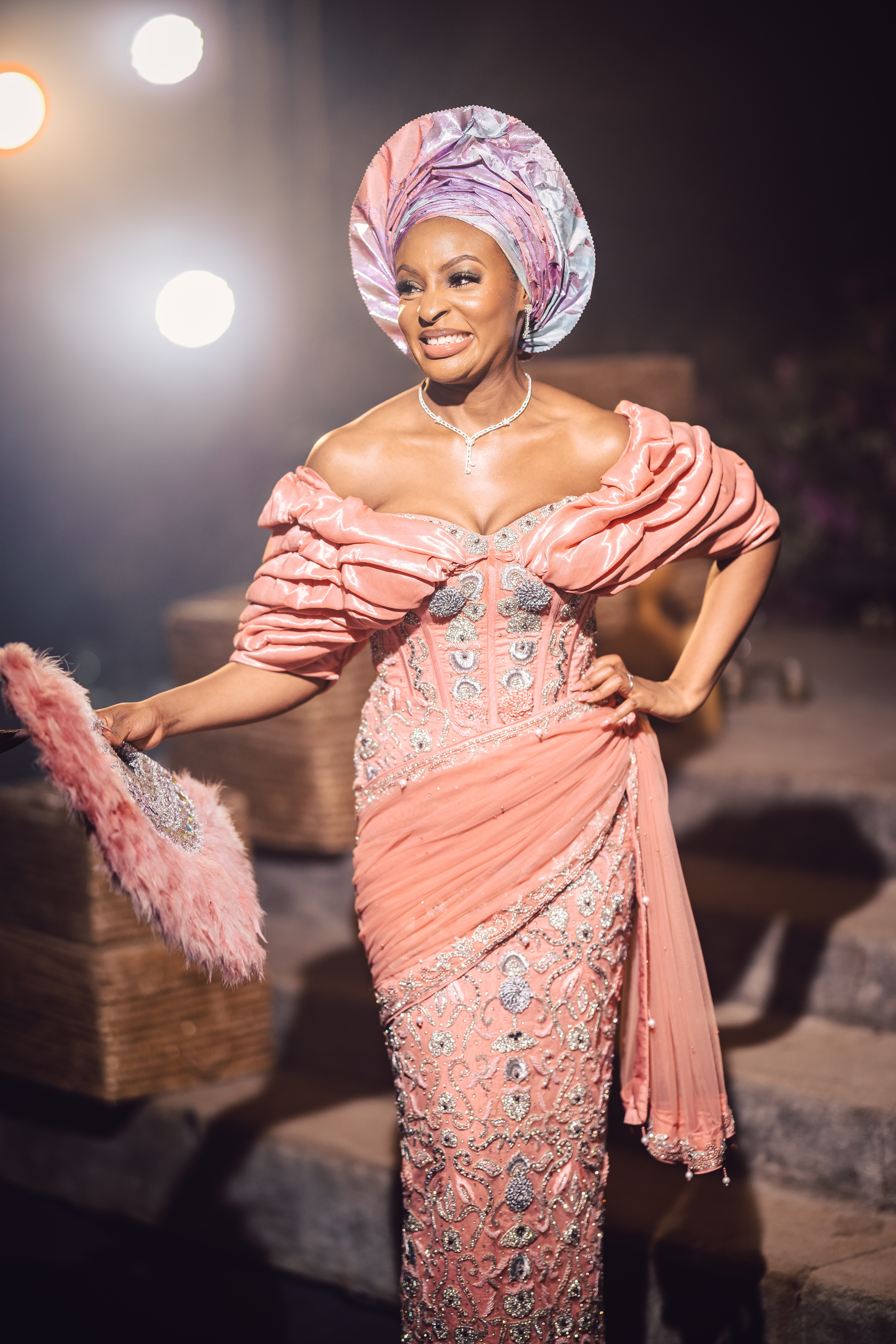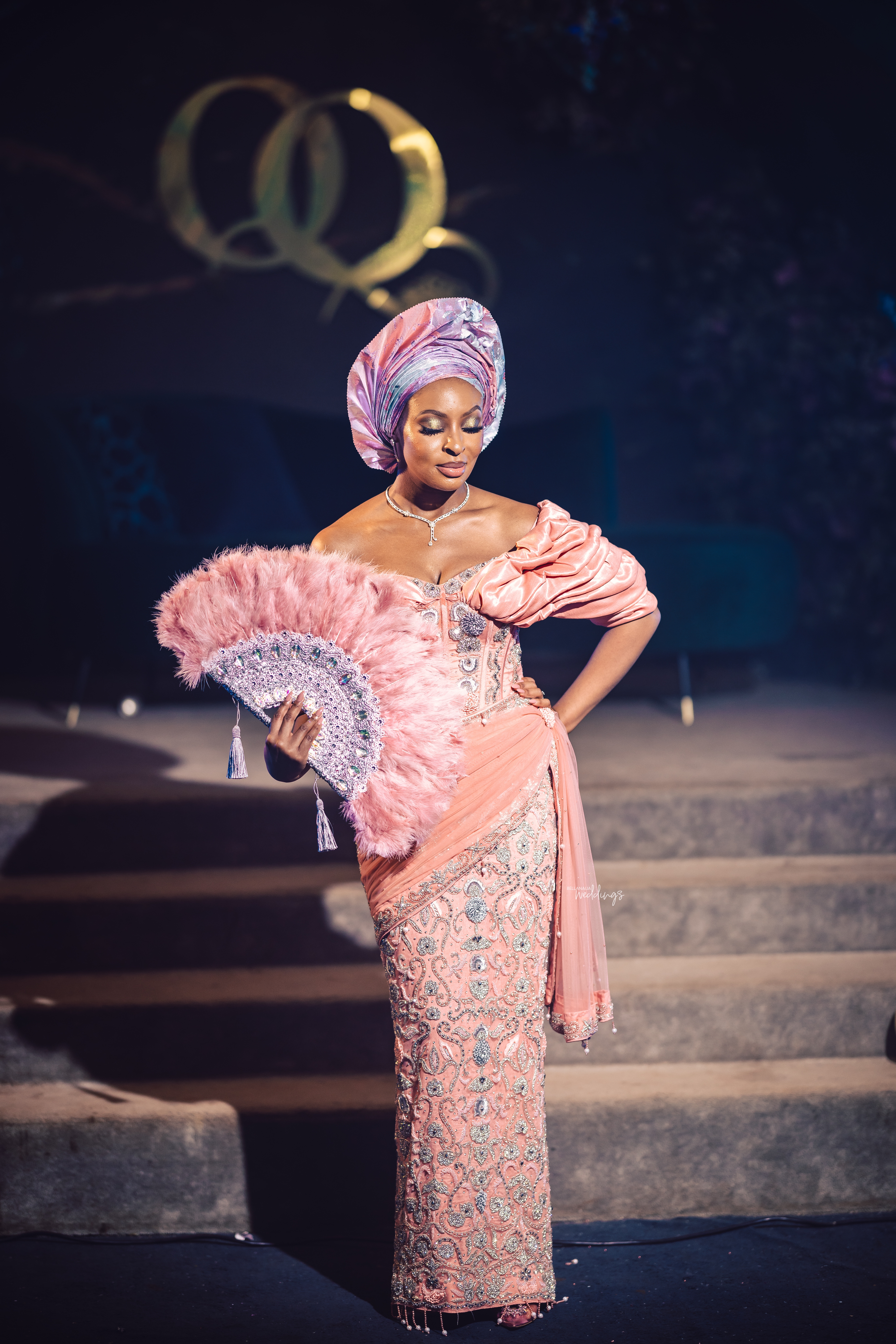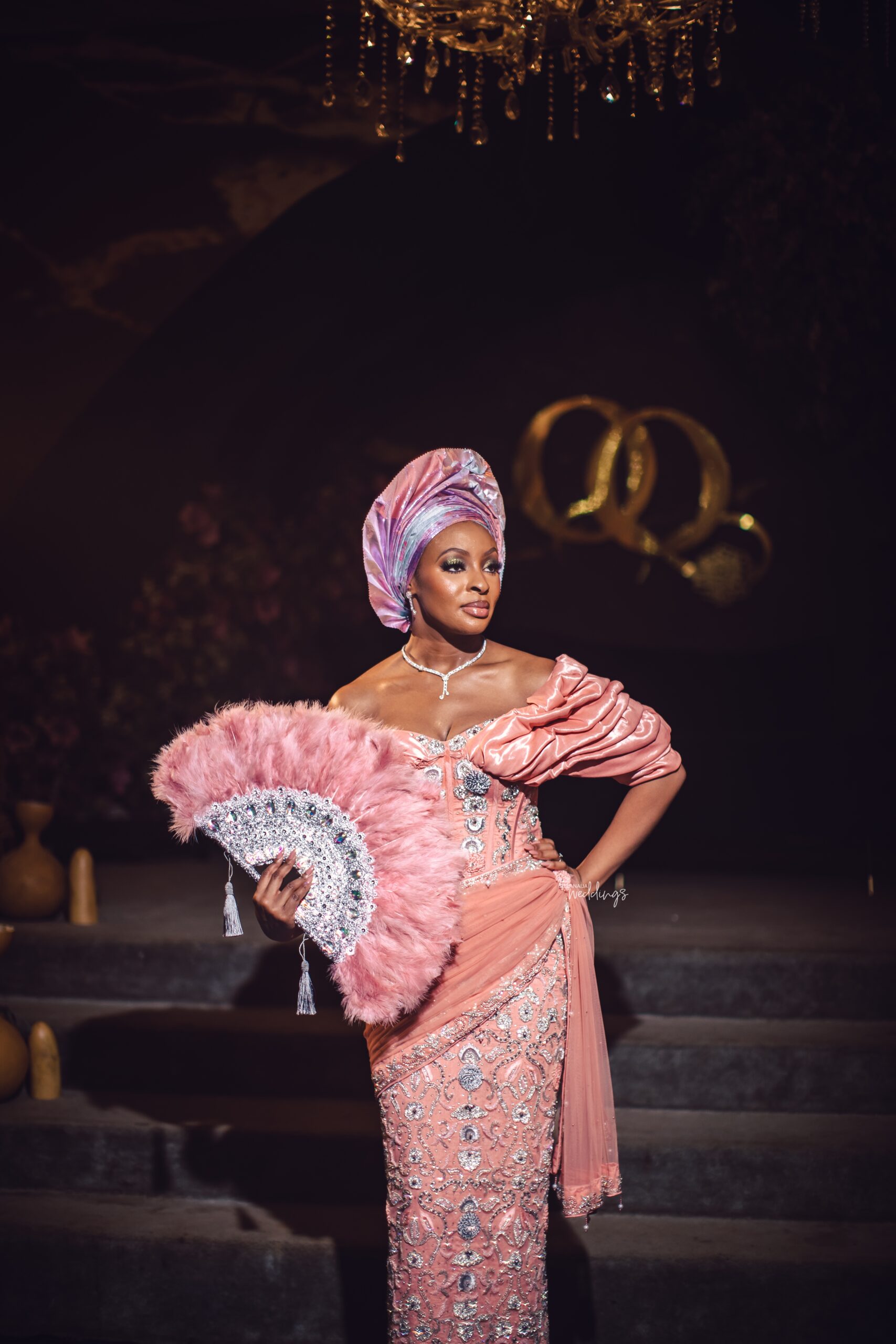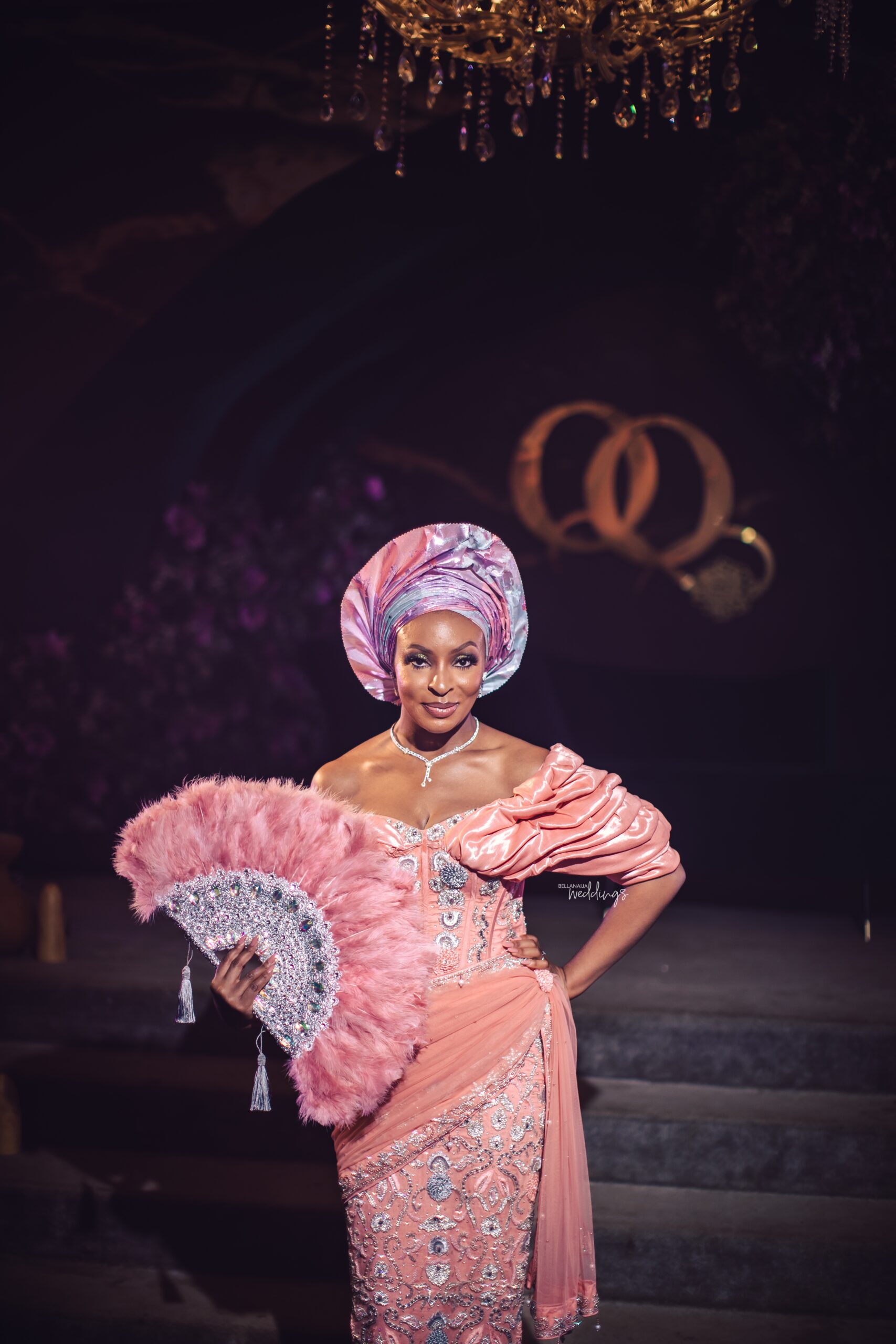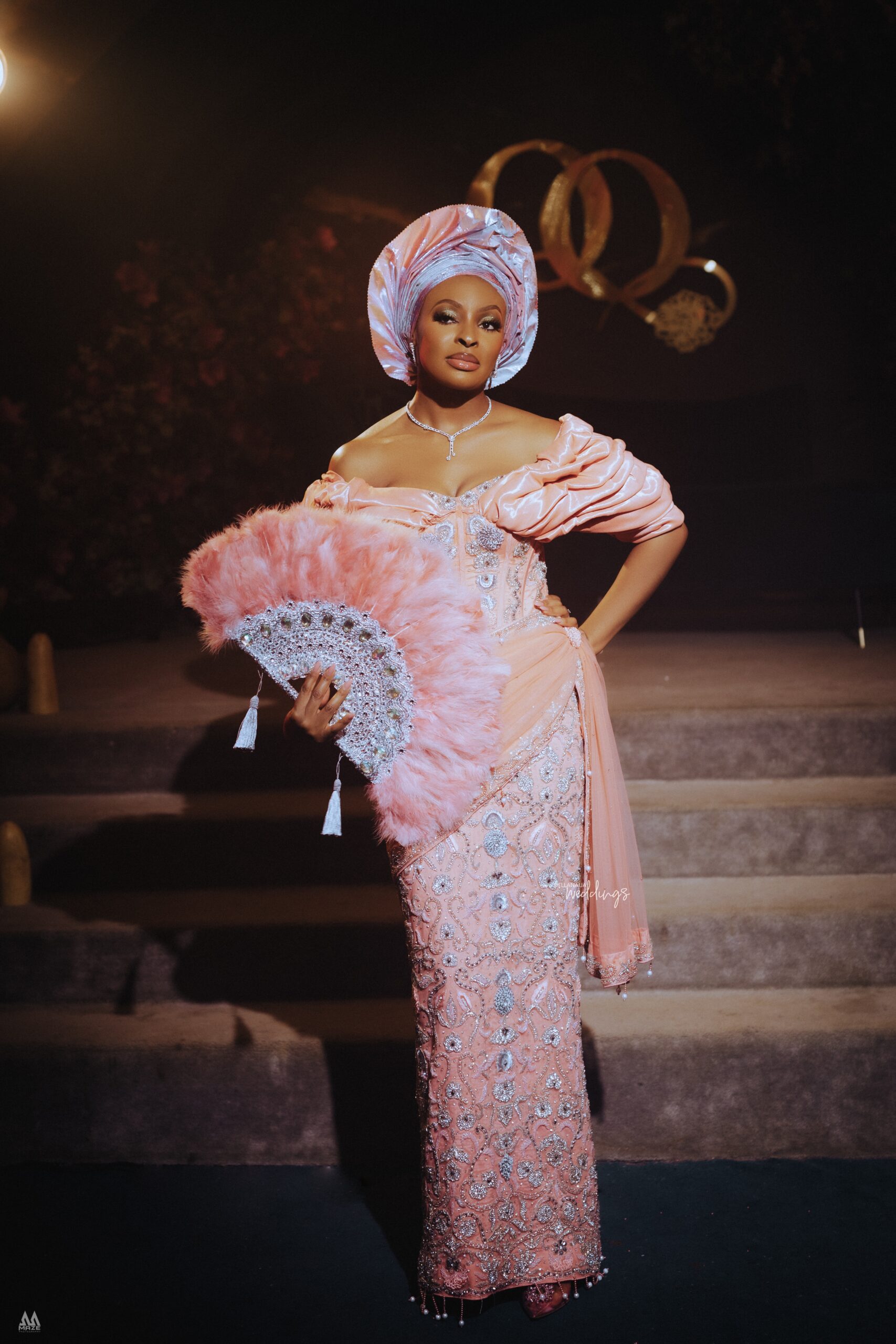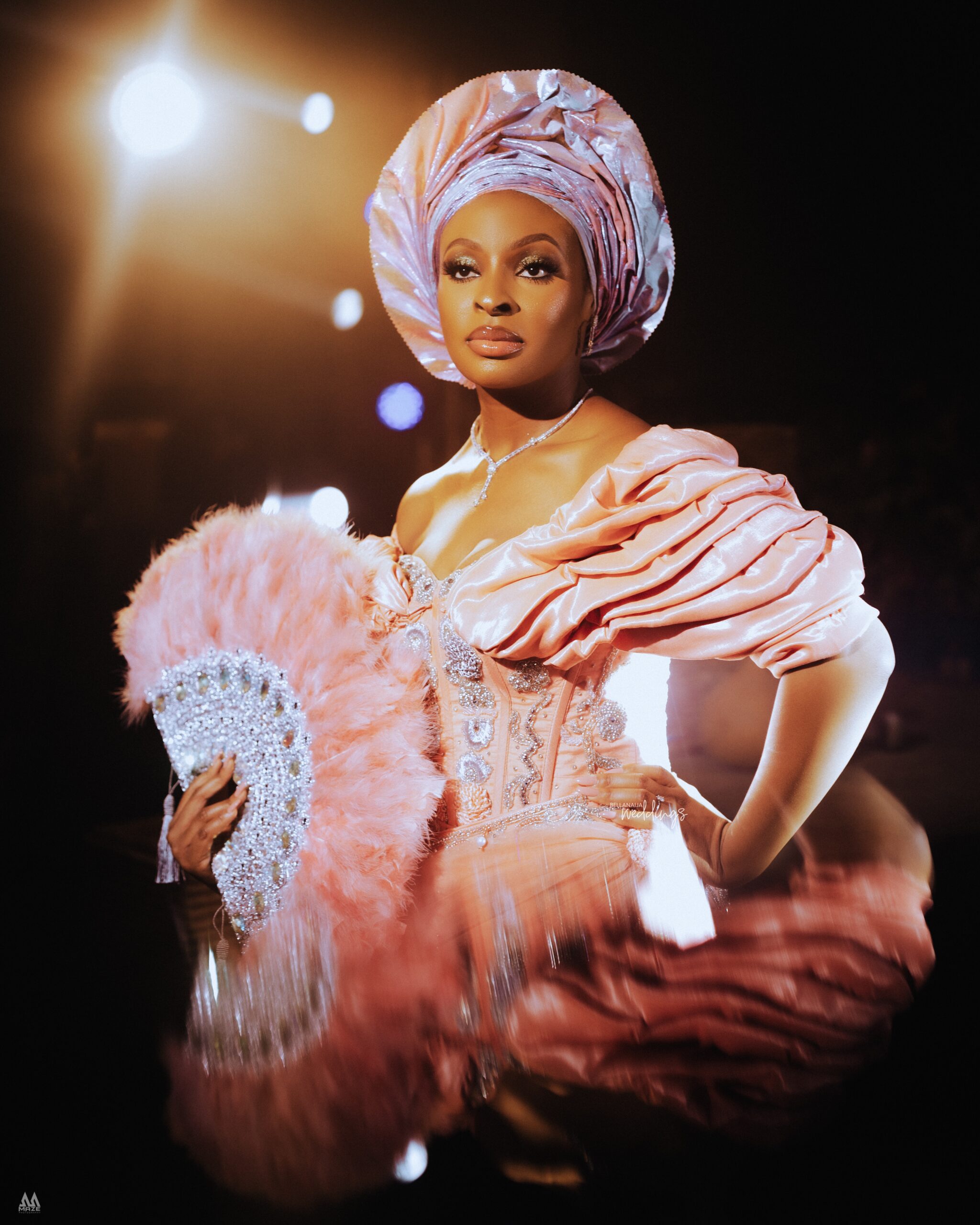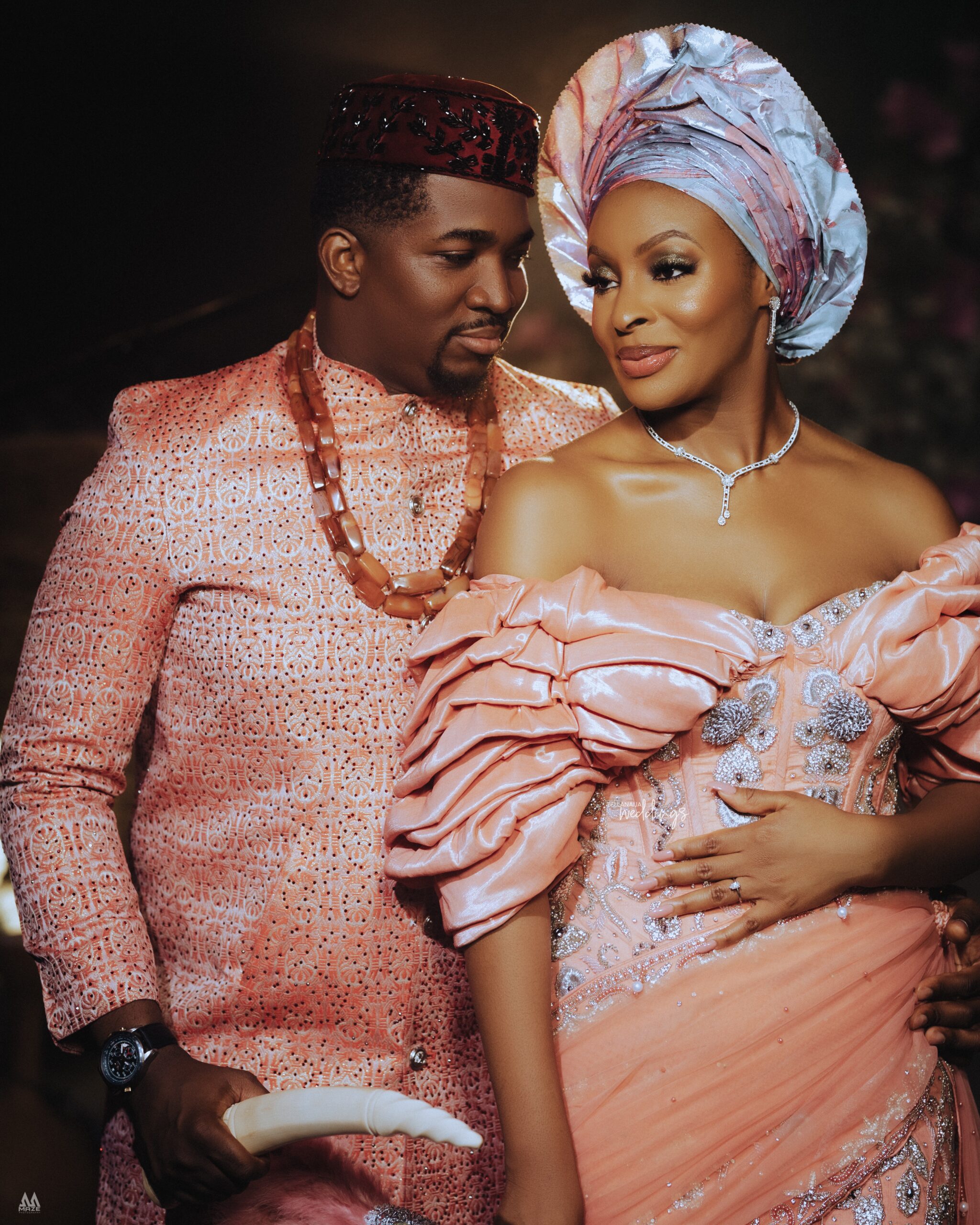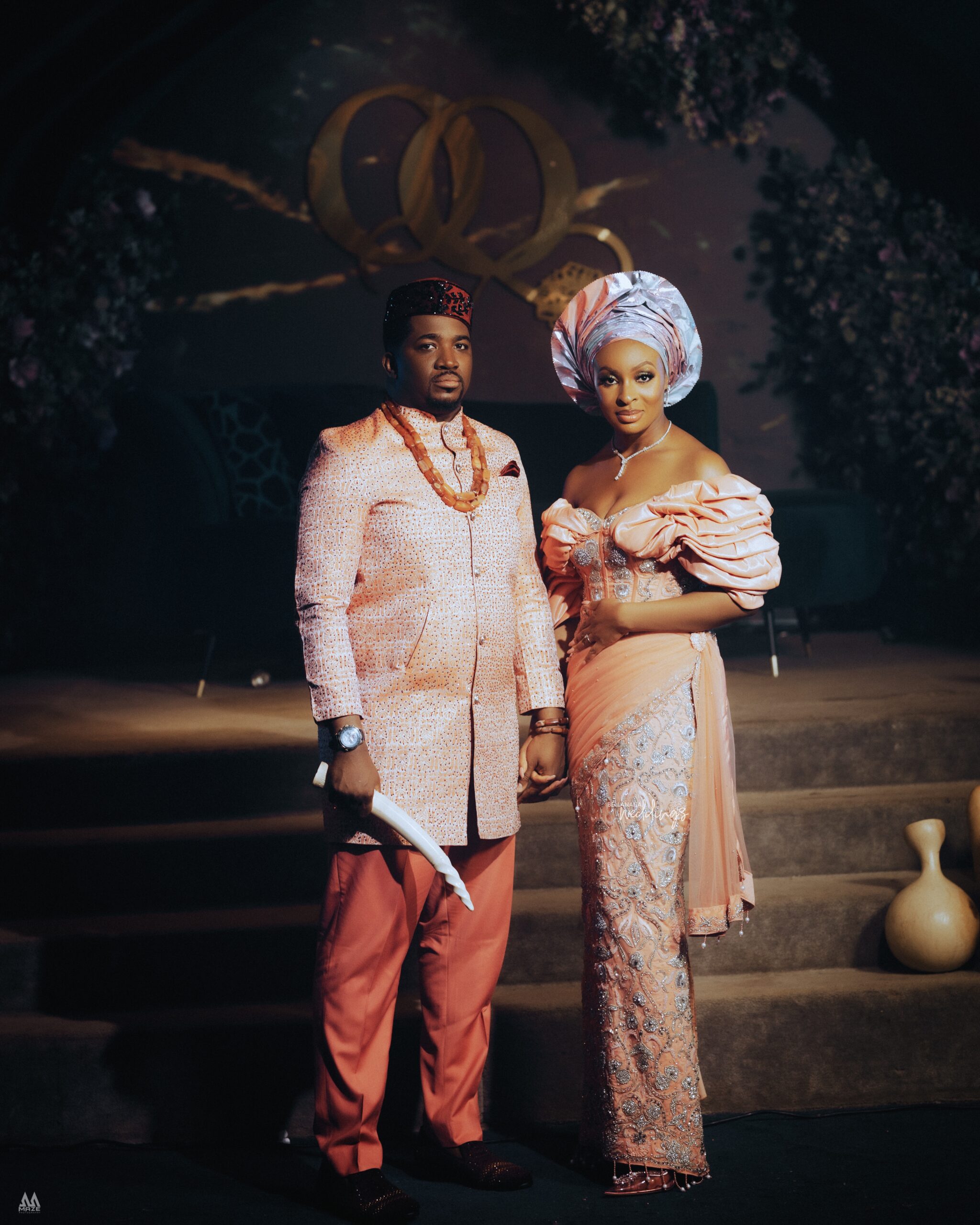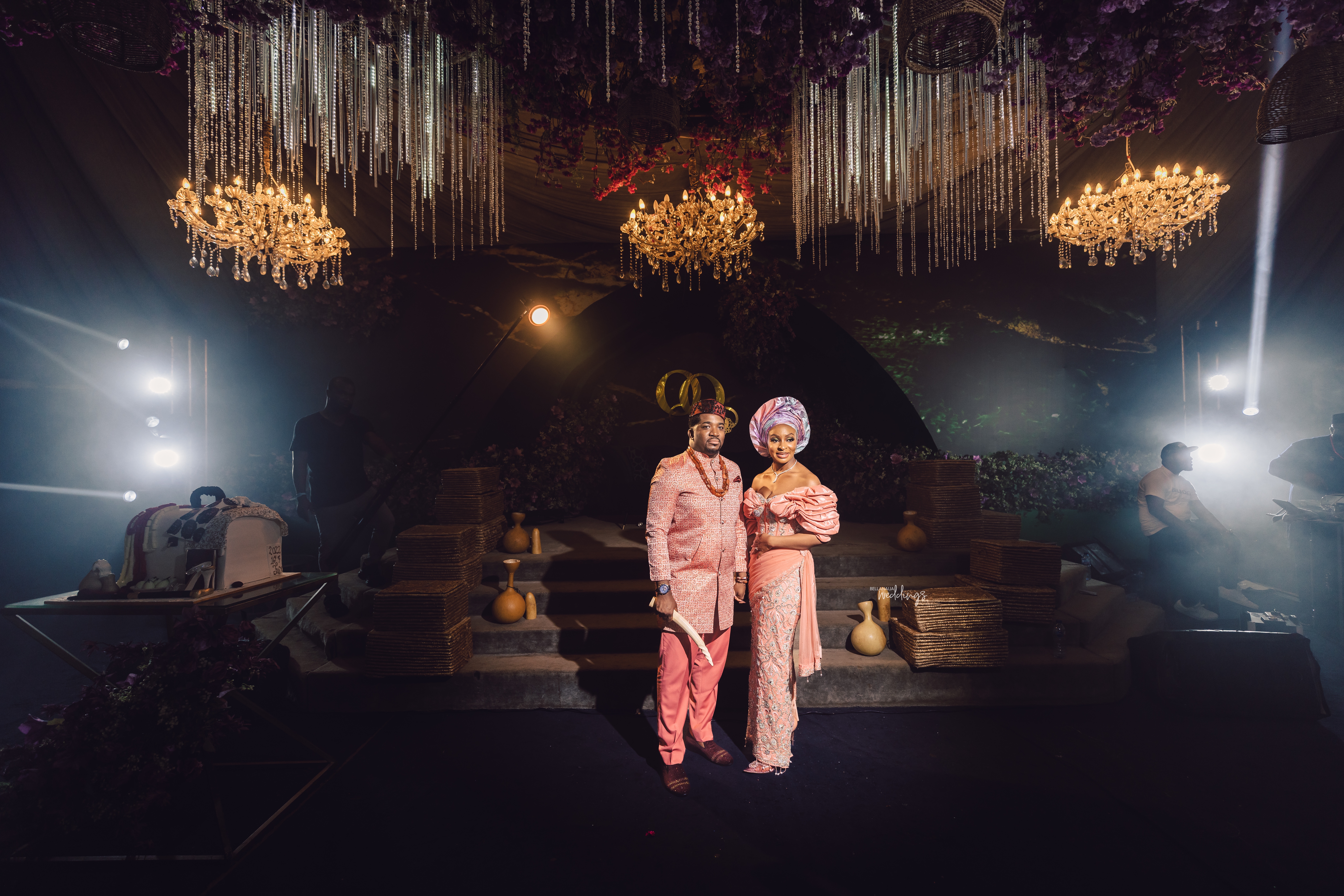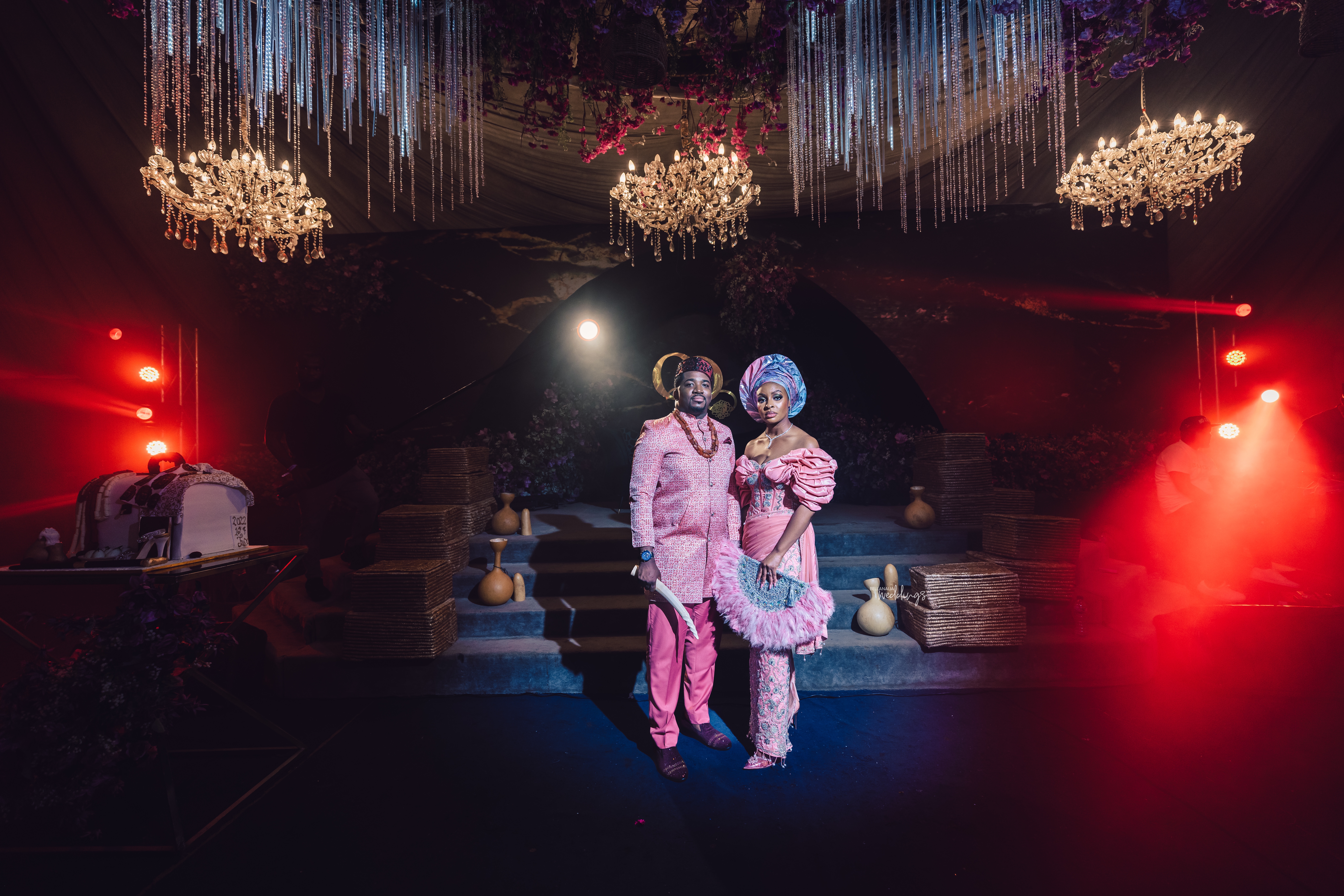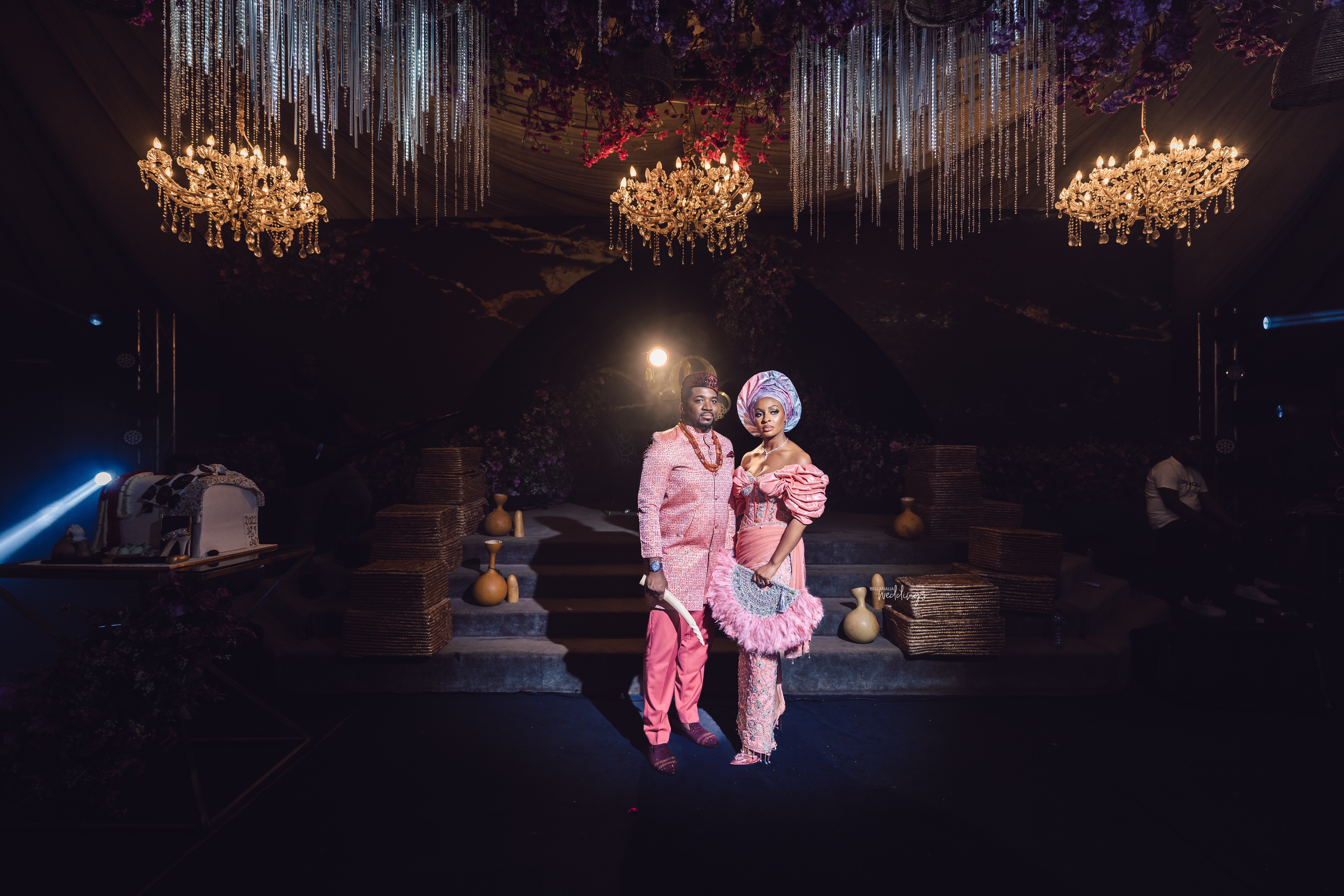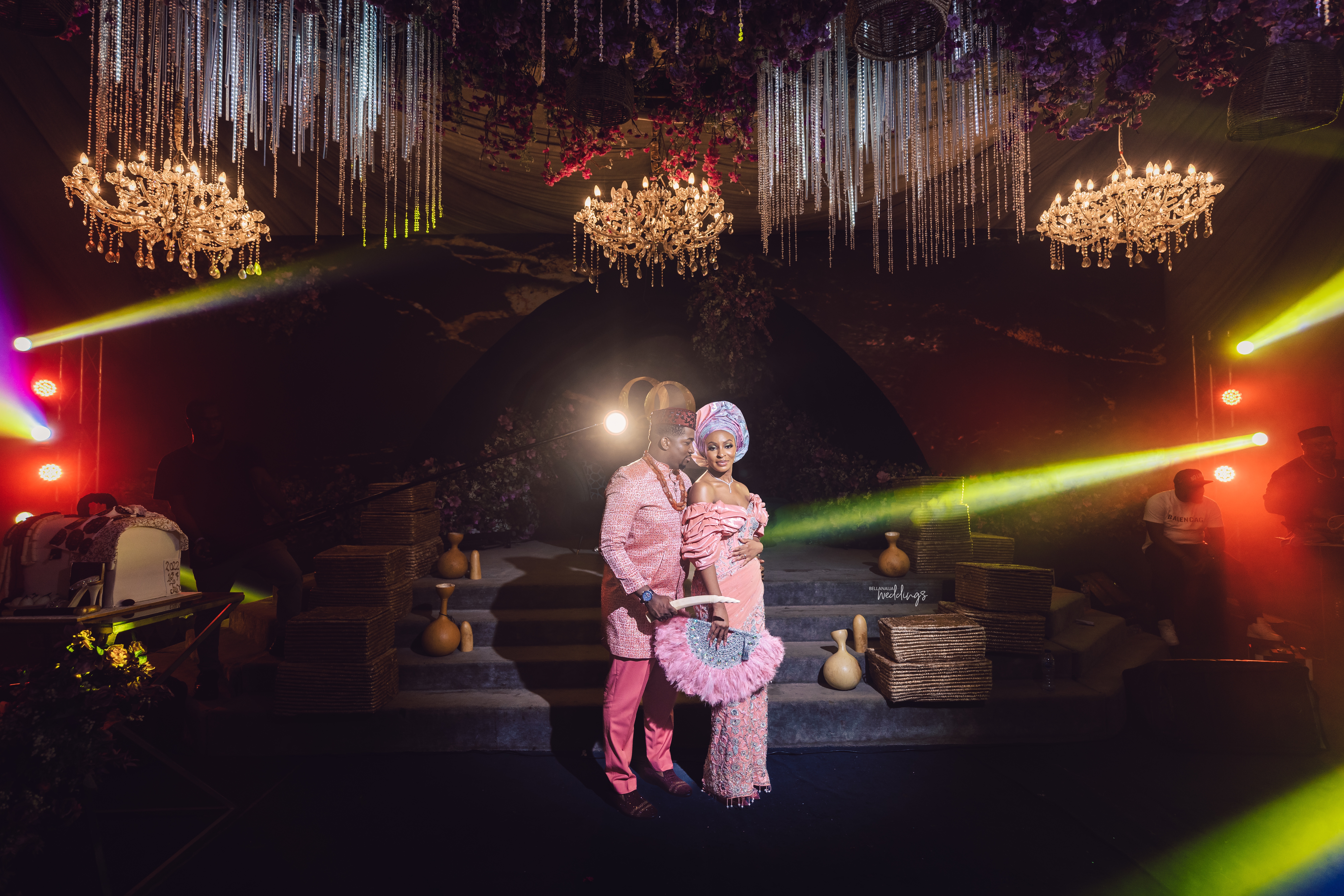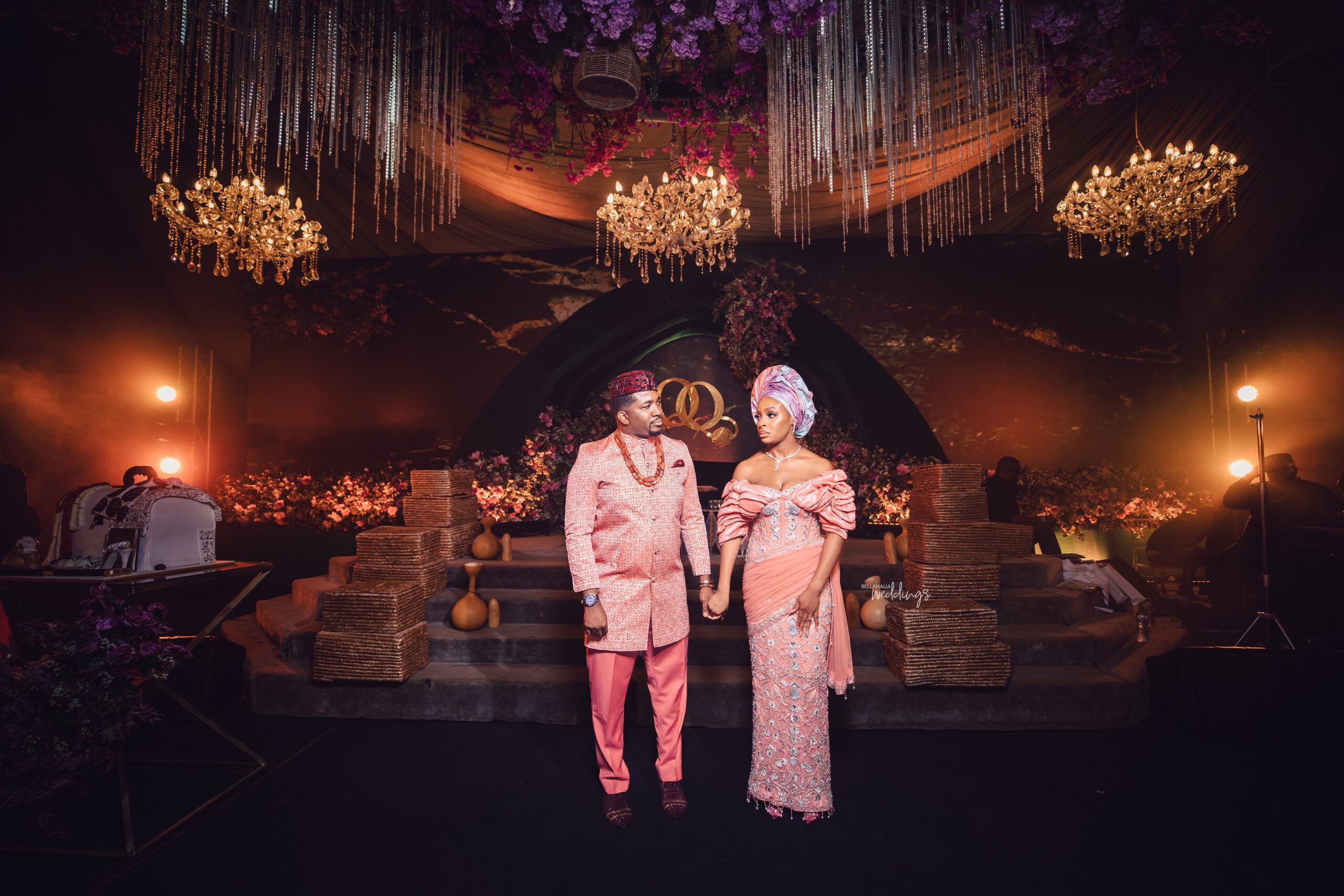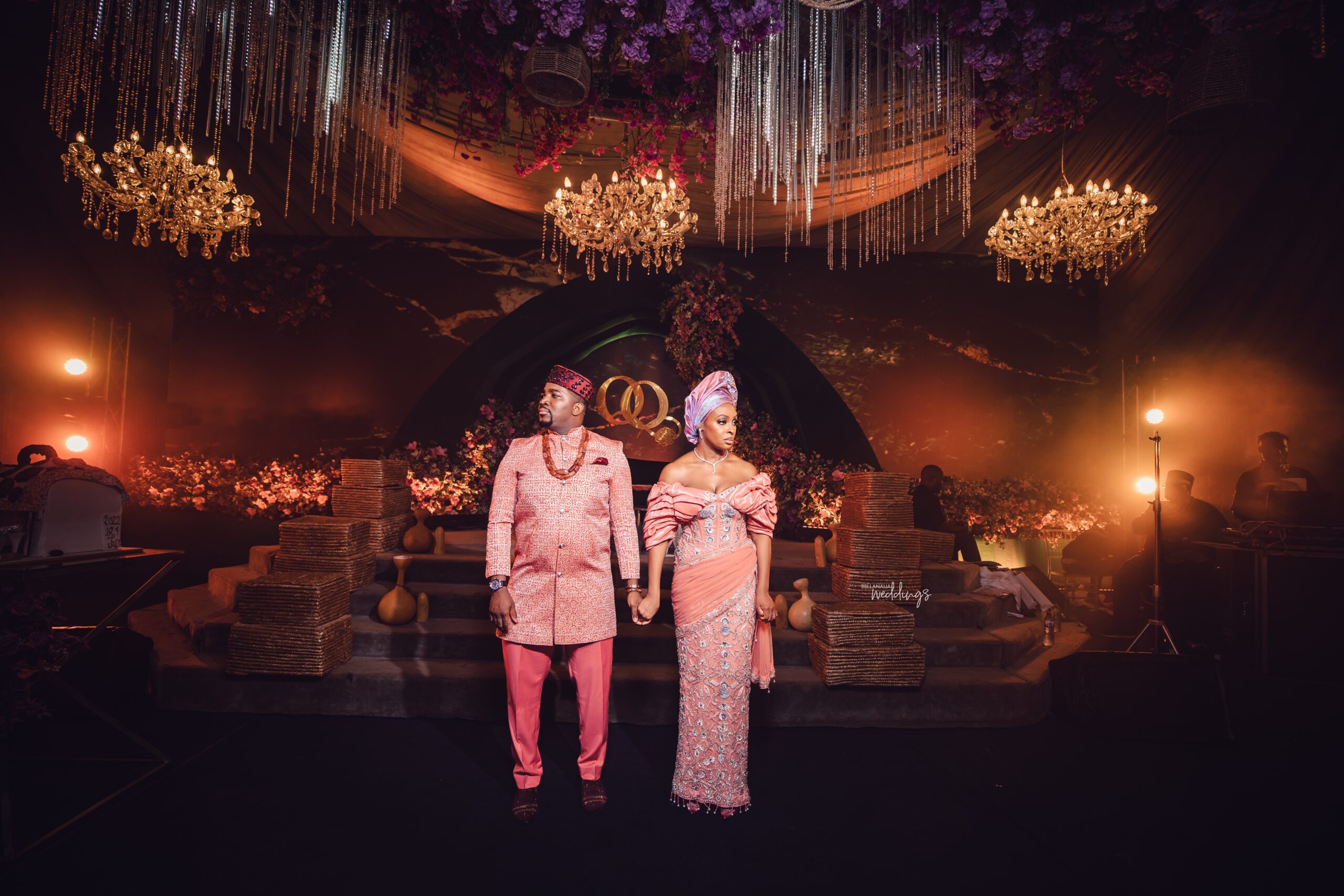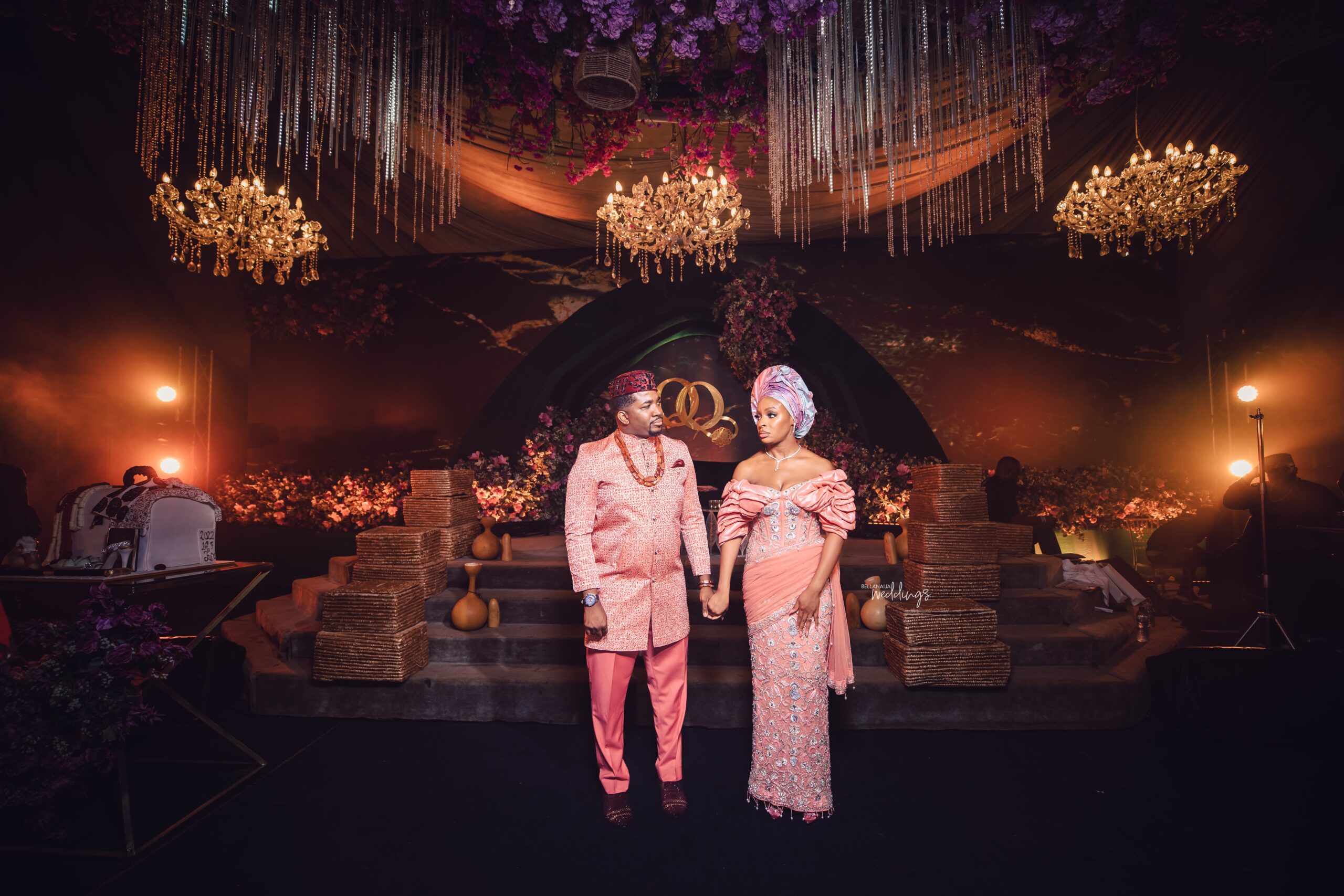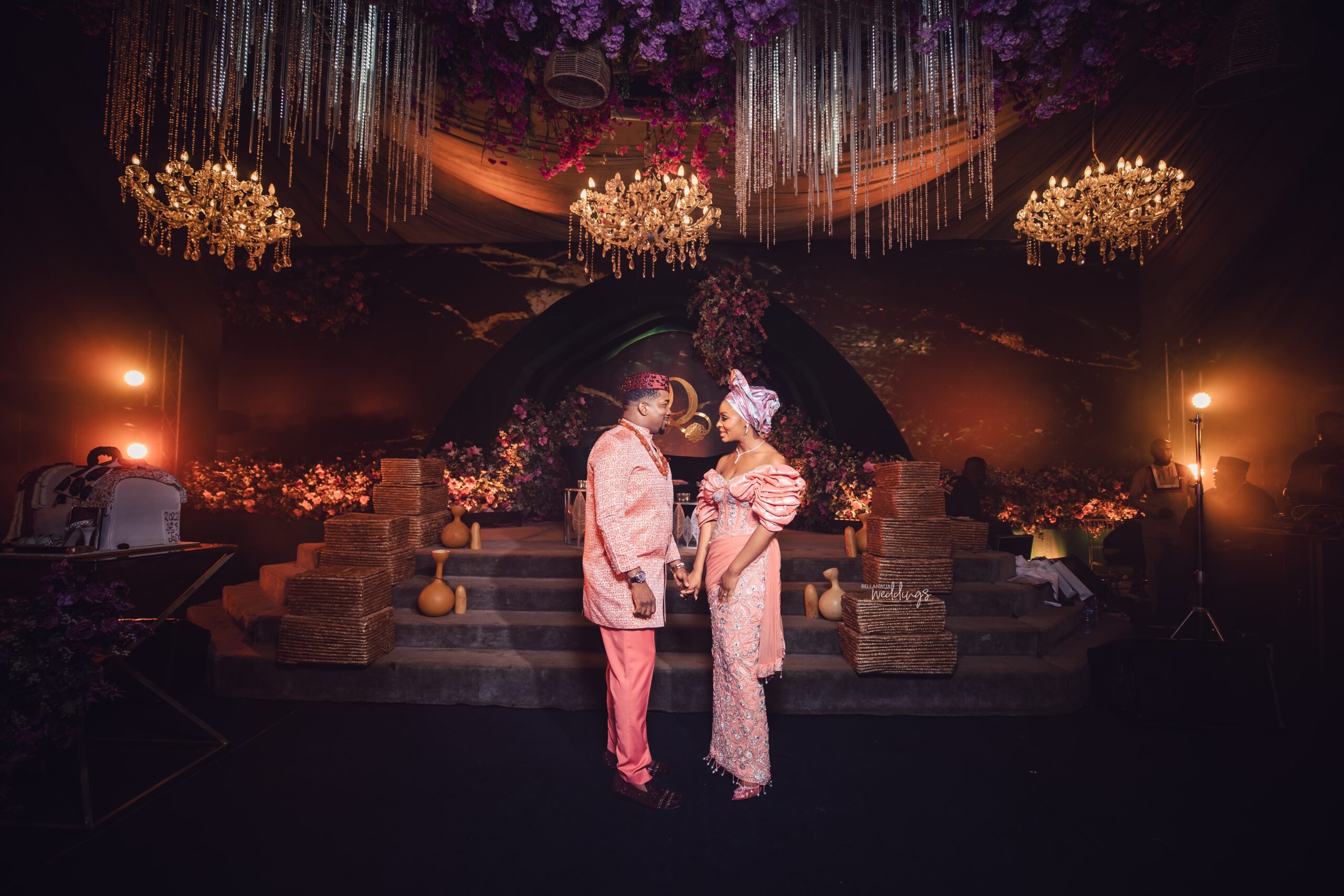 Lovebirds coming through!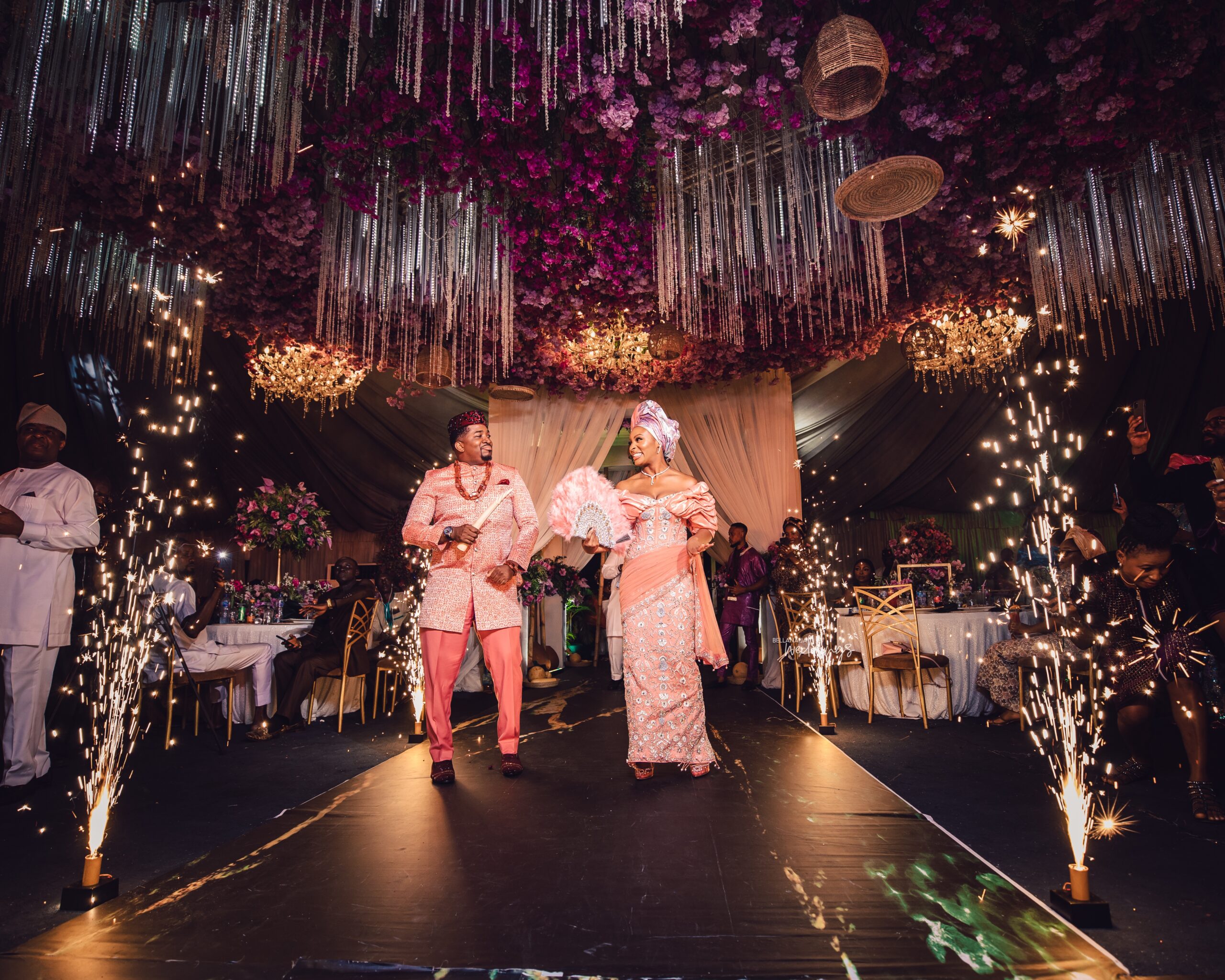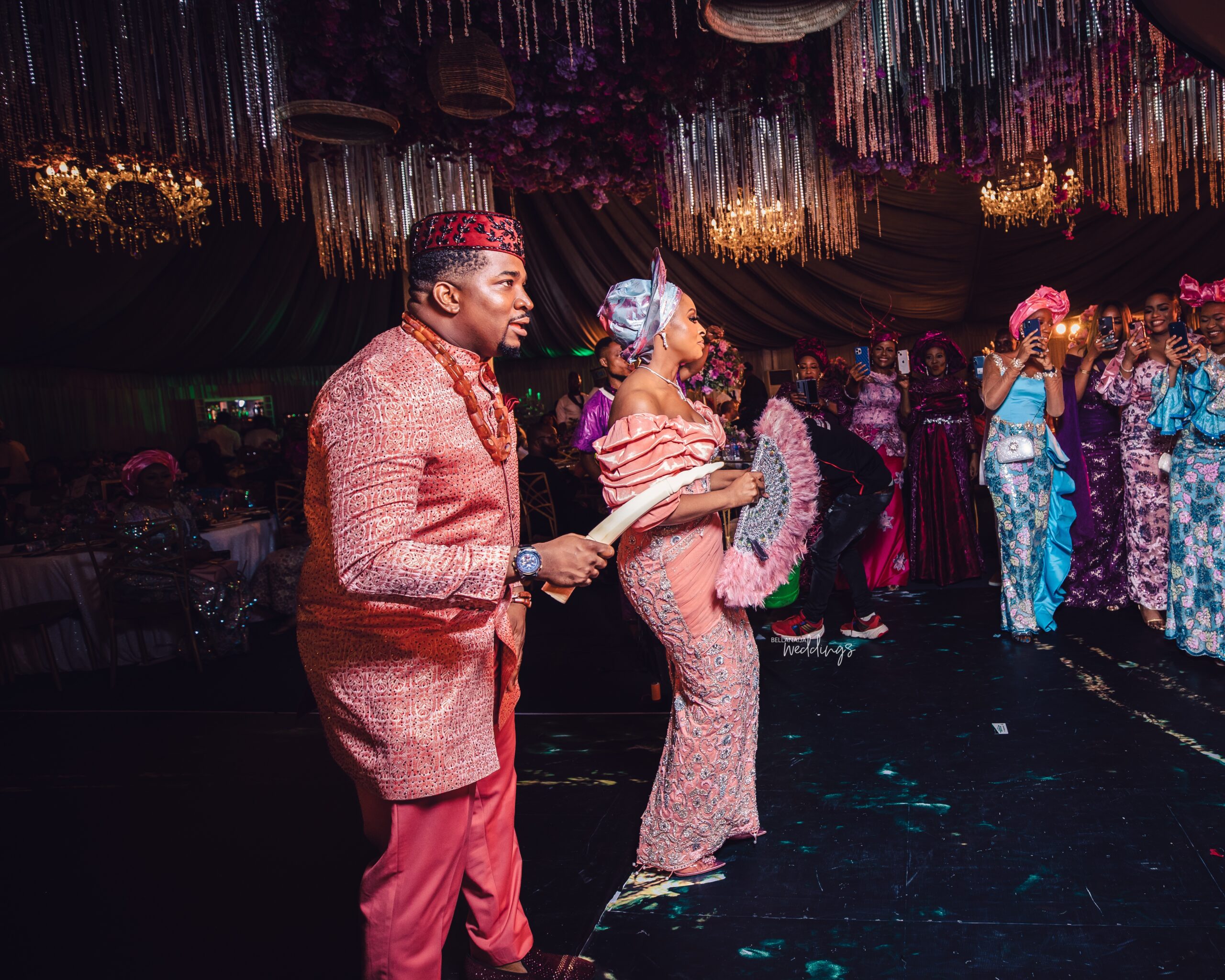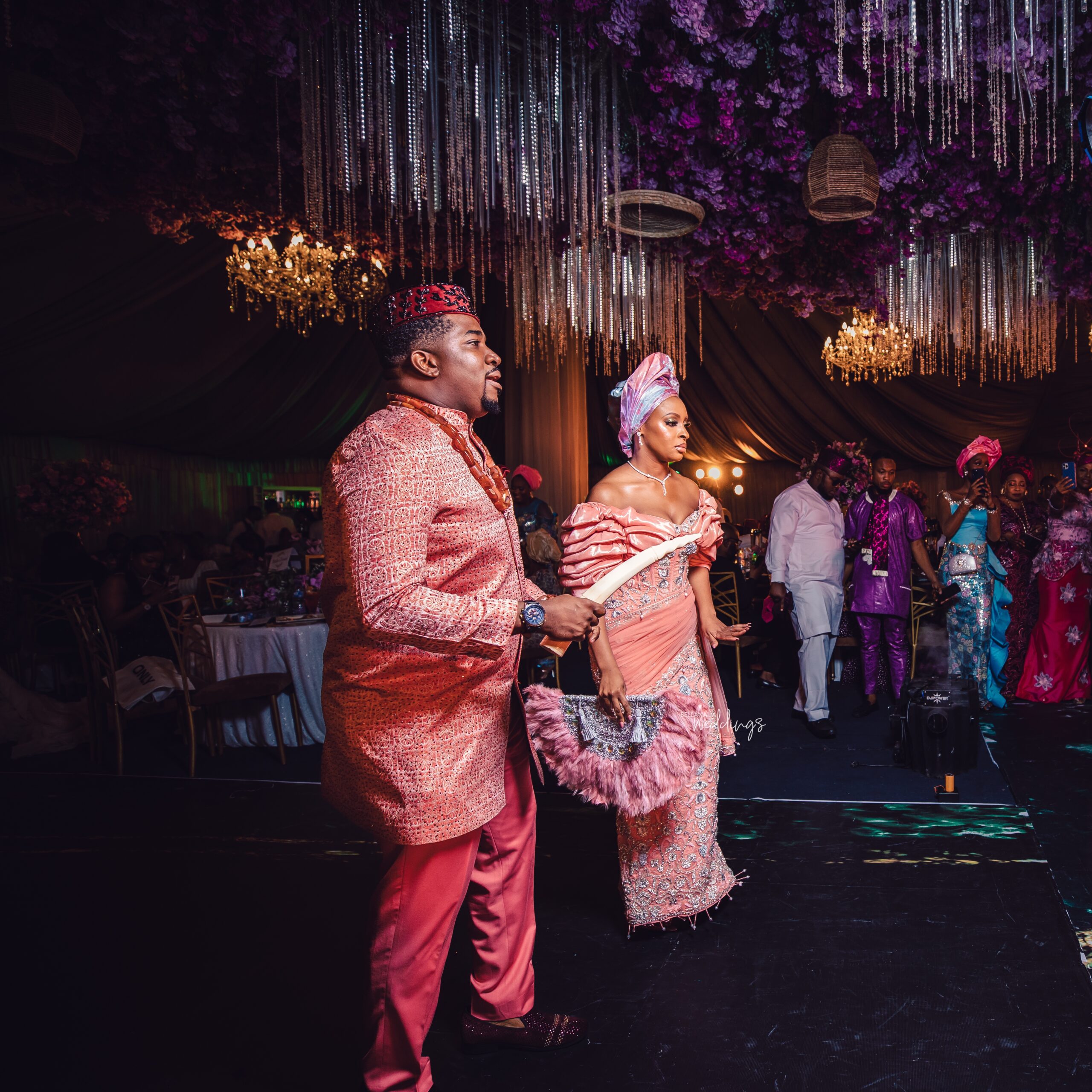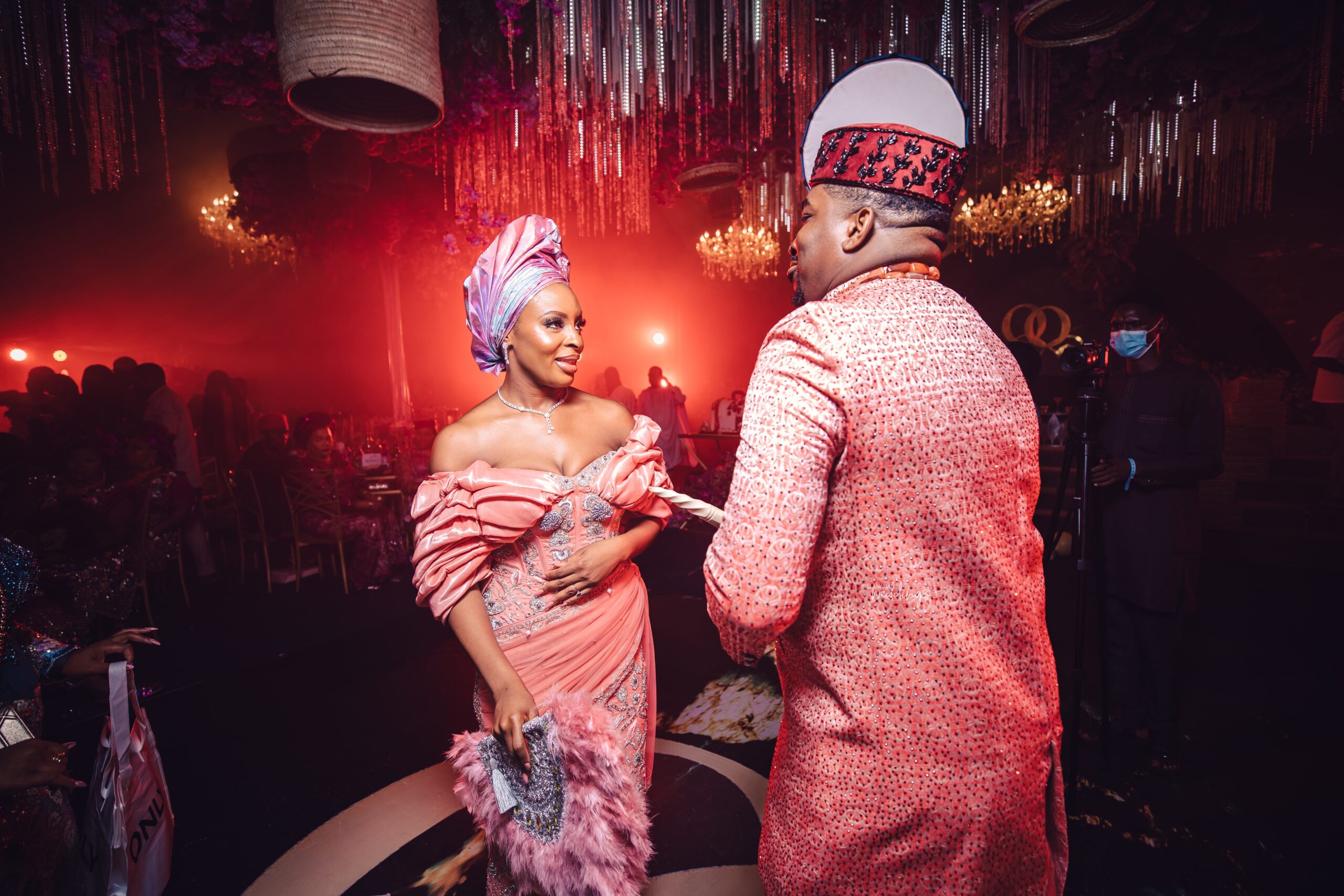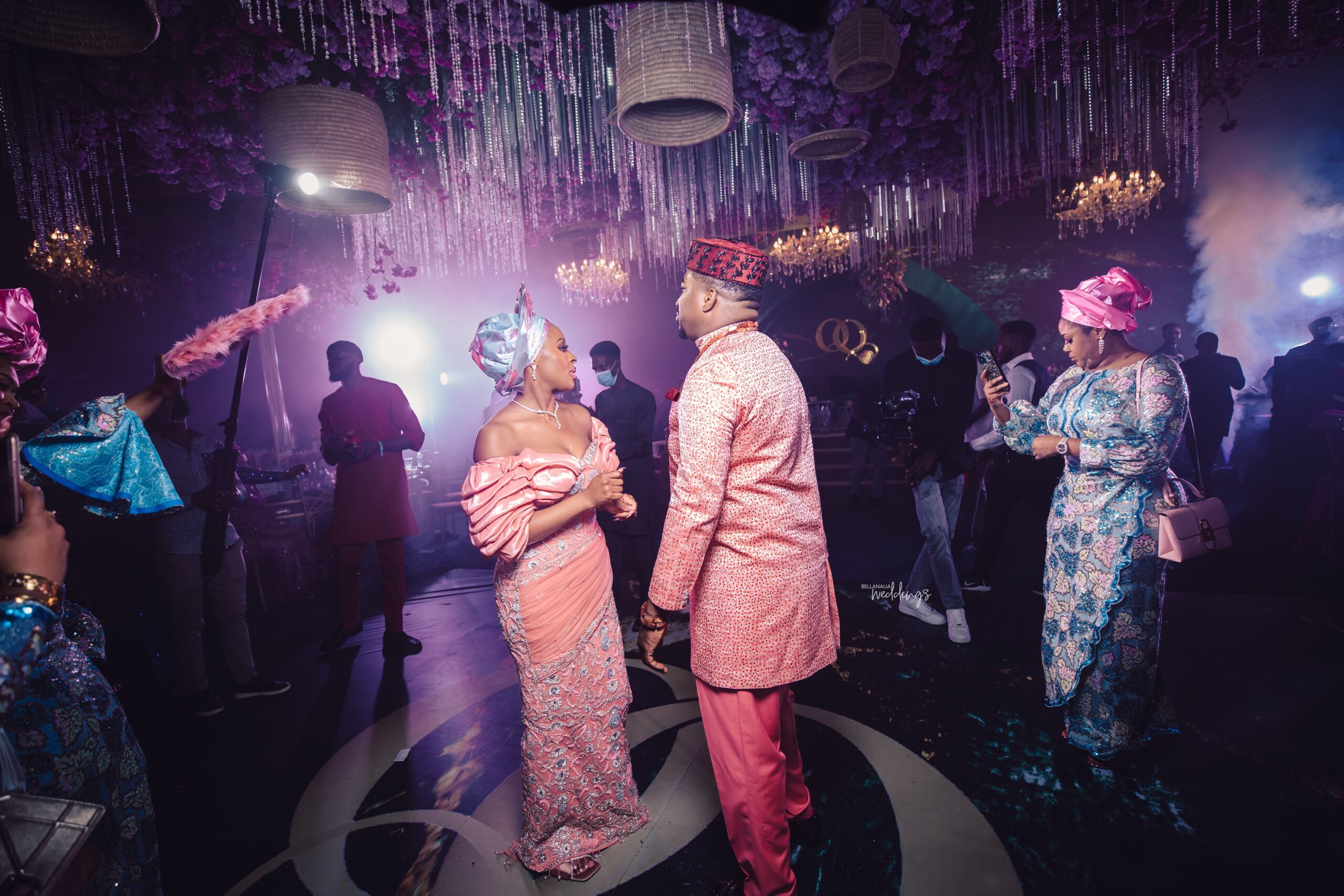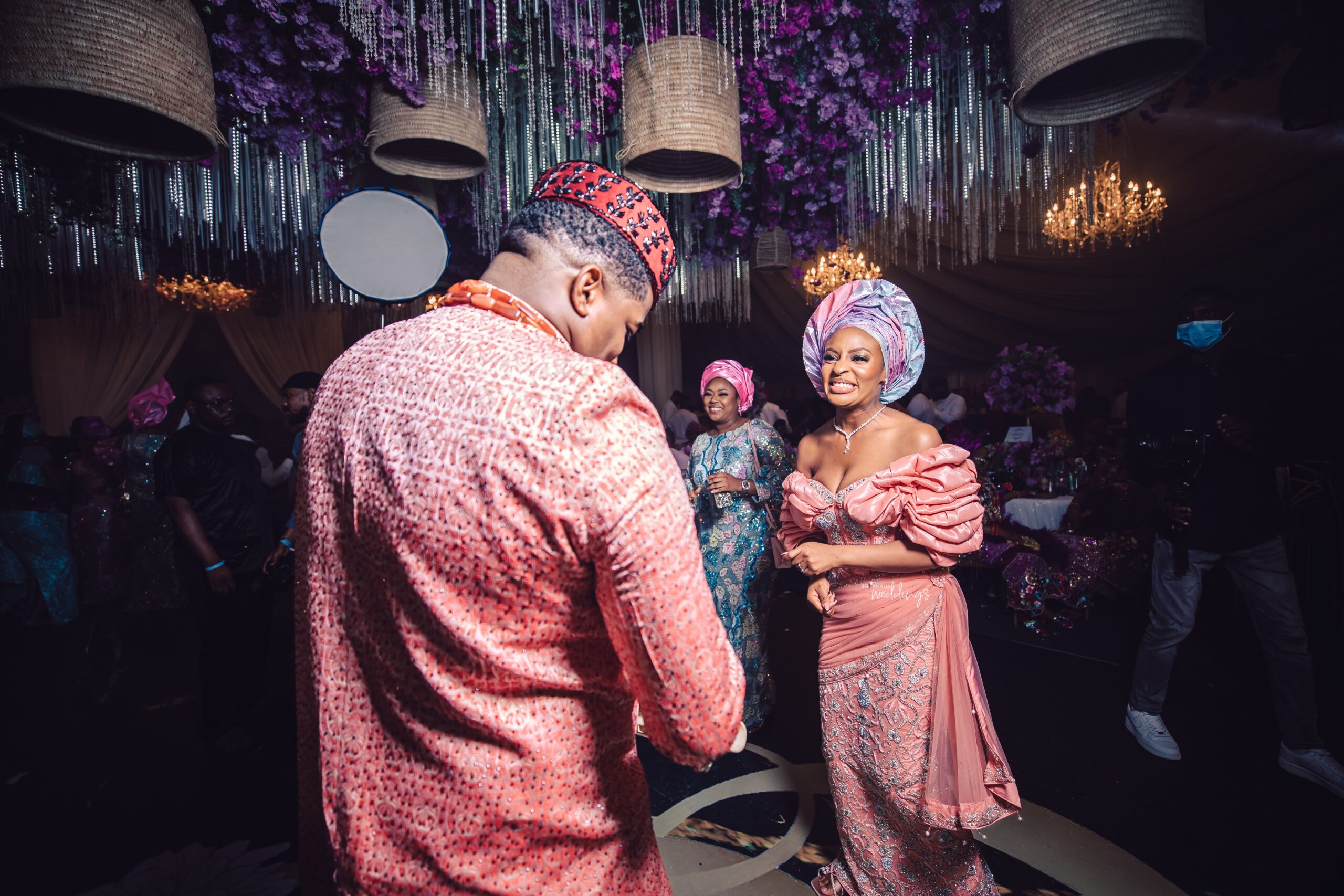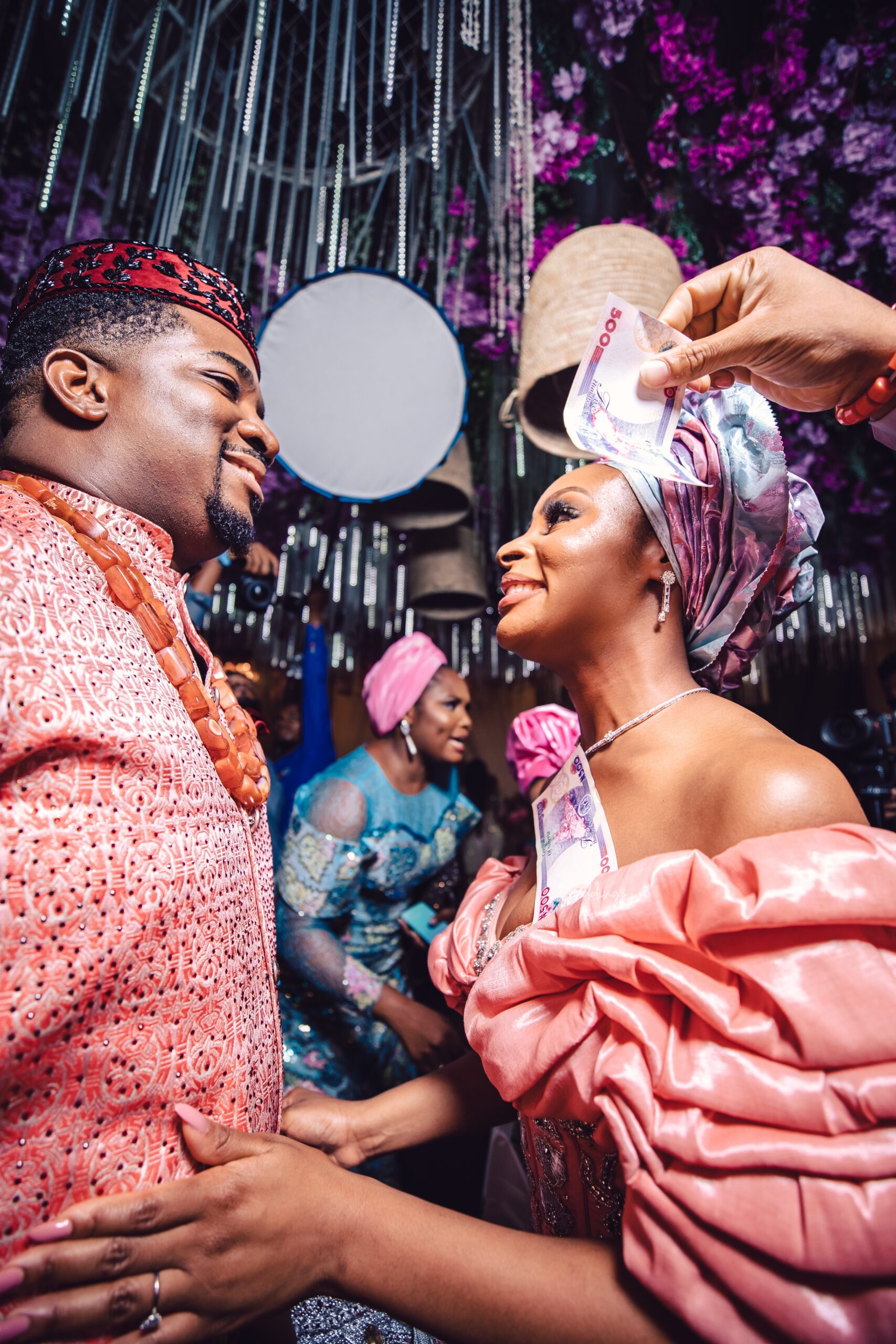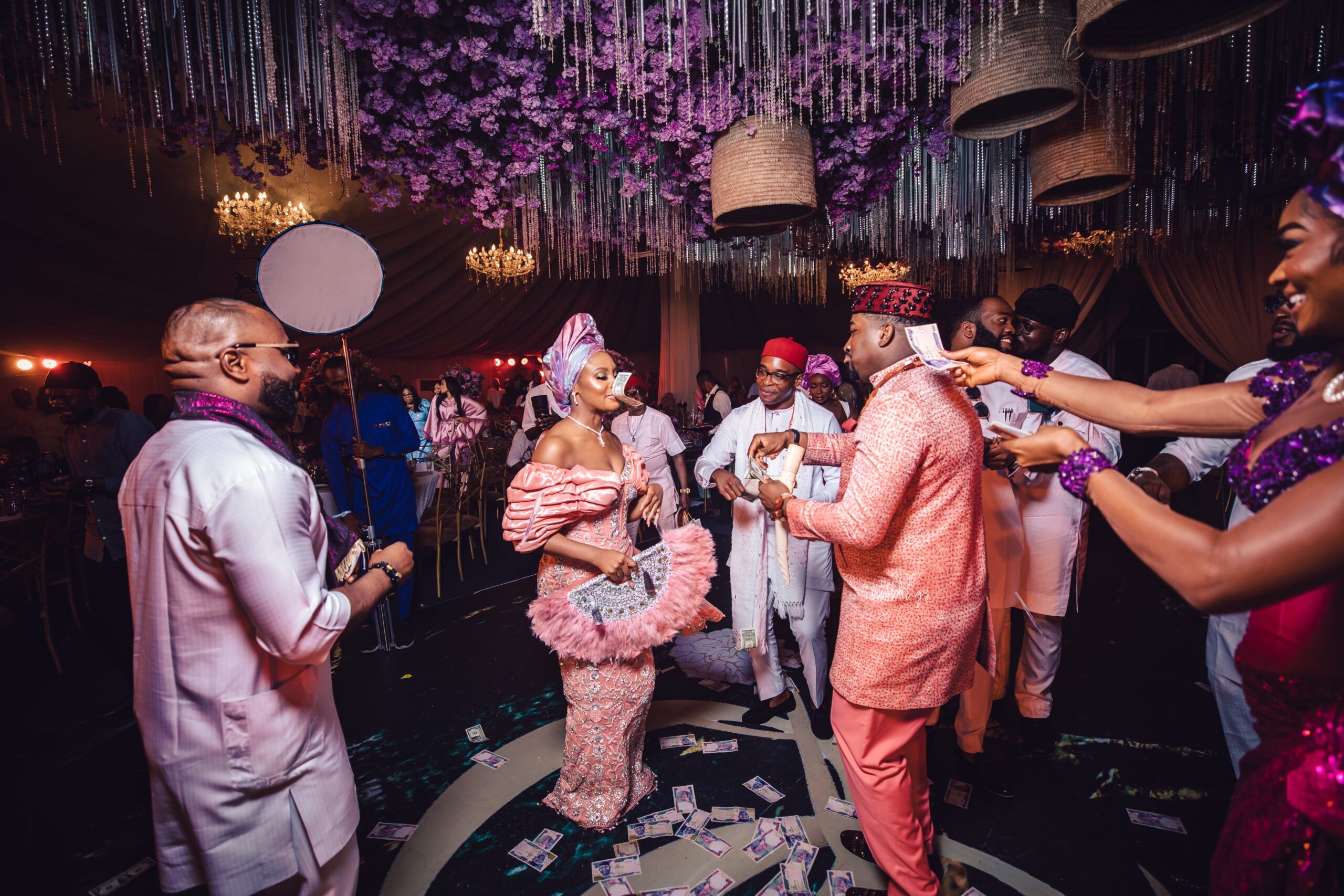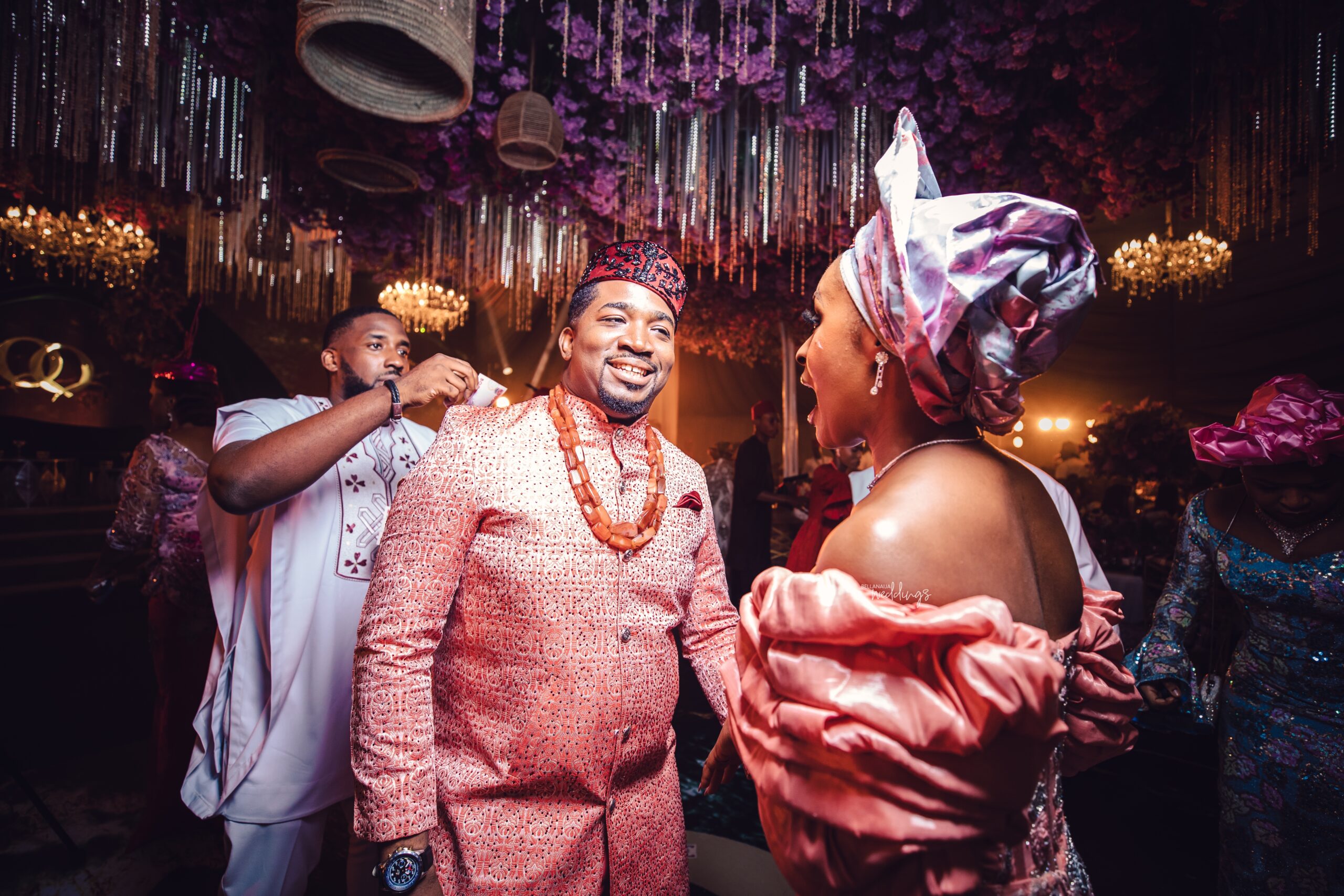 Aww, the couple's first dance!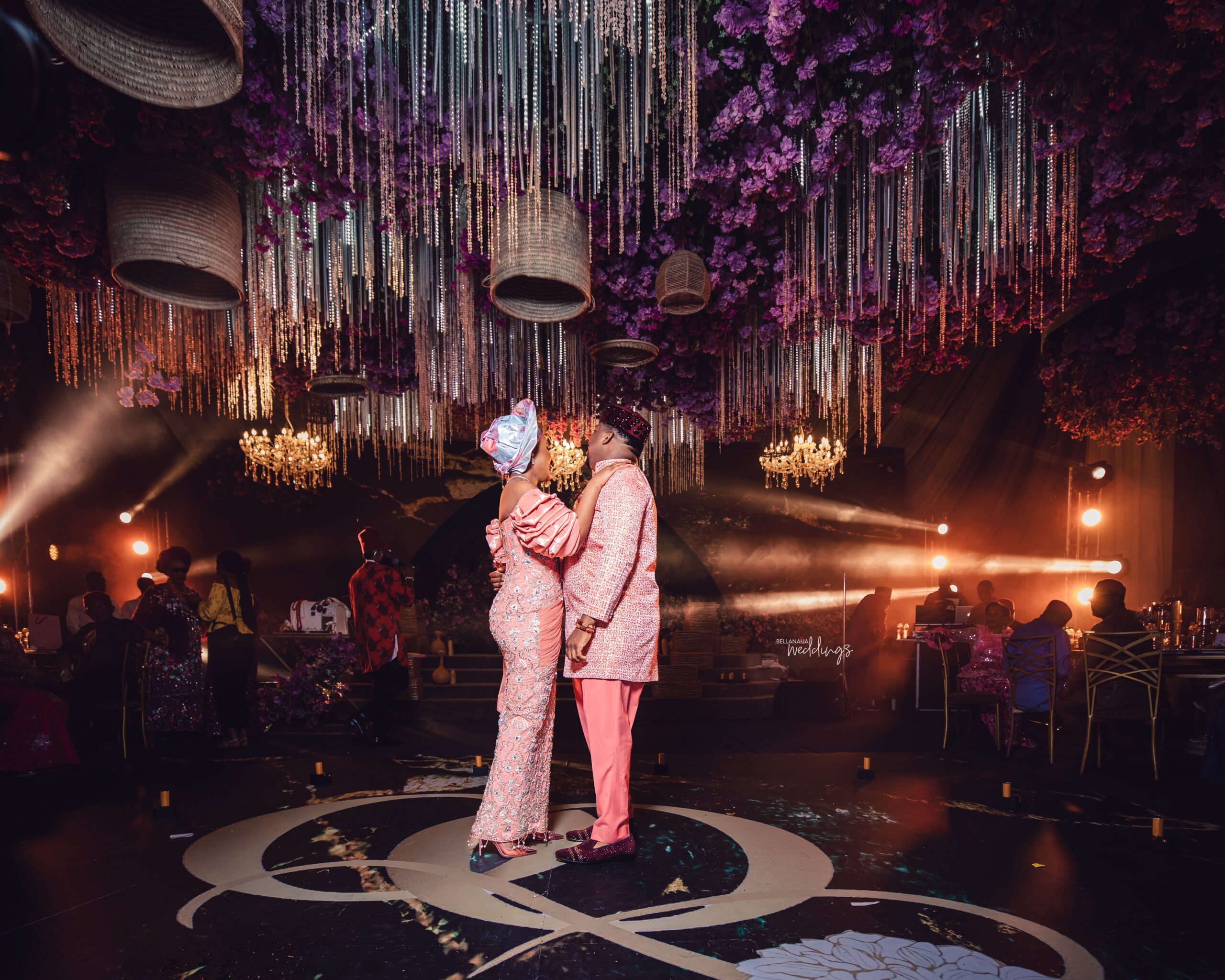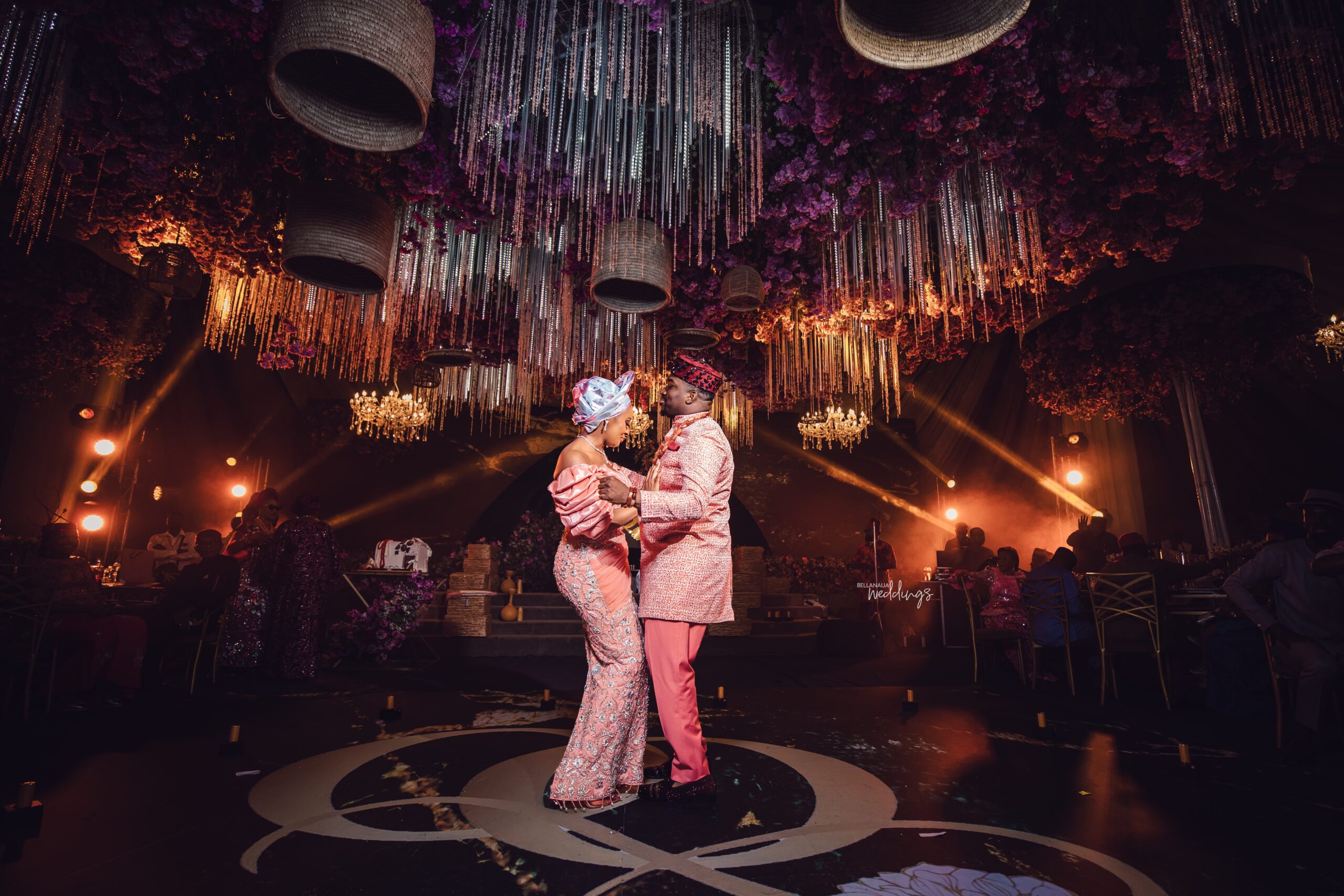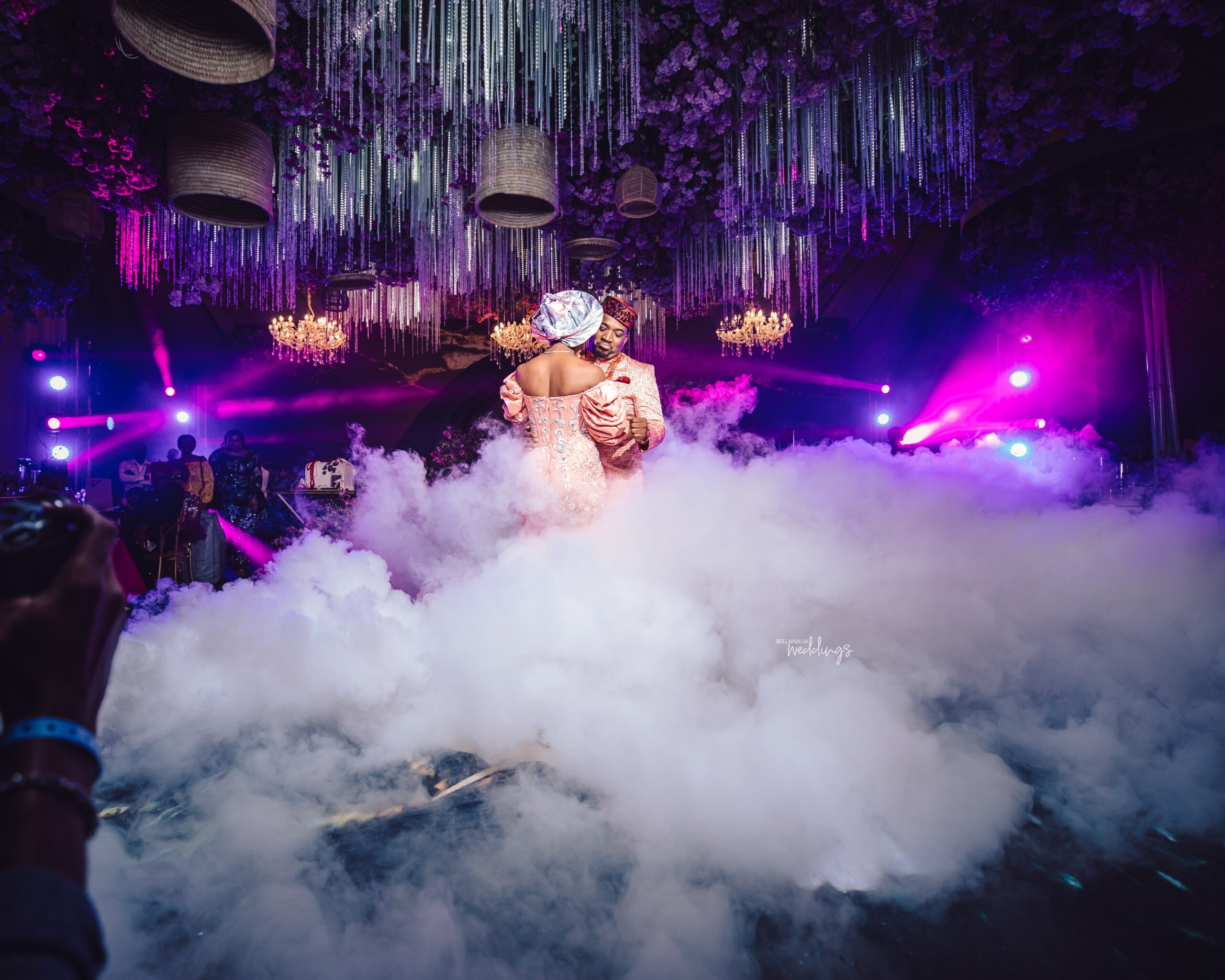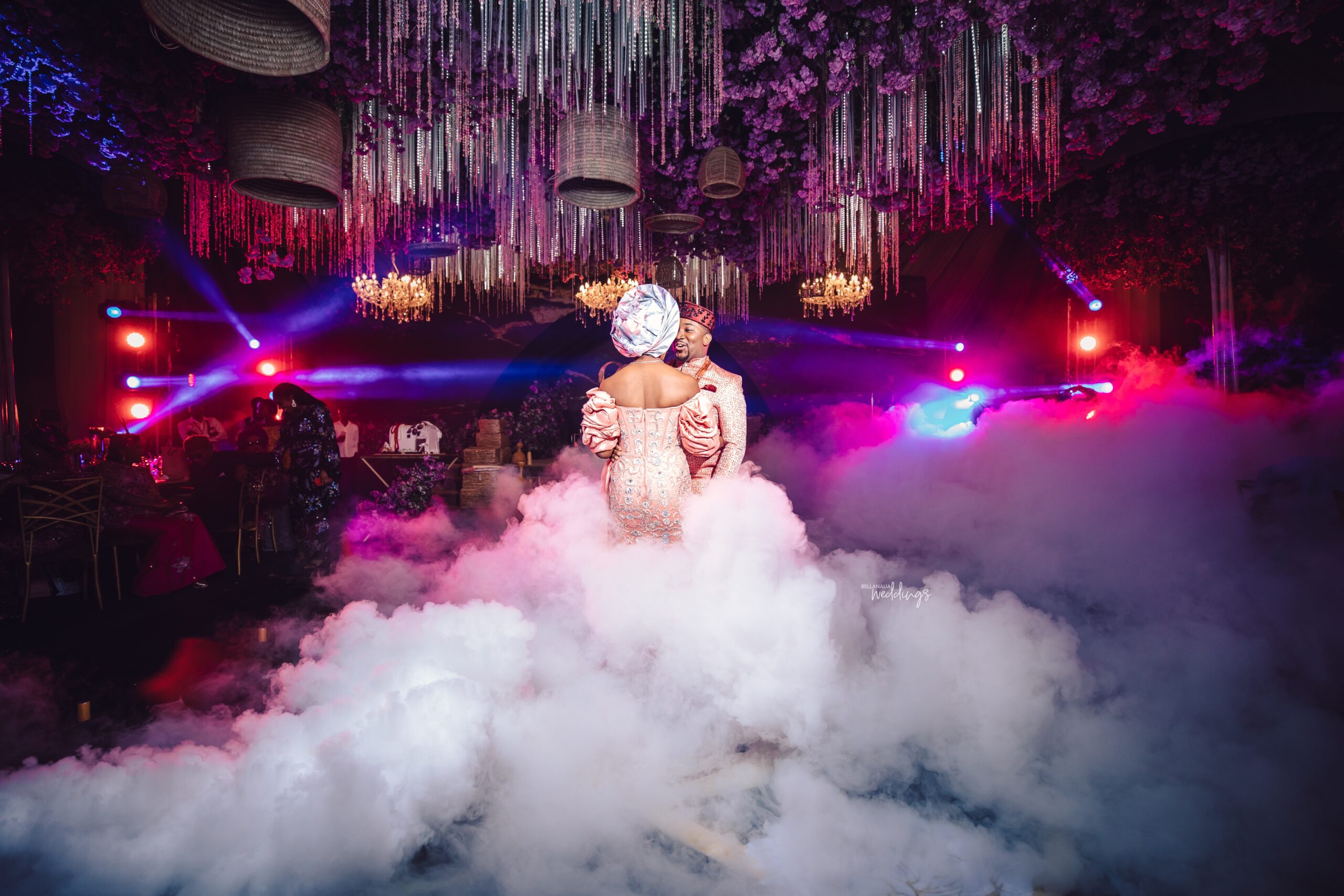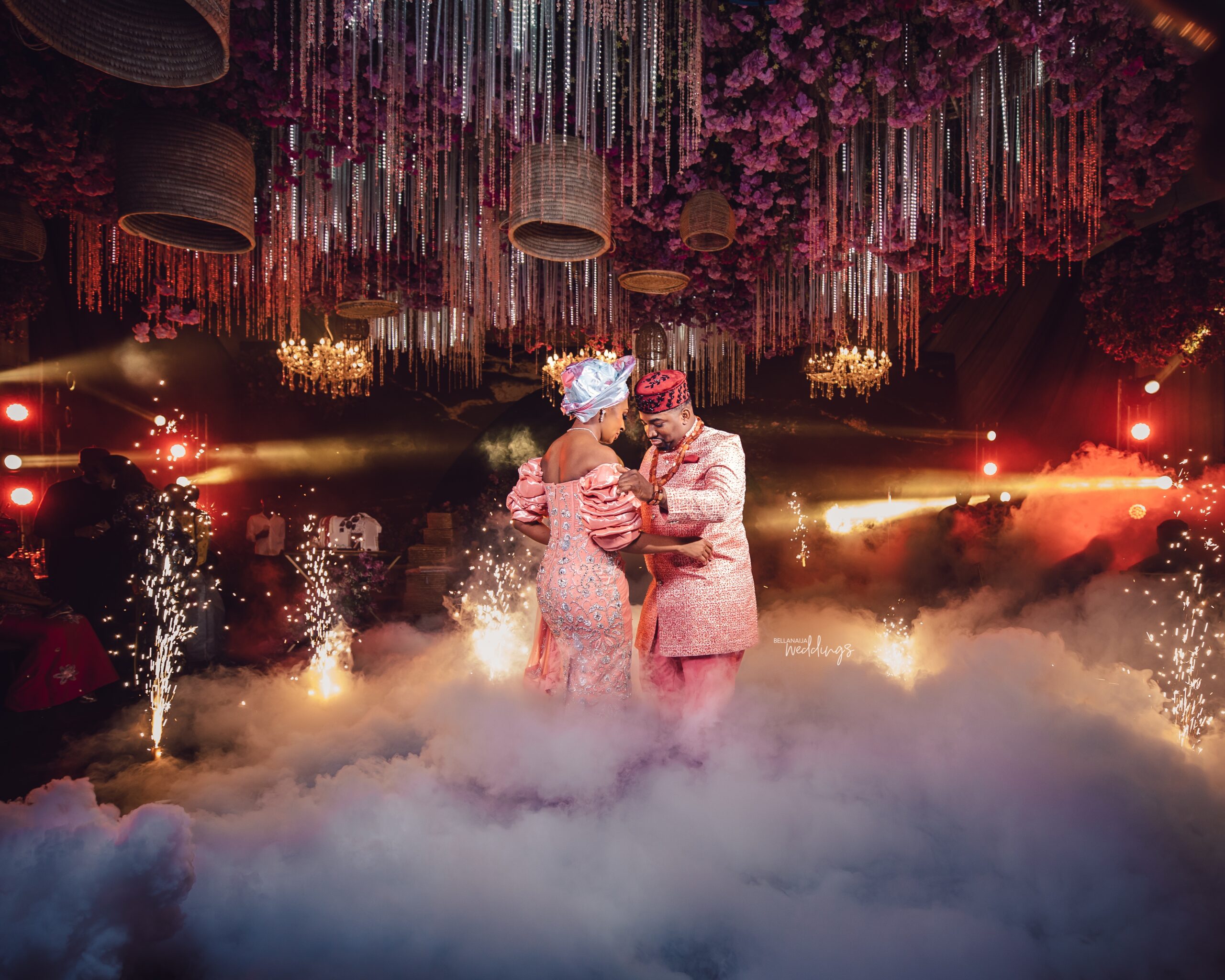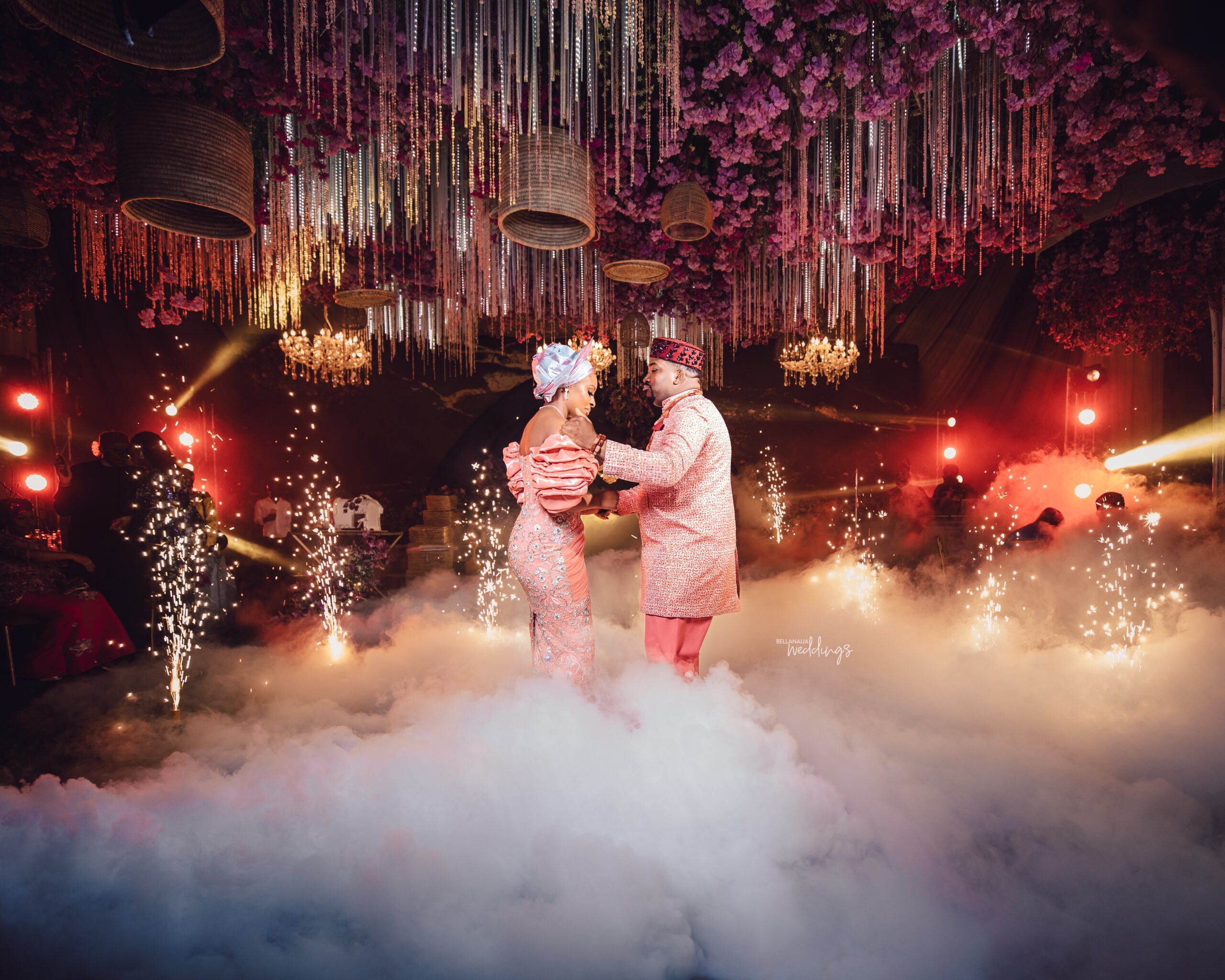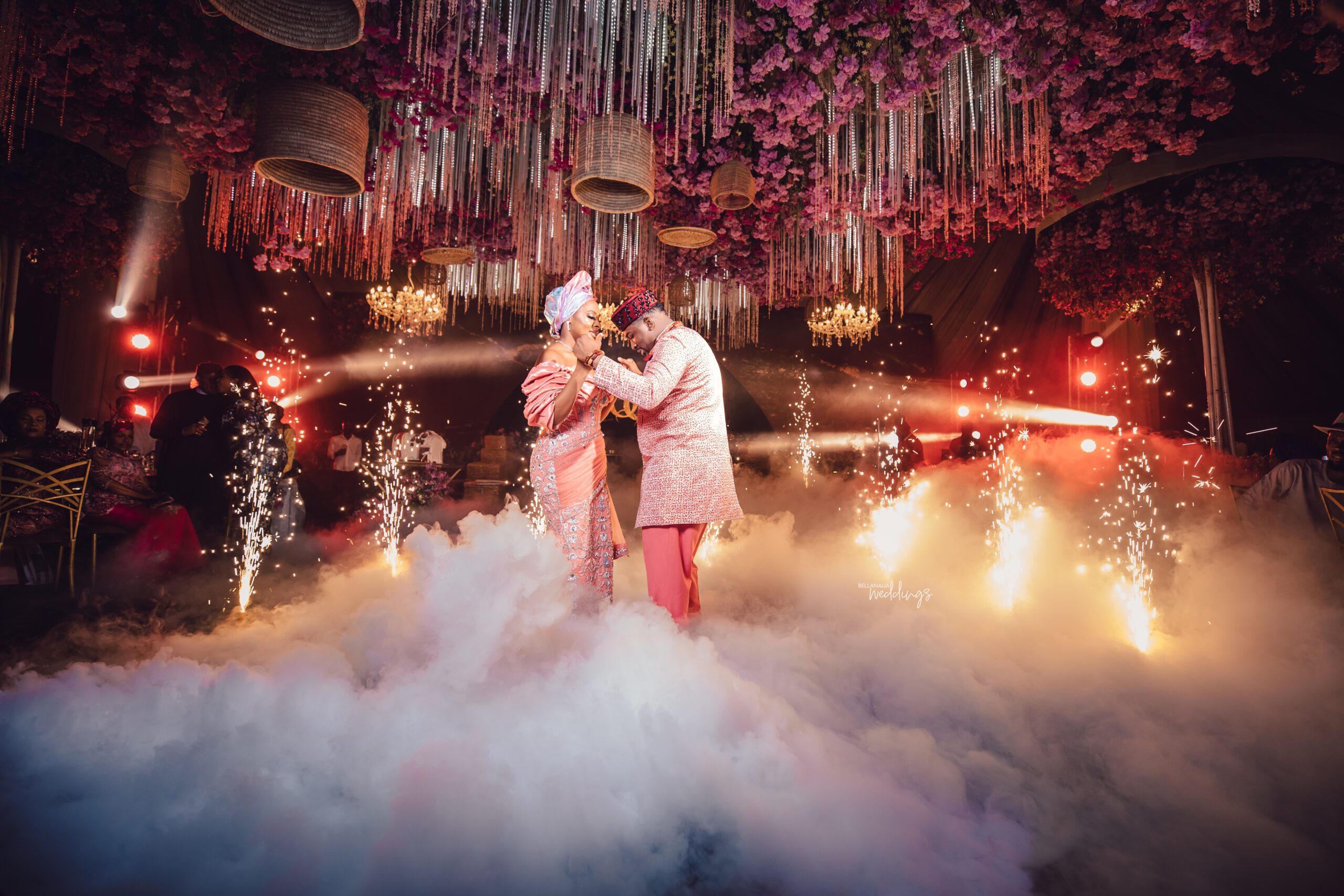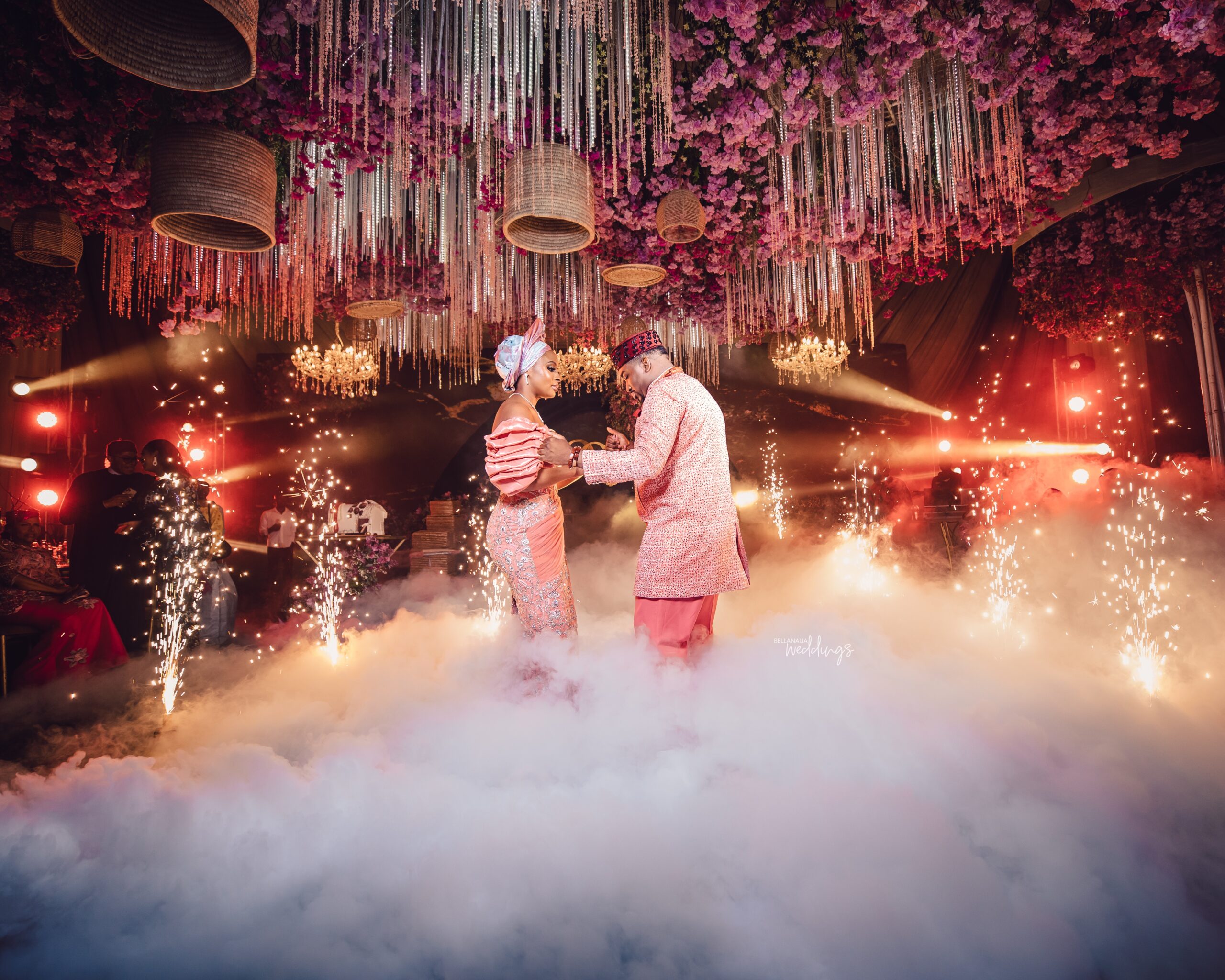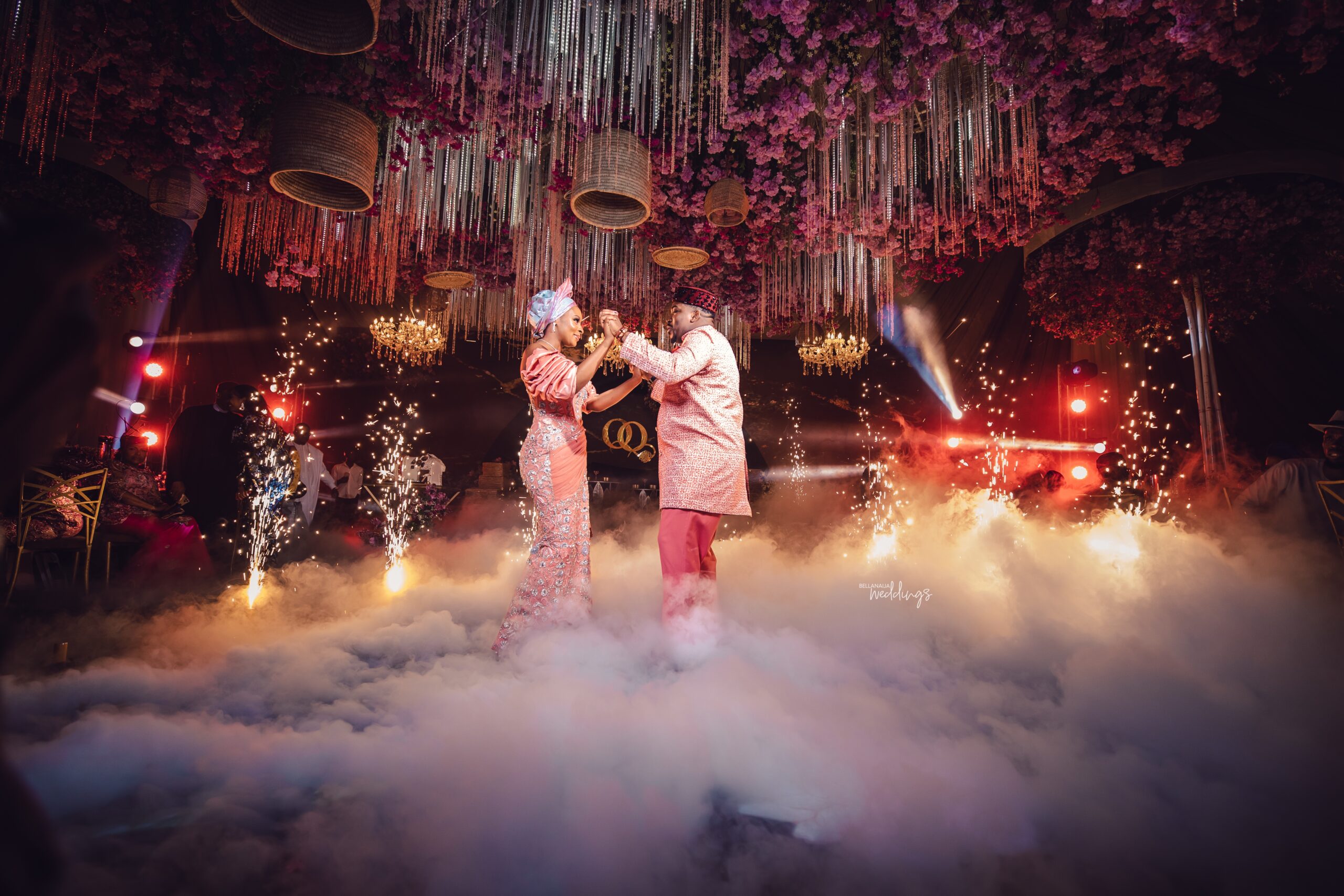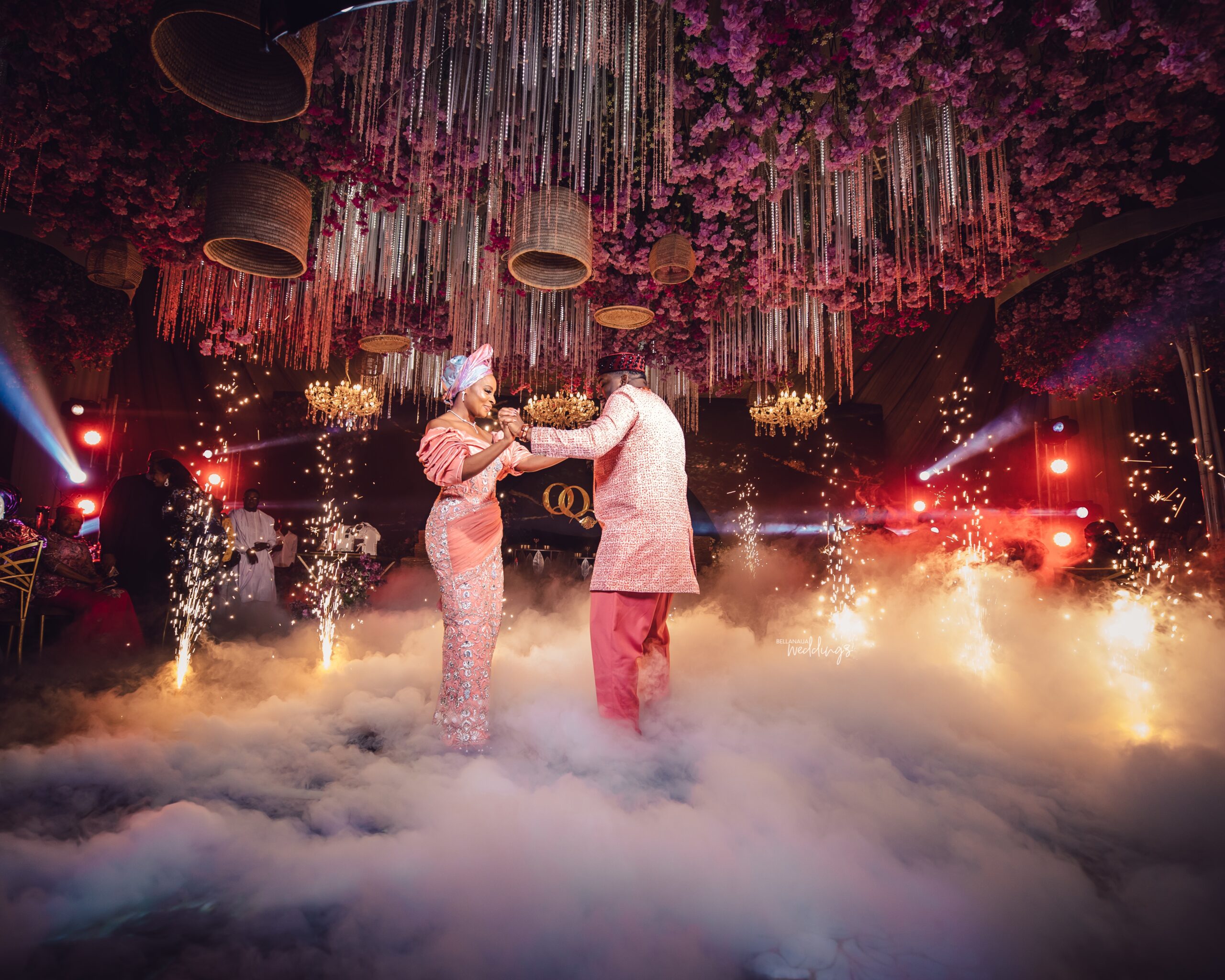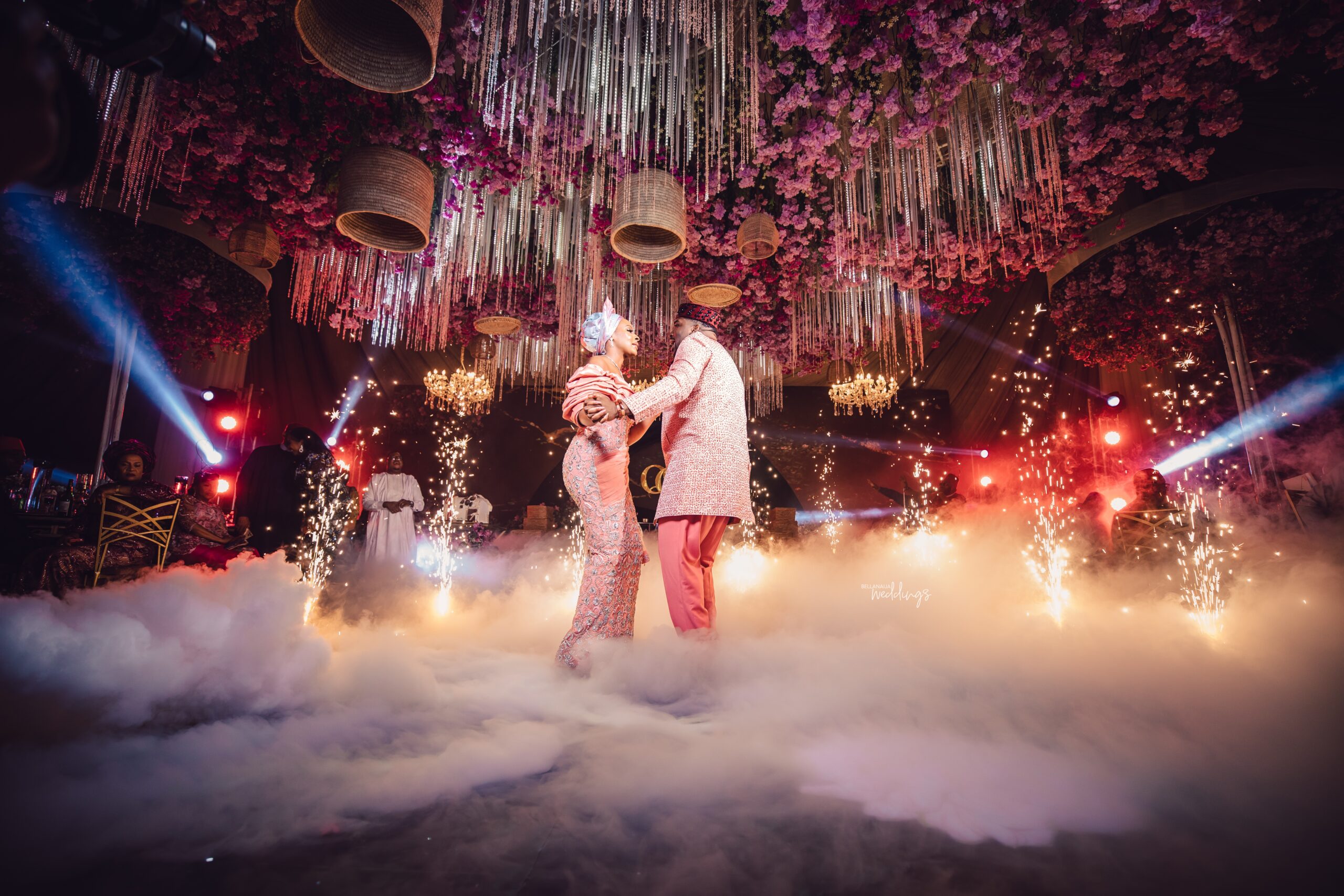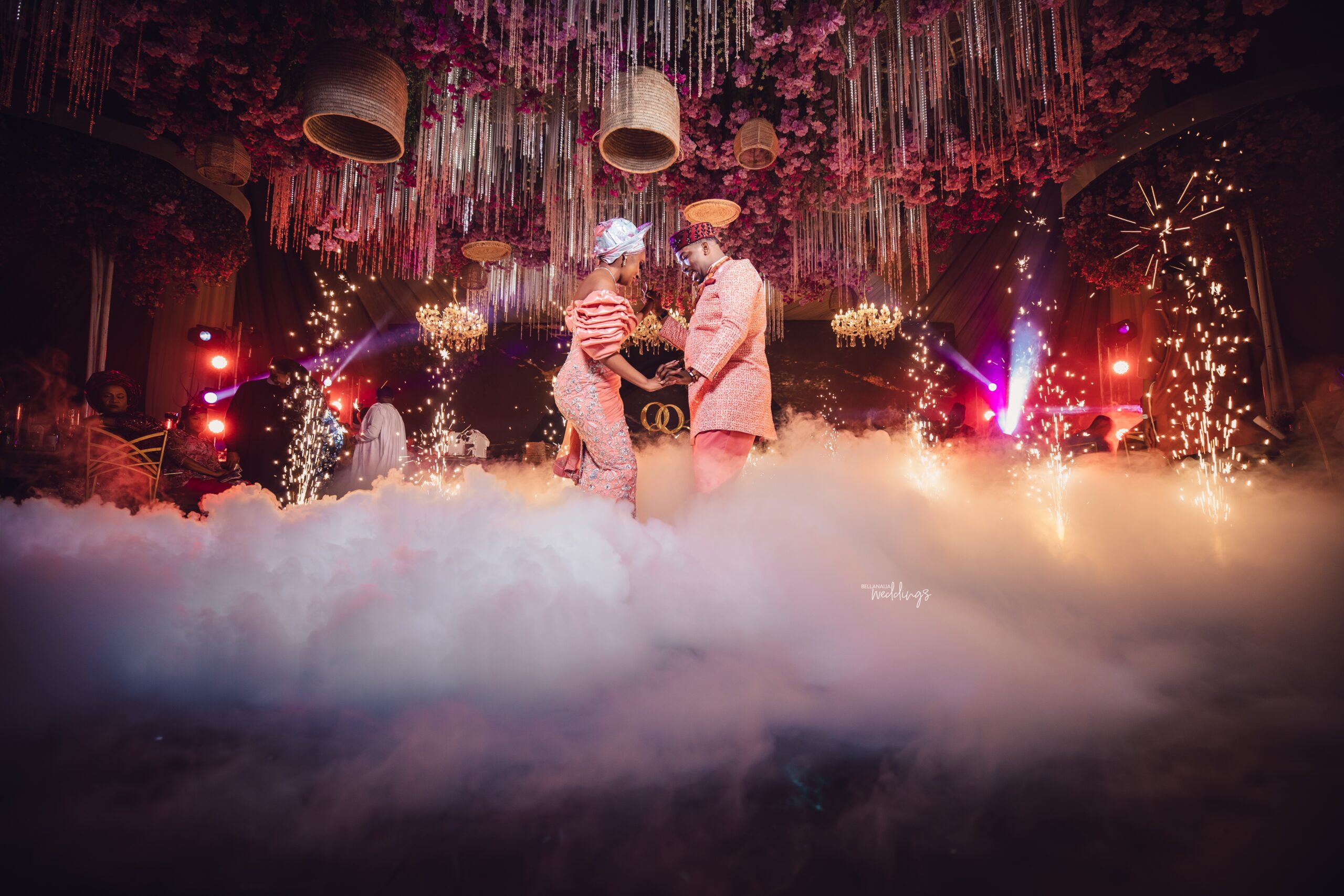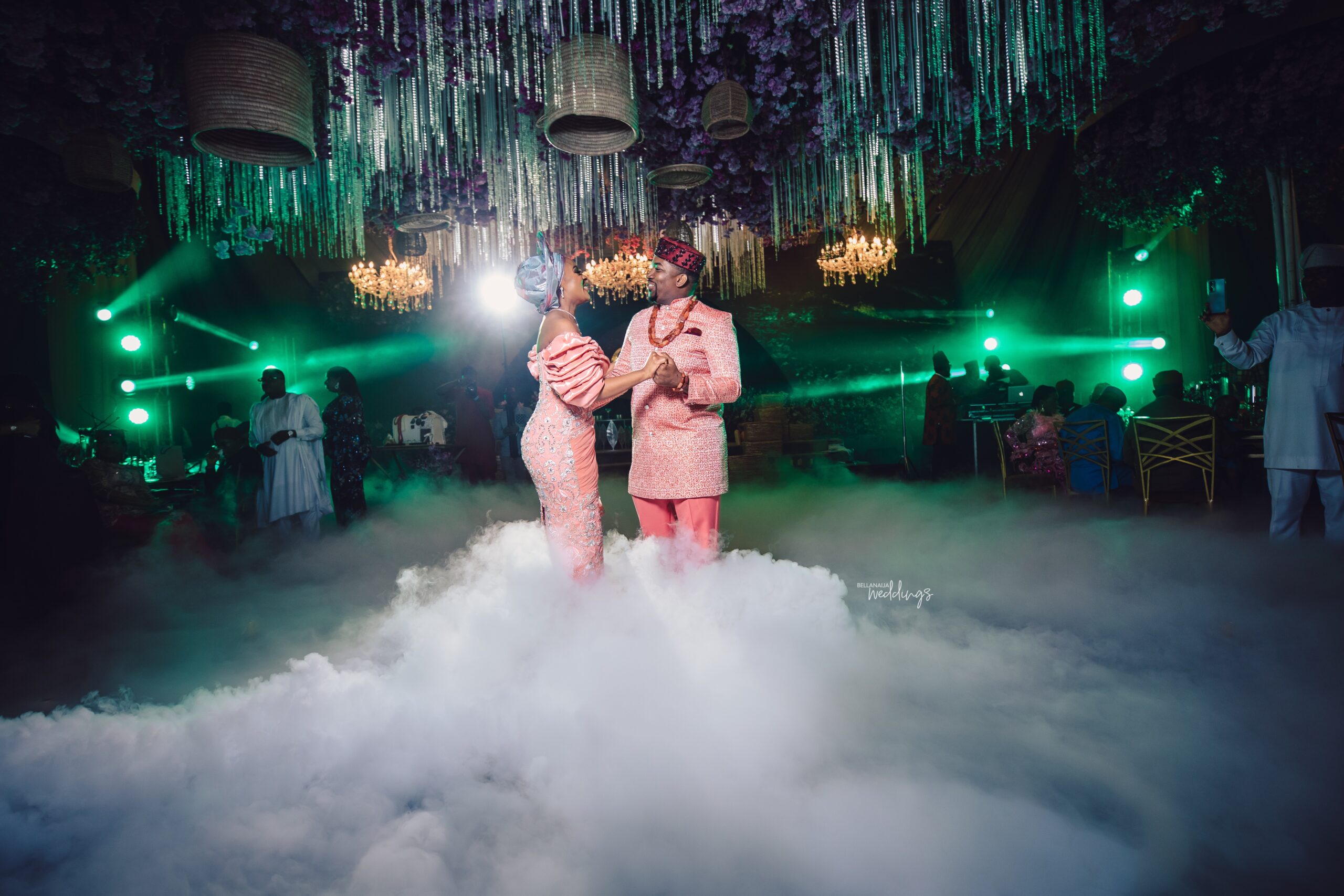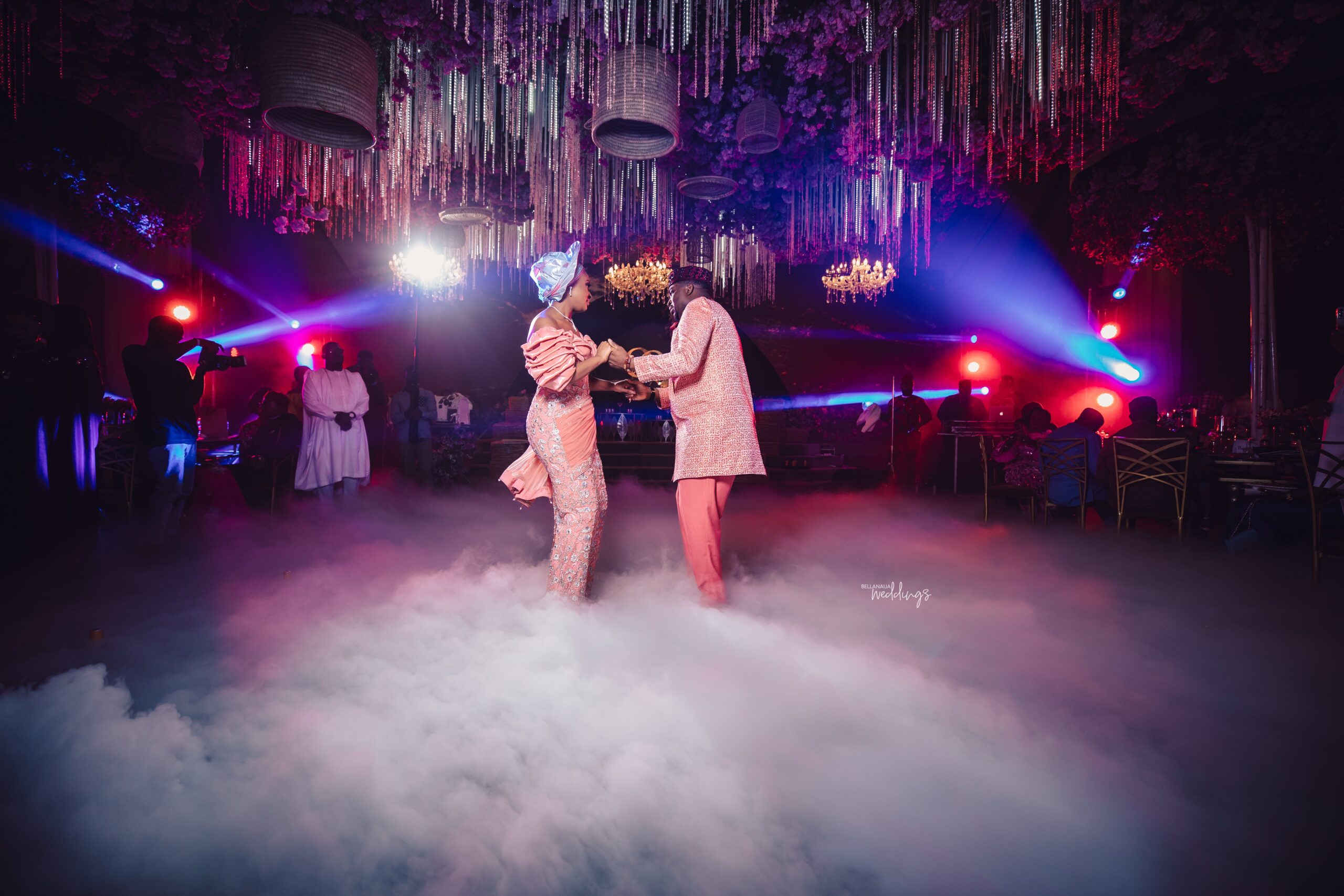 Yay! Let's have cake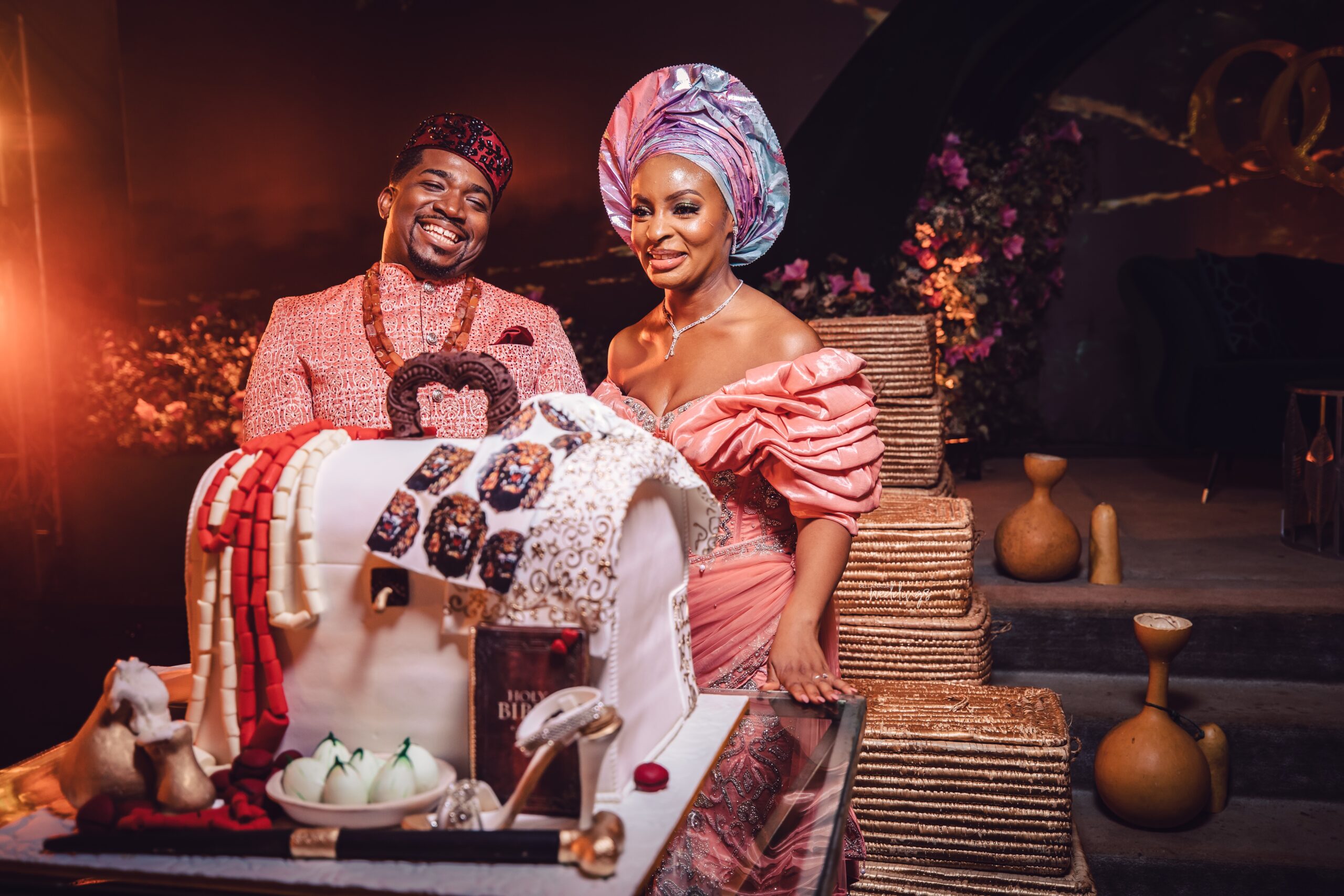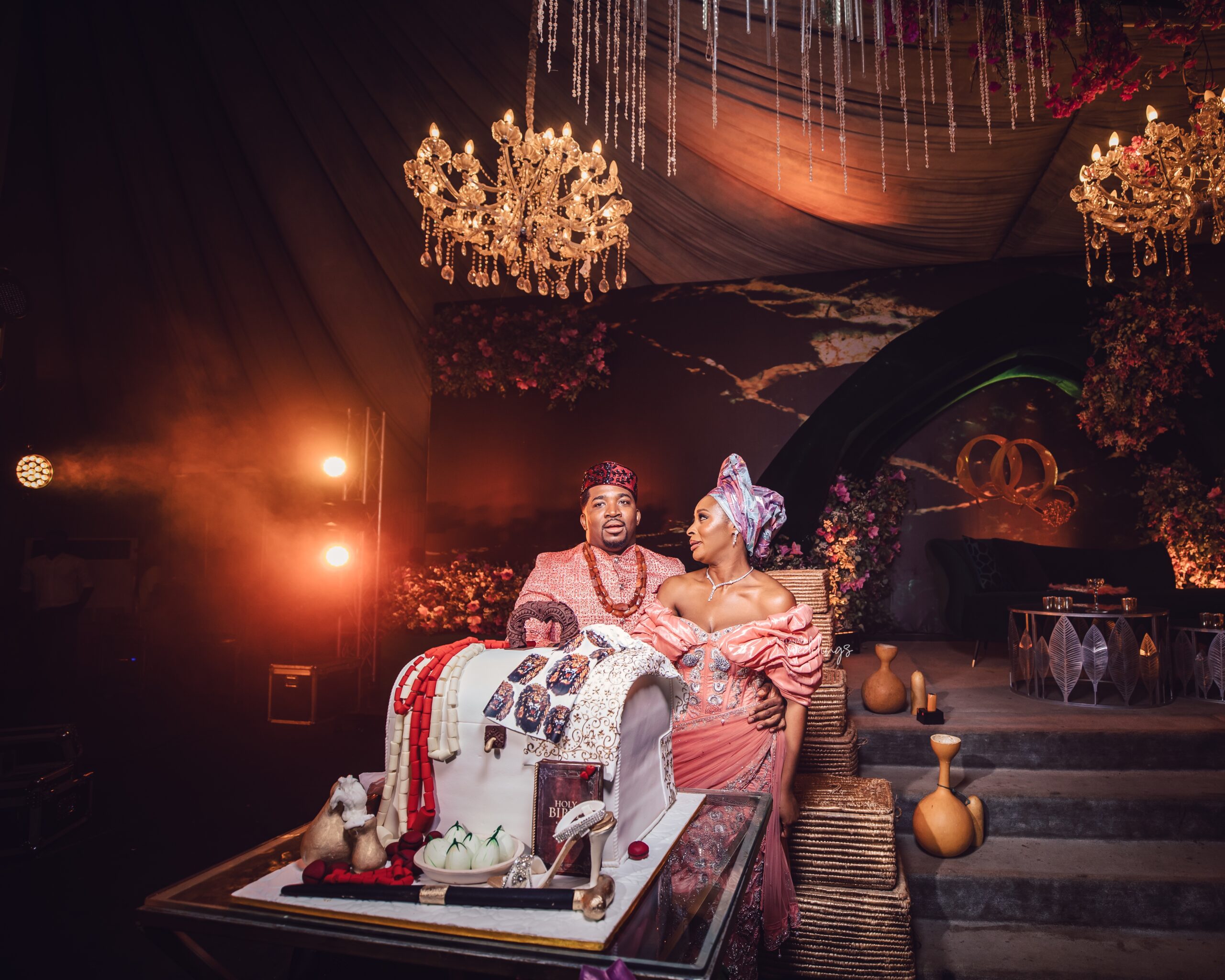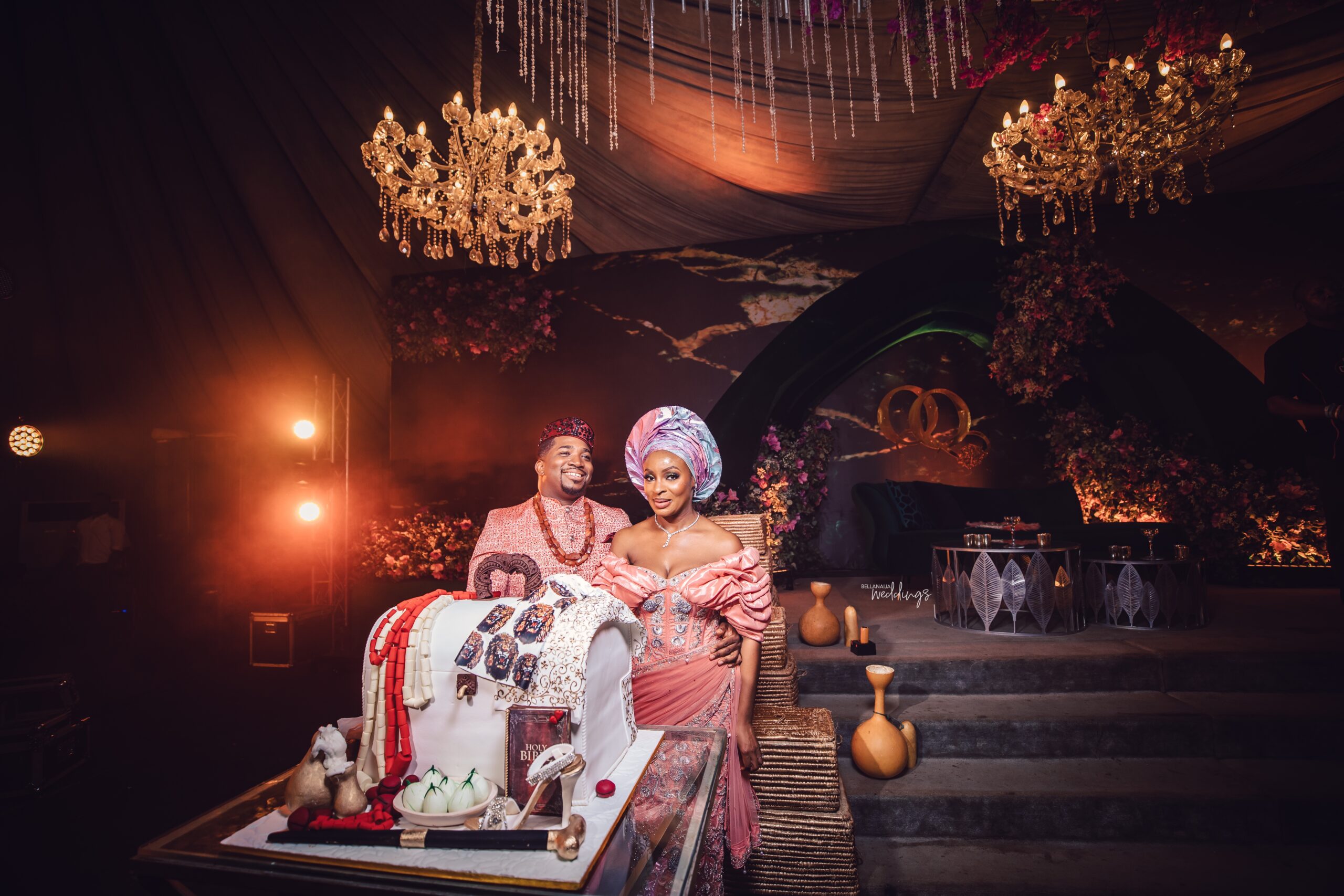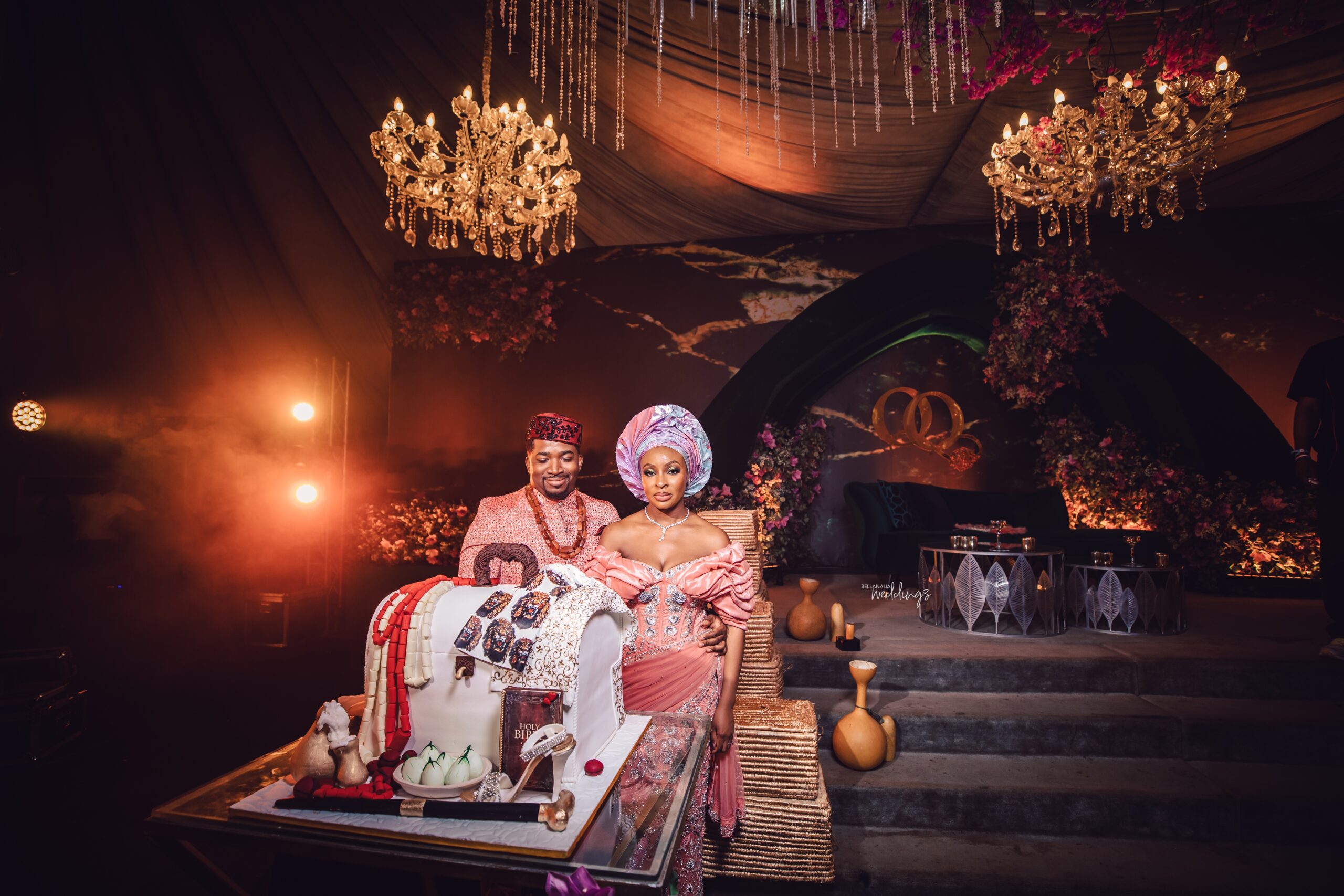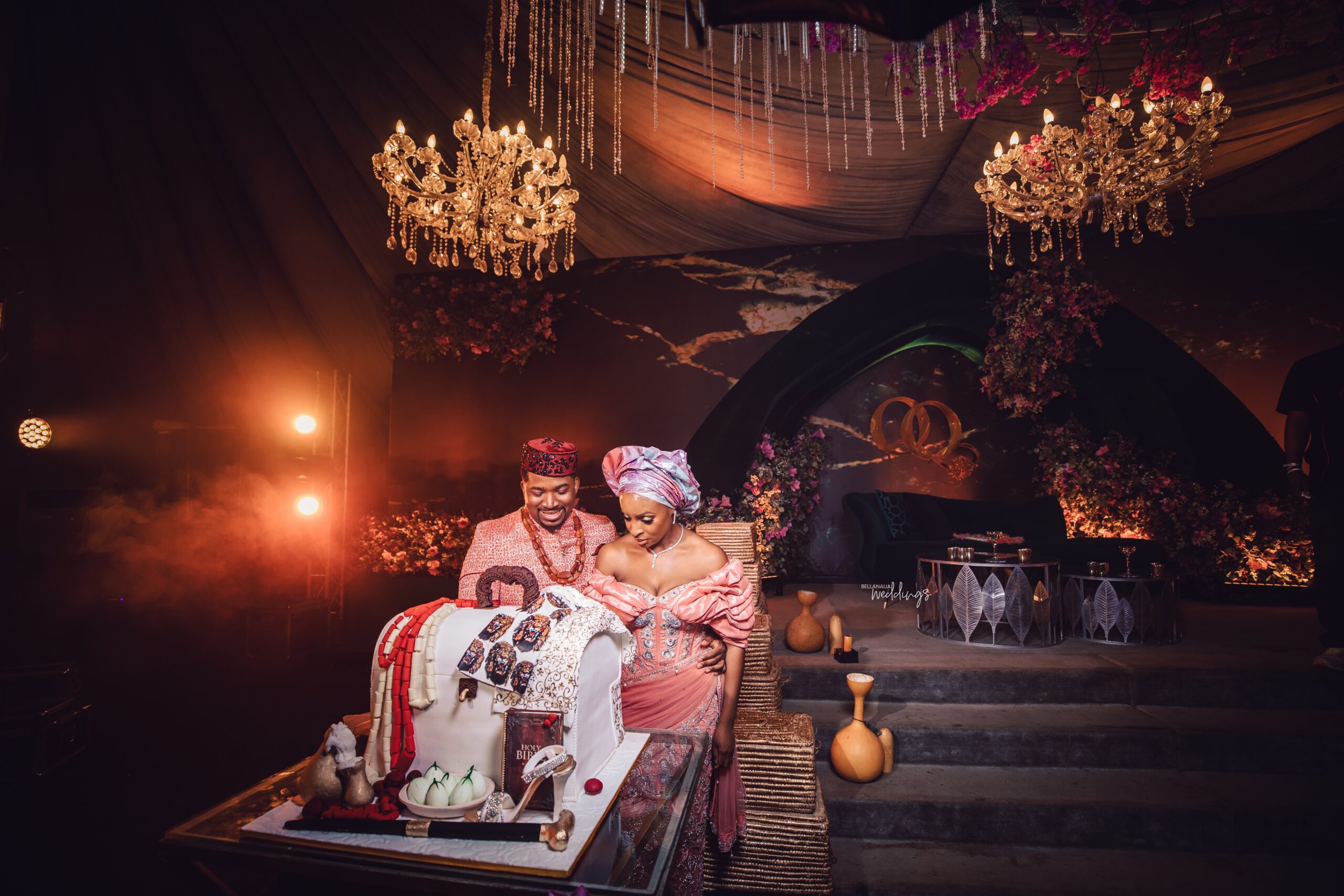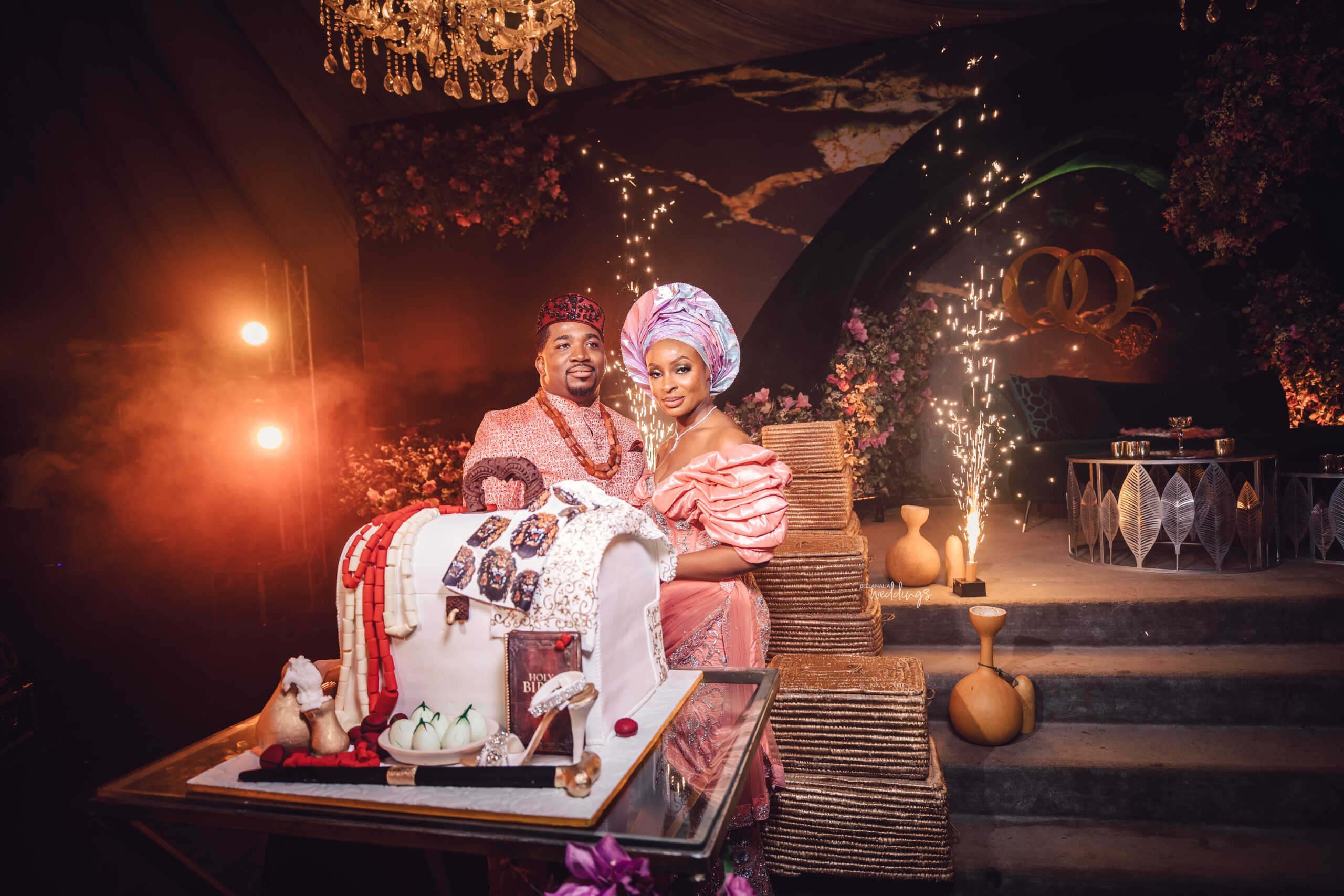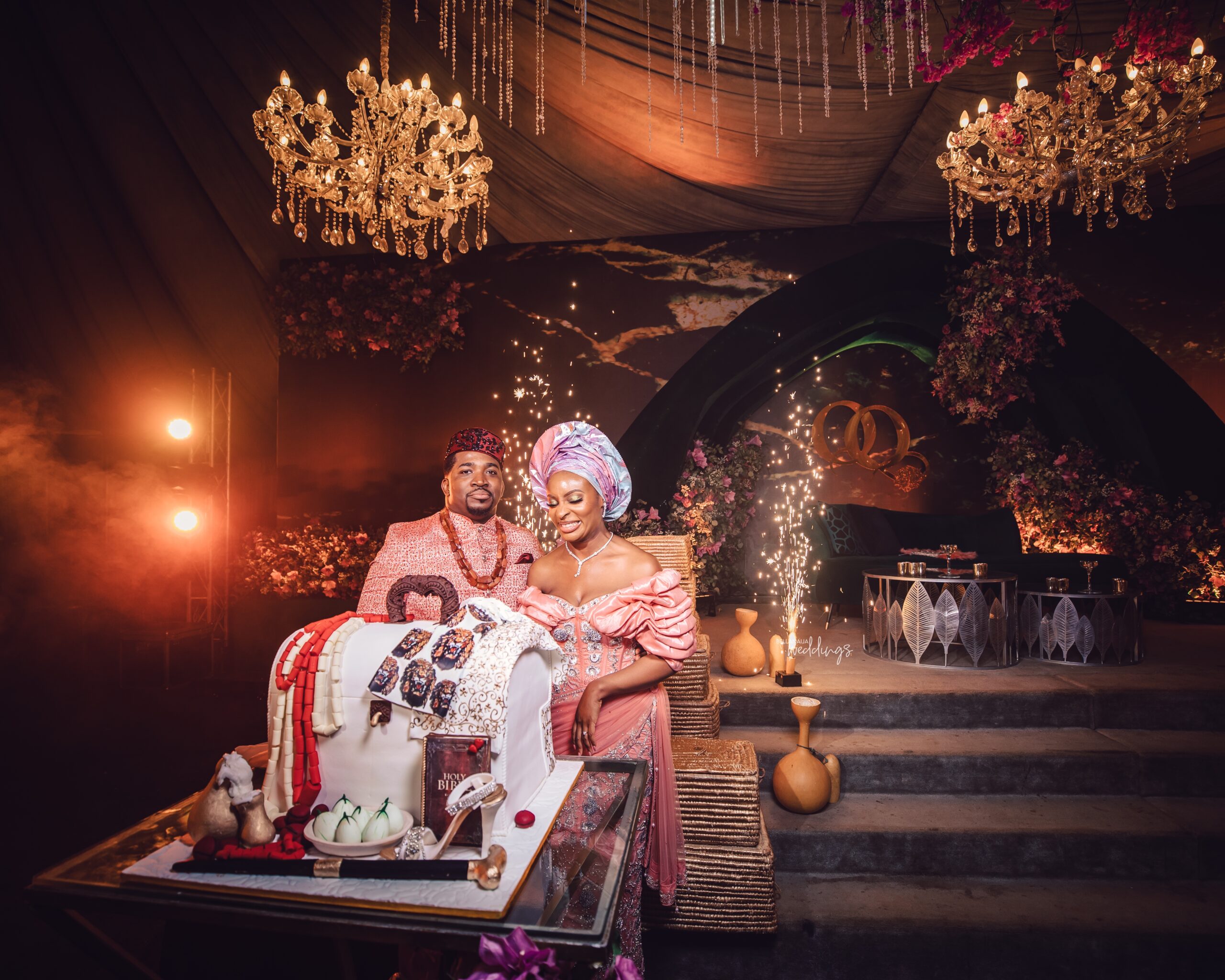 Celebrating this love with family!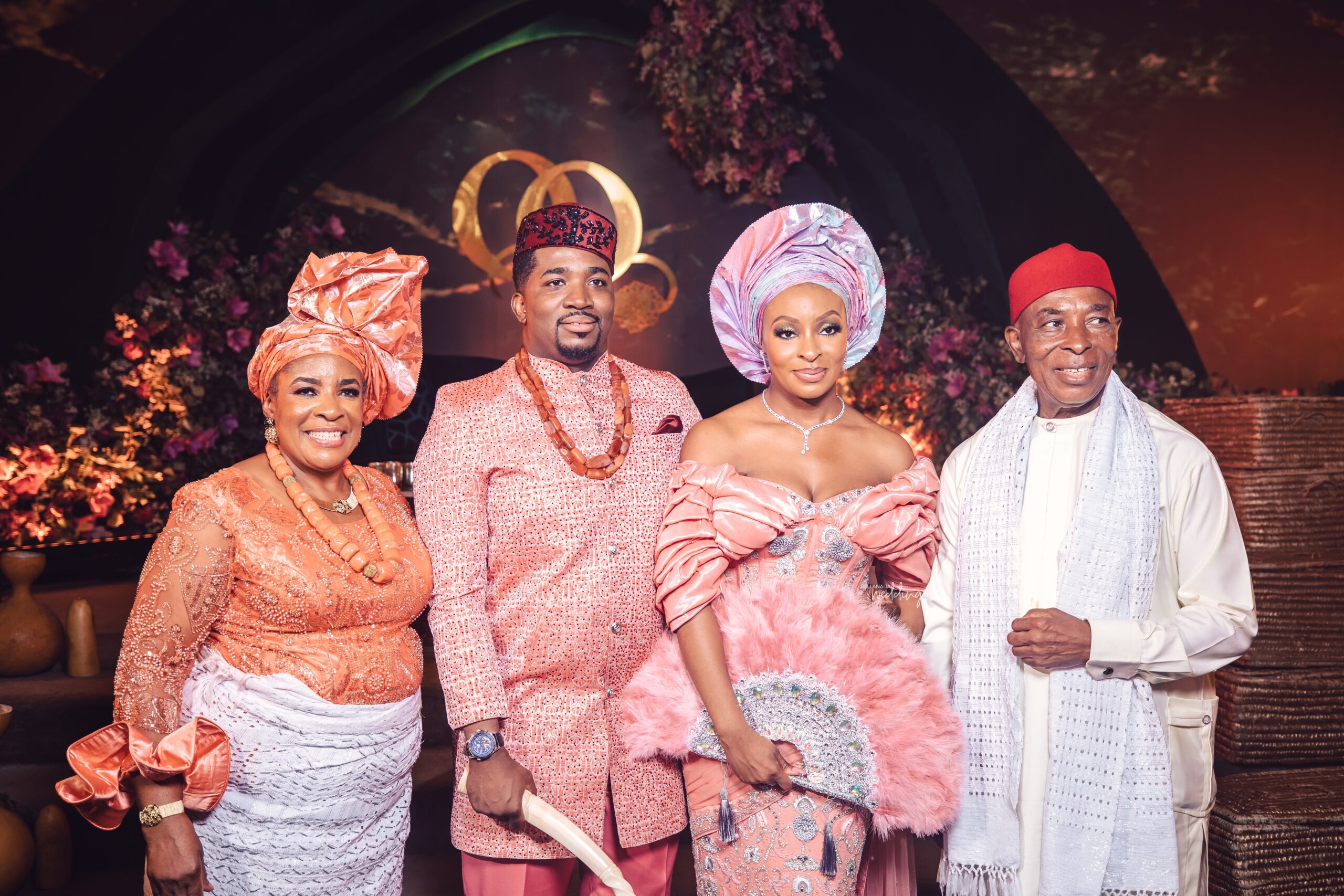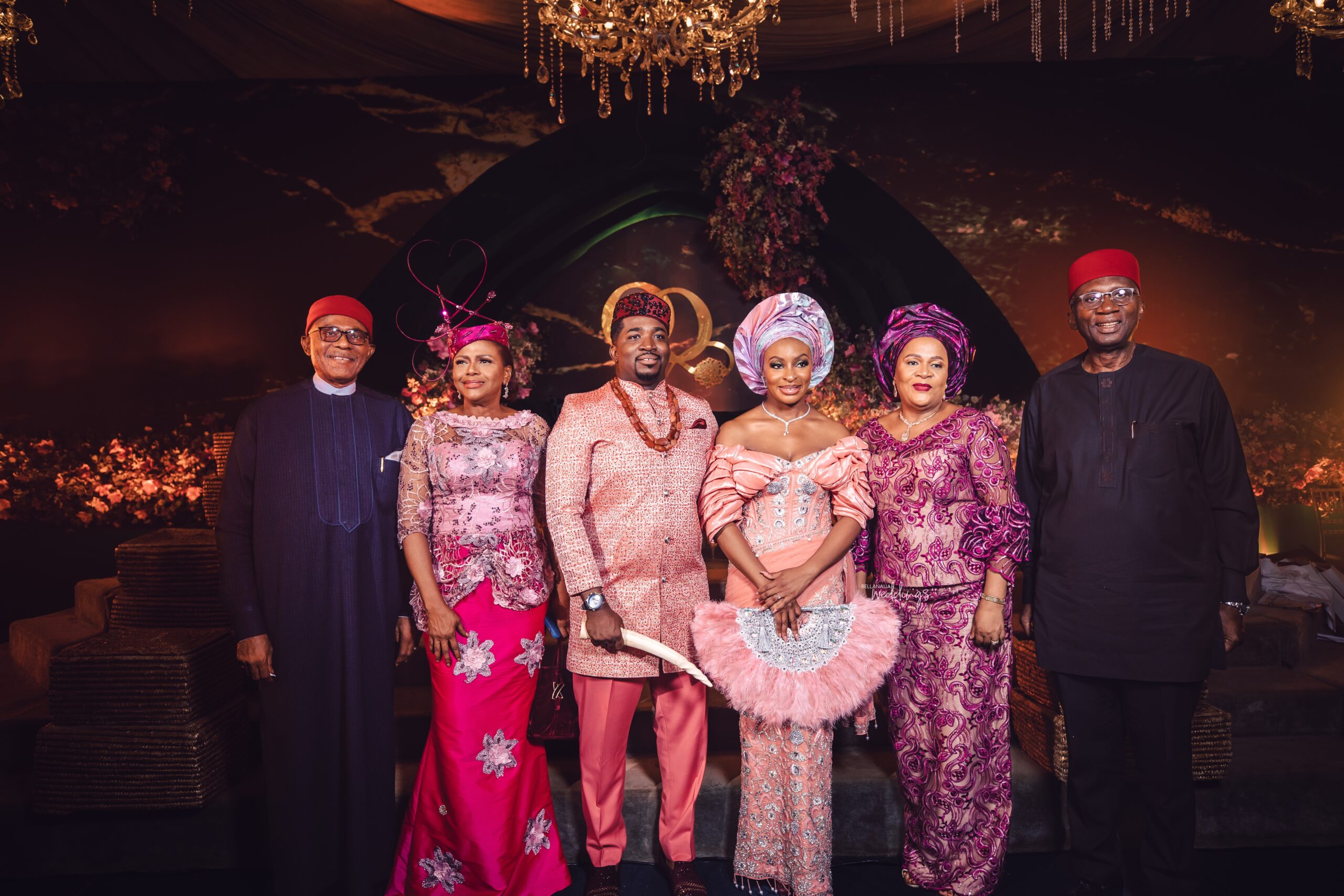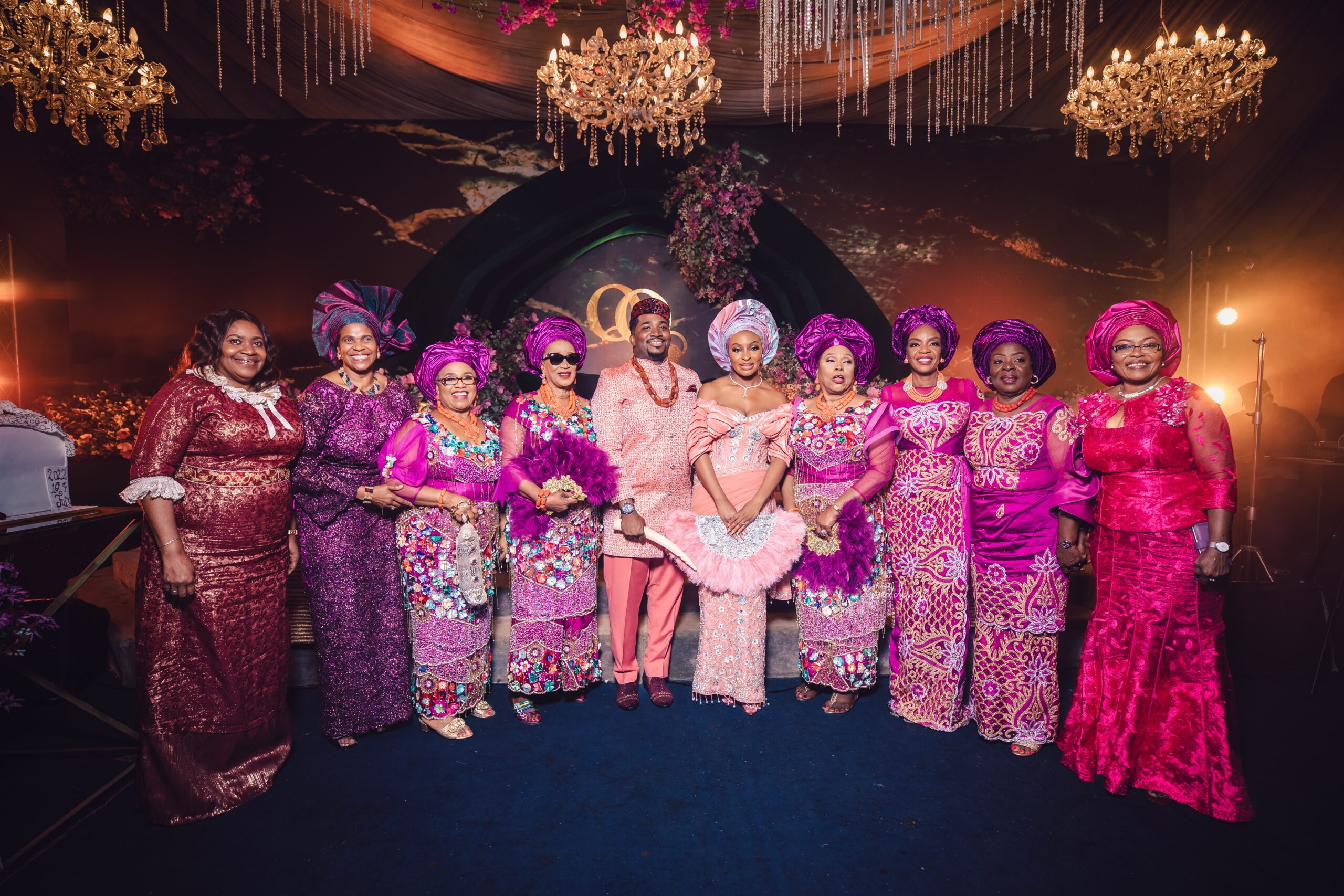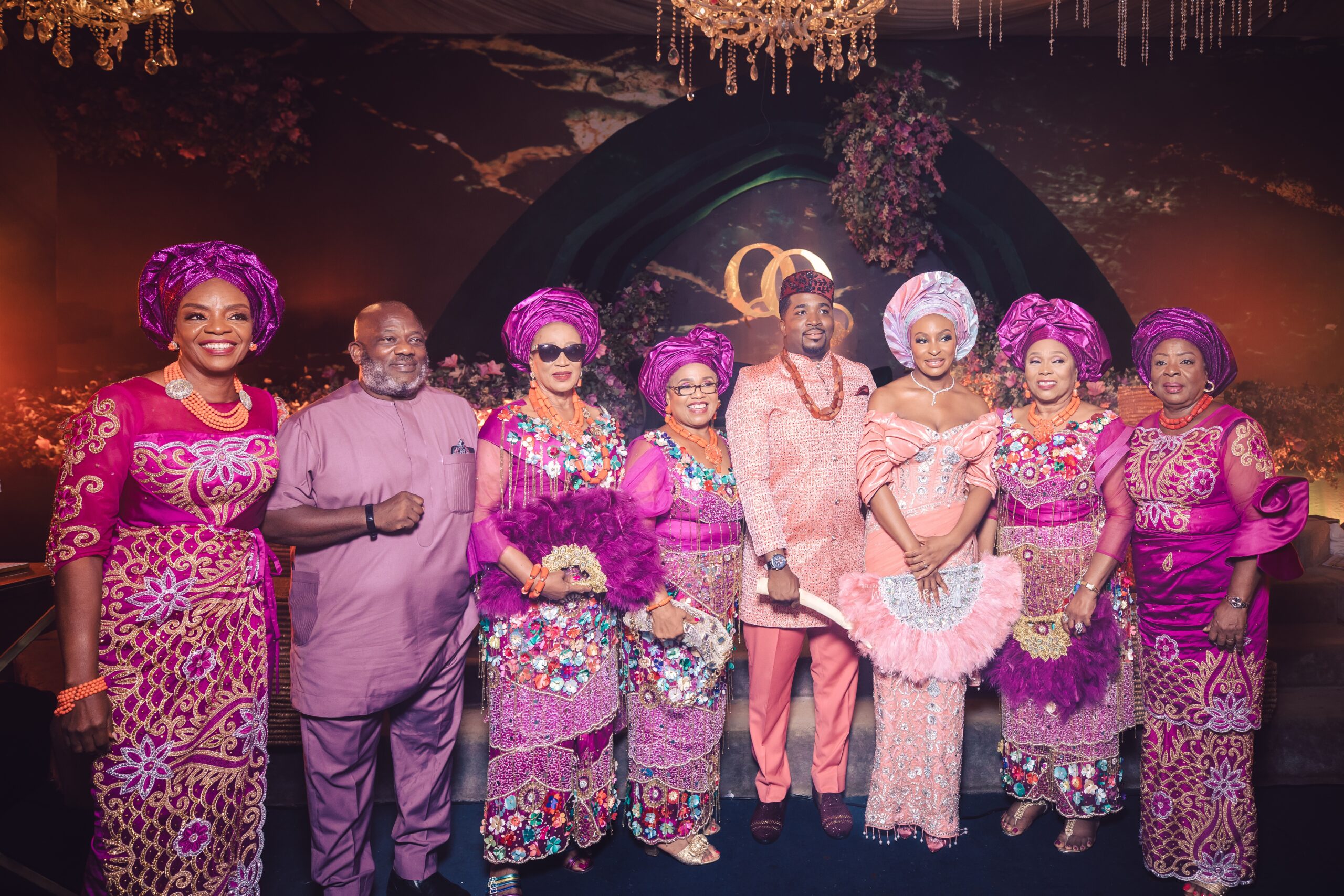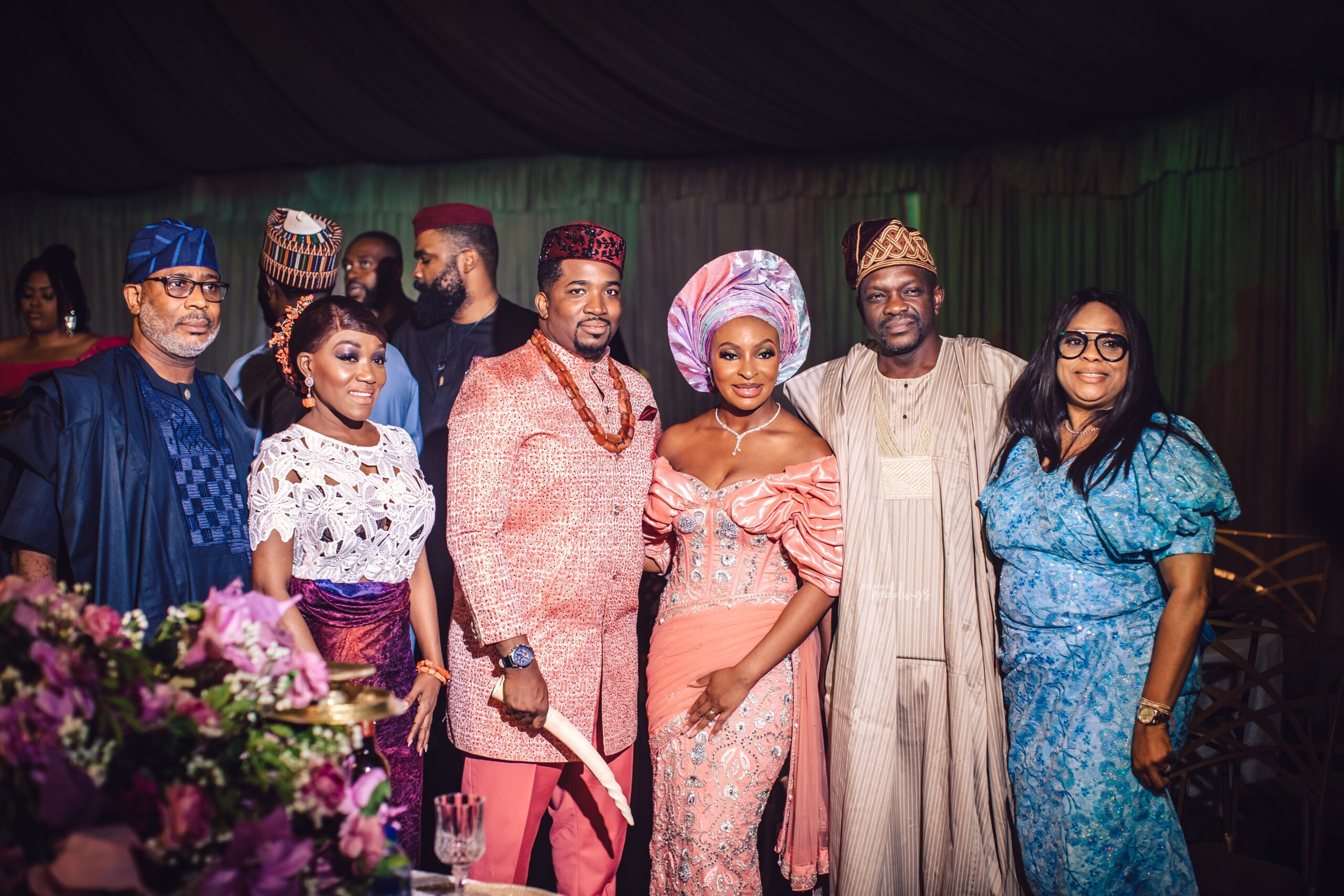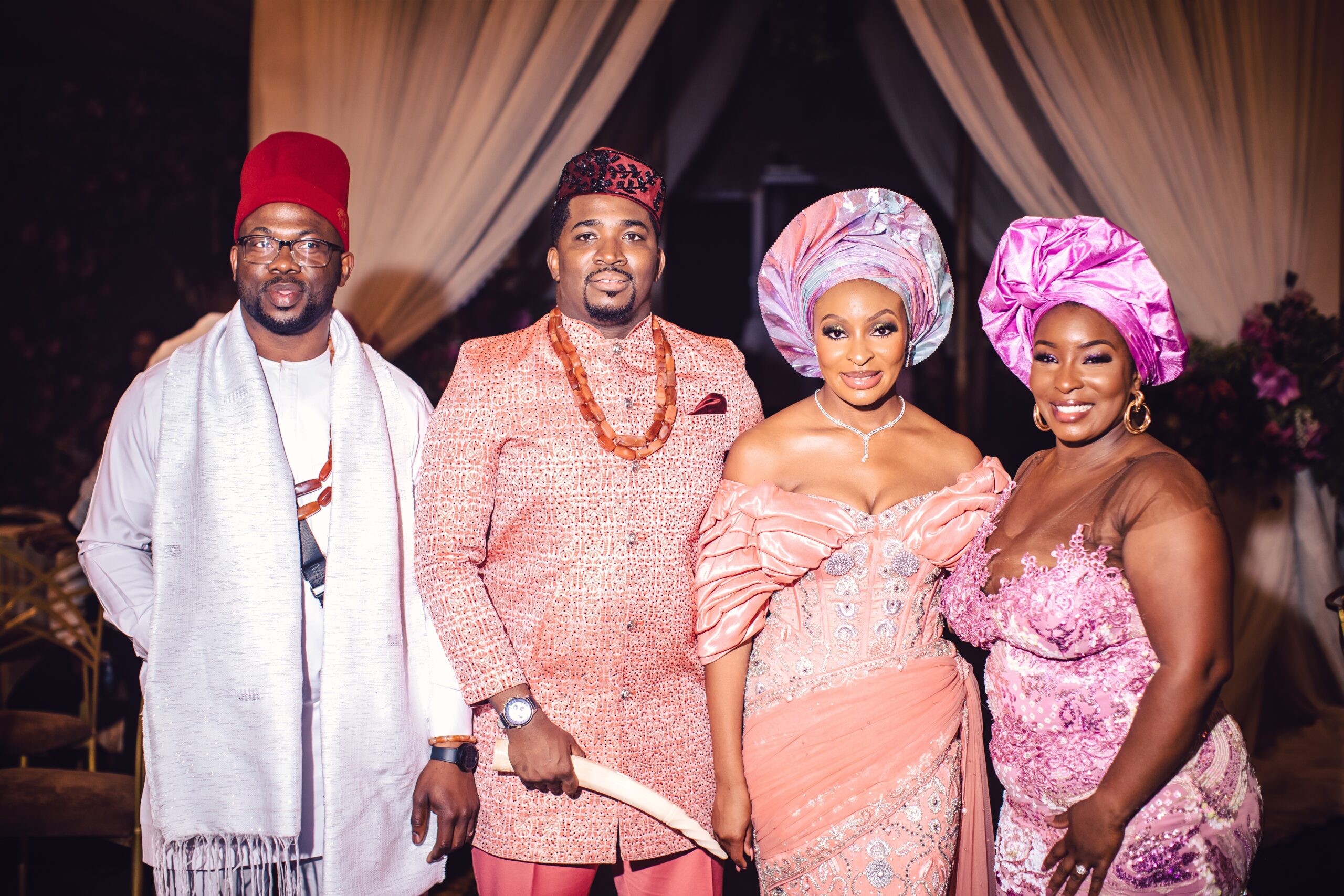 Together forever!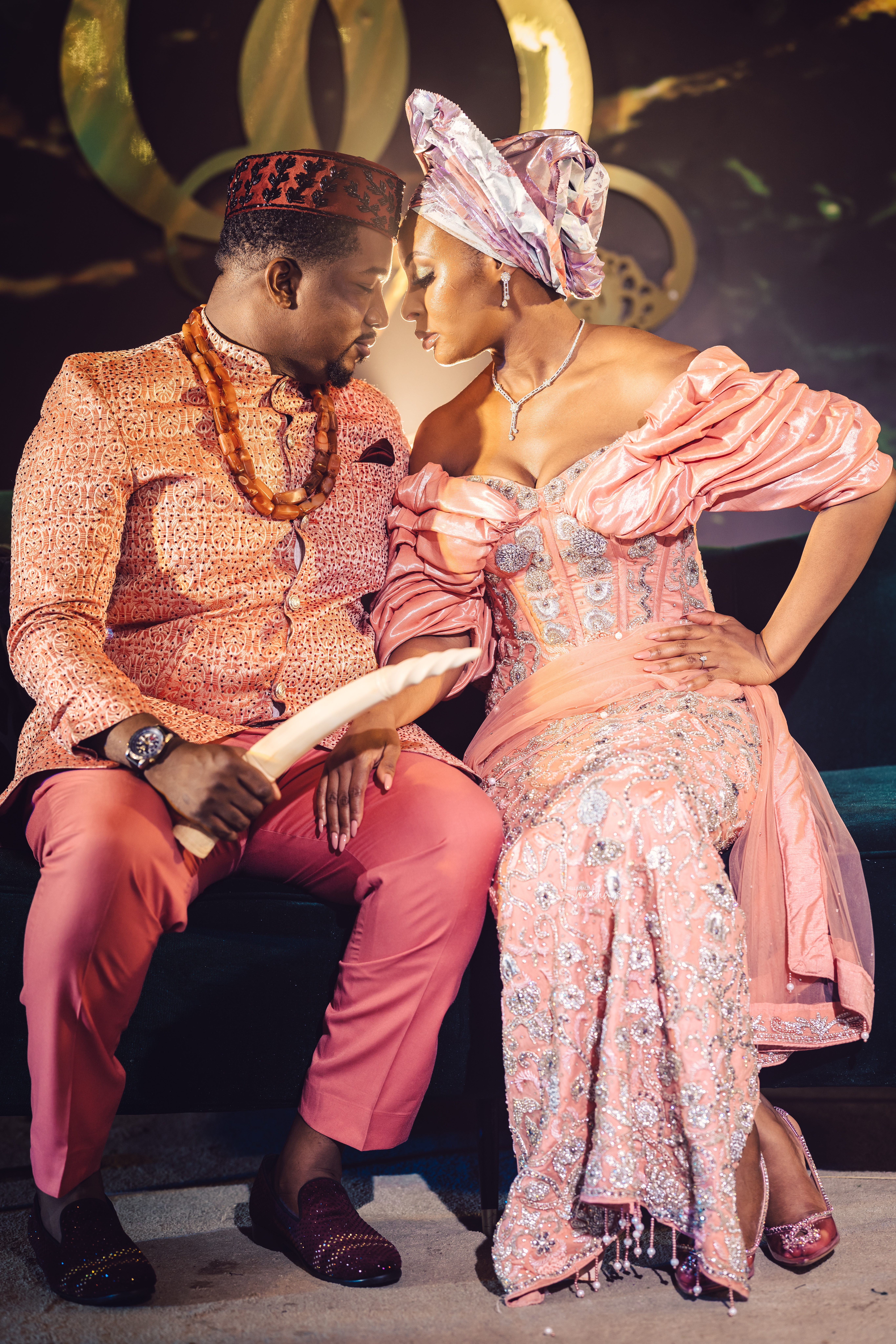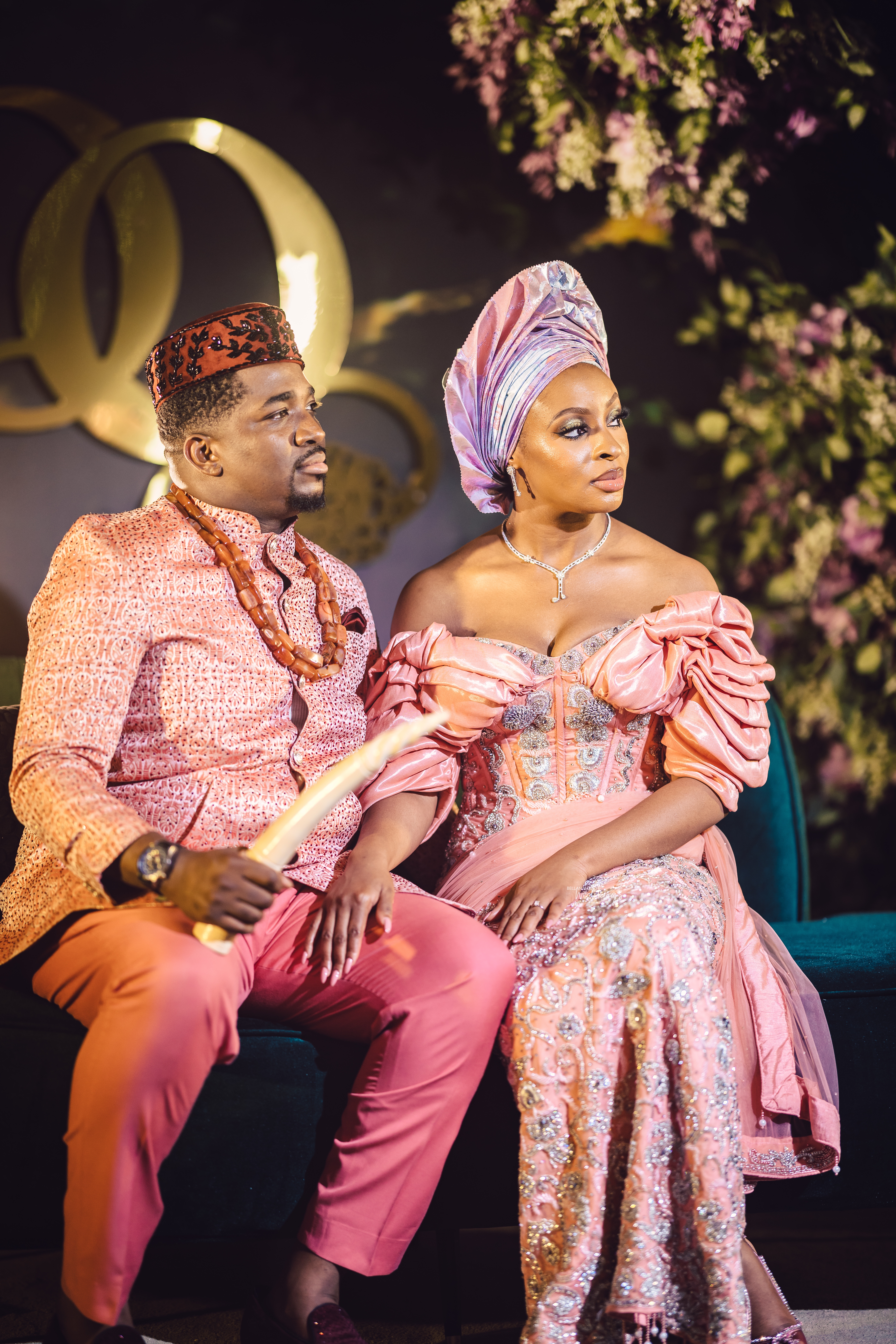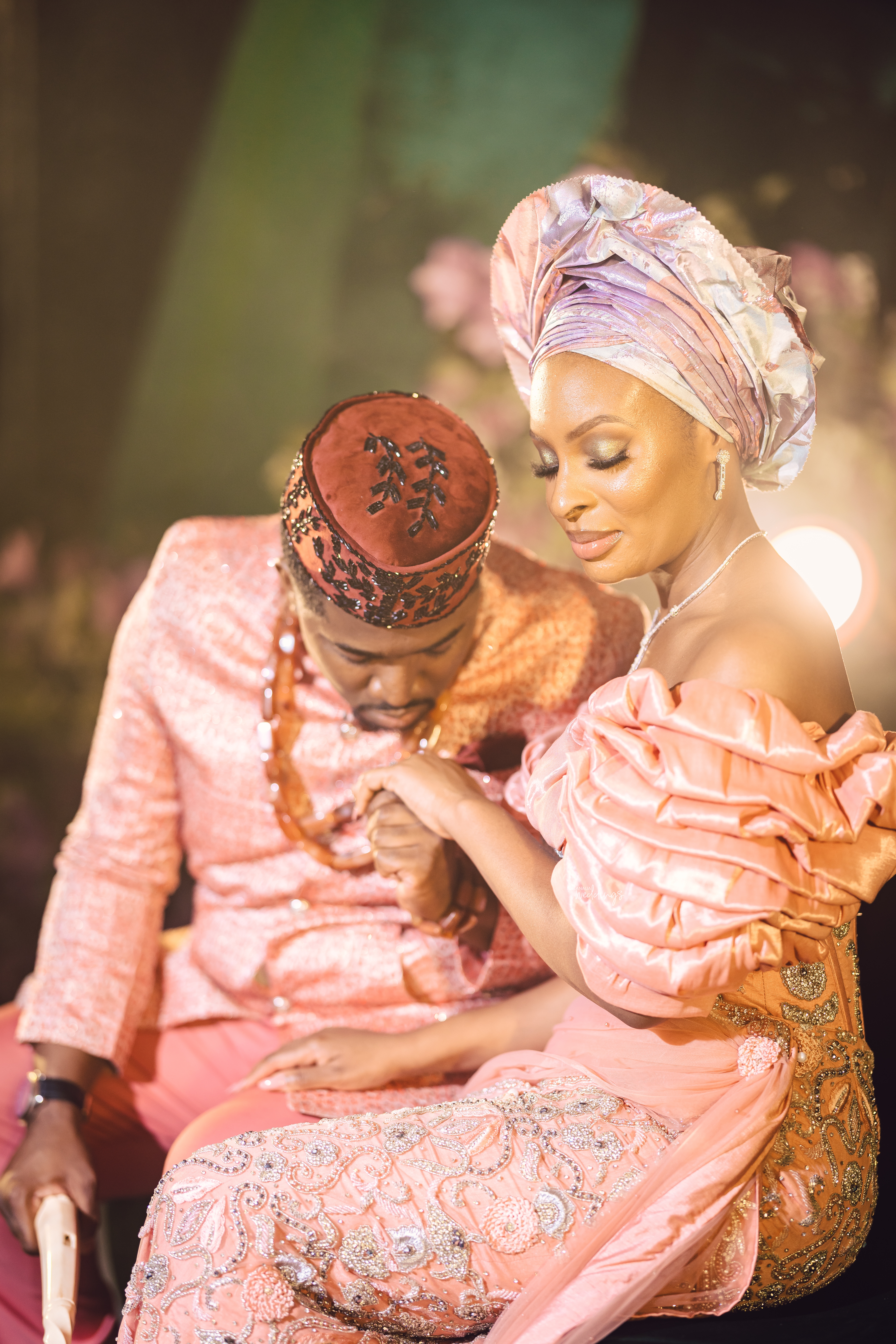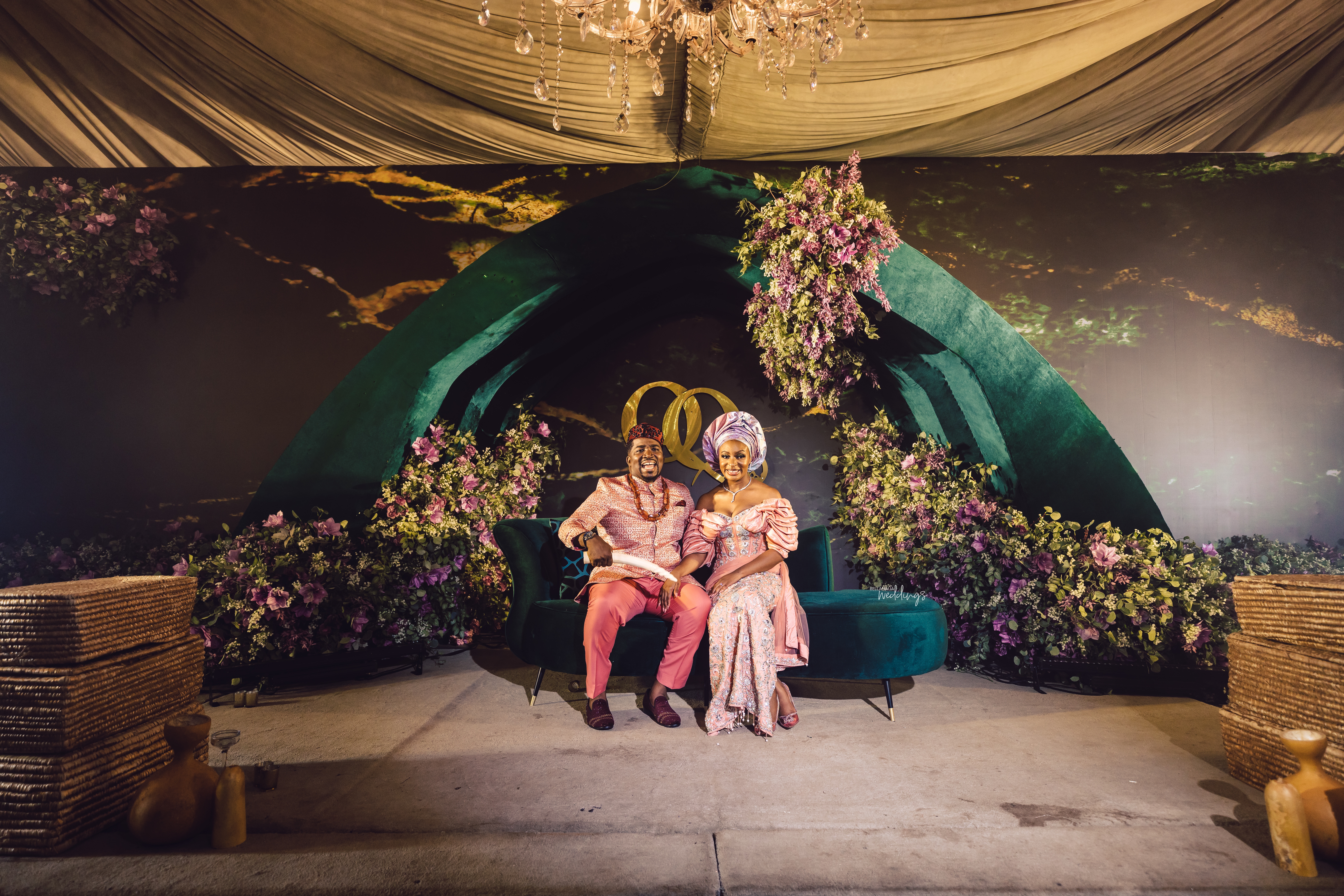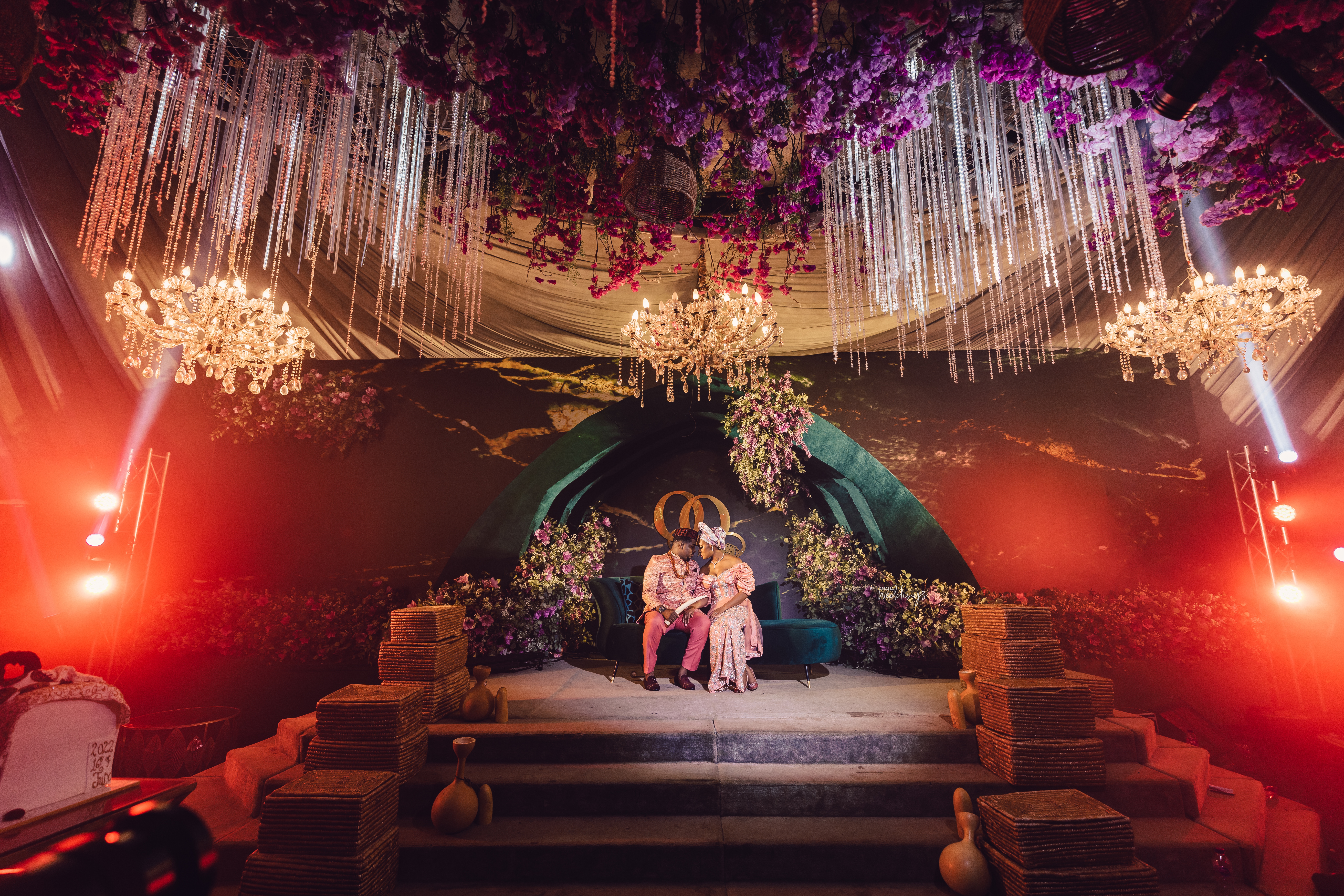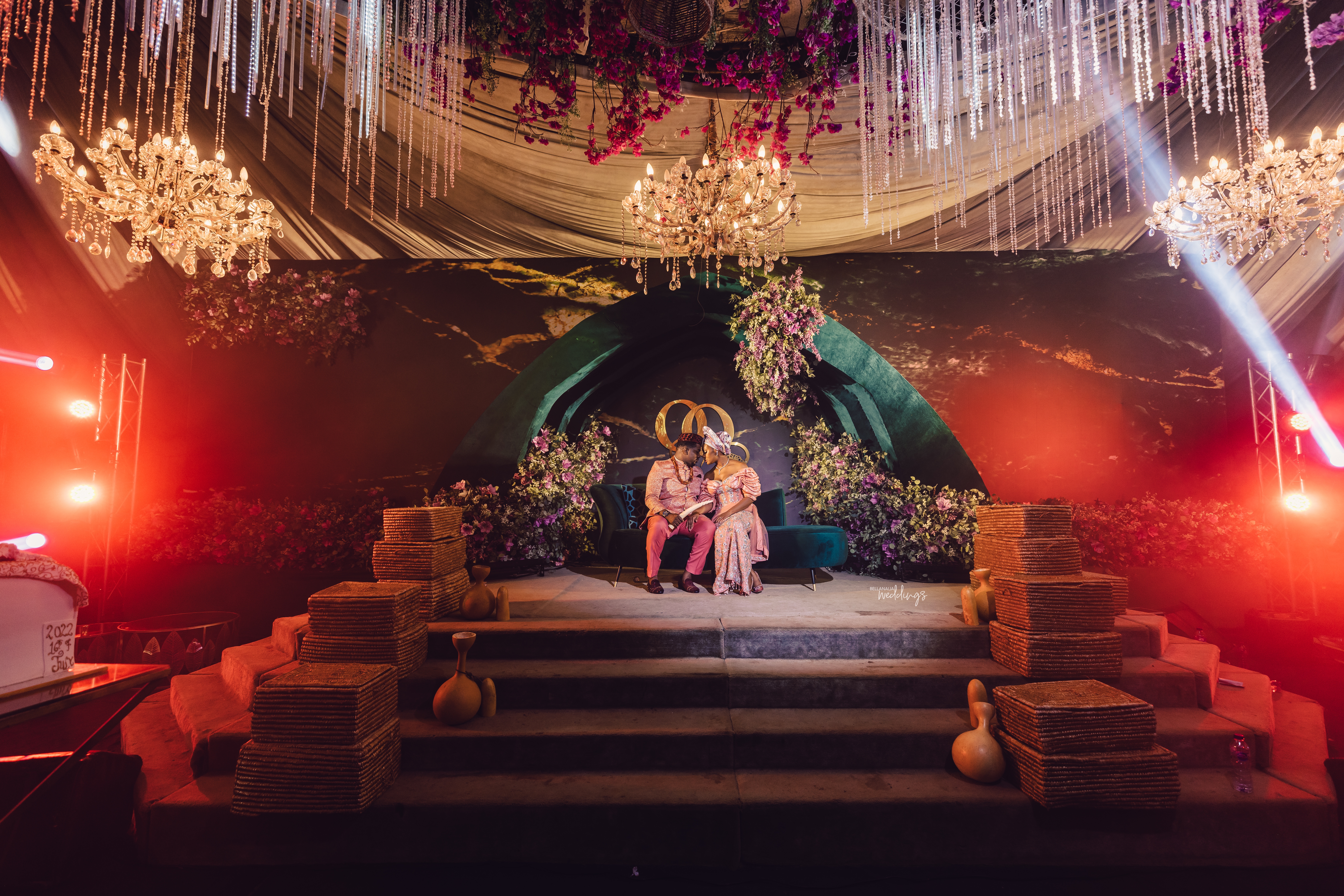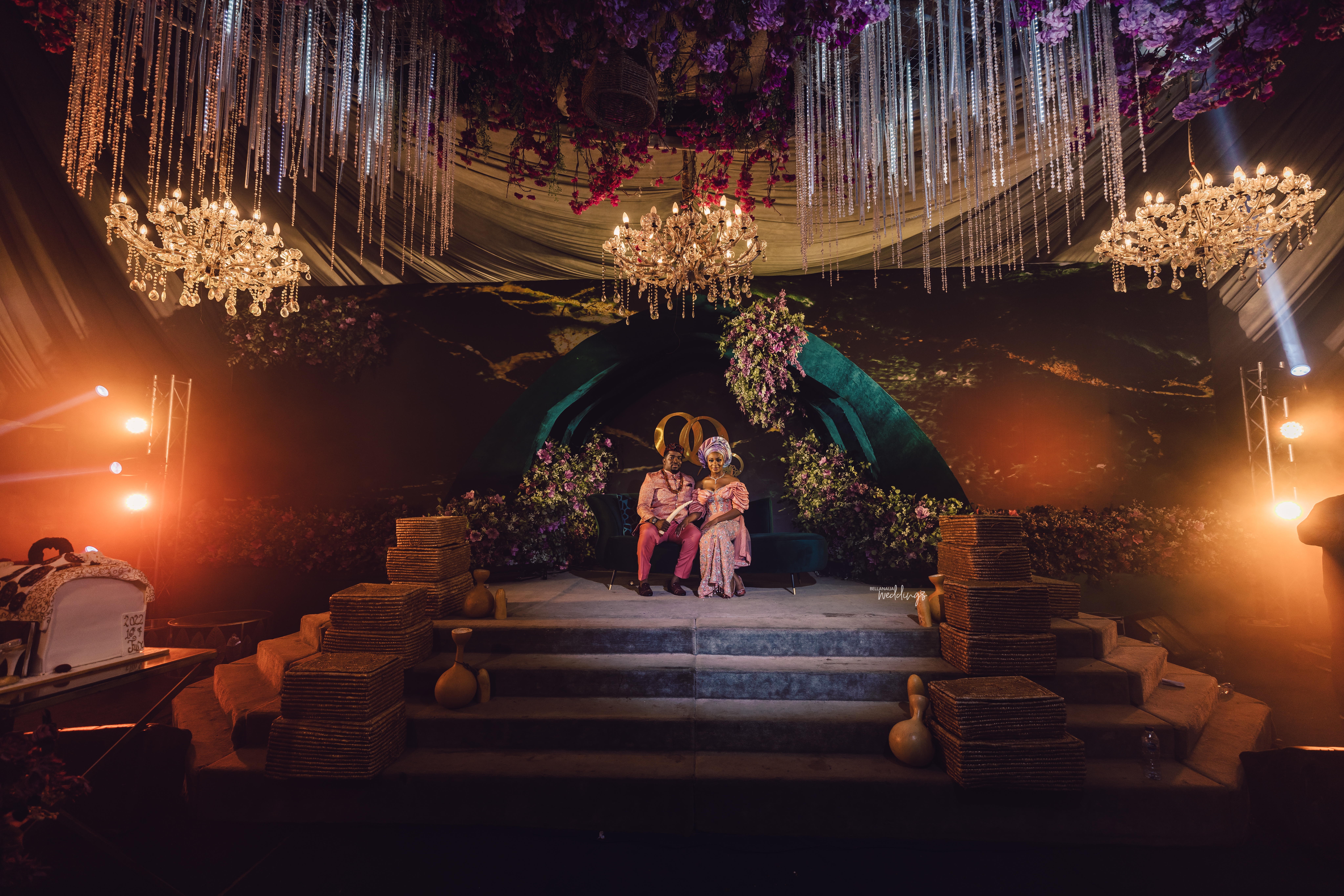 Credits
Bride @charis_omce
Groom @kolmesmceernest
Planner @theplanningcomp
Makeup @duprinah
Dress @ehi.ehii
Okuku Stylist @jardcreations
Decor @bluevelvetmarquee
Ambience Lighting/Special Effect @gabbyzconceptzx
Photography @mindmazephotography |  @filmbossweddings
Videography @kolefilms
MC @mcfrank1010
DJ /Sound @iamdjgabby
Wedding Cake @santiscreations_cakes
Desserts @sweettoothdessertsabuja