Guys, if you are wearing a white shirt kindly take it off because this hot chocolate look might just stain your shirt.
We were not ready for this kind of hotness but we have no choice but to take it. So much spice and sauce from one look. This beauty look is just irrepressible. Like, who wouldn't want to rock this look for her white wedding? If you are a bride-to-be, I really don't know what you are waiting for if you haven't pinned down this look.
Everything about this look drips with gorgeousness. The makeup is on a glowy level. The gold eyes, nude lips, skin work, the snatched nose, and highlight are just on fleek. Also, the well-laid edges and flower crown is really simple but sophisticated at the same time.
To see more bridal beauty looks, click here.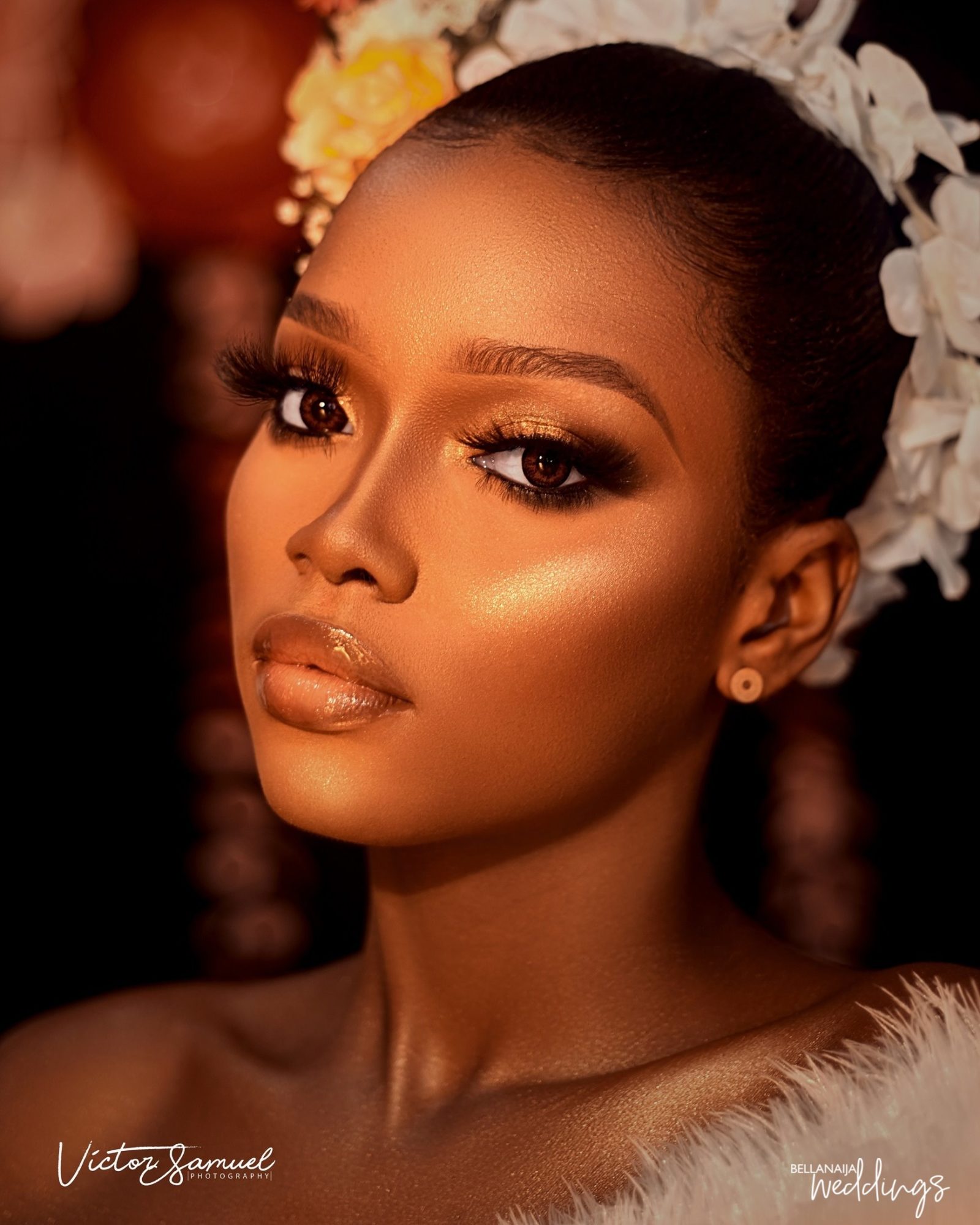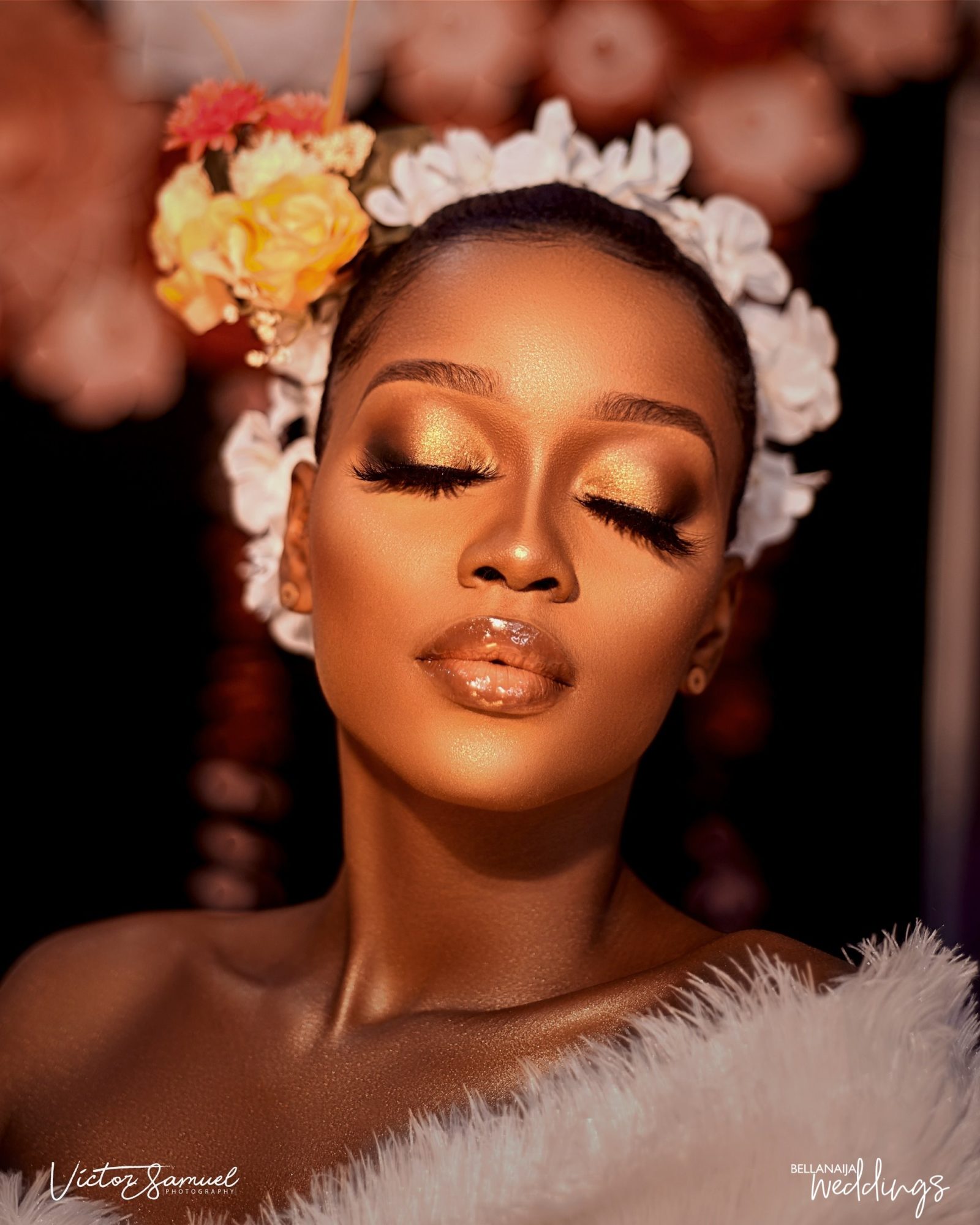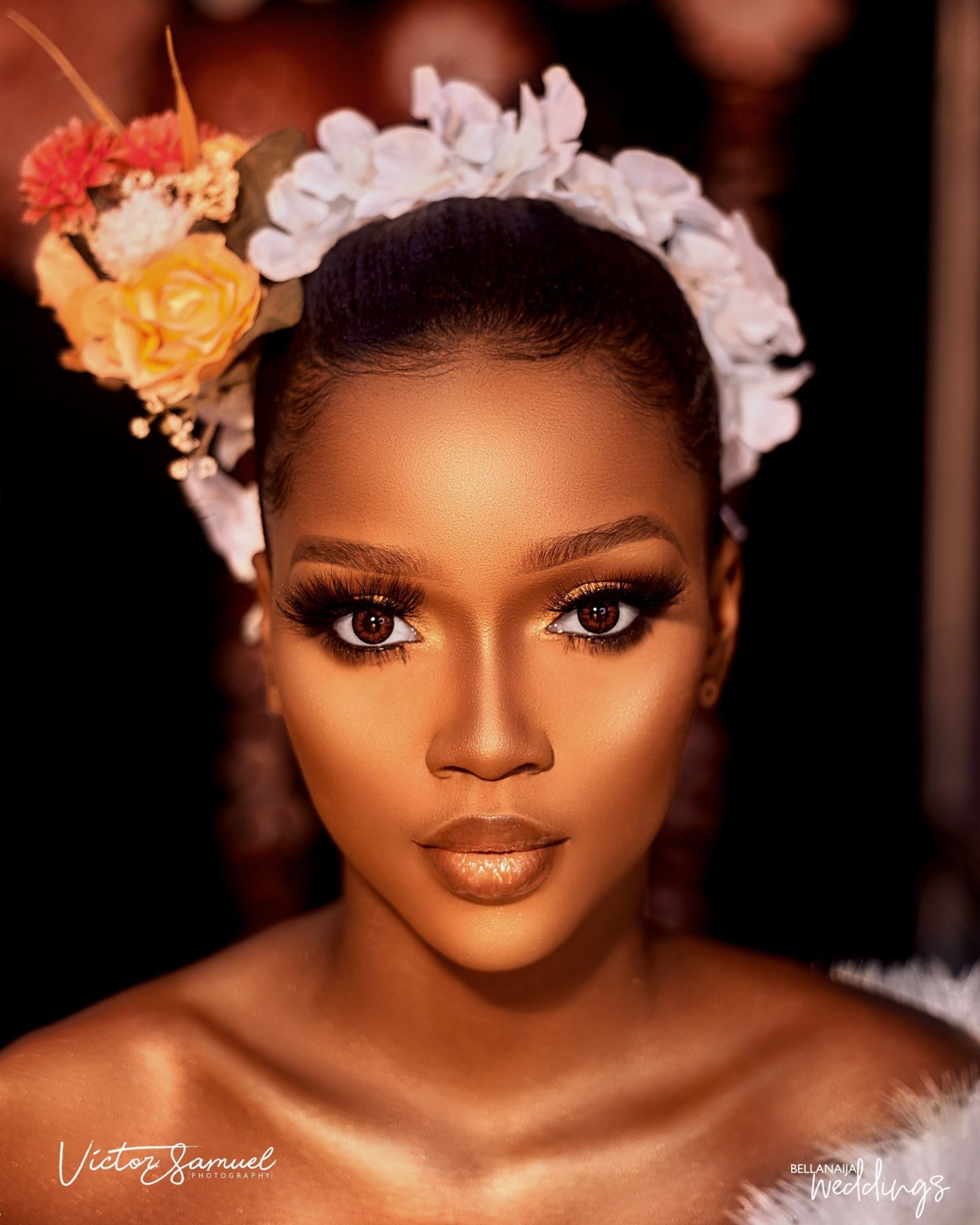 Credits
Makeup/Hair: @angiez_glam
Belle: @makeup.modelsng
Photography: @victorsamuel_photography