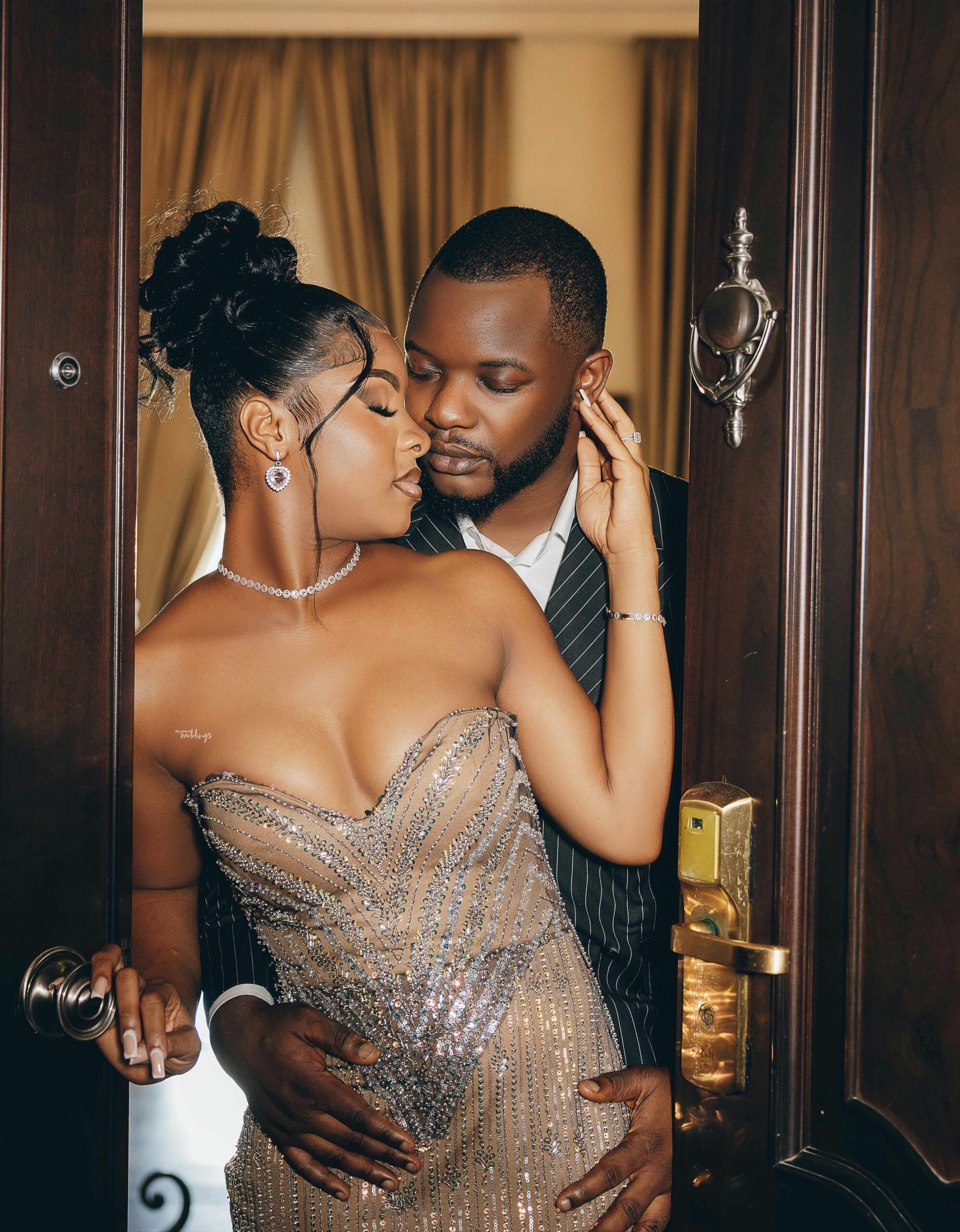 You may want to ask, how is it possible to see someone for the first time and know you are going to spend the rest of your life with that person?… Well, Kelechi has the perfect answer and it is spelt L-O-V-E!
The first time he set eyes on the beautiful Cynthia, he told his cousin that he had found his wife. Although "happy ever after" didn't begin immediately, a love seed was planted at that moment and he was ready to see it grow. Kelechi eventually stole Cynthia's heart and it's been sparks and butterflies ever since. Their pre-wedding photos are so beautiful and we are uber excited for them!
Enjoy their pre-wedding shoot and love story below: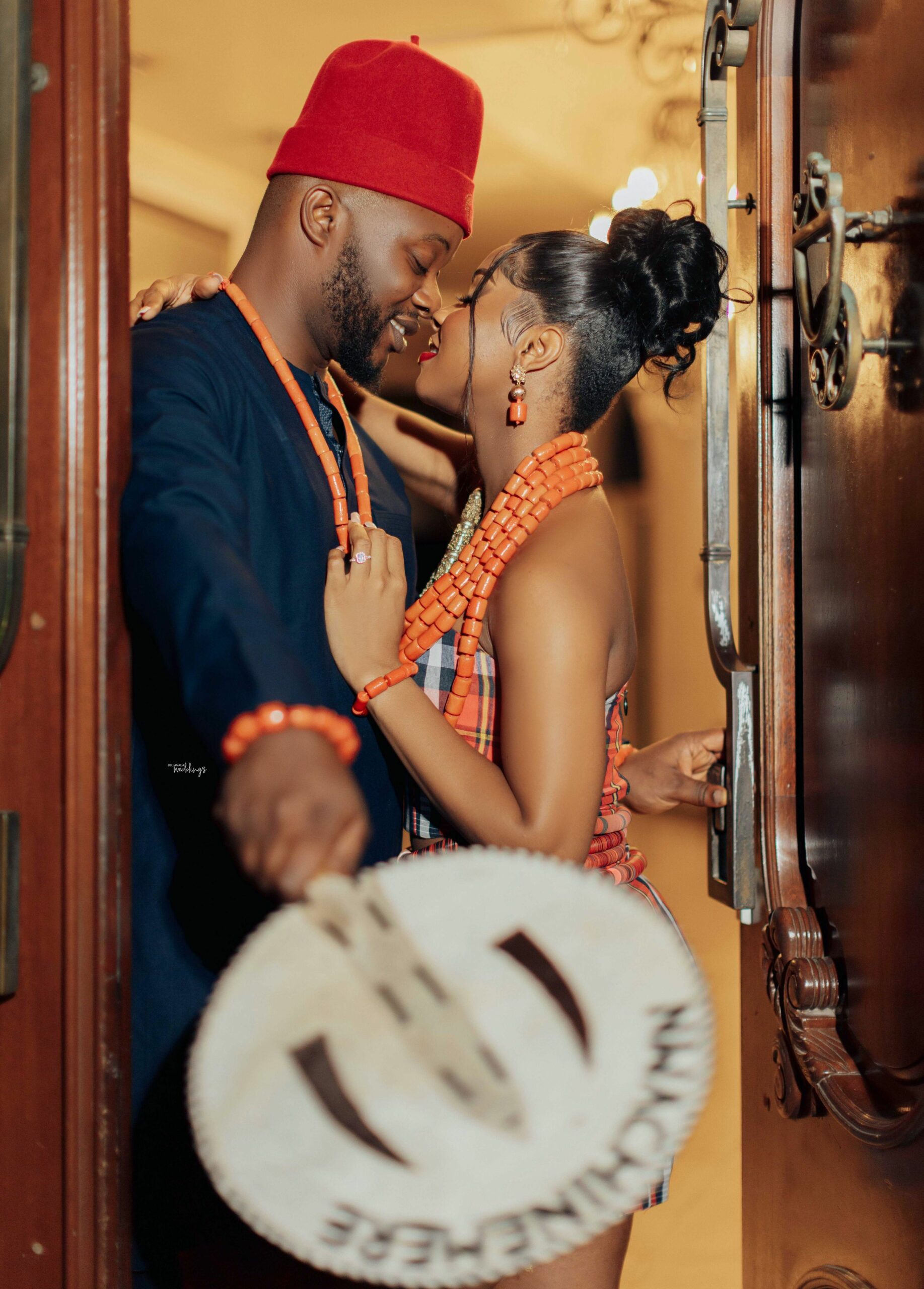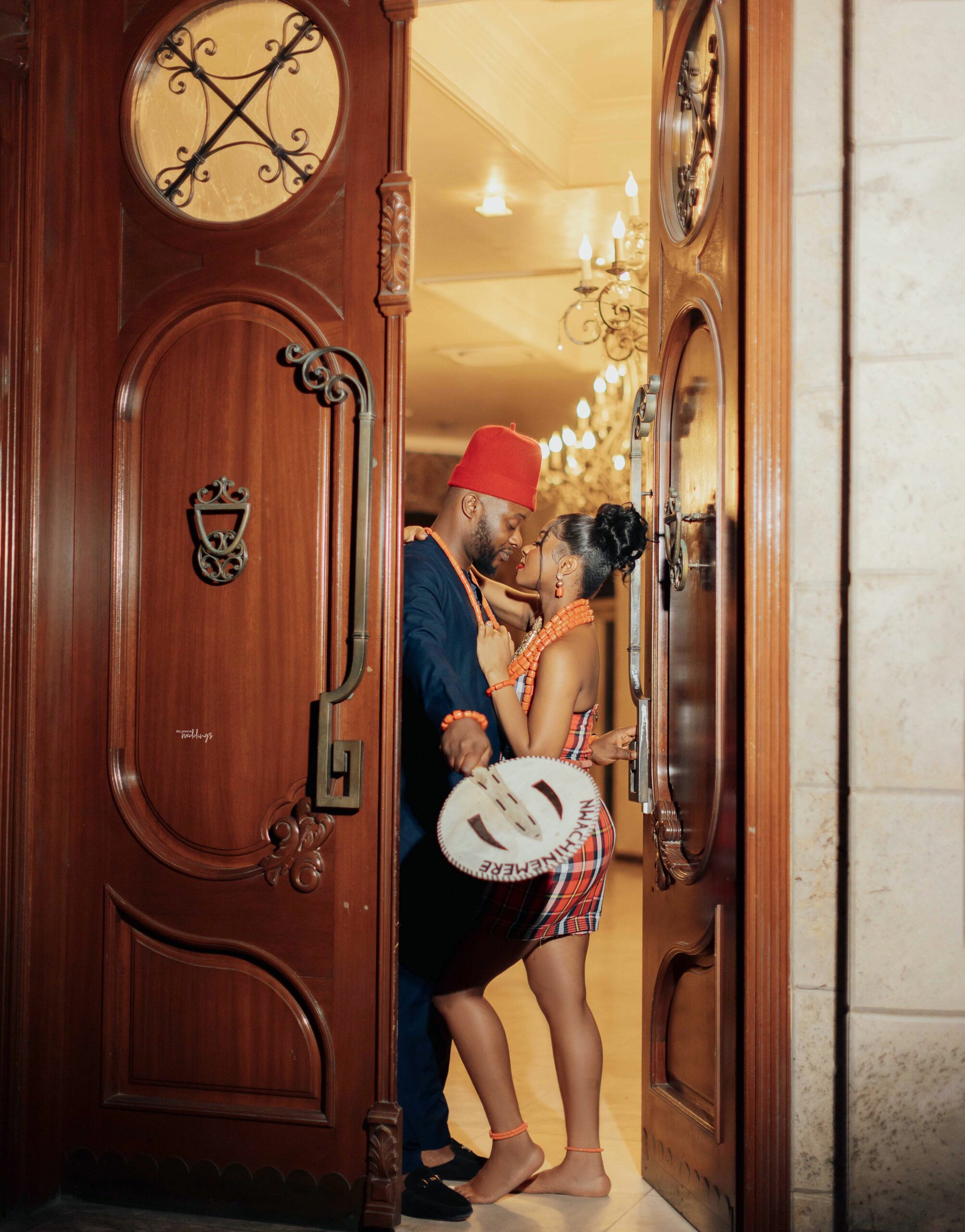 Their love story as shared by Cynthia:
It was the Christmas holidays and as your average Igbo family, we went to the village for the celebration. I was at my cousin's house one day searching for a network downstairs when he asked me to please open the gate for some guests. Later that evening, my cousin called me saying one of them asked for my contact but I told him not to give it out, he persuaded and I agreed. The next day, this guy called me and asked if he could come to my house to see me but I refused.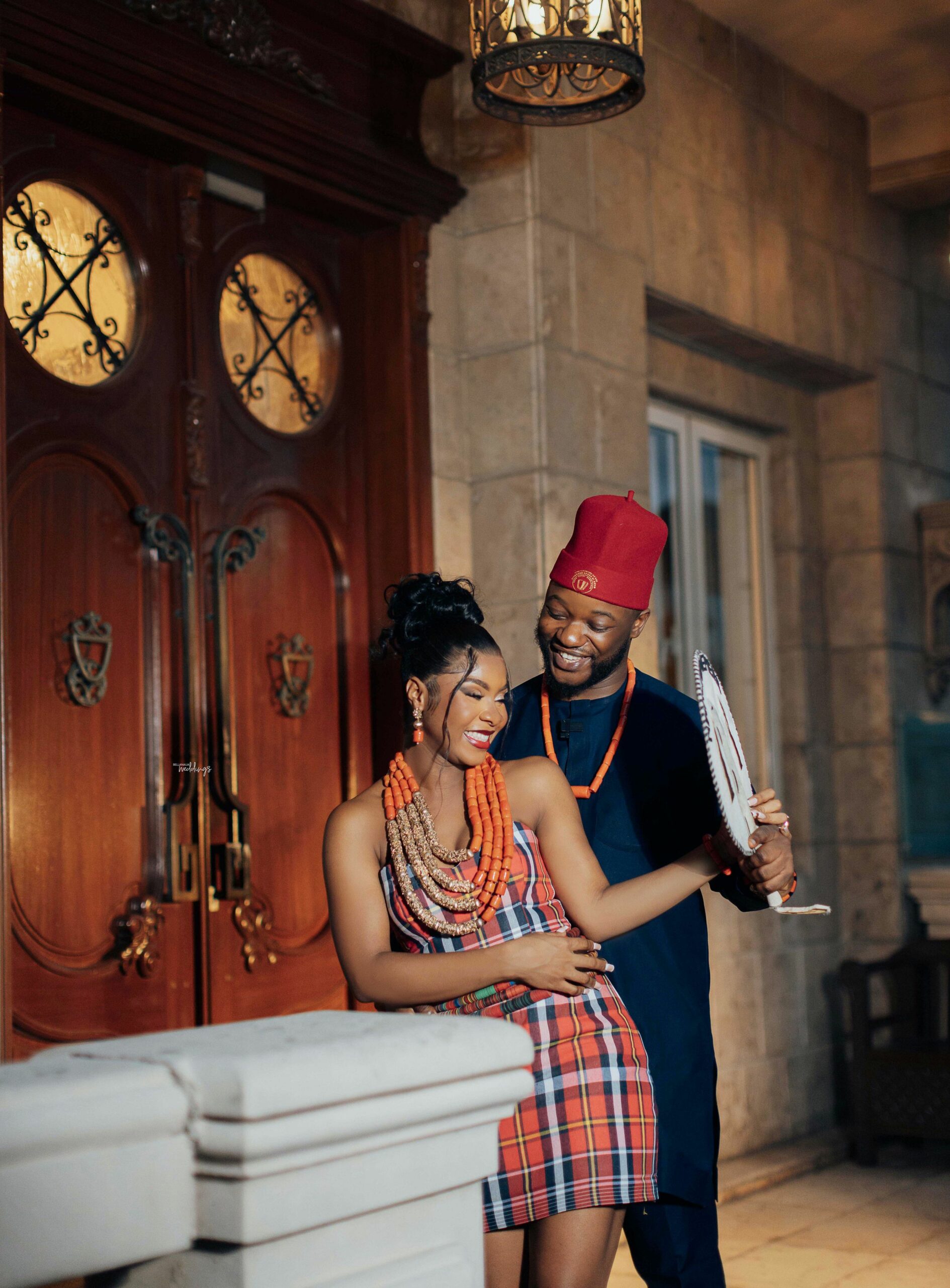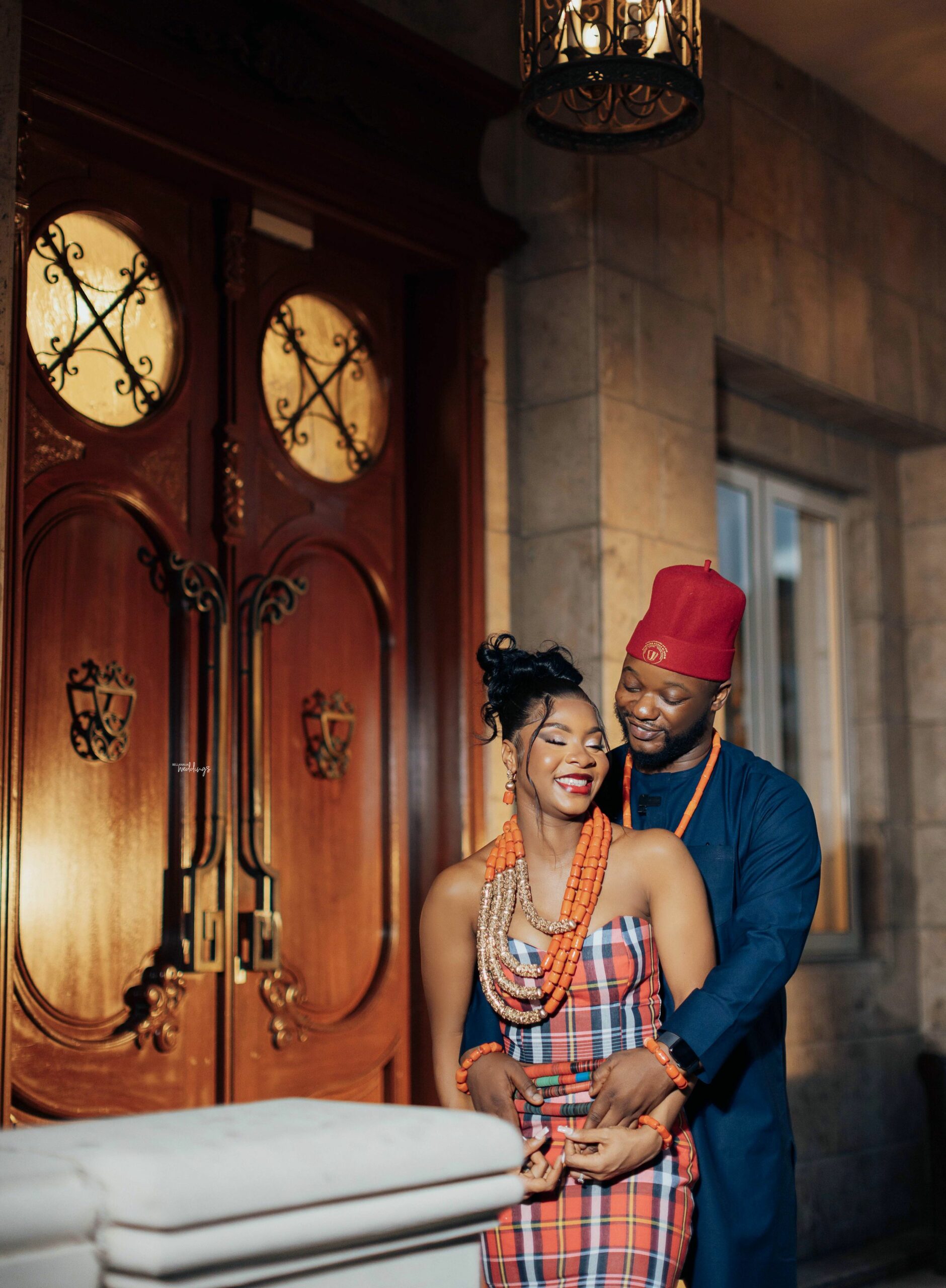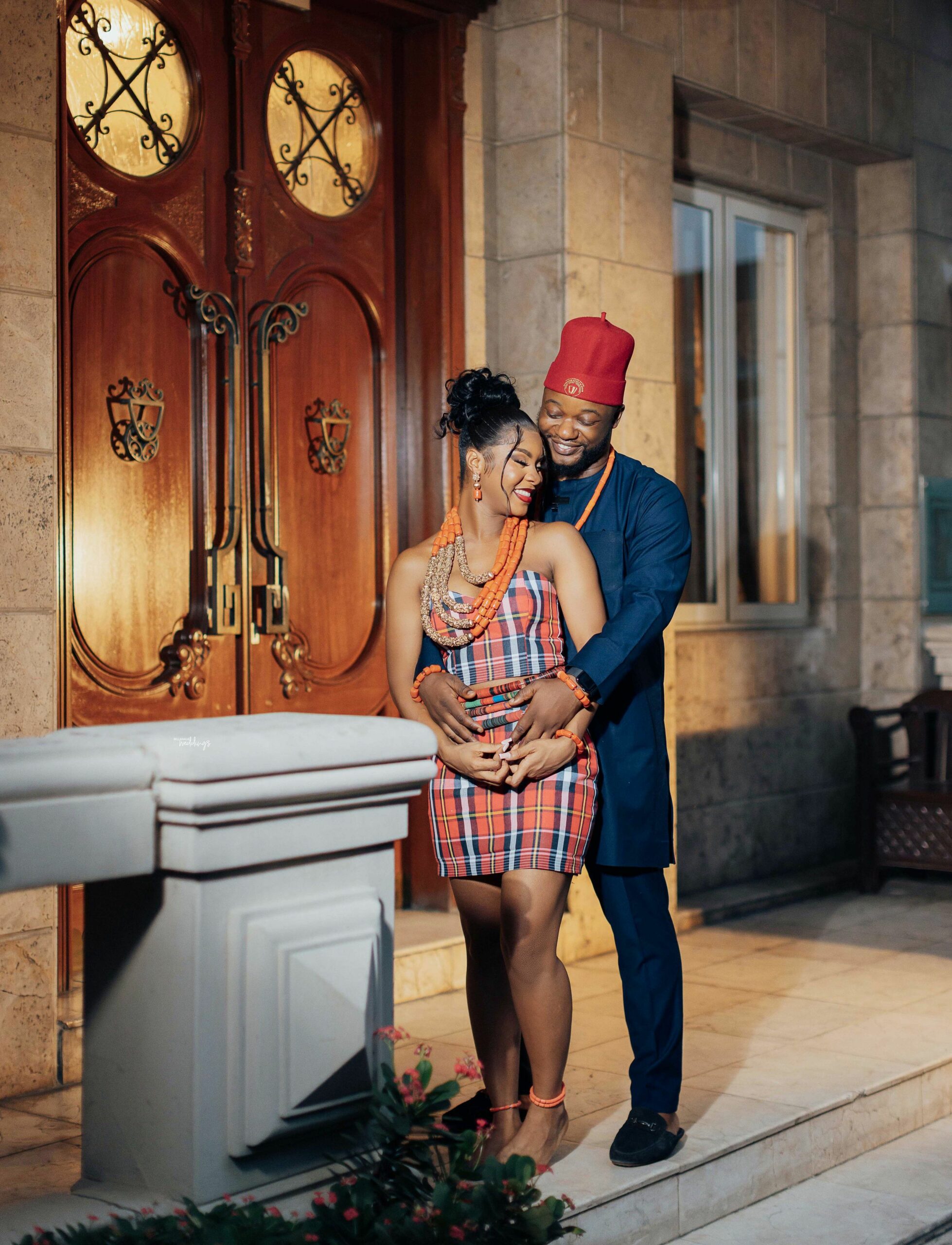 Months later he texted again, we started chatting and it got pretty interesting. He started talking about wanting a relationship but I told him I could only be friends with him. He said he doesn't want to be just friends so I started giving "attitude". We got closer and we visited each from time to time. Fast forward to 2022, ASUU was frustrating my life so I decided to visit him. we got together and started dating and it has been the most amazing relationship ever. We have this beautiful understanding of how we want things to work out and we try not to fight too much 🙃. Here we are in 2023, engaged and counting down to the #Ckexperience!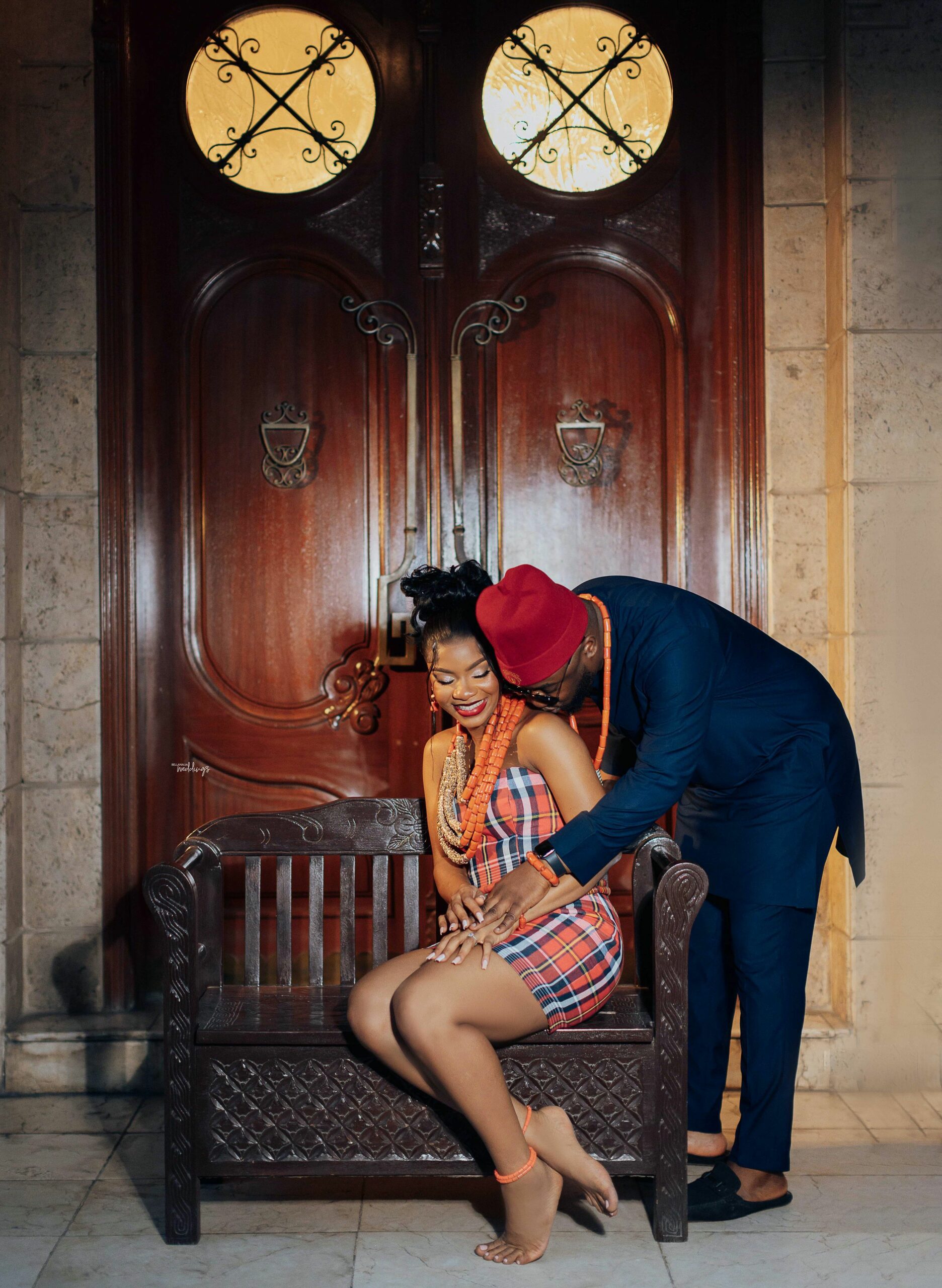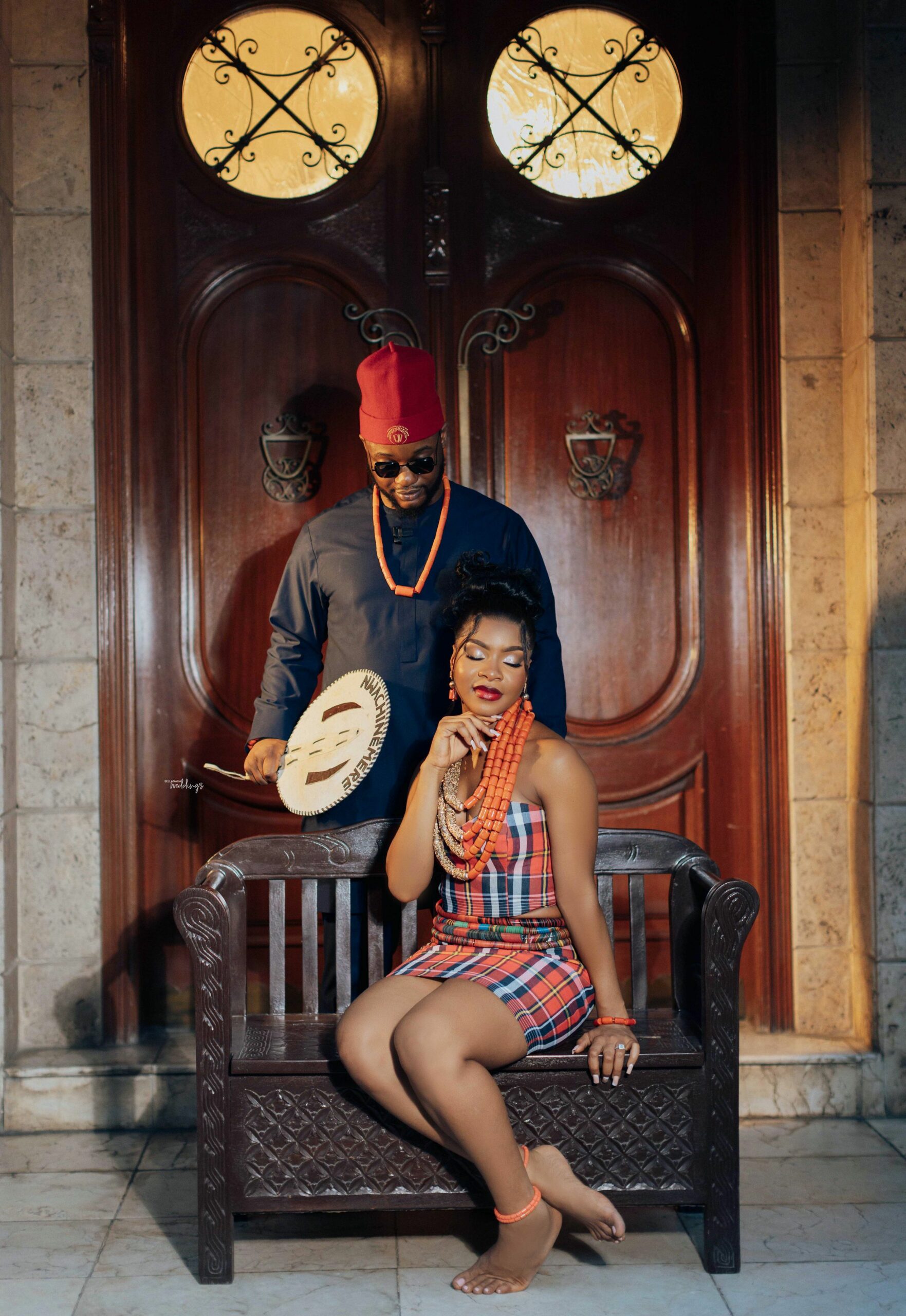 Their love story as shared by Kelechi:
It was during he Christmas holidays and I visited the village that Christmas. I went to a friend's house and when I got there, Cynthia opened the gate. I literally turned to my cousin and said "ahh I no know say fine girls they this village" and I jokingly said 'I don see wife' 😂. Apparently, she was my friends cousin so I collected her phone number from him. Omo That's how I called her trying to form bad guy. I even wanted to pull up to her house and that's how aunty shunned me down two seconds. (I no no say I don jam rock.)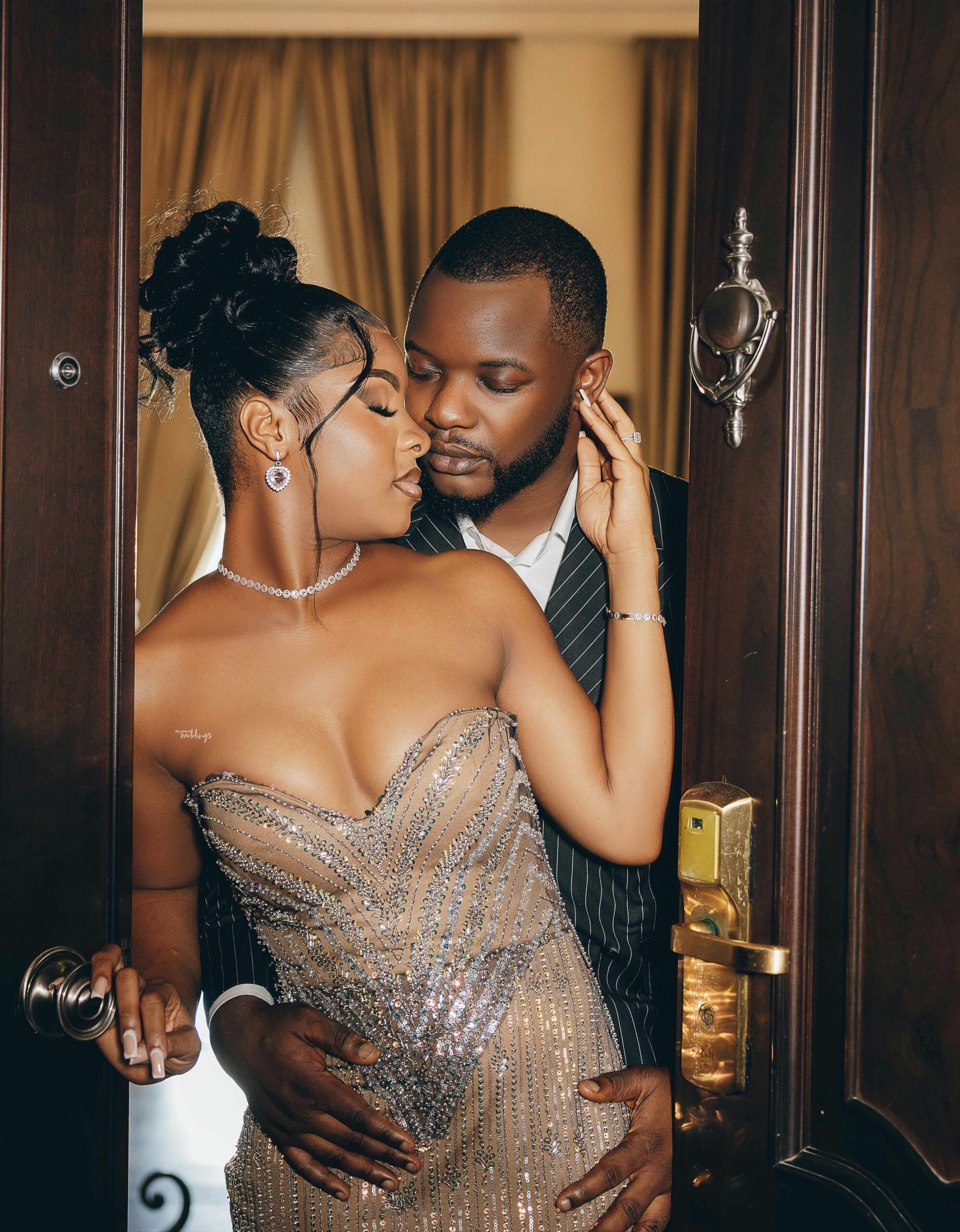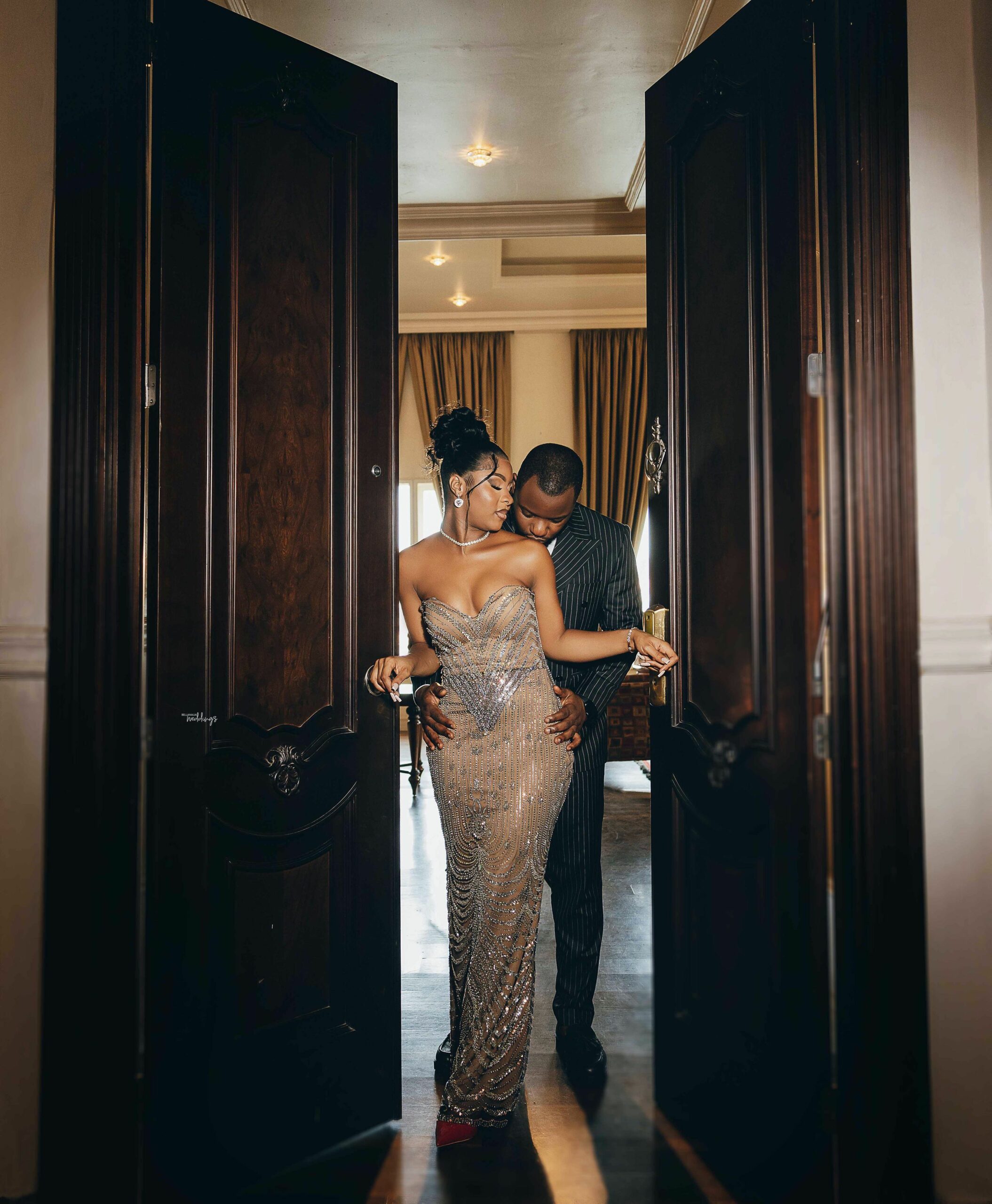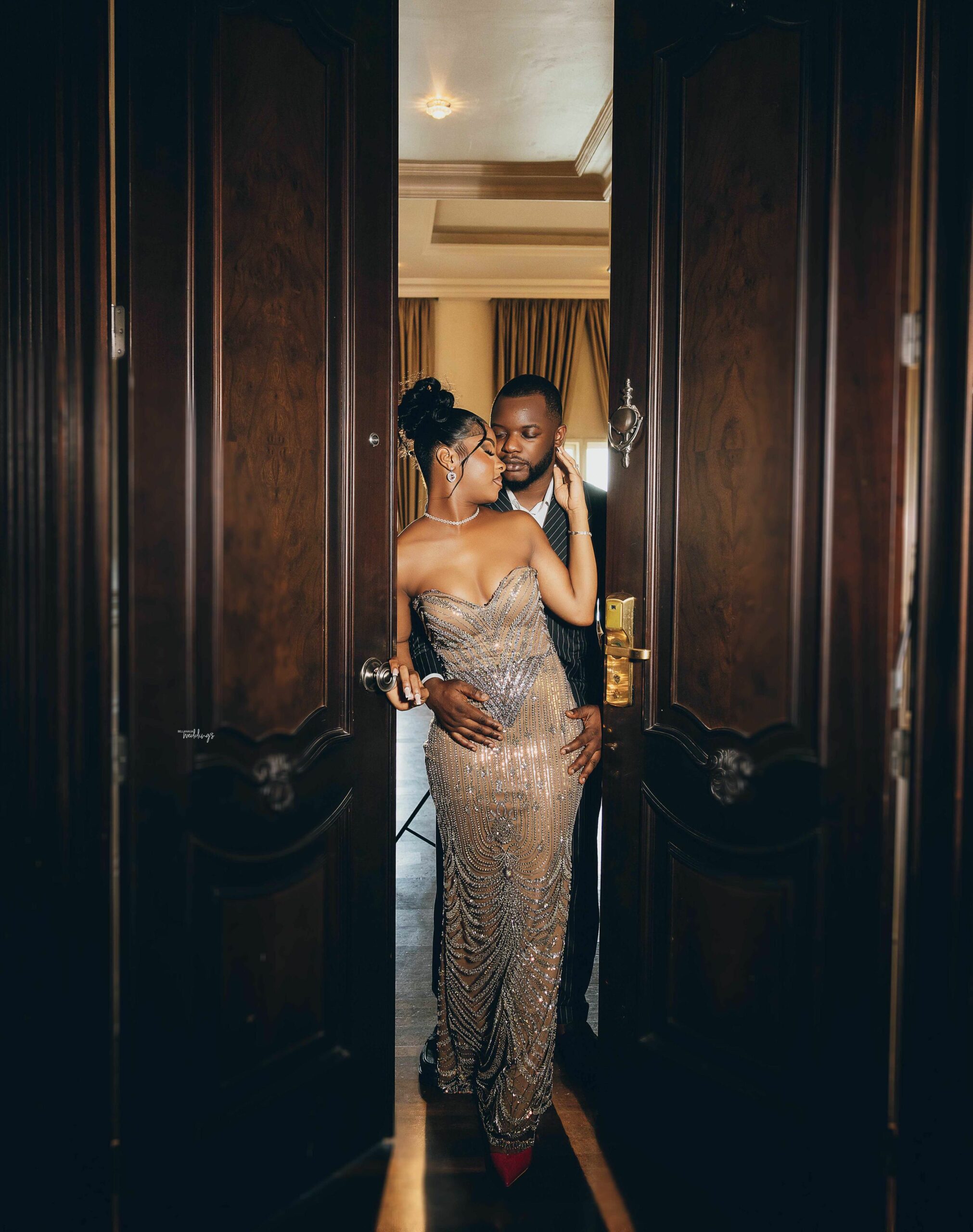 A couple of months later, I reached out again and we started talking. We got close but she stayed far so it was difficult to actually start up a relationship so we just kept on talking. From time to time, I traveled to see her and whenever she was traveling home, she would pass through my city to see me. Fast forward to 2022 (Thanks to ASUU strike frustration) she visited me in Lagos and we decided to start dating. In 2023, I decided to end my tenure in the streets.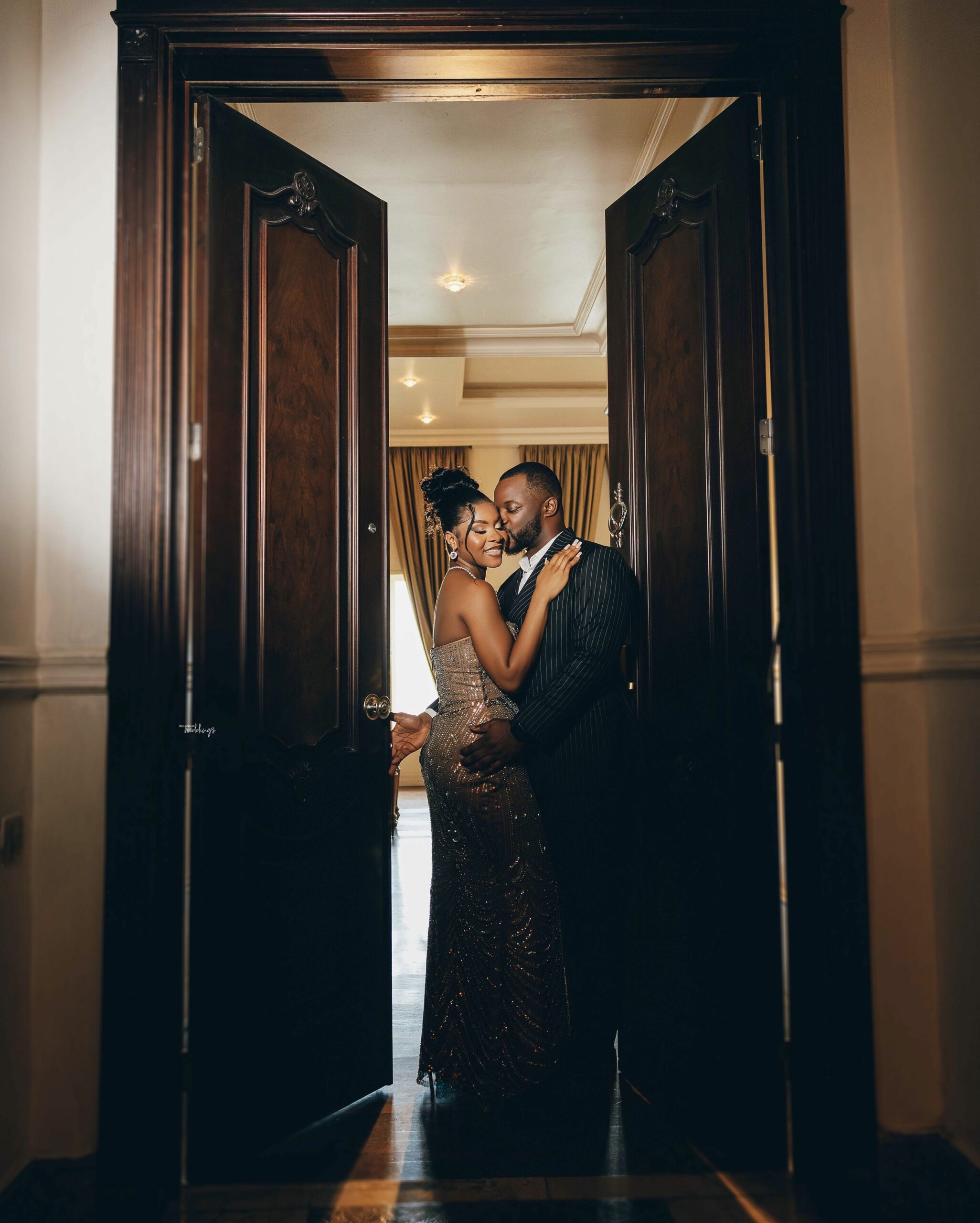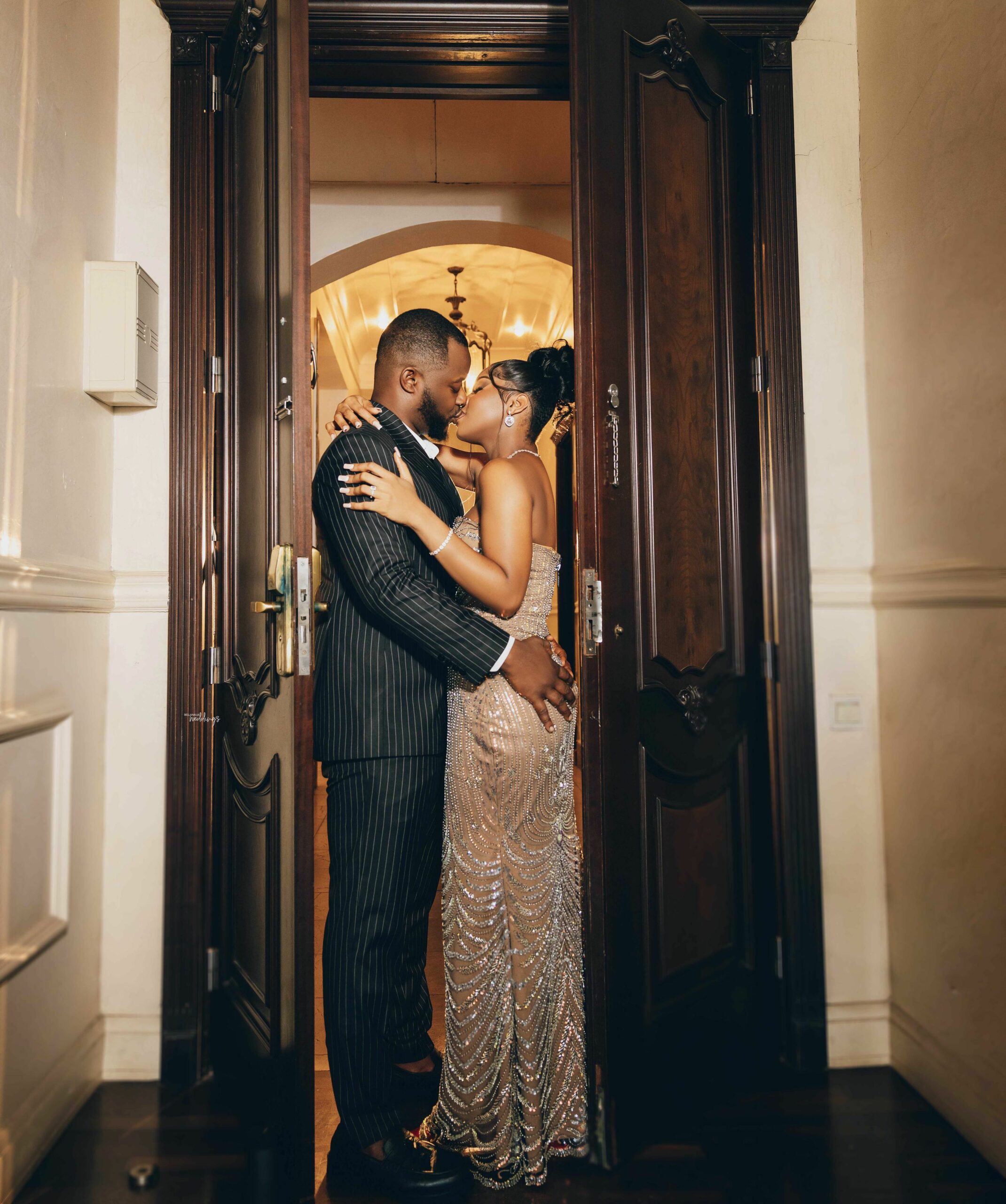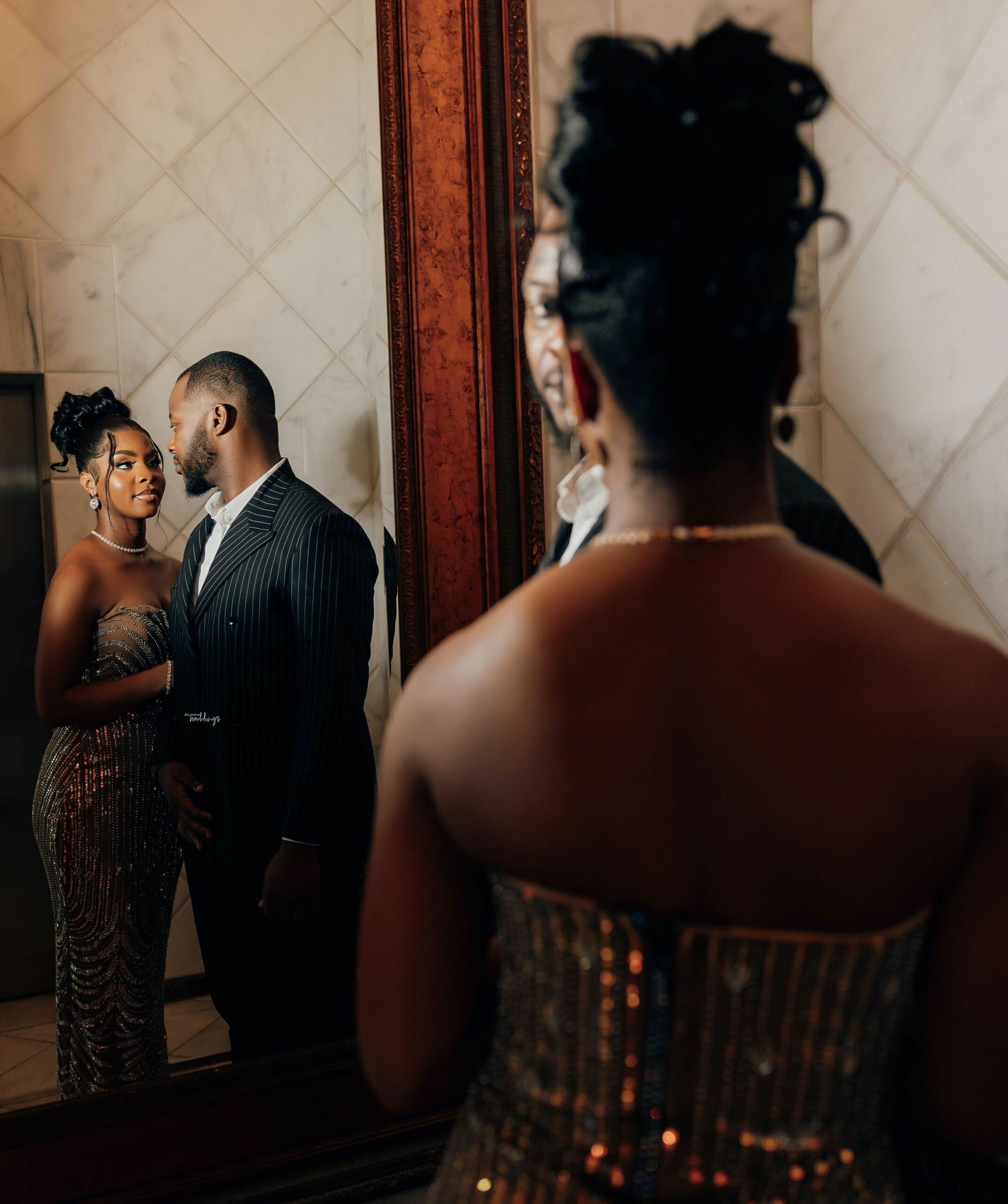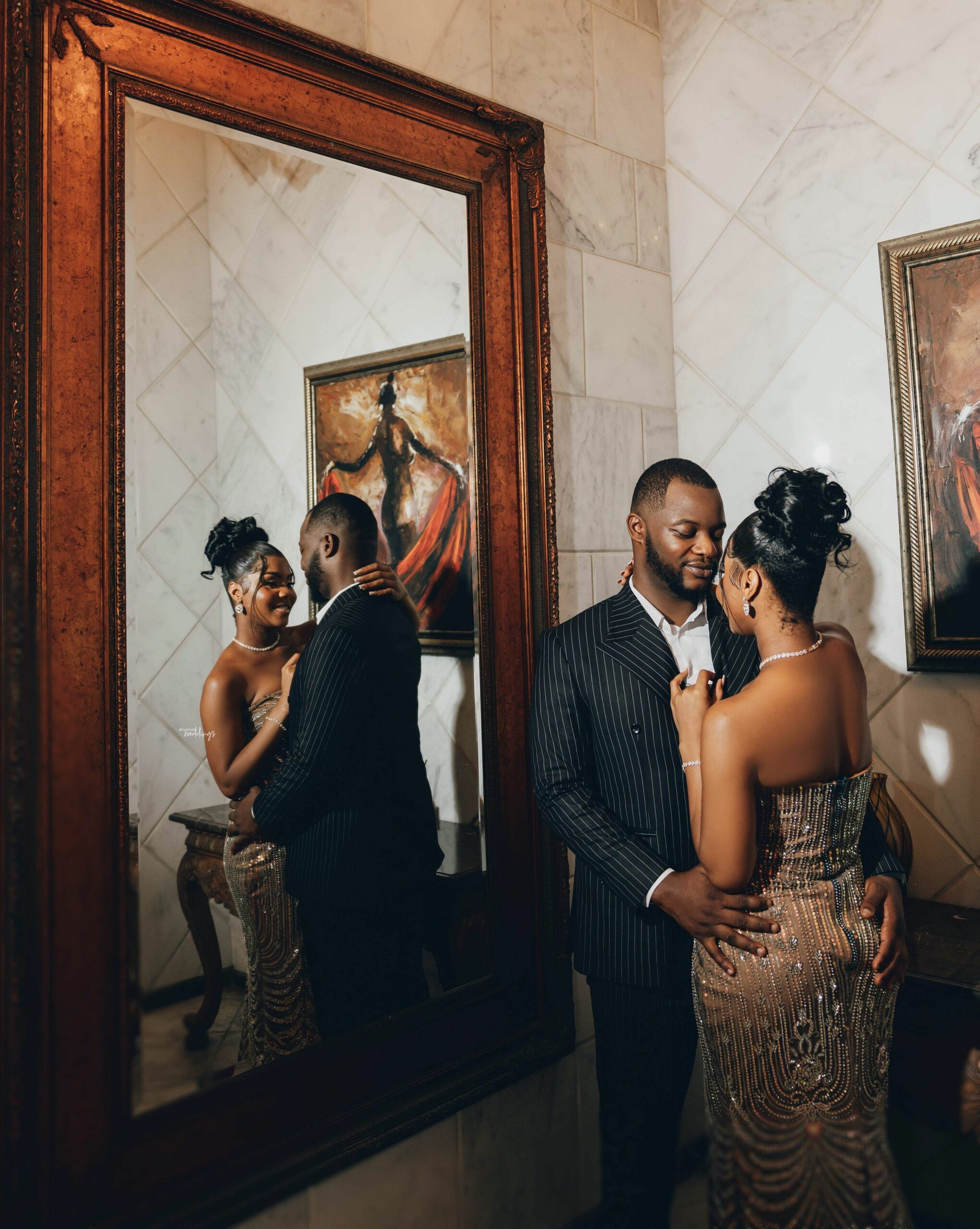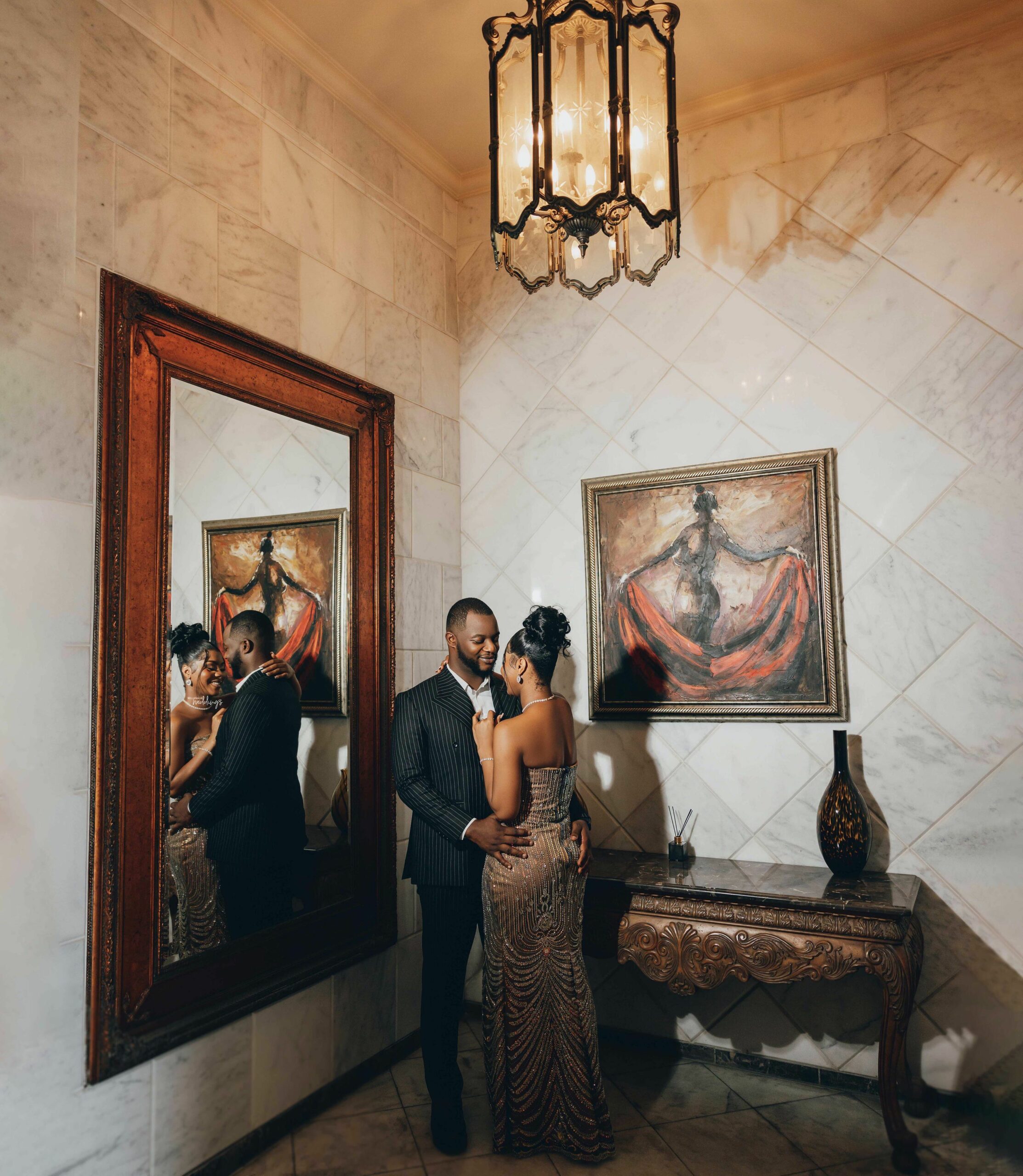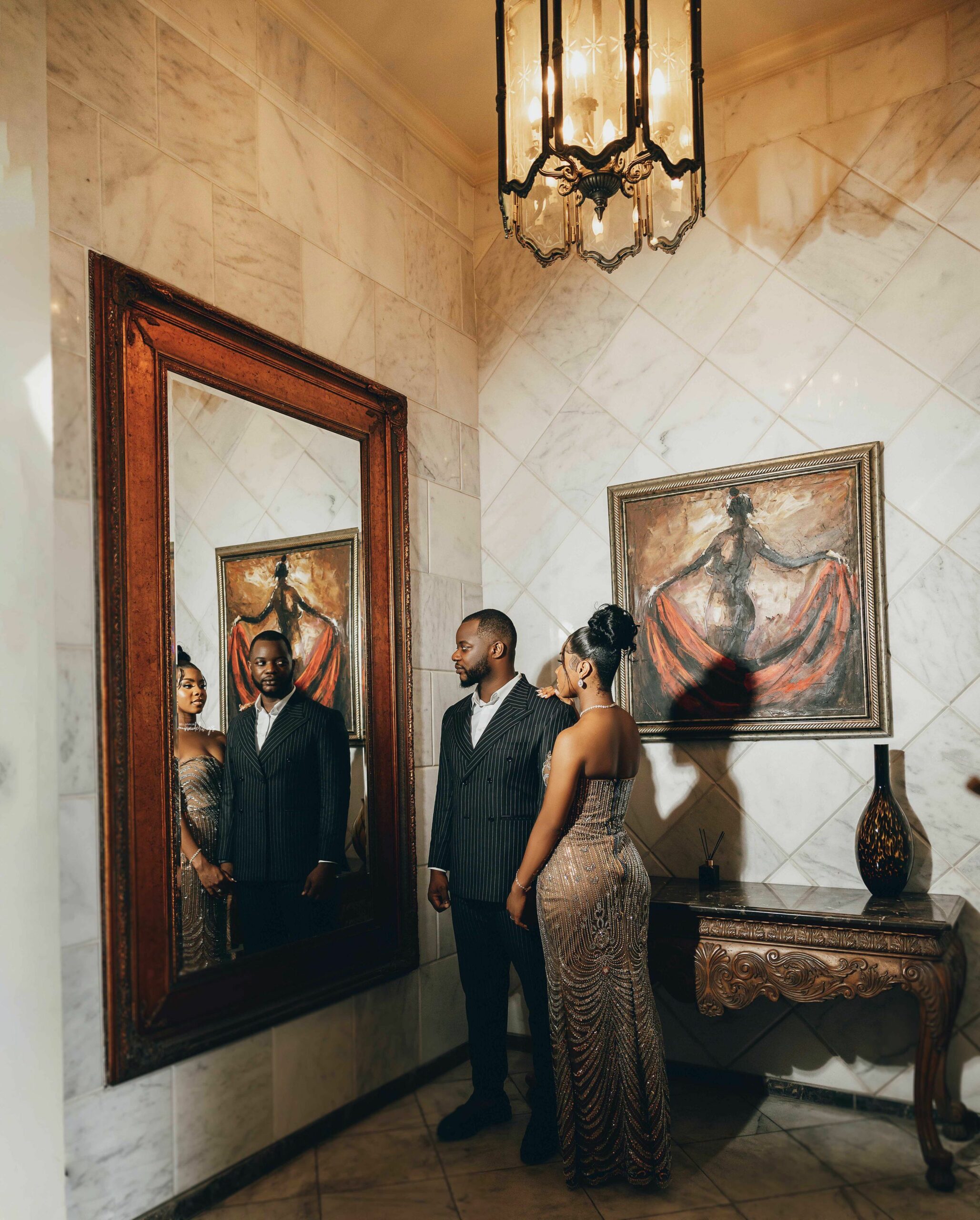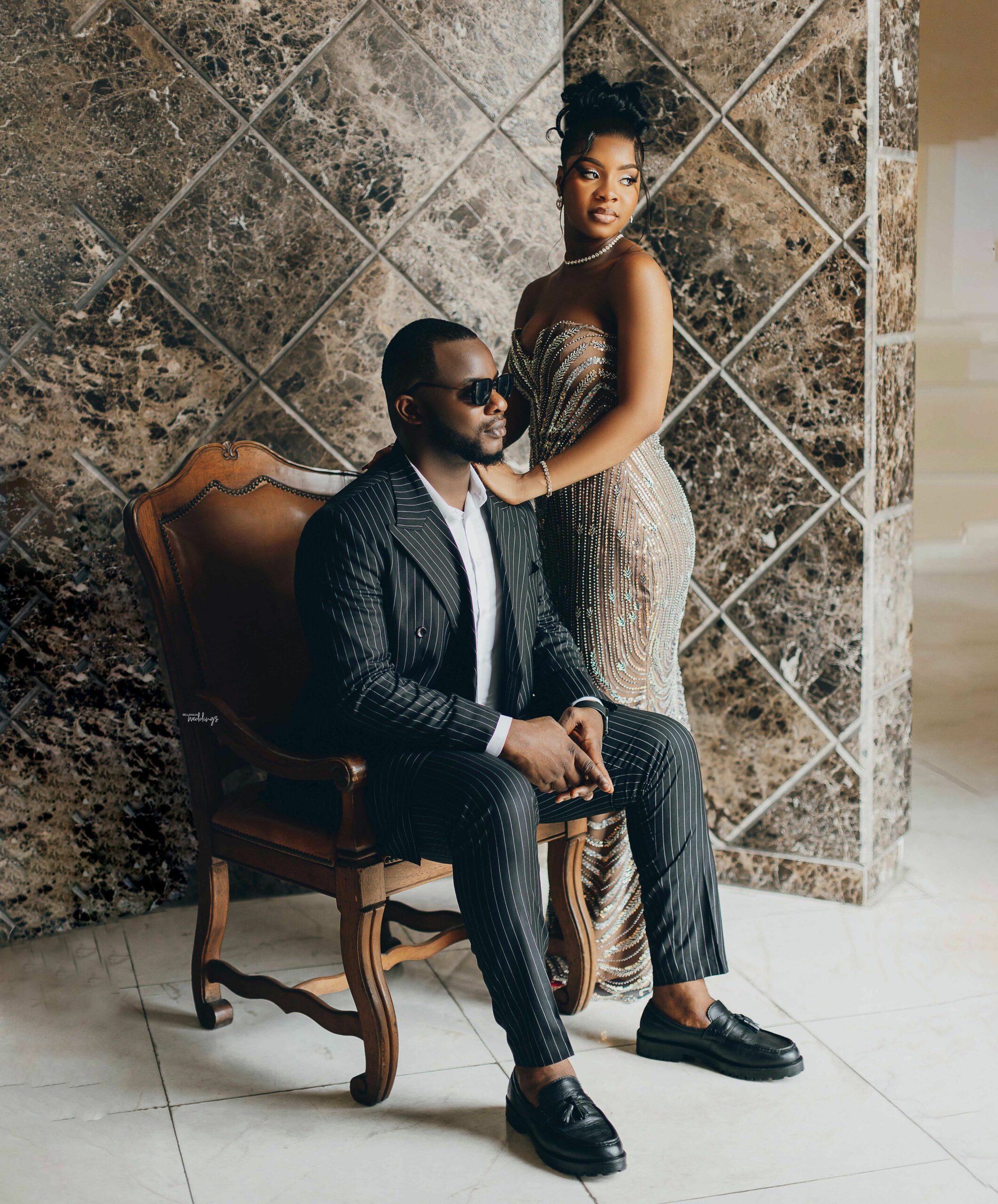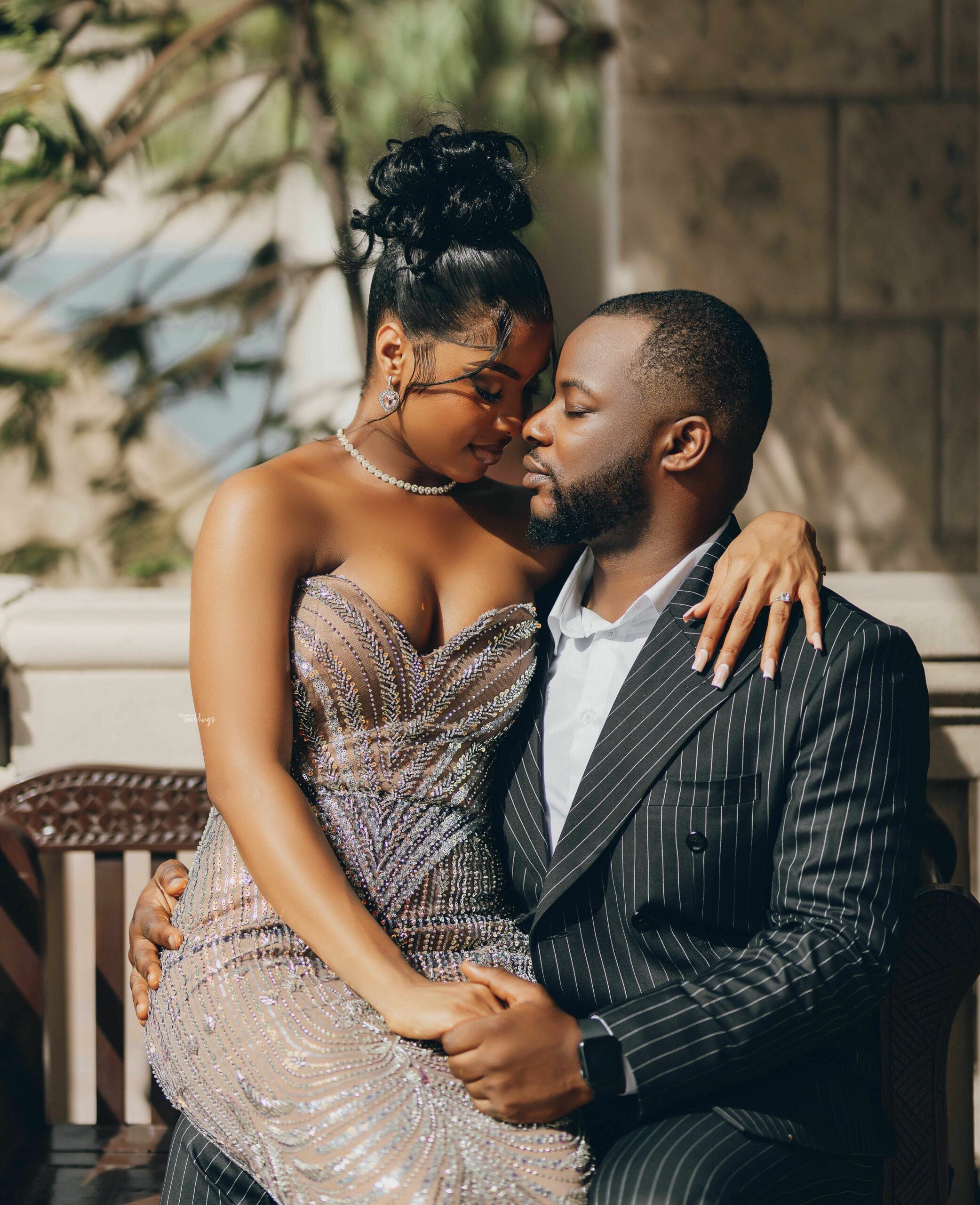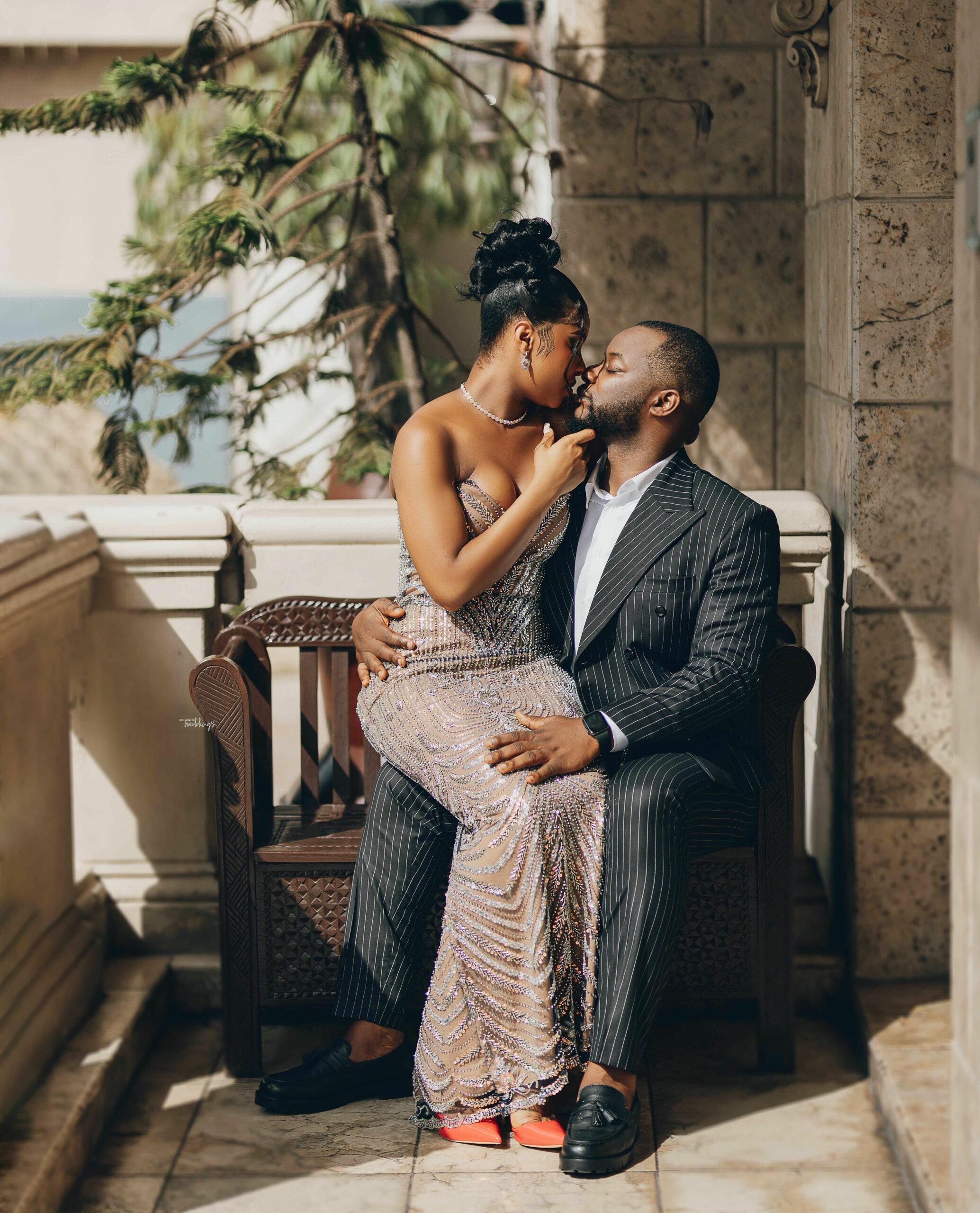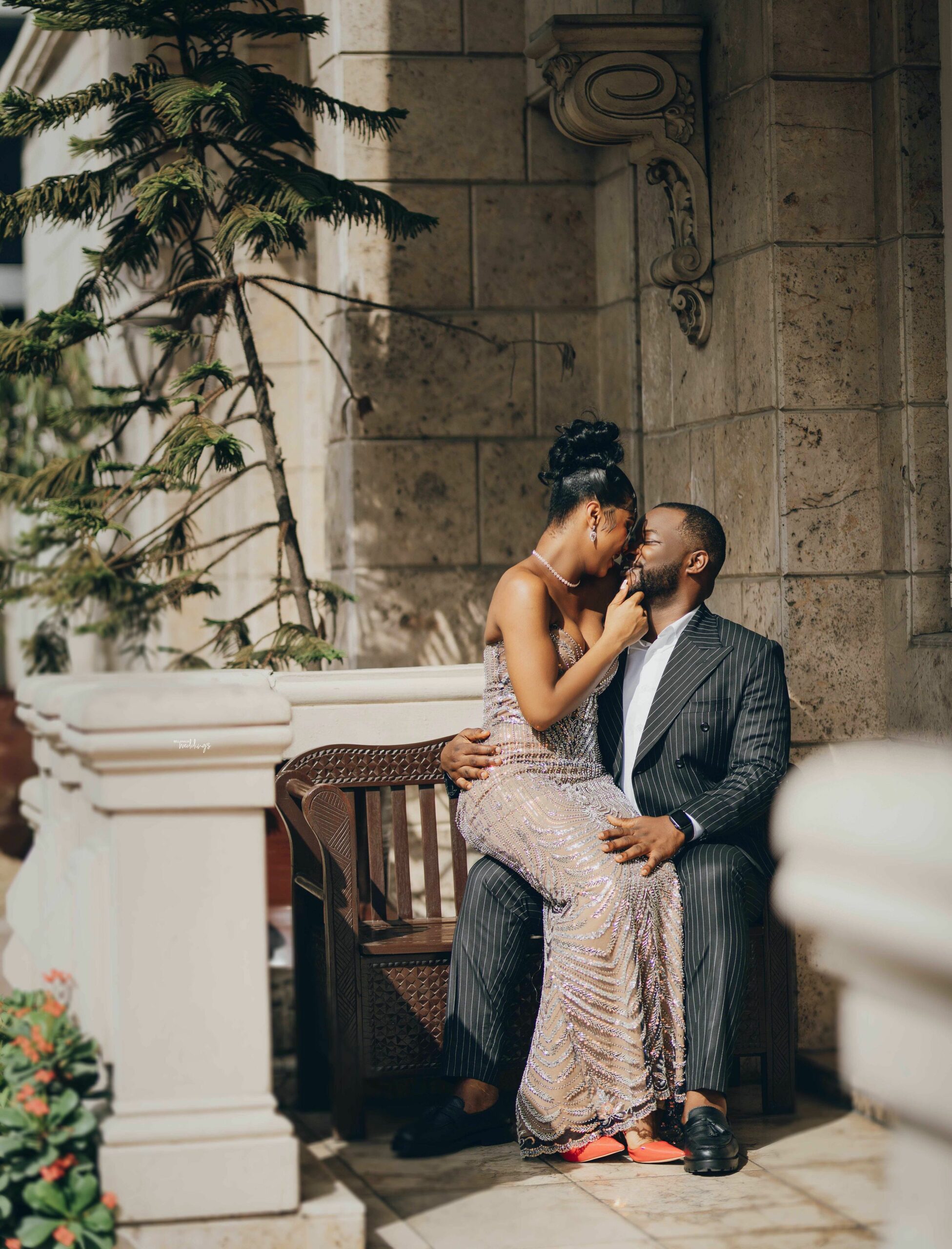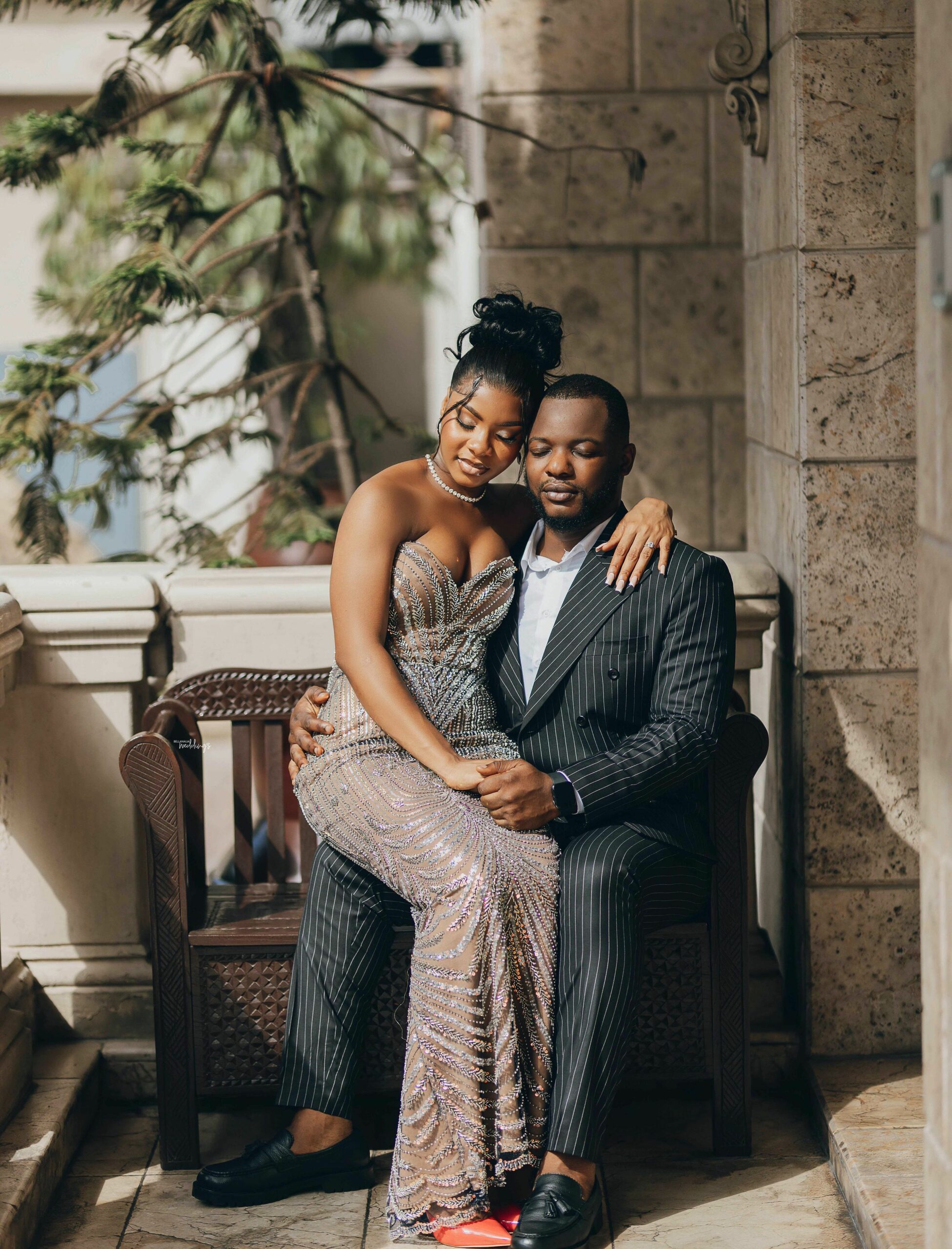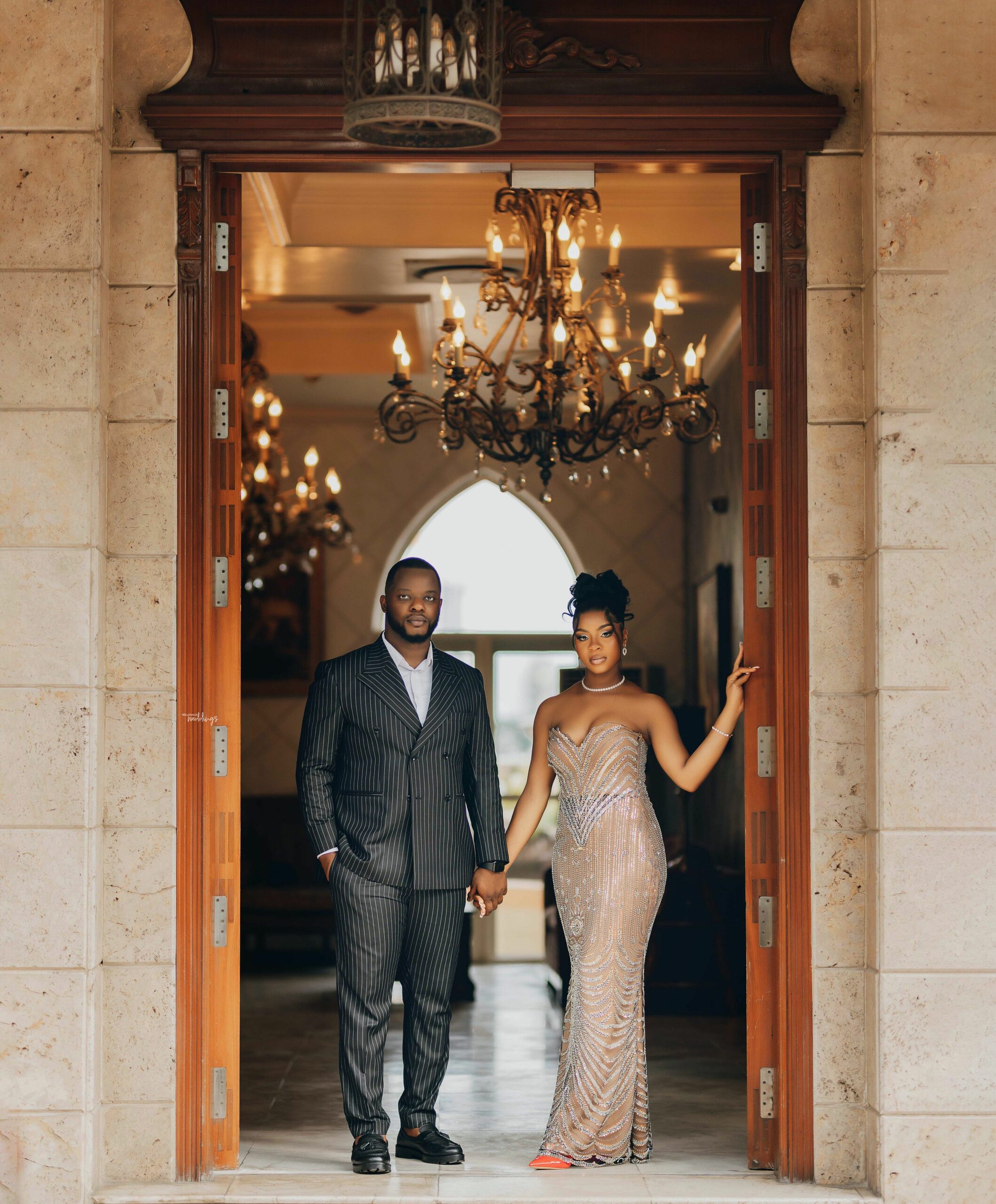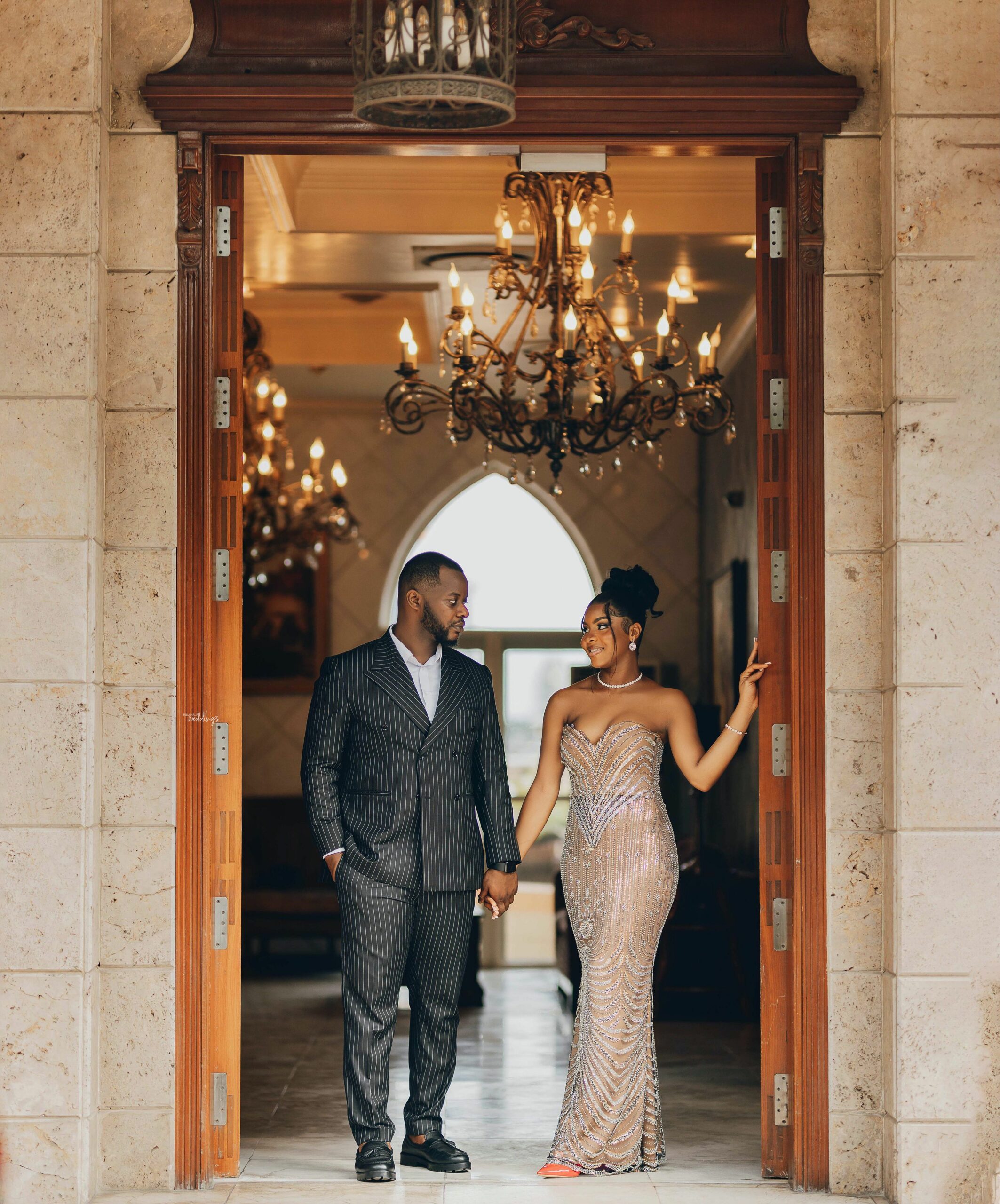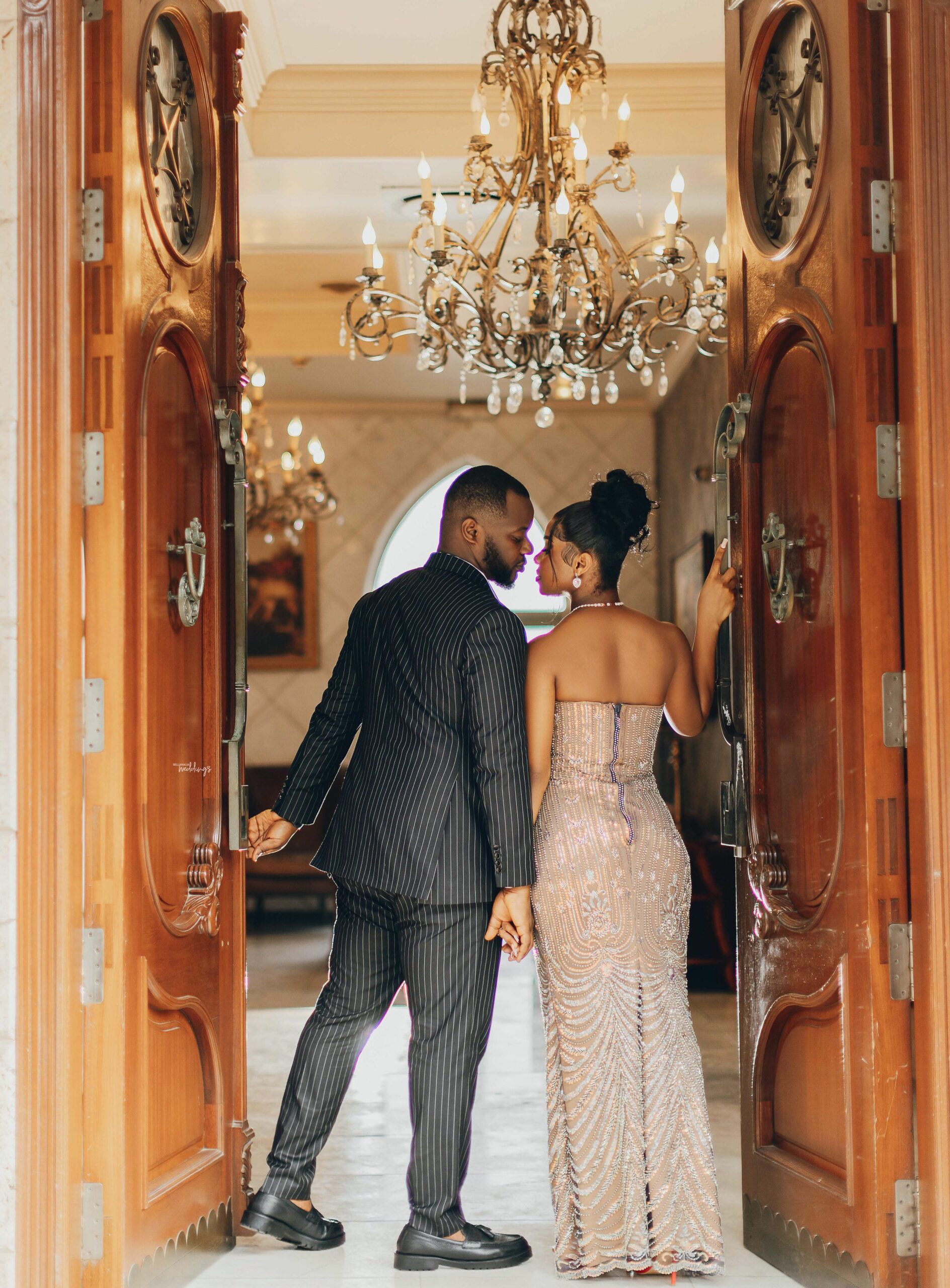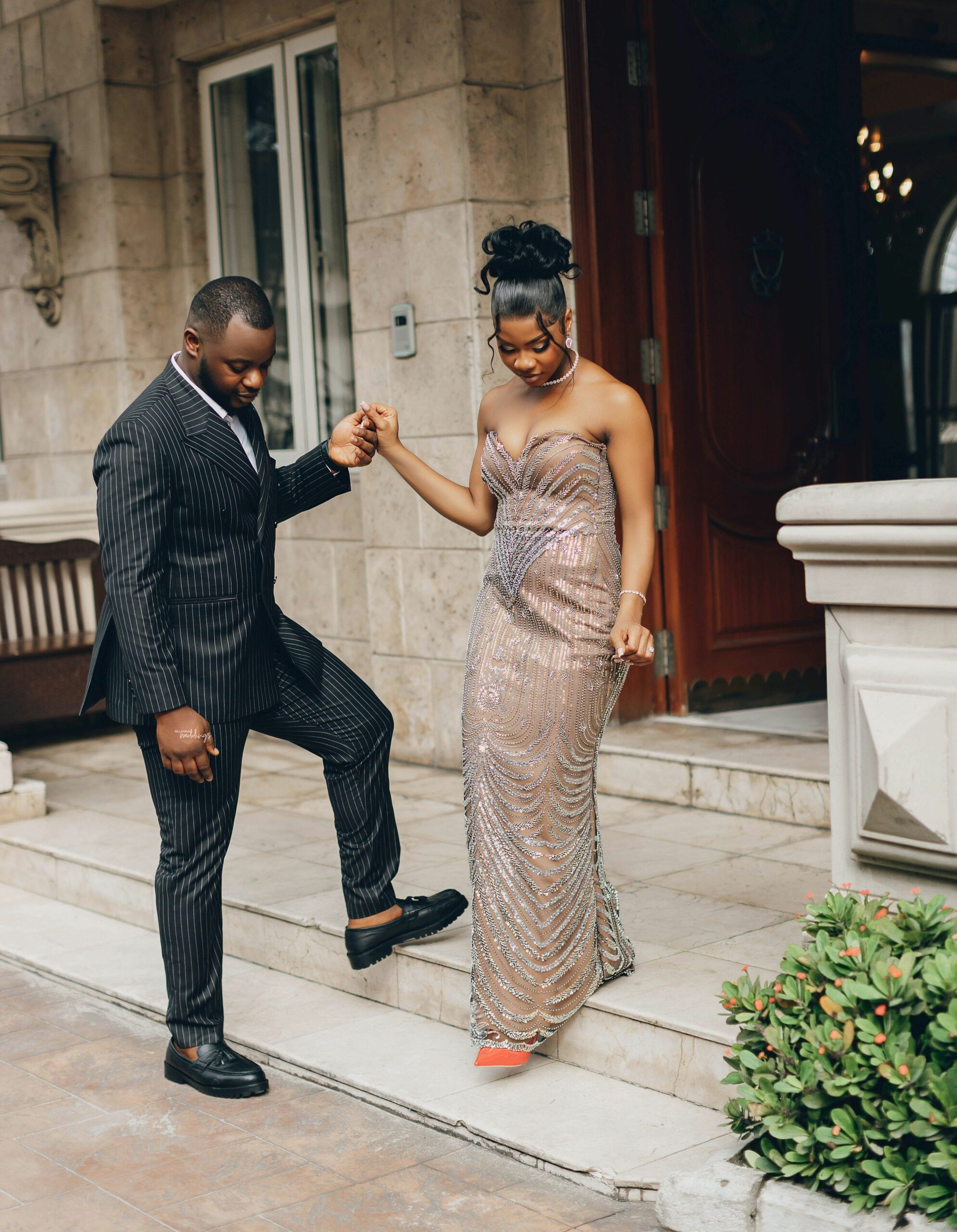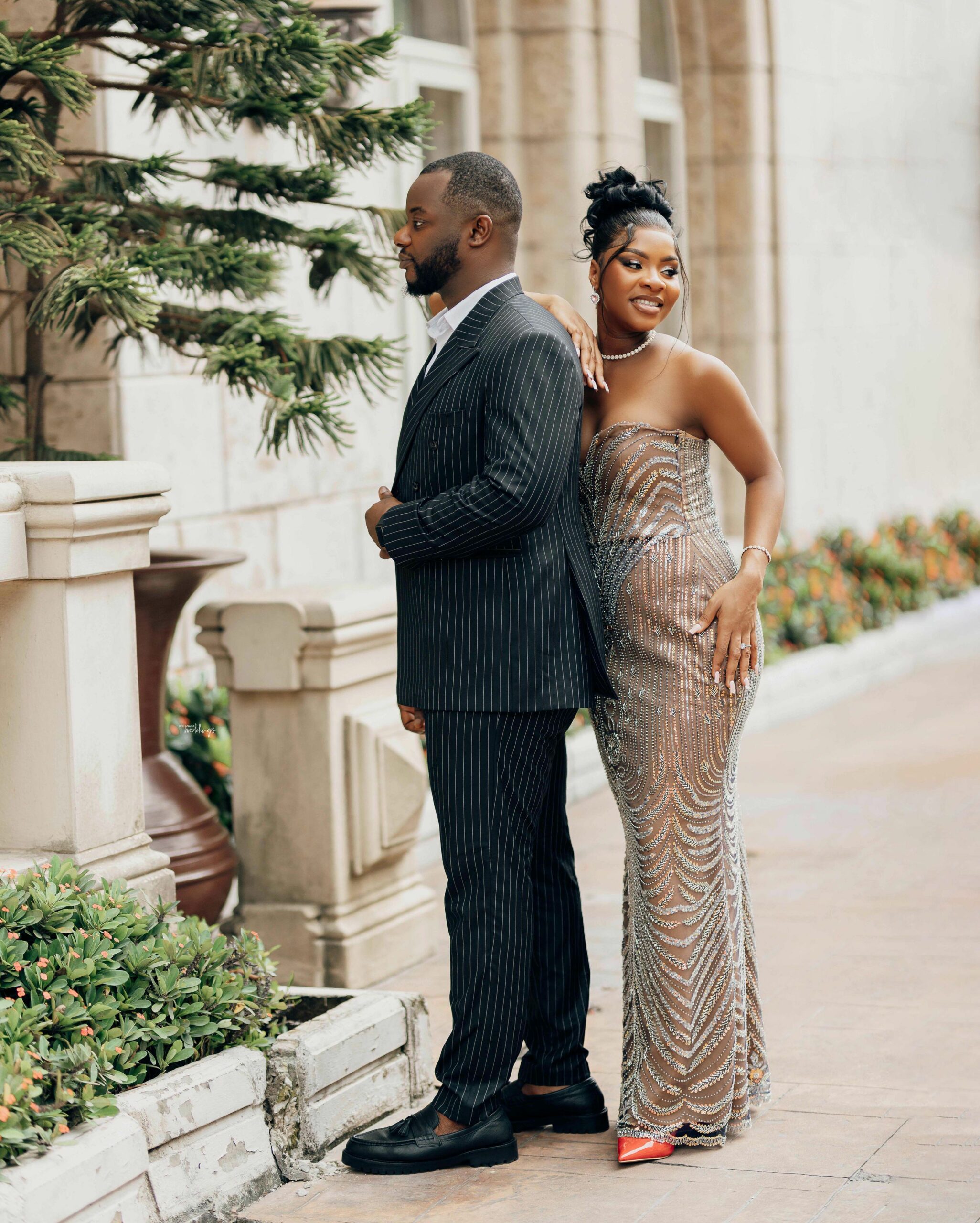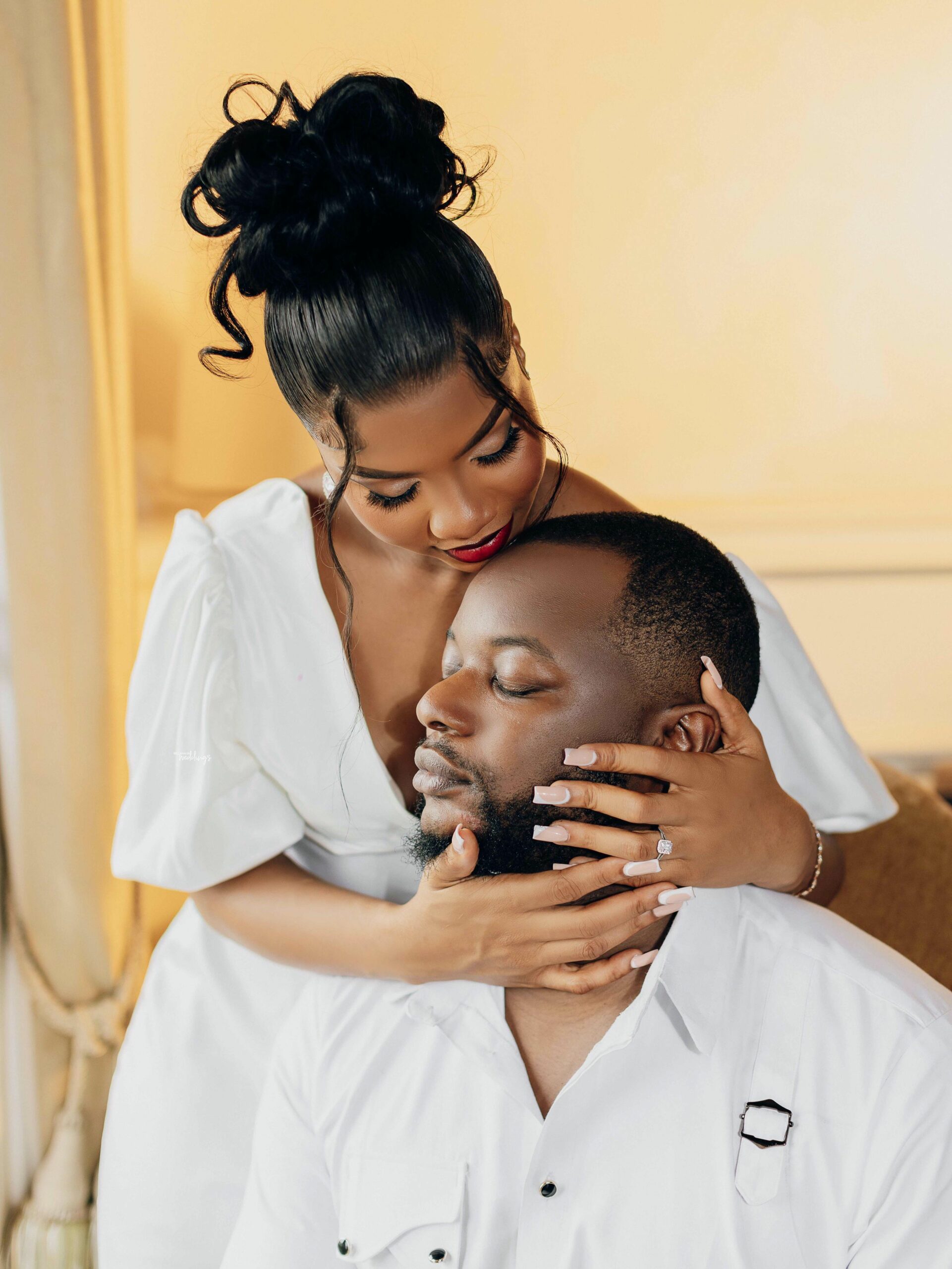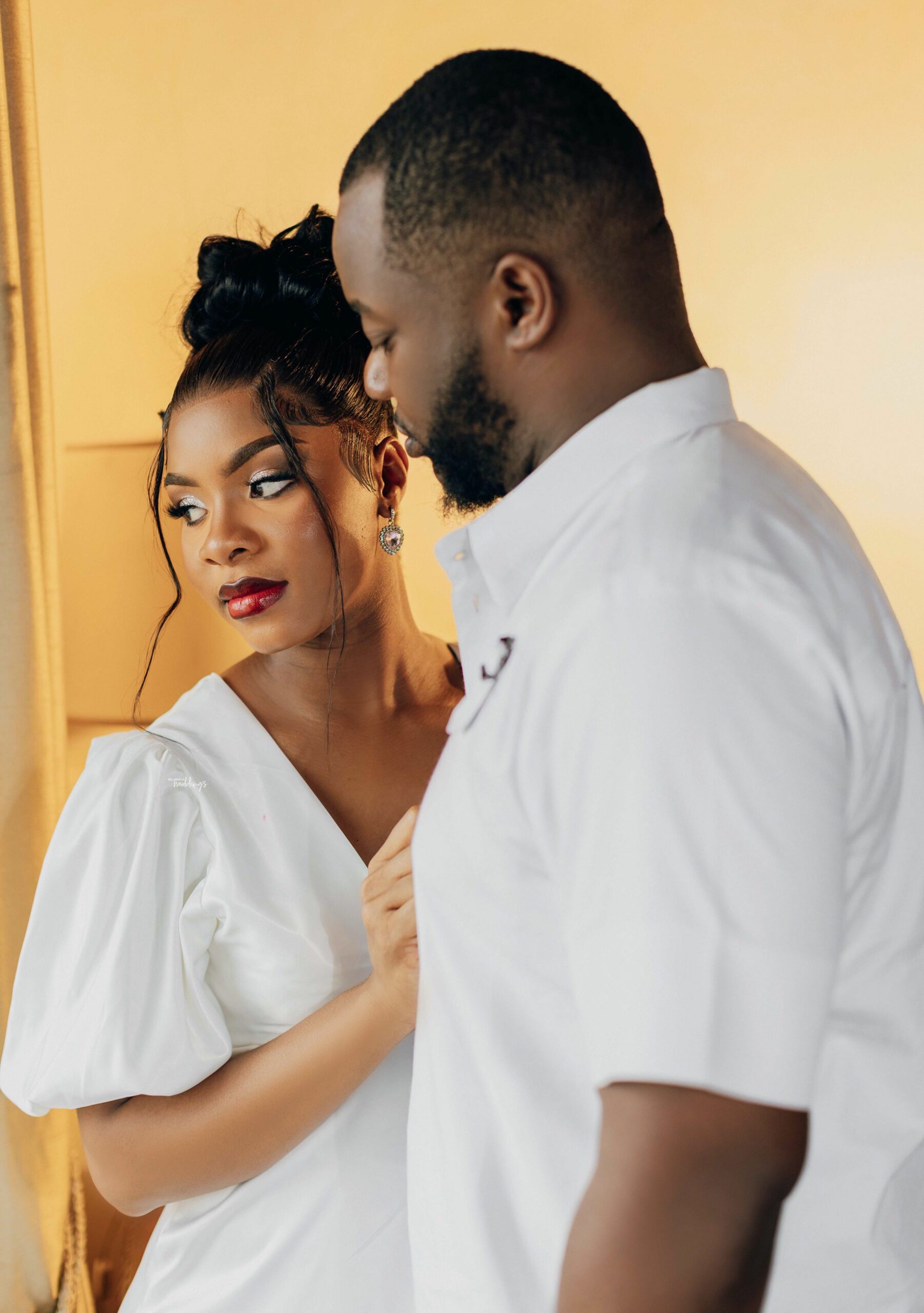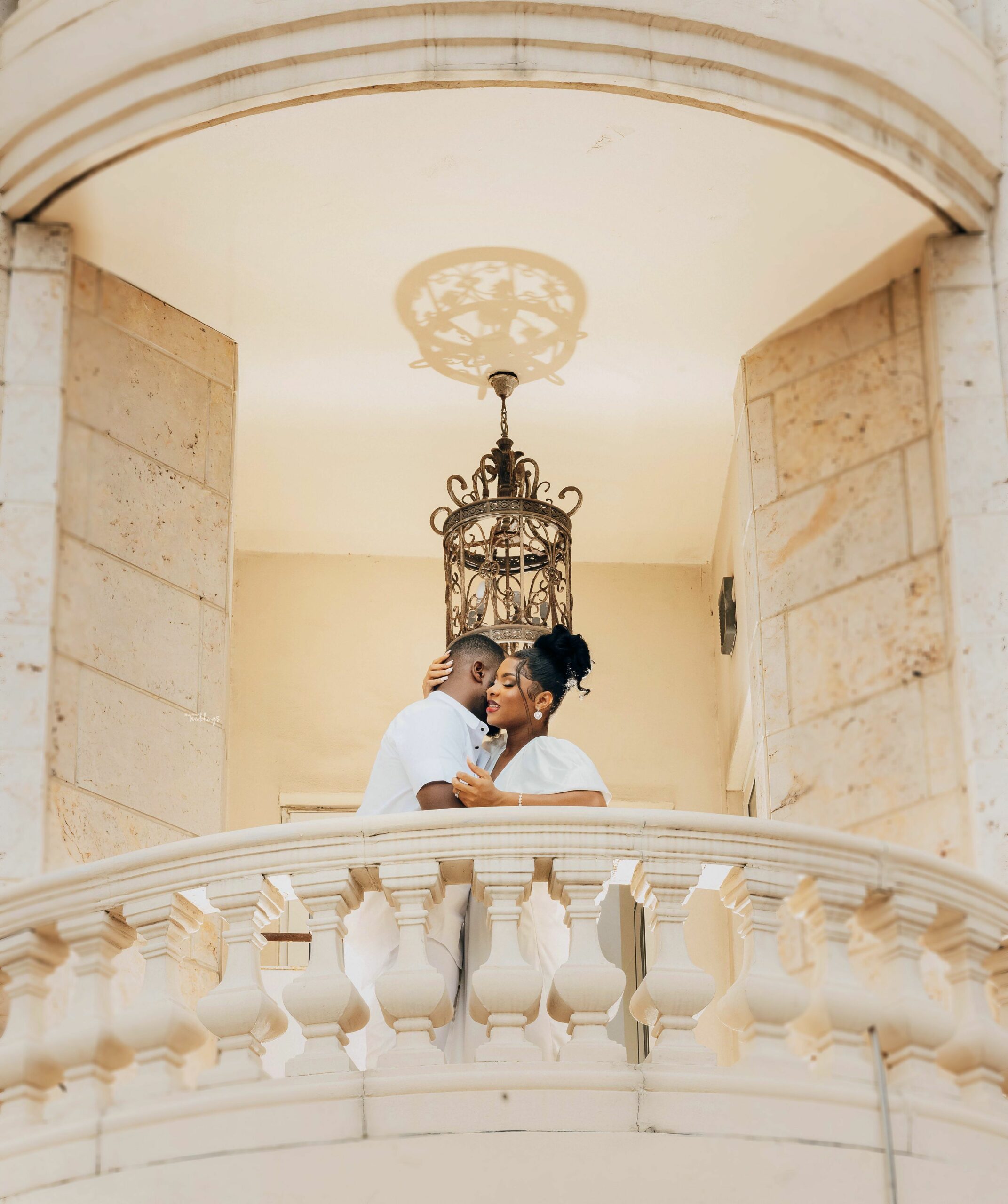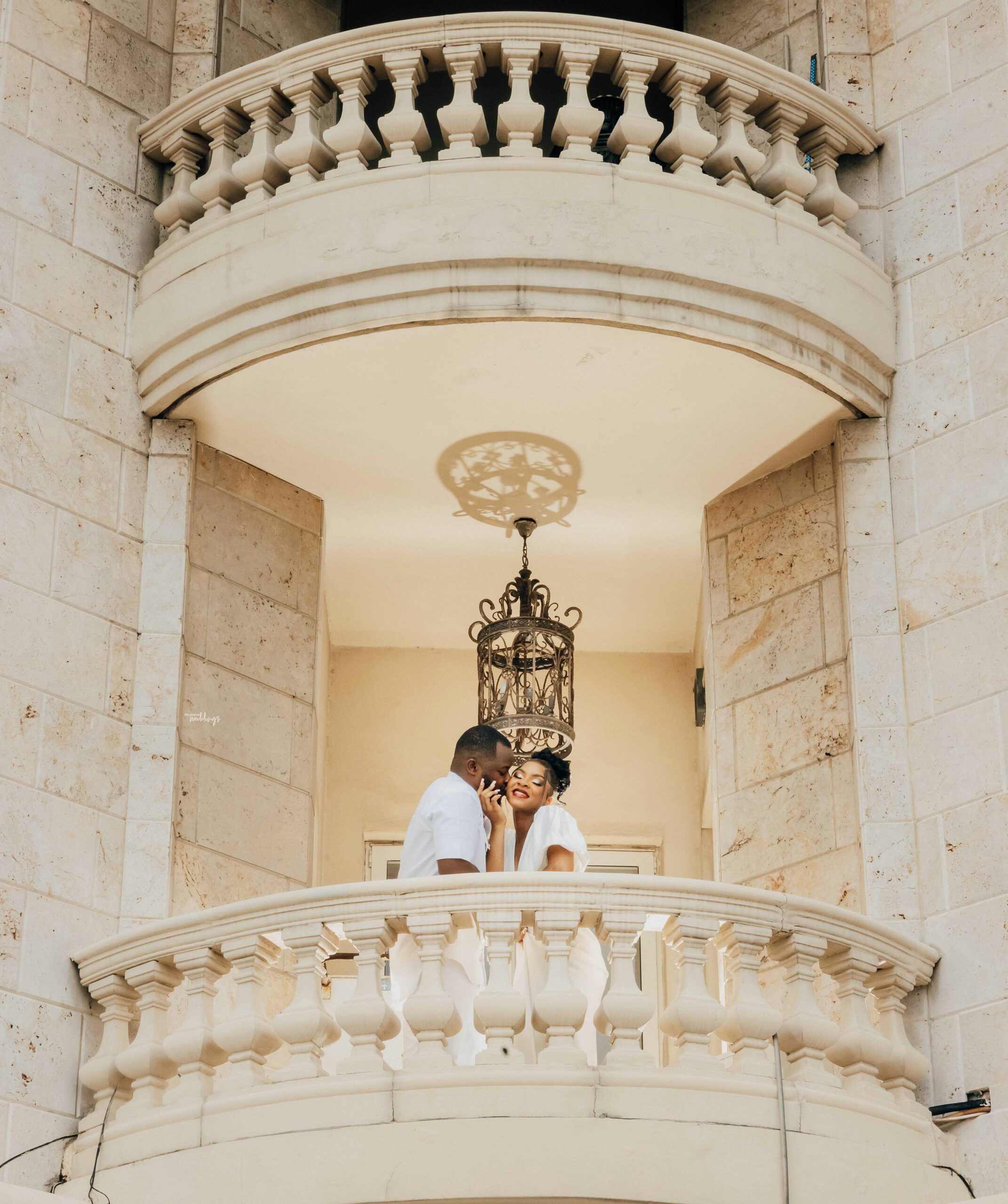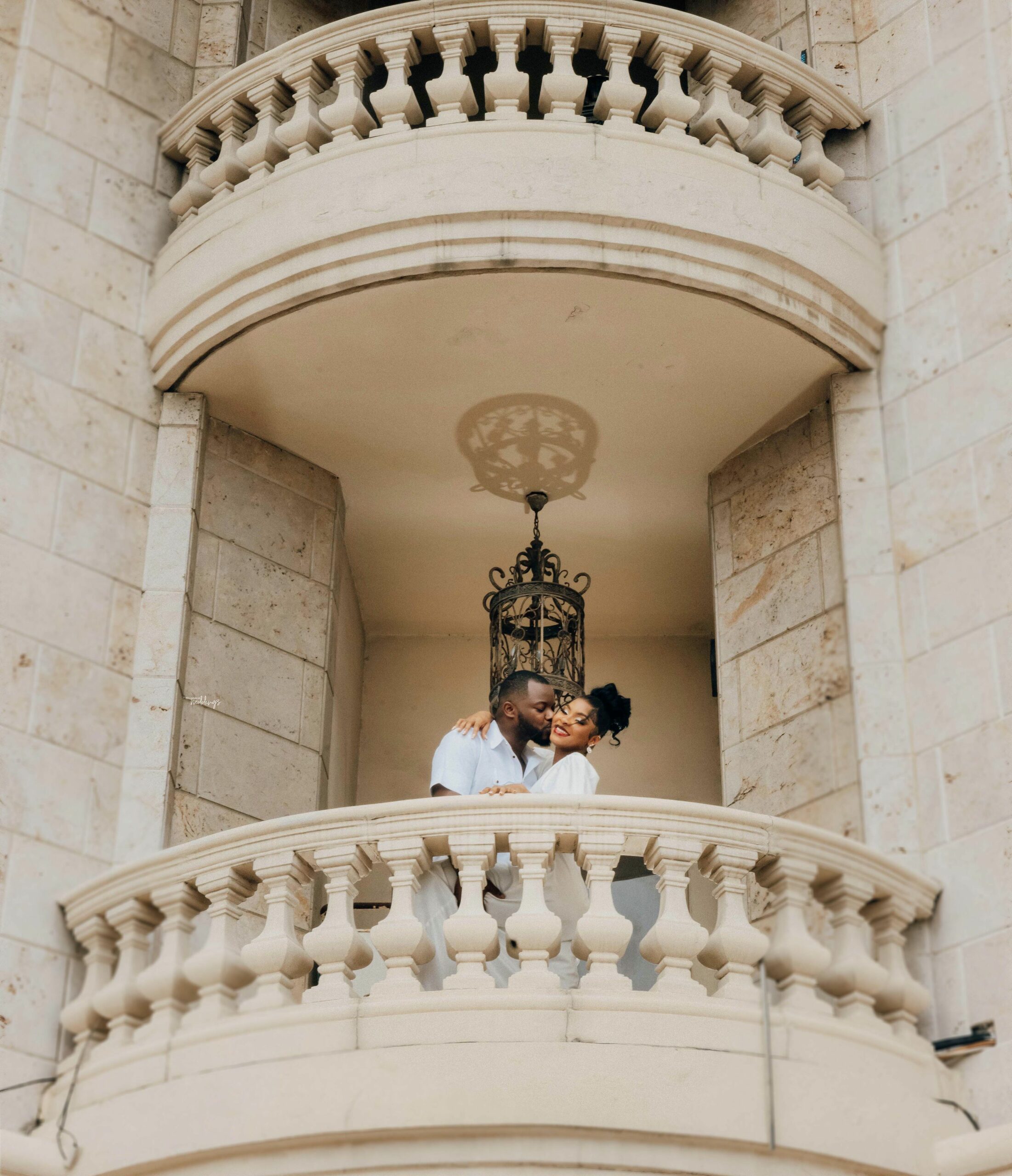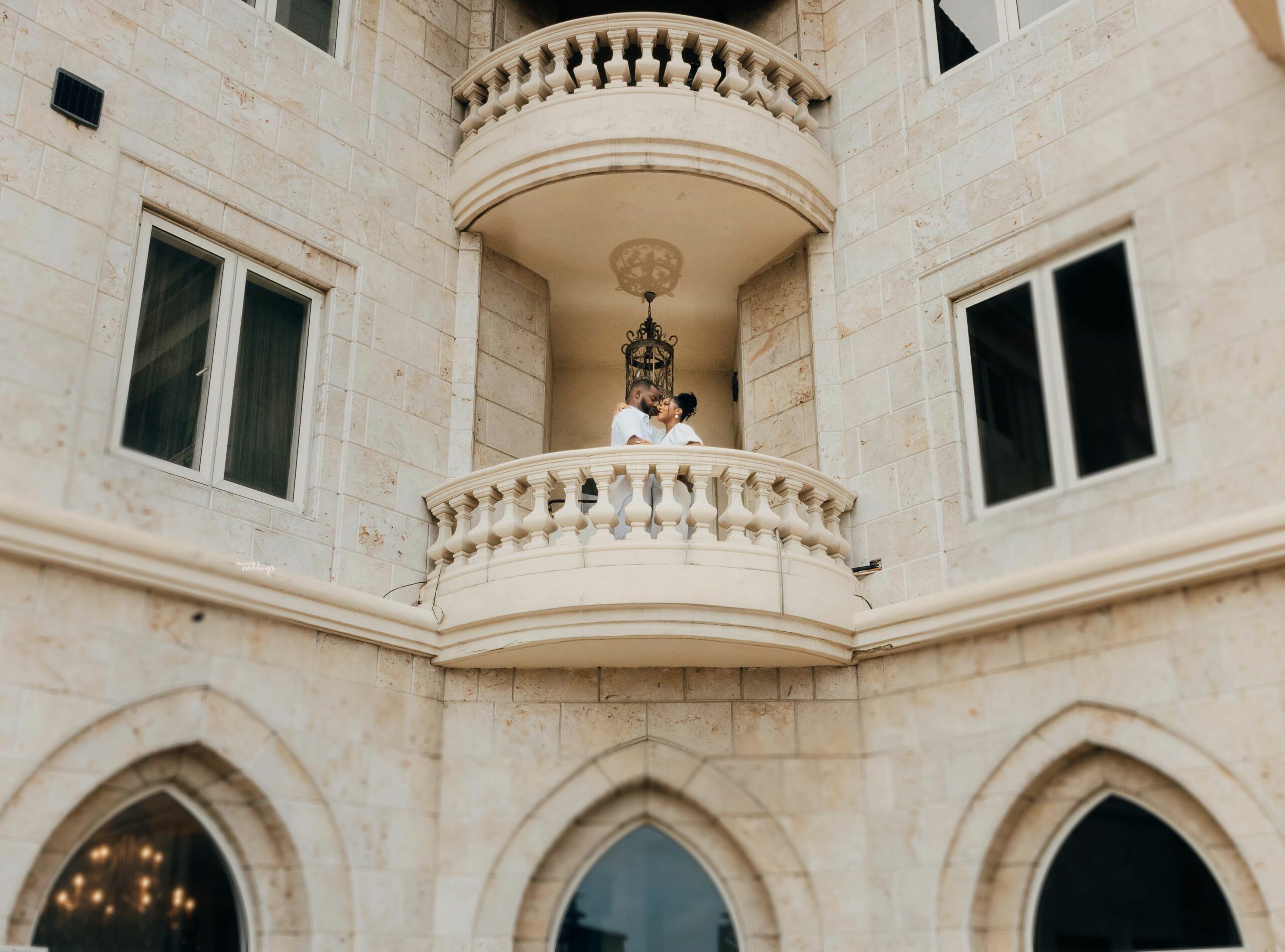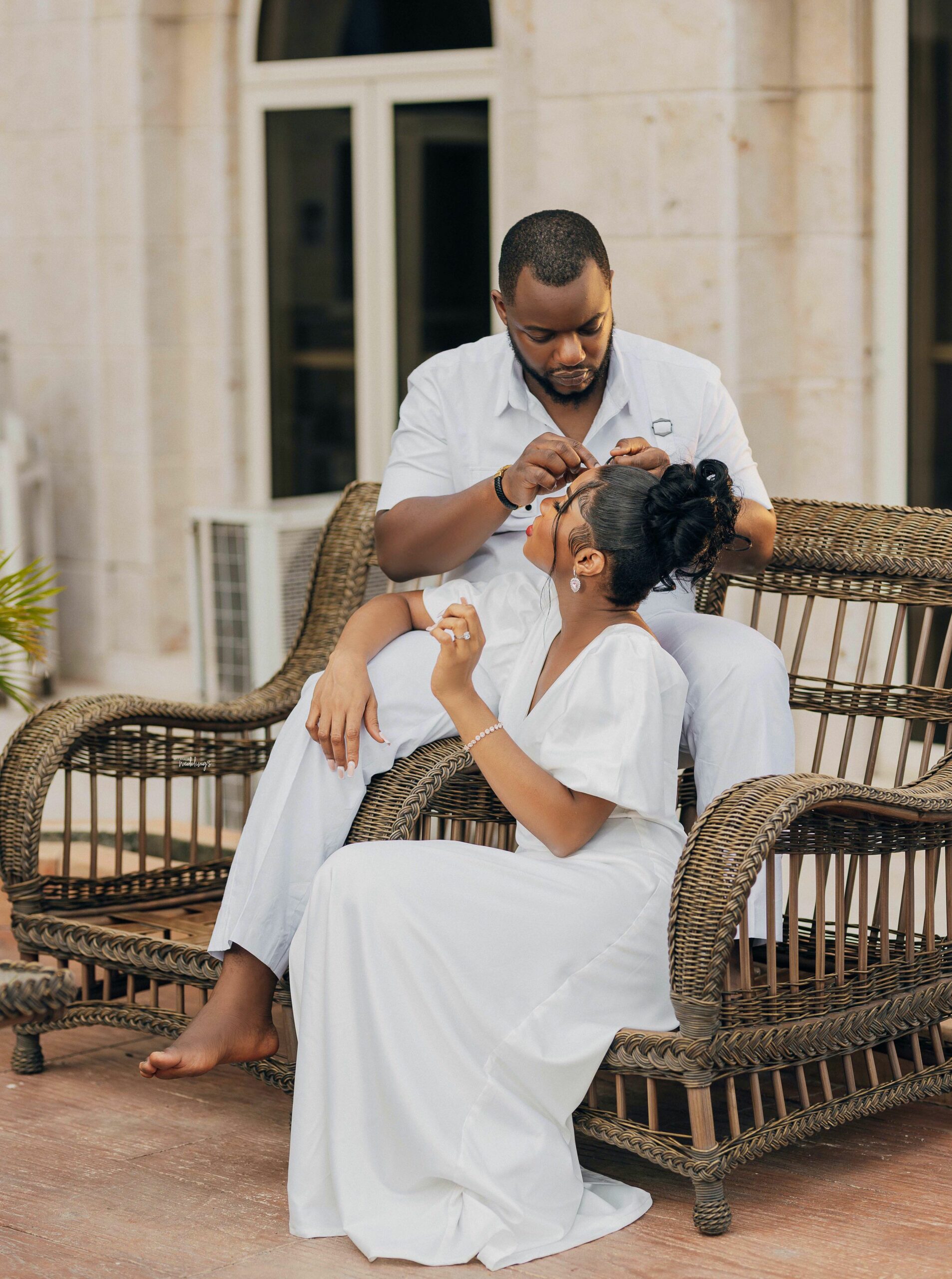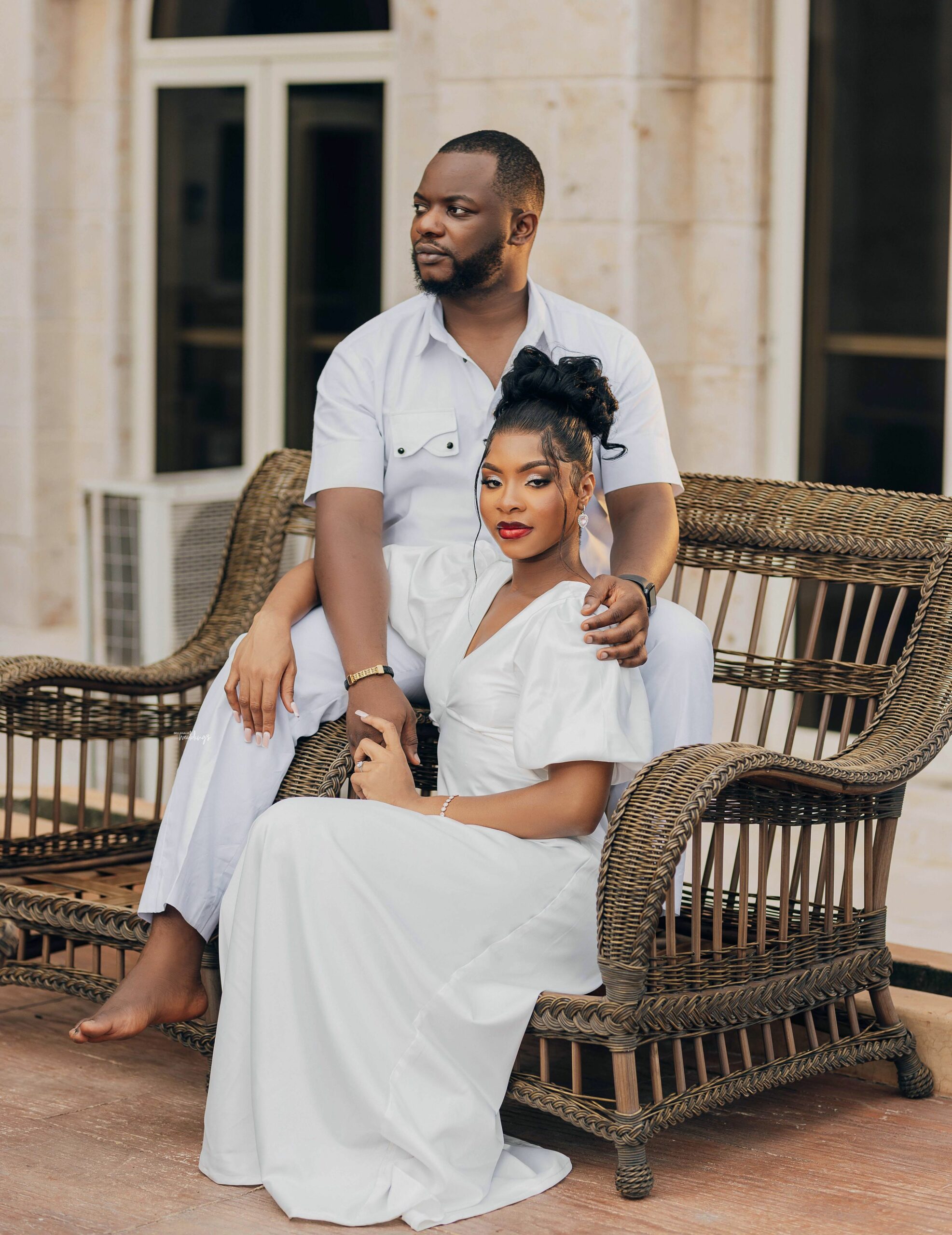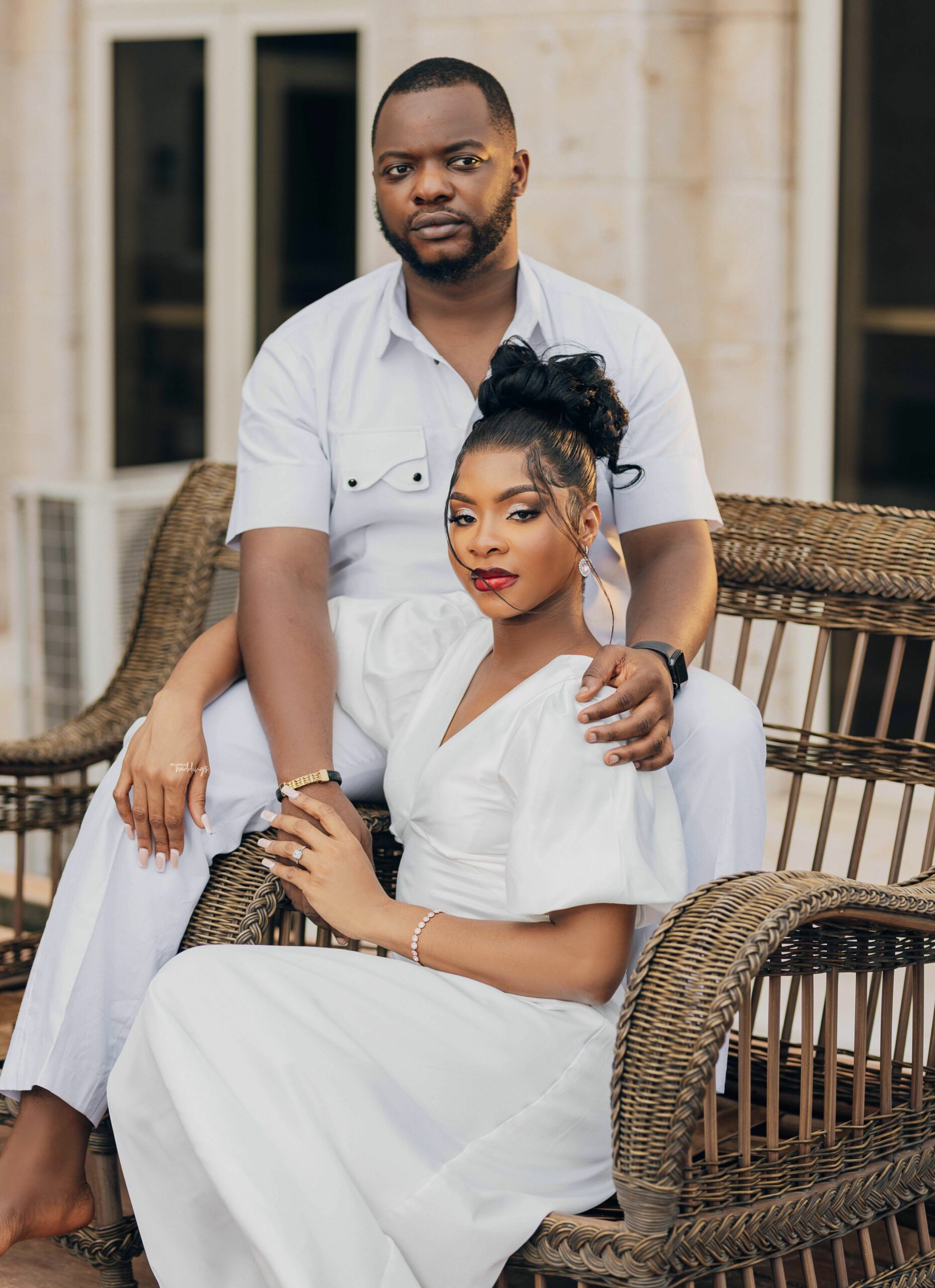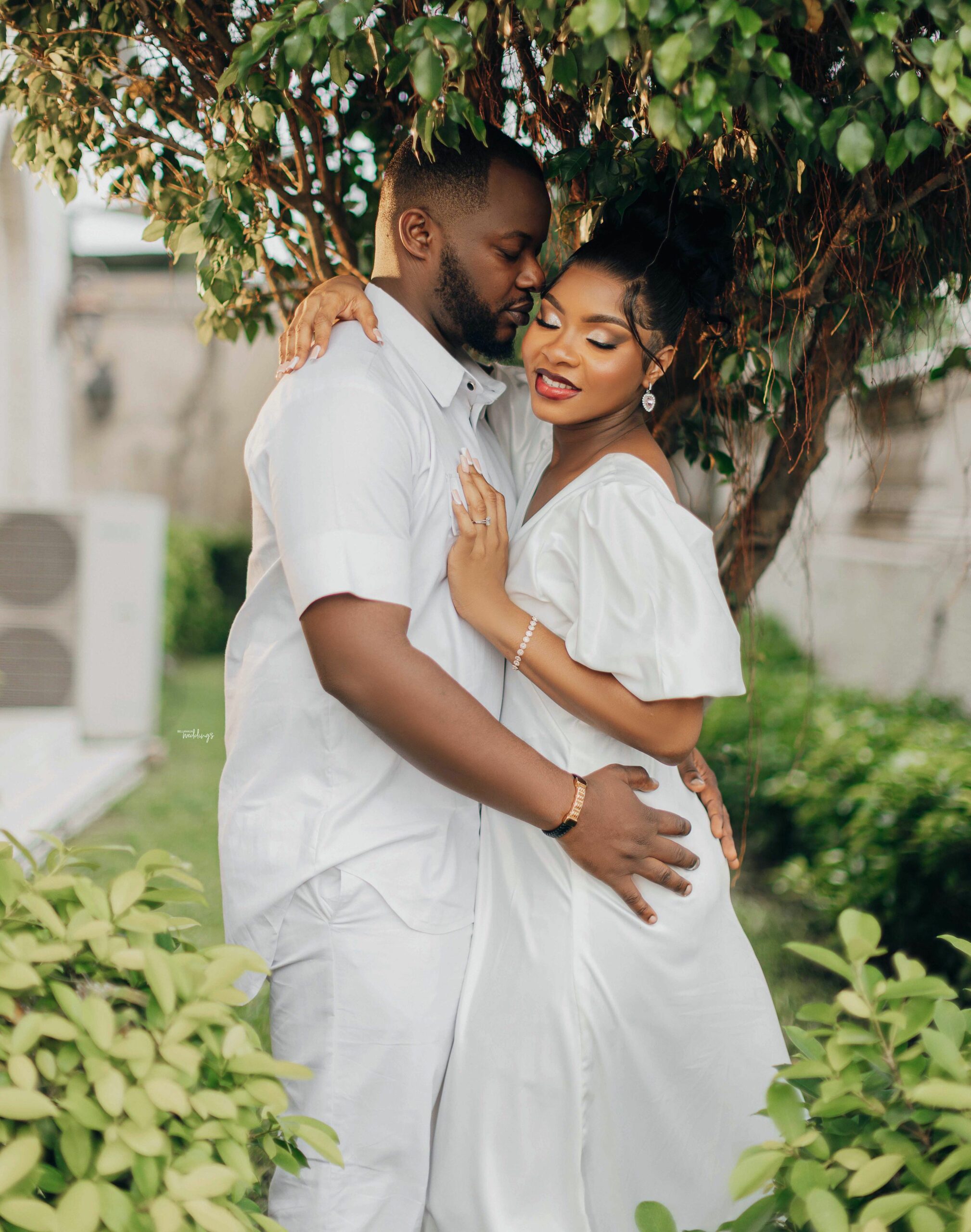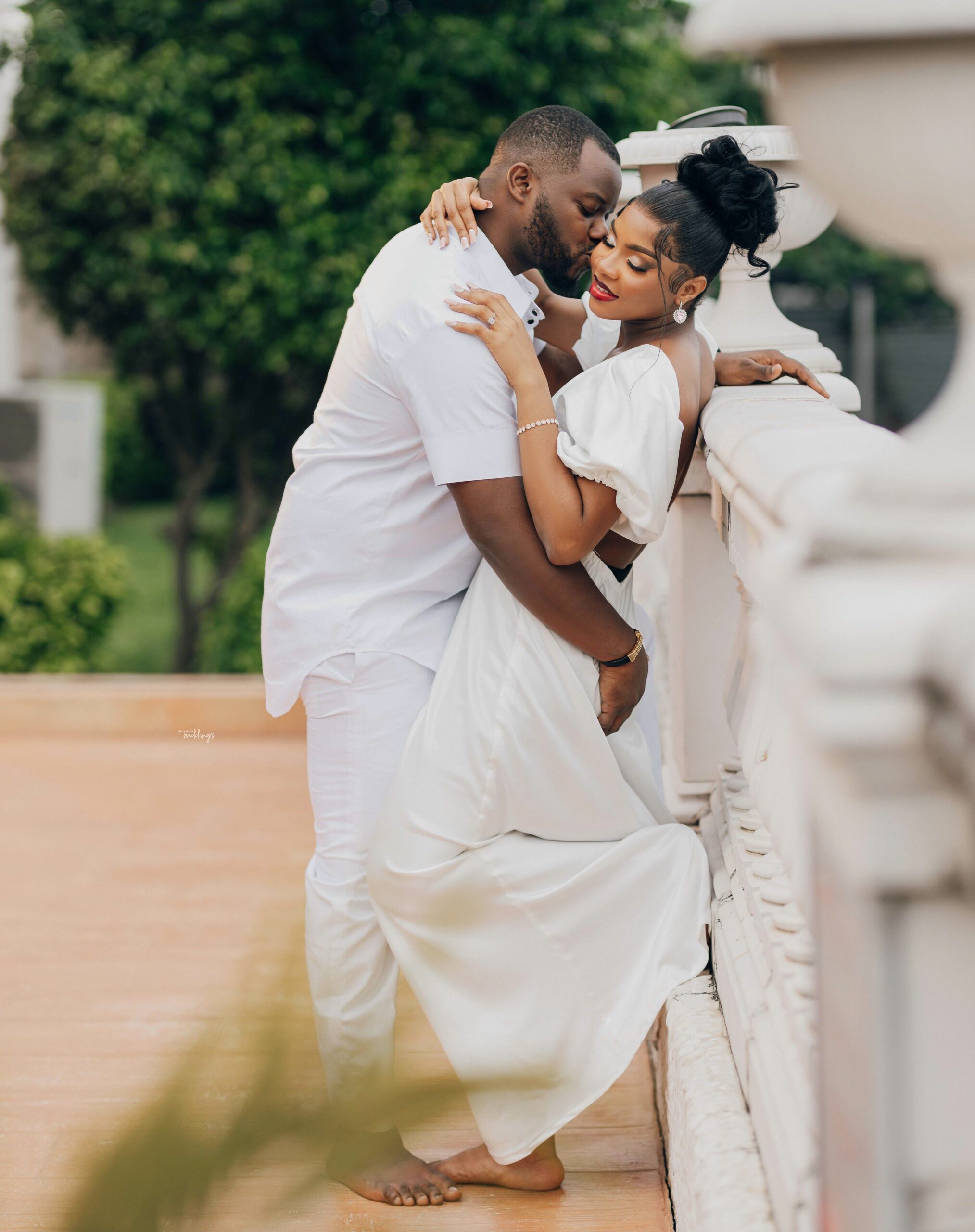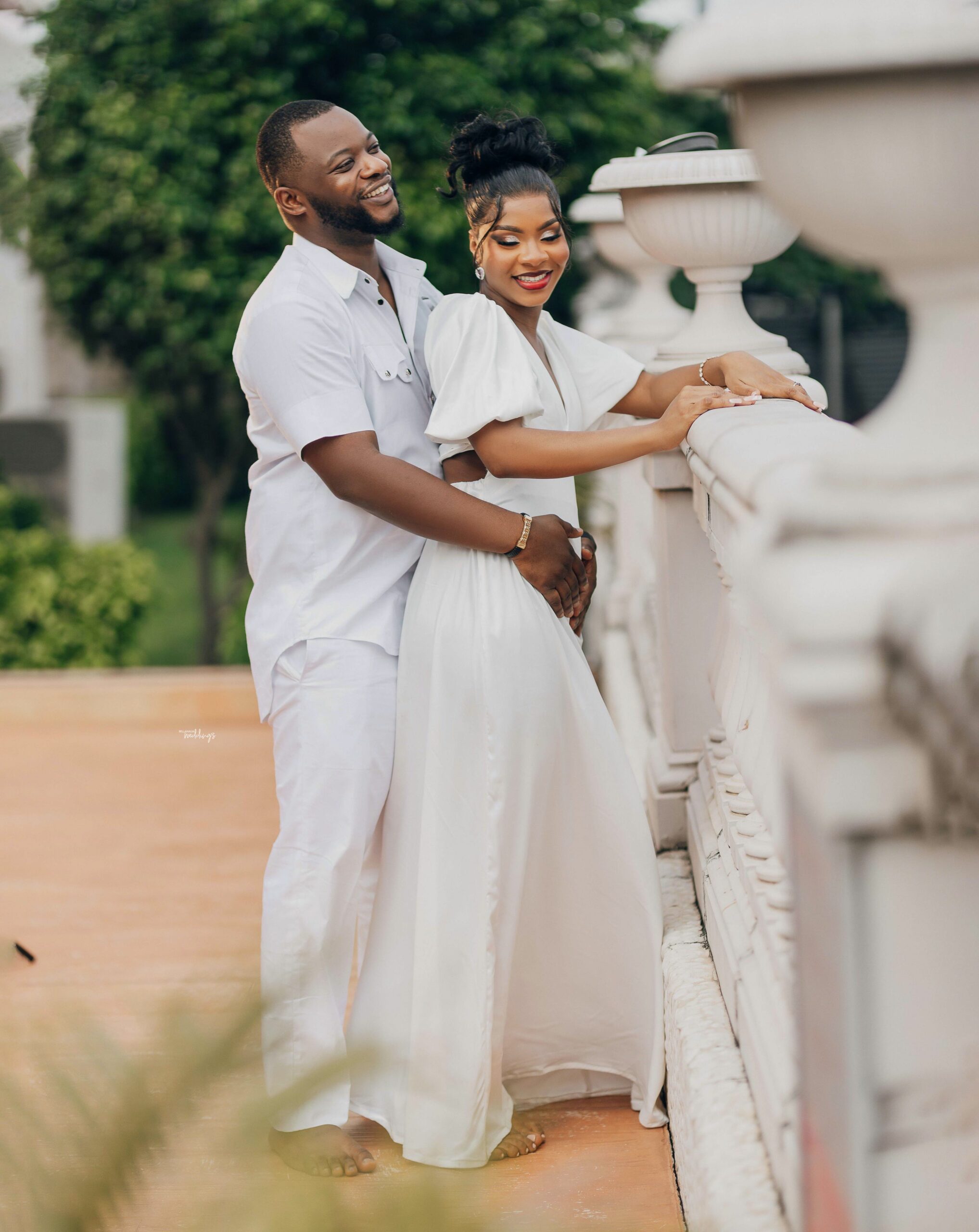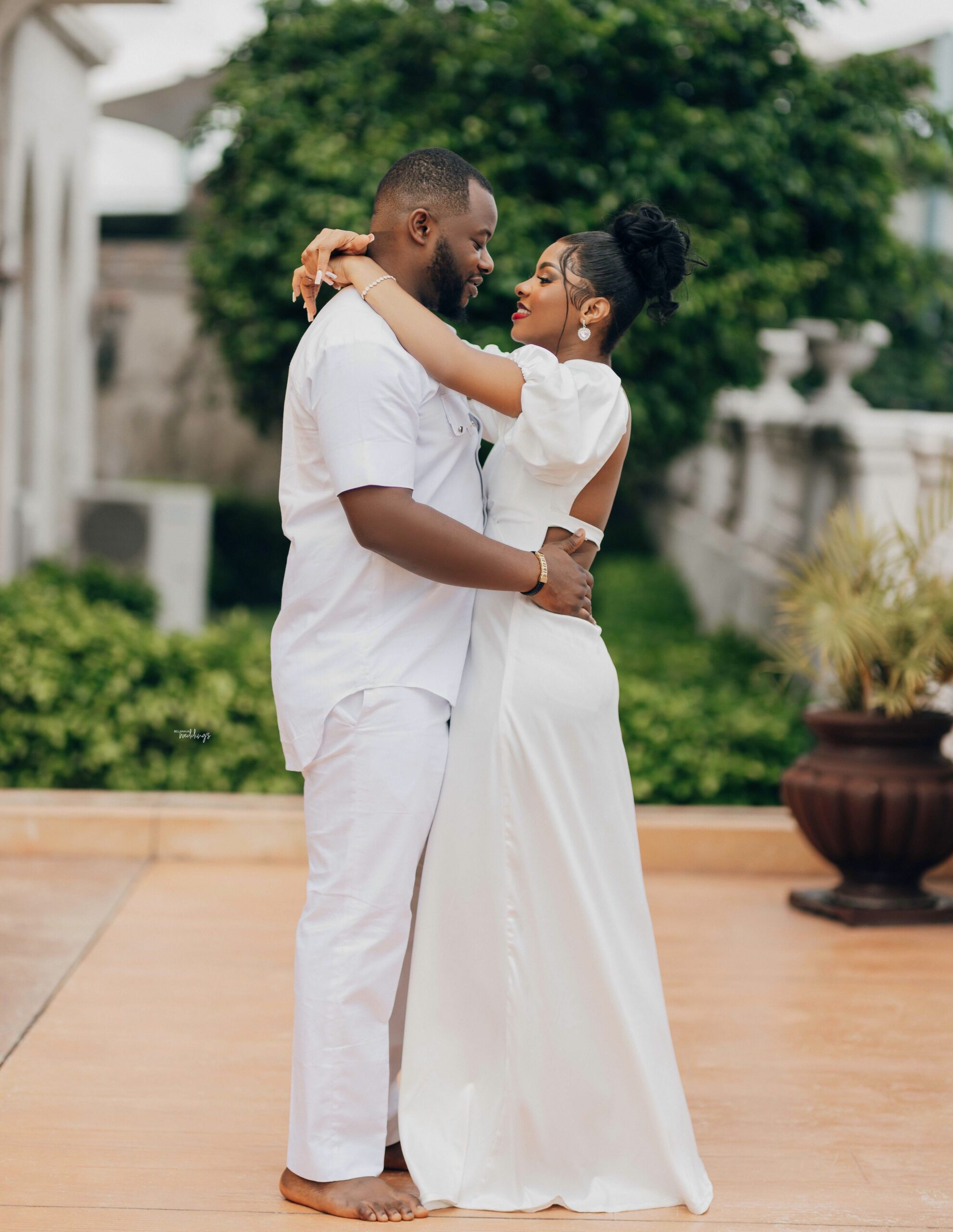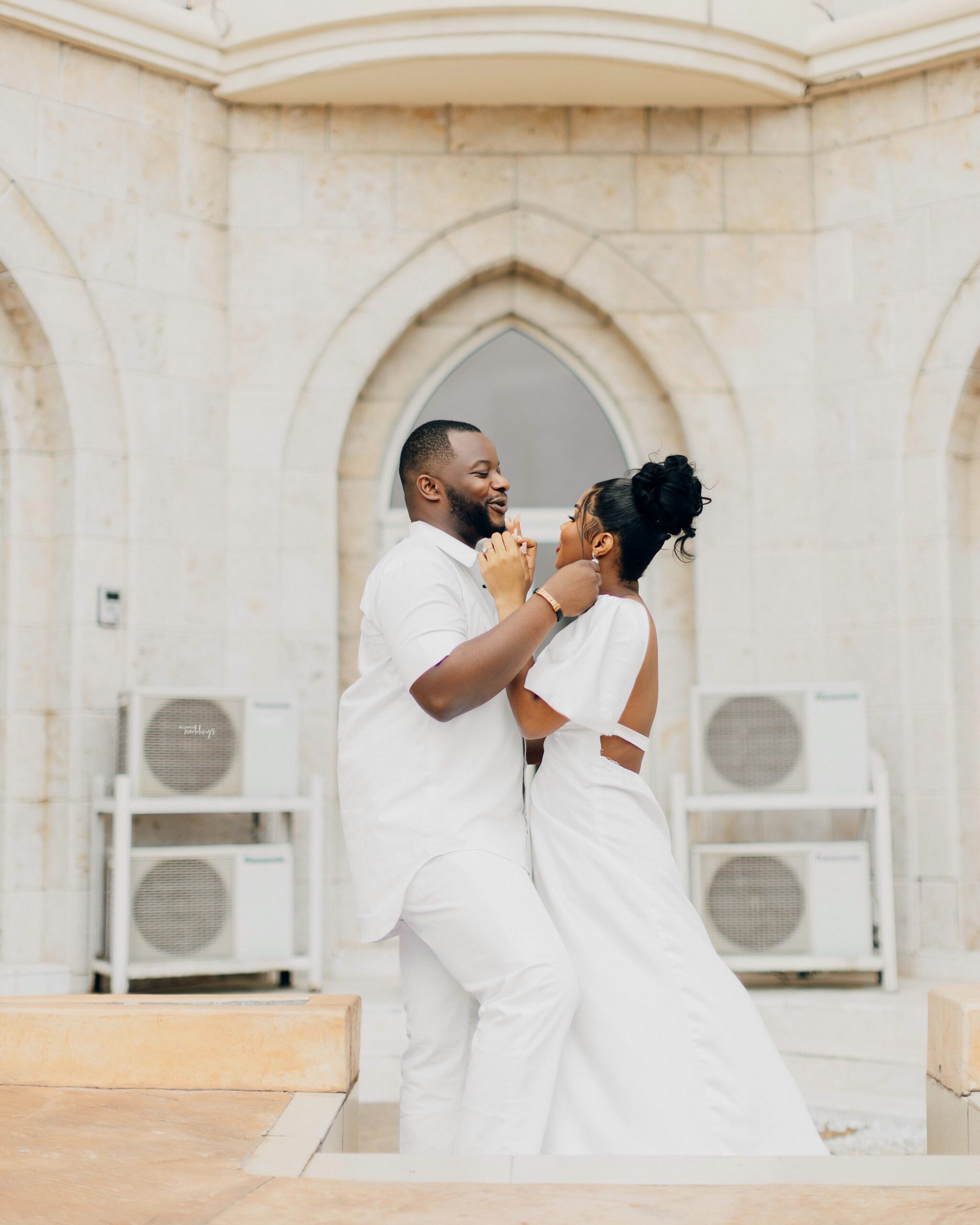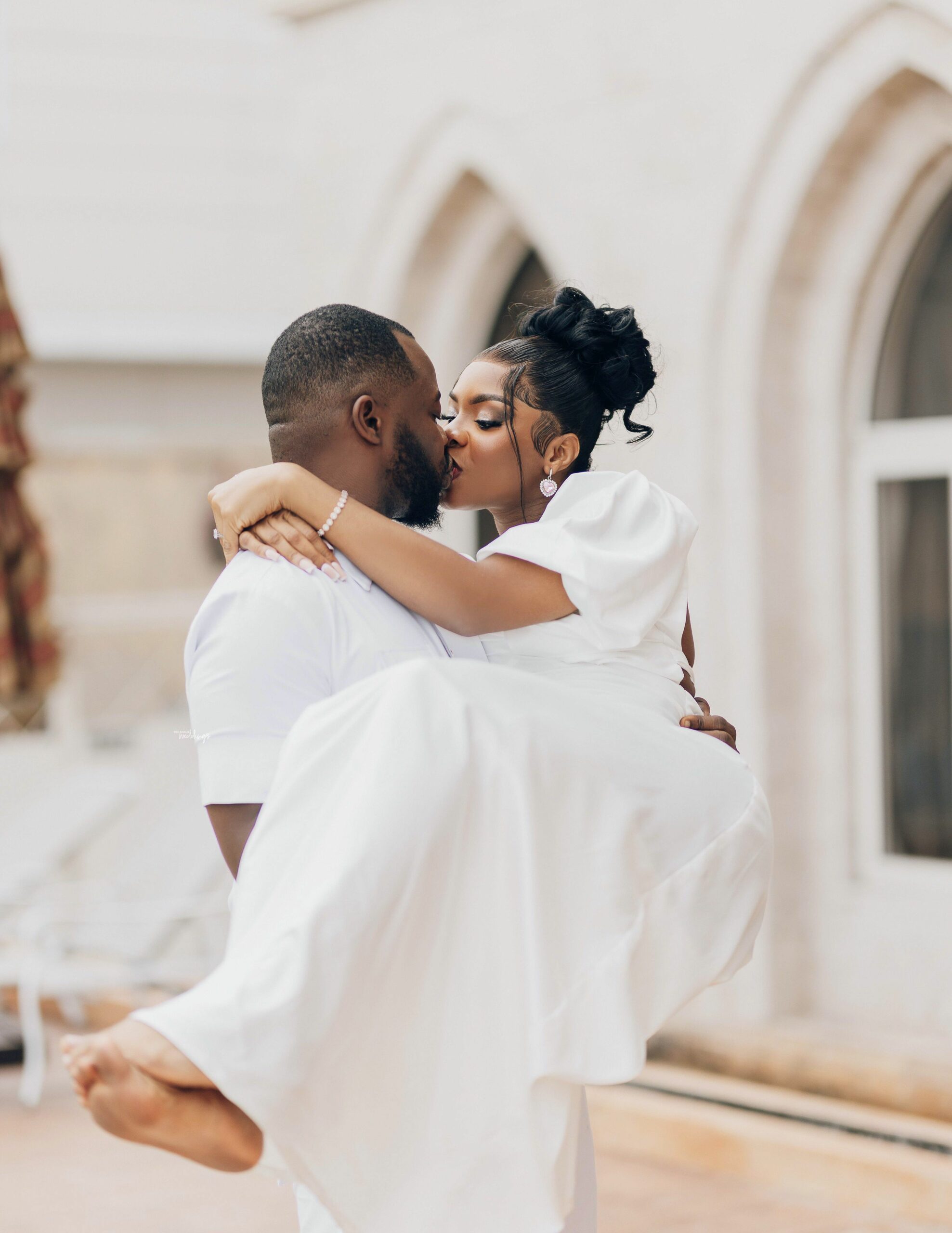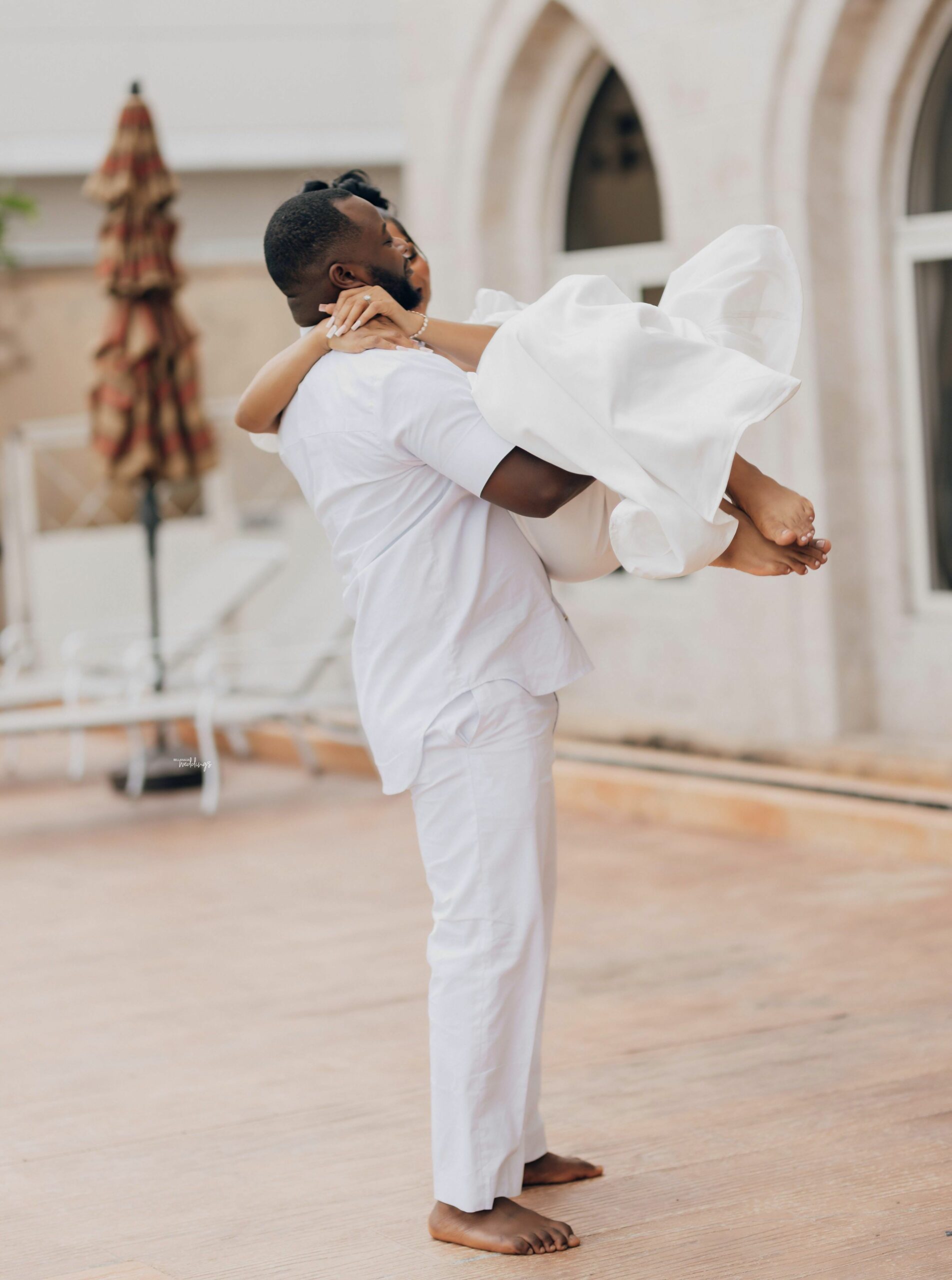 Credits
Bride-to-be @still_synthia
Groom-to-be @who_is_kelzz
Planner @oraventss
Photography @zealsphotography
Makeup @house_of_rheevo
Bride's dress @galaxie_ng
Groom's outfit @jasonporshe