One of the many things we look forward to about traditional weddings is how rich and vibrant it always turns out! Today, you will need to fasten your seatbelts because Dalu and Gerald are taking us on a fun ride to Enugu, Nigeria as they tie the knot in their beautiful Igbo traditional wedding.
Dalu said yes to the love of her life when he asked her to marry him with a pleasant surprise proposal. They get to seal their forever promise in a delightful traditional wedding and one word to describe it is "amazing". Dalu exuded charm in all her outfits and Gerald made such a stylish groom! The superb burst of culture is thrilling, and these lovebirds have us swooning over their sweet love. We are certain you will love all their photo as much as we do!
Enjoy their traditional wedding below and see their white wedding photos here!

This is how Gerald popped the question
On May 26th 2022, I got my surprise proposal. I really thought I was going to know the exact day it would happen because I'm good at pulling off surprises and not the other way around. My friends and my sisters shocked me though and planned the whole thing with him.
Dalu looking all glammed up for her trad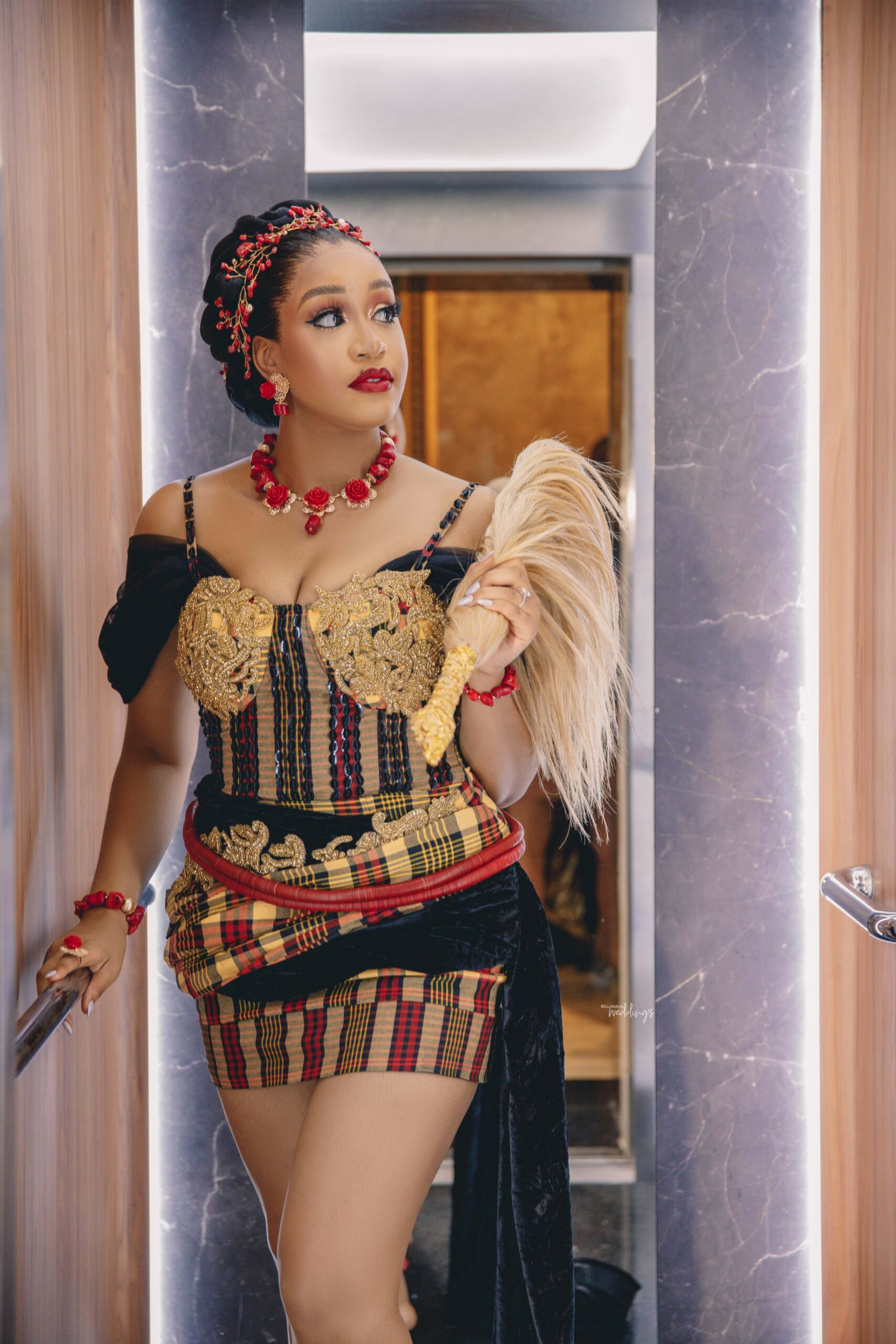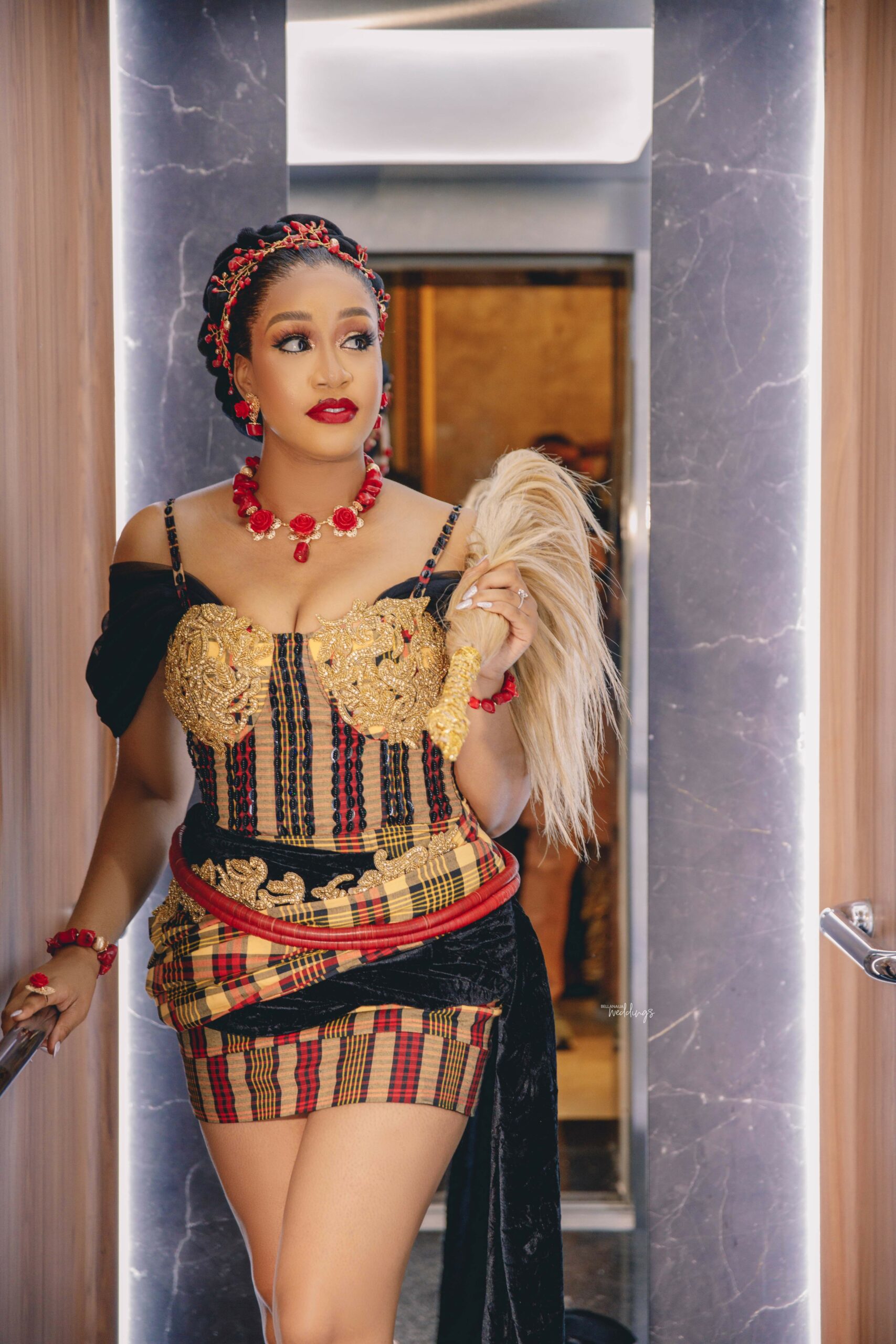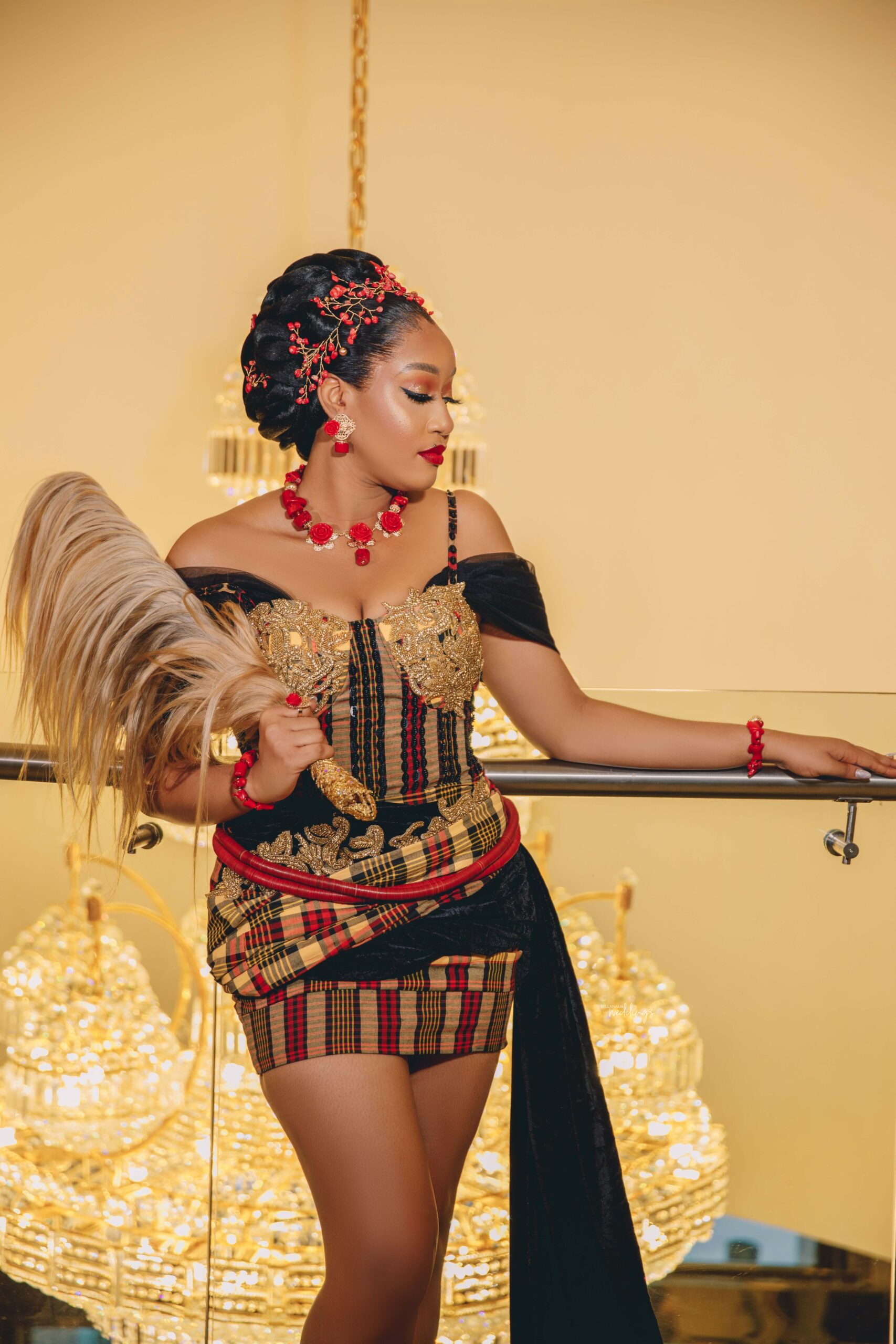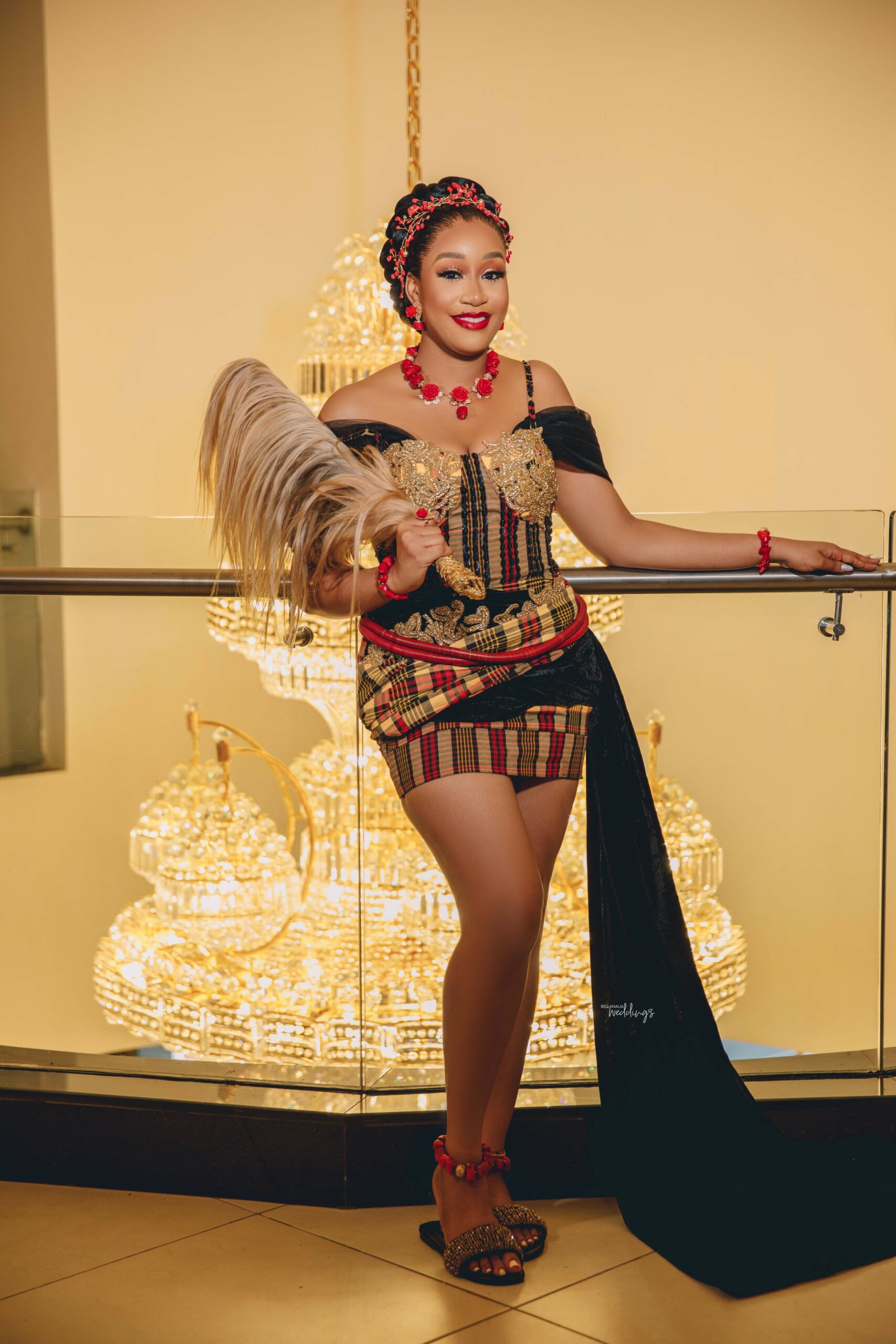 Nothing like having your best girls by your side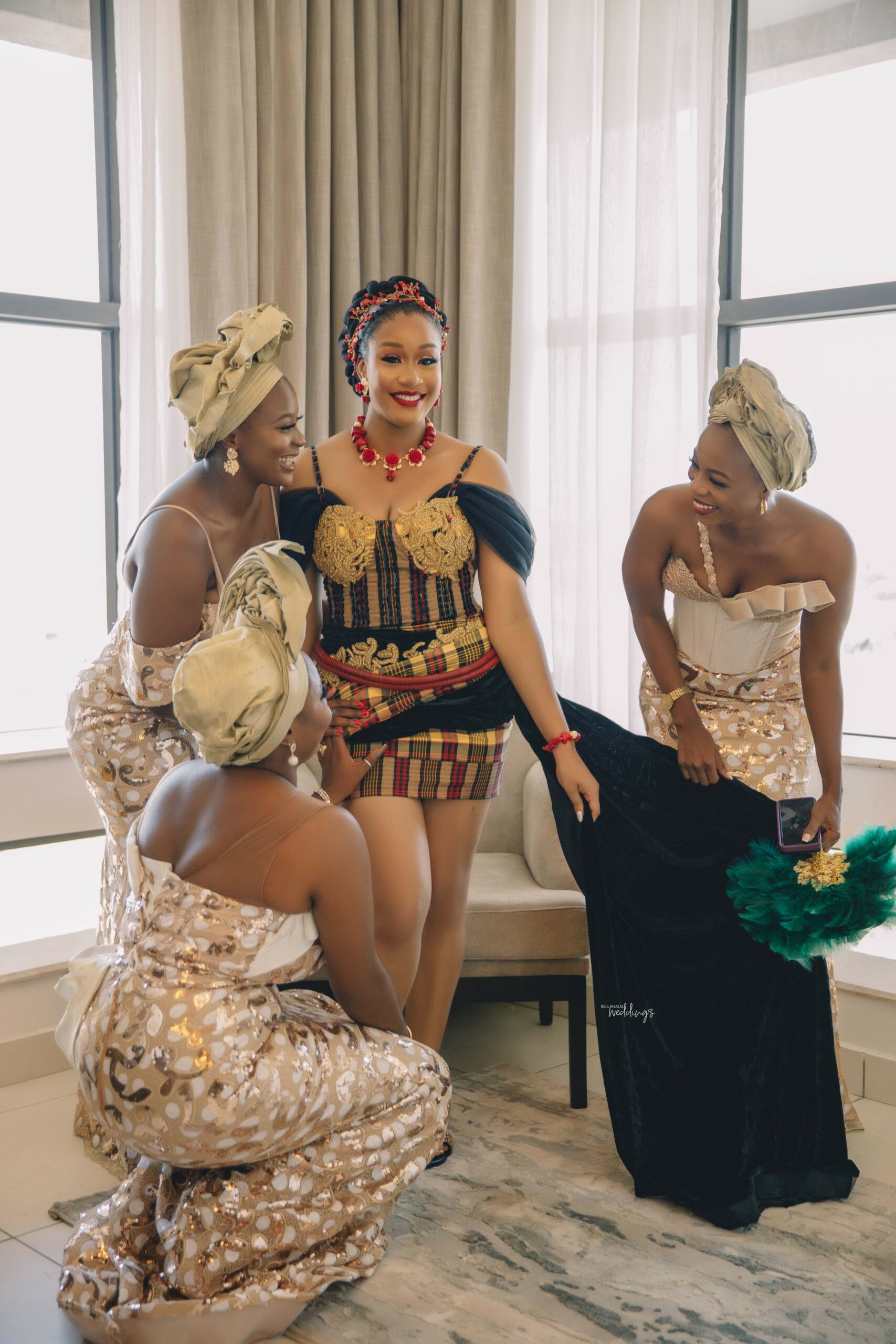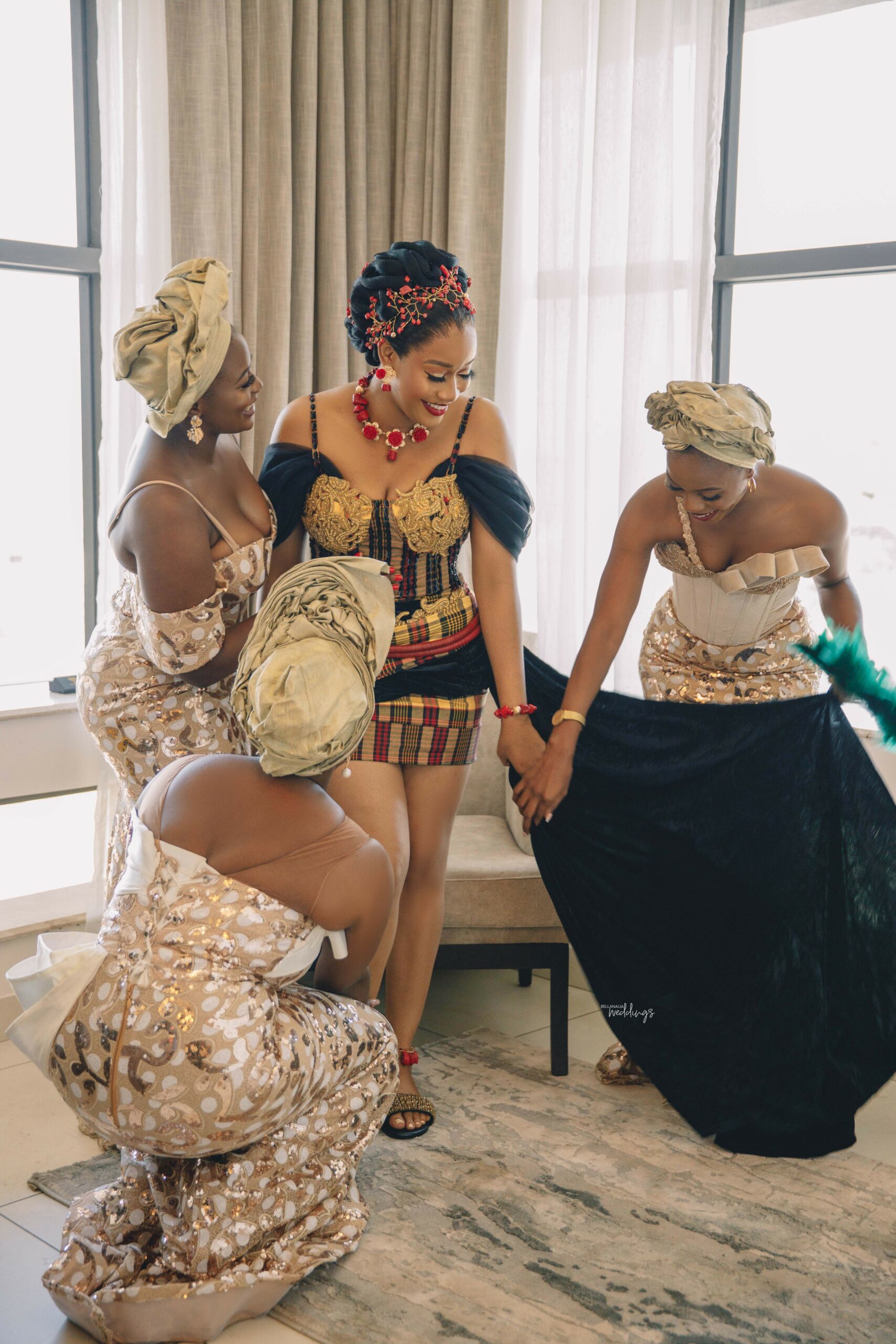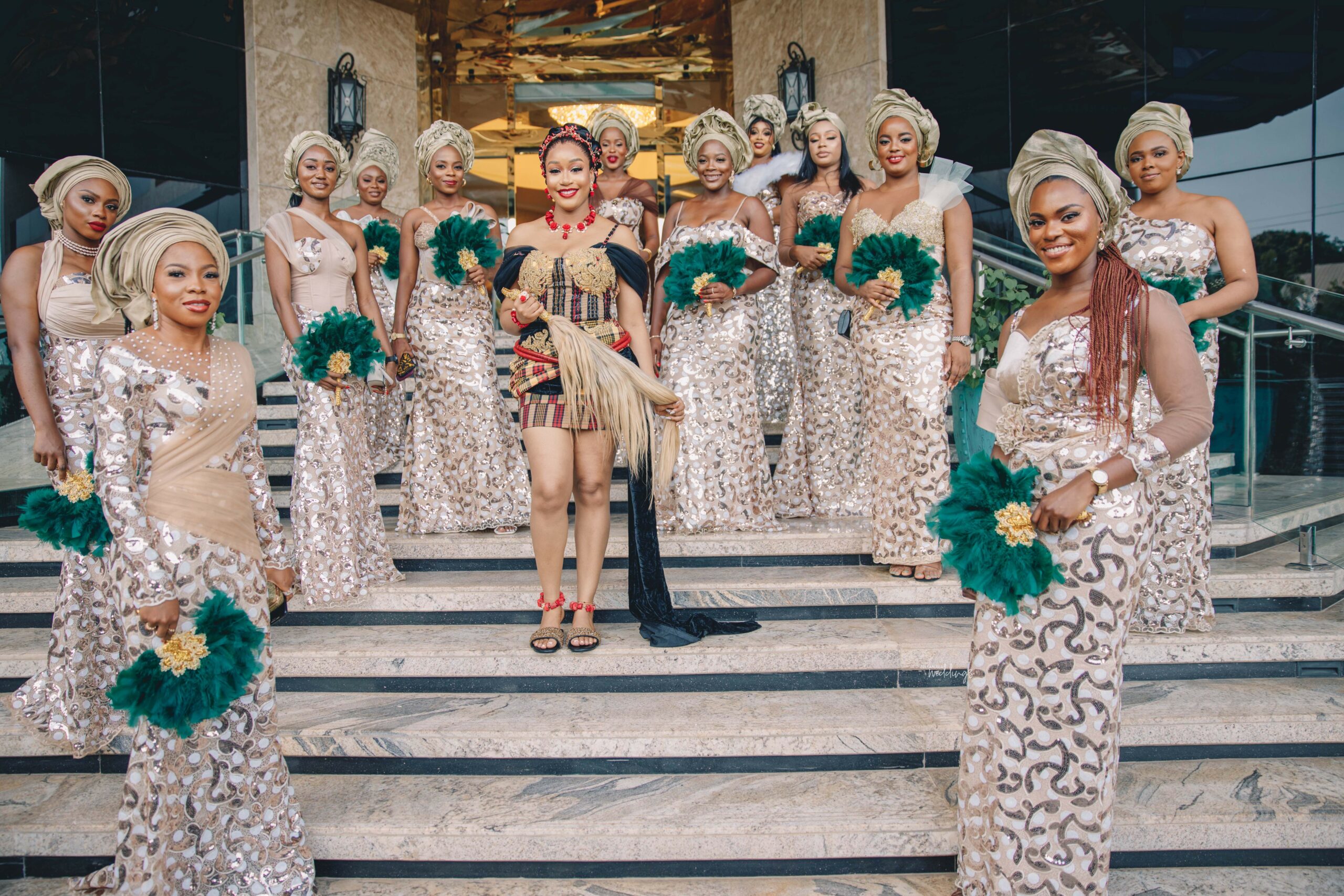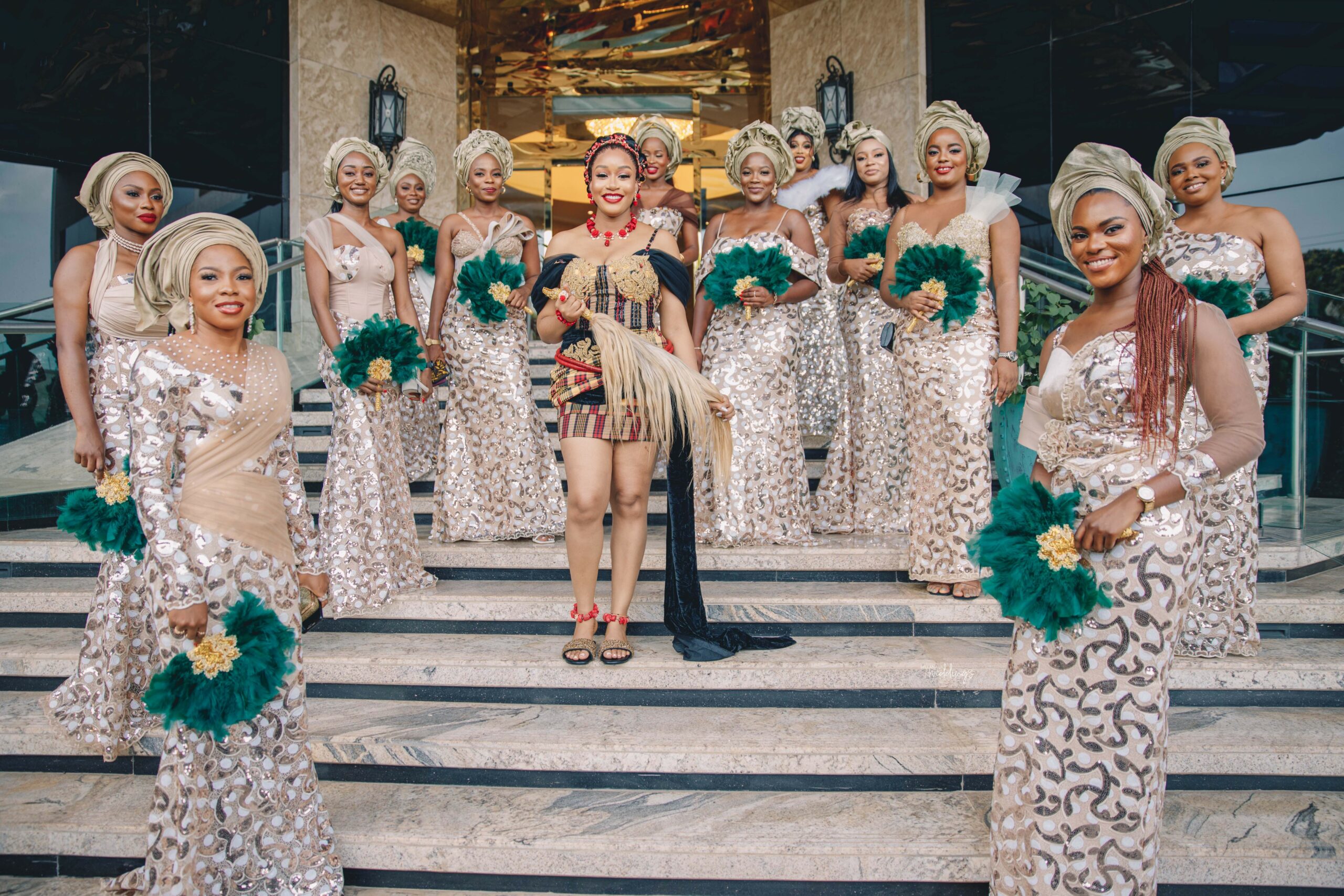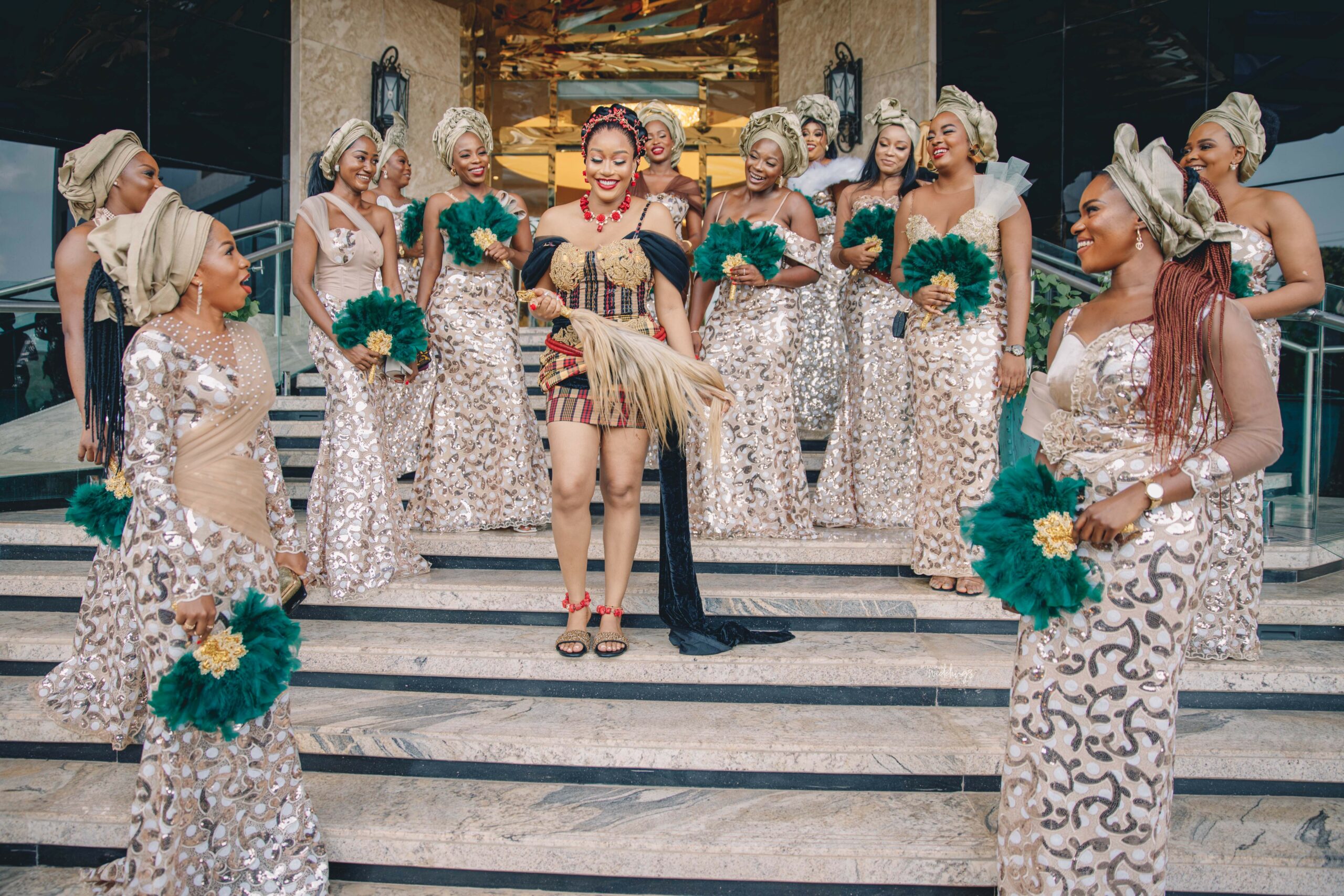 What I thought was going to be a dinner date with my best friend turned out to be me walking into a very beautiful set up with the man who I love more than anything asking me to be his forever. I said yes of course and the rest is still unwritten but shall hopefully be filled with love, understanding and many blessings by the special grace of God. Amen.
We love a stylish groom!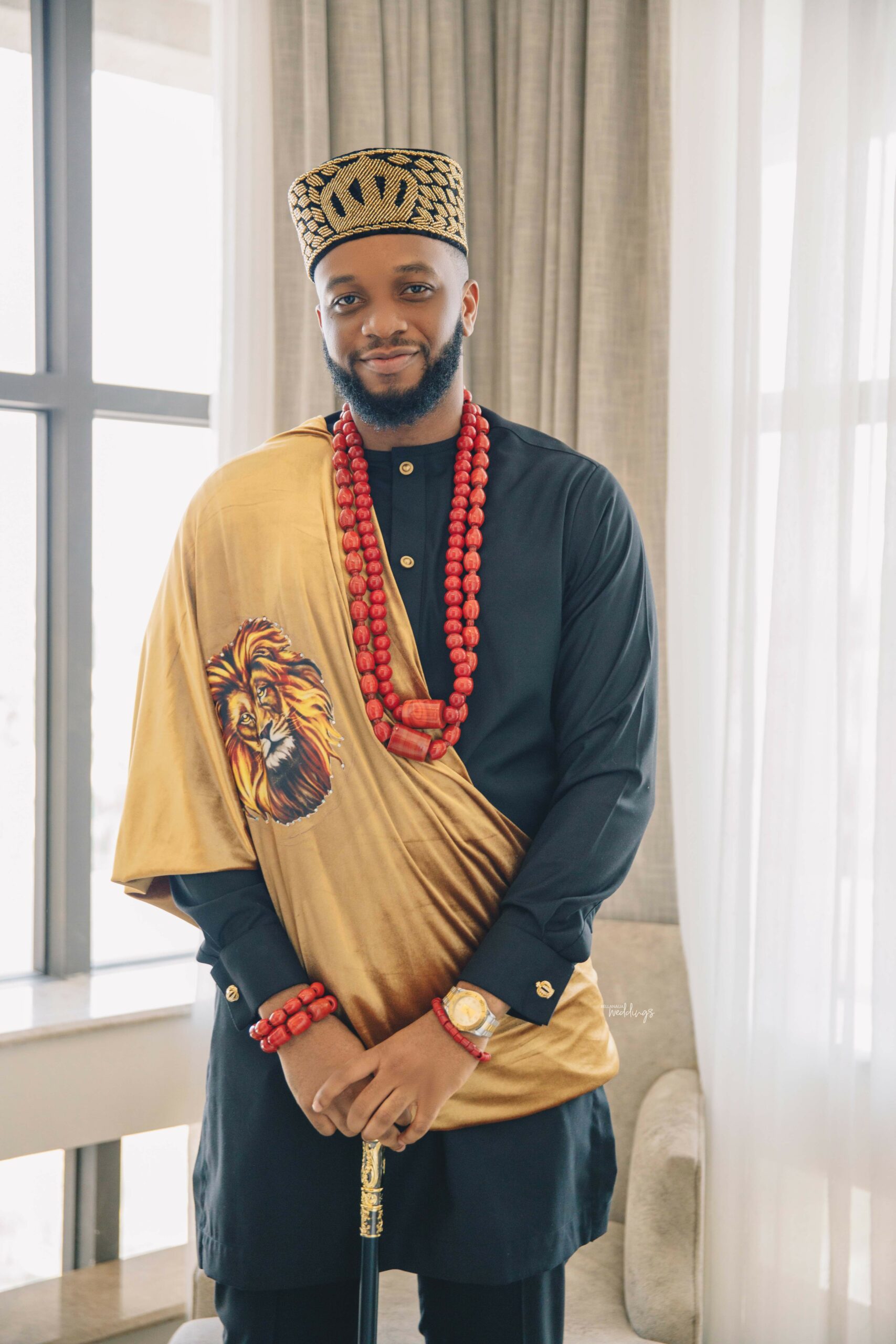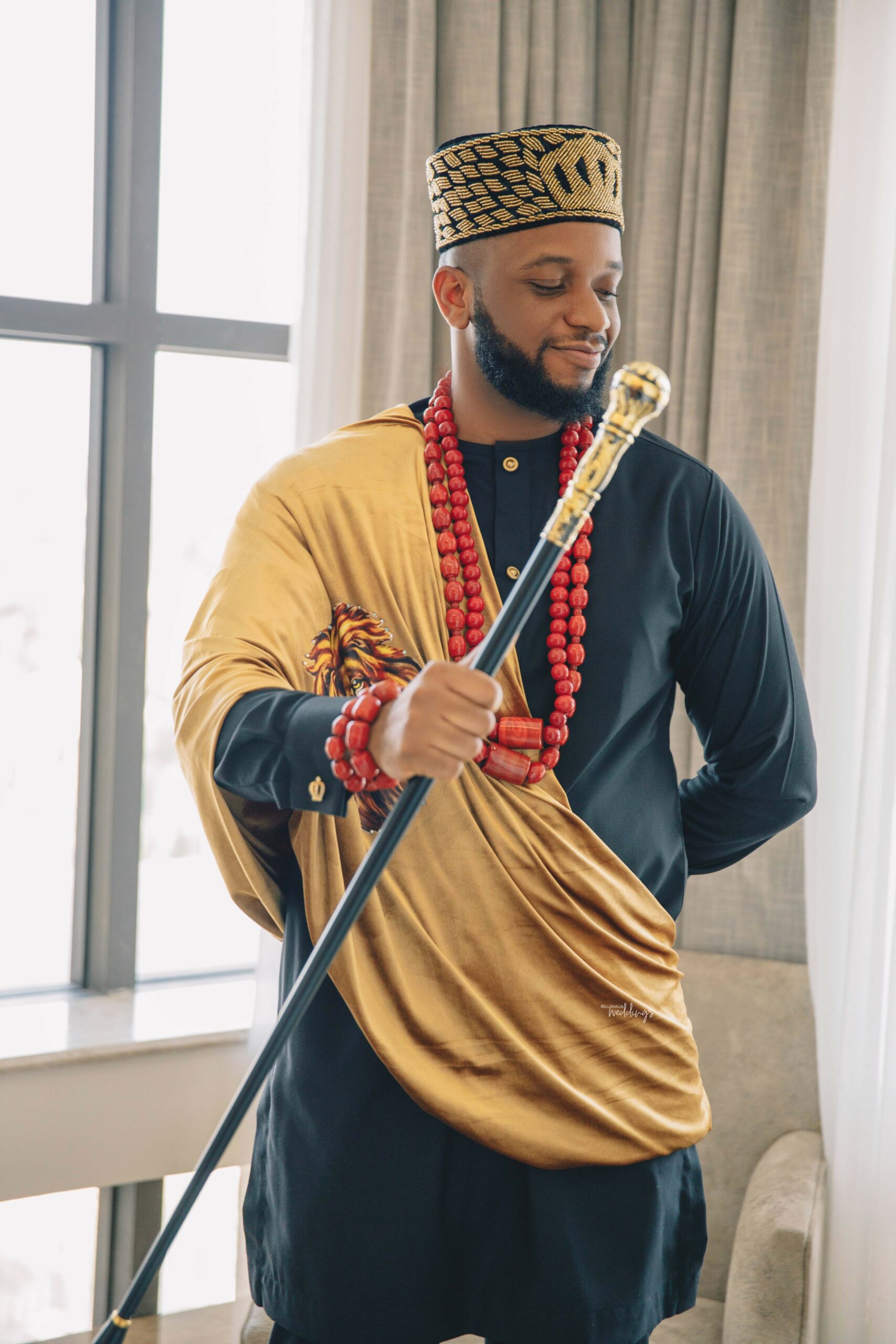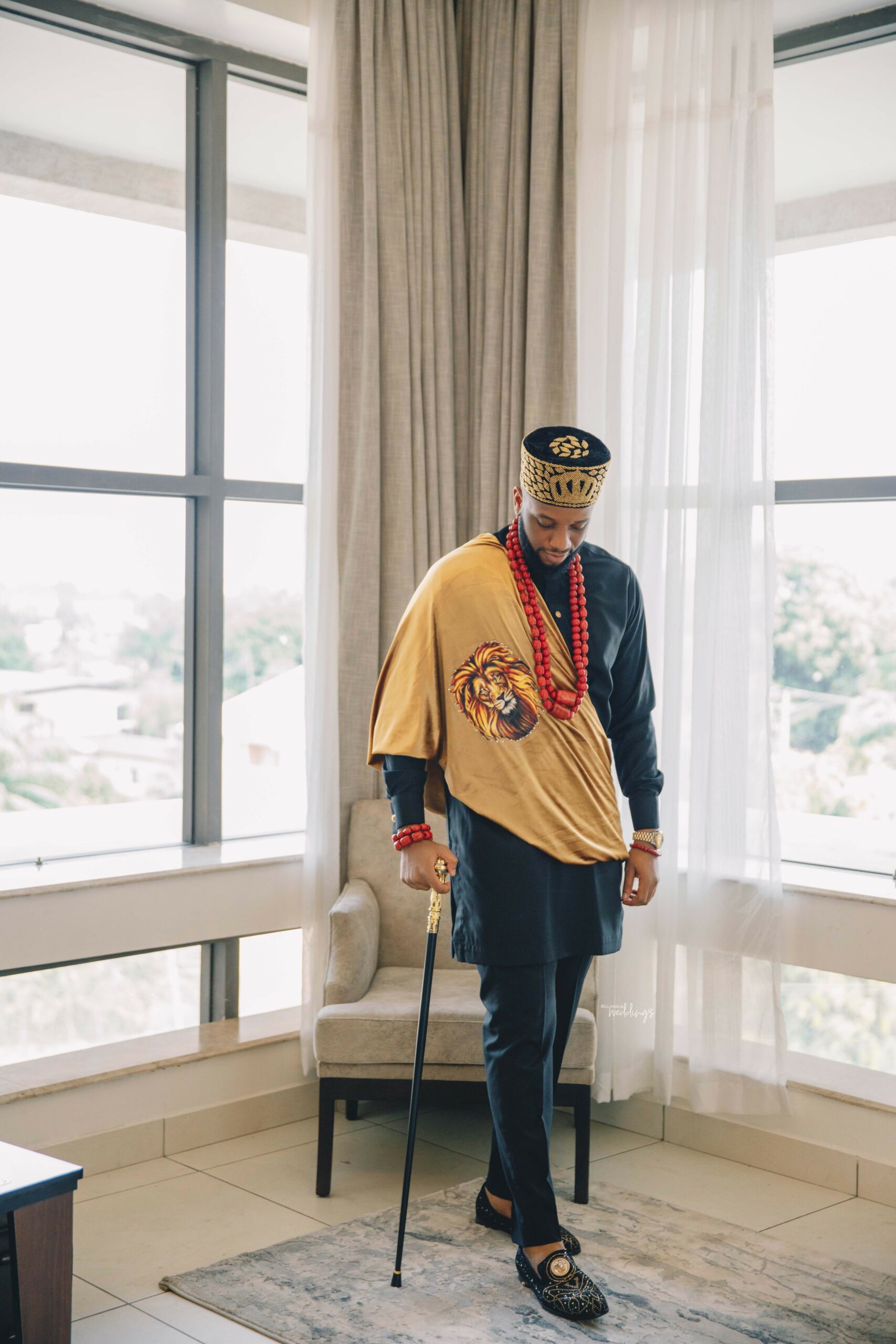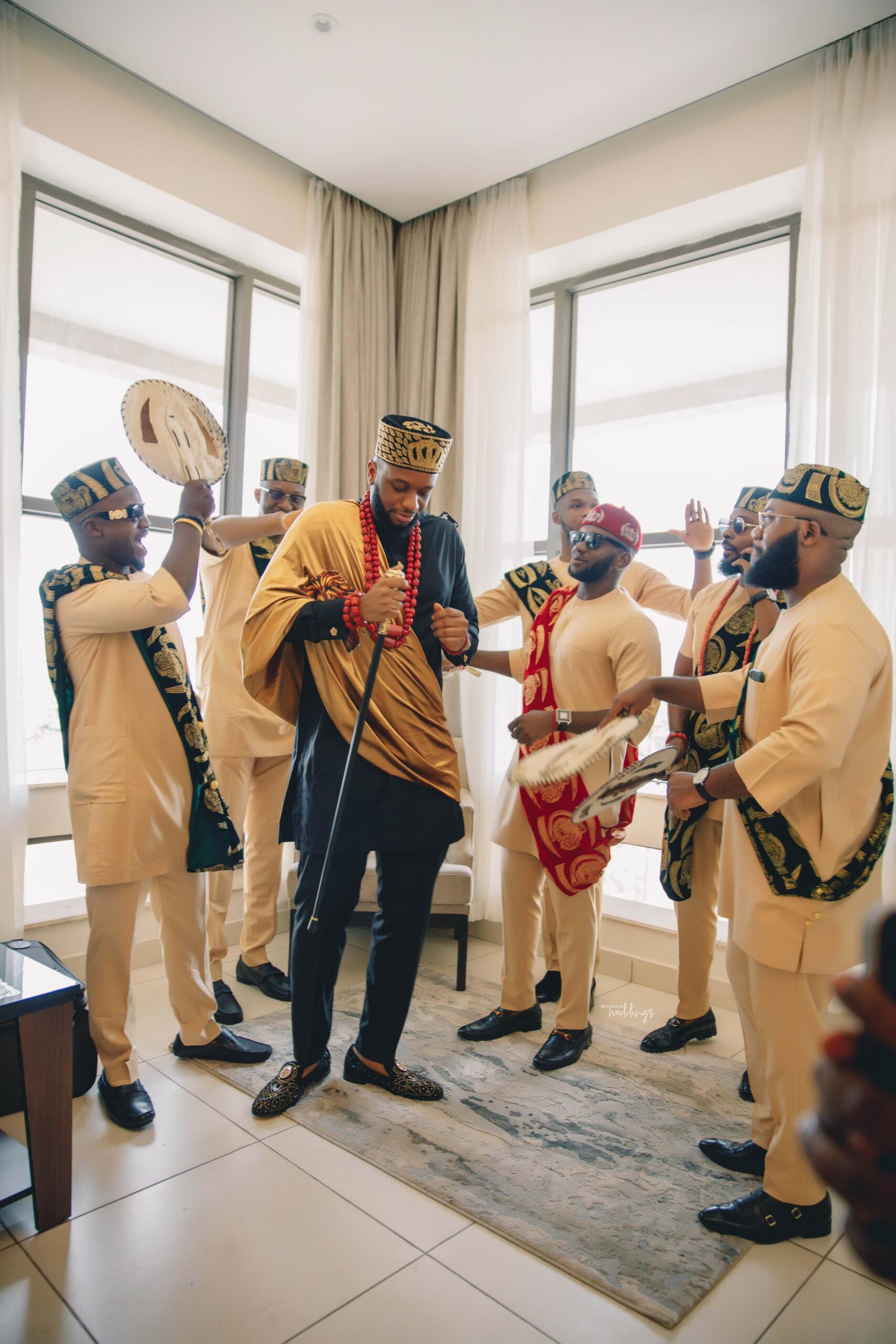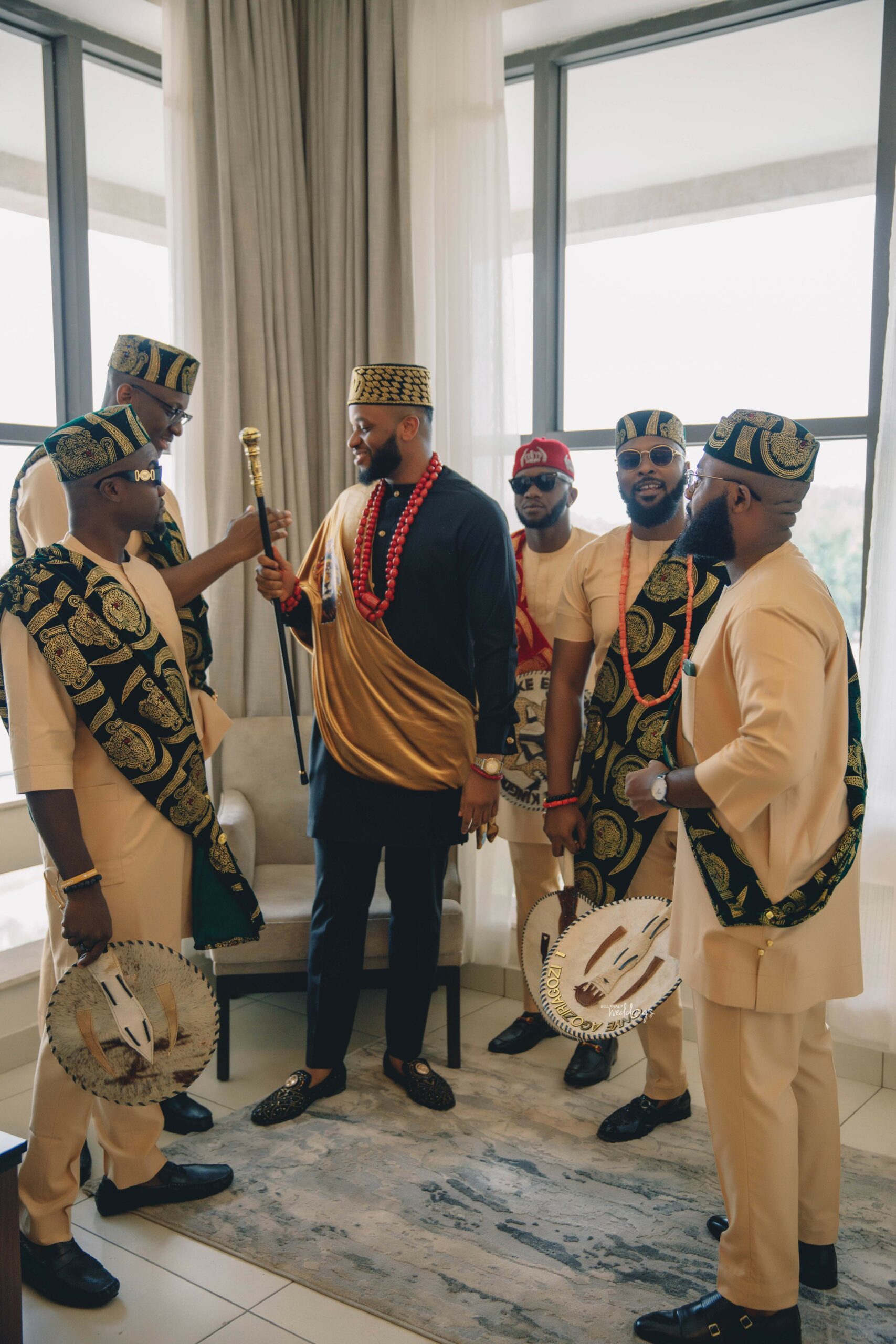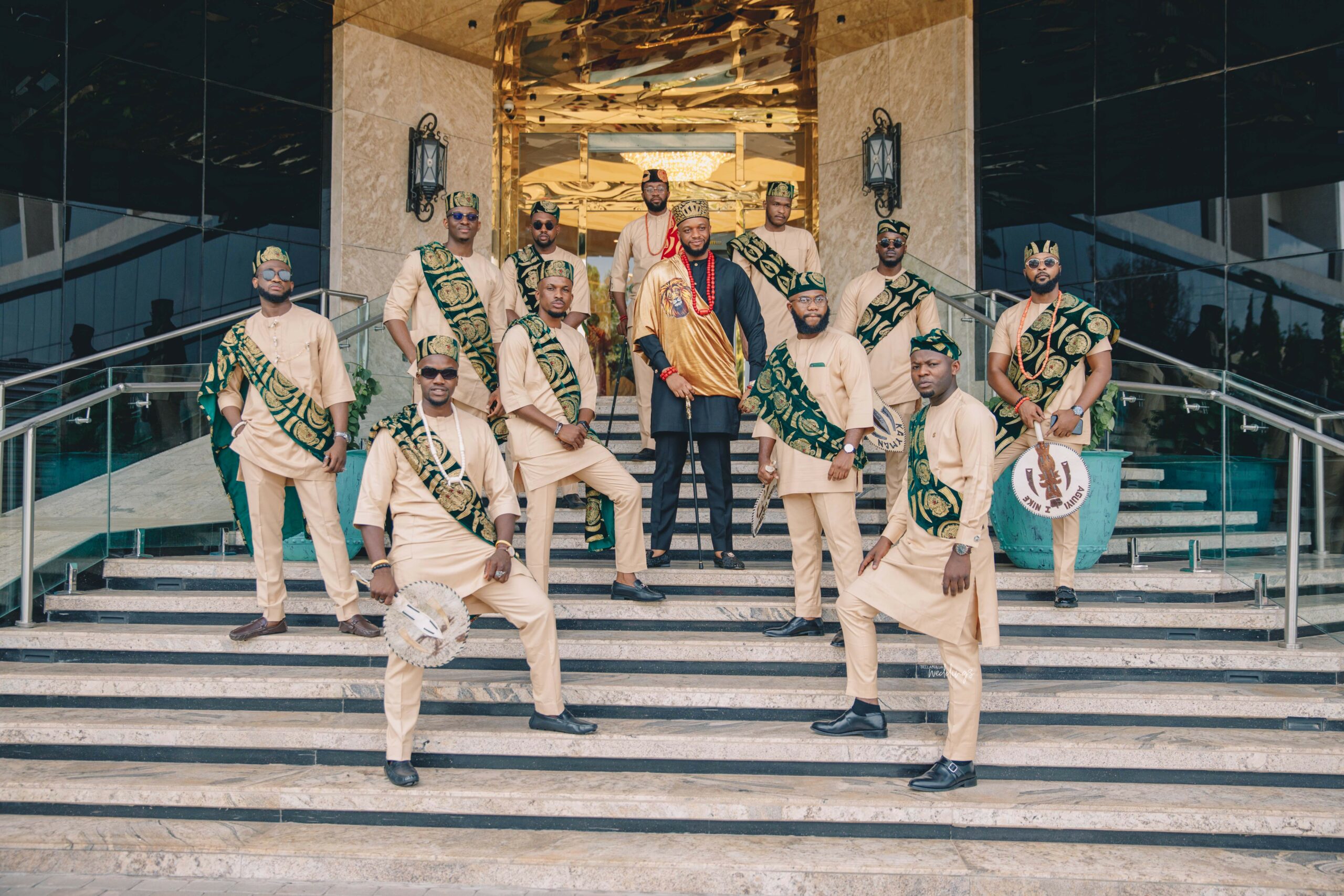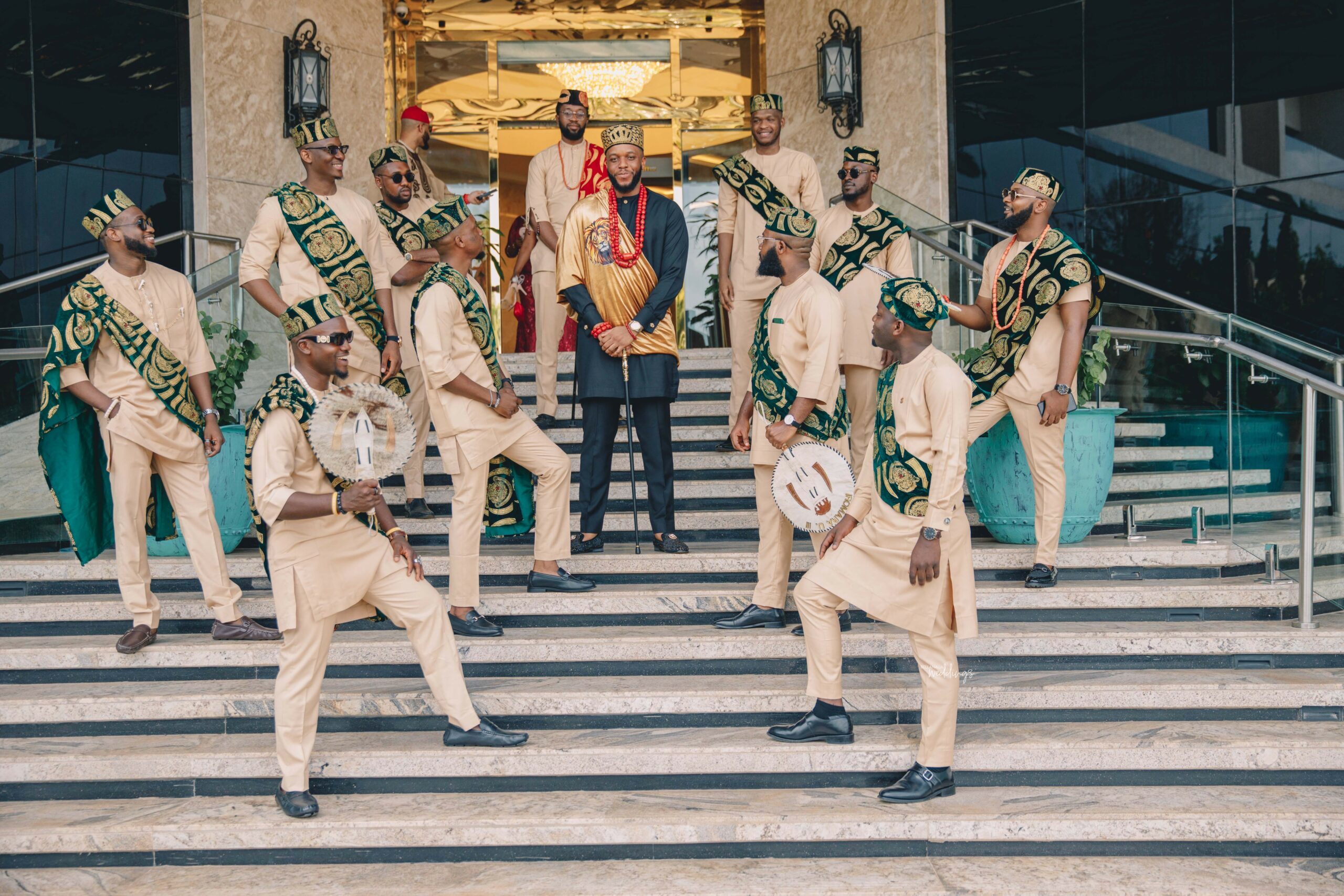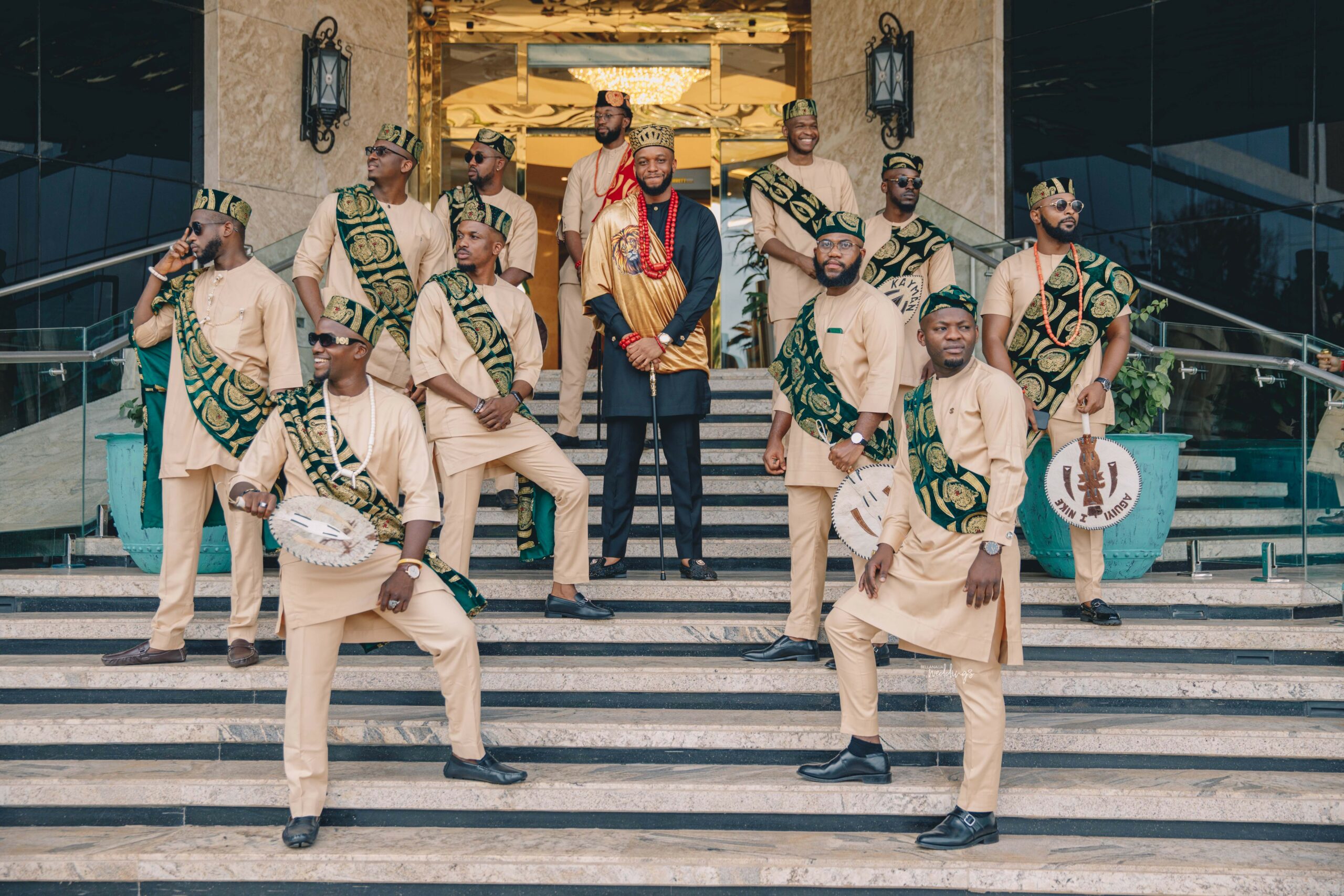 The first look before doing this the trad way!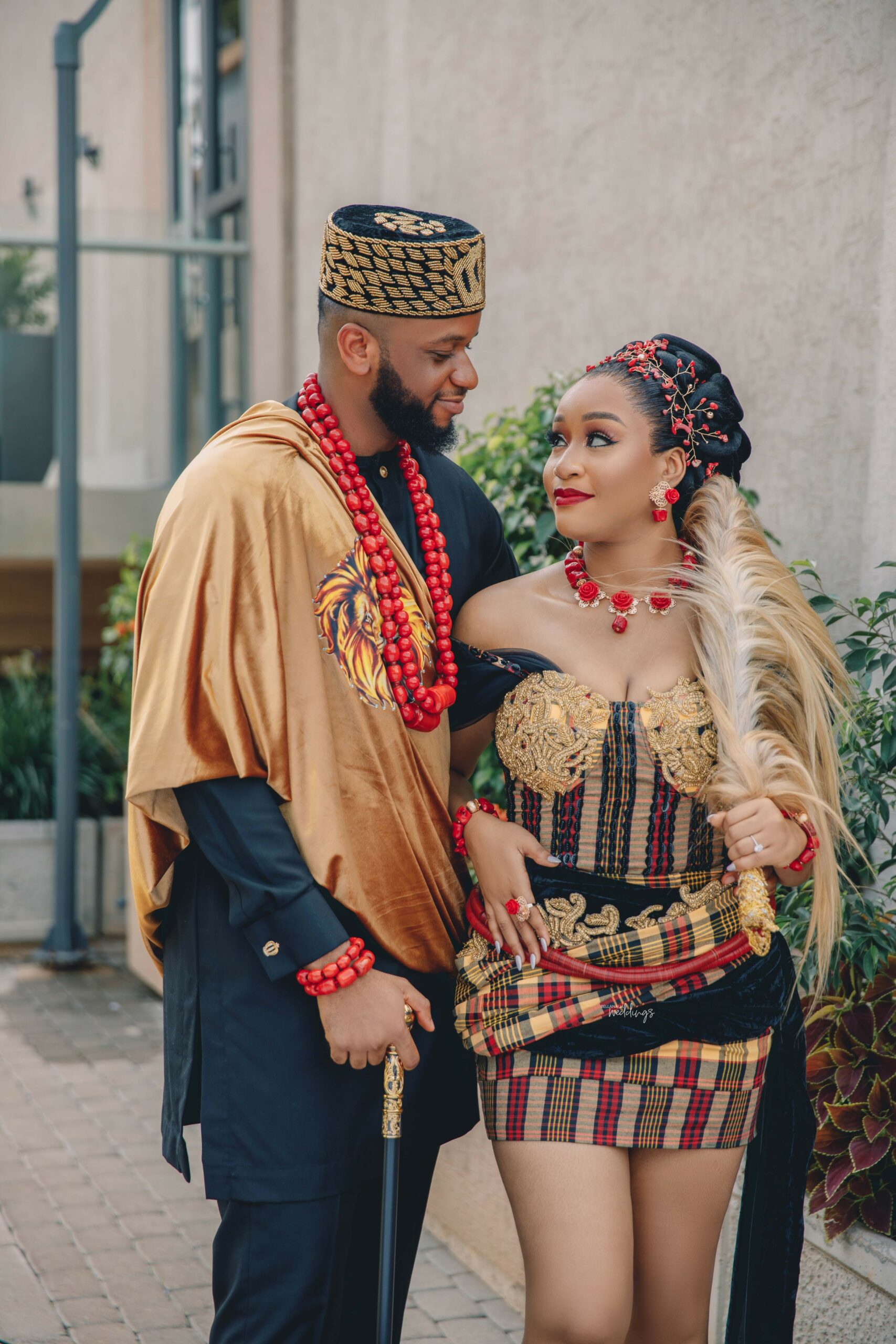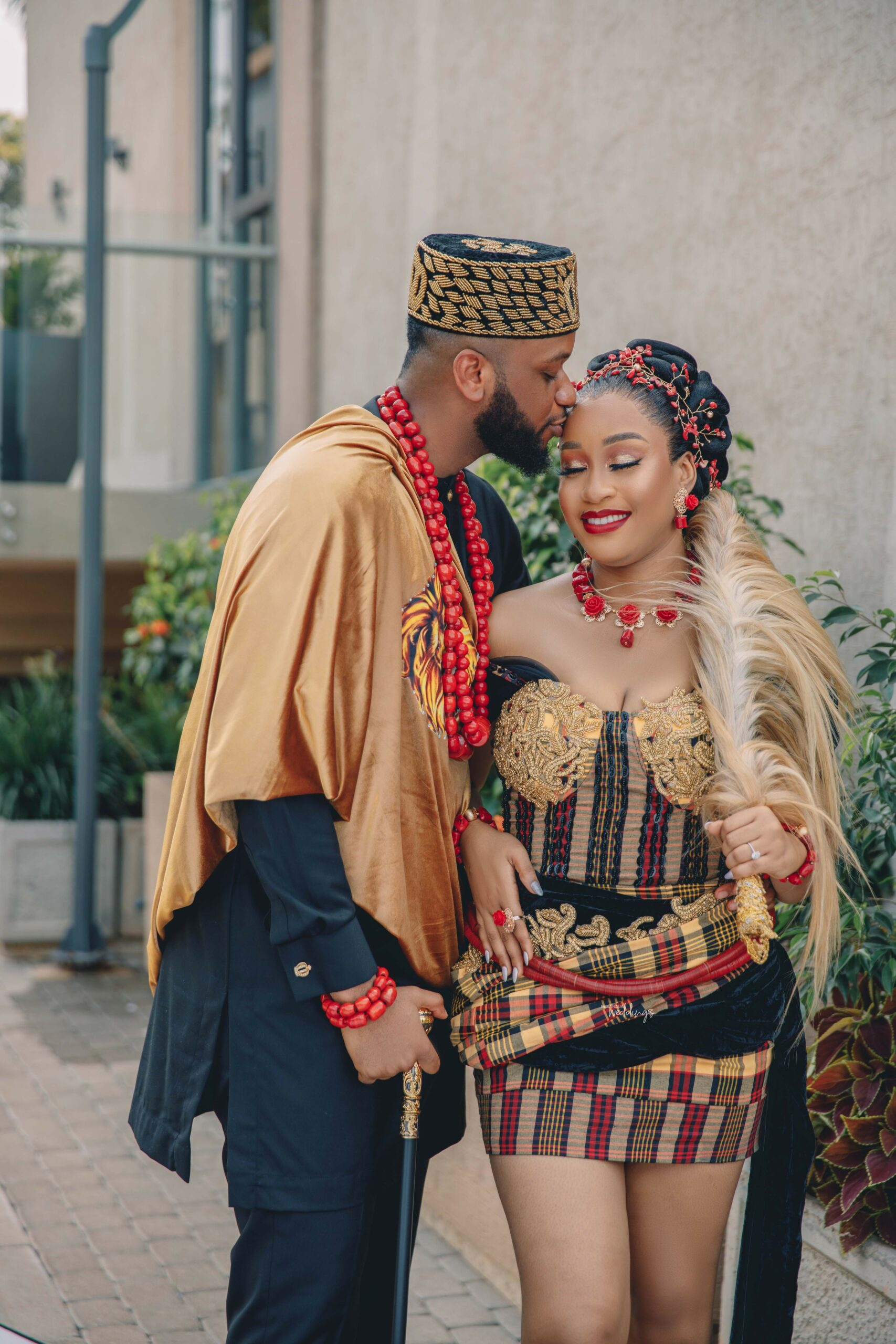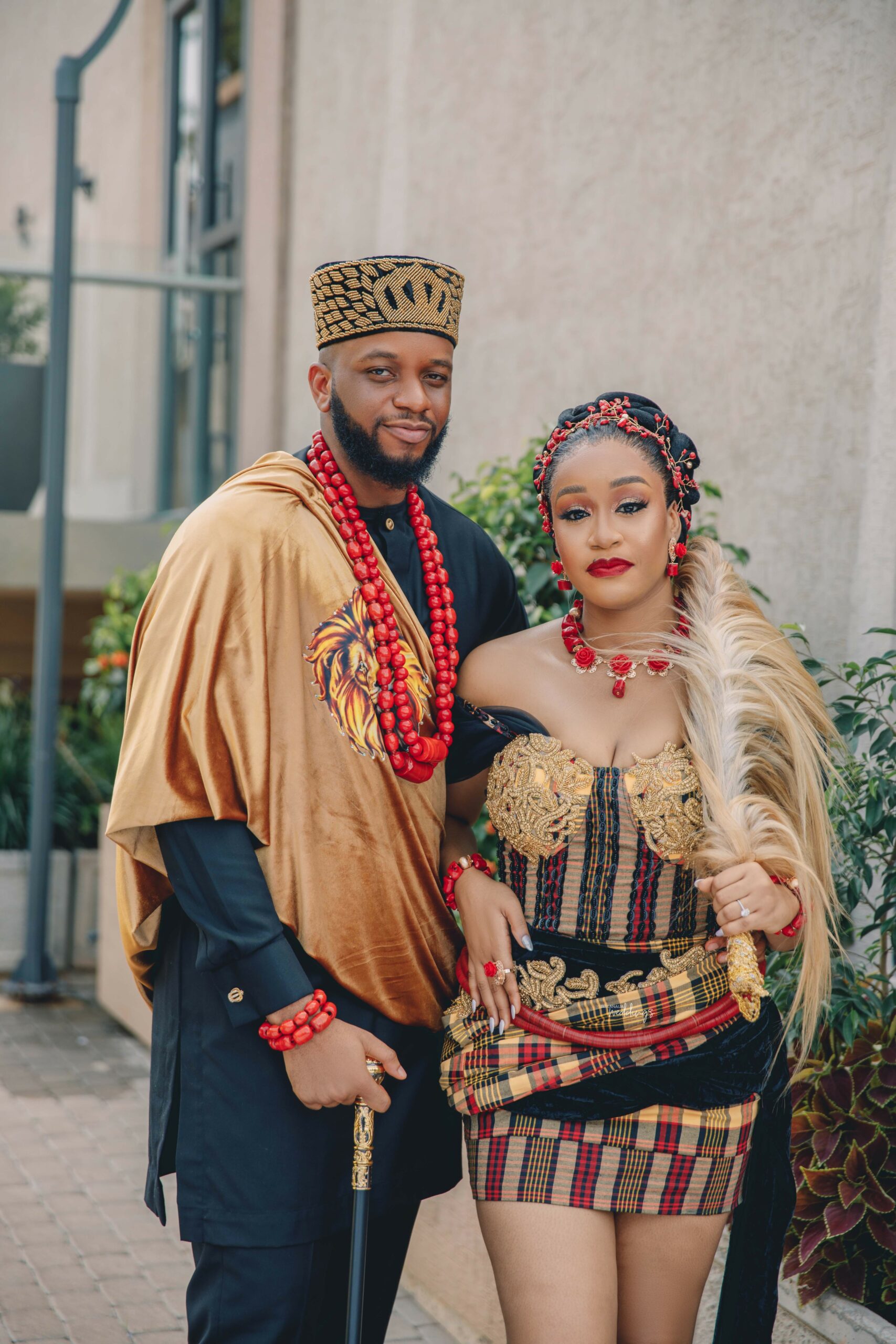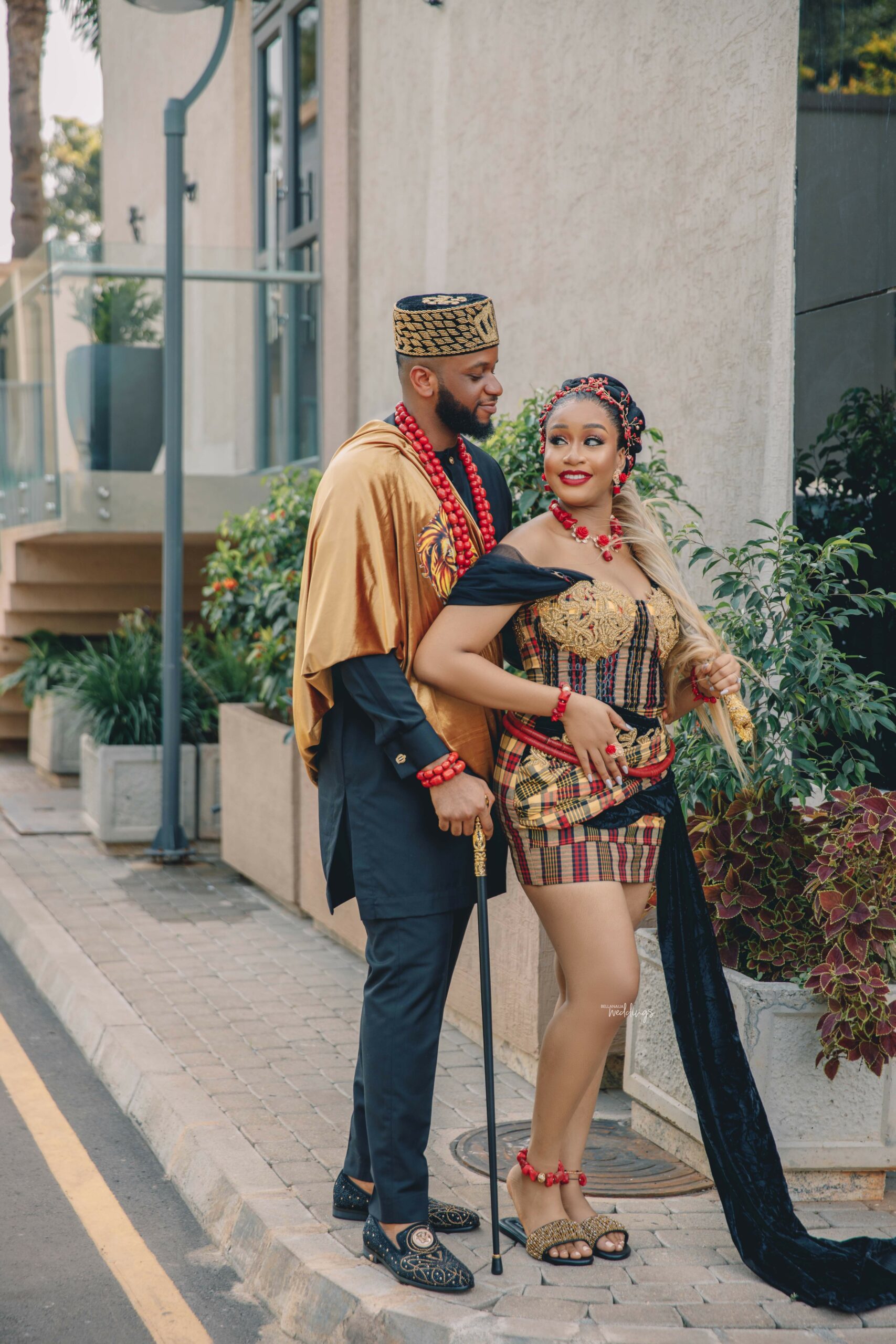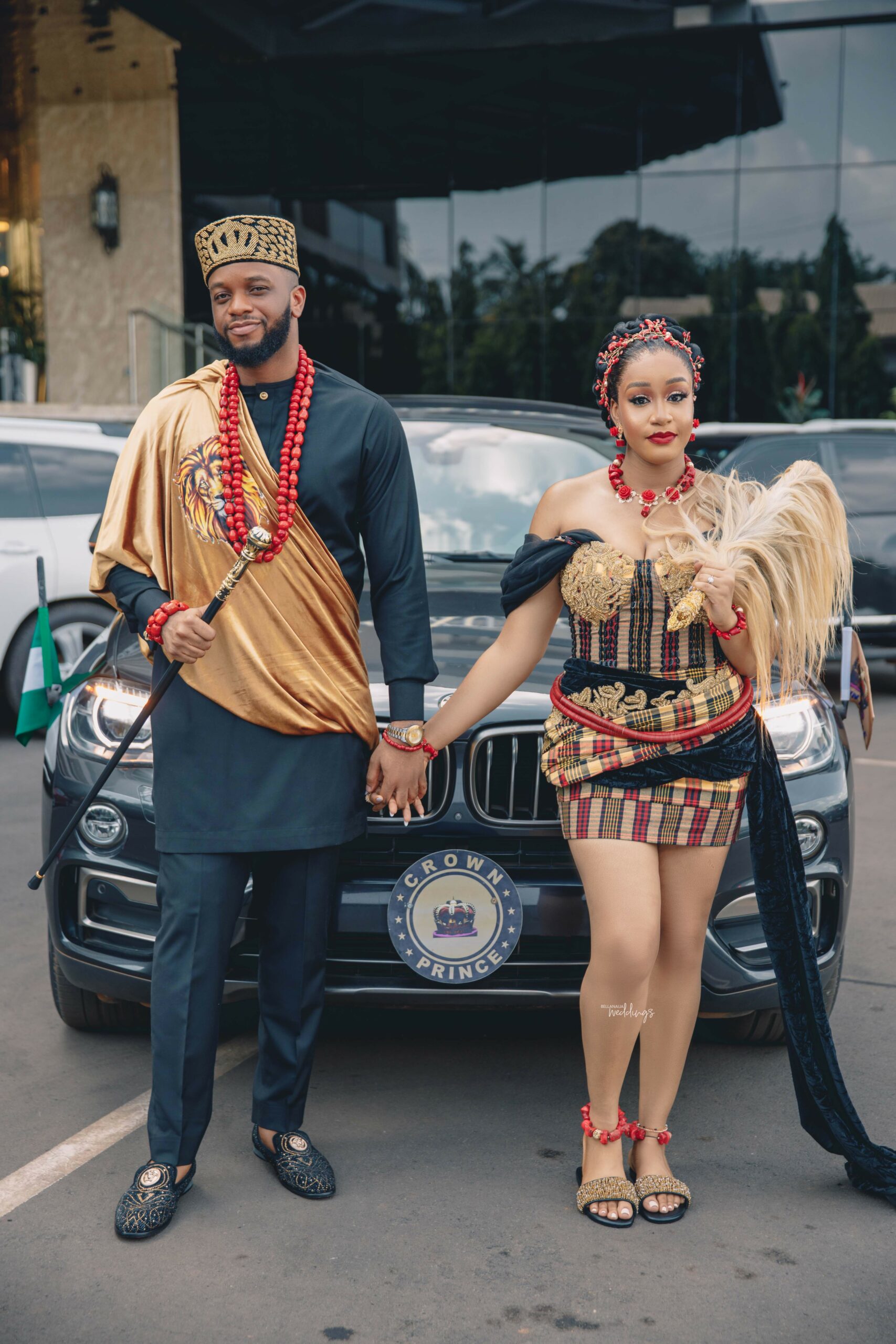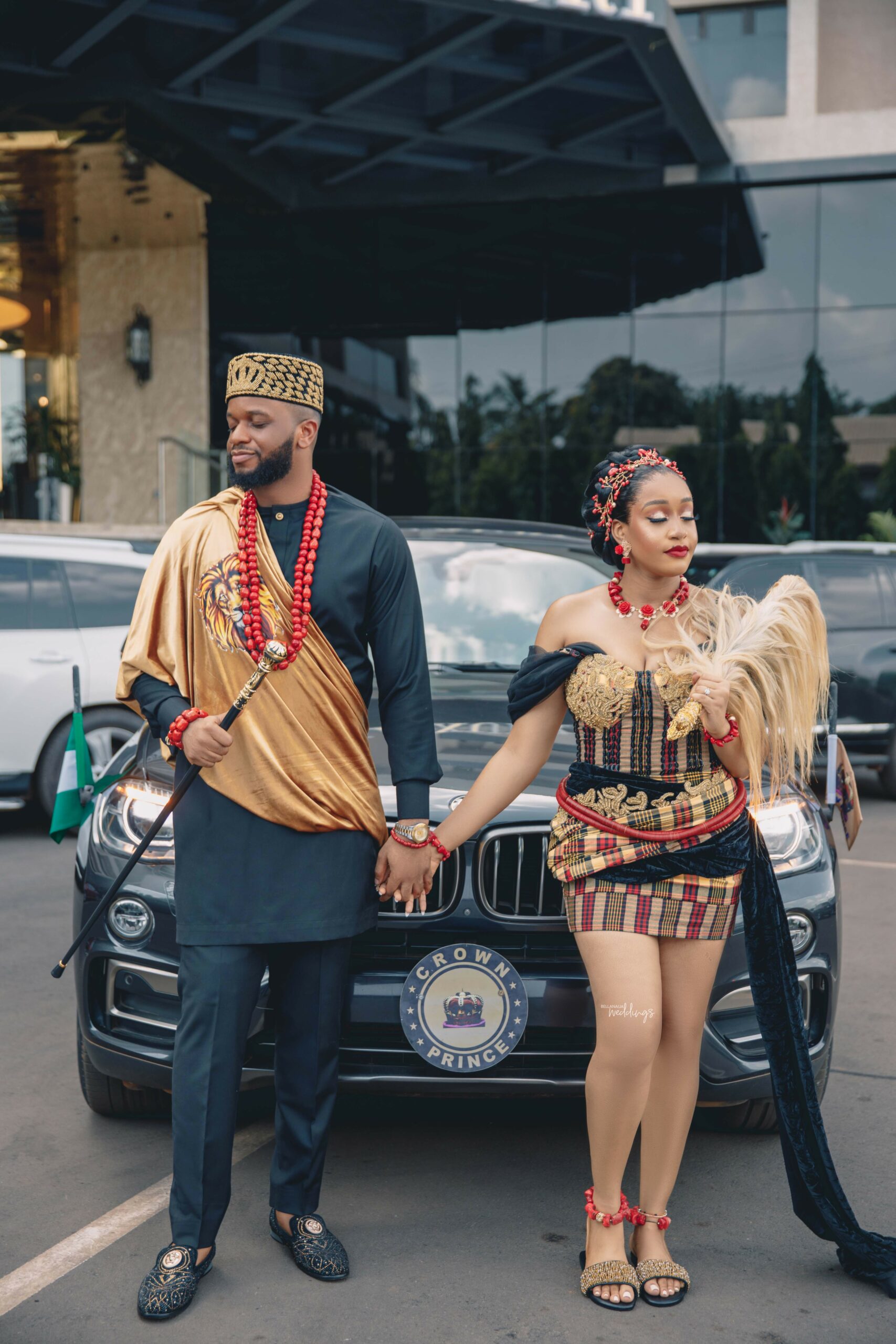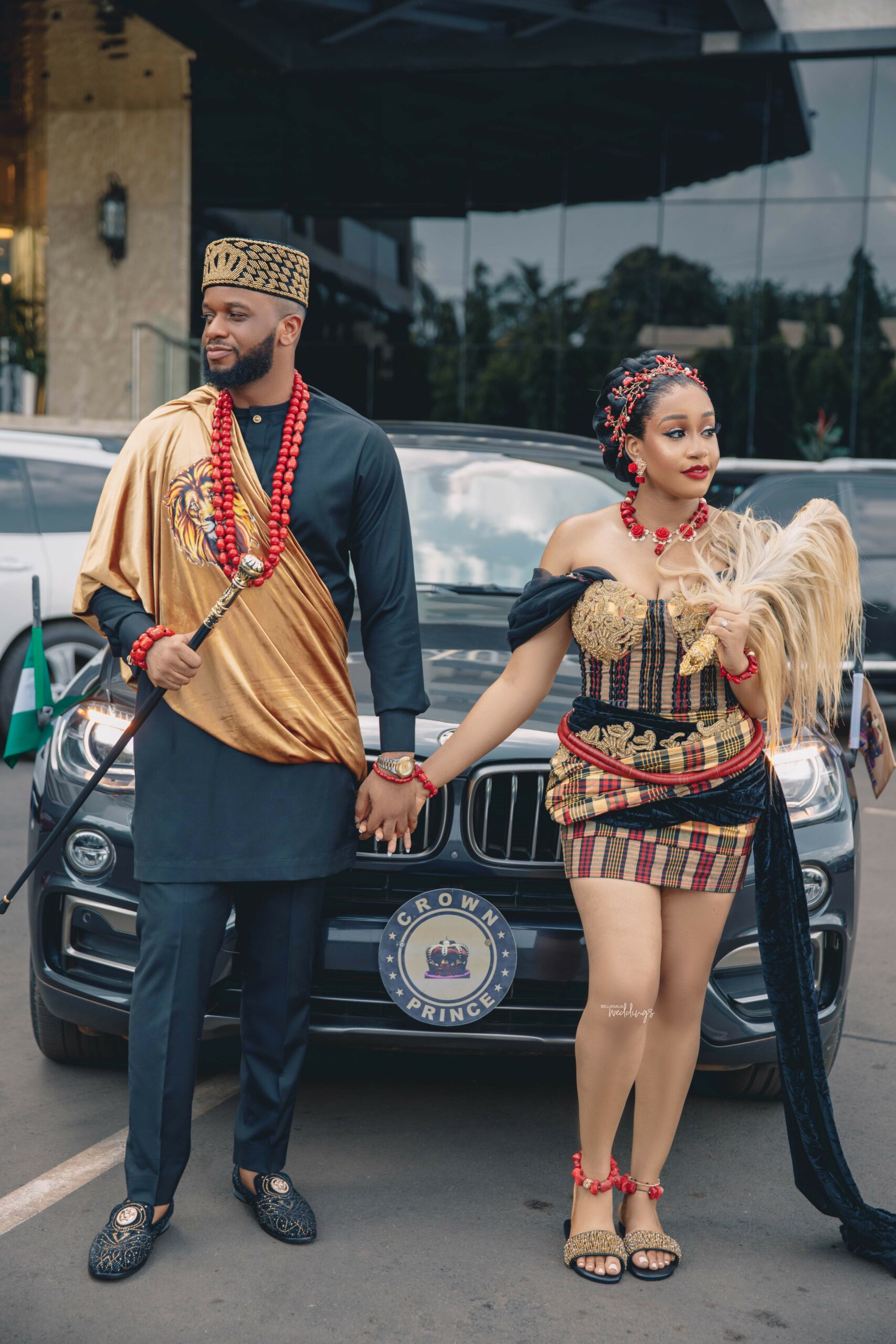 With the favourite squad!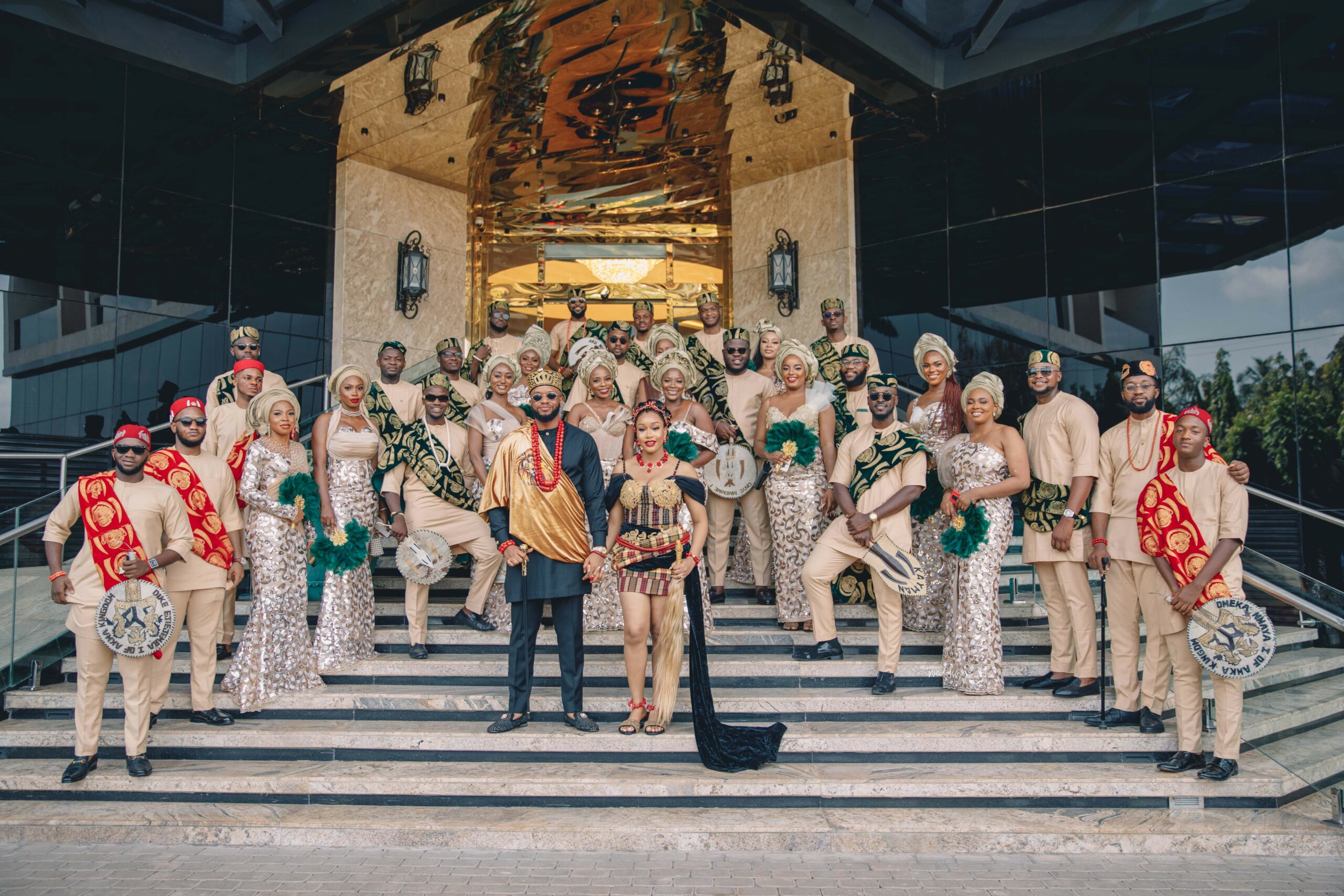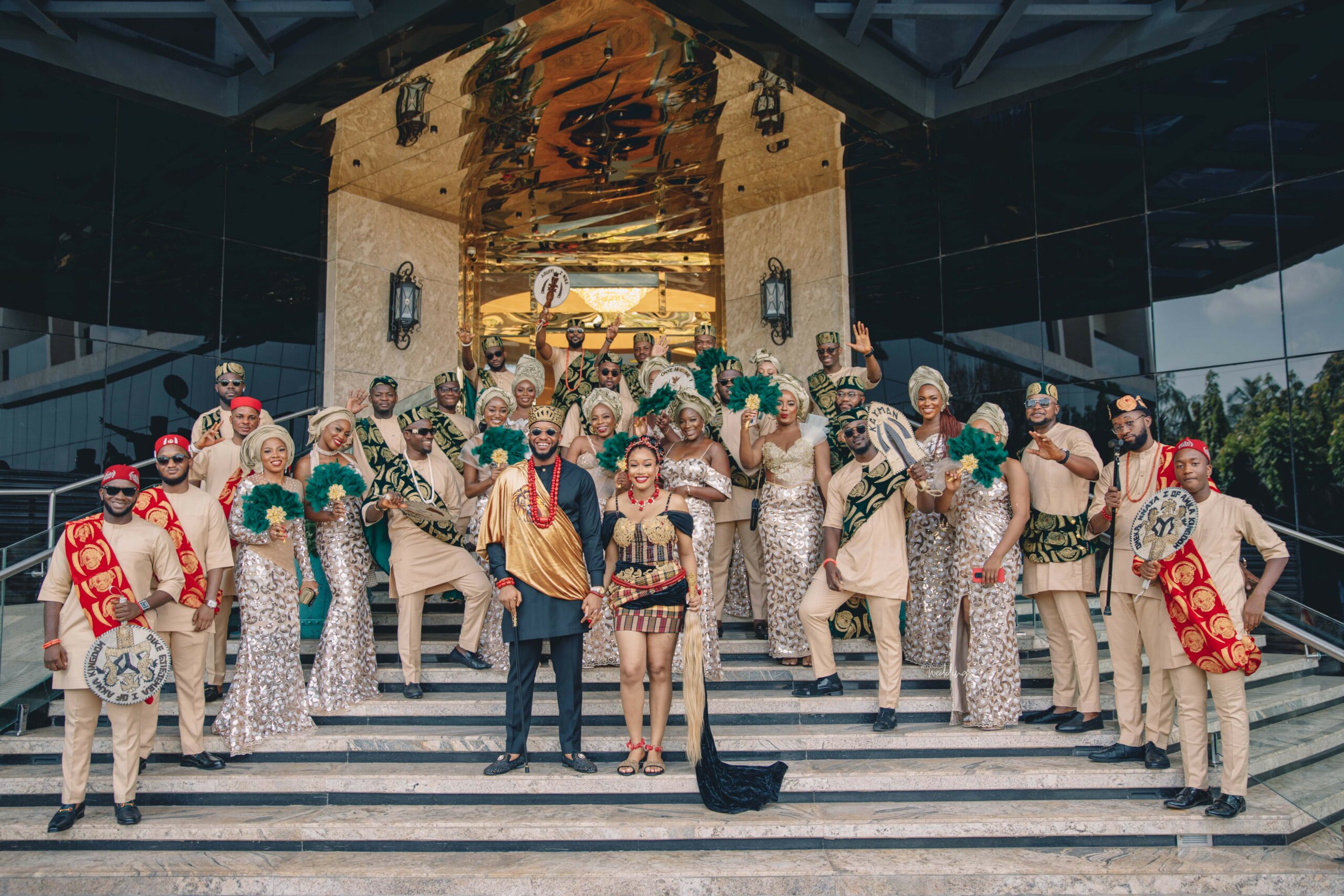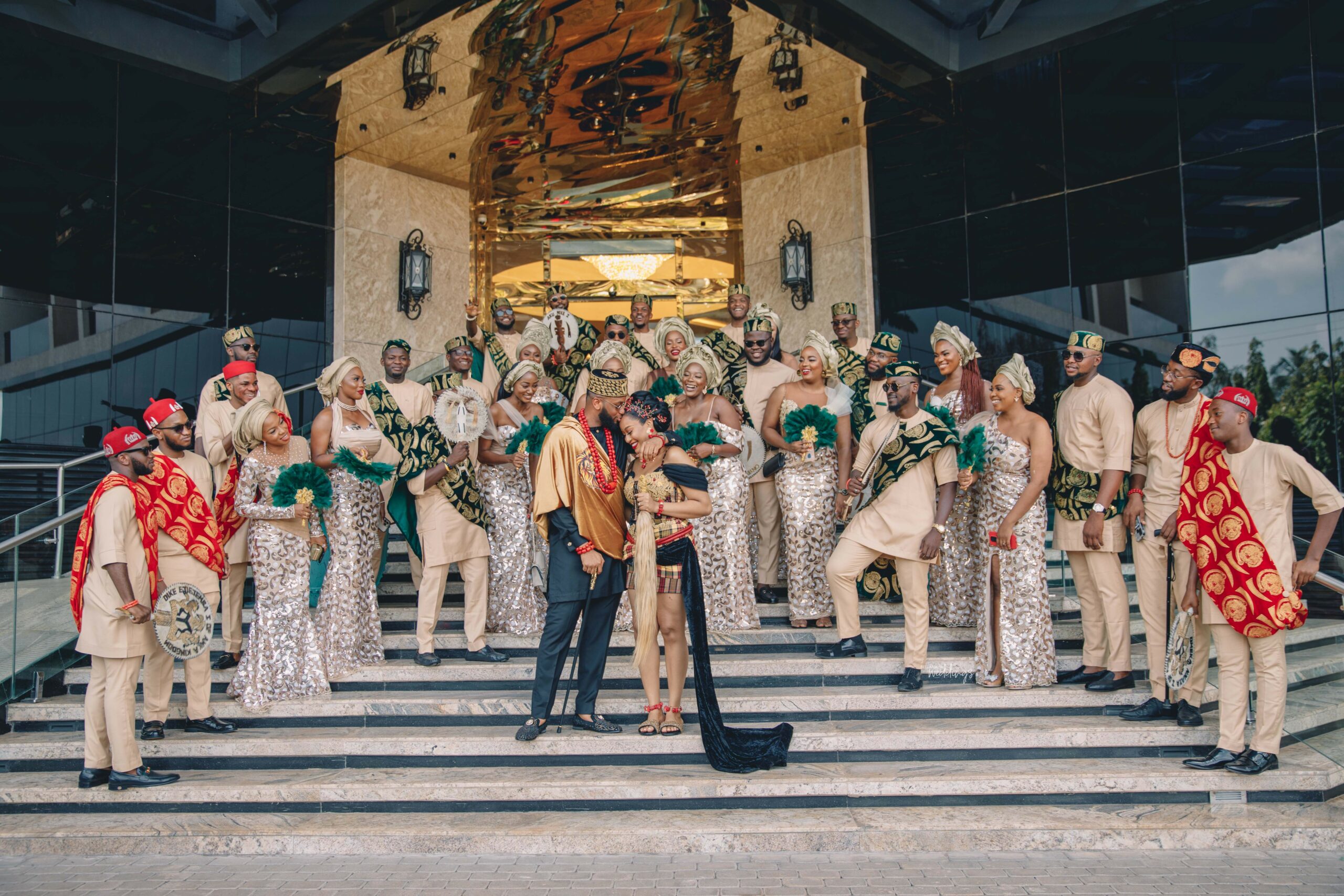 Let's have a look at the lovely reception decor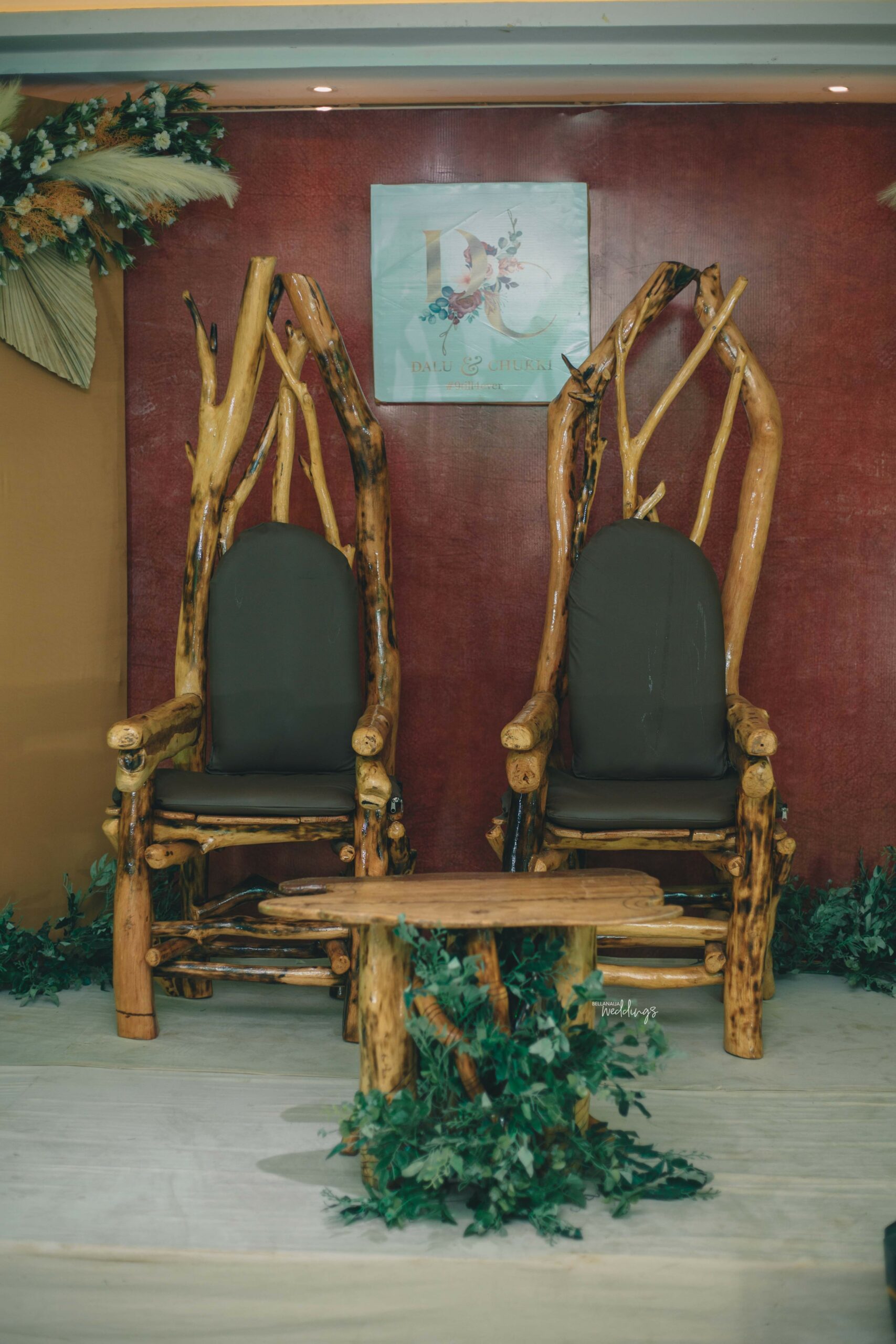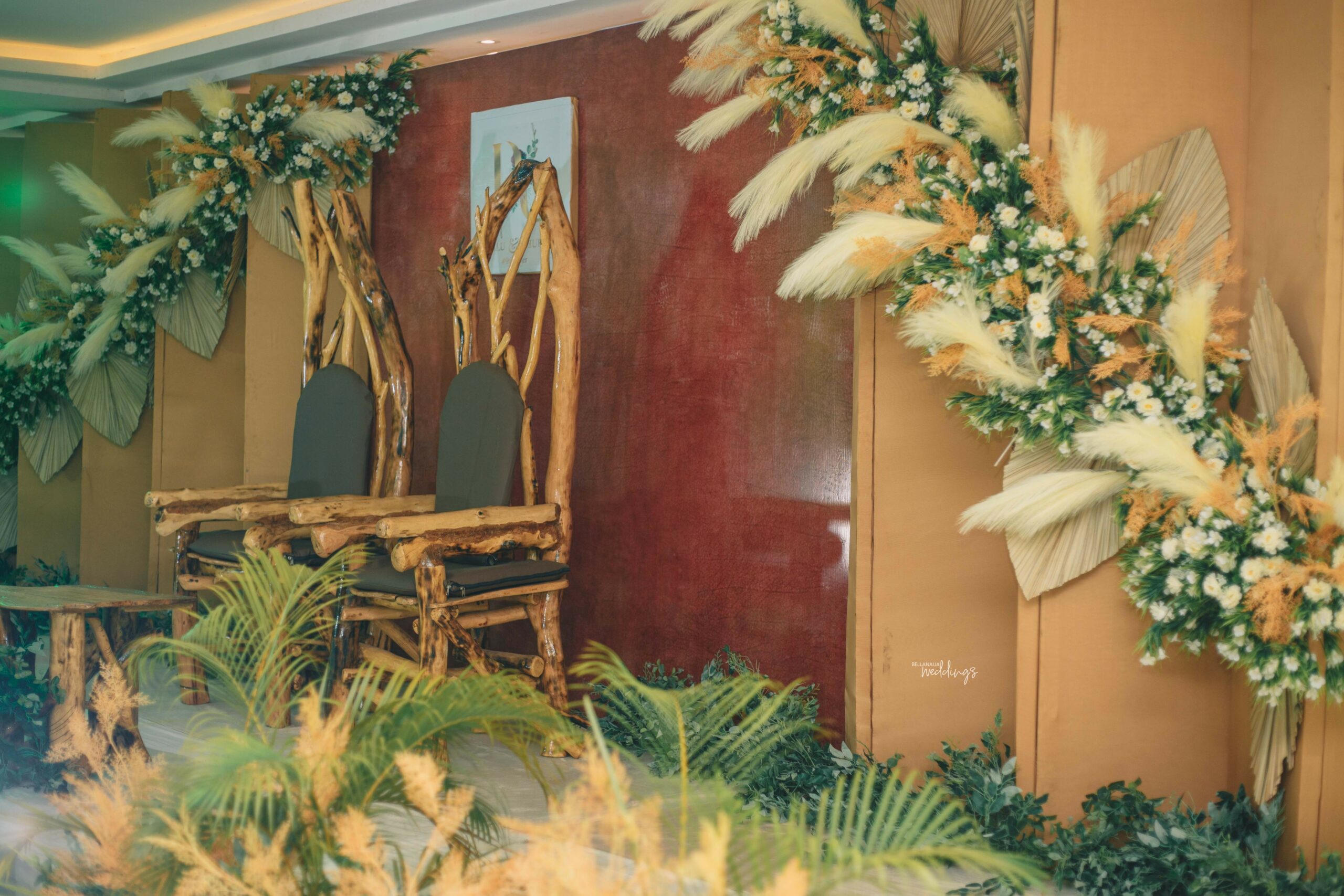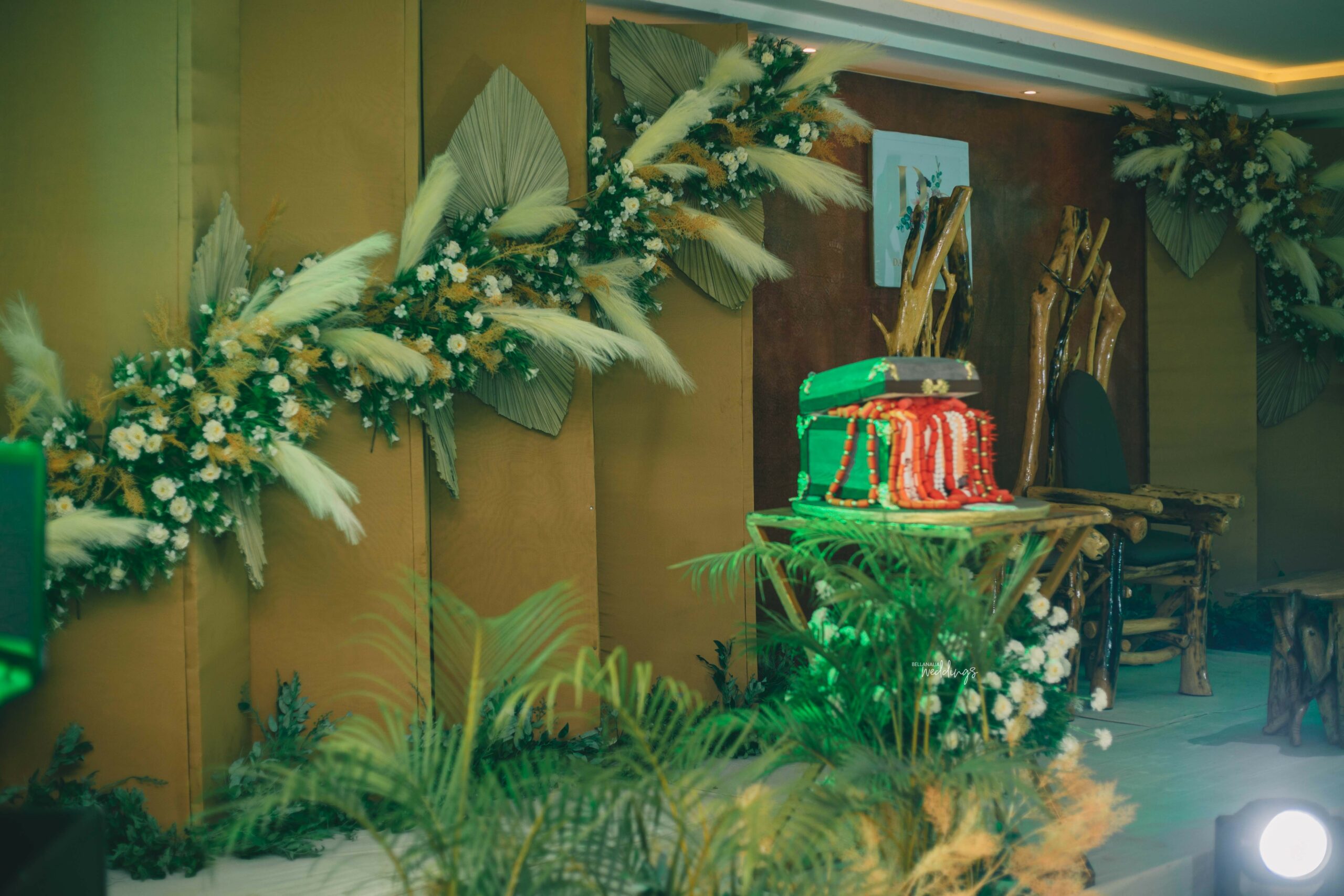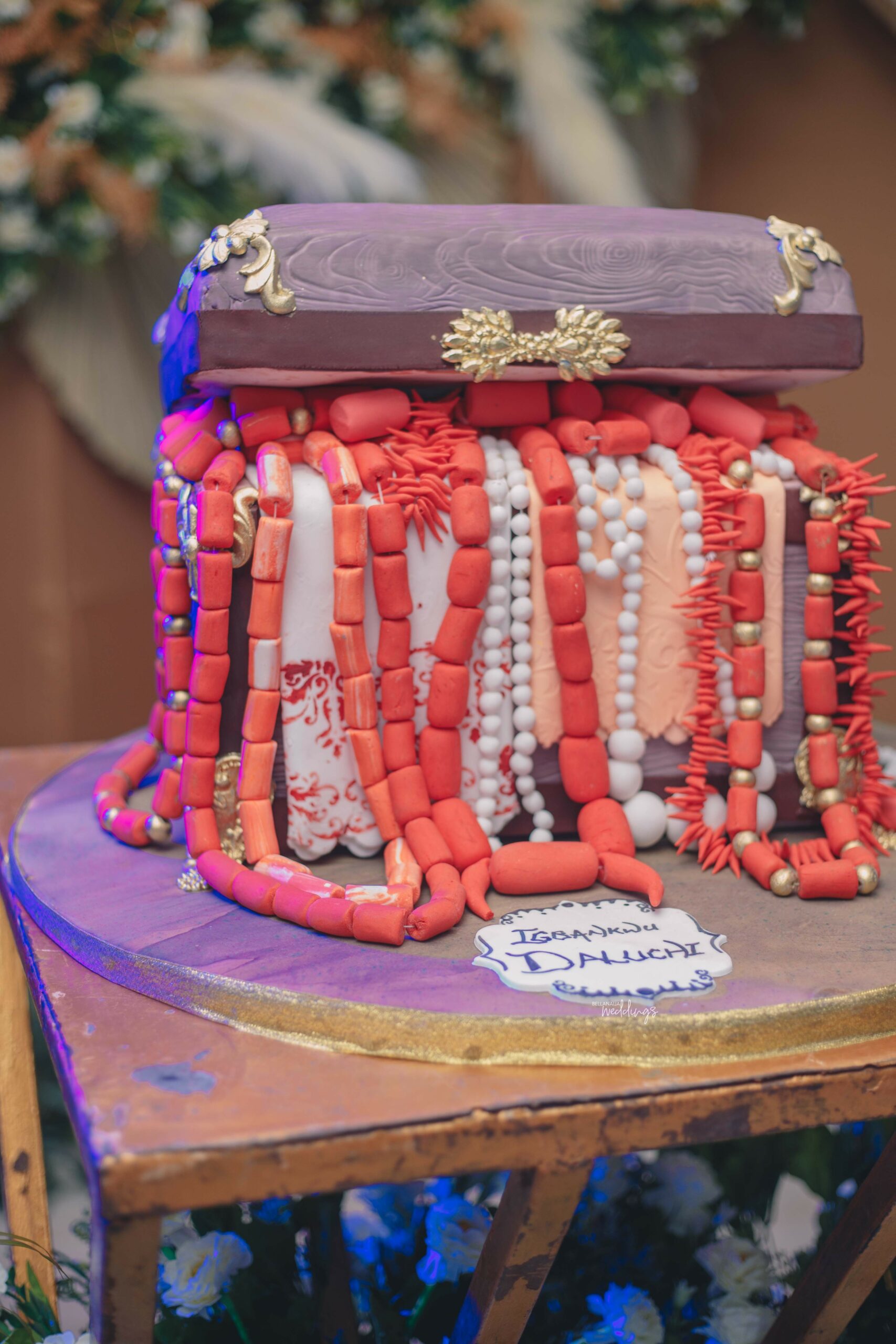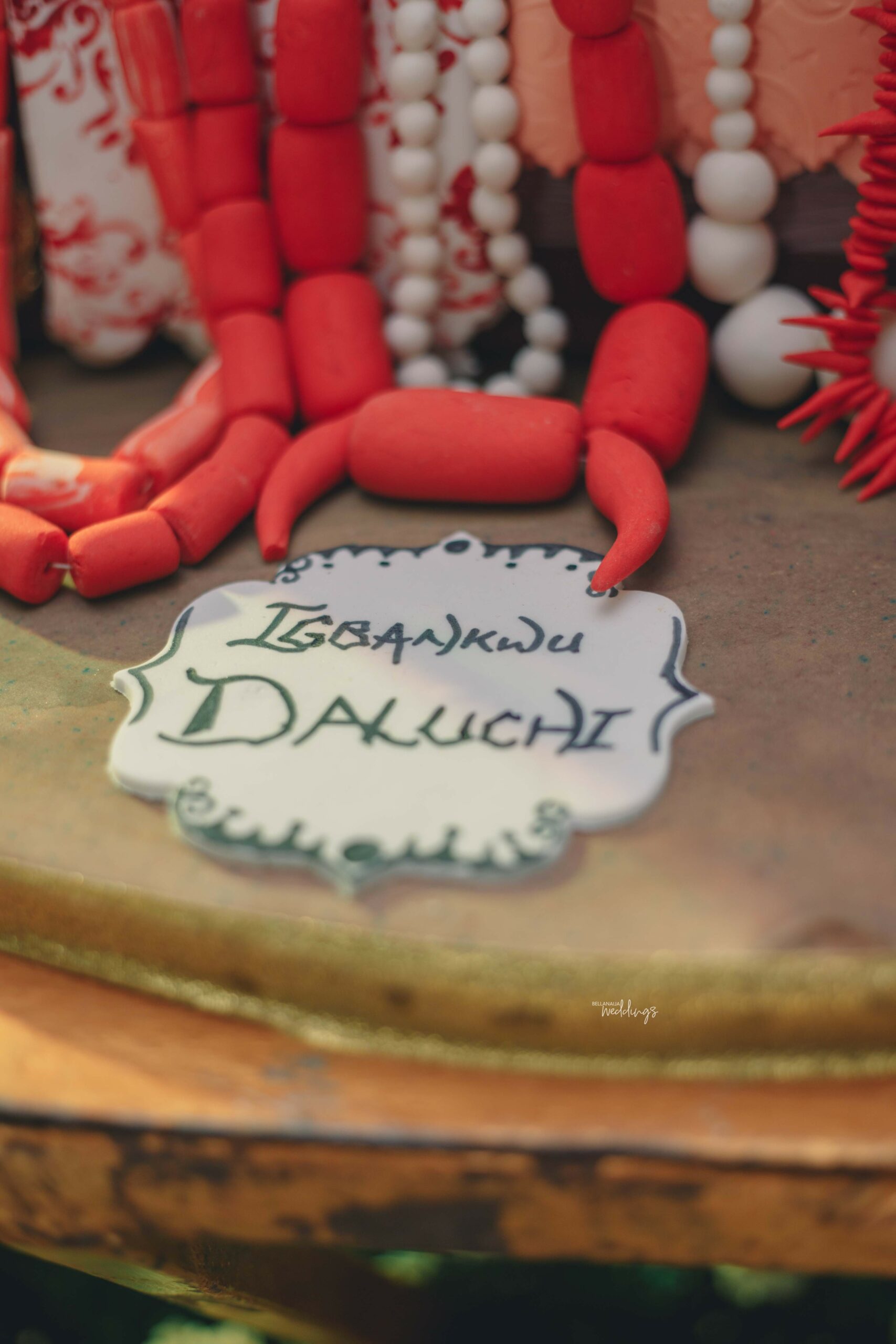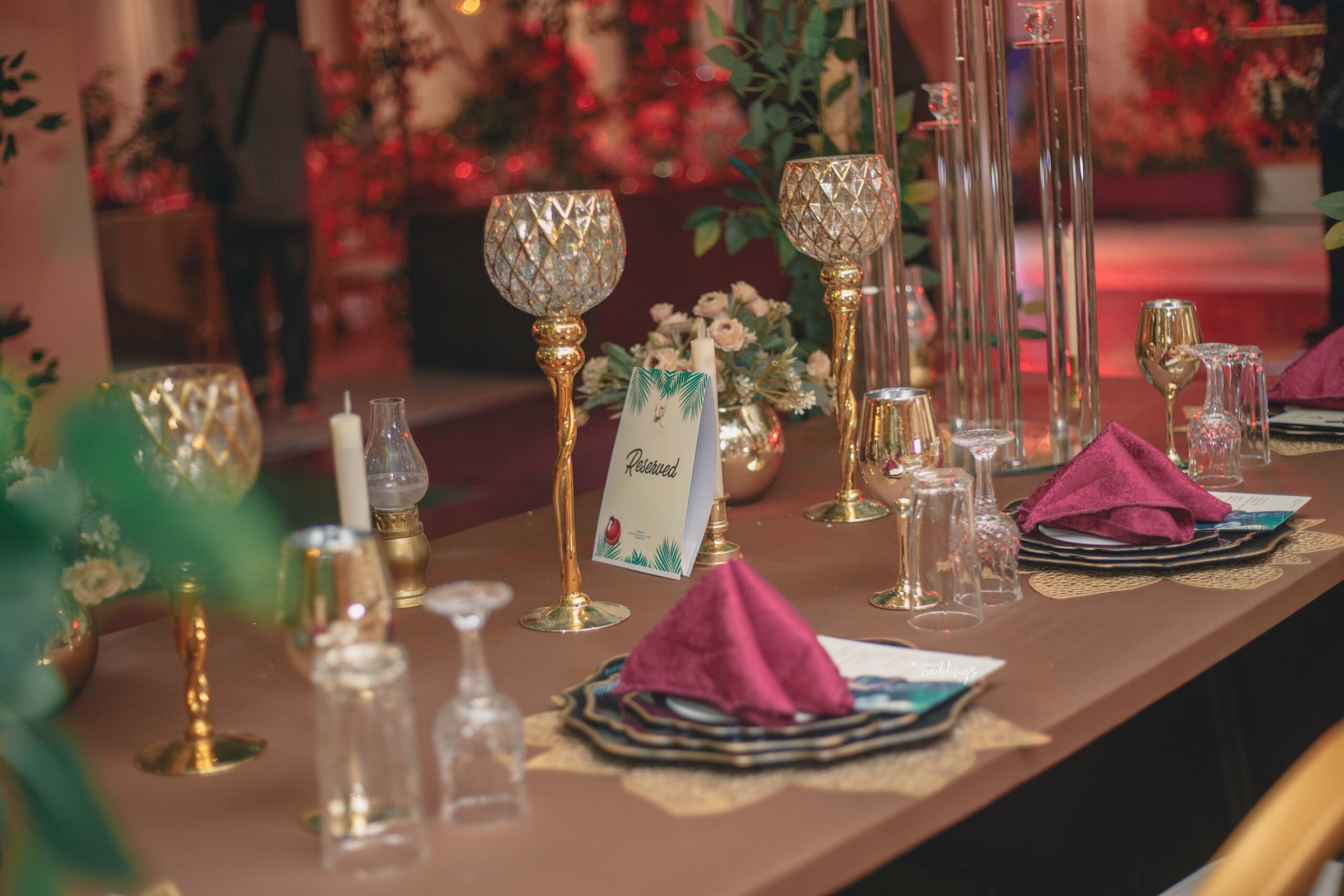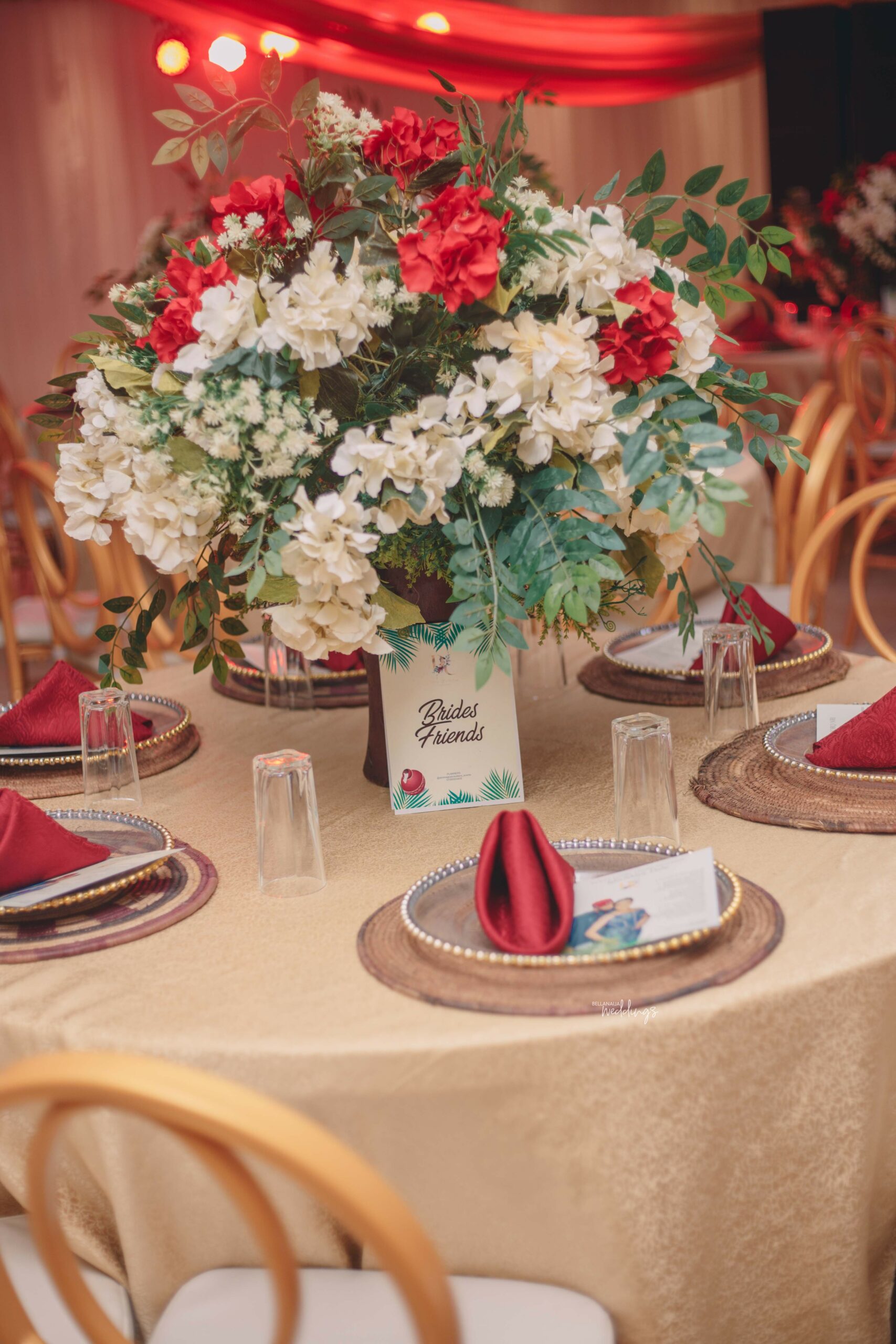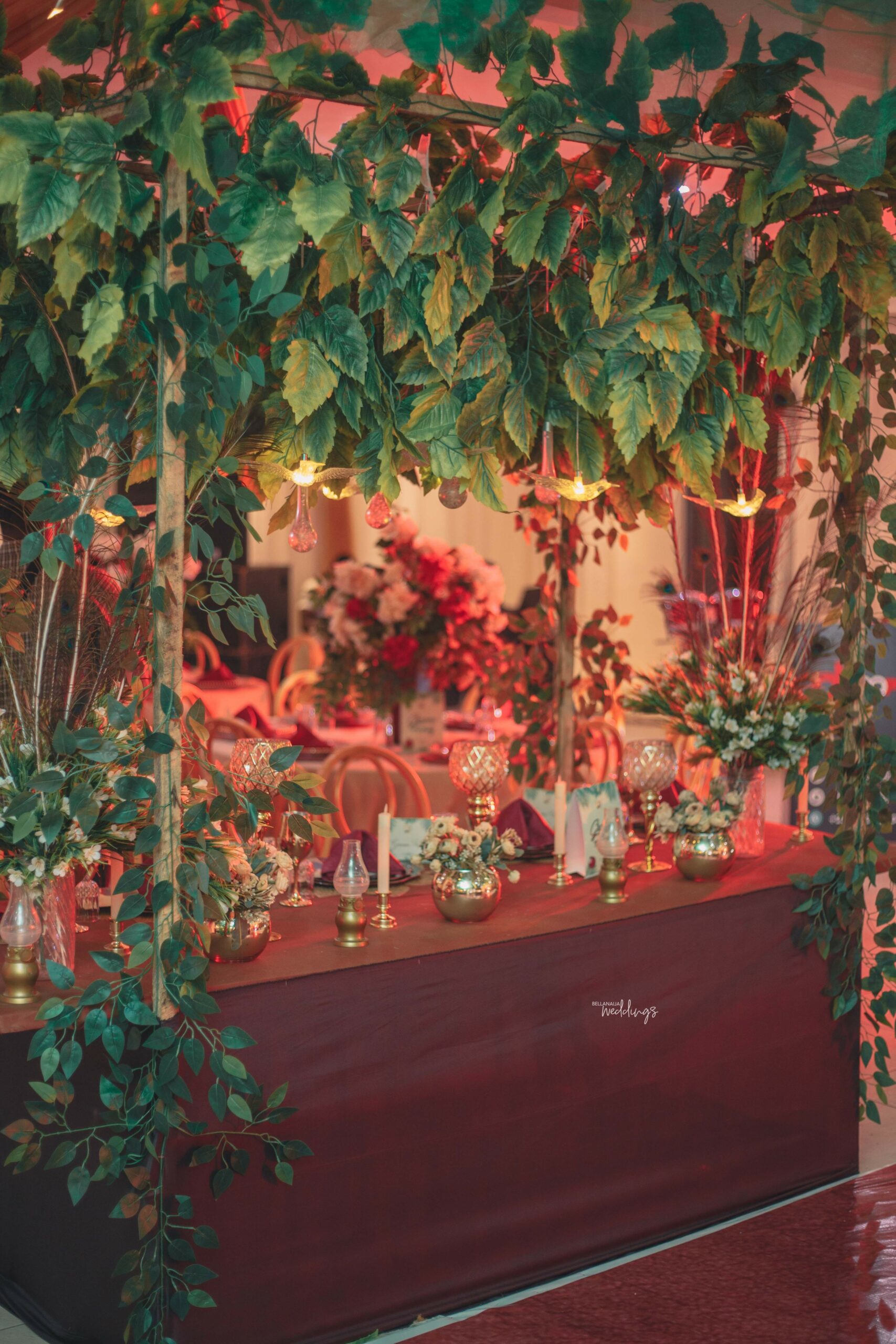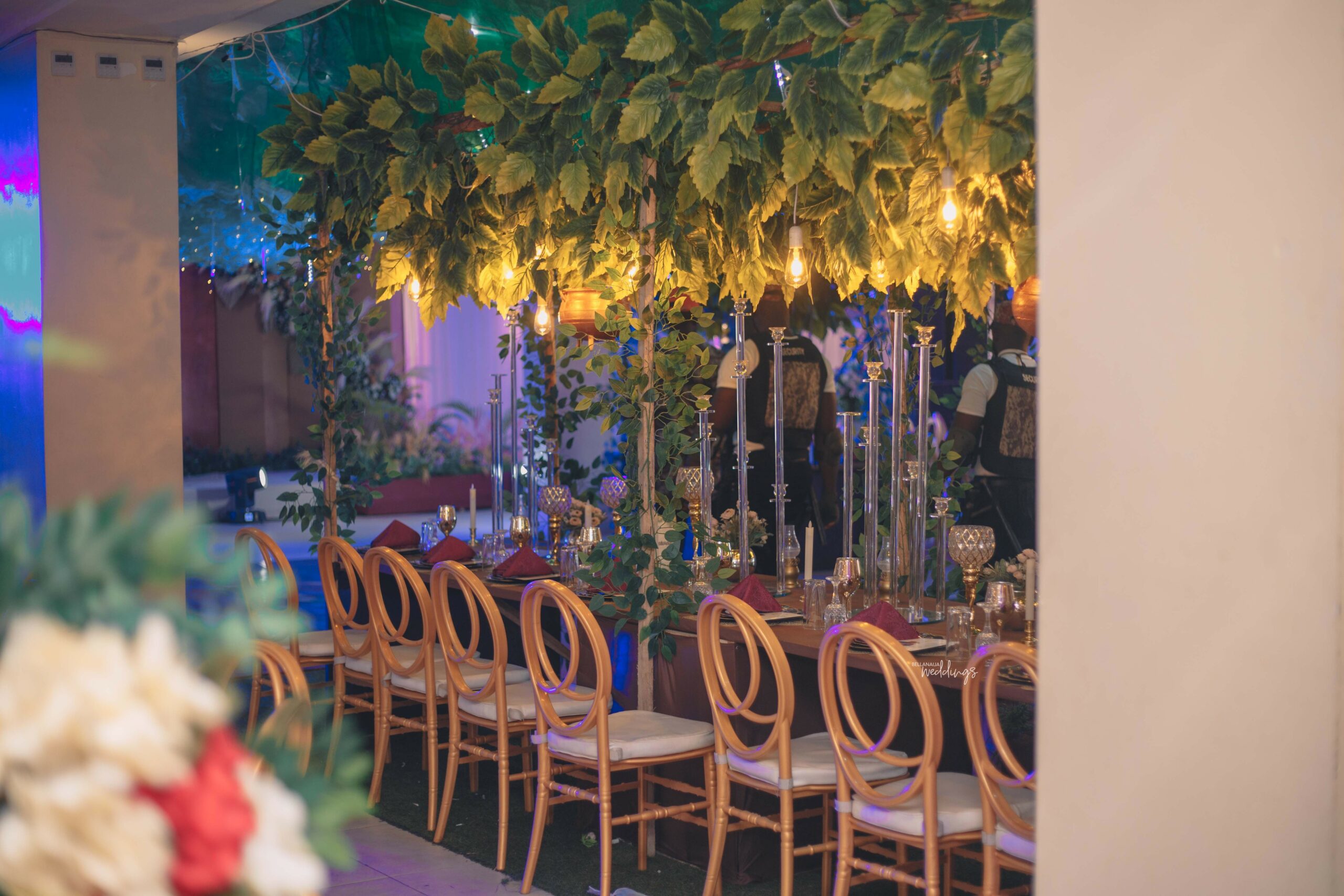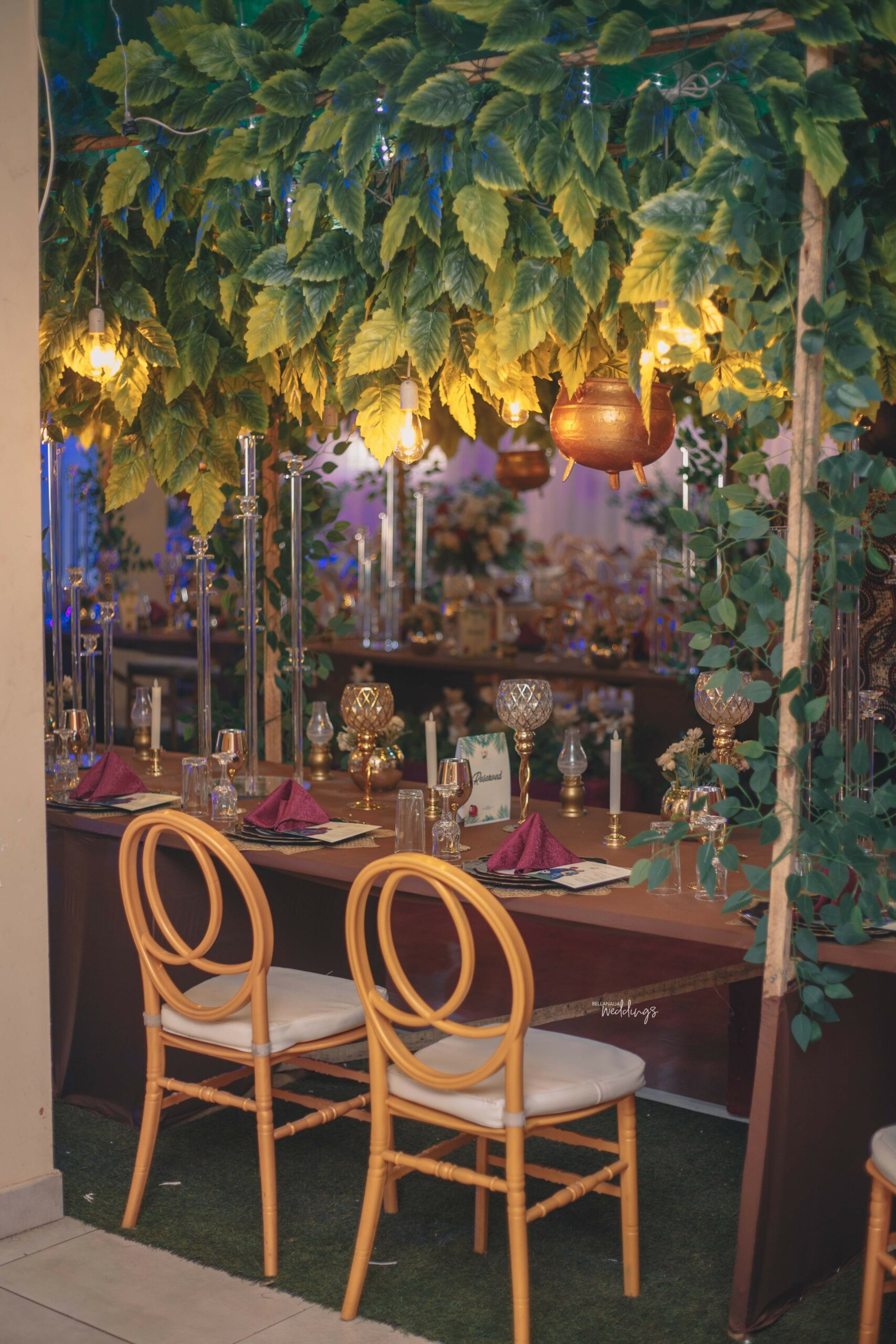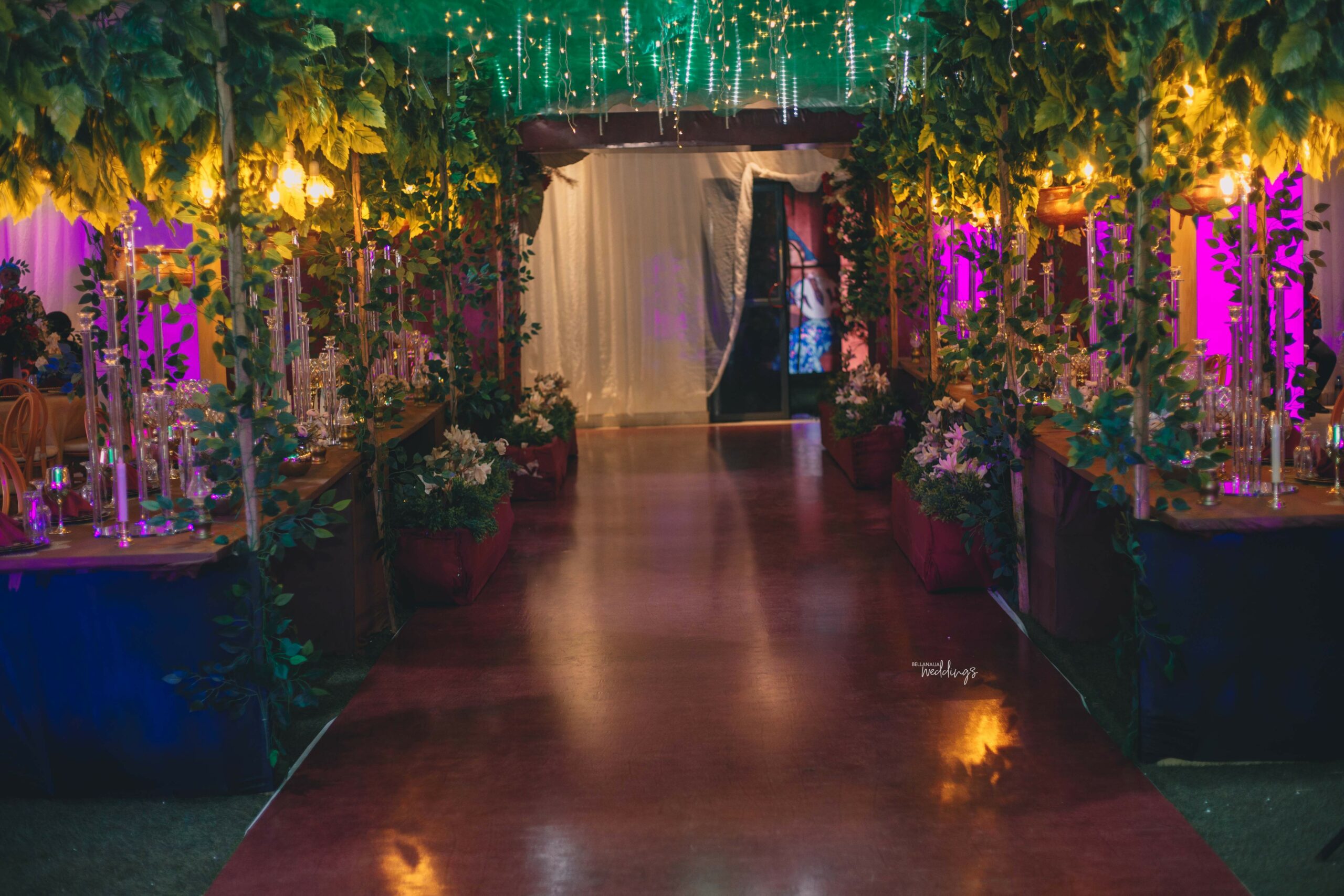 Let the ceremony begin!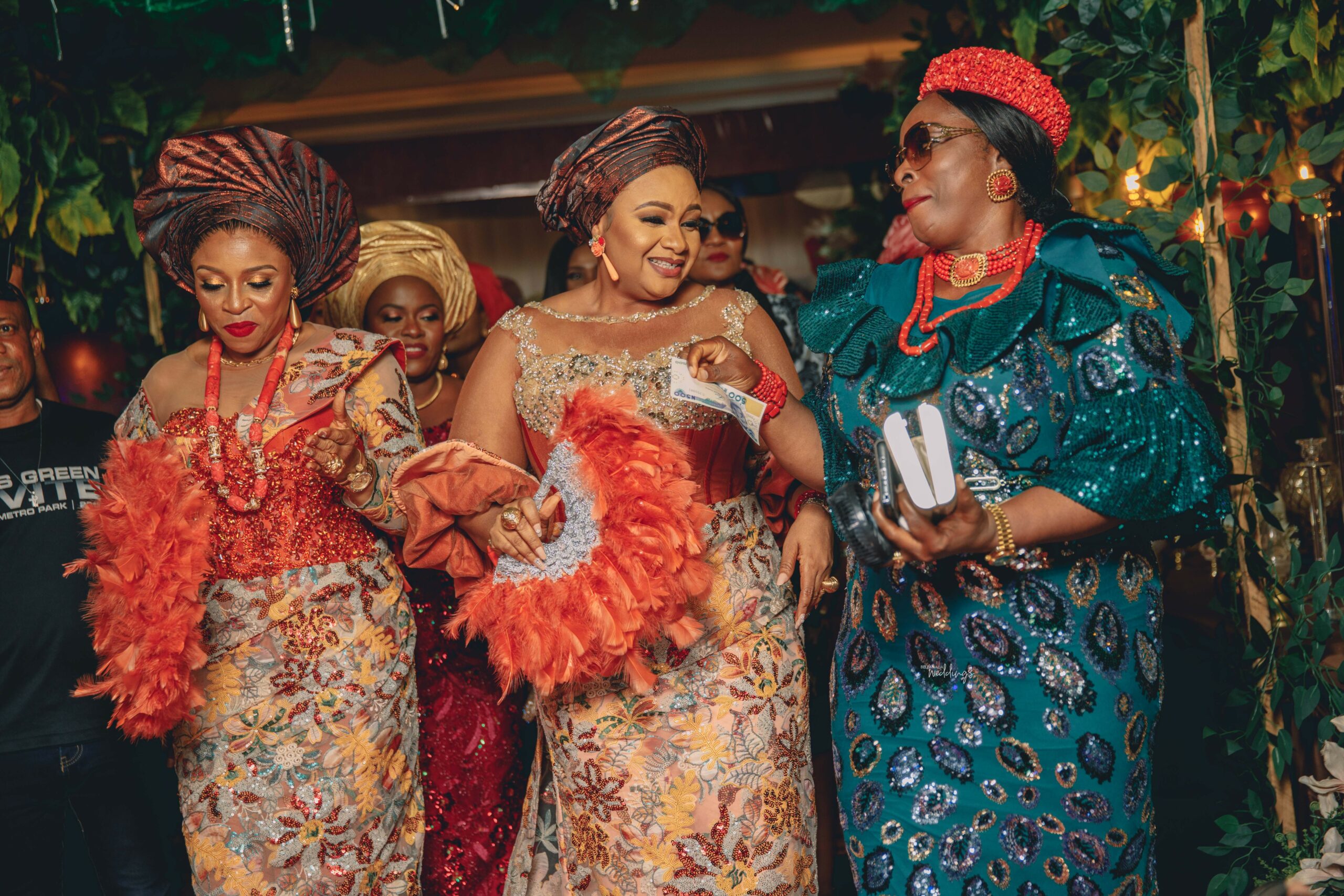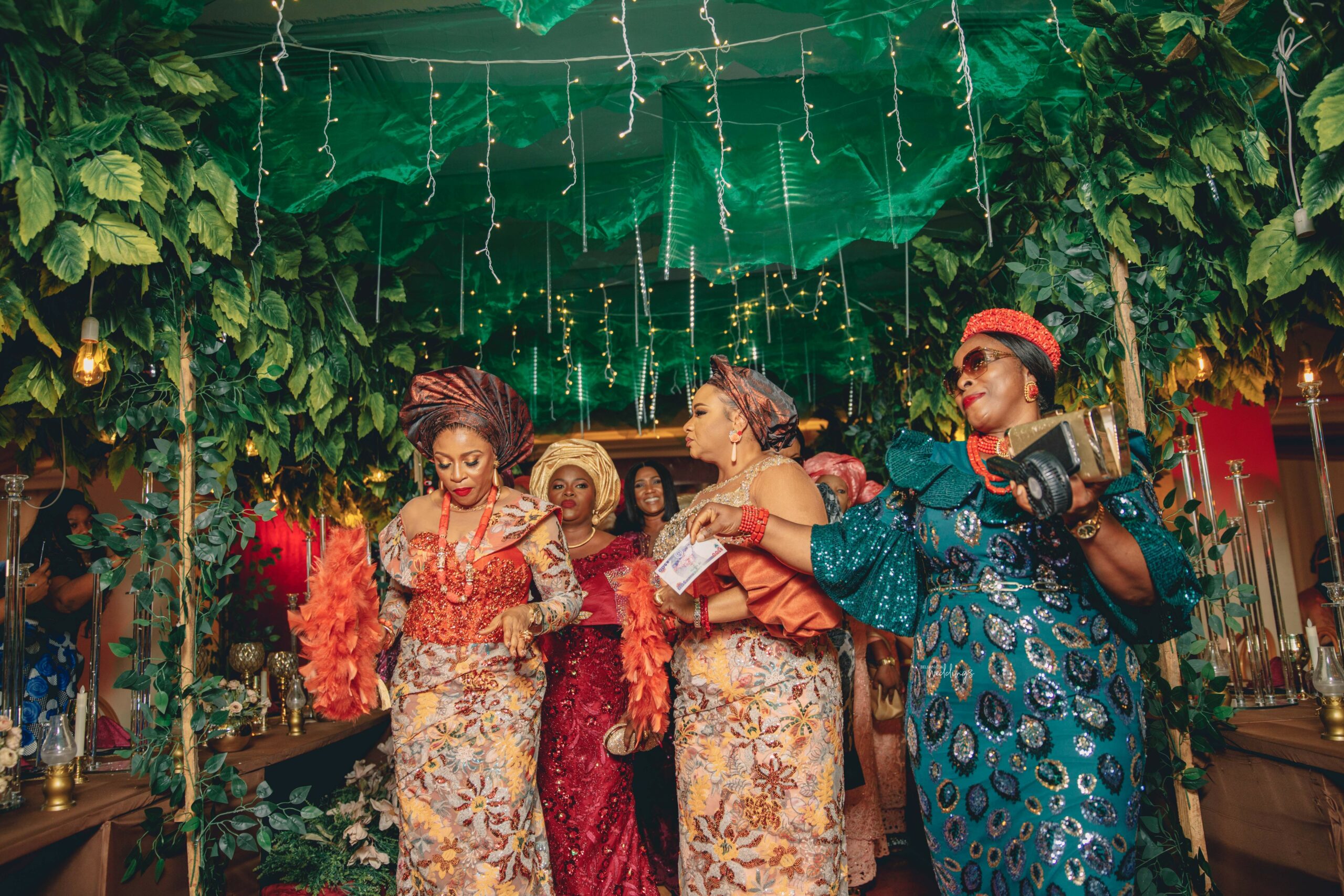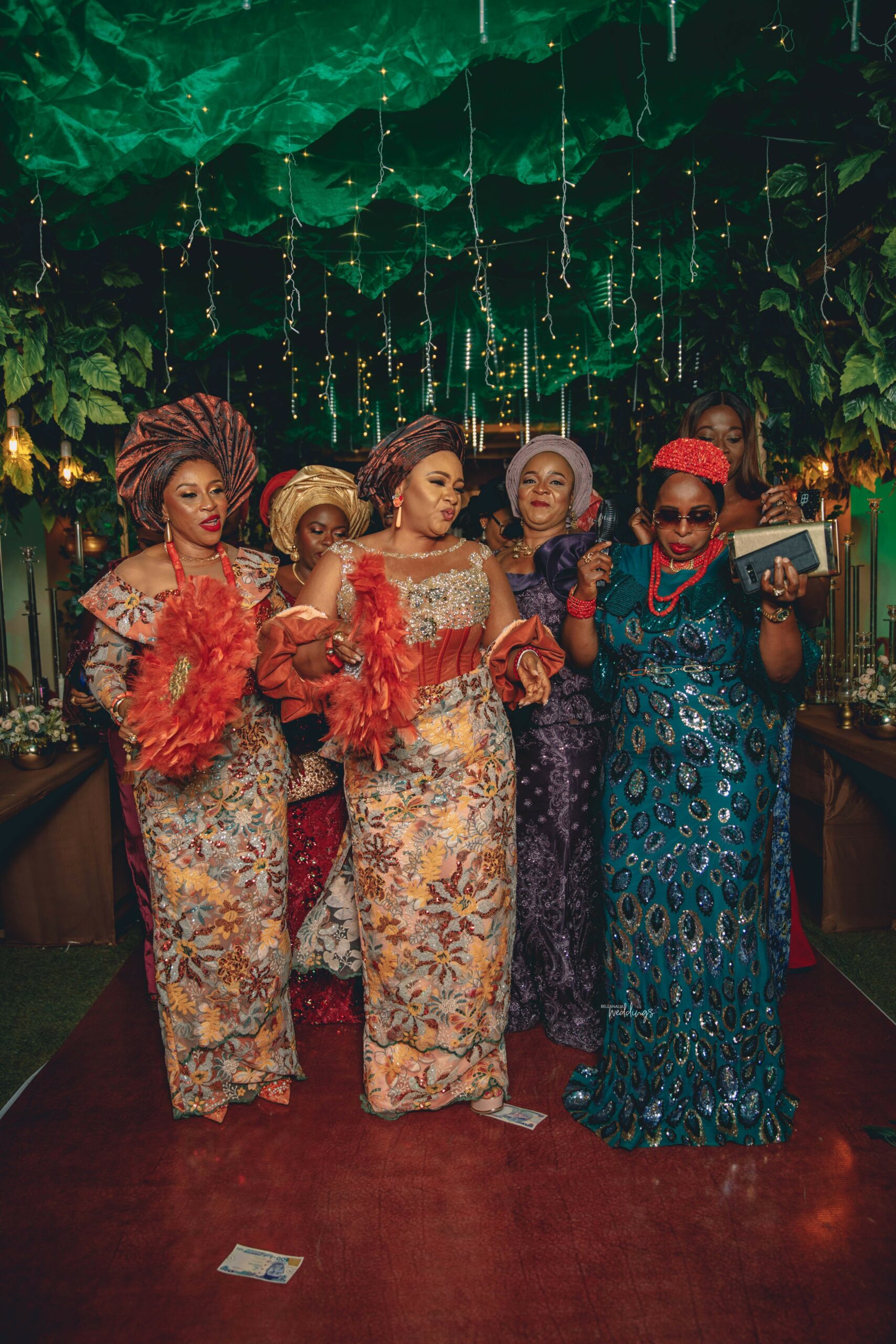 Give way! The groom coming through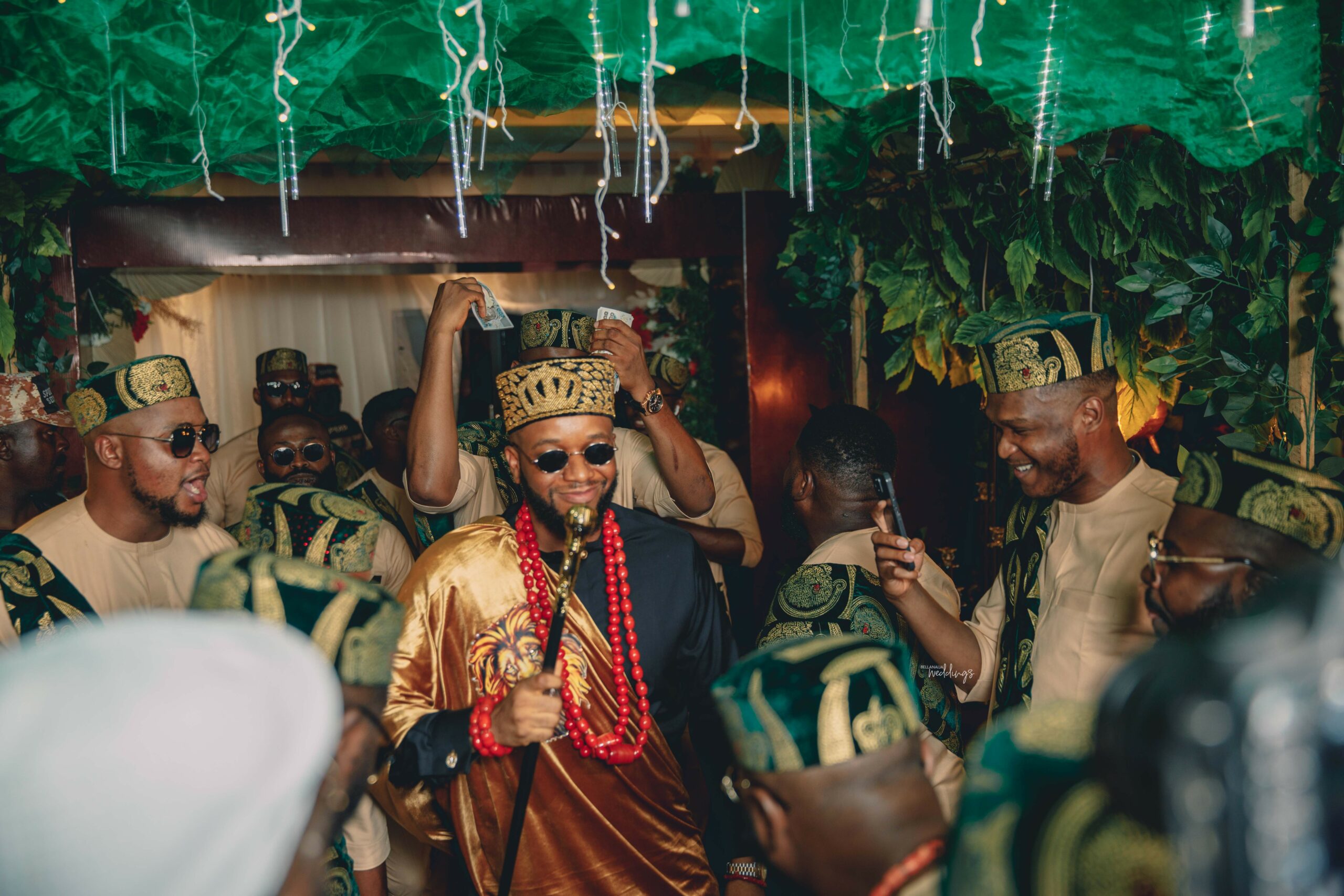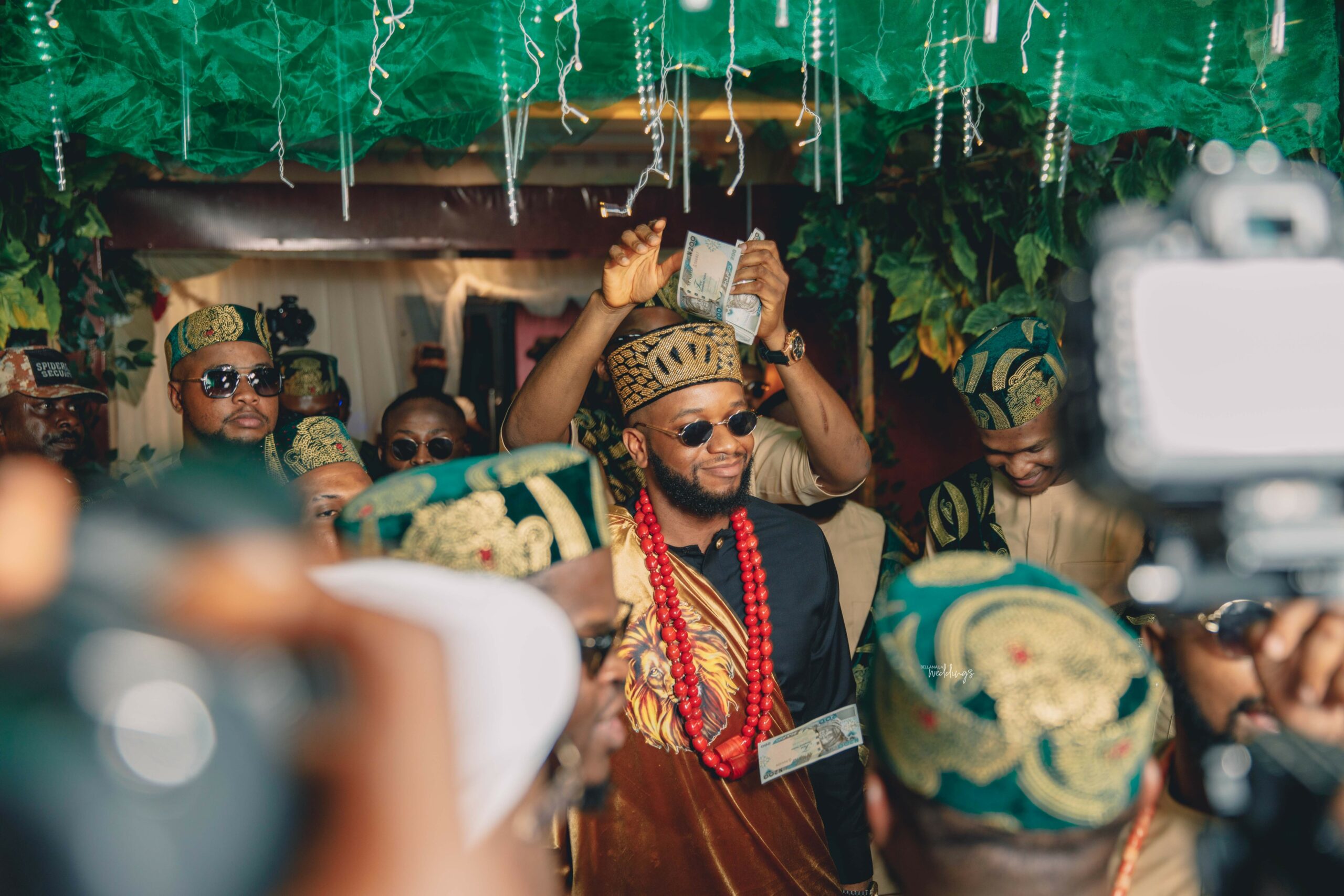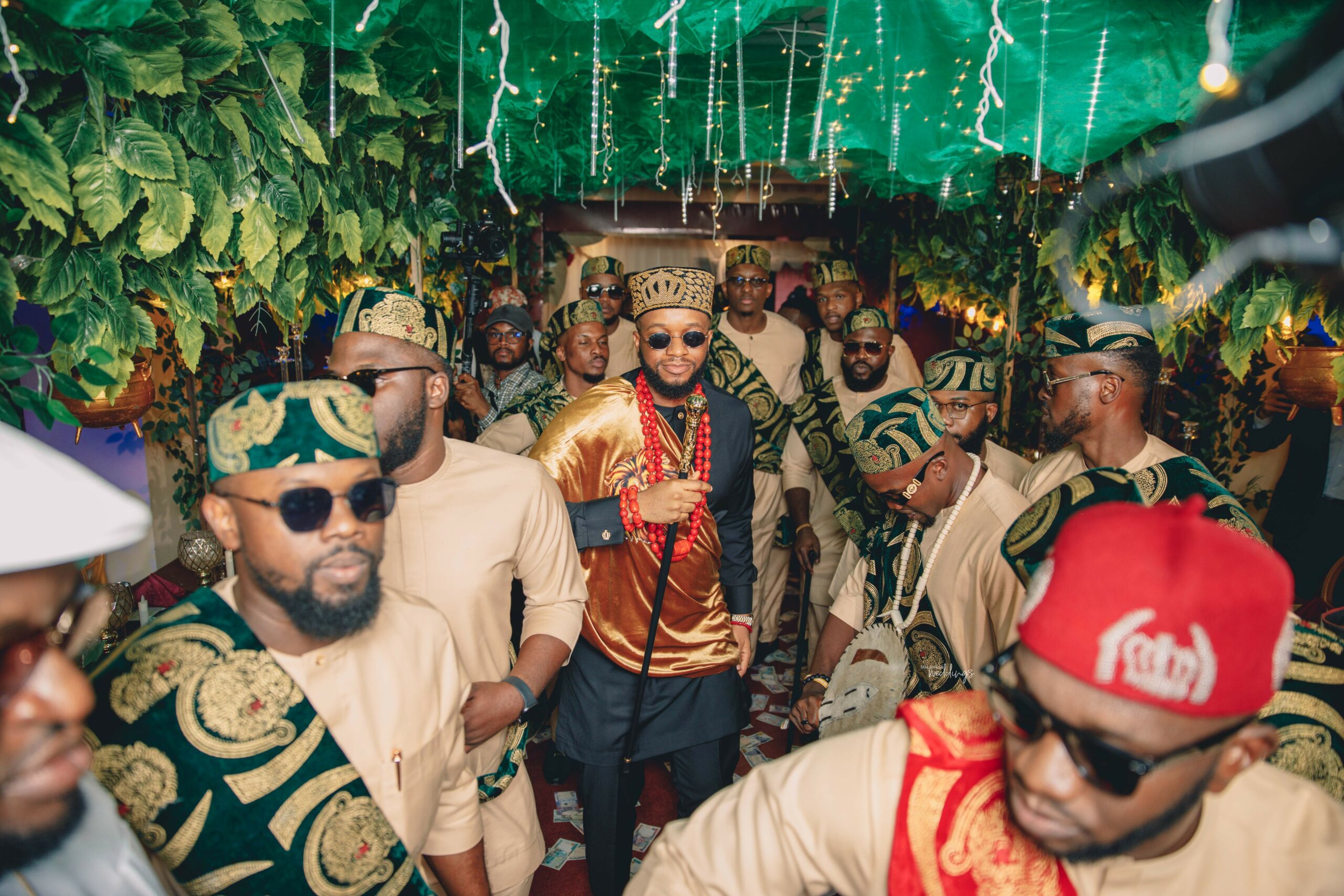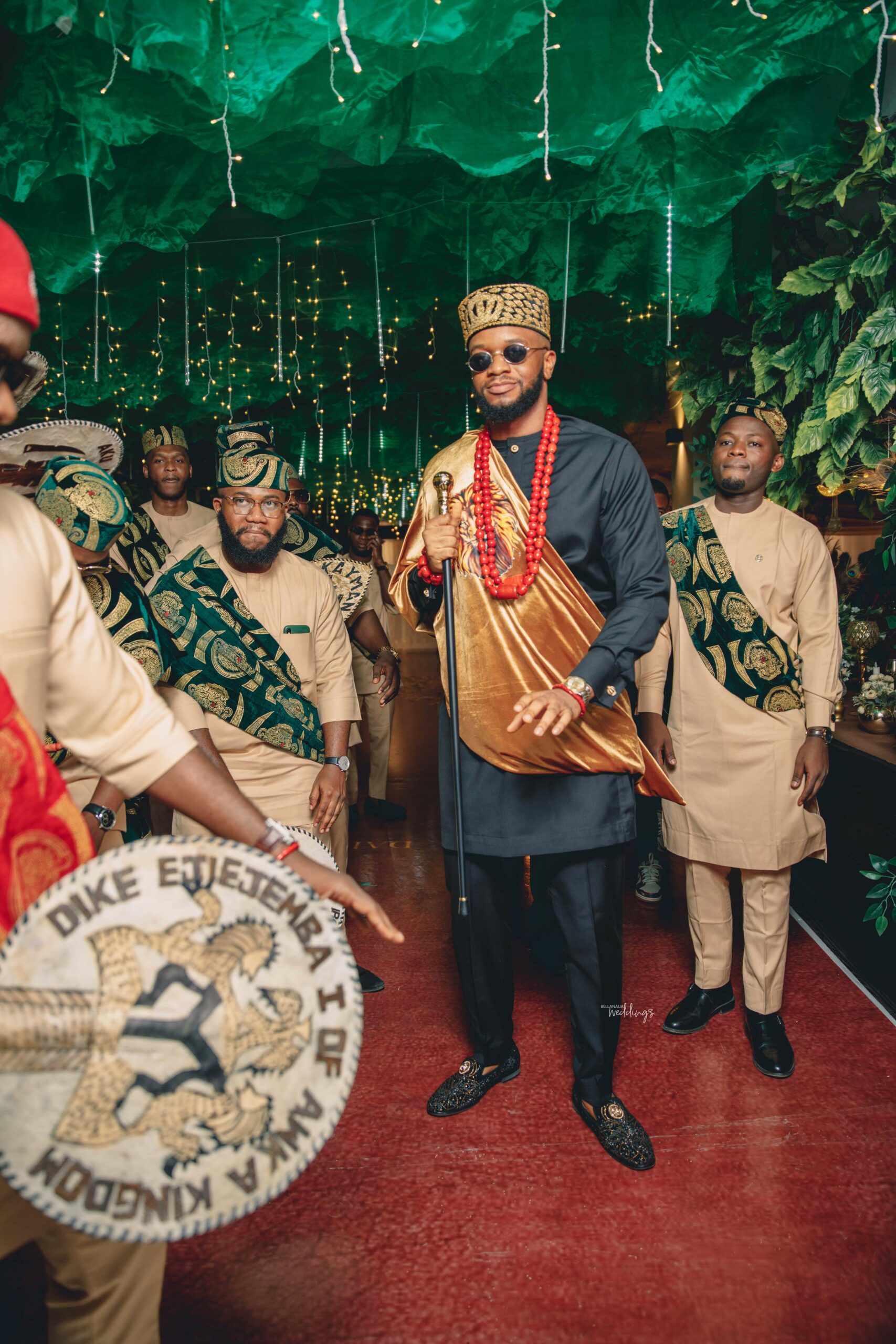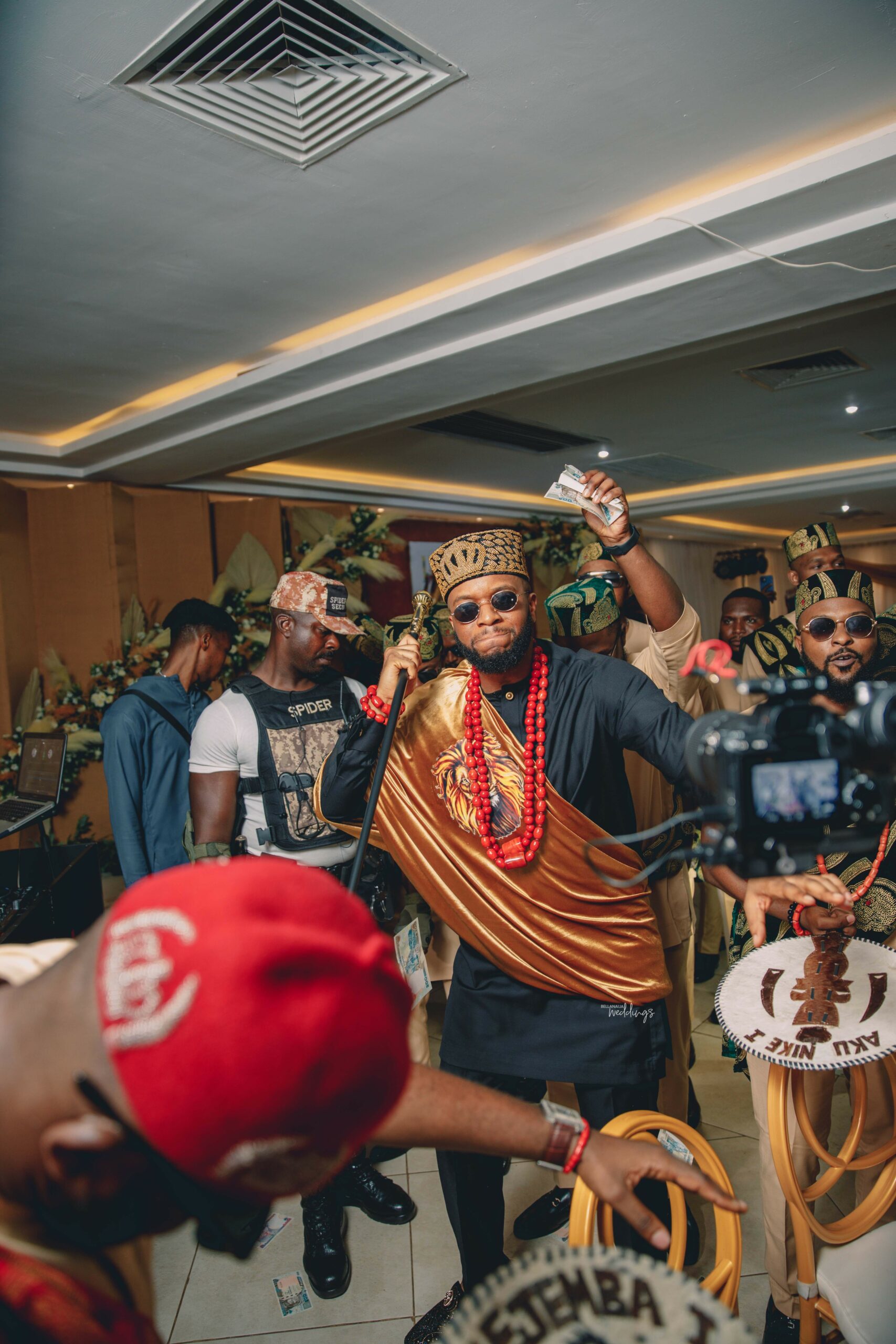 The beautiful bride is here!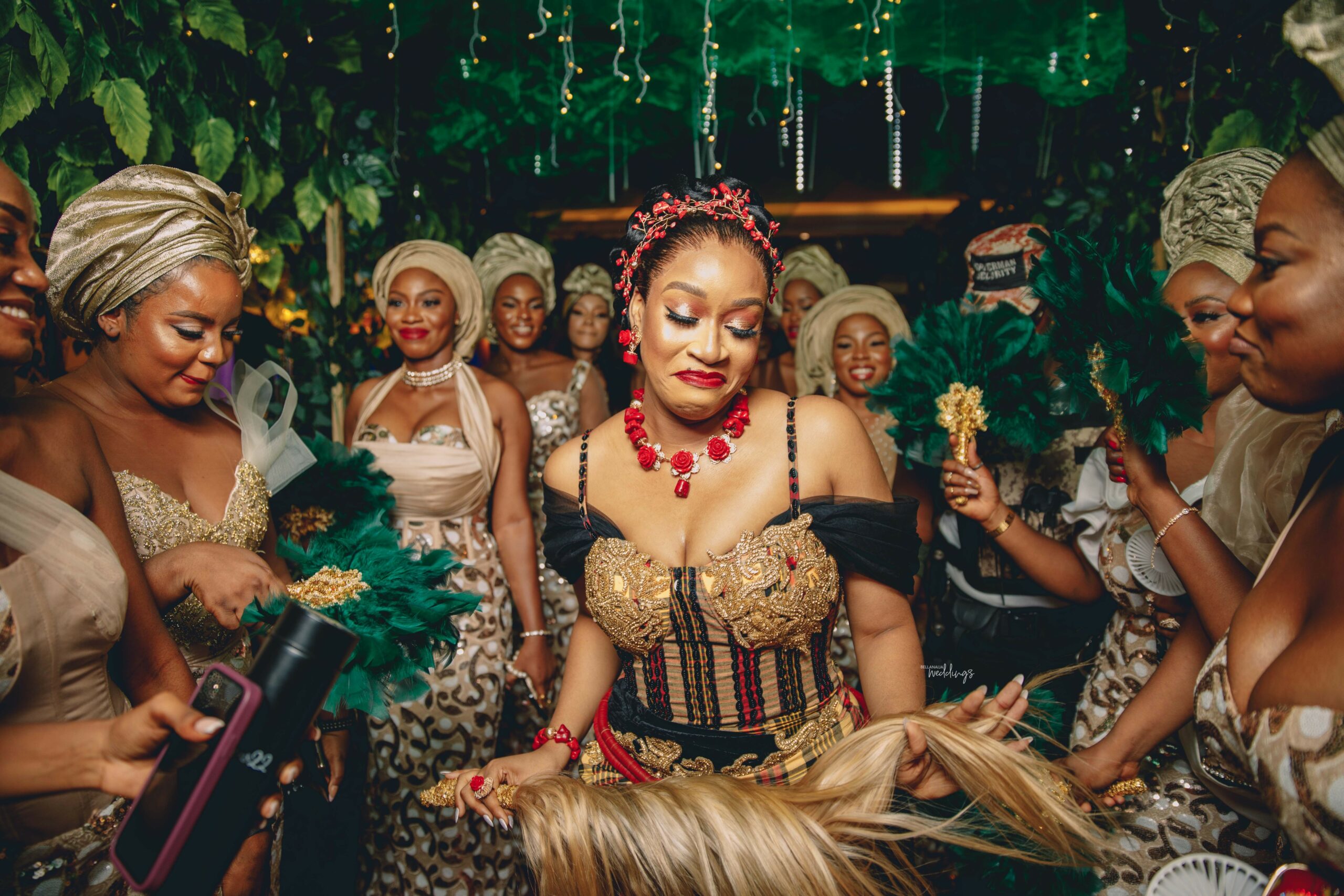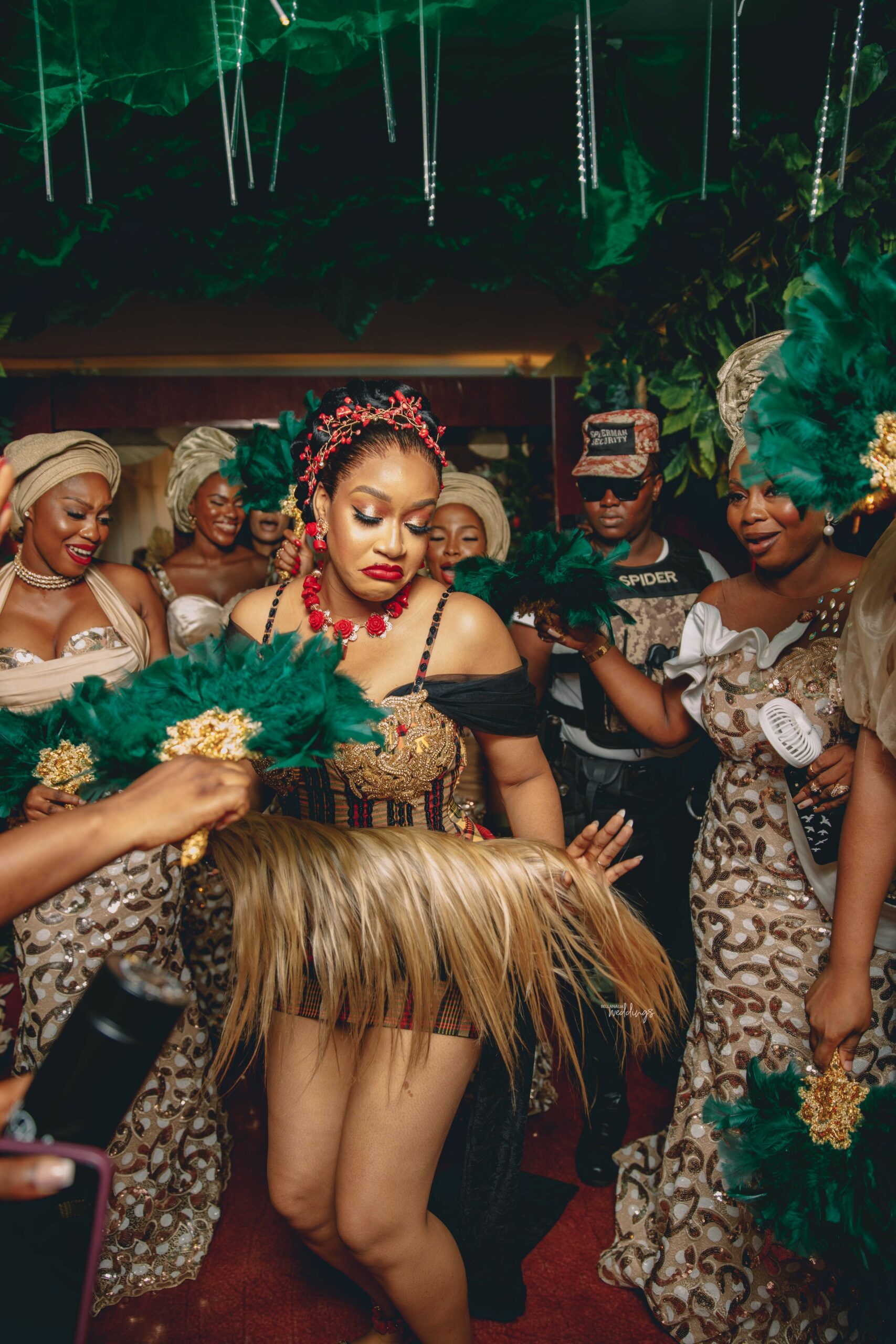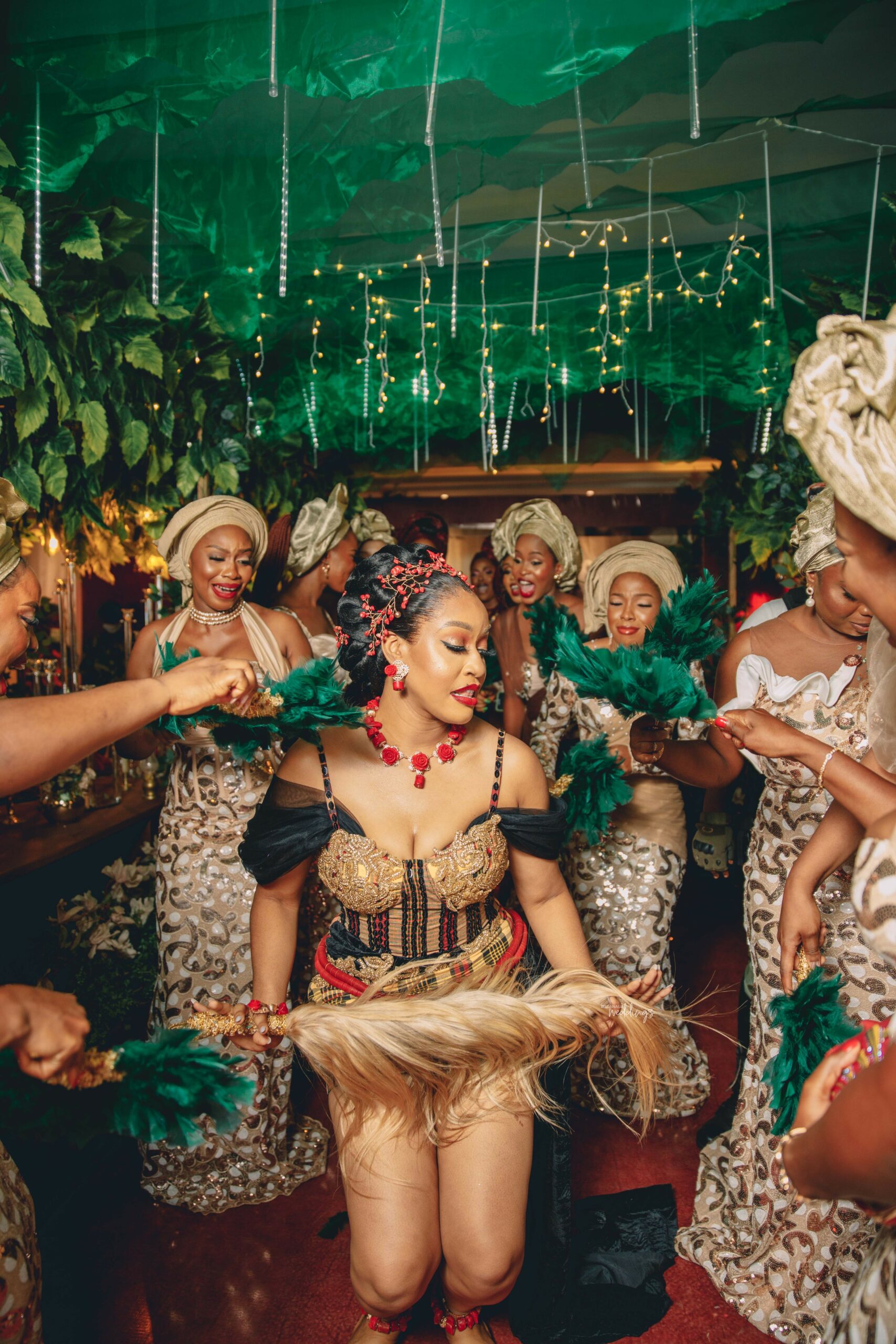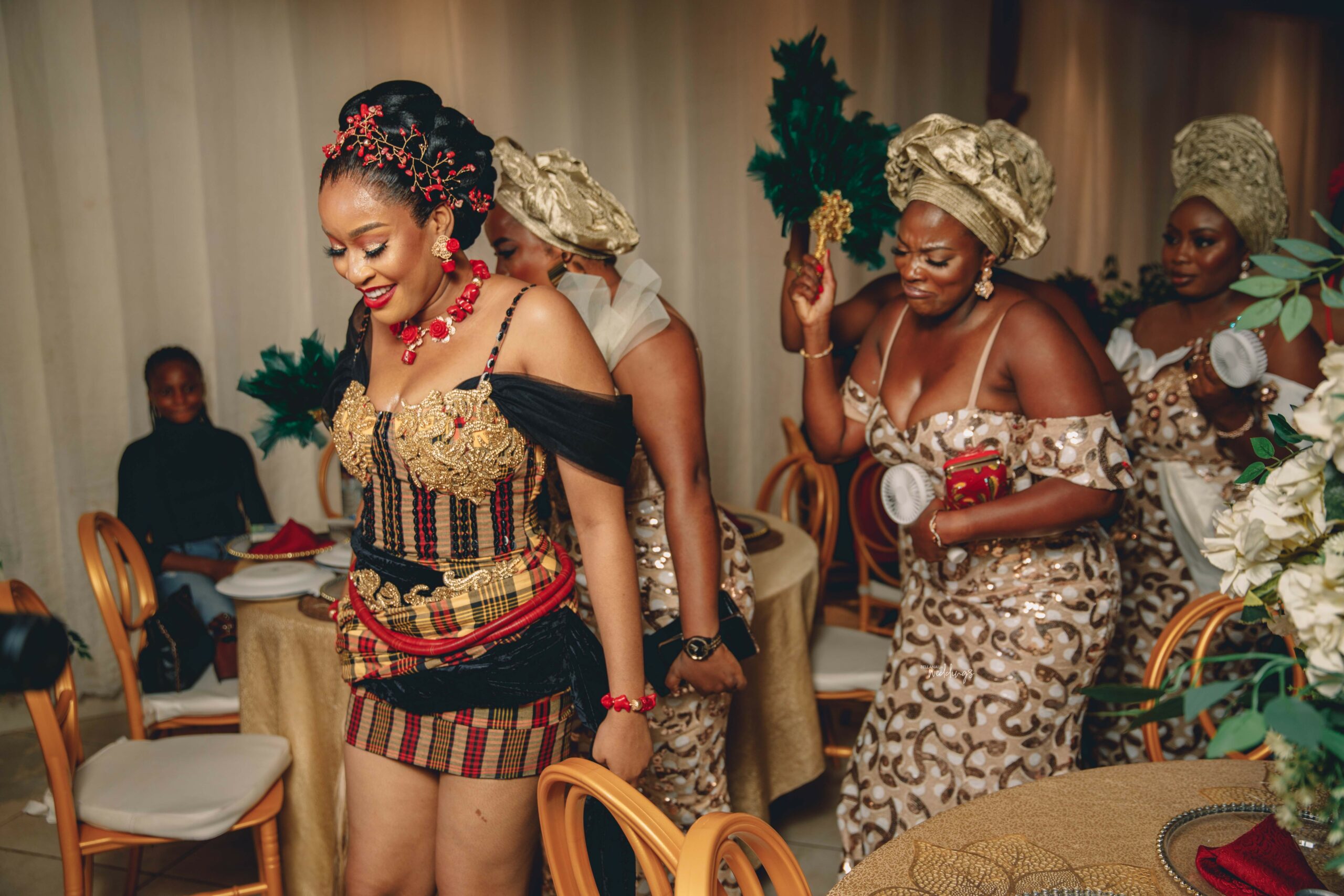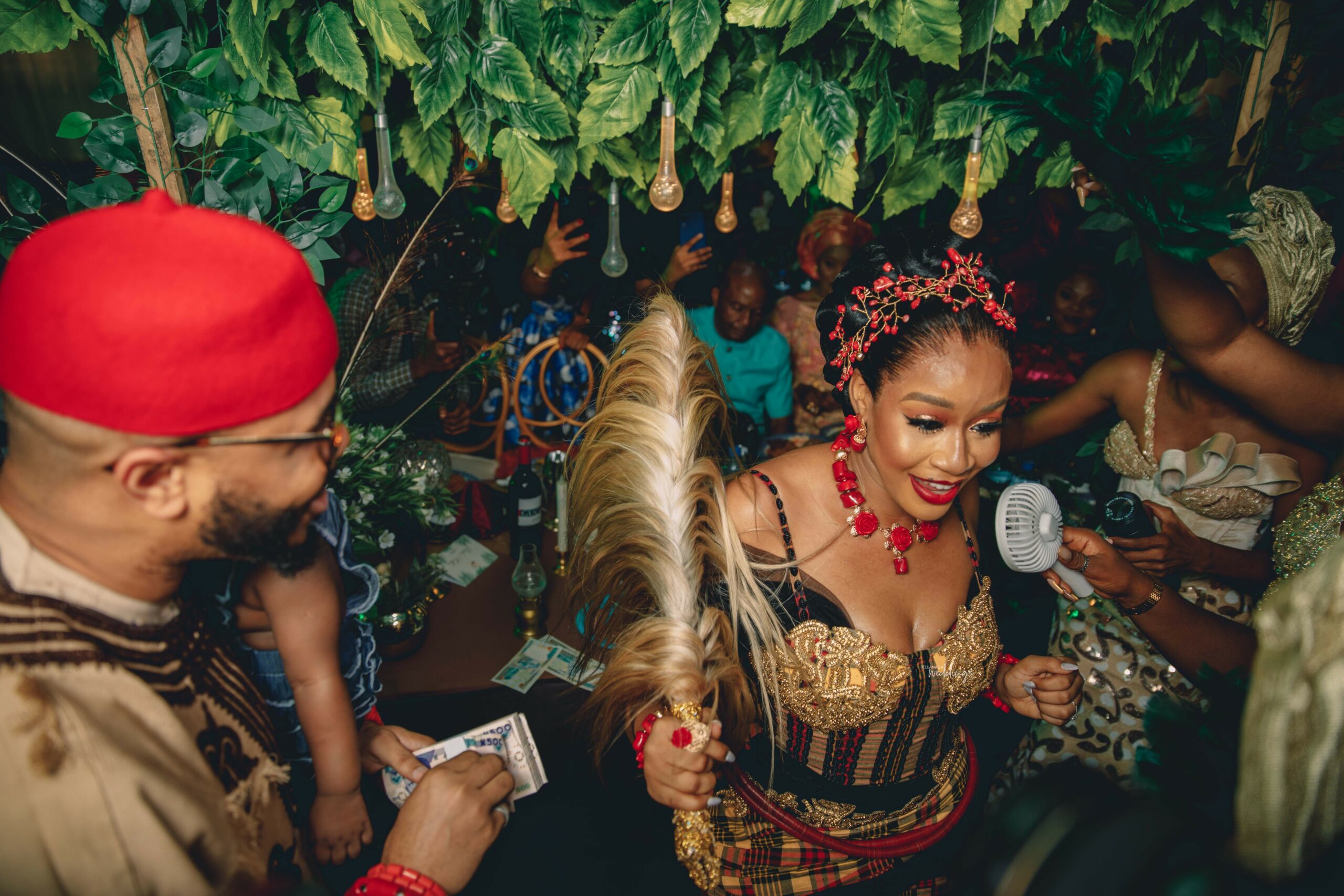 Dalu is serving beauty in her Second outfit!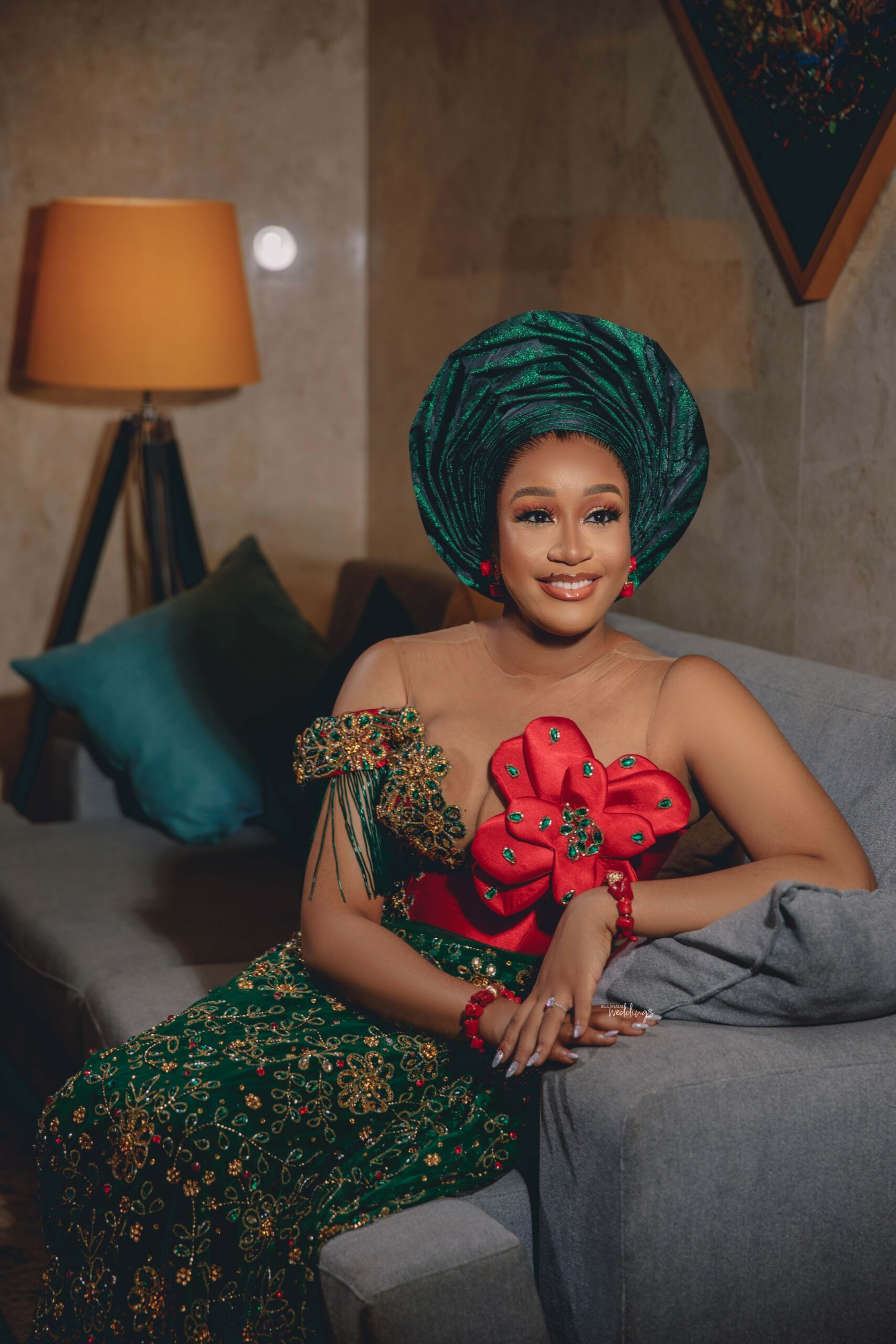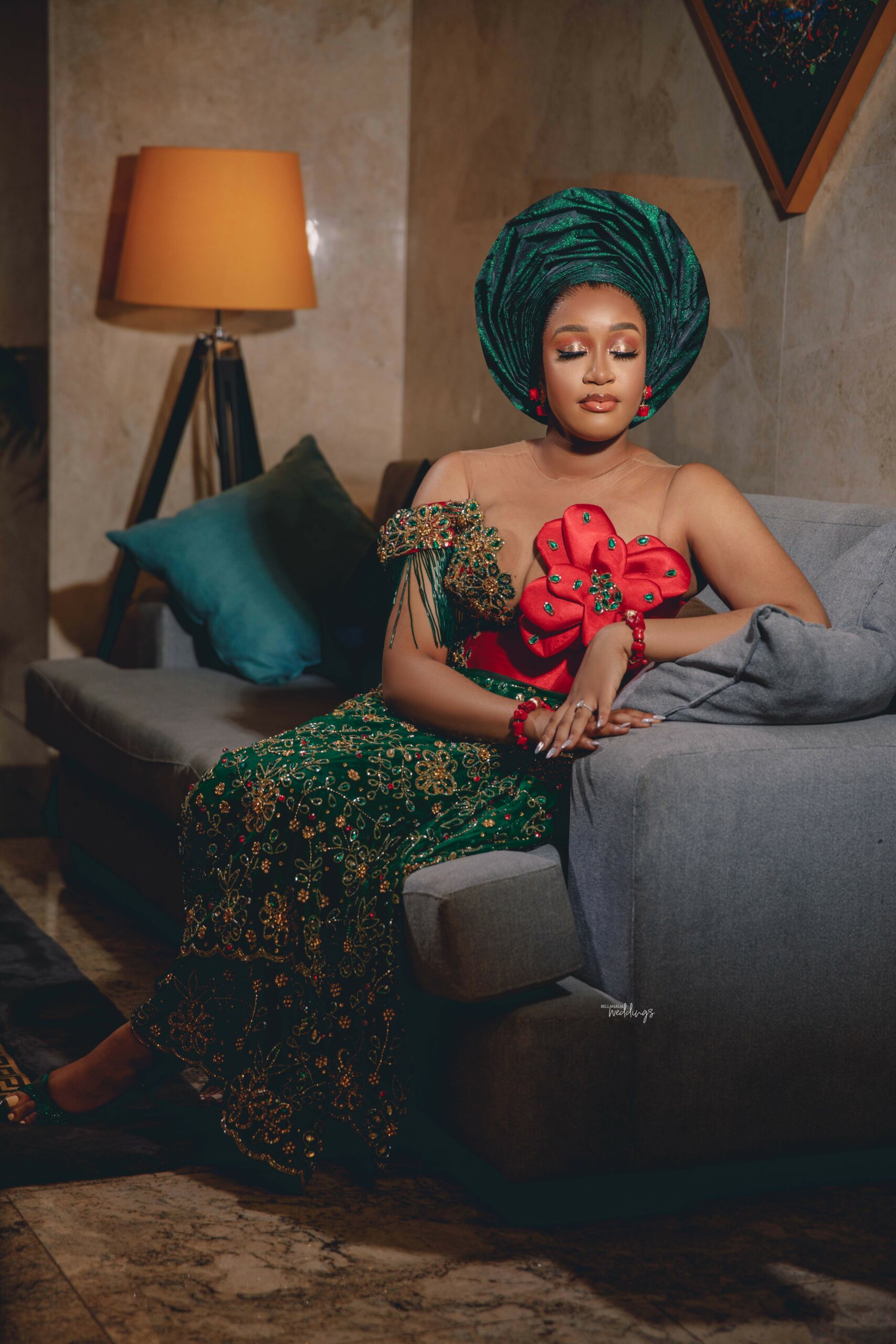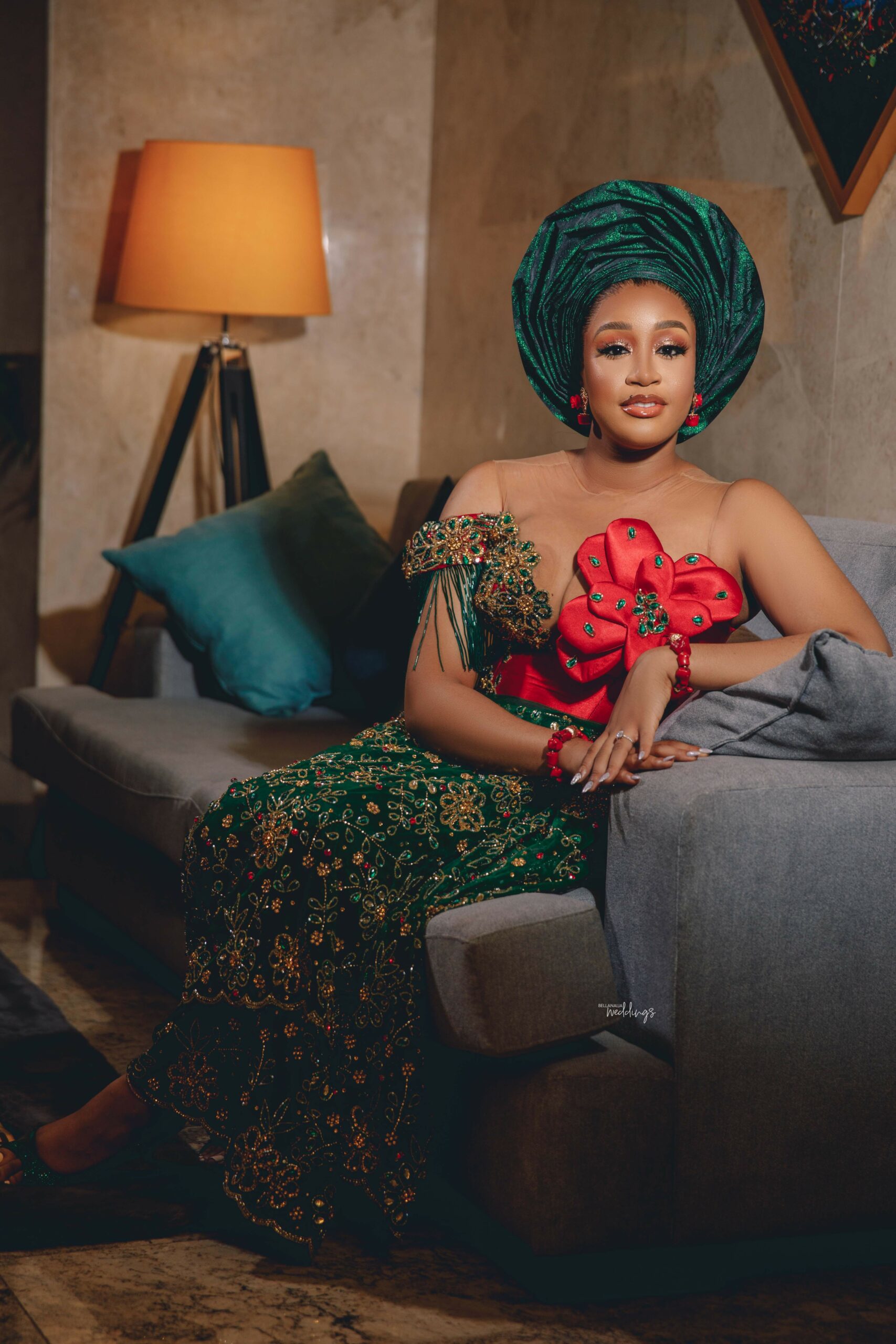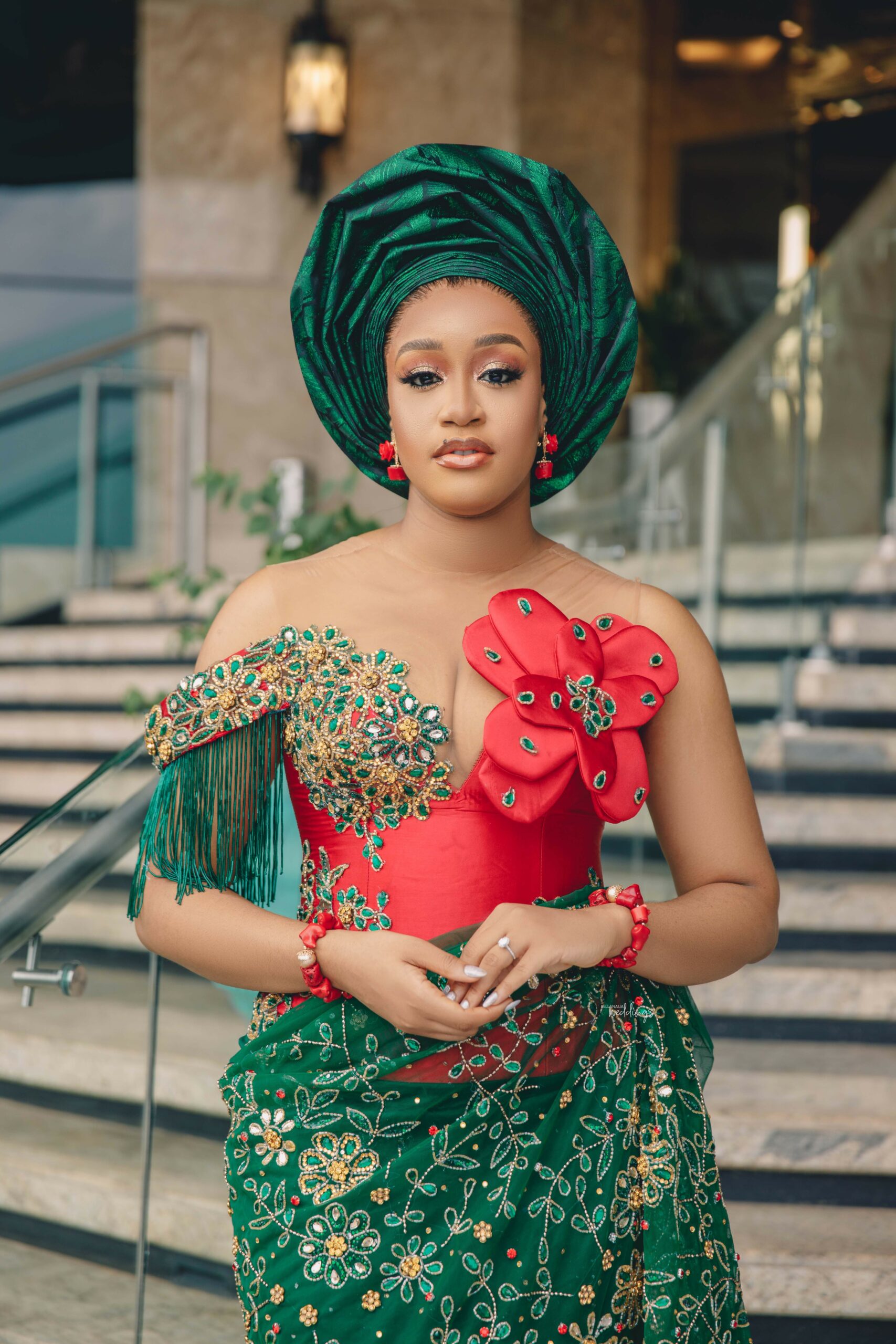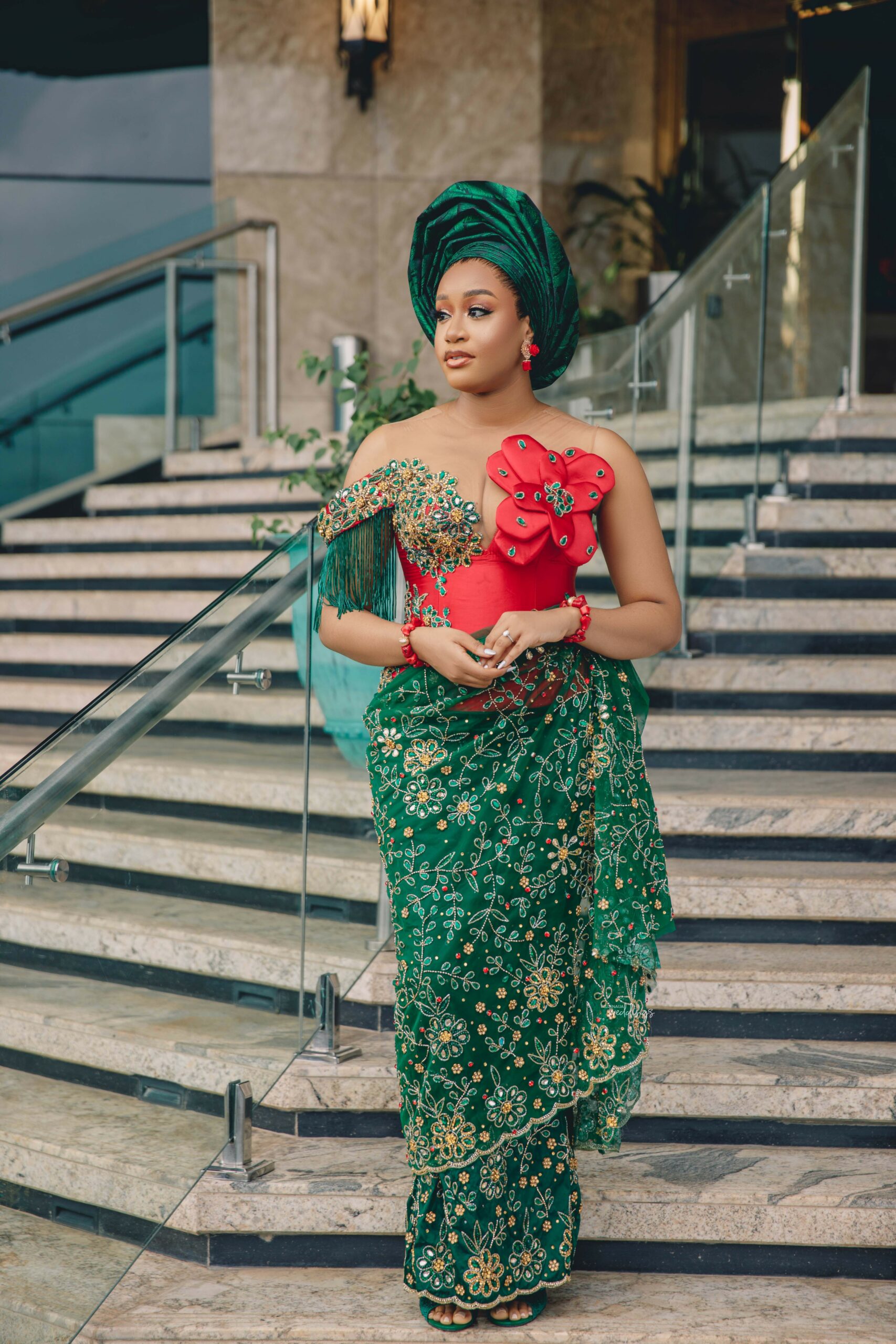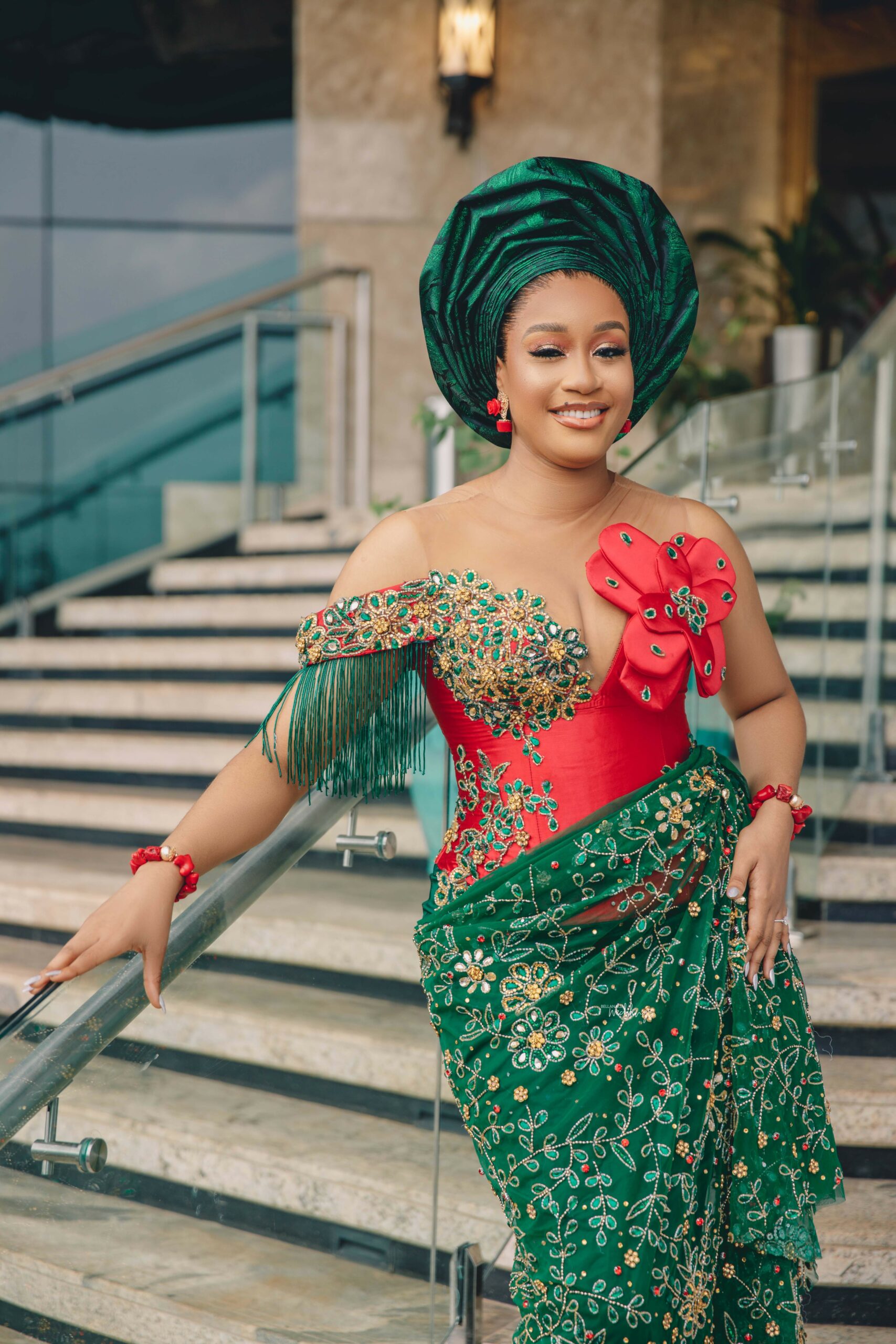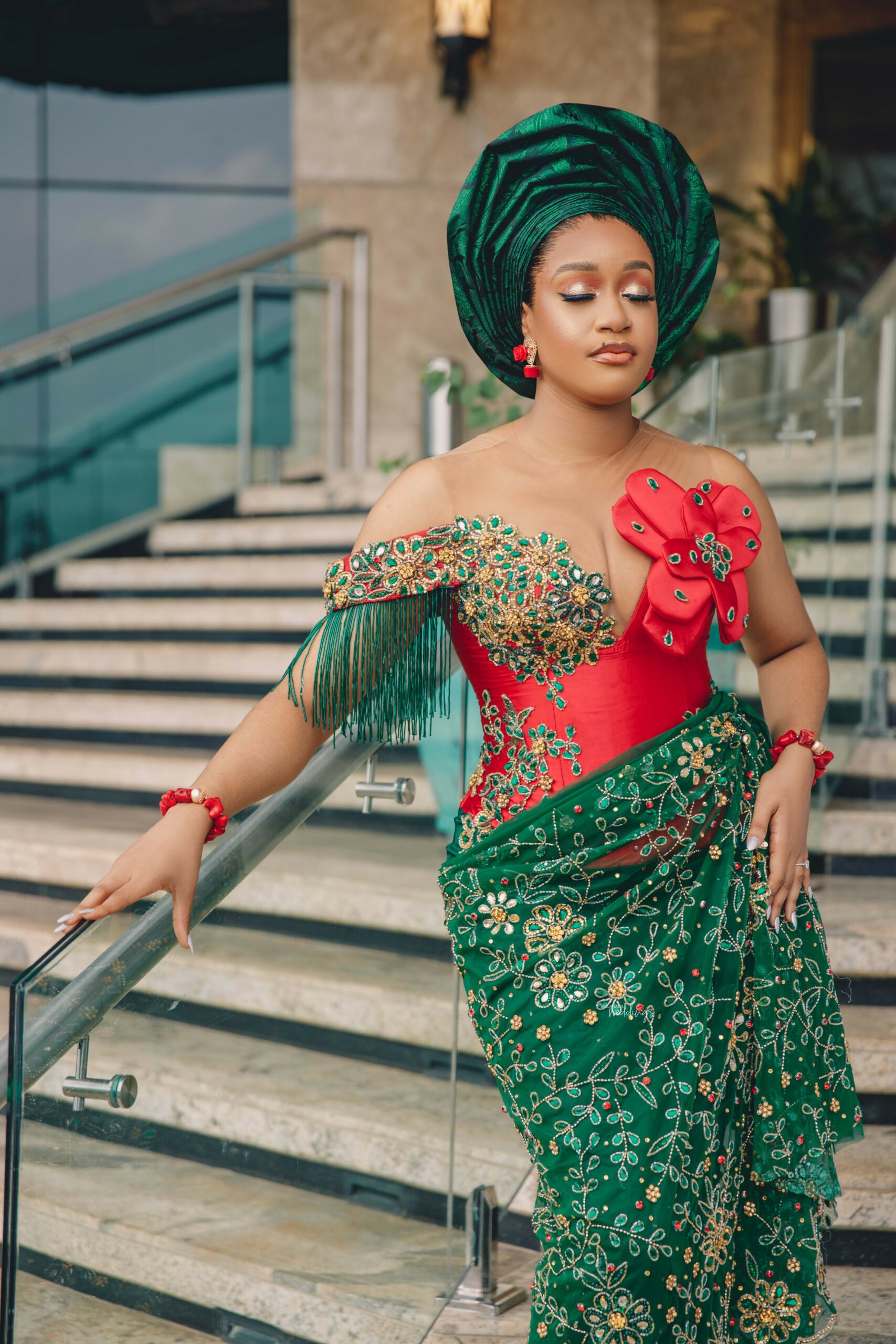 The groom looking dapper!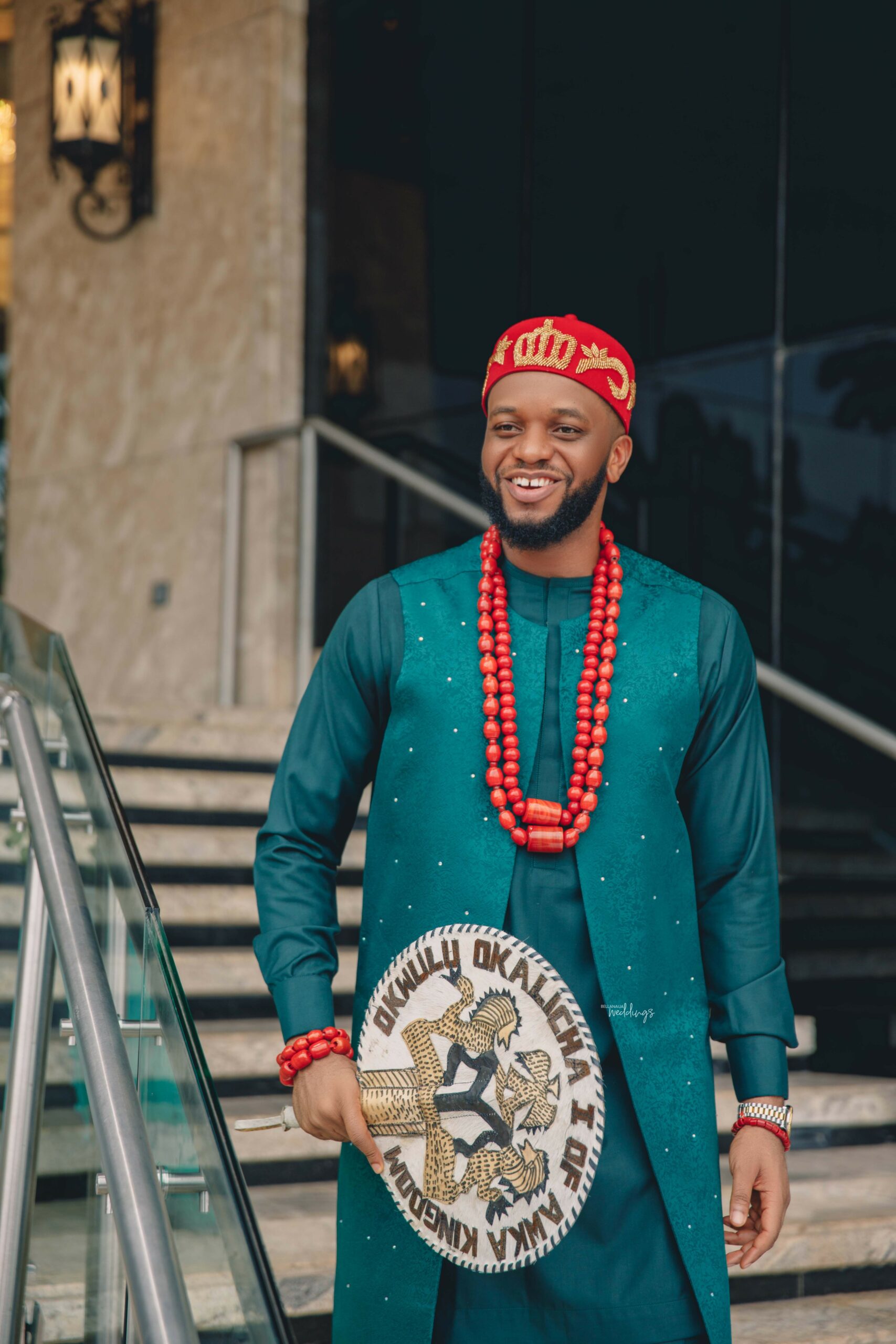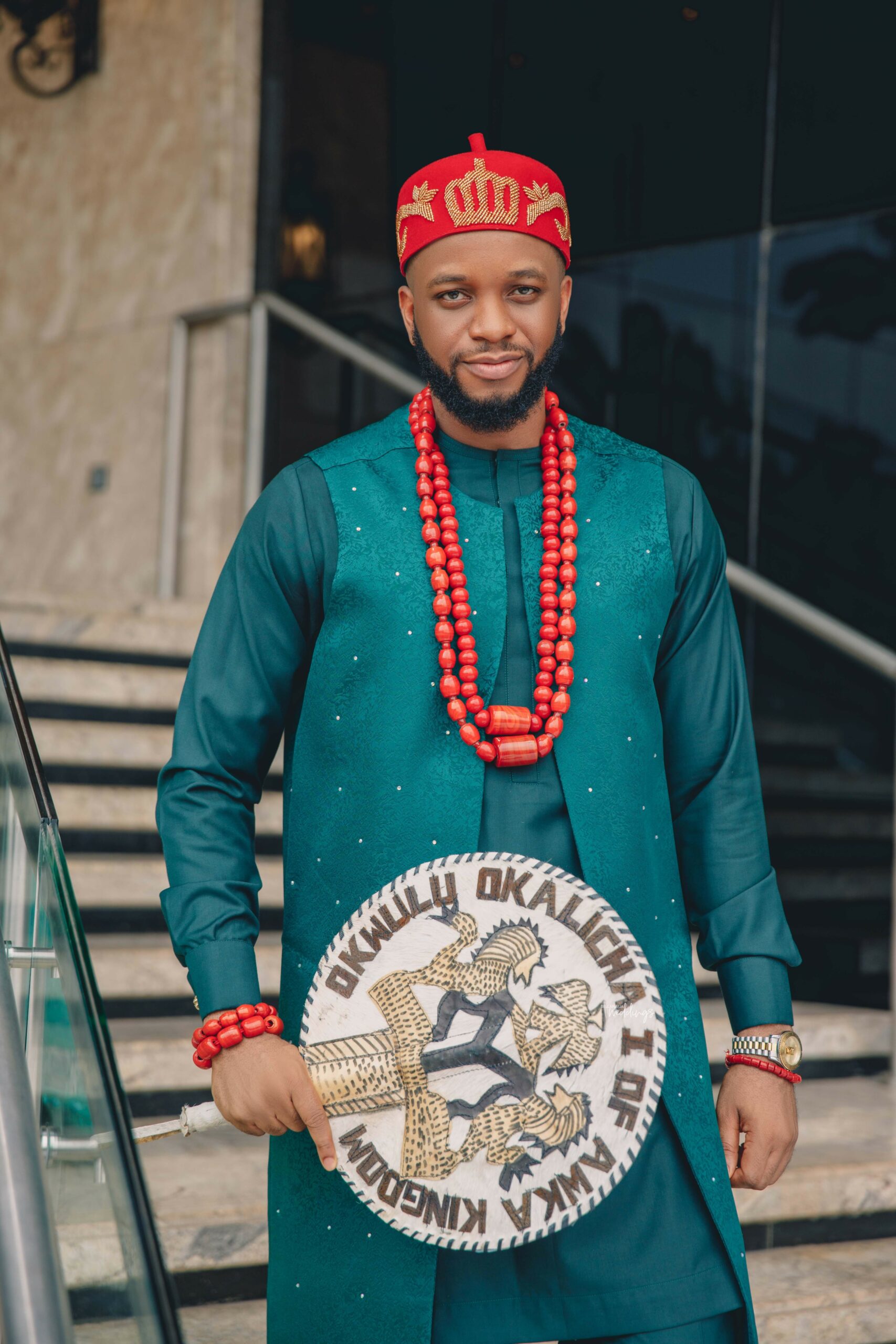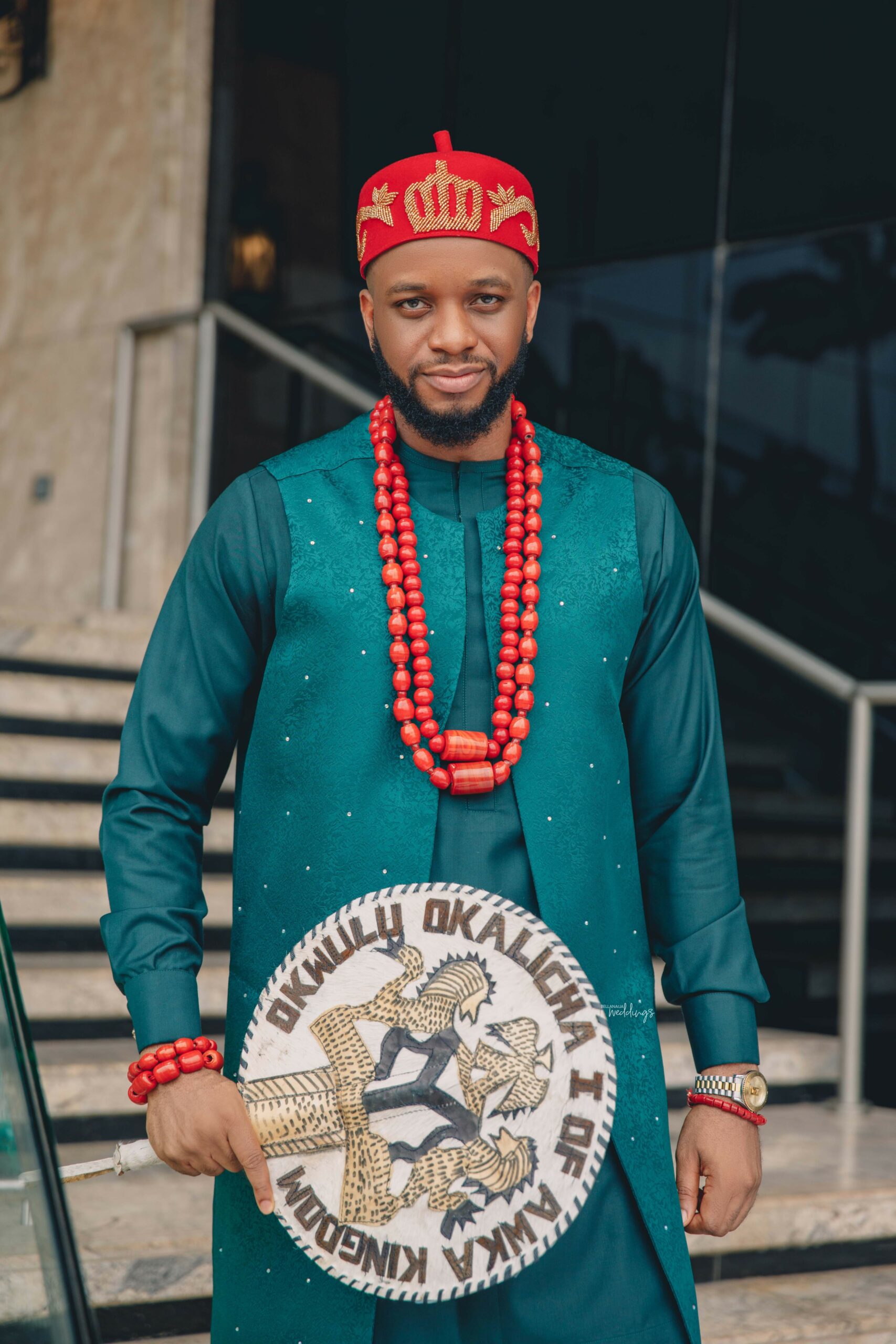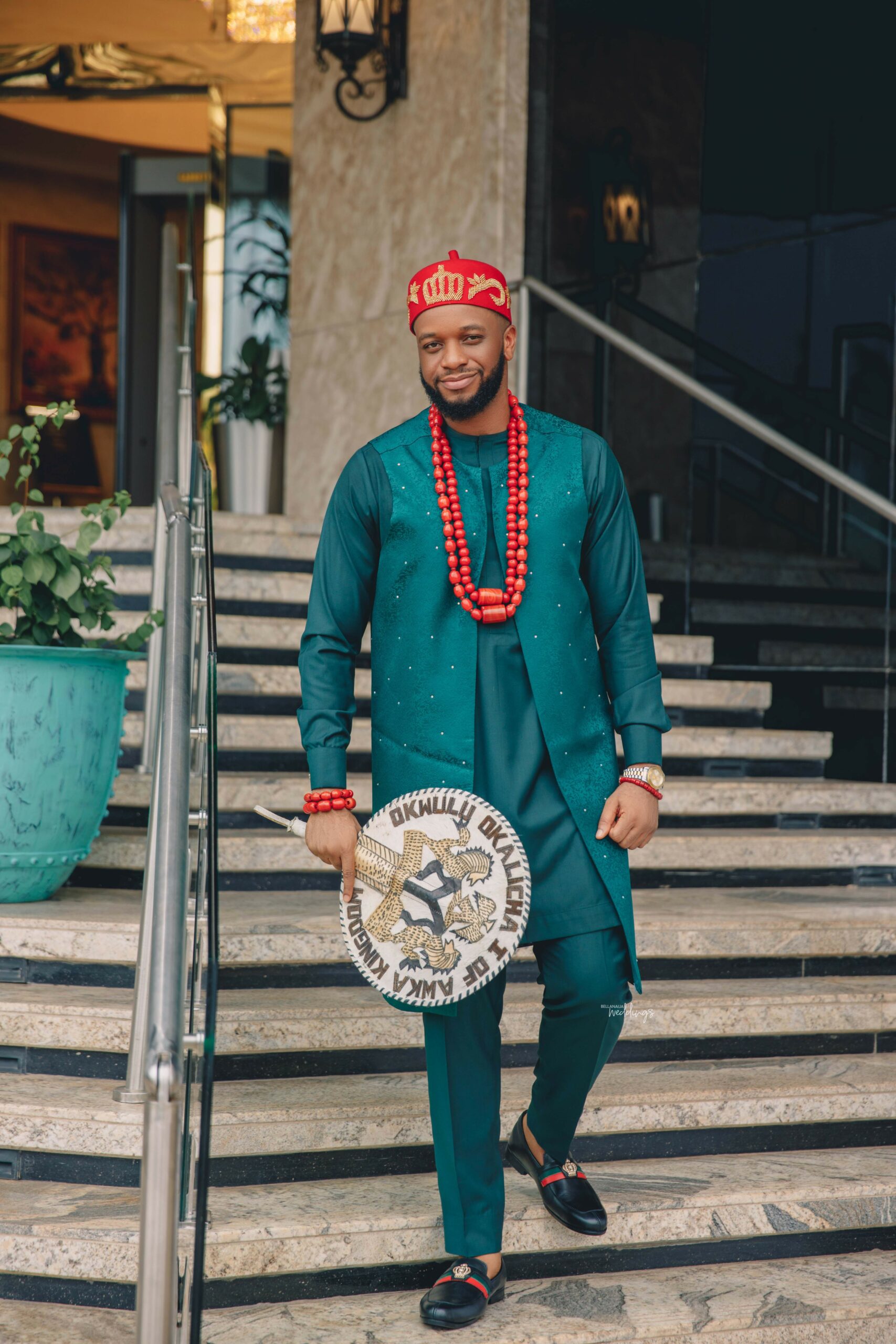 Such a cute couple!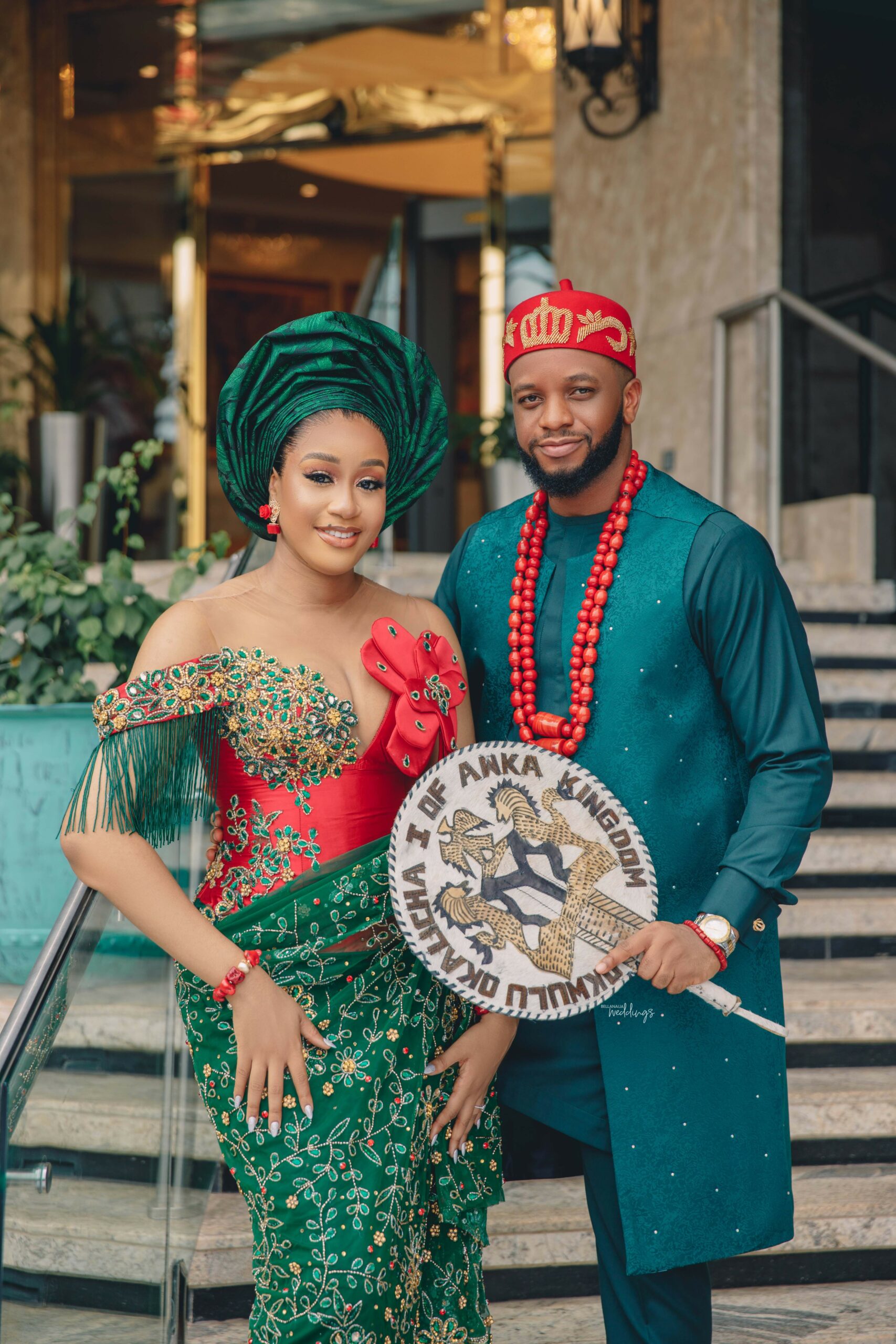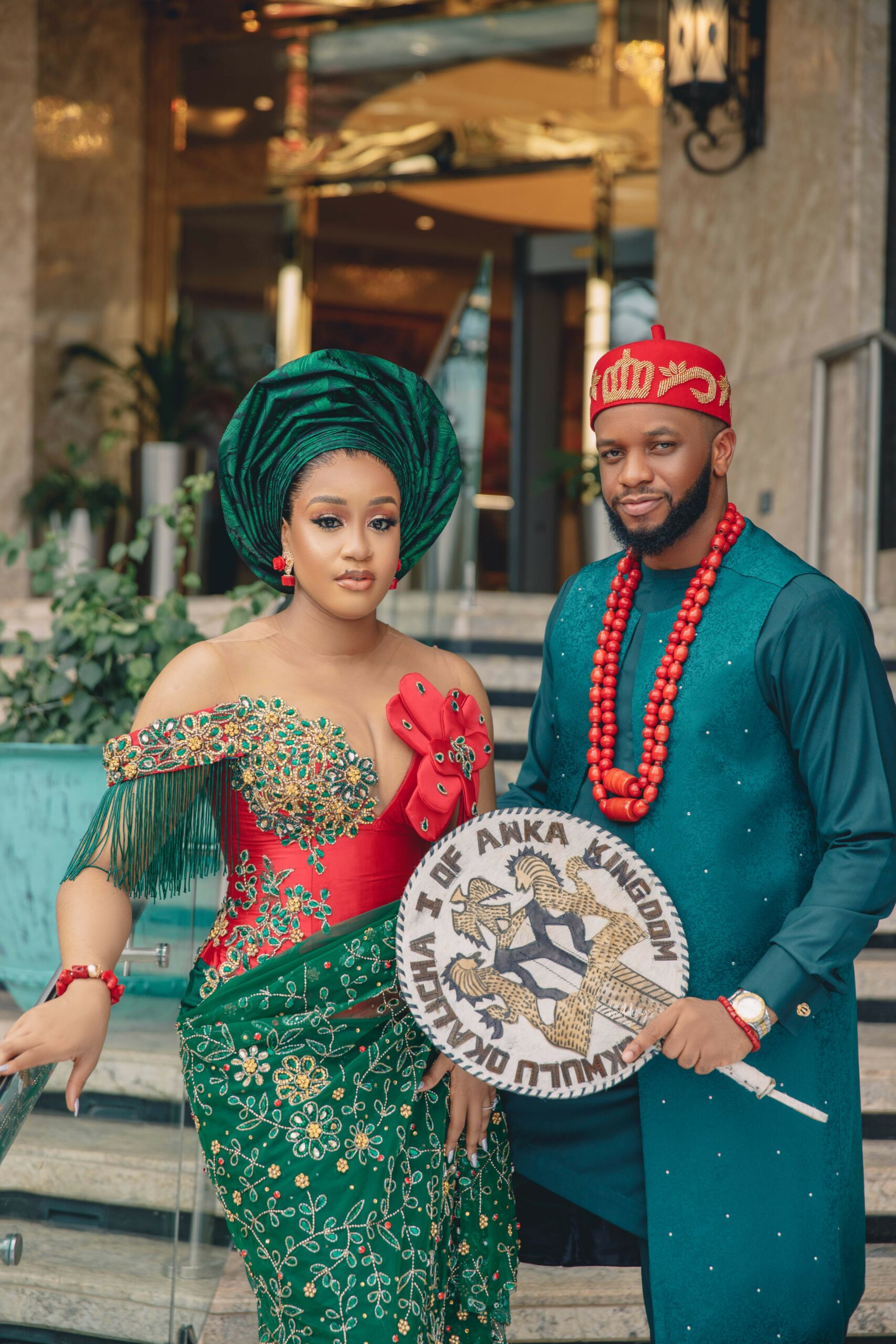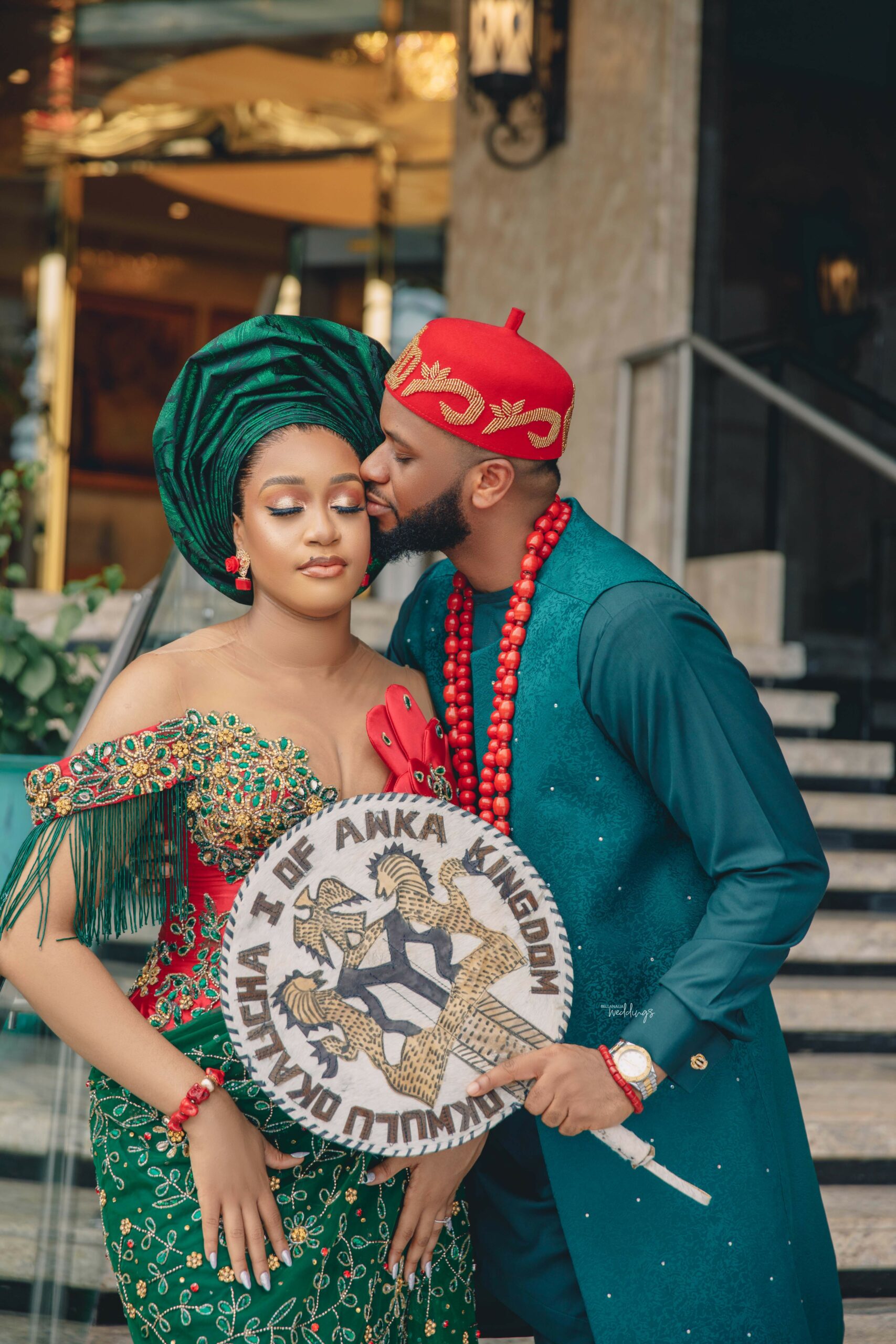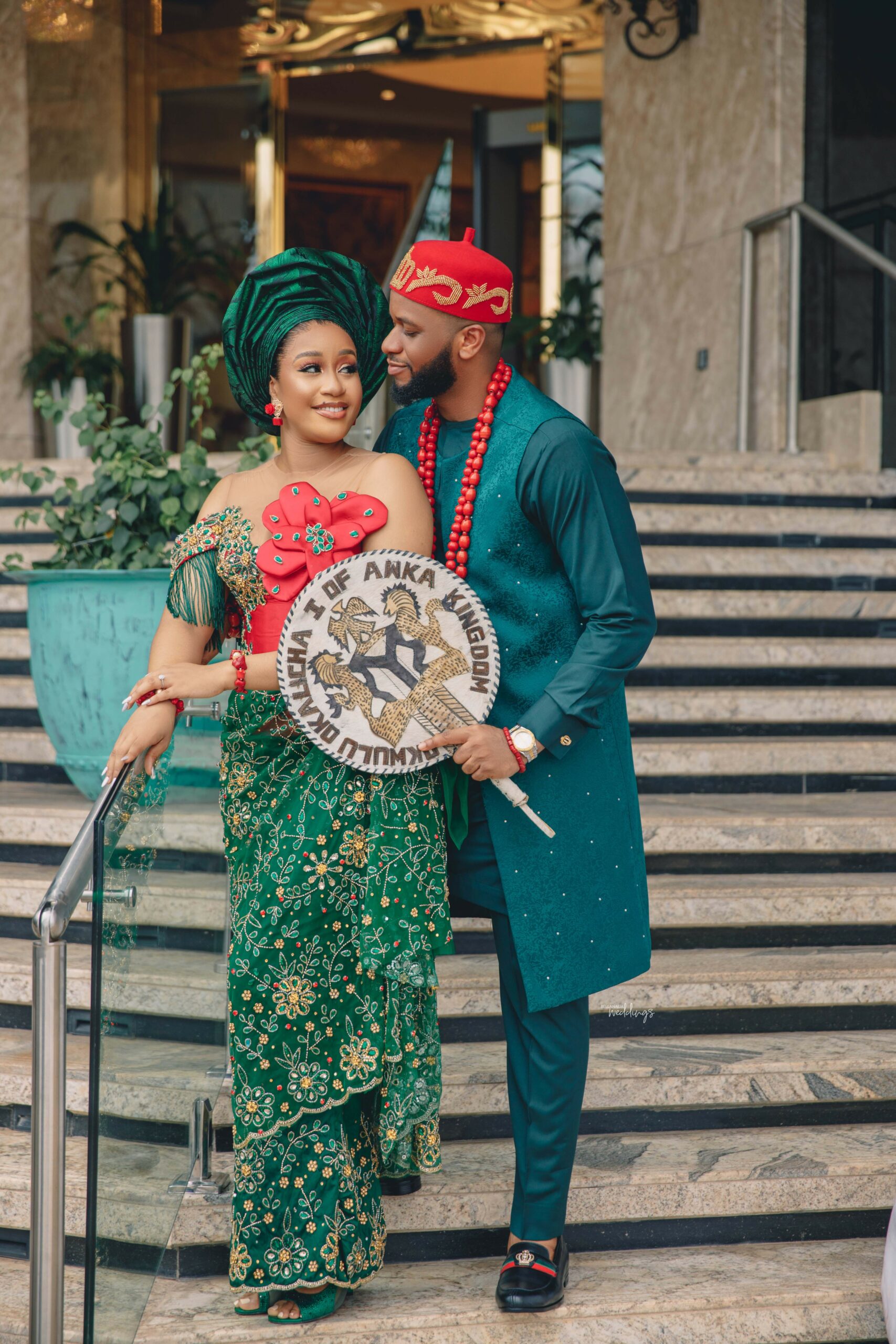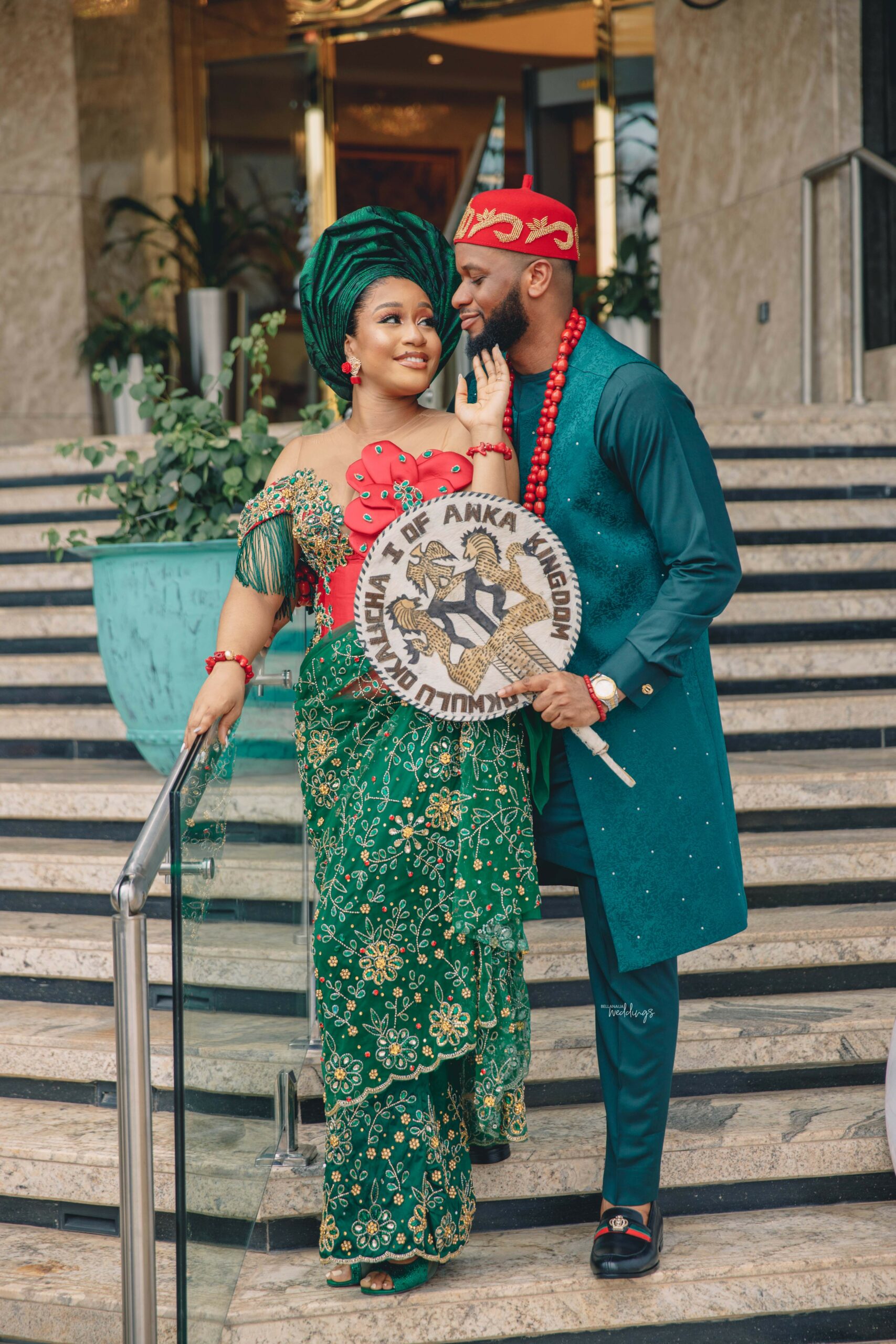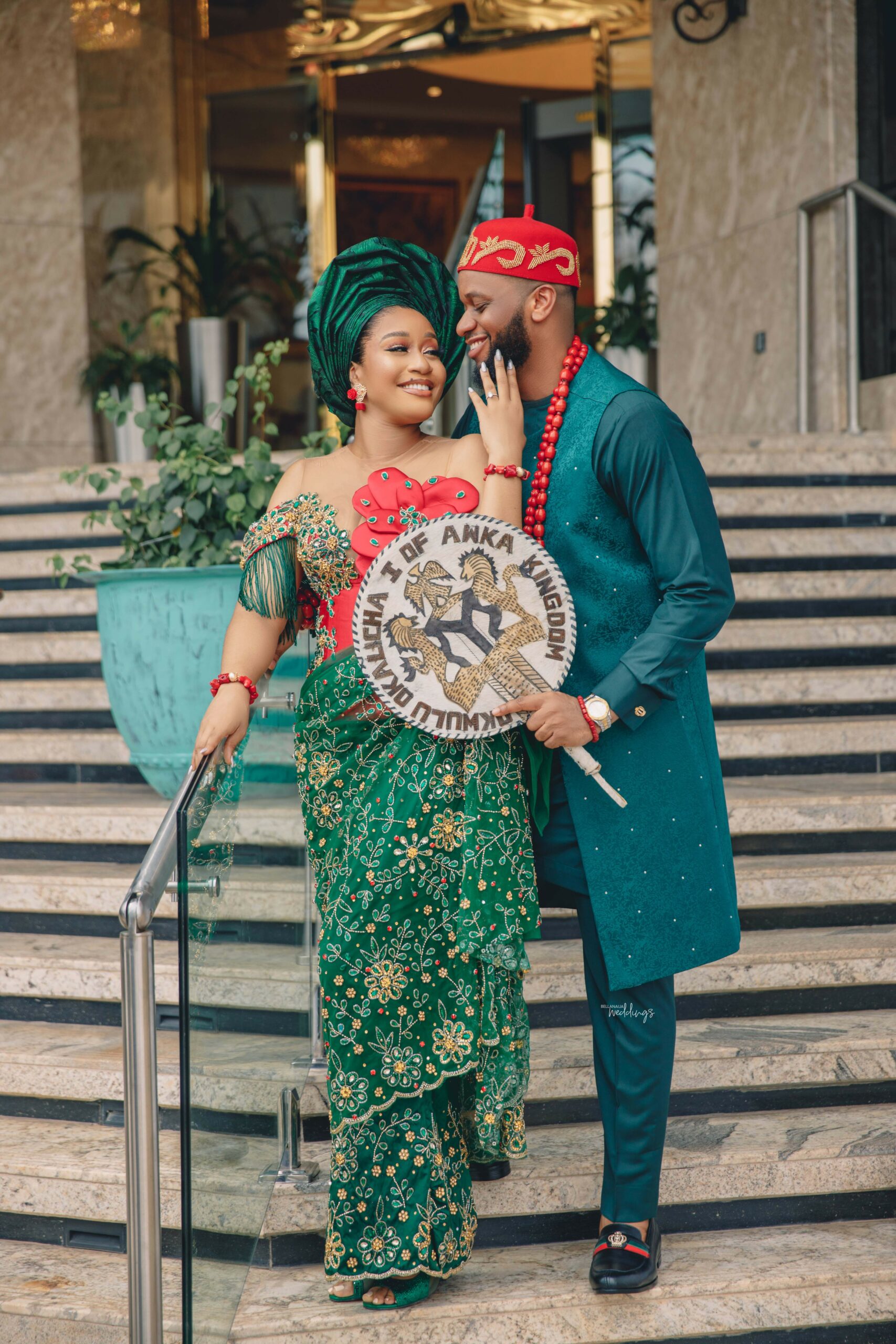 Let's get this party started!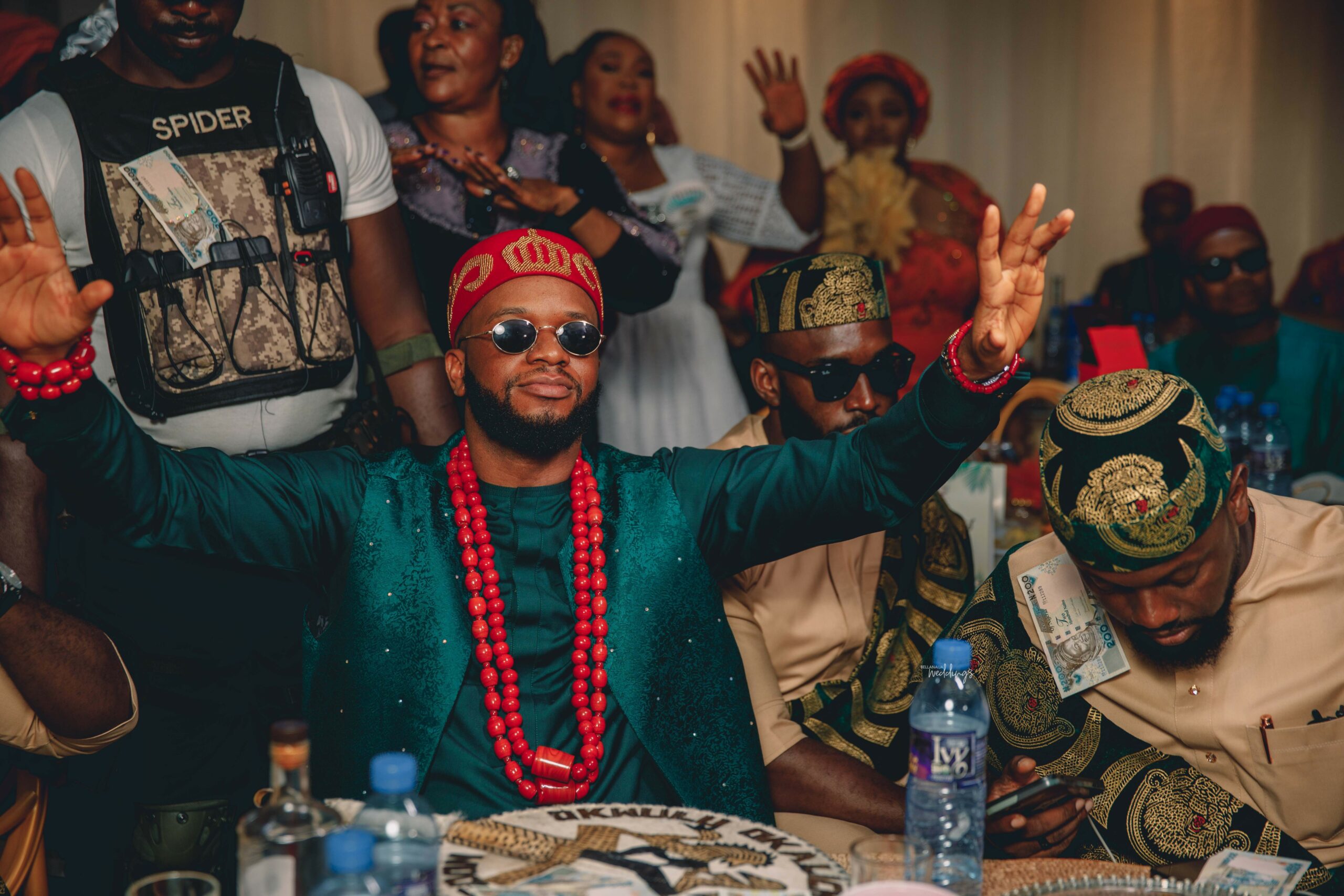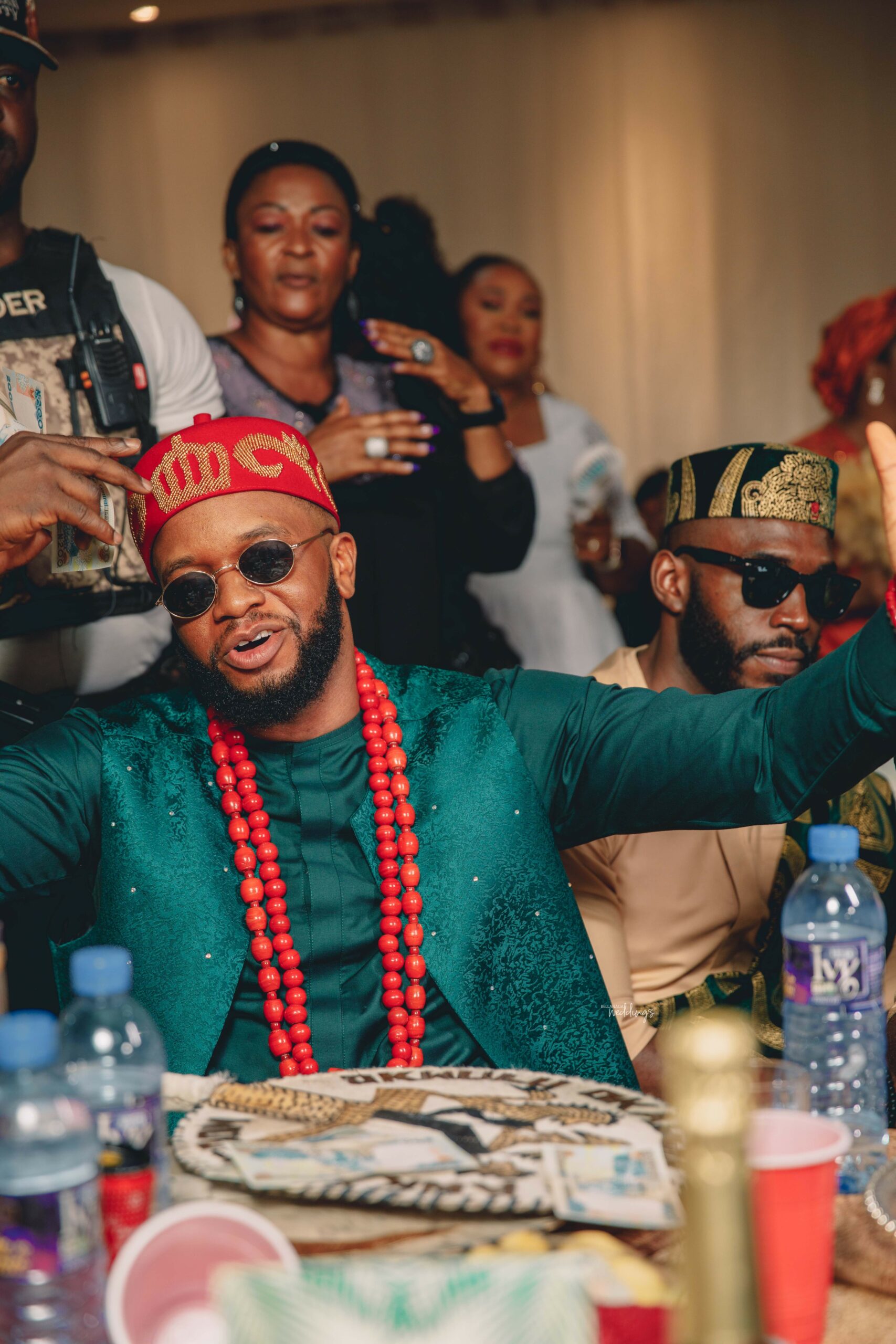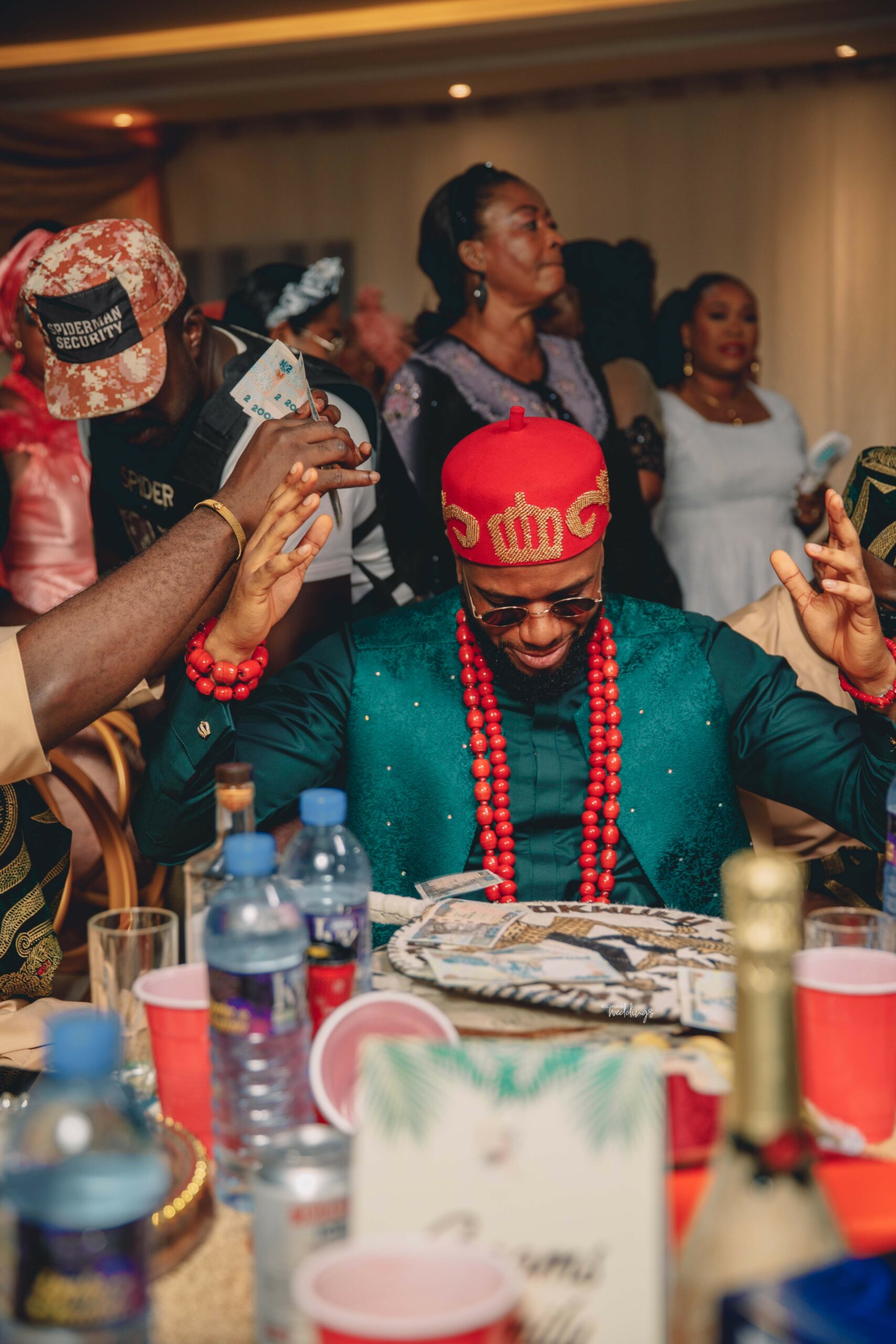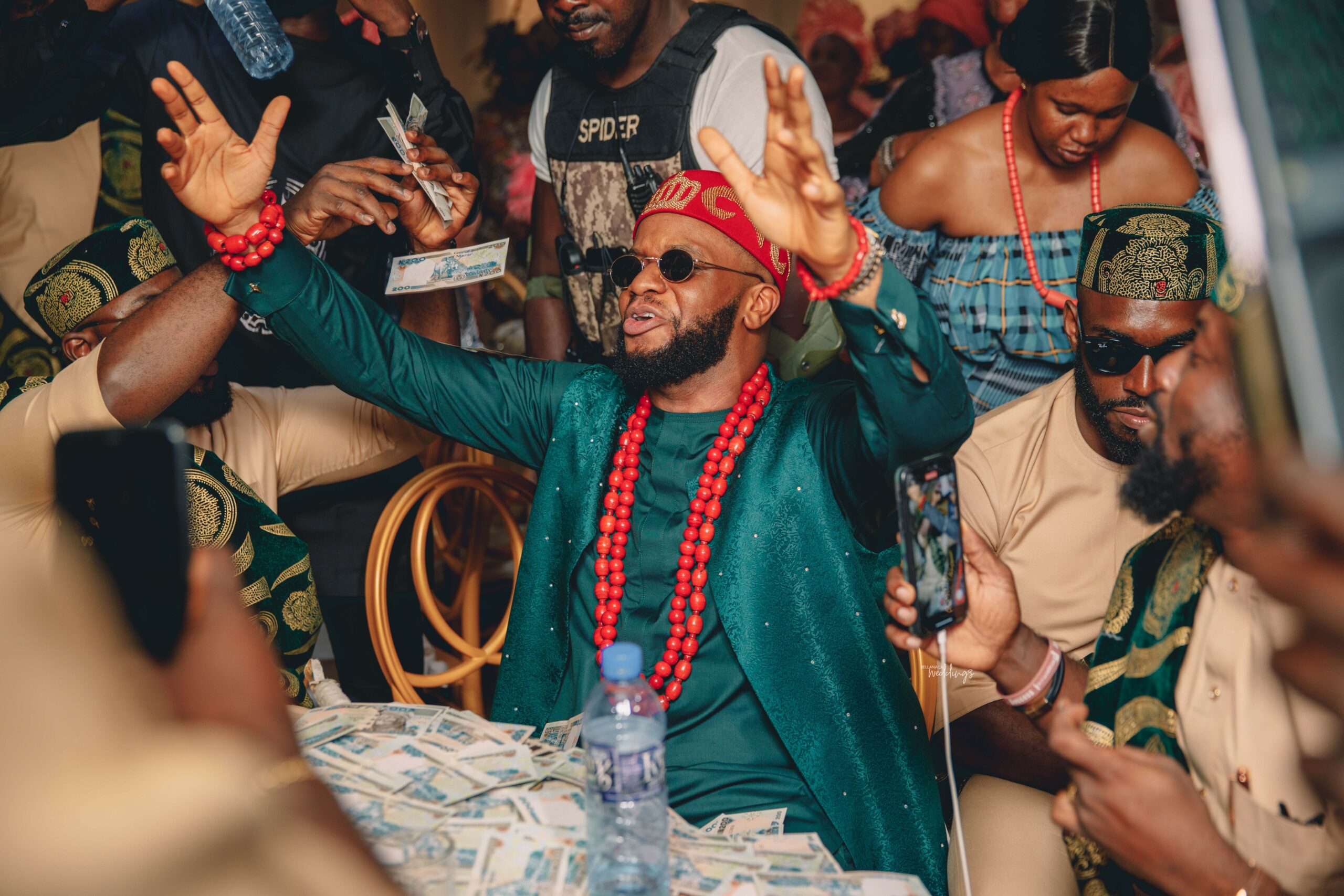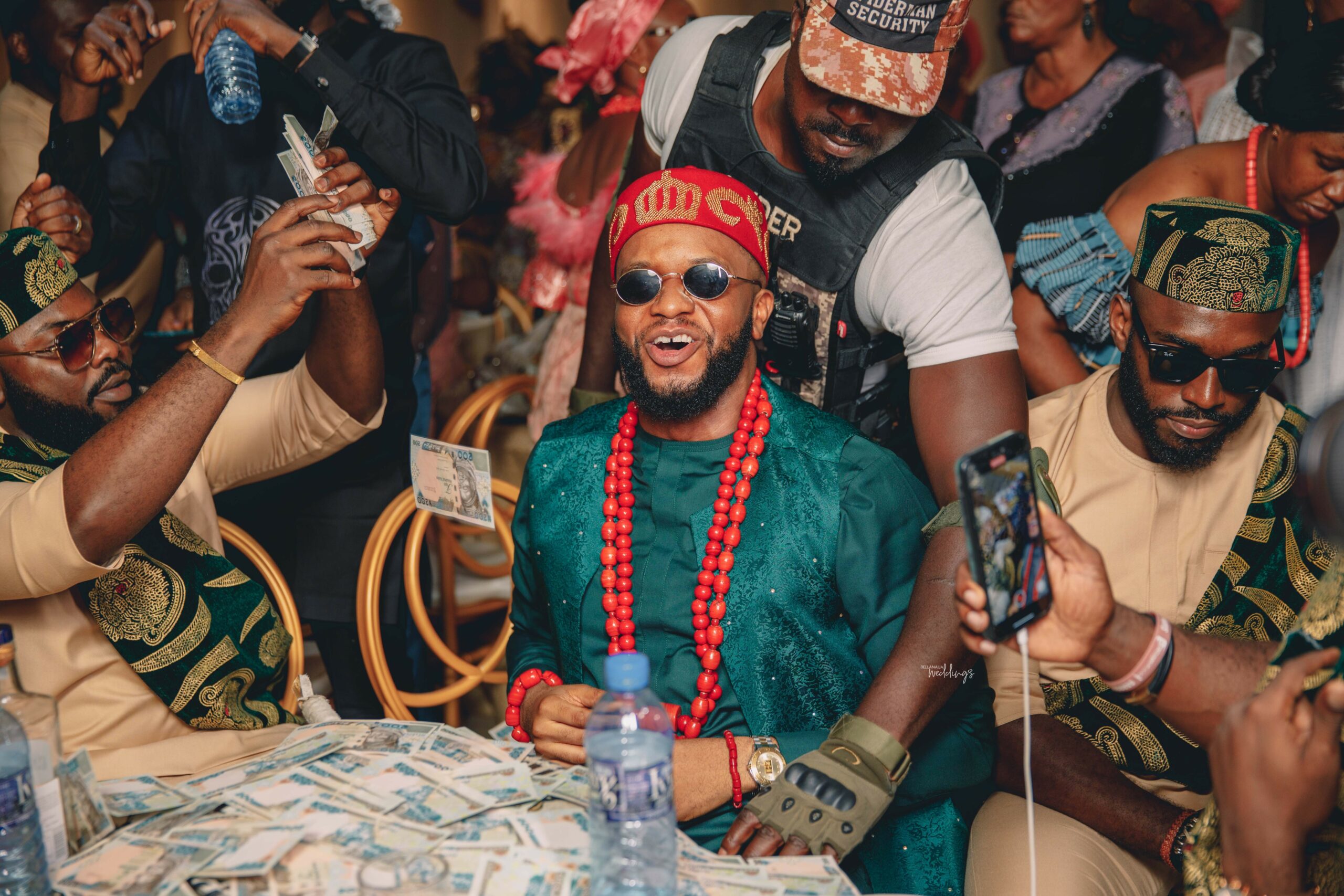 Such a gorgeous bride!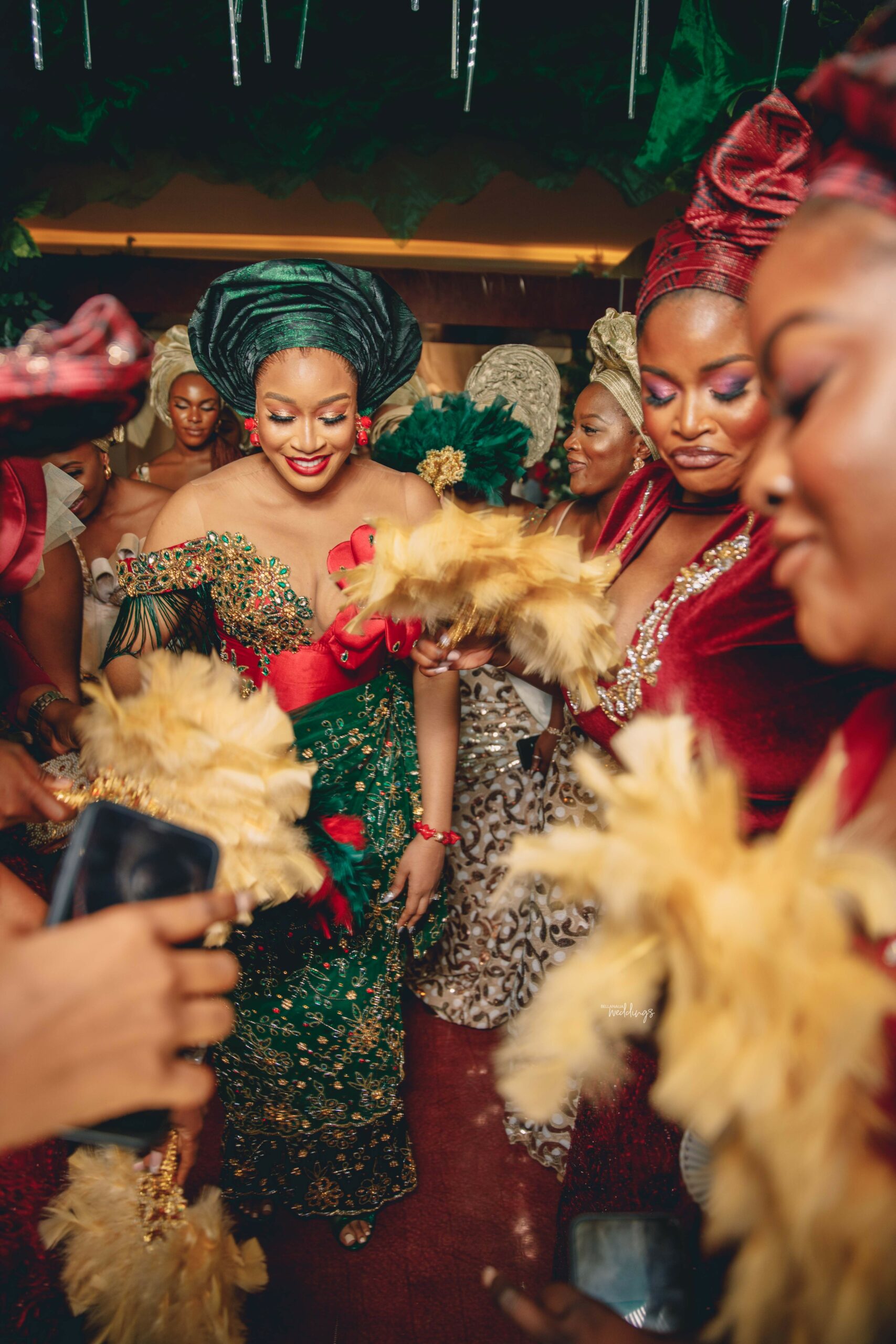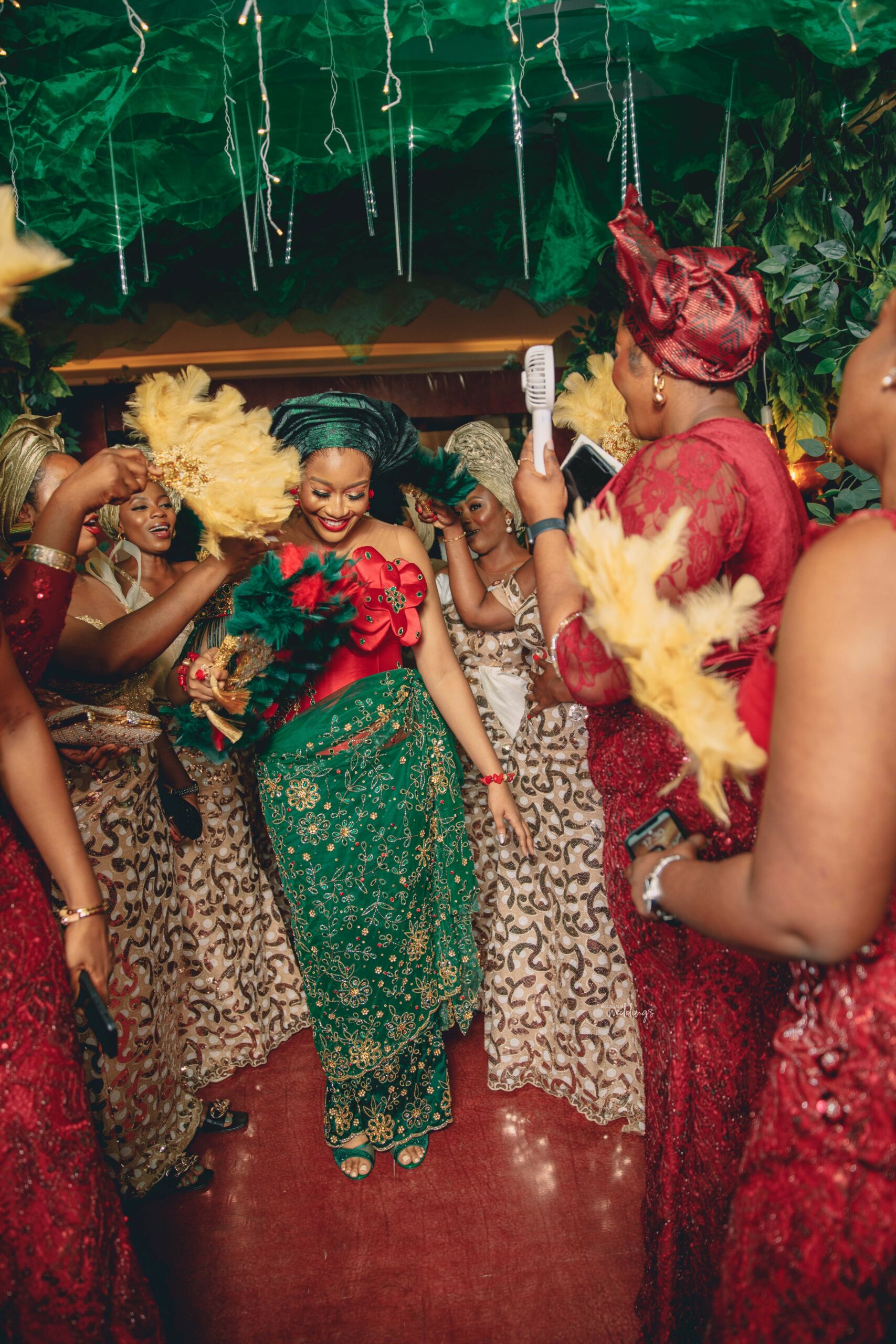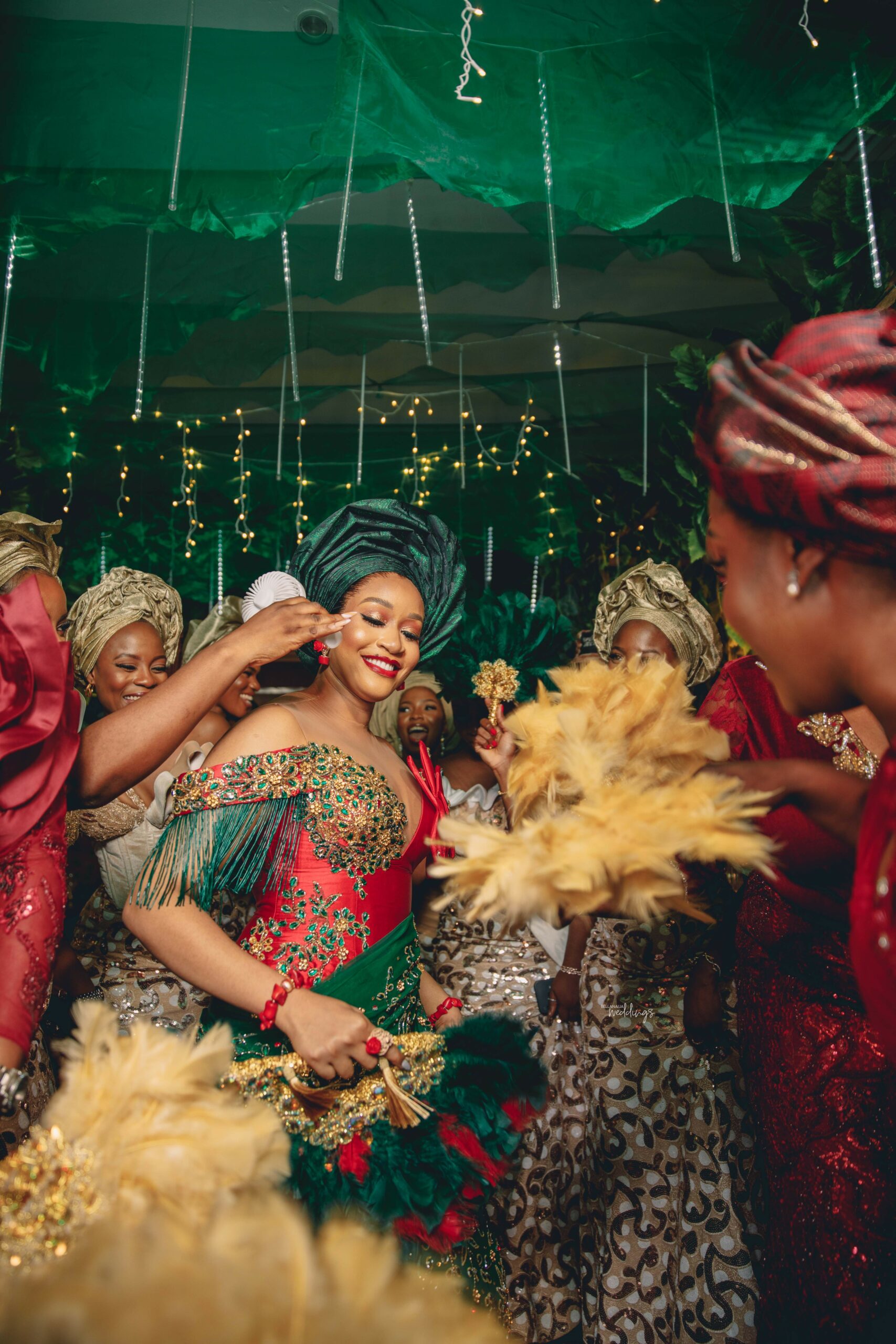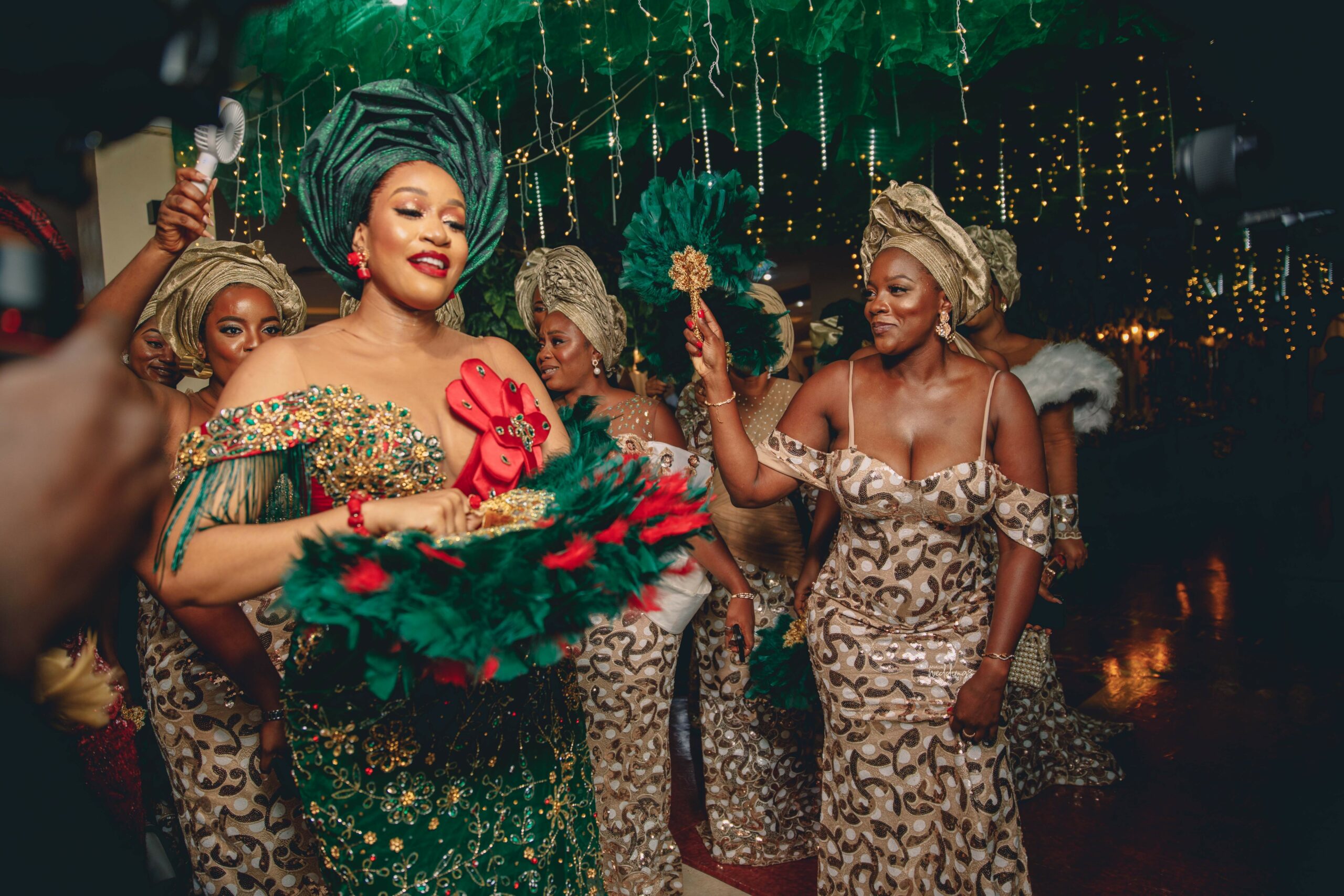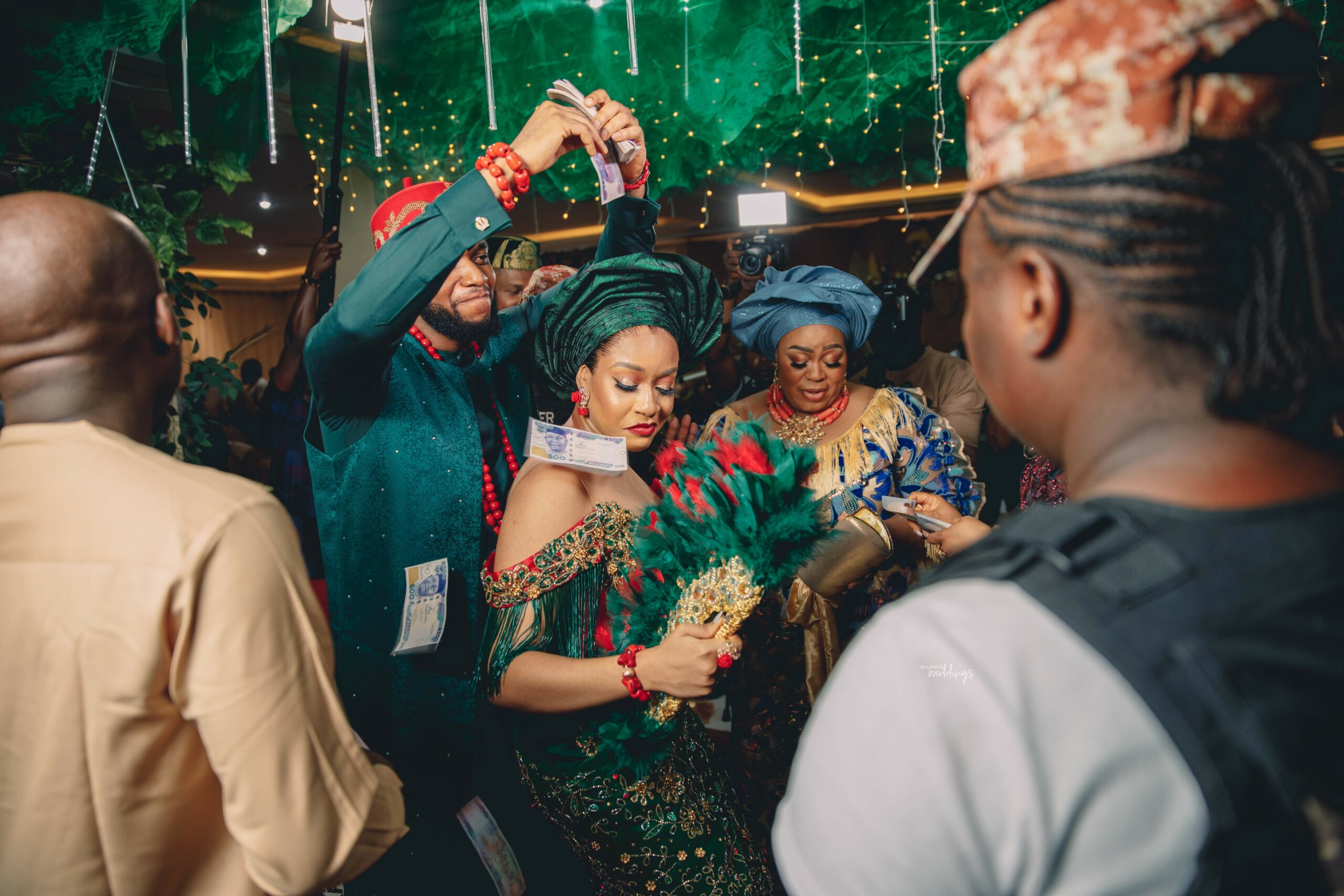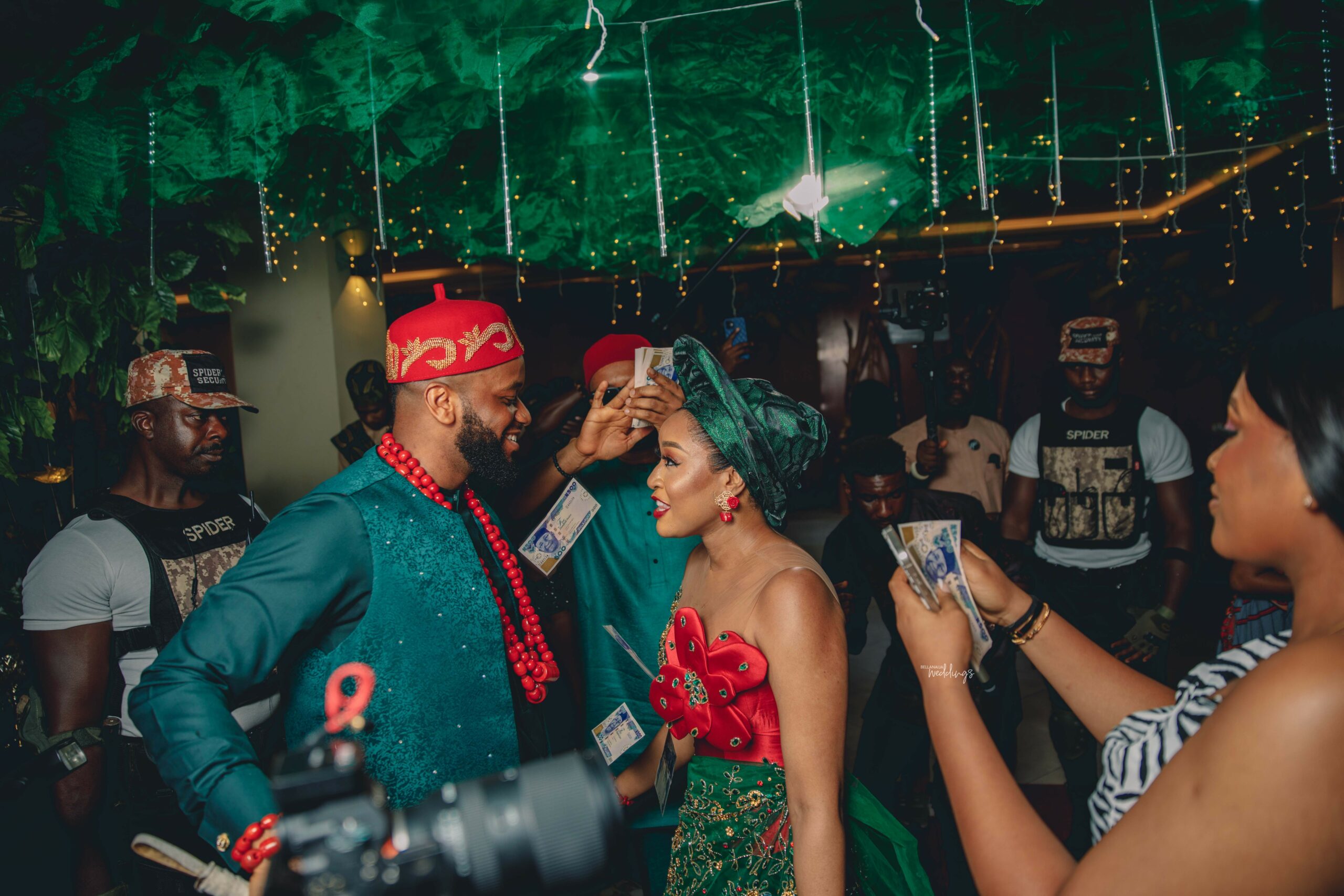 Yay! Let's have the cake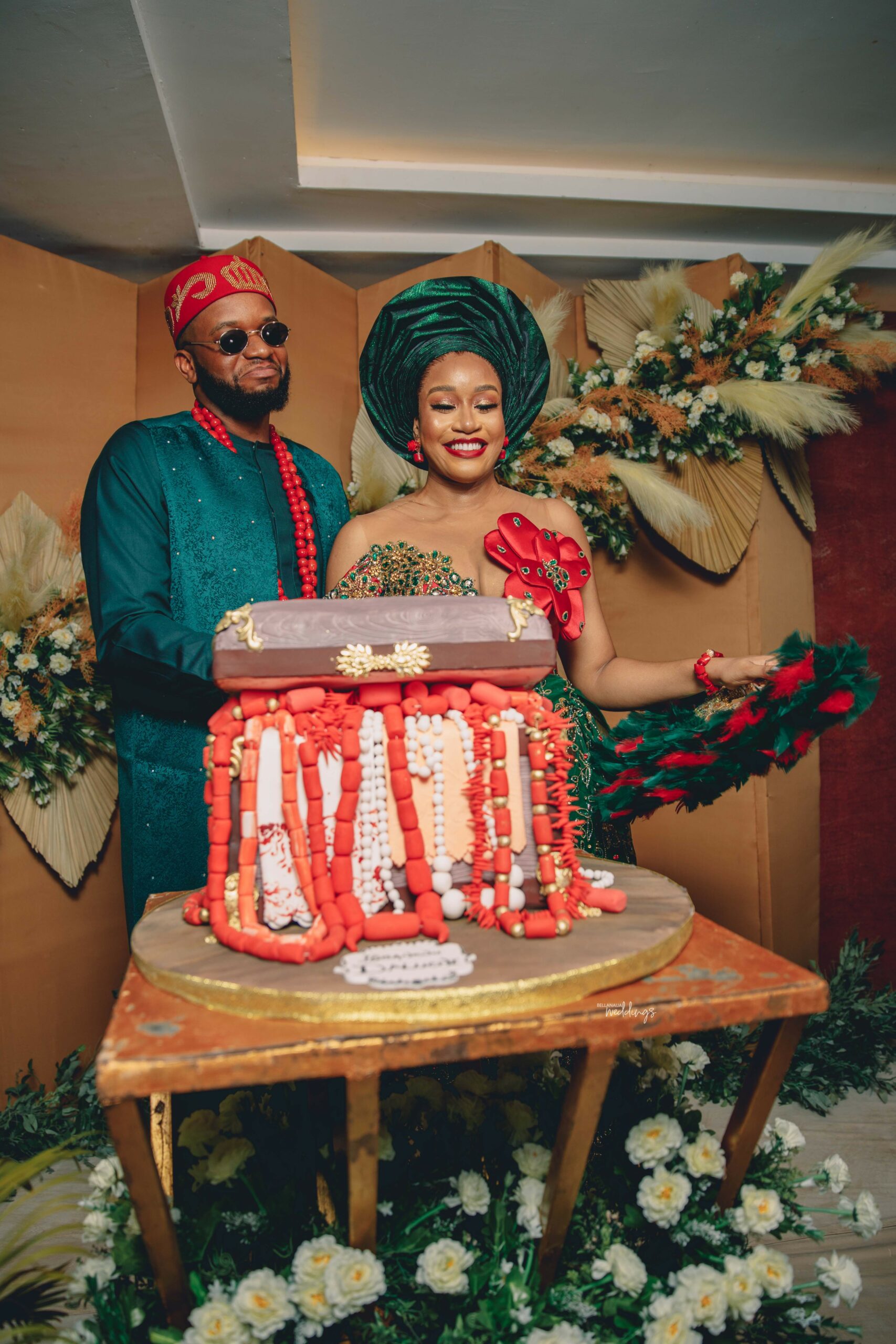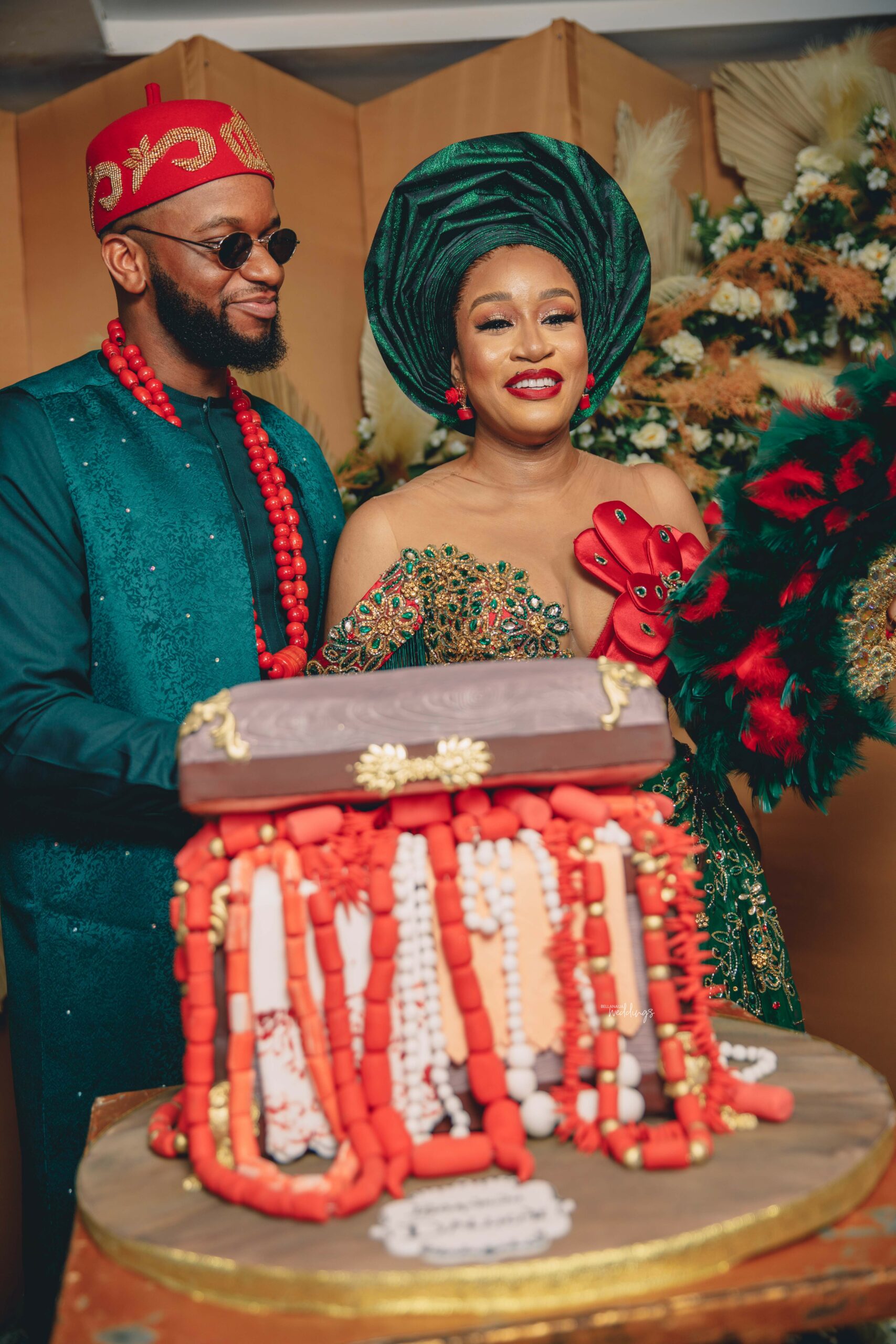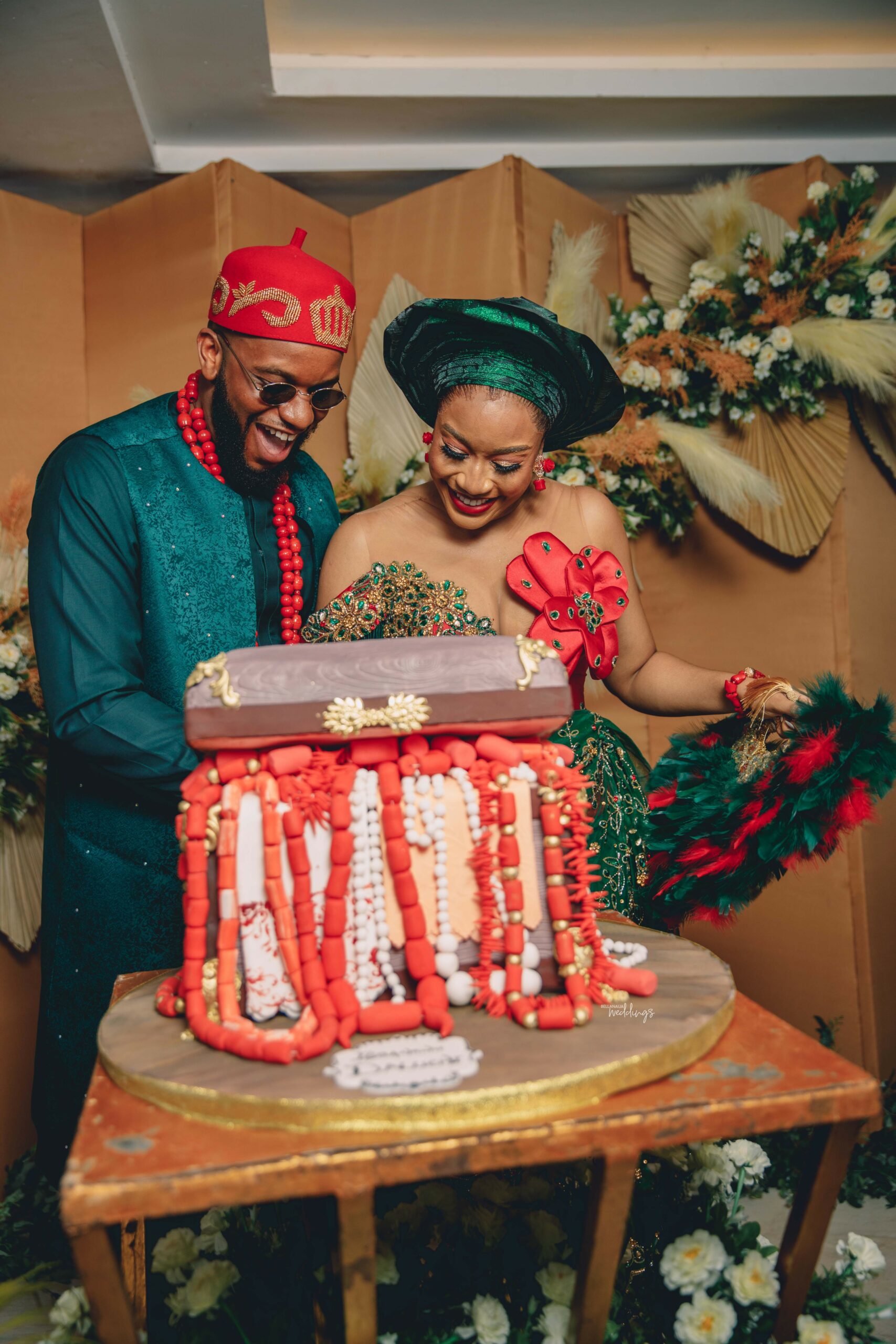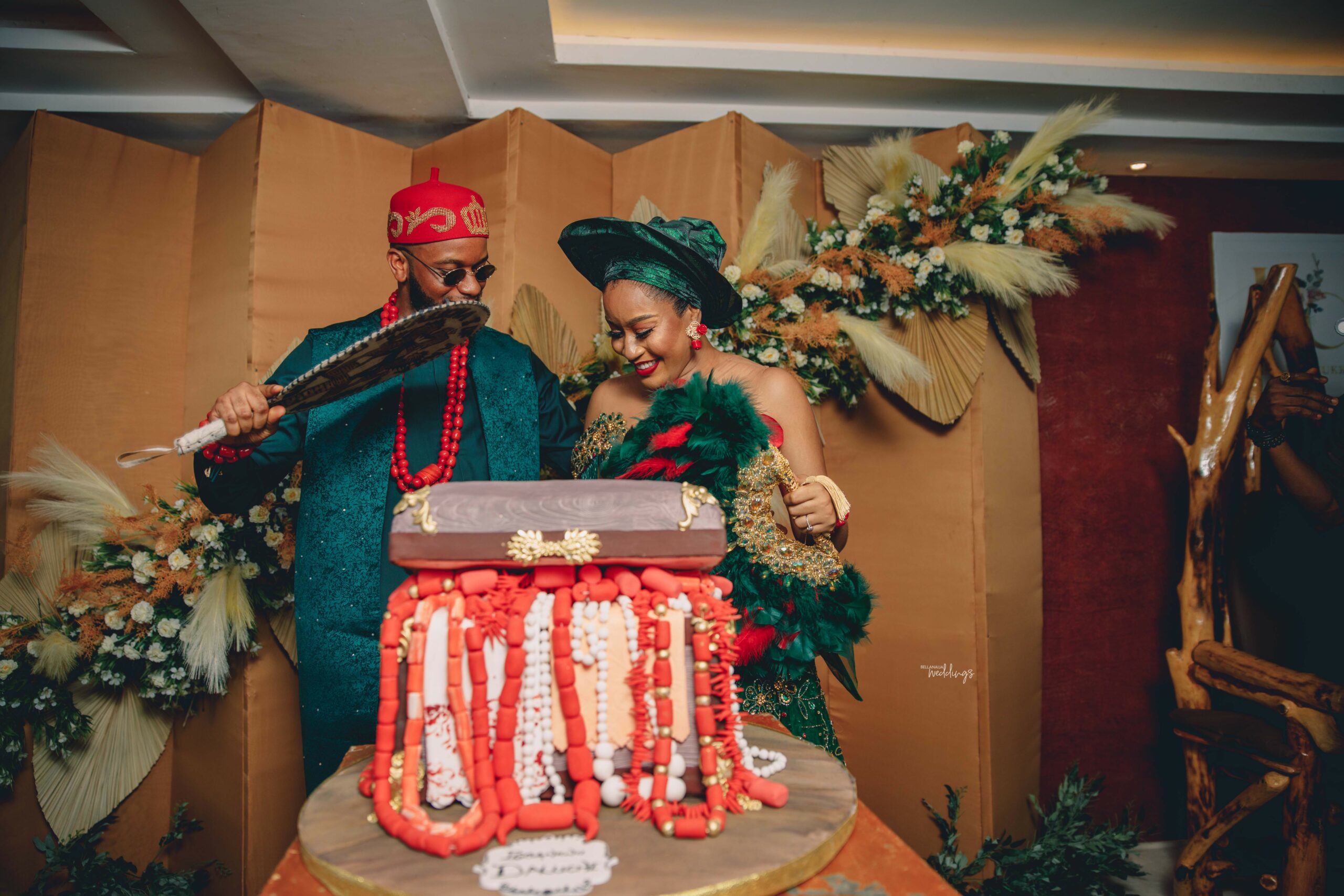 Together forever!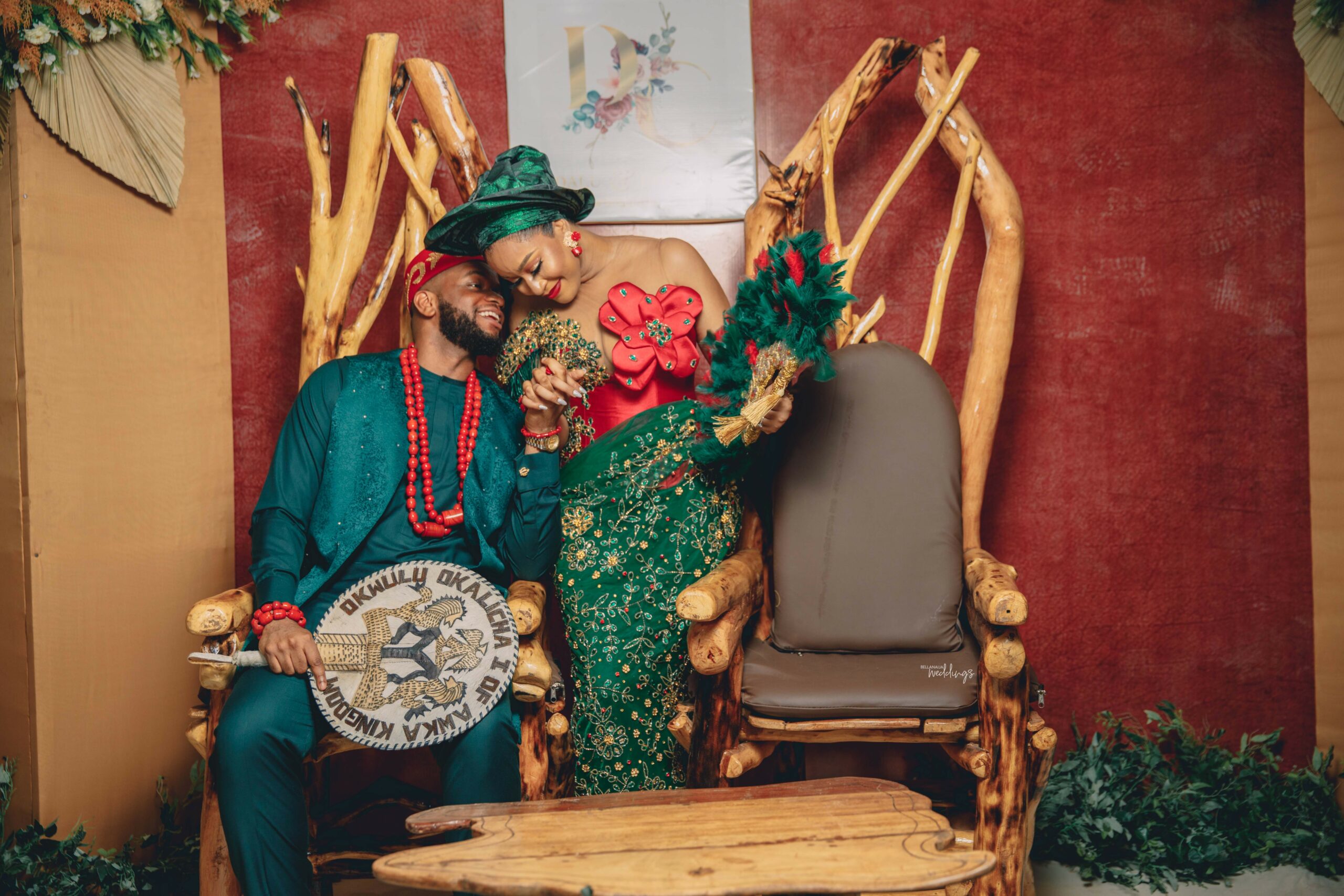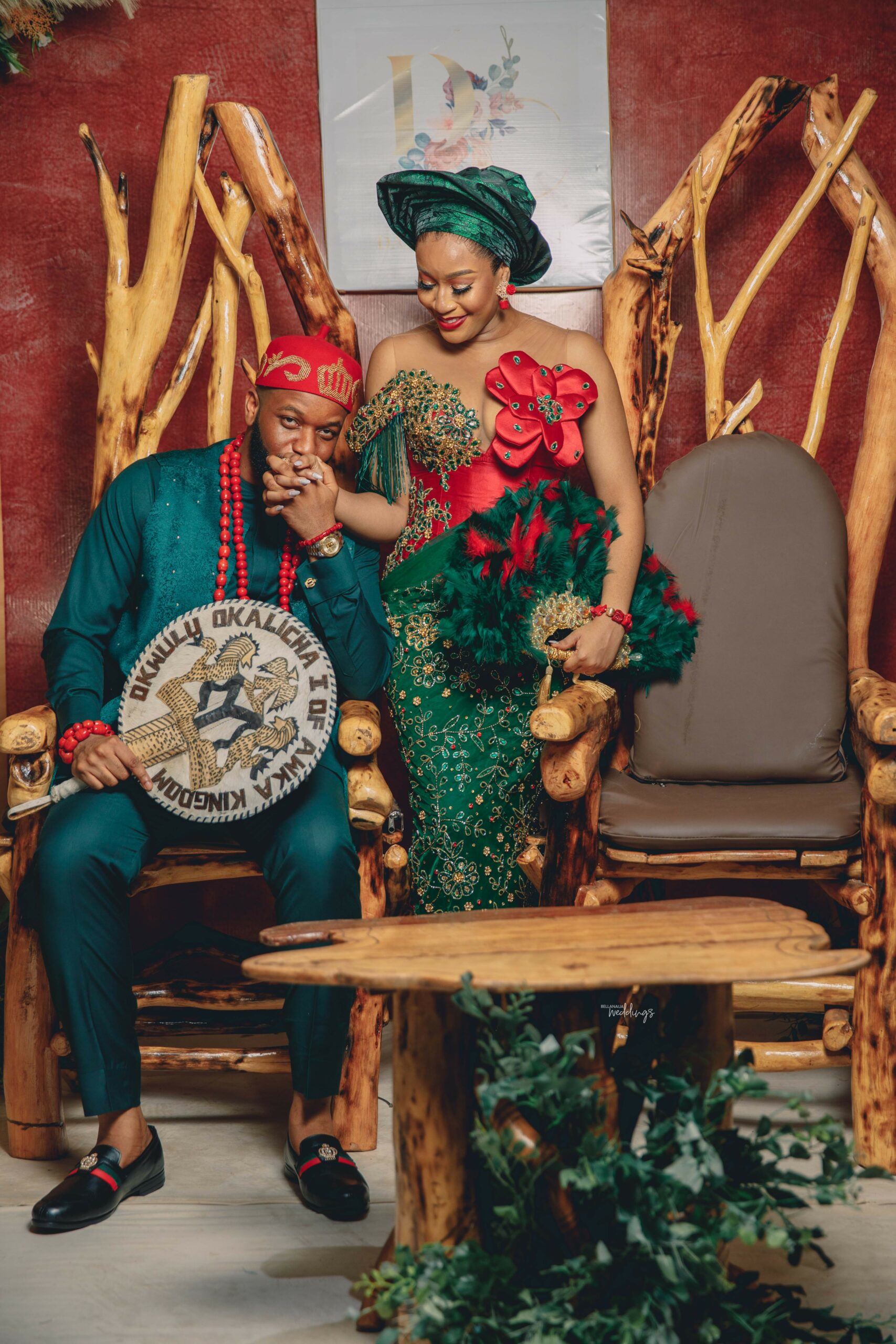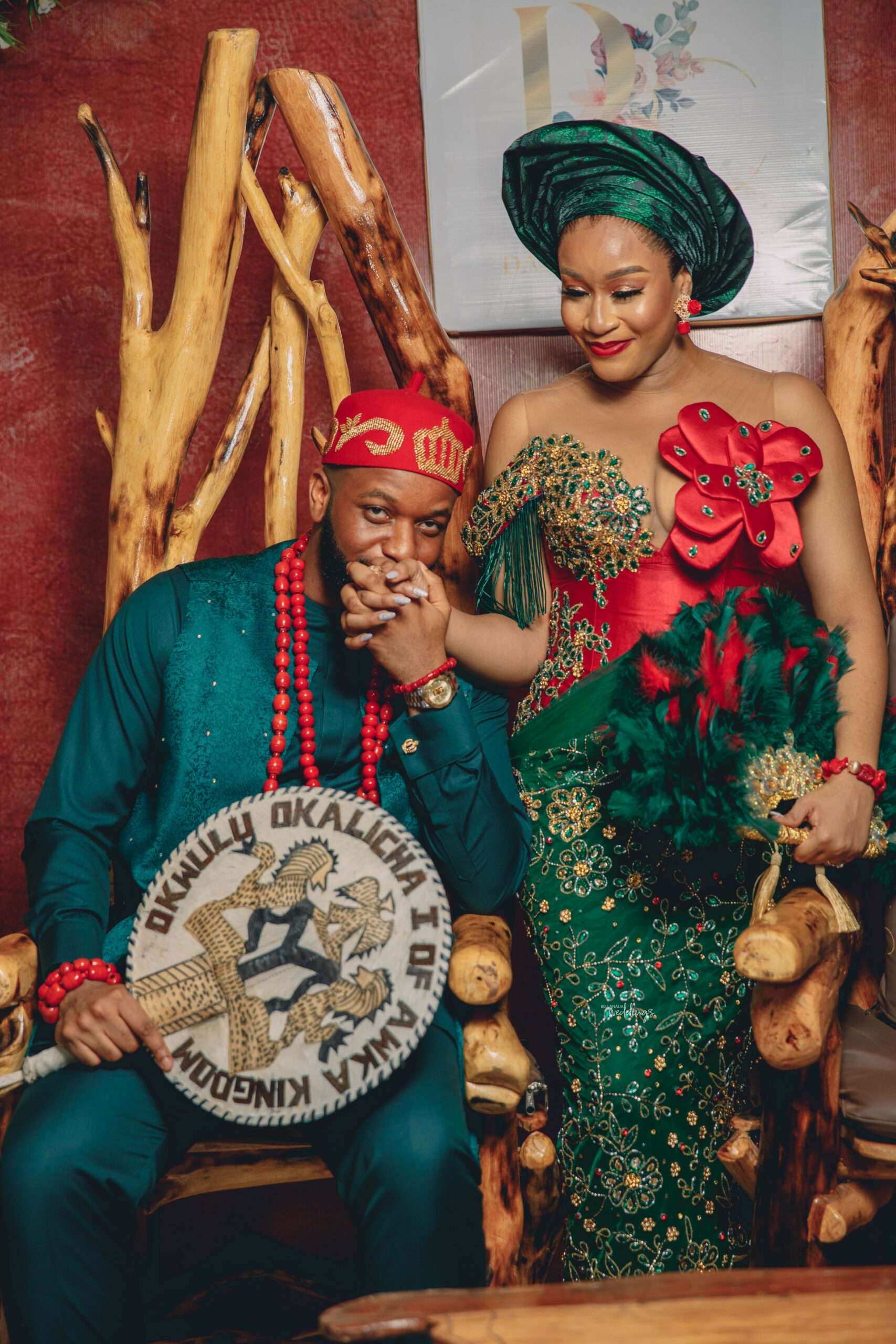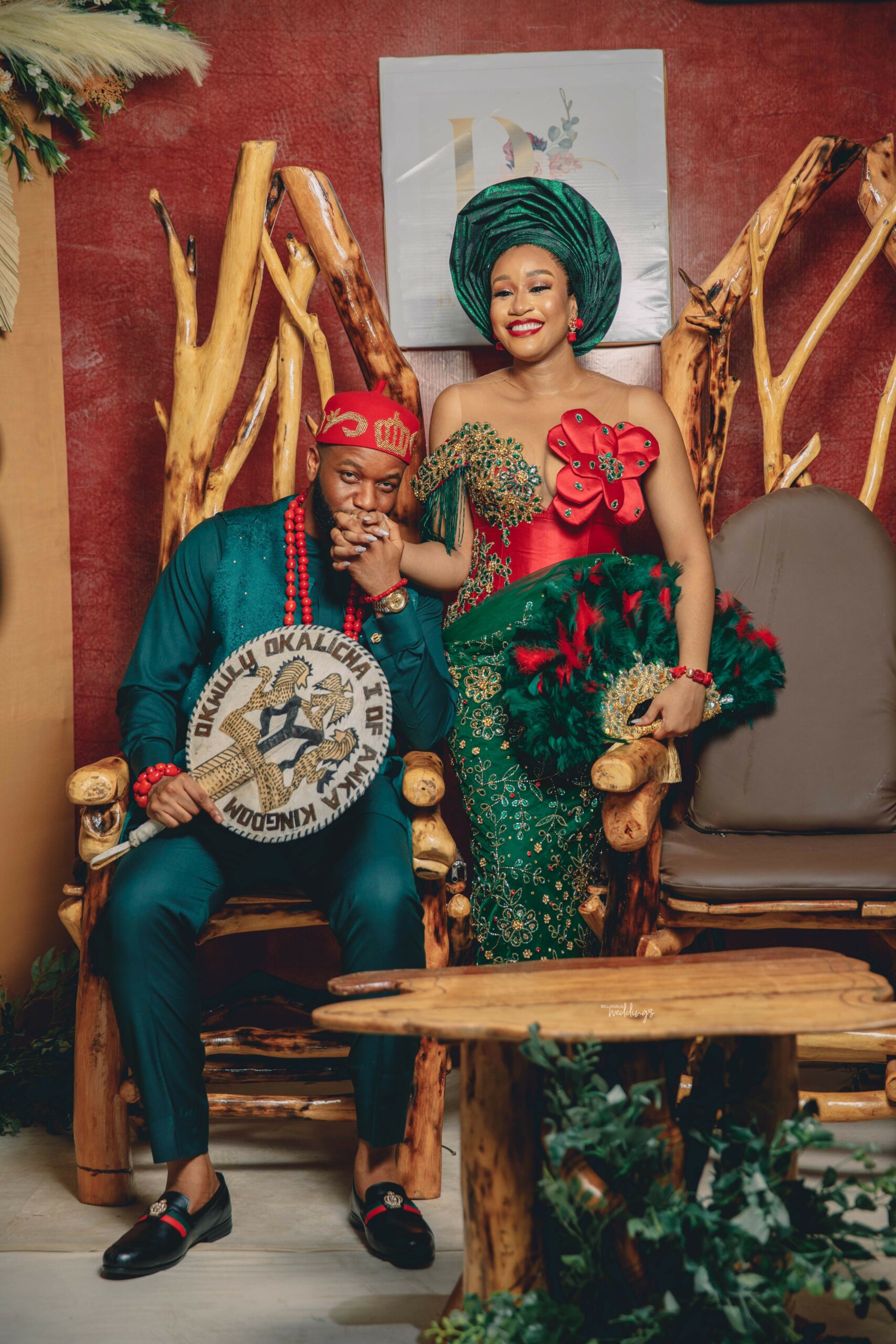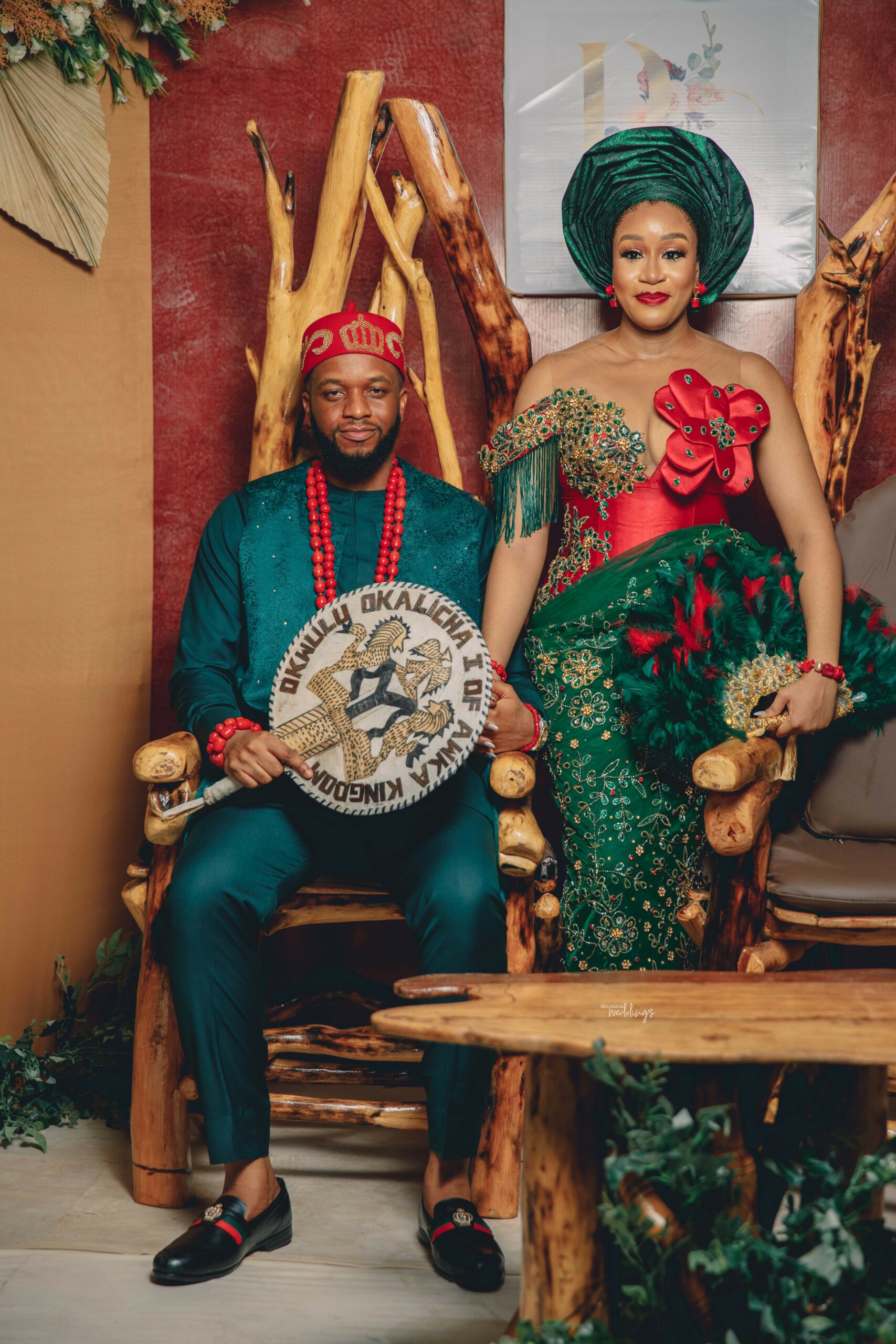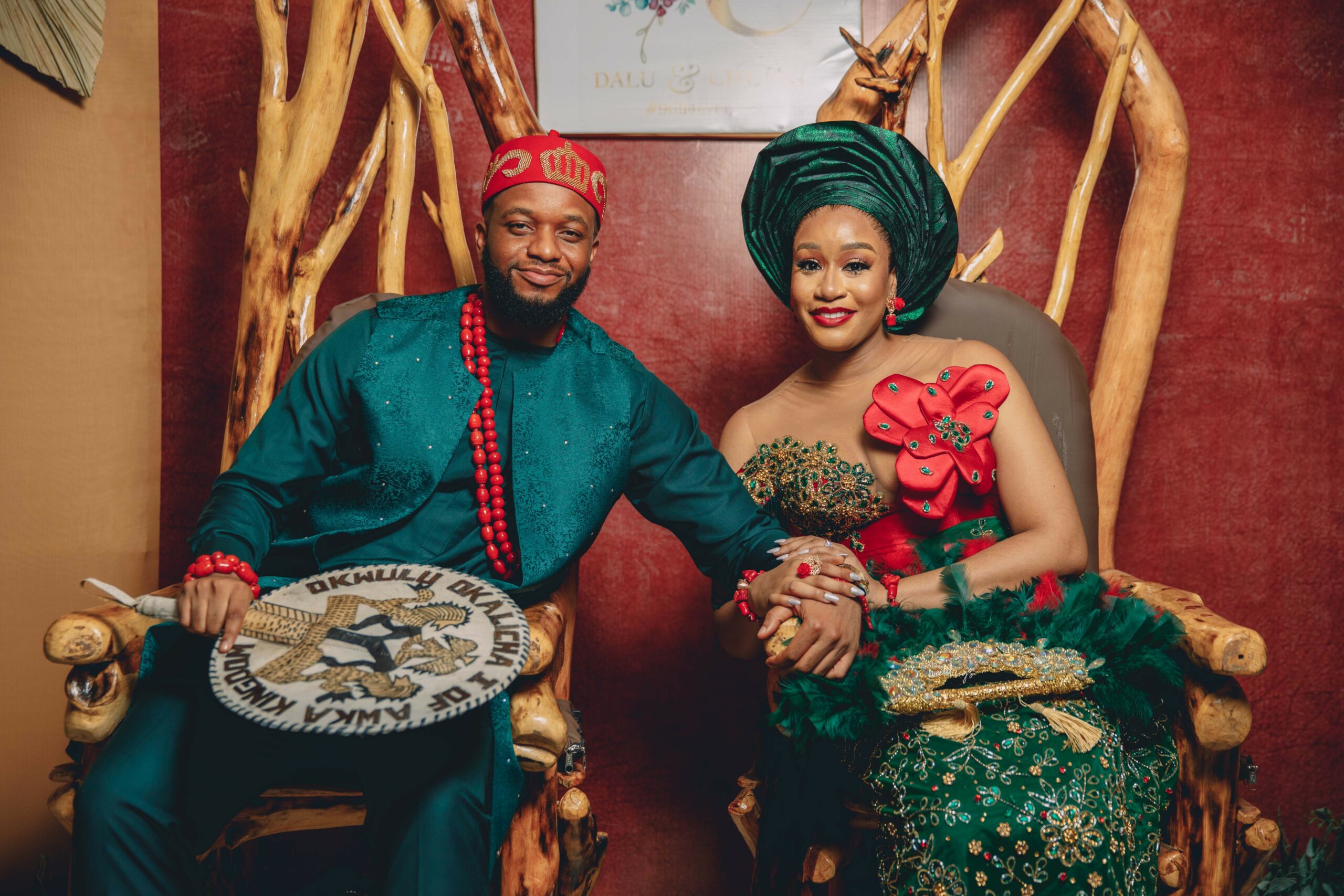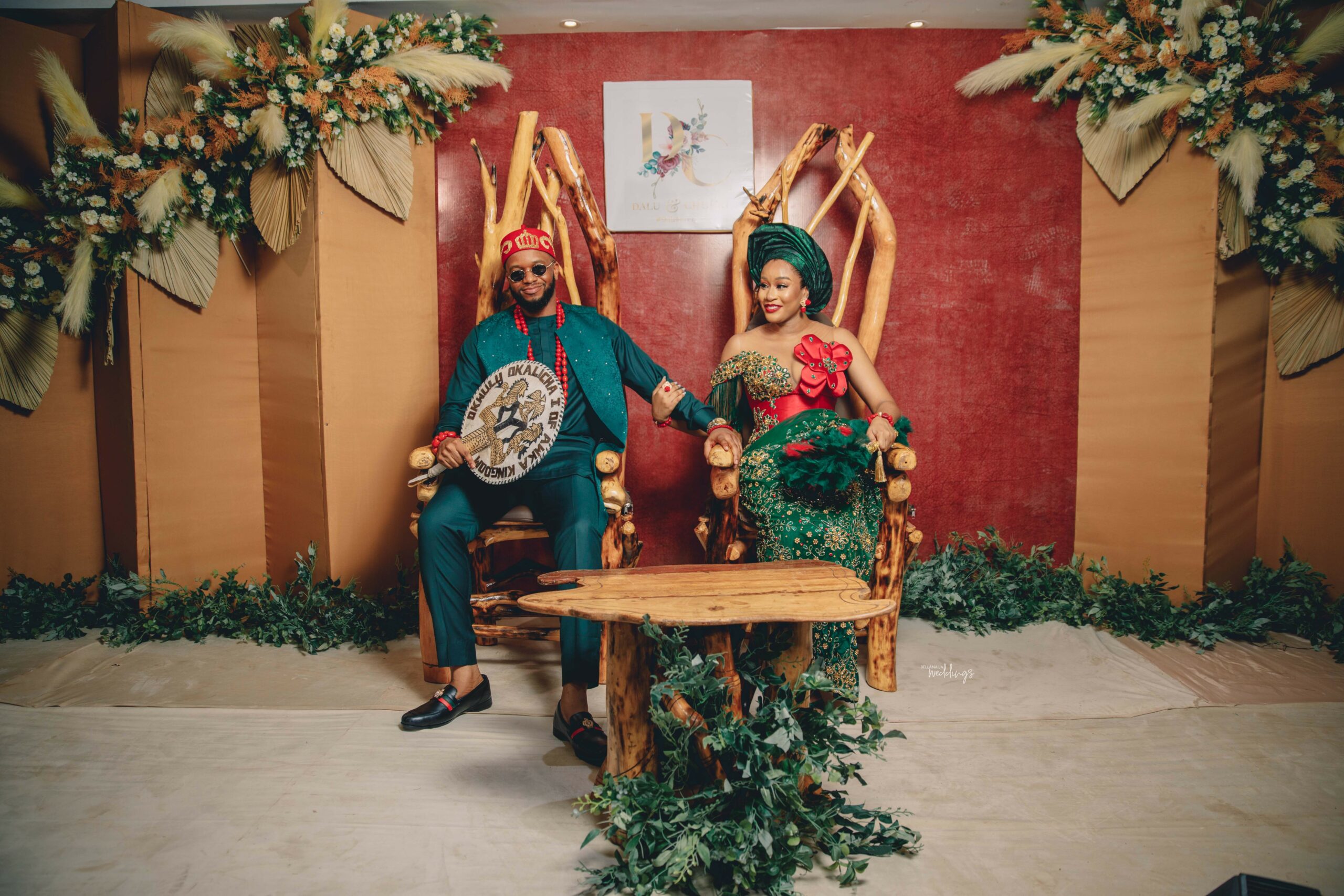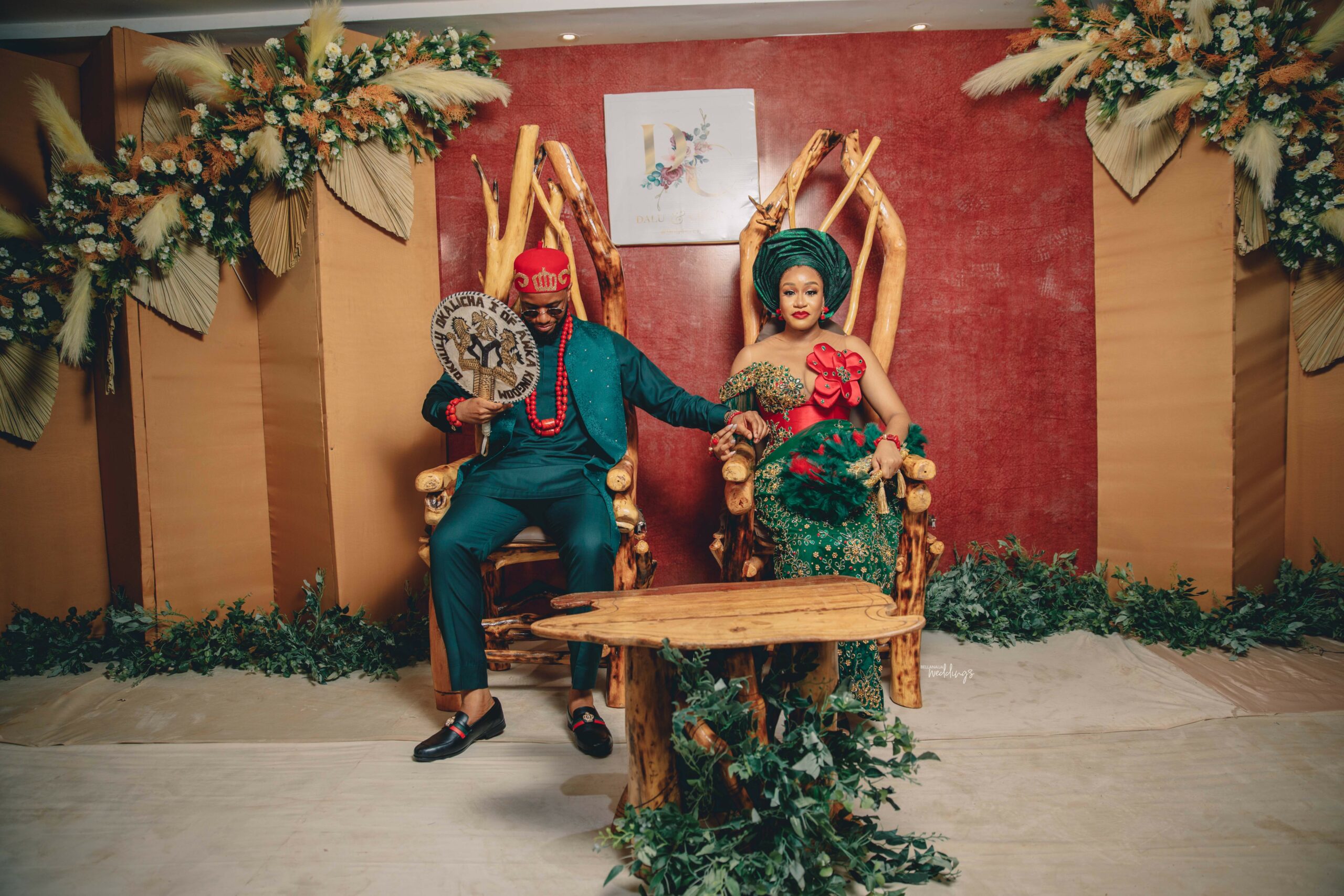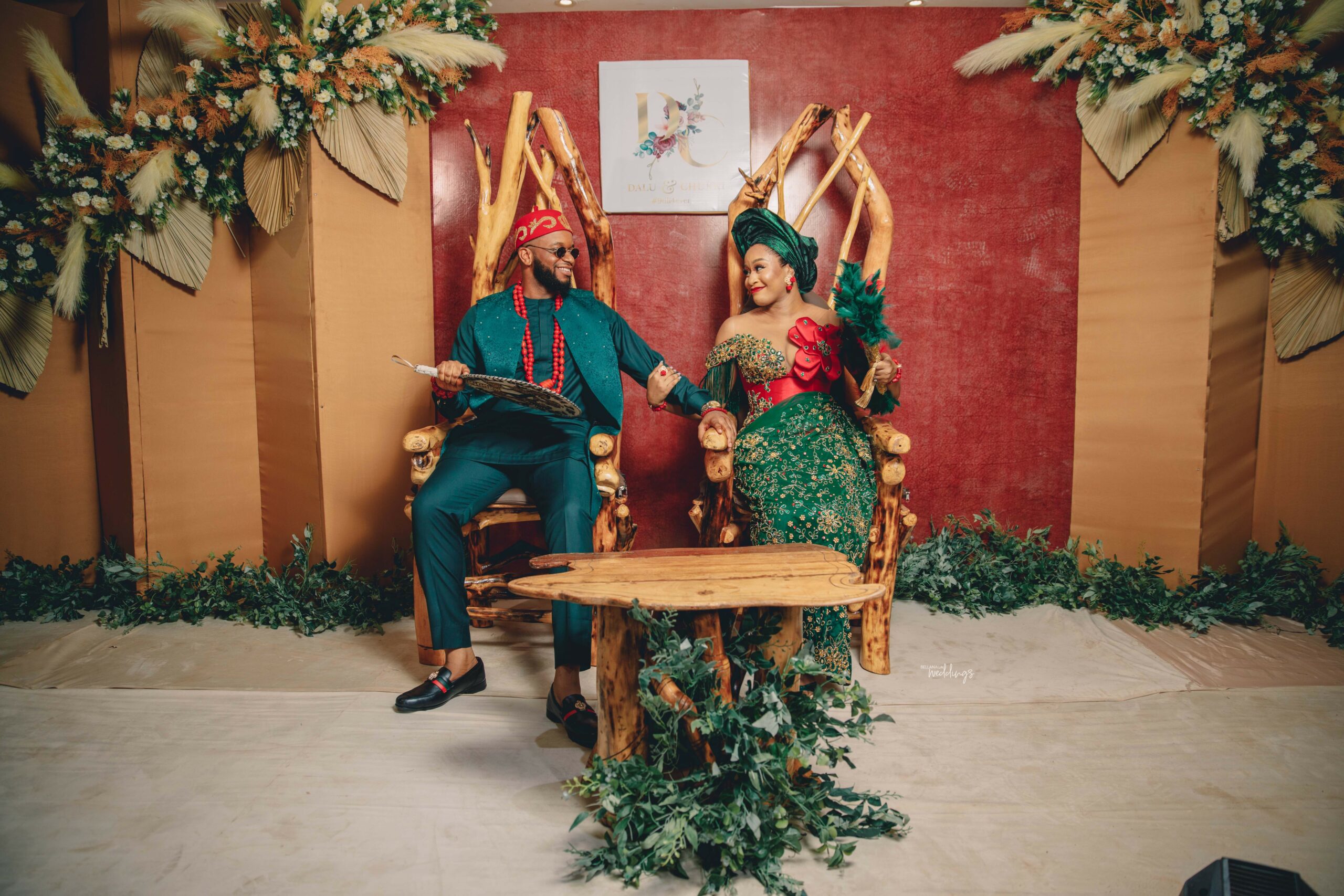 Credits
Bride : @mss_dolly
Groom : @pharm_gerald
Planner : @stmmagicalcreations_events
Makeup : @asaaofficial
Hairstylist : @liisignature
Gele: @ttgele_
Bride's 1st Outfit : @orynma_
Bride's 2nd outfit : @oobiuku
George Fabric : @george_by_ruverodesigns
Slippers: @porafantasia
Beads & Accessories: @tophertonyjewelry
Groom's Stylist : @styledbytn_
Groom's Outfit: @tee_apparel
Groom's shoes & caps: @izzuwozi
Bride's Handfan: @nenejewellryandcraft
Decor : @magictouchevents_frank
Lighting: @sonancemultimedia_
Cake : @madeinheaveneventsng
DJ : @deejayloopy
MC : @mc_nomicable
Photography: @lucasugoweddings | @officialcanaanbeeweddings
Videography: @danny_el_films | @film_oclock
360 Photobooth : @vichi.events
Catering : @goldenage.ng
Venue: @officialamadeoenugu