Guys, are you ready for this? You better be, because it's about to rain love on you.
On our side, we have not had enough of the beautiful celebration of love from the #TheBeecrofts18 couple. I mean, from their super chic pre-wedding shoot, to the court wedding, and the traditional wedding. Beautiful.
Now we are certainly awestruck with their white wedding. Debbie, a stylist and wardrobe consultant and her groom, Femi, without a doubt came fully prepared for their special day.
Debbie, of course, put into work her styling skills as she was super-stylish in her fairytale ballgown from Esé Azénabor Atelier while her groom looked dapper in his Tux from Taryorgabriels. Guess what? We have their love story from the groom. Super excited!
If you missed the bride's super stylish outfit to her court wedding, their pre-wedding shoot and traditional wedding, you might want to check them when you are done seeing this feature.
Okay guys, enjoy every remarkable moment of this wedding below.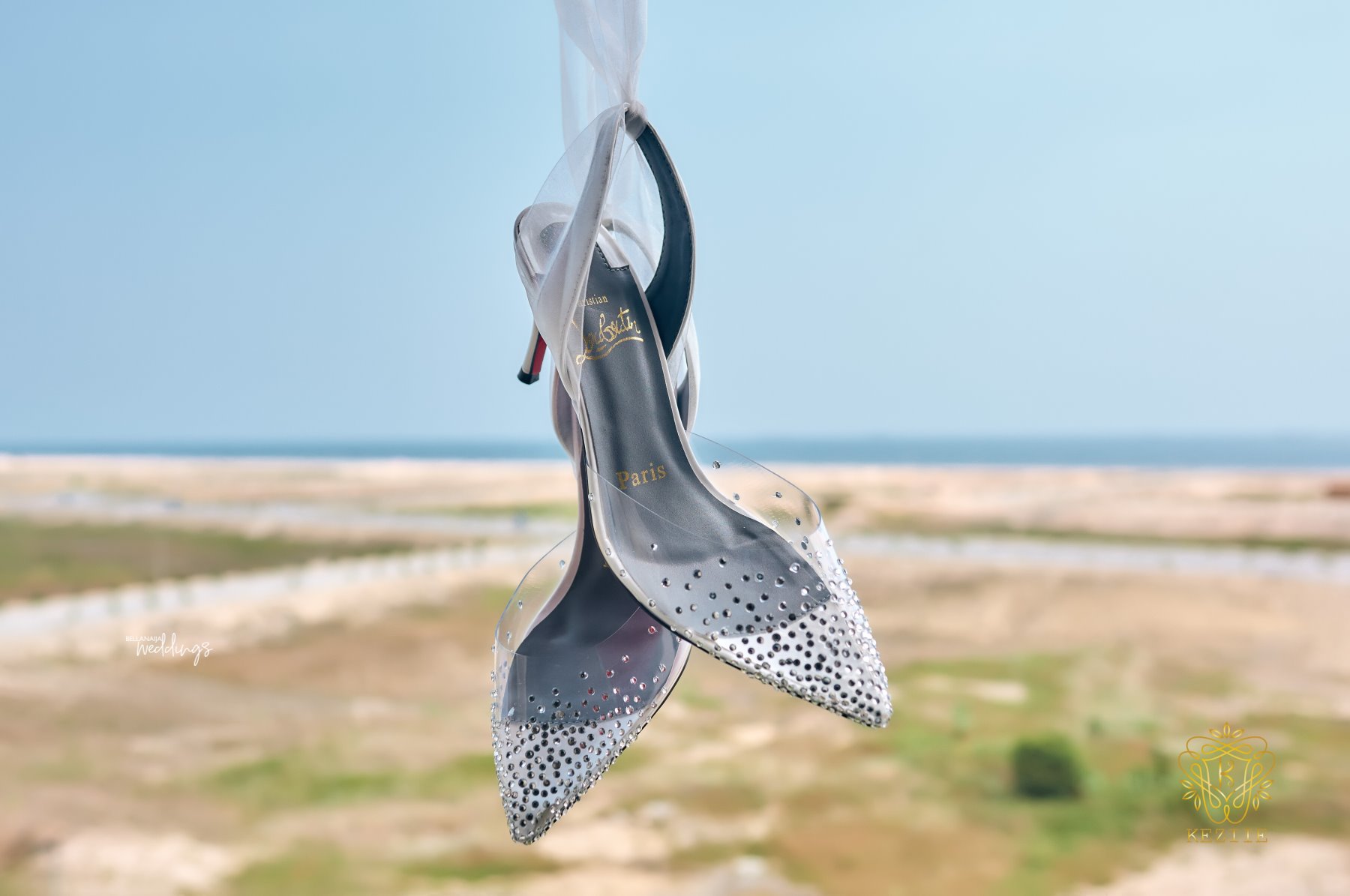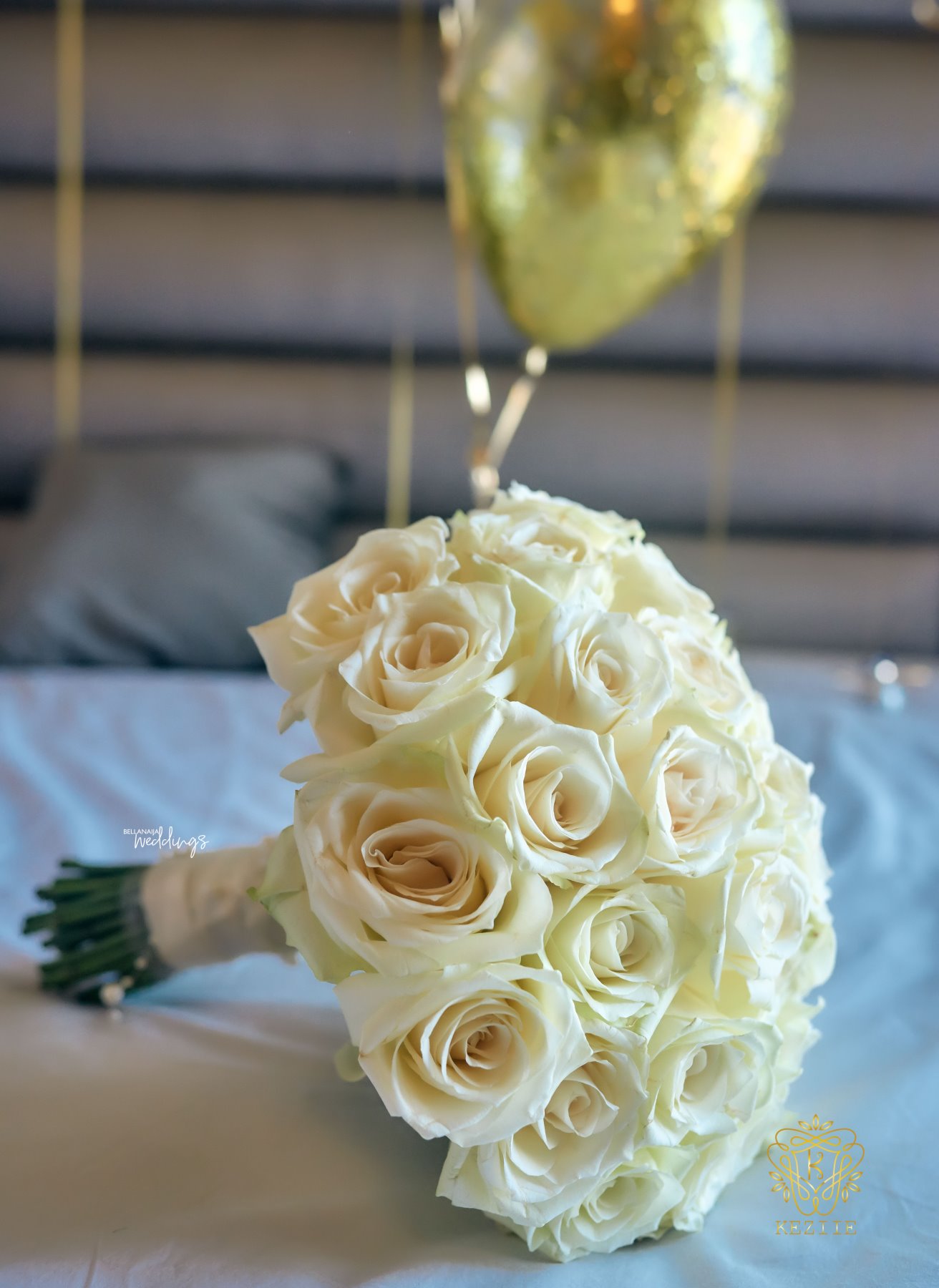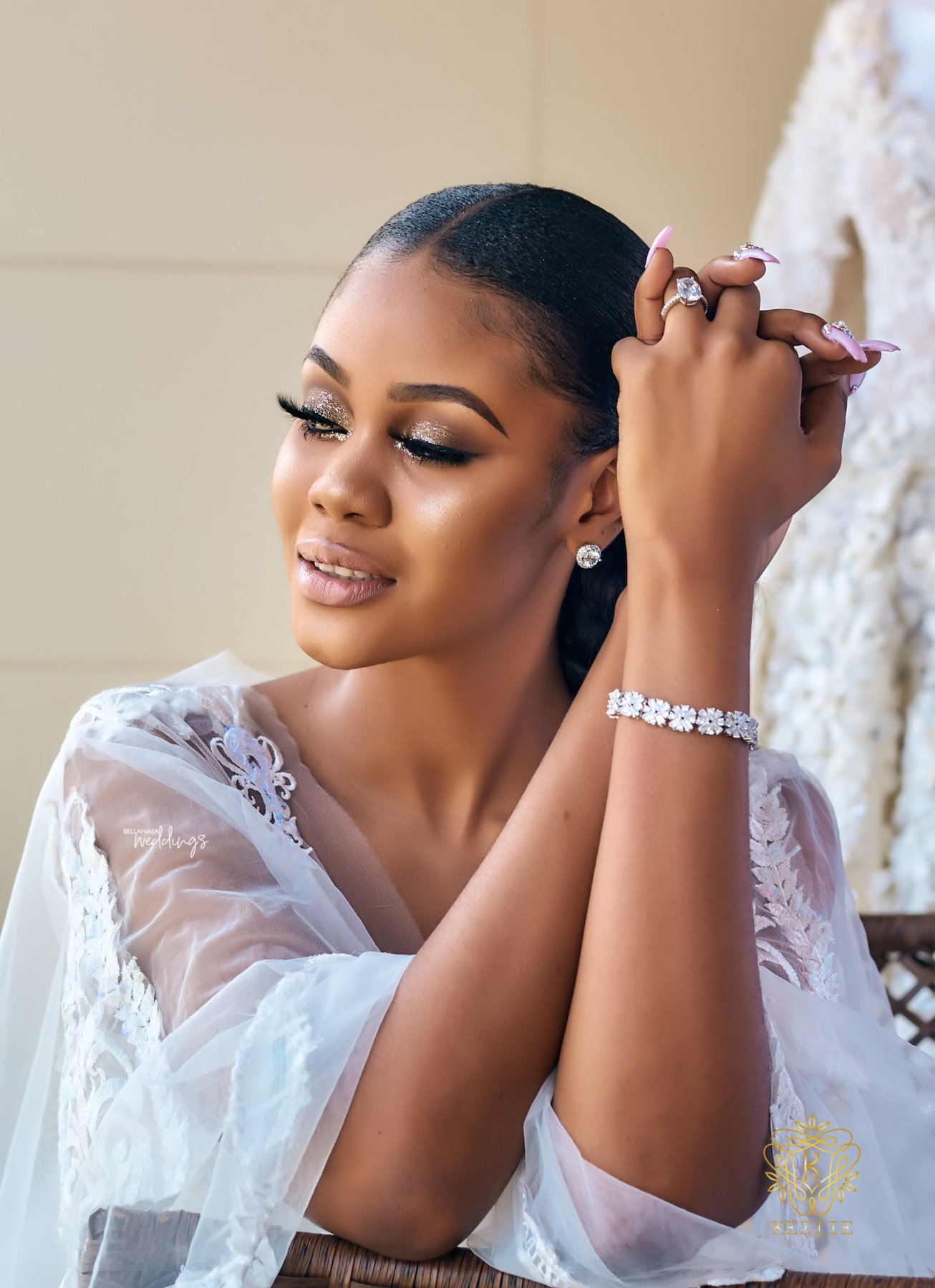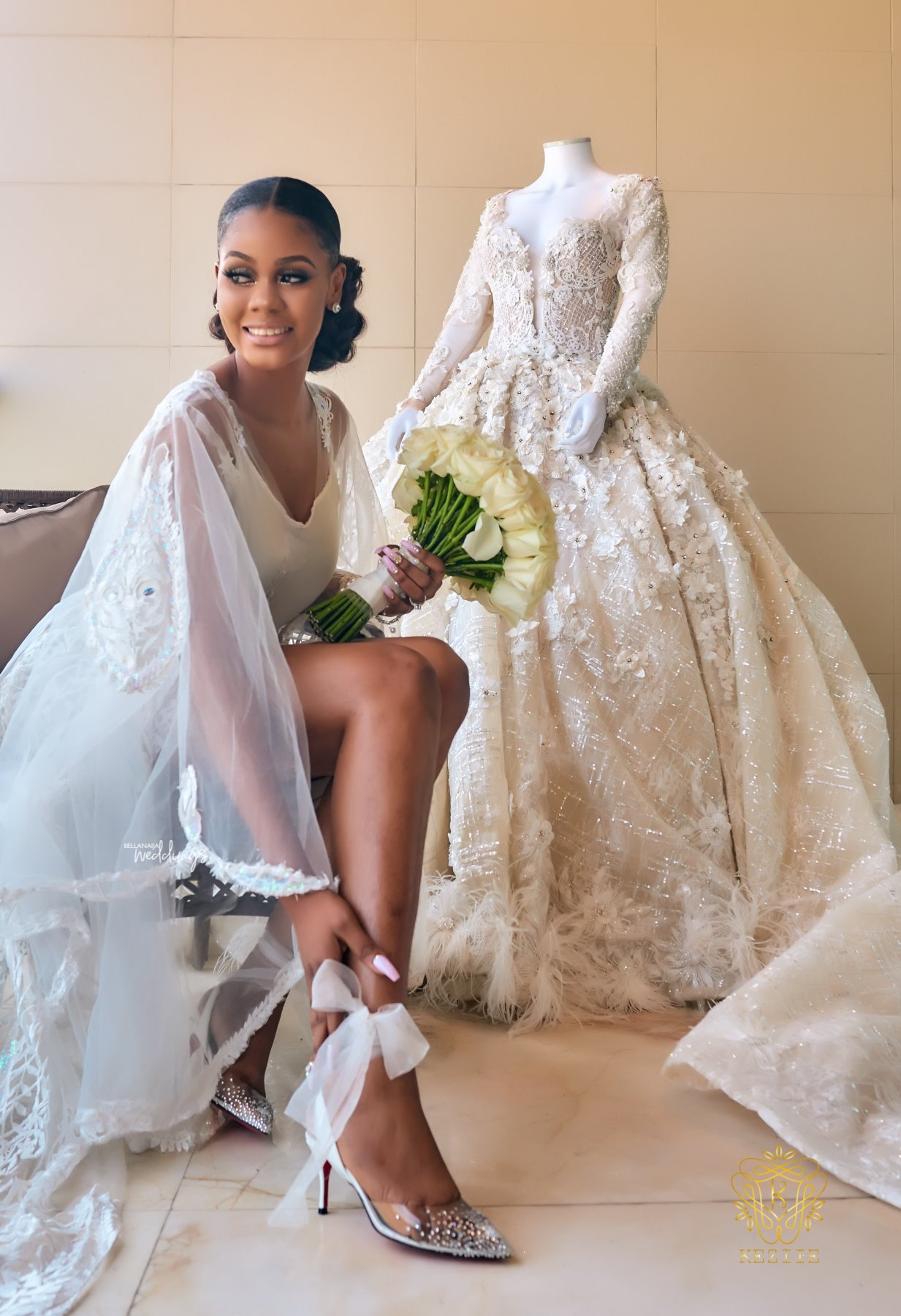 Femi shares with us how their love story started:
Debbie and I met at a friend's wedding at Abuja on October 11, 2014. Debbie likes attending weddings, and she's always at one every other weekend. On that day,  I was with a friend observing the scene when we noticed two beautiful tall 'leepa' babes coming in. These two happened to be Debbie and her elder sister. Now I was too shy to approach her, but my friend got us seats at their table. I didn't do so well with the conversation we had either, but at least I managed to get her phone number.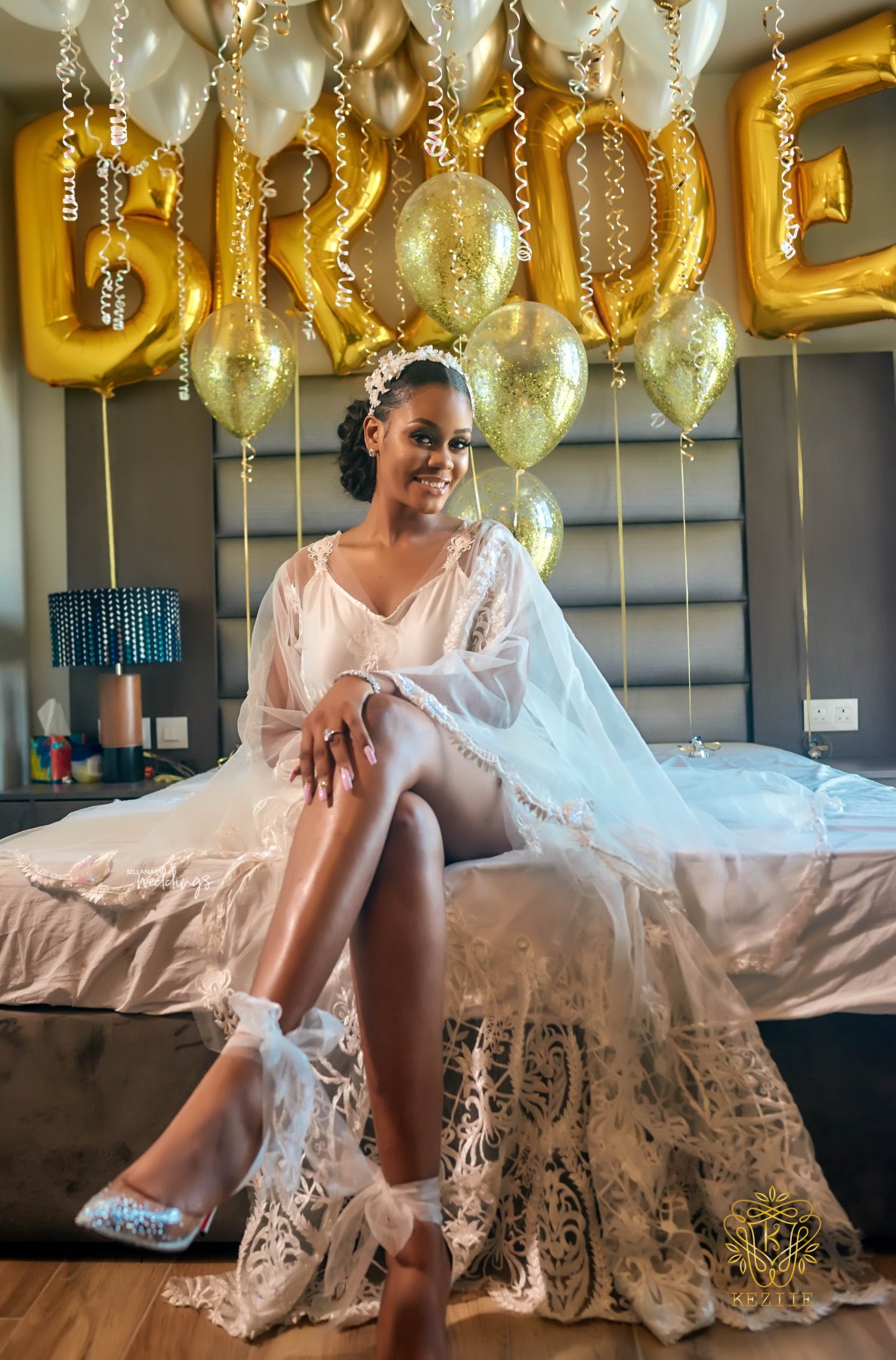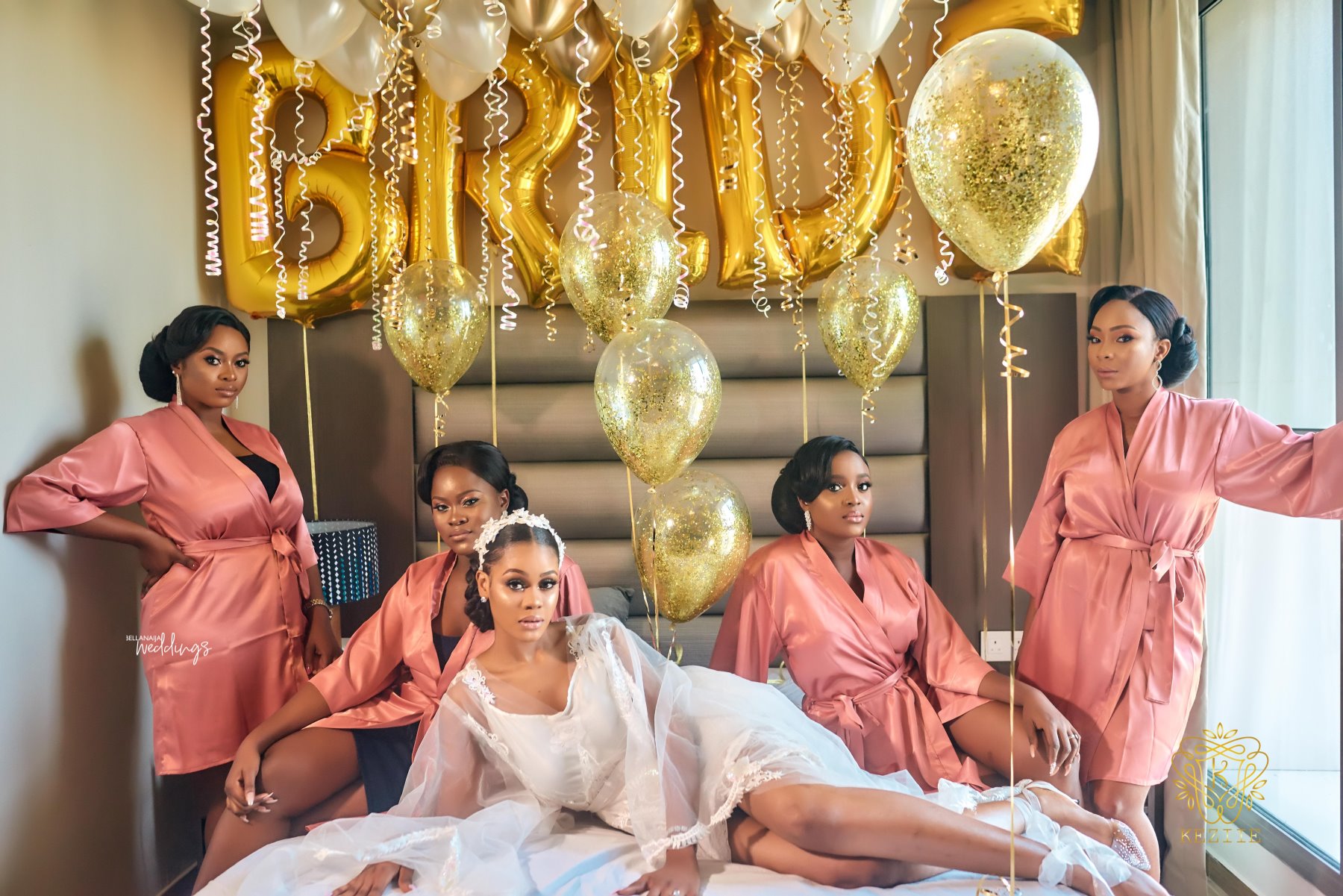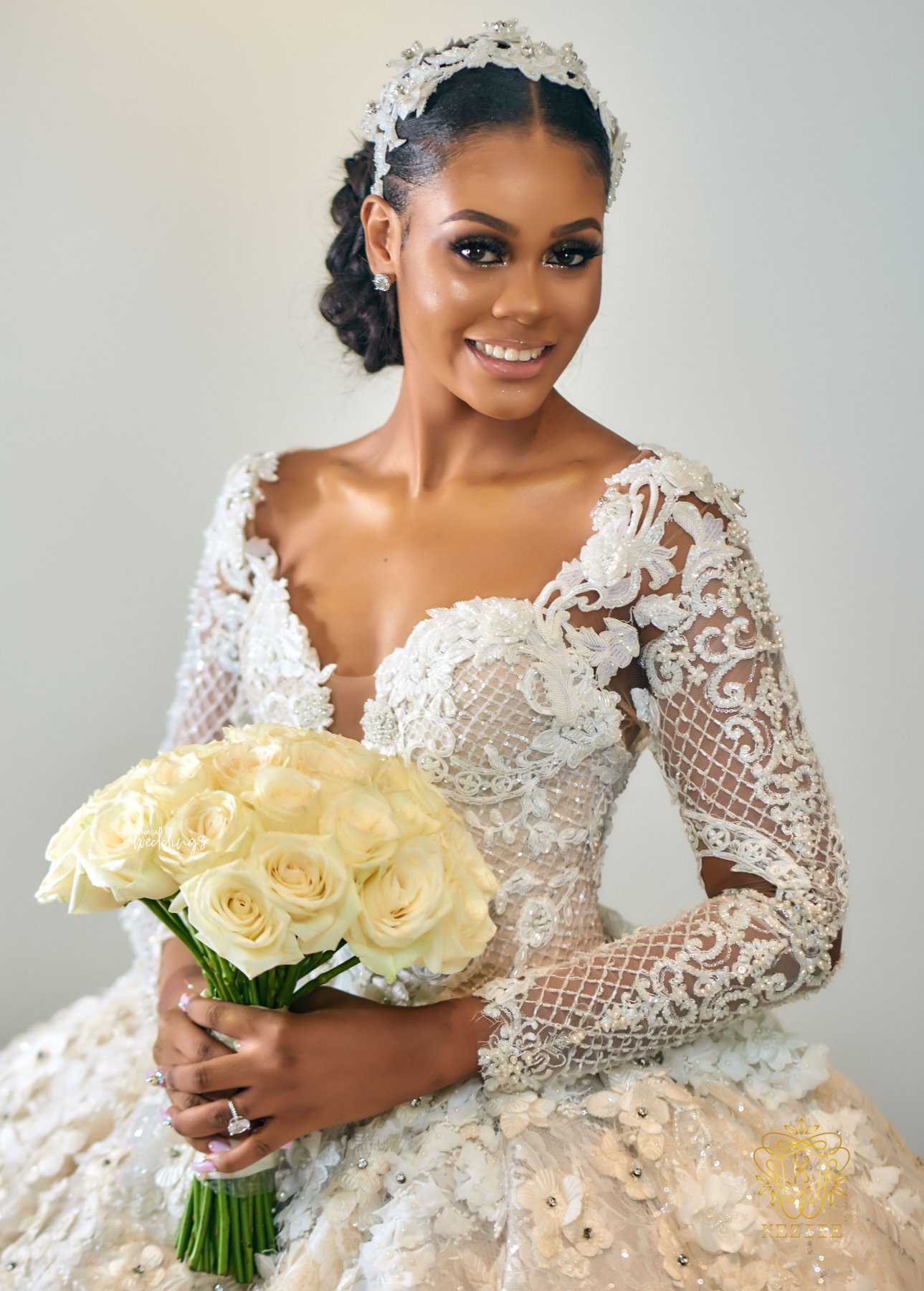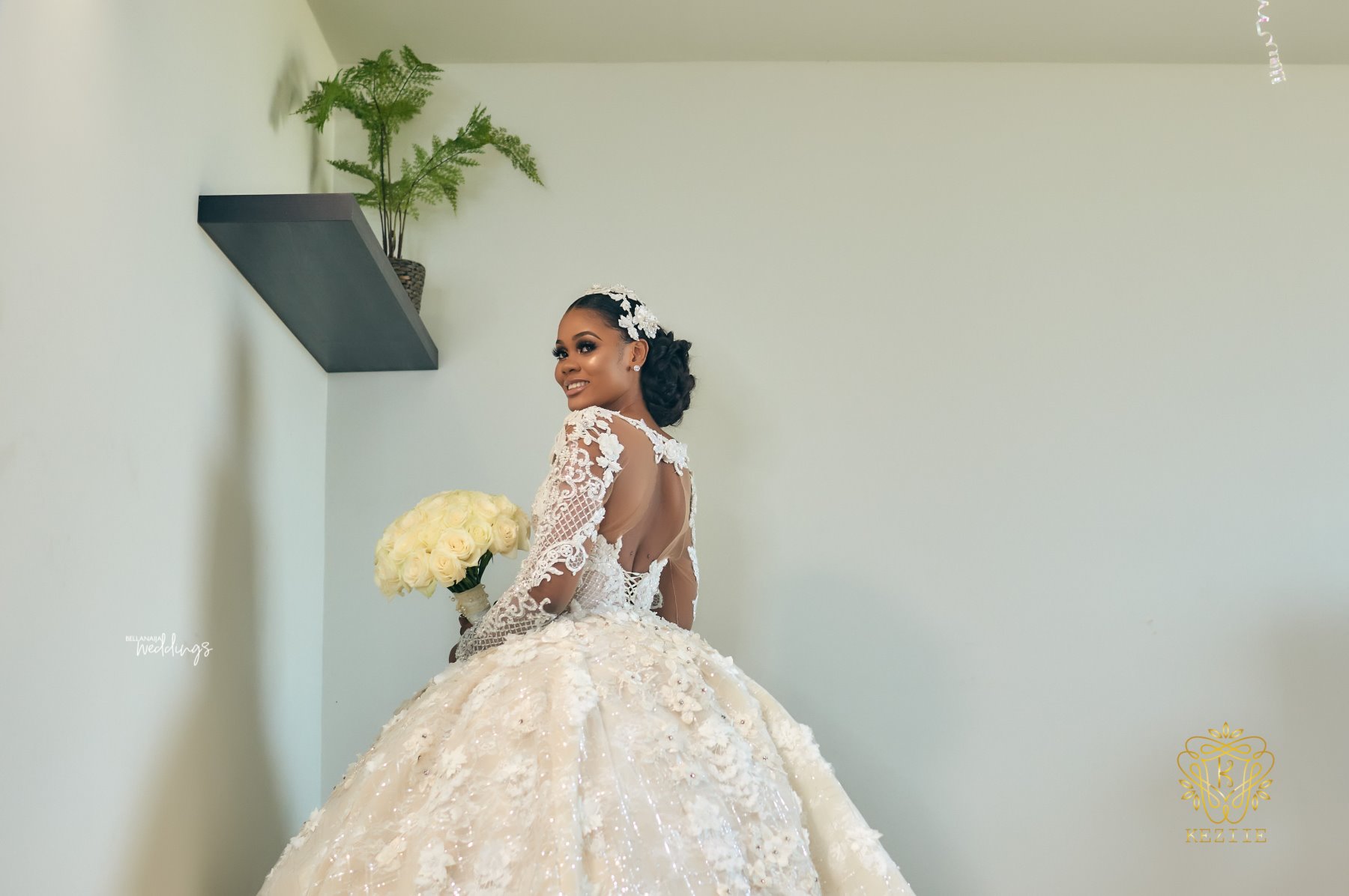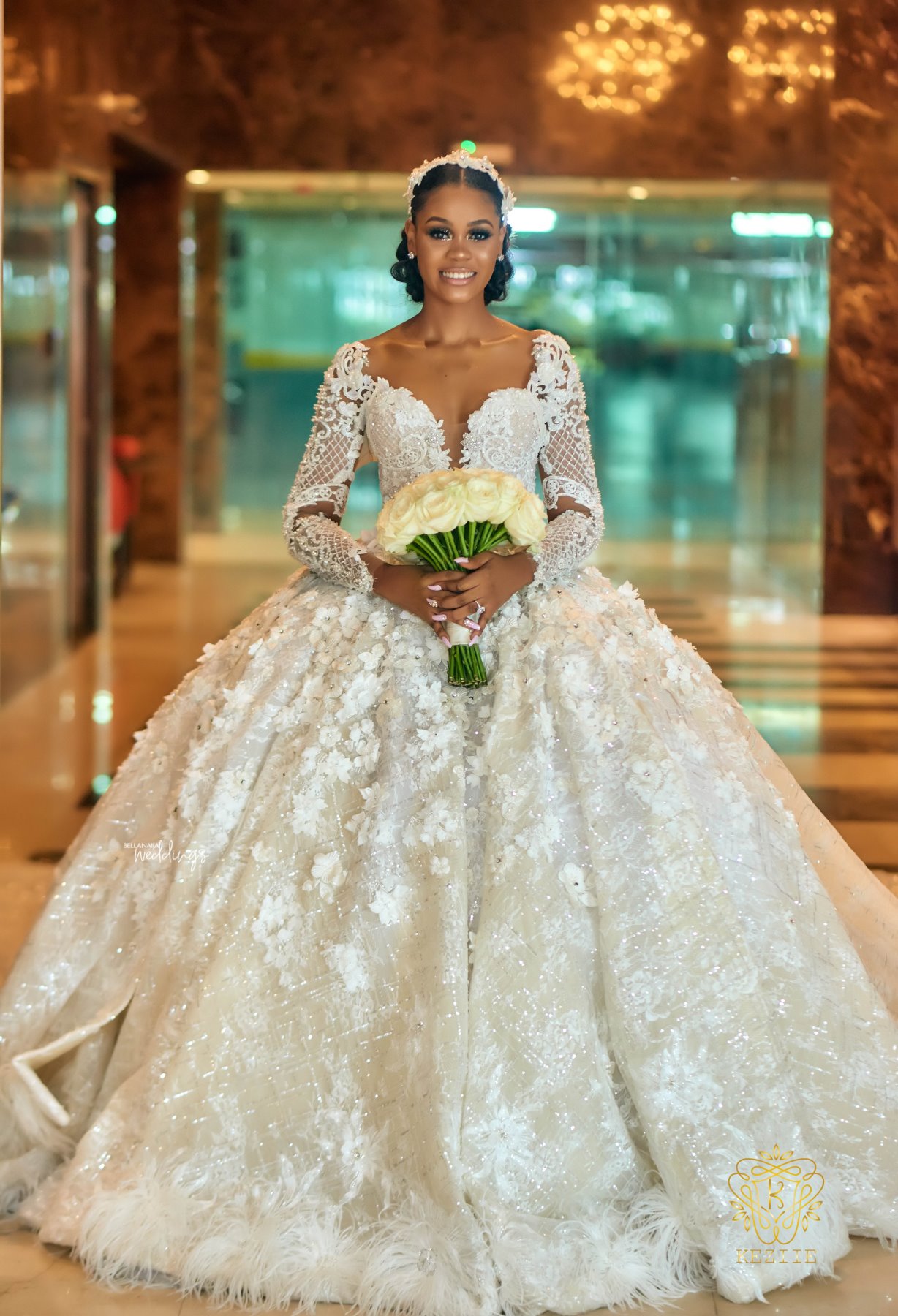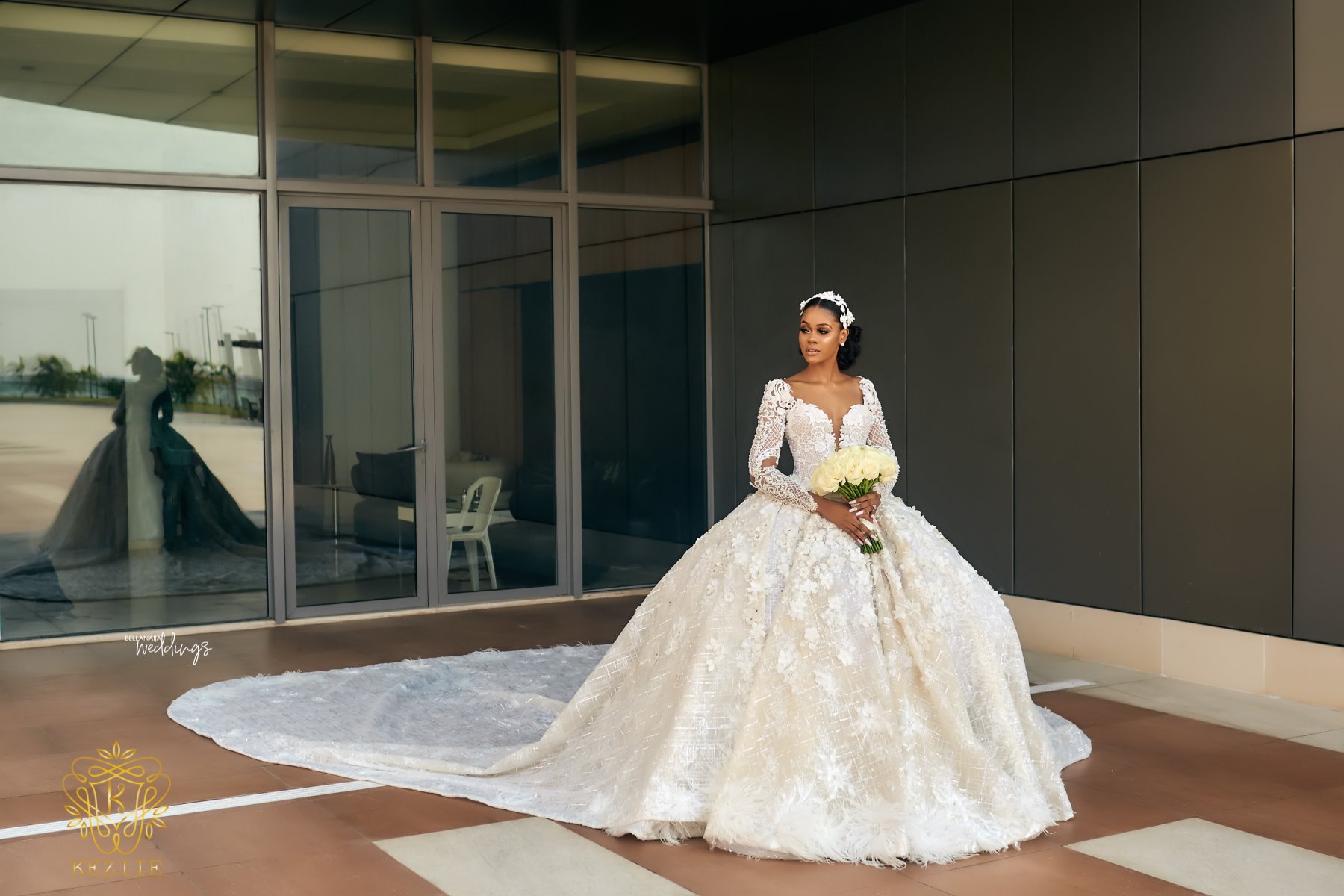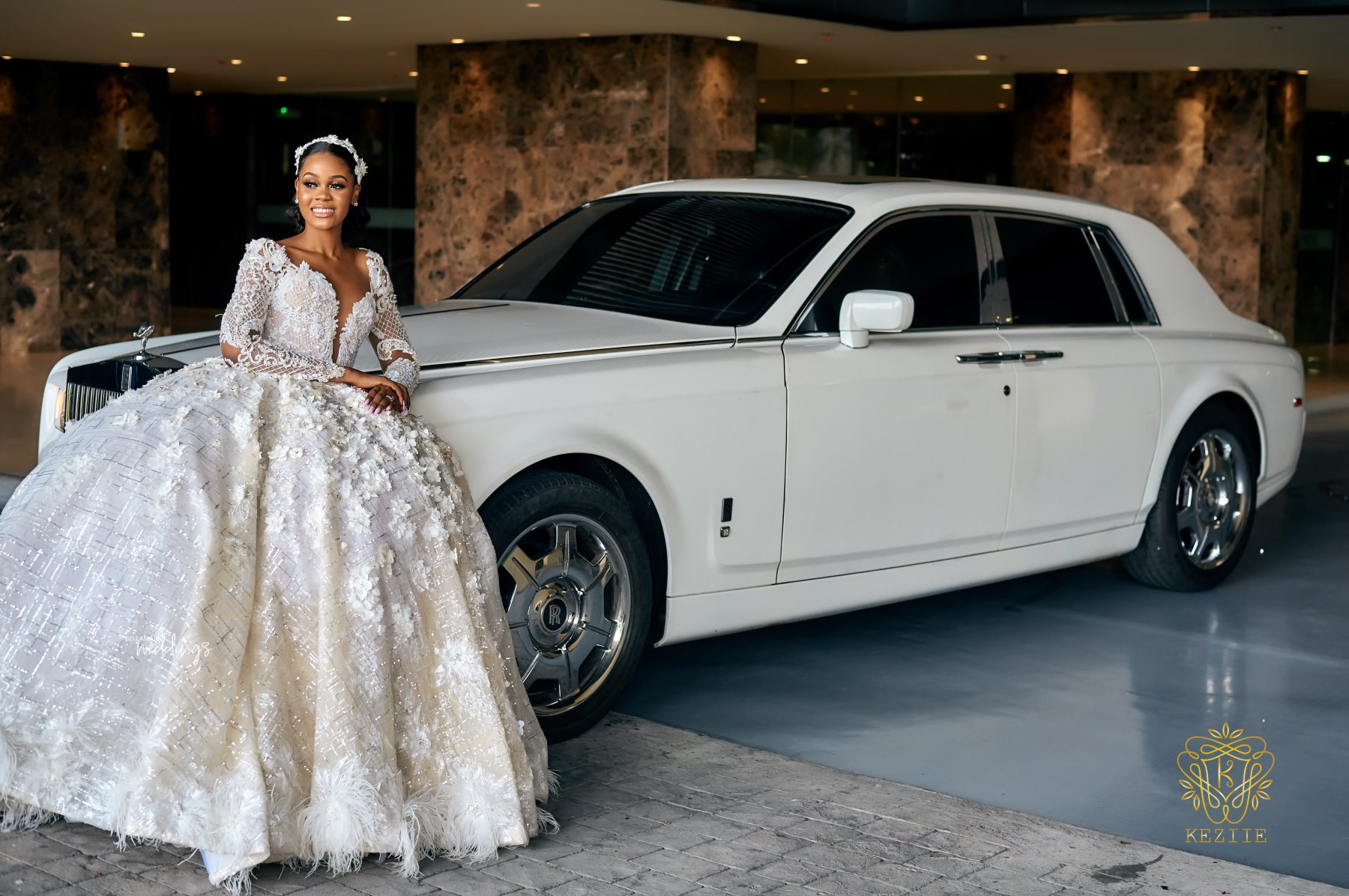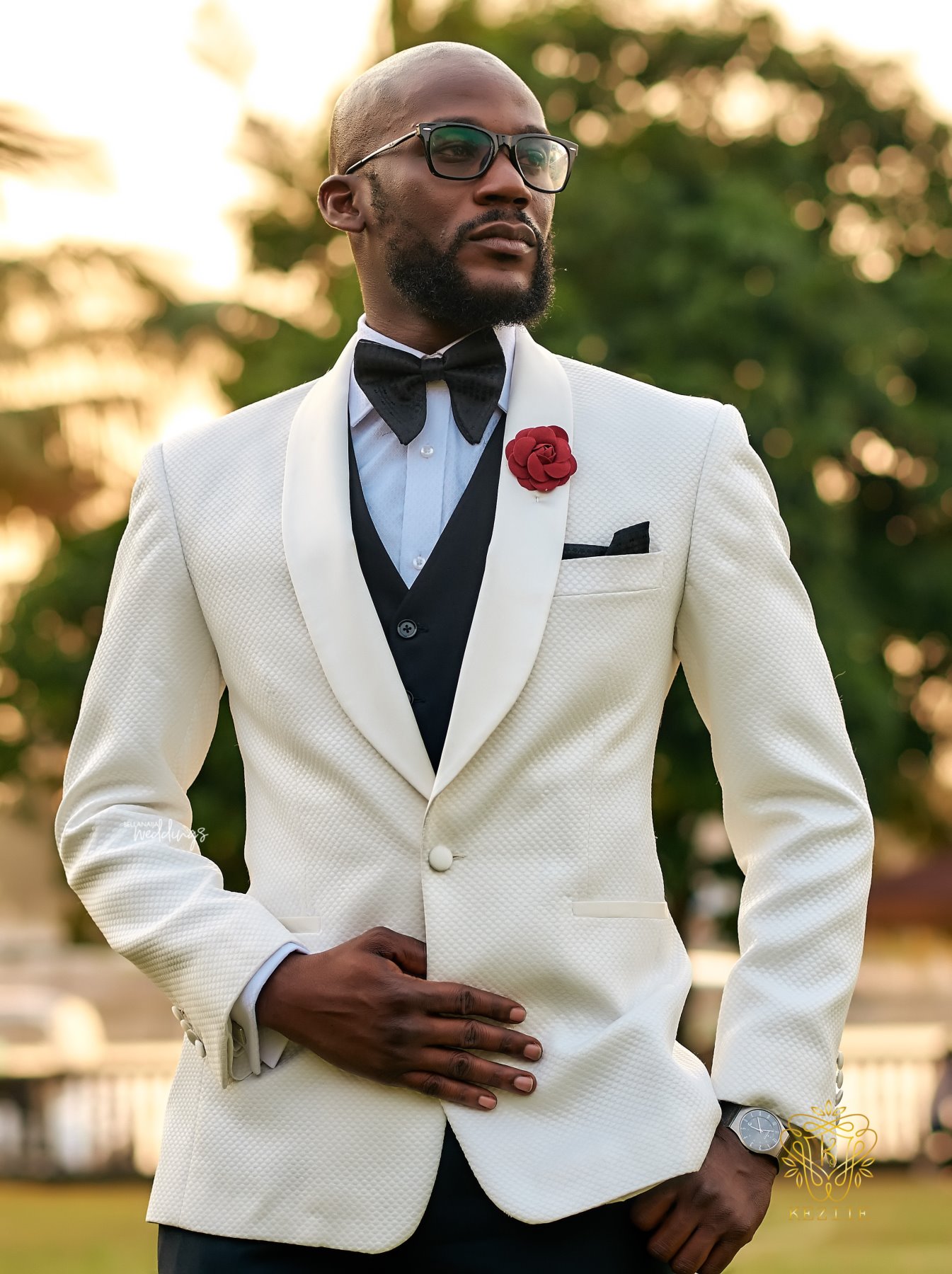 After the wedding, I called a few times. But she was dating someone then and never gave me any attention. I finally gave up after trying for a couple of months. On the 1st of January, 2016, I saw a random 'Happy New Year' message from her and replied to her. Surprisingly she responded and that was the start of our friendship.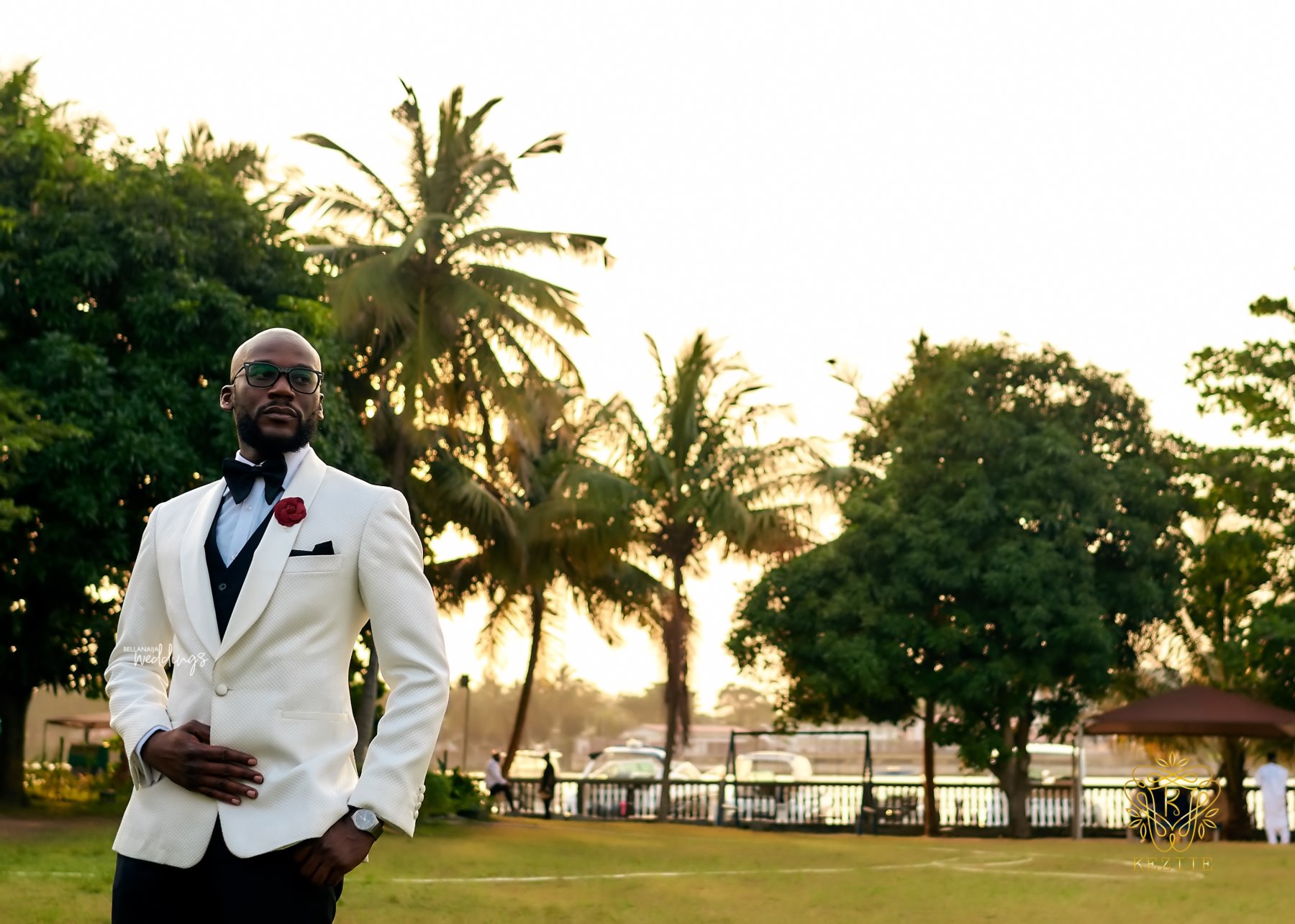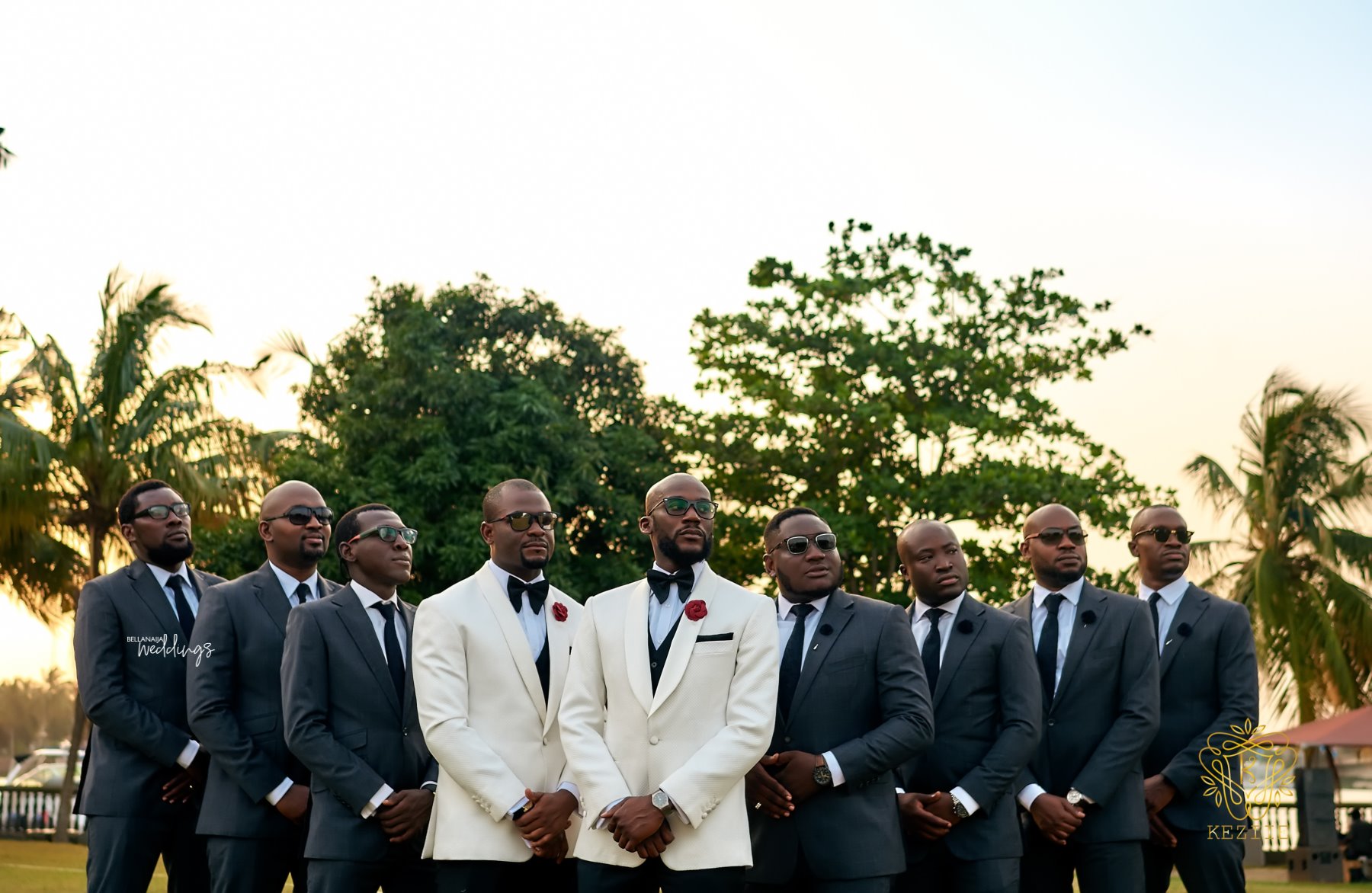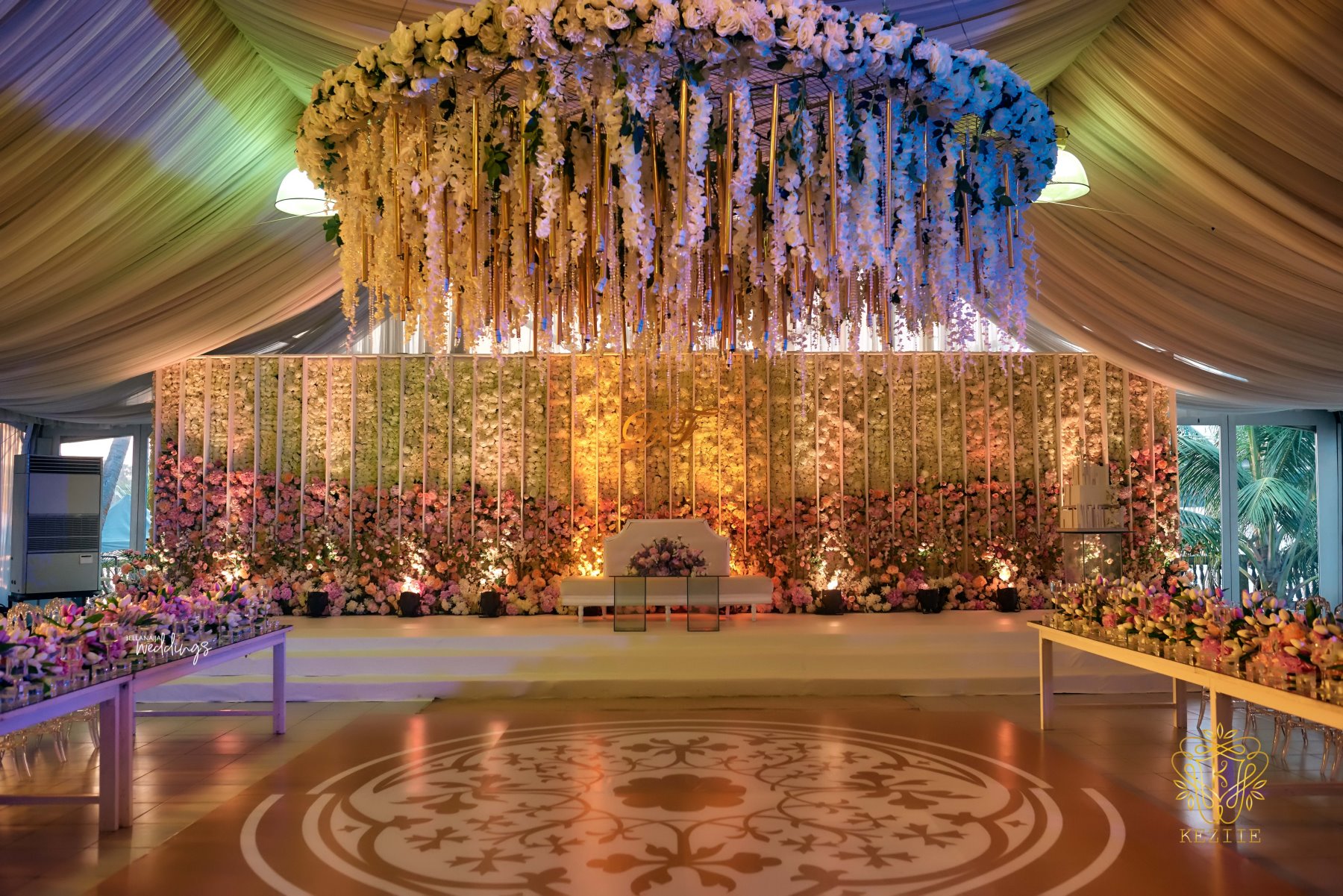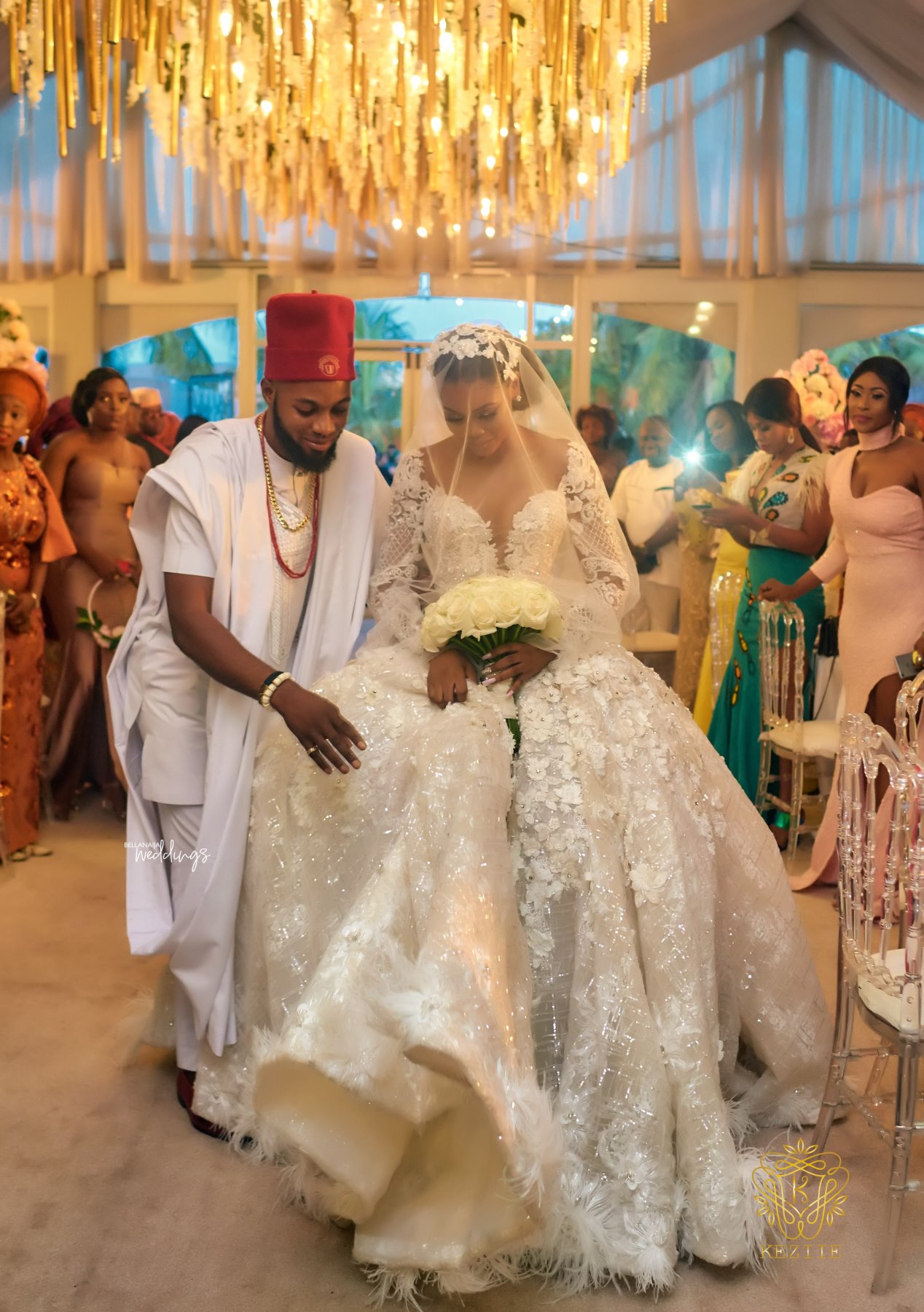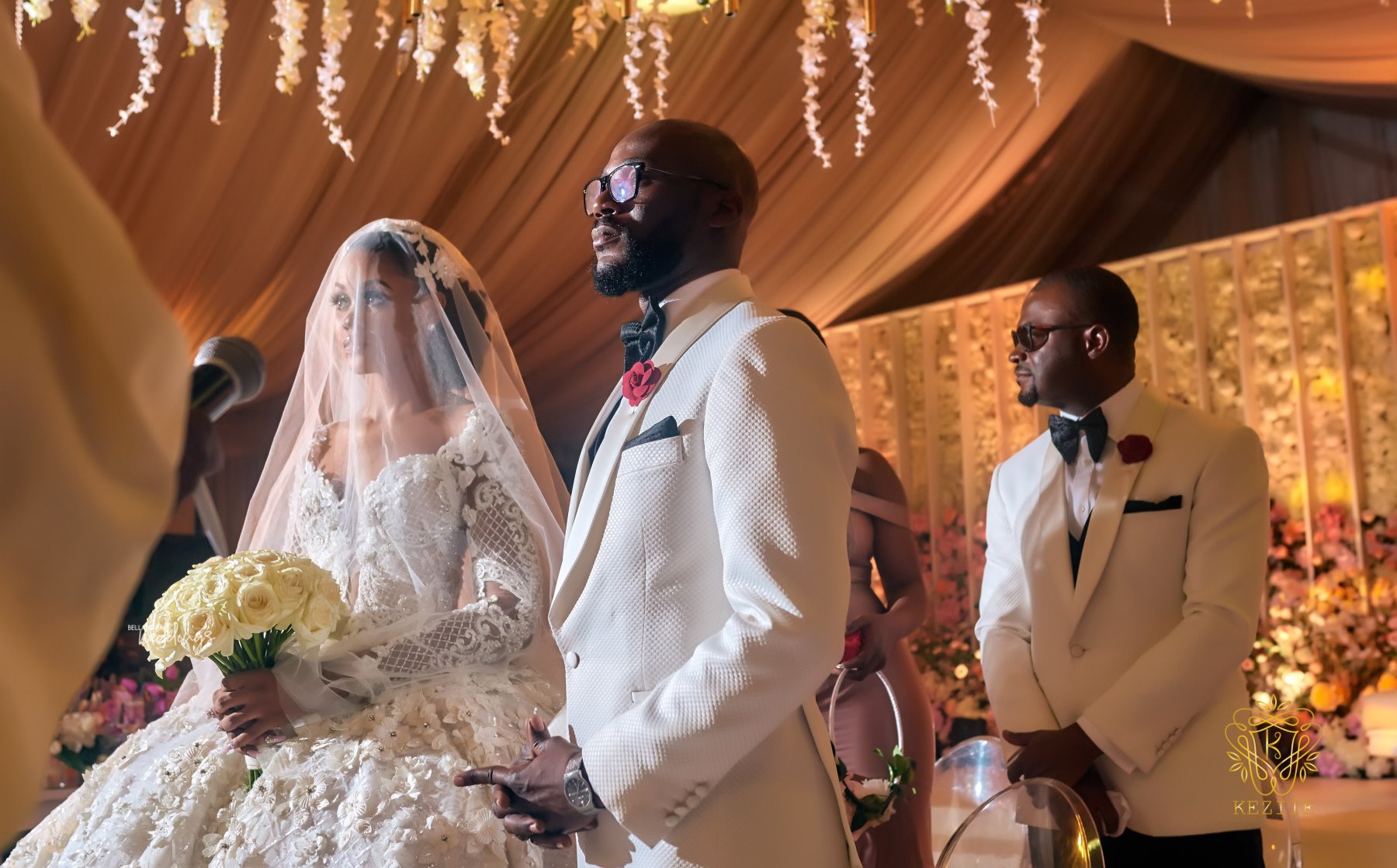 Though I was in some sort of relationship then, but Debbie and I remained friends. Finally in October 2016, two years after meeting her, I asked her to be my girlfriend and she said yes! Our relationship was a bit stormy, but we managed to weather it.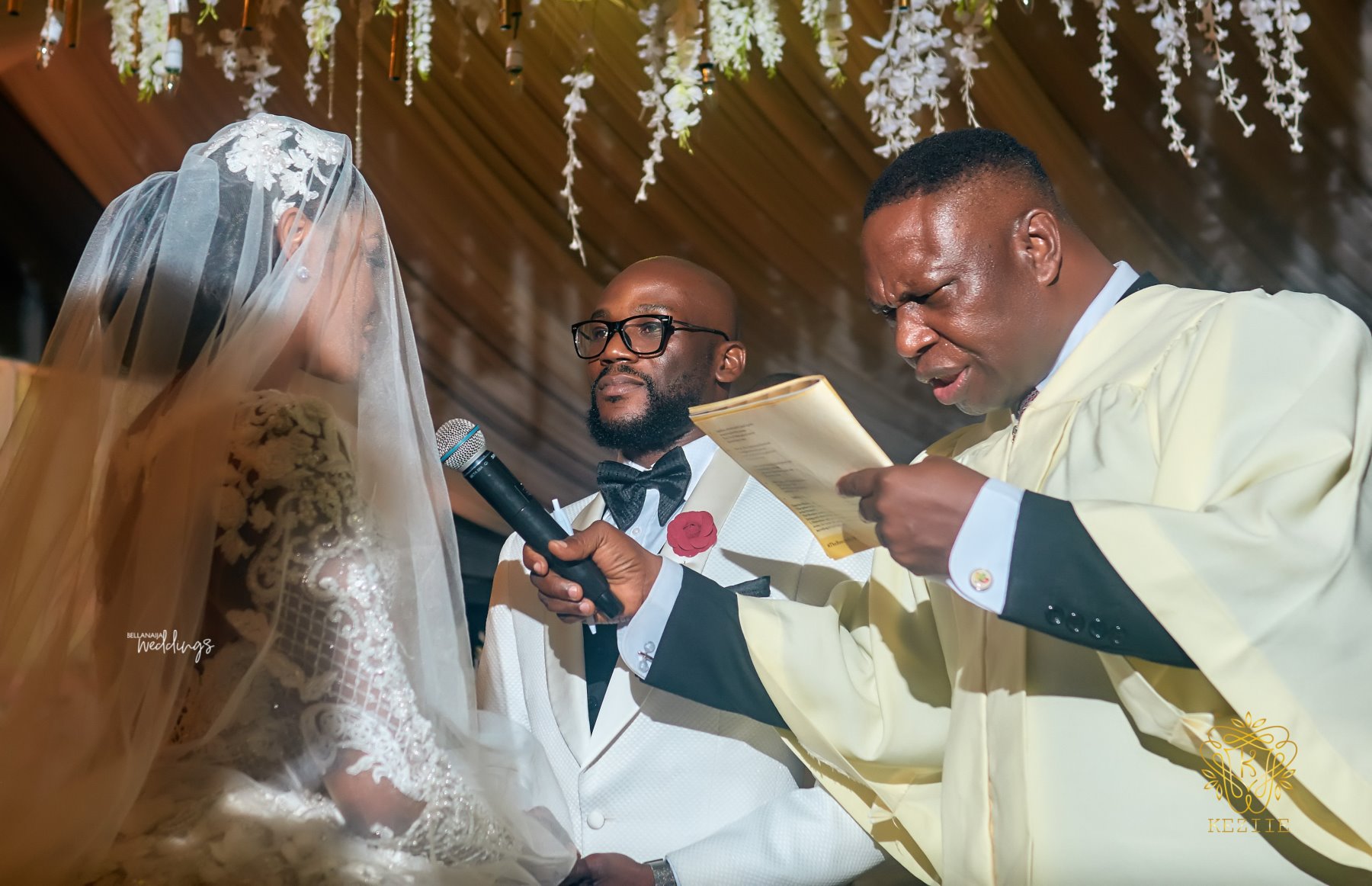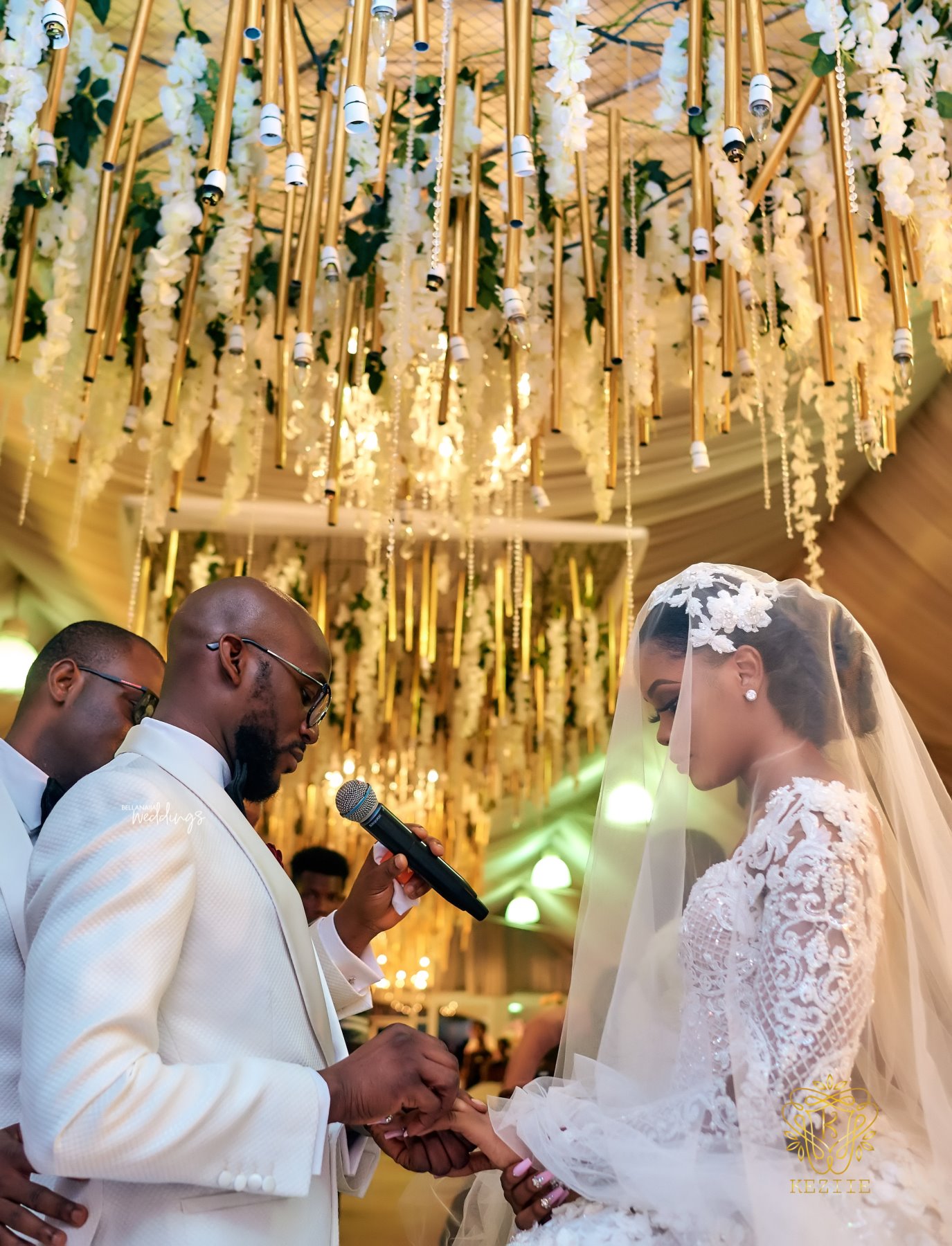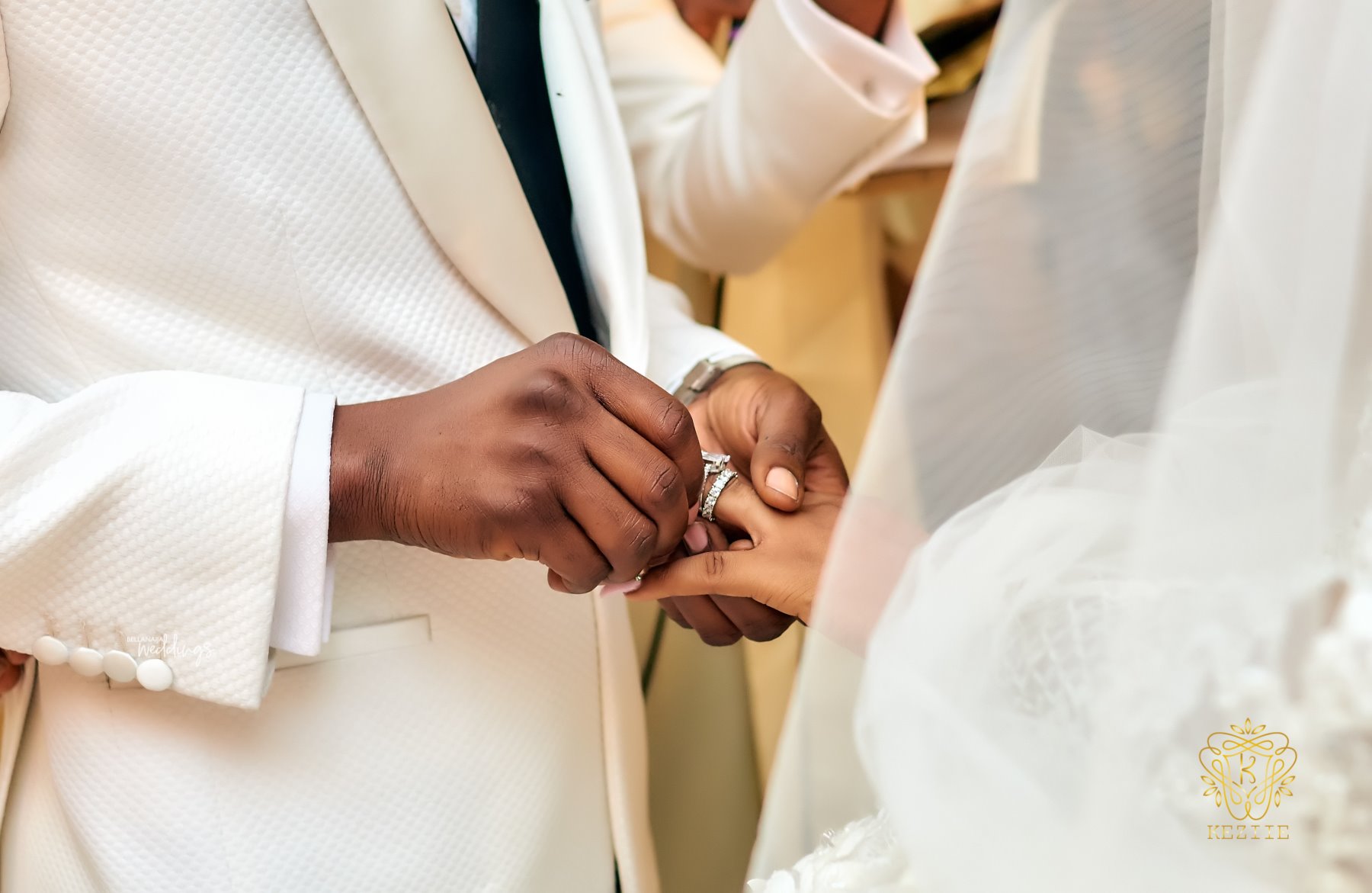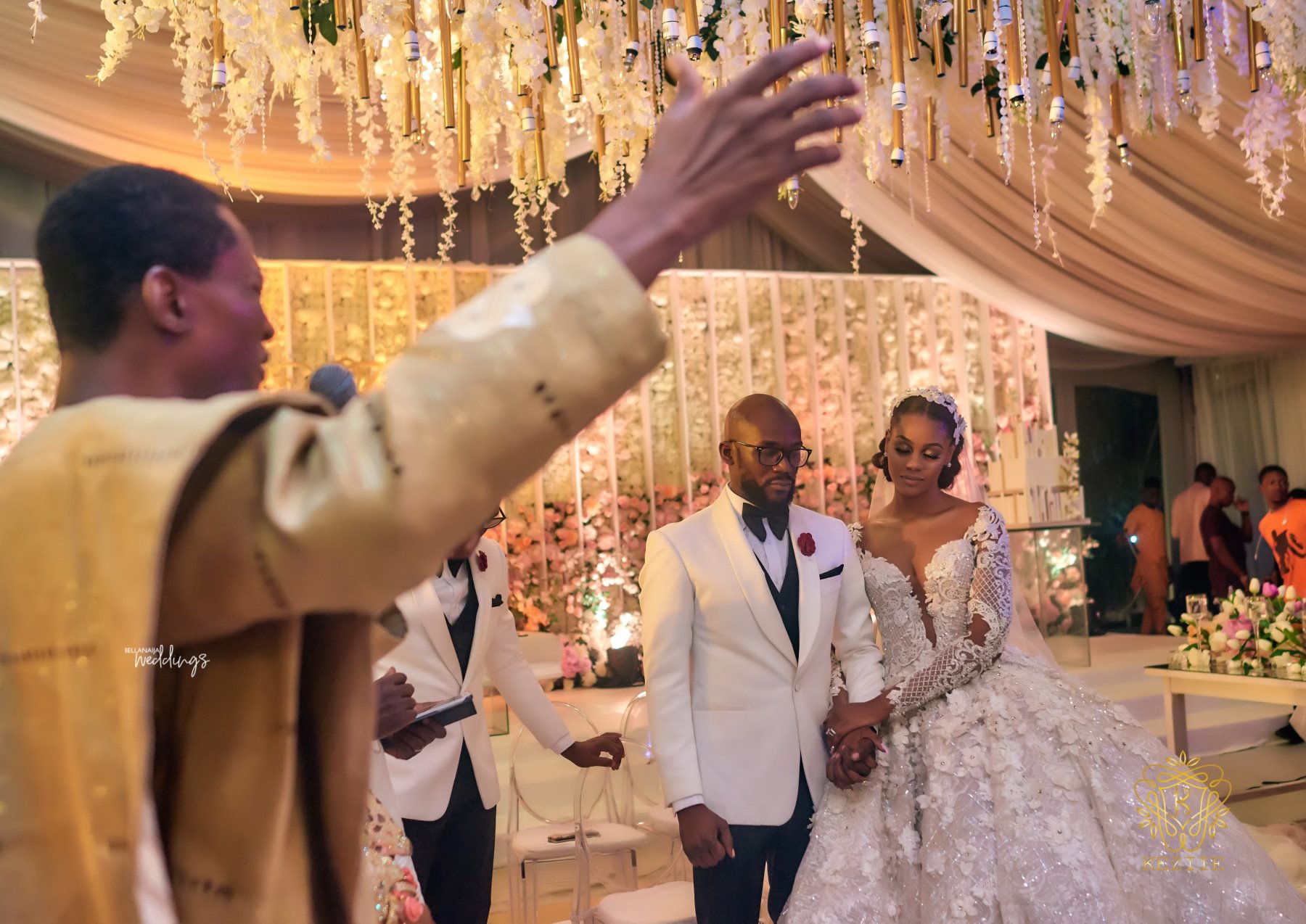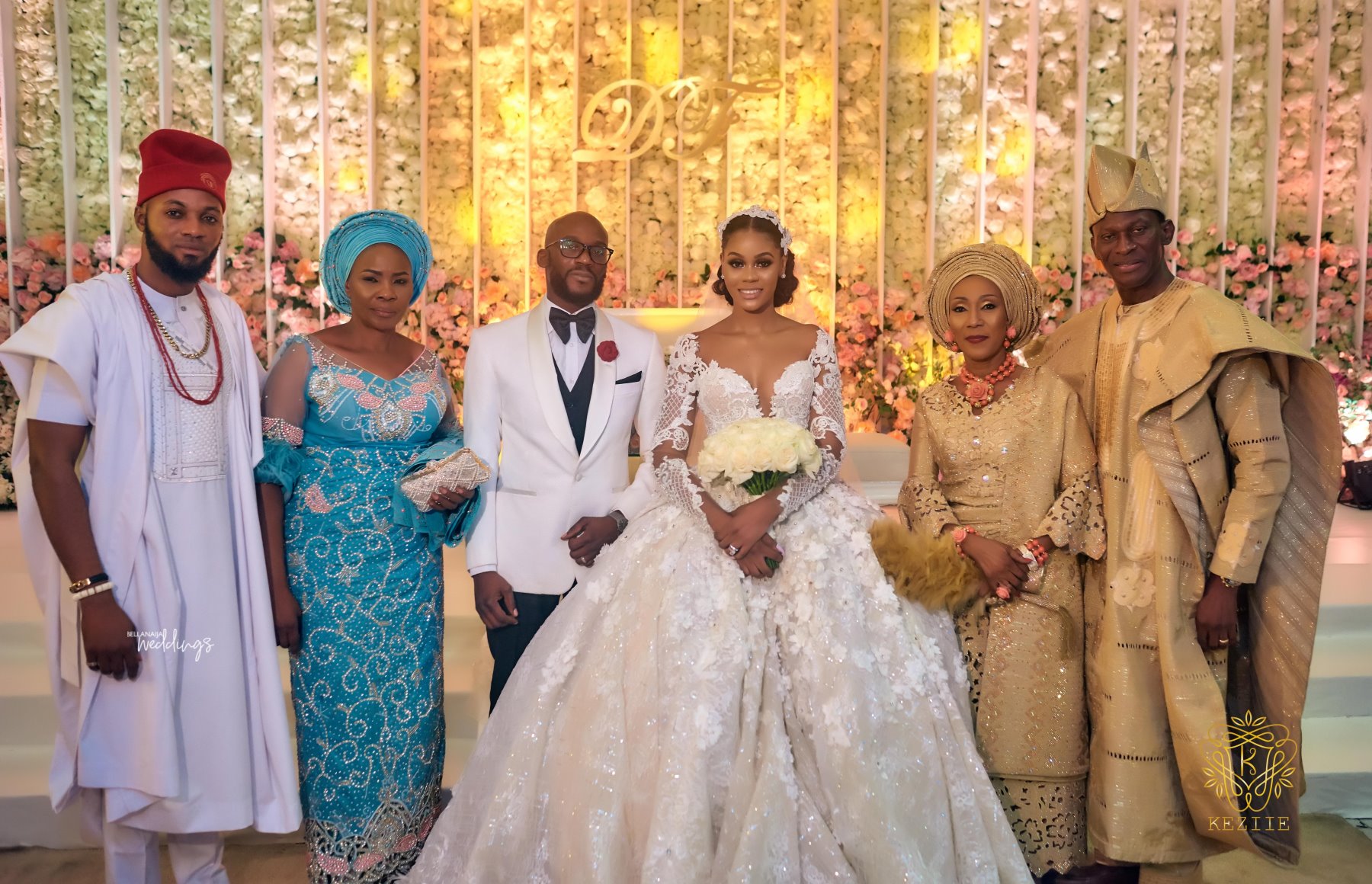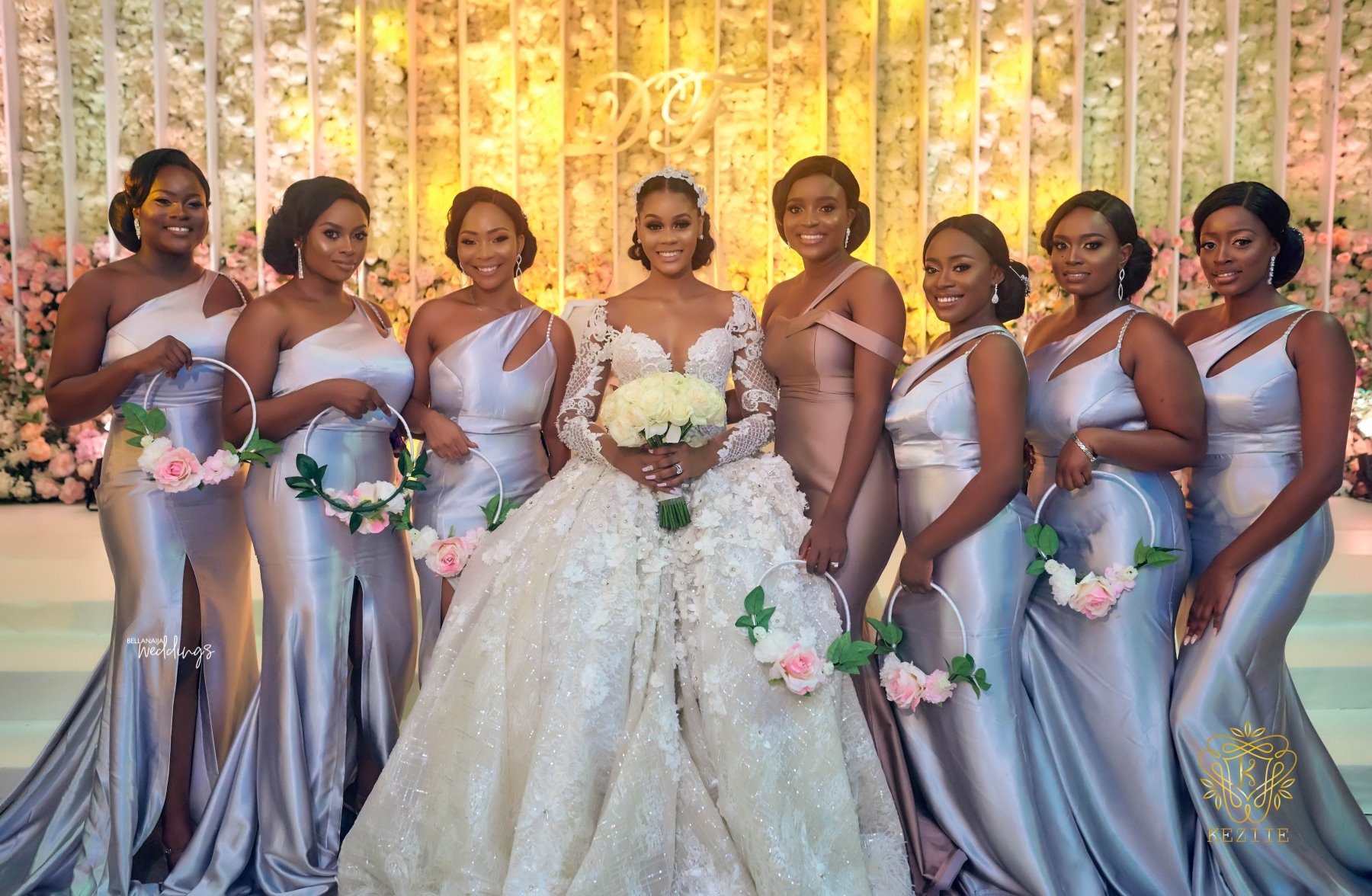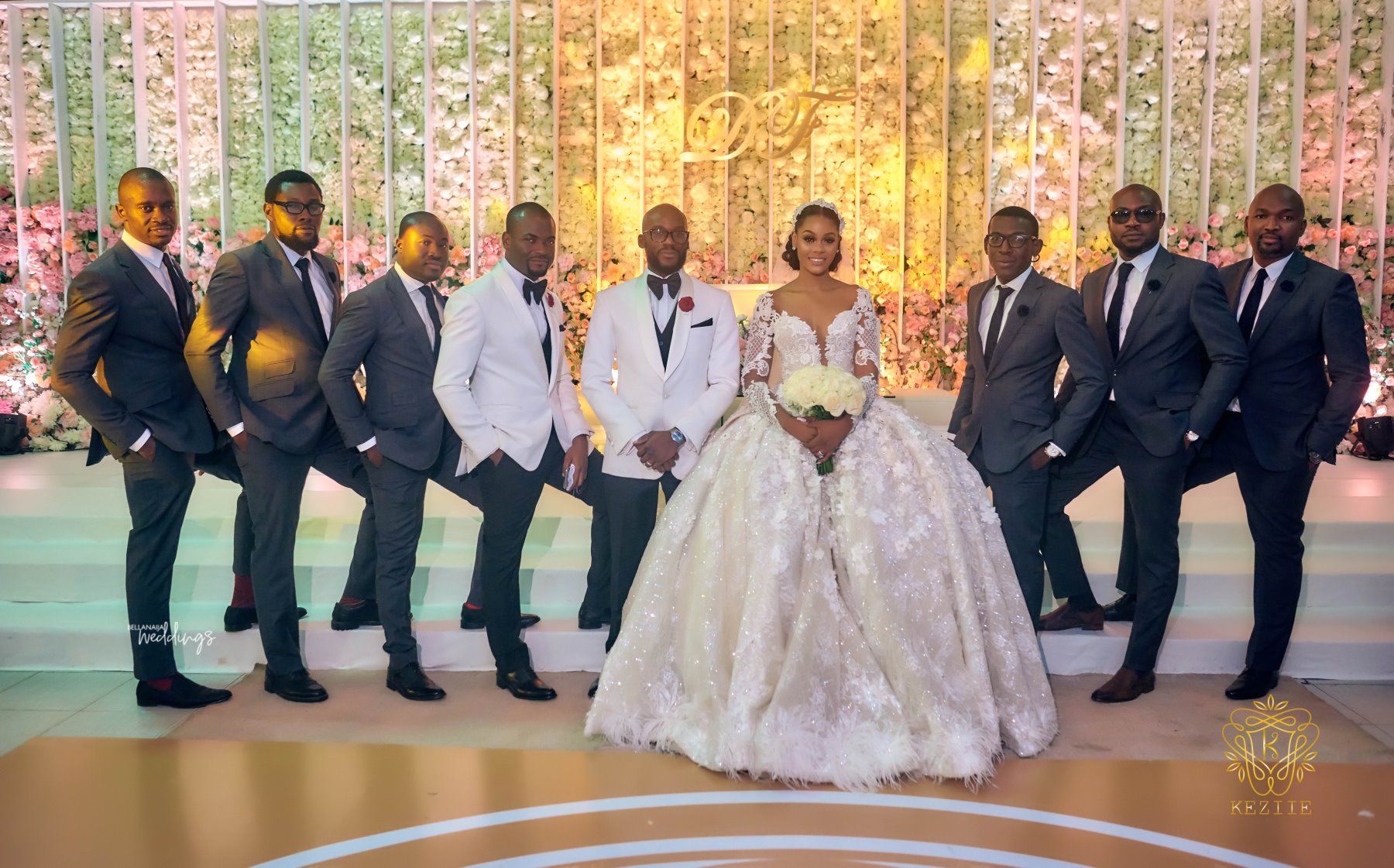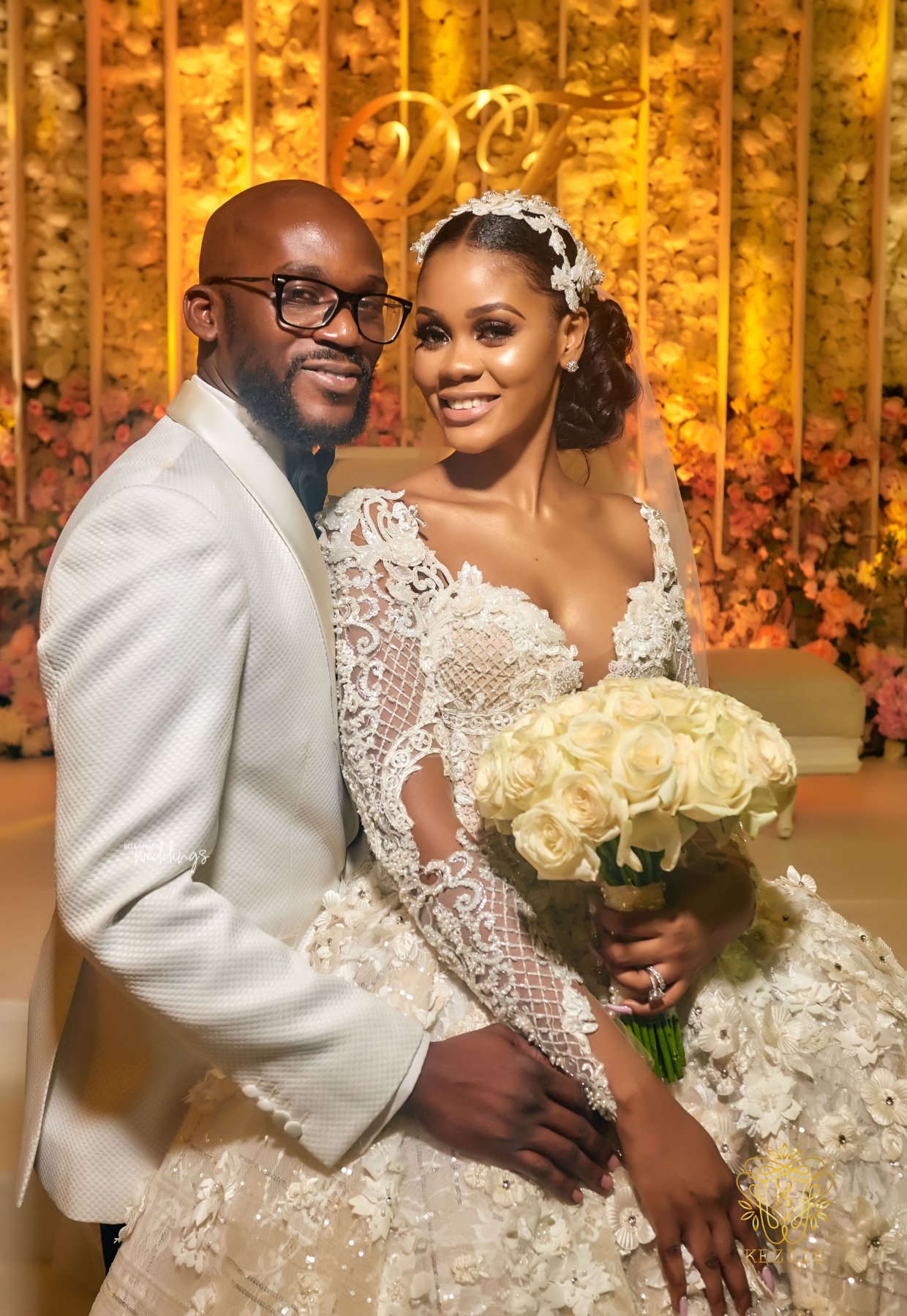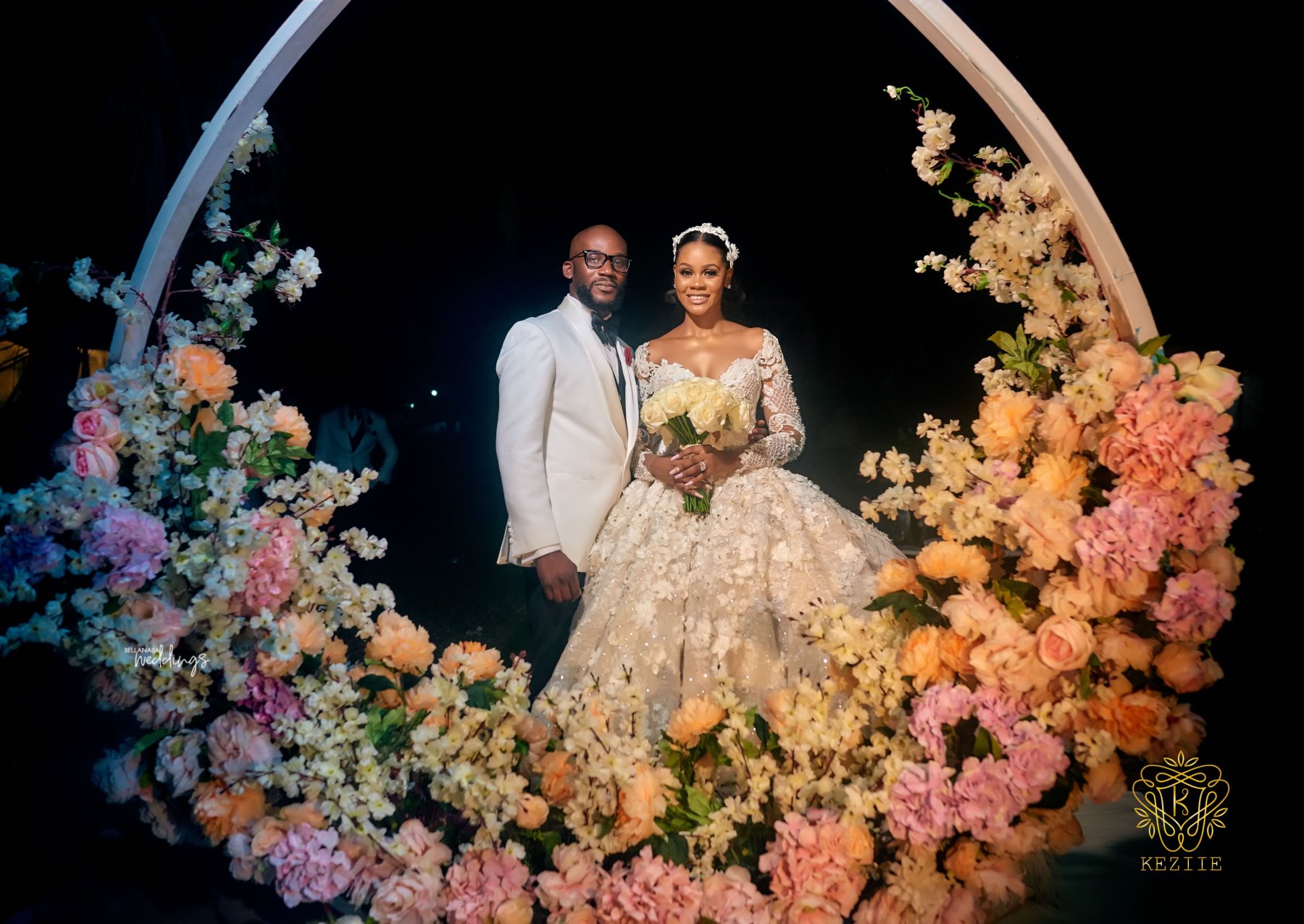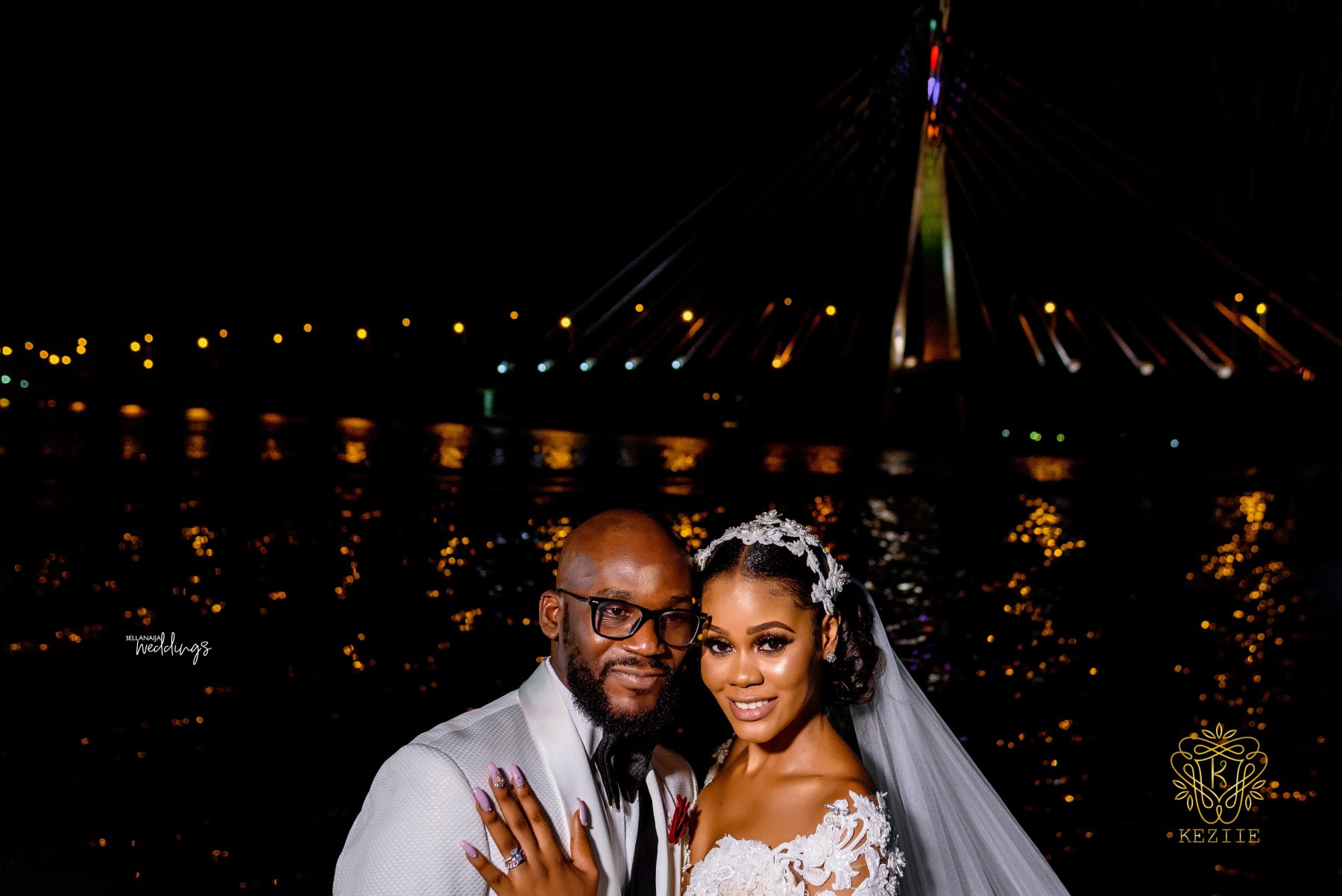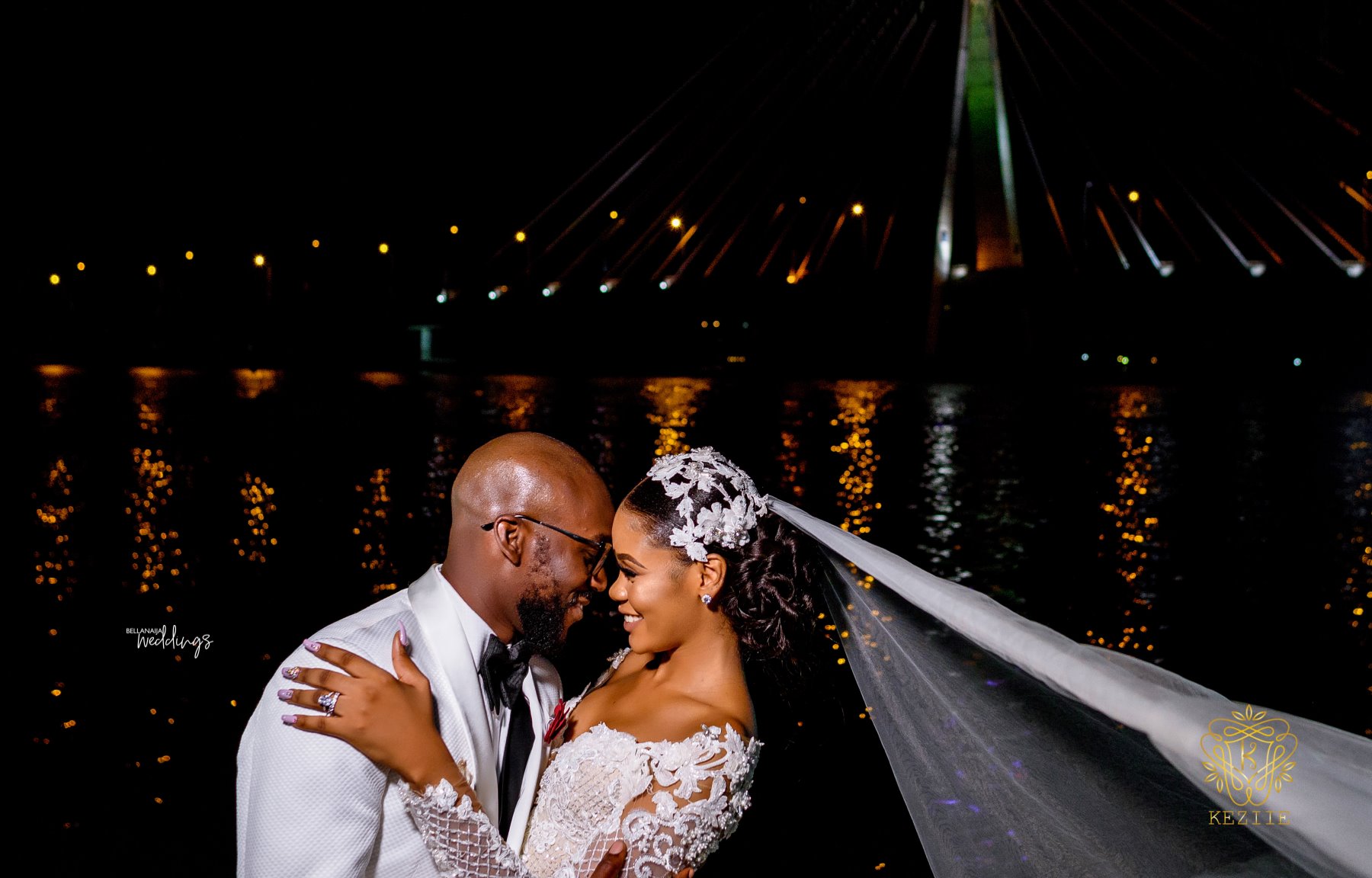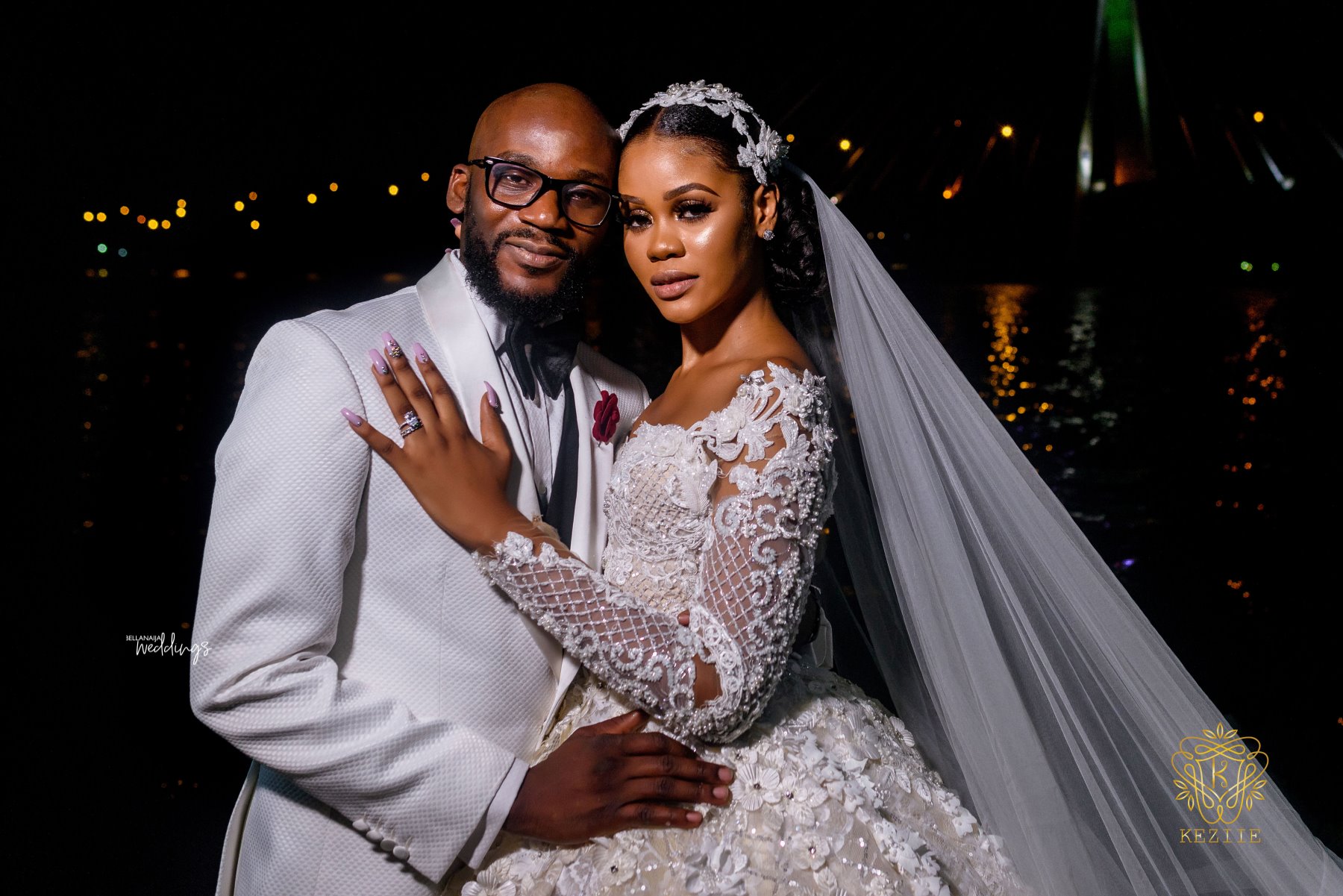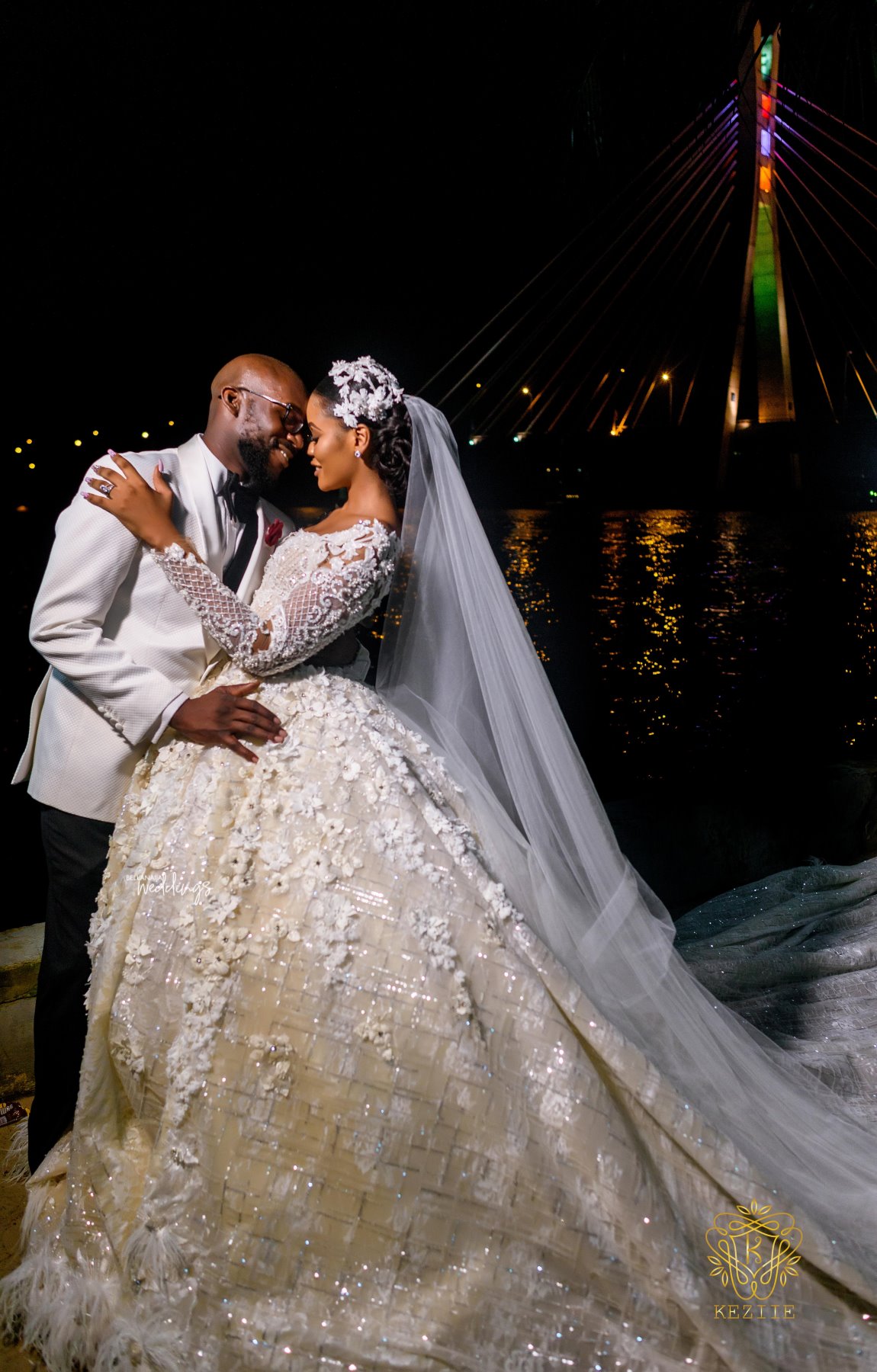 As I got to know her, I made the decision that it was 'Debbie or nothing' and this led to my proposal to her birthday party at the Eko Hotel on the 22nd of November 2017.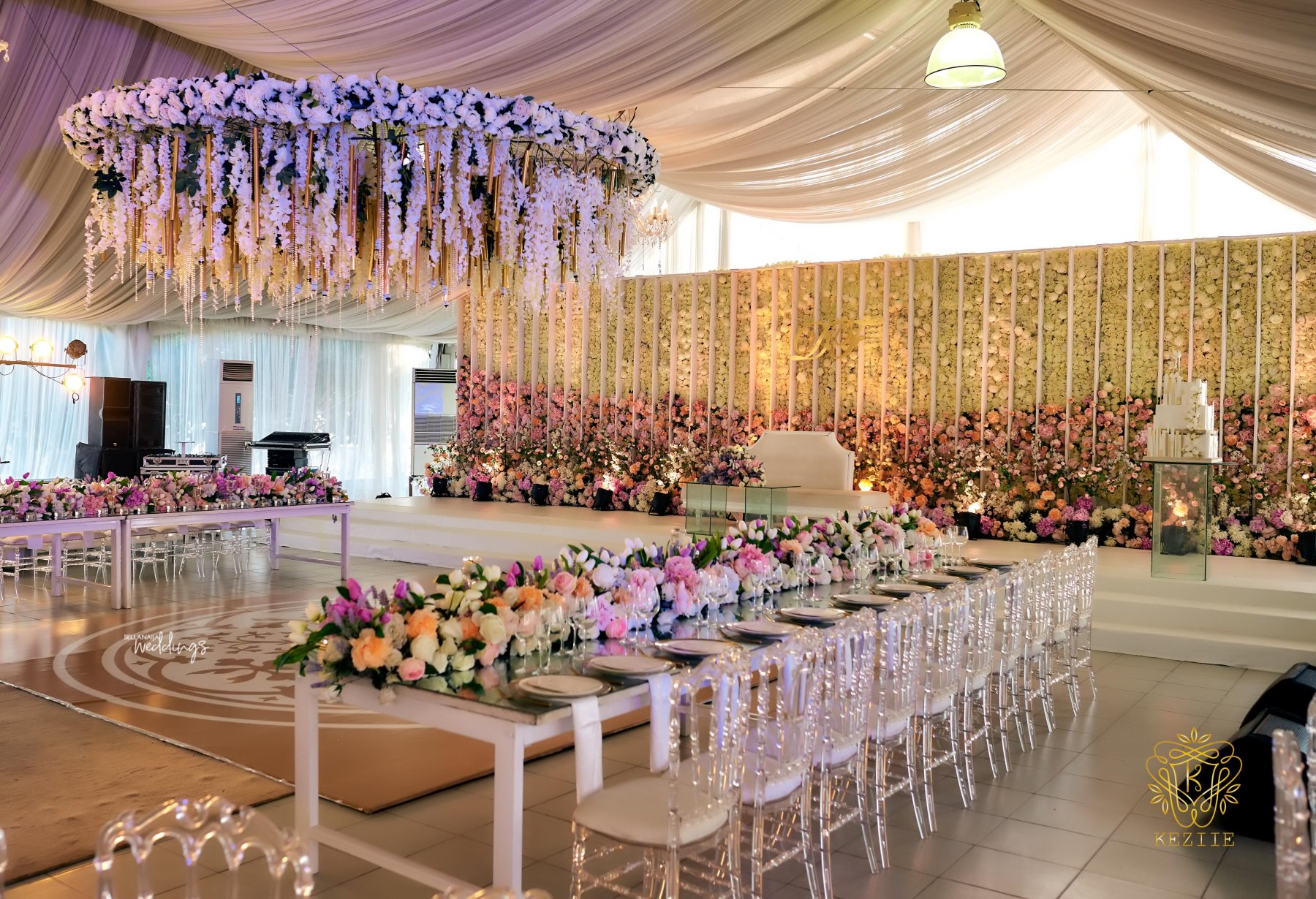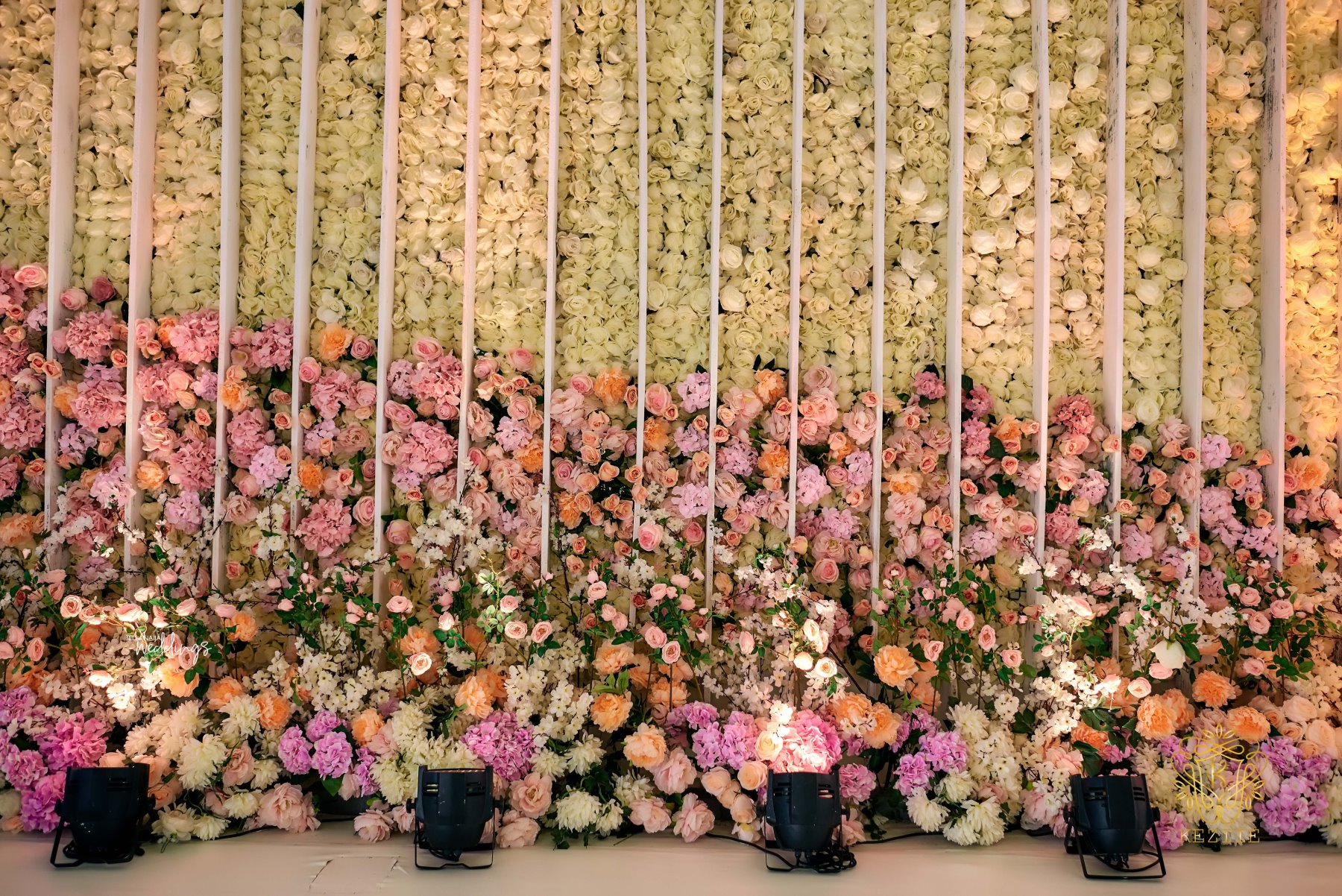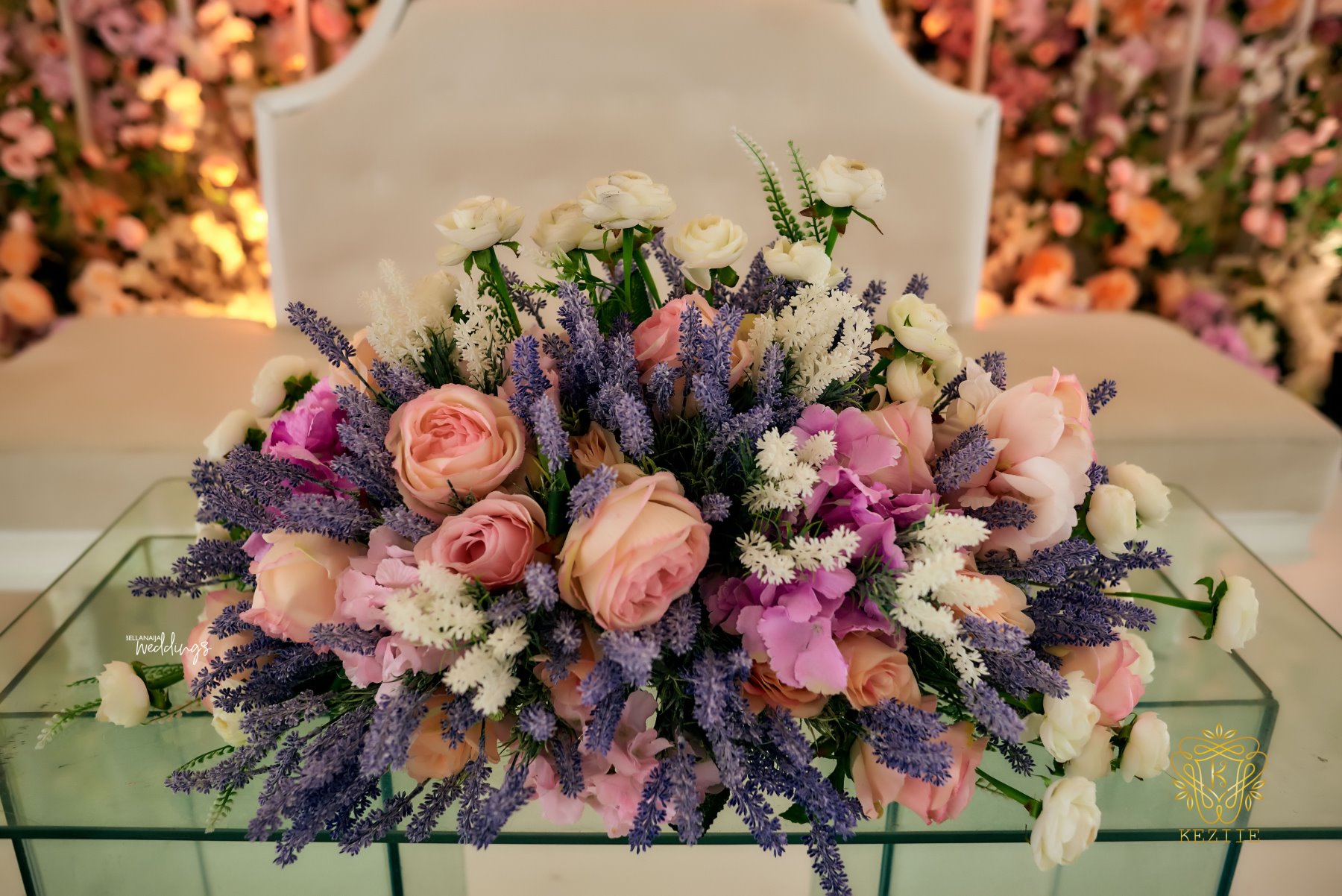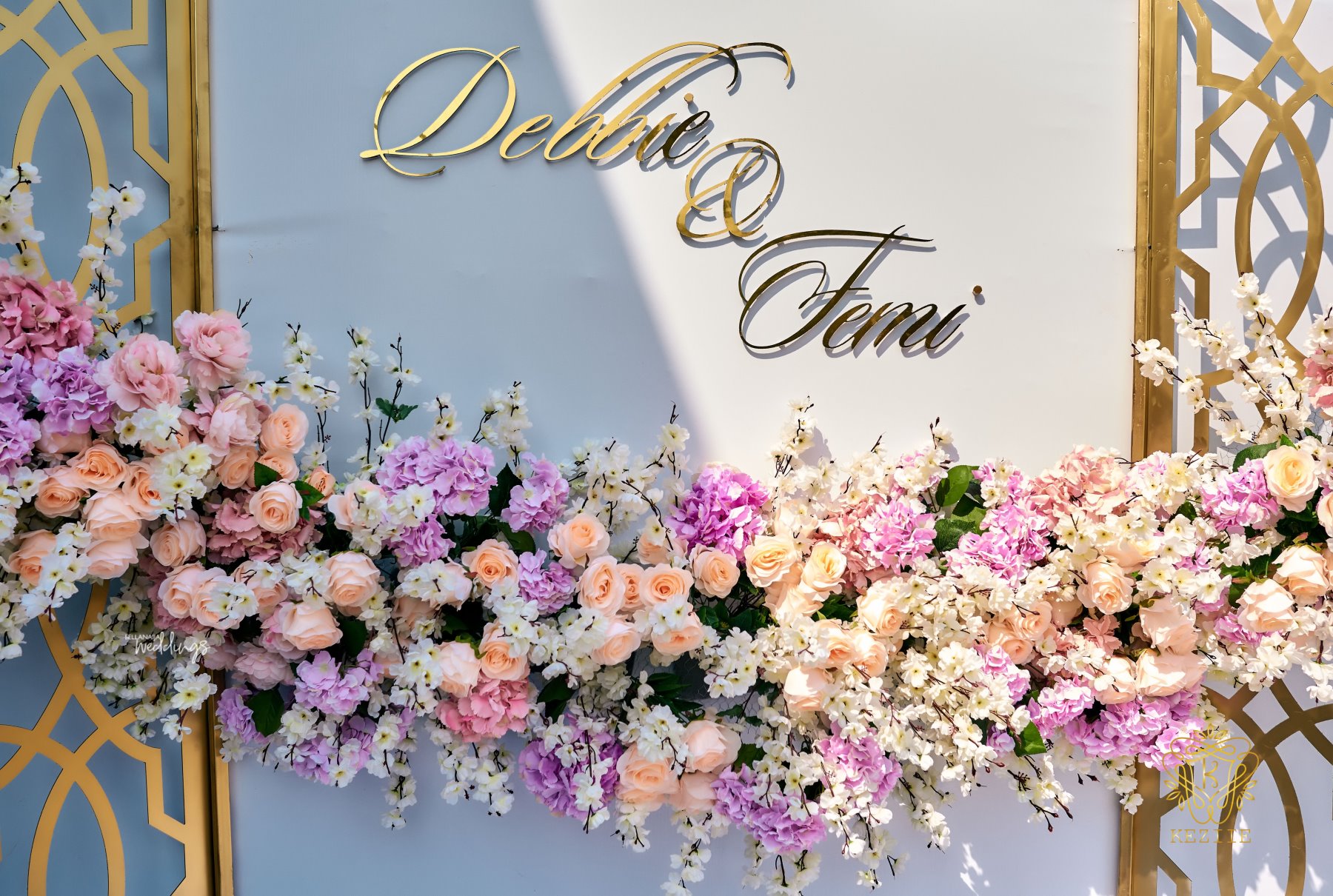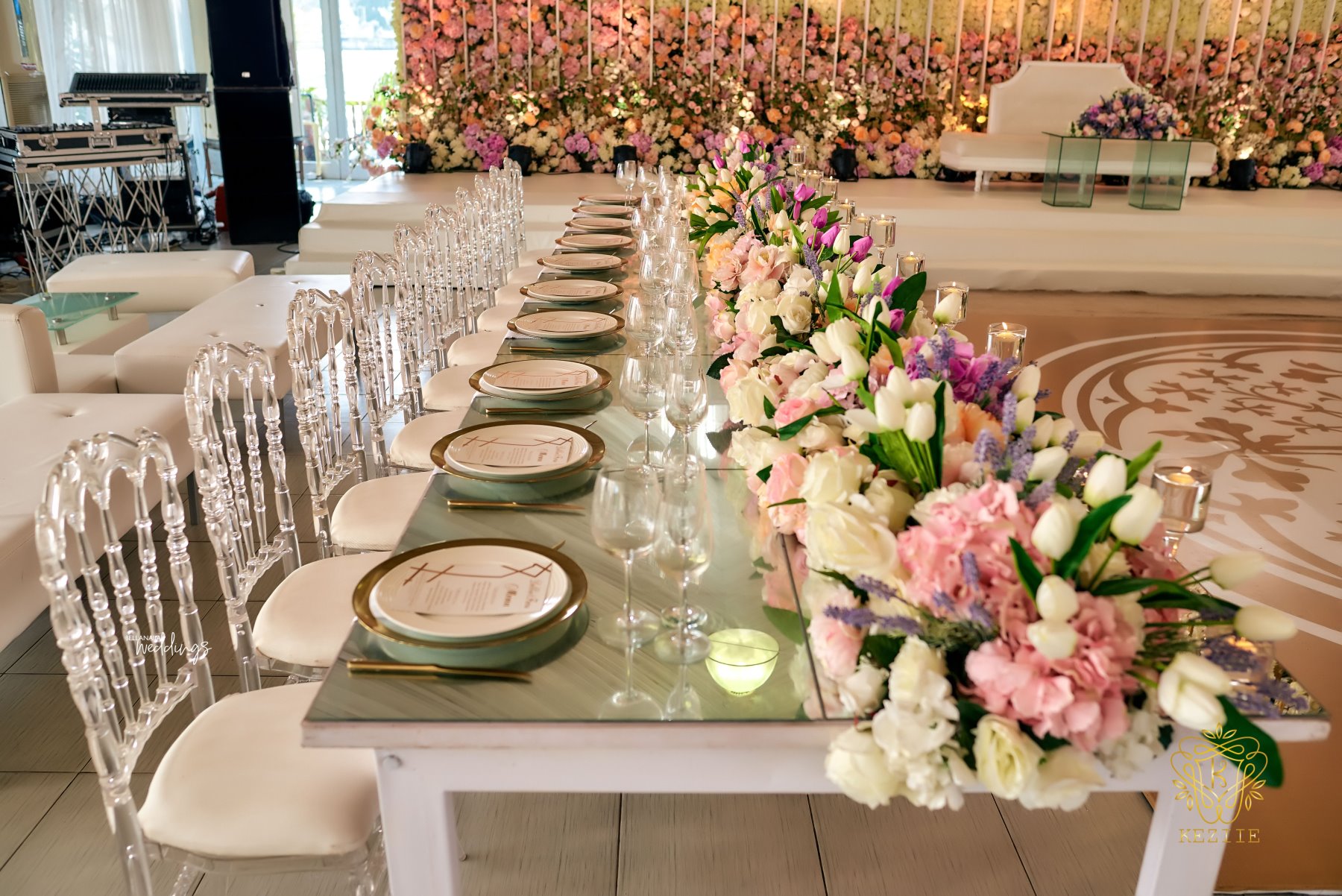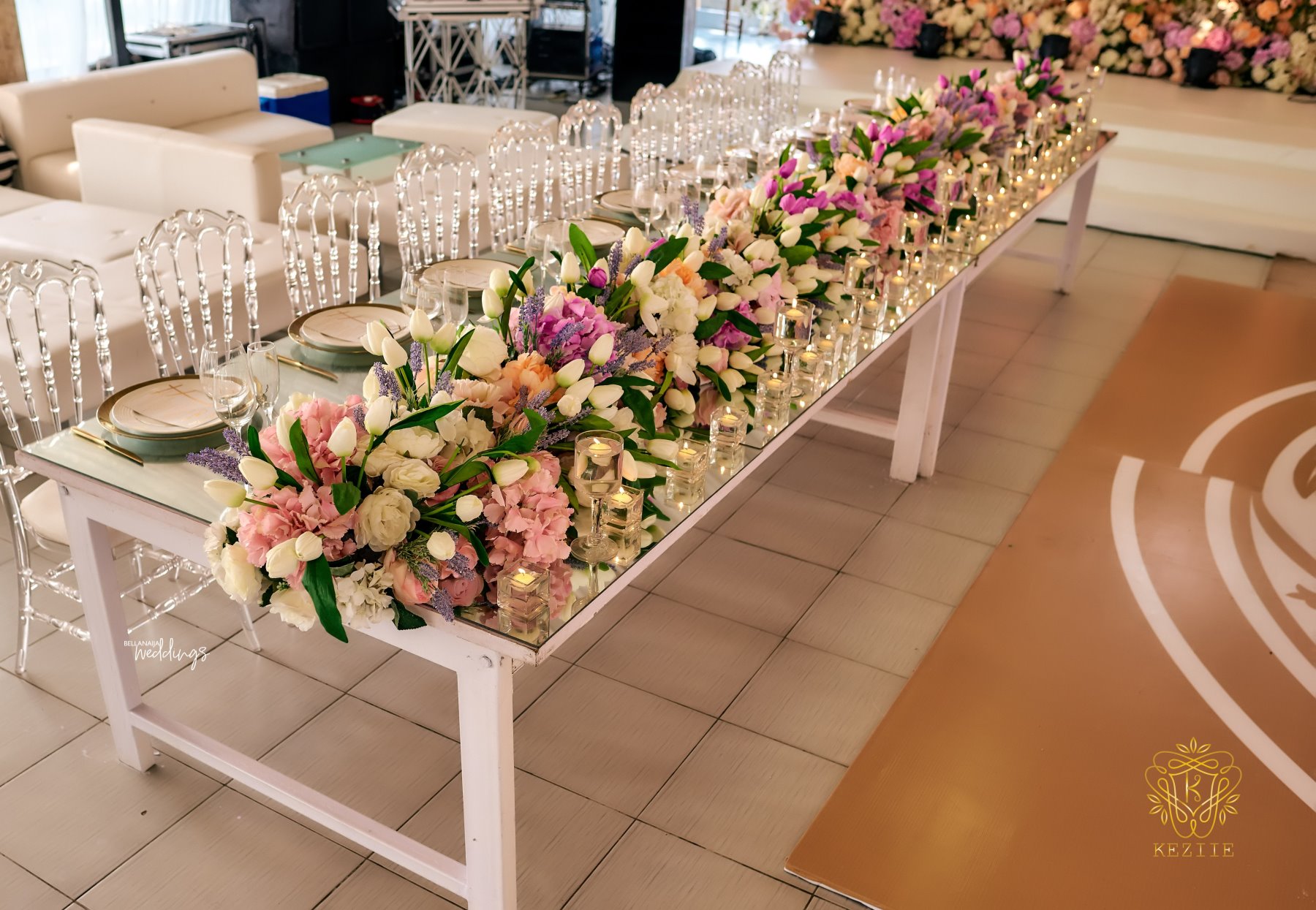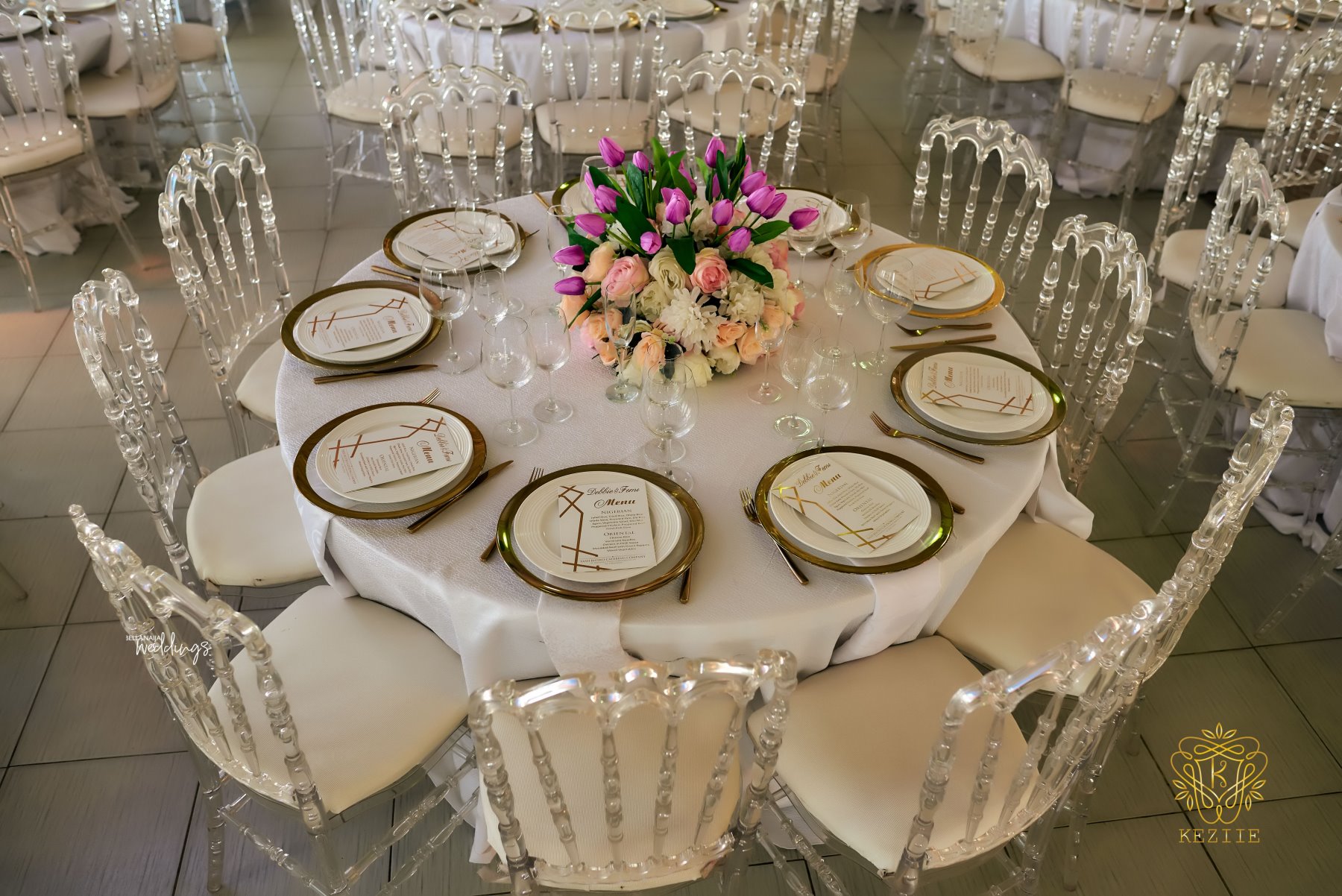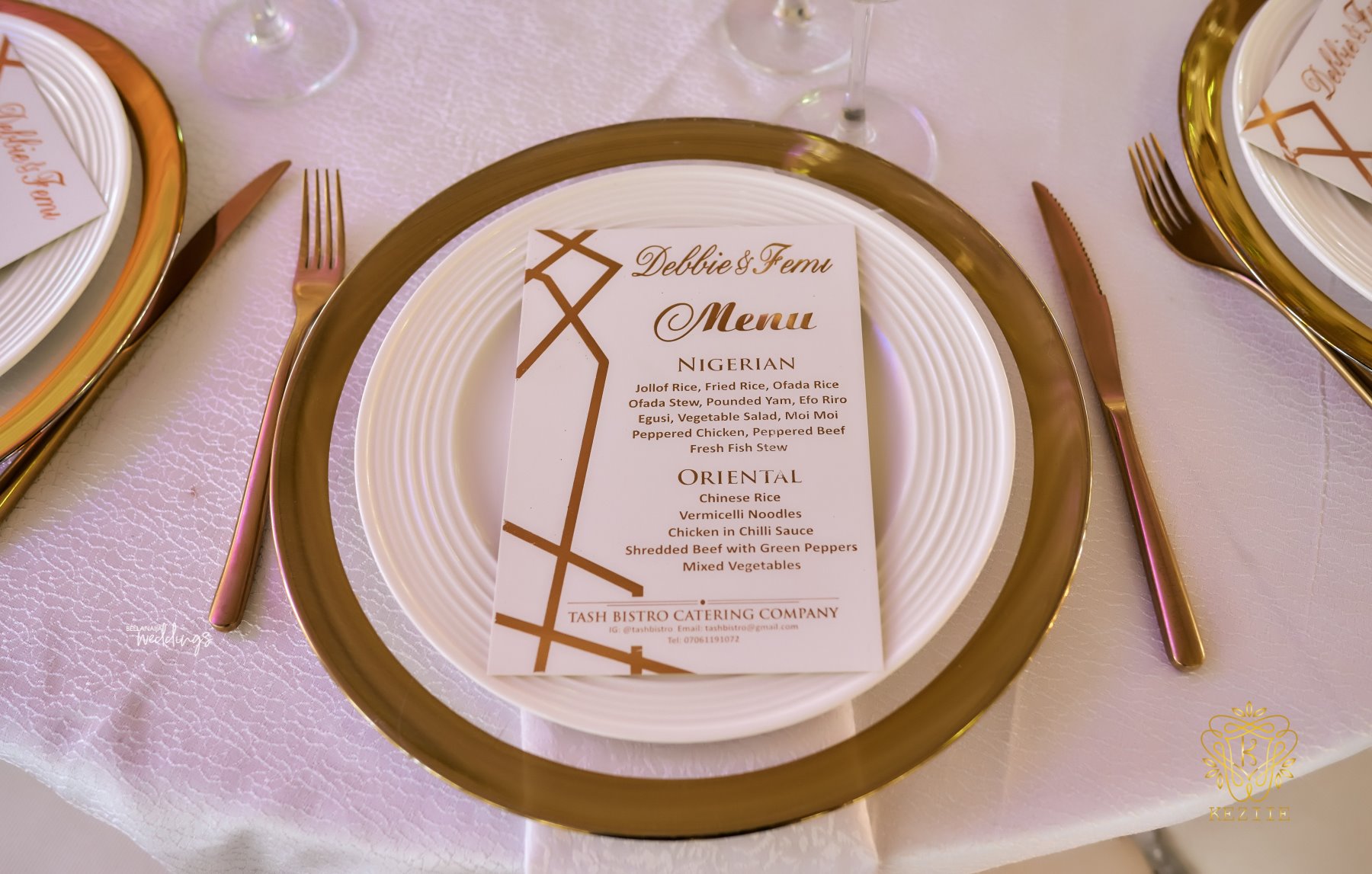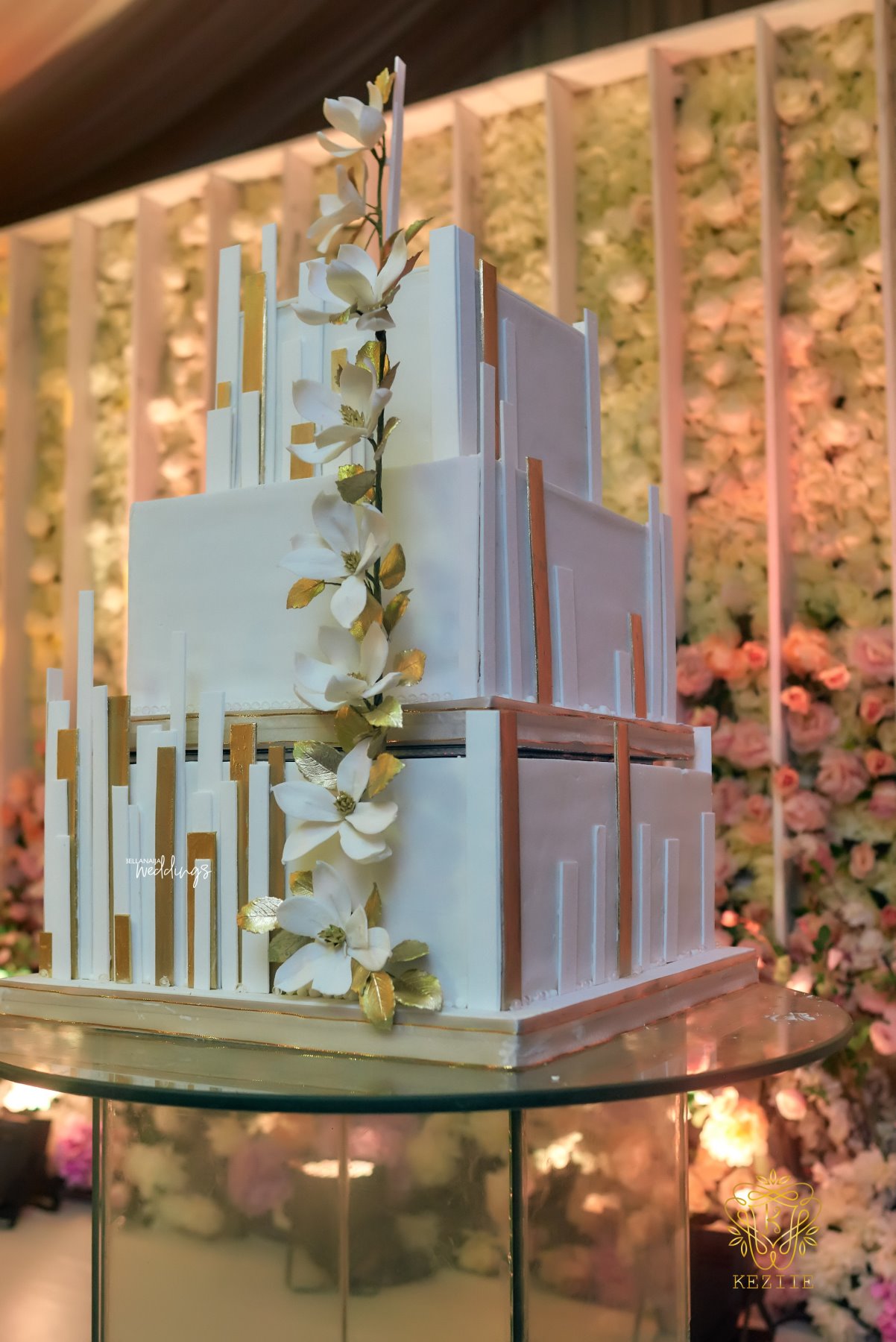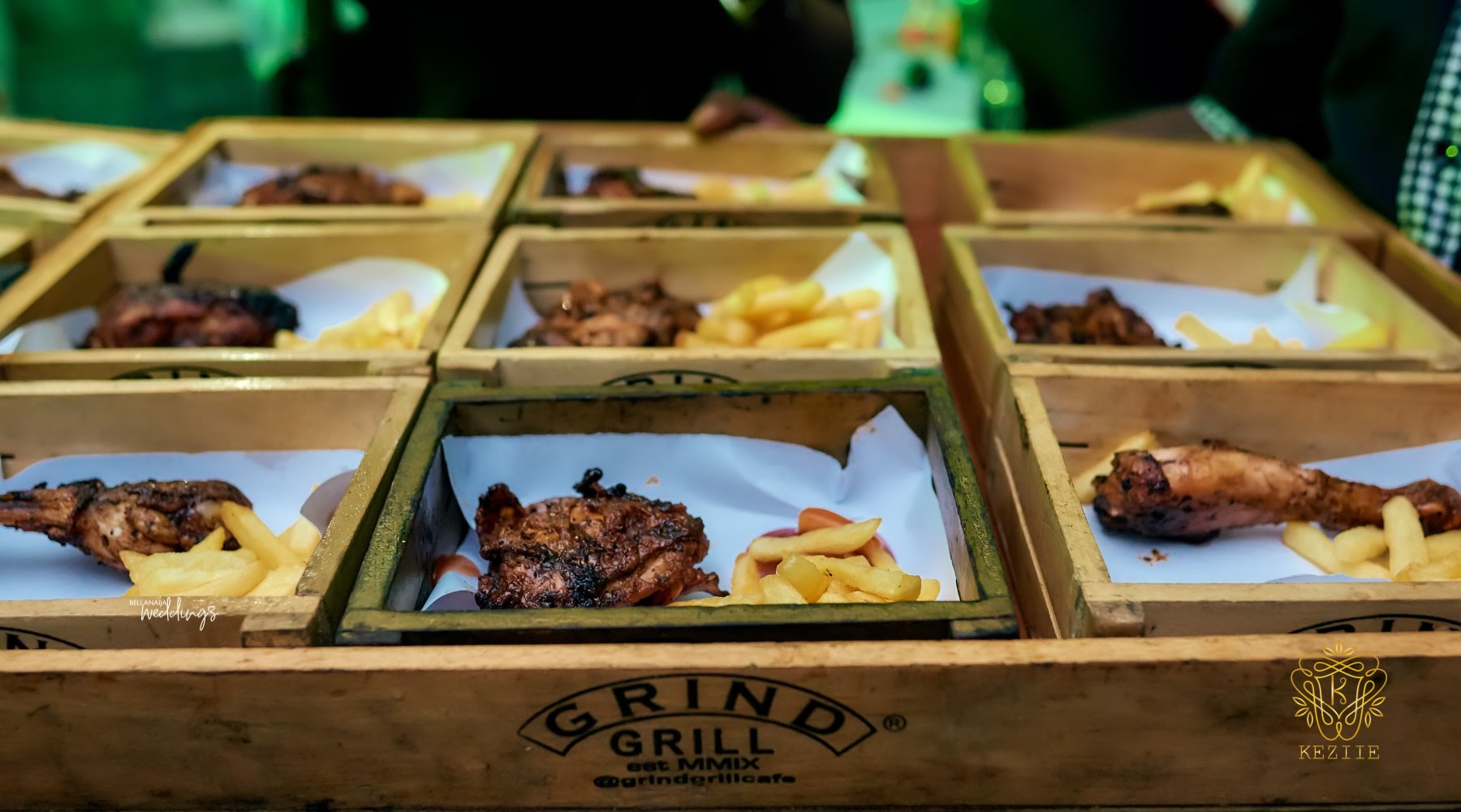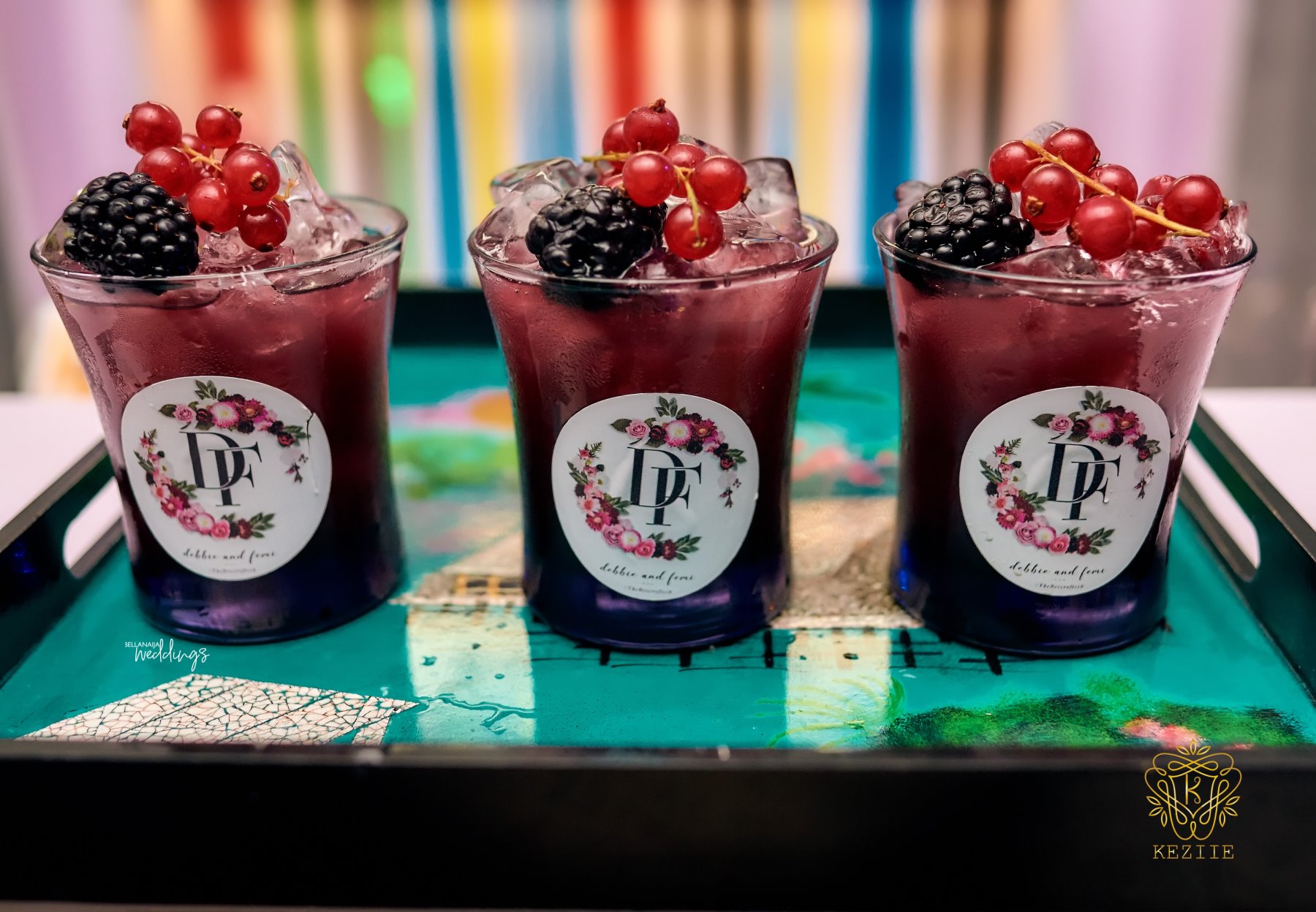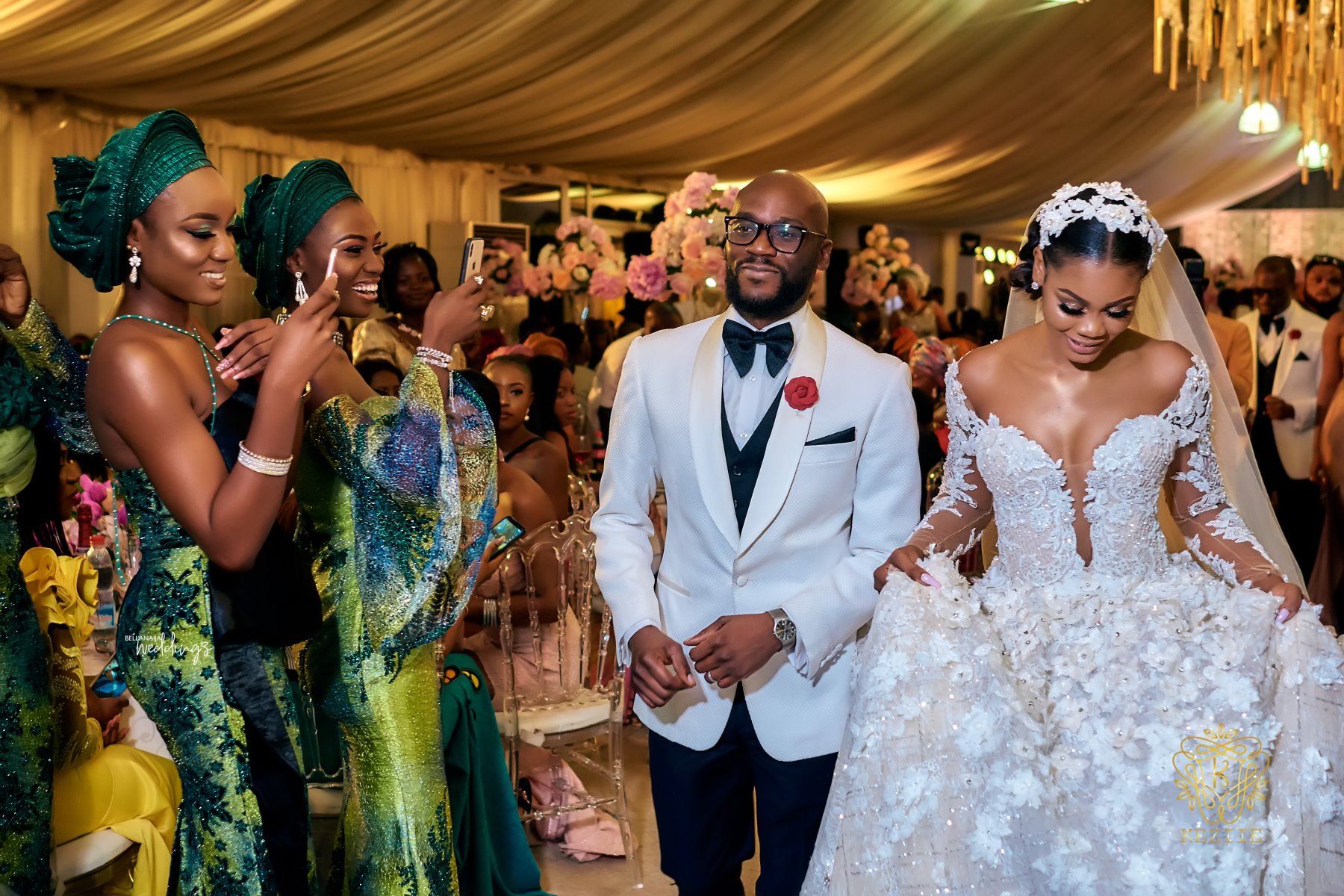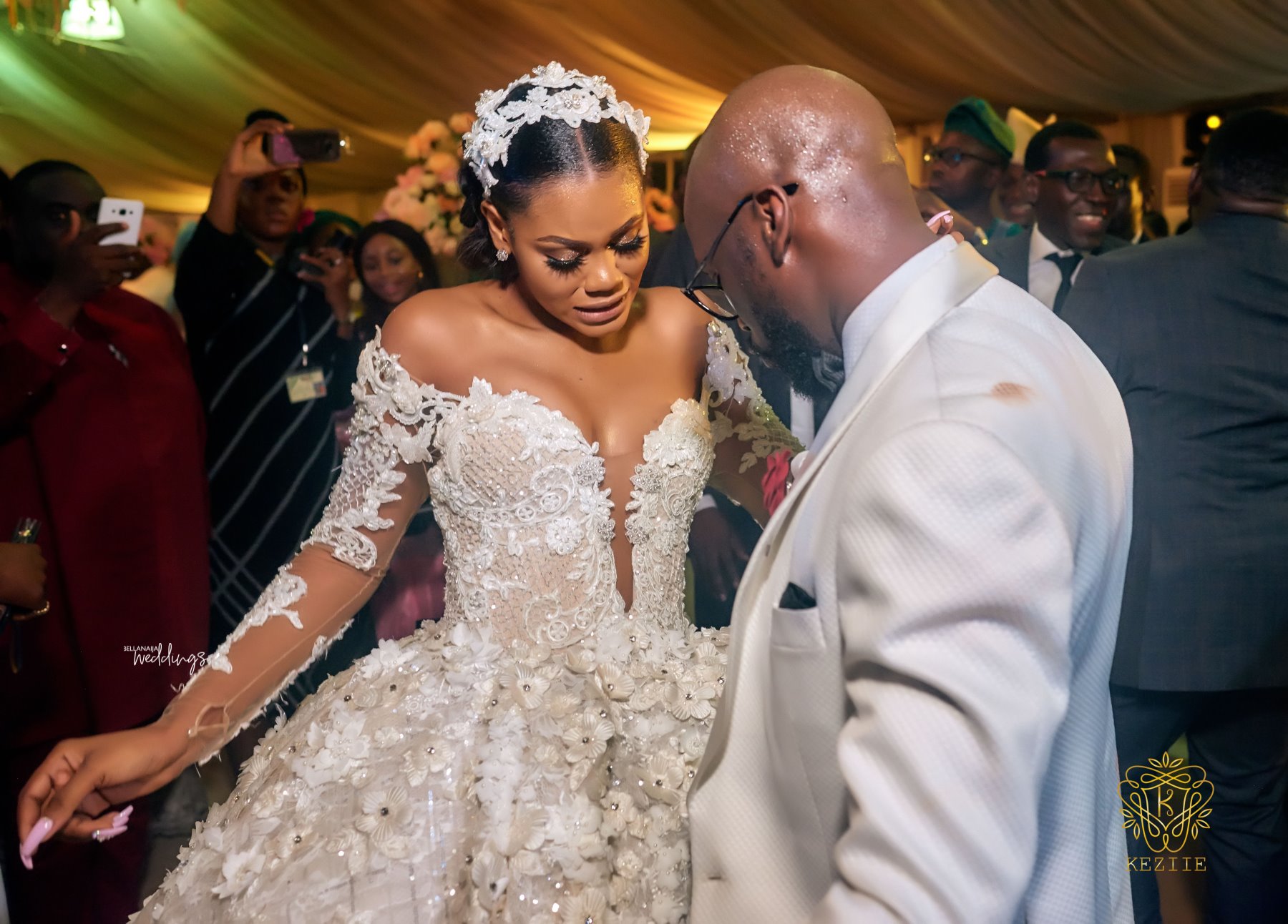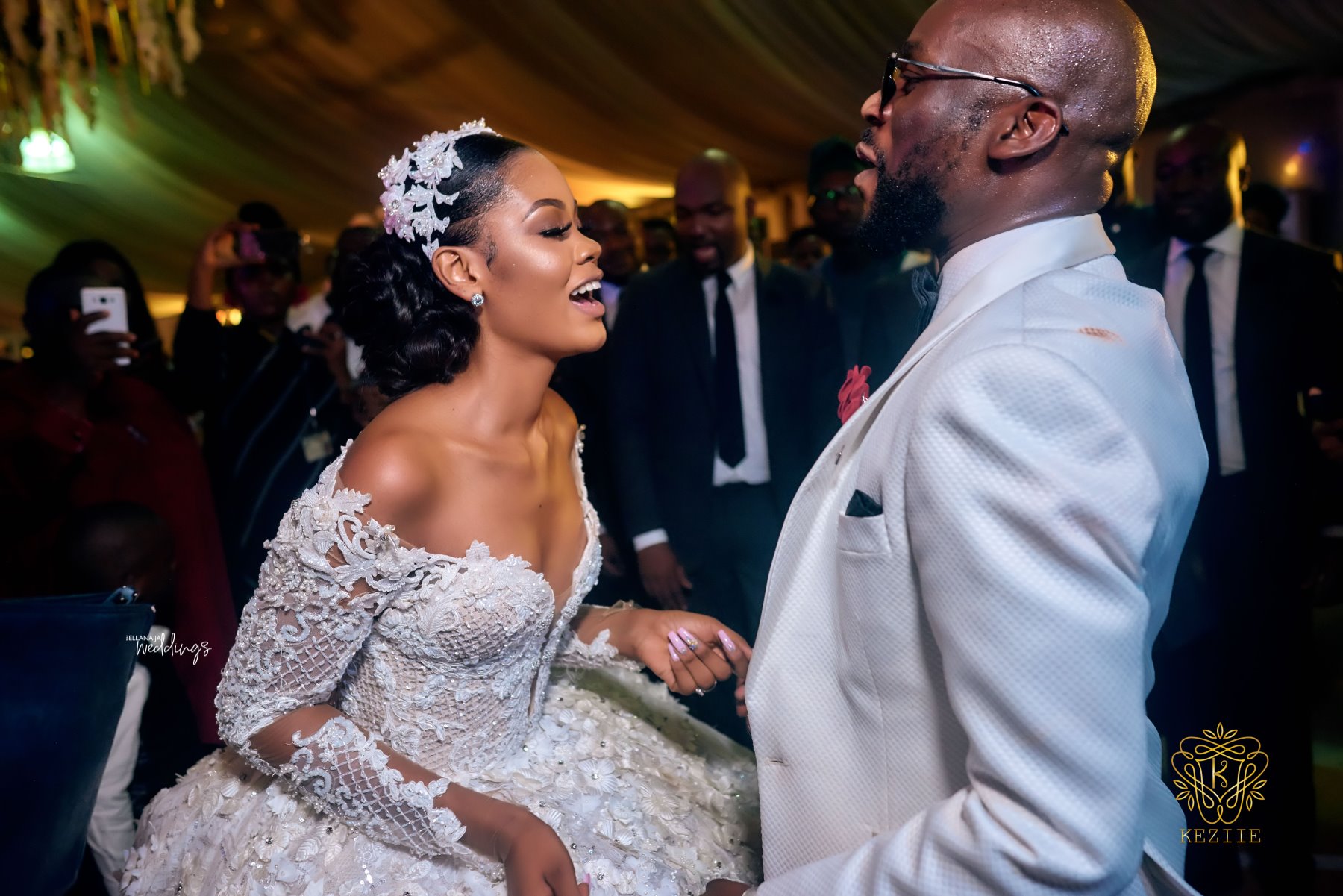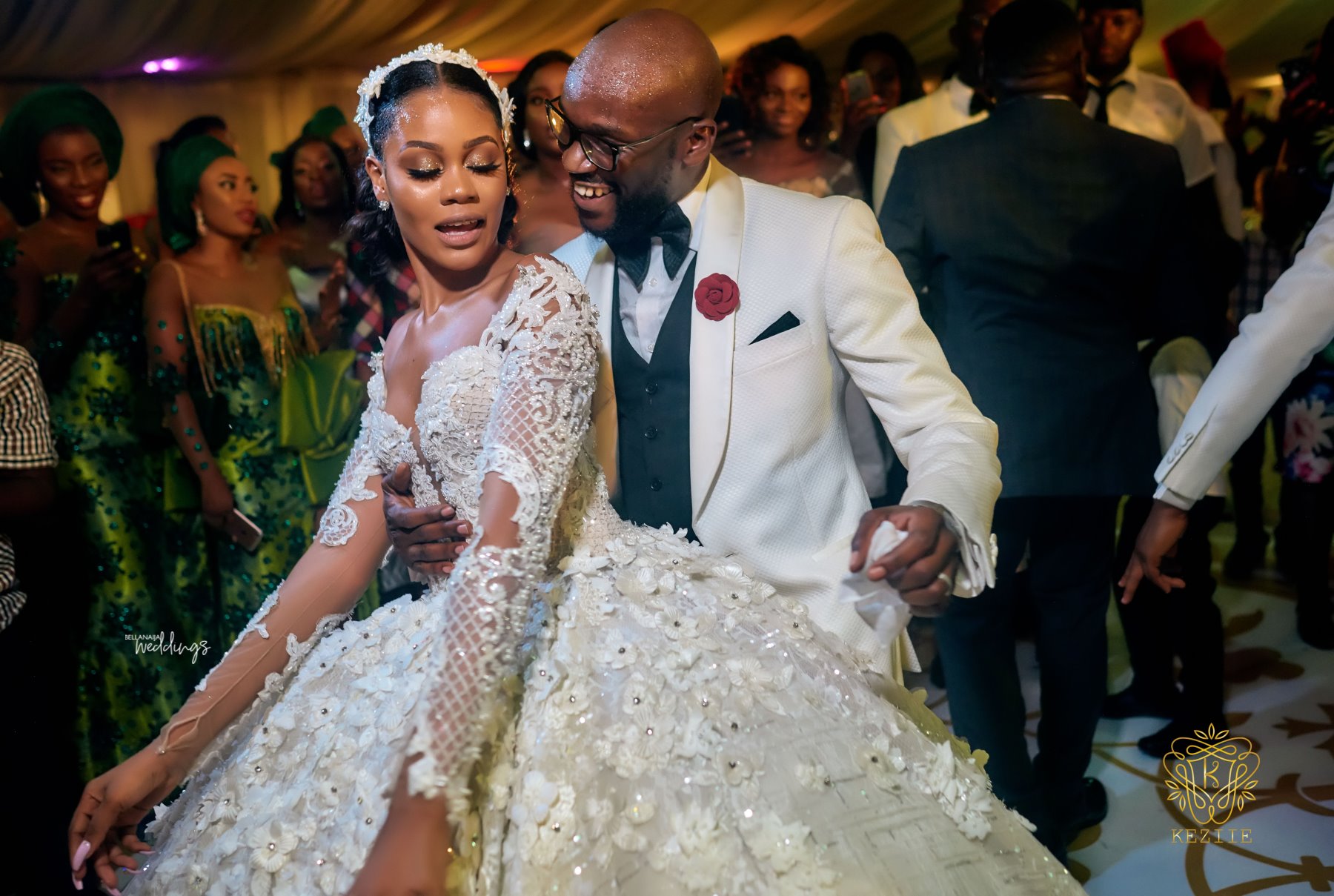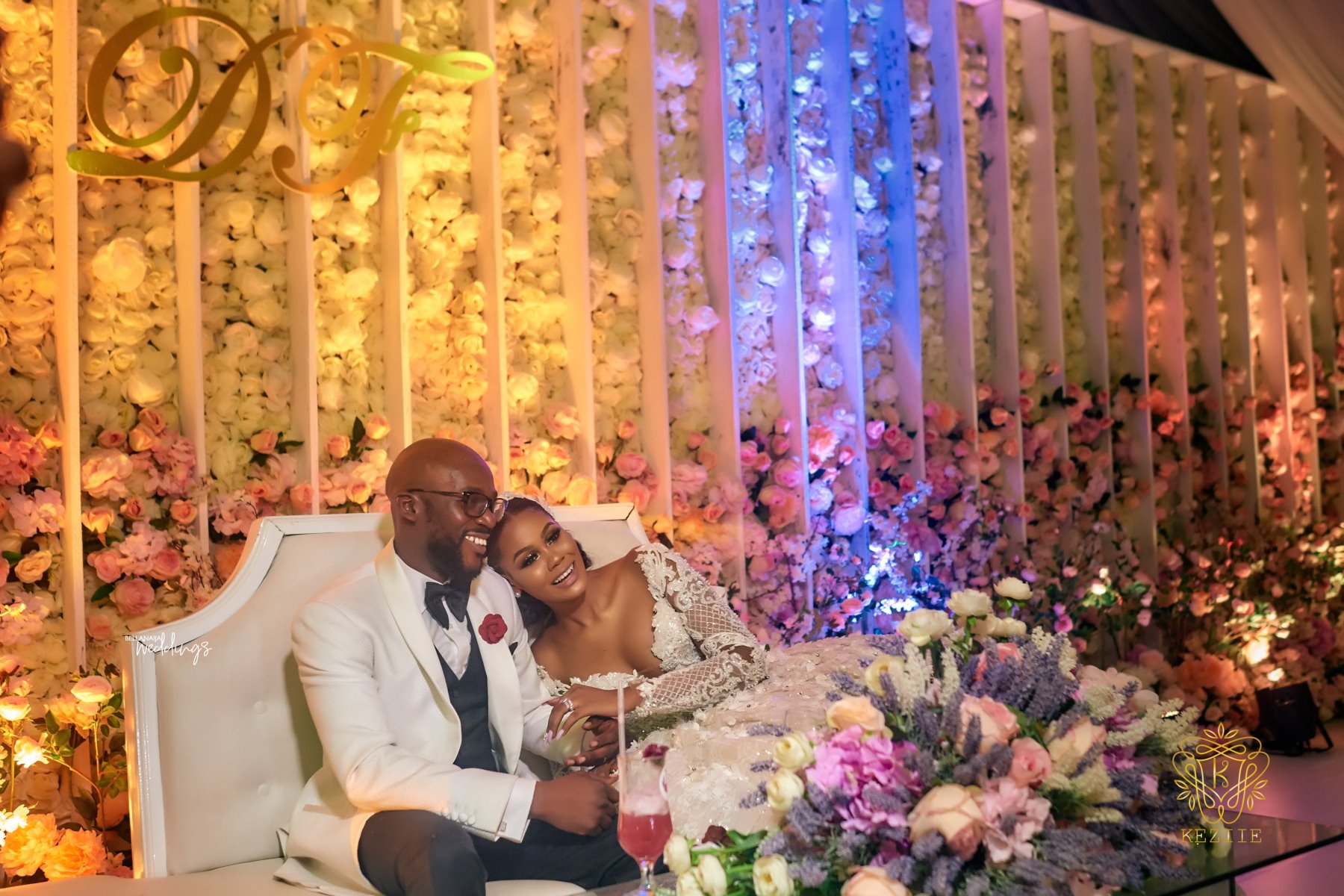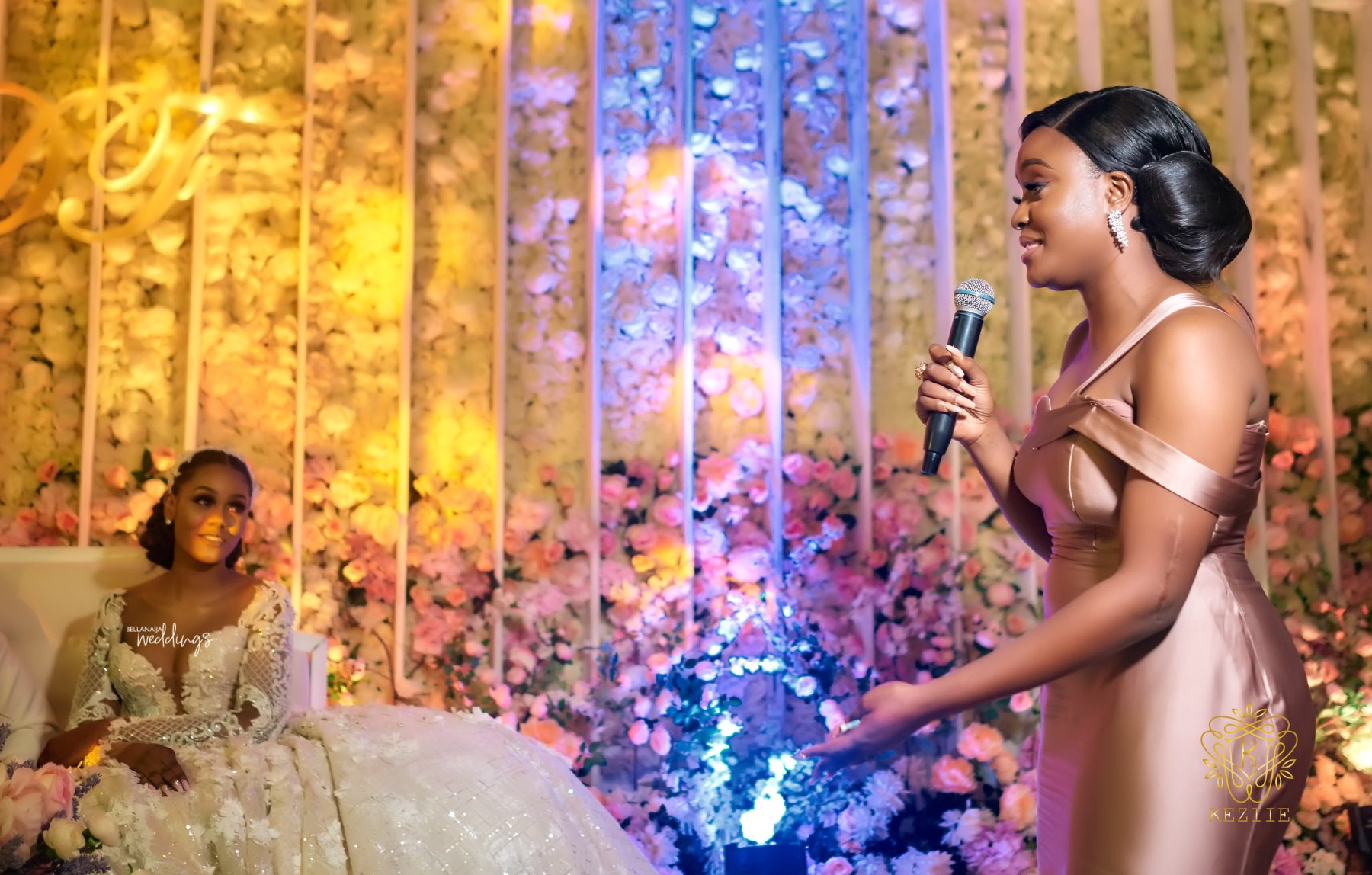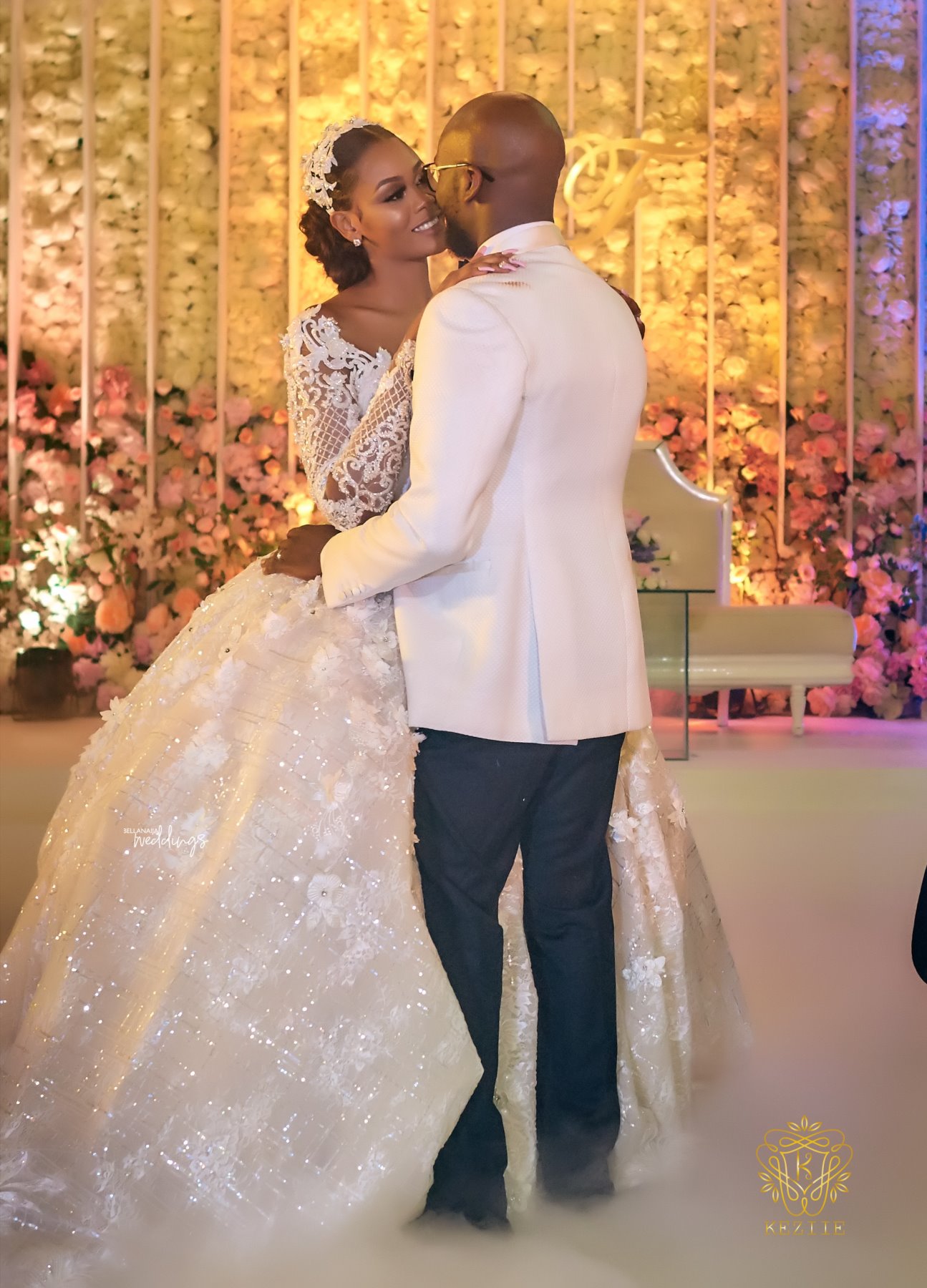 Of course, the rest is history as we again had our traditional marriage on her birthday 22nd November 2018 and the White two days later. Together, we are looking forward to a beautiful happy ever after!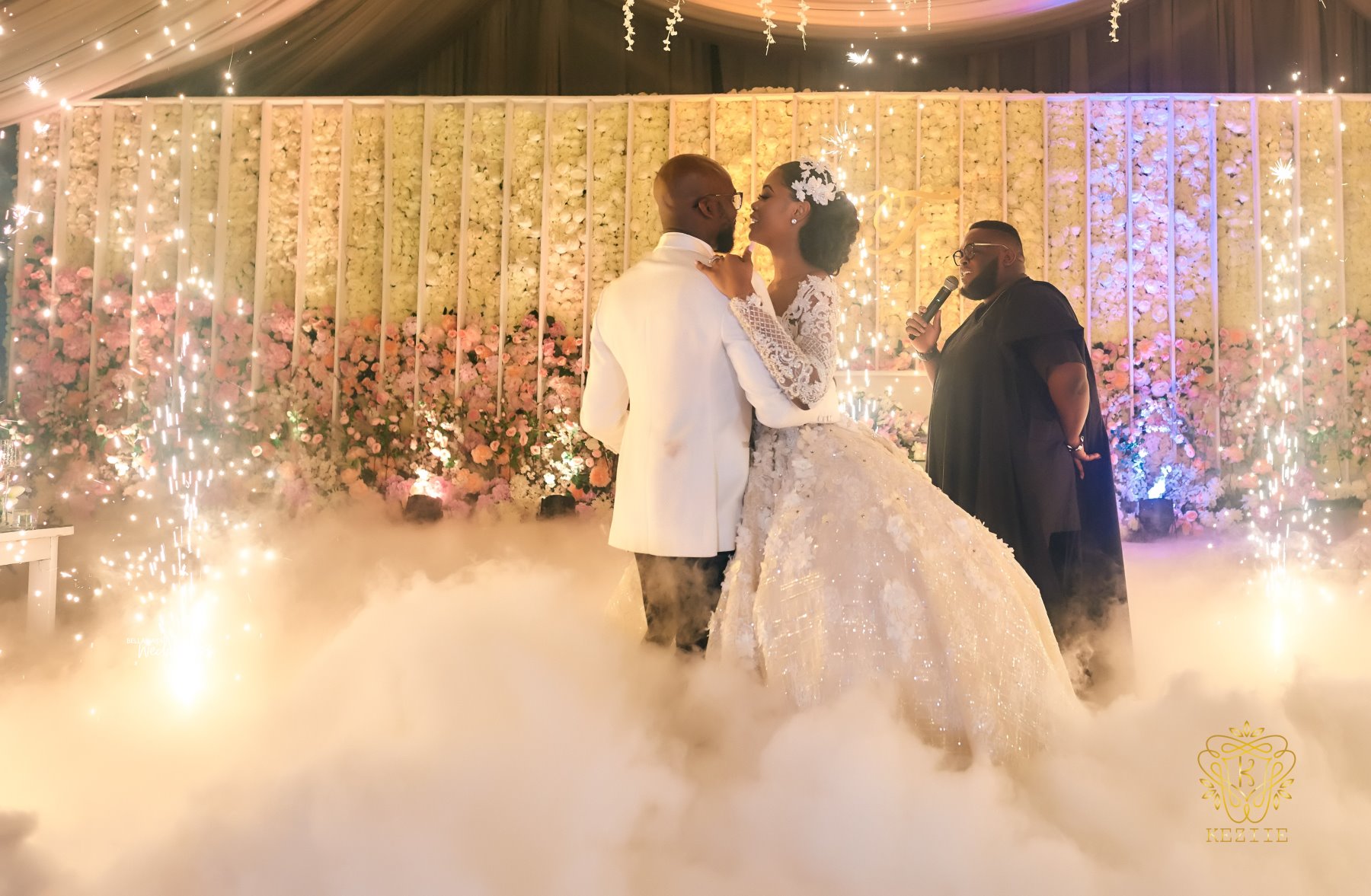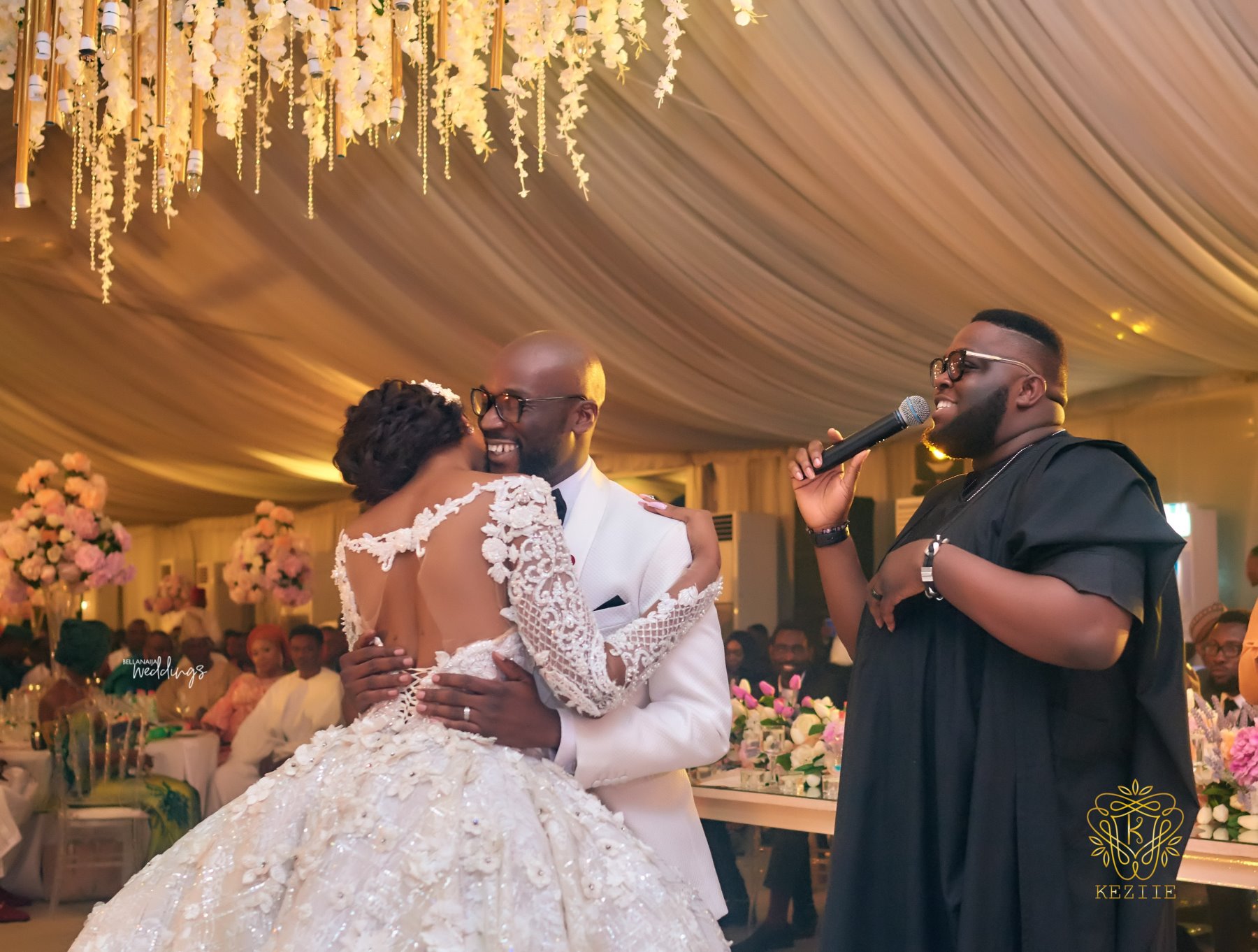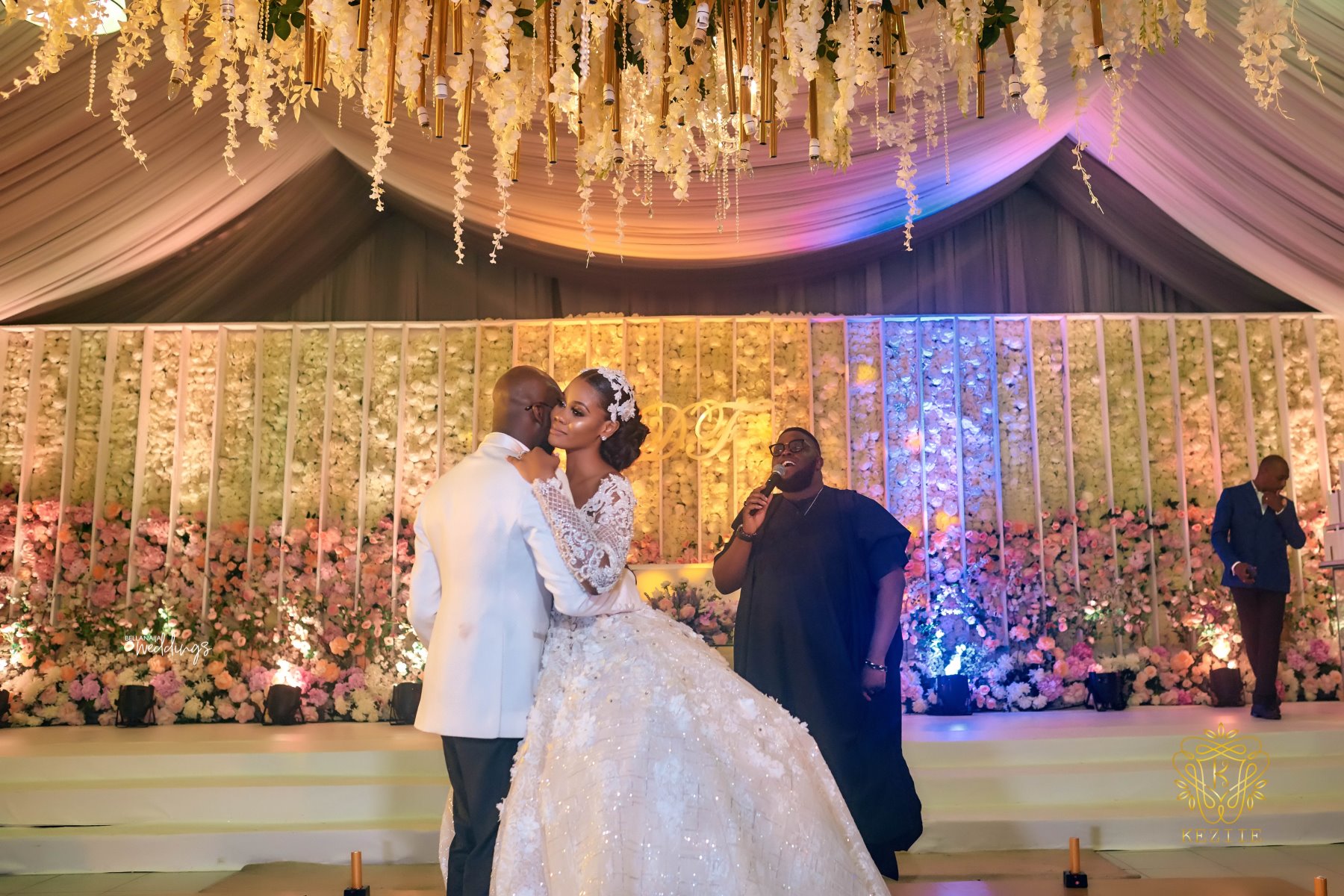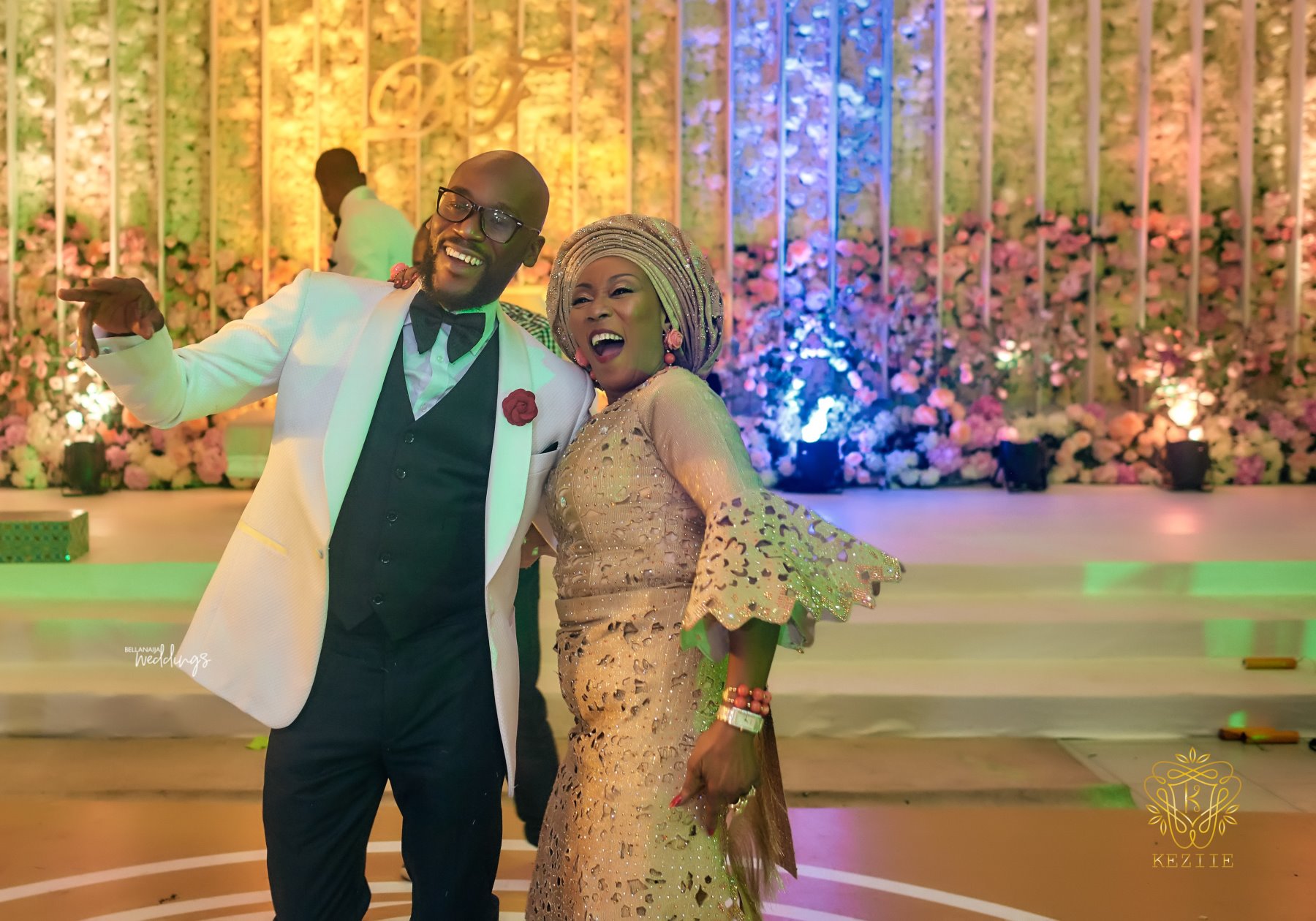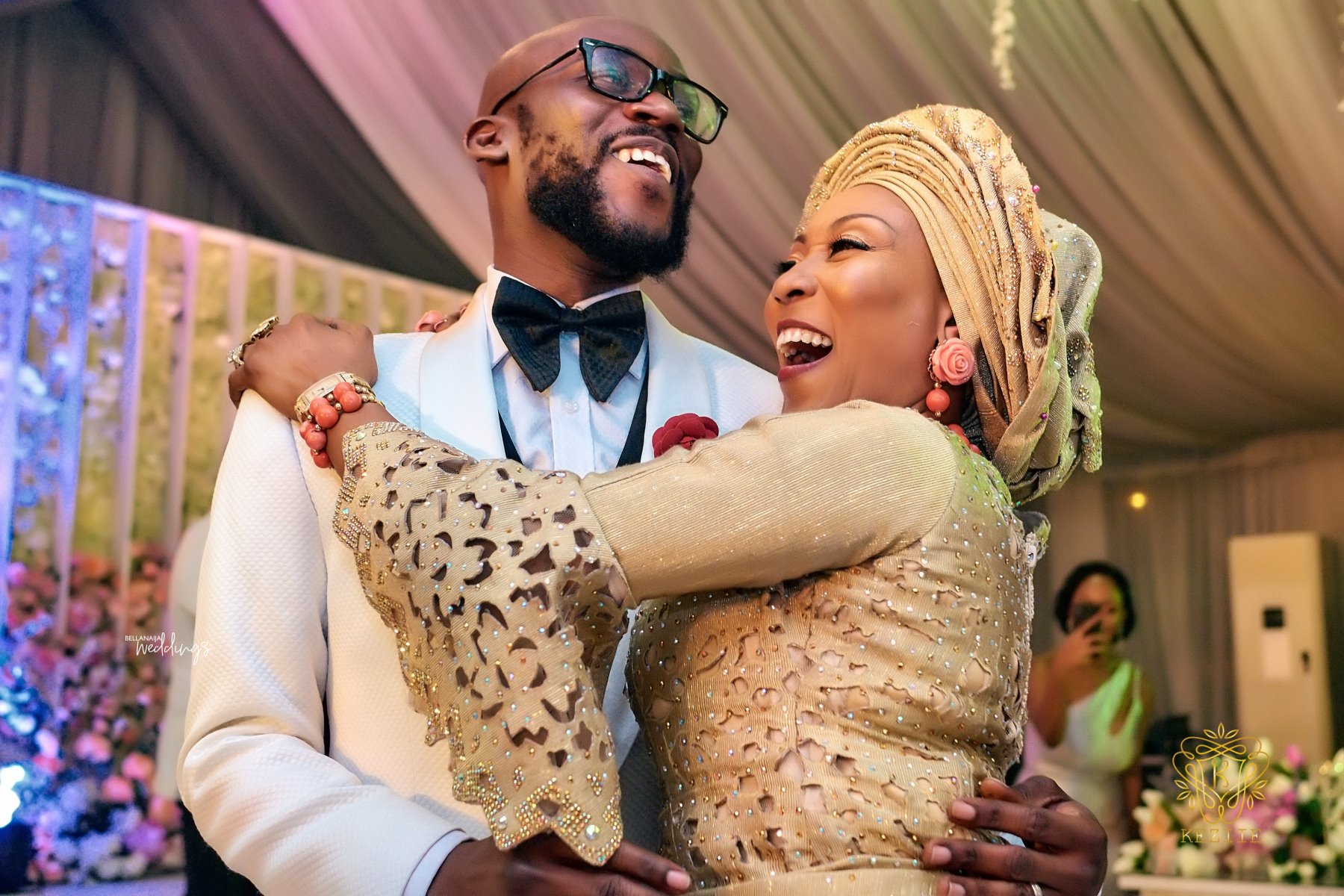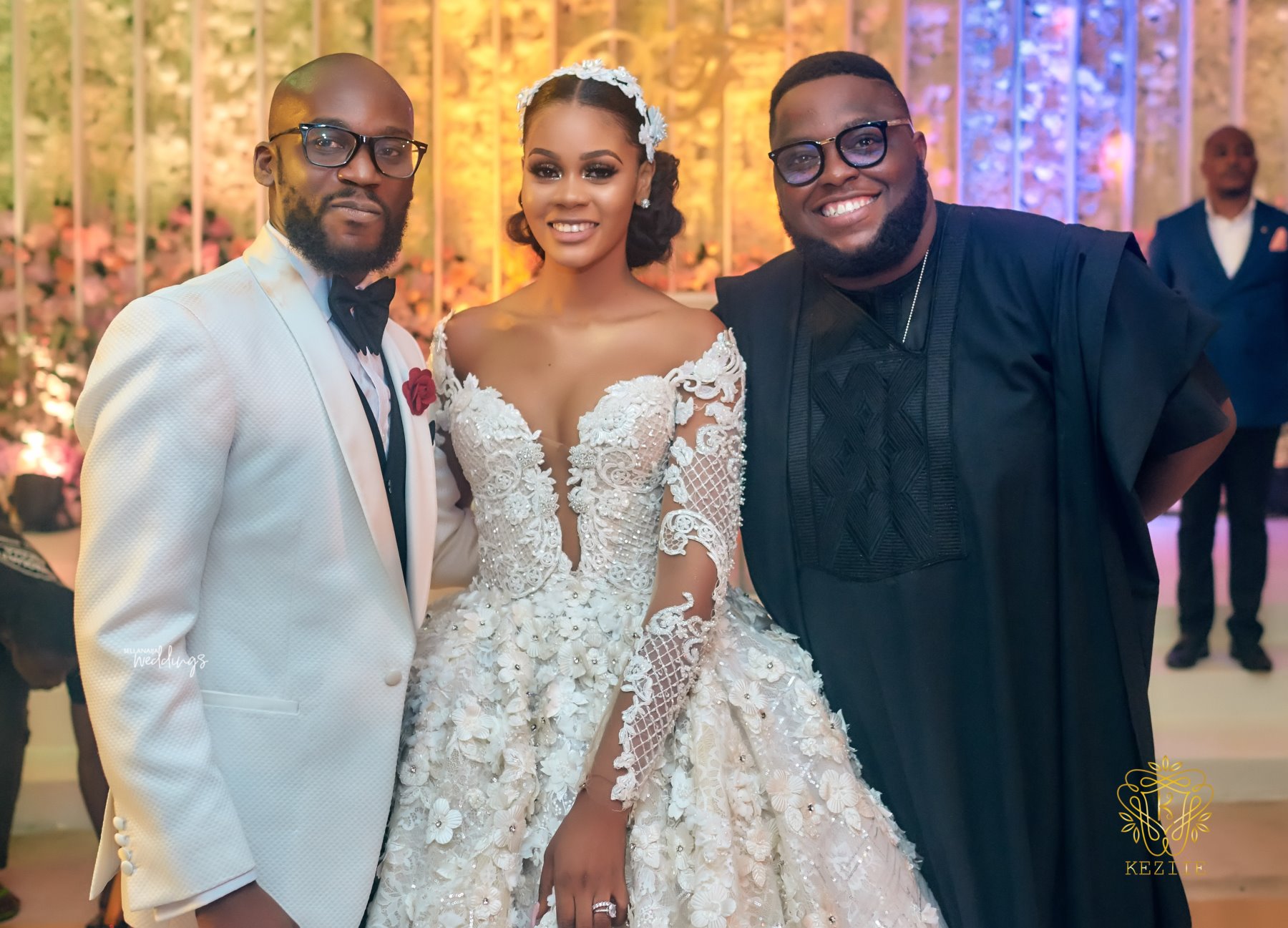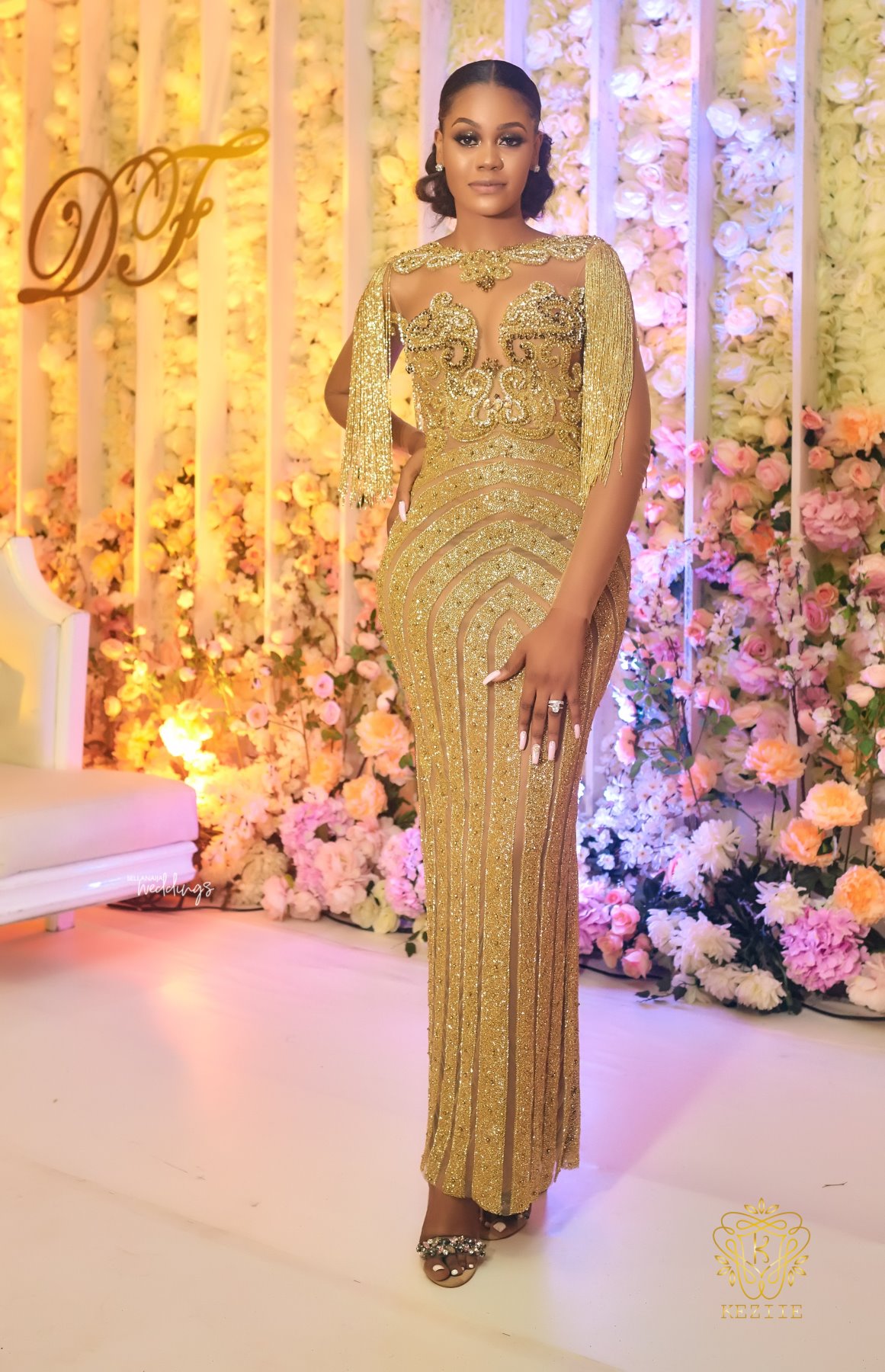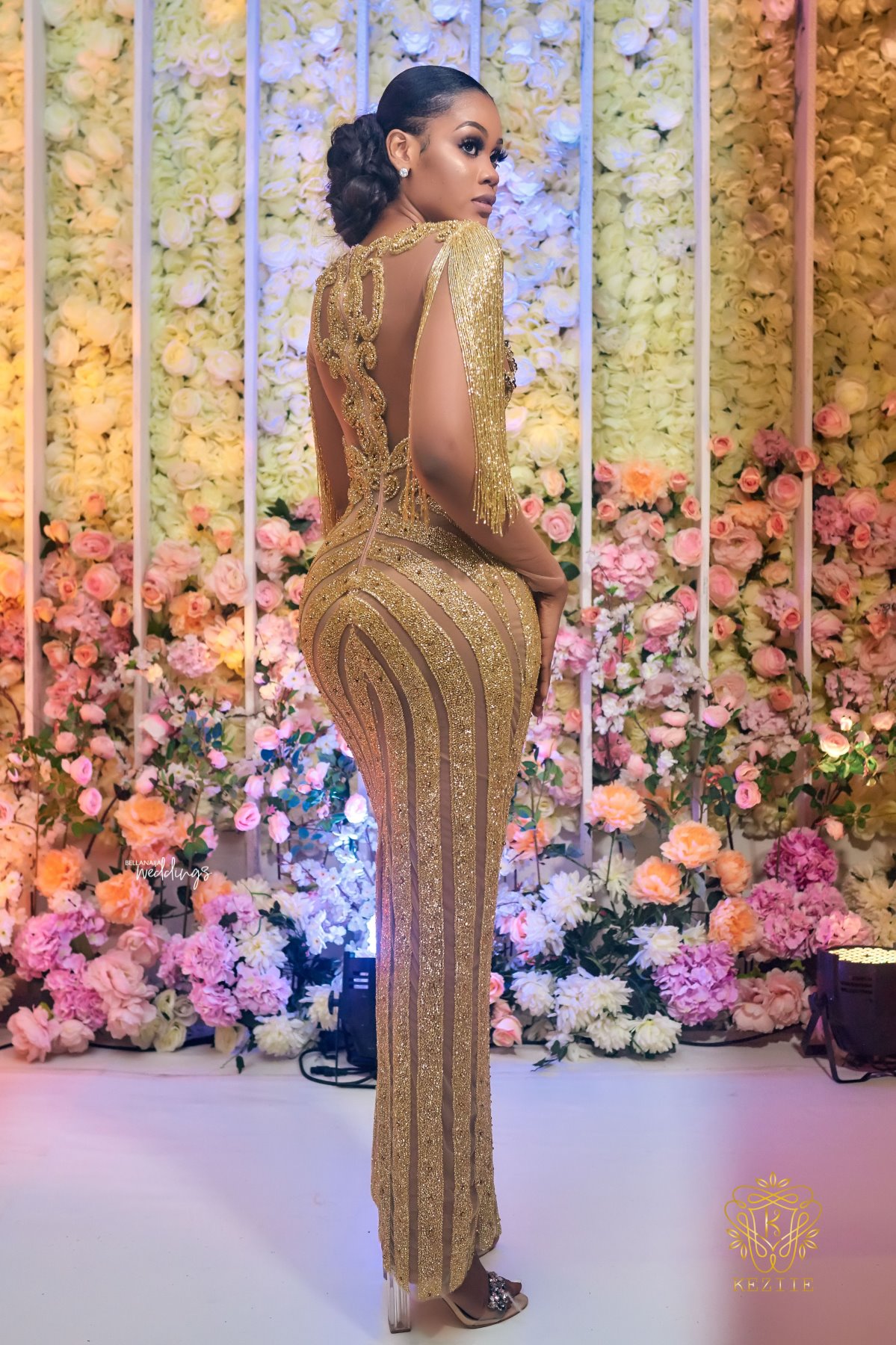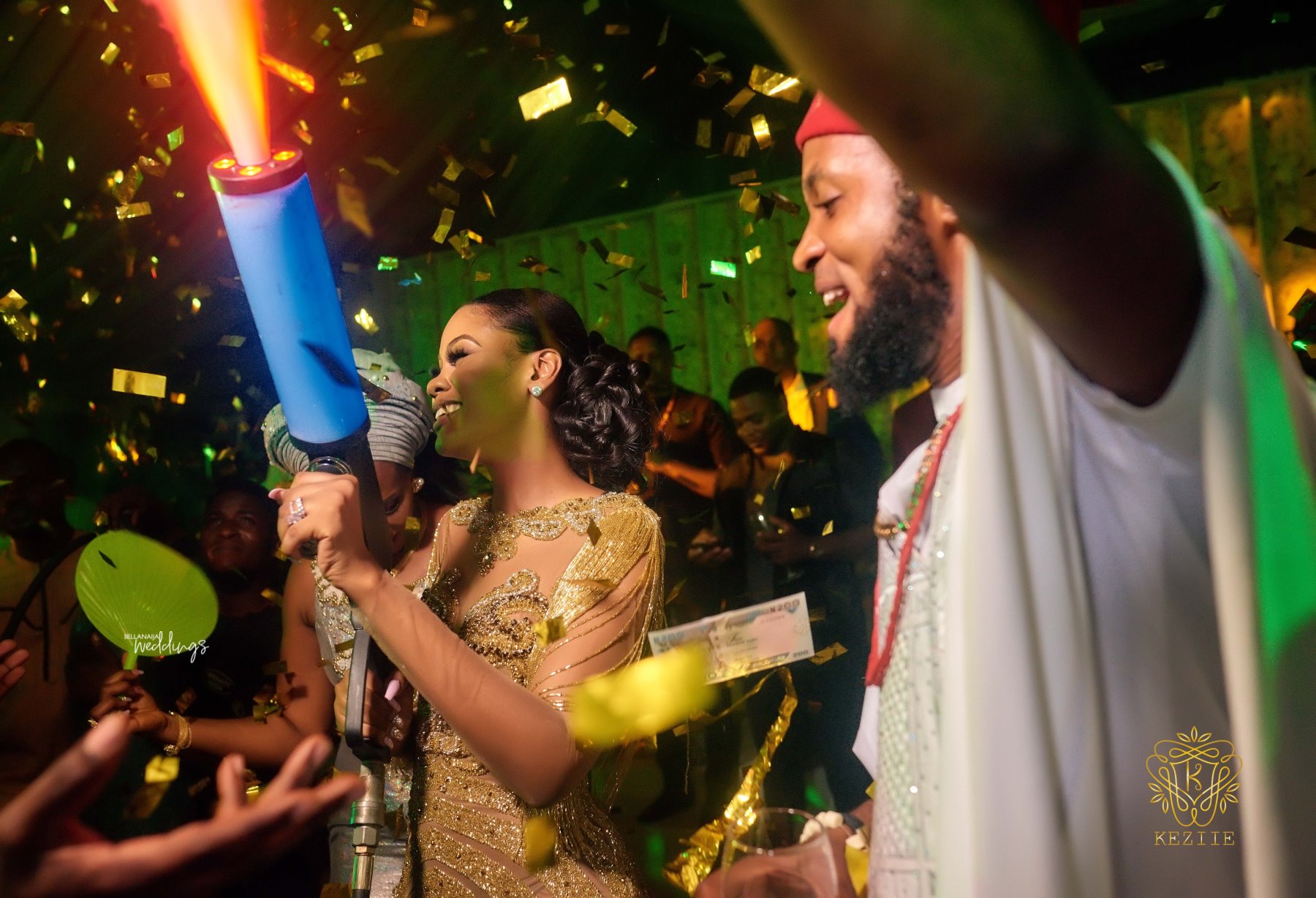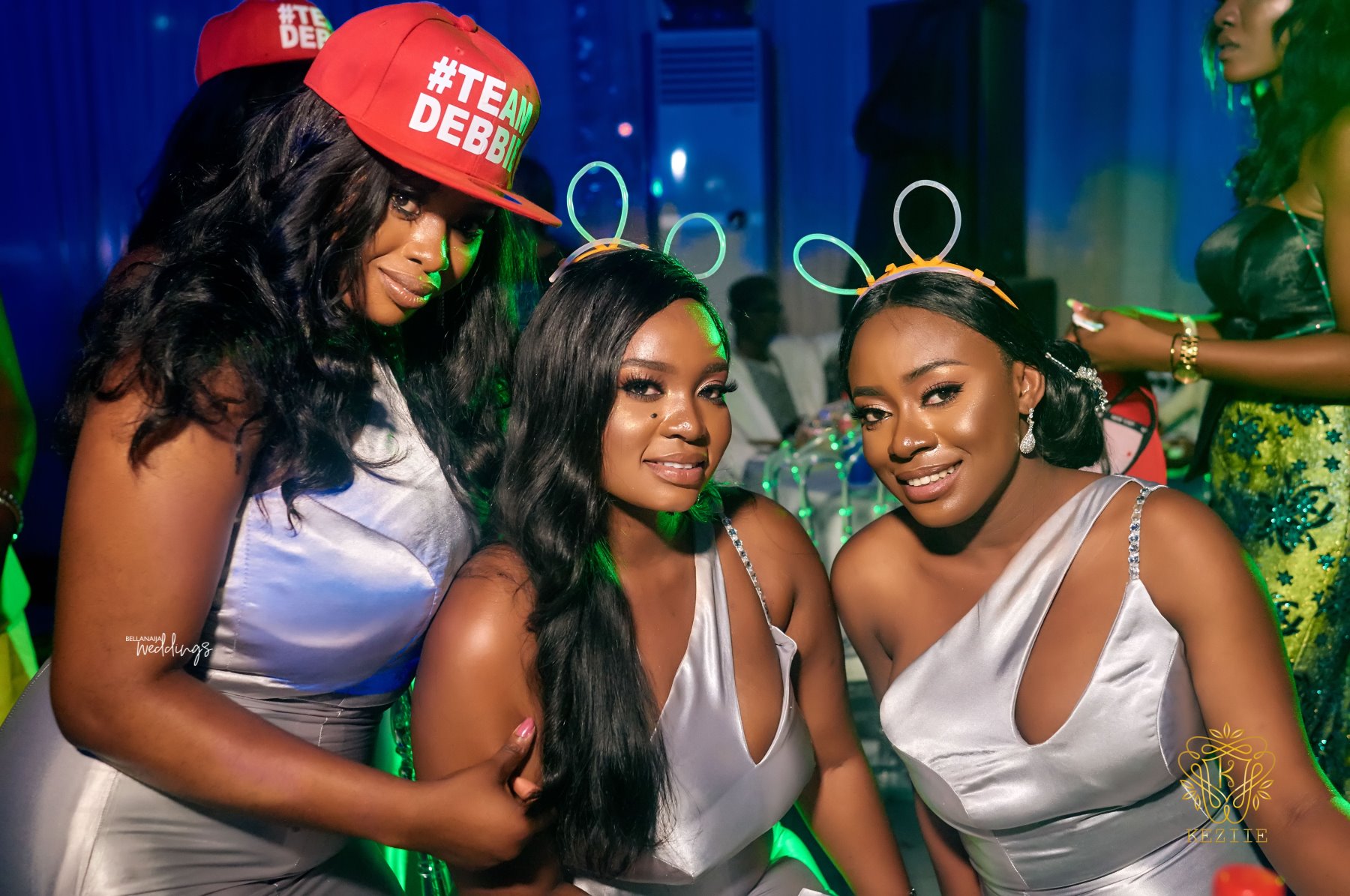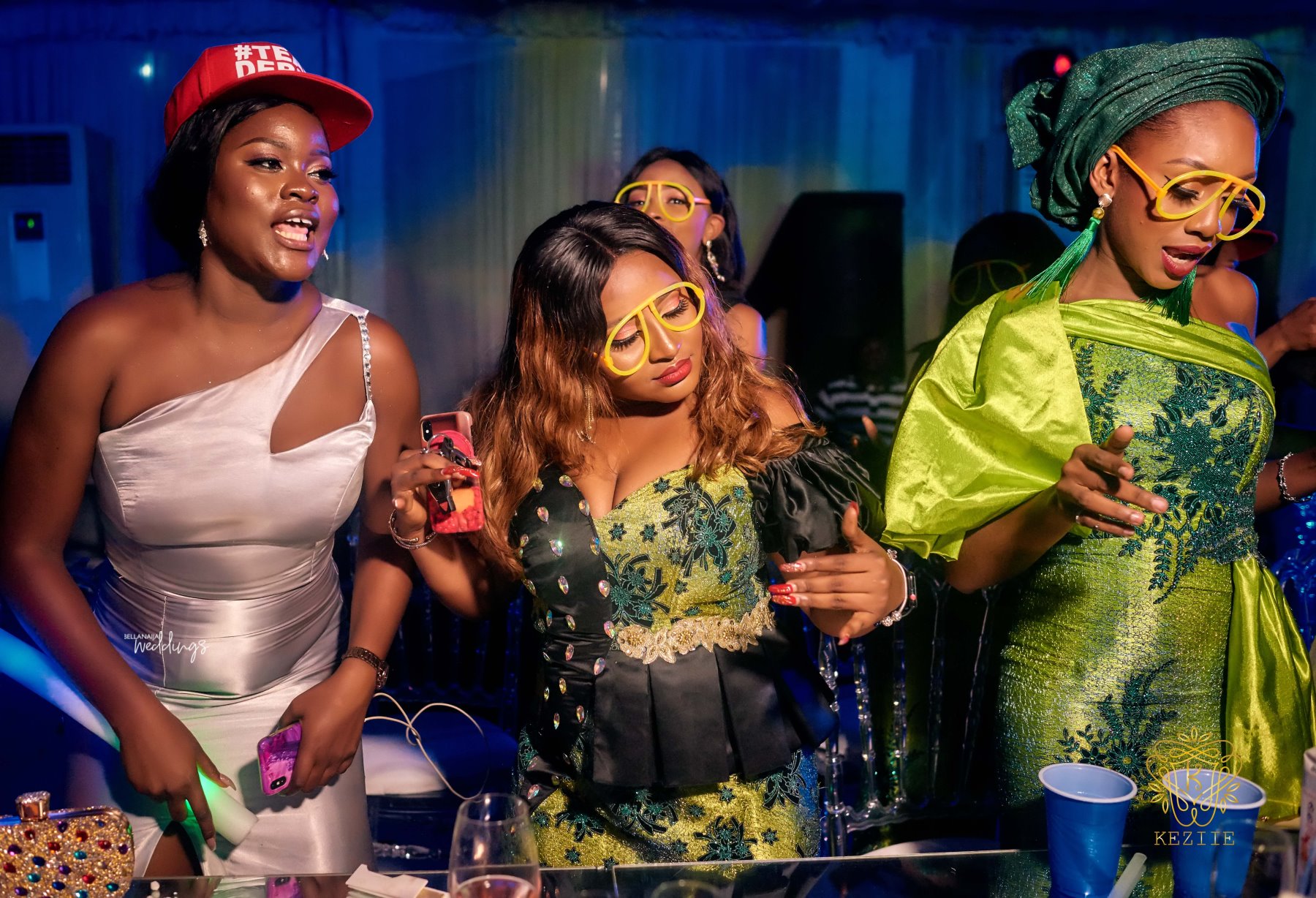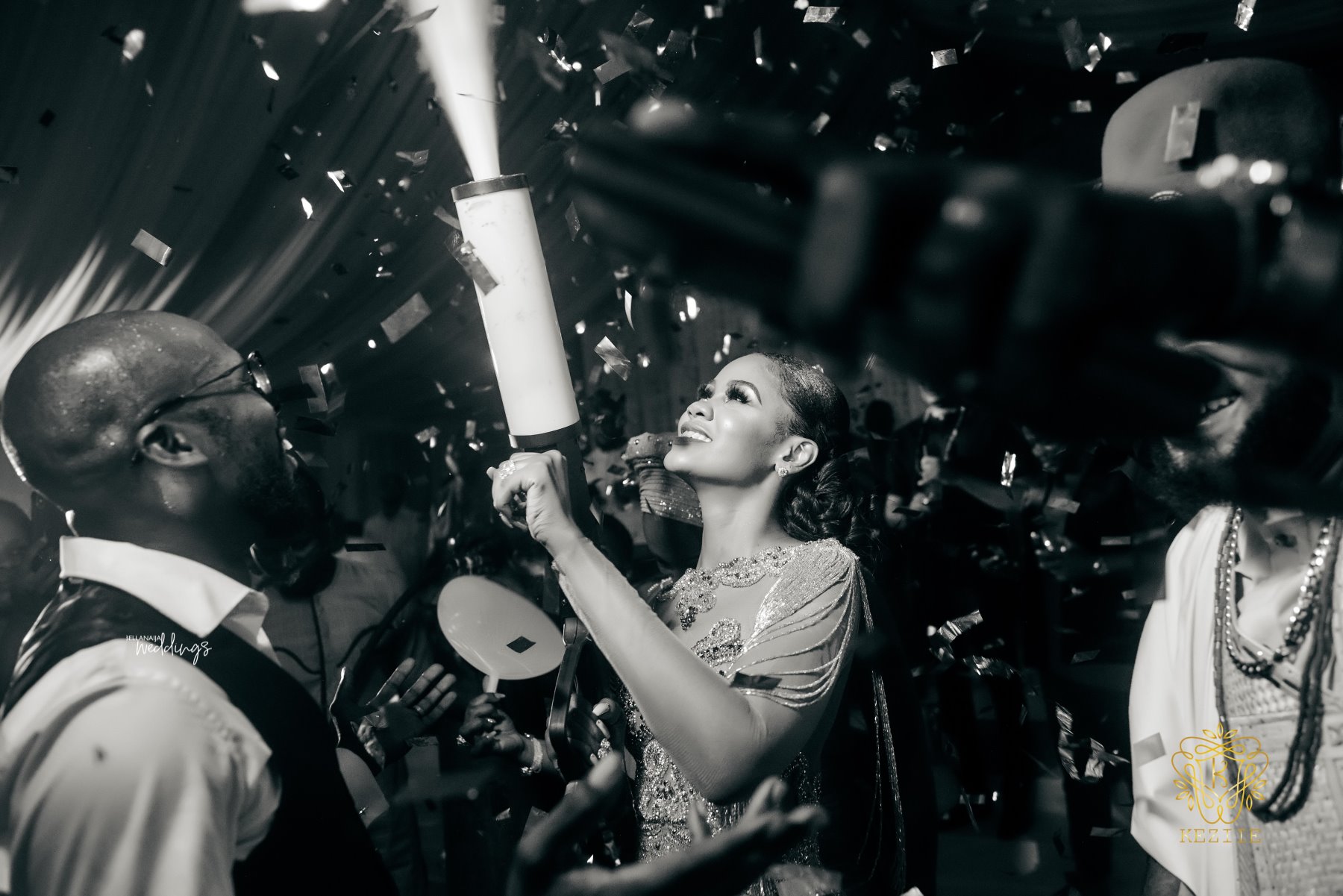 Credits
Bride: @debbie_kanu
Planner: @2706events
Makeup: @anitabrows
Hair: @tasalahq
Bridesmaids Hair: @hairbysalvador
Photography: @keziie
Videography: @otusally
Bride's Dress: @eseazenabor
Bridesmaids Dress: @suemanuell
Groom's Tux: @taryorgabriels
Groomsmen Tux: @taryorgabriels
Bride's Second Outfit: @topefnr
Accessories: @alldebs.co
Bouquet: @araliabynature
Bridesmaids Bouquet: @signatureblossoms
Cake: @cakesbytosan
Food: @tashbistro
Cocktails: @eventicocktails | @barcodecocktails