Editor's Note: Hey guys, we are super excited about this week's bridal beauty deep-dive. Yes! we are going deep into the behind-the-scenes of creating a flawless bridal look. This feature is from talented  Makeup Artist, Bebe Omagbemi. She will be sharing with us the tricks, hacks, and secrets behind this stunning bridal beauty glam. If you missed out on other flawless looks of real brides, then see all here. Enjoy and see you in the comment section.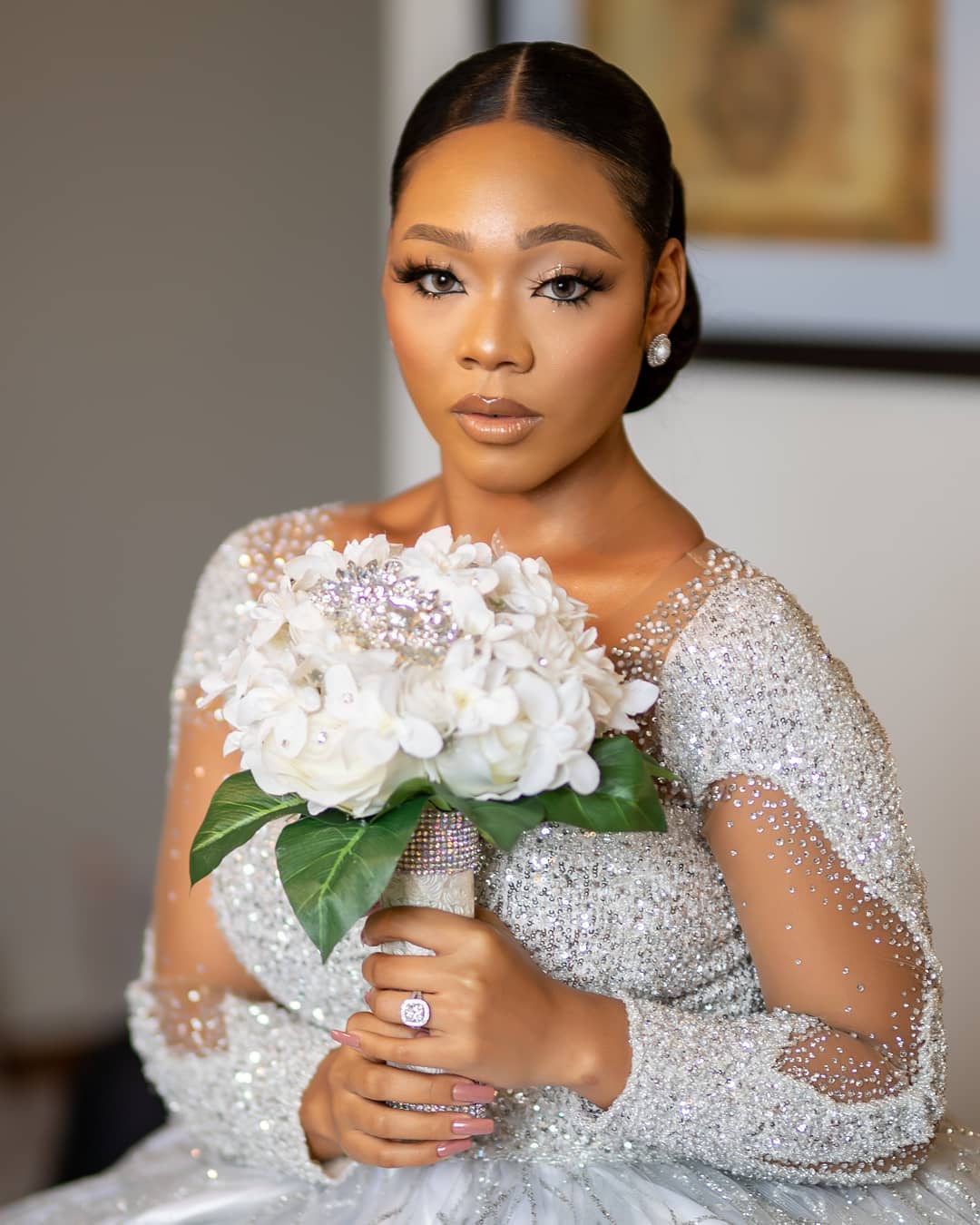 Before the Wedding
I got contacted by Divine of DivinaEvents , who happened to be the bride's sister. She booked the about two weeks to the wedding. I think they where confused on the makeup artist to pick because the bride doesn't live in Nigeria. So they didn't book early enough, fortunately that date was open for us. There was no room for trial as the bride got into Nigeria , a night to her wedding ?.
On the Wedding
I met the bride for the first time on the morning of her wedding. I got there hoping hair was done by 8 am but she was just taking her bath and the hair stylist was no where close. I was really worried as to how were going to rush her makeup, as I had other bookings that Saturday. In my head, was like when she comes out am going to be mad , how can they say she just came in last night, hasn't even done her hair and the time for church is 10 am. But when she came out of the bathroom, she was all smiles.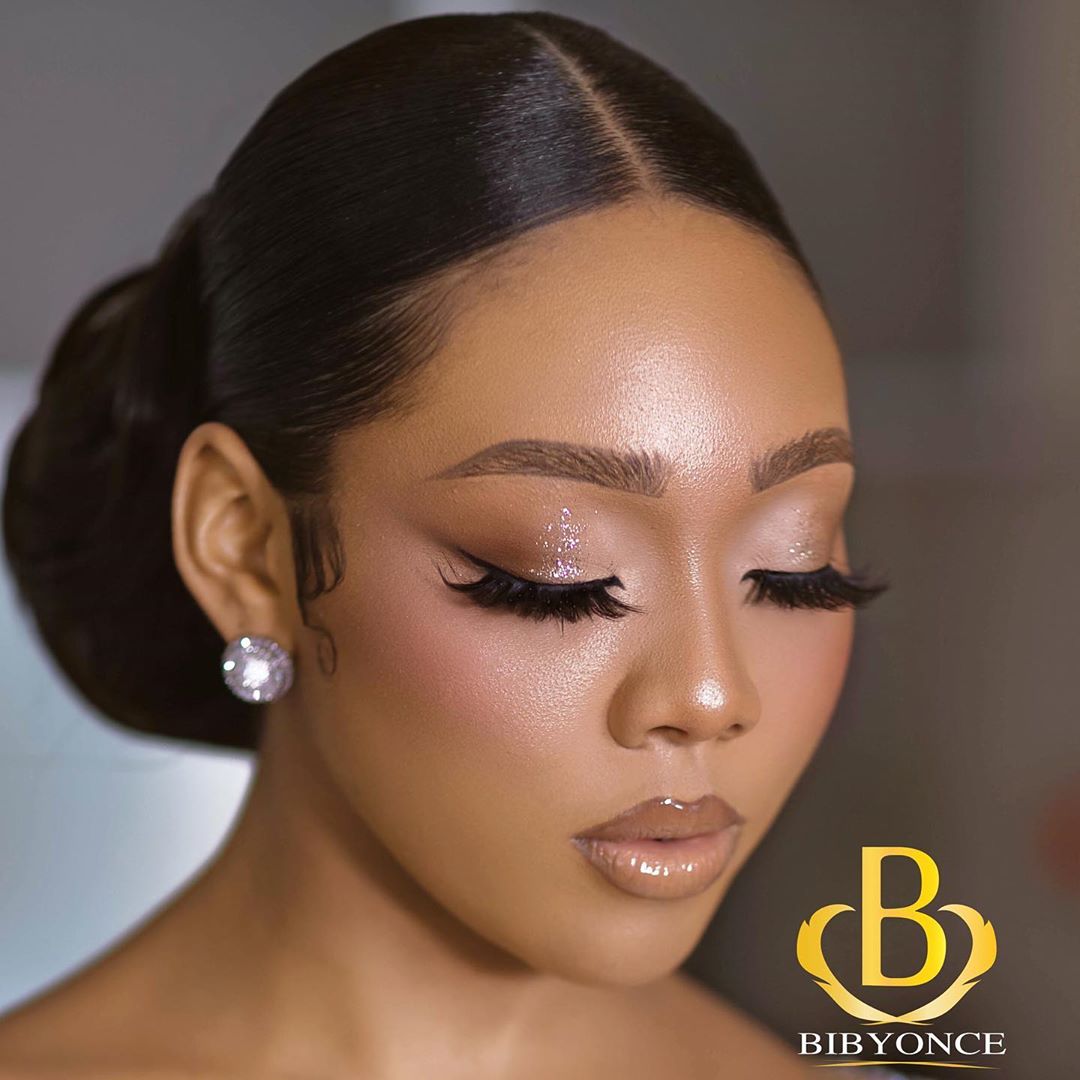 I couldn't get upset. I asked what look she wanted and she said to me "I'm a fan of your work , I love drama on the eyes and nude lips. Since there was no trial , we started off by going with her favourite makeup products. She loved Mac and HudaBeauty, gladly they were already on my setup . Then we went straight into the session but at this point it was already 9 am. The hairstylist came when we already started the makeup and of course the we had to multitask.
Makeup process
Since she just had a bath , I went in with Farsali hydrating unicorn drops PRIMER and M.A.C prep and prime.  Then used the foundation shade Nc 42 by M.A.C  mixed with HudaBeauty in Toffee. I went on to highlight her features with Kelvin Aucoin concealer followed by setting everything with Lauramercier loose transluscent powder.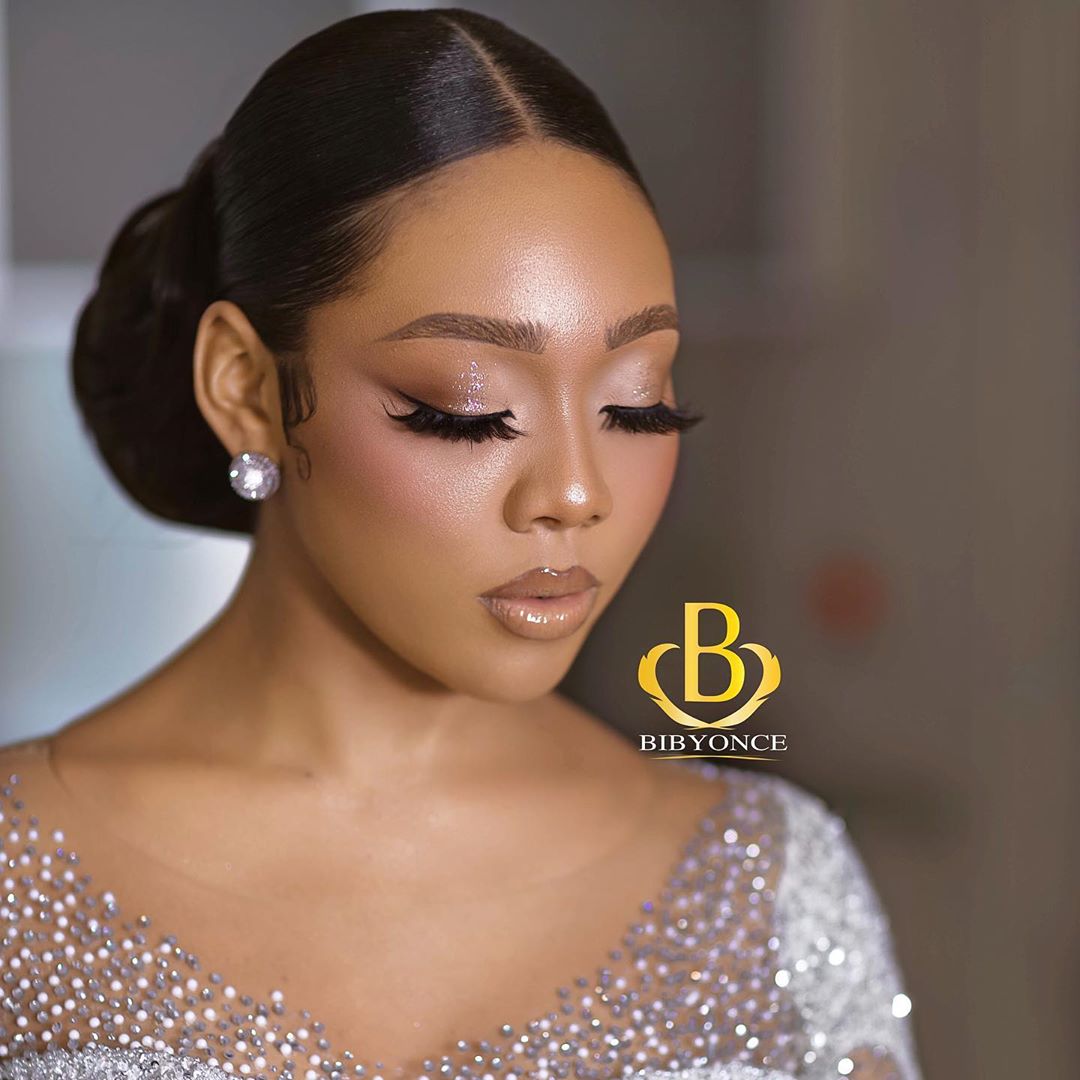 For her brows, I started with  Yanga Beauty Browlution pencil, oh by the way , I didn't conceal the brows. I love raw brows if that makes sense?. Then I used Mac pink pot to prime her eye lids and the eye shadow was basically random powders of nude shades. When I was done with these, I followed with lashes, eyeliner and some sparkles on the lids. I decided to add a few under lashes to make her dramatic bridal eyes pop. On her lips , I used Zaron Lip pencil in Brown, Mac Nude lipstick ,and clear lip gloss from Elise Claire Cosmetics. I finished off by adding some Fenty Beauty glow all over her shoulders and check bones, and contoured with MAC Deep dark  and a blush from MAC as well.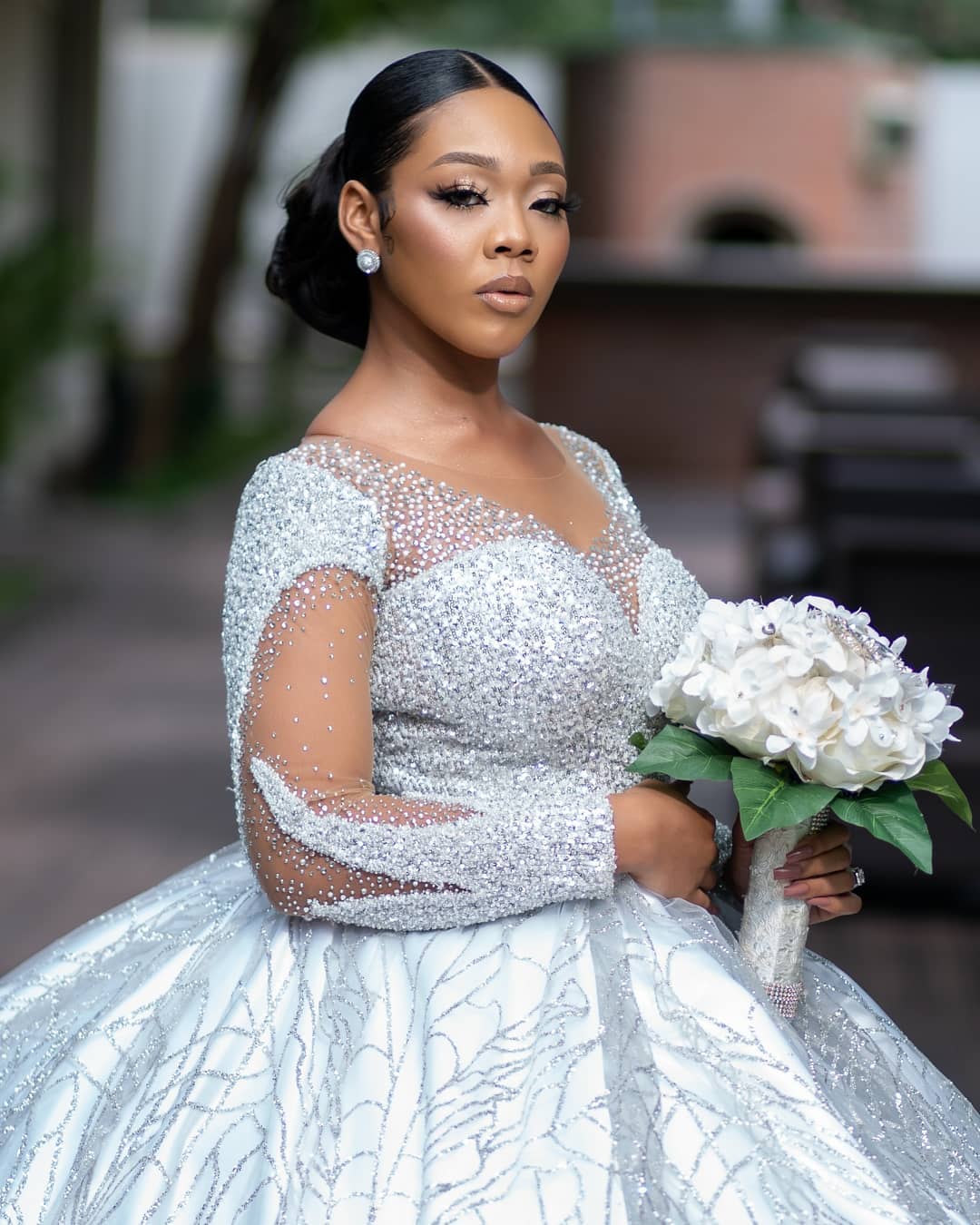 Honestly,  it was a quick but a lovely session, the bride was so calm and cool. She loved every bit of the process, the hairstylist Patrick Beauty Zone was fast and his job was awesome . You can catch with more of  her work on Instagram via @bibyonce.
Credits

Bride: @yankee_logico
Makeup: @bibyonce
Hairstylist: @patricksbeautyzone
Planner : @divinaeventsng