Igbo brides-to-be get in here, we've got something really hot for you.
Today's beauty look came with all the extras you need for your traditional wedding glam. The makeup on the belle, coral beads and accessories showing us the beauty of the Igbo culture and of course, you get to pin this look. You can check out more looks here.
Here's what inspired the shoot according to the makeup artist, Stmmagical Creations:
This came having in mind the traditional Igbo Bride and the latest new trend in Traditional Bridal Hair Styling 'The Double Bun'. We wanted to create a timeless traditional Igbo bridal look which could be shared by brides from other cultures as well. We paired the Legendary Ankara fabric known to the Igbos as (Kilikili Star) with rich coral beads and the horse Tail (Nza). Coral Beads originate from Edo, Igbo and Yoruba tribes respectively and is adorned by brides today to complete any traditional attire irrespective of the tribe. The Ankara Fabric also cuts across different Nigerian cultures.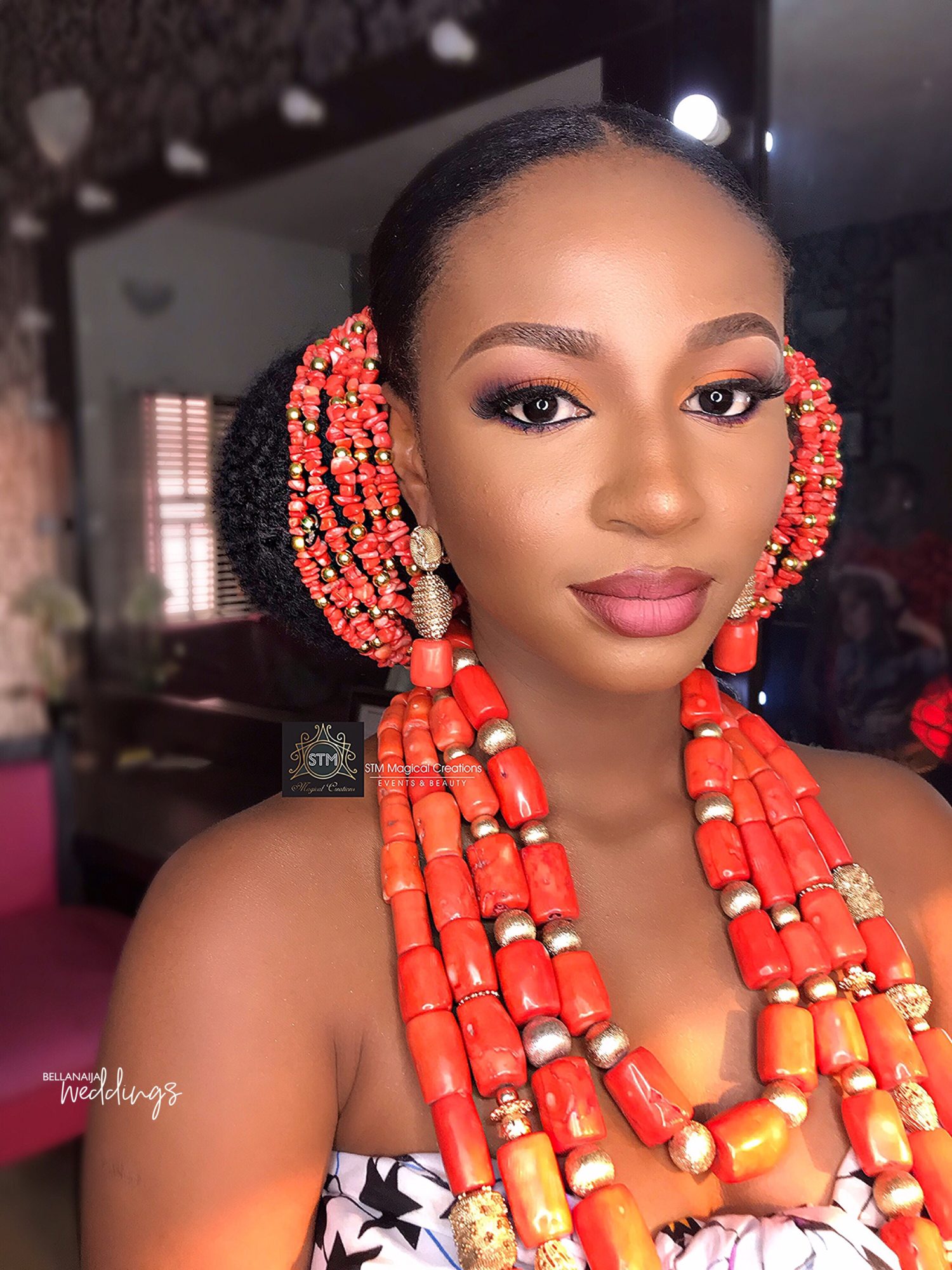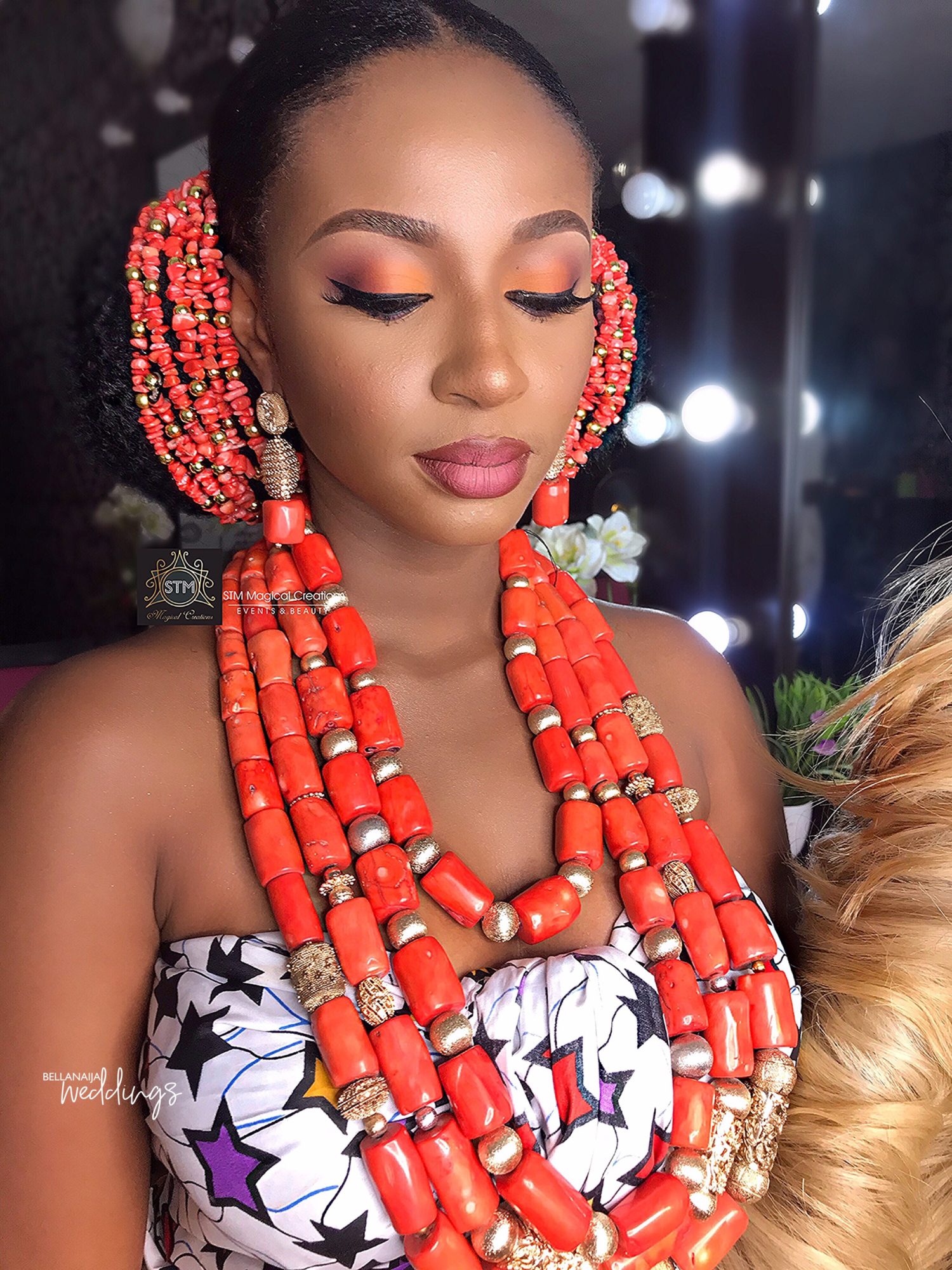 We kept it colourful and very 'Traditional bridey' yet subtle. We picked out 2 major colors from the Ankara fabric (orange and soft purple) and used them to create a subtle 'cat eye effect' on her lids, using matte colors only. For the lips, we decided to go for an ombre soft purple, instead of the obvious which would have been red-orange. Her attire was already vibrant and colourful and so we went minimalistic yet colorful. We gave our muse a soft contour to depict a bride's natural beauty.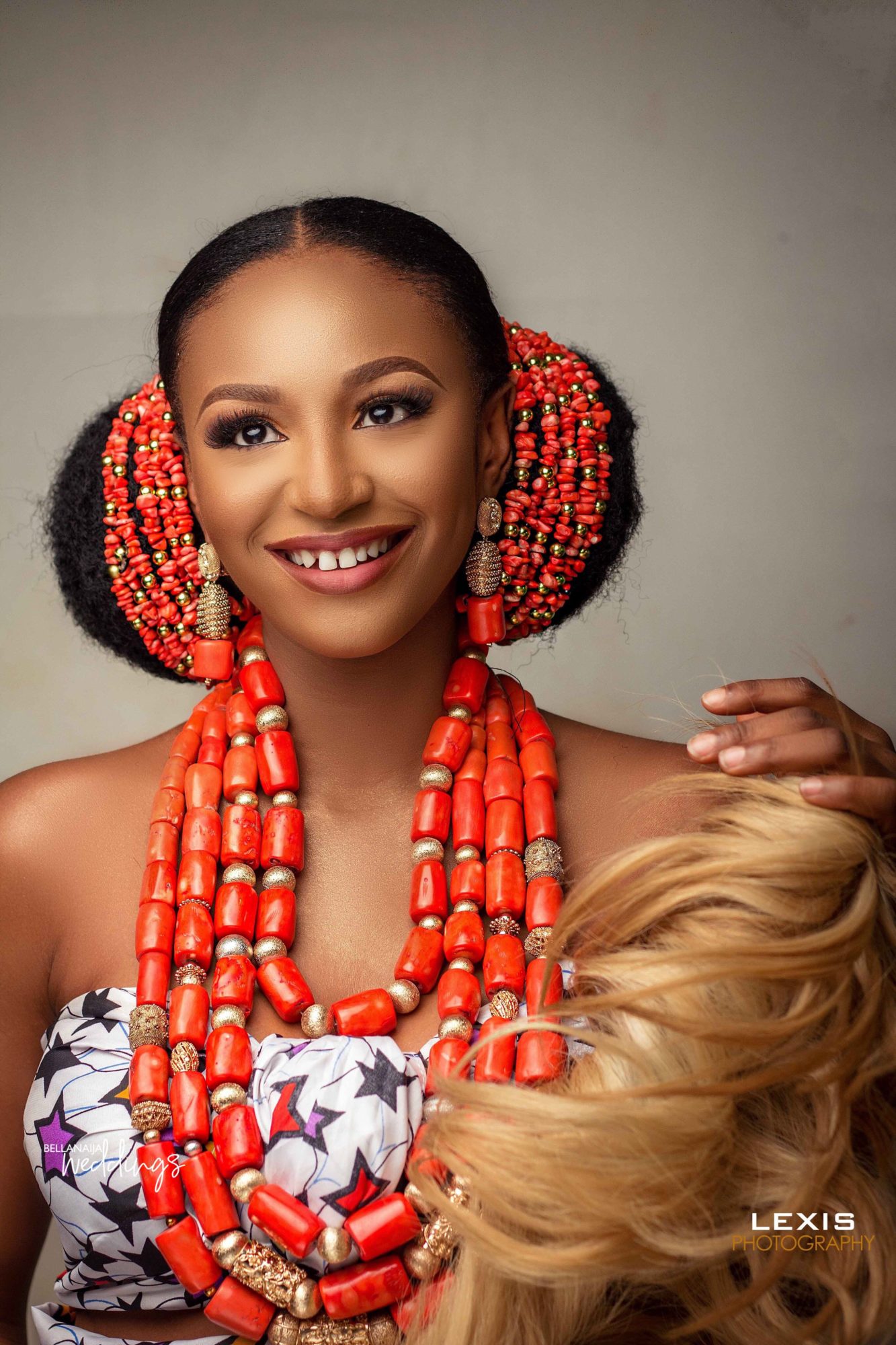 Credits
Belle: @_somagram
Photography: @lexisphotography1
Hair: @hairbyhenri
Makeup: @stmmagicalcreations
Beads: @nenejewellryandcraft