Dear Naturalista bride,
How do you plan to style your natural hair for your traditional wedding especially if you are an Edo bride? Remember you might also have to use the Okuku. But if for a minute, you can go without it, how would you style your hair?
Makeup artist, Oshewa Beauty, and hairstylist, Tobbies touch came together to create this look just for you. On the hair, the hairstylist styled the natural hair with a little kinky attachment to add volume to the look and then the makeup artist finished off this look with the voluminous lashes for an extra edge and the statement popping red lipstick.
If you still want to see more looks, then feel free to click here for more.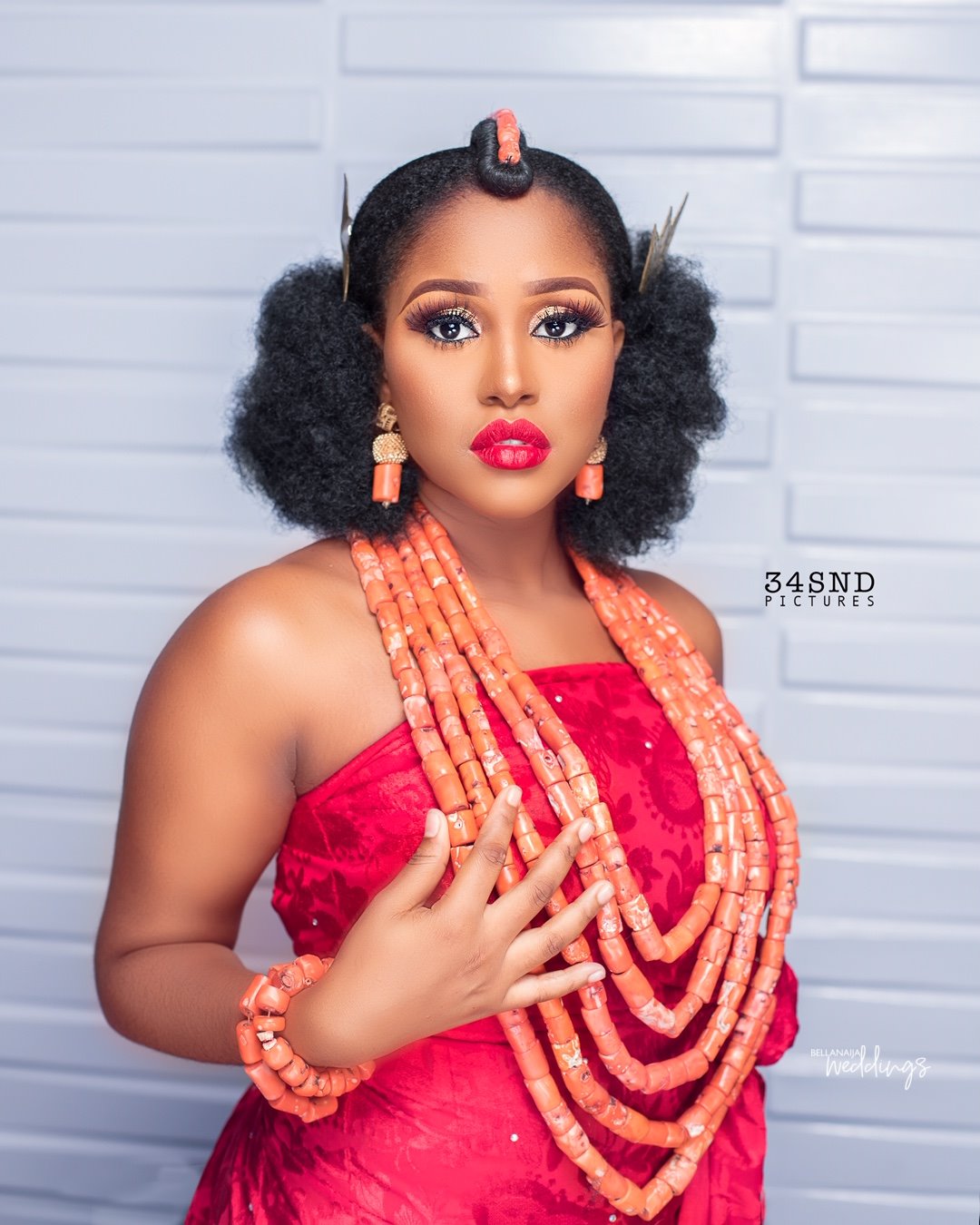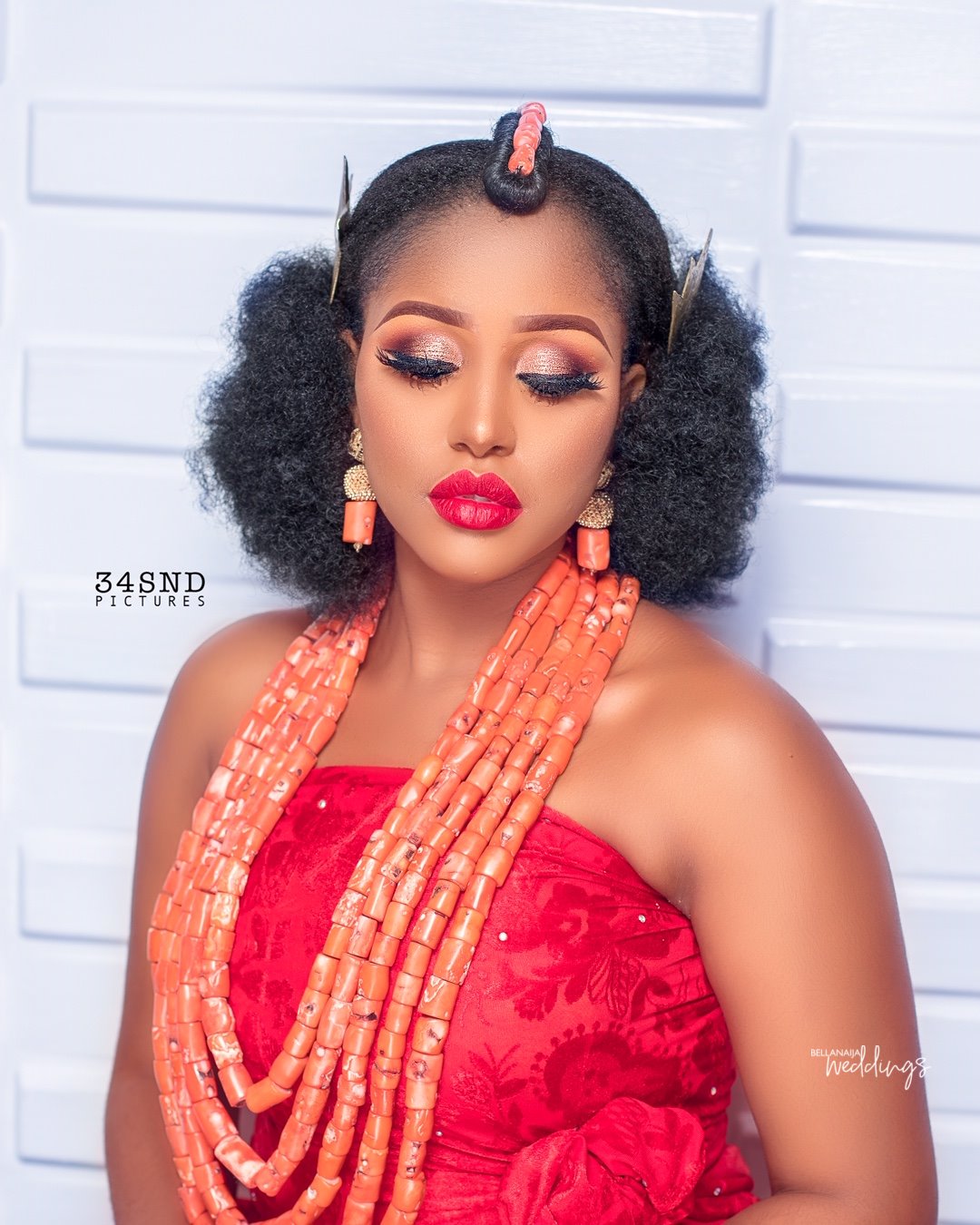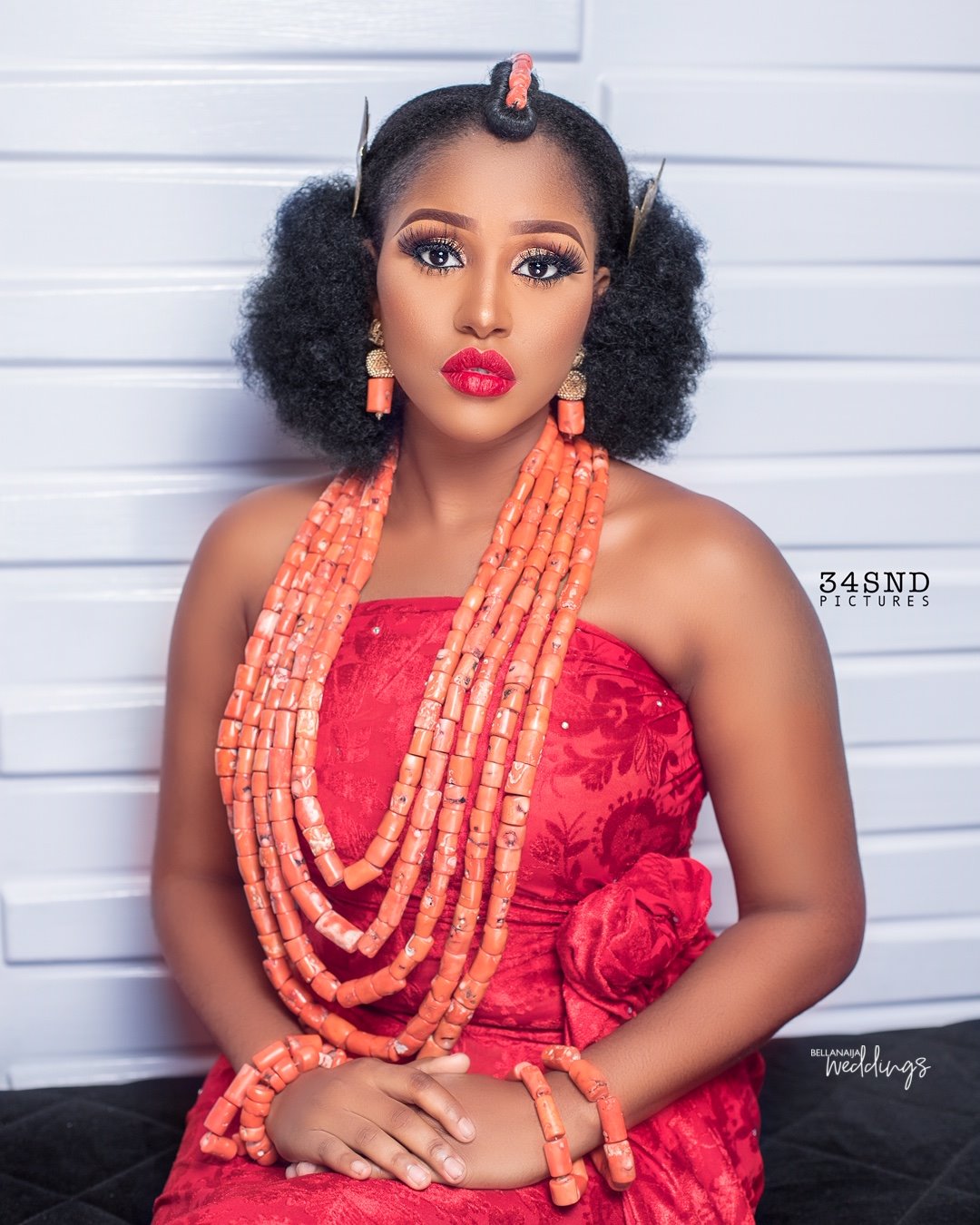 Credits
Photography: @34sndpictures
Hair: @tobbiestouch
Makeup: @oshewabeauty
Beads and wrapper: @rotimabeads_n_beautystore