You might have thought of eloping for your wedding and wondering how it would feel. Well, you don't have to wonder anymore because Naomi and Jack will give you a glimpse into what it feels like.
Just before their big wedding, the Zambian bride, Naomi, and her British lover, Jack decided they wanted something very personal and intimate. Few weeks to their big wedding, they eloped and had a ceremony that they had always wanted.
The bride, Naomi shares why they decided to have a wedding for two below. You should also see their big wedding here and how they met.
When we began planning our wedding we were conflicted. We wanted a small intimate wedding where we could really enjoy each others' company and express our love for one another. Yet there were so many people who had been supportive of our relationship and our marriage that we felt we needed to properly celebrate with them all. We began by trying to plan this impossible wedding; big but intimate, religious but not in a church. It took us a lost deposit or two but we realized that this compromised wedding wasn't going to work for us. The solution? Two weddings, of course!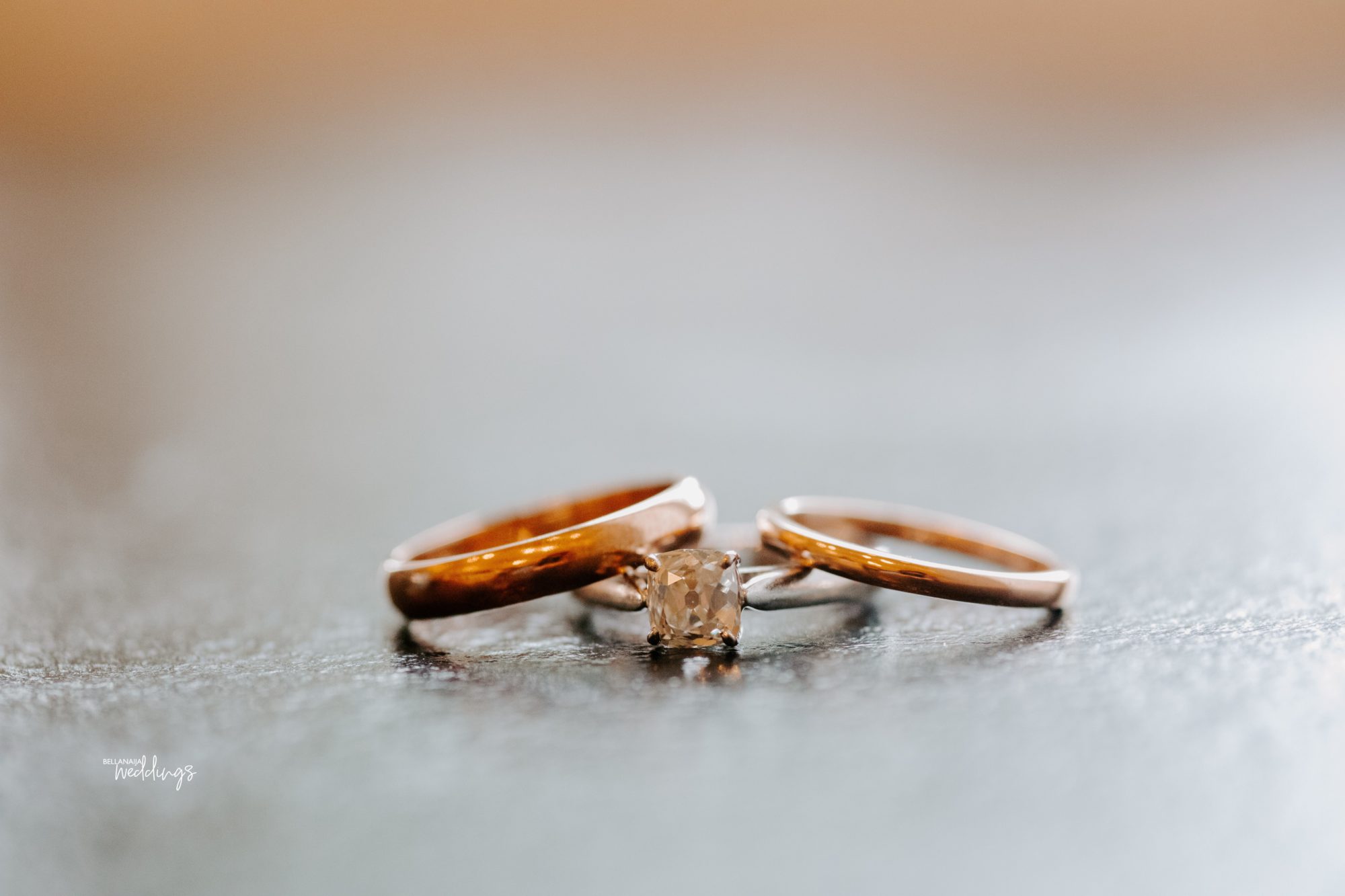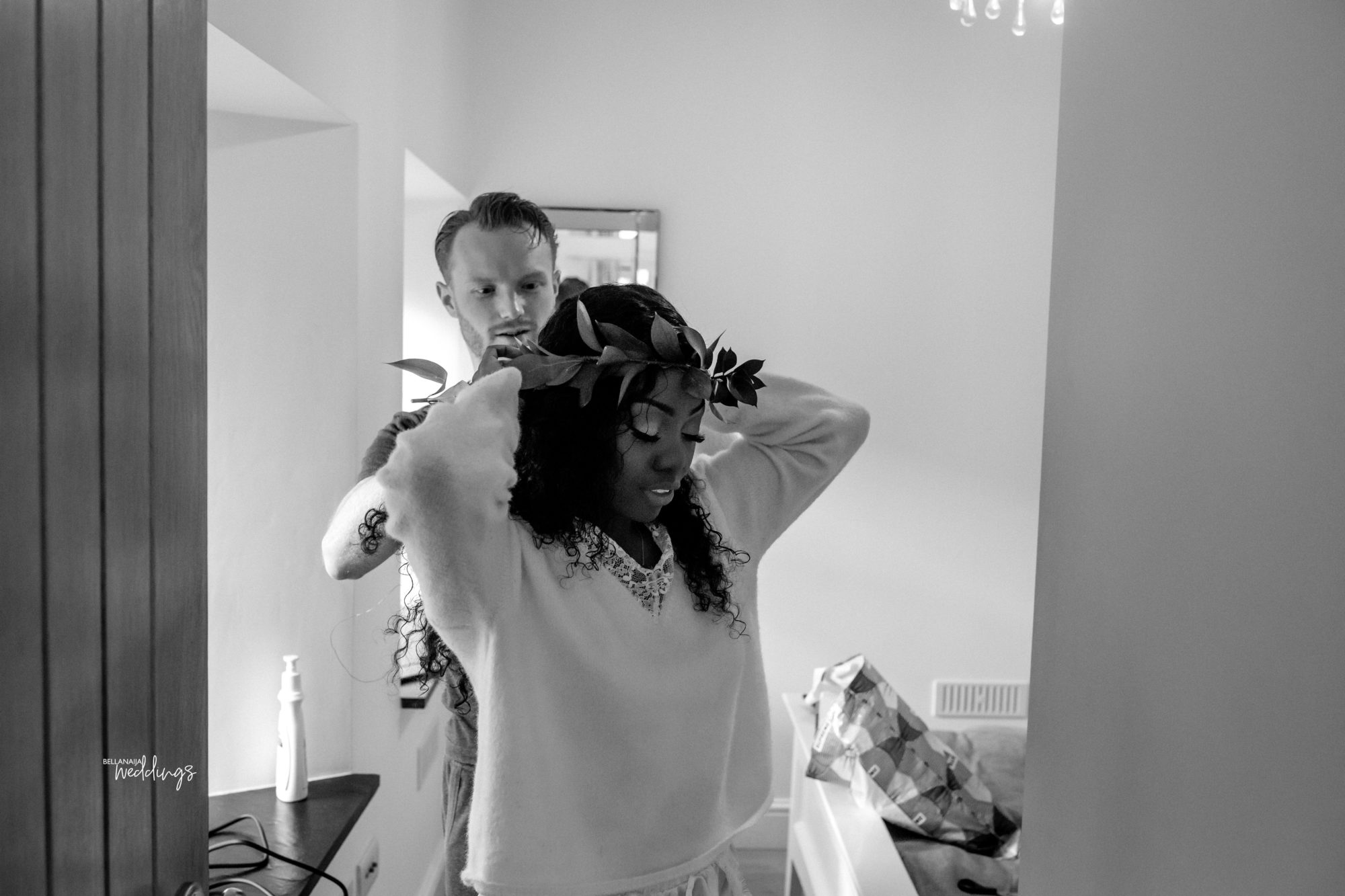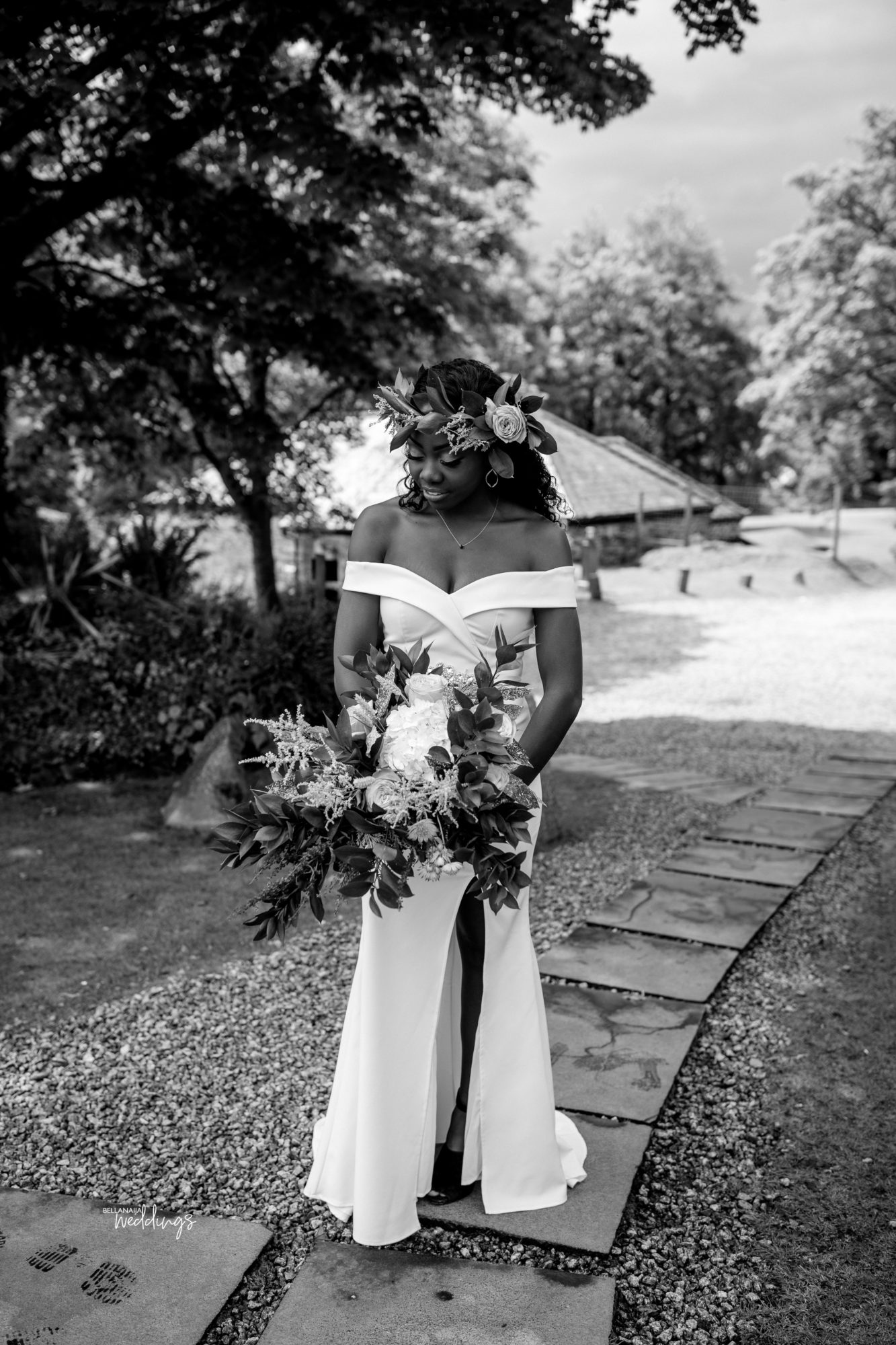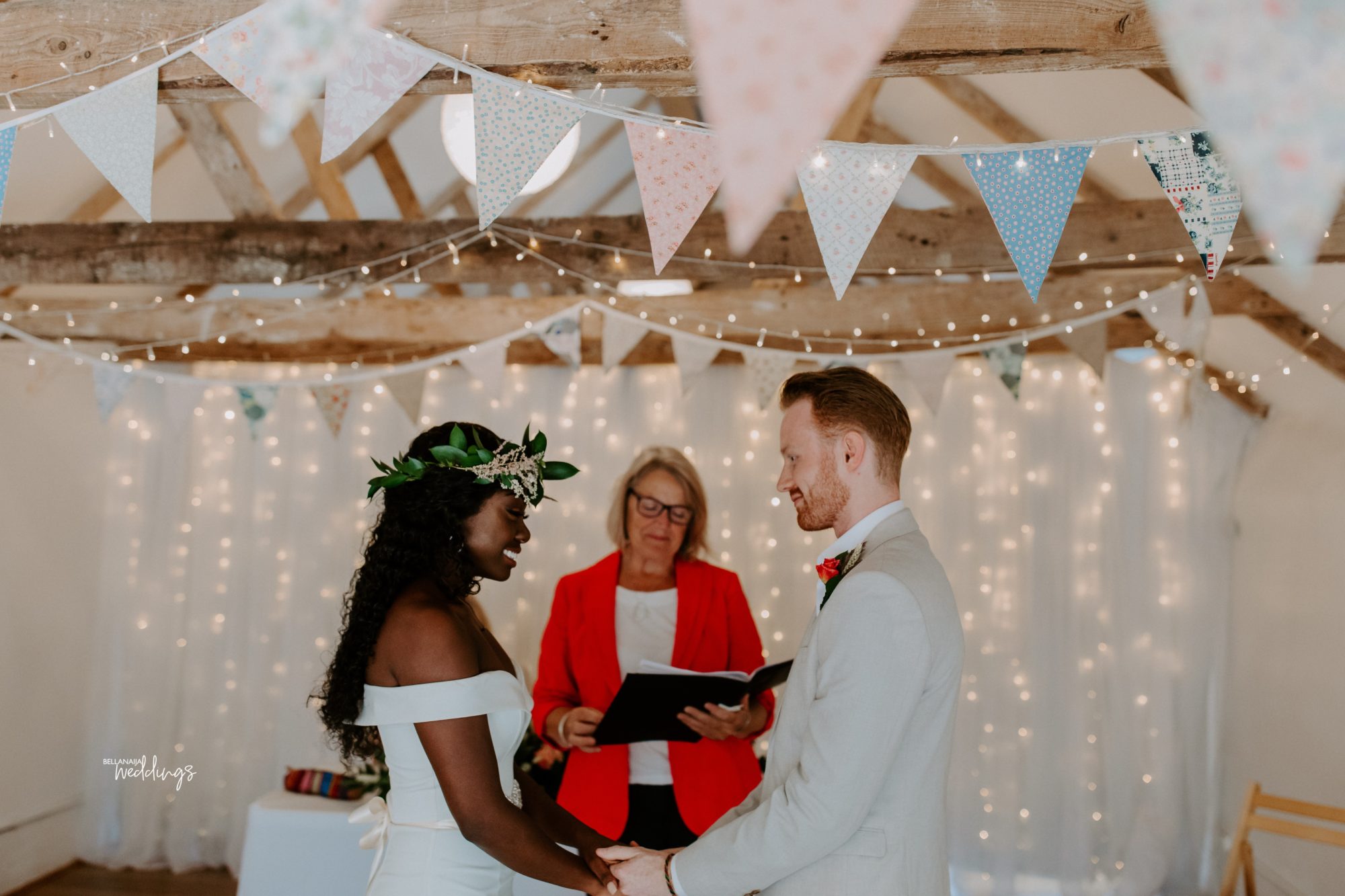 We had the most magical legal wedding ceremony at The Green in Cornwall. We decided to elope, just the two of us. We kept everything so simple and just focused on what was really important that day – each other! We got ready together in the morning and put on the outfits that we had chosen together. I made my own bouquet and Jack made my flower crown.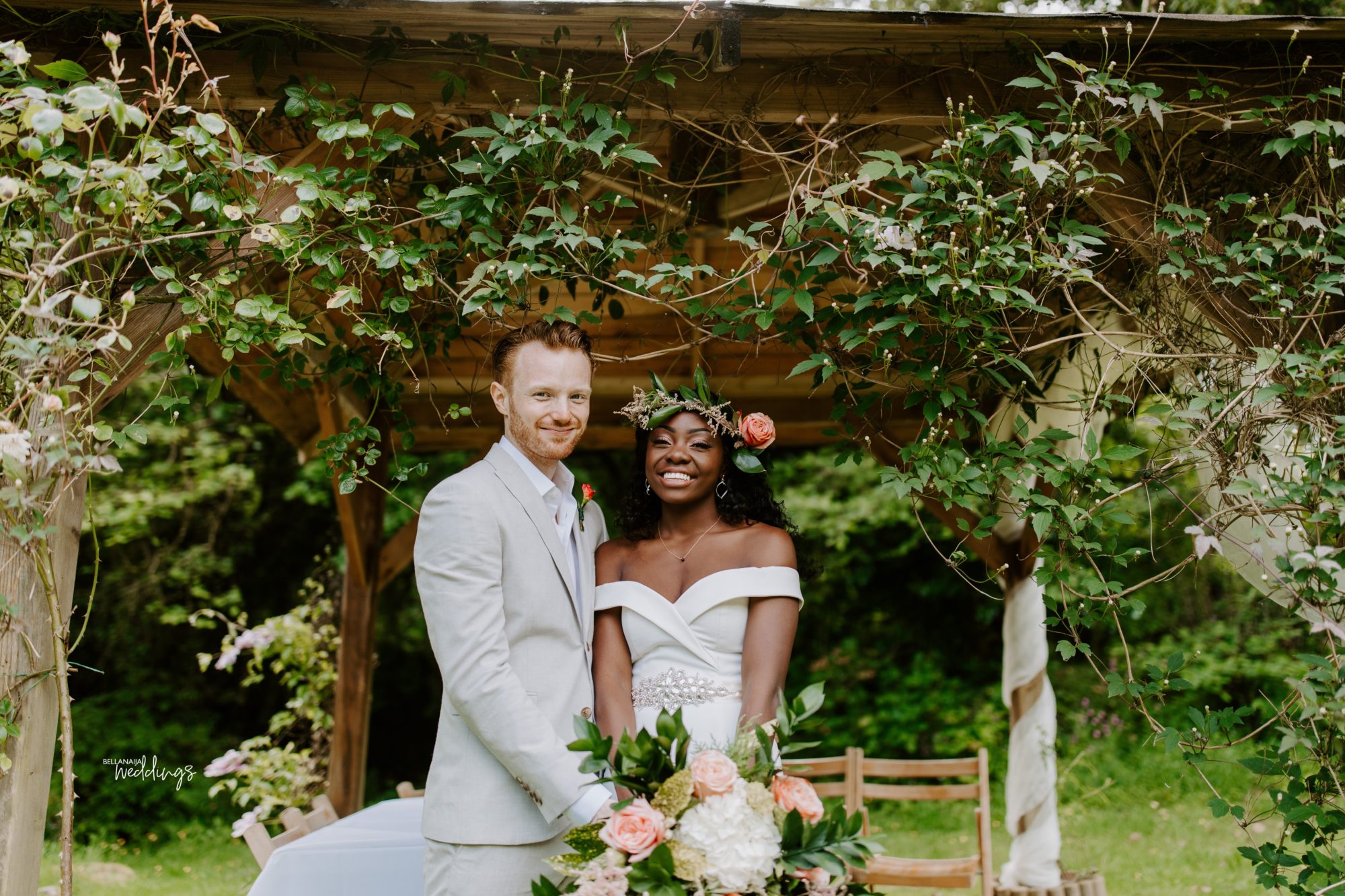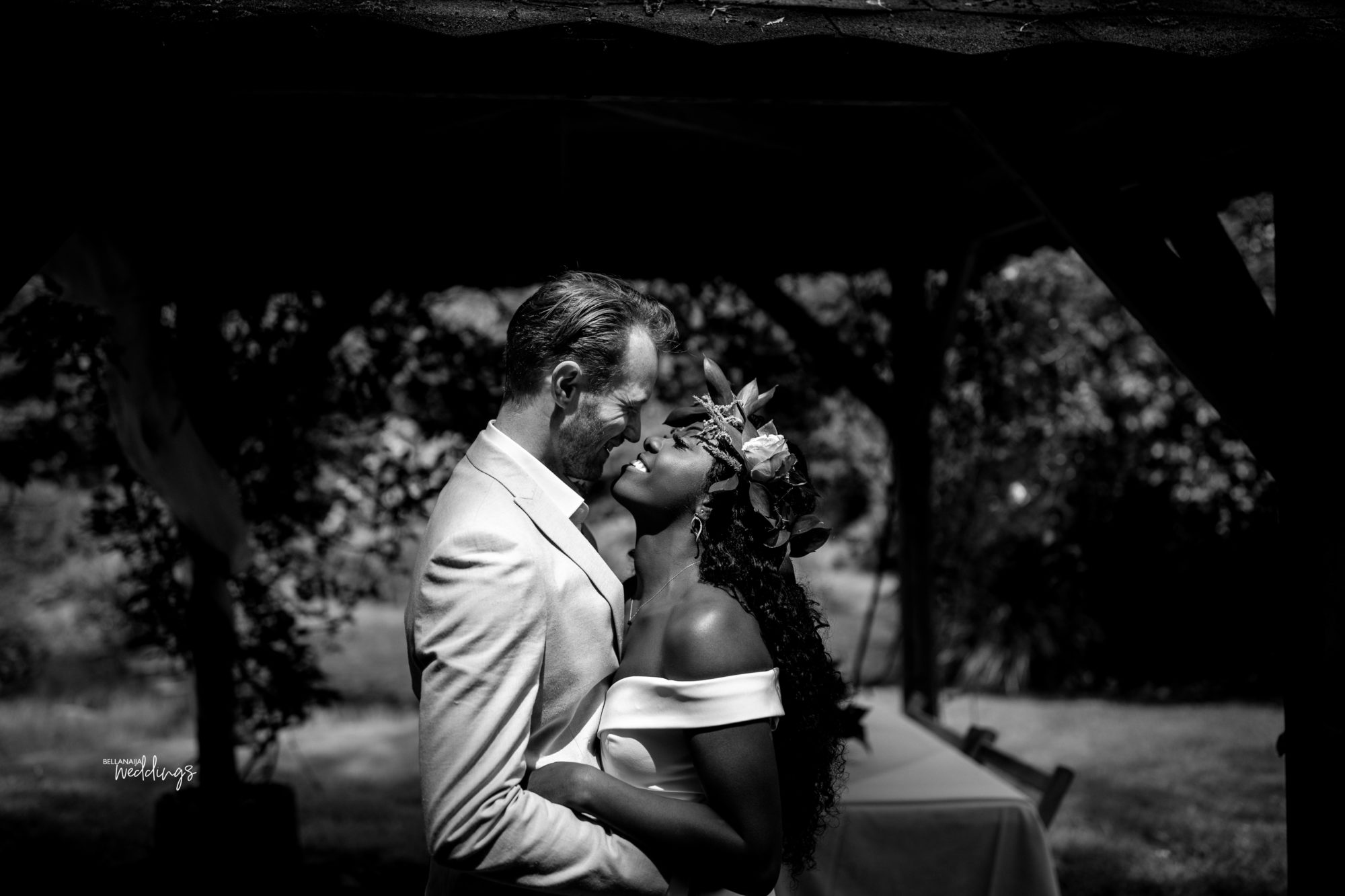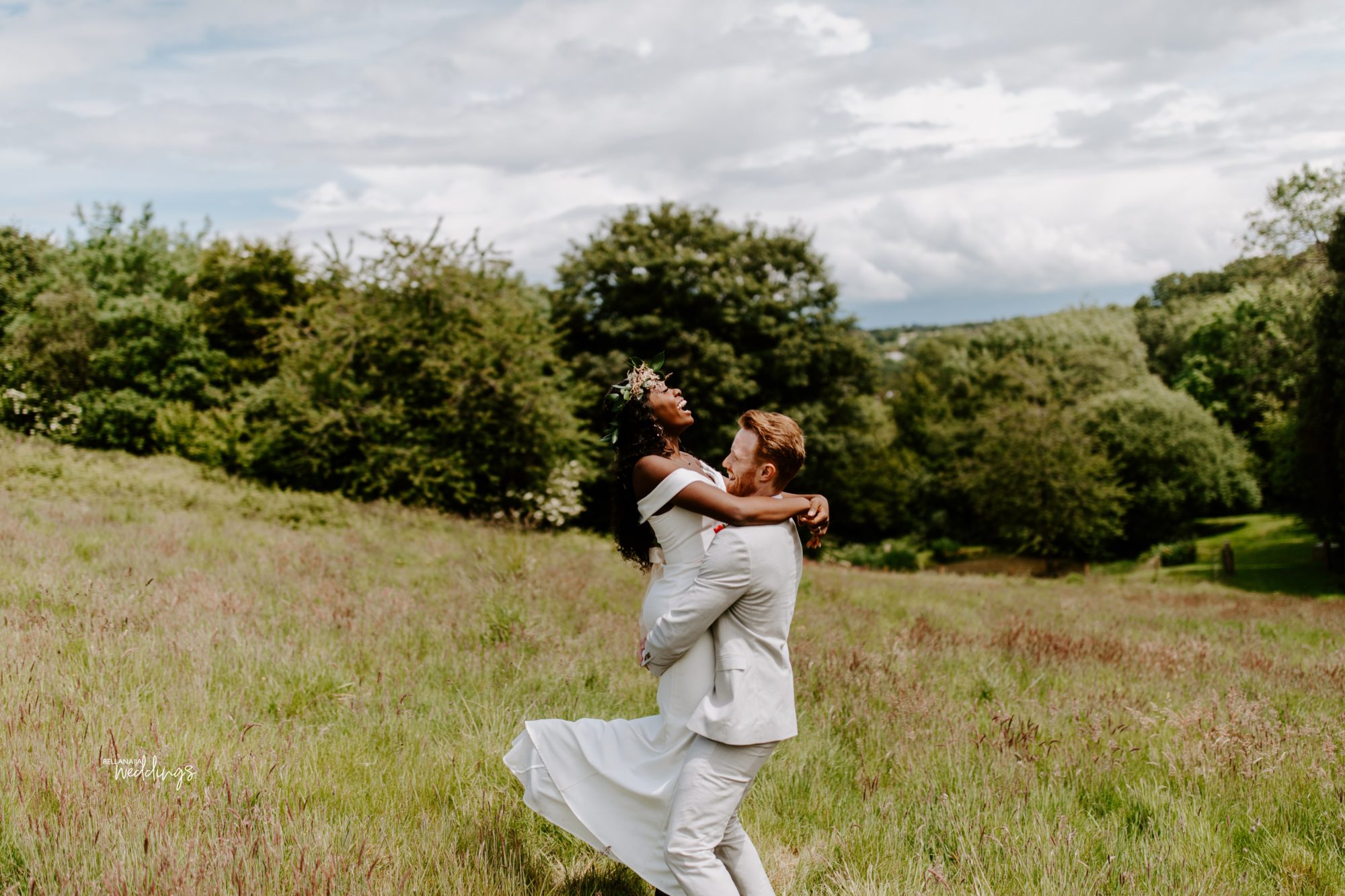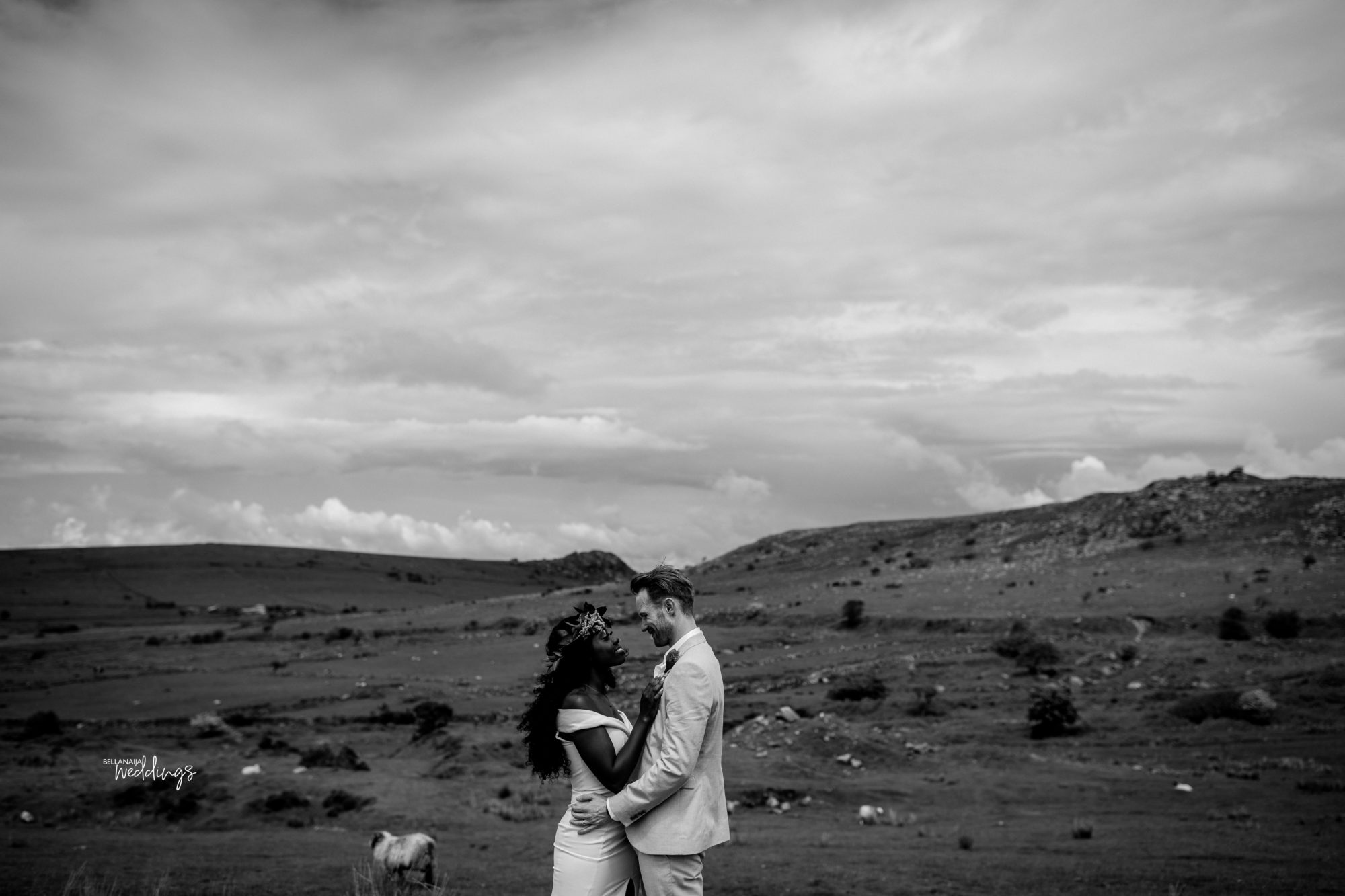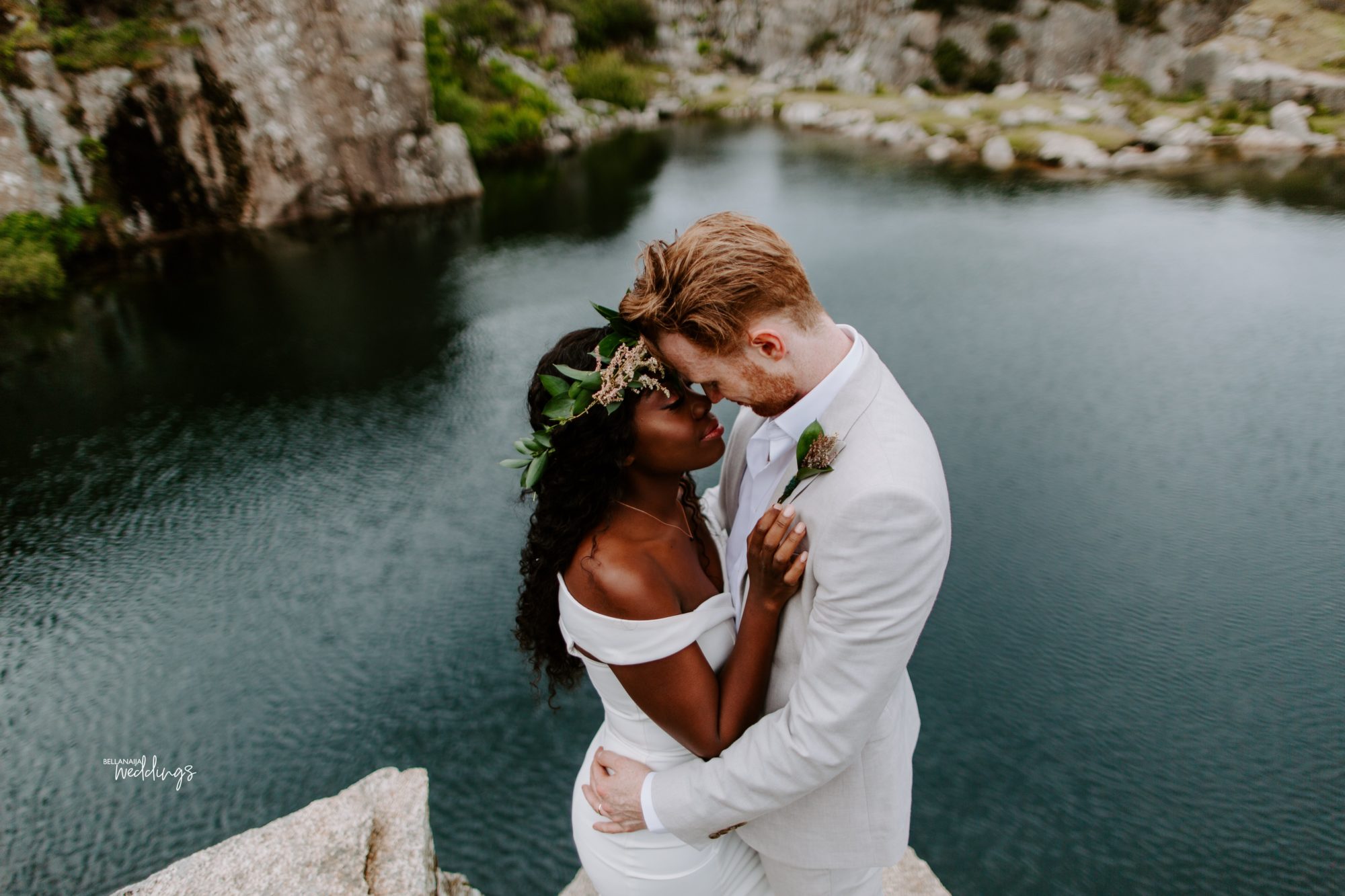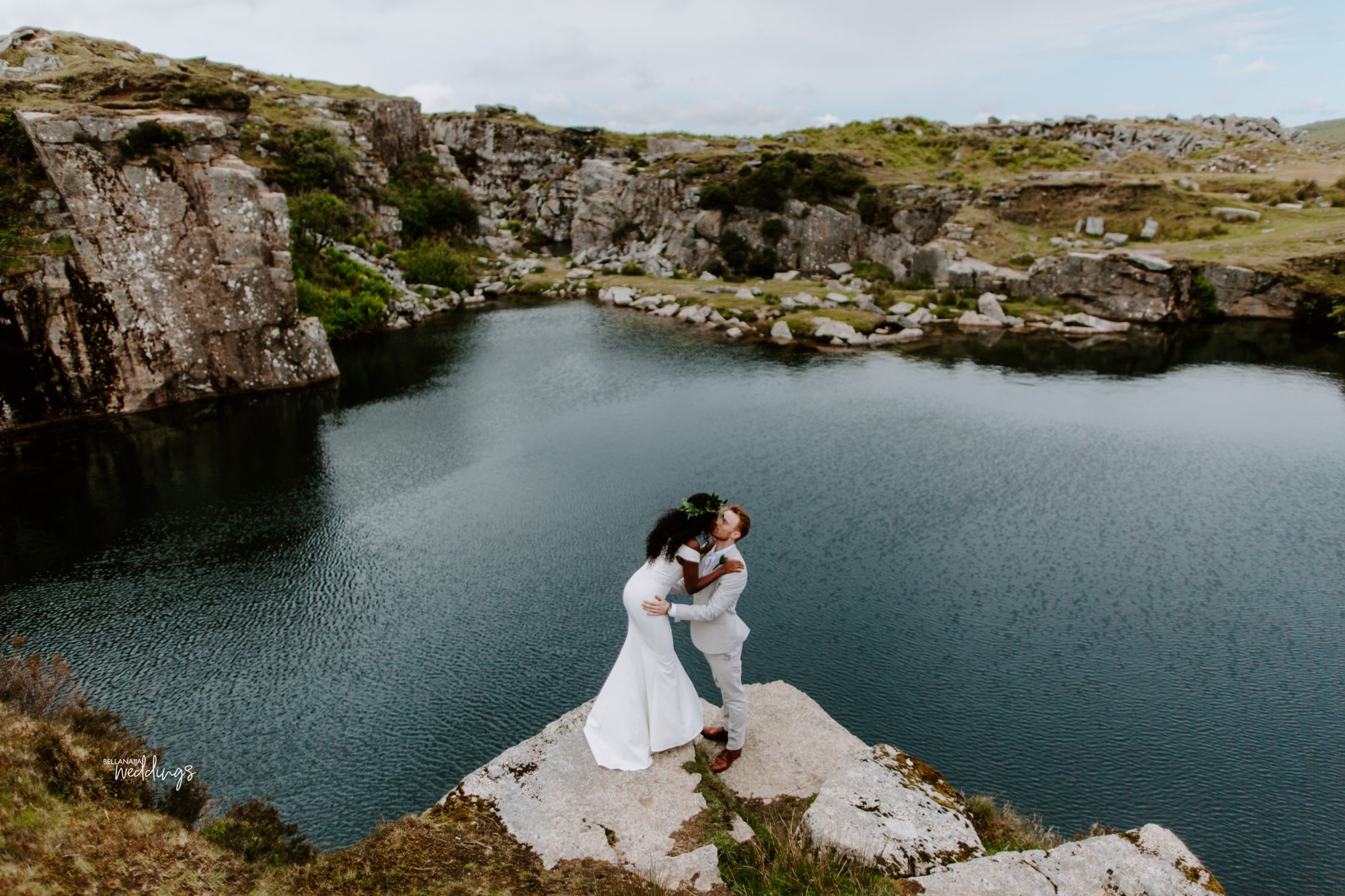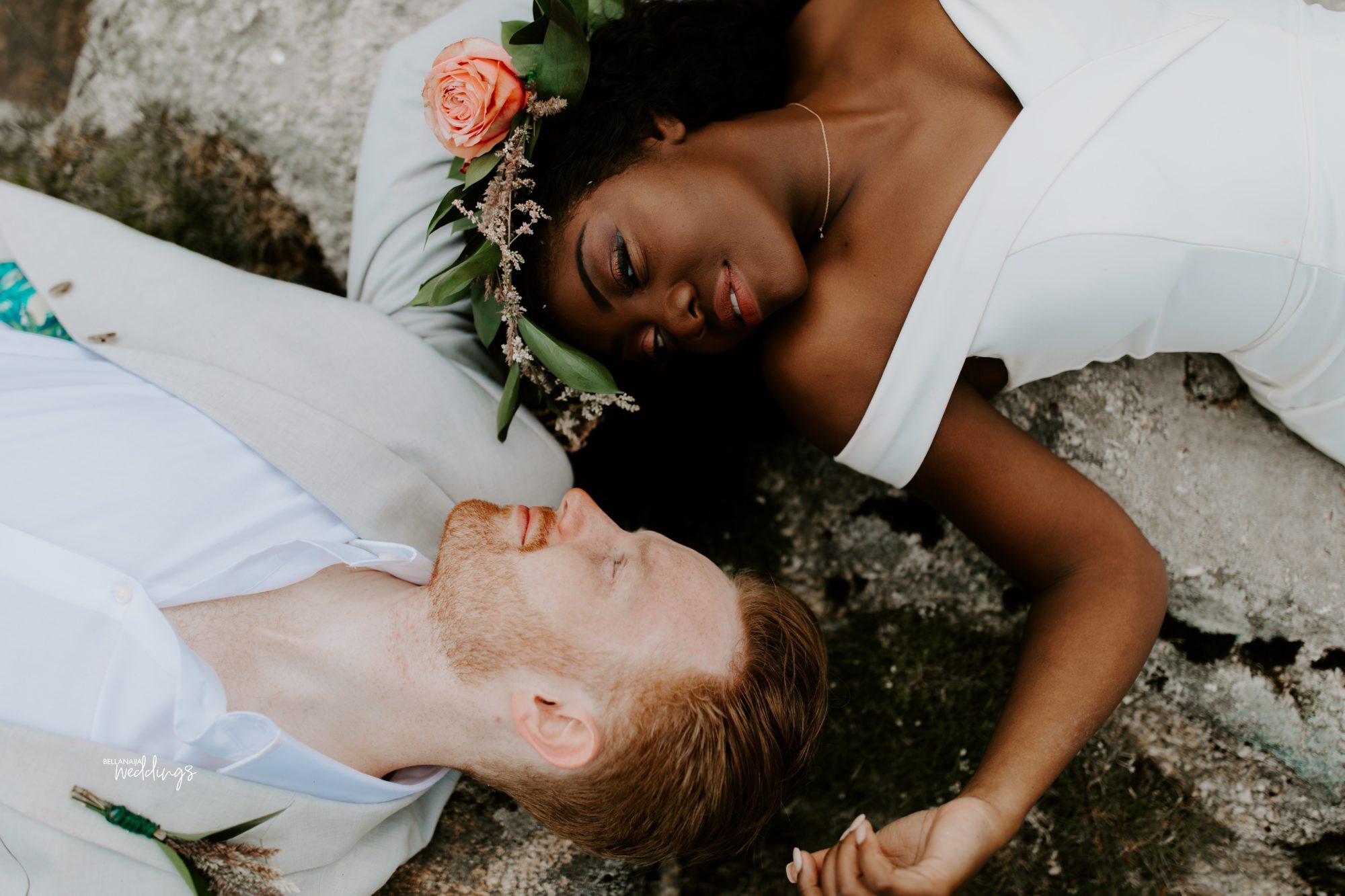 The simplicity just made everything so much more special and we didn't spend hours agonizing over small details. After our ceremony and the exchange of our emotional vows we each had written, we spent the whole day exploring the gorgeous Cornish countryside having our own personal photoshoot. The amazing Tom Frost captured our love so wonderfully, a true artist. From abandoned quarries to moors, and coastal cliffs we did it all – and the results were worth it!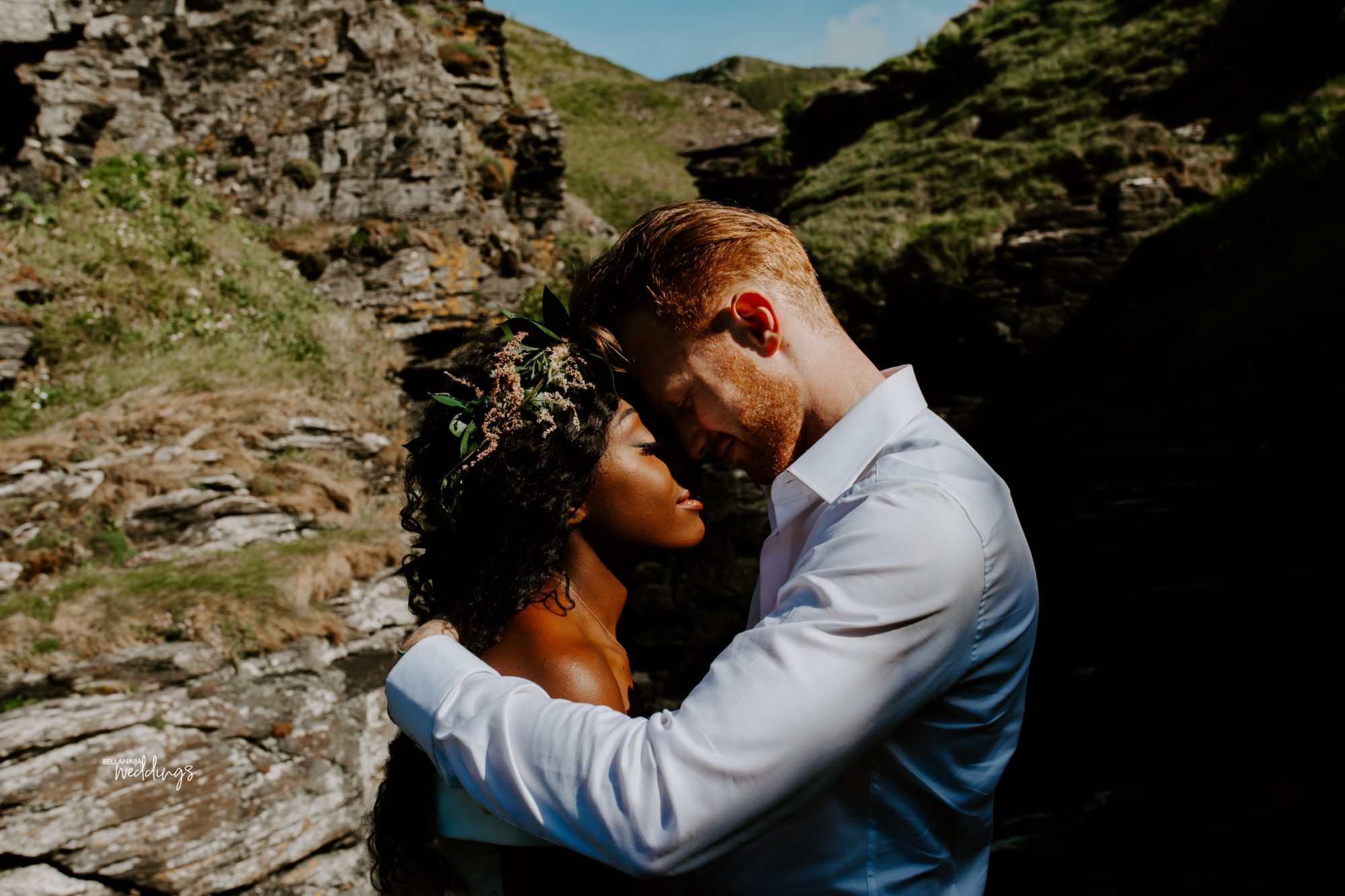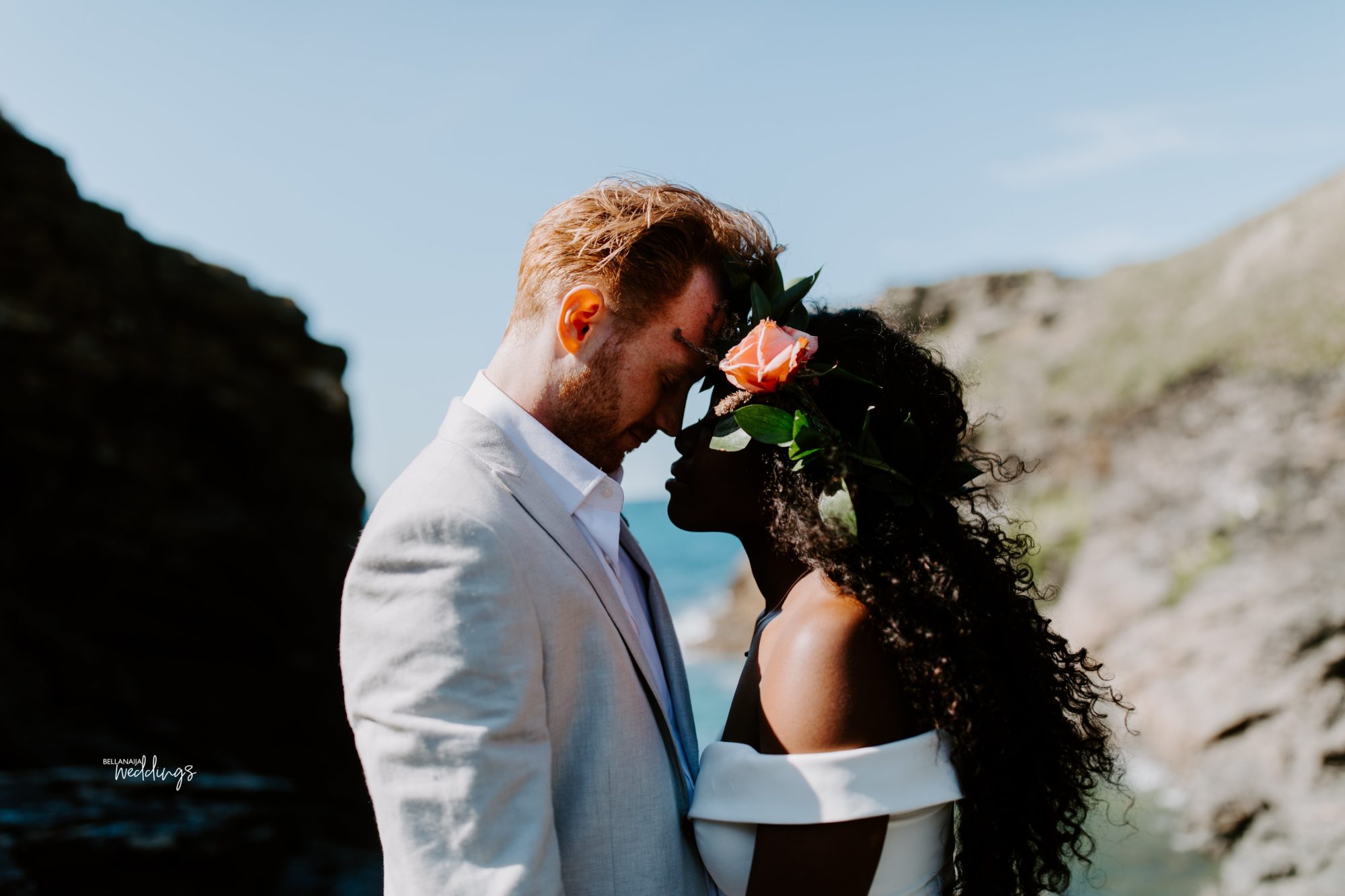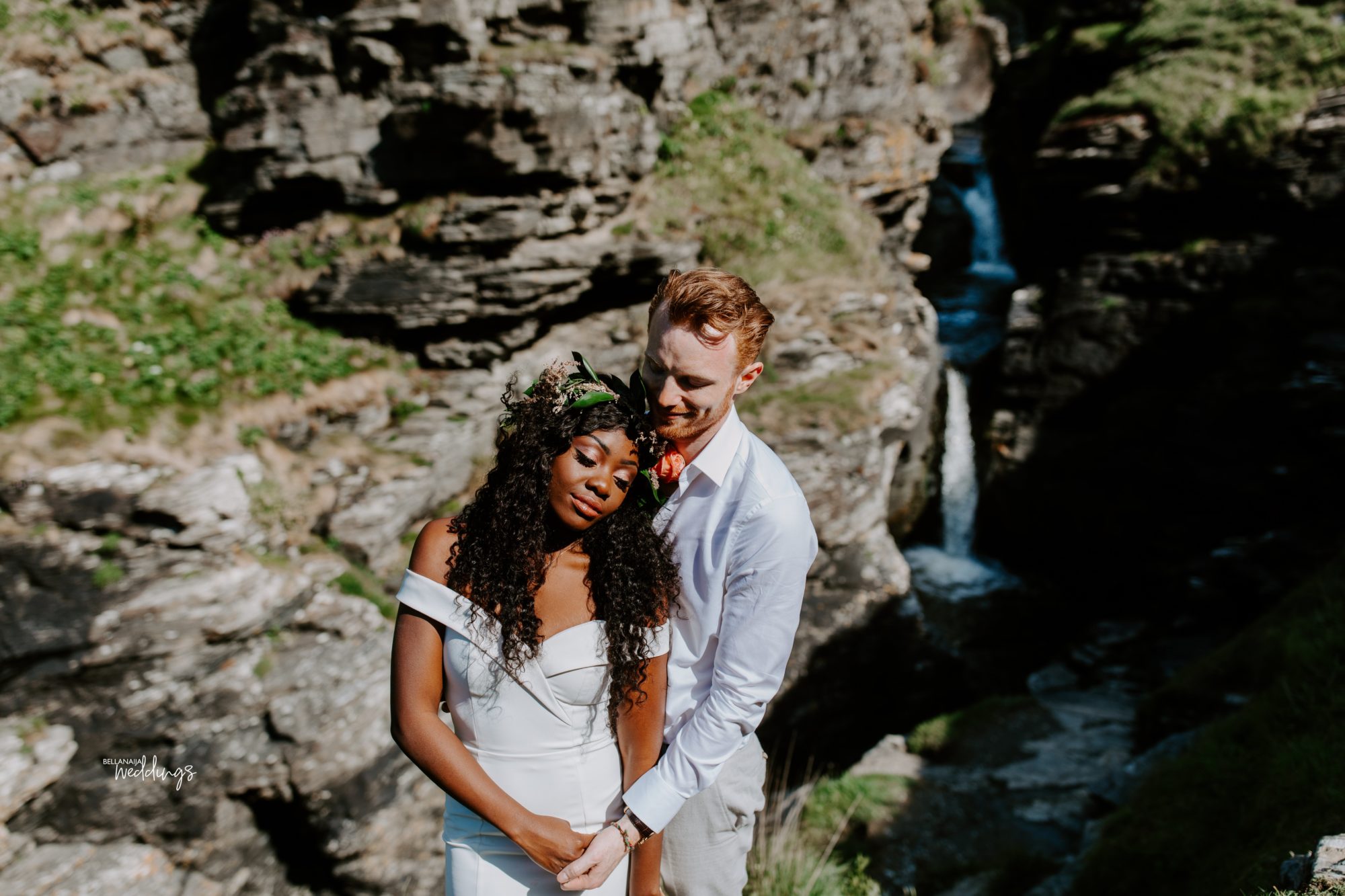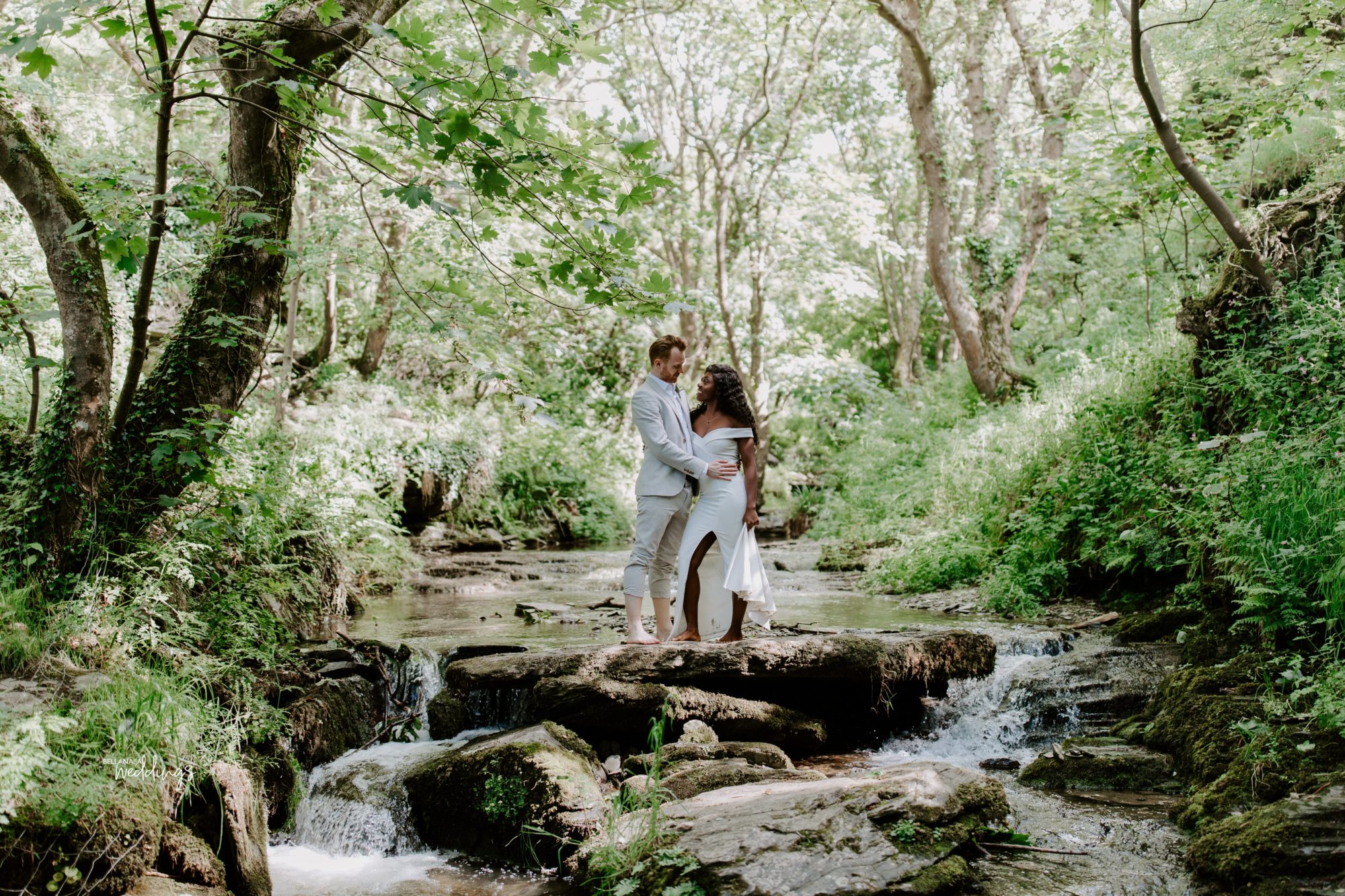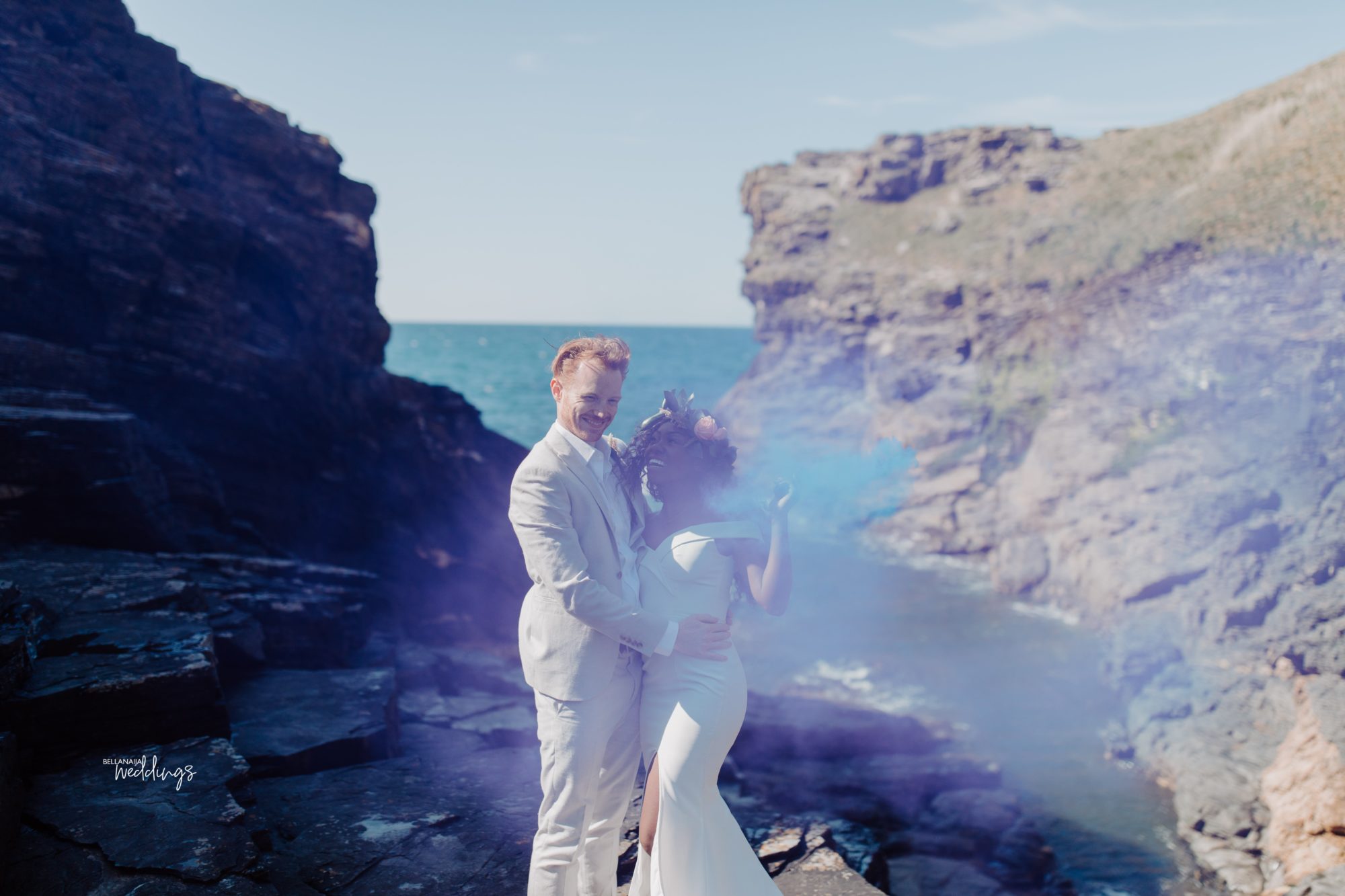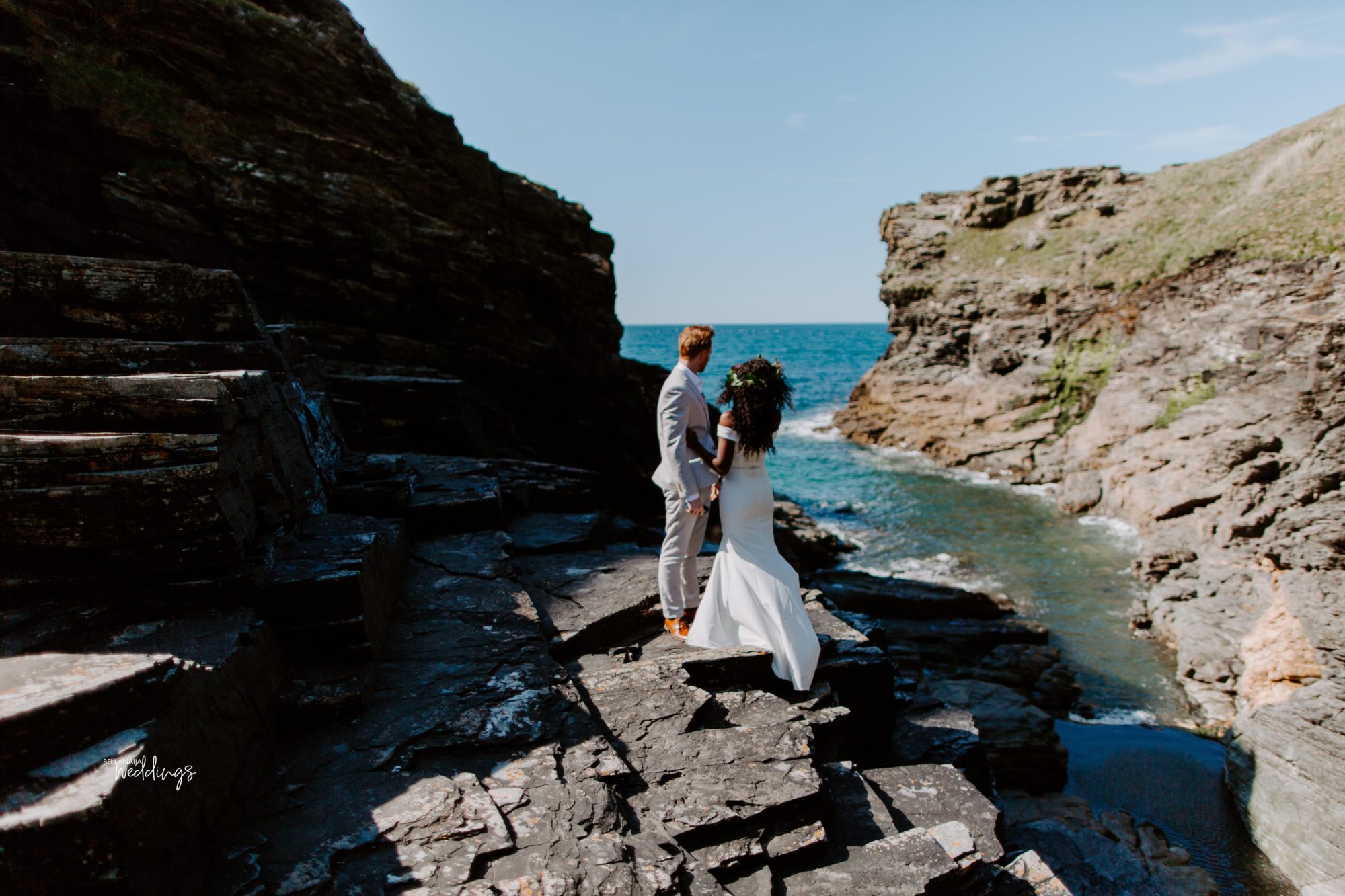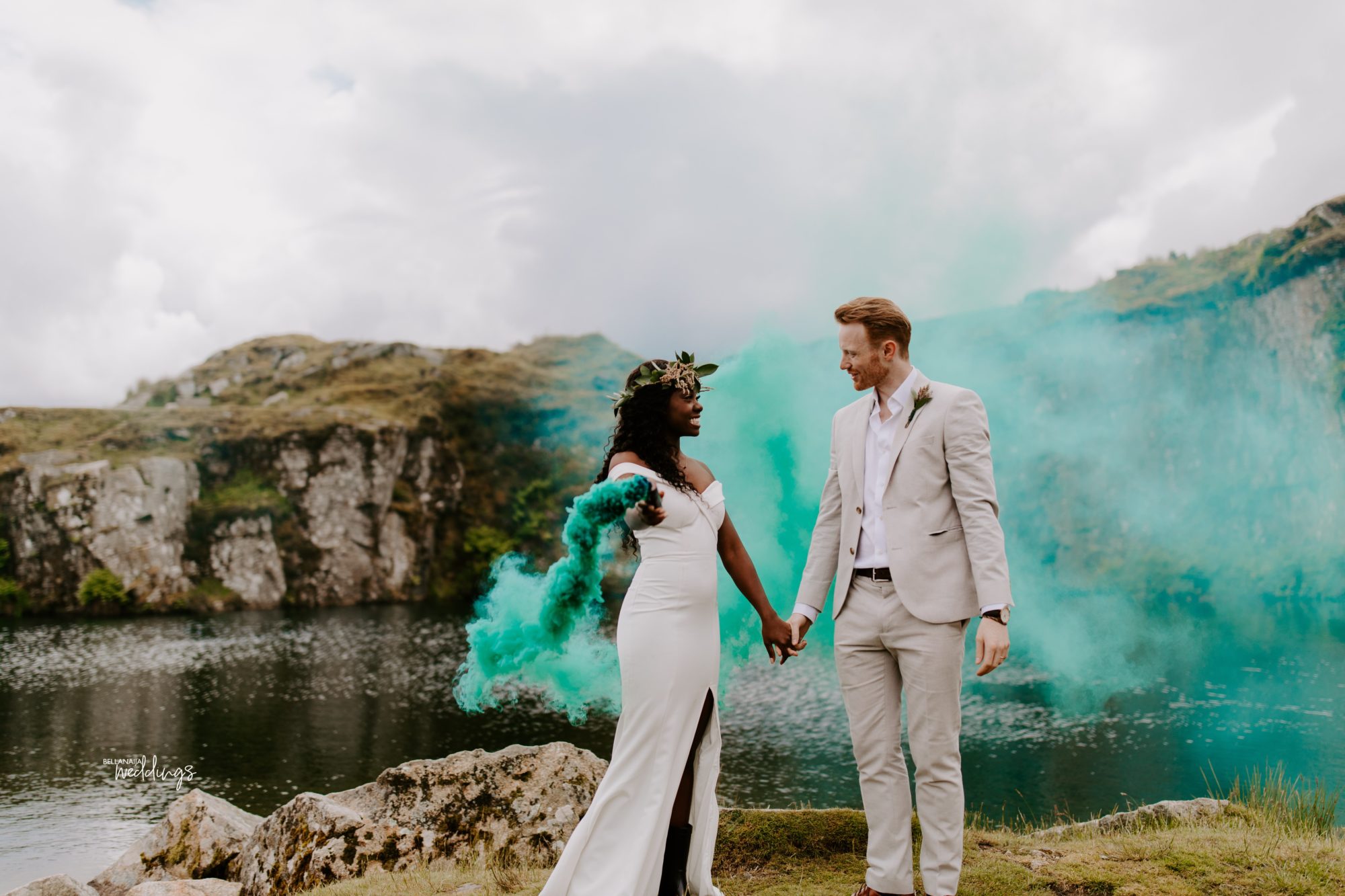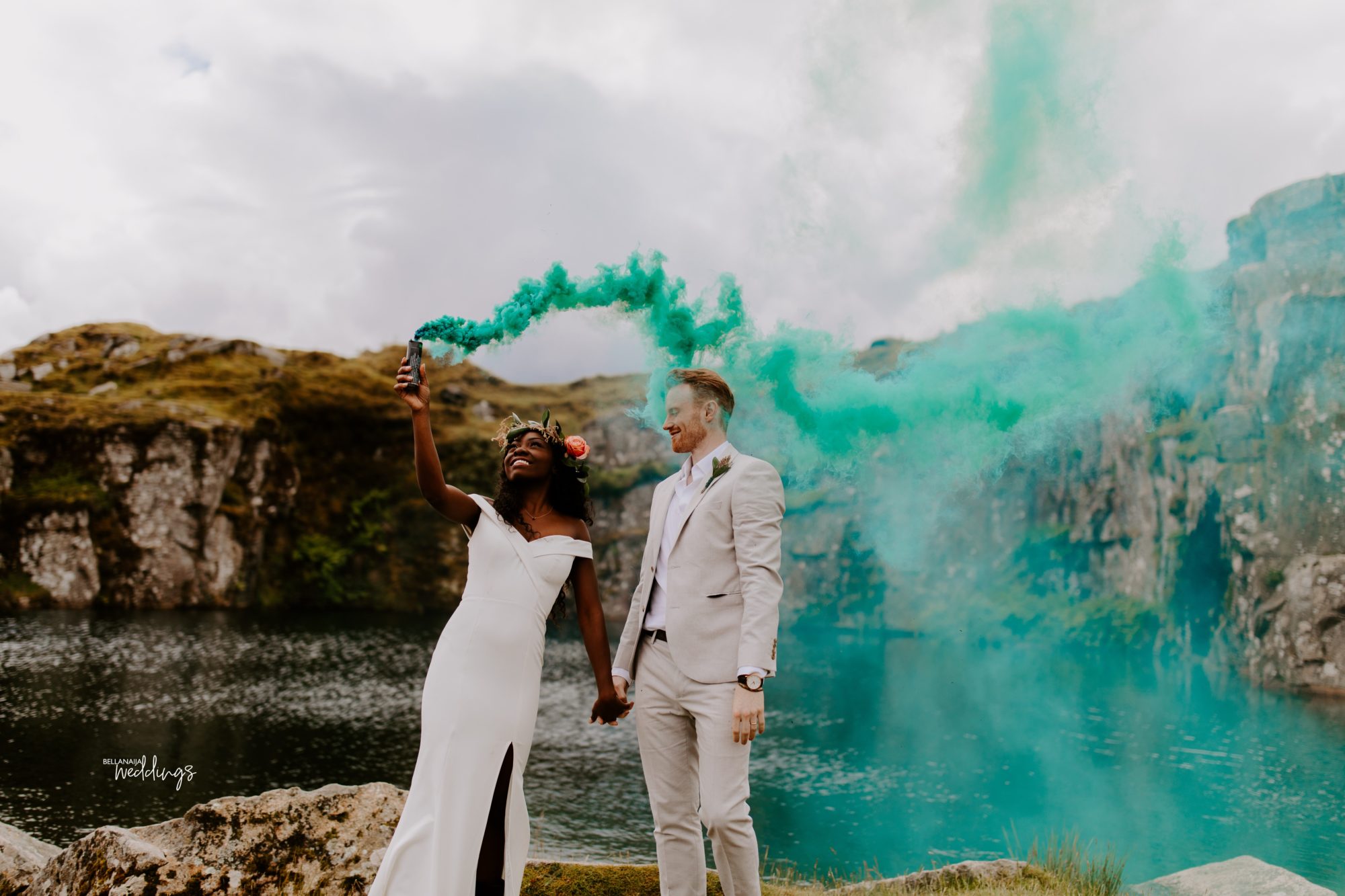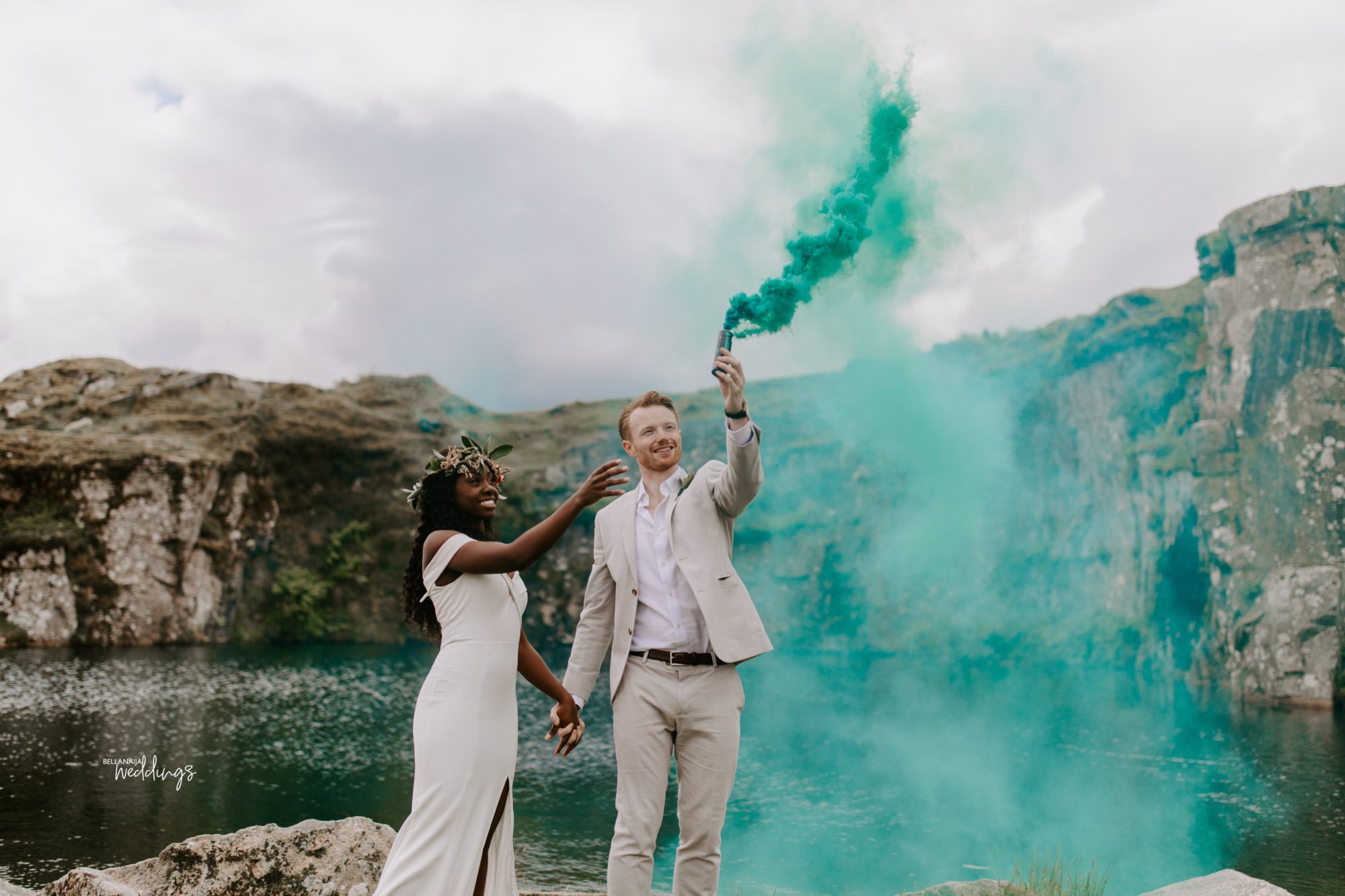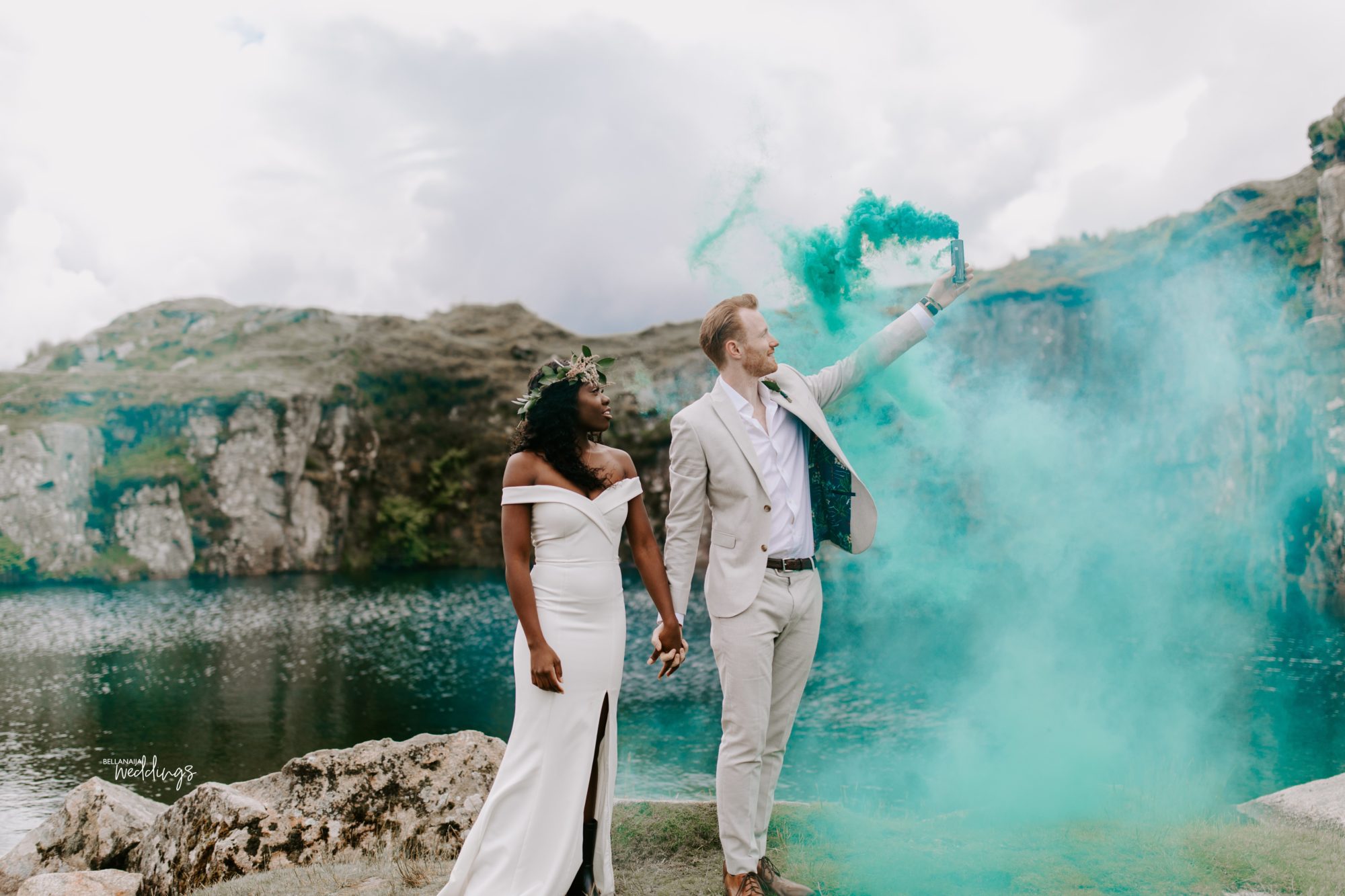 You can see a video of how their day went down below:
Credits
Suit: Next
Dress: Jarlo London
Venue: The Green Cornwall
Photography: Thomas Frost