Yes, guys! We've got a Zambian – British wedding for you today!
The beautiful bride, Naomi and her forever love, Jack met on Tinder, moments after Jack was about to give up on the app. After their first date, they both knew they had found something special in each other and have since developed that union.
Apart from their love story, there's something fascinating about this couple, they really wanted an intimate wedding but it was impossible because so many people wanted to celebrate with them. So decided to have a wedding just for the two of them ahead of their big wedding in London (you should totally check it out). Then they gathered their friends and family two weeks after for a fun time of celebration.
Enjoy!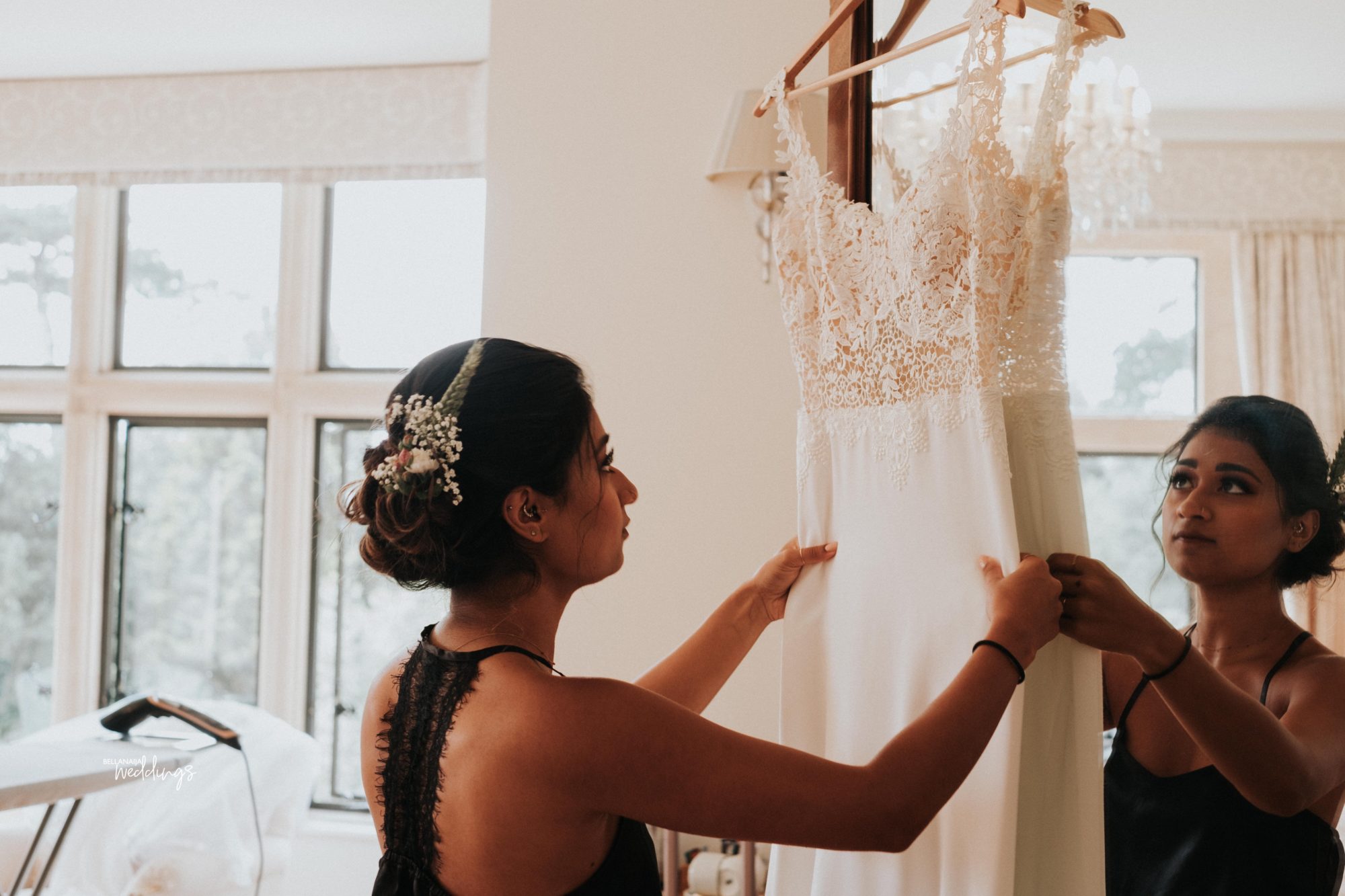 Here's a little description of their day by the bride, Naomi:
Our big, religious wedding happened two weeks later. We gathered with our friends and family at Old Down Estate Manor in Alveston with the sun shining down on us. We both love nature and were certain we had to have our ceremony outside. The lawn in front of the manner overlooking the Severn Bridge really stole our hearts. Accompanied by an award-winning choir and reverend who was a family friend, we had a service filled with singing, sermons, poems, and love. Jack wore a bespoke suit lined with Naomi's vows and Naomi looked stunning in her Martina Liana dress with custom alterations. The day was captured by the wonderful Caroline Goosey who documented the day so well with her natural photos and artistic style. We were keen to add our own touches where we could. The flowers were handpicked and assembled by Katie, Jack's stepmother, with help from Naomi and her Maid of Honour, Sabrina. The name cards were each handmade by us with traditional Zambian chitenge and the table names were written in Bemba. Not content with one day of celebrations the following day we had a pool party at the venue accompanied by a delicious BBQ. We savored the moment and reflected on the beauty of the day with our loved ones.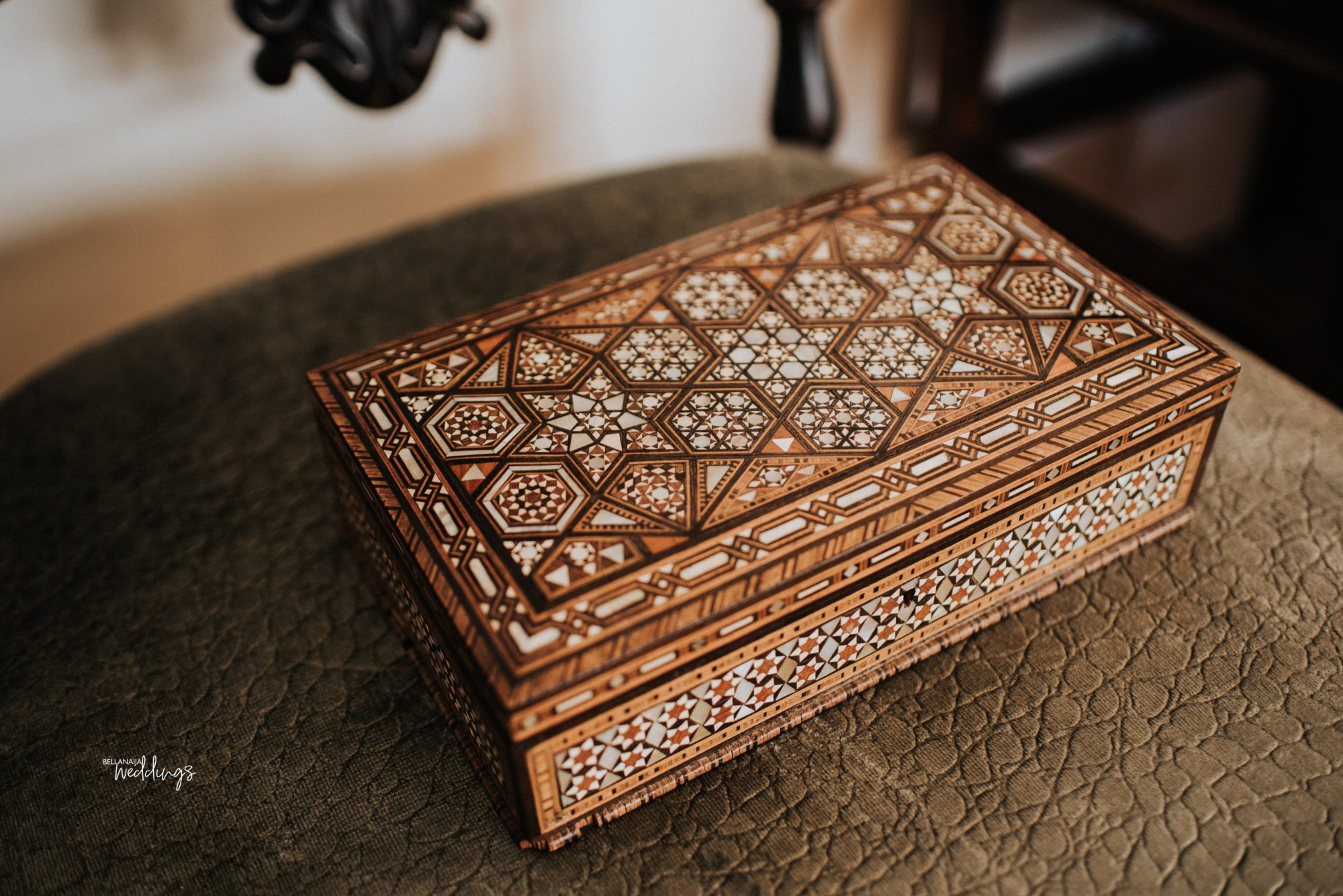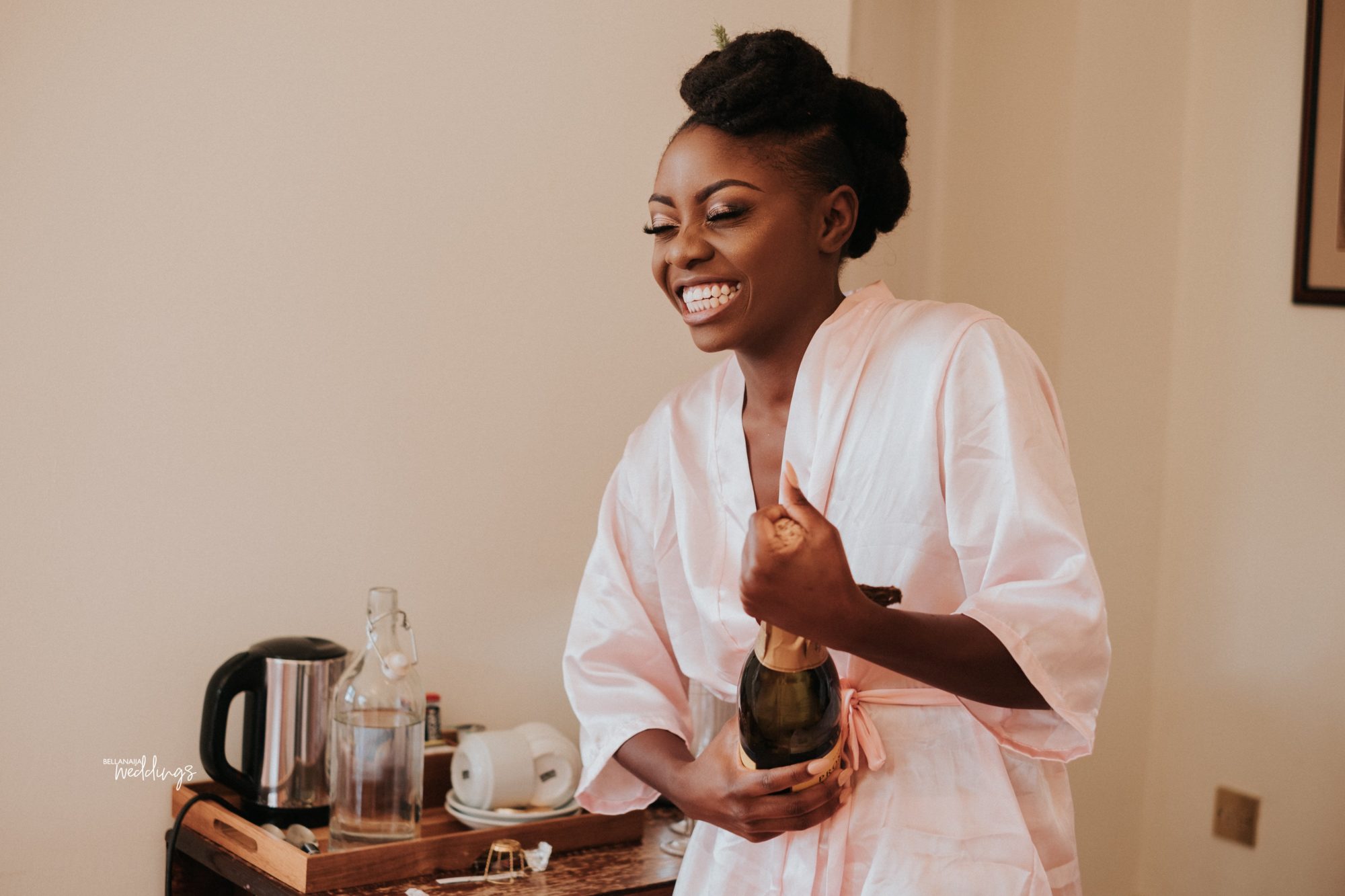 Here's how it all started according to the groom, Jack:
She swiped right into my life. I had not long moved to London from the Herefordshire countryside and I was on Tinder to try to meet new people. I had been feeling quite underwhelmed not having matched anyone that I really connected with. Actually, I was just about to give up and then I saw Naomi's beautiful face pop up on my screen. As soon as I saw her, I felt excited for the first time since using the app. I knew I had to meet this girl and I just prayed she would swipe right. Thankfully she did!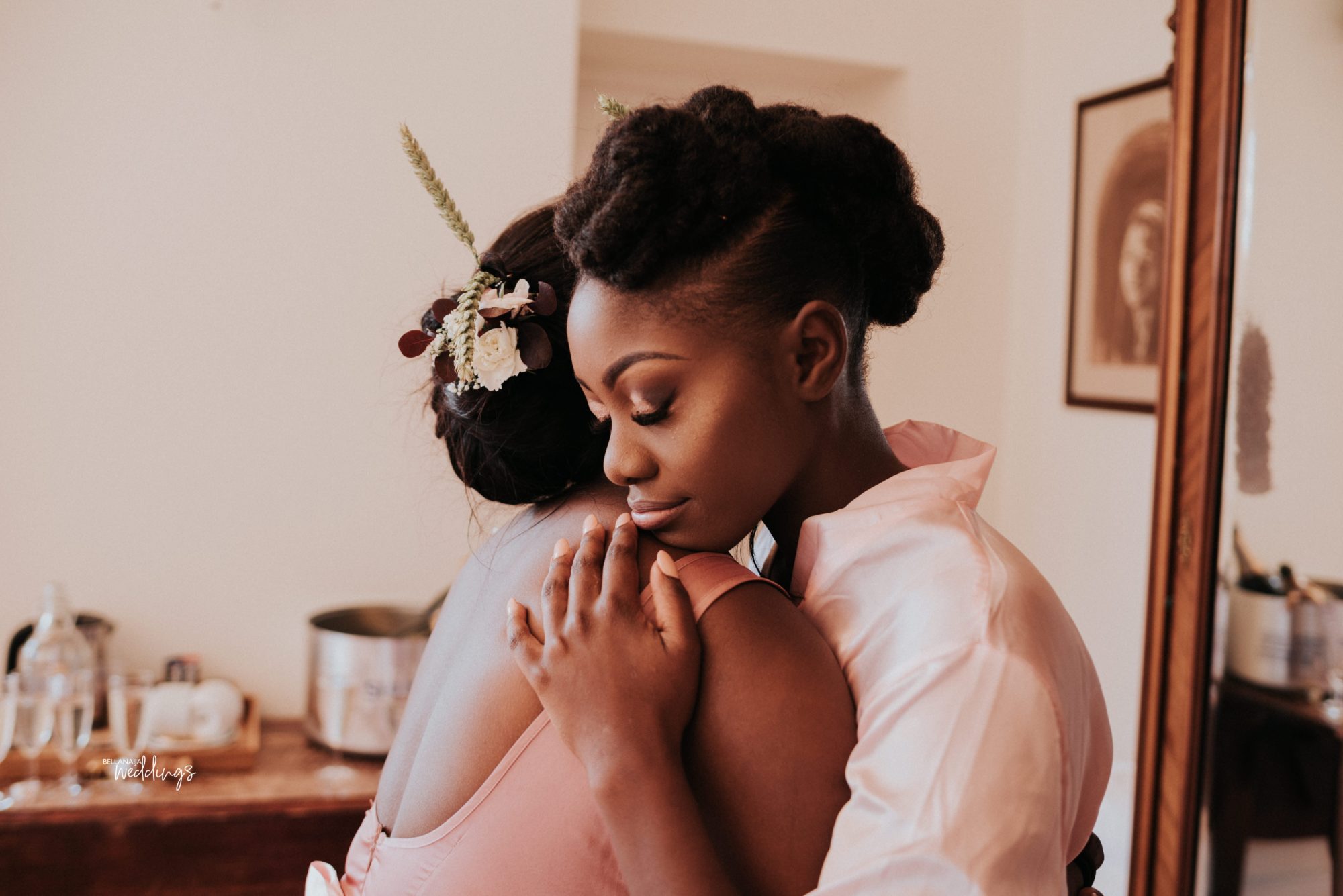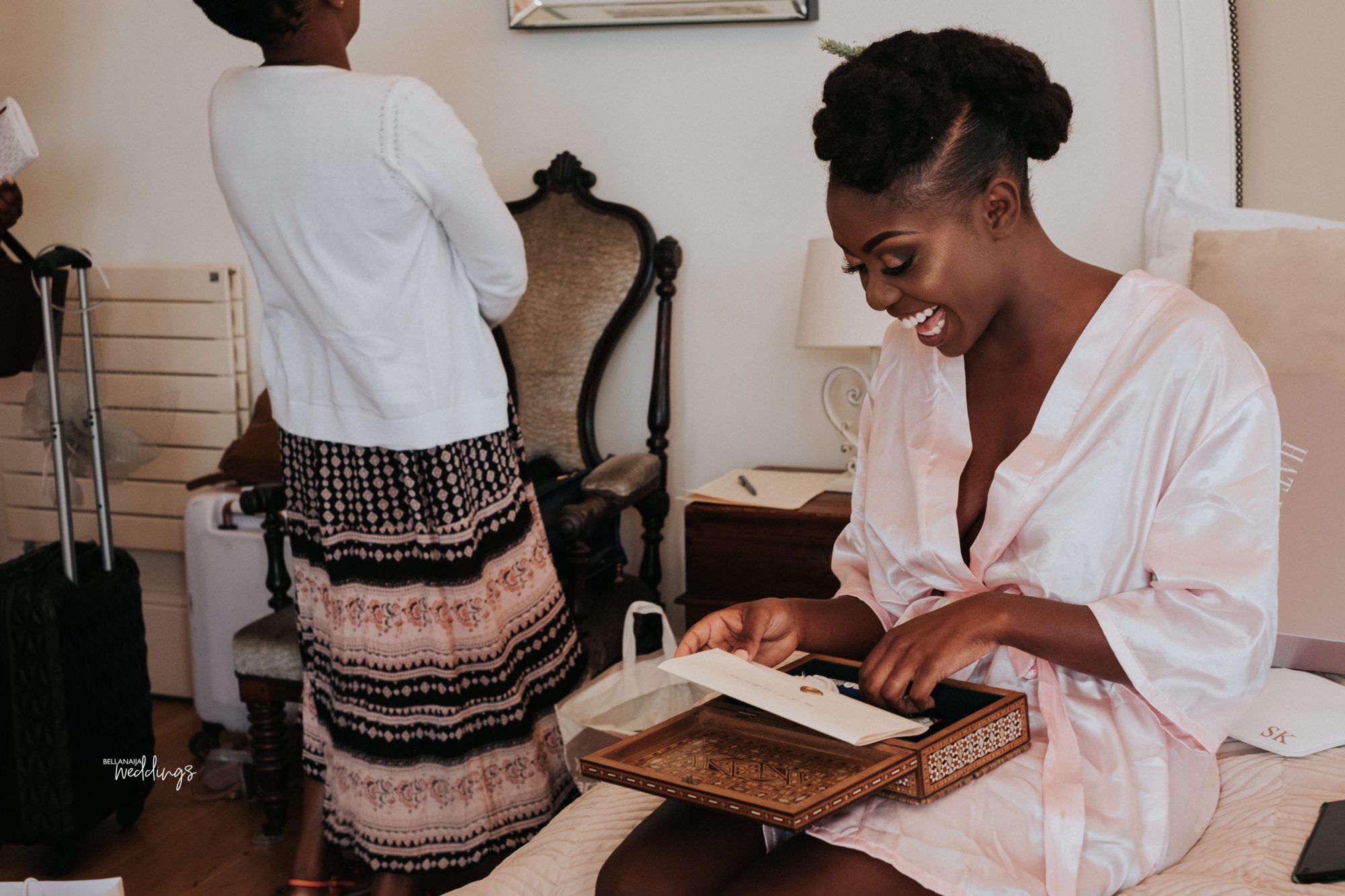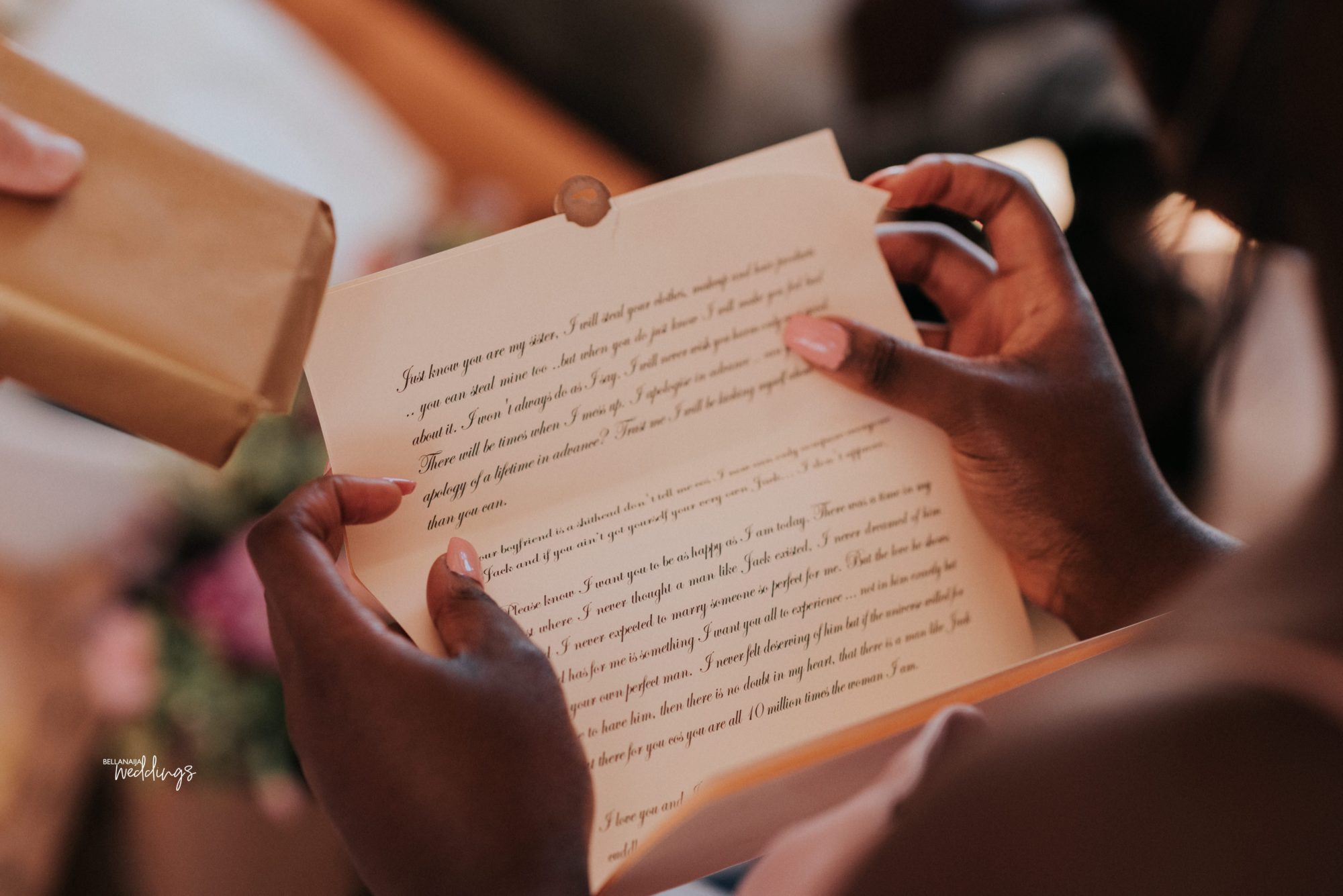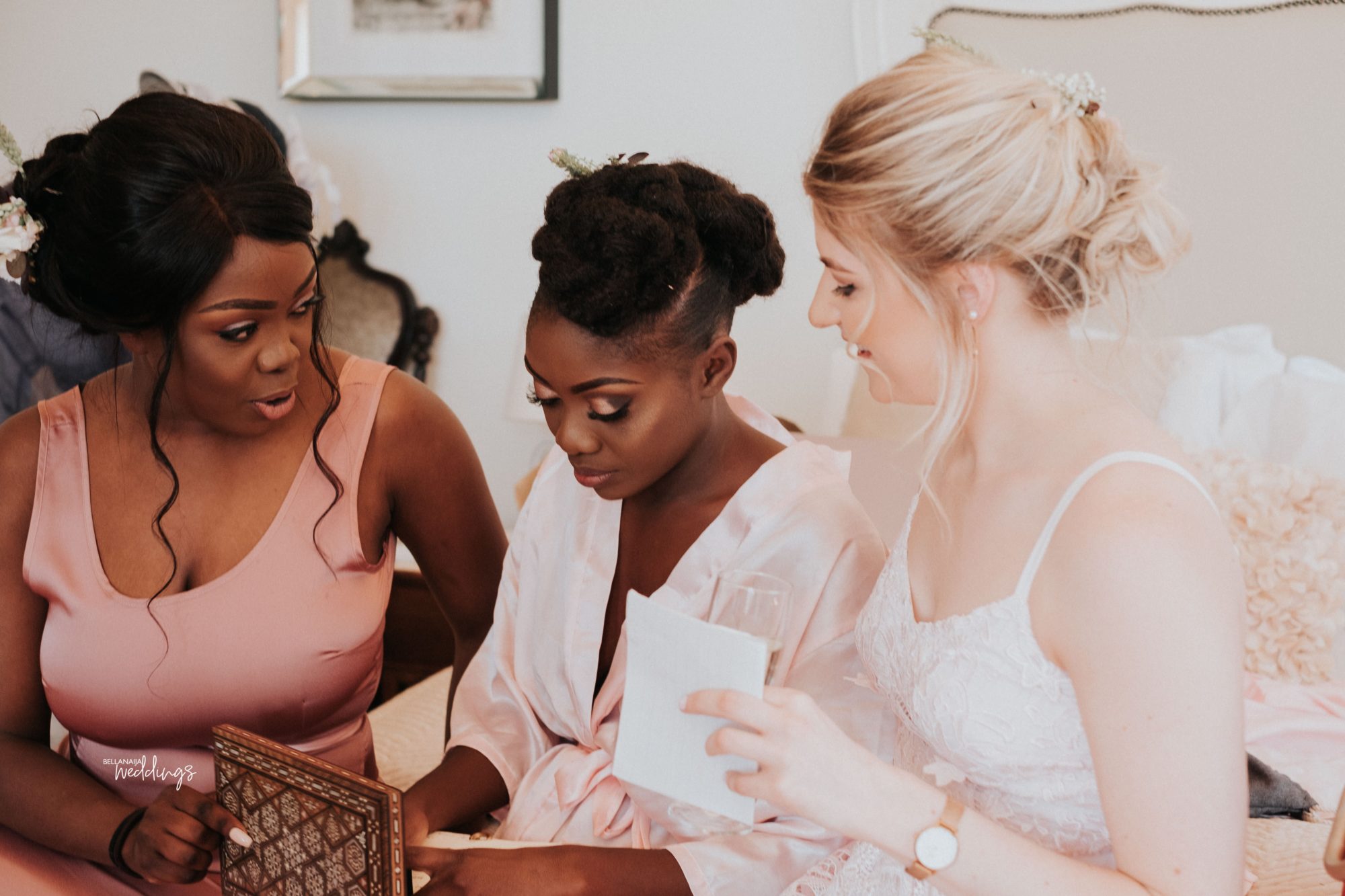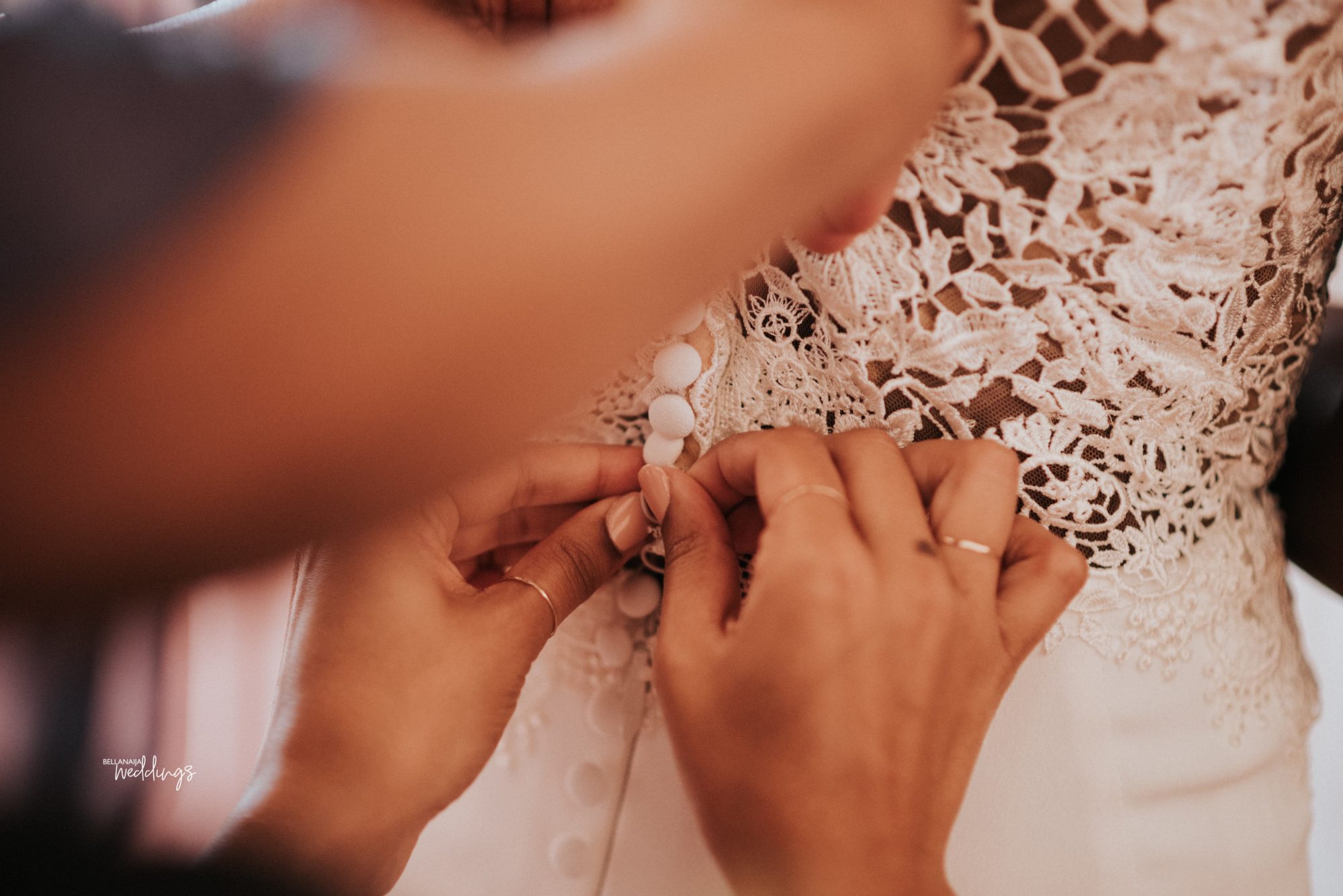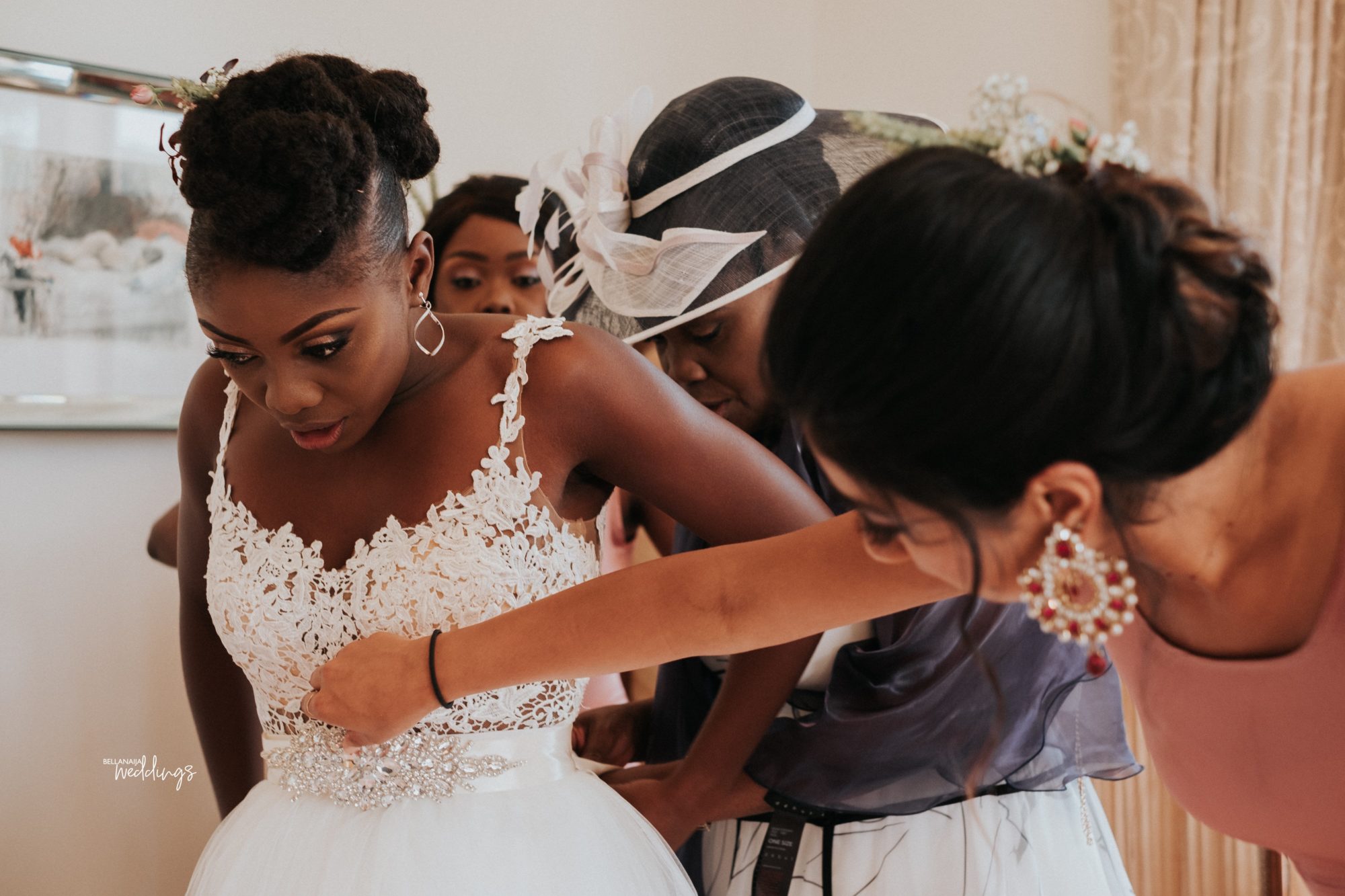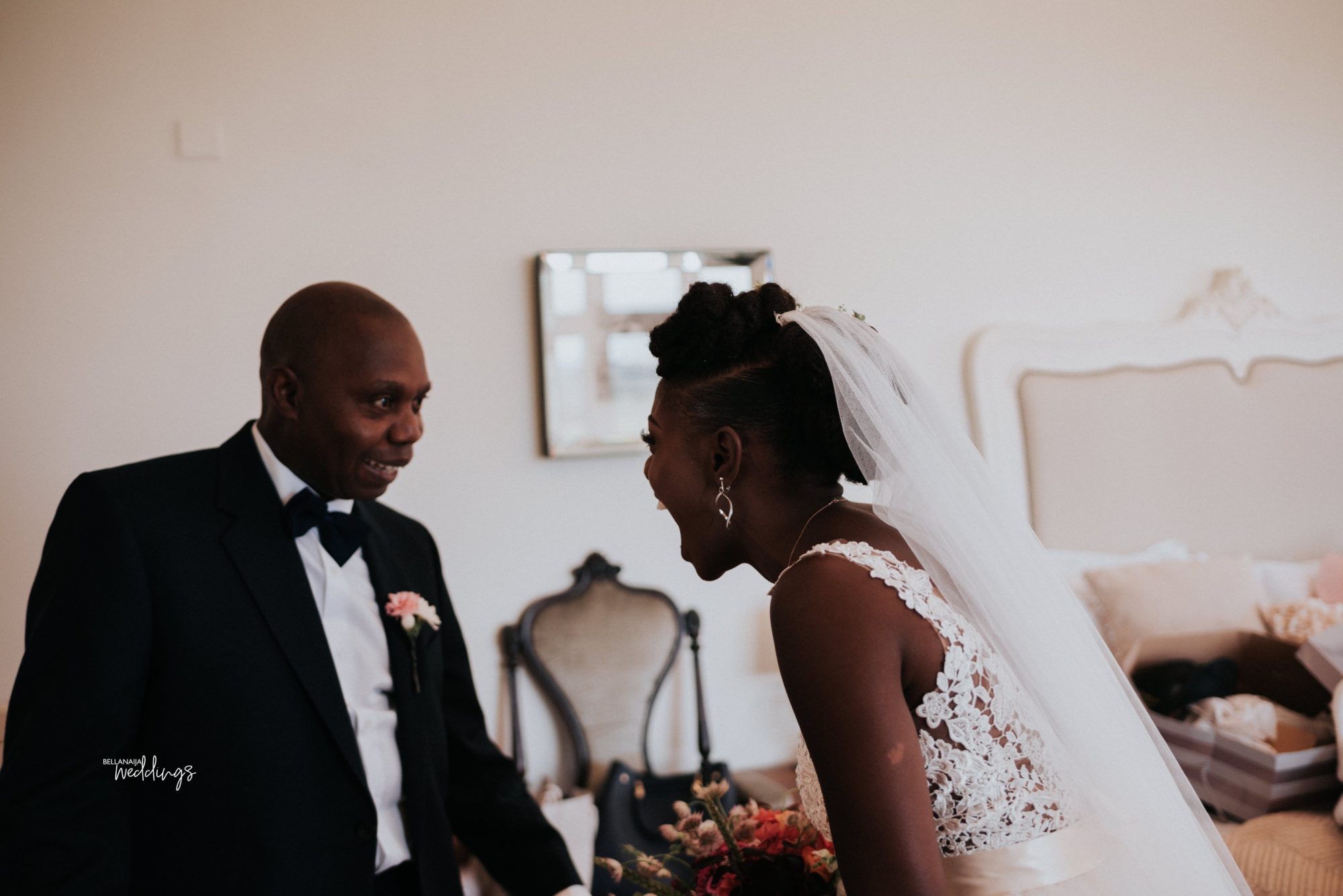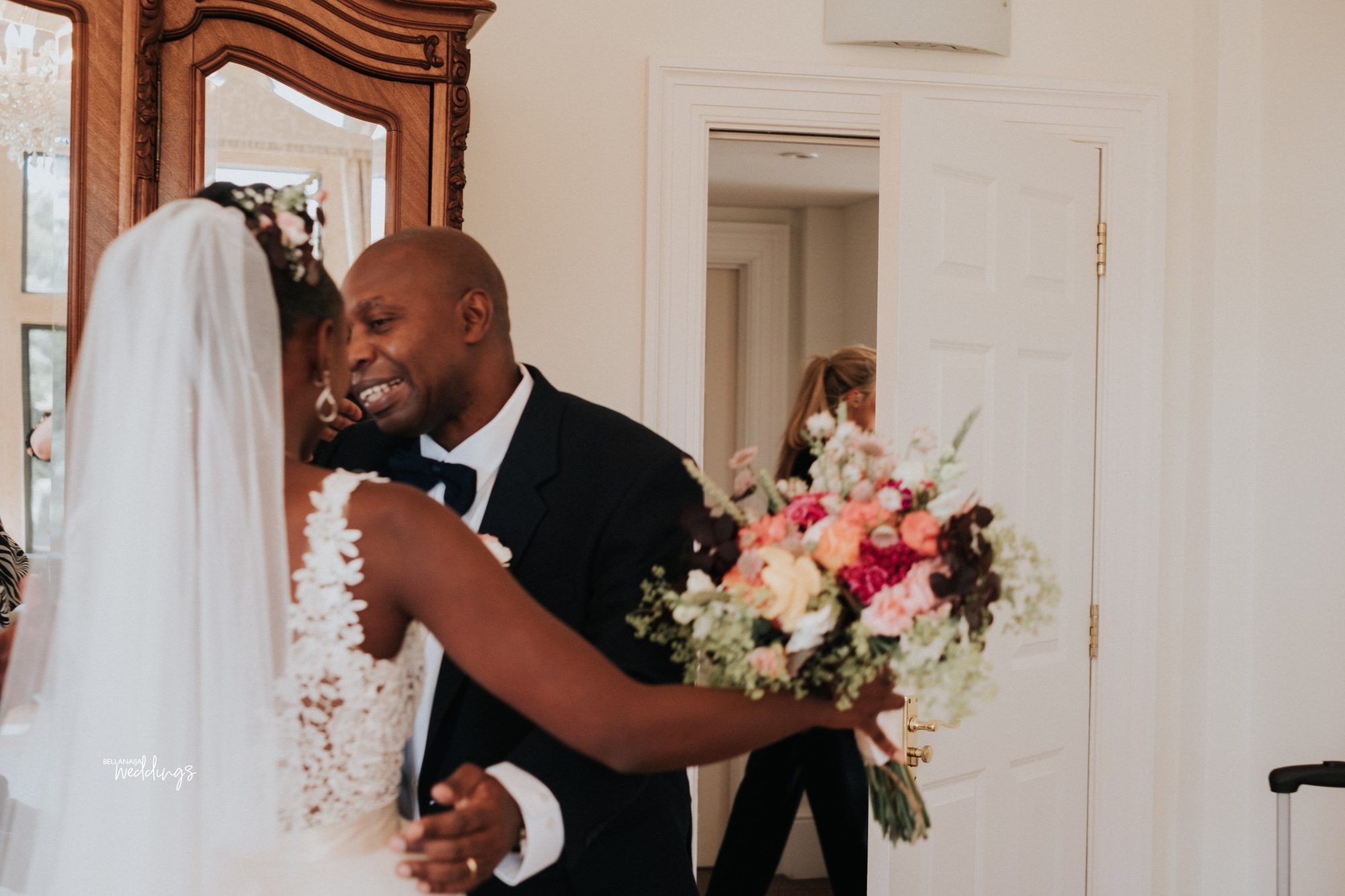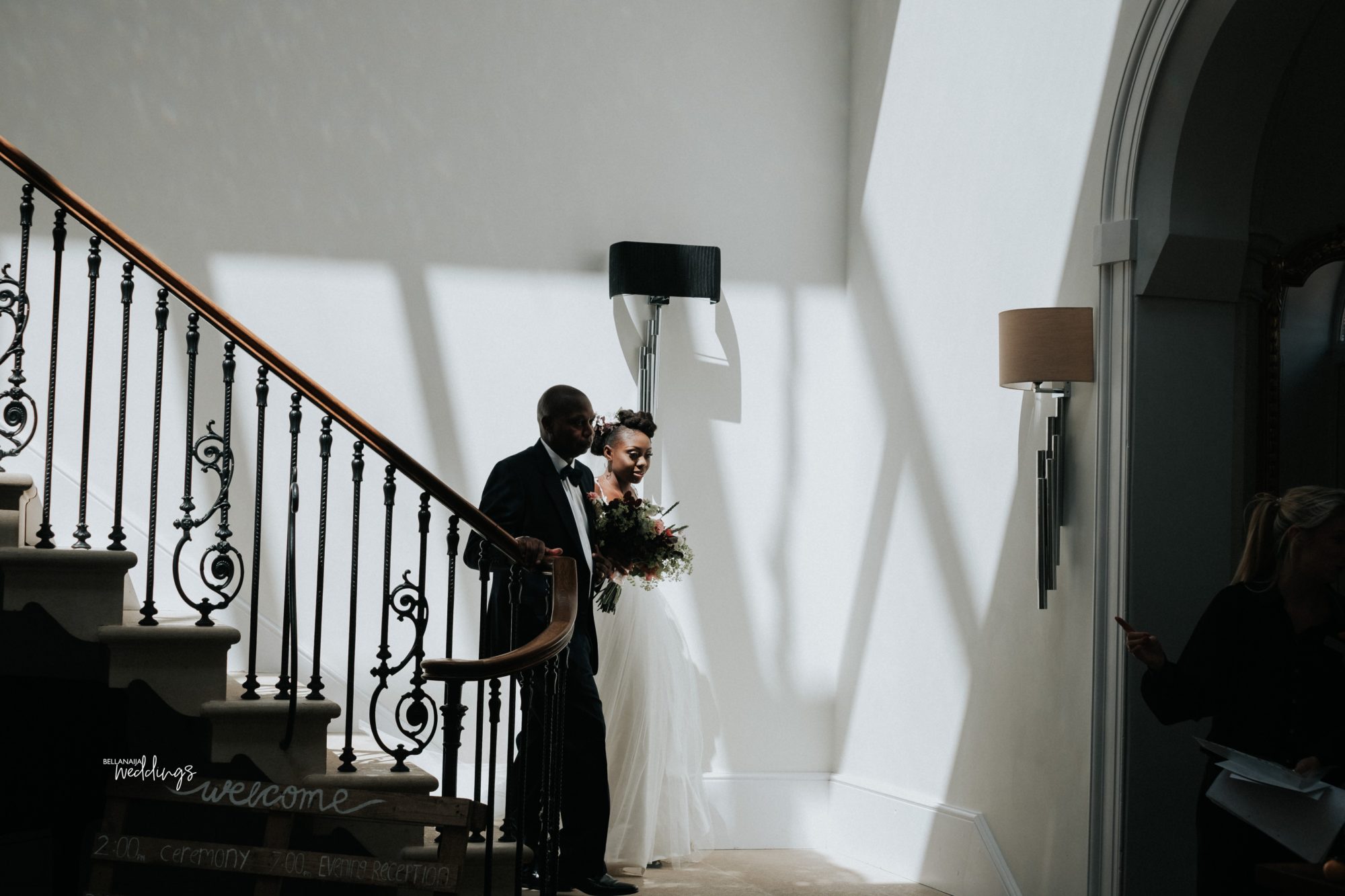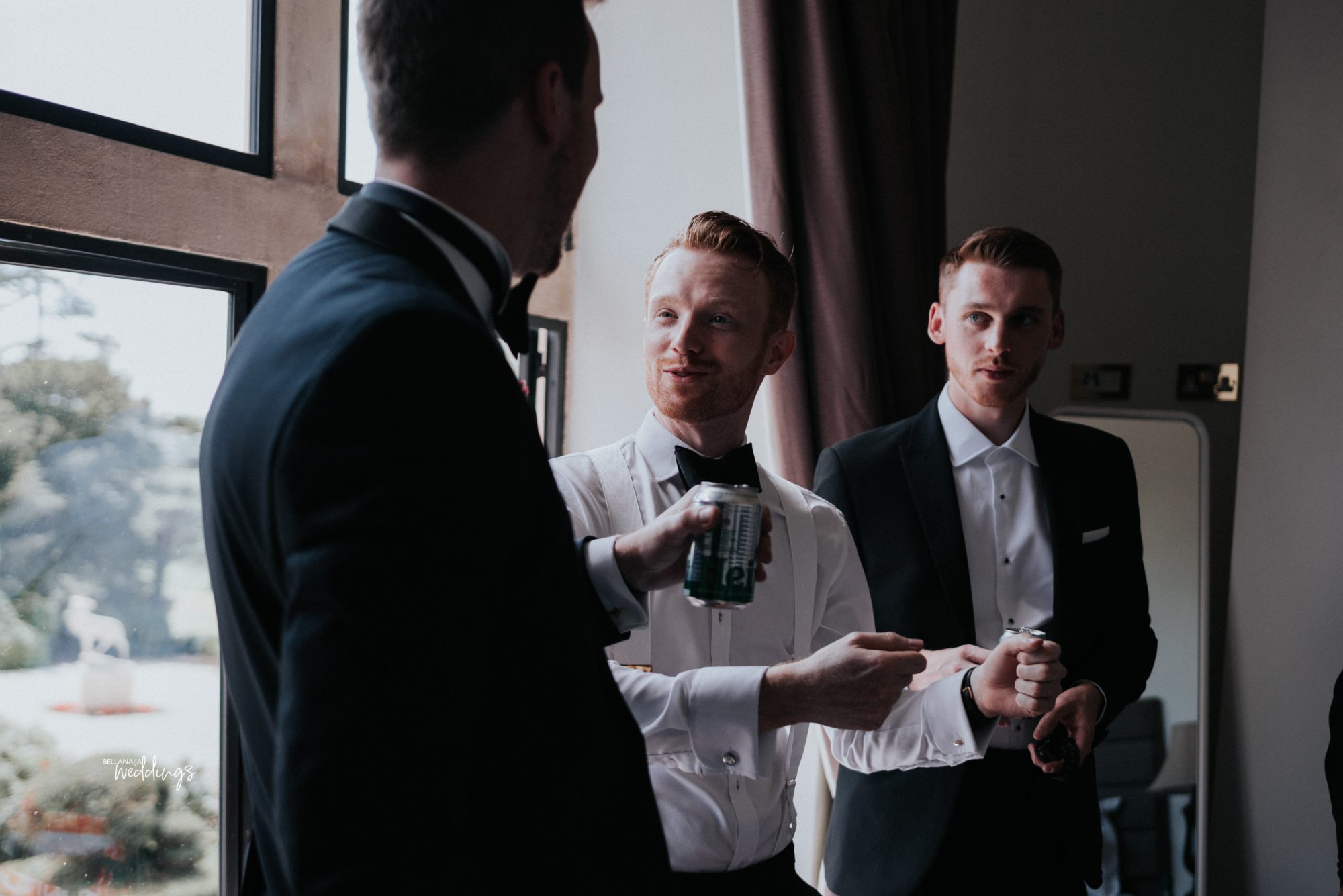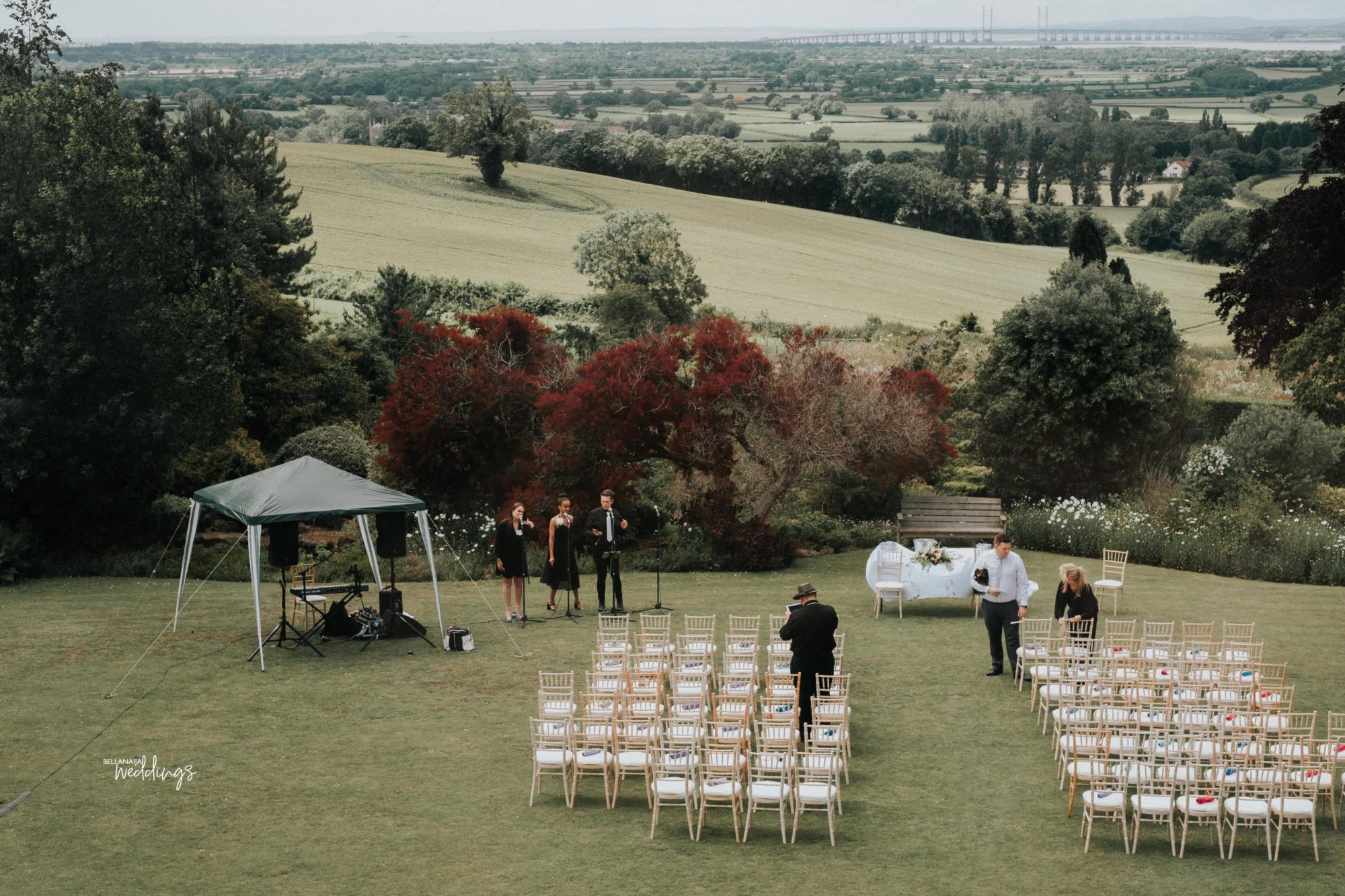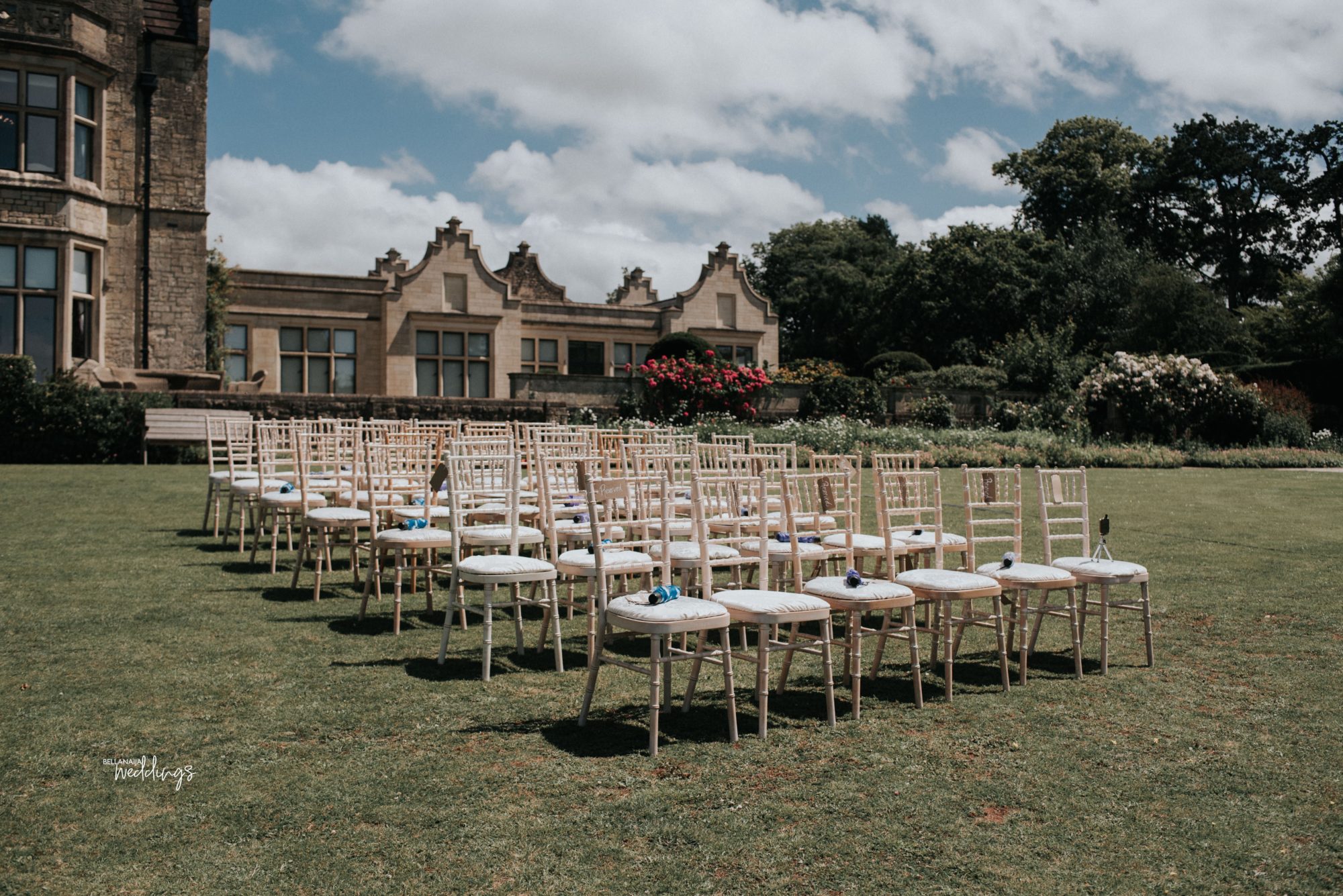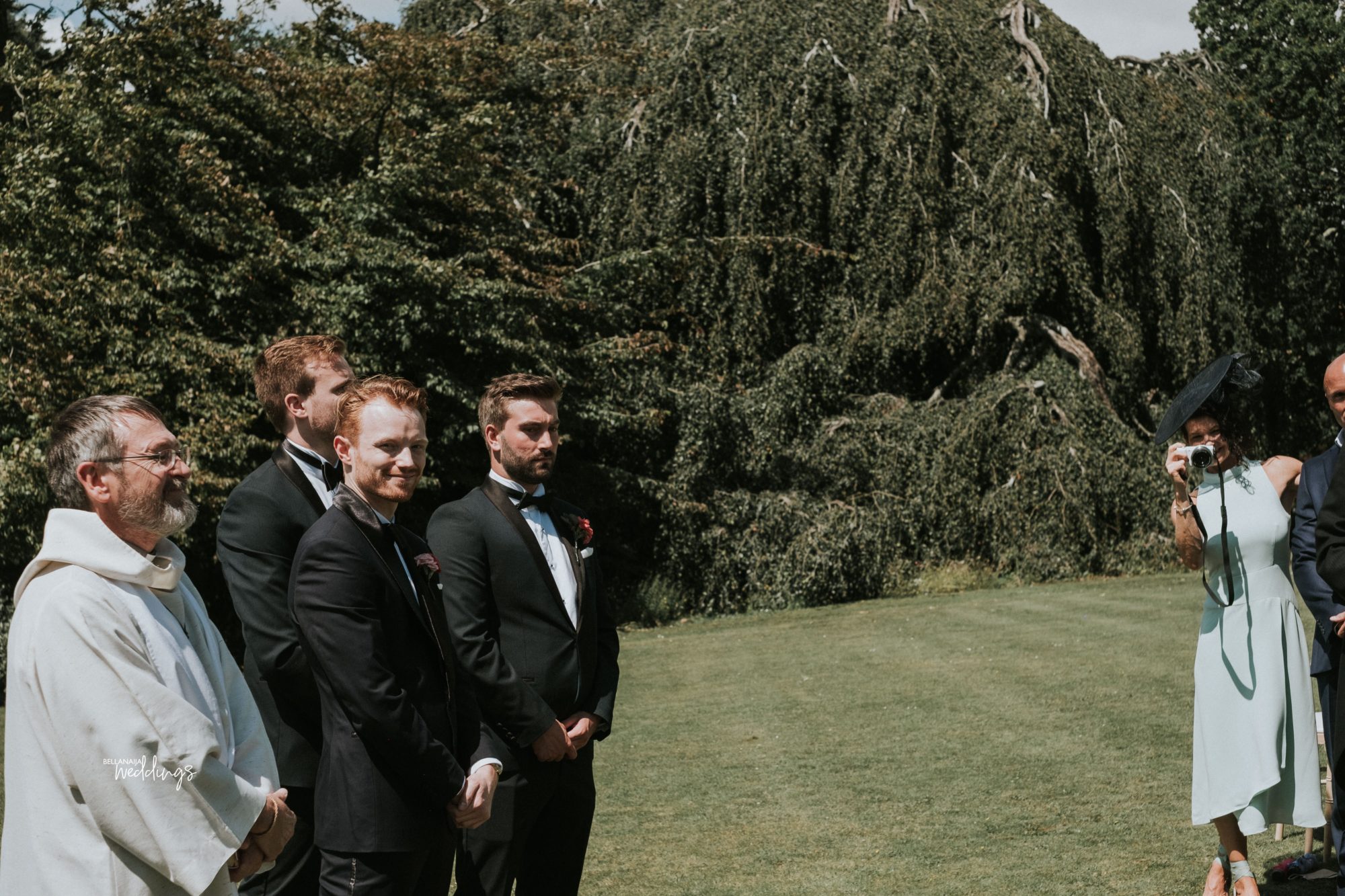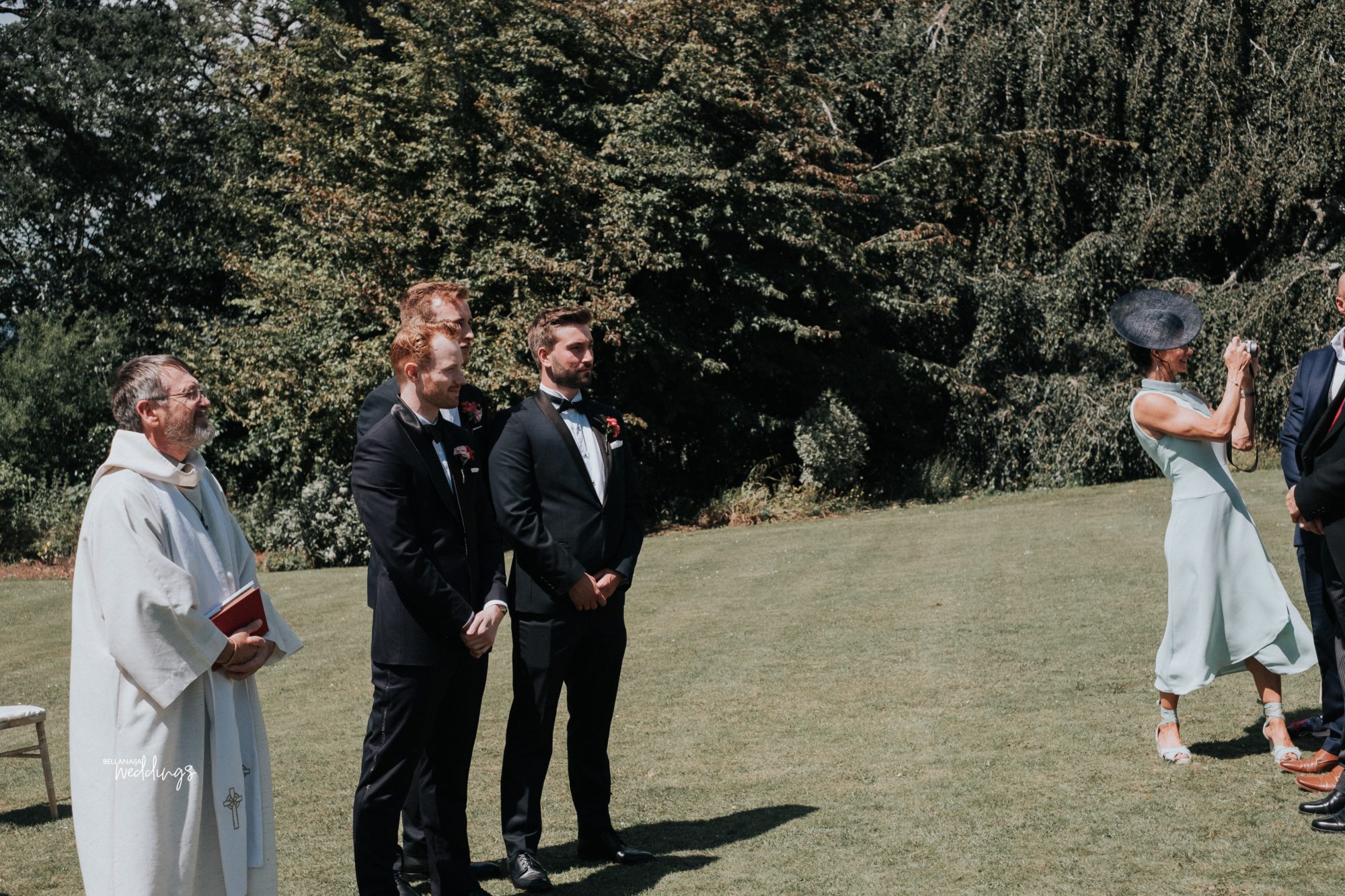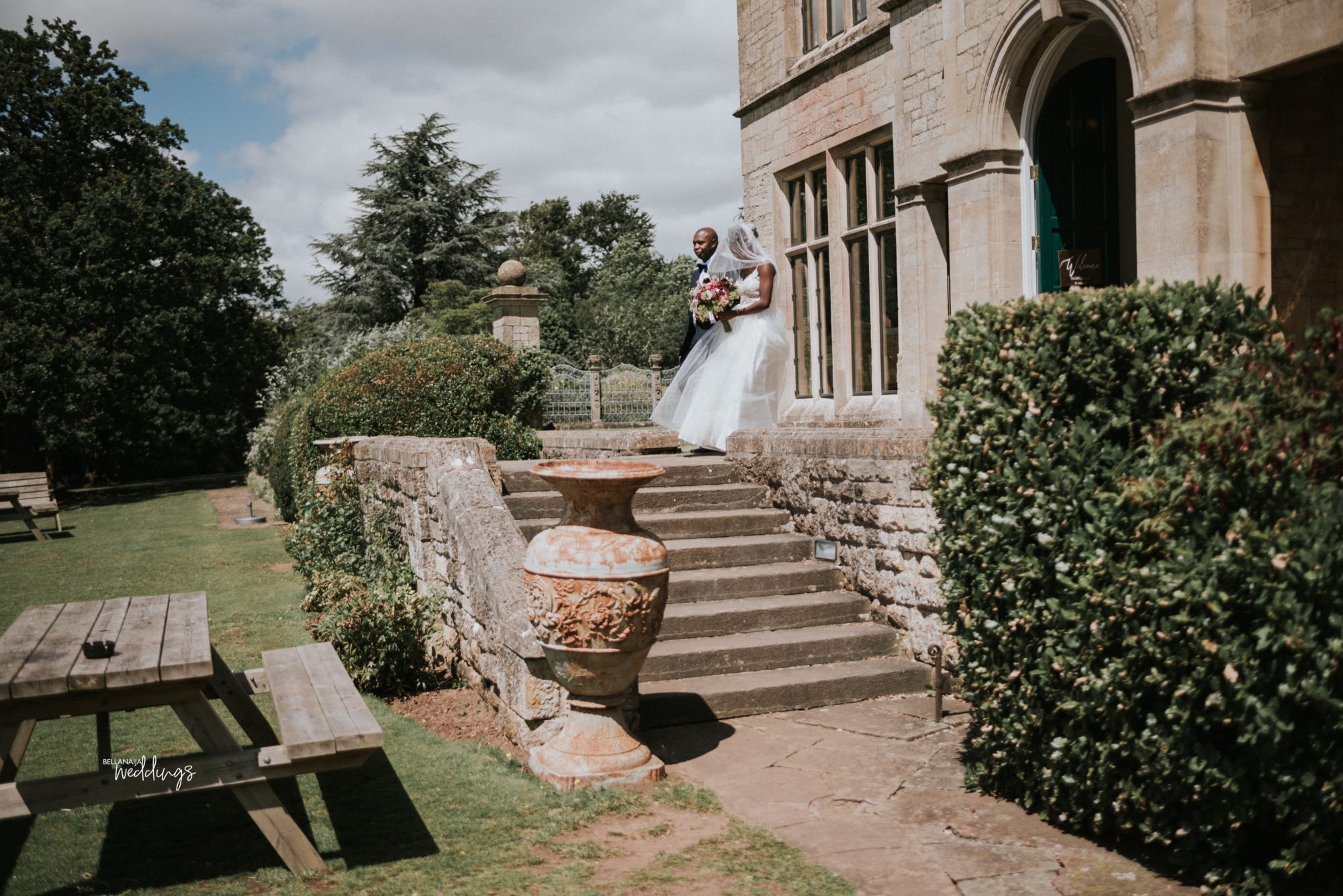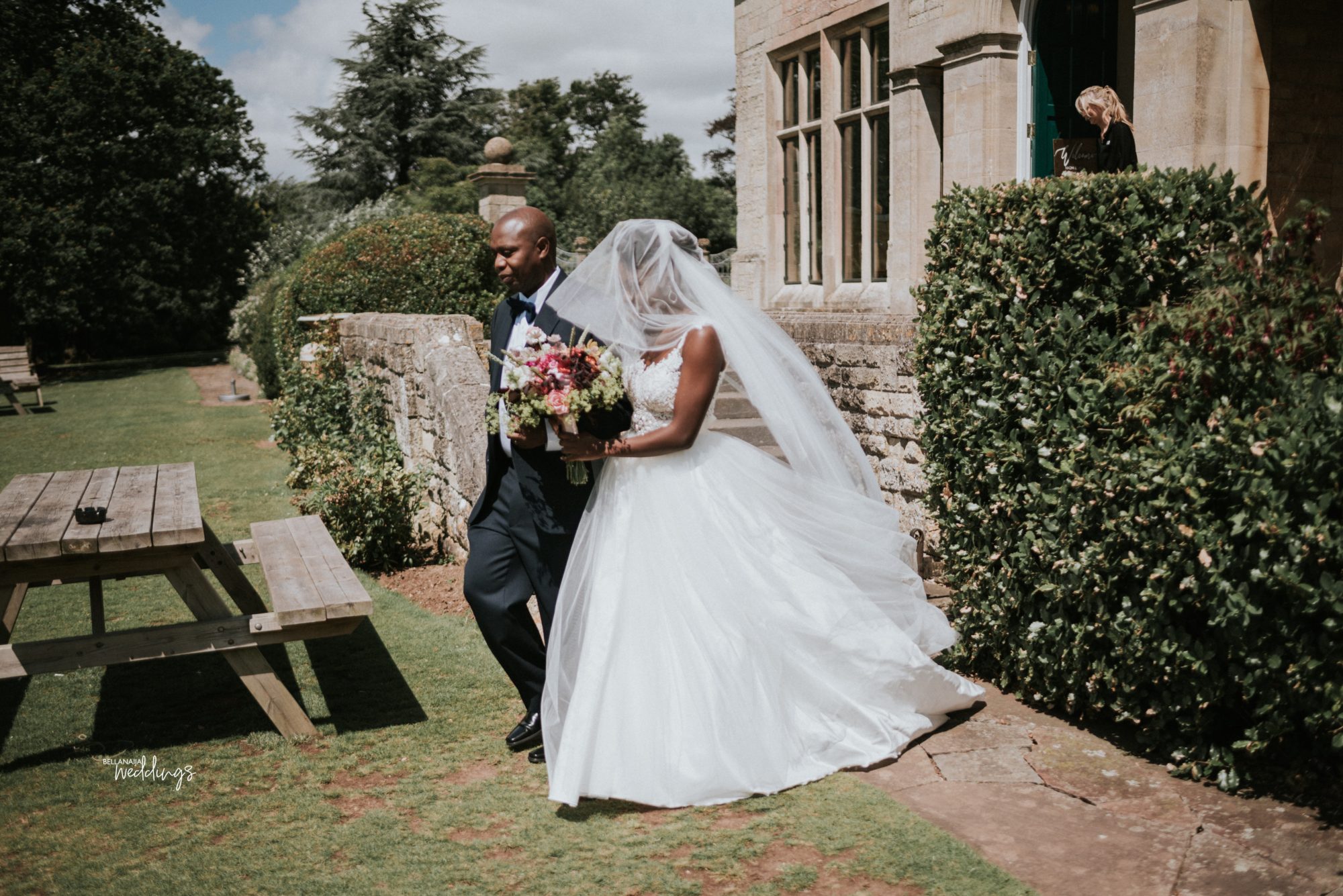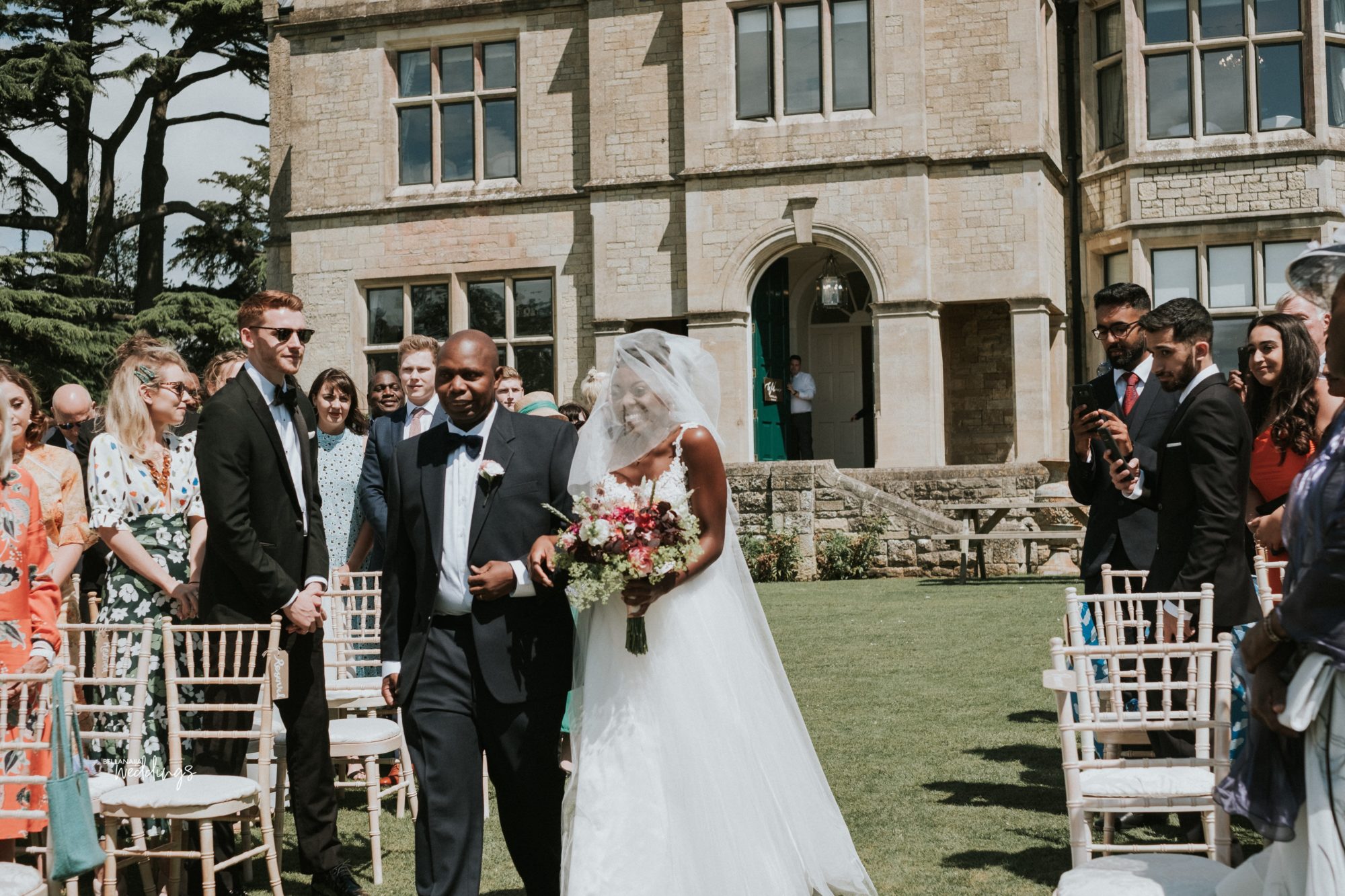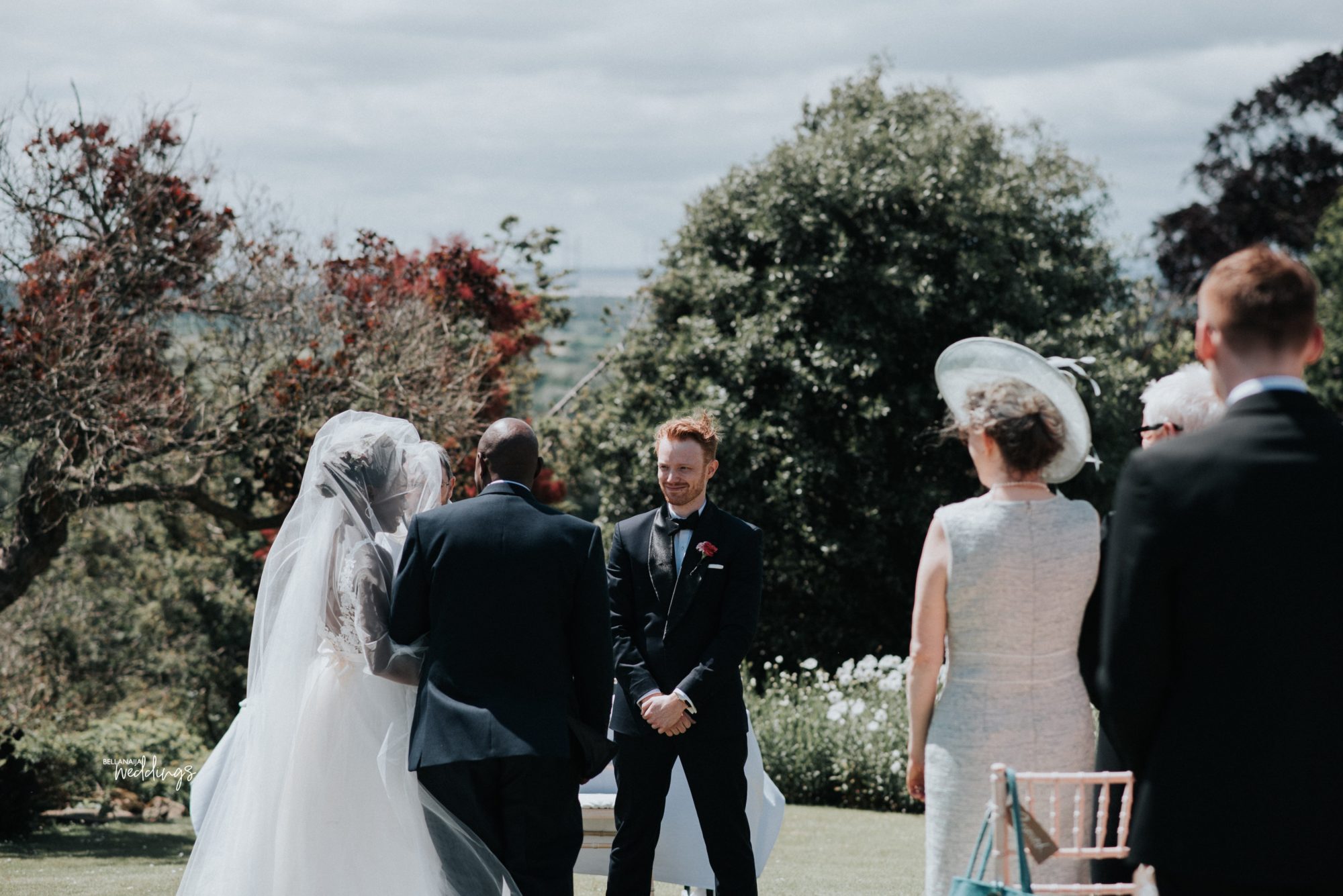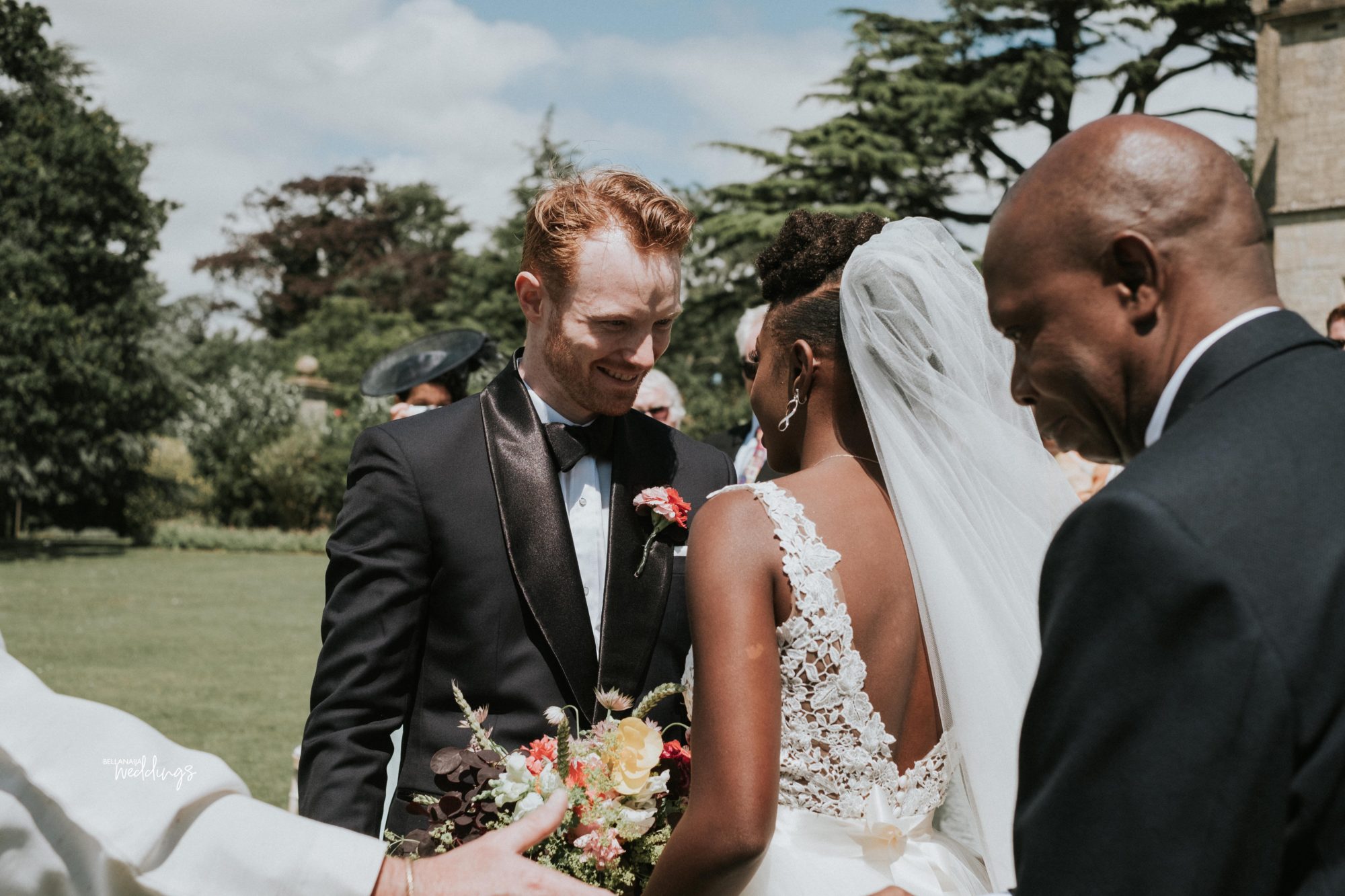 I was so keen to meet her in person rather than try and chat through phone messages. So I did some research, and found the nicest bar around so I could take her for our first date; Madisons Rooftop Bar in St. Paul's. From that first night, I was struck not only by her beauty but by her sense of humor, her genuine kindness and, of course, her beautiful smile. And the rest, as they say, is history.  Naomi has not only inspired and encouraged me to become the best version of myself, but she has brought me into alignment with my path in life. I would not be half the man I am today without her by my side and I wake up grateful every day that she is now my wife."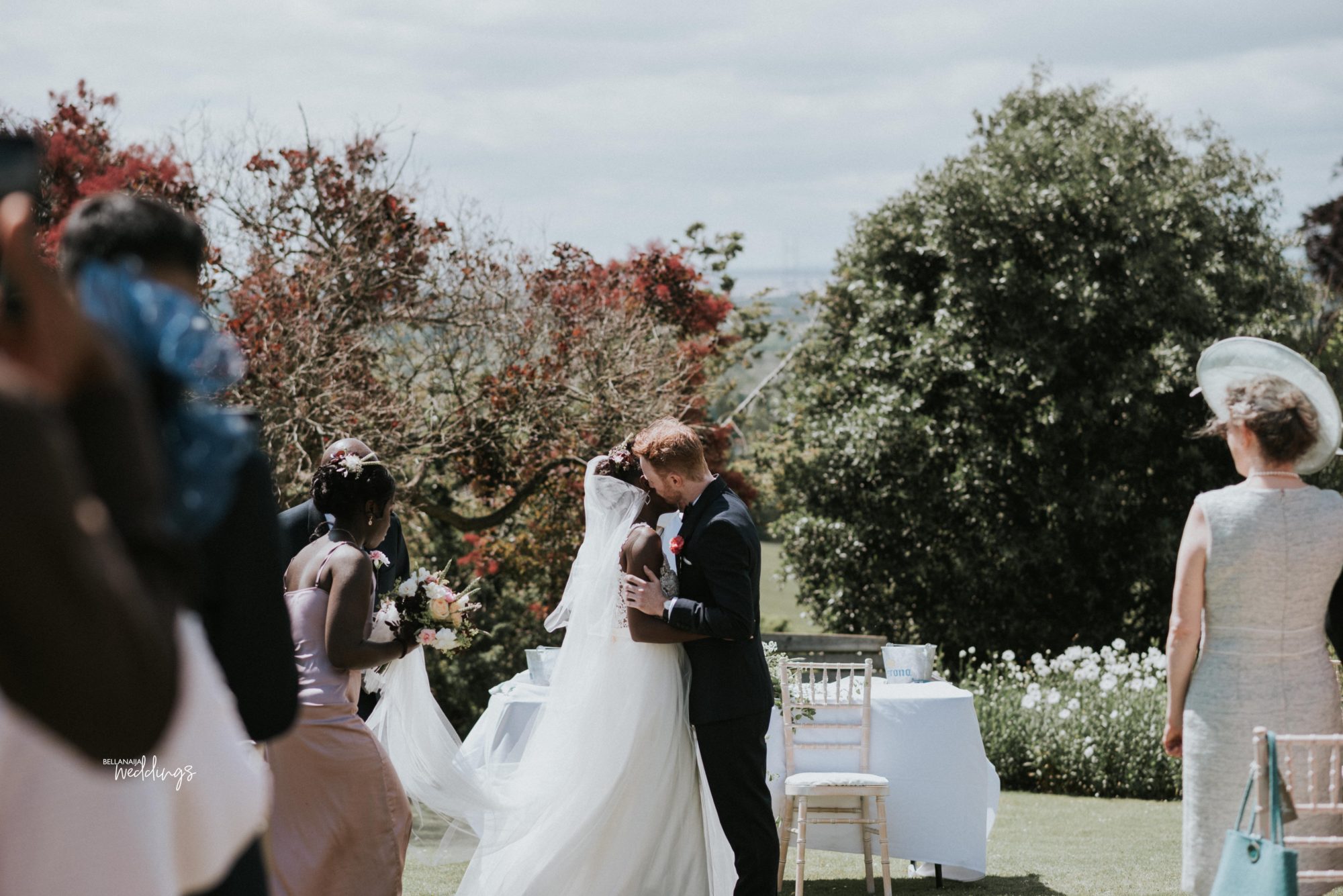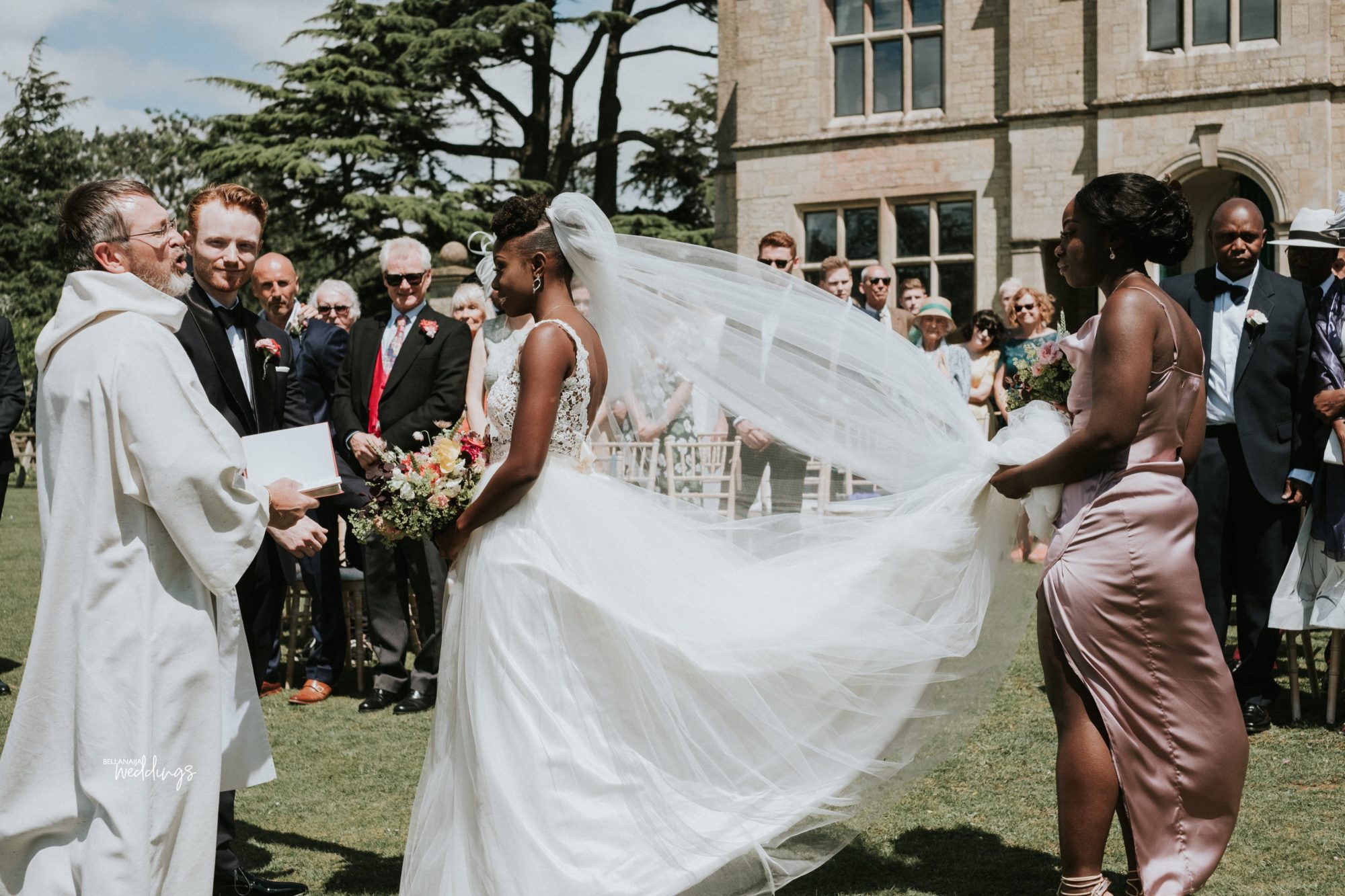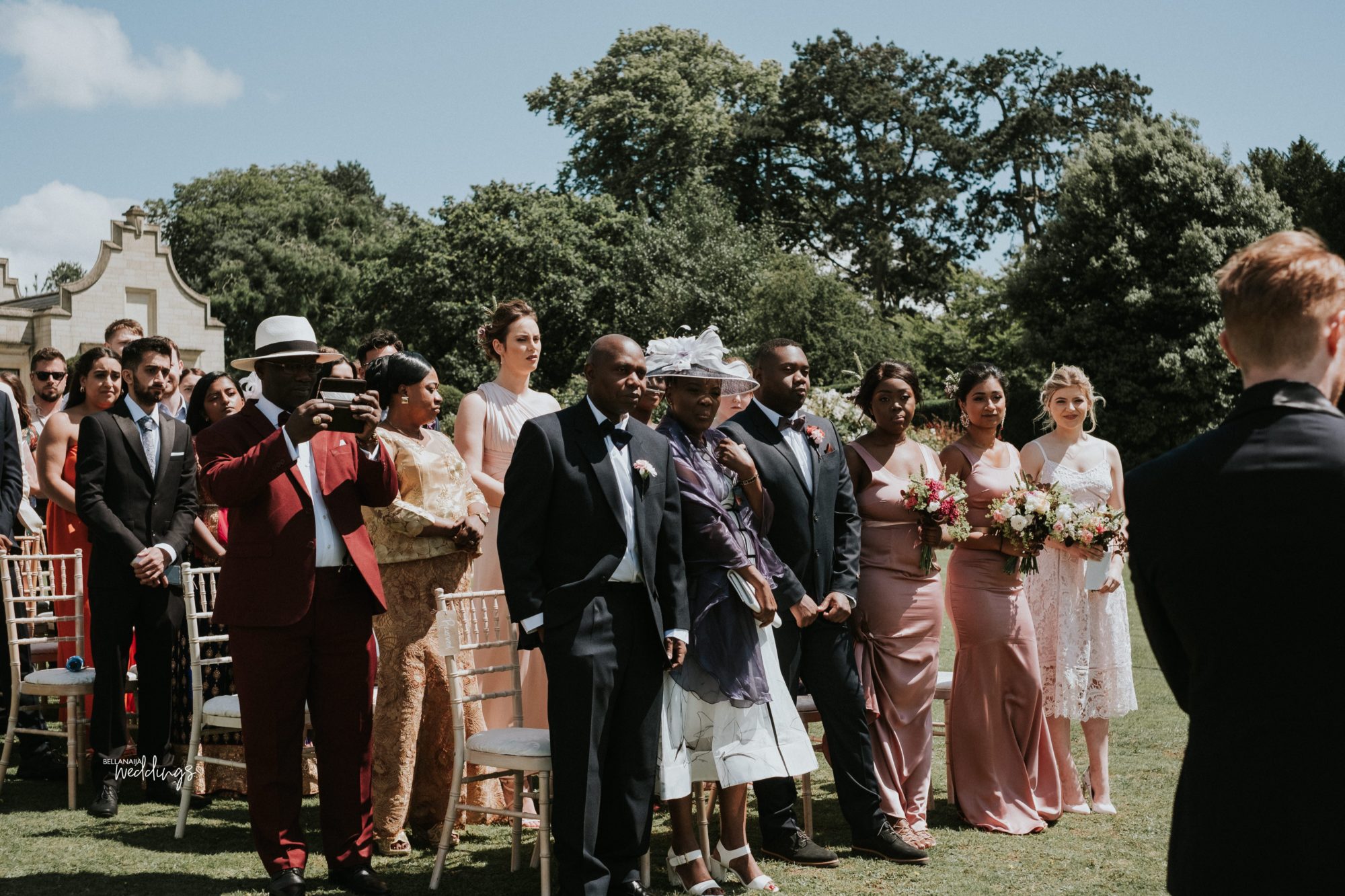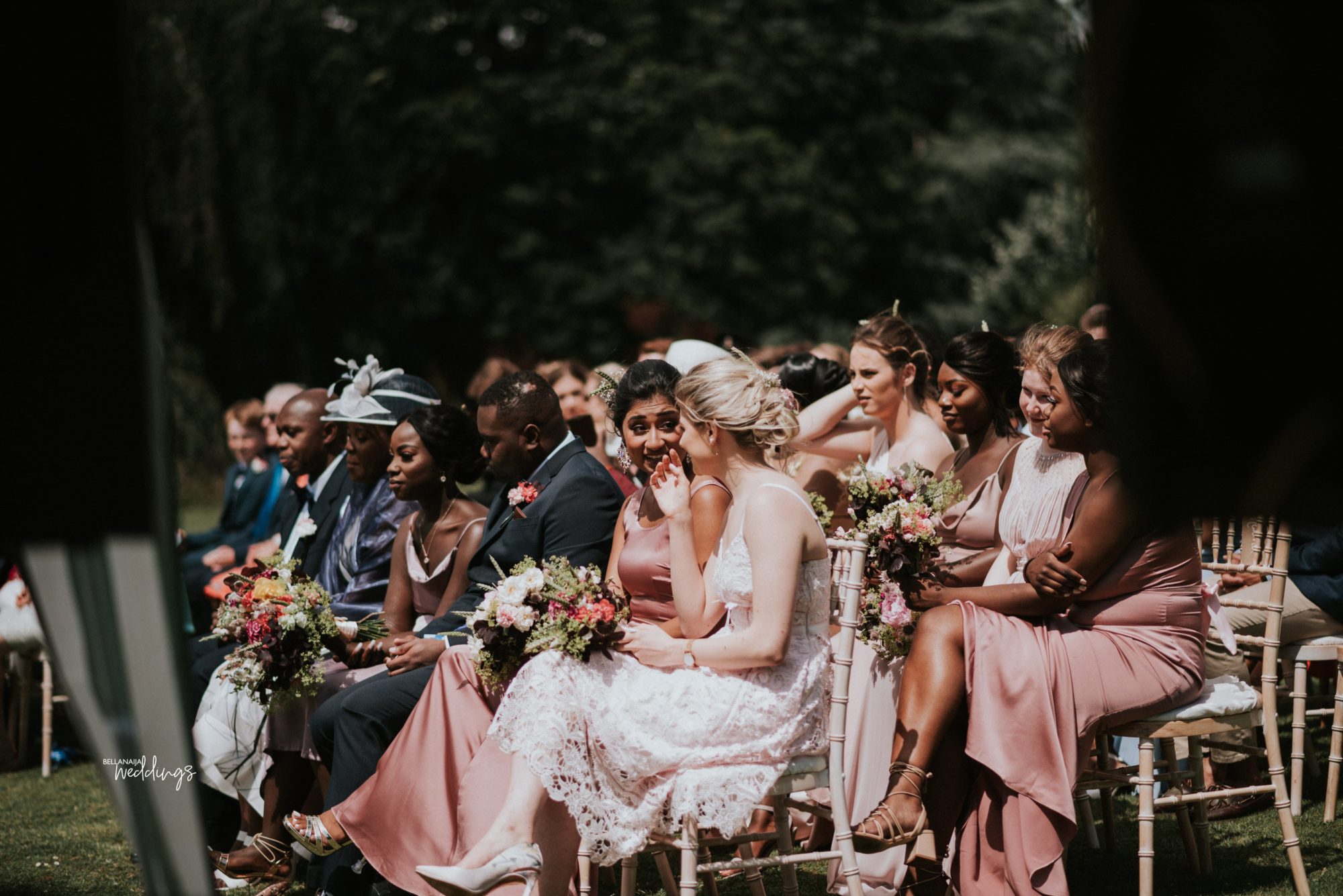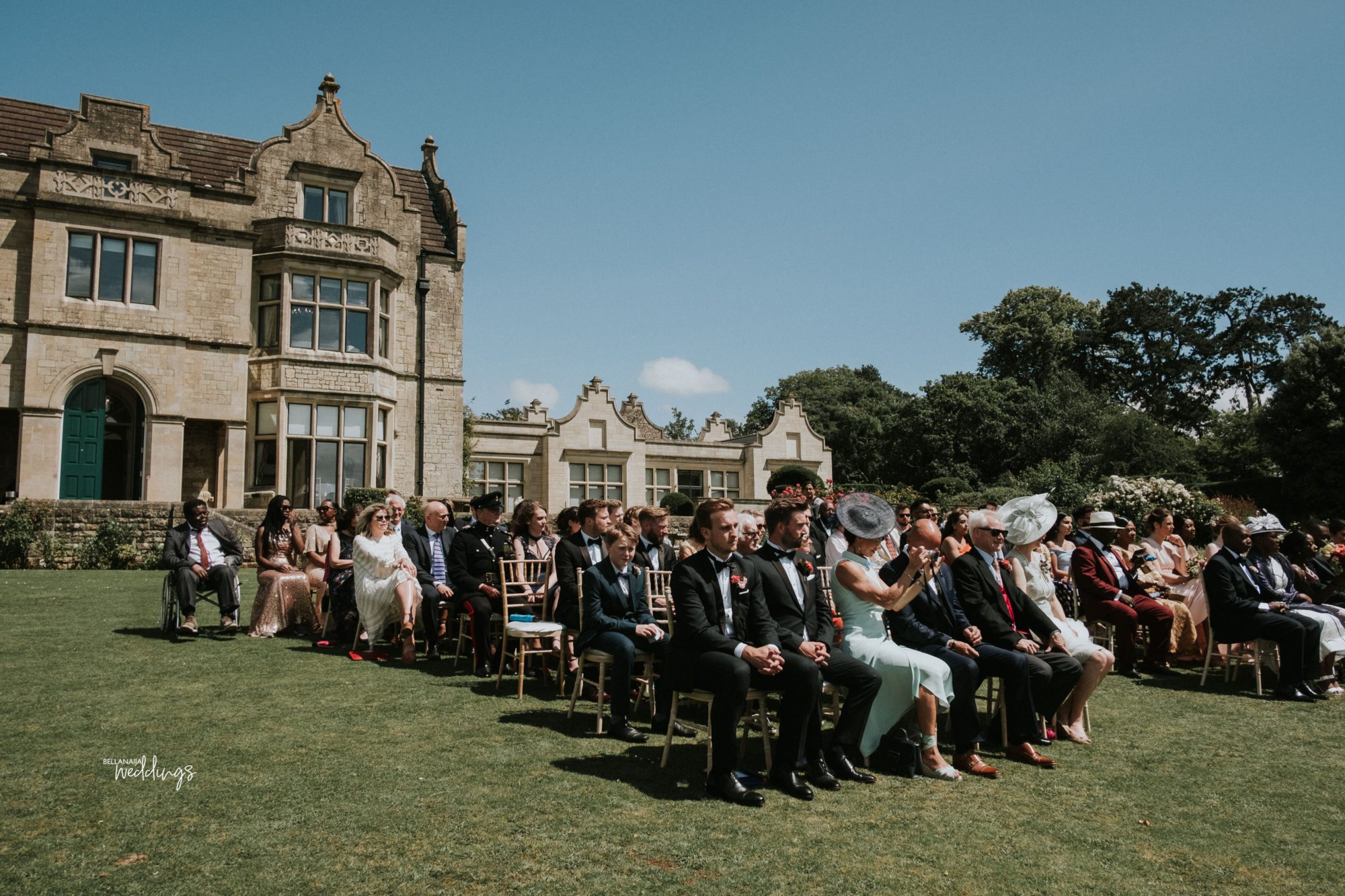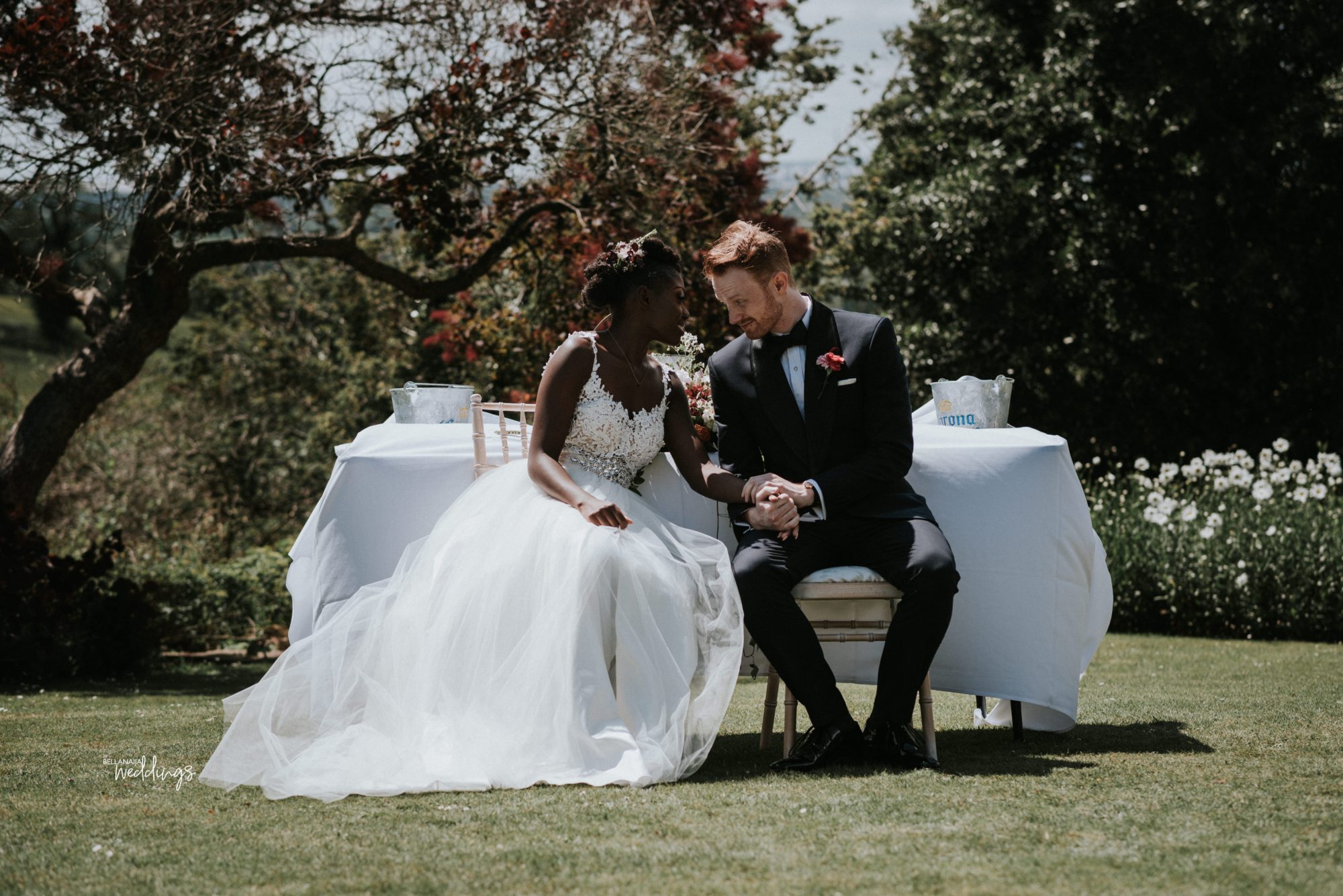 Here's how Naomi recalls their love story:
I had never been on a Tinder date before, and to be honest I never really thought anything would come from using the app, except to pass time. For some reason, I felt compelled to say yes when Jack asked to meet. Perhaps it was because we both happened to work on Oxford Street! Boy am I glad I did. I had this feeling within the first few minutes of meeting Jack that he was not like other boys I'd known before.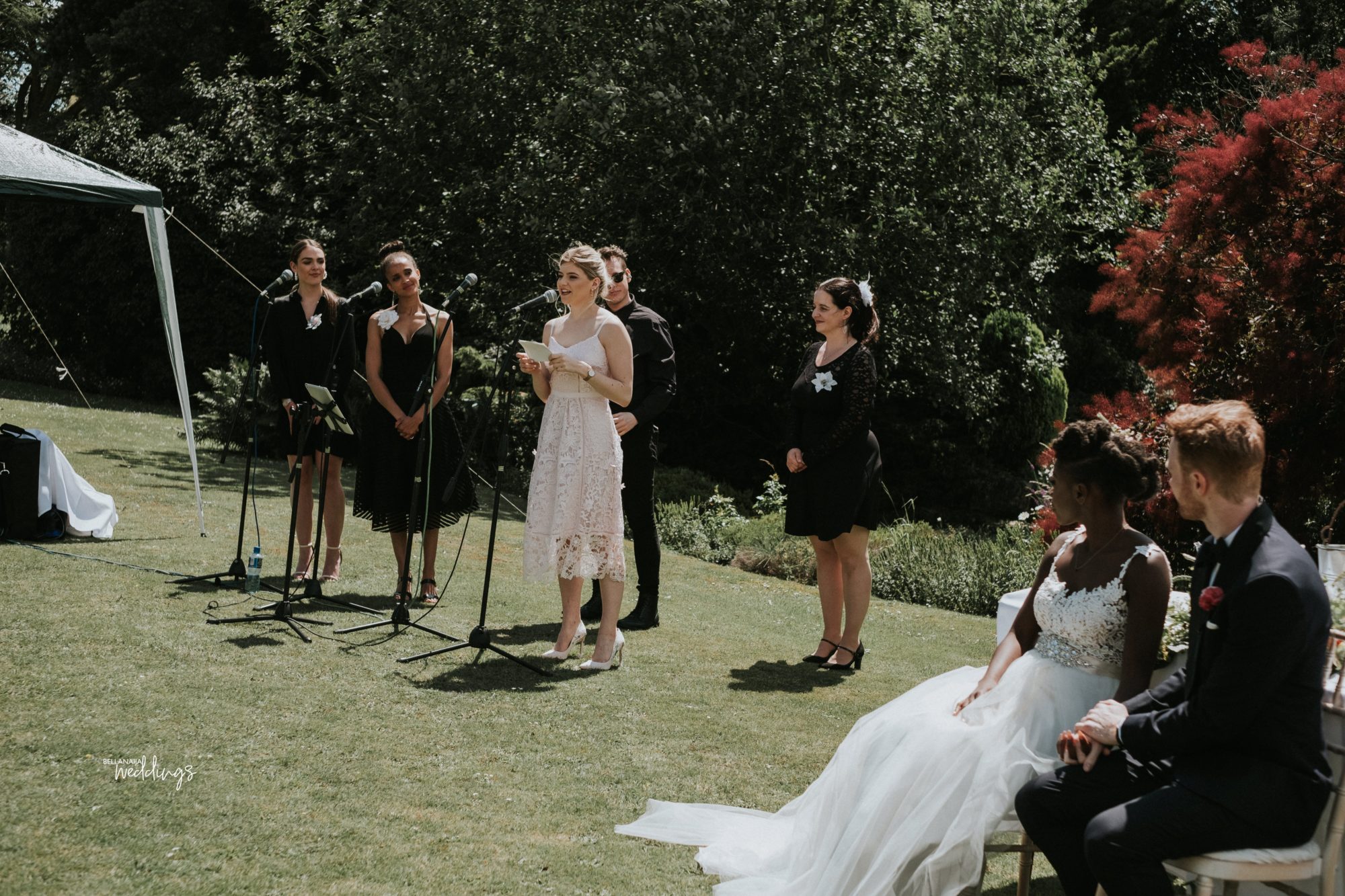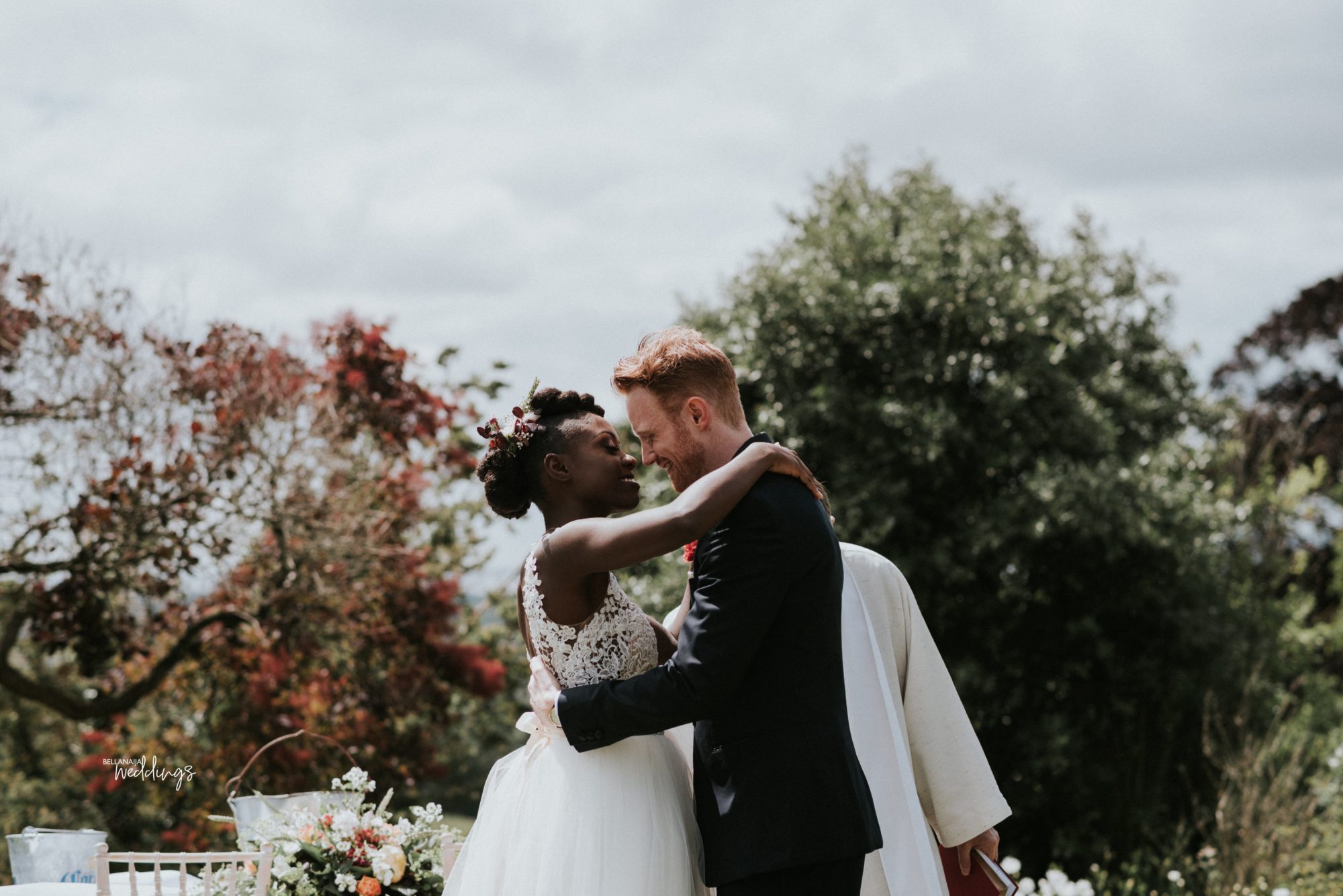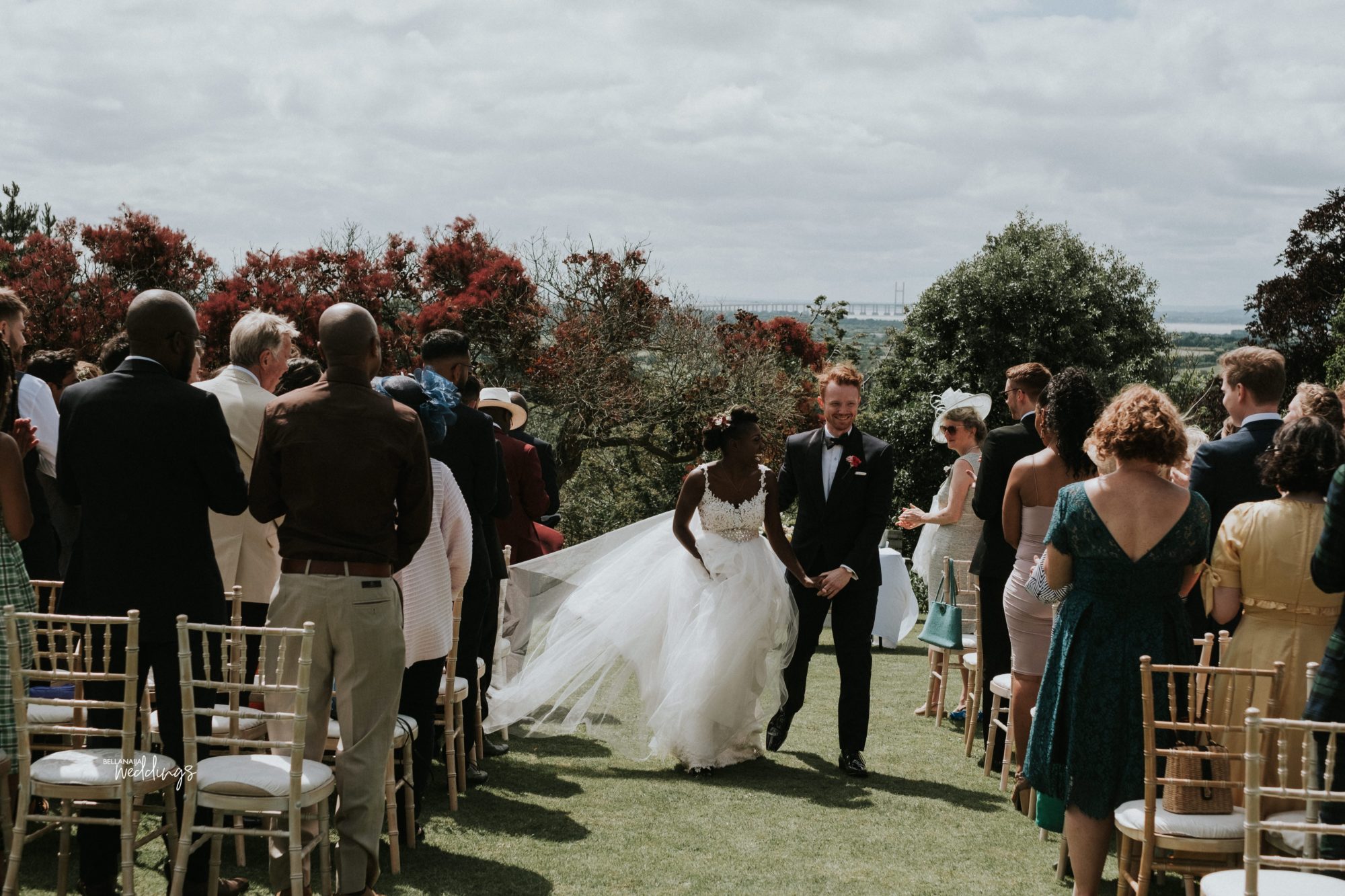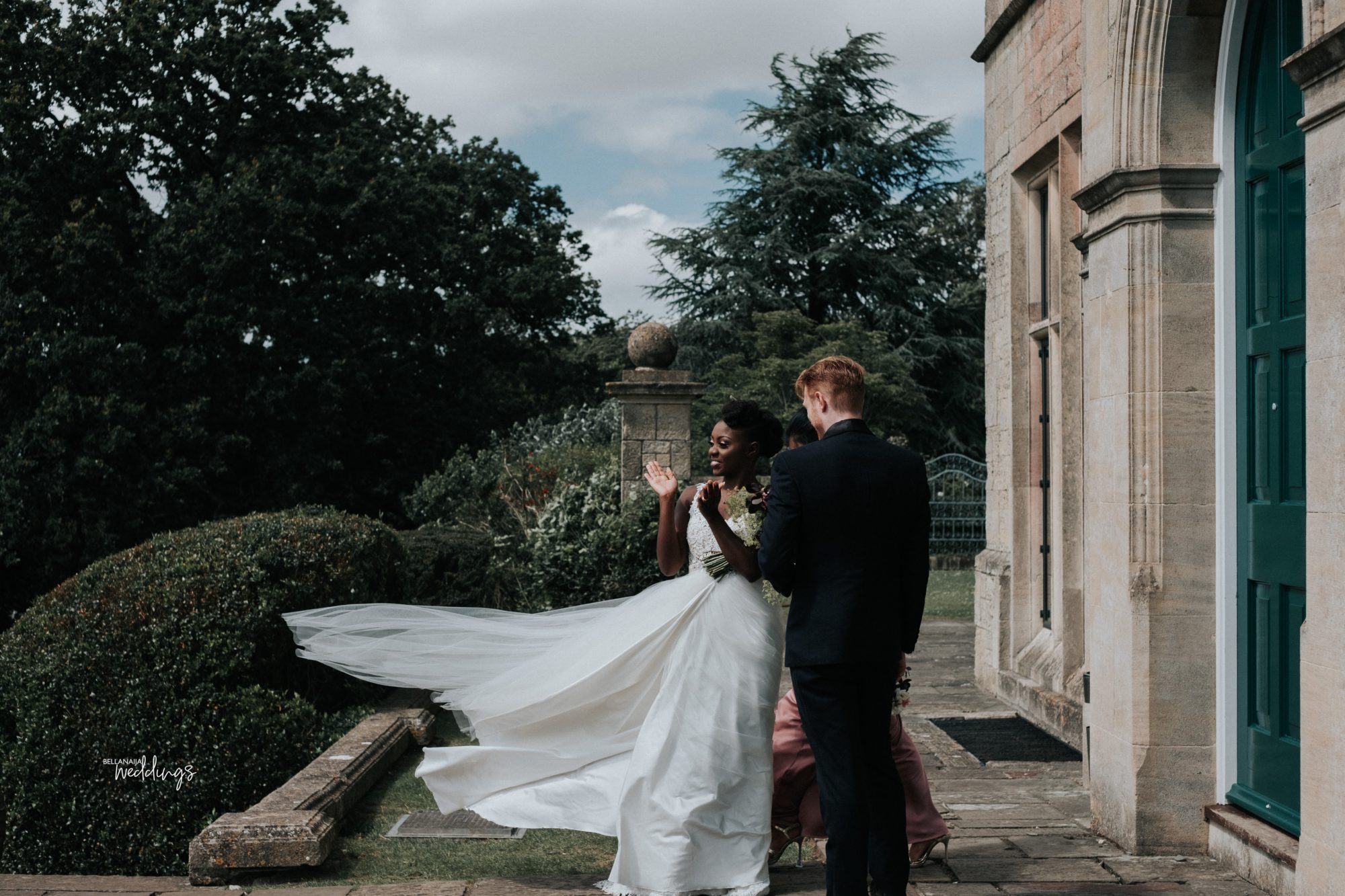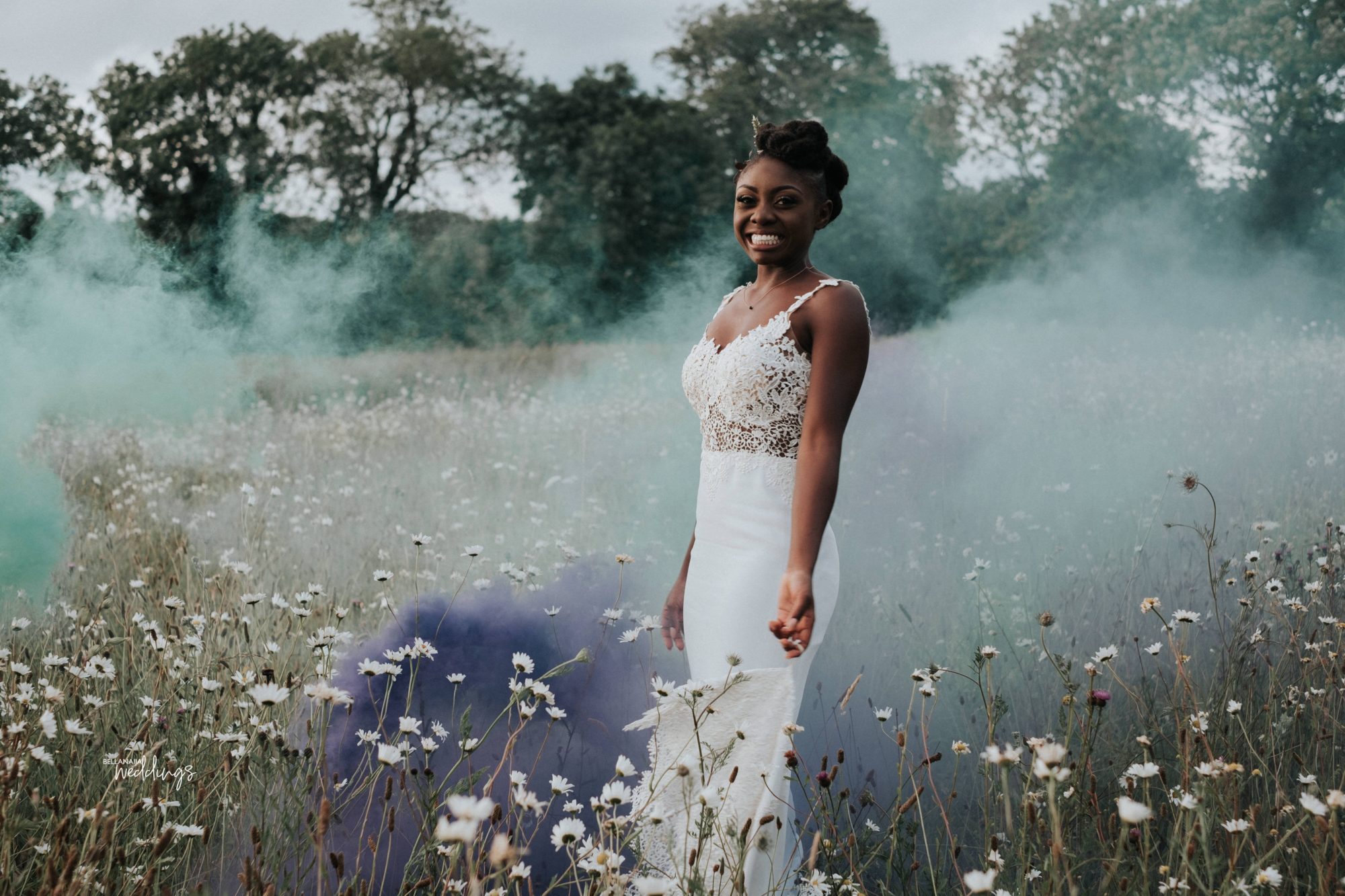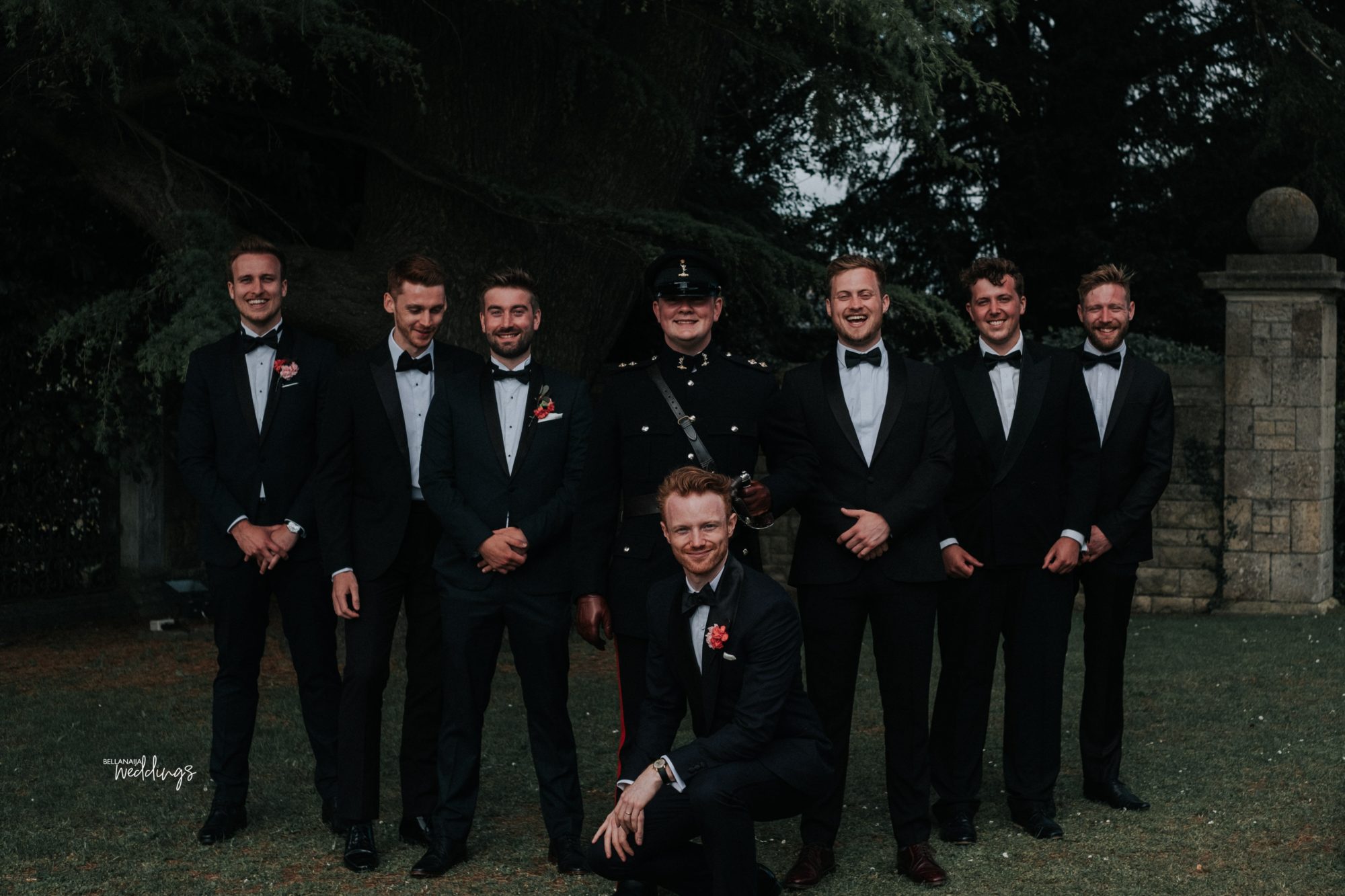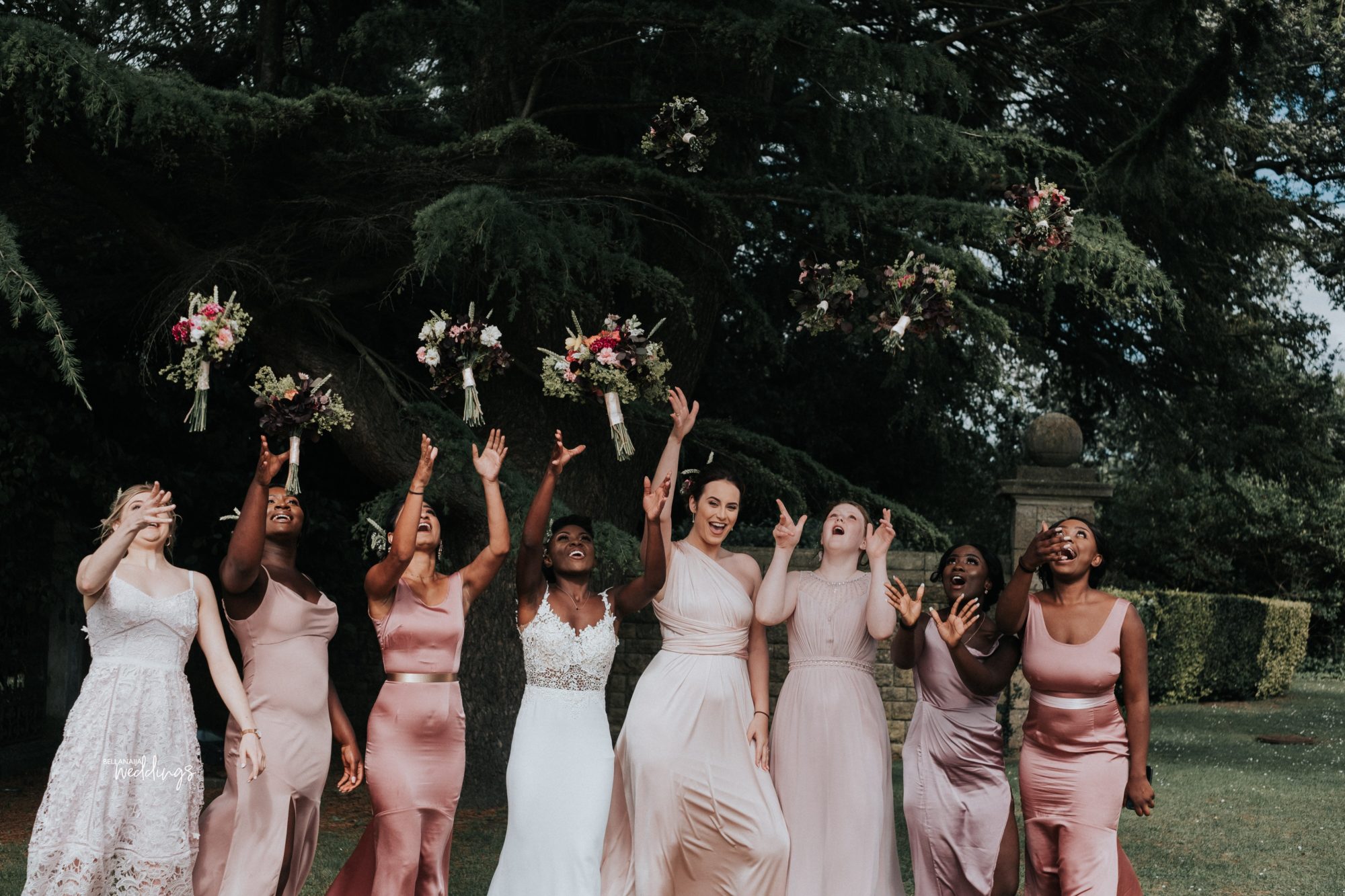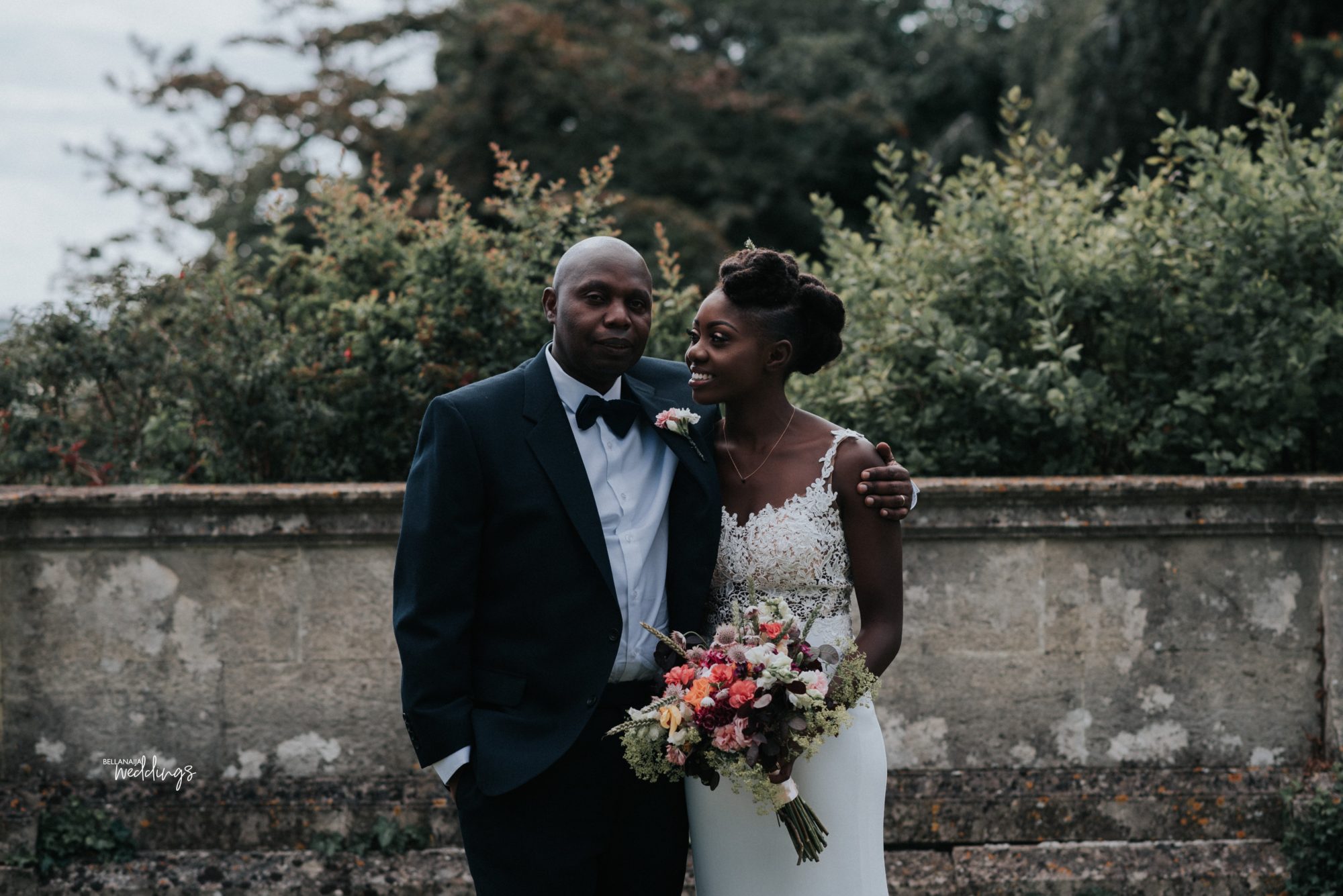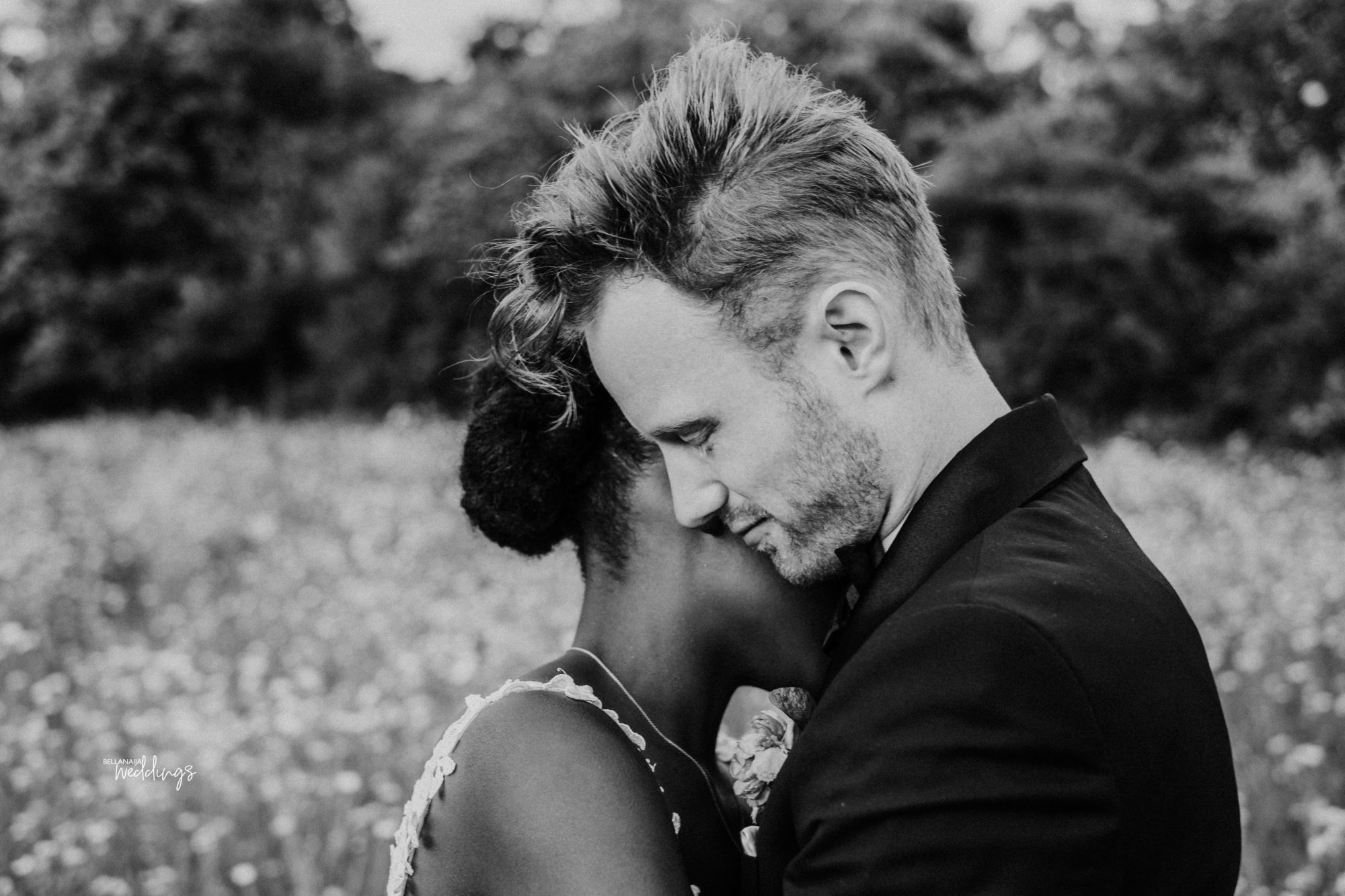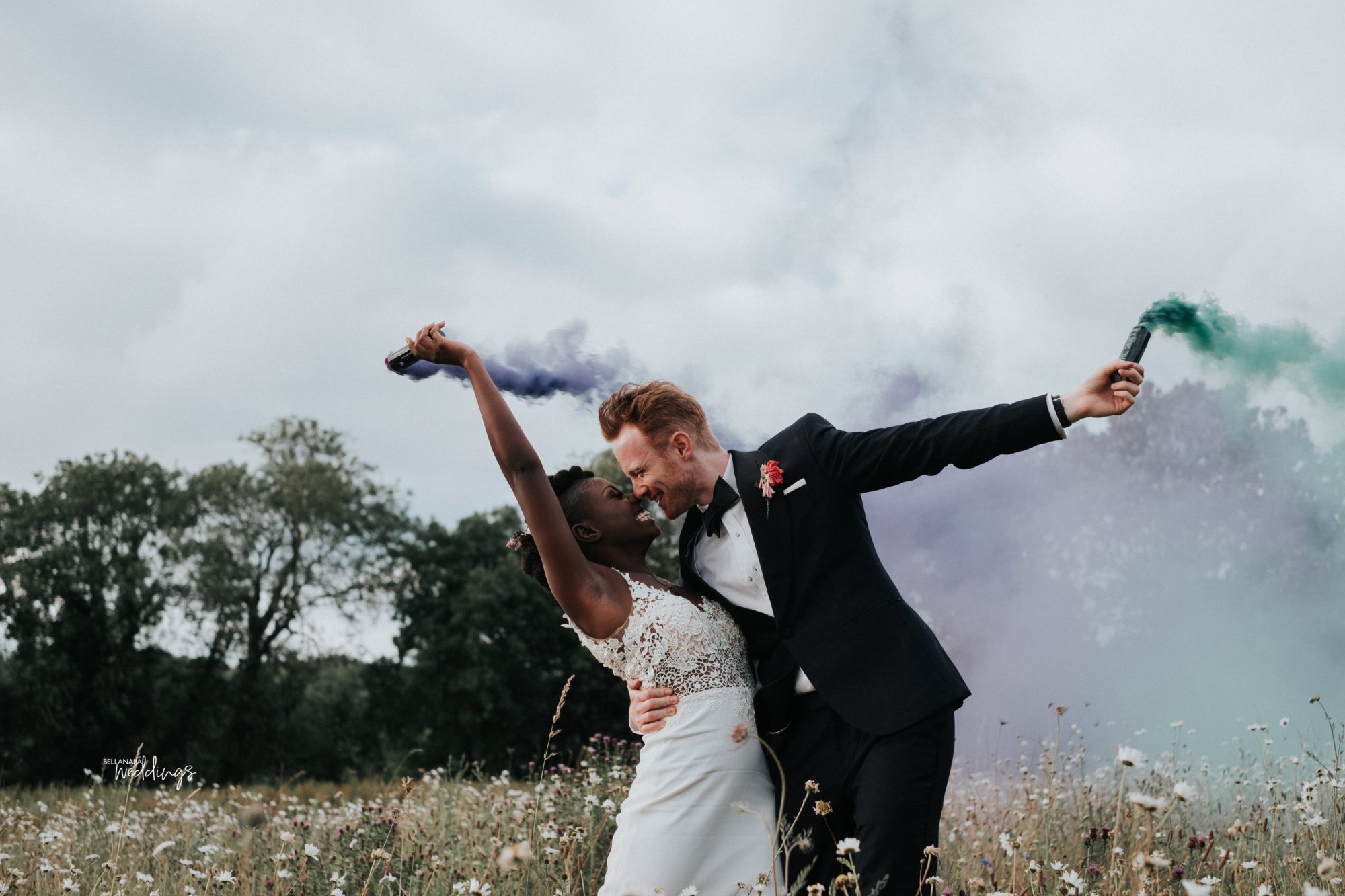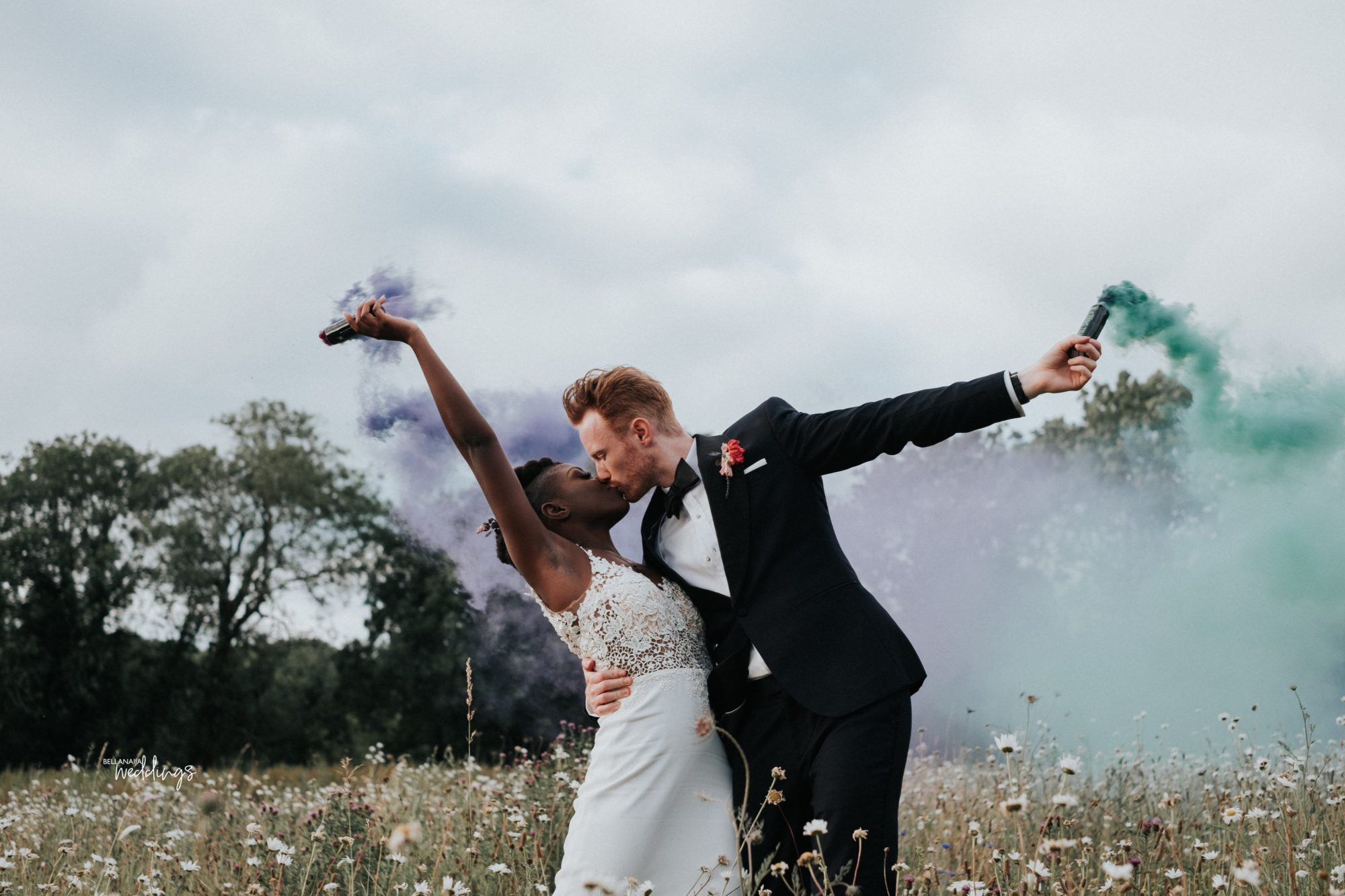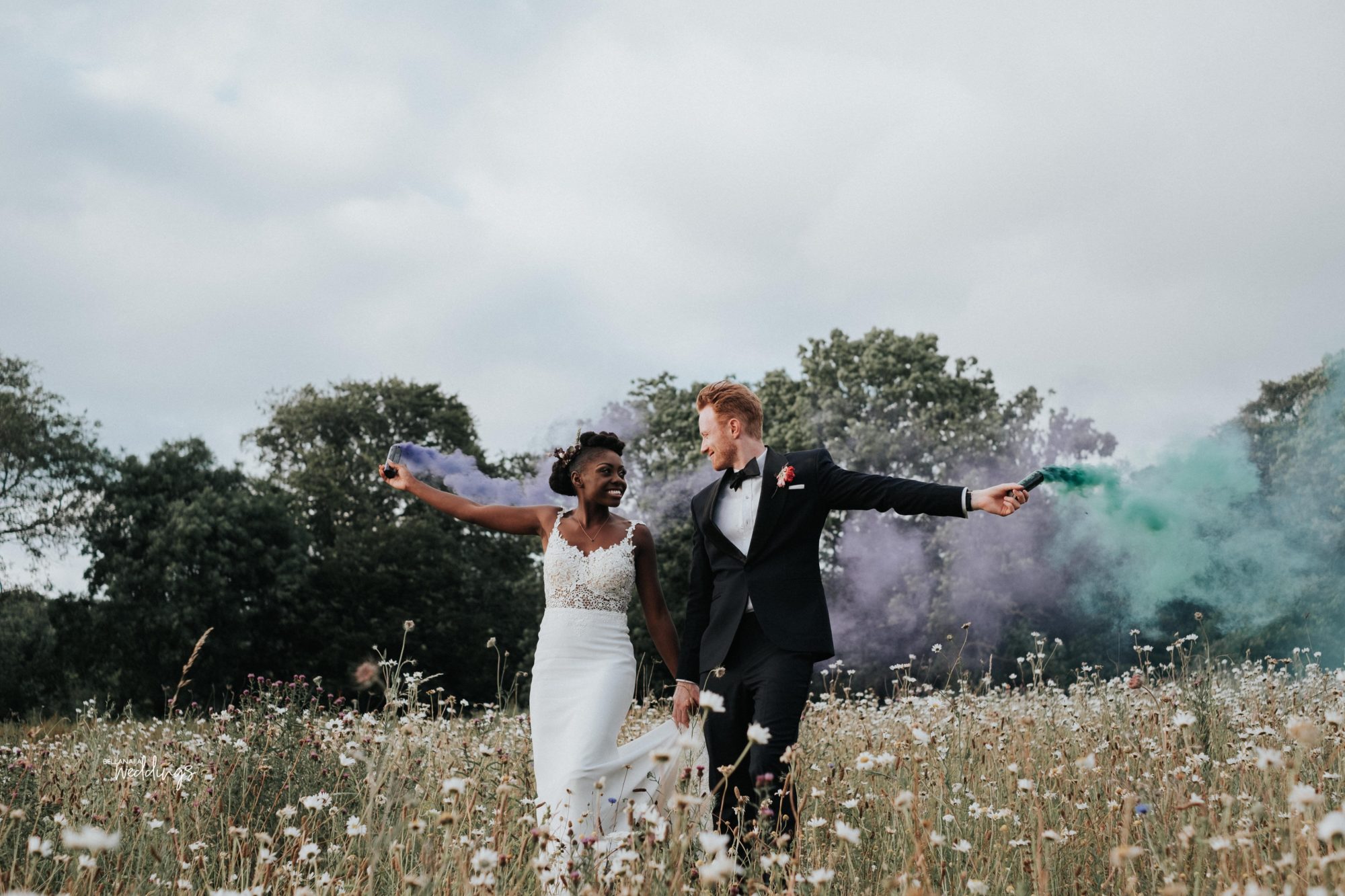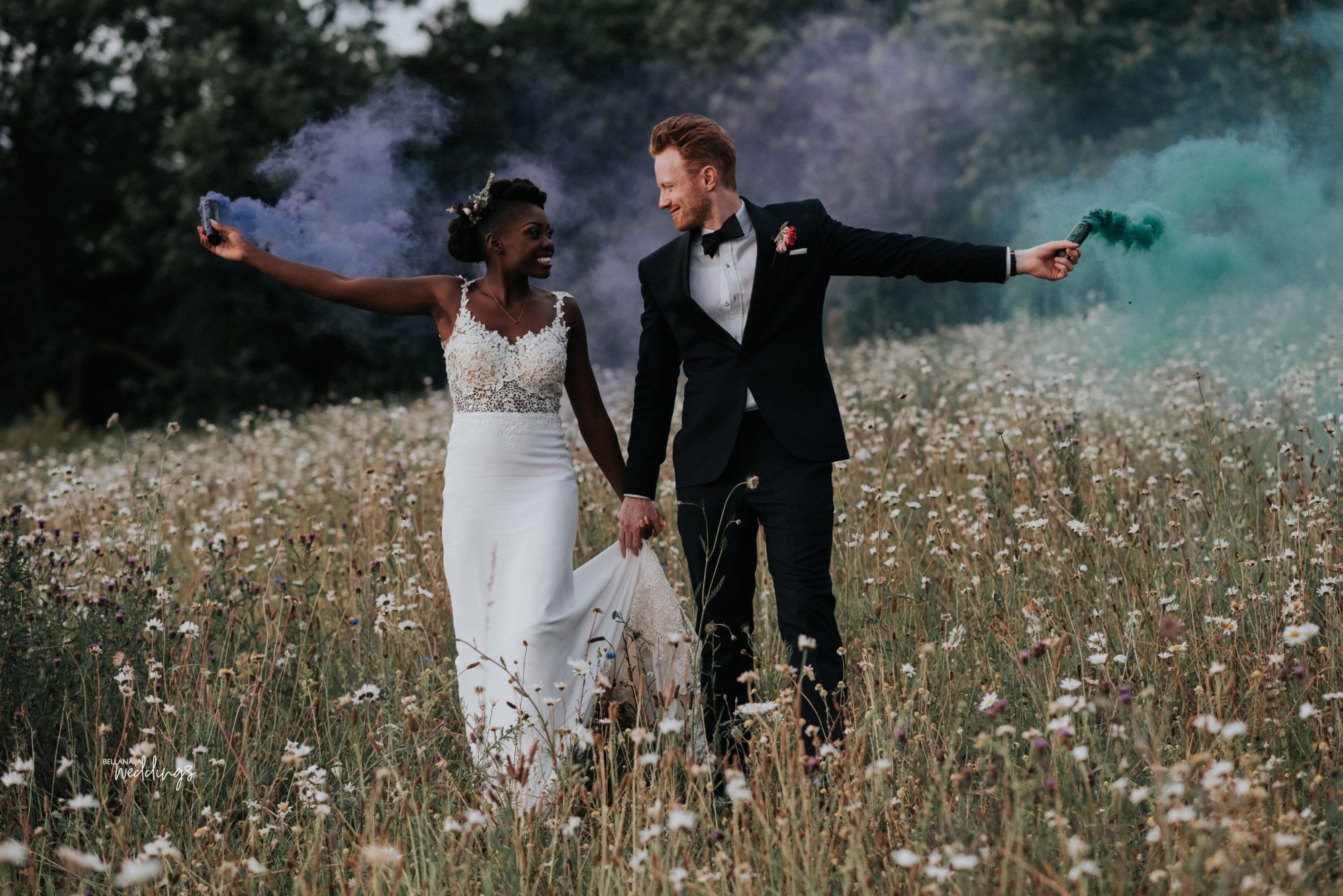 He was honest and gentle, yet still a true man. For the first few dates I kept thinking 'what is wrong with him?' or 'he must be hiding something'. It didn't take me long though to realize that he really was different. Jack has changed my life in so many ways but most importantly he has given me a sense of self-confidence that I never had. He supports me and believes in me whilst making me feel like a Queen. I can only thank God for bringing us together."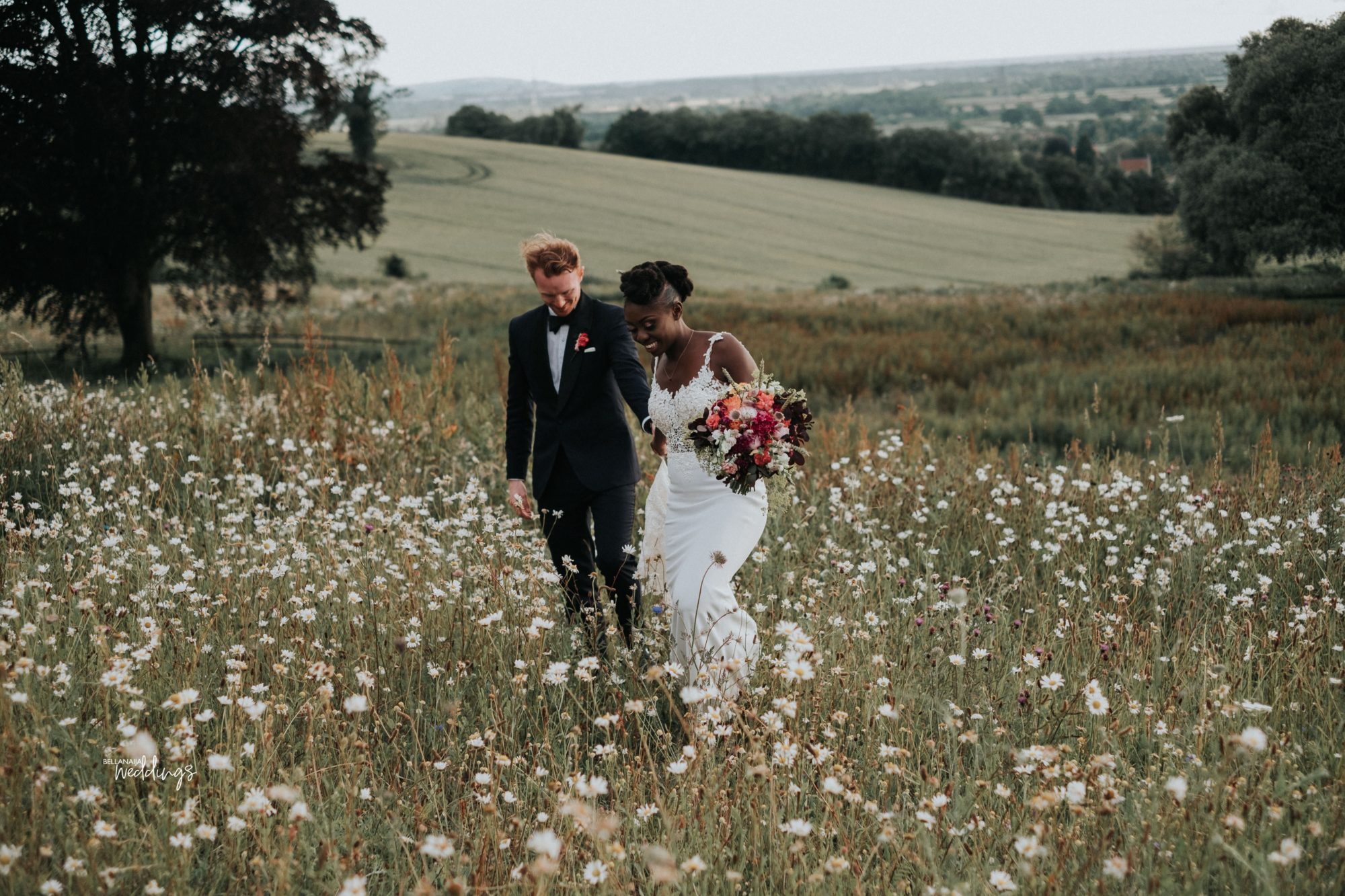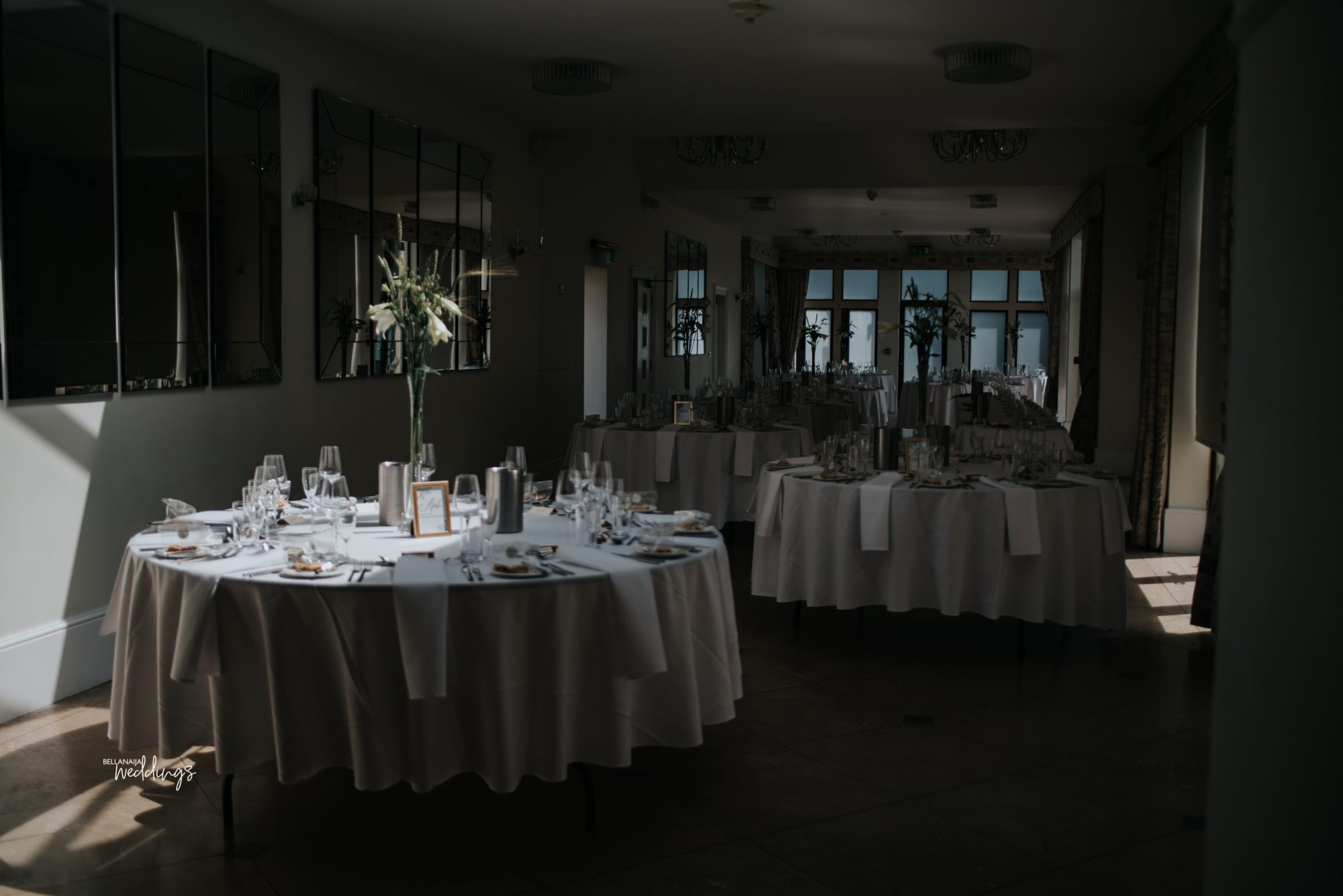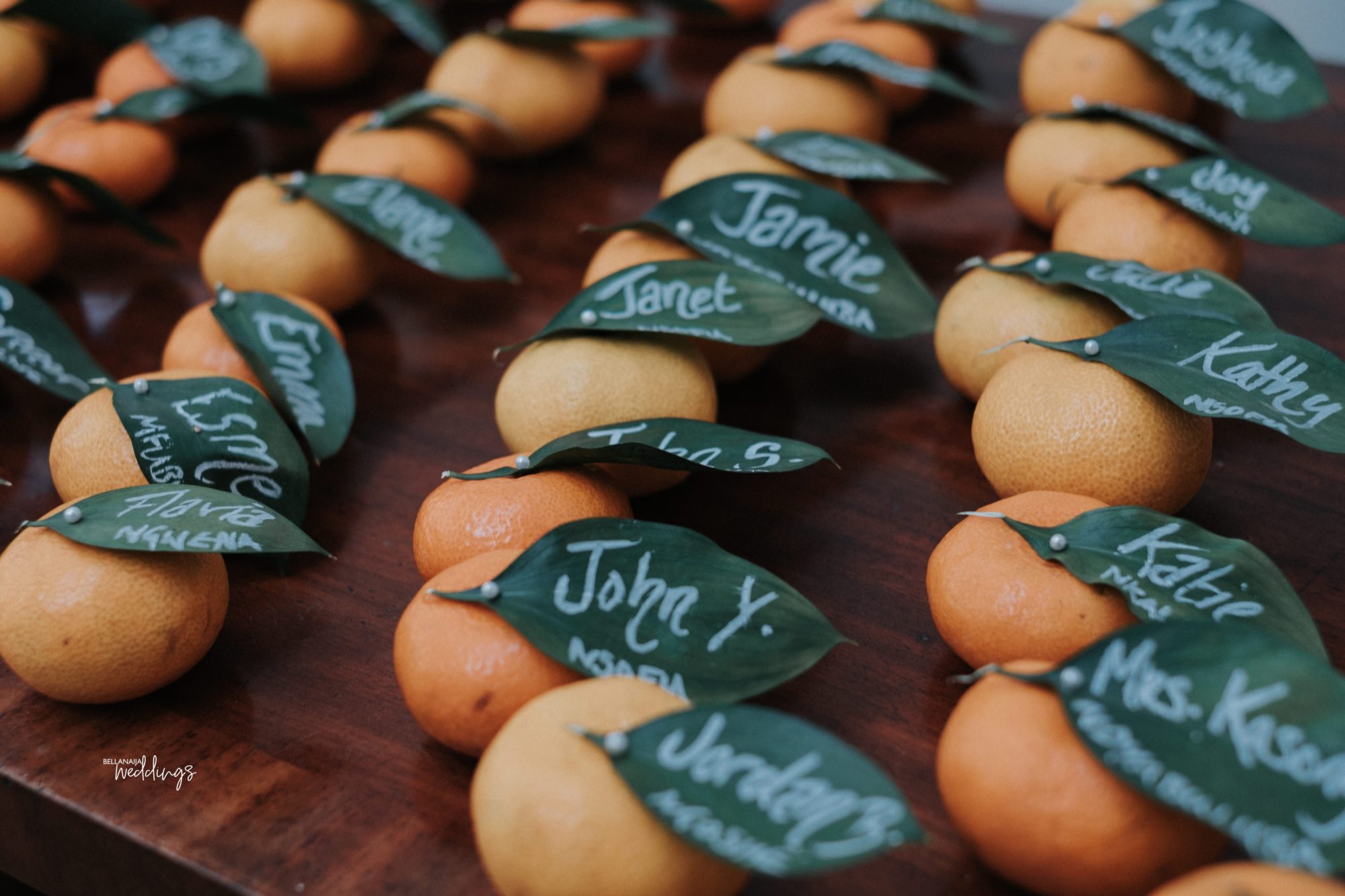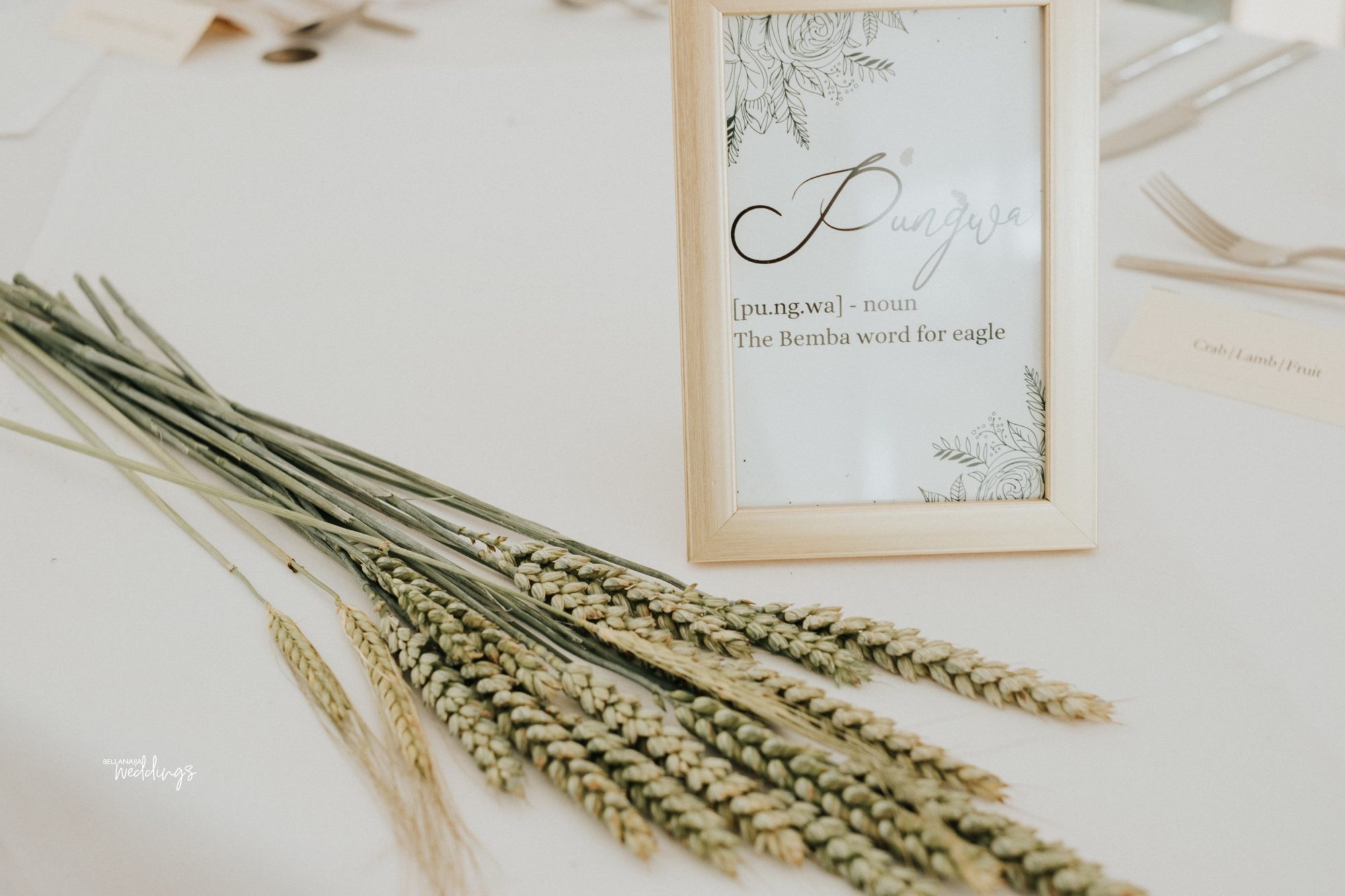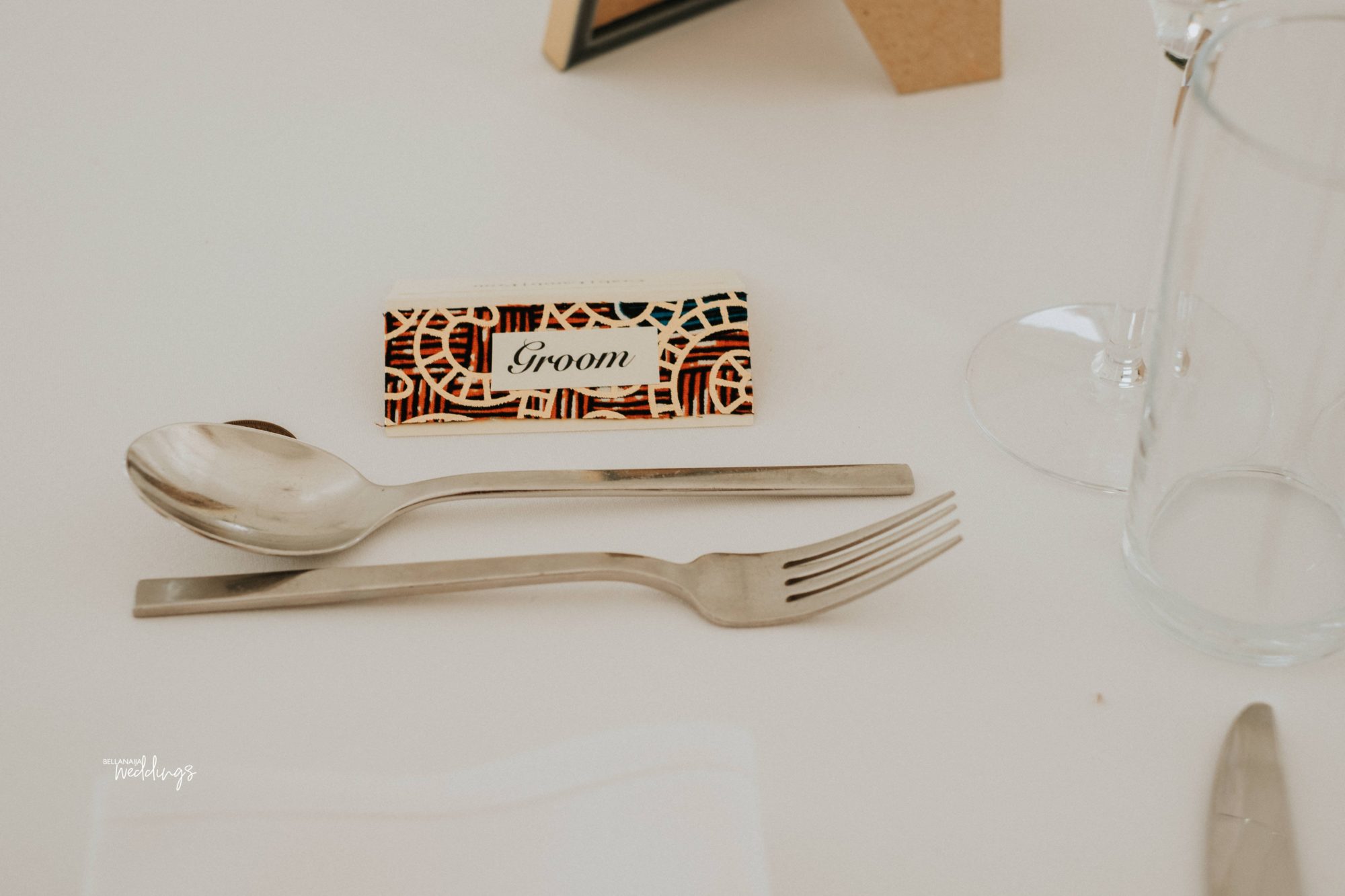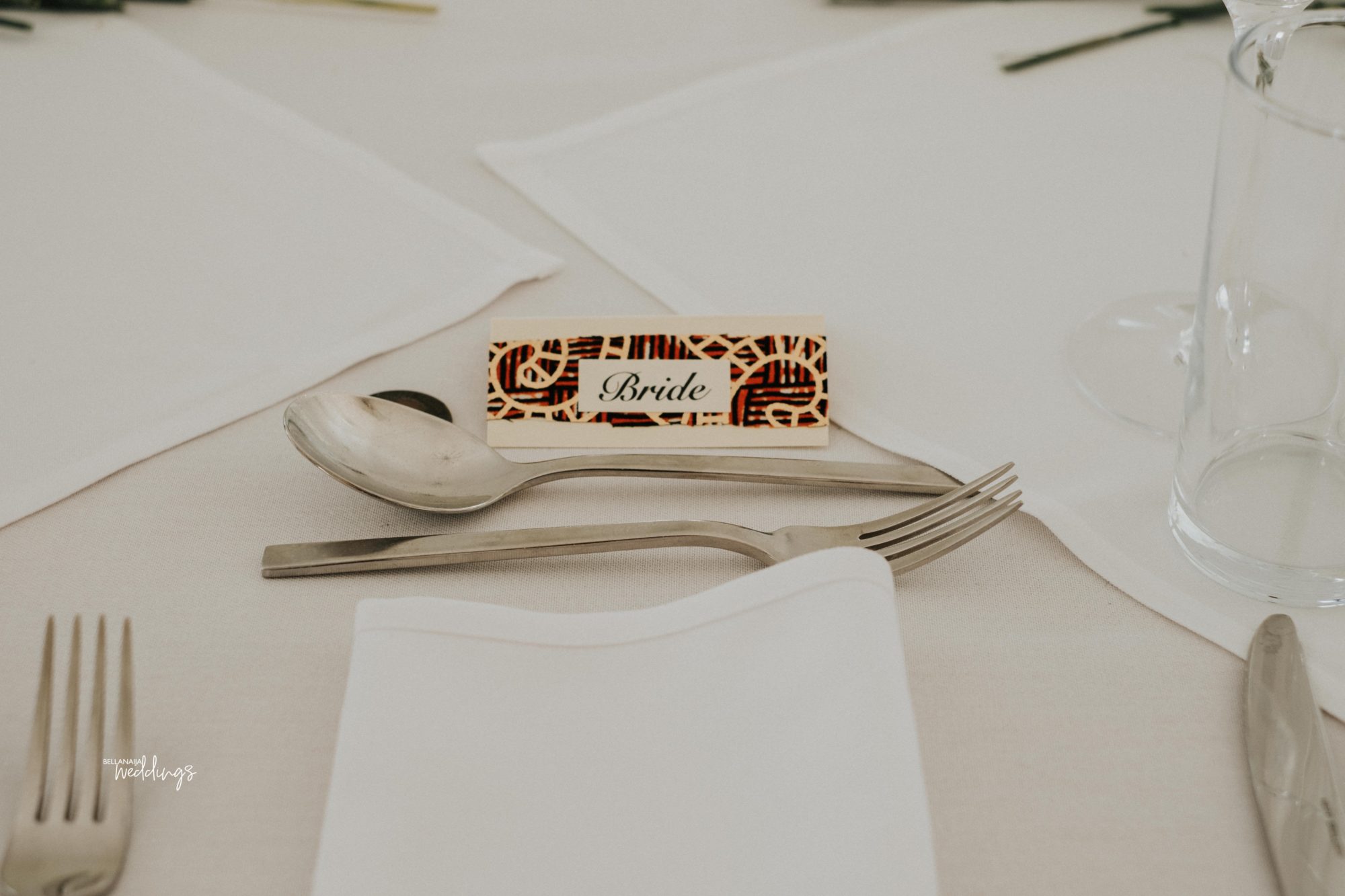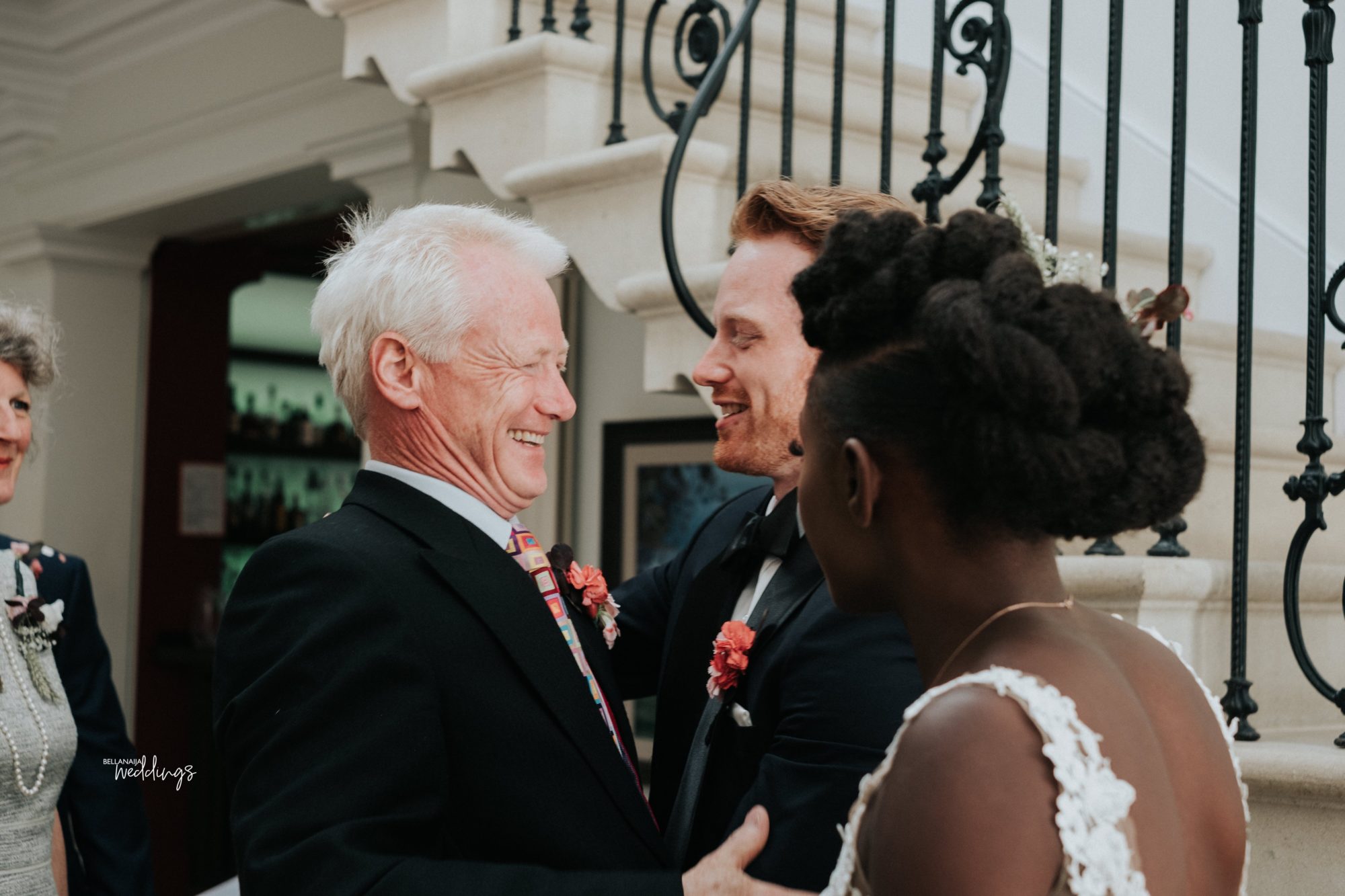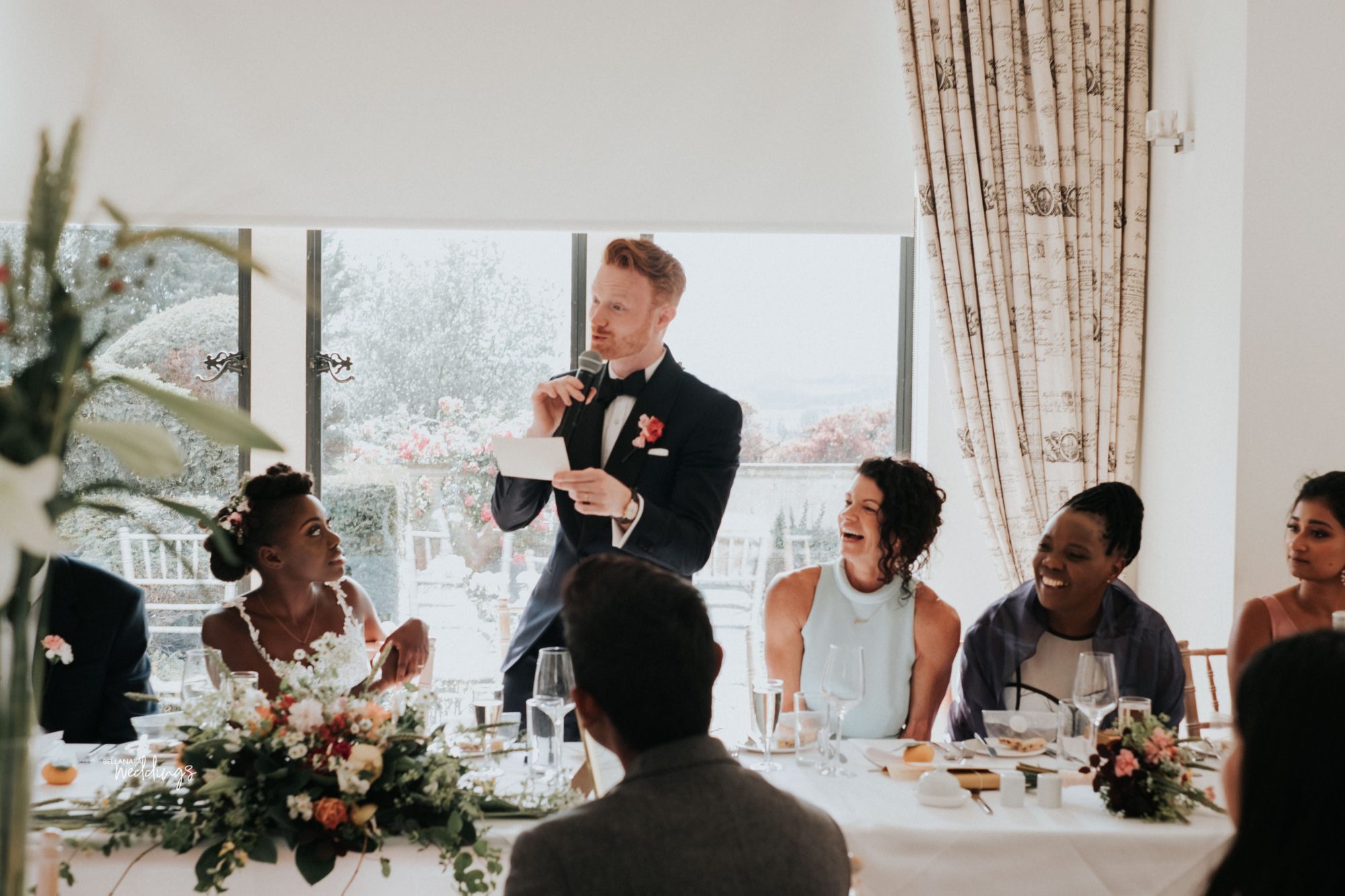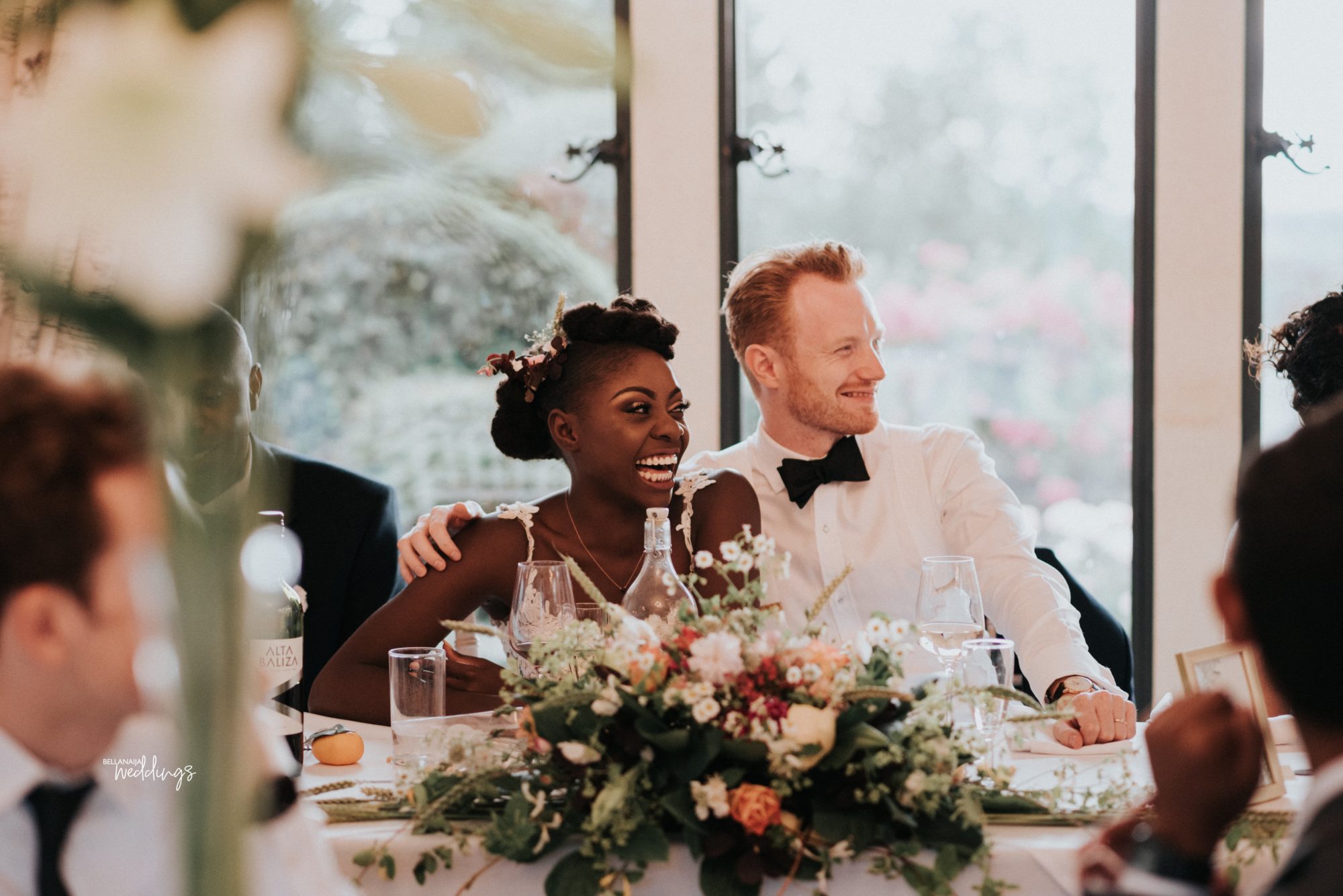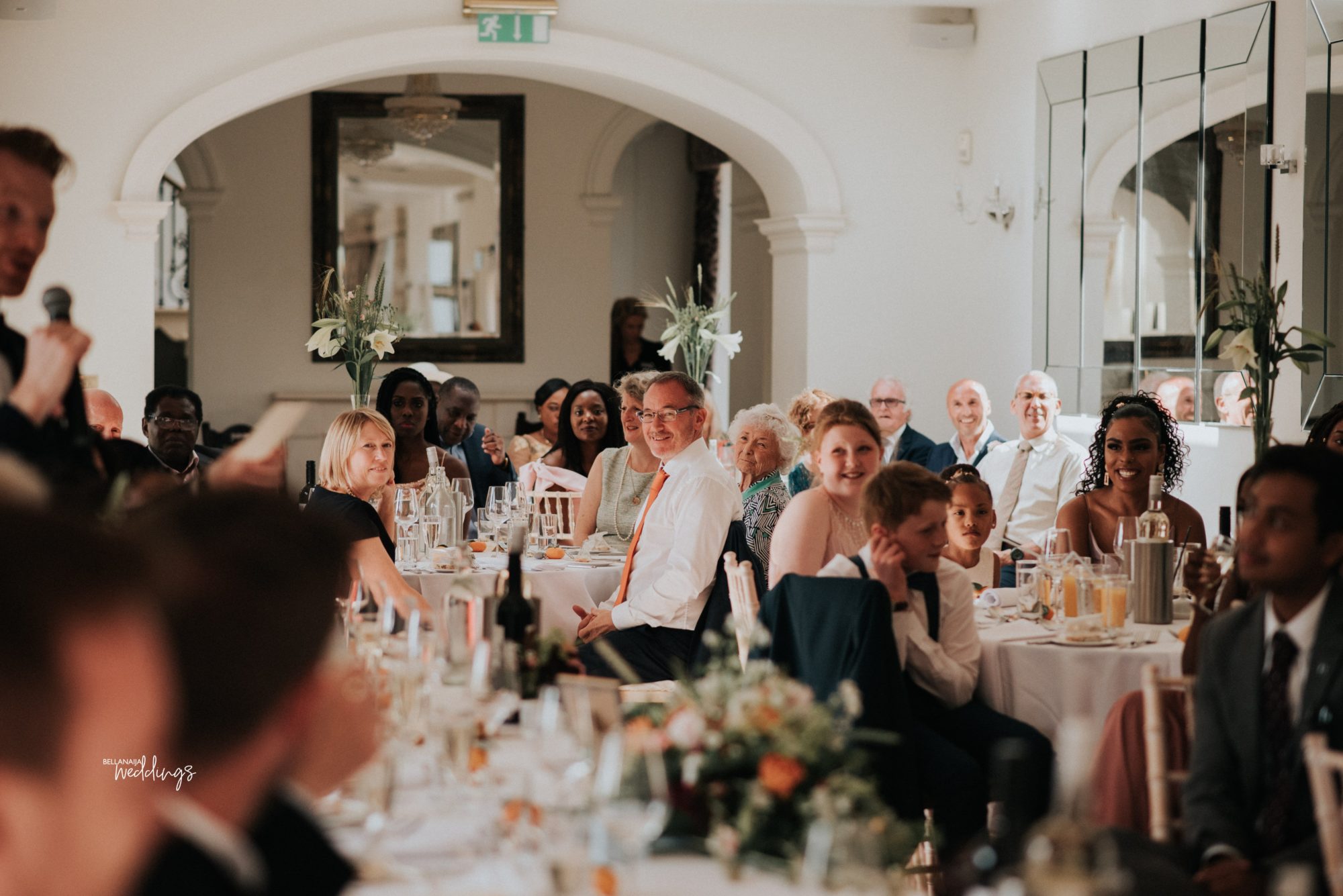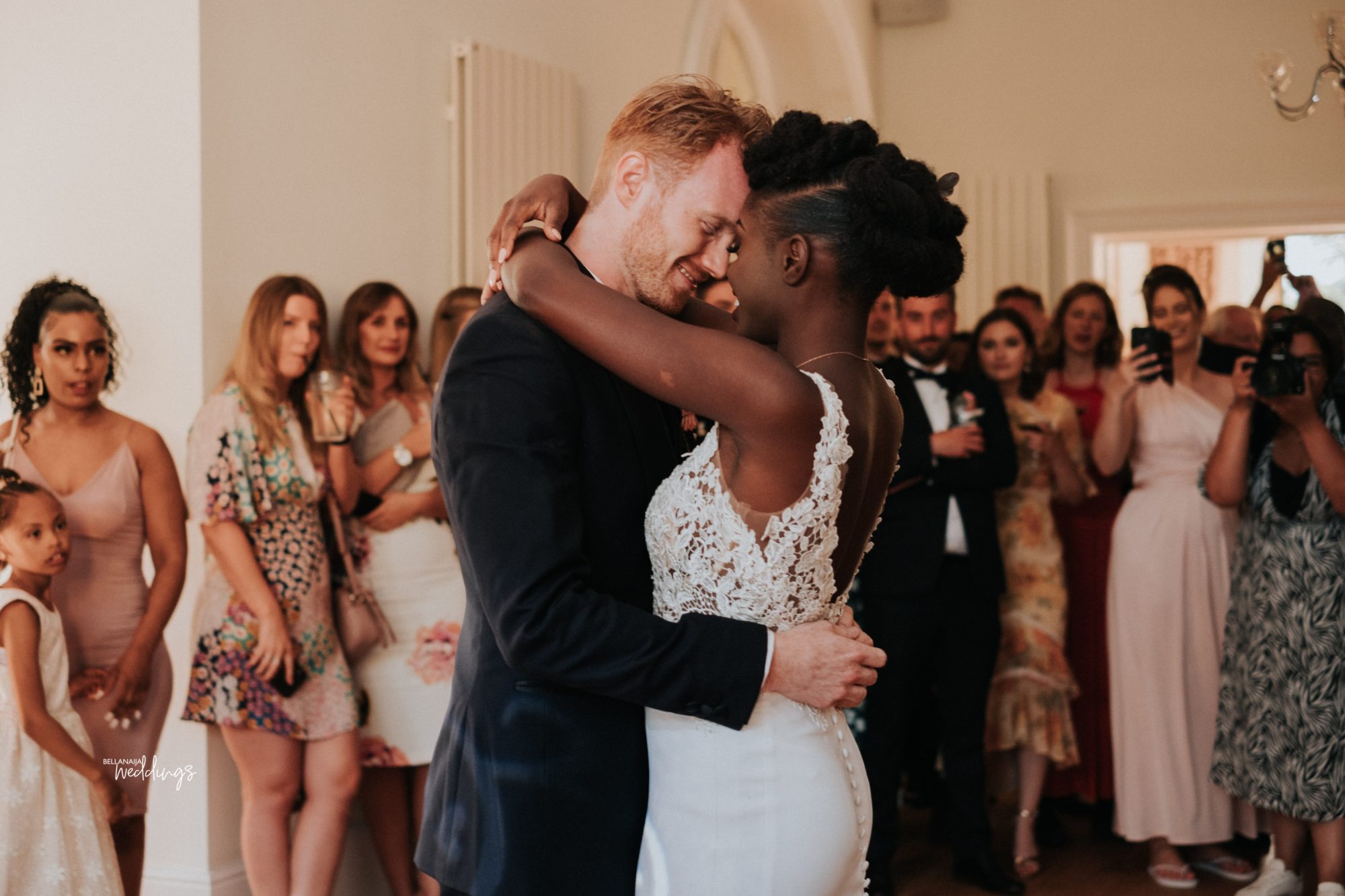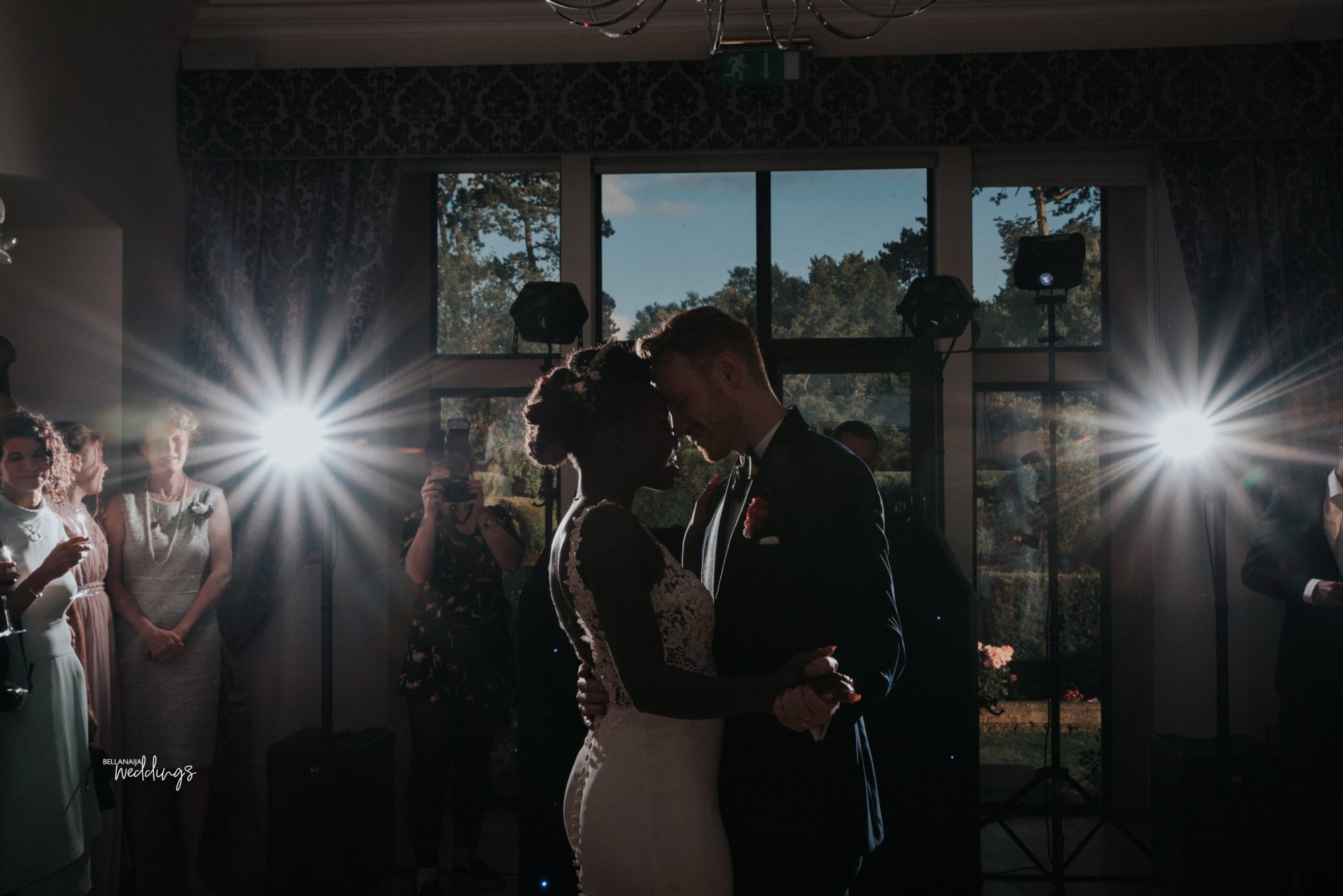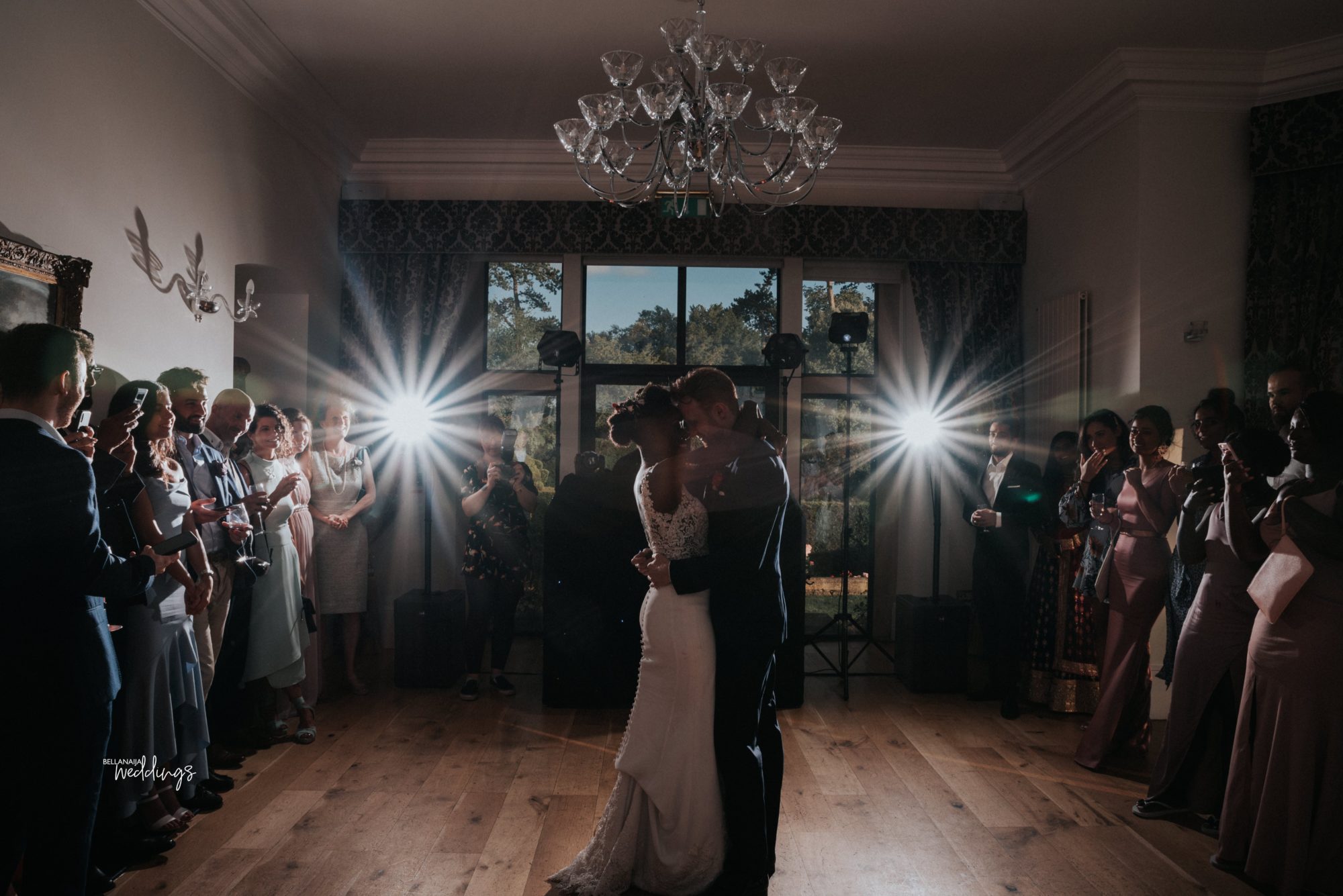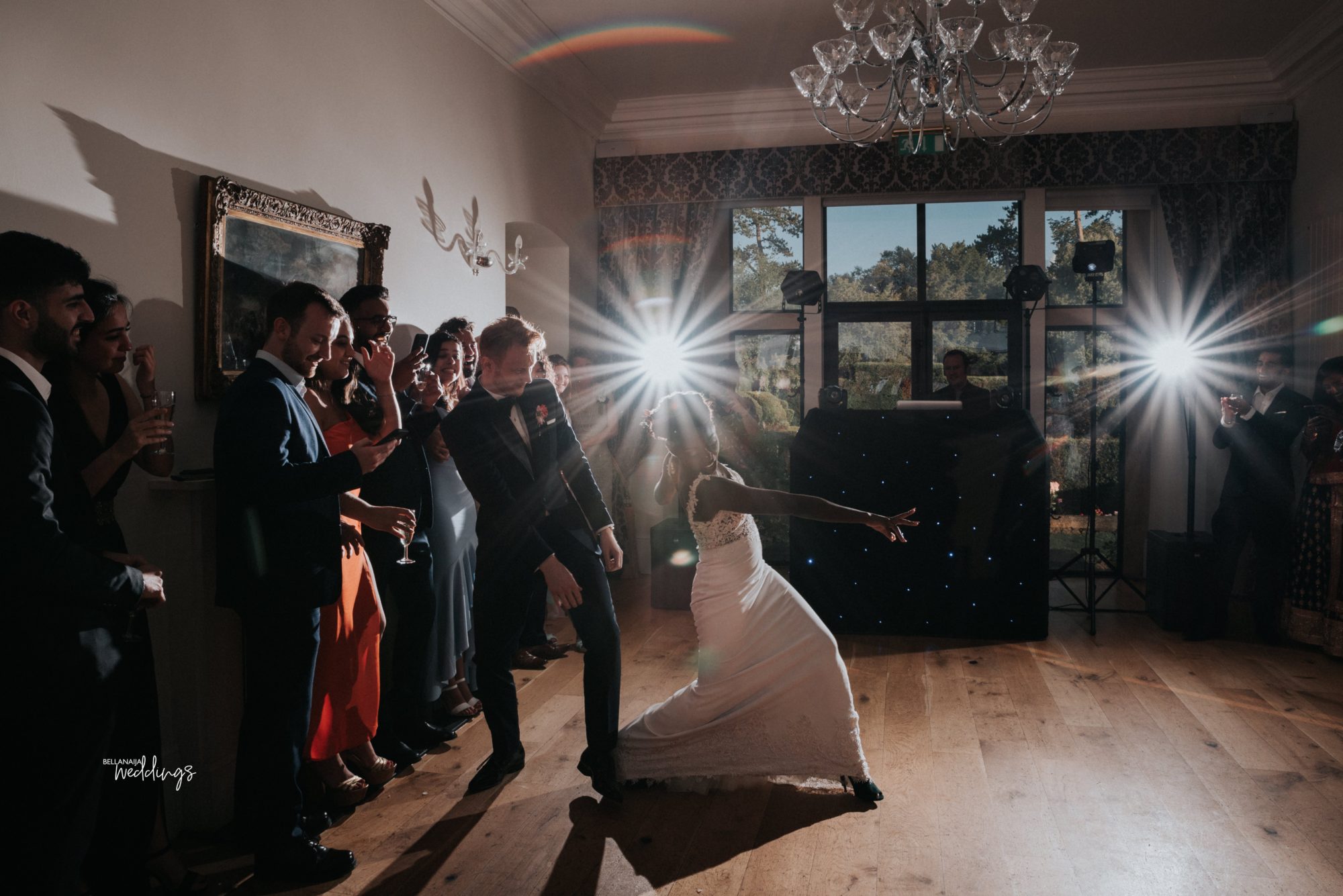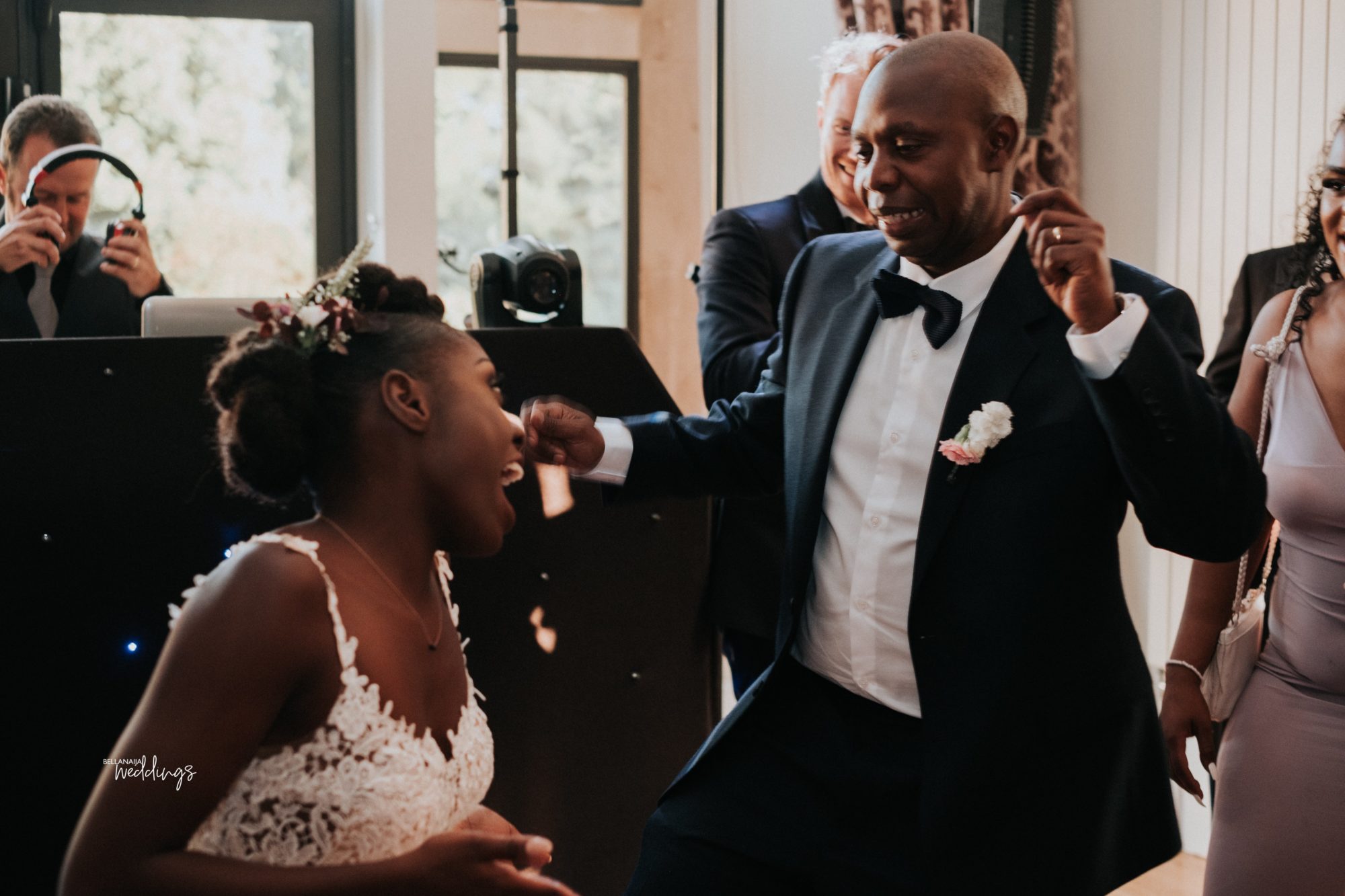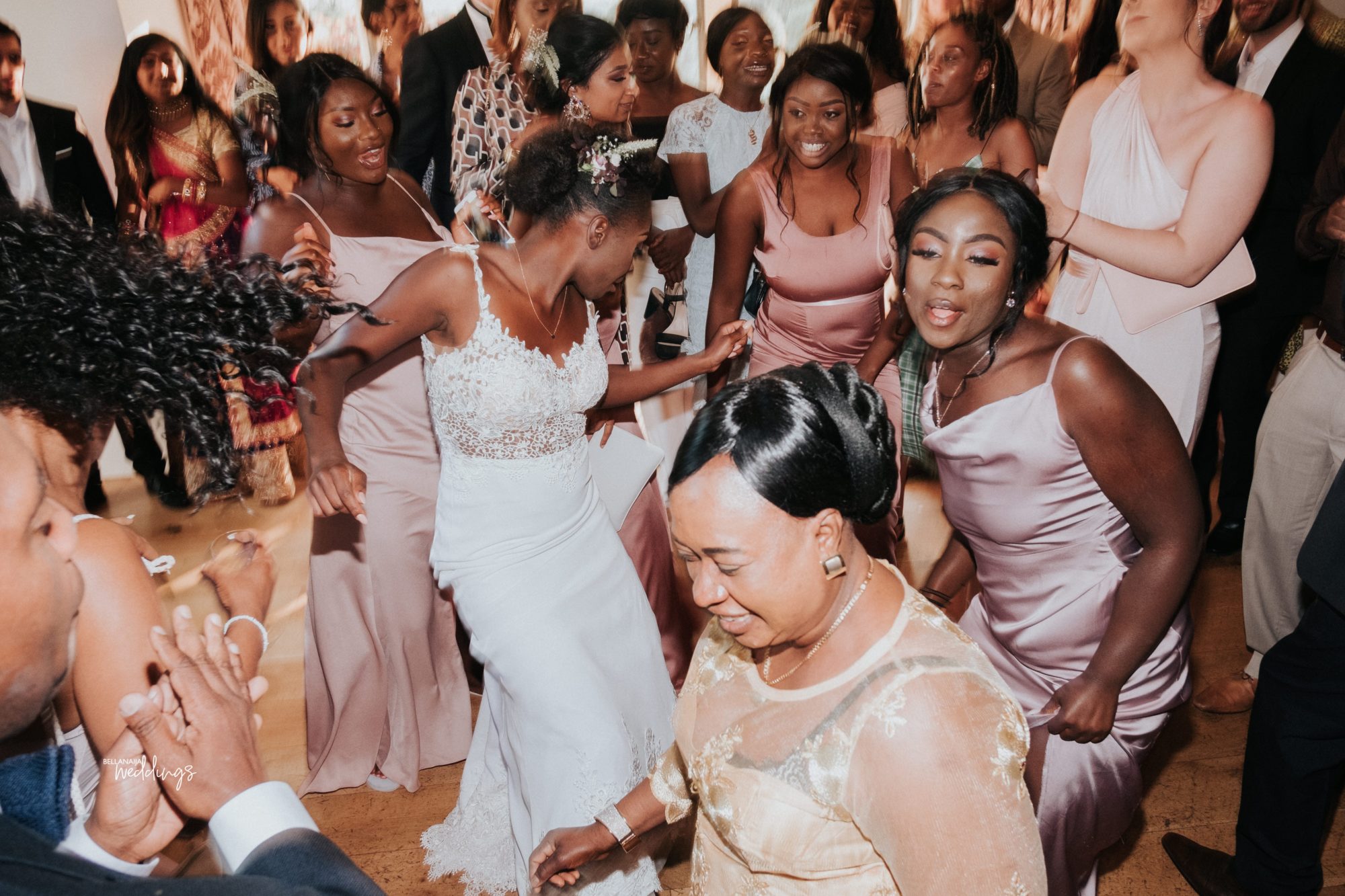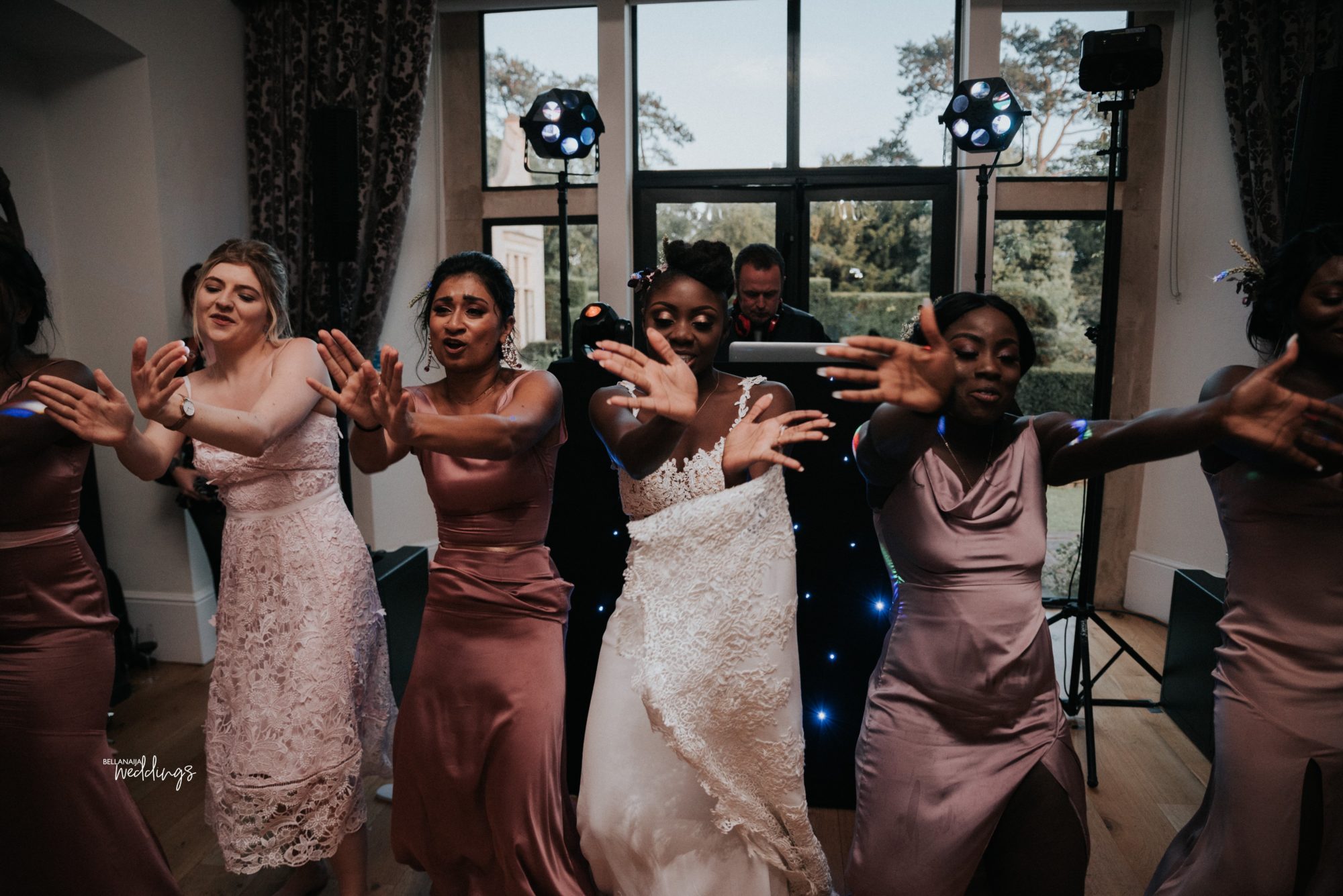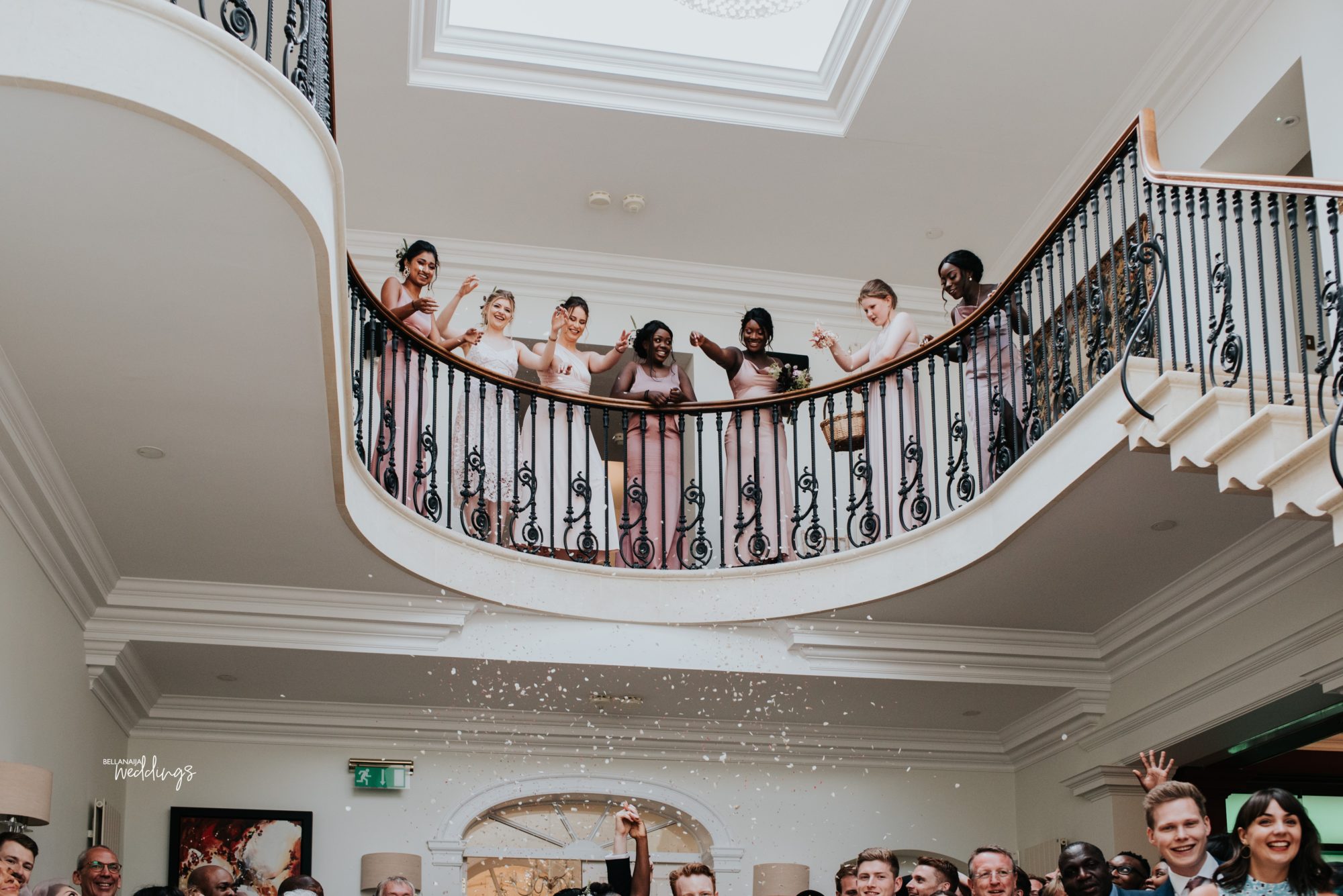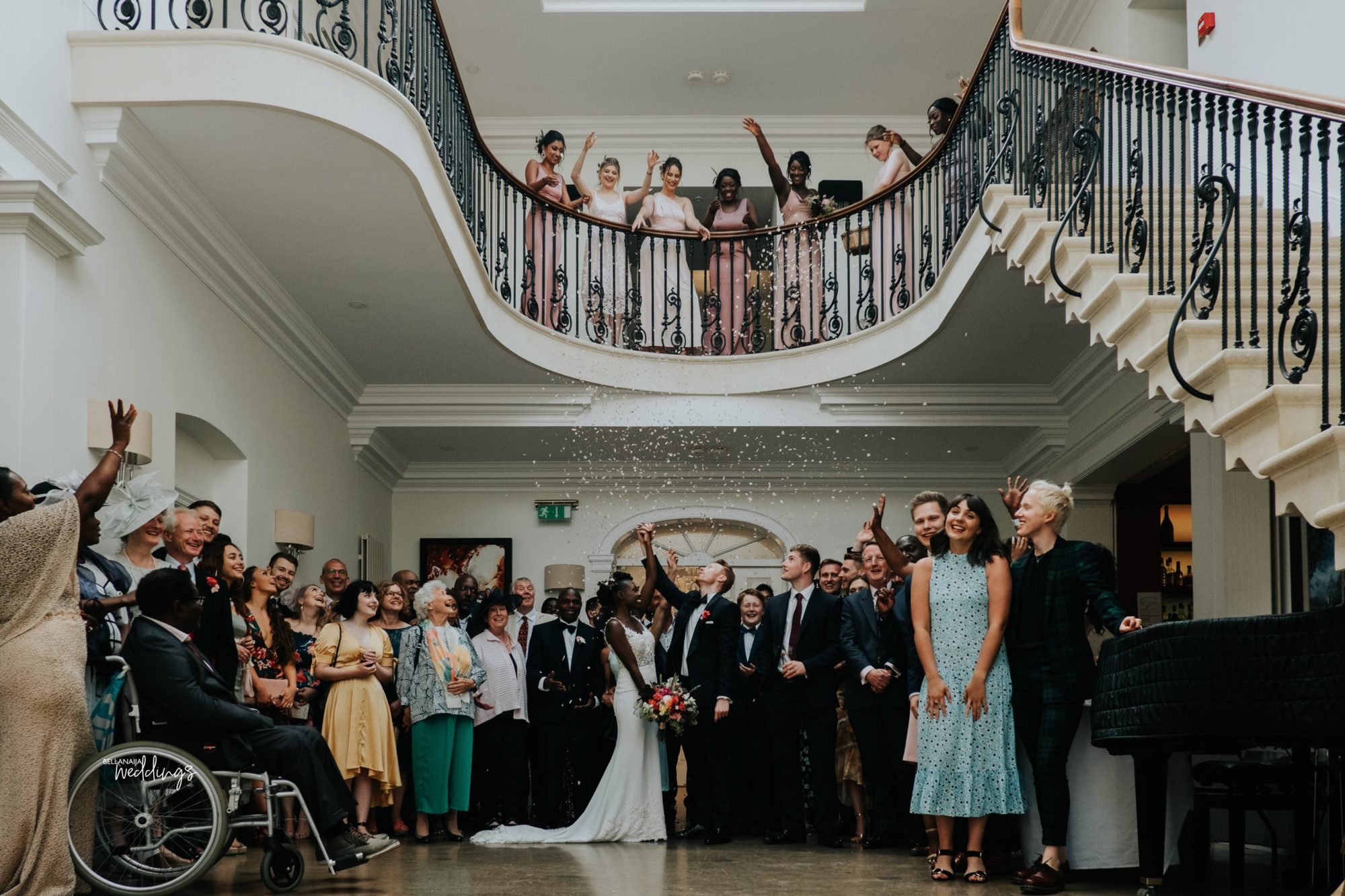 Credits
Suit: Bespoken For
Dress: Martina Liana
Venue: Old Down Manor Estate
Photography: Caroline Goosey
Music: Crystal Gospel Choir
Makeup: @unpeel | @ewatommybeauty
Hair: Go Gorgeous