We love how culture shines through when it comes to celebrating love, just as much as it does with everything else. In fact, we dare say – more than with anything else! This is why traditional weddings are one of our favourite things ever.
Today, we get to experience culture in its full glory through the lenses of lovebirds, Timilehin and Samuel. The two met in a Bible study group and the friendship that was born has now led to a forever love story and we're super excited for them!
Timilehin and Samuel tied the knot in a Yoruba traditional engagement and it was so many shades of beautiful and colourful. Following the Yoruba customs, Samuel went with his people to ask for the hand of his pretty woman in marriage and both their families were joined together in a new bond of love and joy. The colours and joy are so evident, that we're absolutely drooling. You certainly want to take in all of this yourself.
Enjoy their trad photos below and check out the white wedding feature here.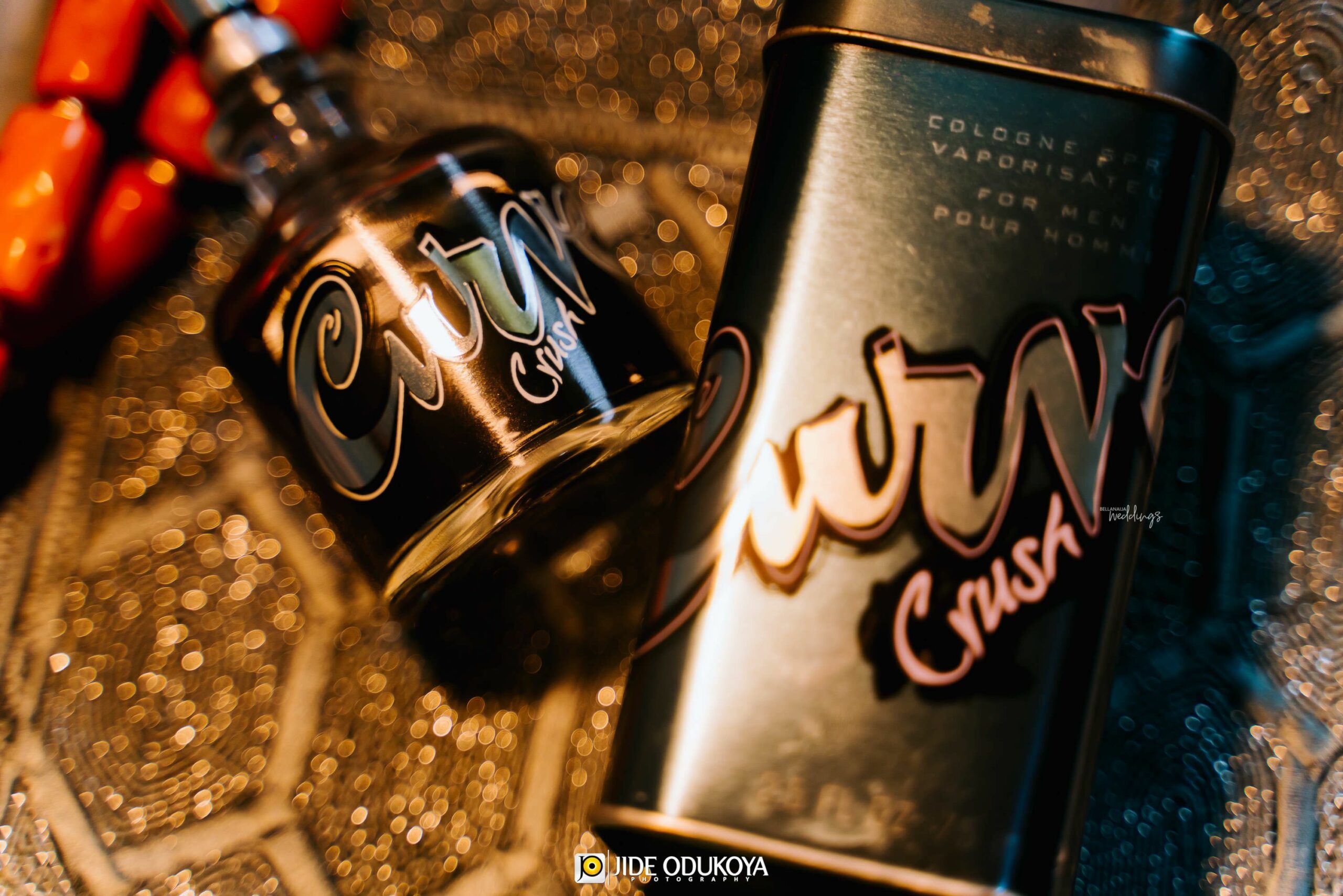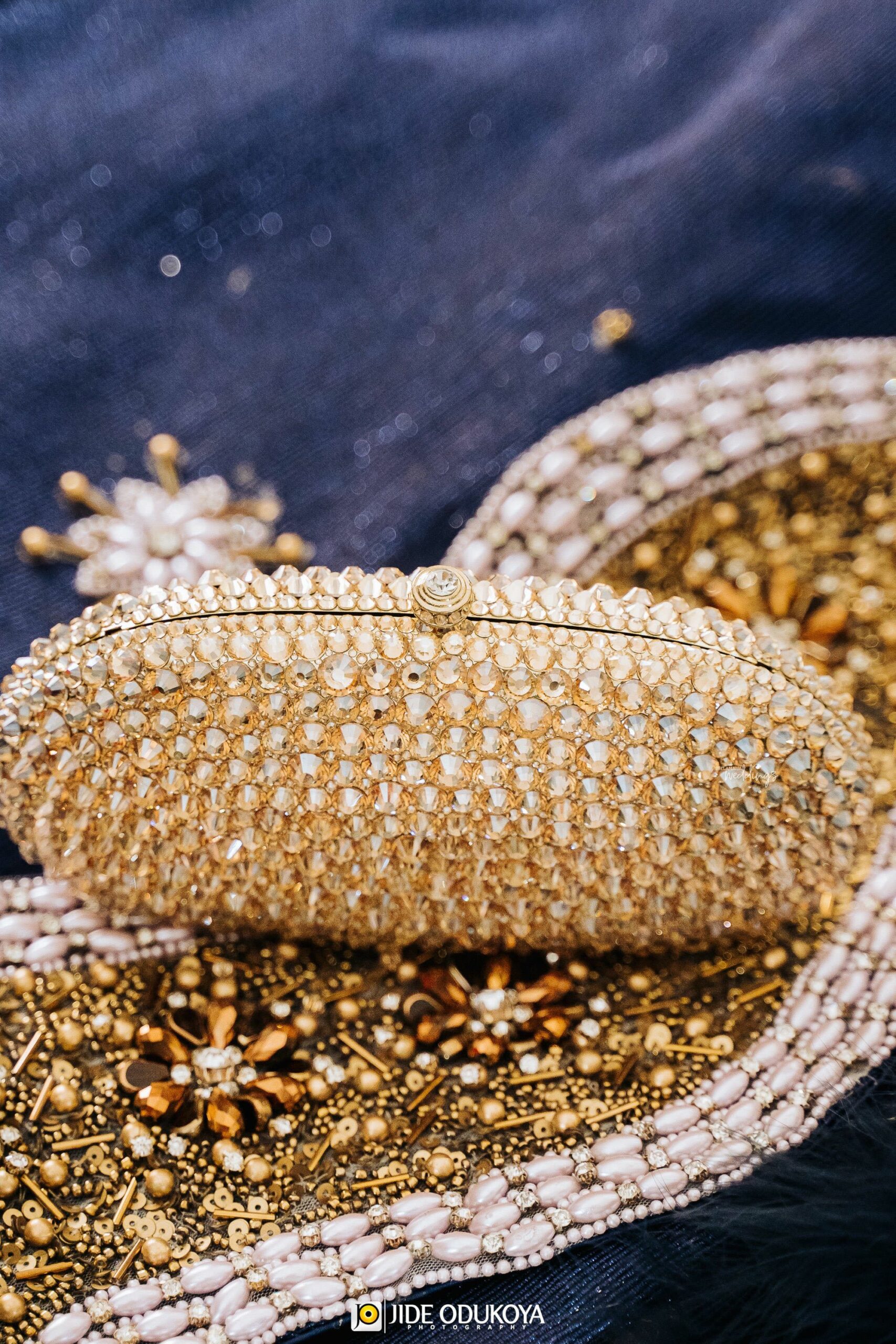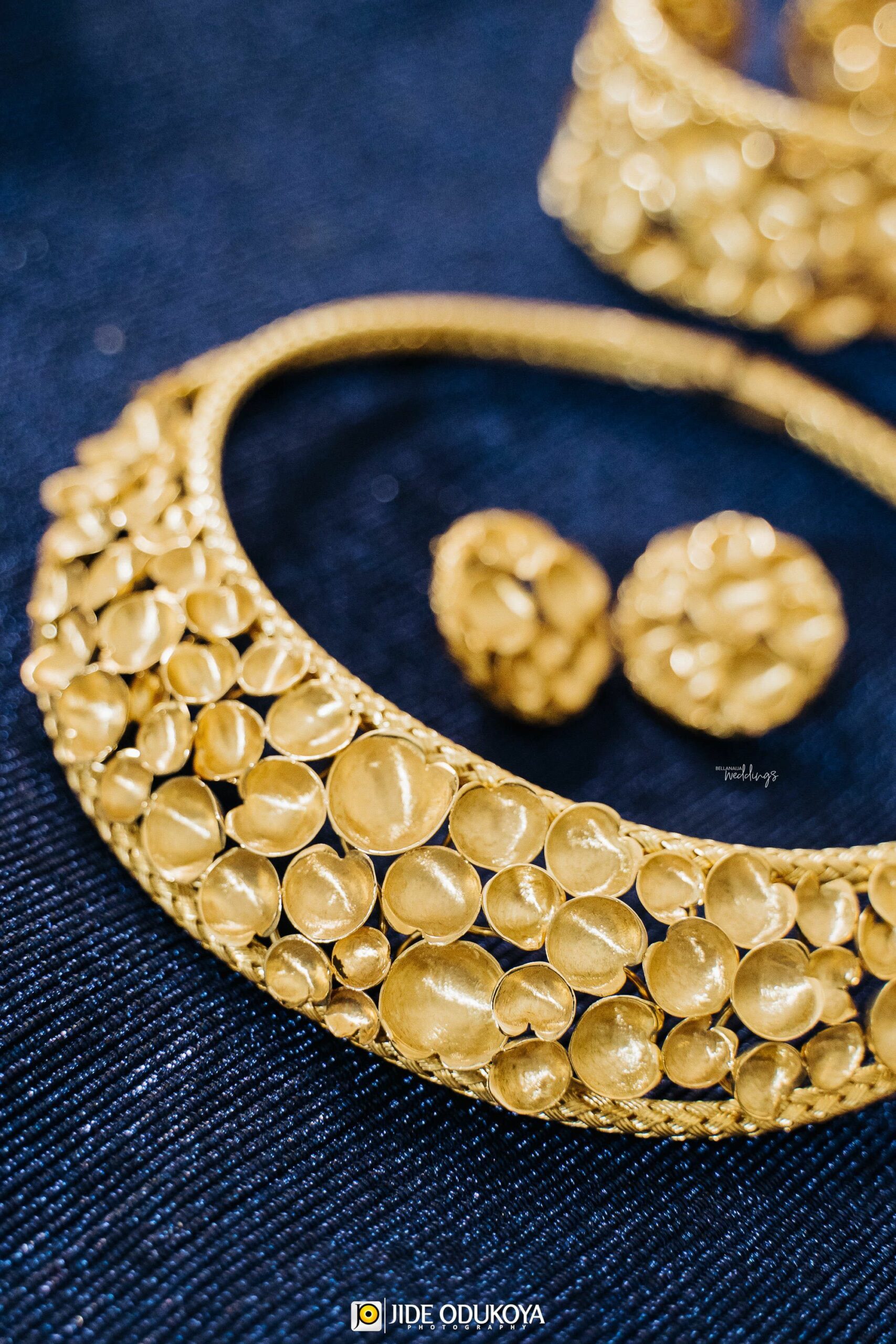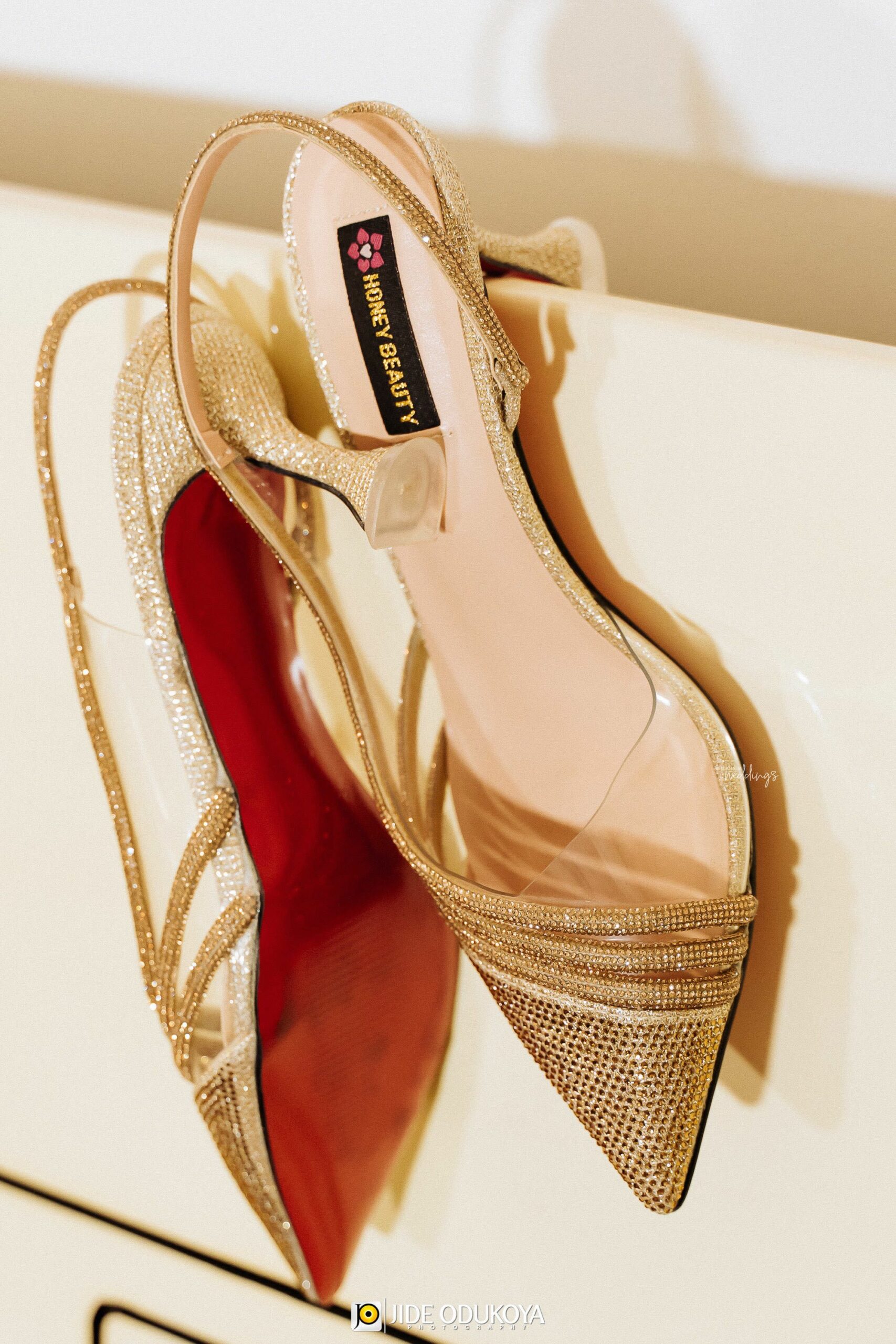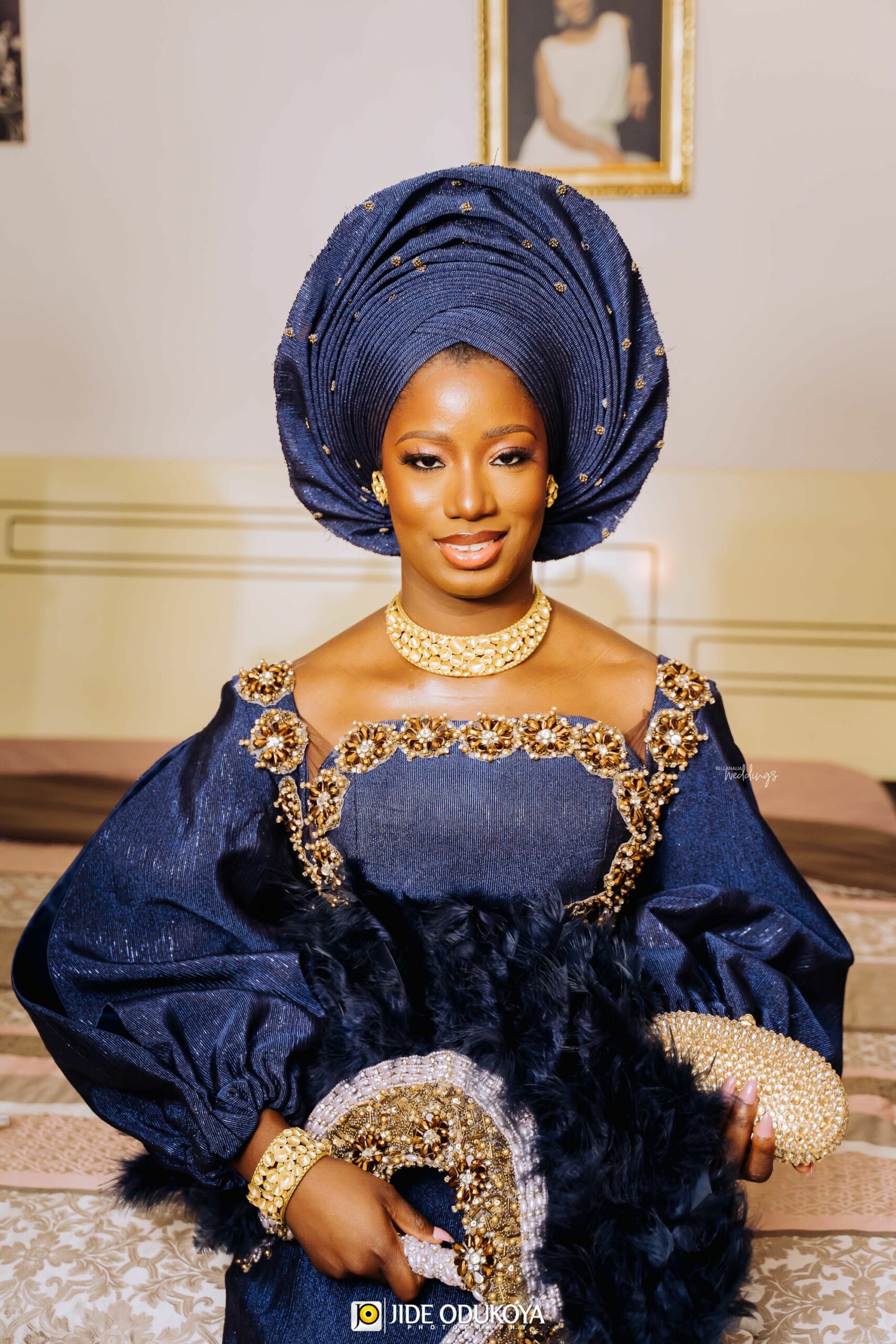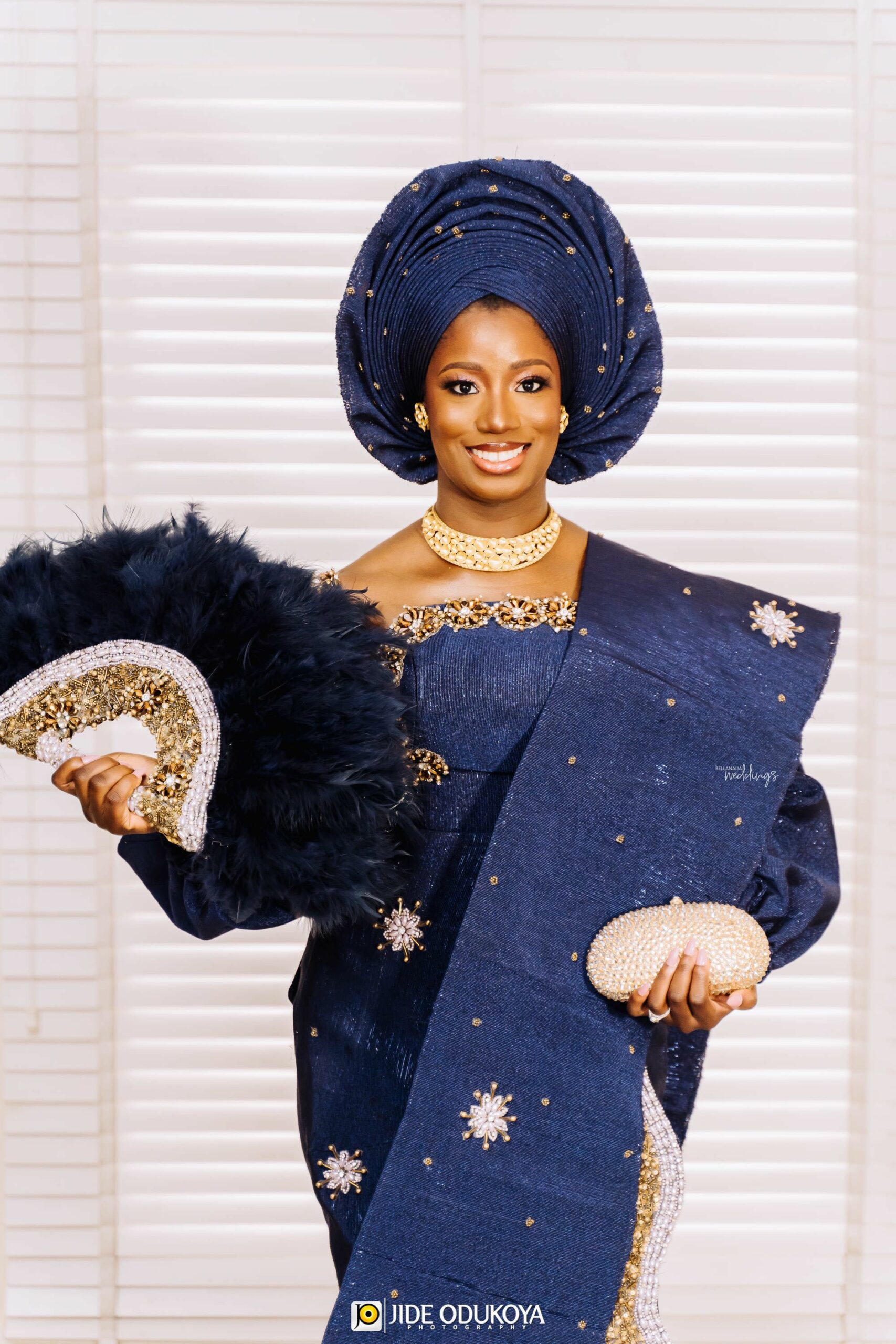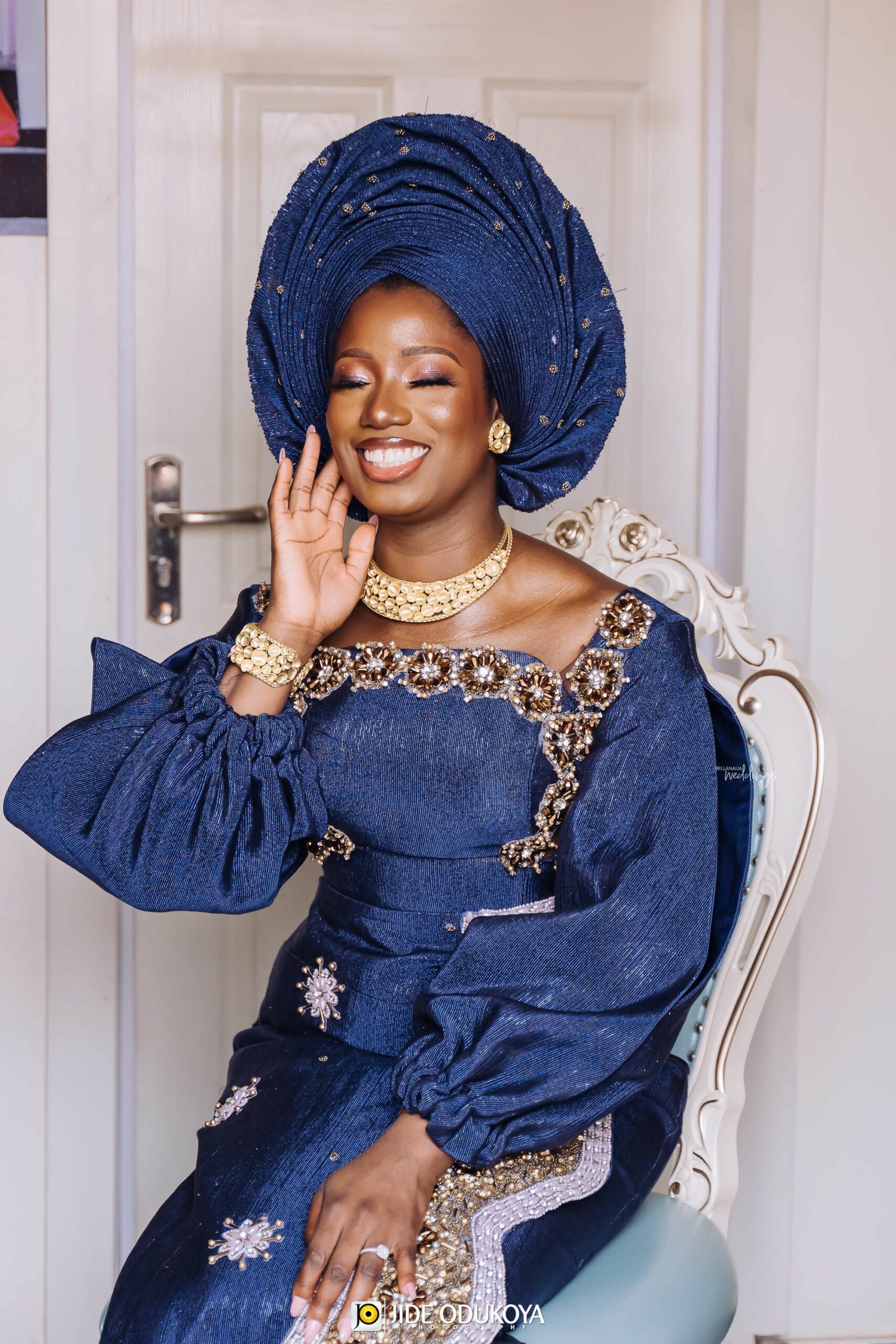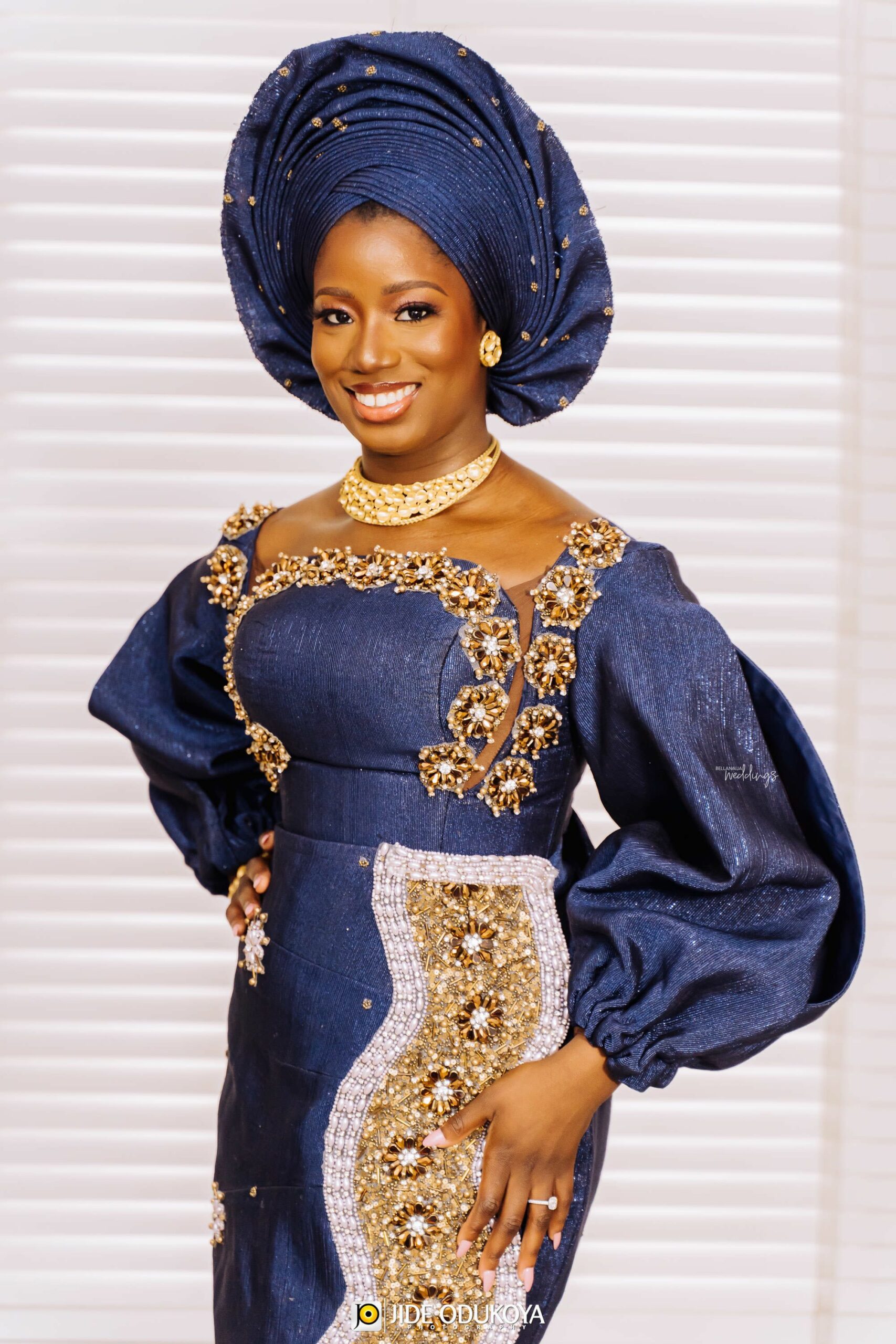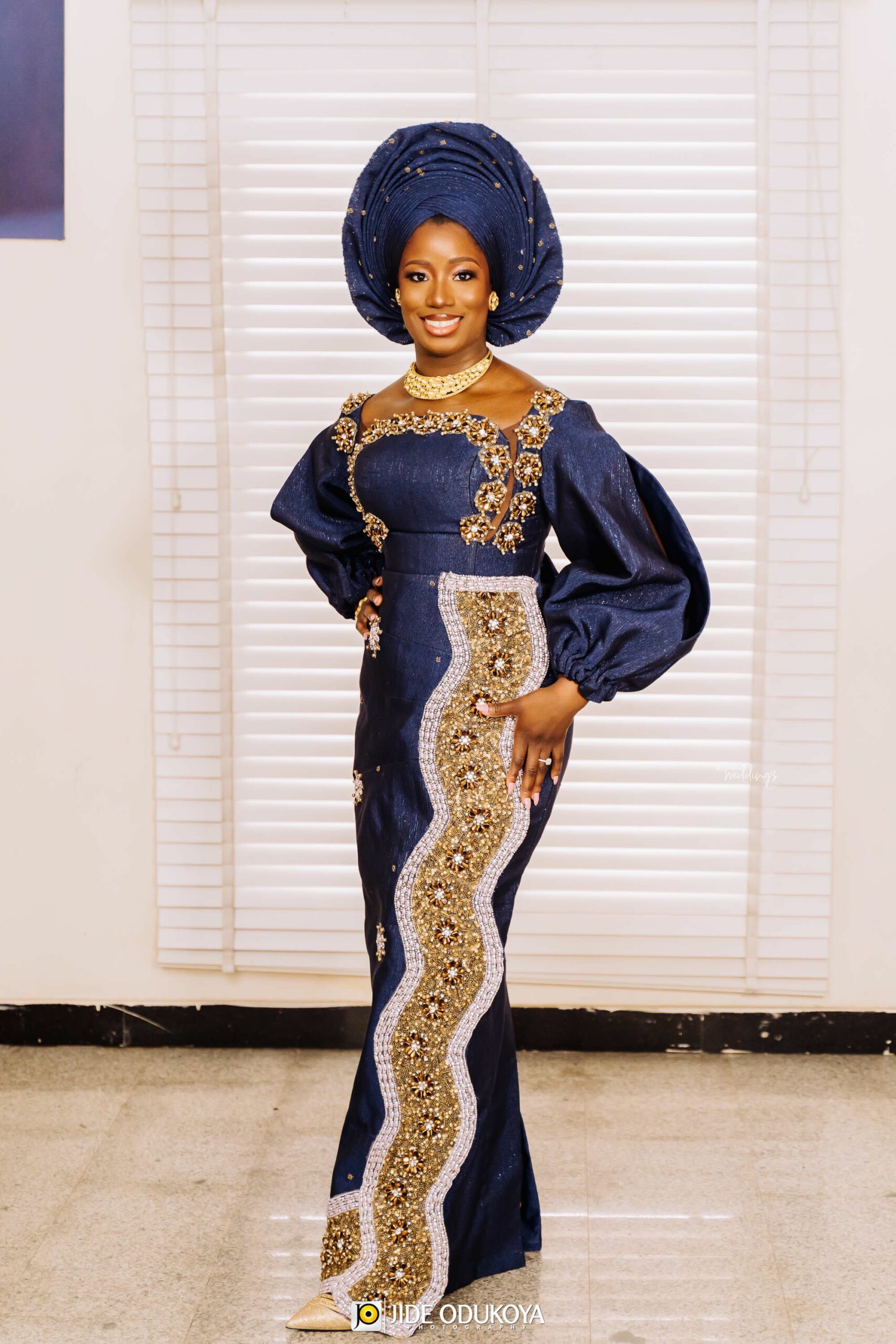 The big reveal…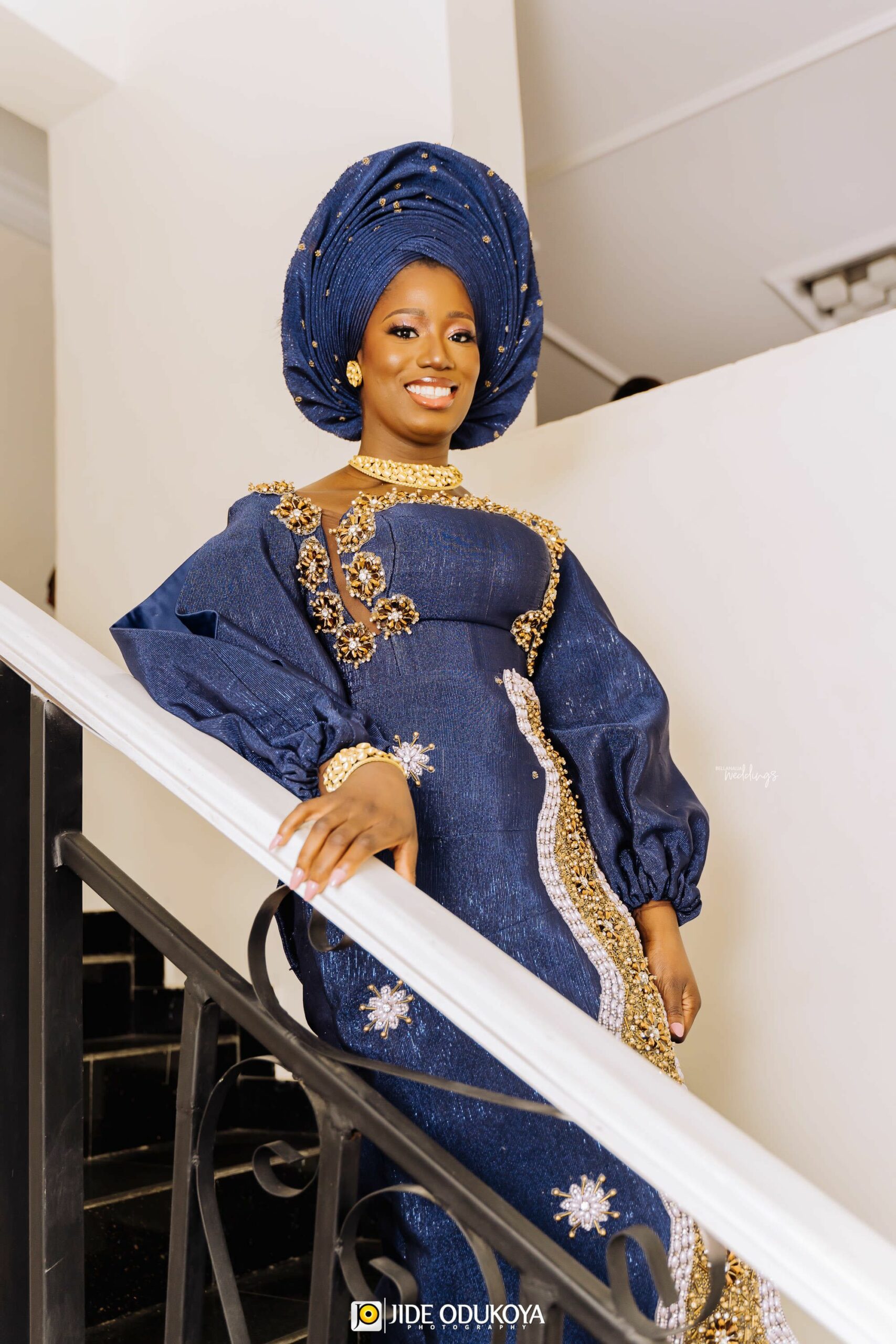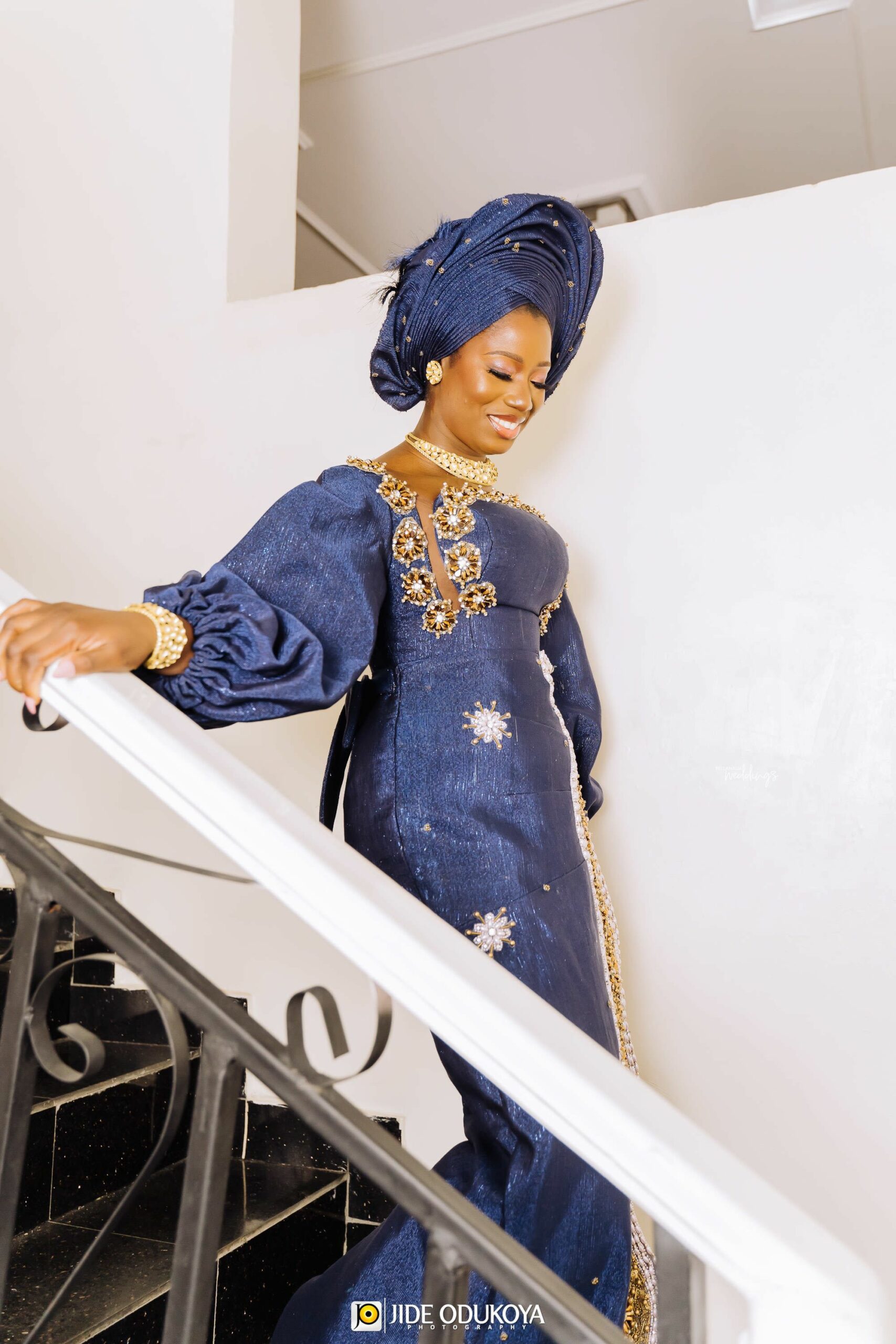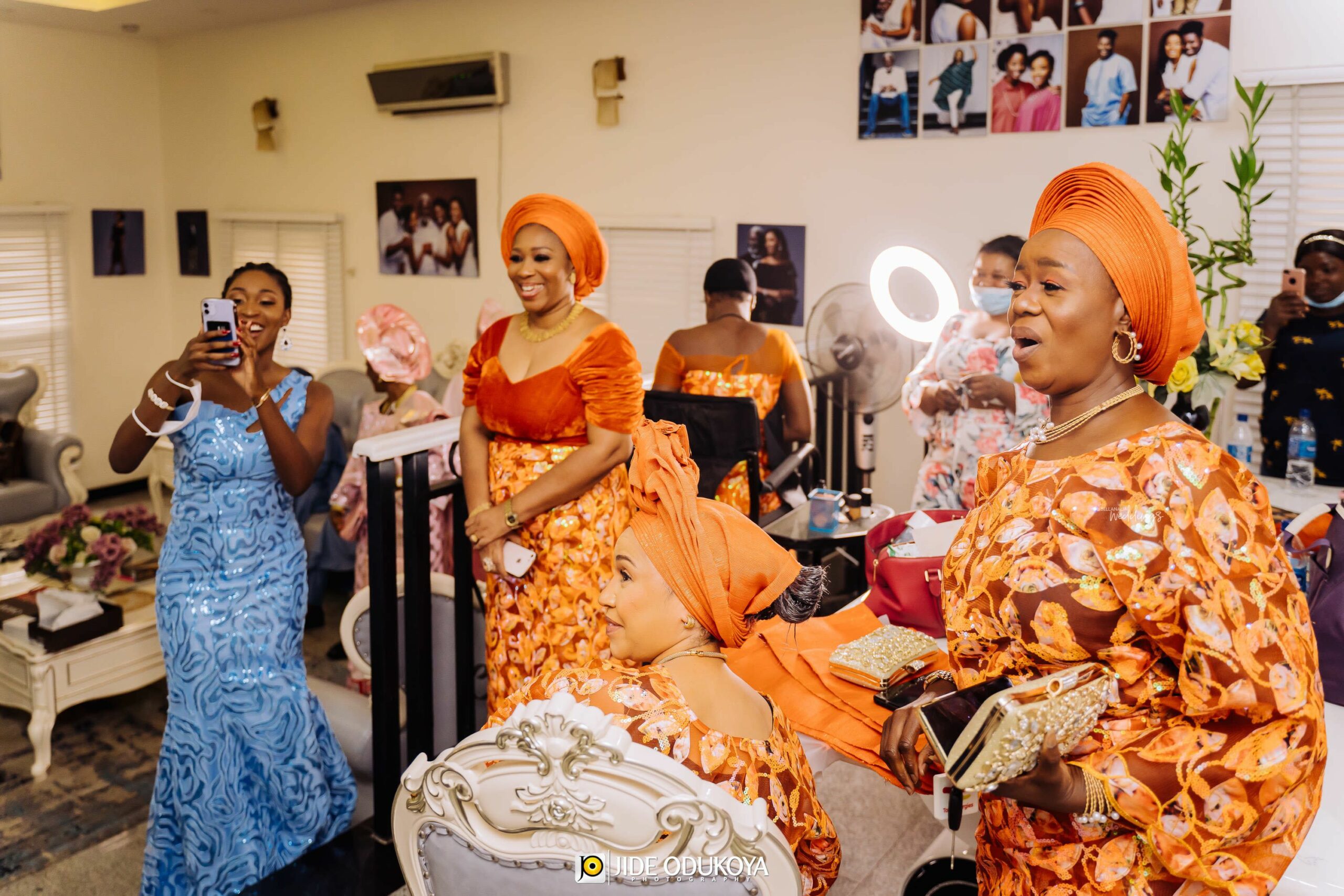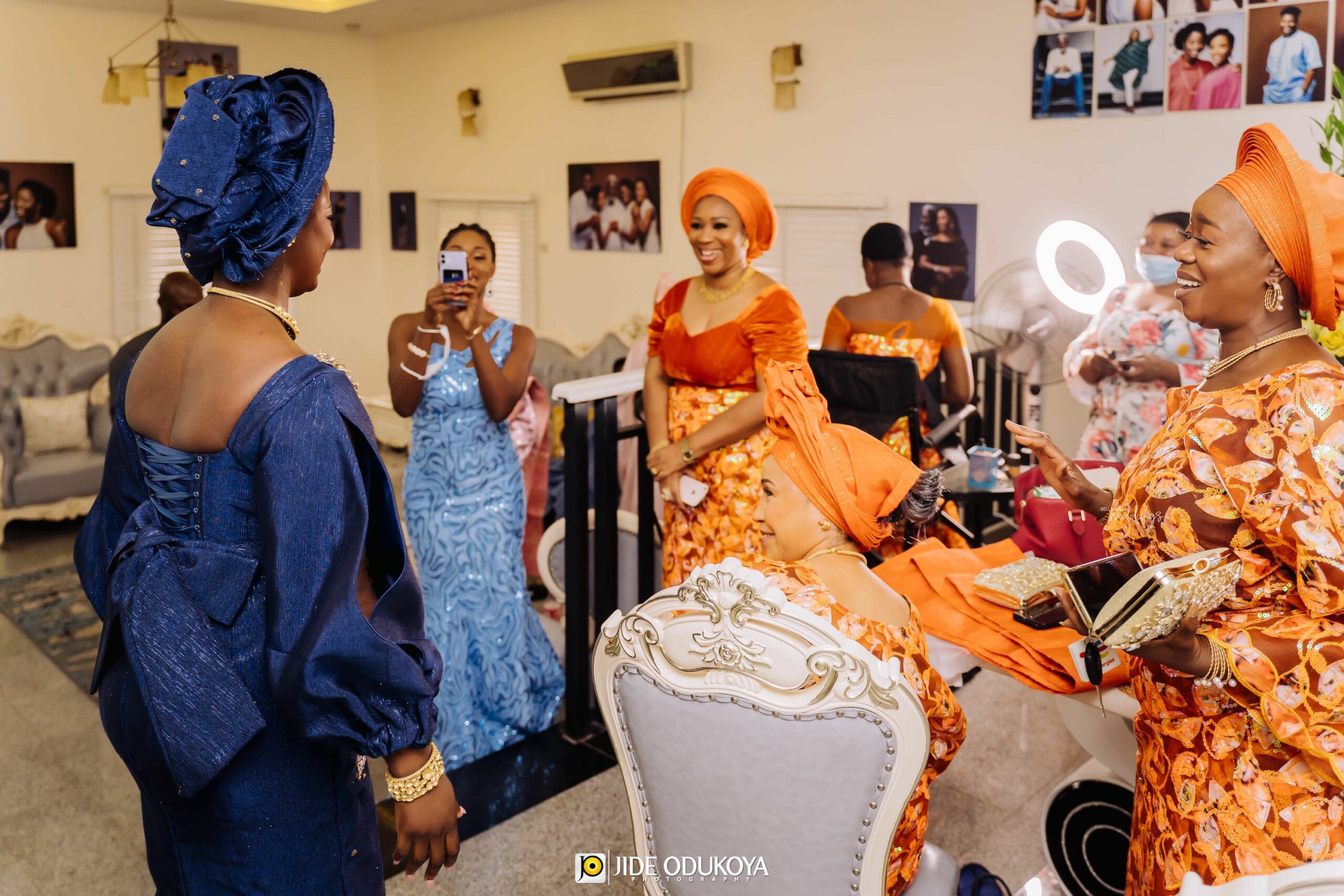 That mama and daughter love…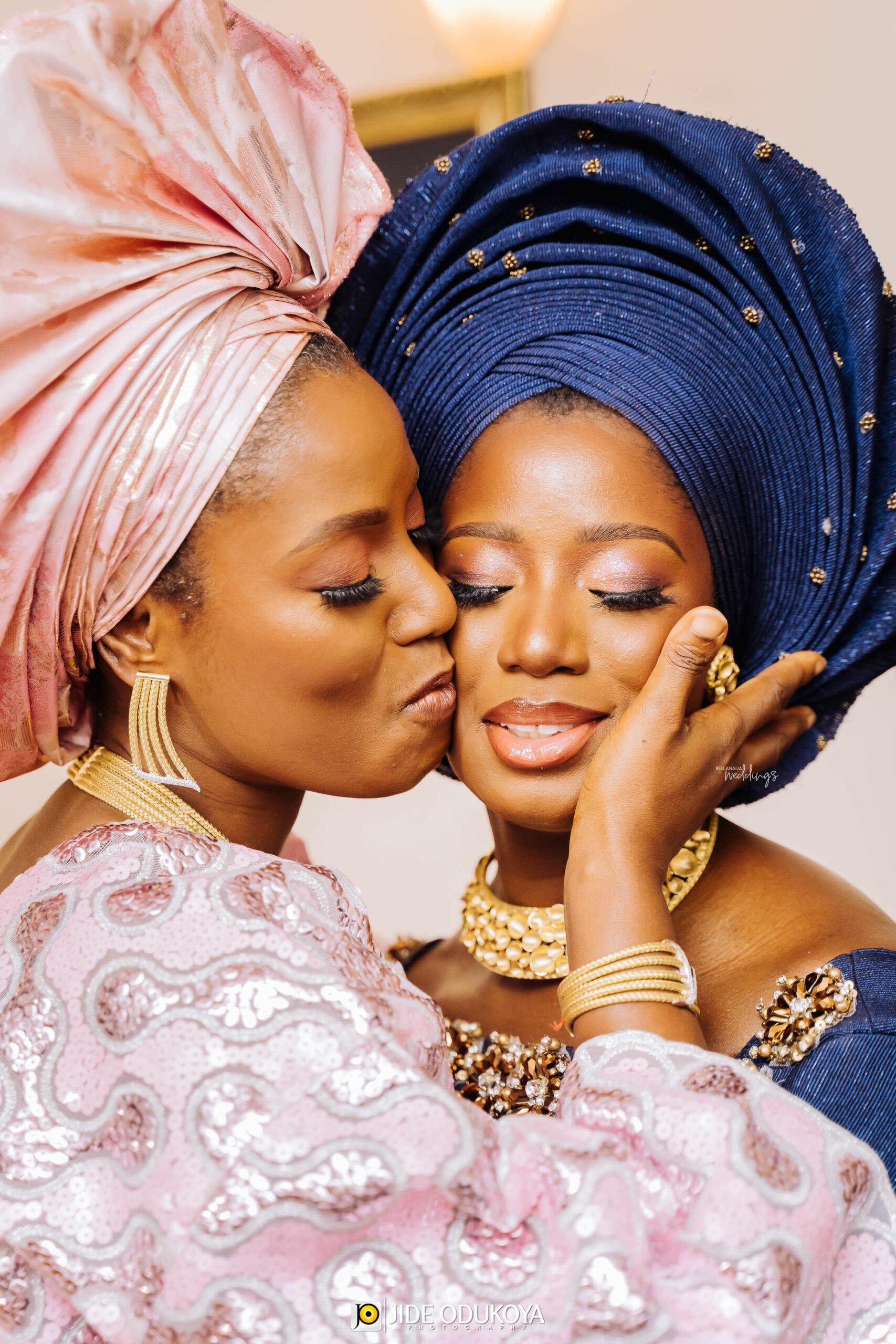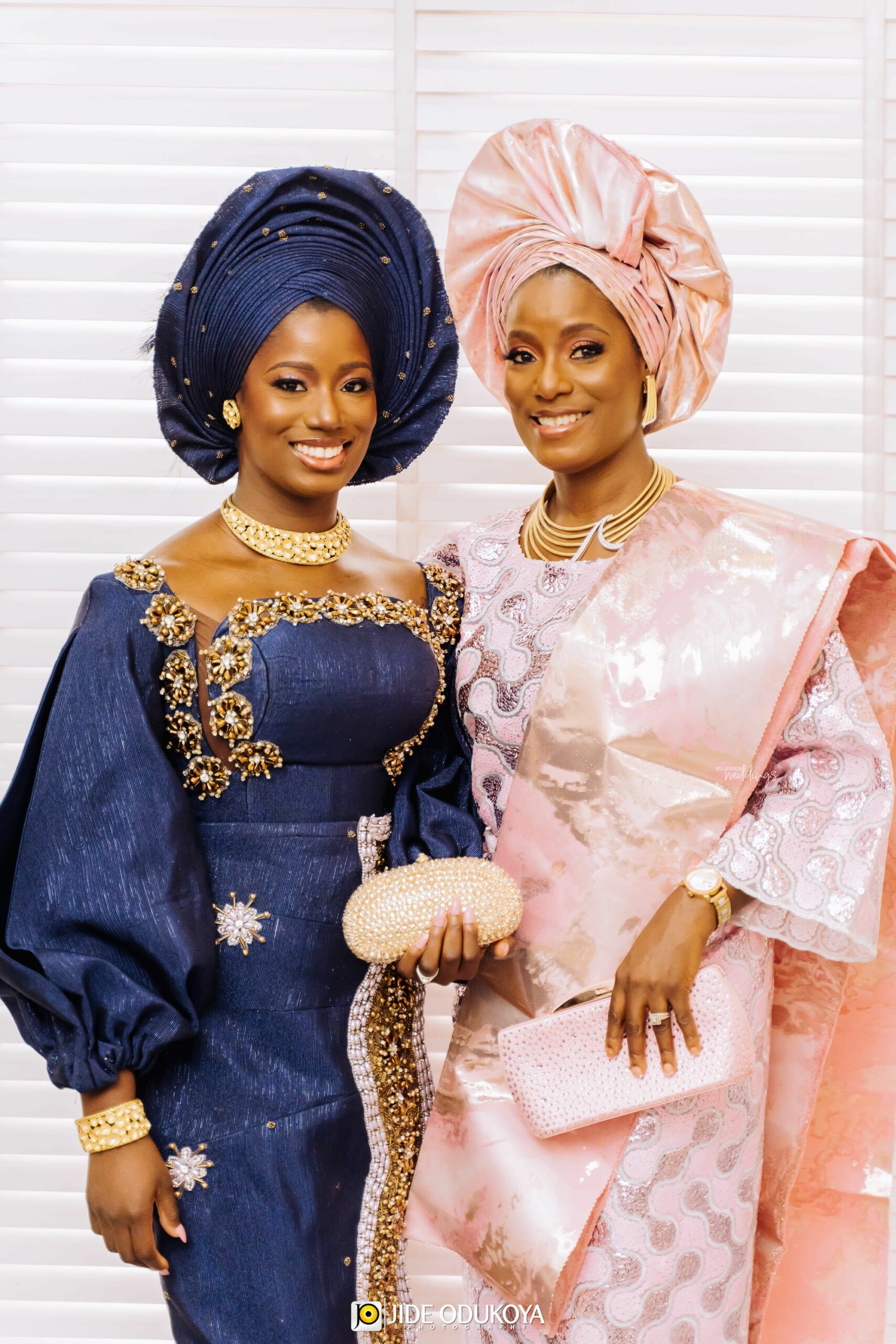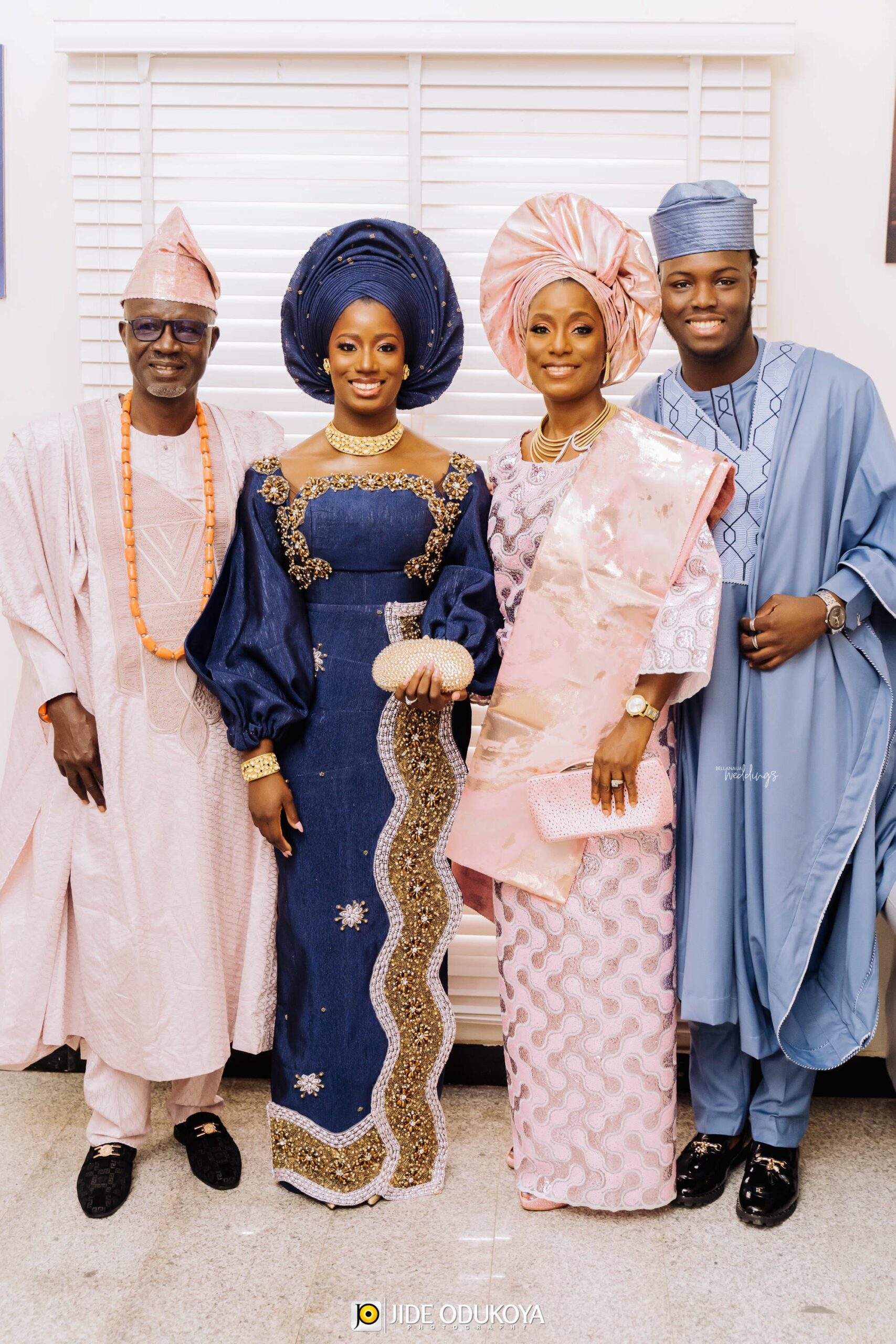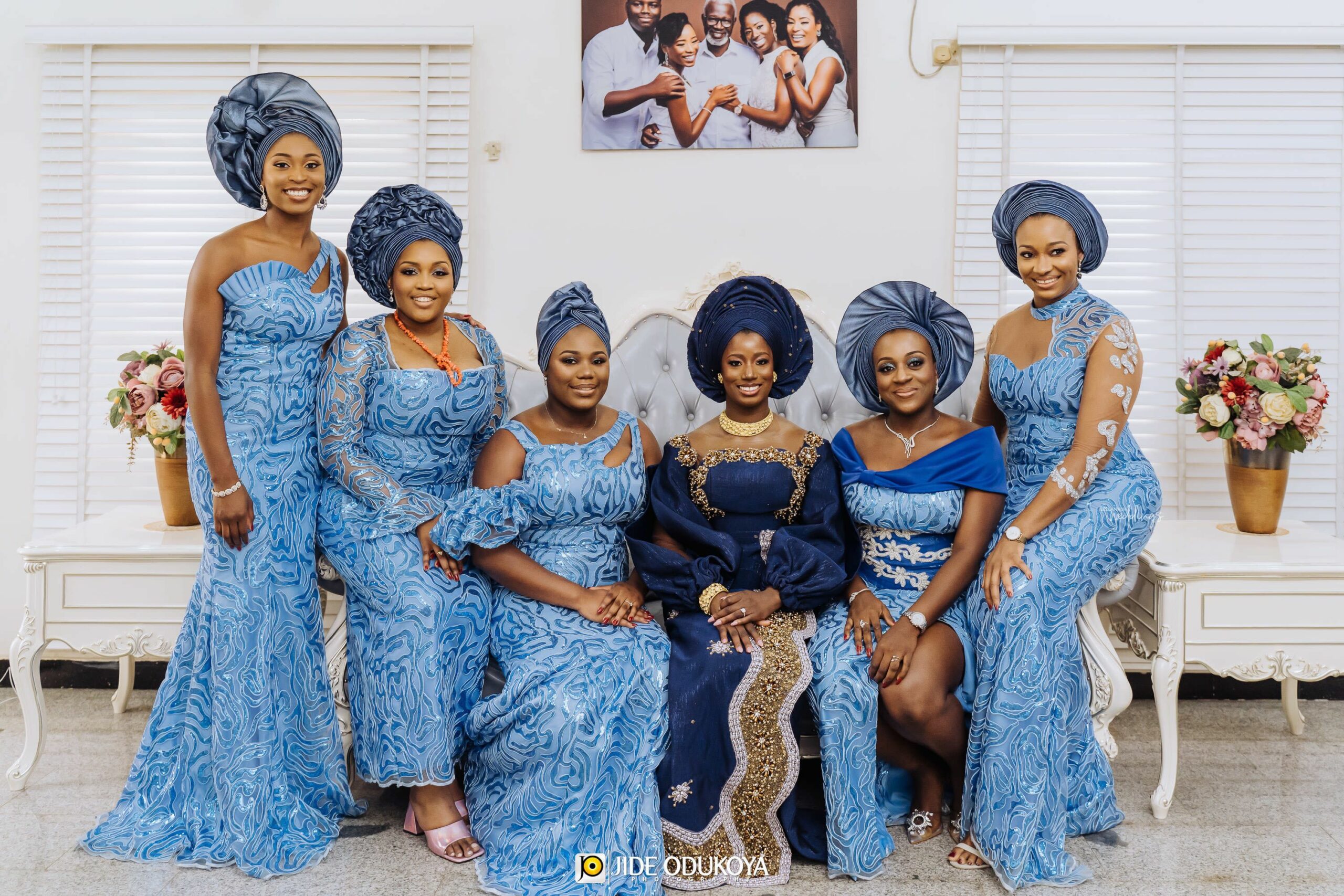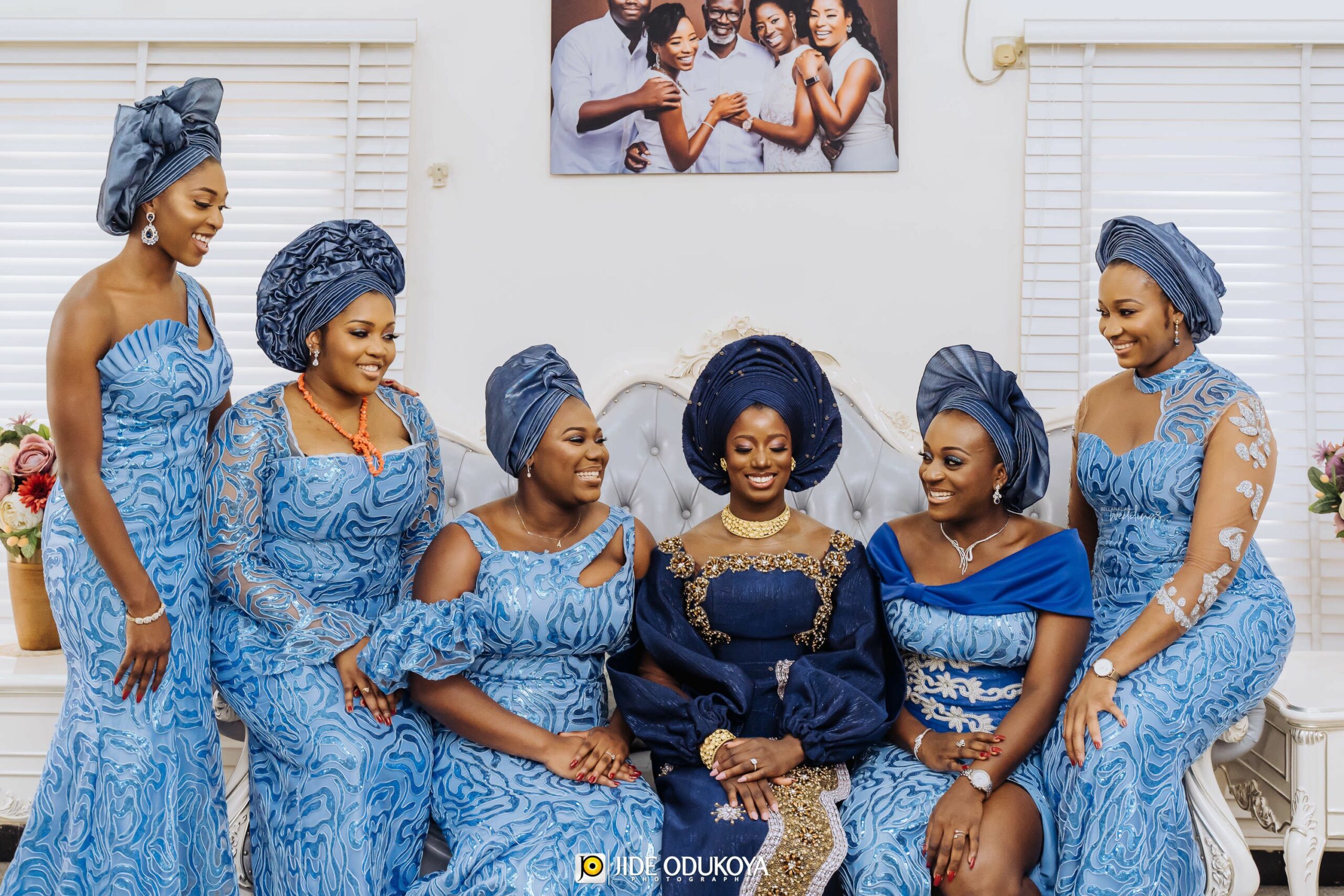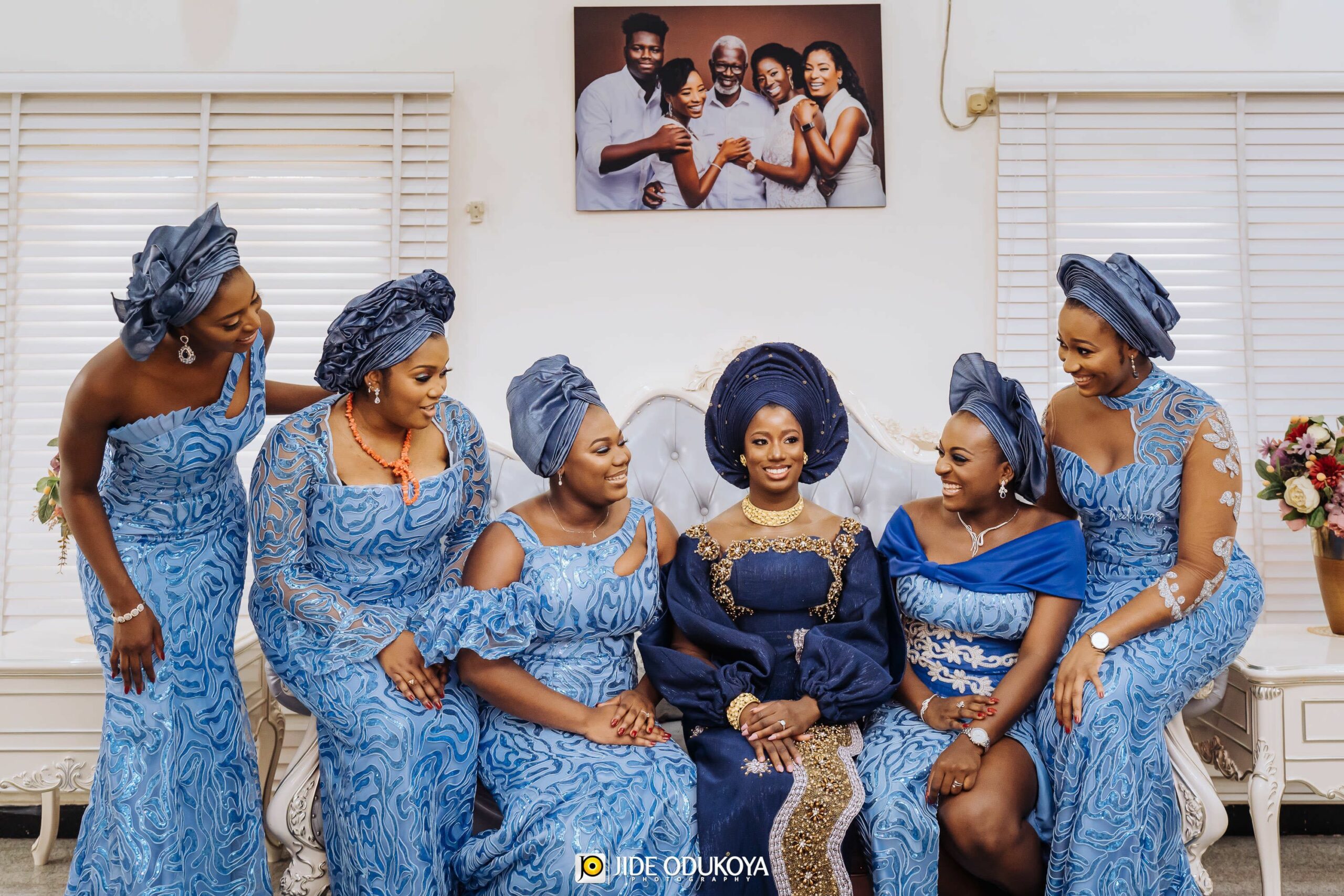 Let's head over to Samuel and his fam!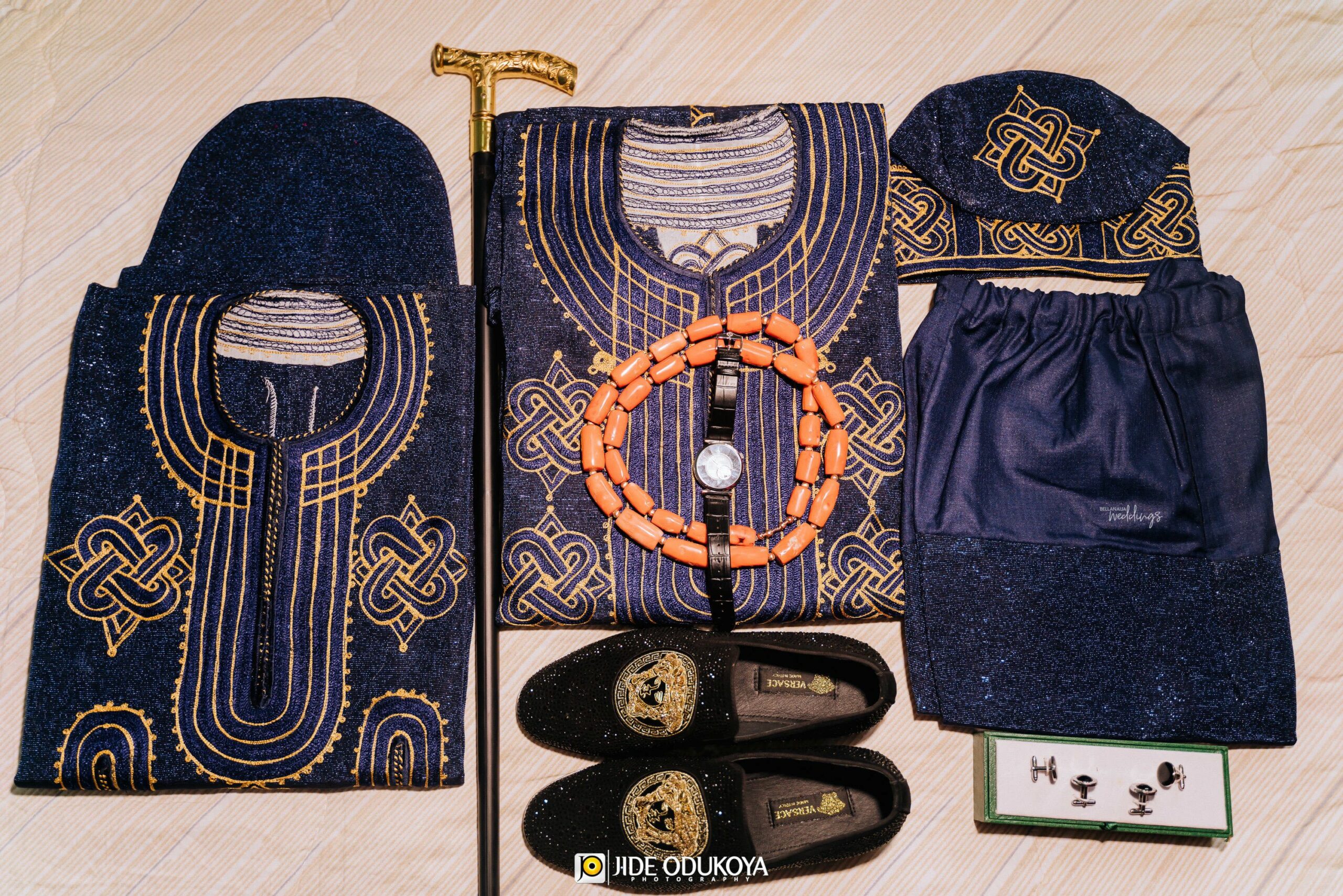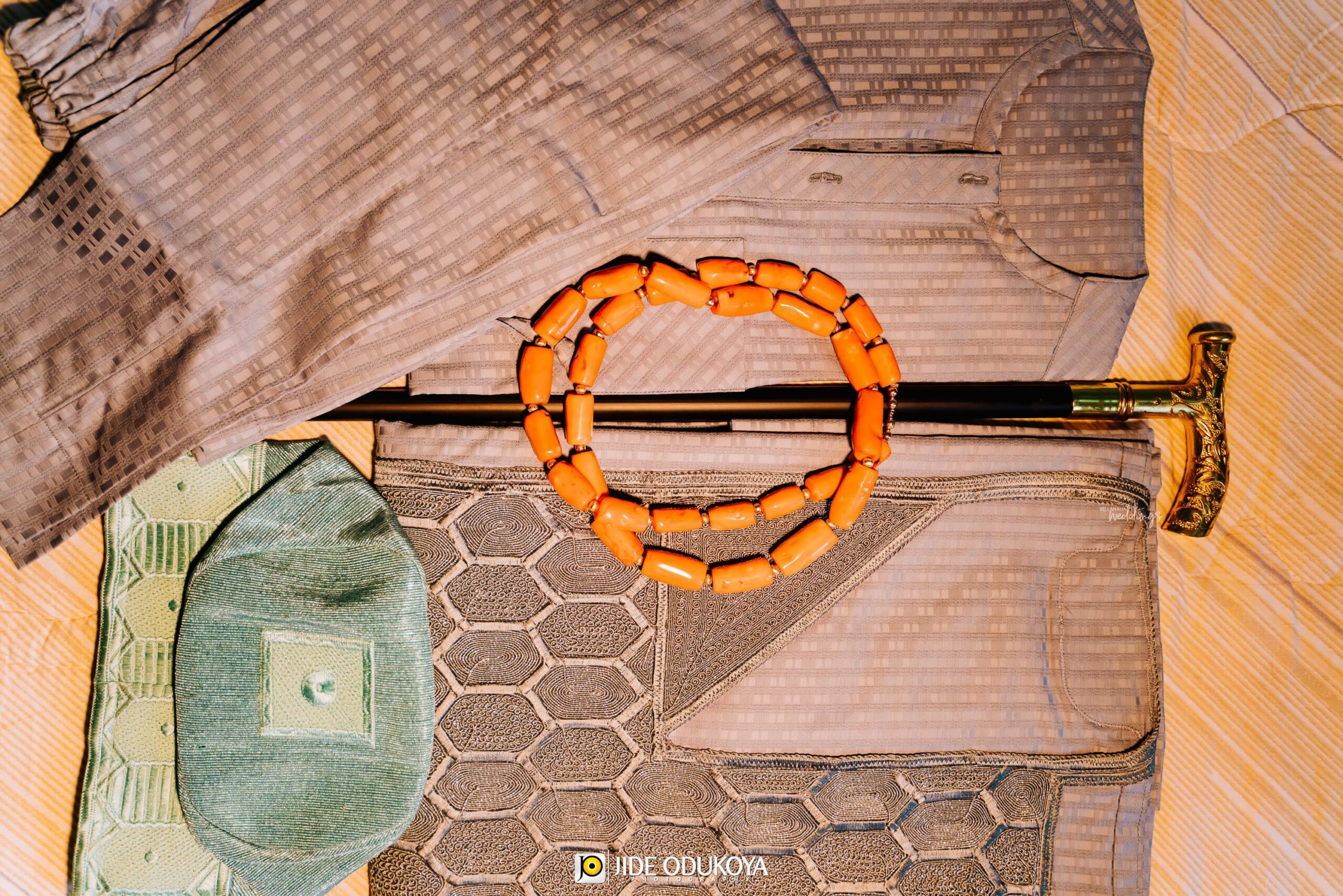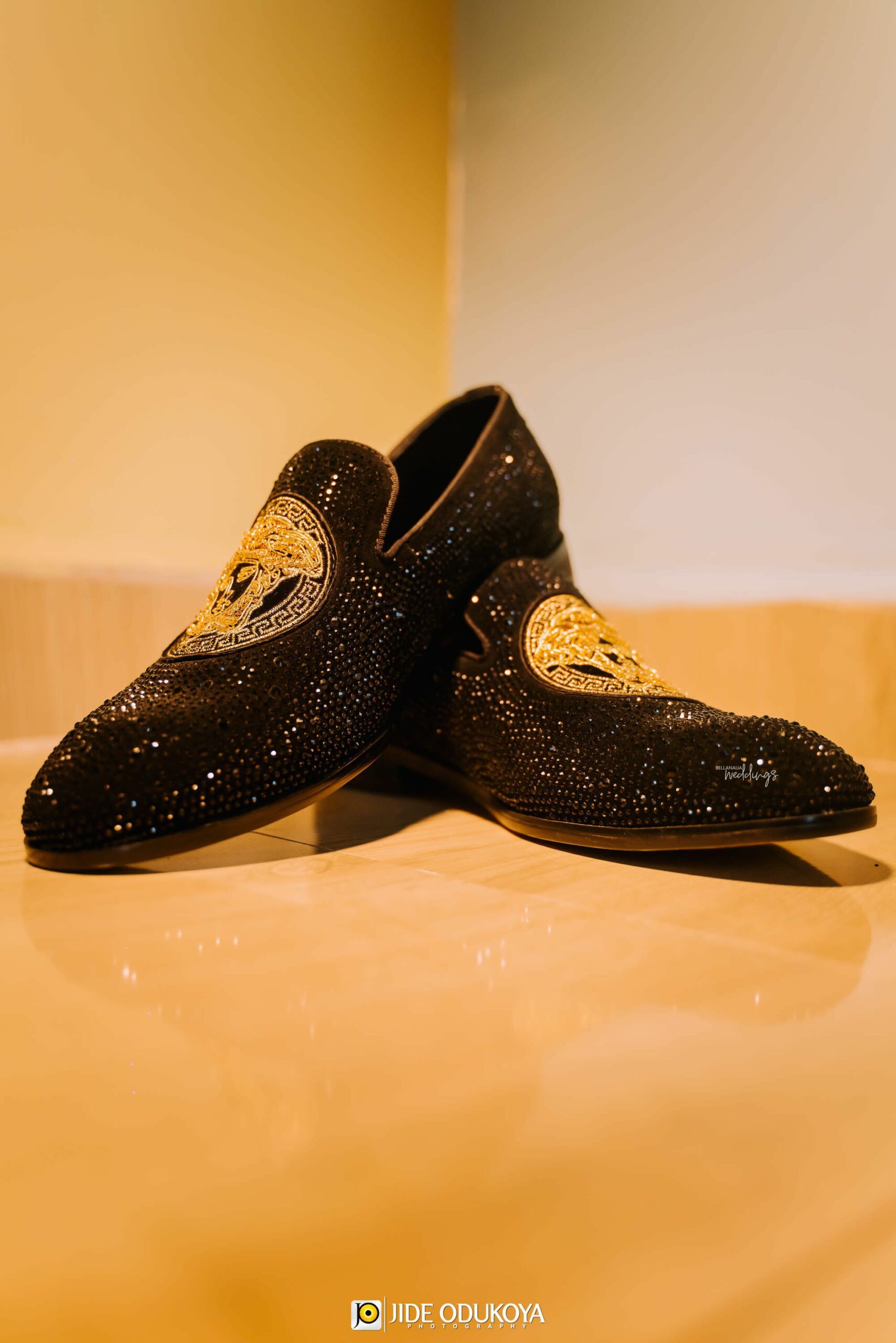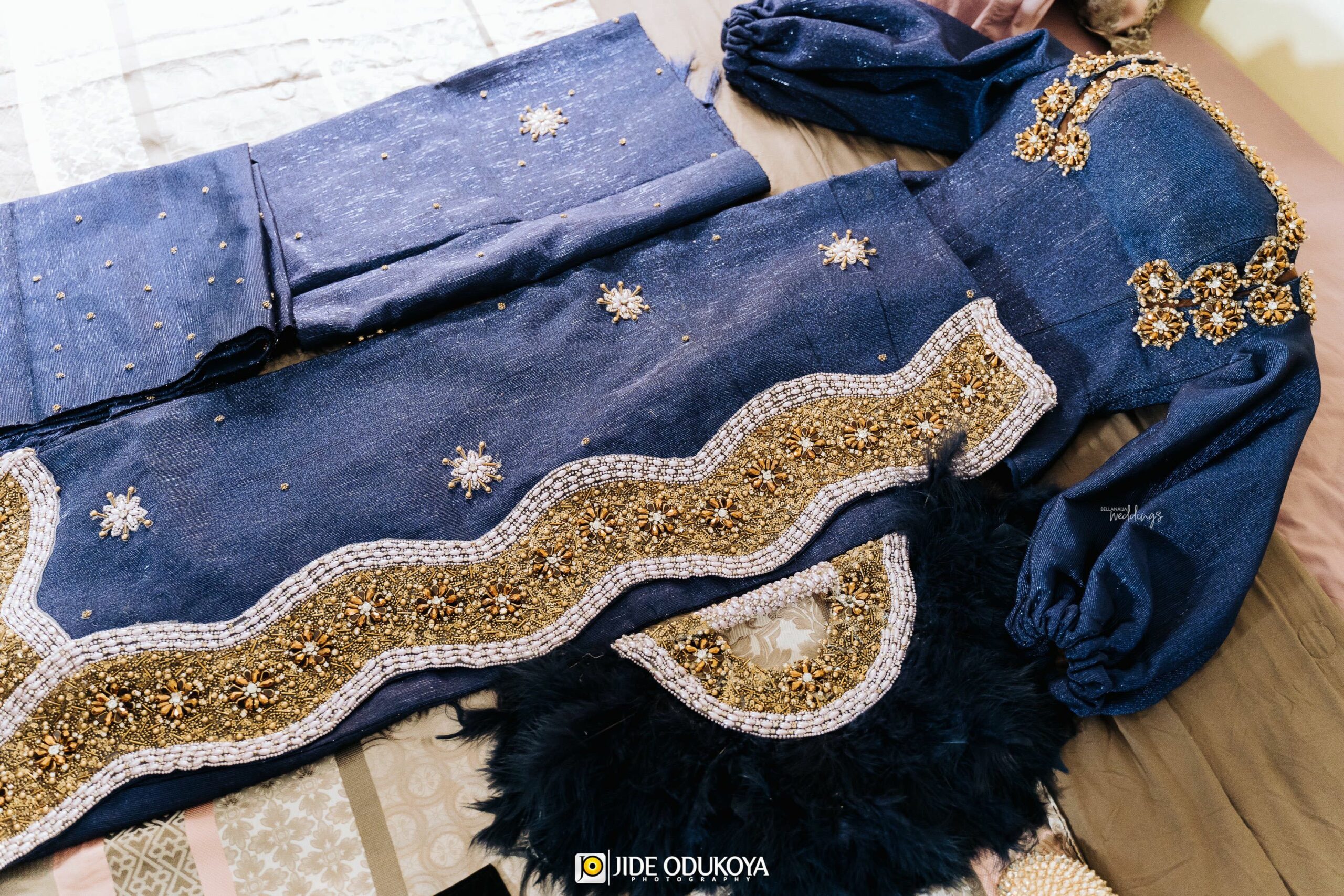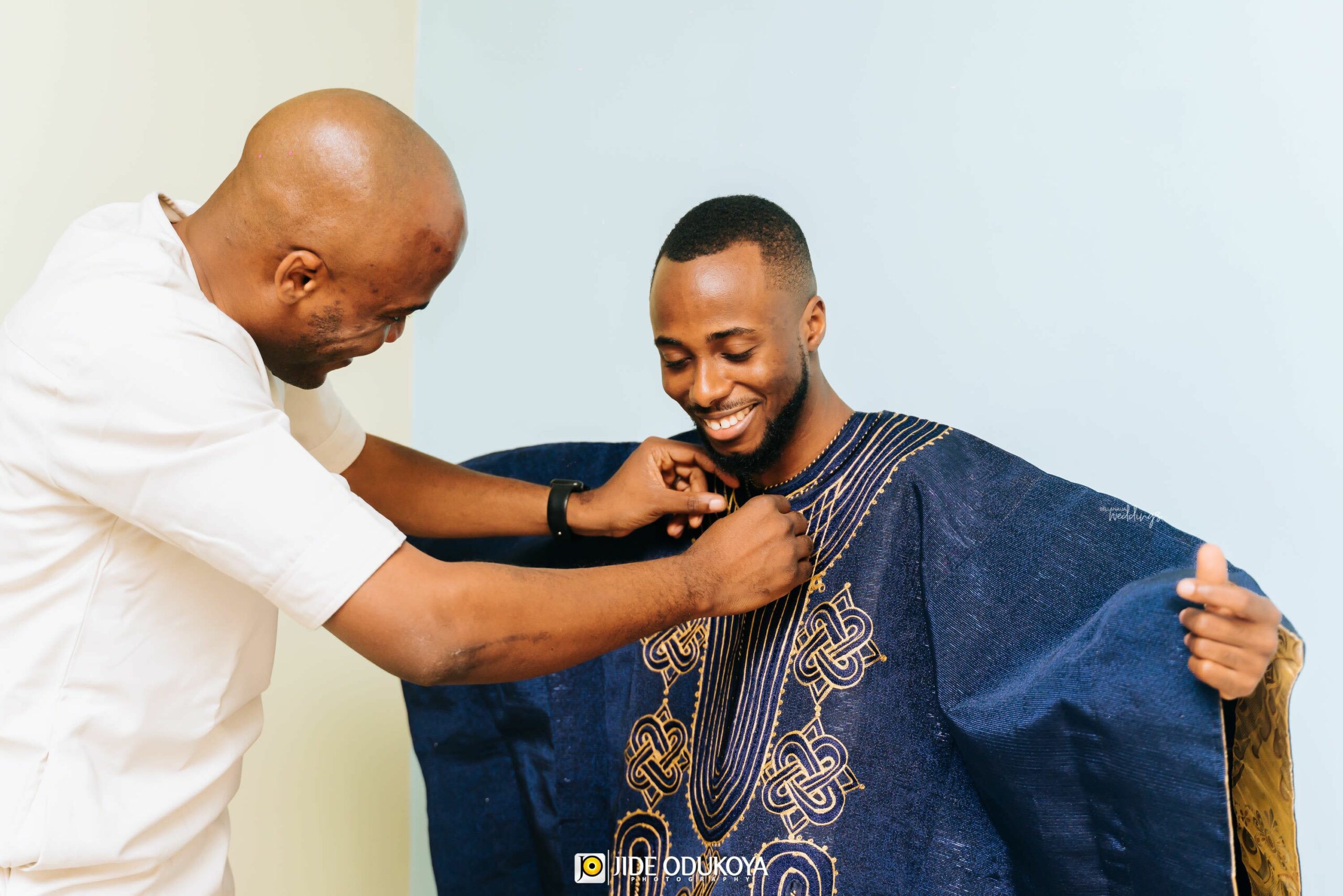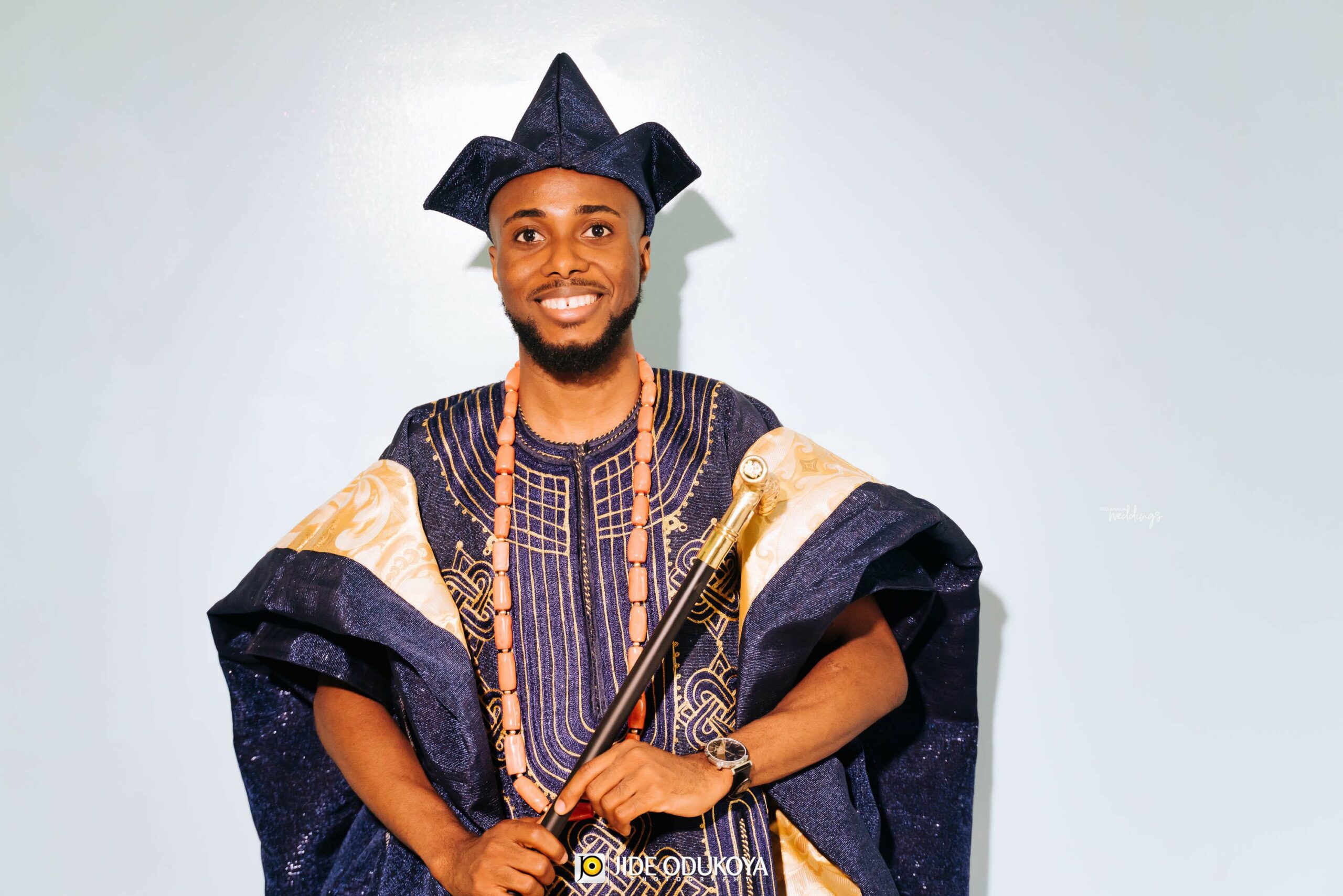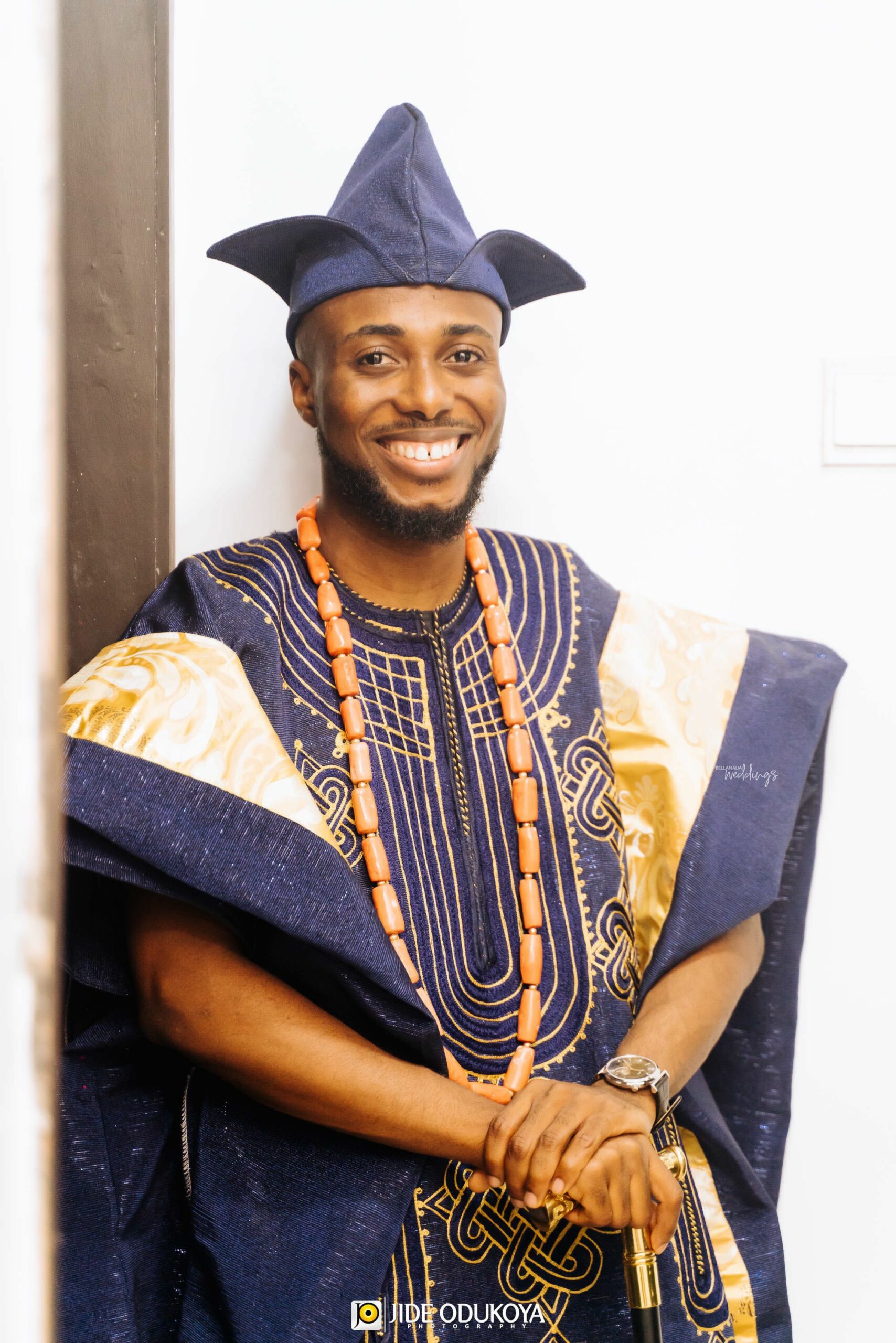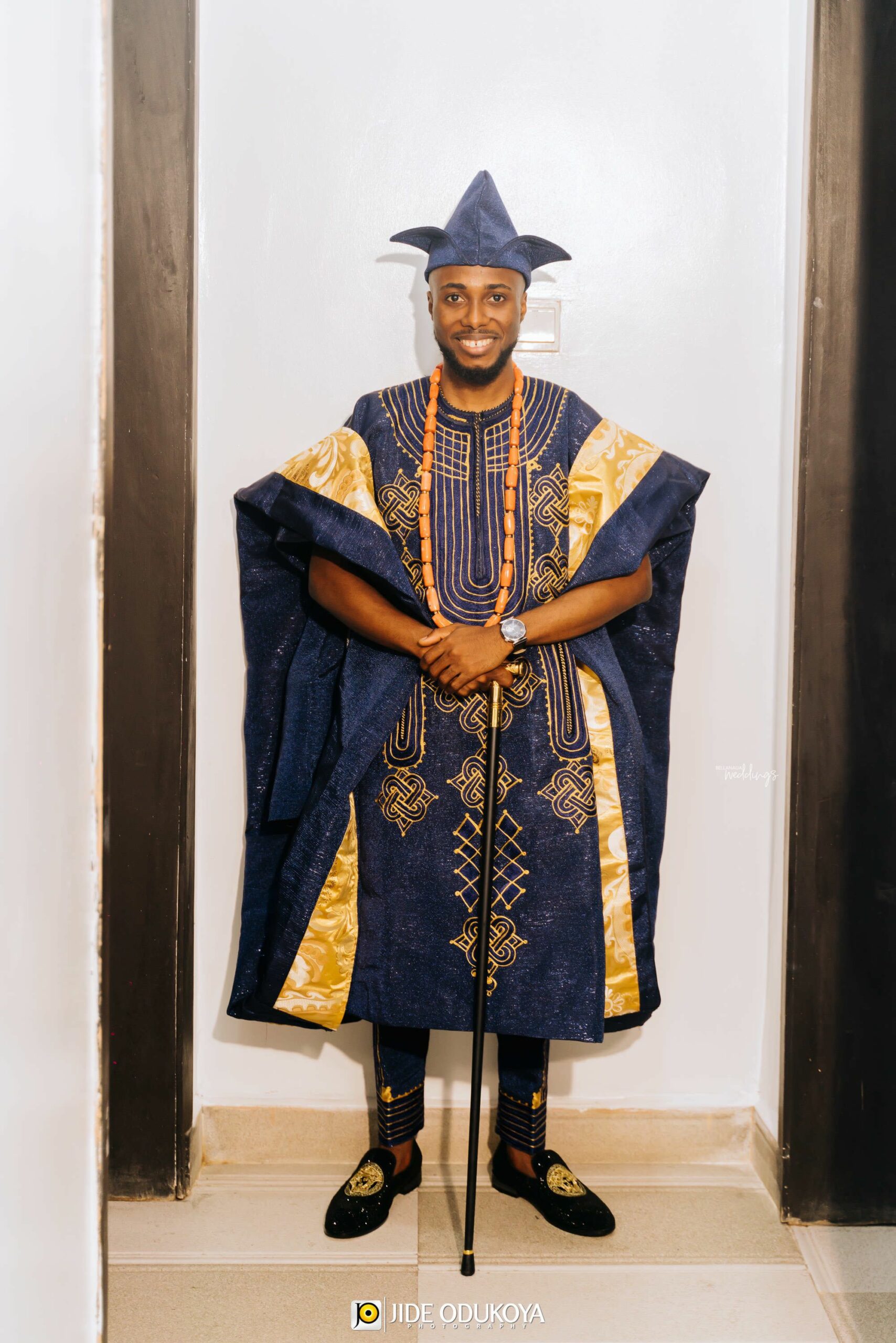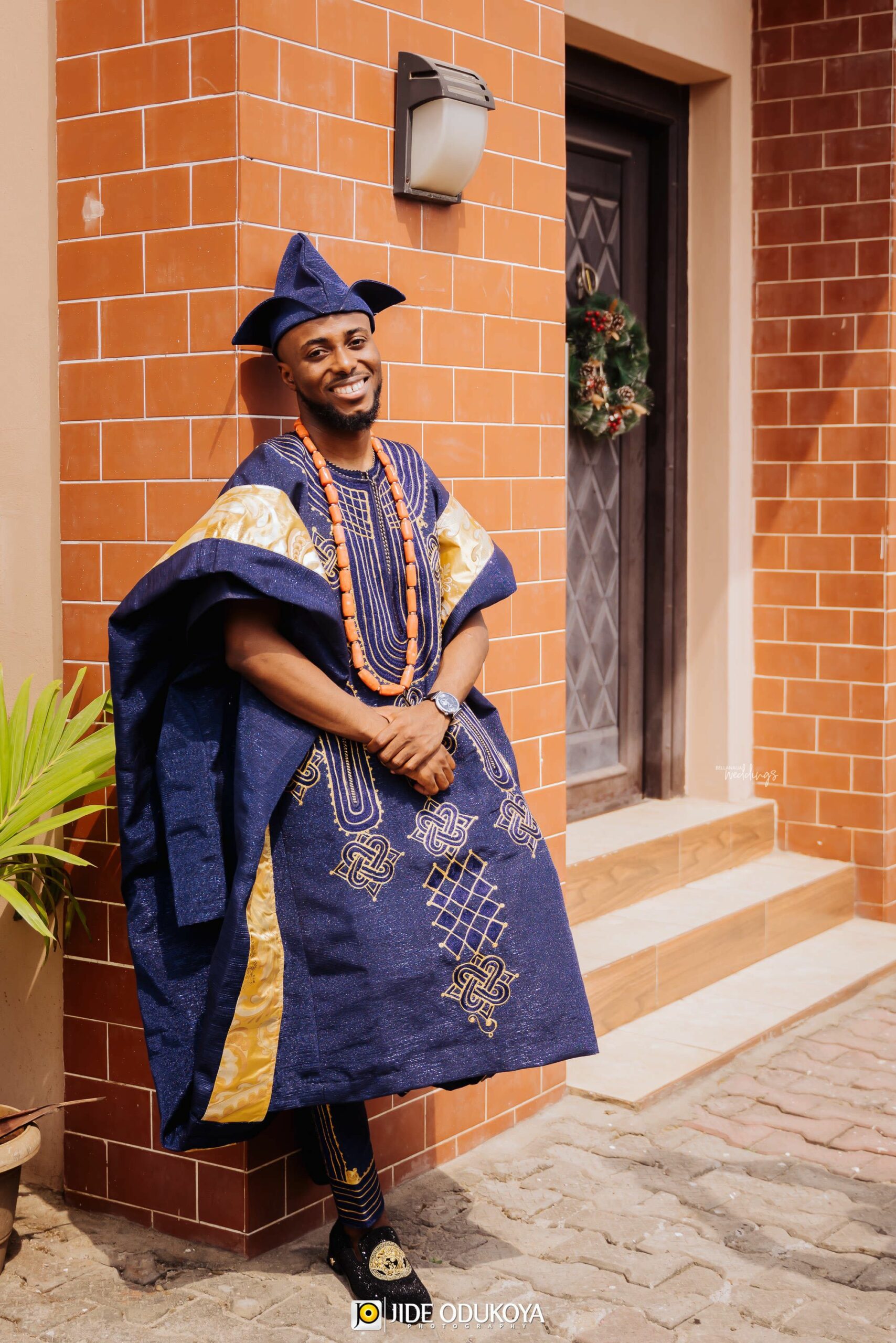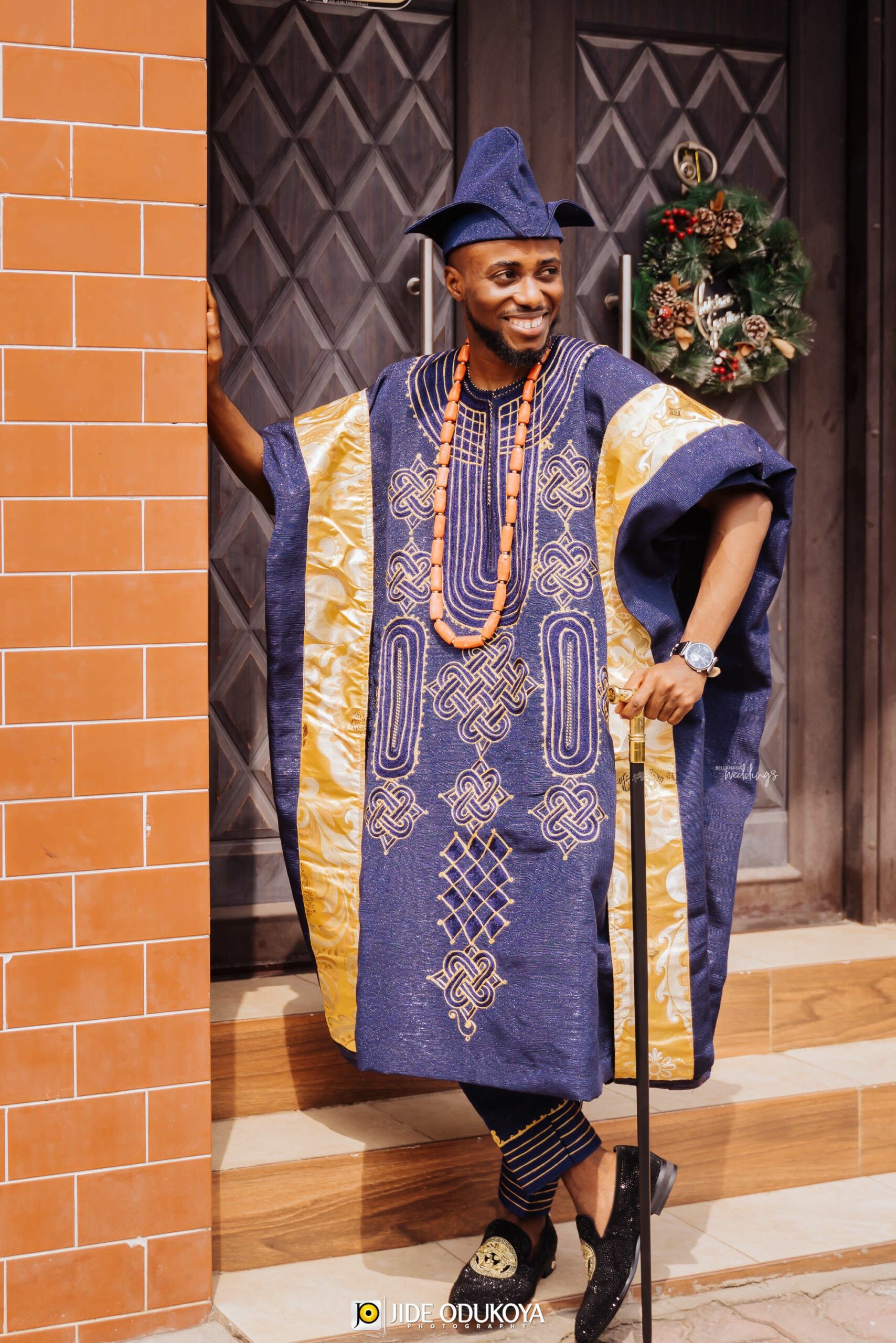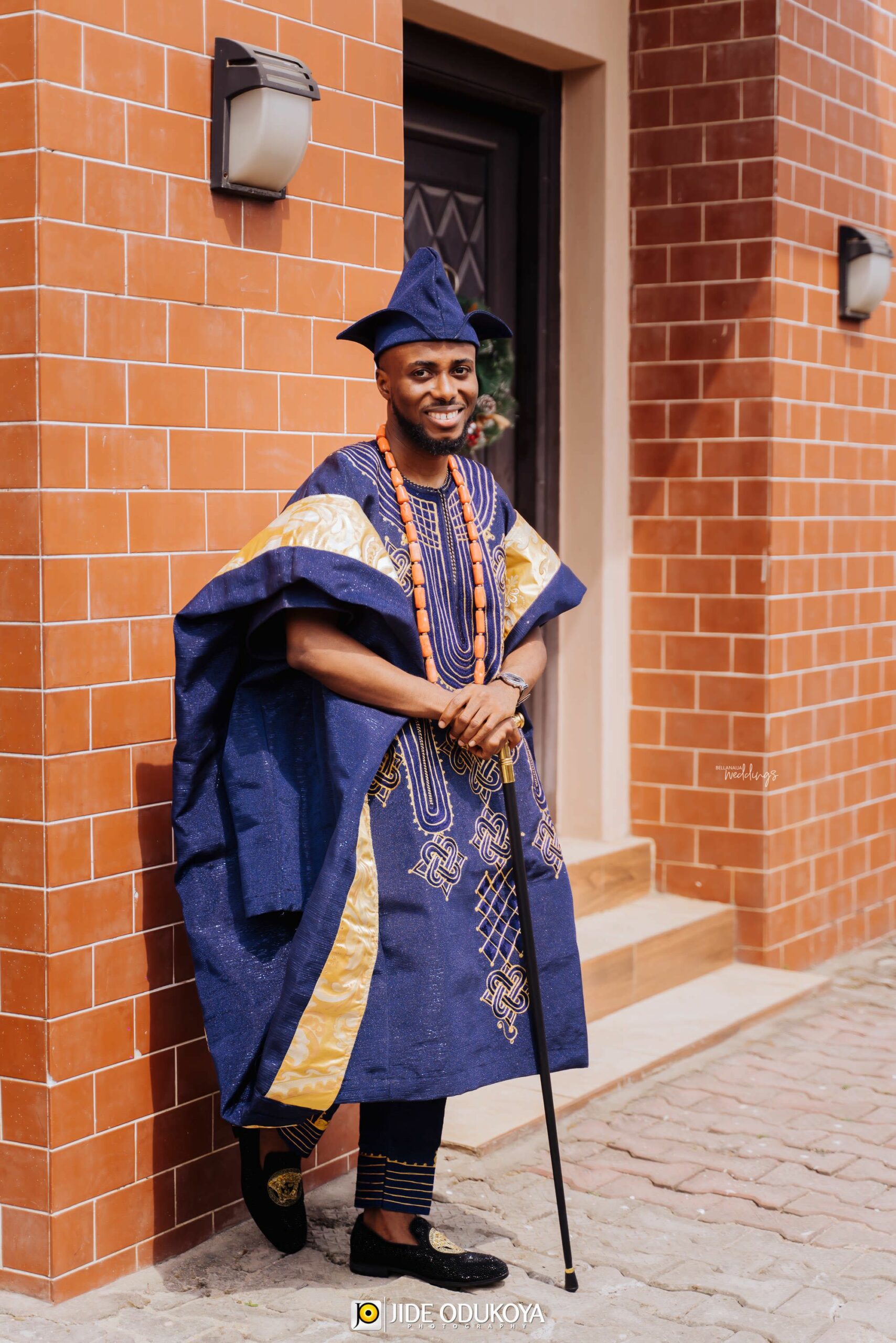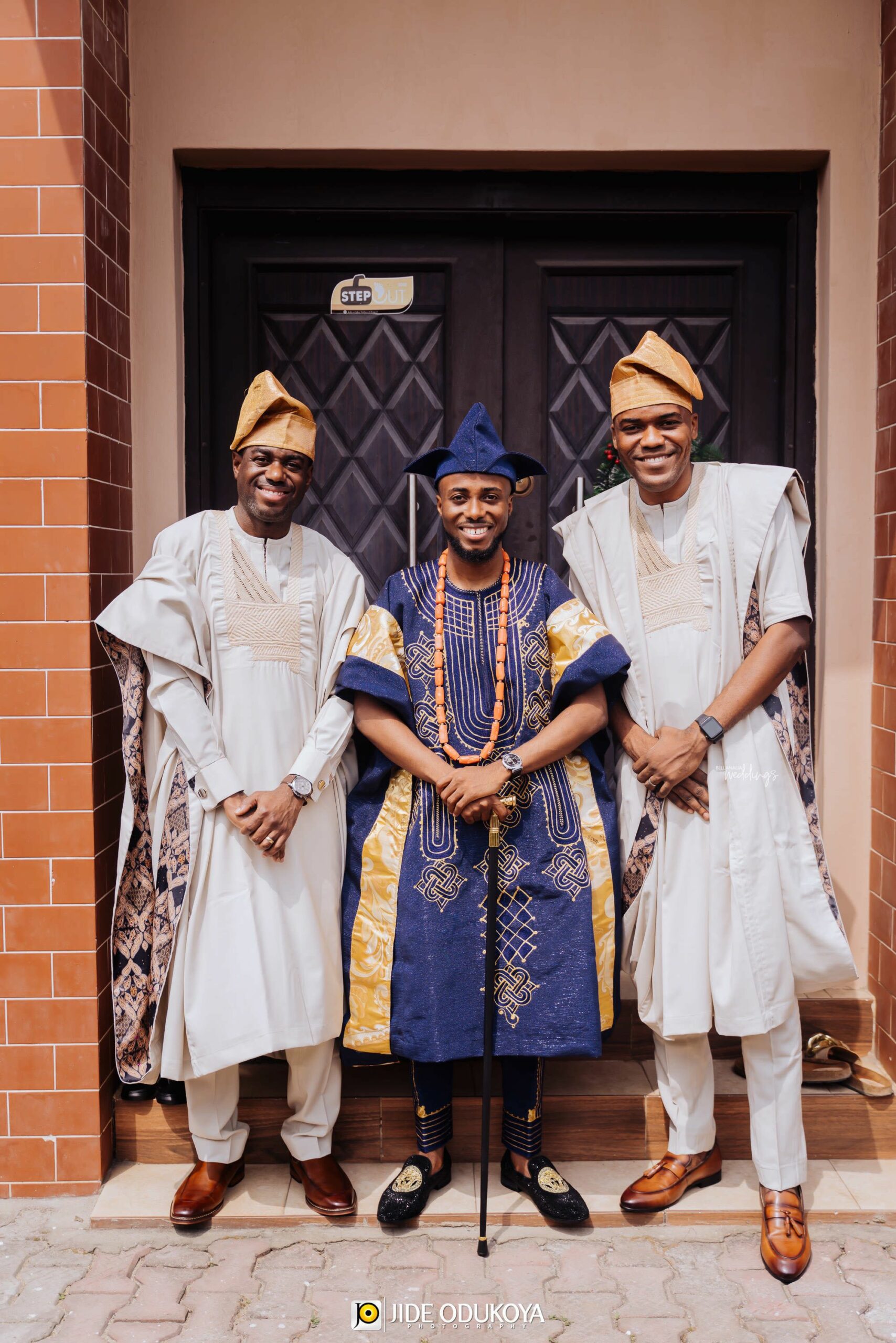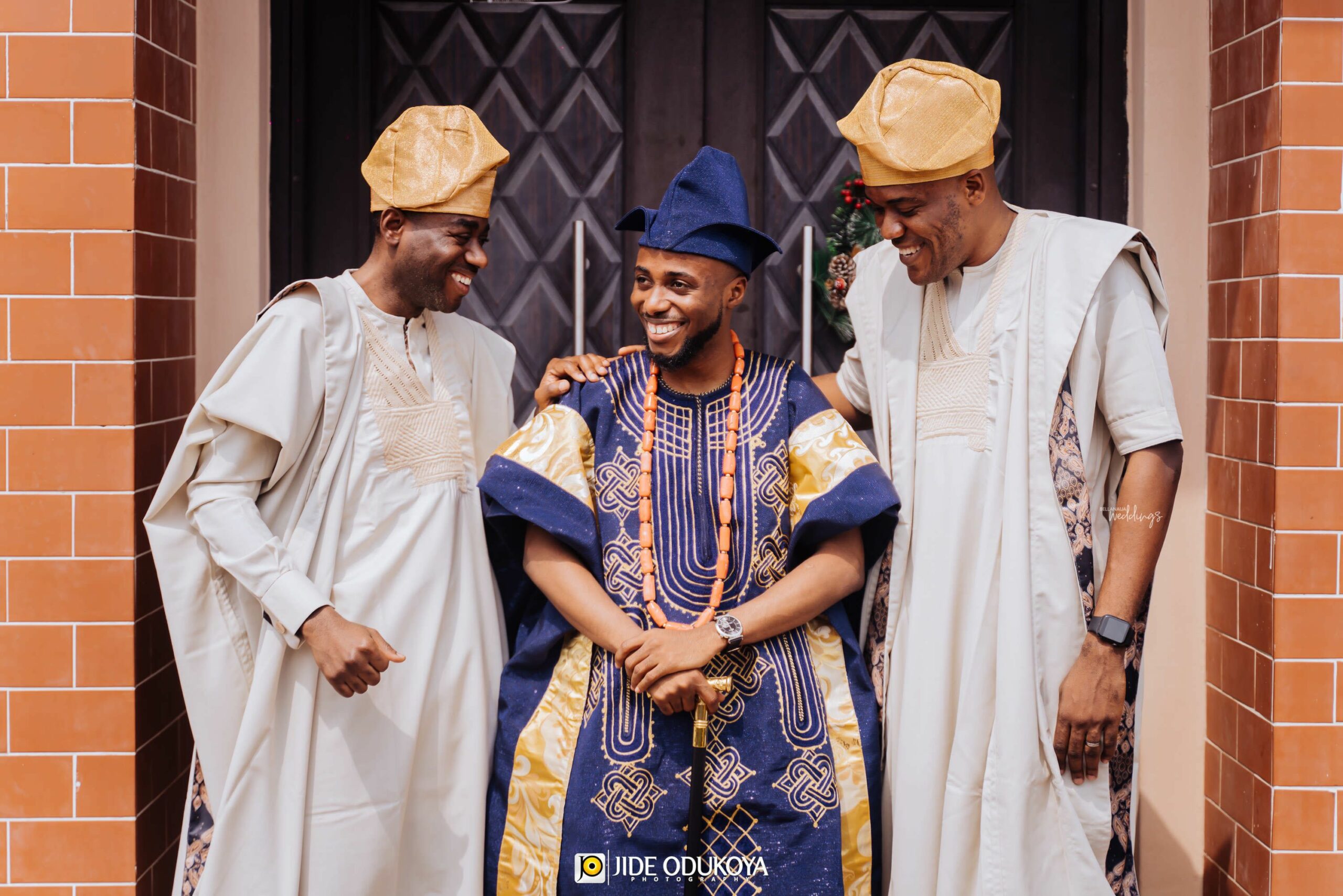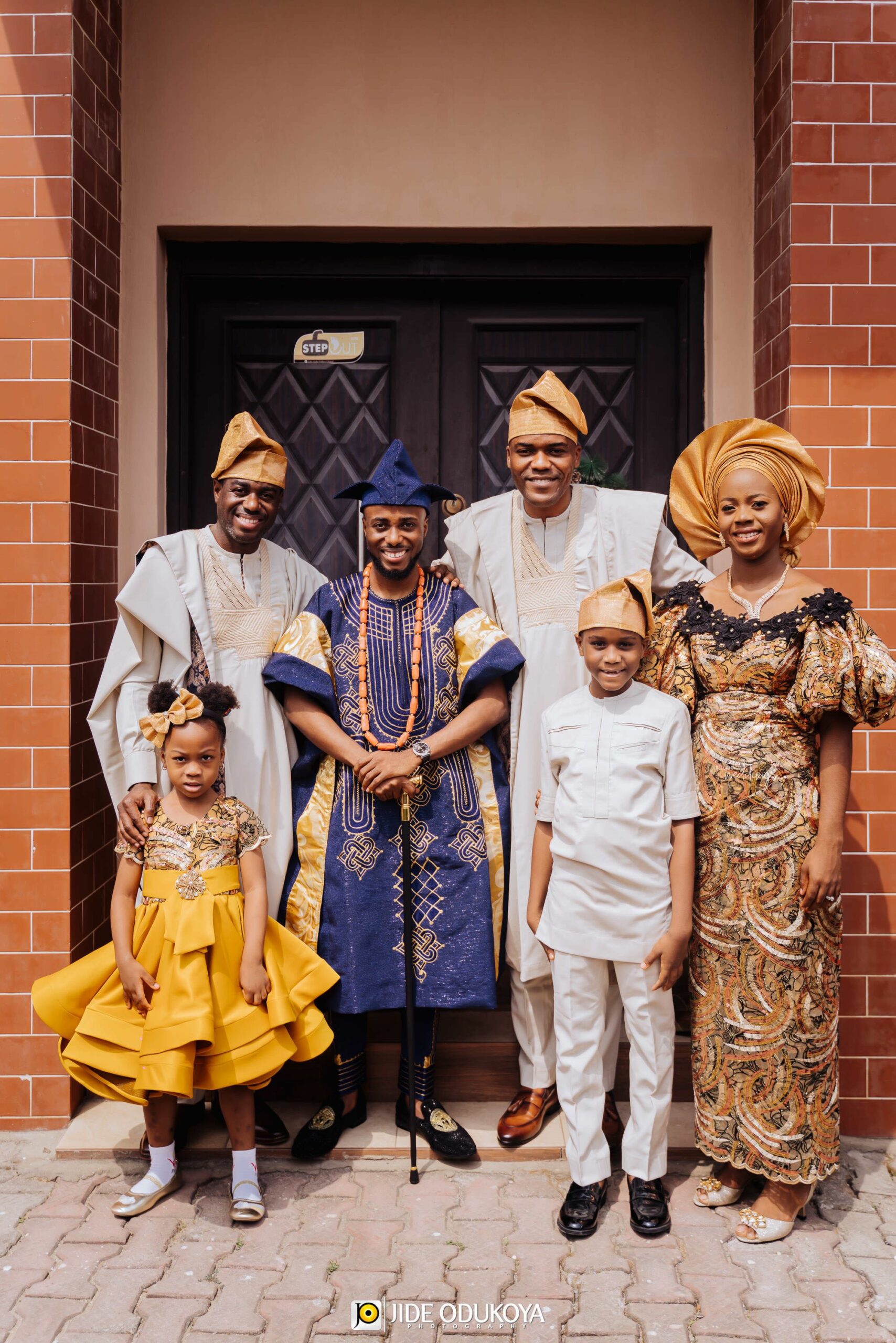 It's time to get this ceremony started!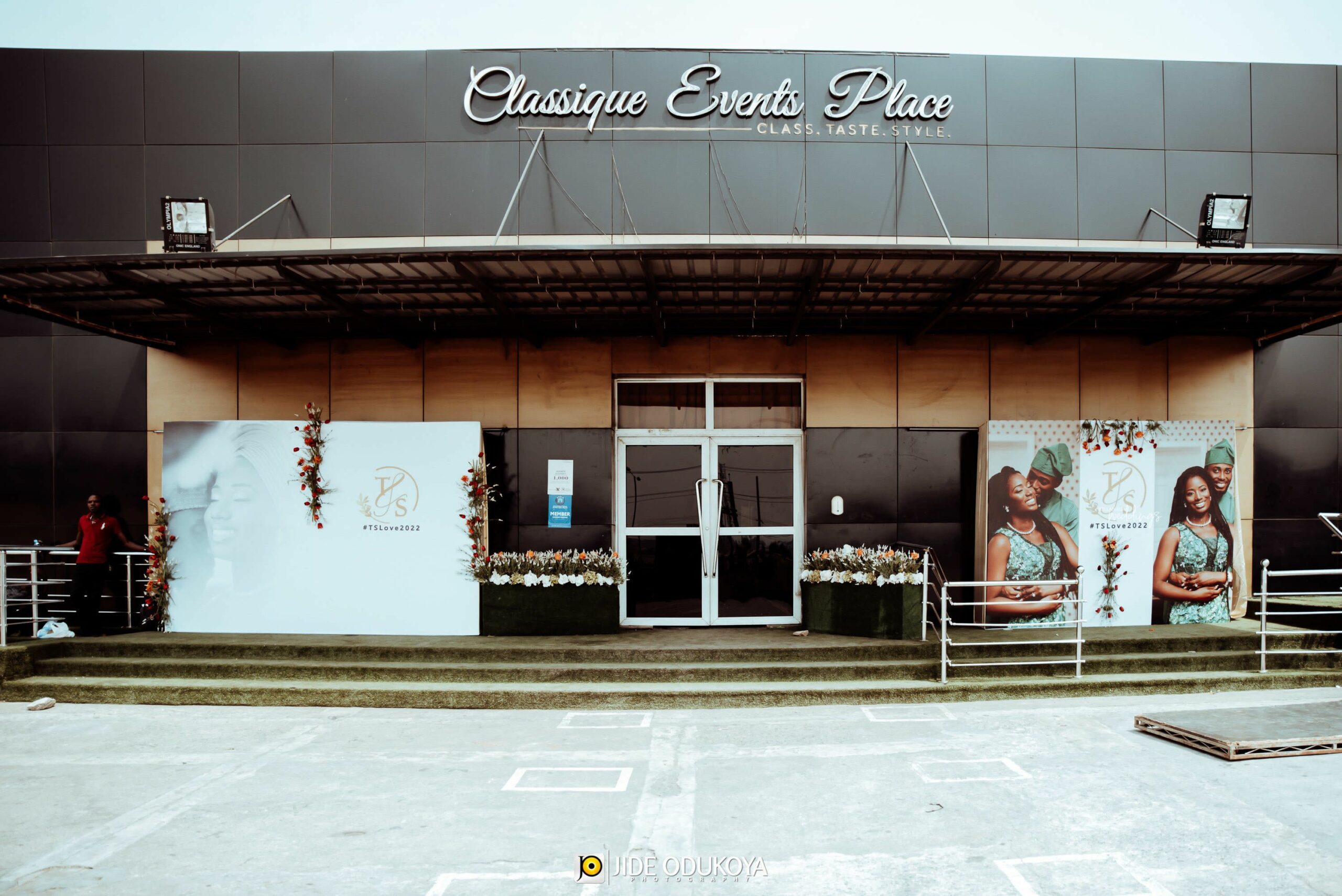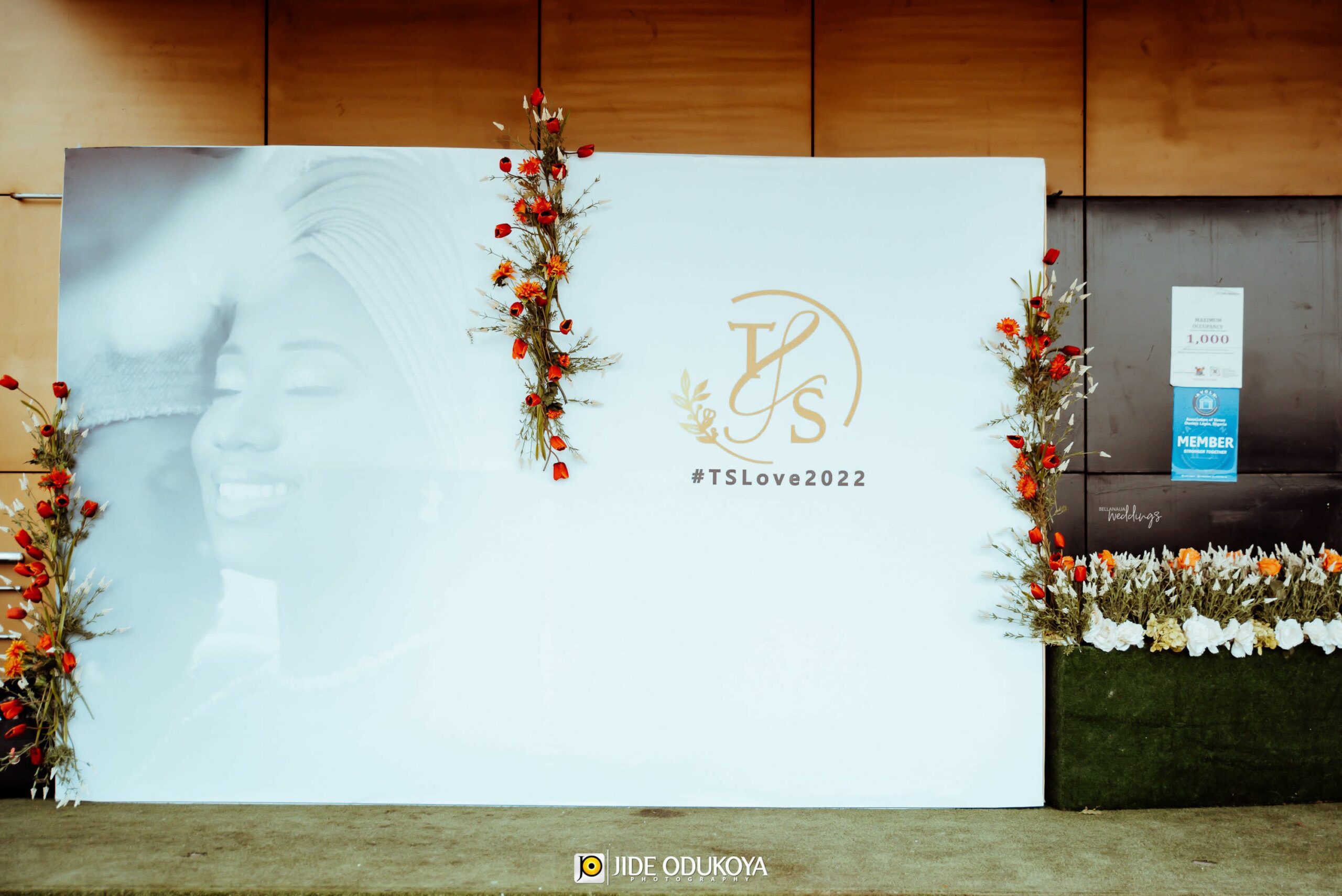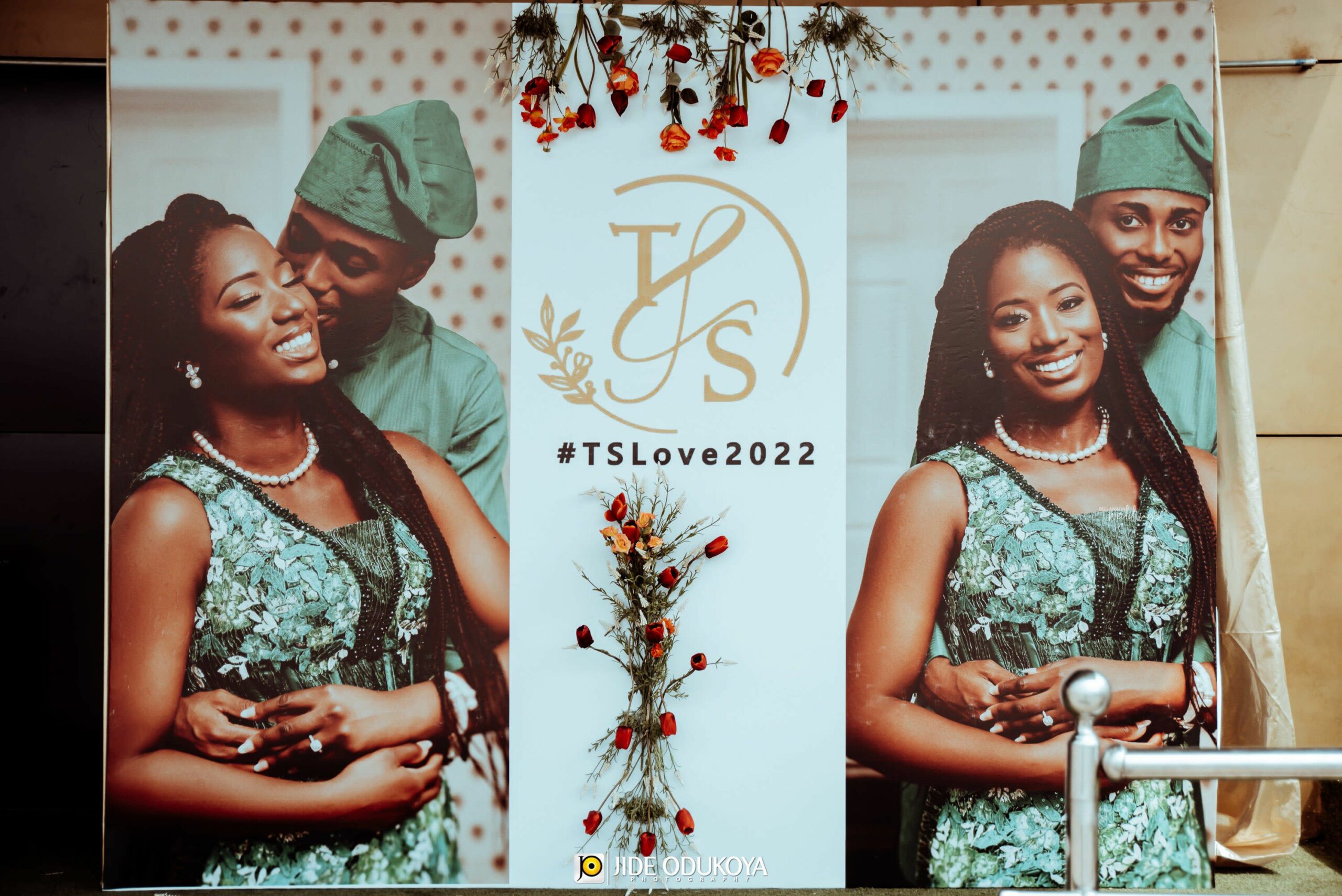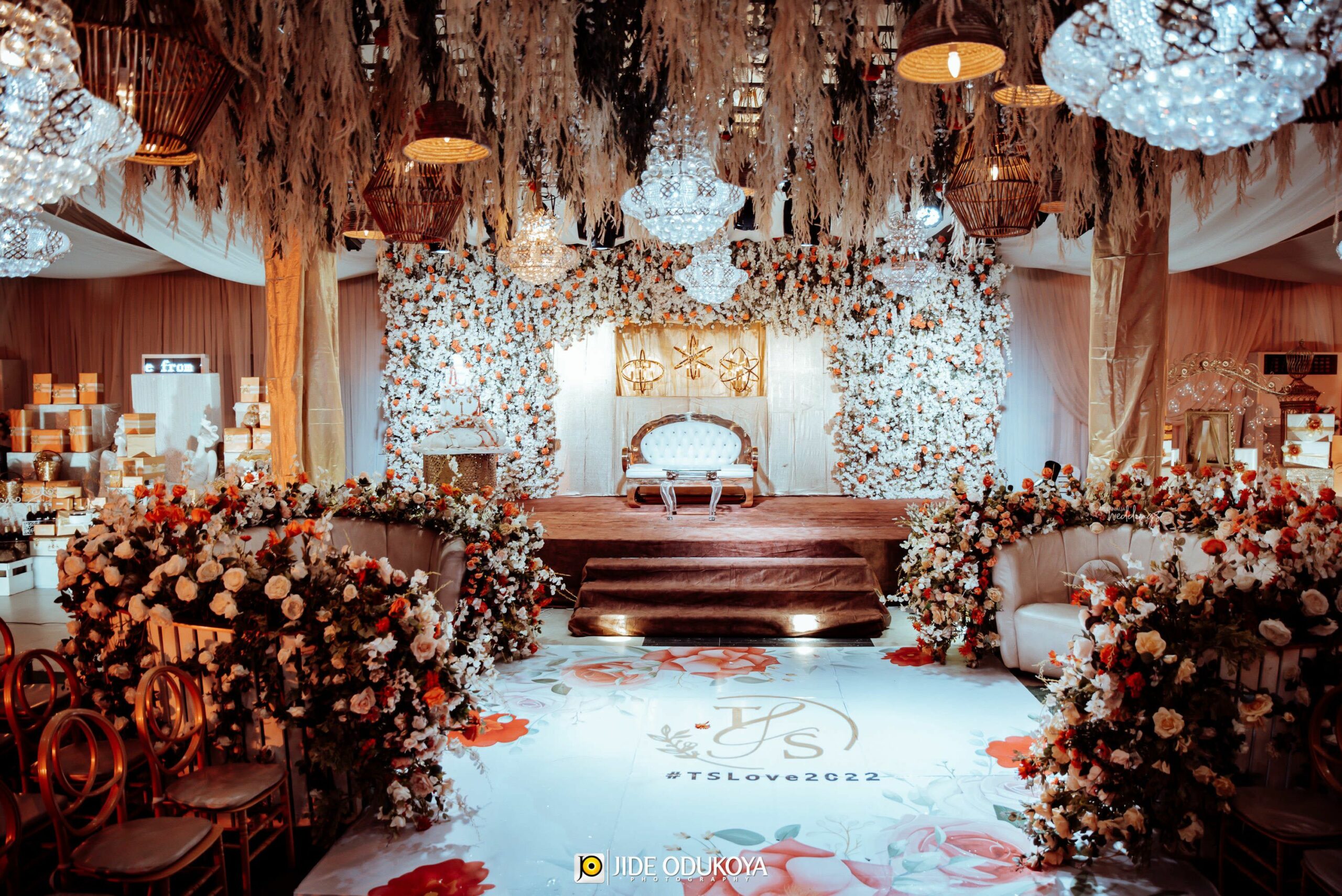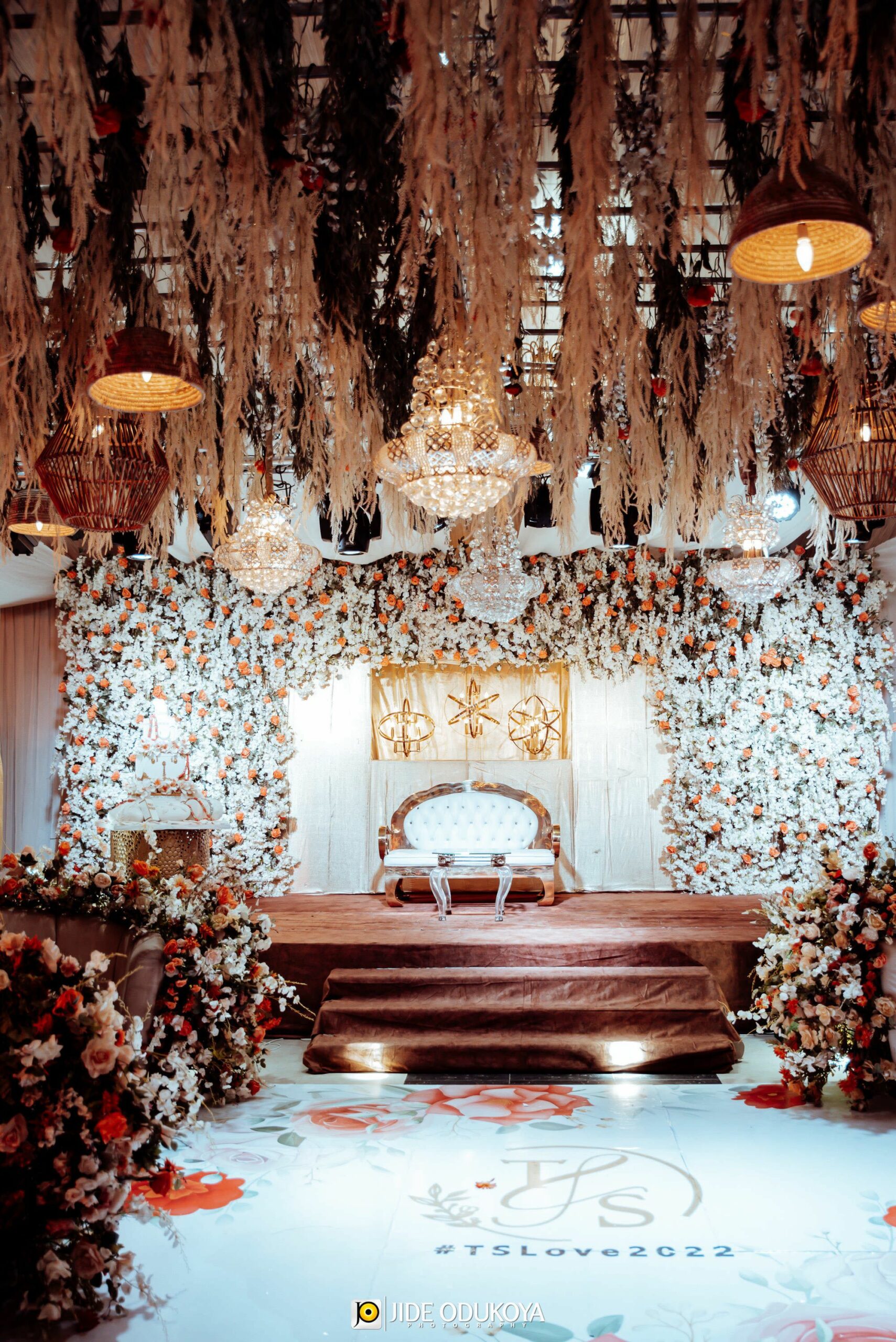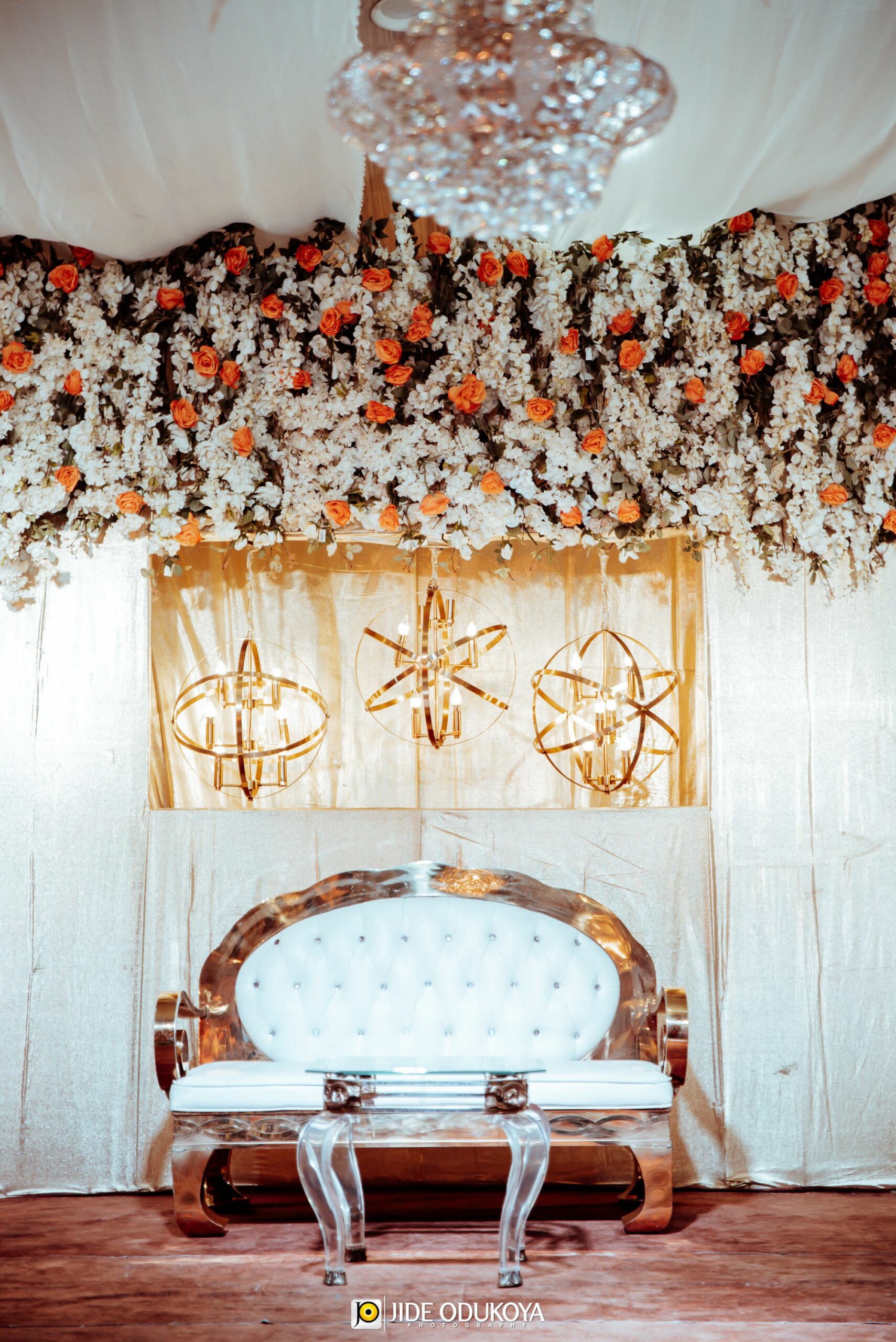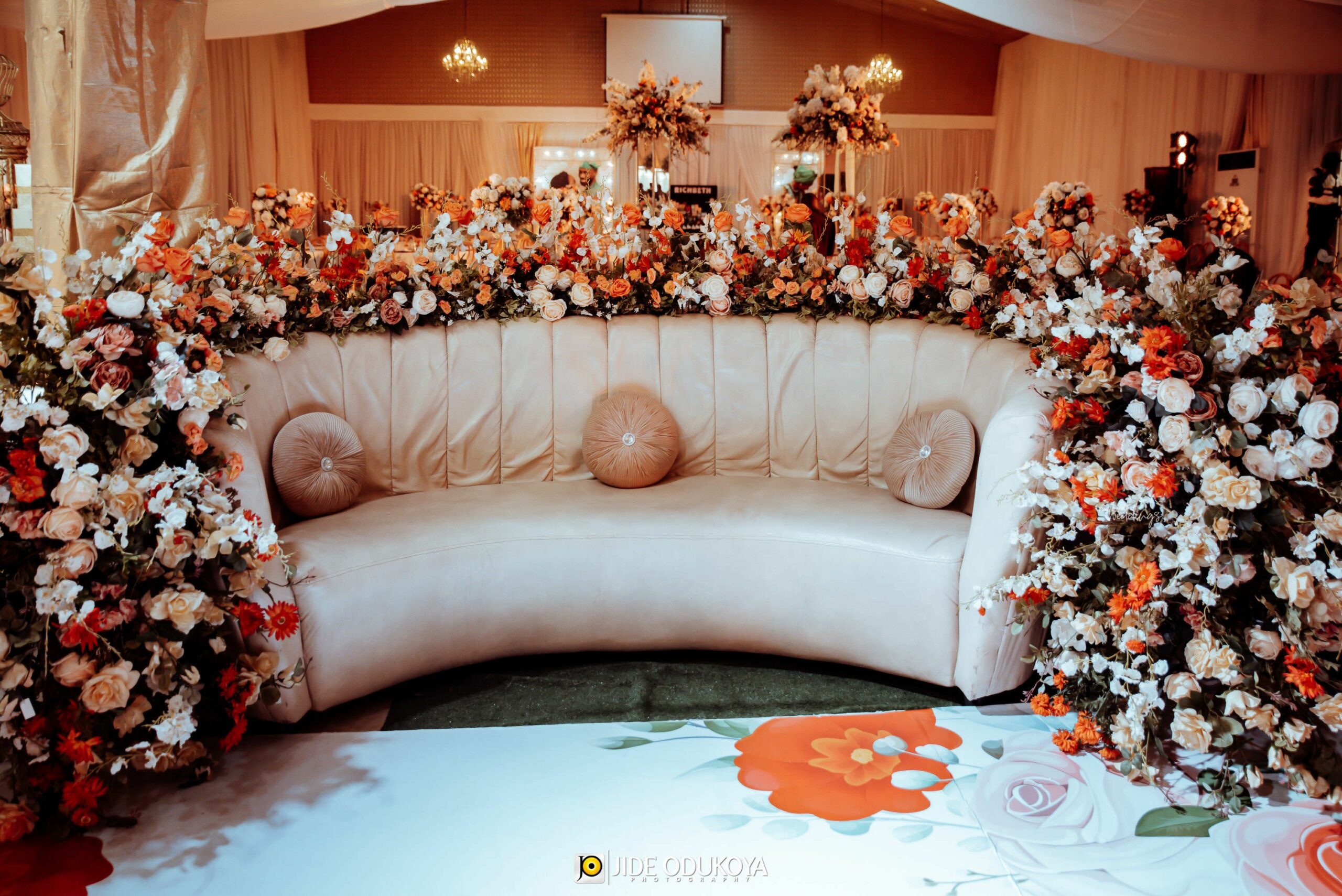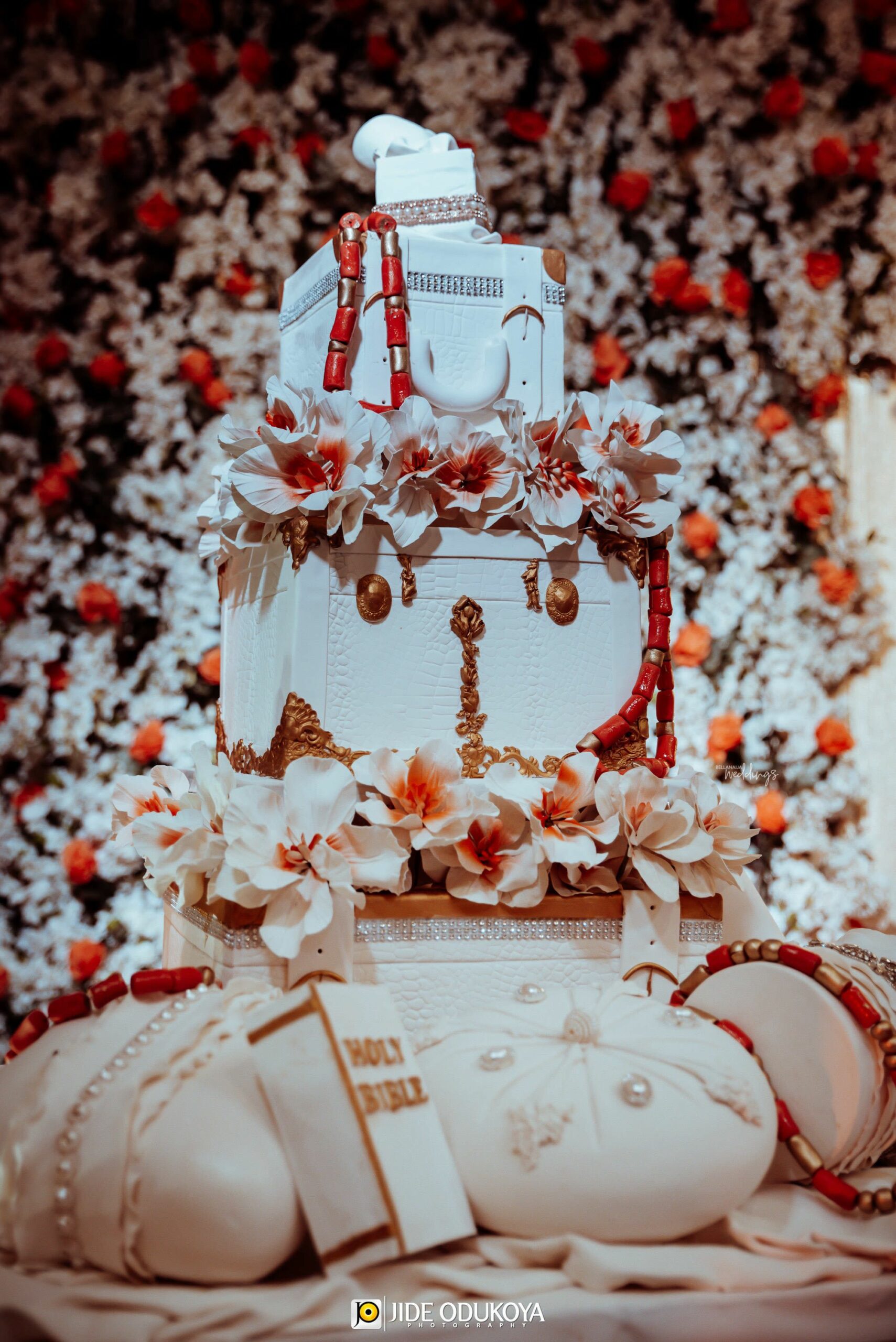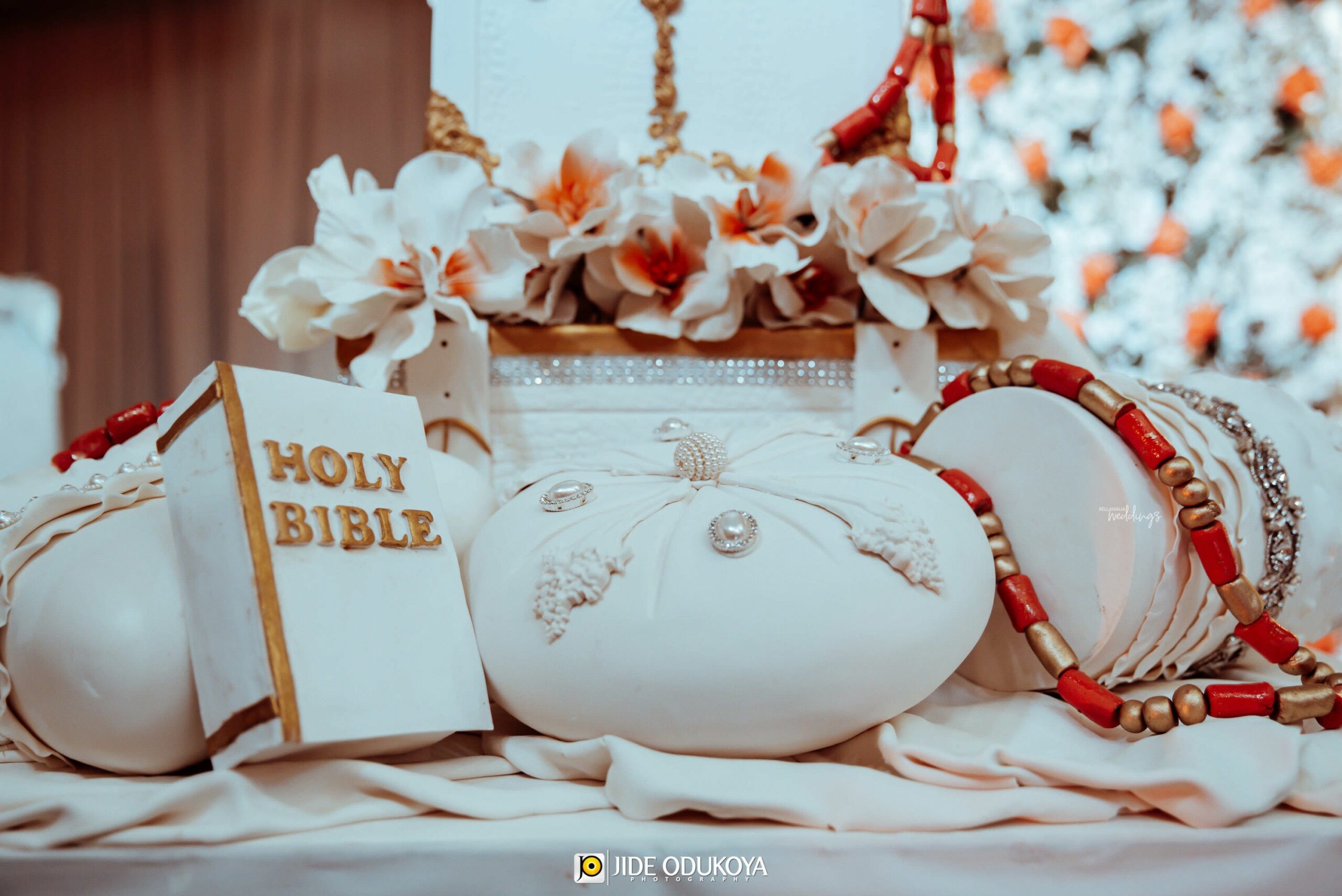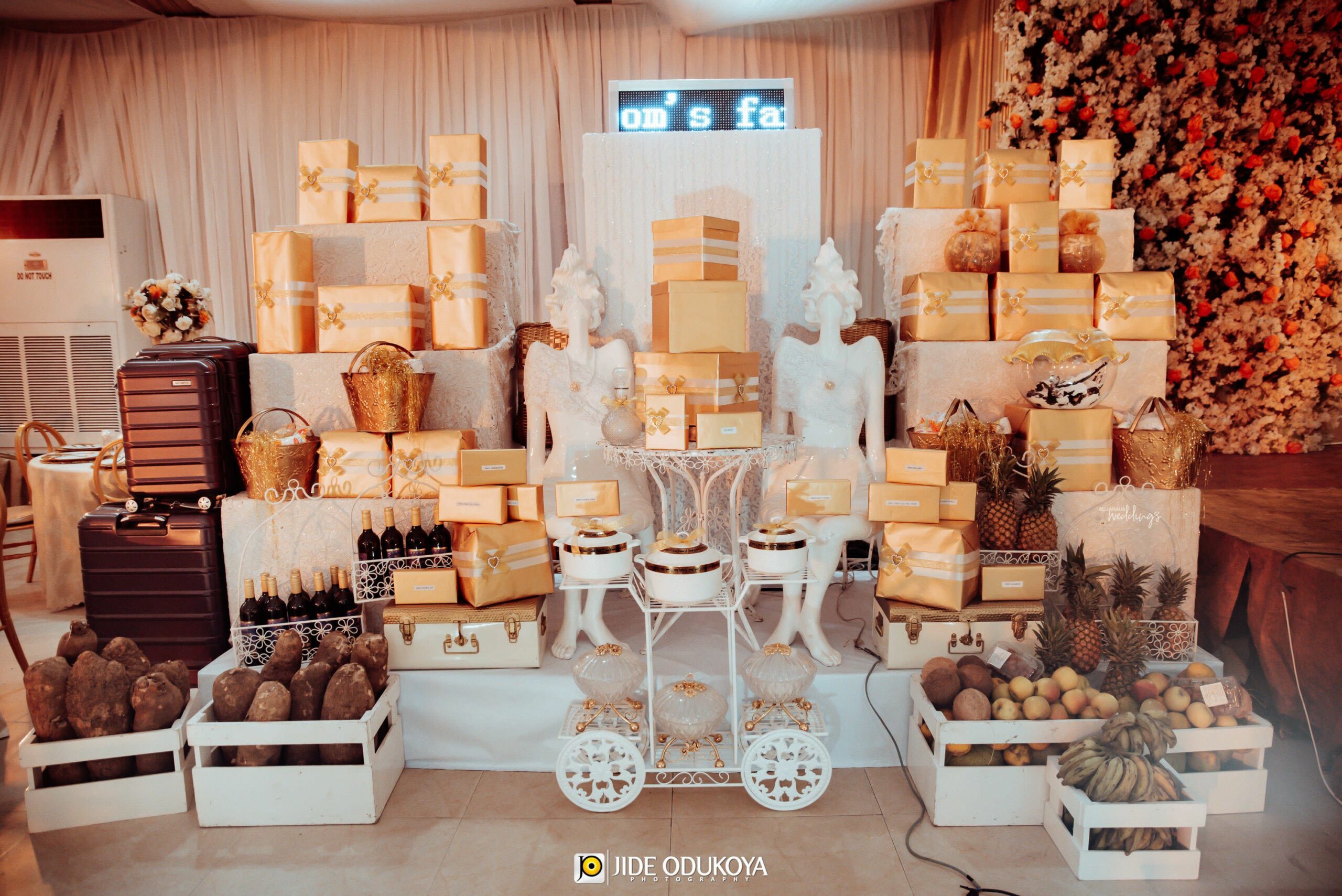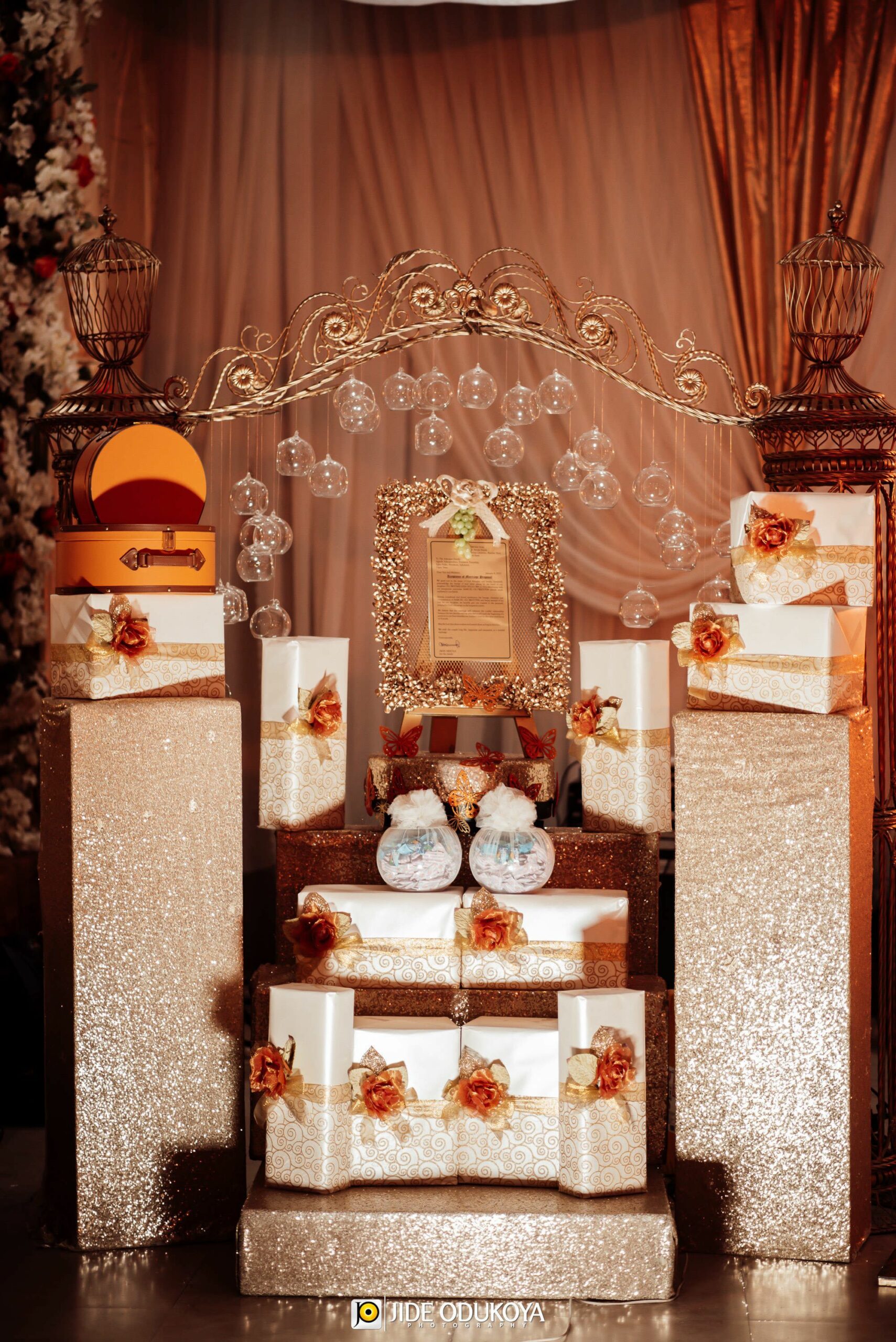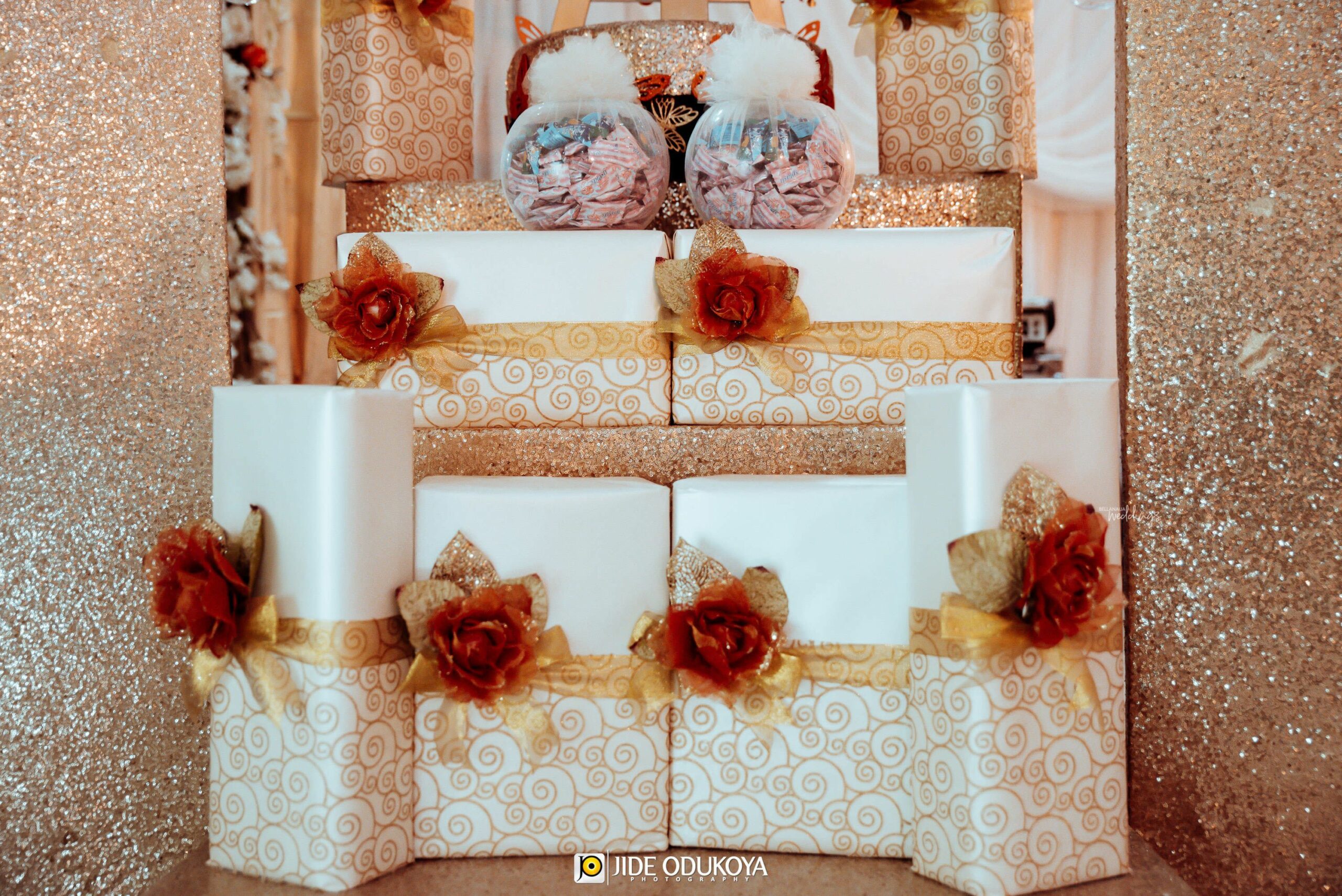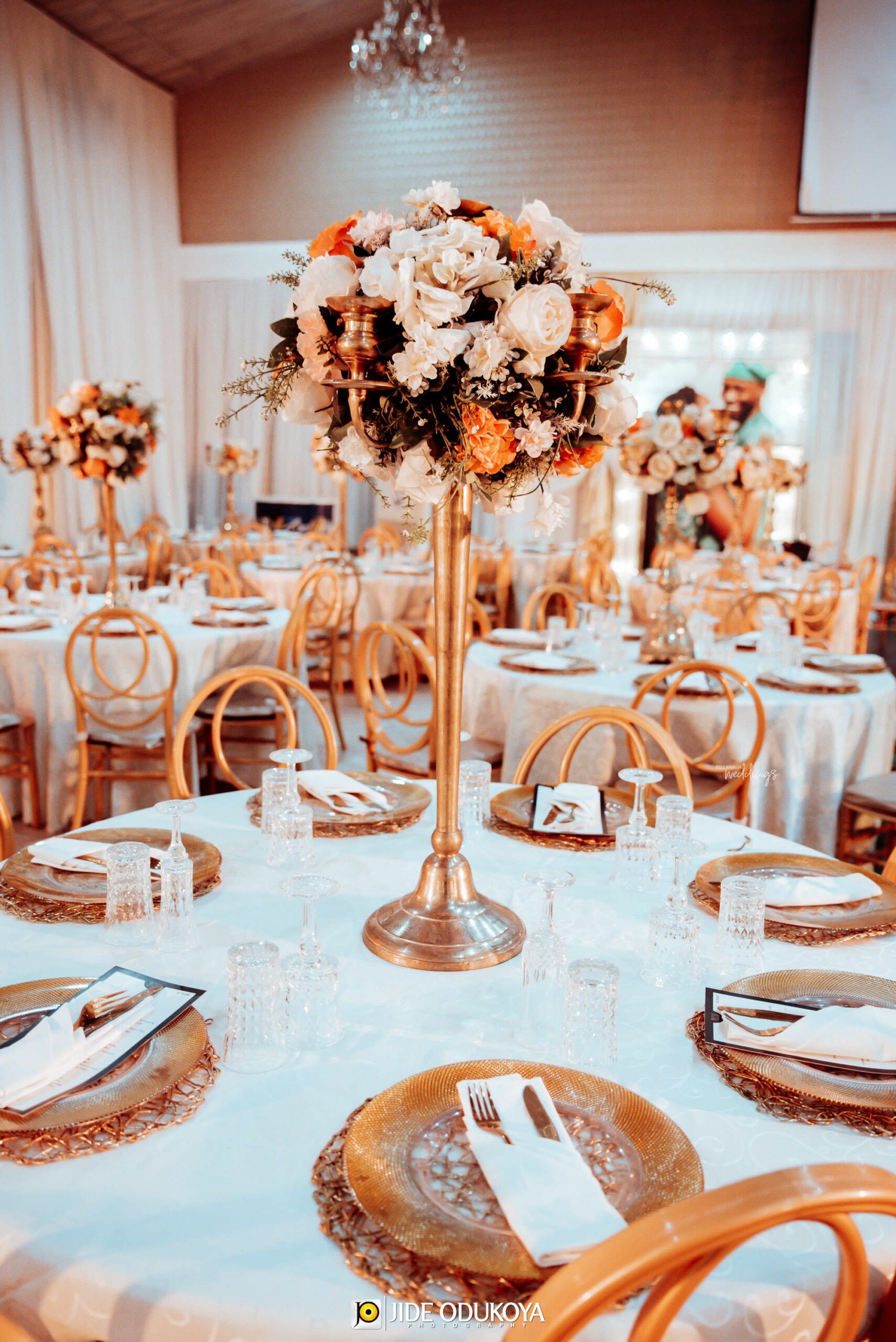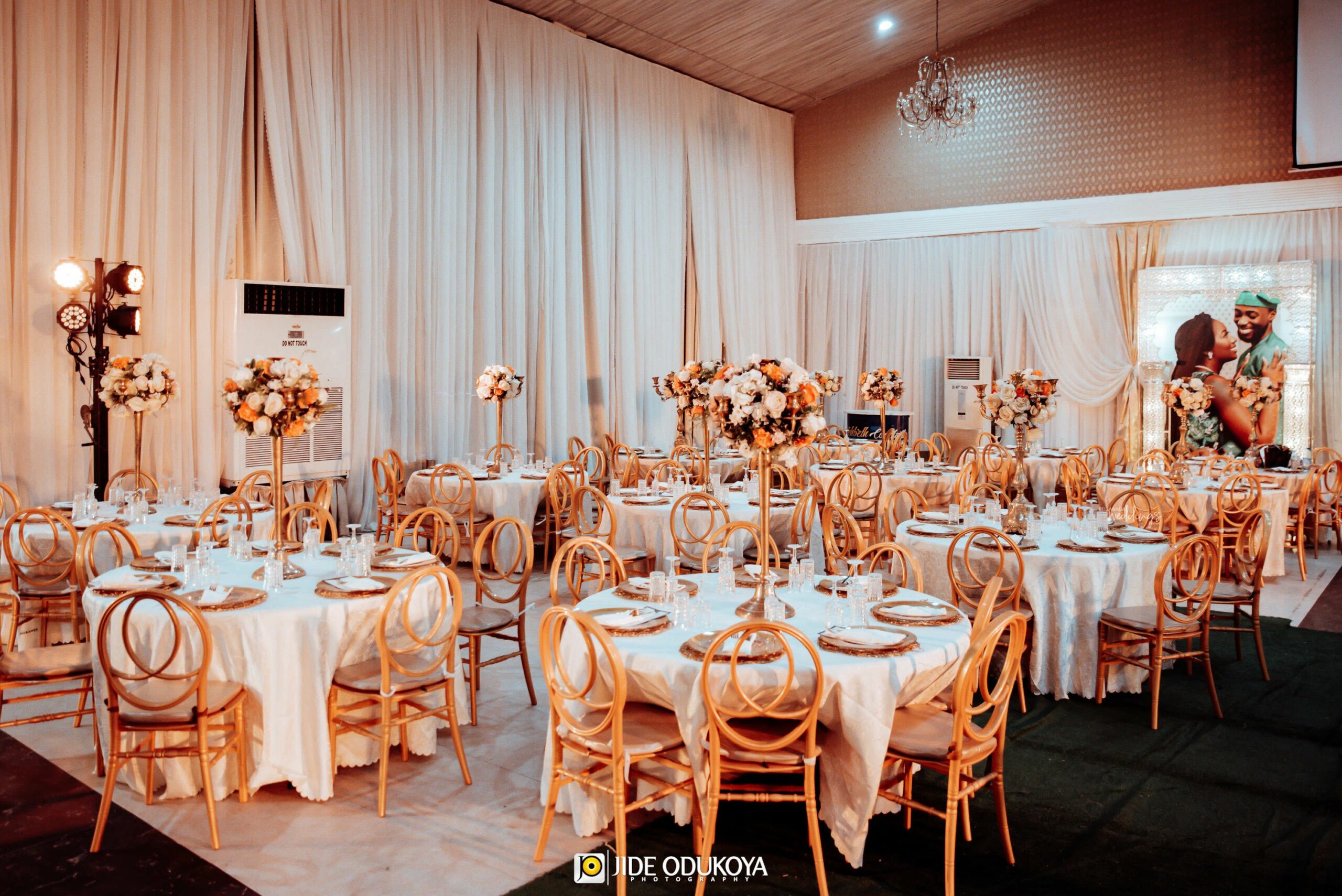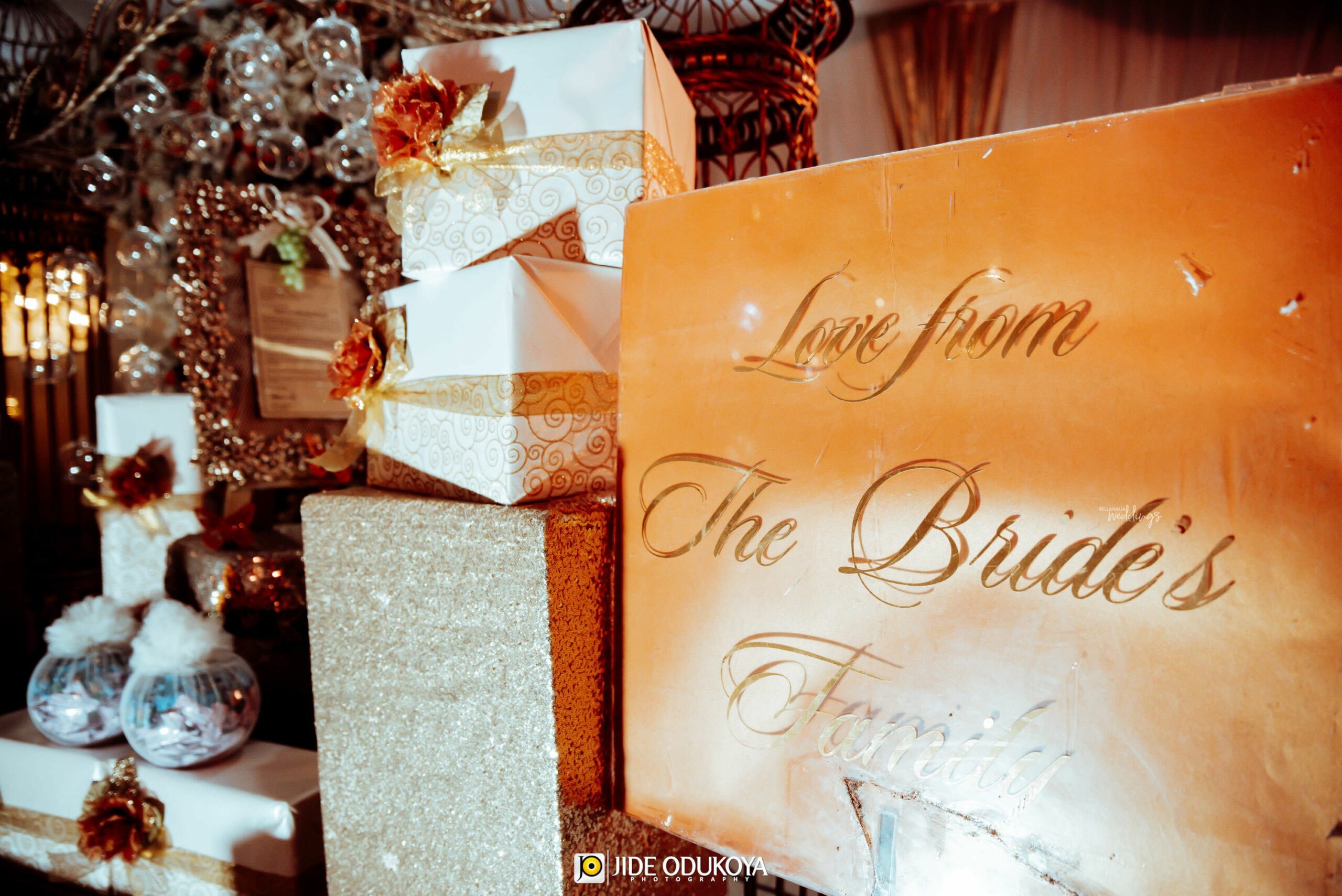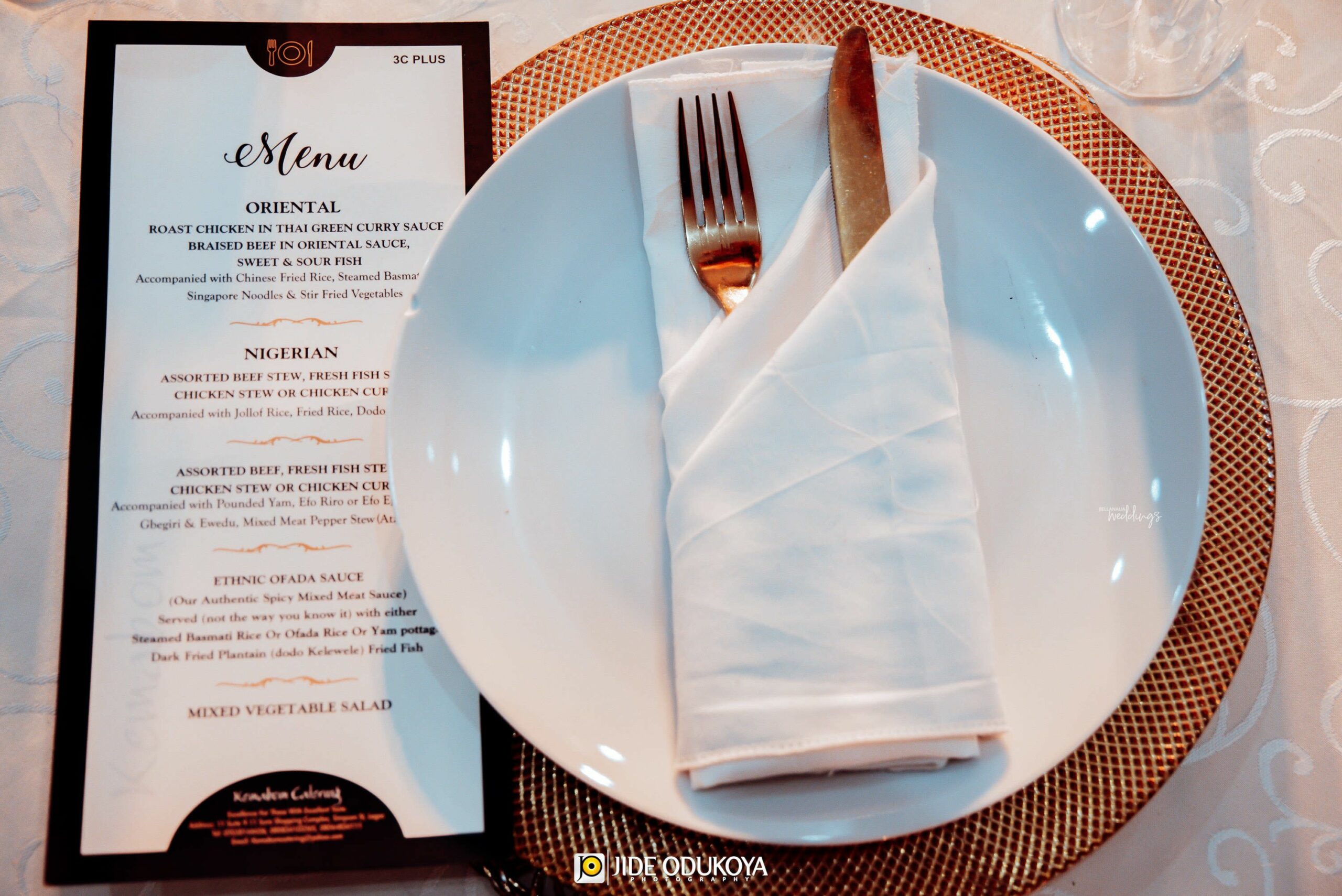 Let the engagement begin!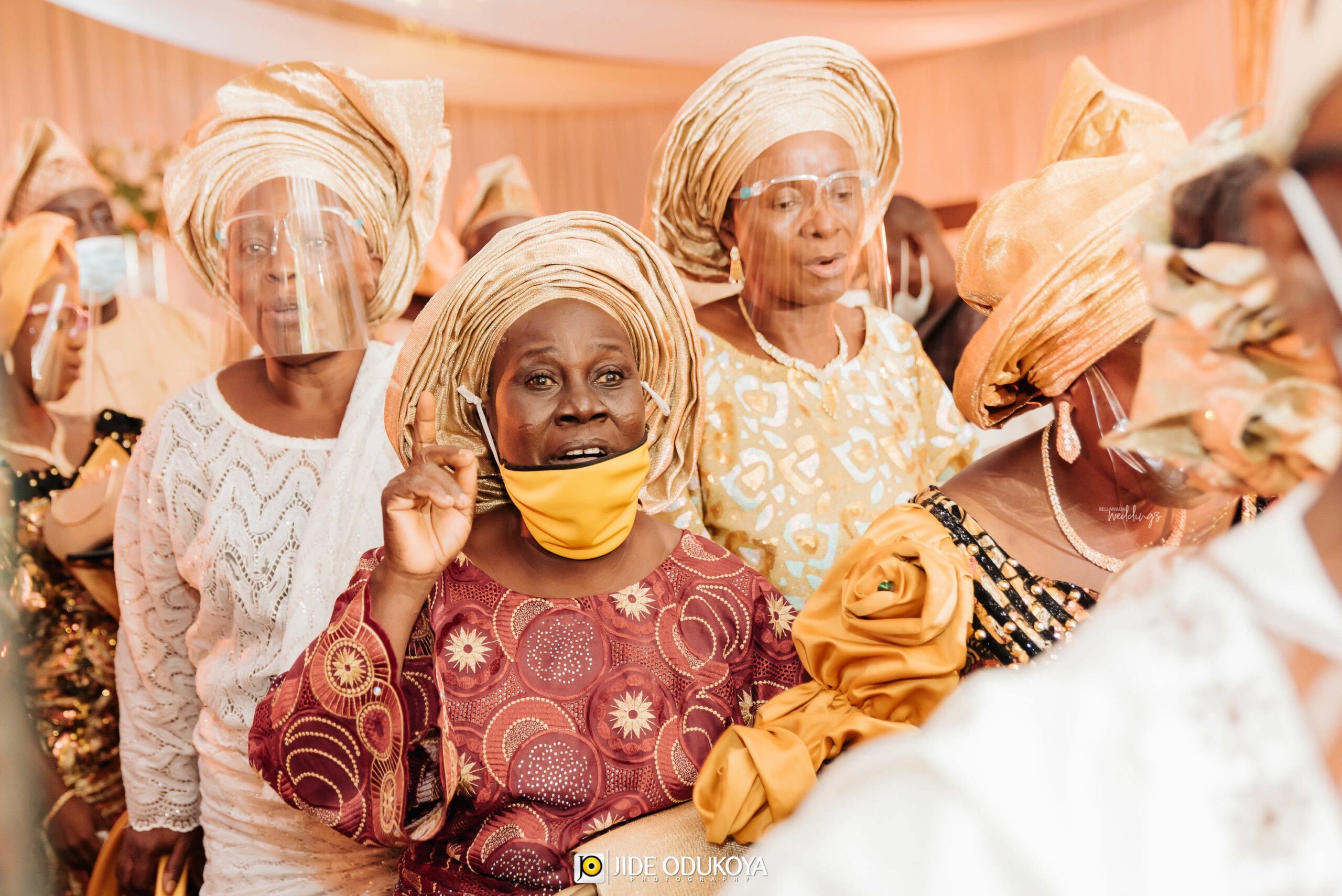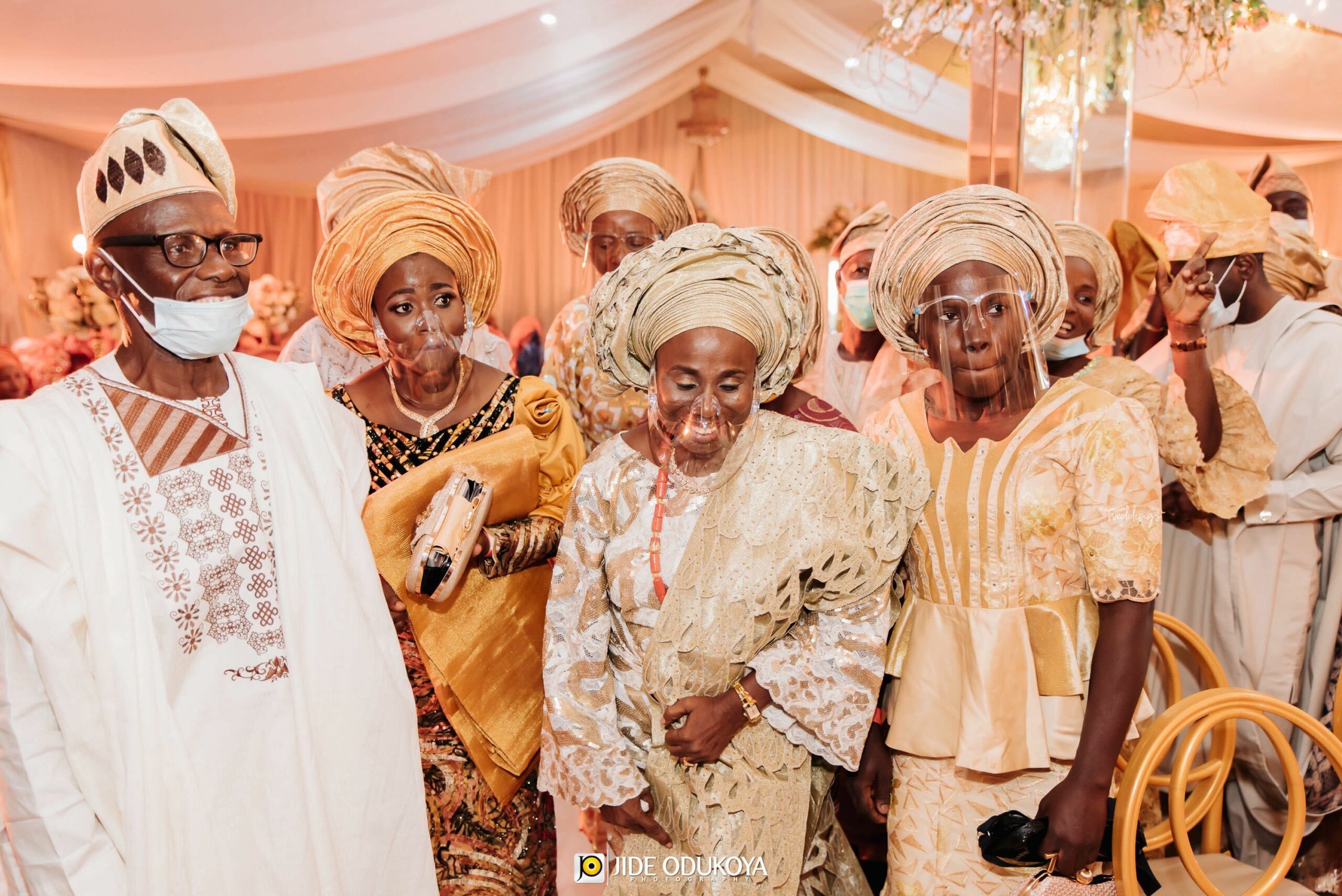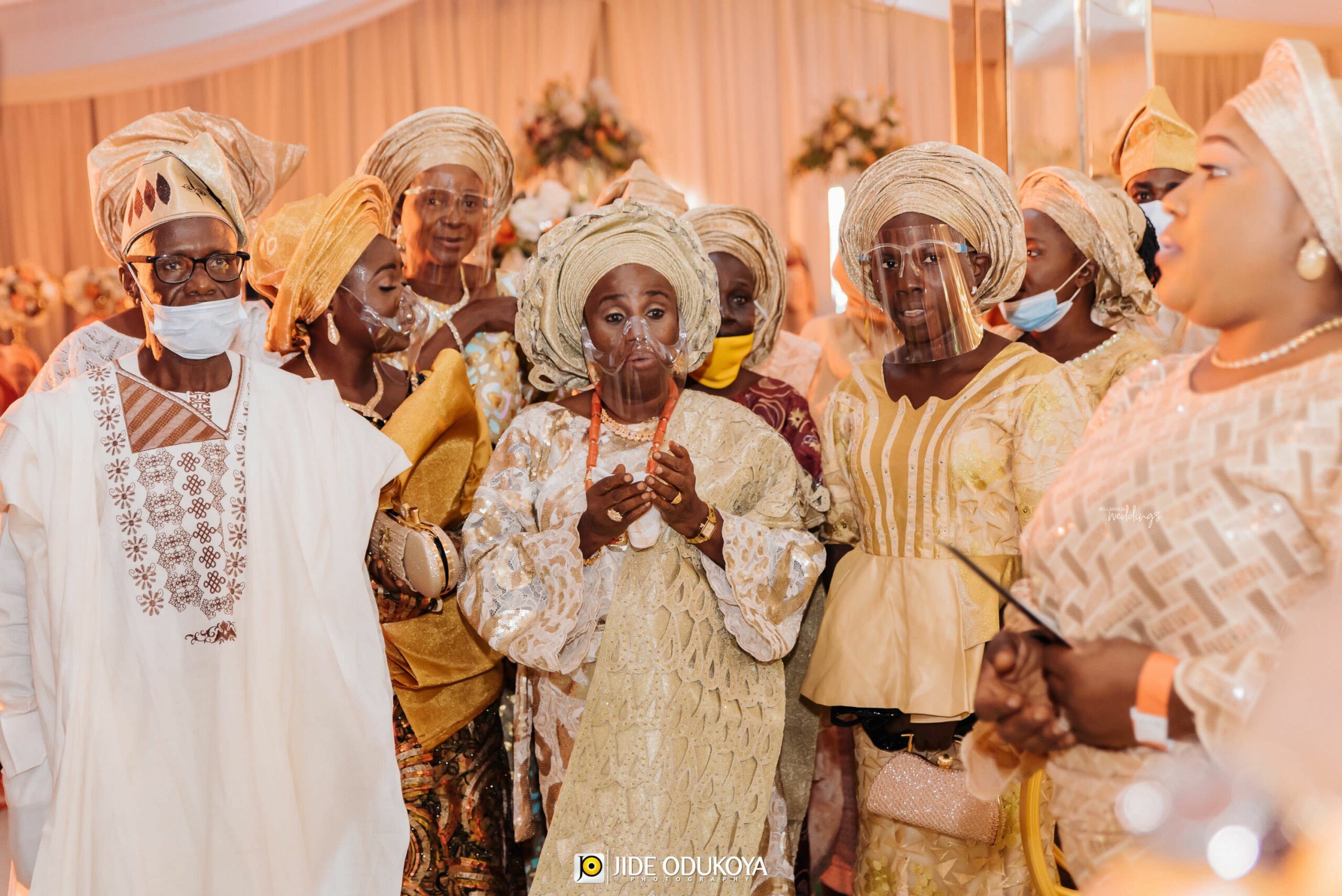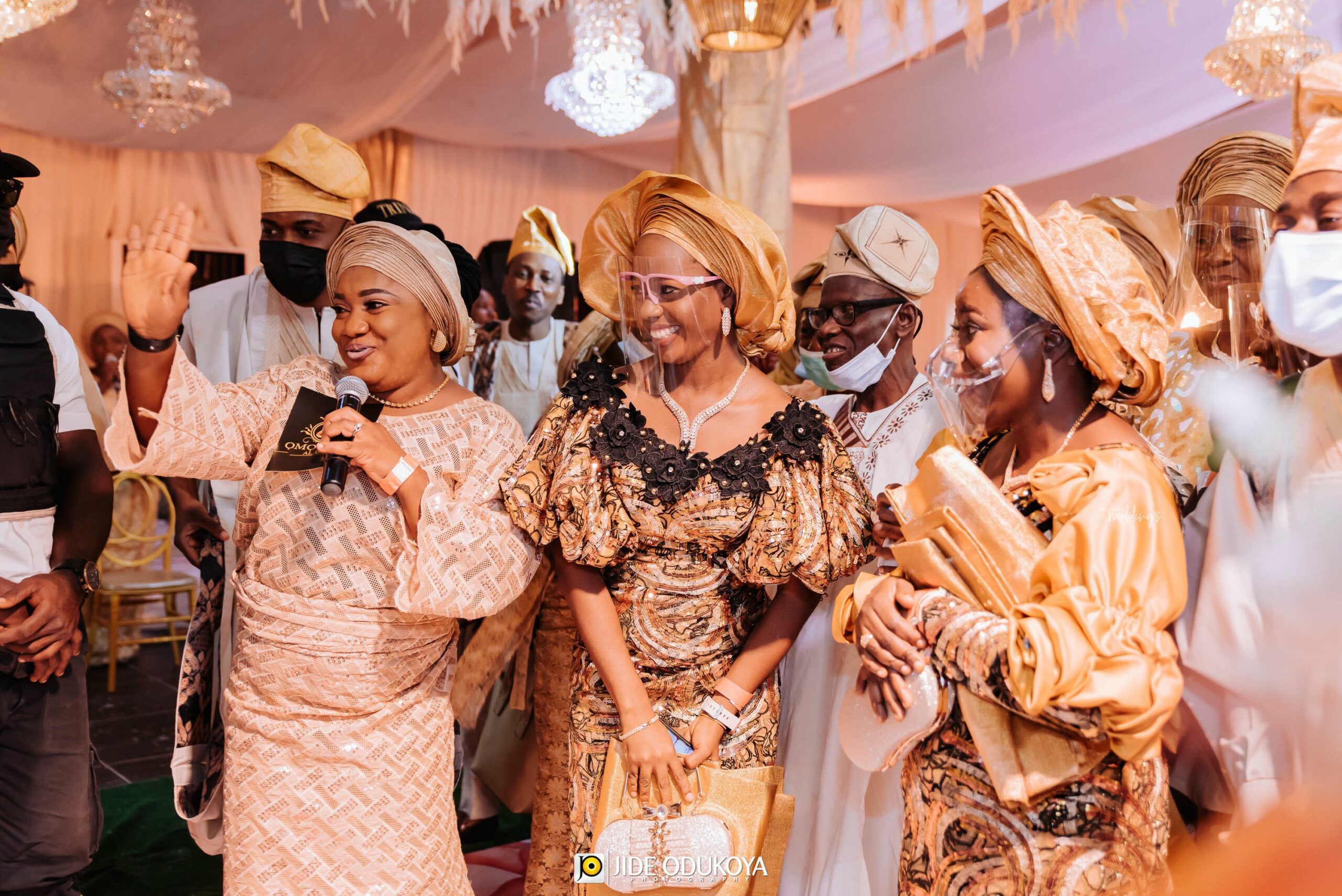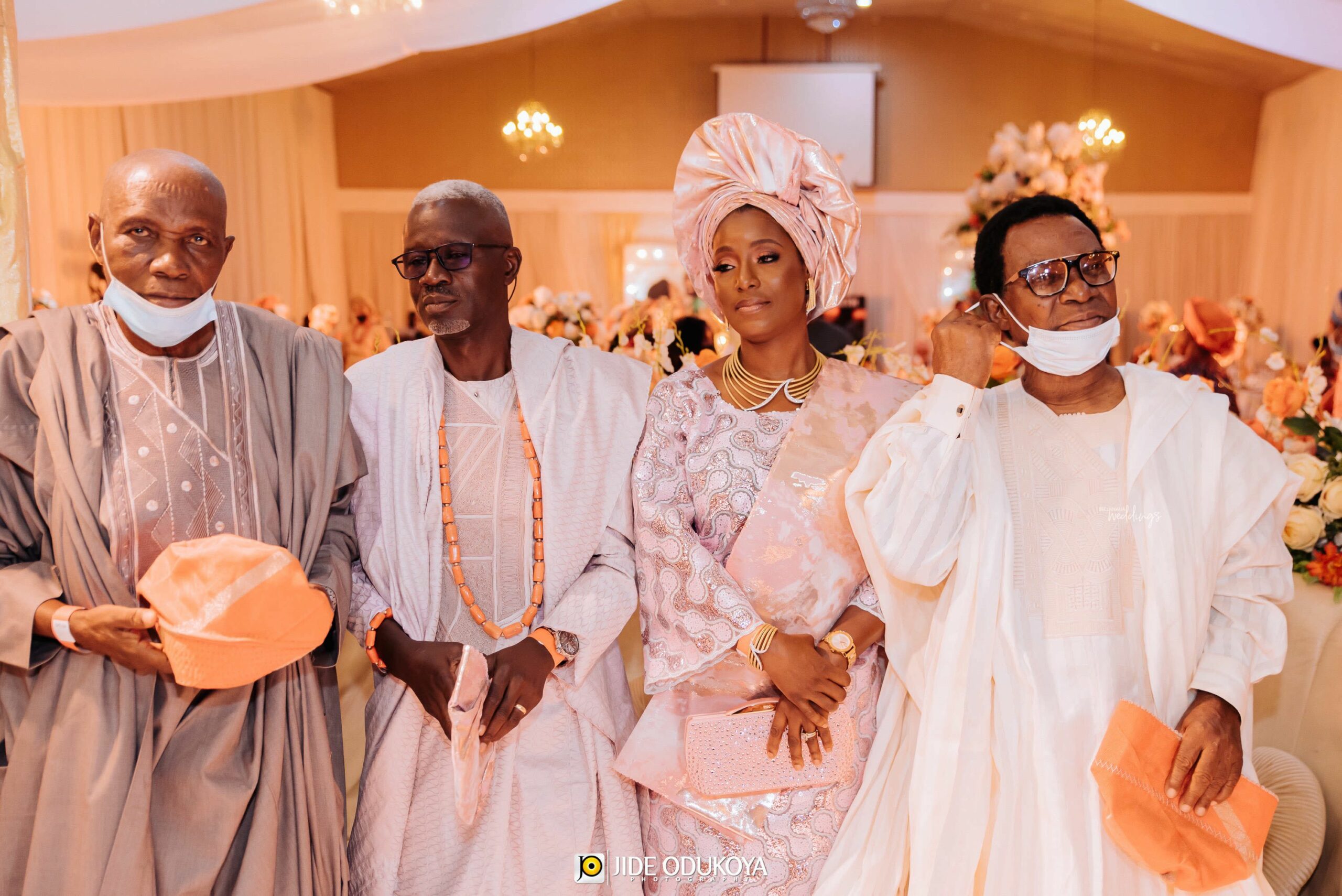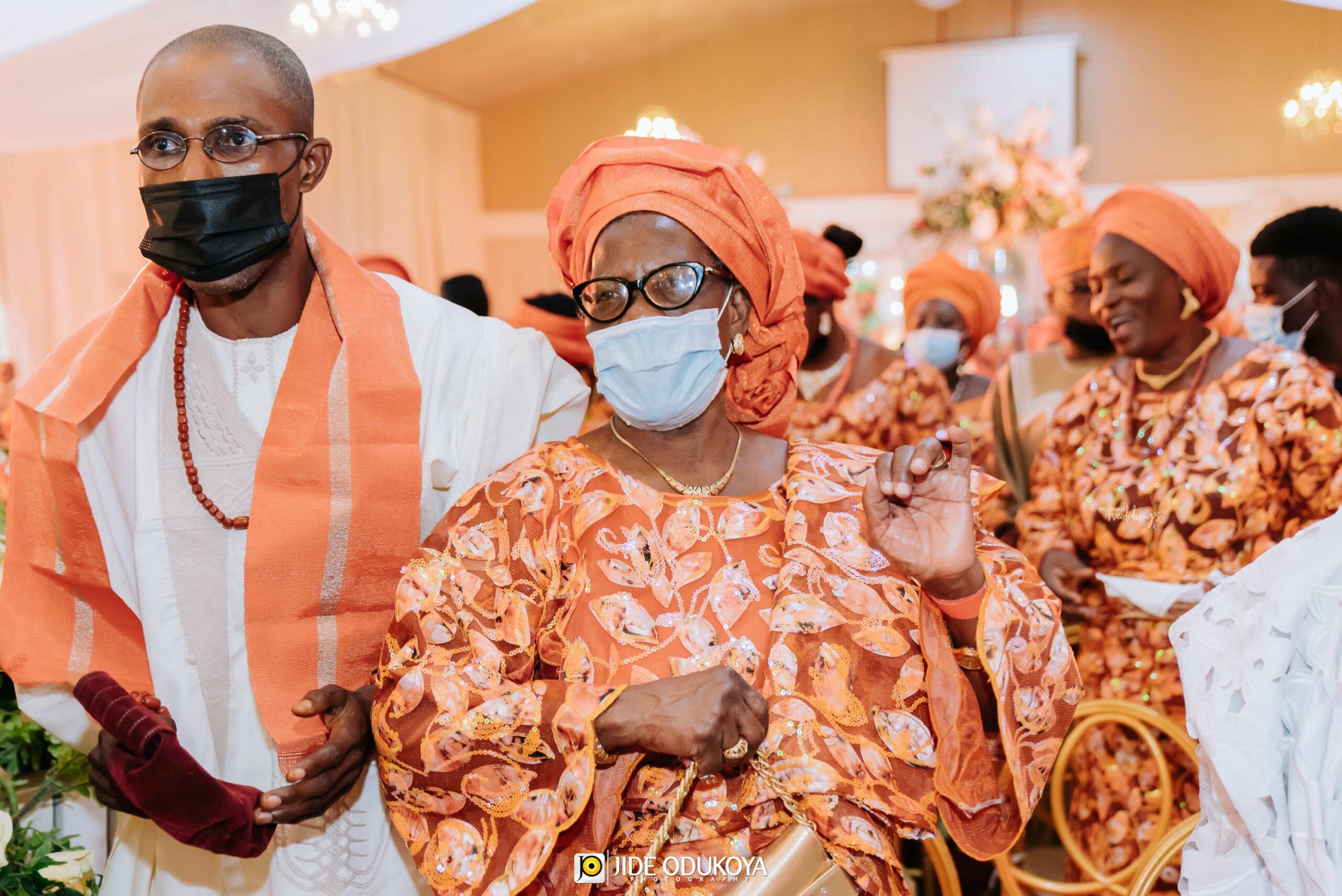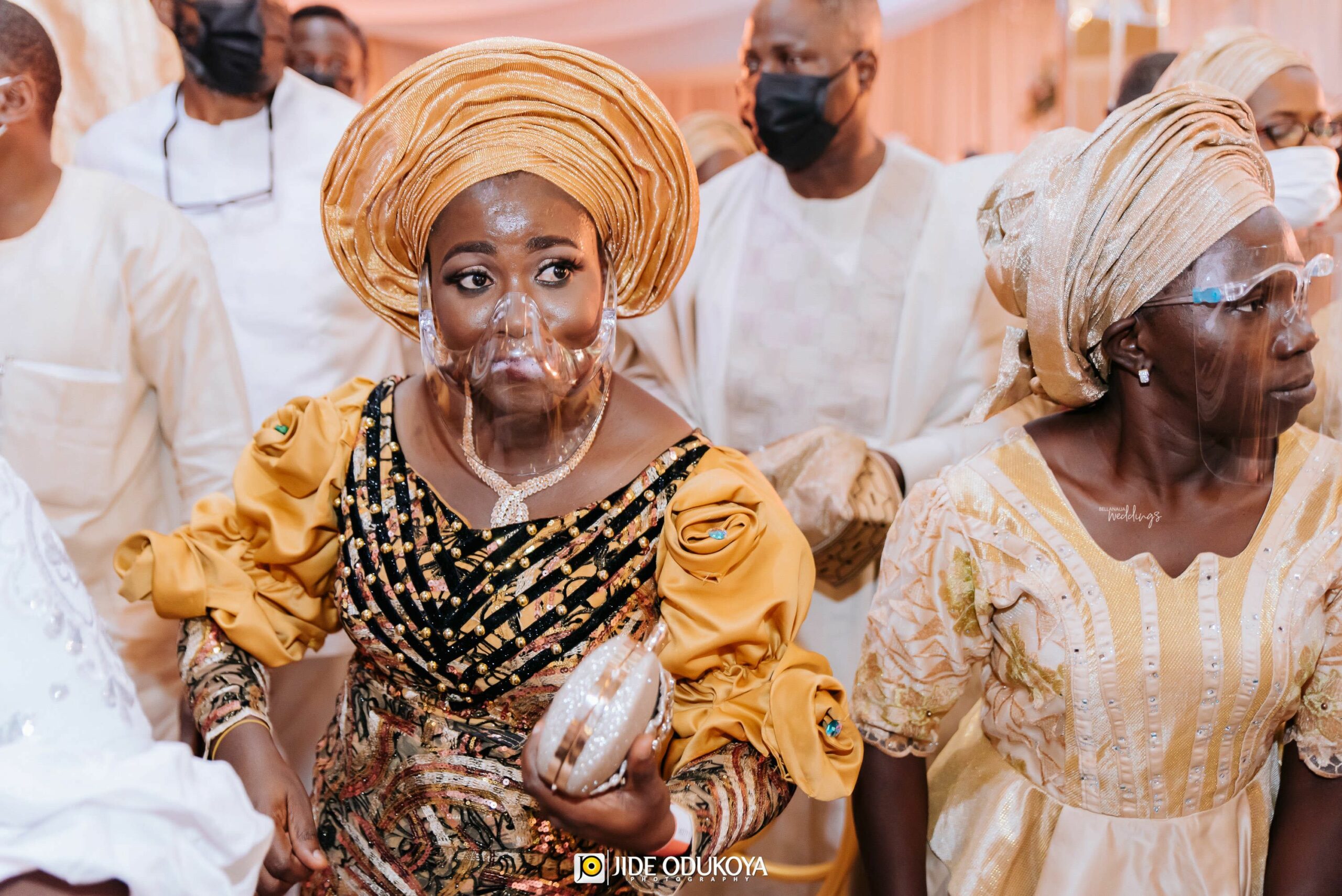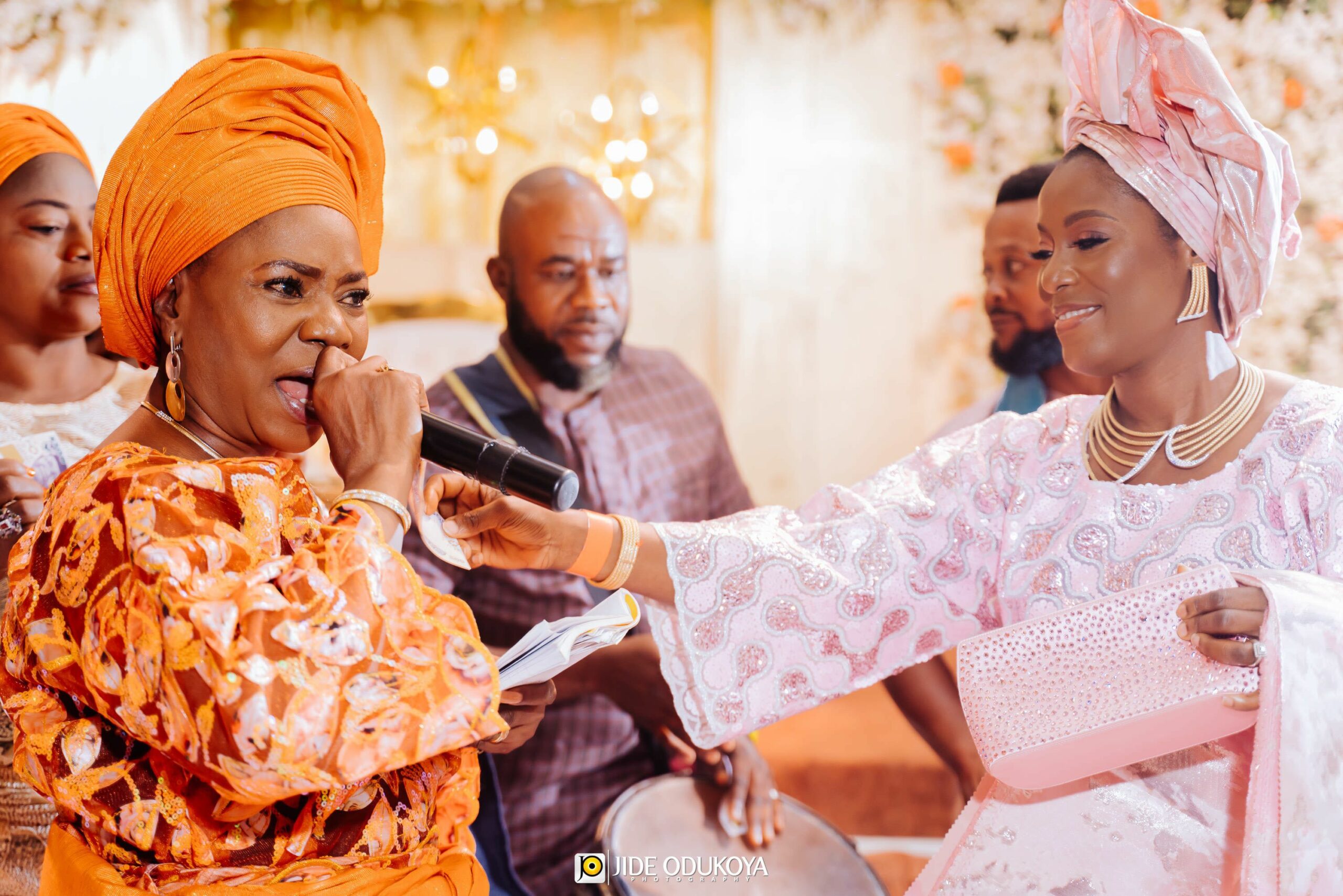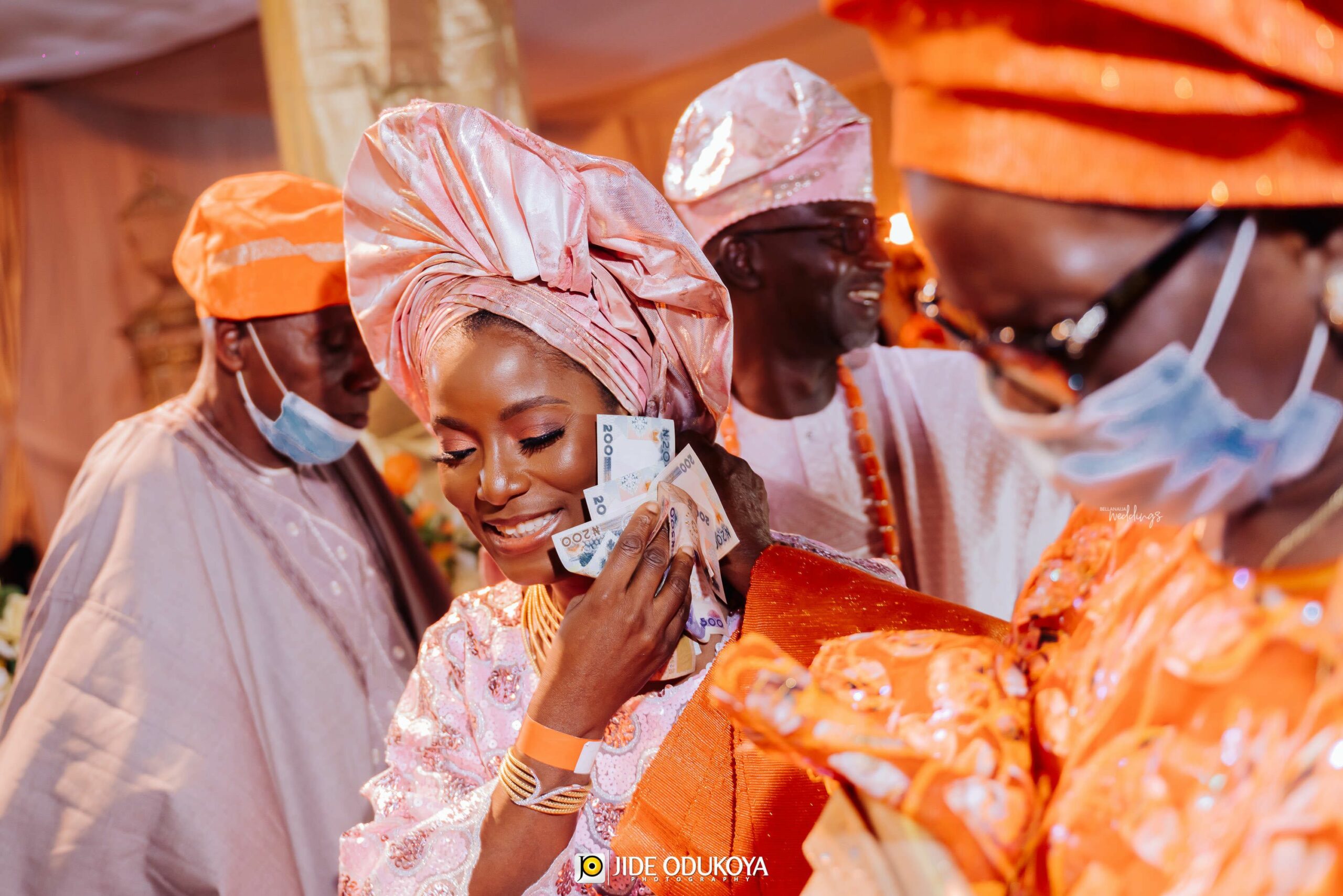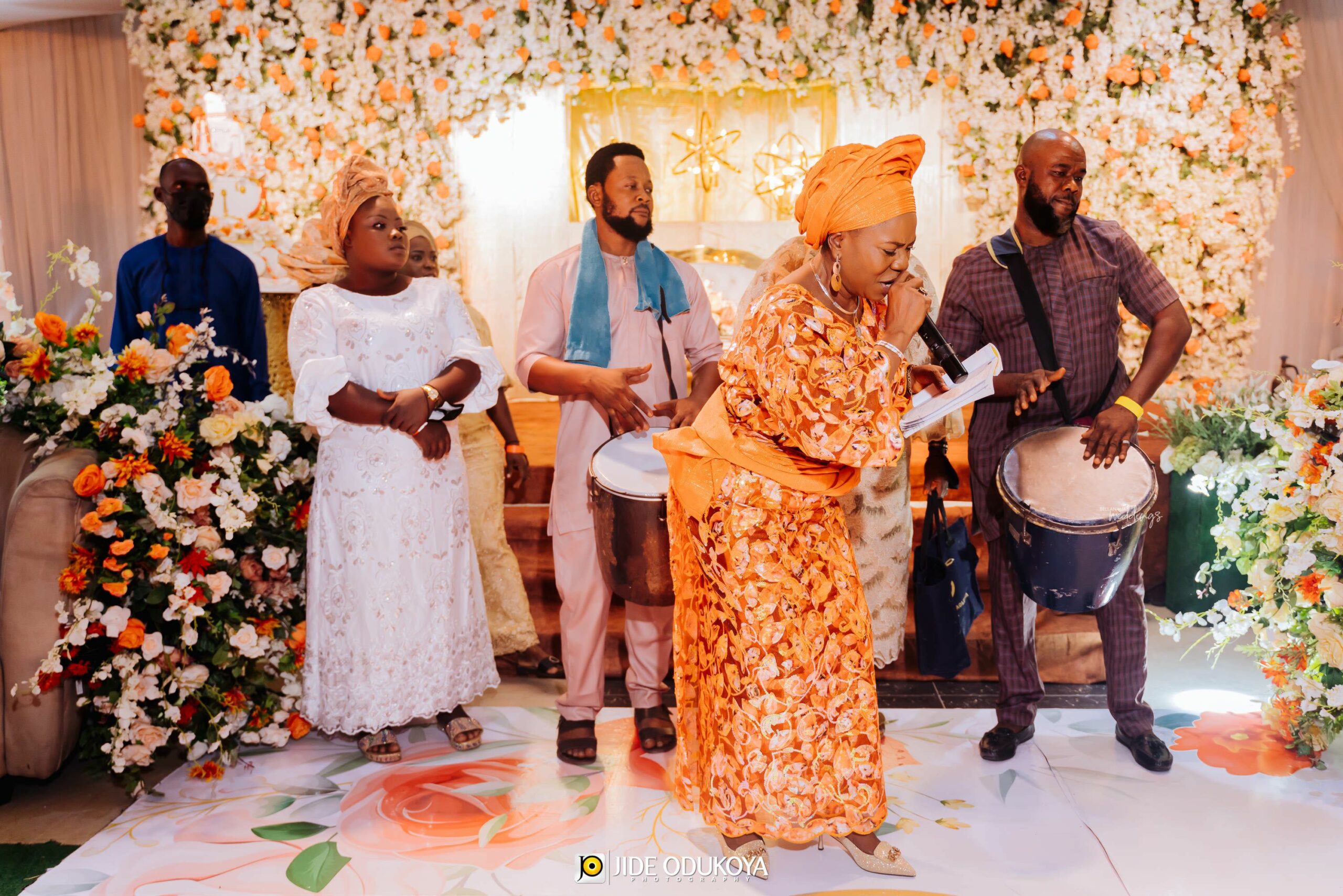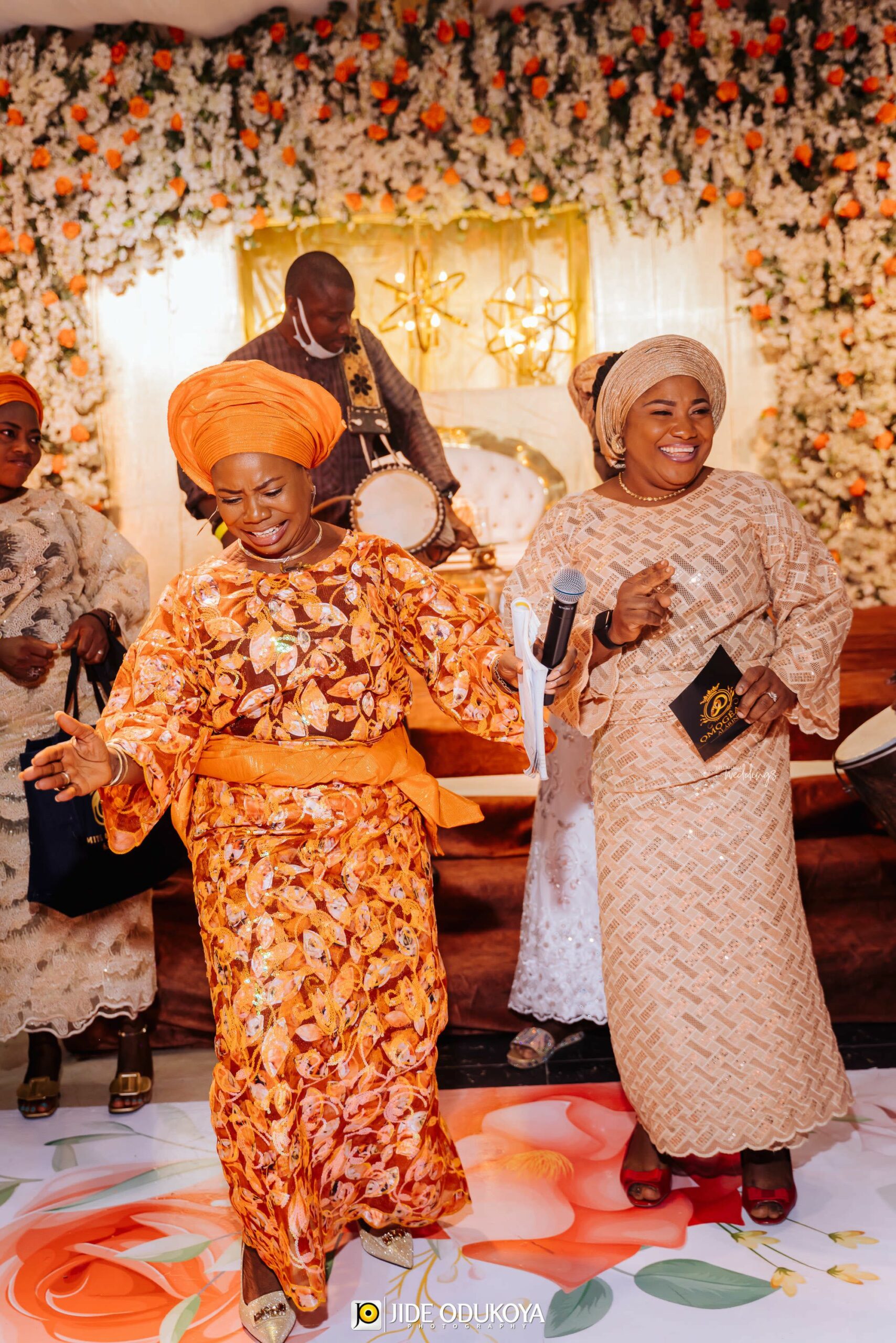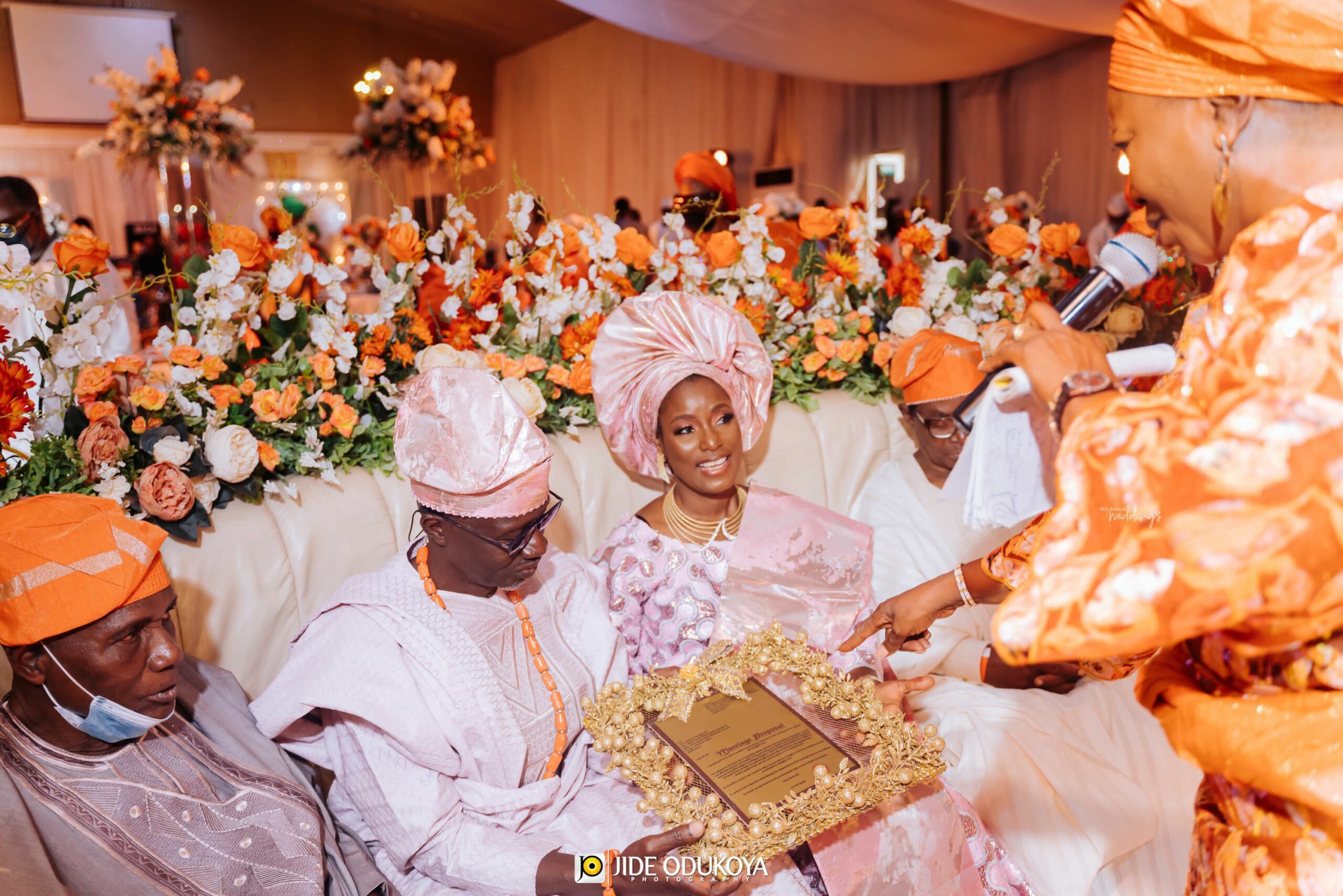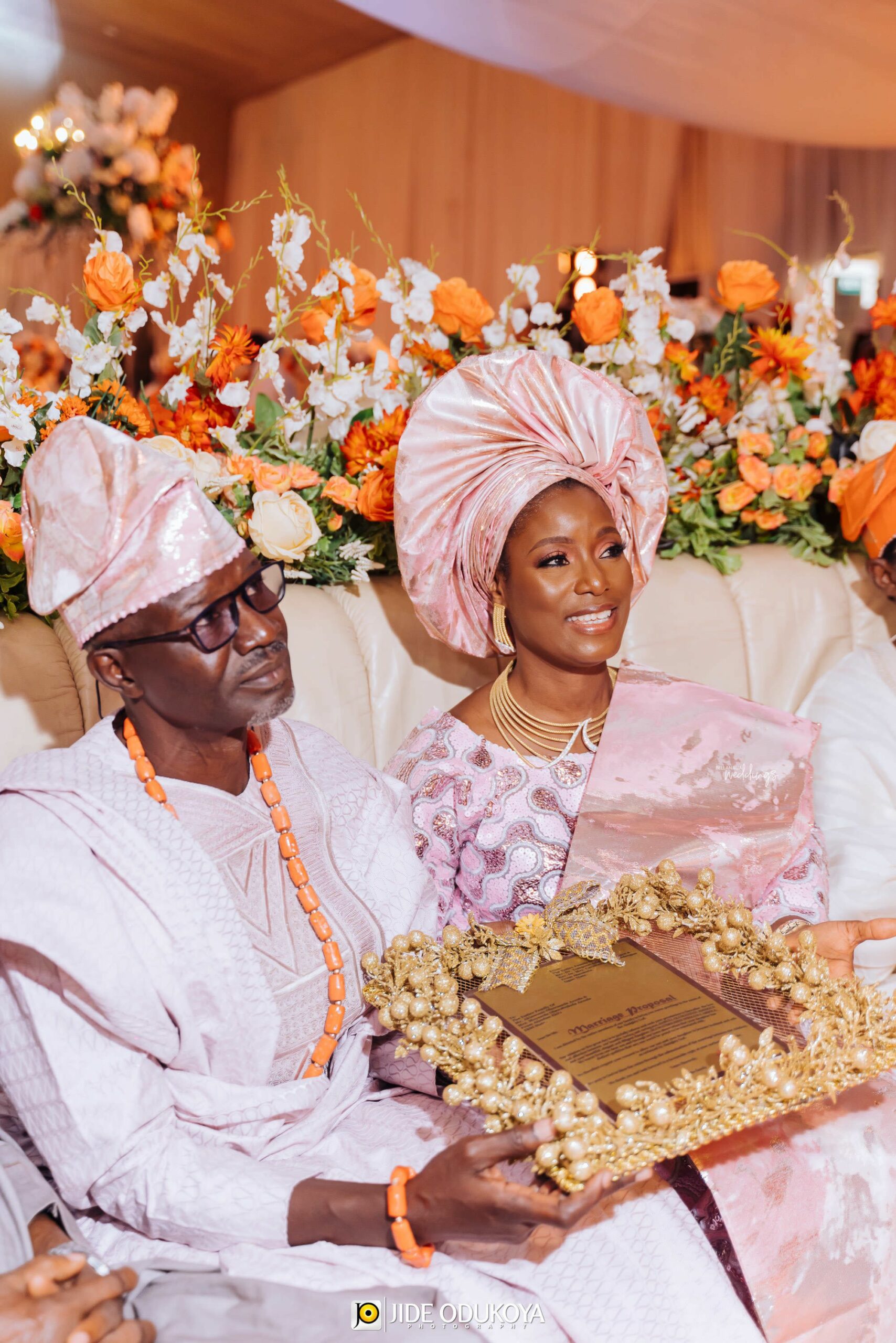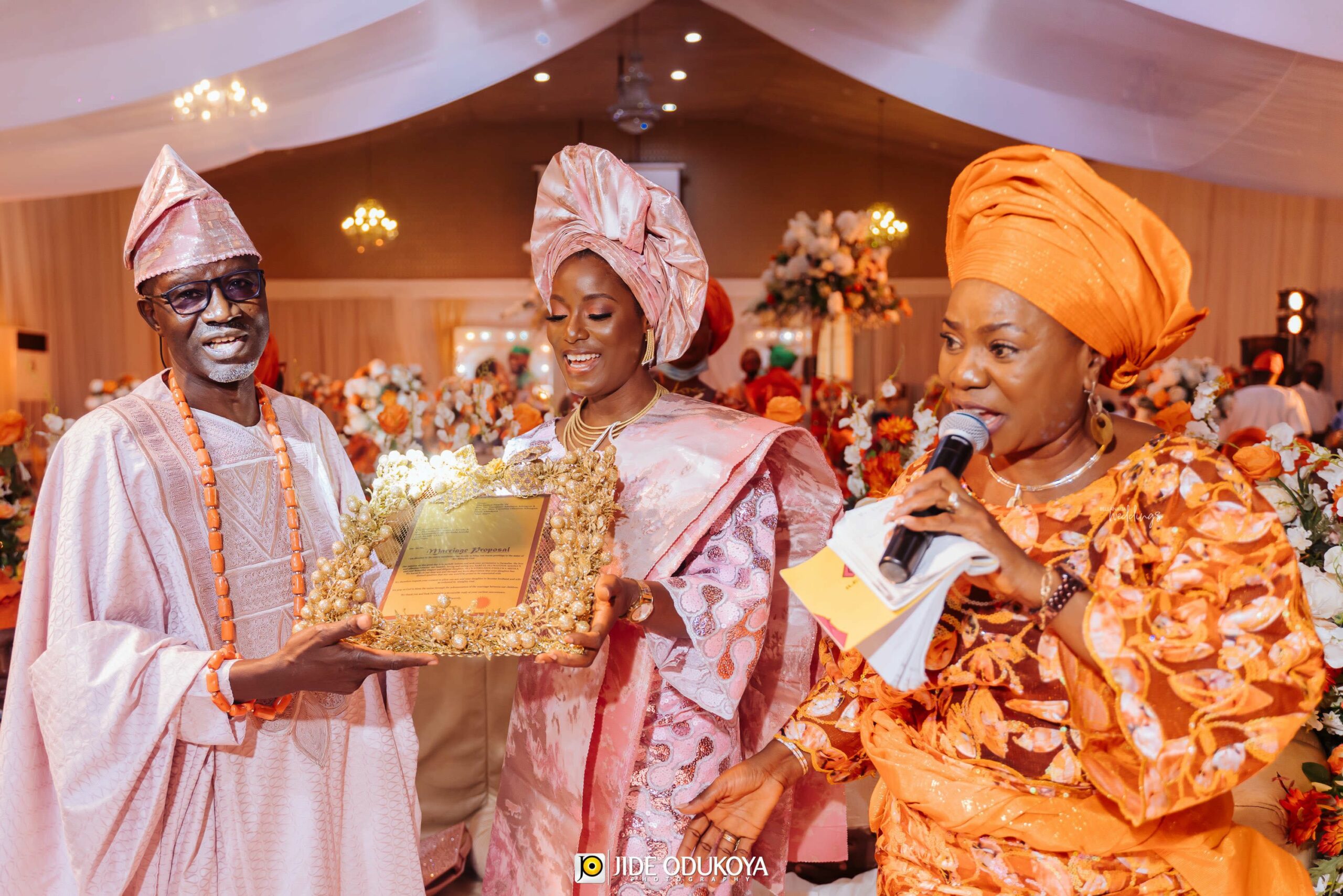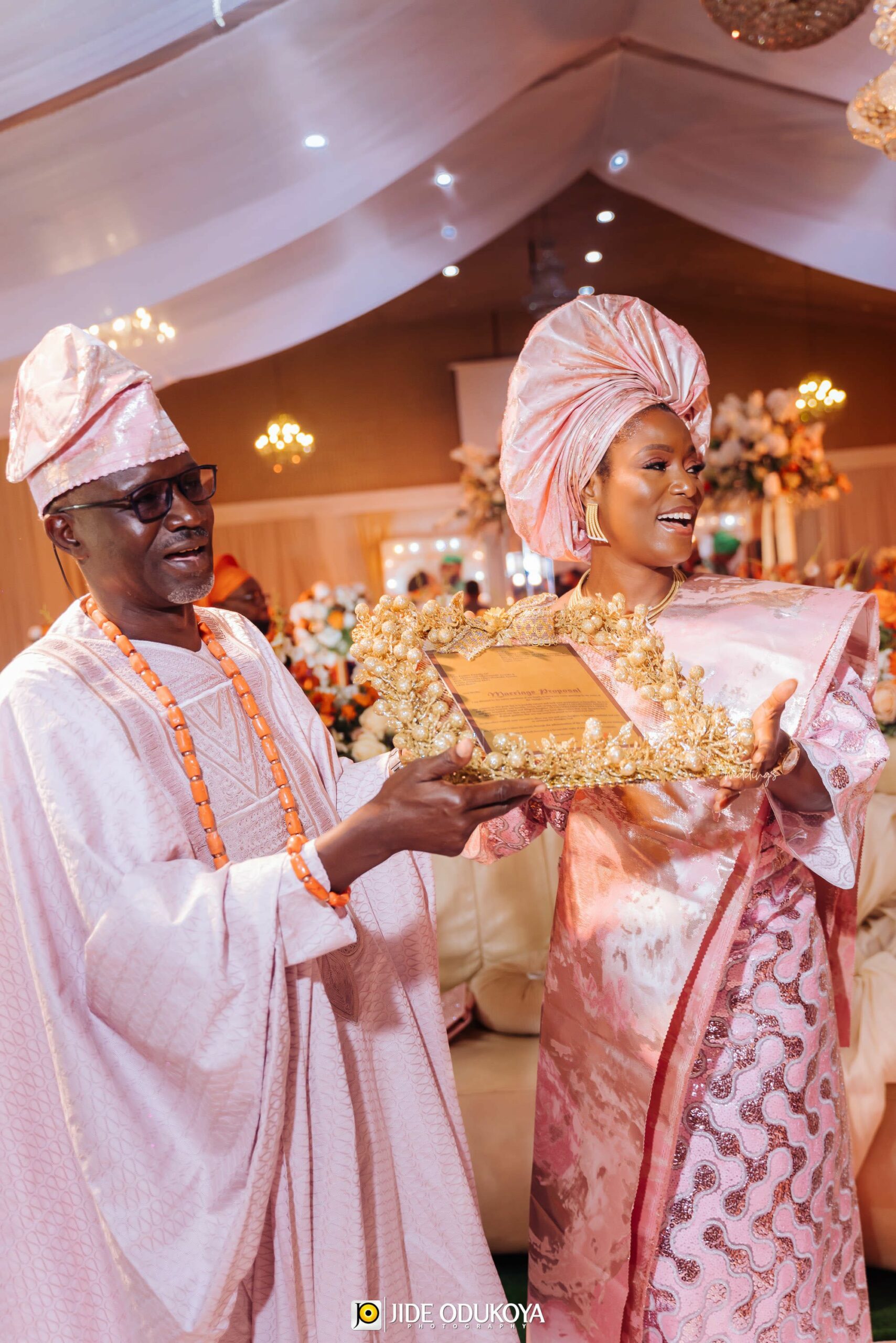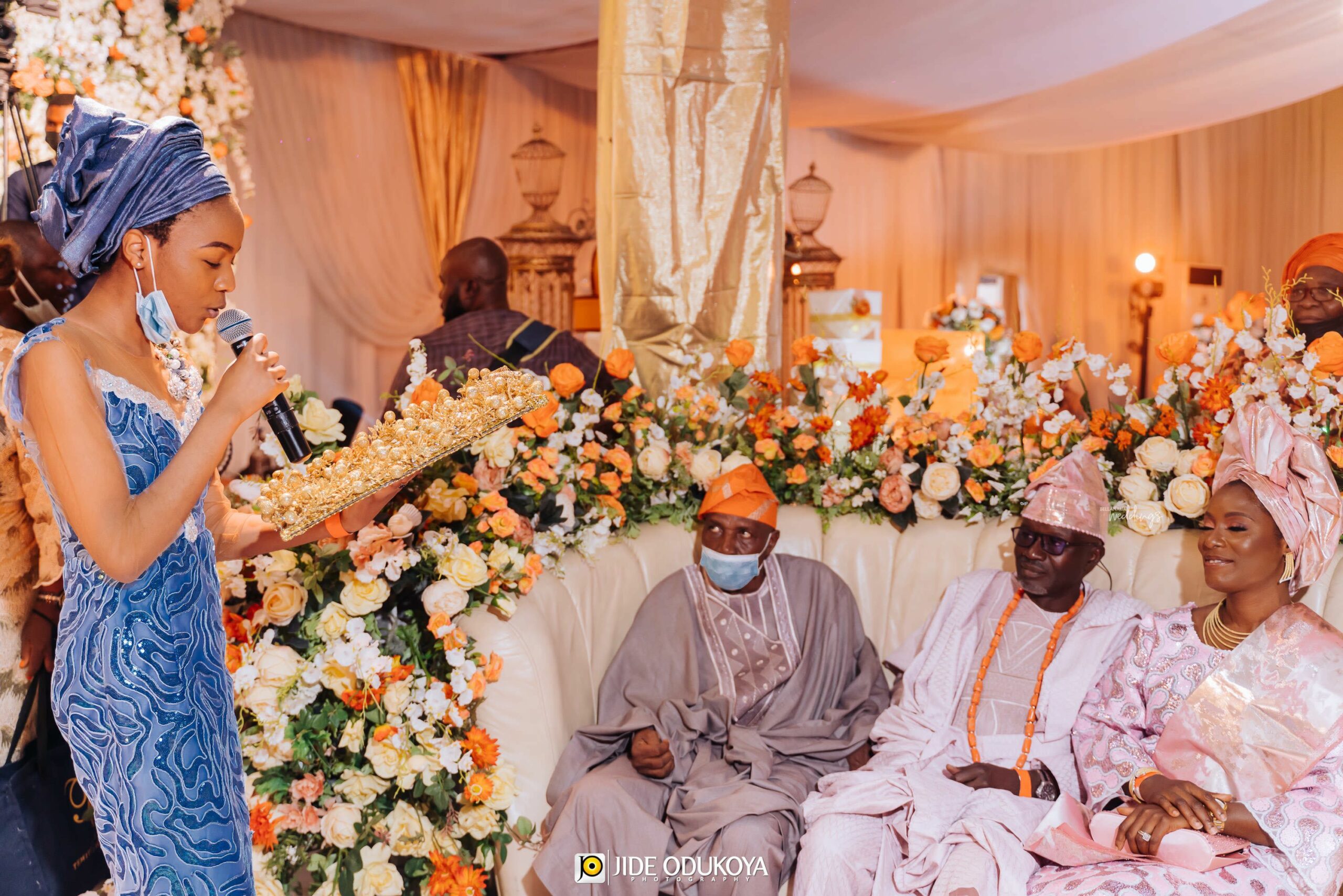 Make way for the groom and his squad!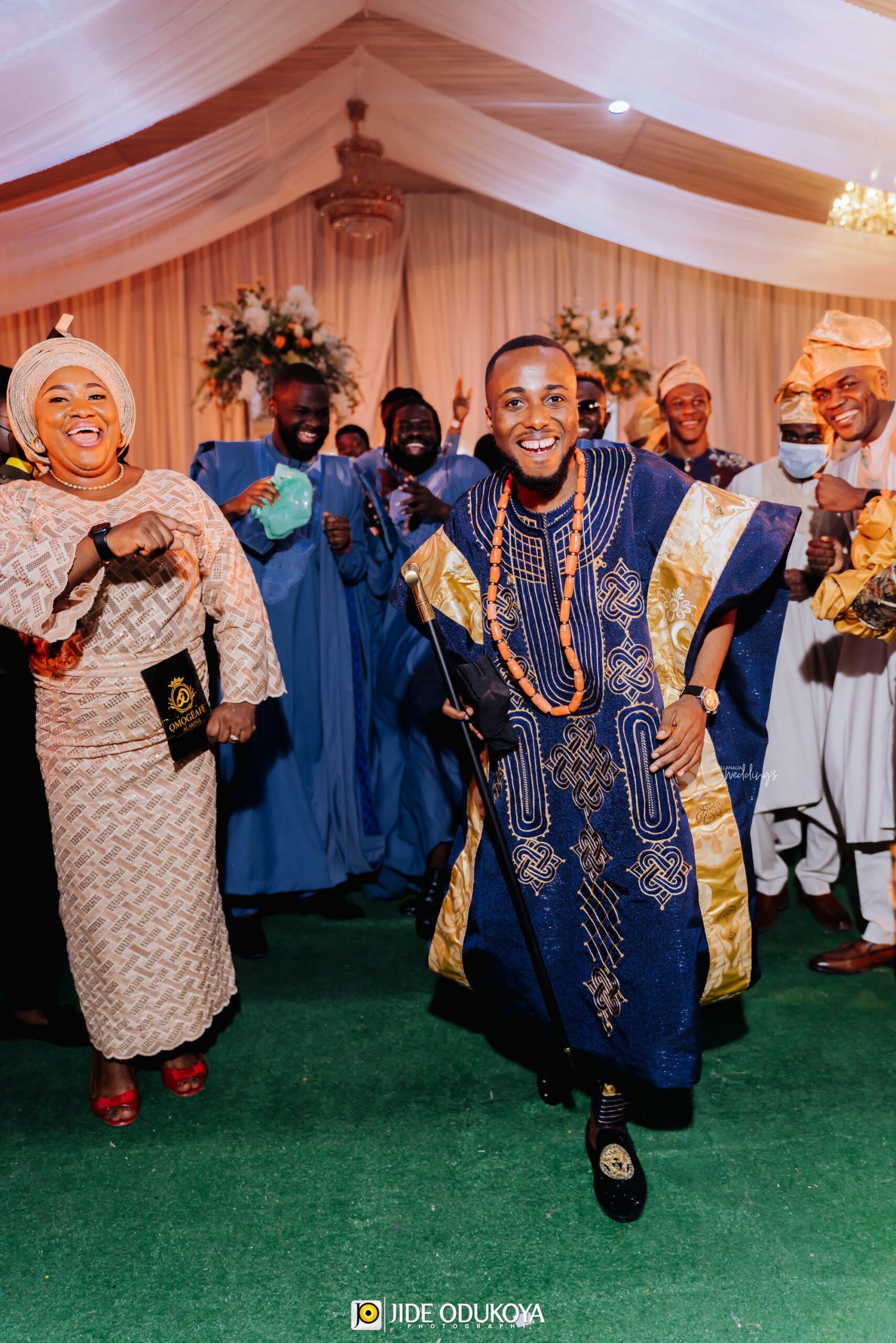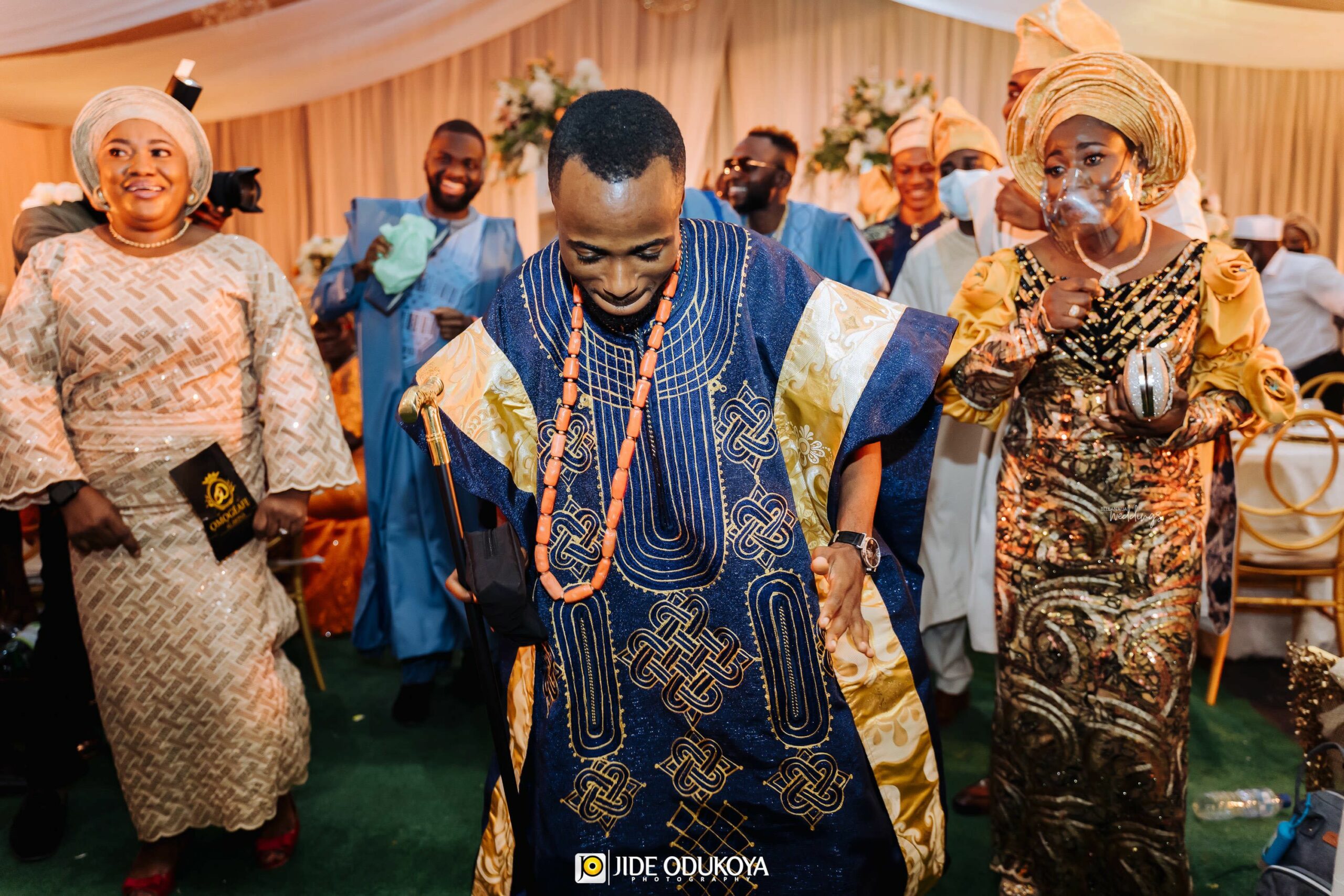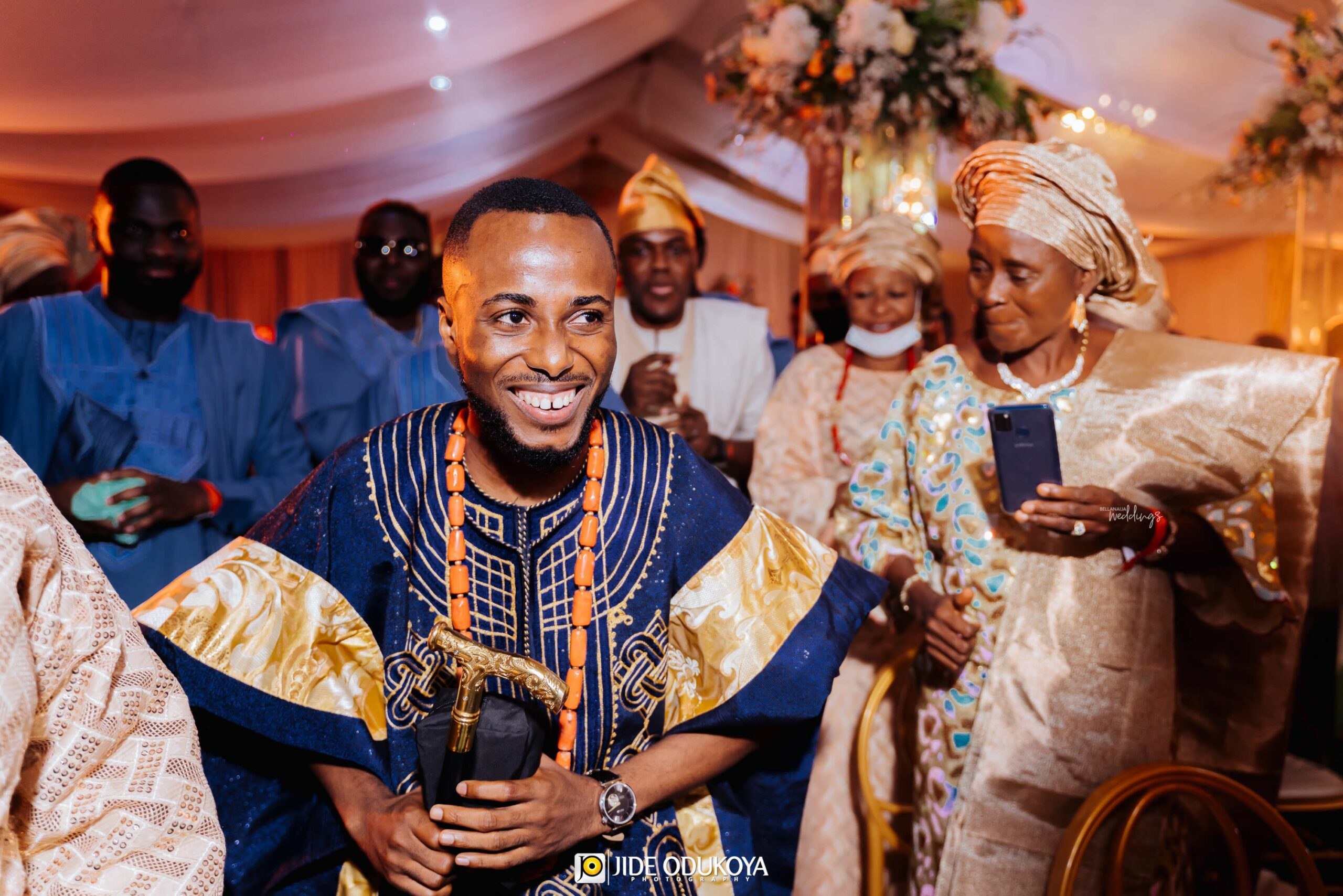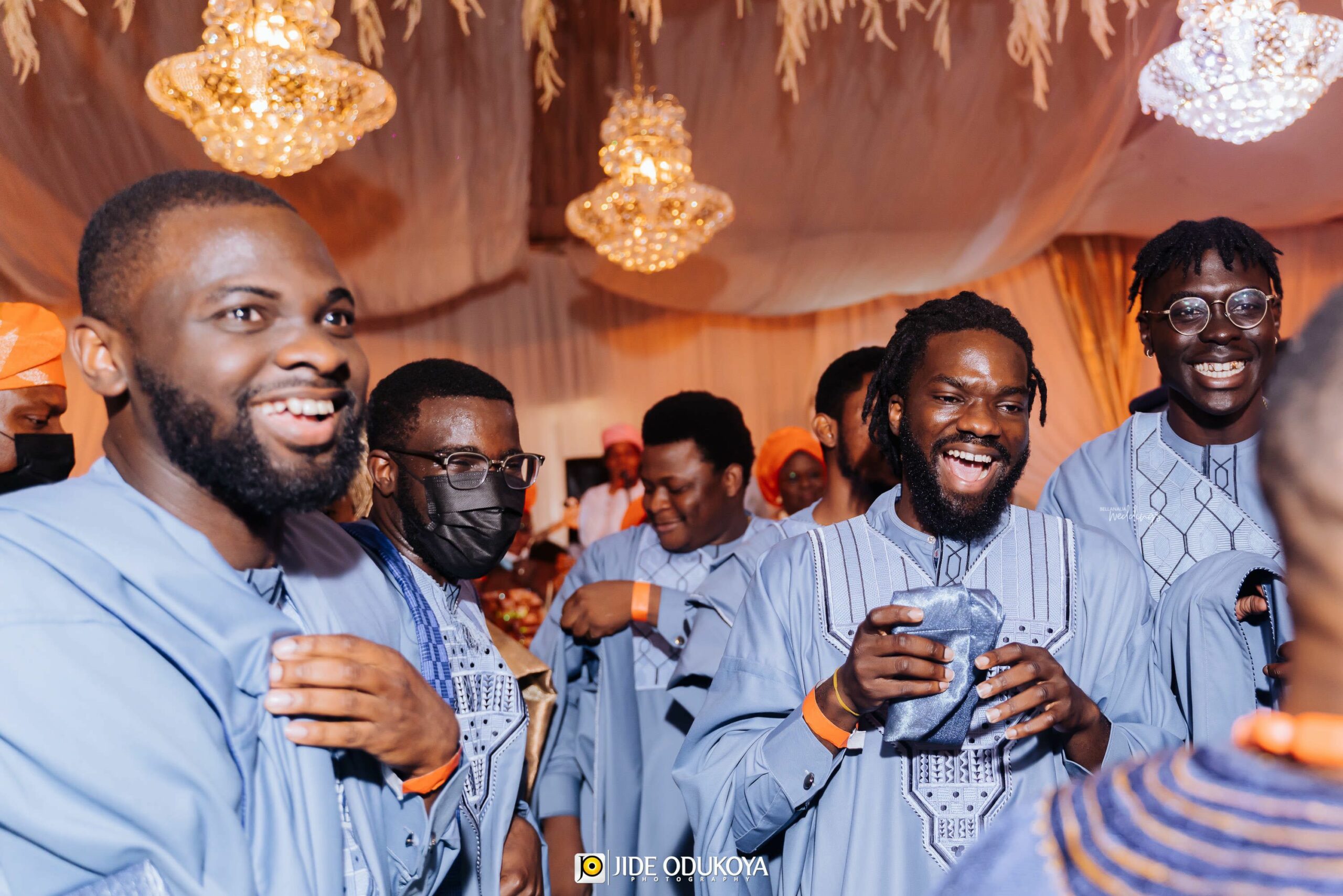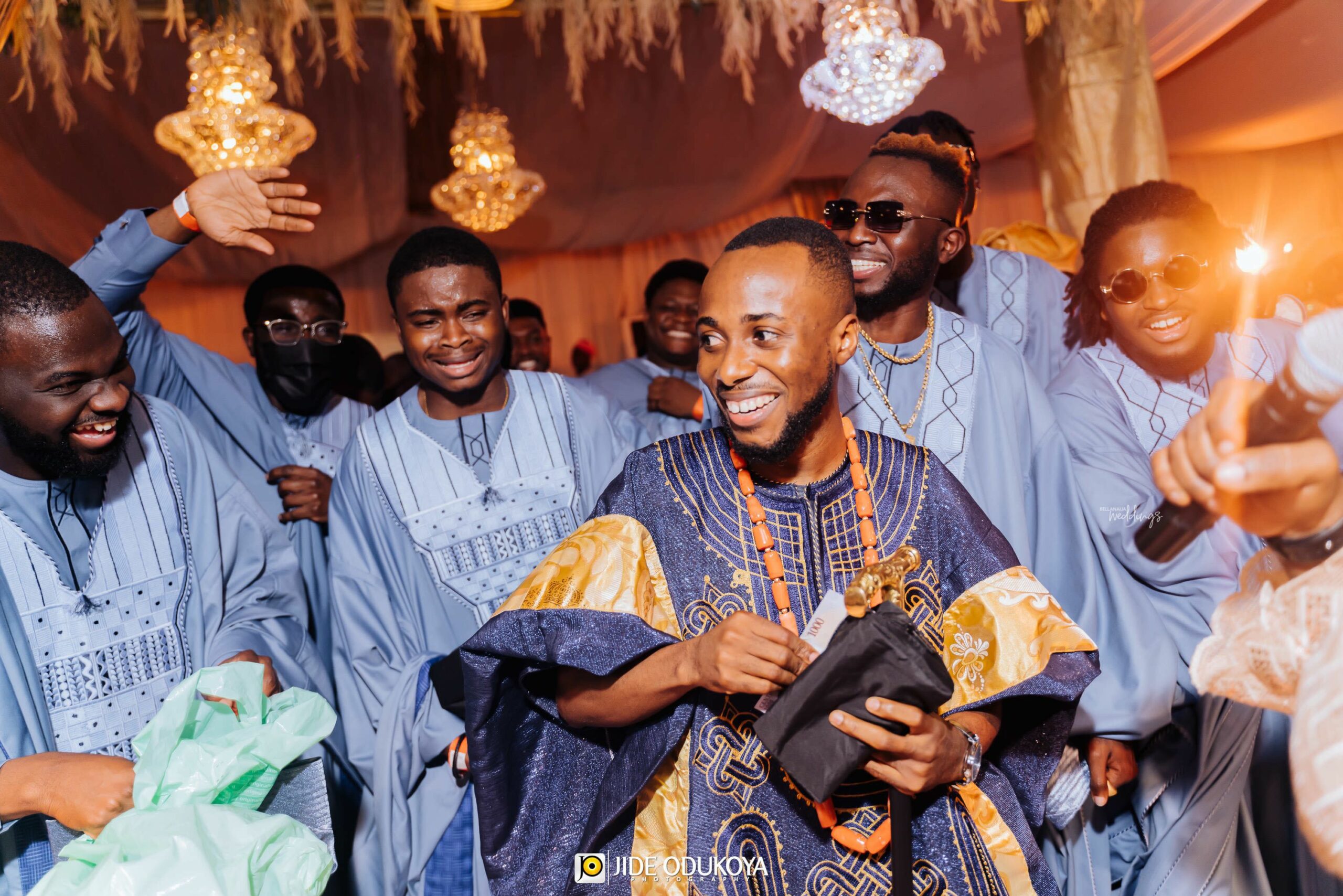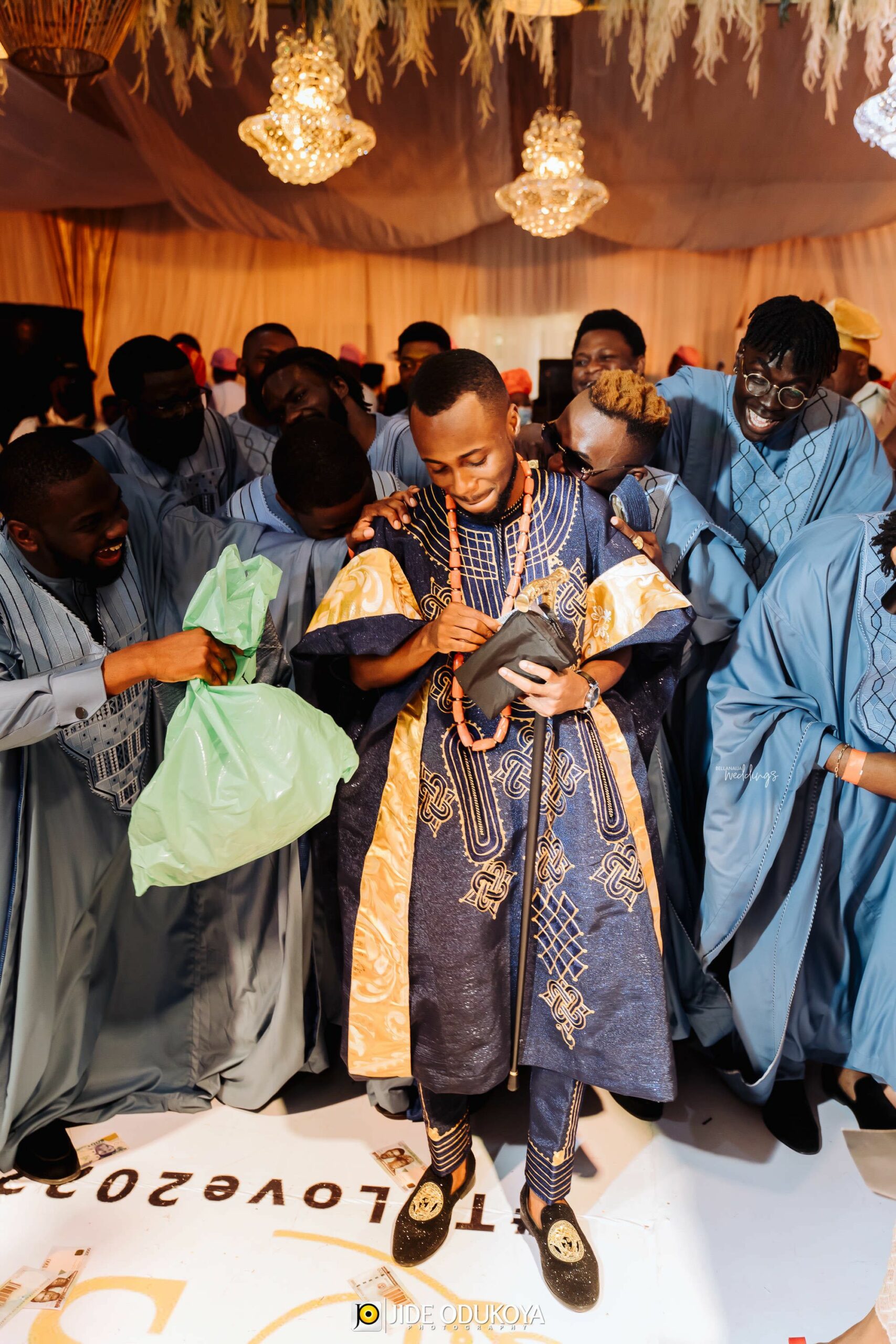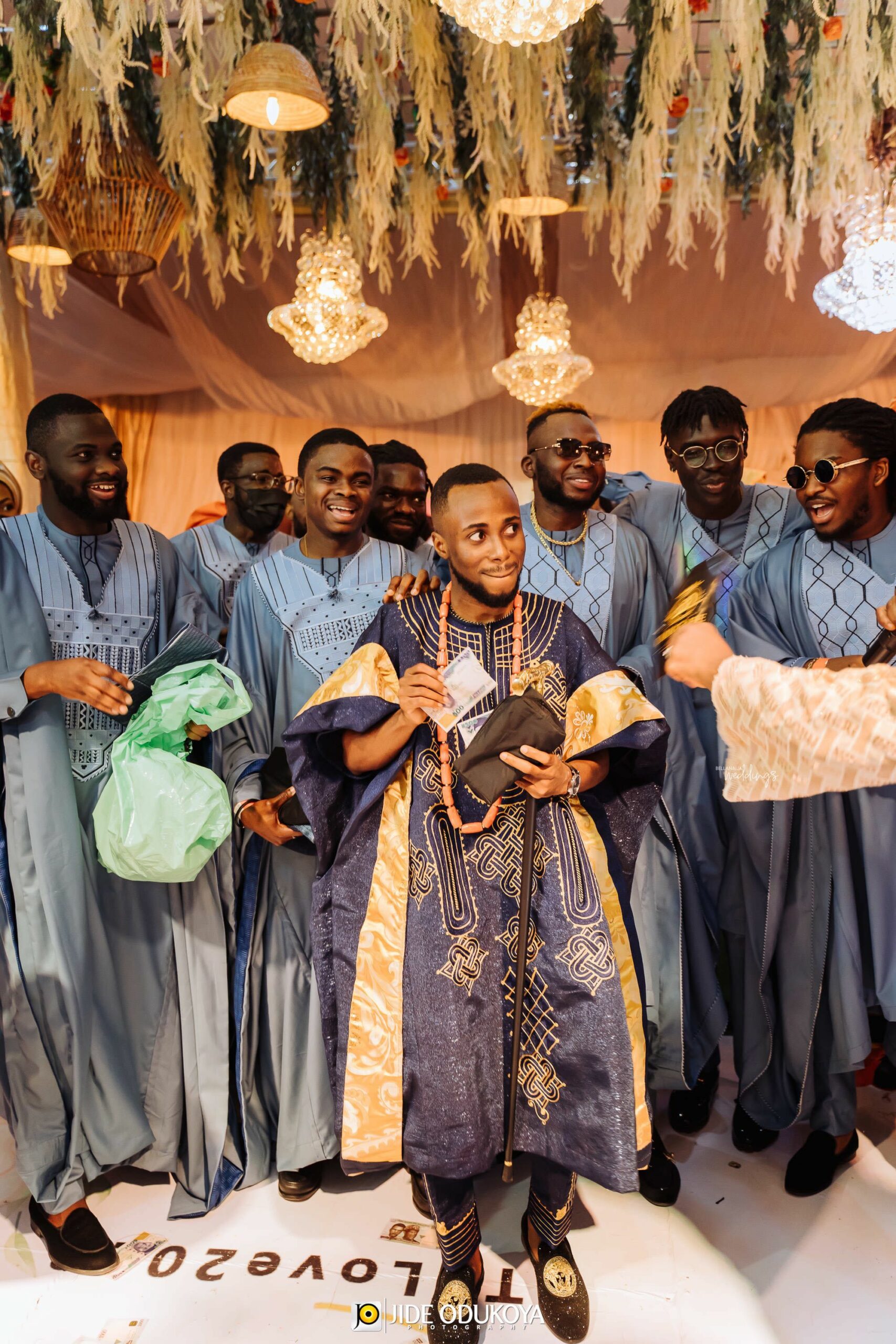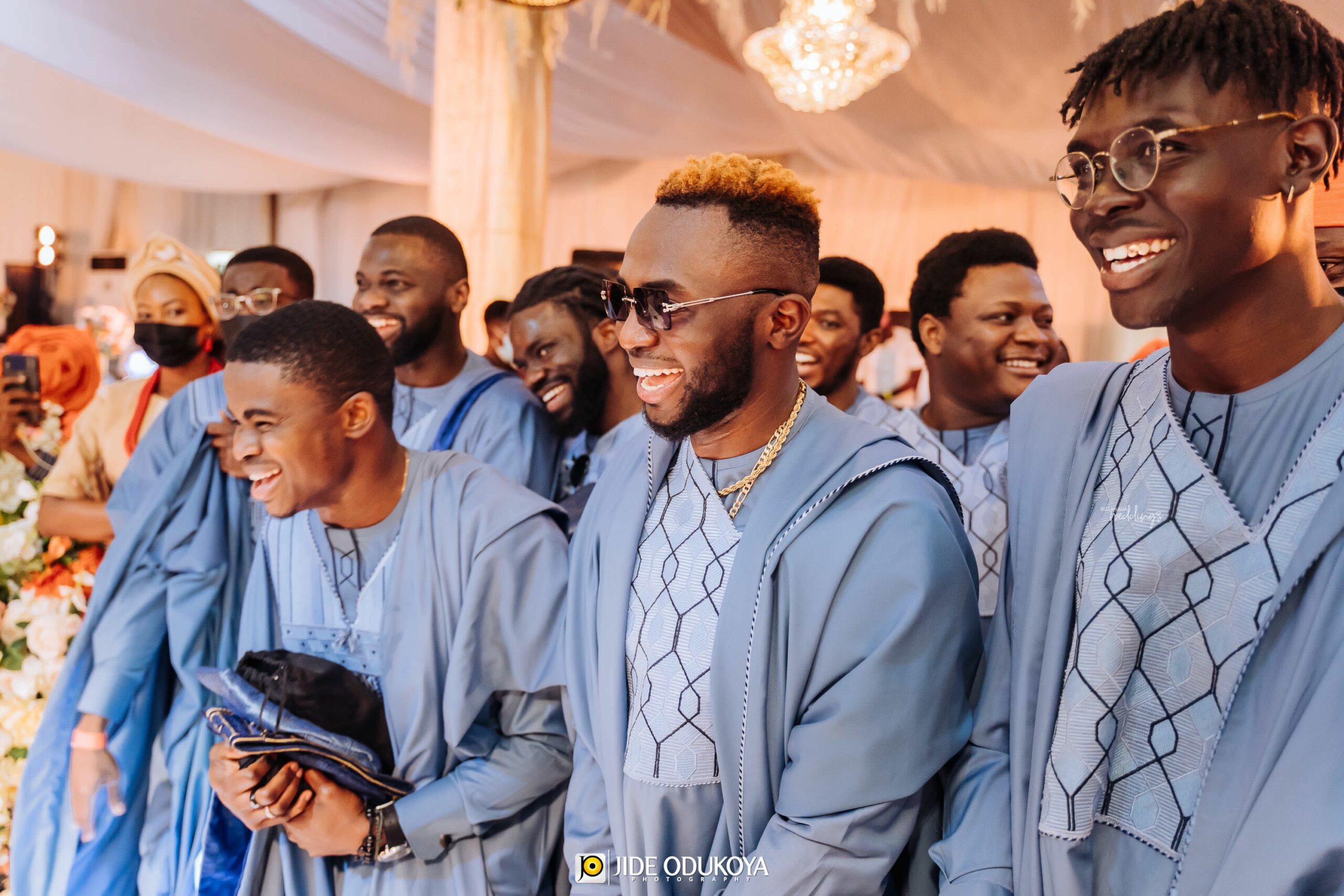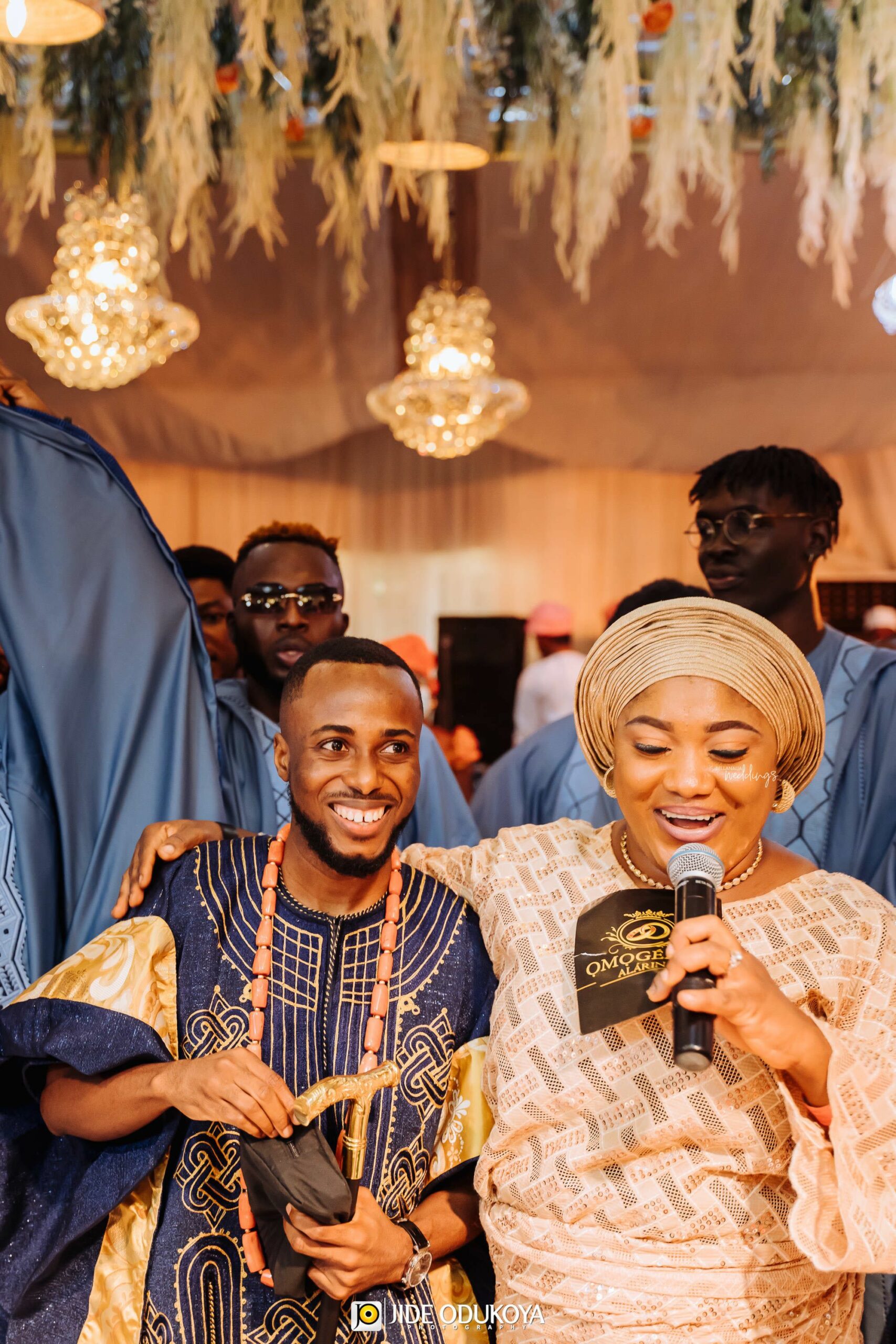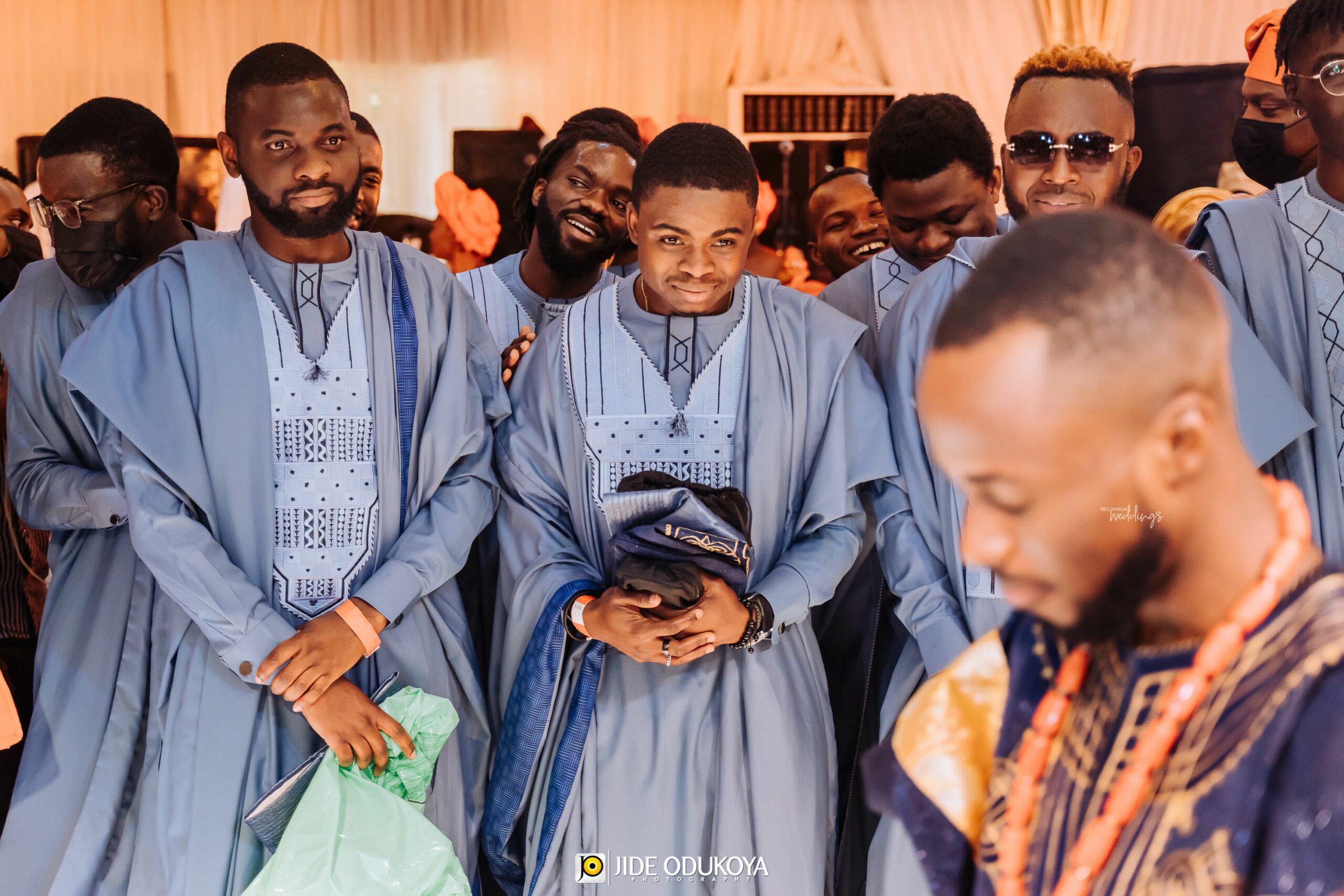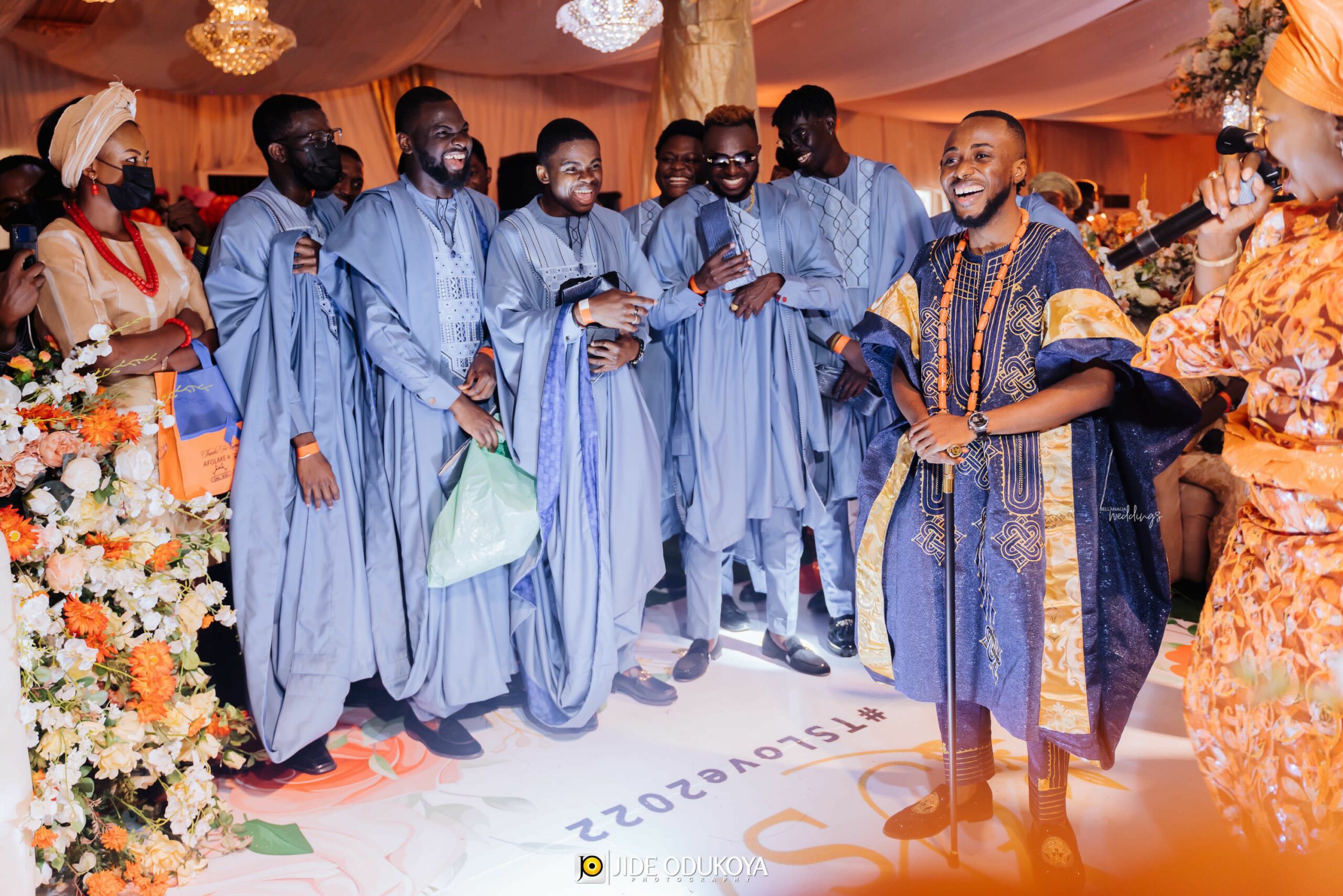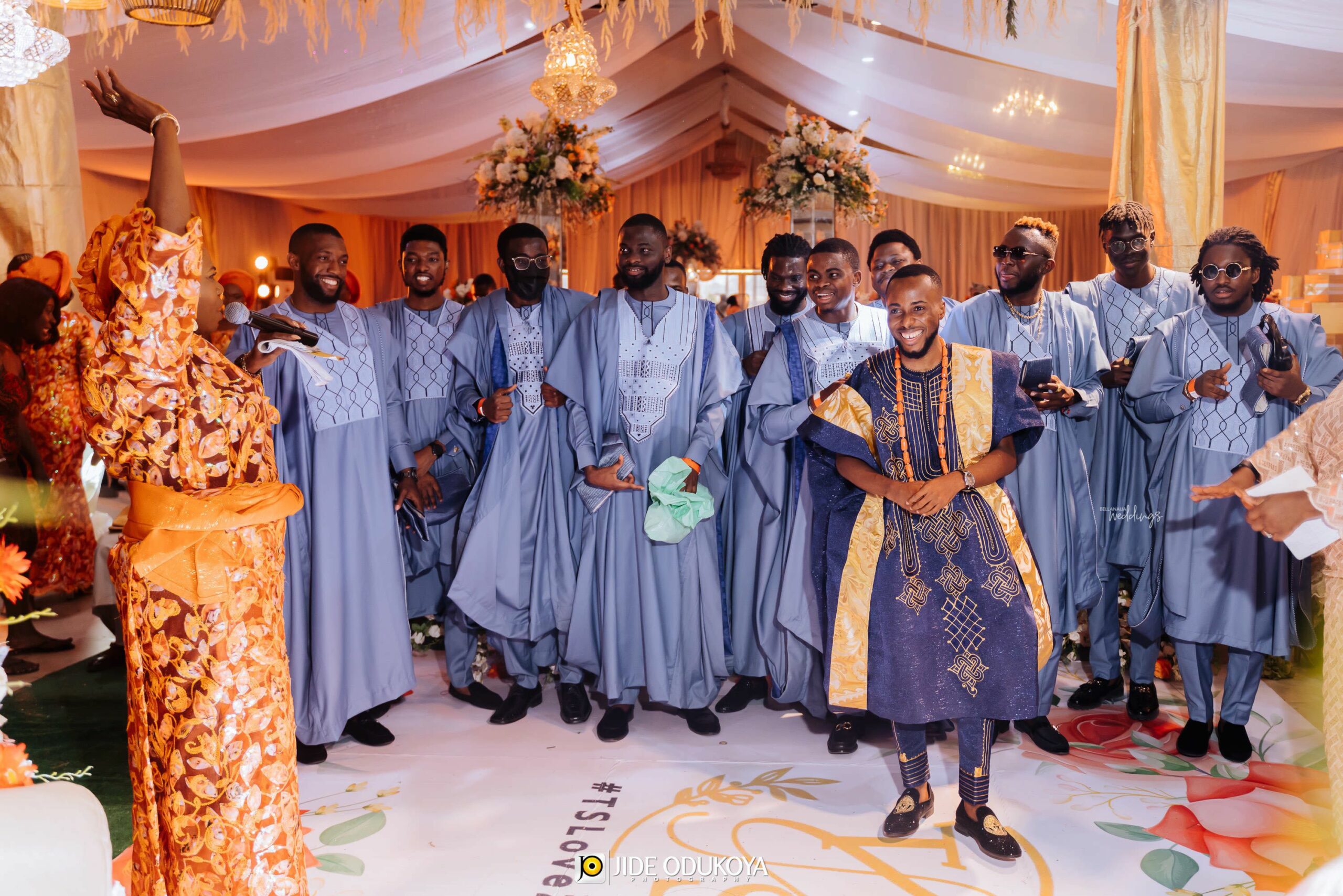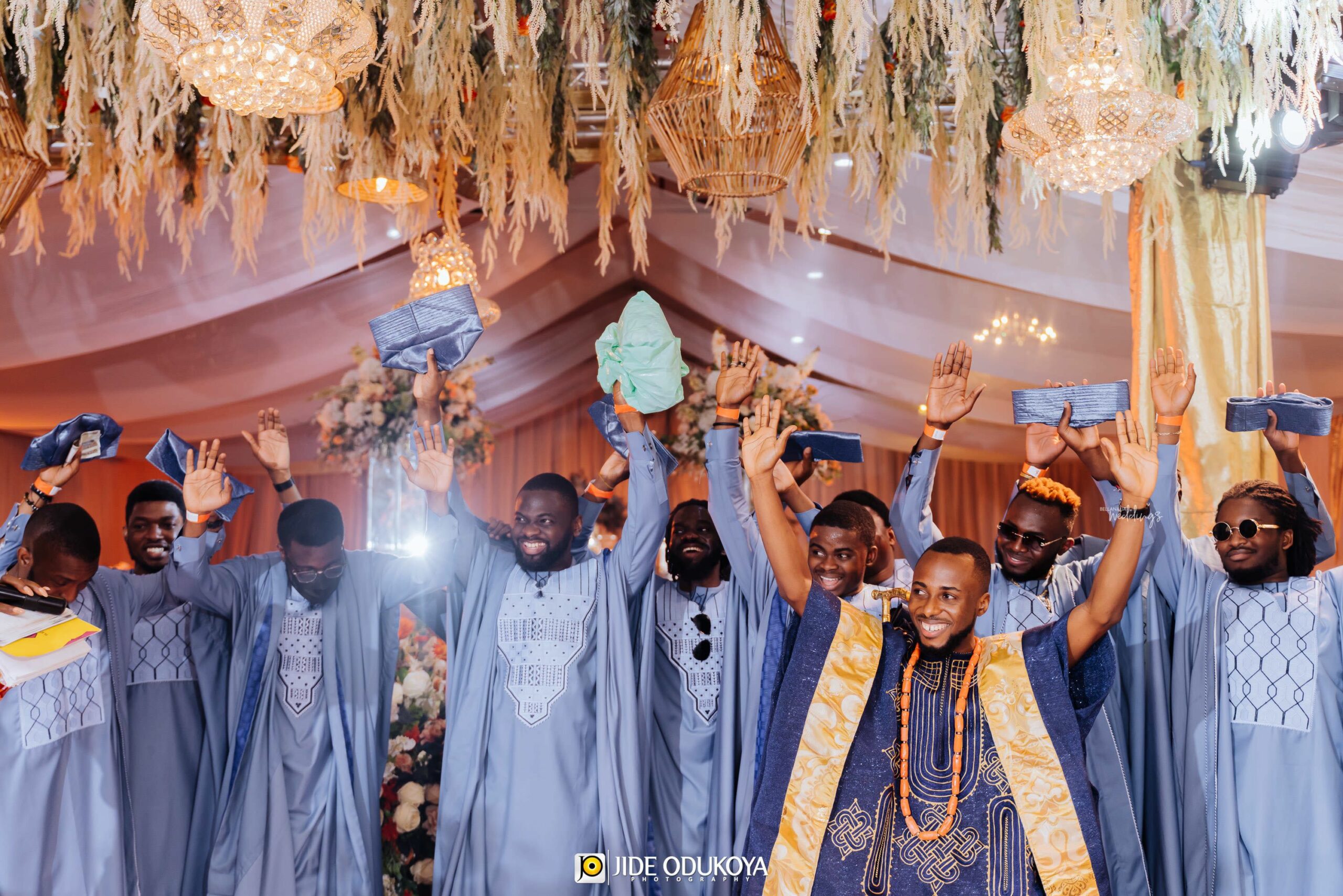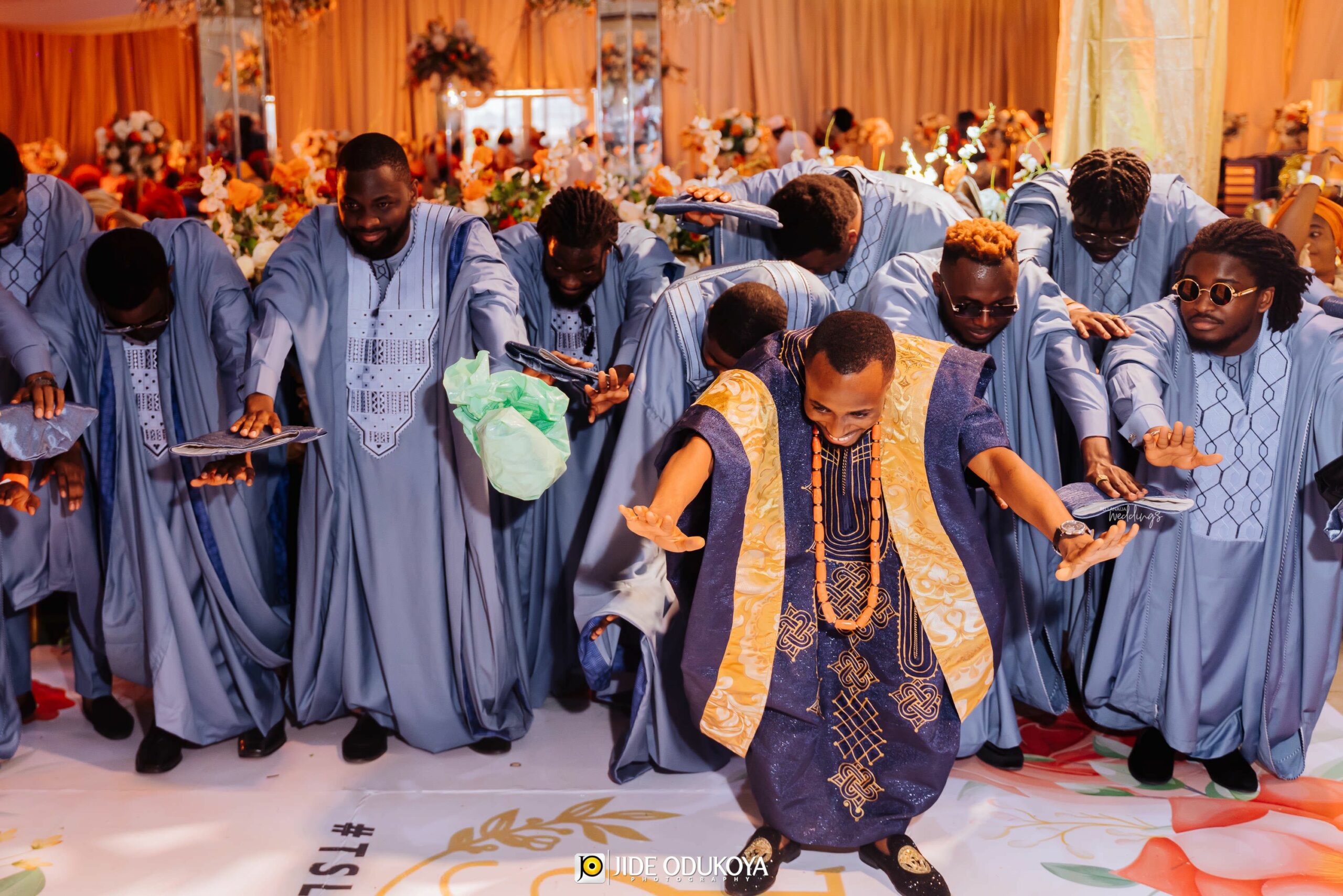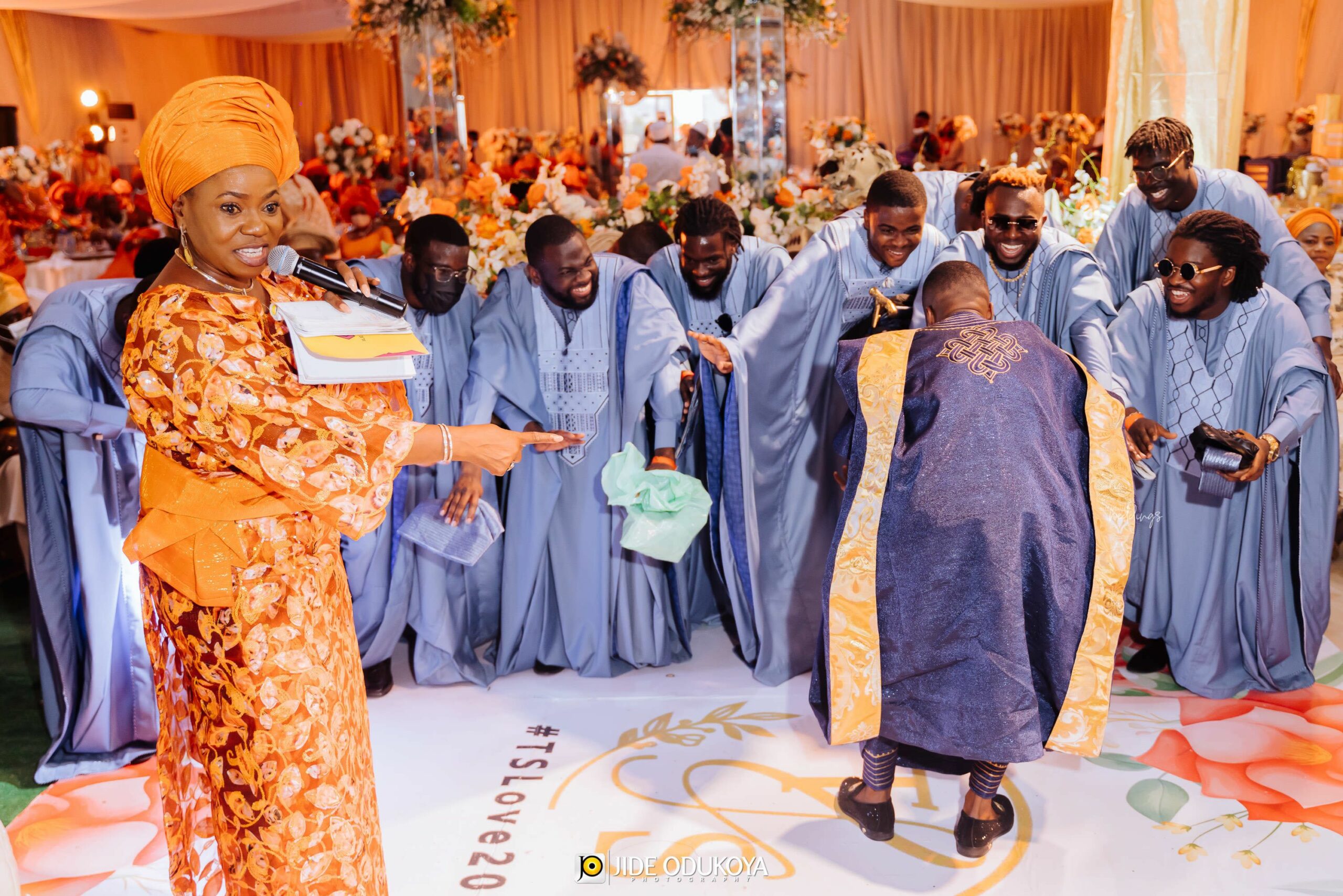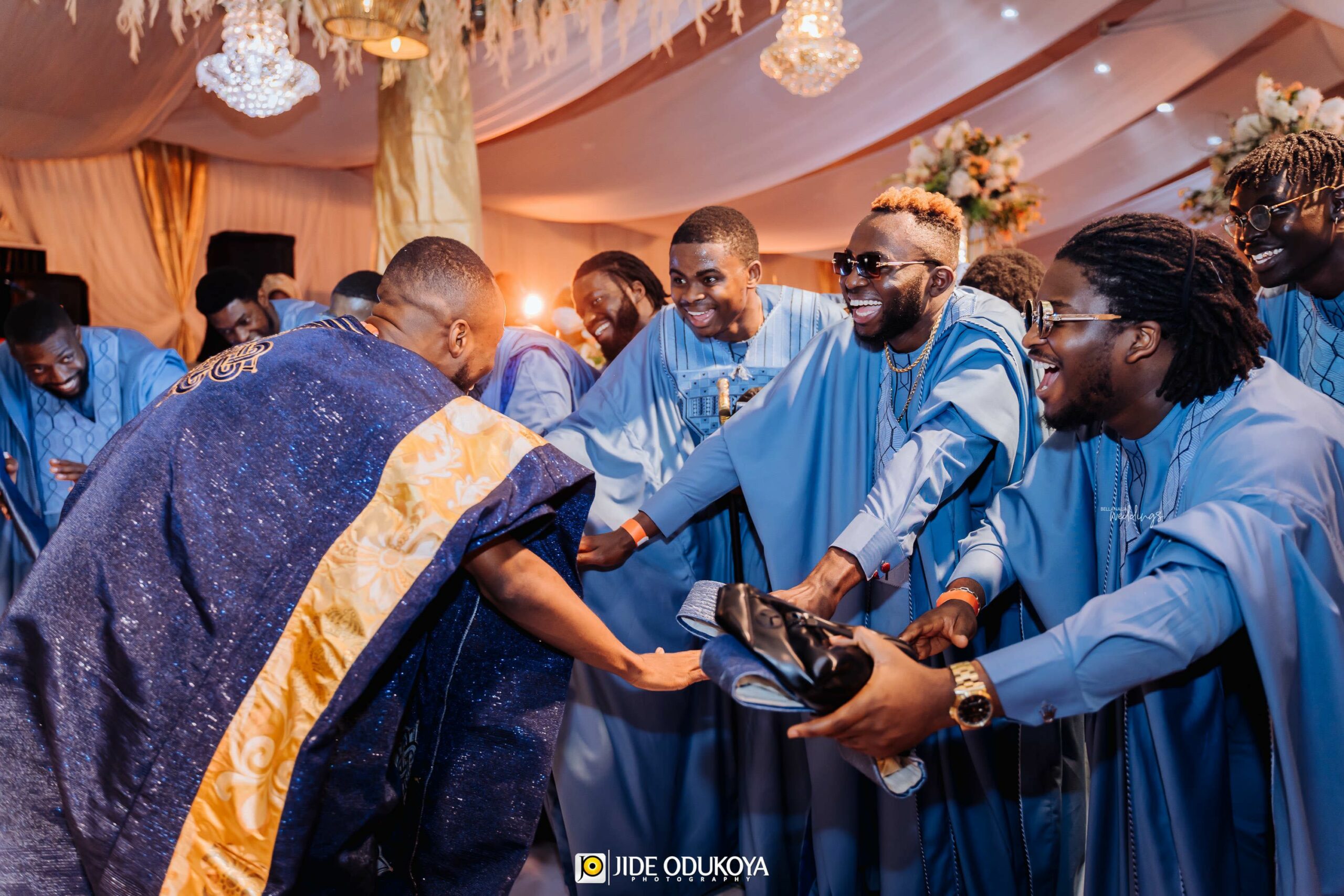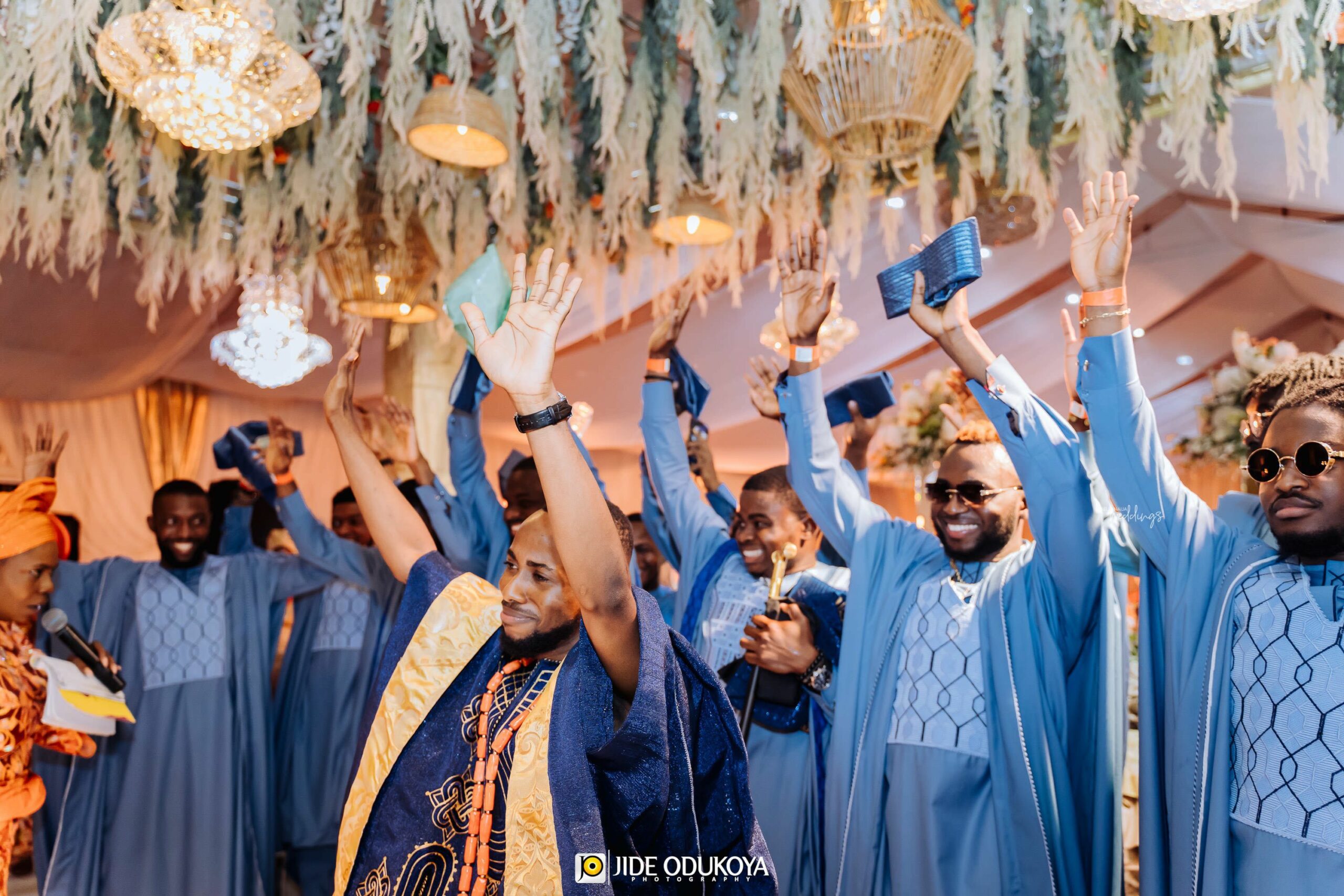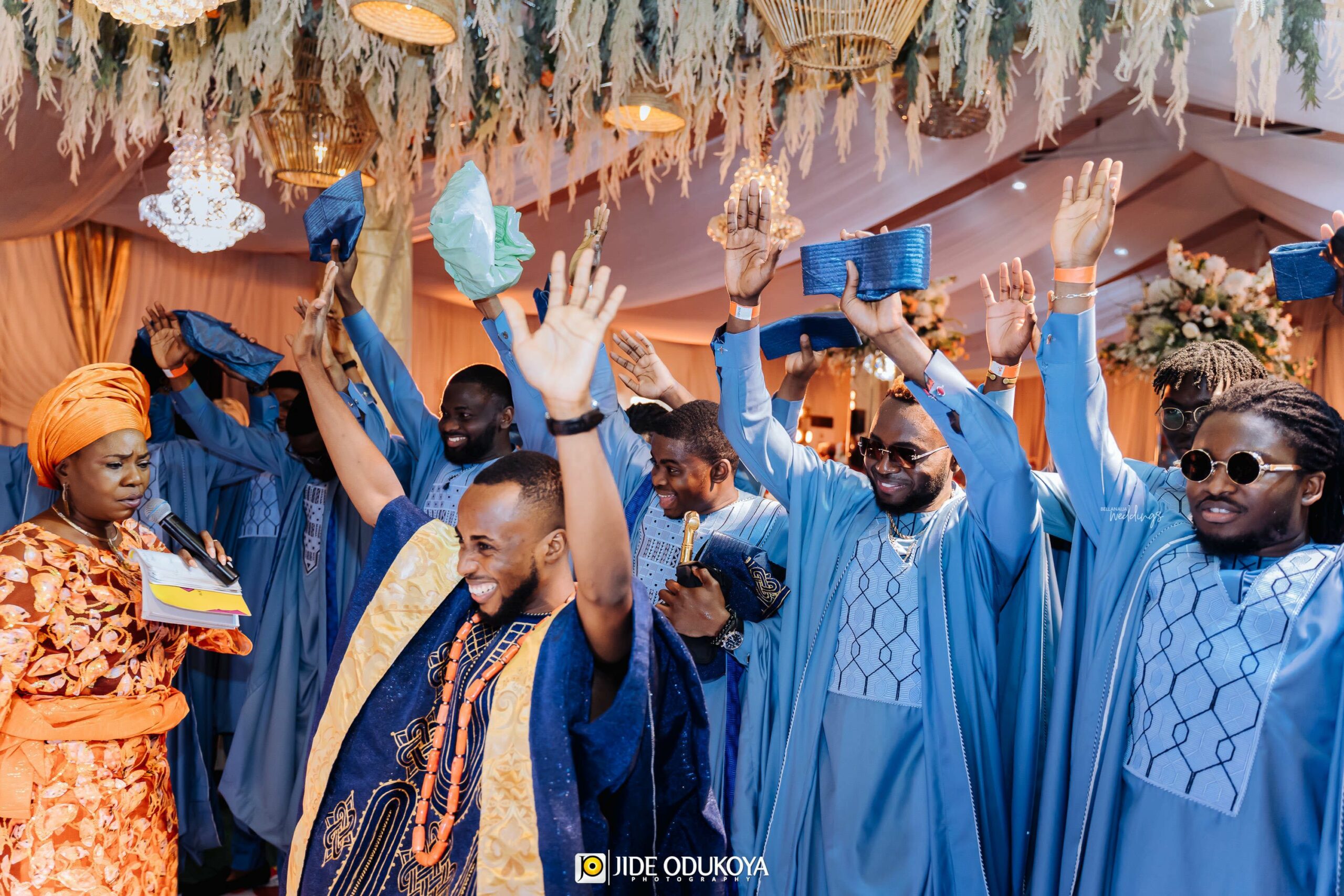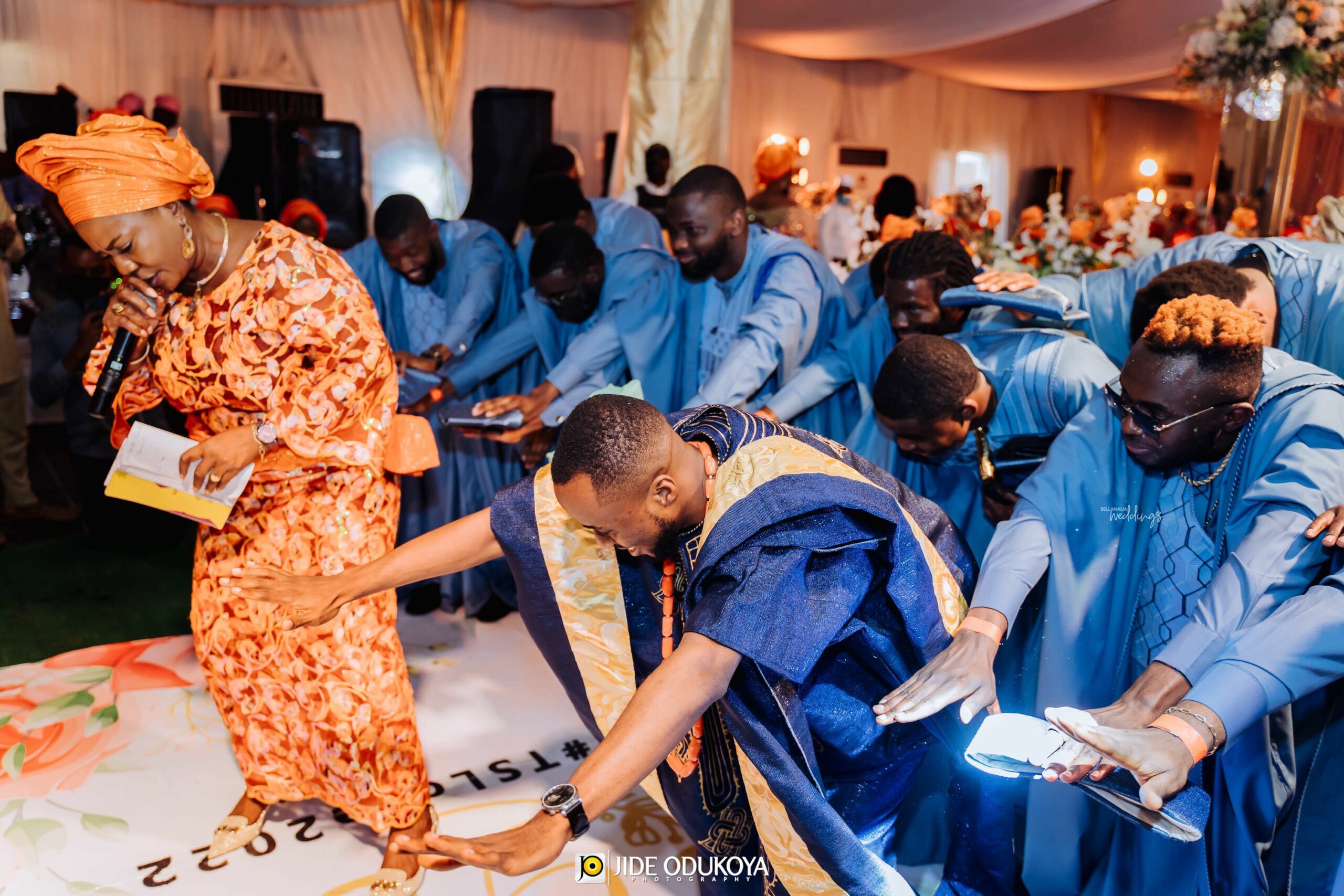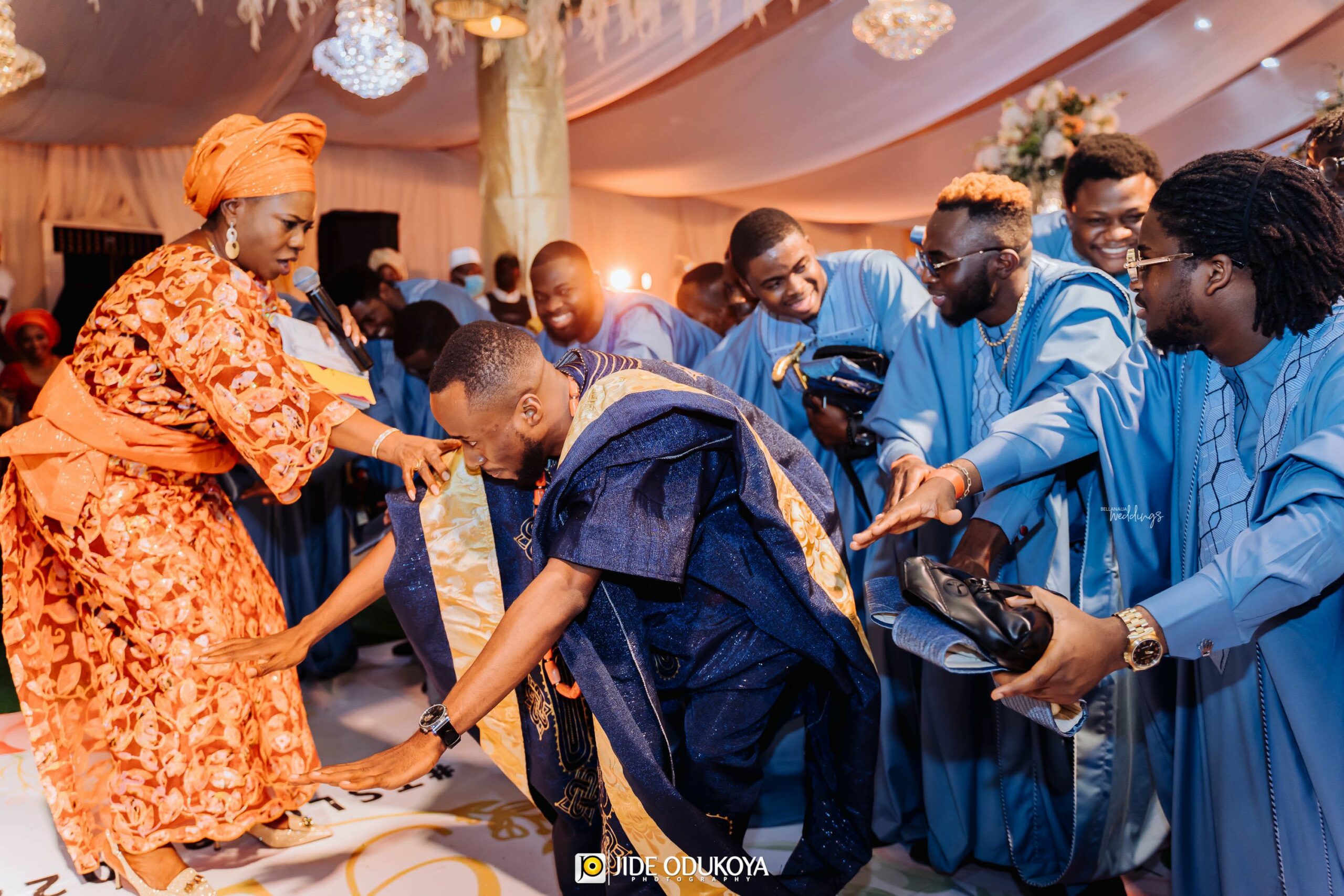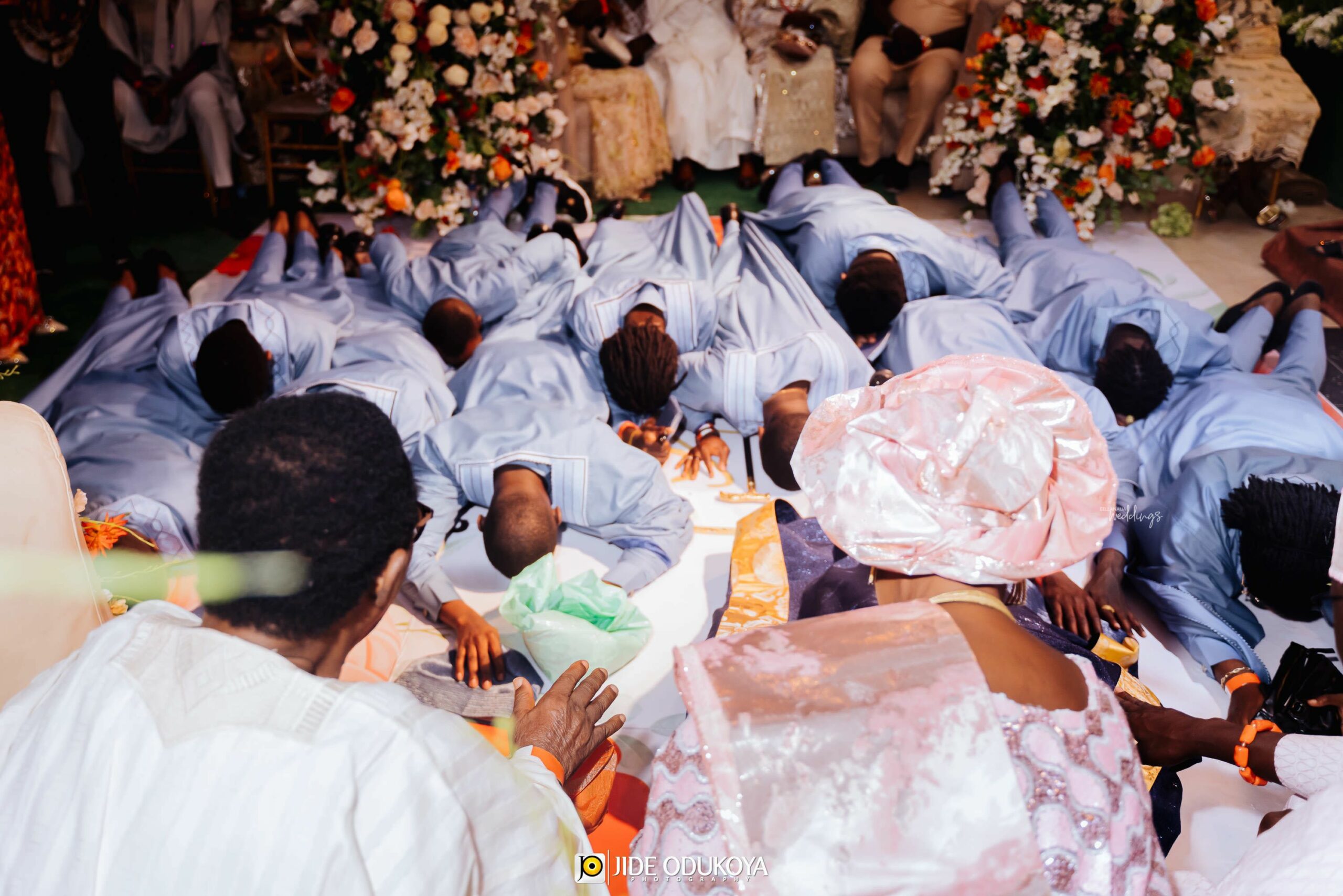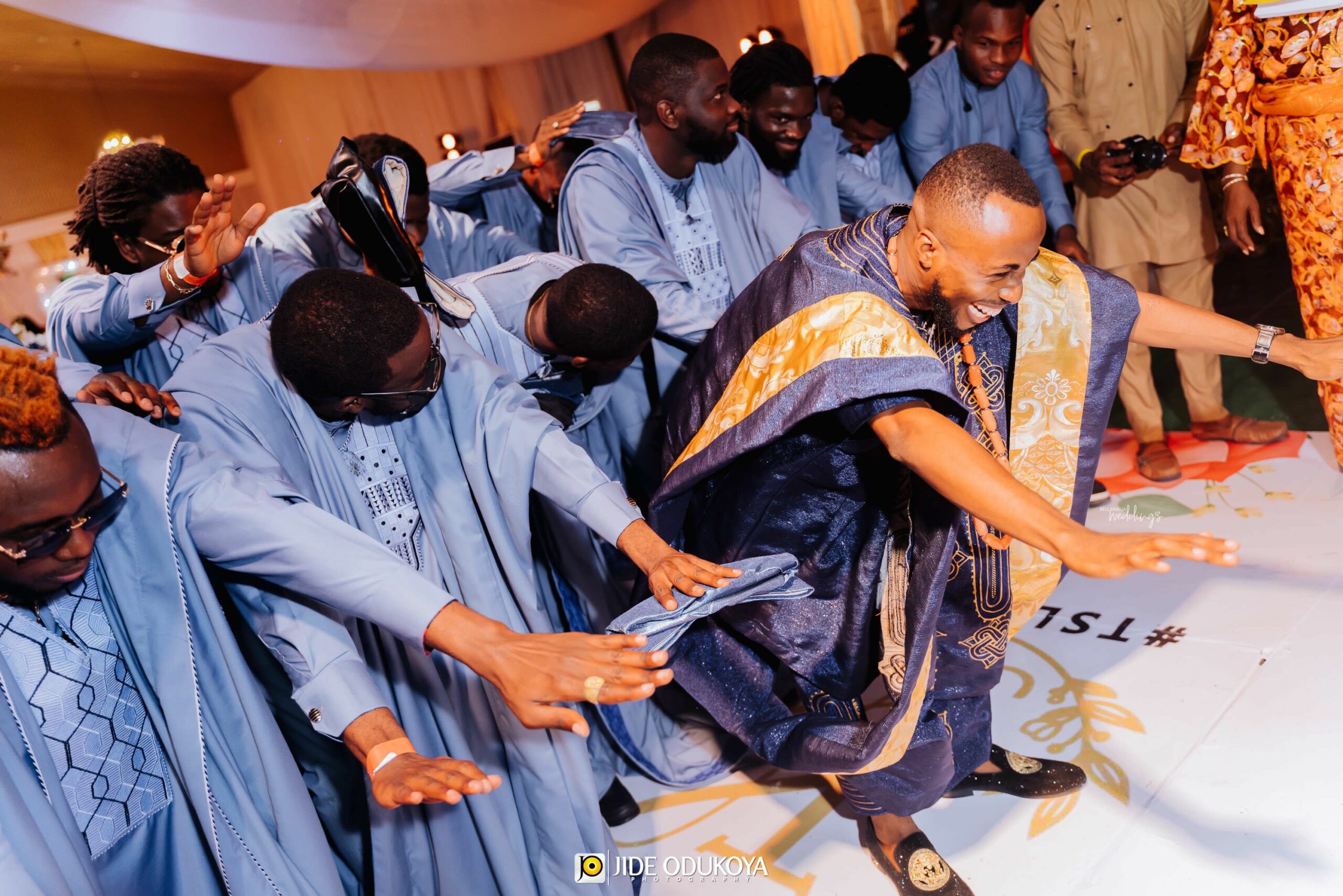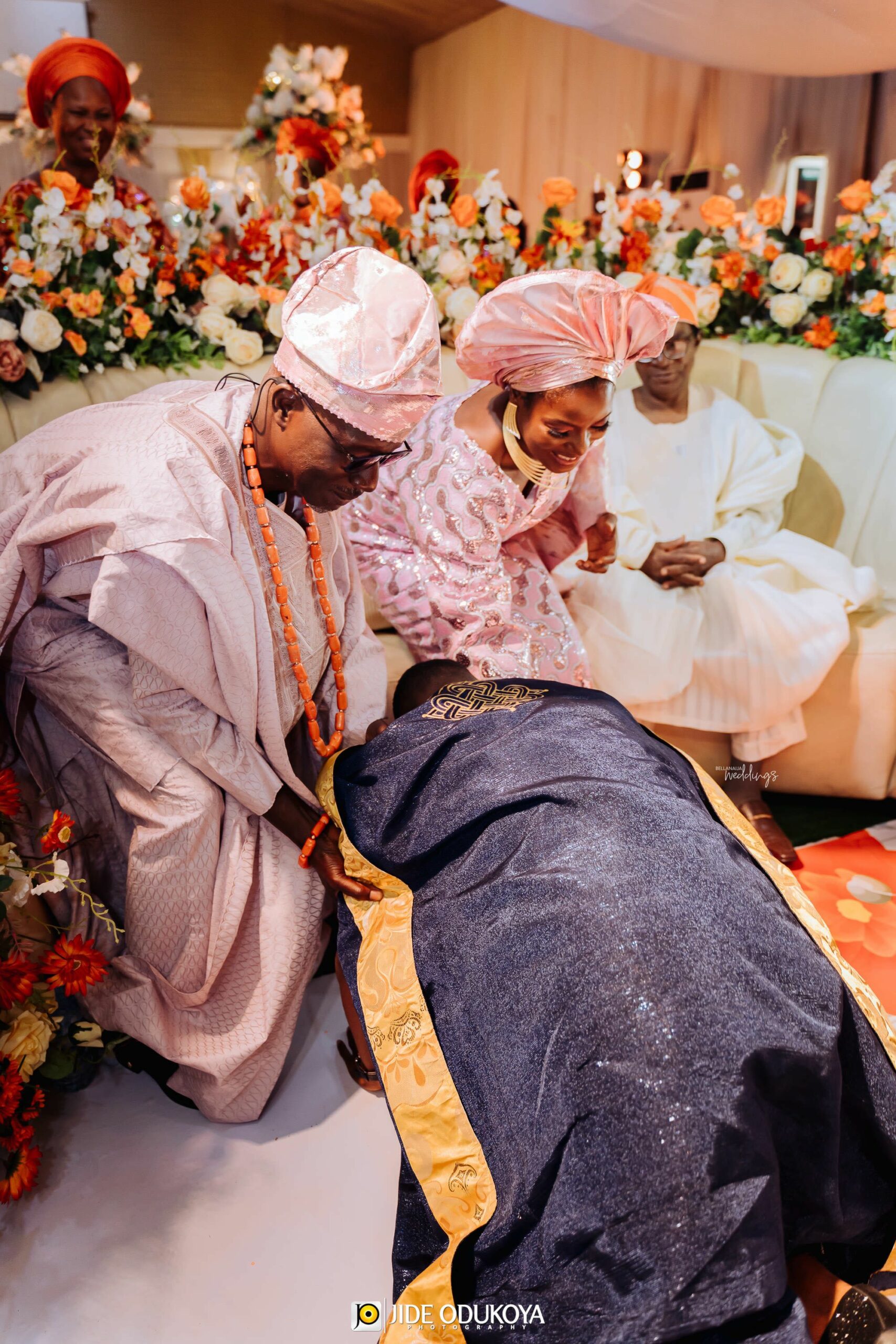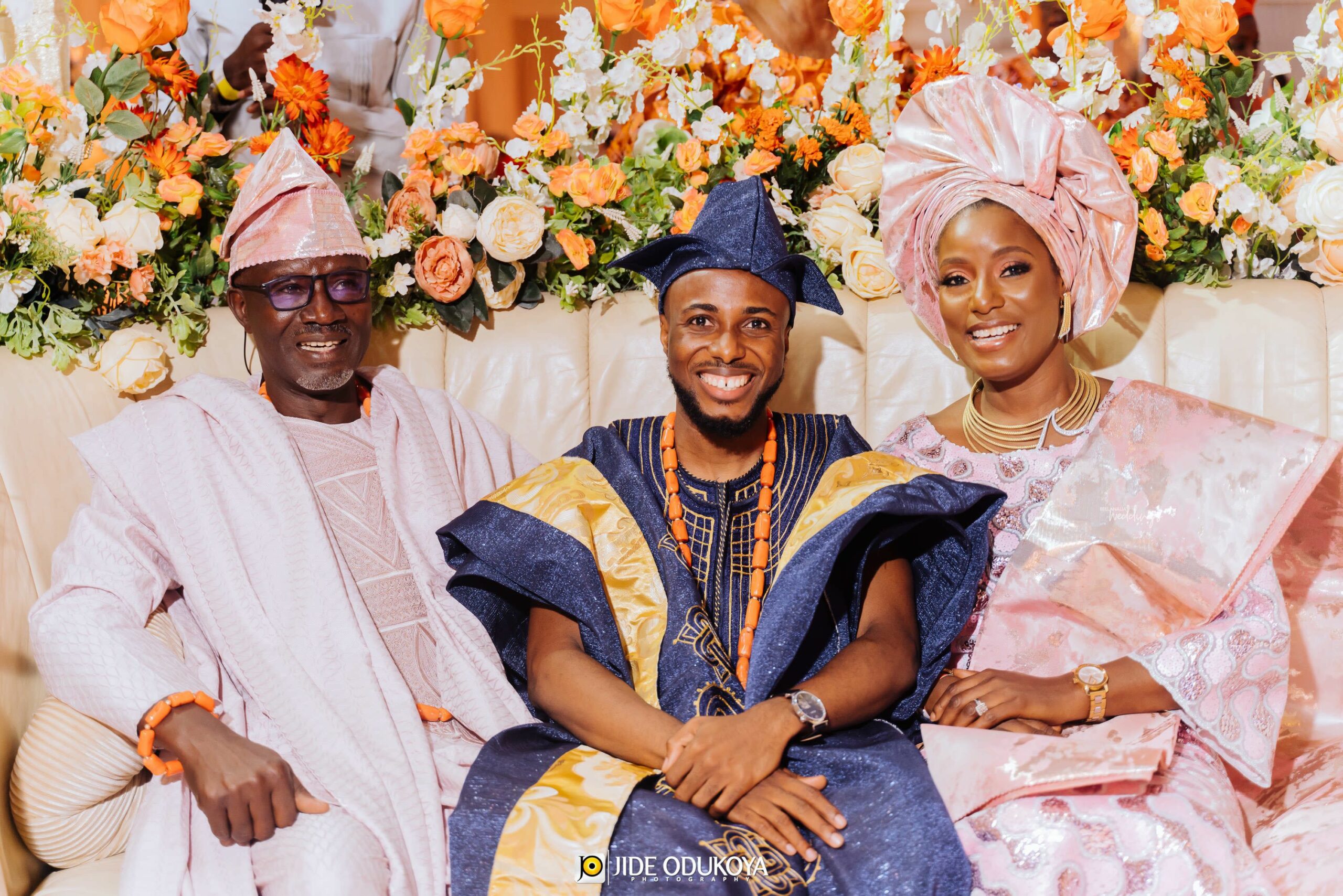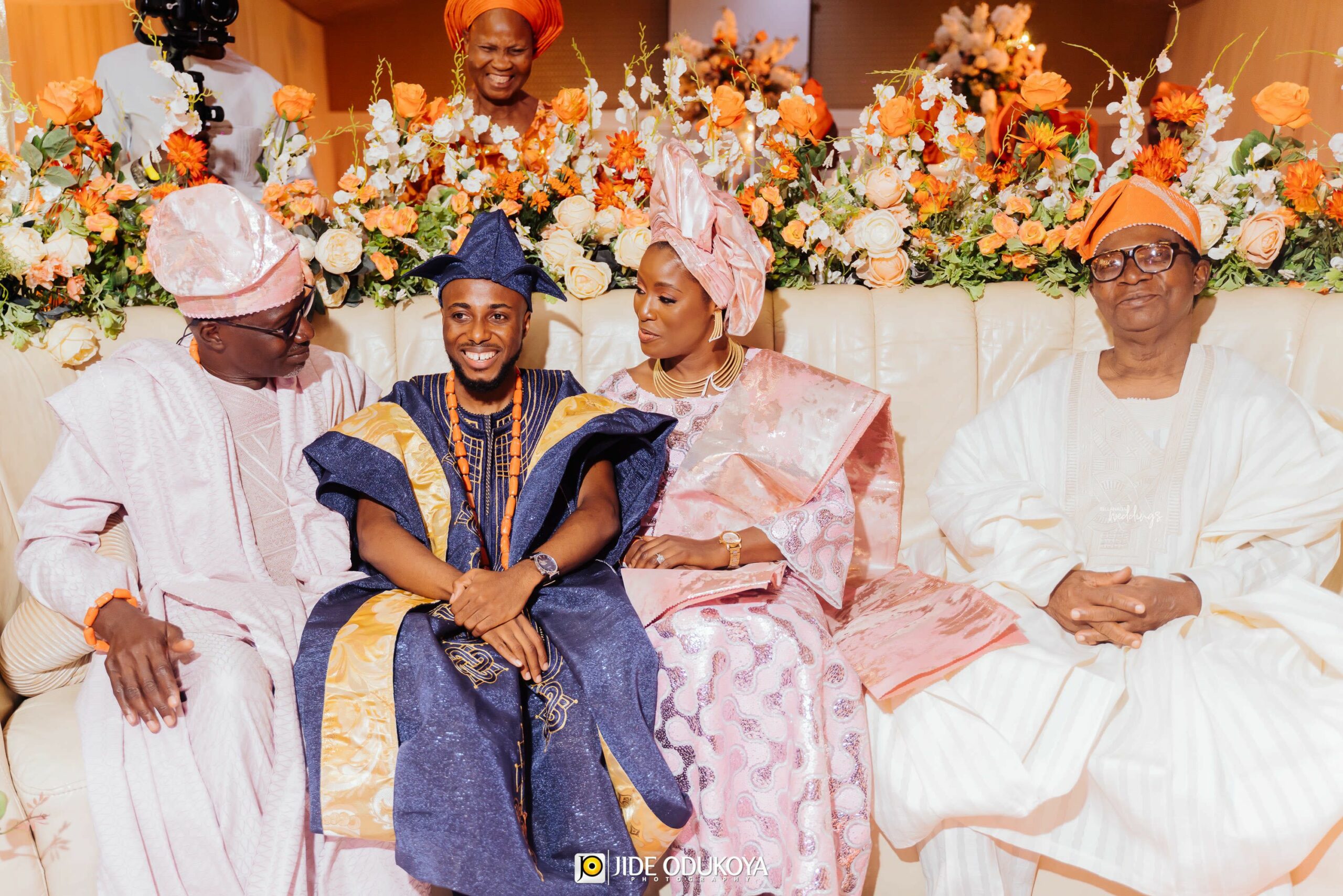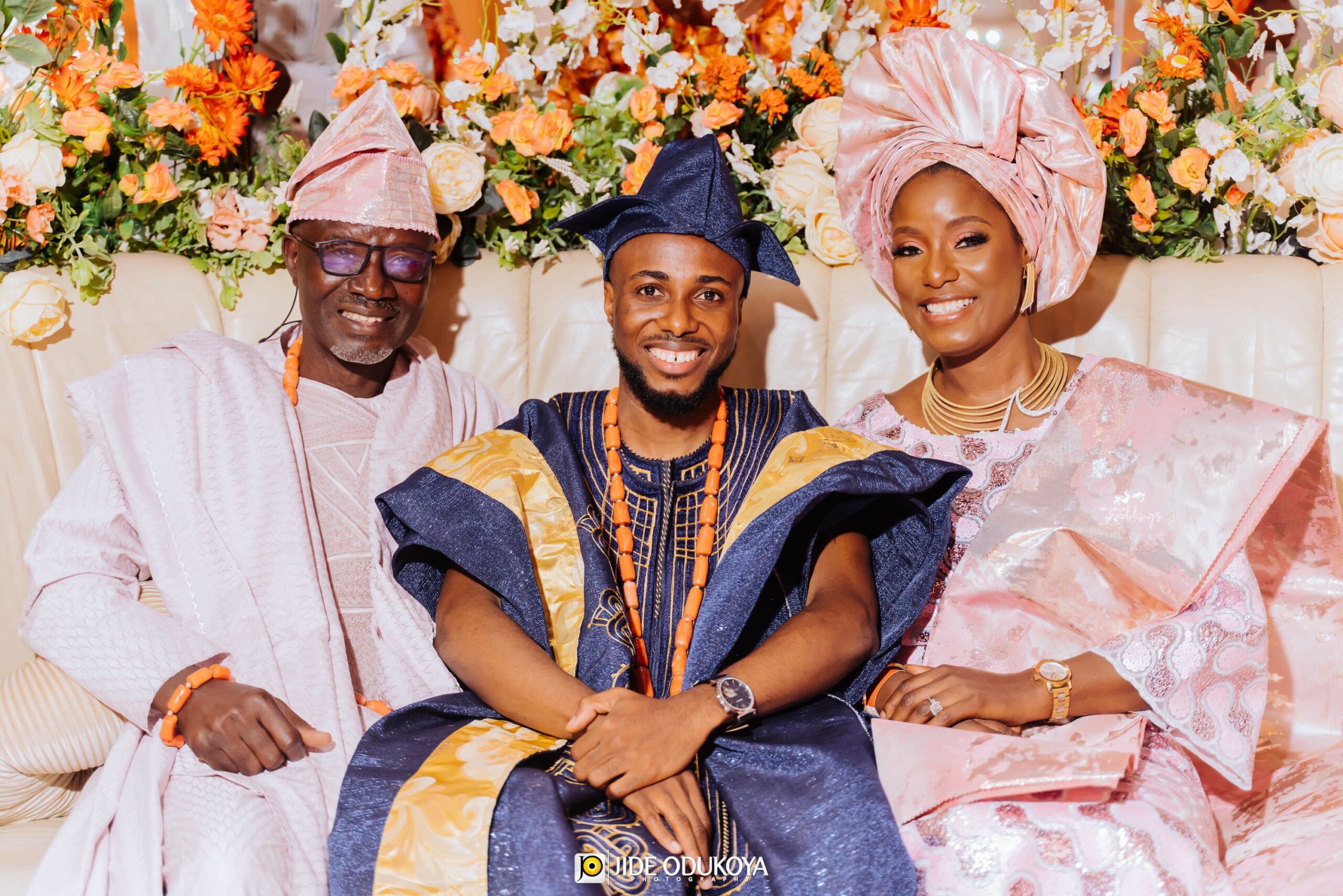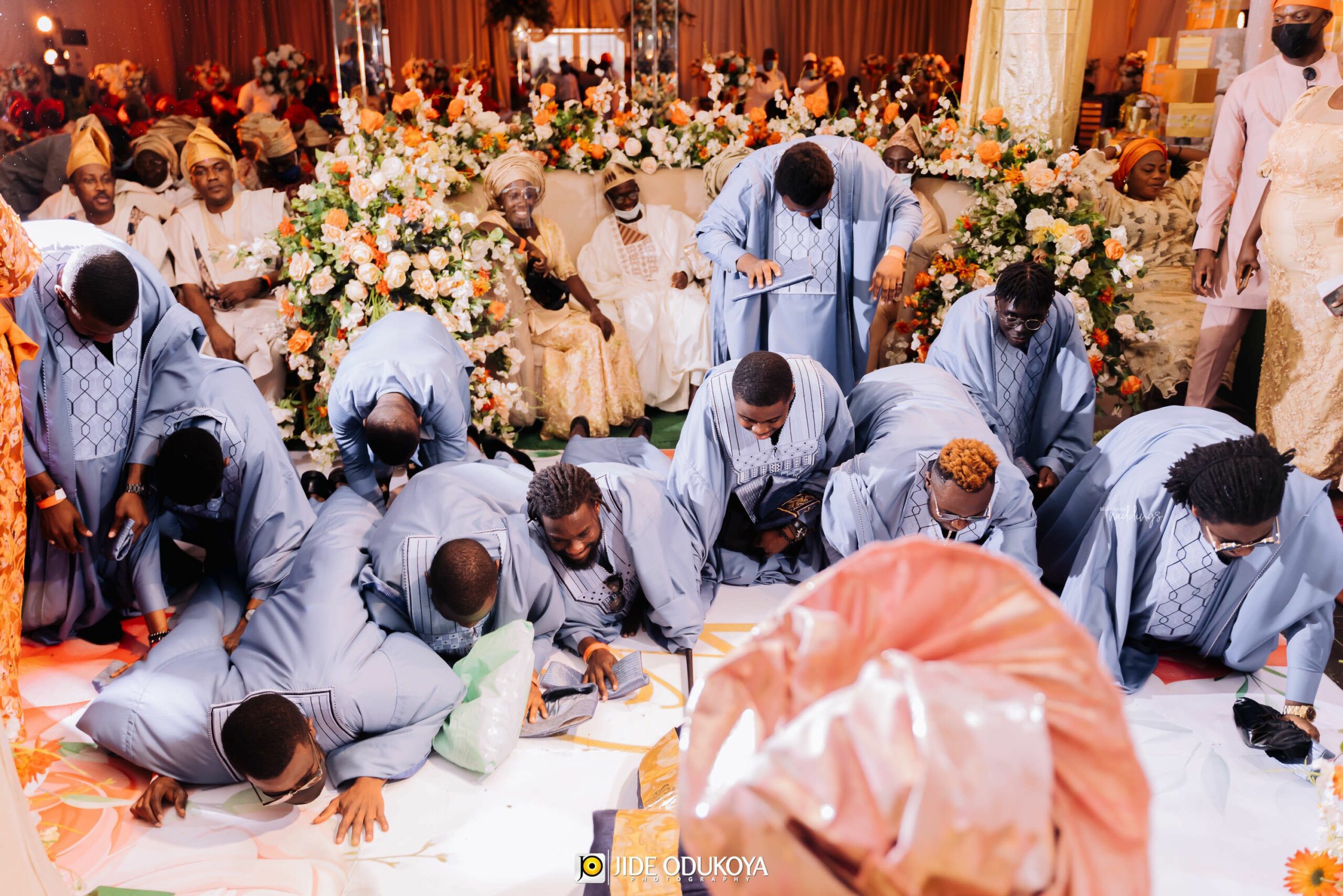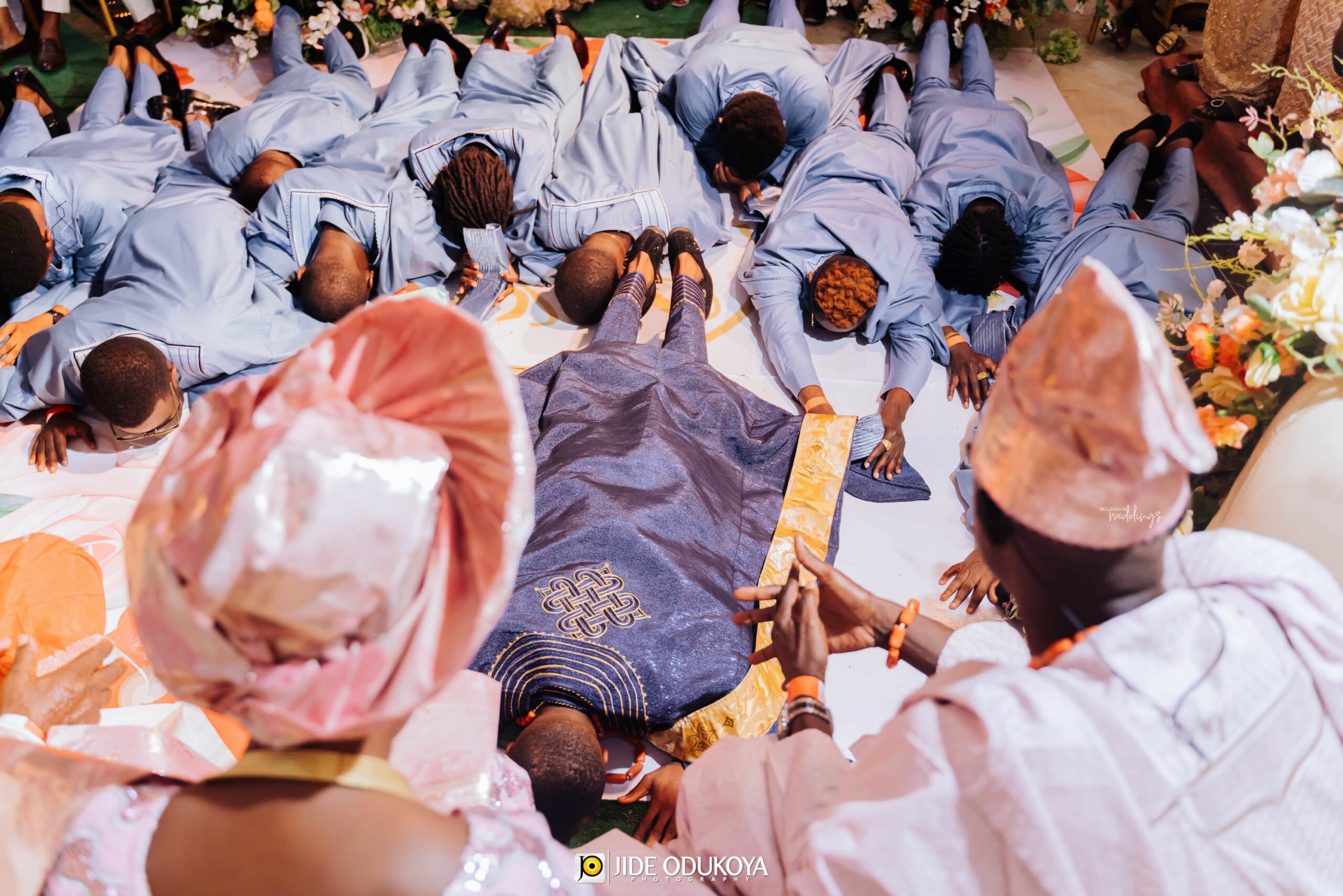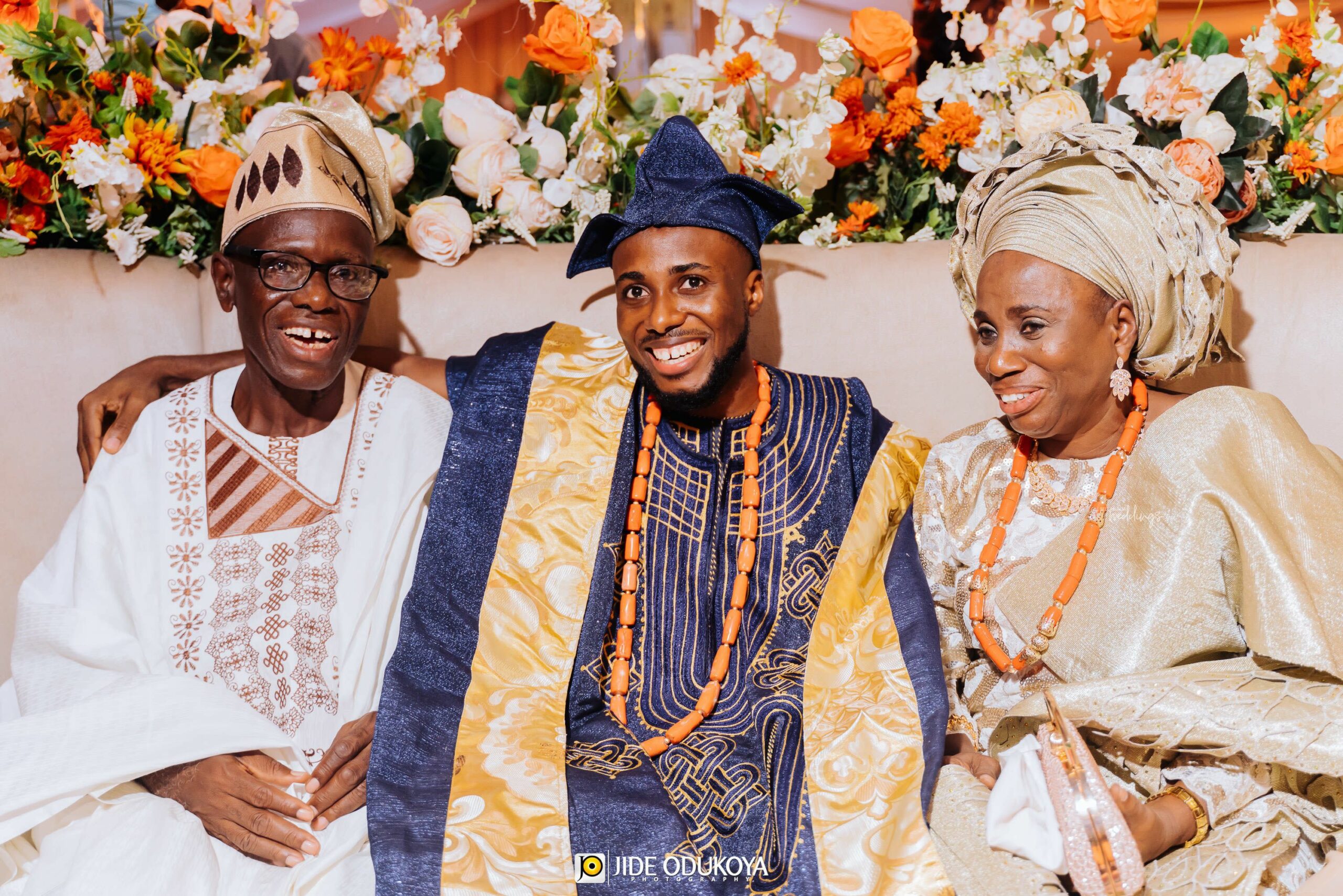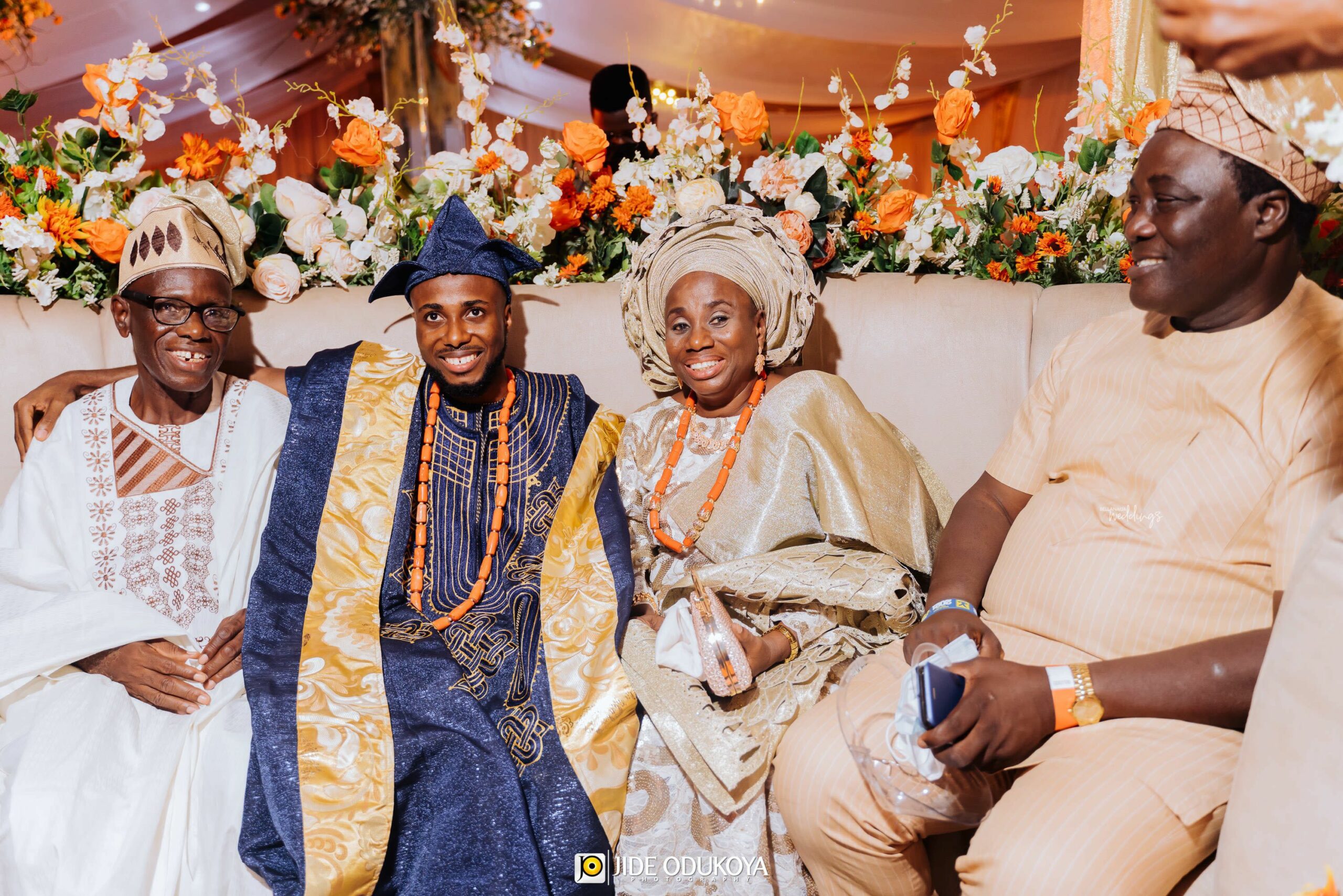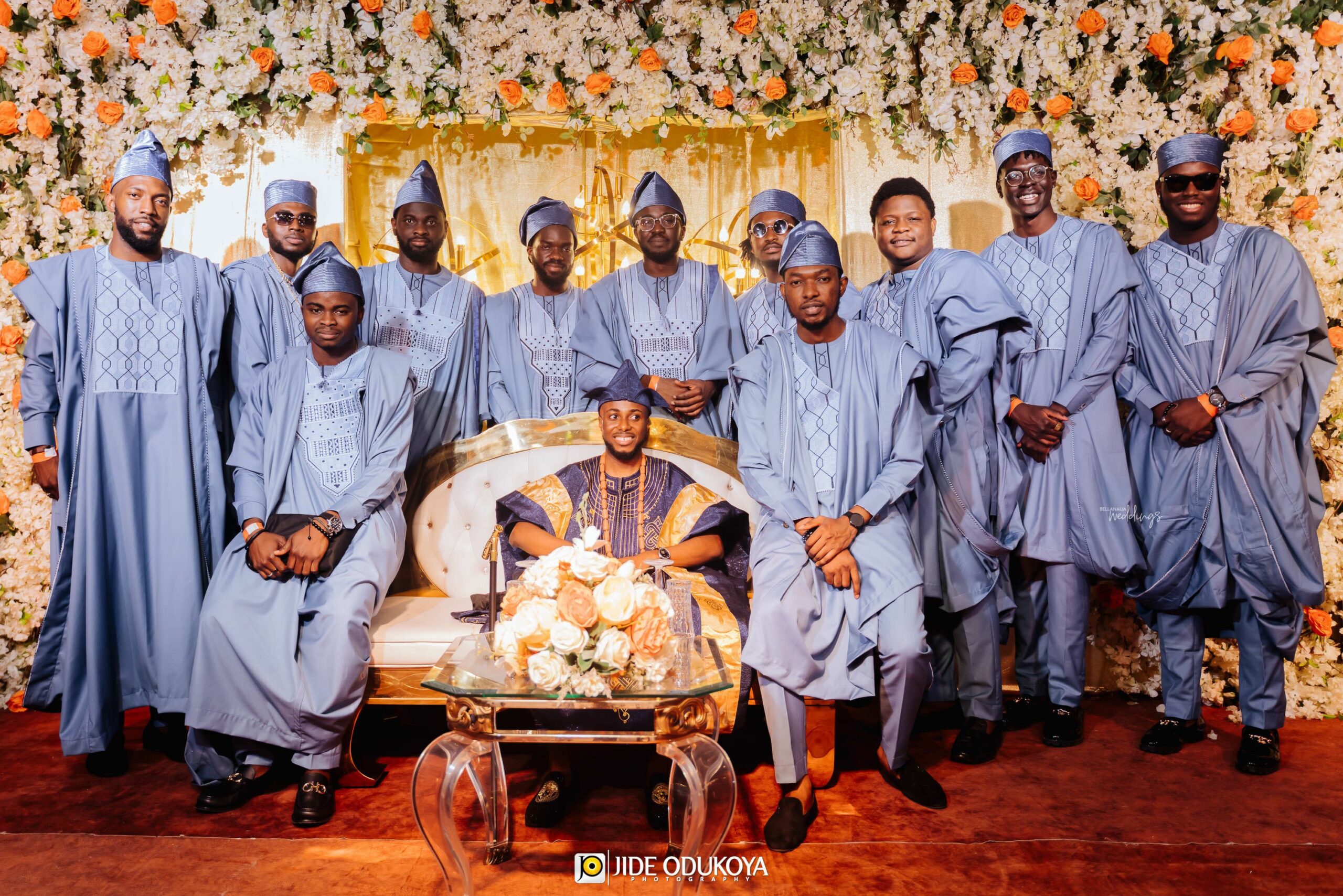 Here comes the bride…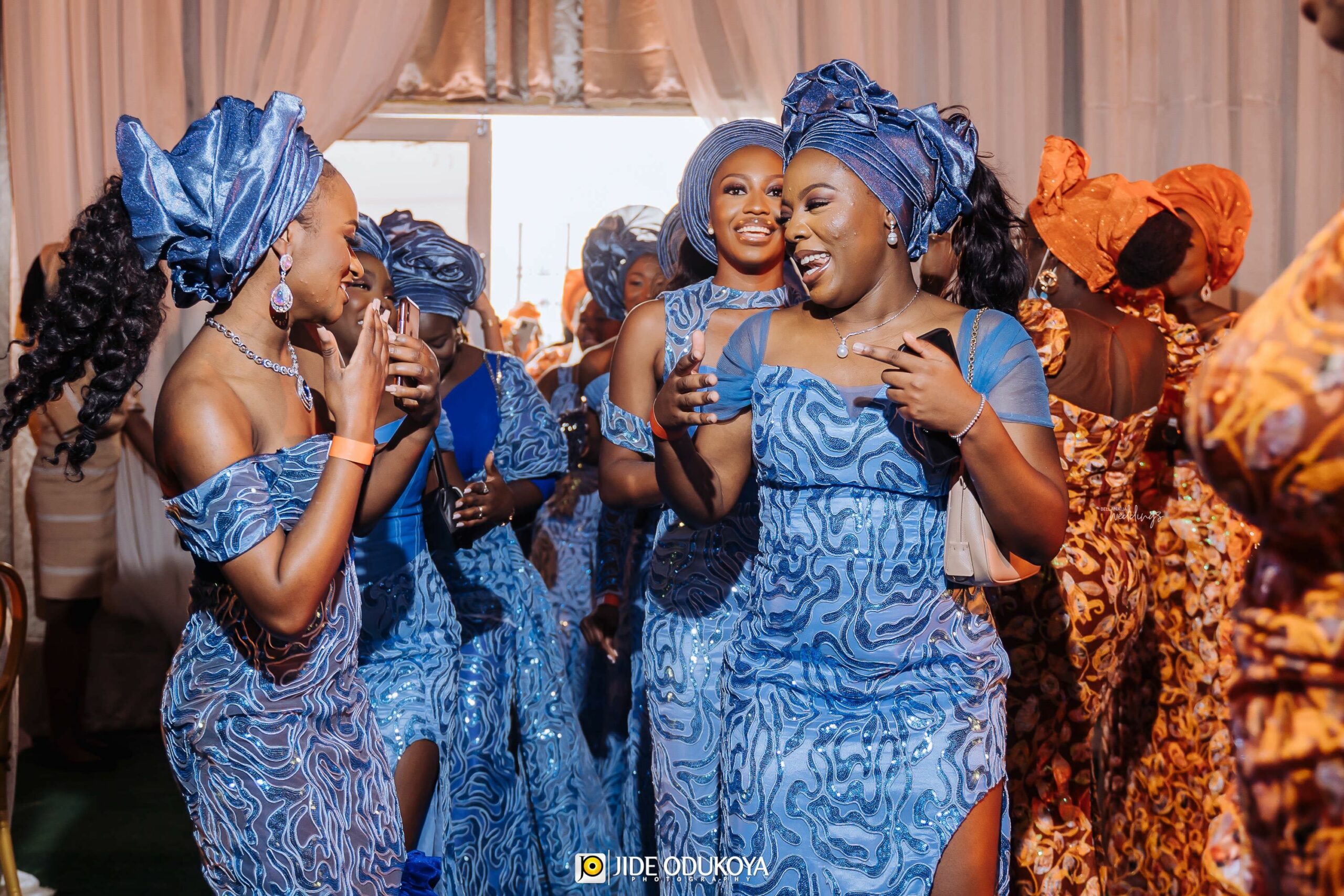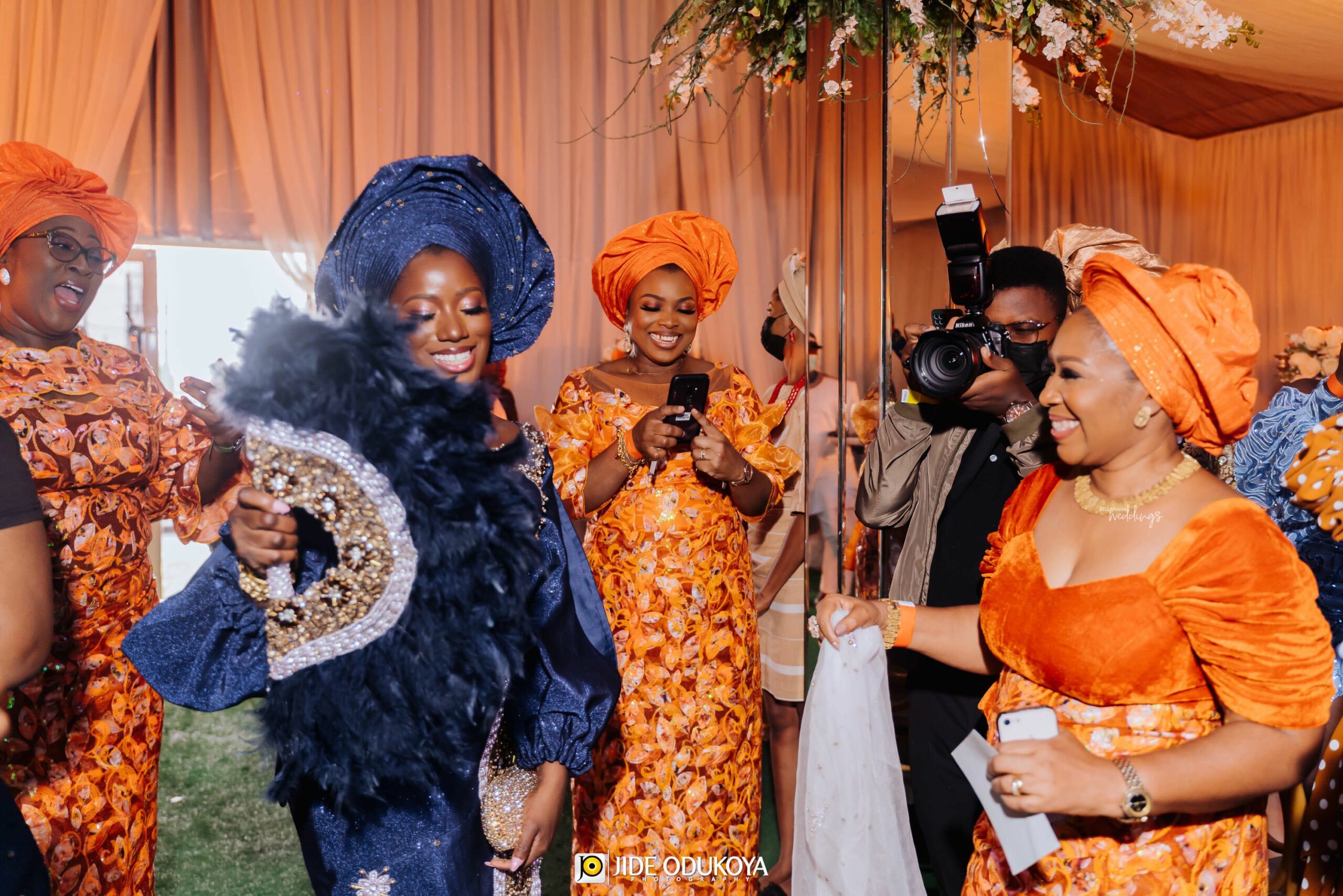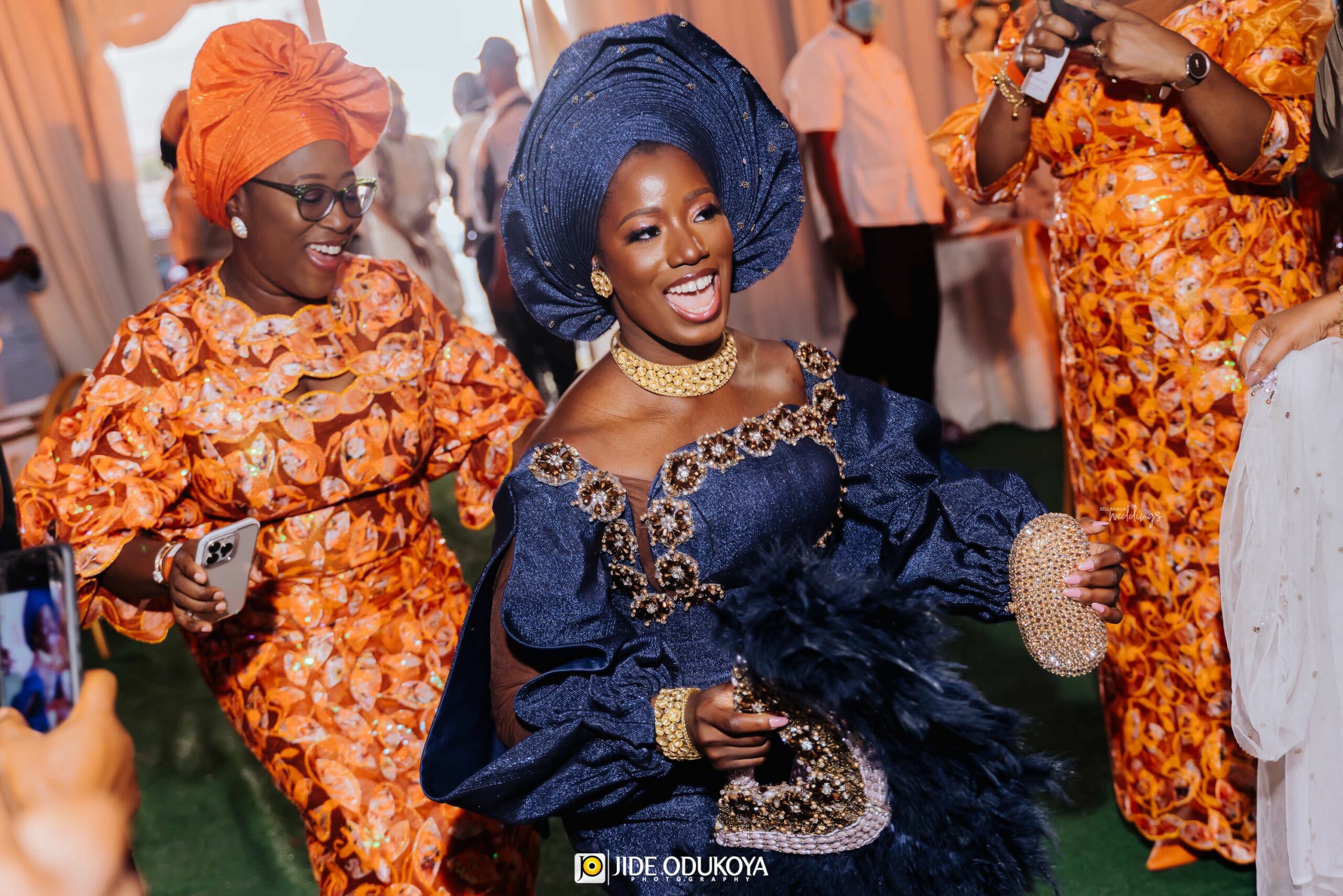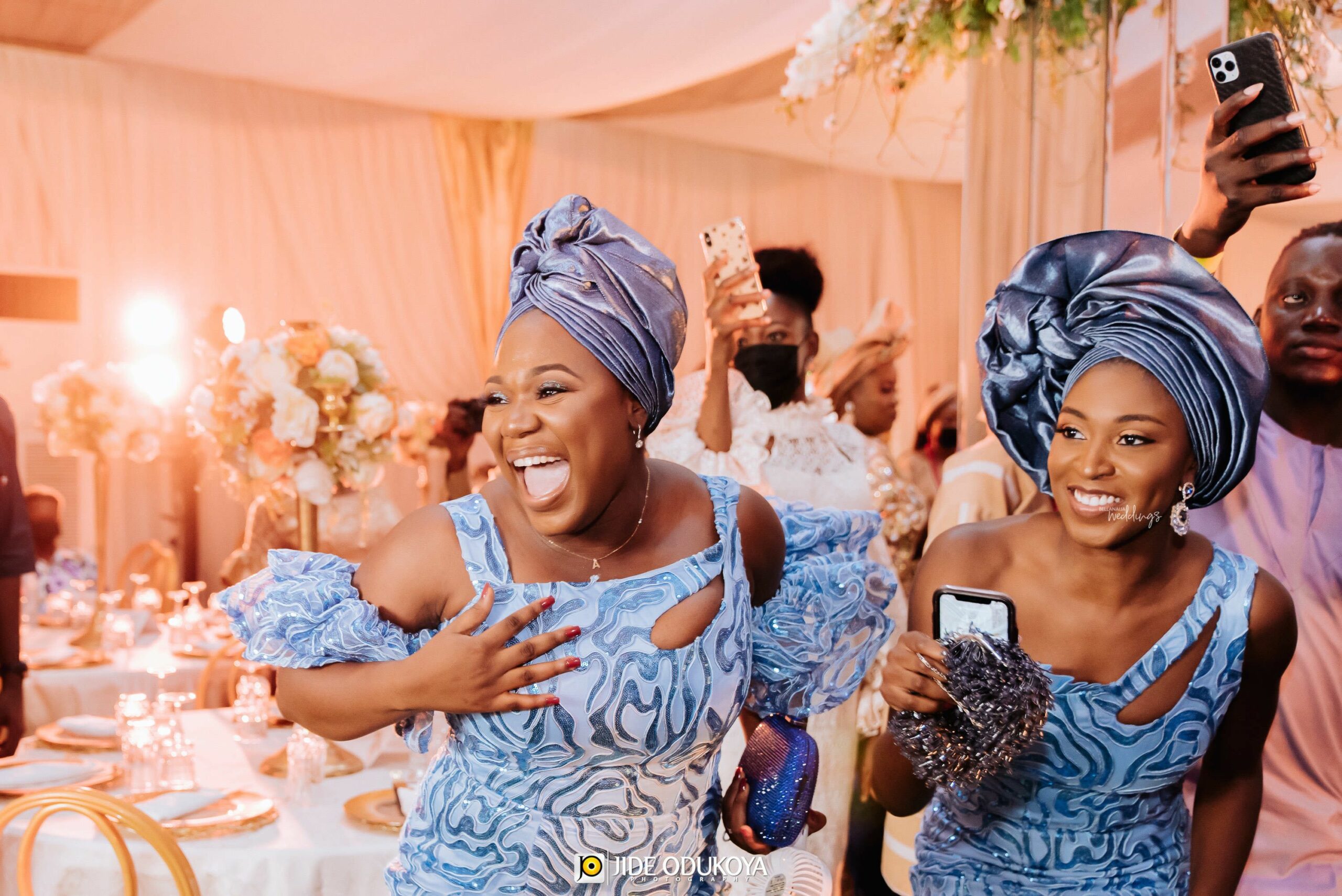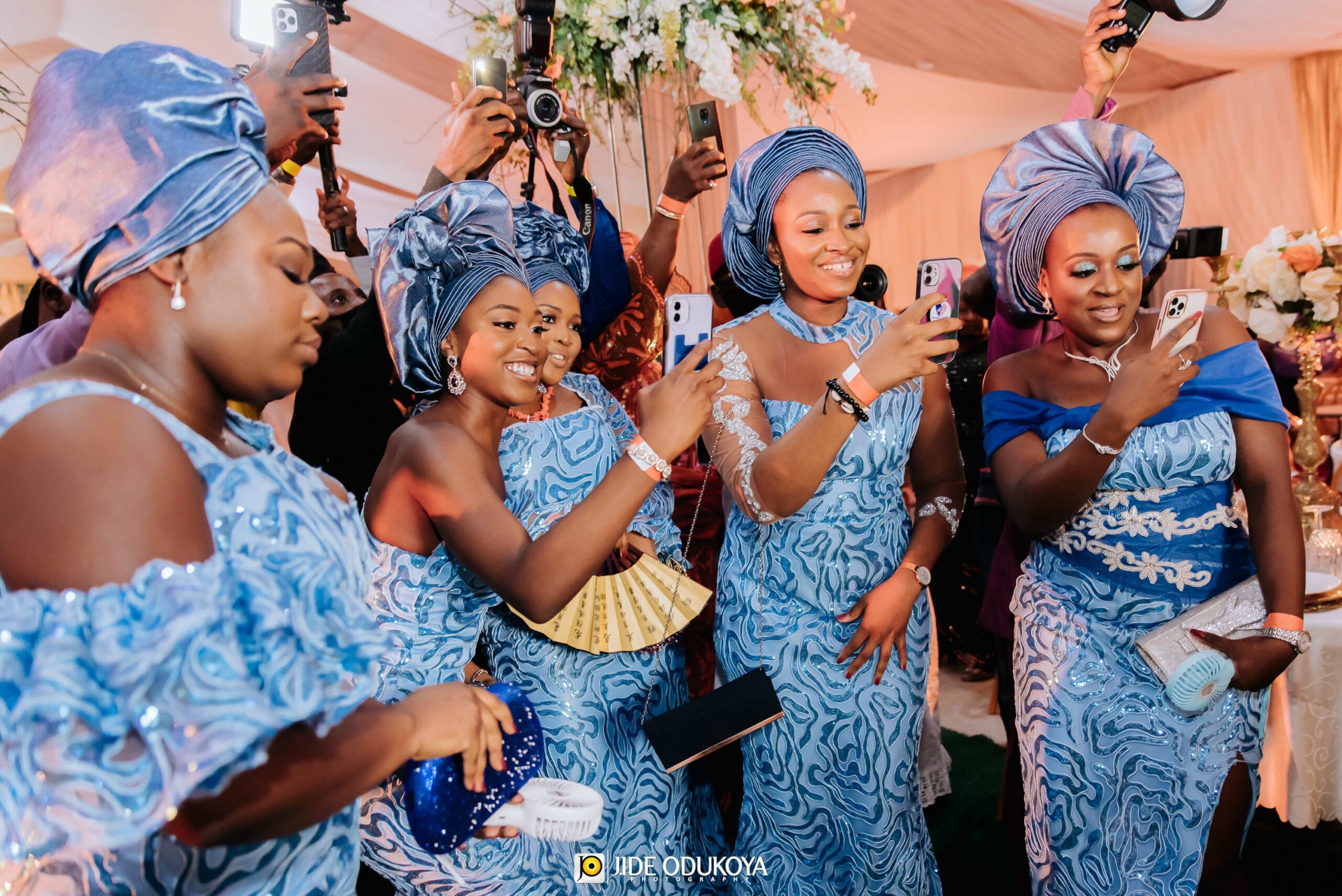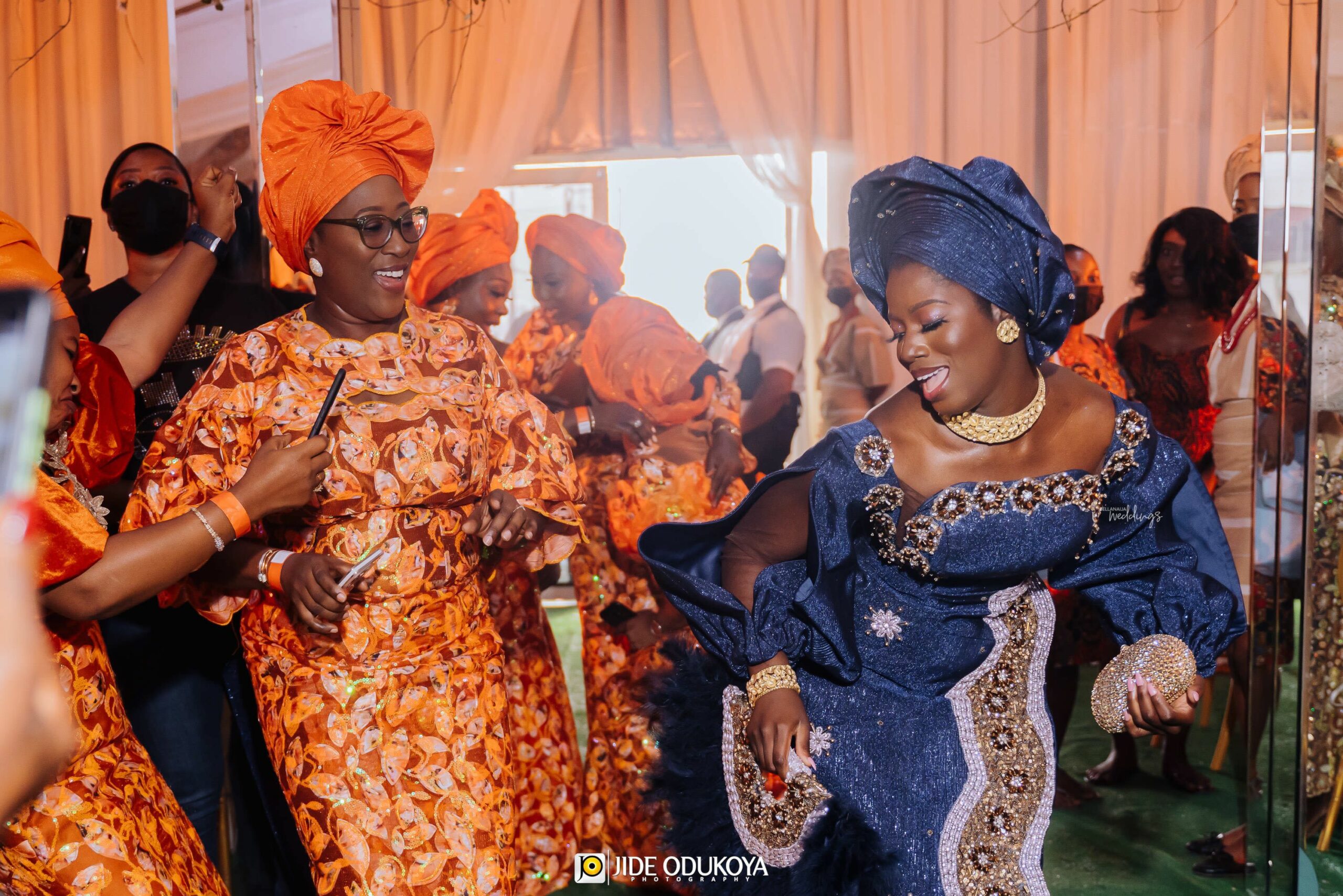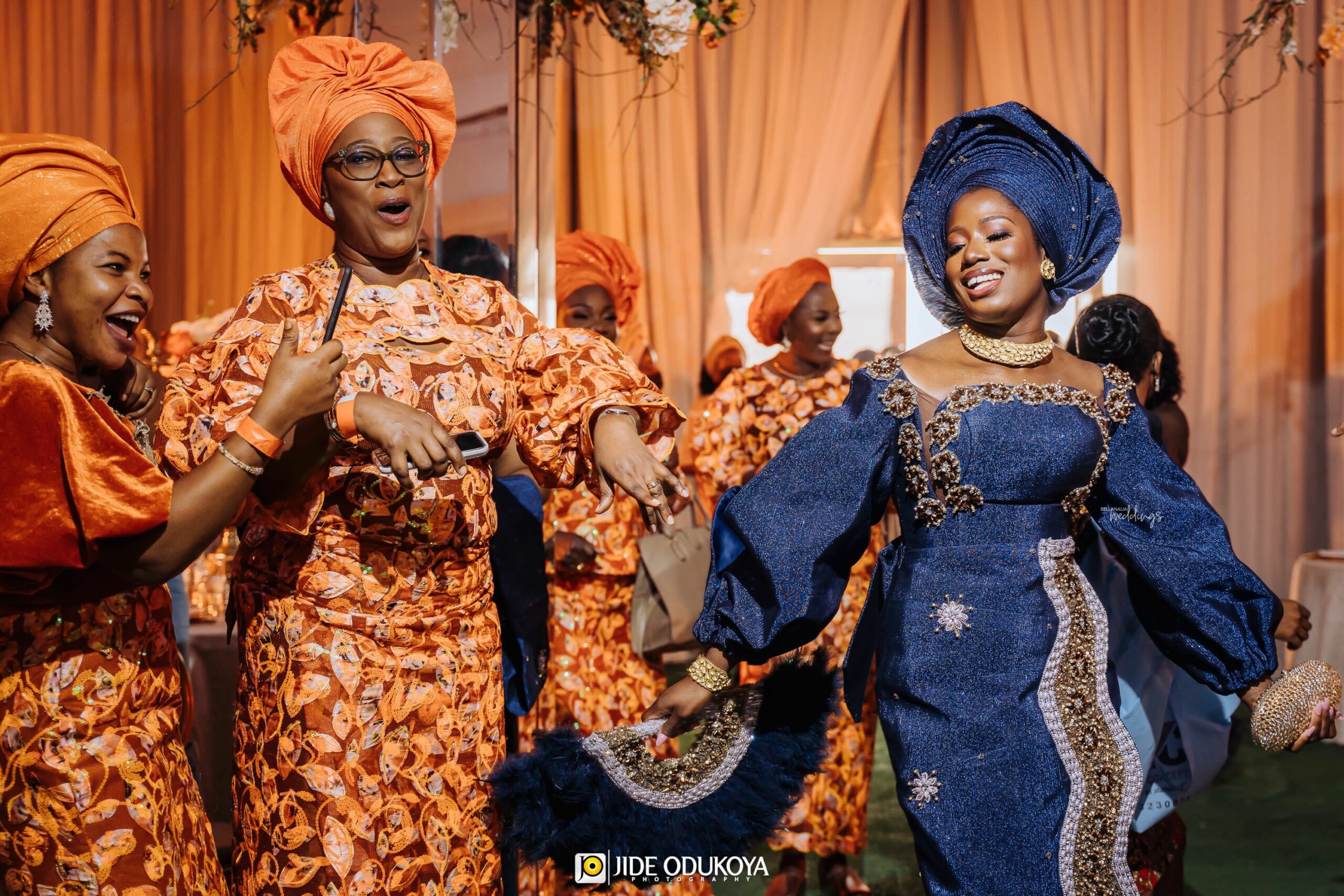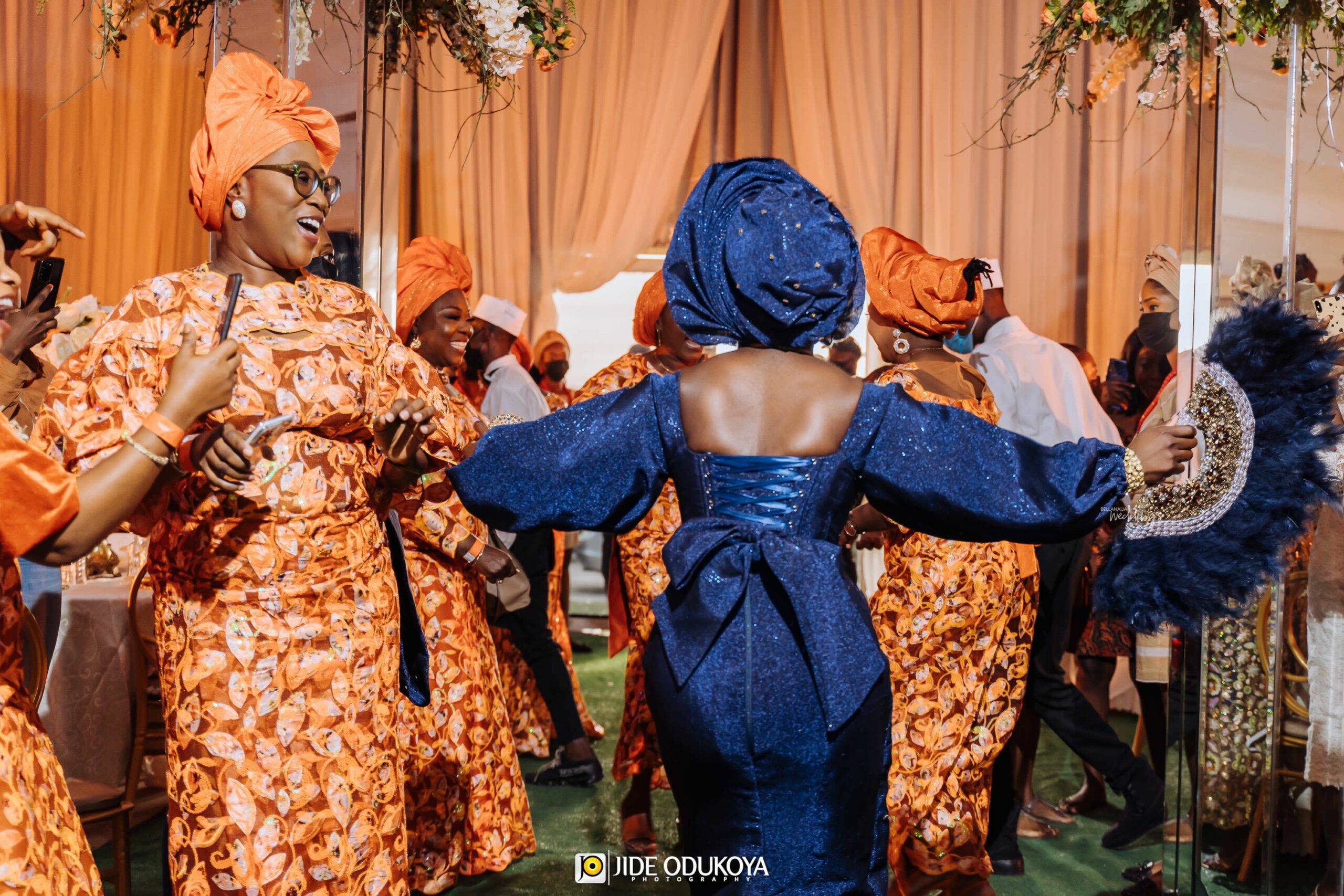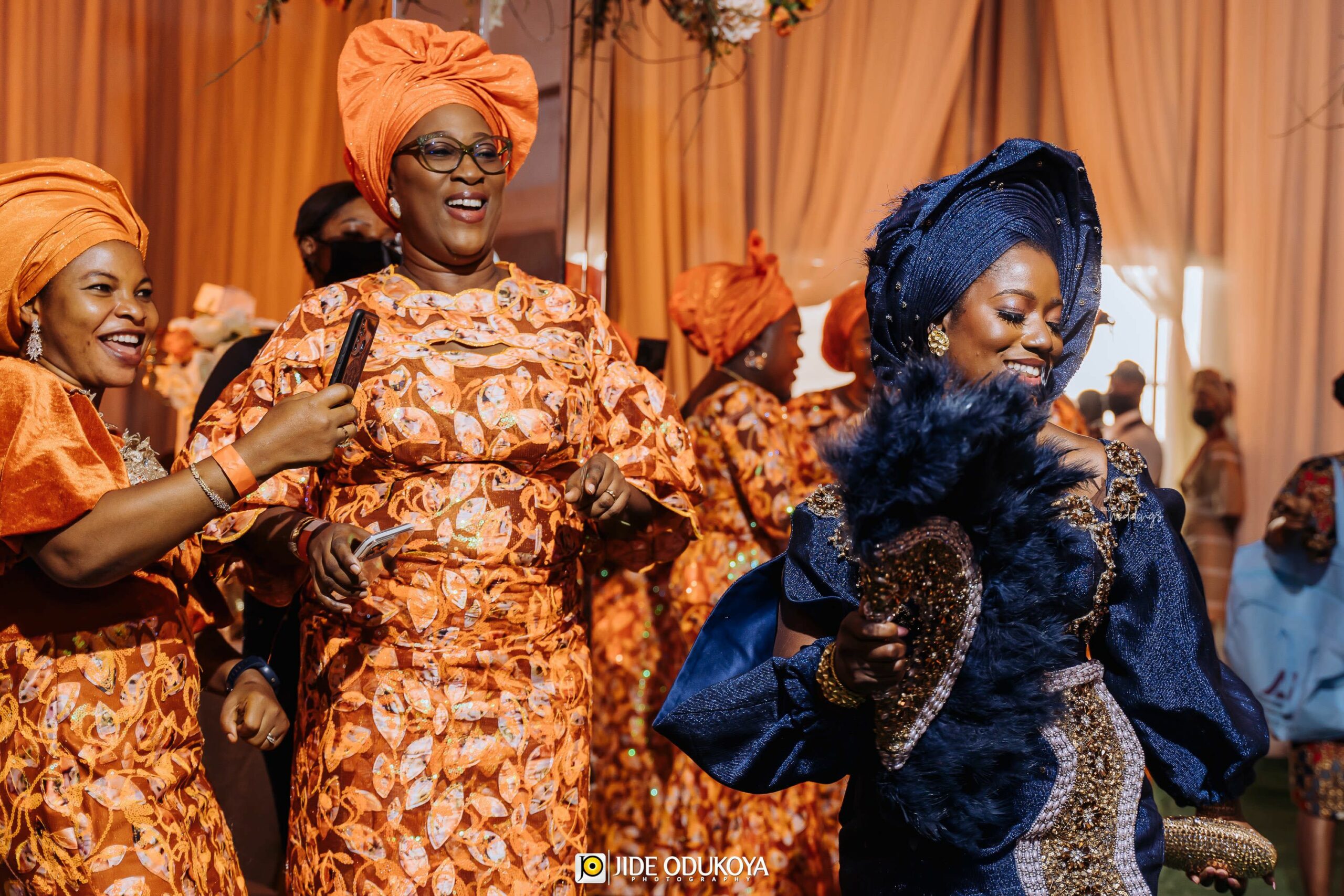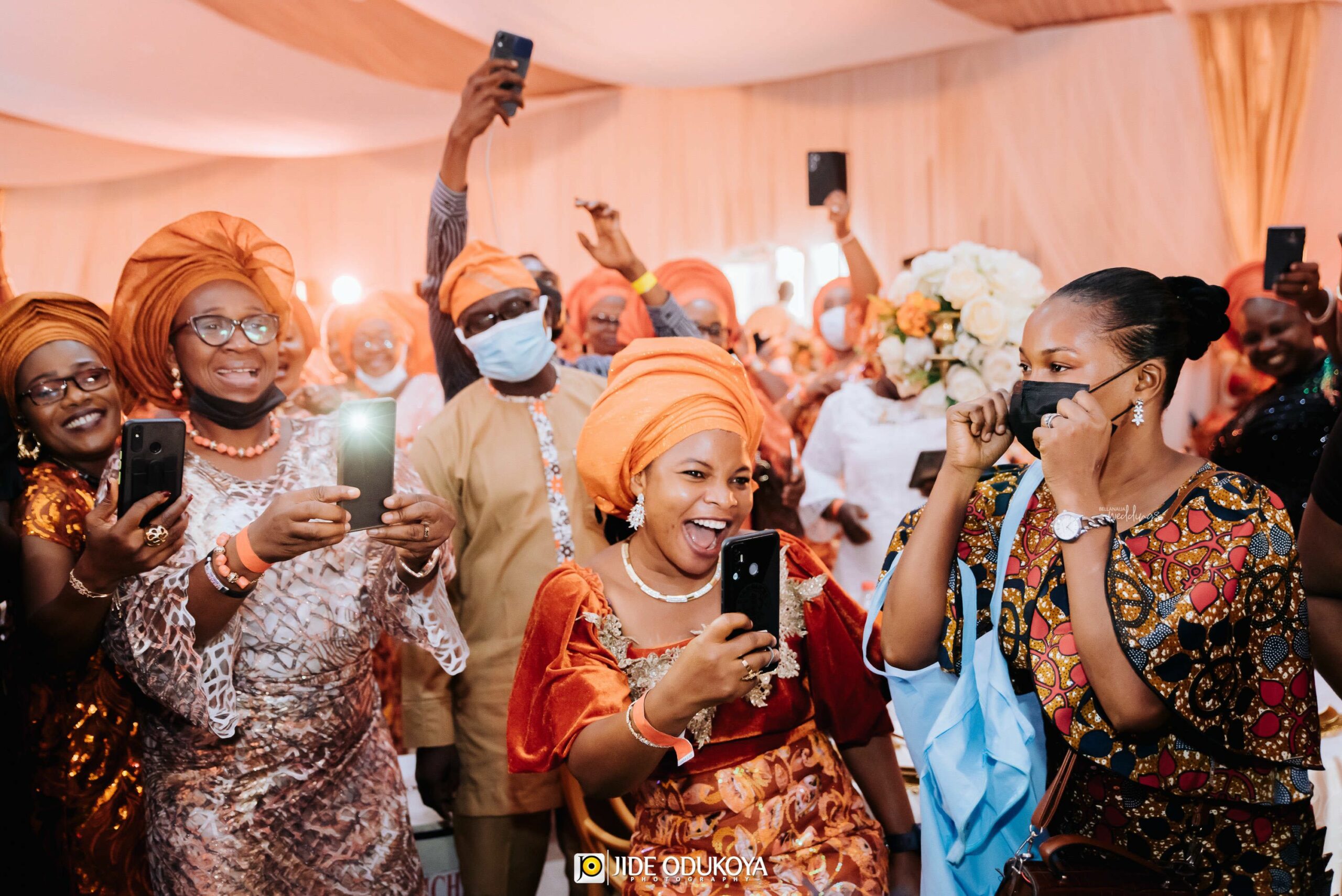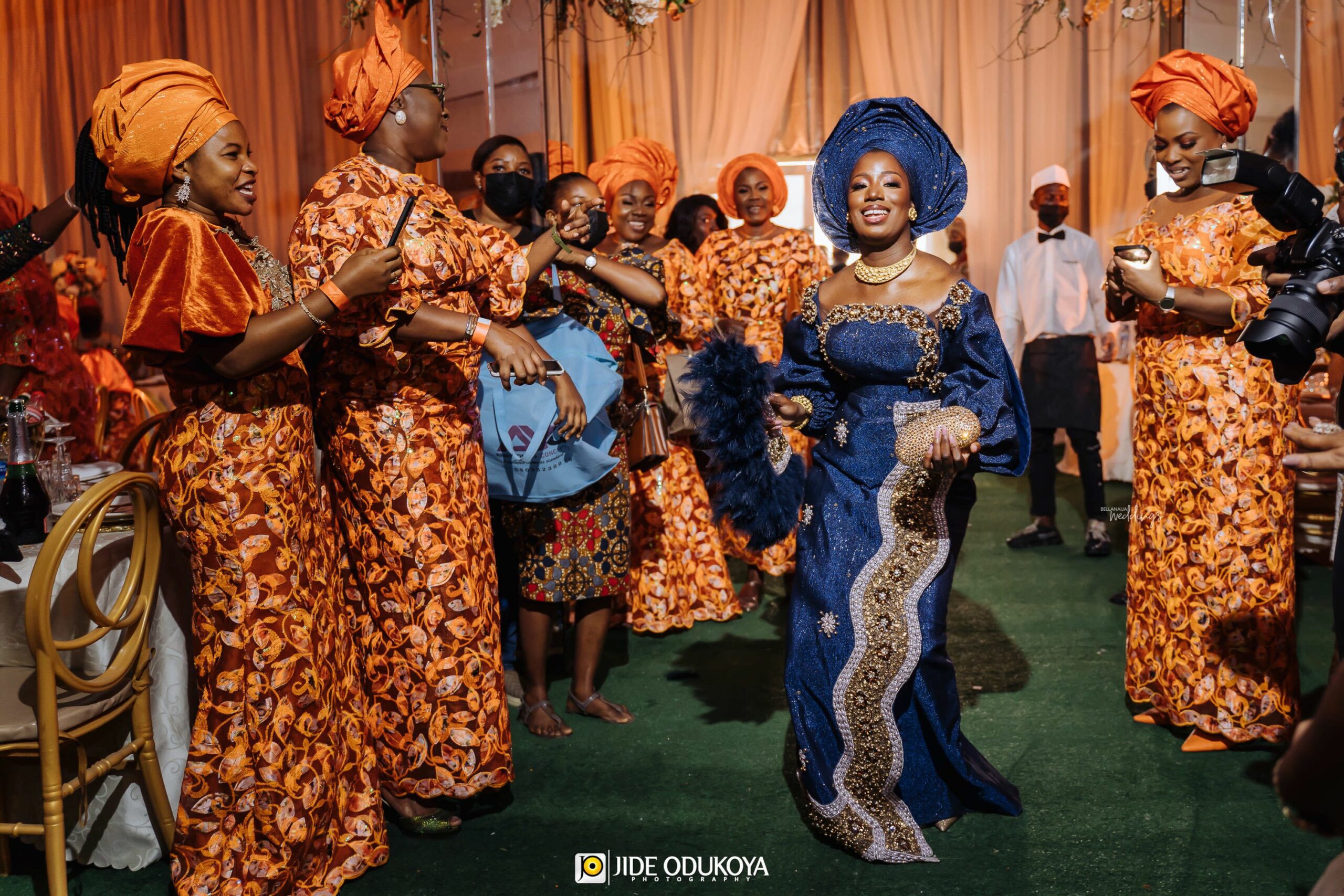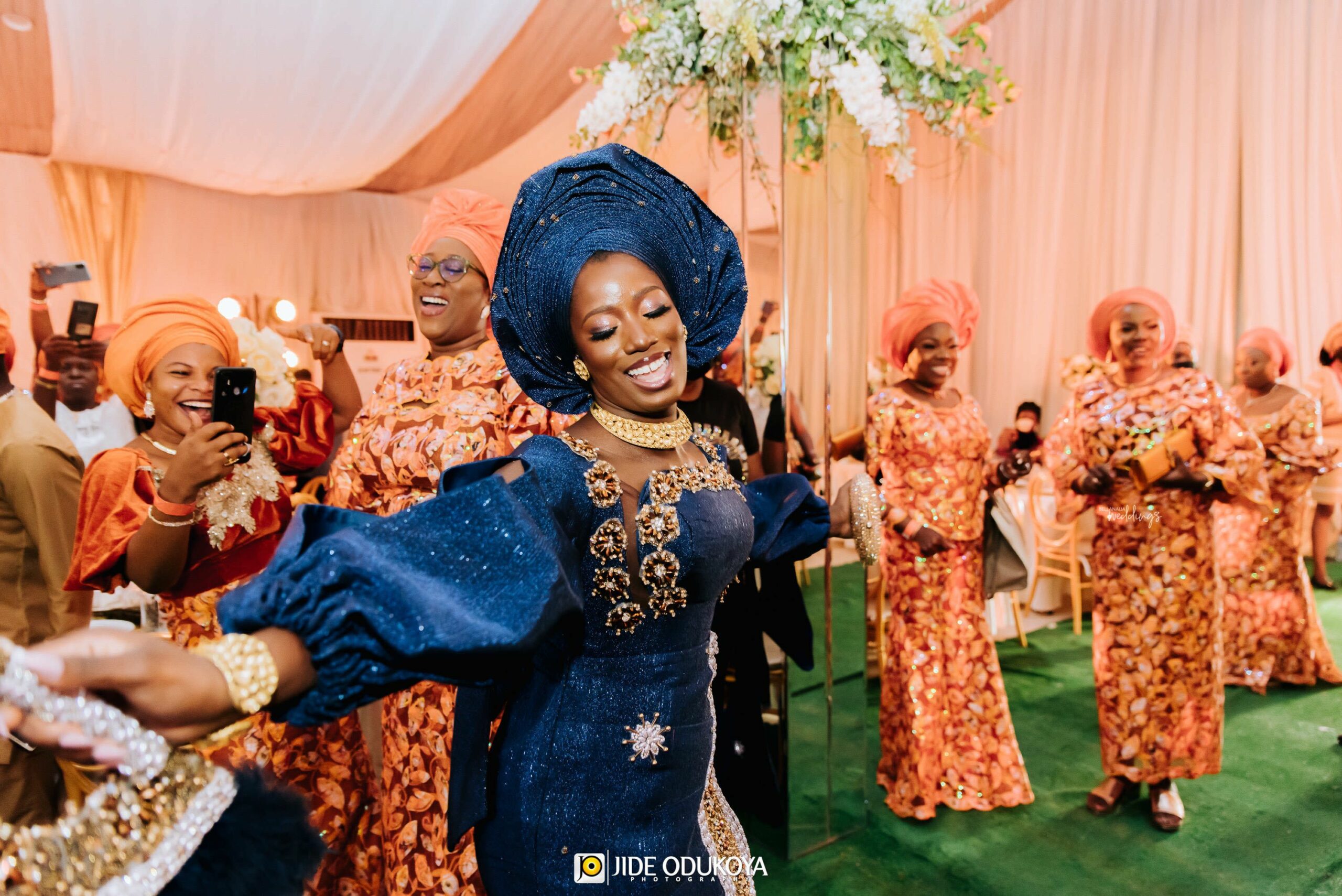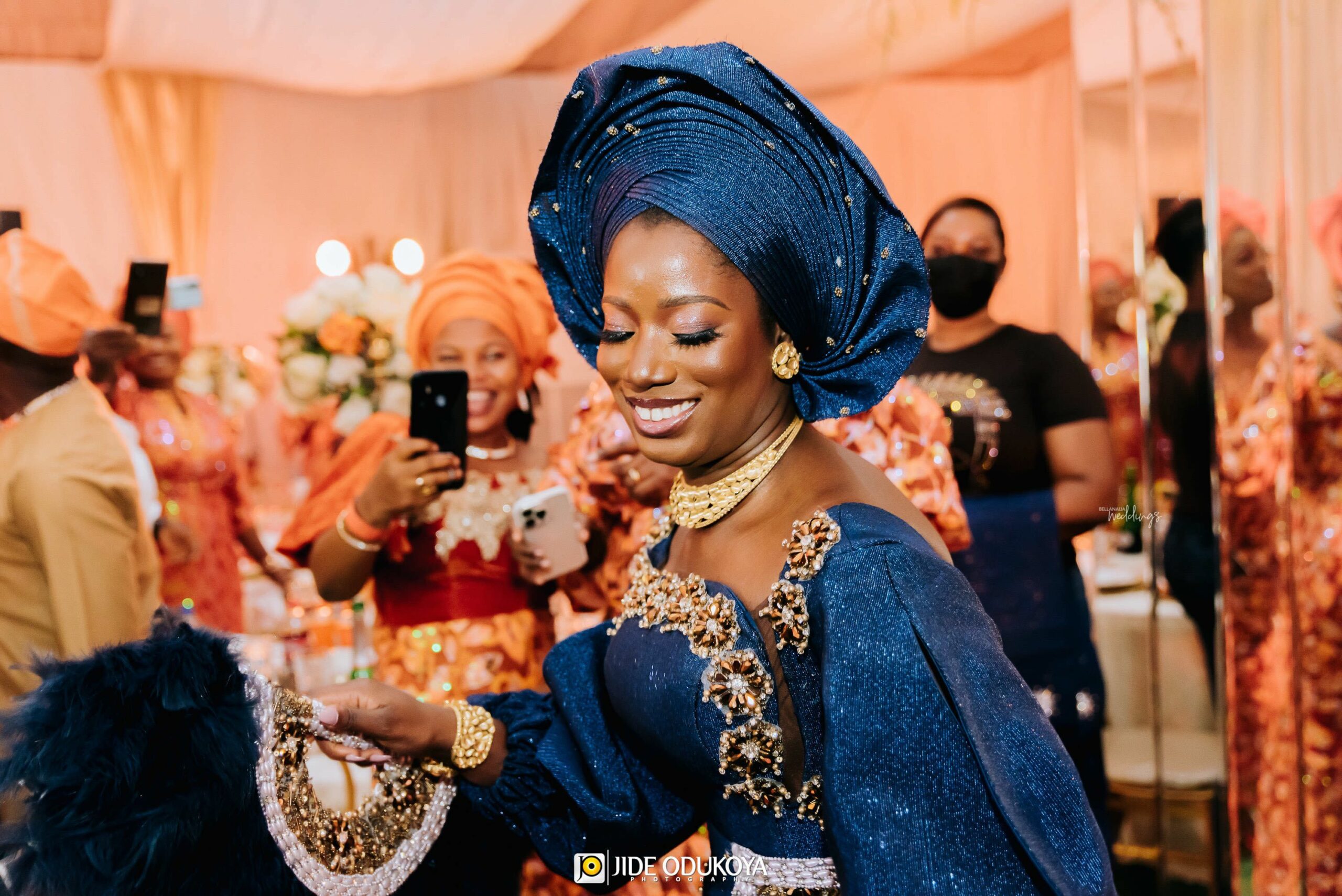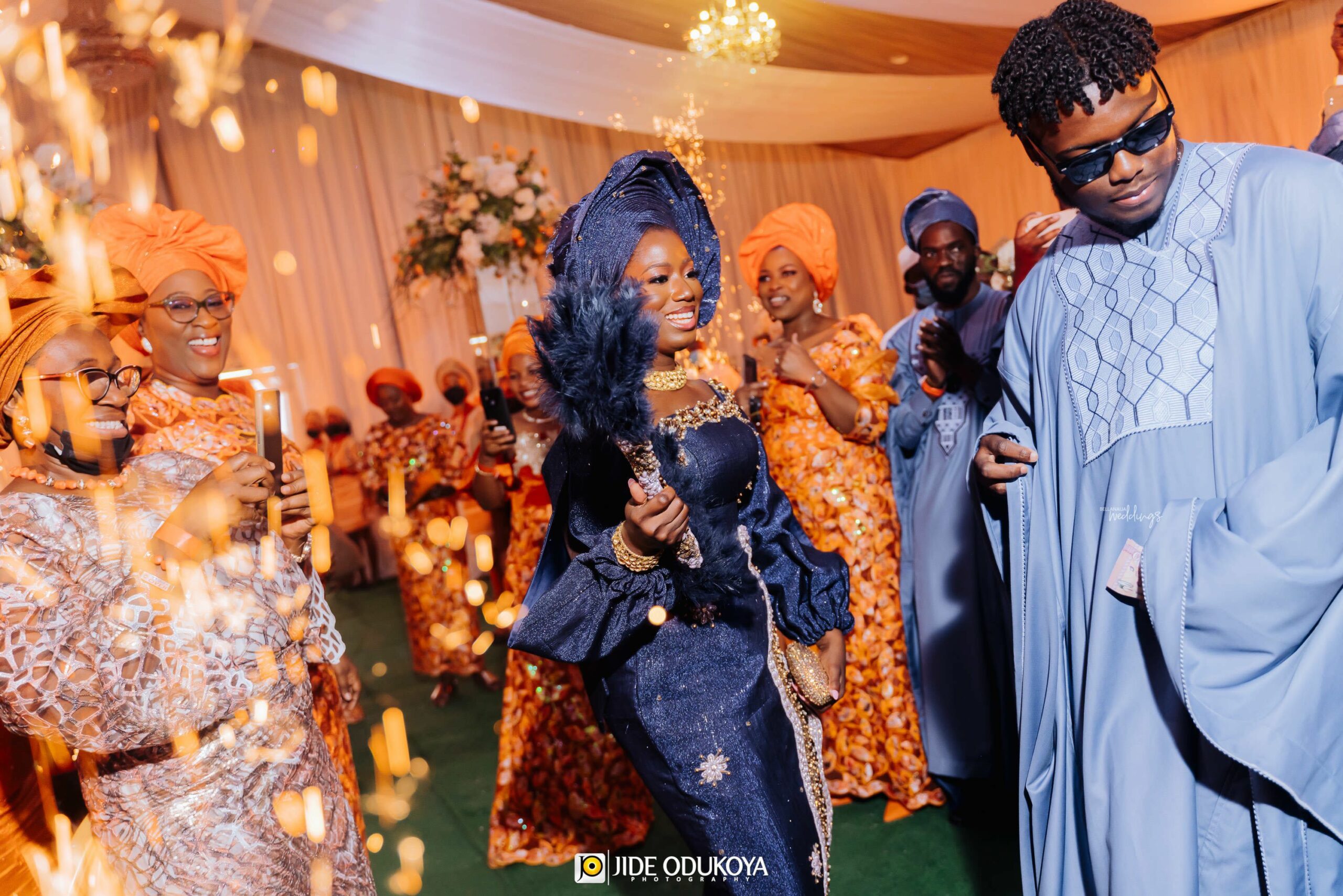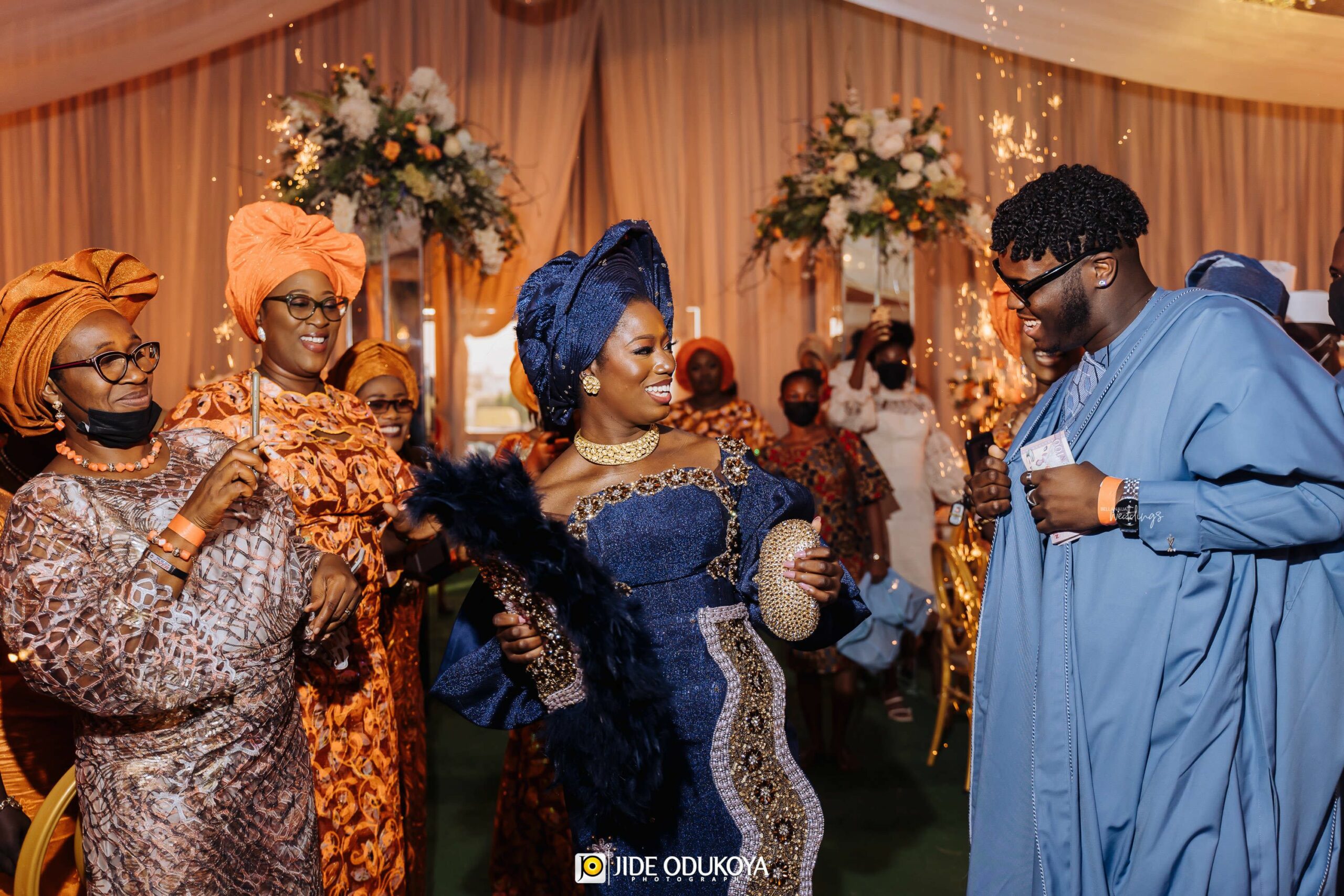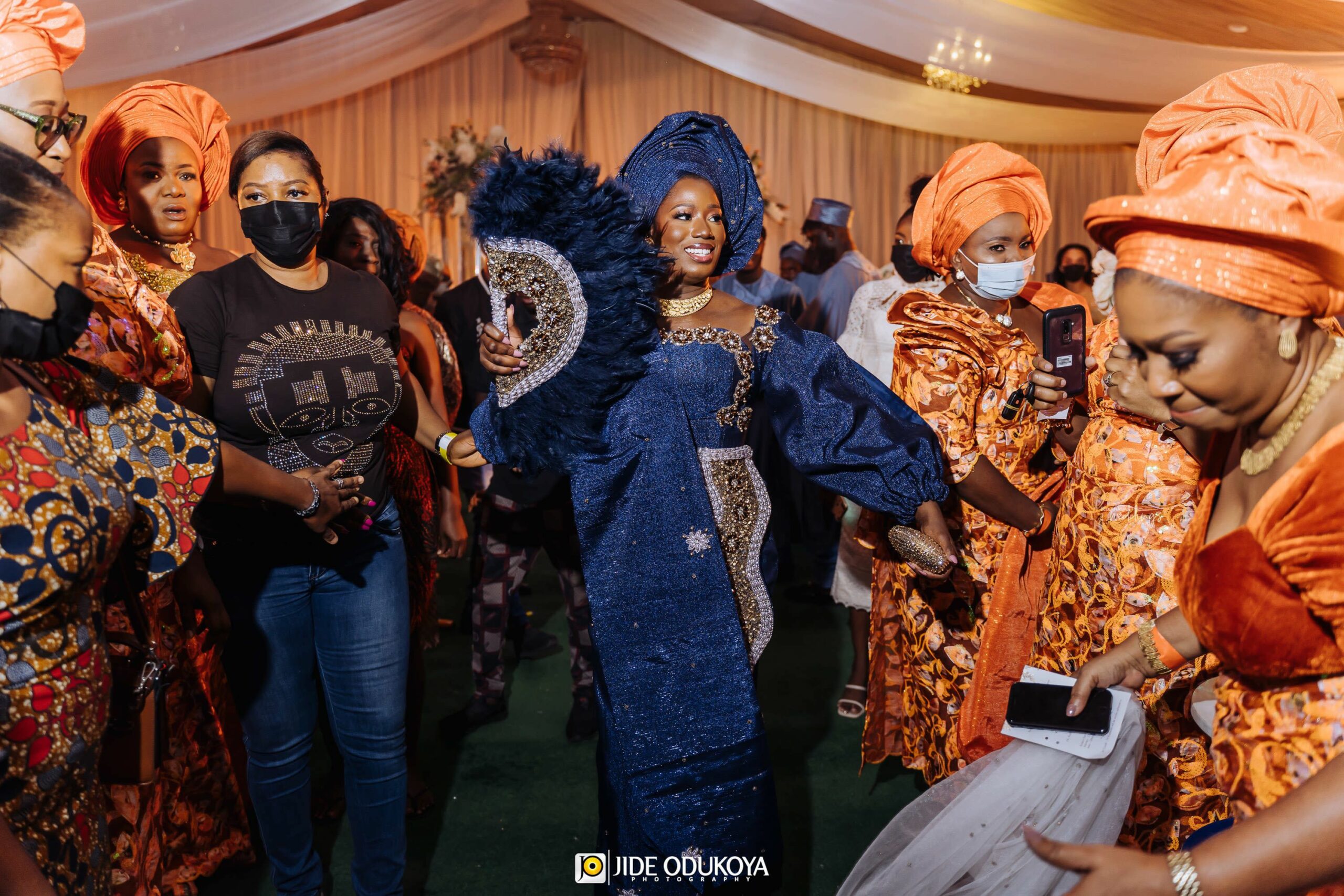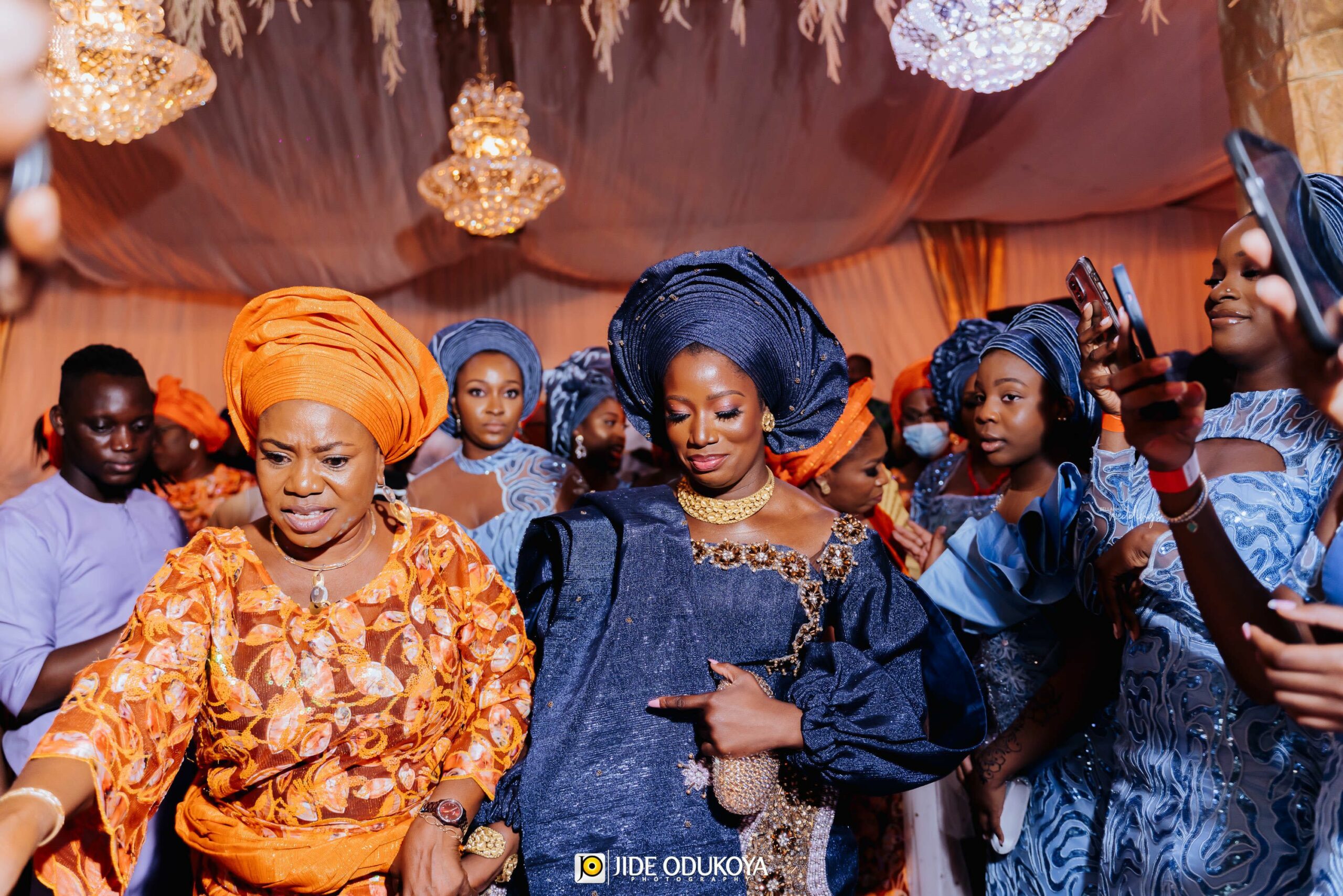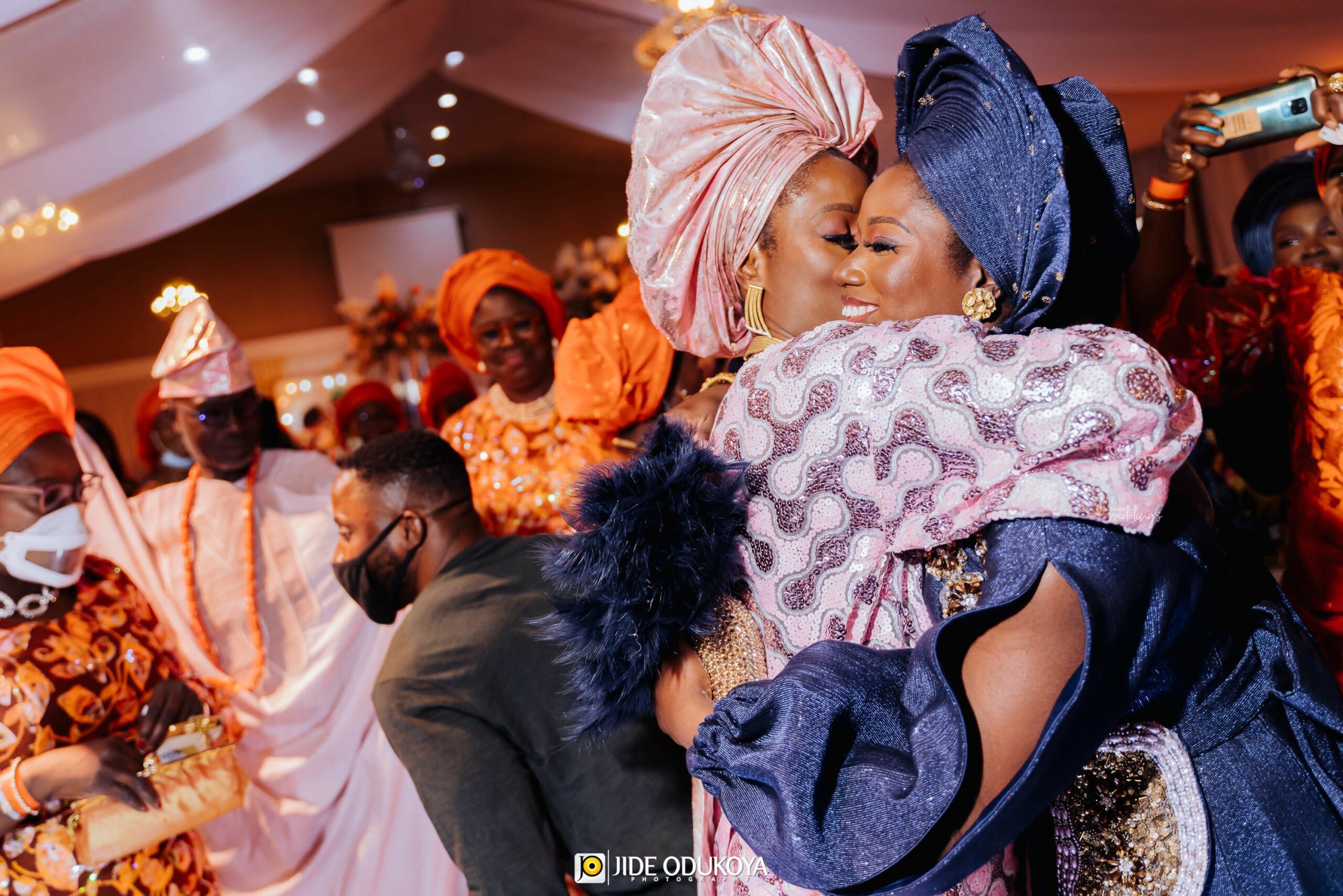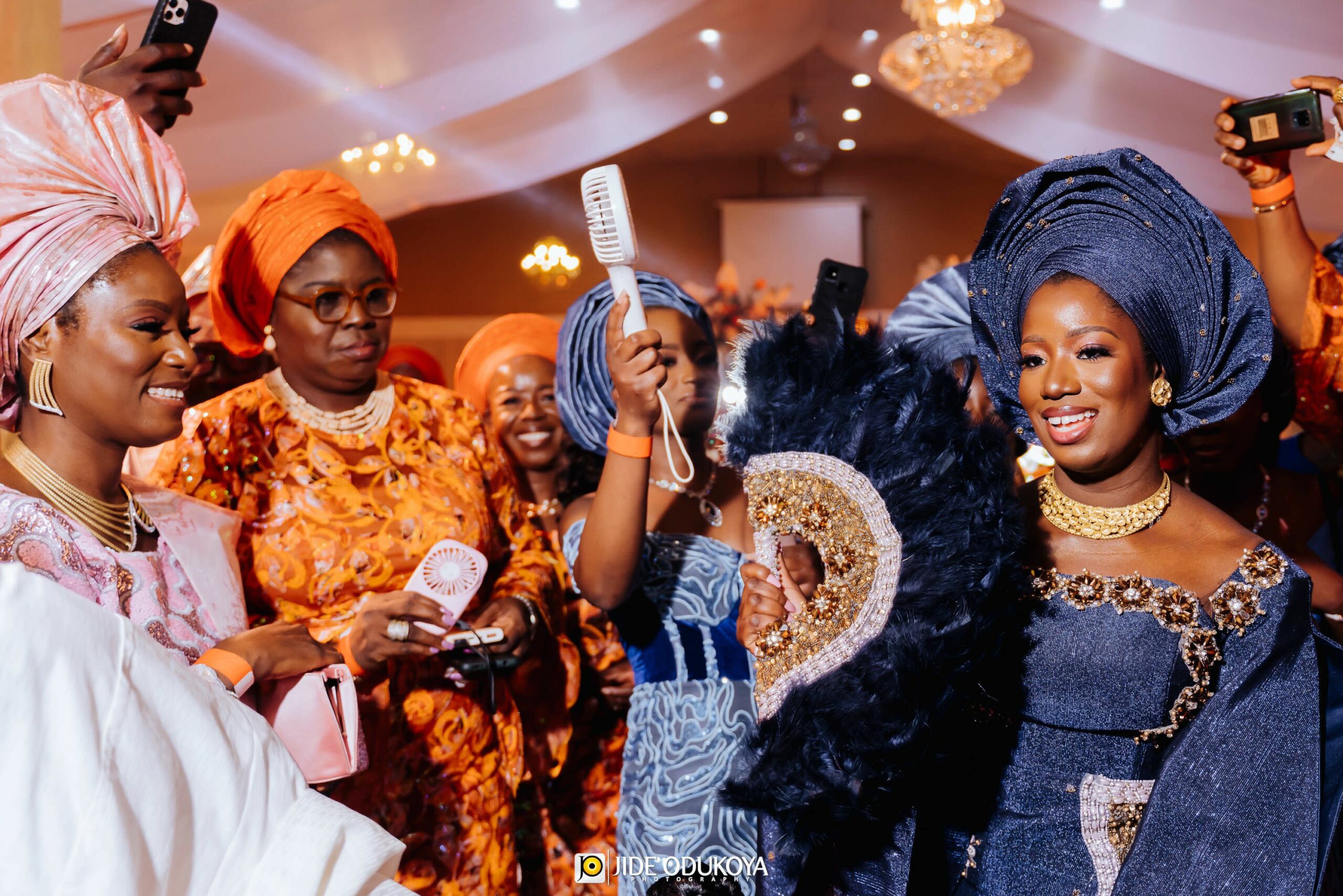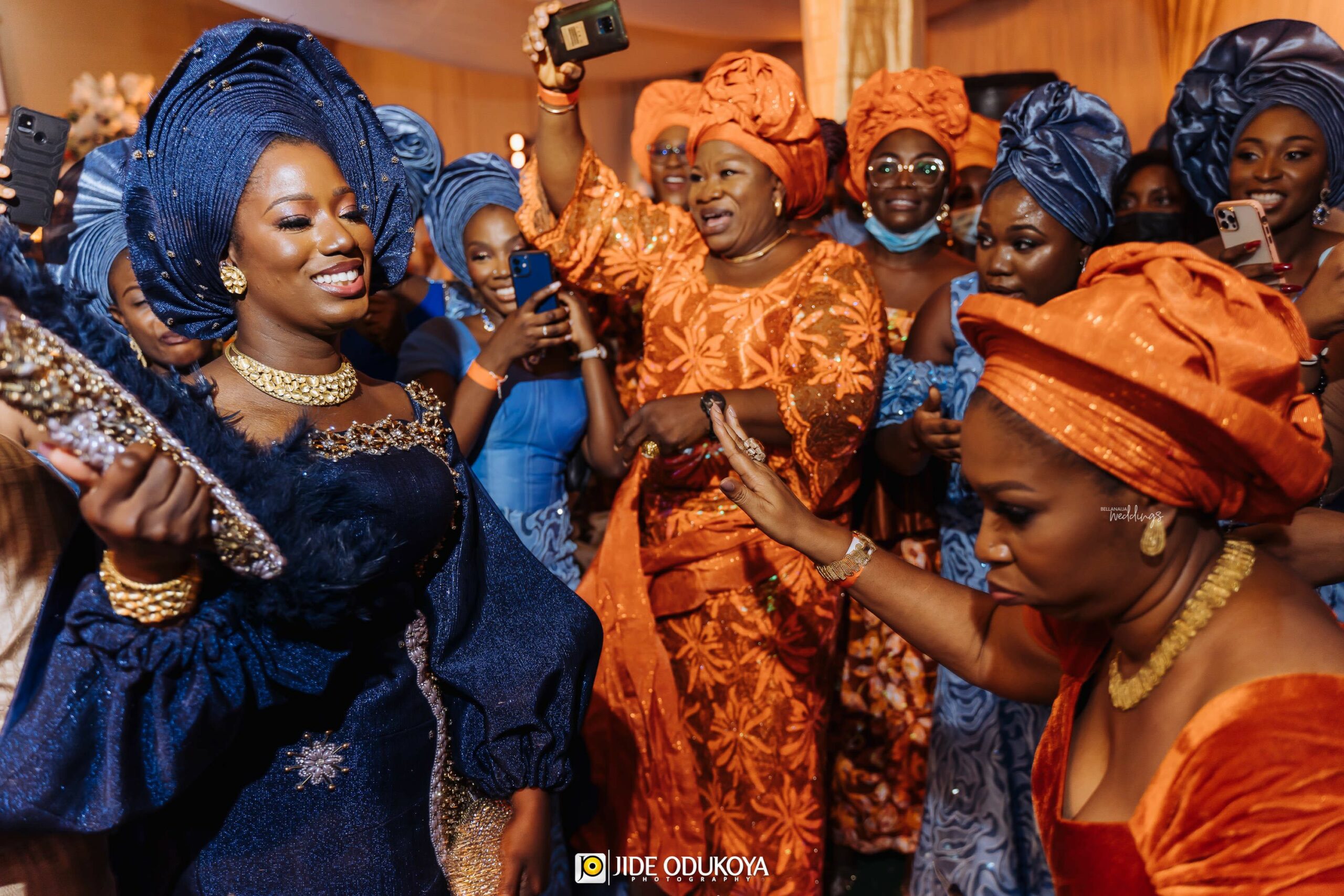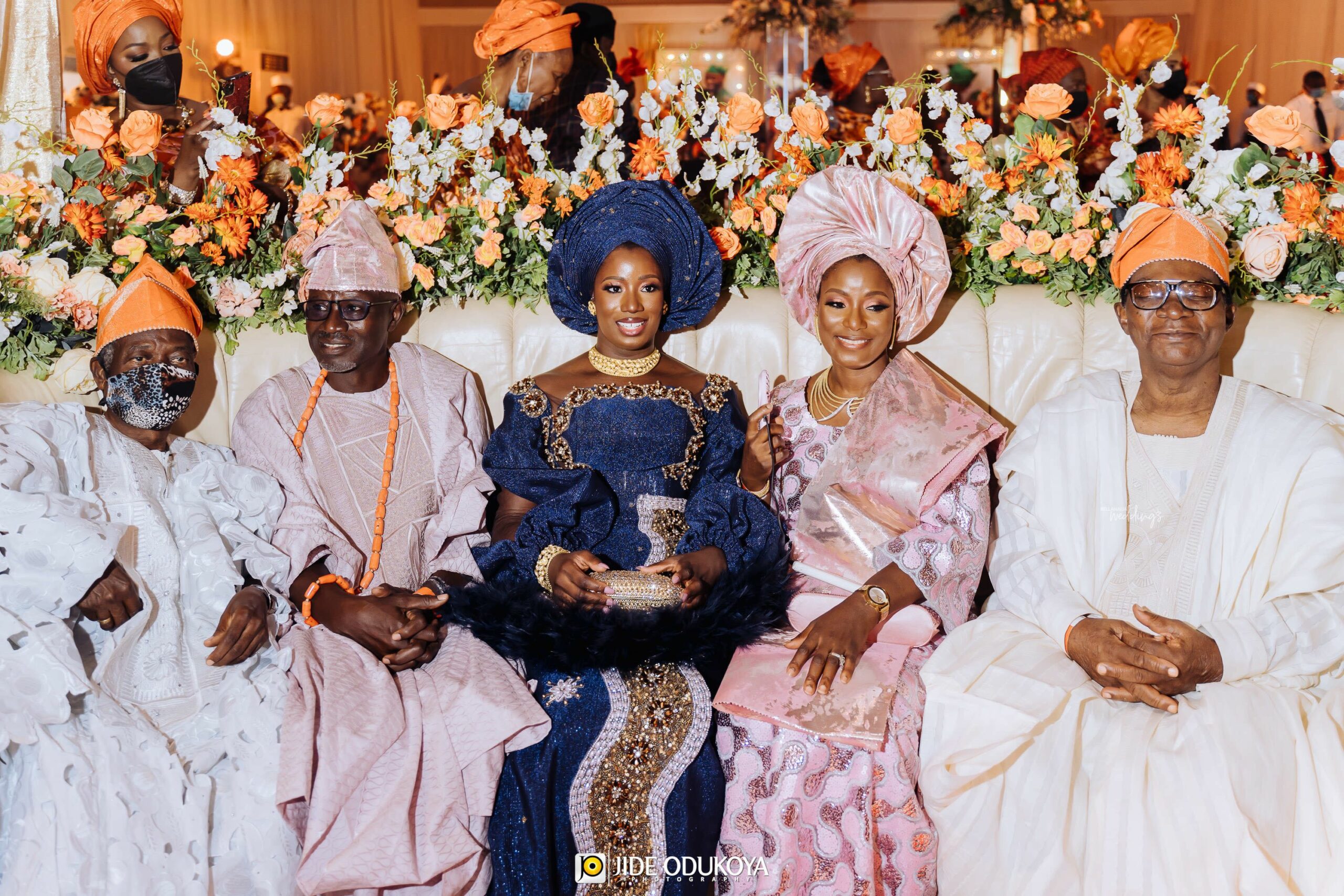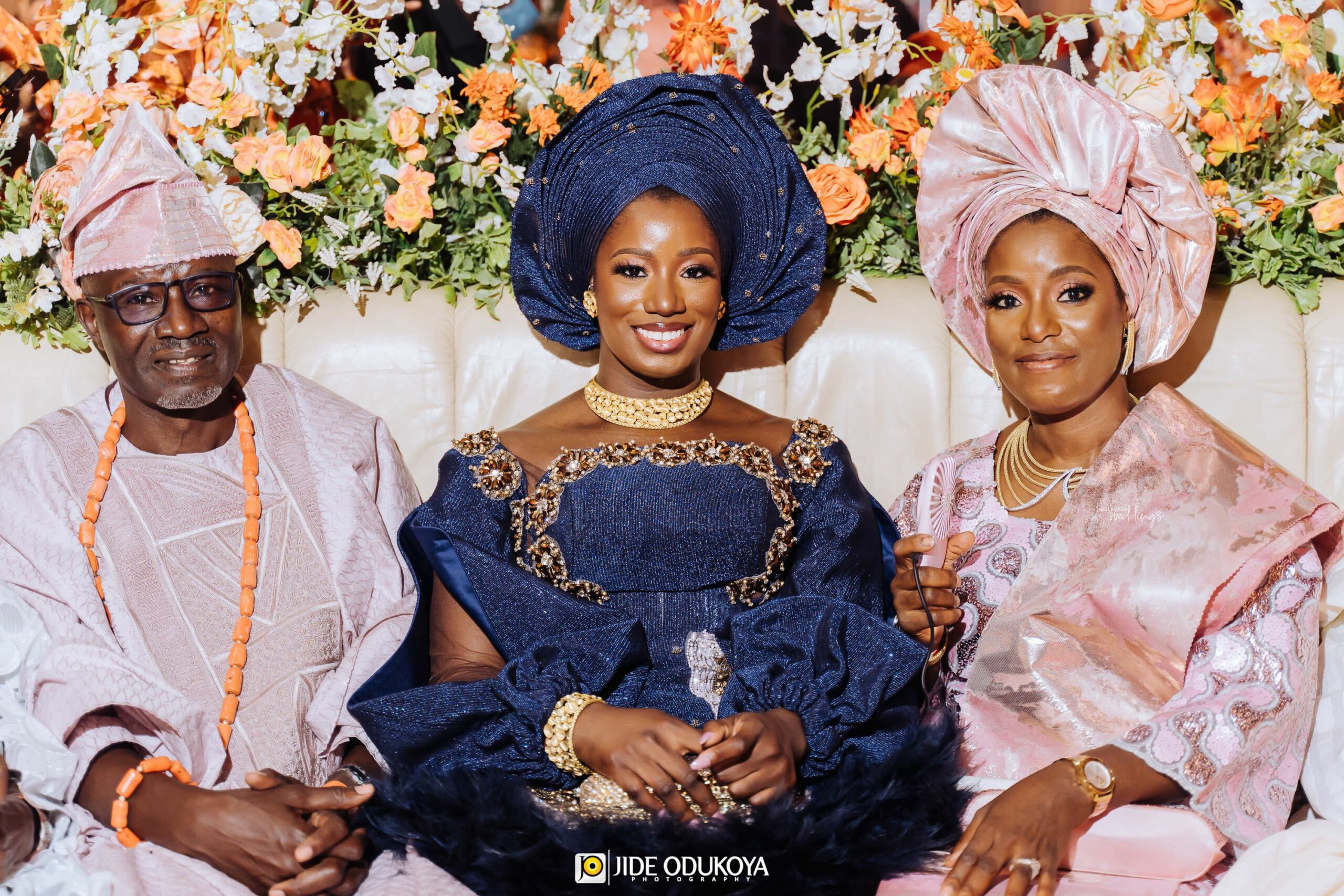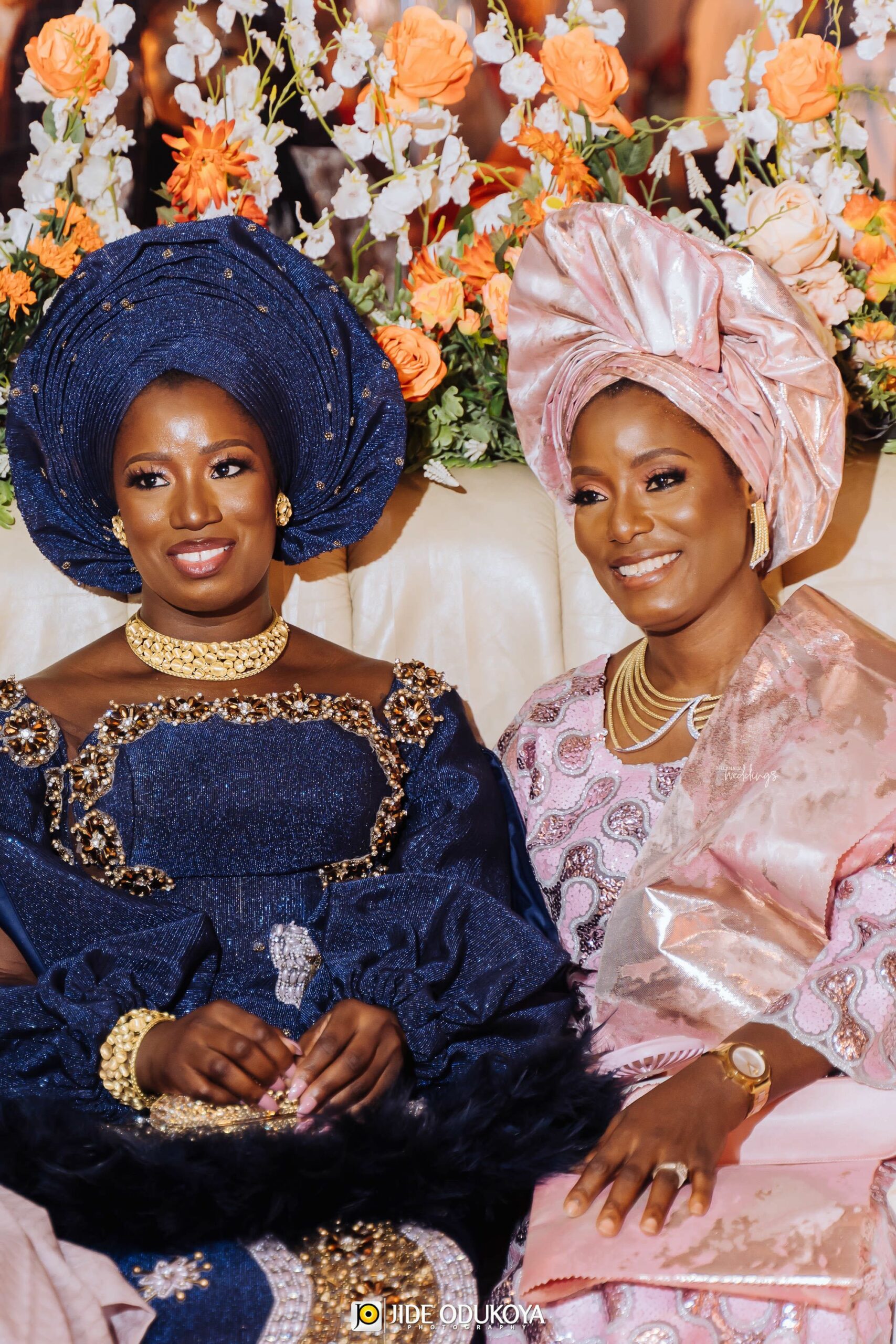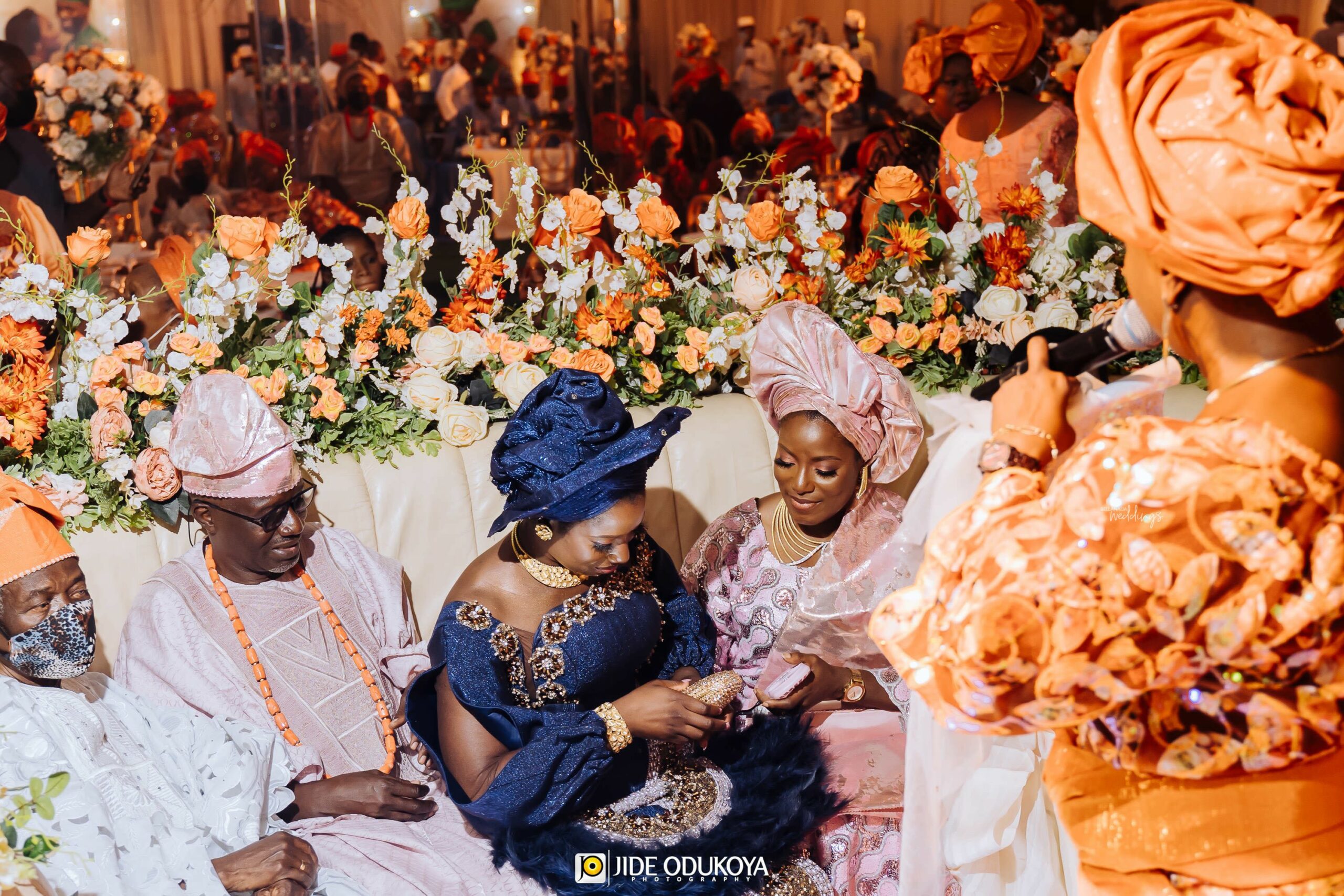 Now time to veil the bride…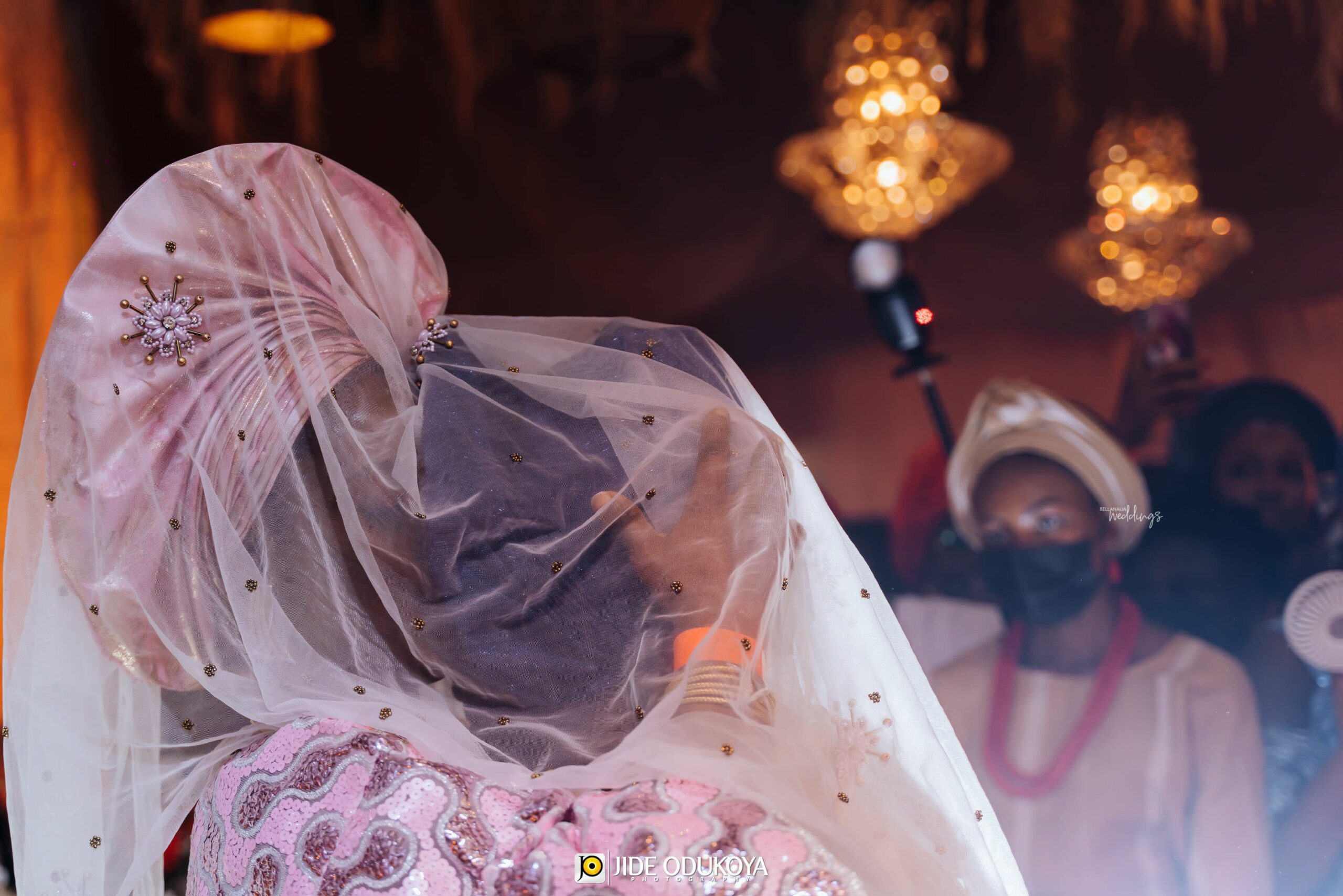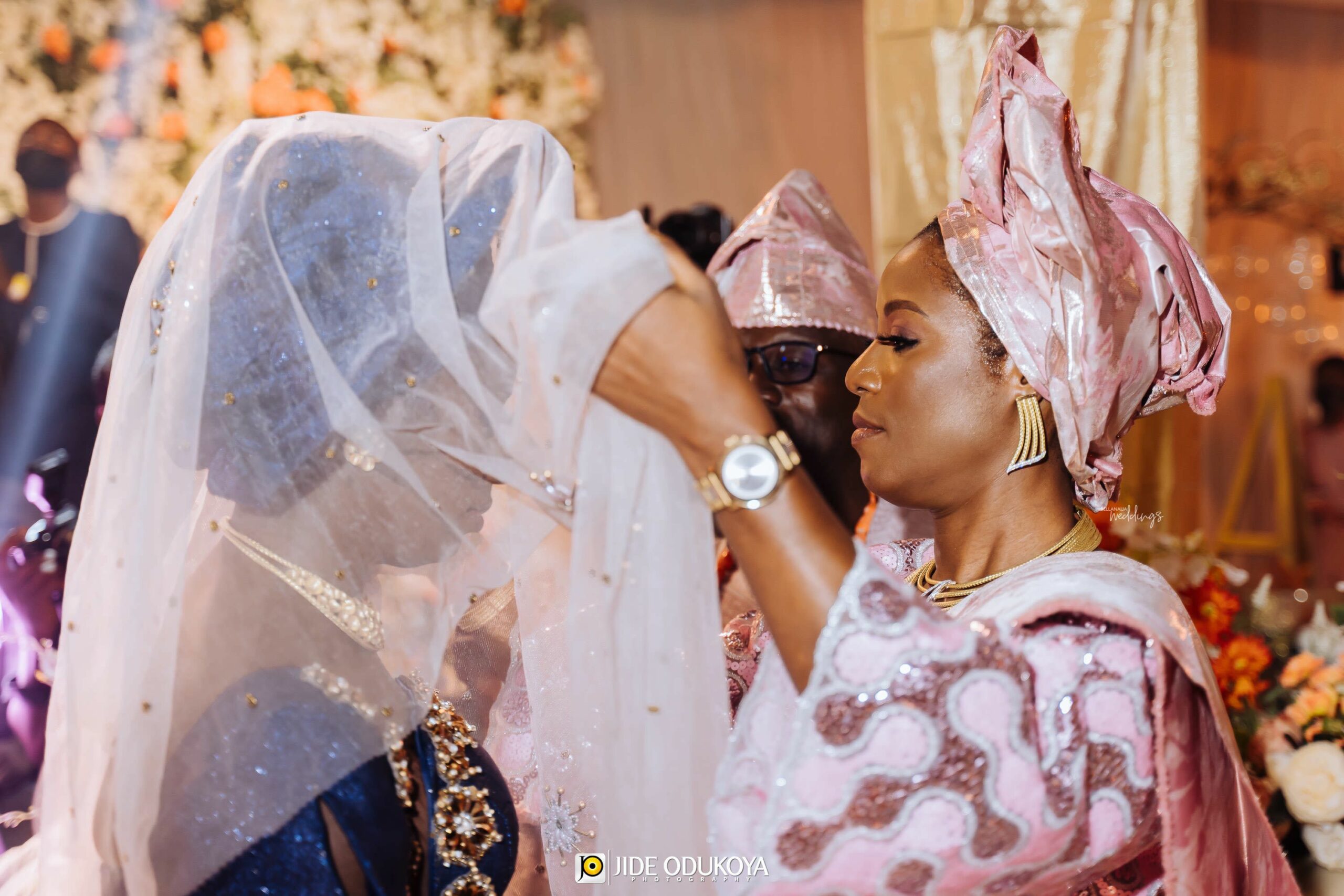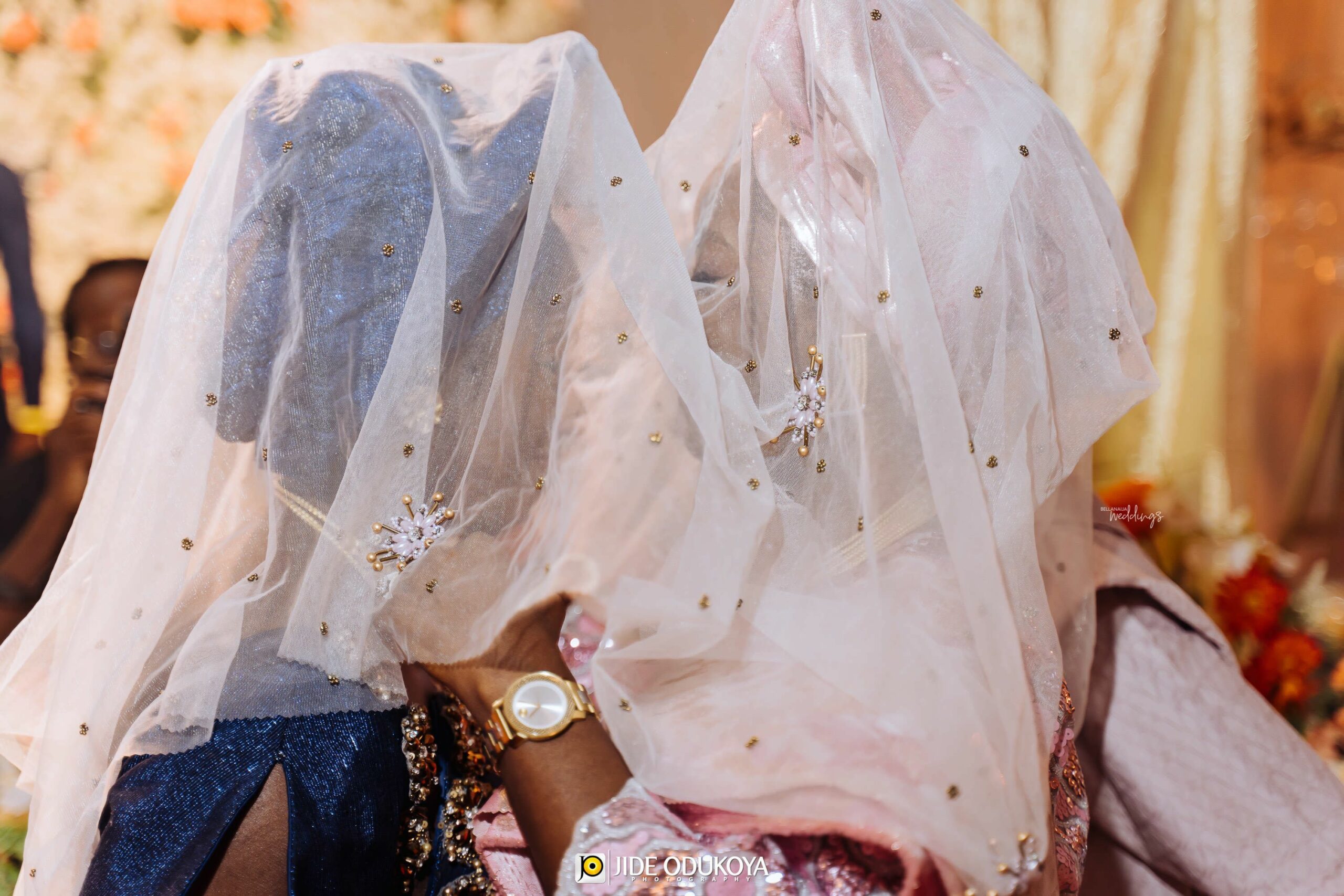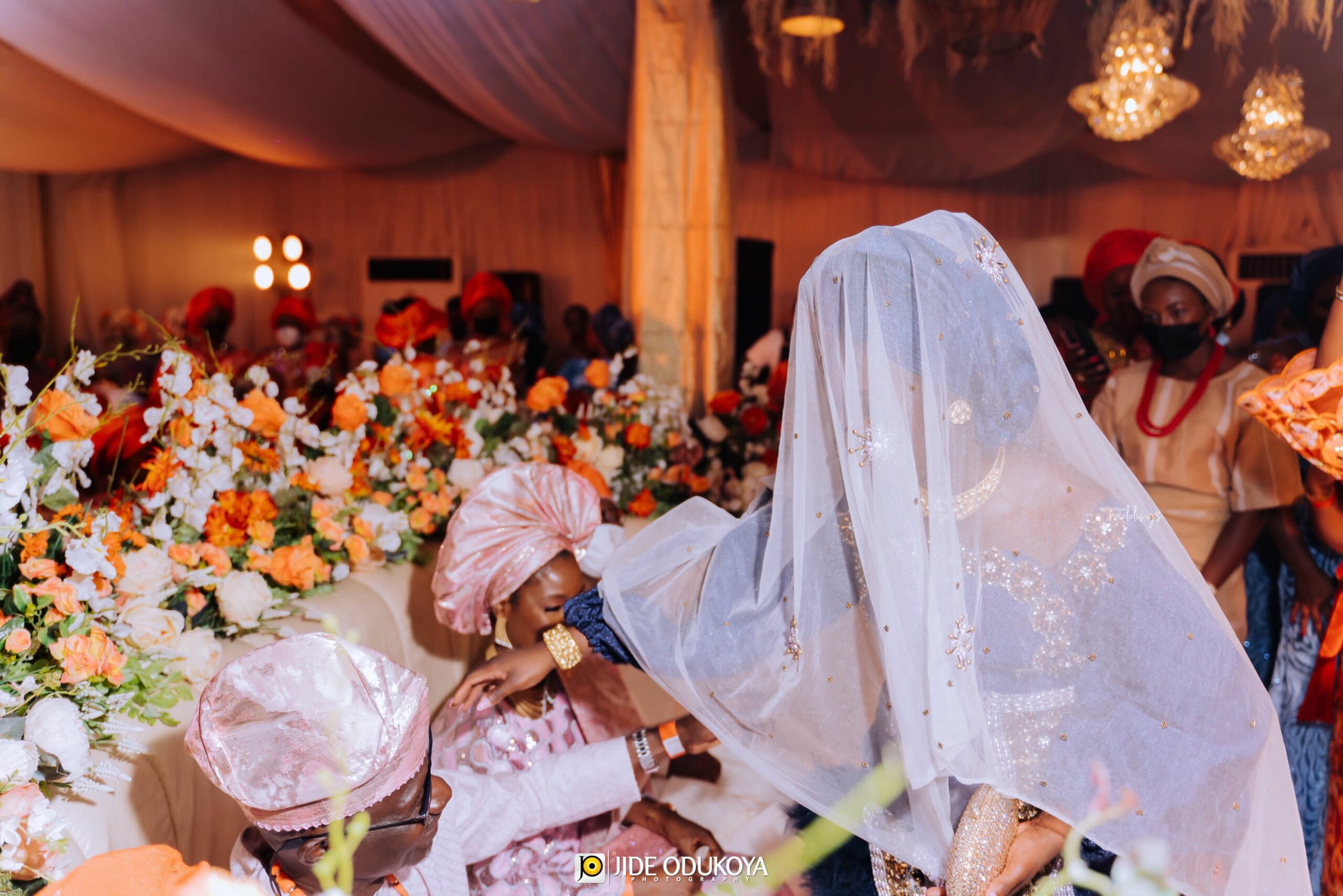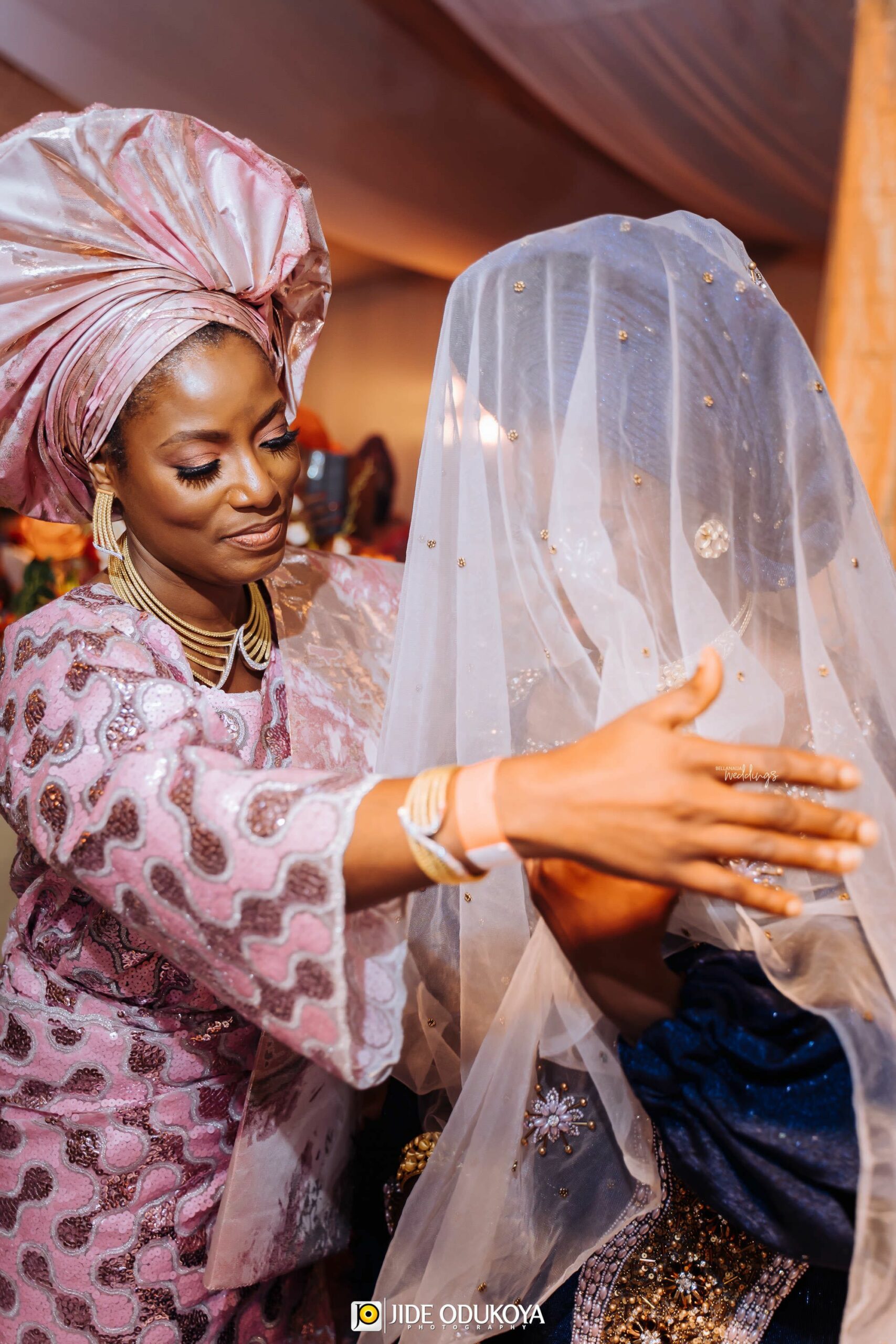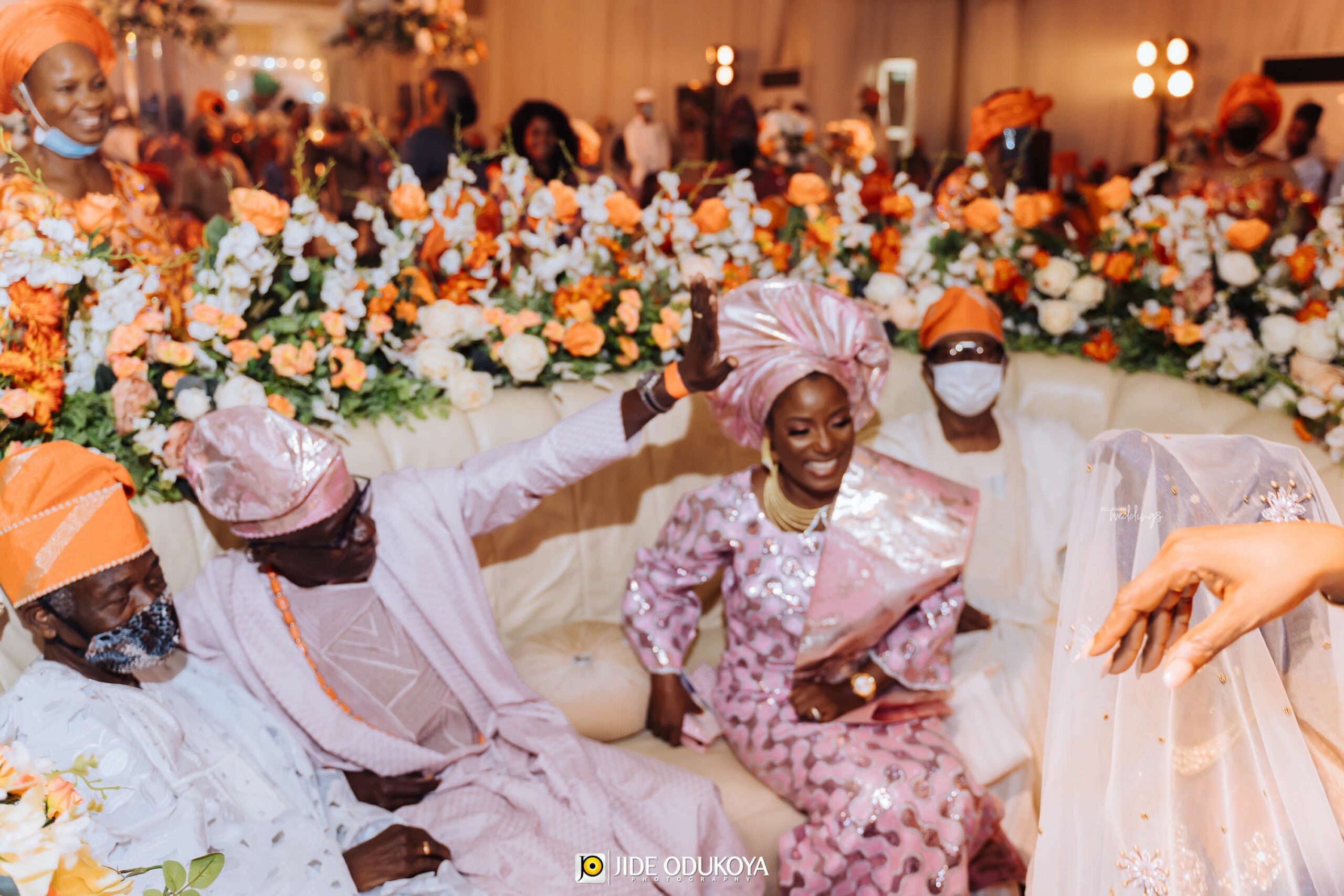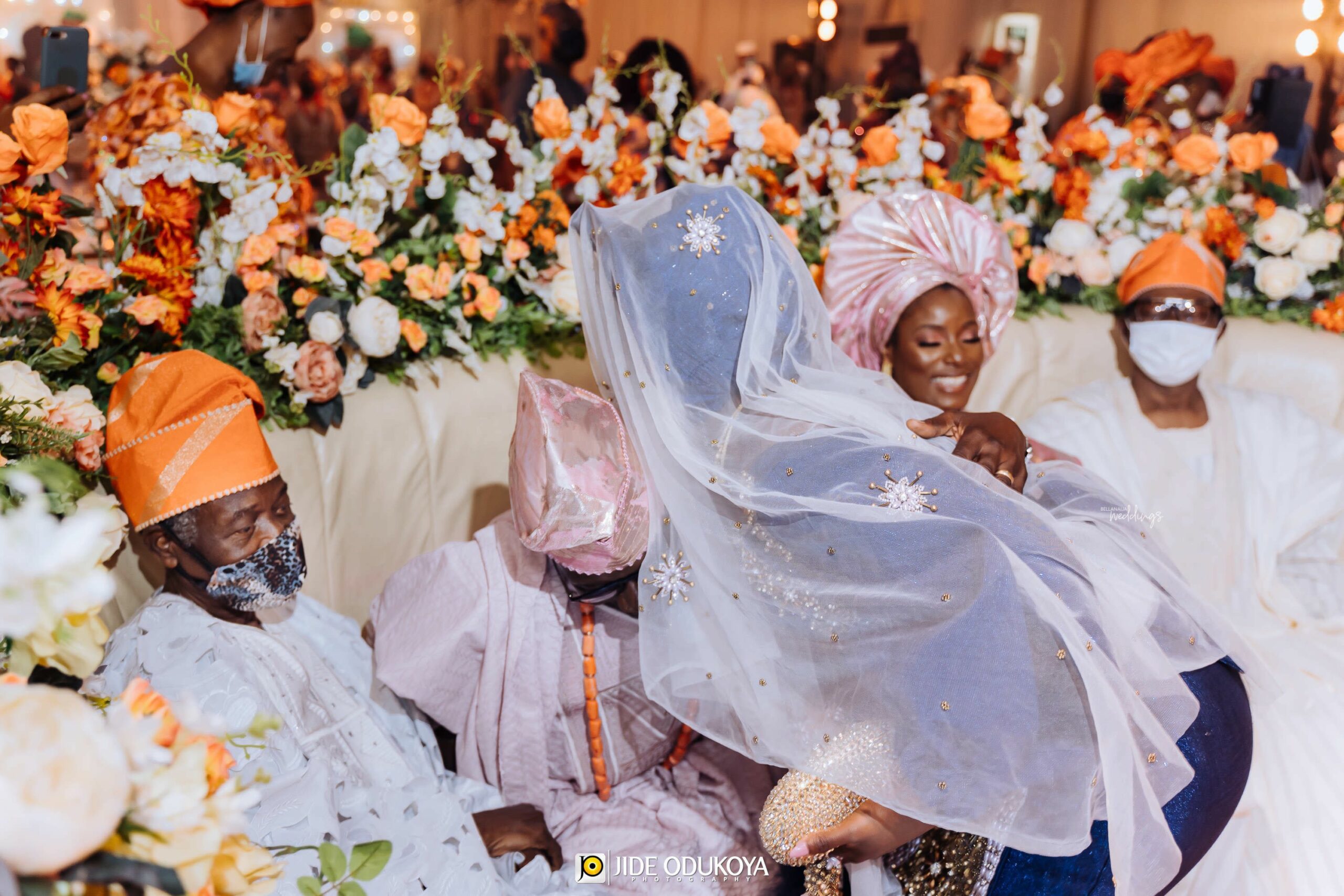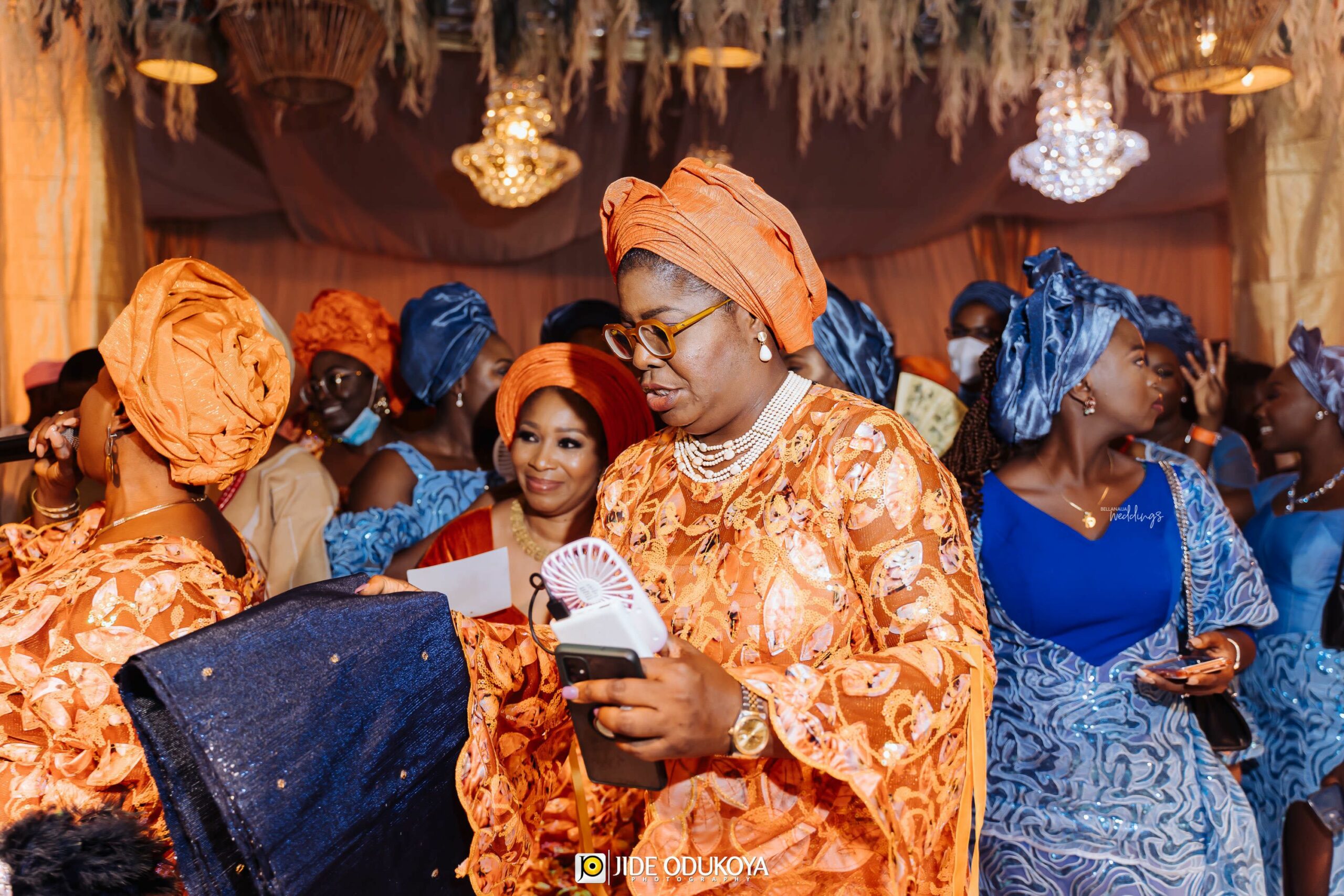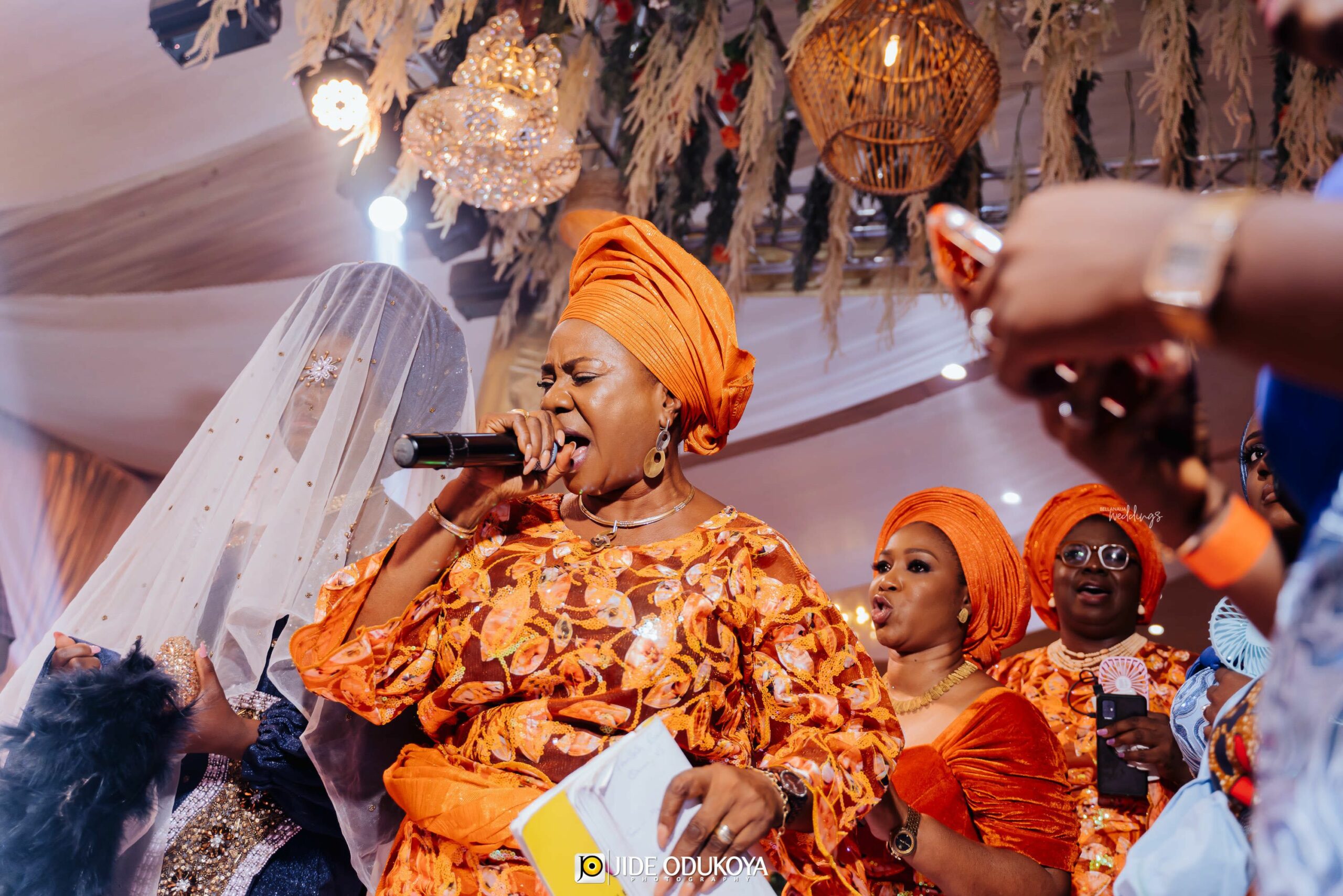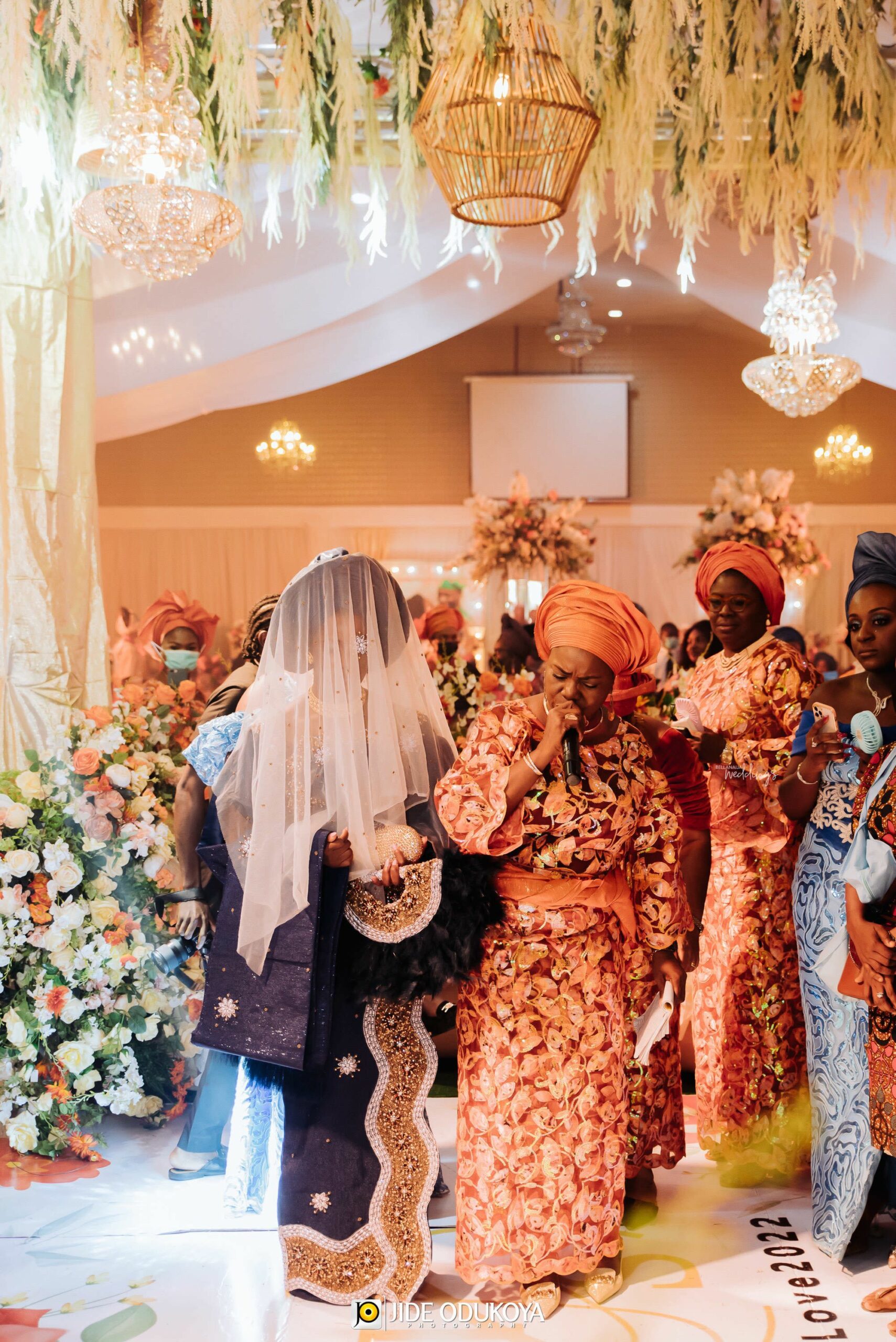 …And then the unveiling by her in-laws!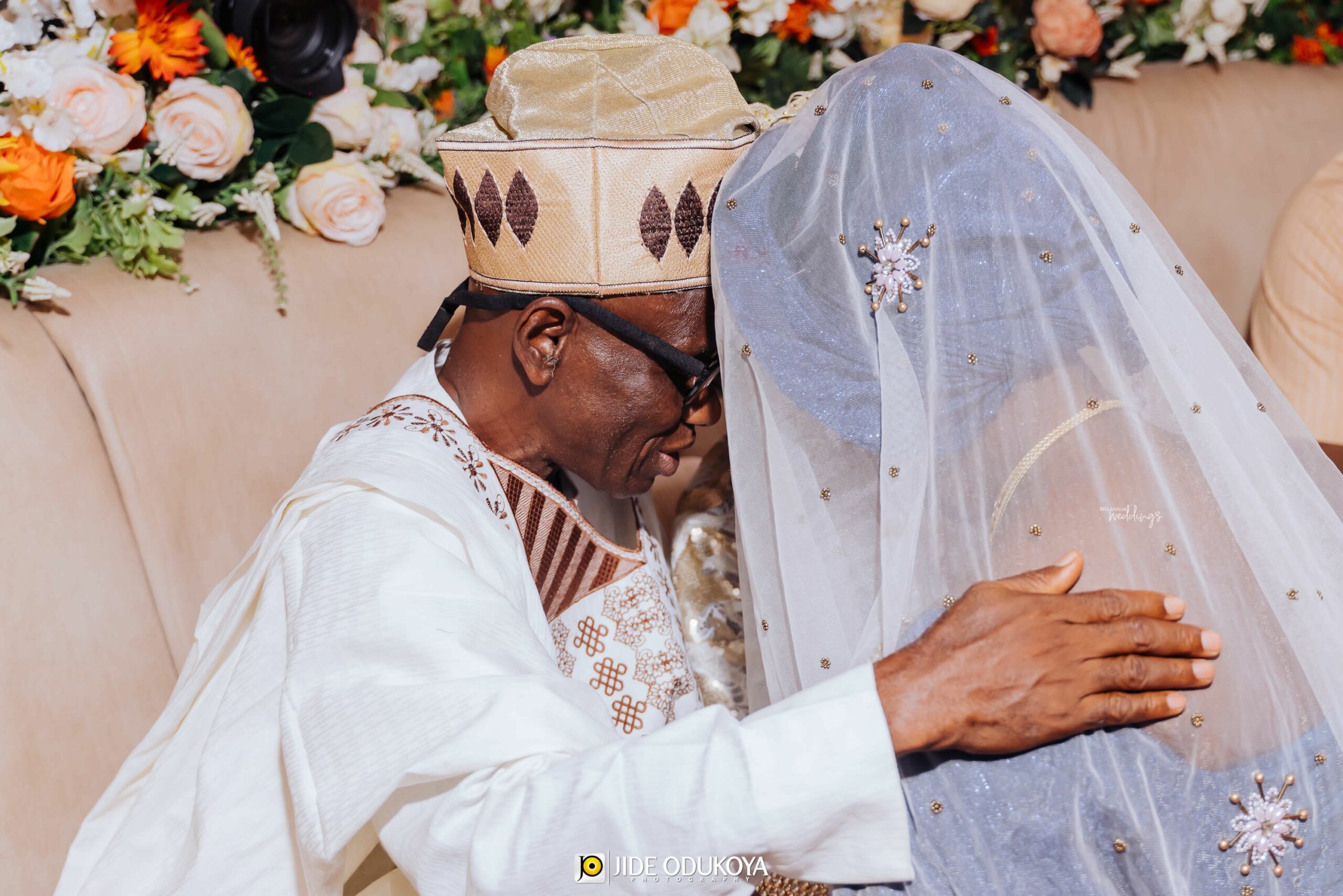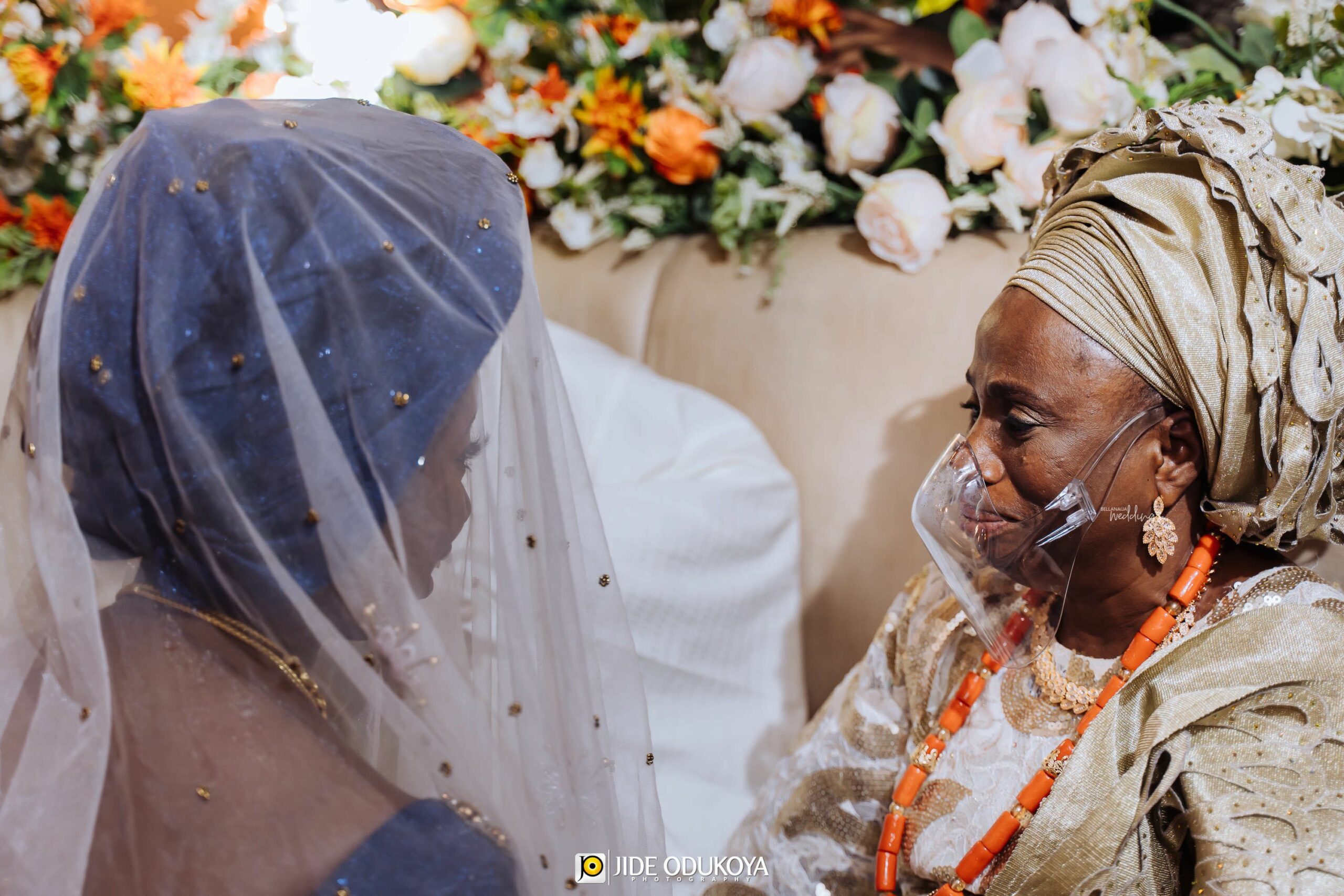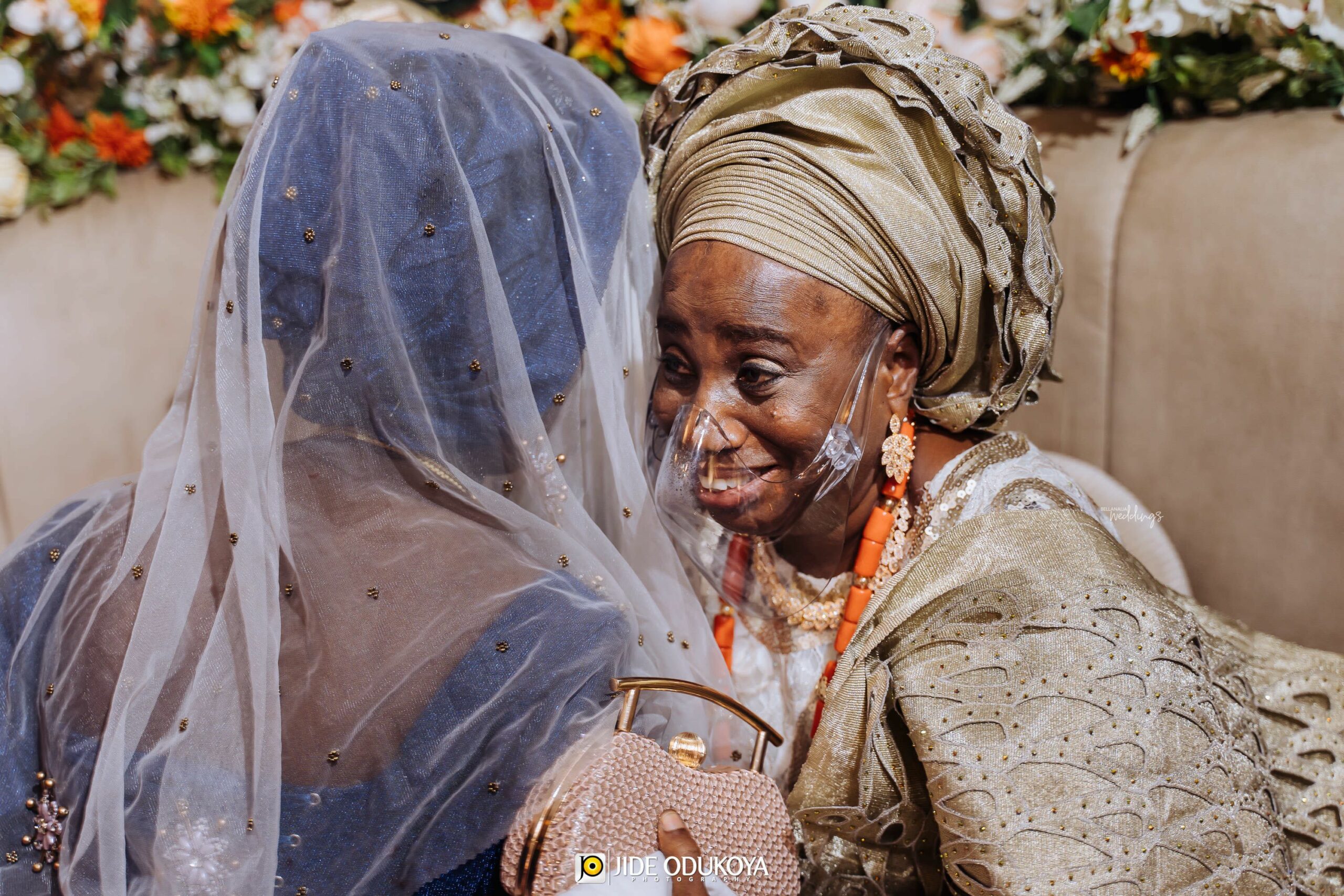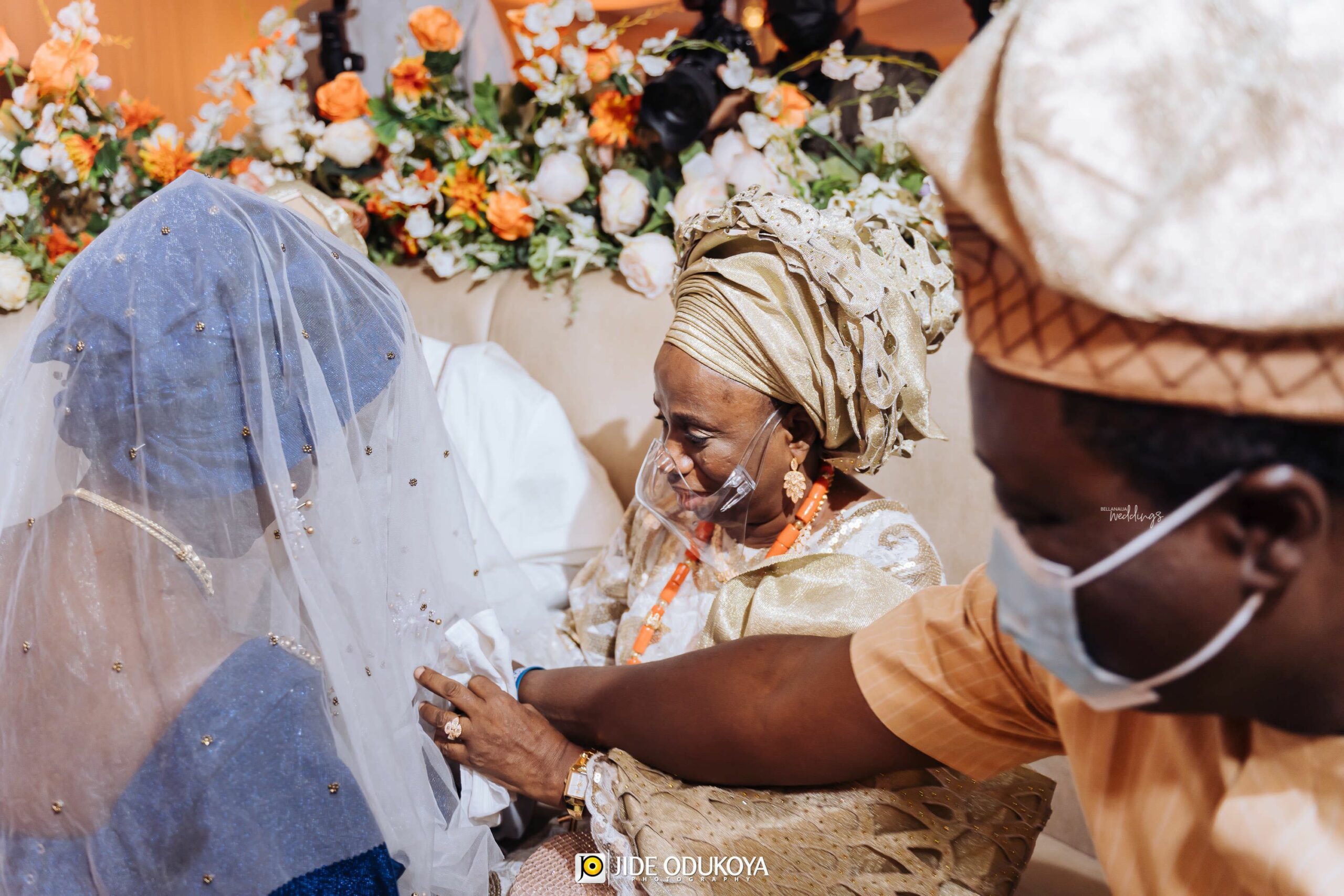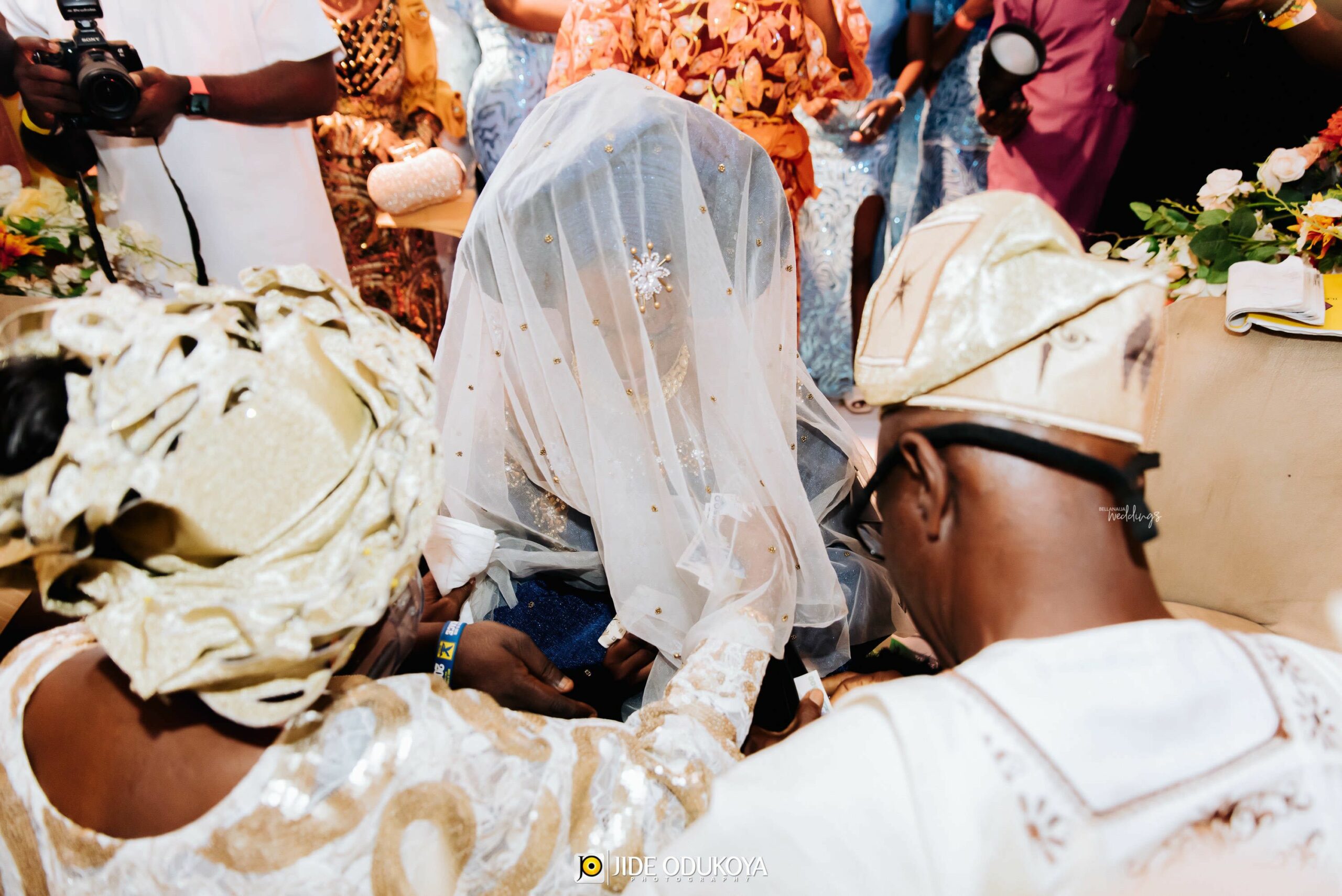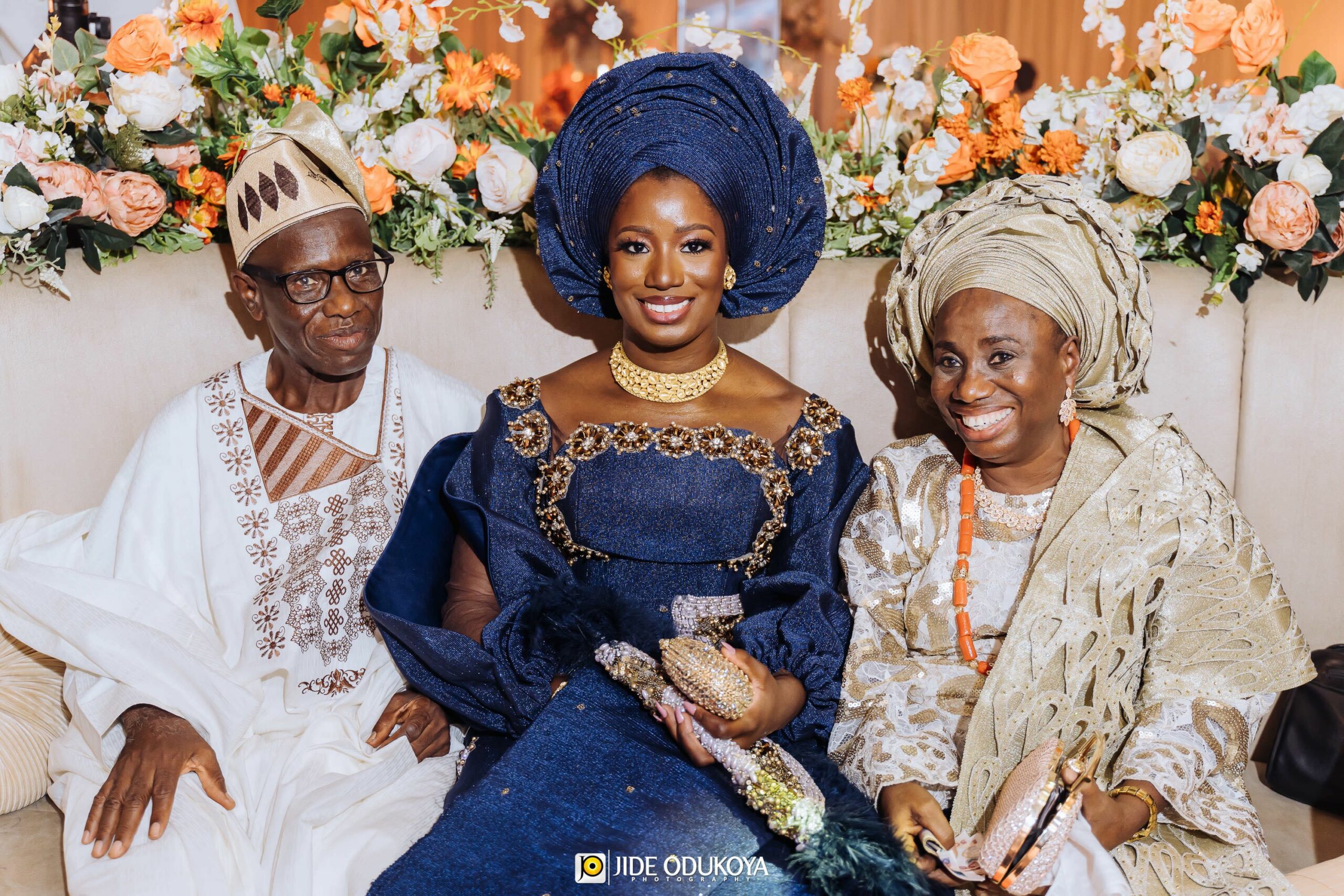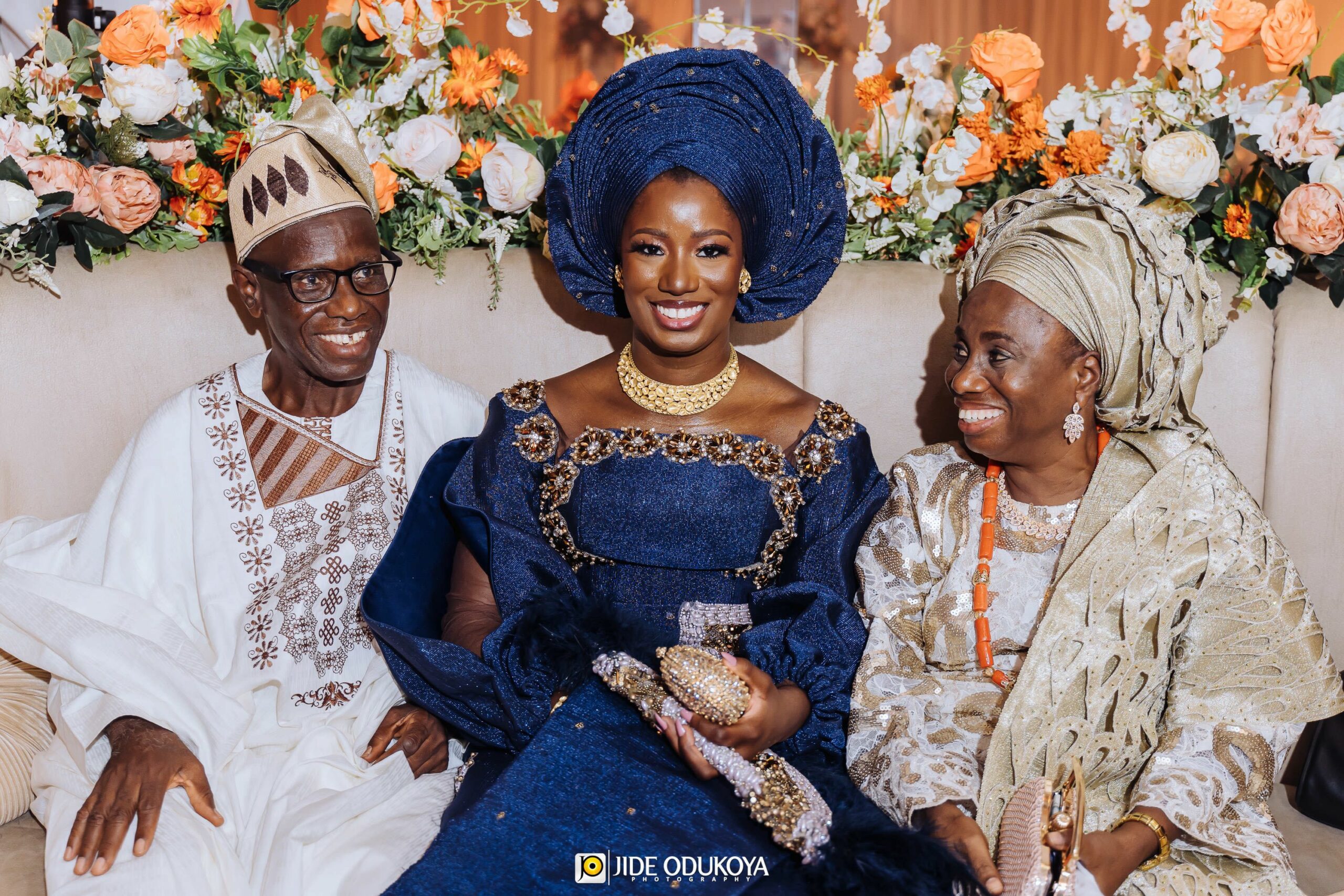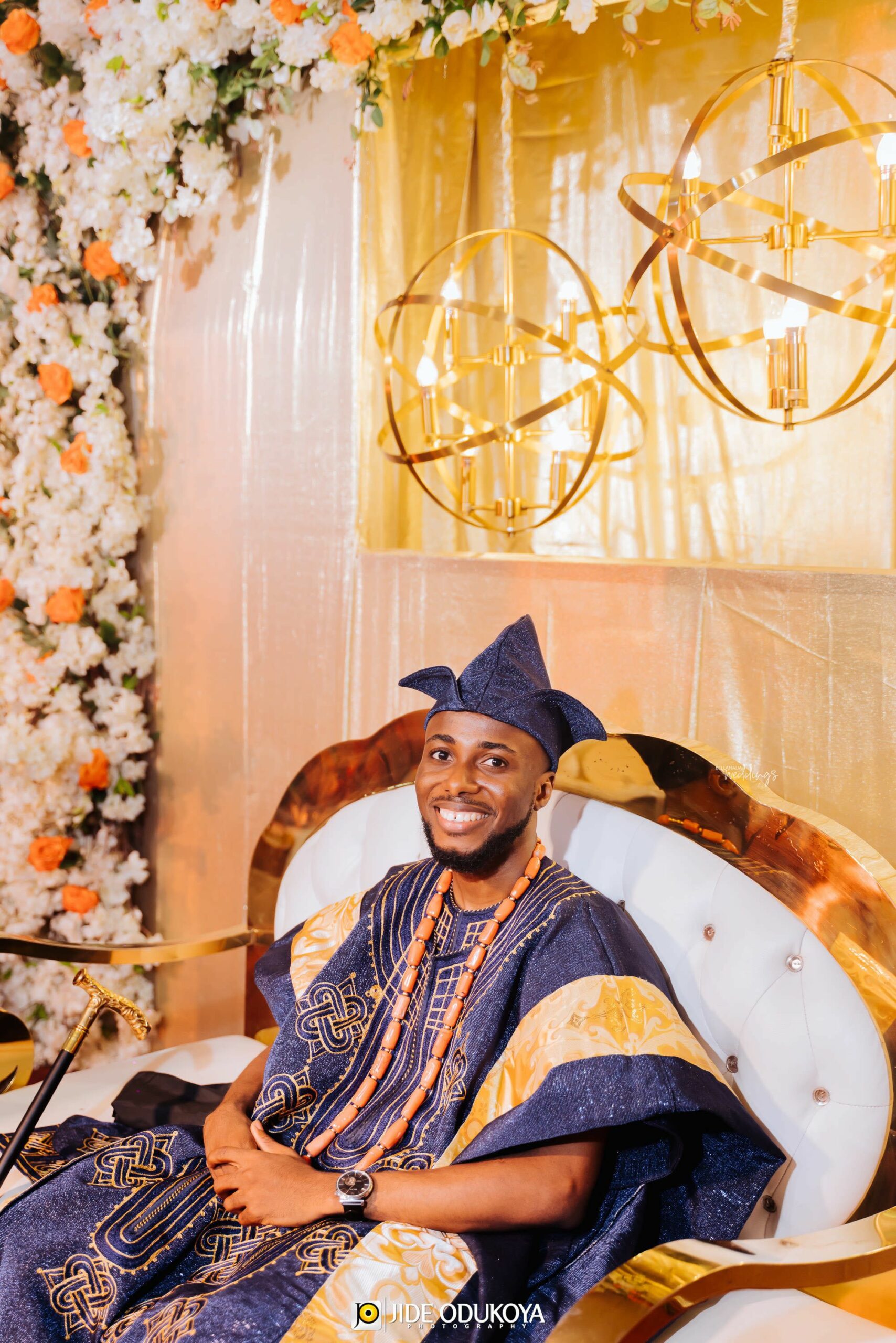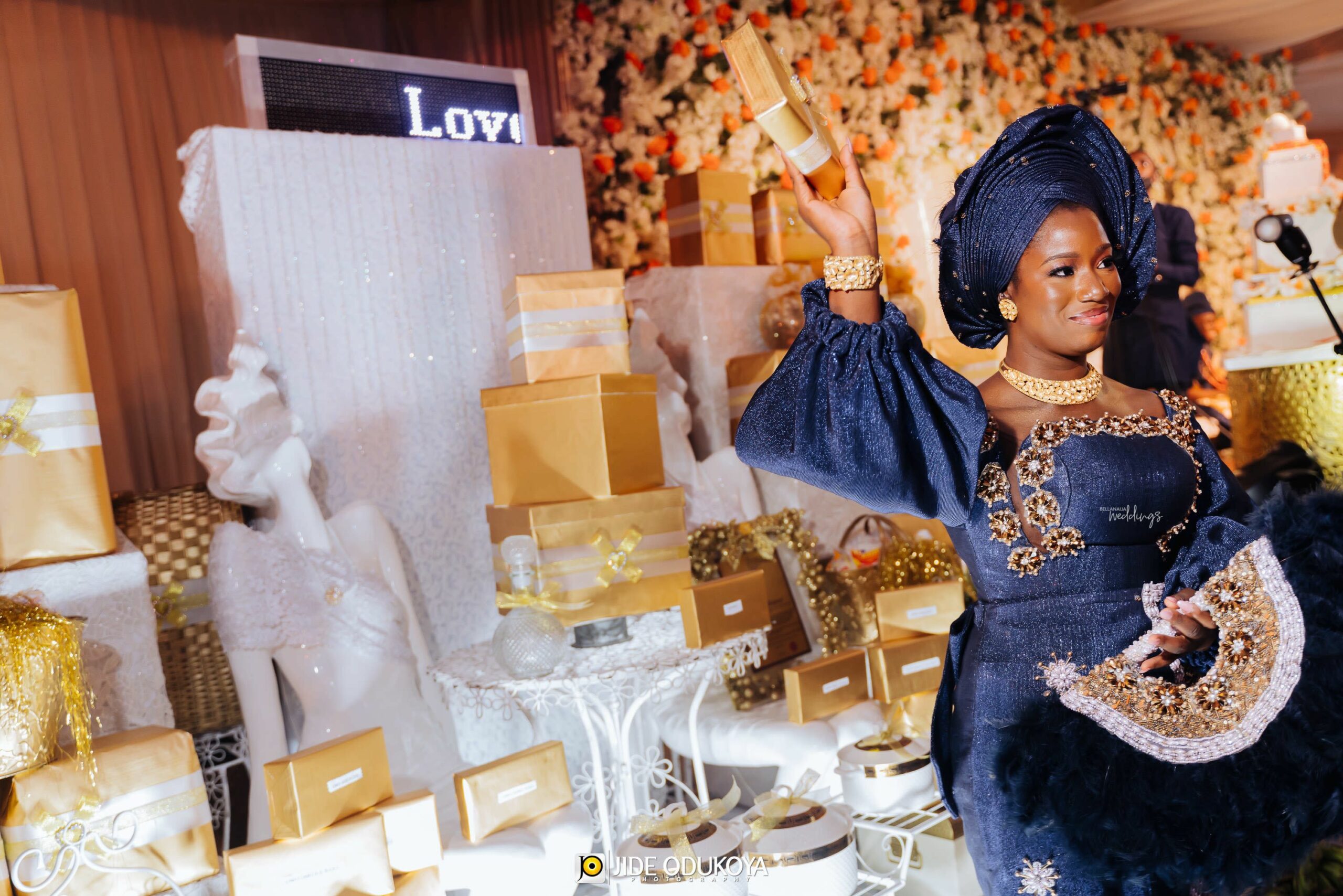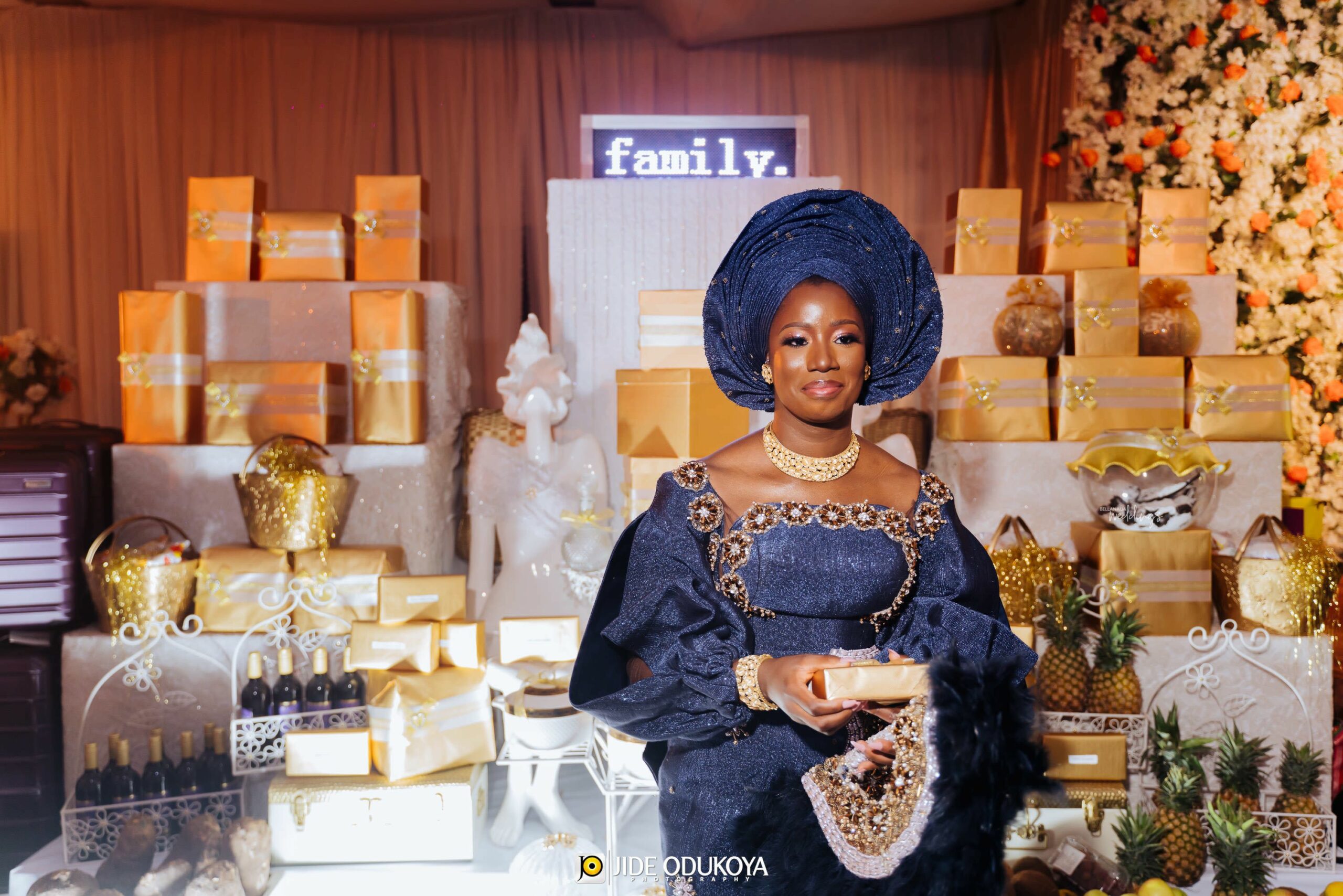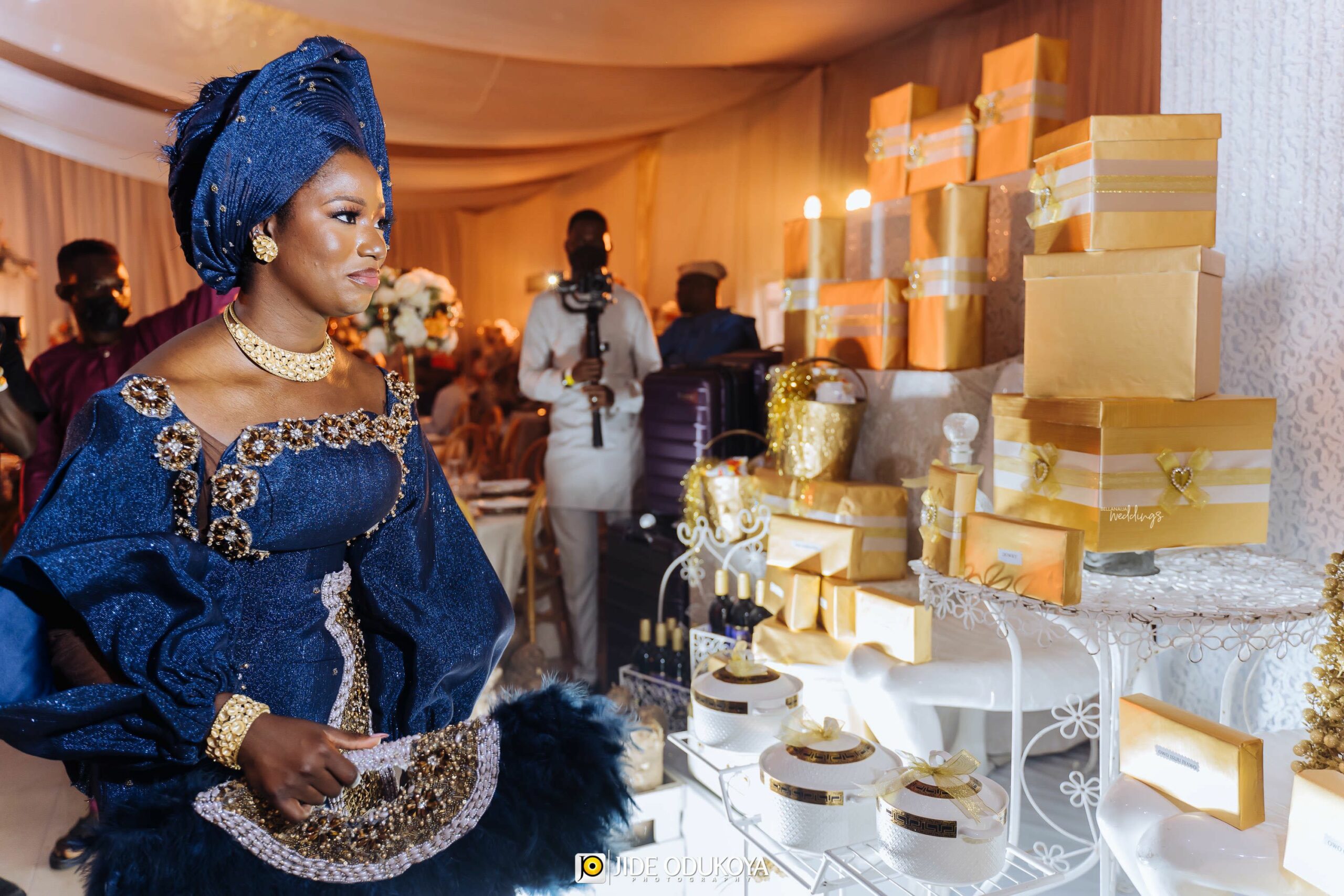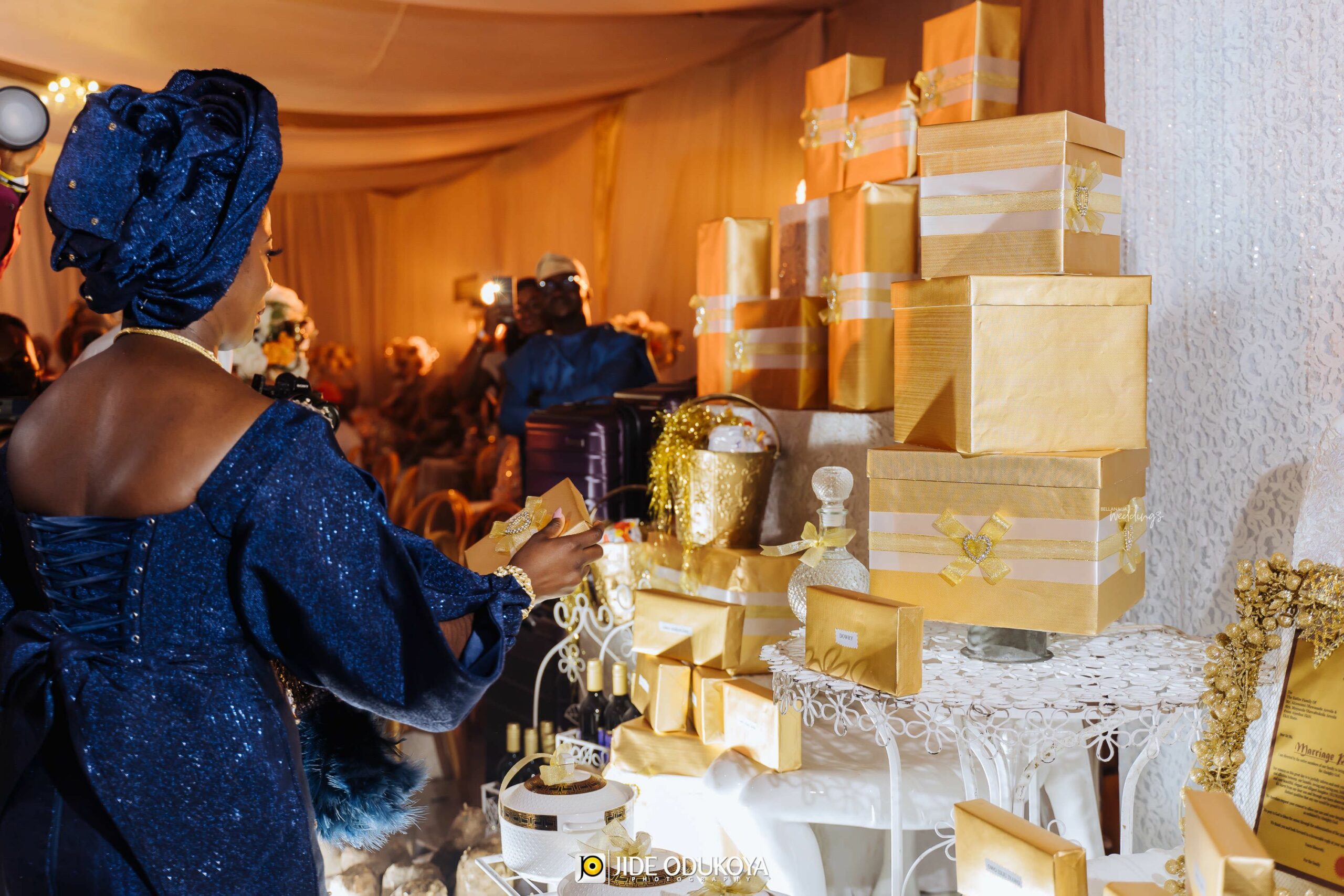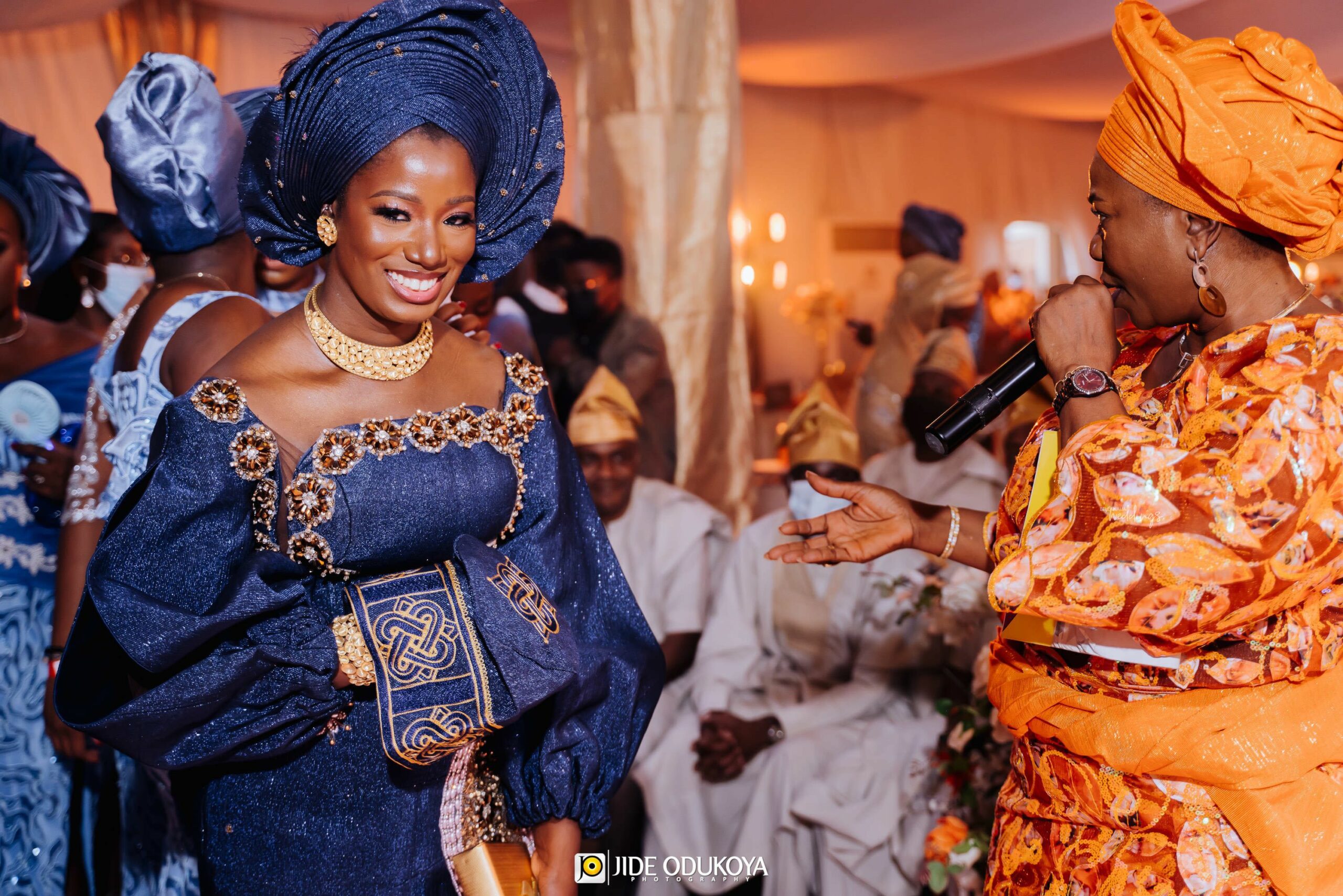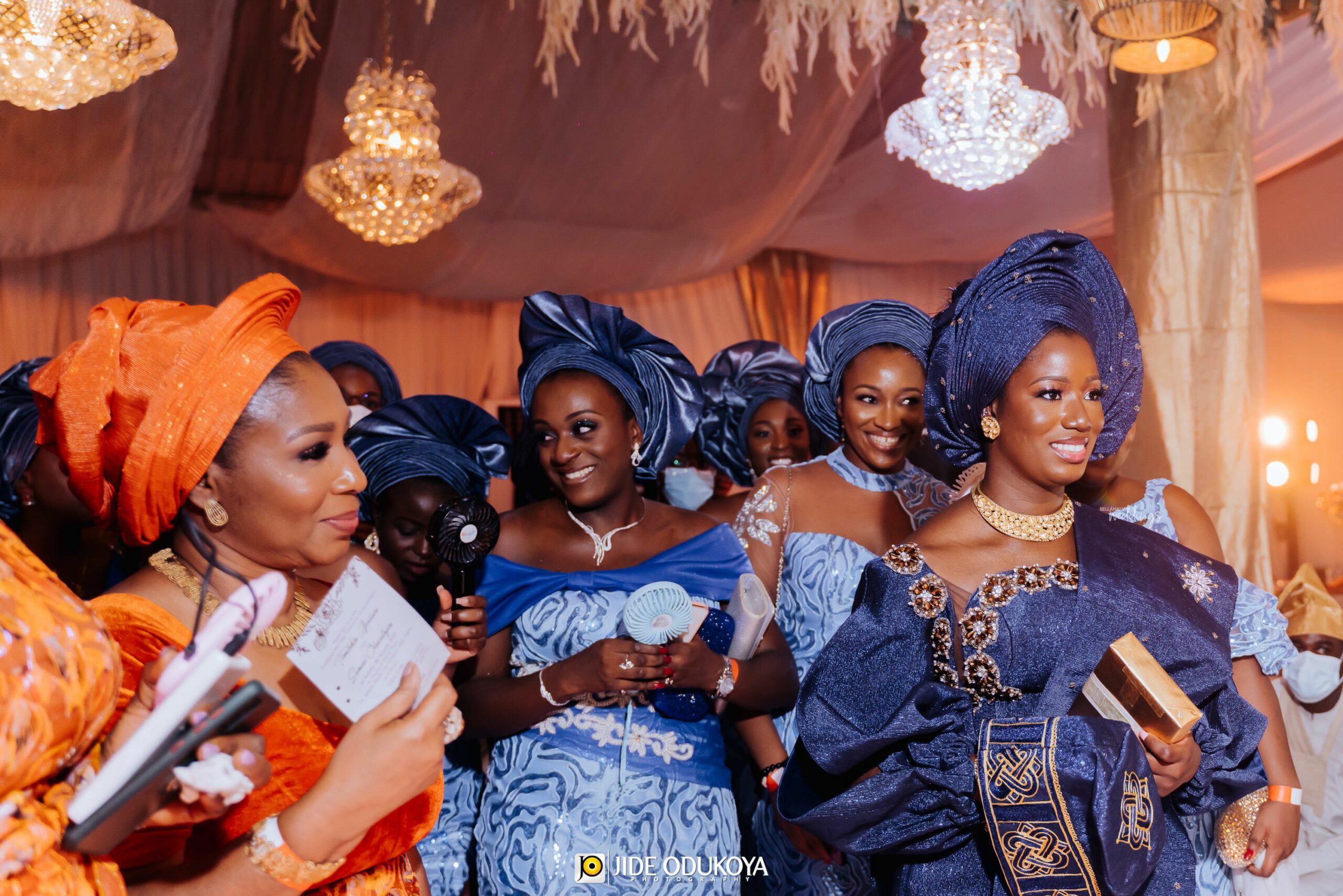 As the Yoruba saying goes, "he whom the cap fits…"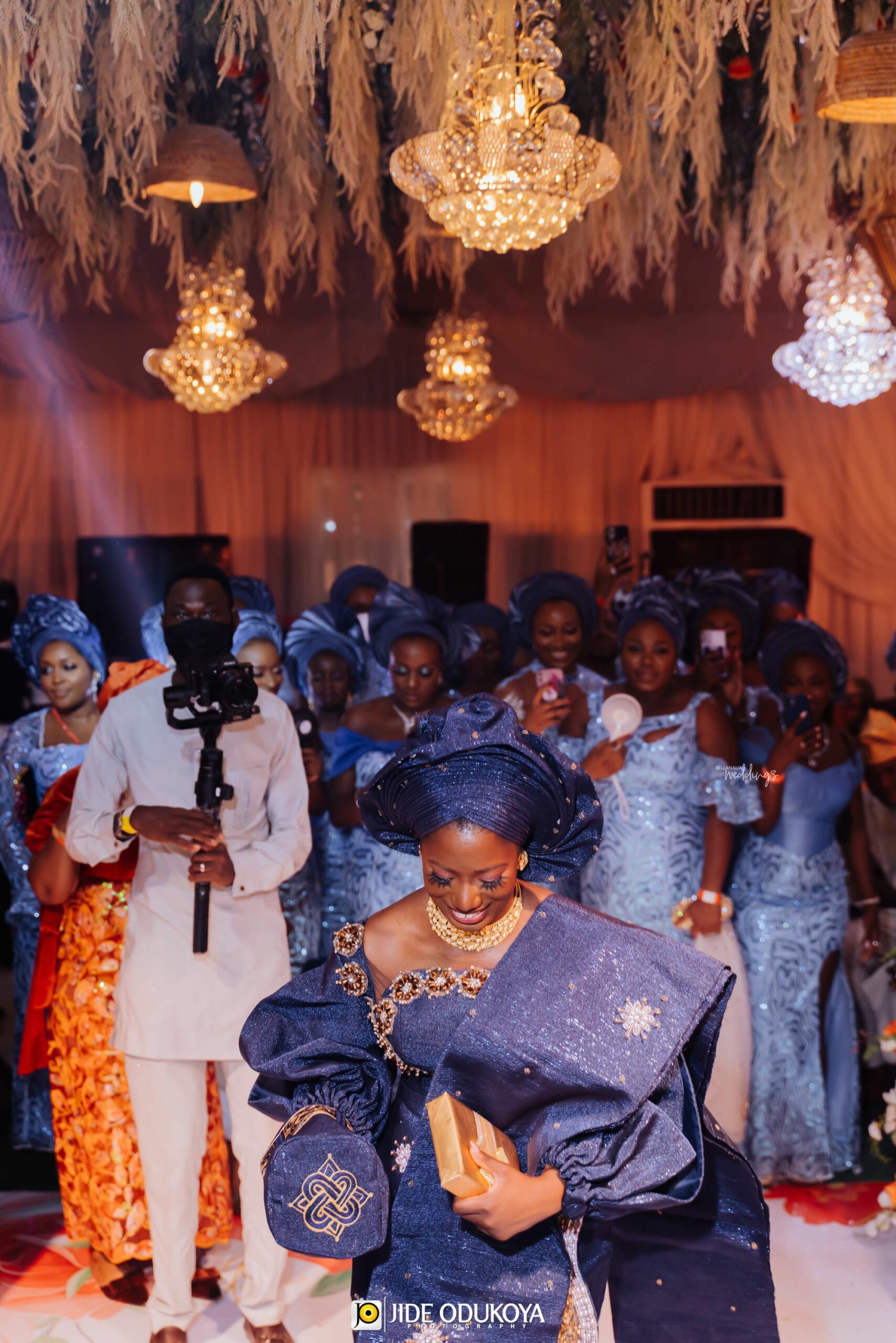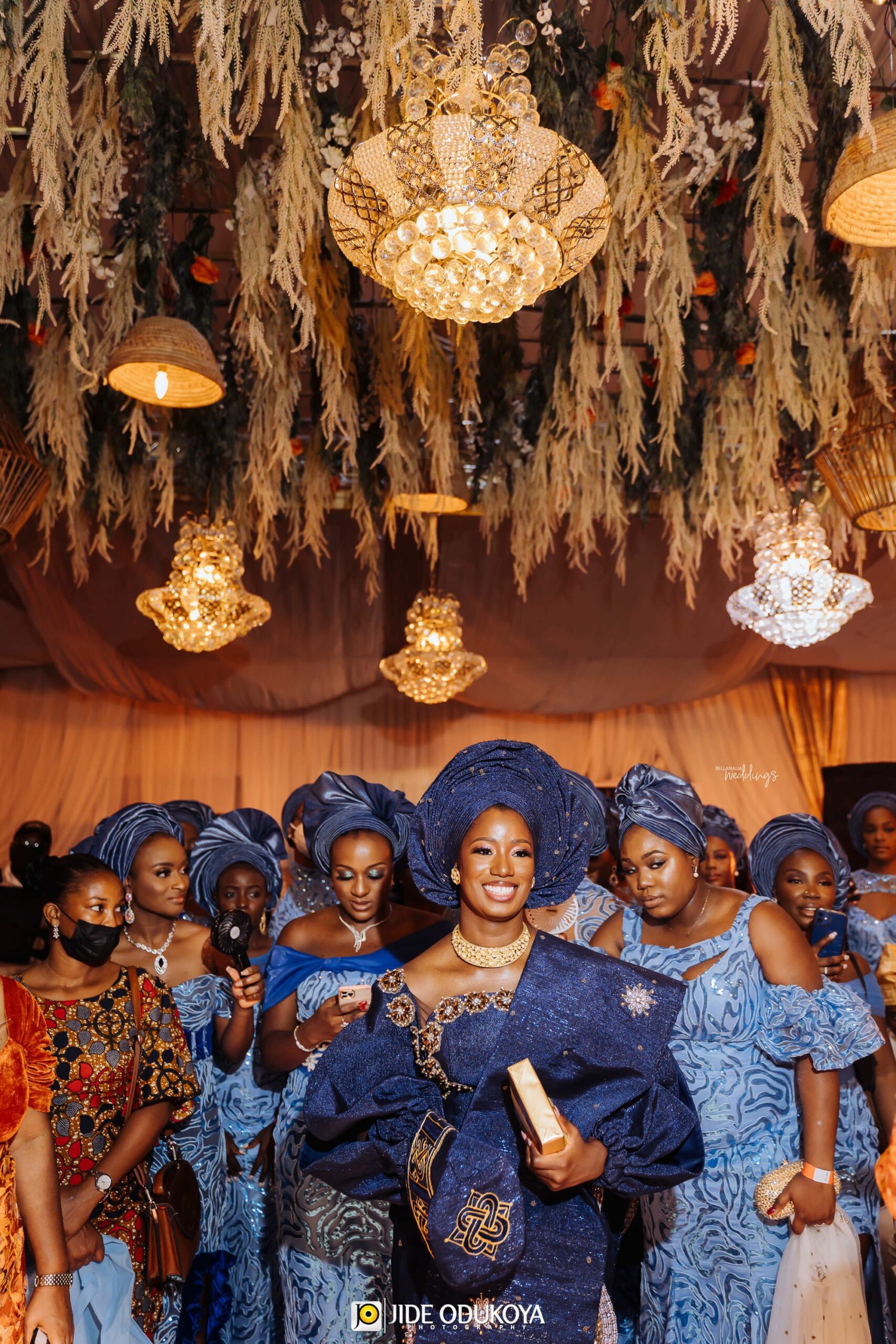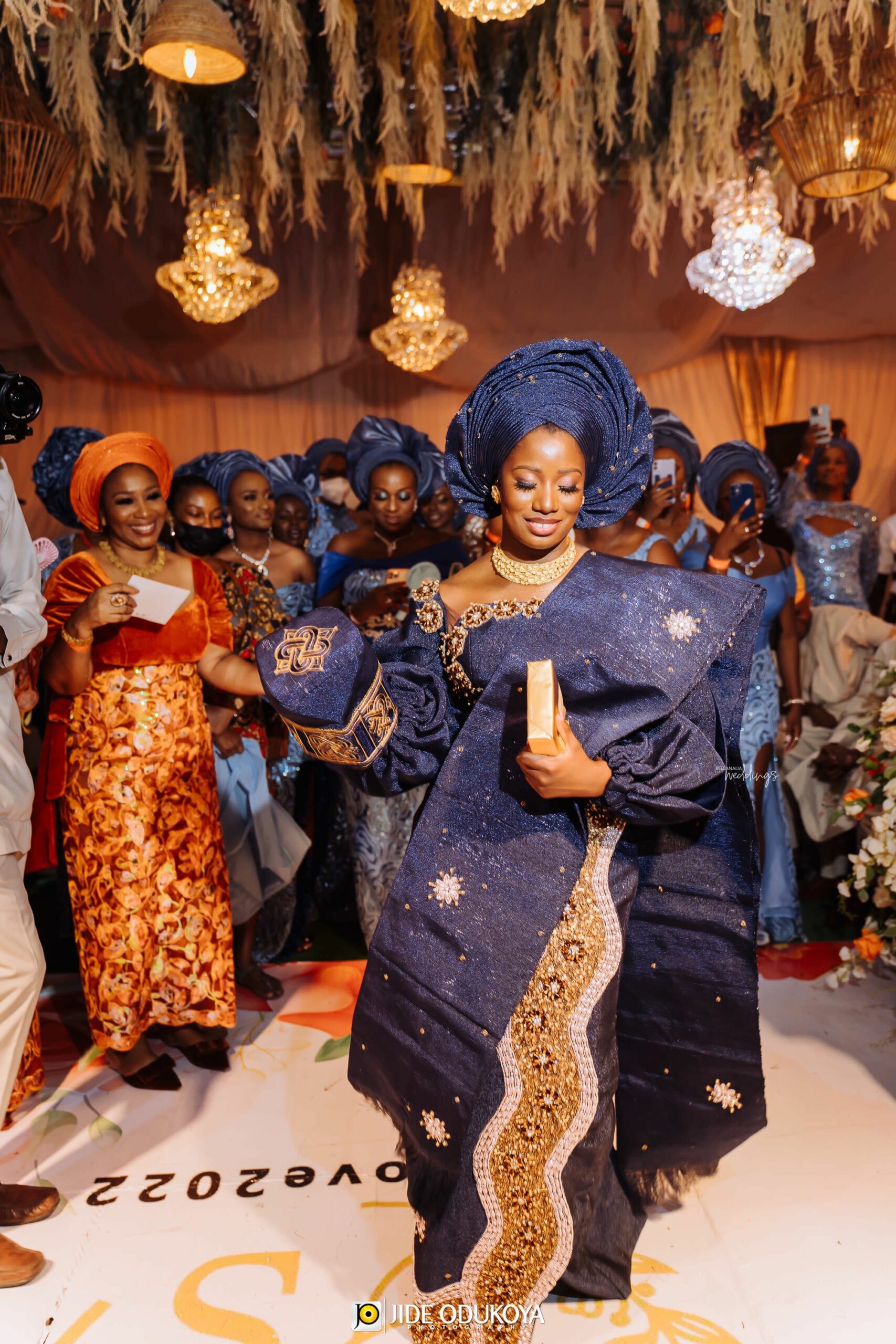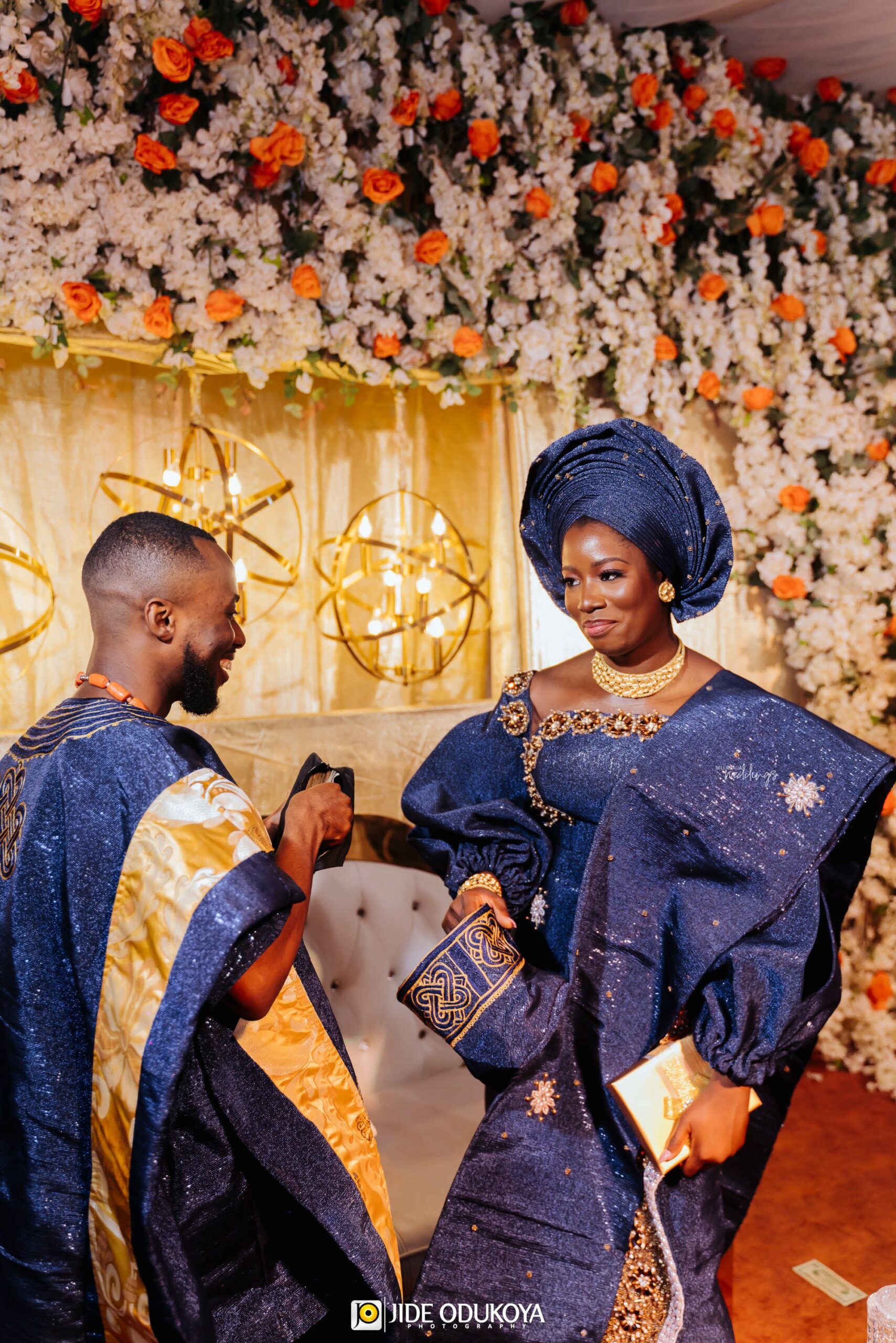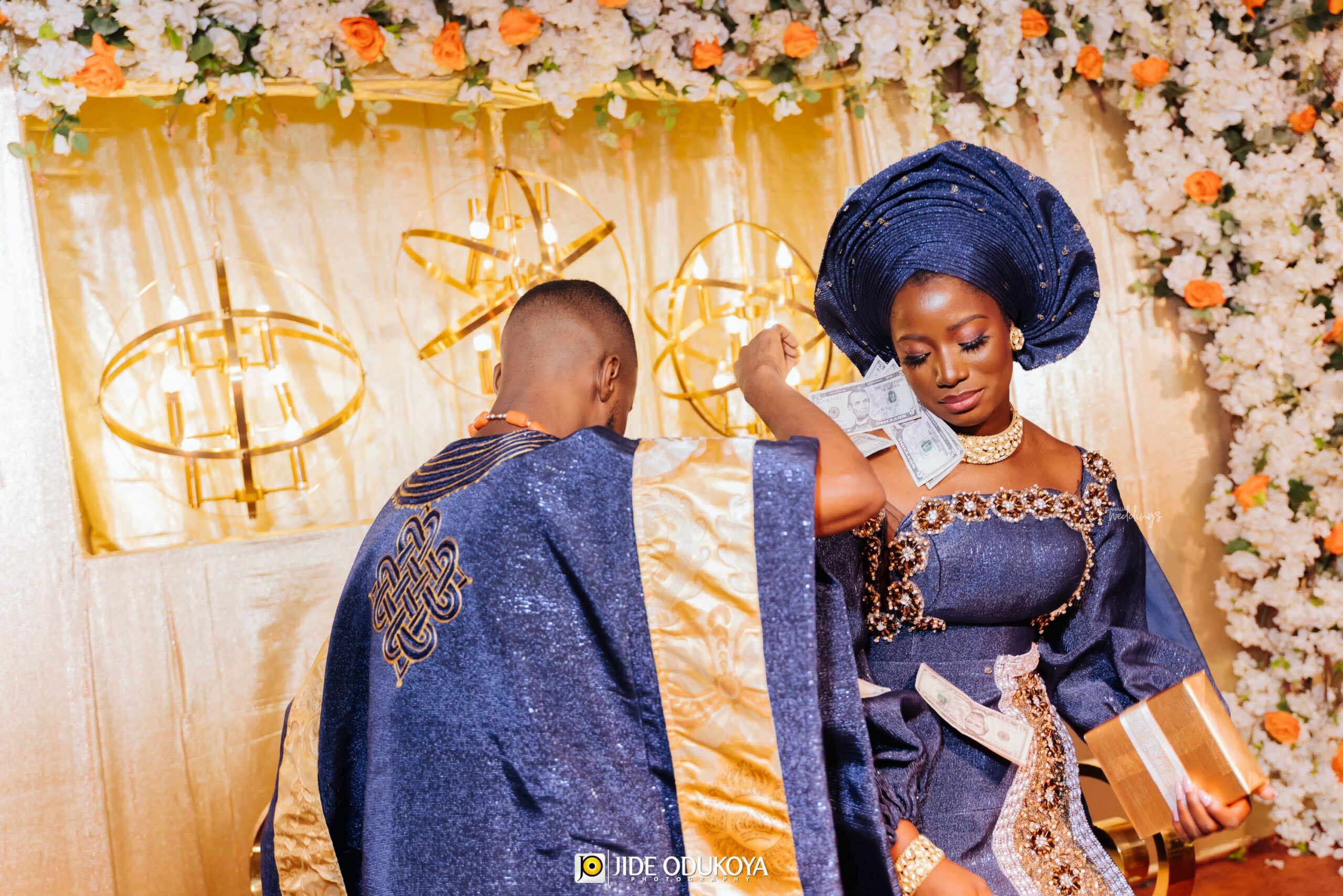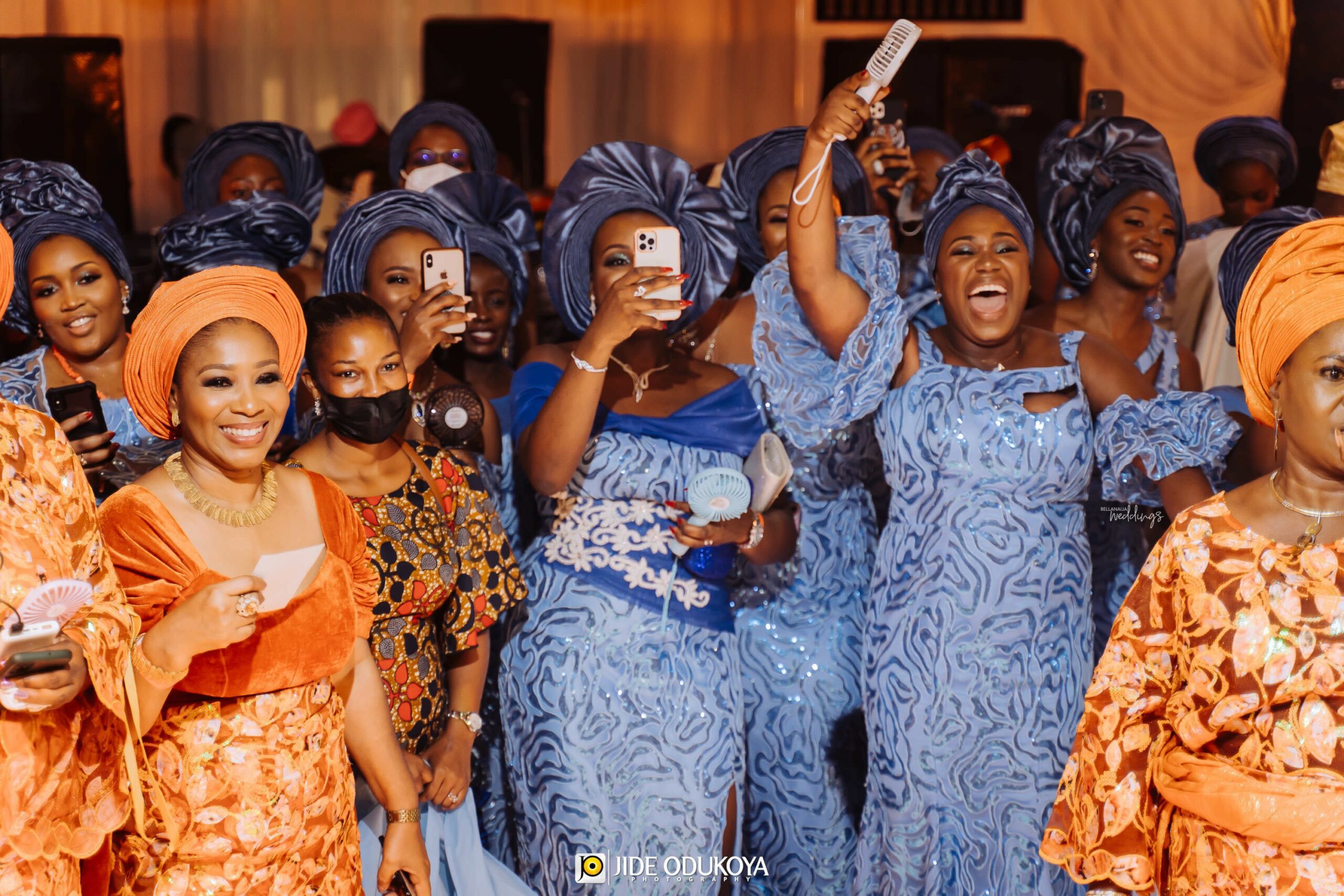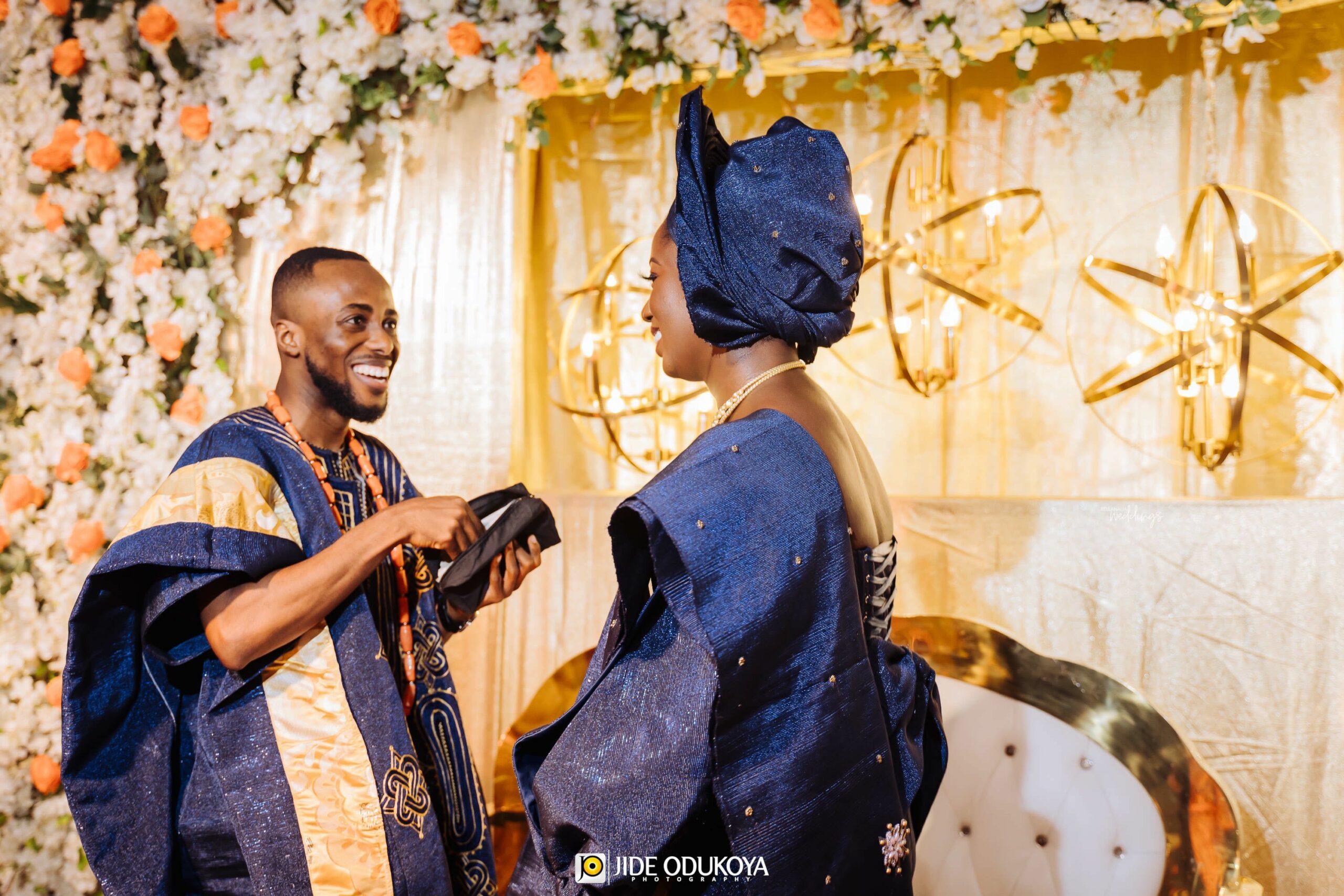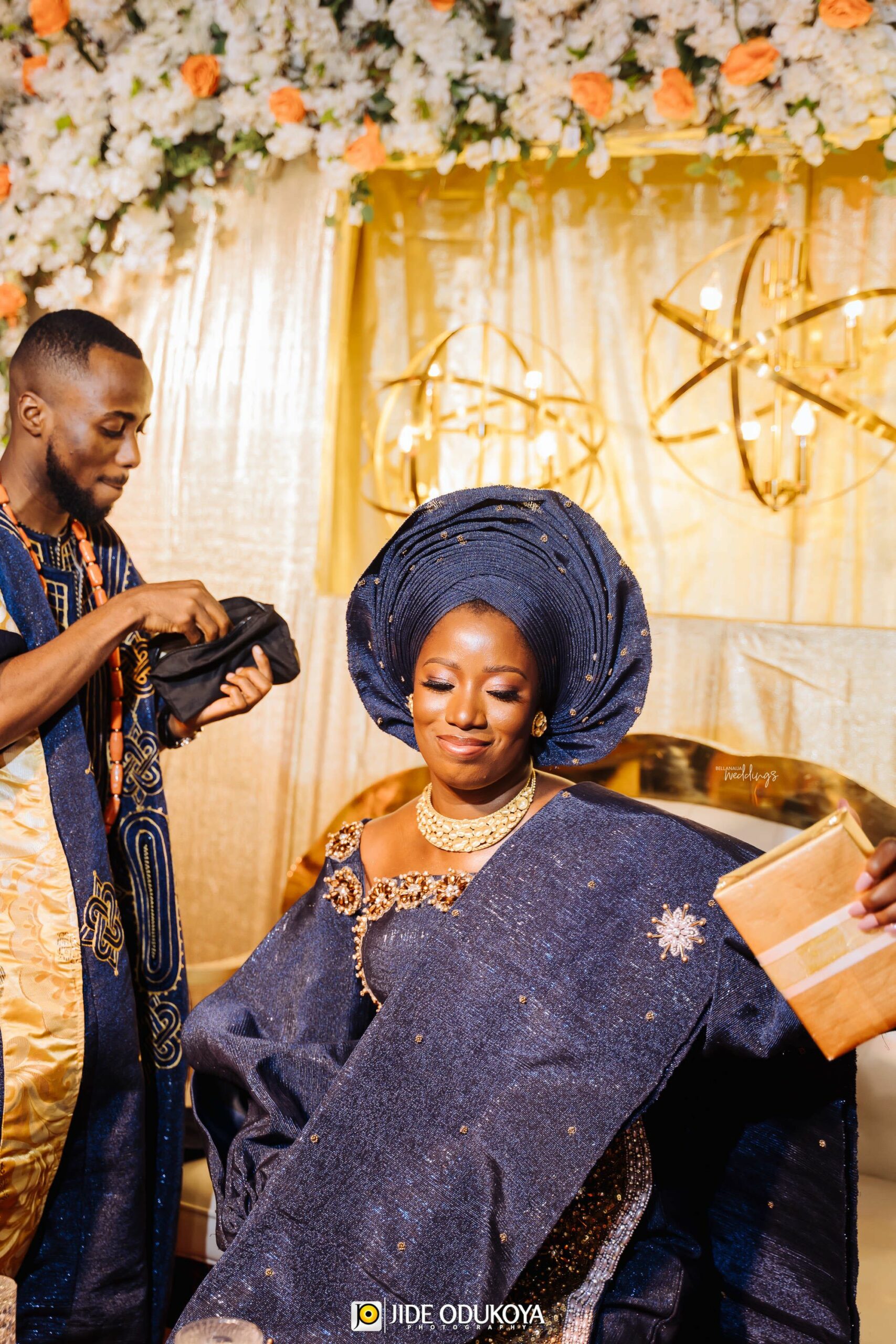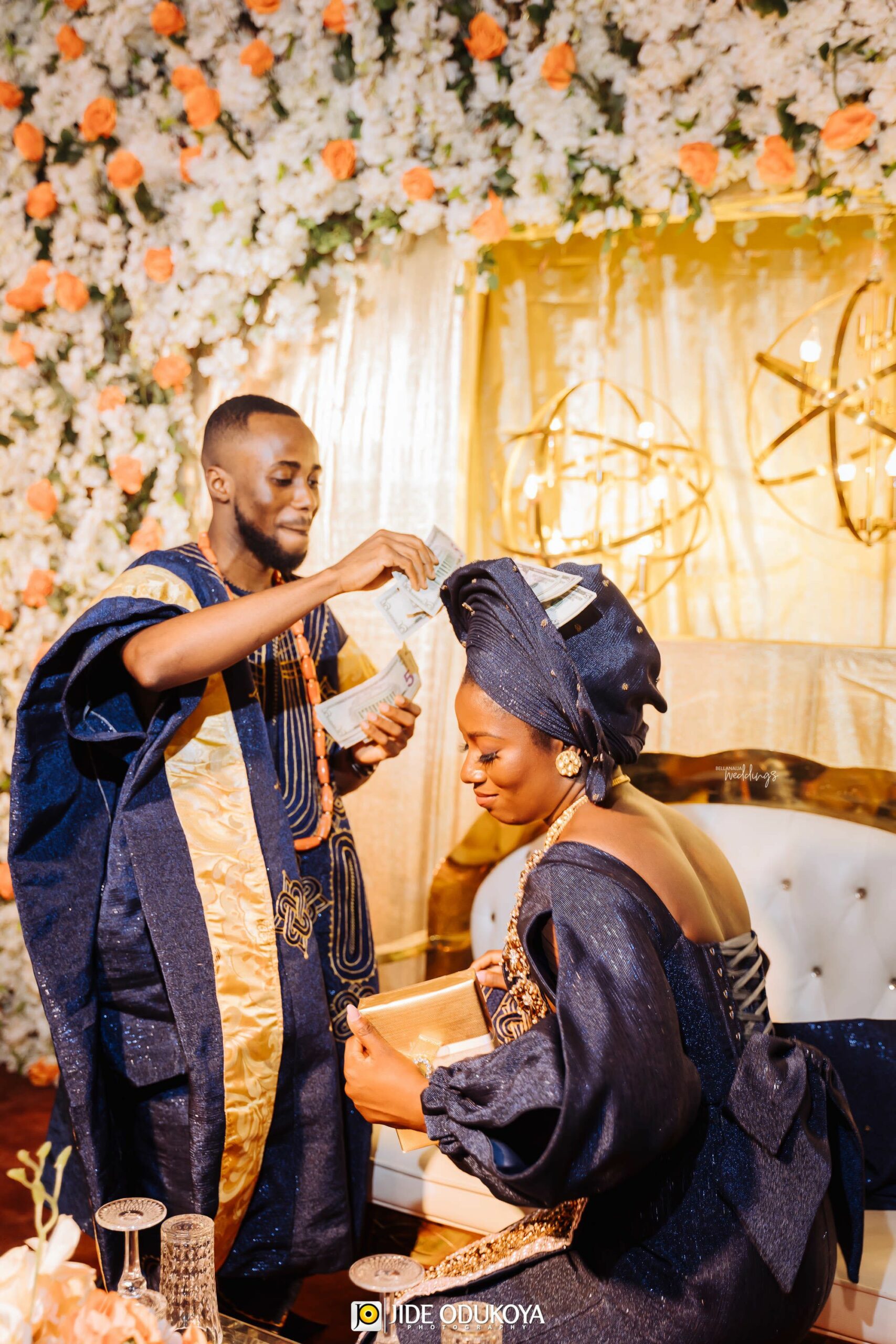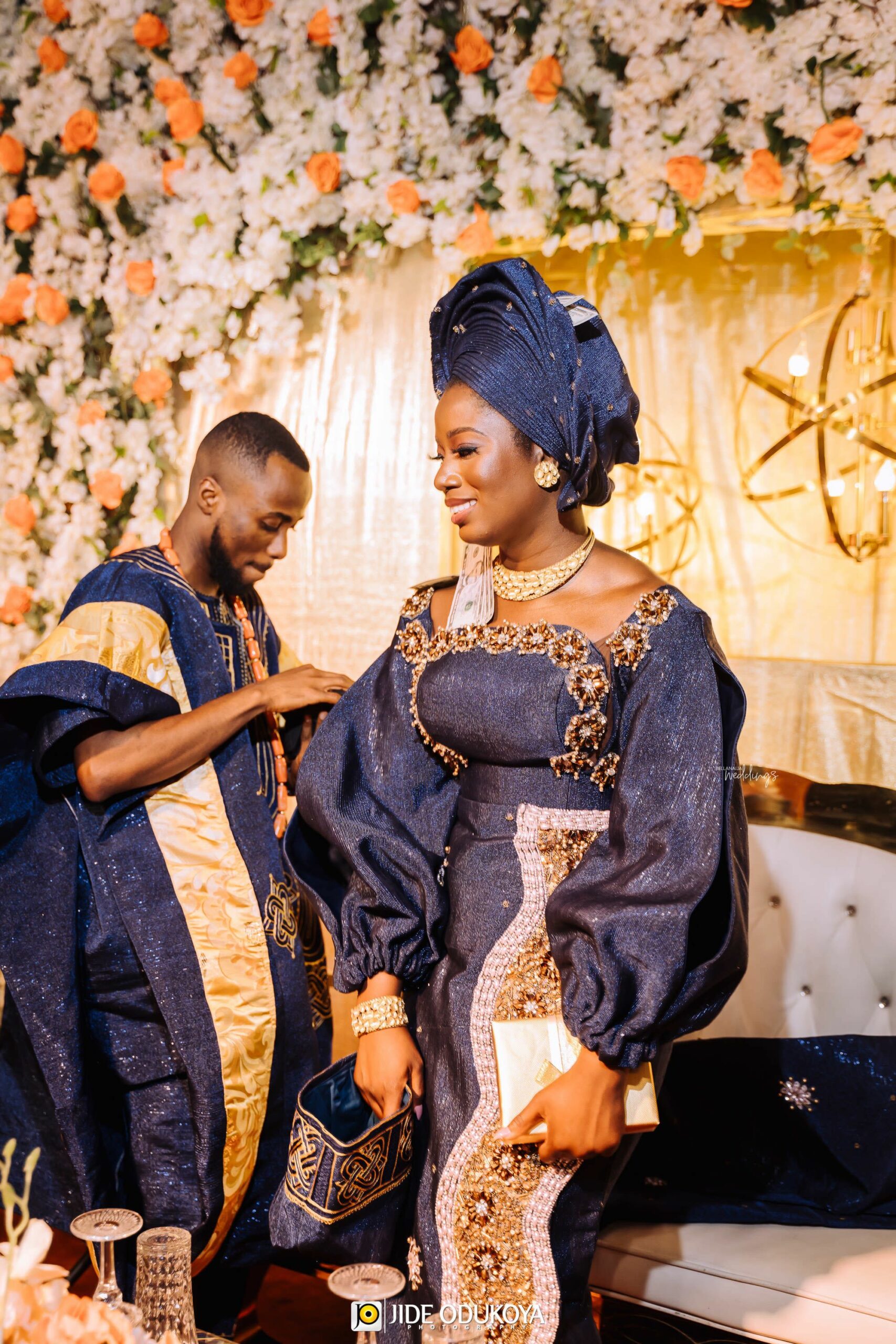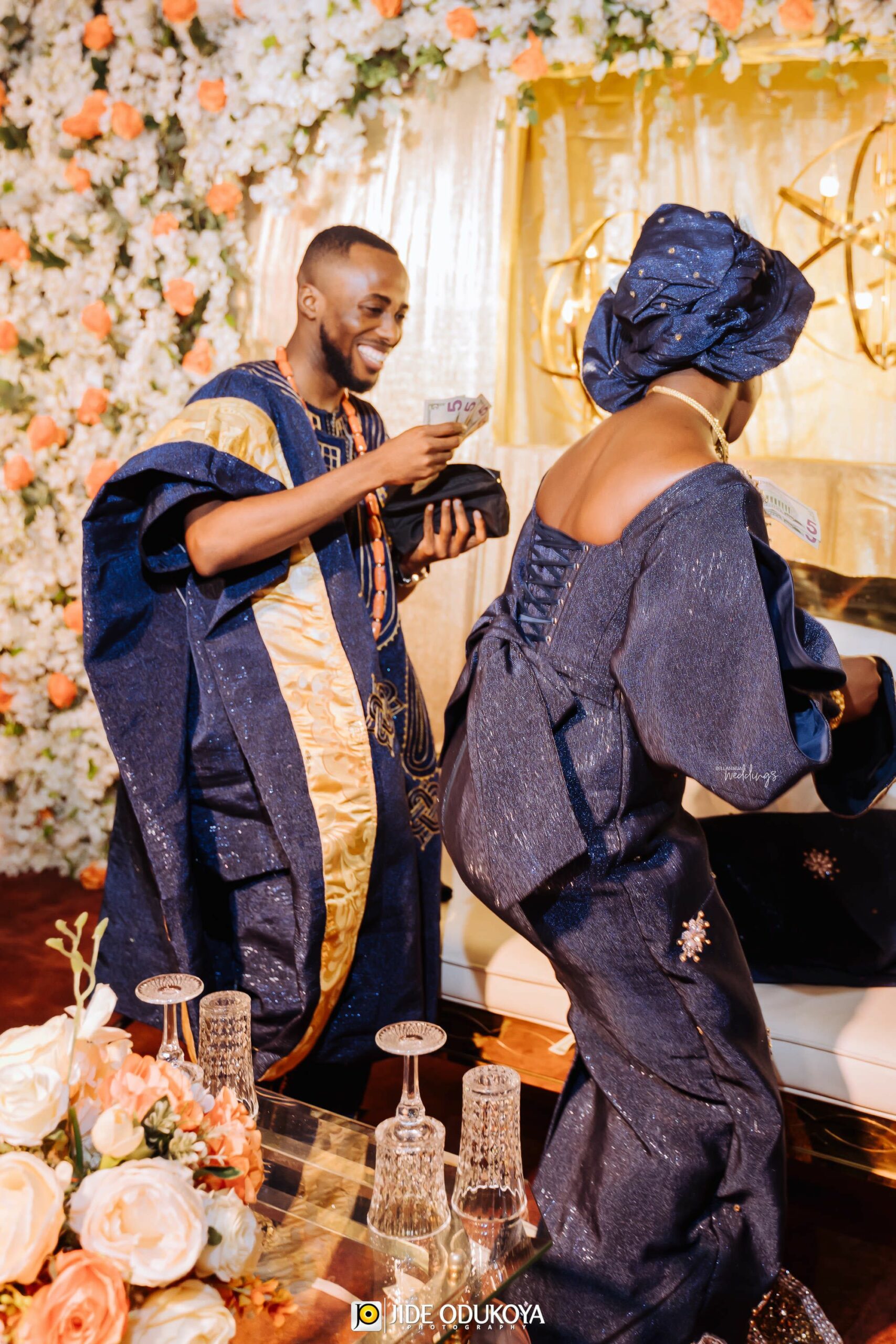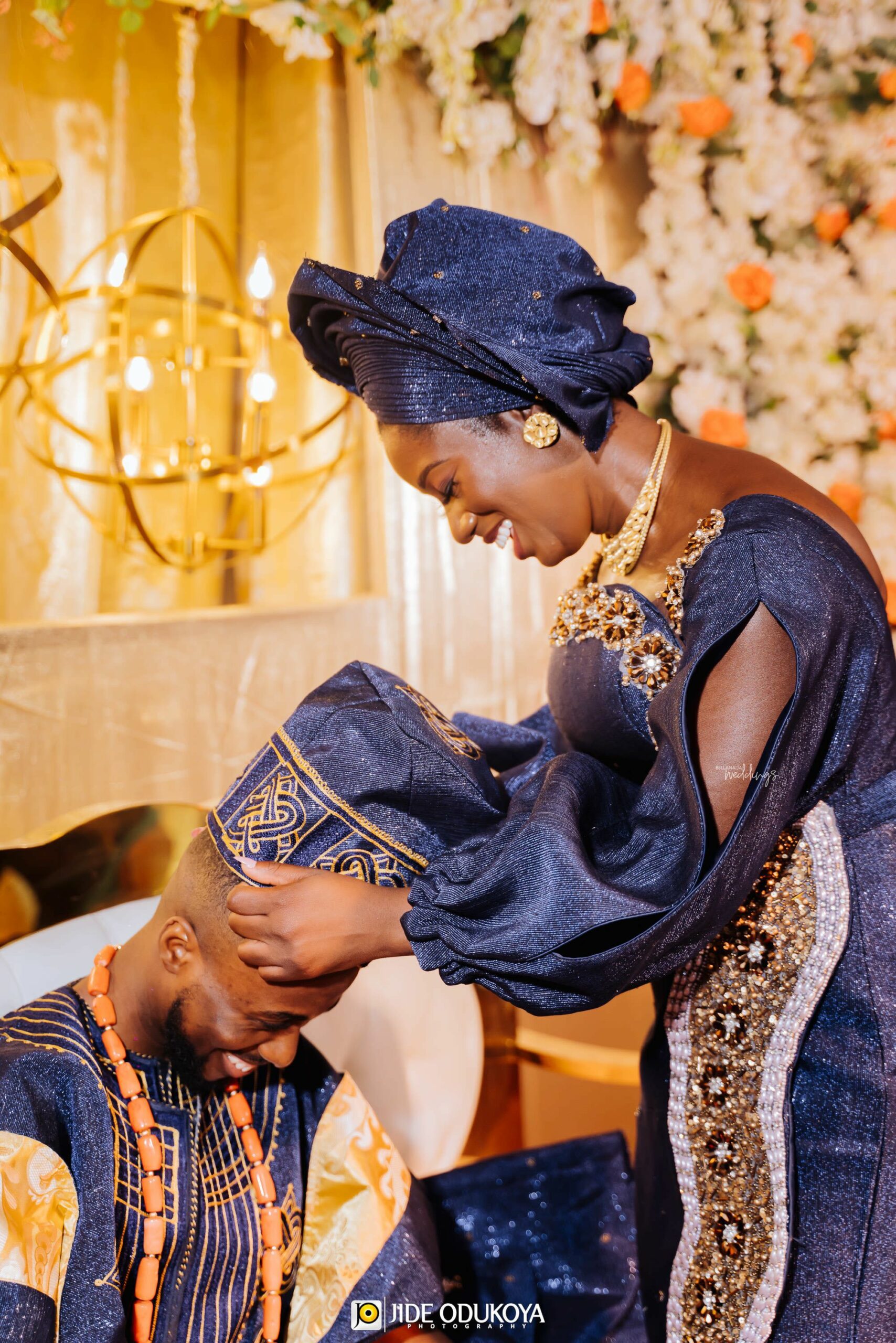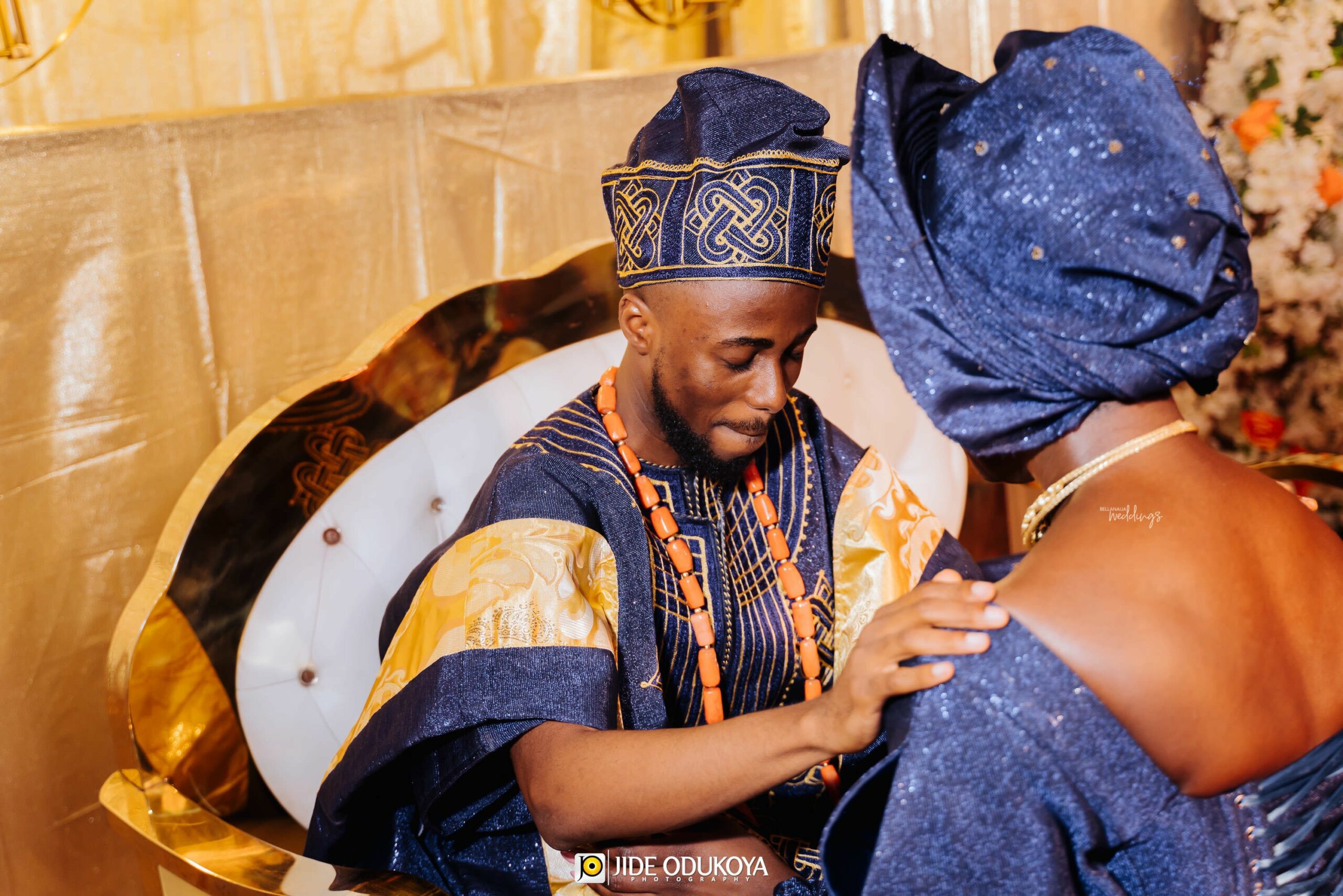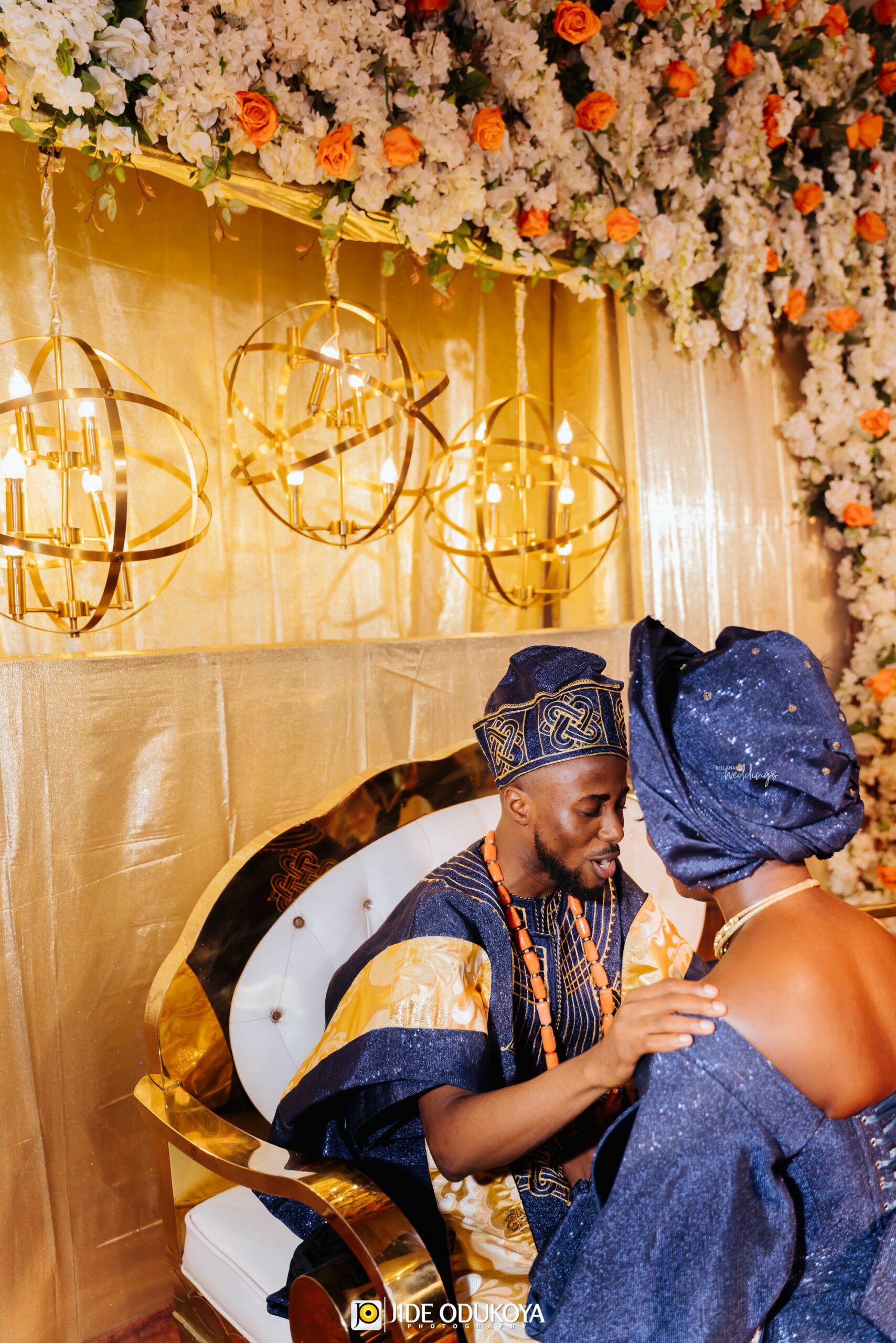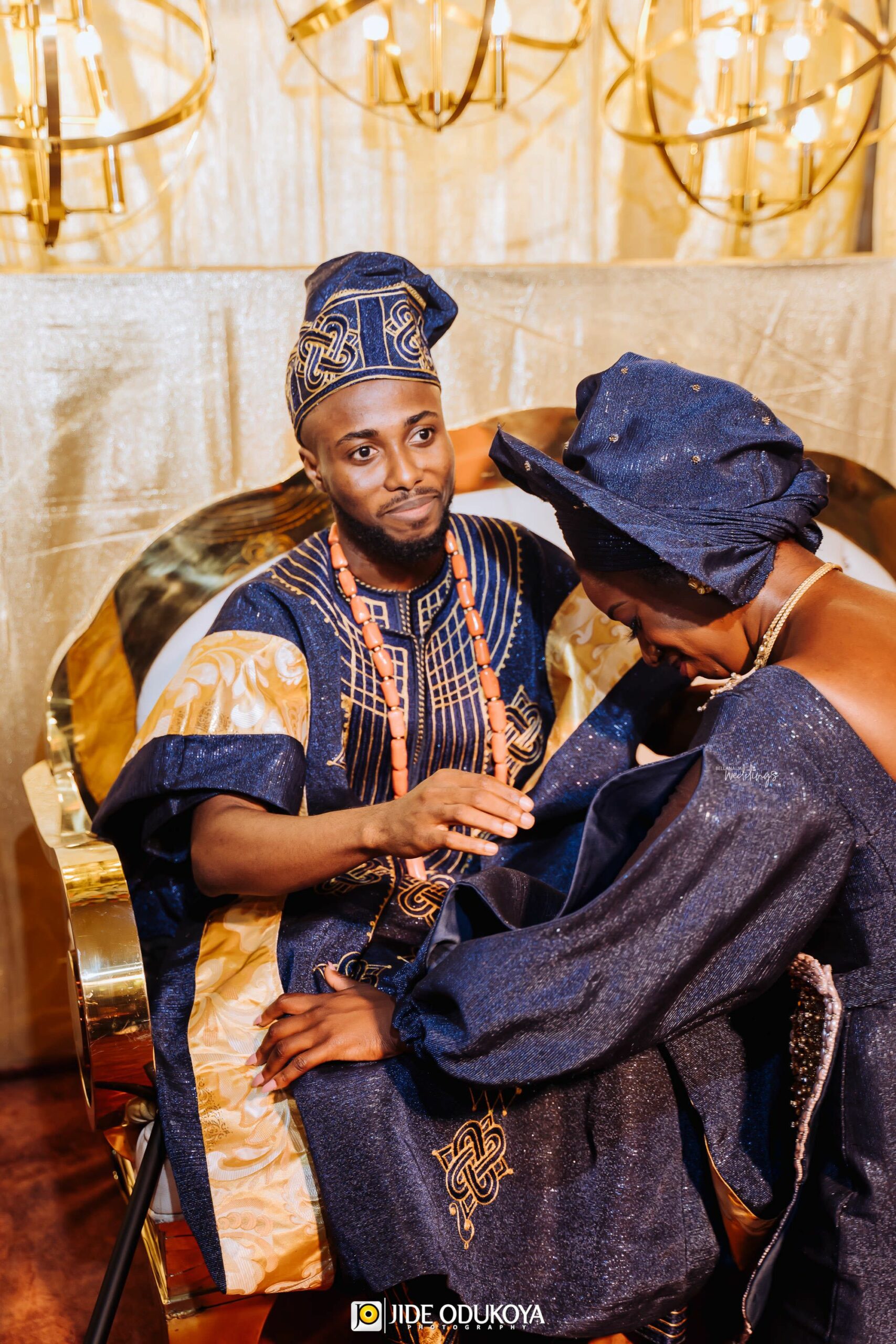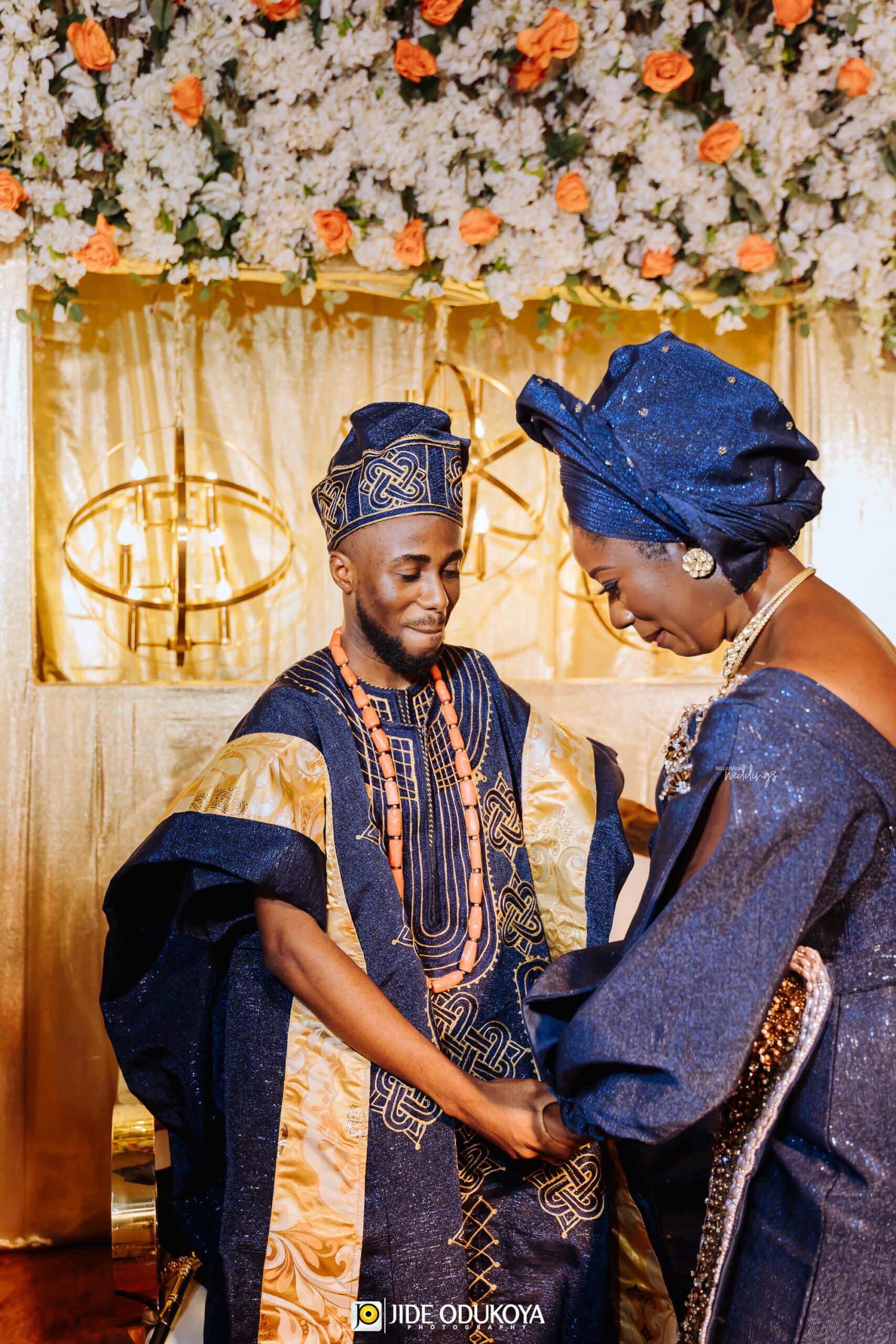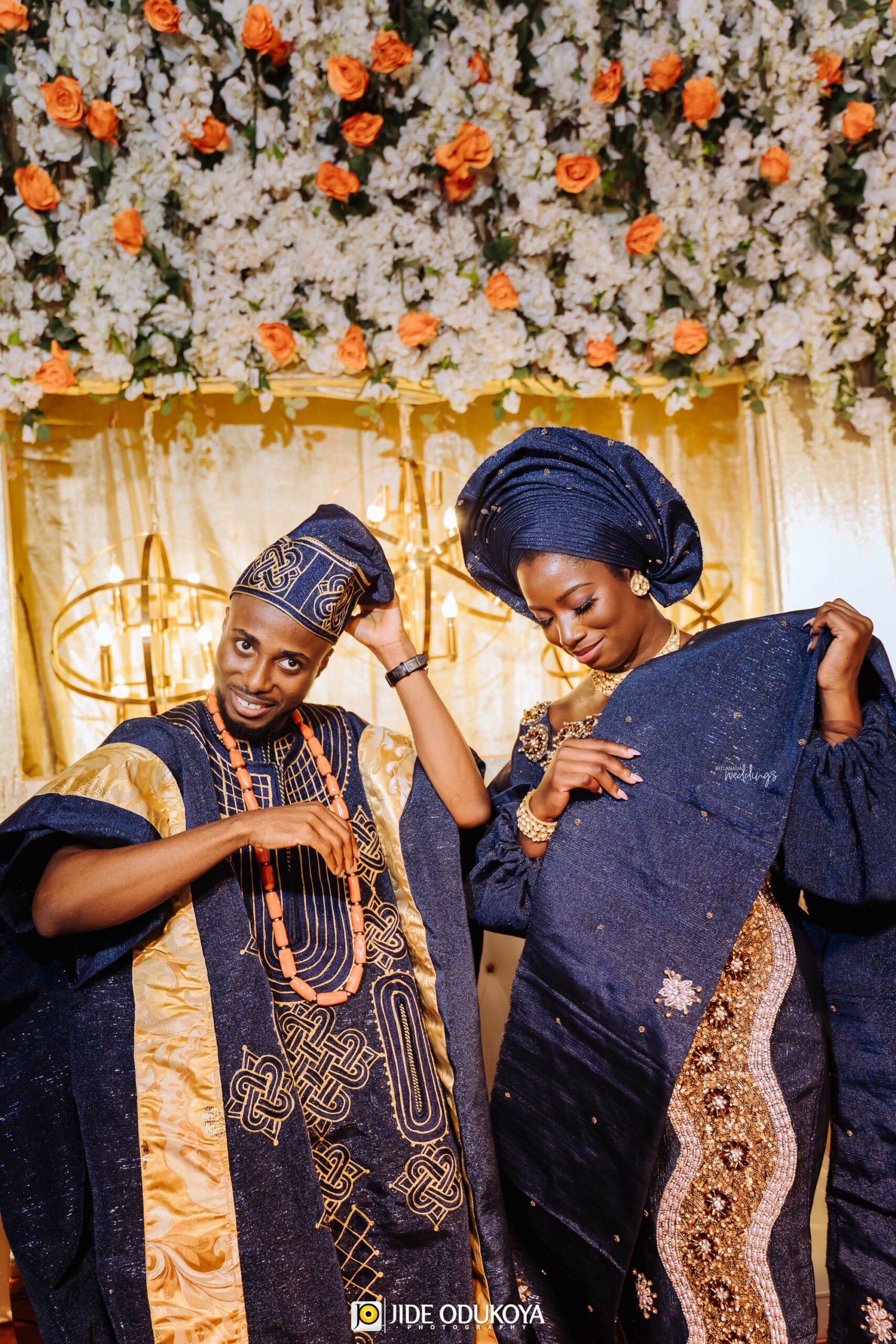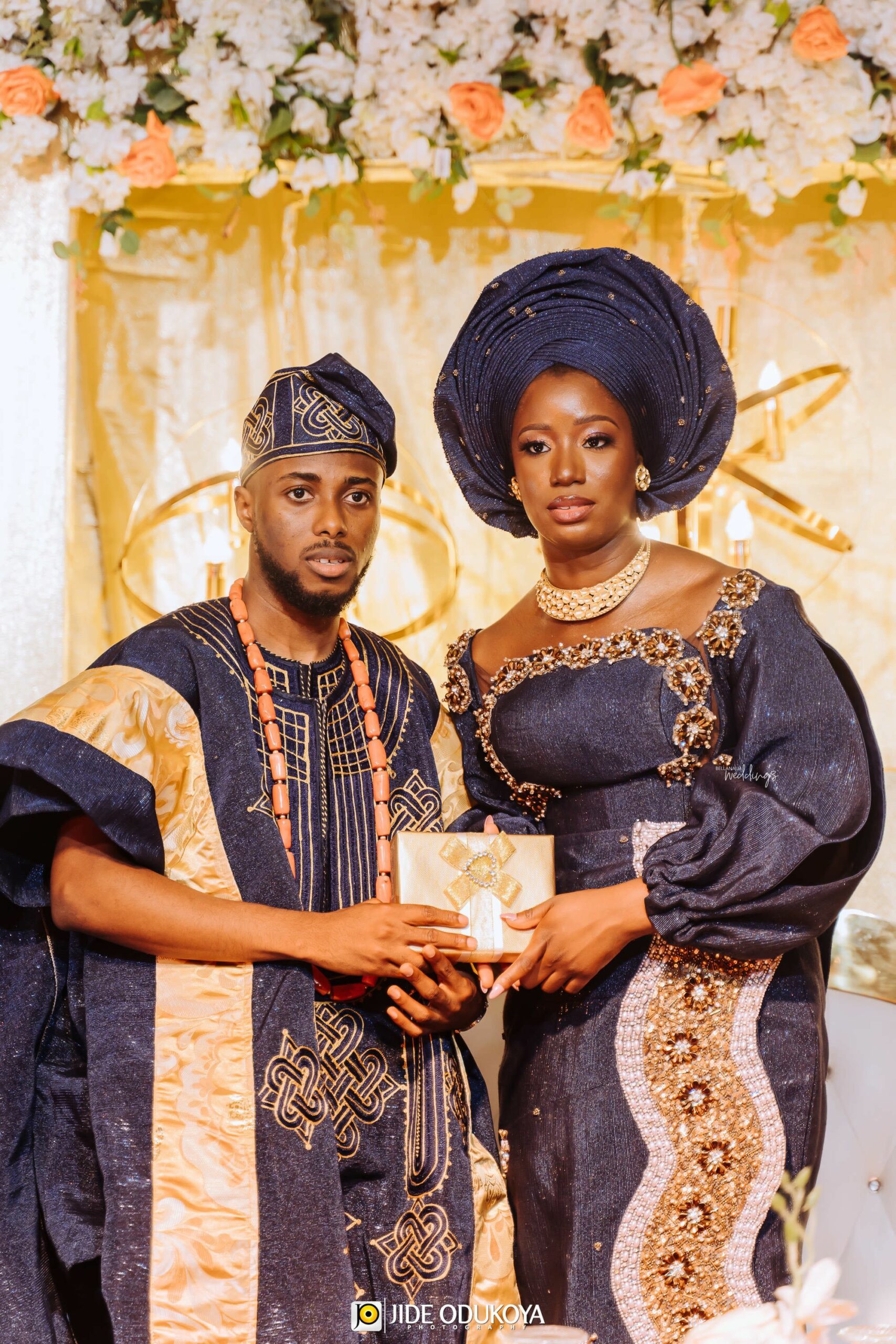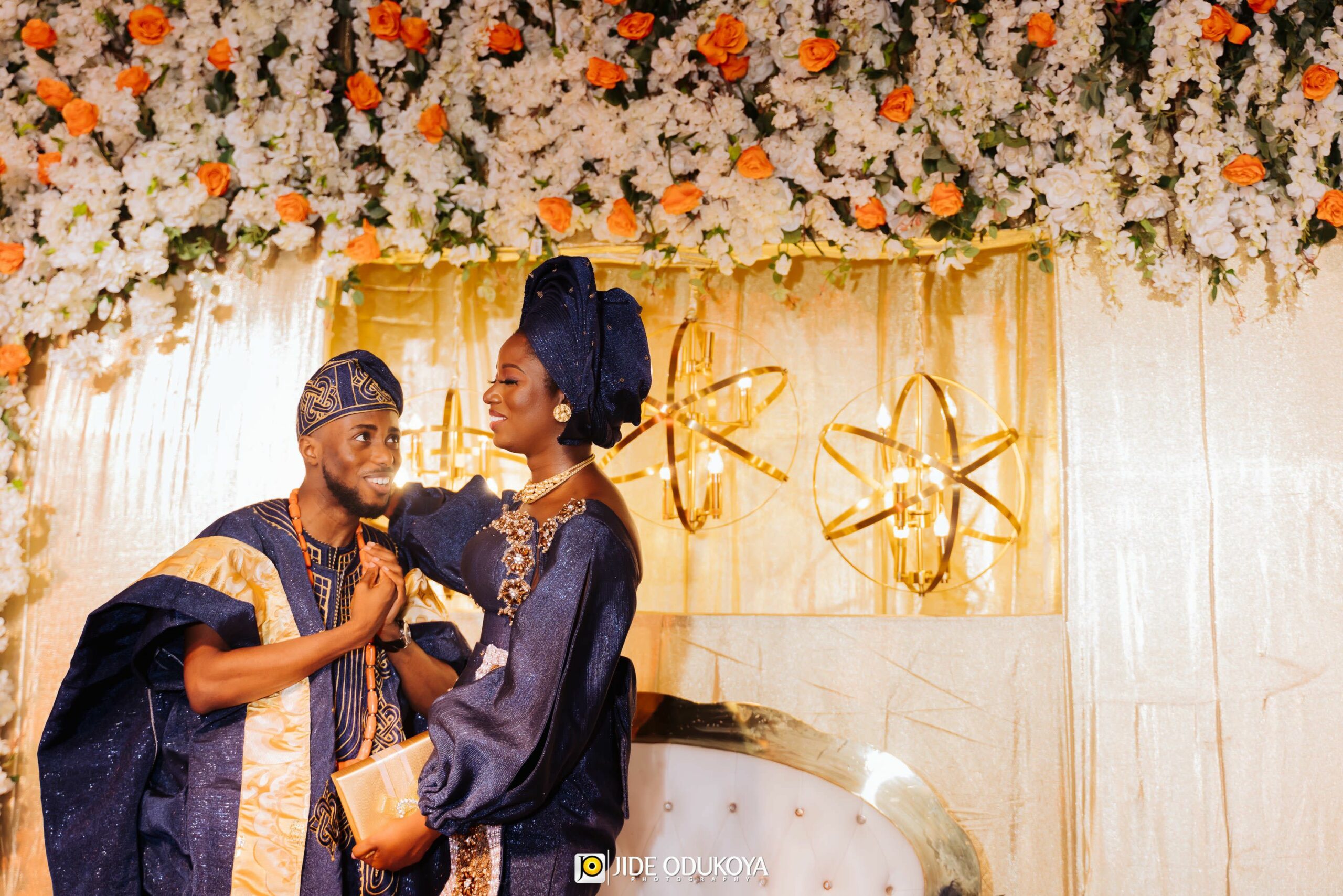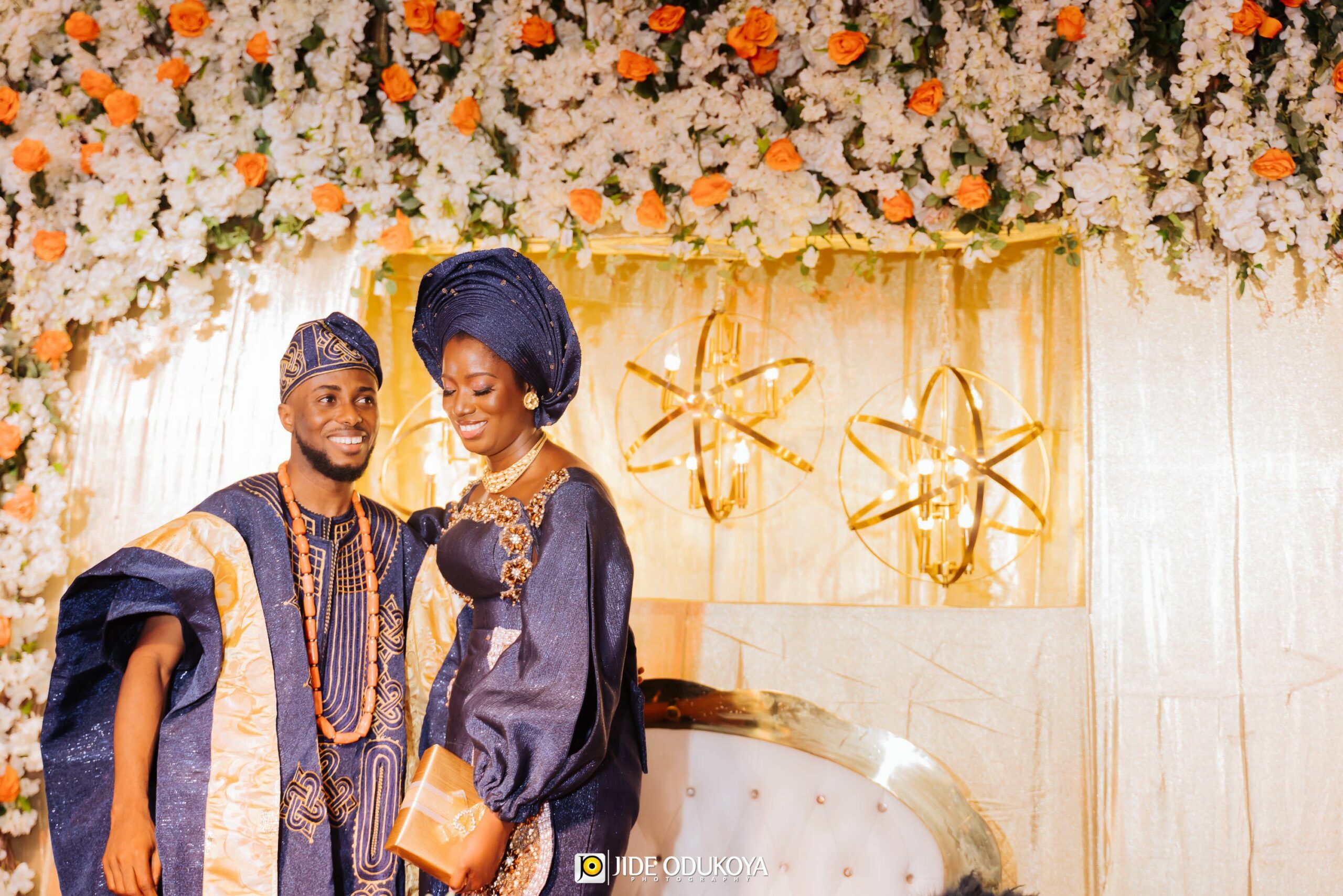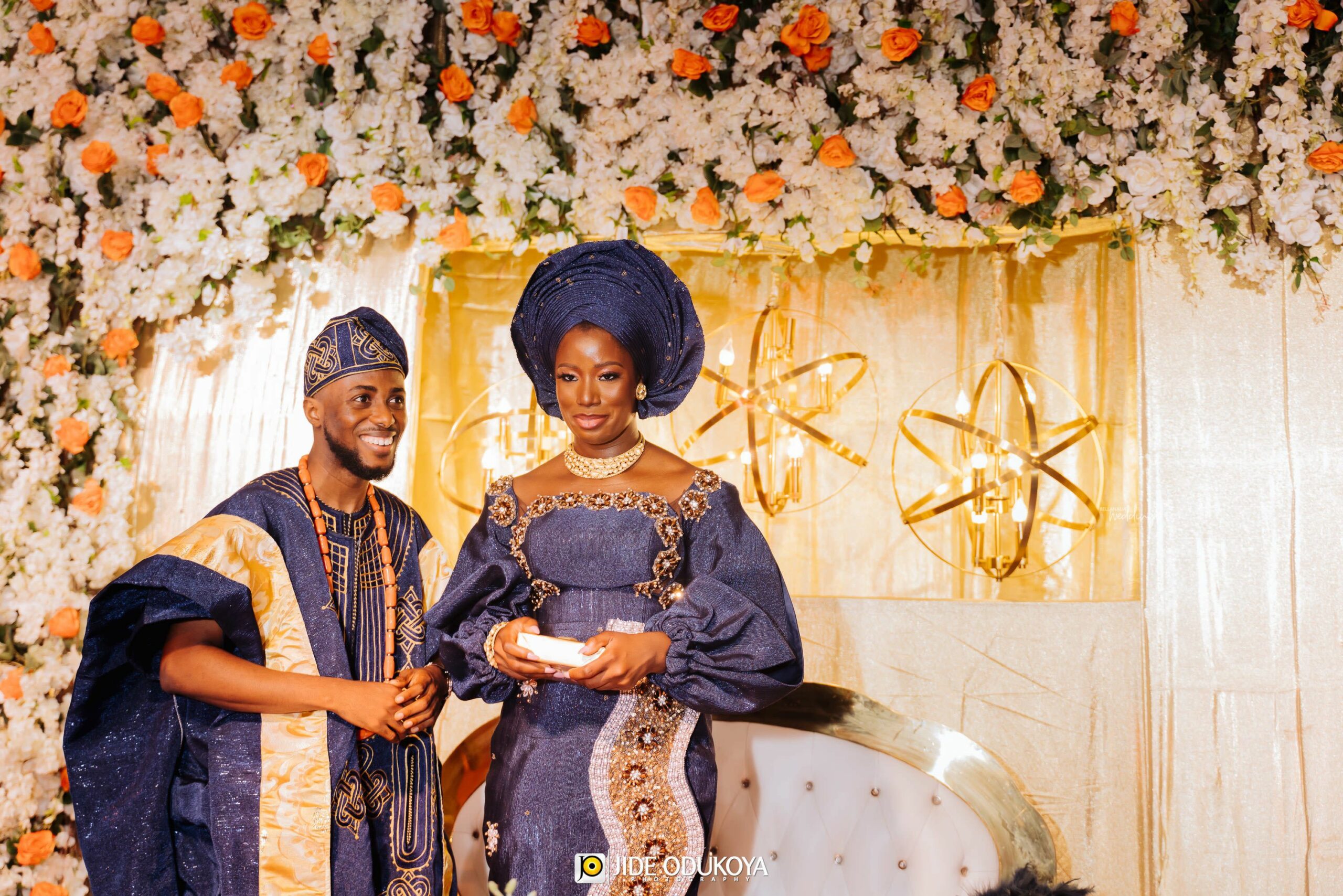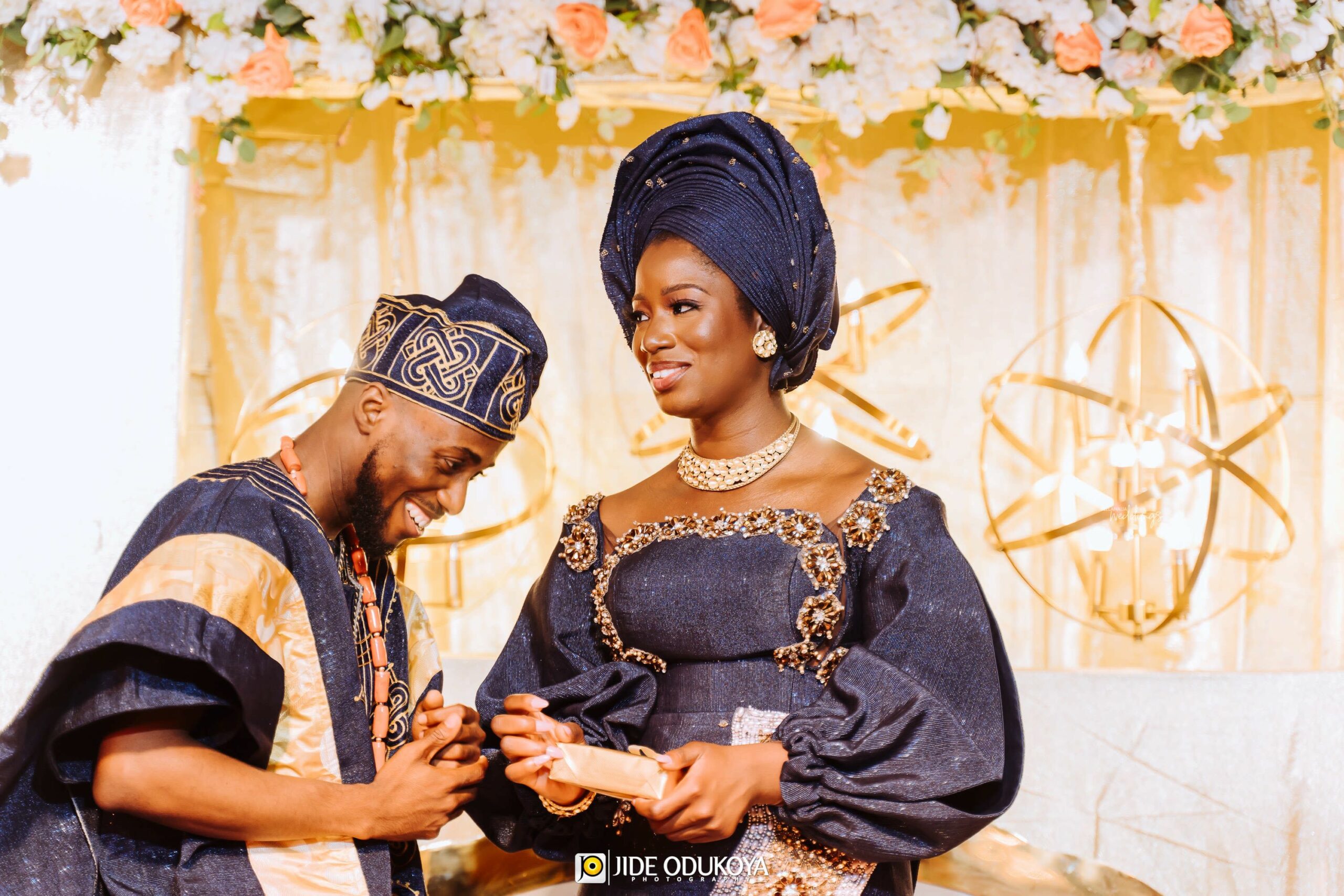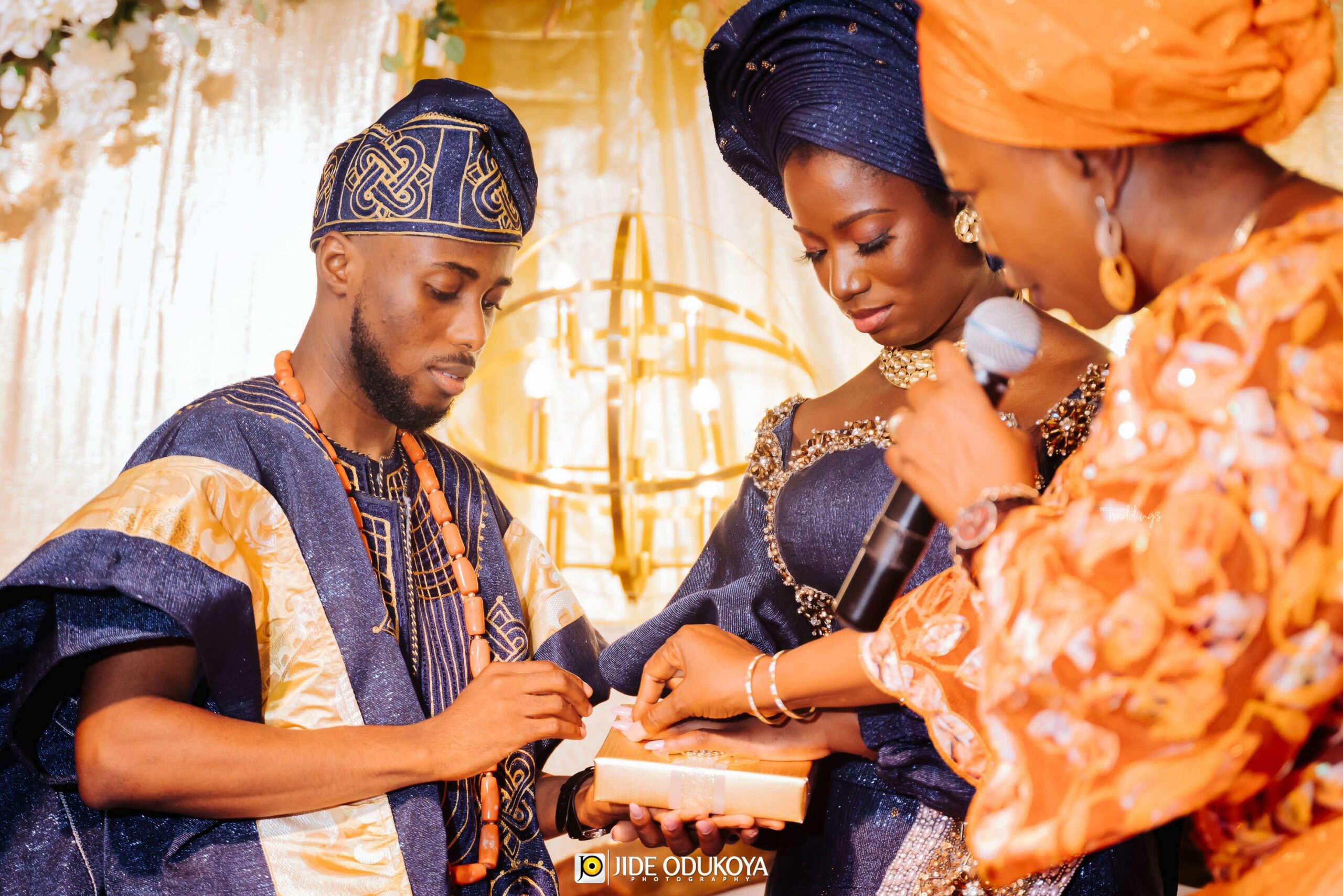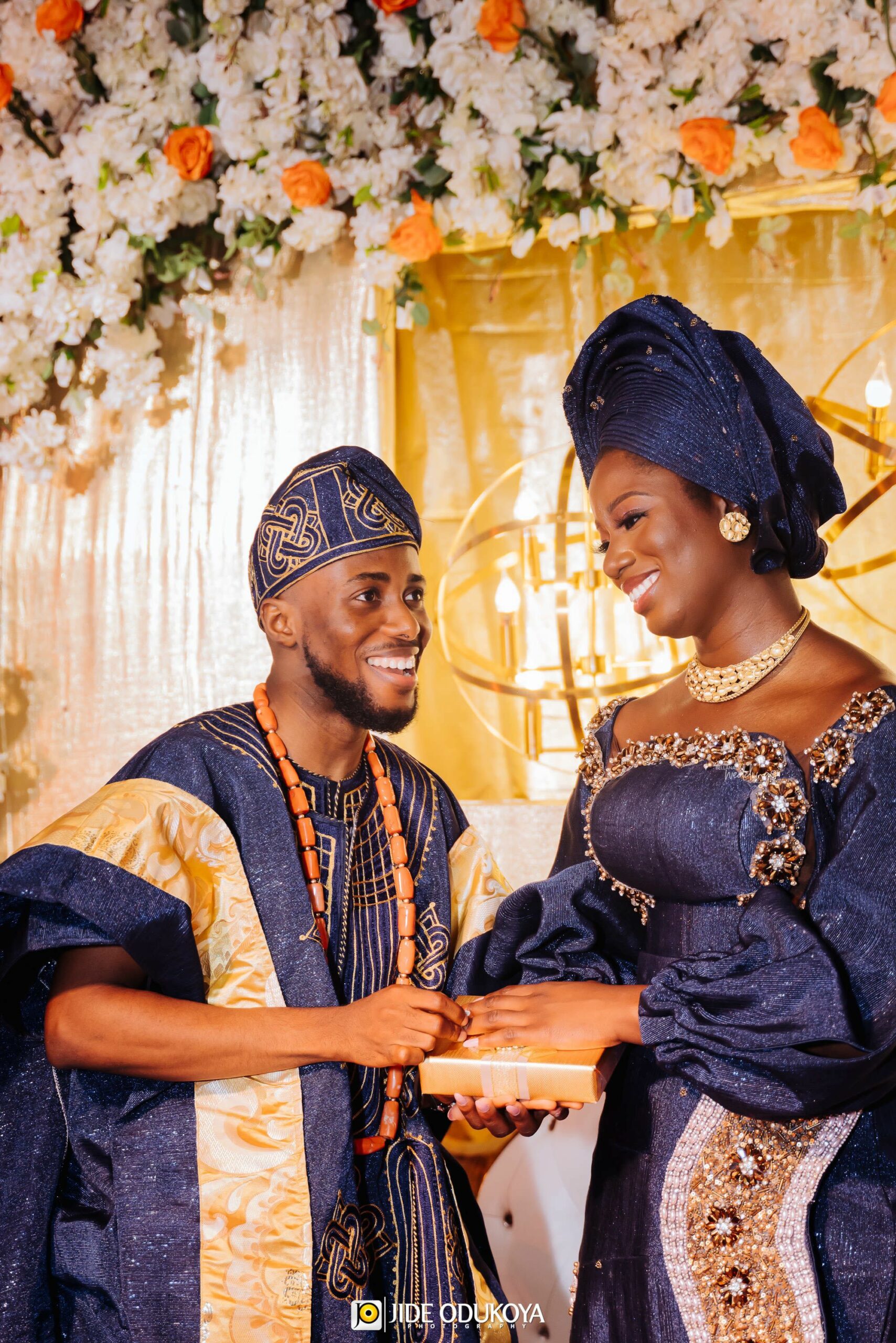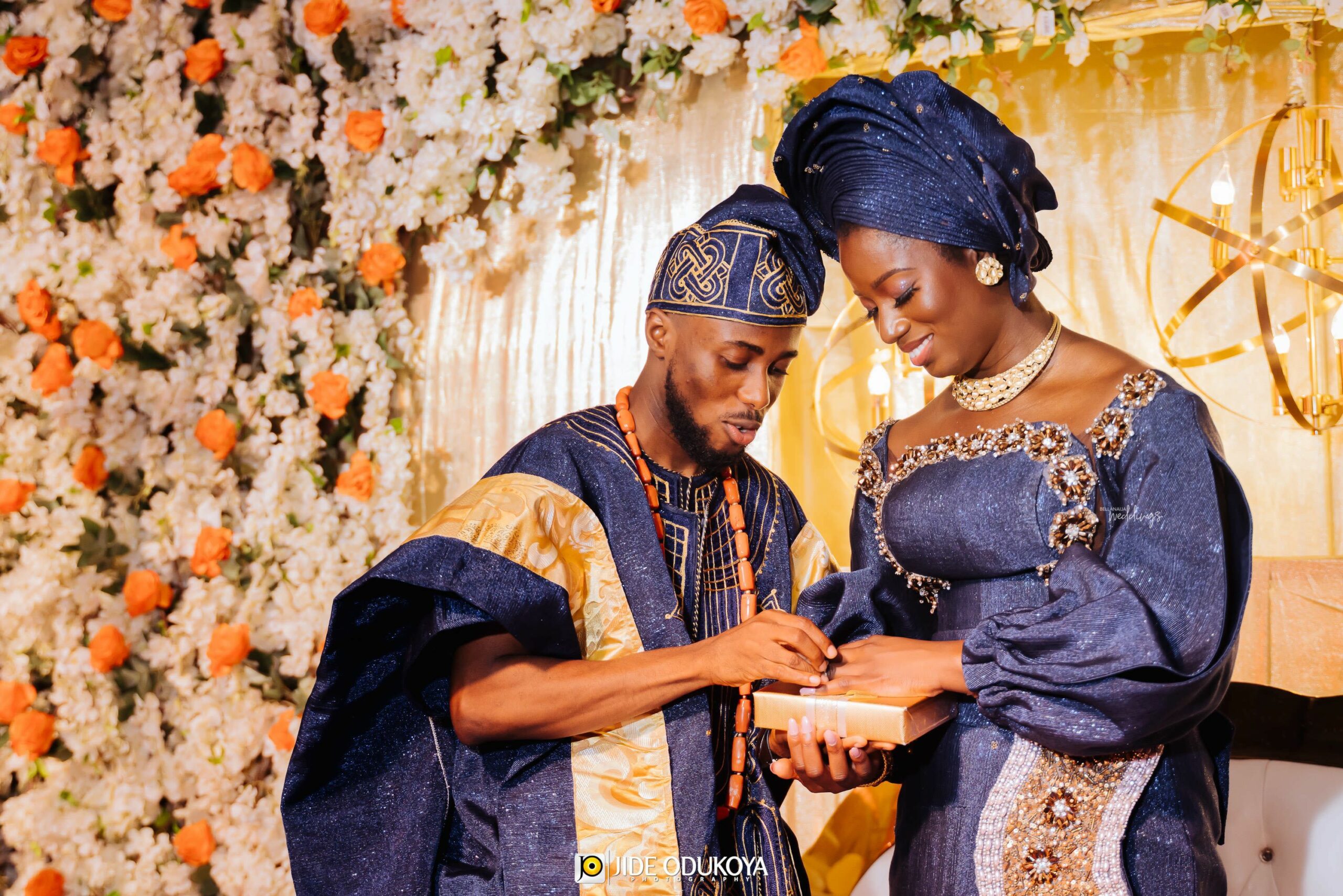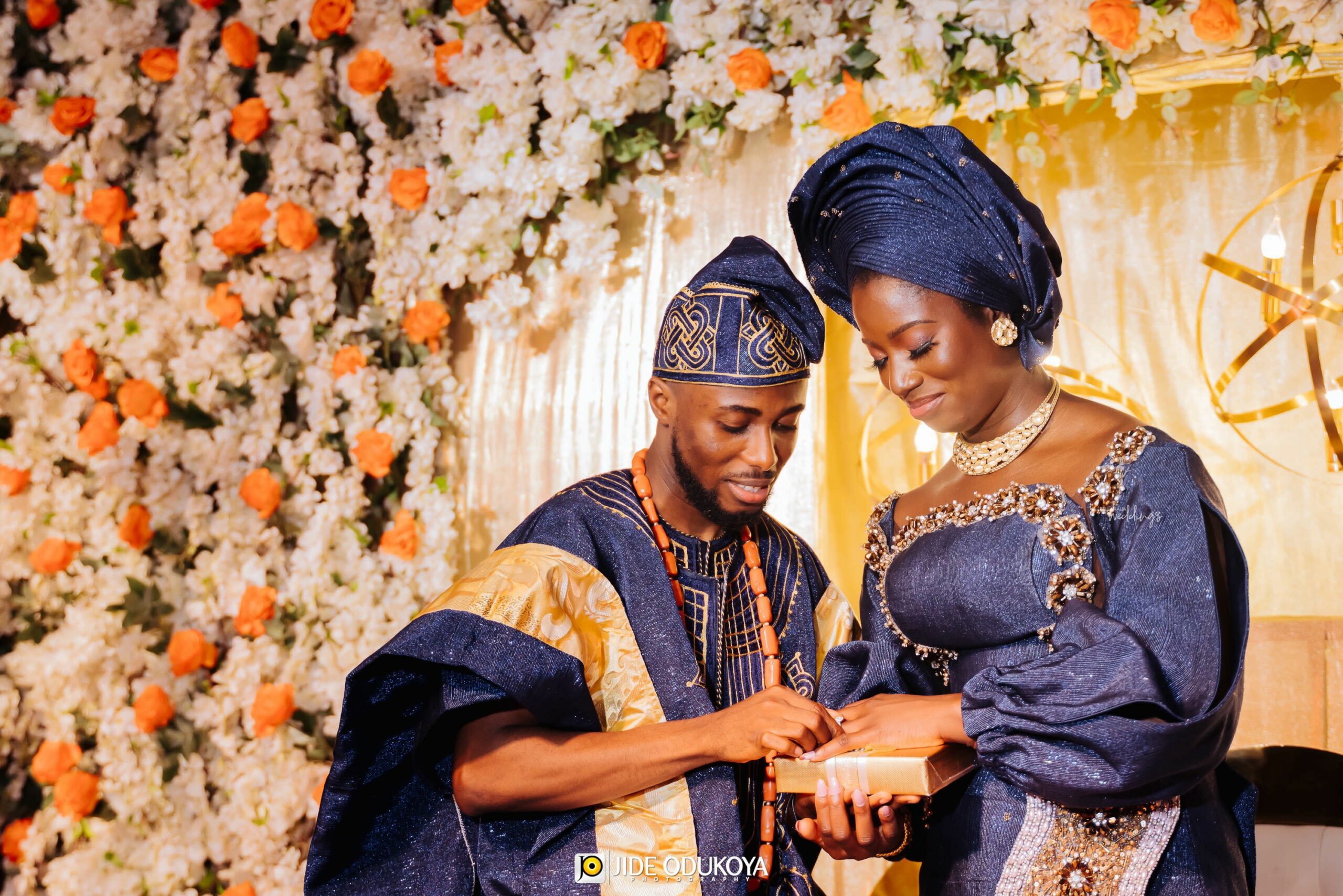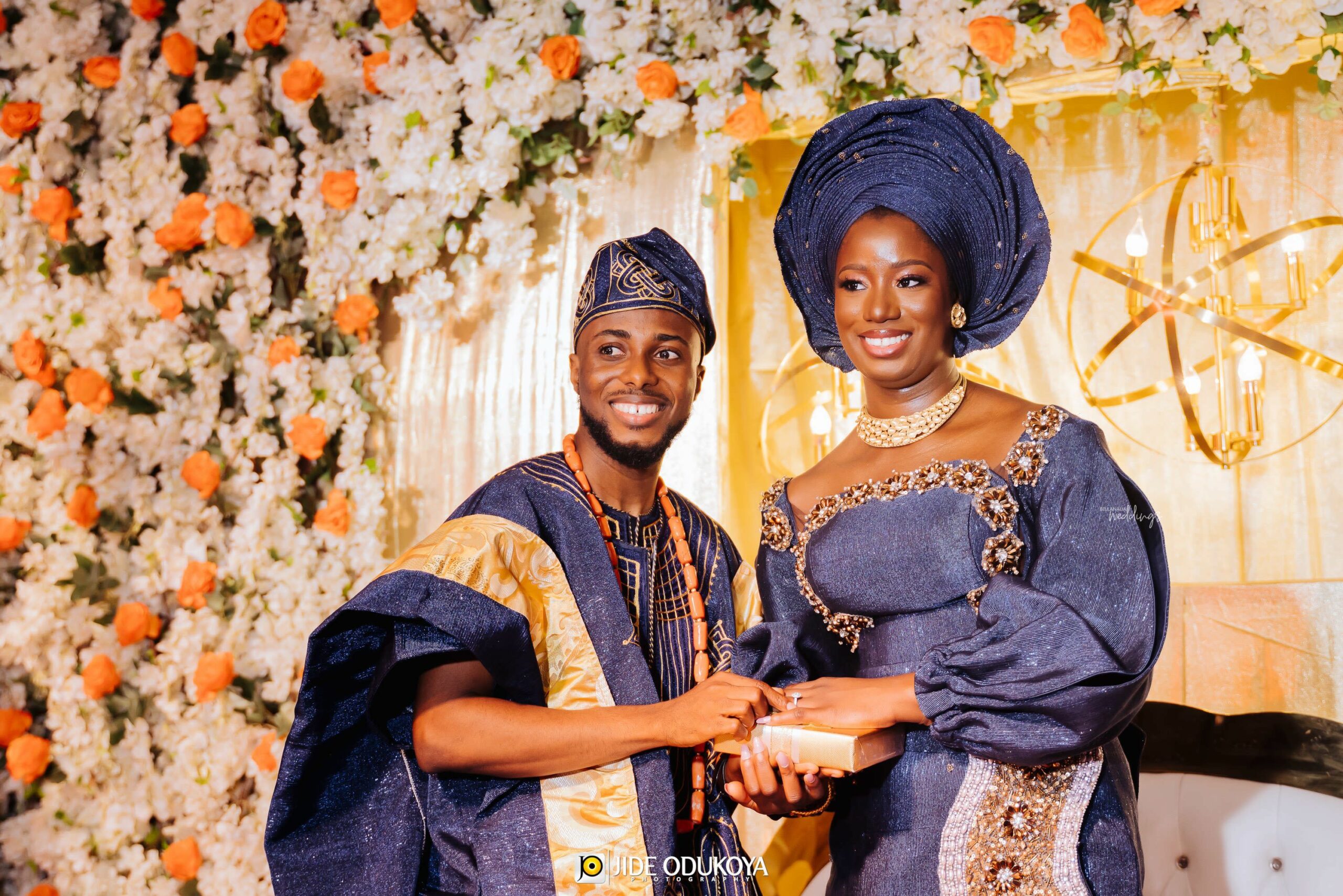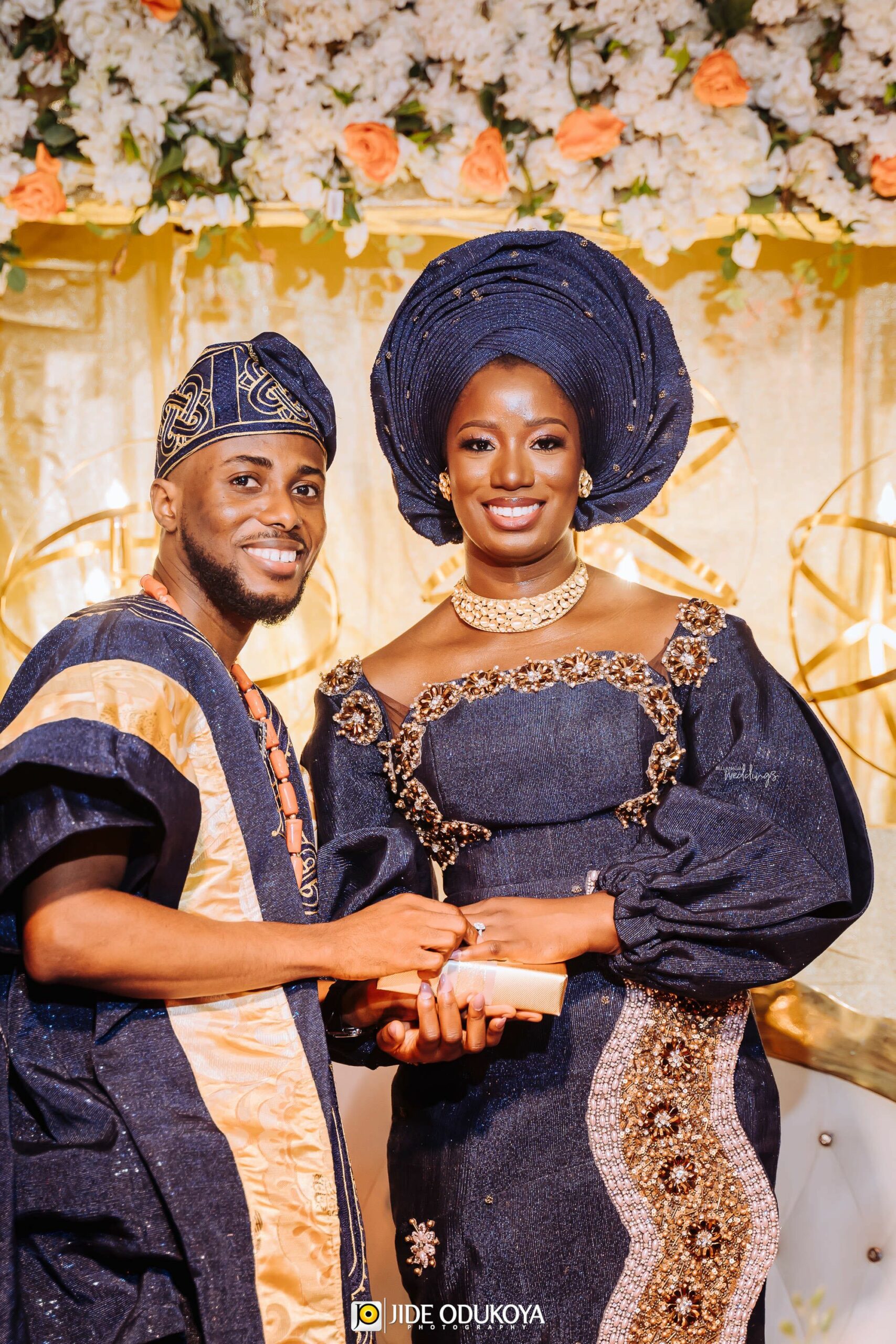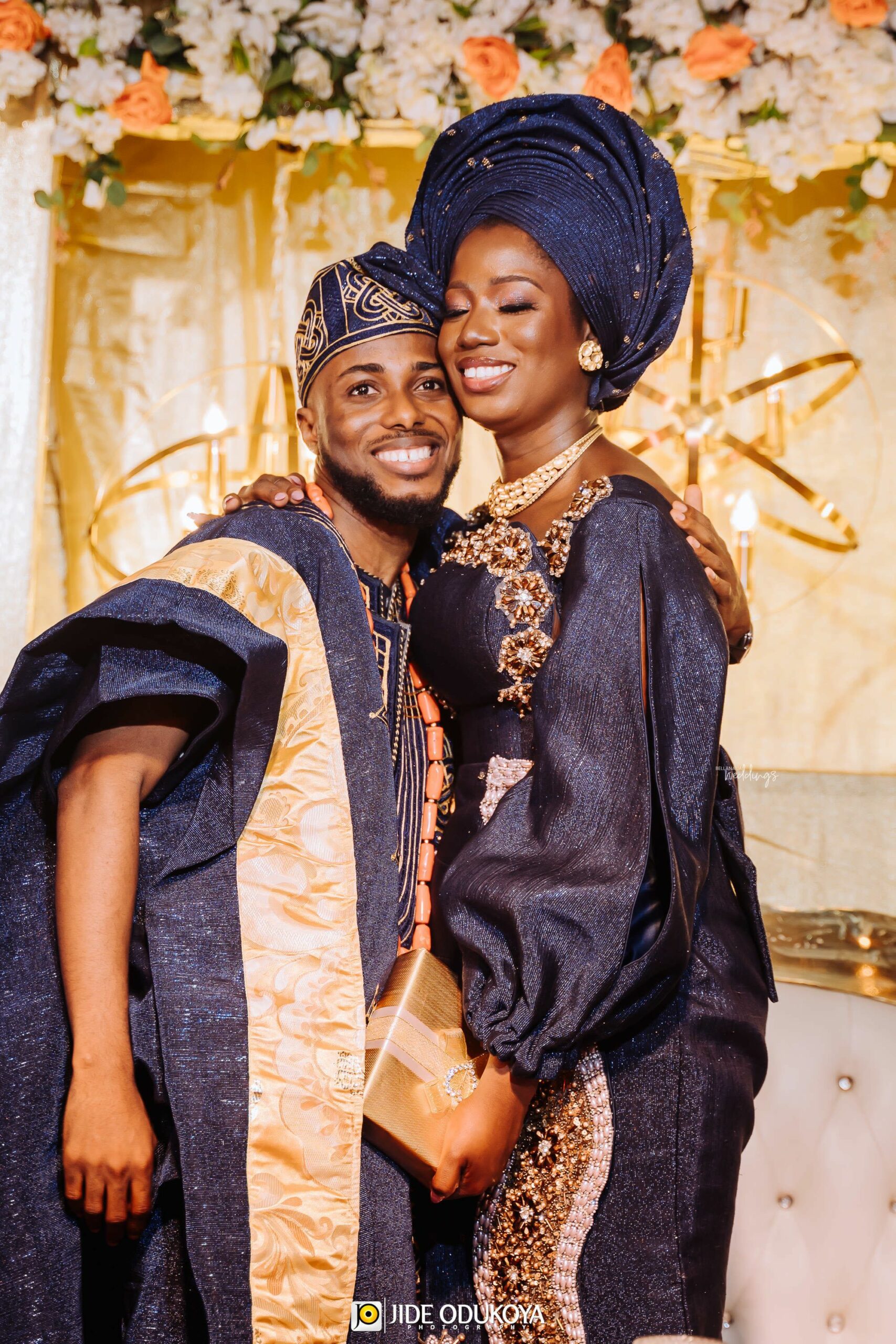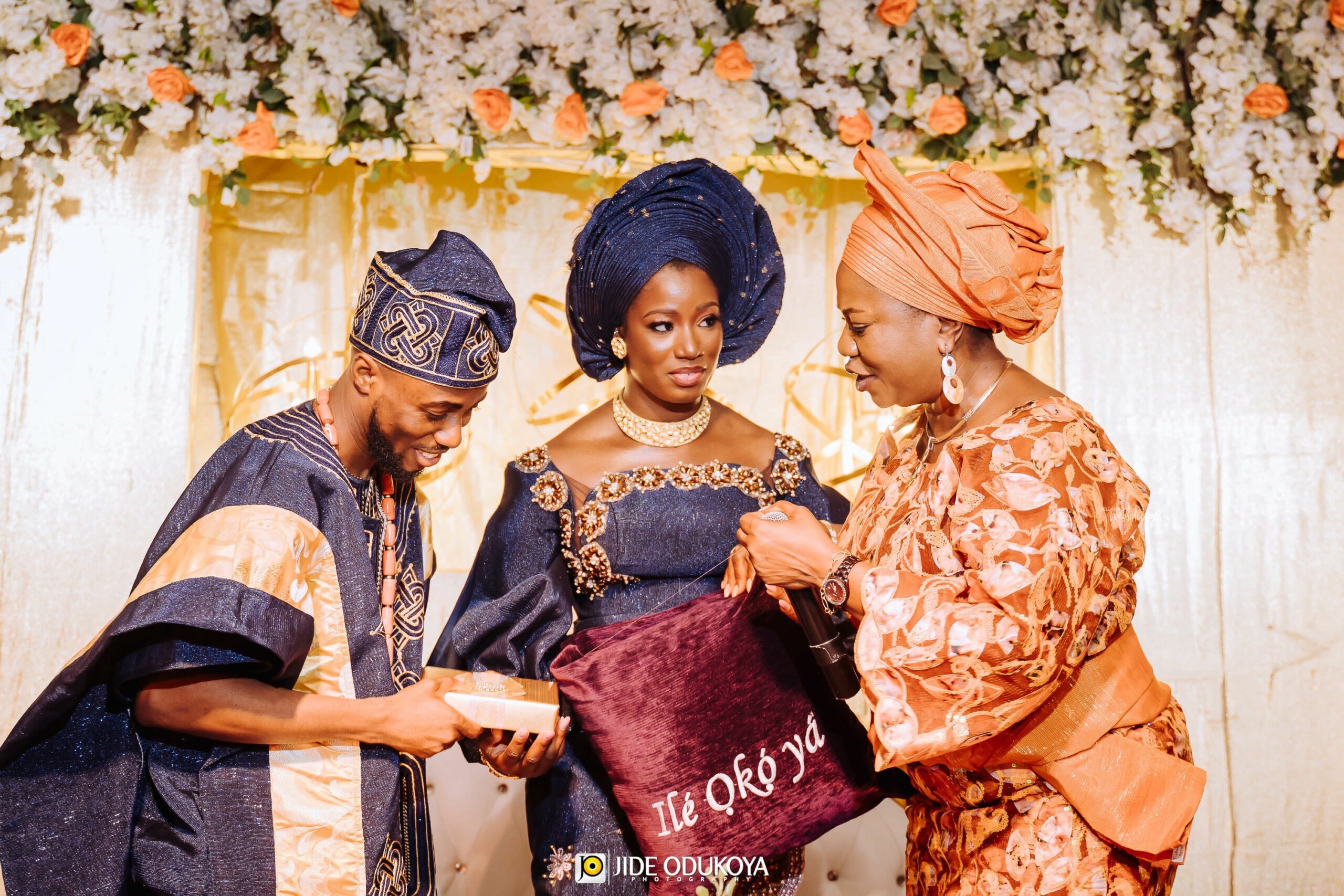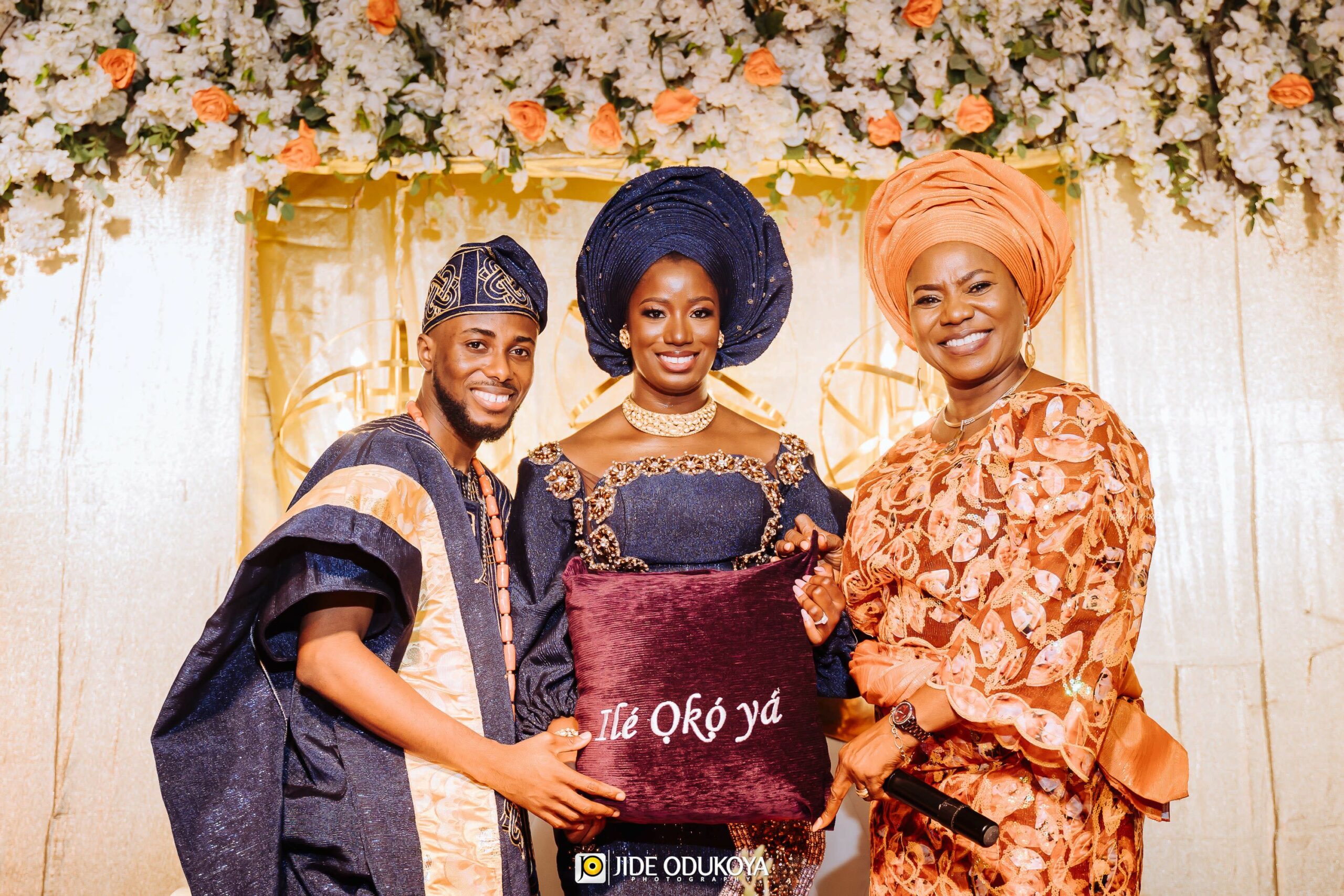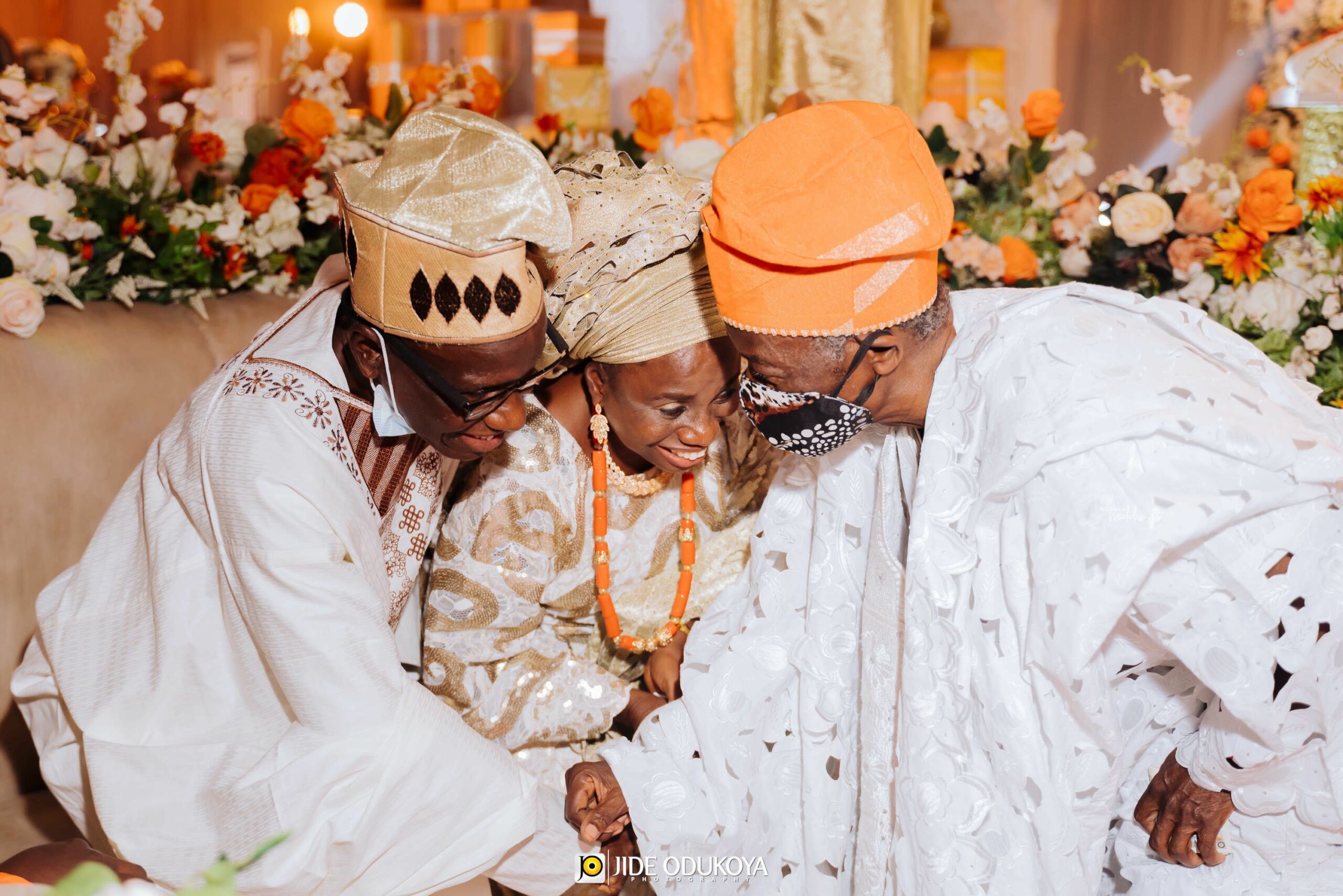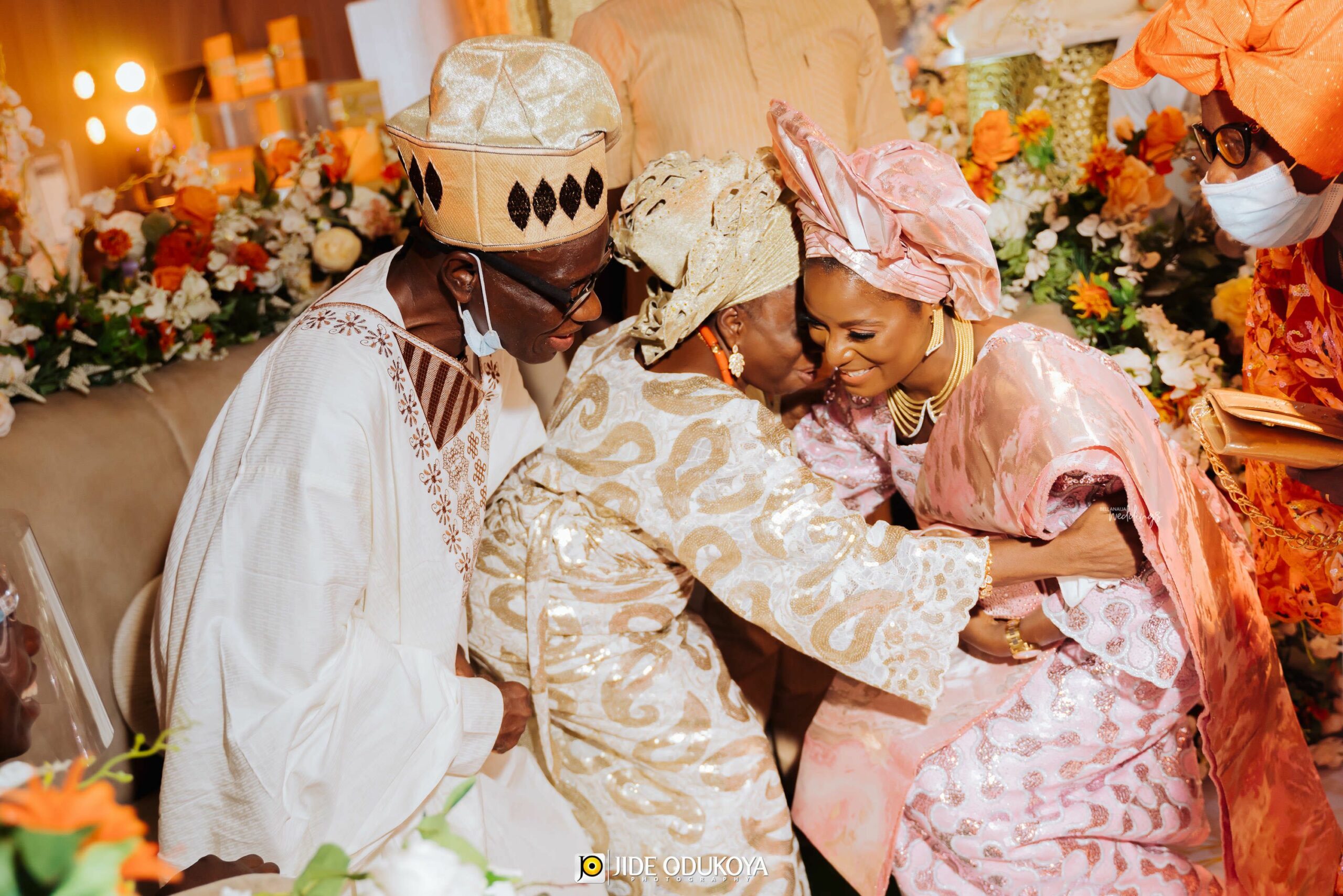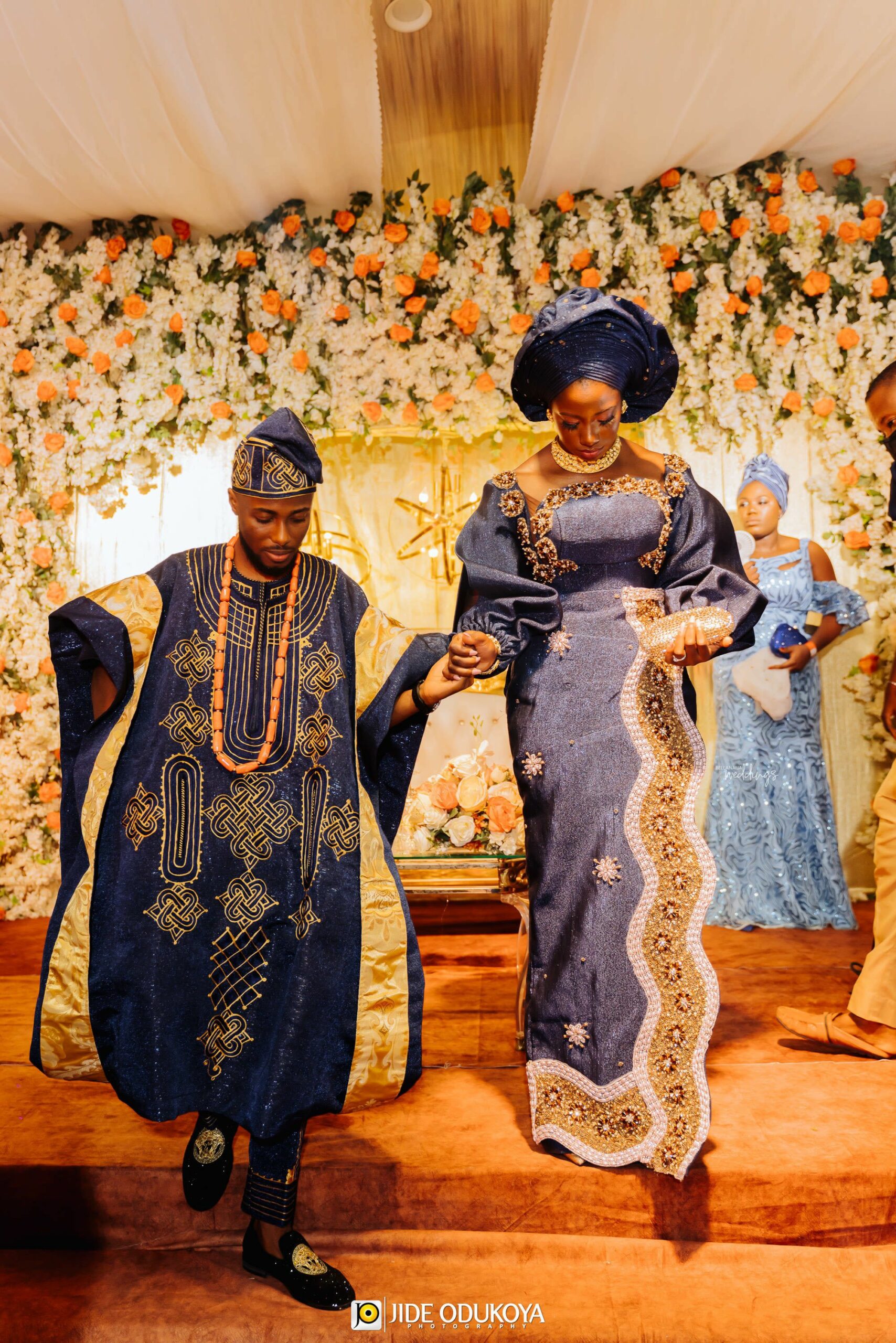 Now receiving the blessings of marital bliss…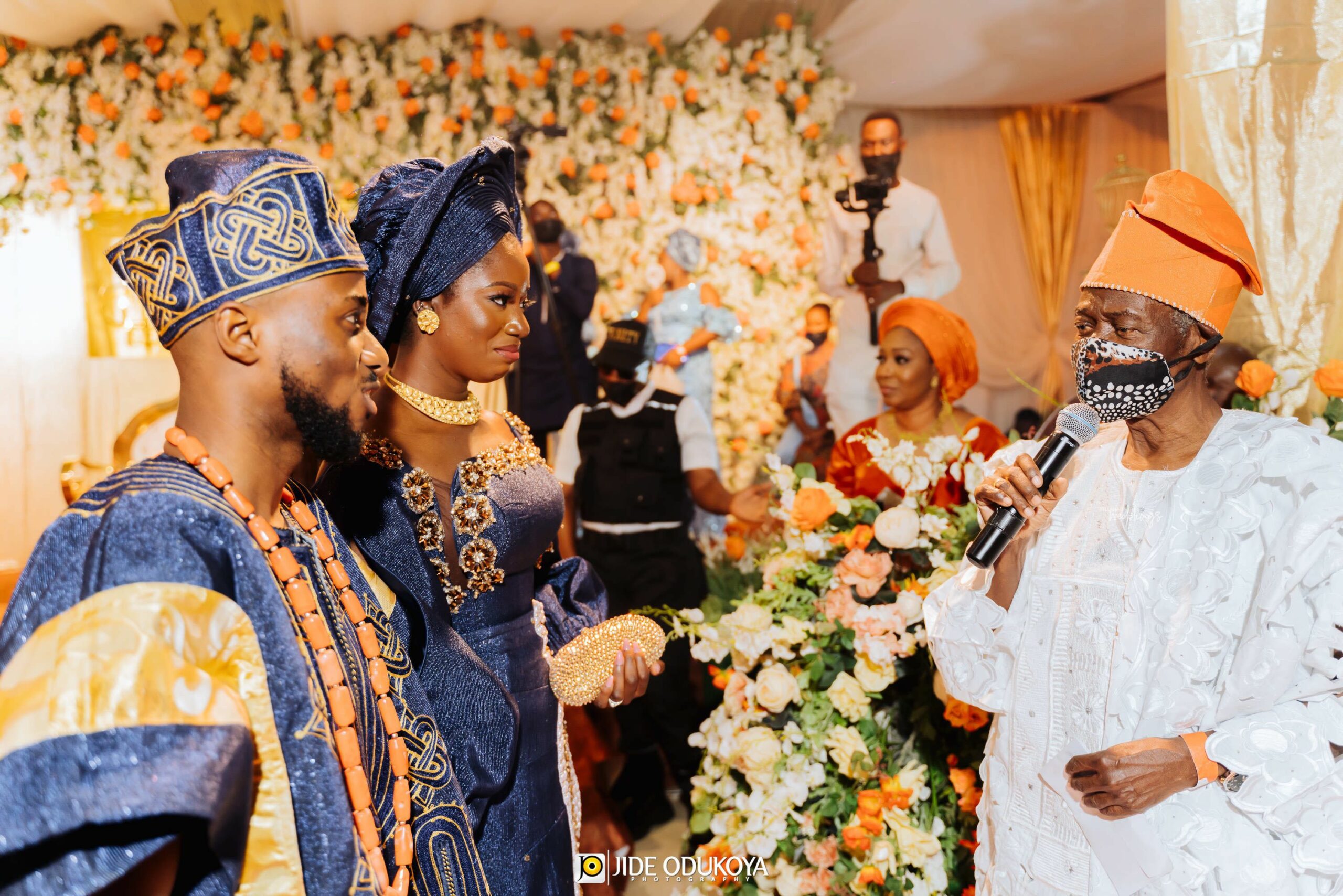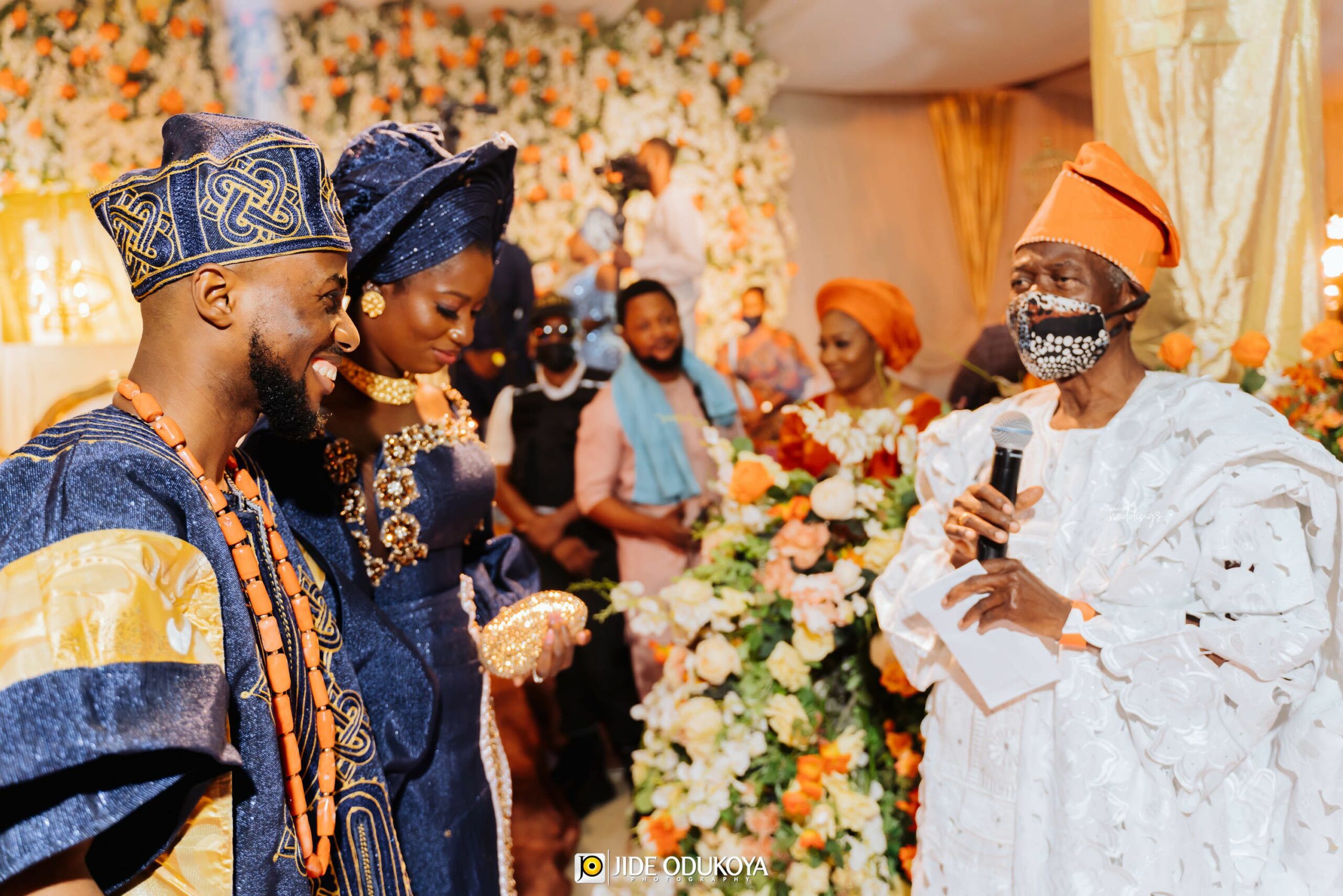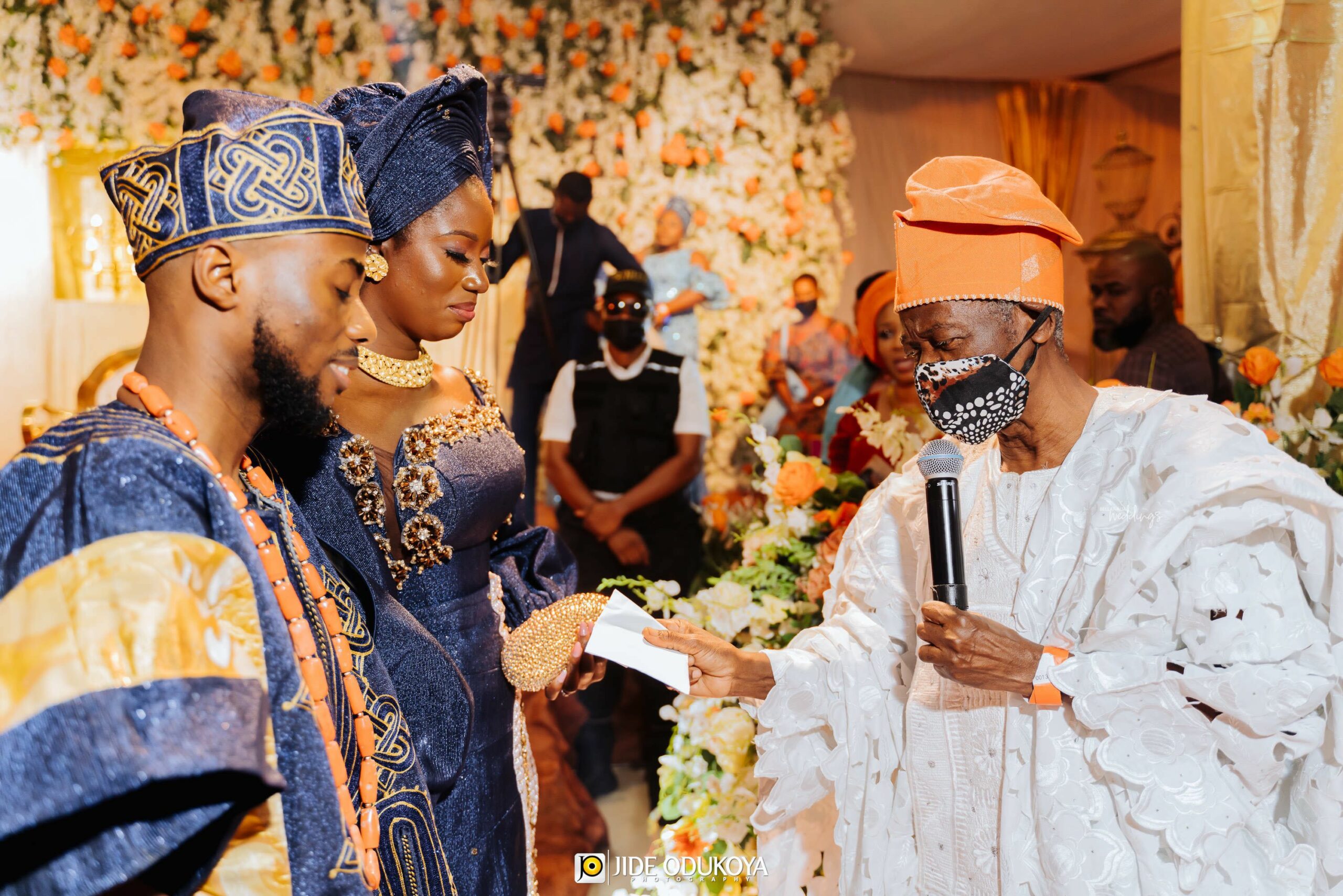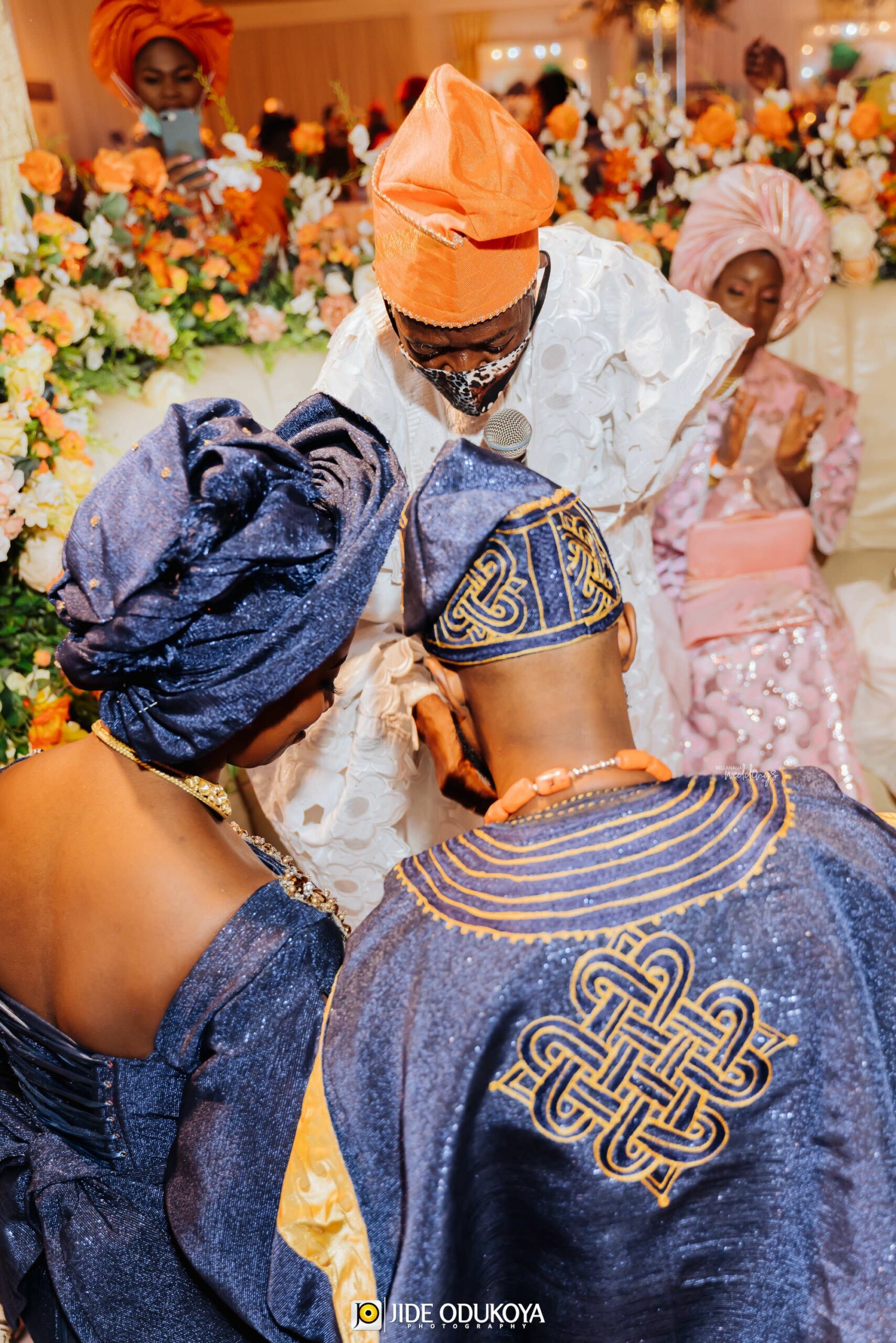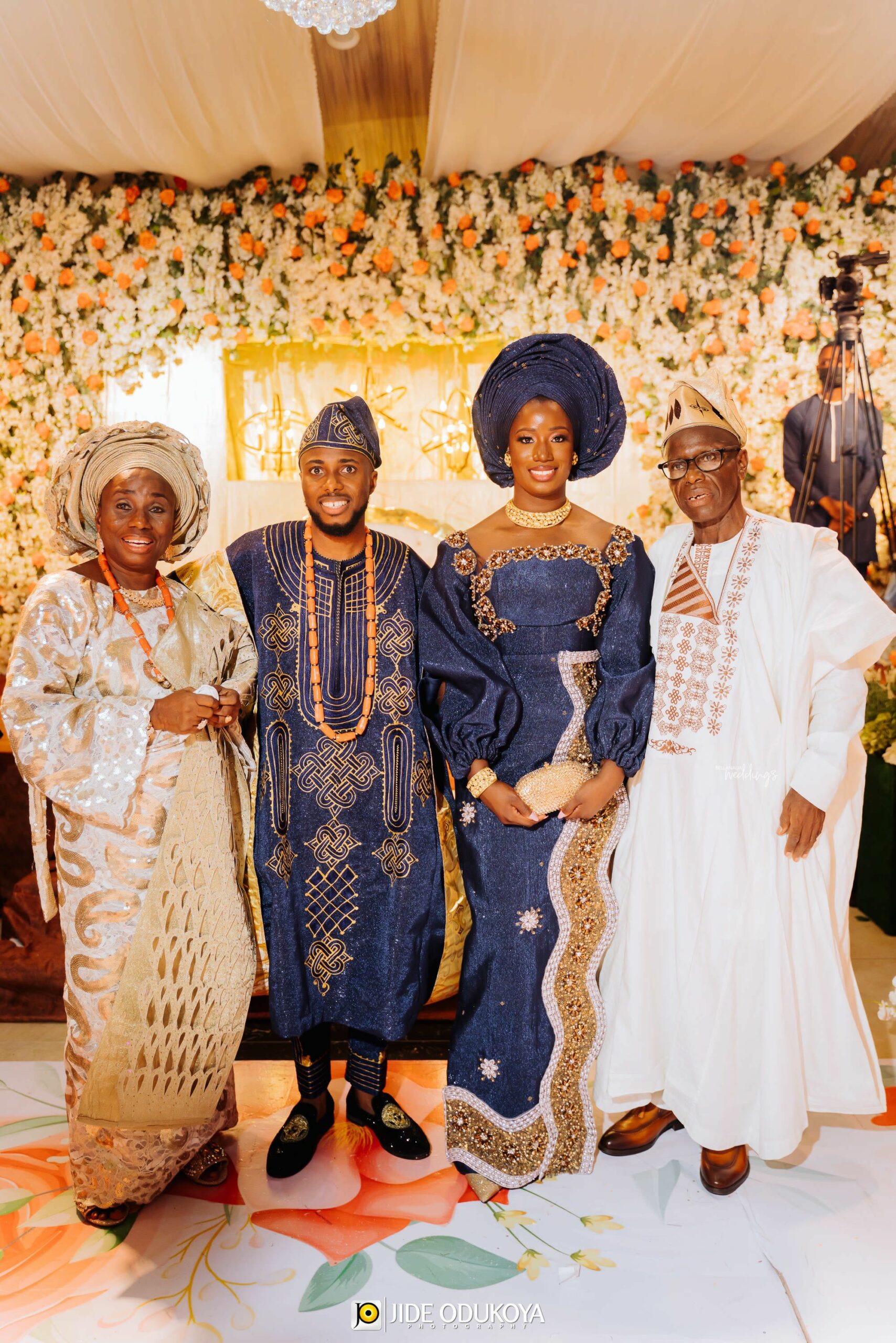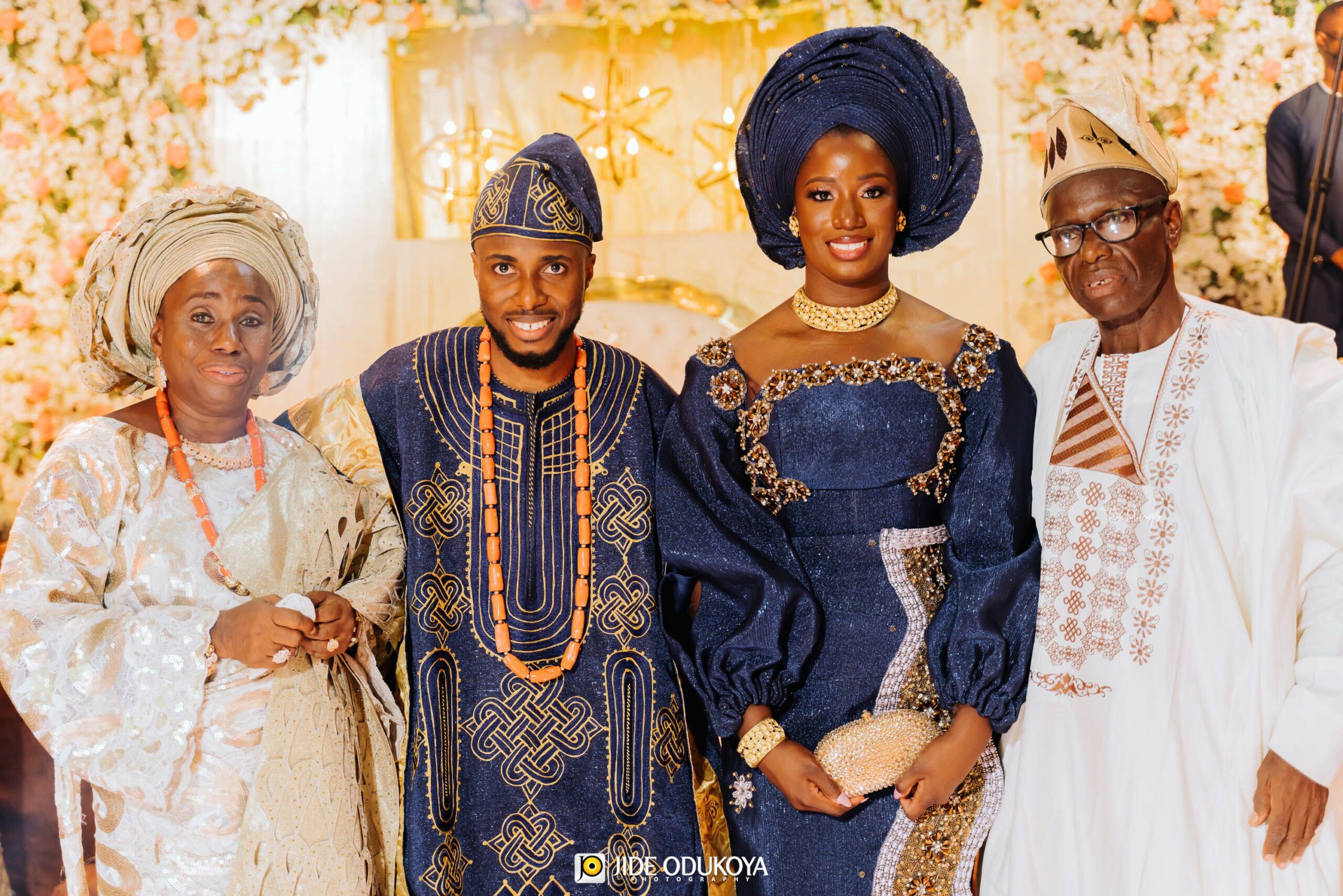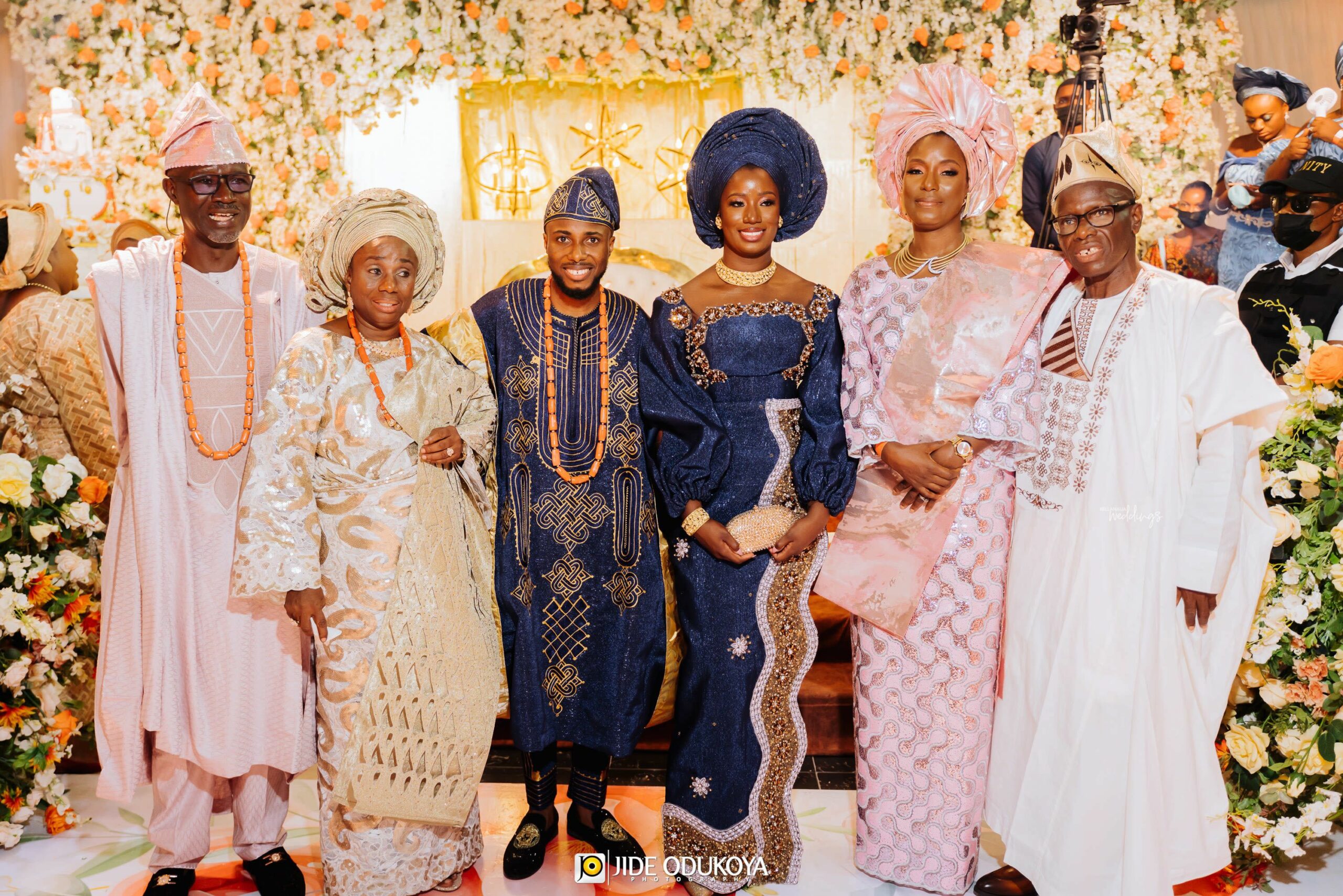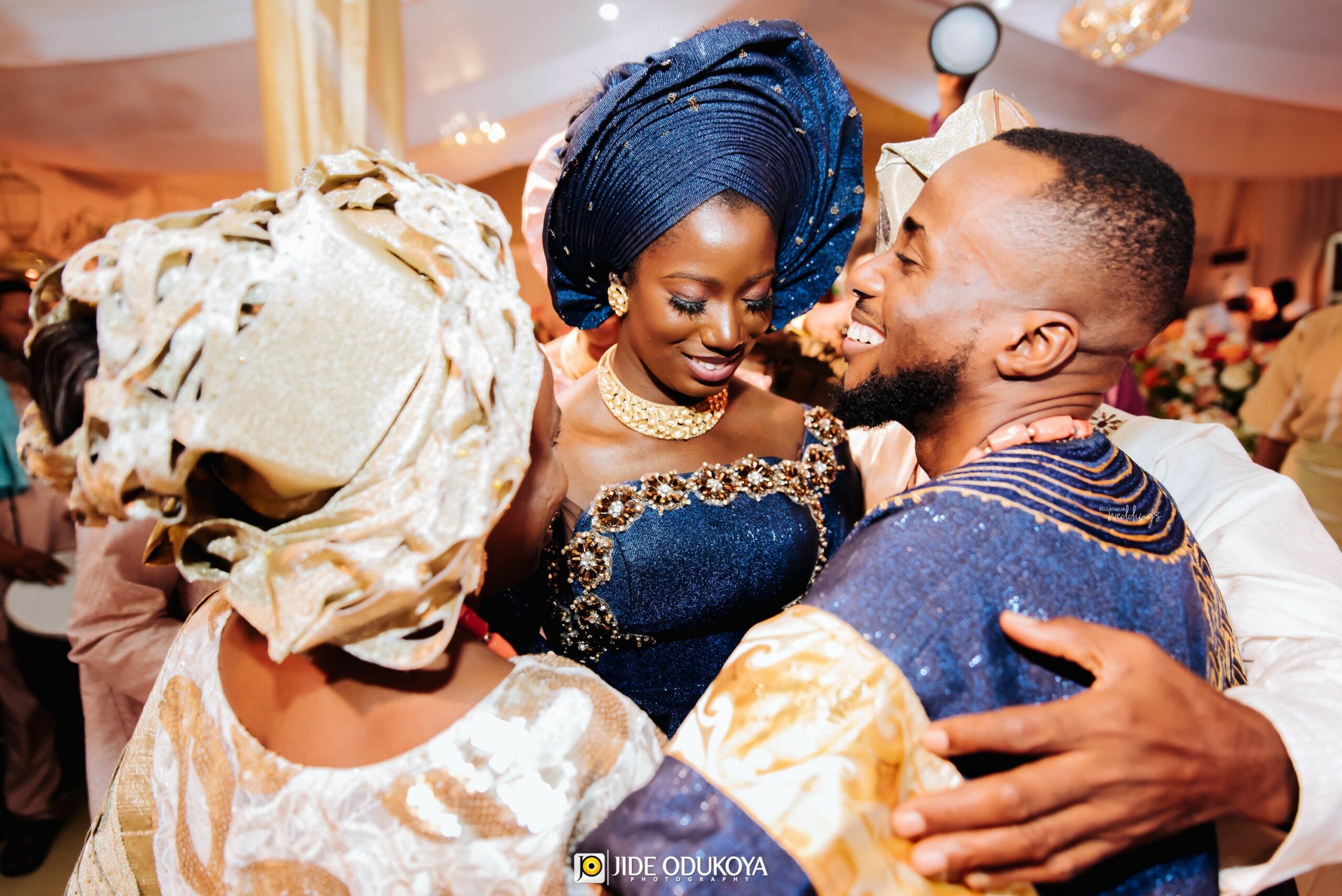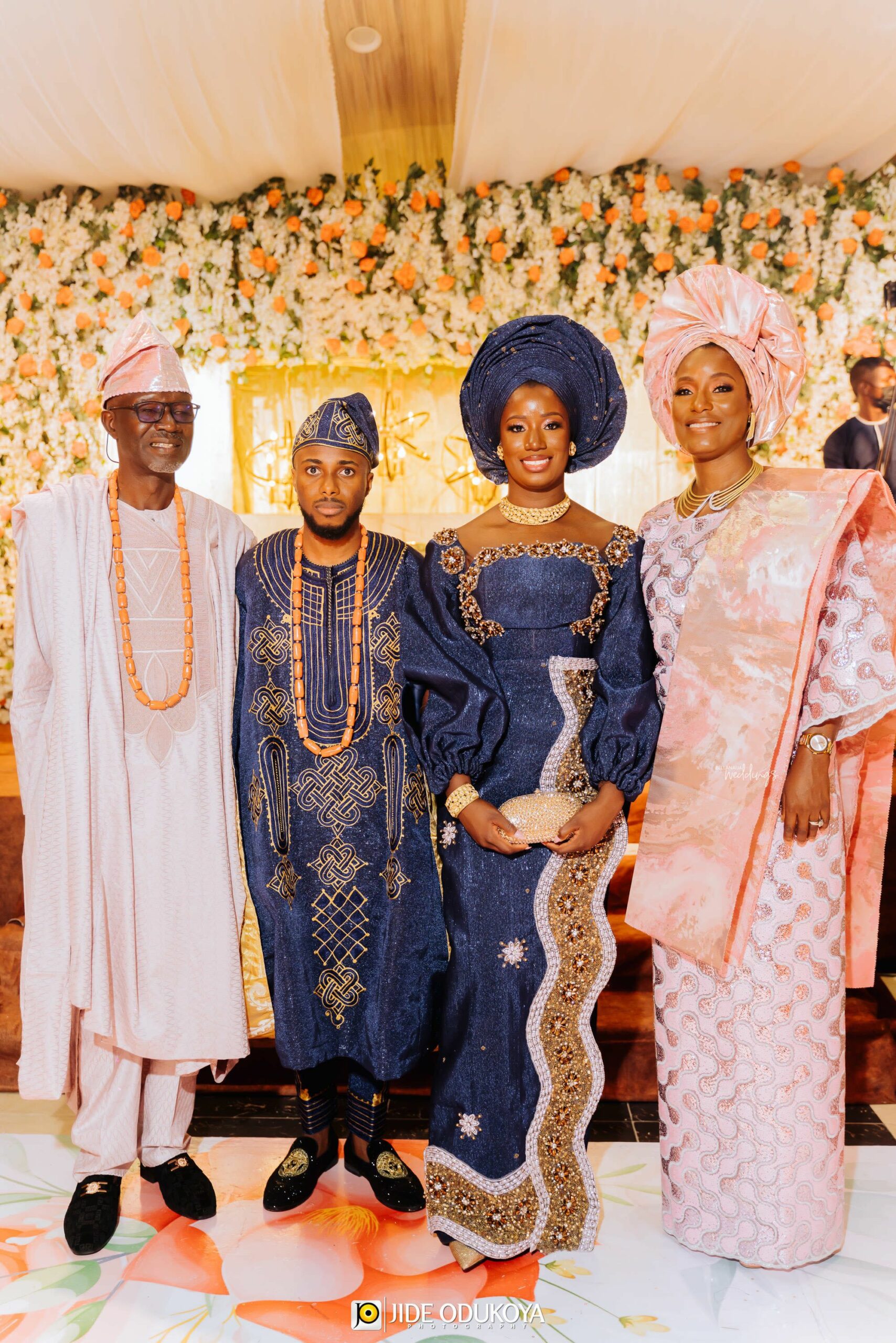 What's a wedding celebration without a cake!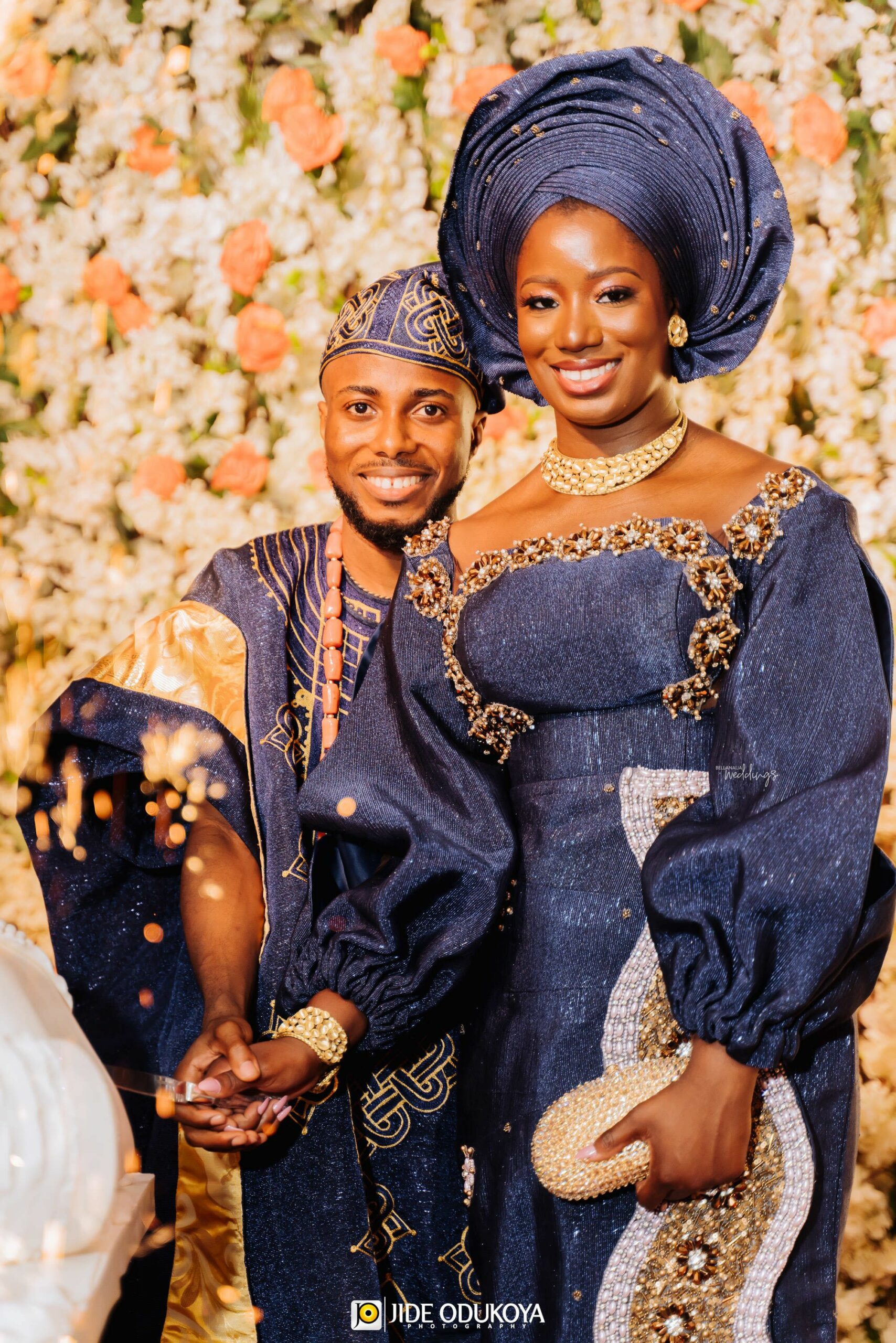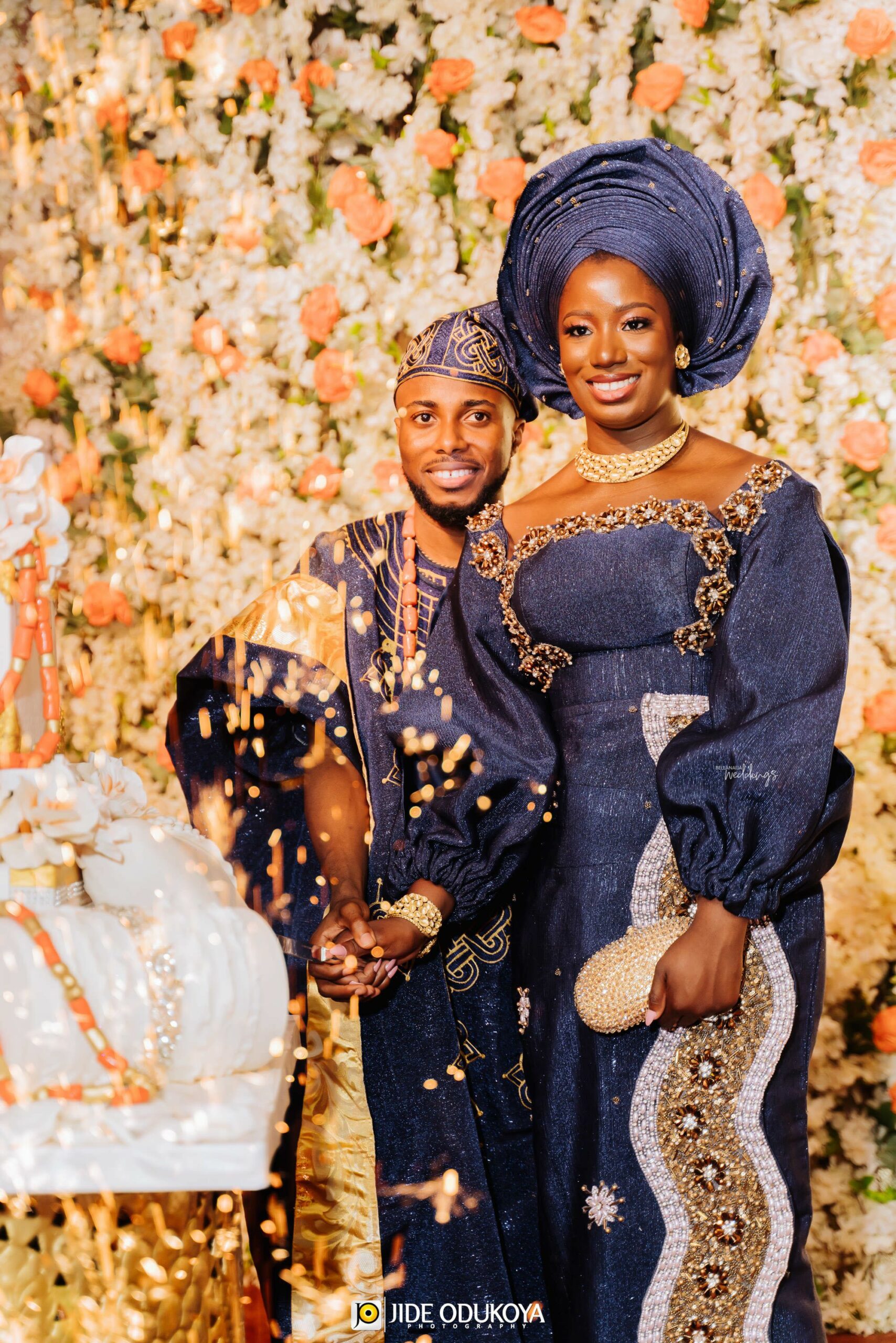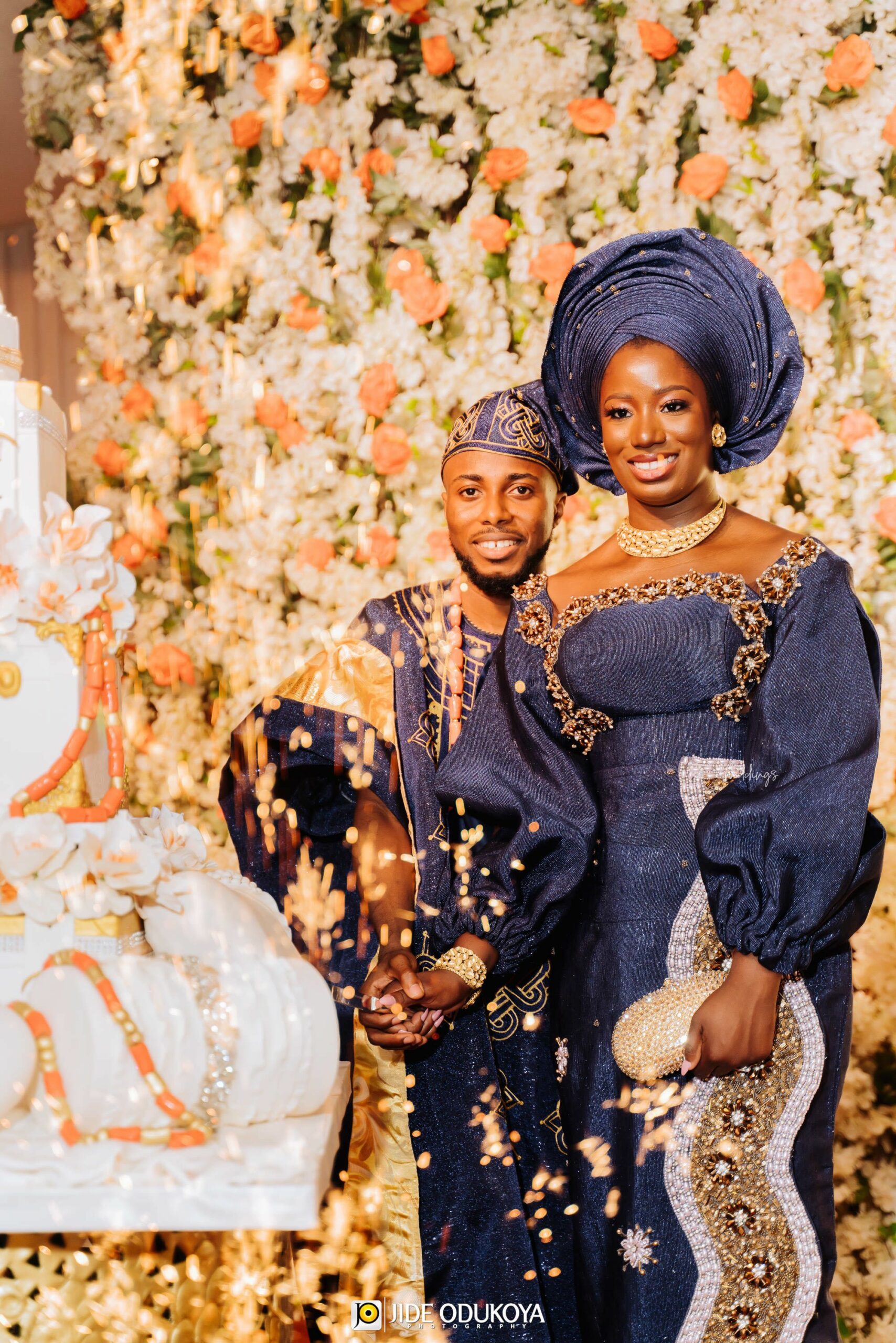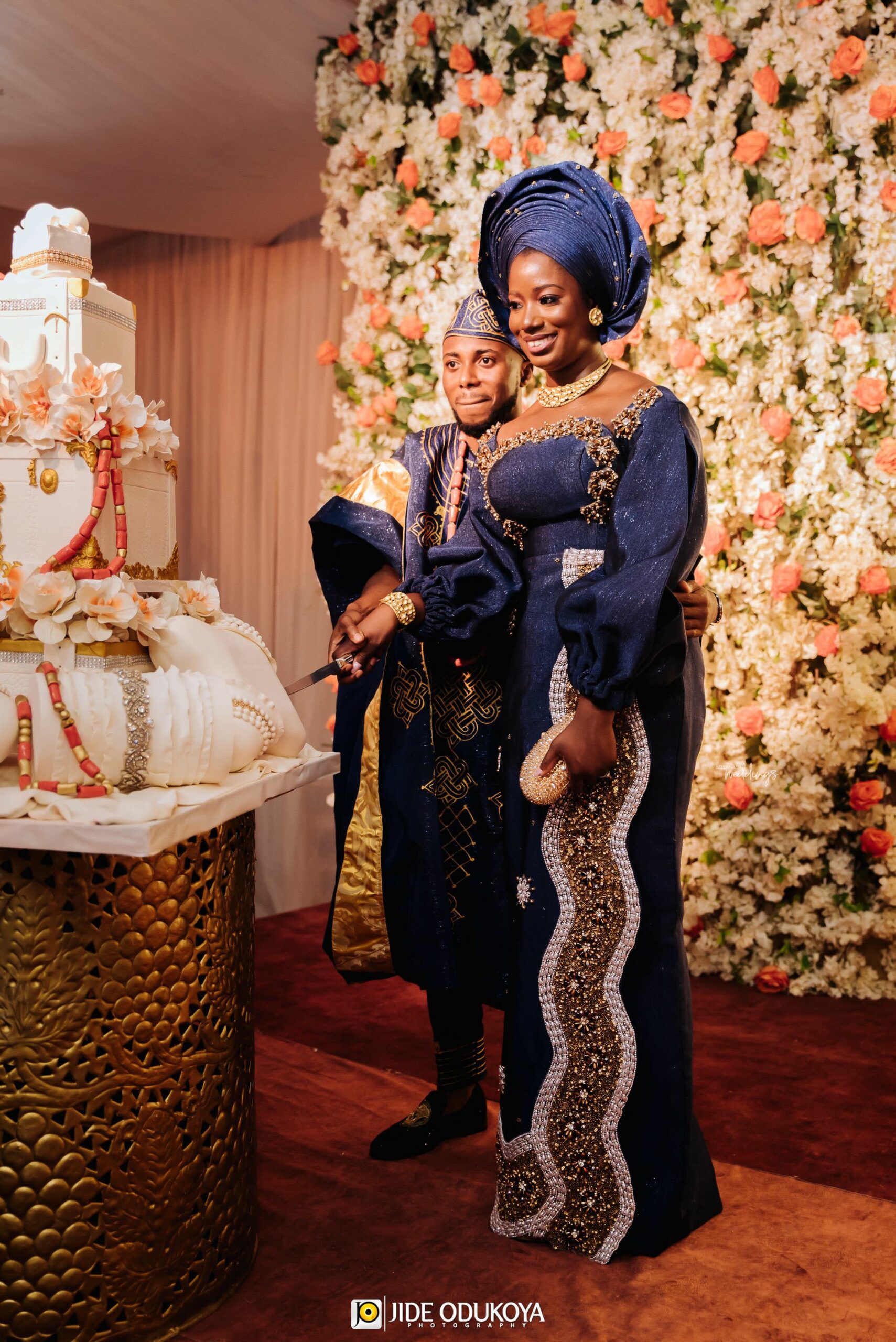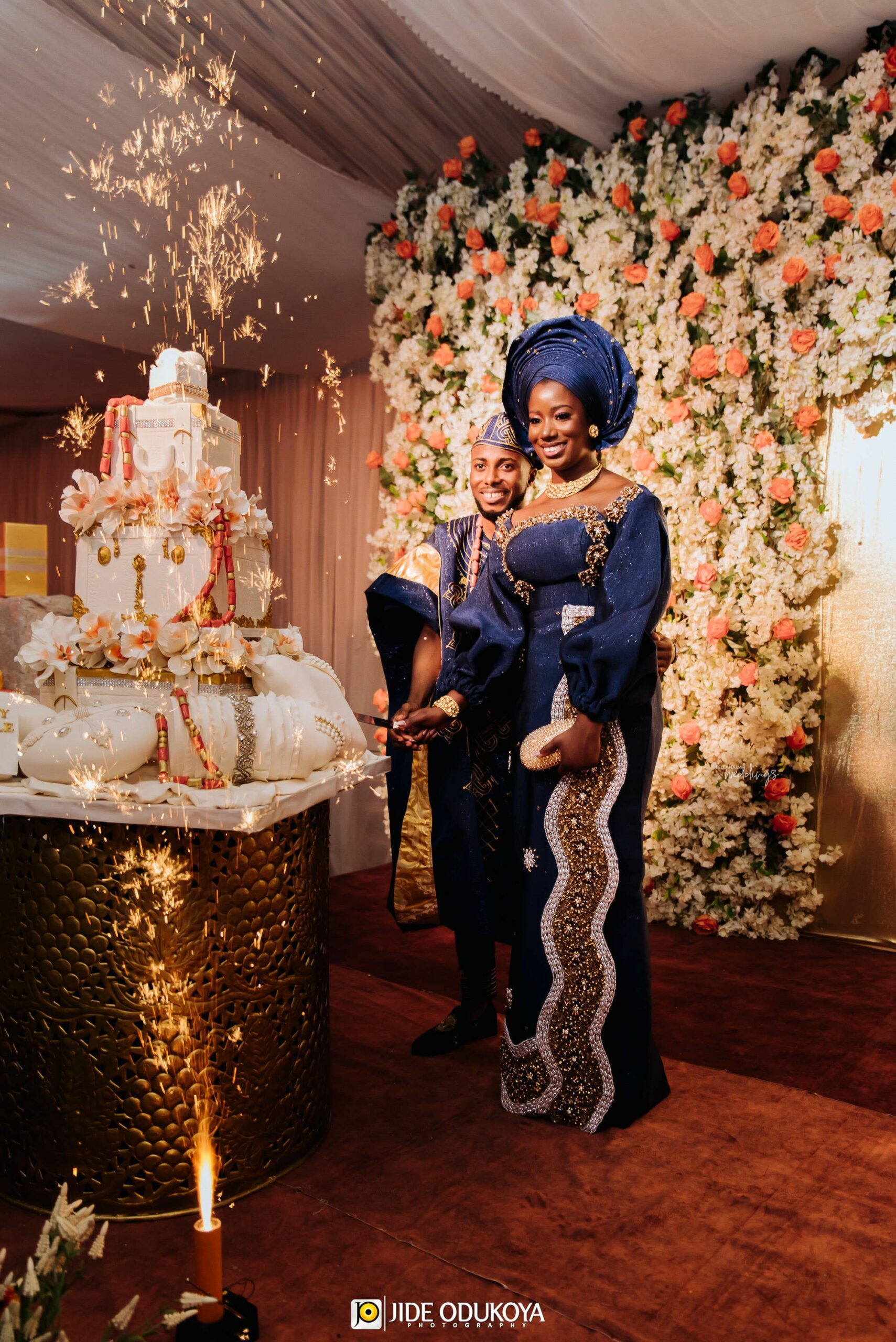 It's Mr and Mrs now!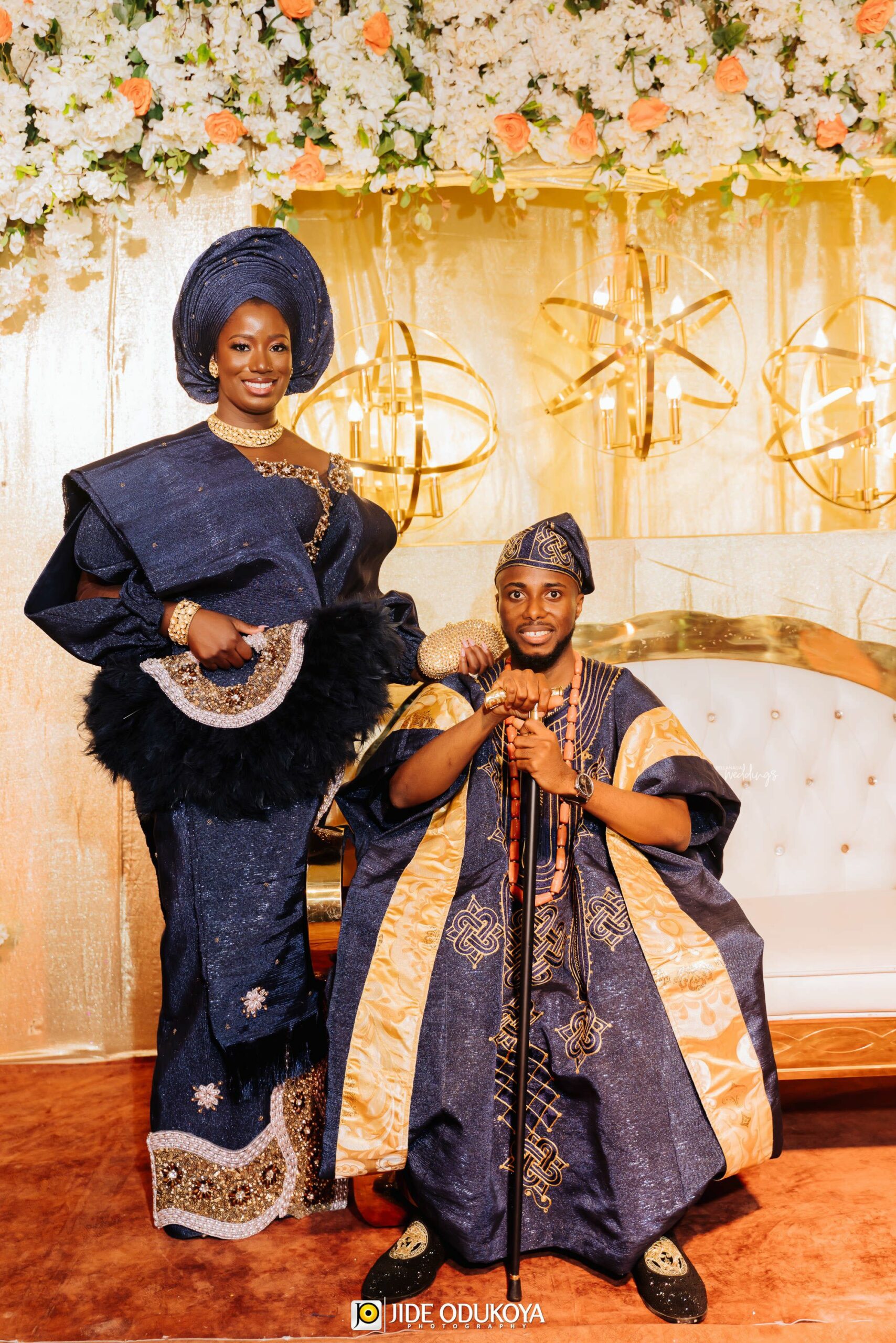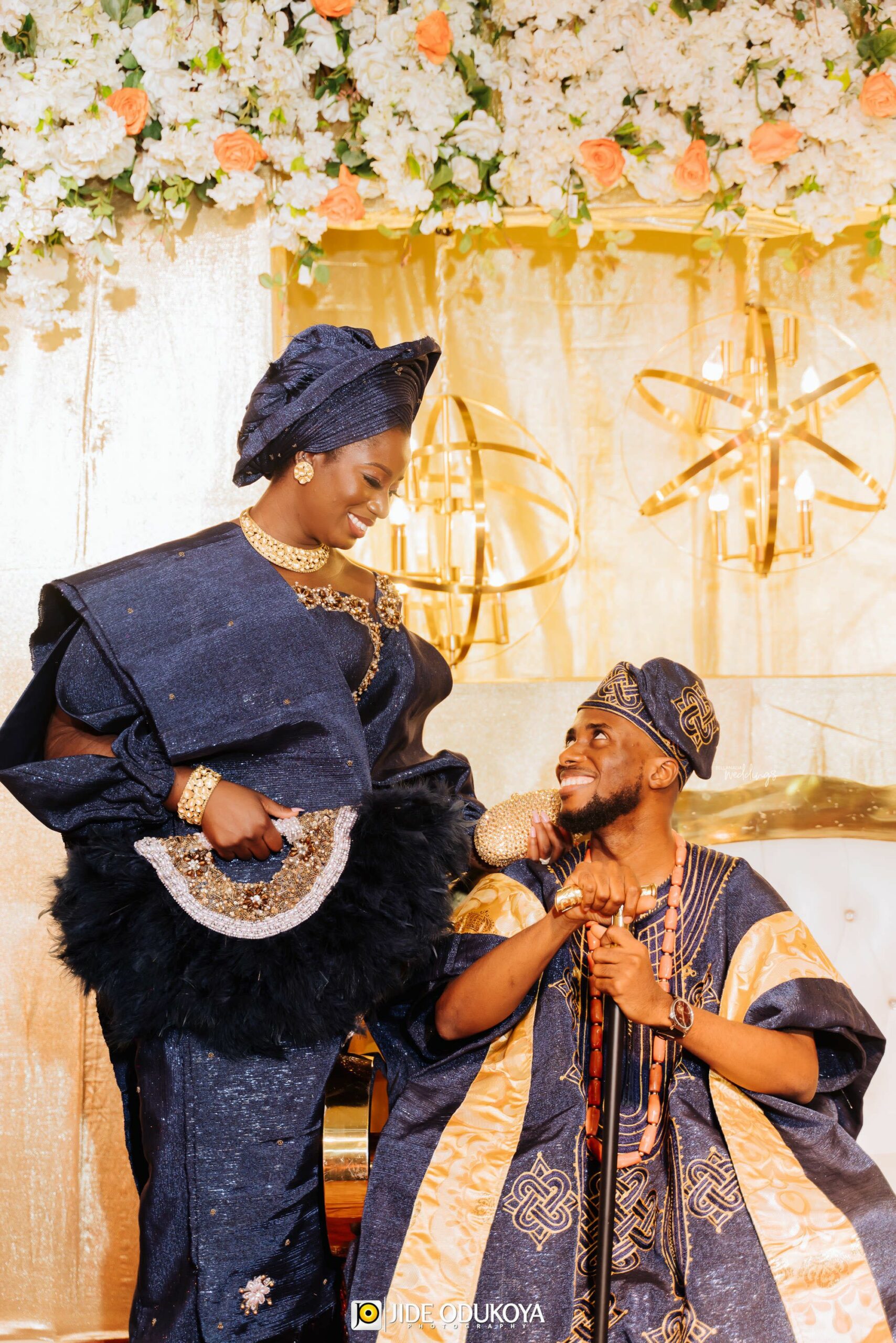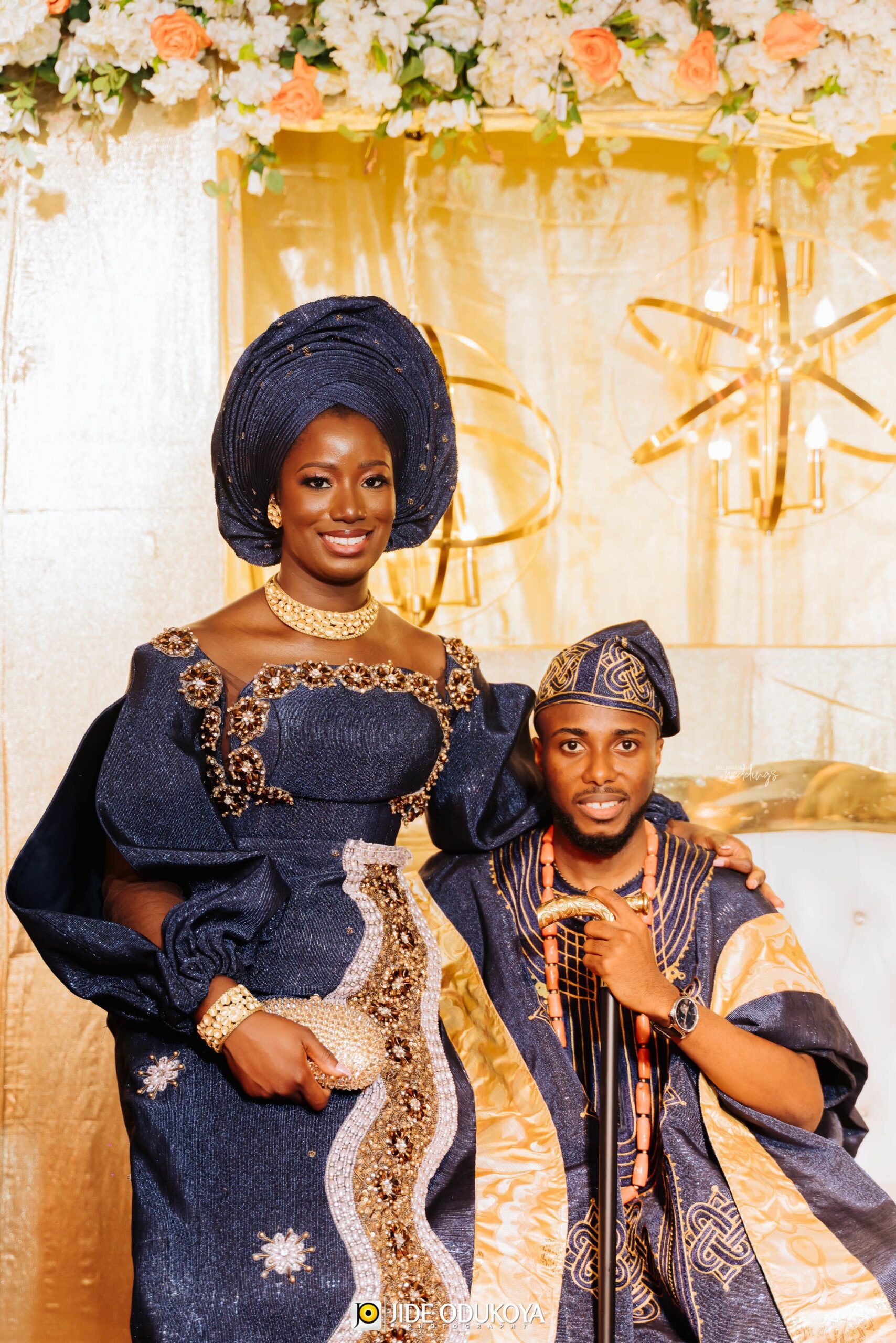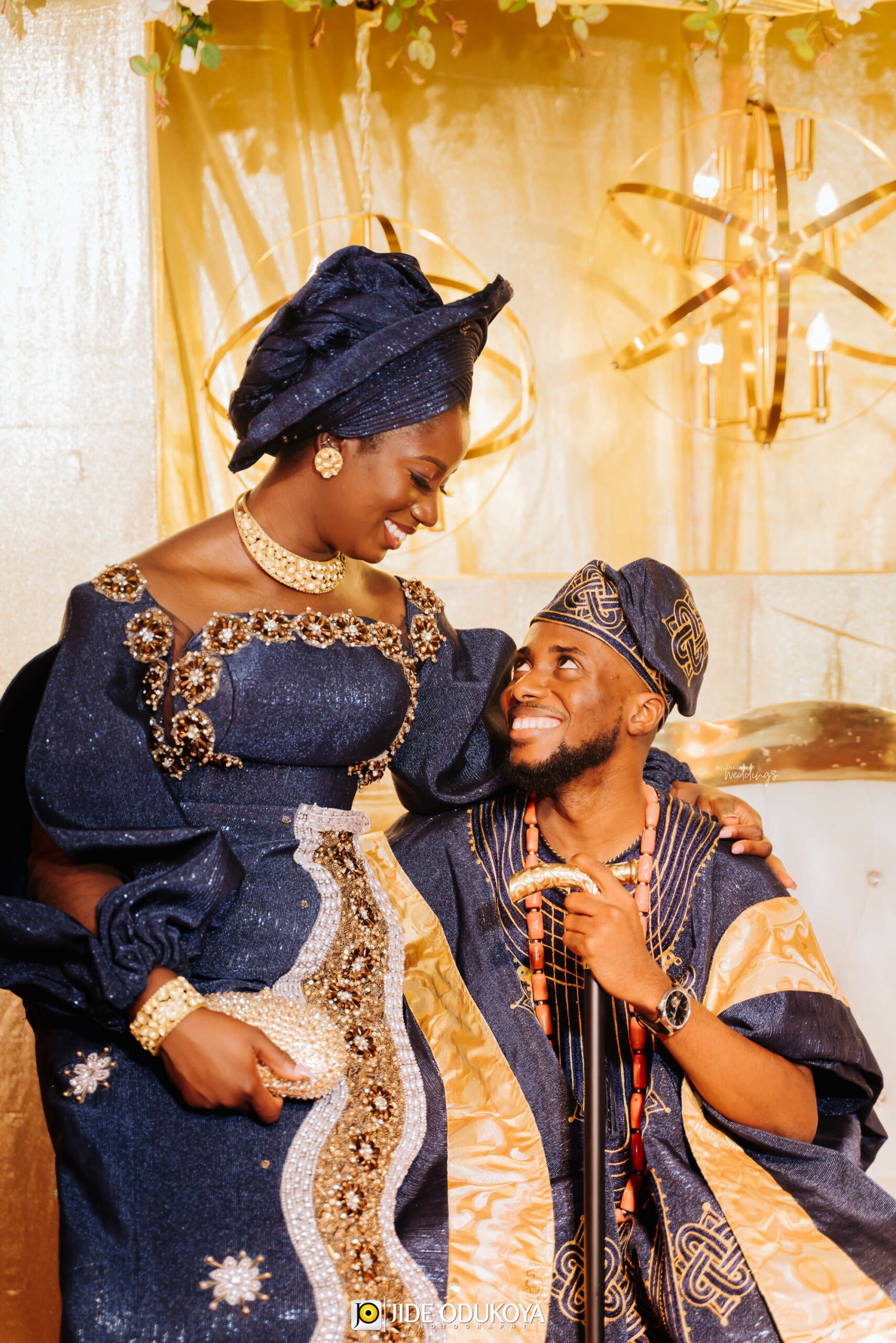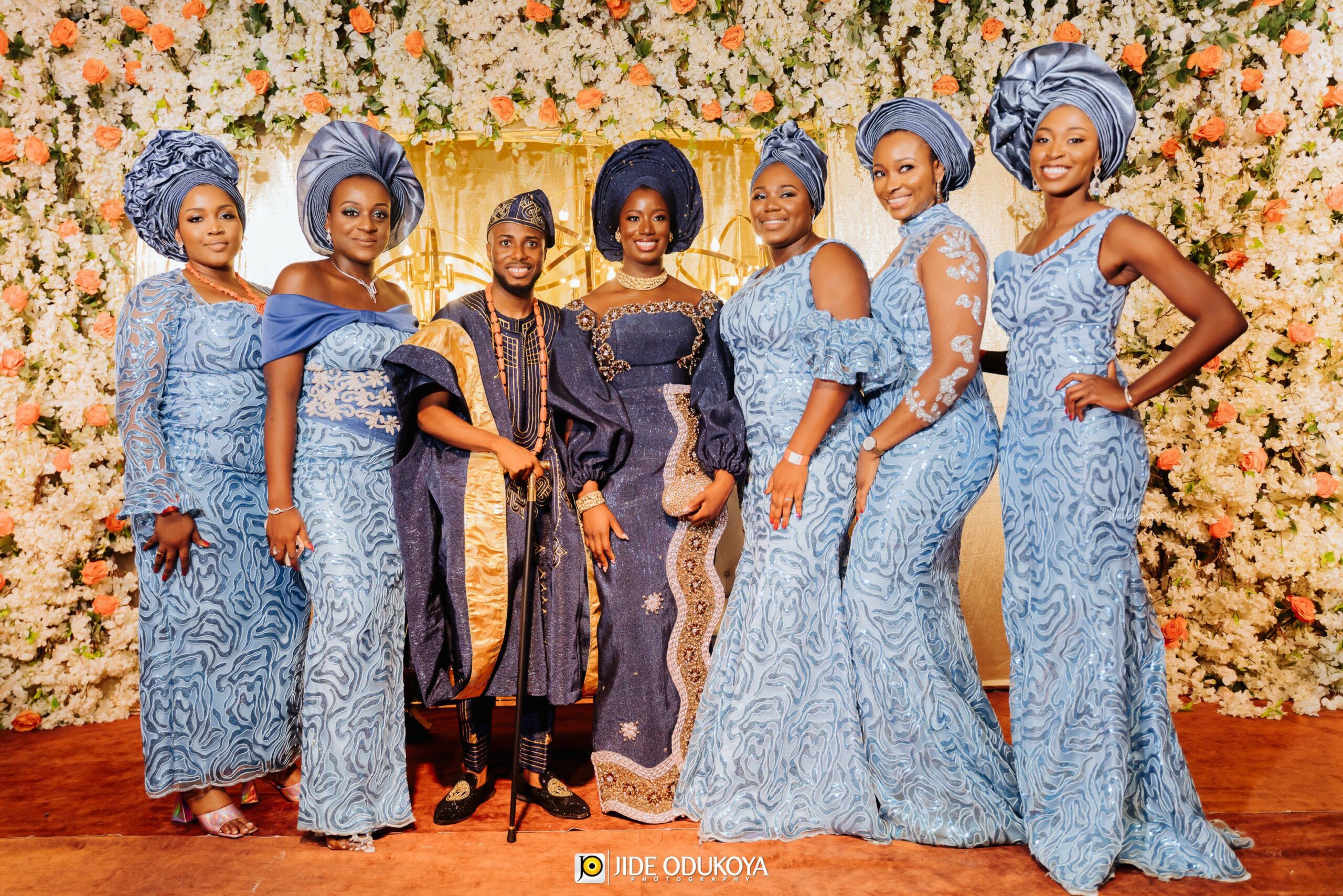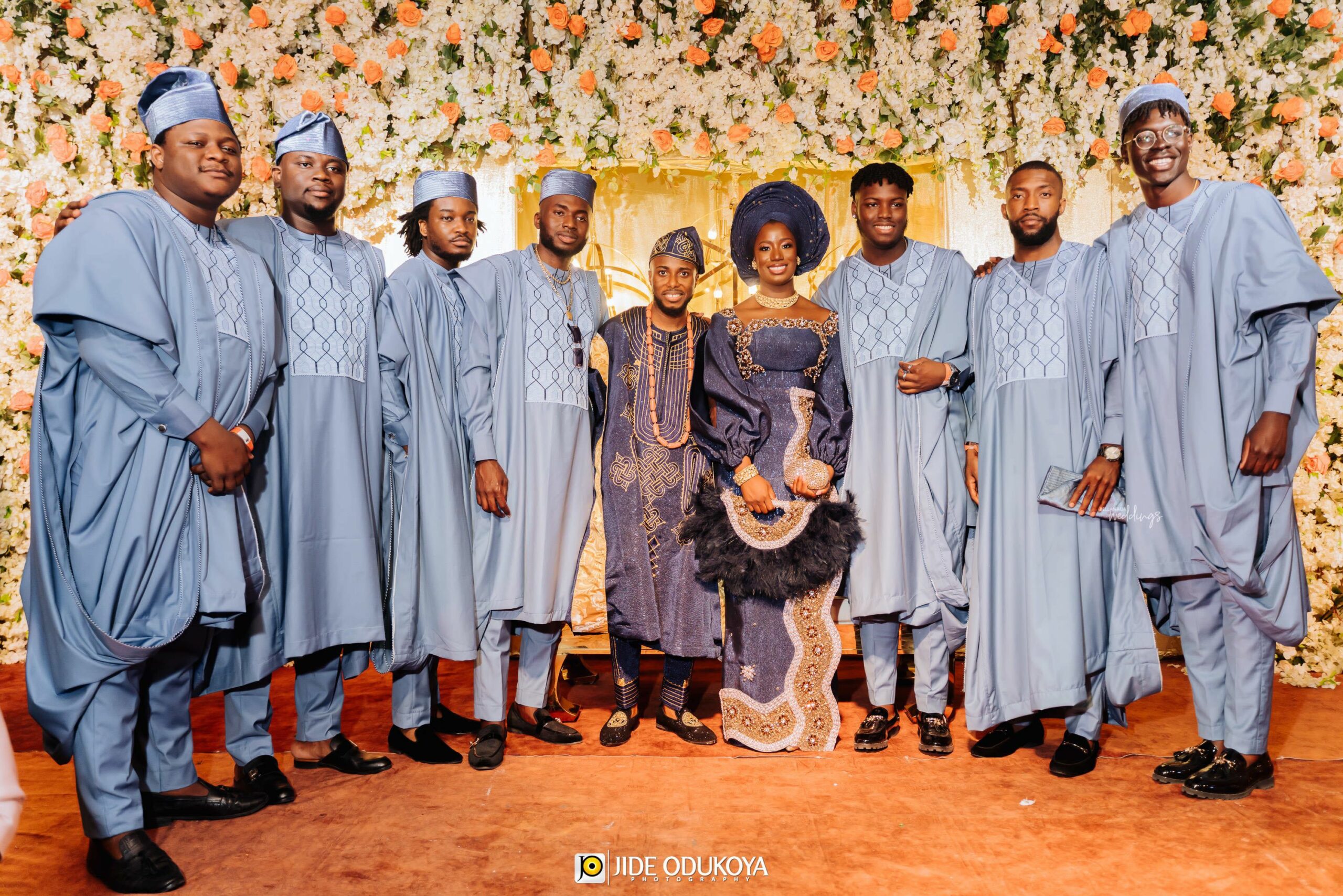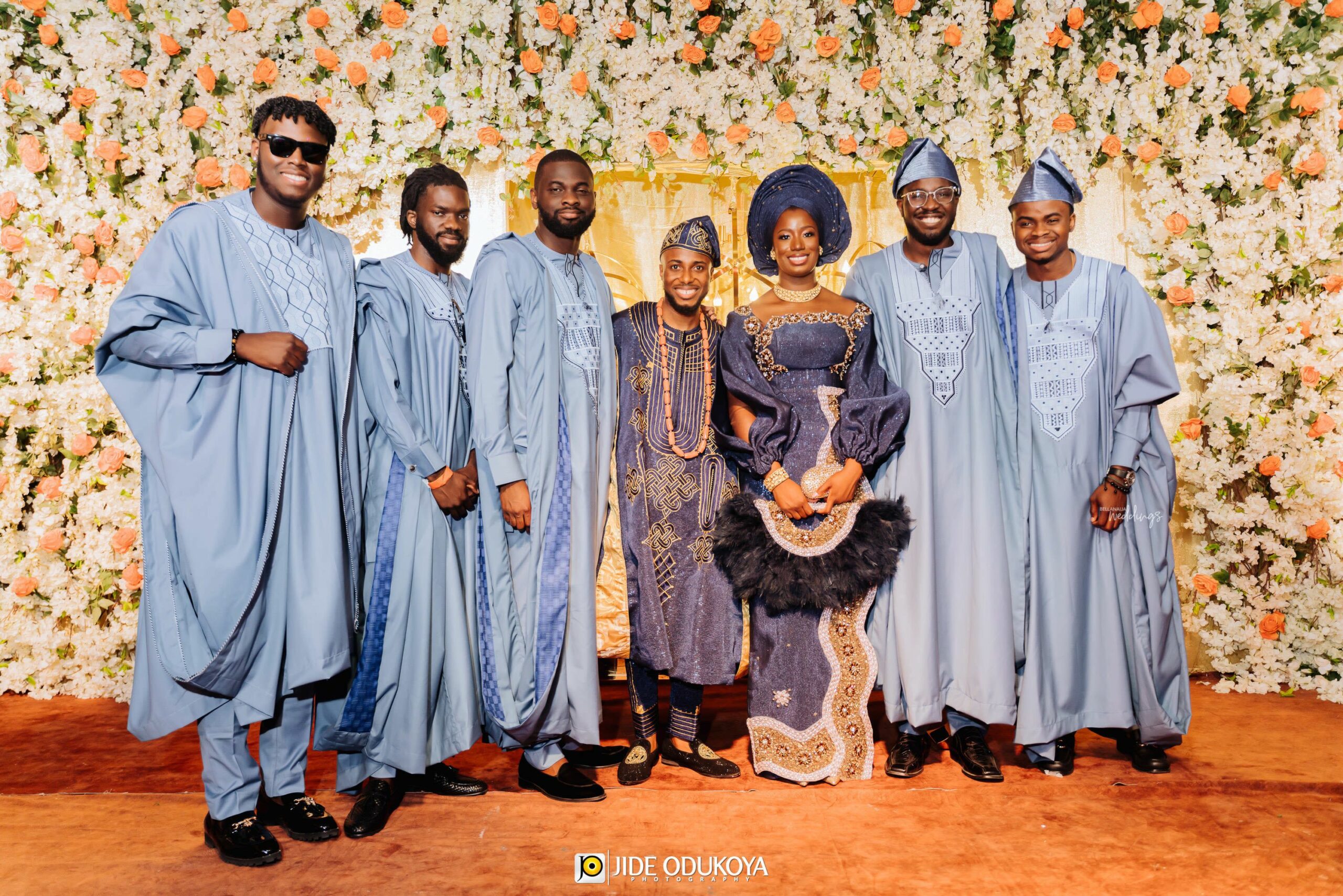 Now, it's time for the second appearance!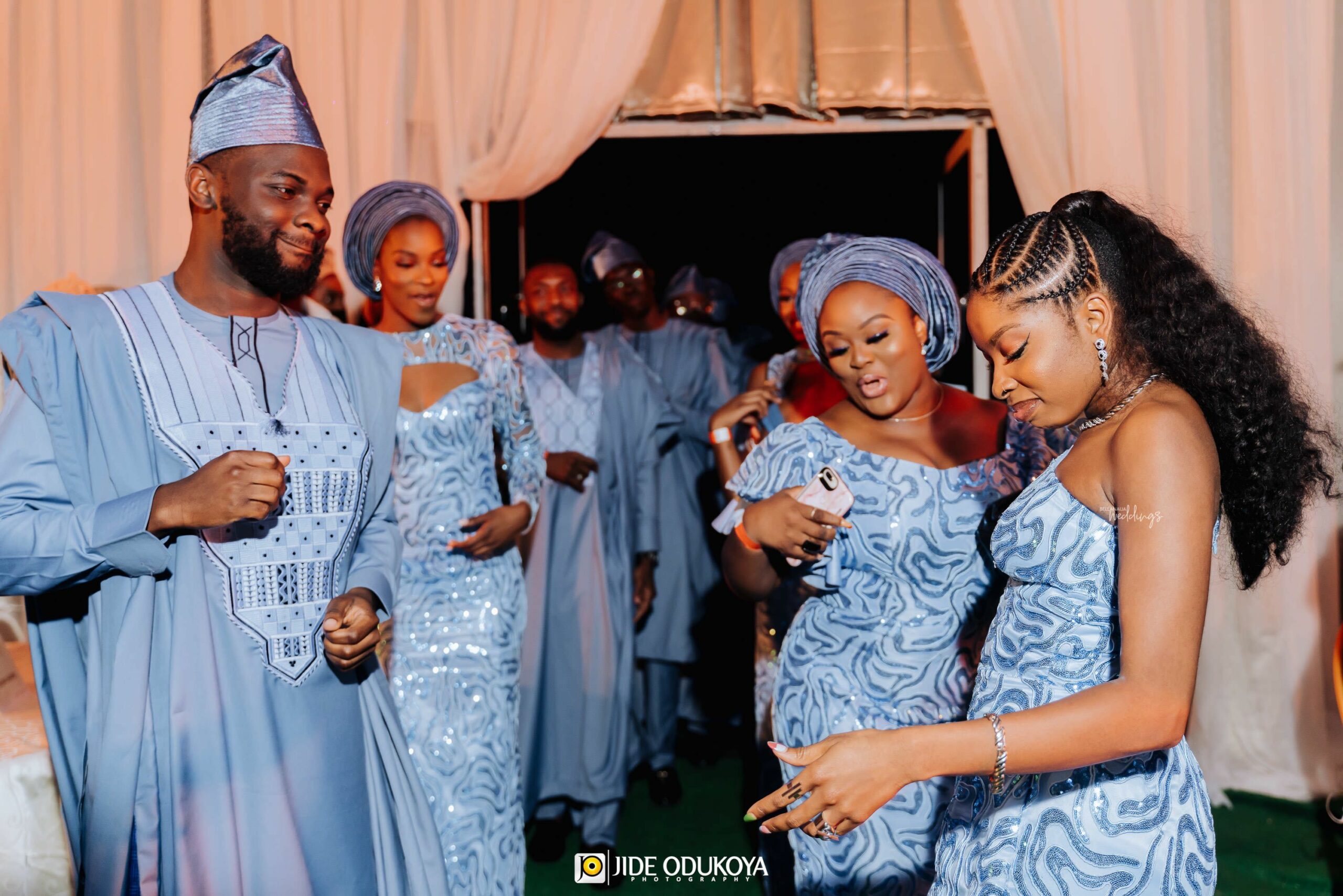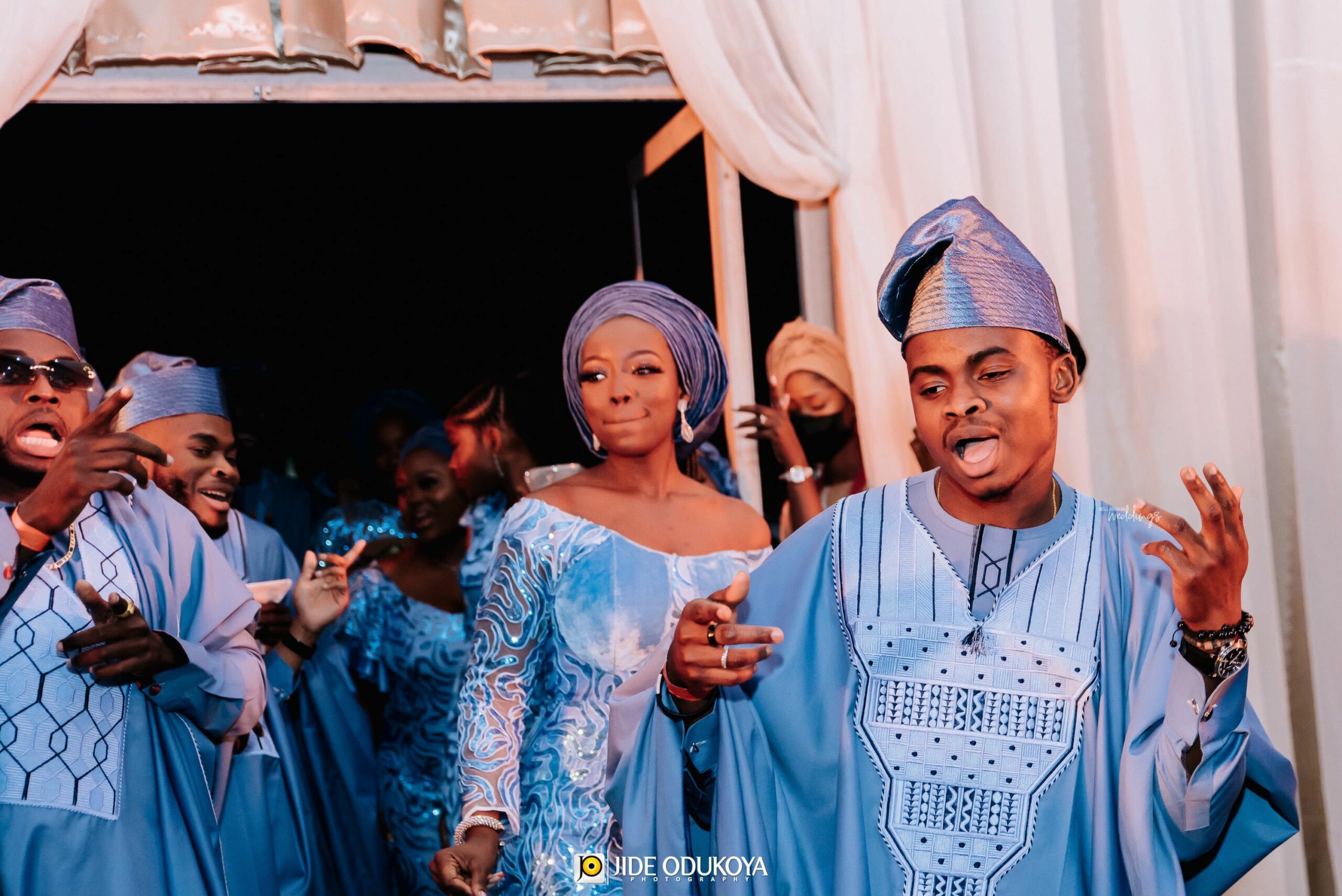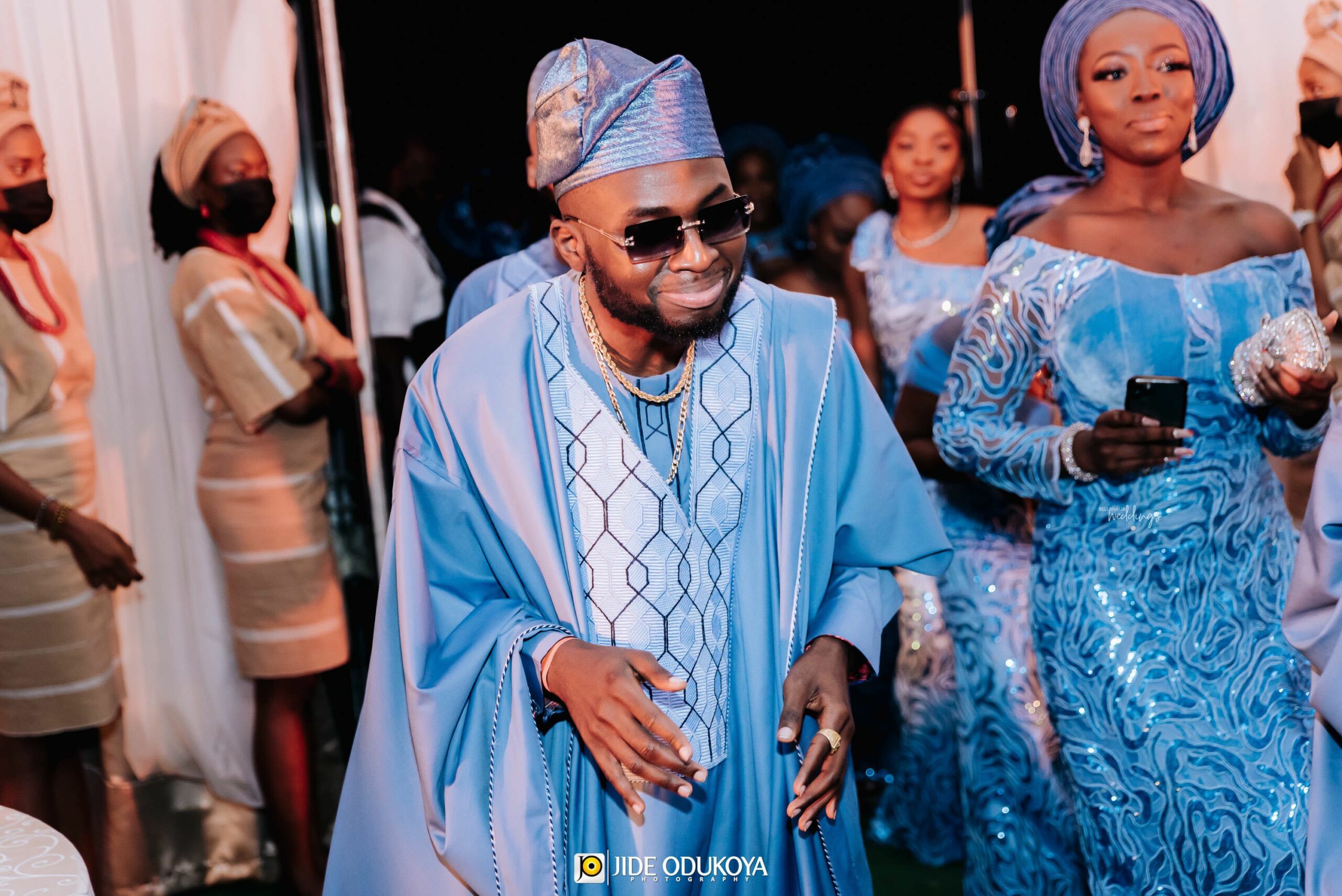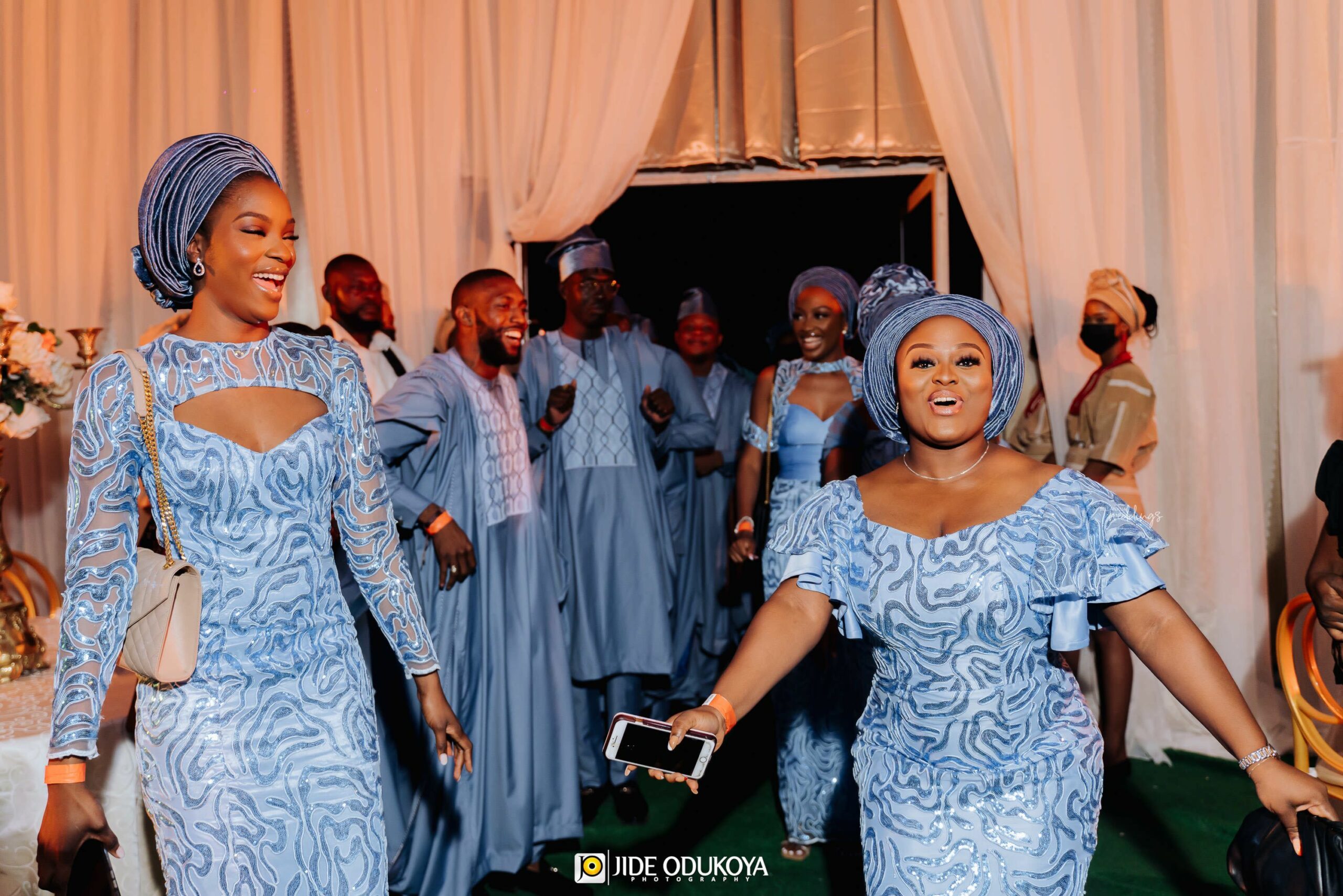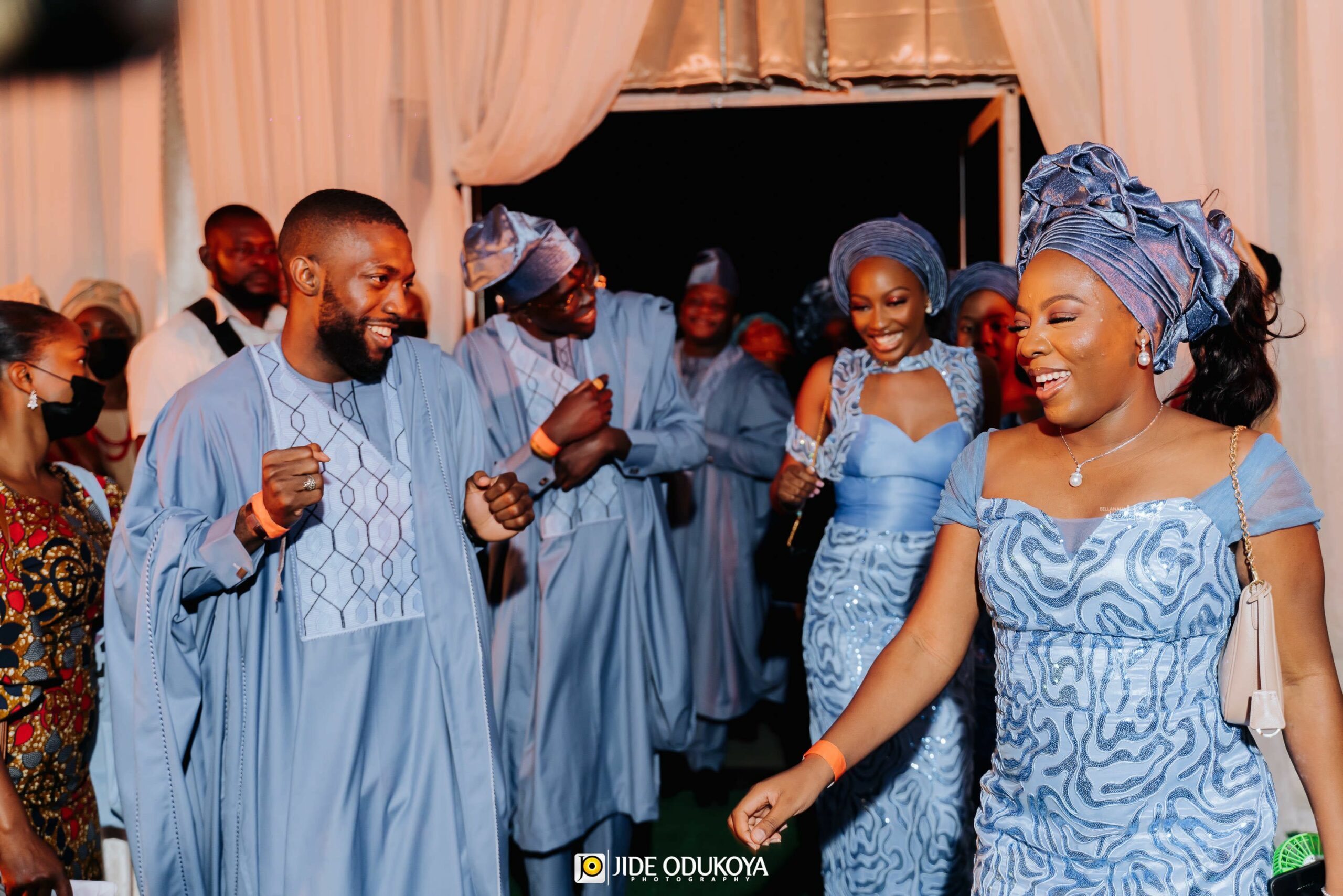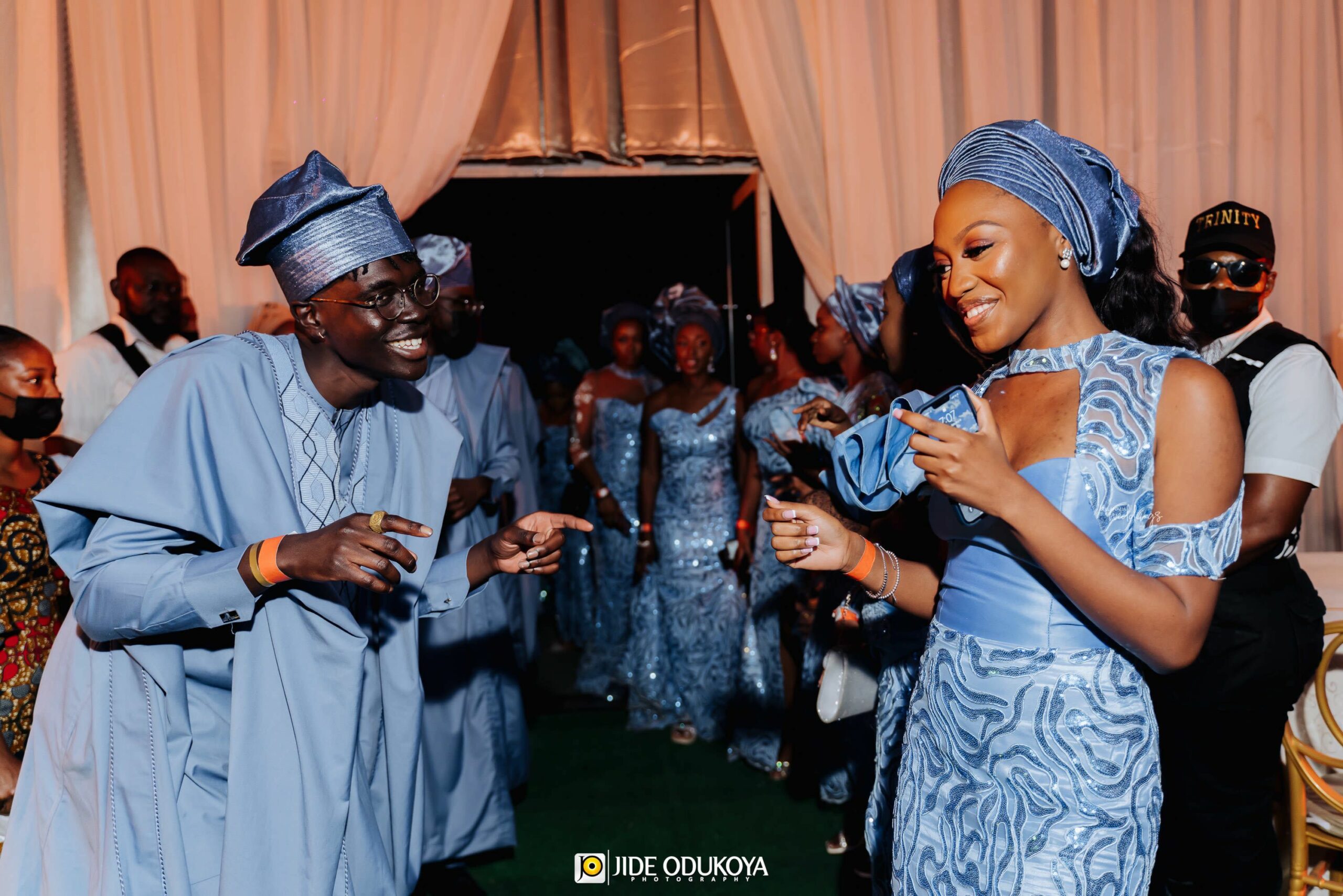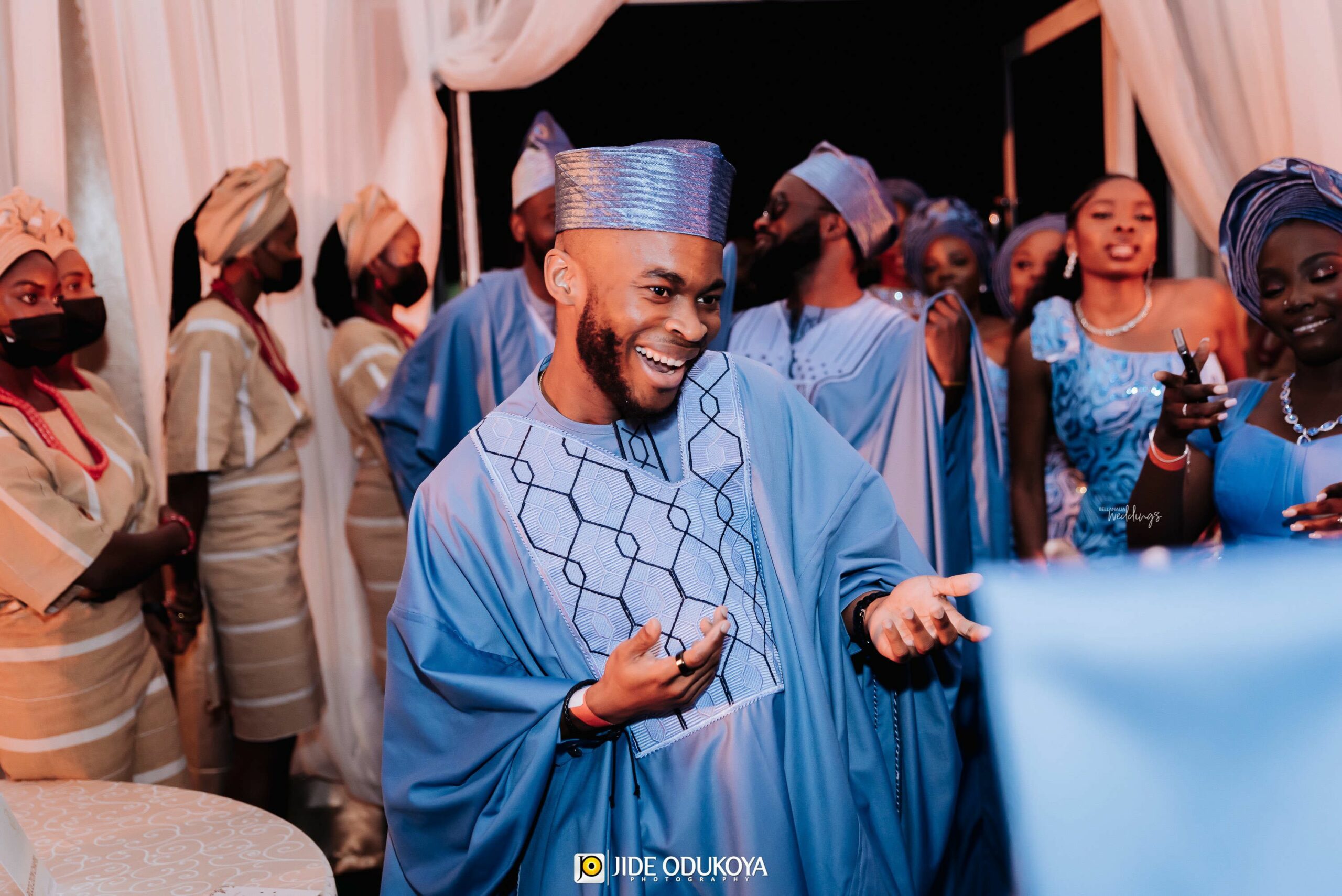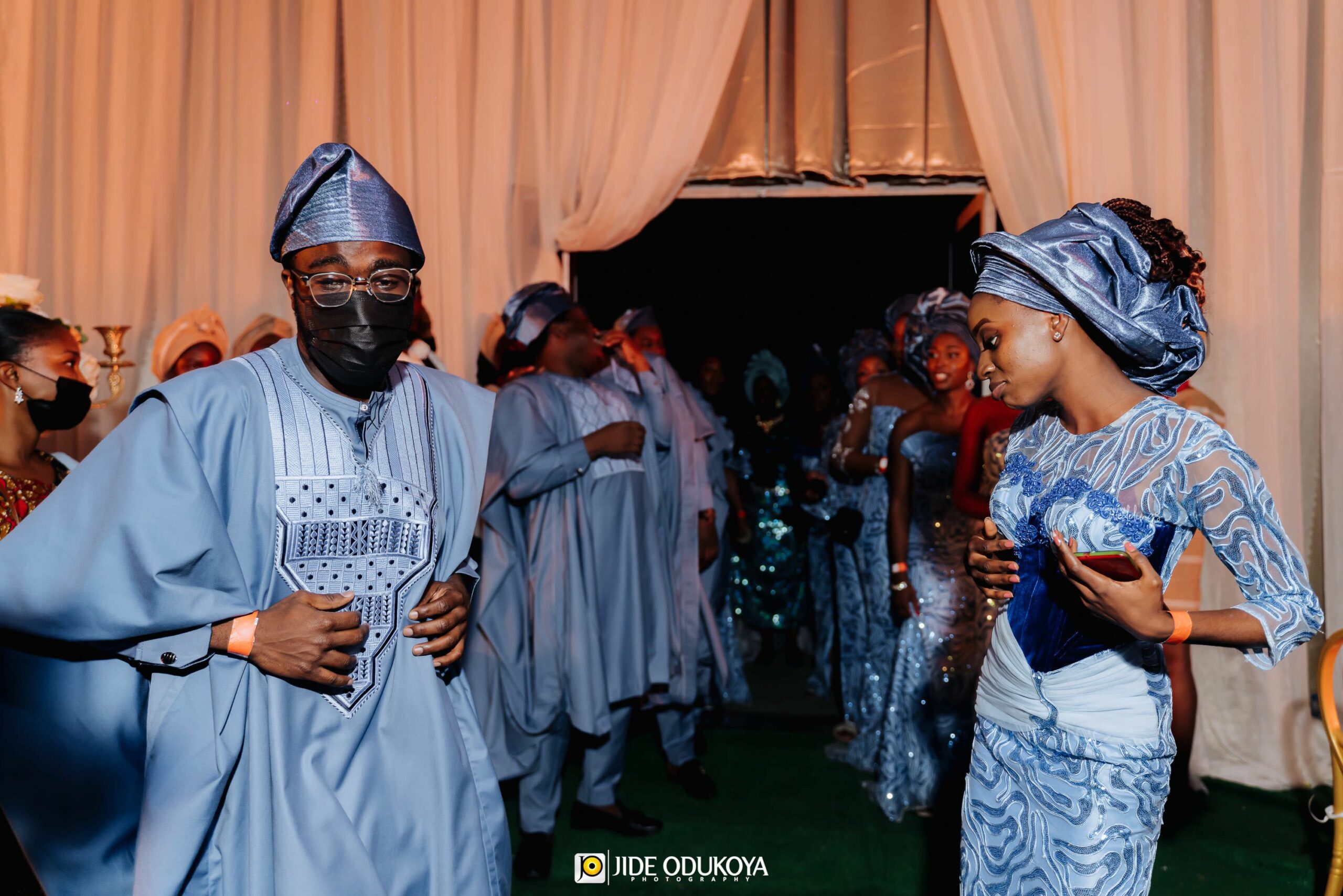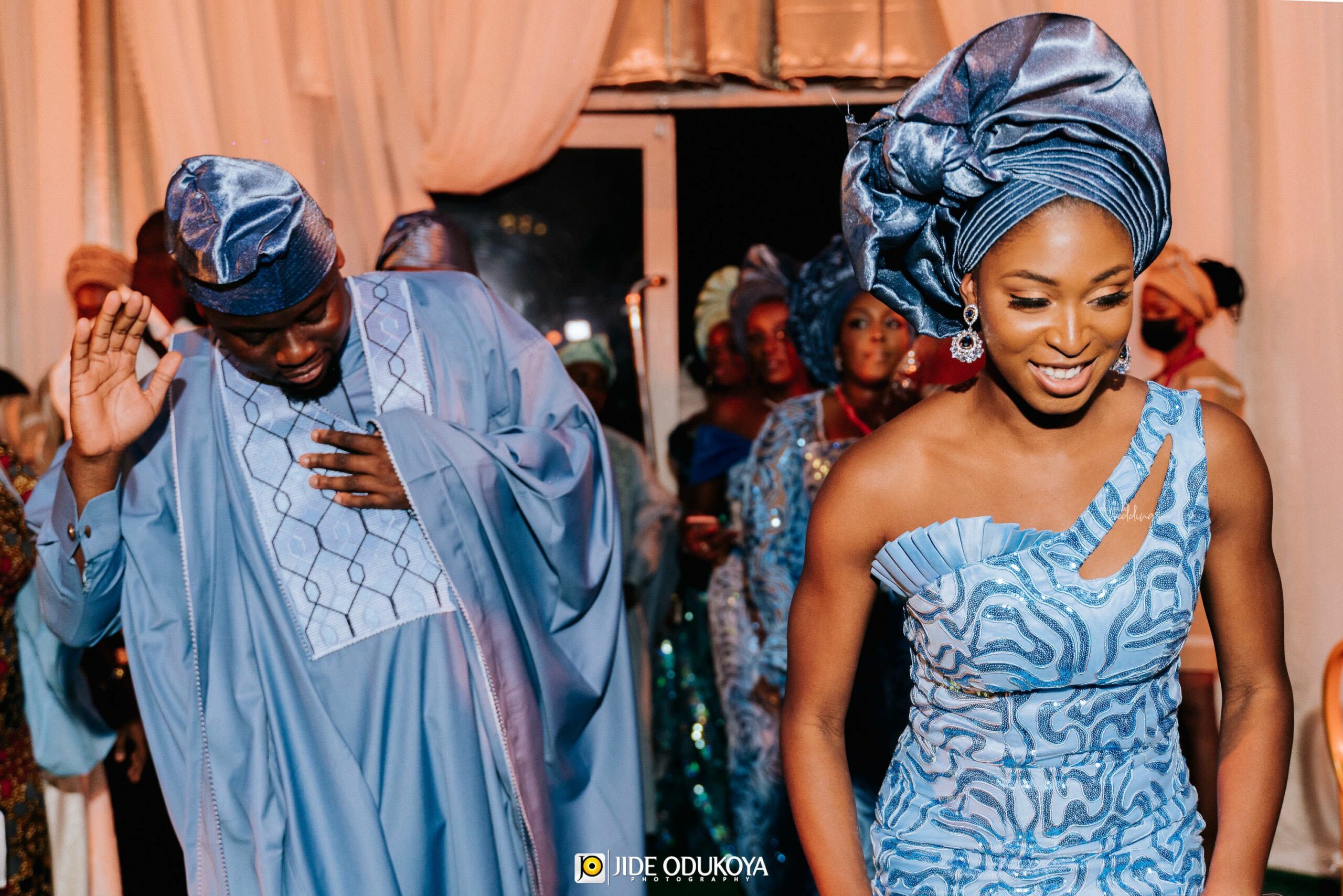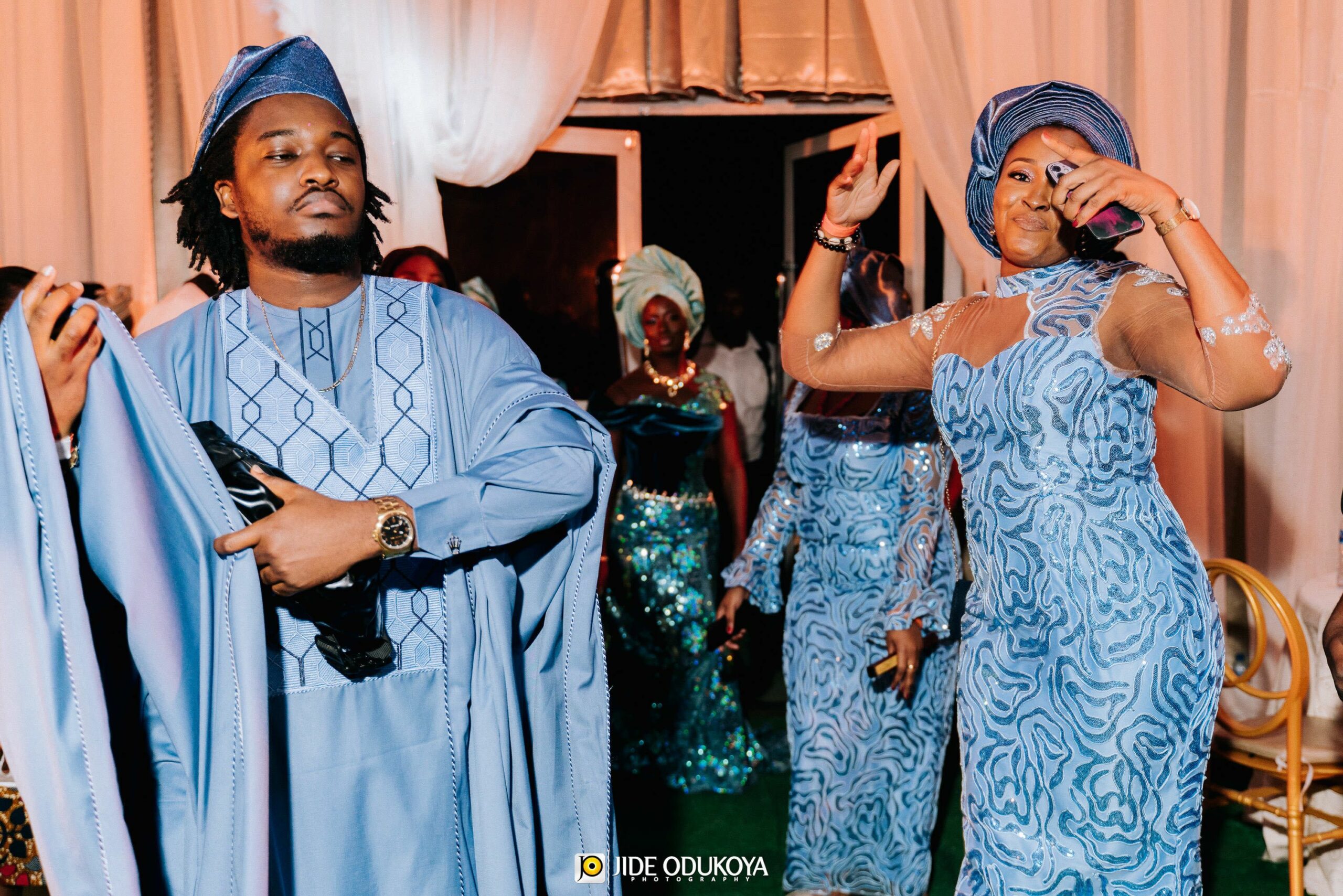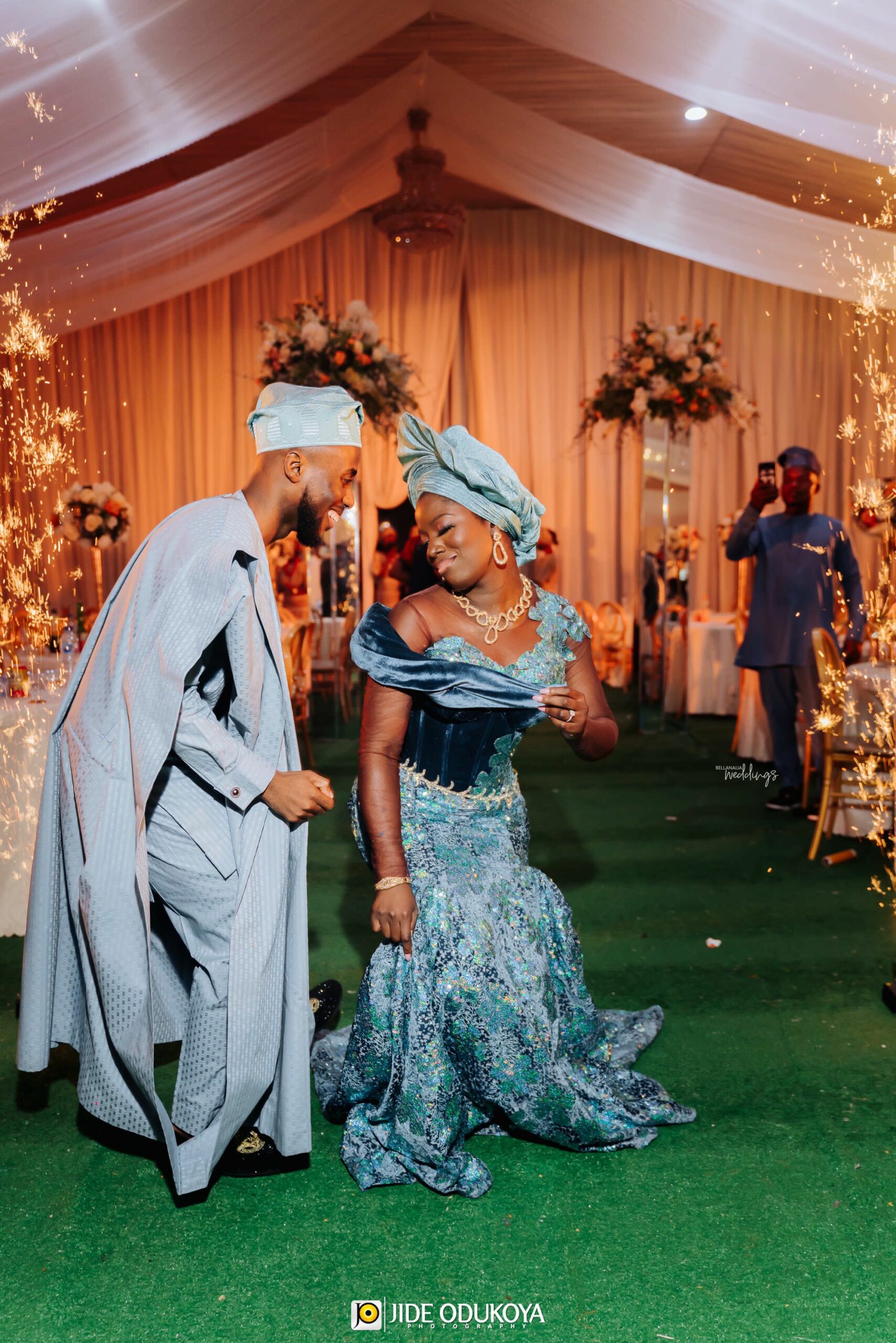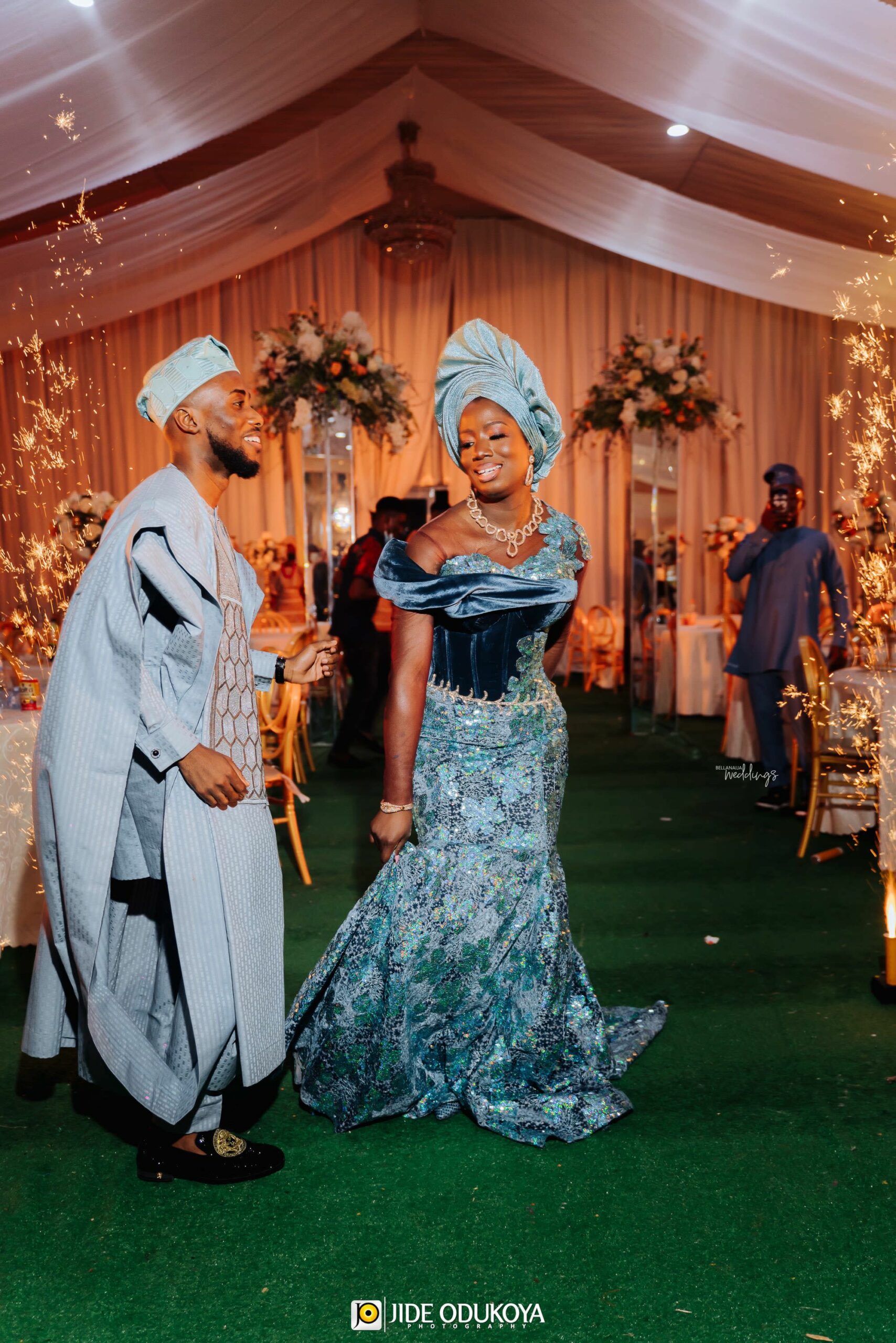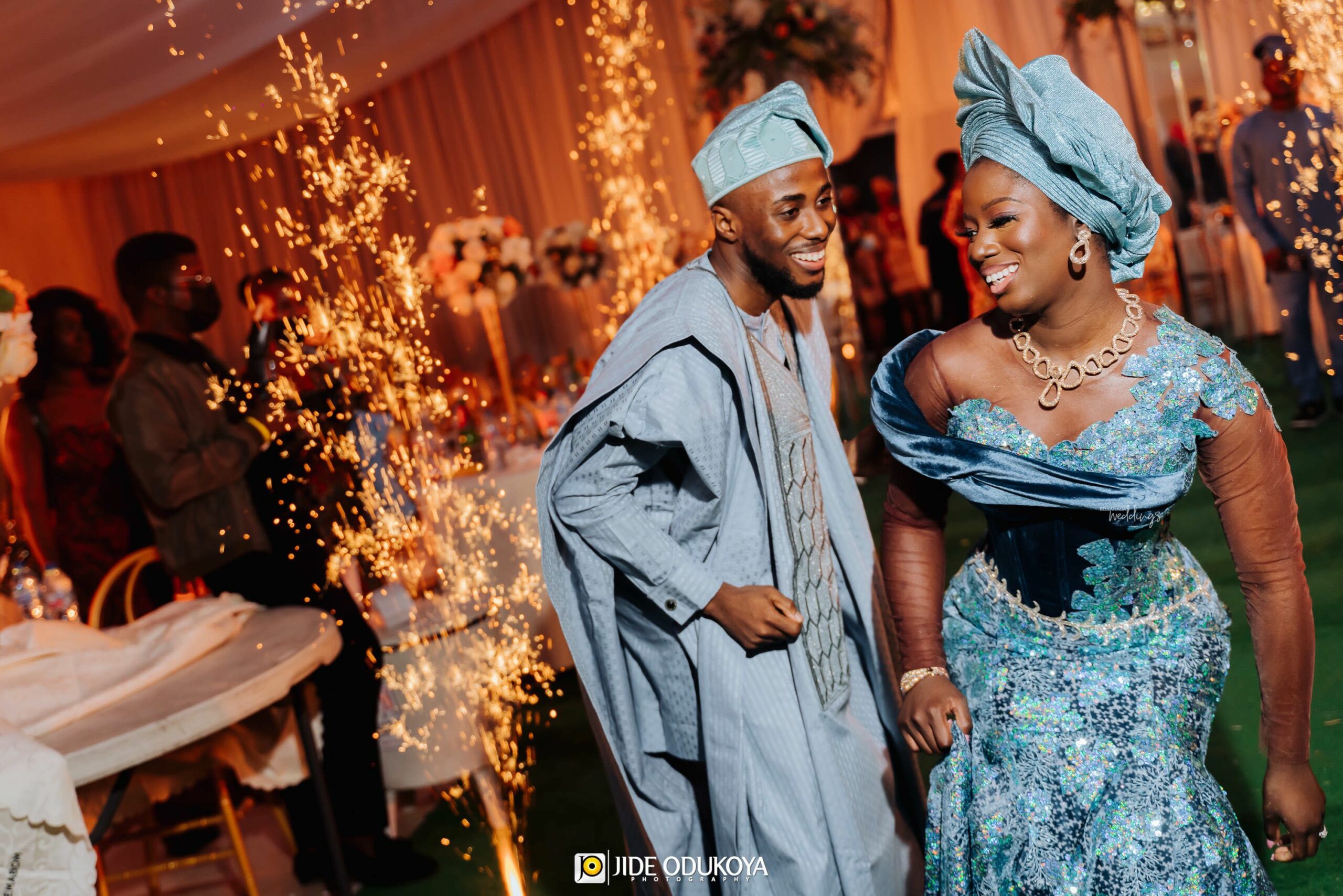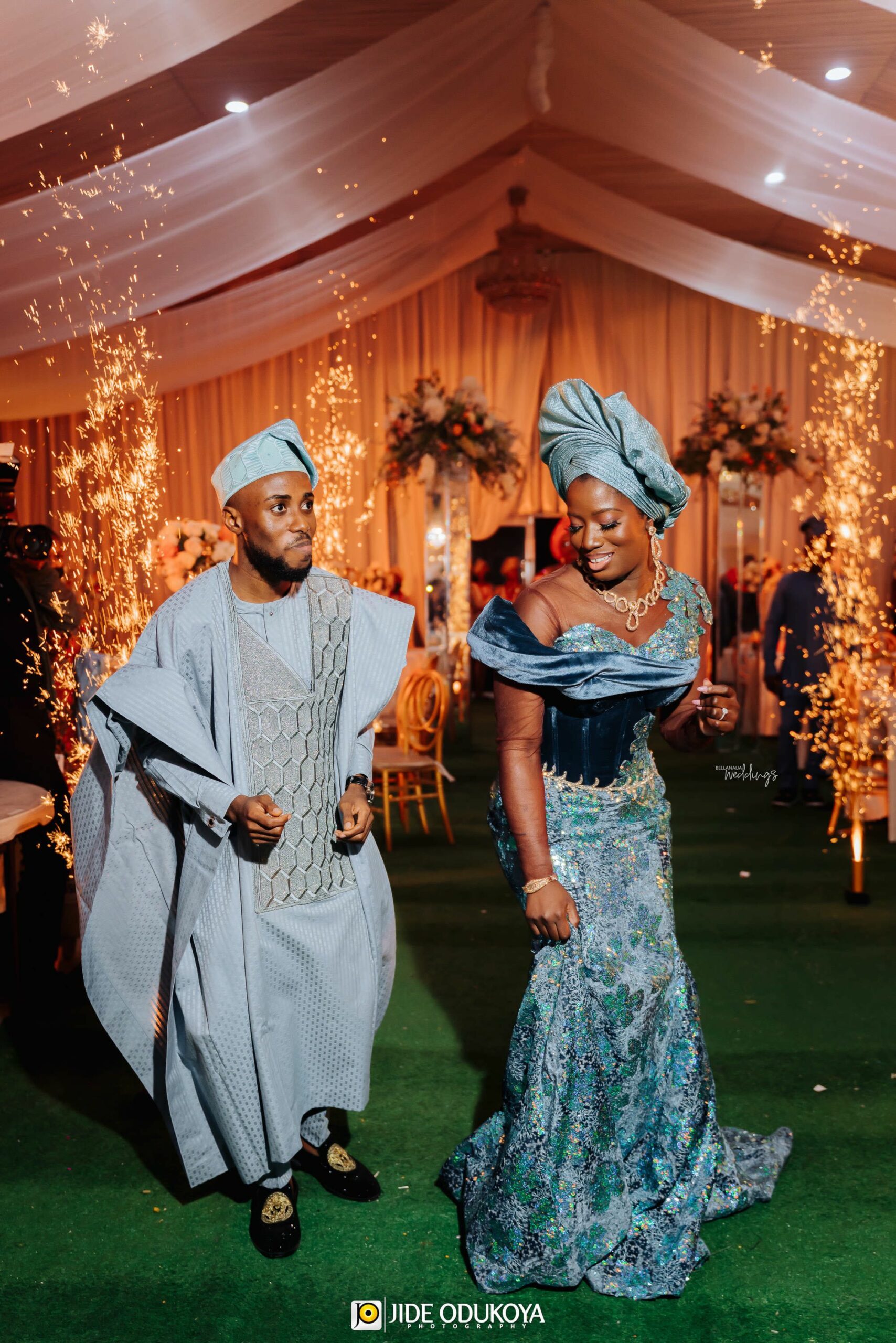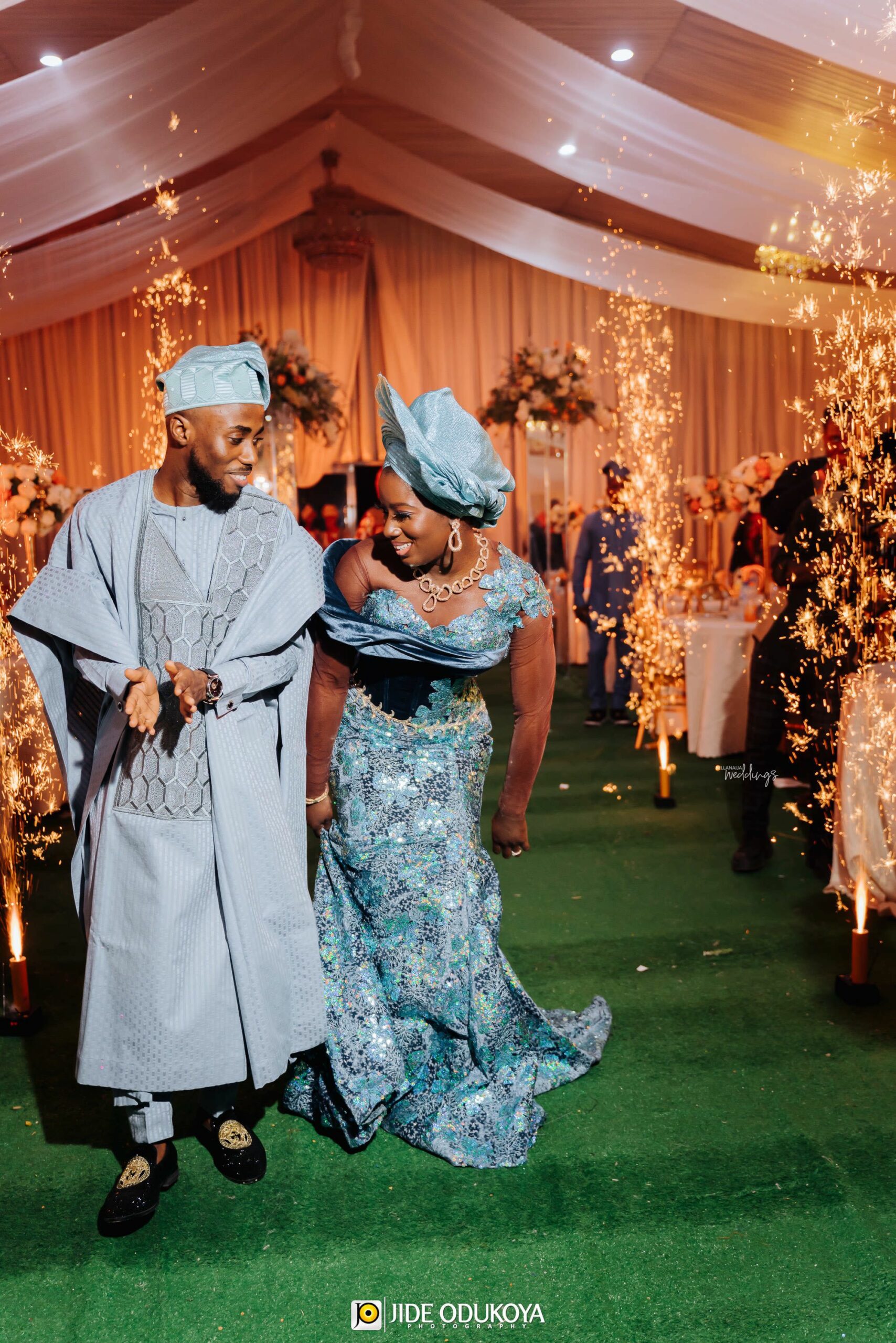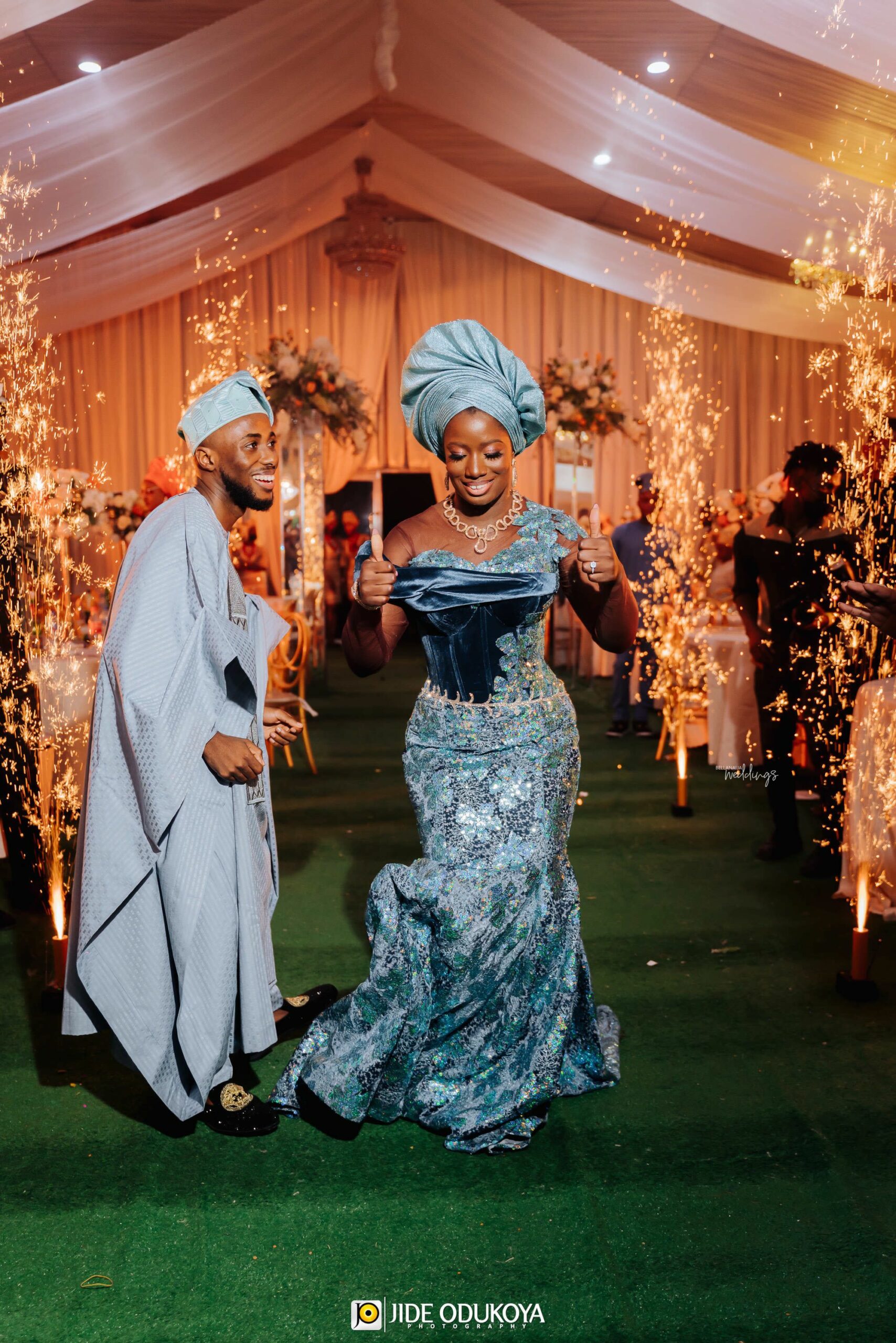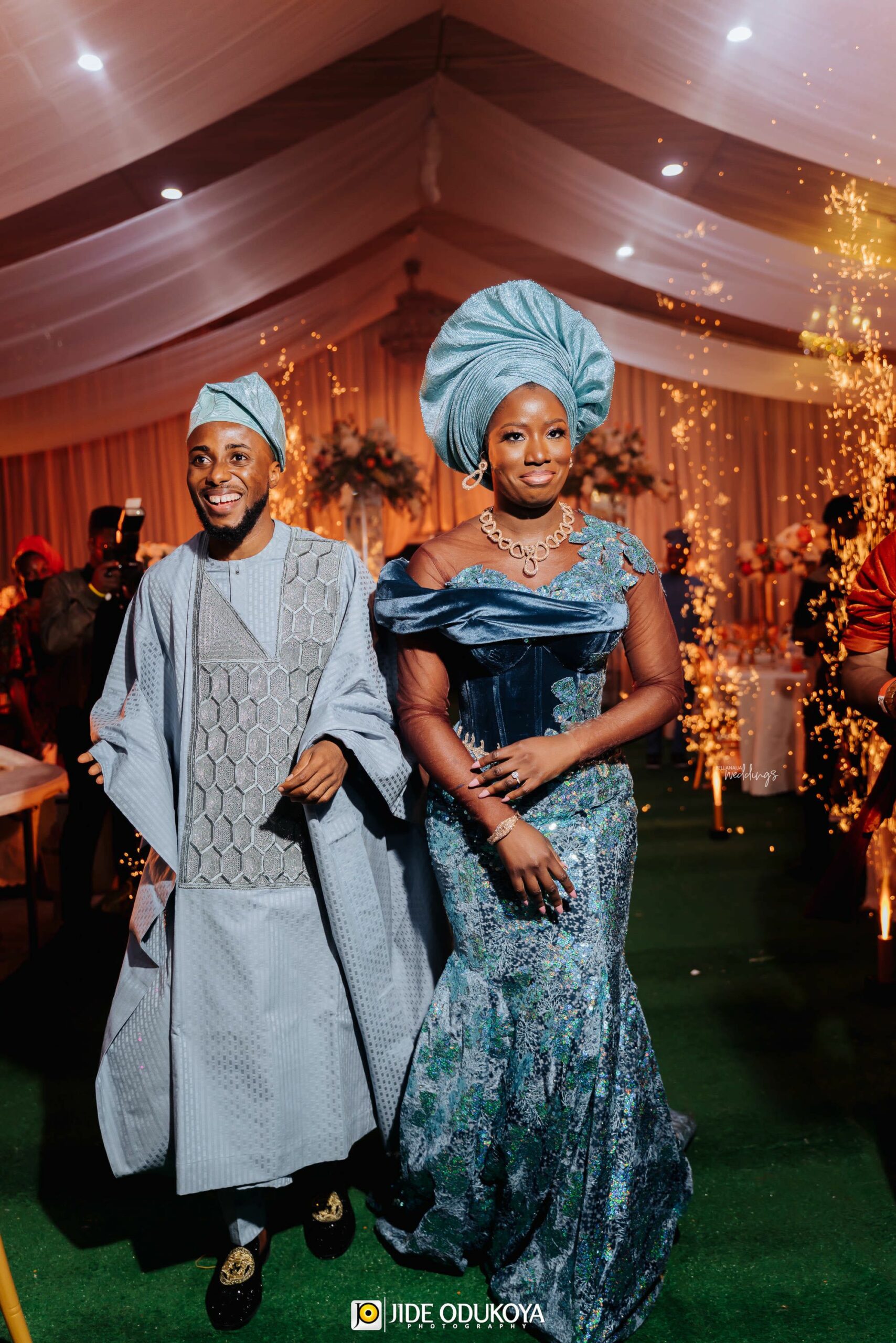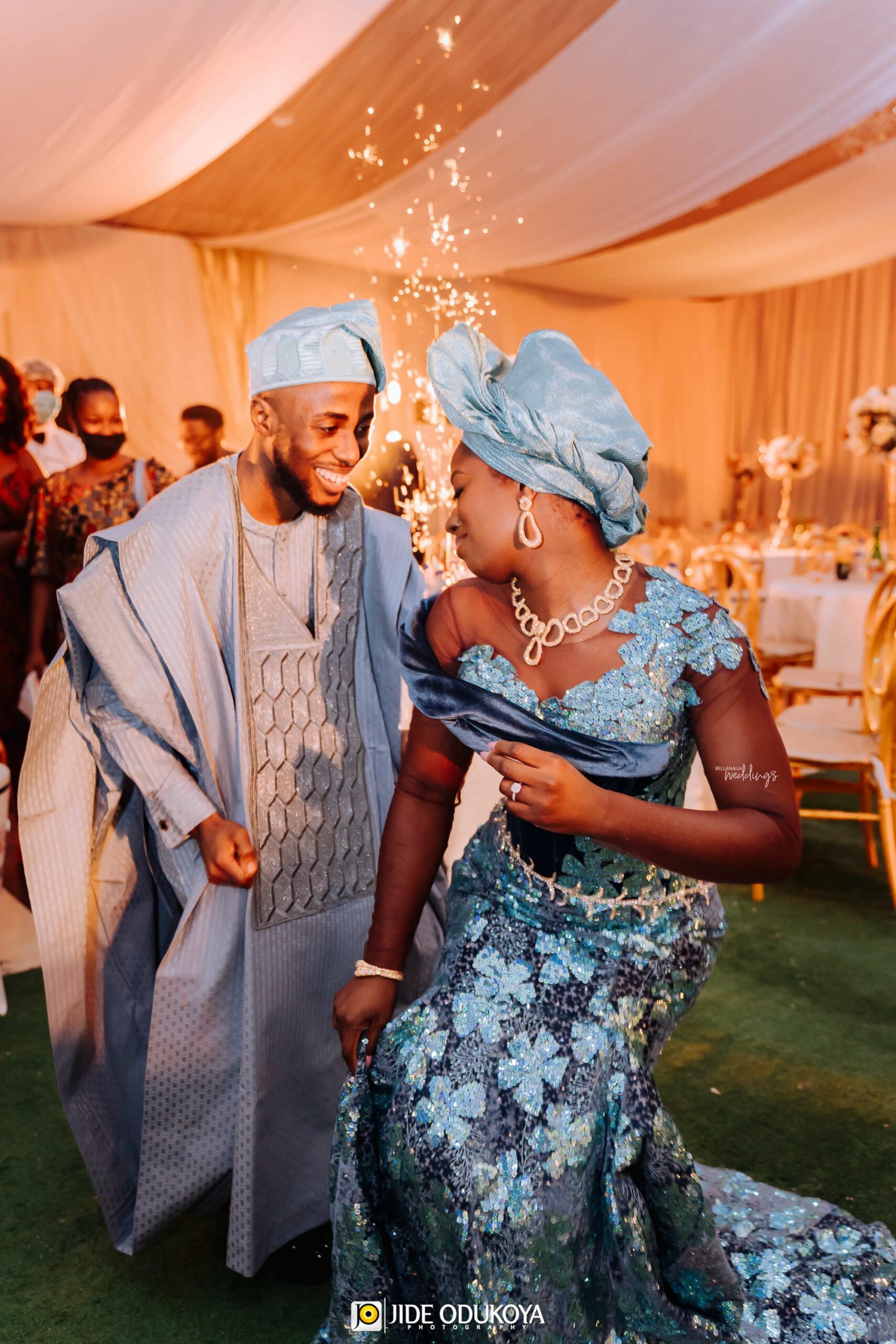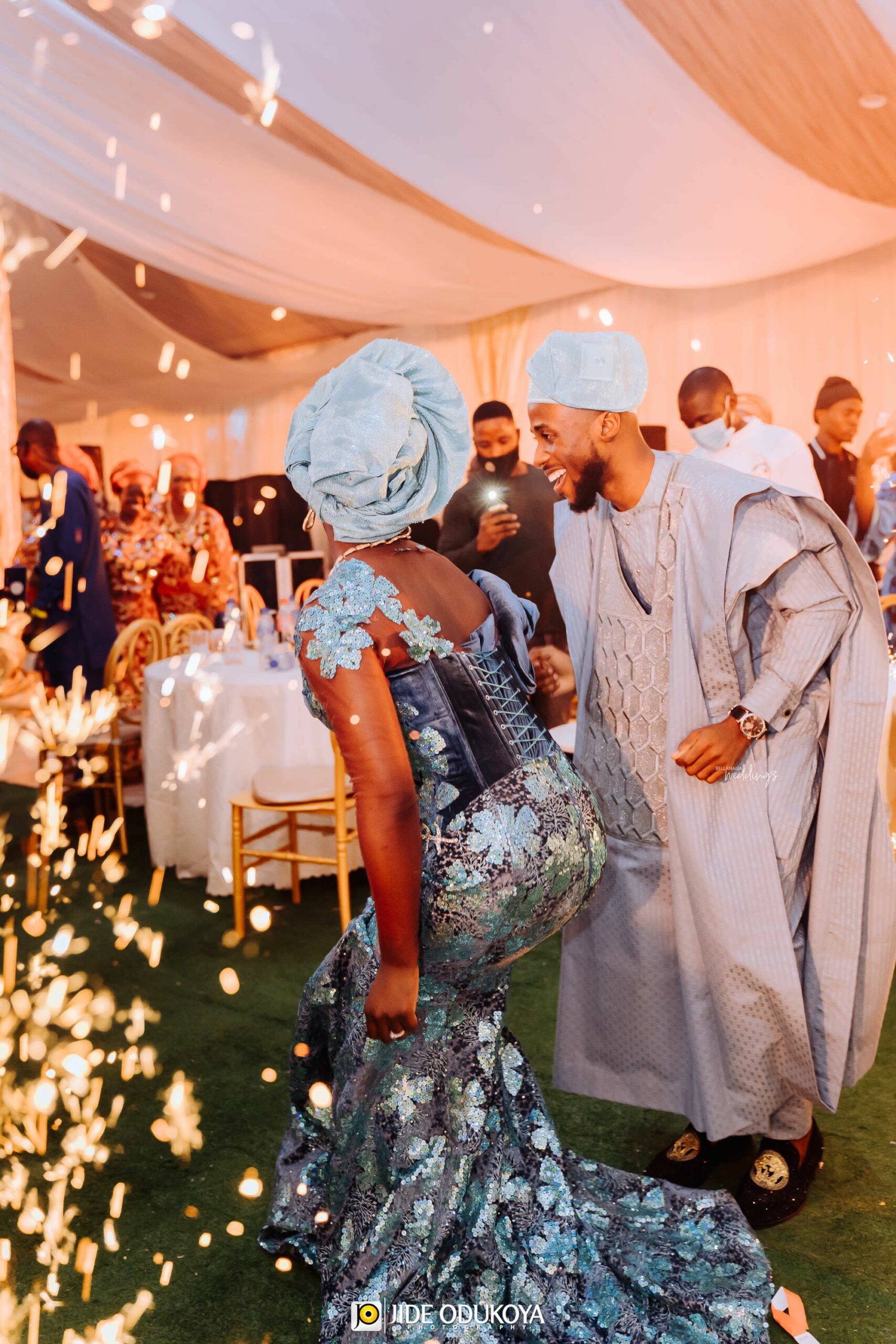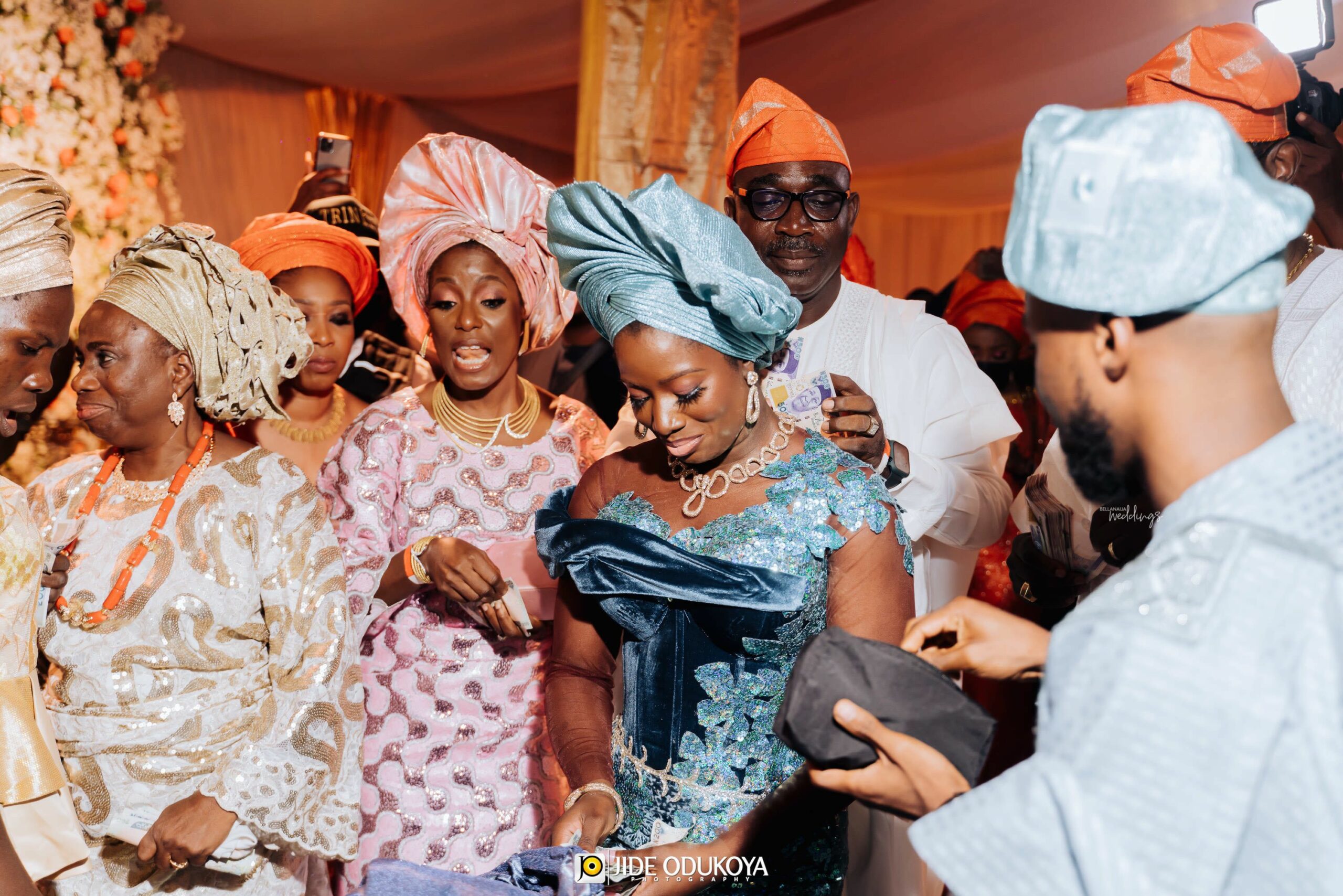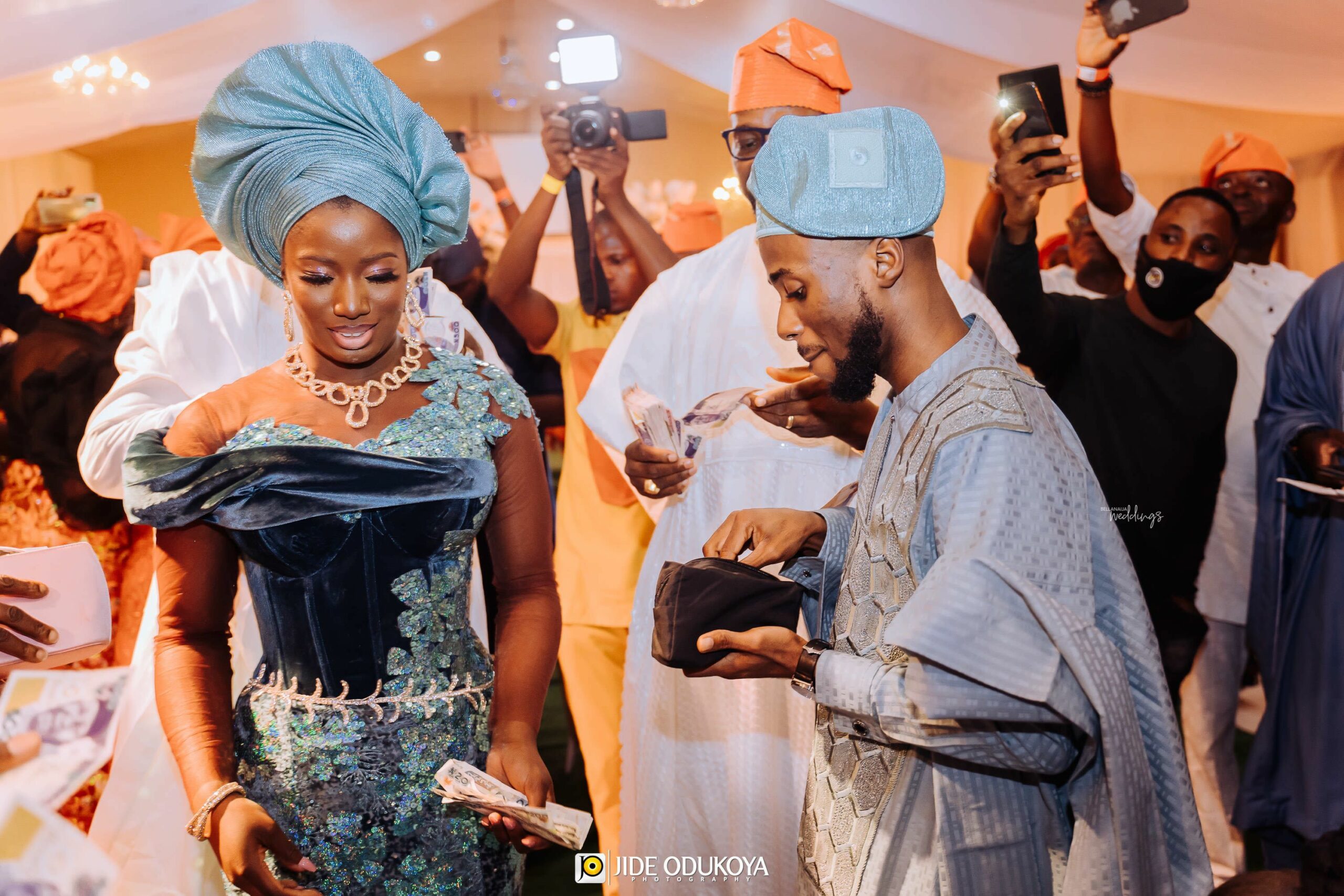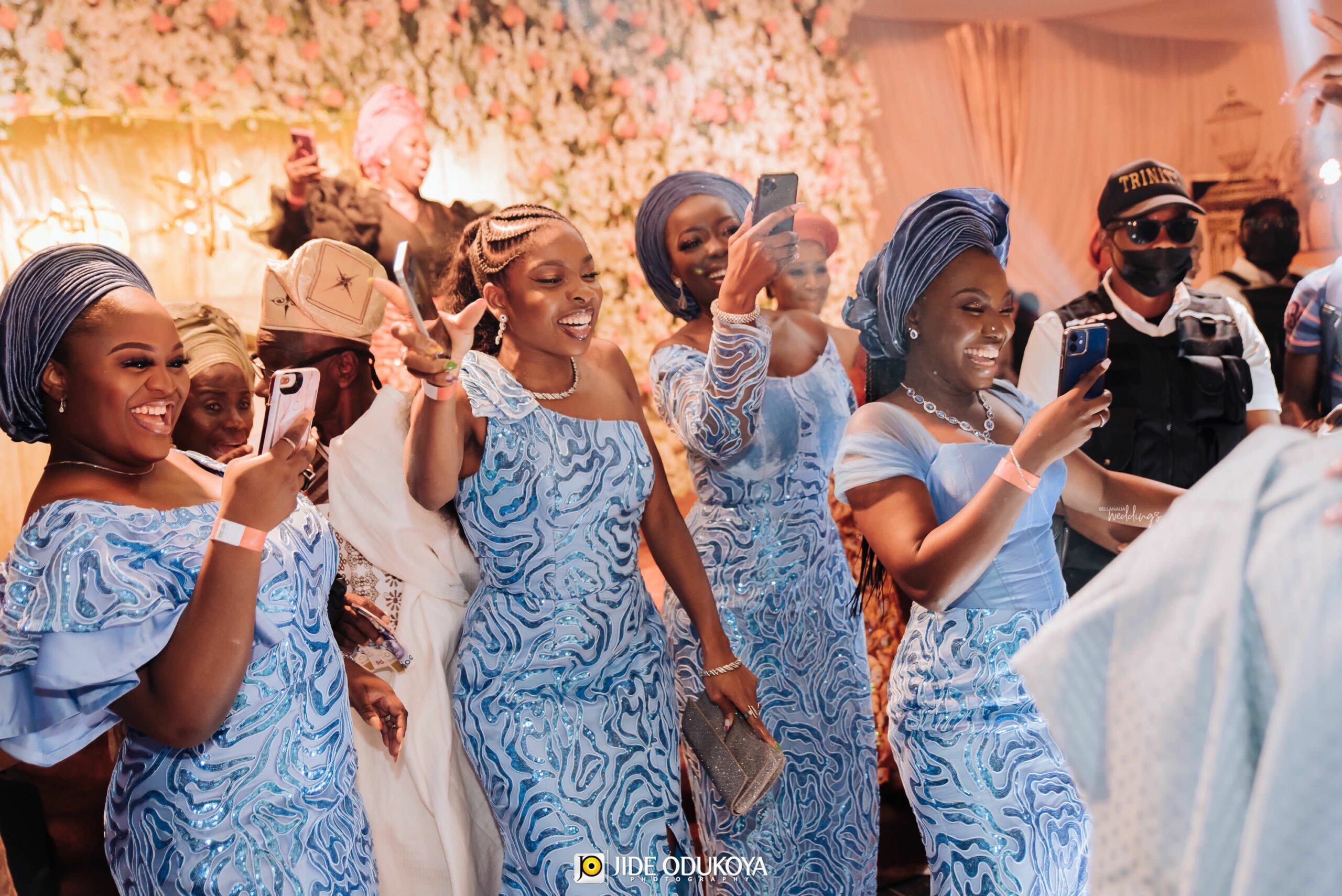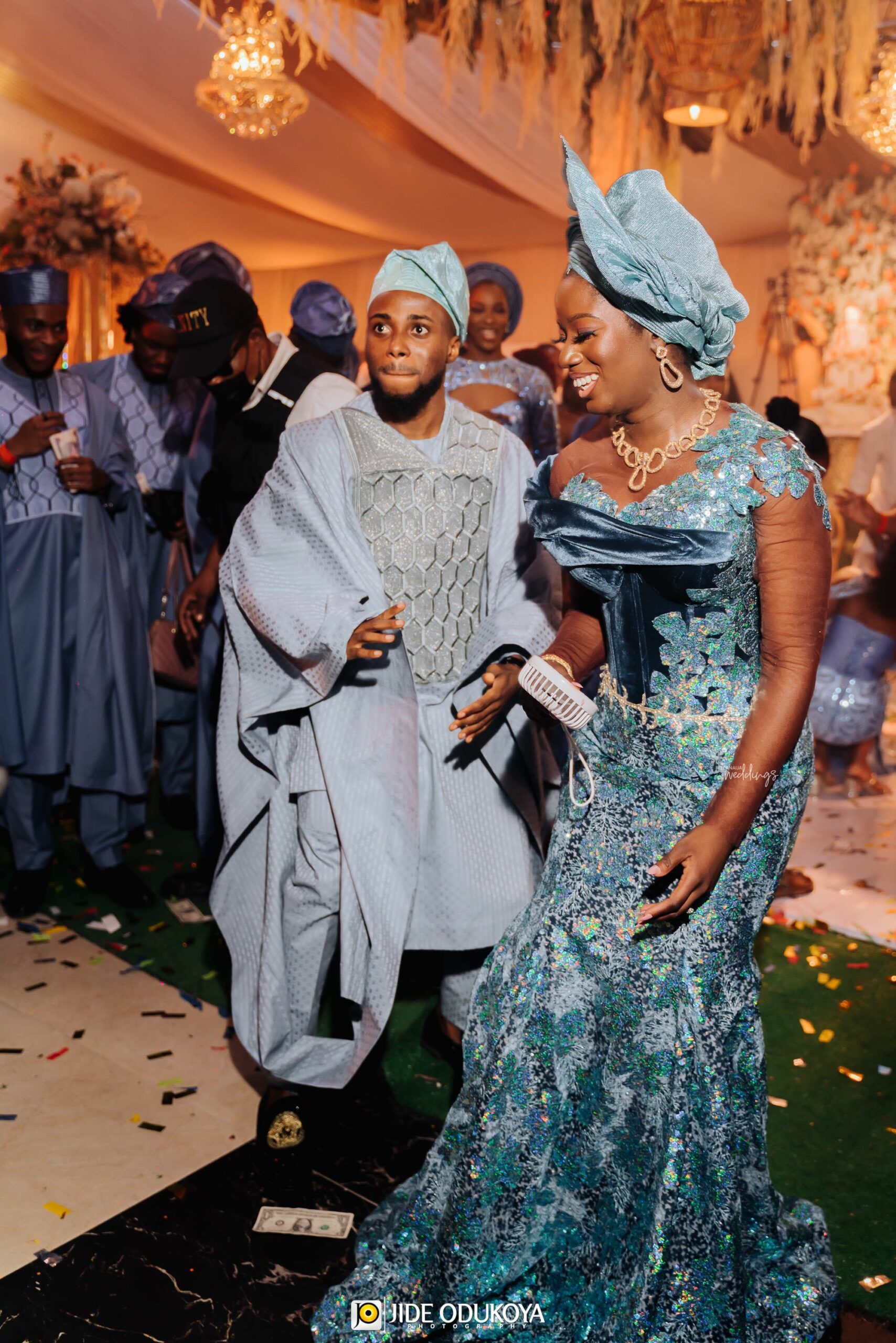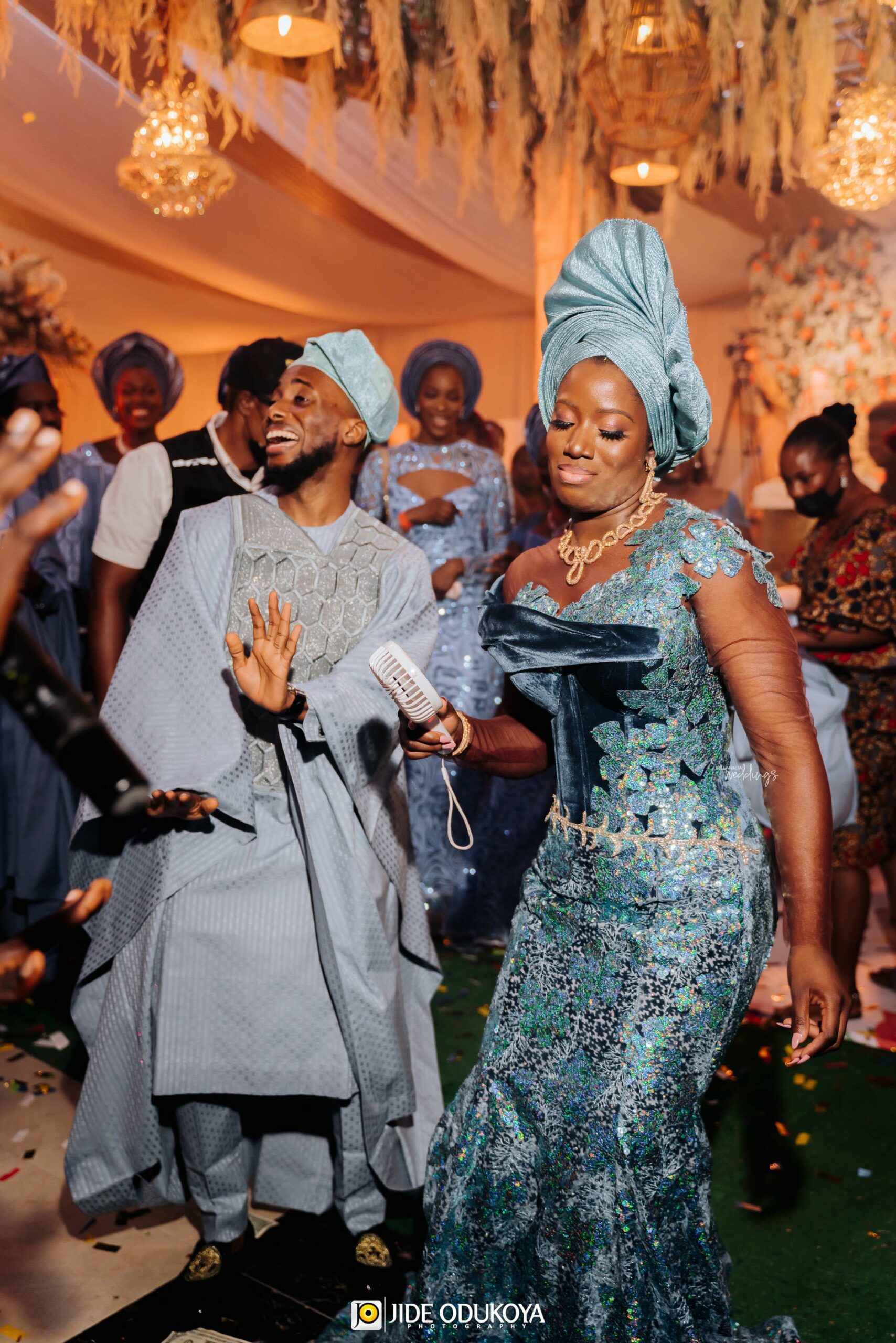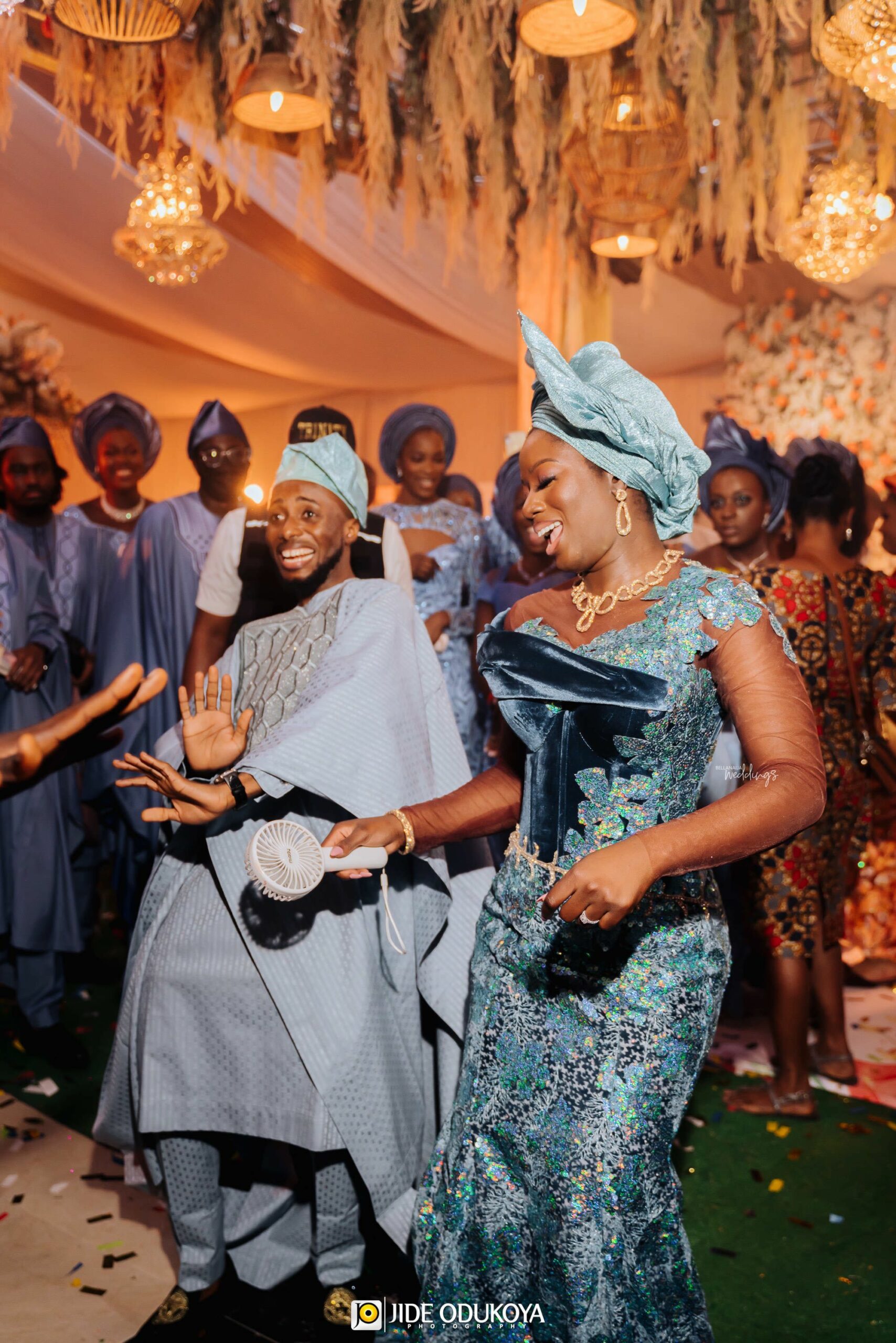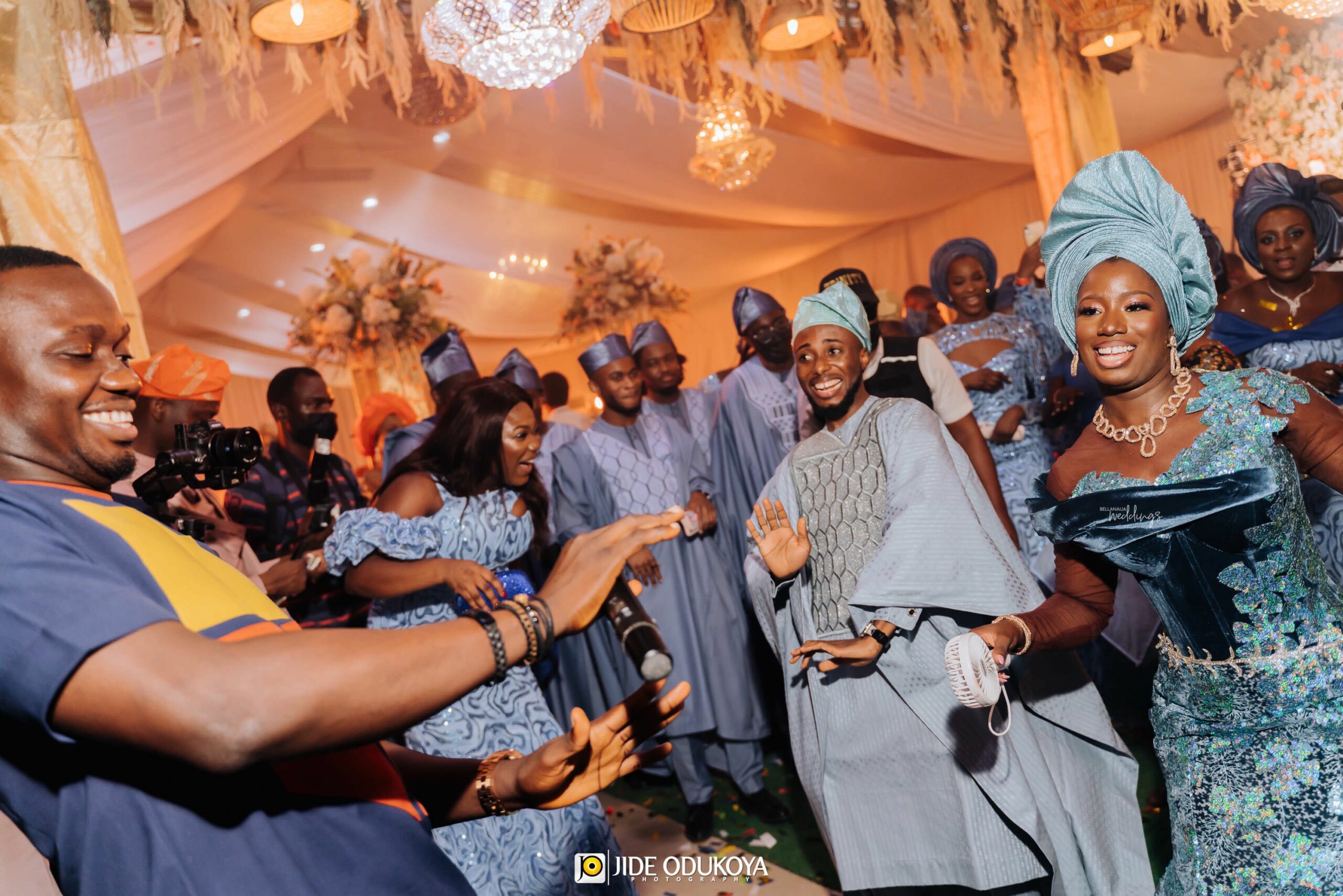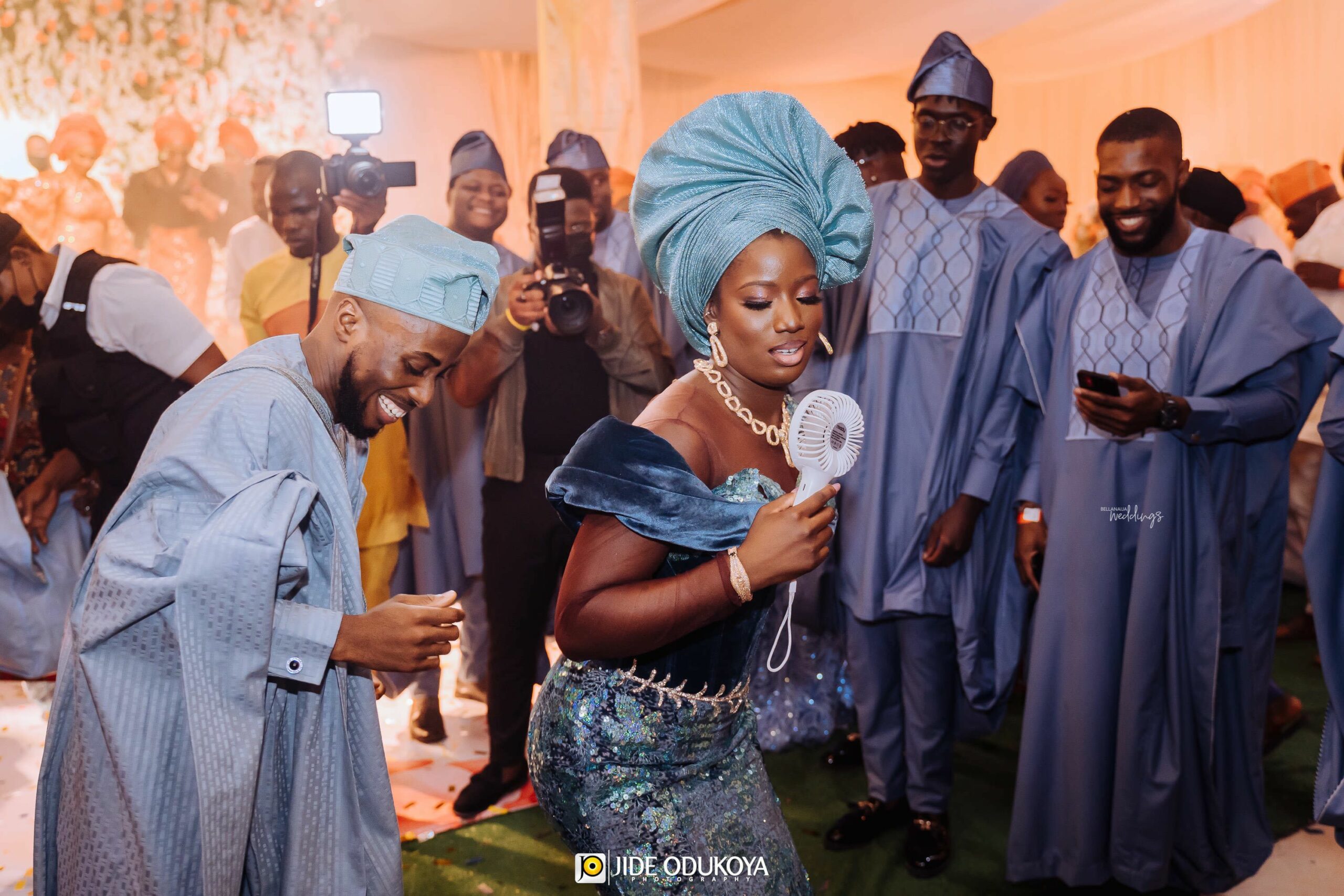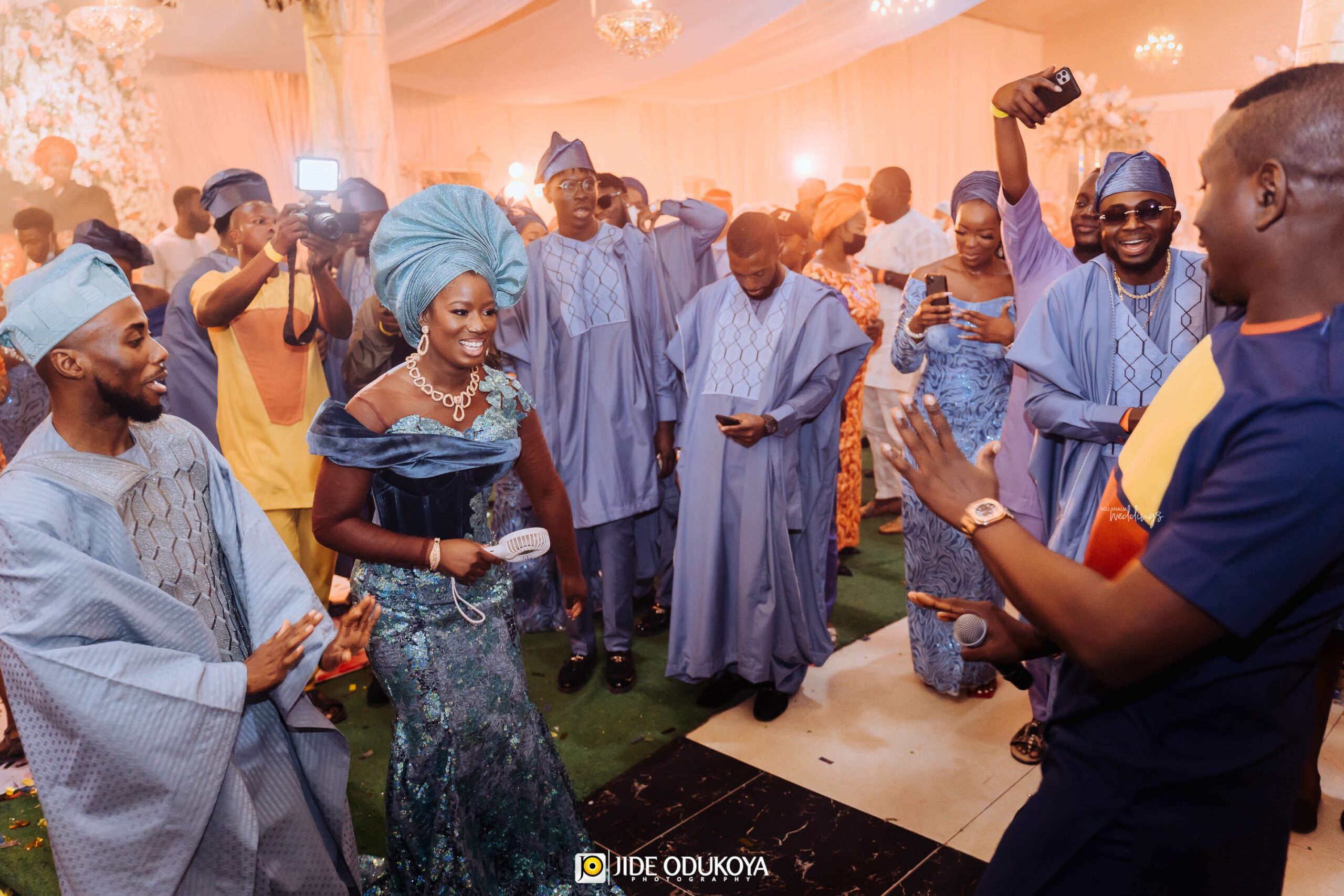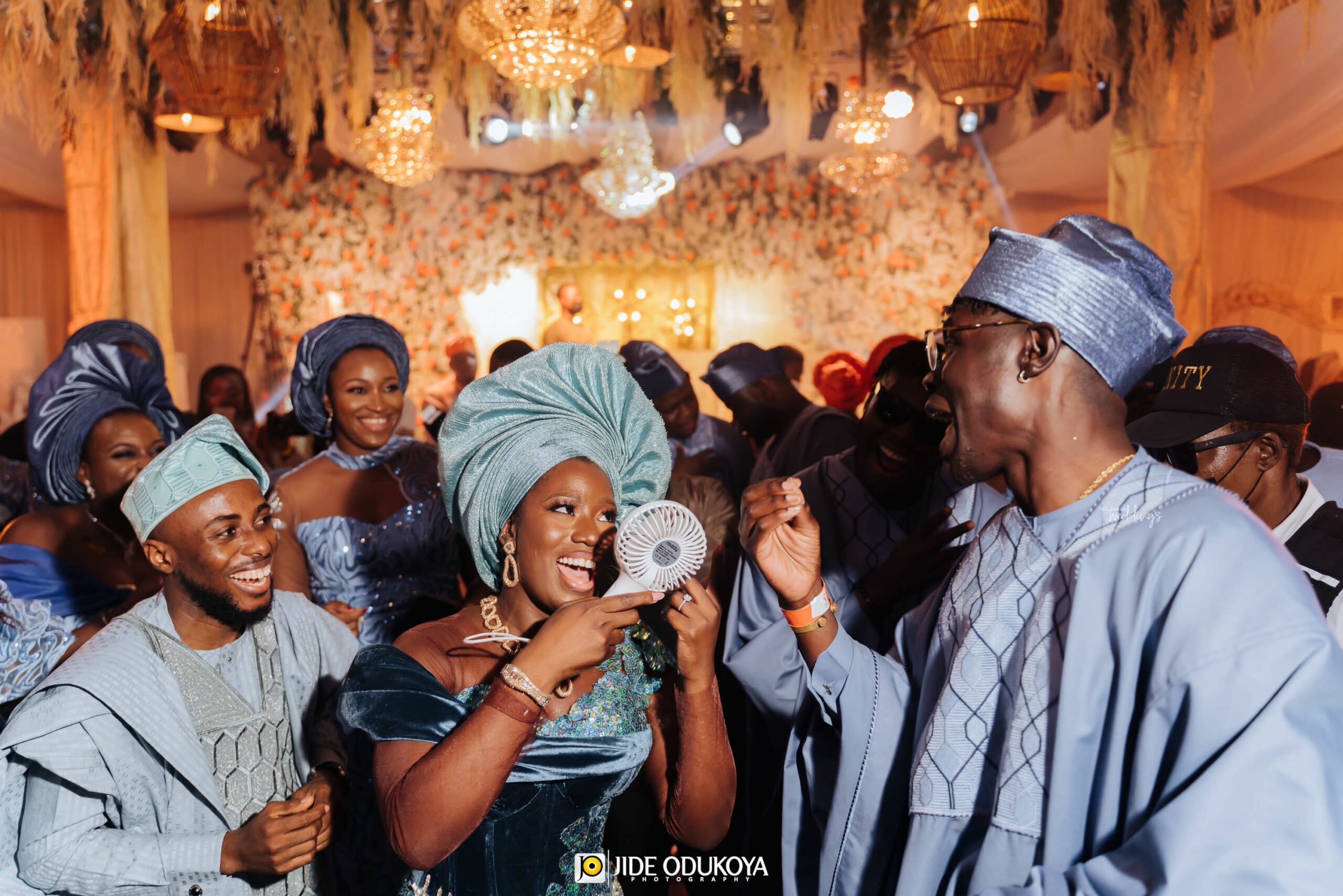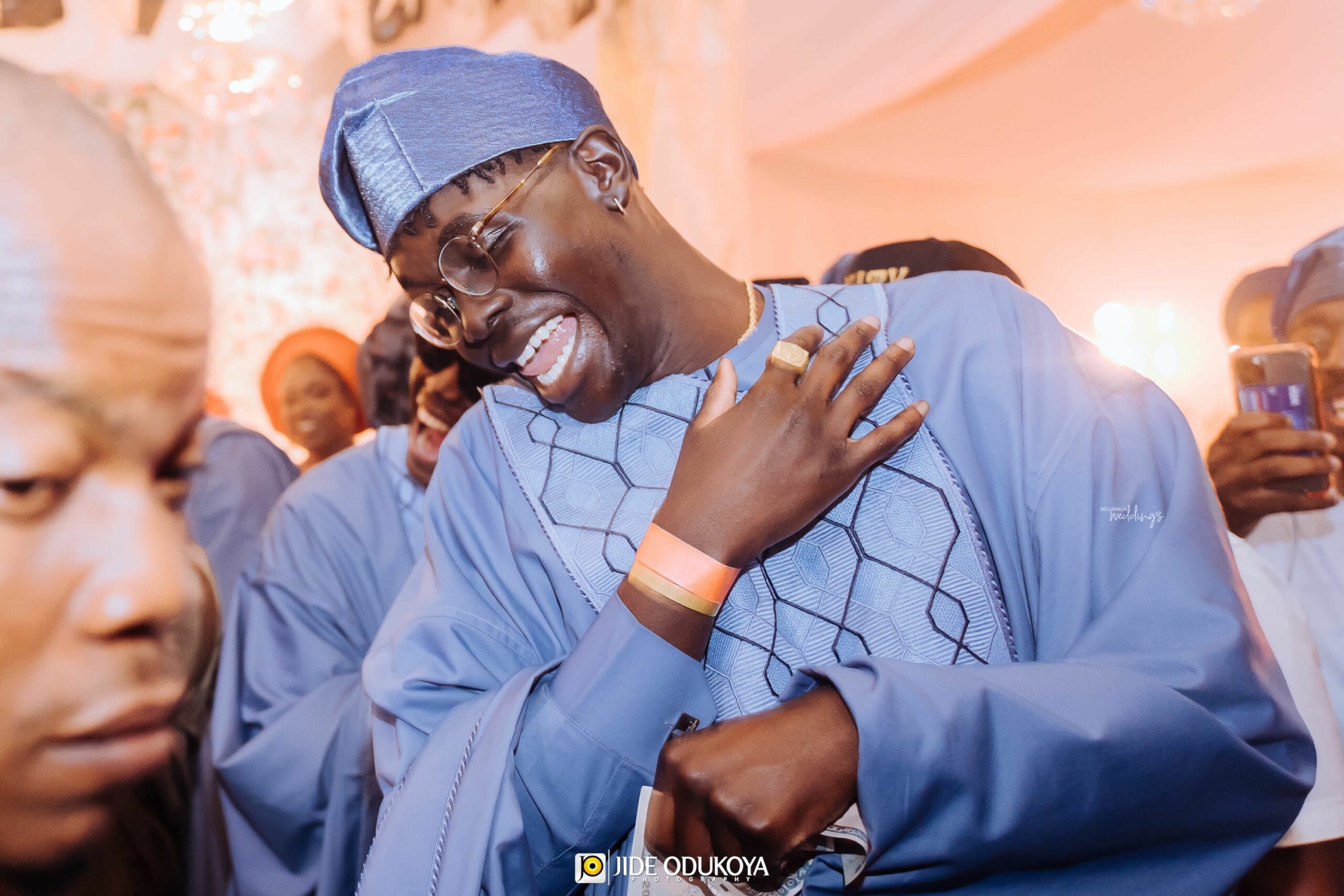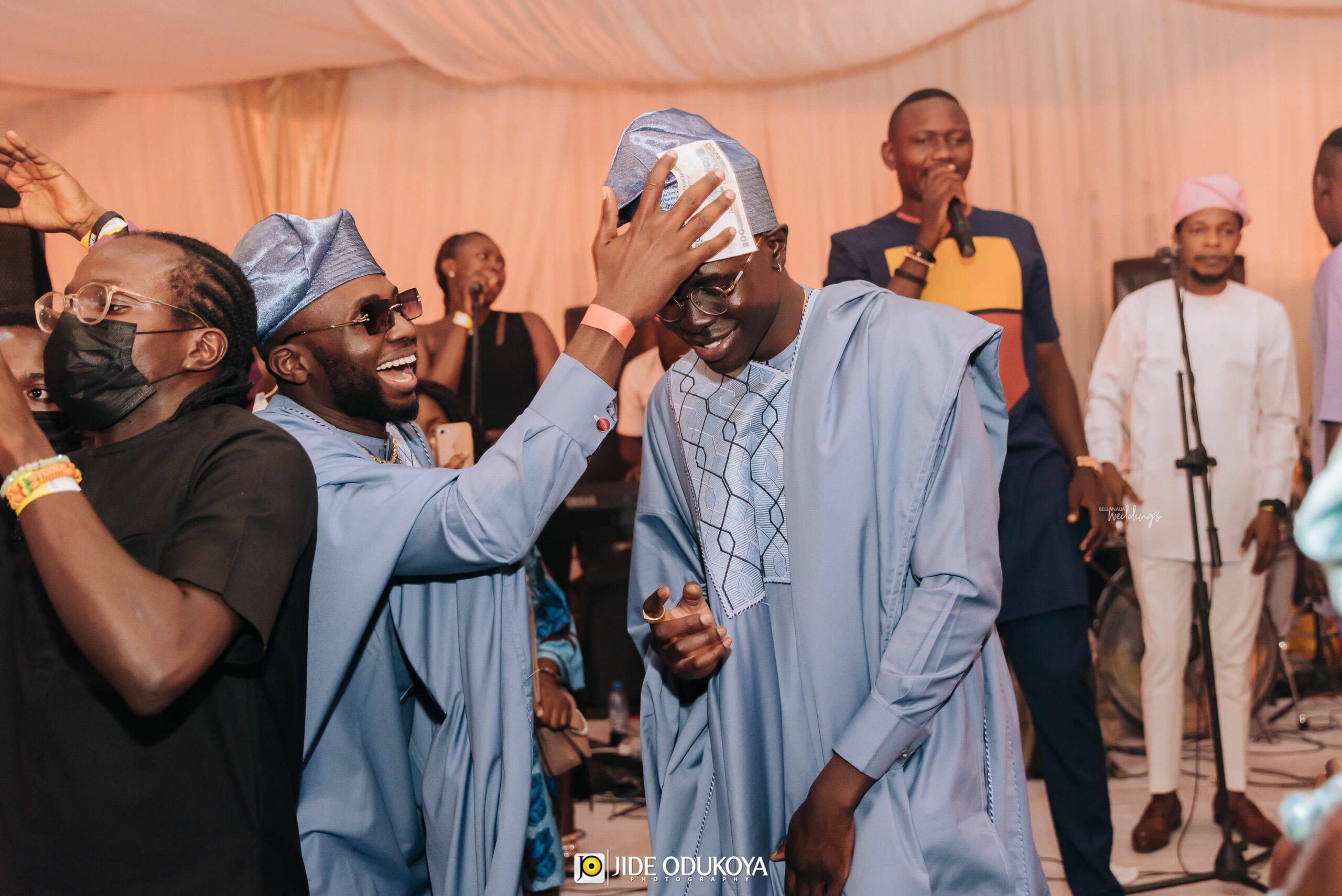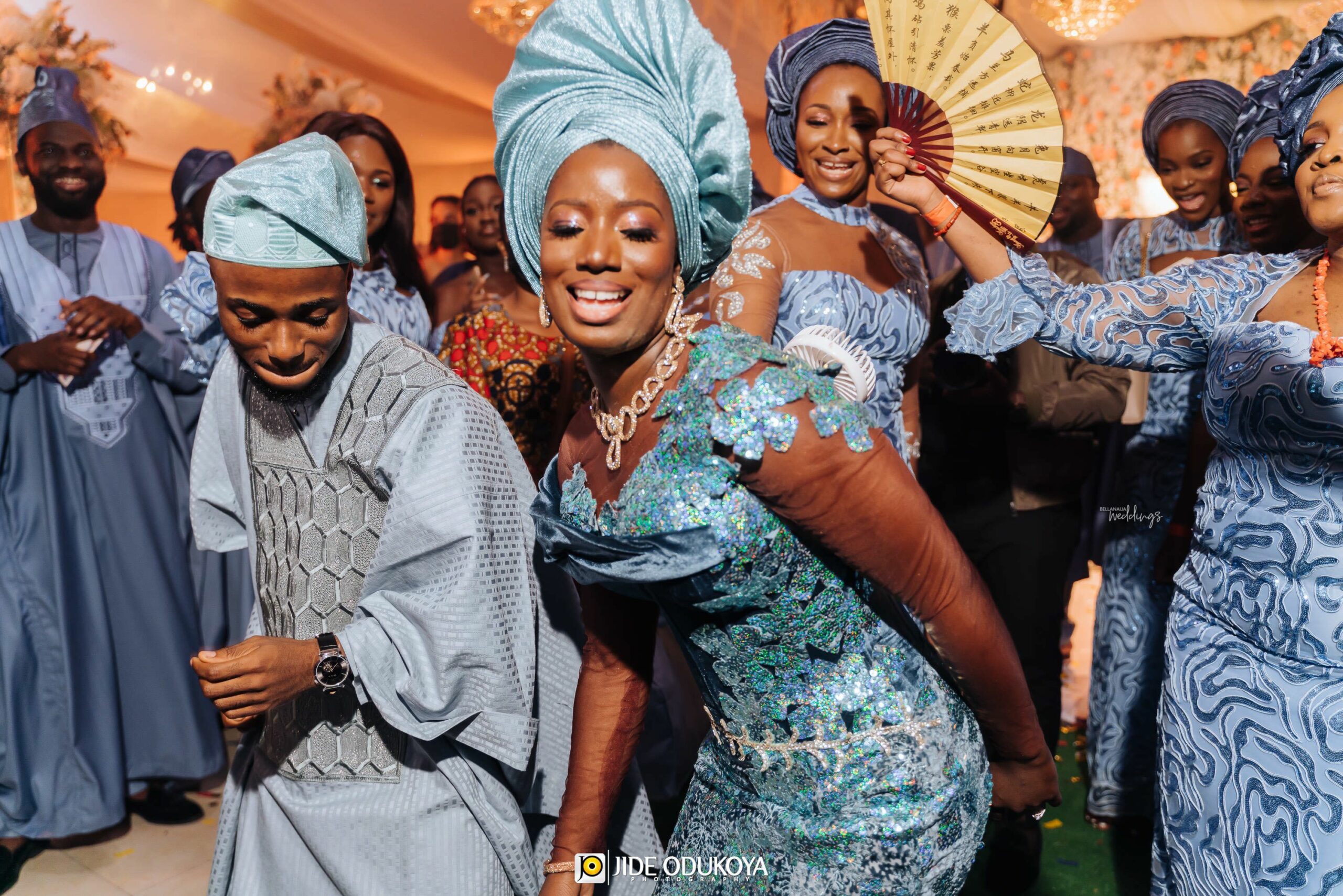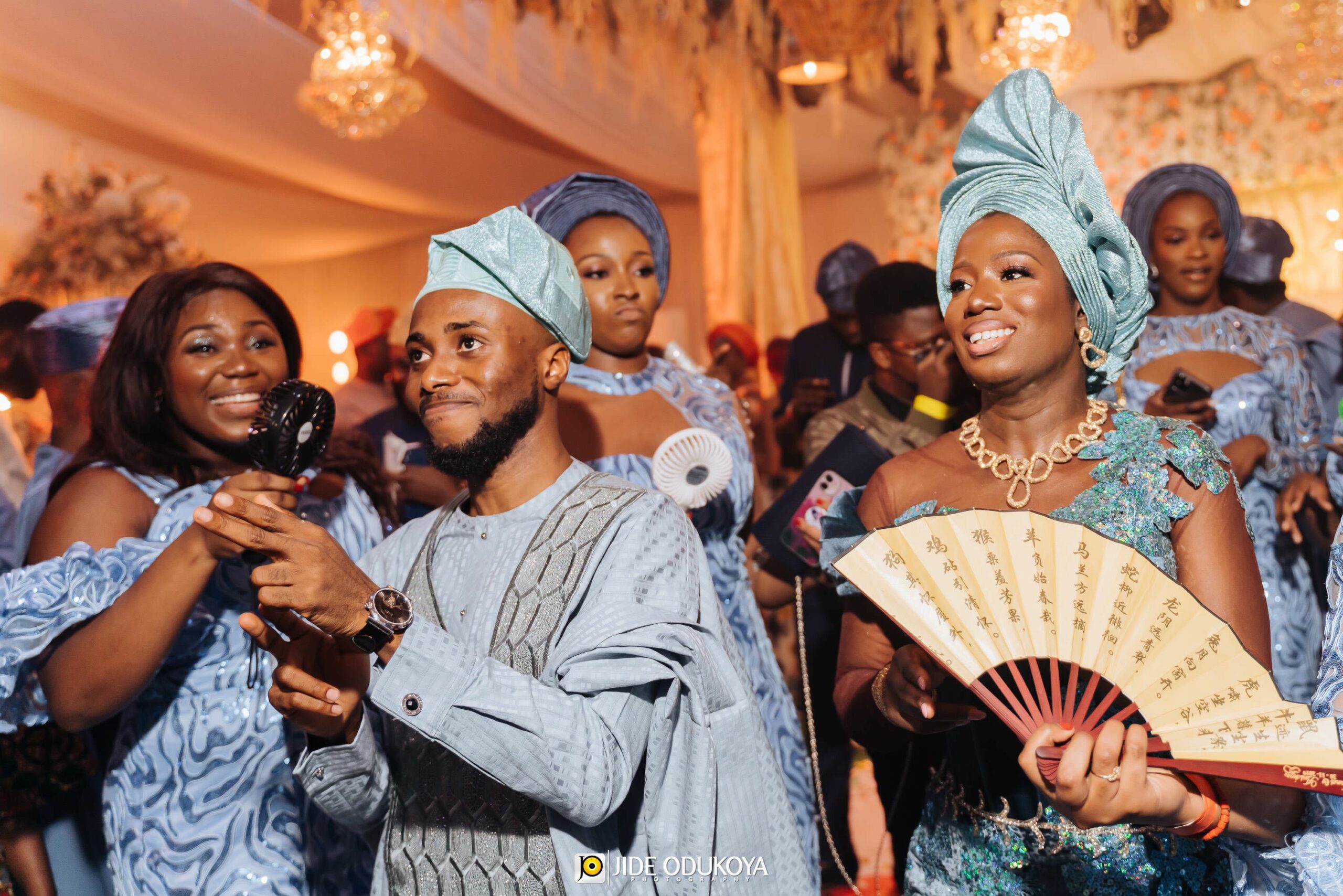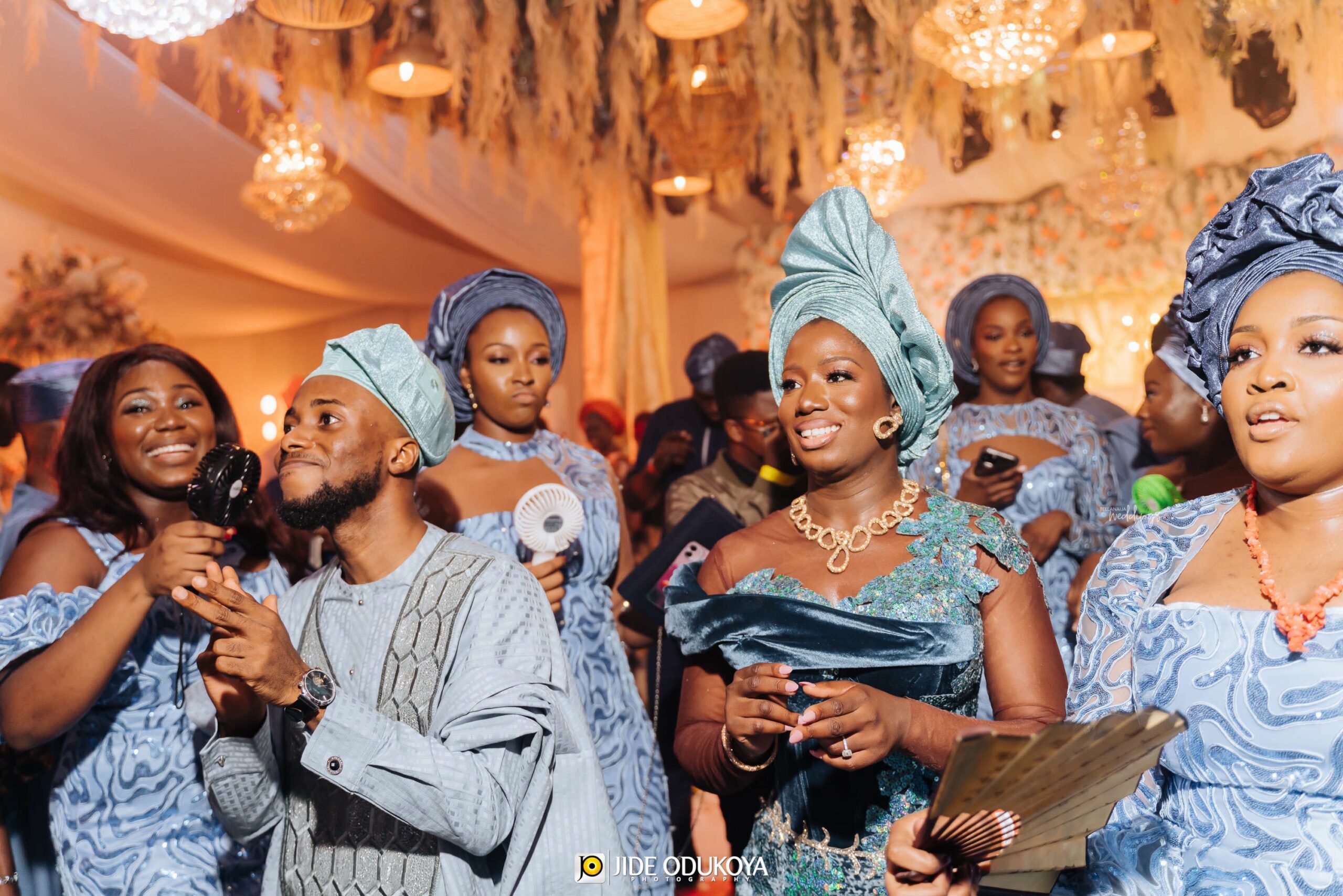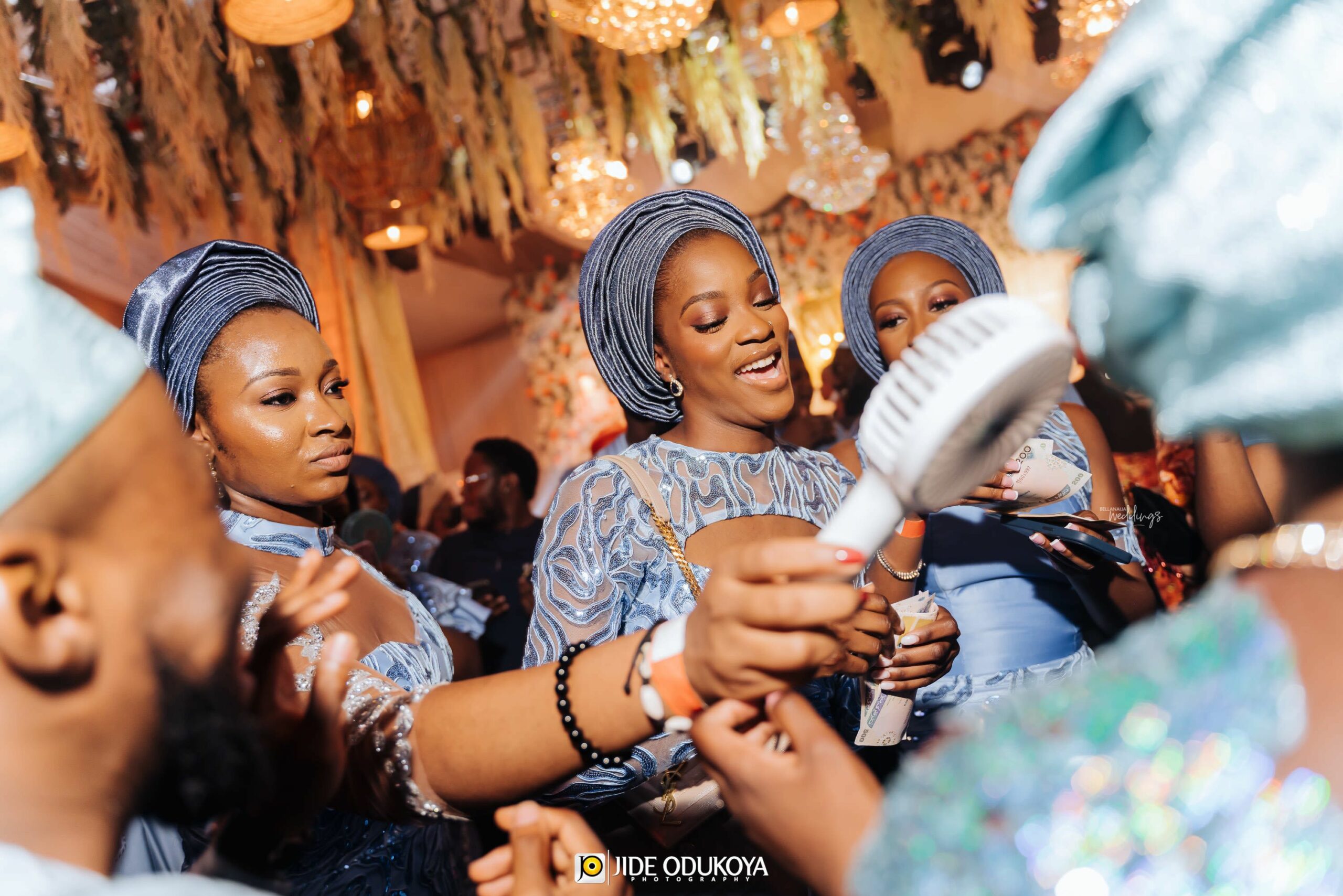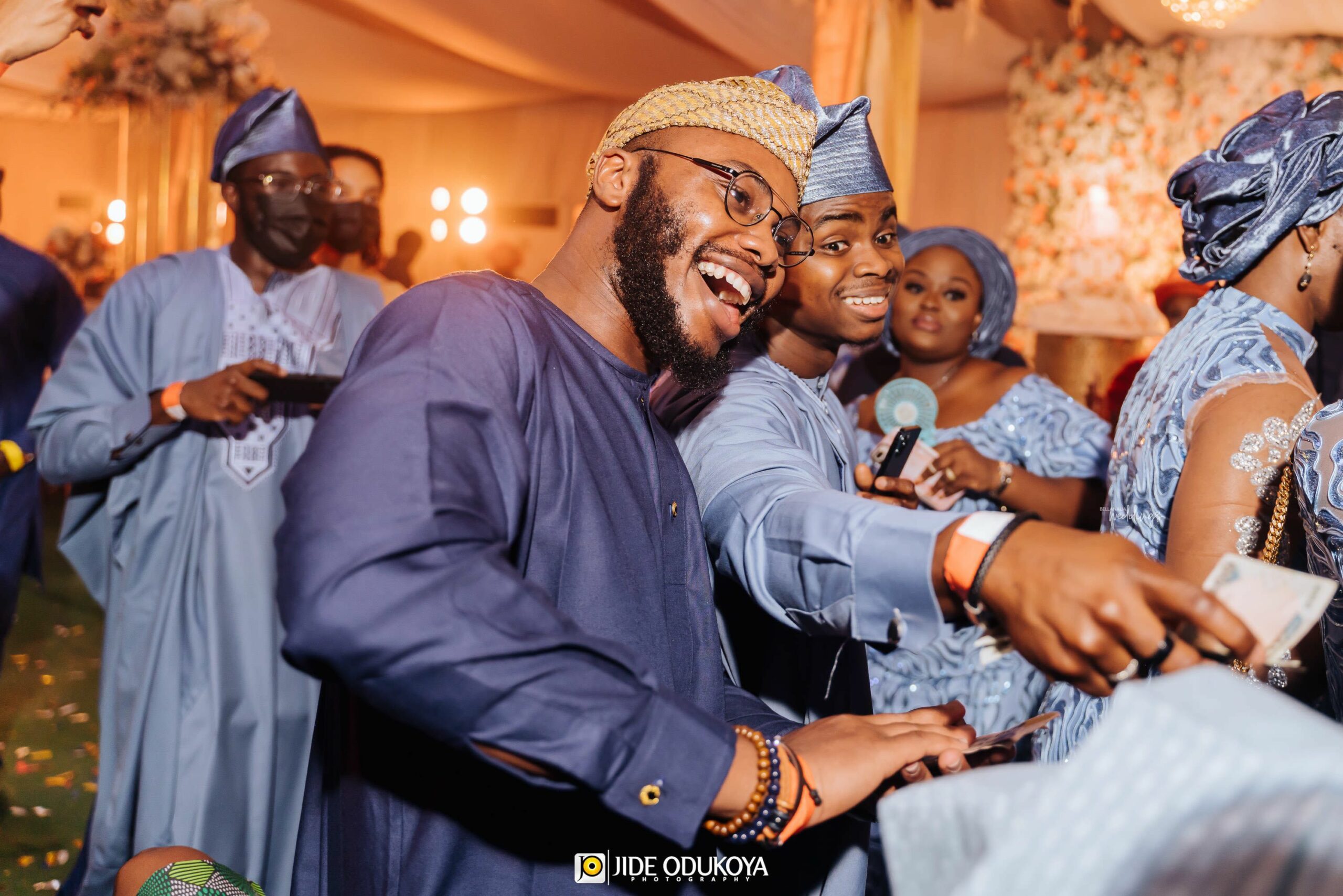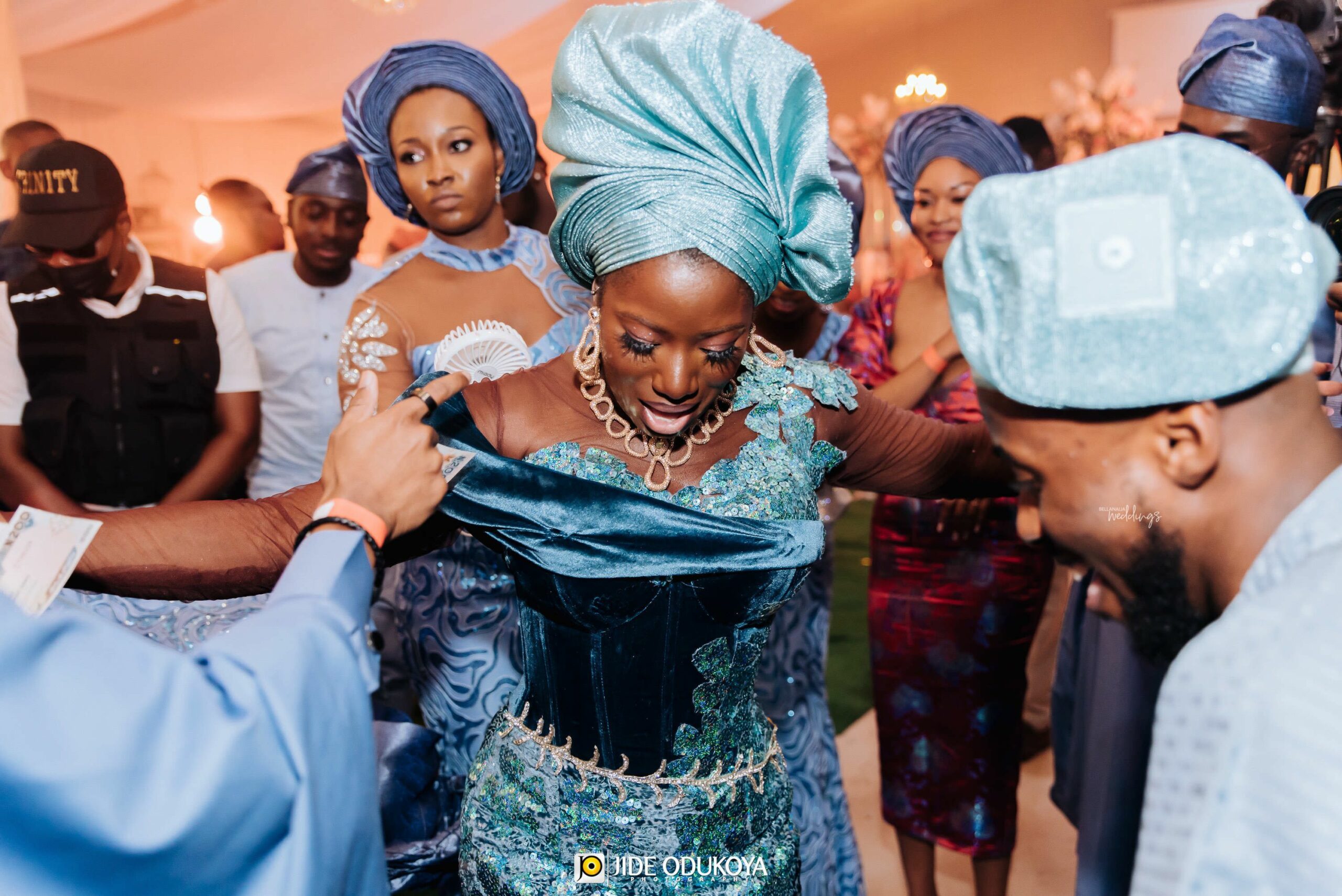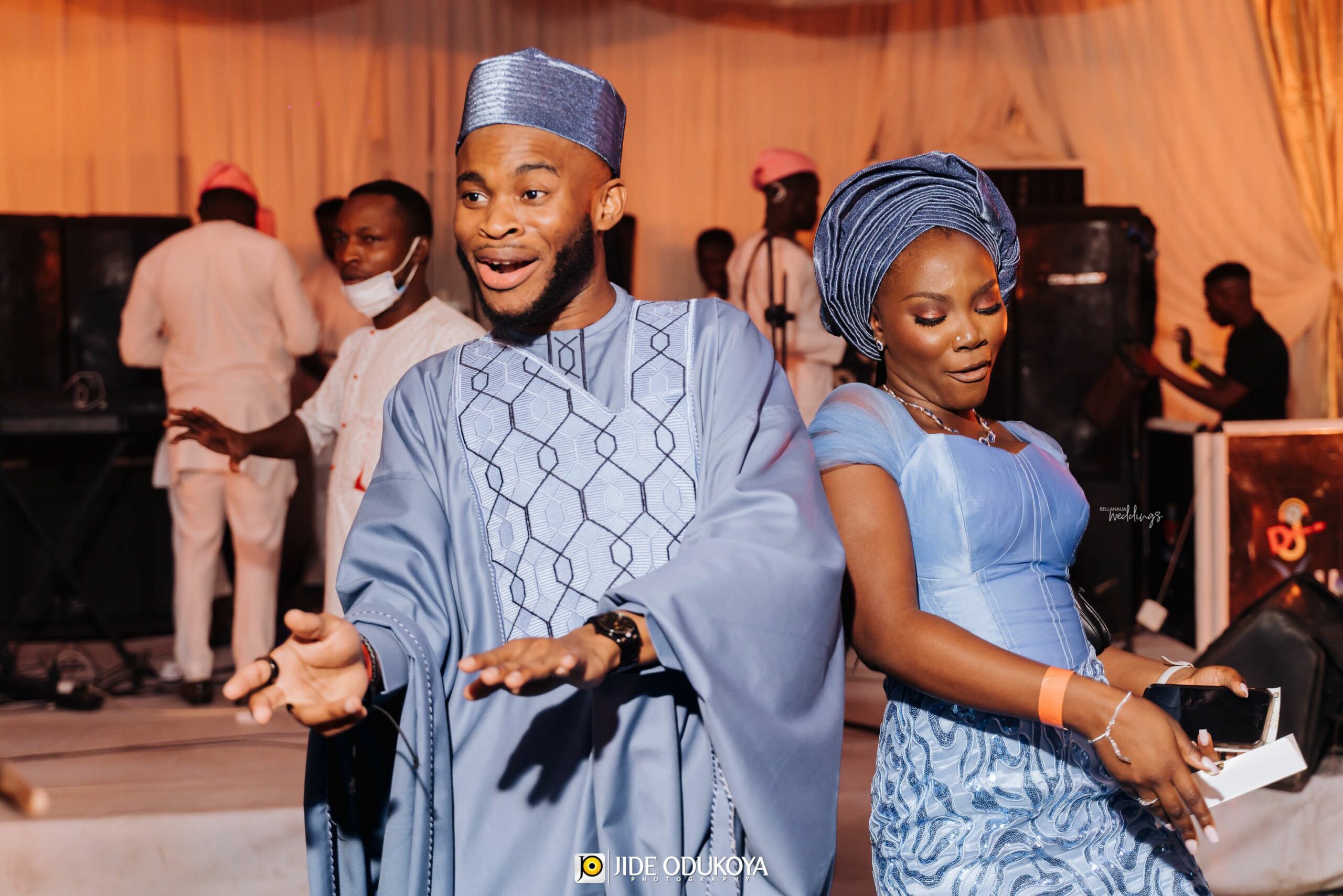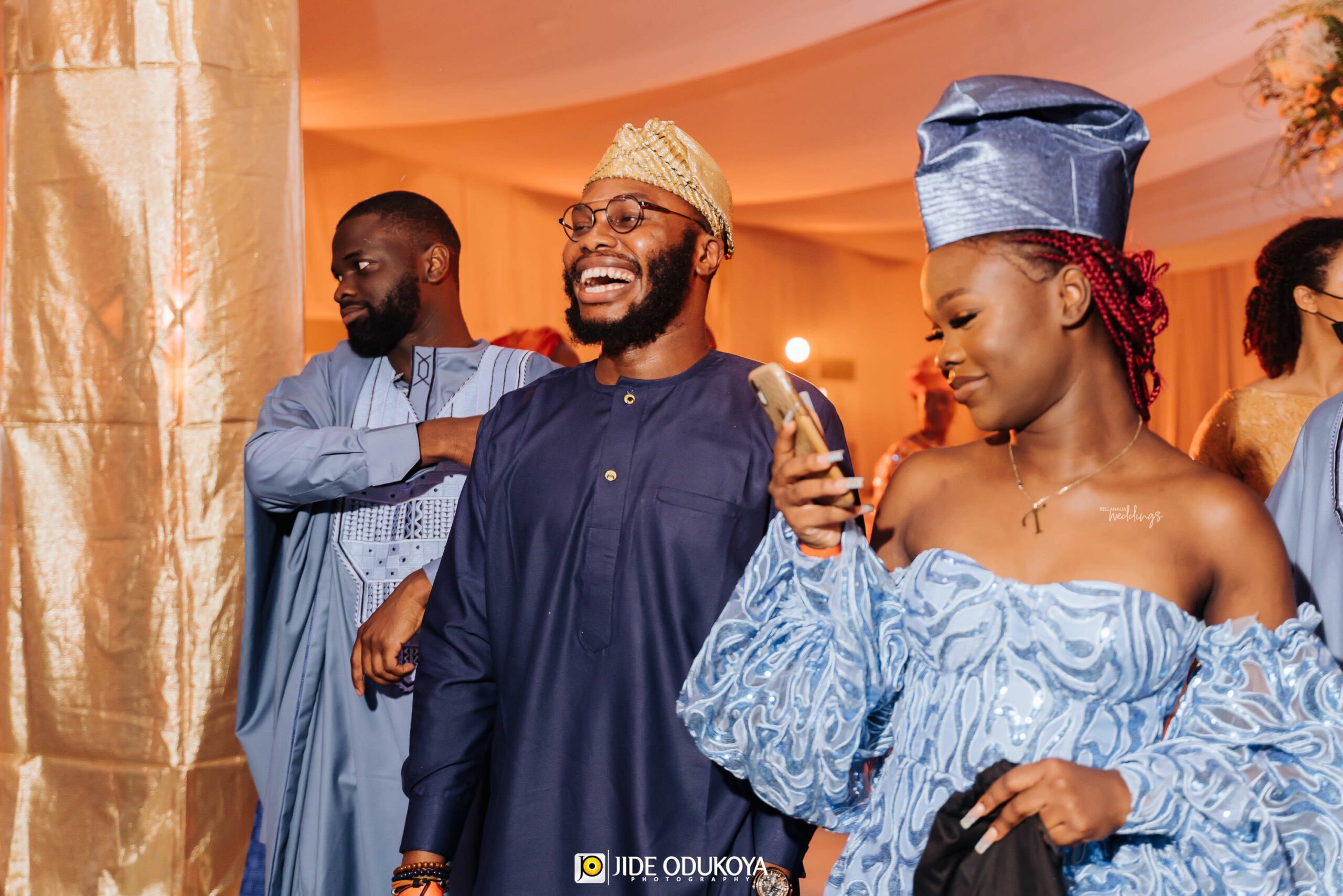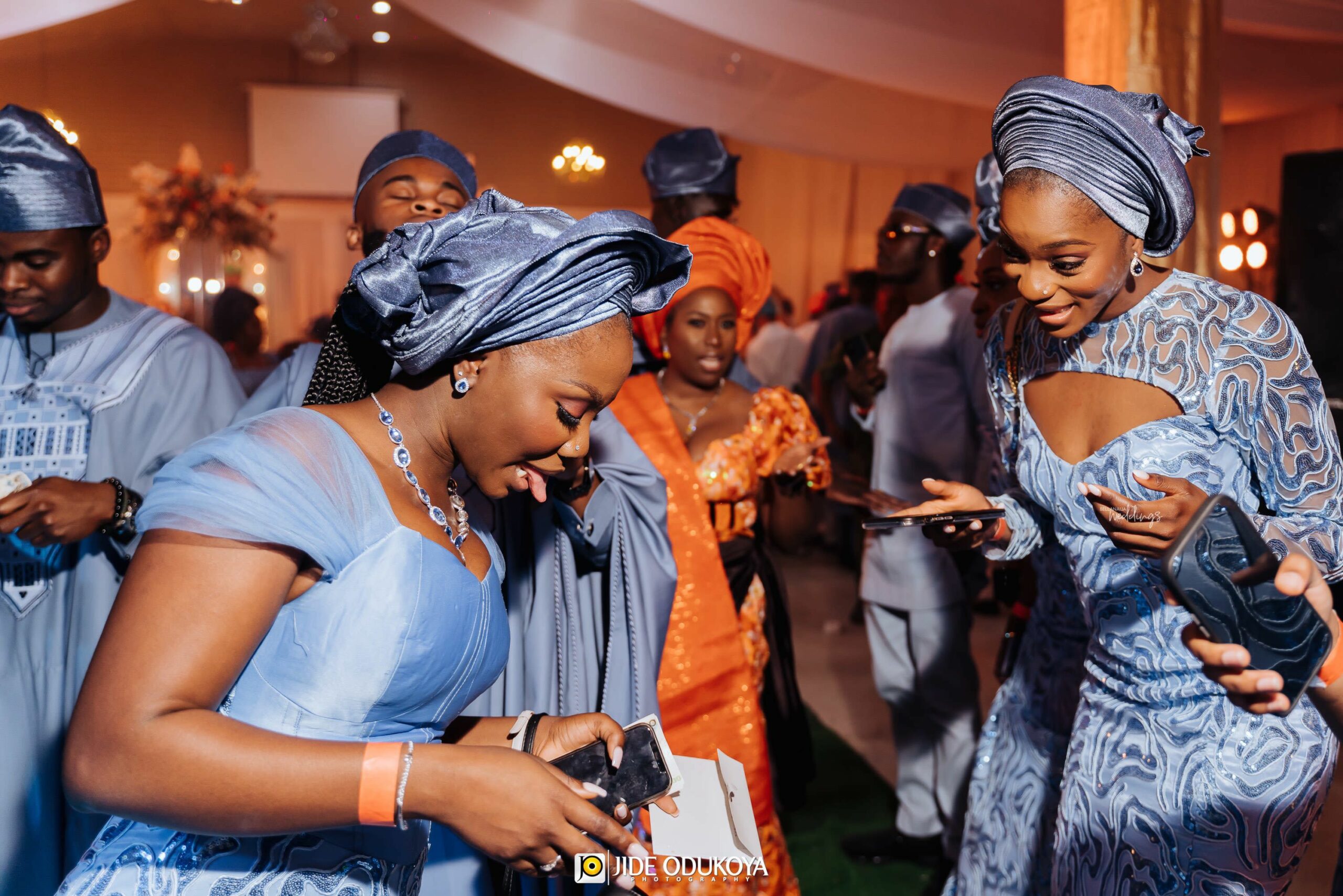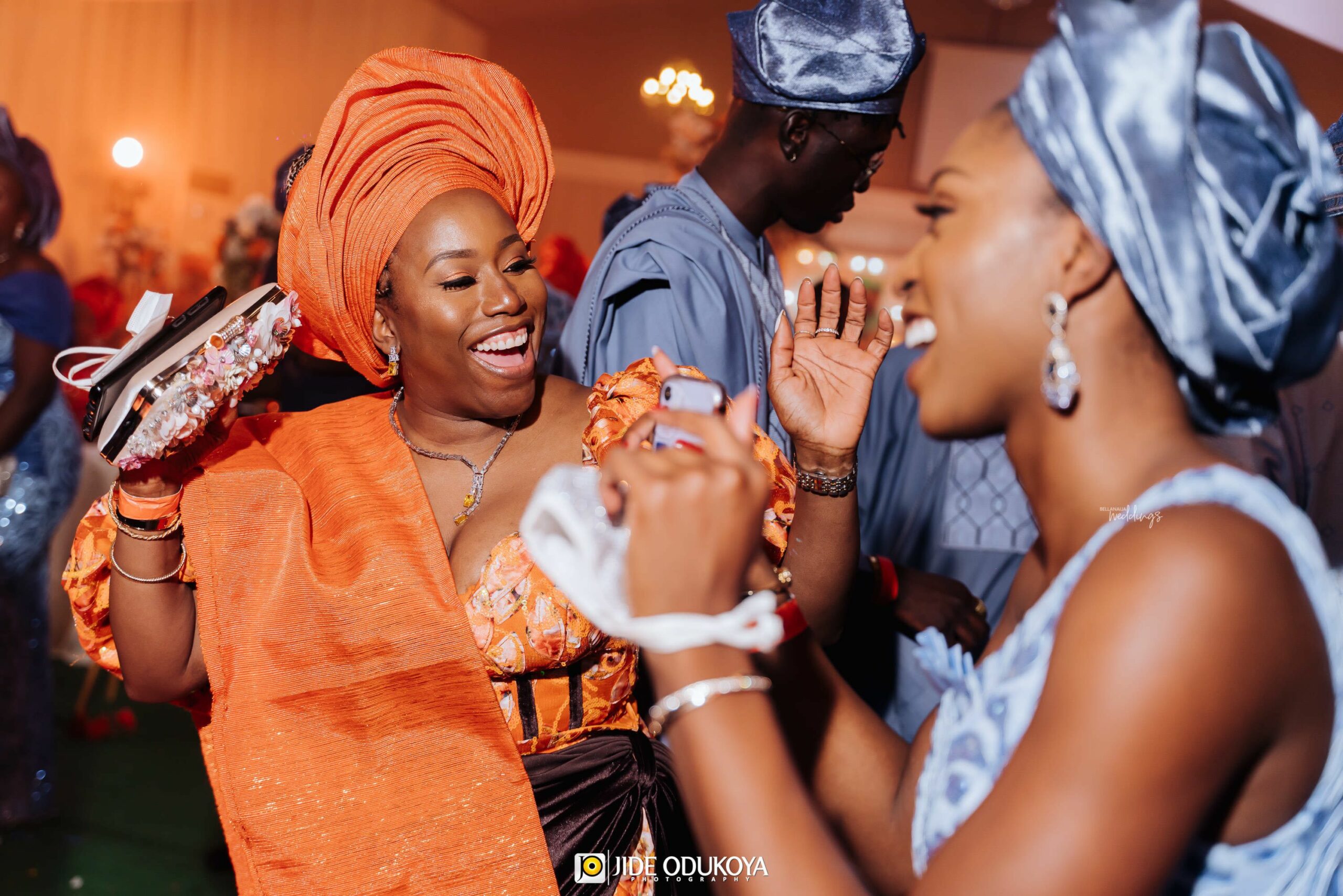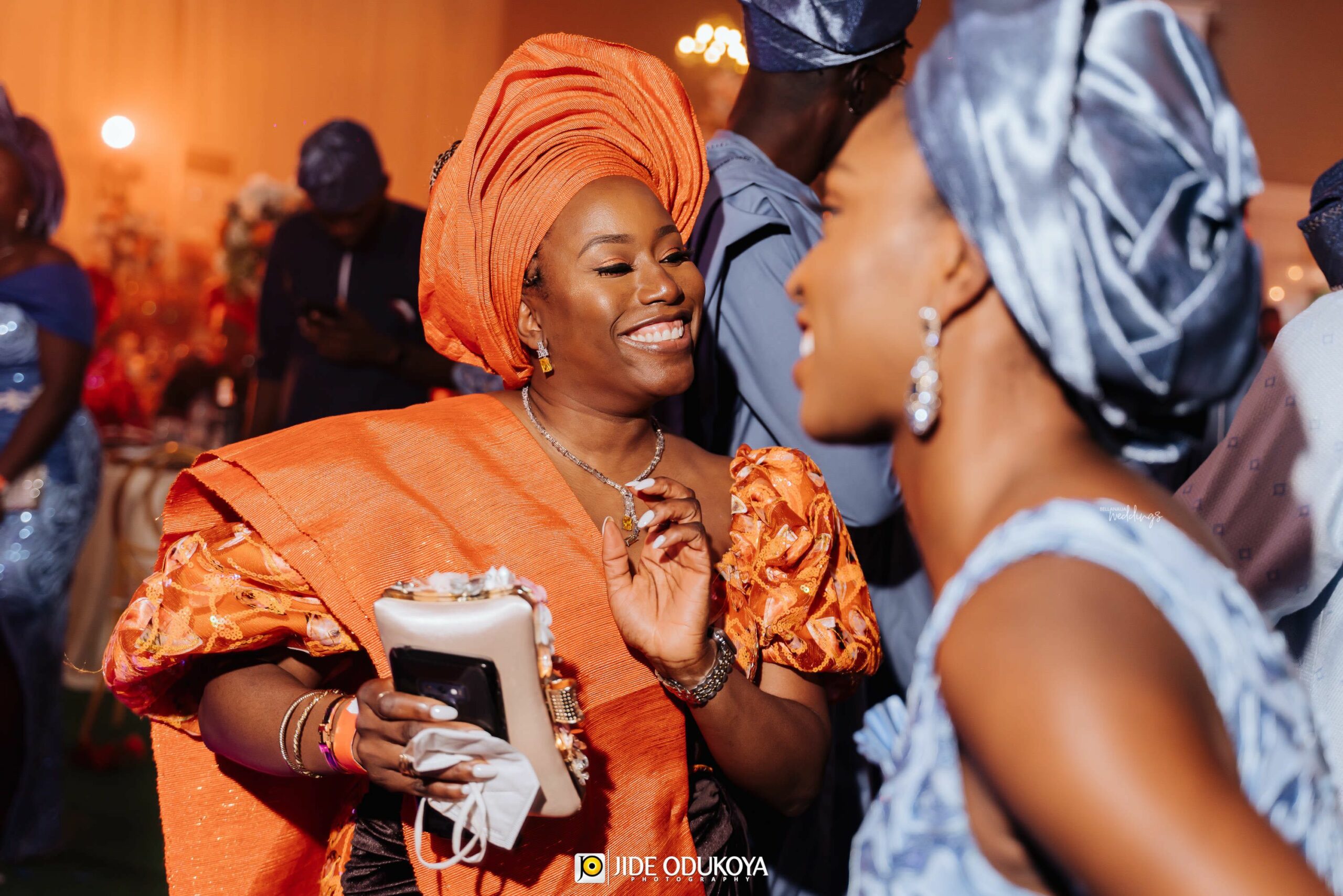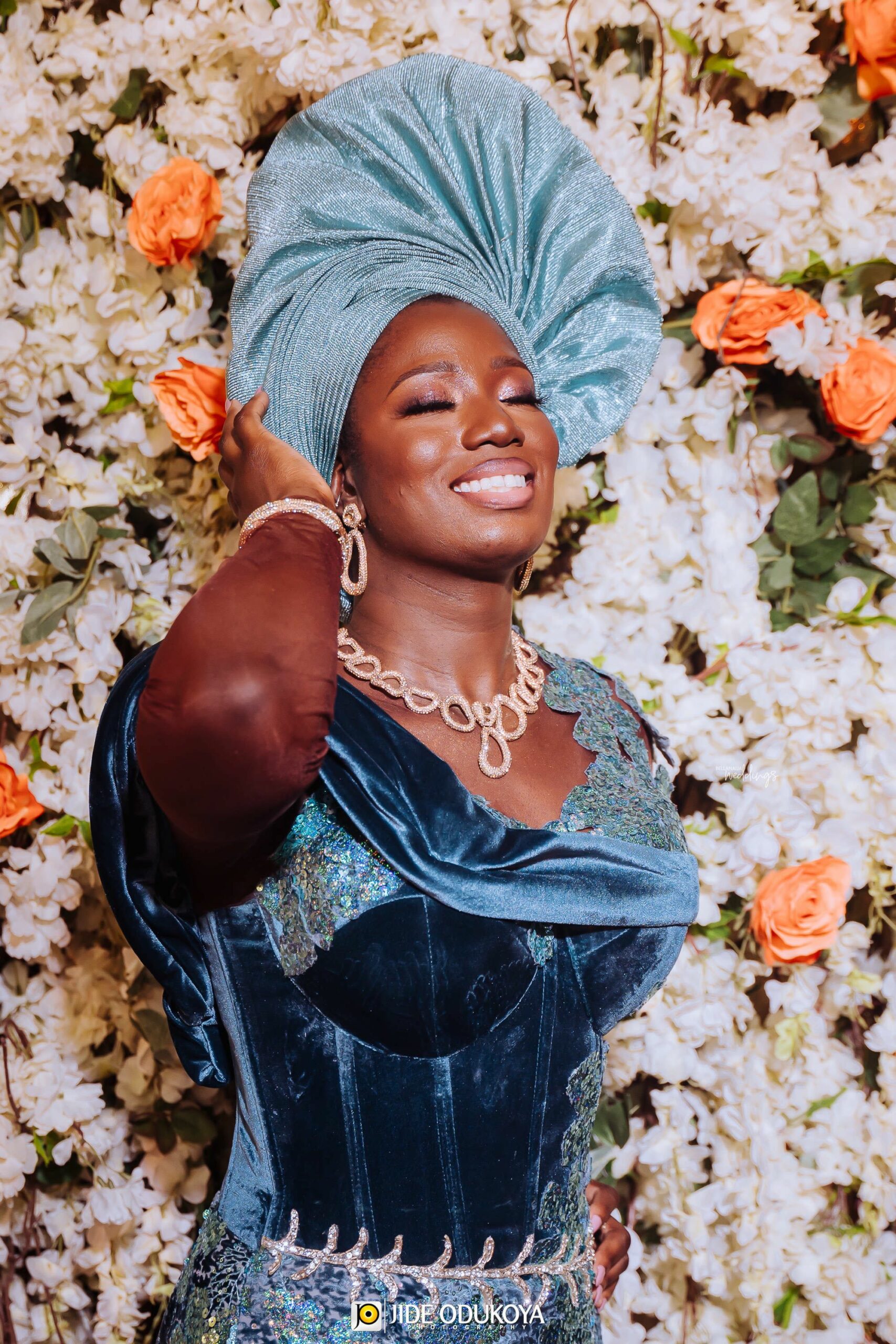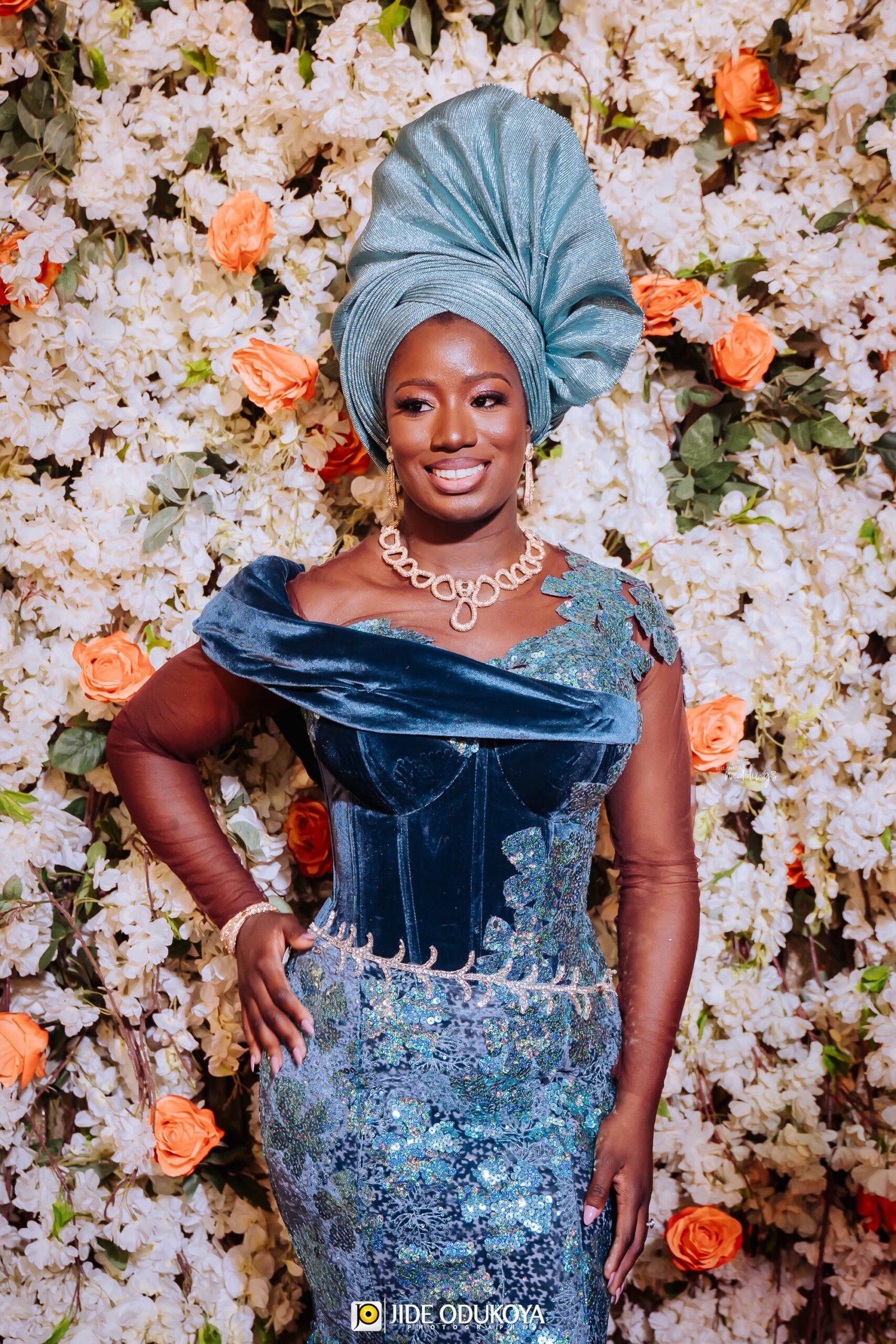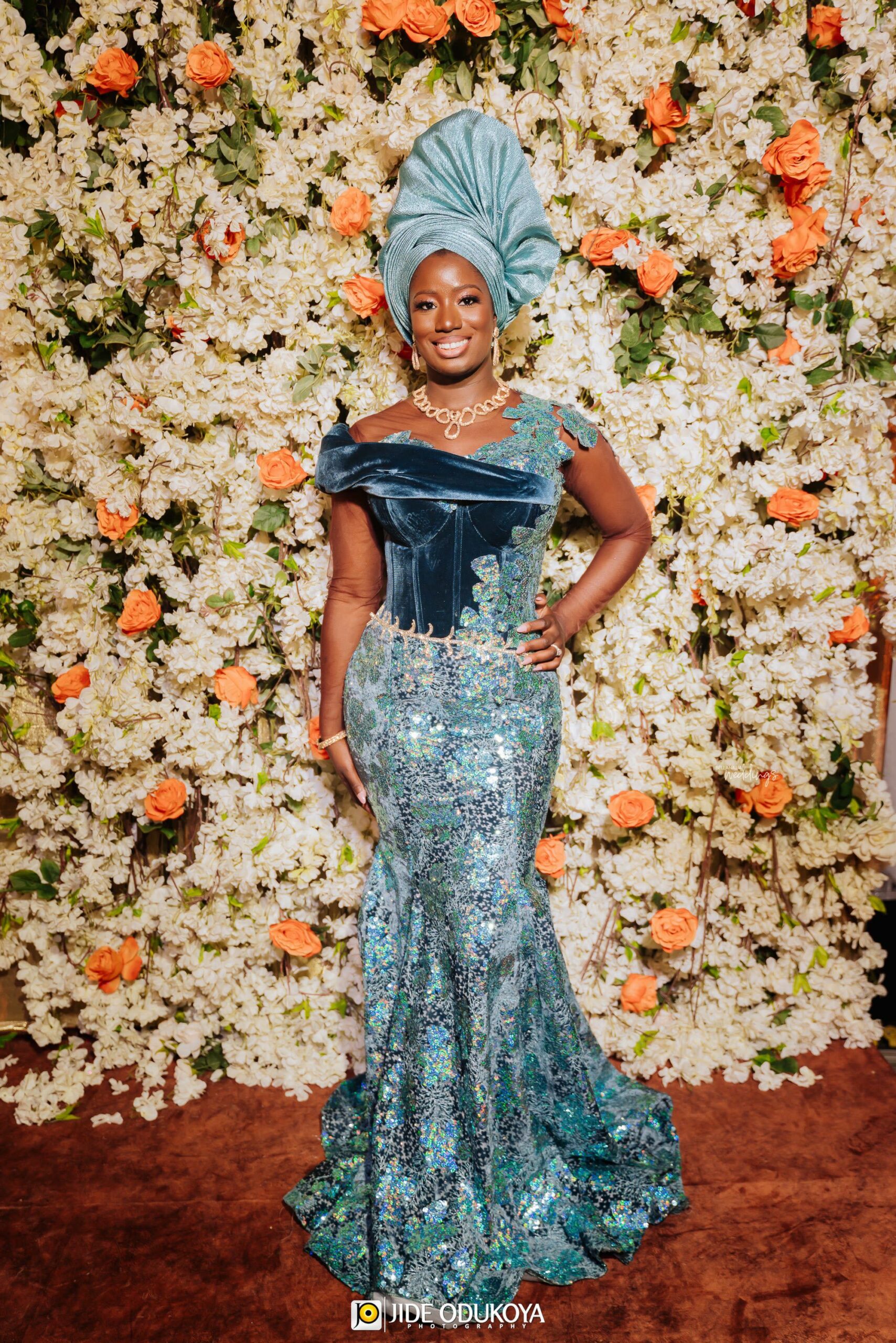 Forever begins now!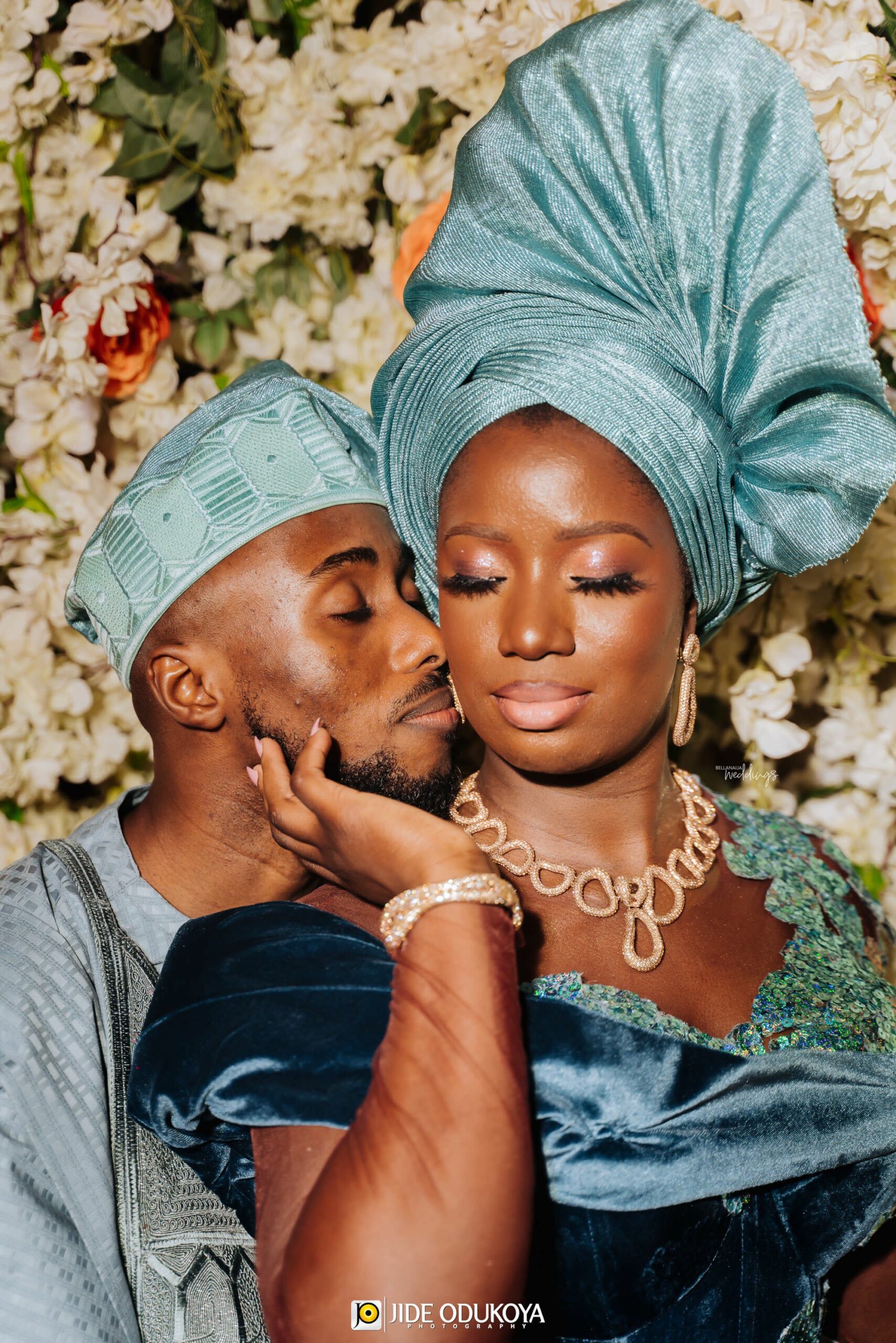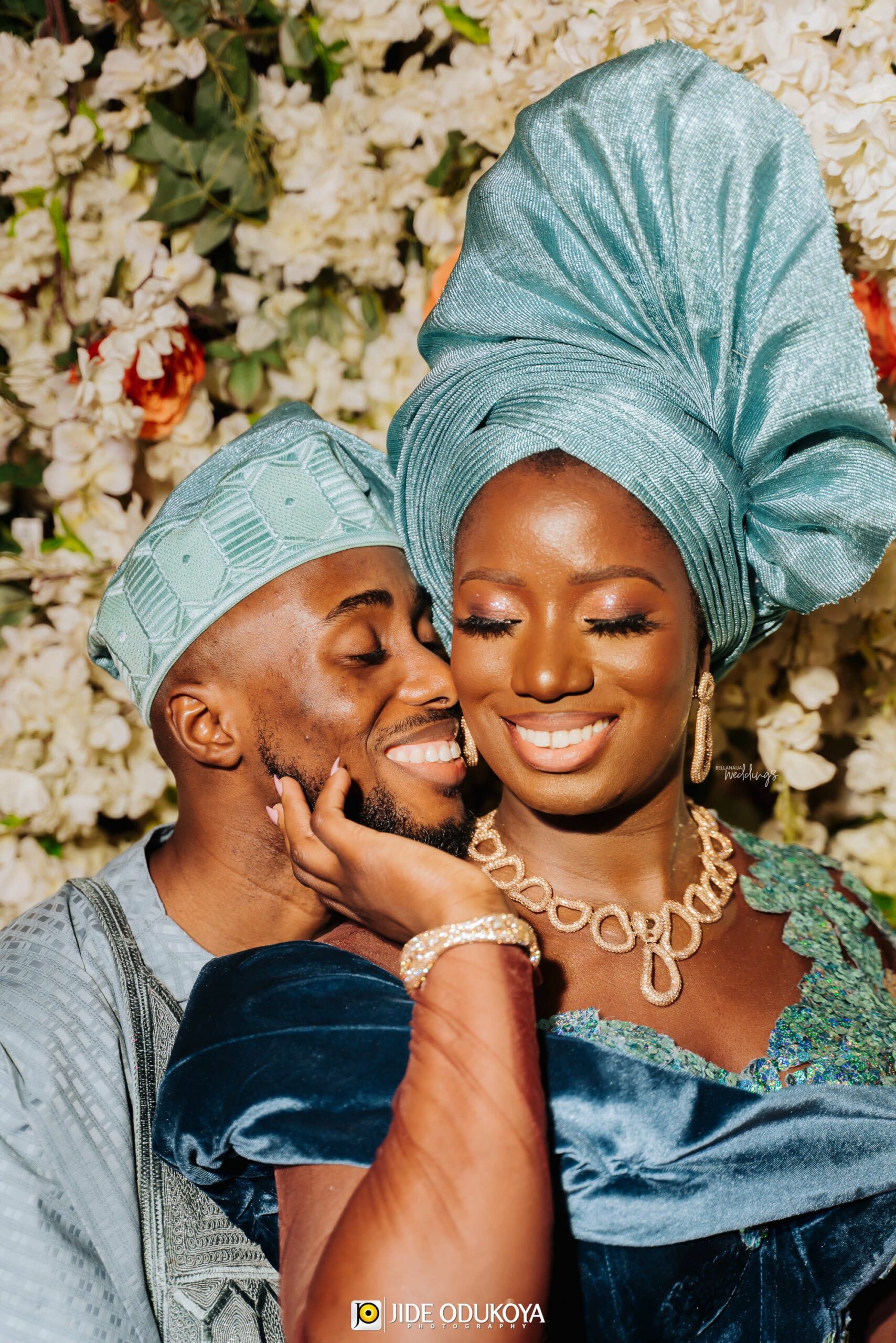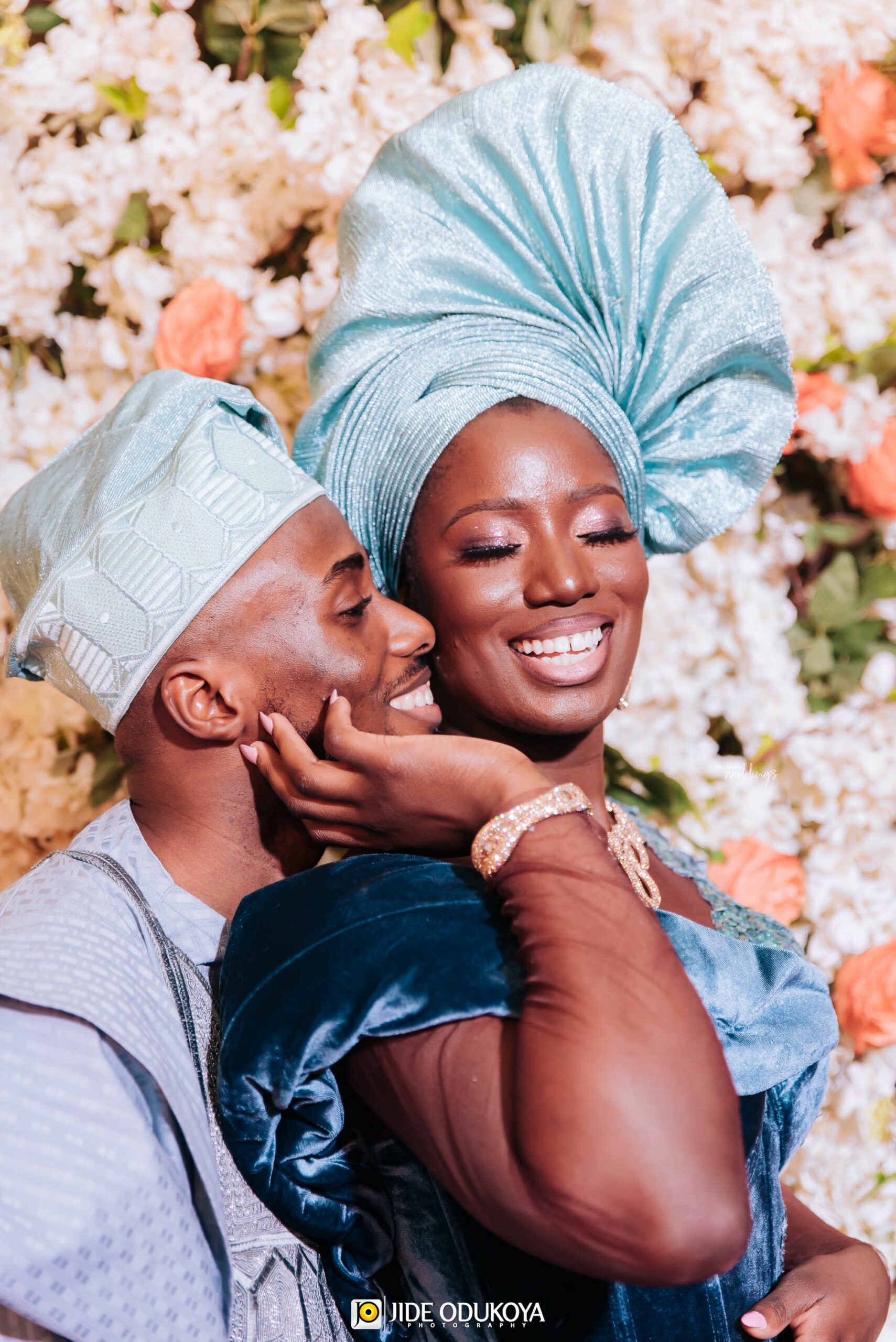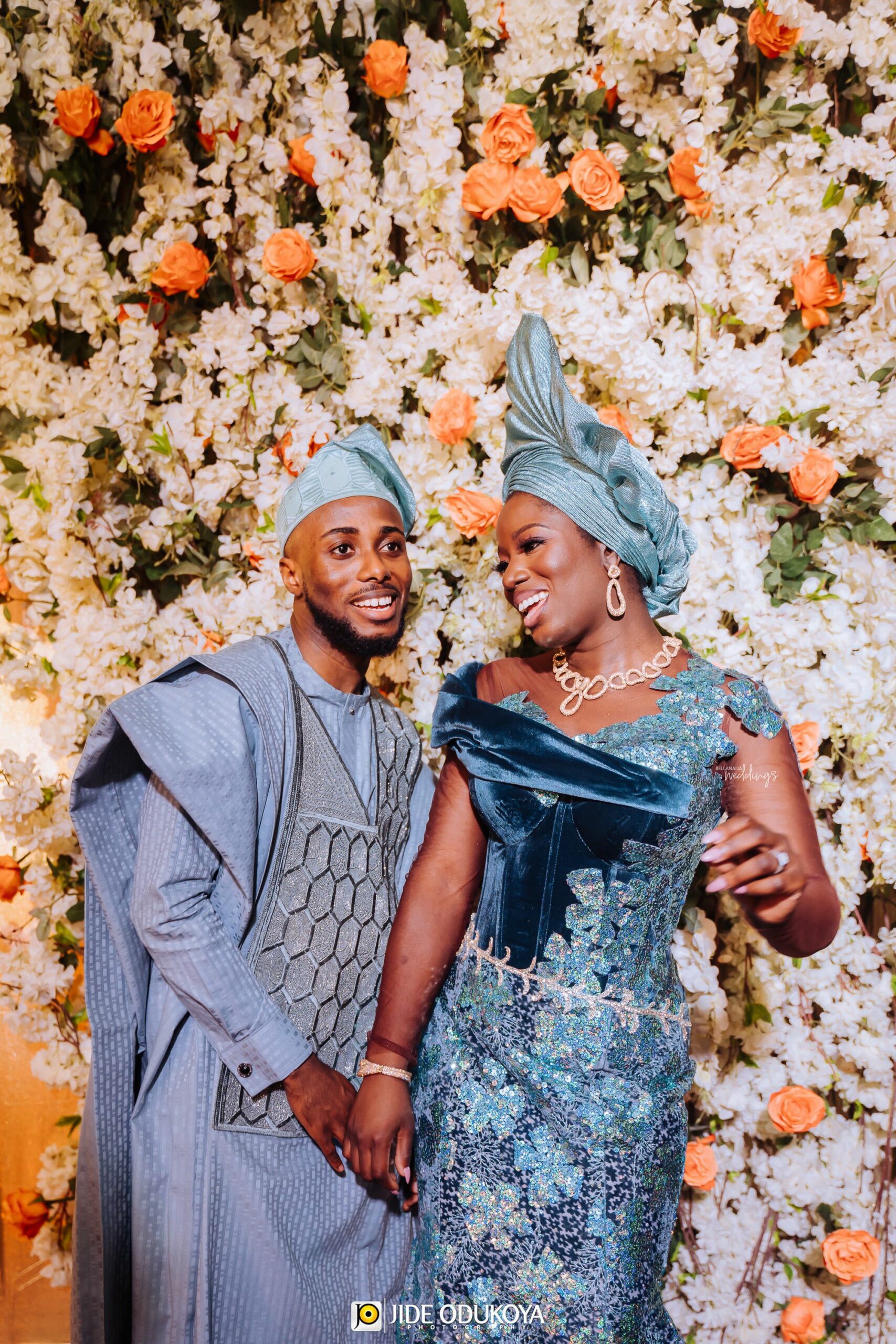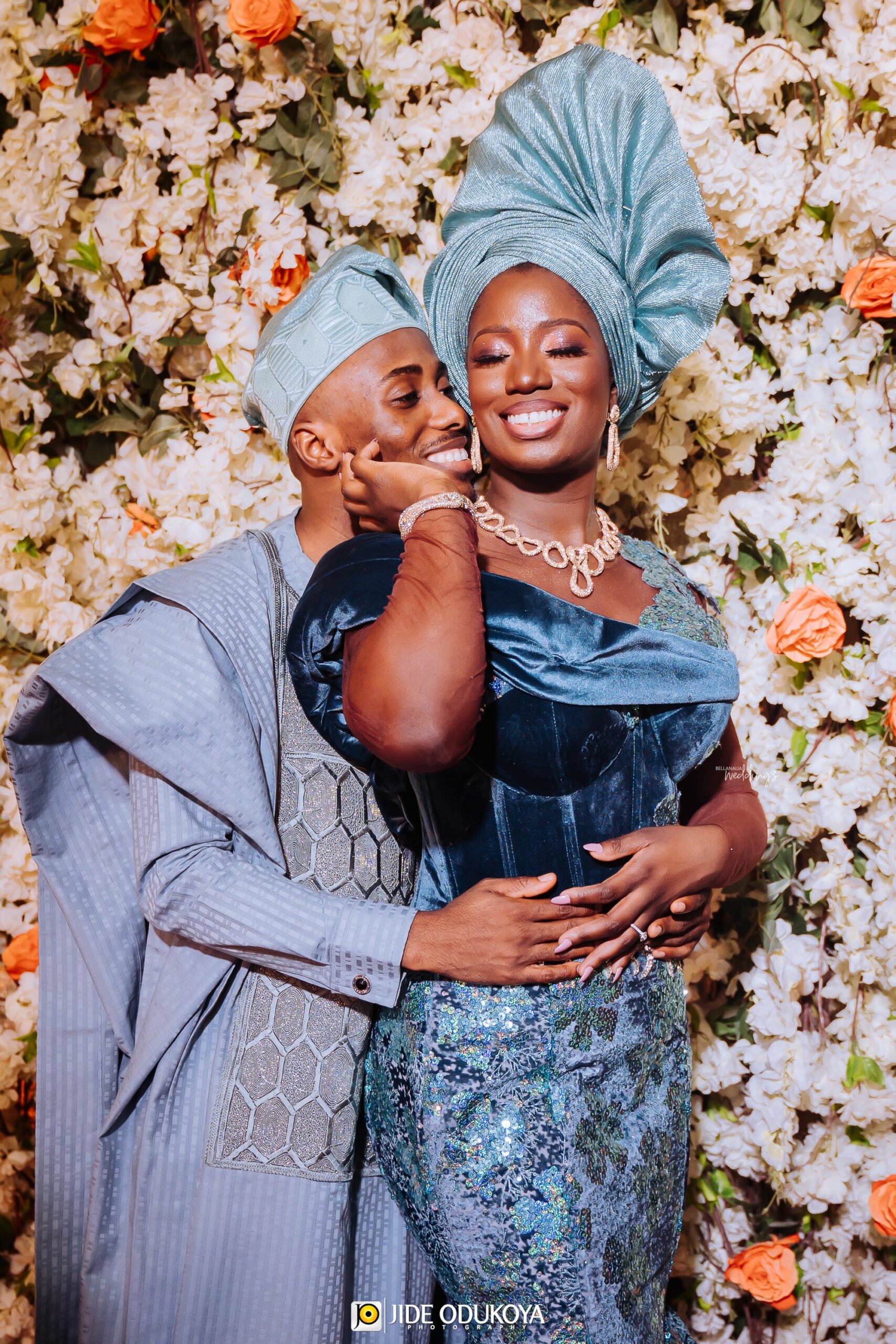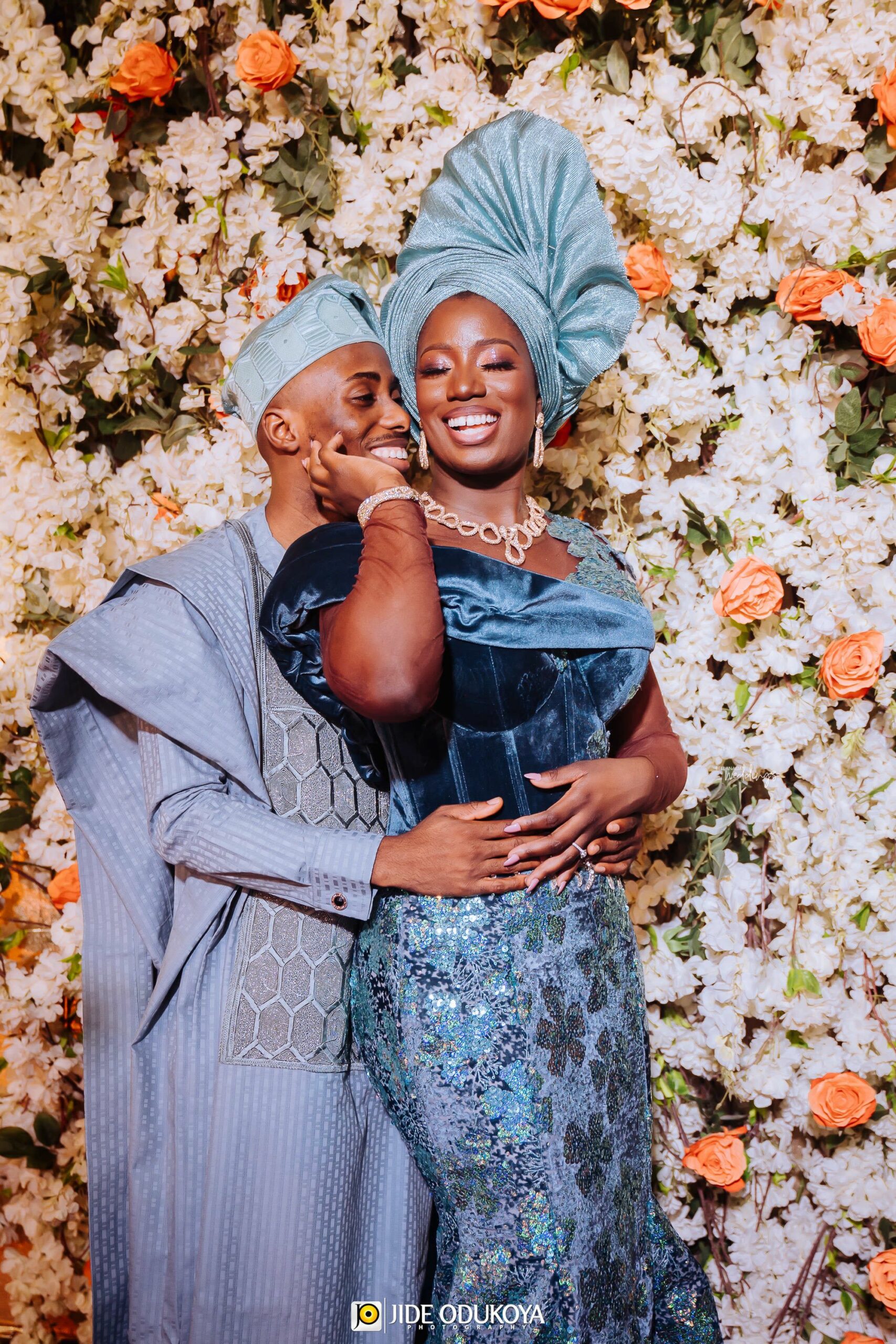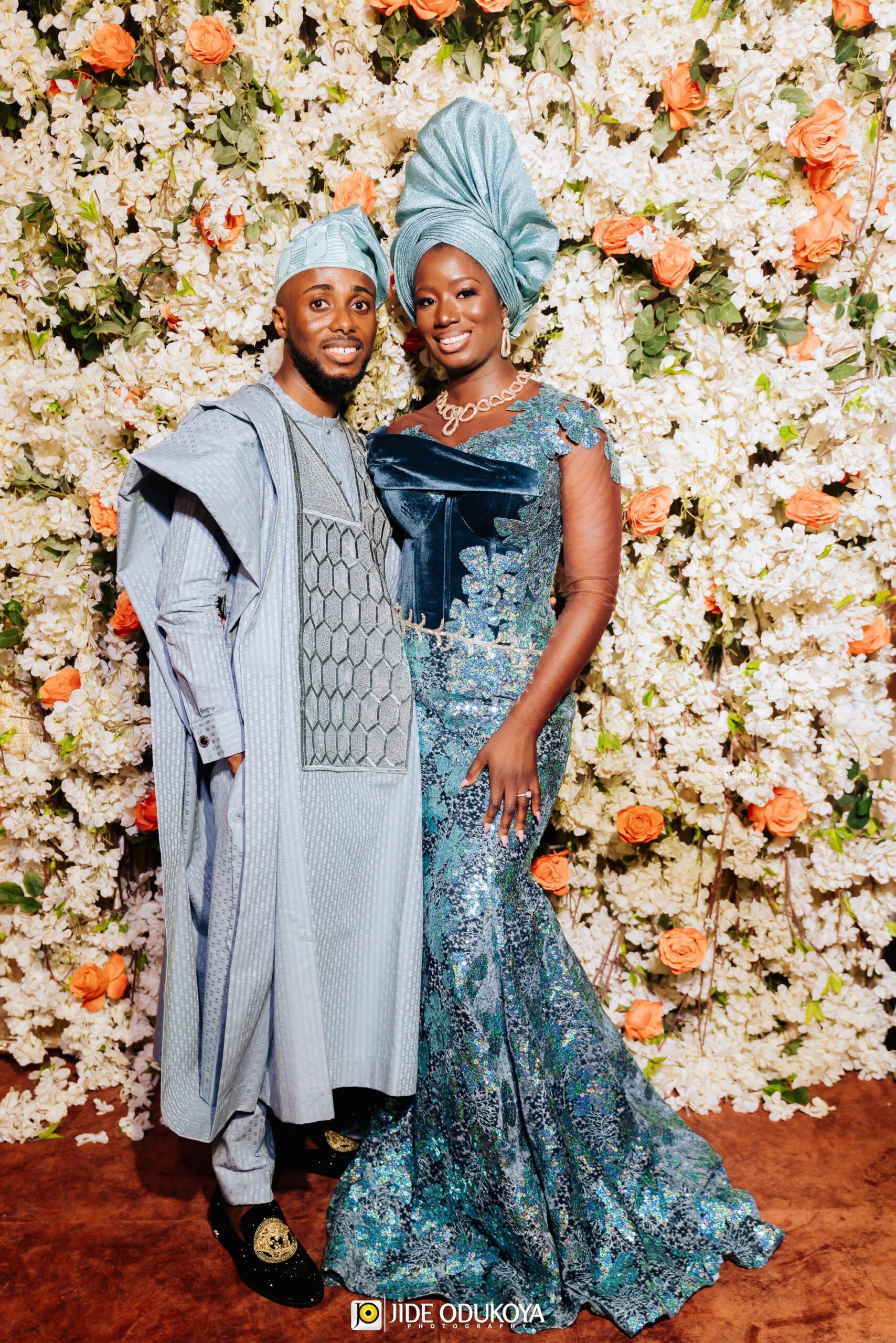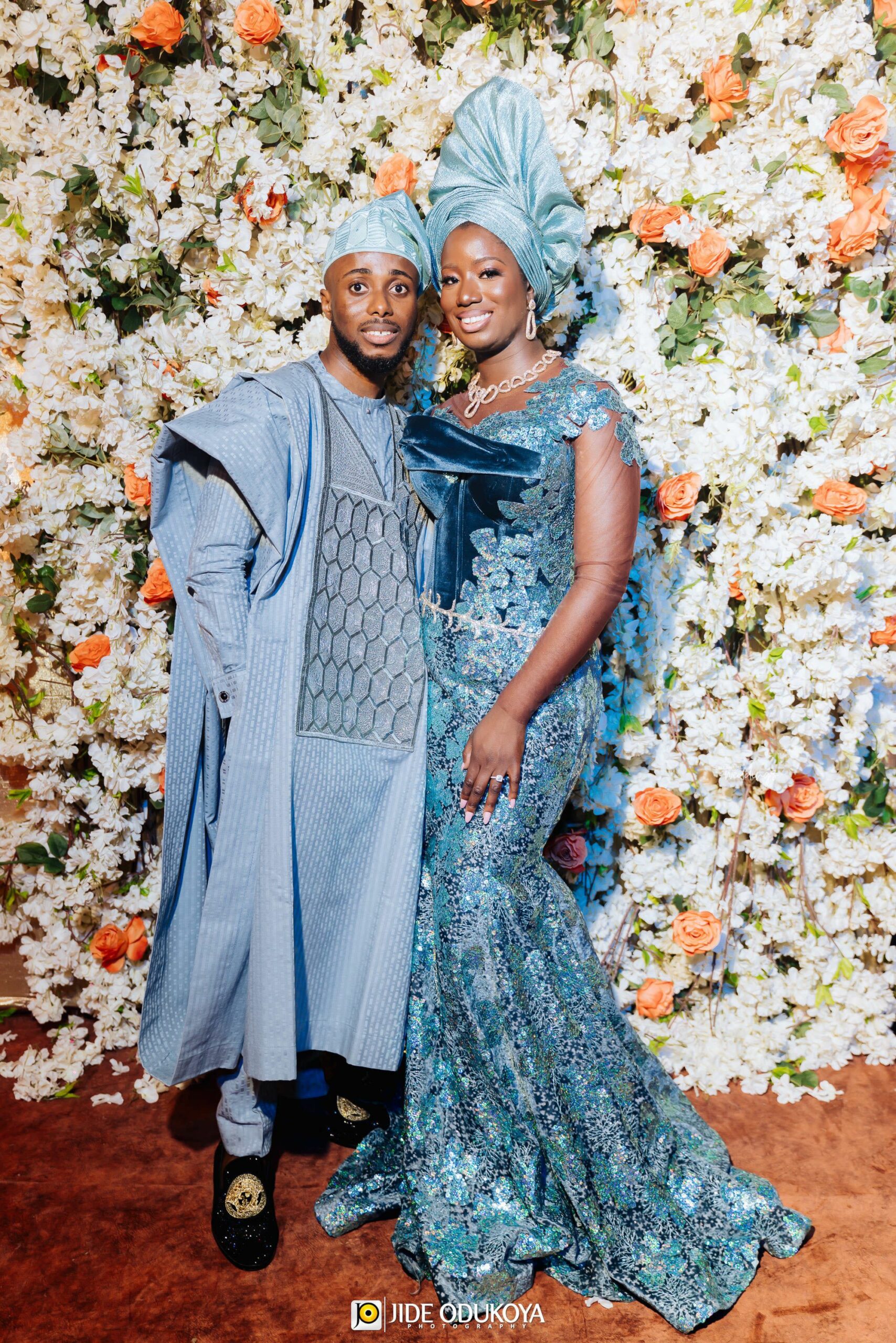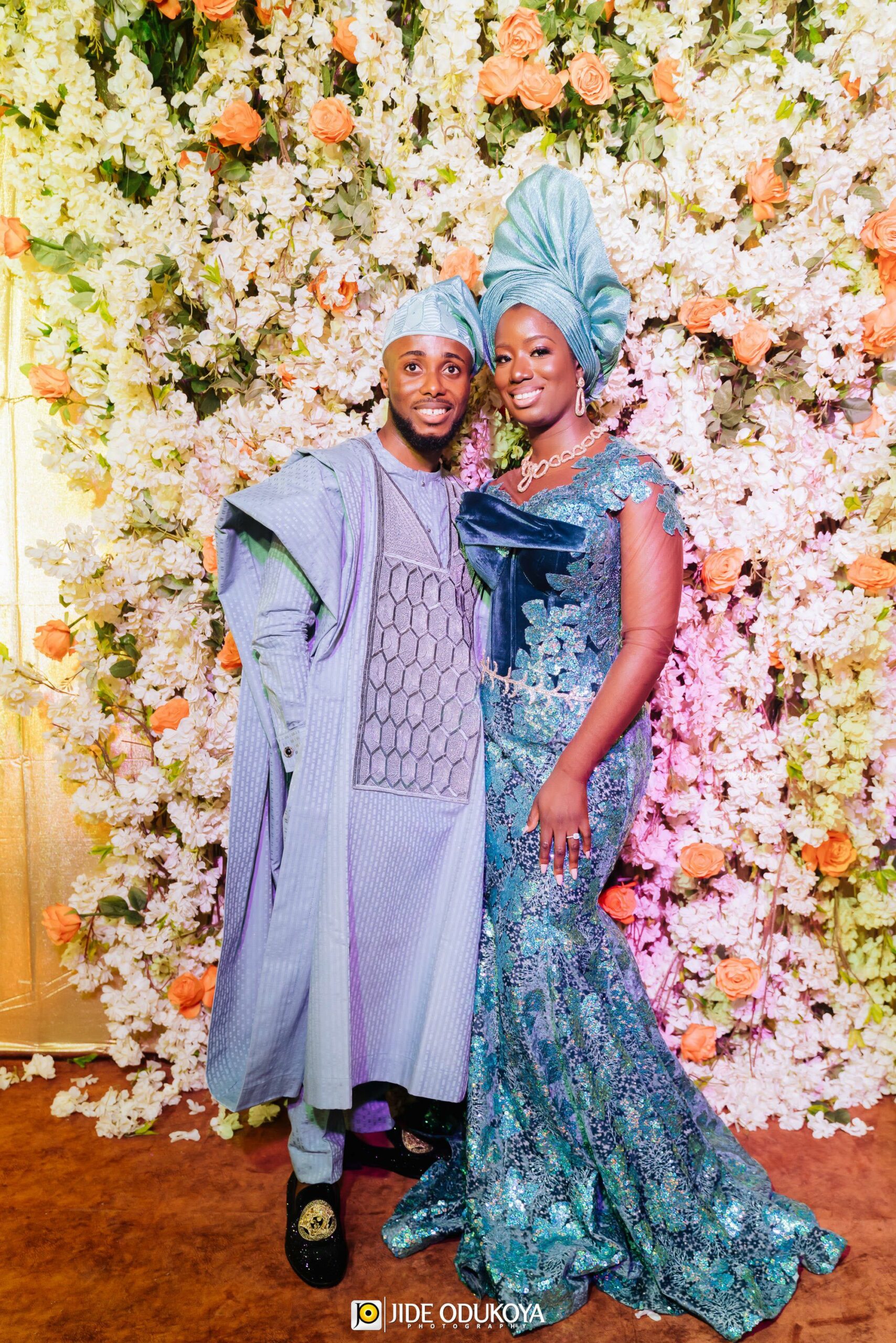 Credits
Photography: @jopstudios