Love, time and again has shown us how it can't be restricted to patterns, places or simple ideas. As far as love goes, it can find us anywhere and for Timilehin and Samuel, it found them in church!
When the lovebirds joined the bible study group, finding love was most likely not on the list of the things they'd expected from it. But as they say, love has a plan for us and for these two the plan was for a forever love story! Timilehin and Samuel have headed down their ever-after road and we're super stoked for them.
After their colourful Yoruba traditional engagement, they exchanged their vows in a beautiful white wedding ceremony with their friends and family present. The joy, love and cheer cannot be denied as they celebrated their love in style. Timilehin was an absolutely beautiful bride and Samuel came through dapper. You definitely want to take in all of this beauty yourself.
Enjoy their love story and beautiful wedding photos below.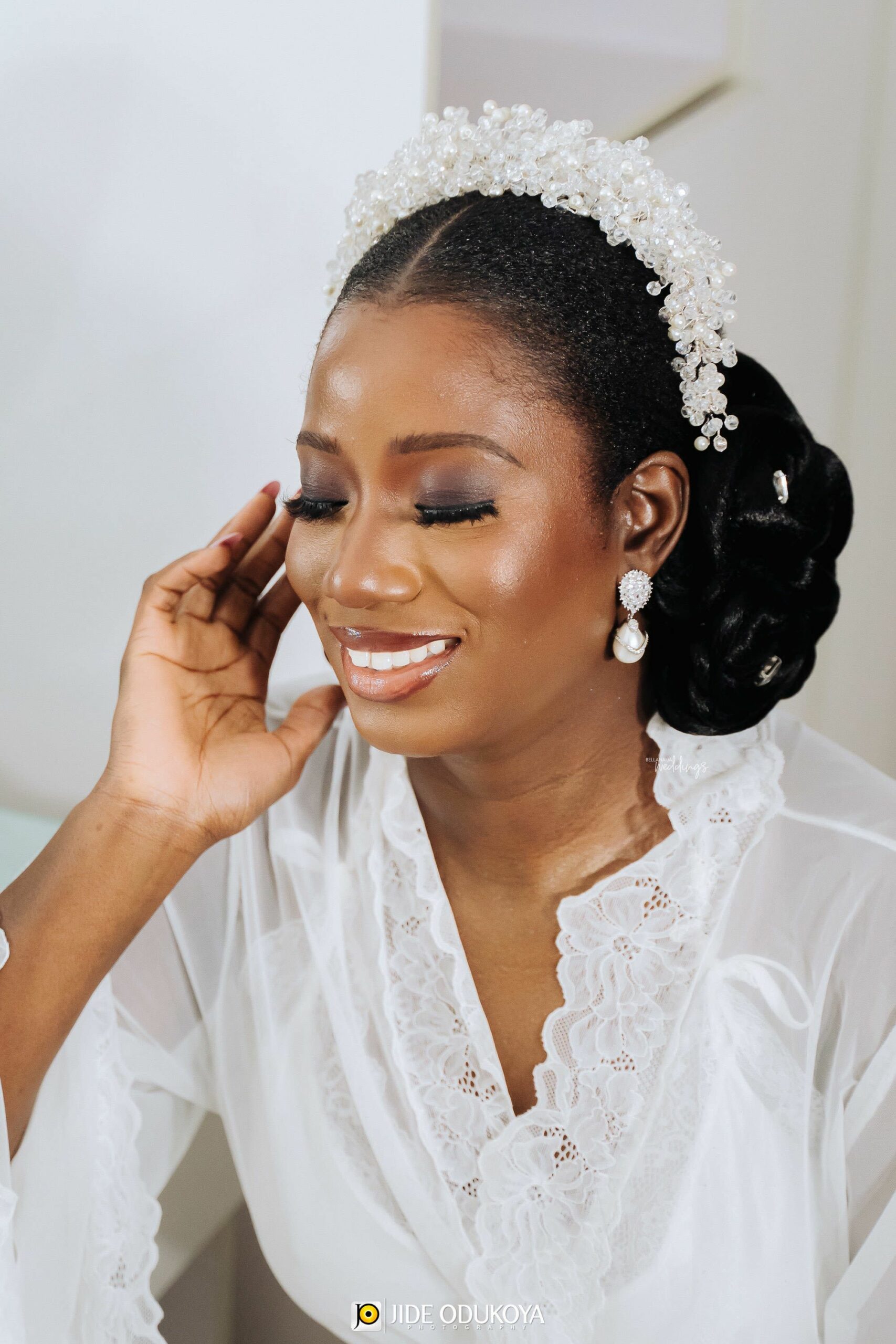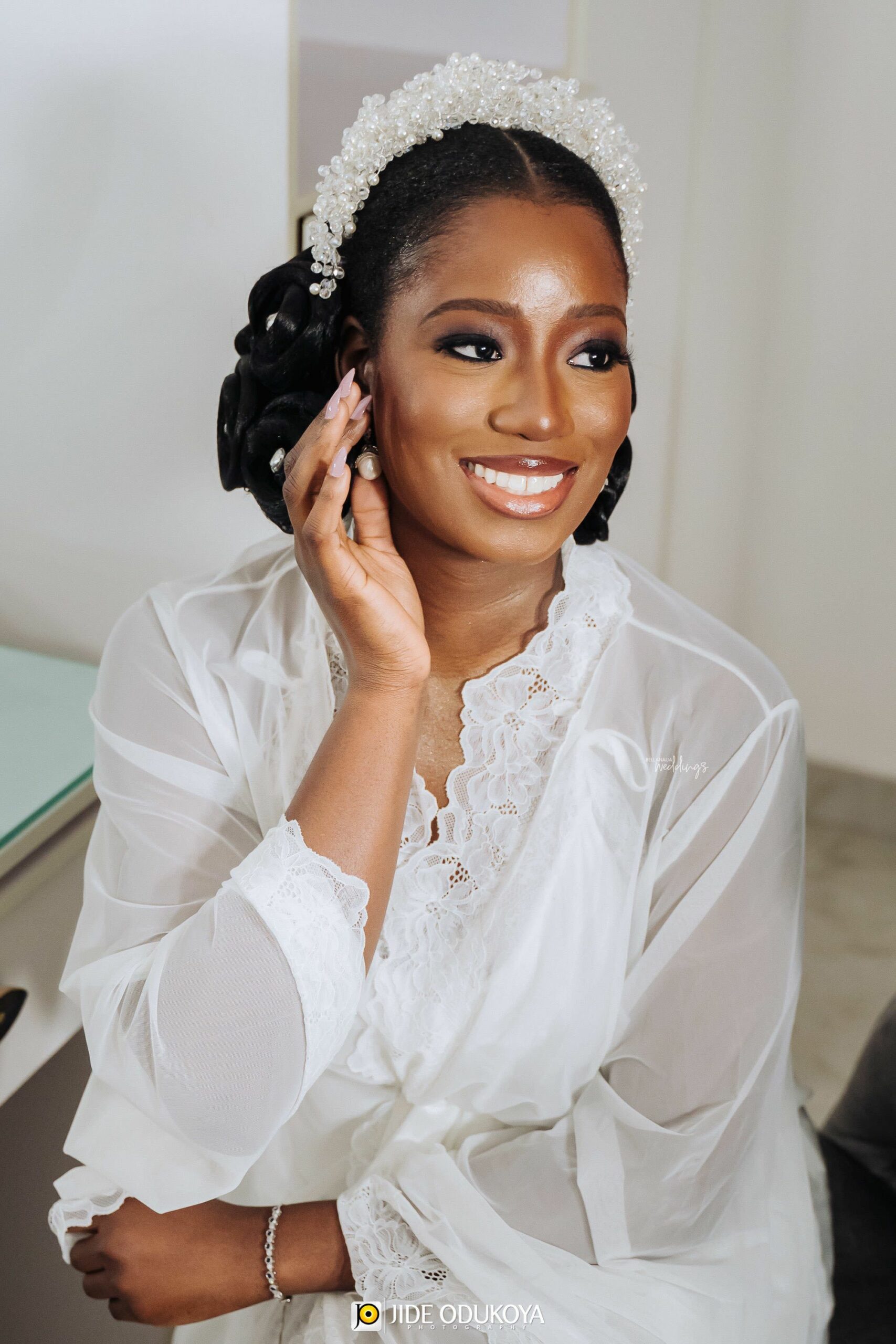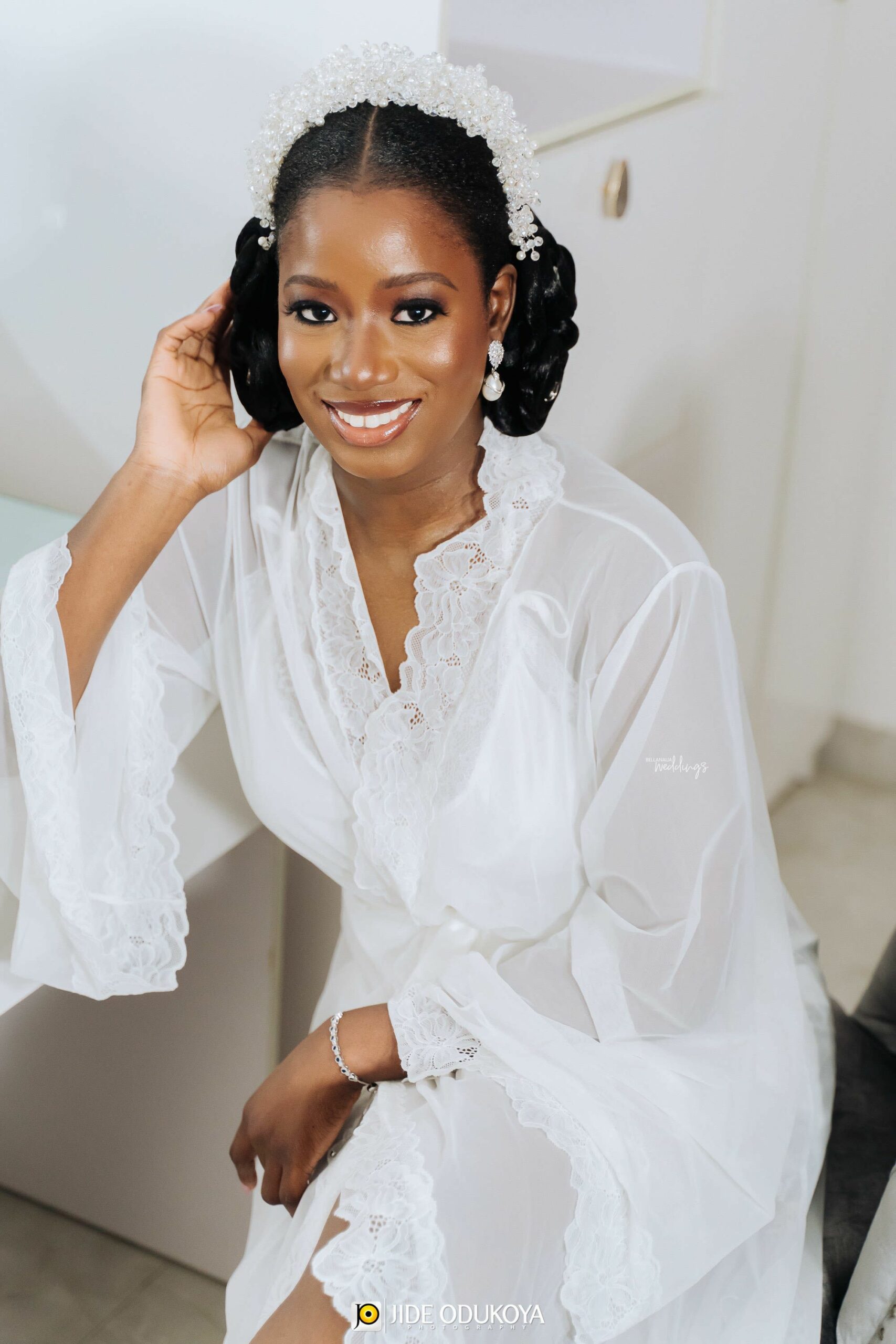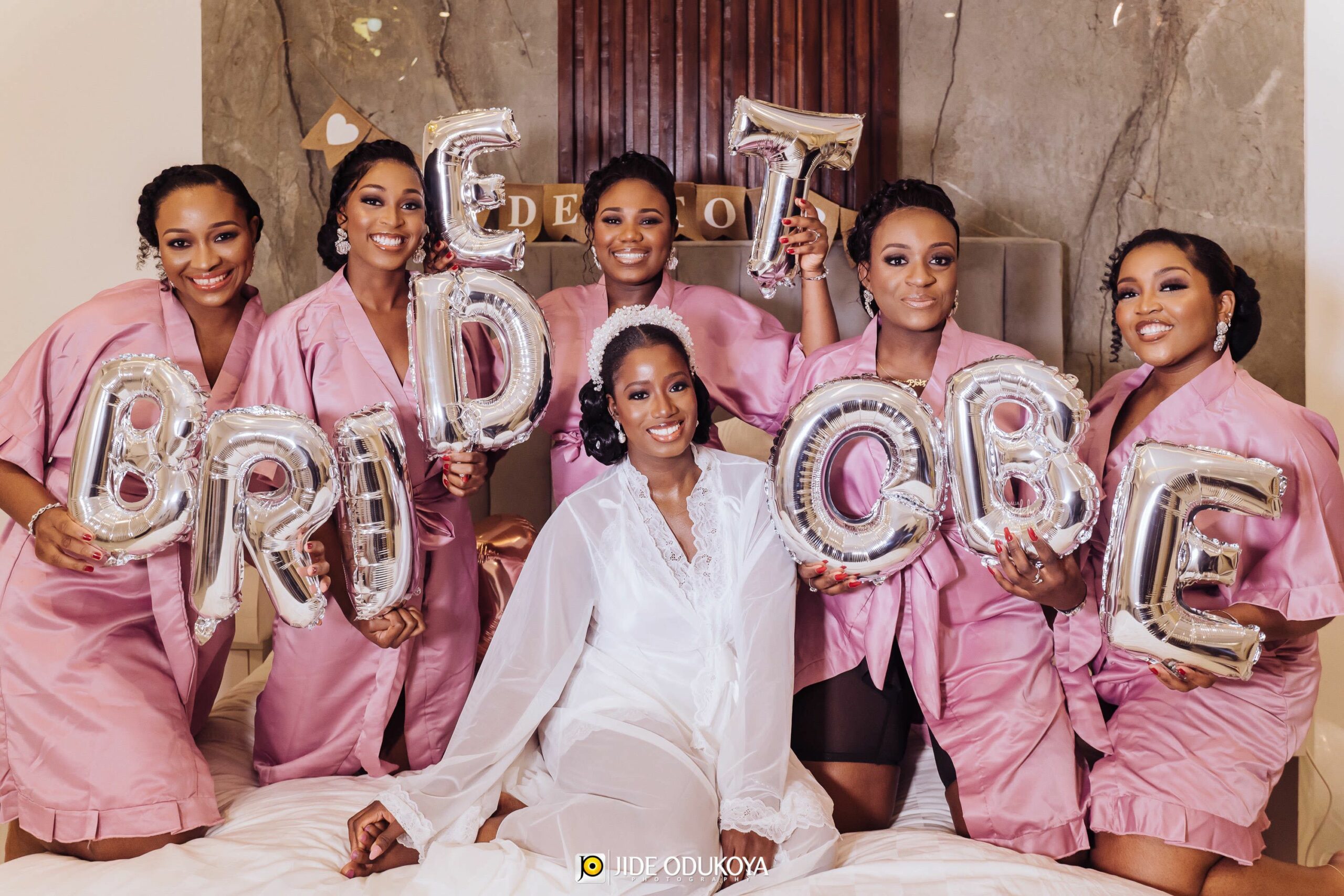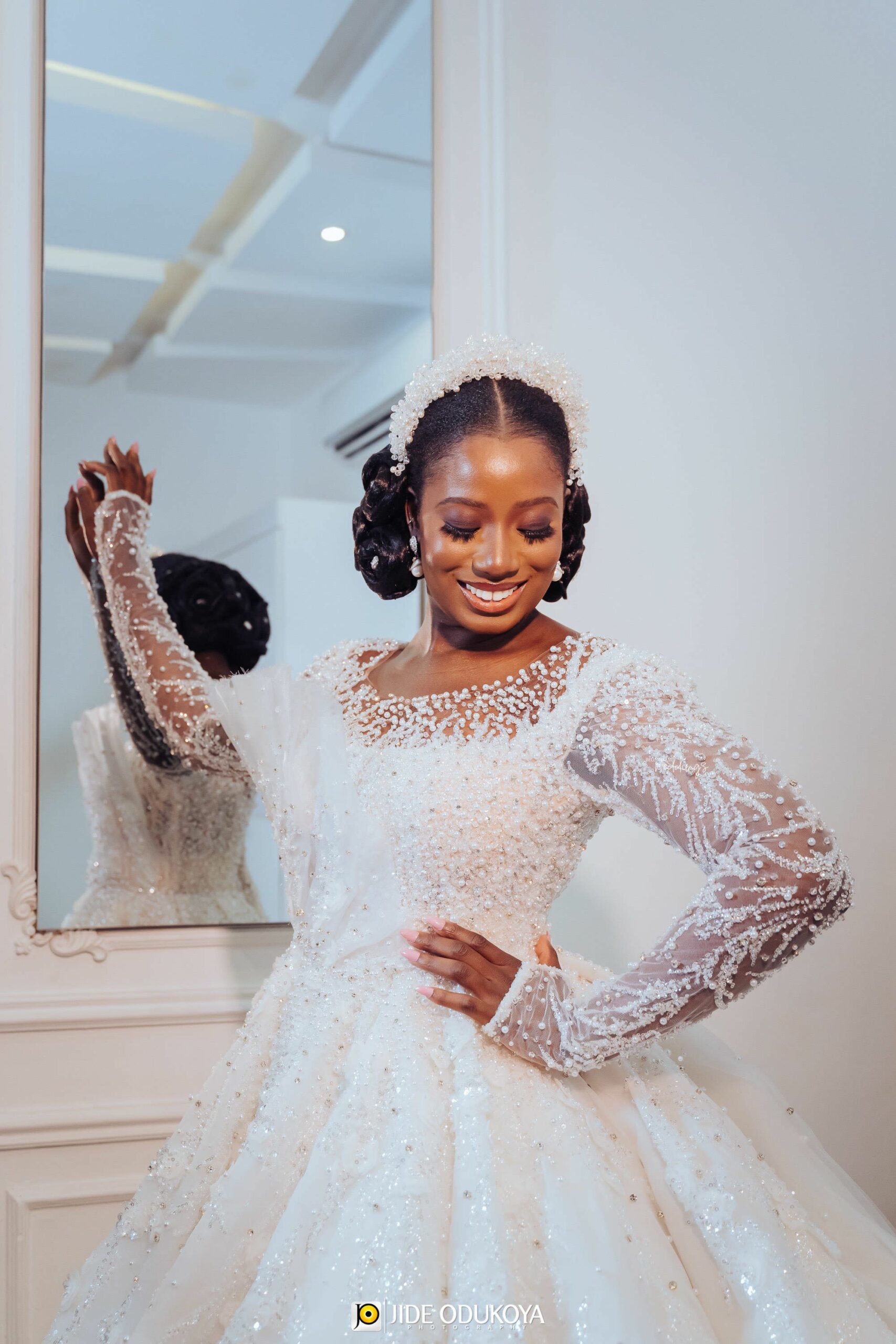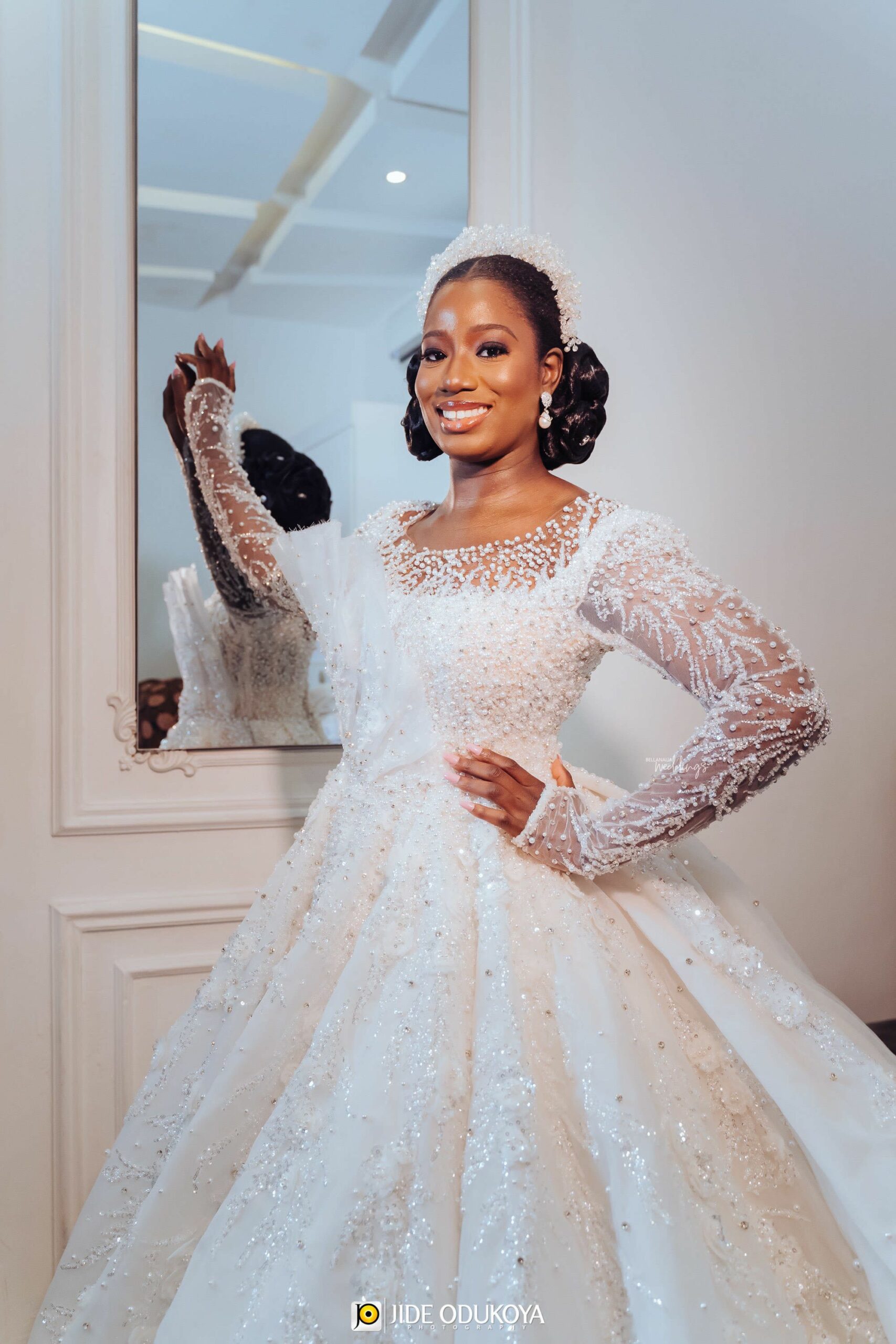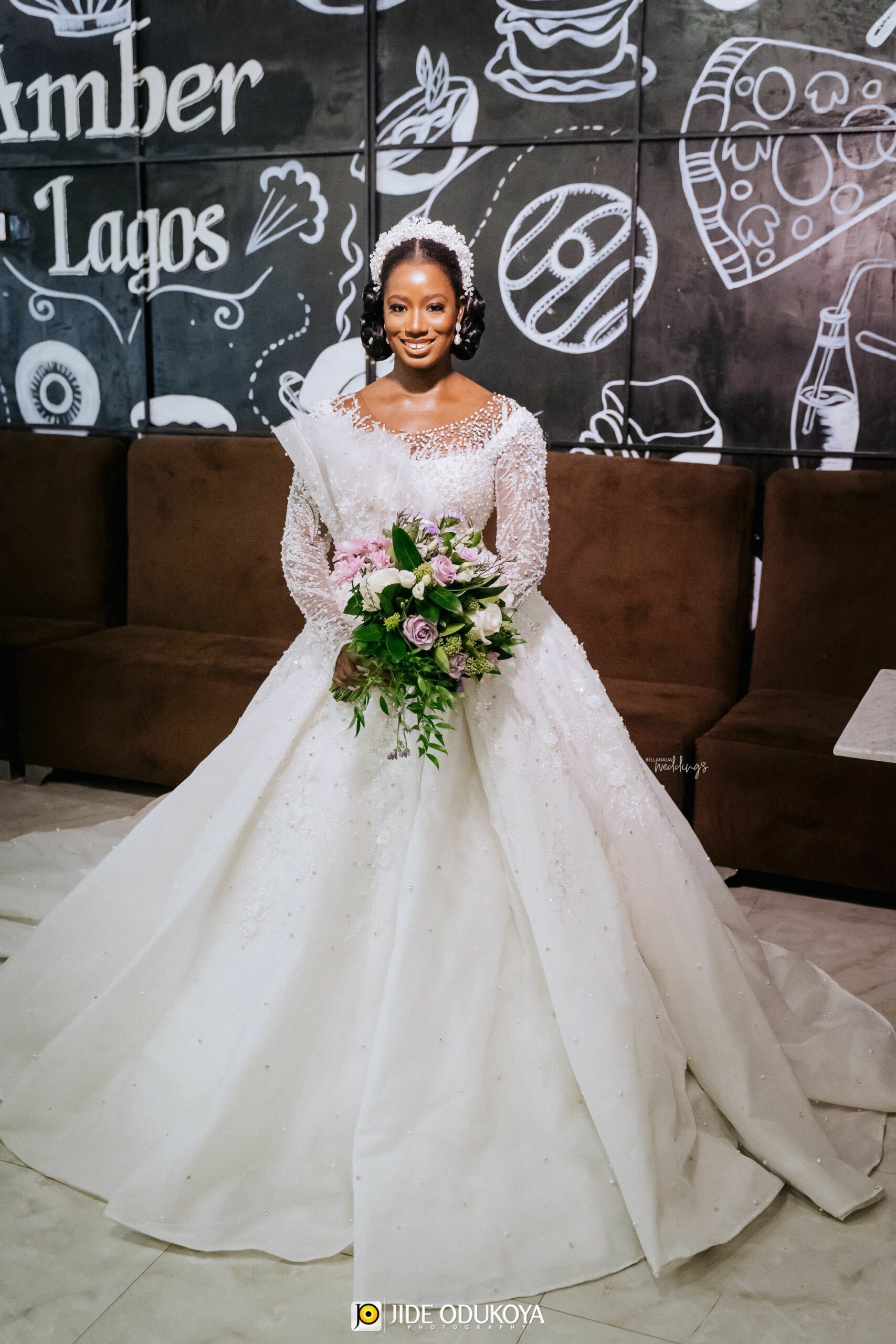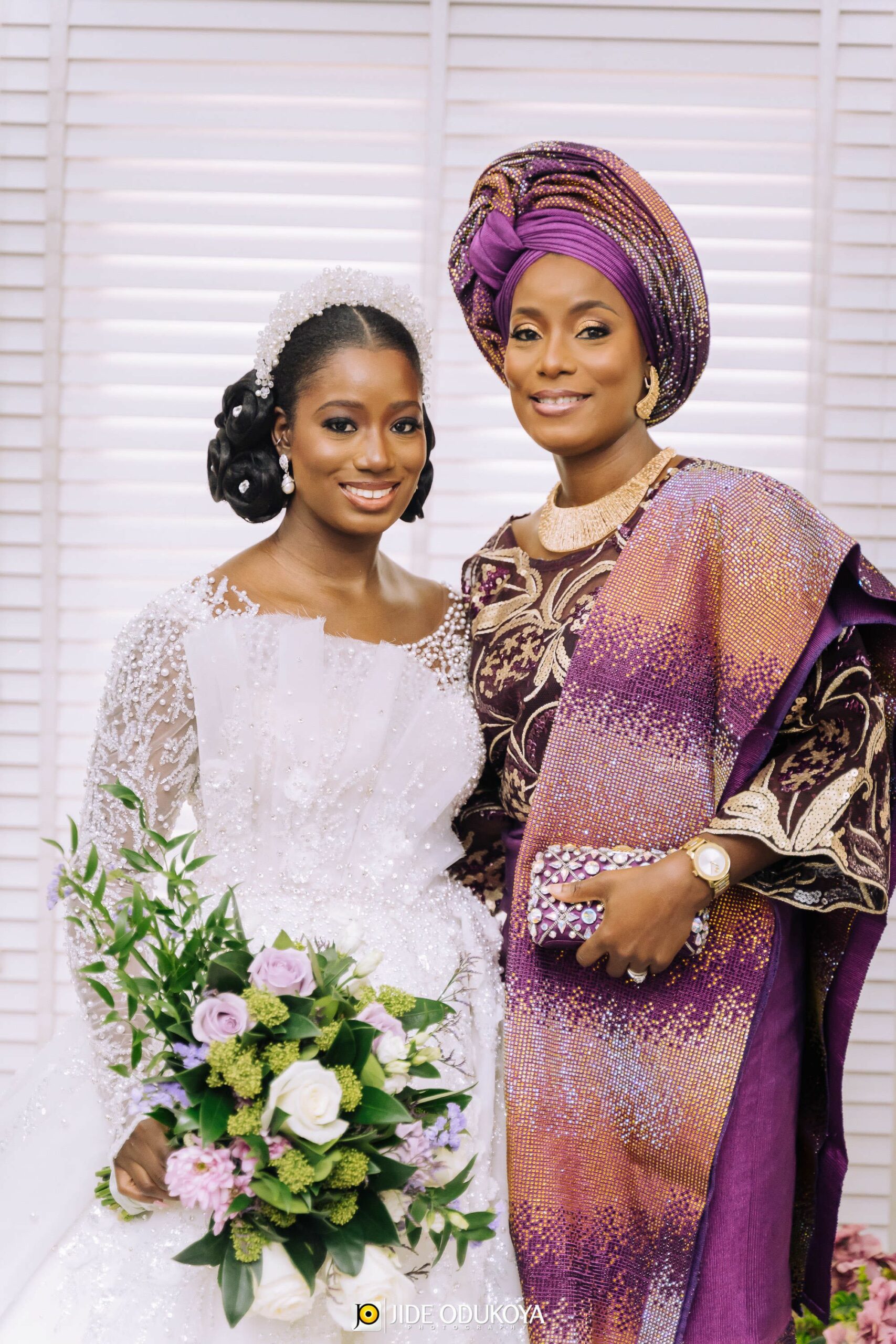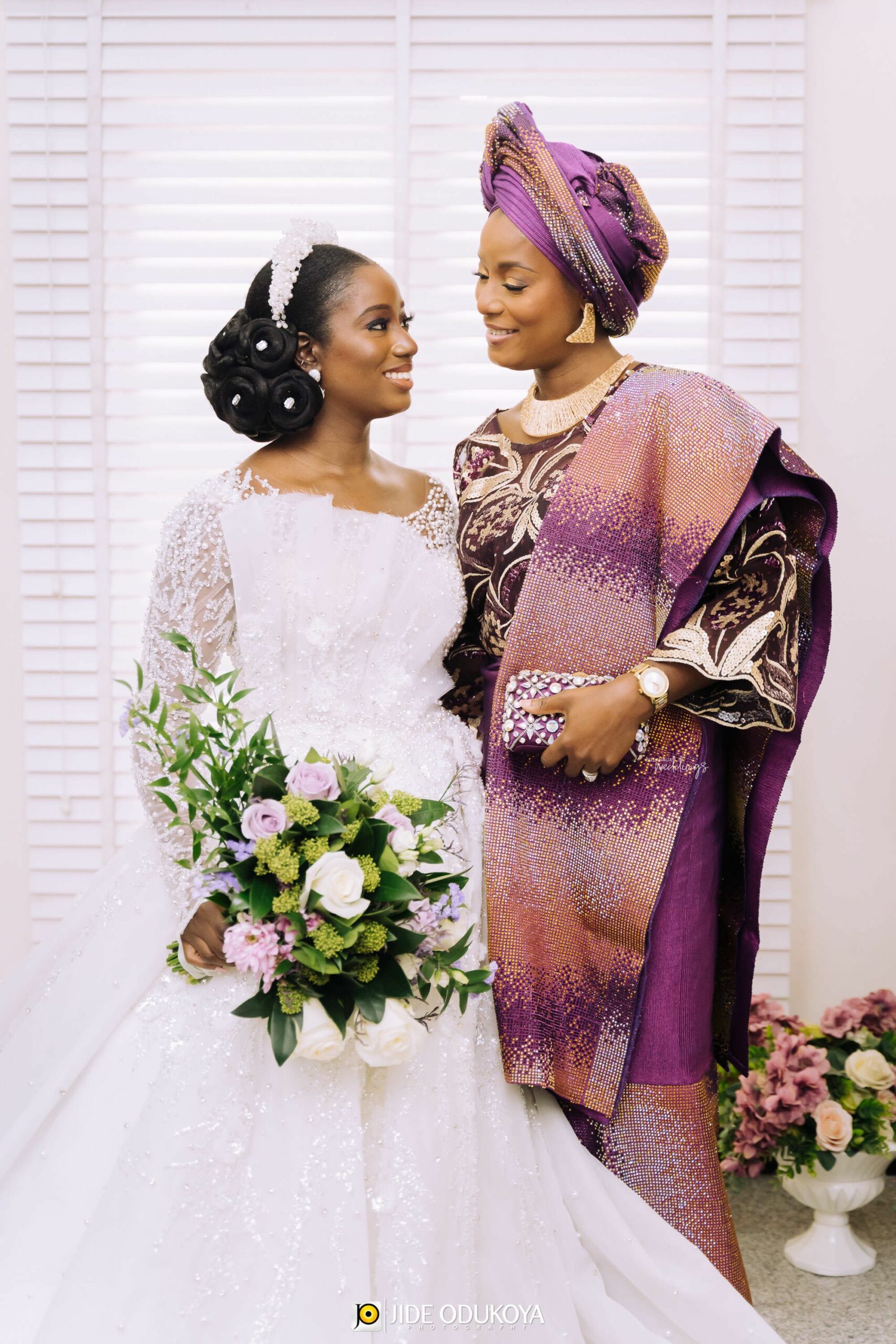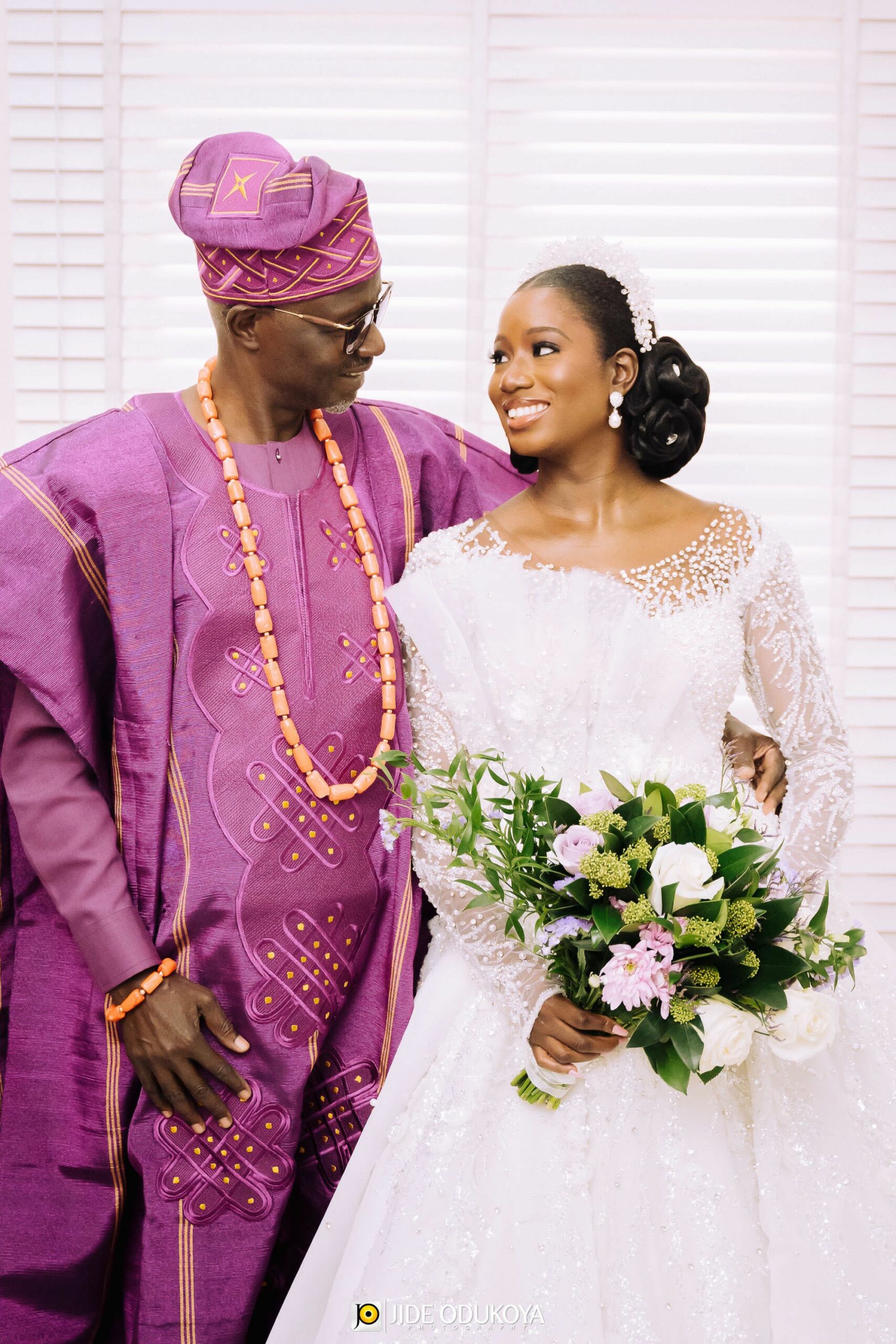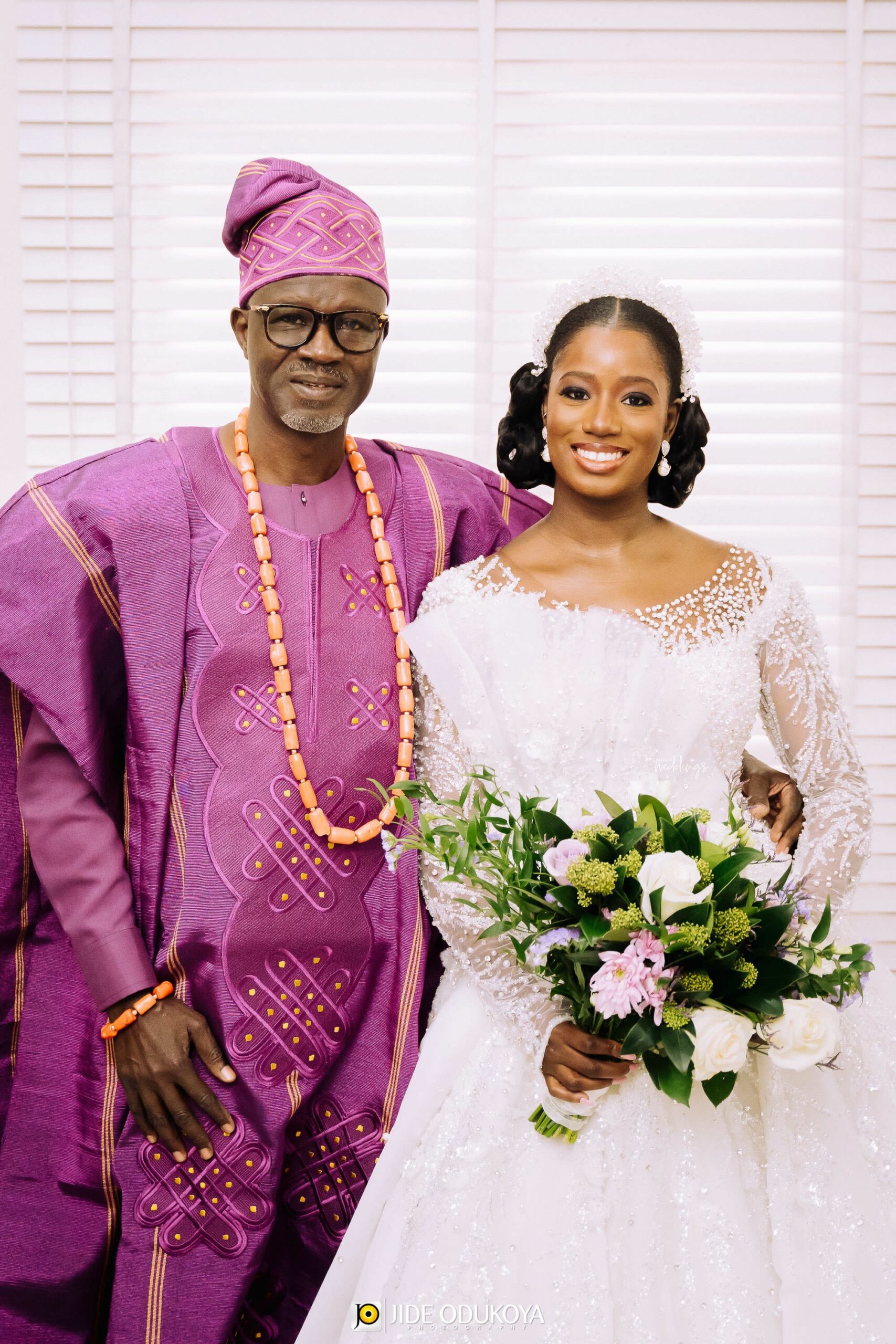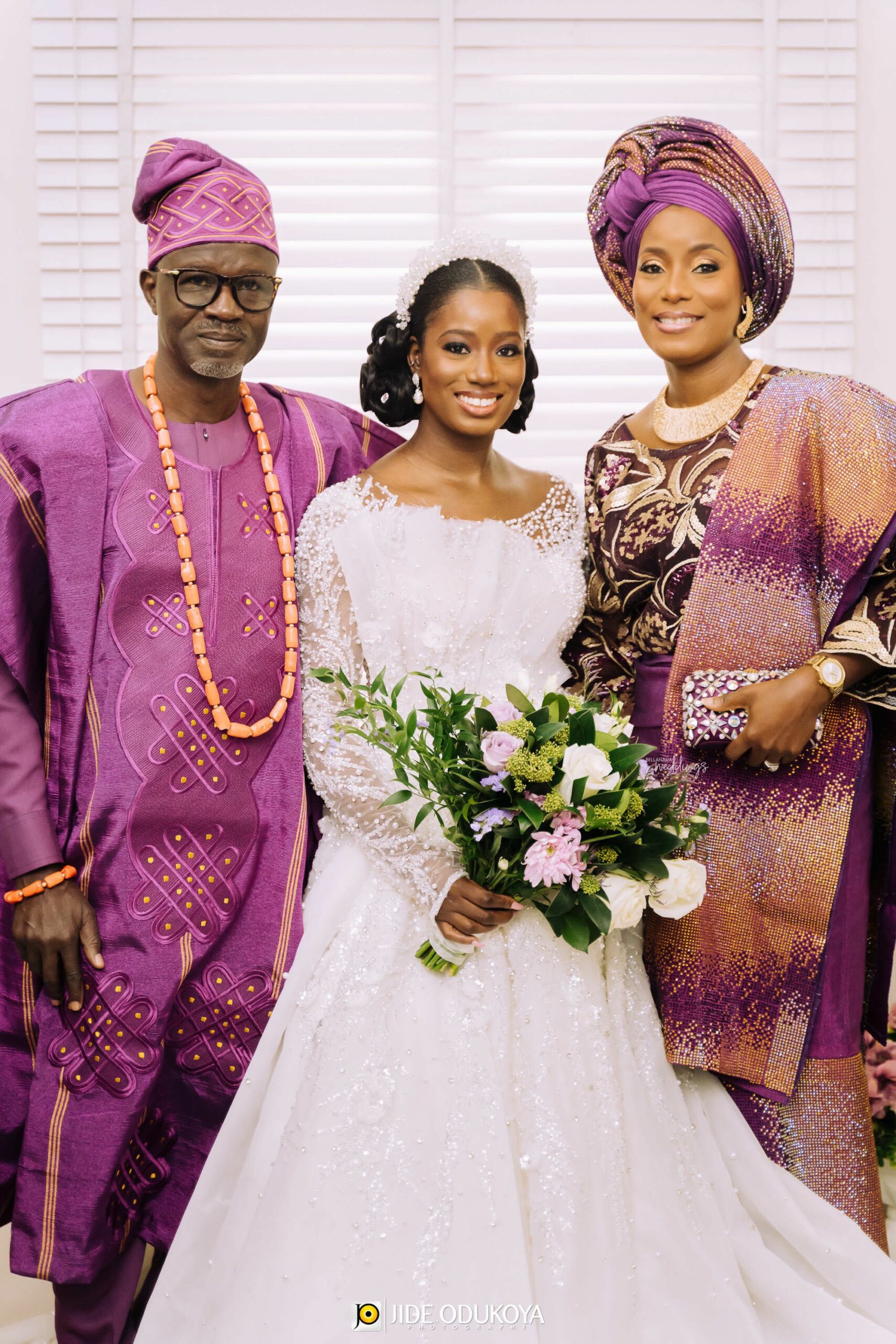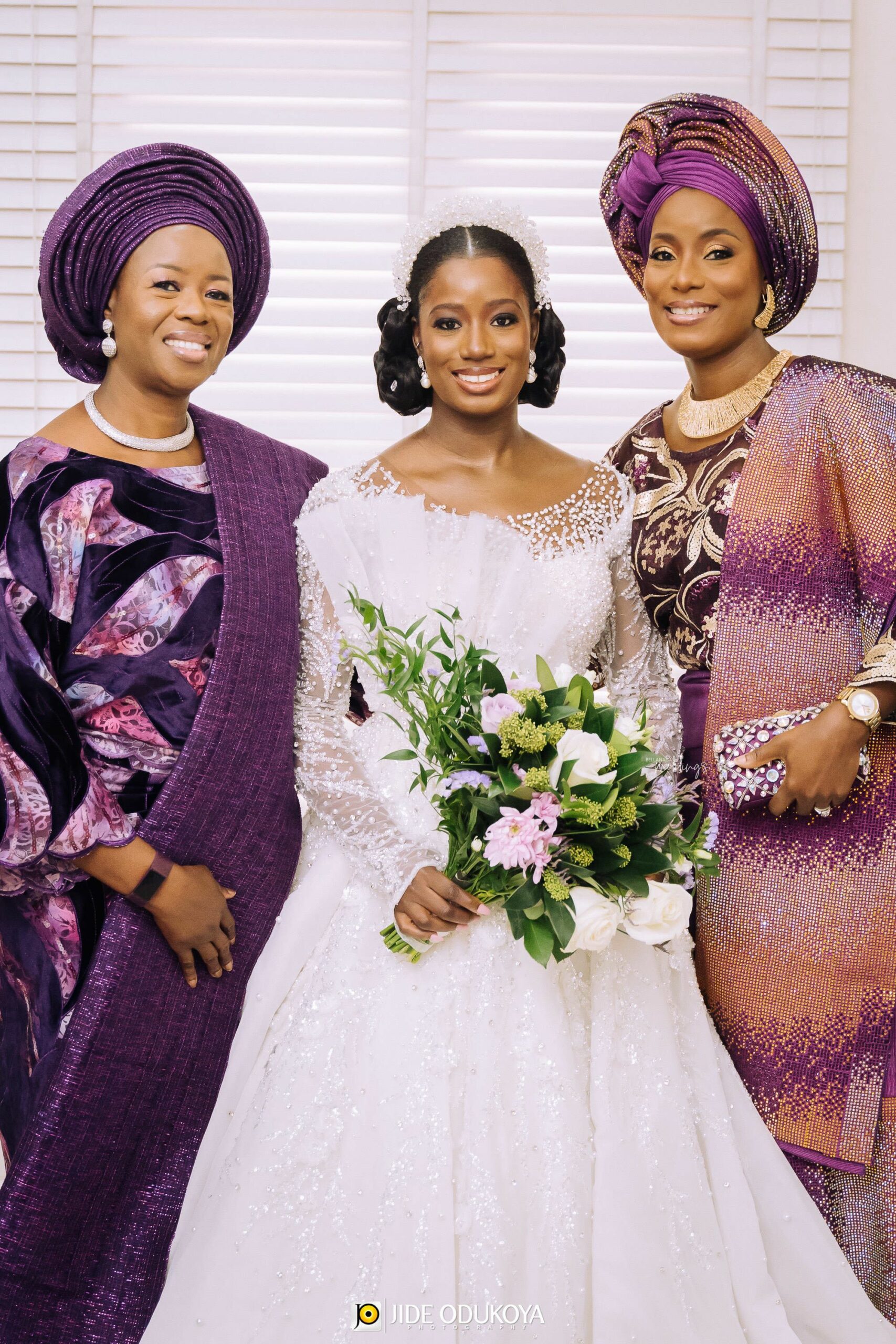 Their love story as shared by Timilehin:
In 2018, I joined a bible study group where I met Sam. We began to go to church and bible study together, became good friends, and soon after, began dating. We've been an item since June 2018 and God has kept our bond and friendship strong and stable since then.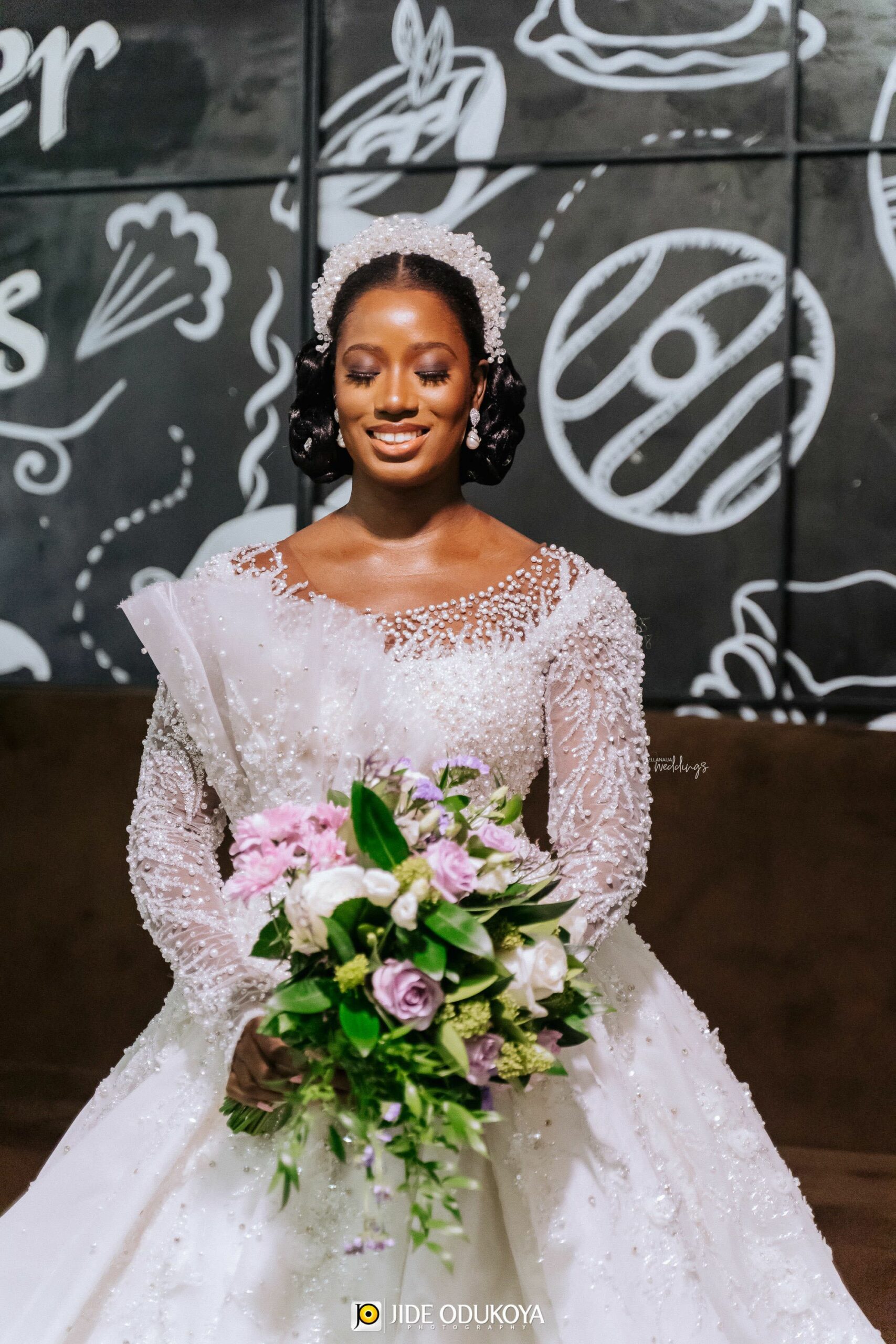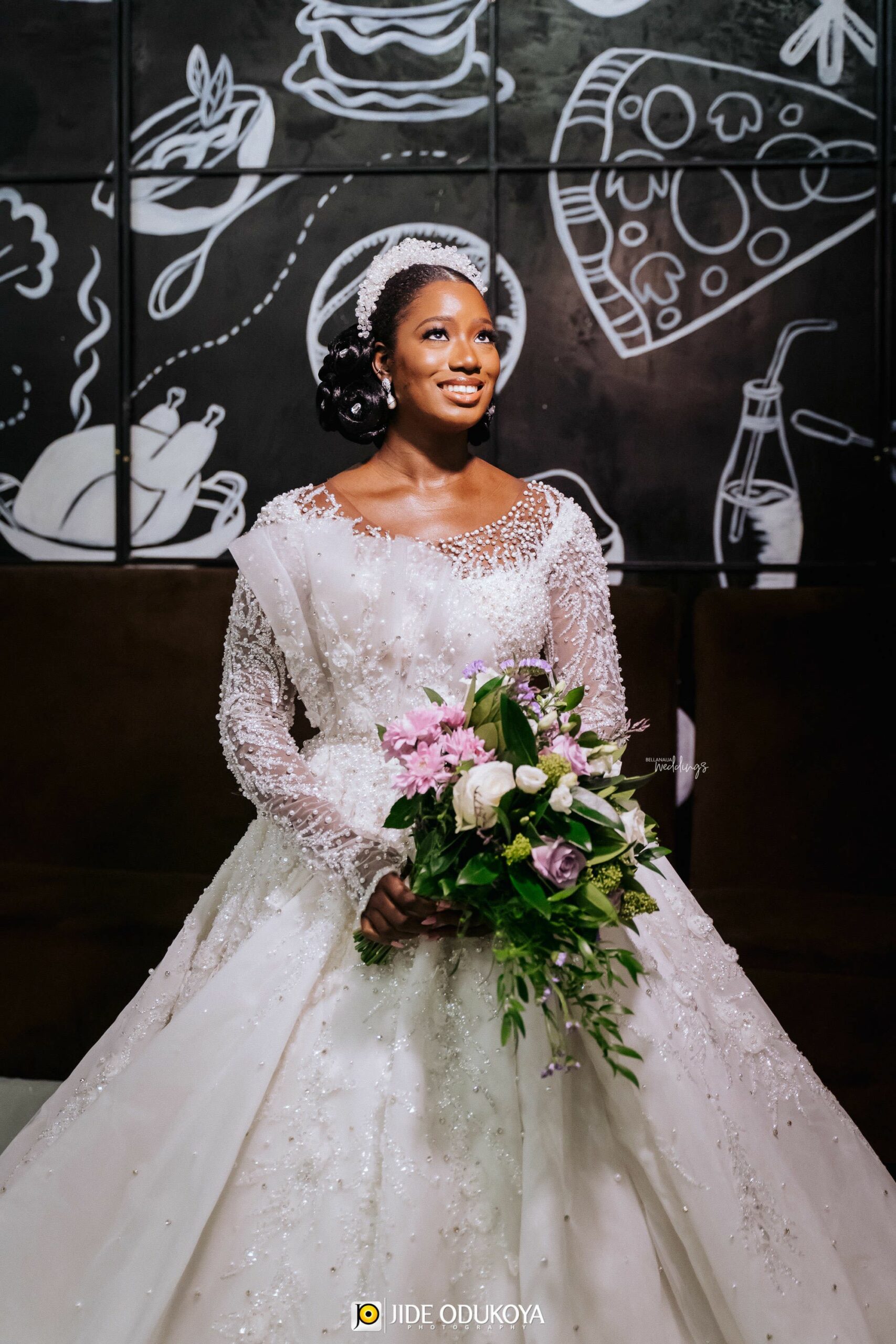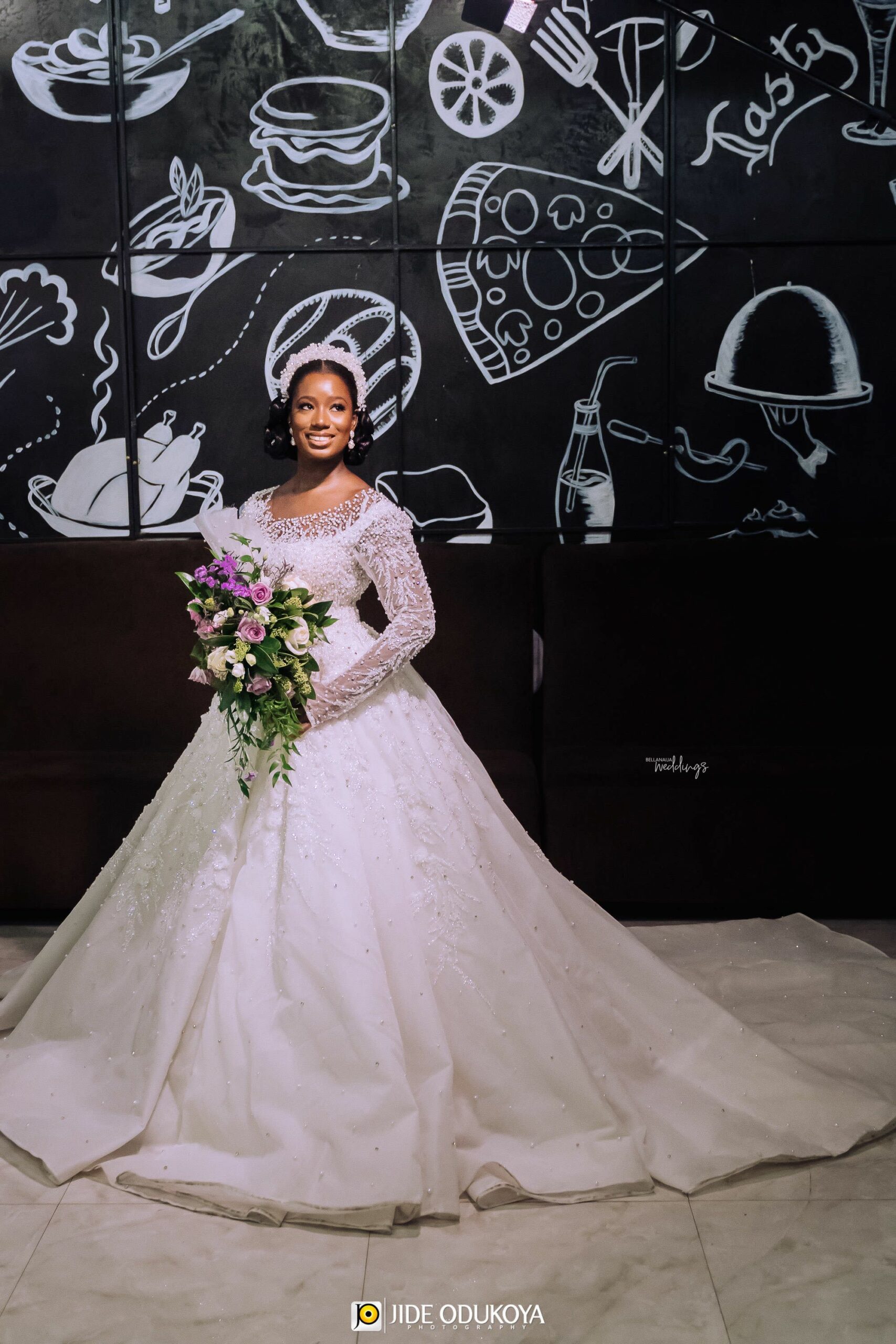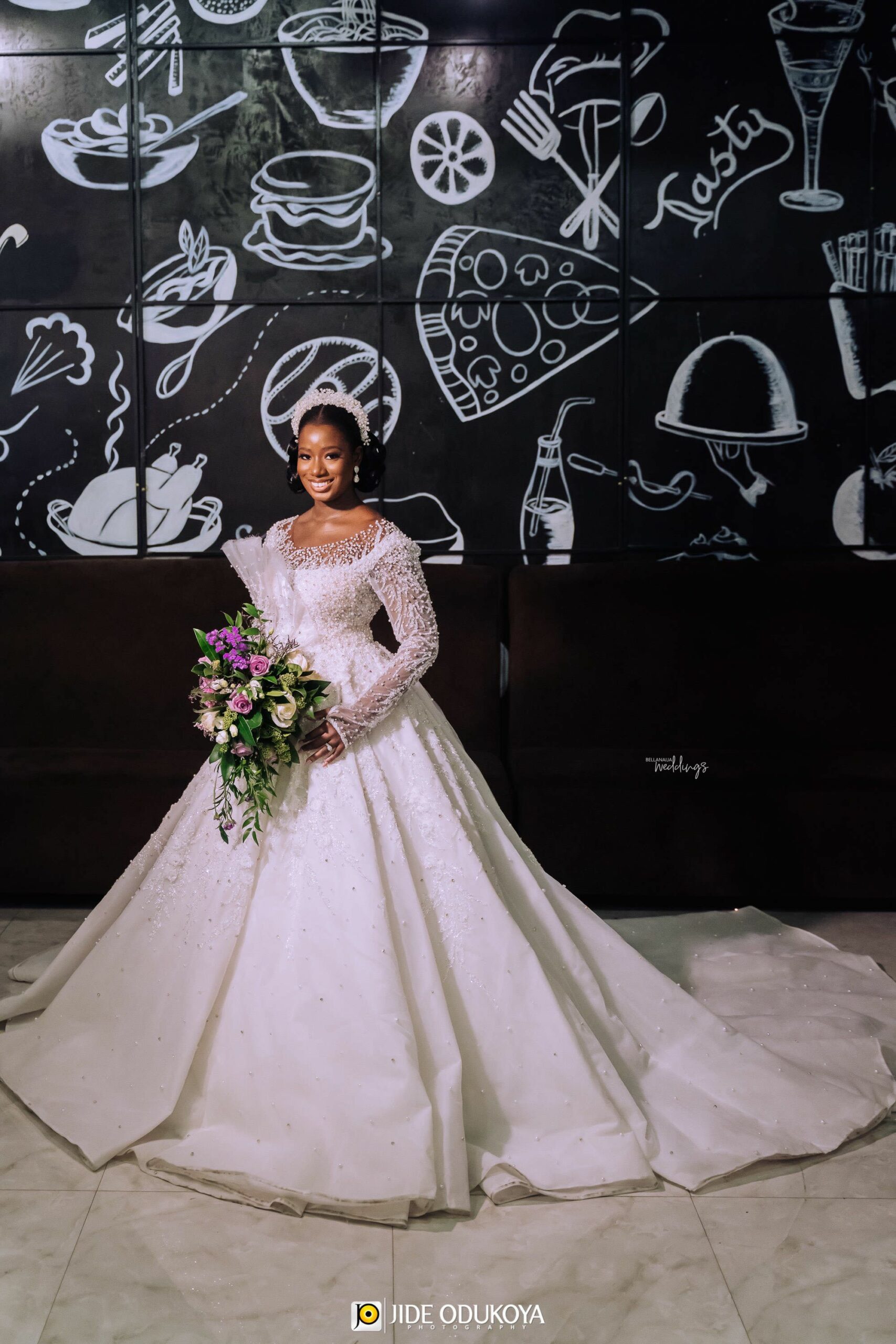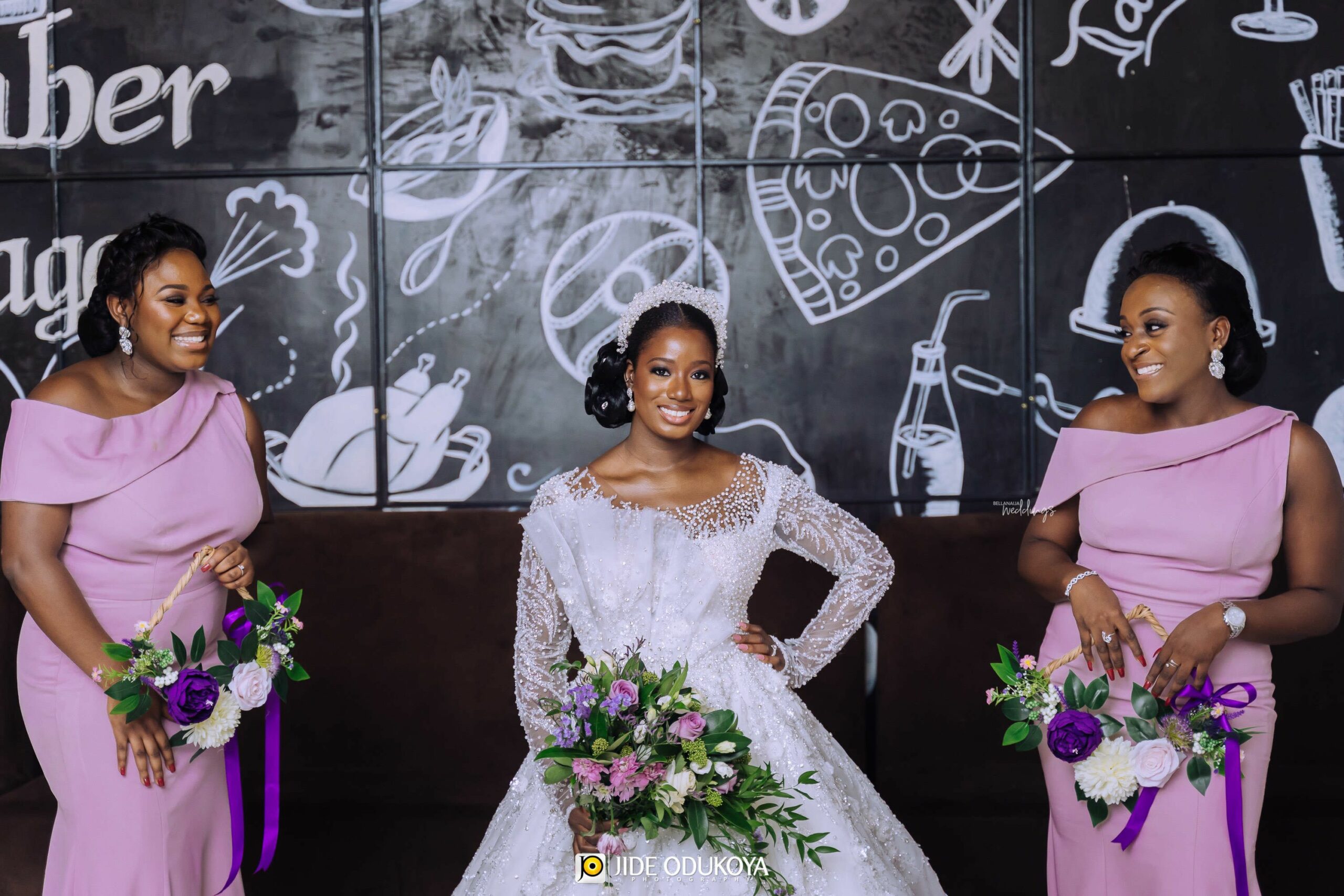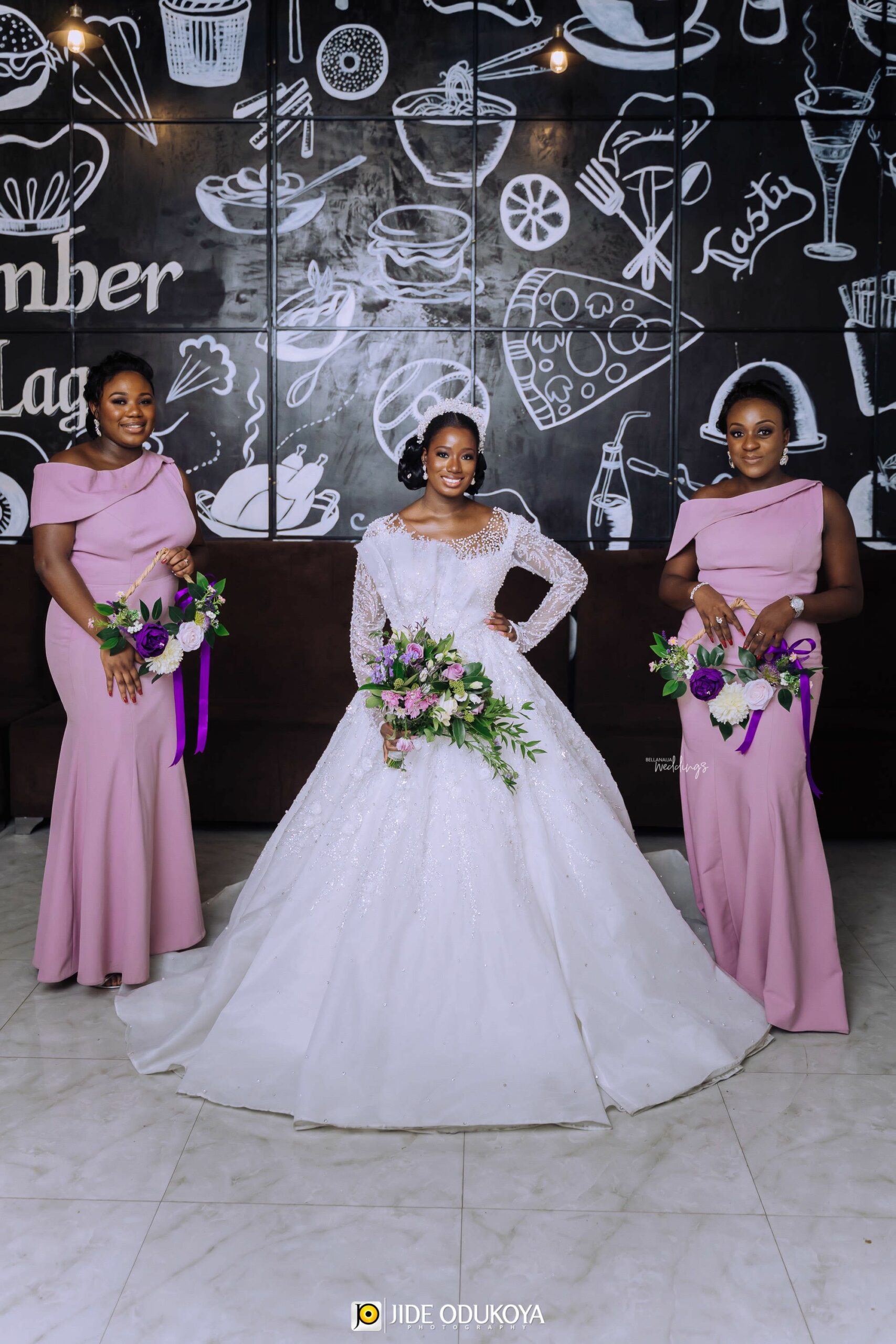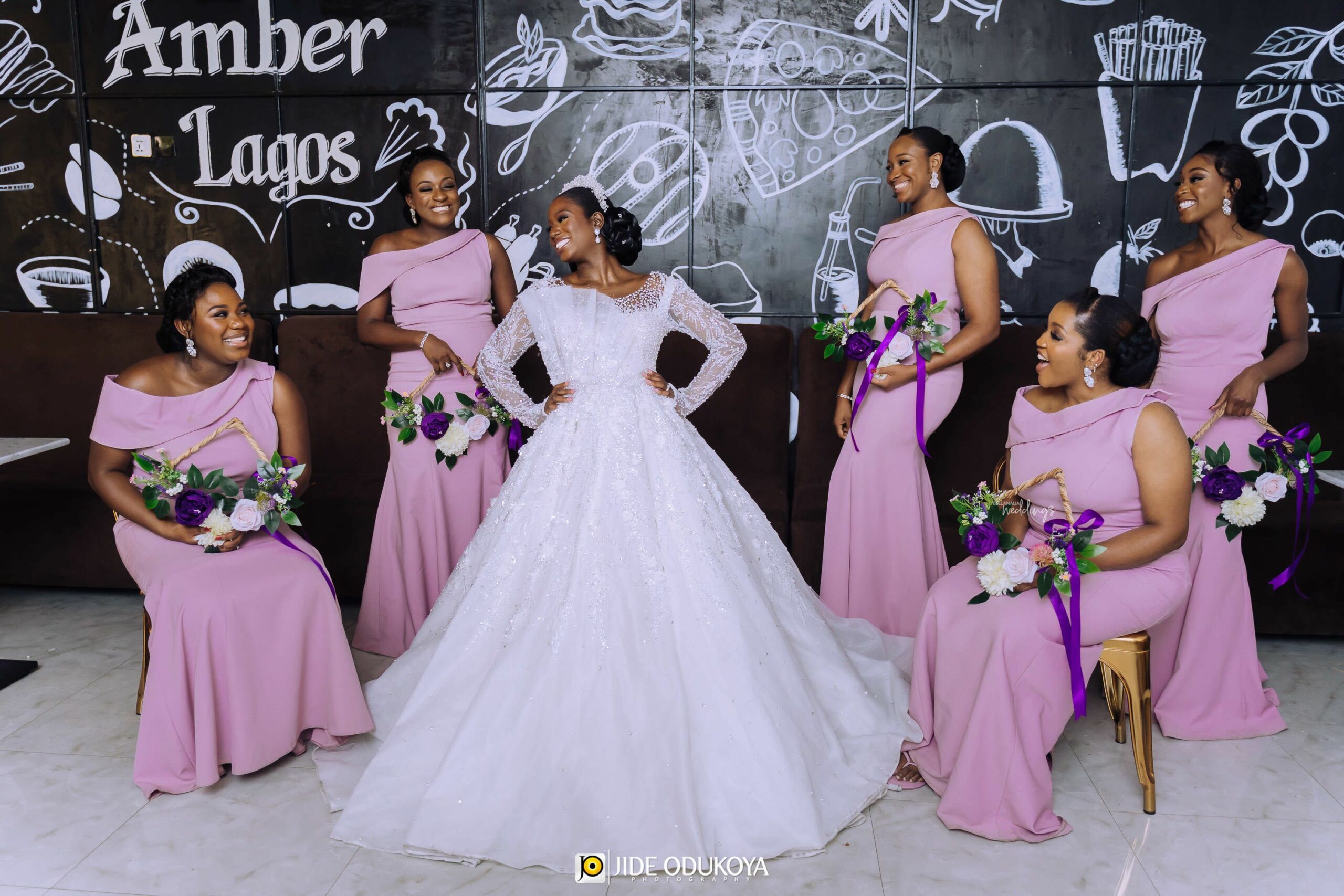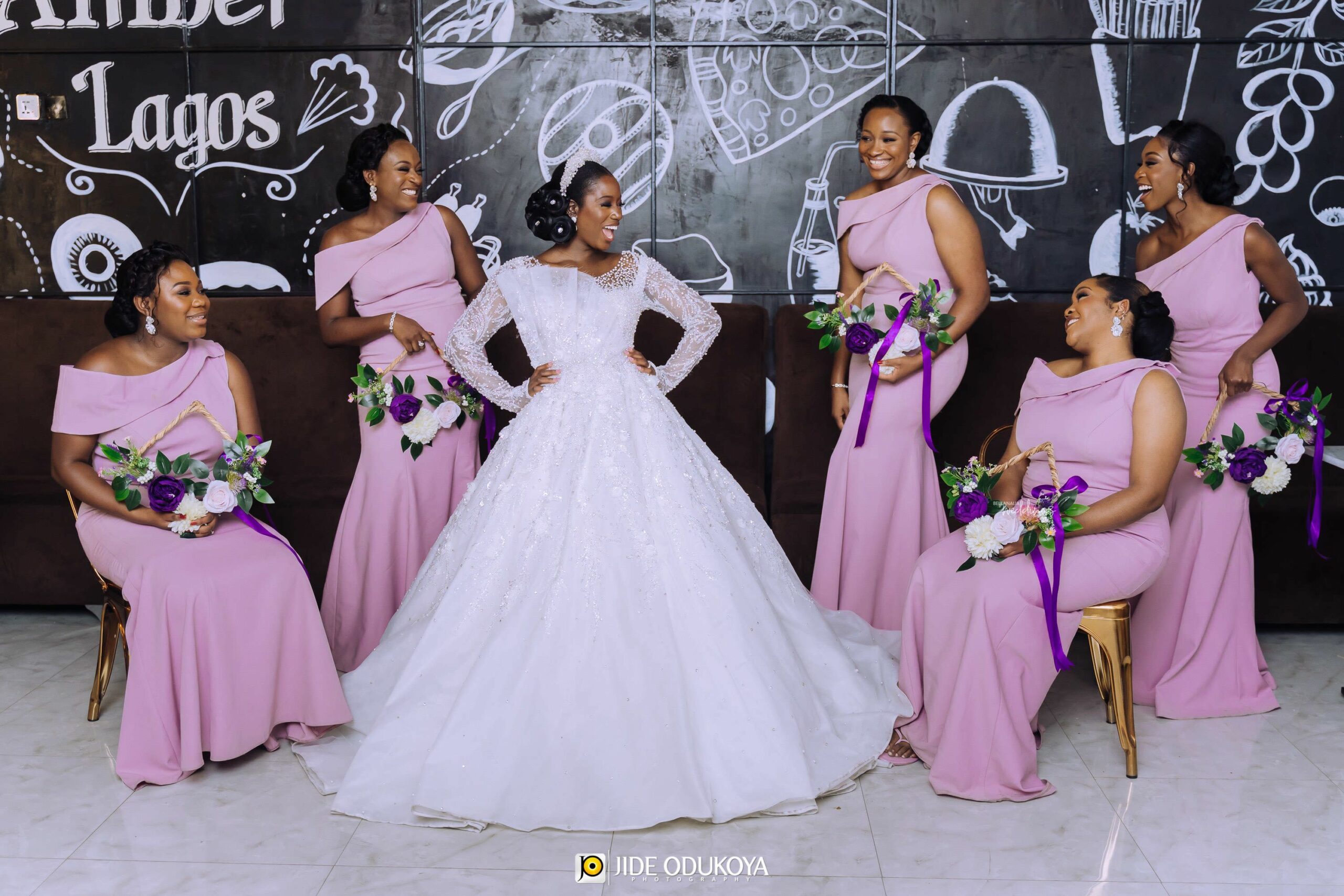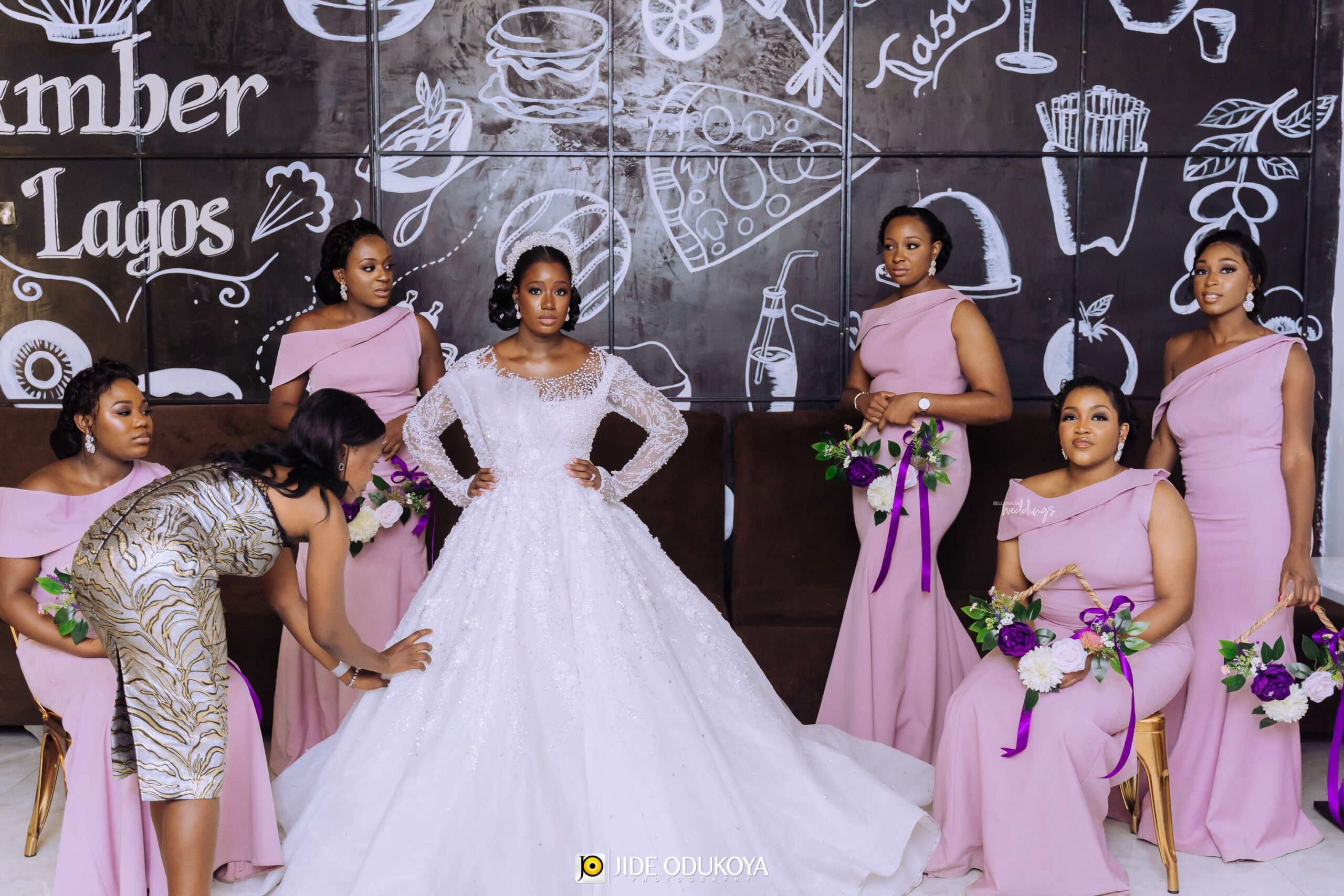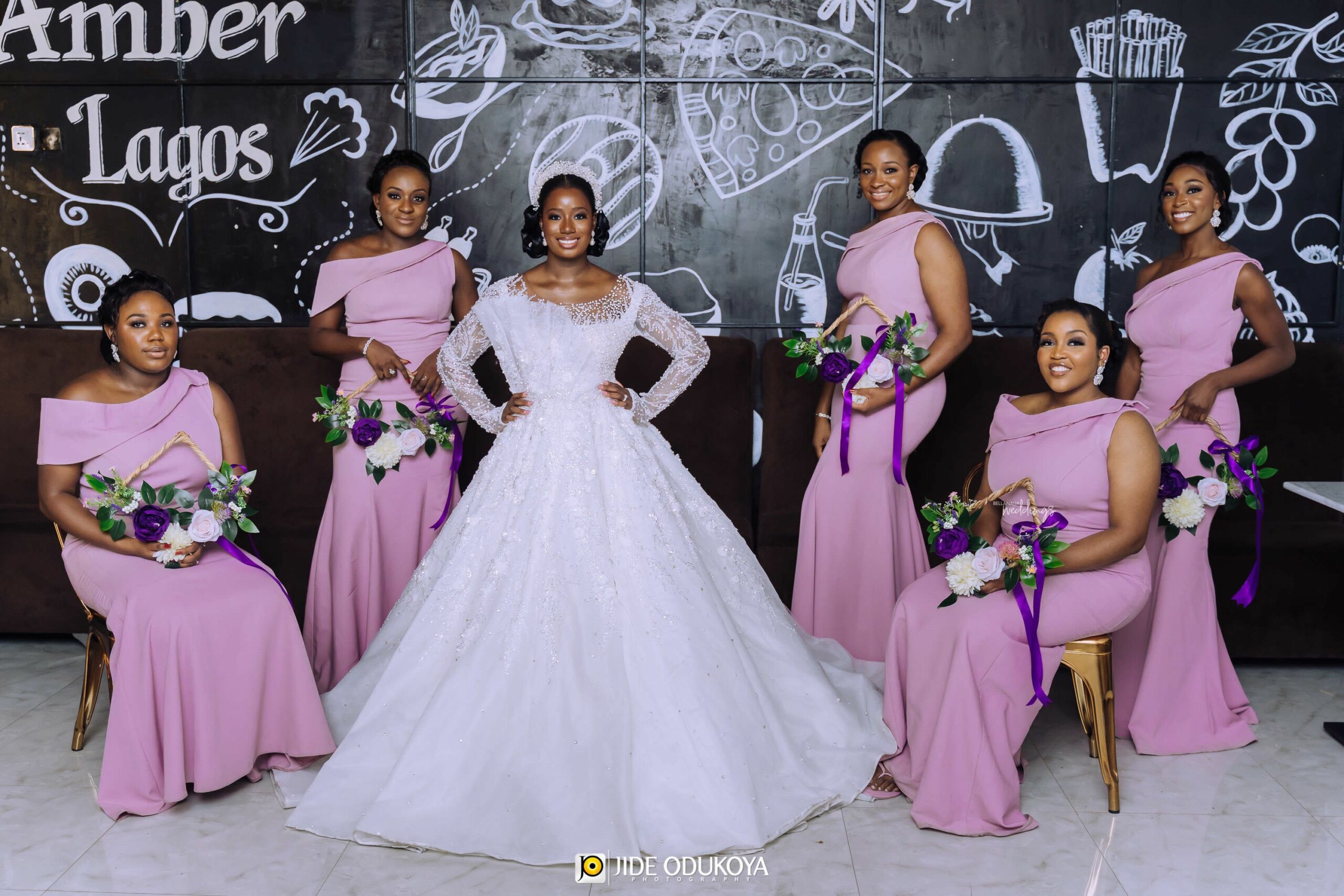 Let's check out Samuel and his squad as they also get ready.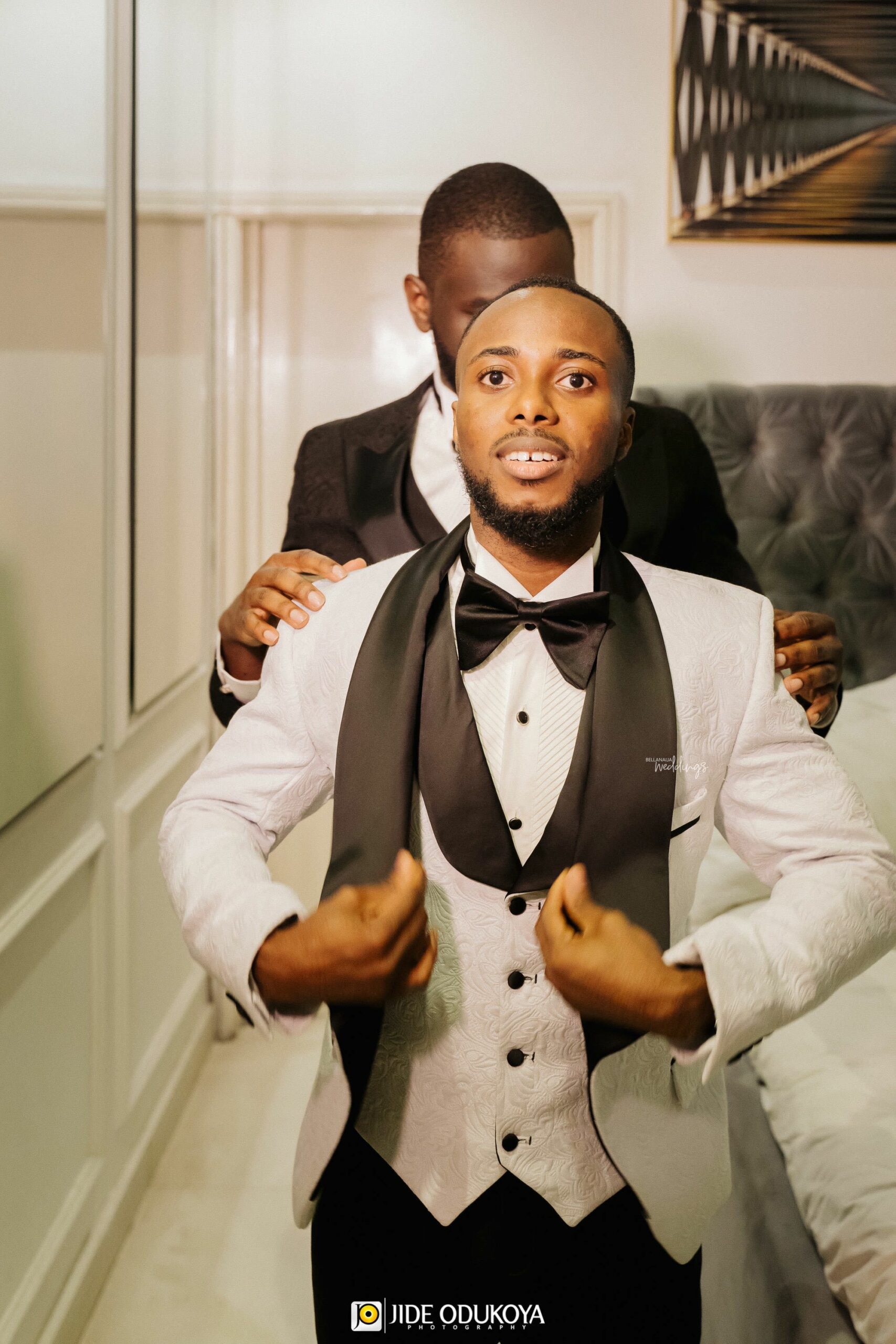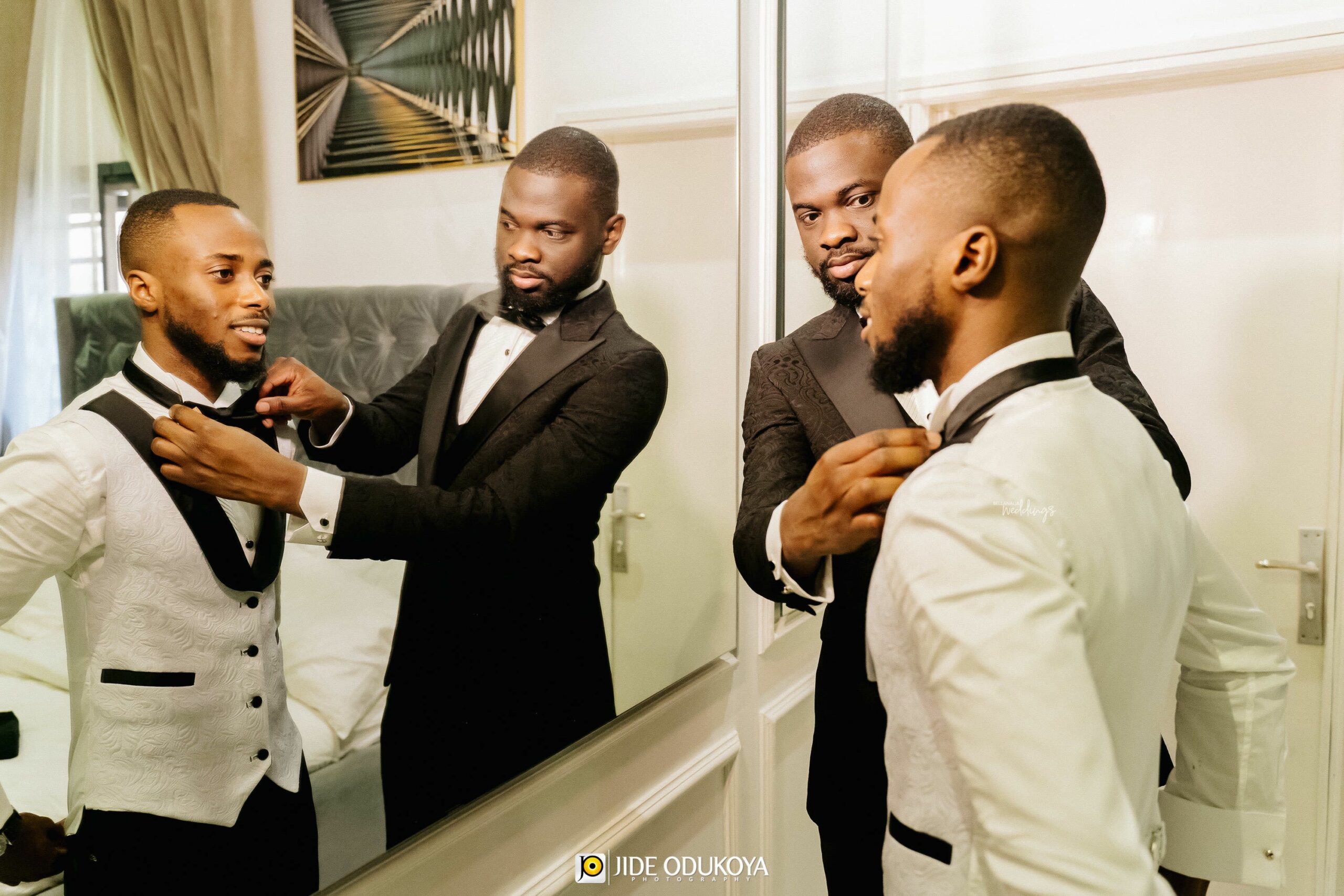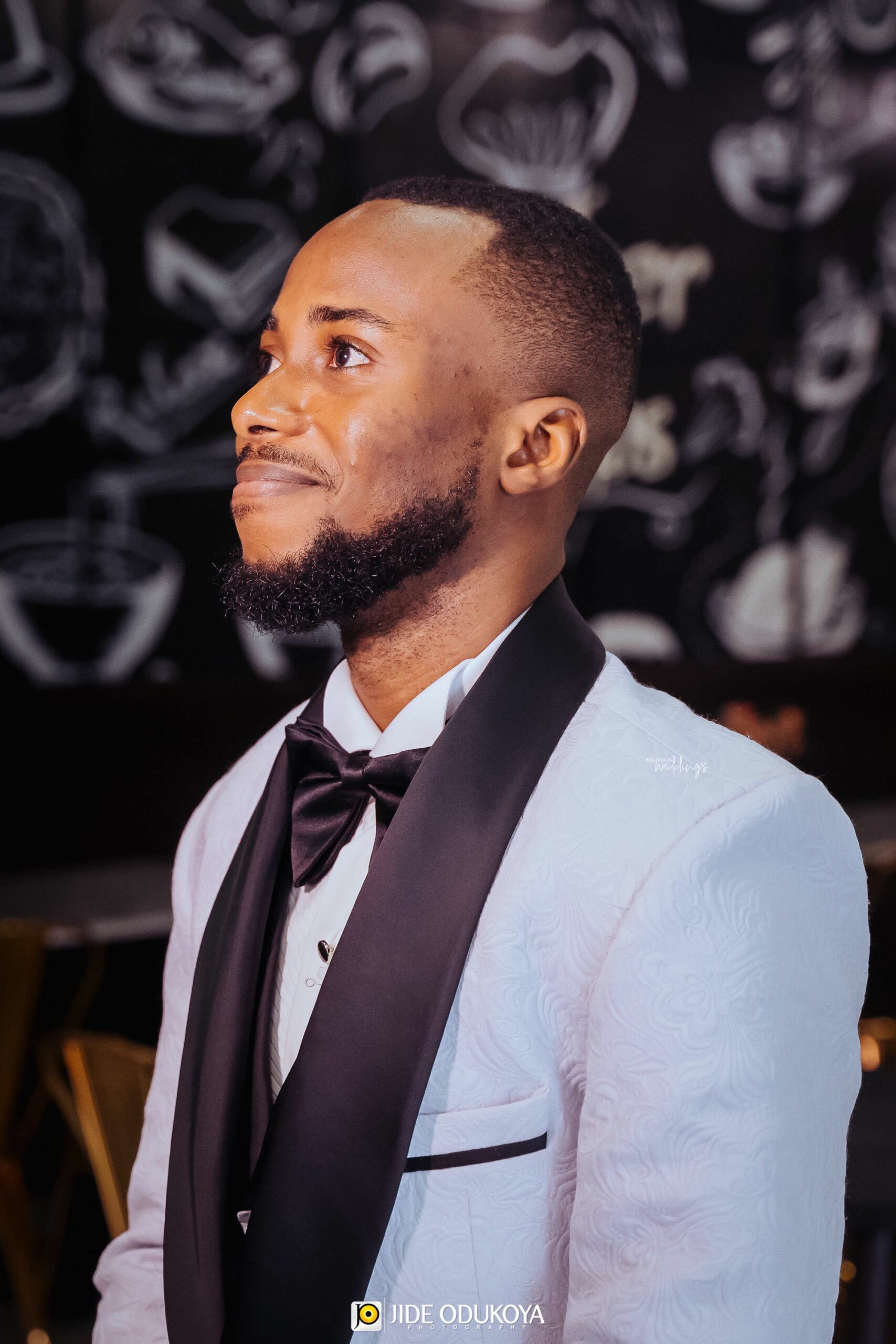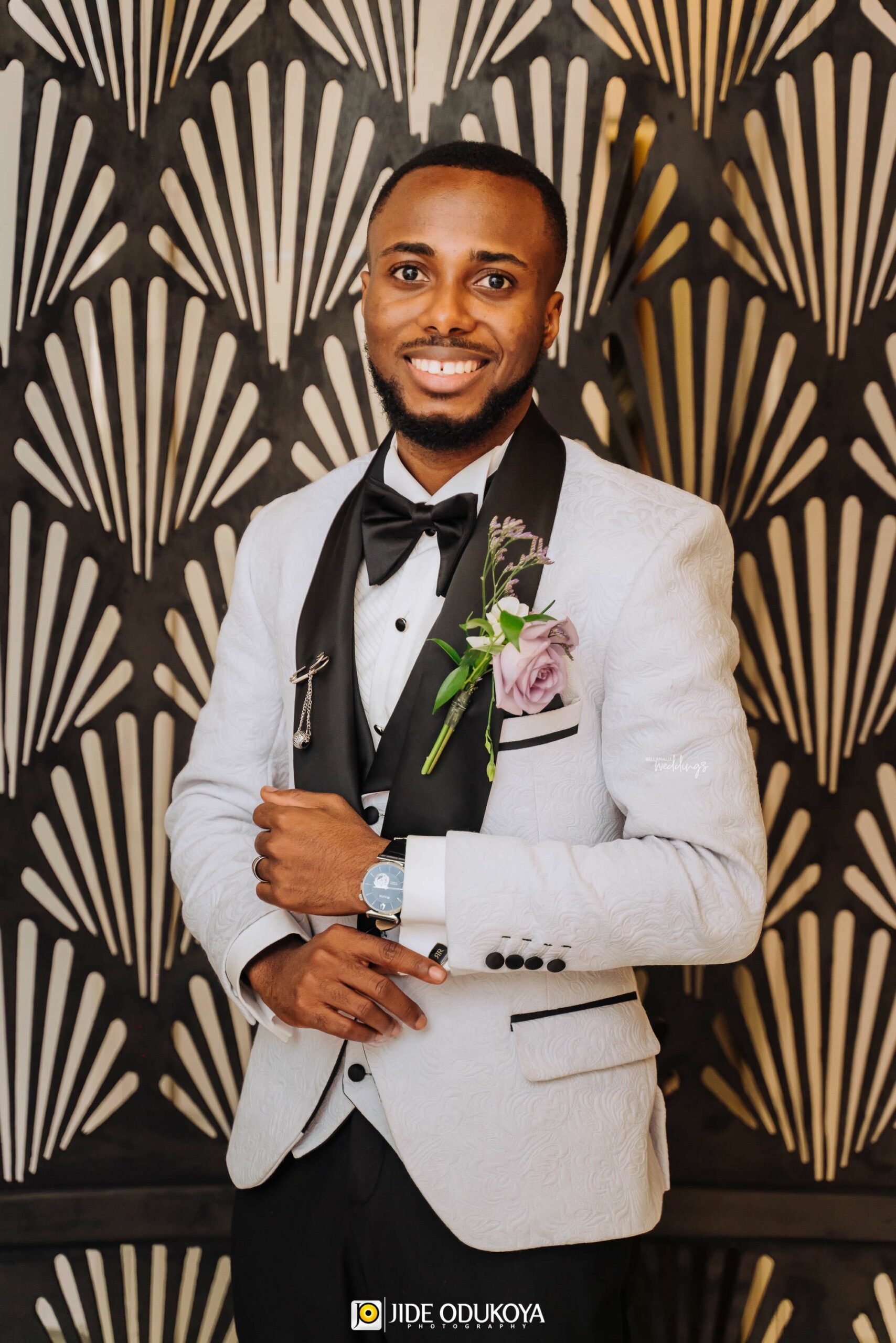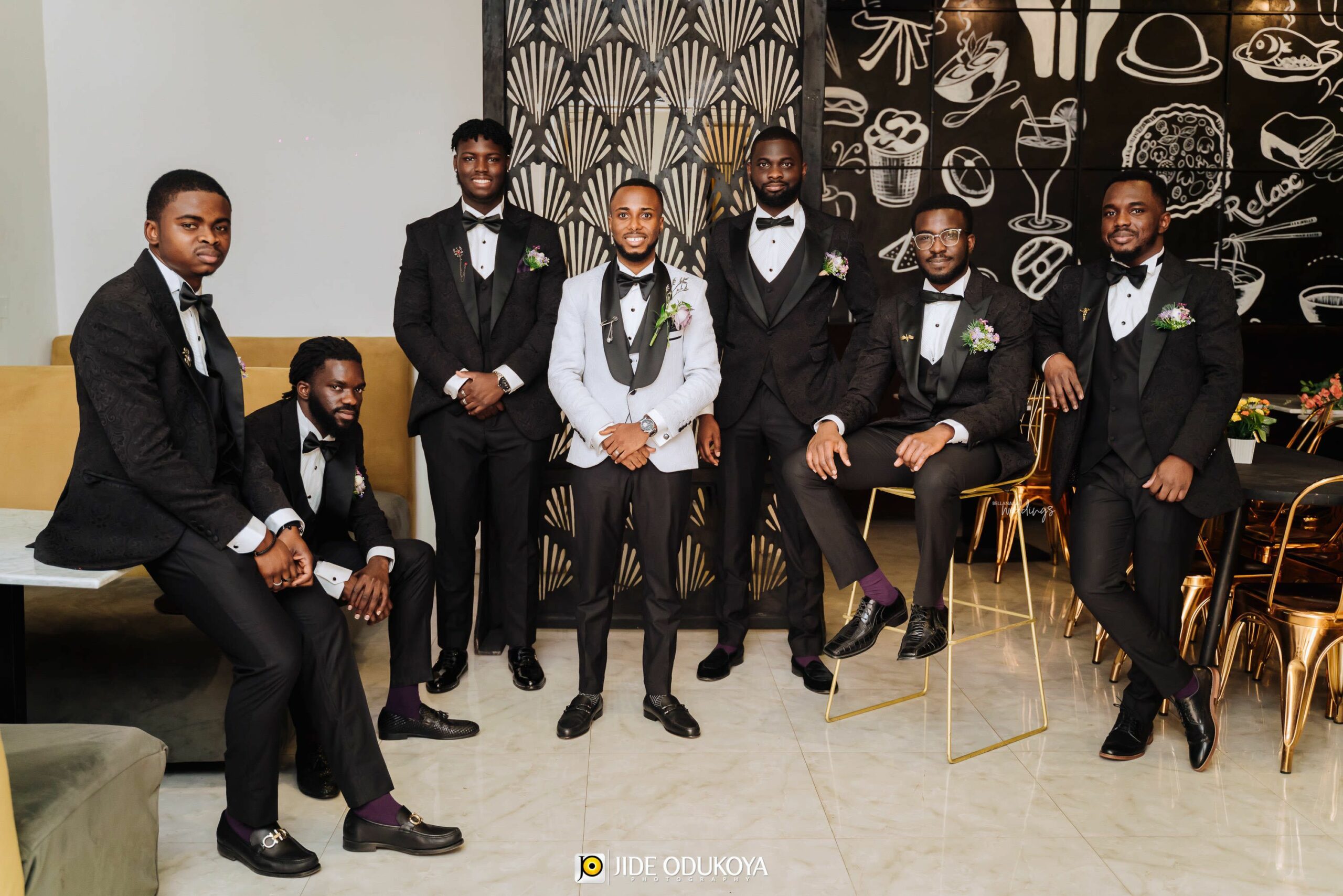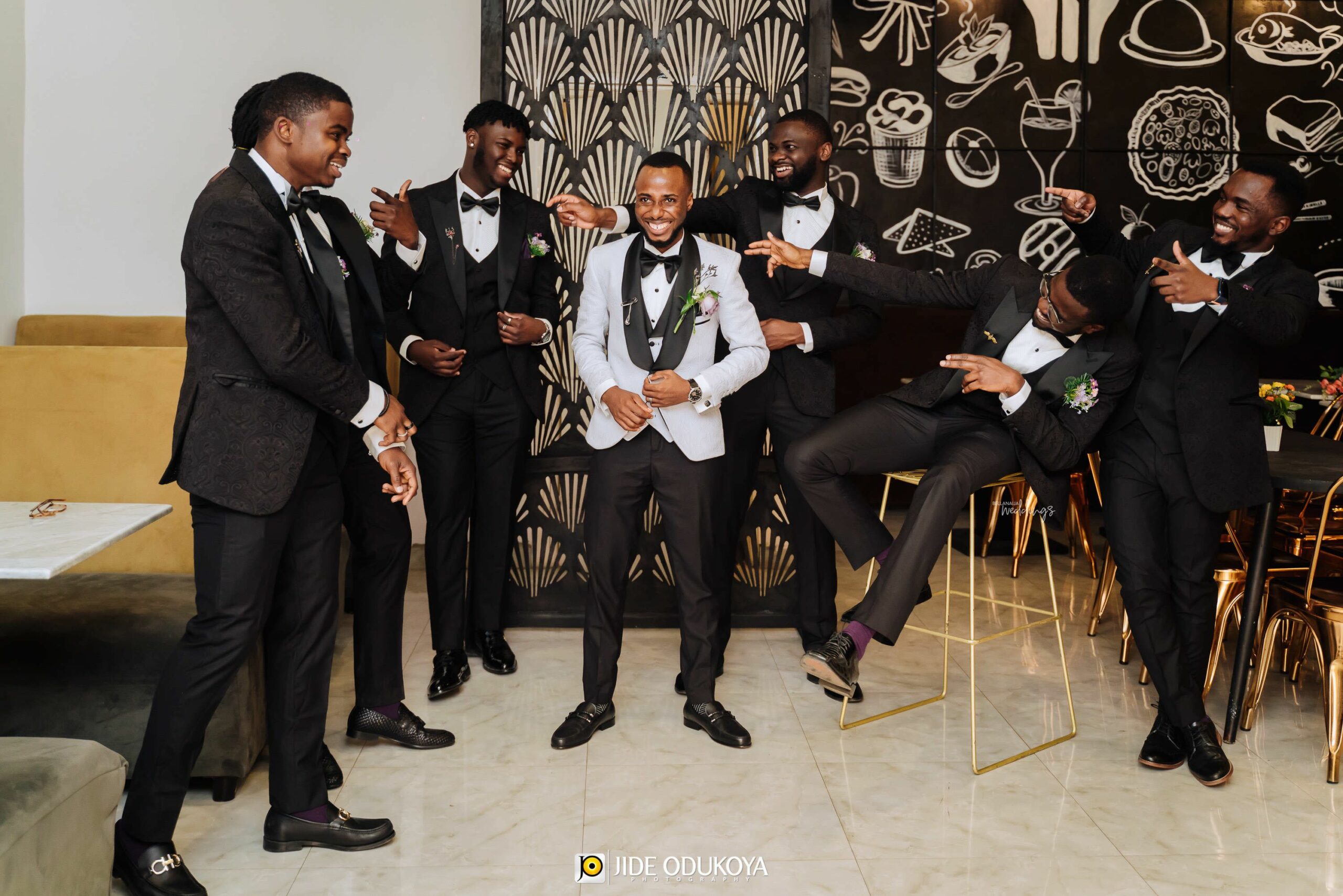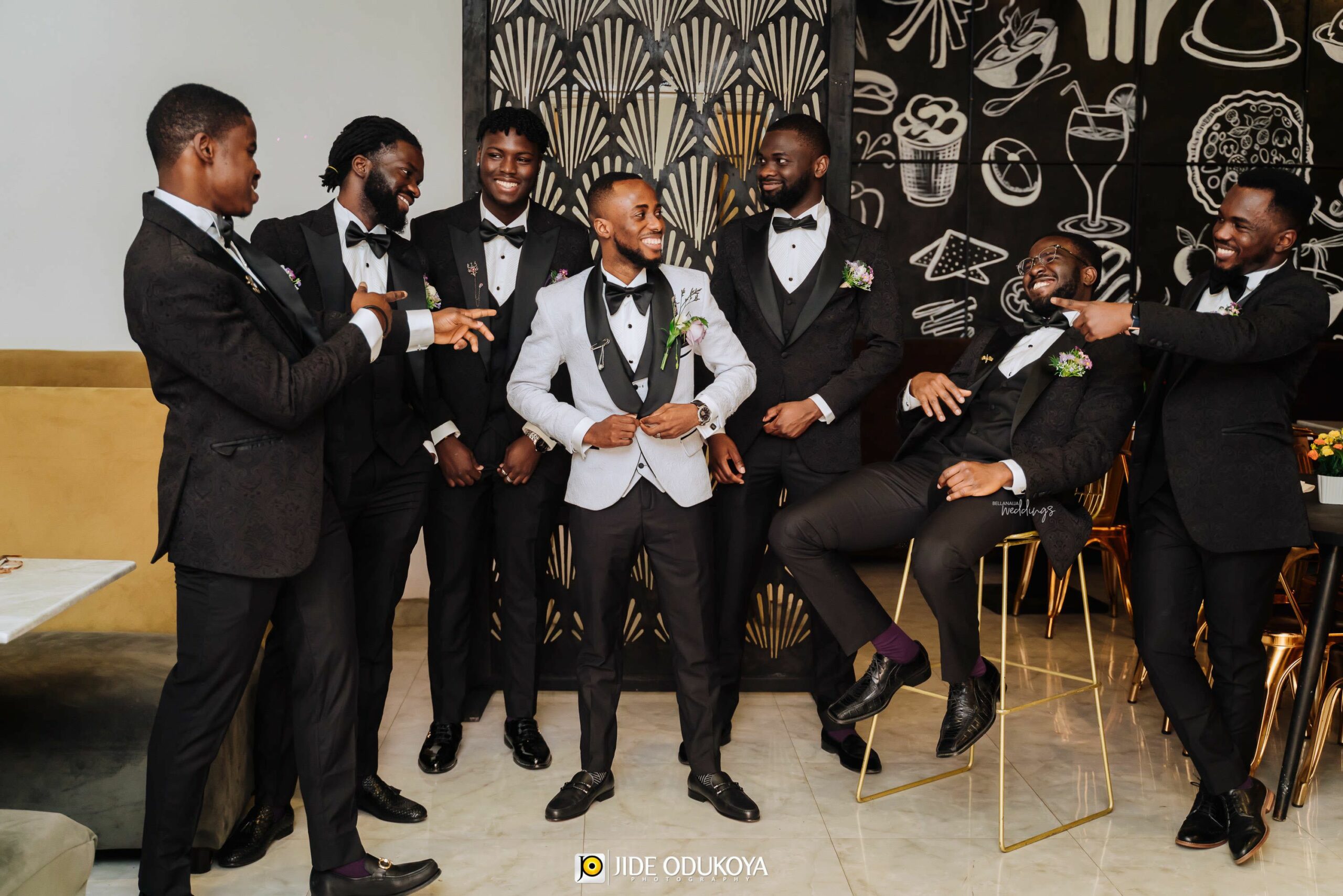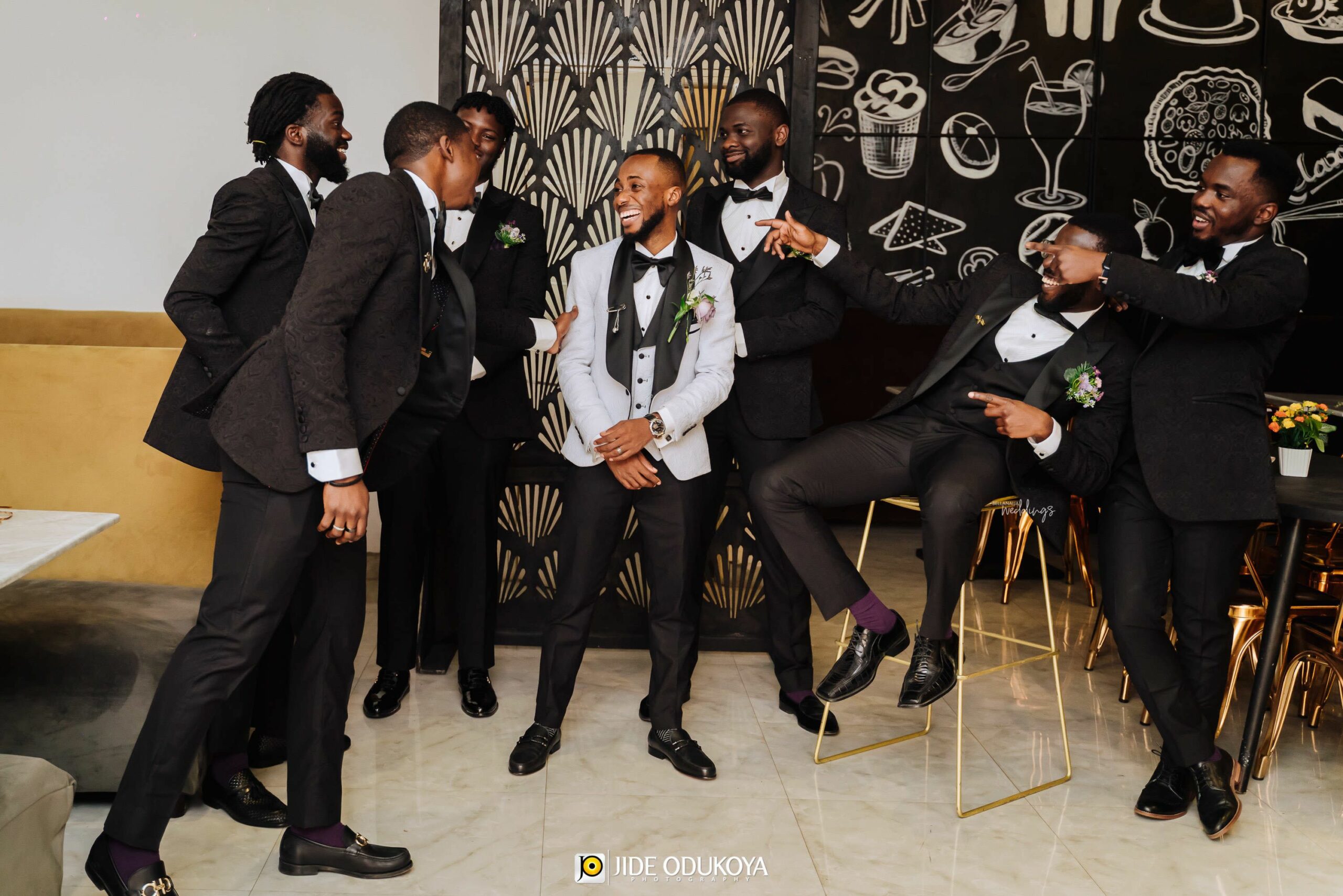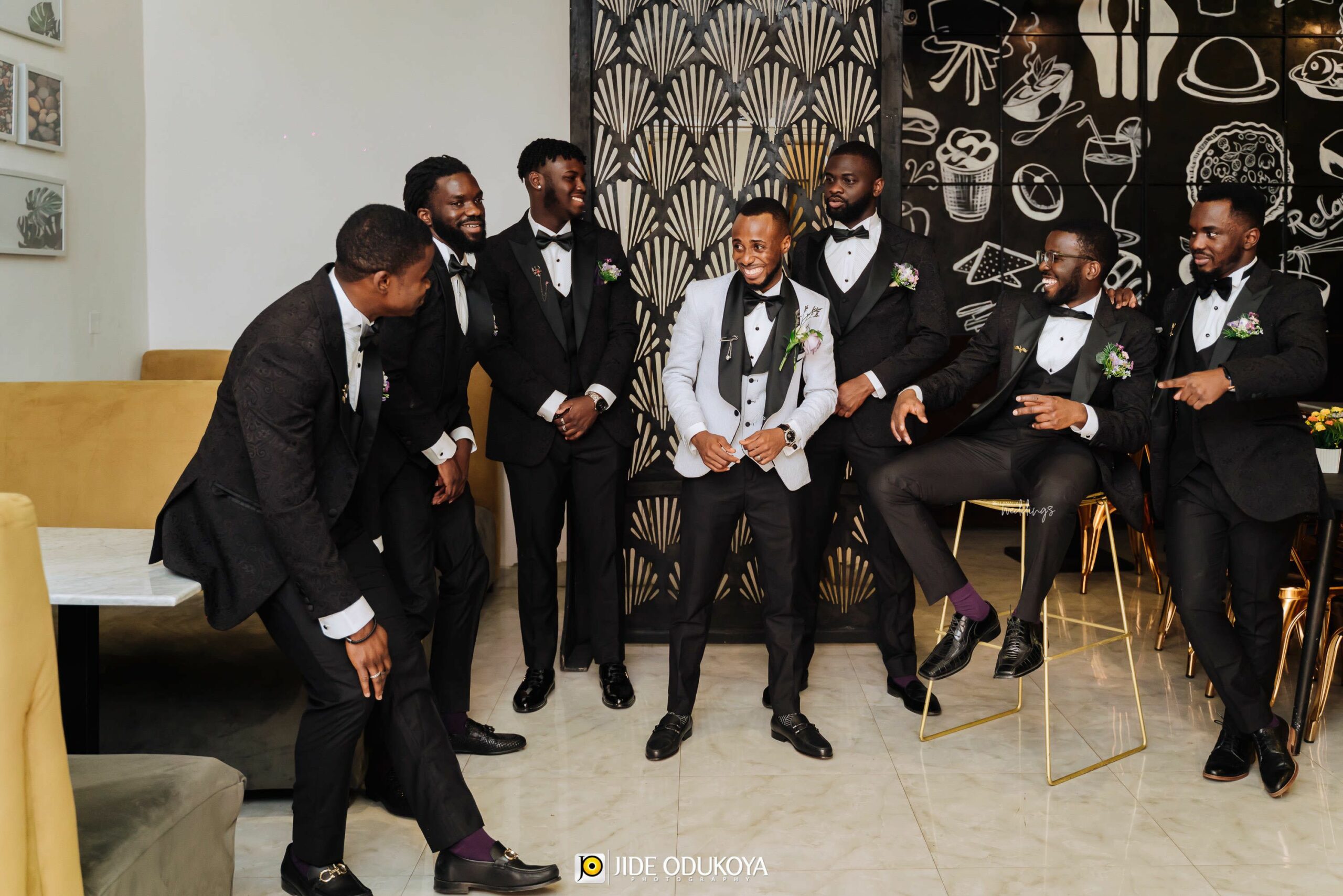 Don't we all love the first look moment!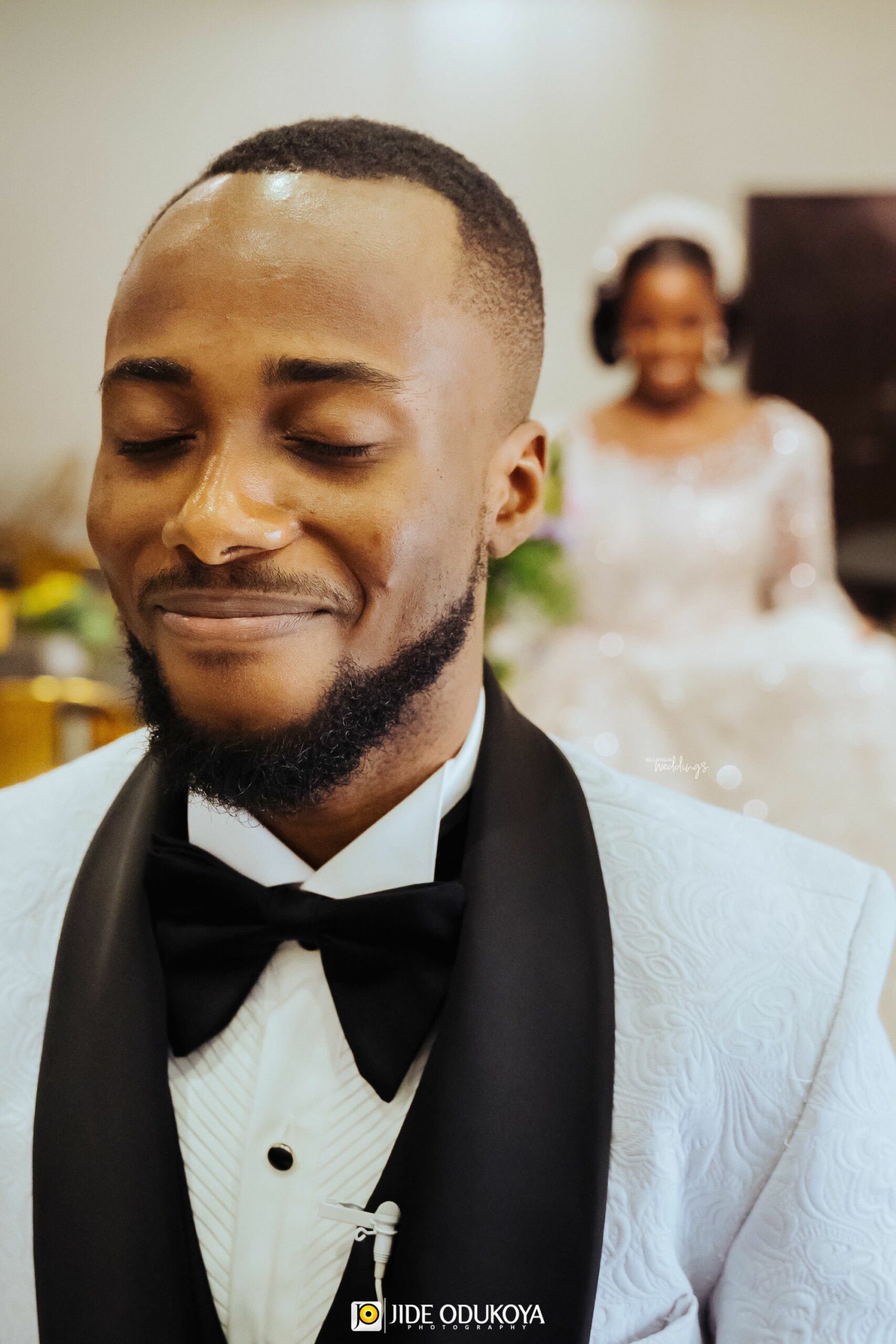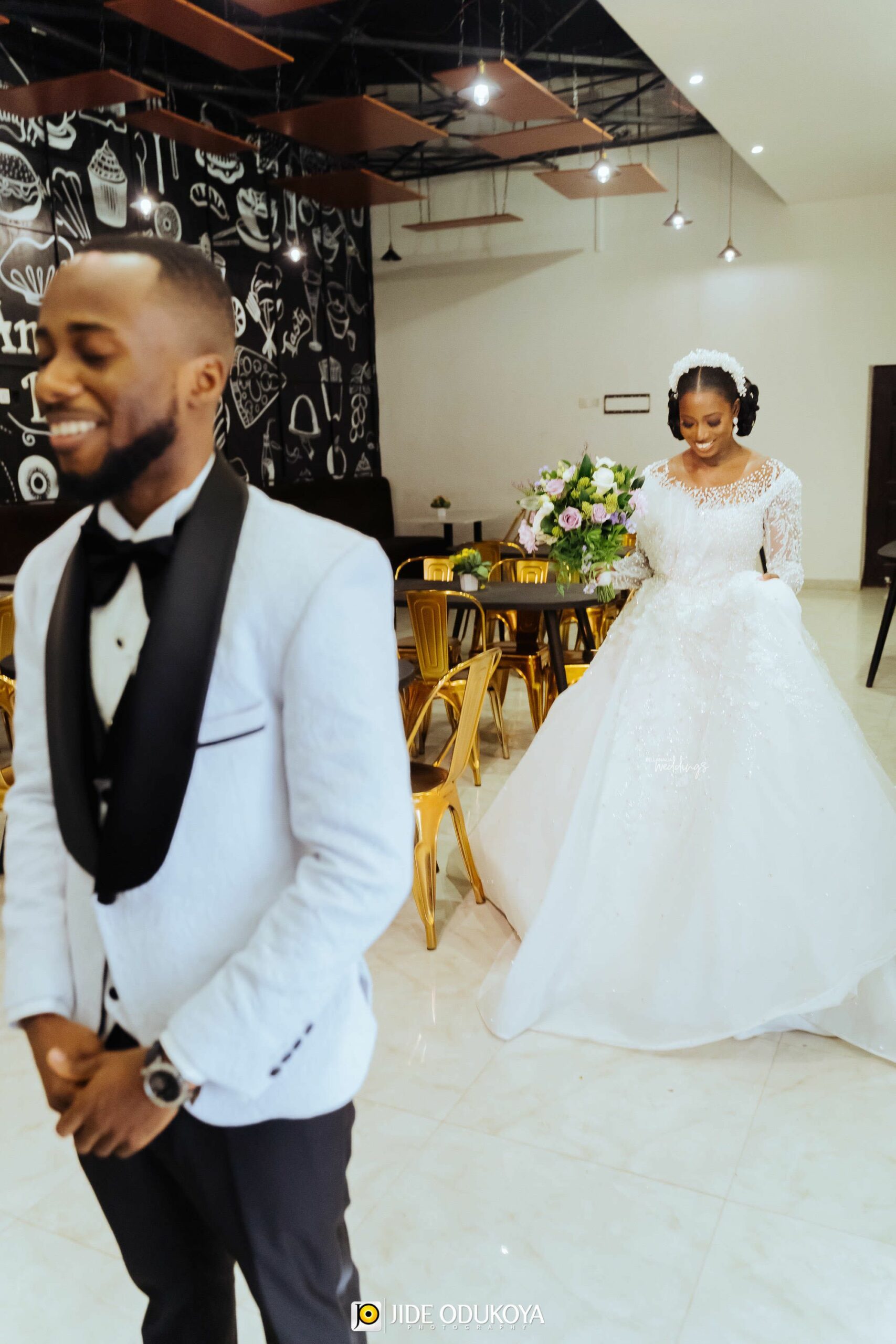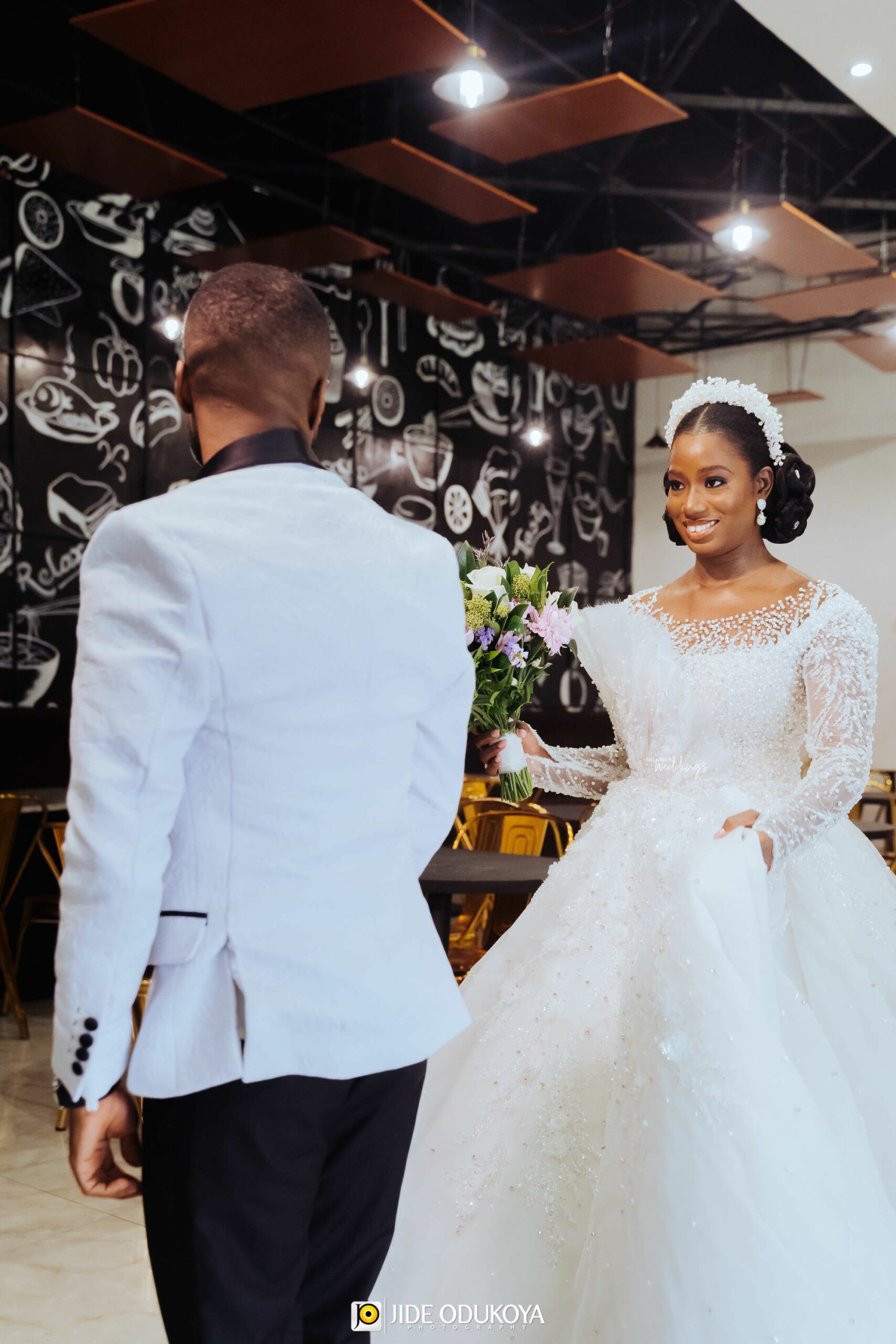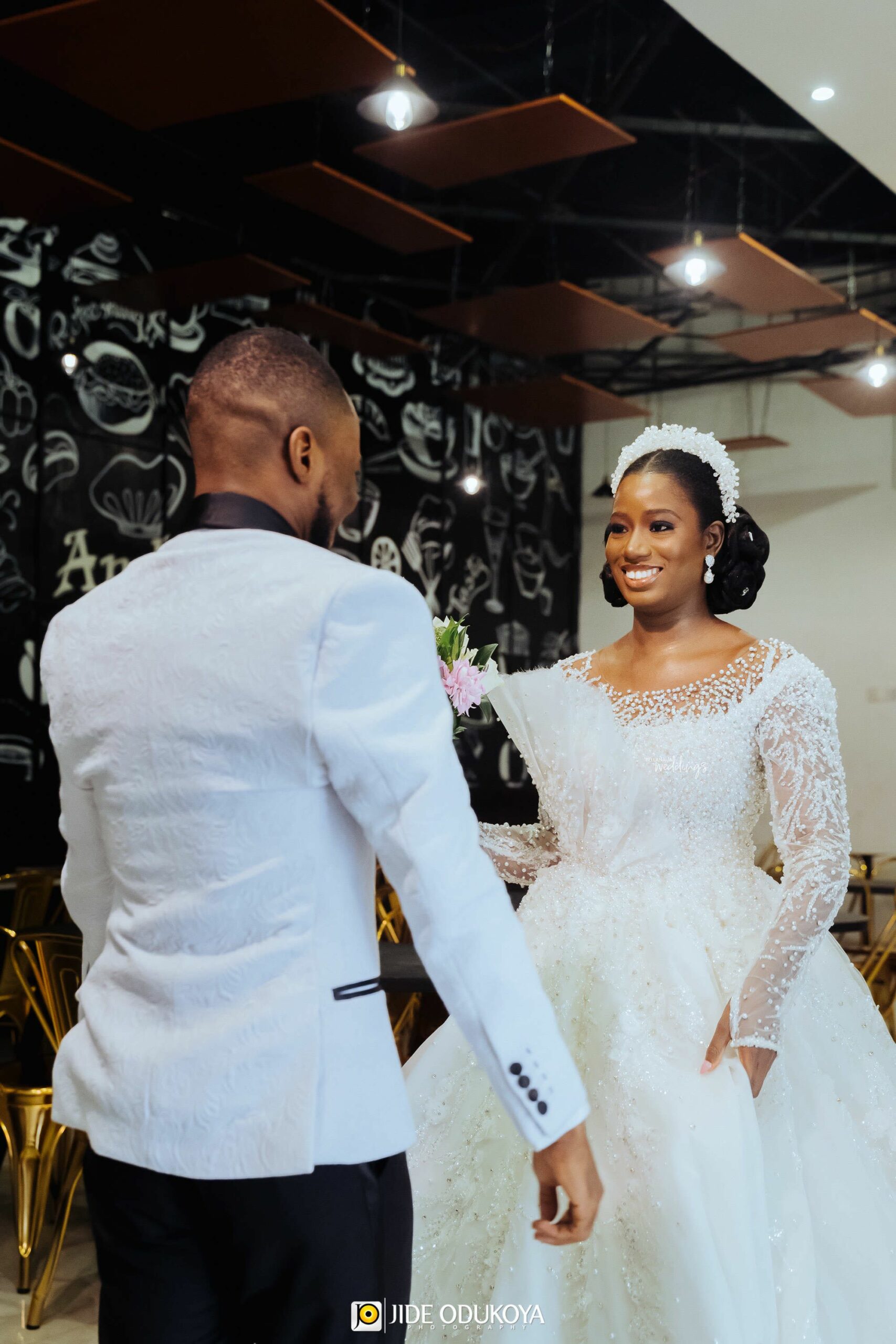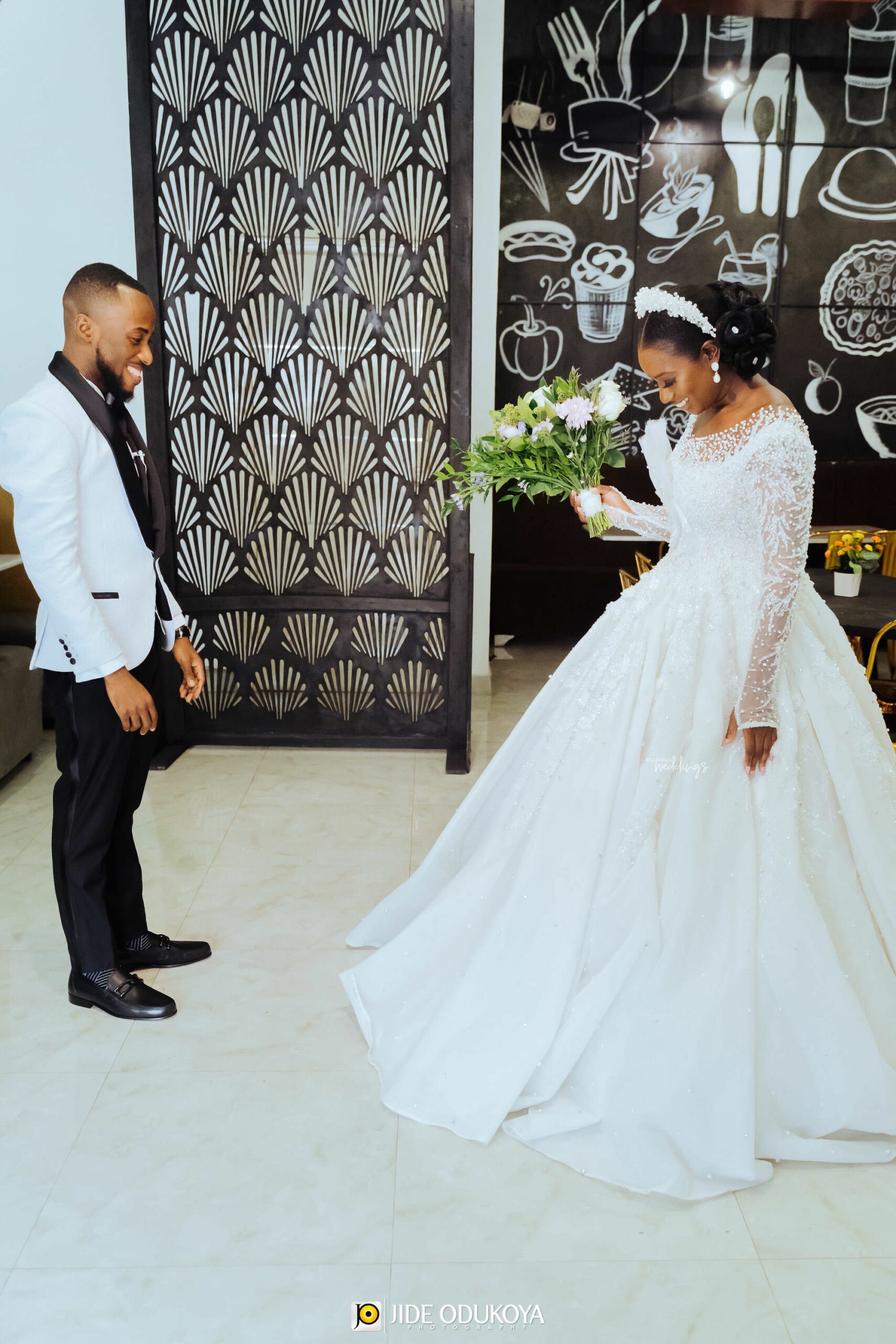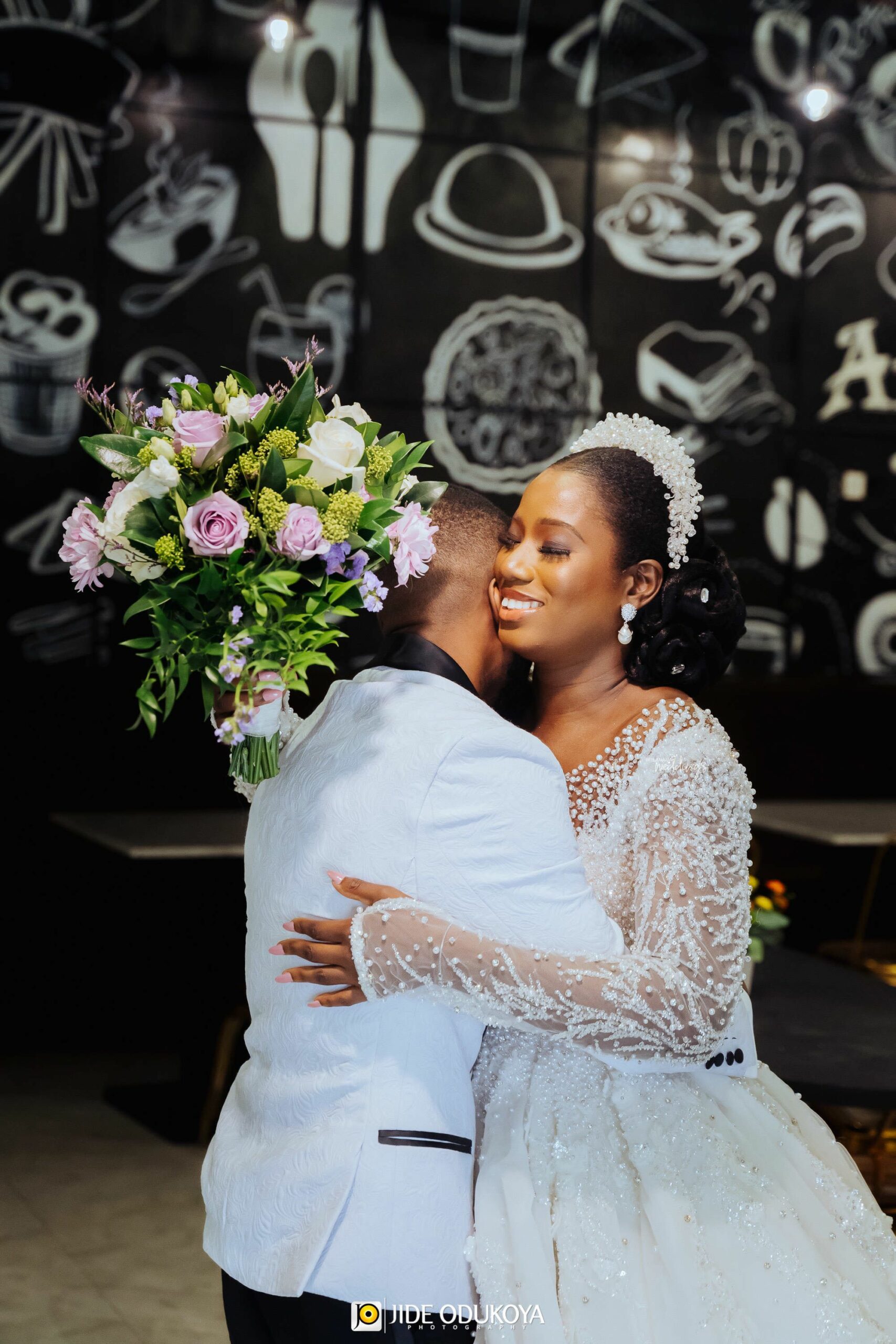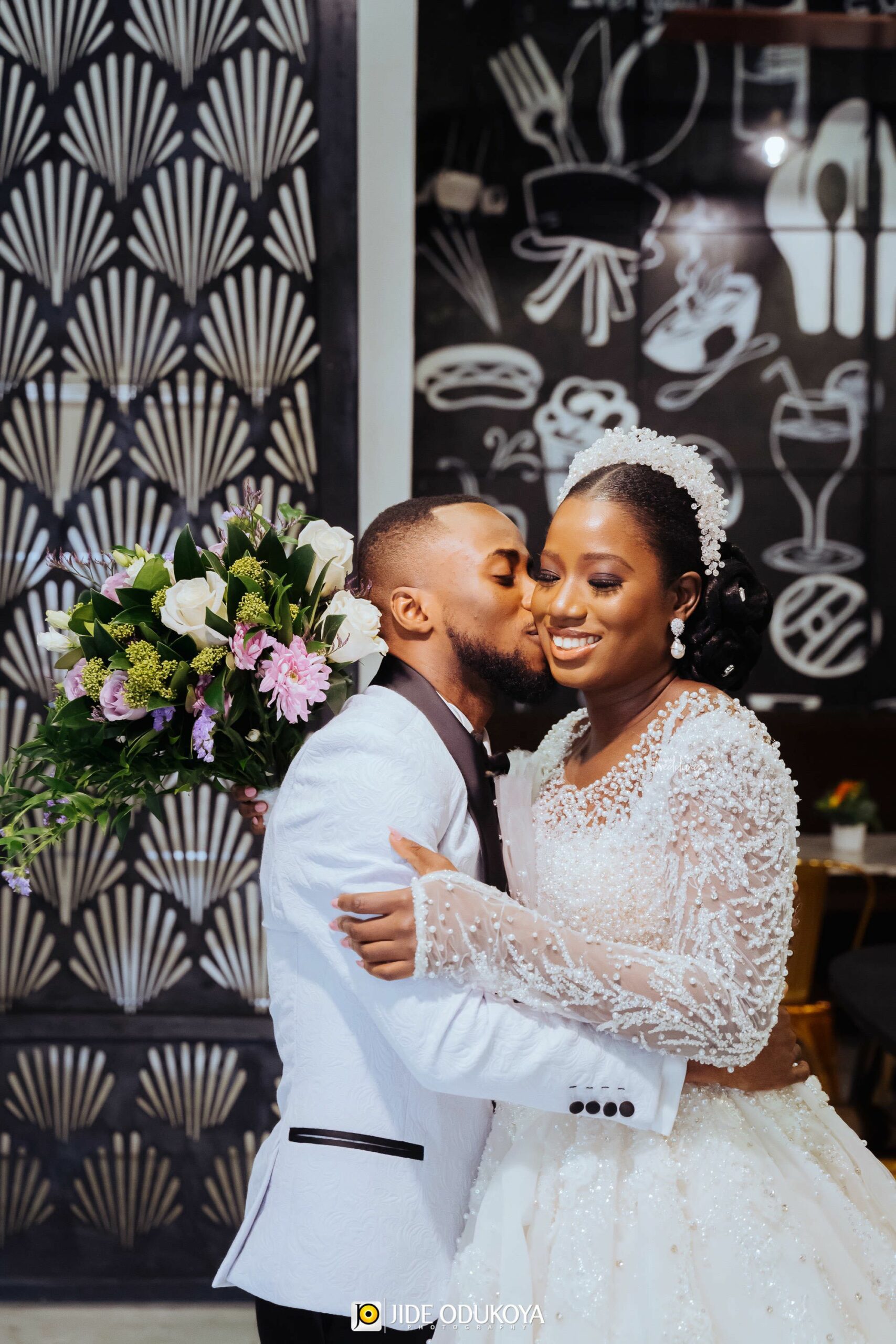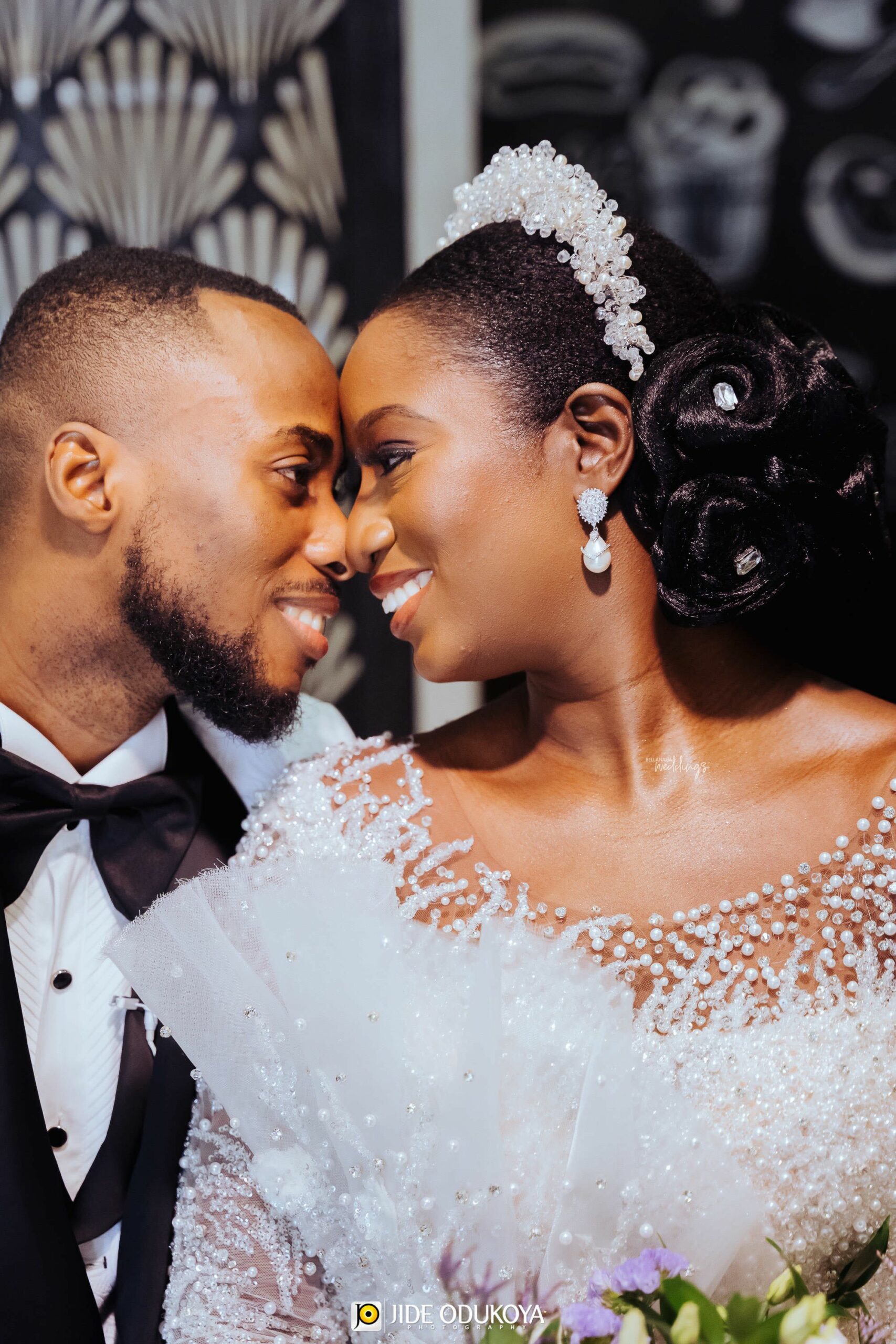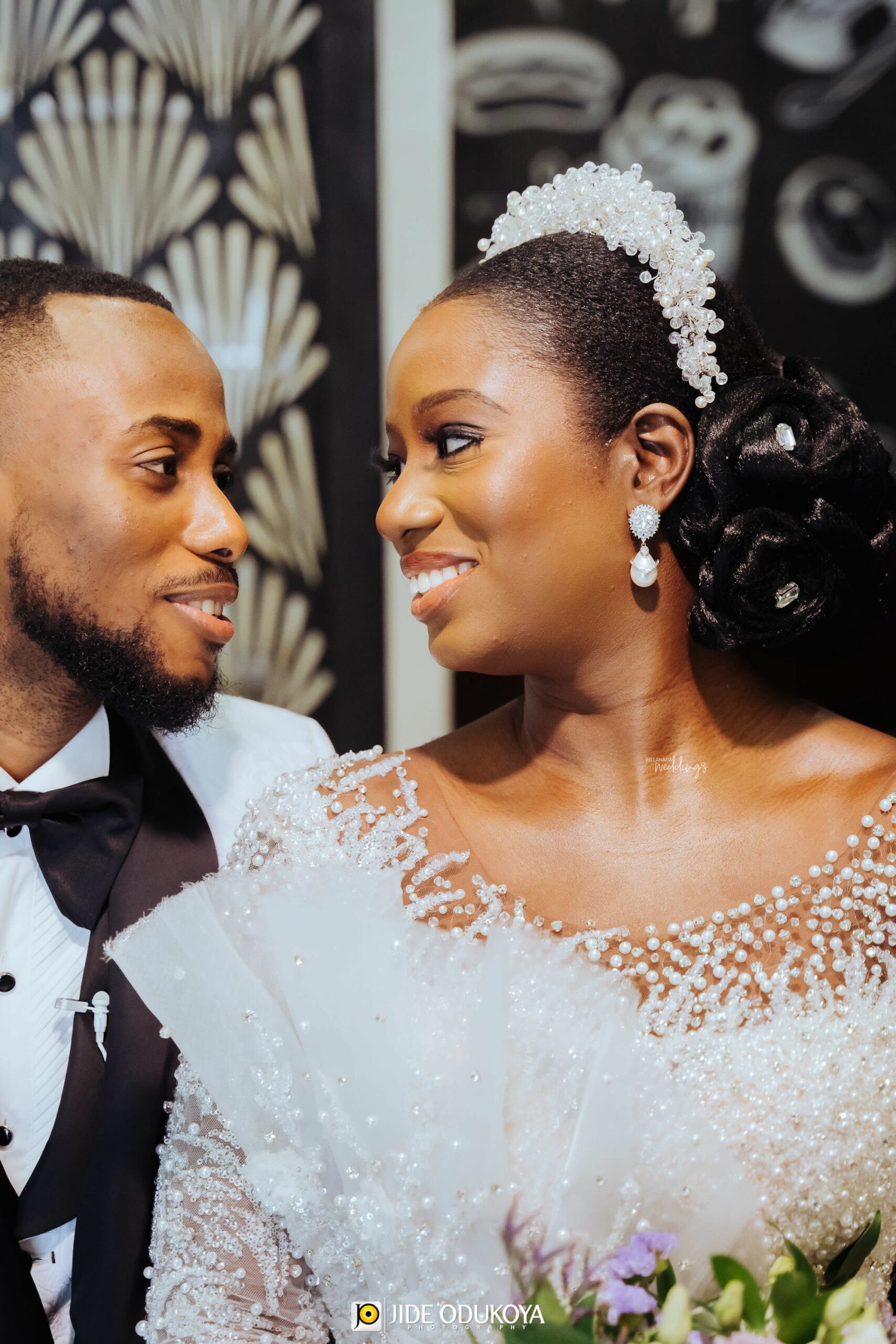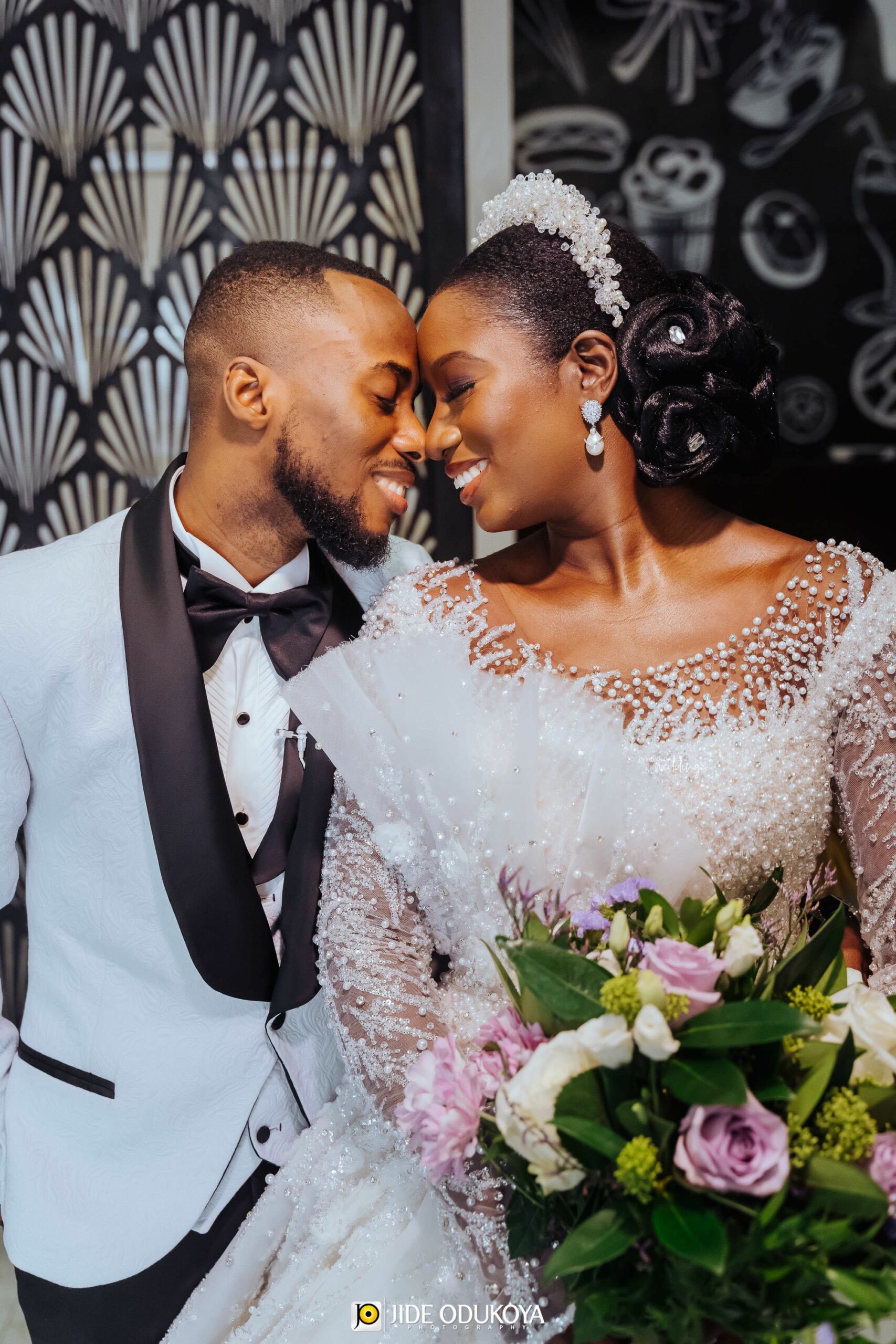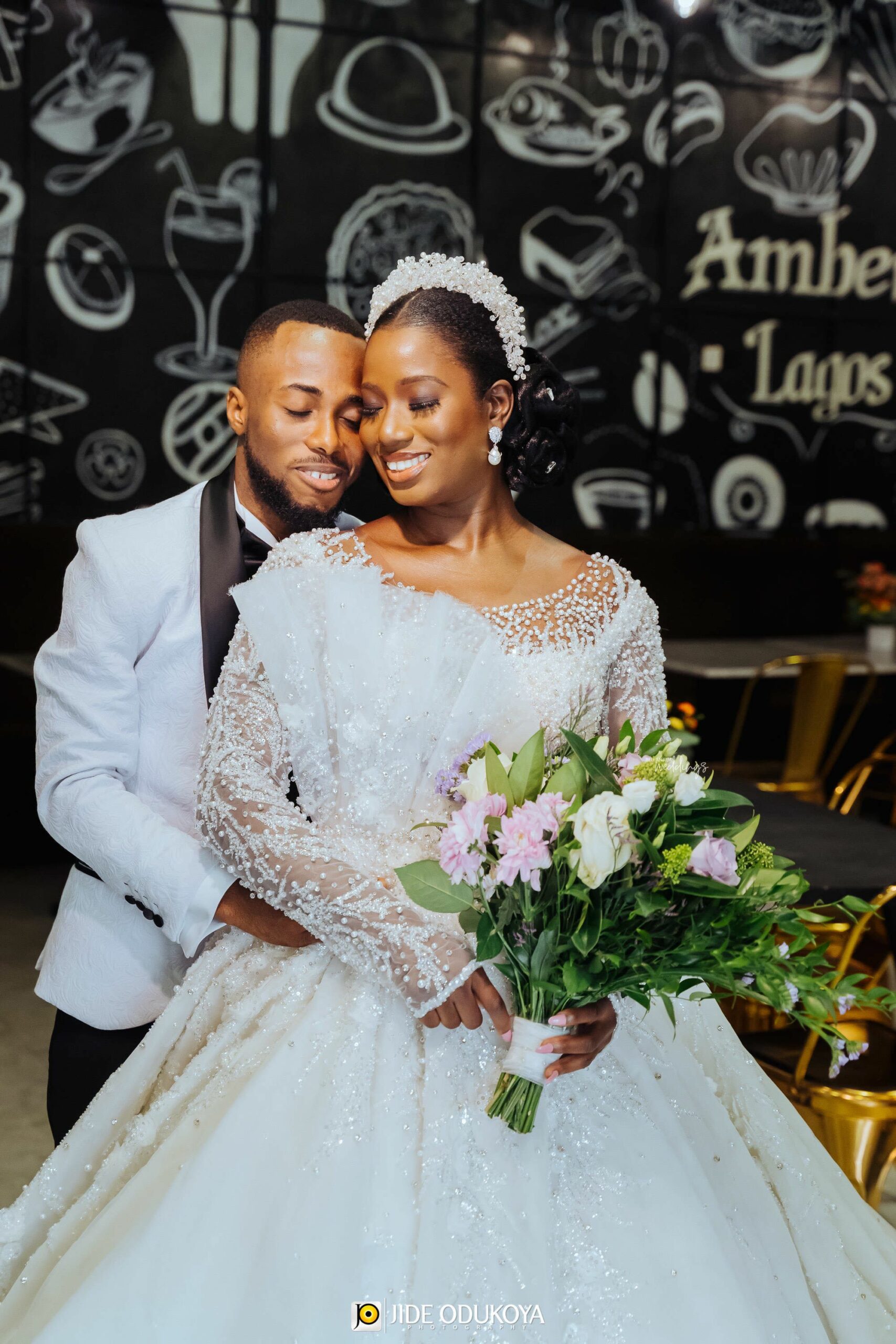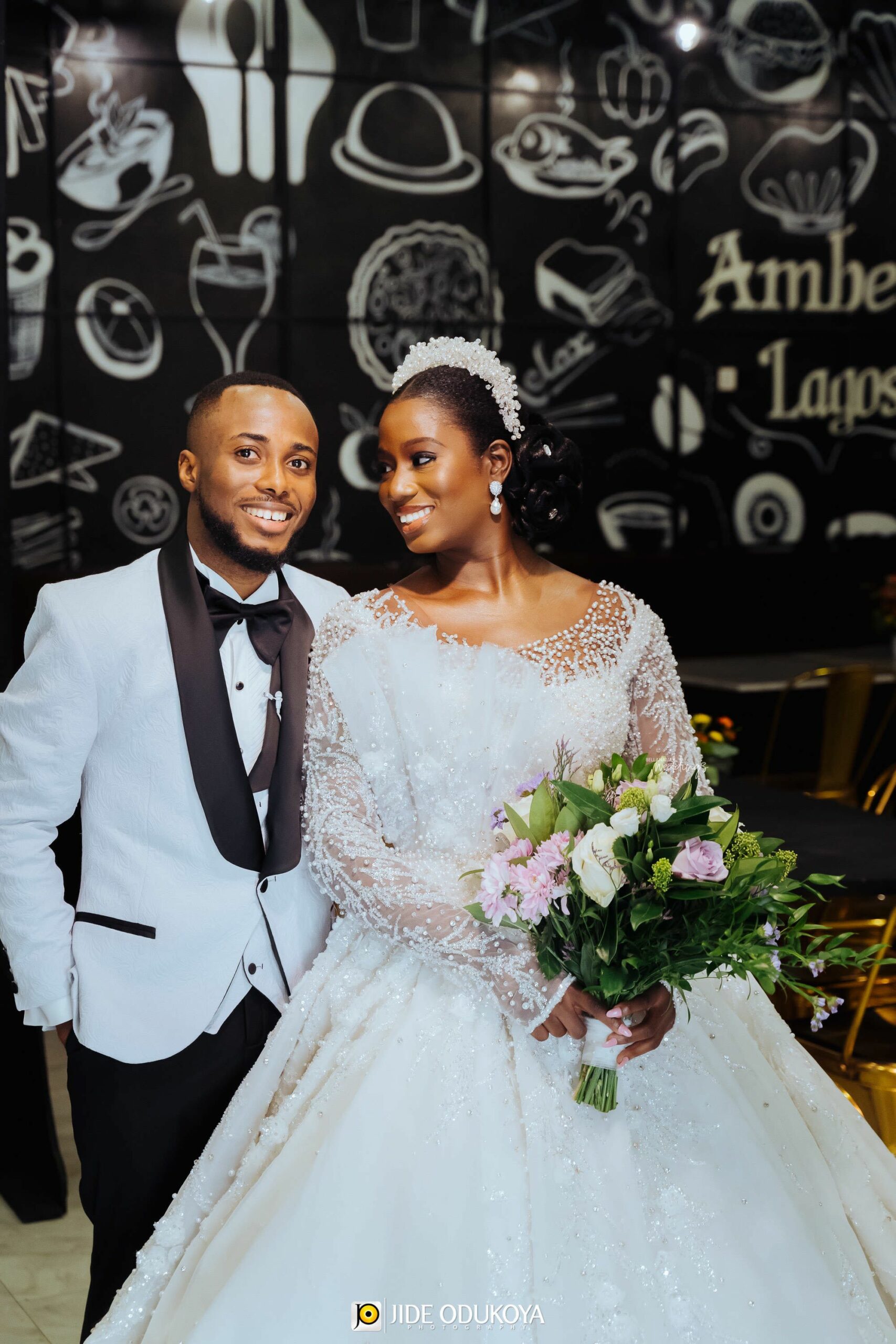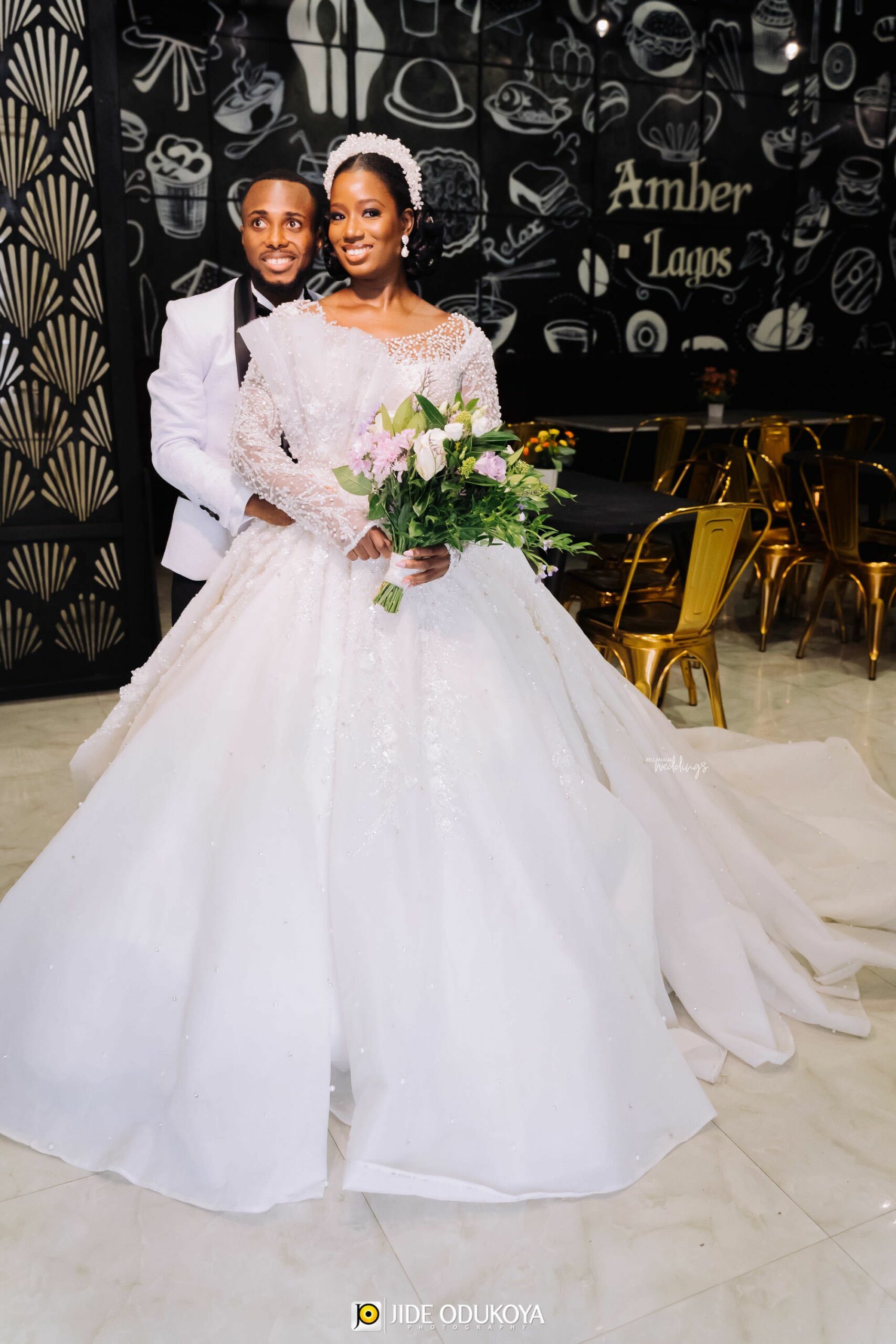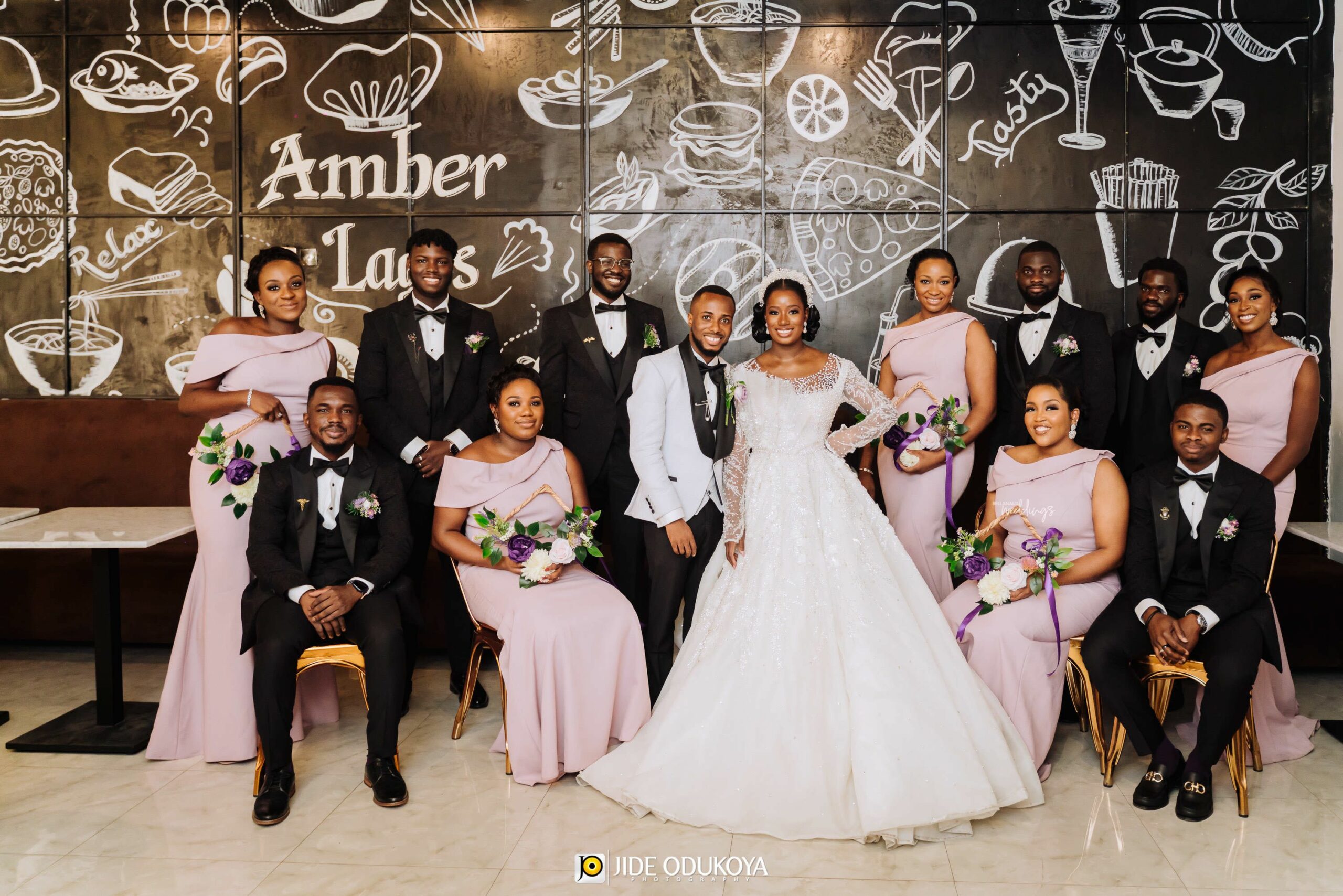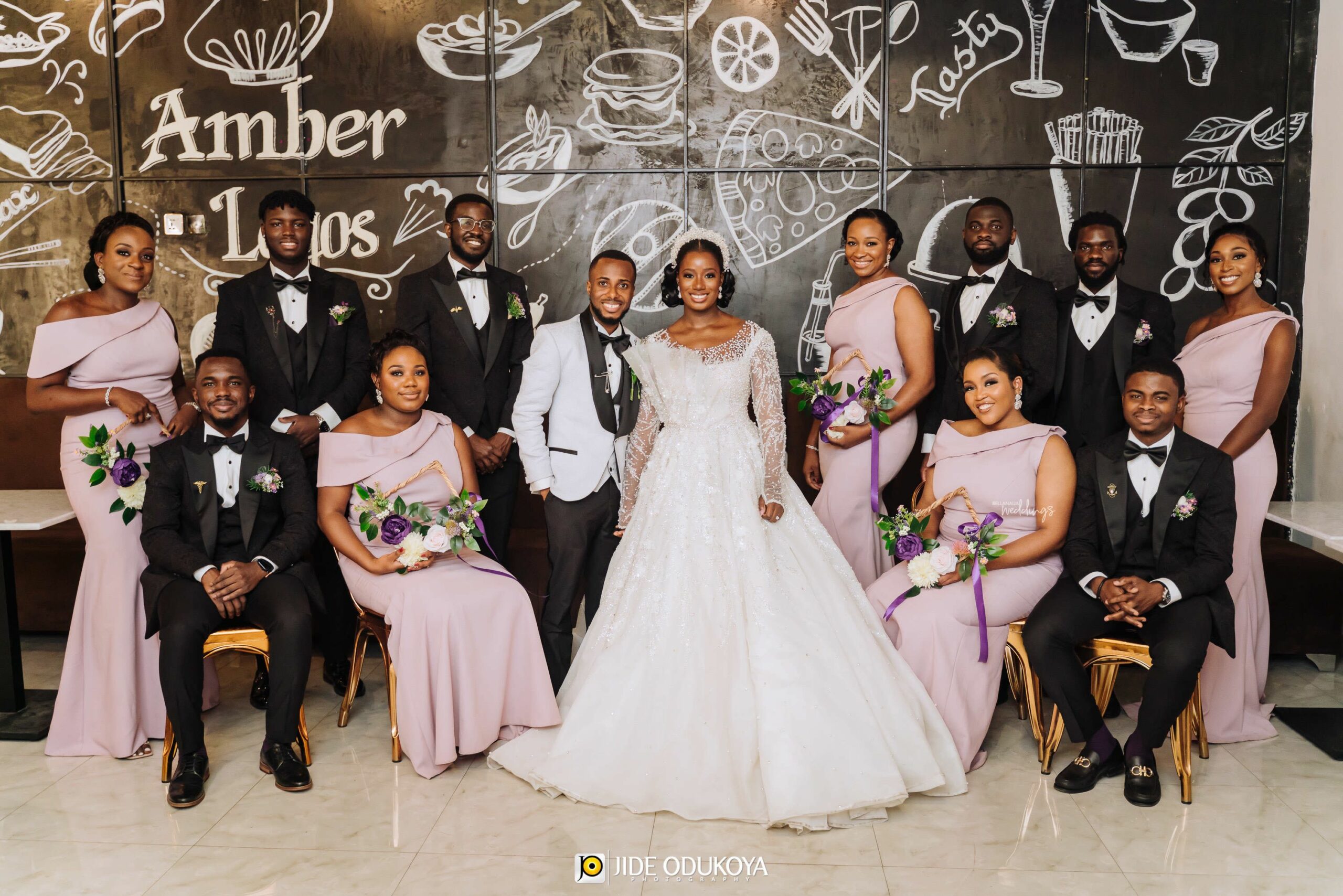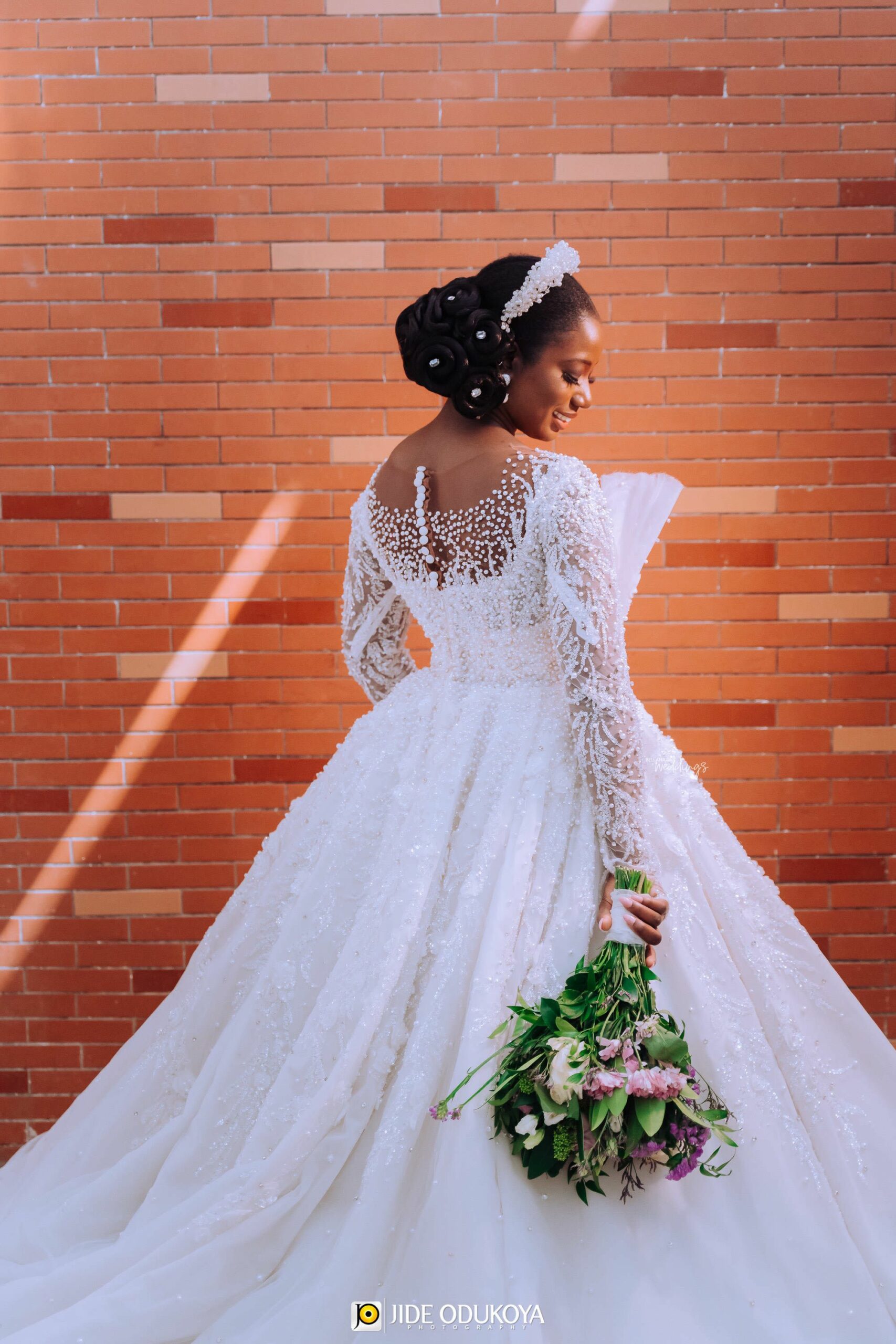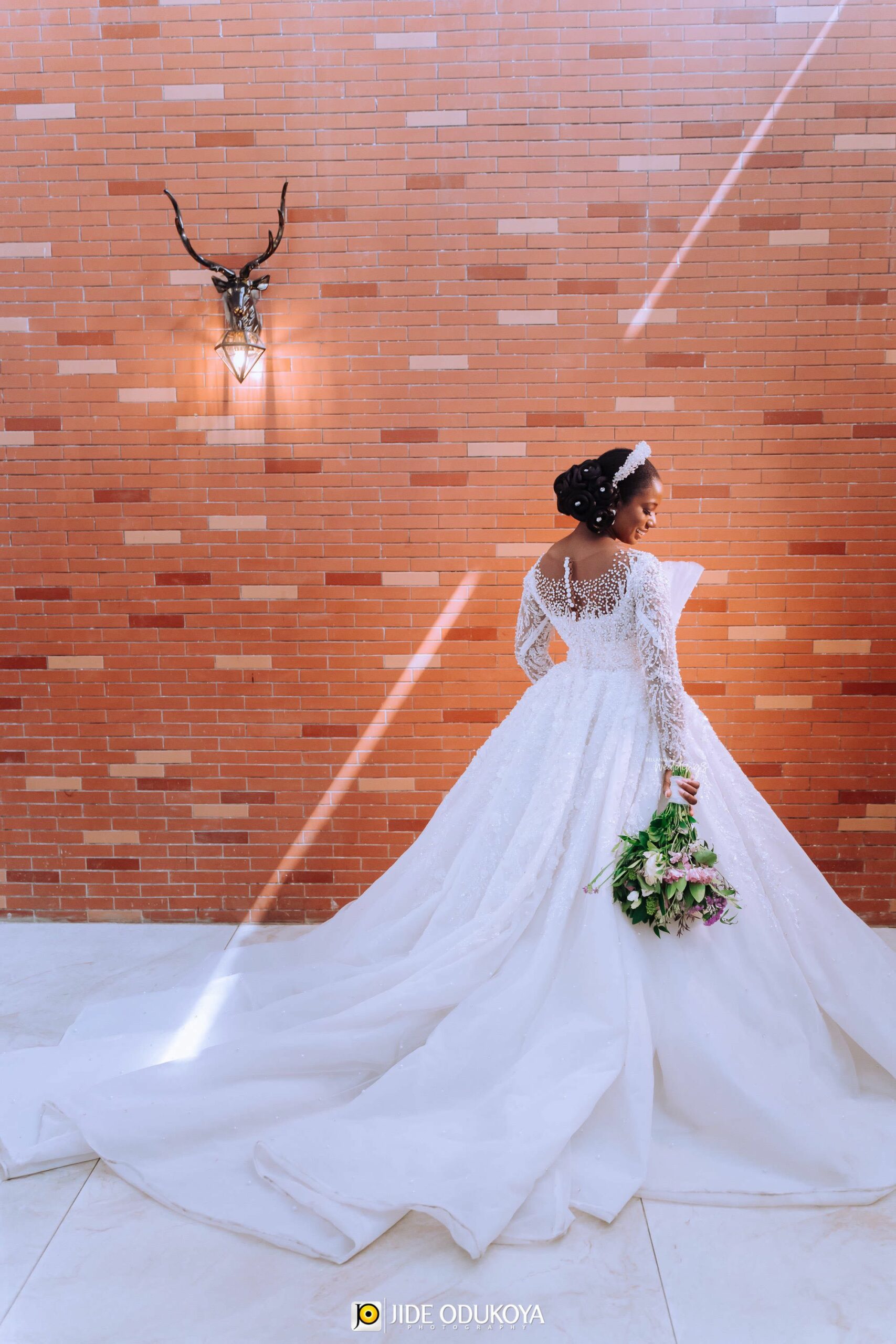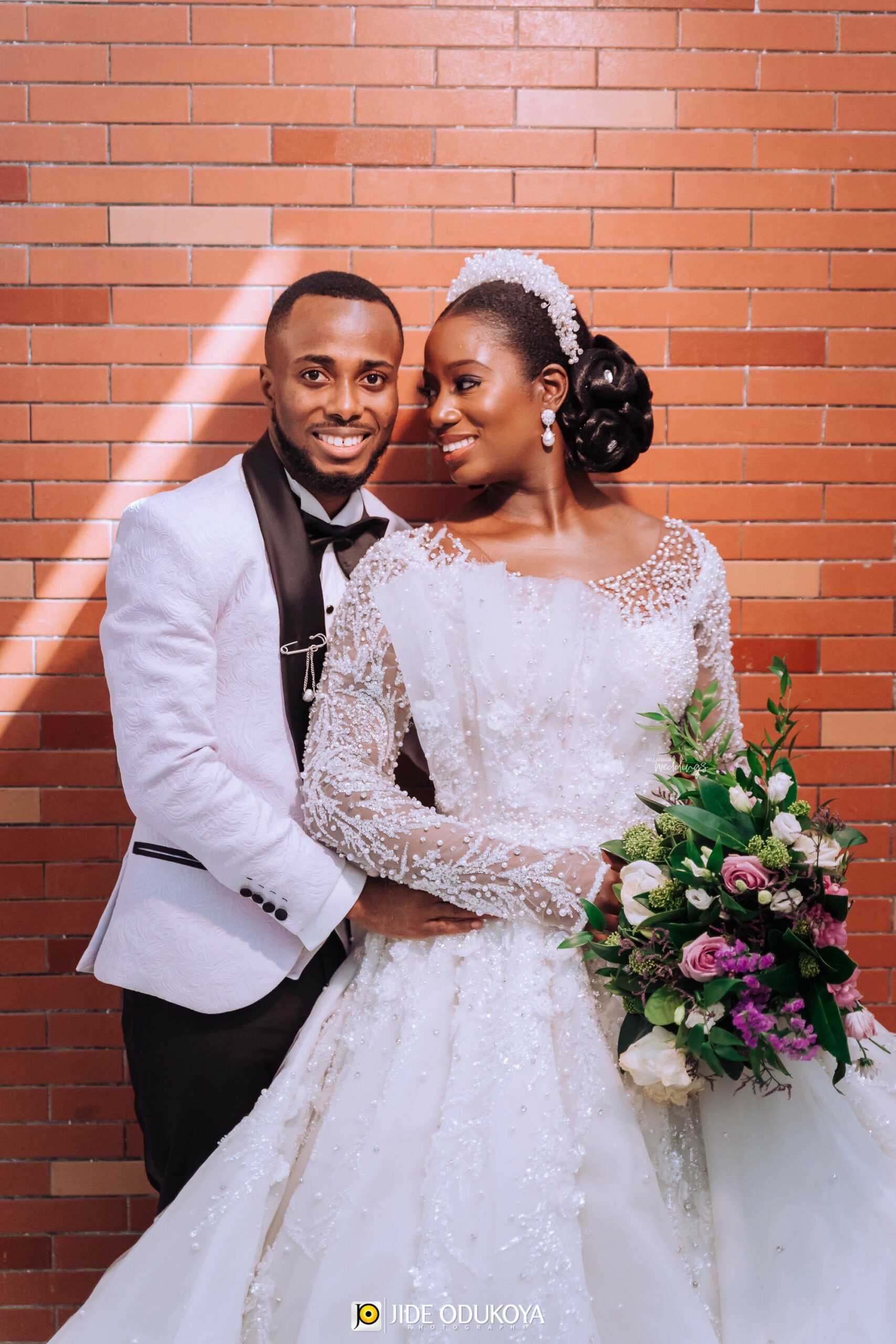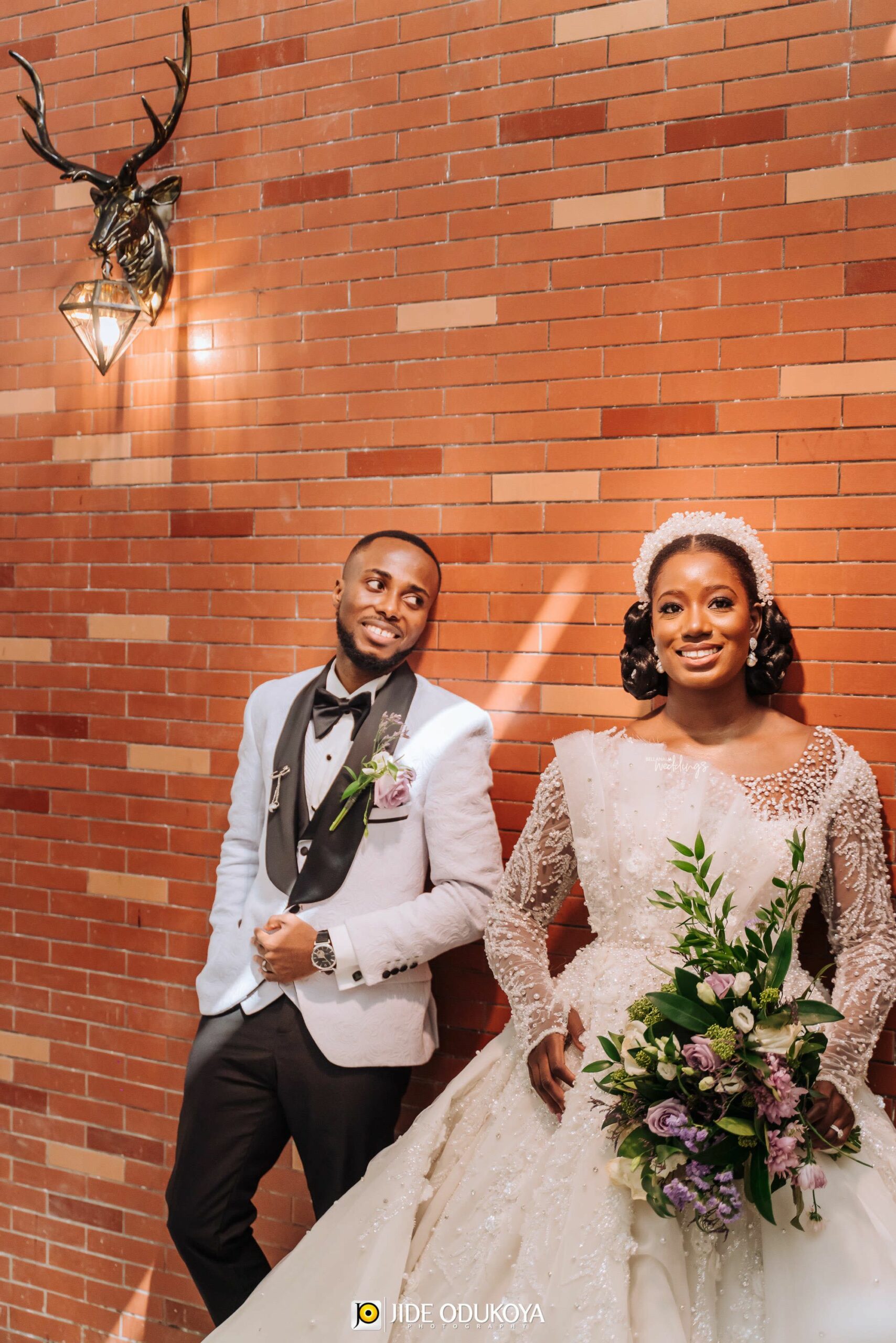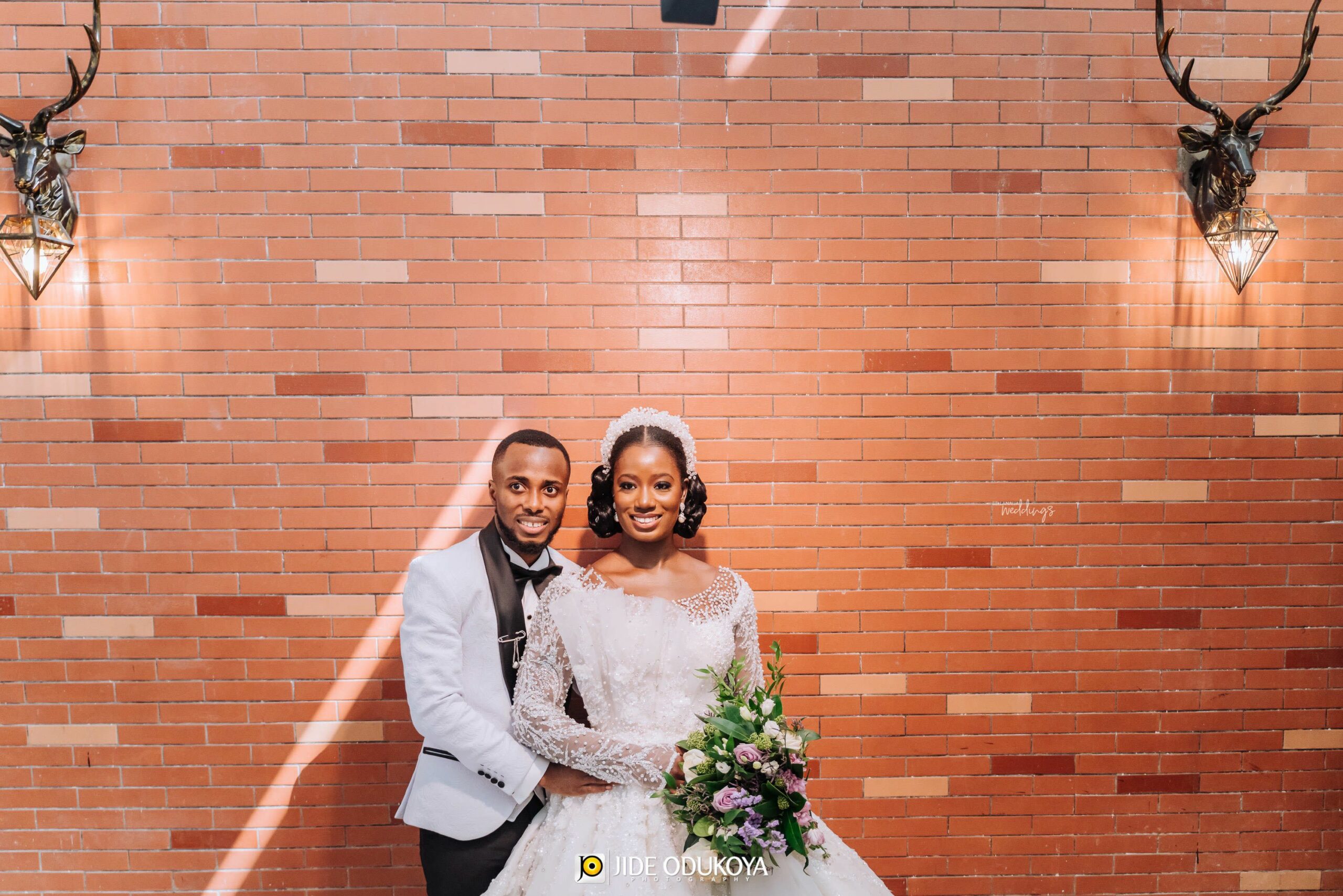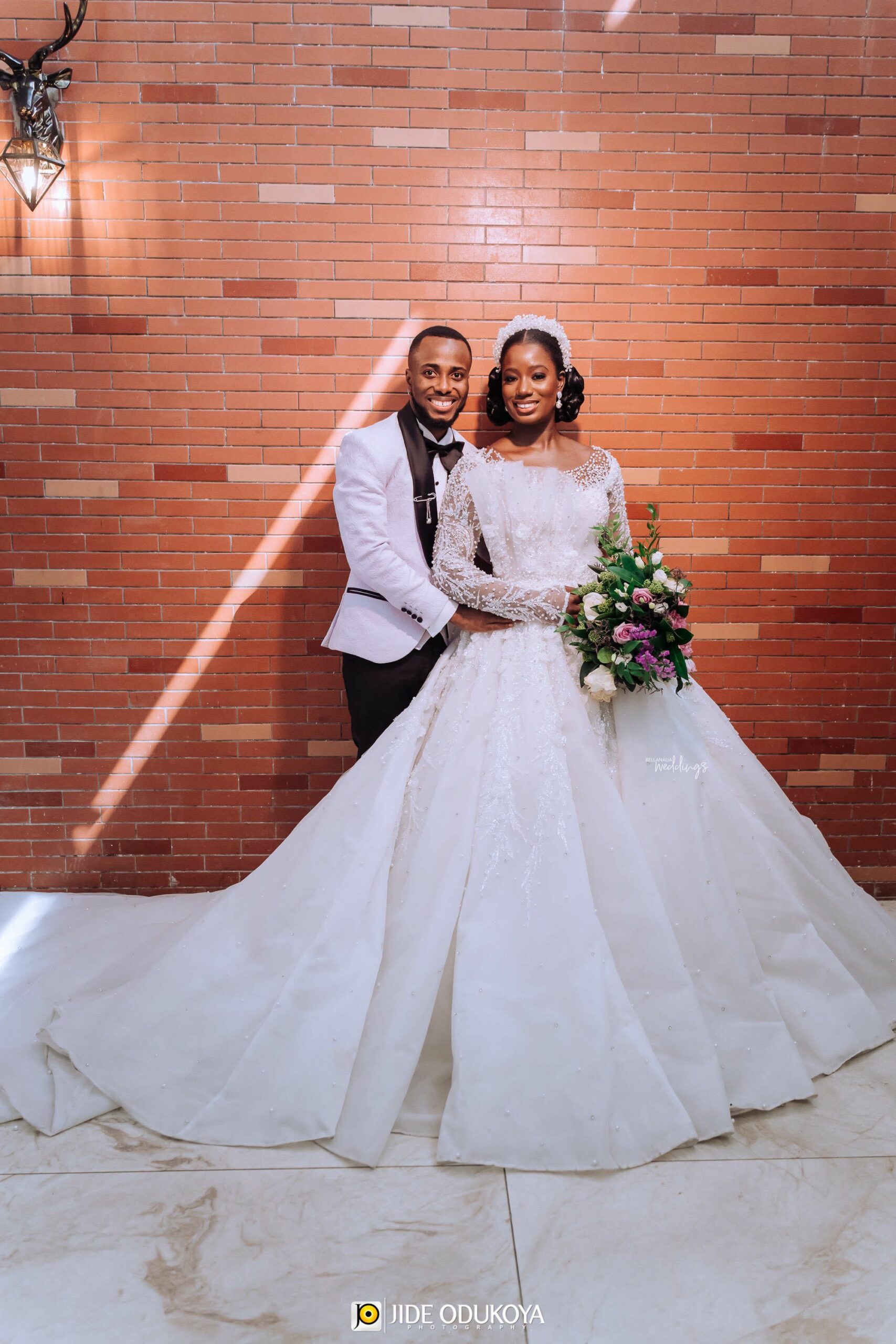 Now, let's take it to church!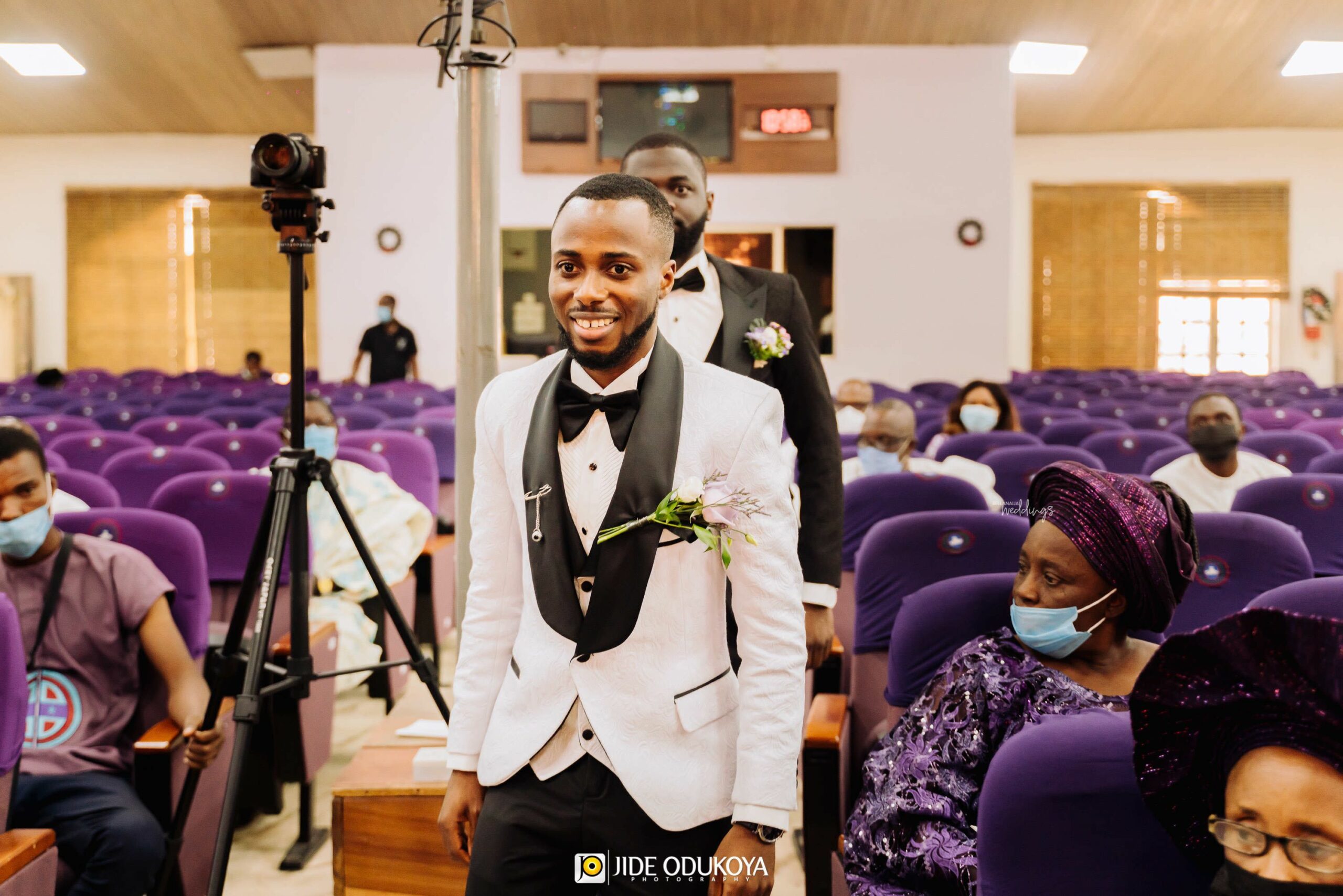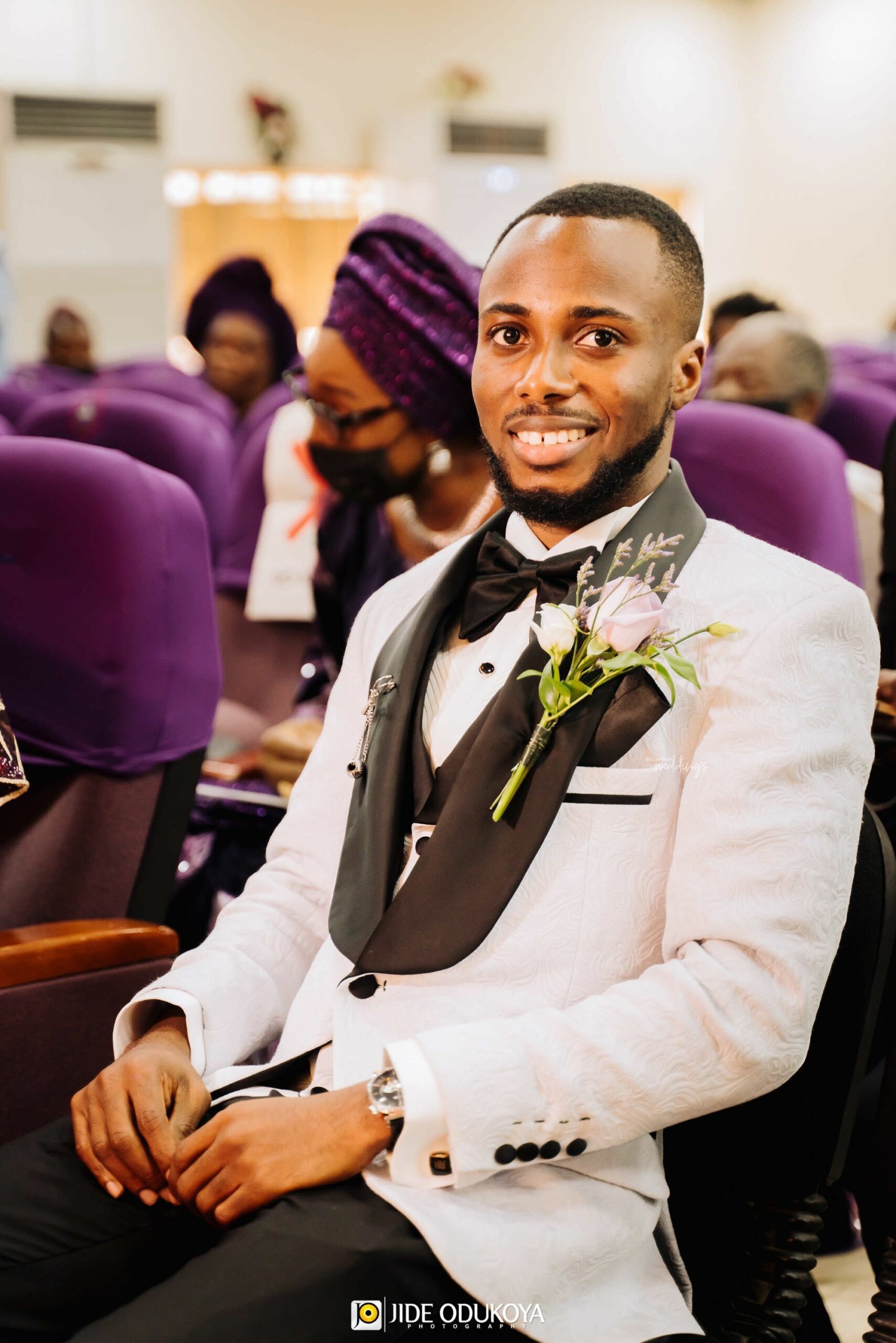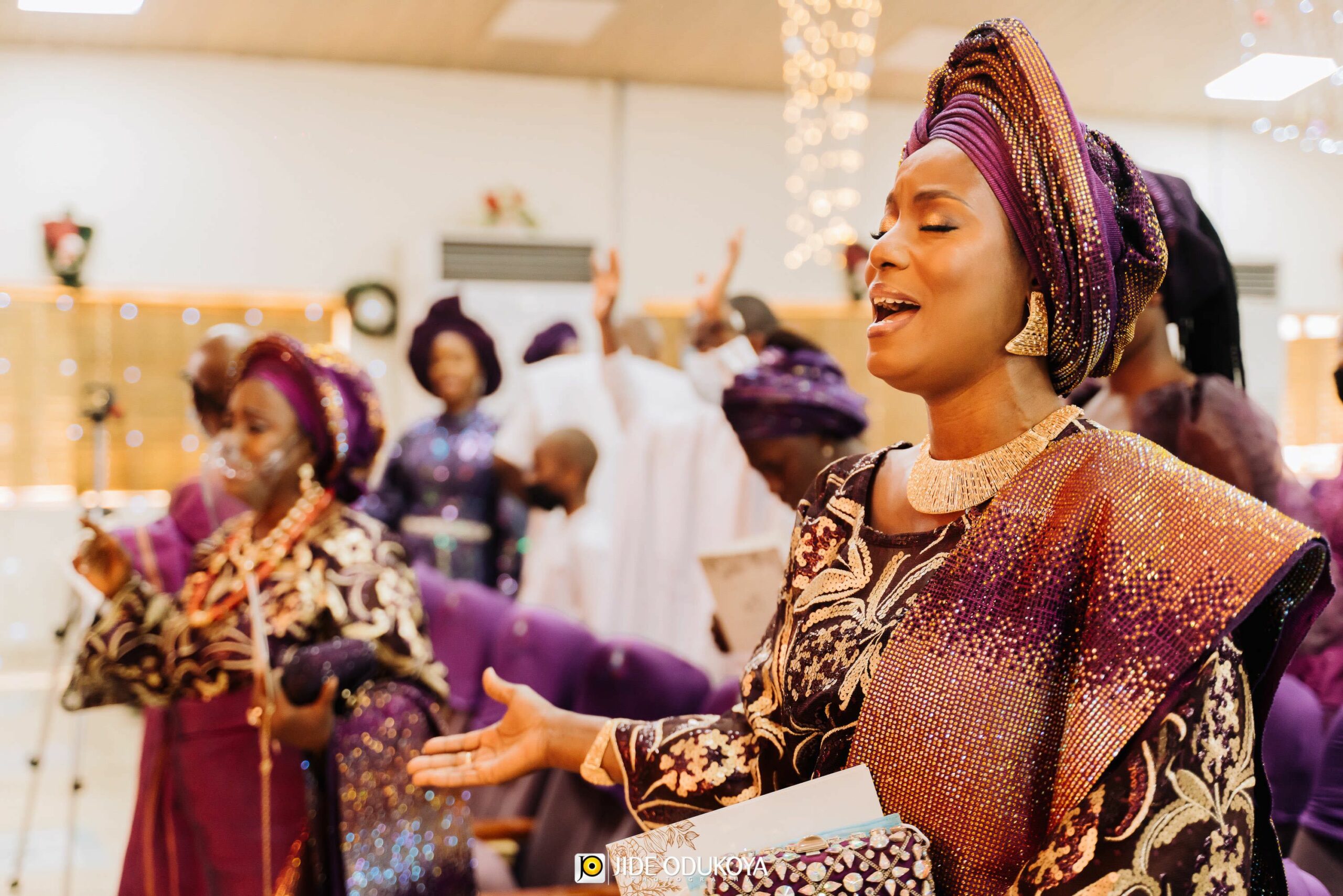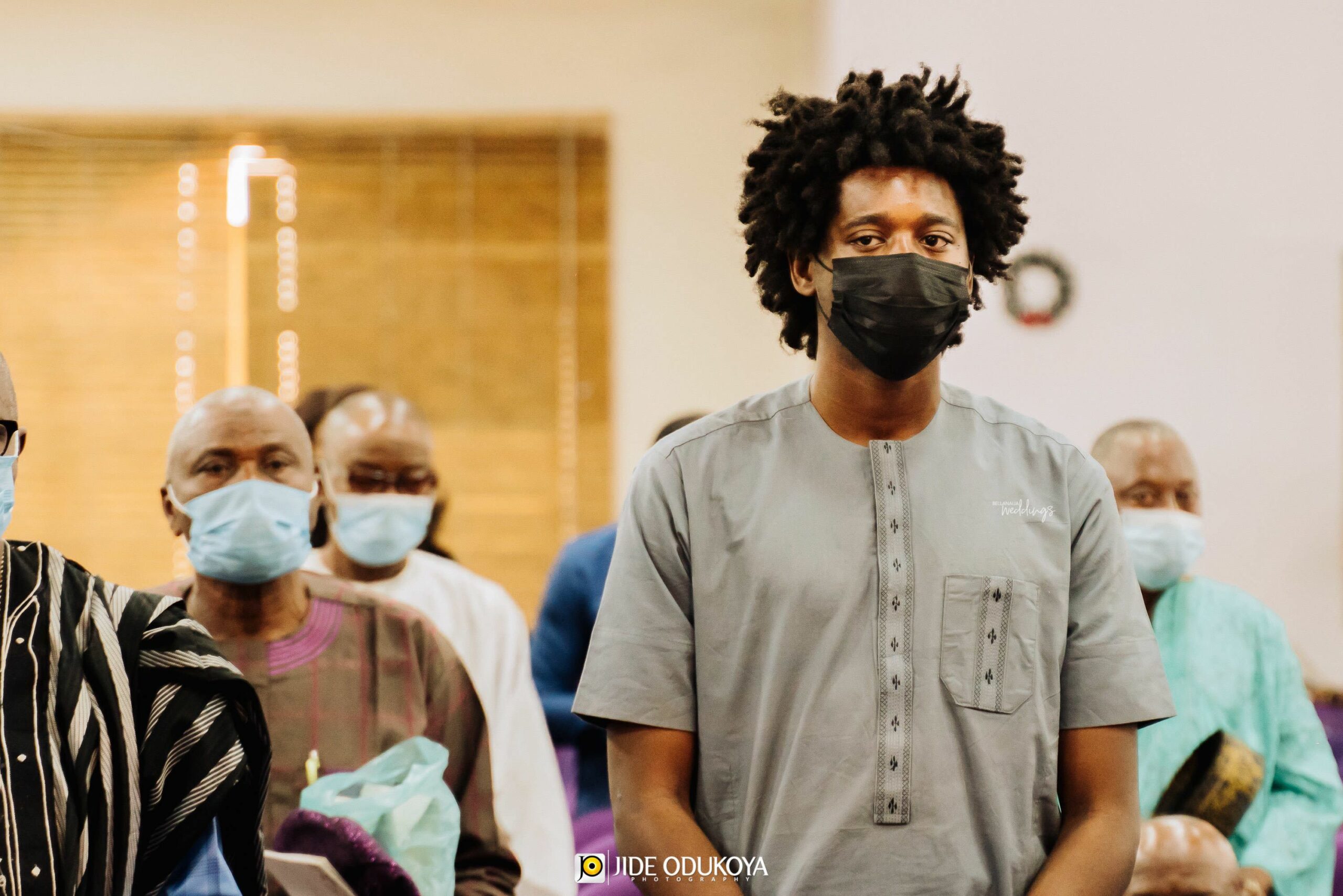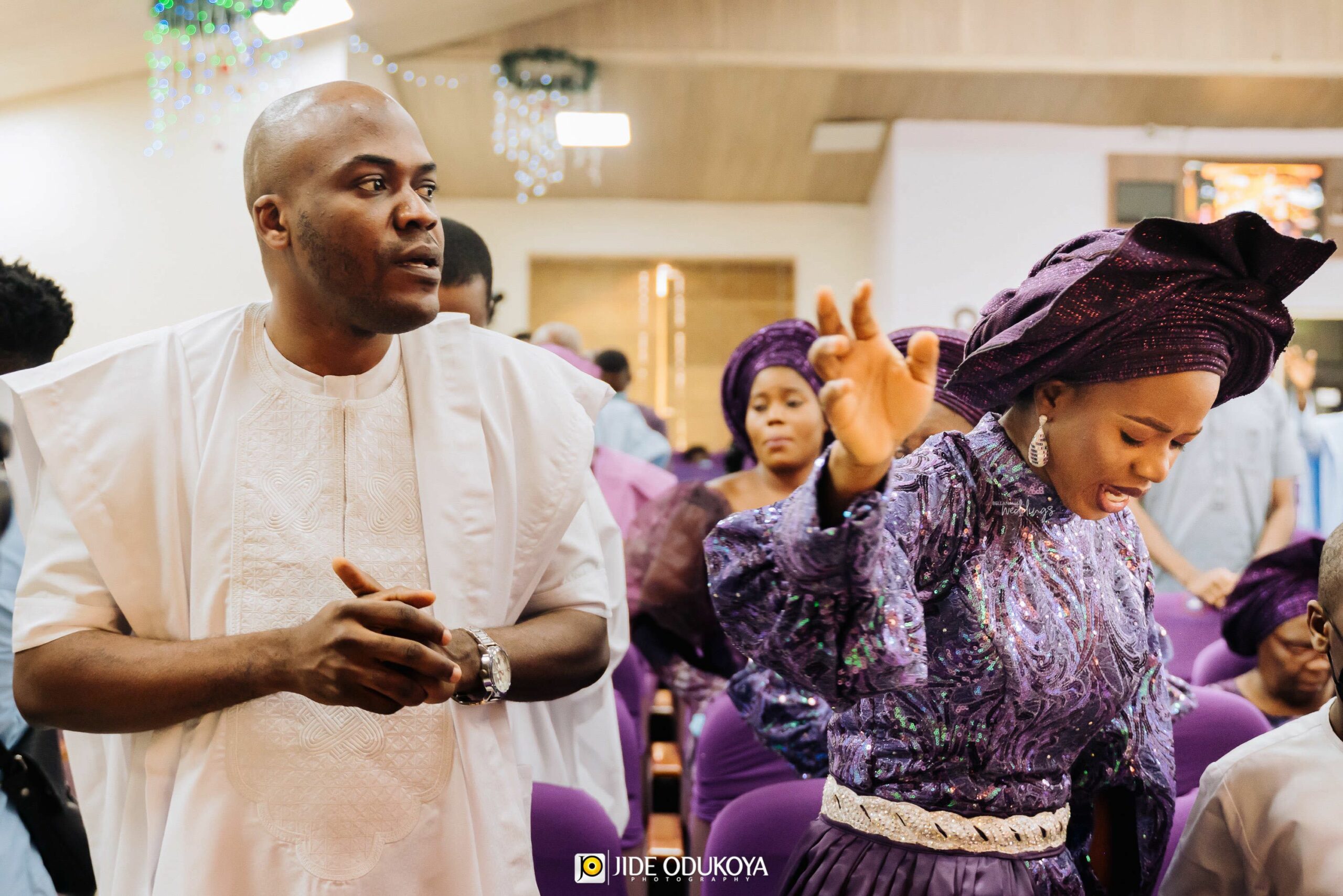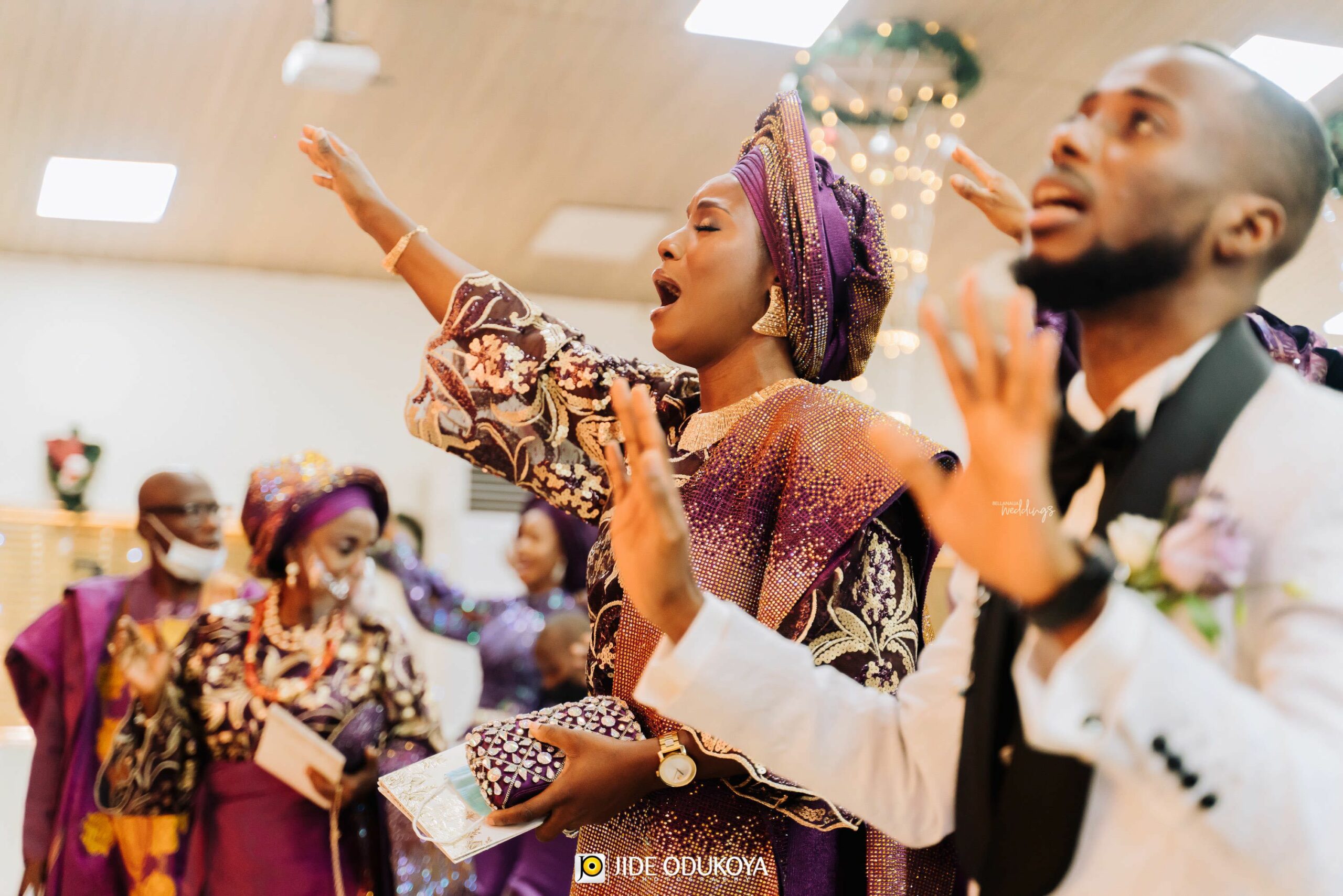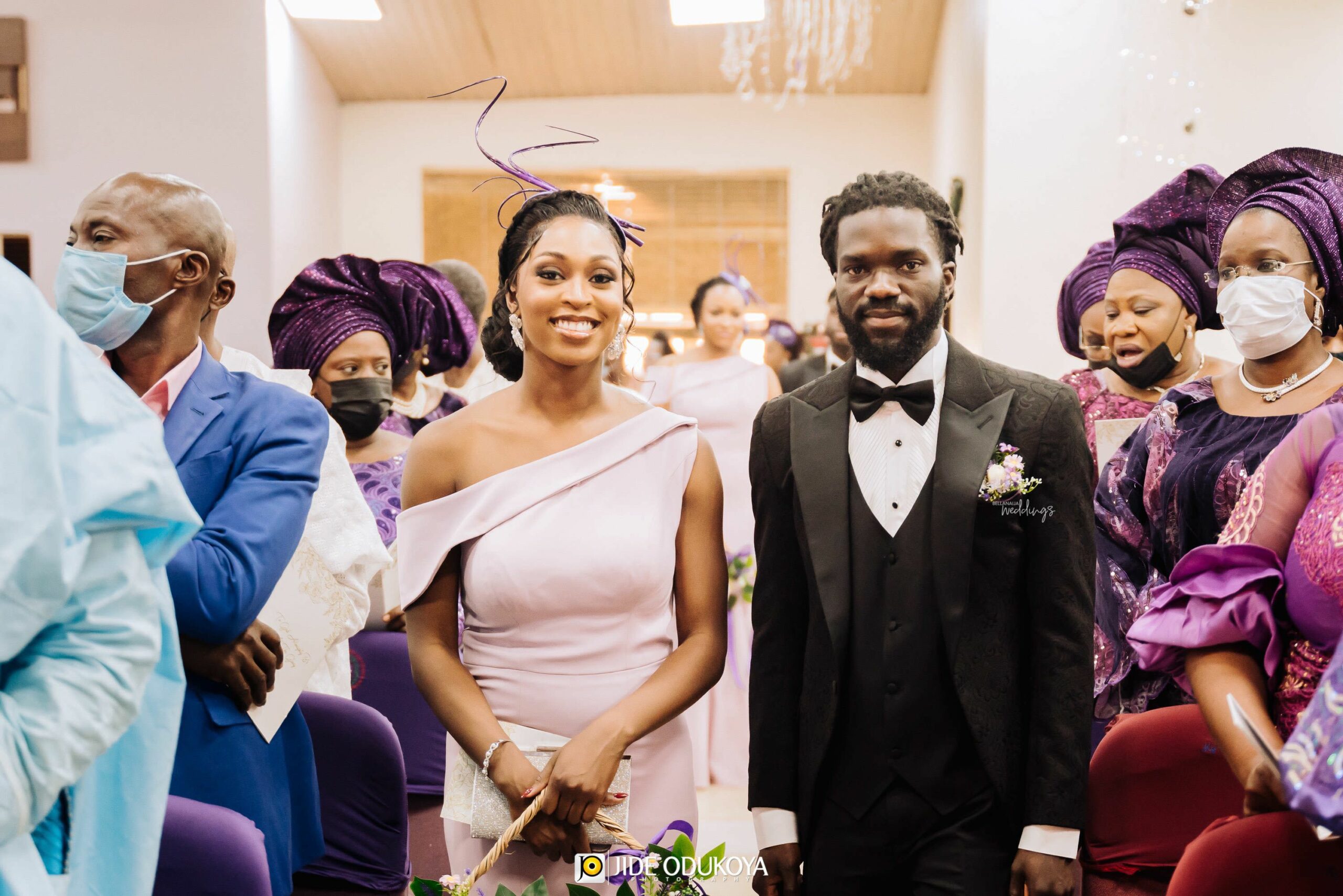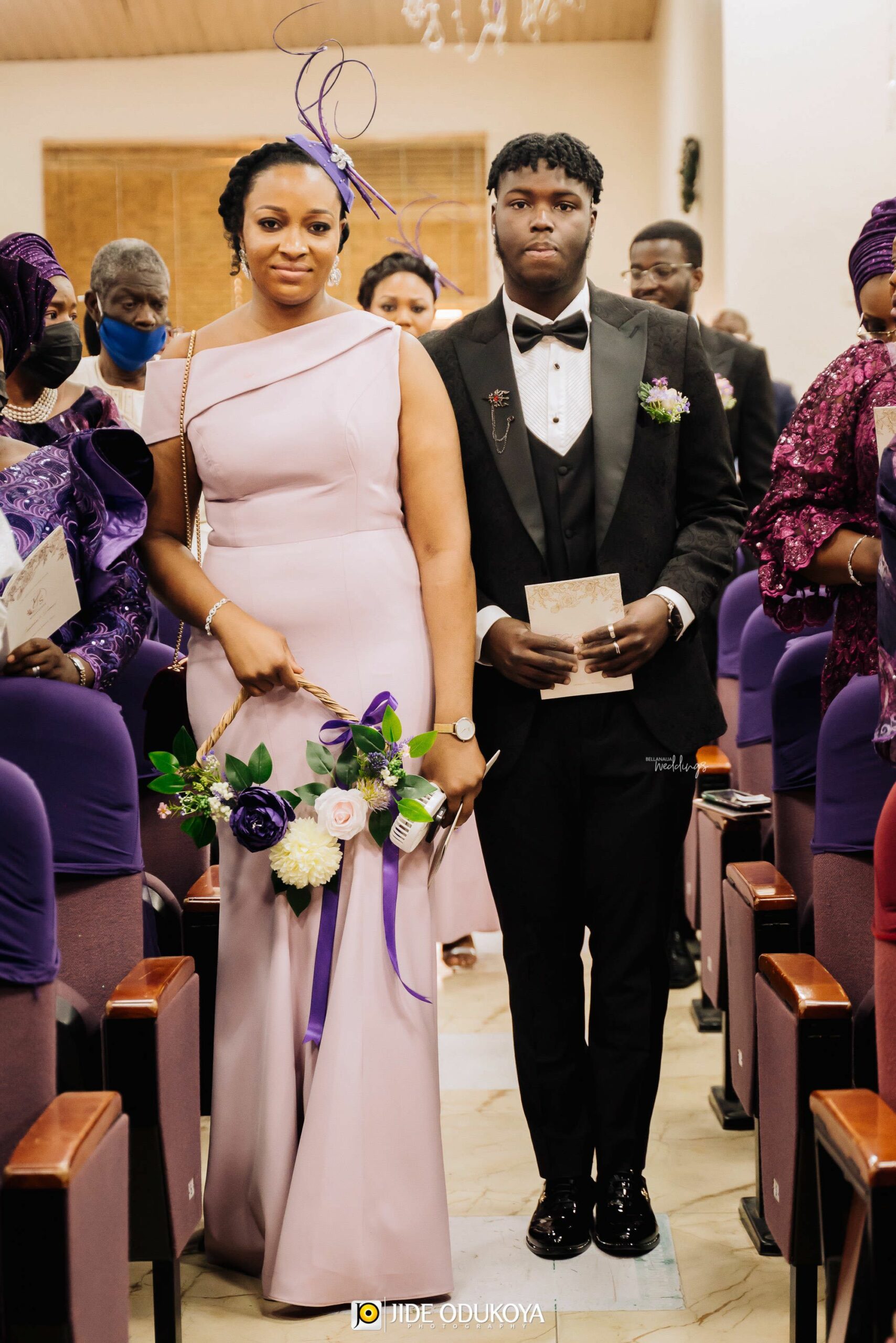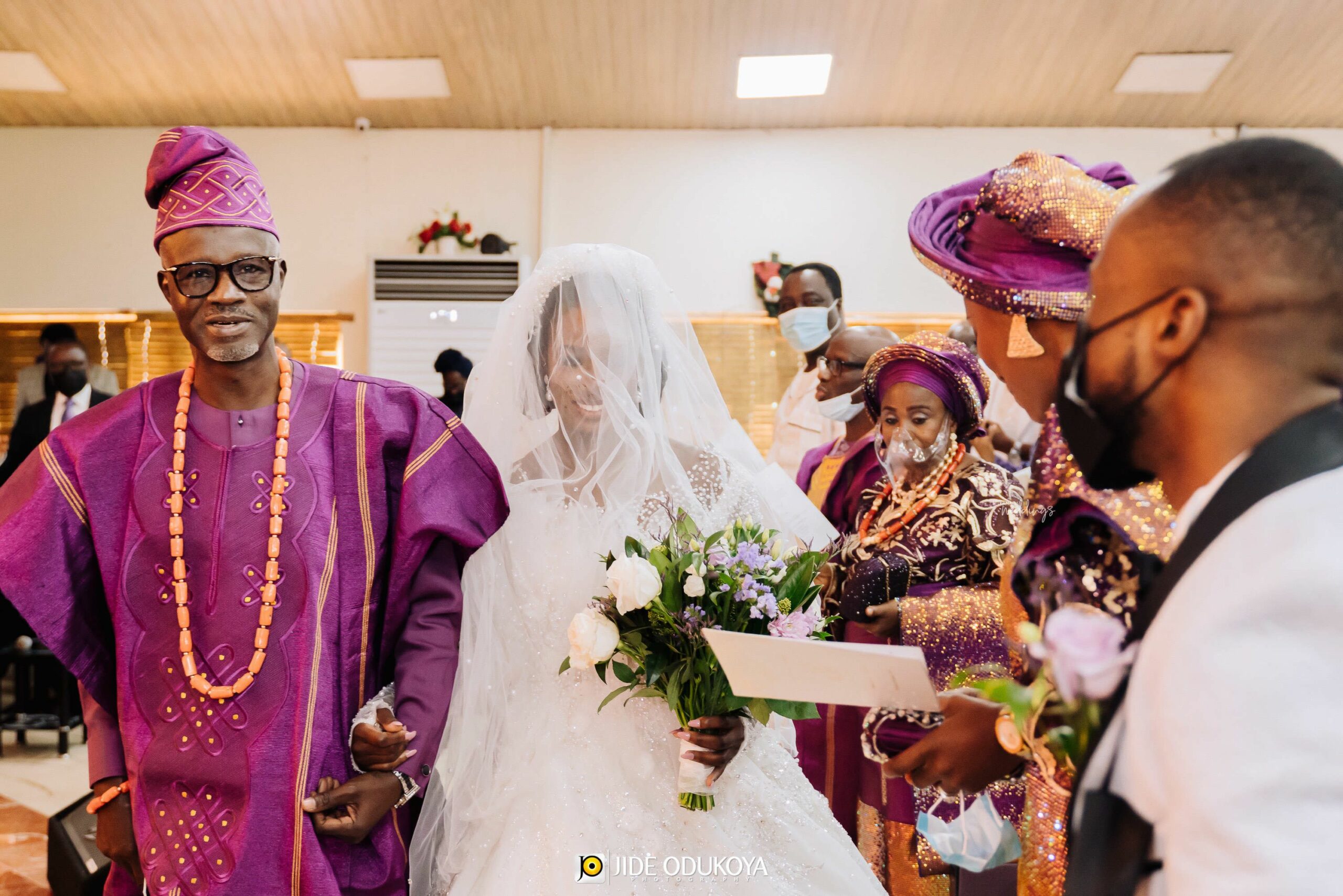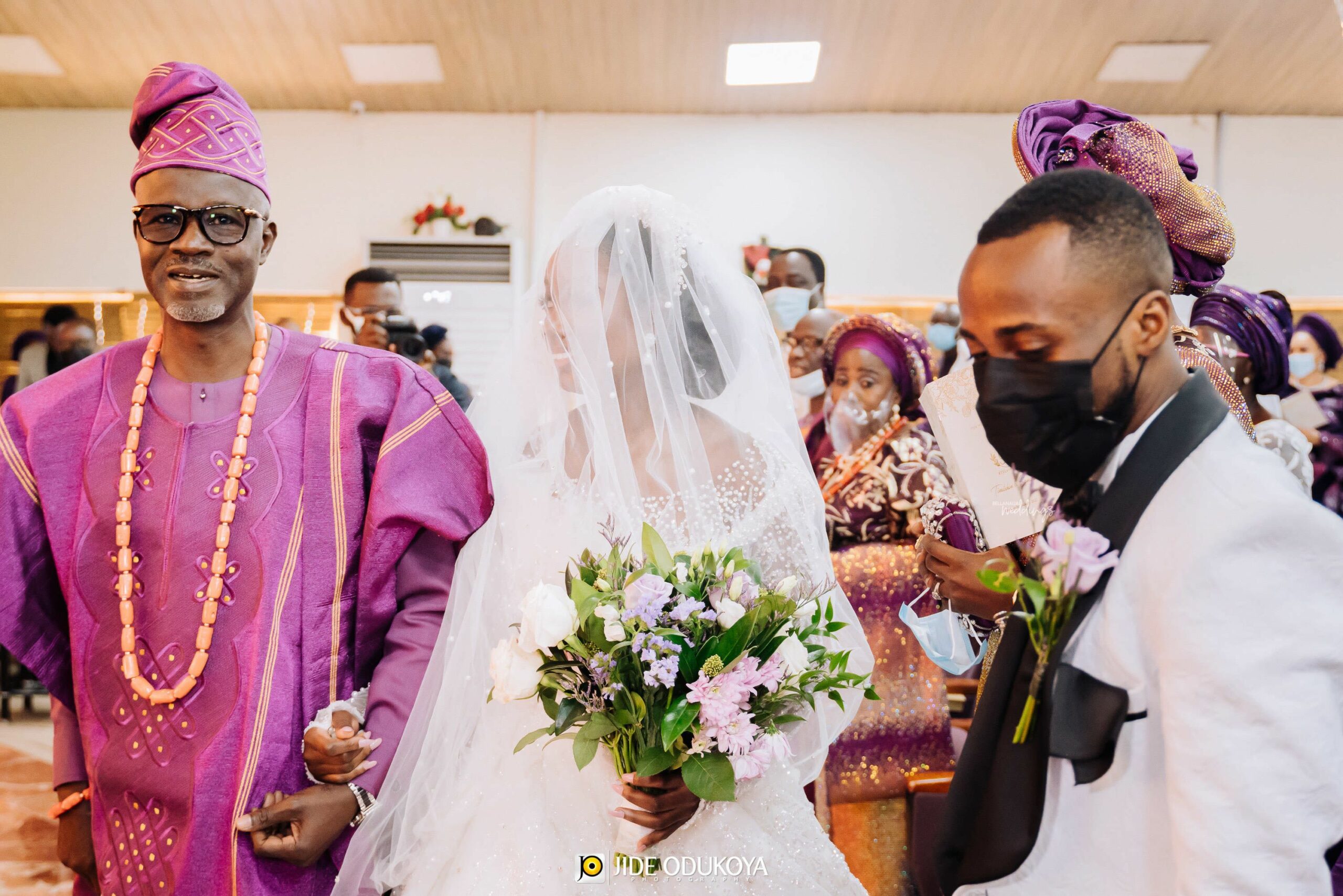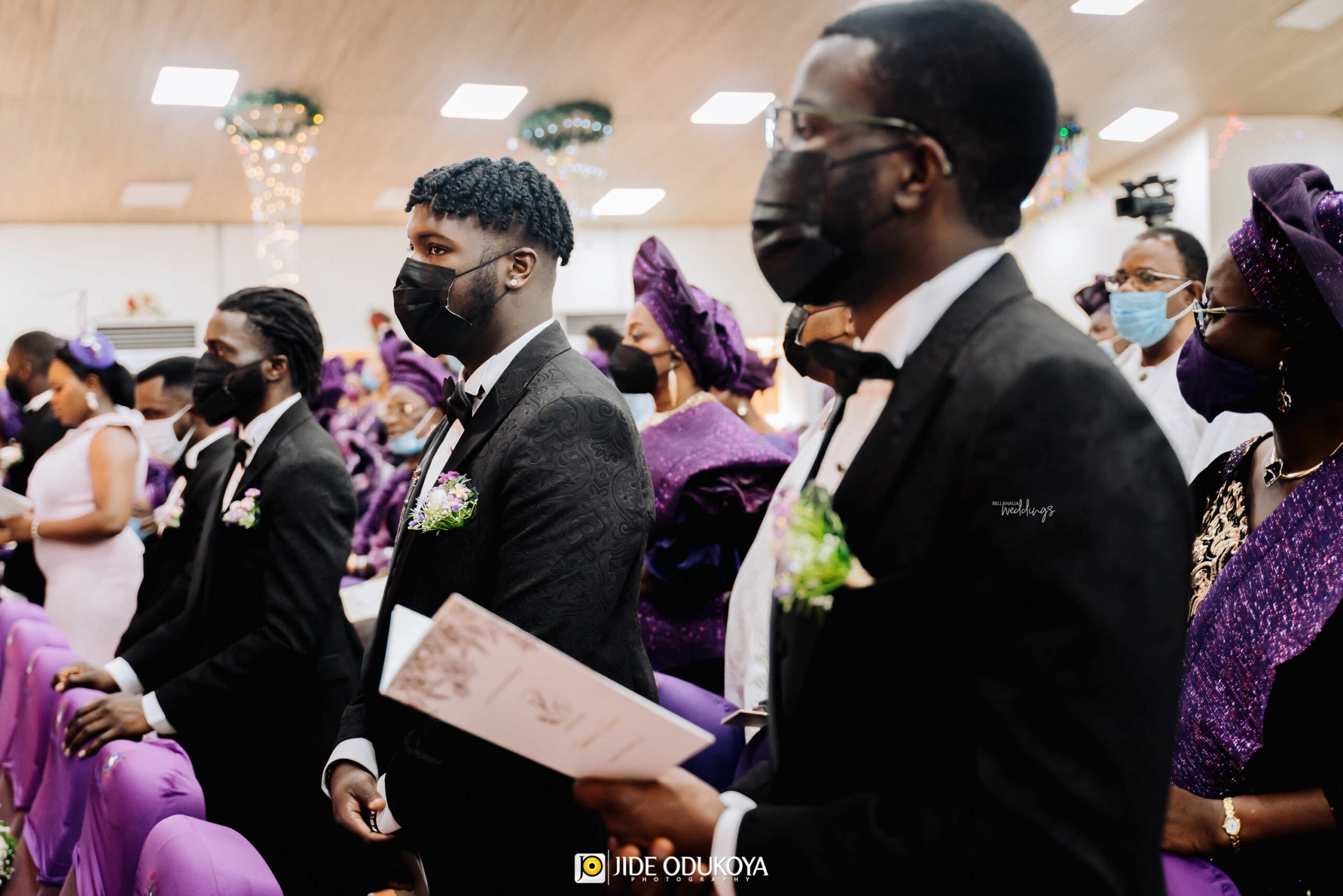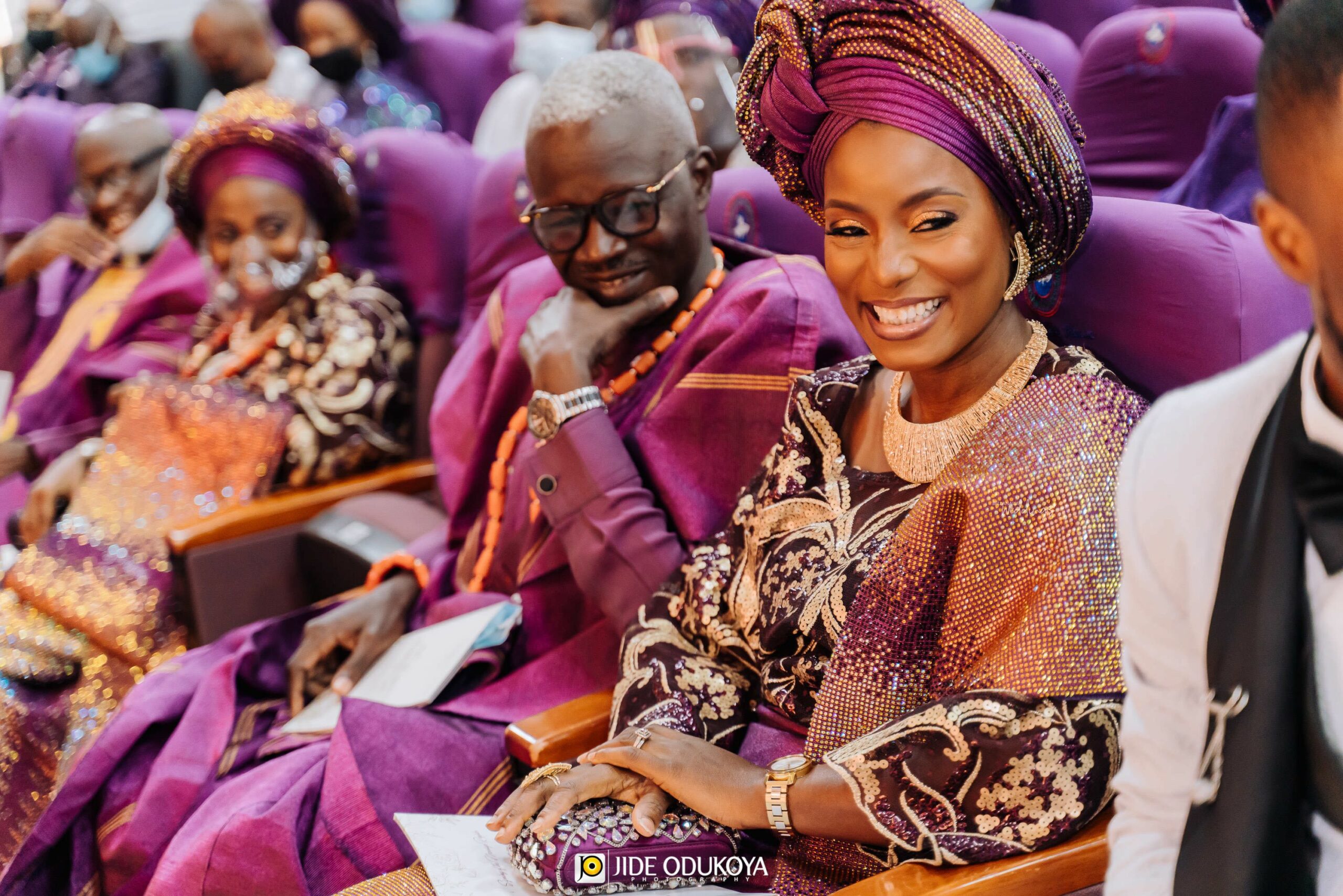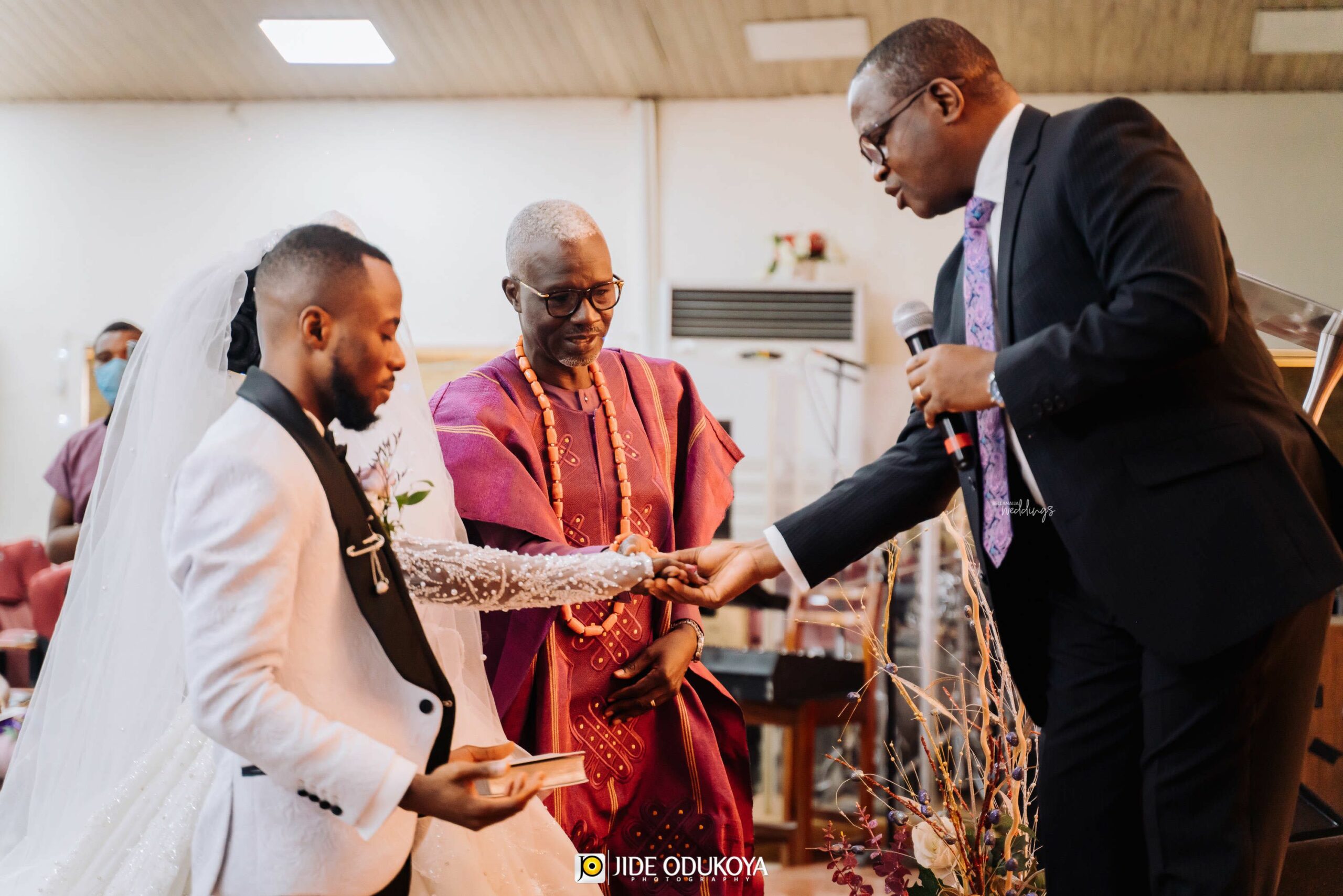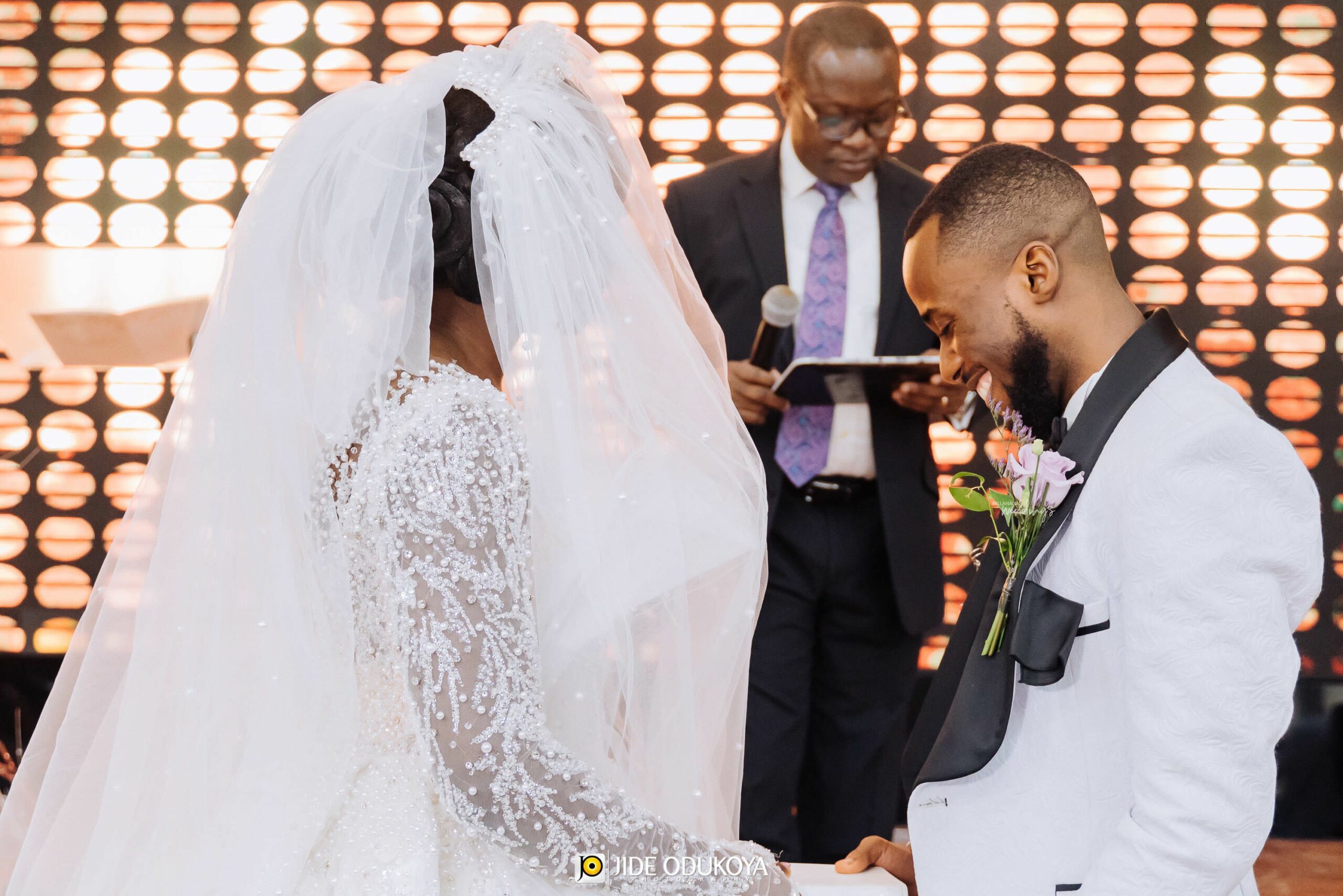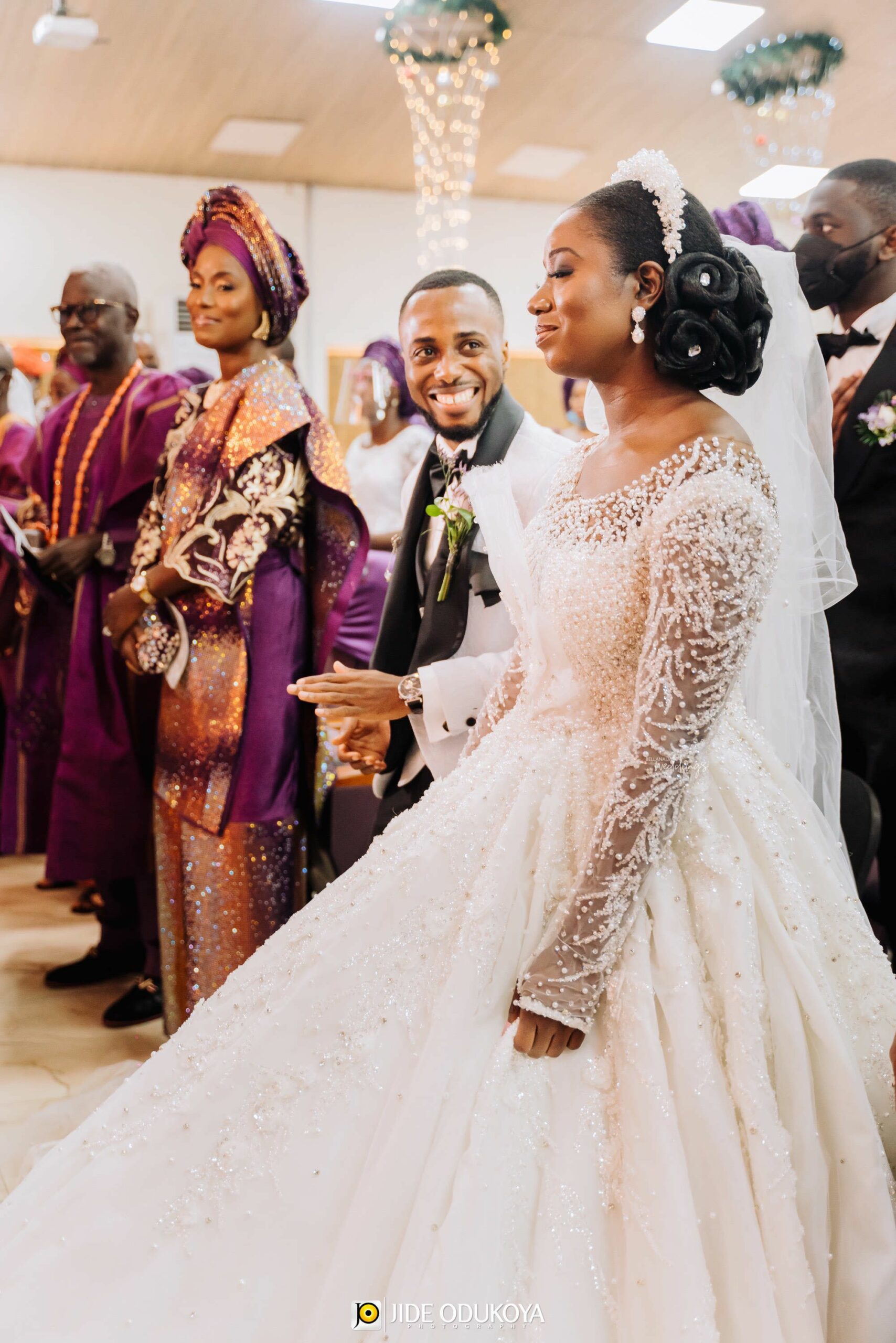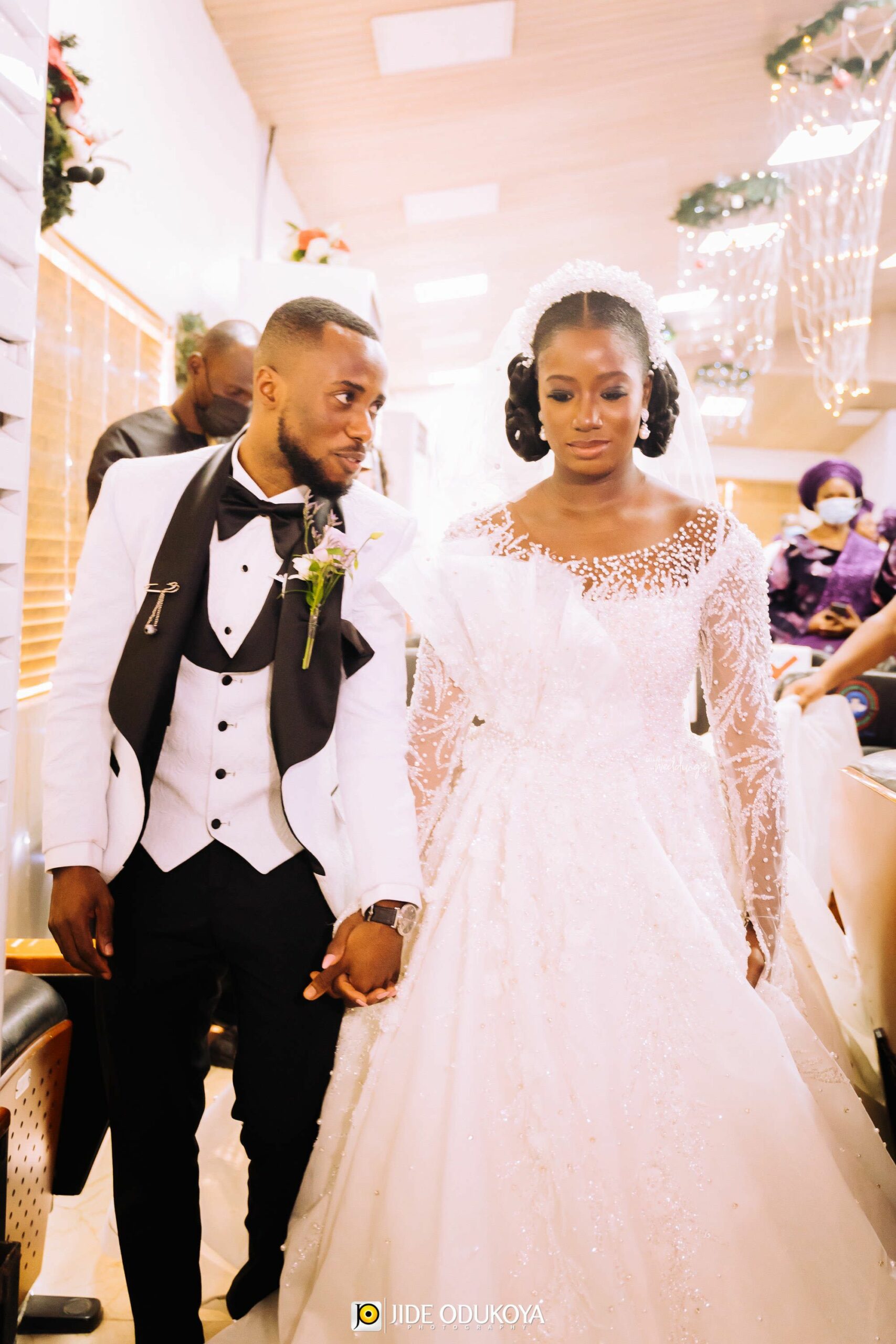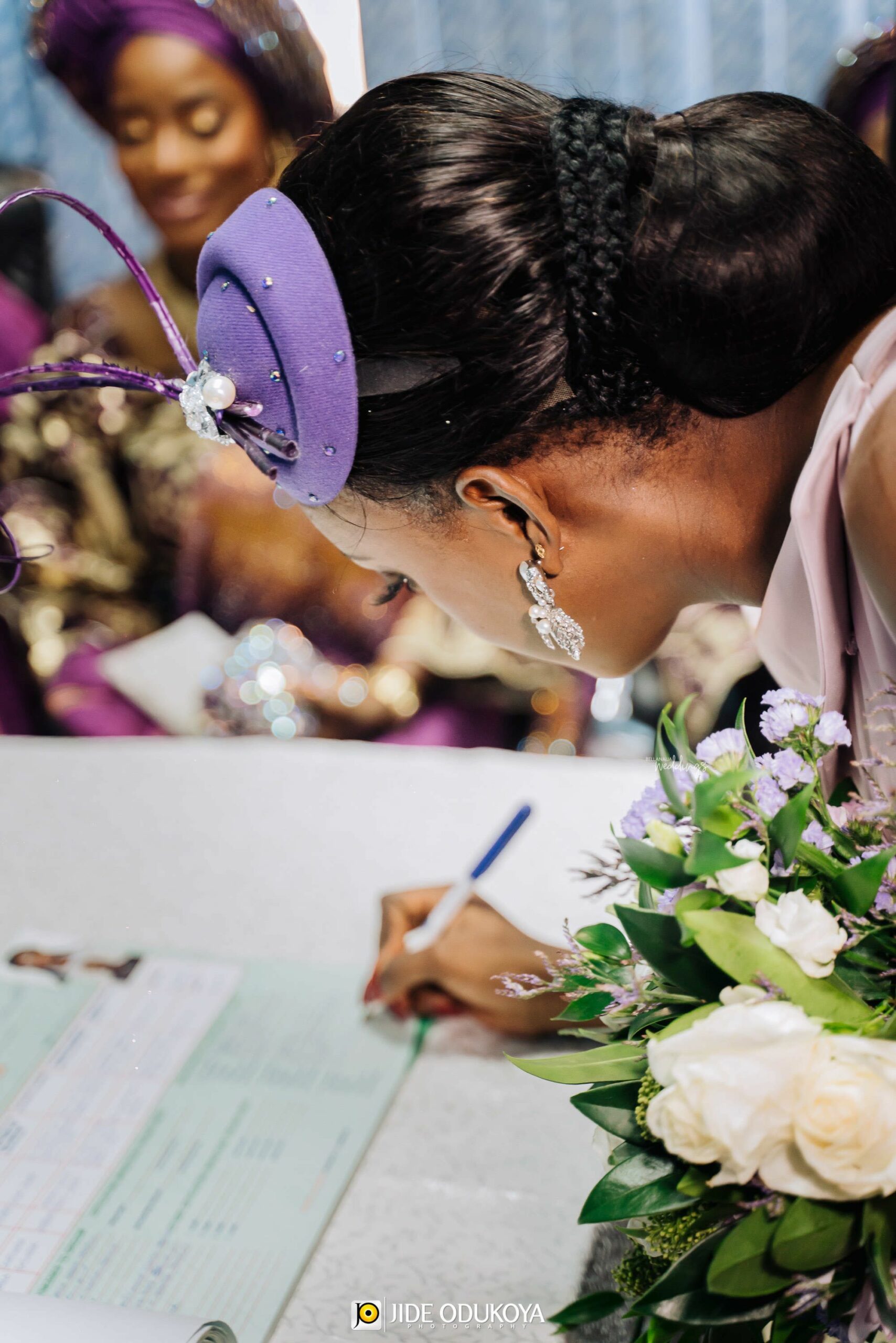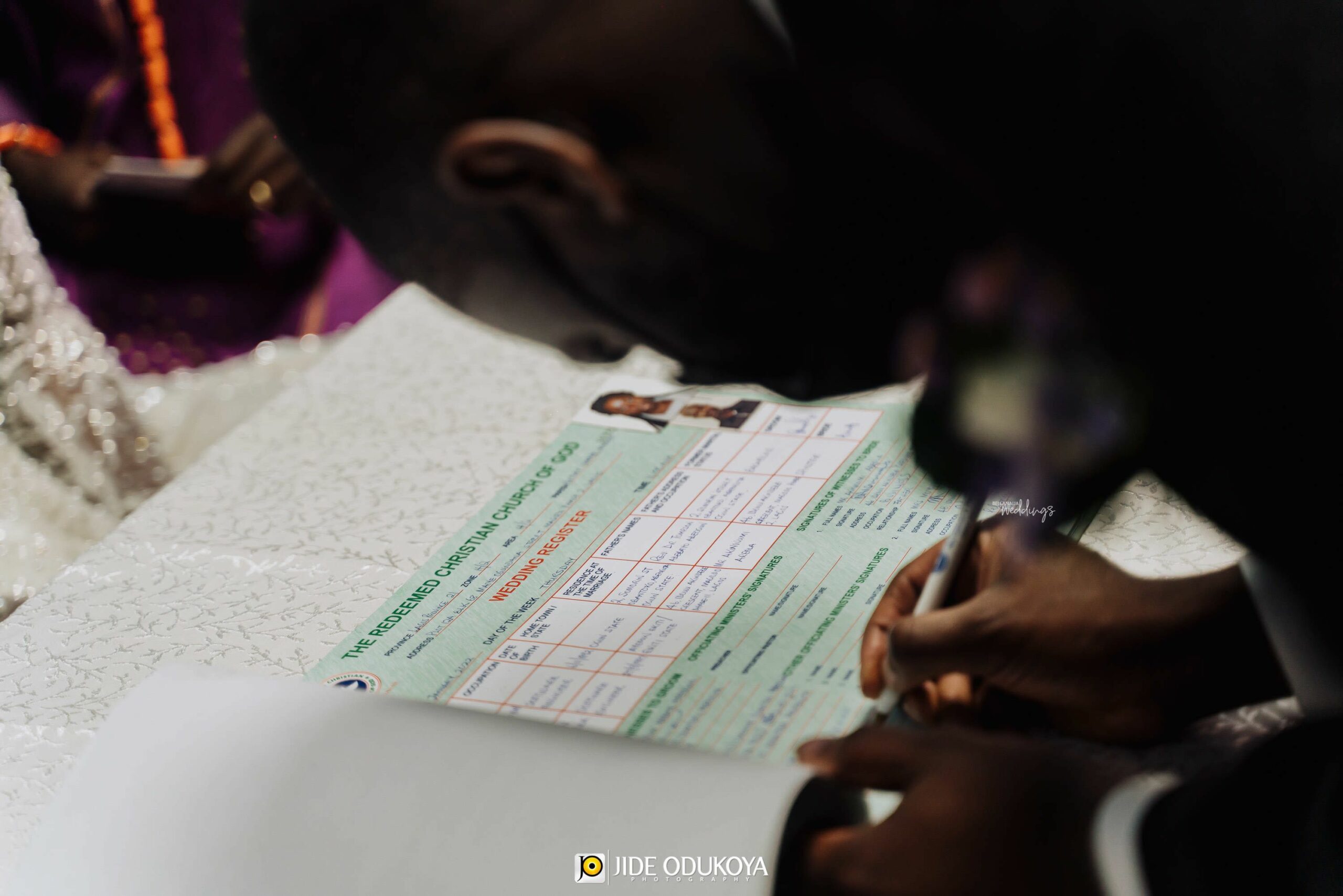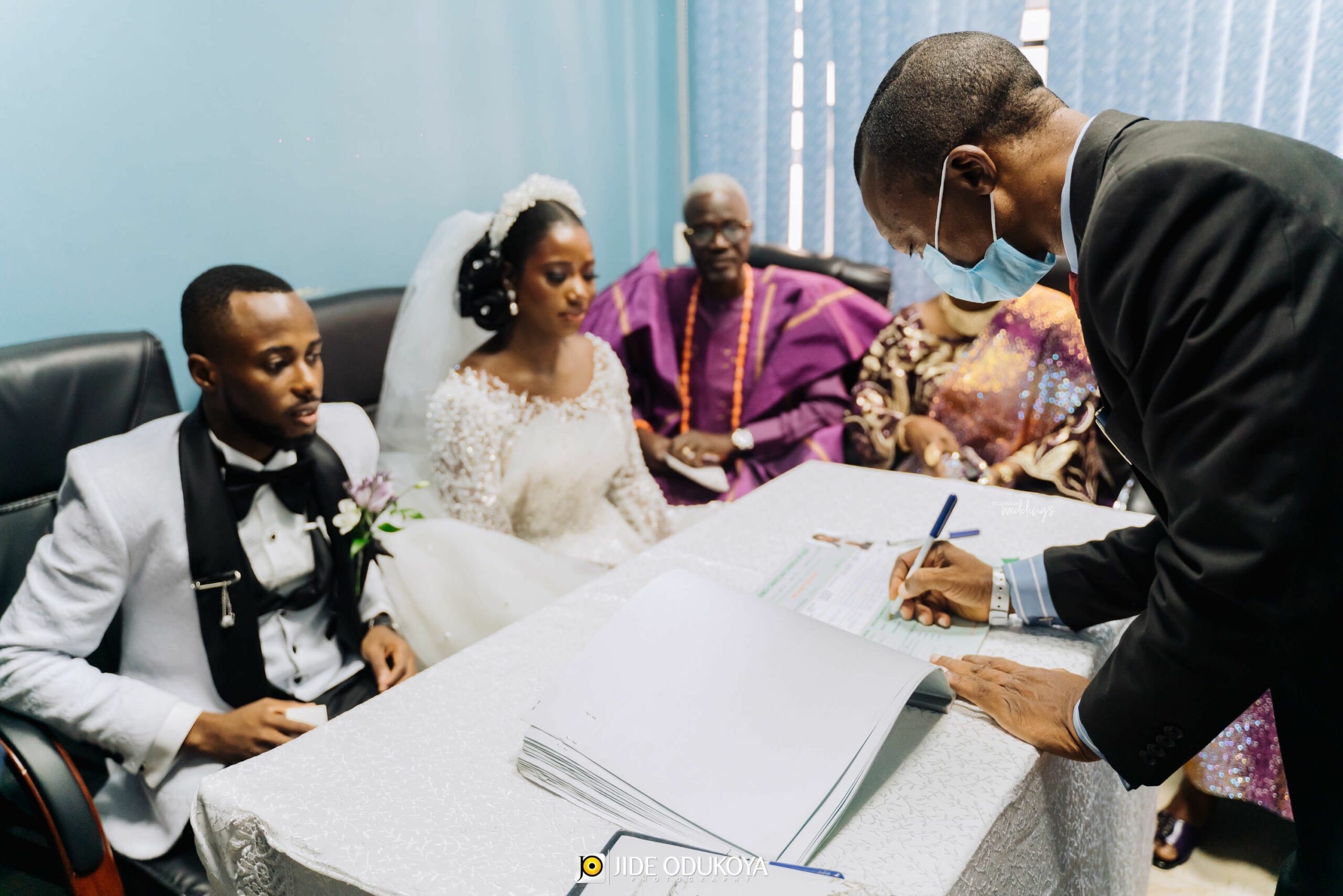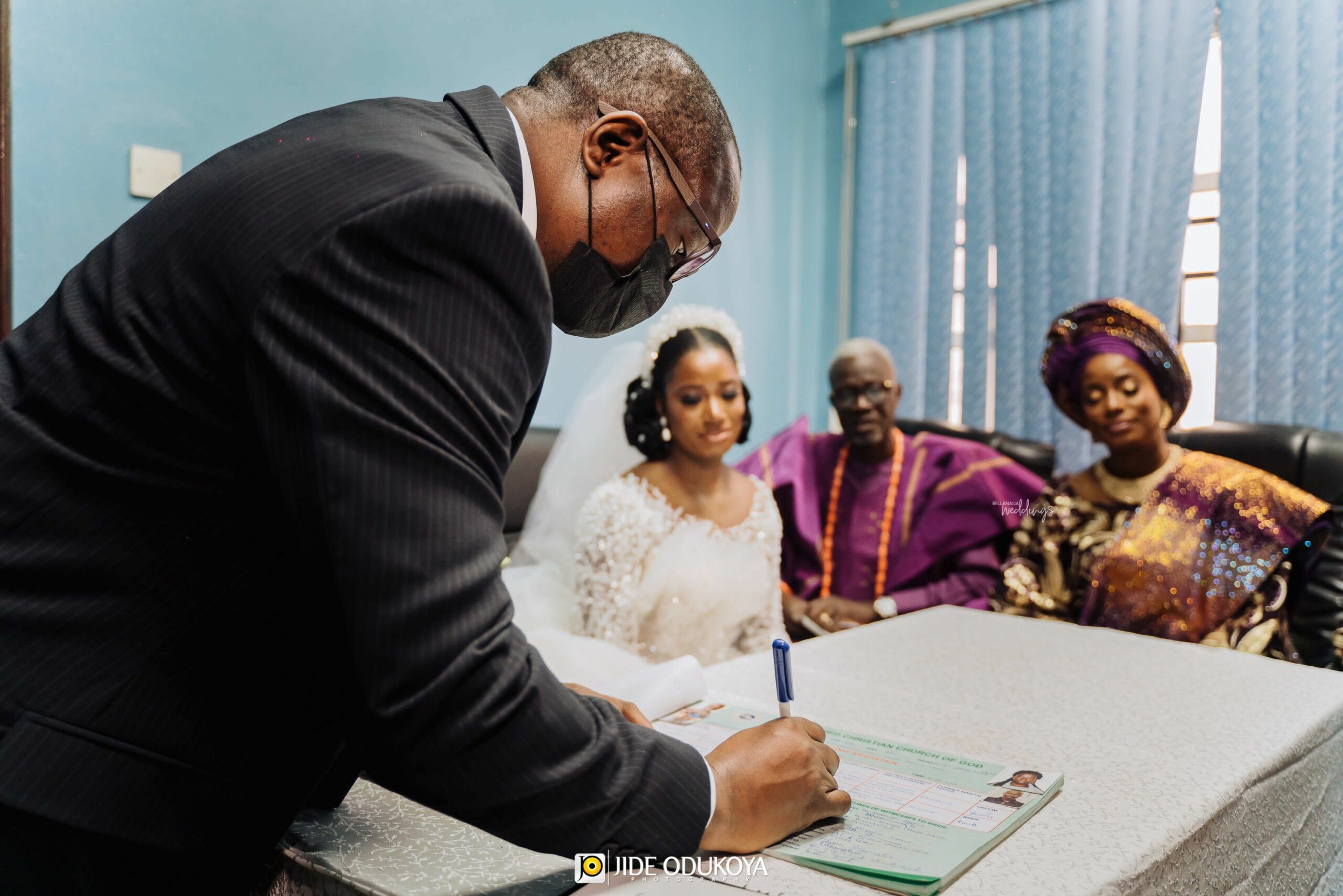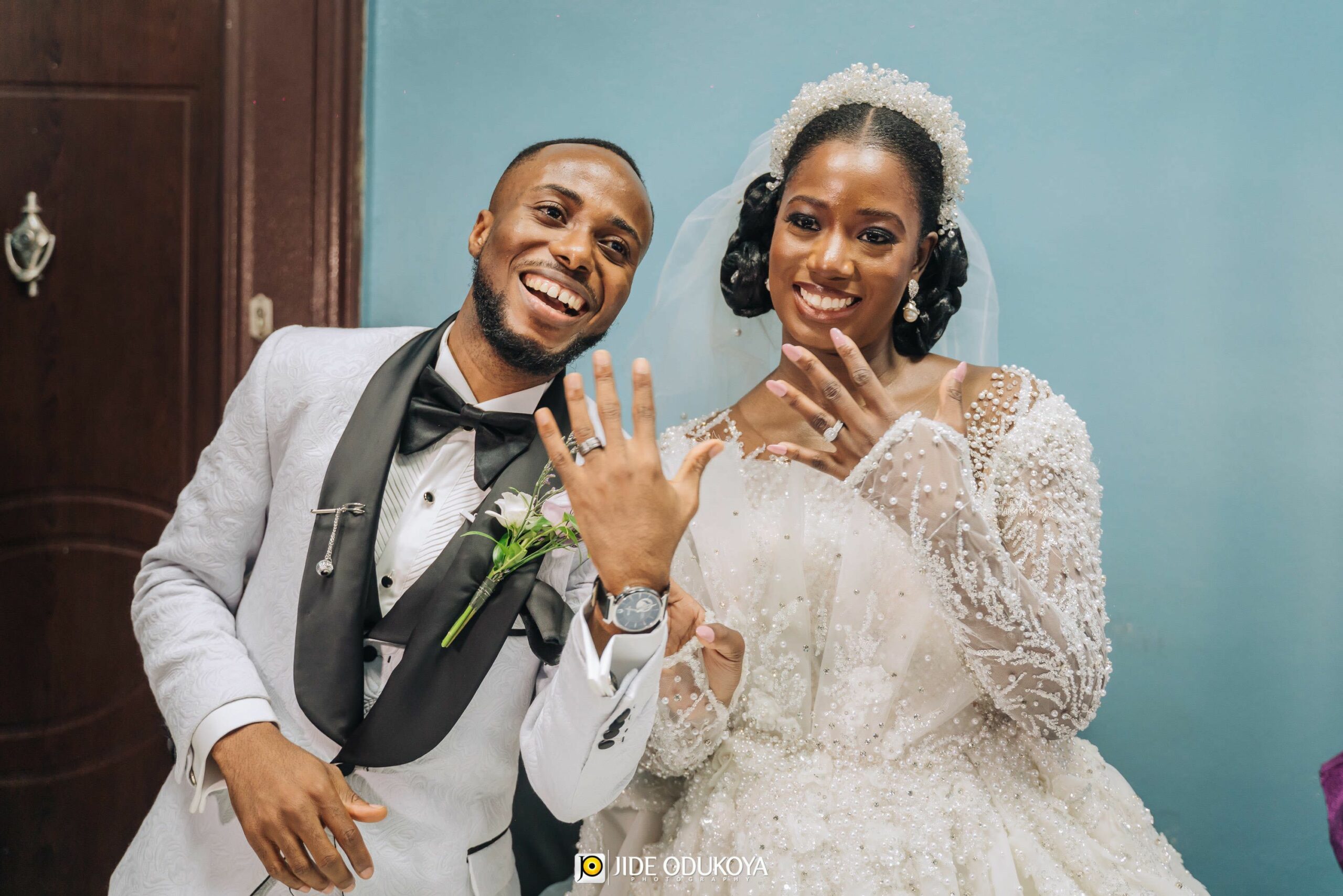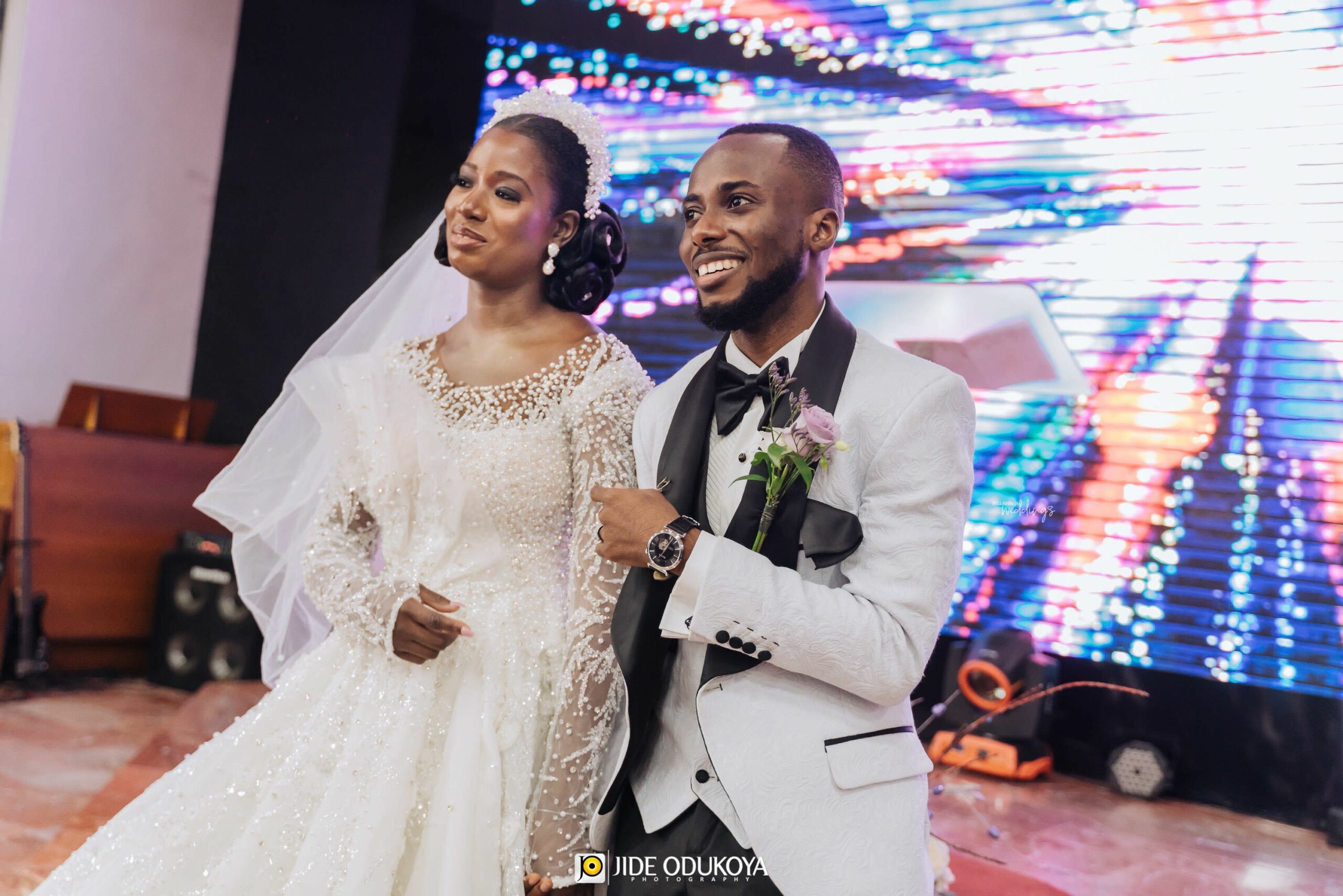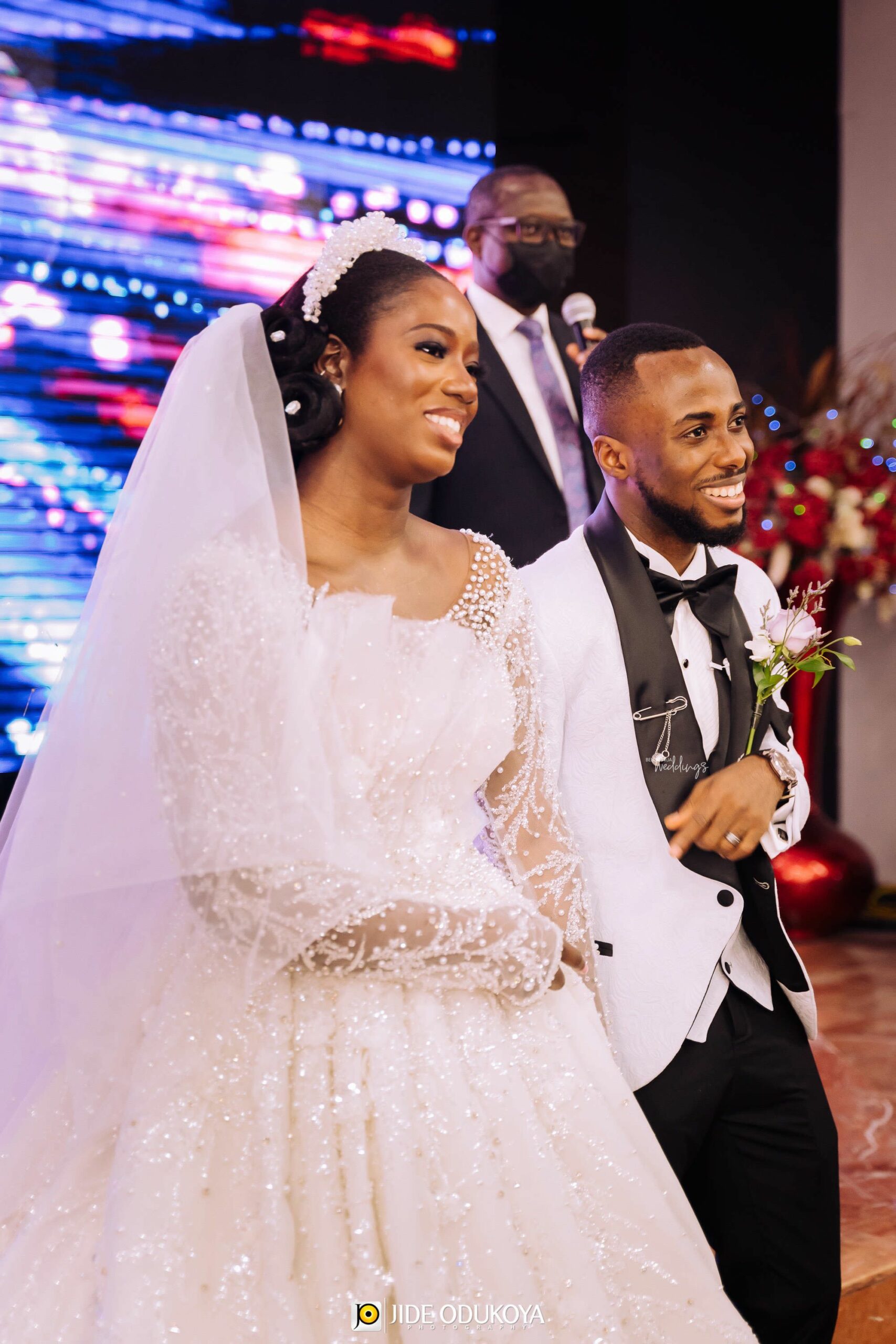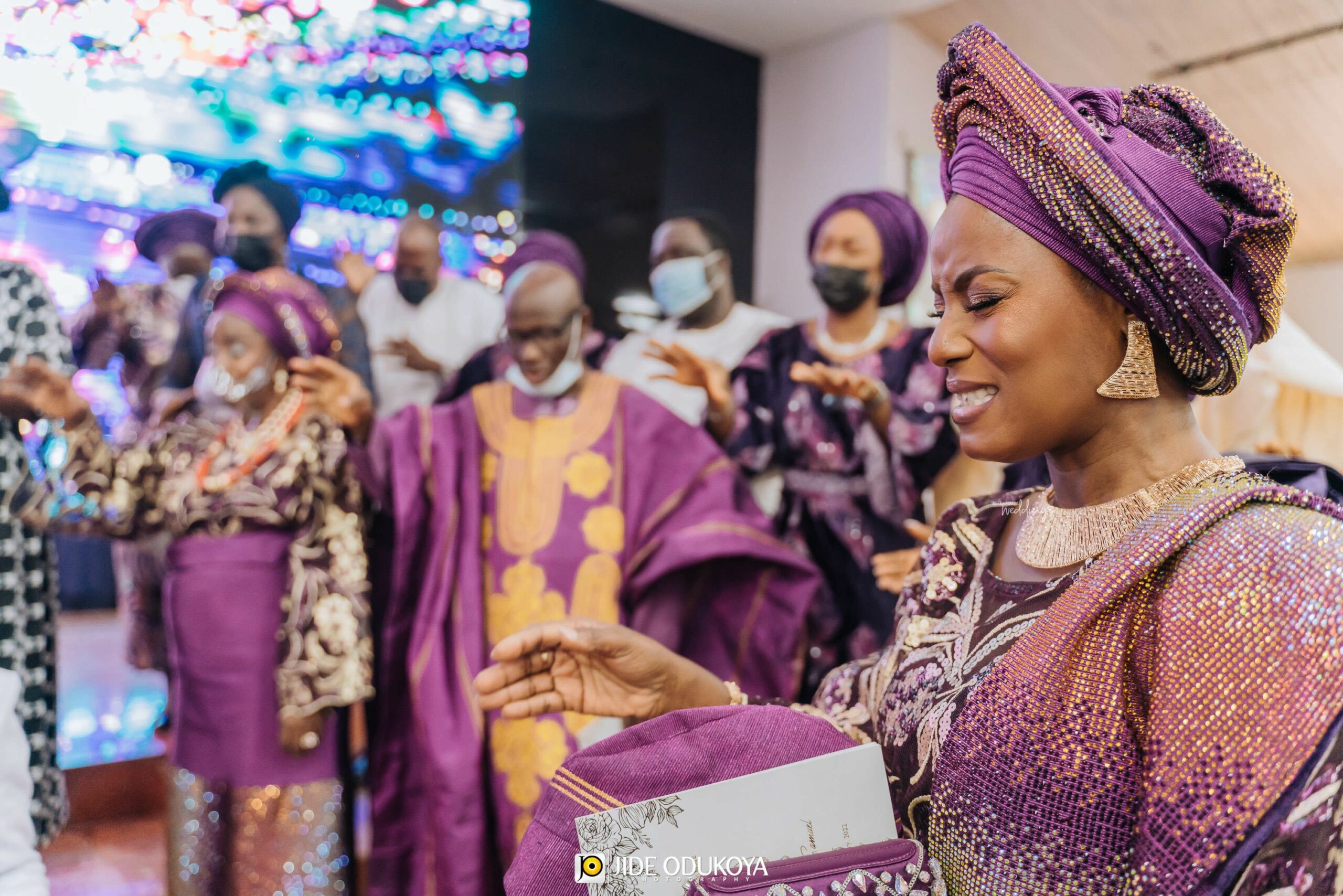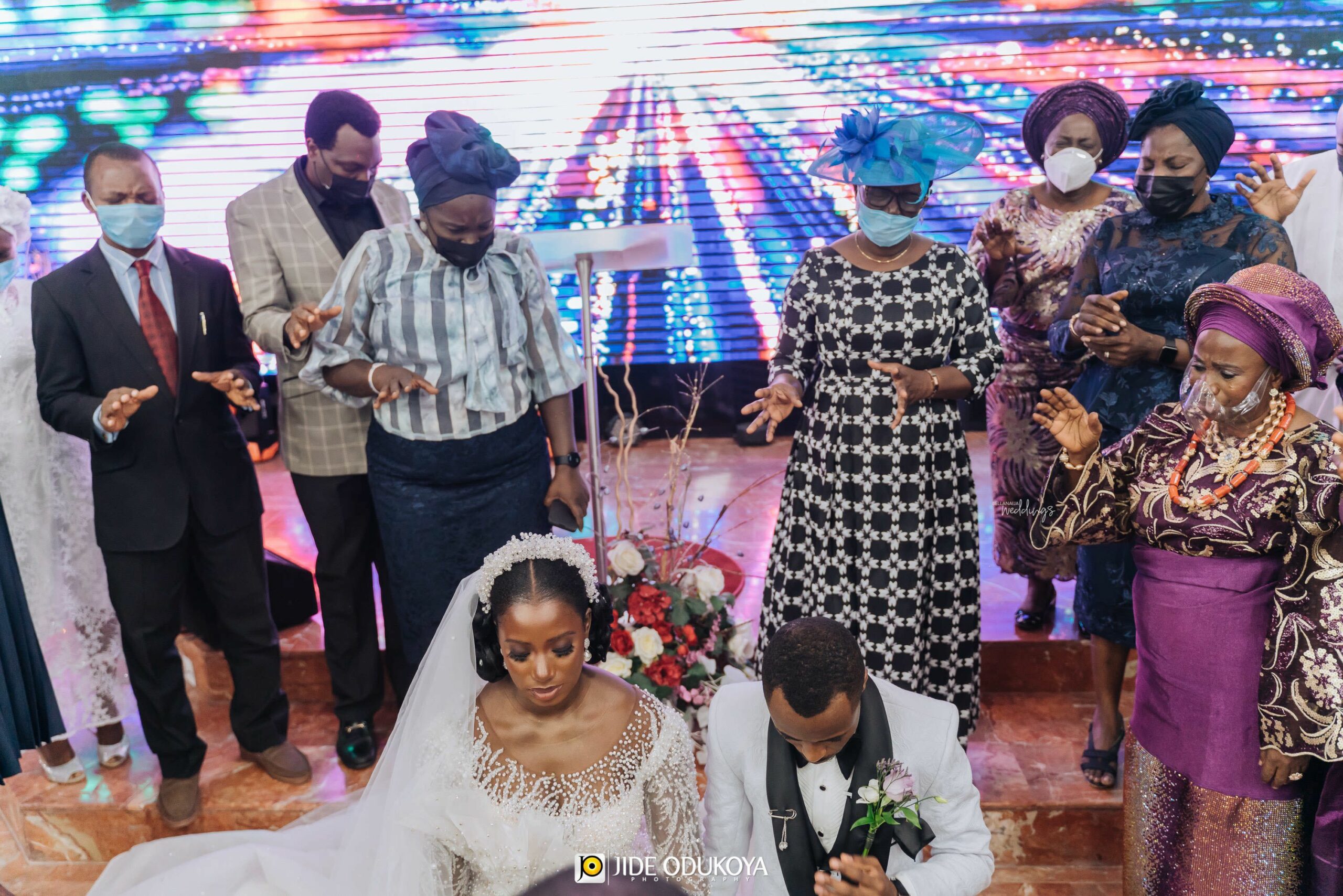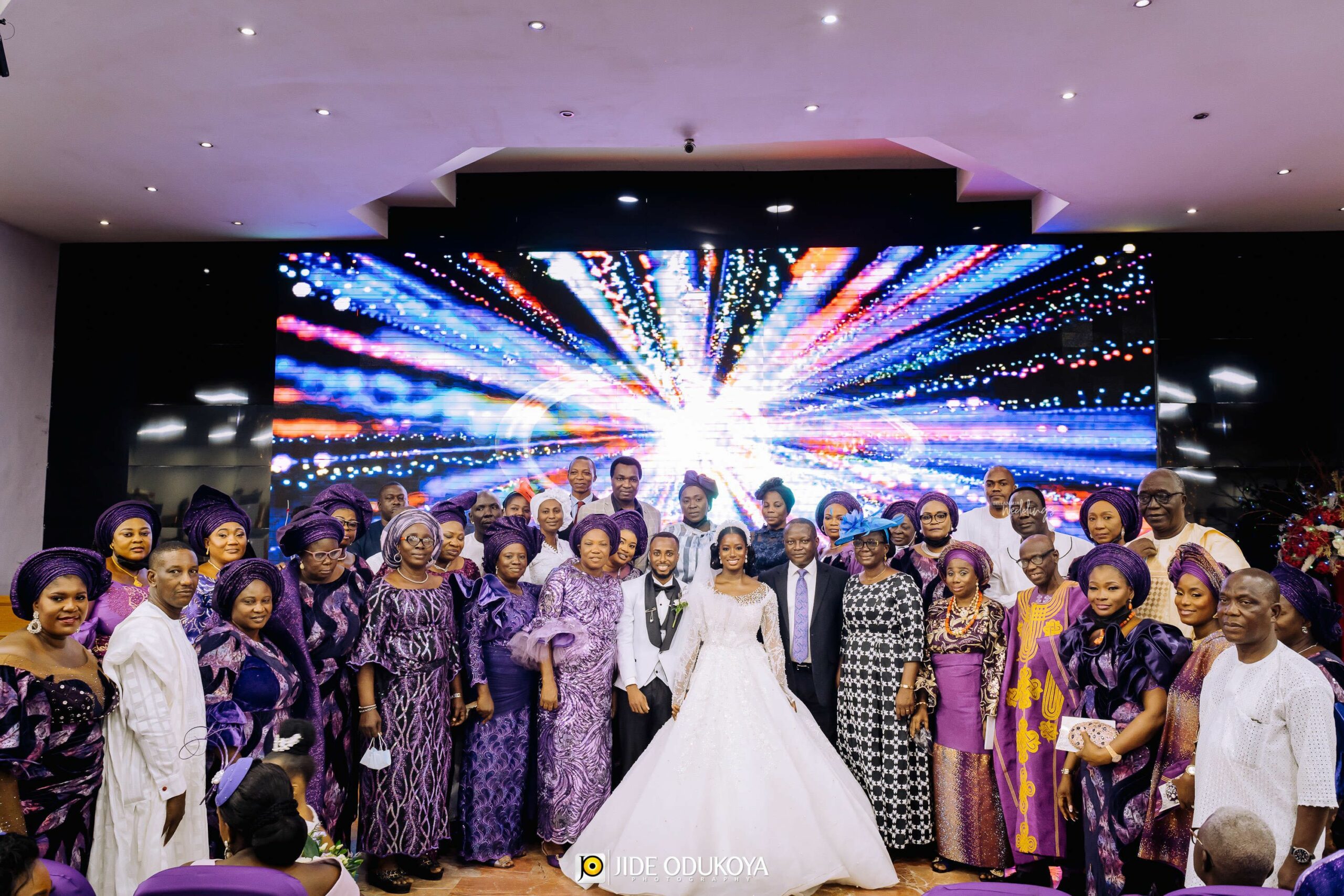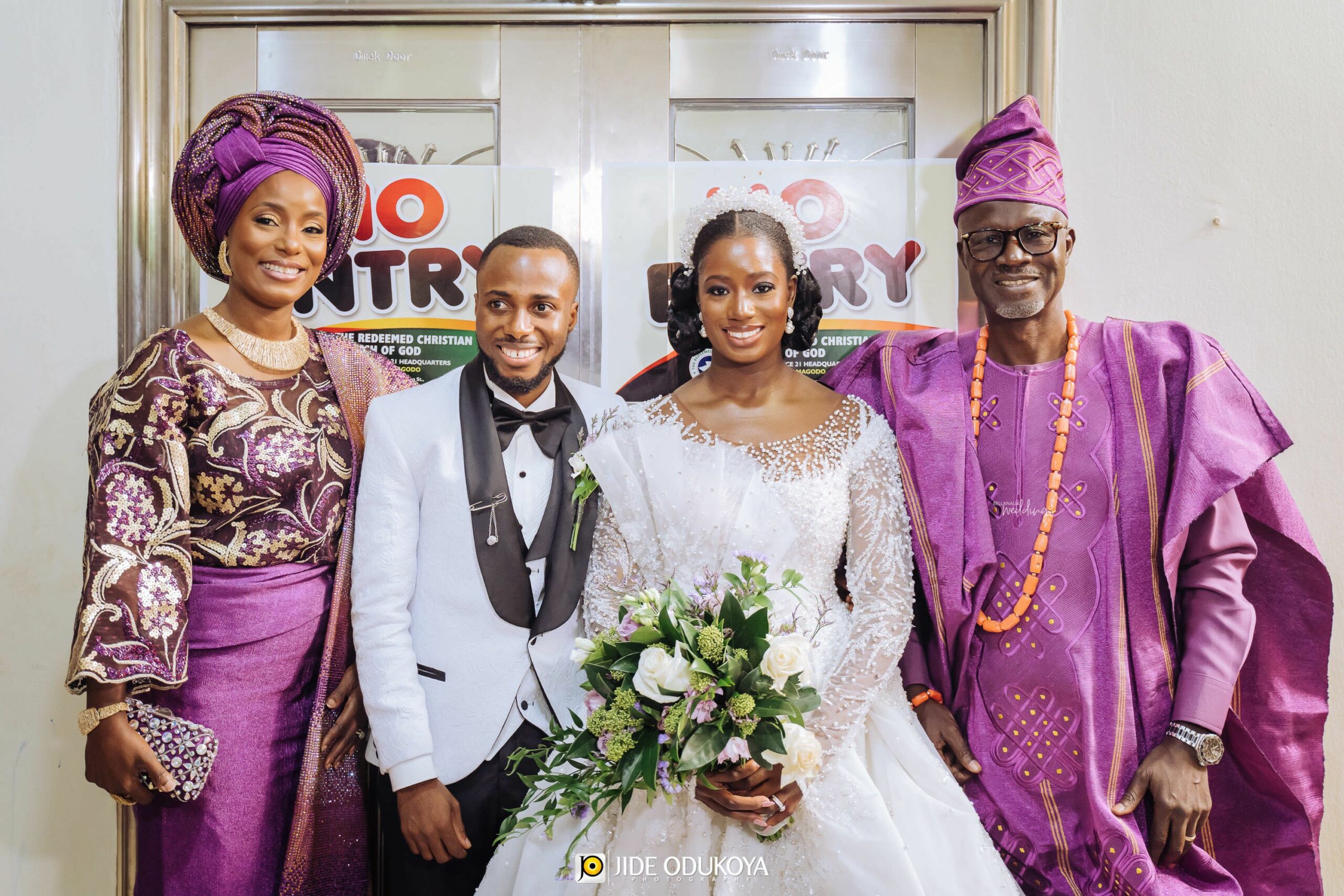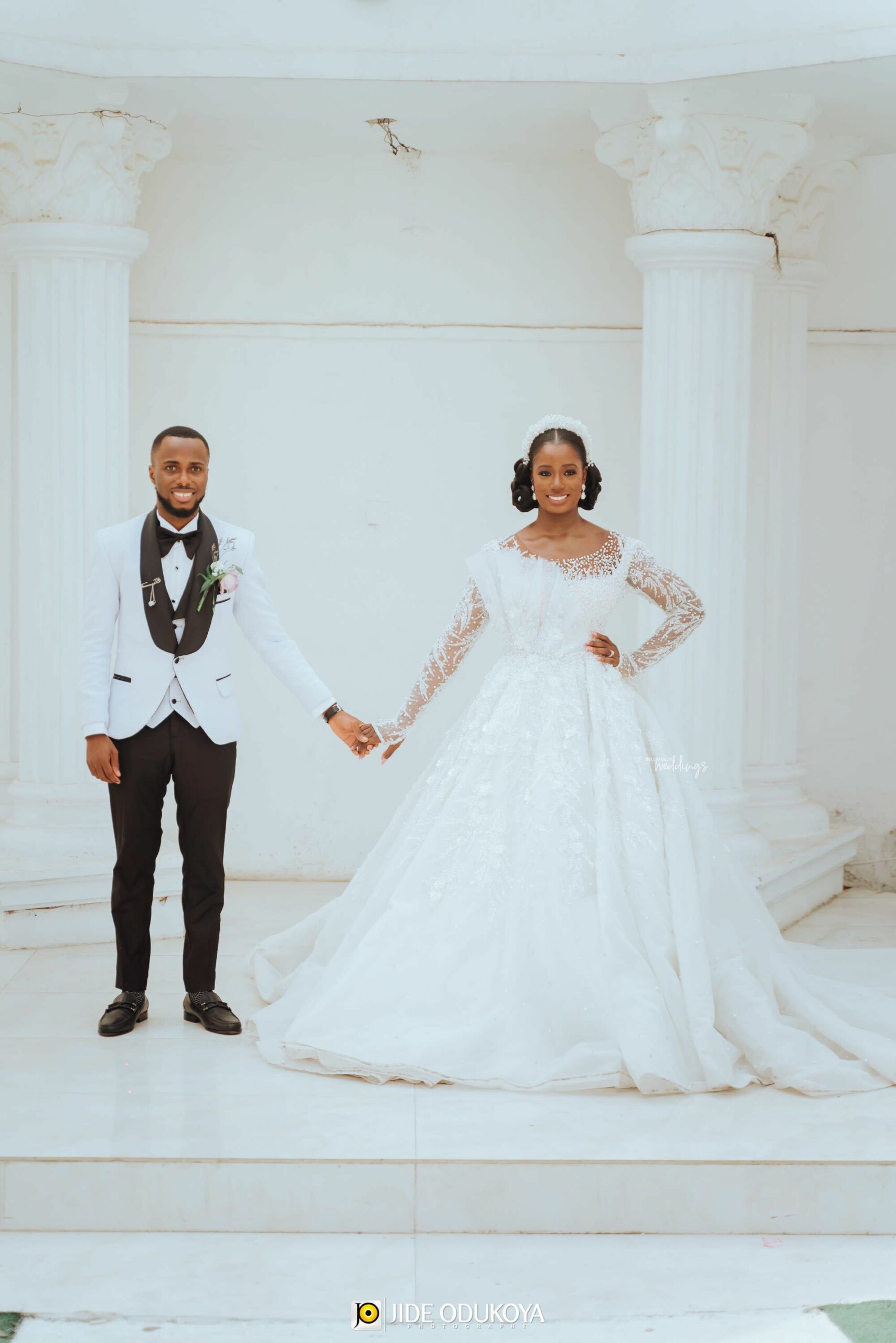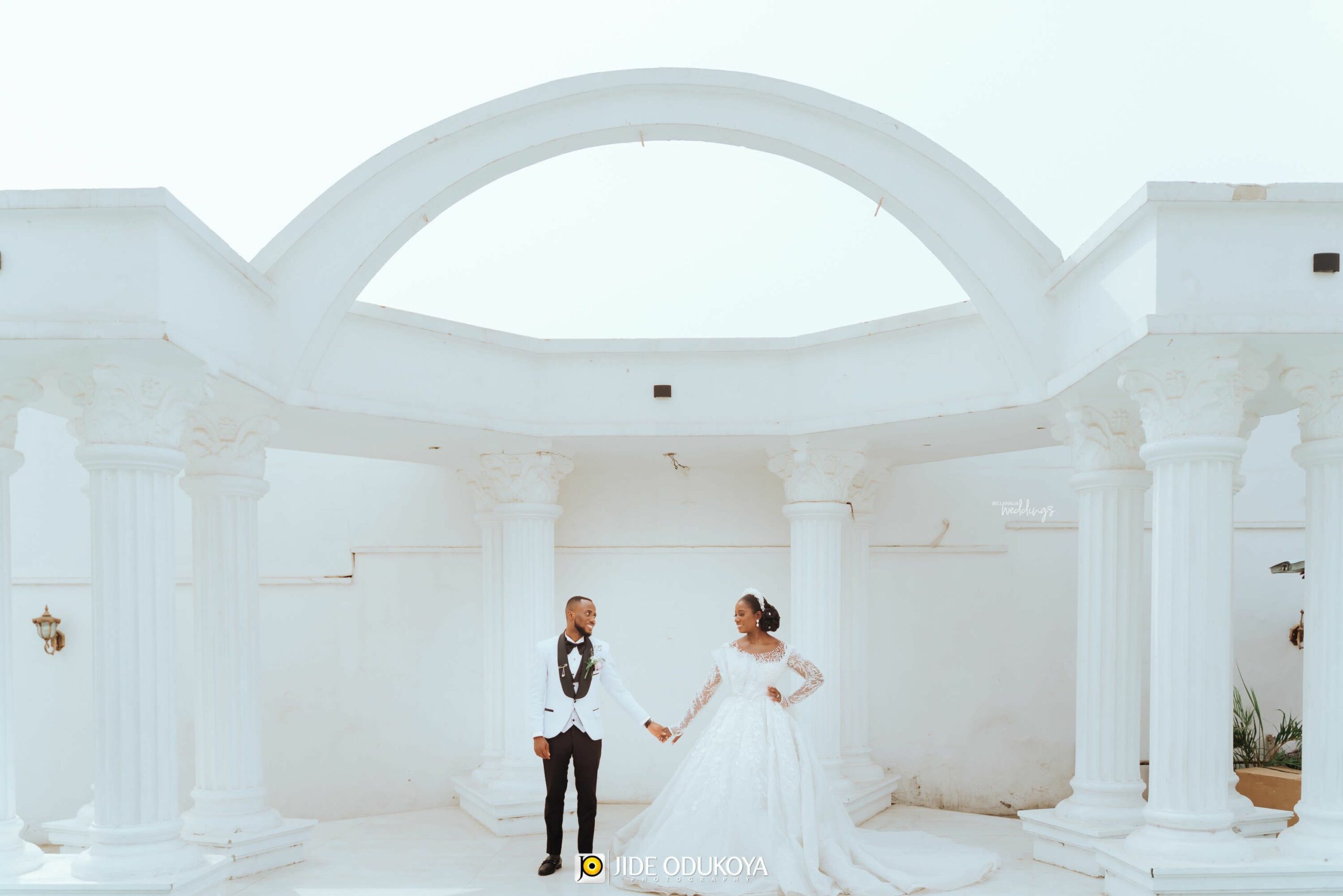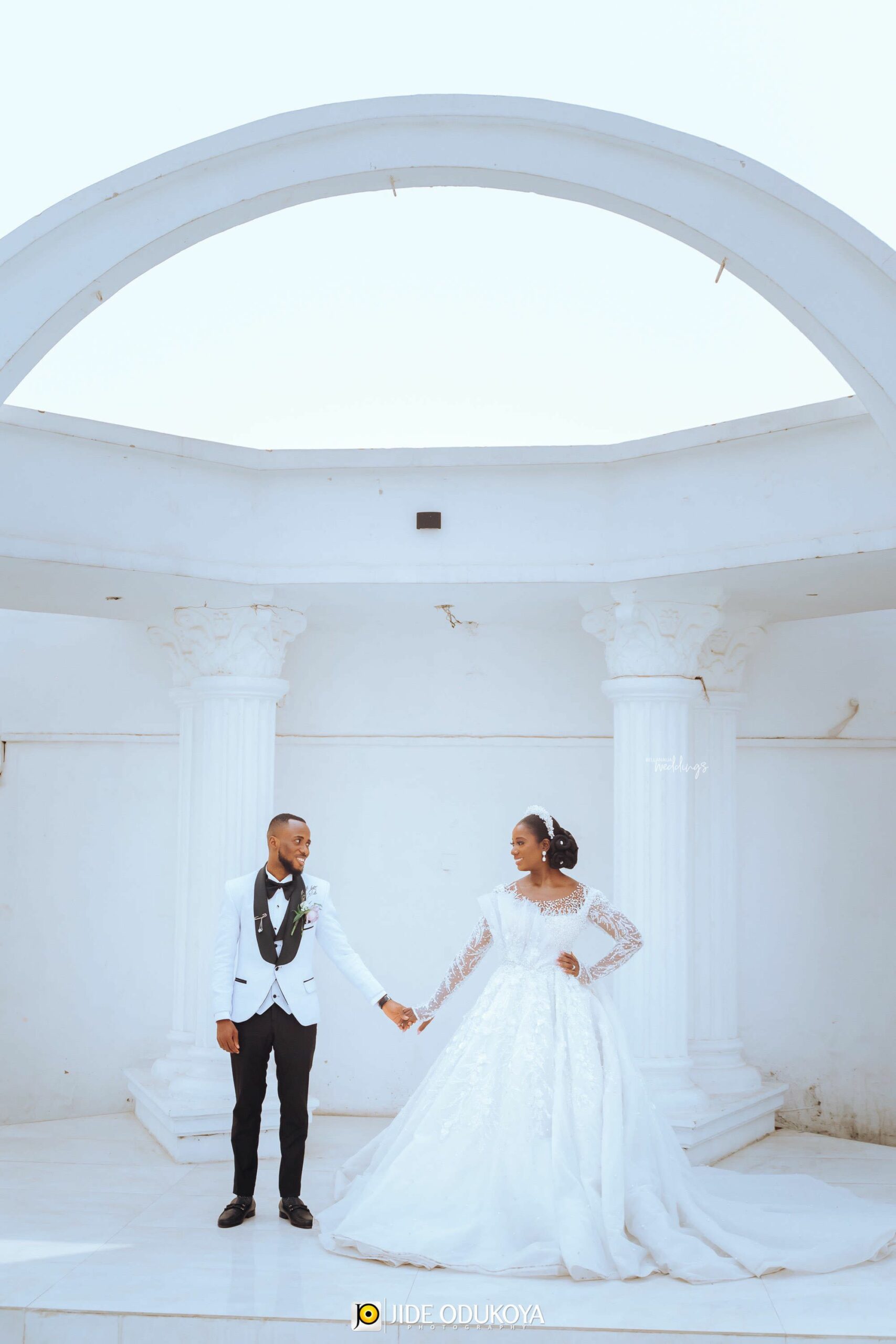 It's Reception O'Clock!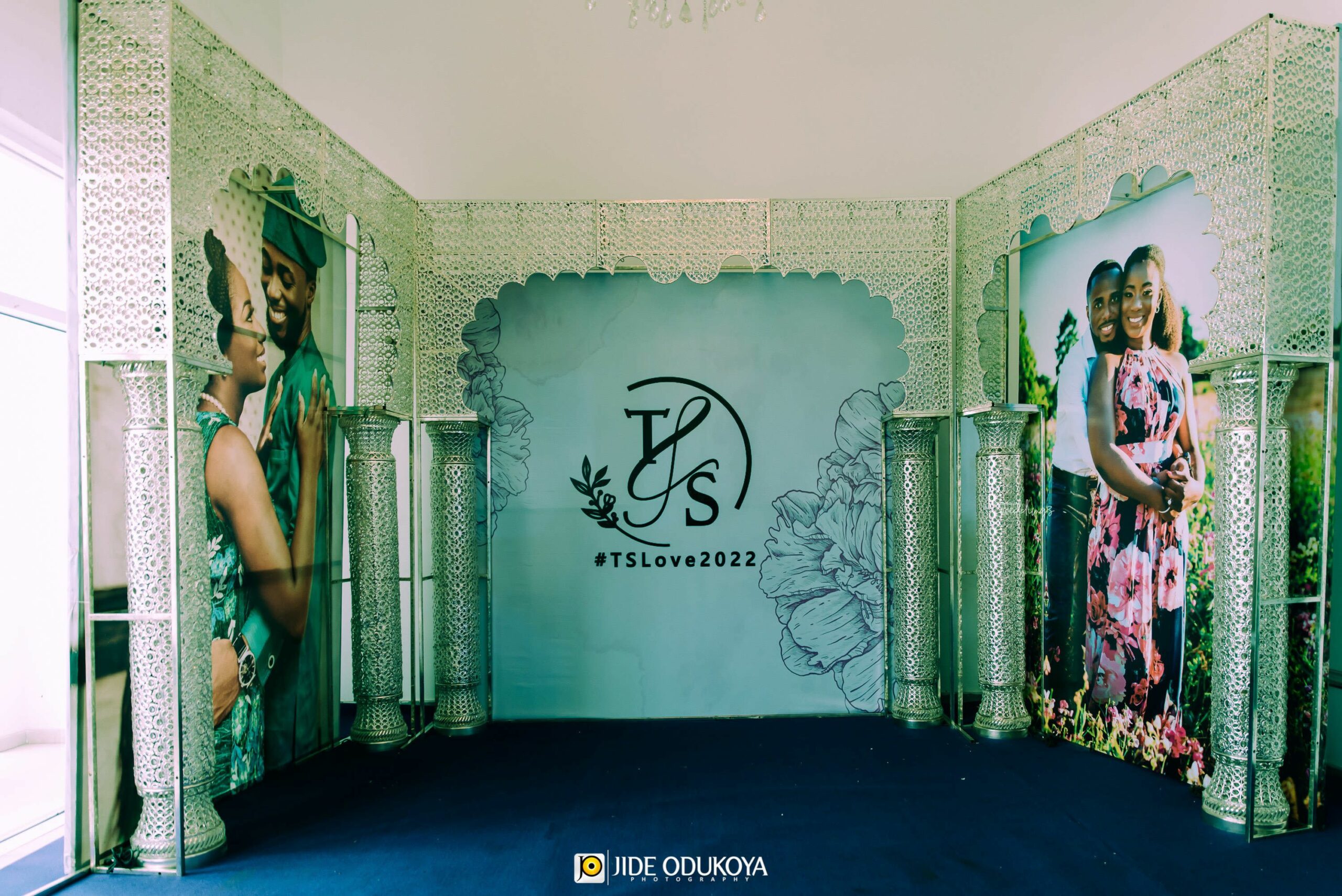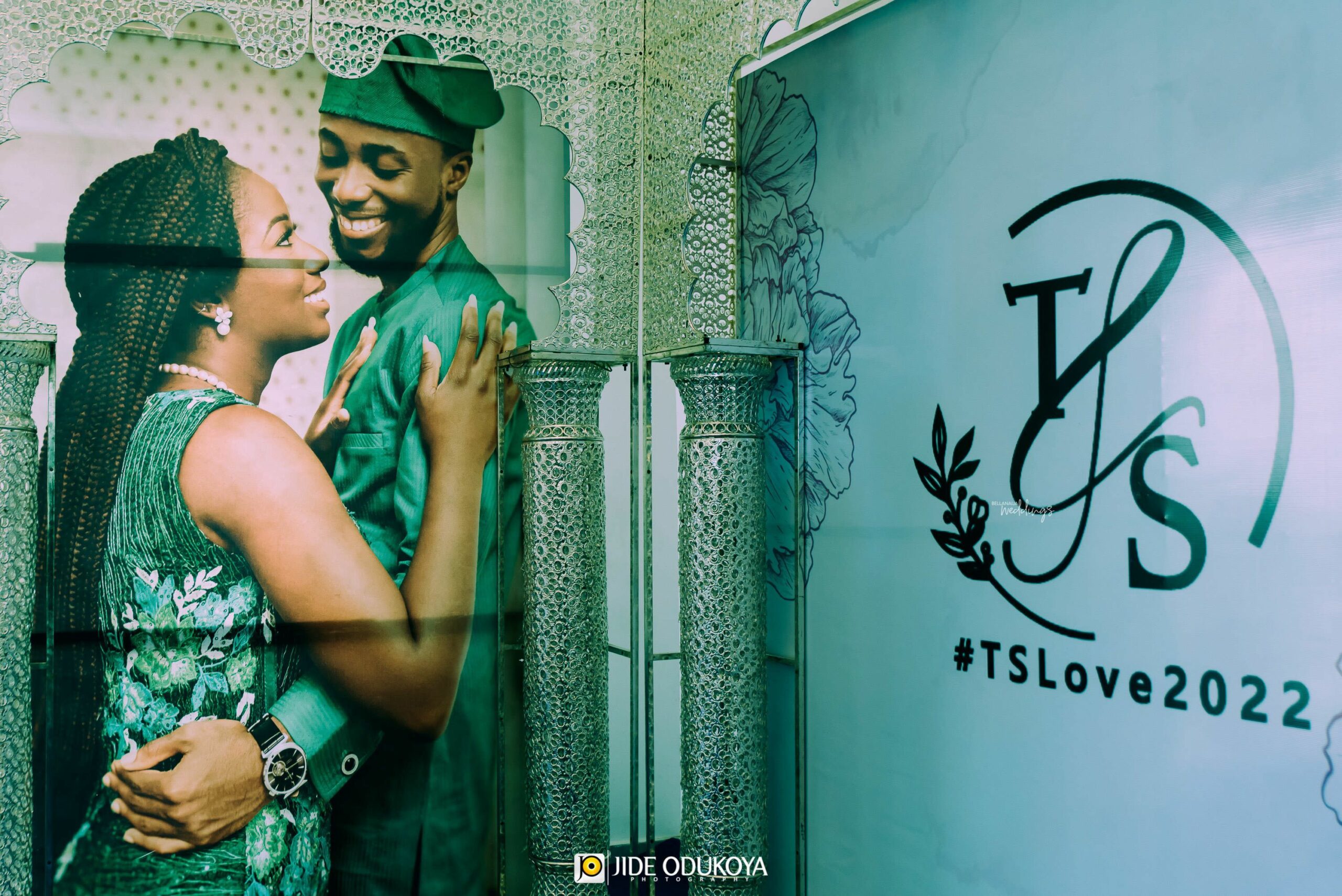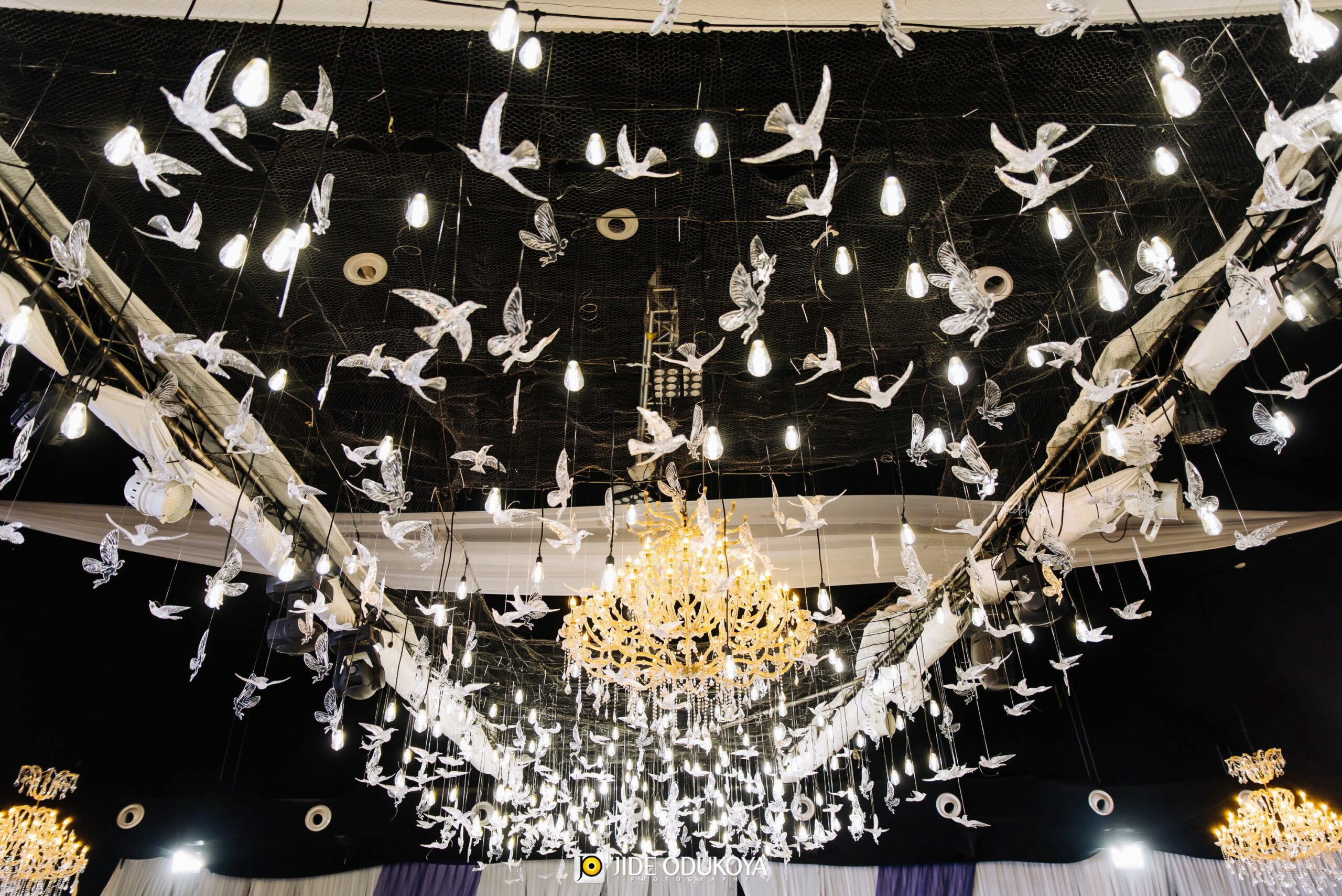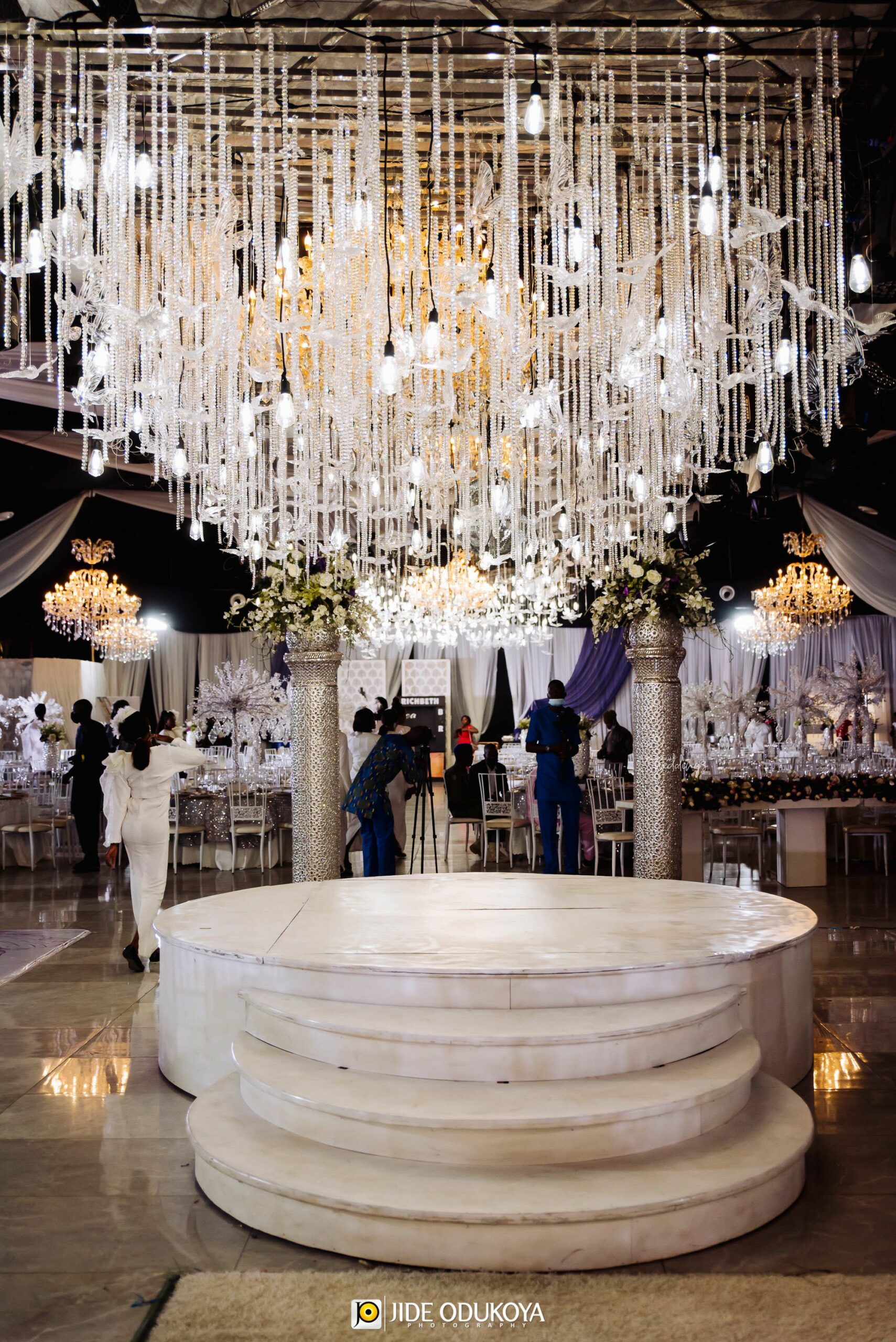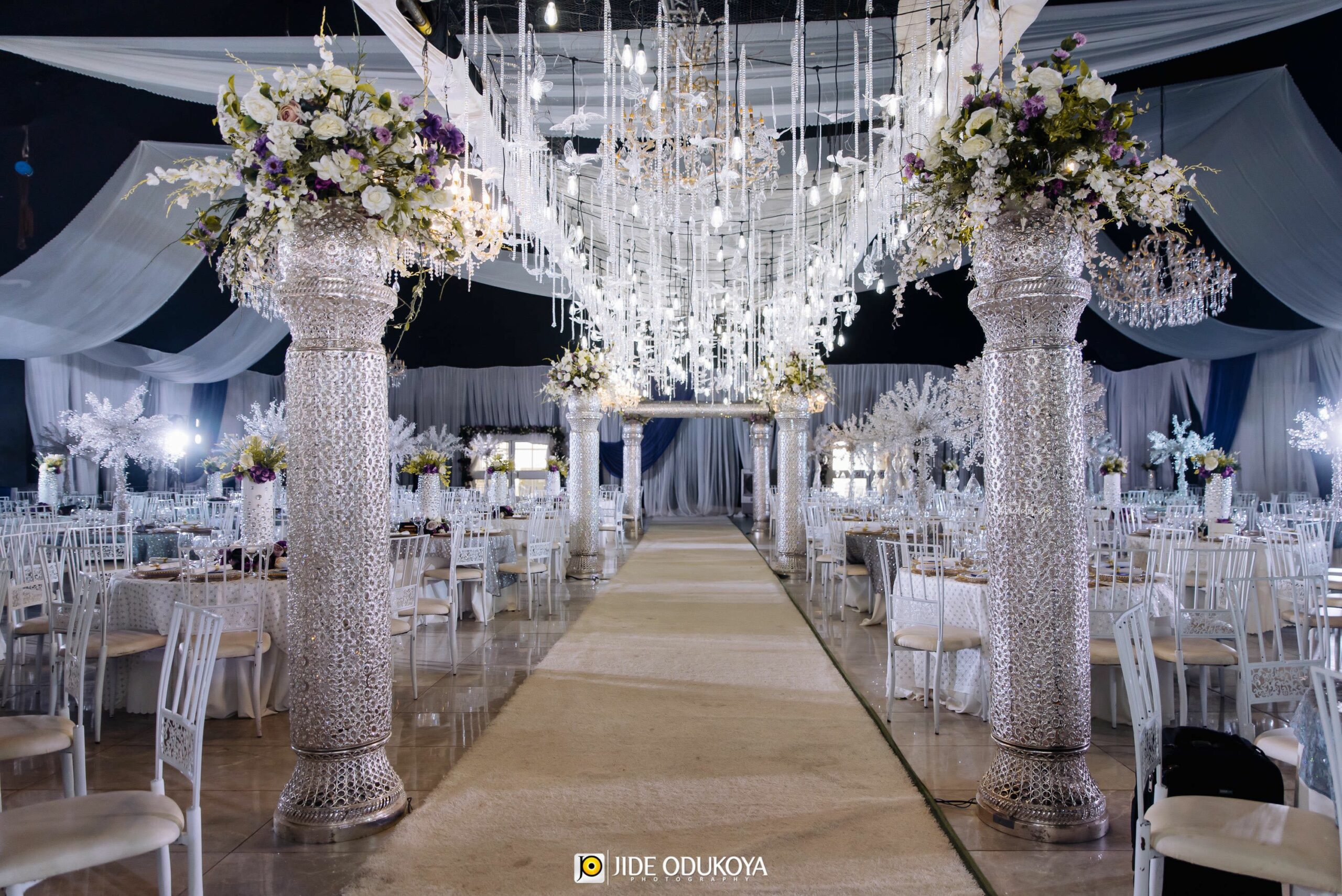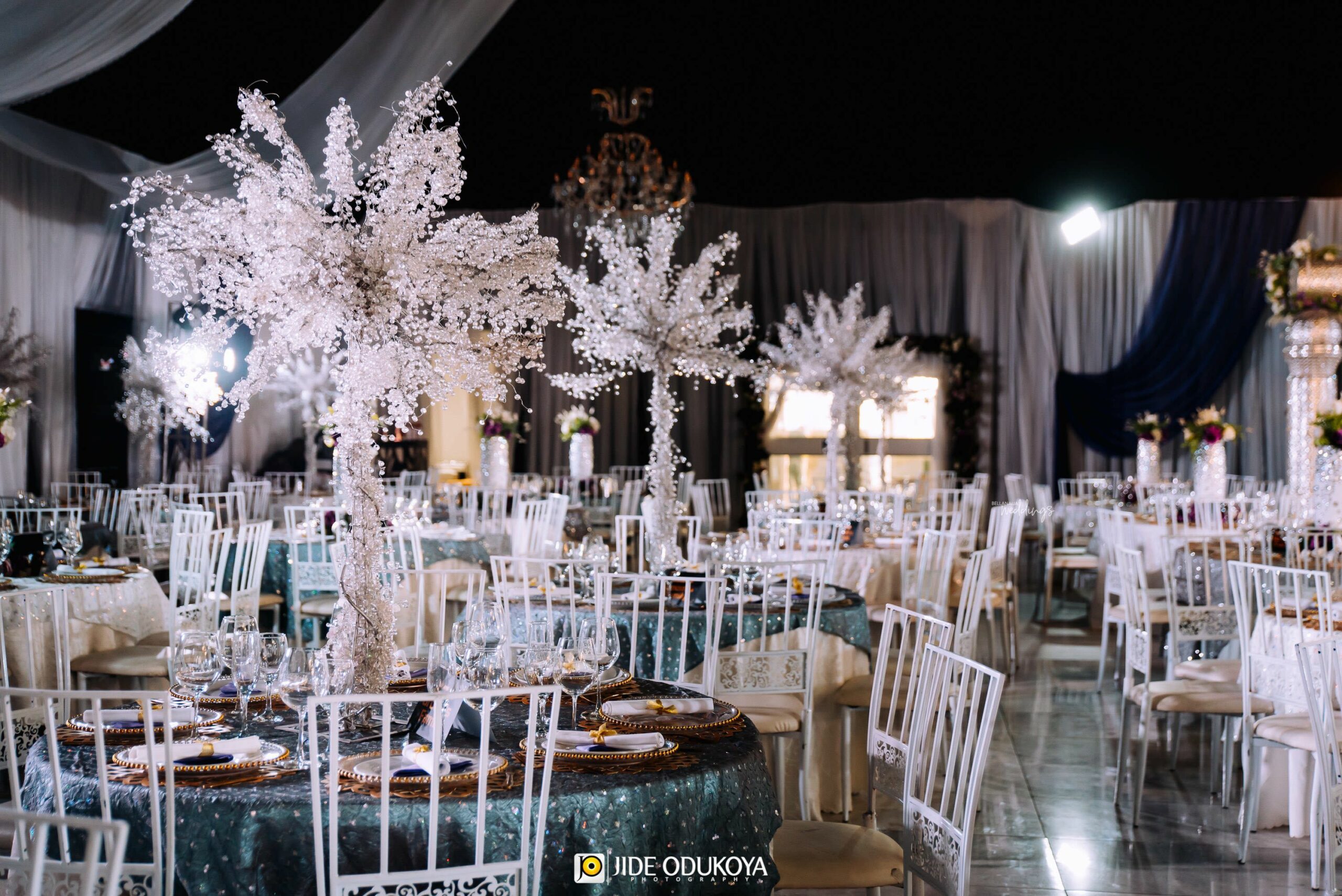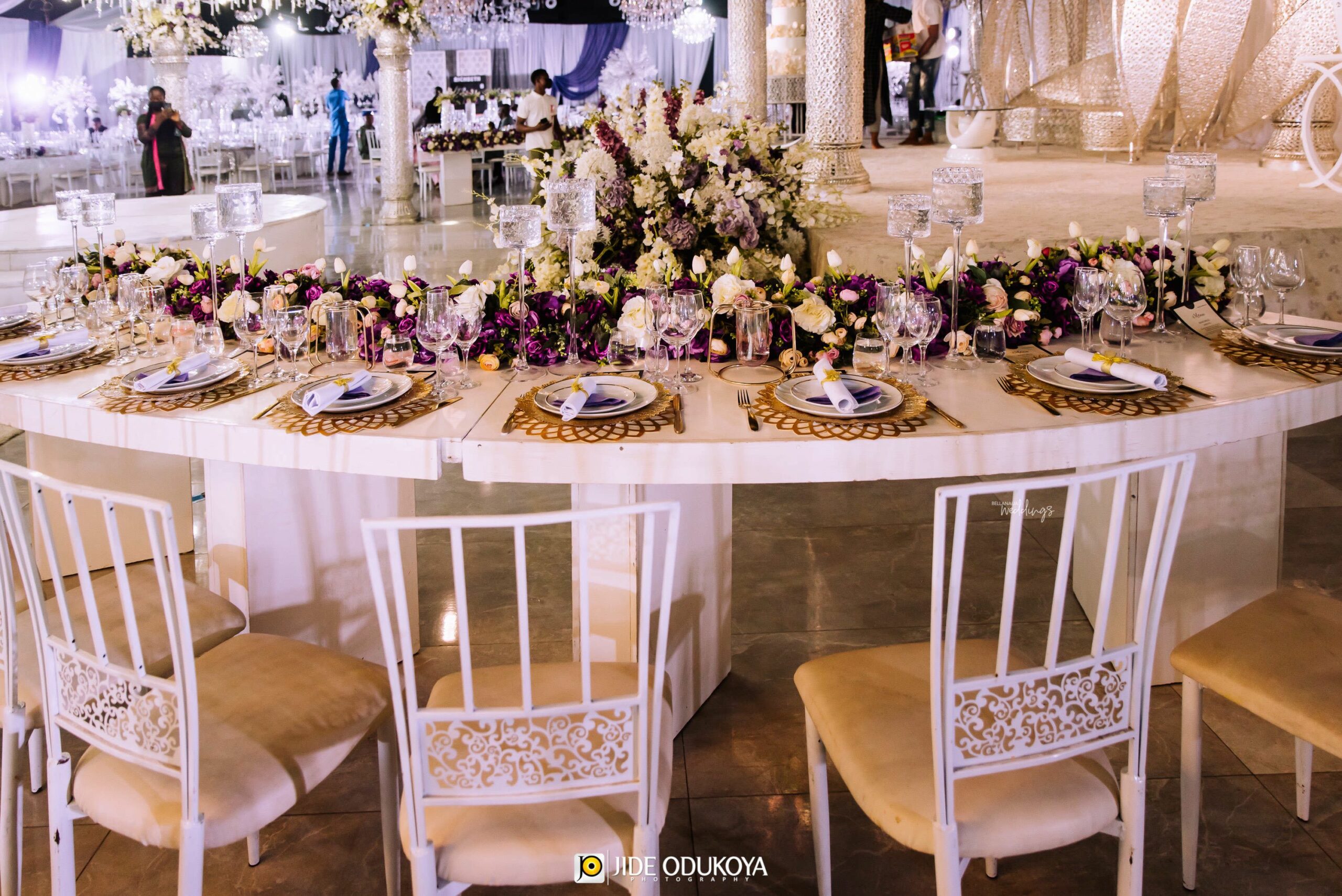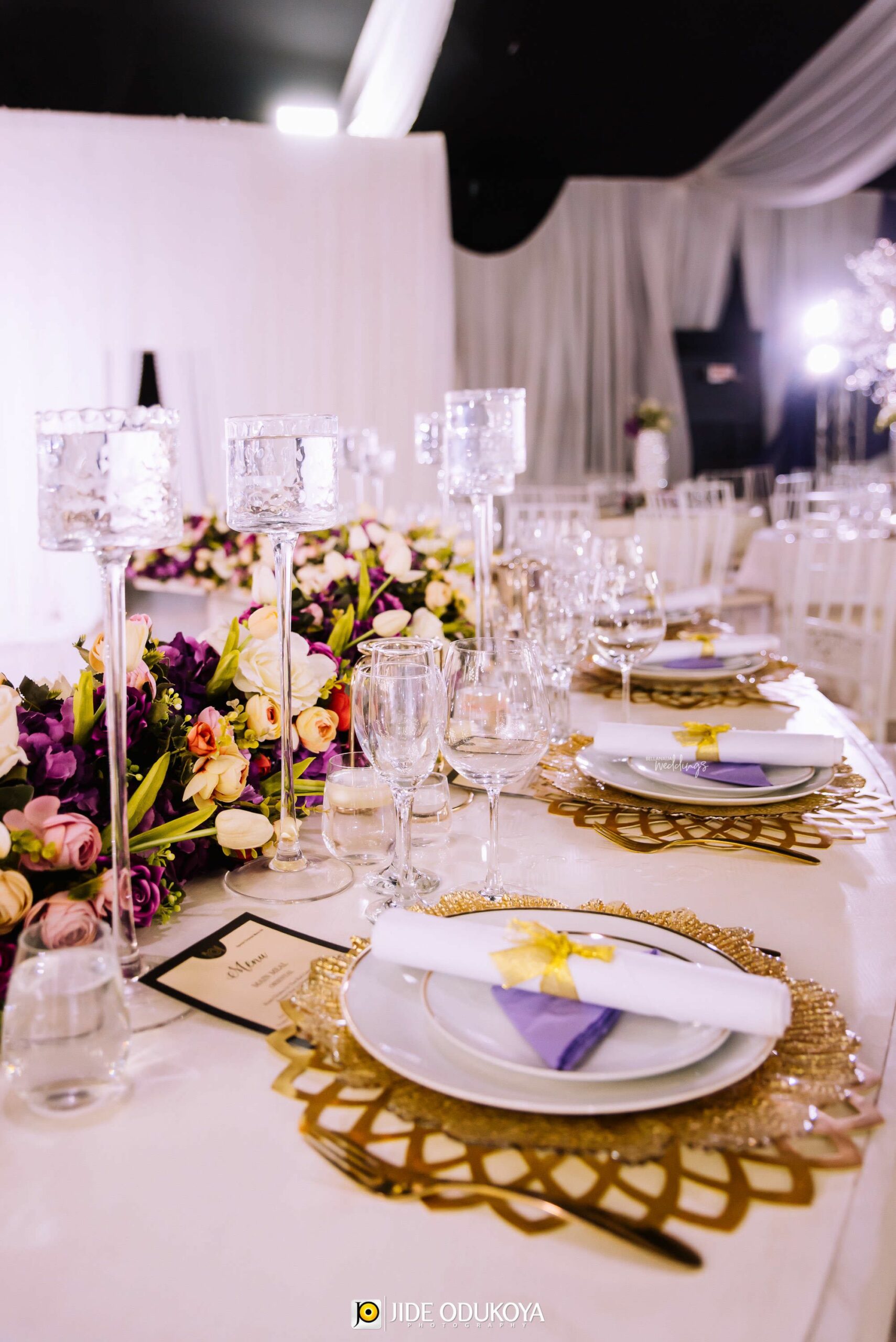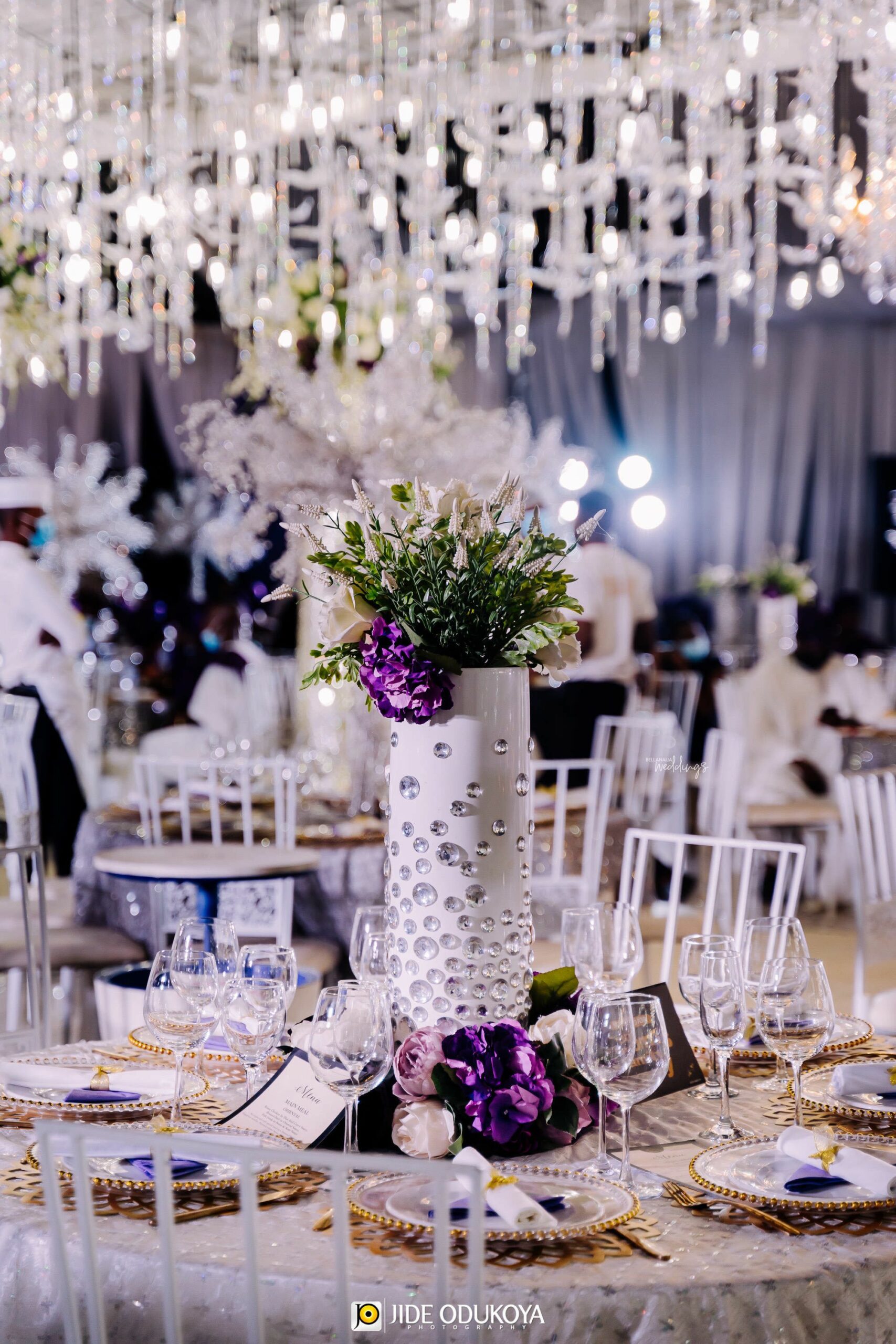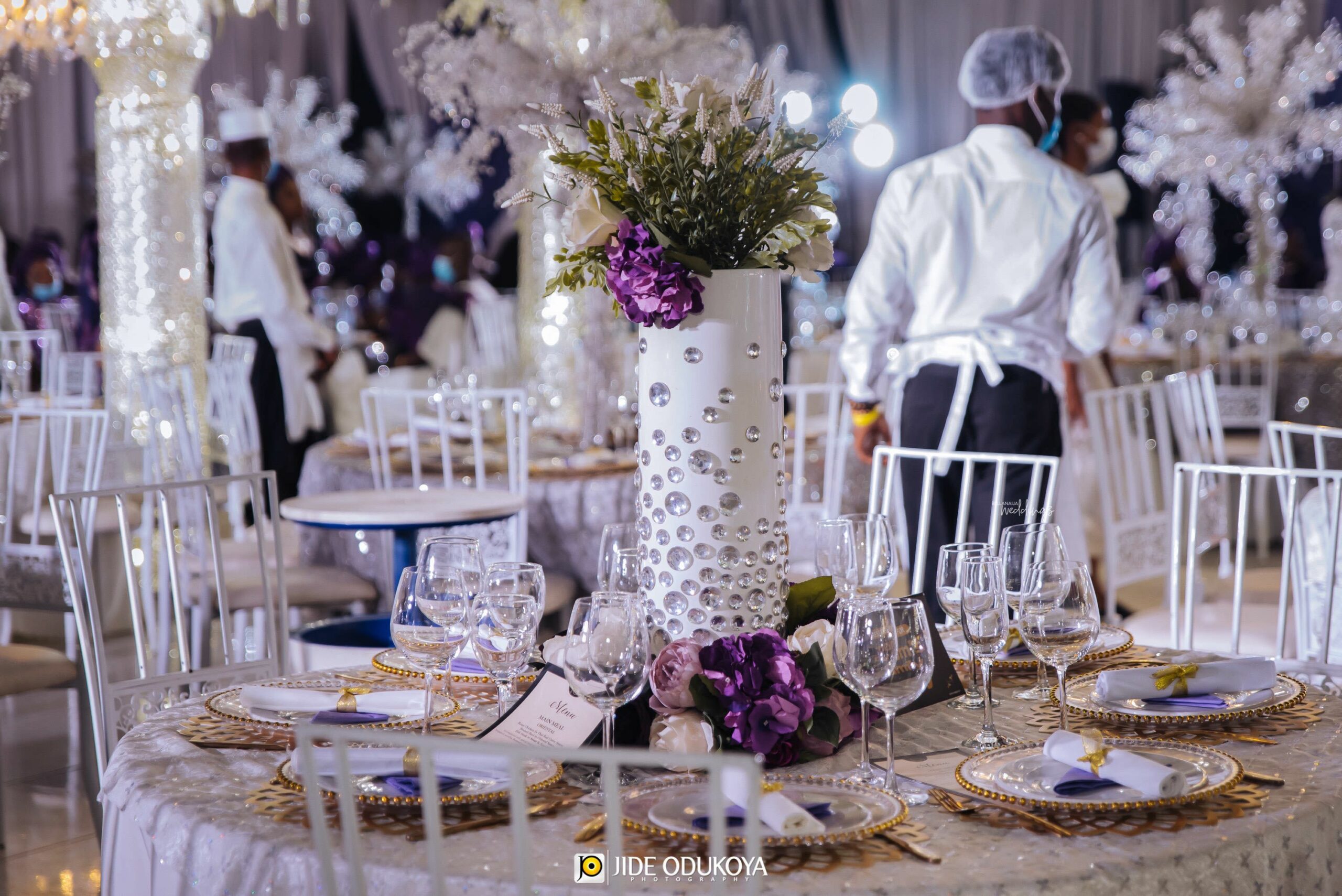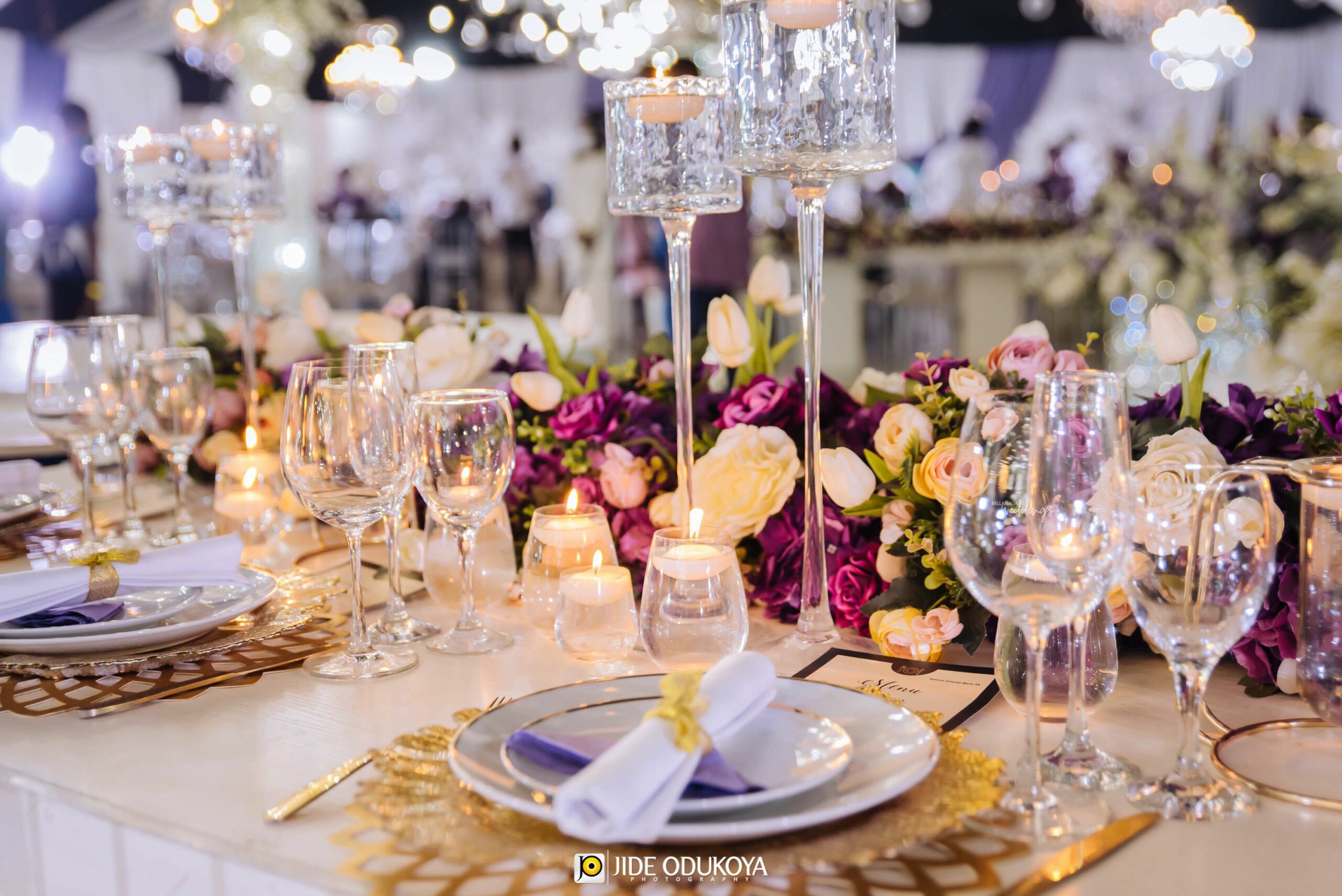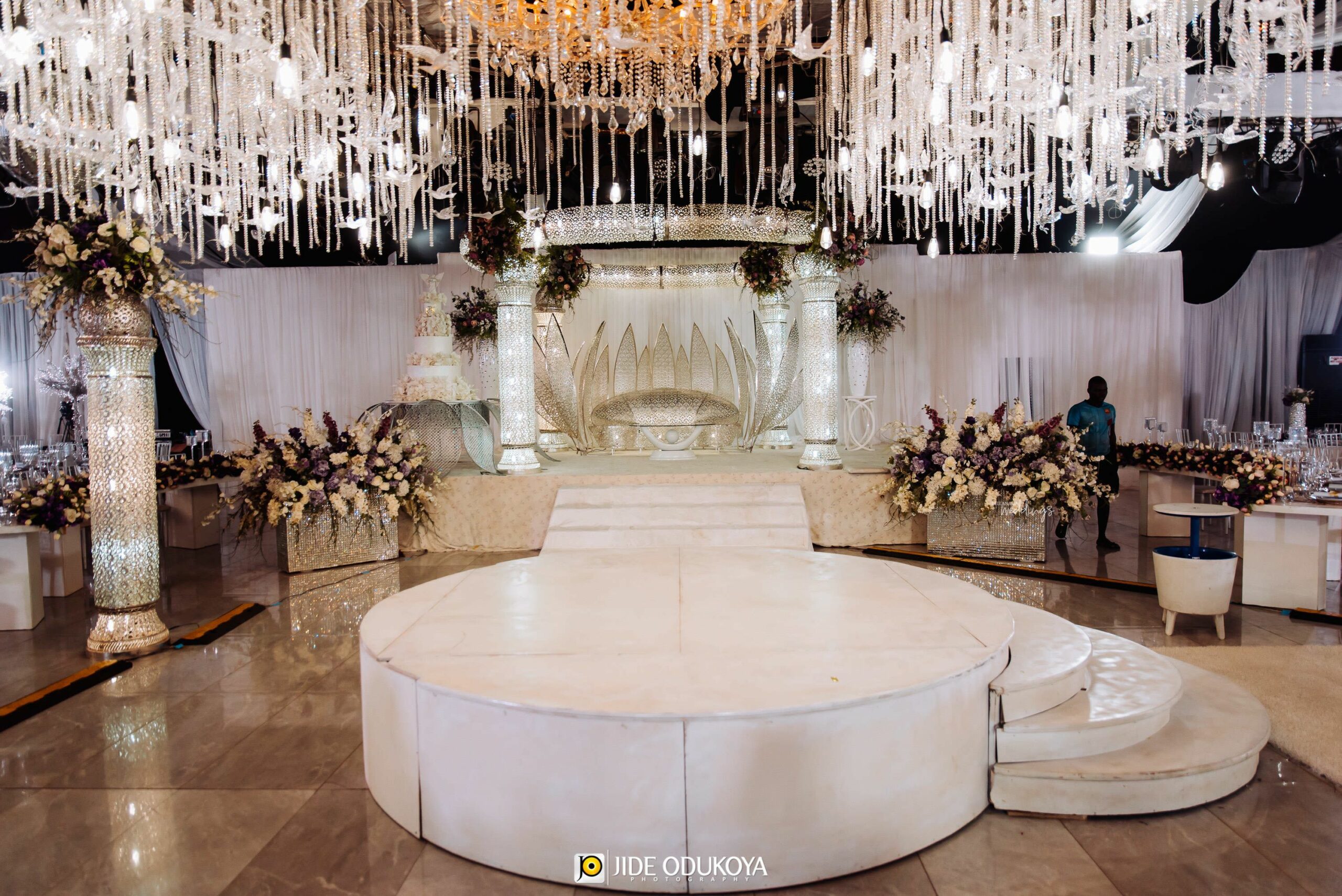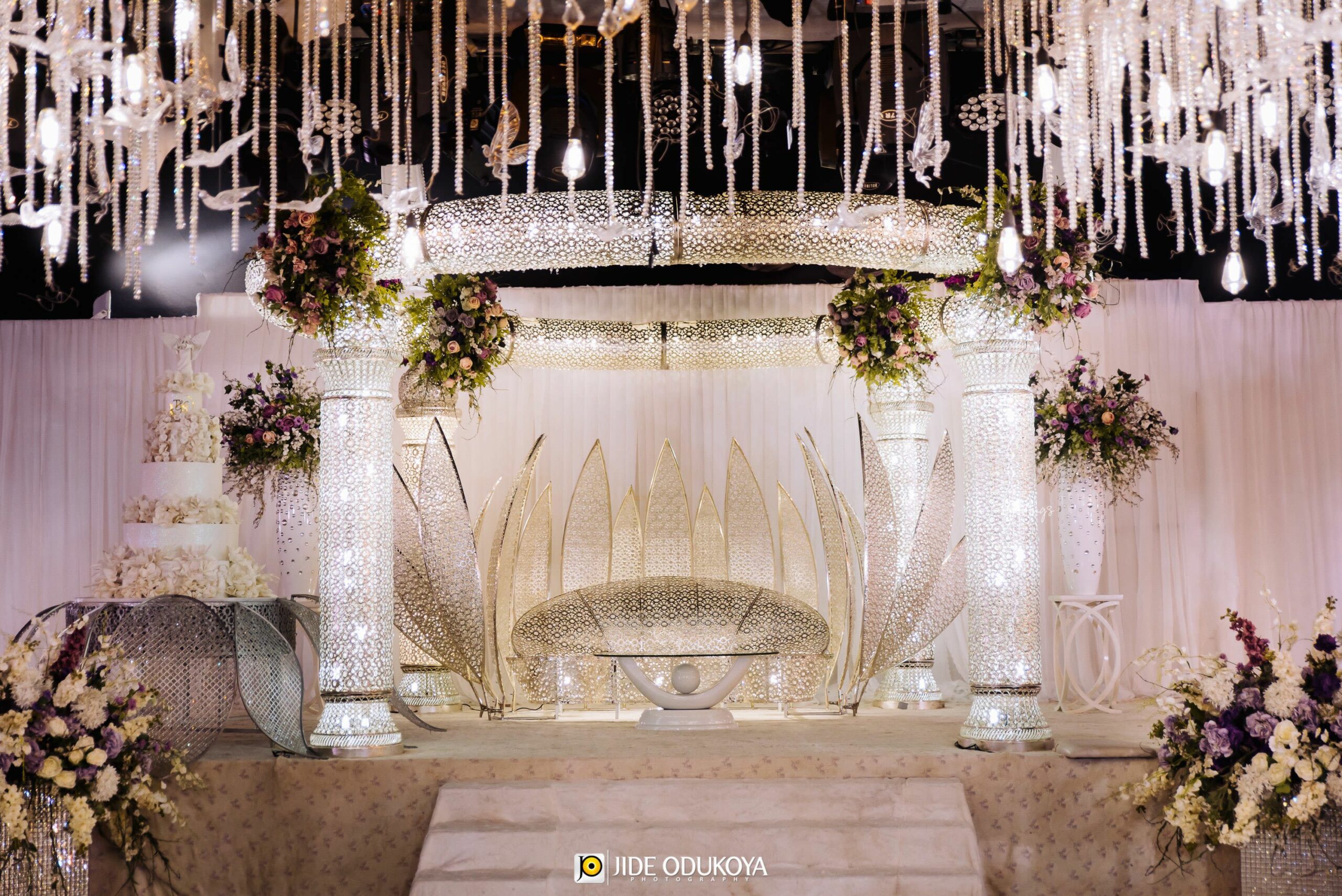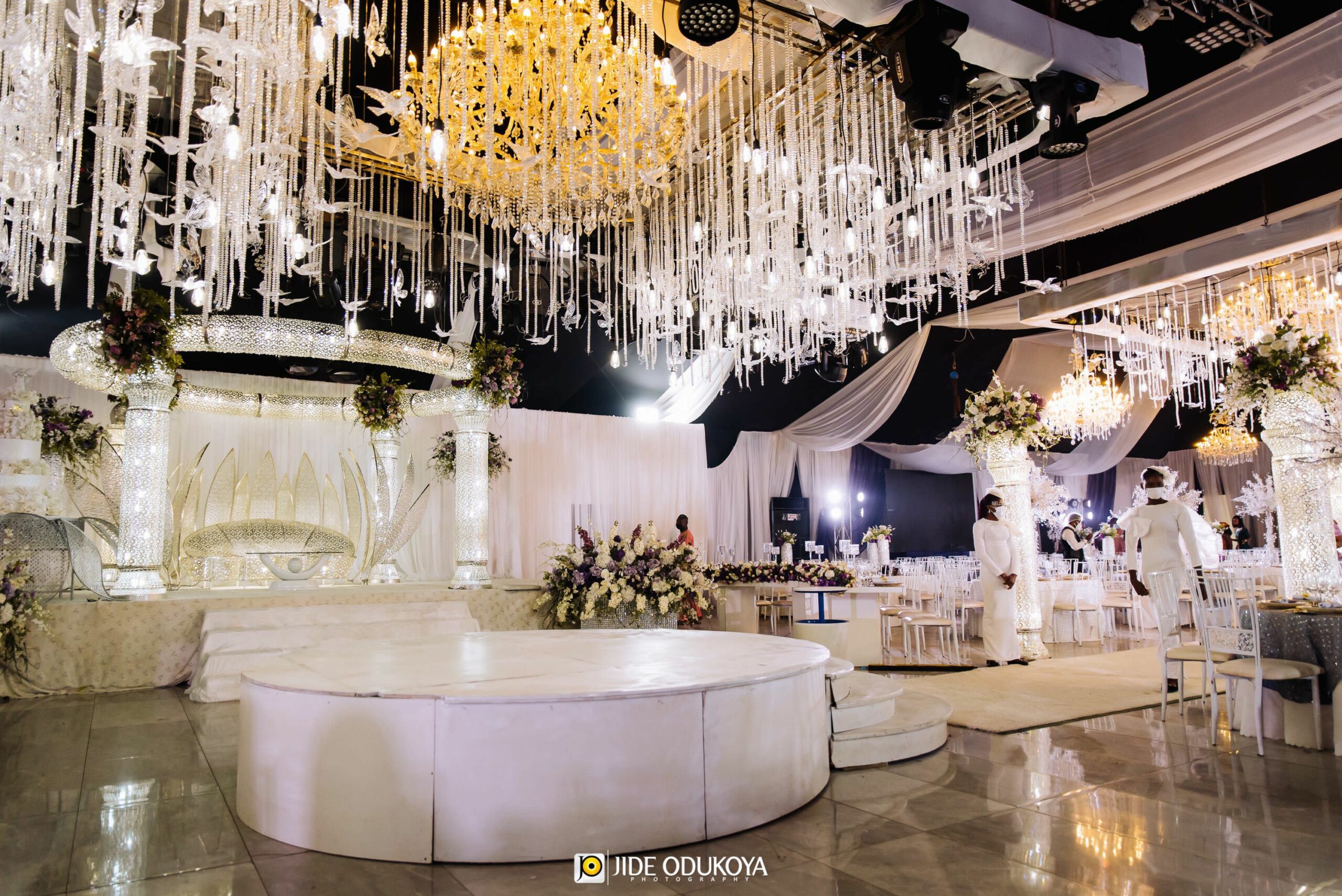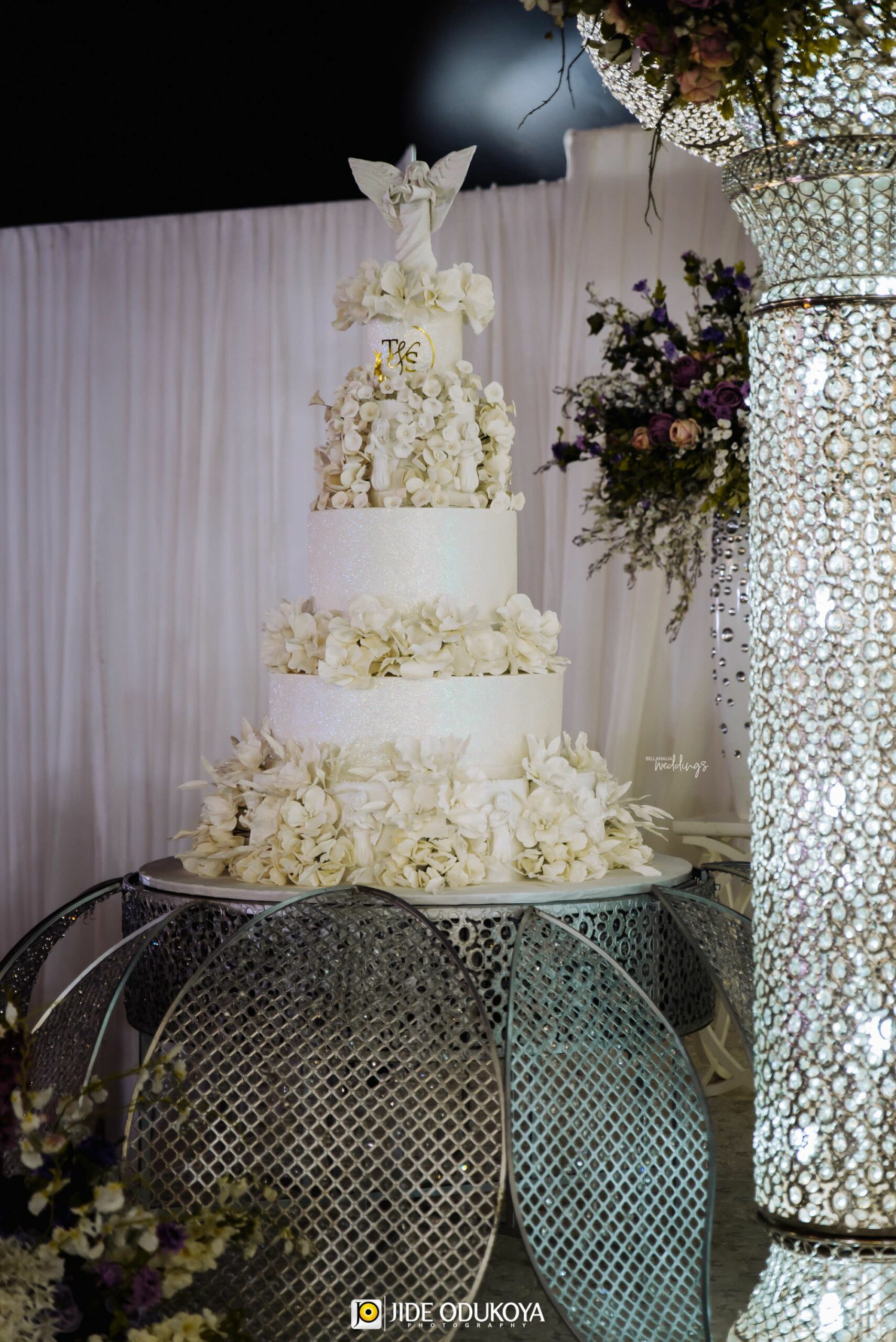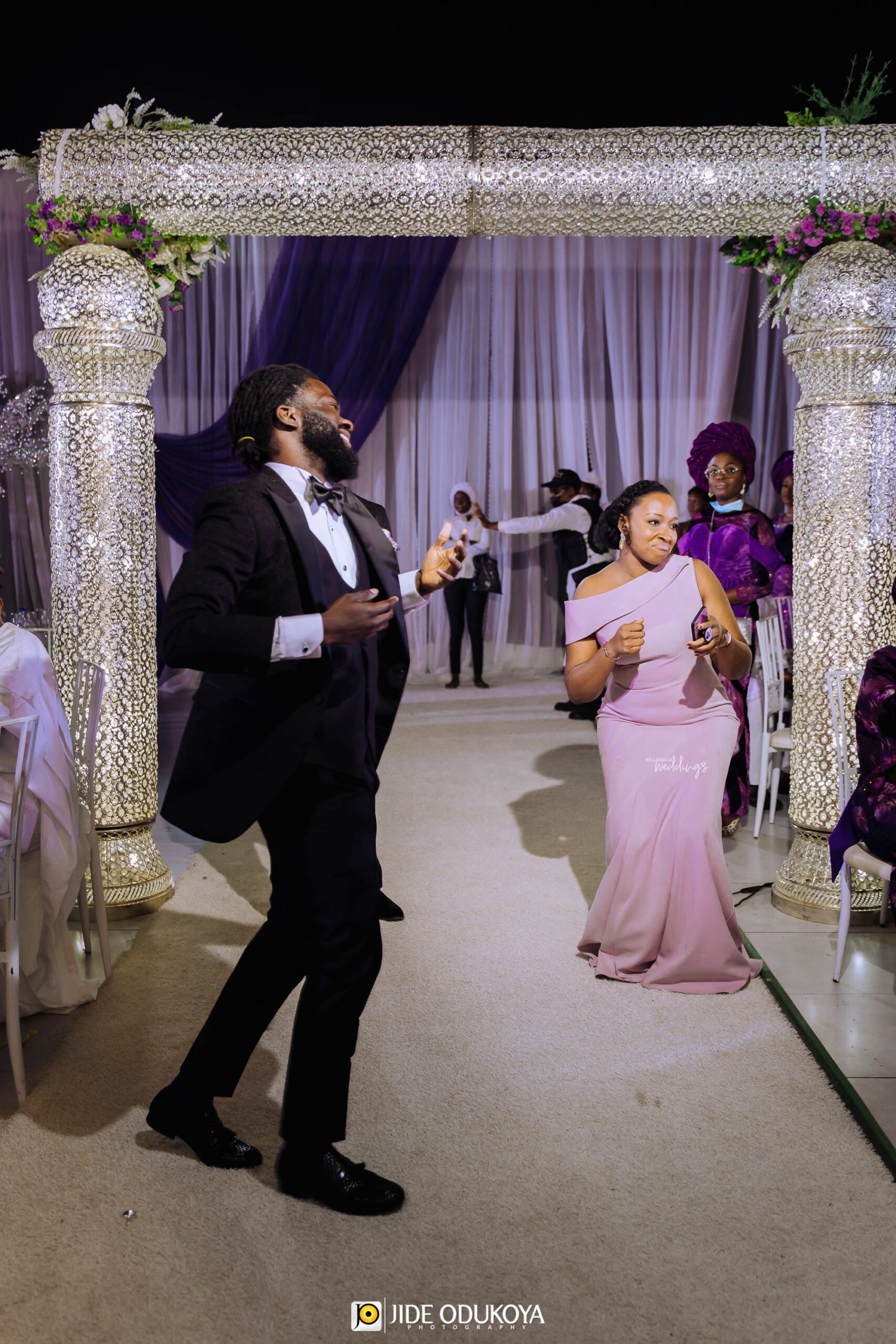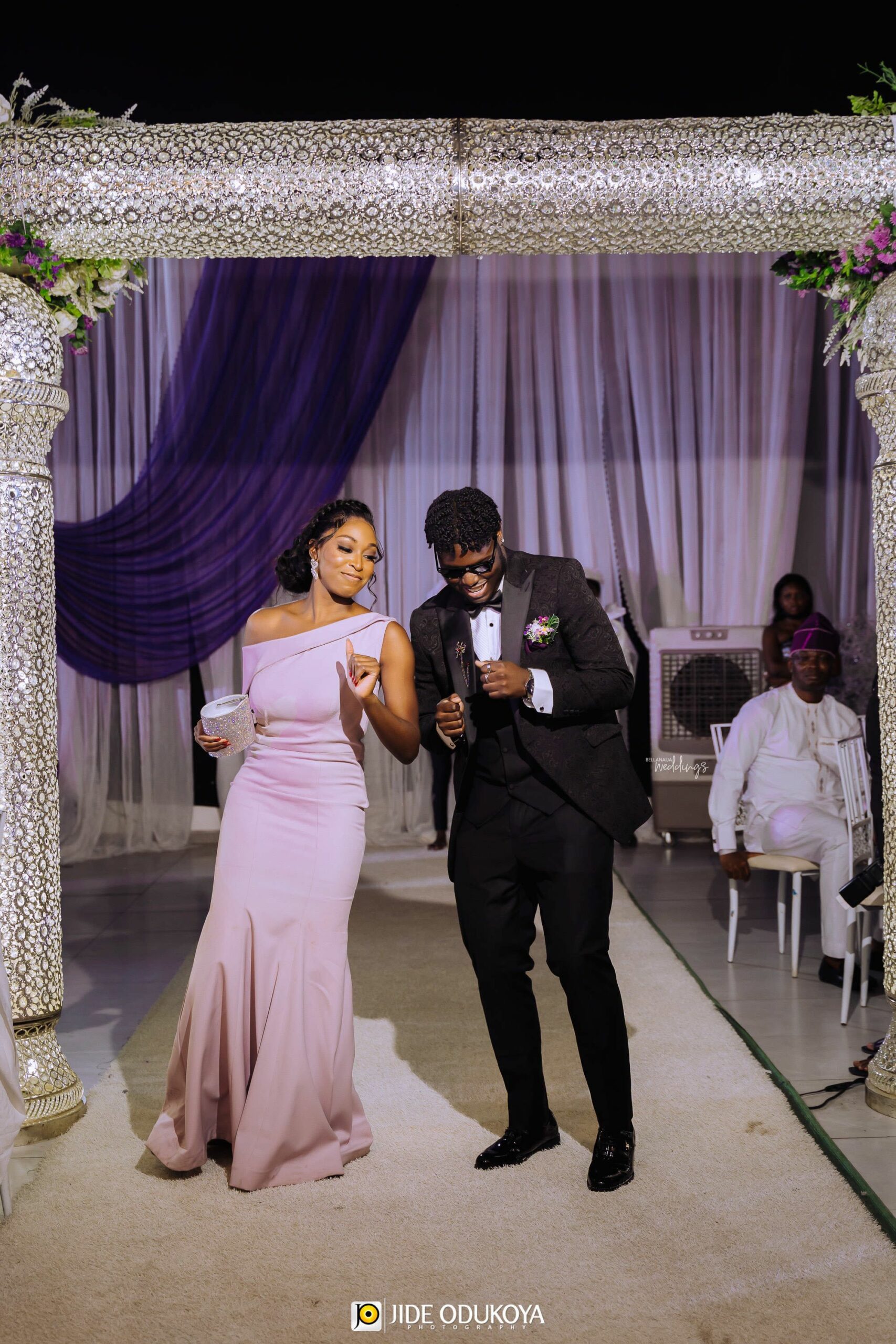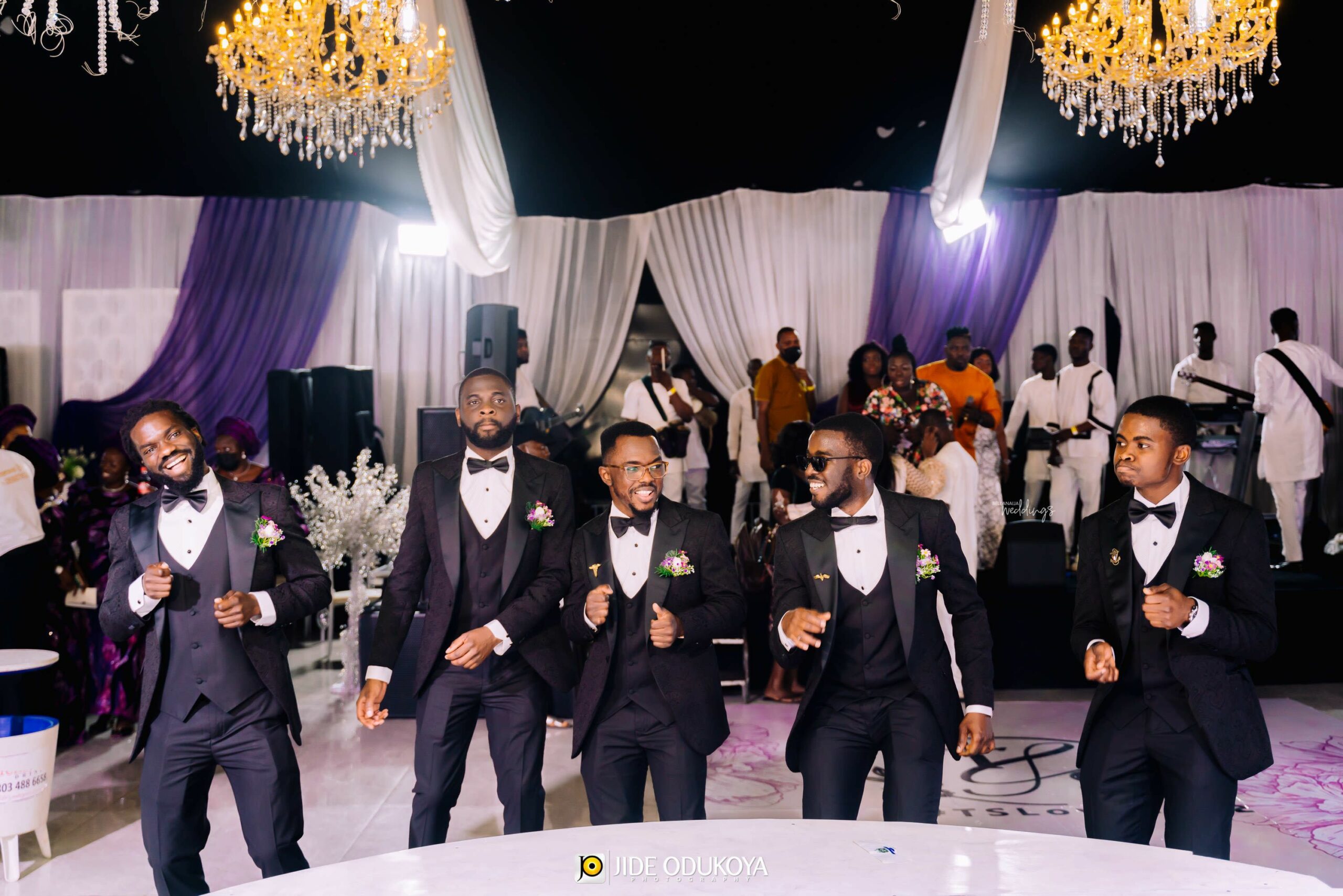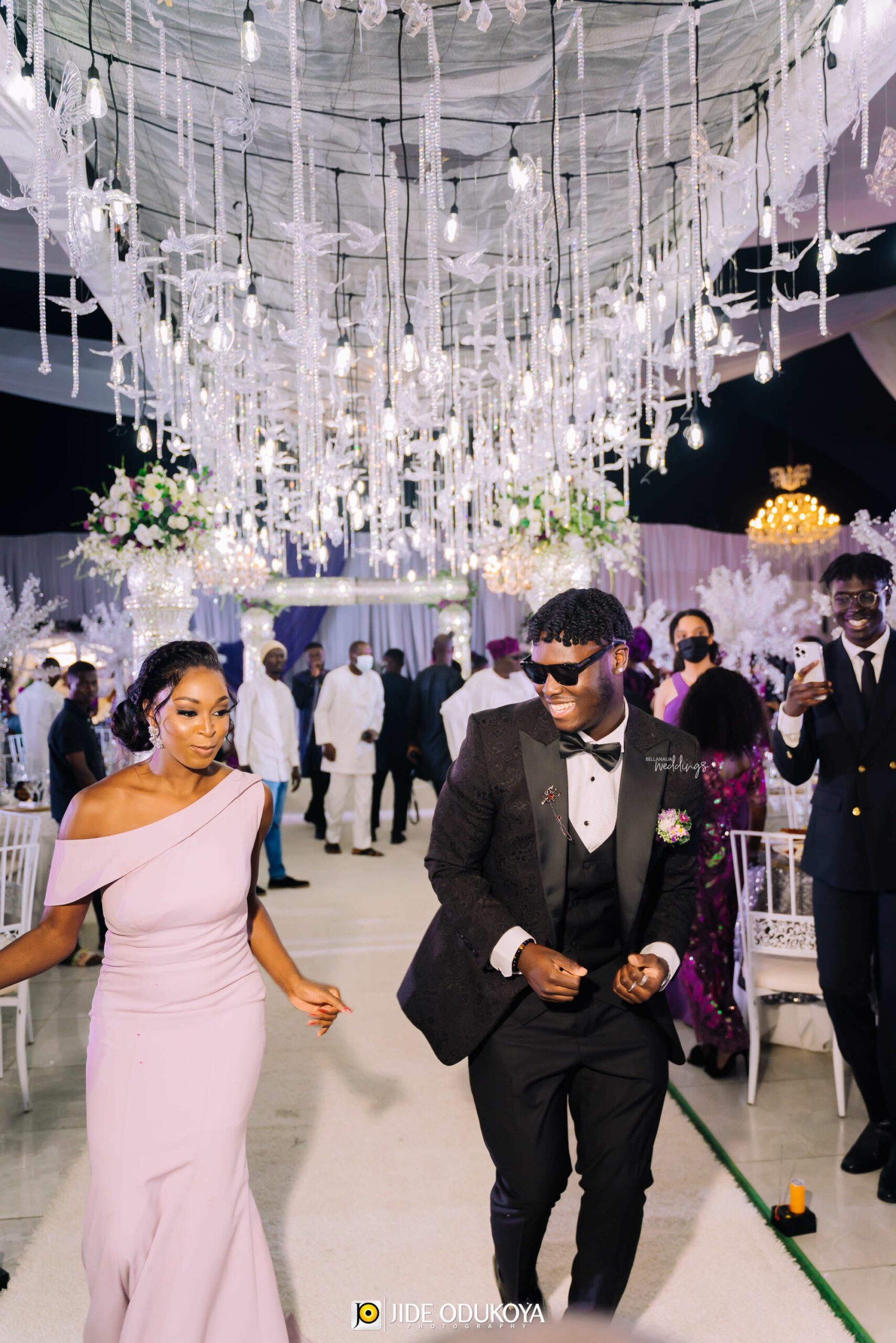 Make way for the couple of the moment!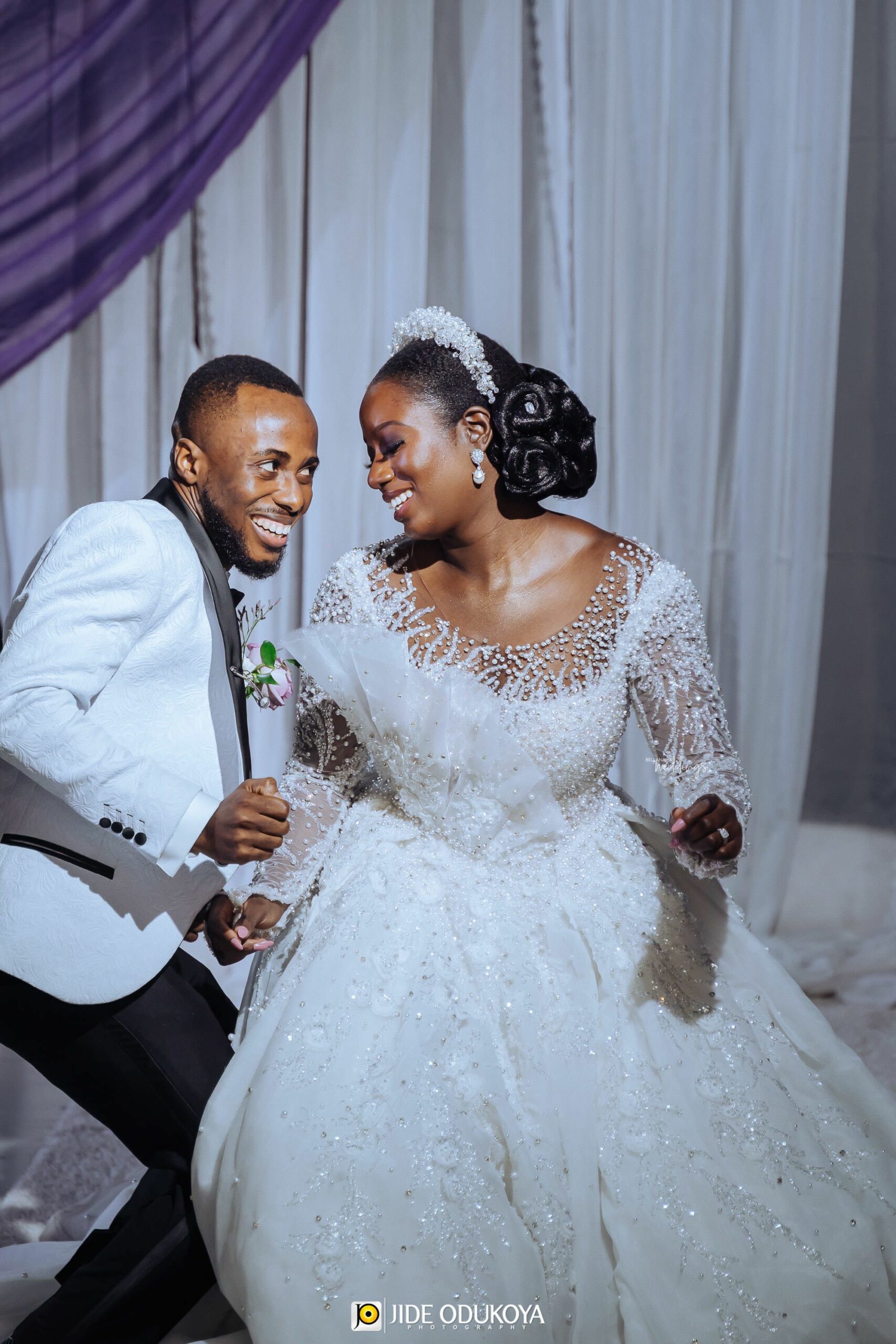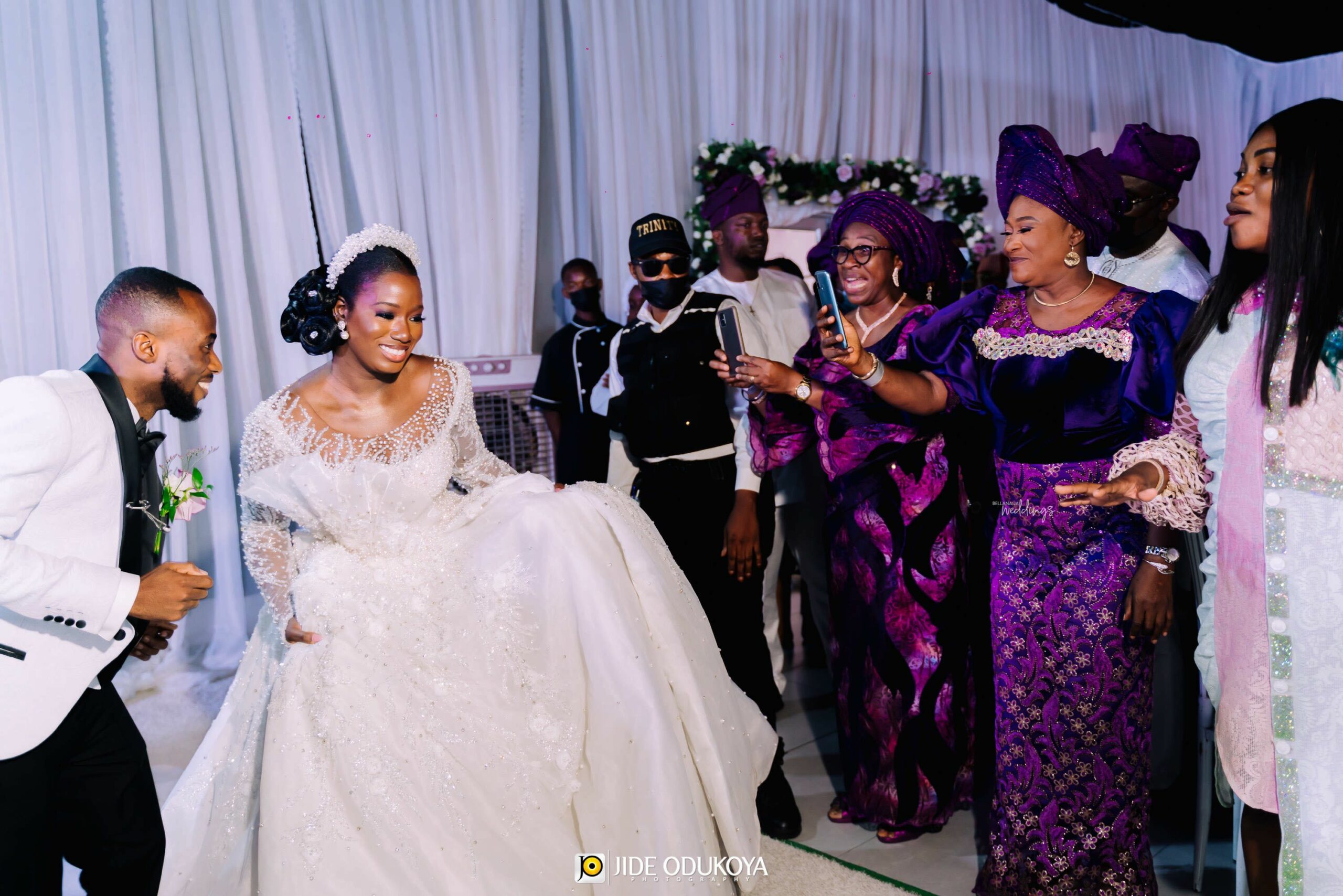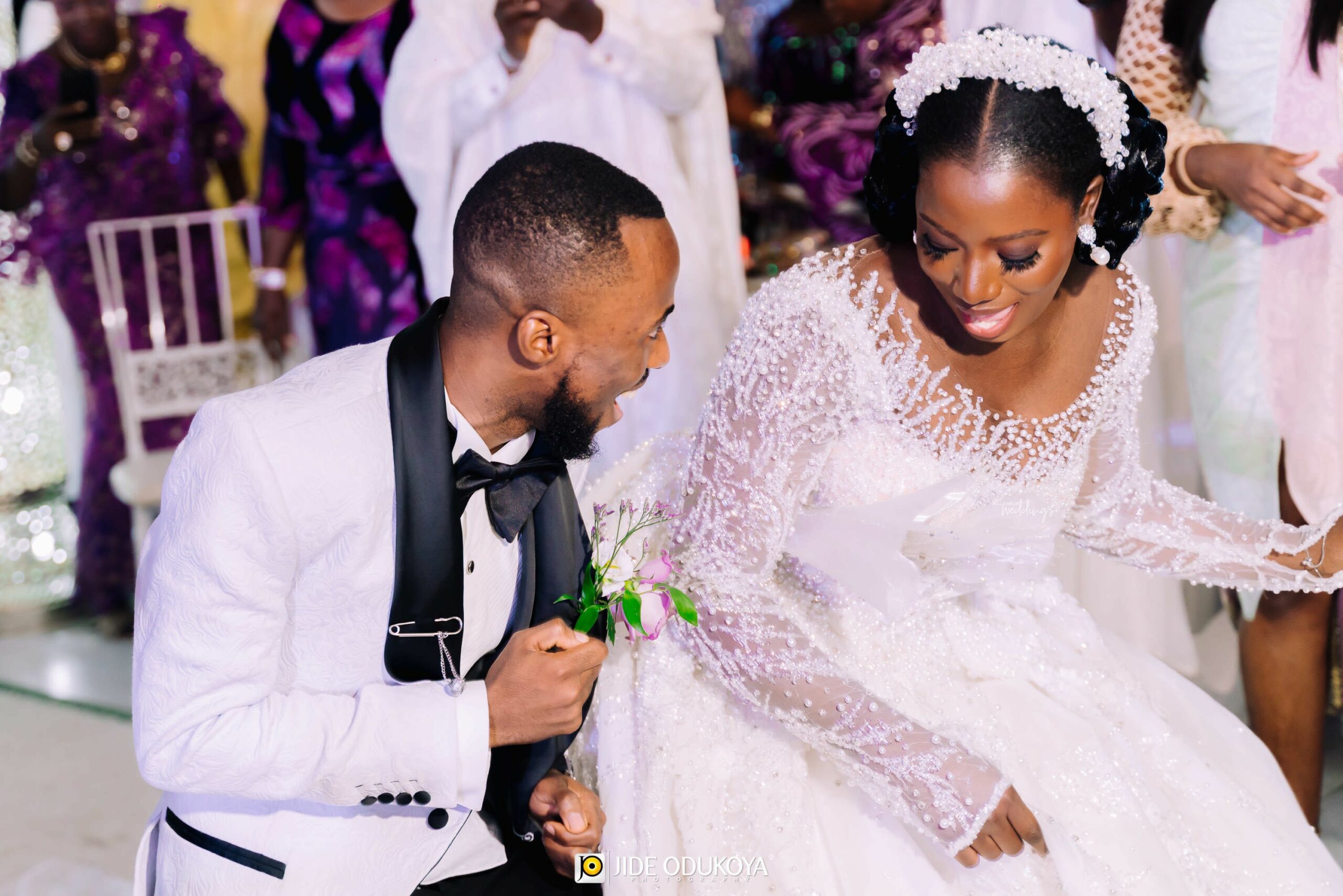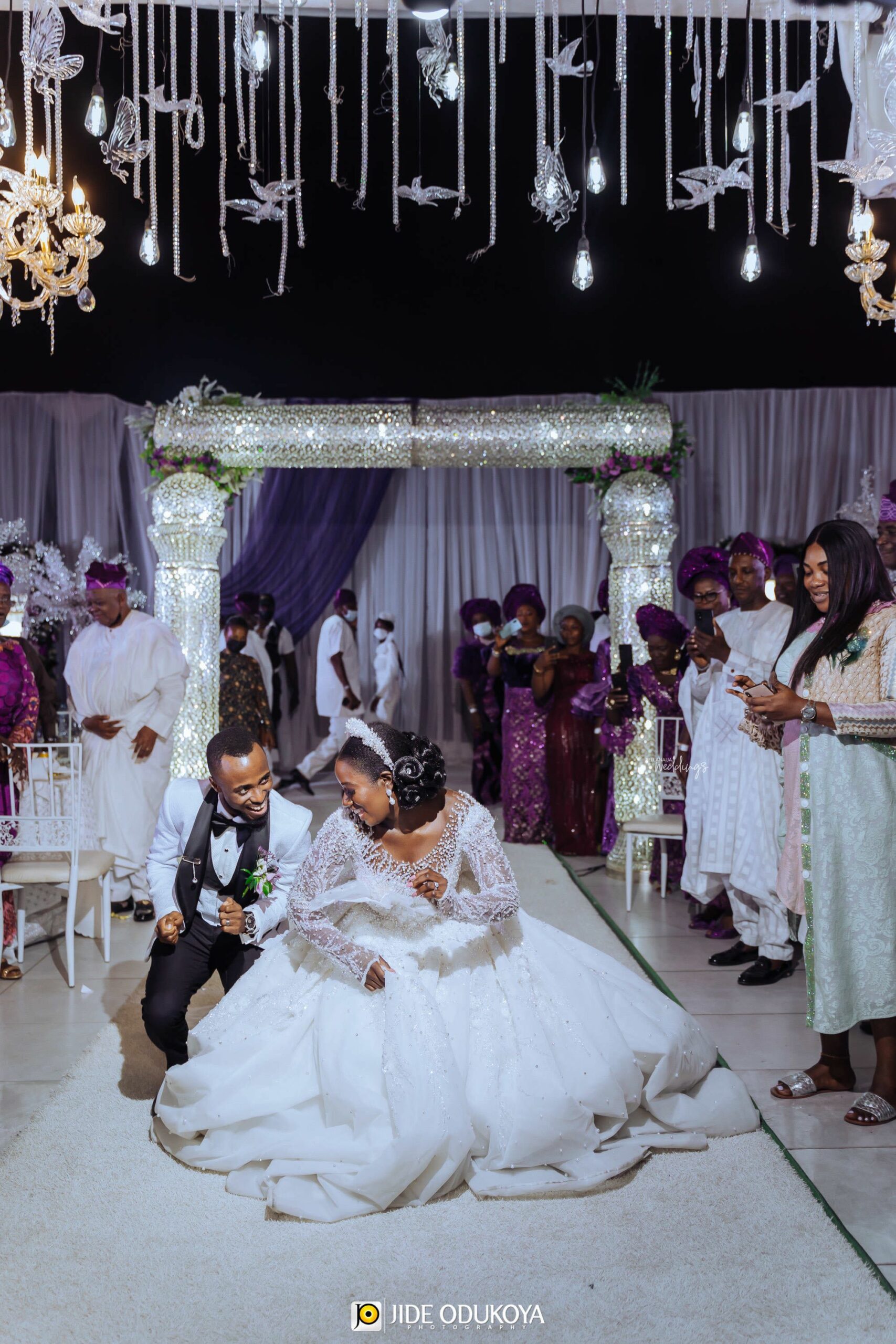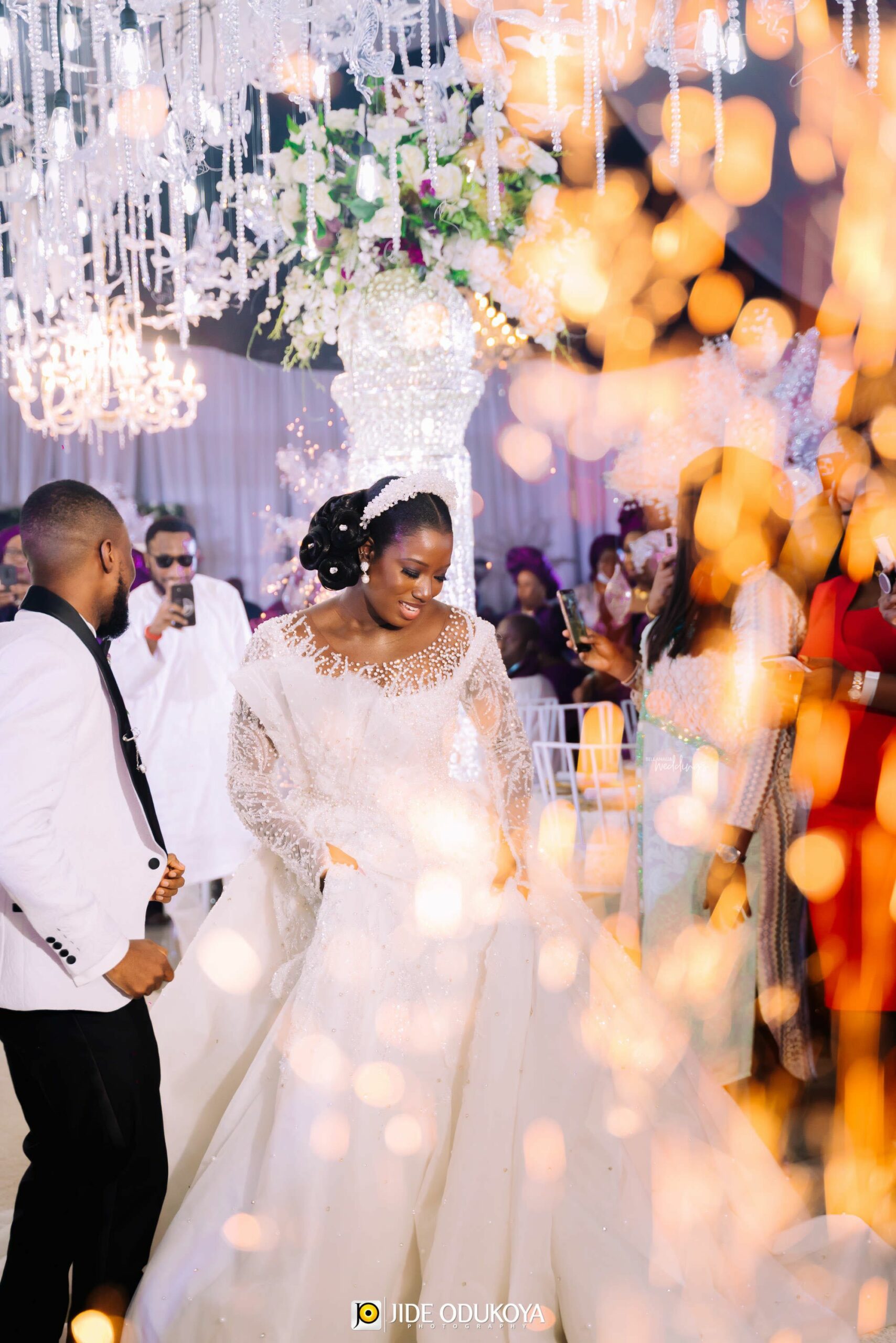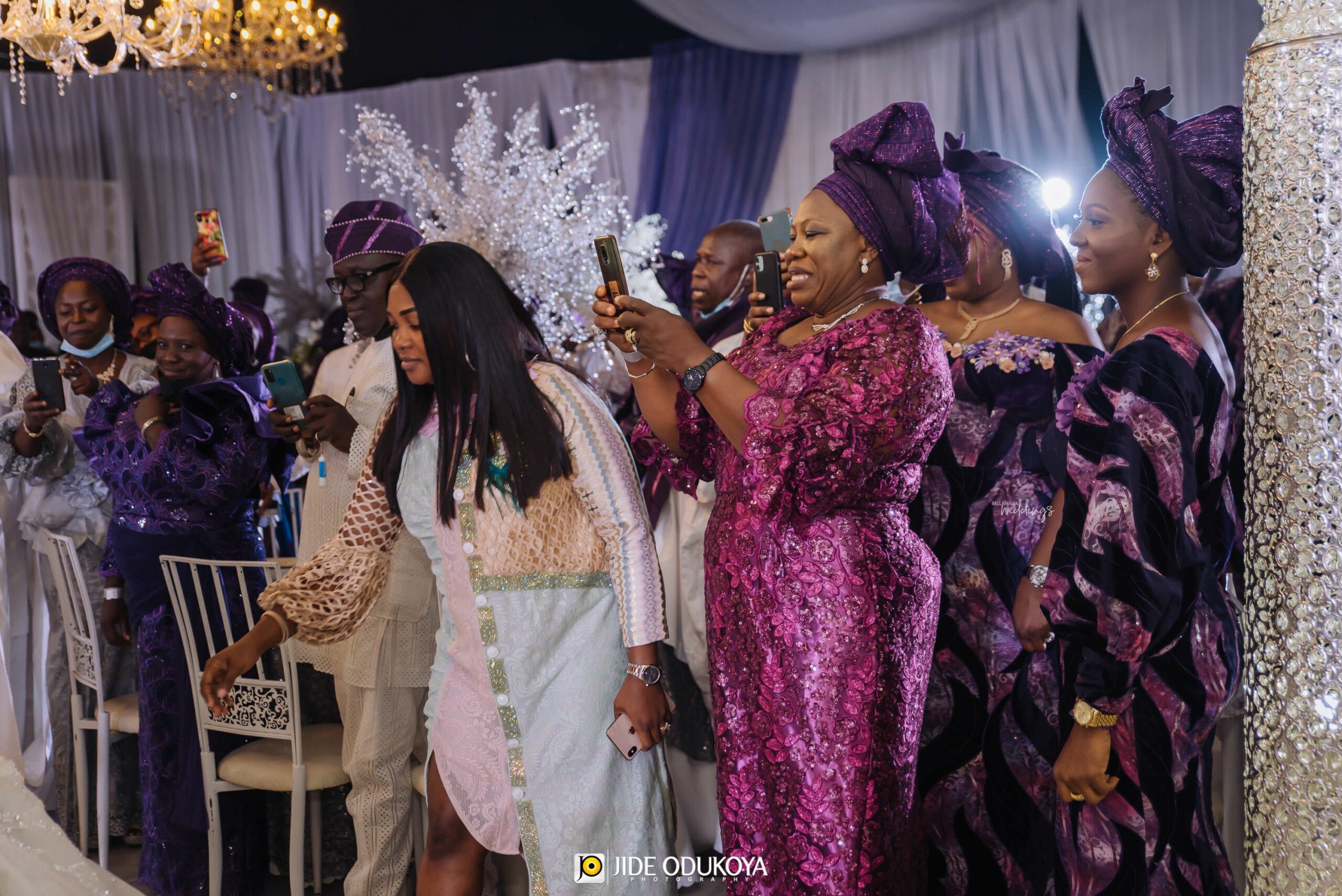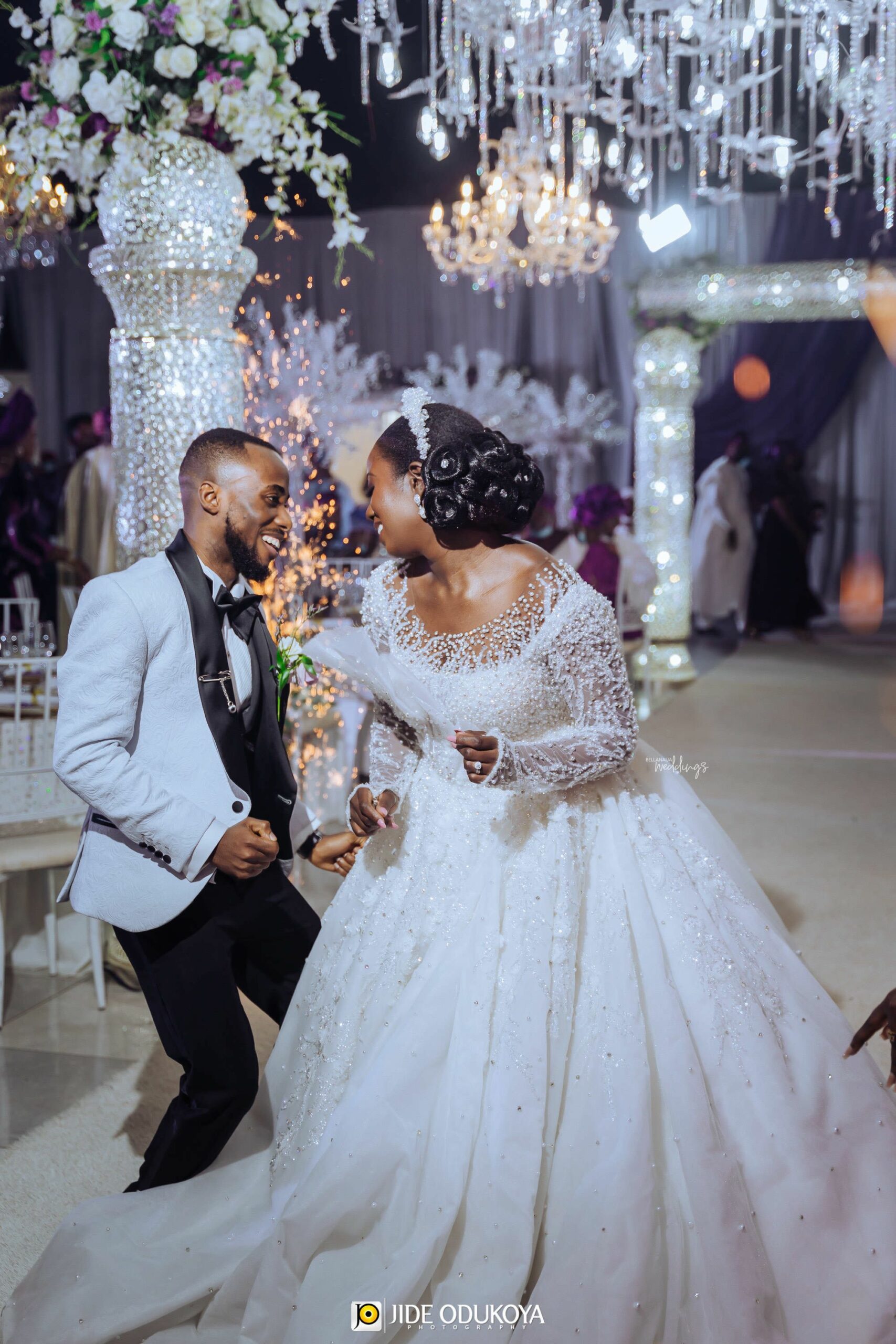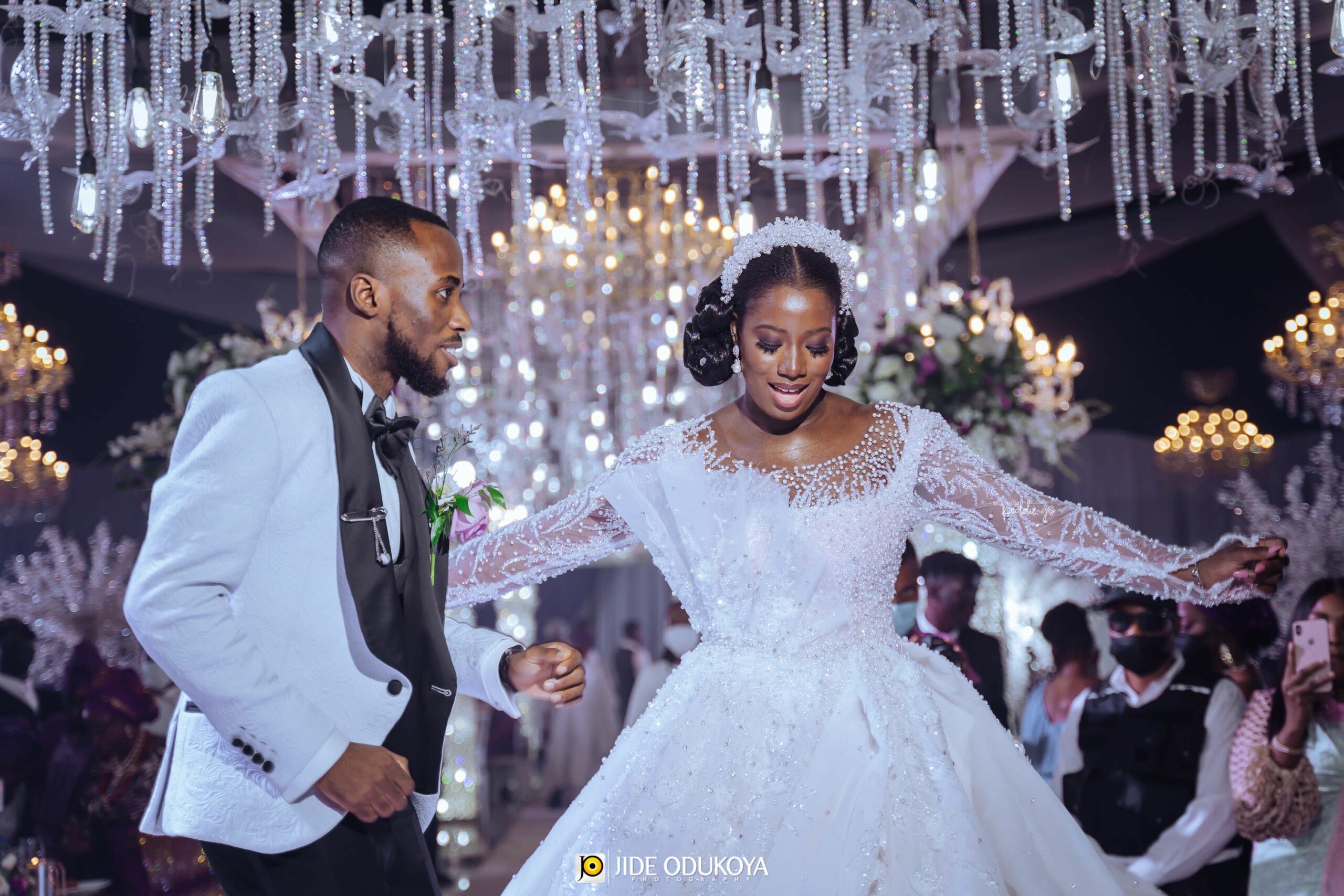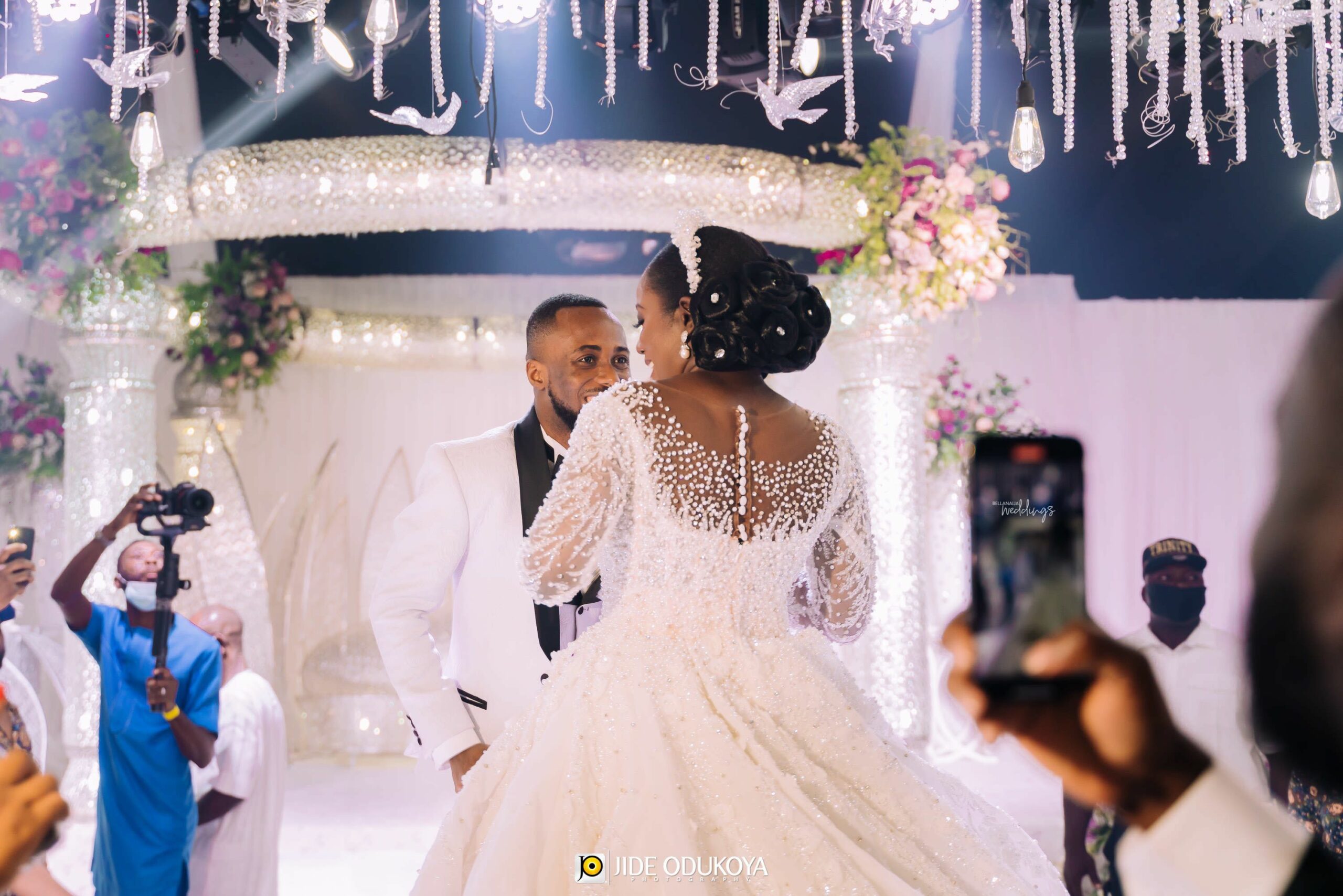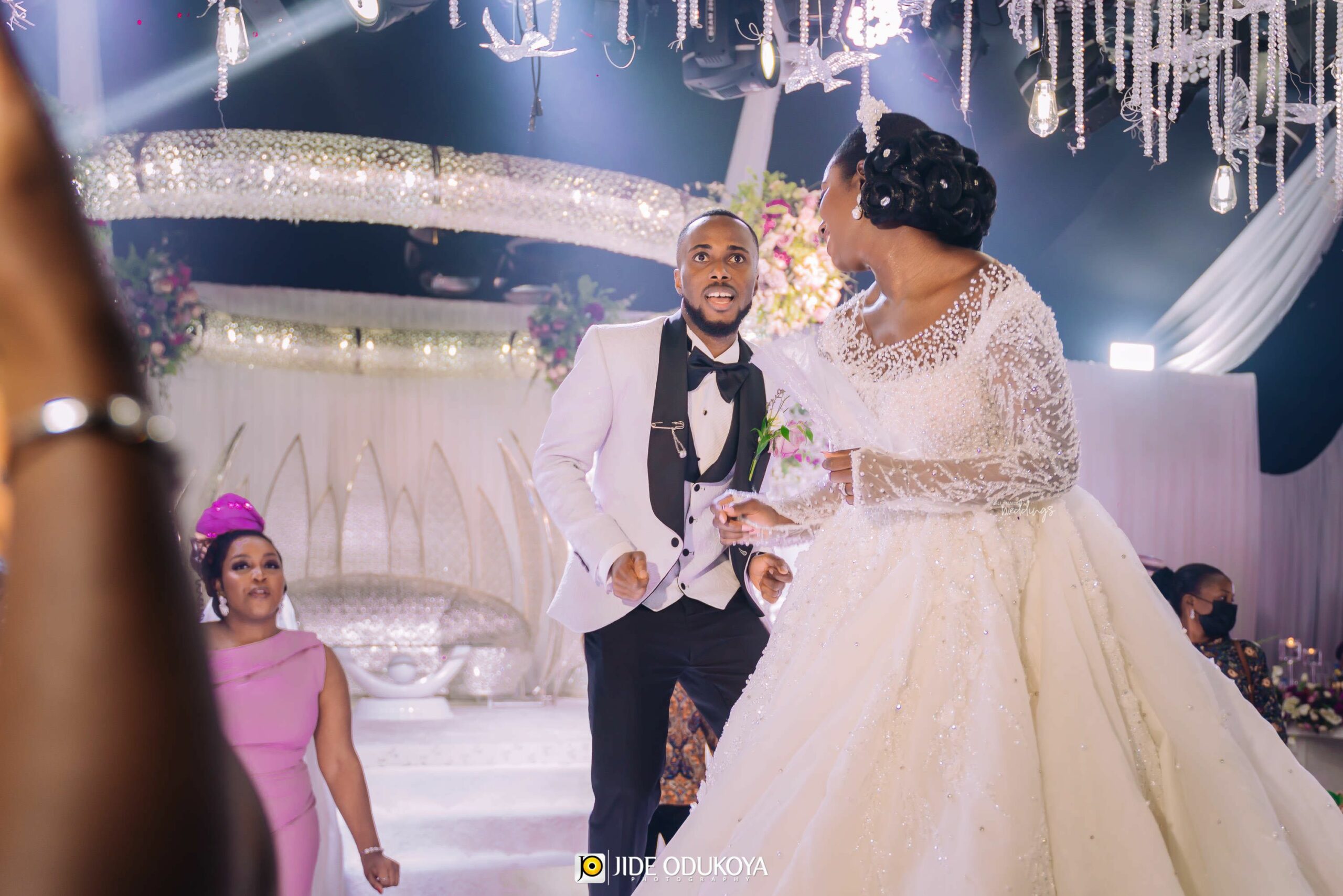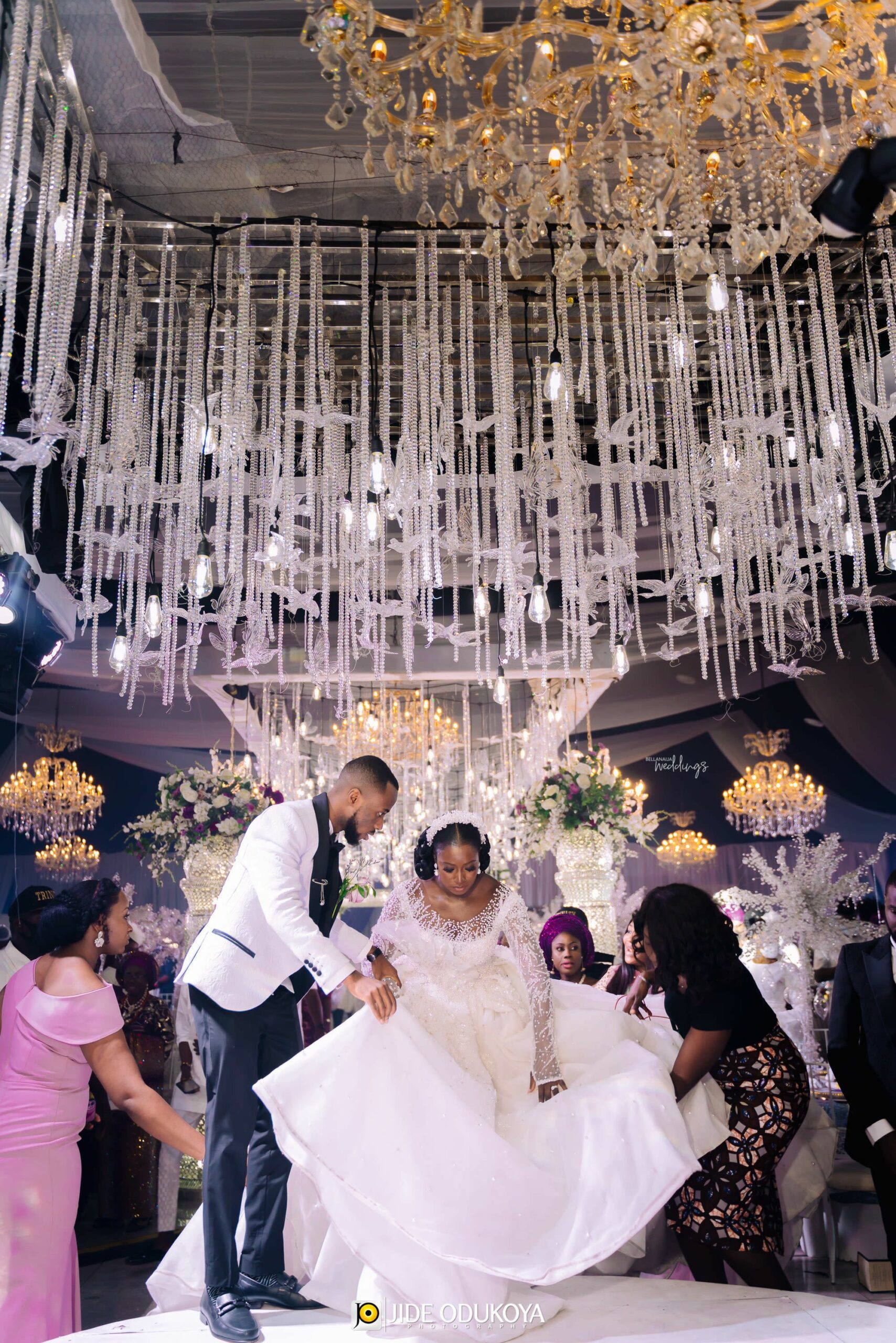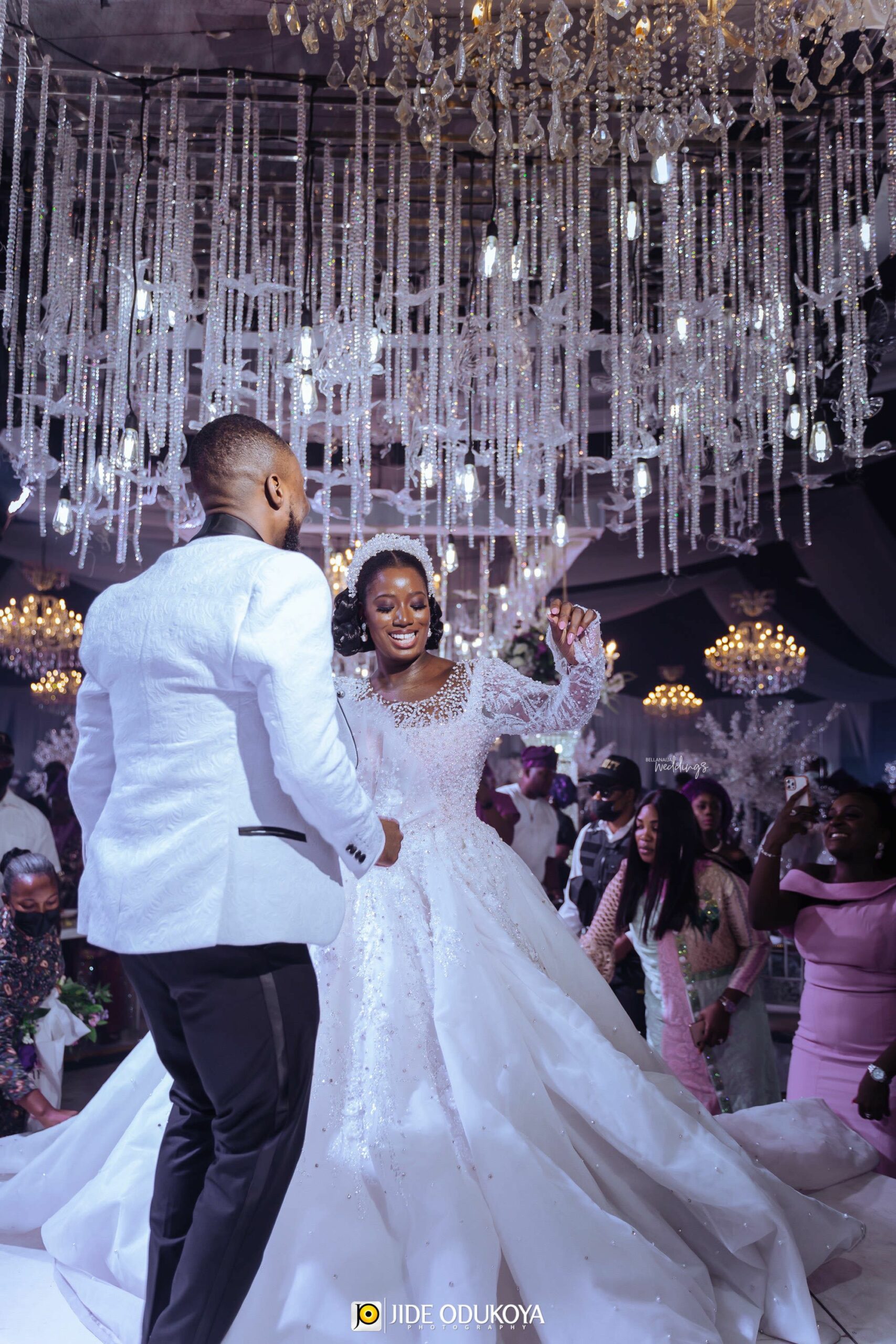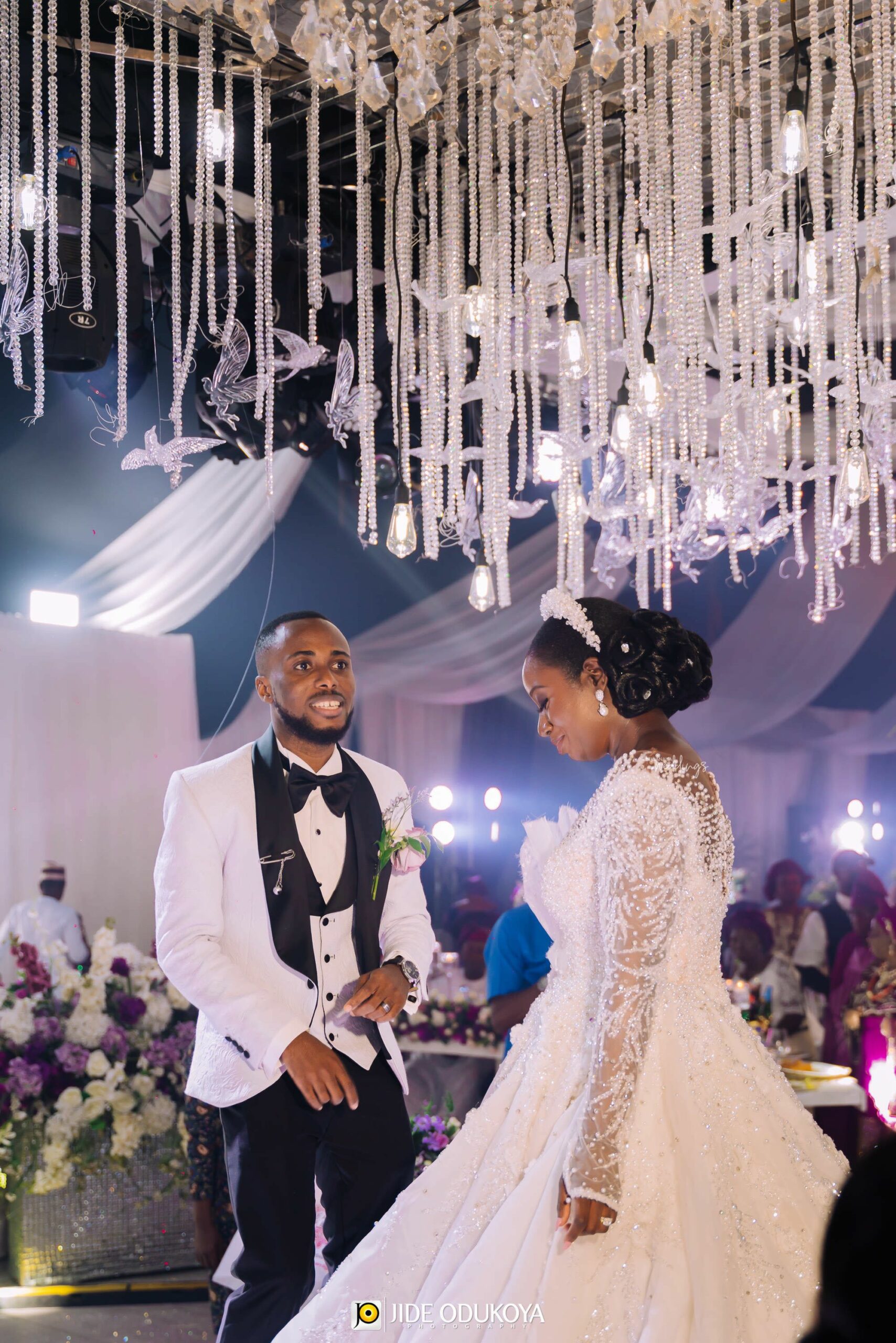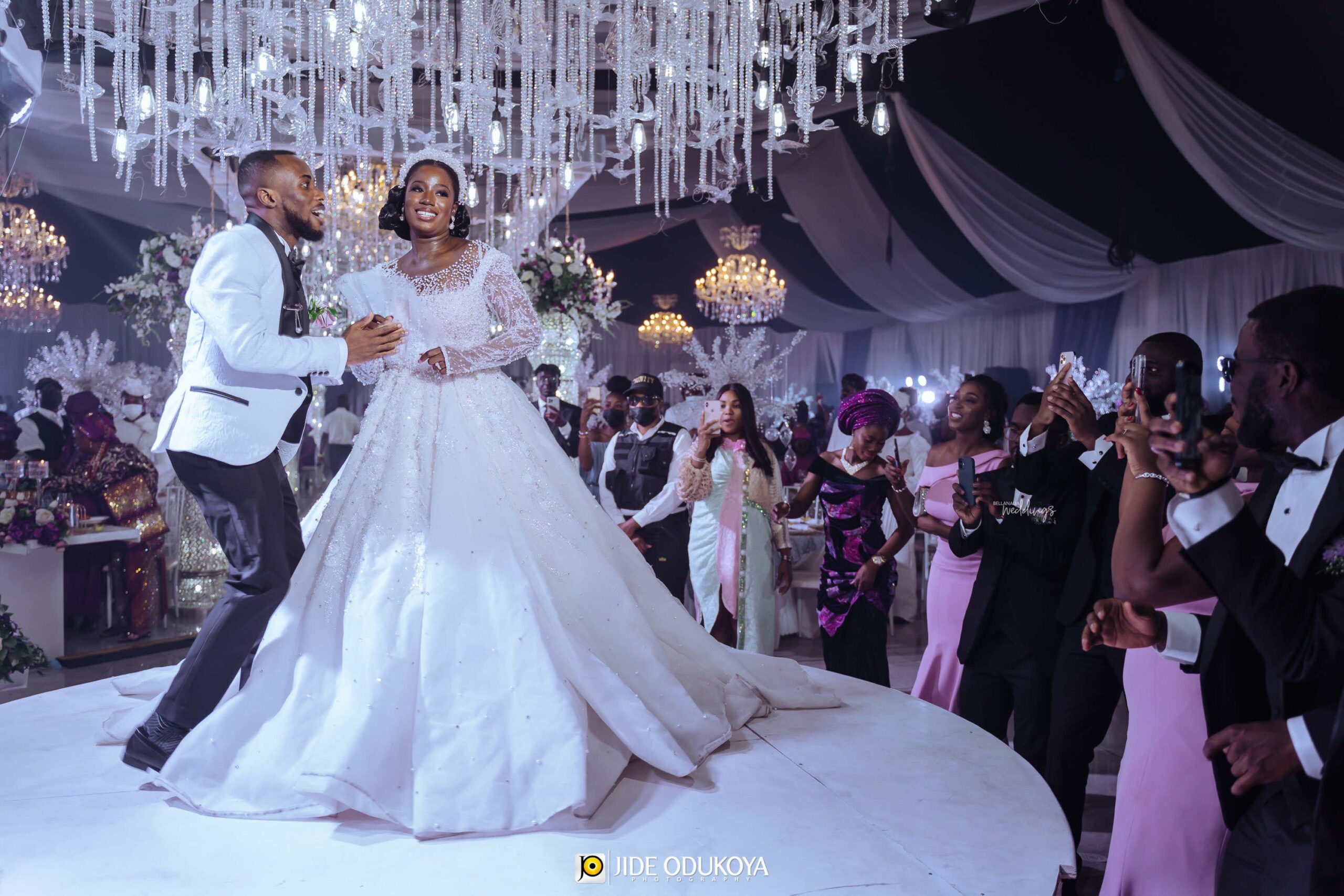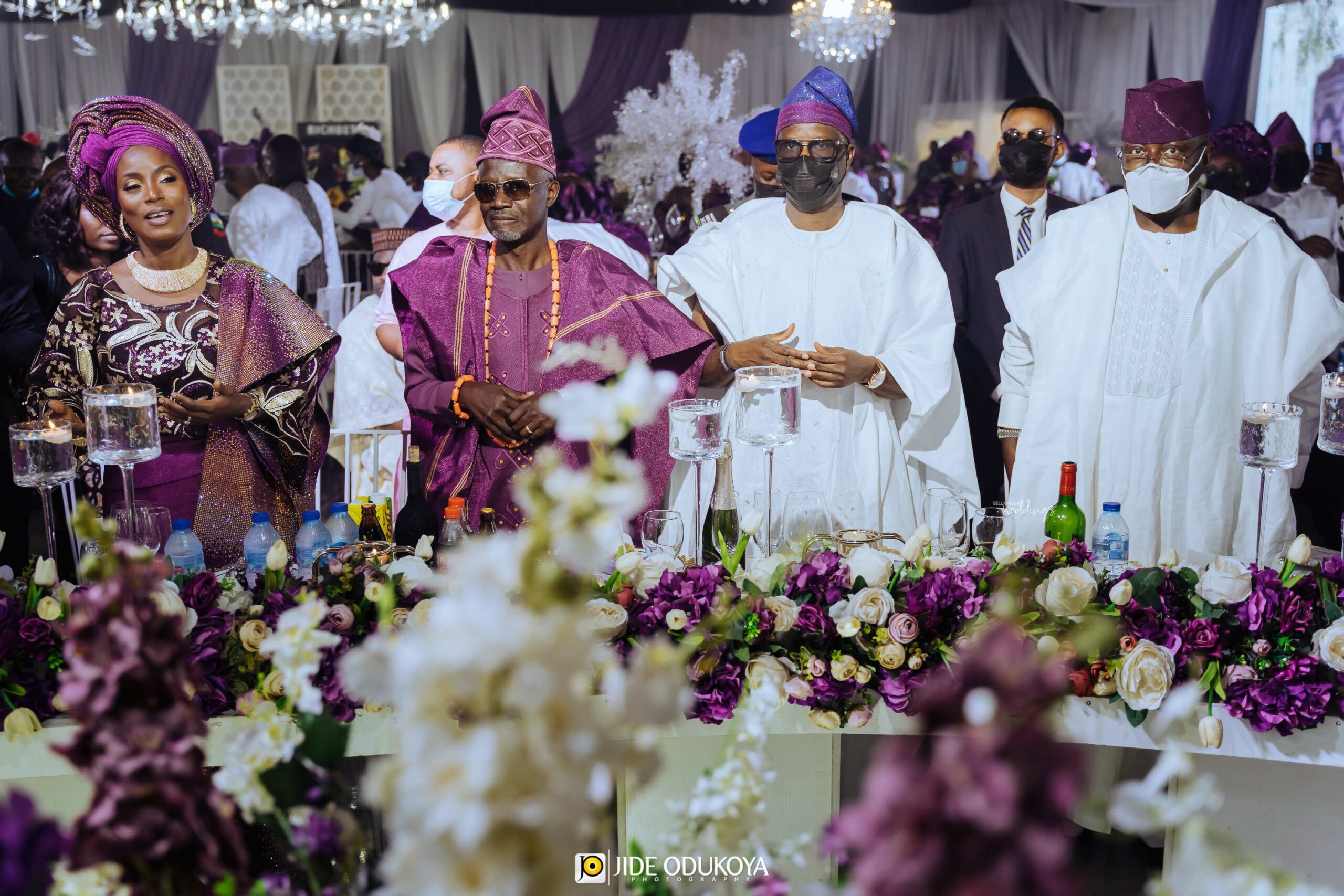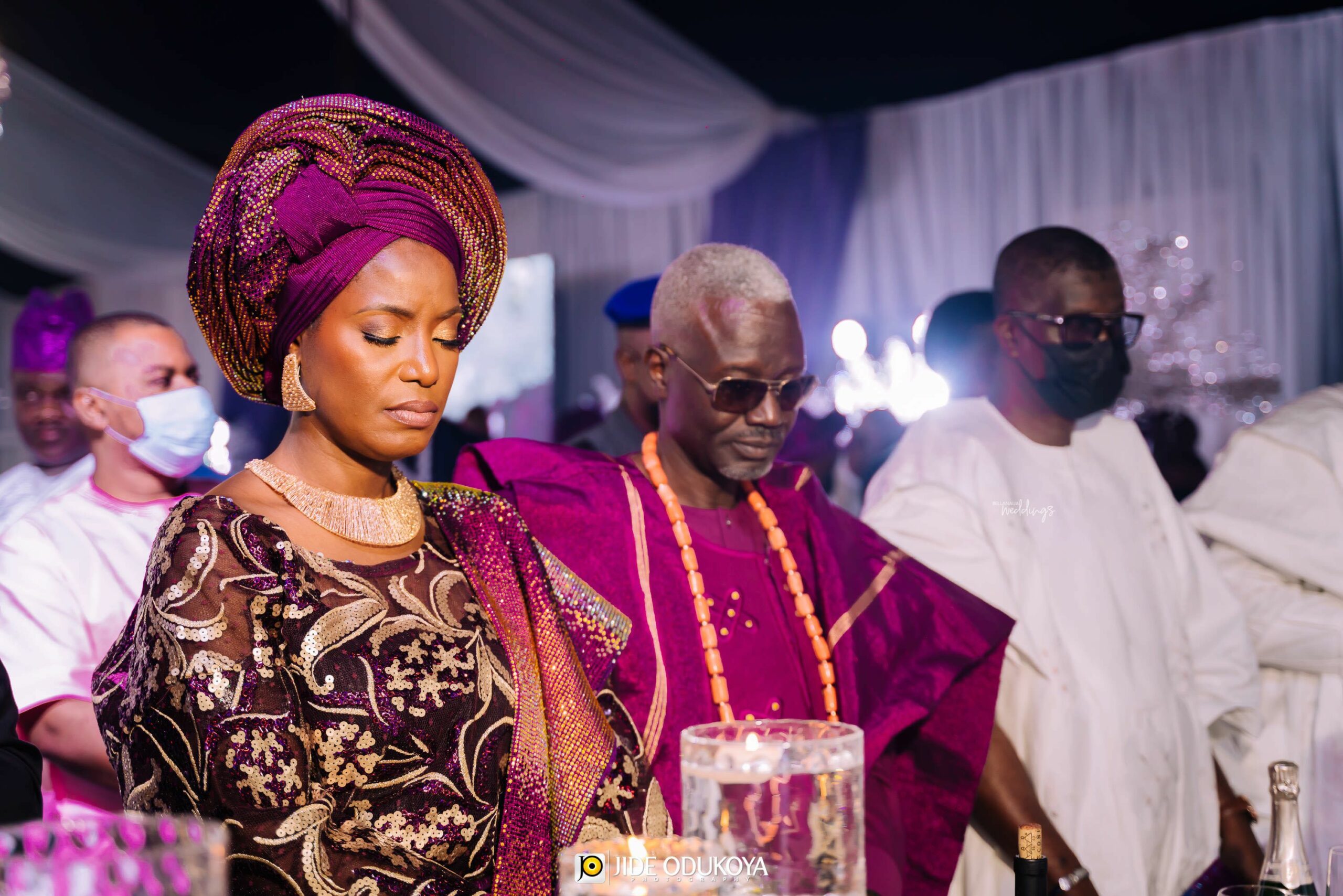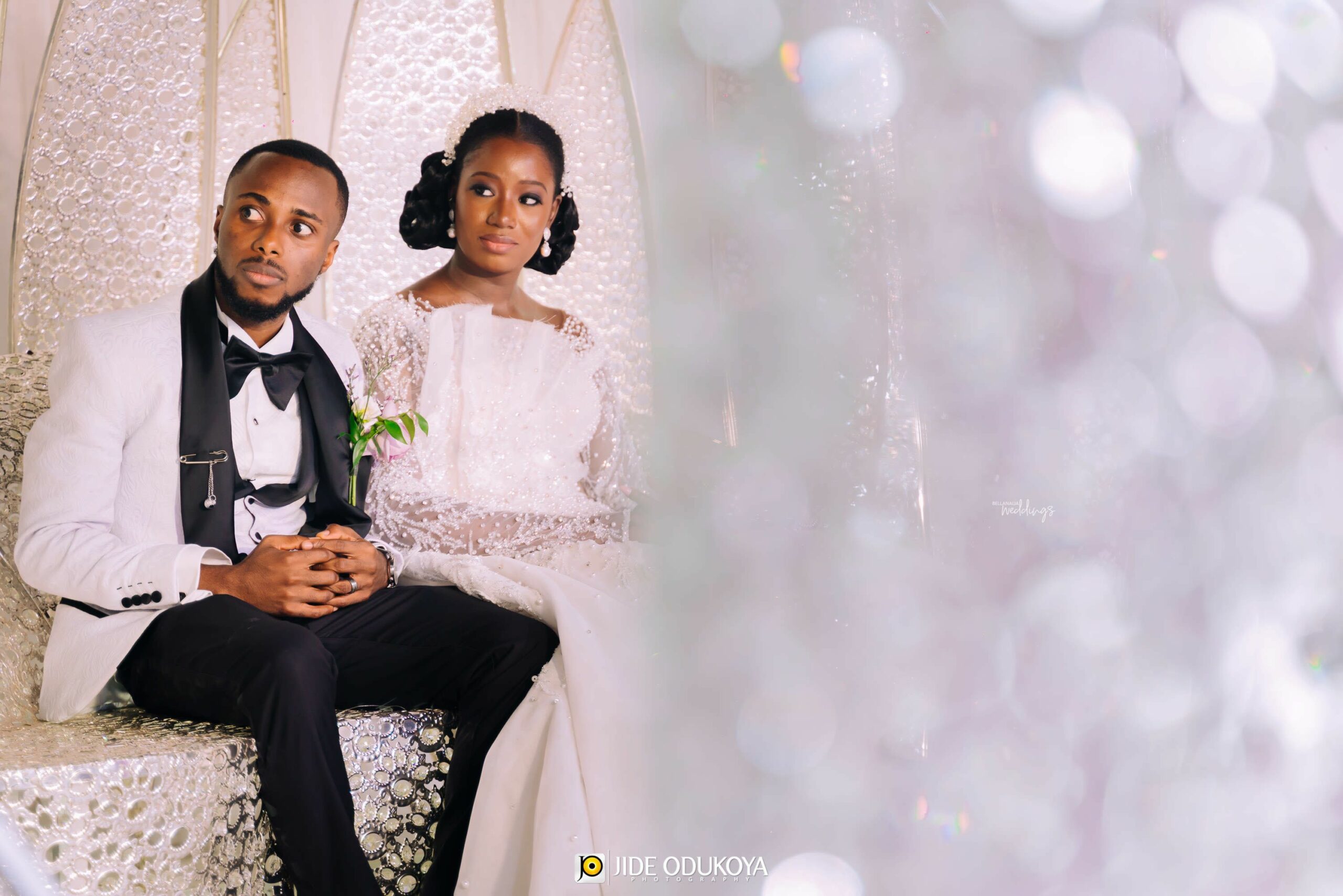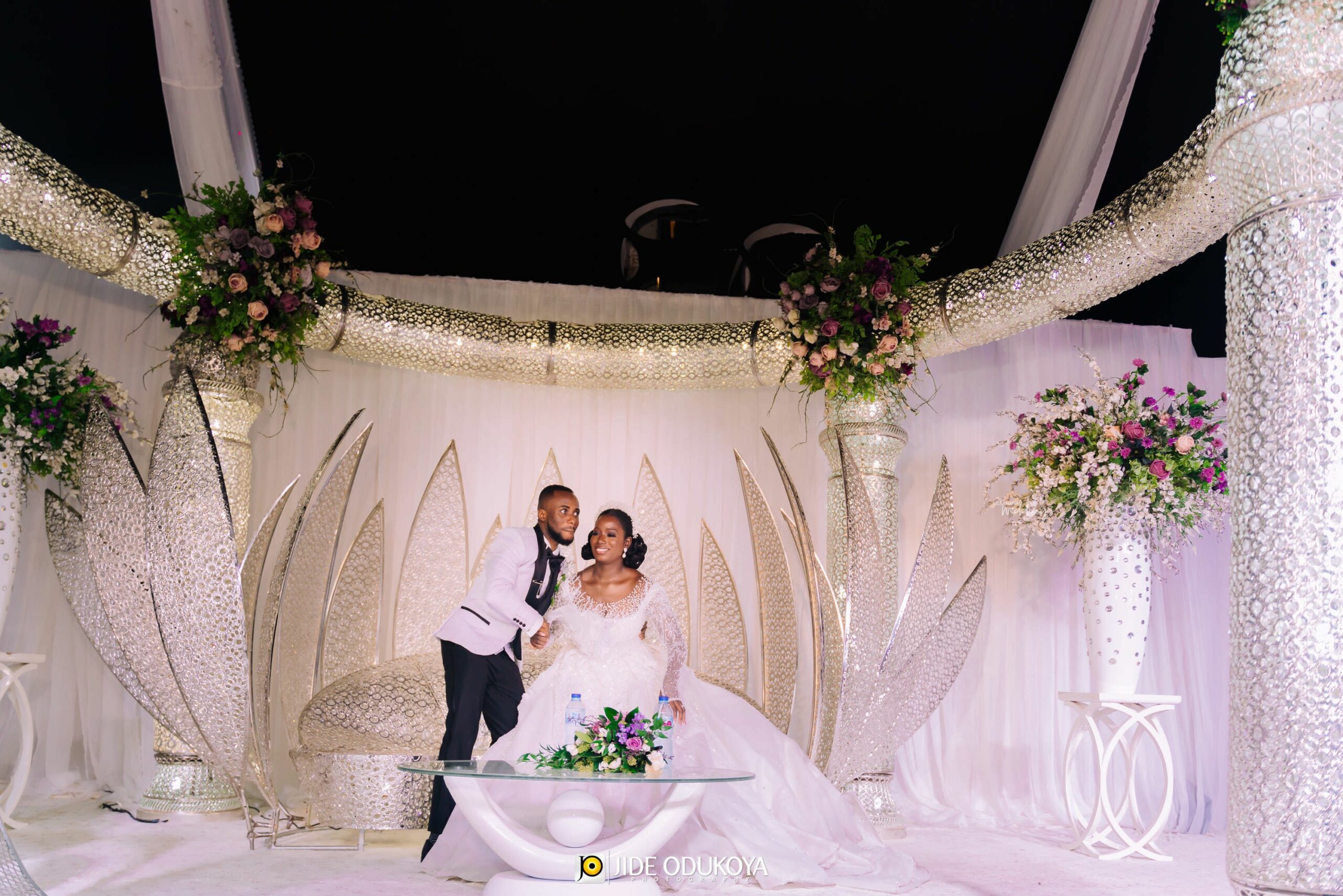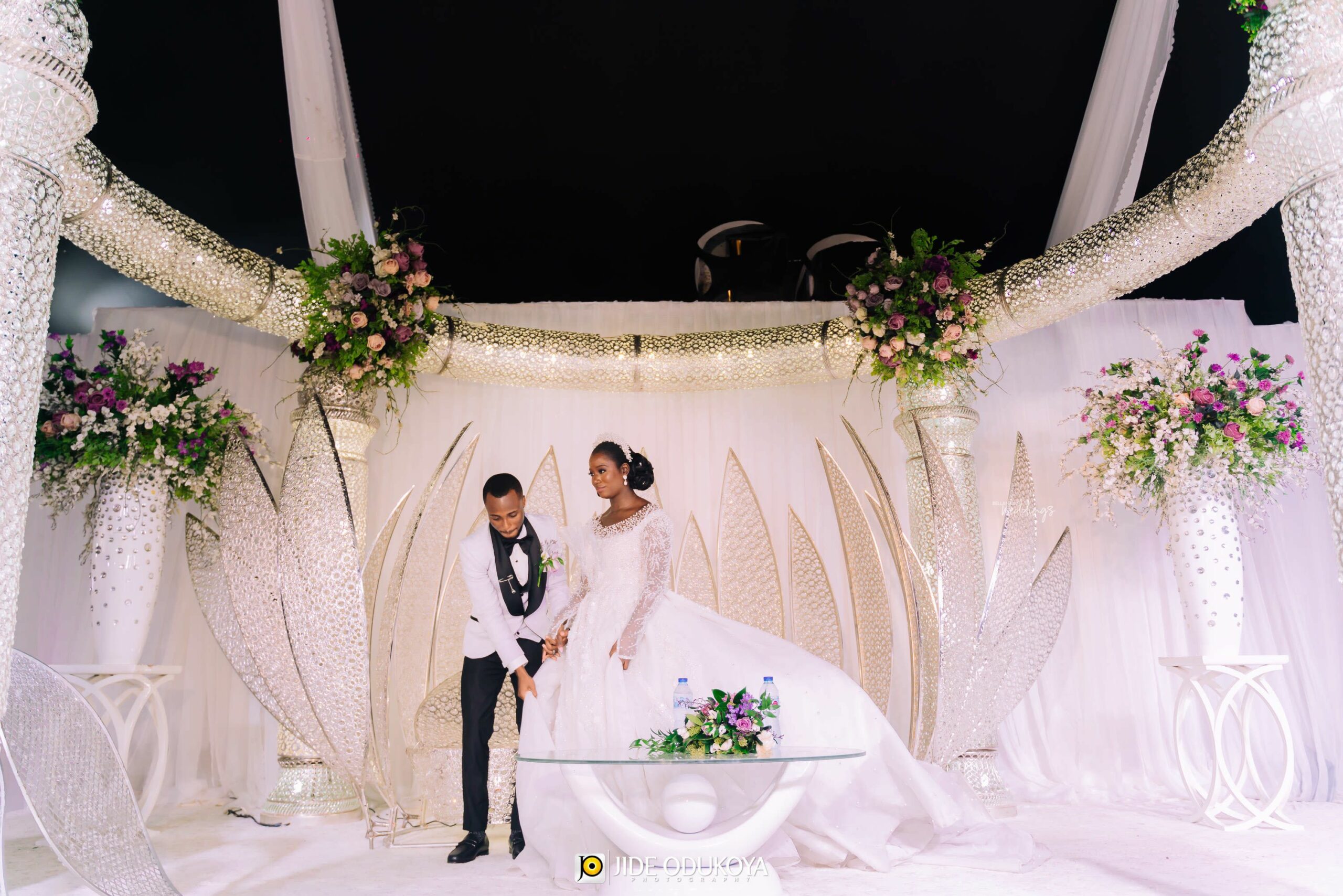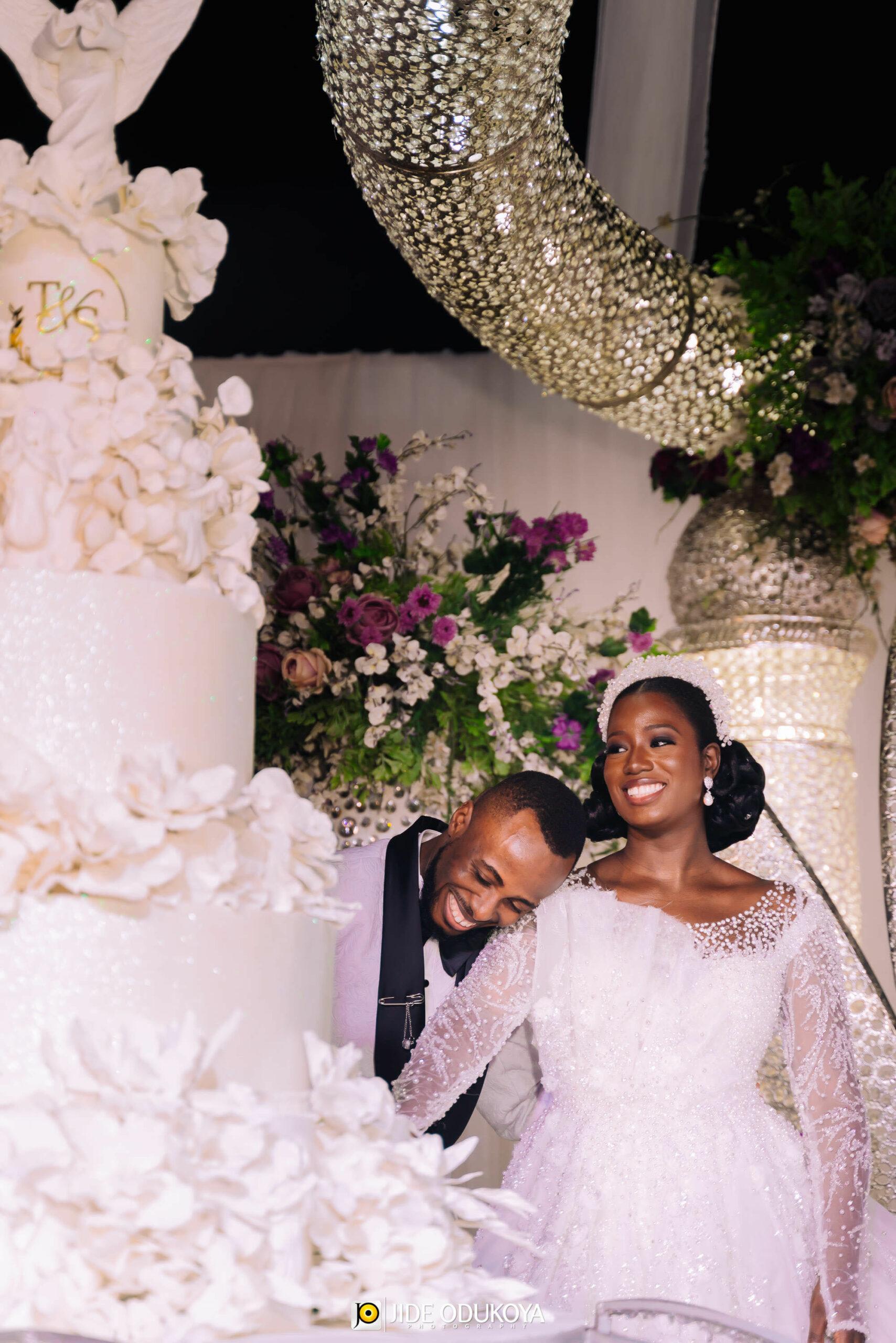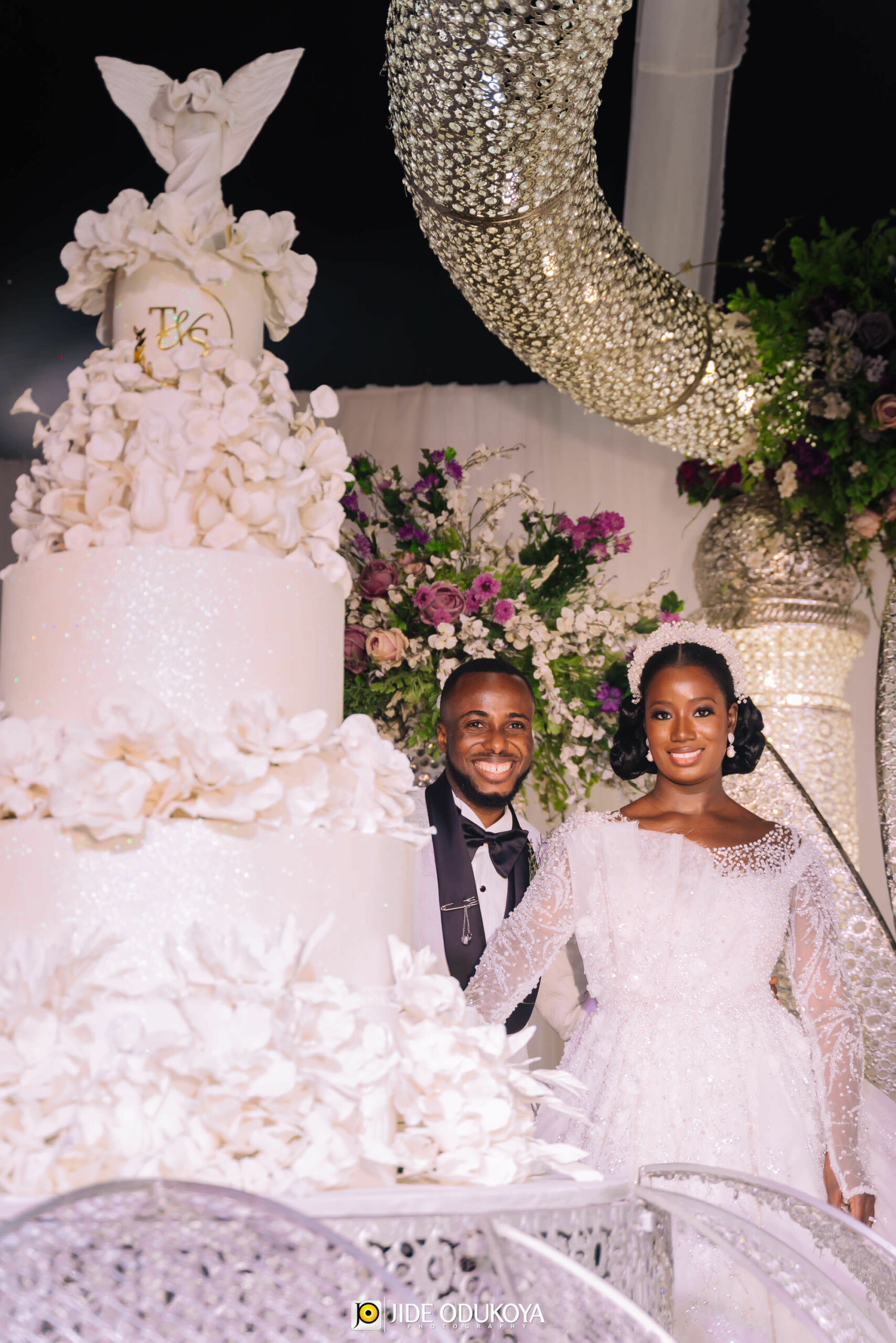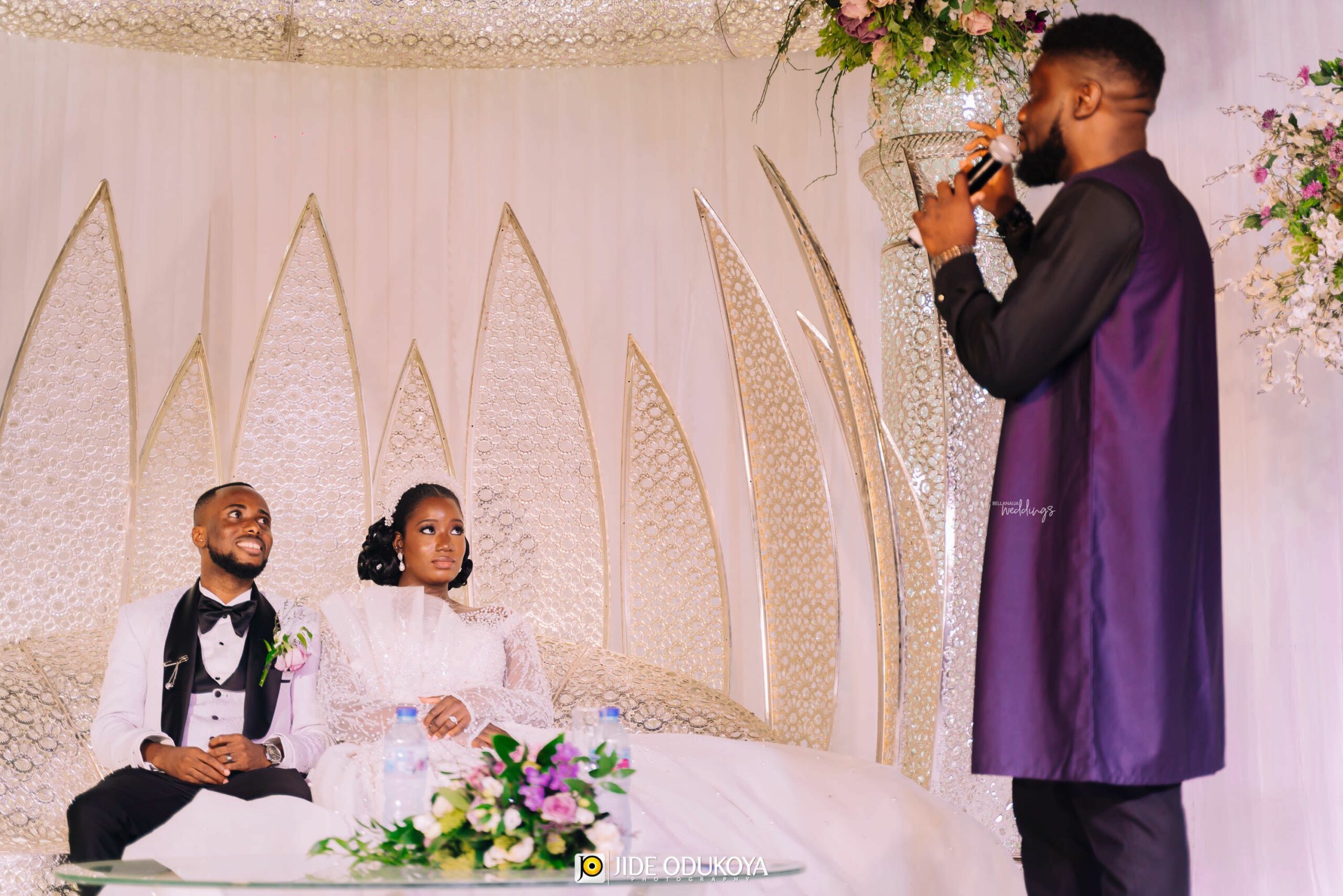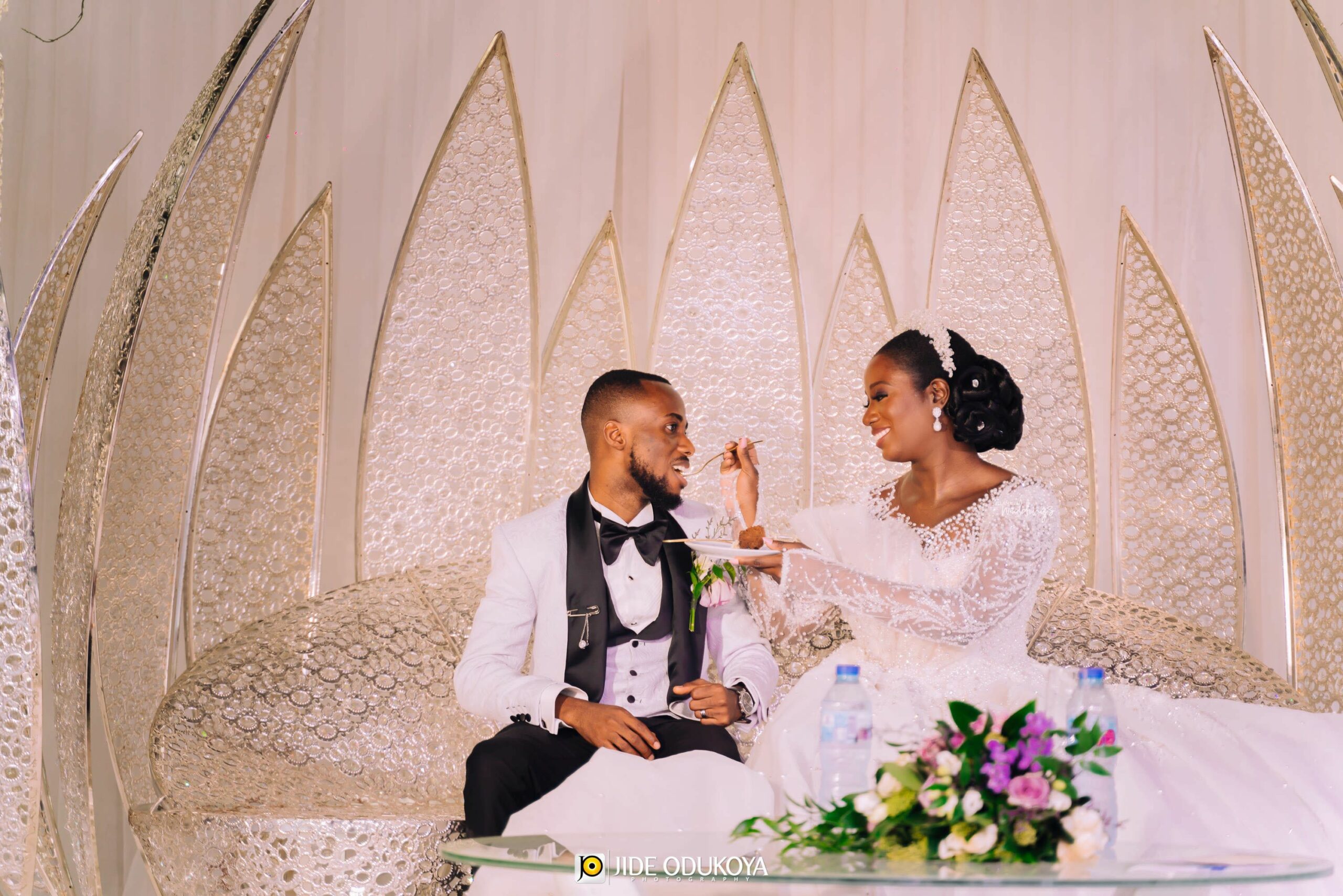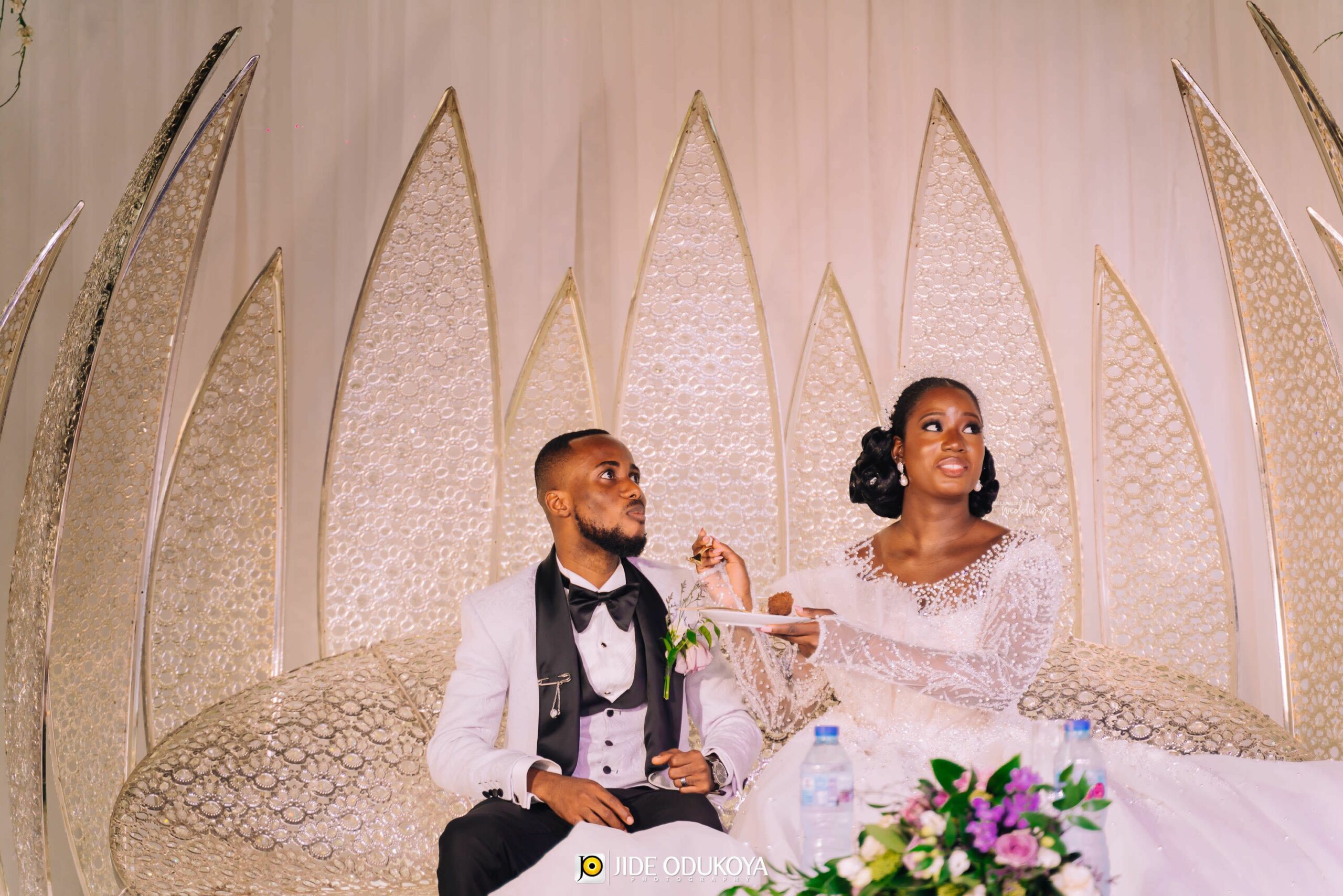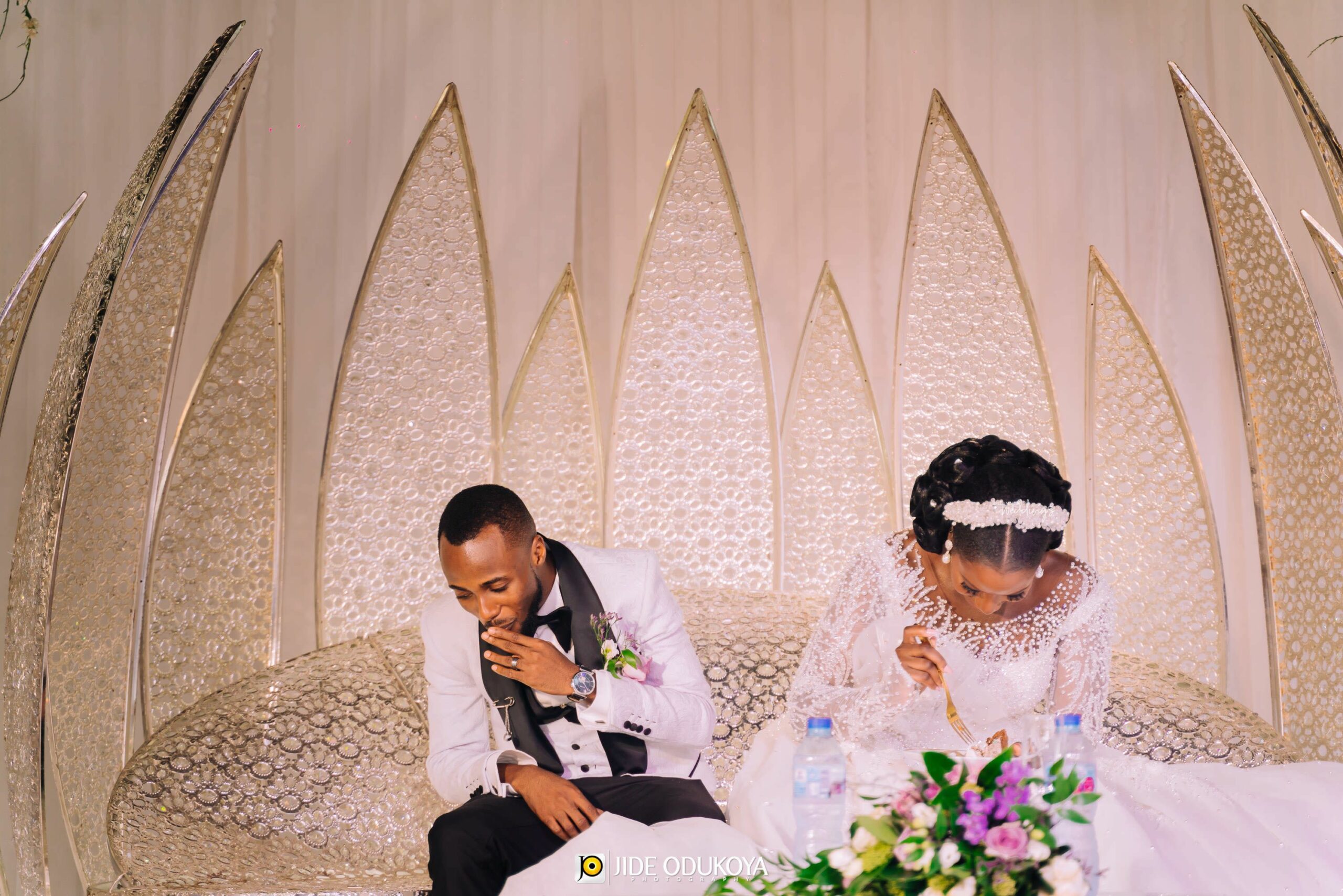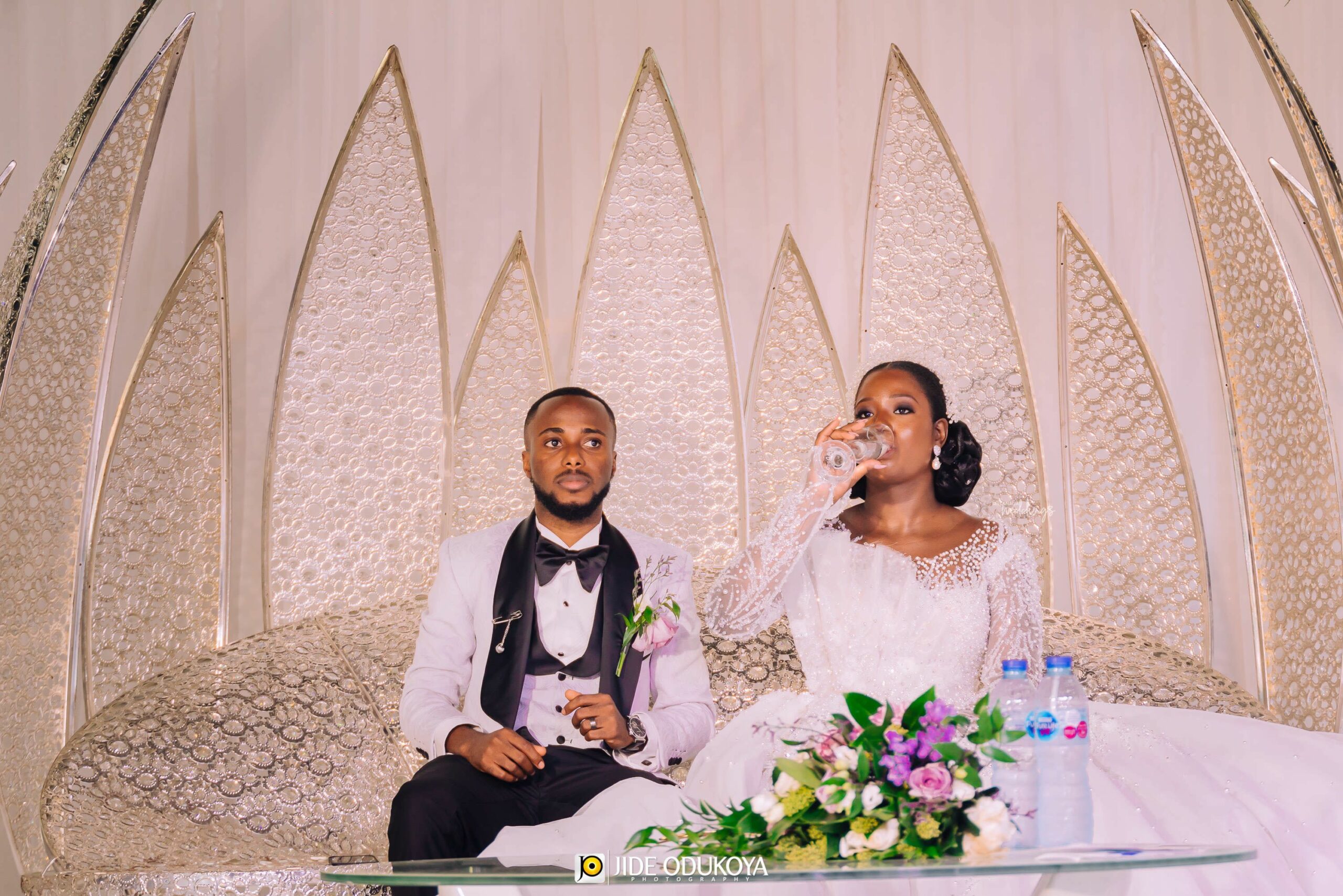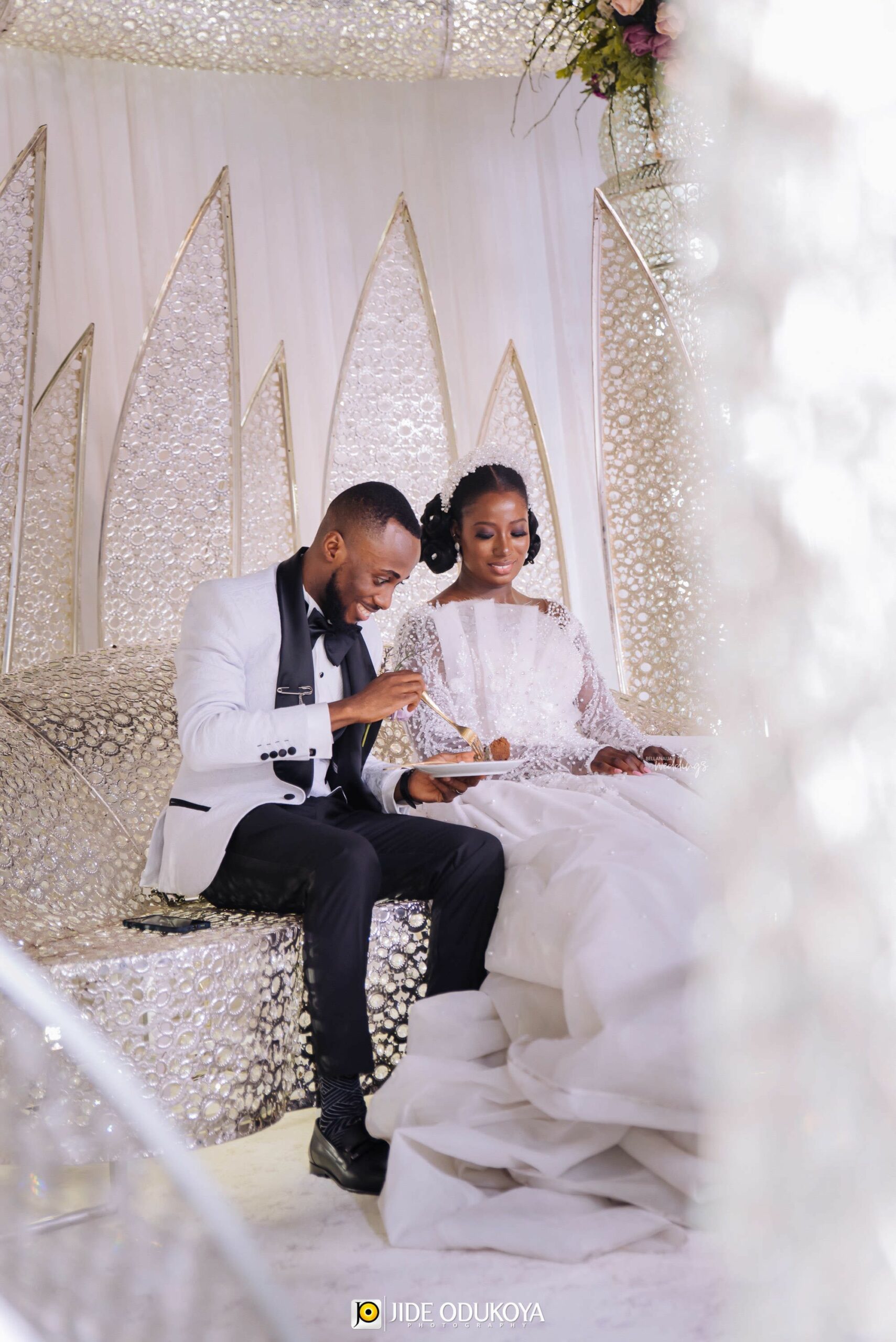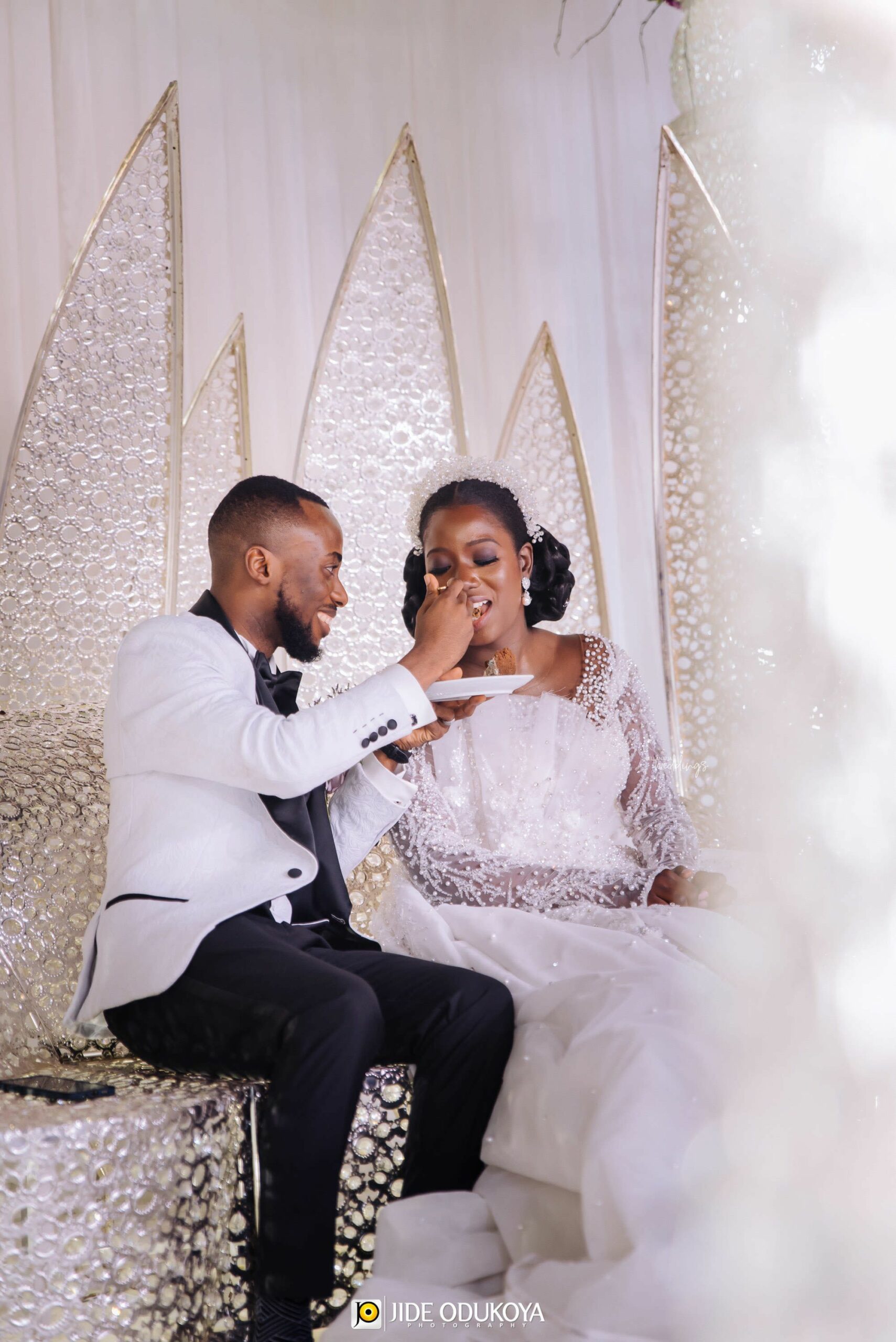 Time for the daddy-daughter dance…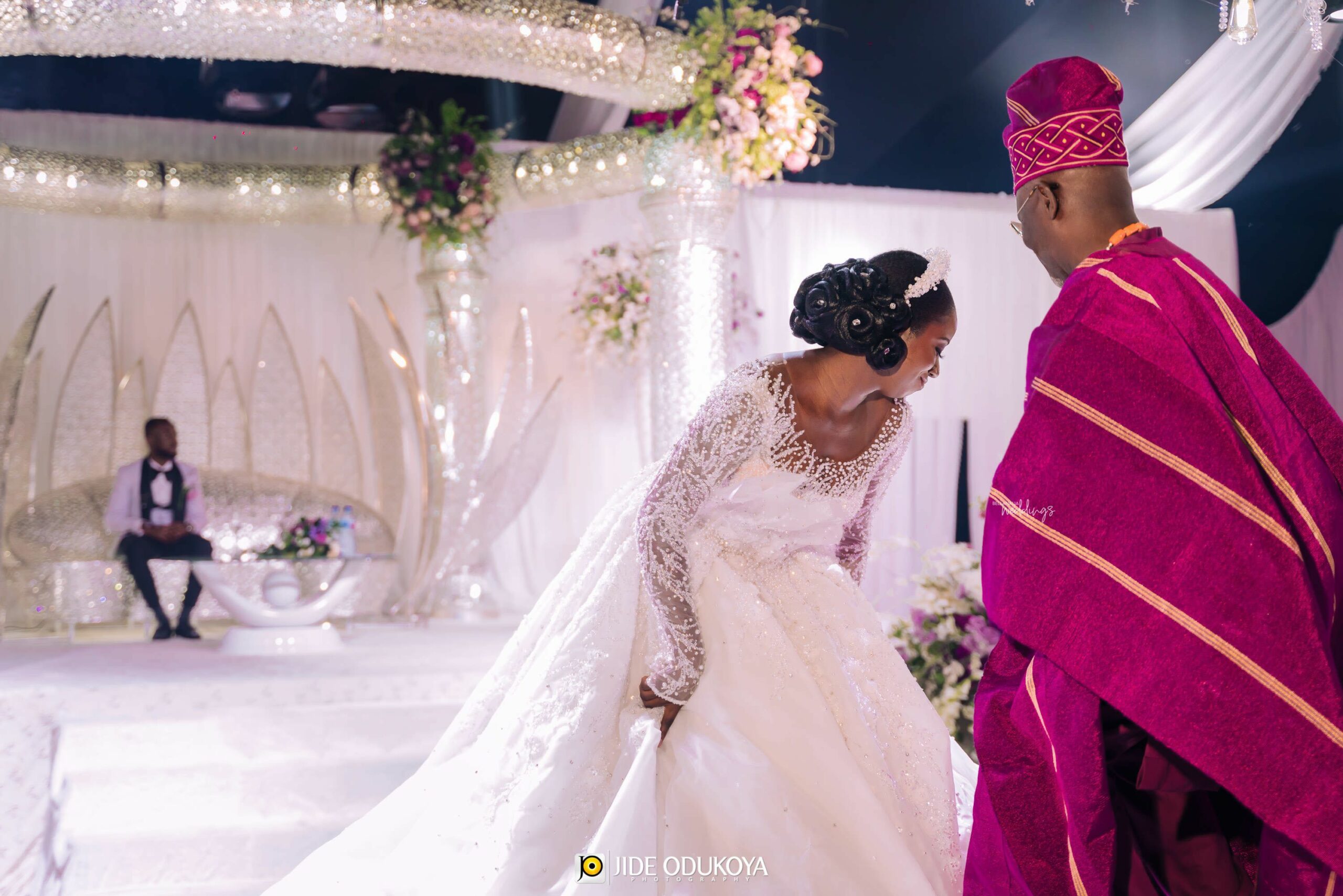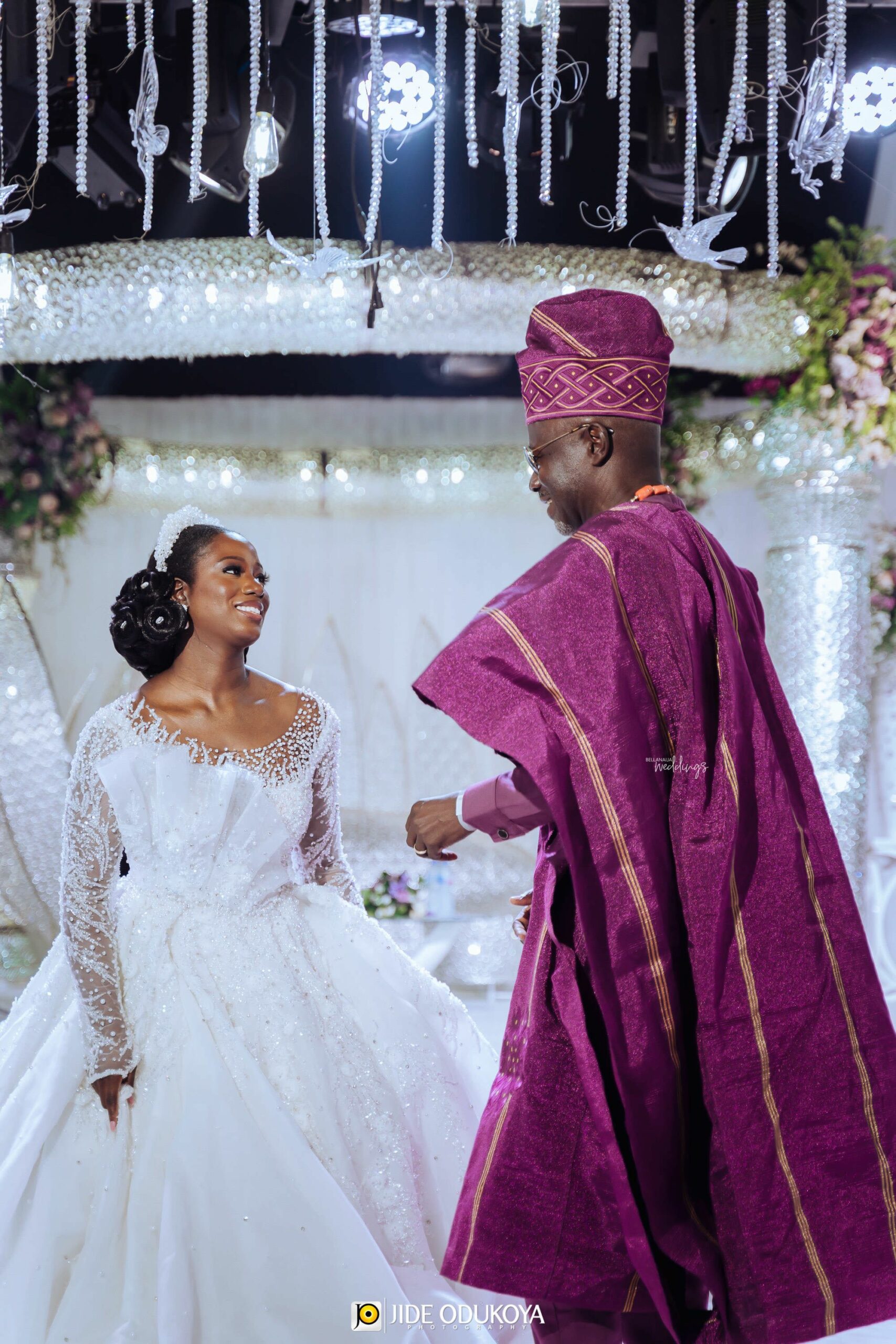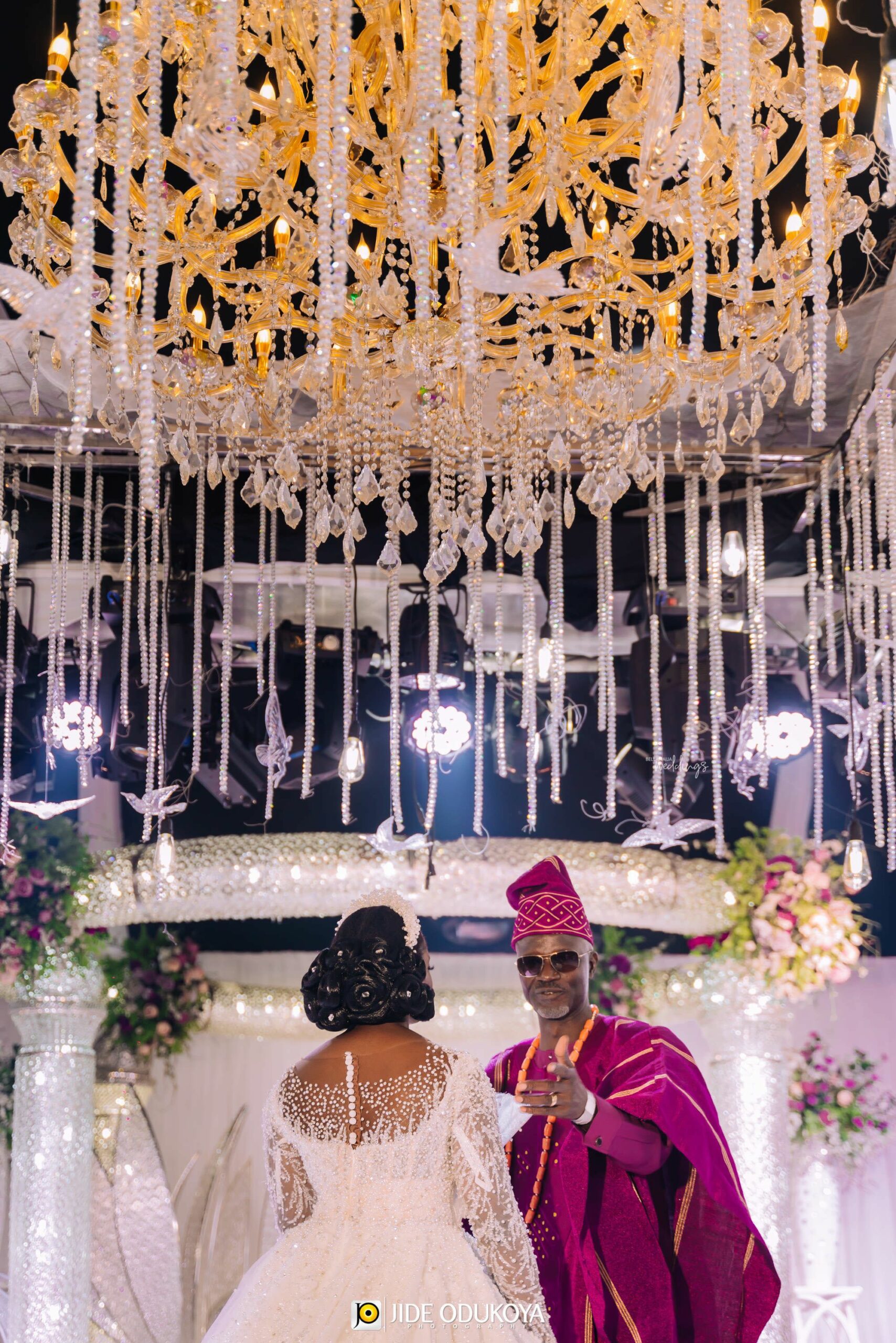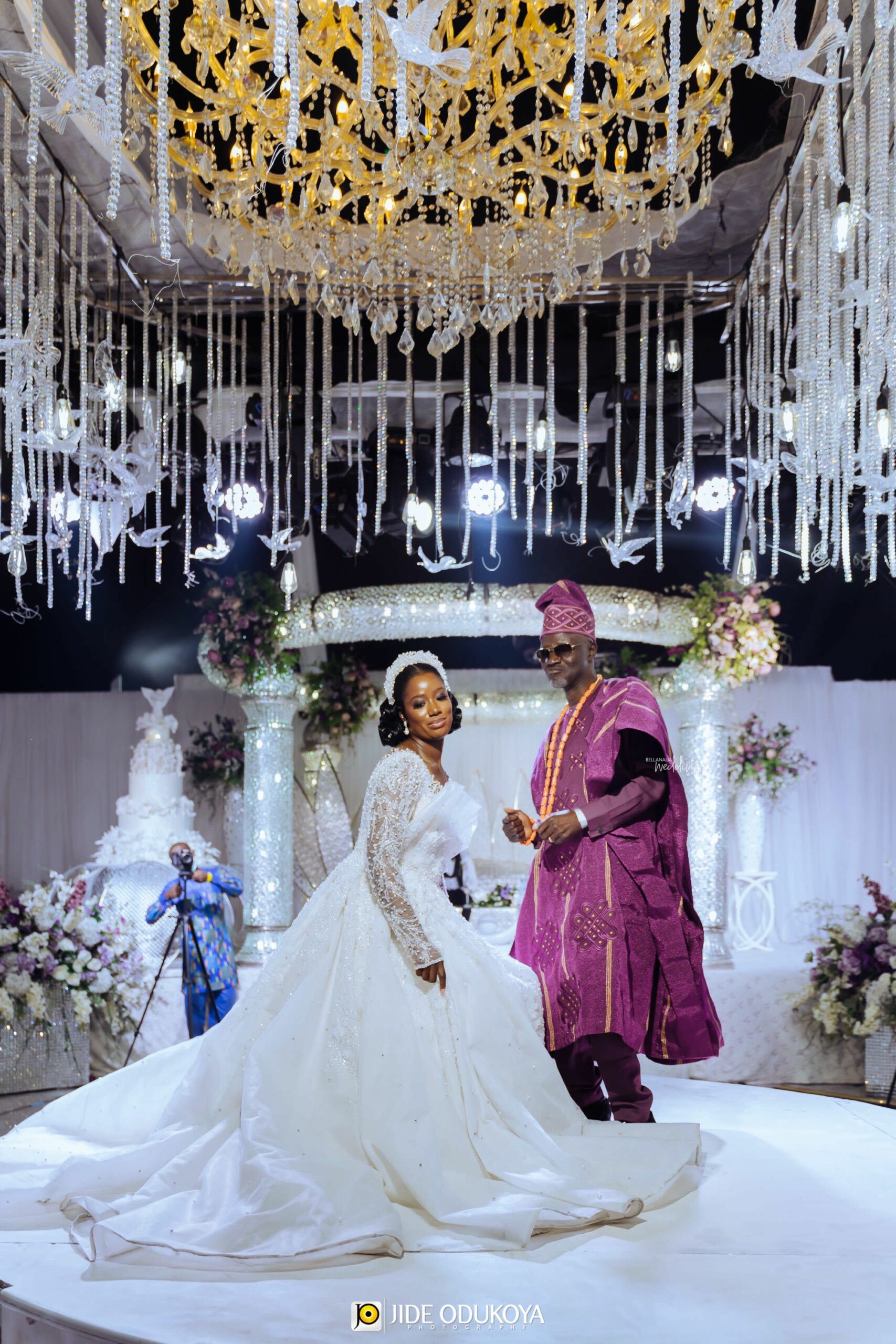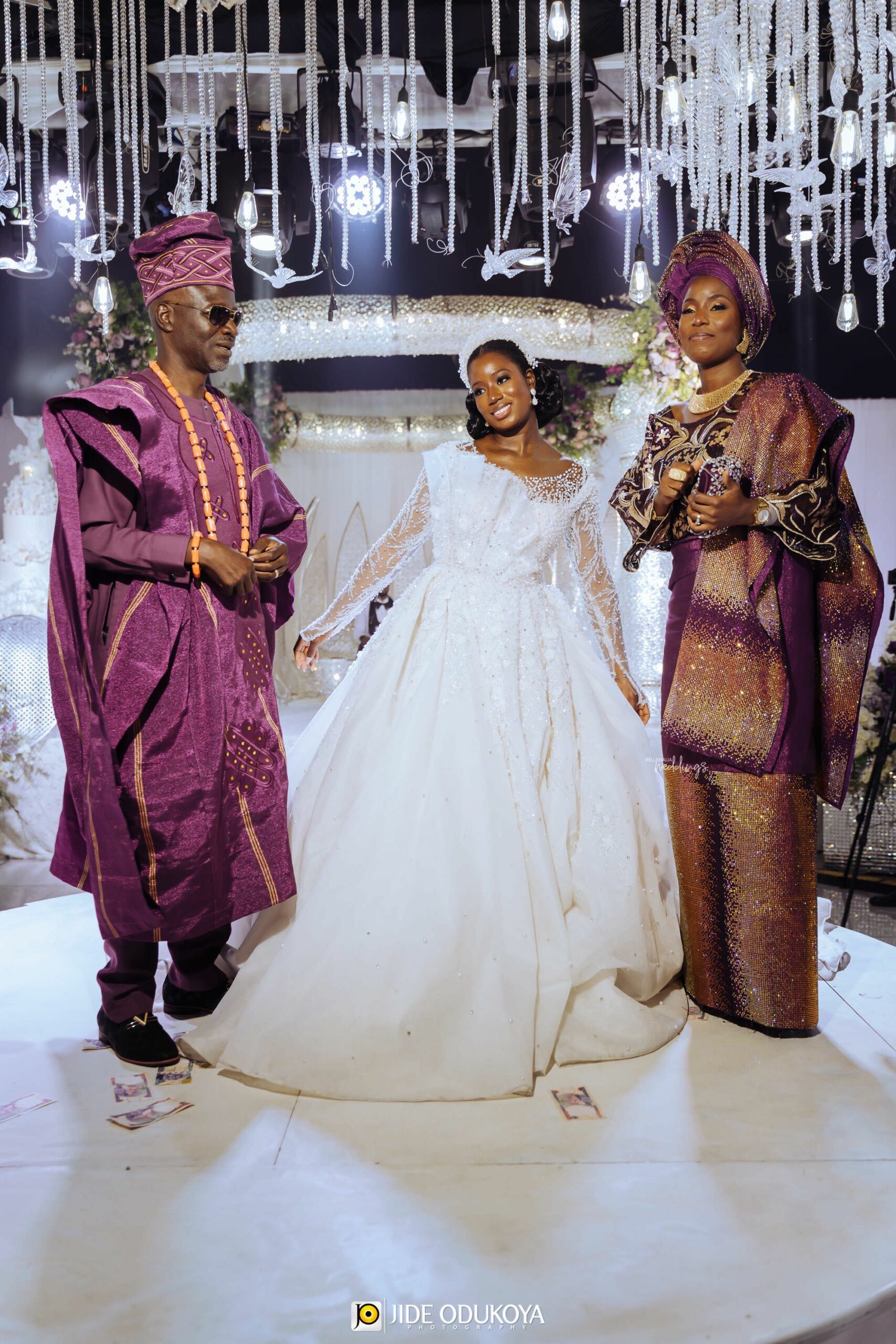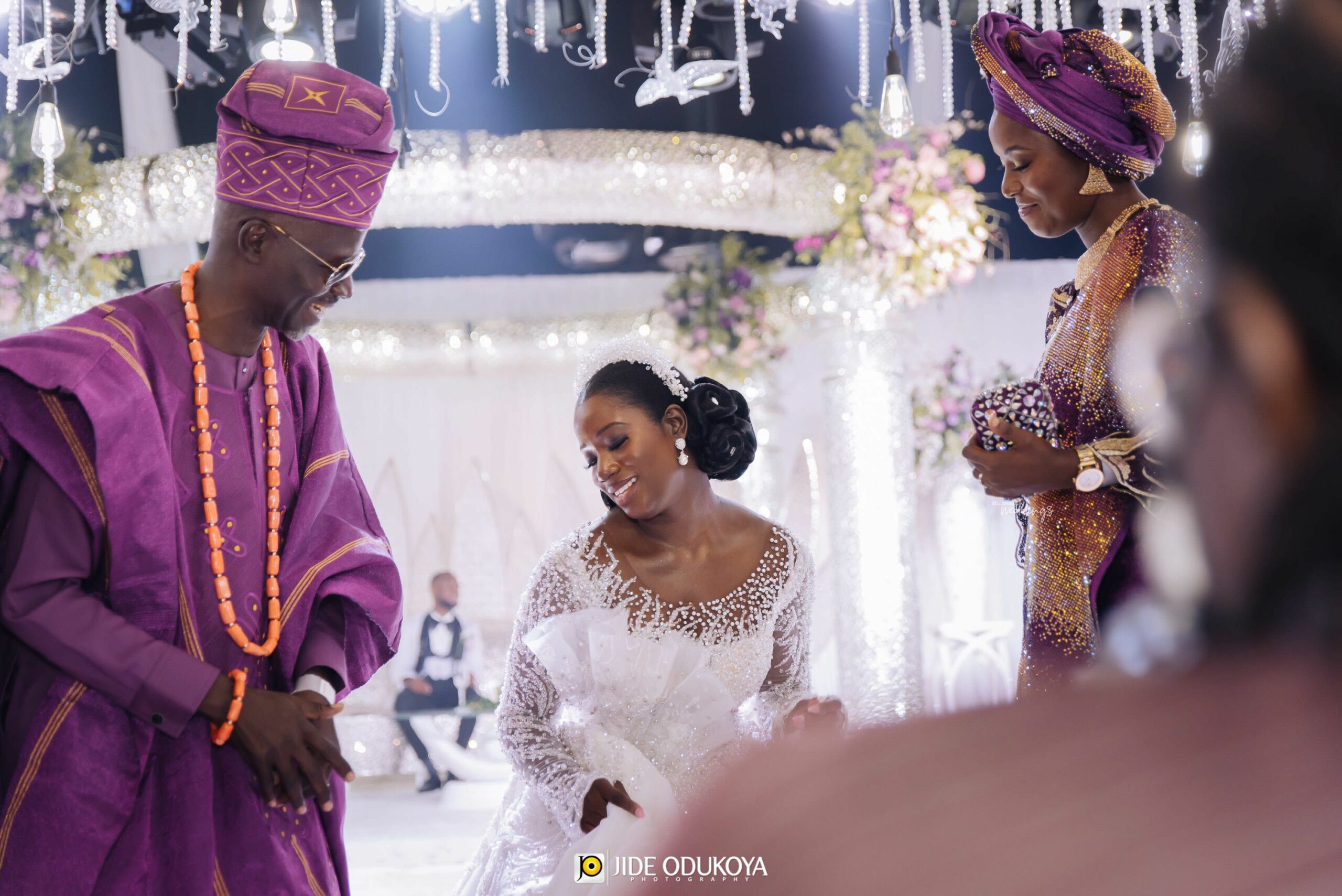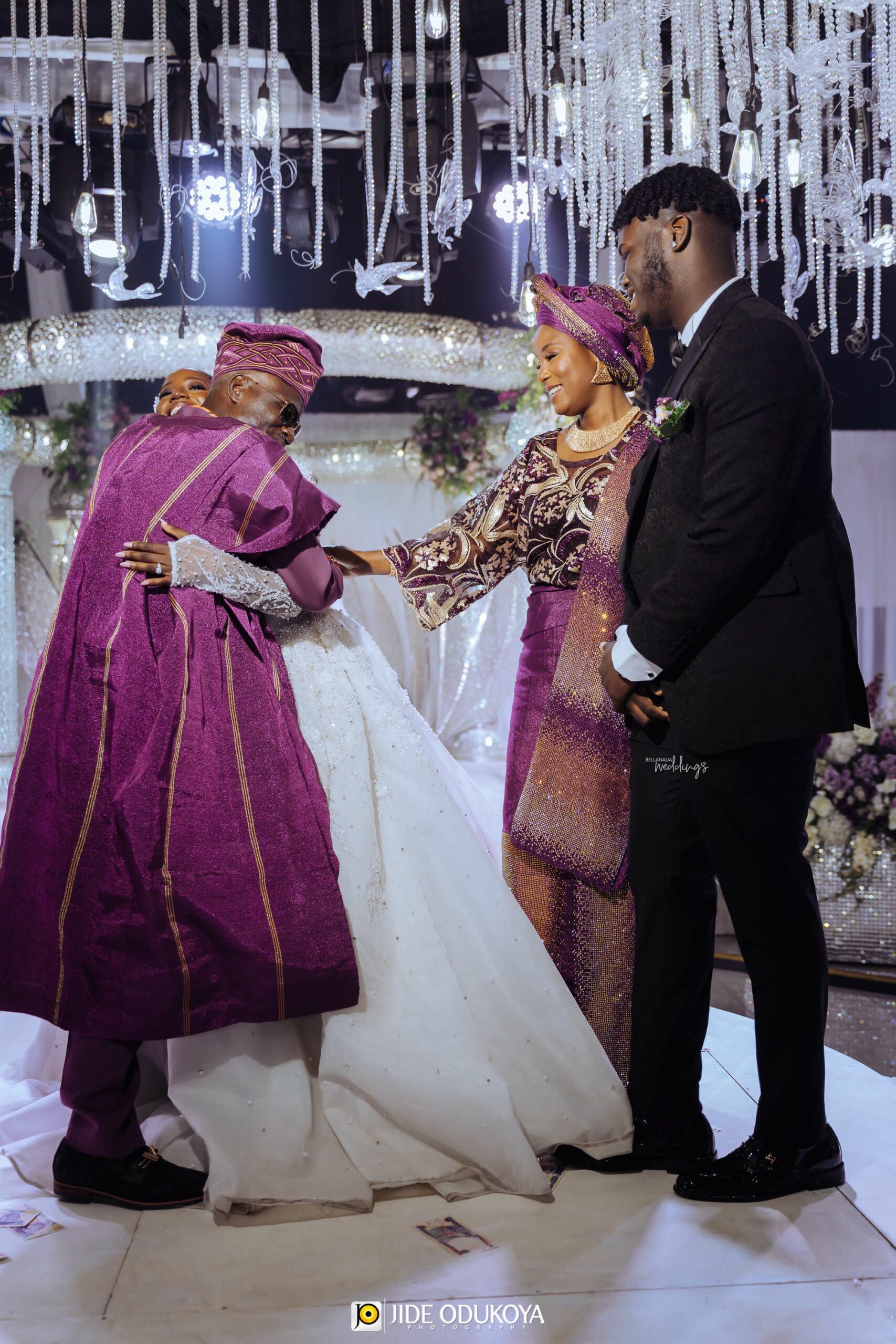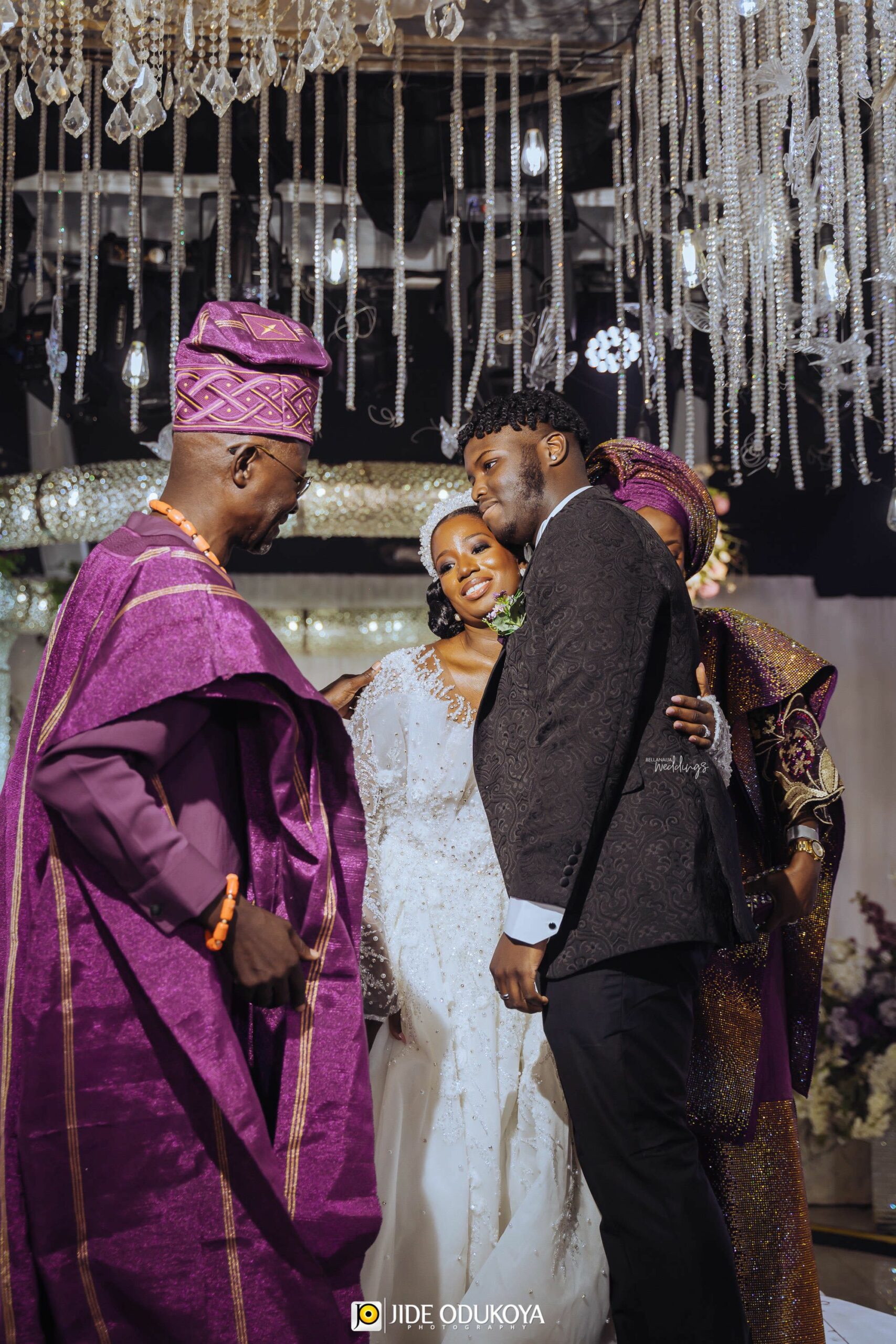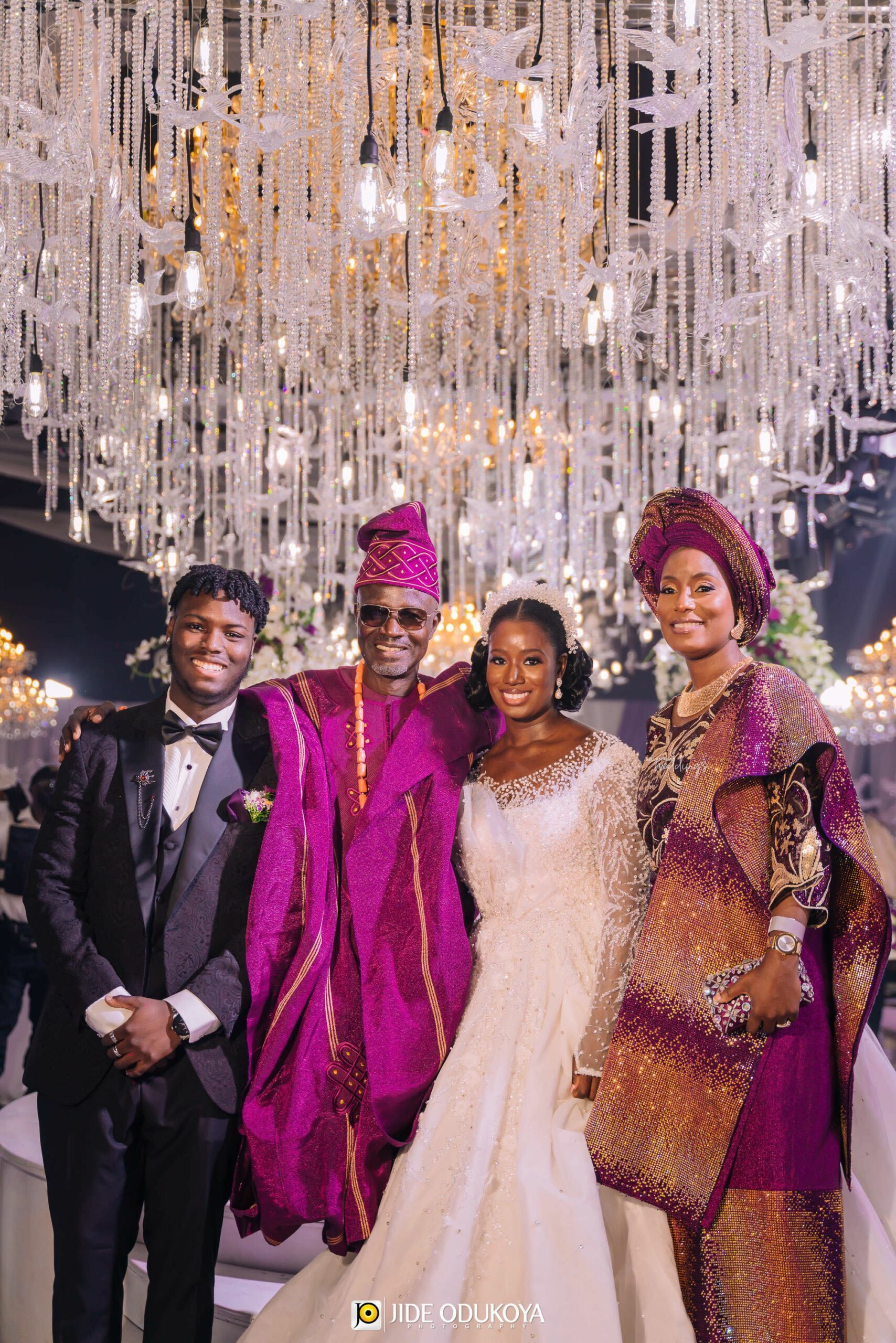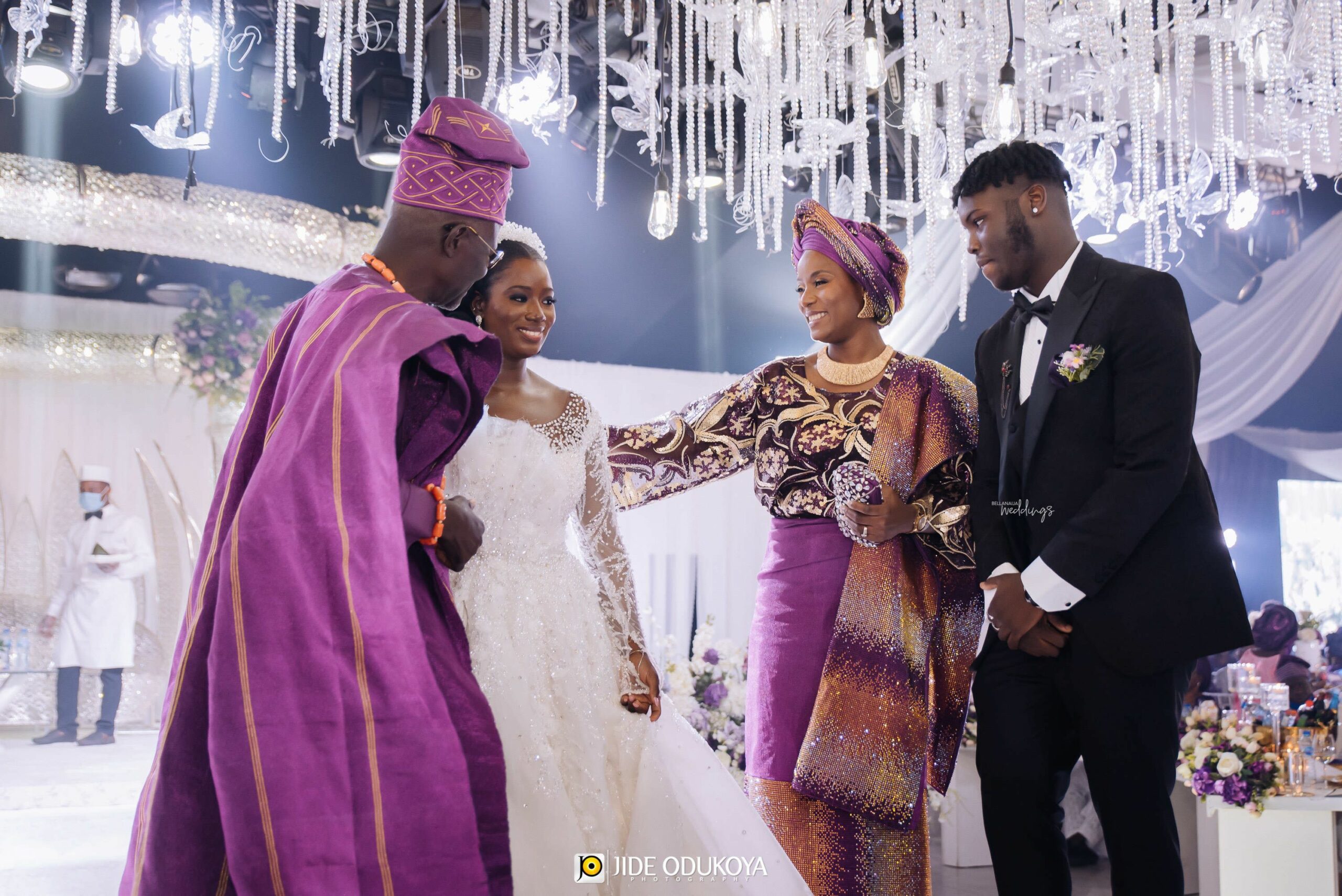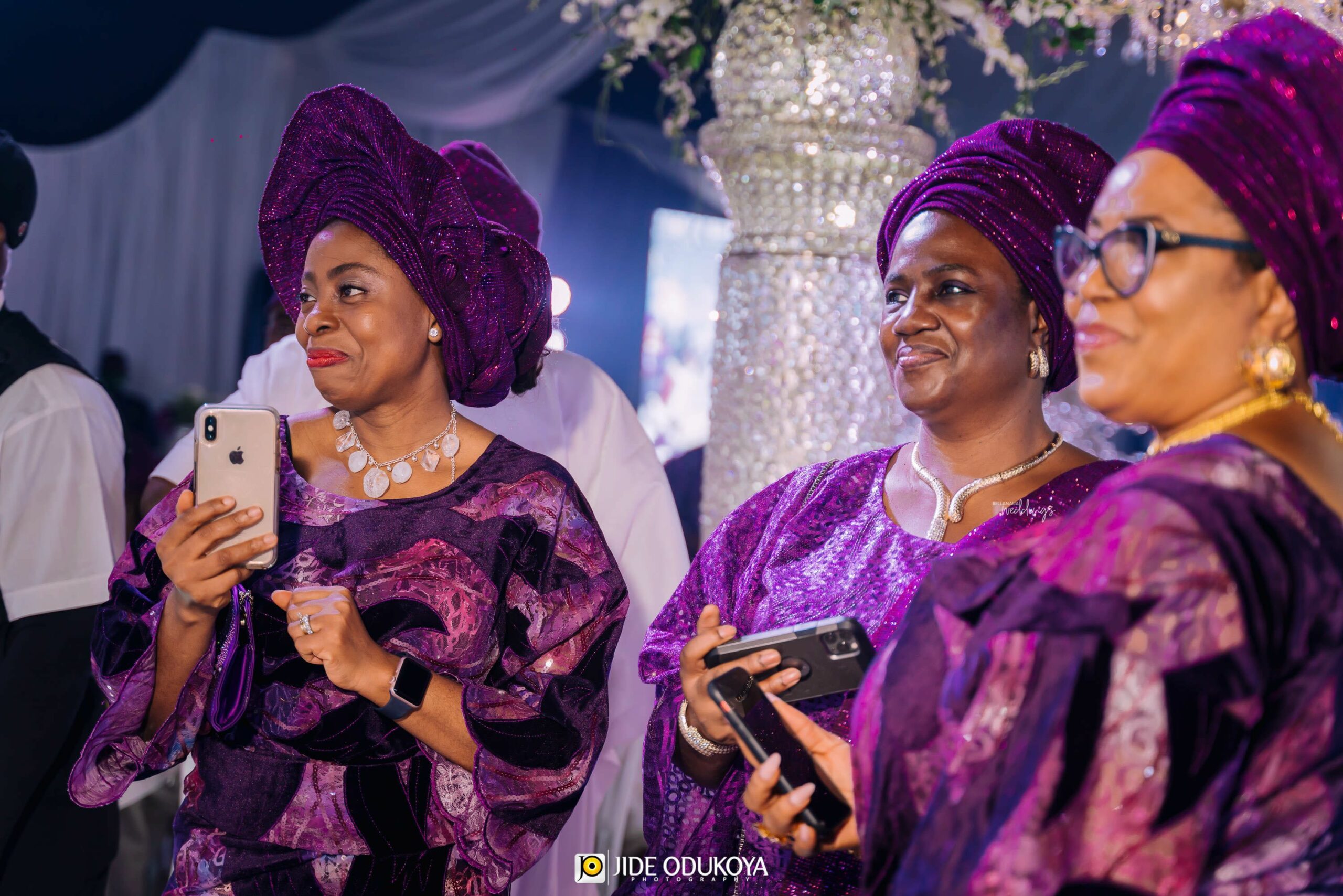 Mama and her baby boy having their moment…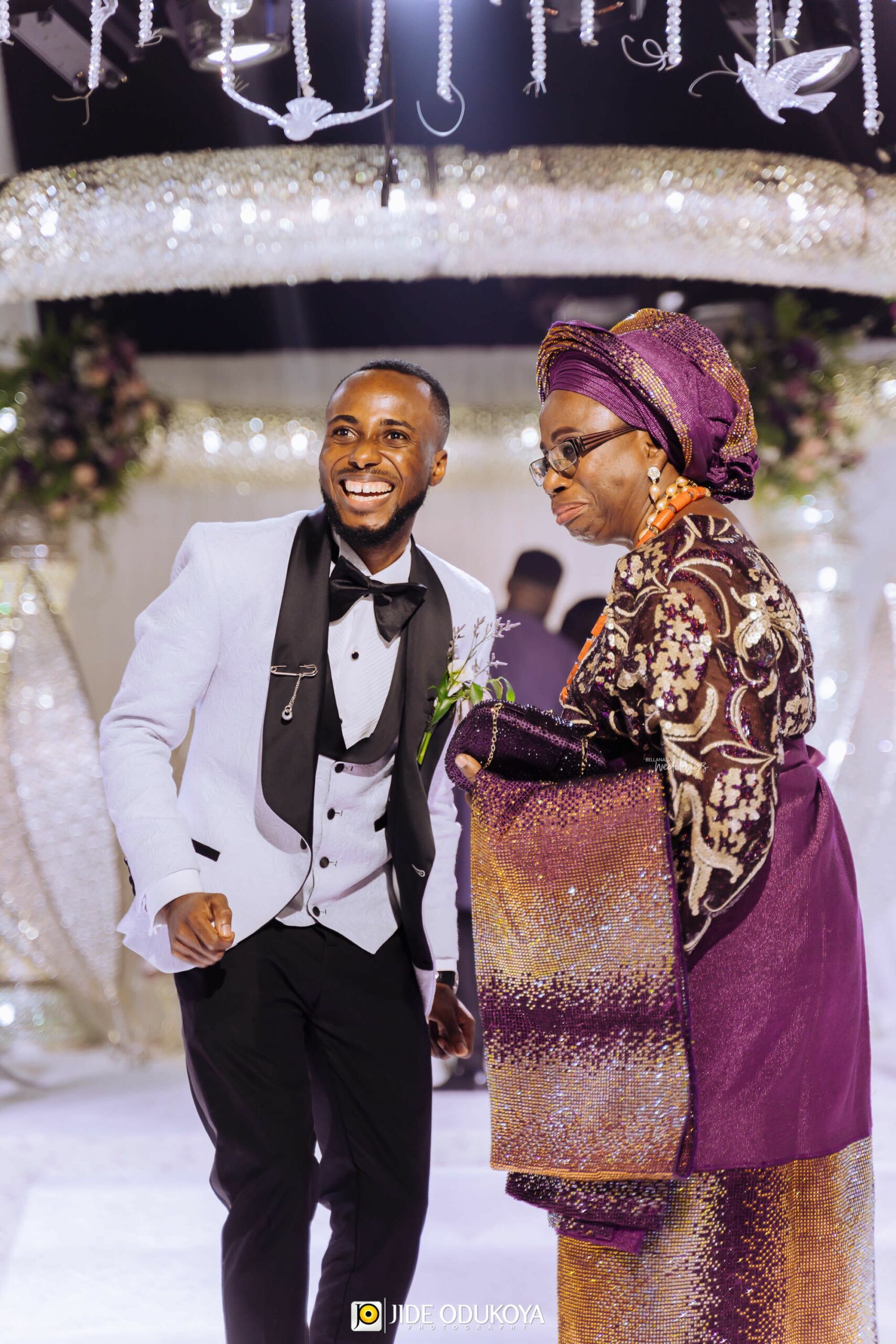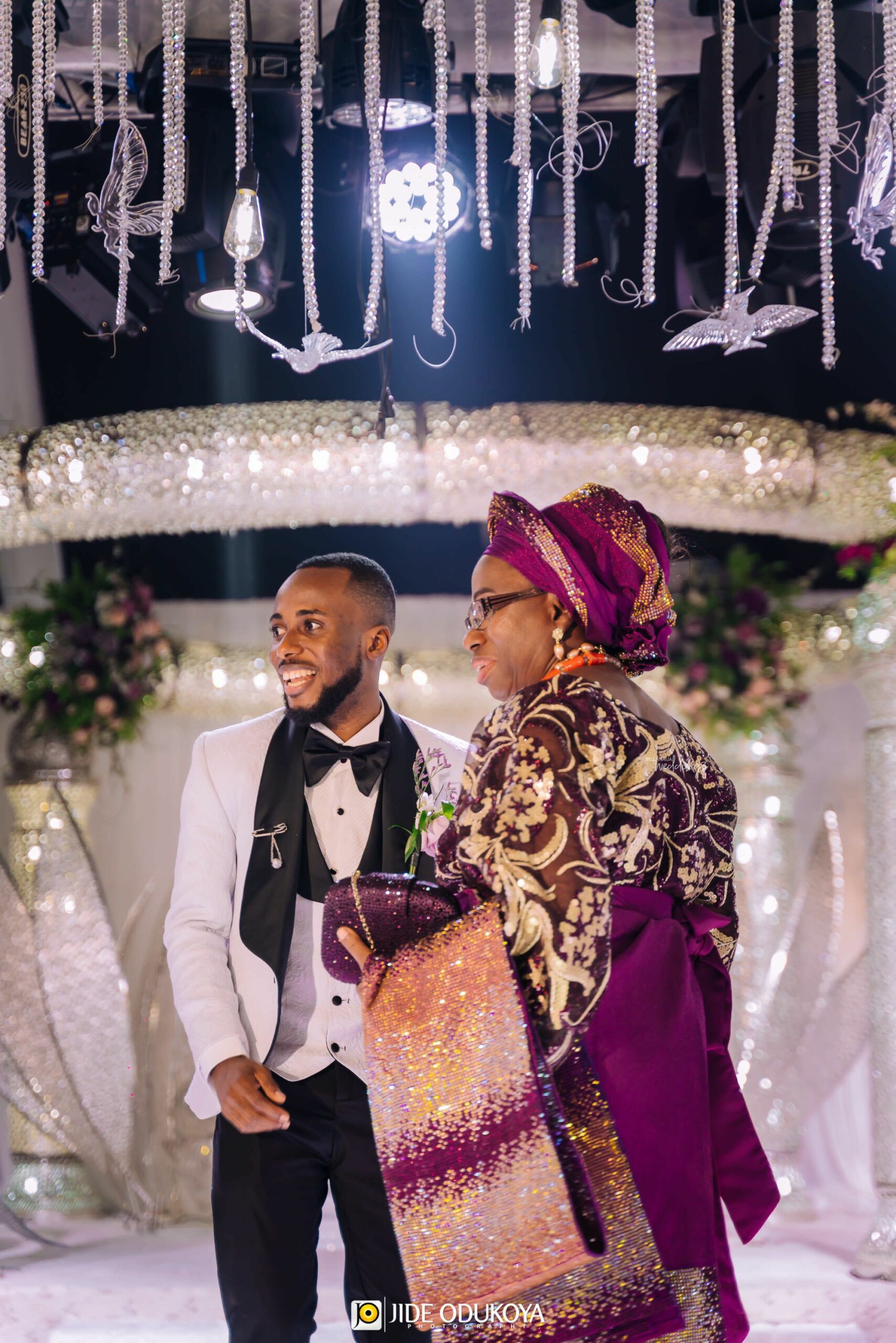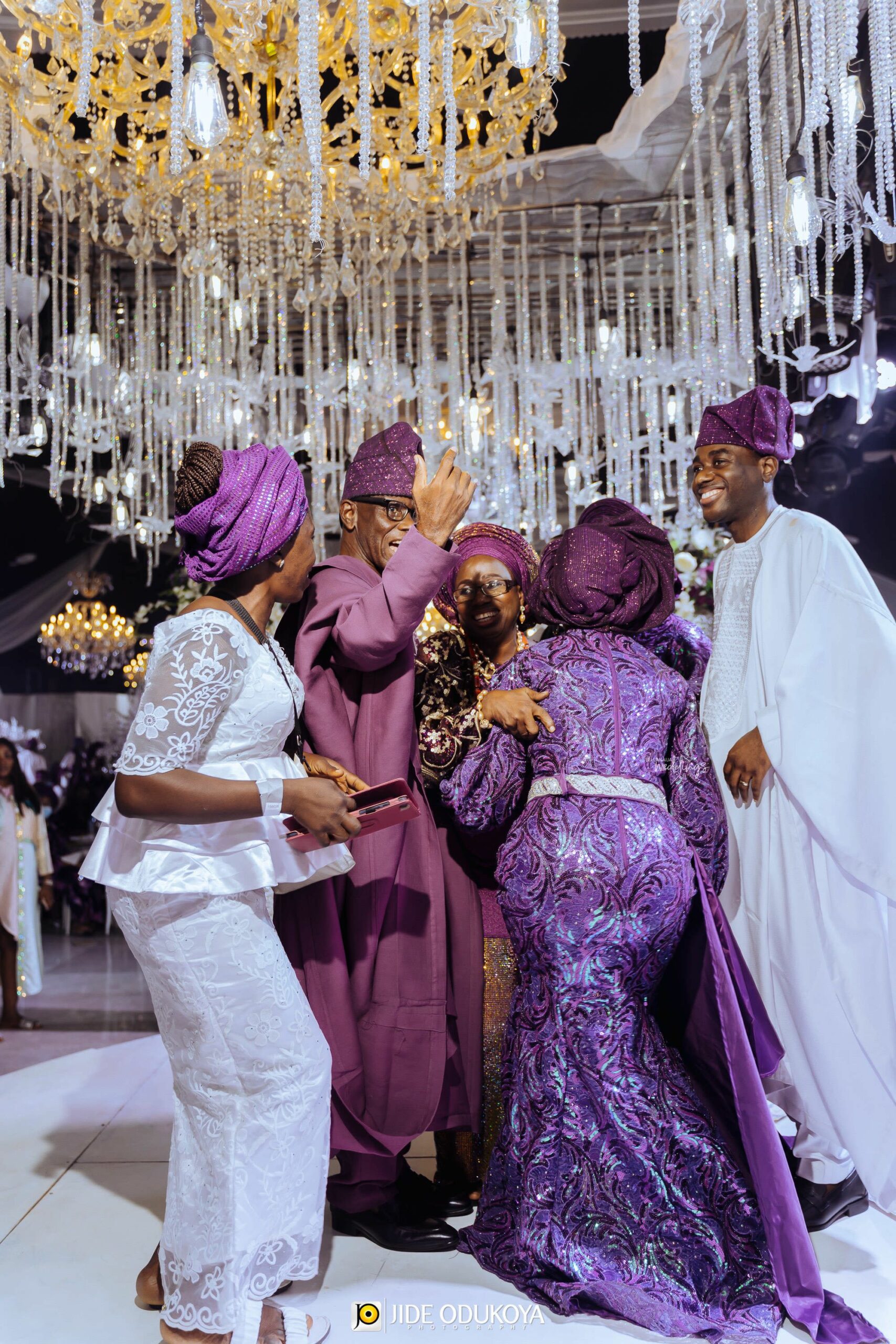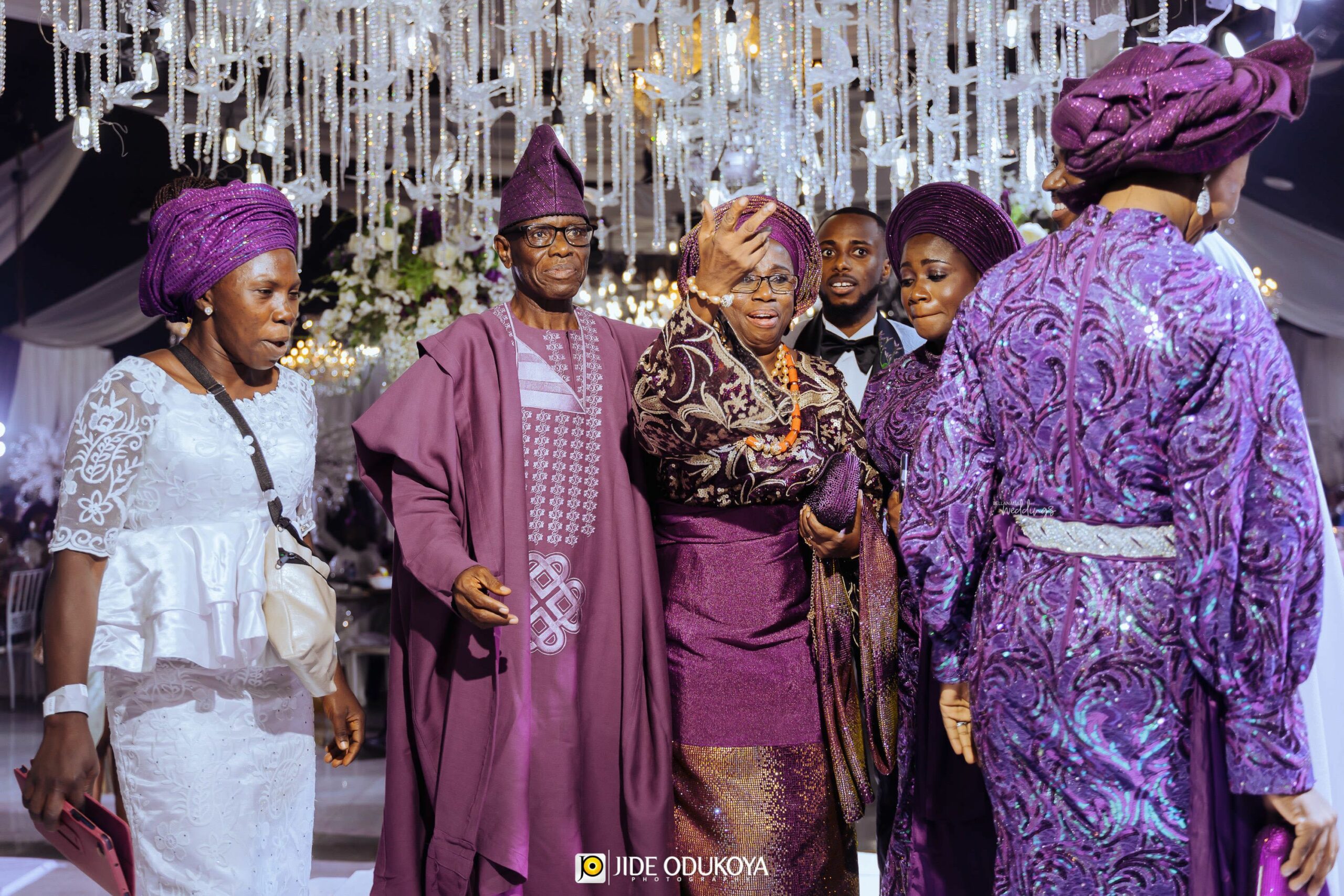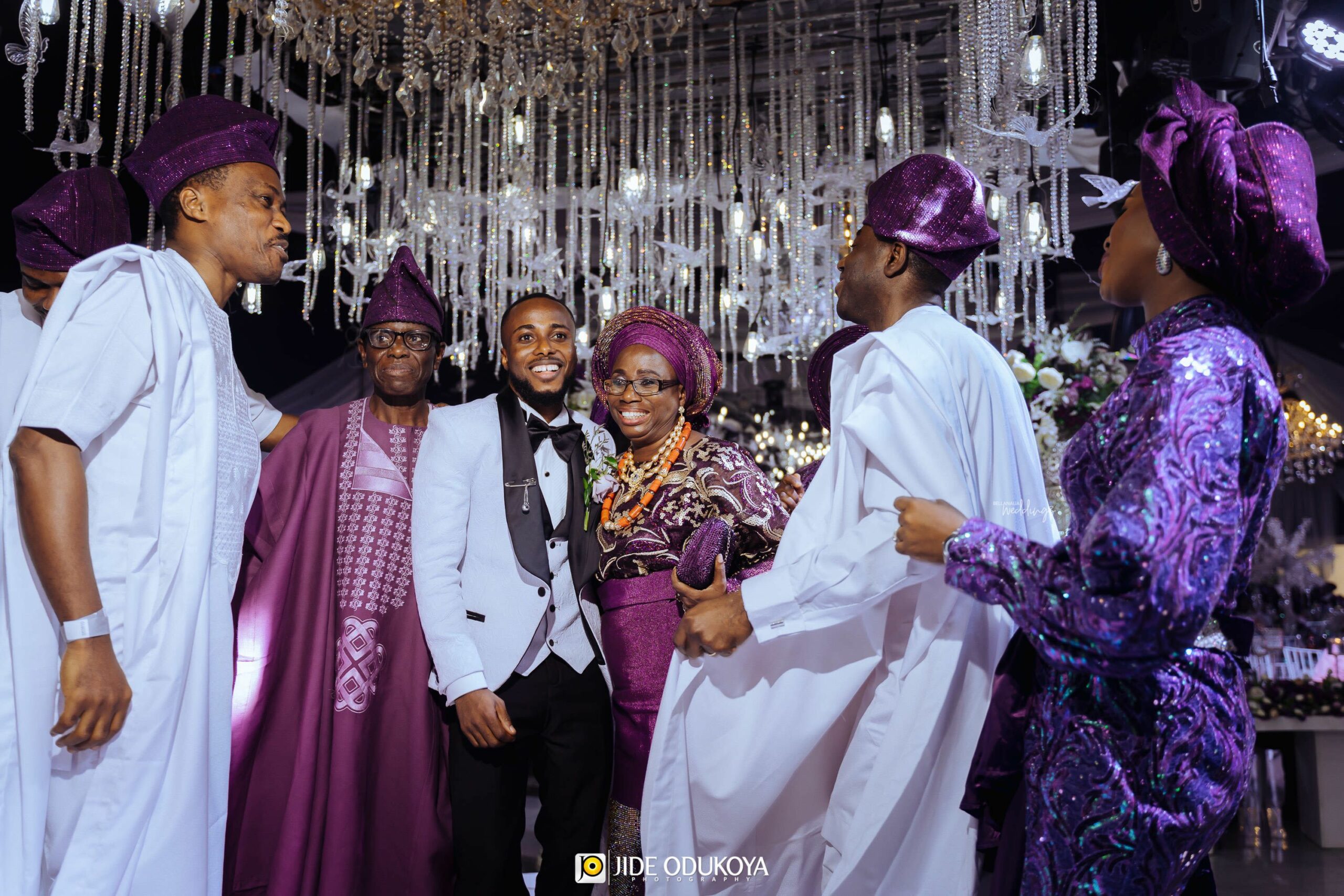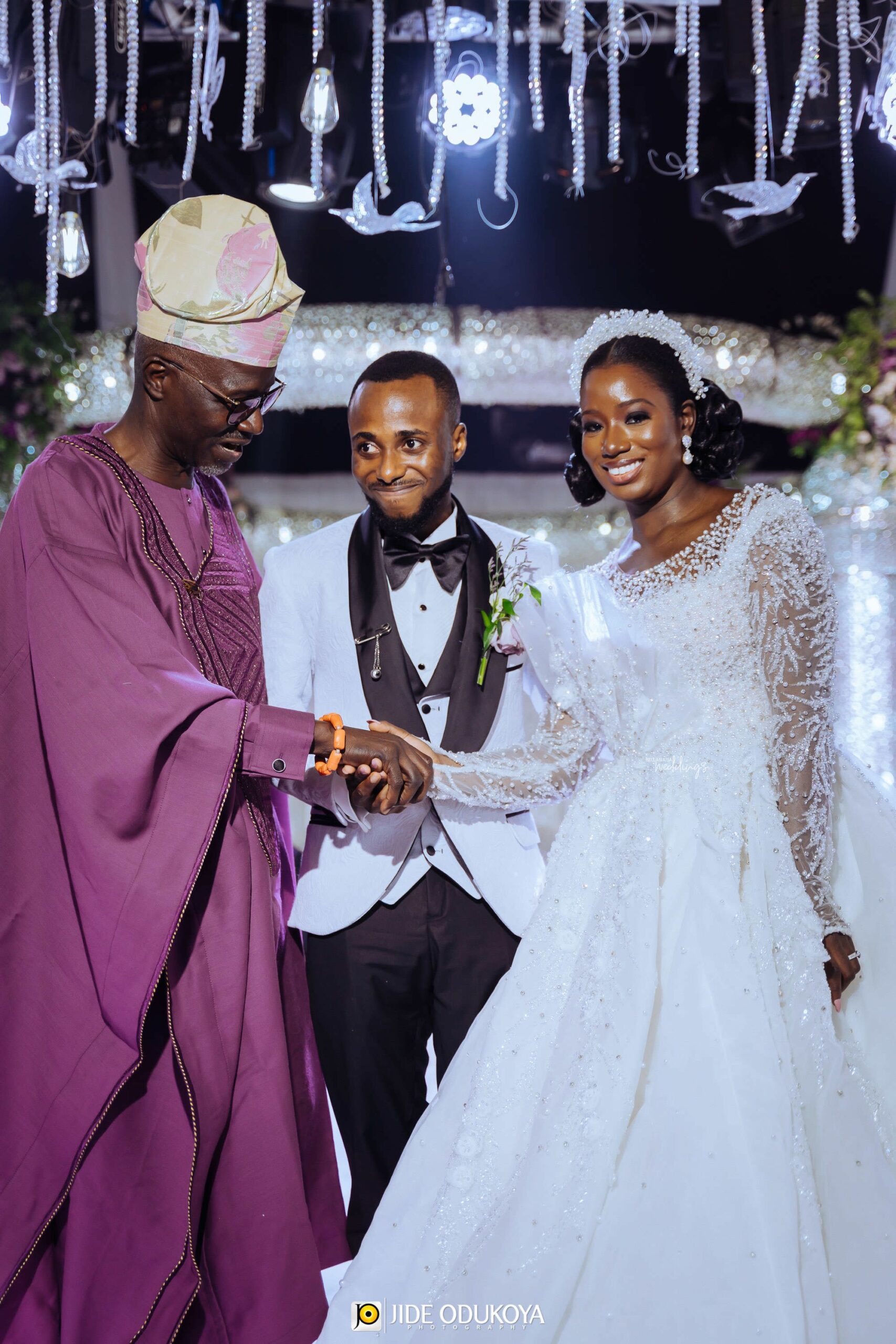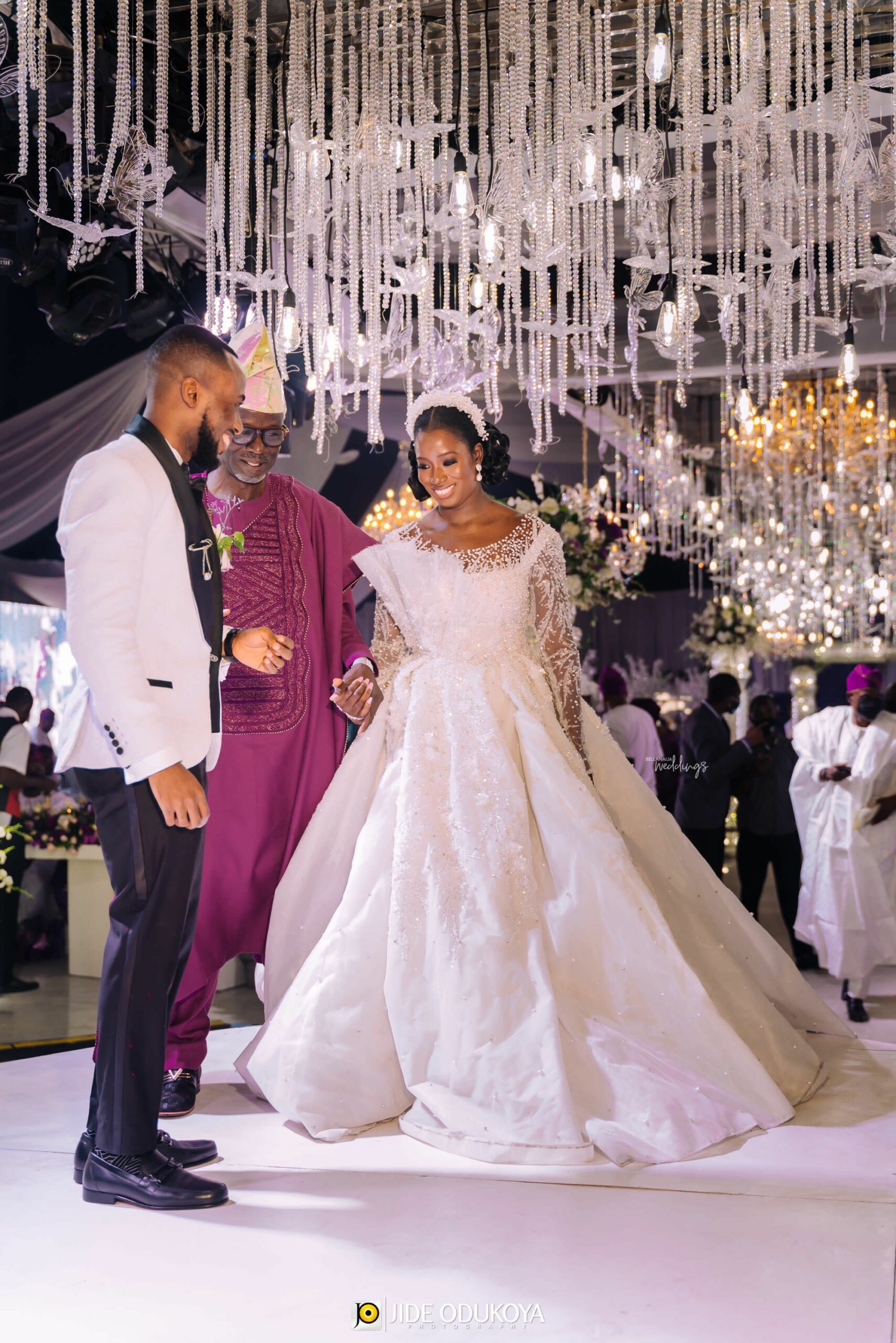 Now, the magical first dance…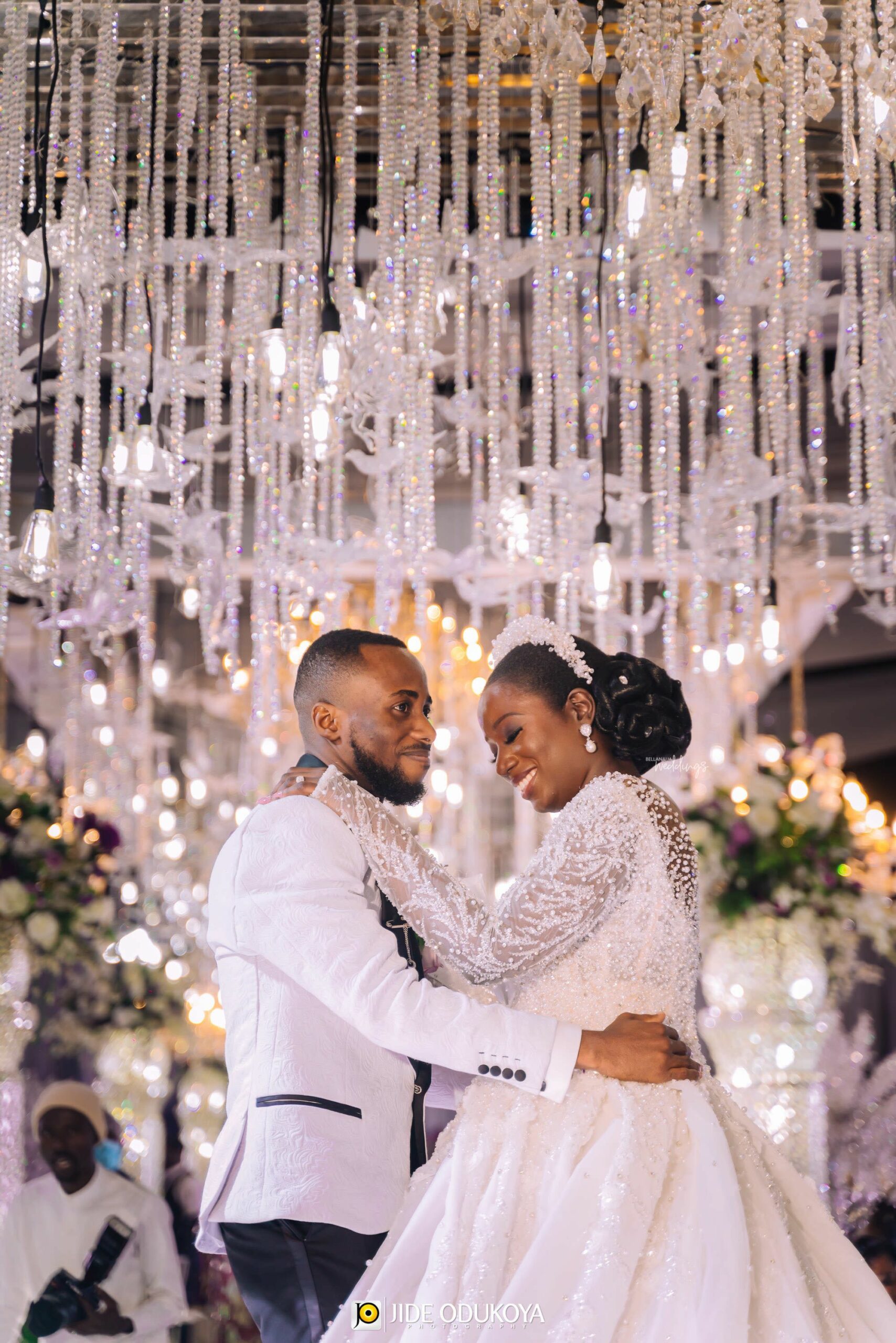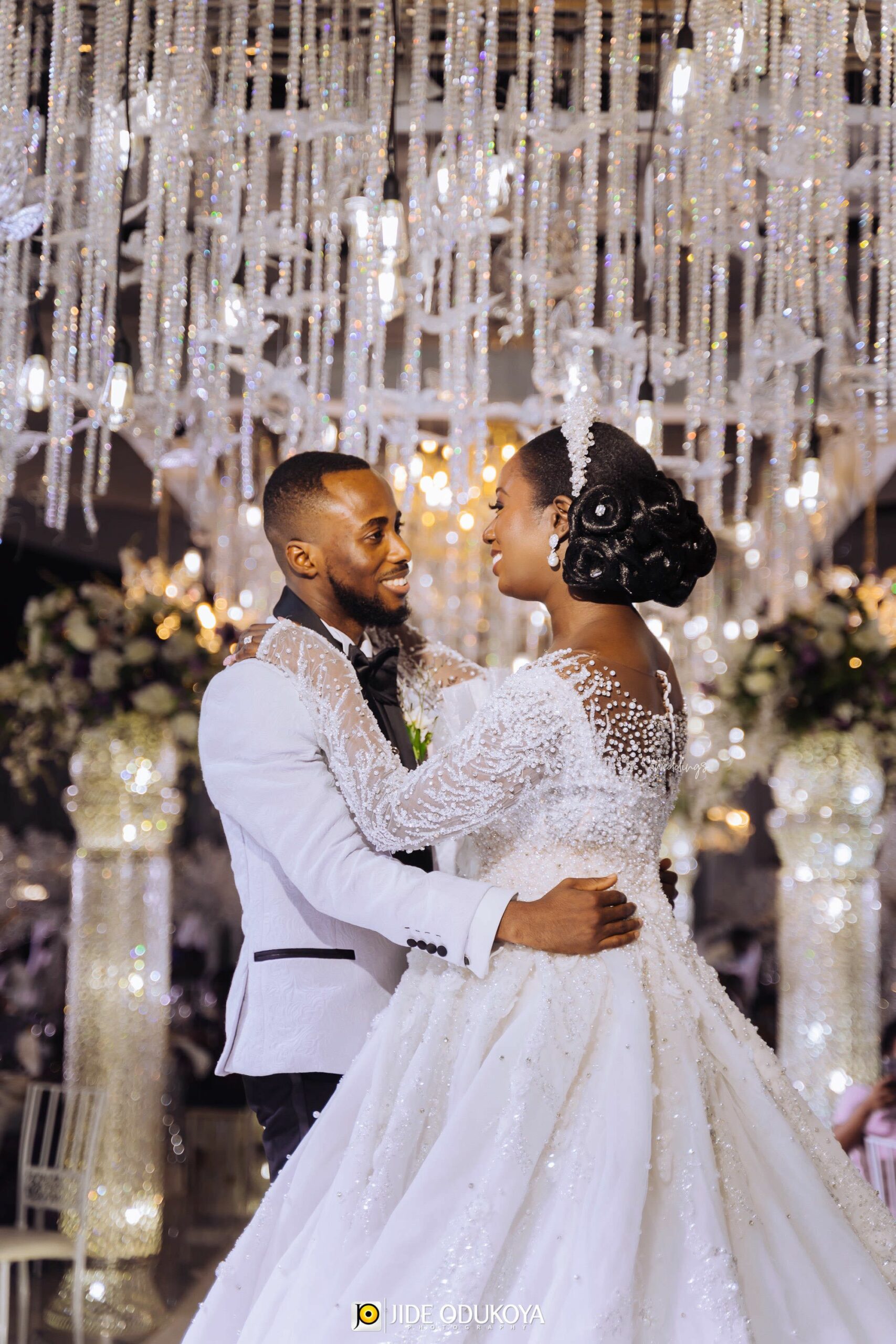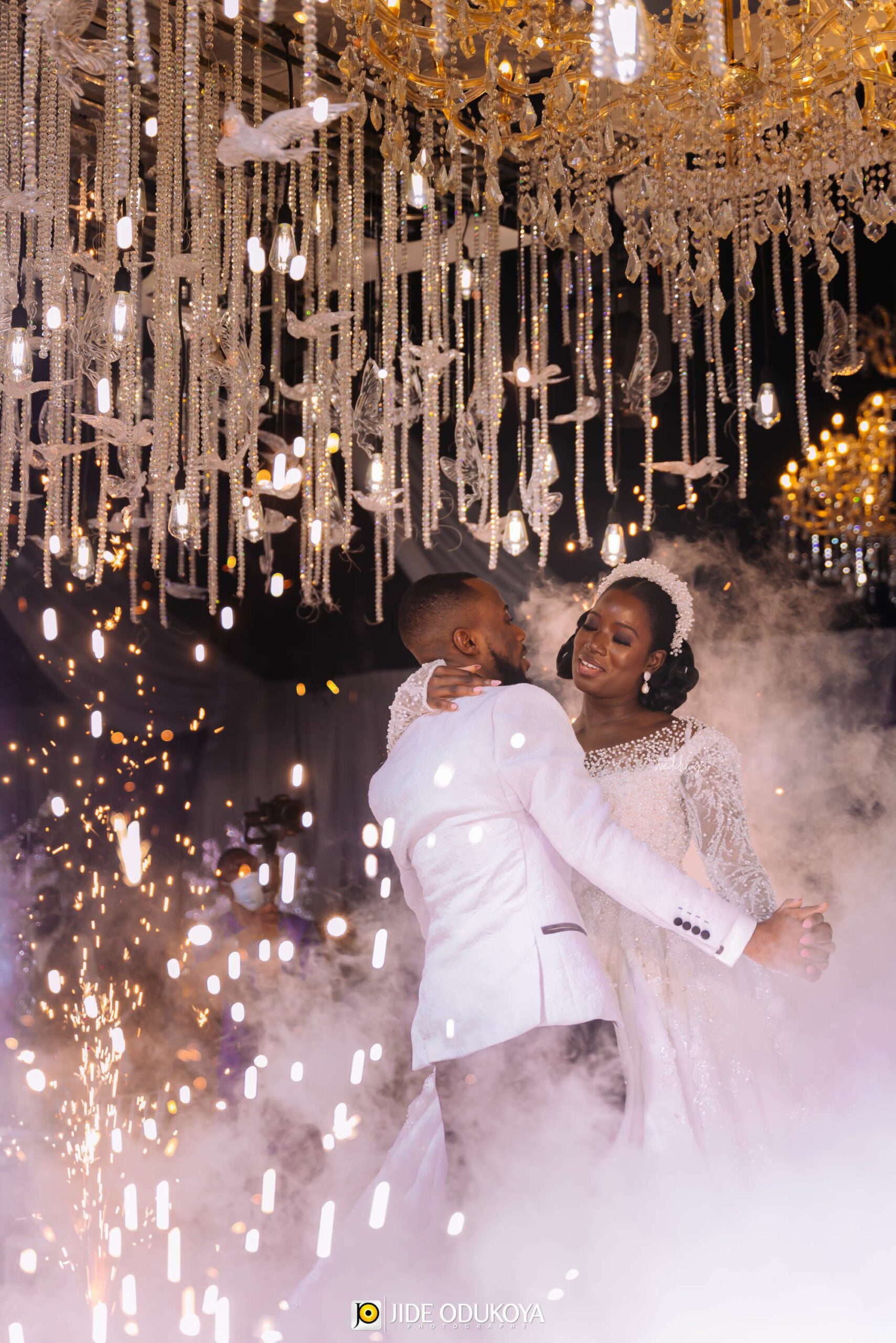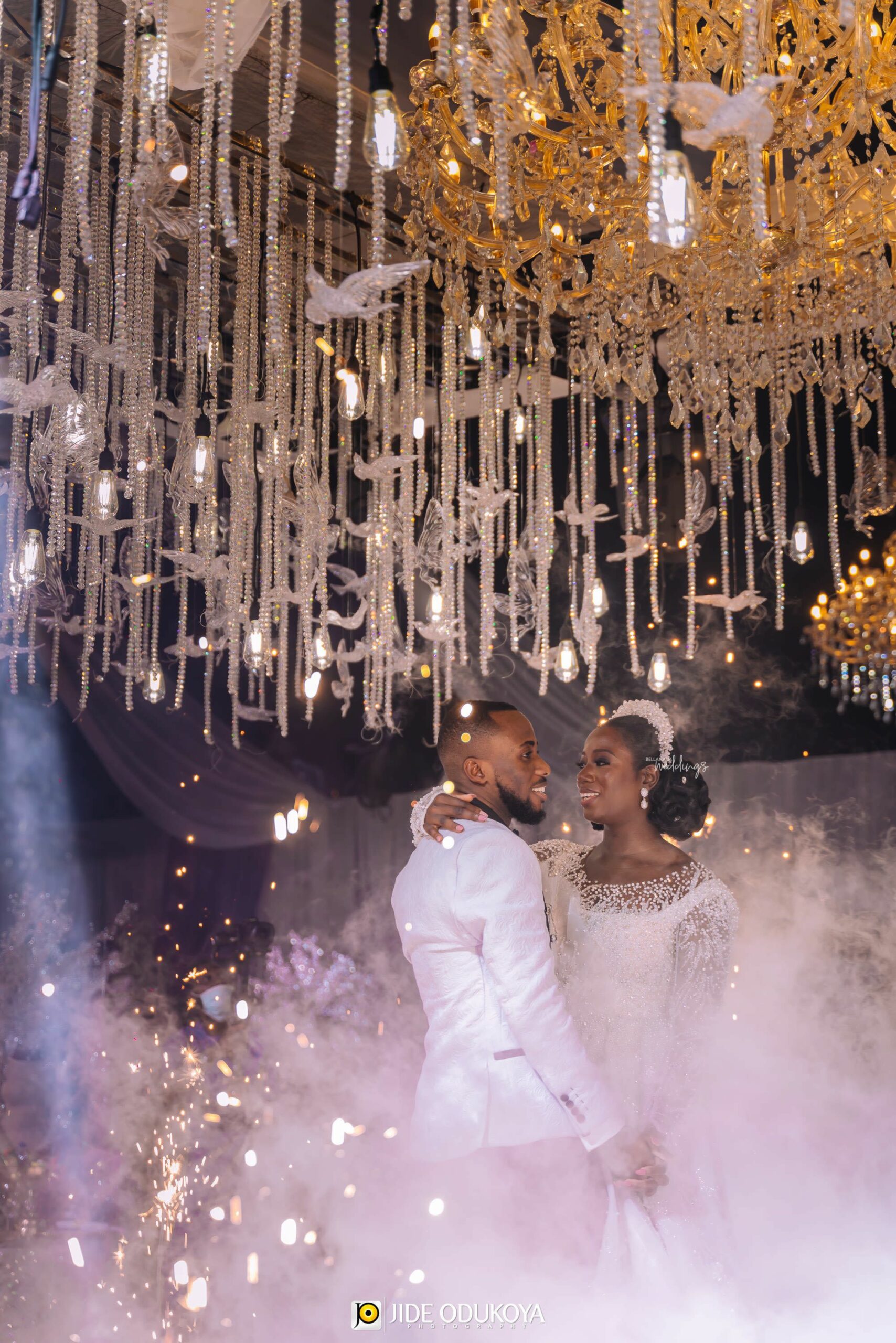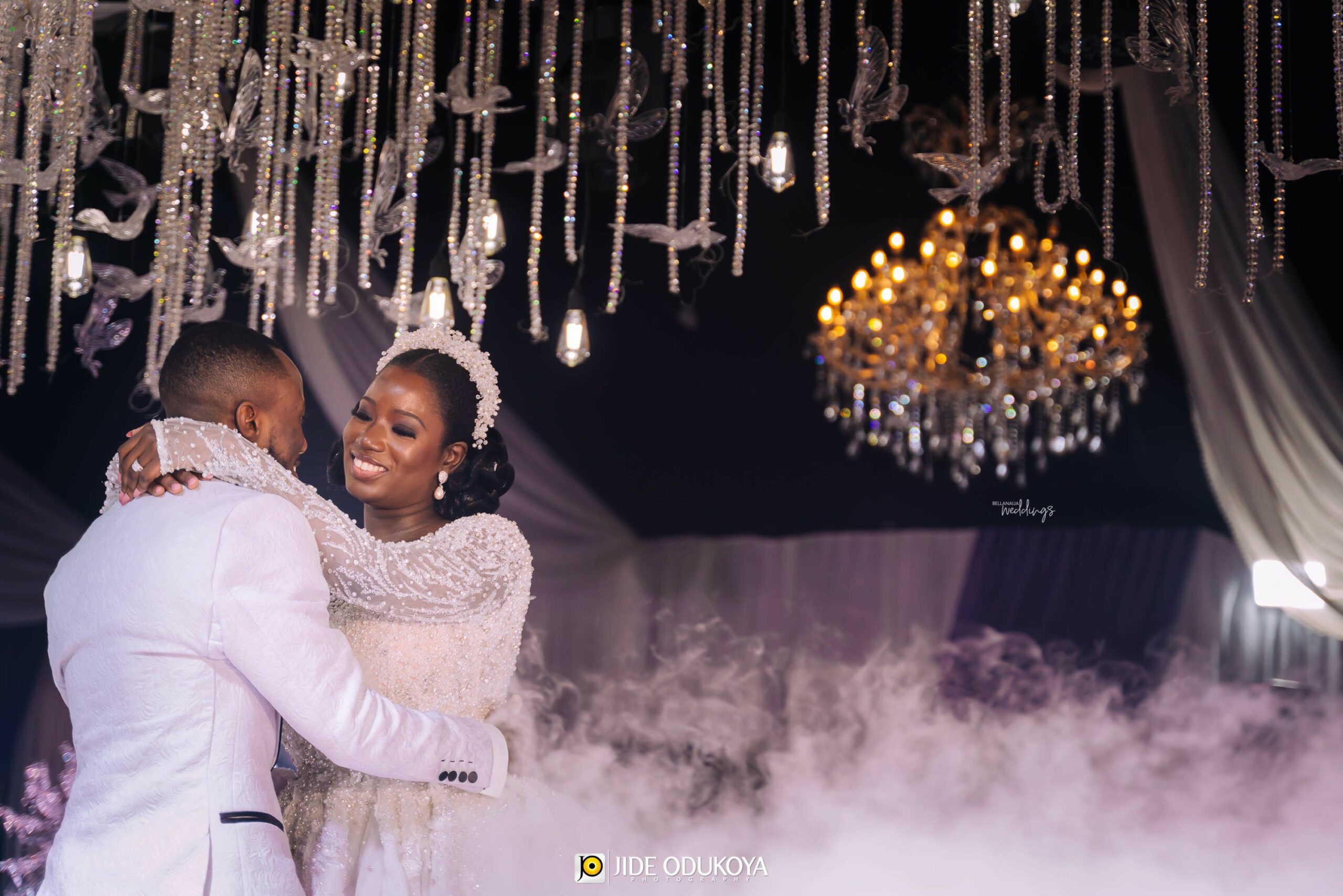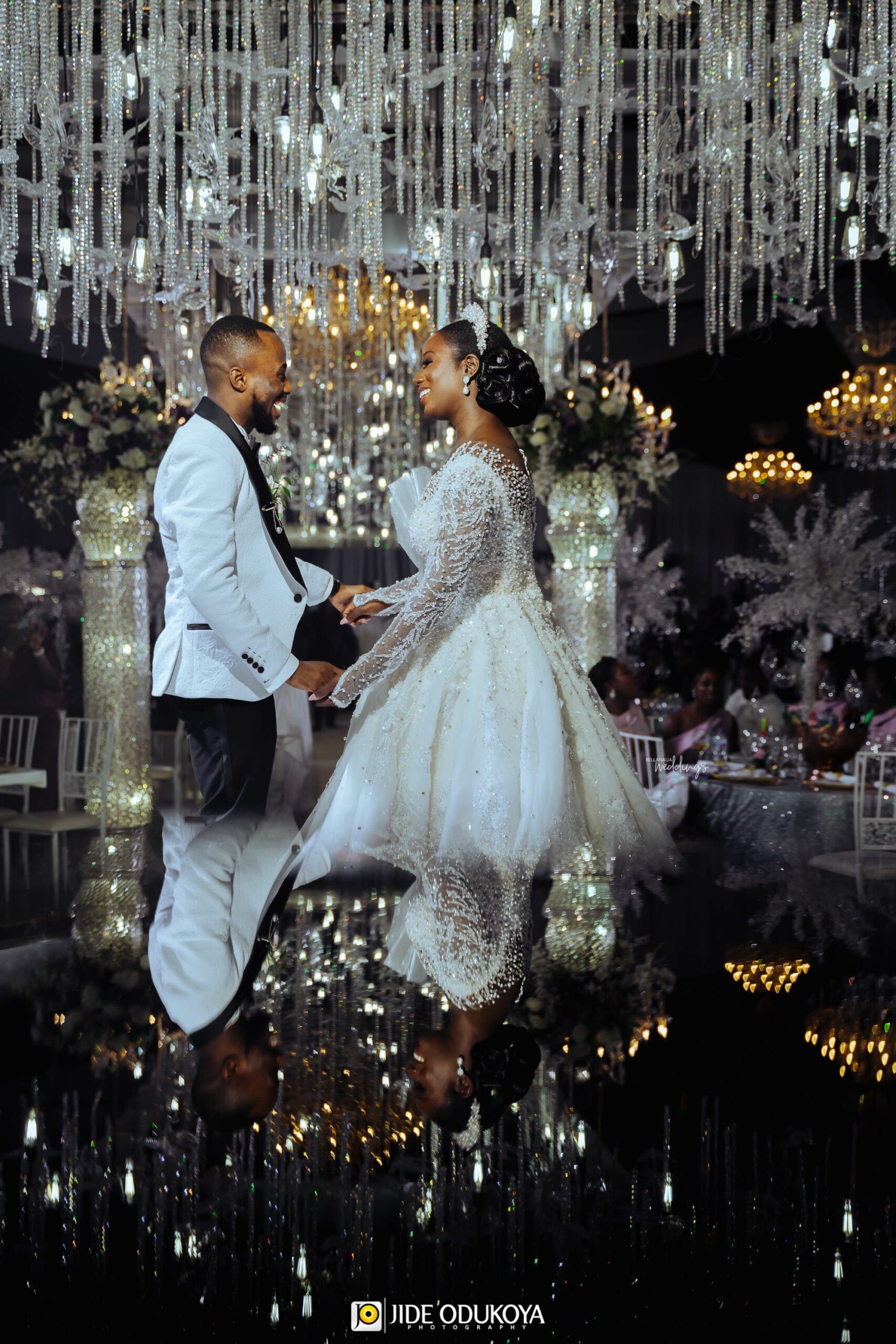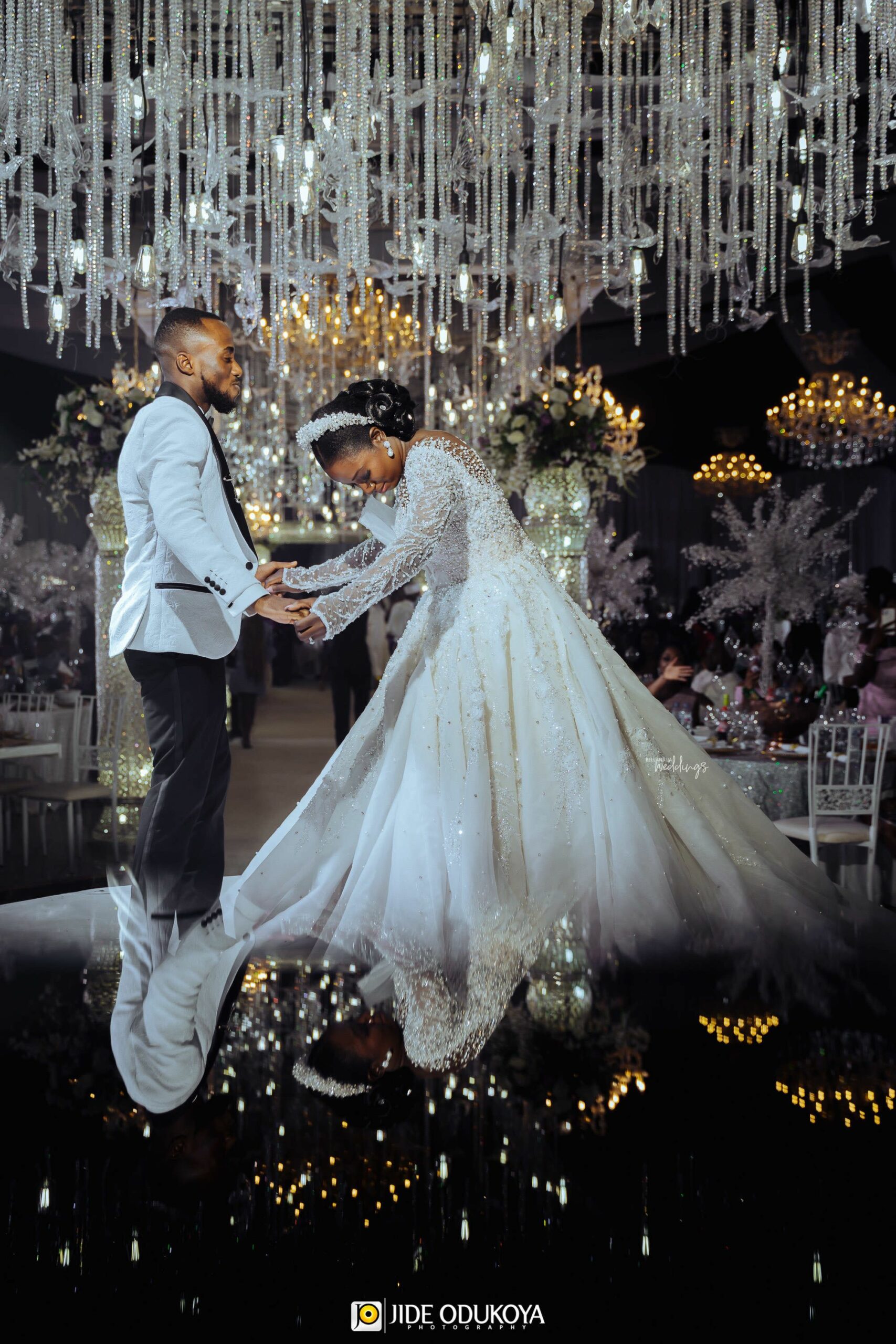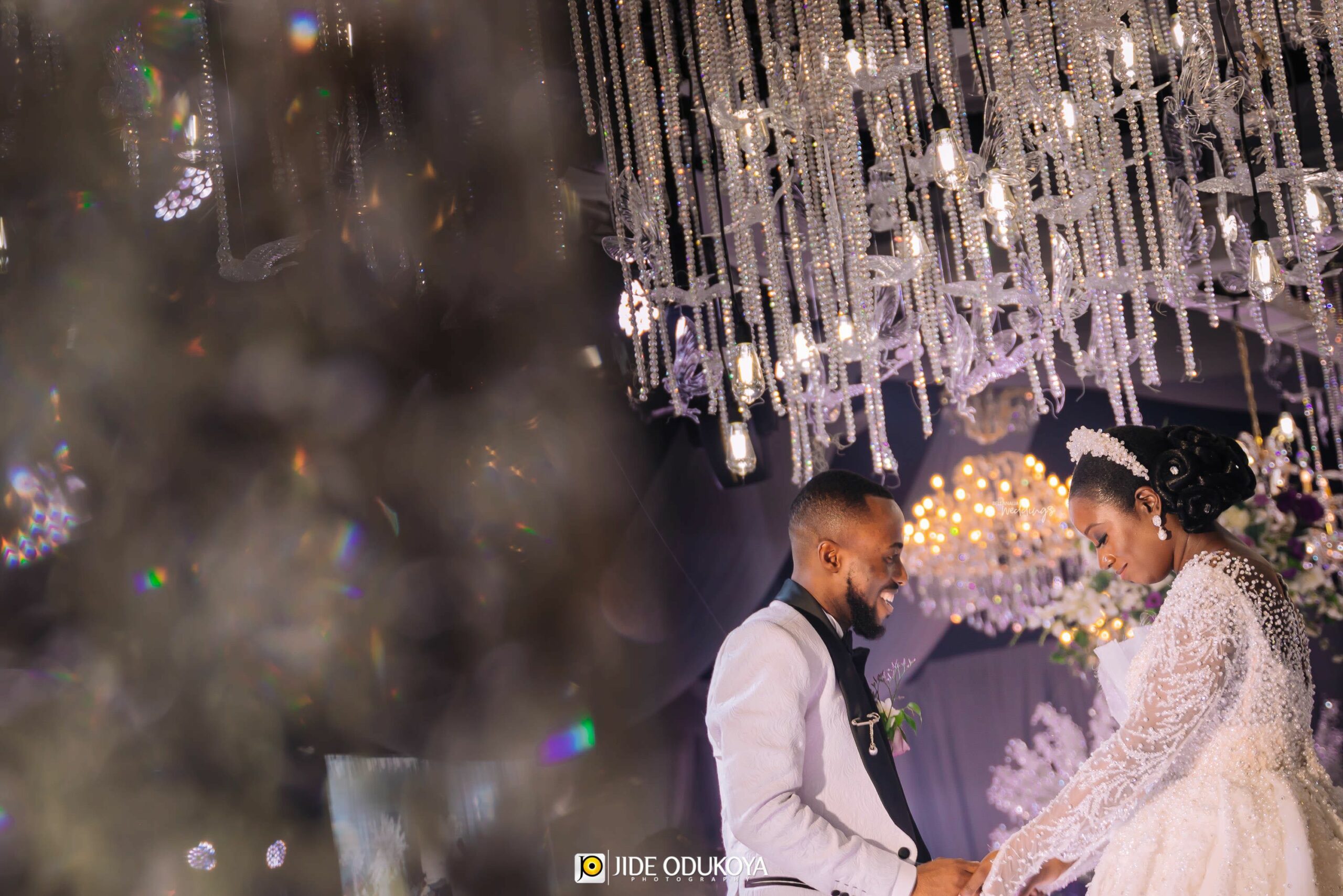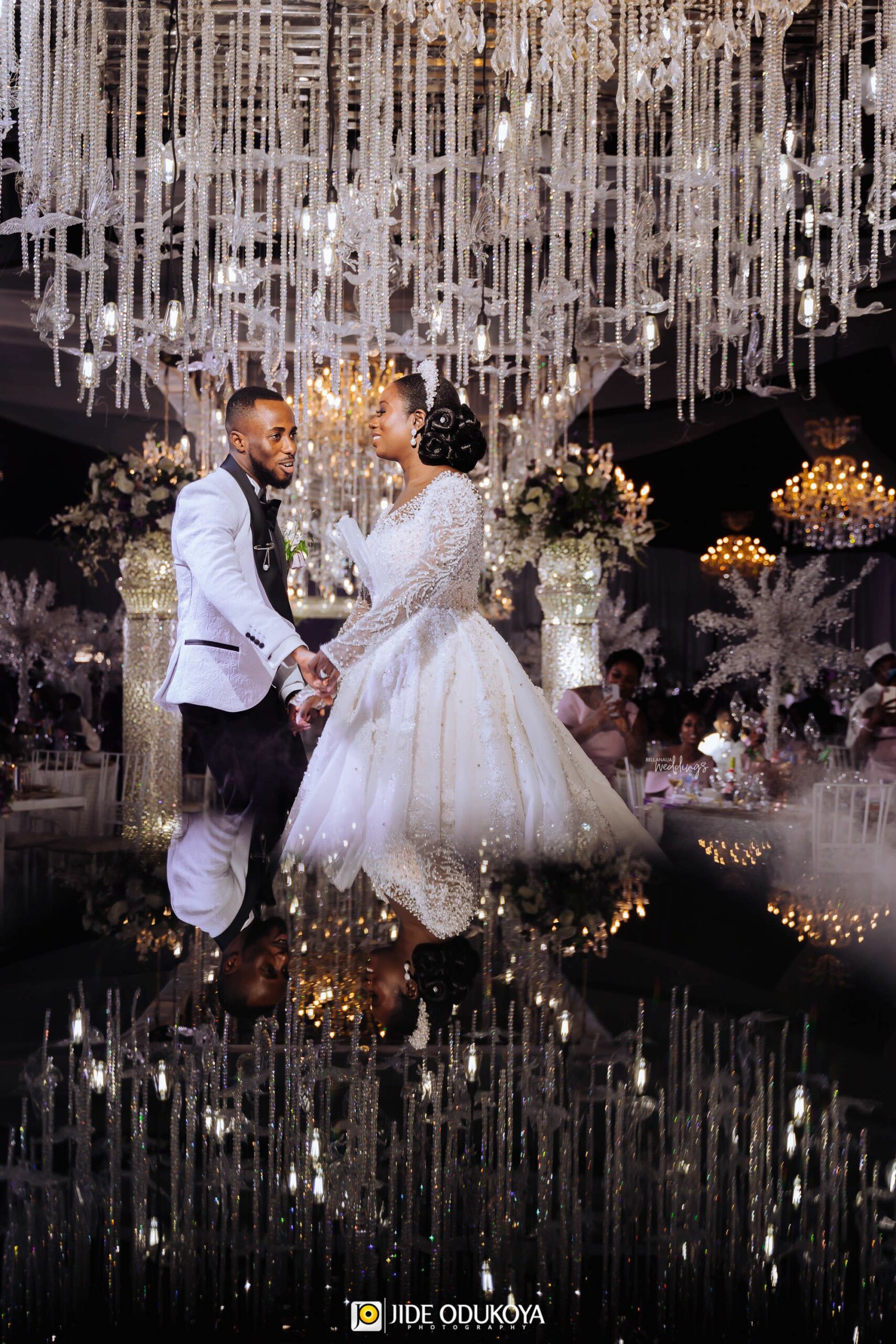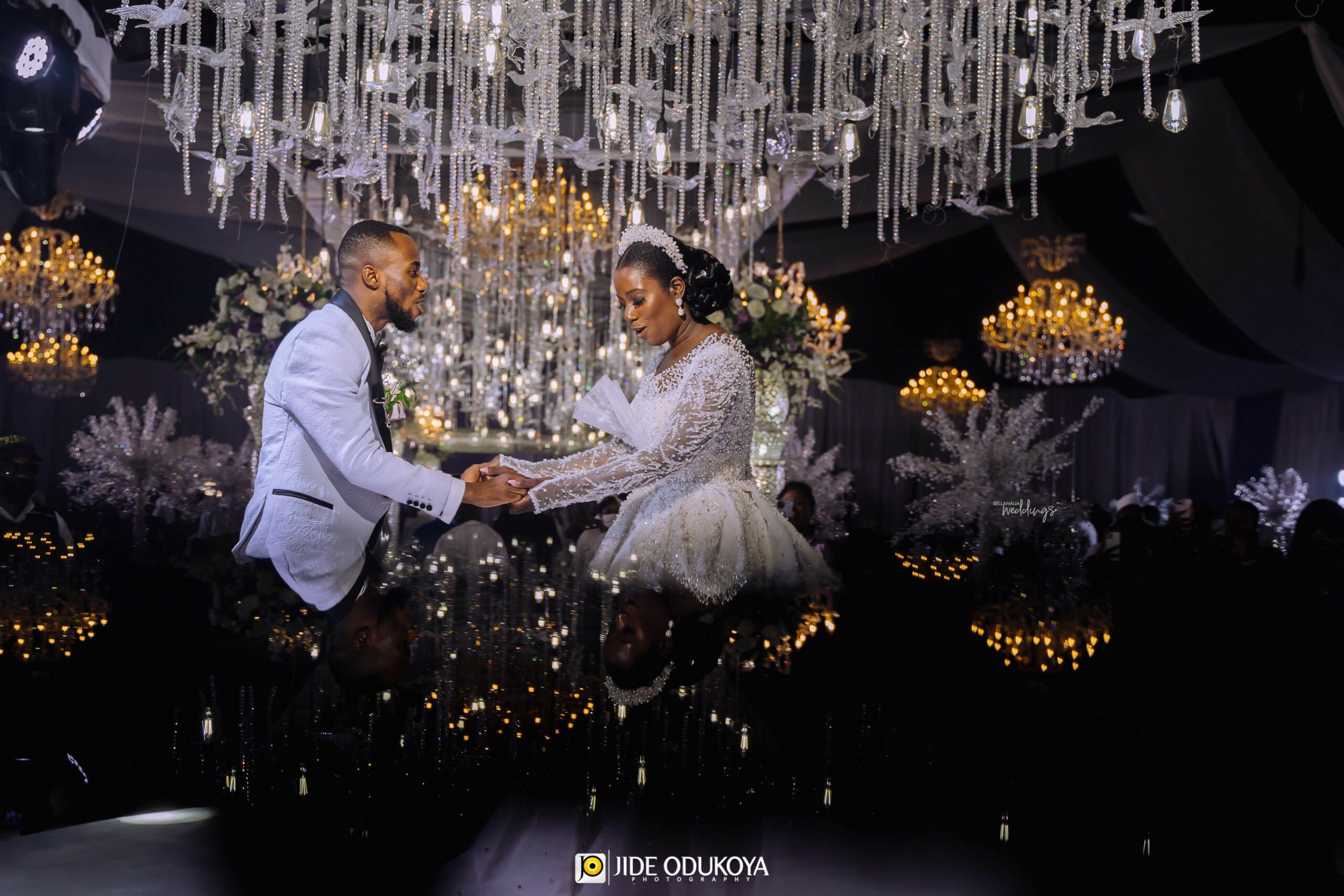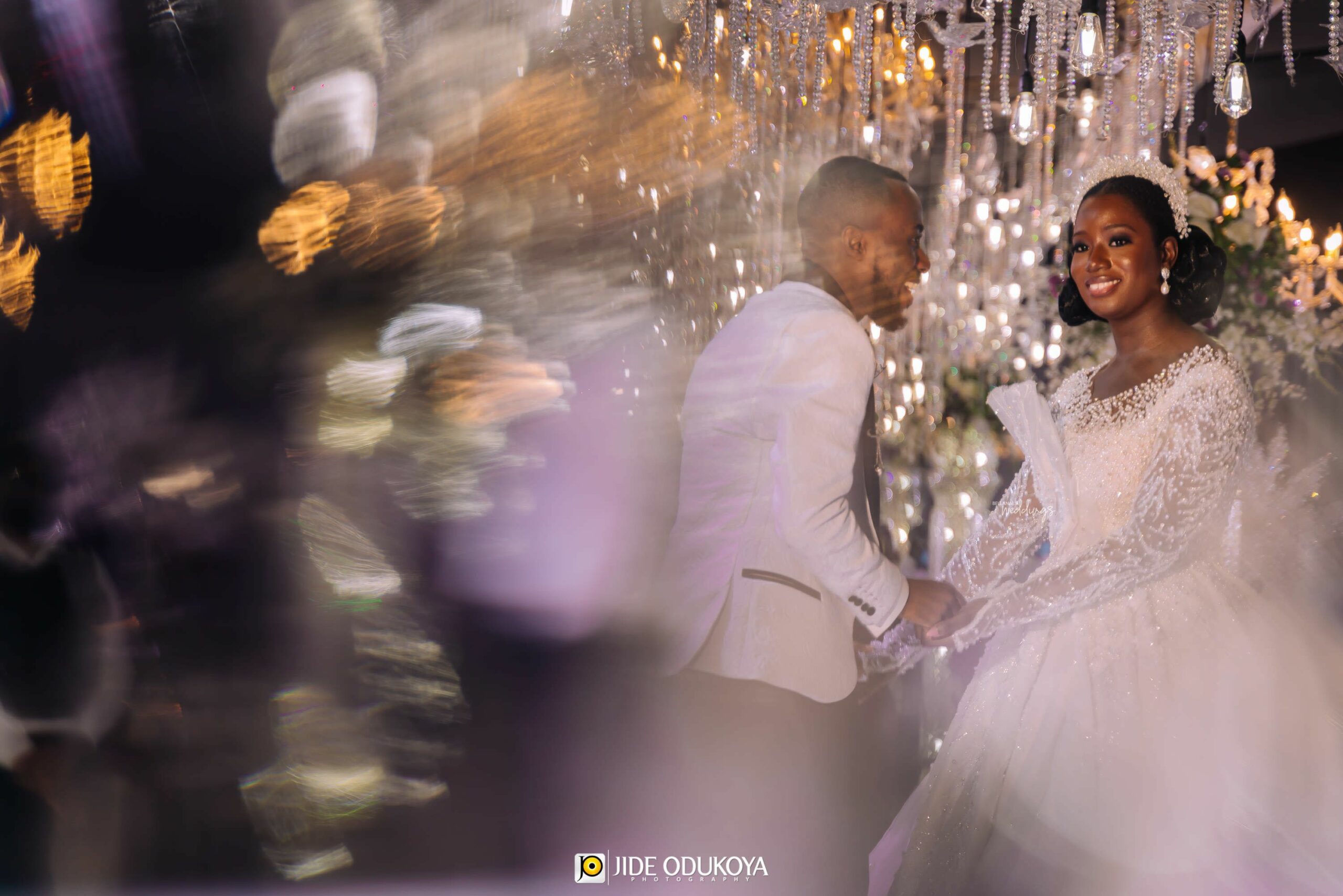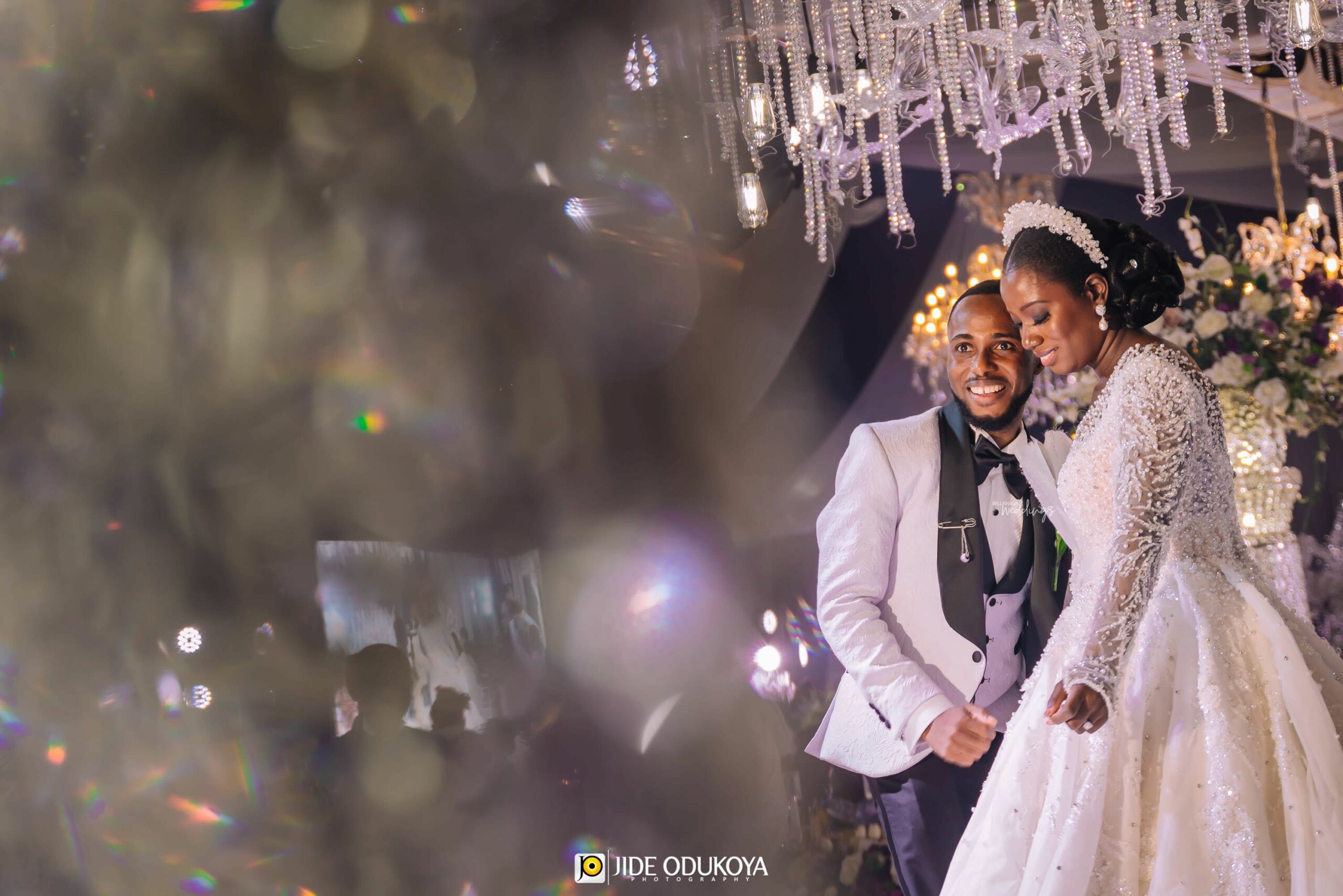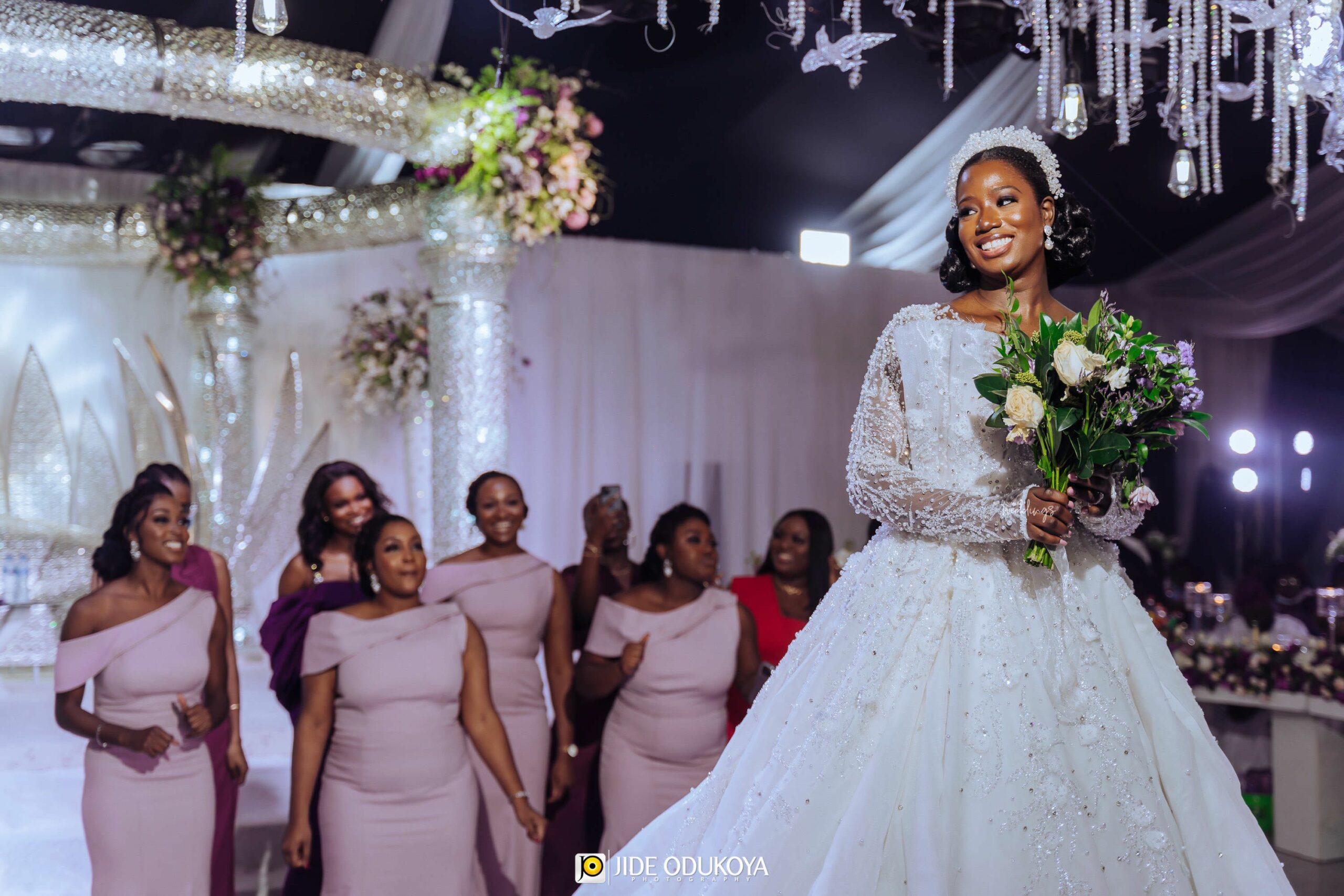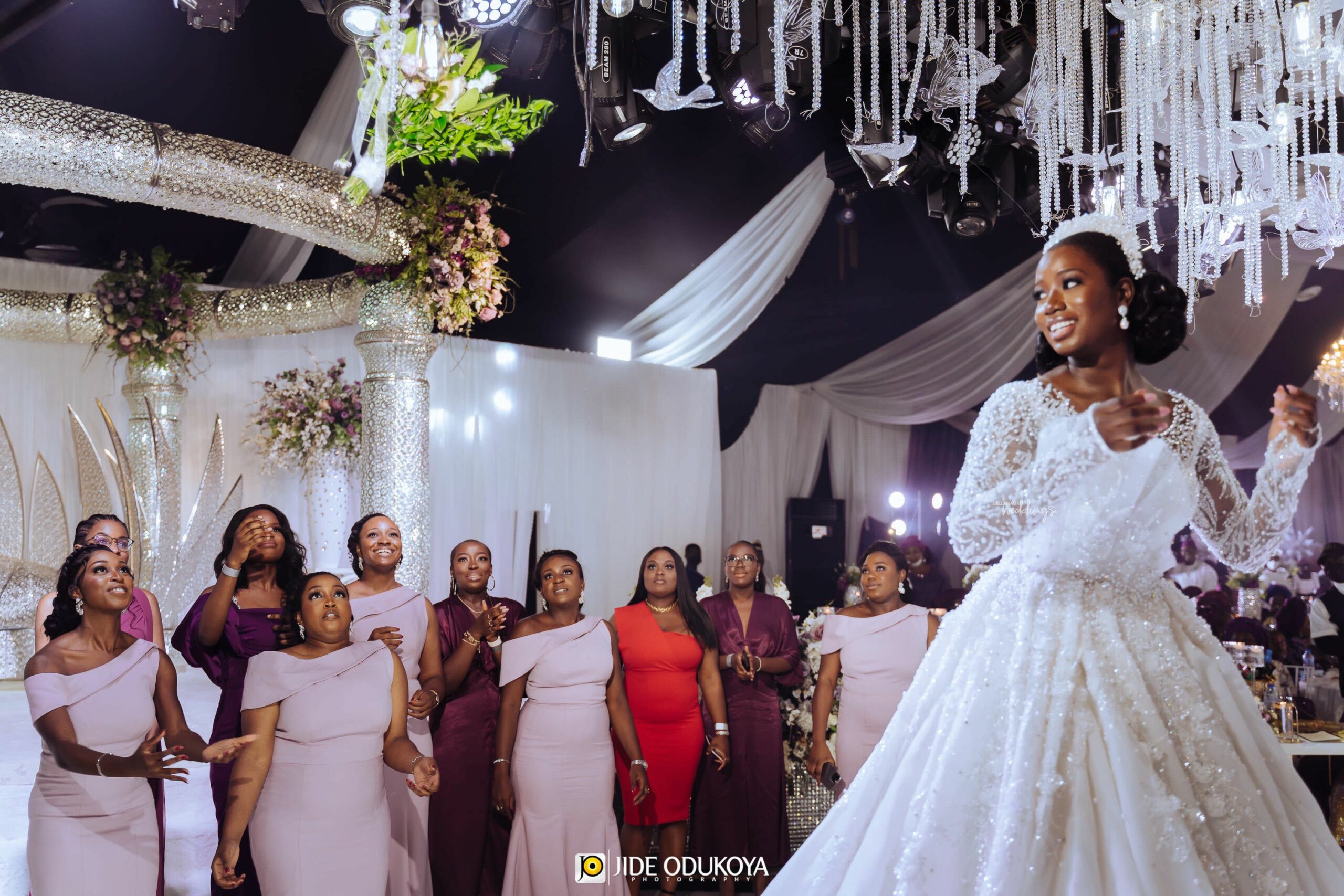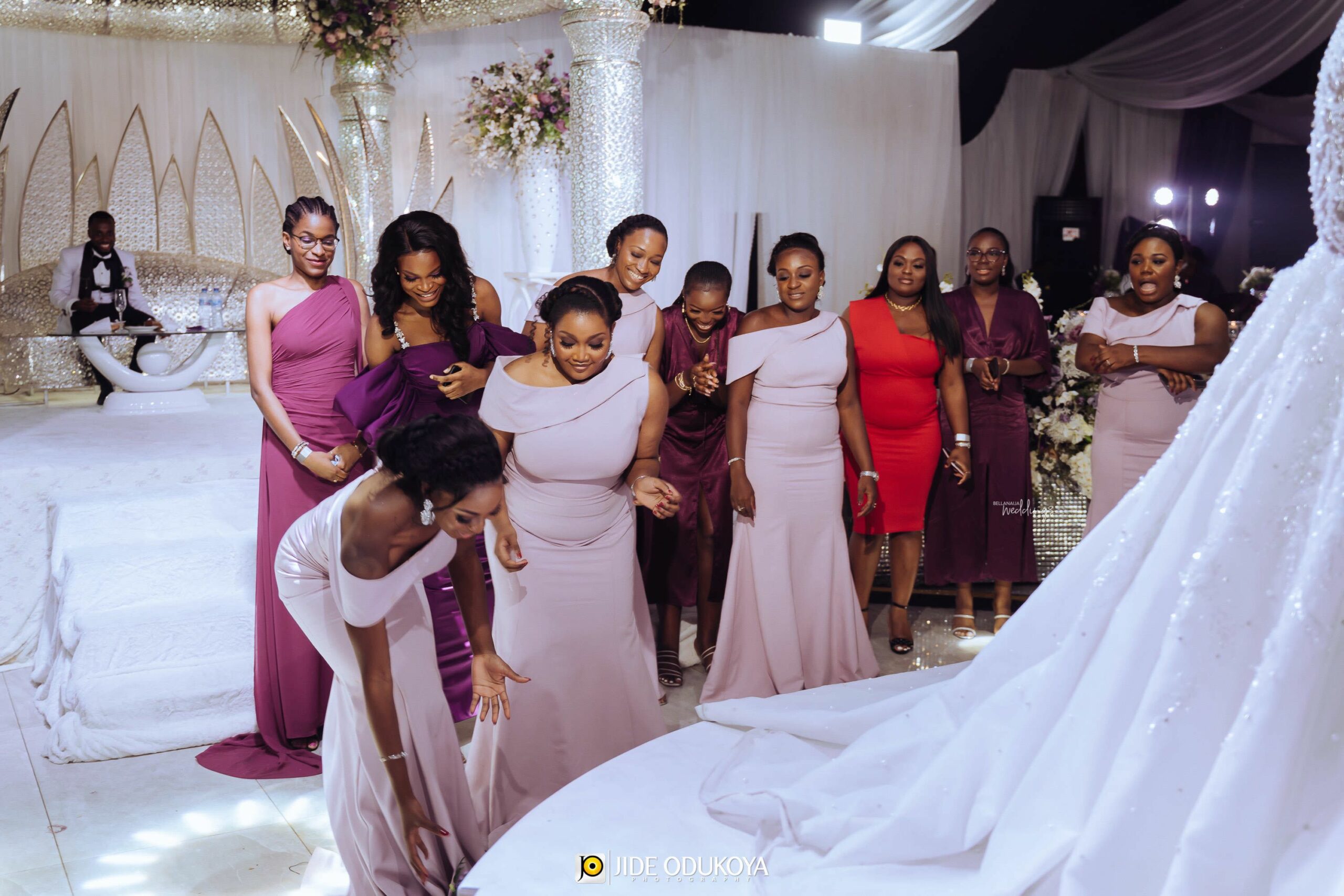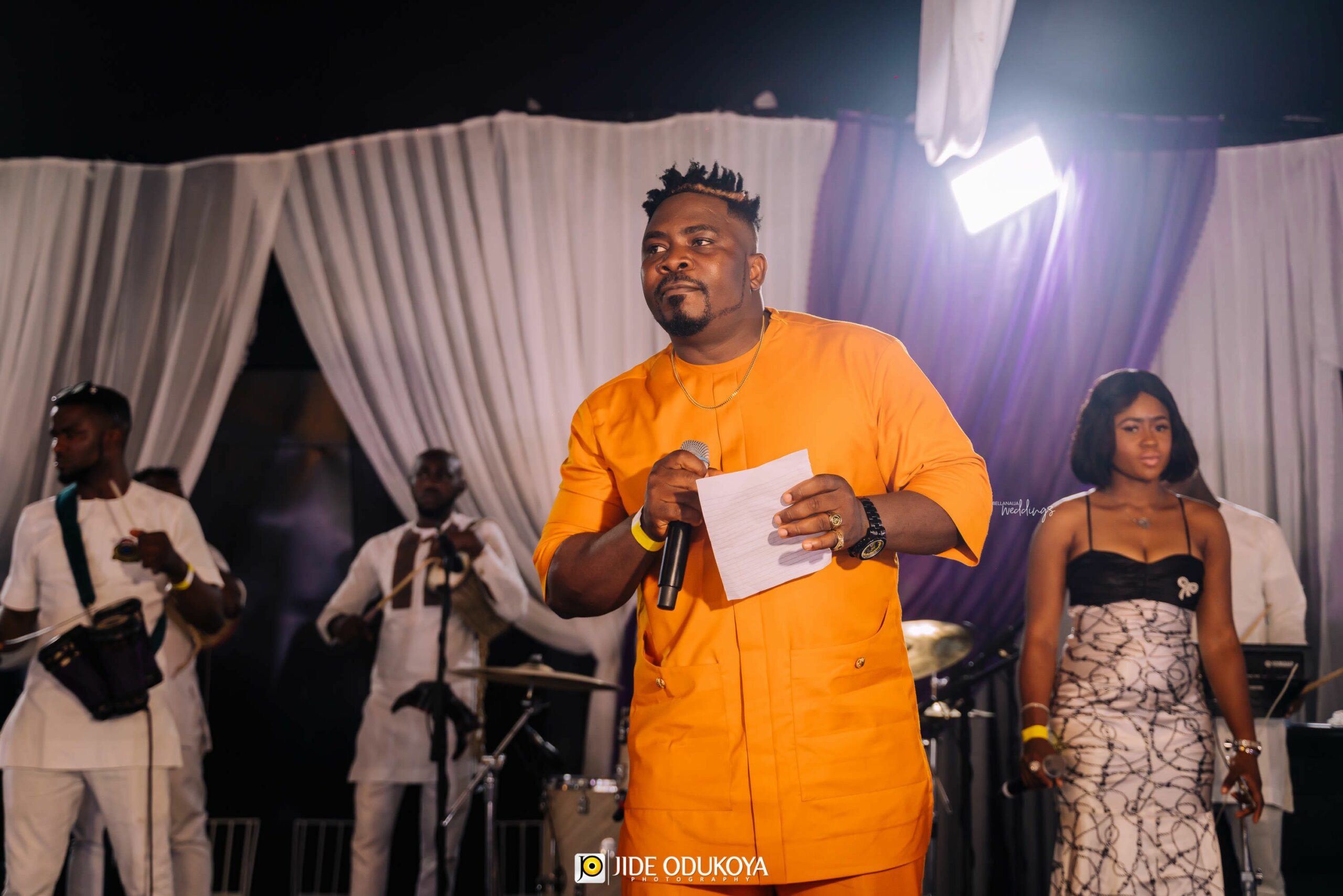 It's "golden and in love" for the second look of the day!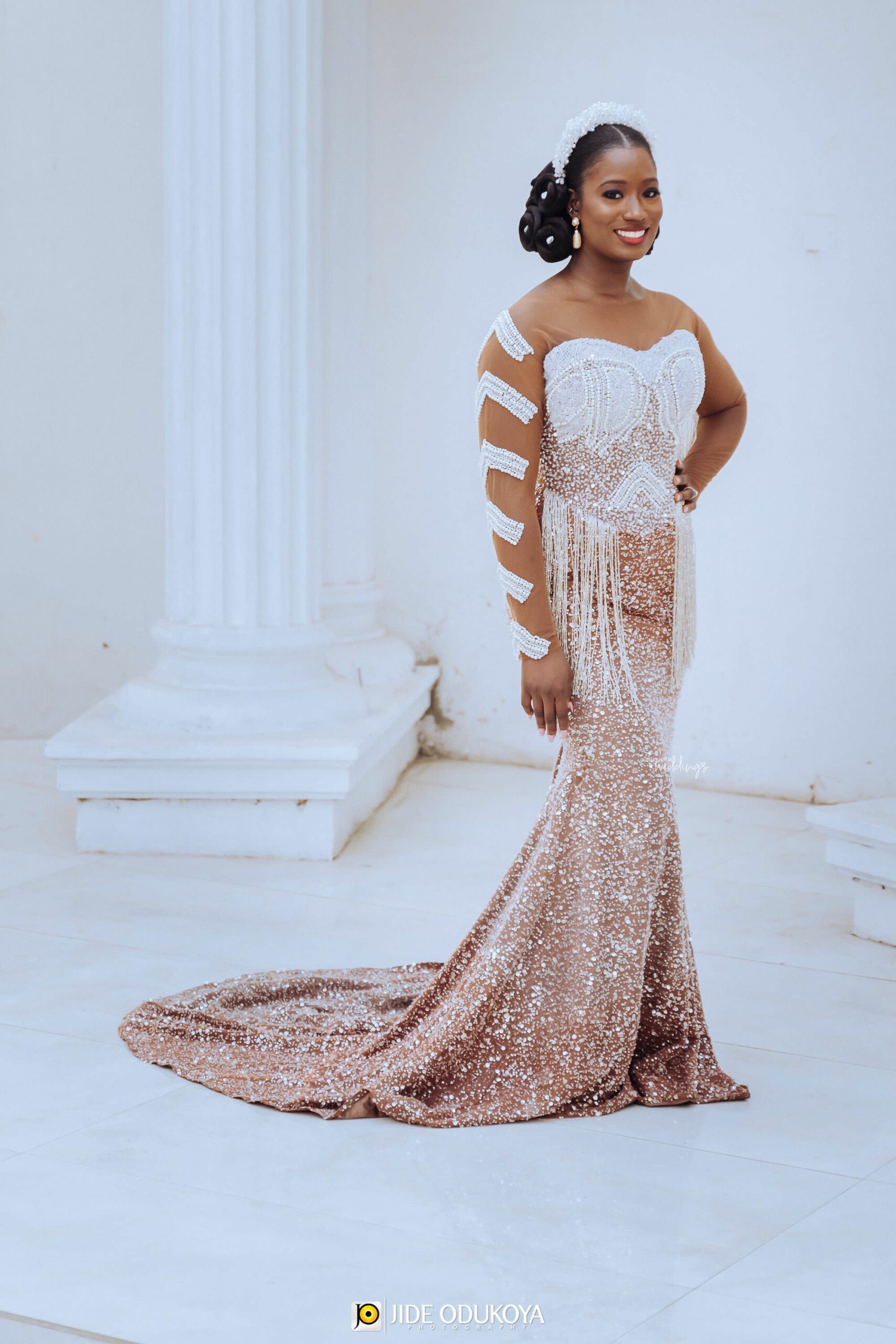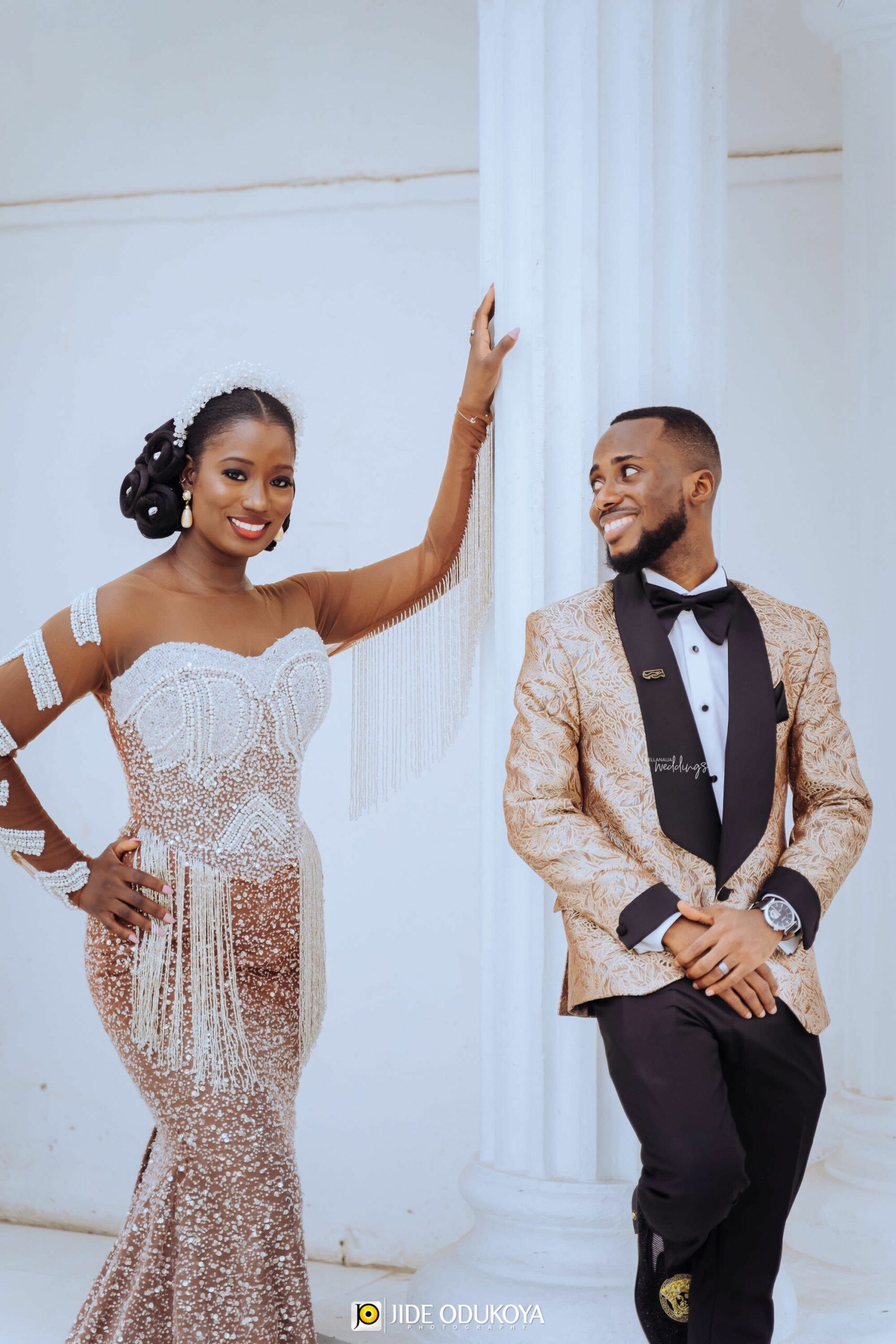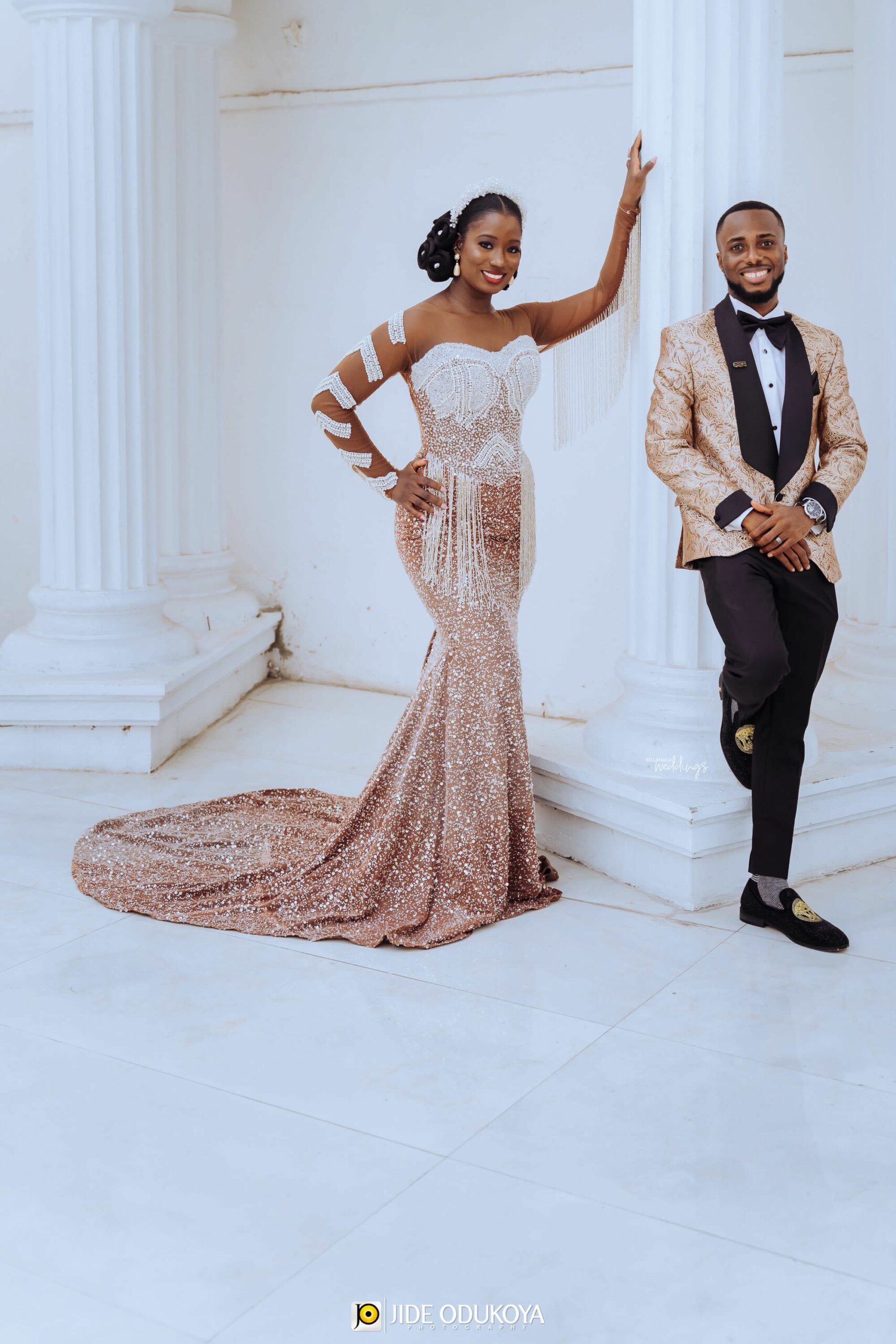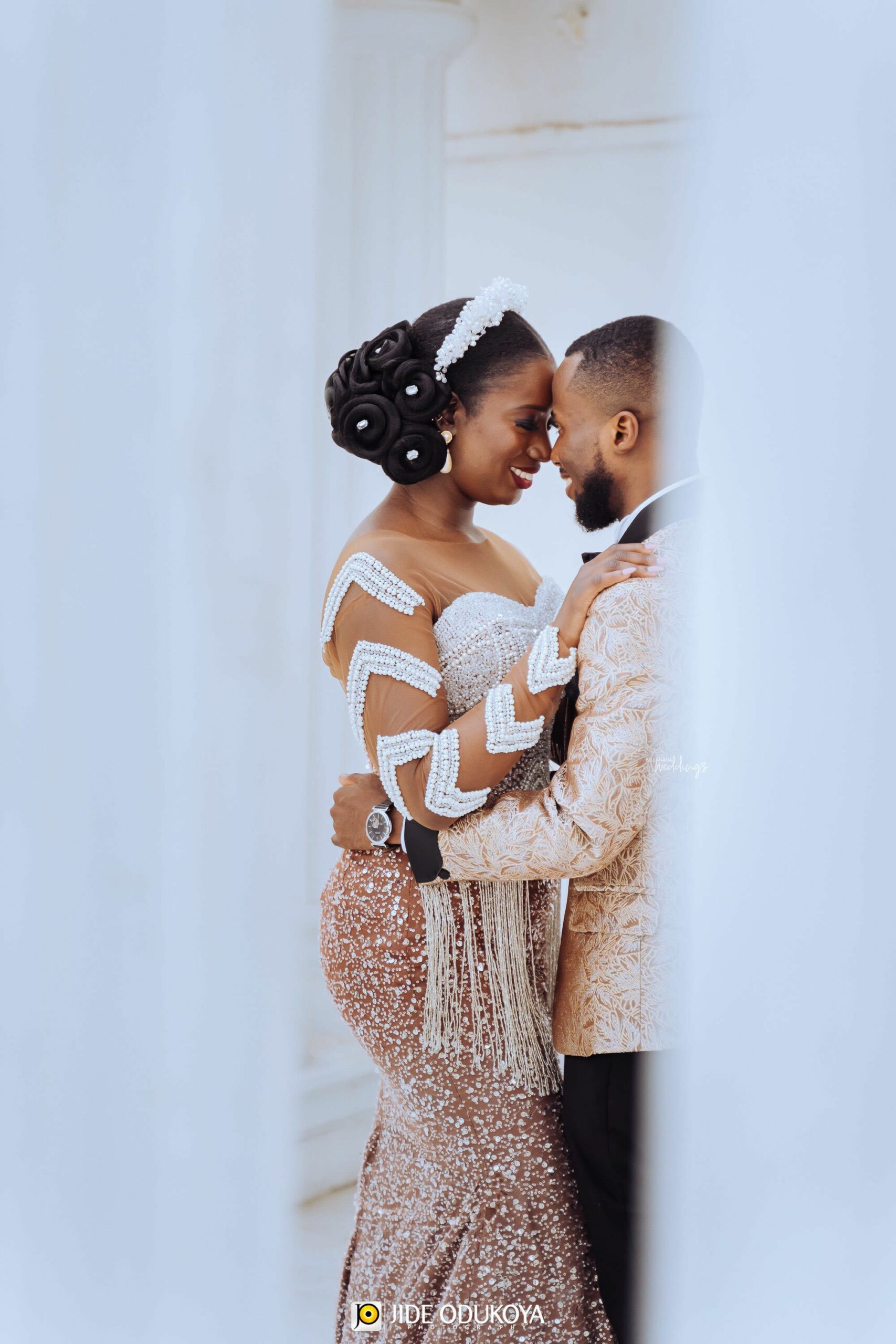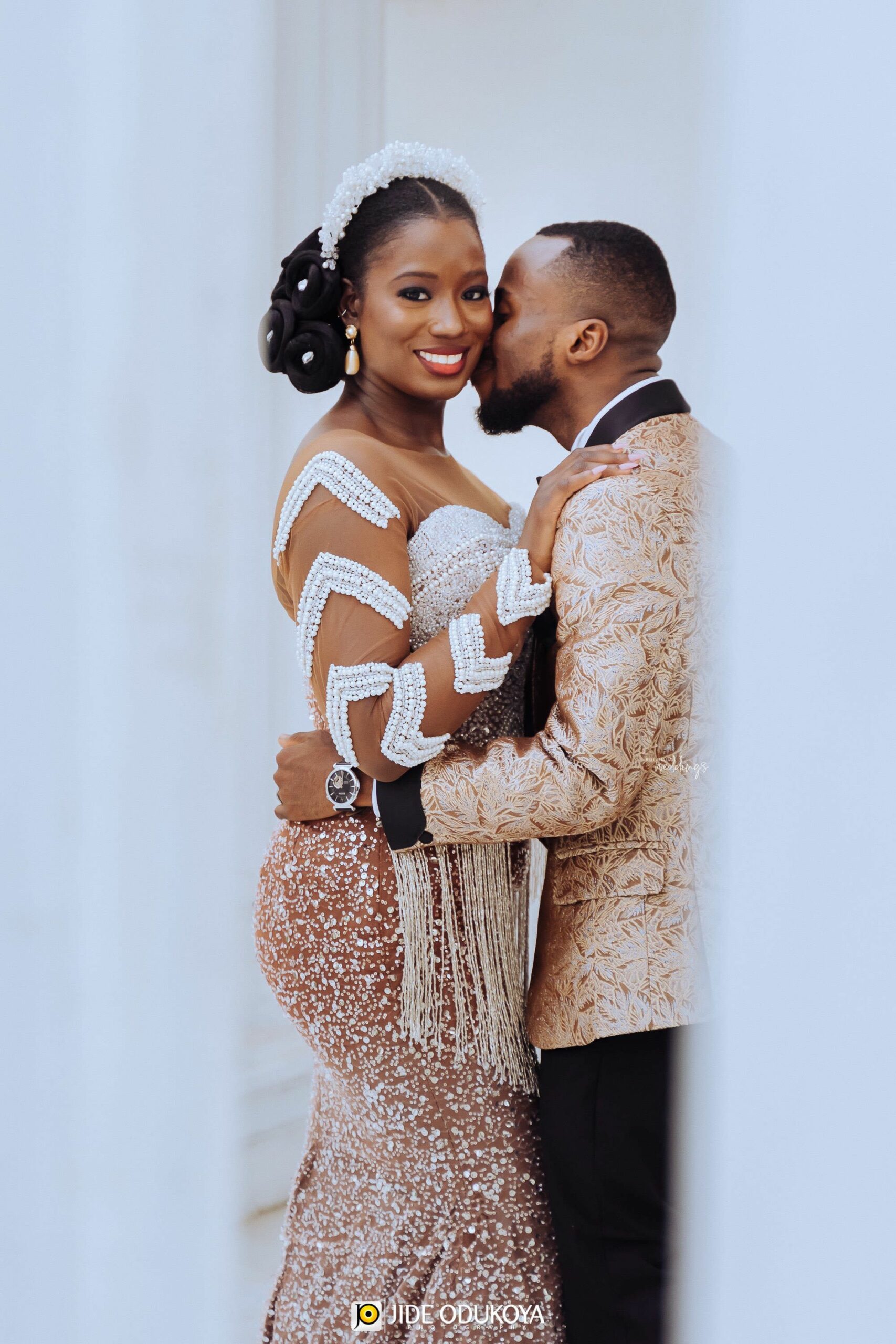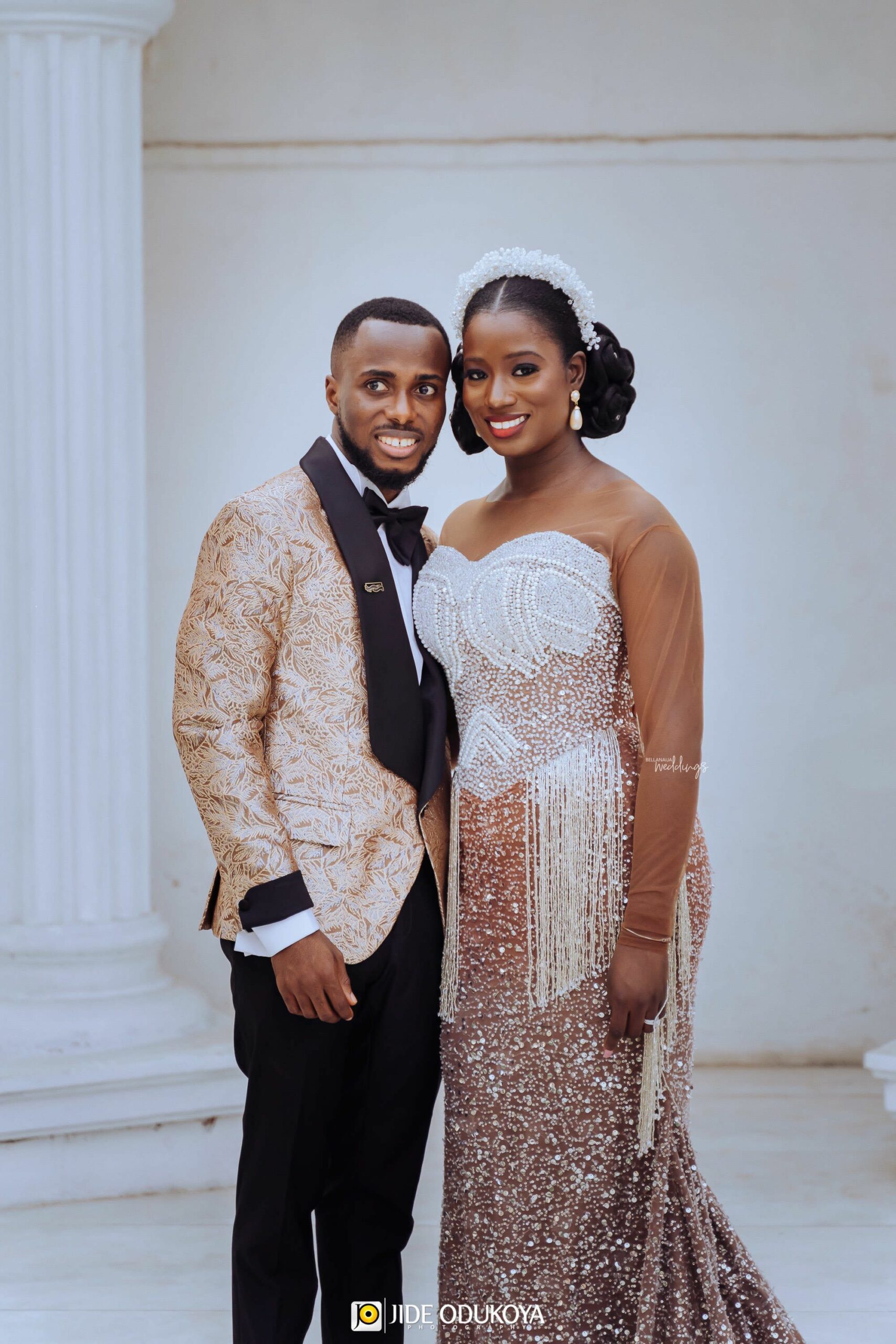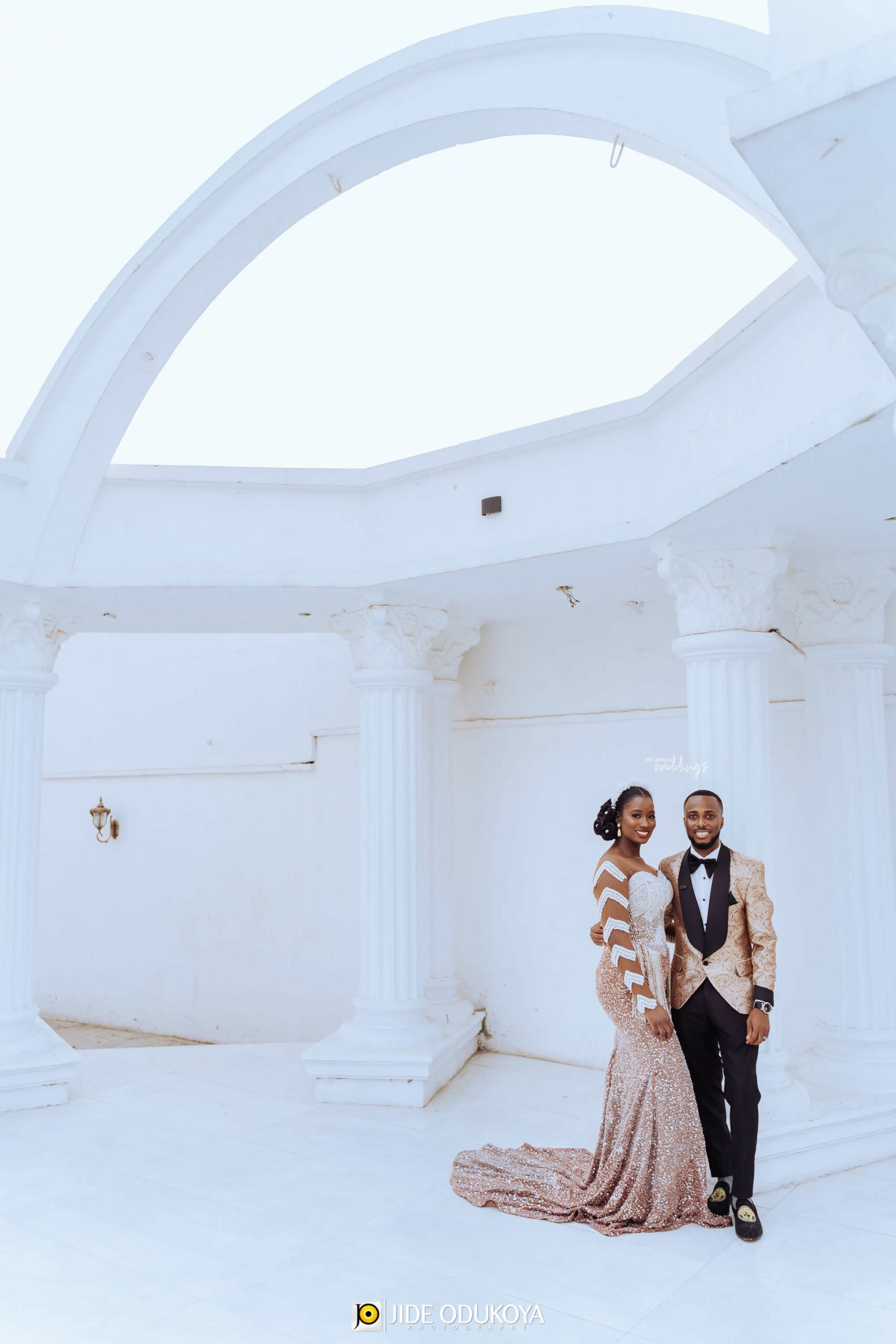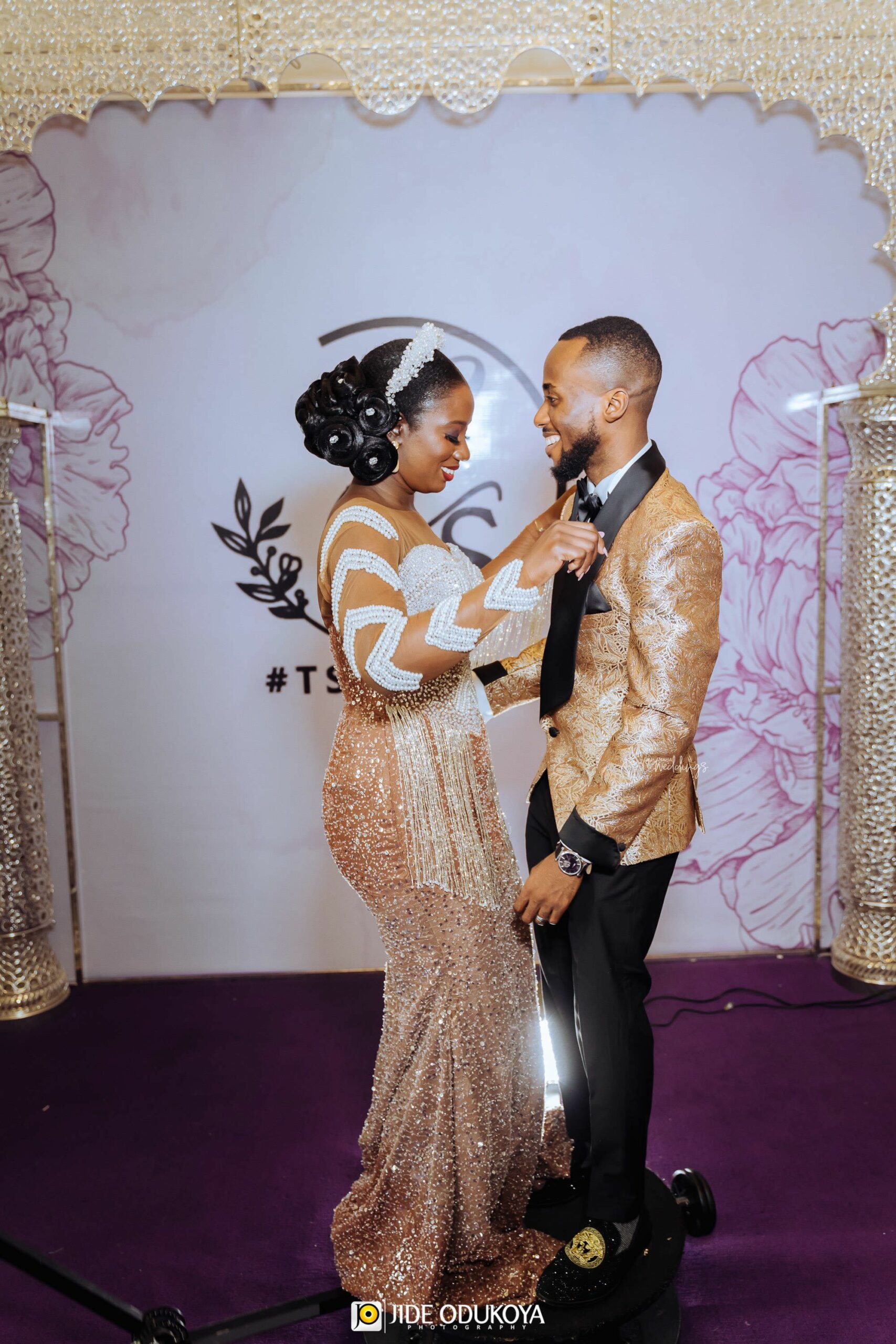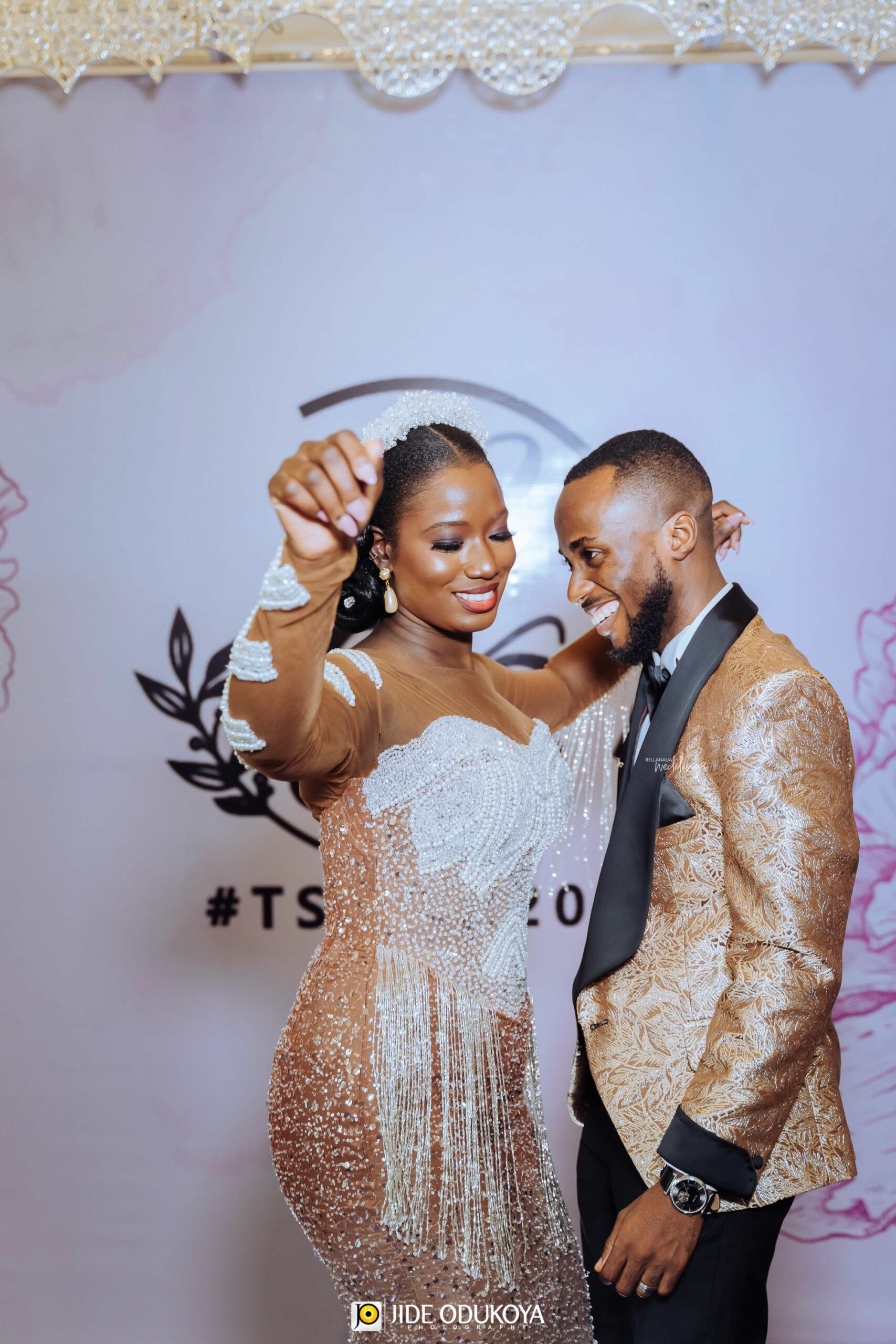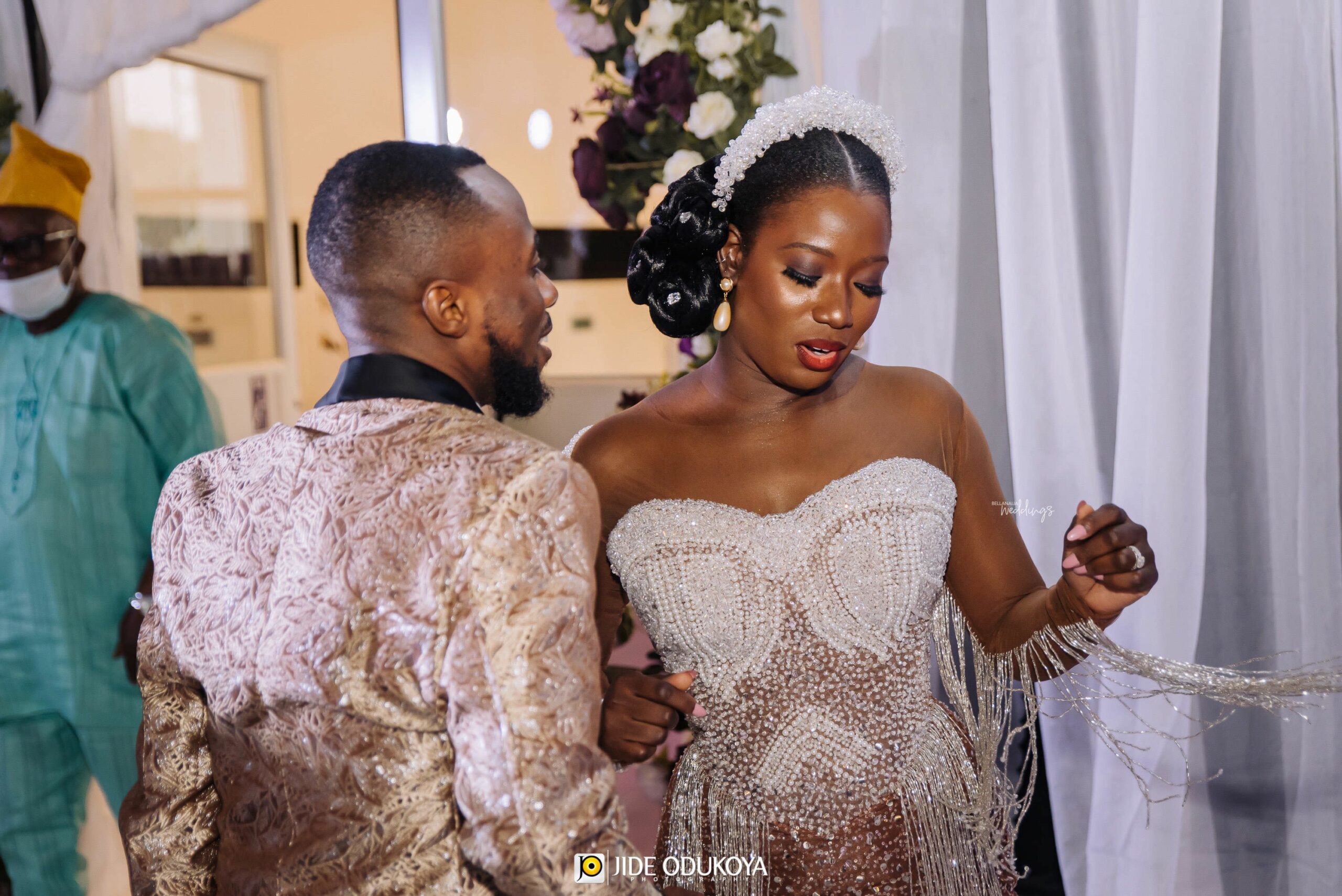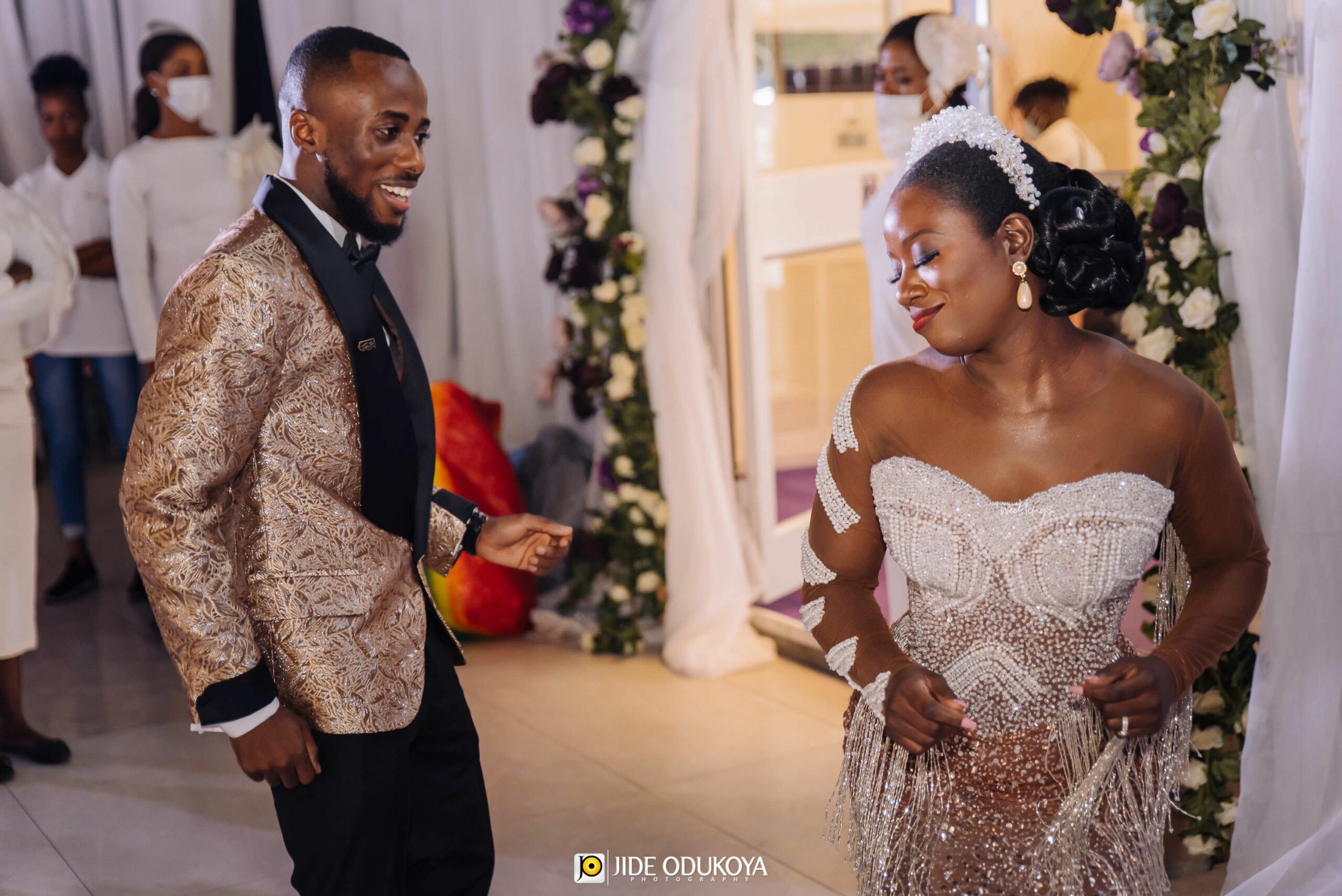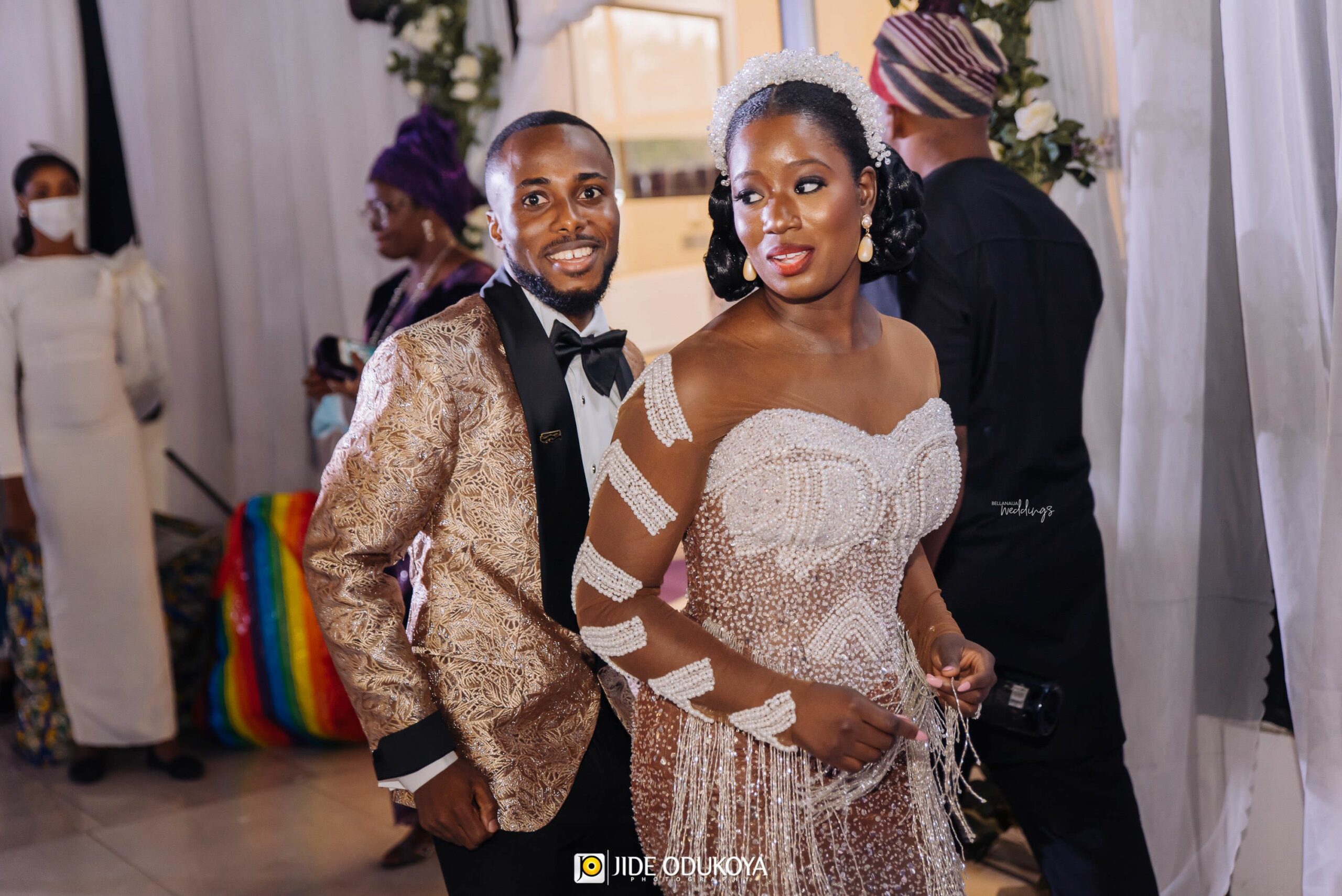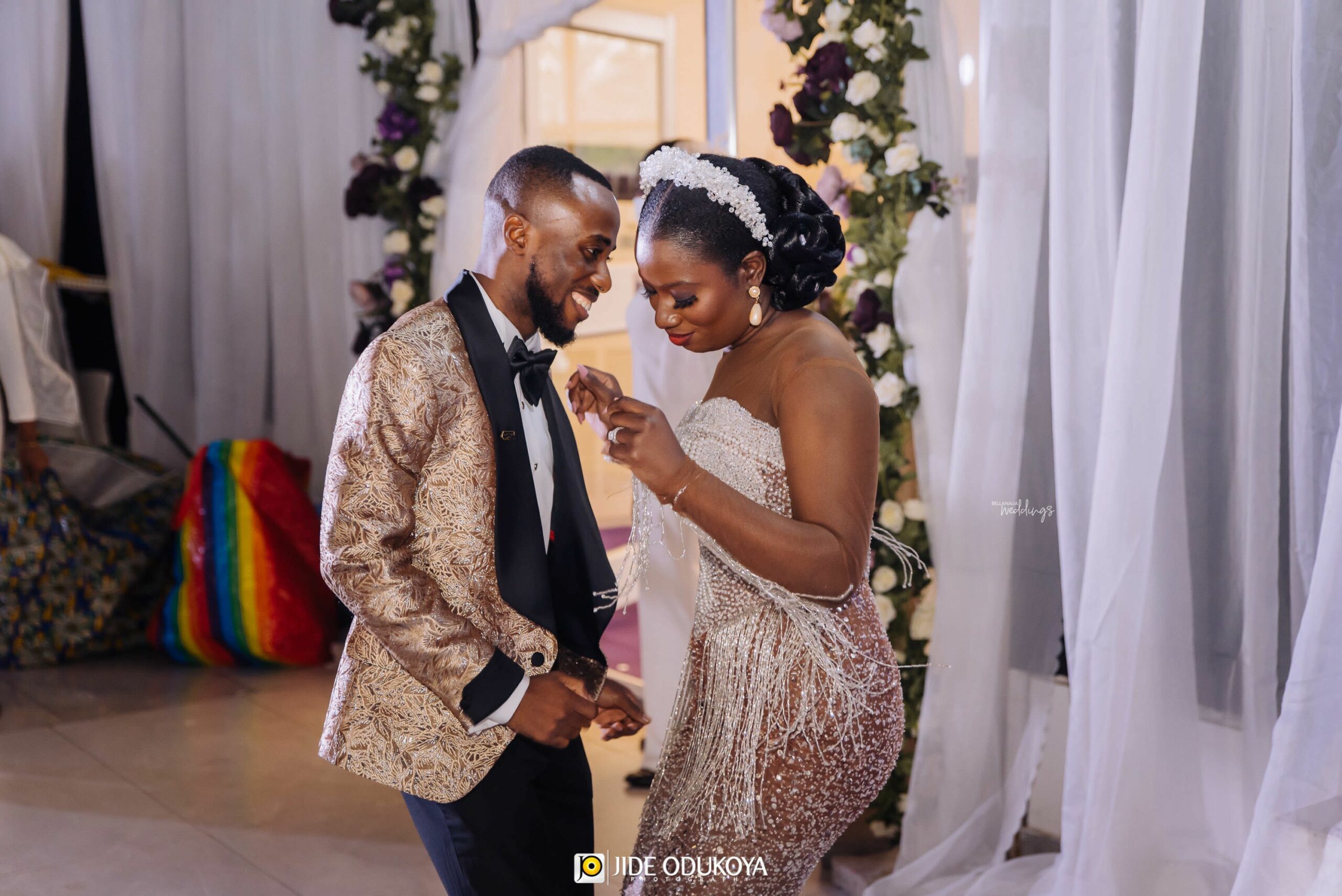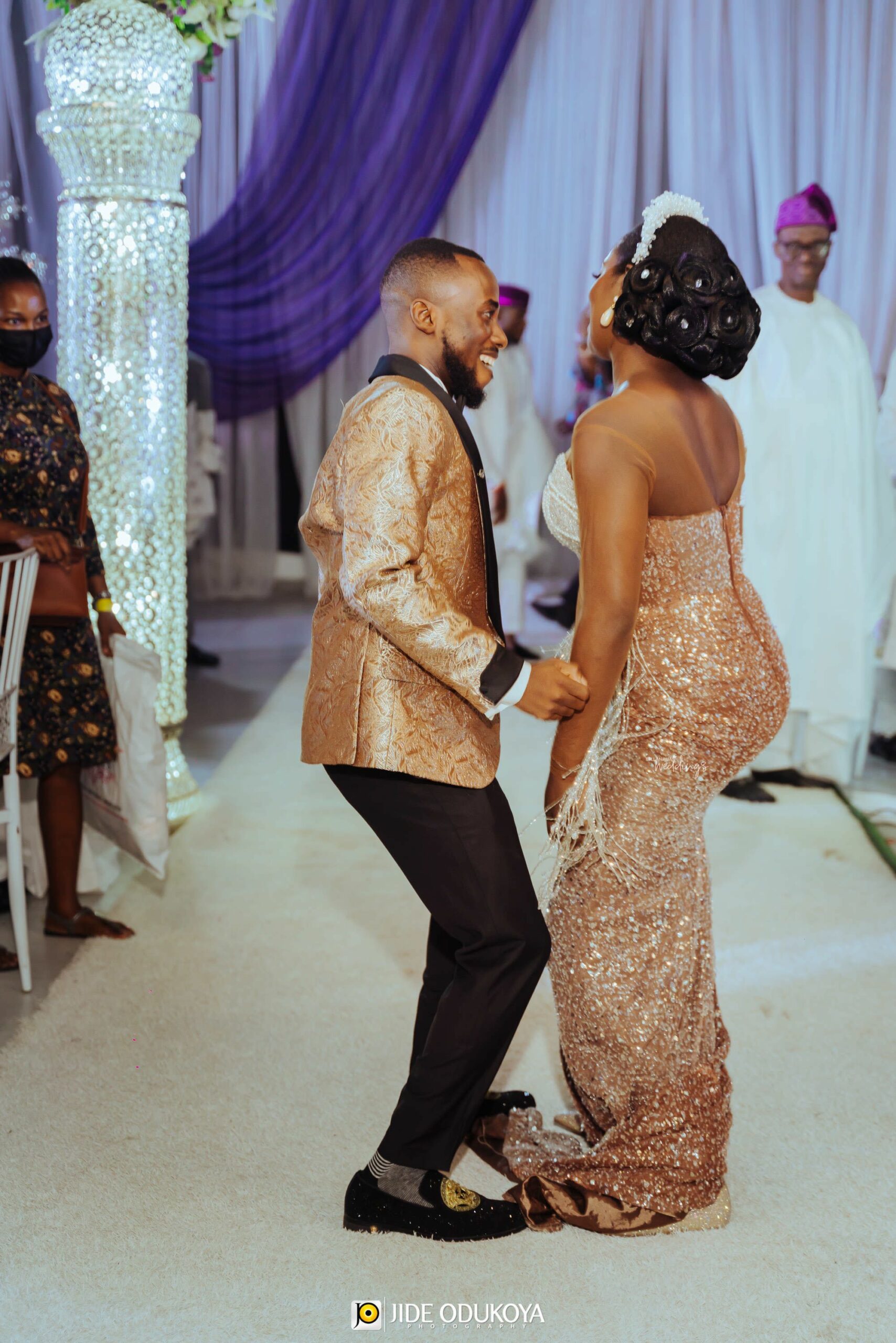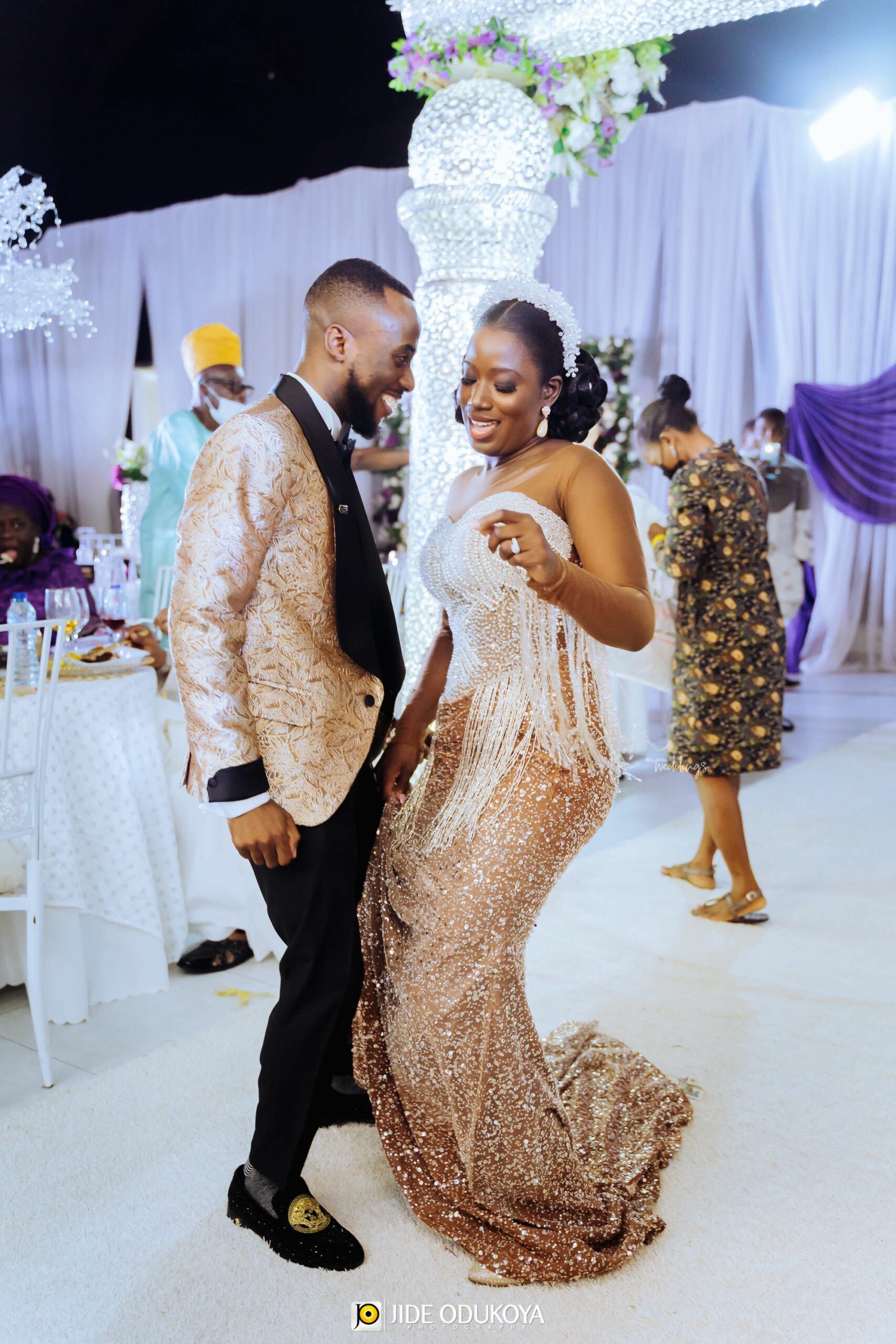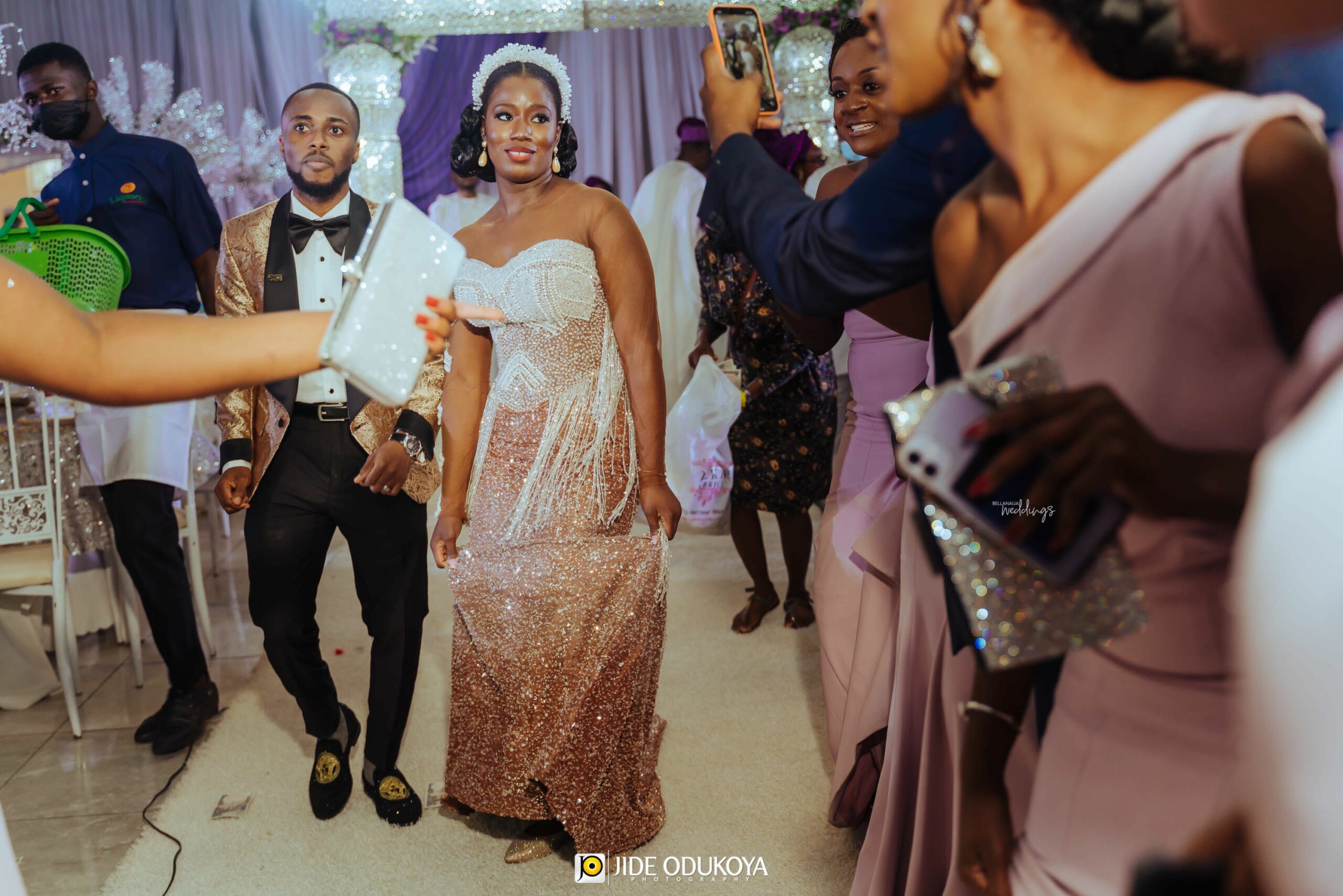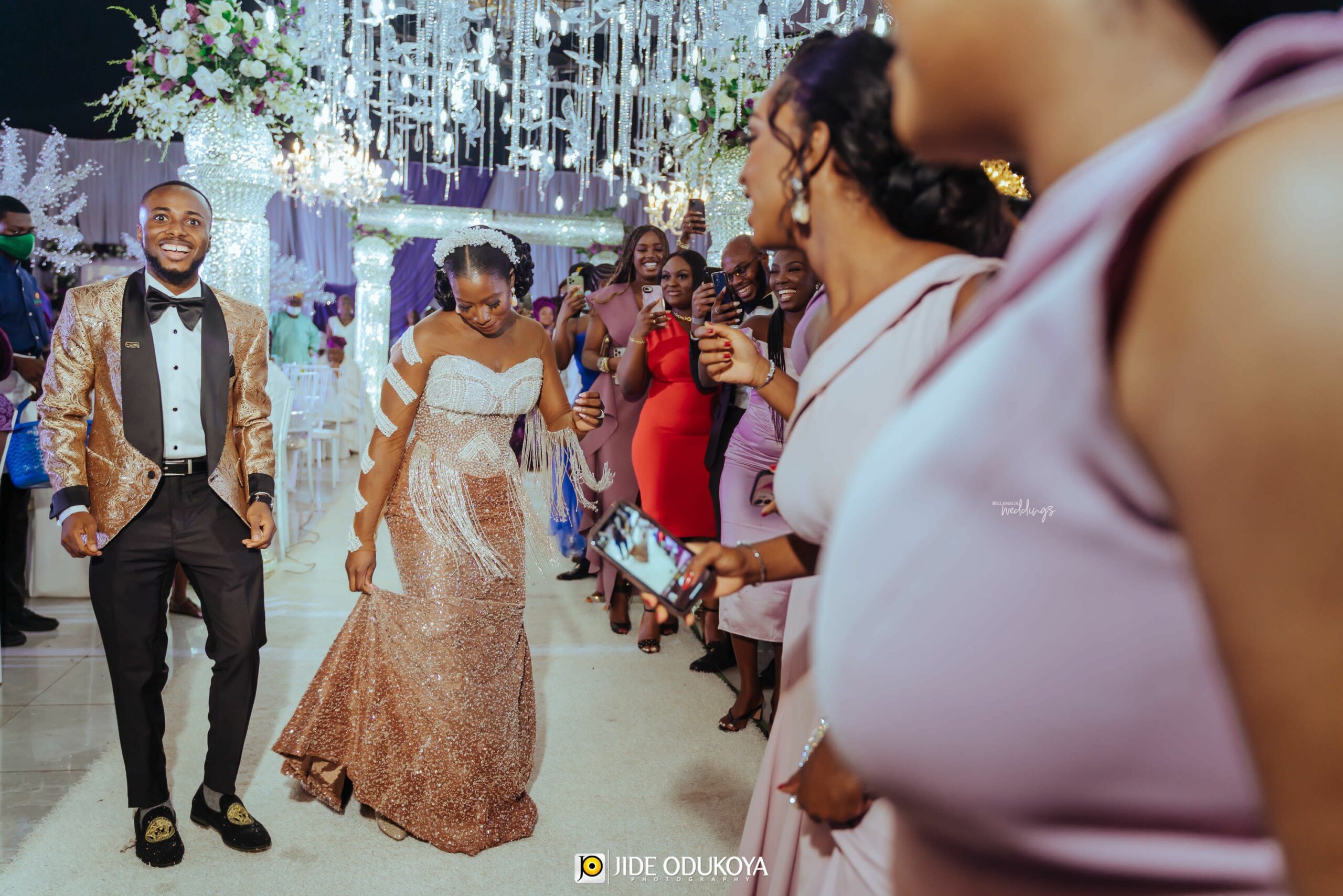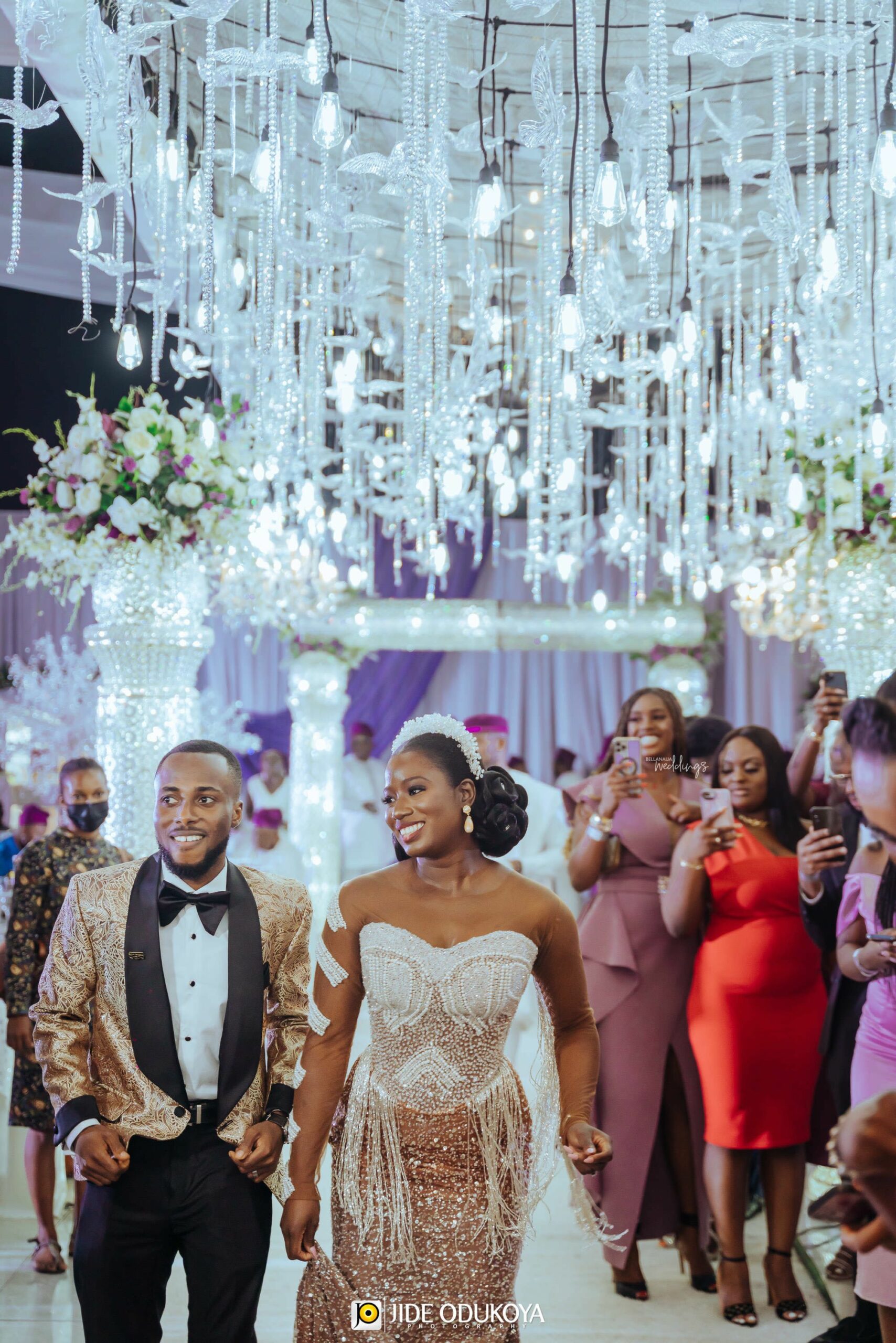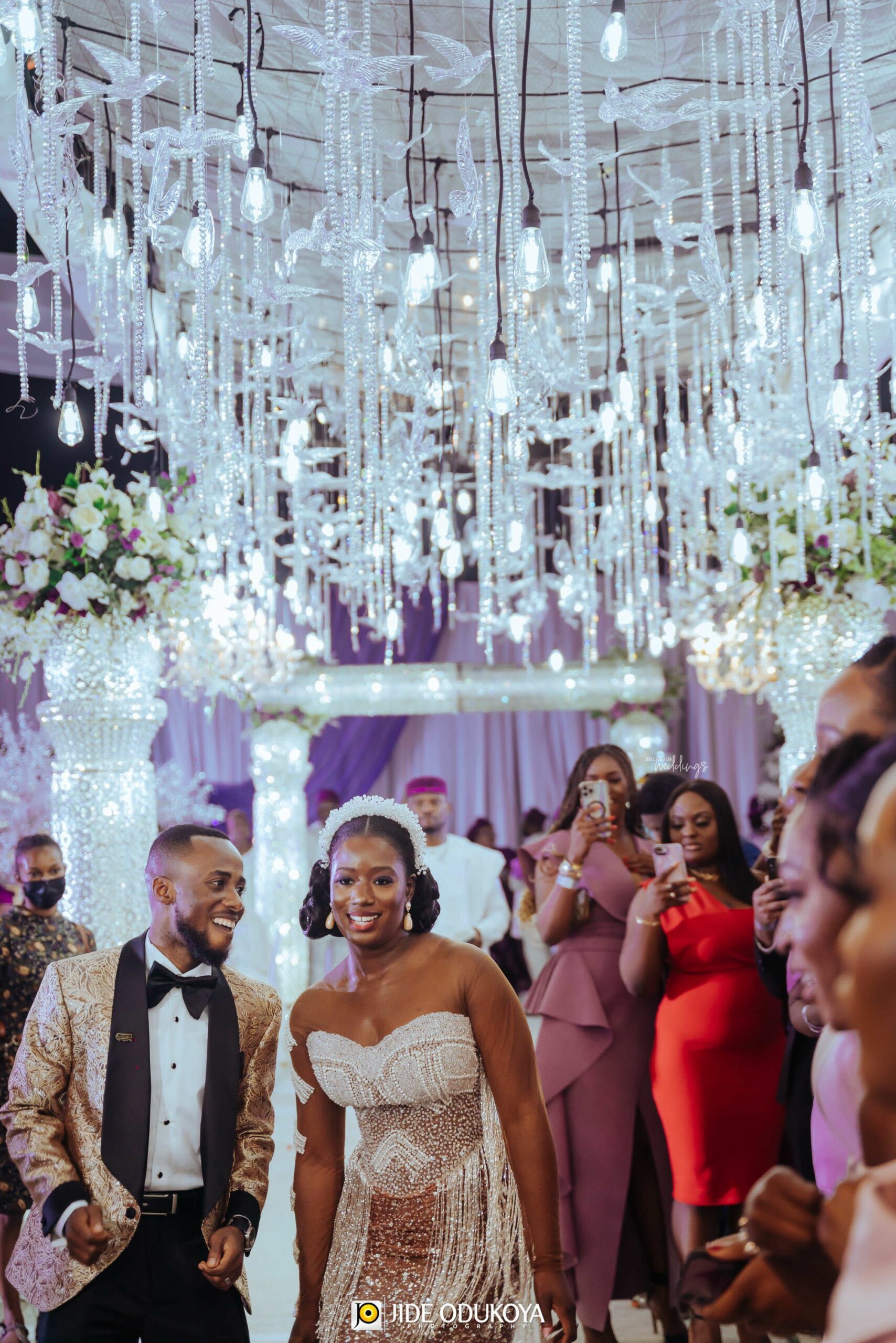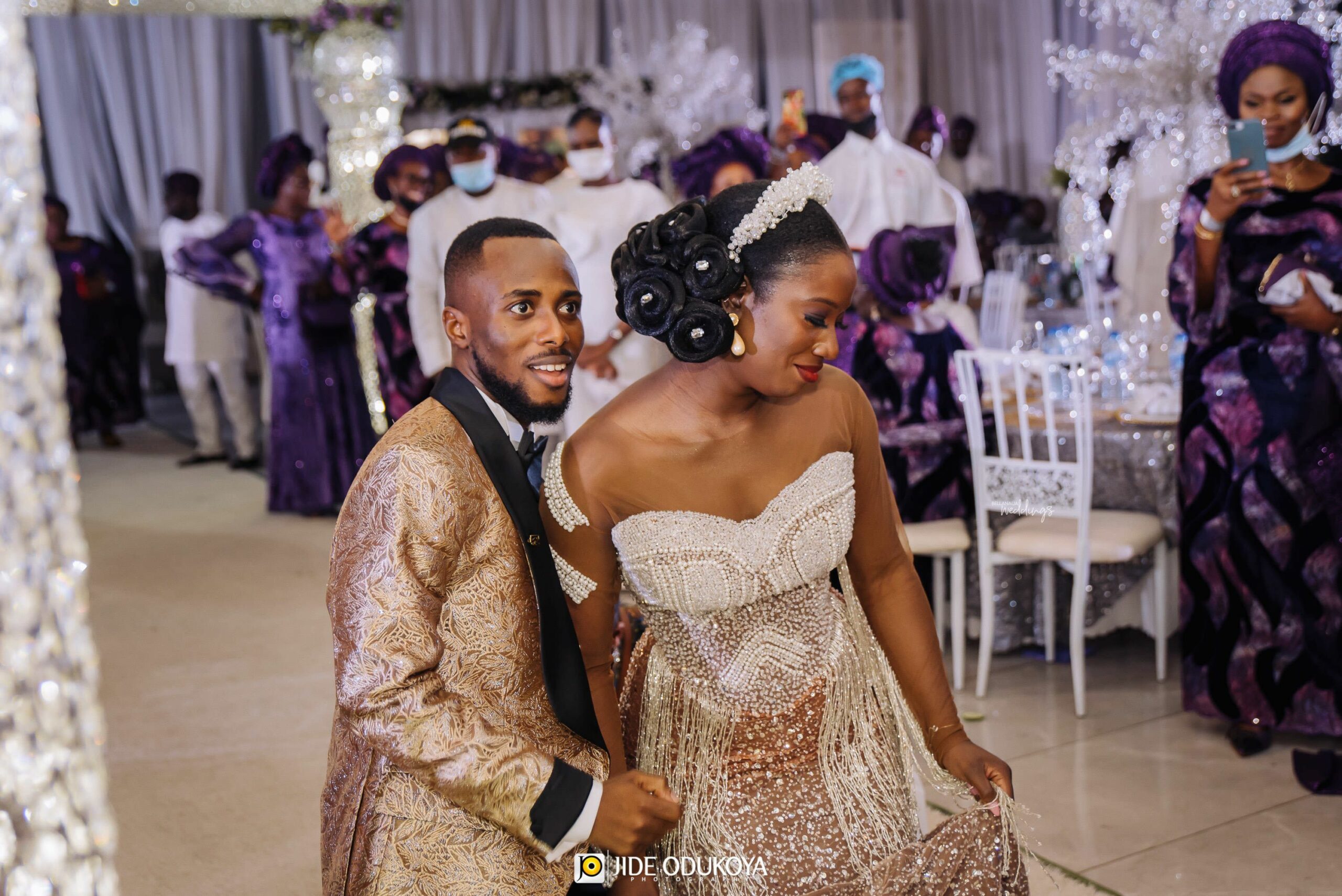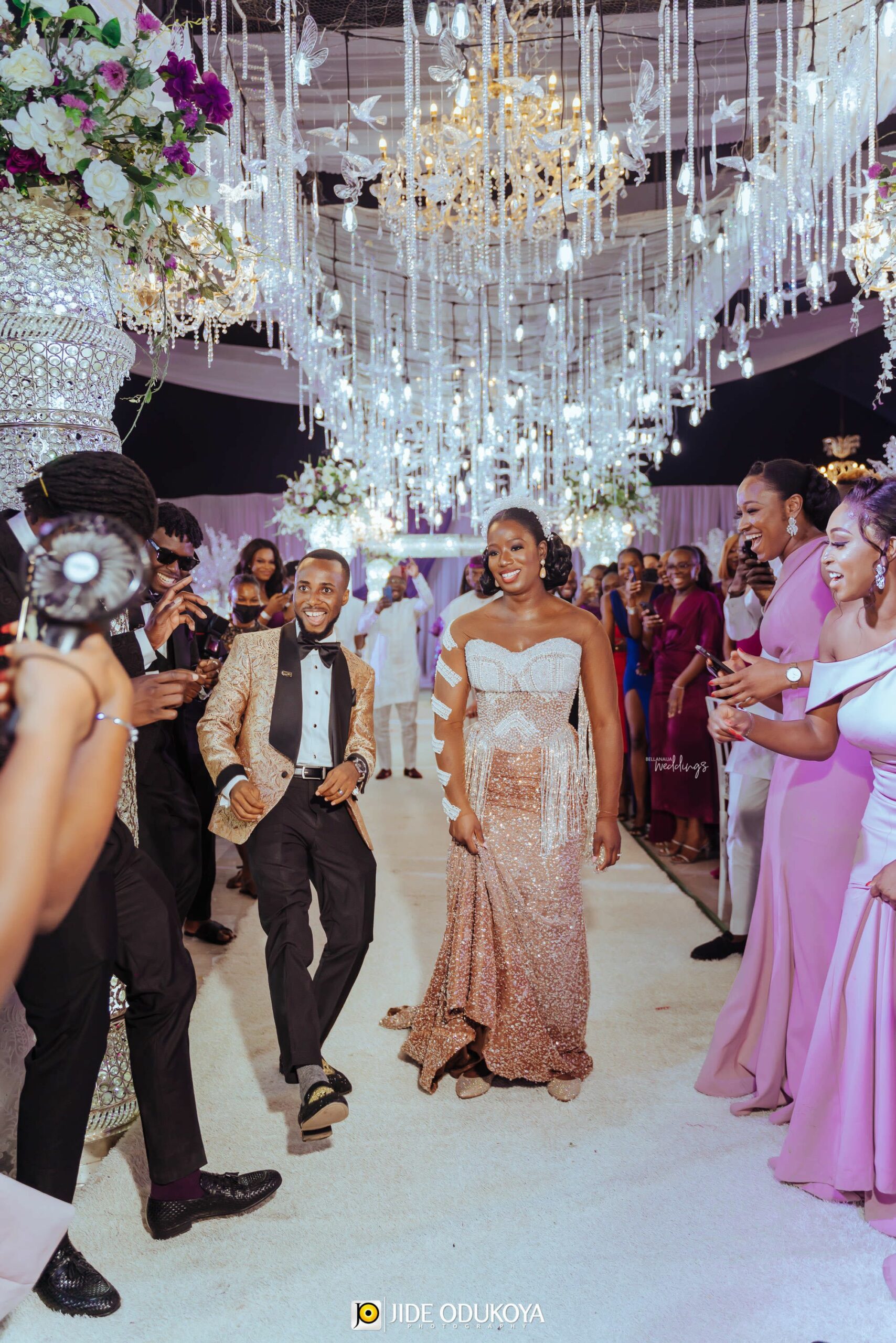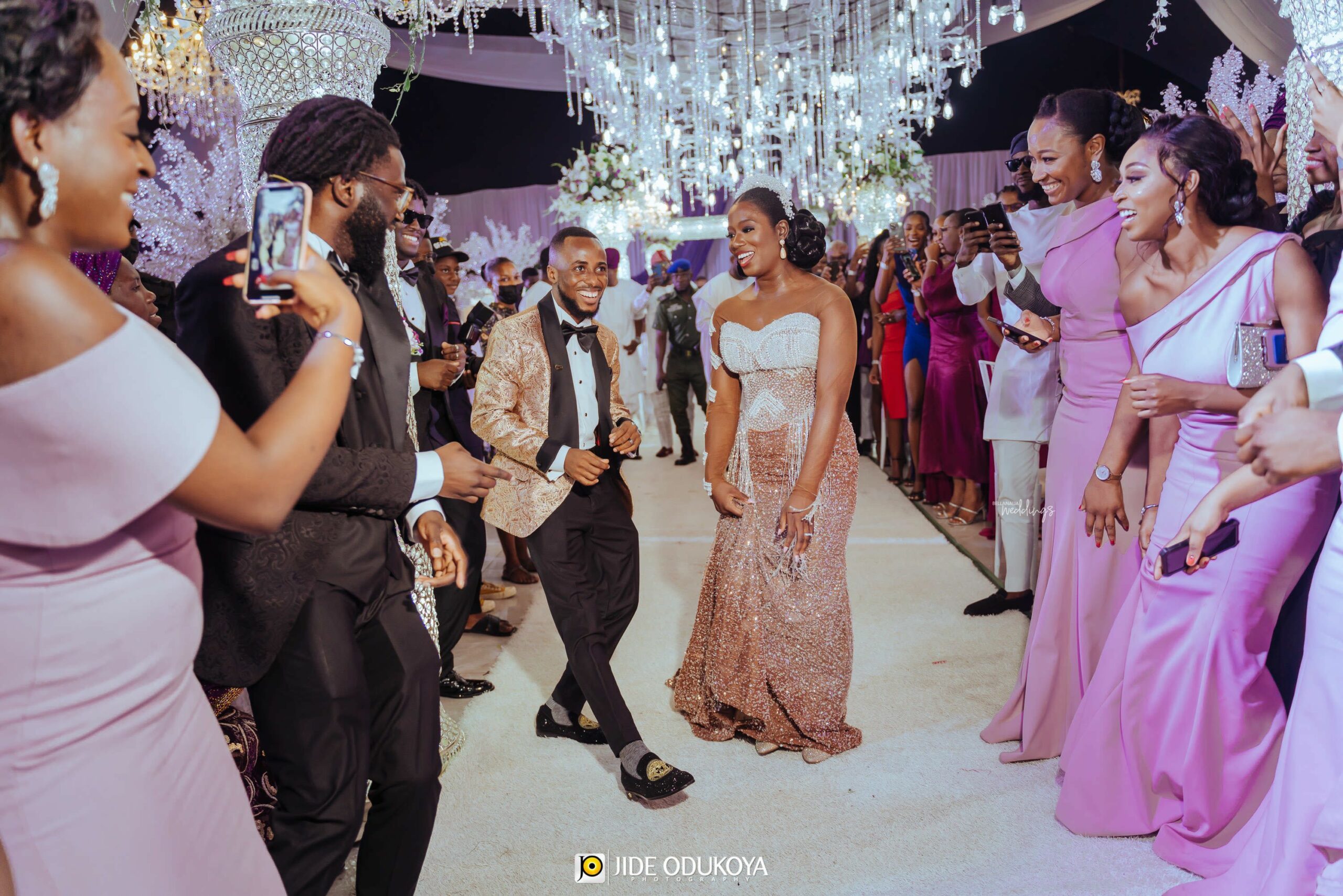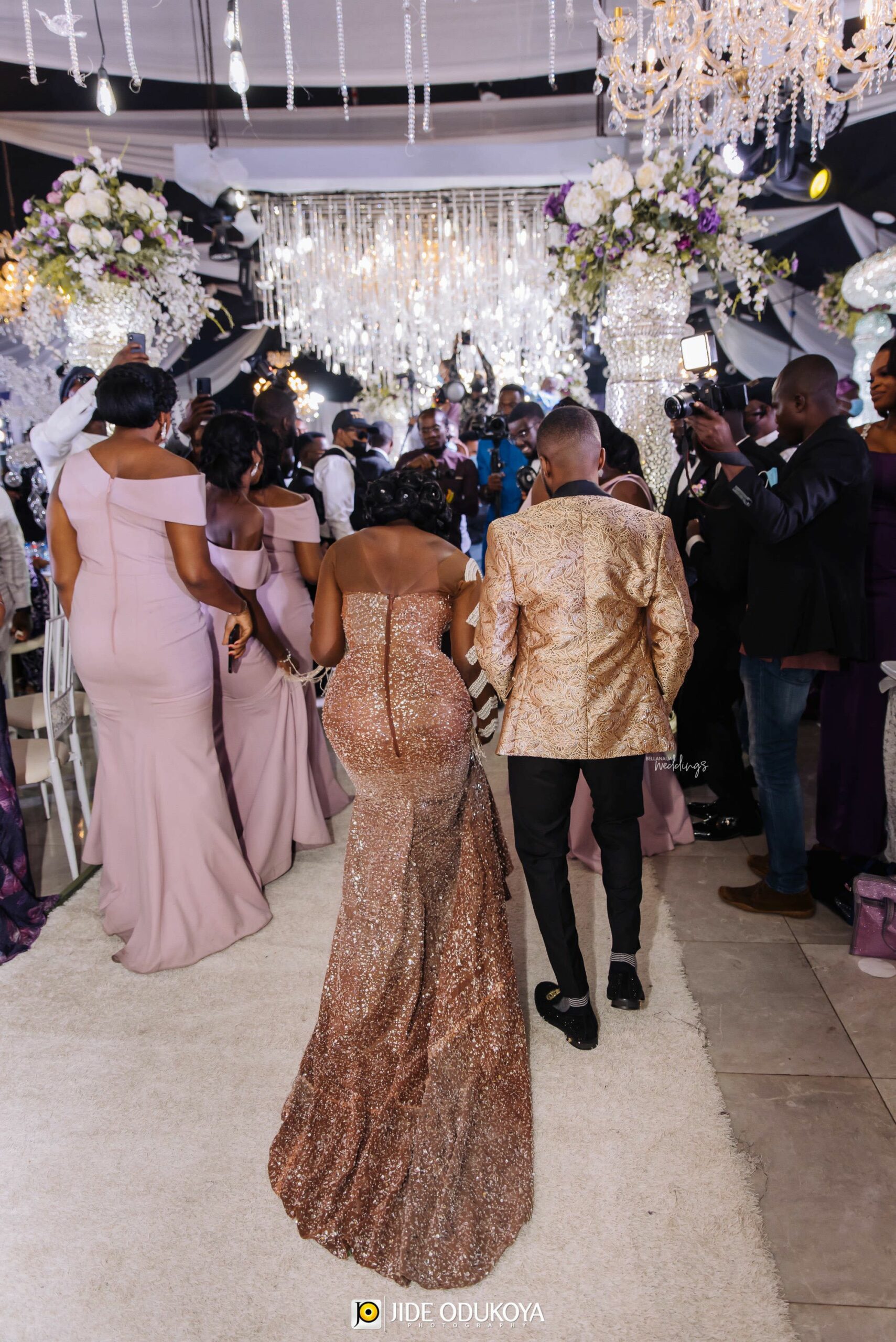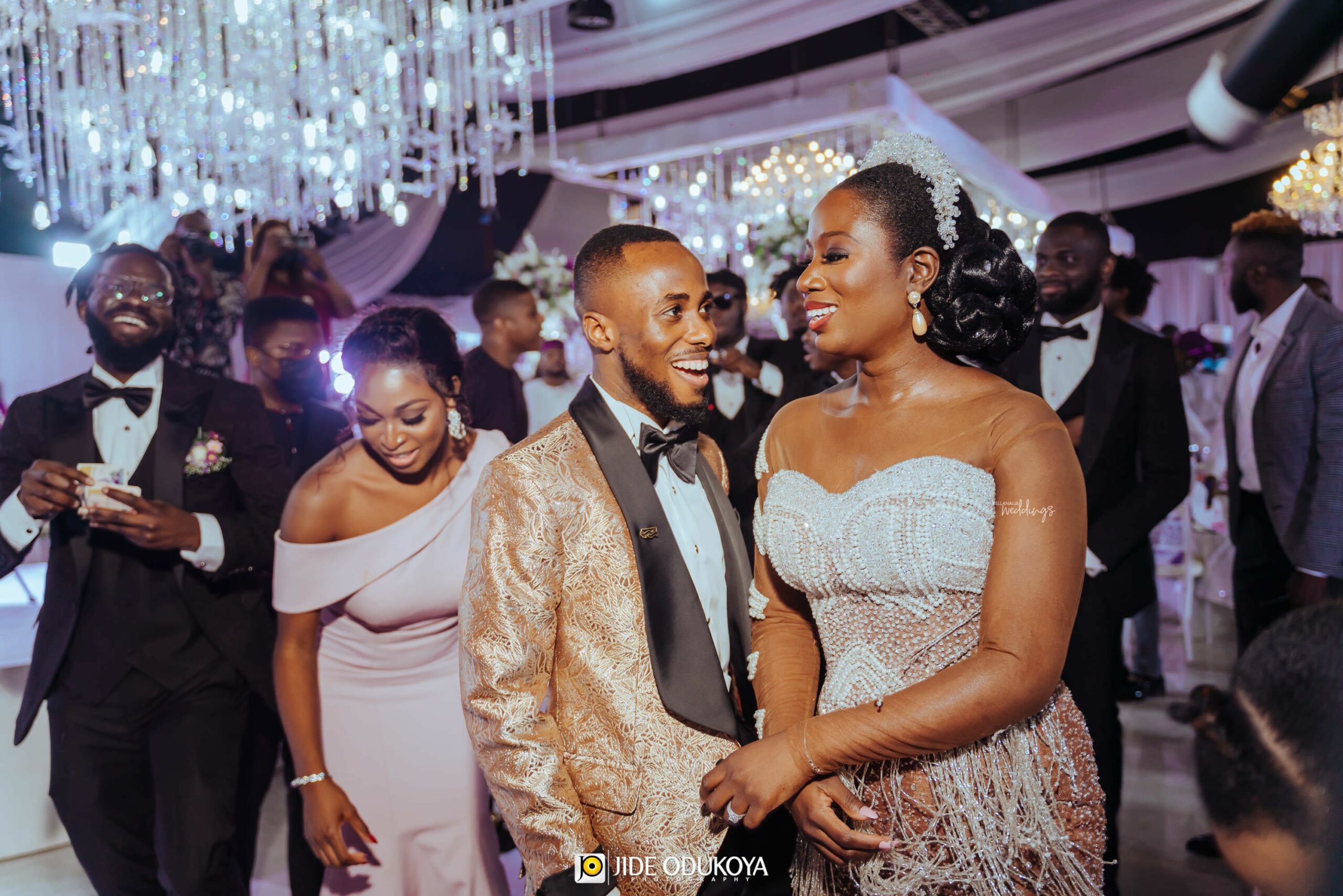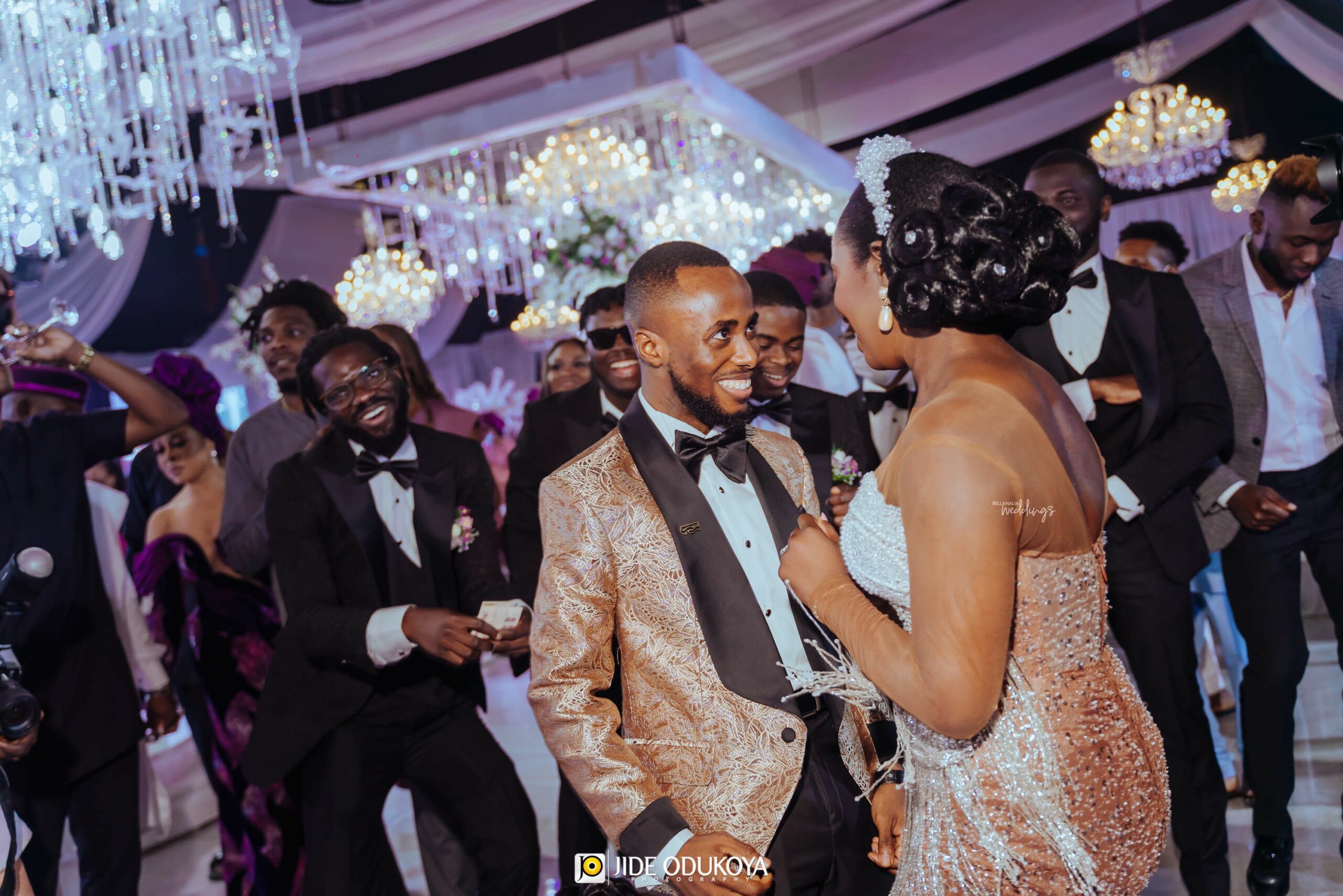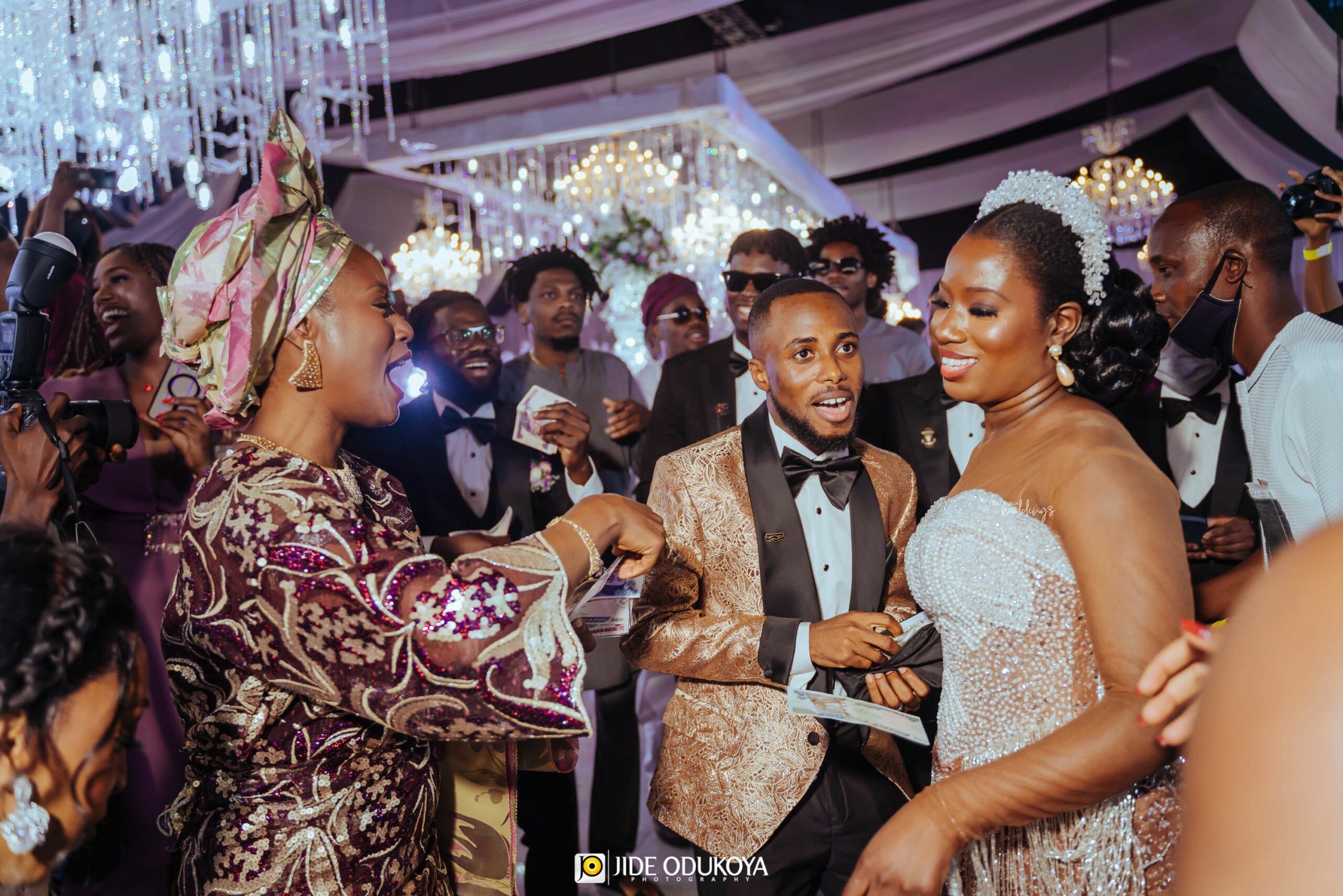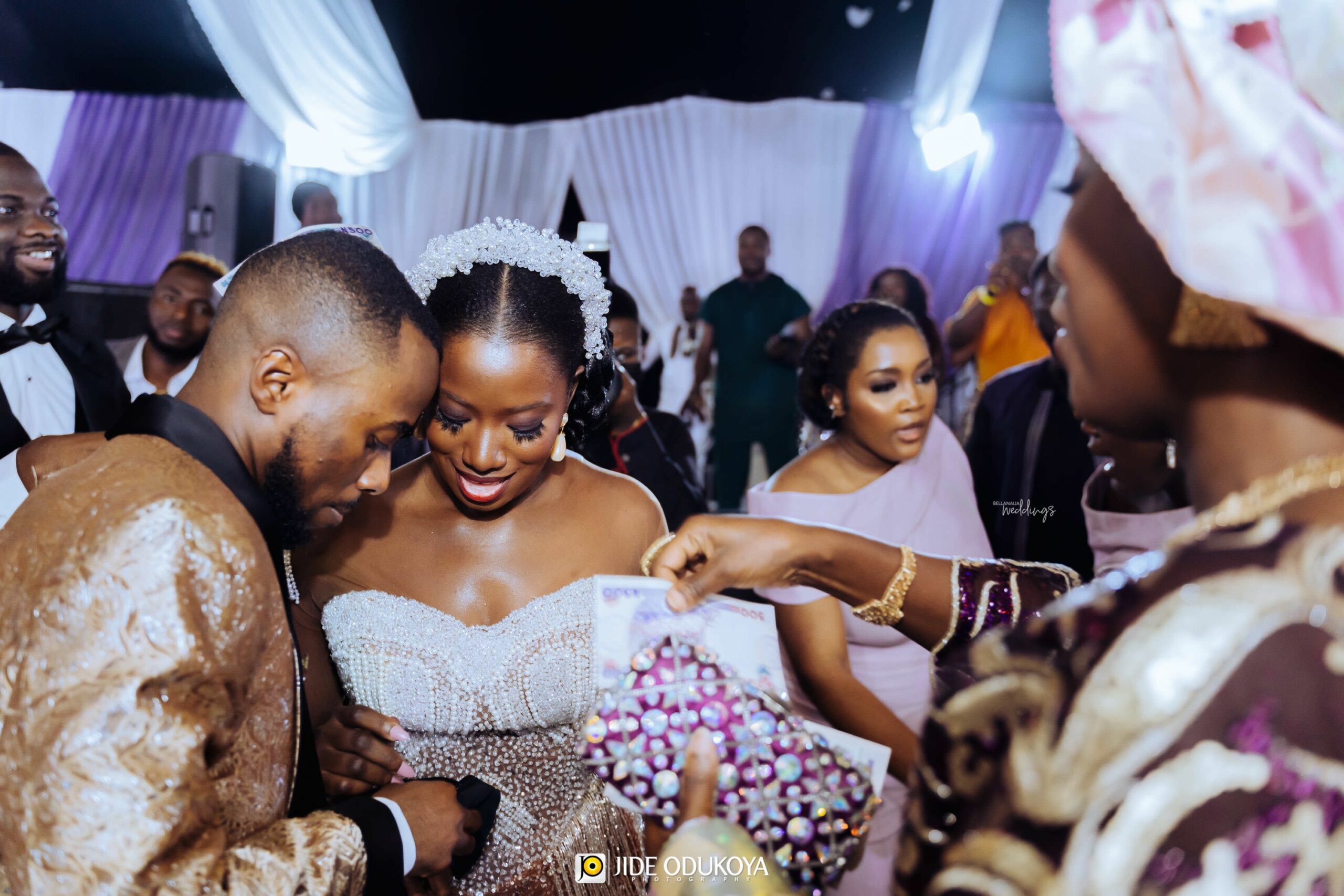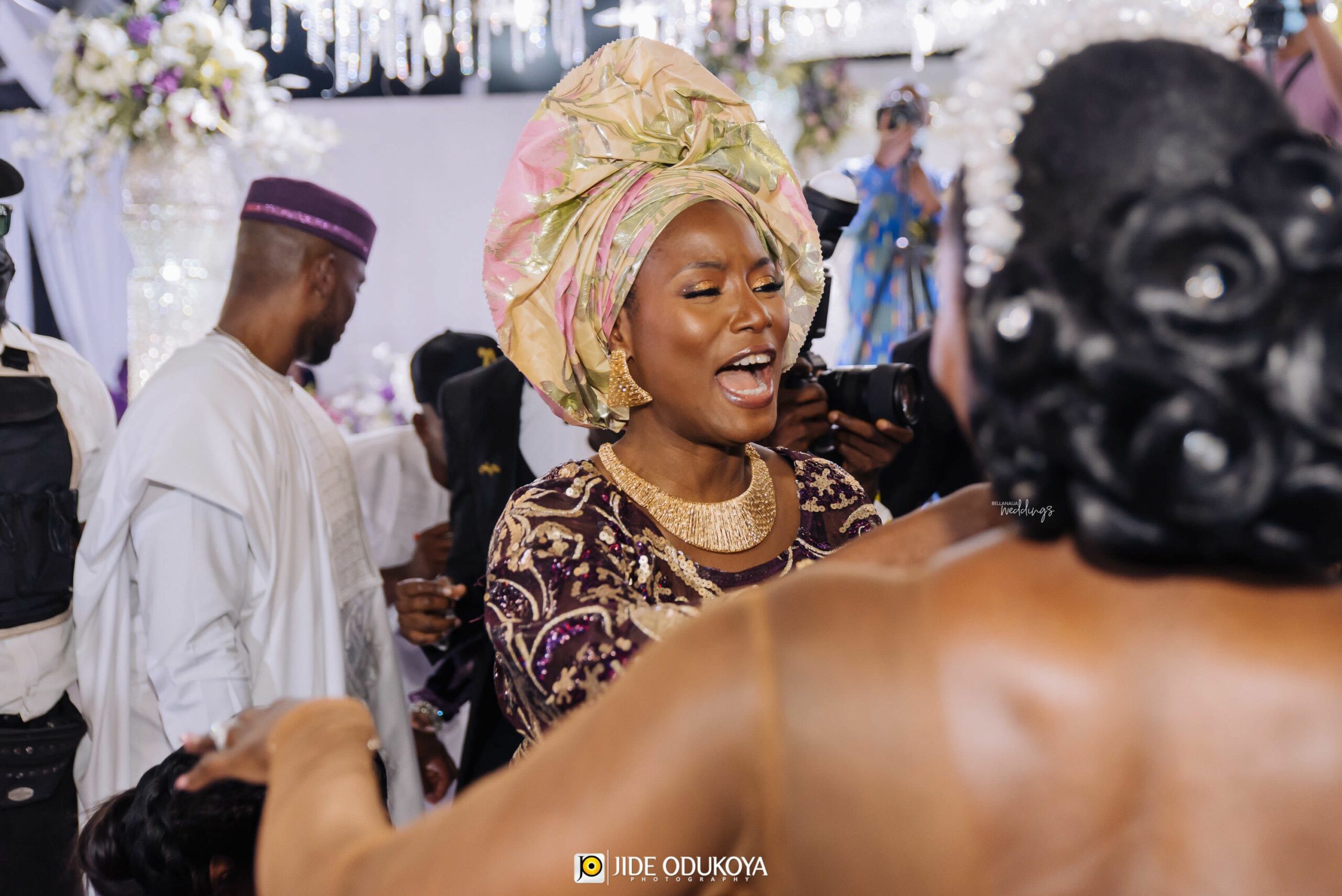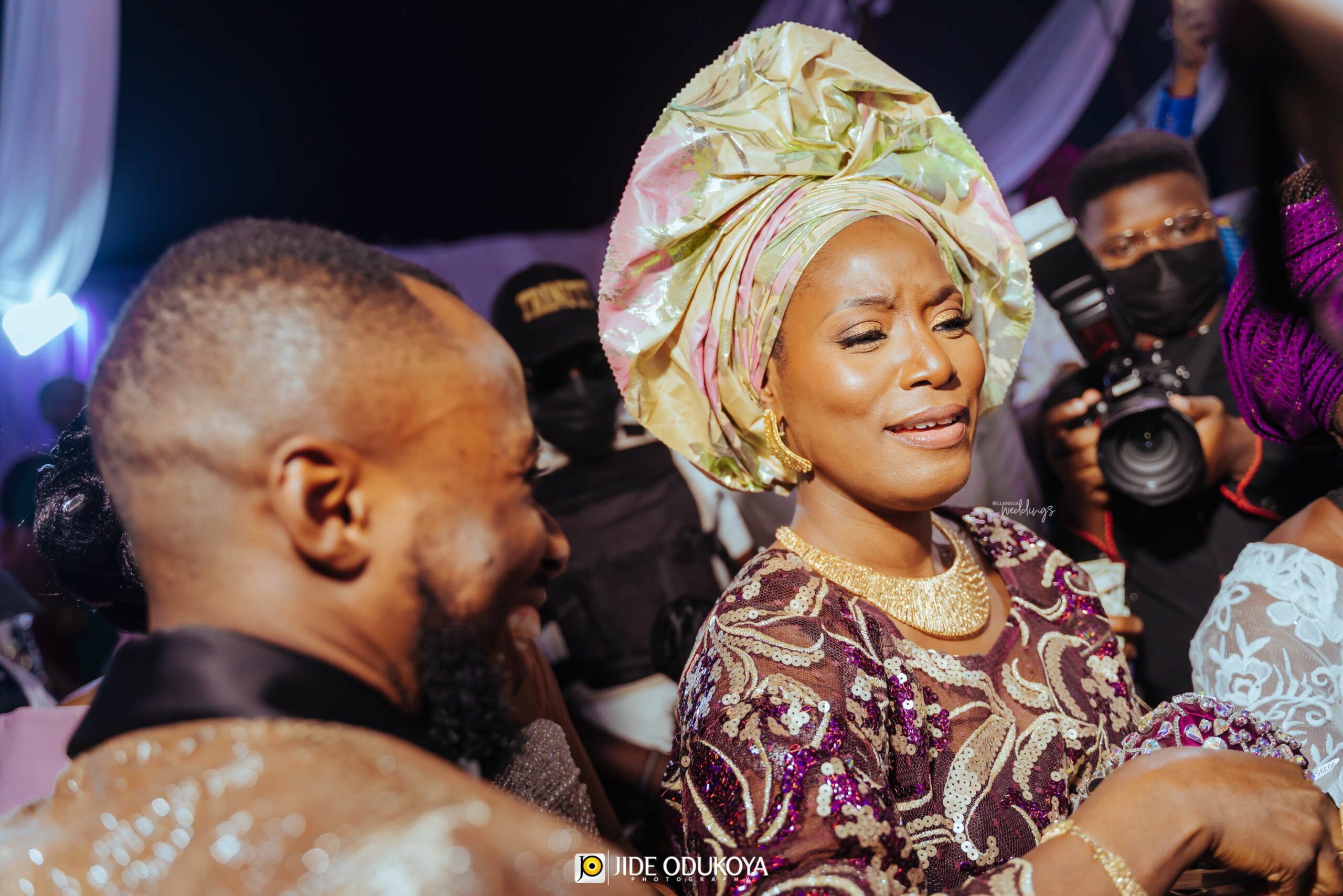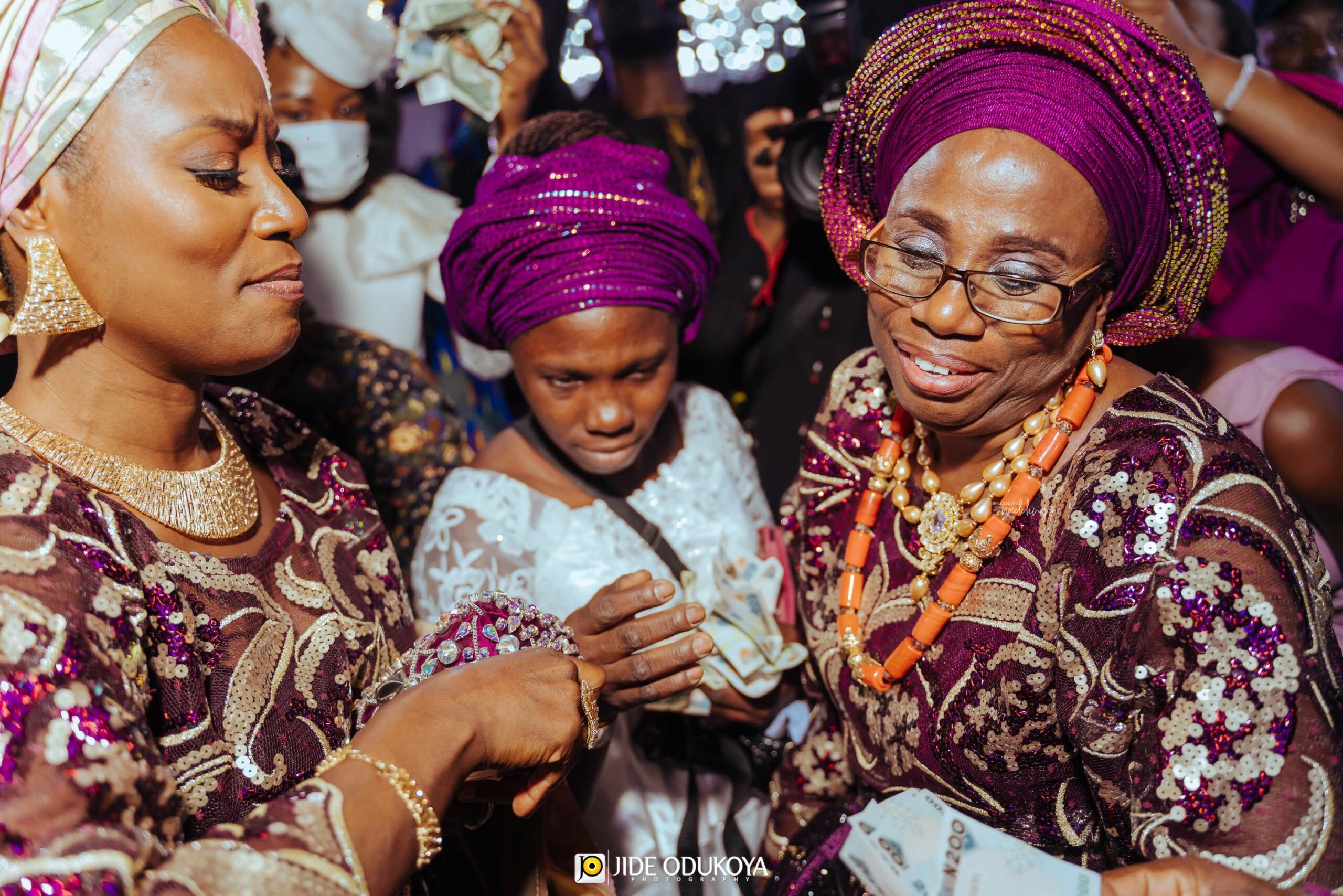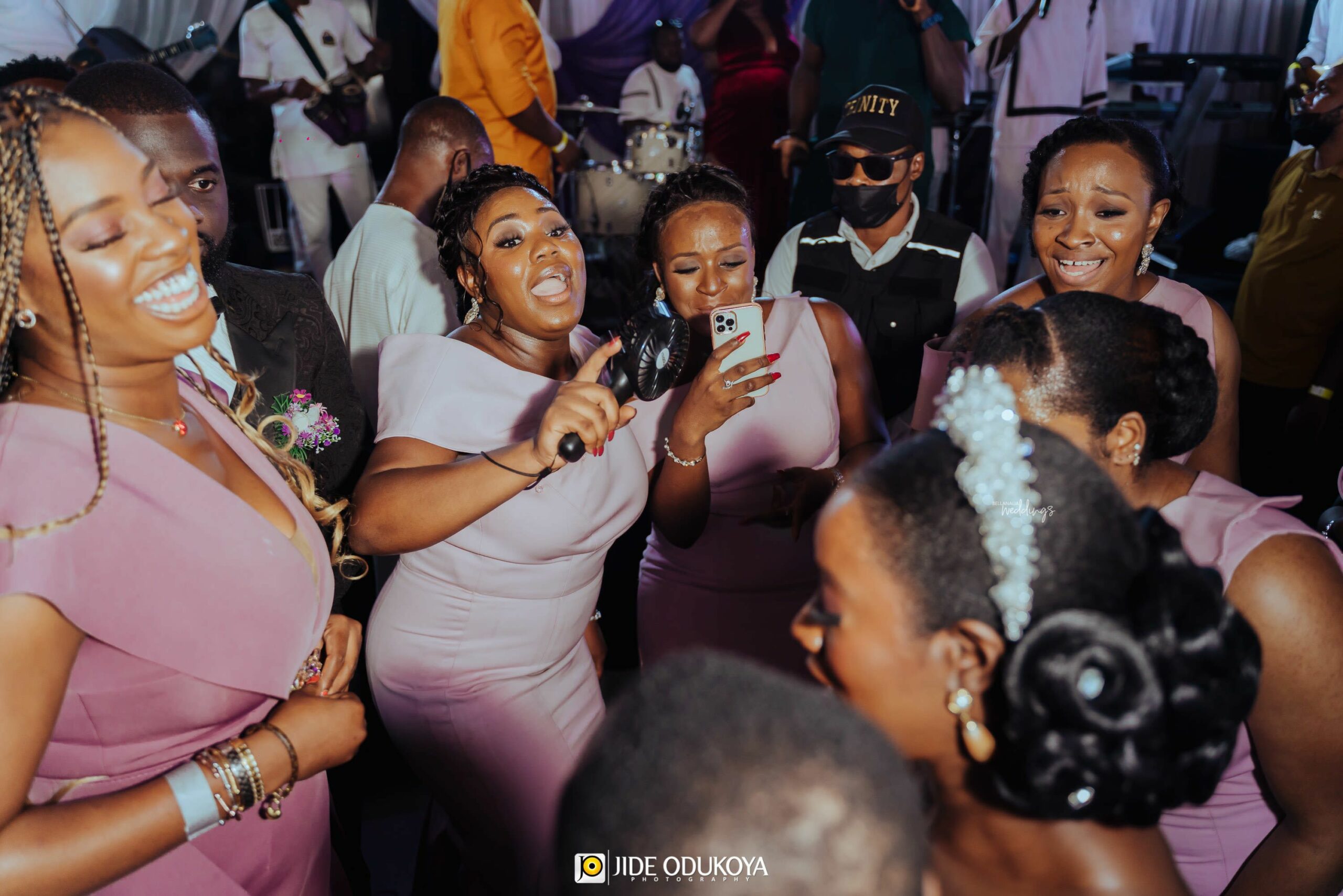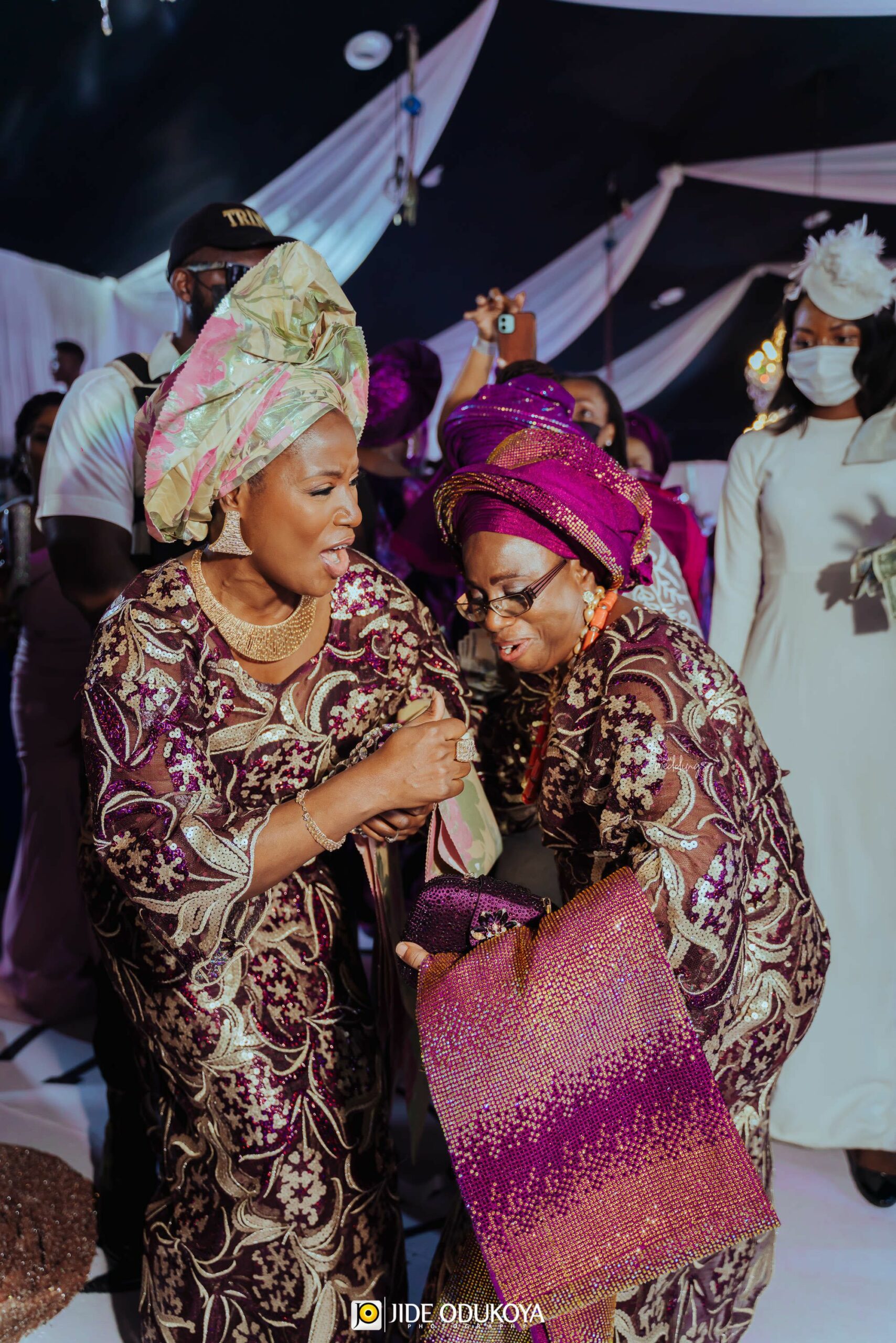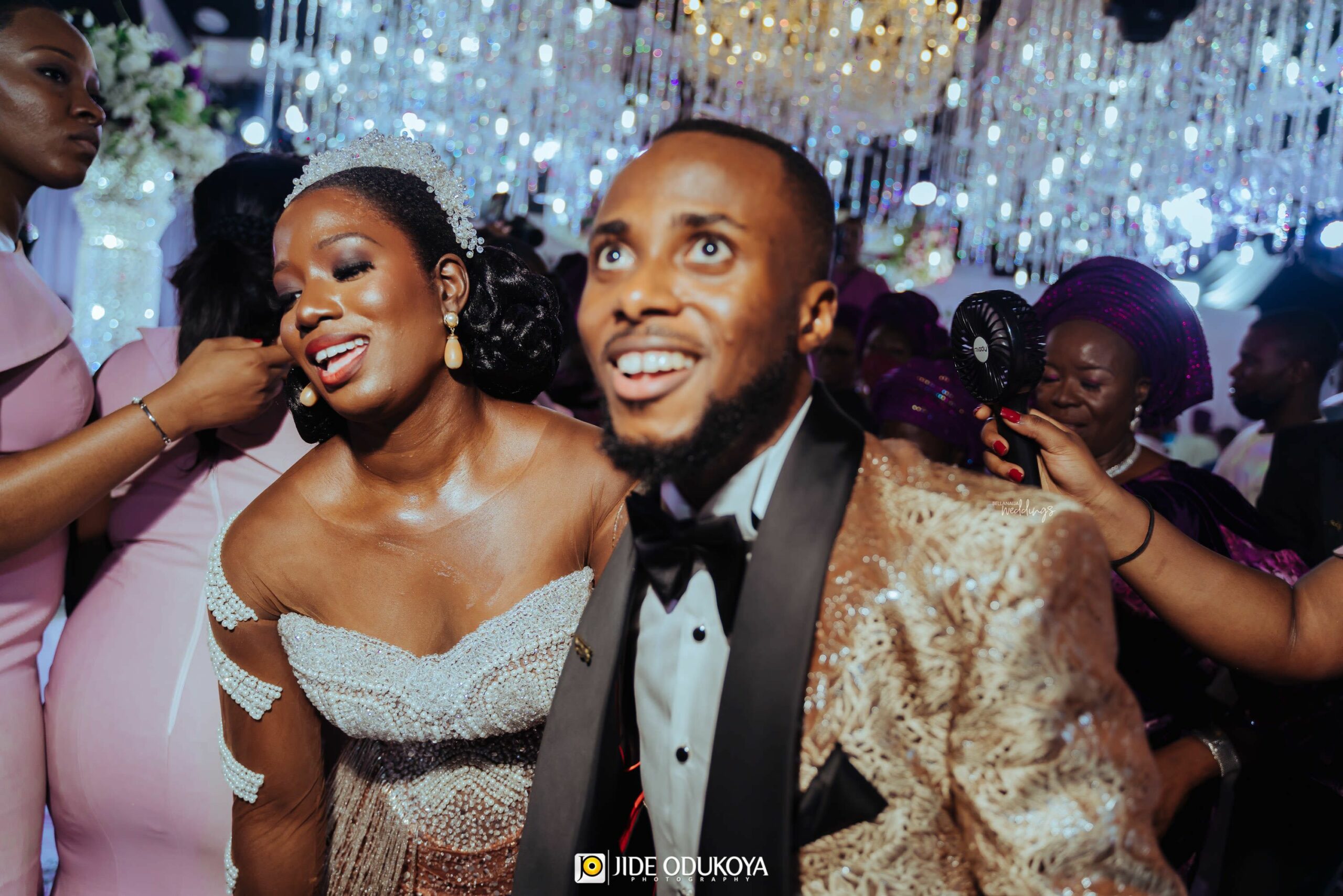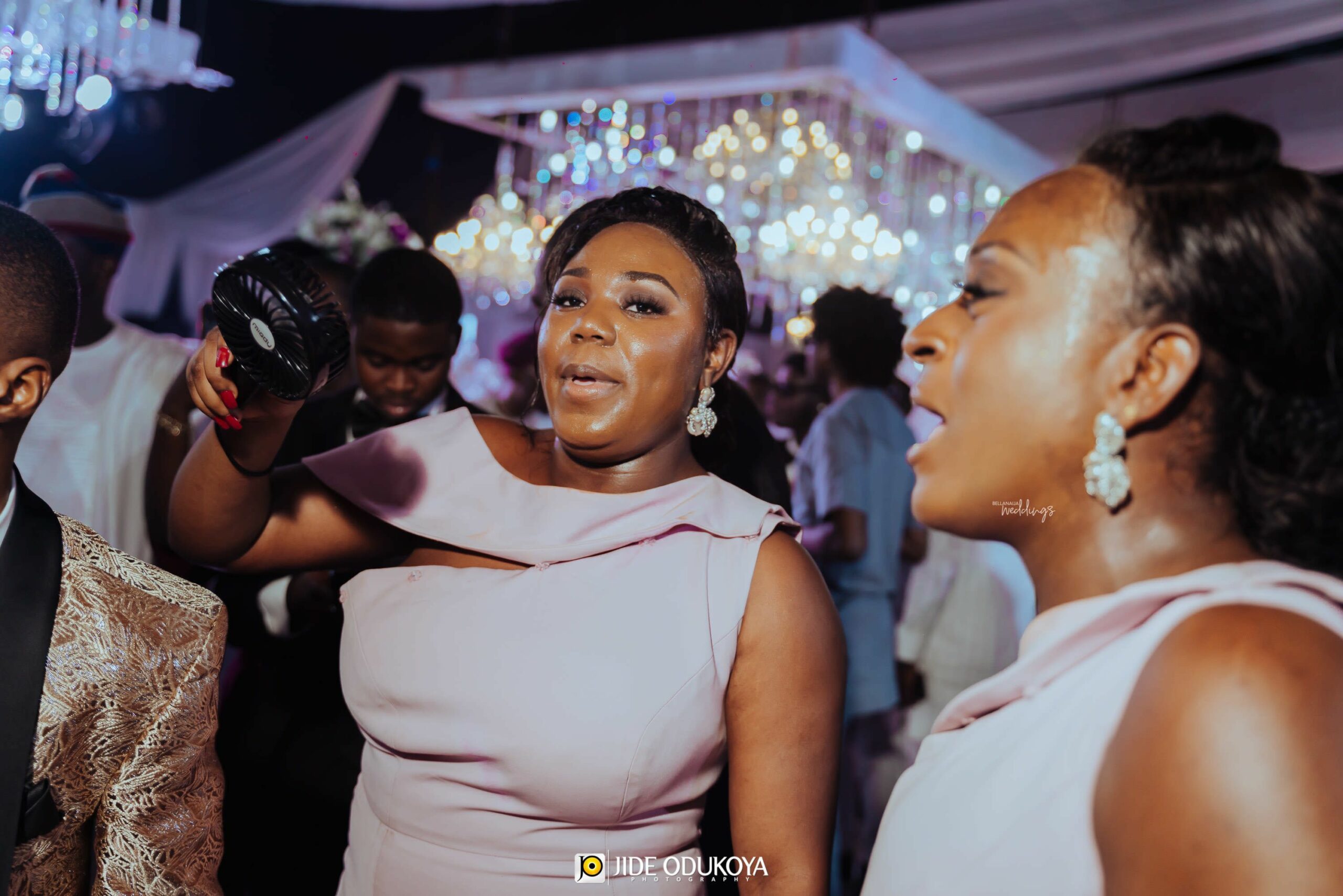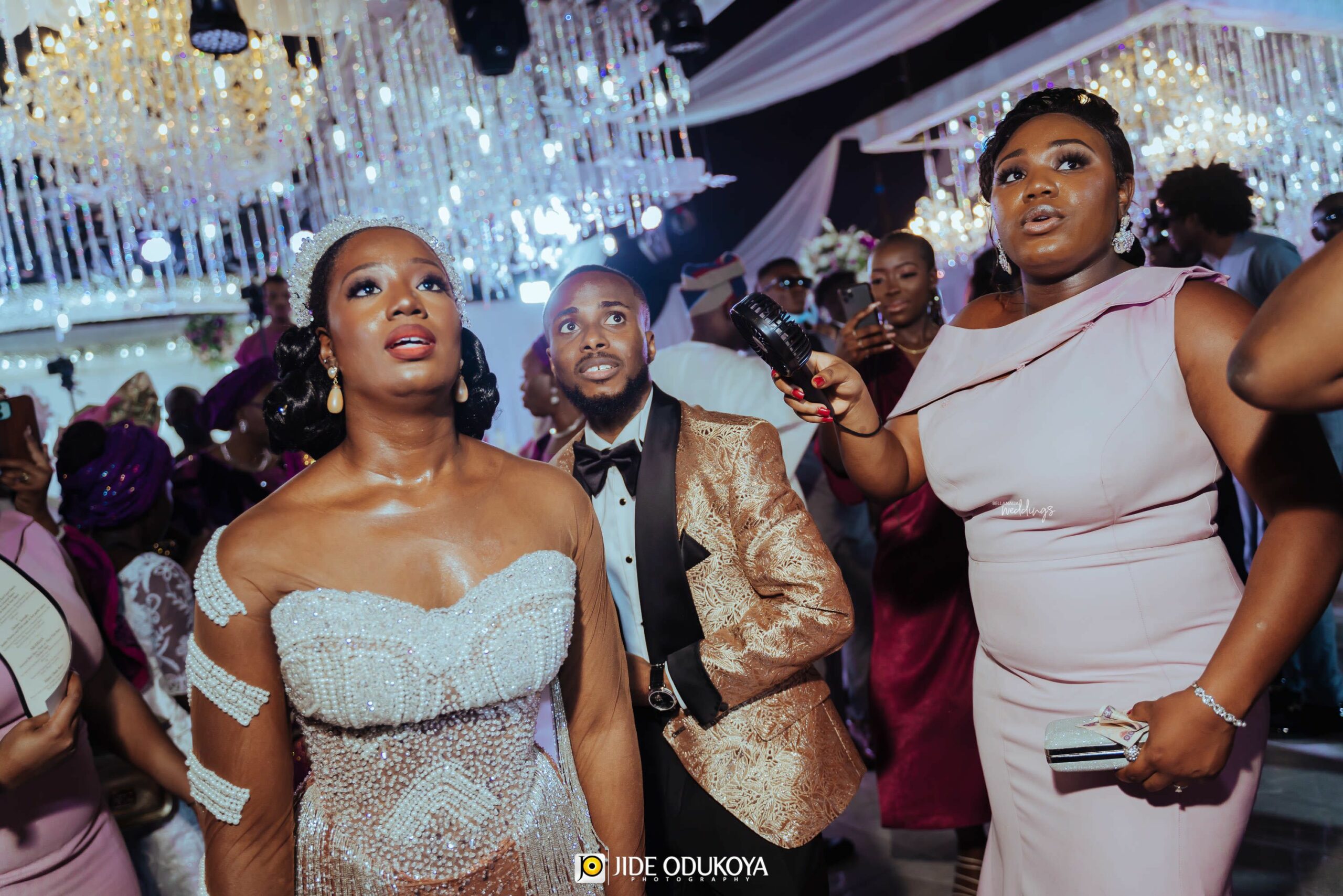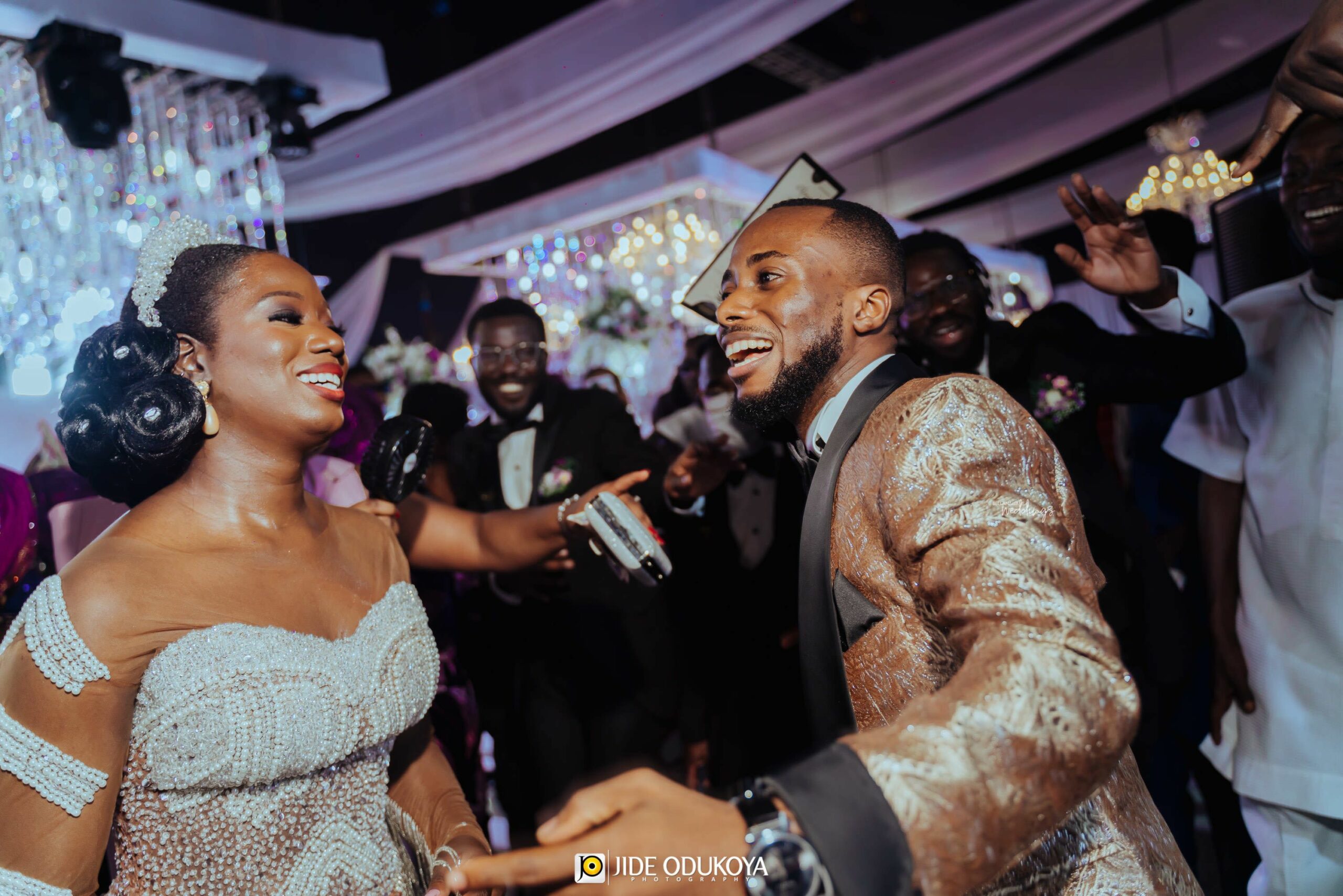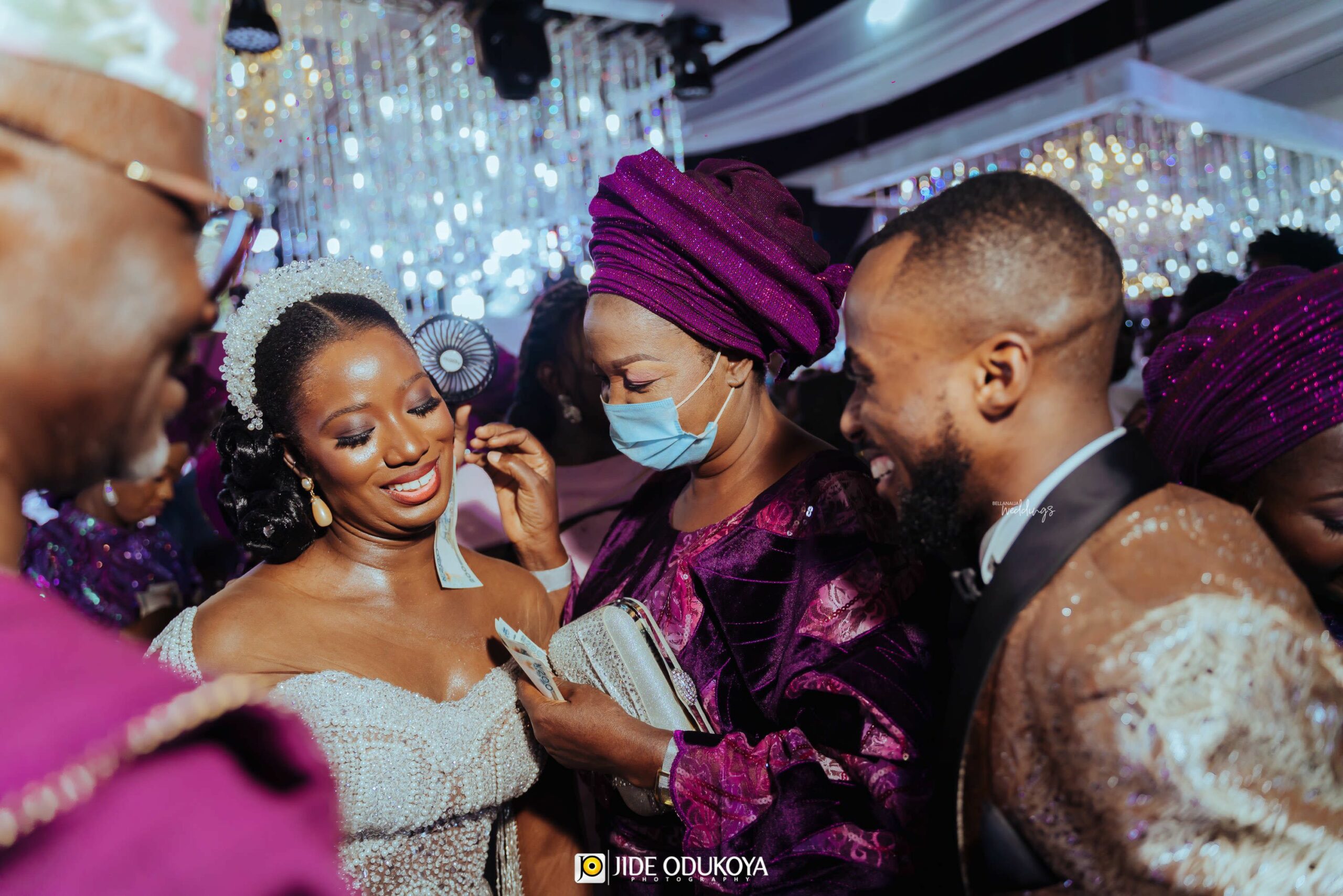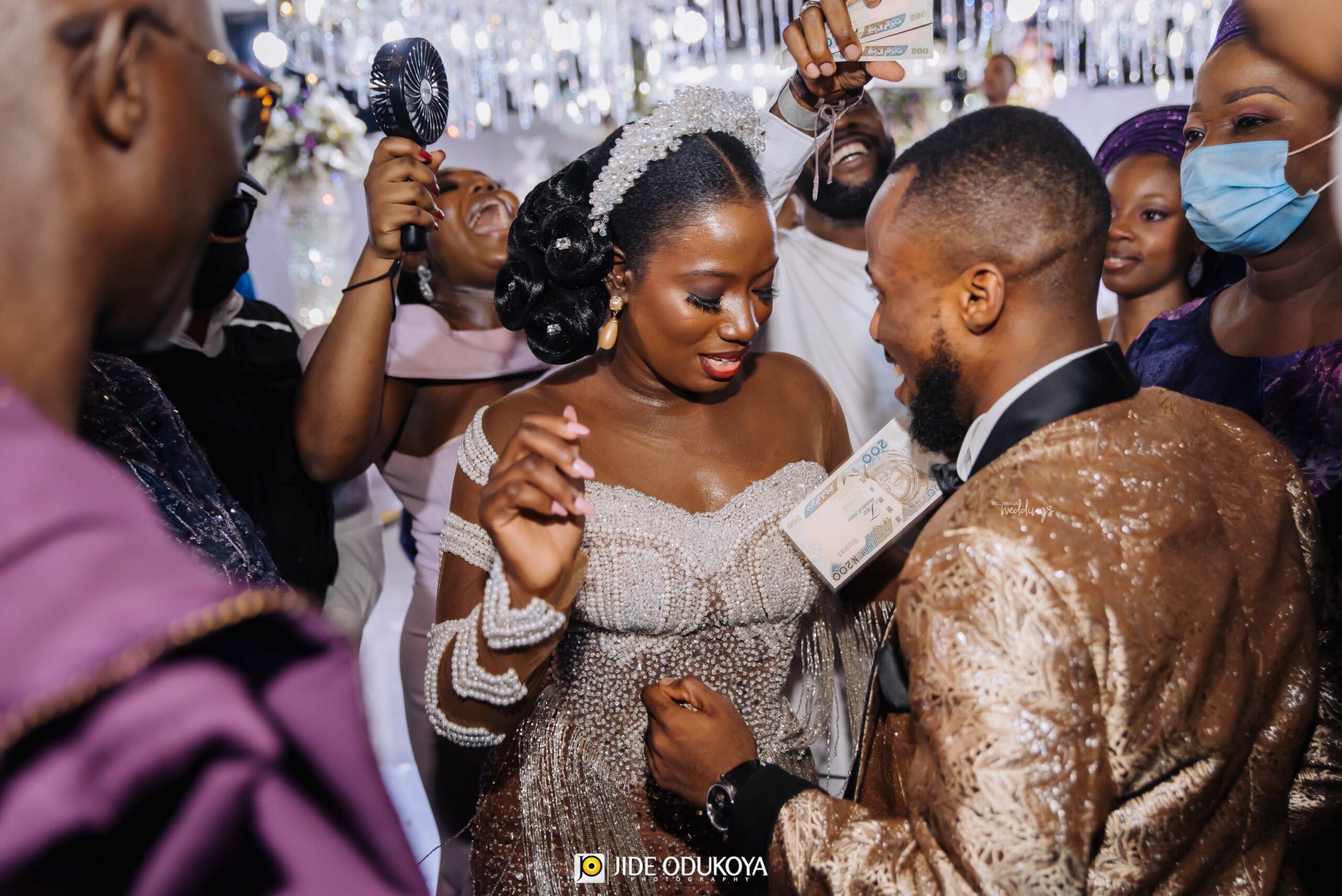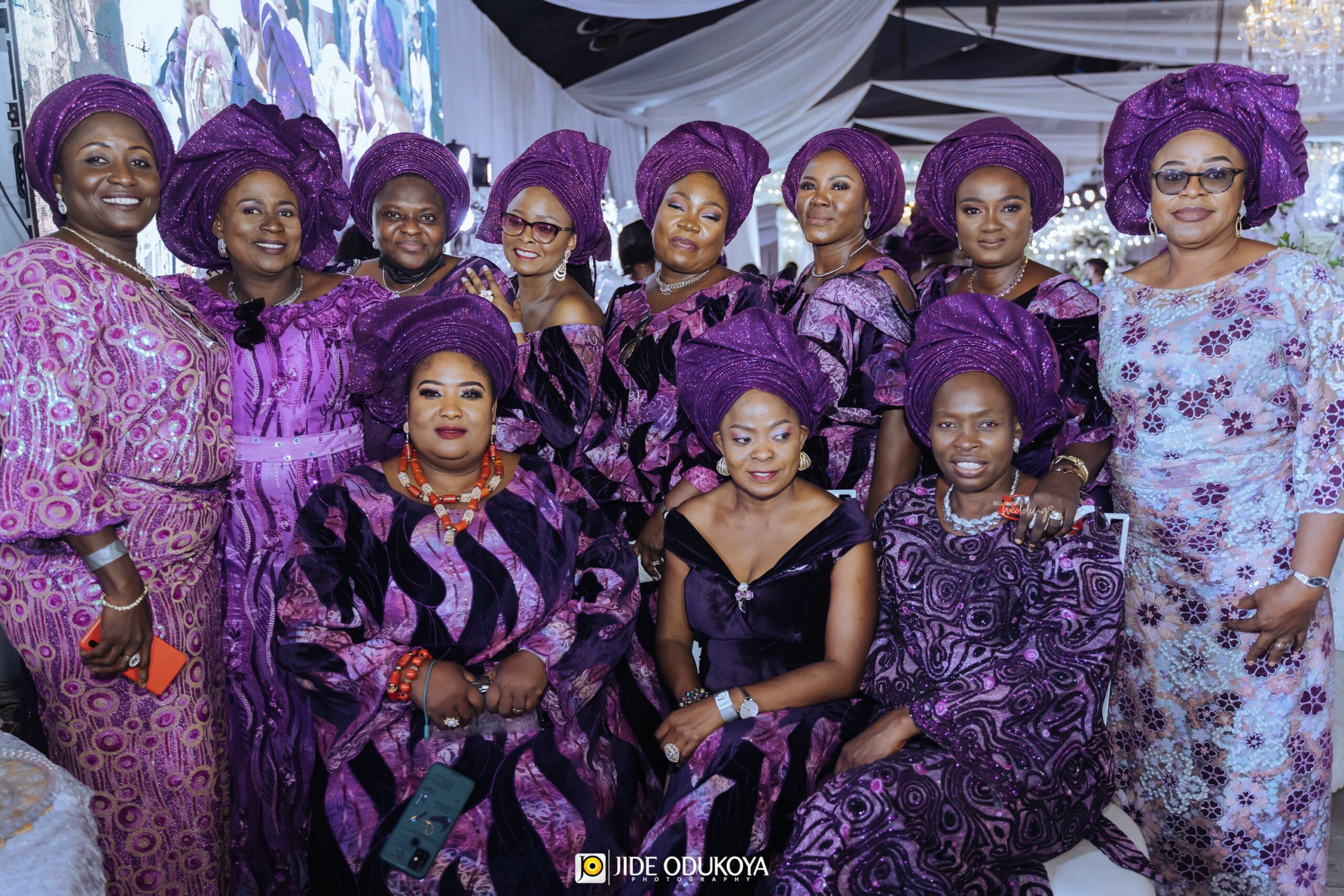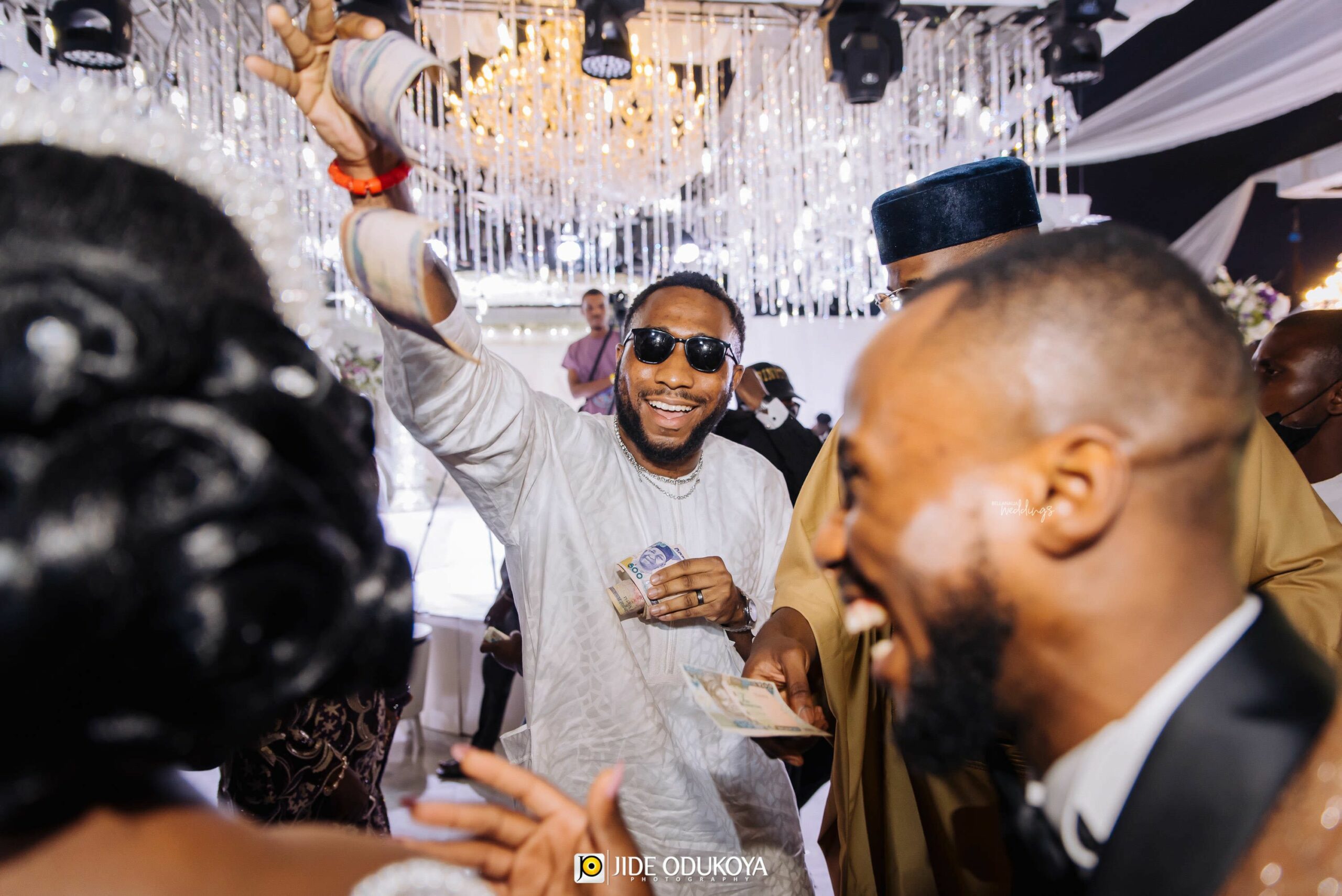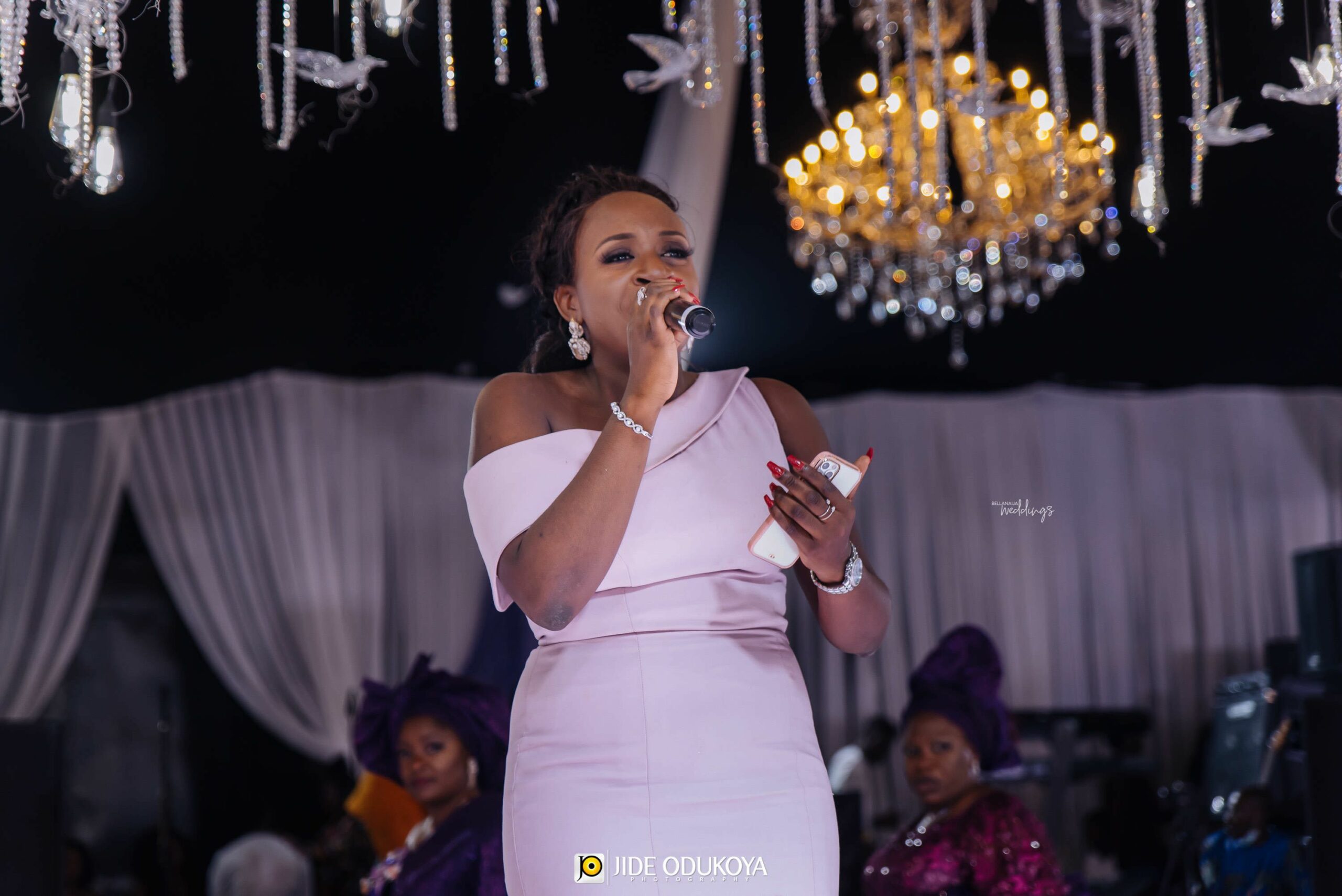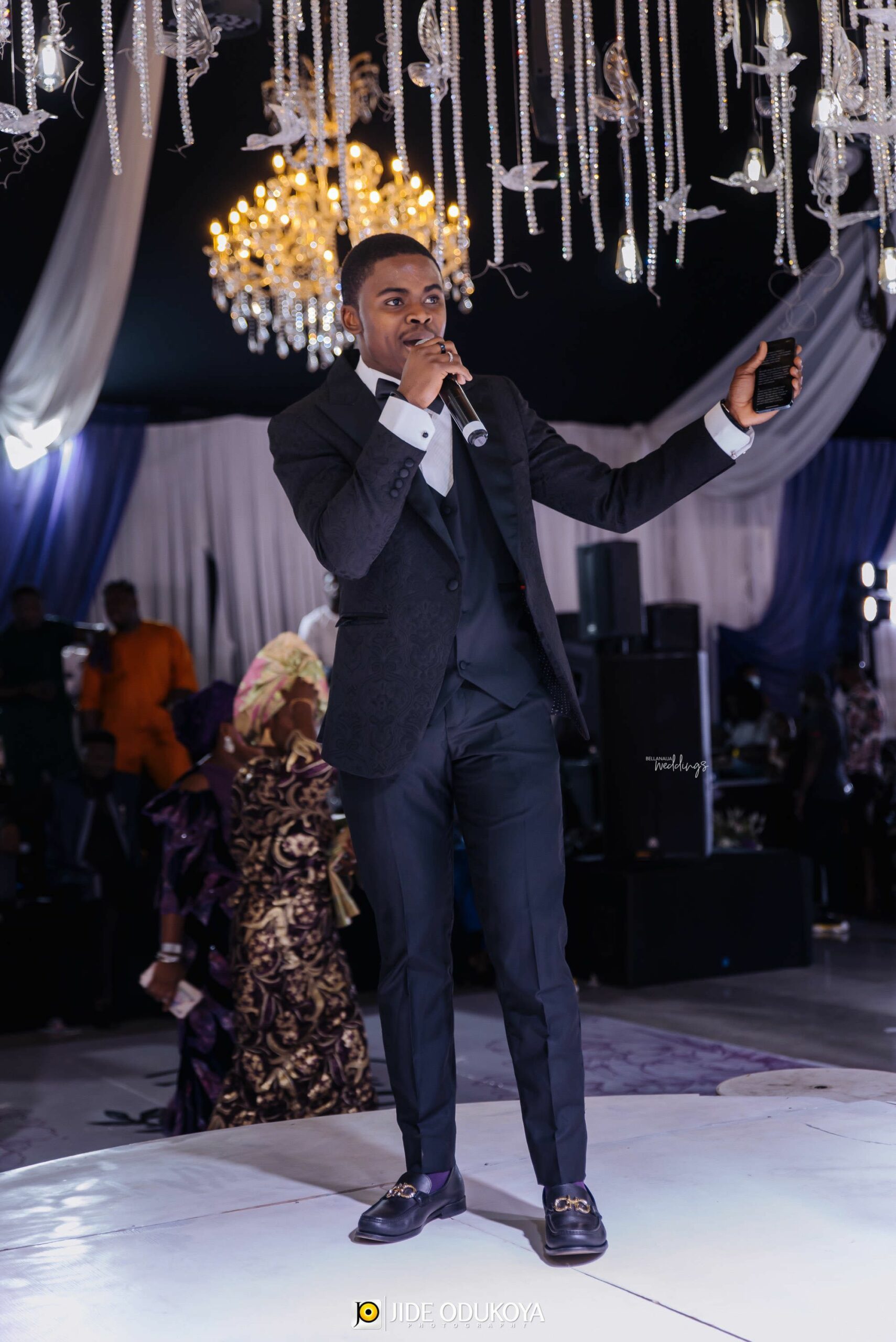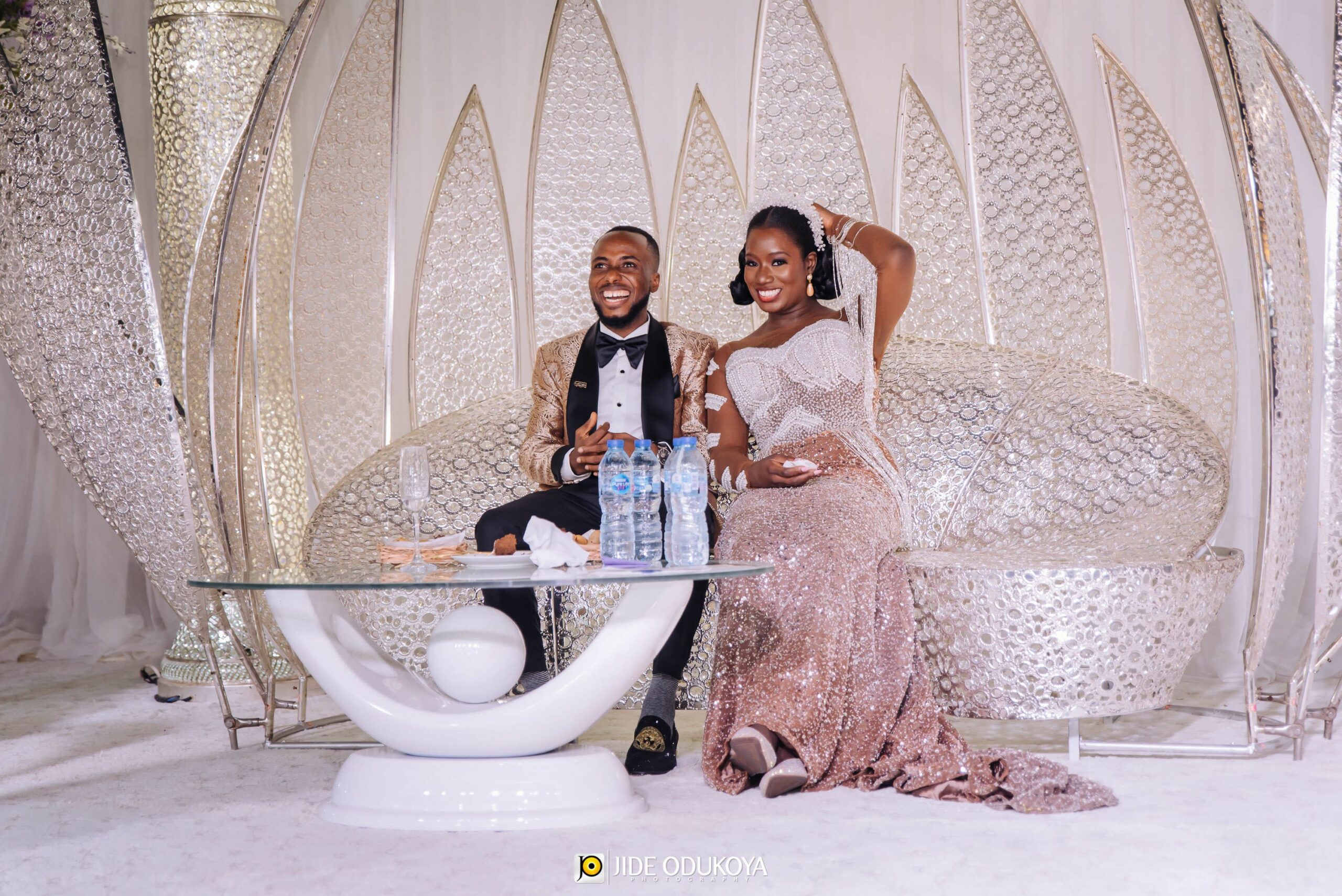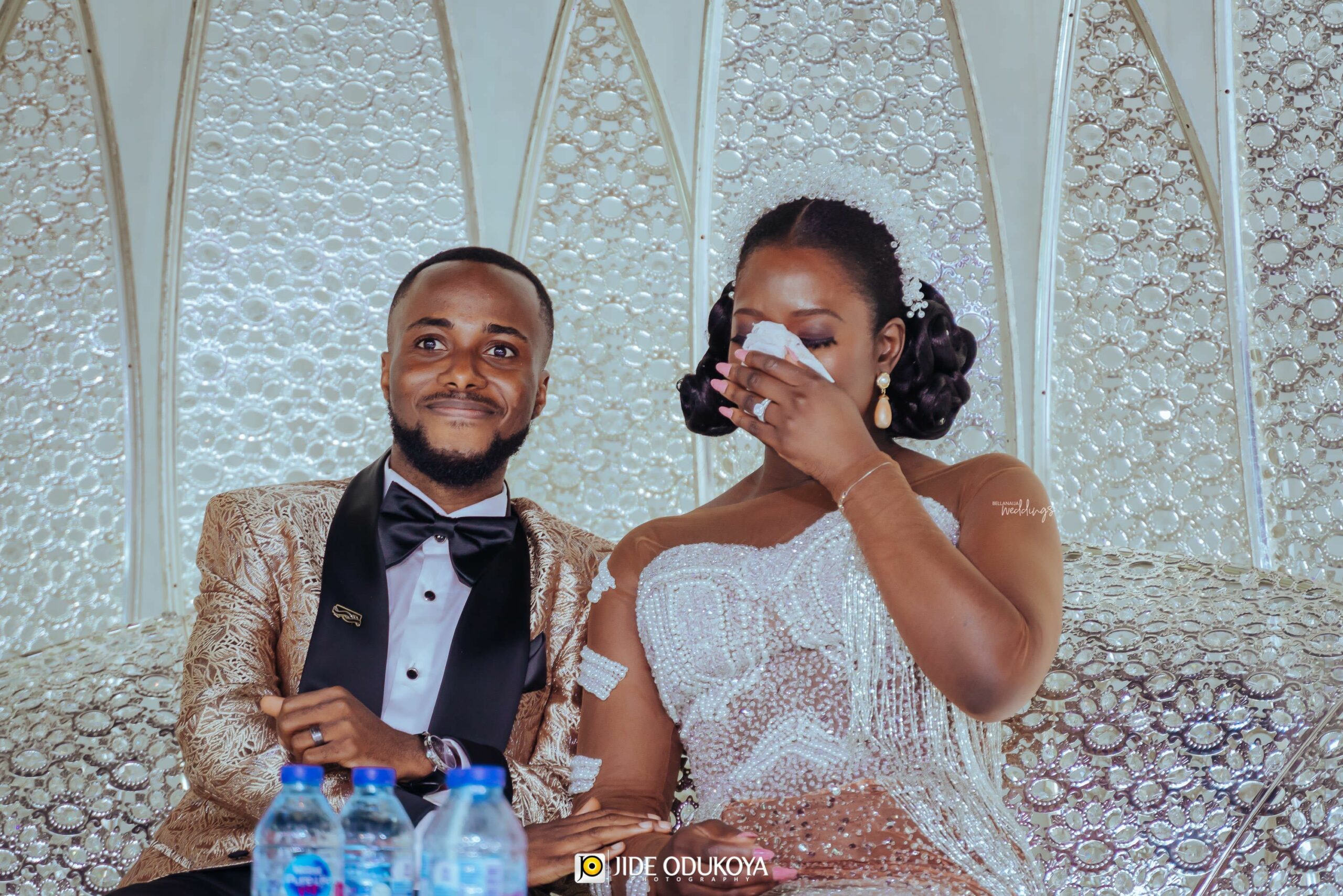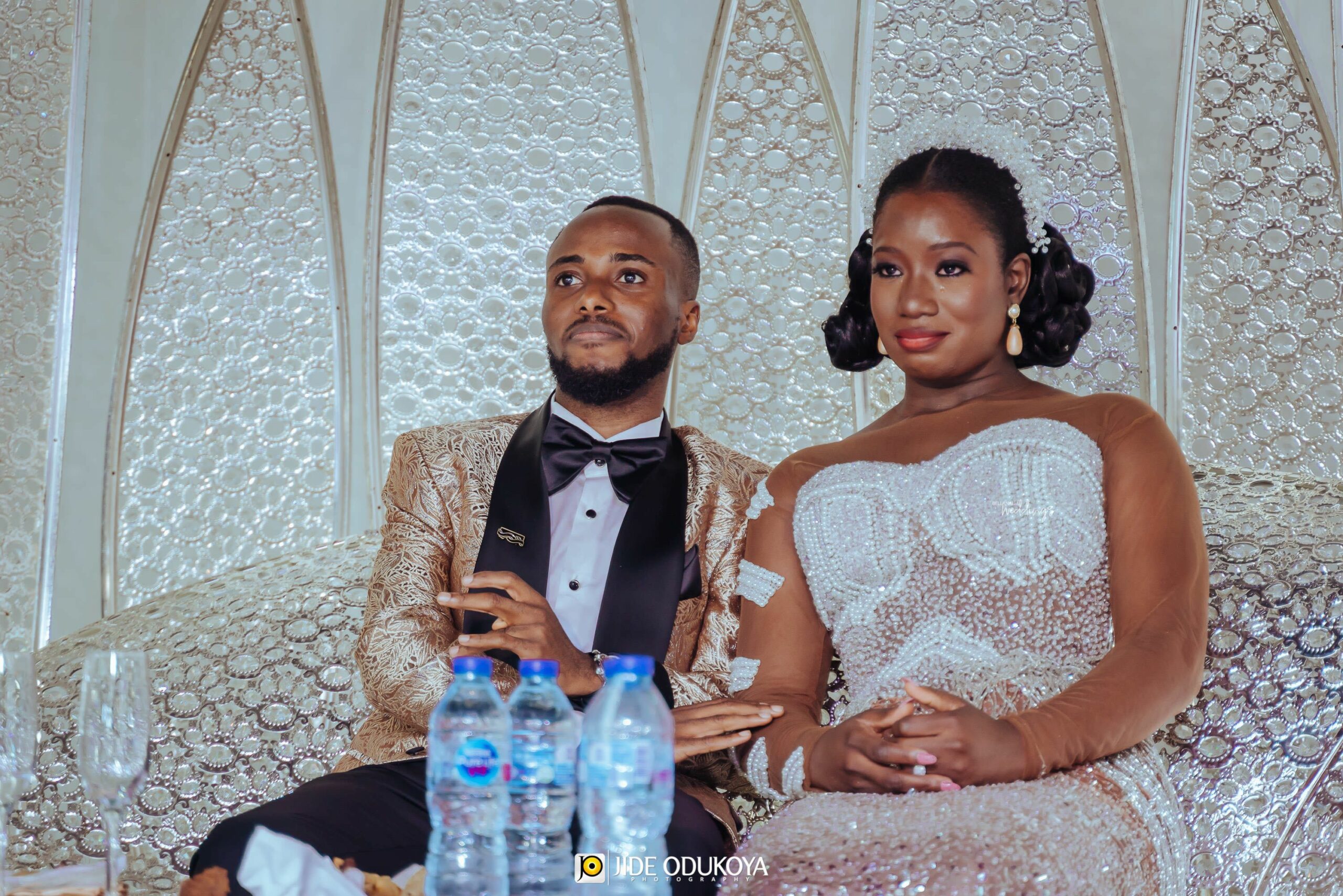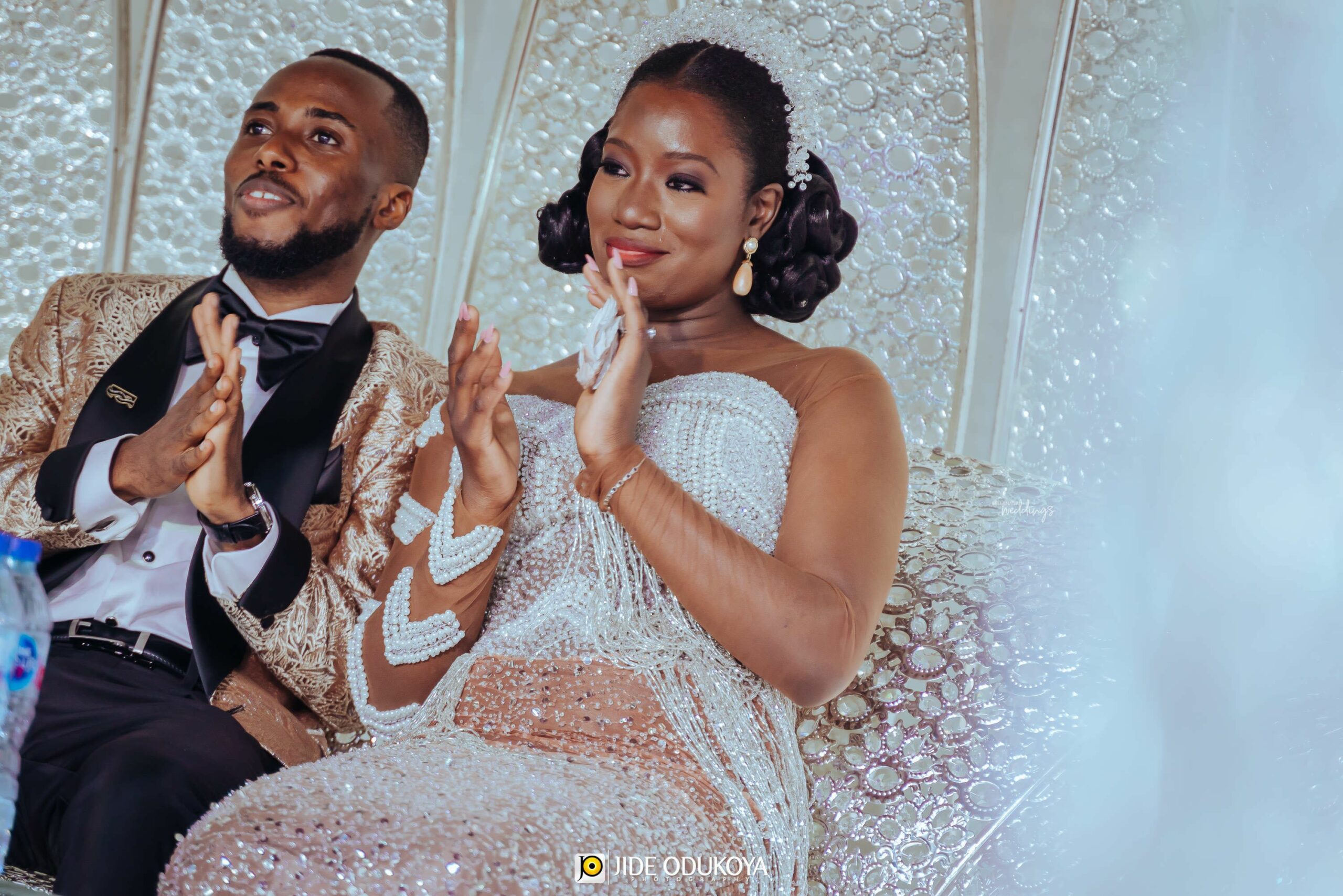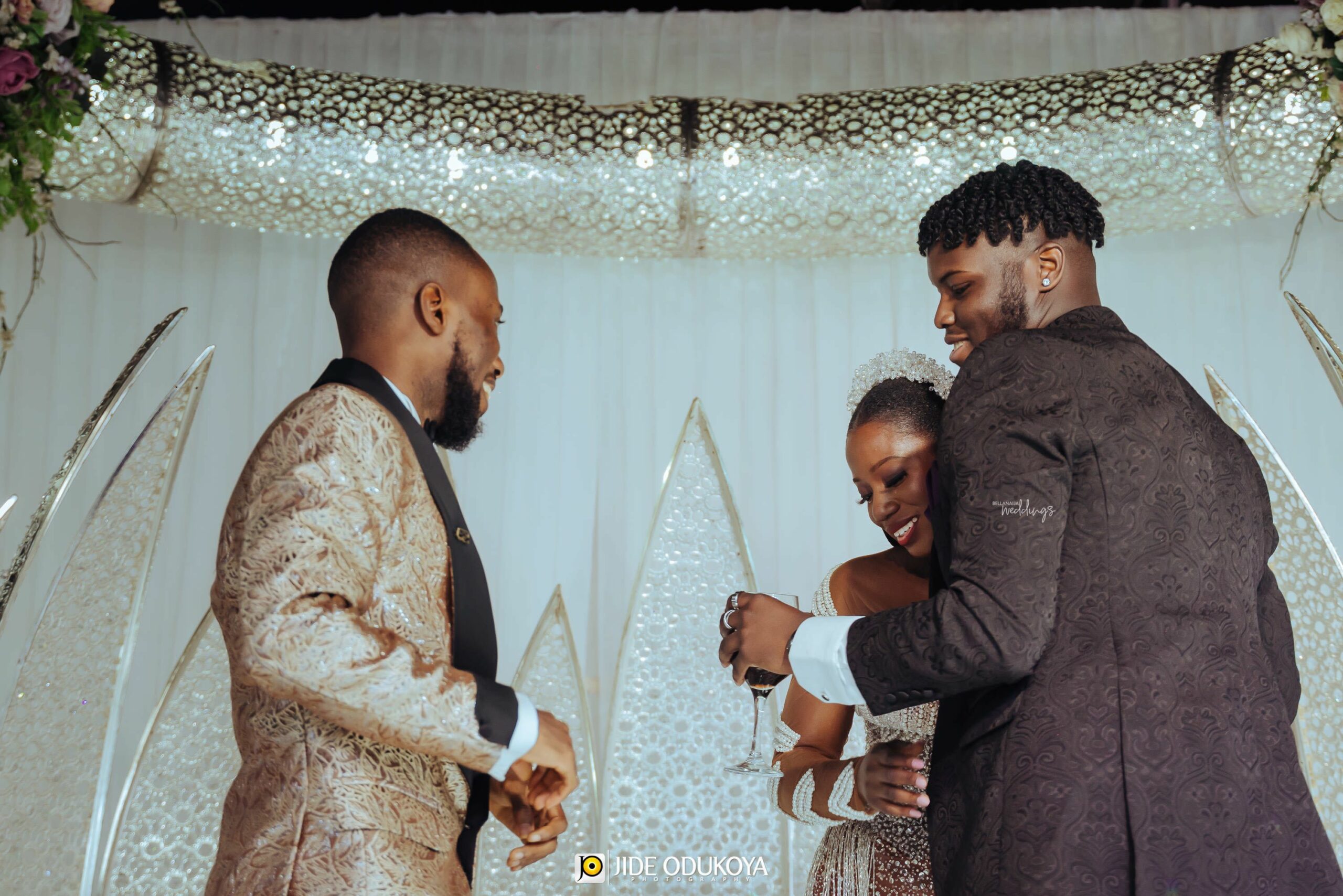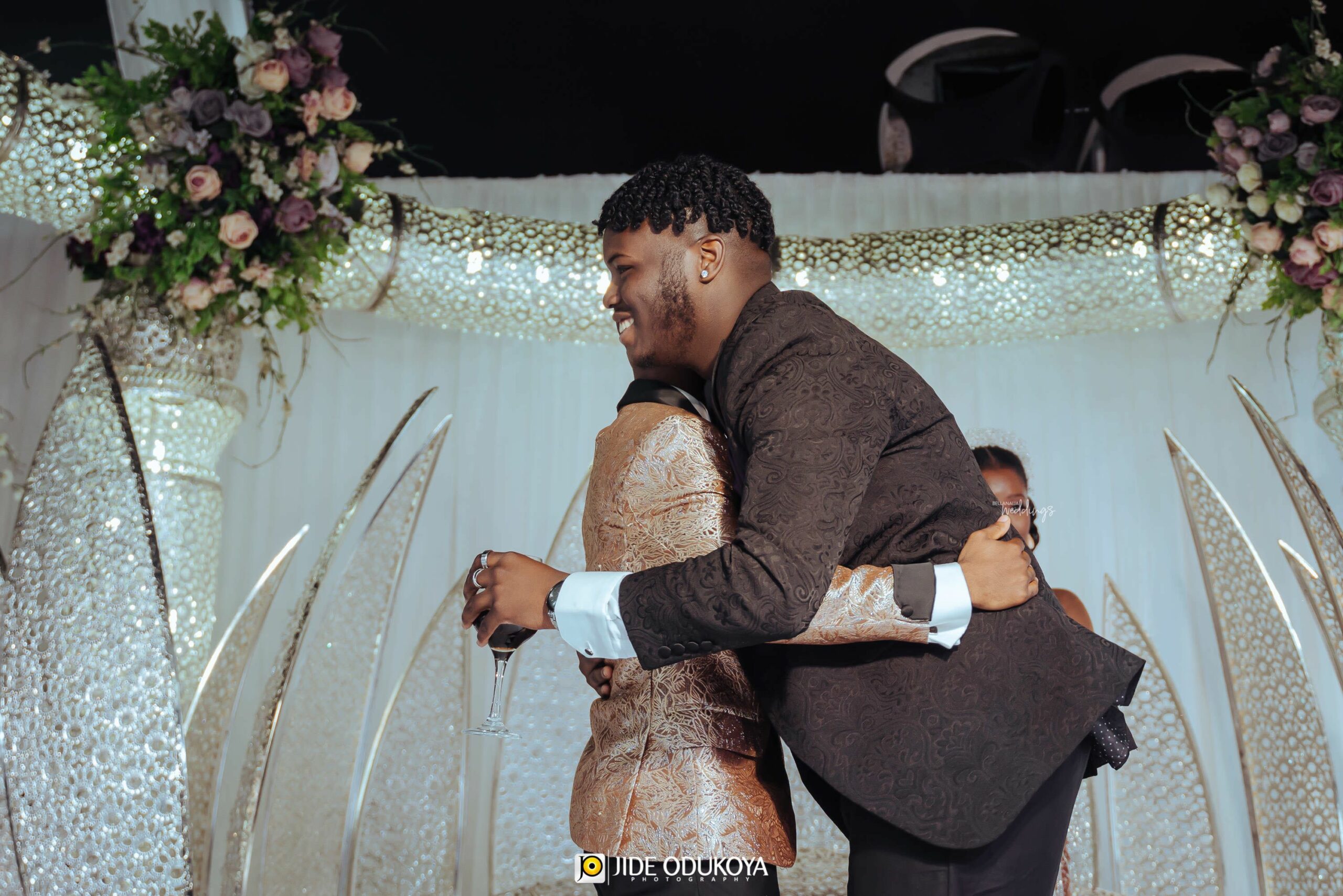 Fun games are always a good idea!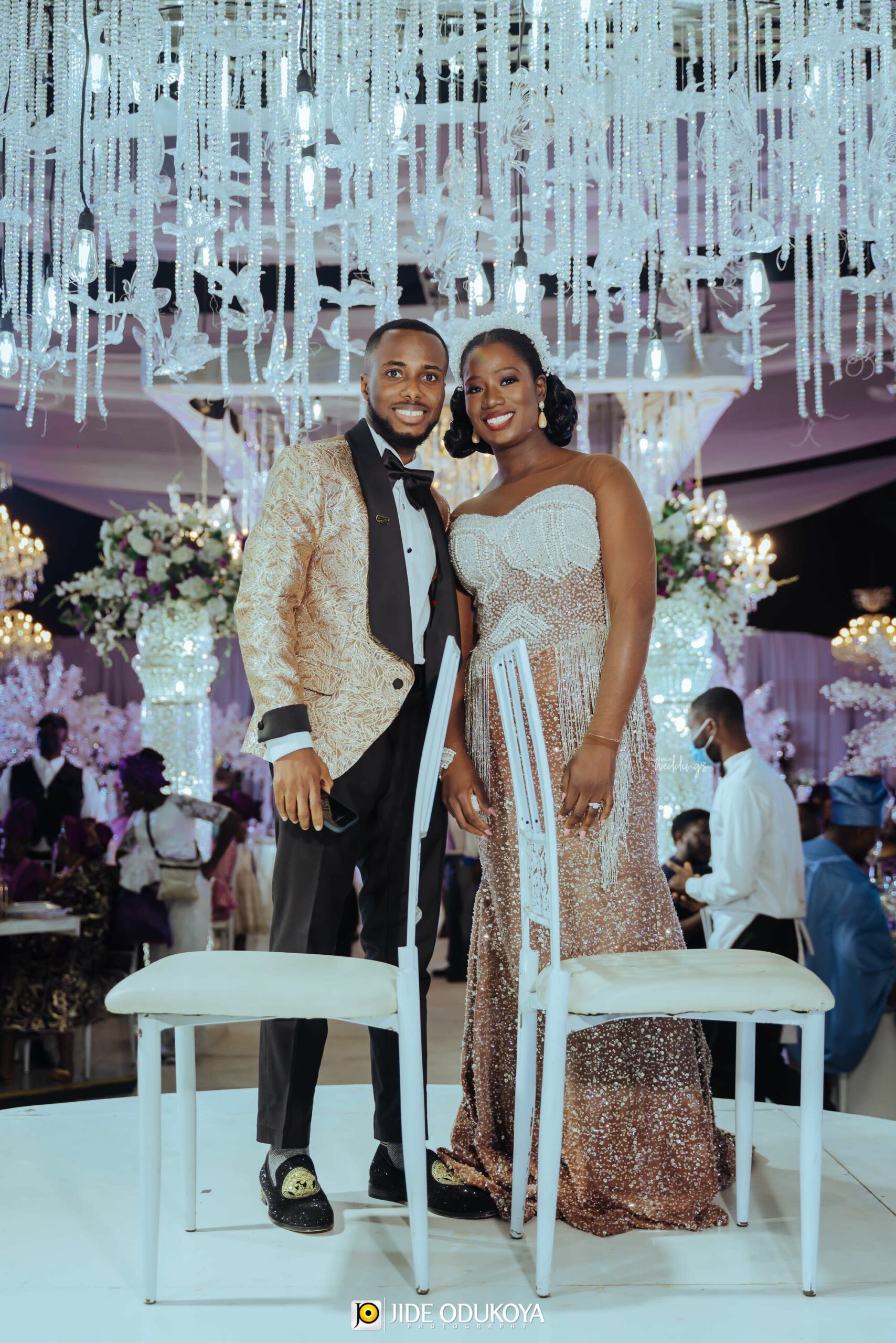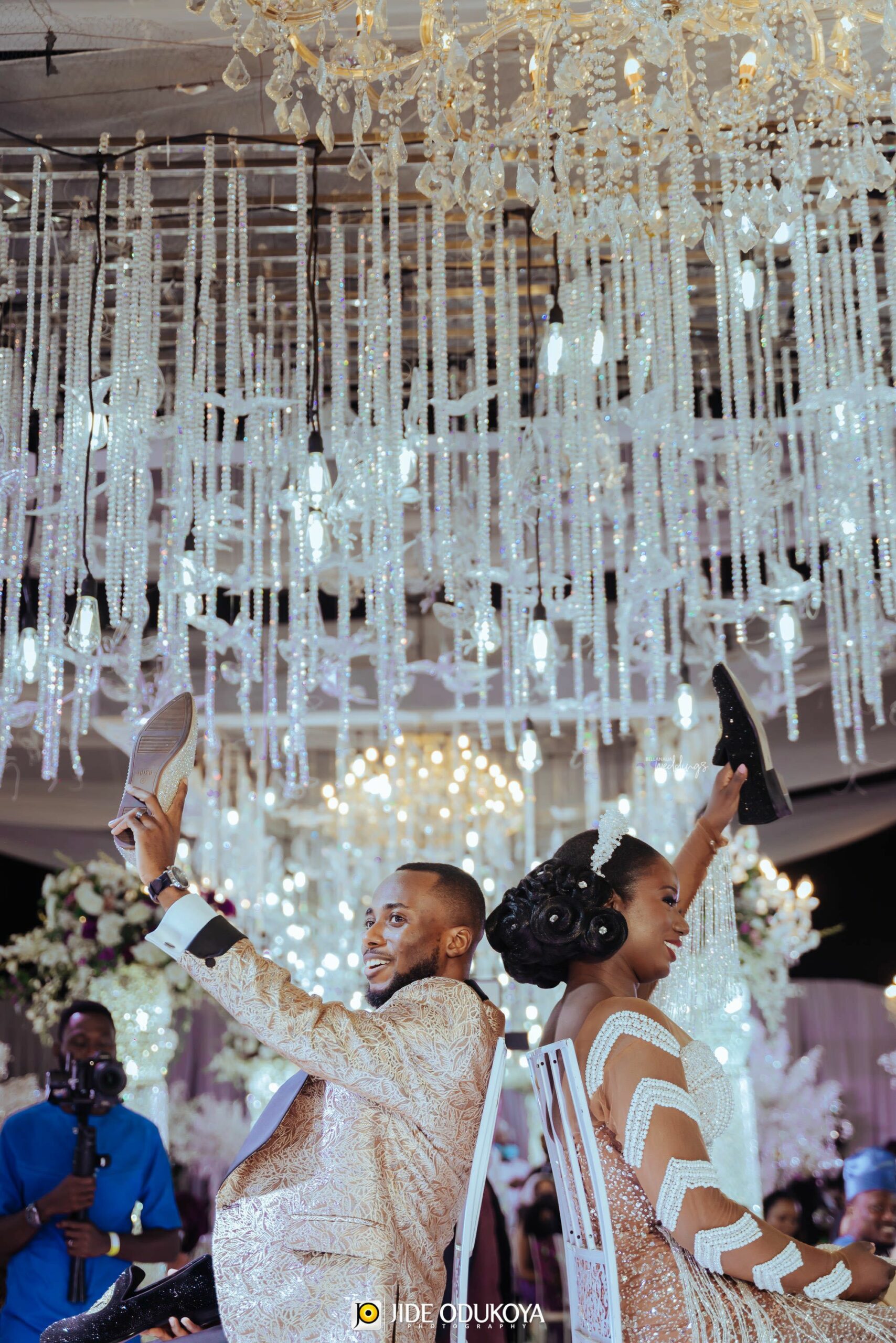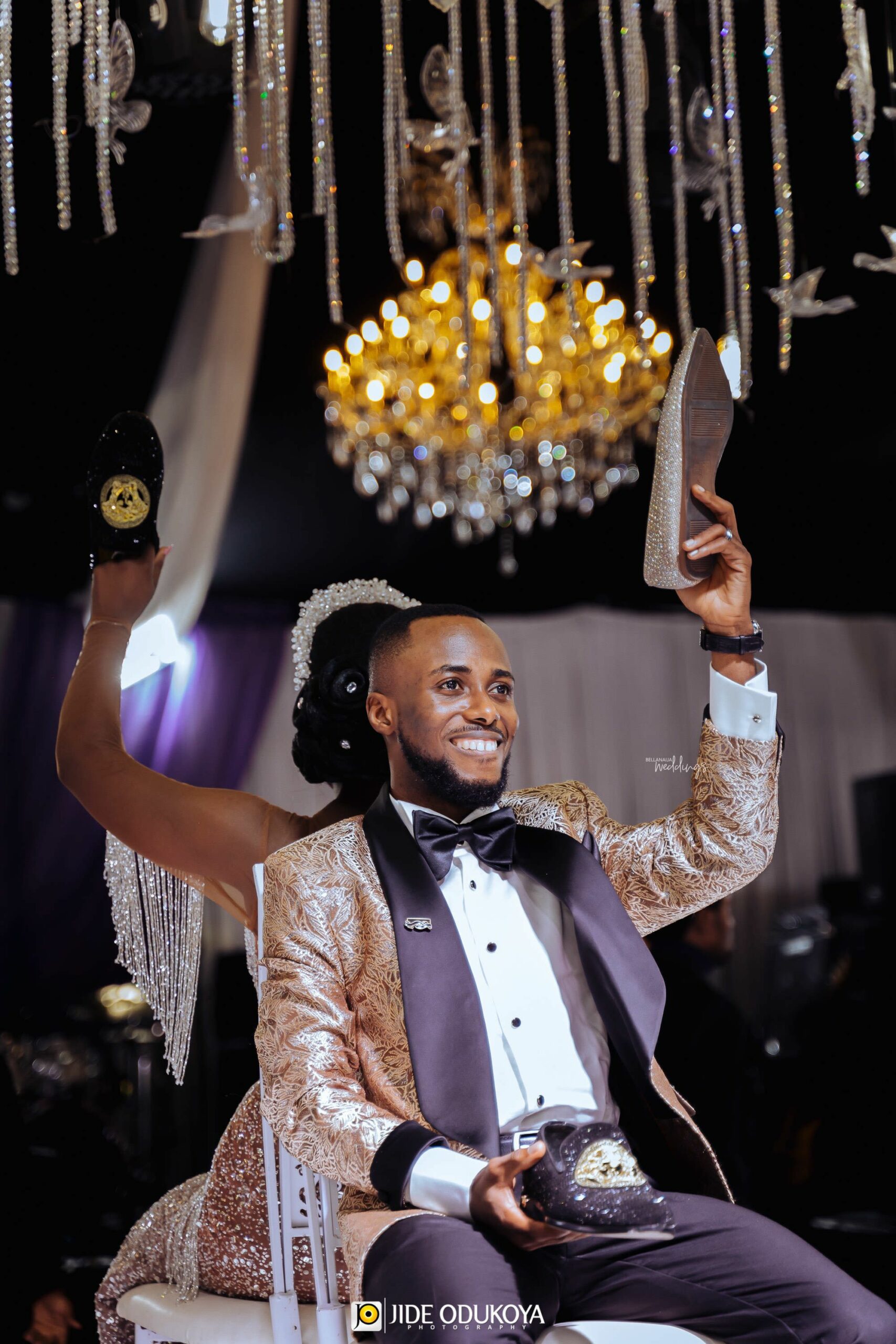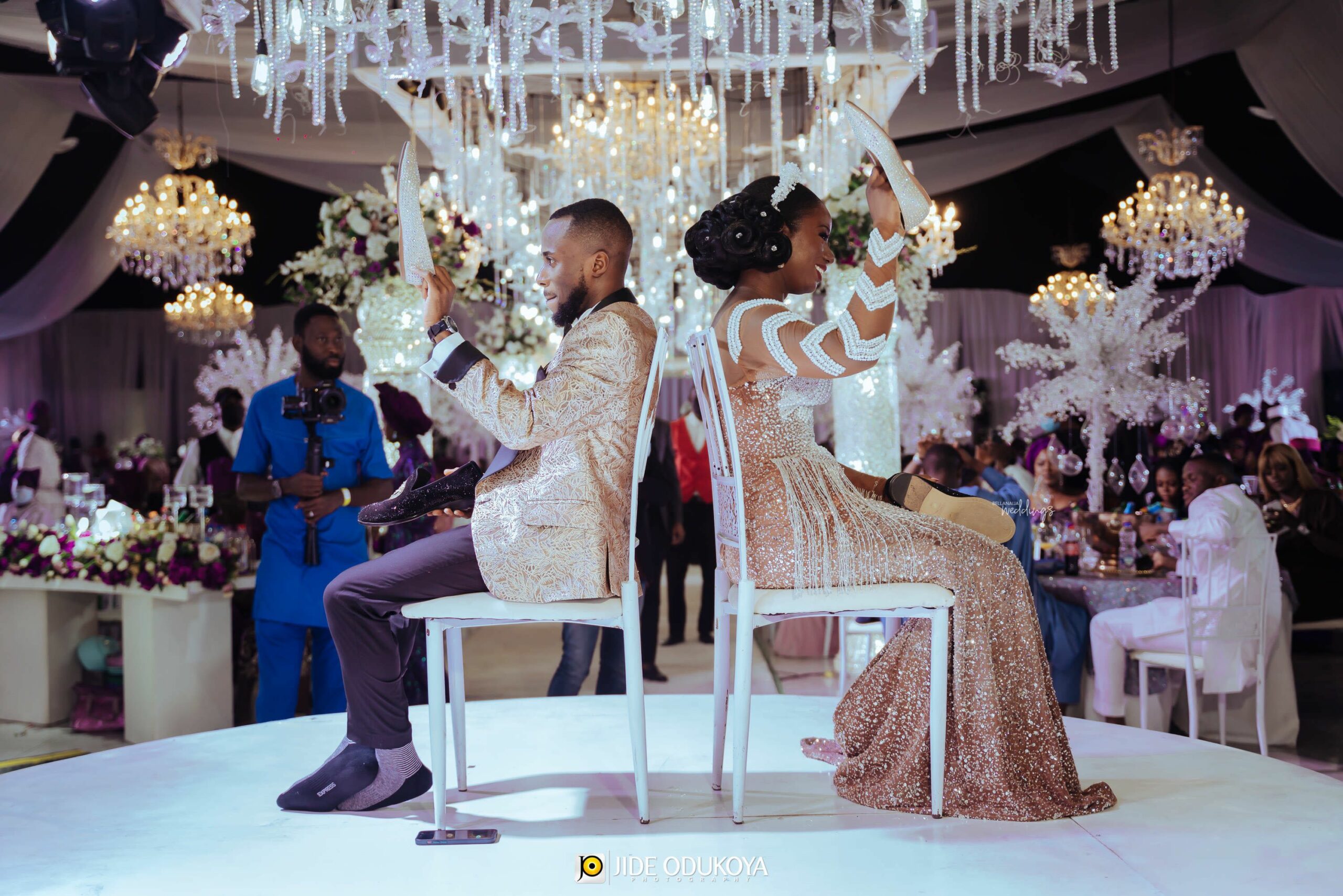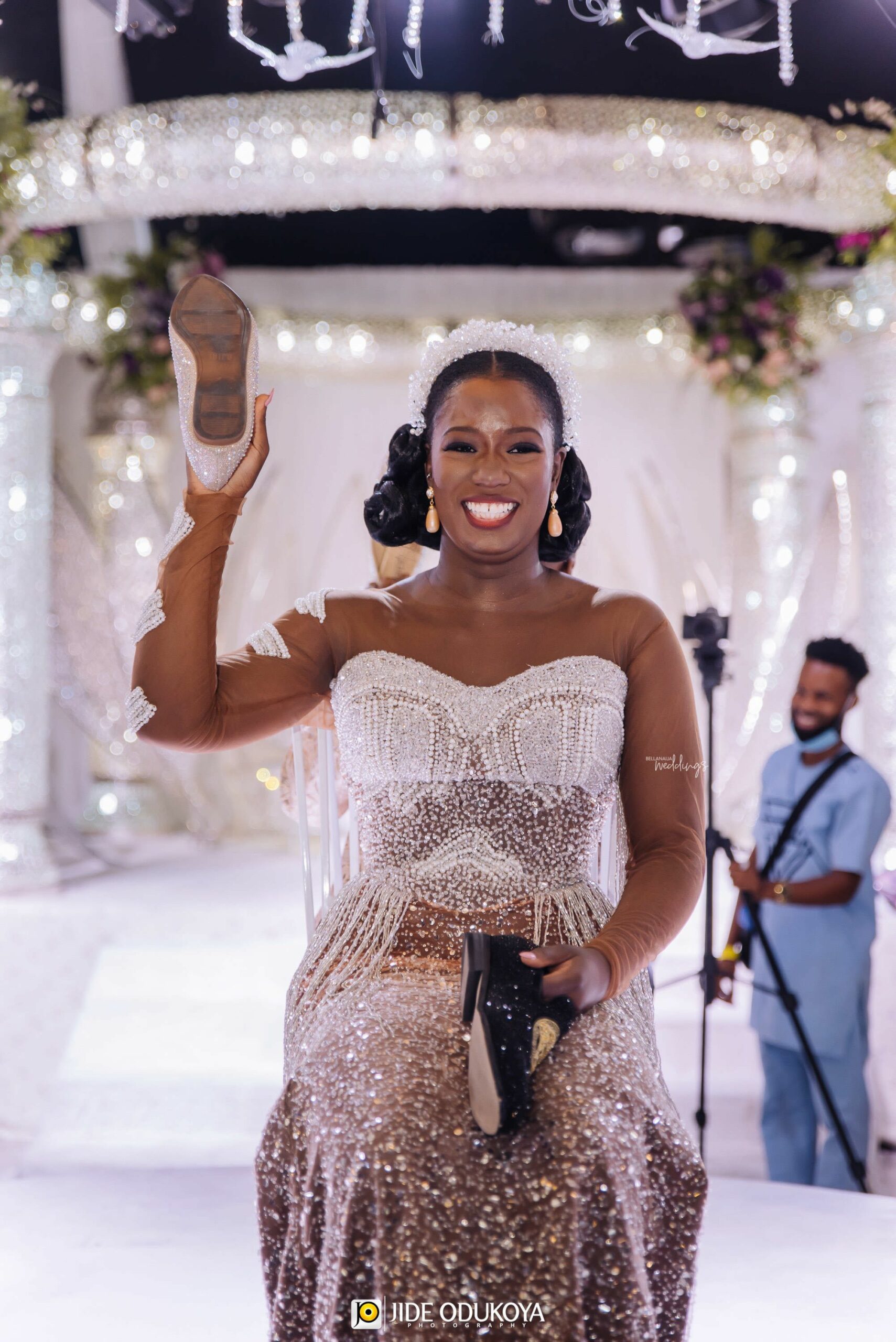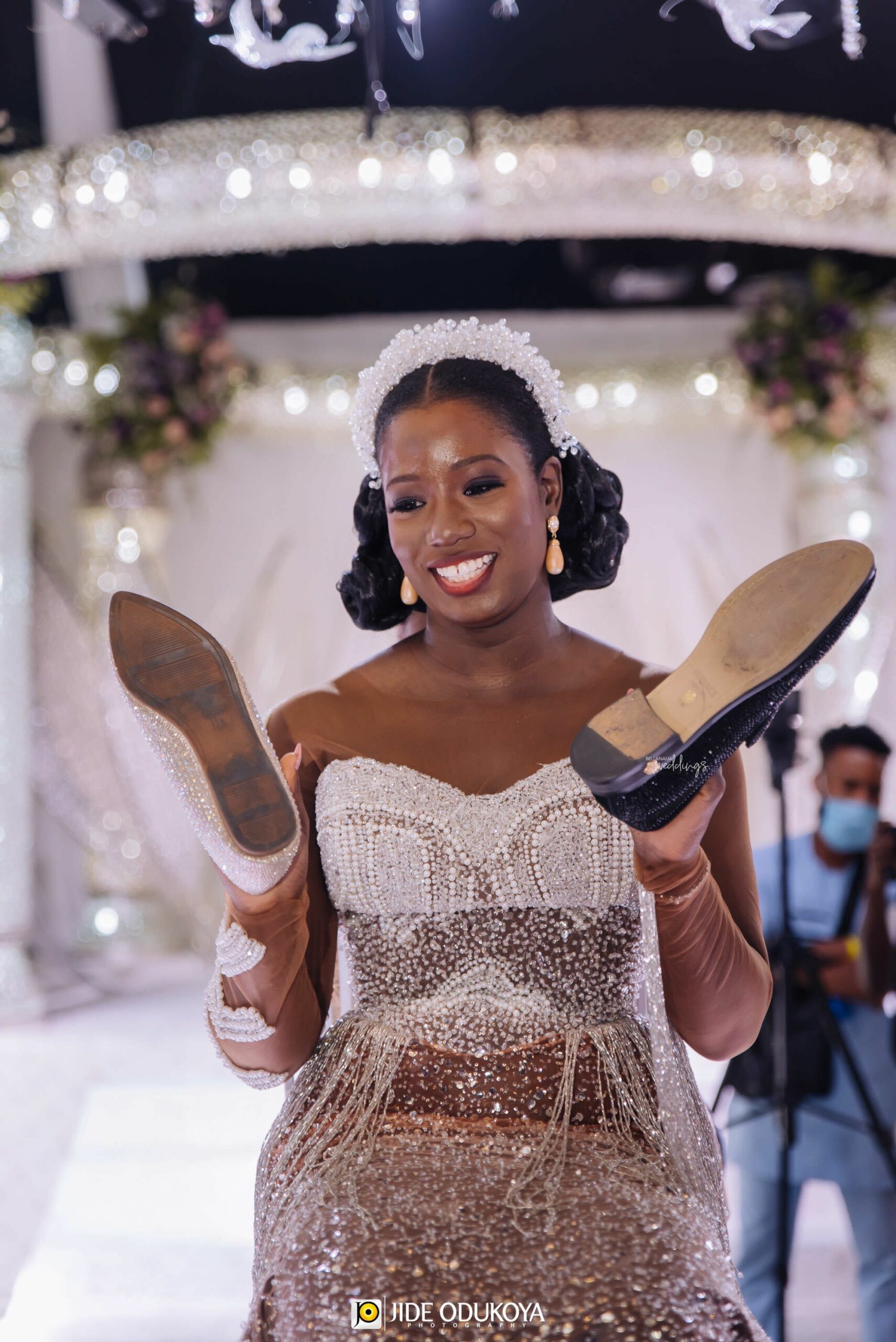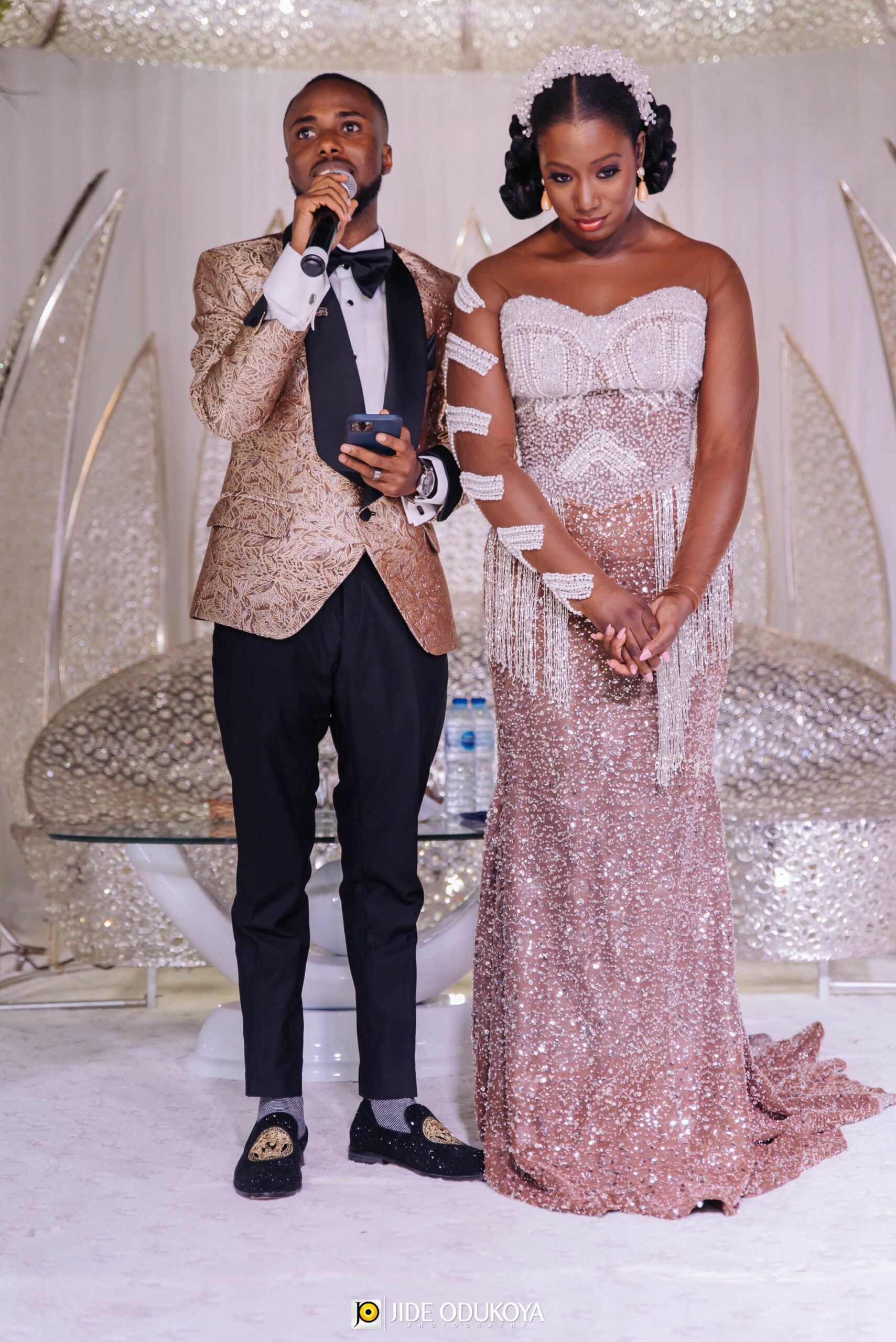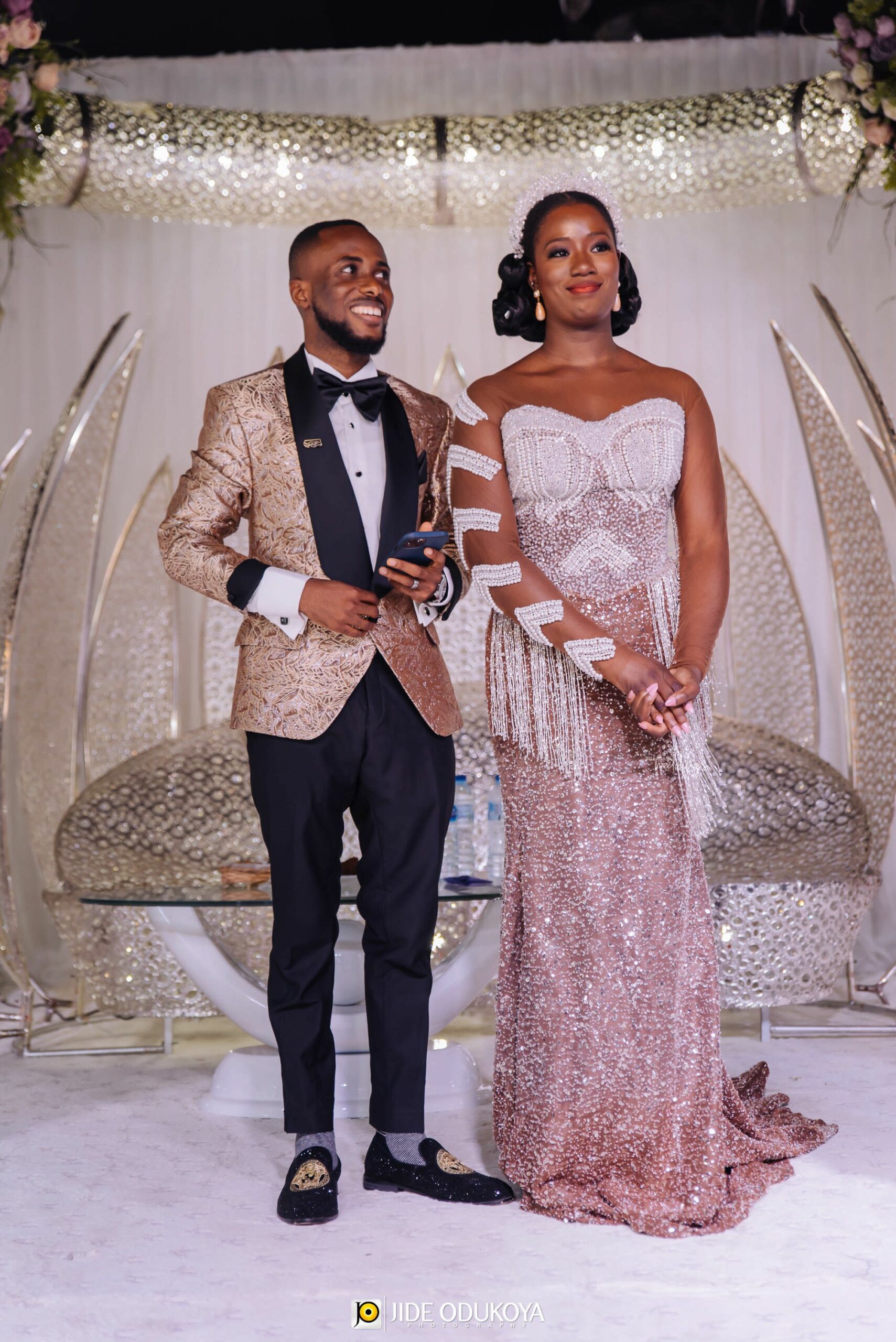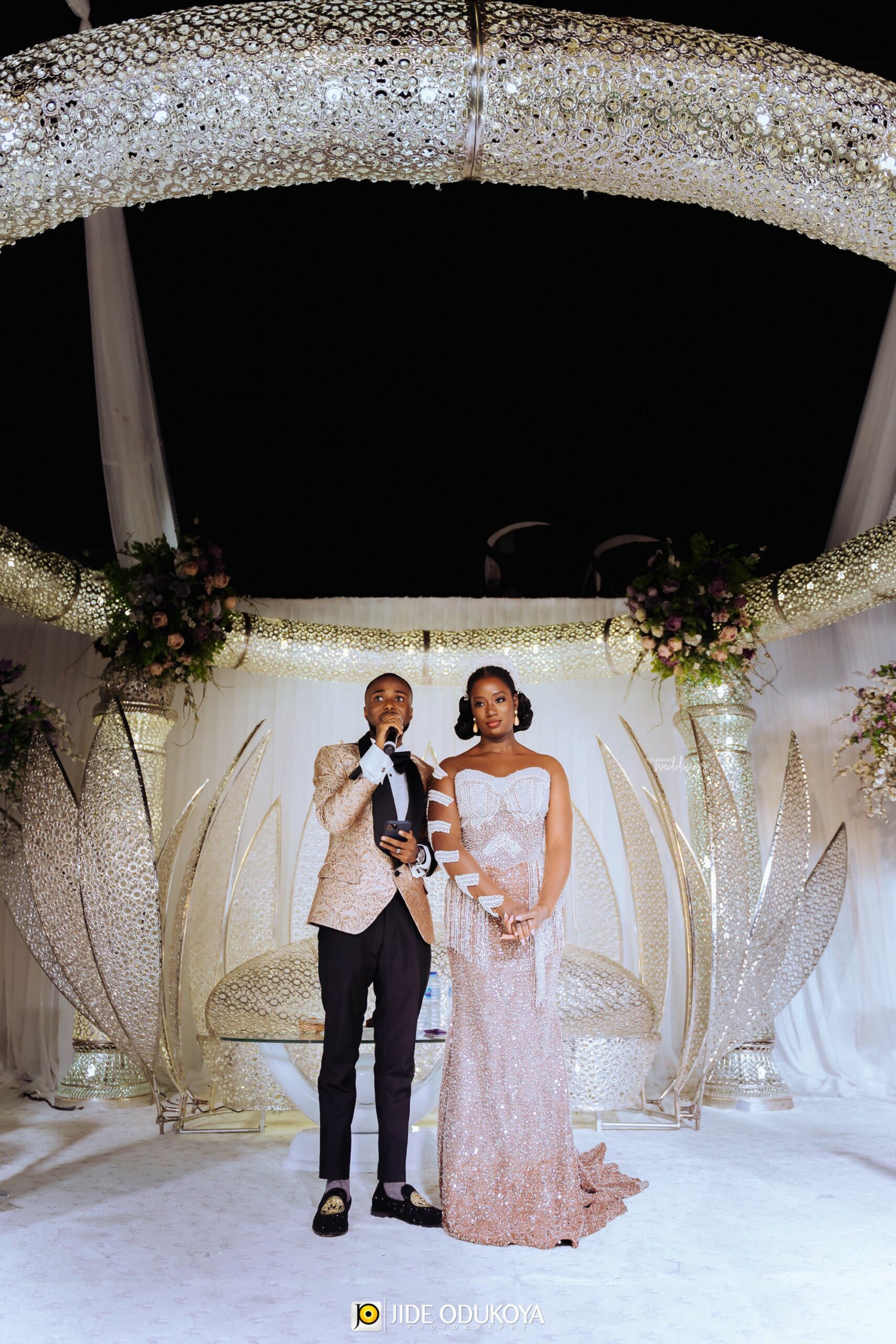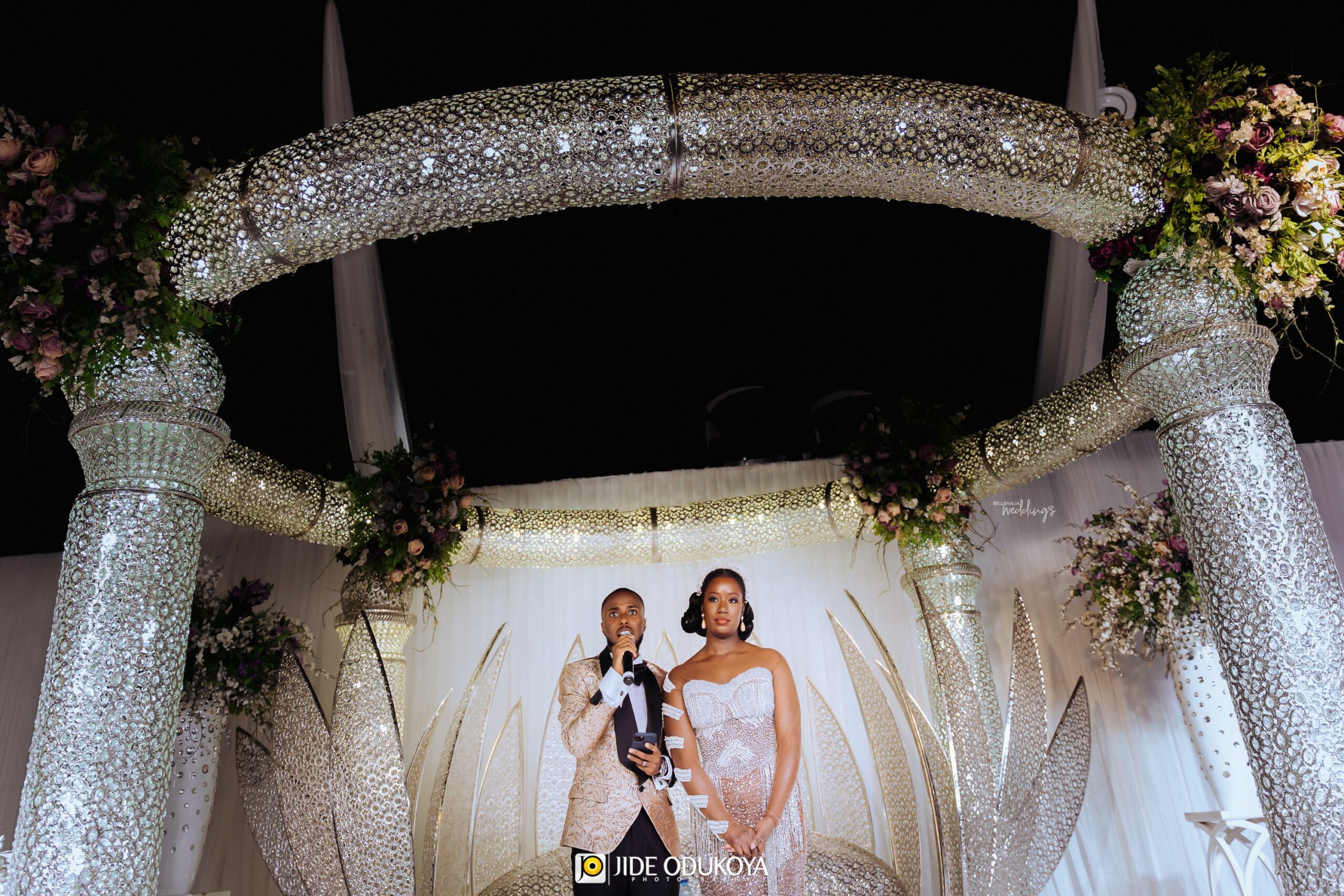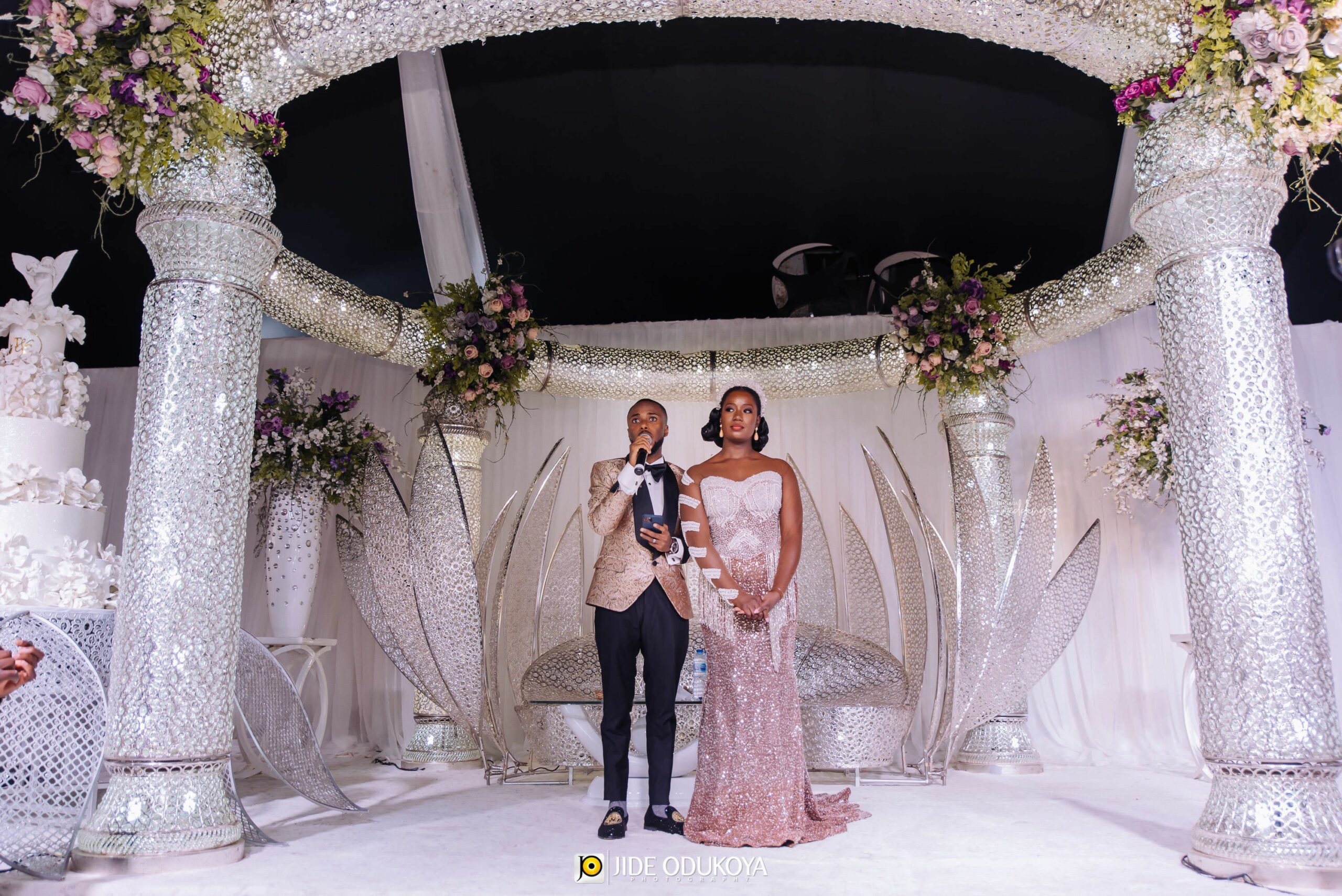 Now, it's party after-party!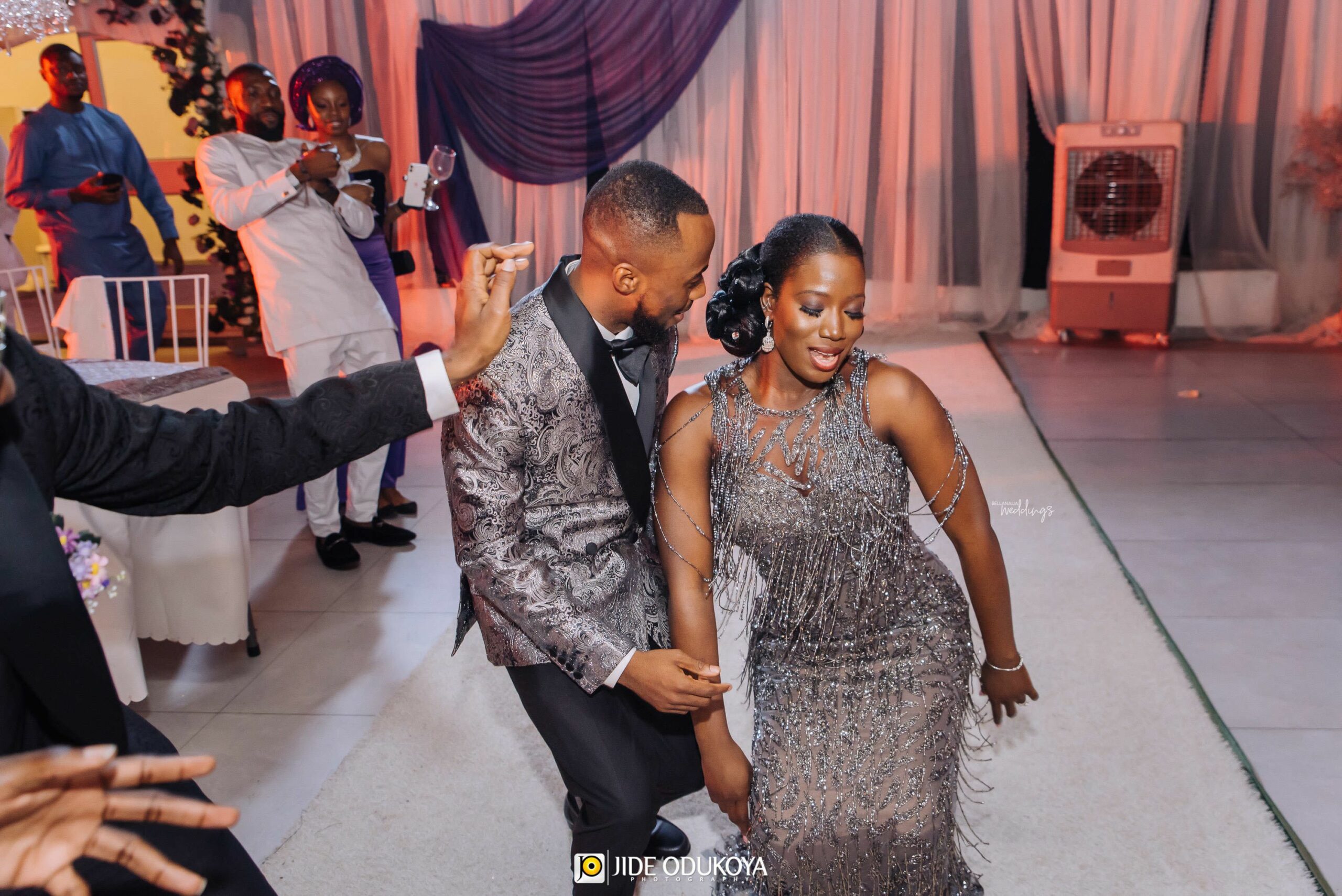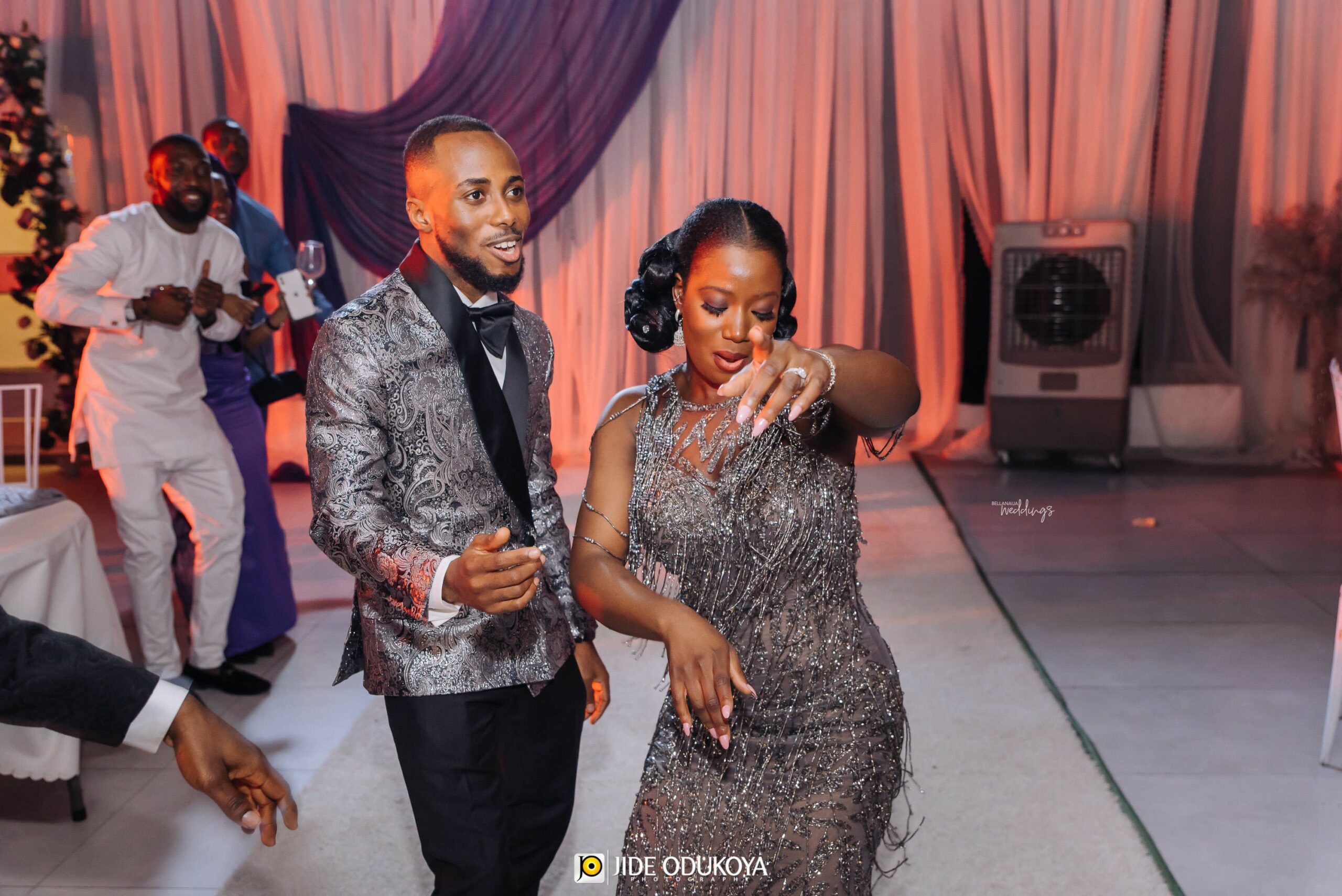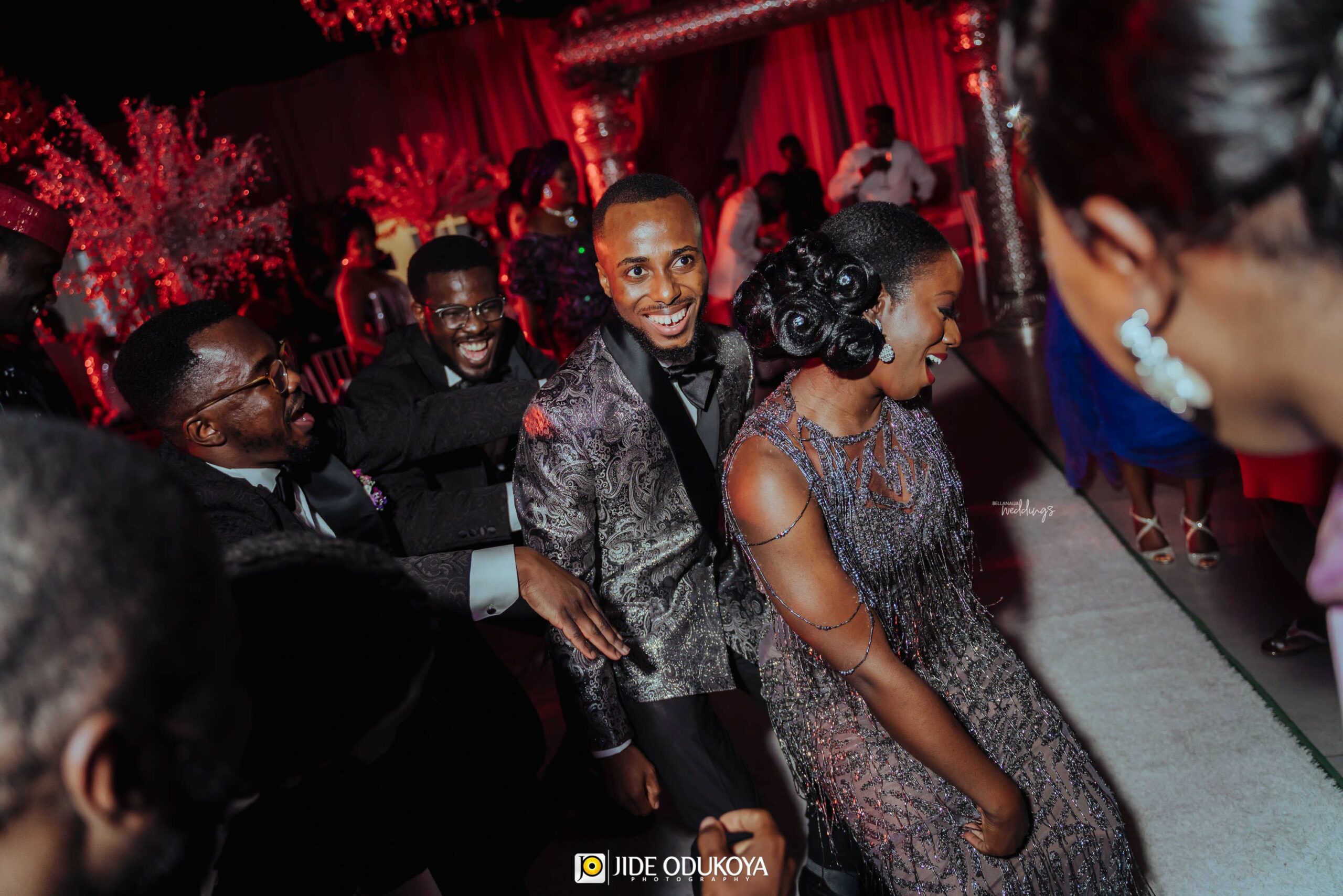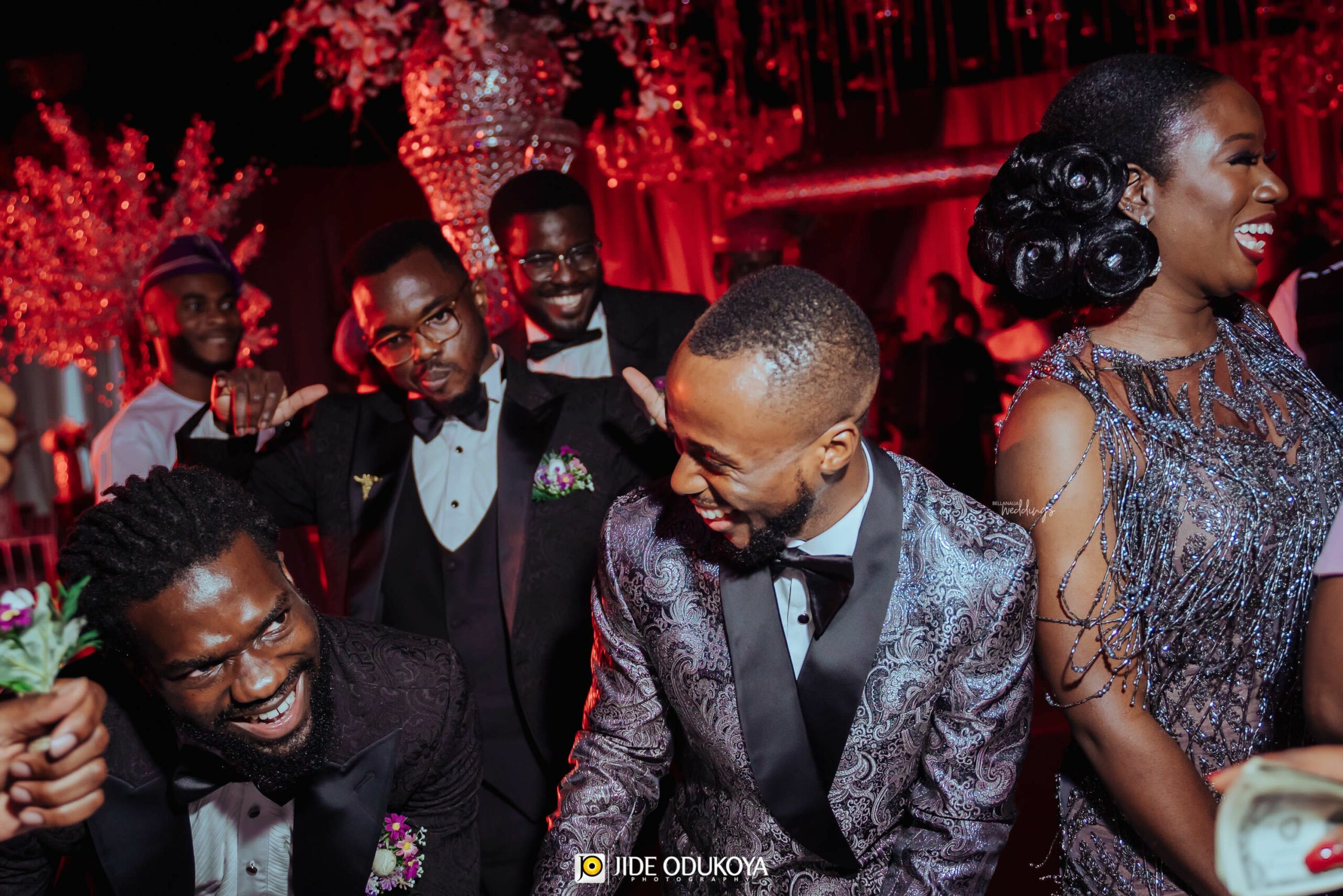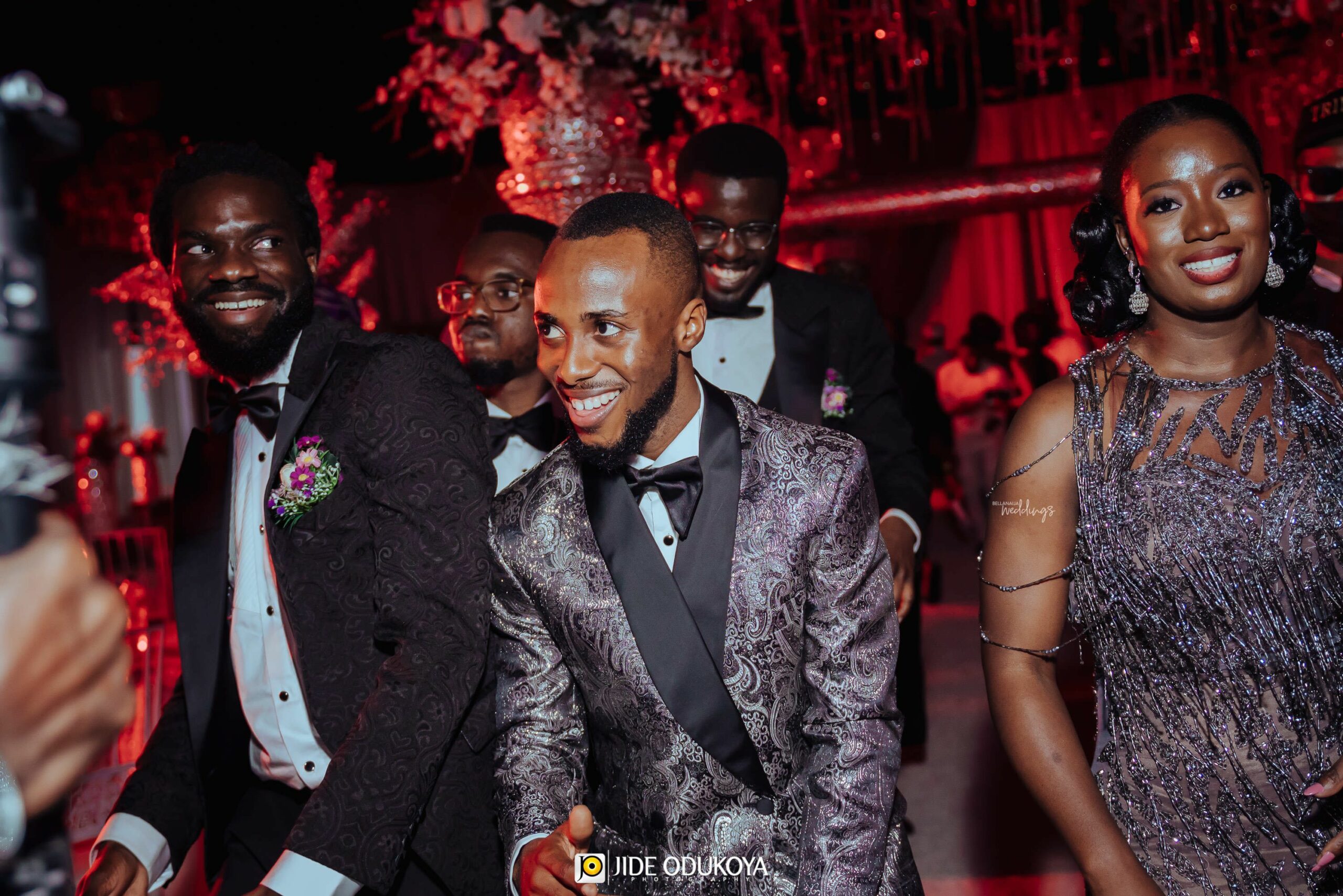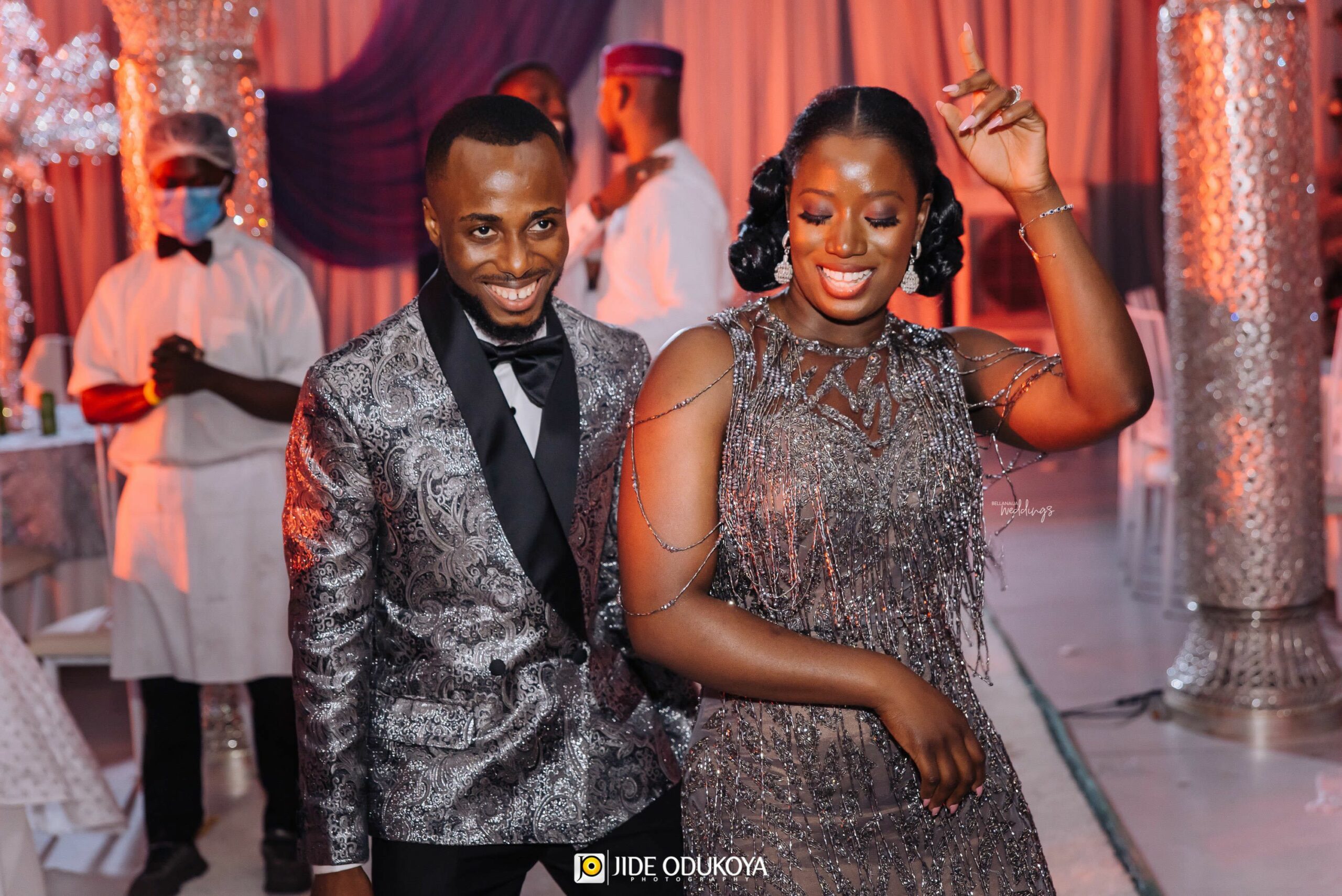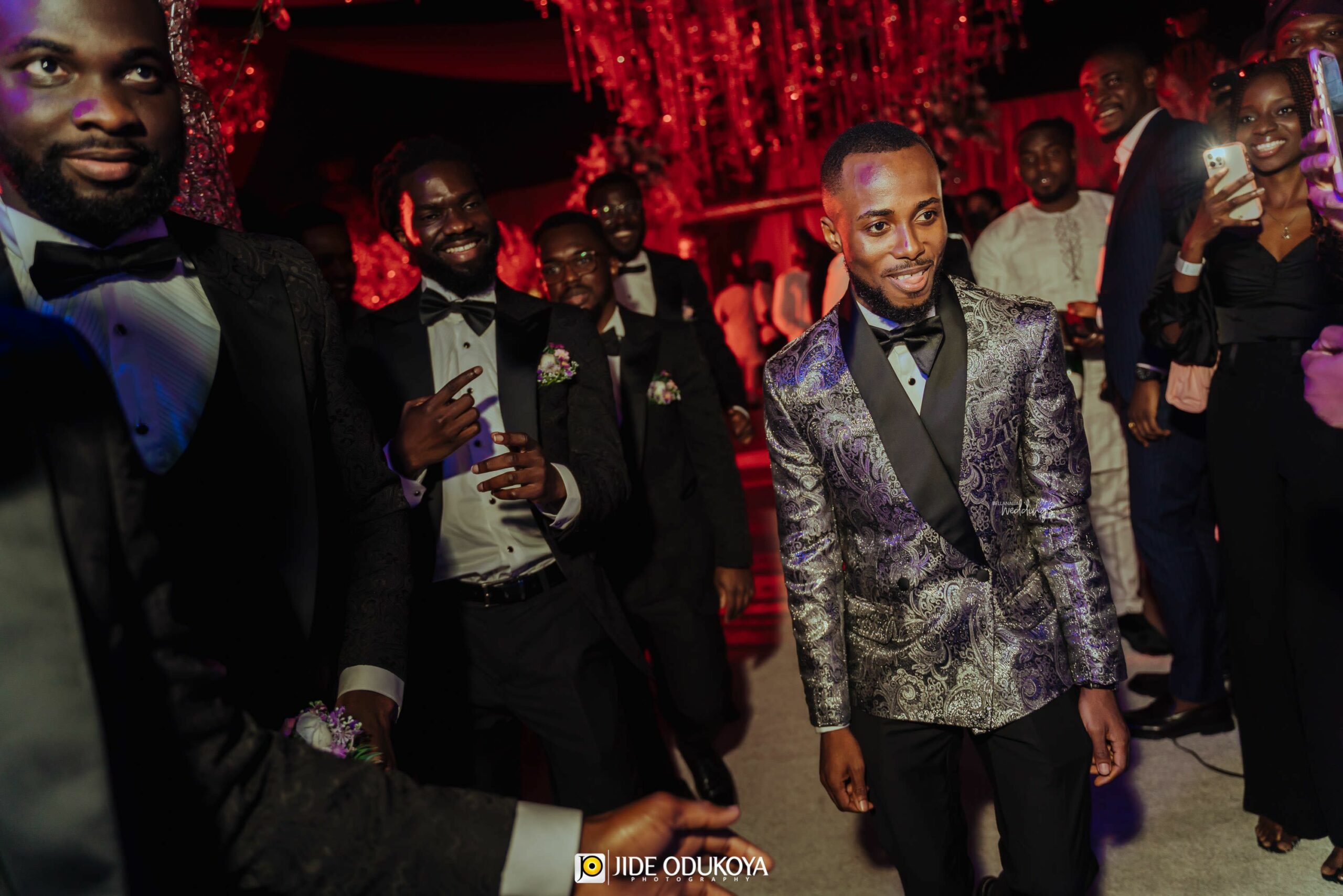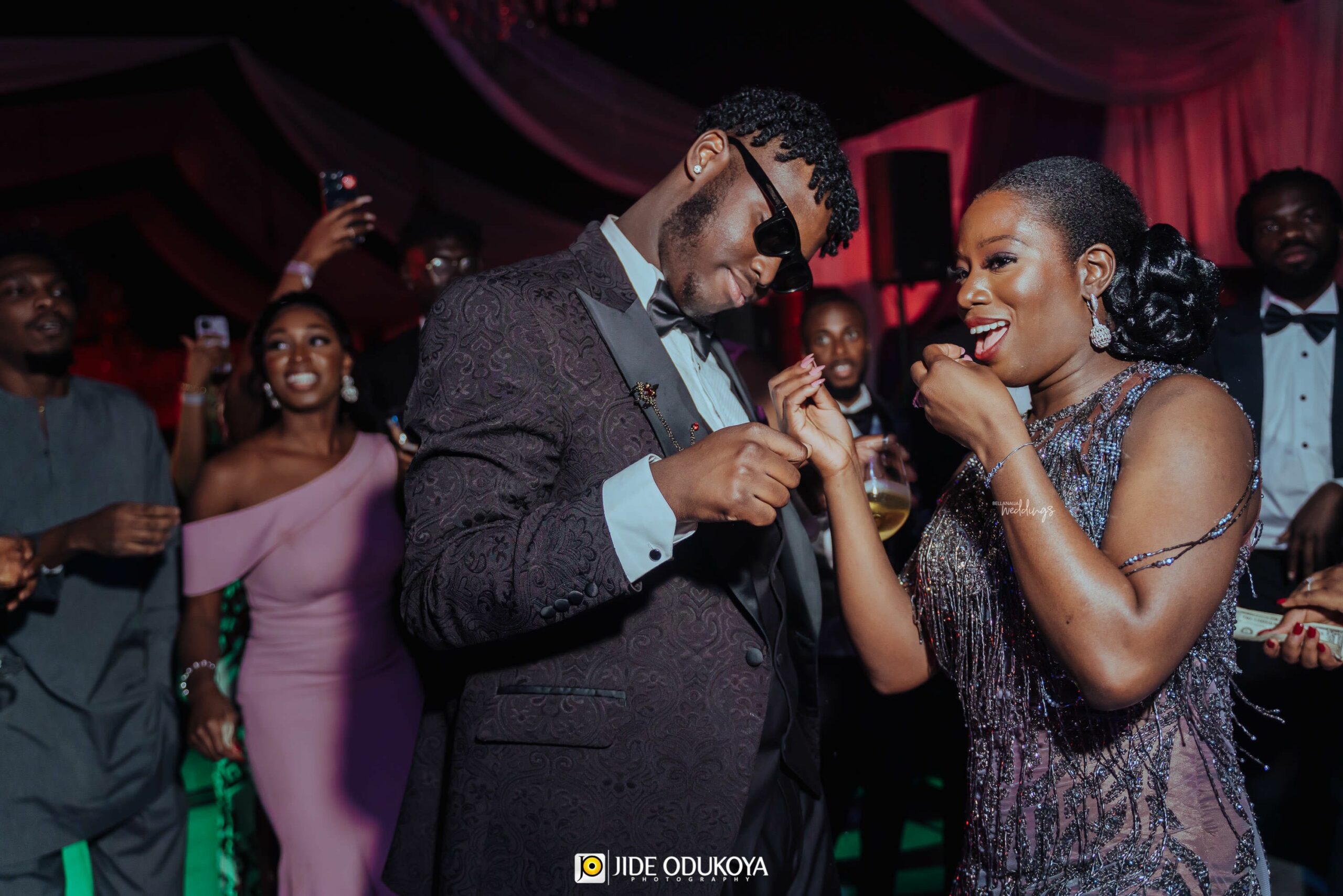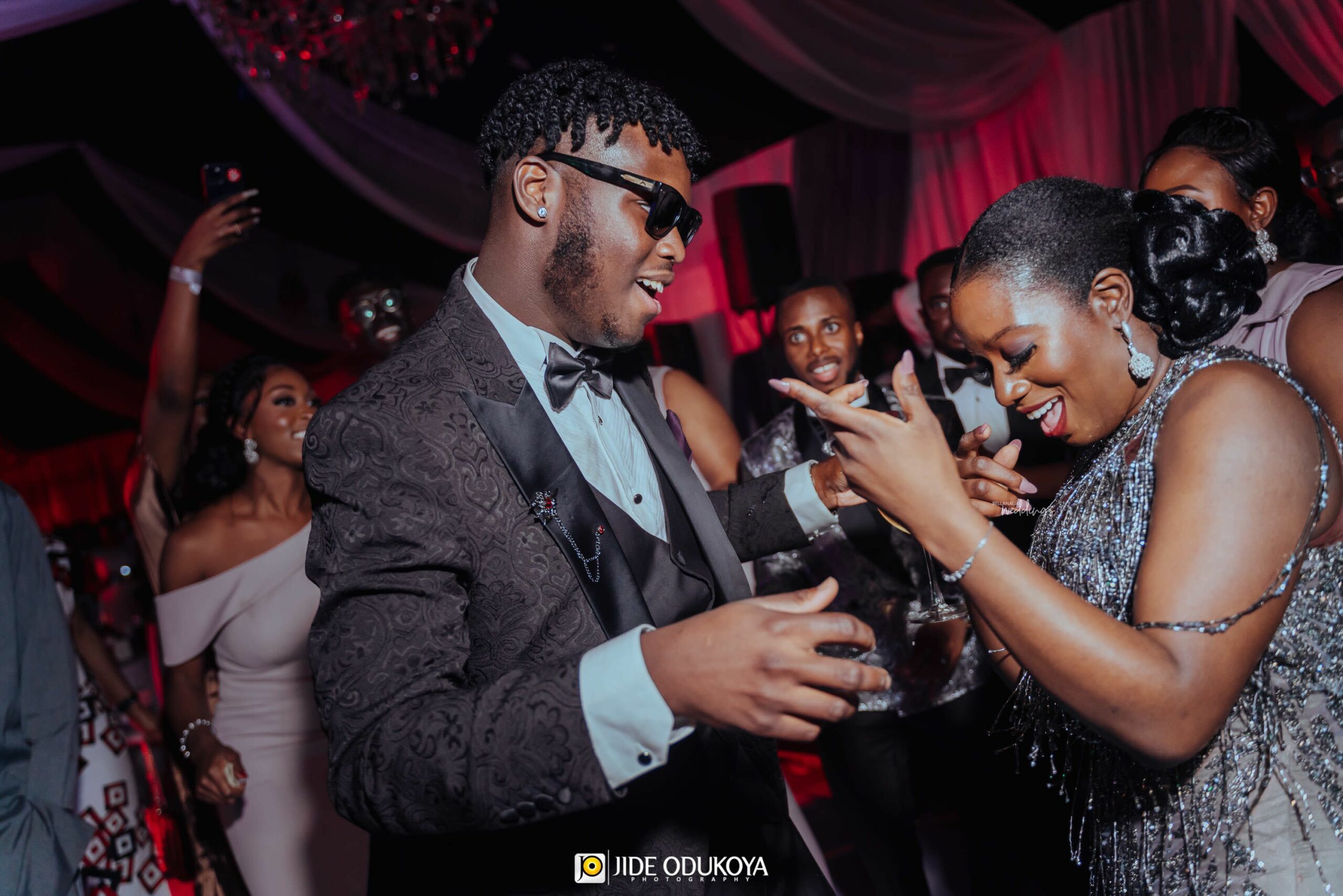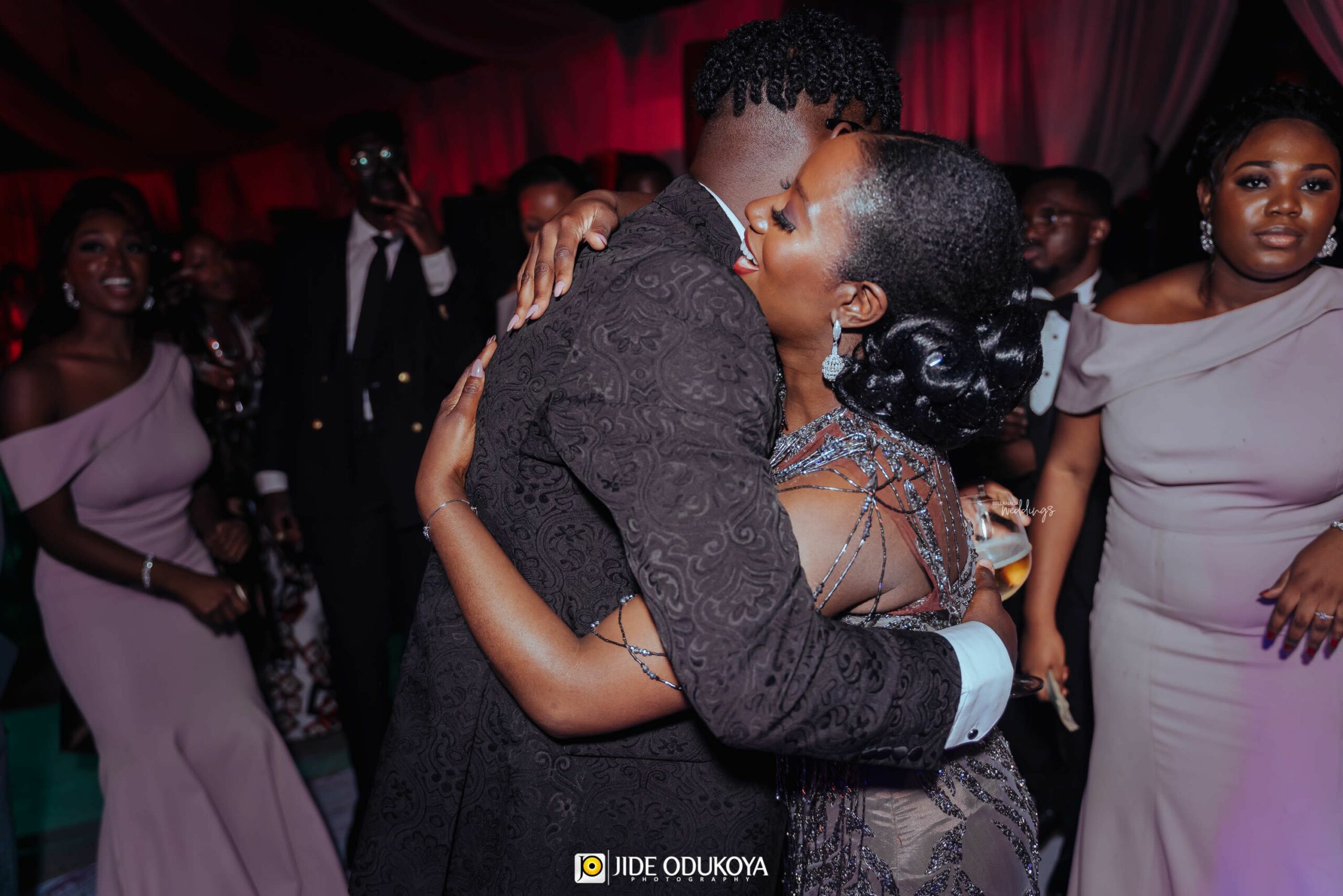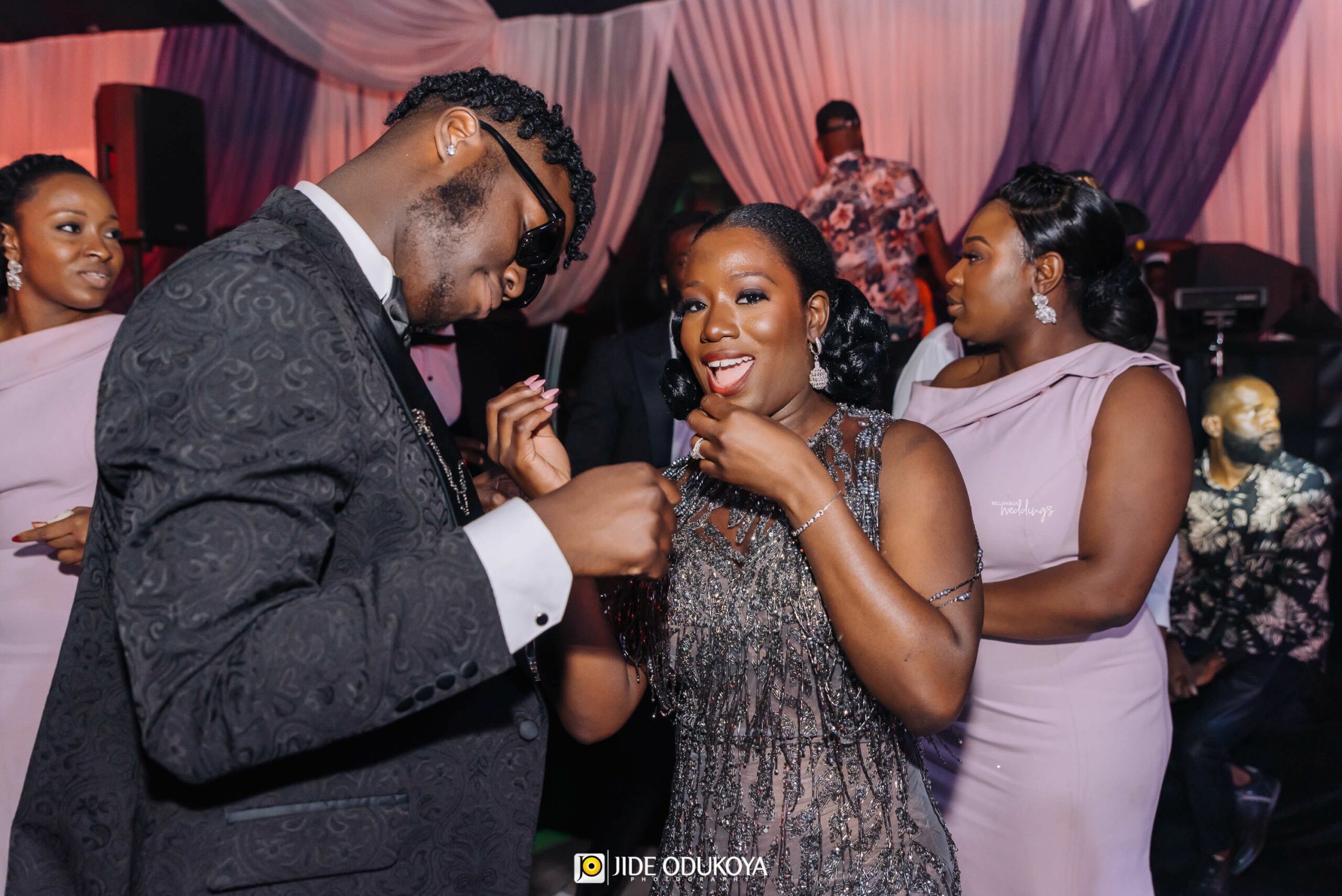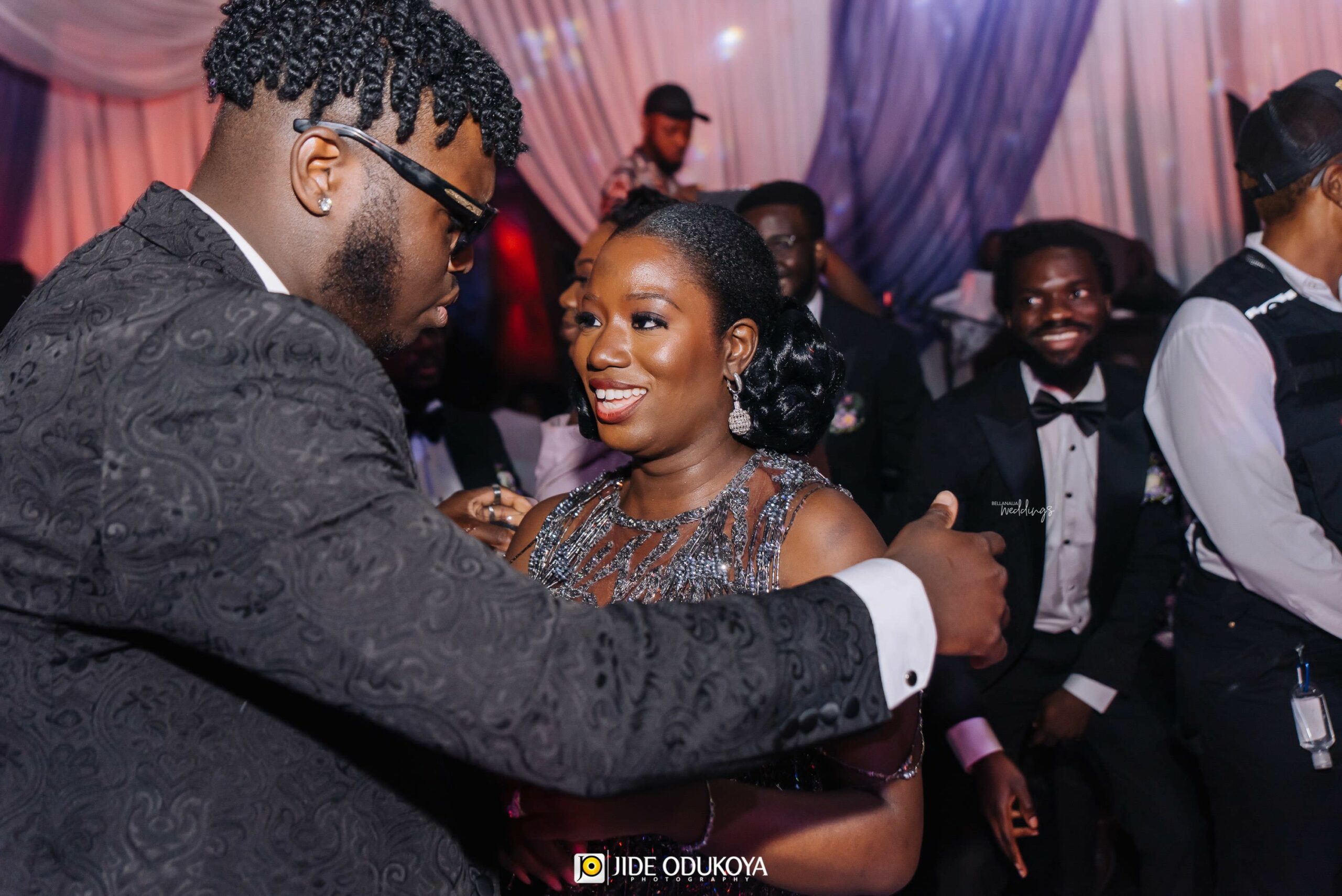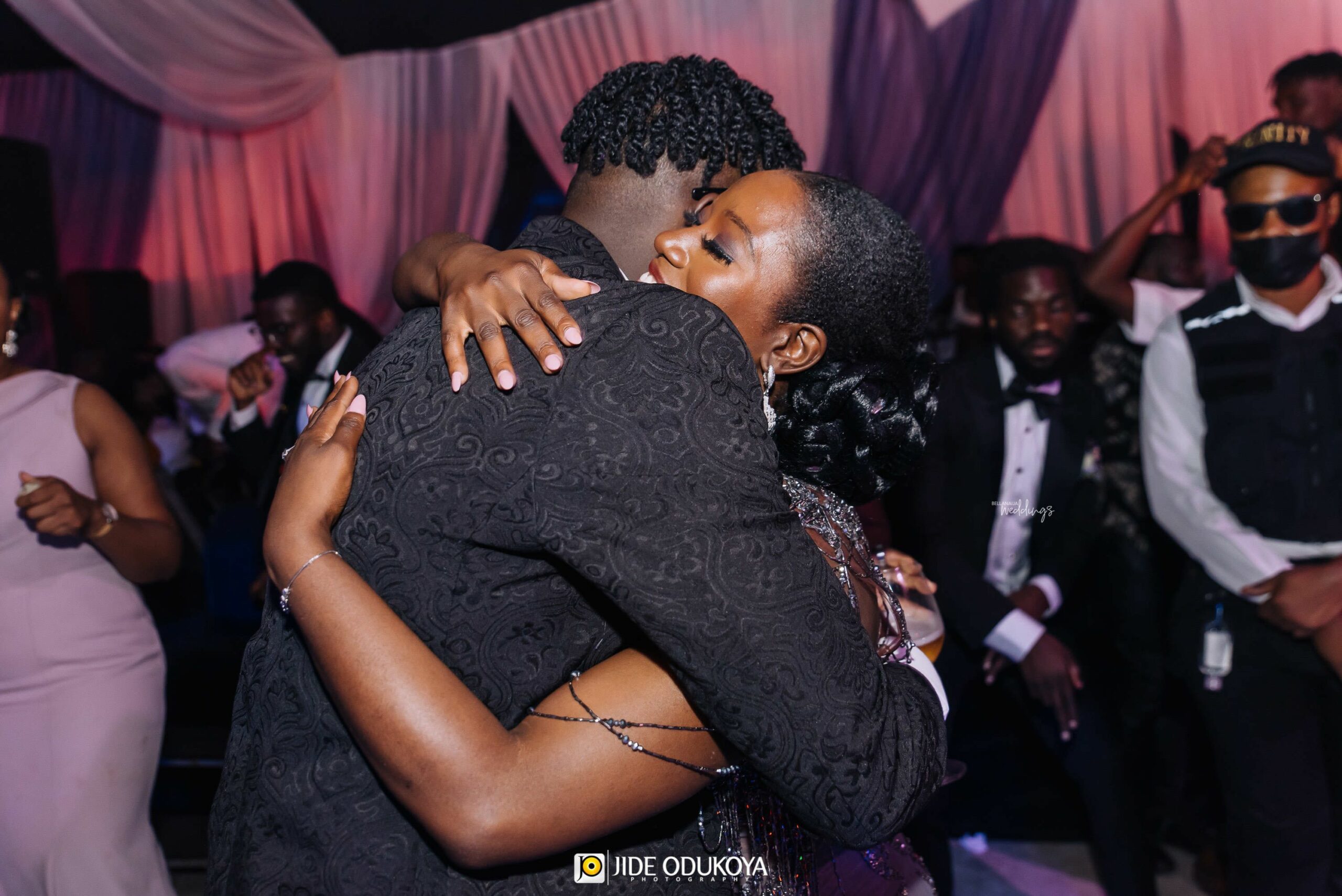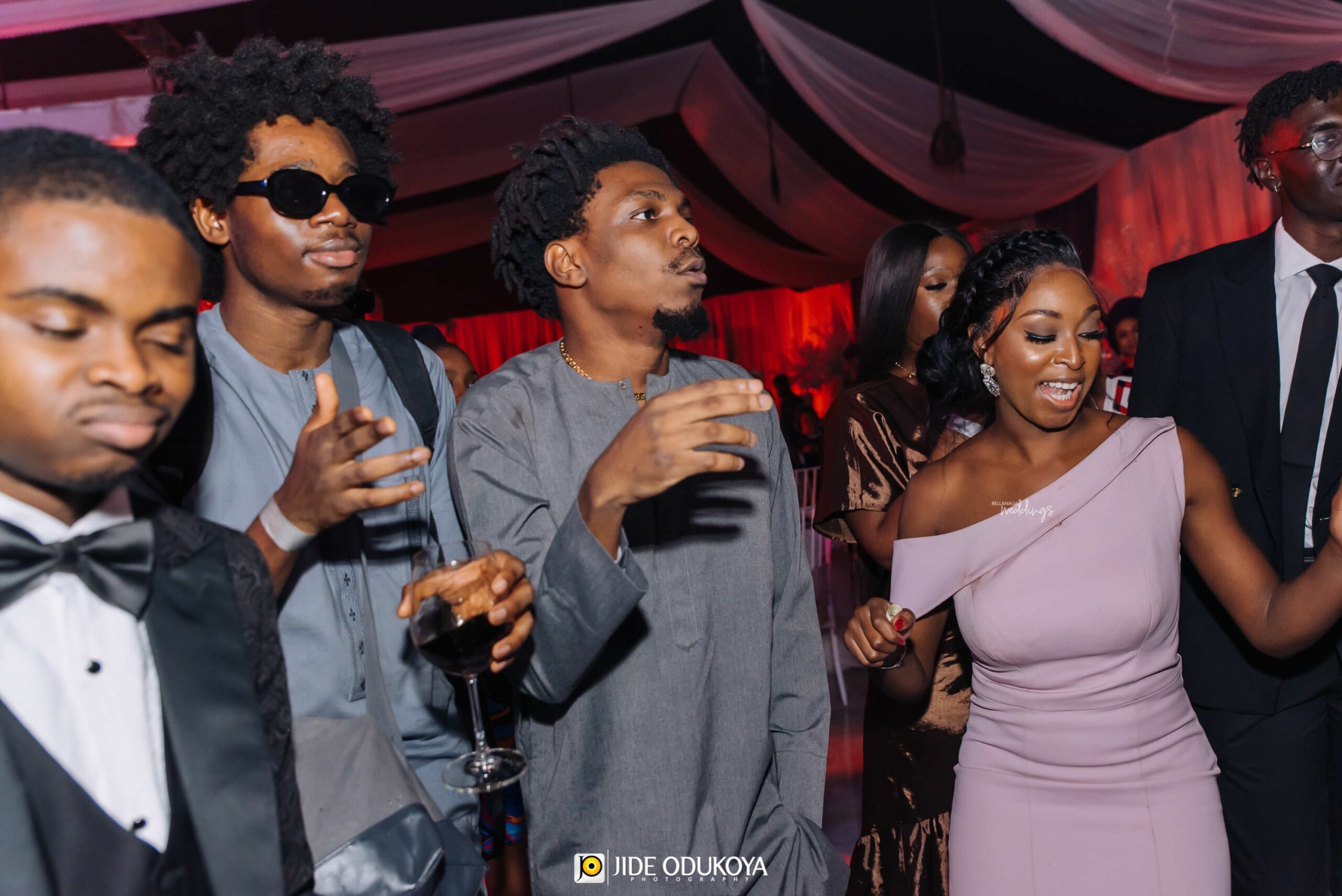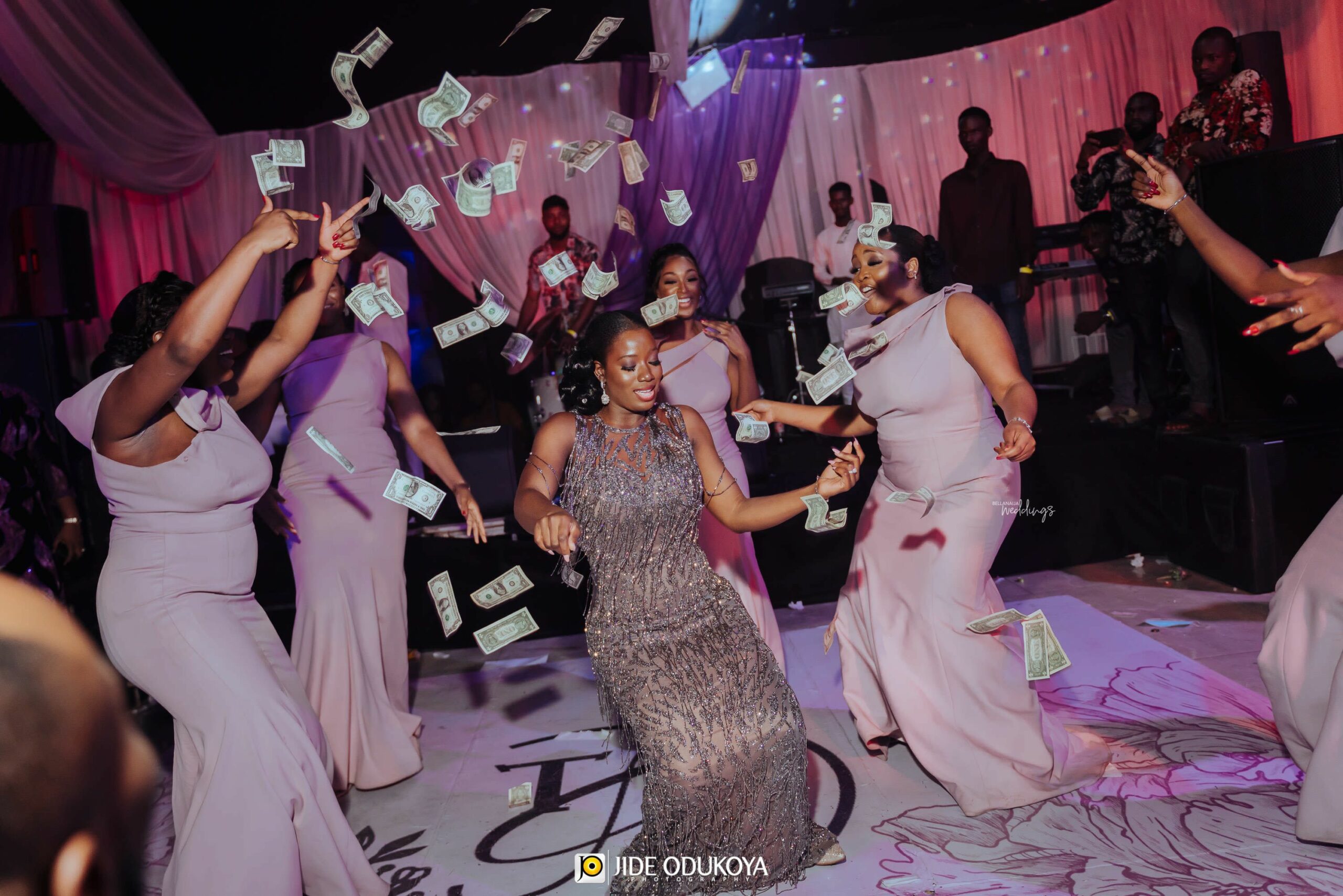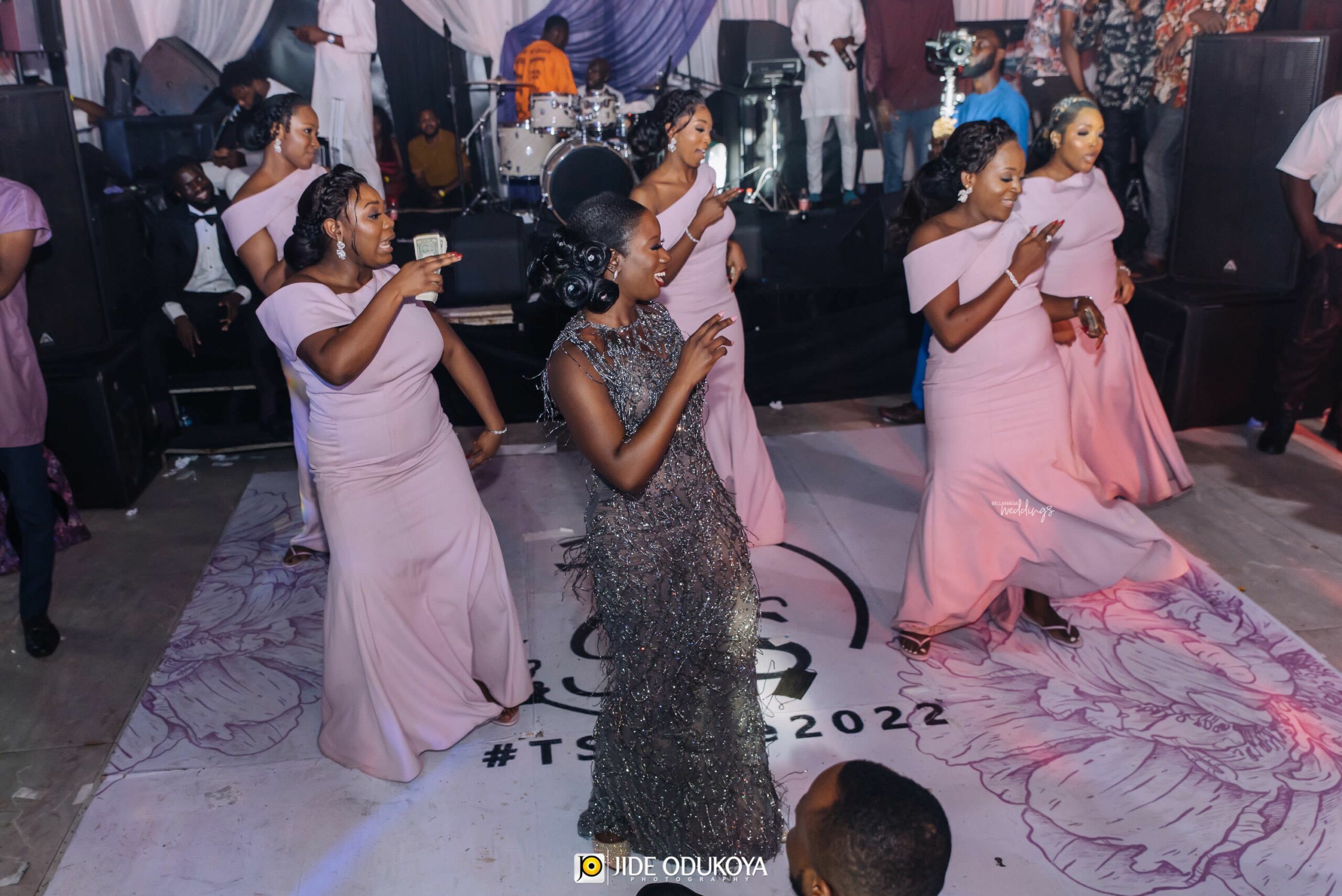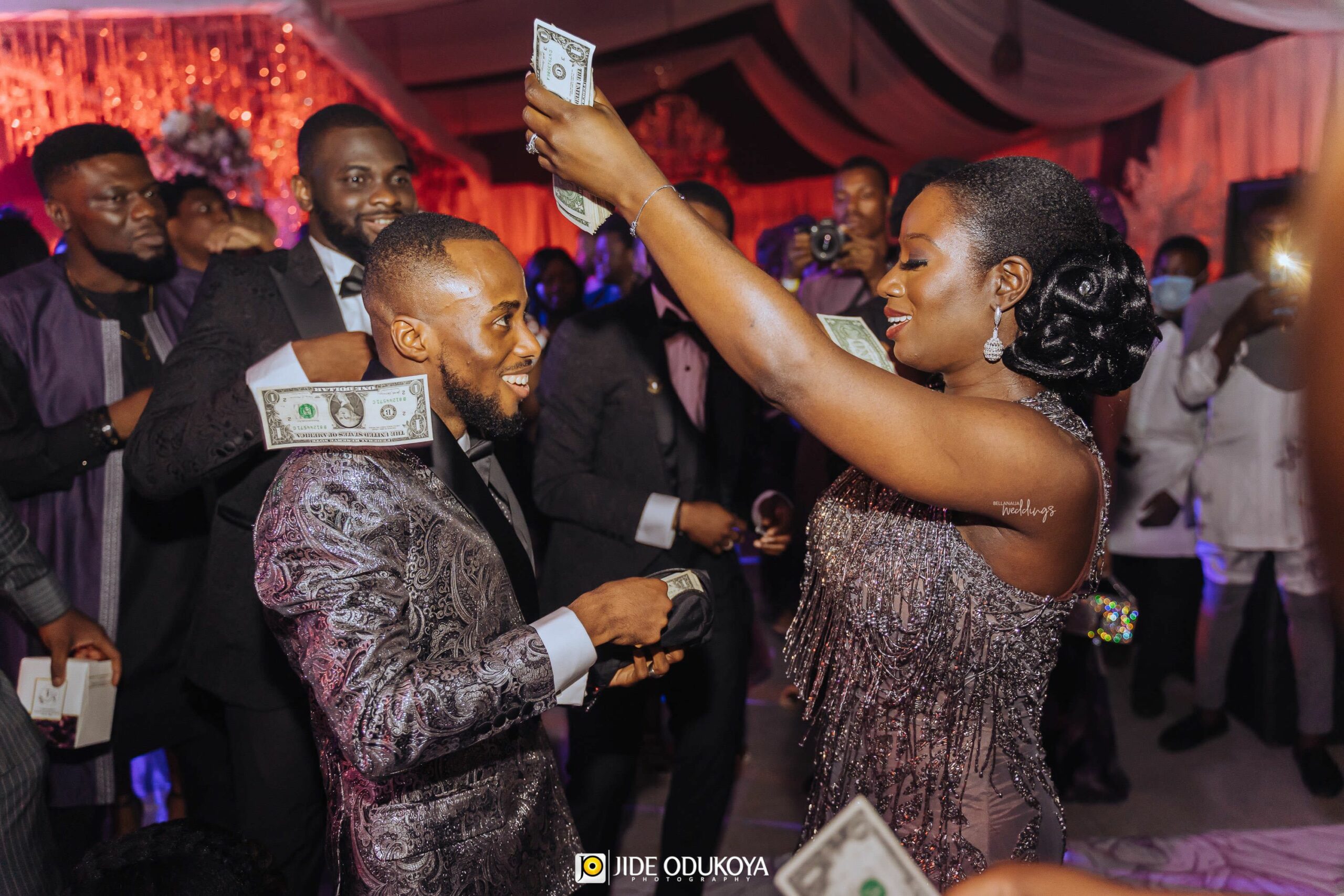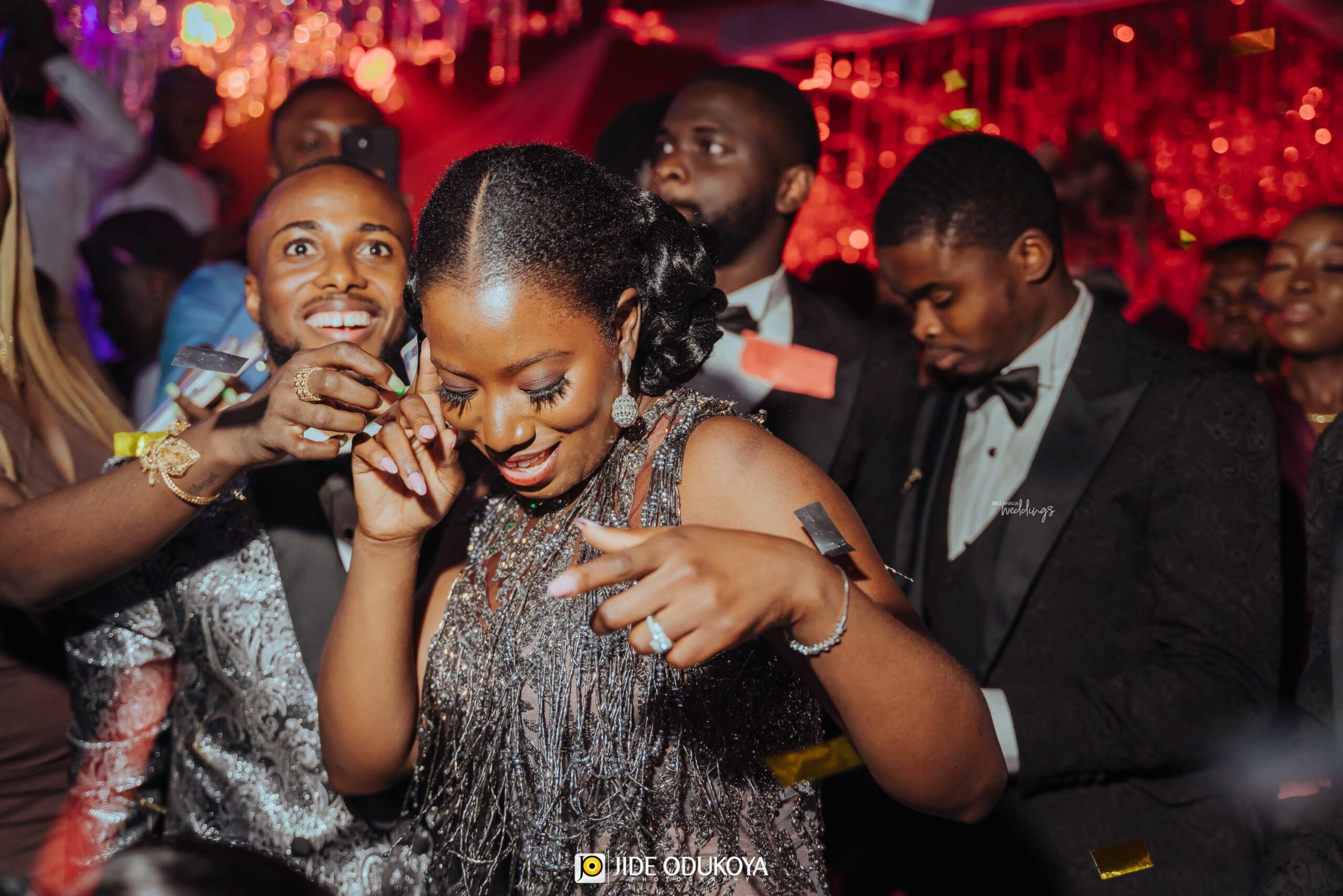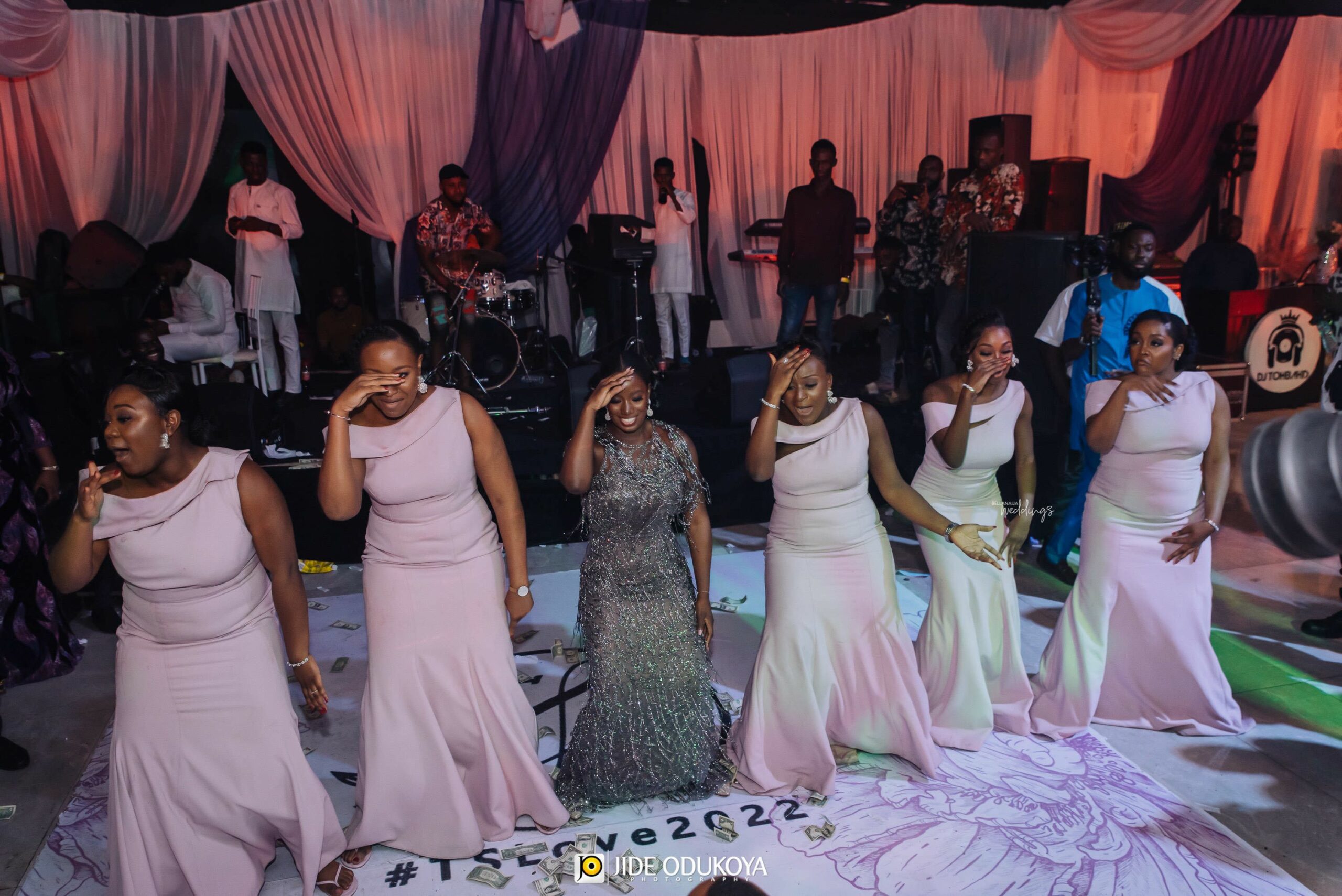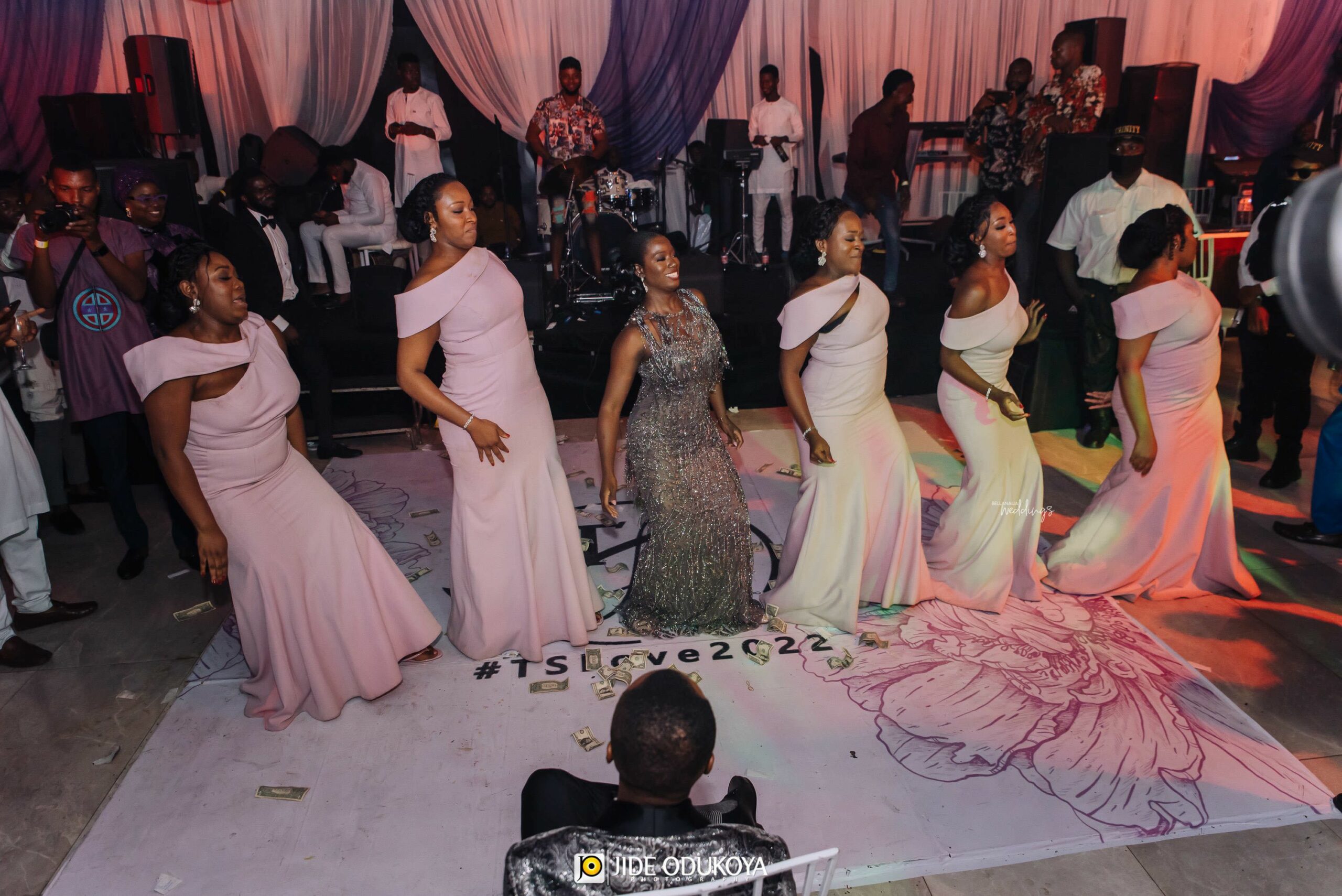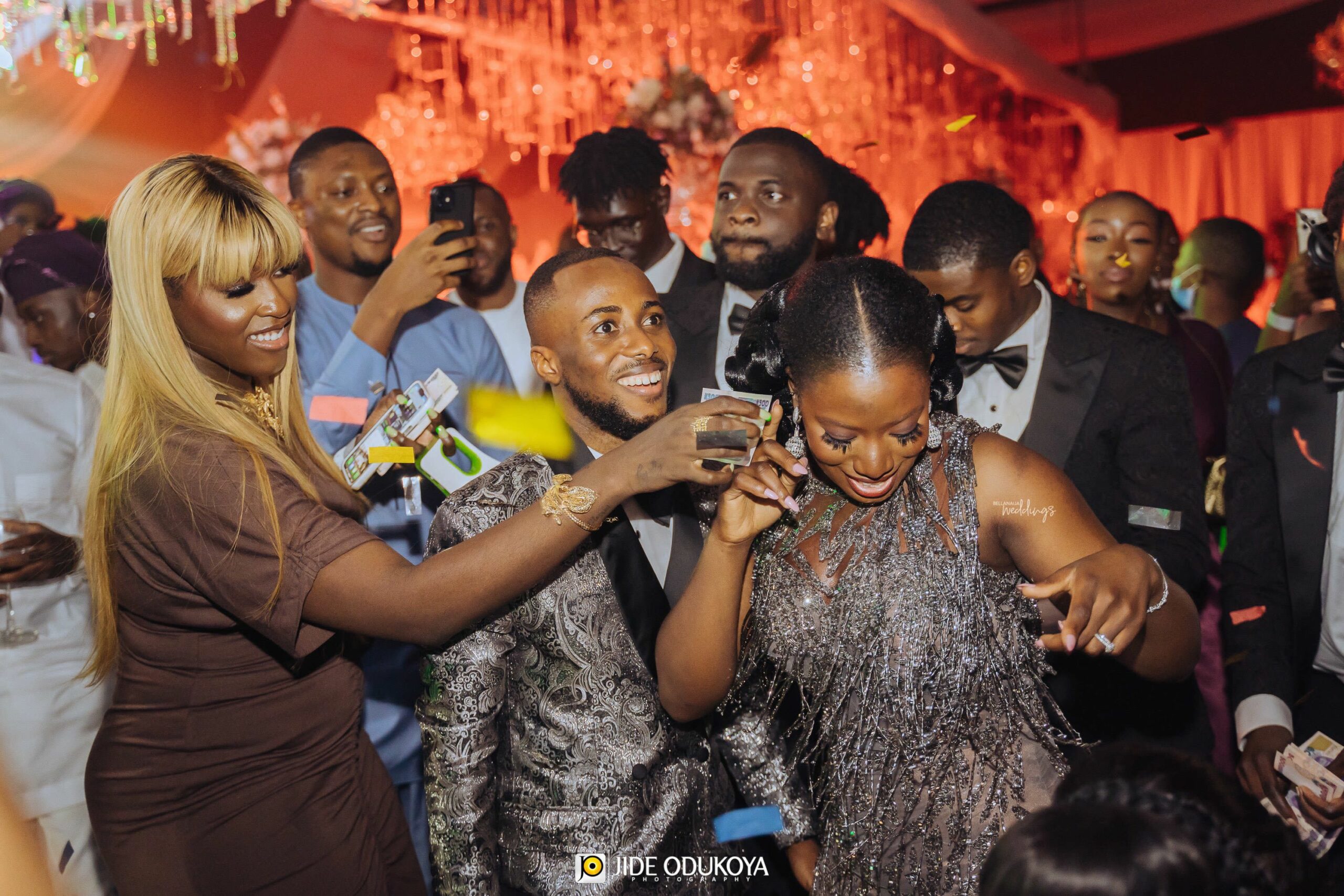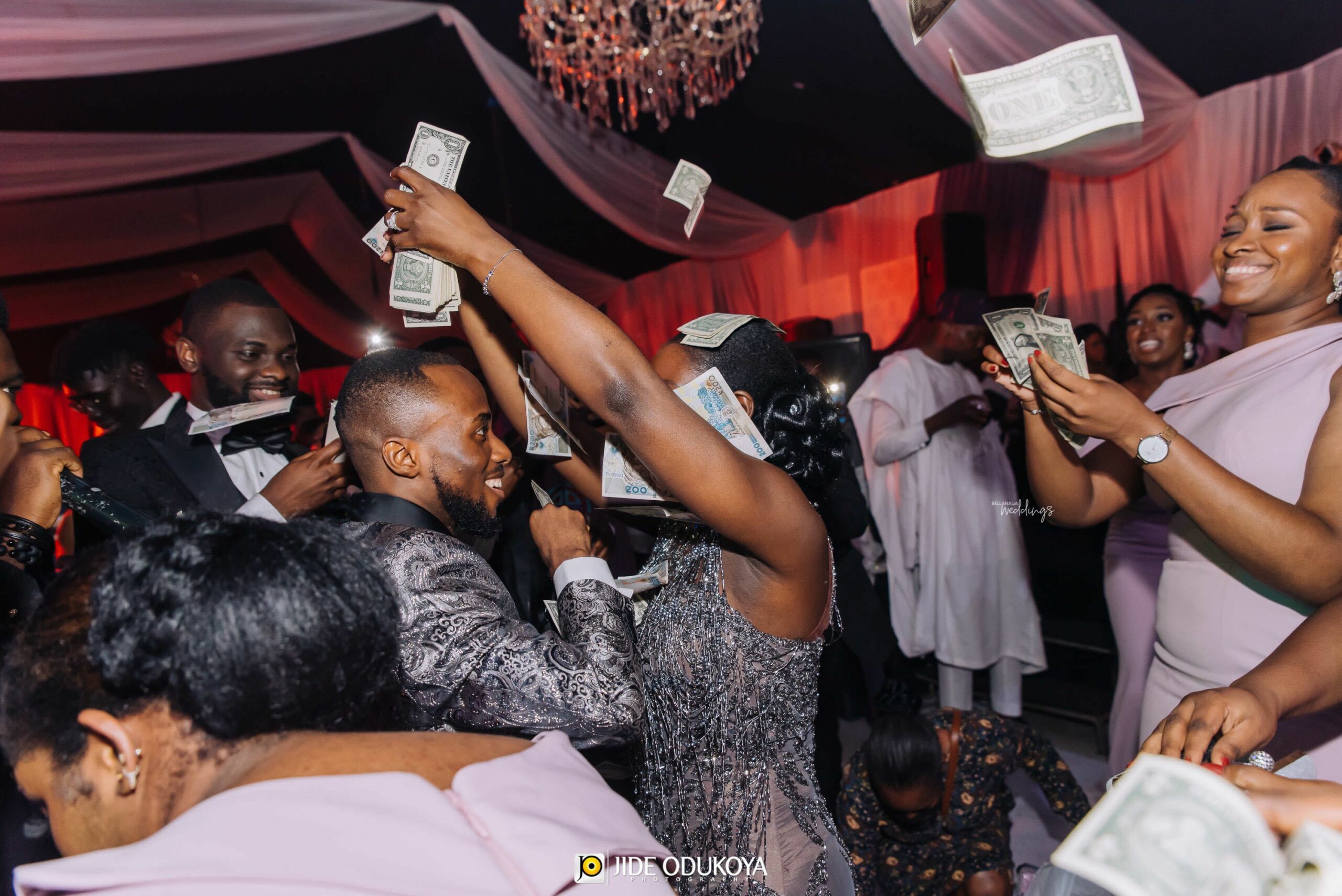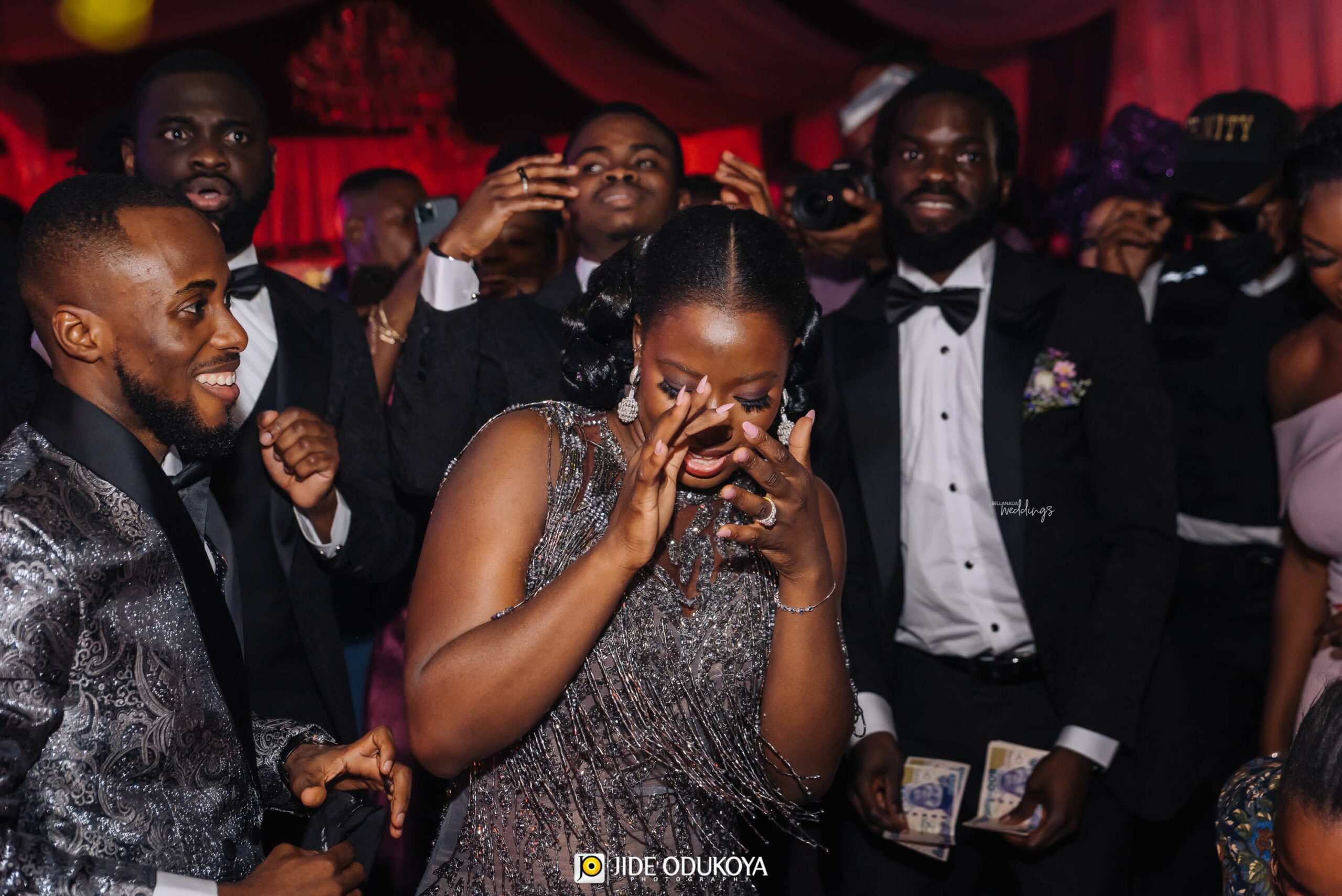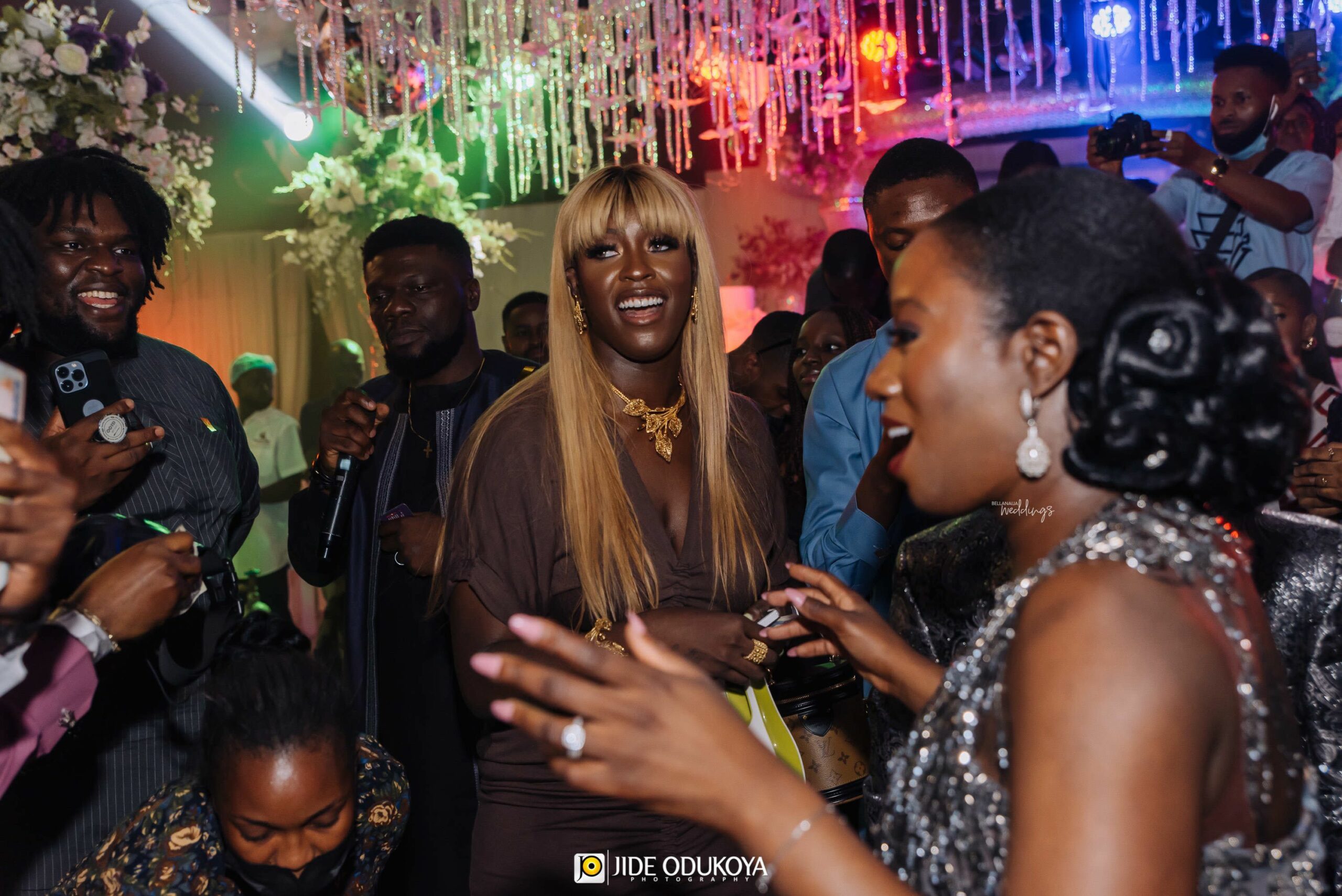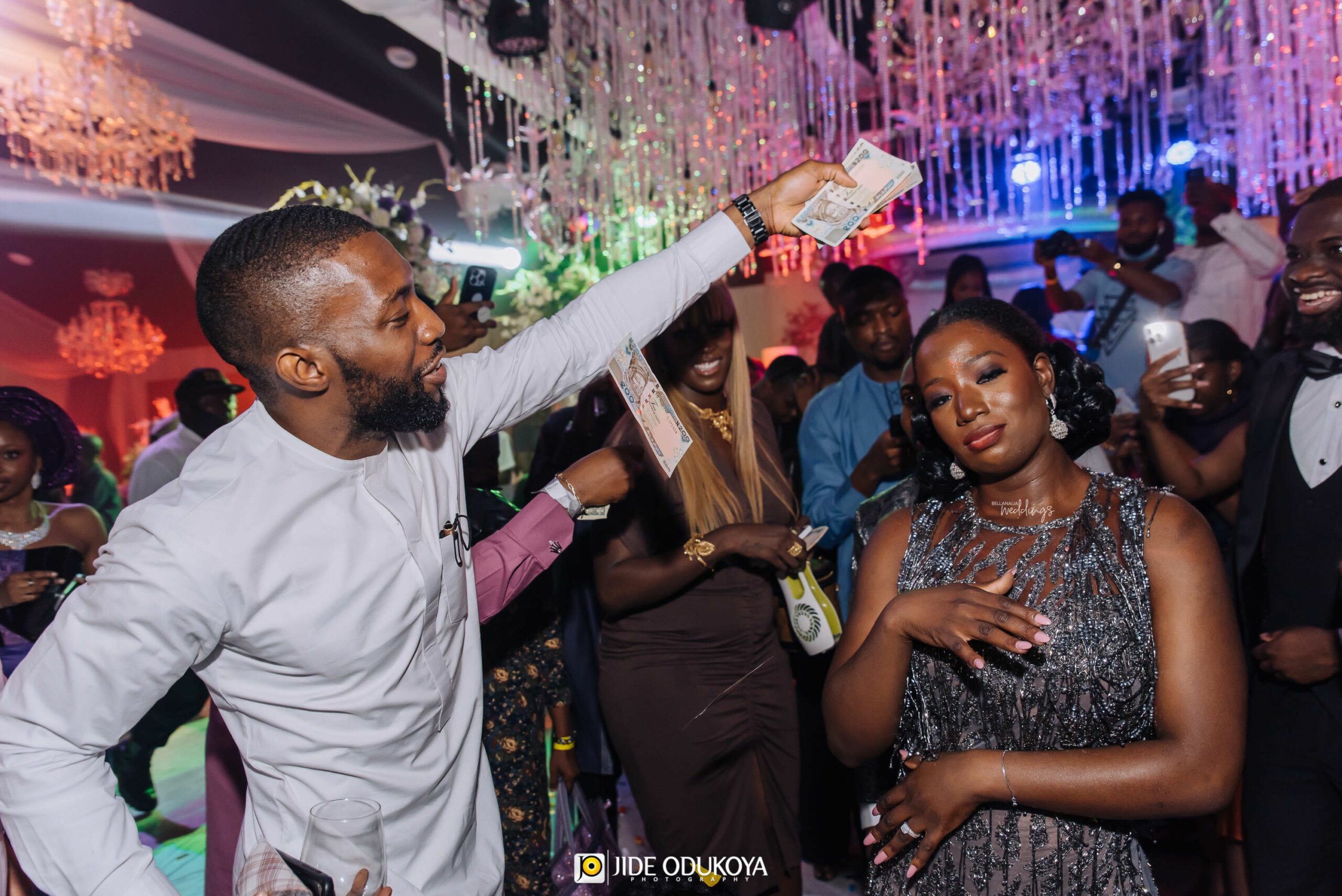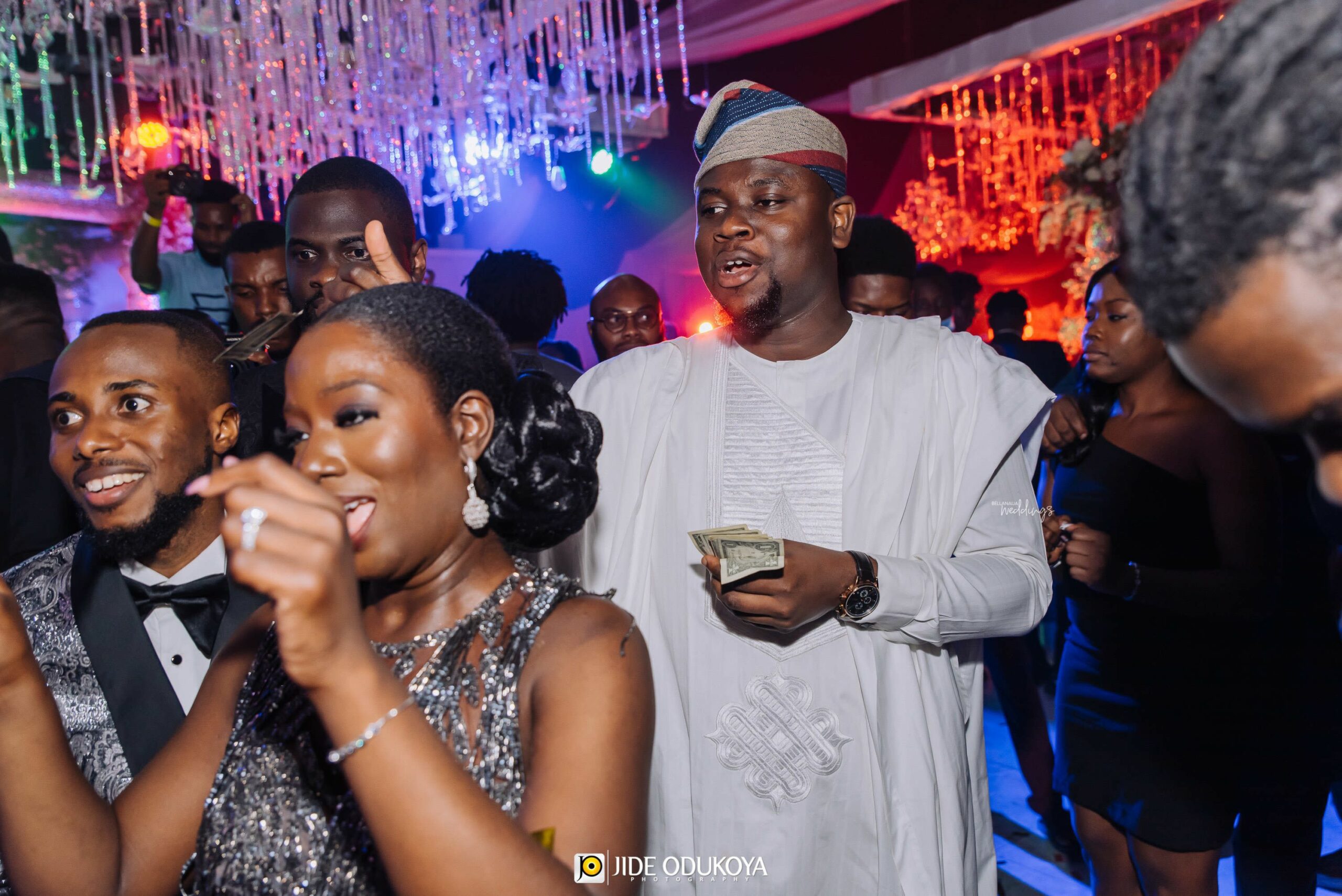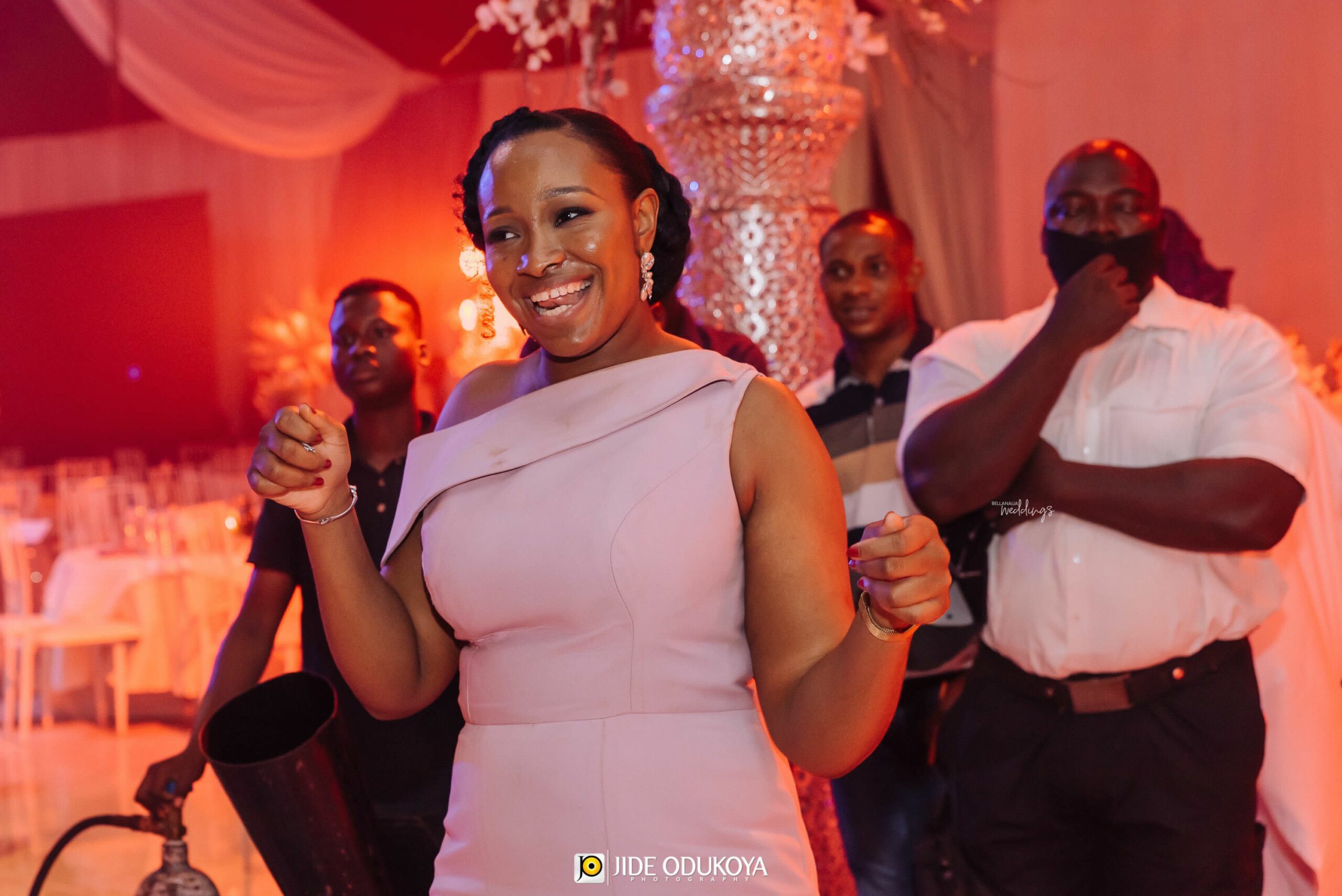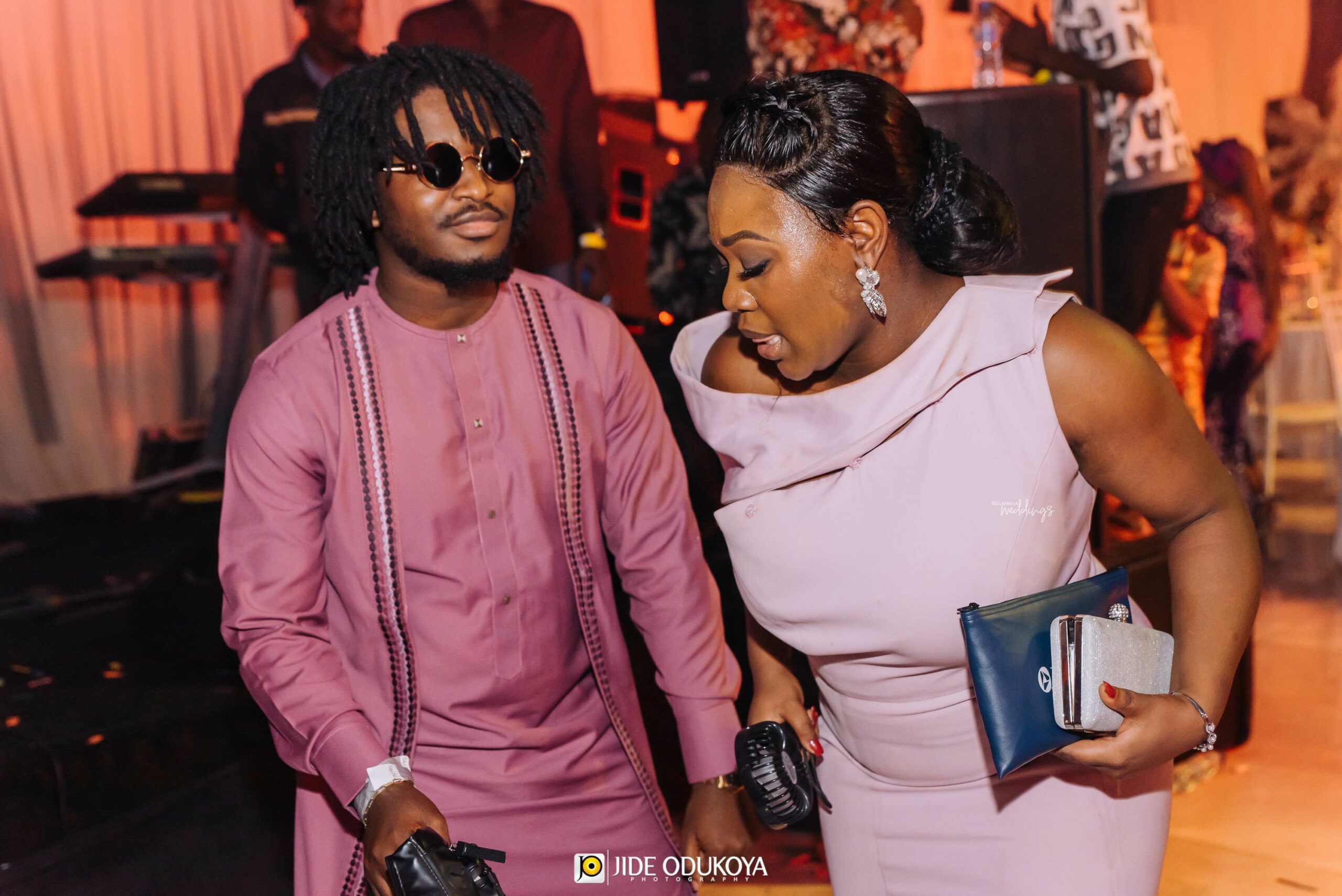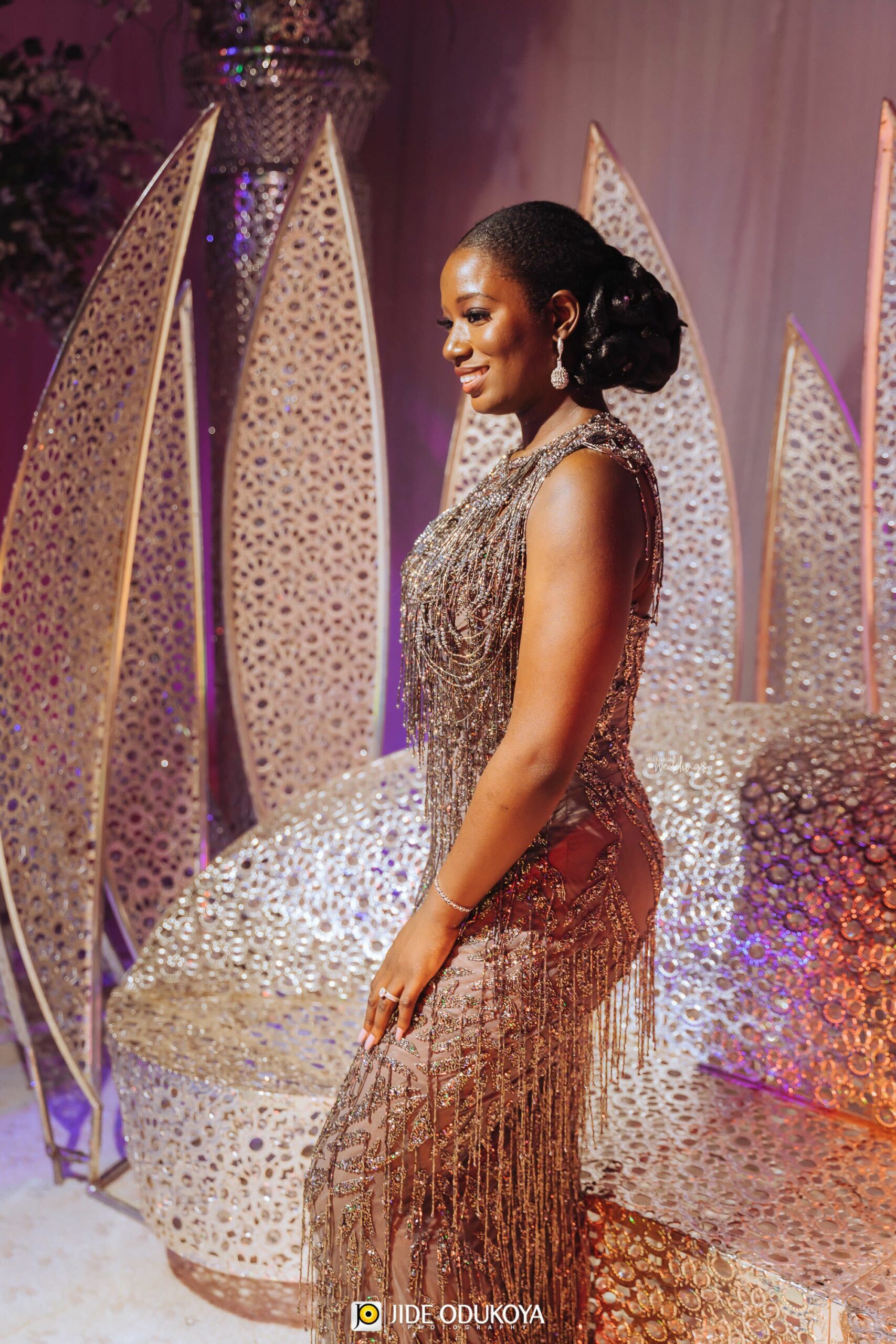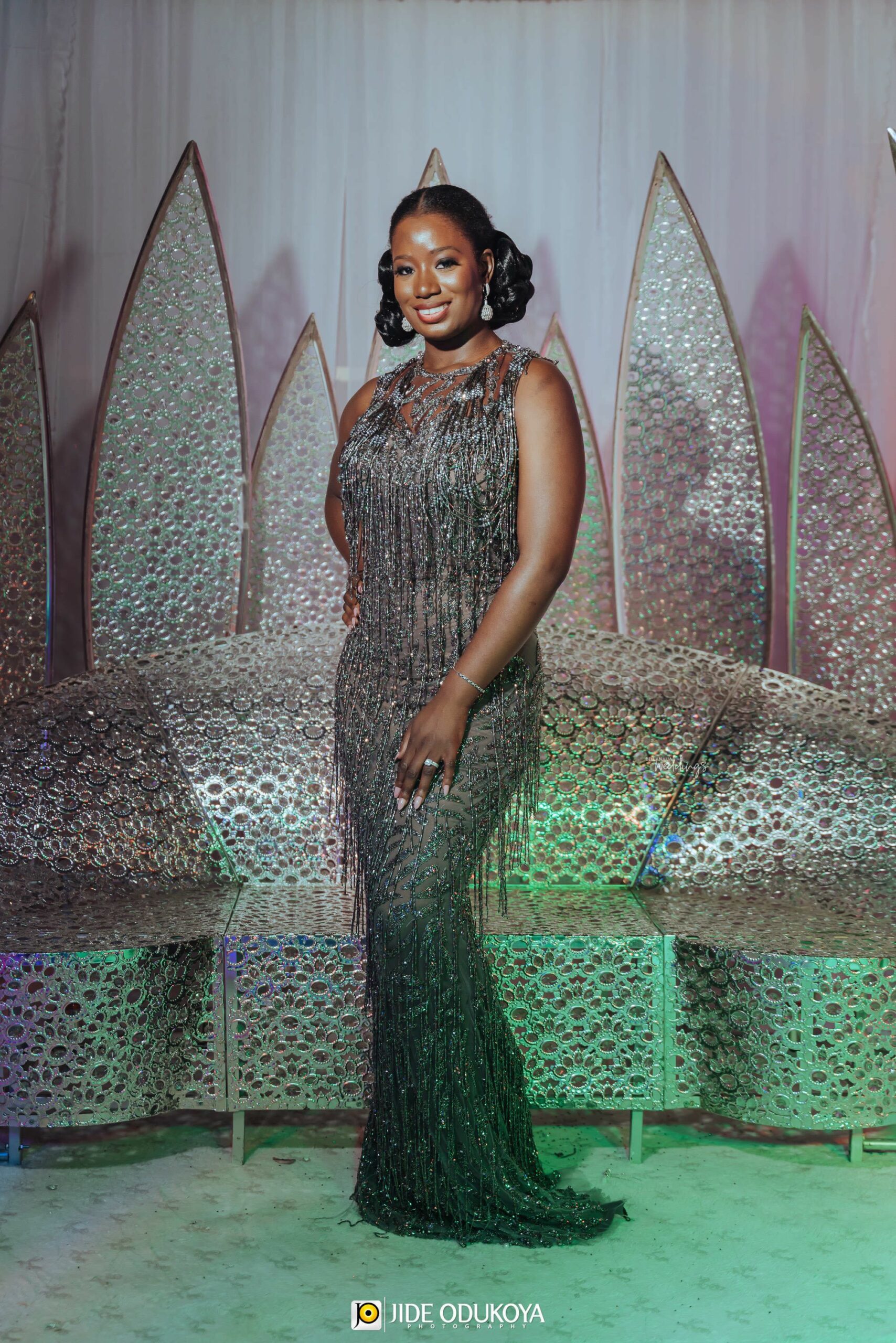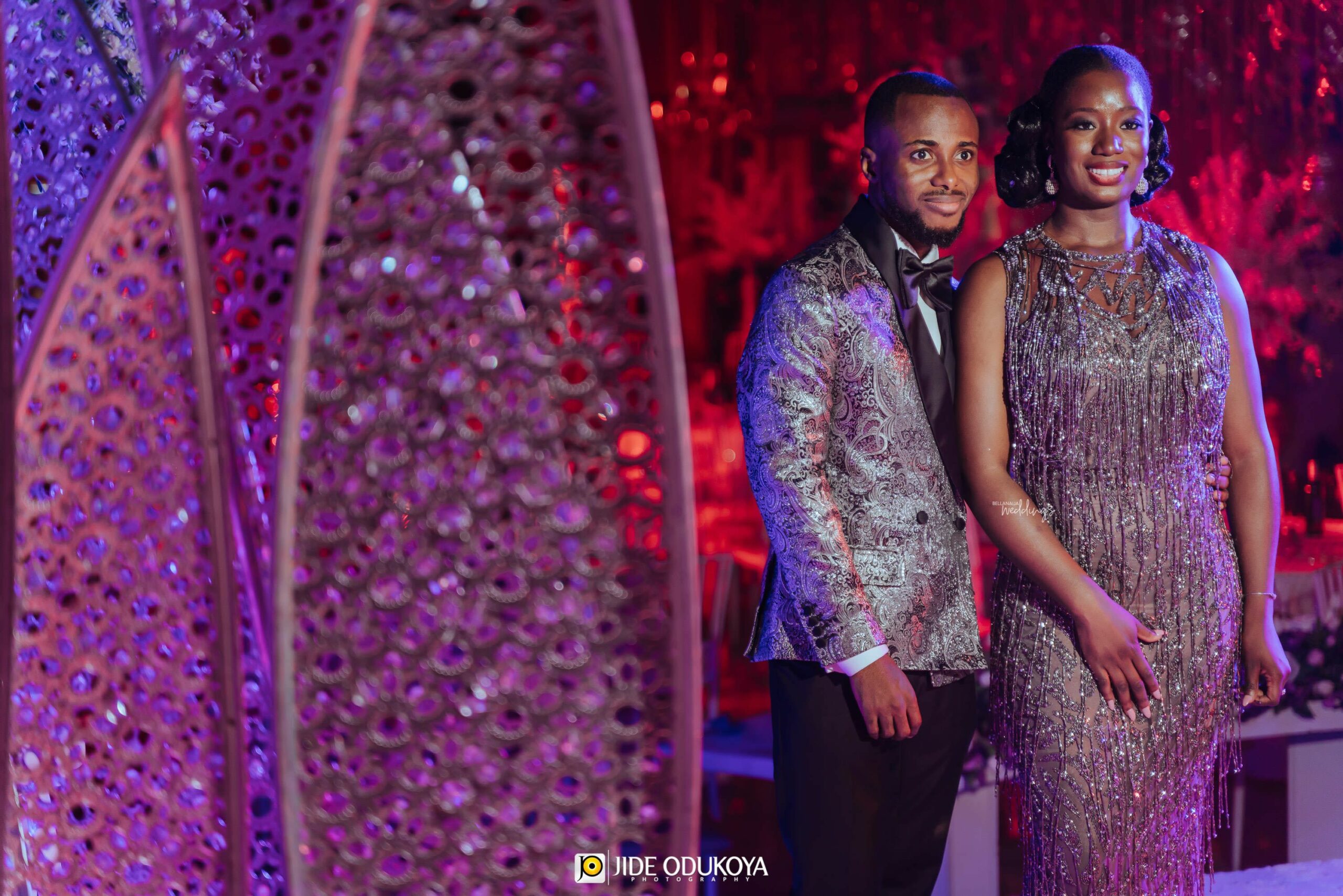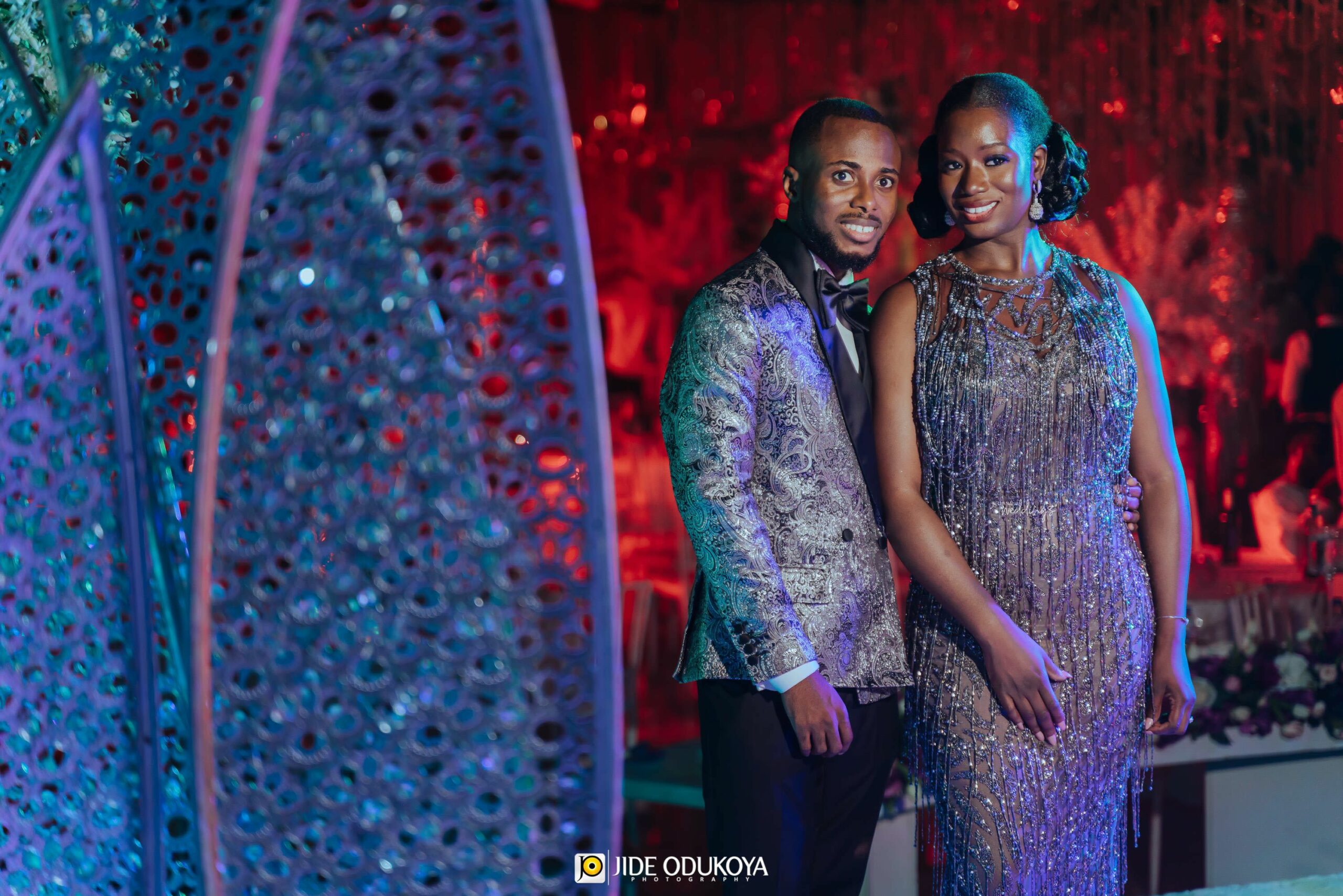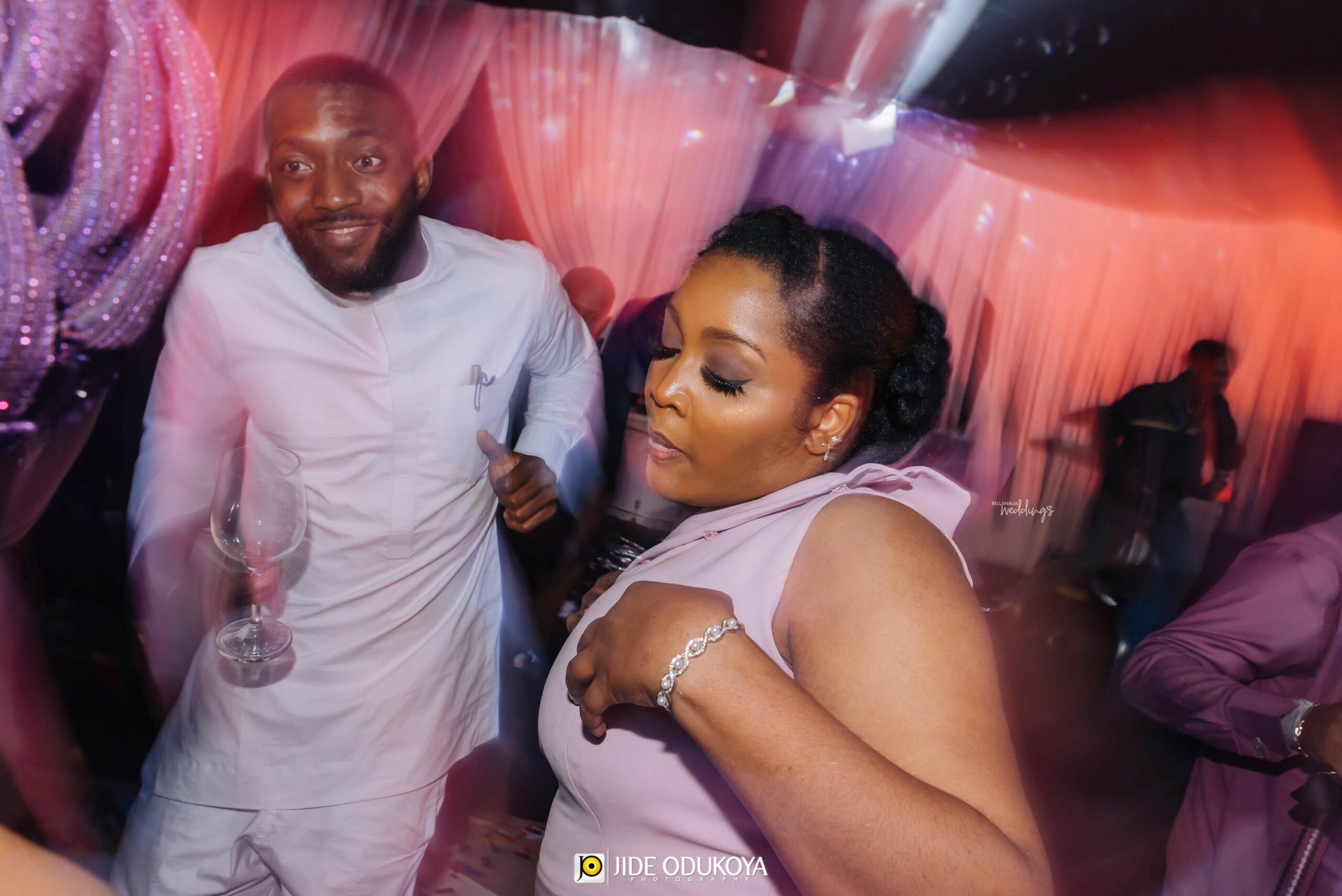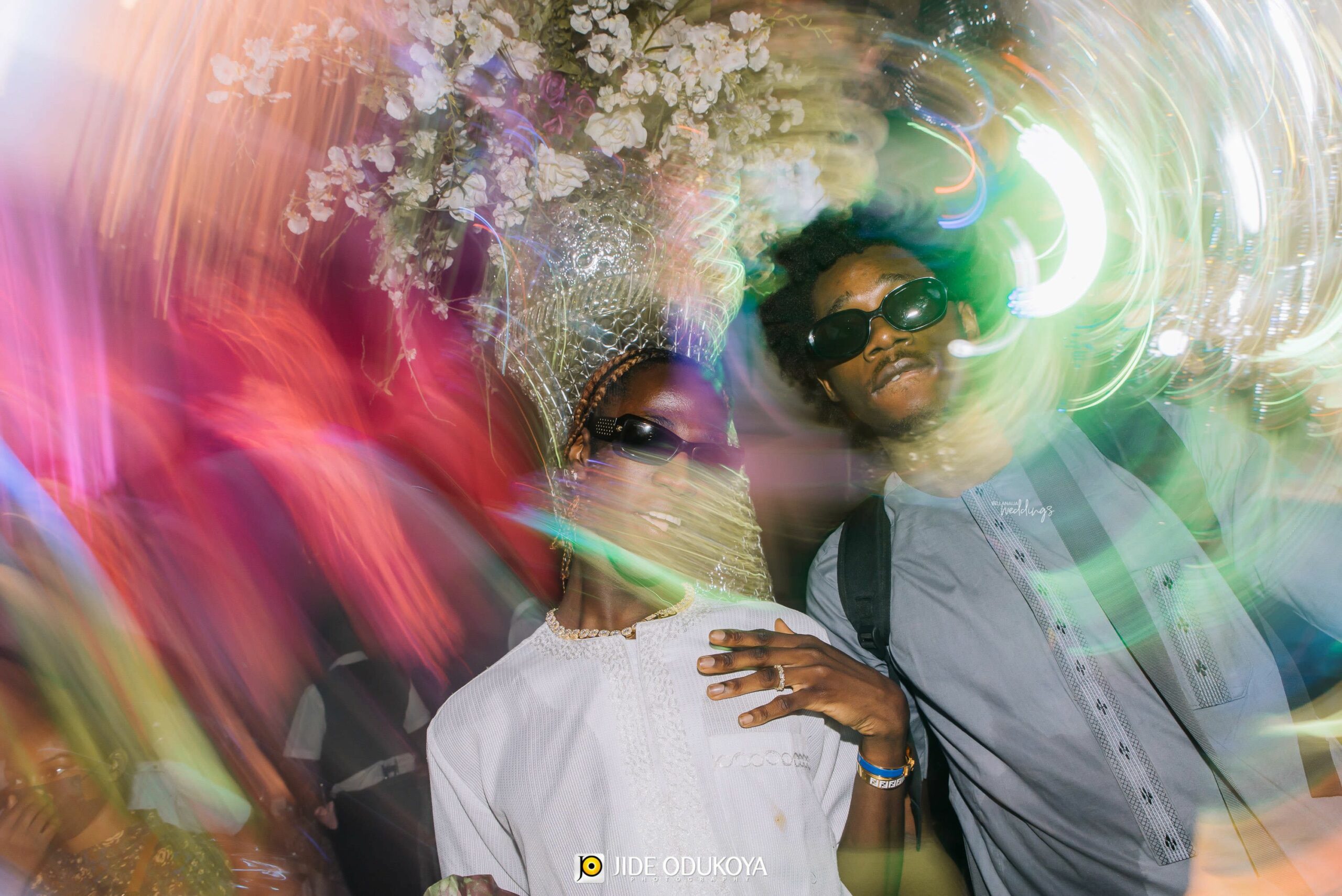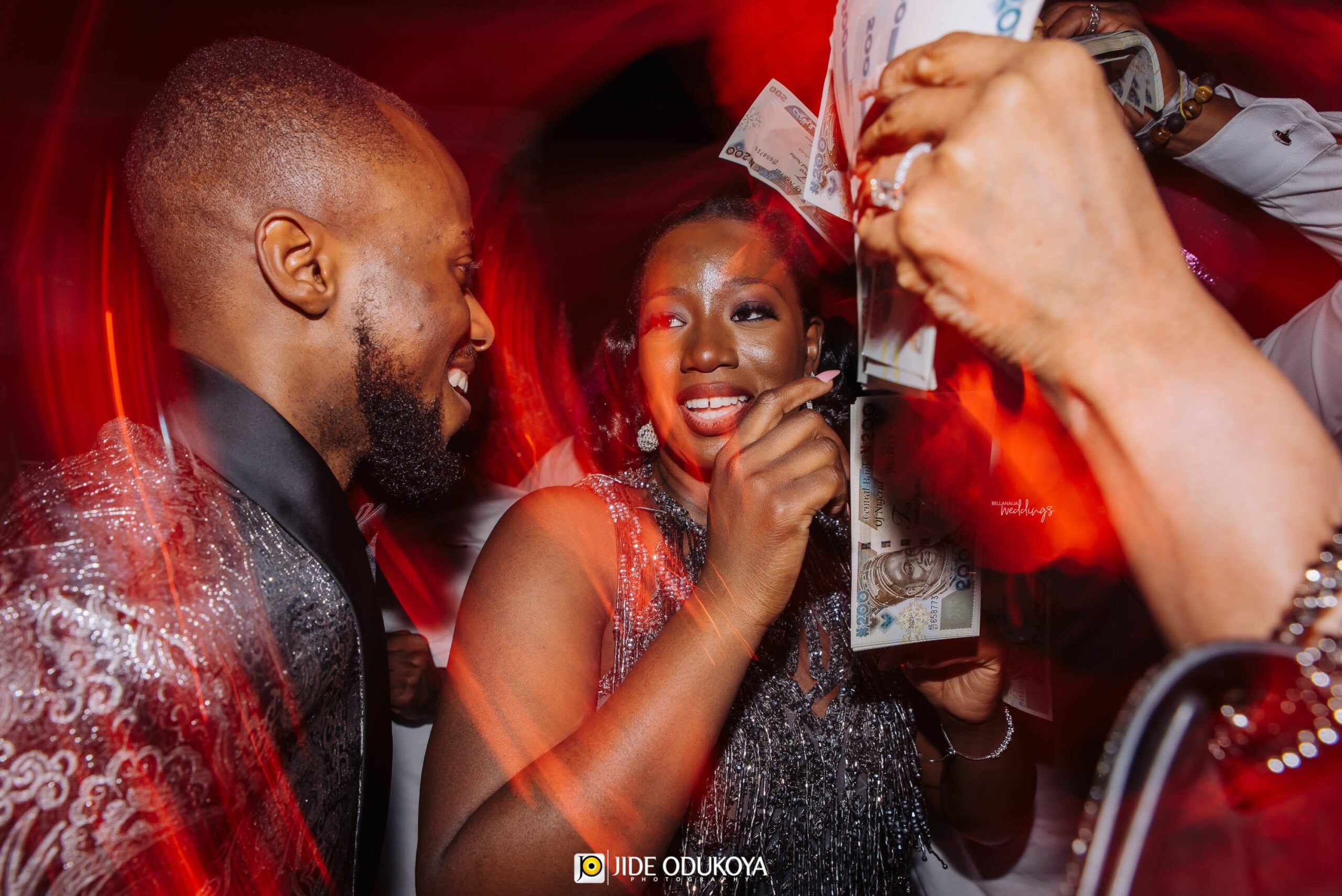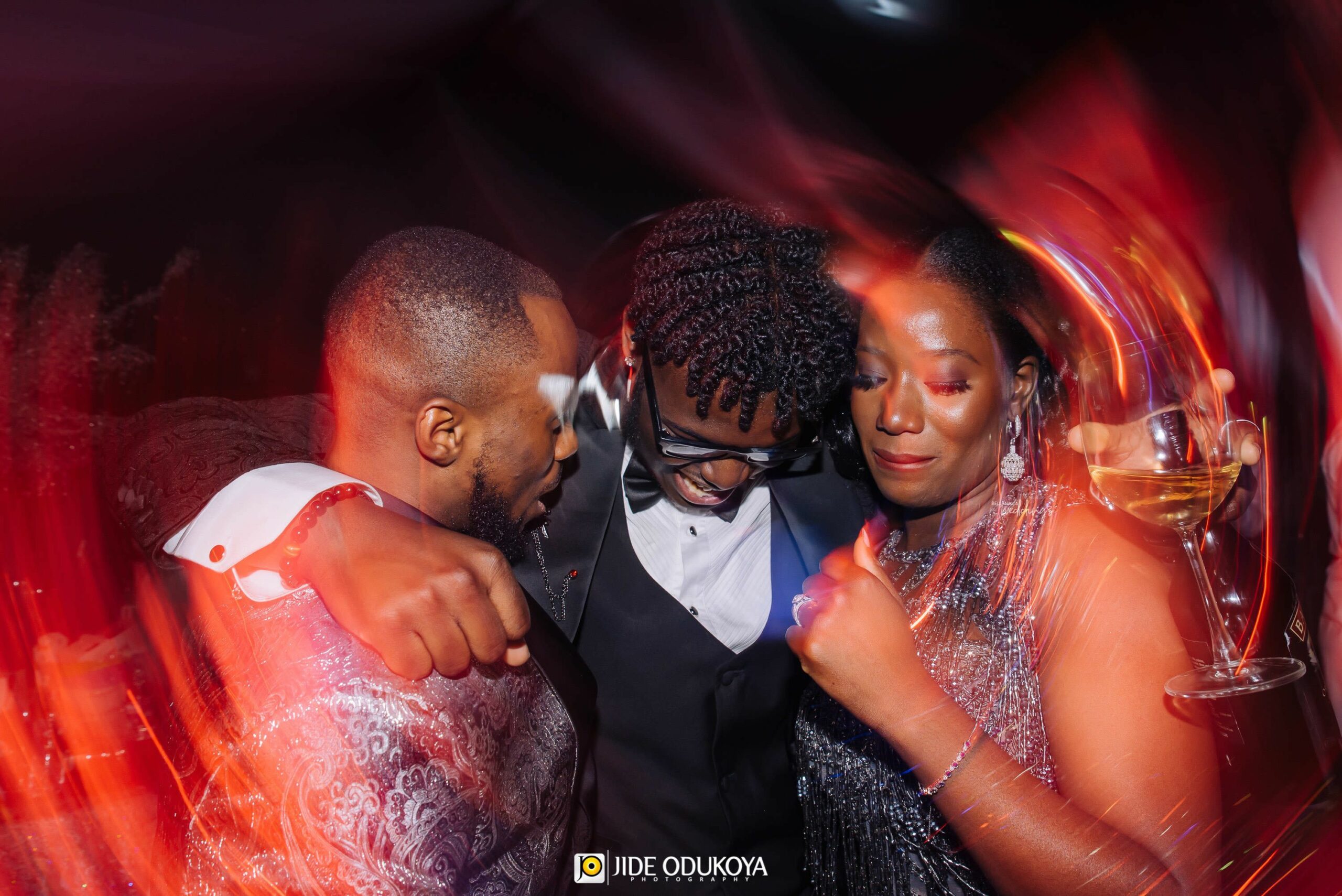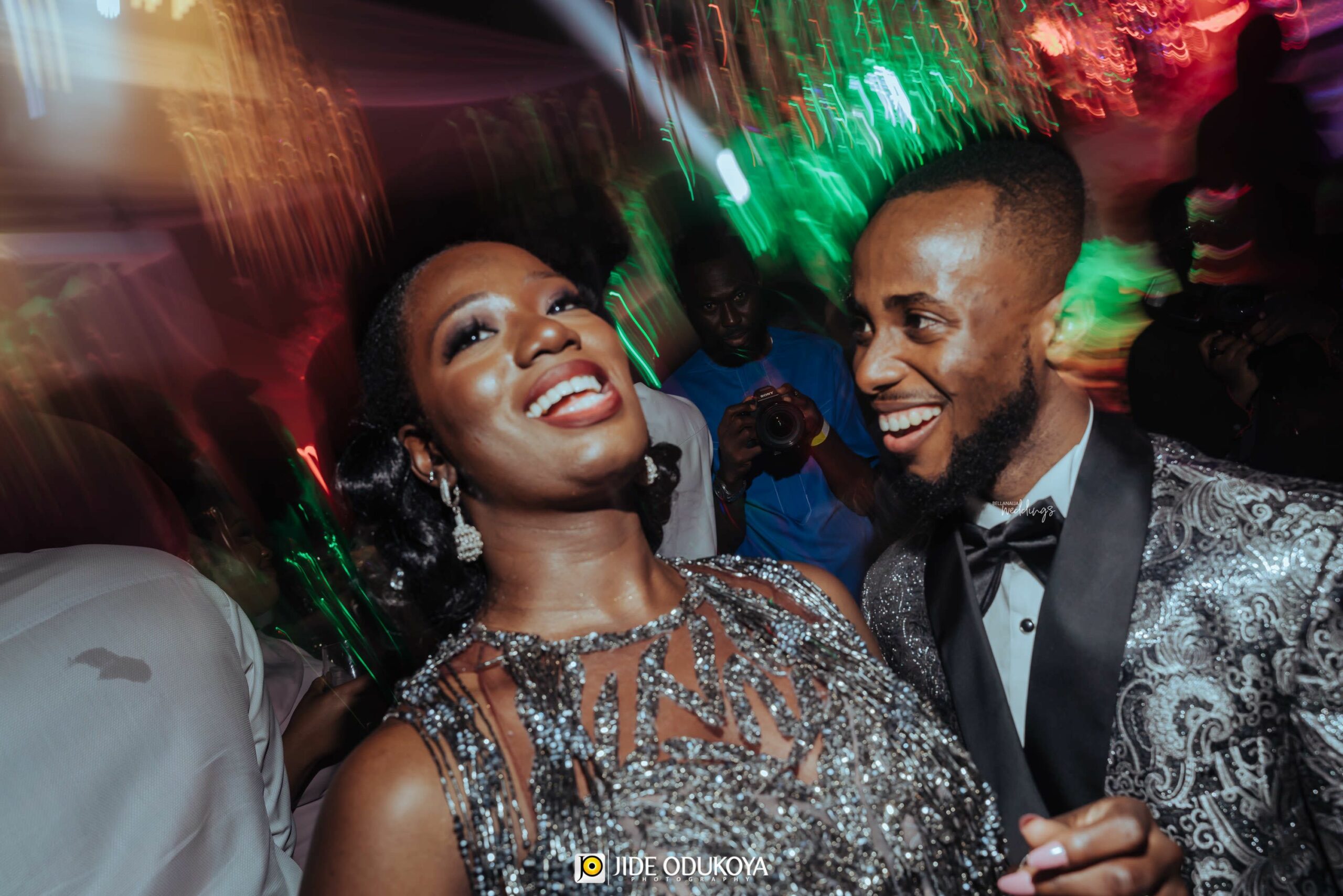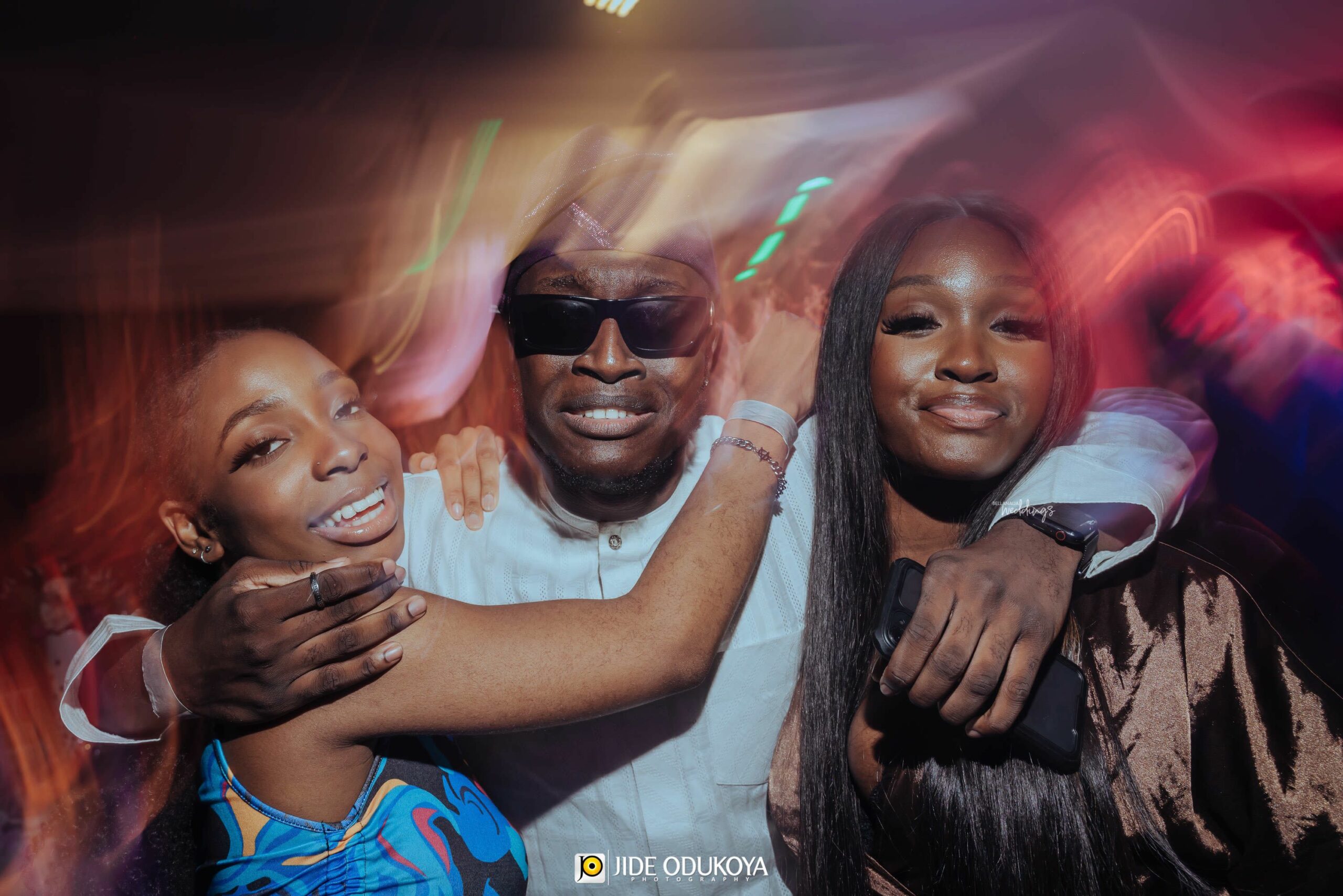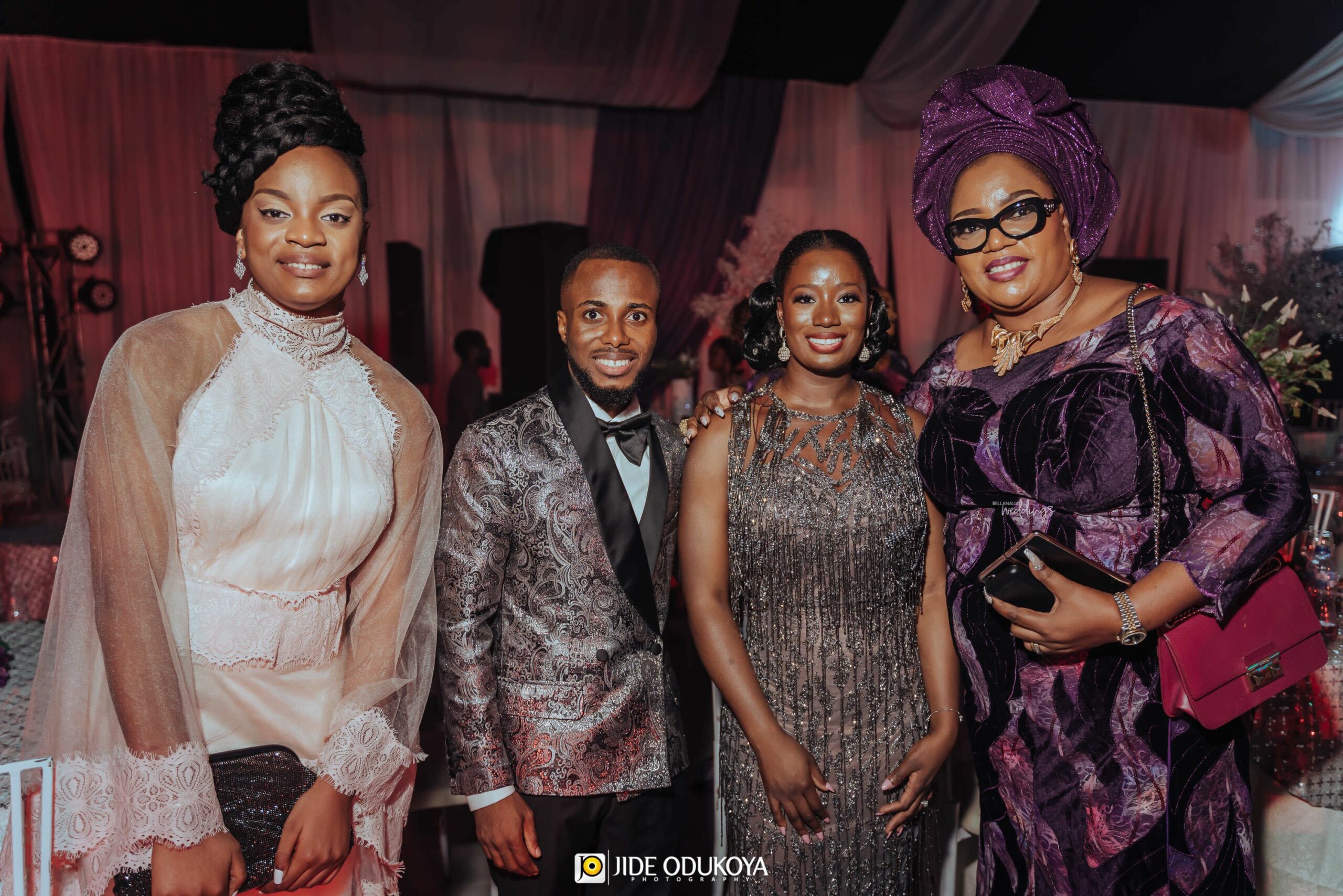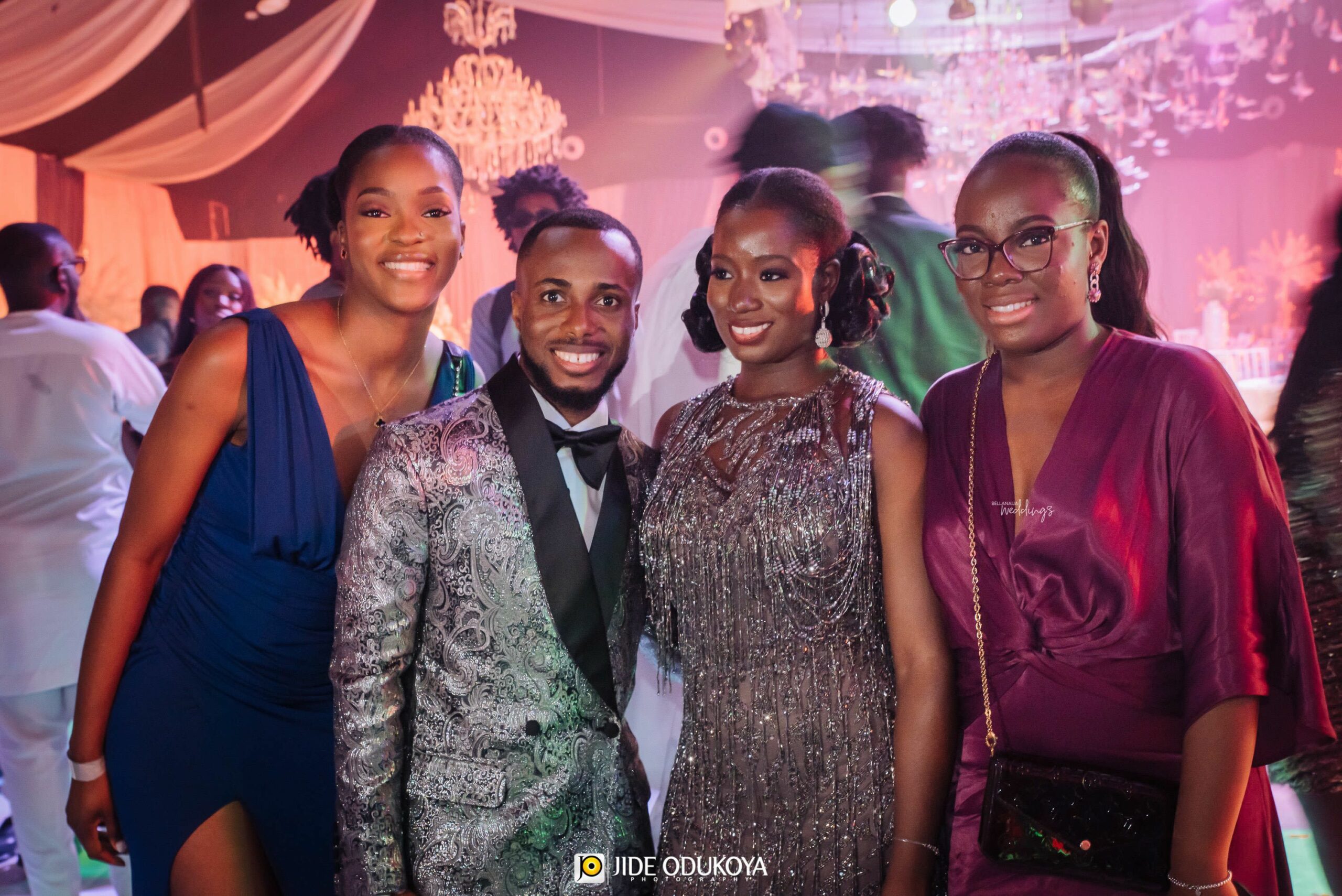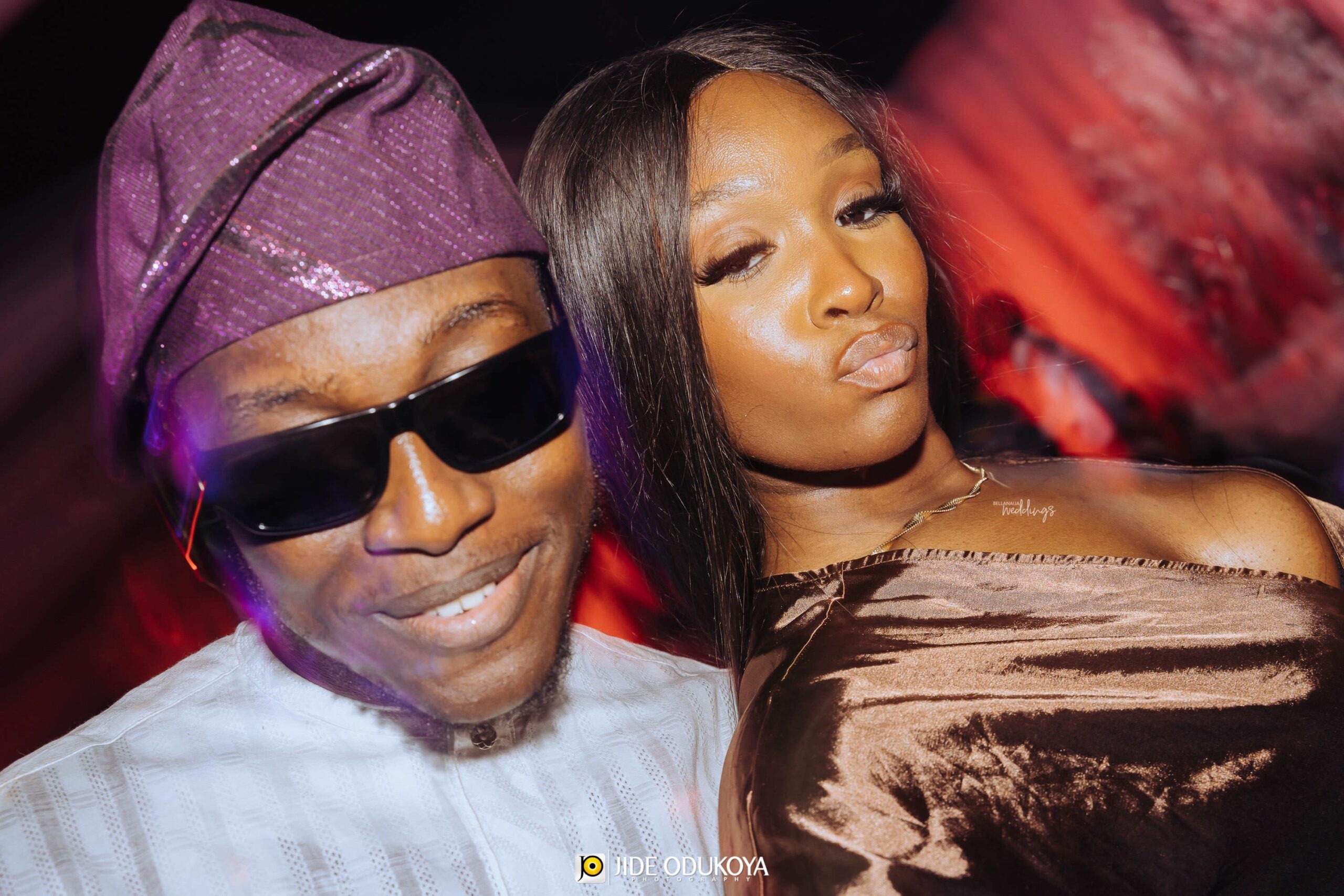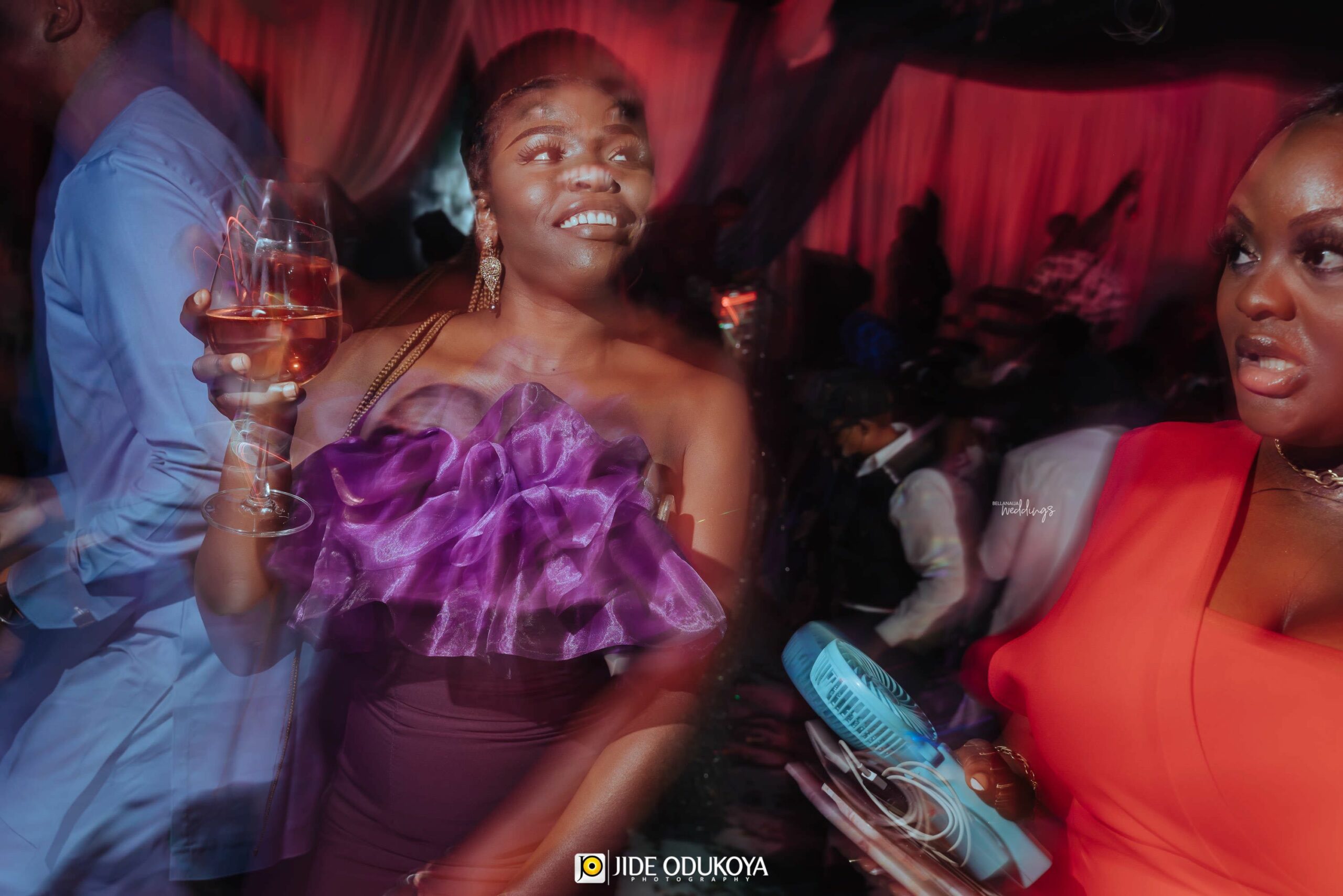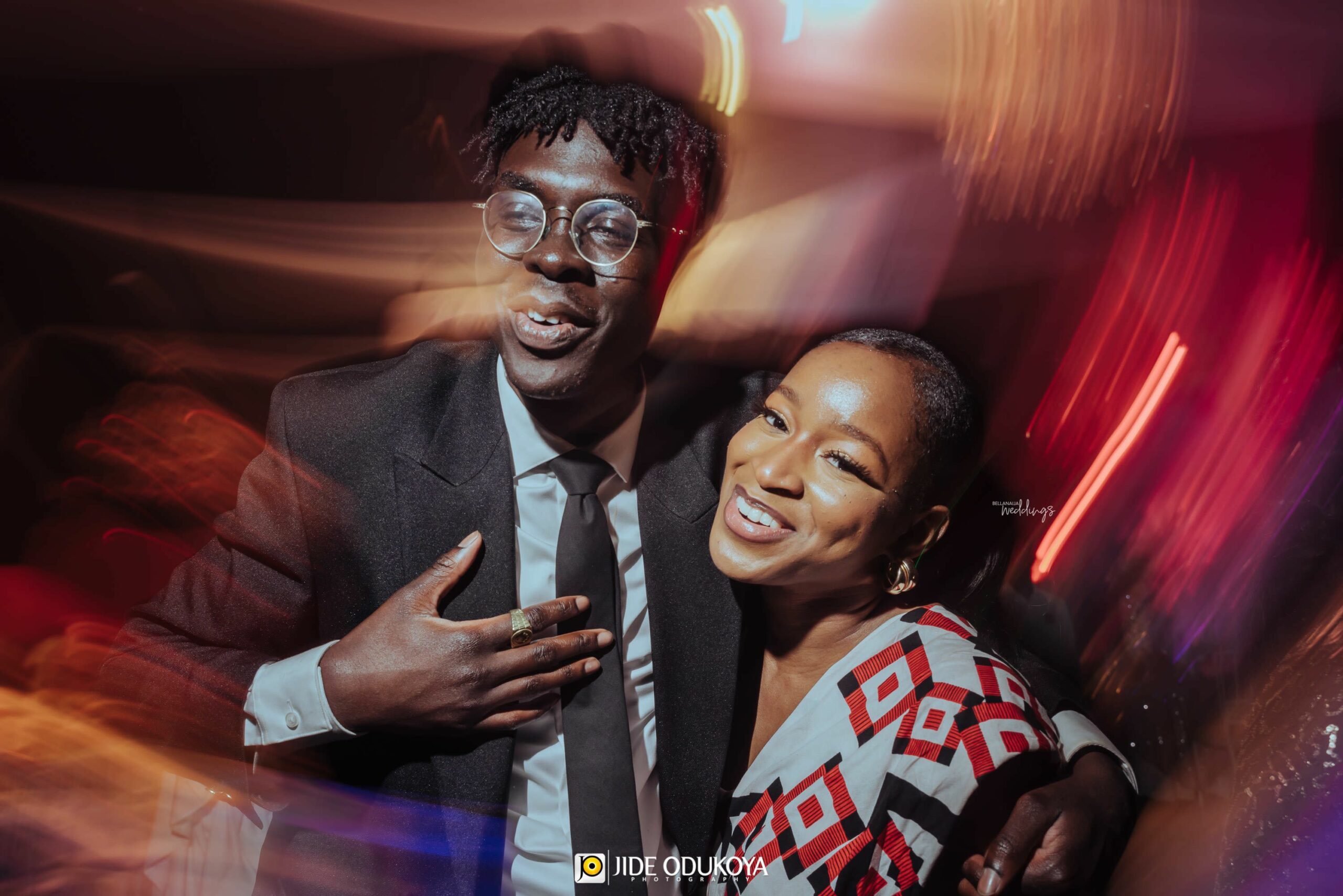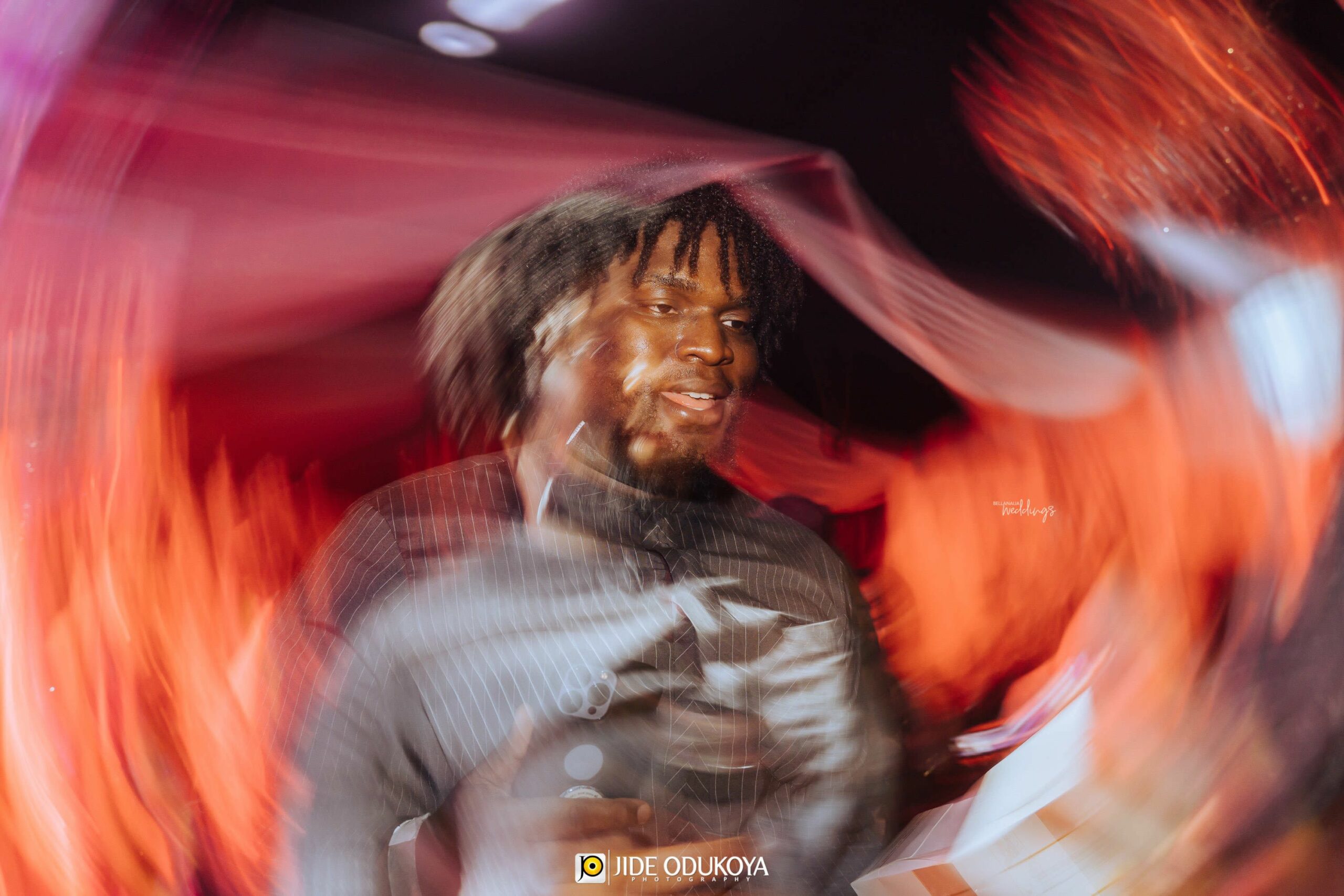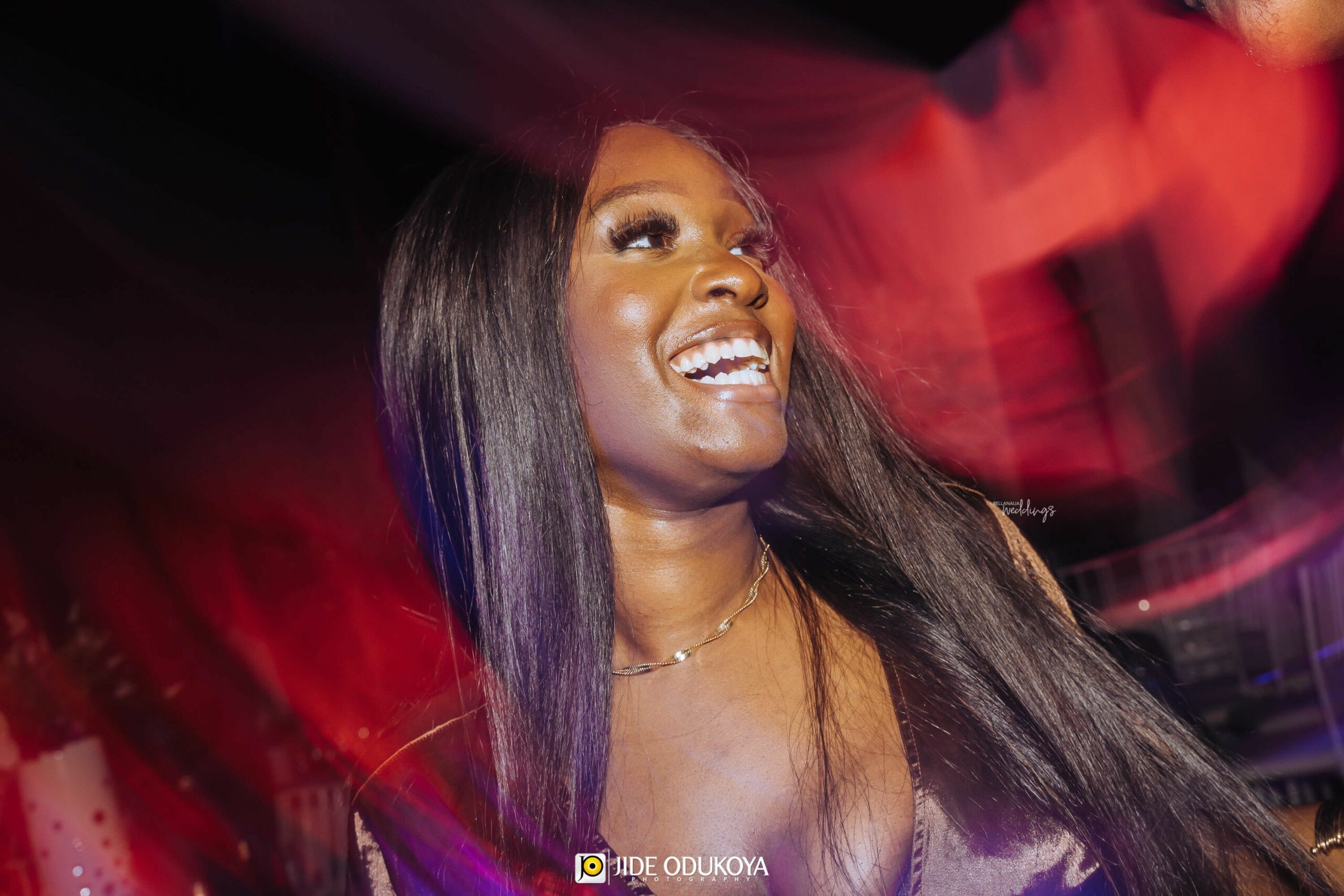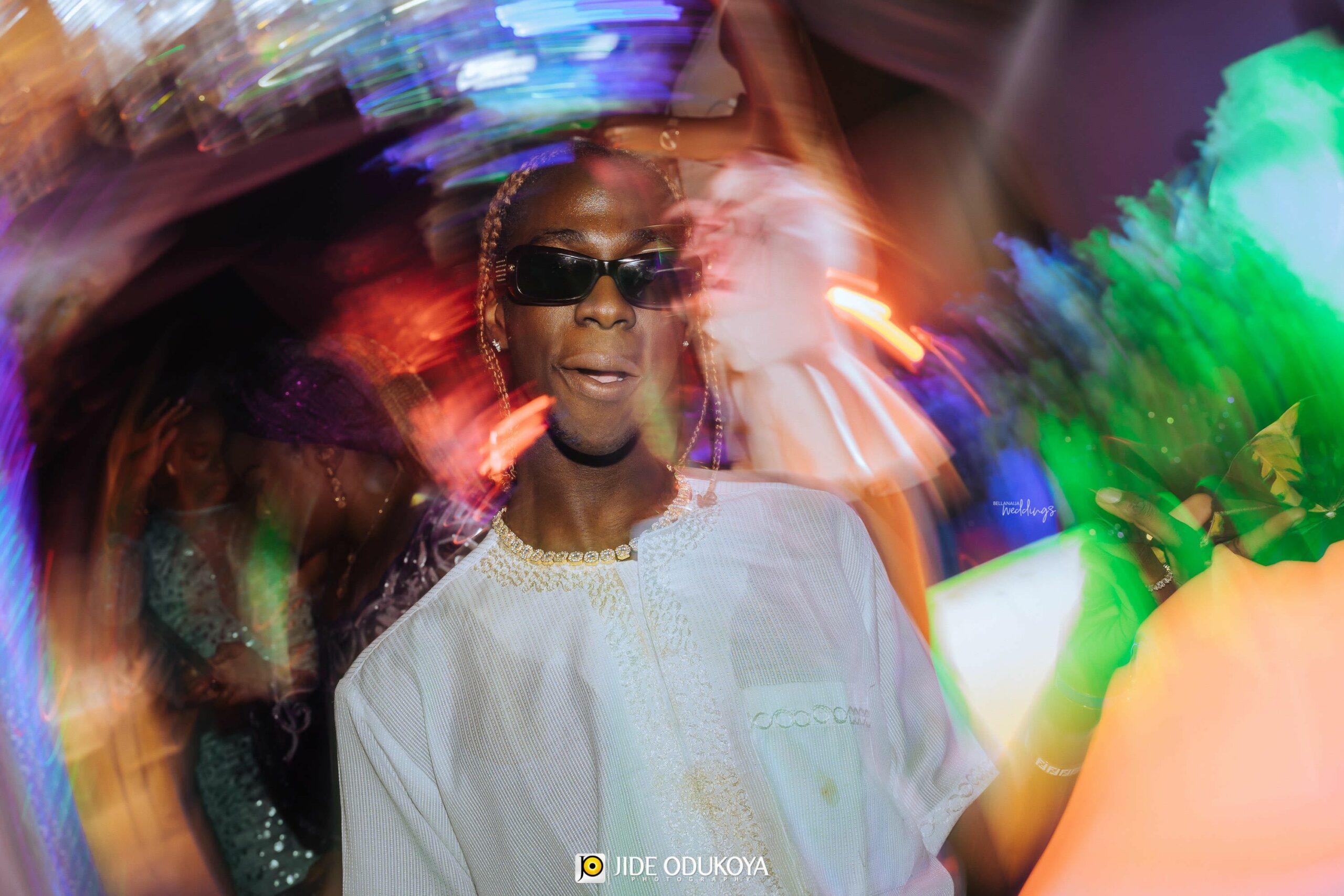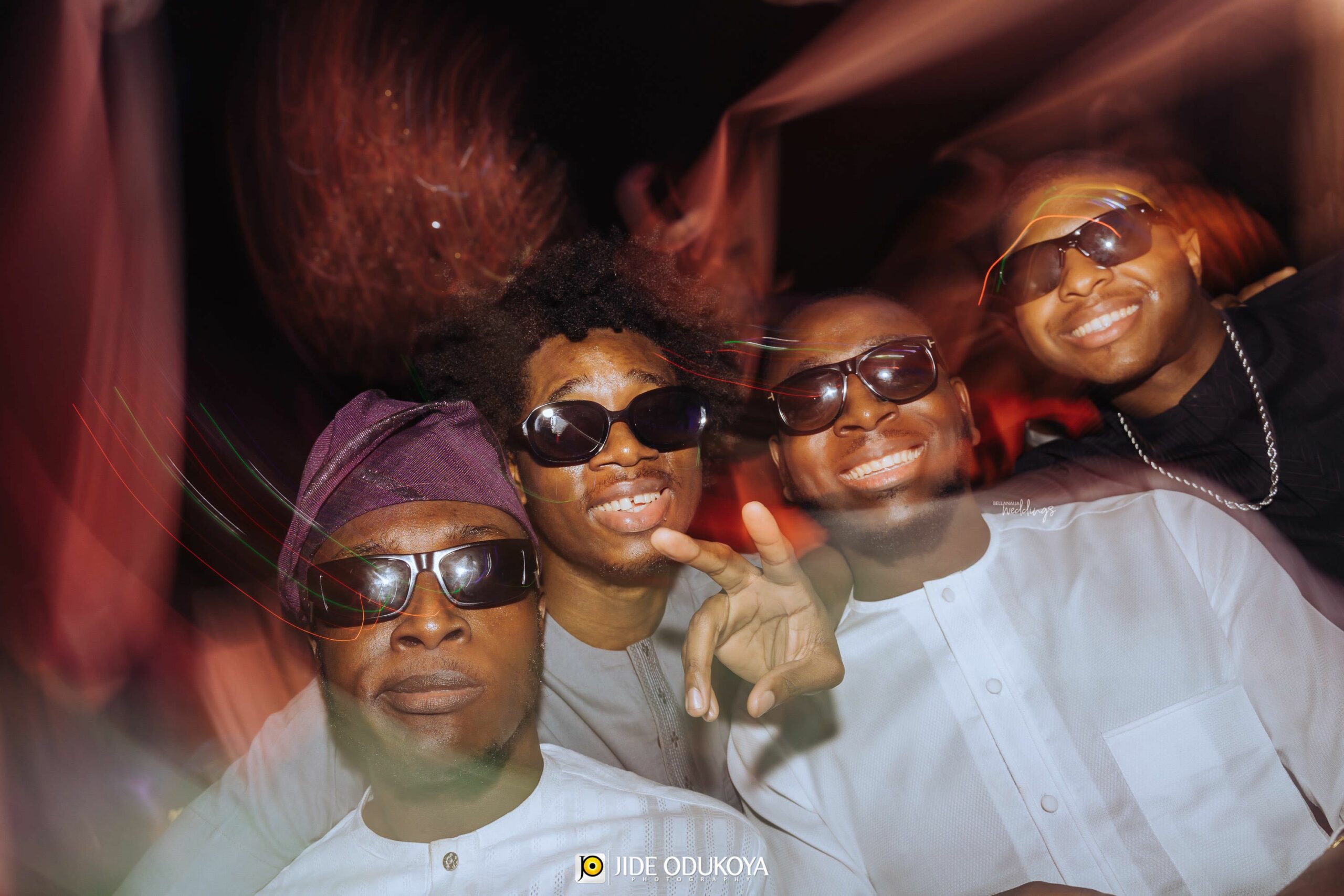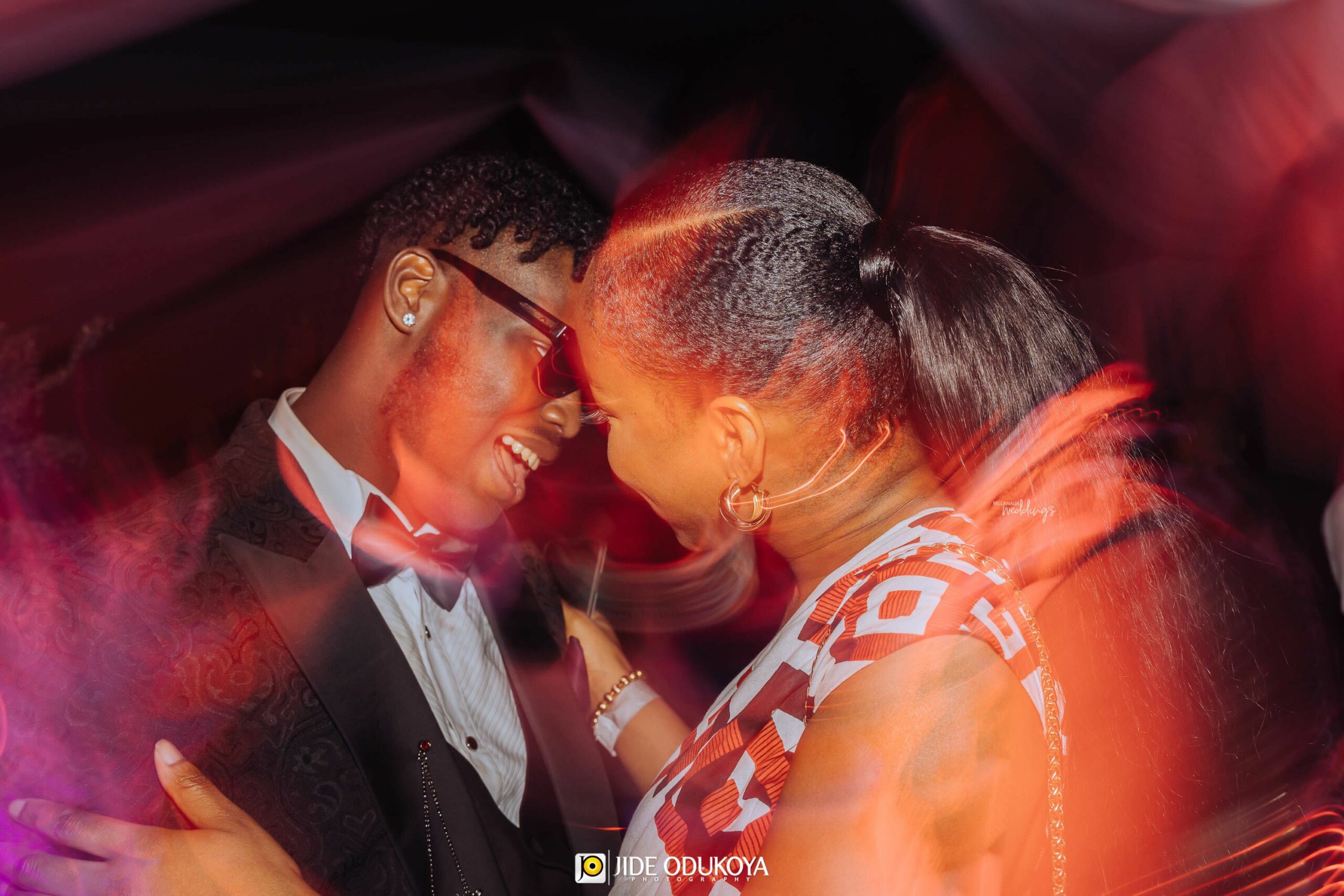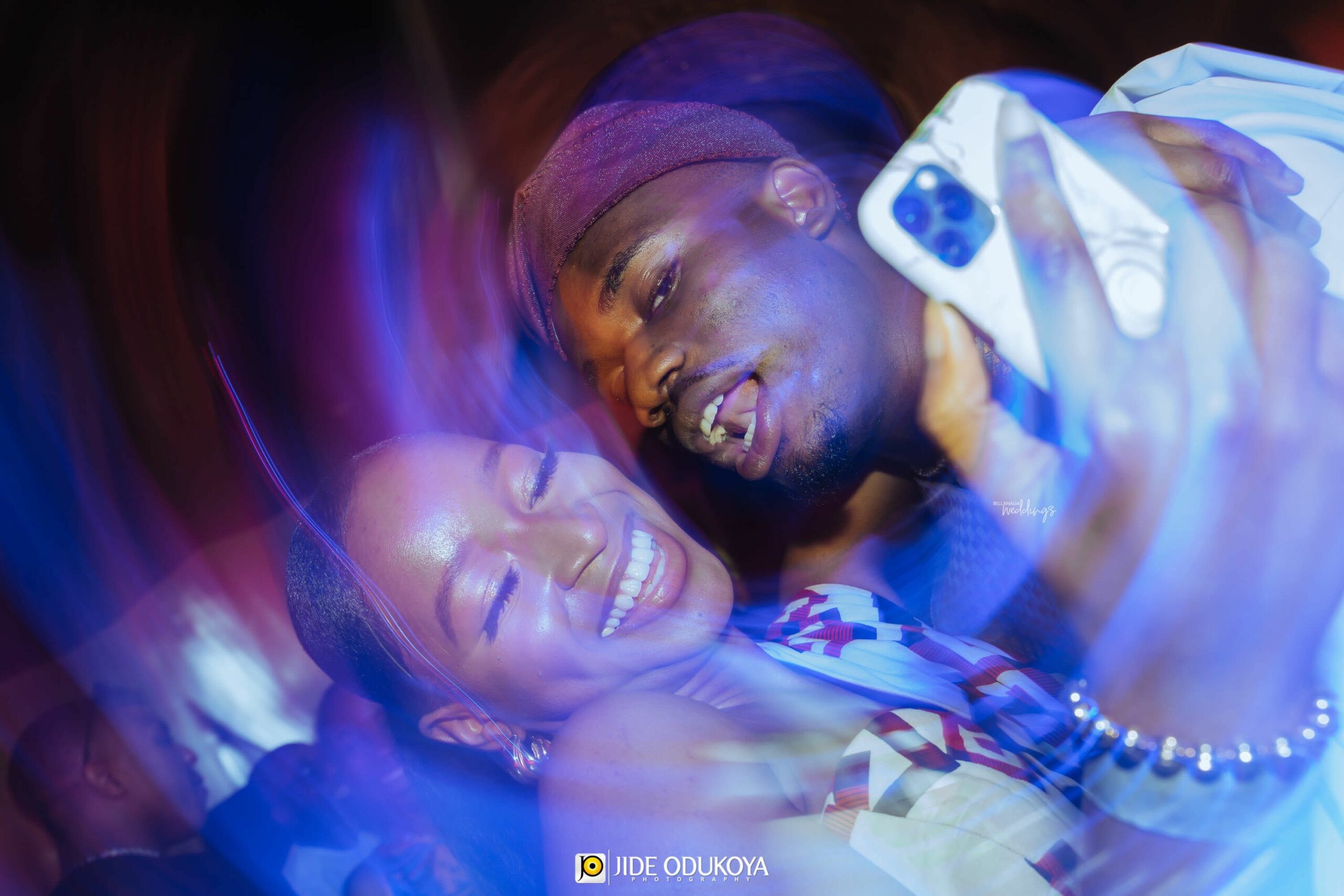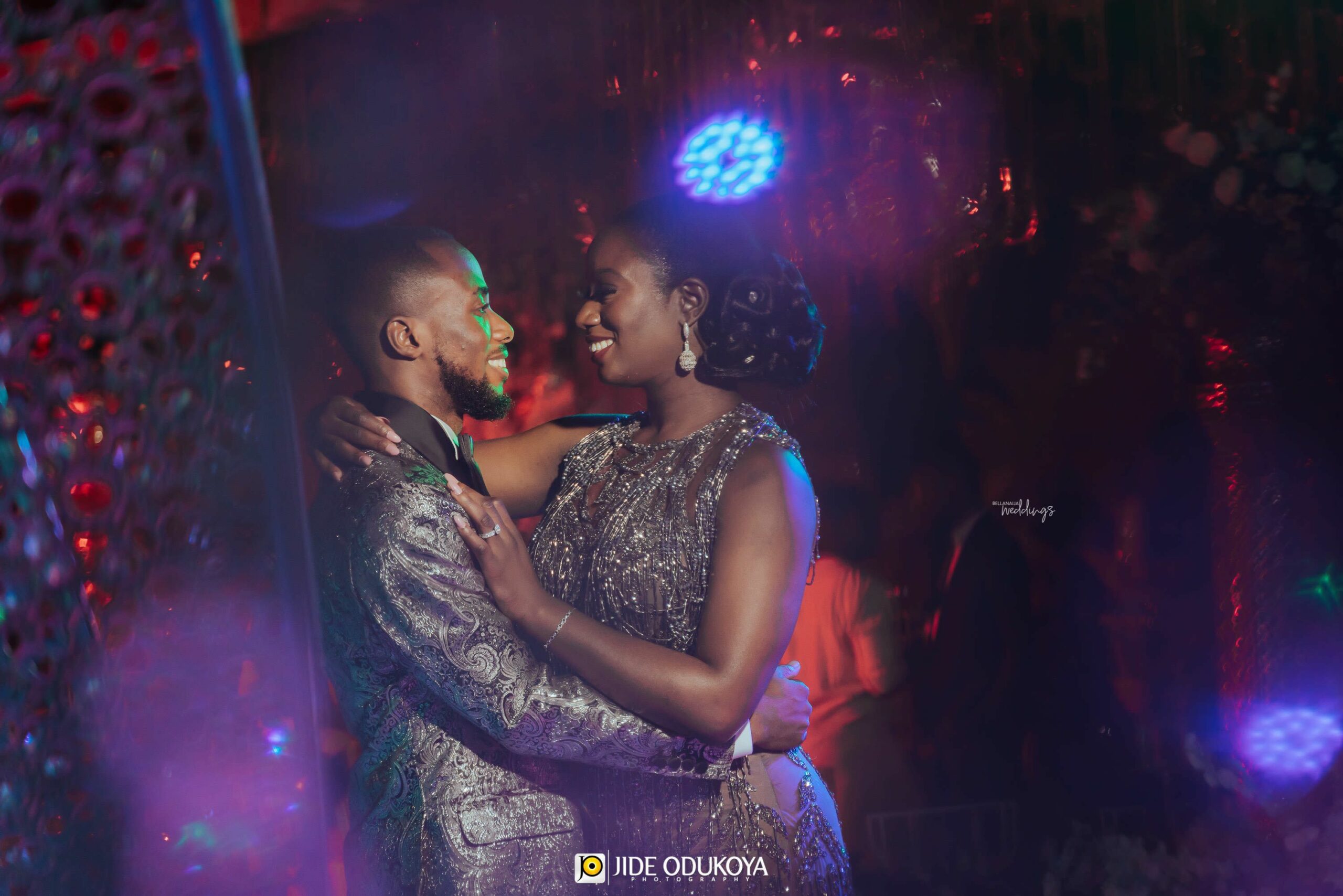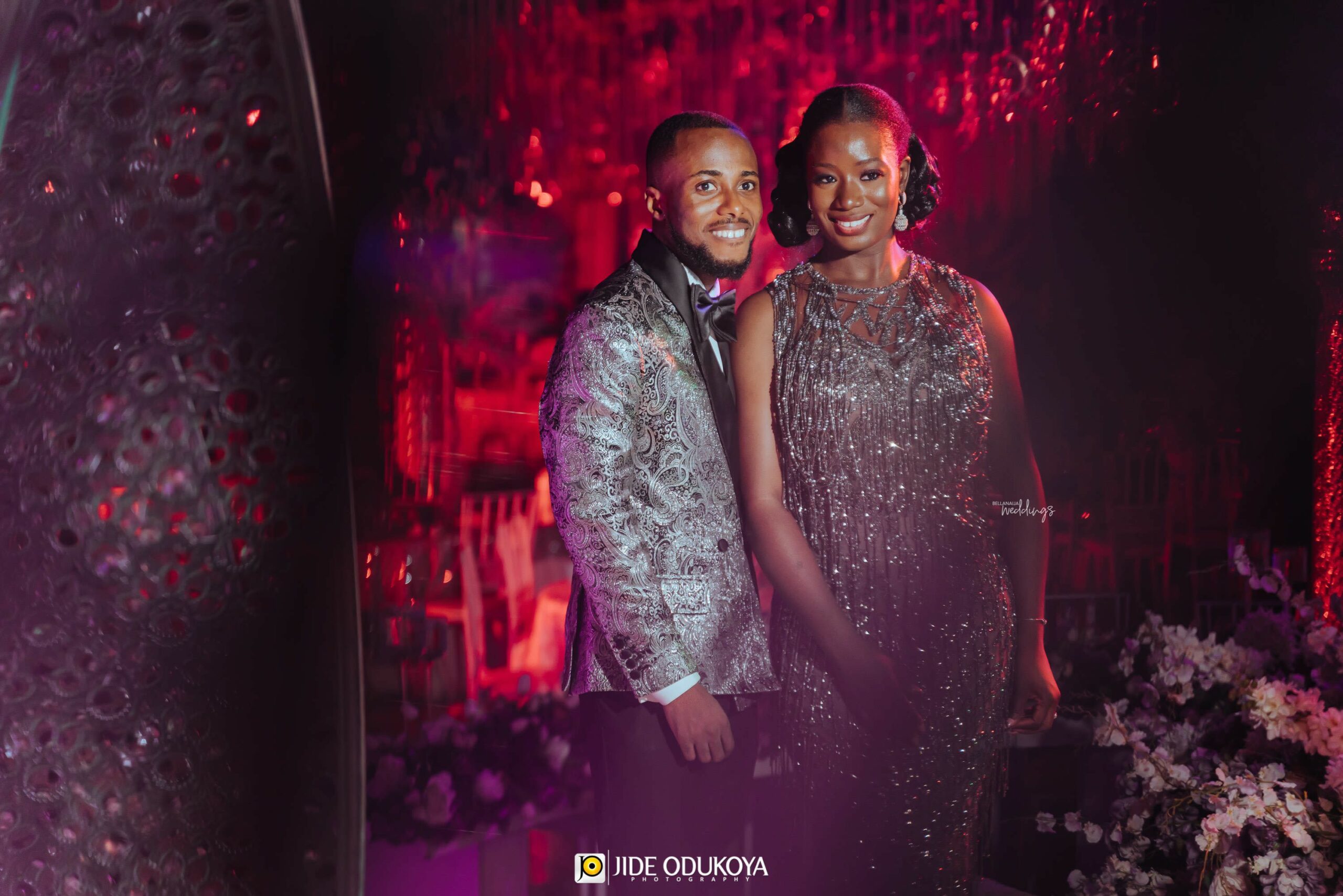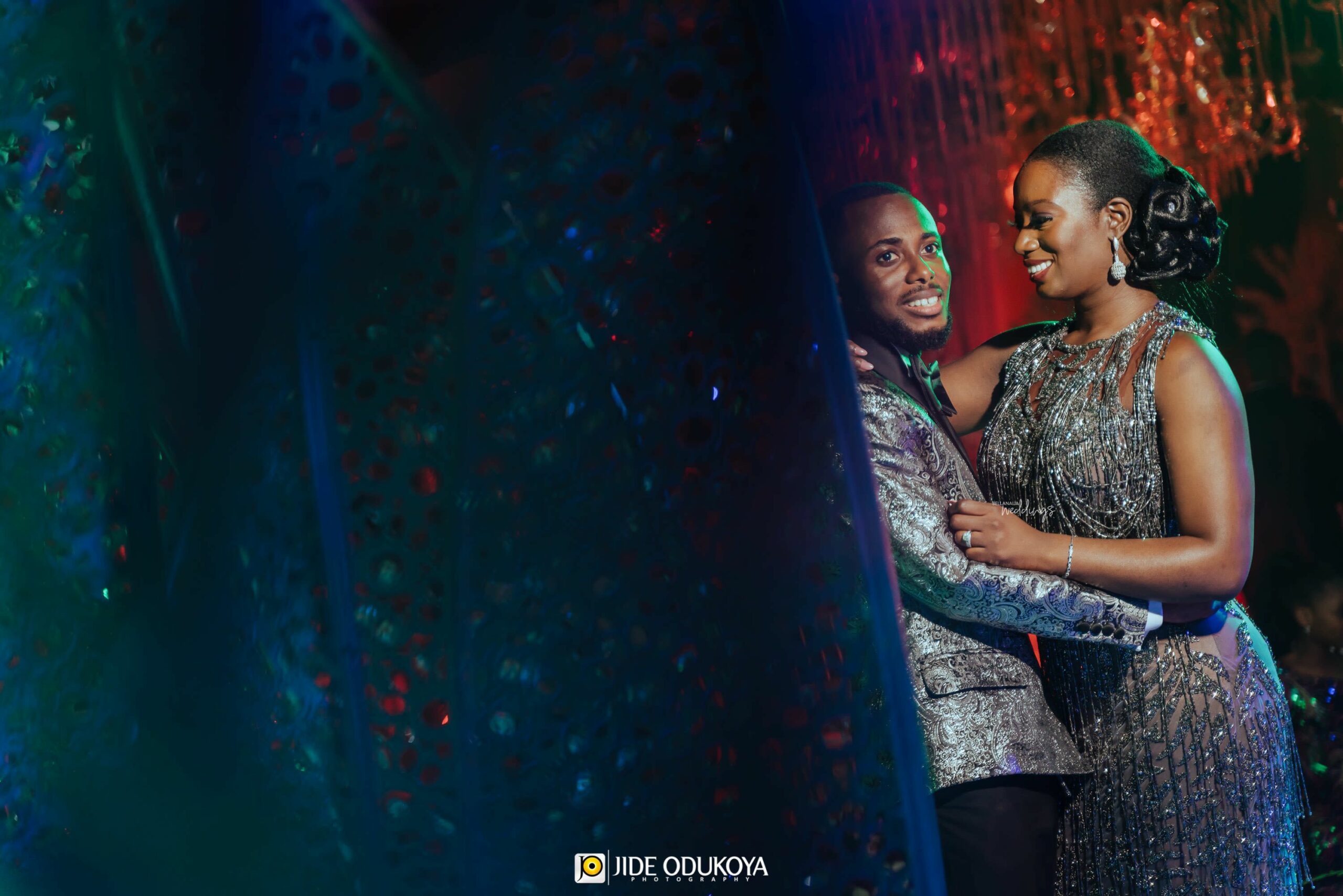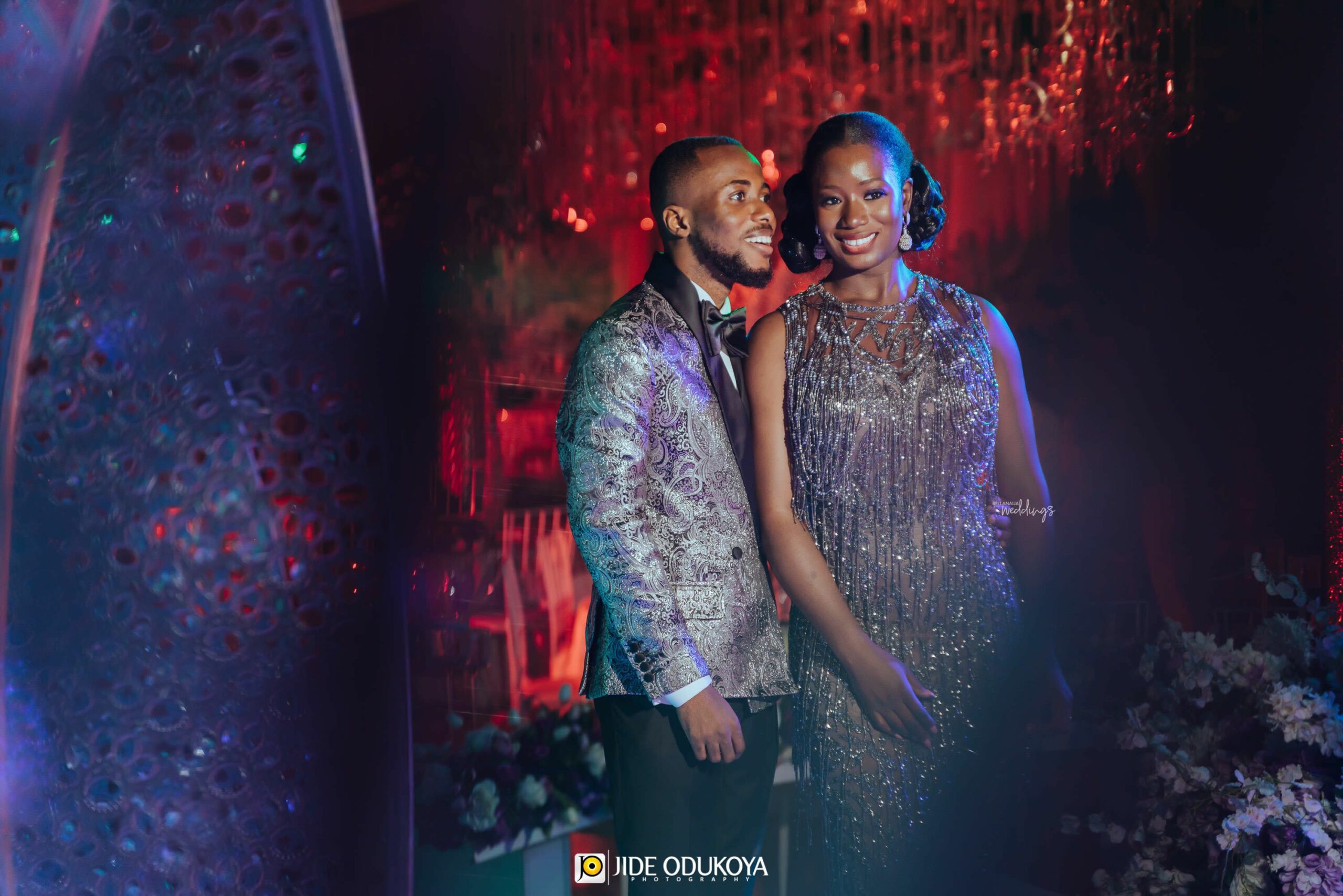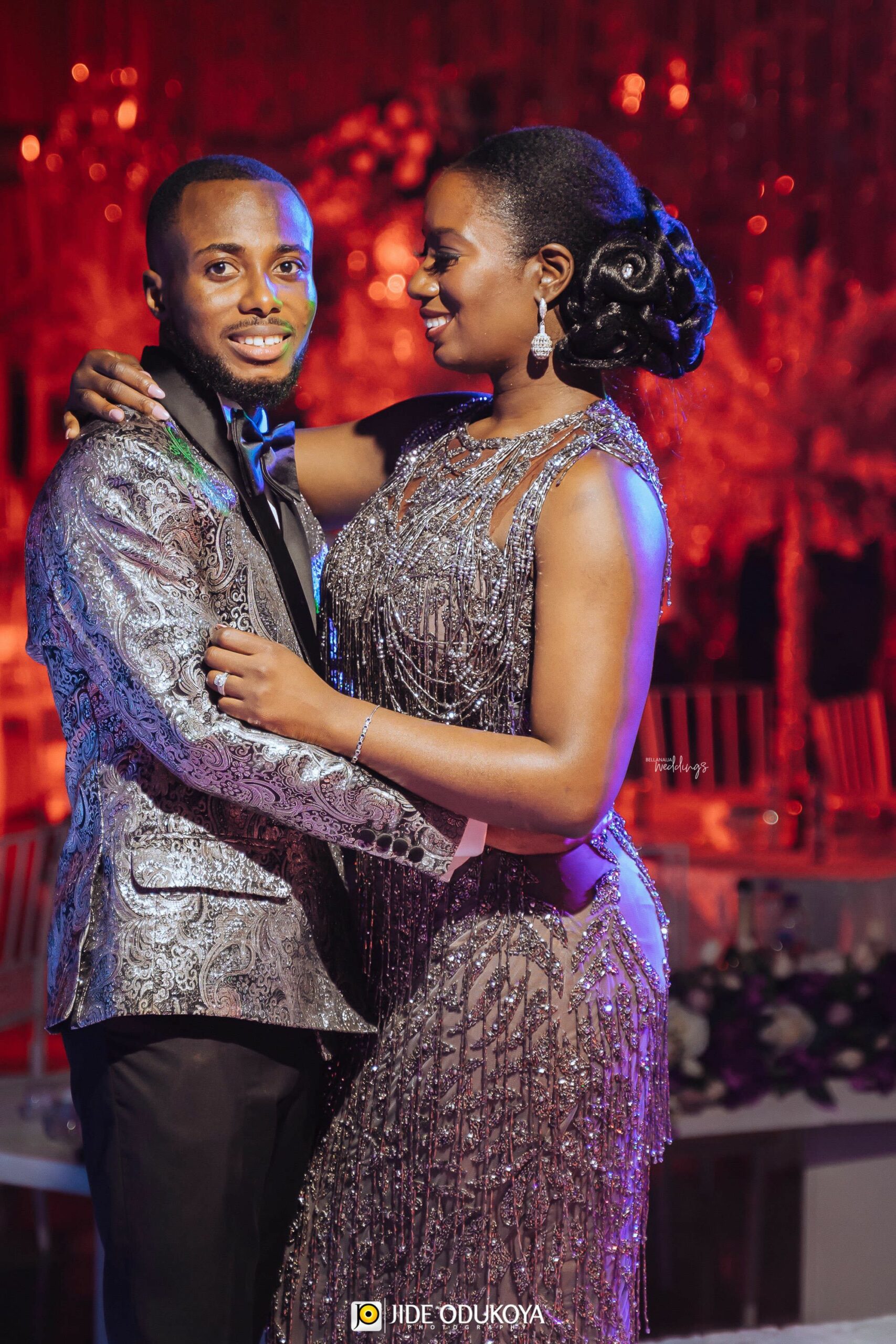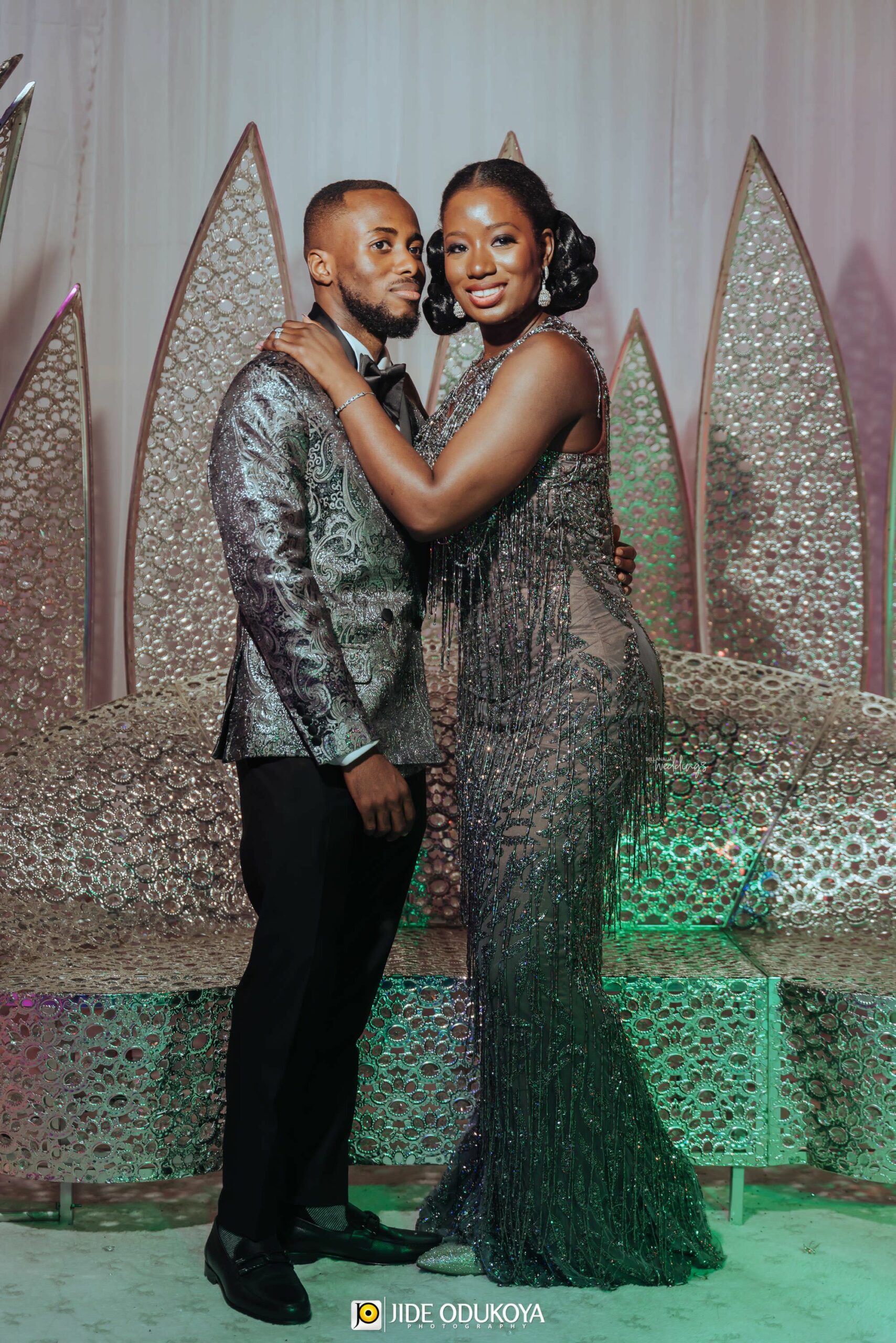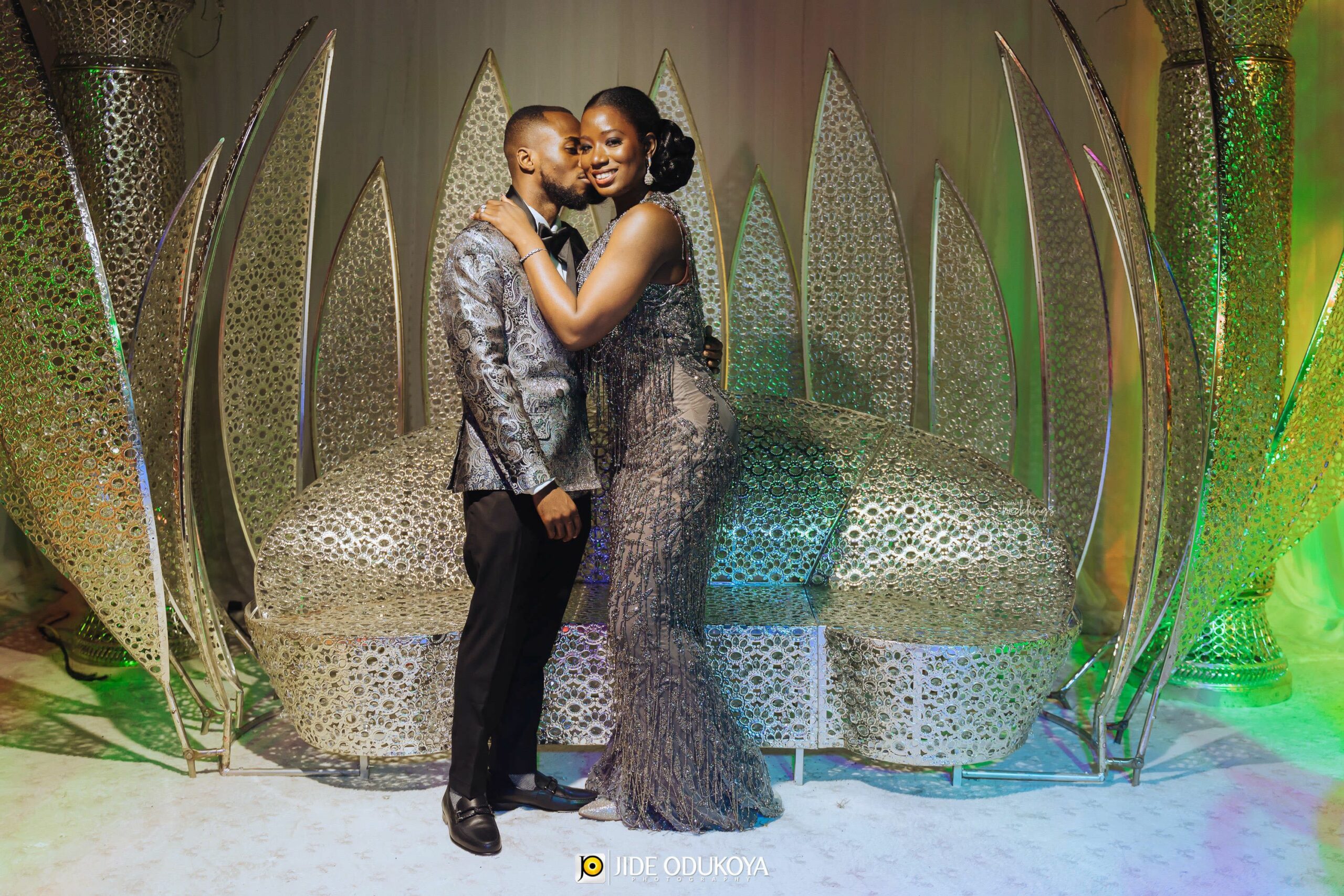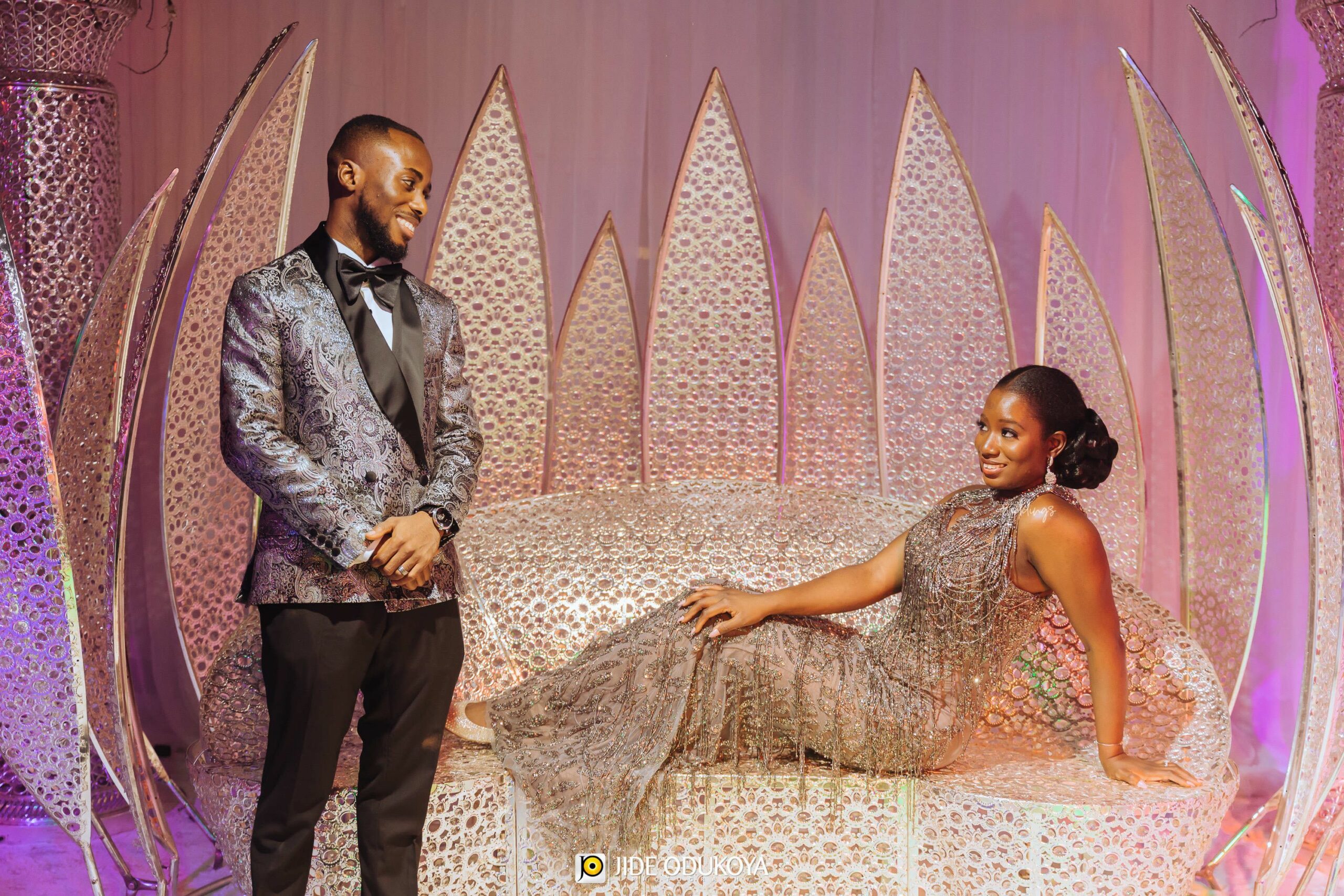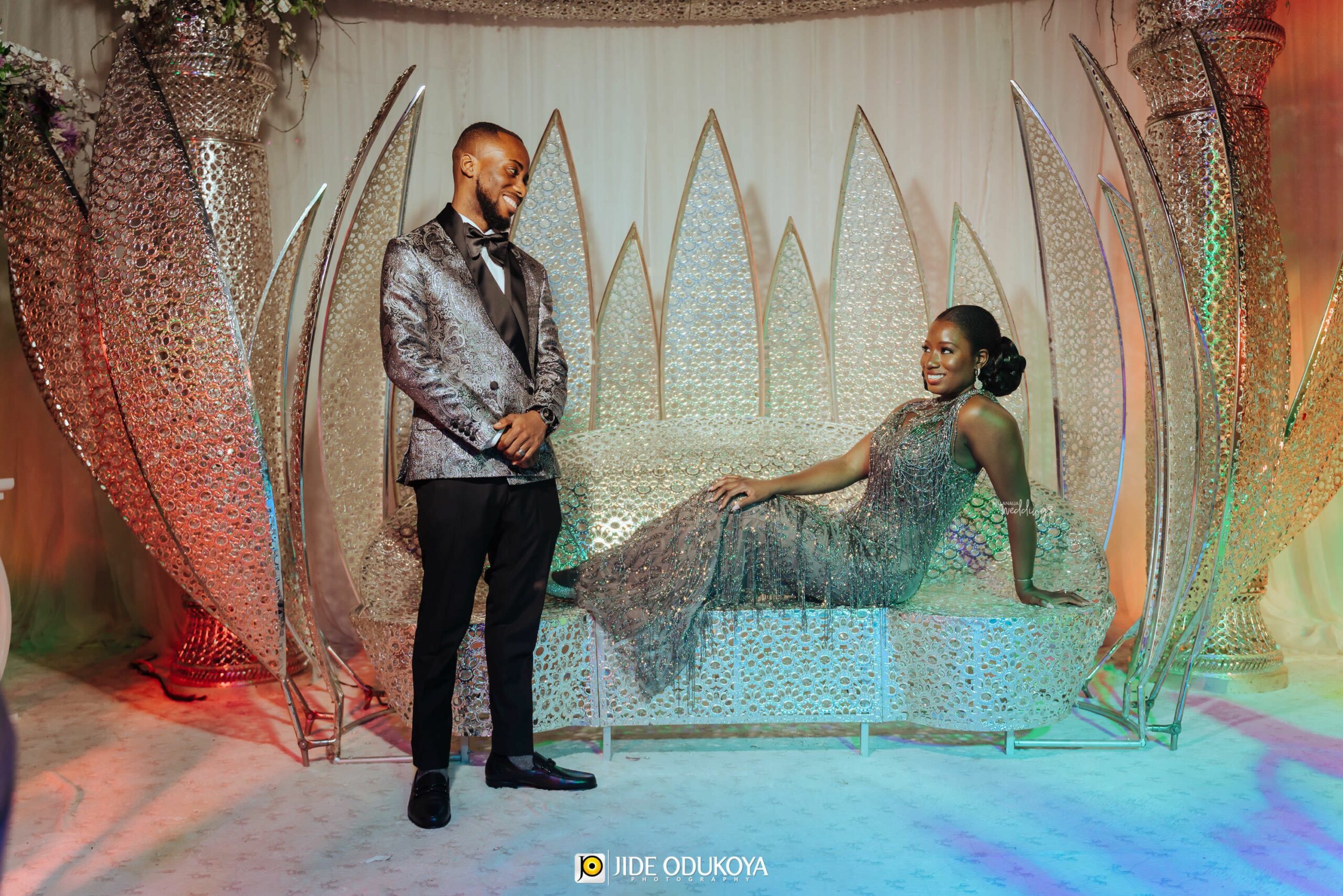 Credits
Photography: @jopstudios