Editor's Note: Hey guys, we really are pretty pumped about this feature. You know why? It's a sweet honeymoon you would love. Newlyweds Zephani and David are currently honeymooning in the Maldives and they have decided to share a bit on their experience in this beautiful city. So if you are a lover of the Maldives, you might just want to book that ticket right away. So enjoy the bride, Zephani shares with us: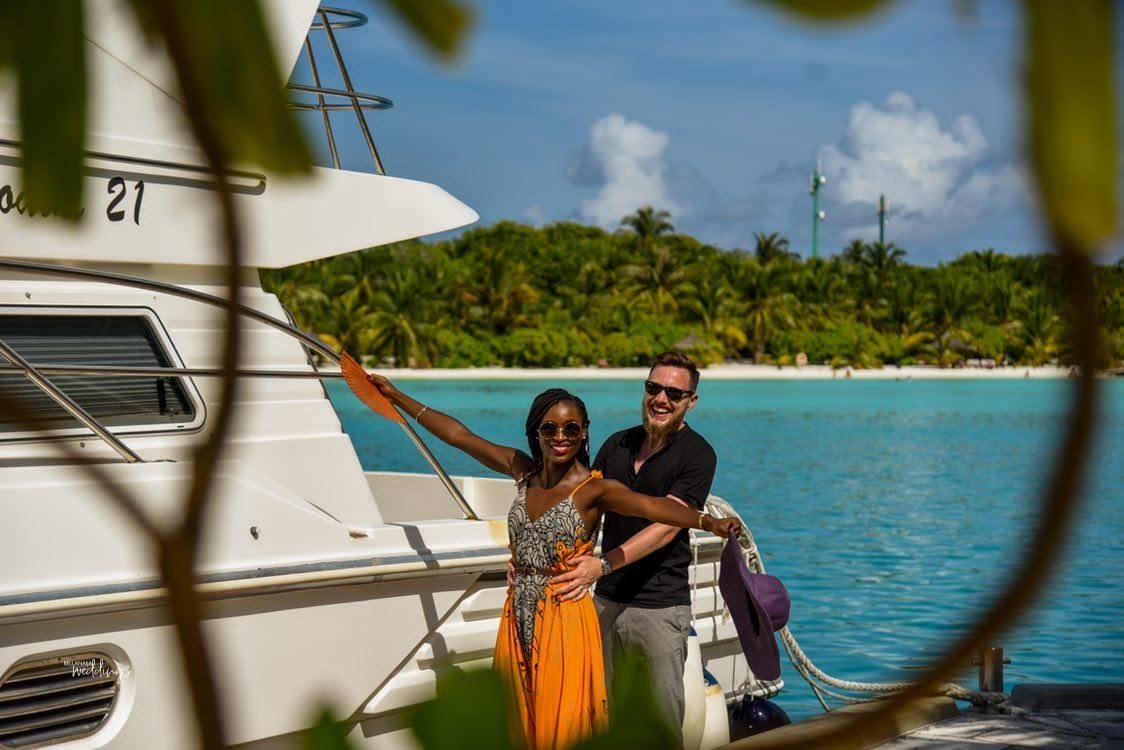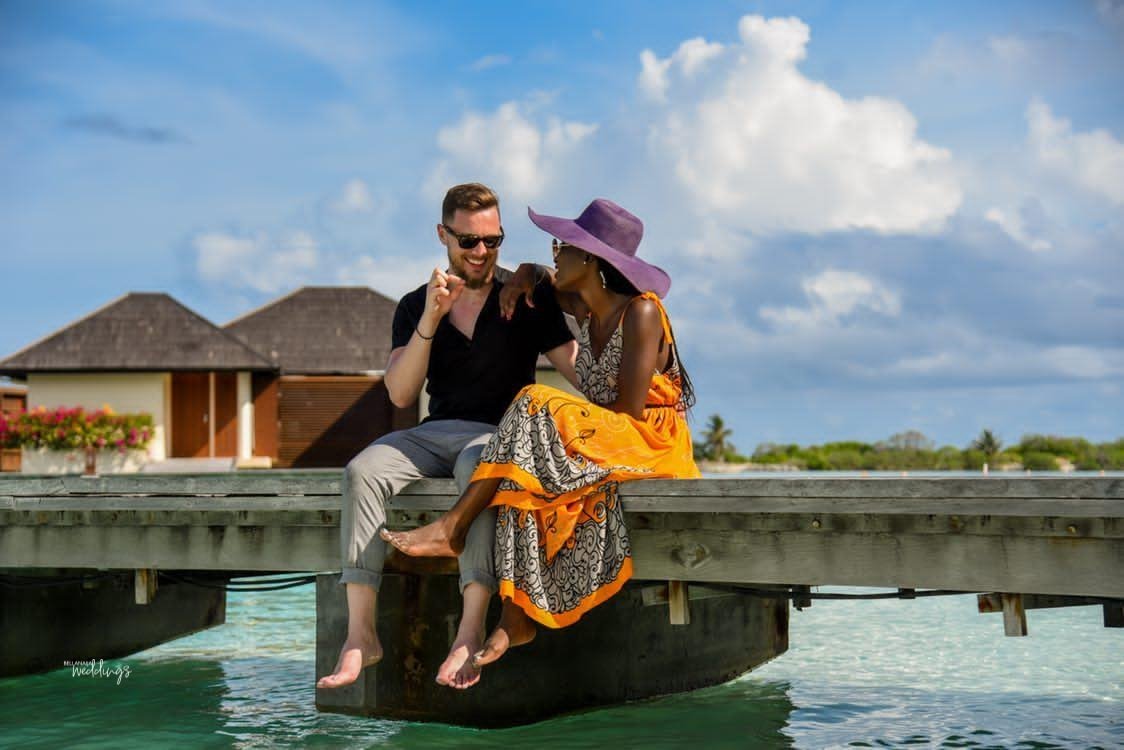 Why the Maldives?
I had known from before we were engaged that I wanted to spend my honeymoon in the Maldives. Photos of the water villas over such clear beautiful water were definitely a huge selling point. But it also seemed like a great location to just get away from the rest of the world and unwind in our own little paradise. And that's exactly what it turned out to be. It was especially lovely for us coming from busy New York lives.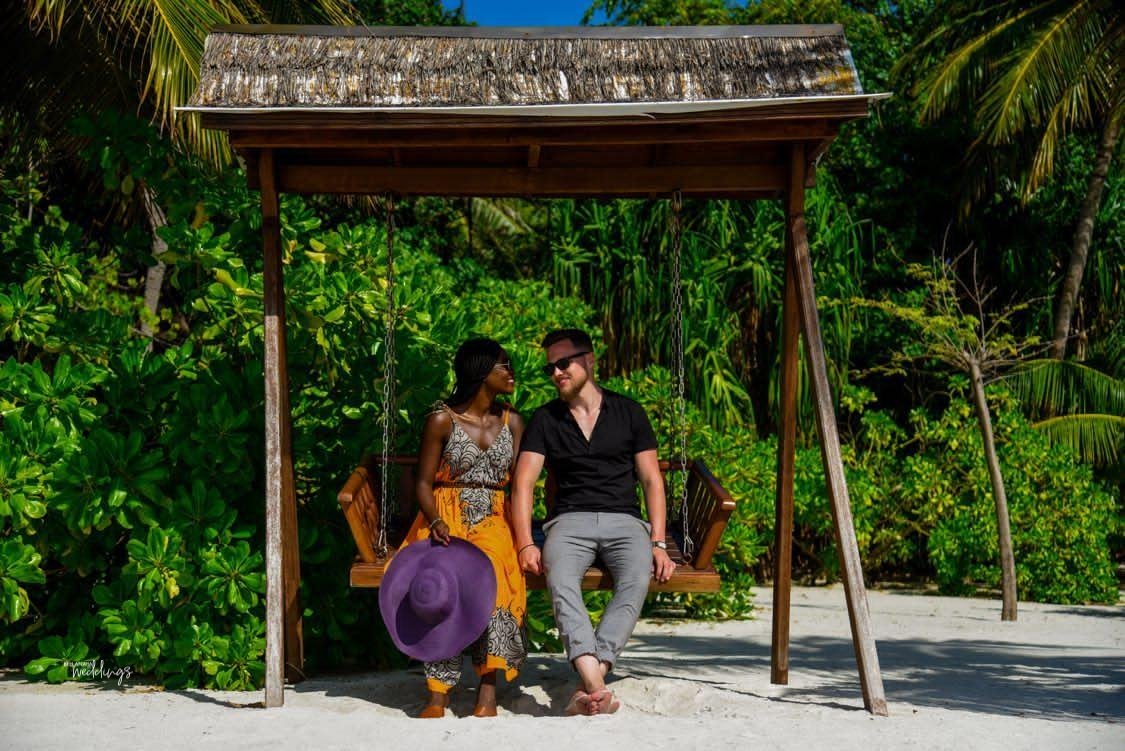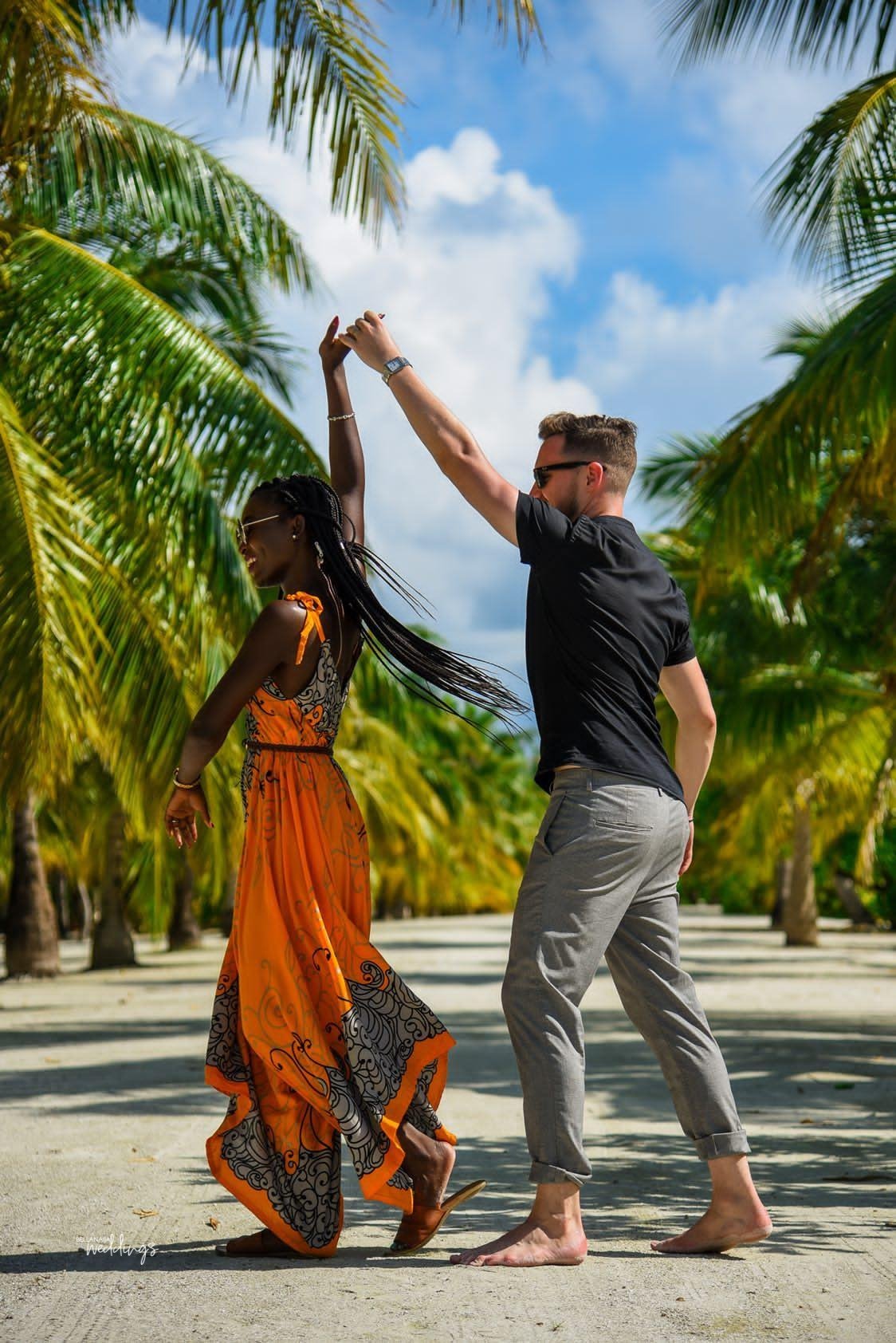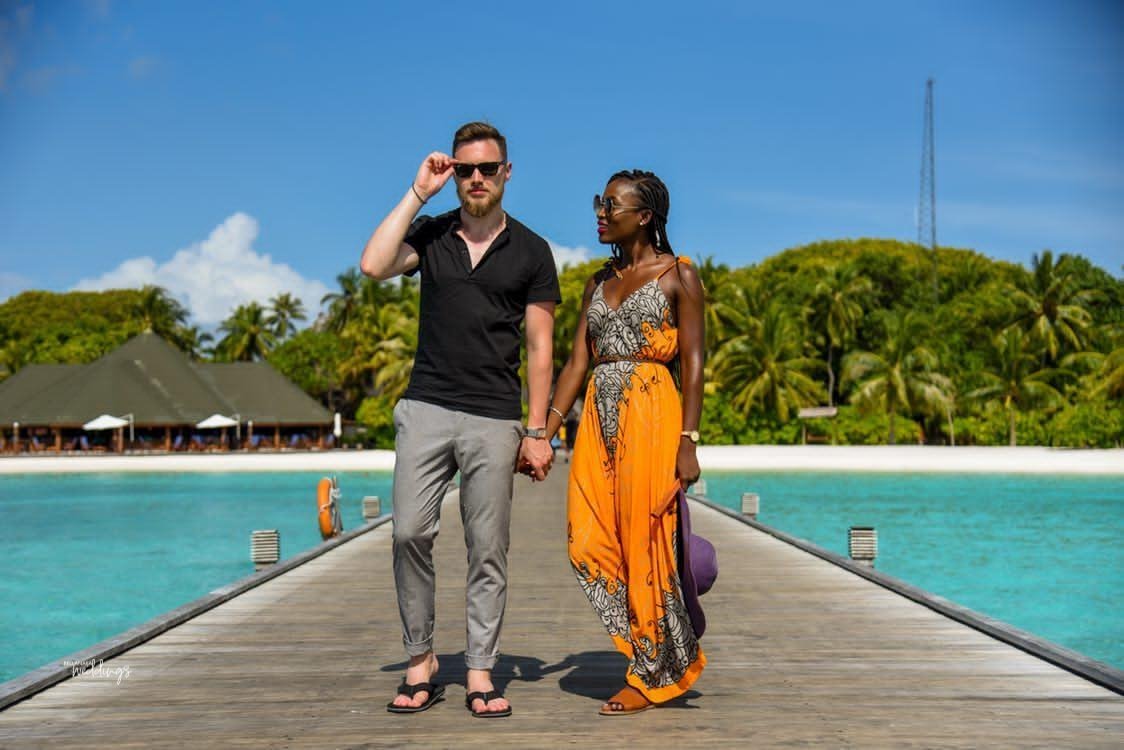 Once we finally arrived (after a 17-hour journey with a 2-hour layover) we were welcomed at the airport and taken straight to our resort on a private speedboat. We'd never been to a country where the ride from the airport was sailing on the most beautiful clear blue ocean (and we've done over 50 countries between us). Honestly but depending on how important it is, you should be close to the airport, you may want to pick a resort island that's close to Male (the mainland on which the airport is located).  Our resort was only a 20-minute boat ride away.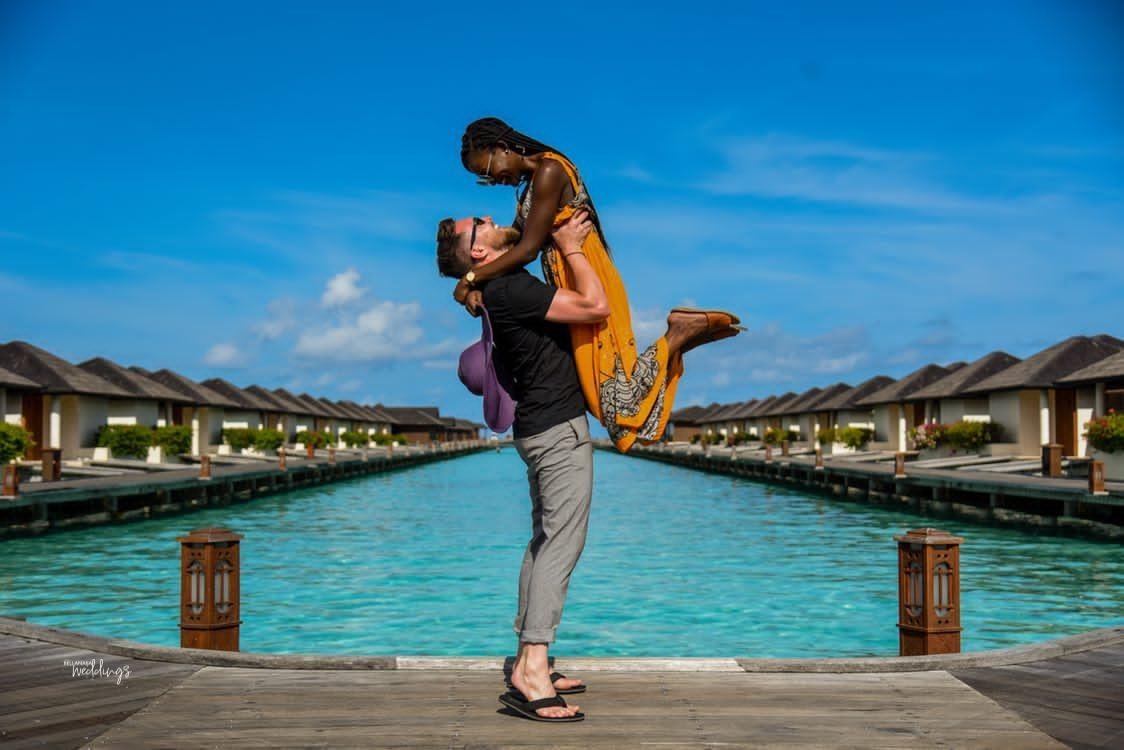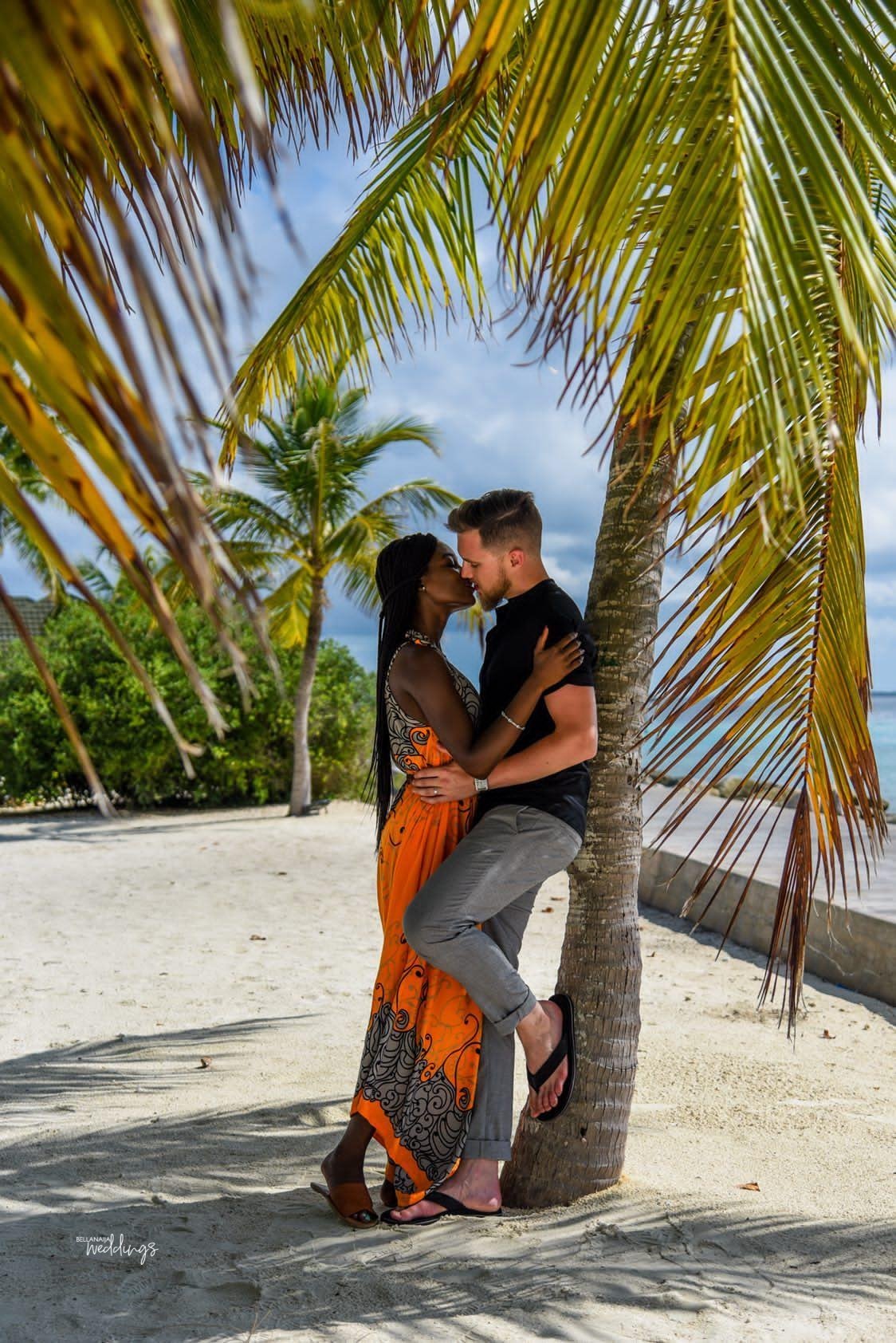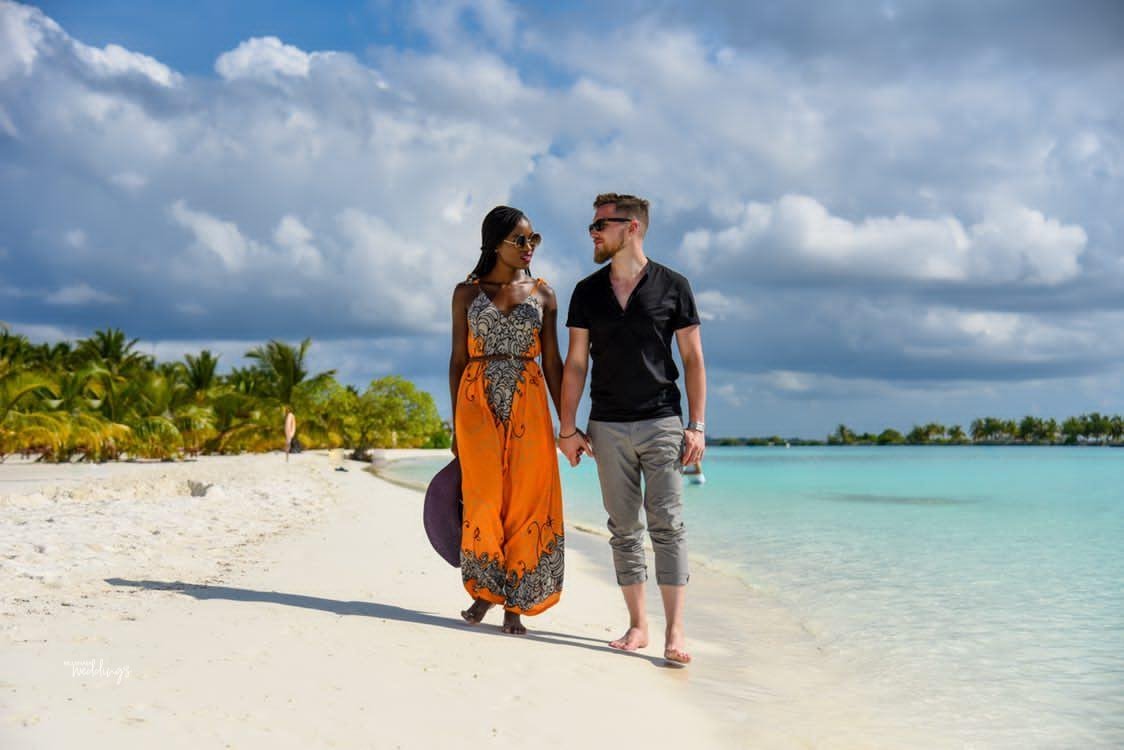 The locals both at our resort and on the mainland were very warm and welcoming and we didn't have to worry about any safety or security concerns. Our resort was an absolute dream and we ended up not needing to leave the island much at all. We scheduled activities like a submarine tour, fun tubing (absolutely crazy fun and a little scary), multiple spa visits for couples massages, an absolutely magical dolphin watching cruise (we sailed alongside a crowd of dolphins giving us a show, complete with flips and jumps) a private 4 course dinner on the beach and more. All when we weren't tucked away in our villa enjoying the view or taking a dip in the ocean right behind our back porch.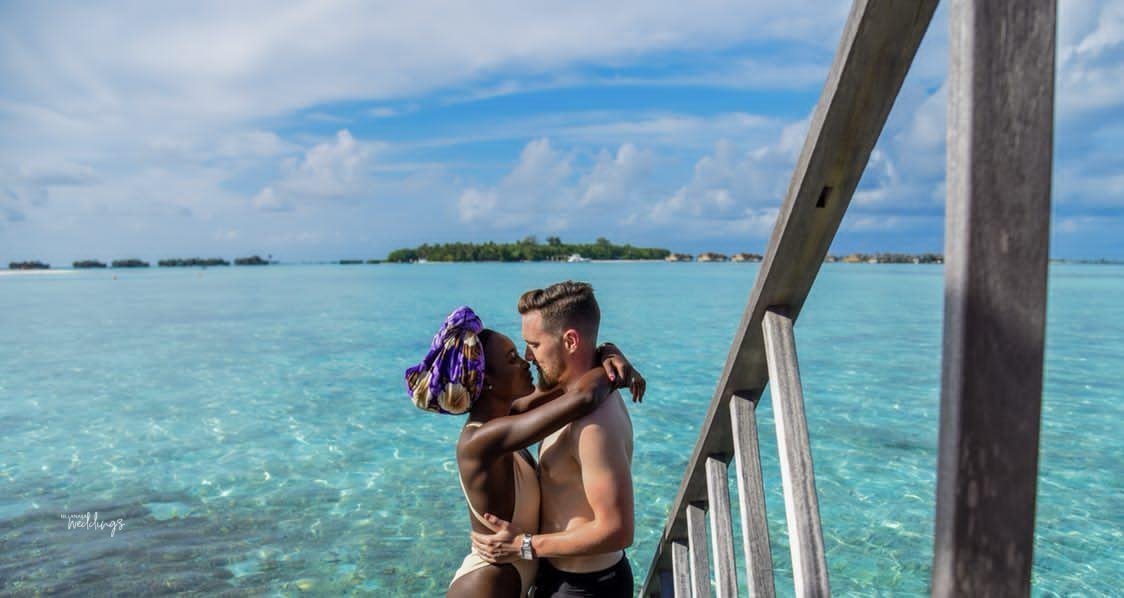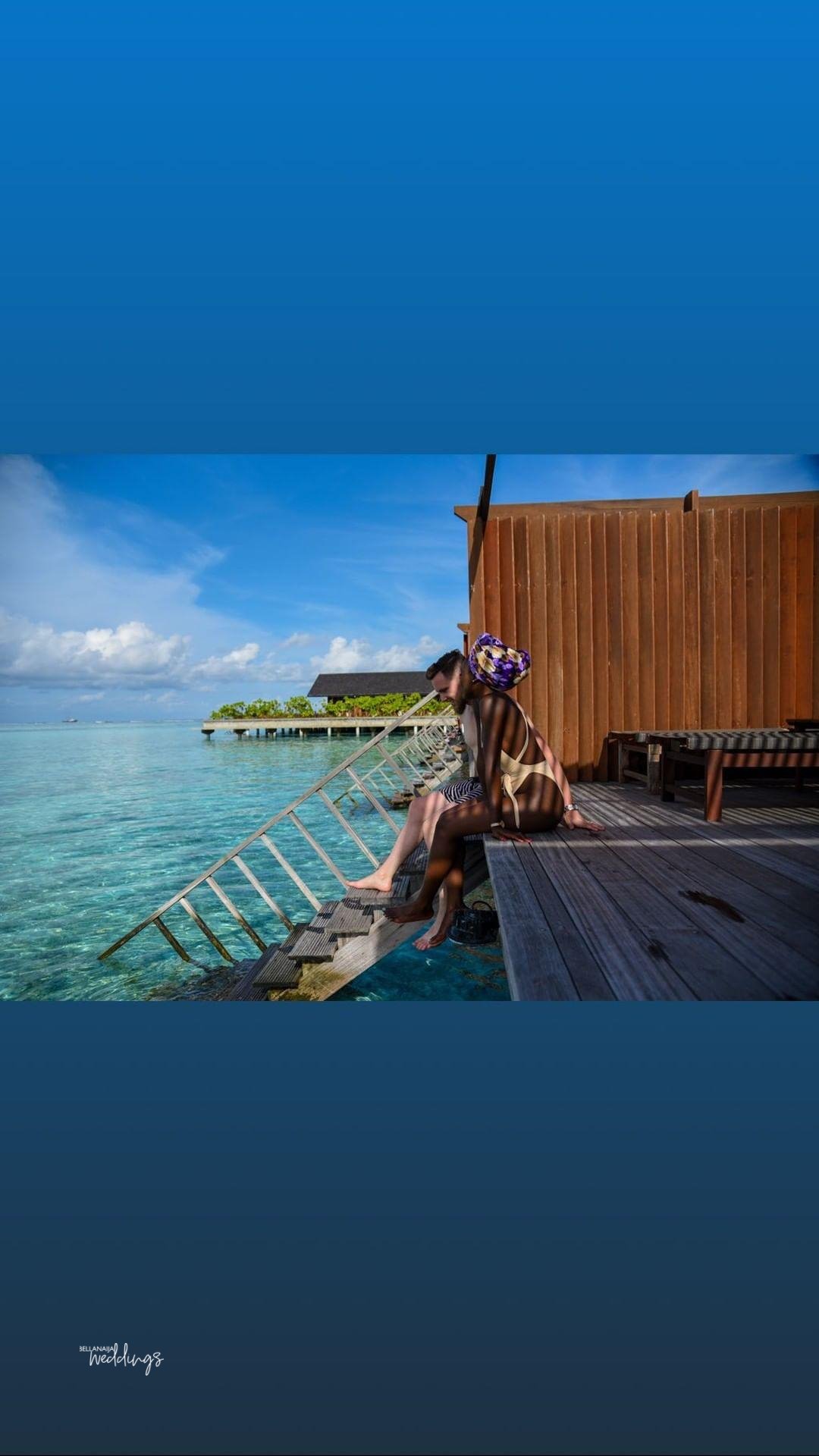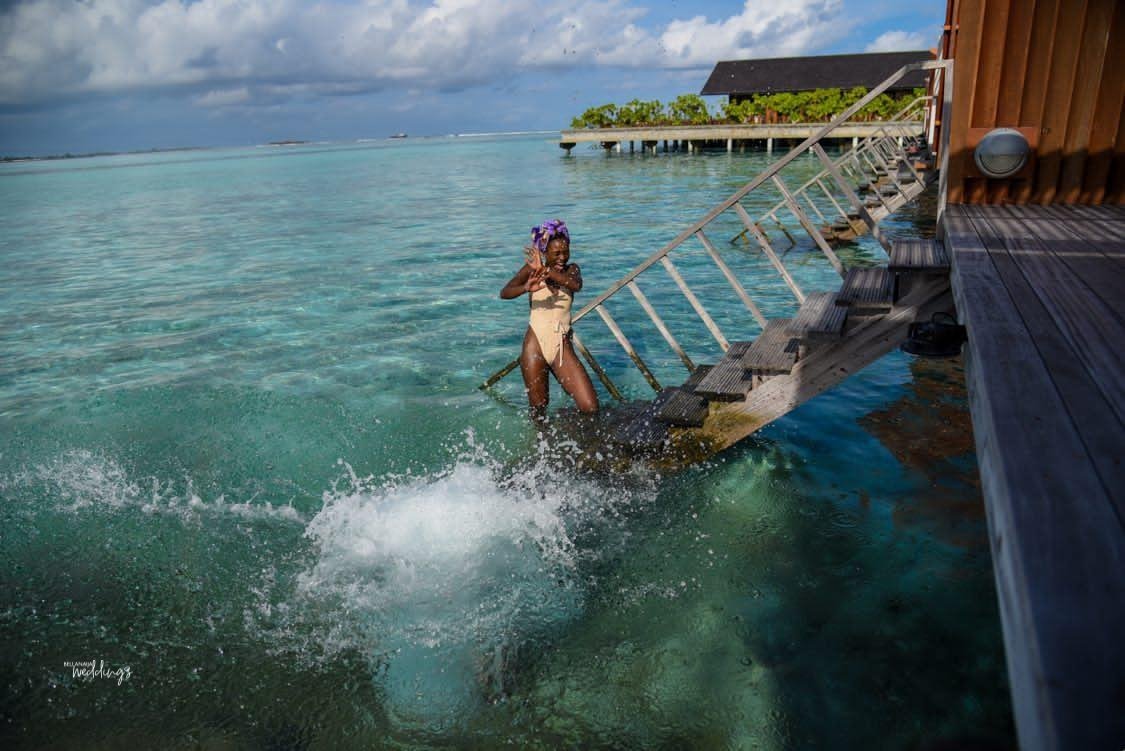 My advice to couples thinking about the Maldives for a honeymoon, DO IT. You should aim for a resort that has all the fun onsite and can schedule your activities and tours at their front desk. That way you can just relax and enjoy yourselves. I would totally recommend all the activities we did. They were all worth it. We made sure we splurged on an ocean/water villa. It was absolutely worth it and I feel like our honeymoon experience wouldn't have been complete without that.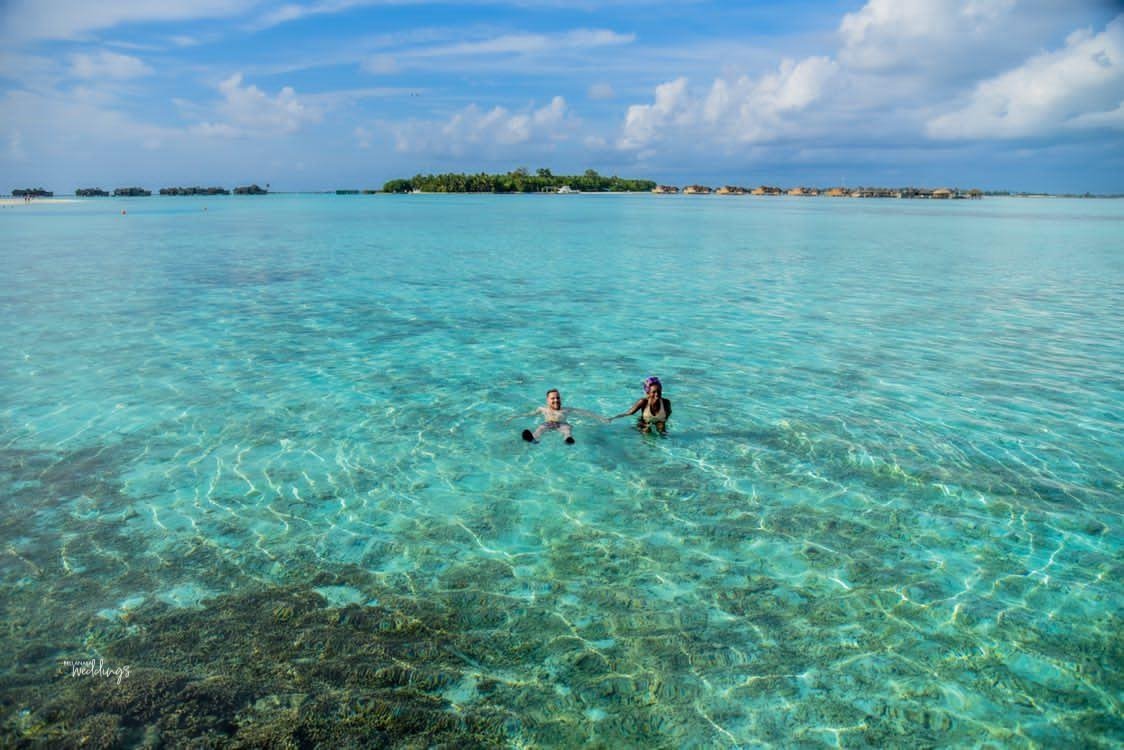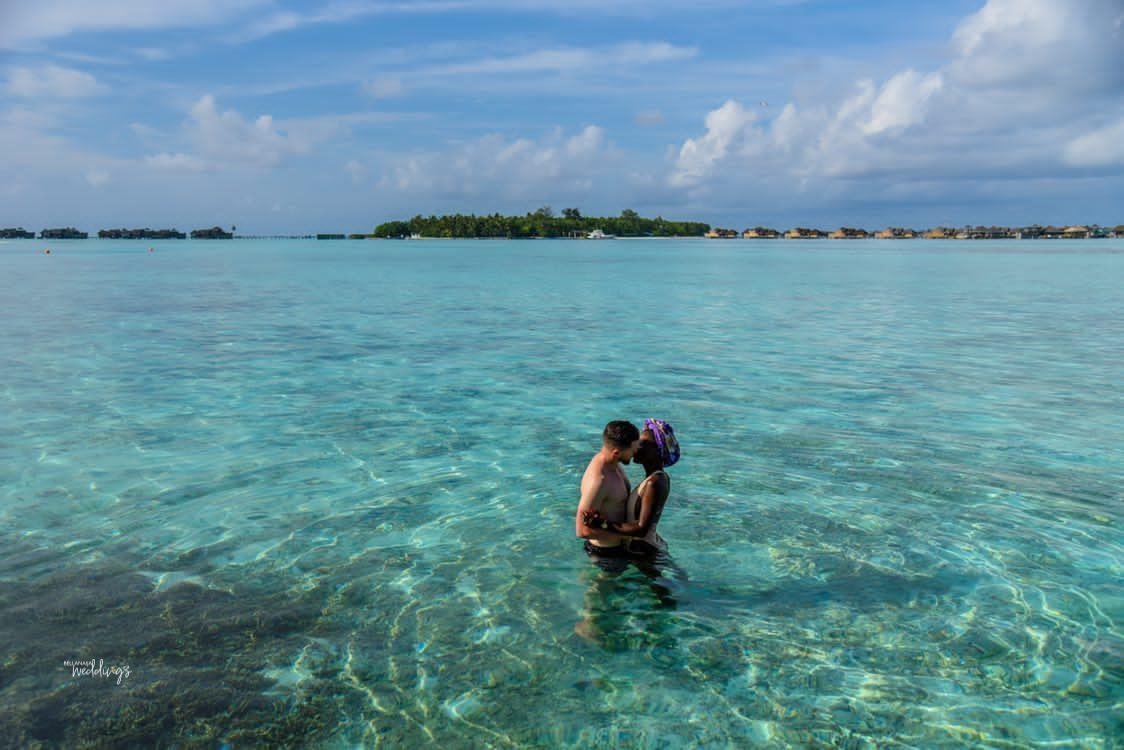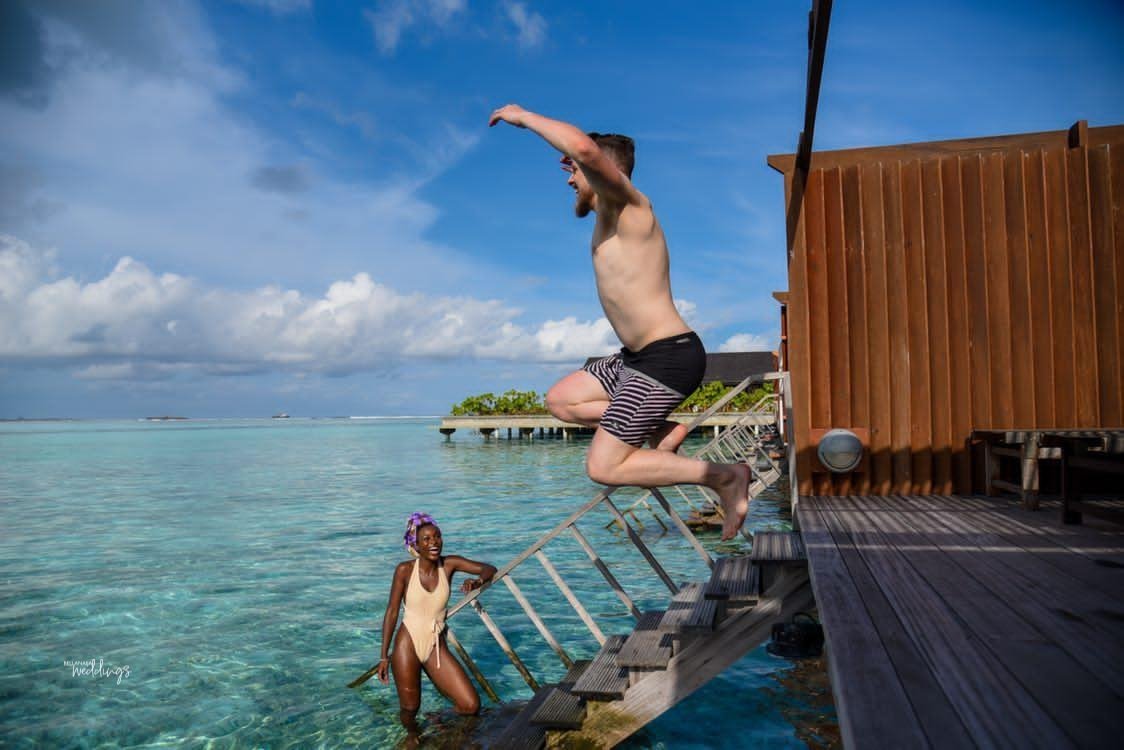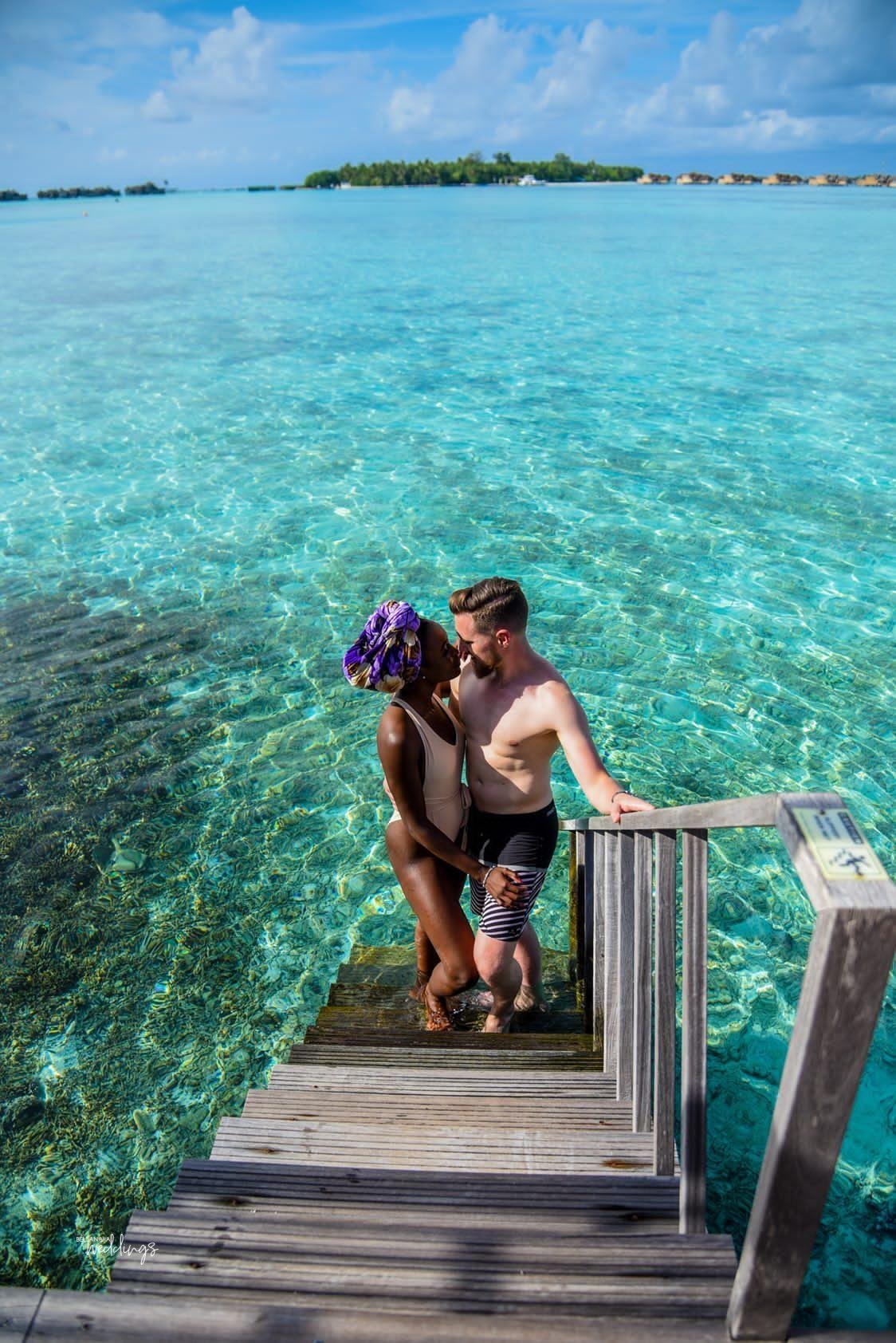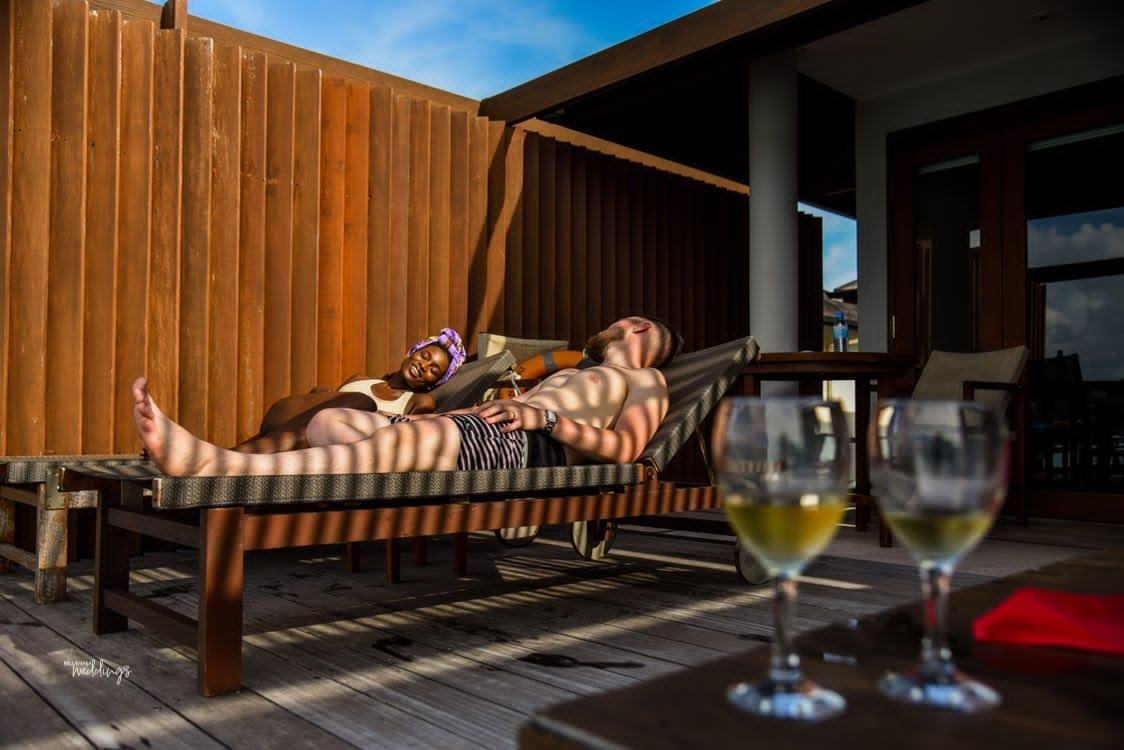 You might want to check some amazing #BNHoneymoonSpots in the Maldives.
Credits
Bride: @zephaniidoko & David