Editor's Note: Hey guys! We're super excited about this feature and you can already guess why. It's a beautiful honeymoon vacation, and we get to take in all the beauty and giddiness of that "newly married" vibe. Newlyweds, Dami and Patrick enjoyed a beautiful time honeymooning in the beautiful city of Maldives. If you're a lover of nature and the ocean, you'll love this.
Before we delve into their lovely honeymoon, let's give you a little back story on how the lovers came to be:
Dami and Patrick started talking on Instagram and then moved the conversation to phone calls and in the three weeks of this constant communication, Patrick was sure he wanted to be in Dami's life. So, he asked her to be his girlfriend. About 3 years later, Patrick popped the big question in Dubai to which he got a resounding yes! Earlier this year the love birds tied the knot in a colourful traditional wedding and white wedding ceremony.
Now to their honeymoon:
After saying "I do", the sweetheart jet off to the beautiful Island of Maldives to enjoy their first days as husband and wife and they indeed had all the fun! Dami gives us some insight into how it all went. Keep scrolling to enjoy.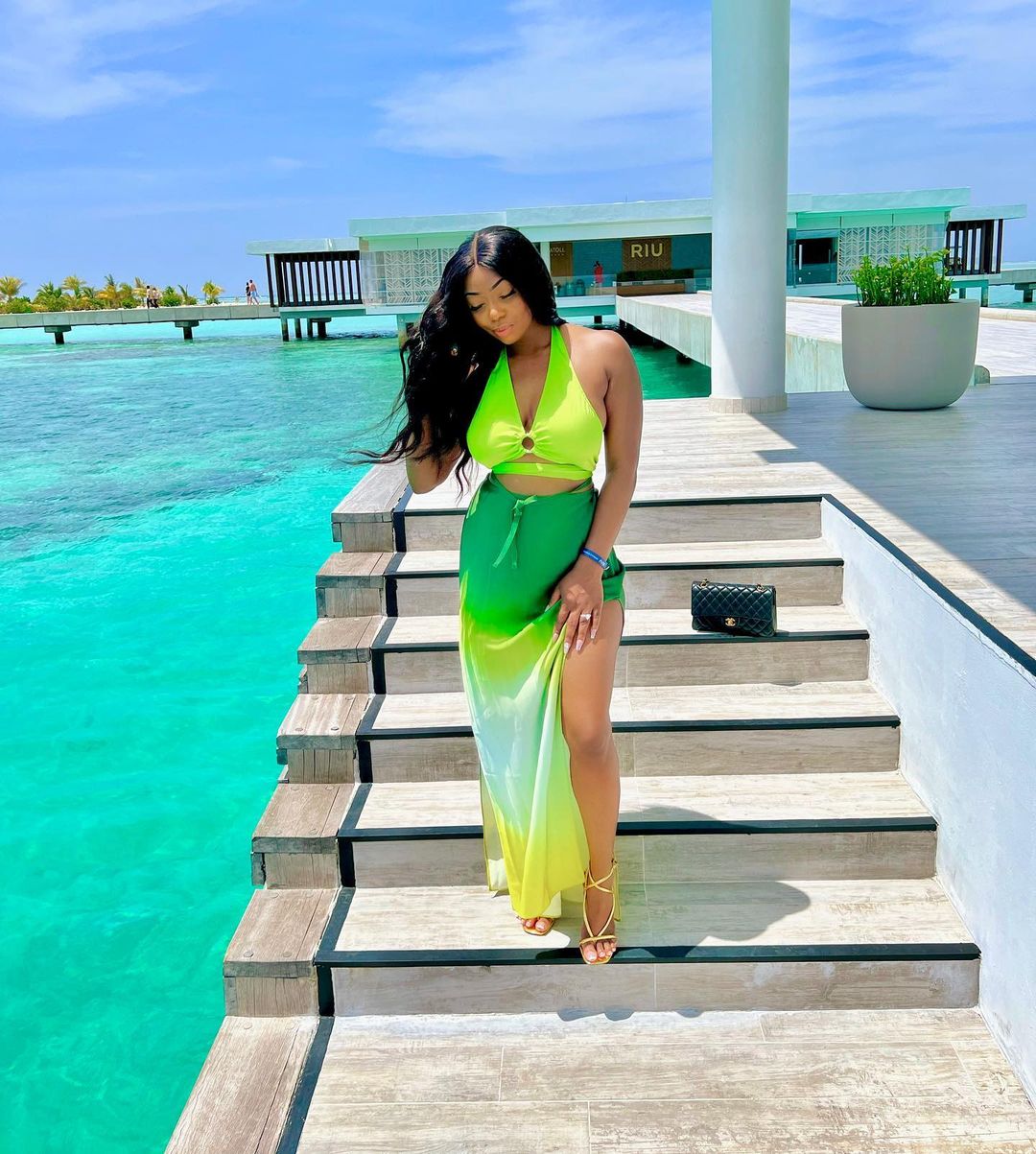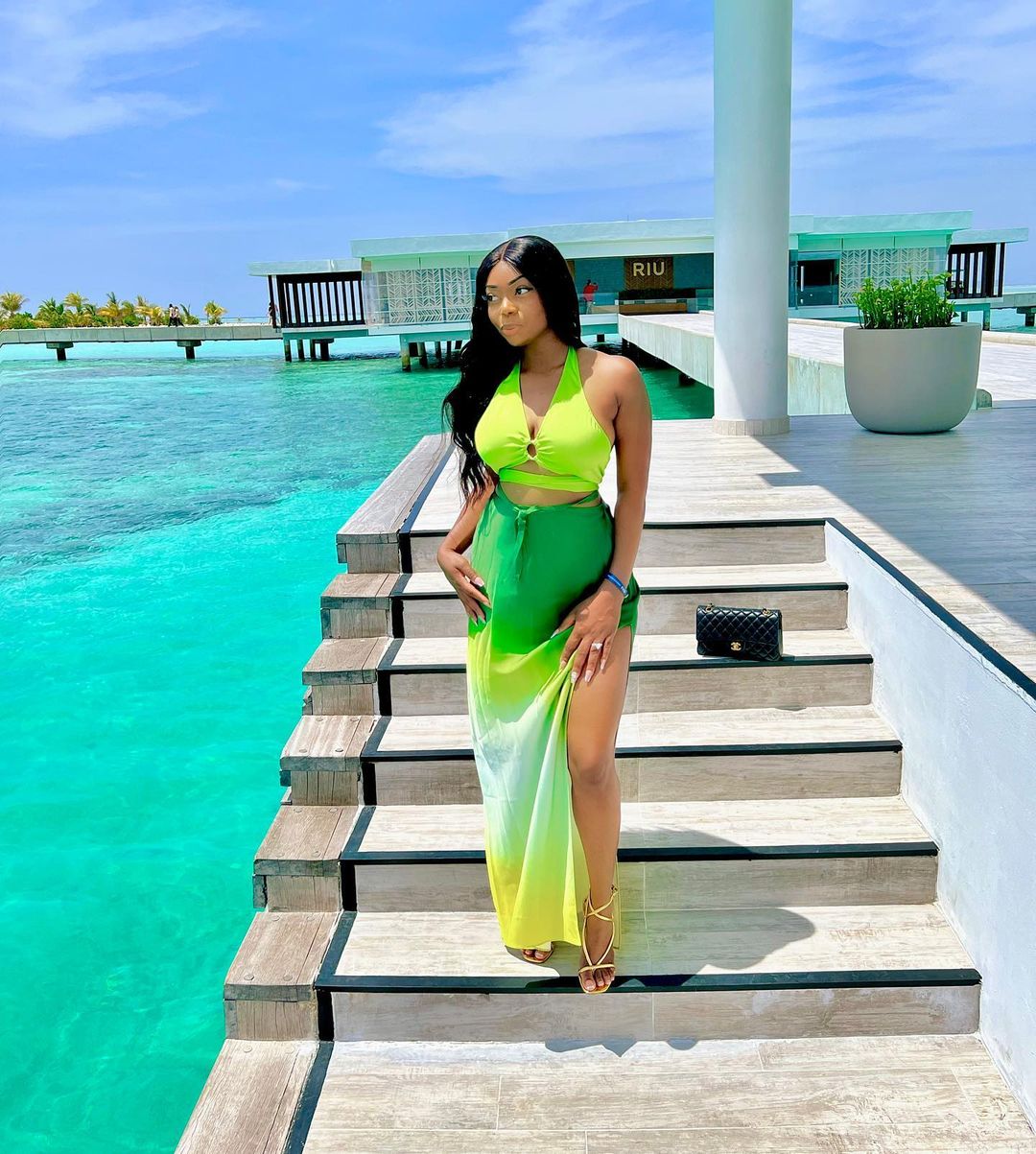 Why the Maldives?
My husband and I desired to spend our honeymoon on the beautiful island of Maldives. We chose this location because we really wanted to do something special for ourselves. The Maldives literally is a dream, it is not the type of destination that you can just pick up your bags and go to, it takes a lot of planning!
What special activities did you engage in? And what was the general experience?
When we arrived in the Maldives, the first thing we wanted to do was rest! After planning a destination wedding in Nigeria, we were eager to get away from the busy life and relax at our resort. Honestly, I wish I could relive this experience every single day. It was one of the best vacations that we have ever had together. We had the opportunity to snorkel, well Patrick did the snorkelling because I kept getting scared, lol! We got to see dolphins, we were eating nonstop, enjoying fresh fruit, cocktails, and my favourite part of all was just laying by the water with a pina colada in hand while reading my book.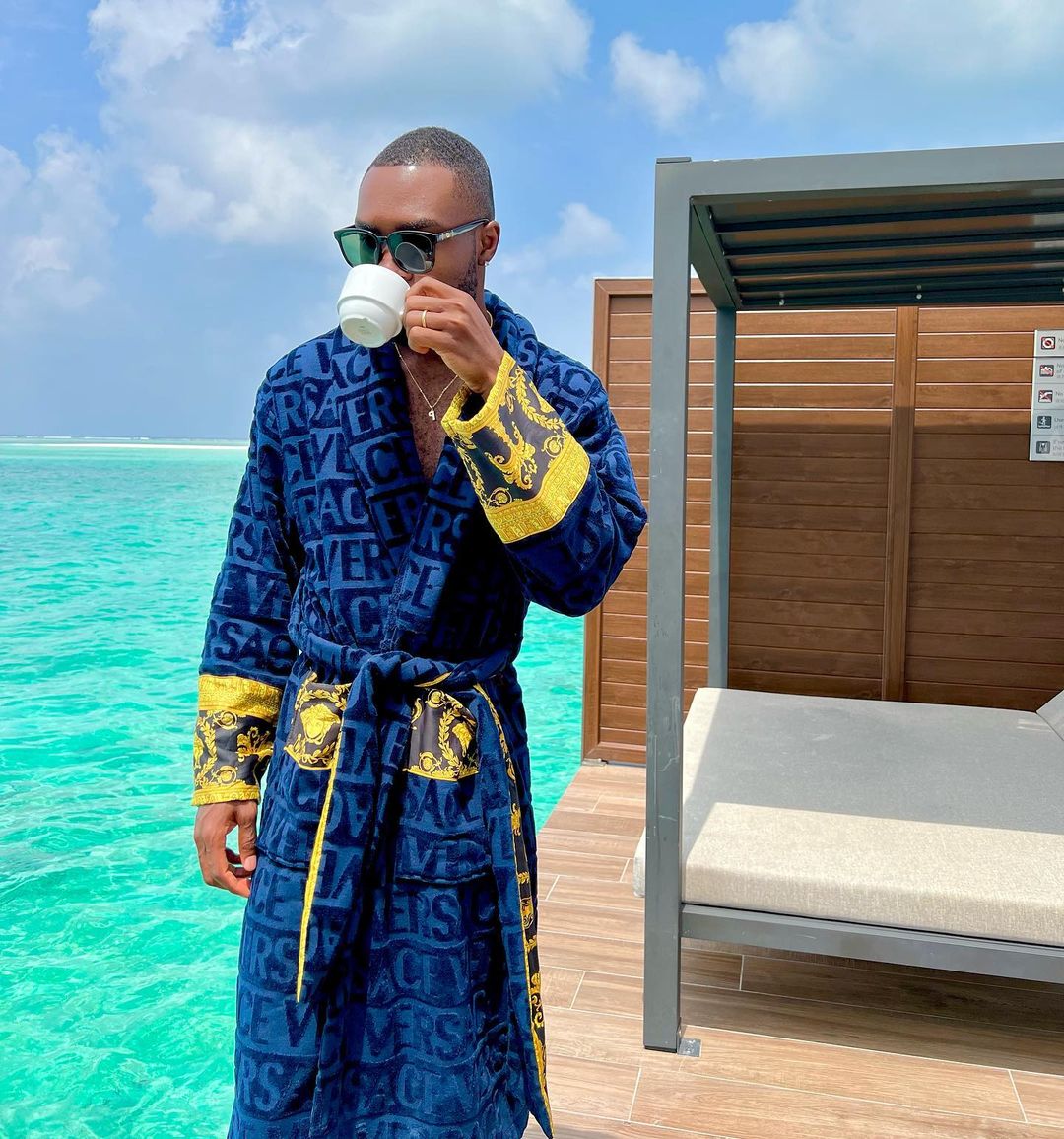 What are your highlights from the trip?
We have several highlights from the trip, but I believe the two main ones would be seeing dolphins of course, and the second would have to be the serenity that the island gives, omg! The water was so clear and the views were gorgeous!
What advice will you give to couples planning to go on their honeymoon?
My advice for couples who are planning their honeymoon would be to first choose a destination that is feasible and within your budget, and second, to take as much time away as you can! After our wedding, we essentially put everything on do not disturb. We spent that time away reflecting, praying, and planning our next steps as husband and wife. We needed that time to really just rest and enjoy one another. We wouldn't have had it any other way!
Enjoy the feels of their beautiful honeymoon experience in the video below
View this post on Instagram
Credits
Couple:  @lovedami_  @nobility