Hot air balloons, a beautiful view, rock houses and a striking picture sure feel like honeymoon goals. This beautiful honeymoon spot in Göreme, Turkey gives off the playful yet romantic baecation getaway you might just need.
Location: Göreme, Cappadocia, Turkey.
WikiVoyage says:
Cappadocia (Turkish: Kapadokya) is an area in Central Anatolia in Turkey best known for its unique moon-like landscape, underground cities, cave churches and houses carved in the rocks.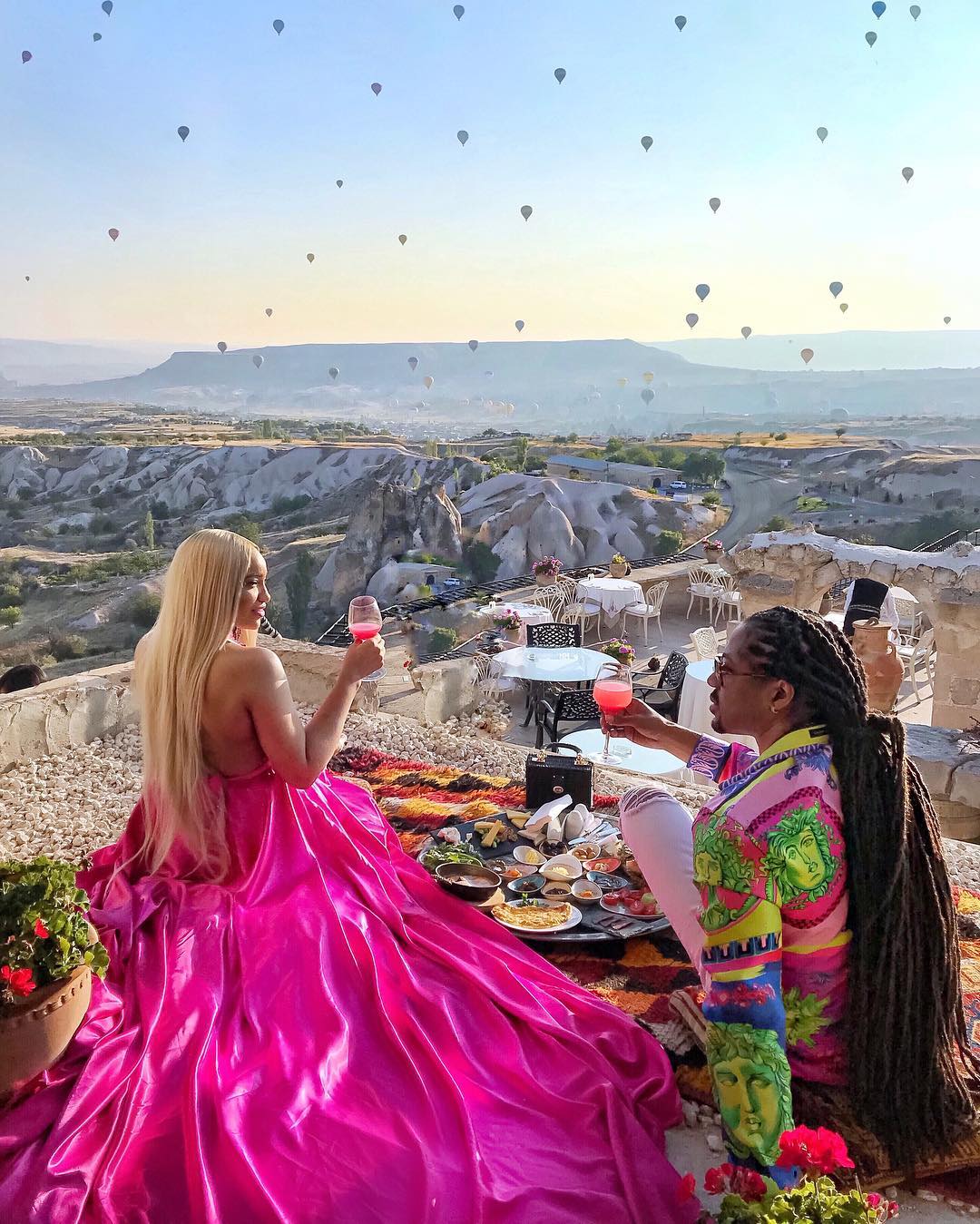 One of the most popular activities here is Hot Air Balloon Tour. Typically lifting off at sunrise, these rides last about an hour in the air and literally go wherever the wind may blow in the Cappadocia Valley. The balloon baskets hold around 20 people with the pilot riding air currents much like a boat, floating down the valleys, often below the ridge line and quite close to the chimney rocks. It's a fantastic ride and if you've ever had the urge to splurge on a balloon ride, this would be the place to do it. There are 25 balloon companies in the region.