I mean who really does not want to glow and have all eyes on them at their wedding, it's your wedding after all. Knowing that and how much beauty is displayed in the cultural attires of the Edo's, we also think it is necessary that your makeup game complements the entire outfit by a ?. Hence, giving you a complete look that wows you, your groom and even your guests. This beauty look by Sandra of Coloursandblendz totally takes care of that and hence you should be pinning this for the big day.
Do check out more looks here and then tell us what you think in the comments.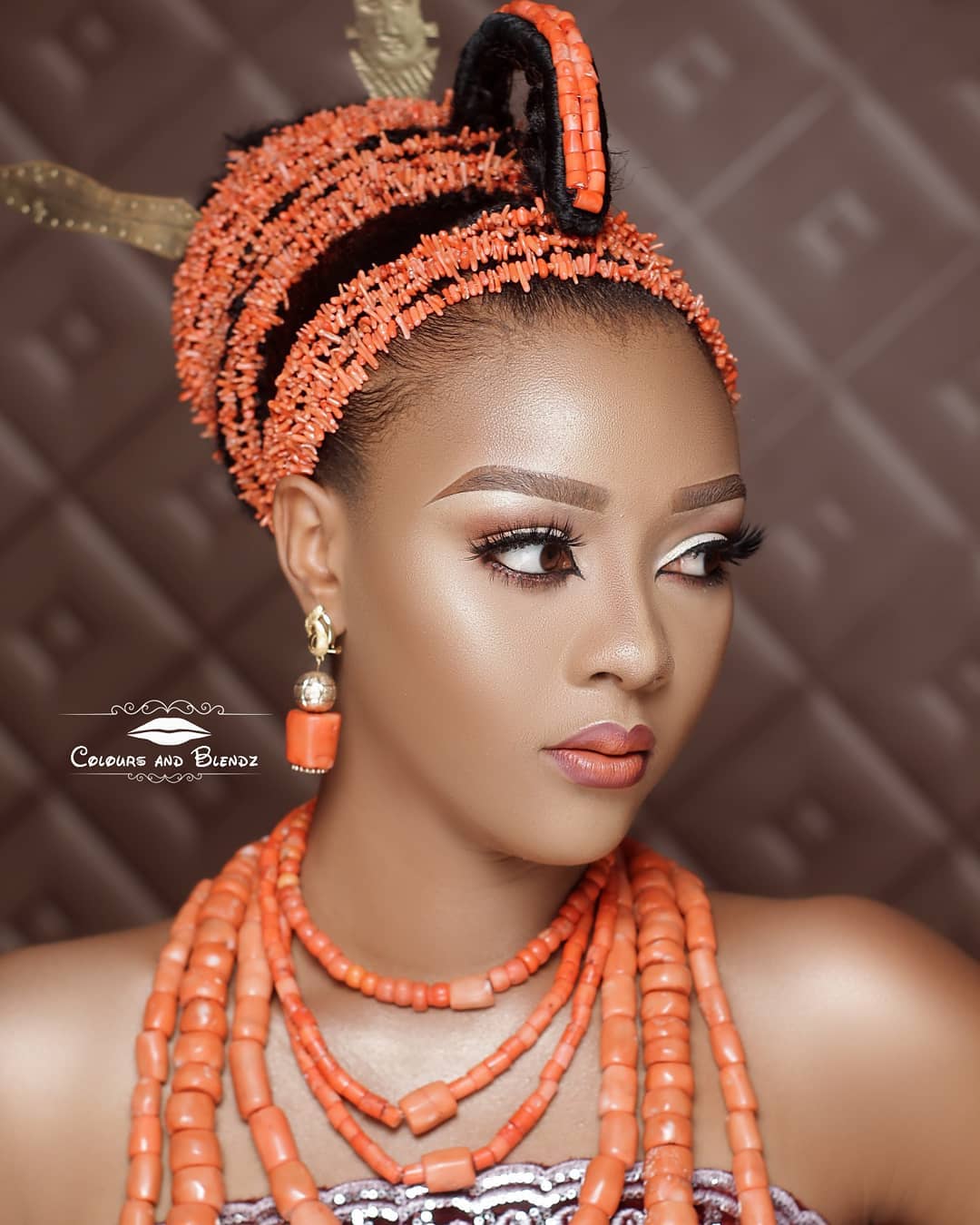 Here's how she created this look:
She started off with drawing the brows with a Beauty line by Didi pencil and then added a brow gel from Blot Beauty Cosmetics. Used a Top face setting powder while concealing with Zaron Cosmetics and finished off with a glow from Yanga Beauty.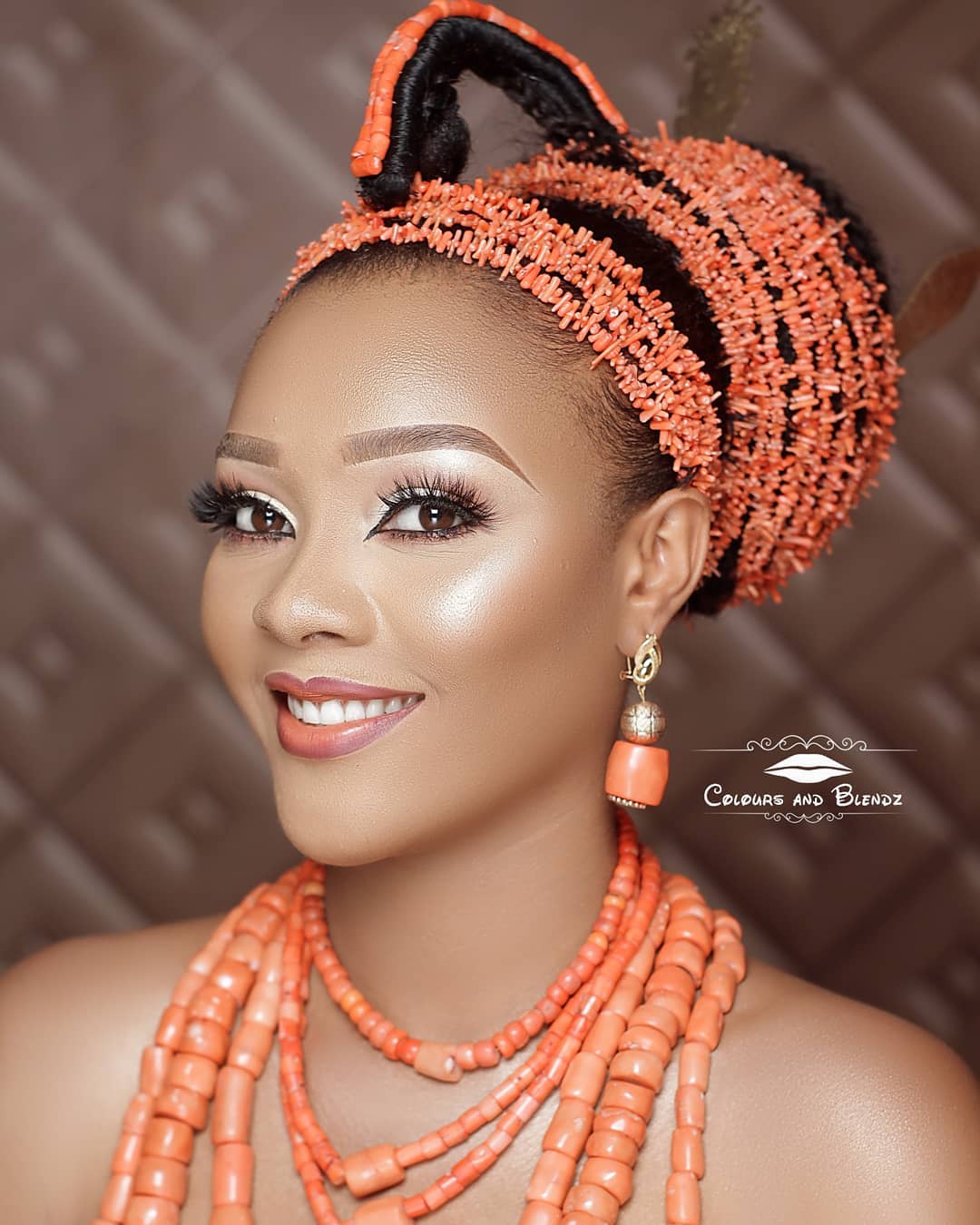 Credits
Makeup: @coloursandblendz
Hair: @glam.by.tam
Photography: @fred_shotit
Belle: @mck_hairs
Beads: @quincybeads