At this point, when we say that you can find the love of your life, literally anywhere… There should be no iota of doubt. For the beautiful Actress and Founder of EG Studios, Elma Godwin, she and her boo Misan got introduced to each other through a mutual friend. But guess where Elma saw him first? On facetime! No, not face timing him. While on Facetime with her friend, Elma somehow caught a glimpse of him. We'll let you enjoy the story just how Elma tells it. Just keep scrolling. 😉
The love birds have now further established their love as they tied the knot in a colourful Igbo- Itsekiri traditional wedding. We can't overemphasize our love for intertribal weddings and Elma and Misan have given us more to be excited about.  With family, friends and loved ones gathered to celebrate the sweethearts, forever began in the most beautiful way for Elma and Misan. We're absolutely relishing all the colour and fun from the #Elmis21 traditional wedding.
Enjoy the #Elmis21 wedding with the photos below.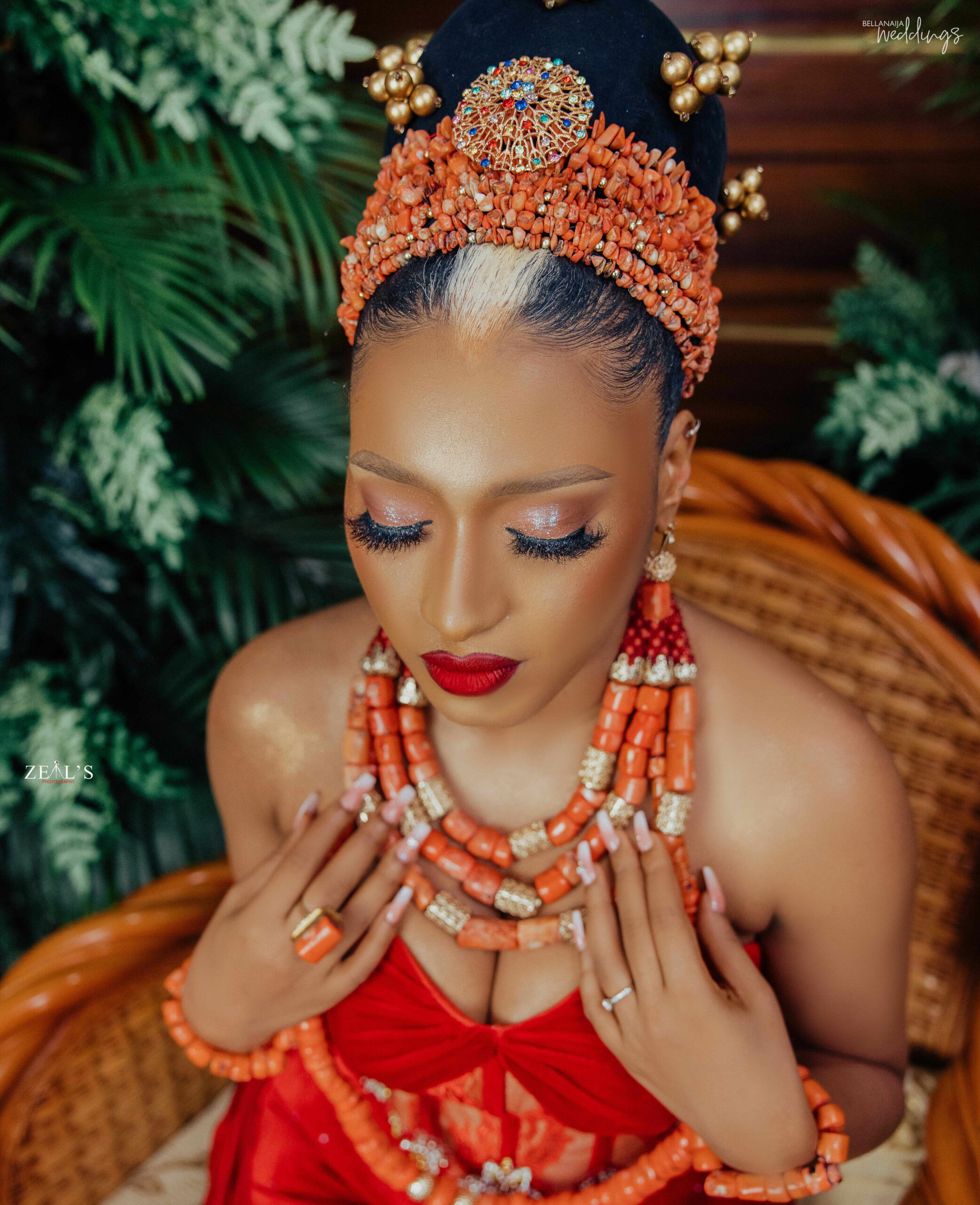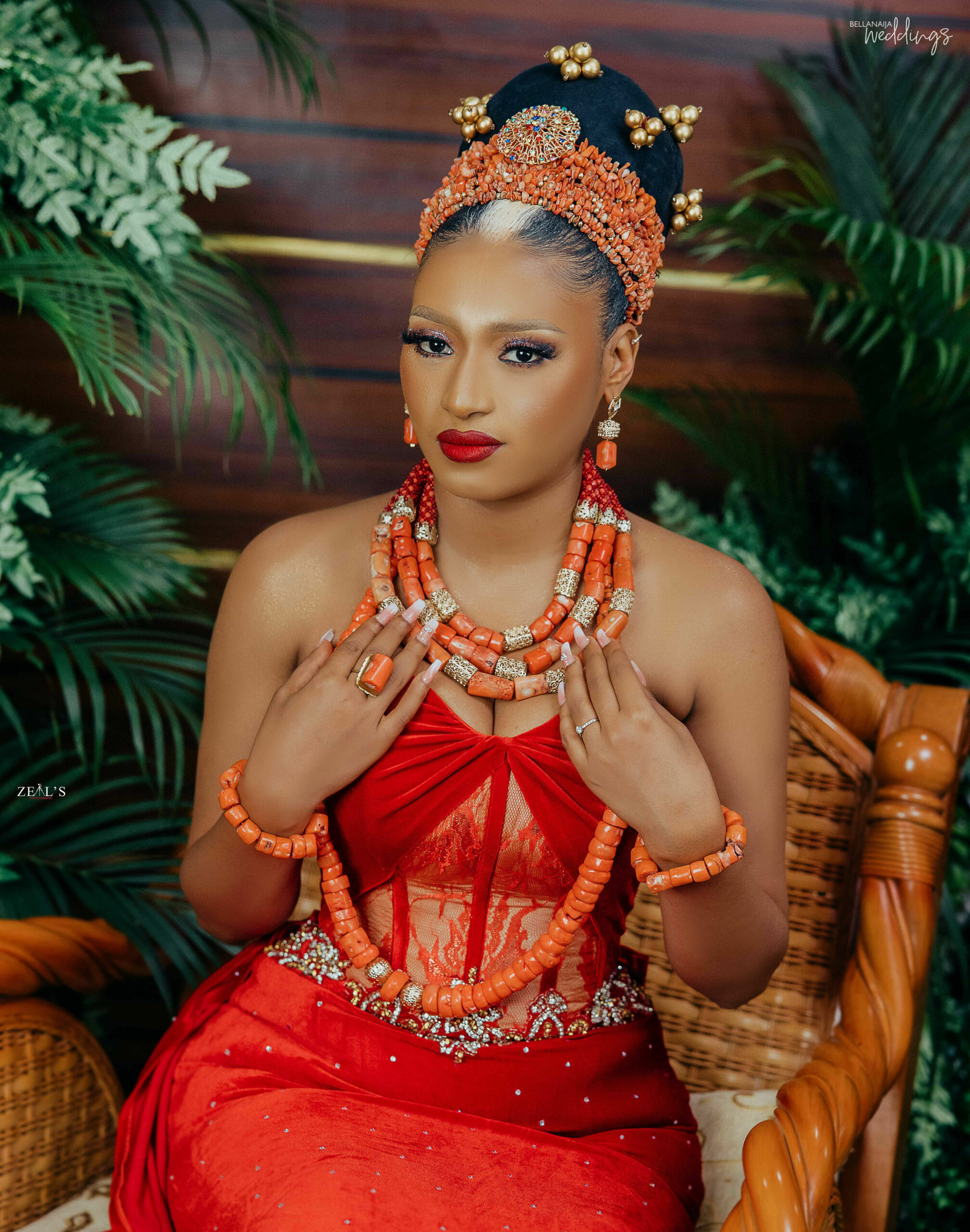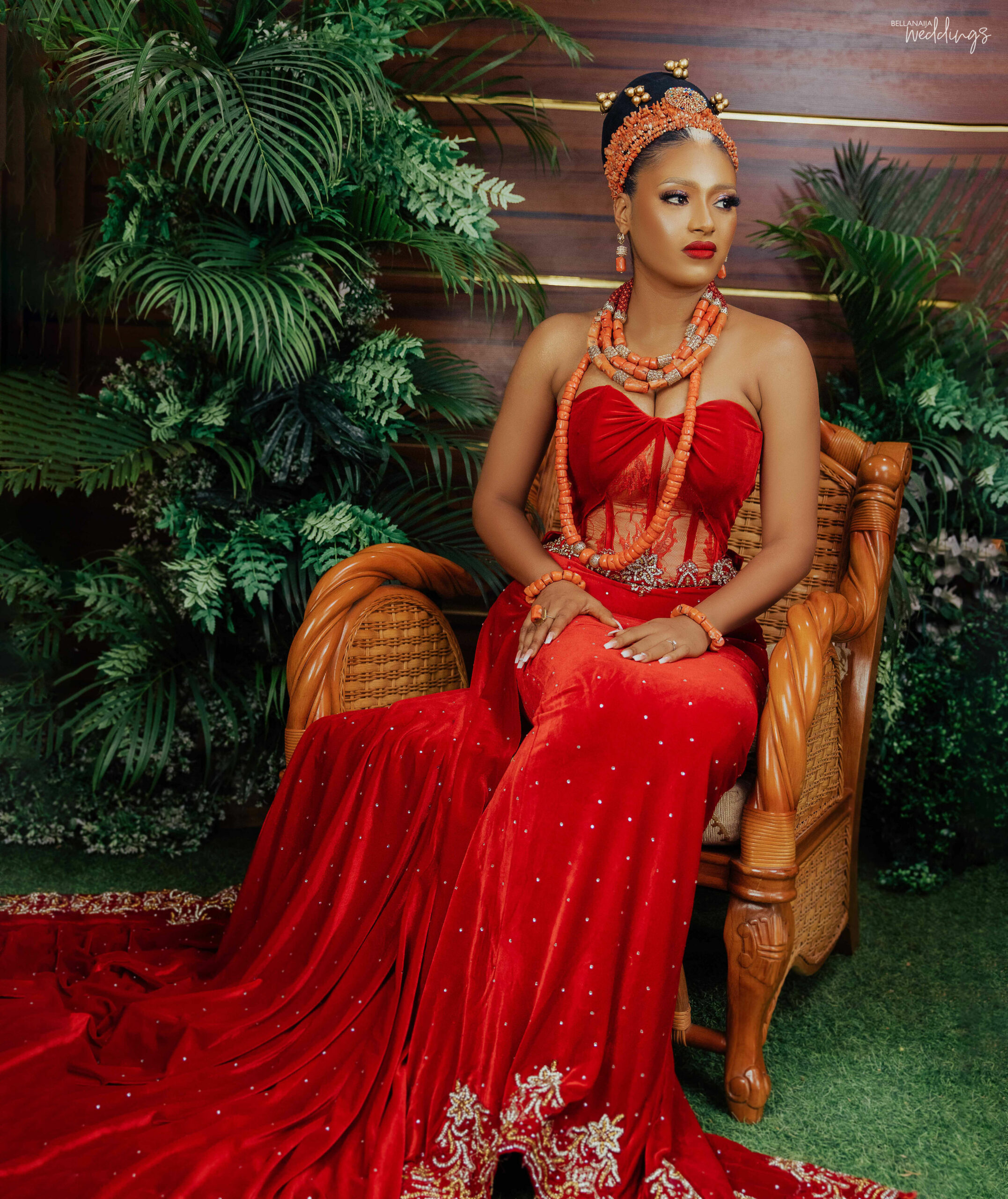 Their love story according to Elma:
Misan and I met in the summer of 2019 in Los Angeles, California. I was working as an actress, and Misan was on vacation and attending a wedding.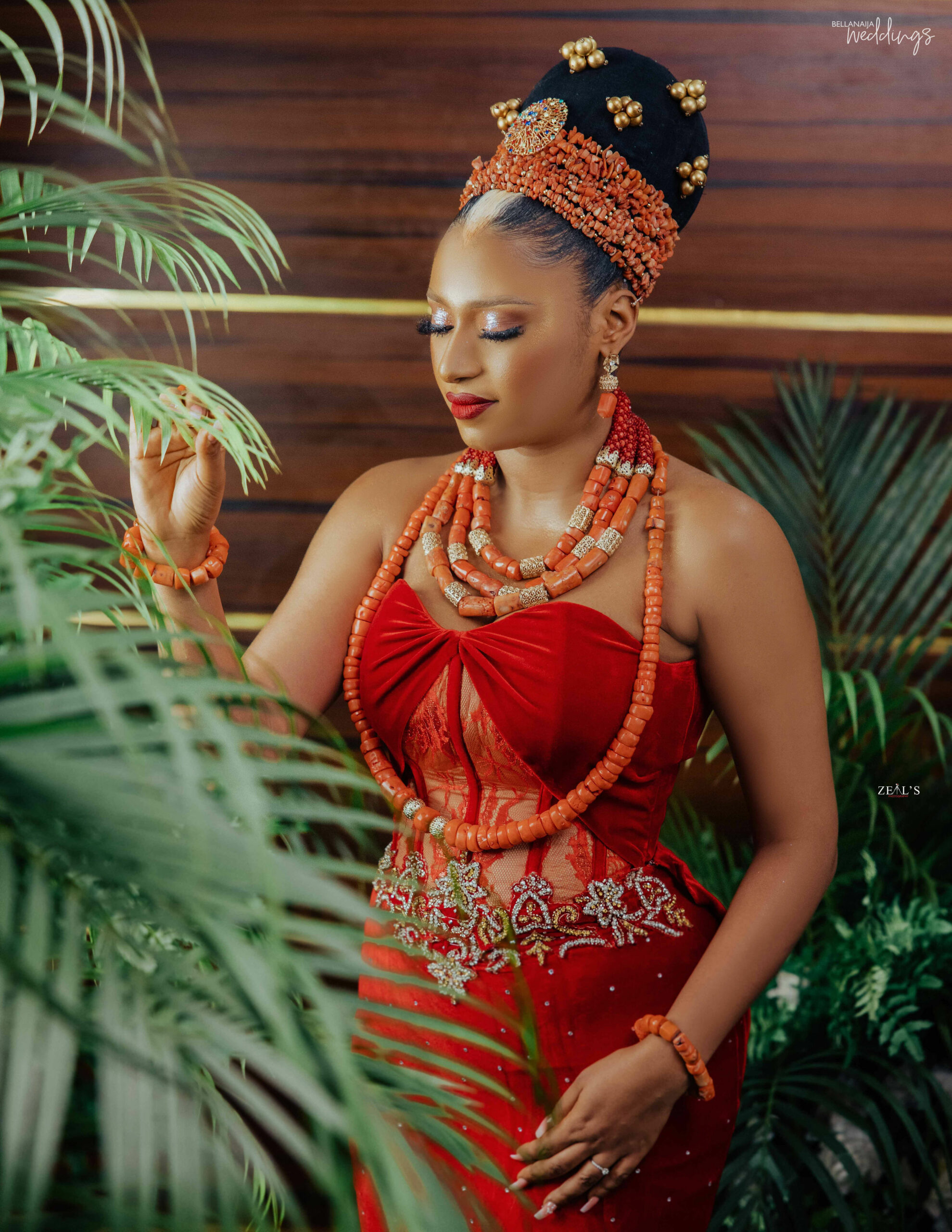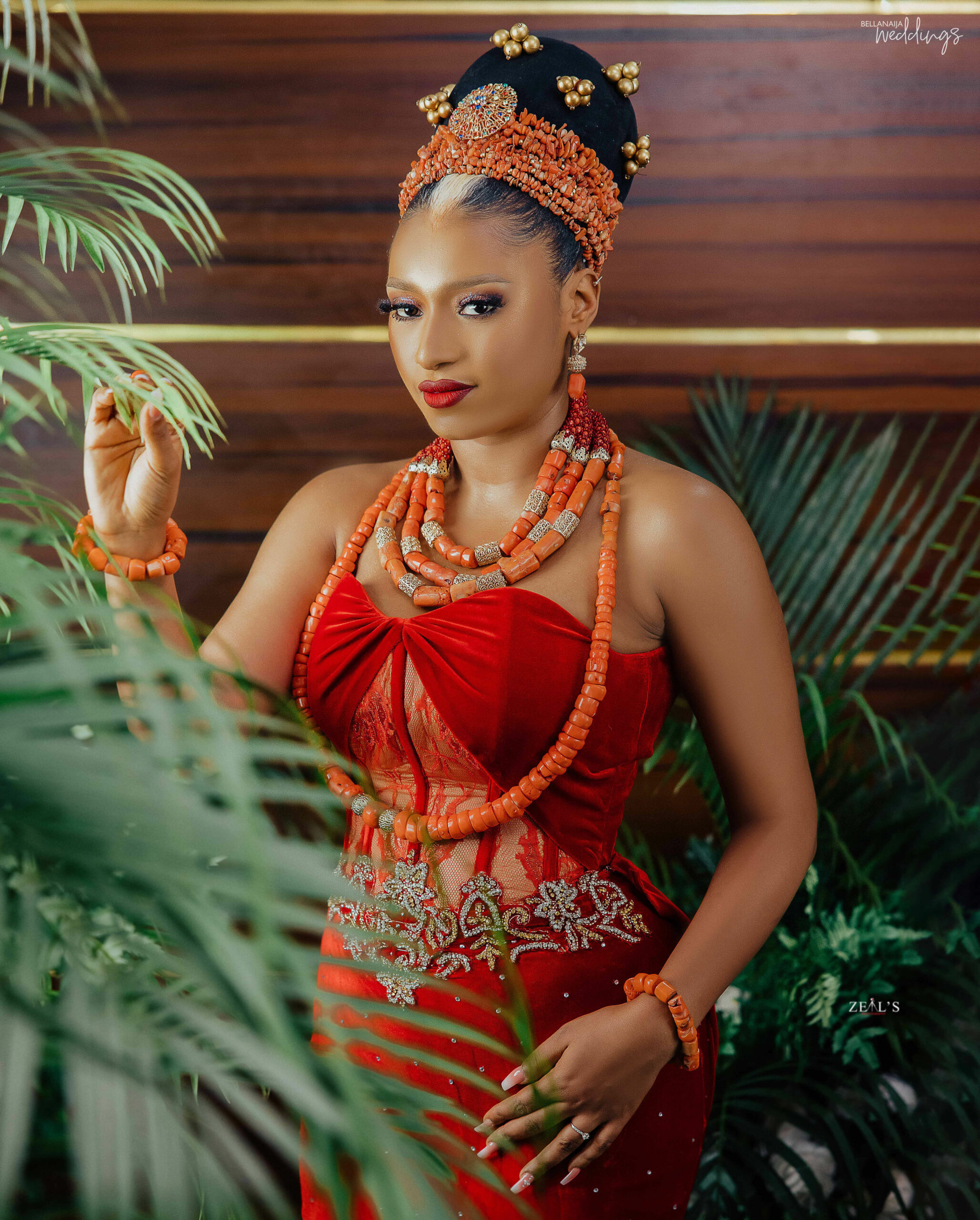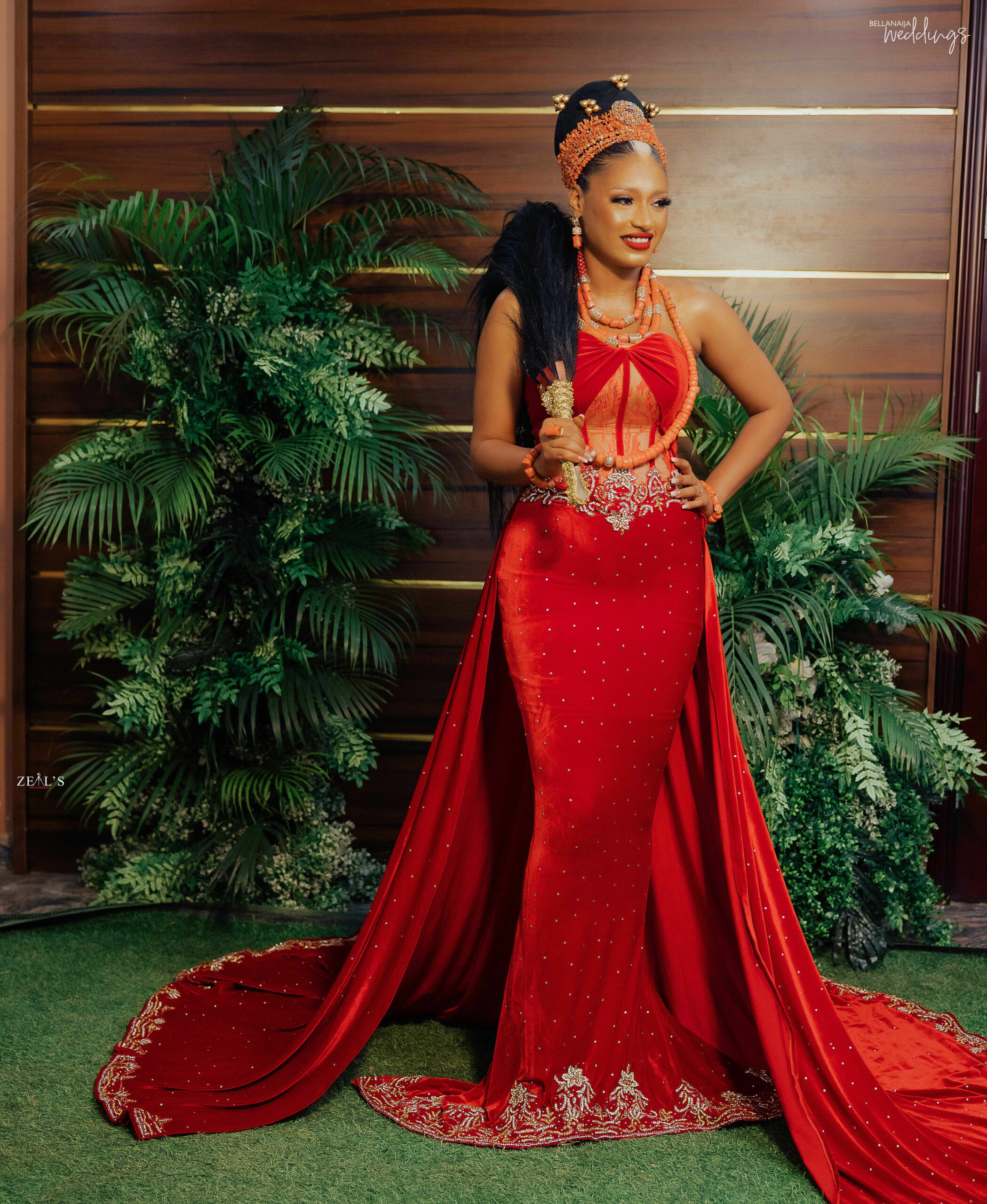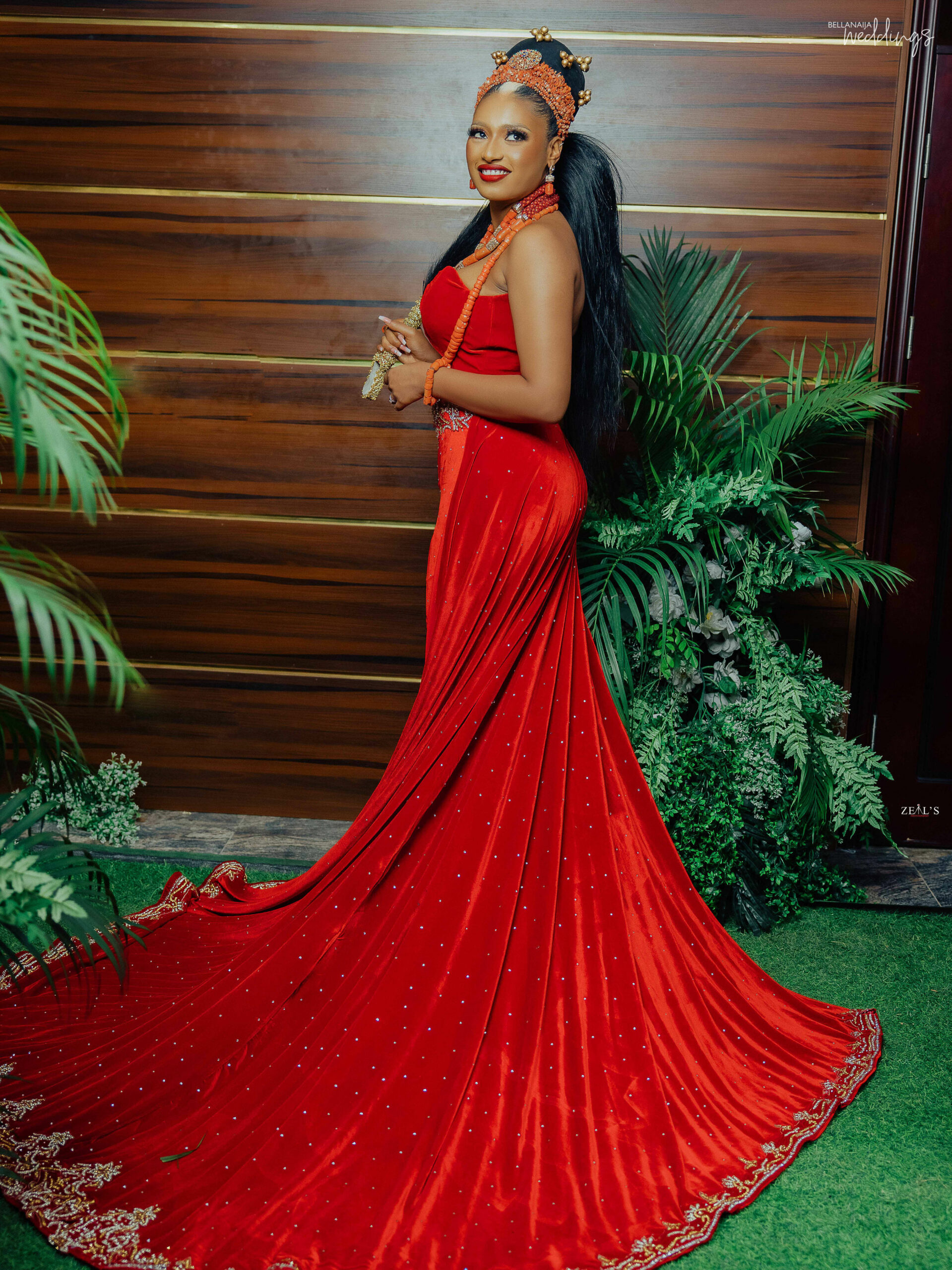 Whilst Facetiming with a mutual friend, he caught my attention. "I hope that's not the guy getting married" I giggled. Little did I know this man would be mine forever.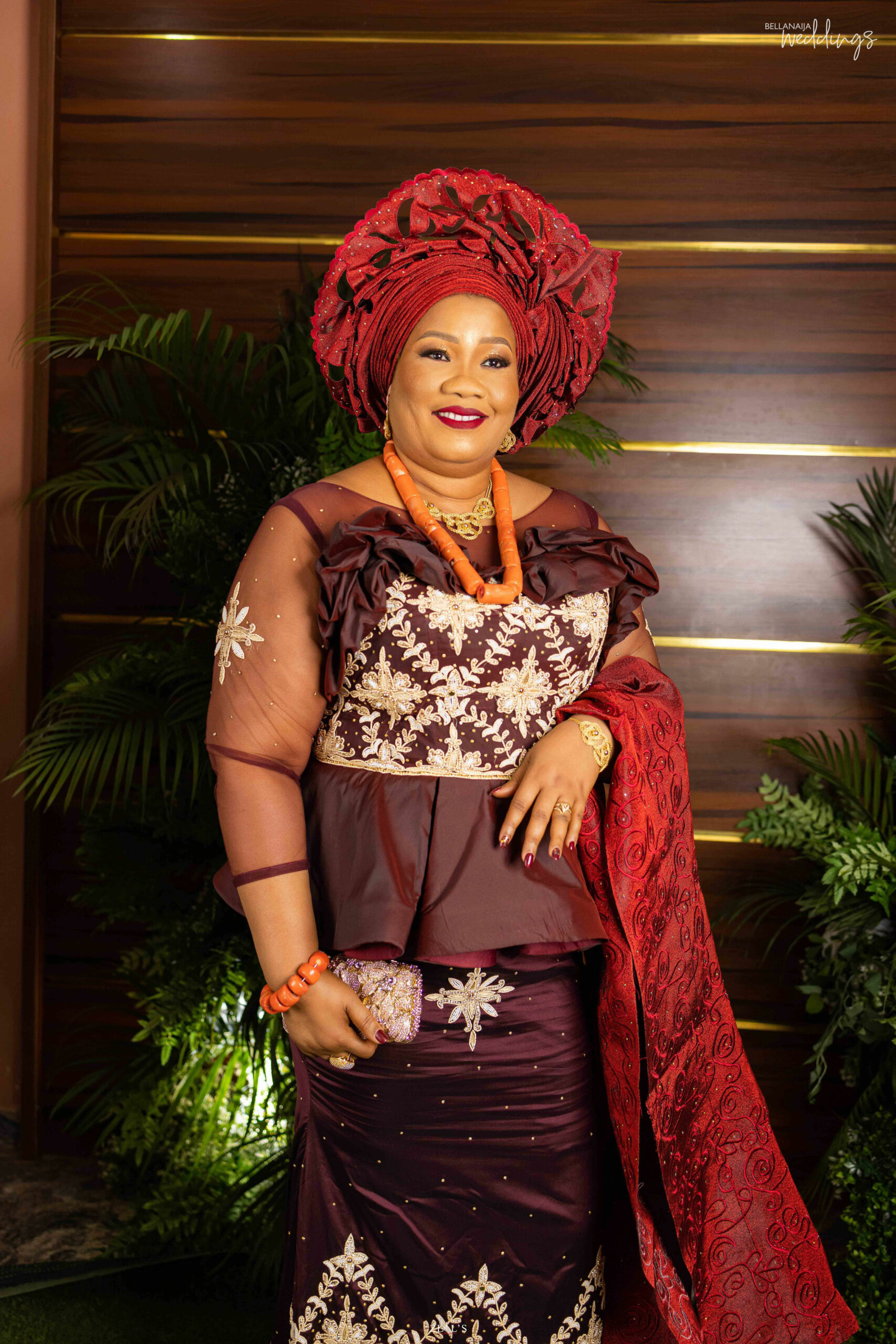 We were later introduced and were pretty much inseparable from then on. For our first date, Misan invited me to a cocktail party, where we talked all night and got to know each other.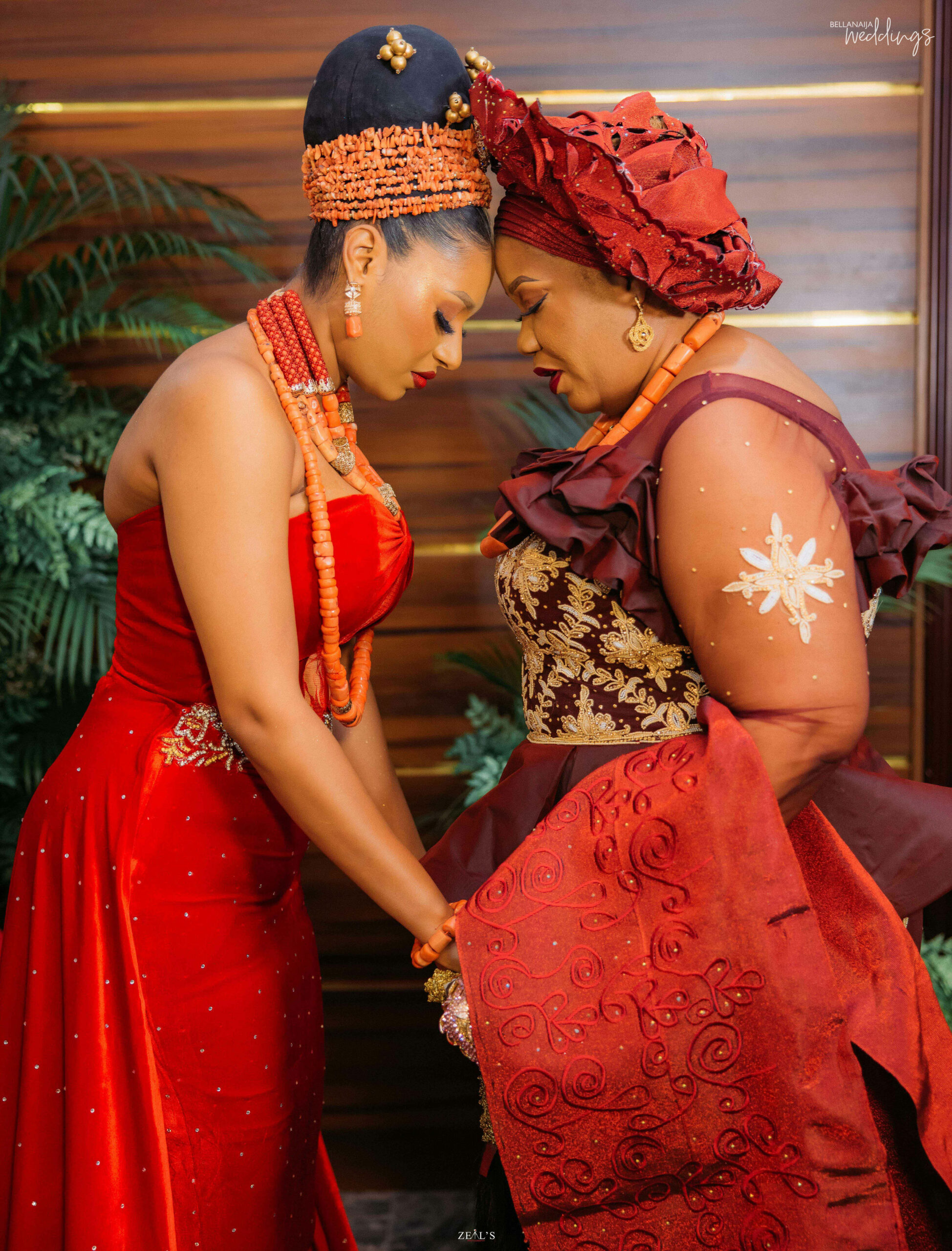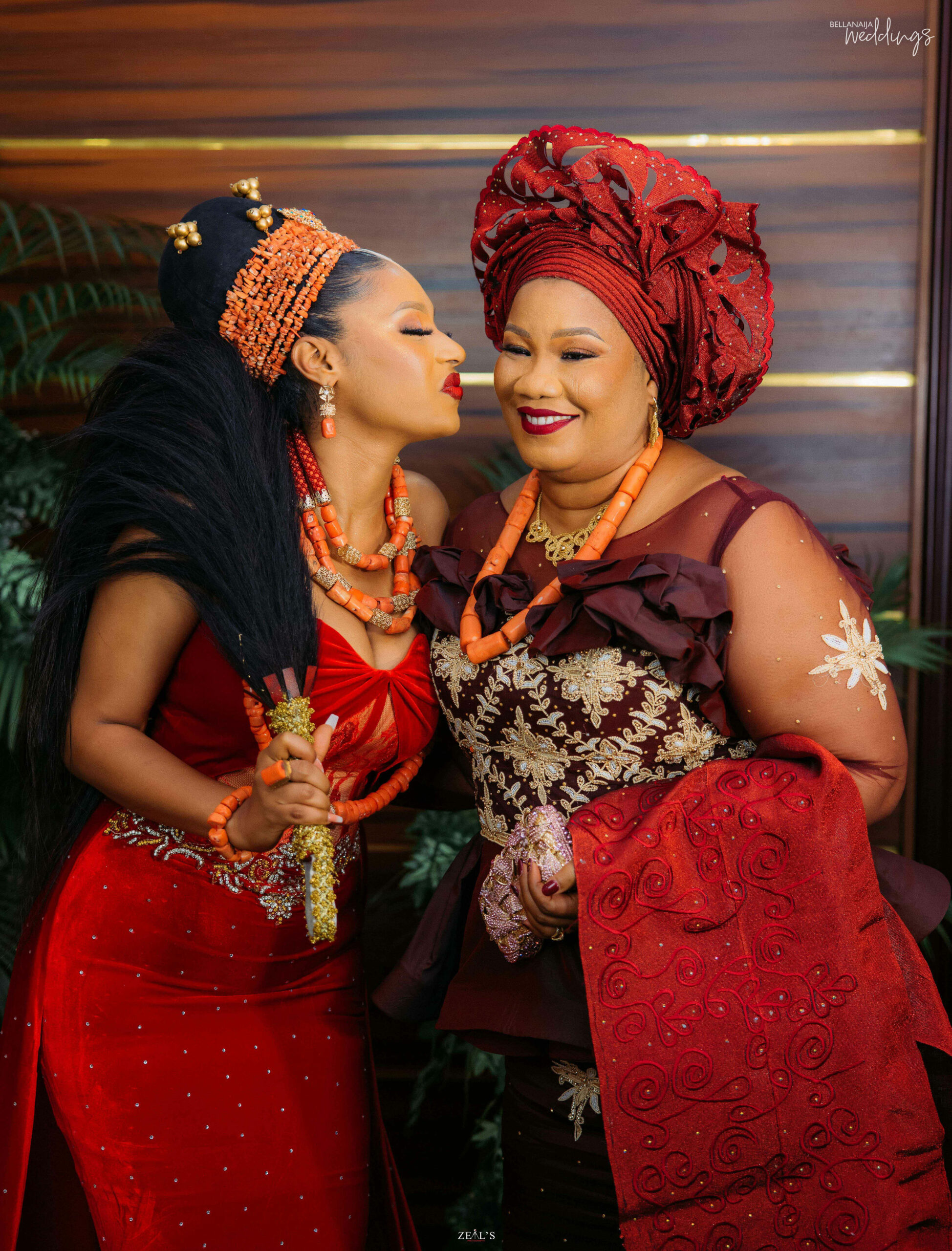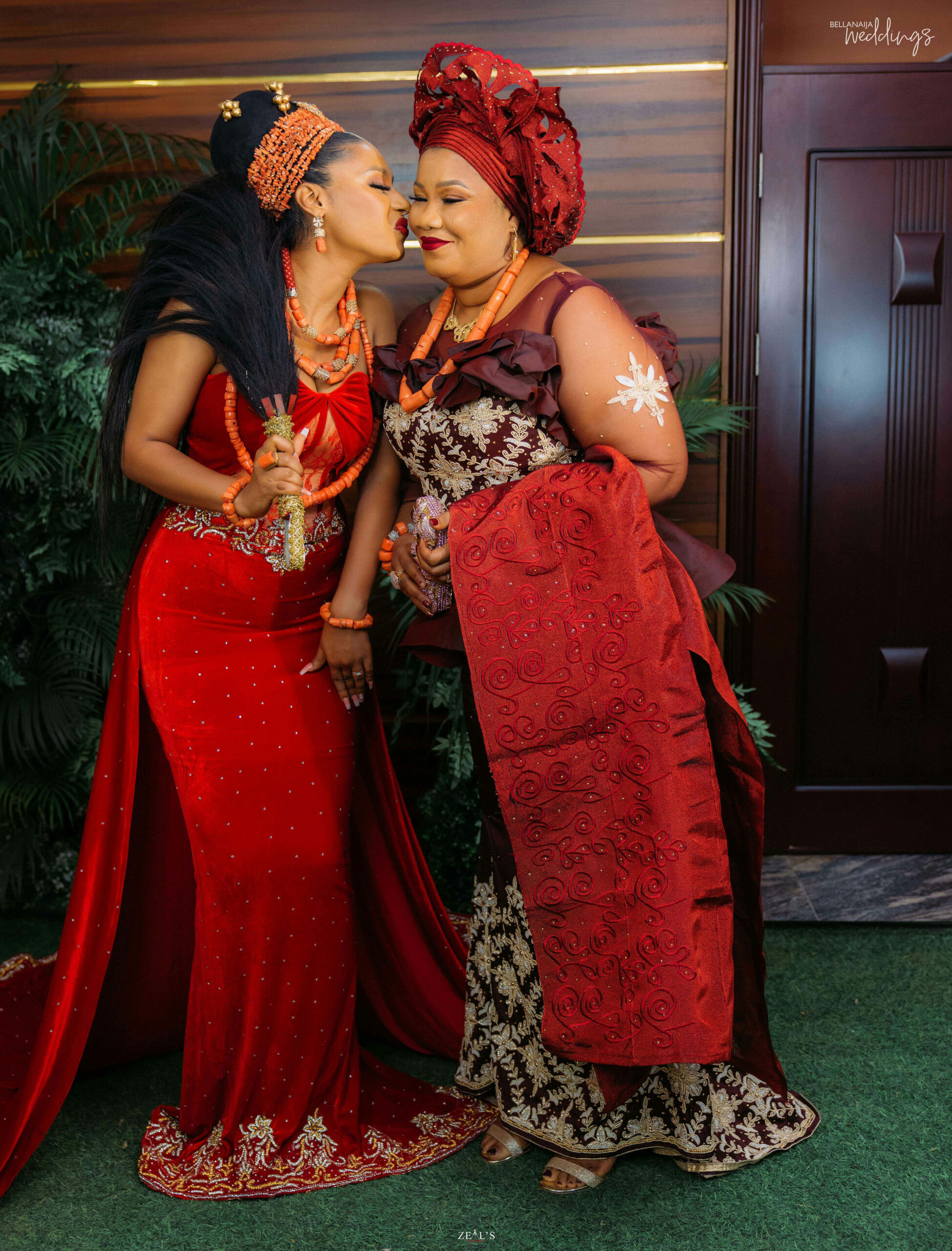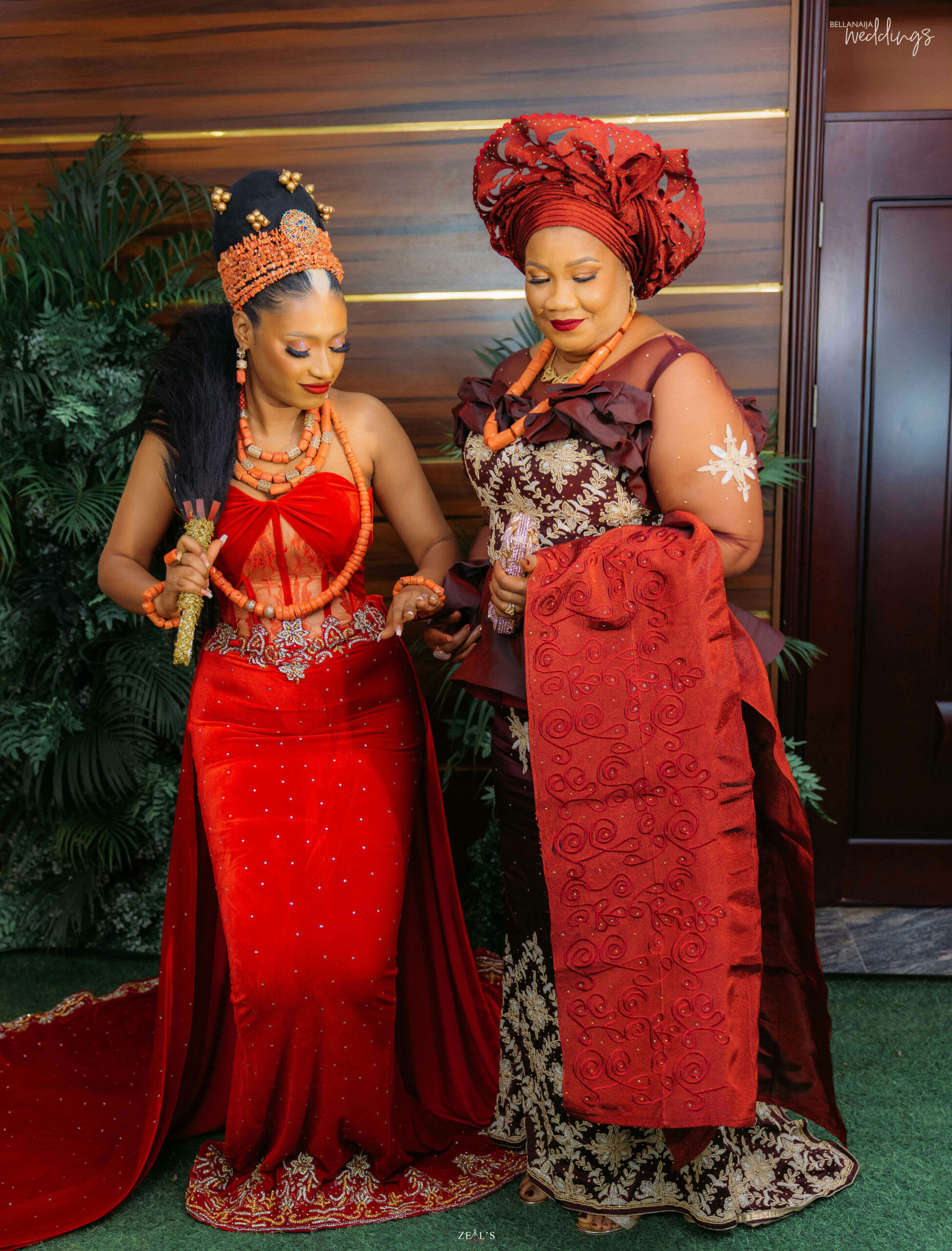 Afterwards, we took a trip to Las Vegas, where we spent a few more days getting closer and discovering all the same values, principles and interests we shared.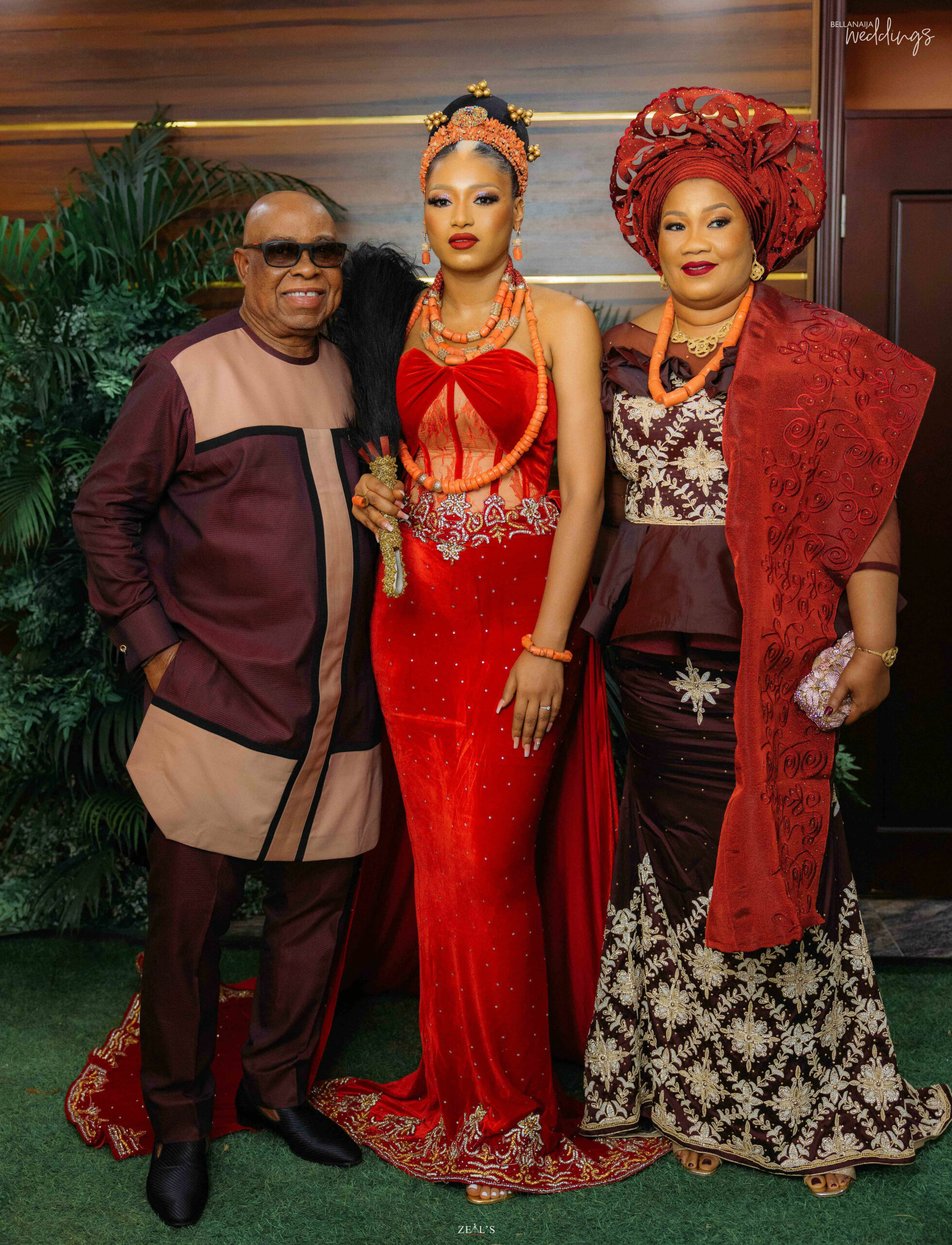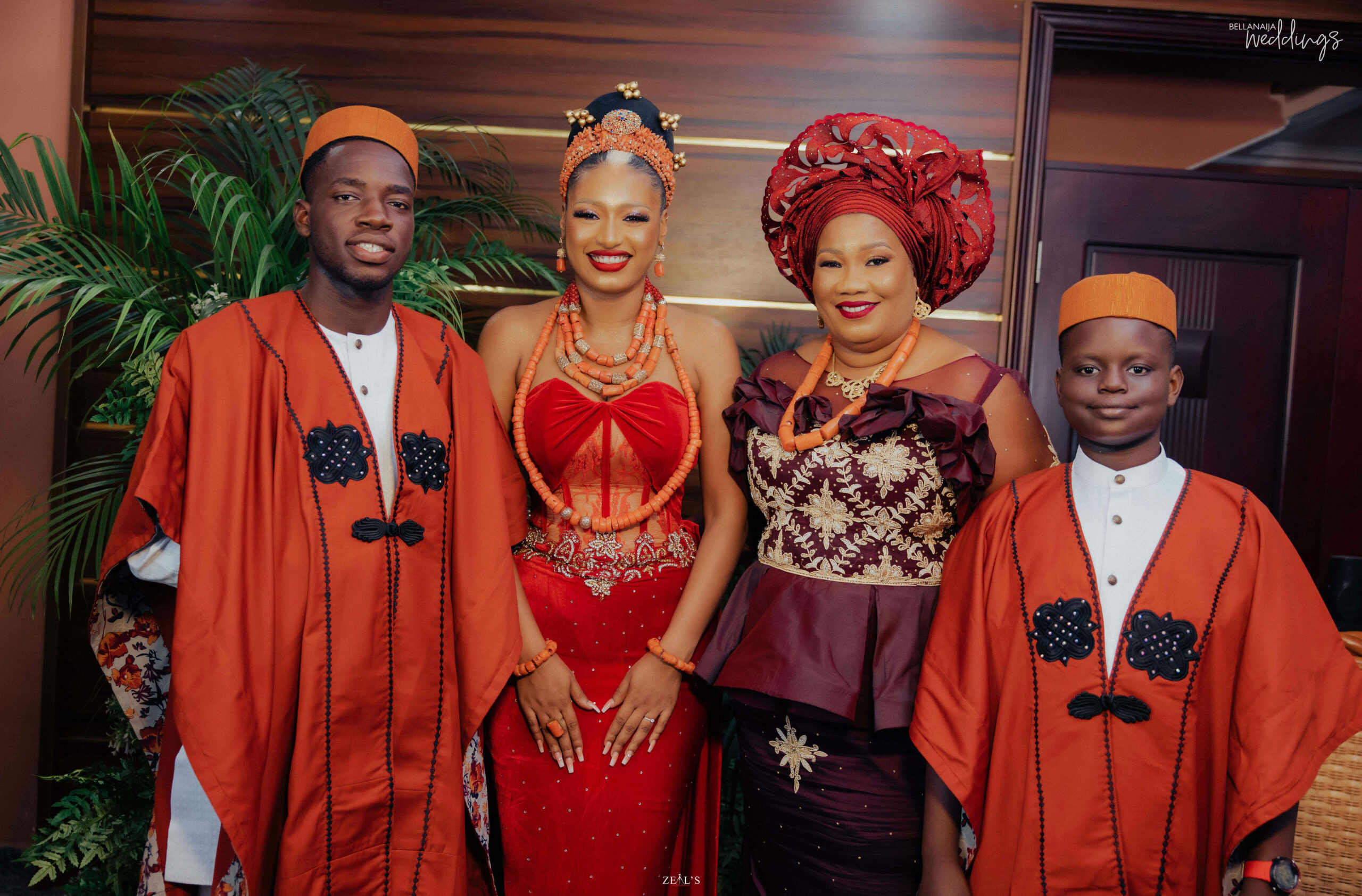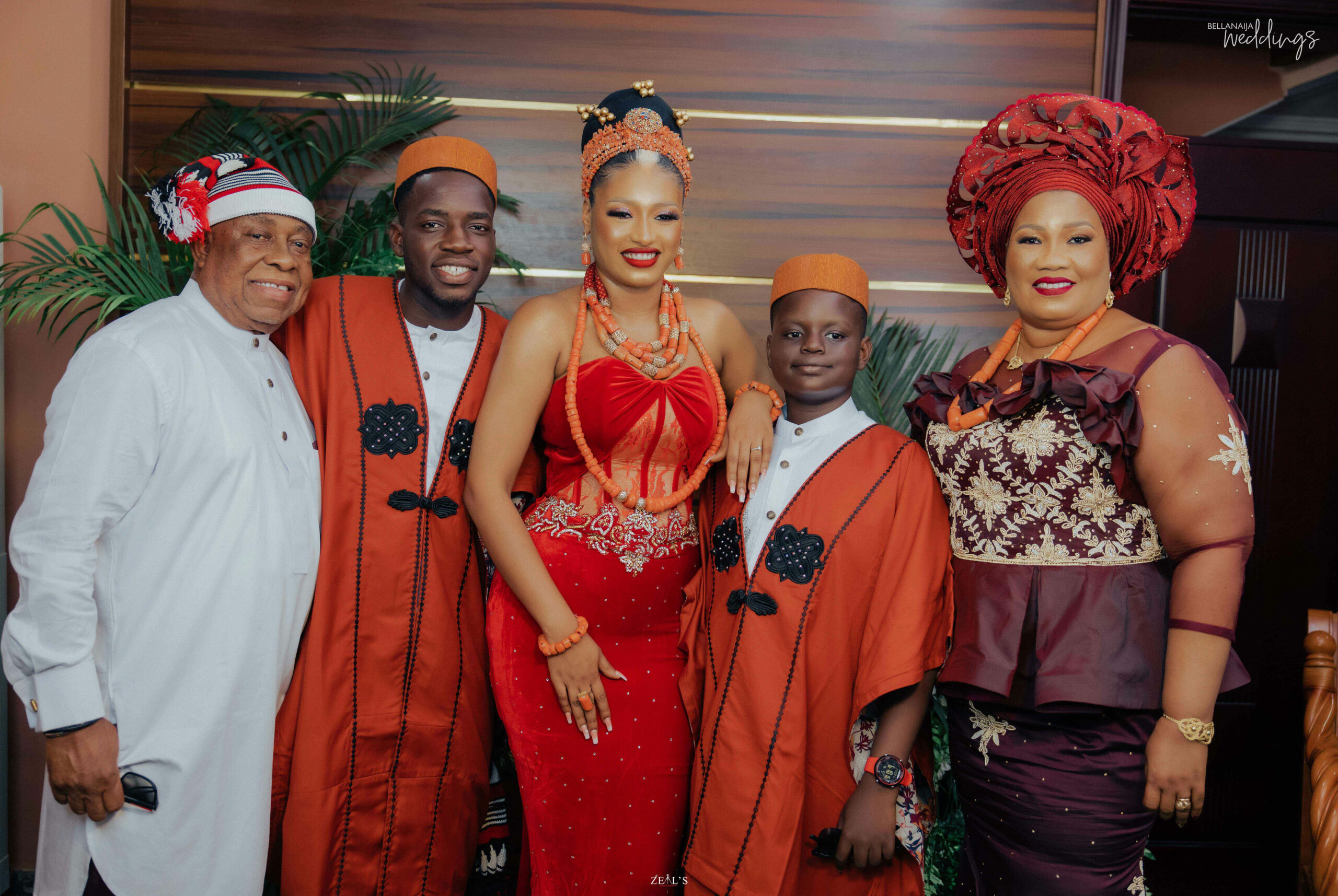 Misan returned to Lagos, and as fate would have it, I returned a few weeks later. The rest, as they say, is history.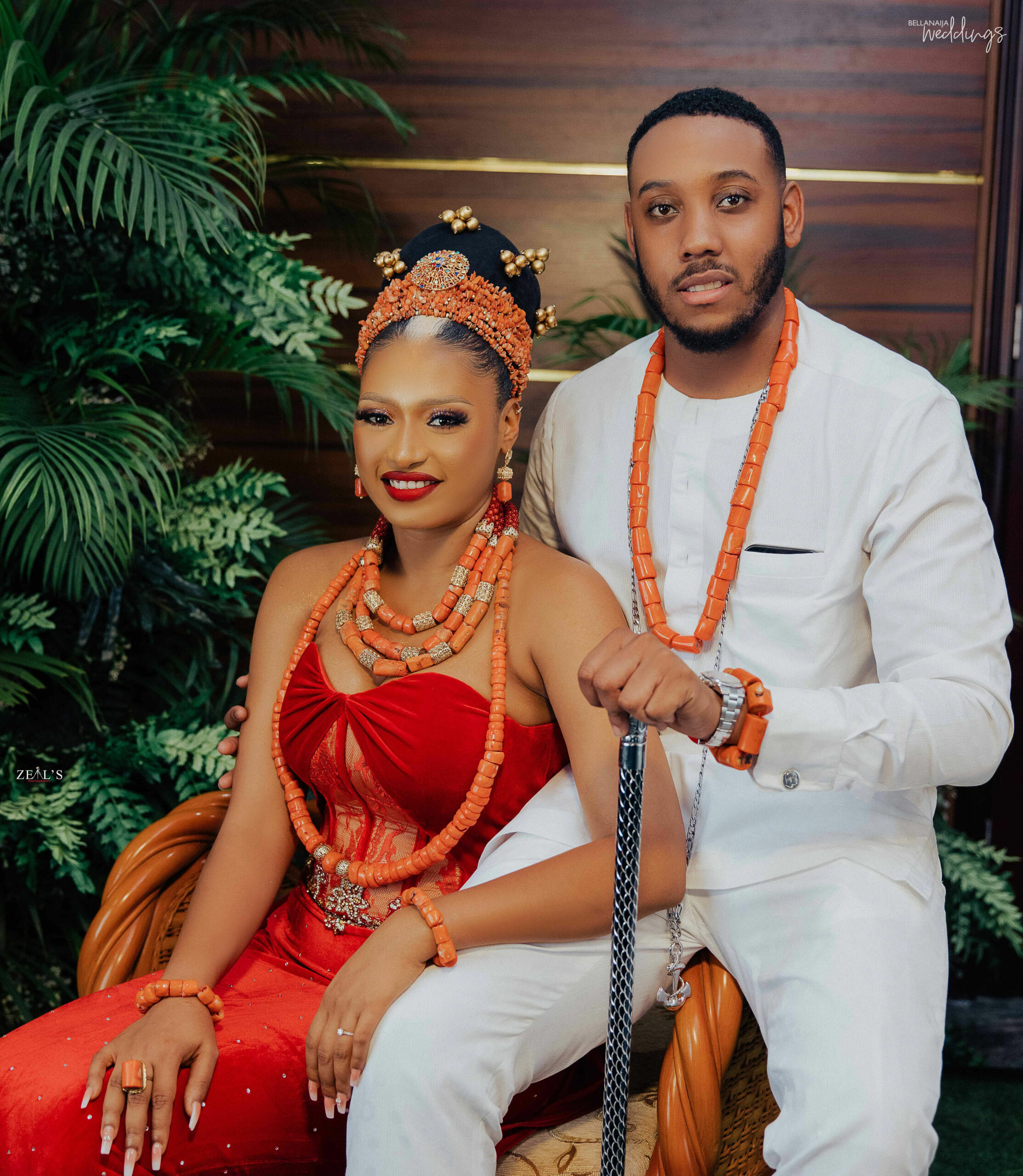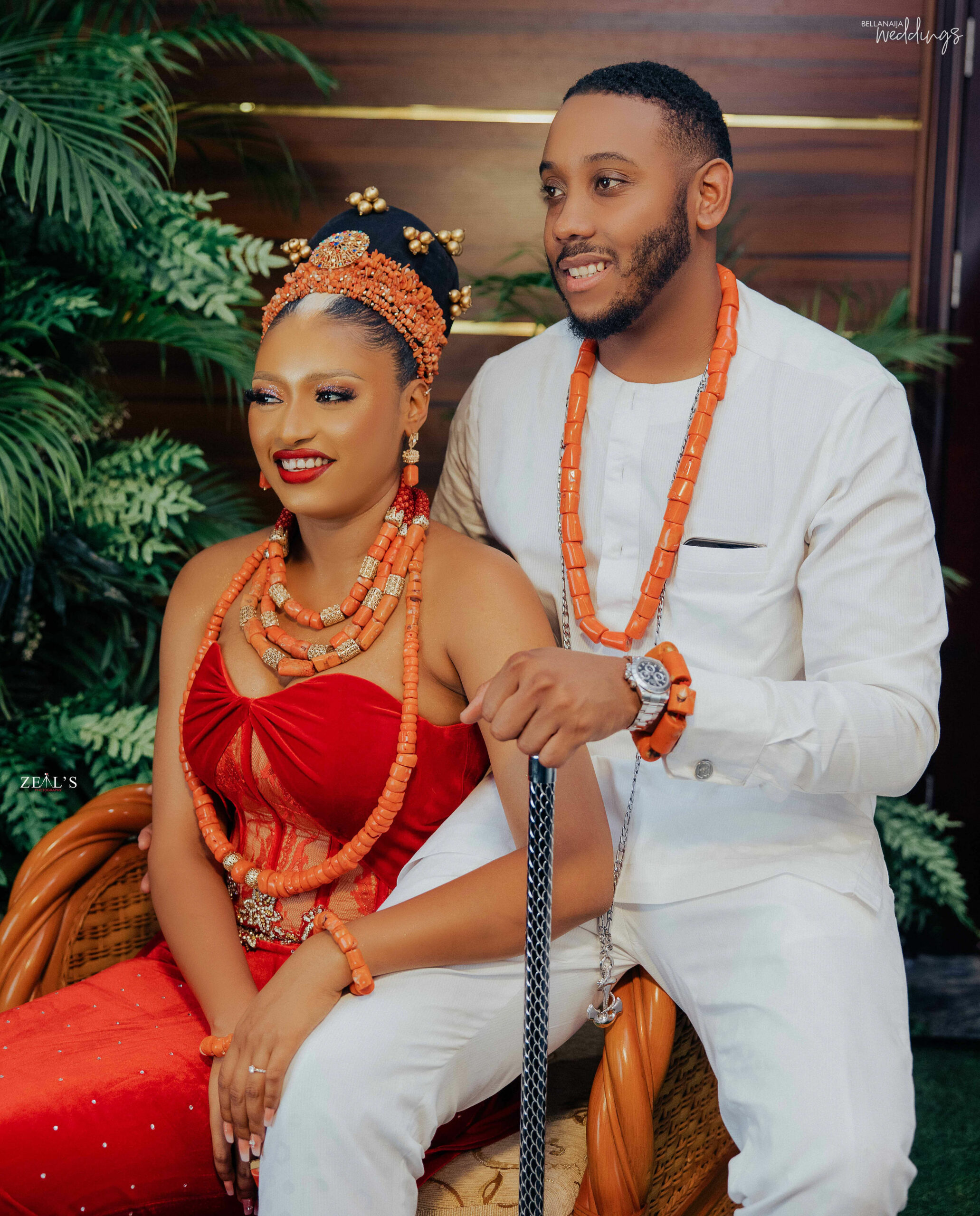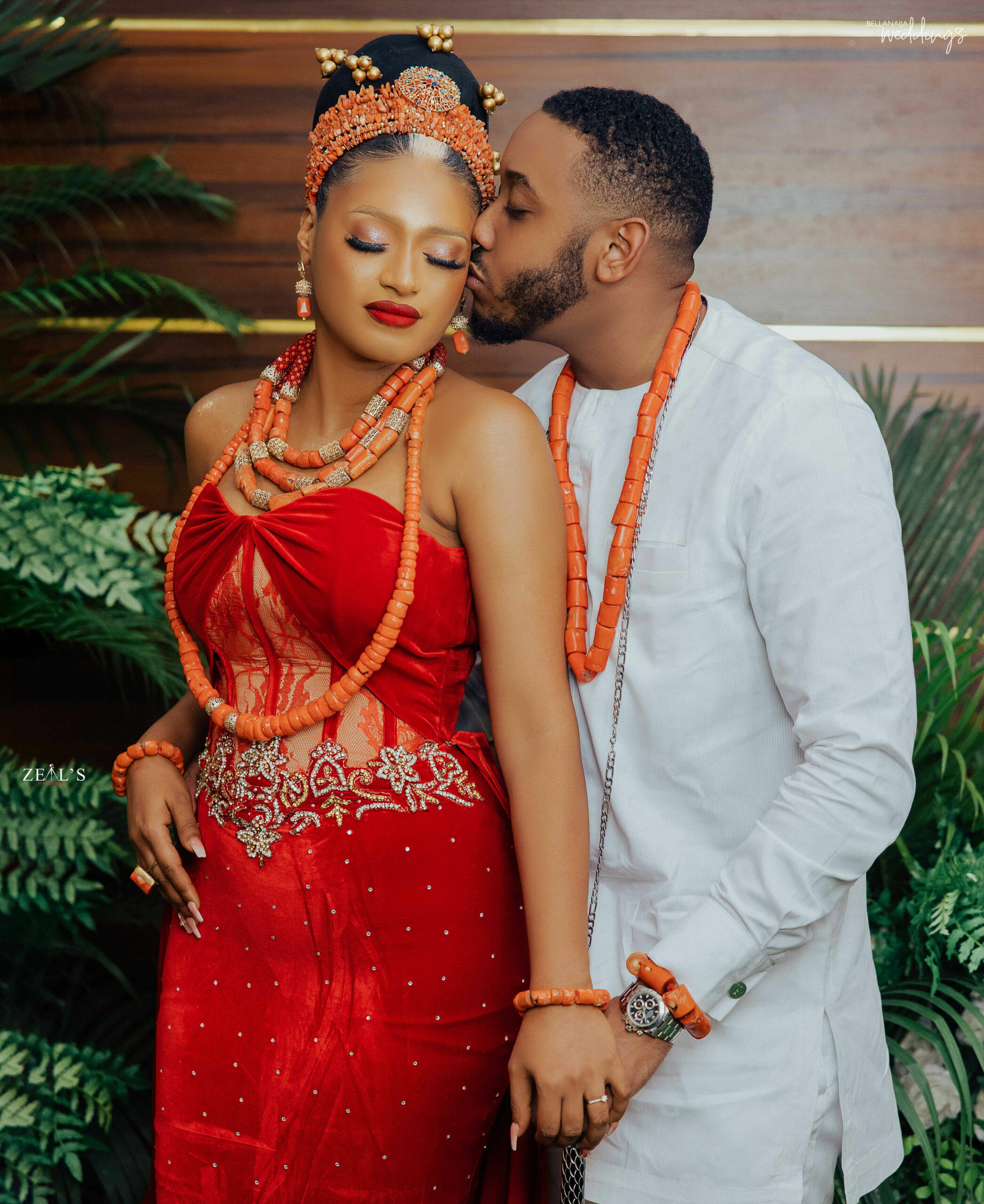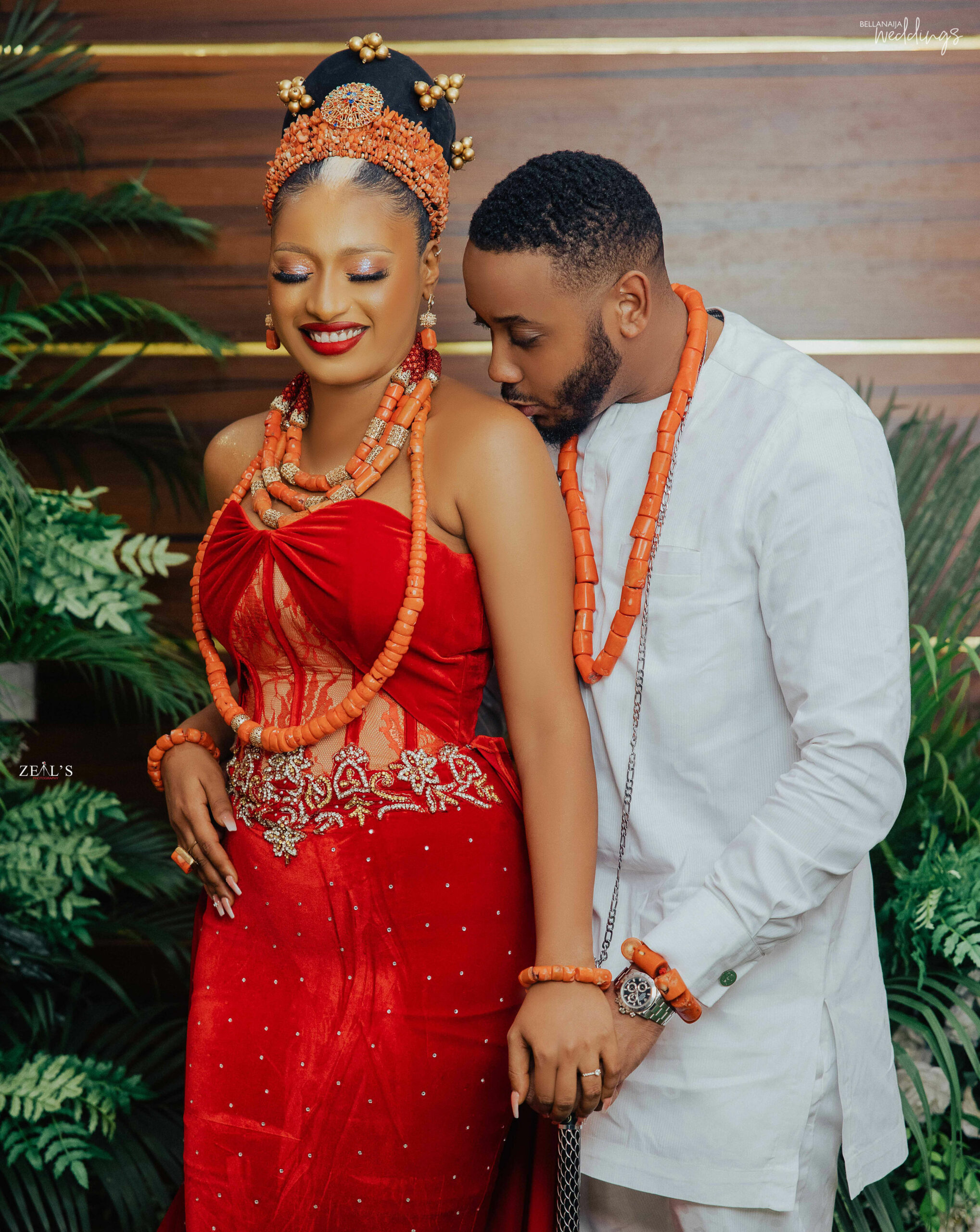 In November of last year, on my birthday, Misan the man of my dreams surprised me by proposing on stage at a talent show we organise every year (@GroomingTalentHunt).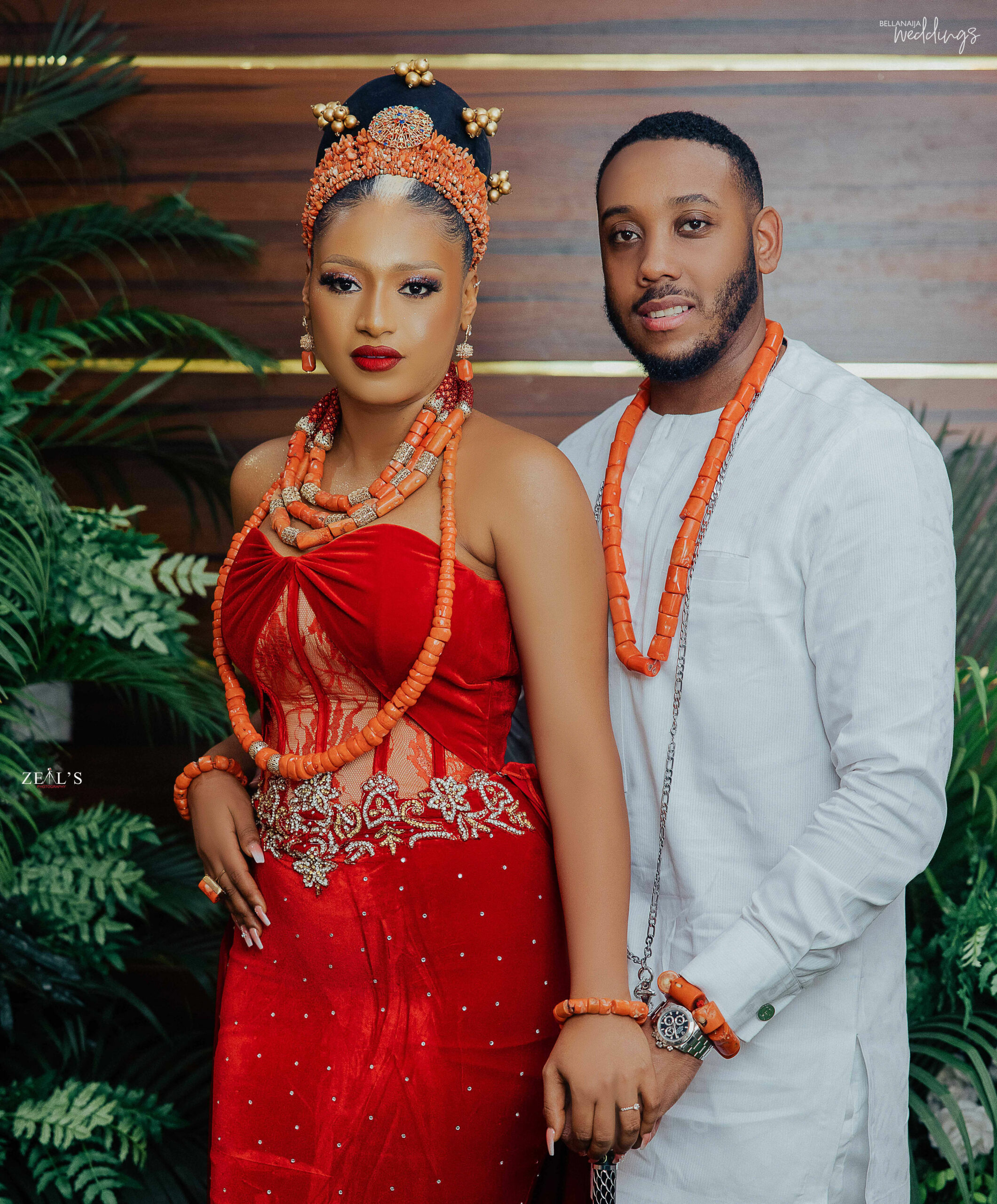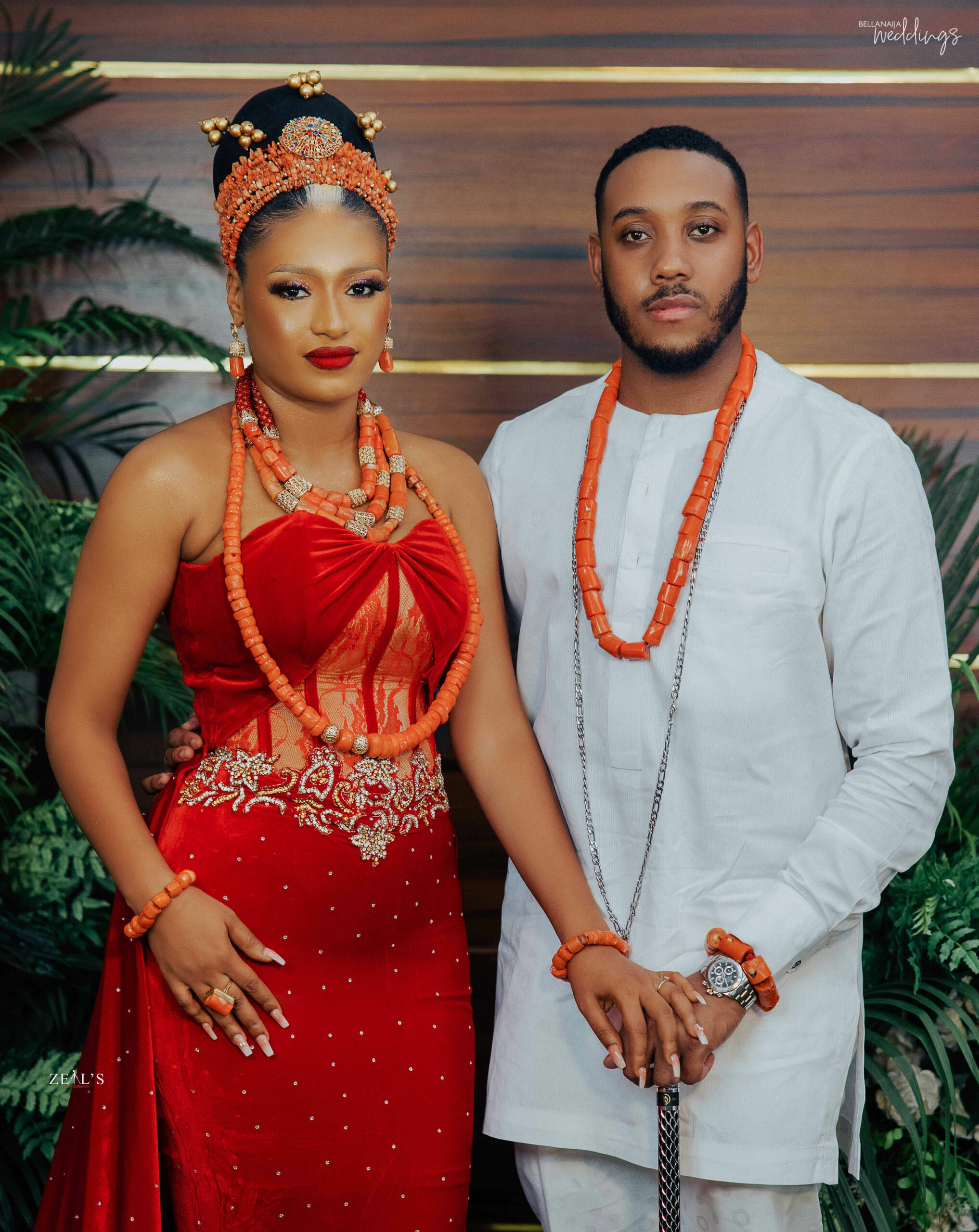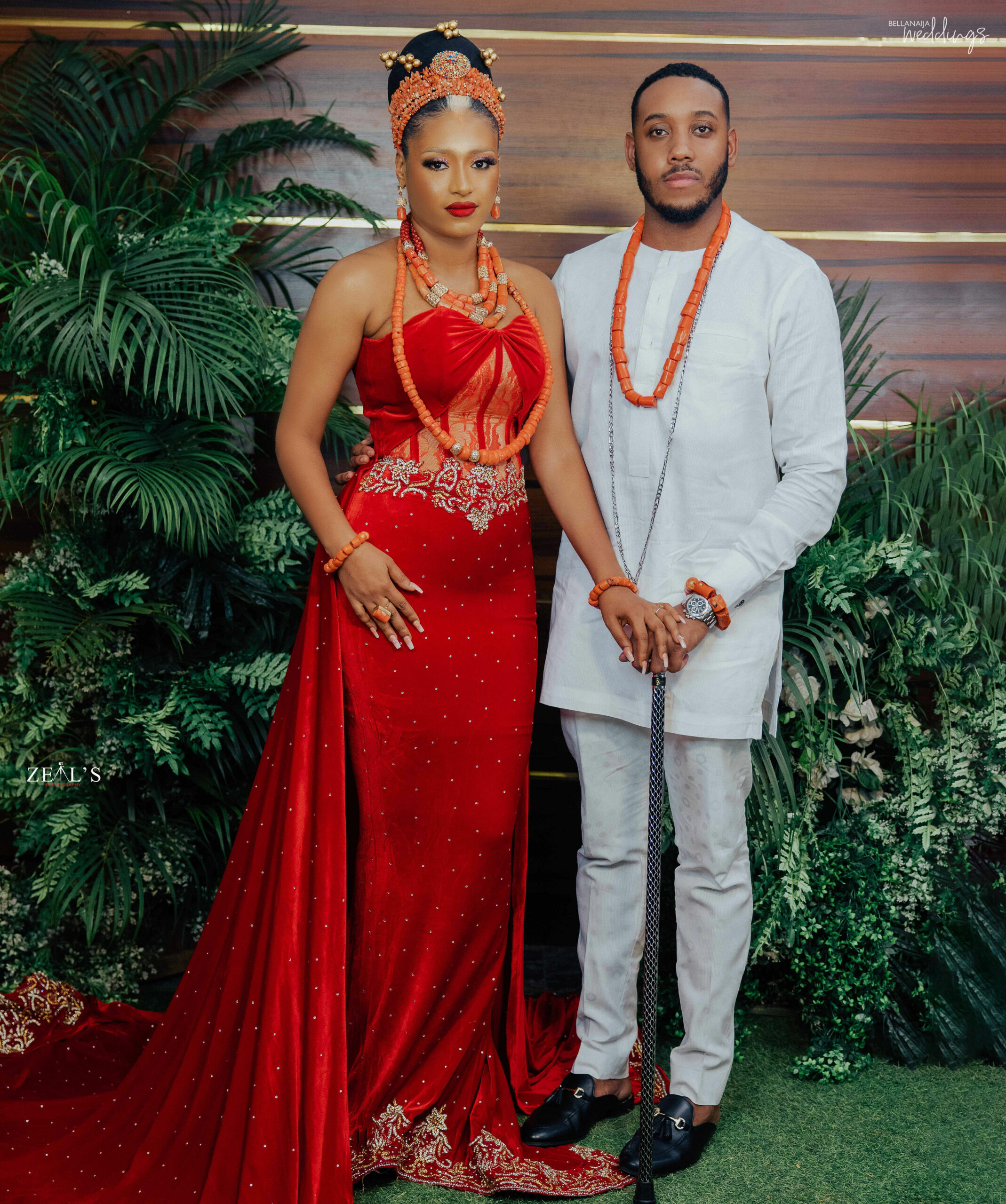 In front of an excited audience, family, and friends, I said yes! After an amazing, love-filled, surreal traditional wedding, we can't wait for the white wedding!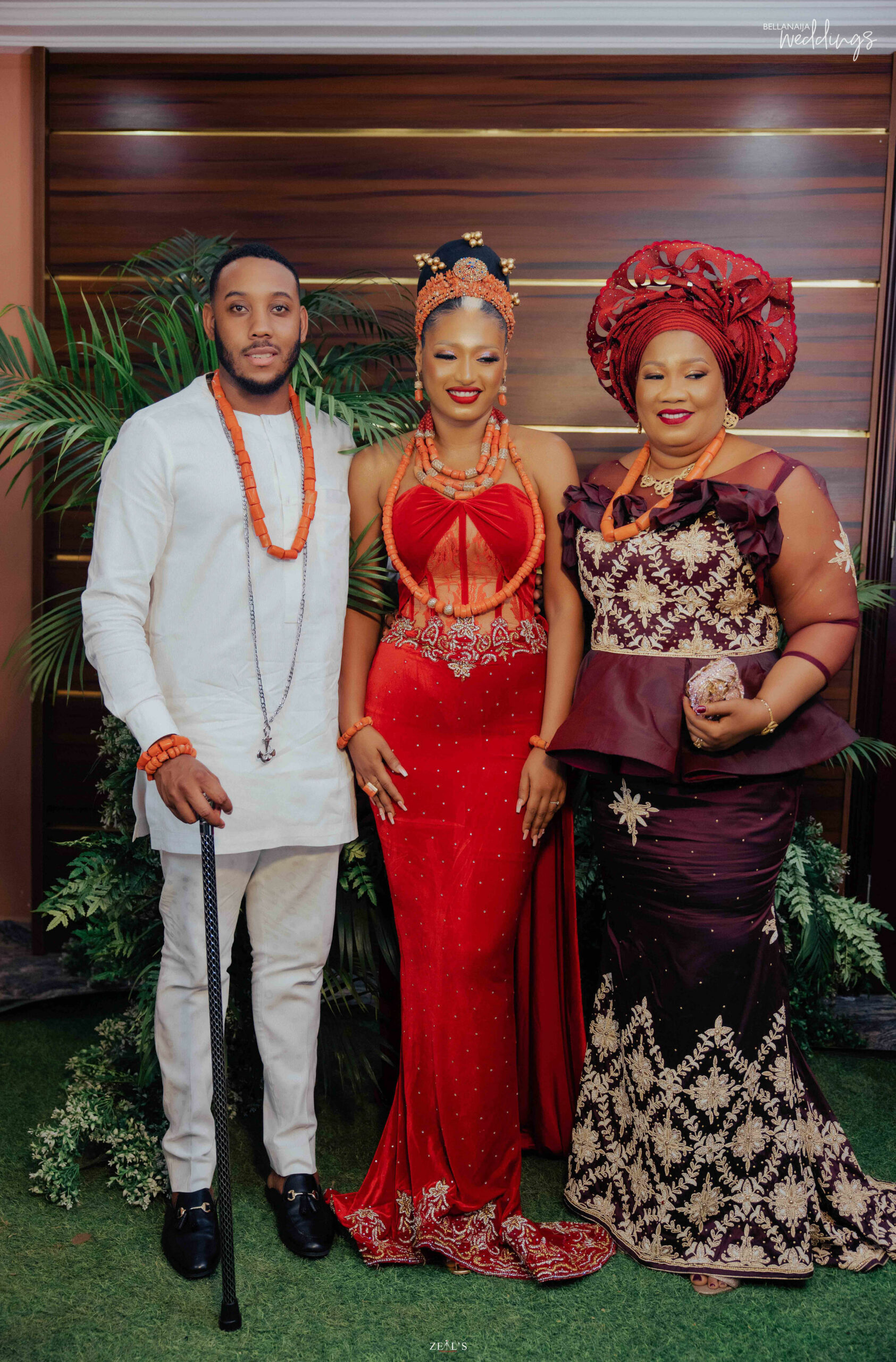 We are so excited to start the next phase of our lives together. God has truly blessed us with protection, love, mercy and favour. I can't wait to celebrate forever and start our family, my King!
Take in the beauty of the regal decor.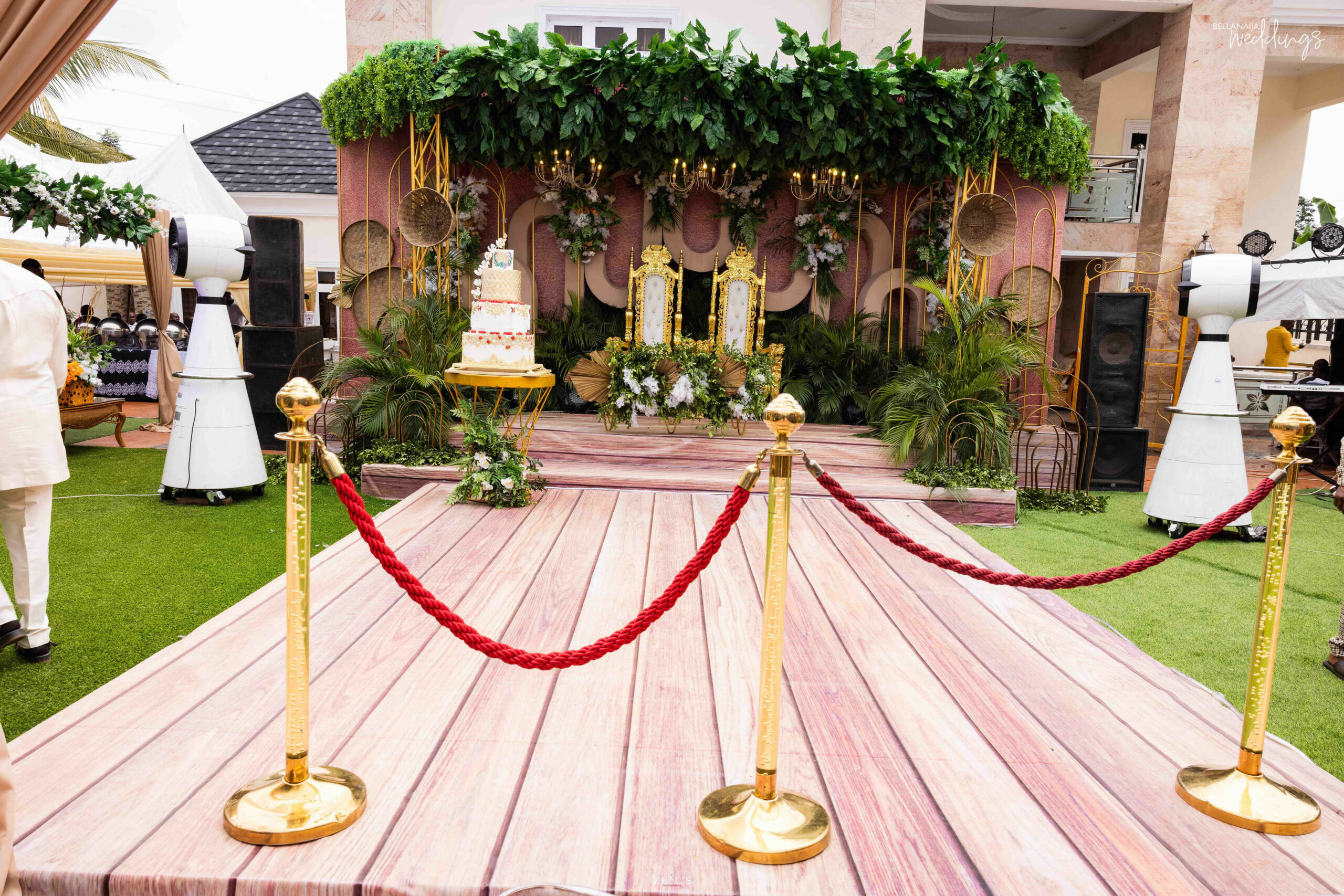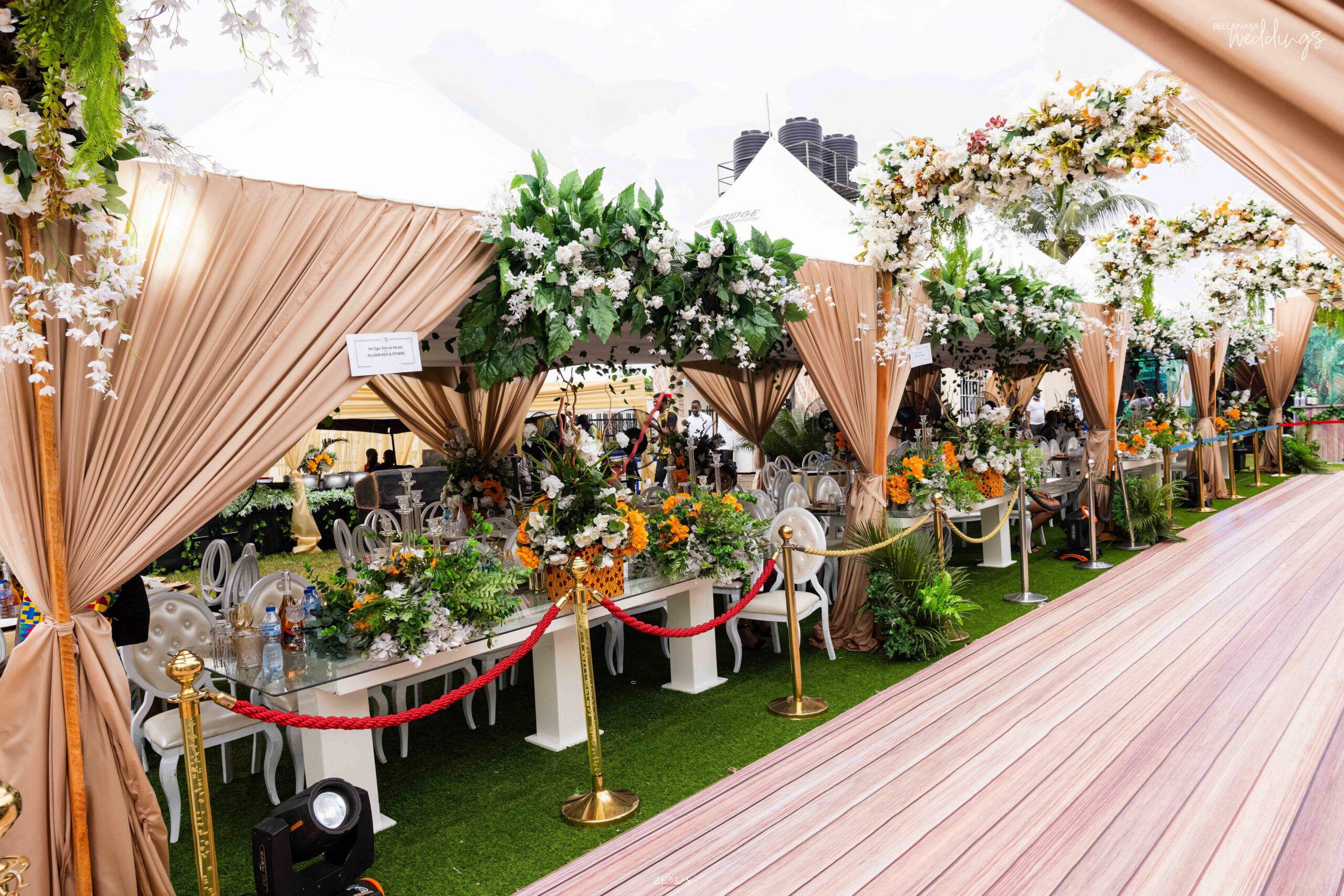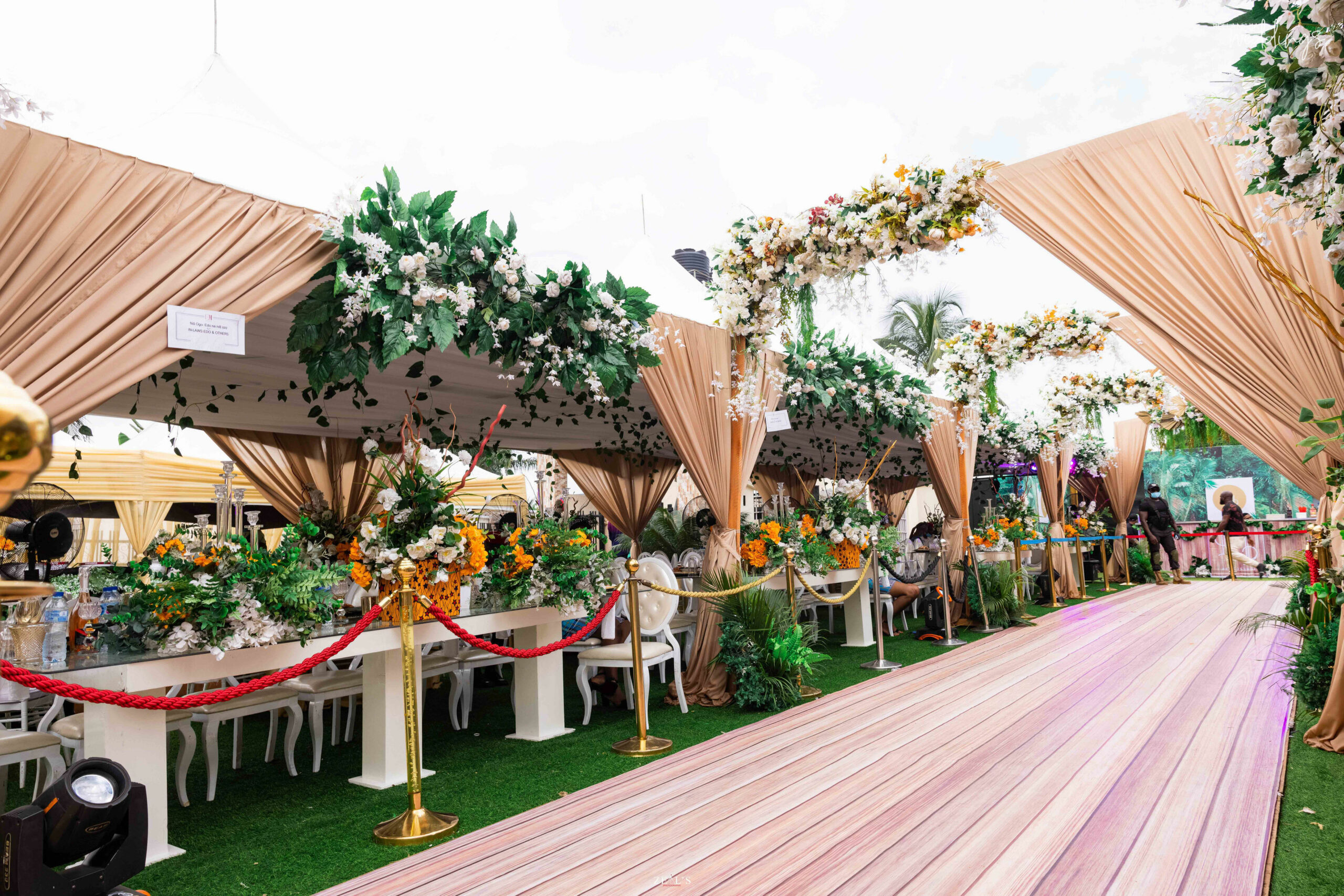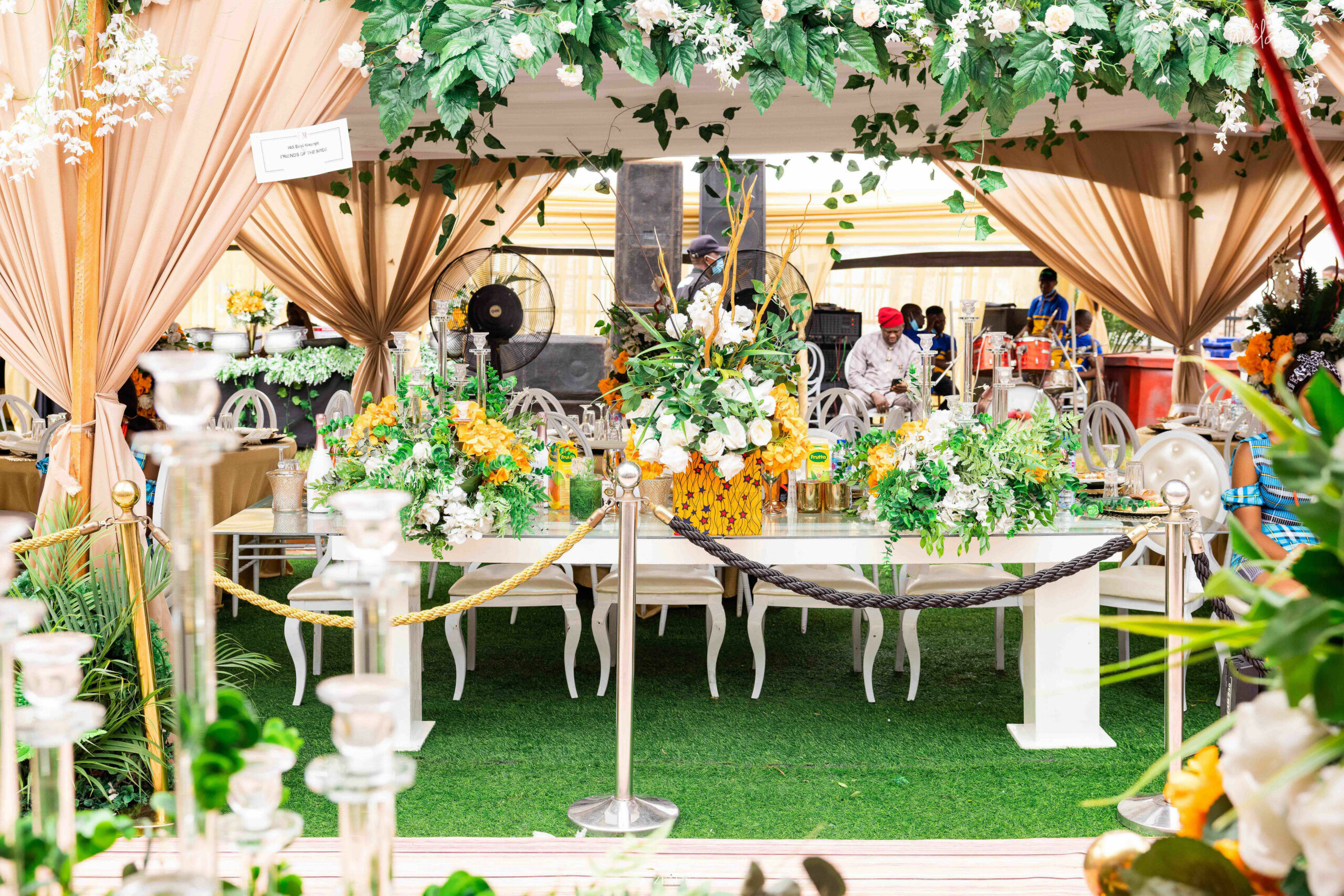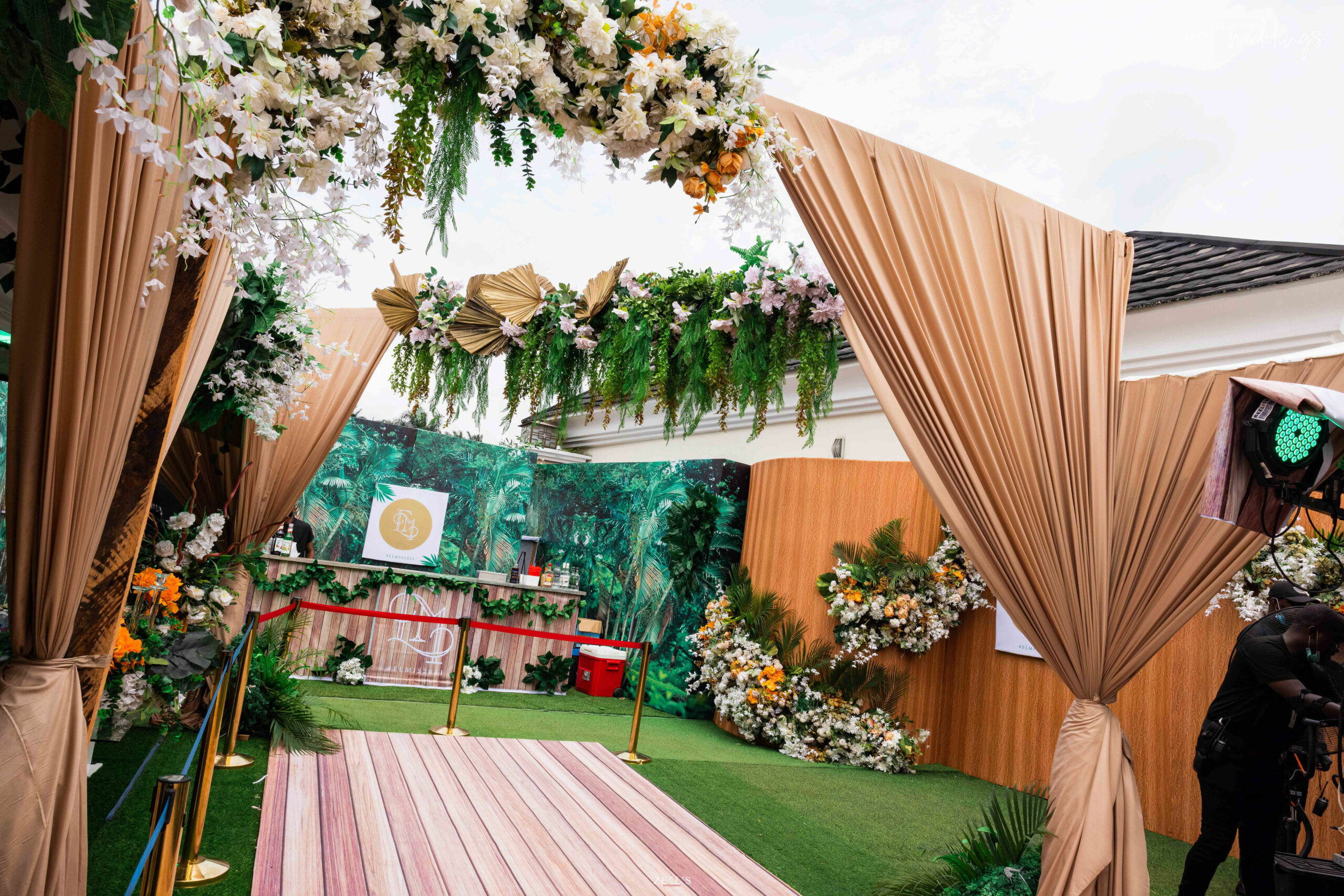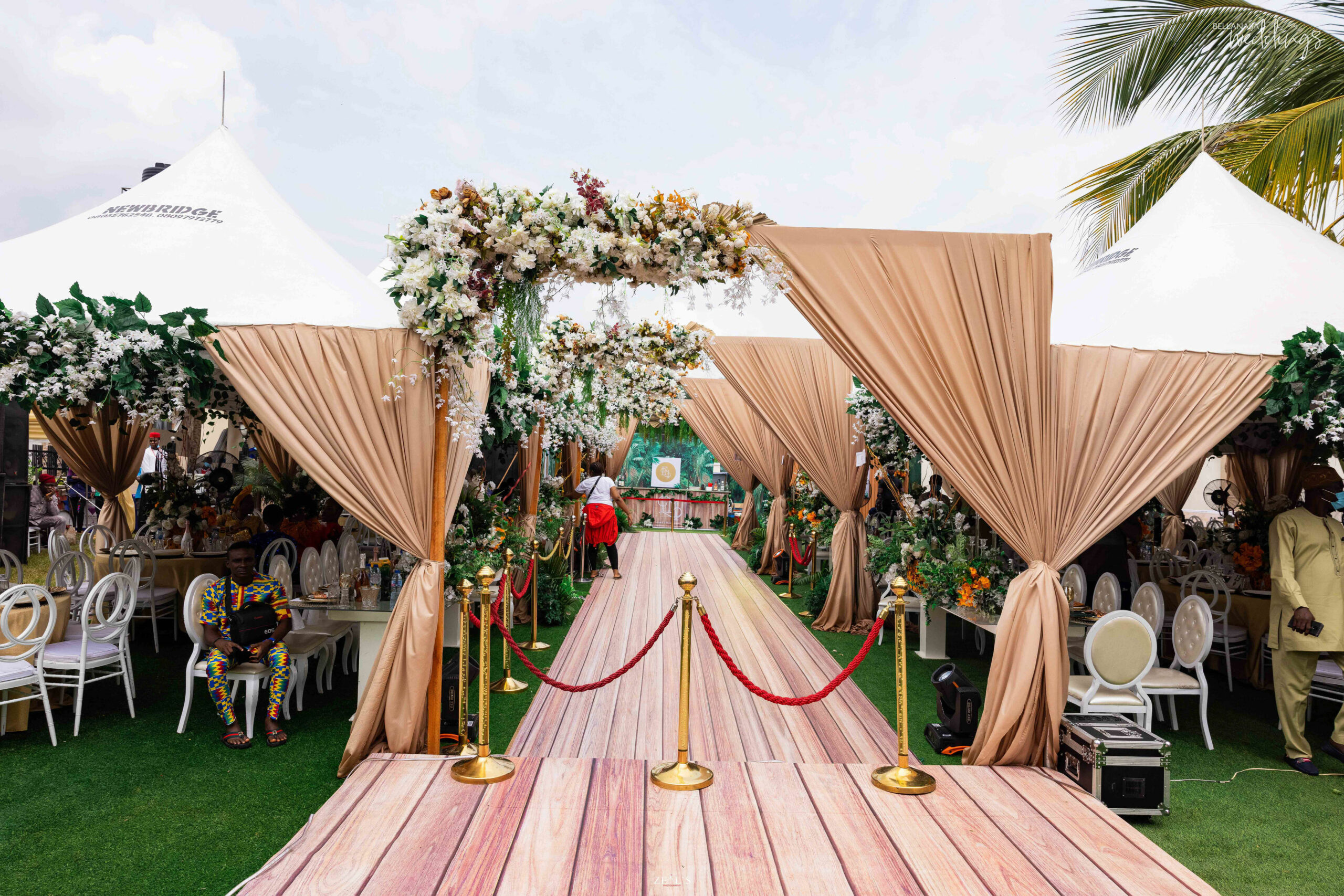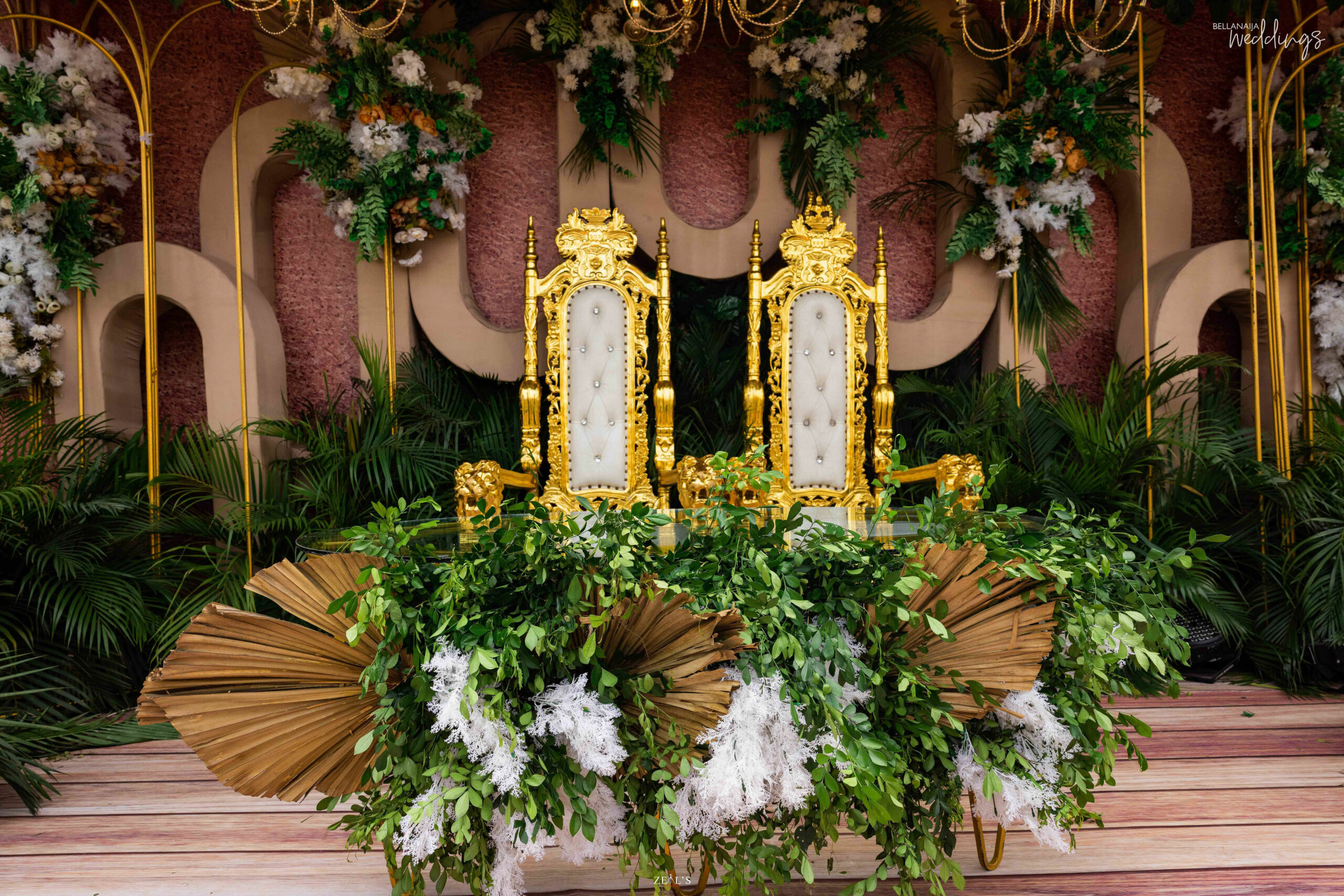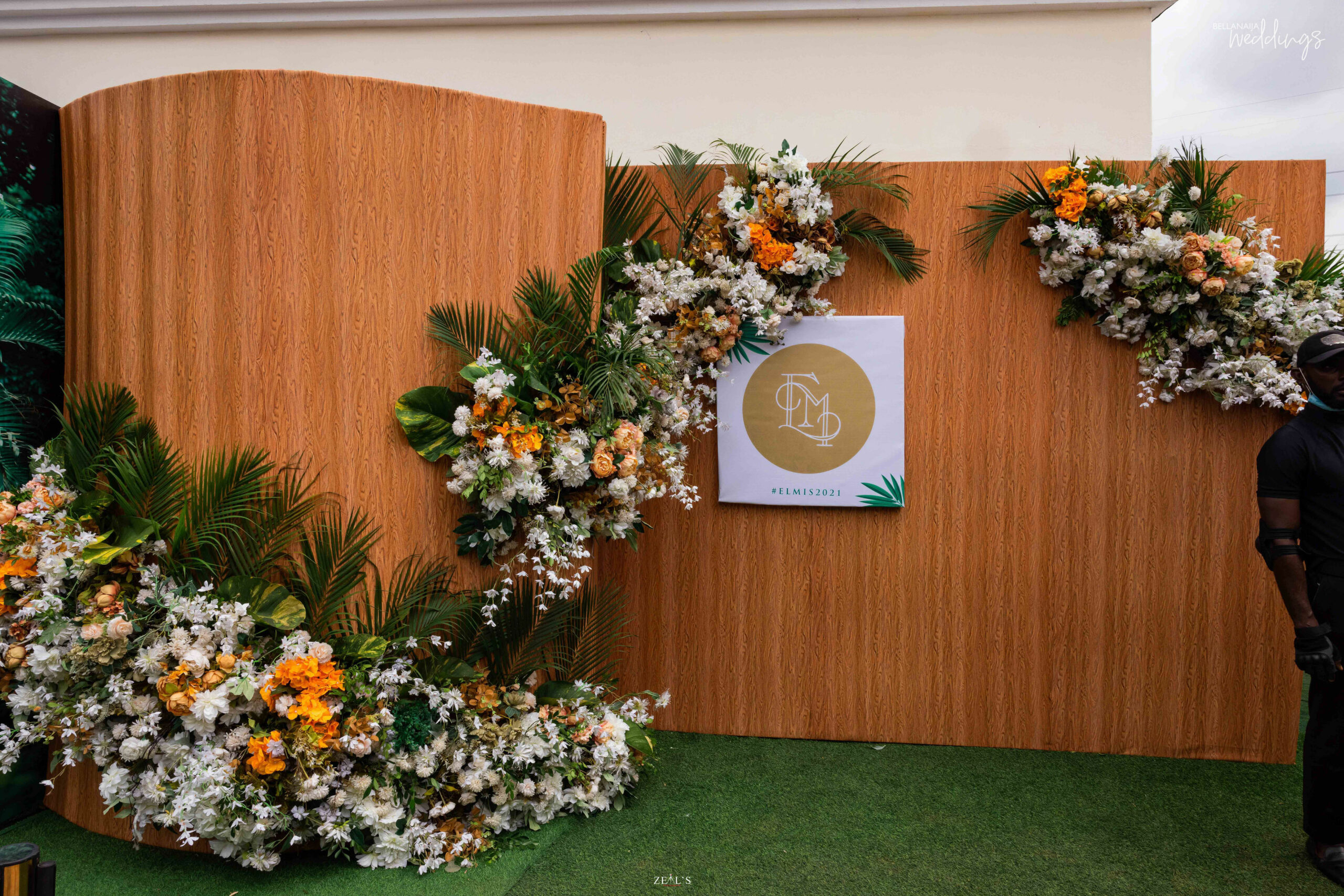 Now, the ceremony begins.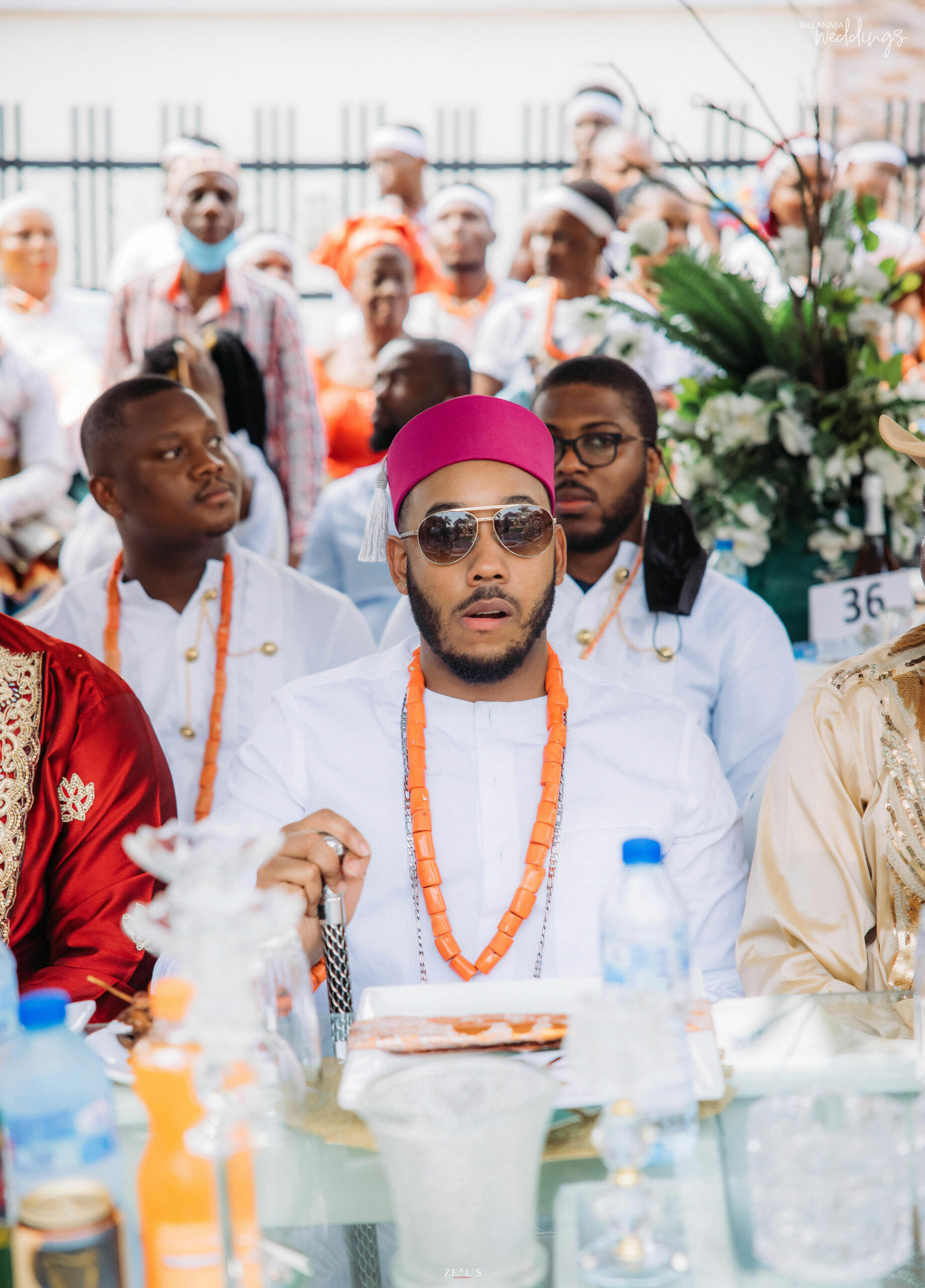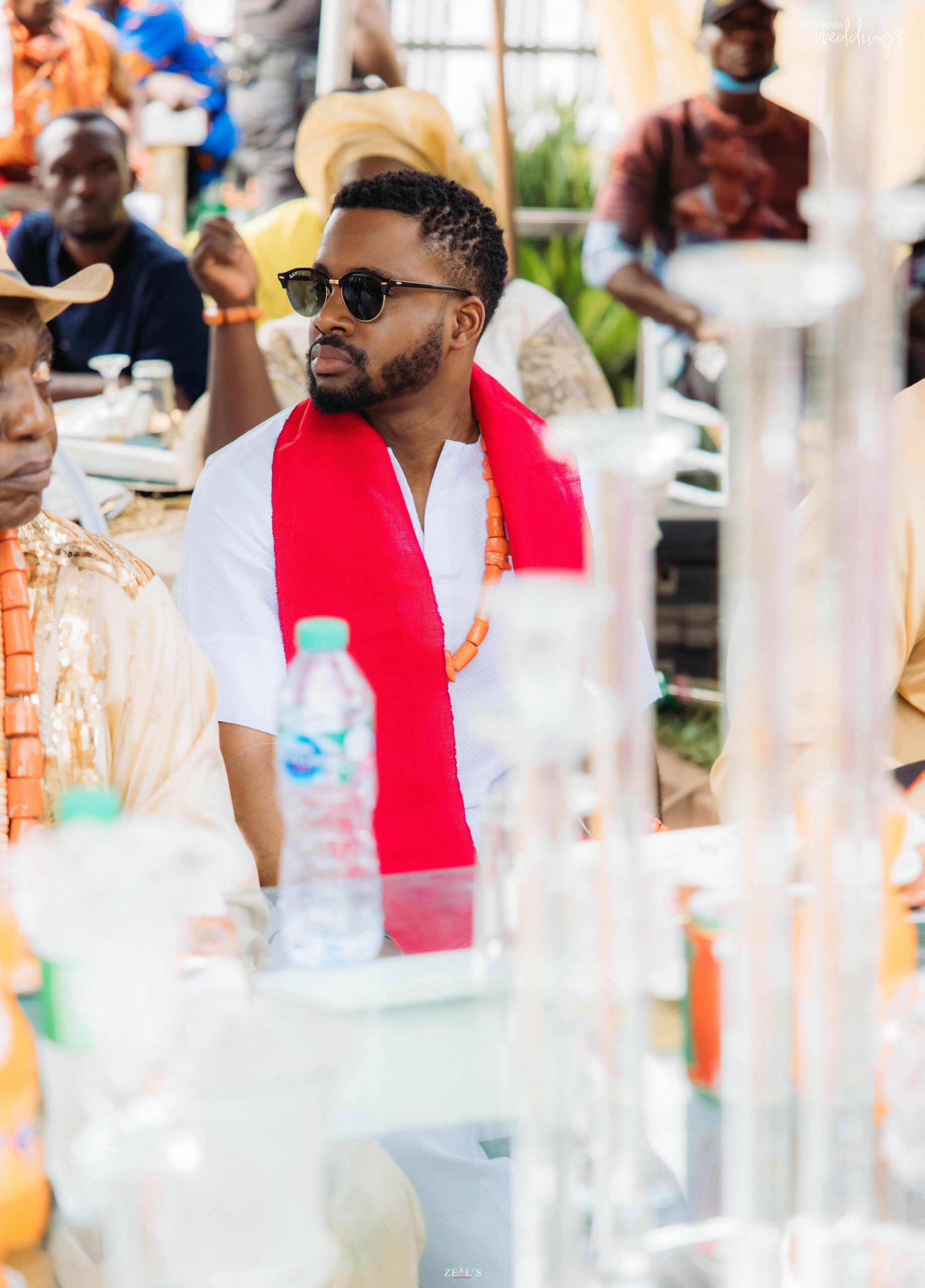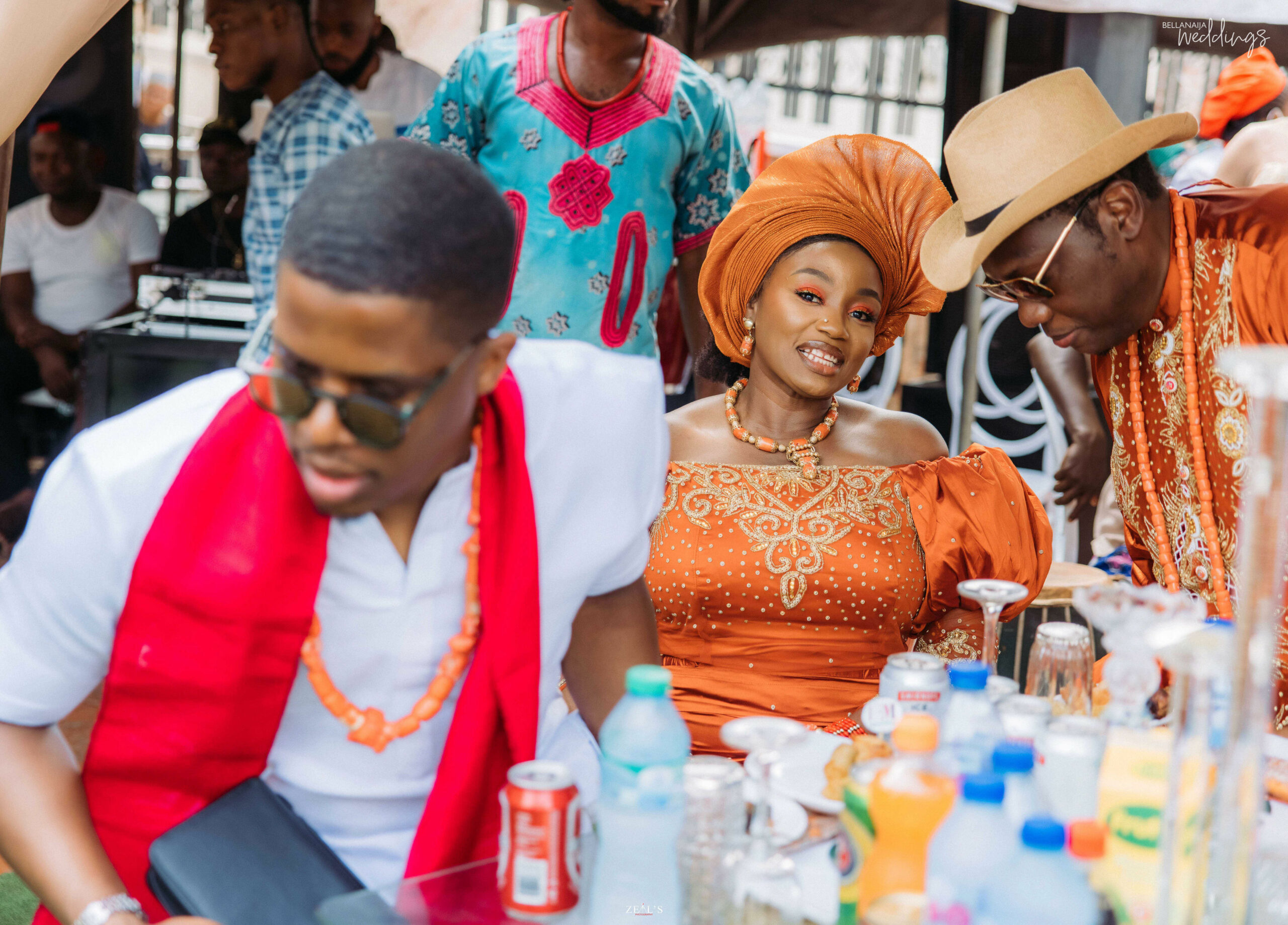 Time for the elegant Elma to make her first appearance…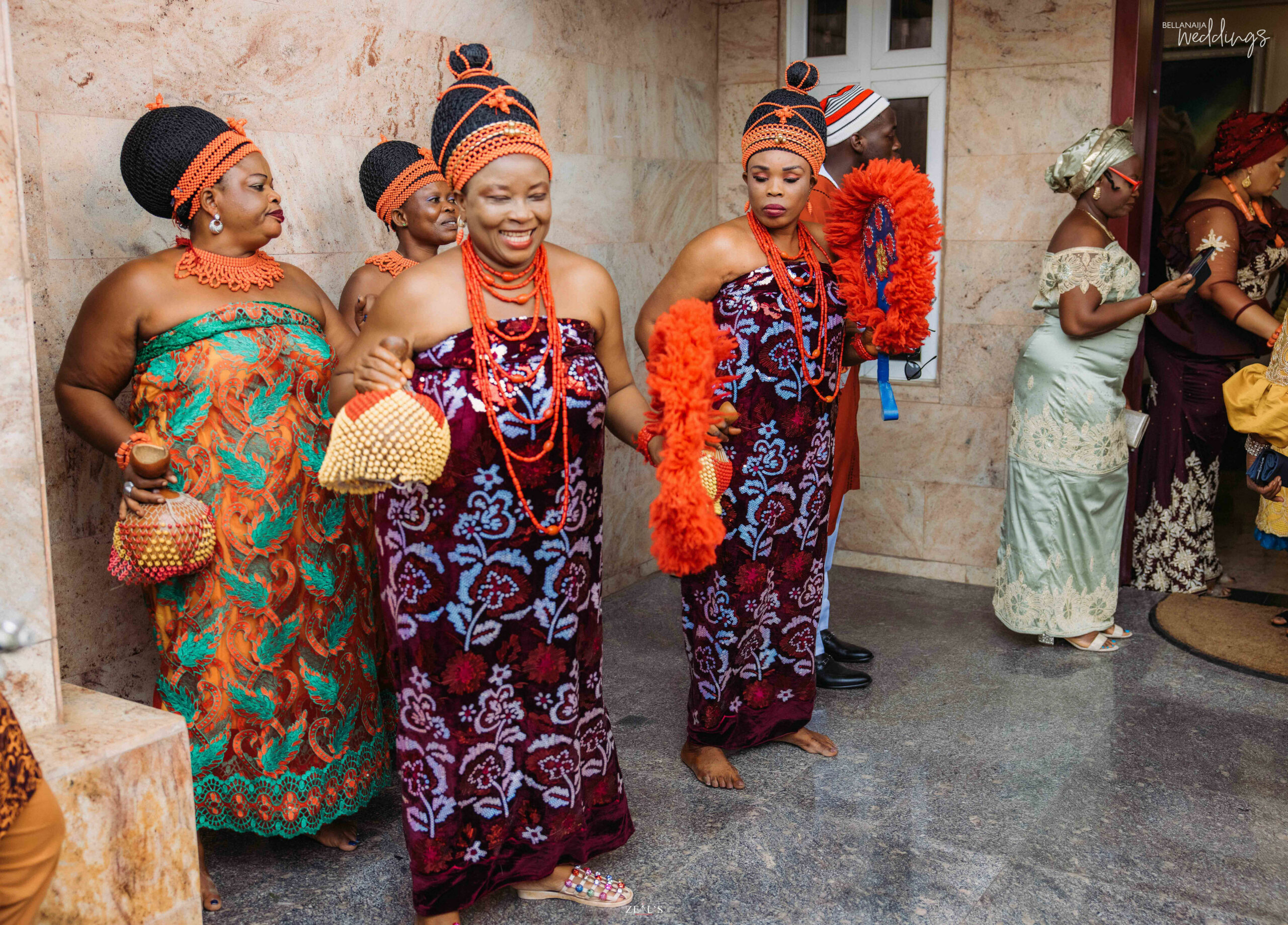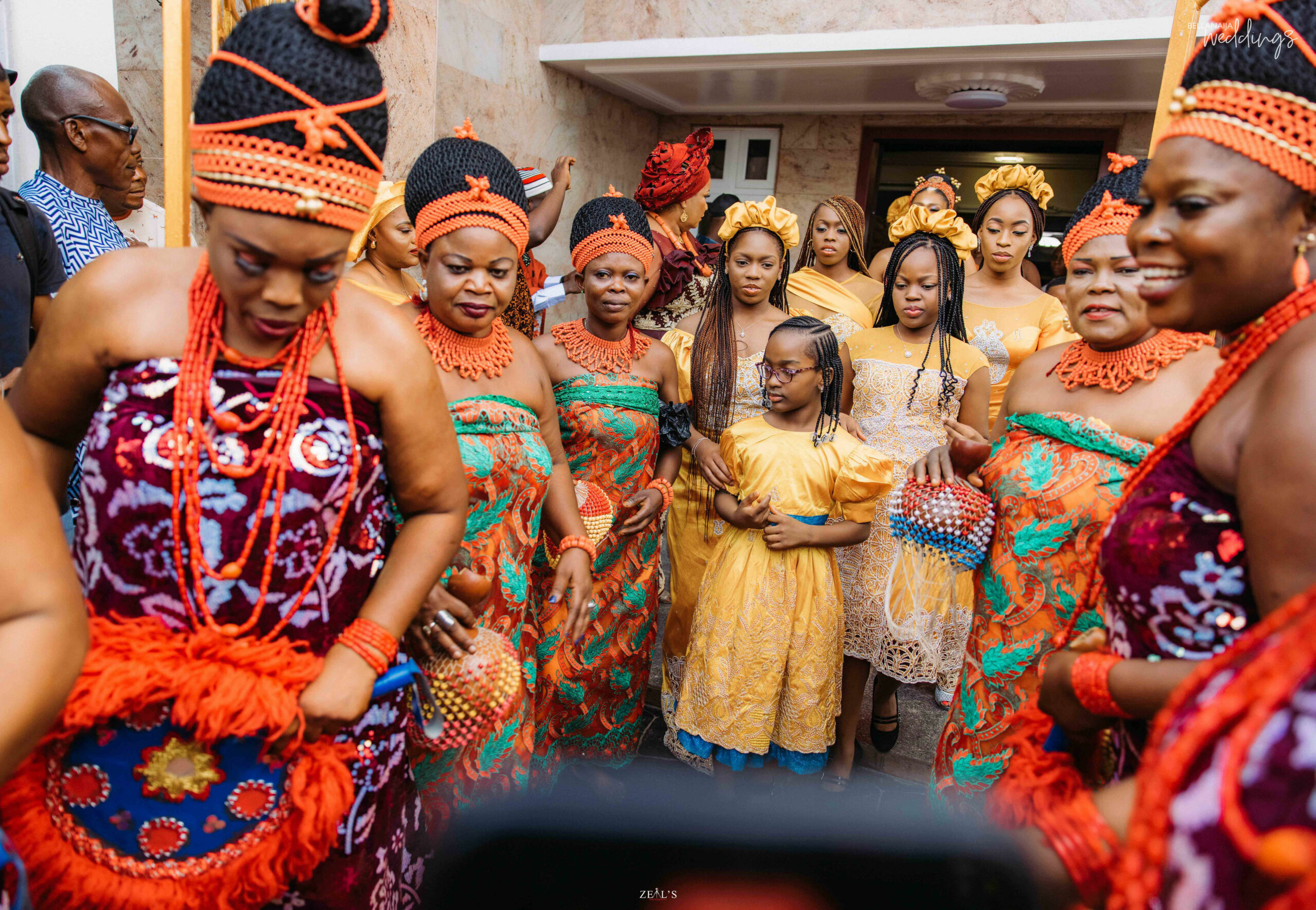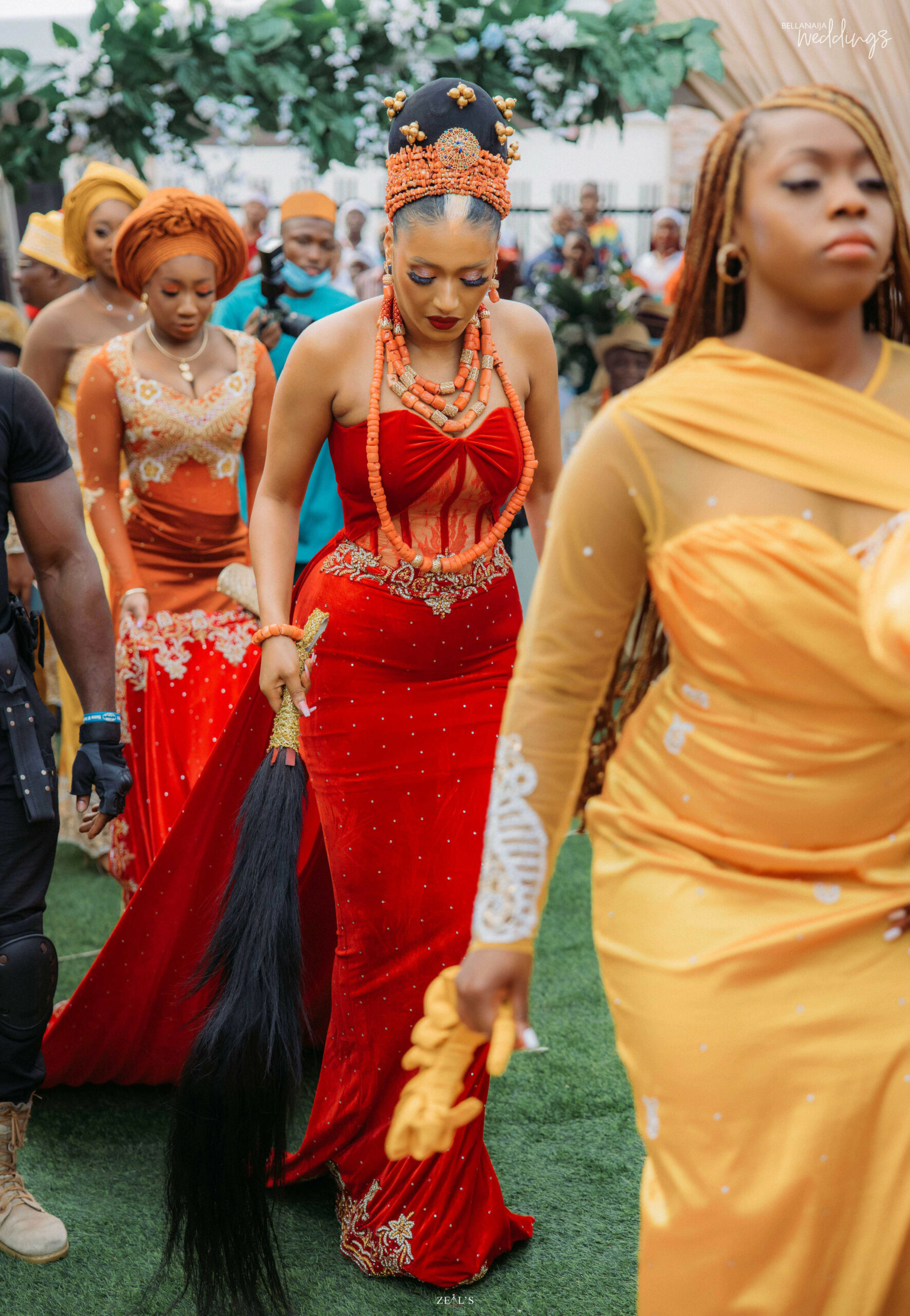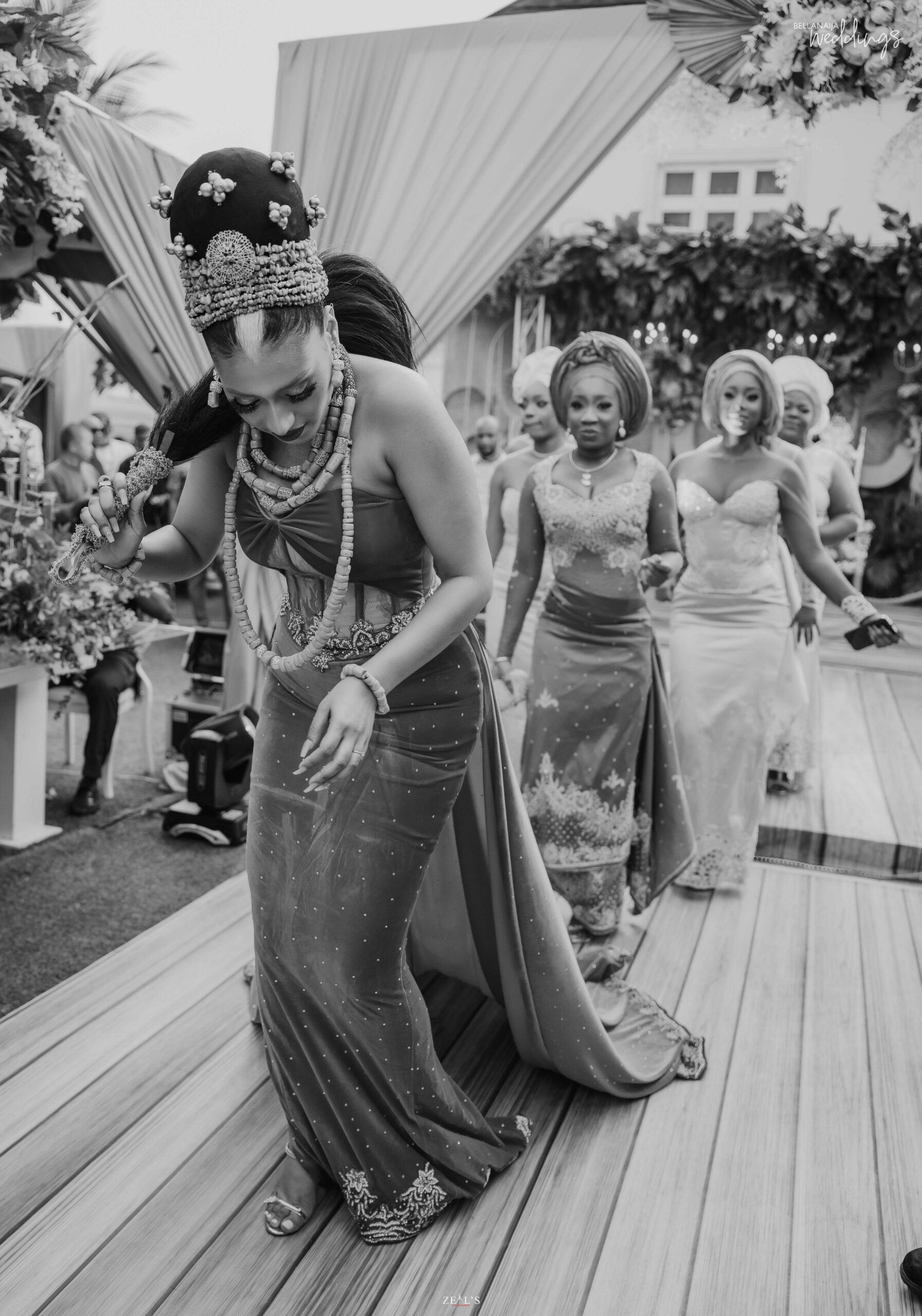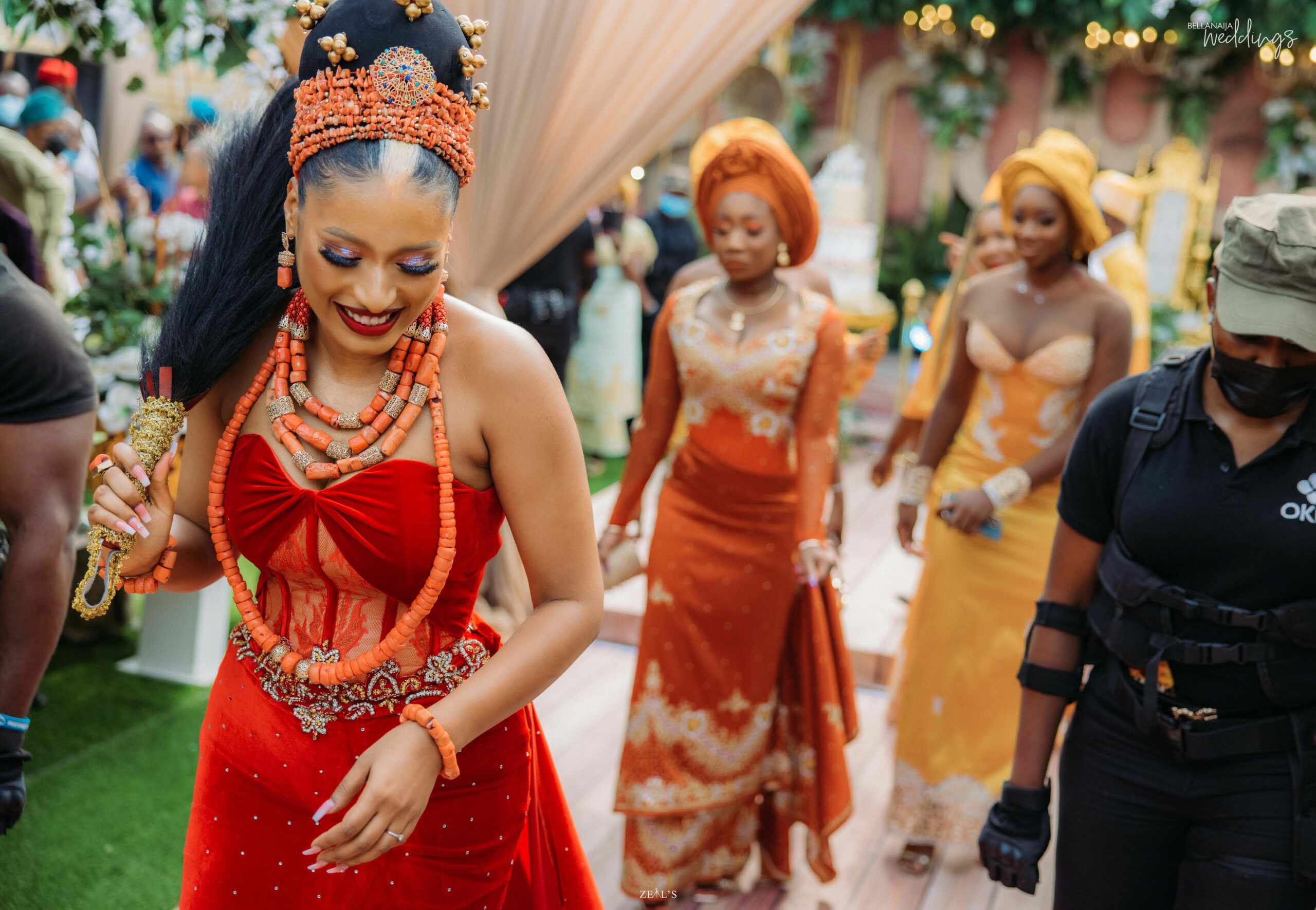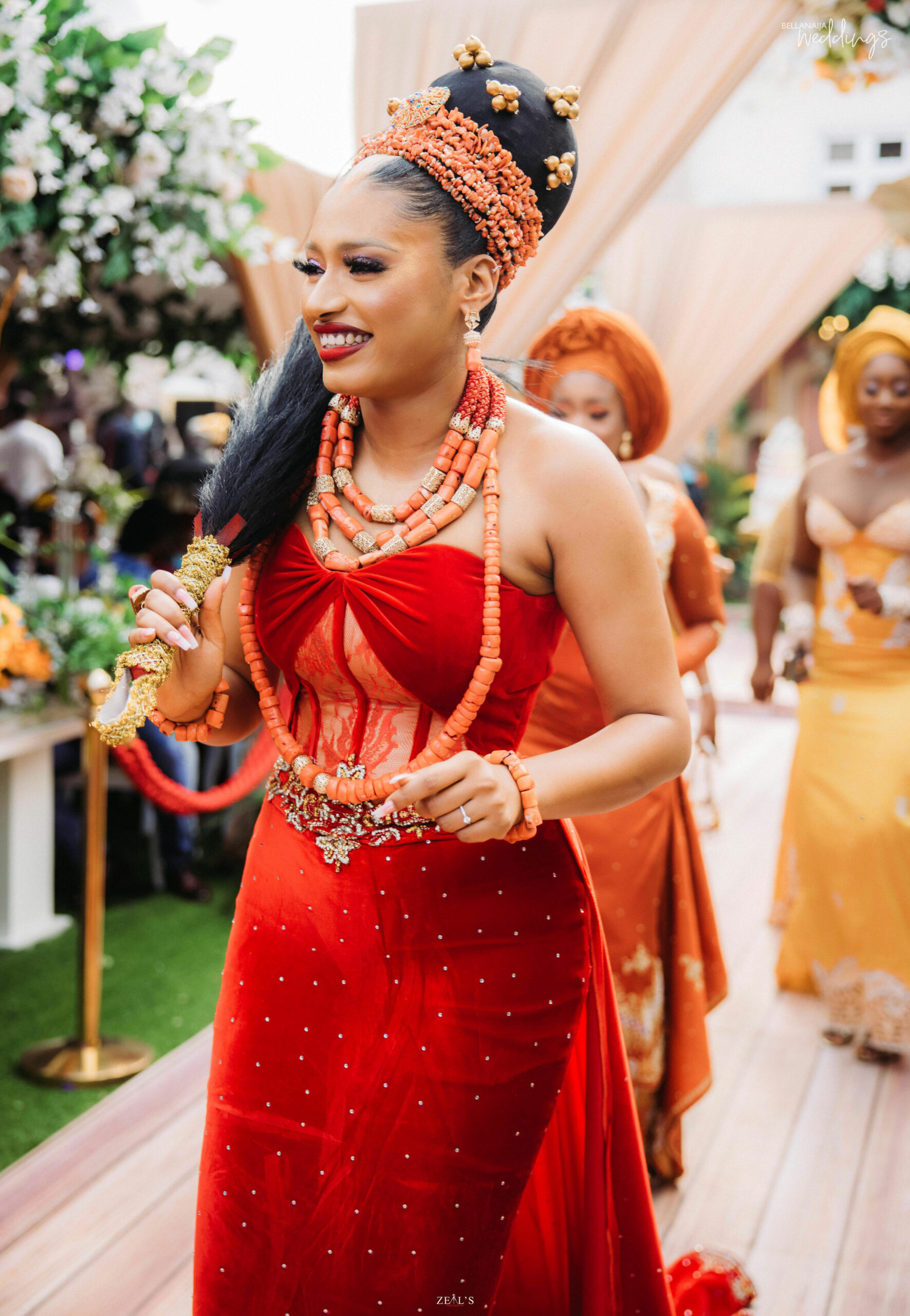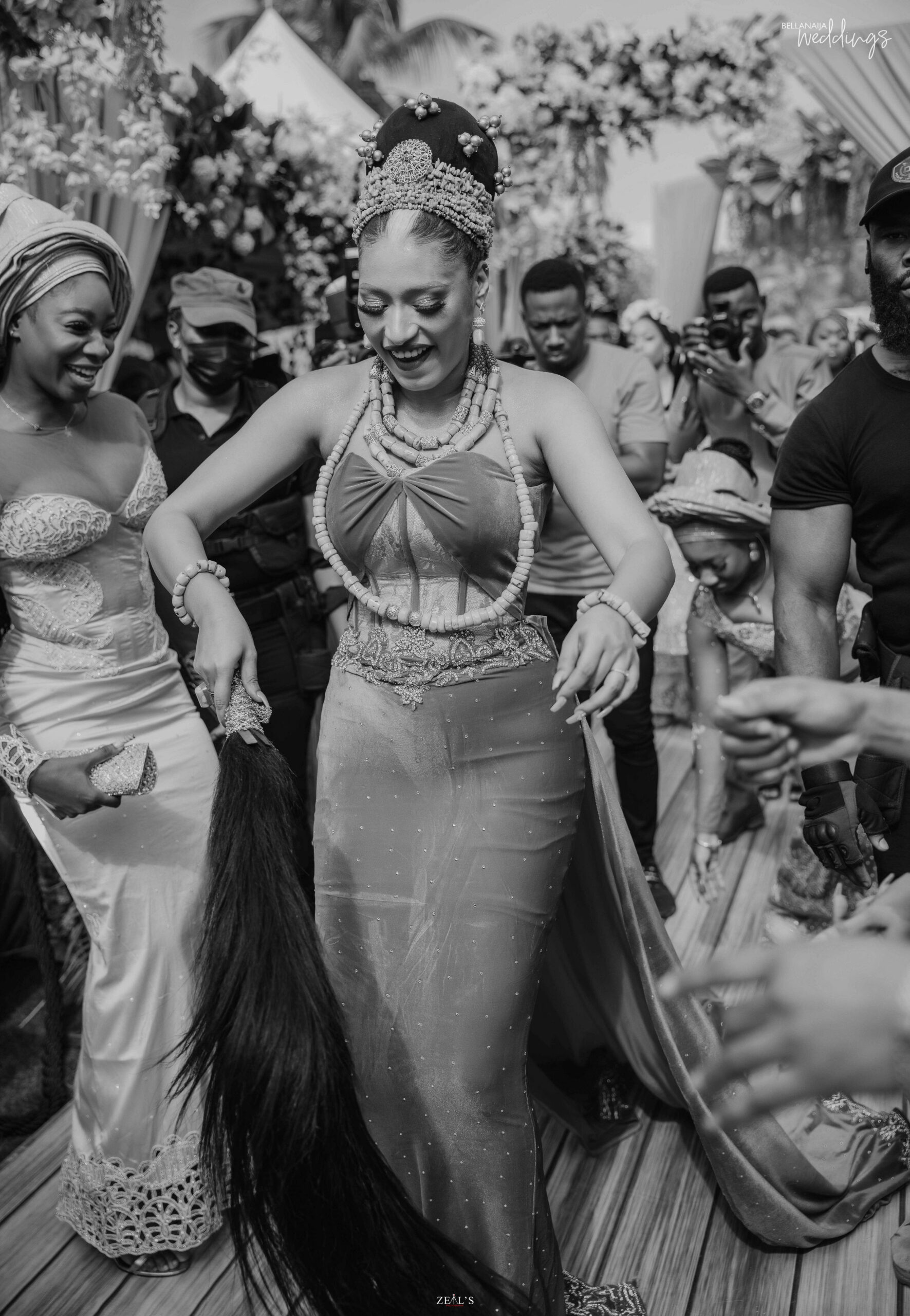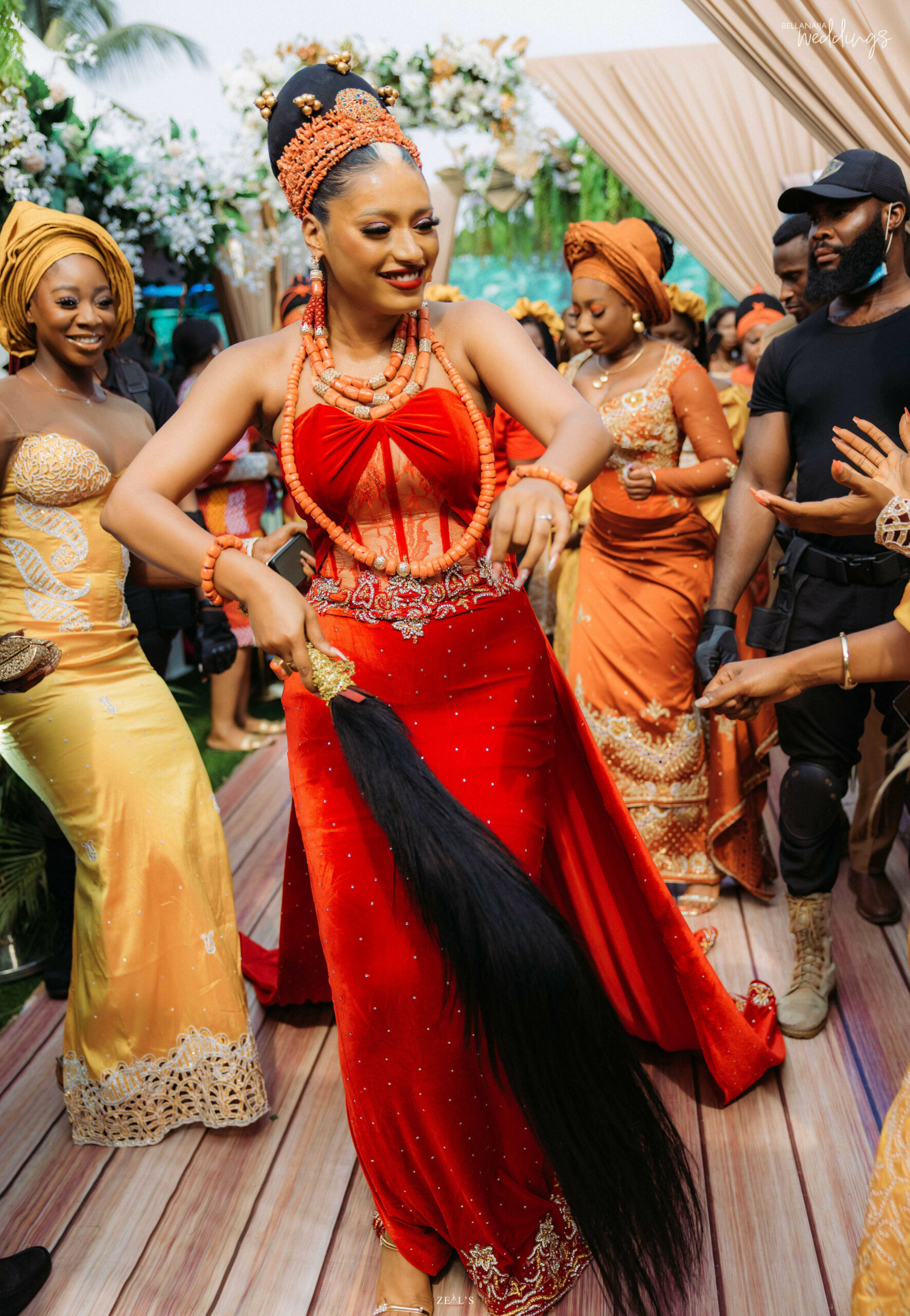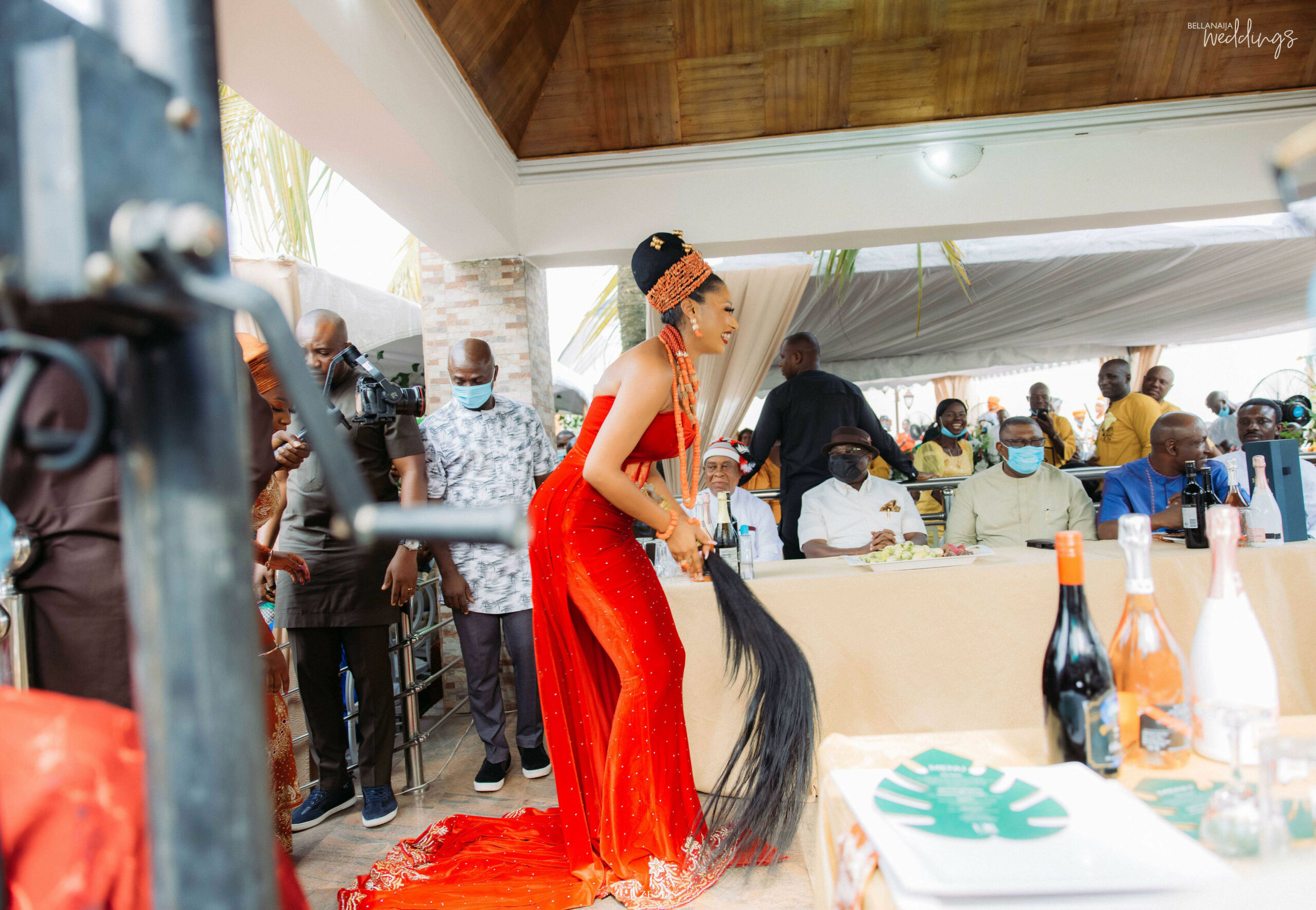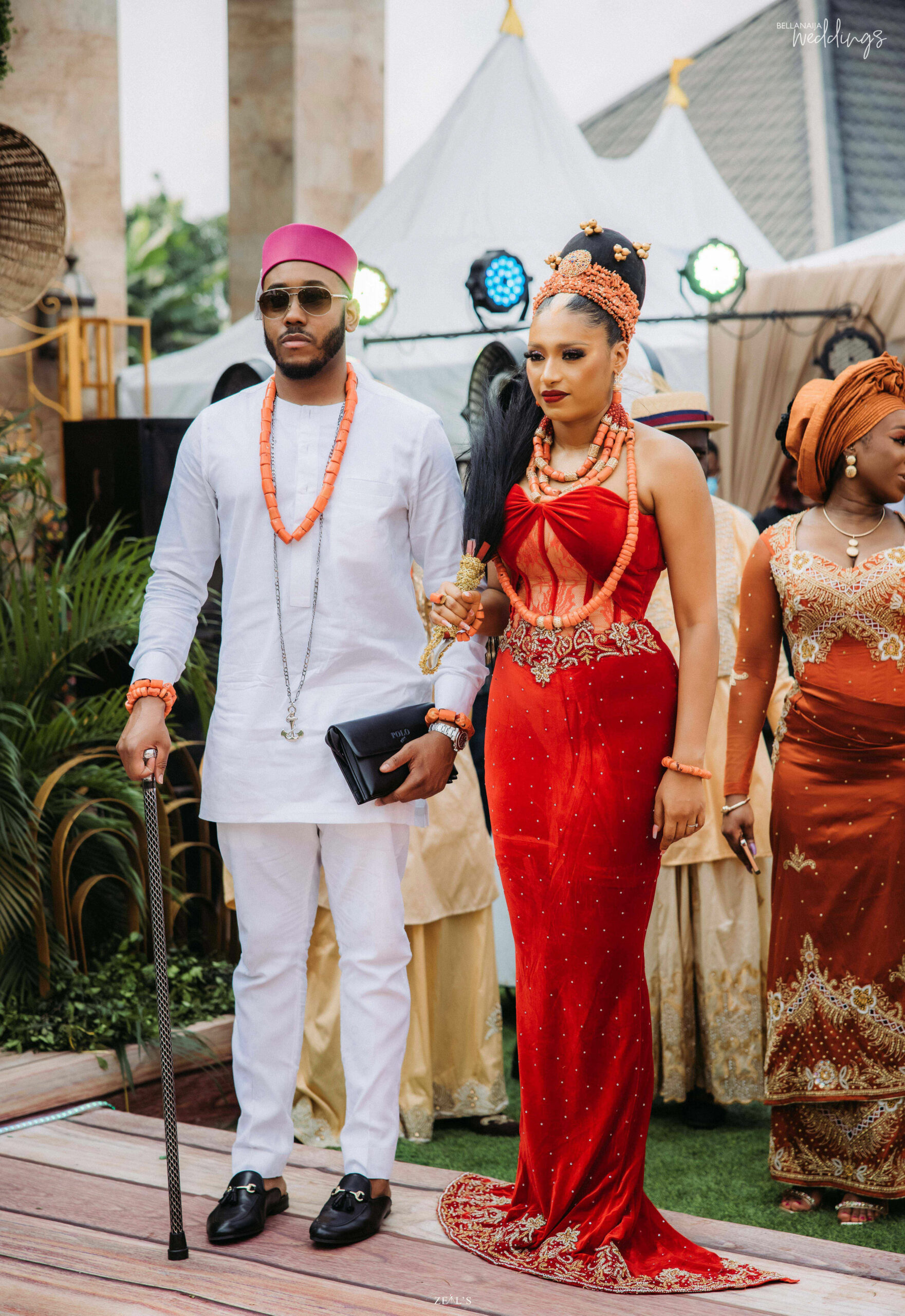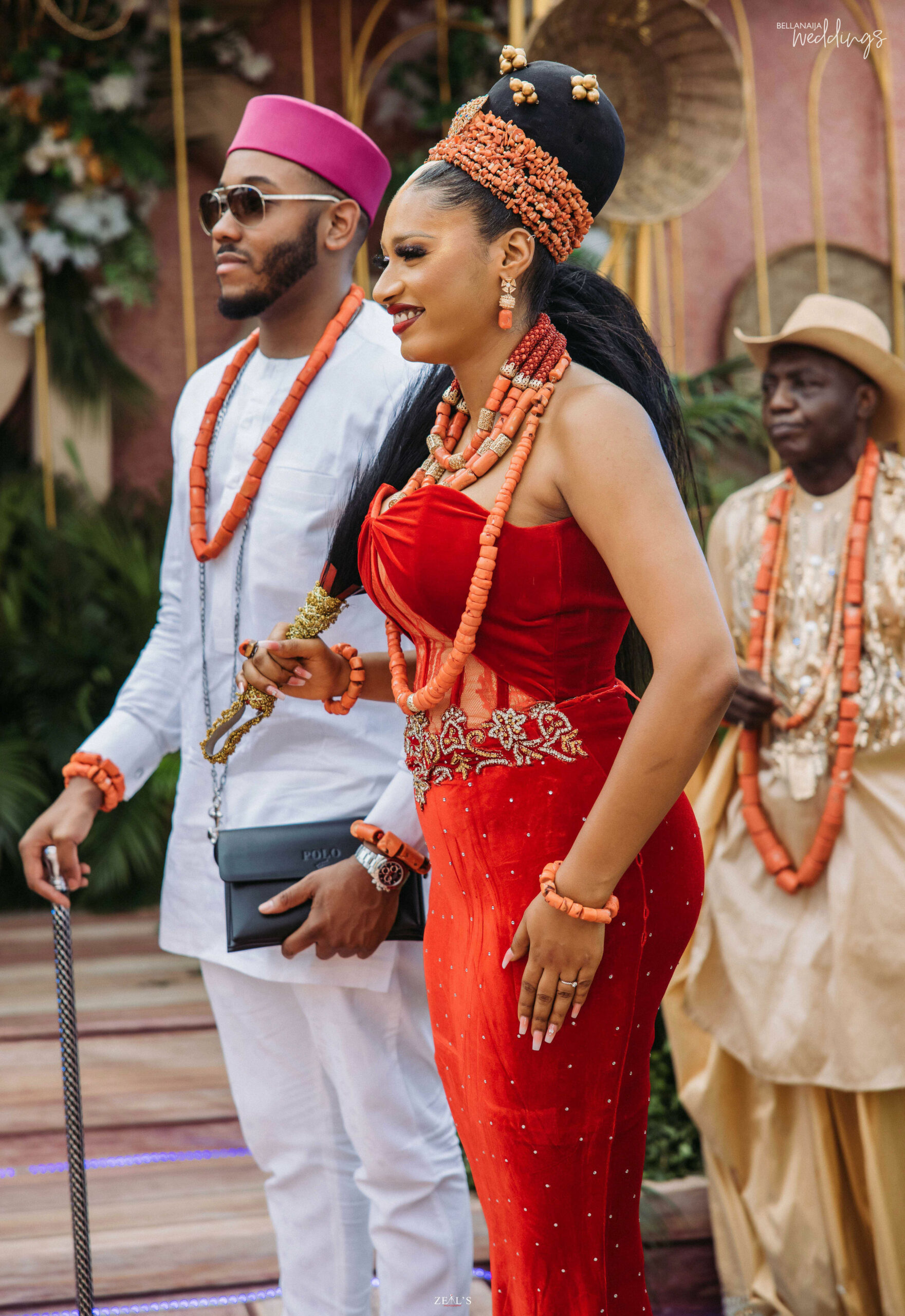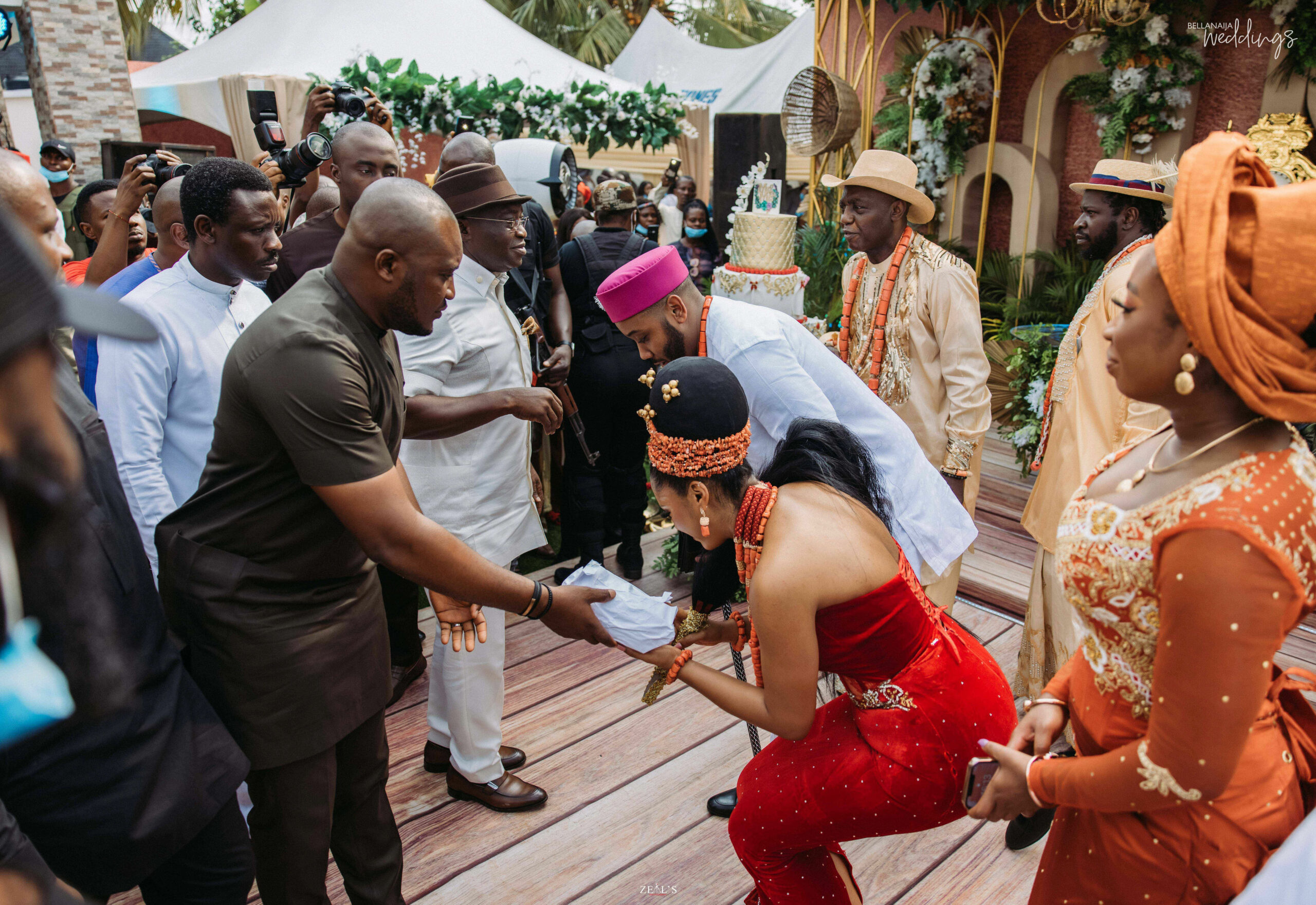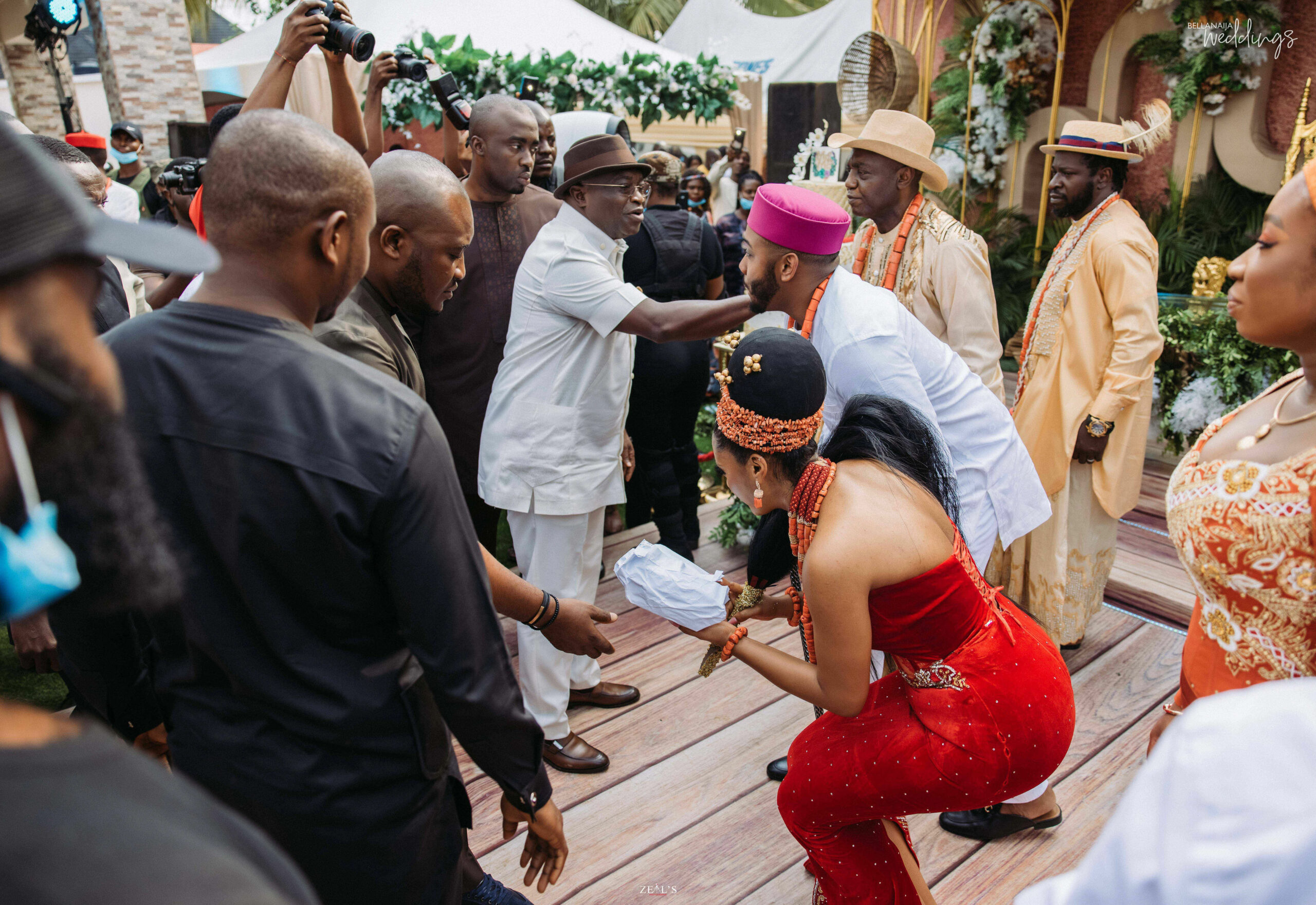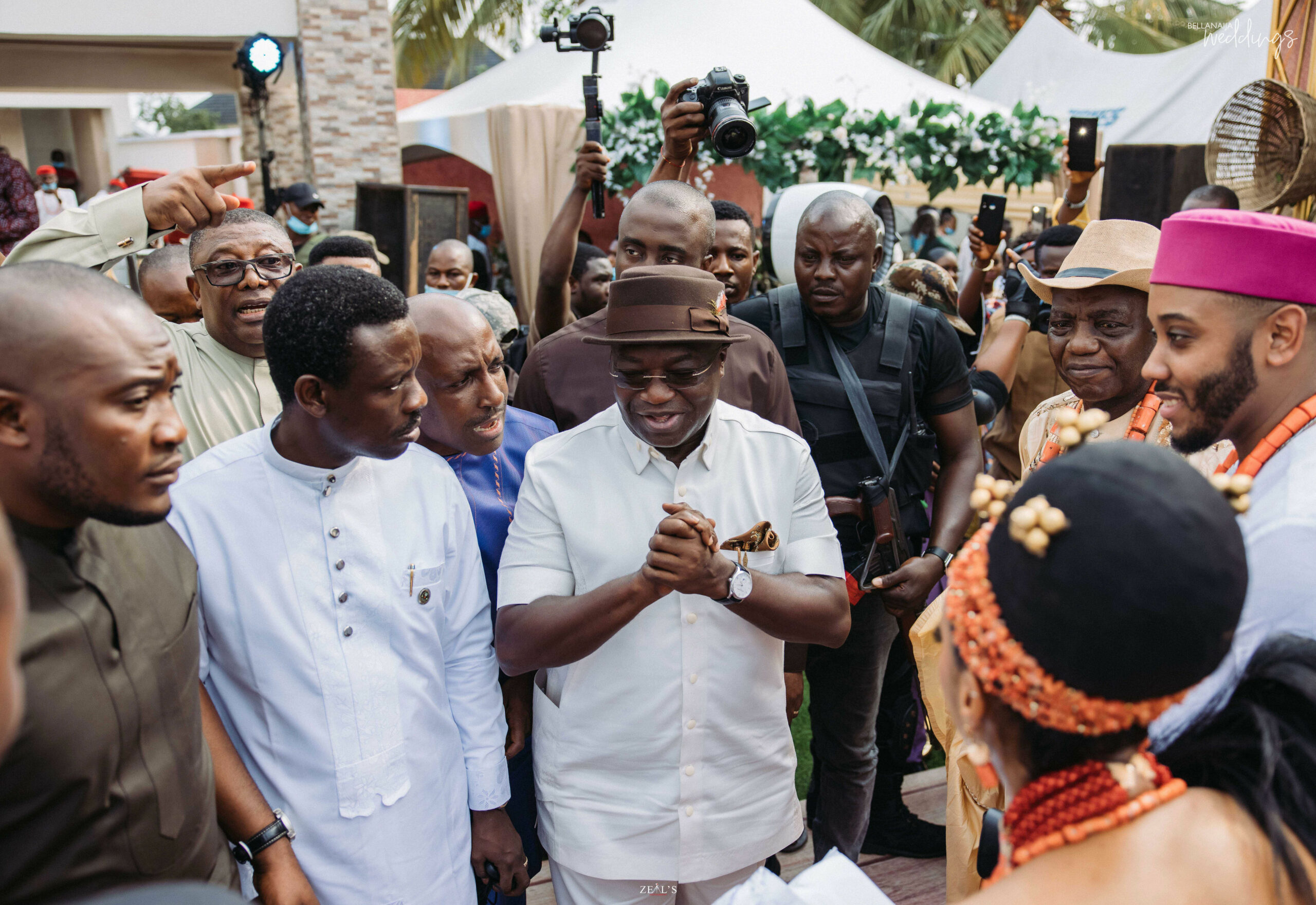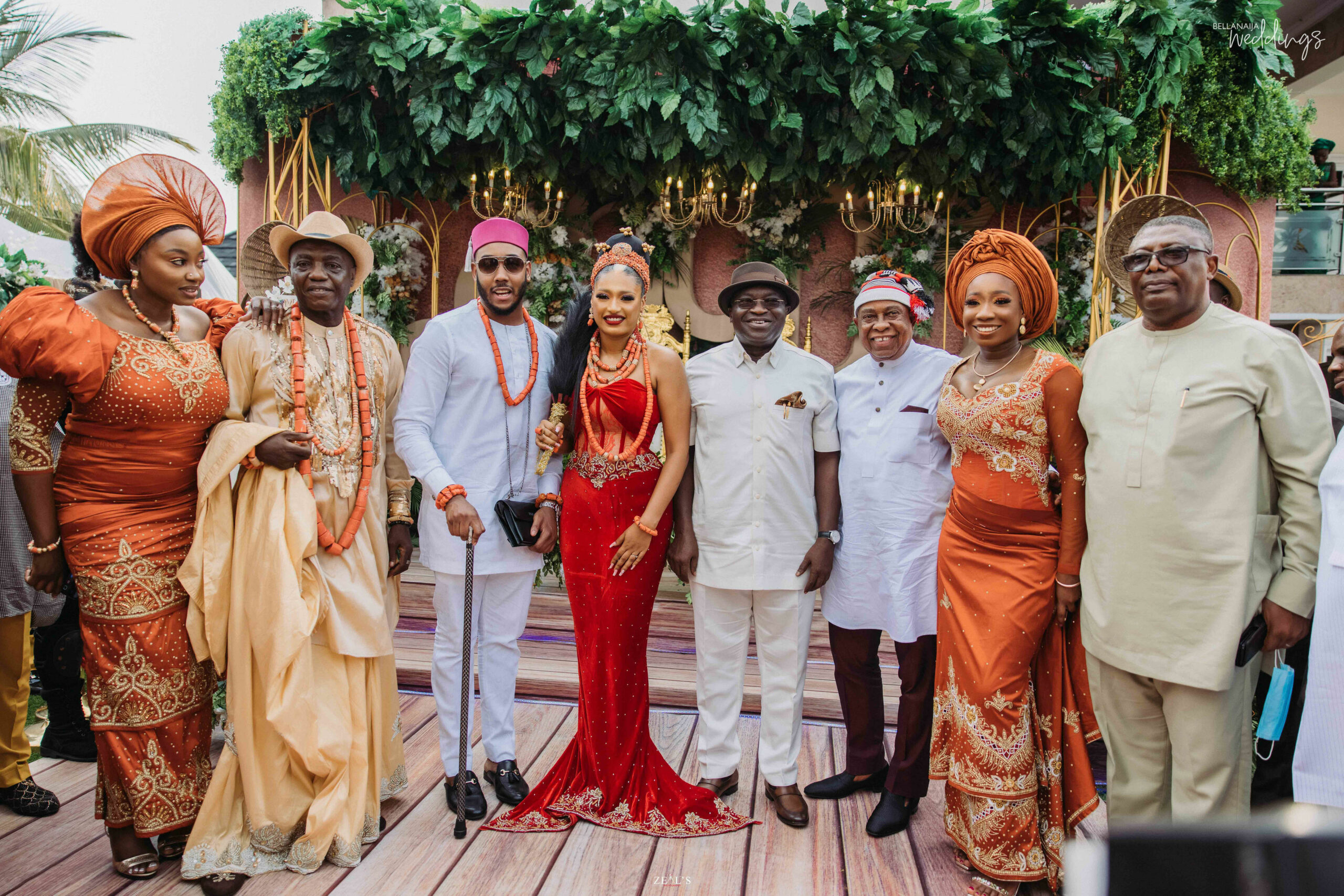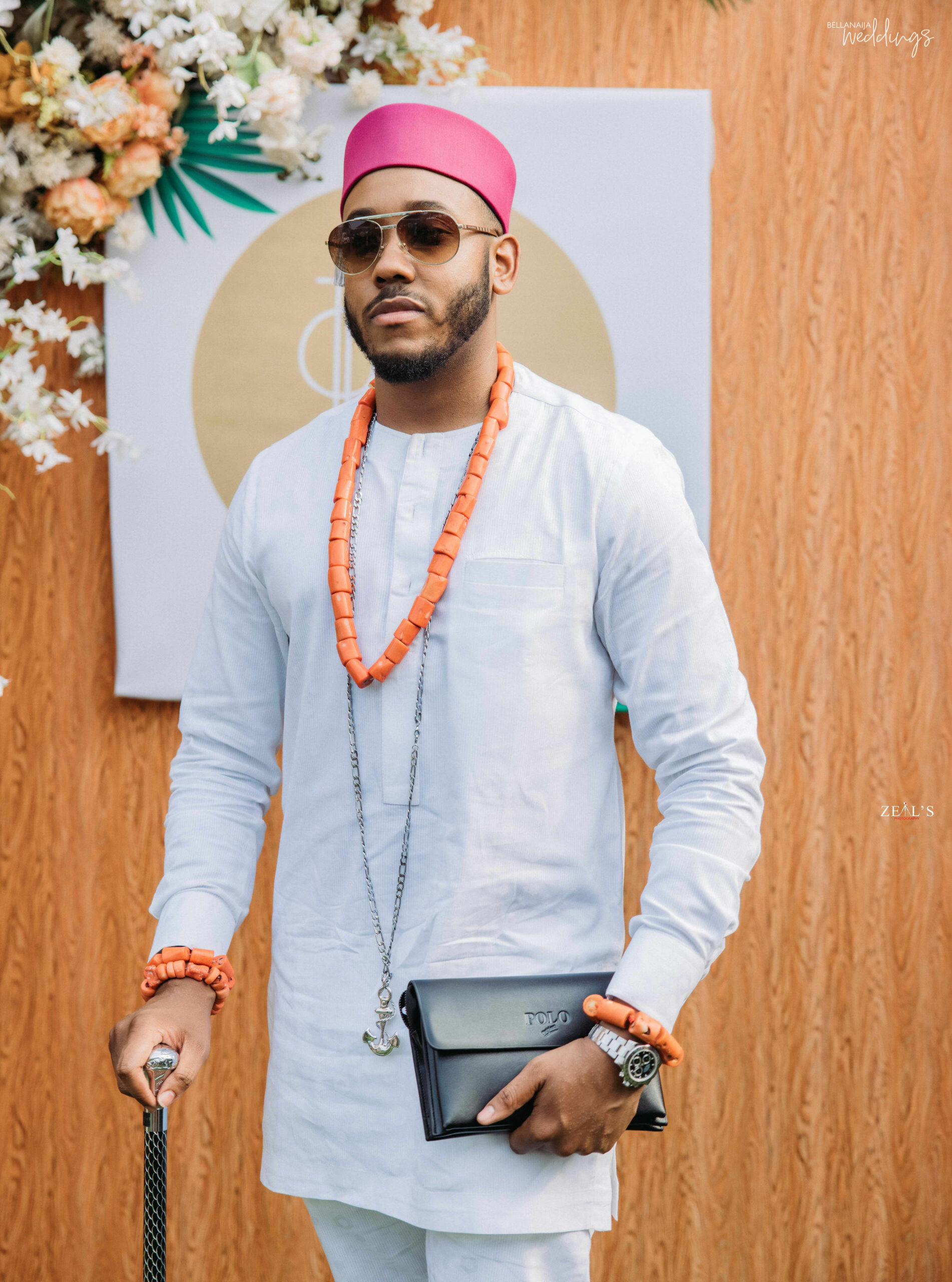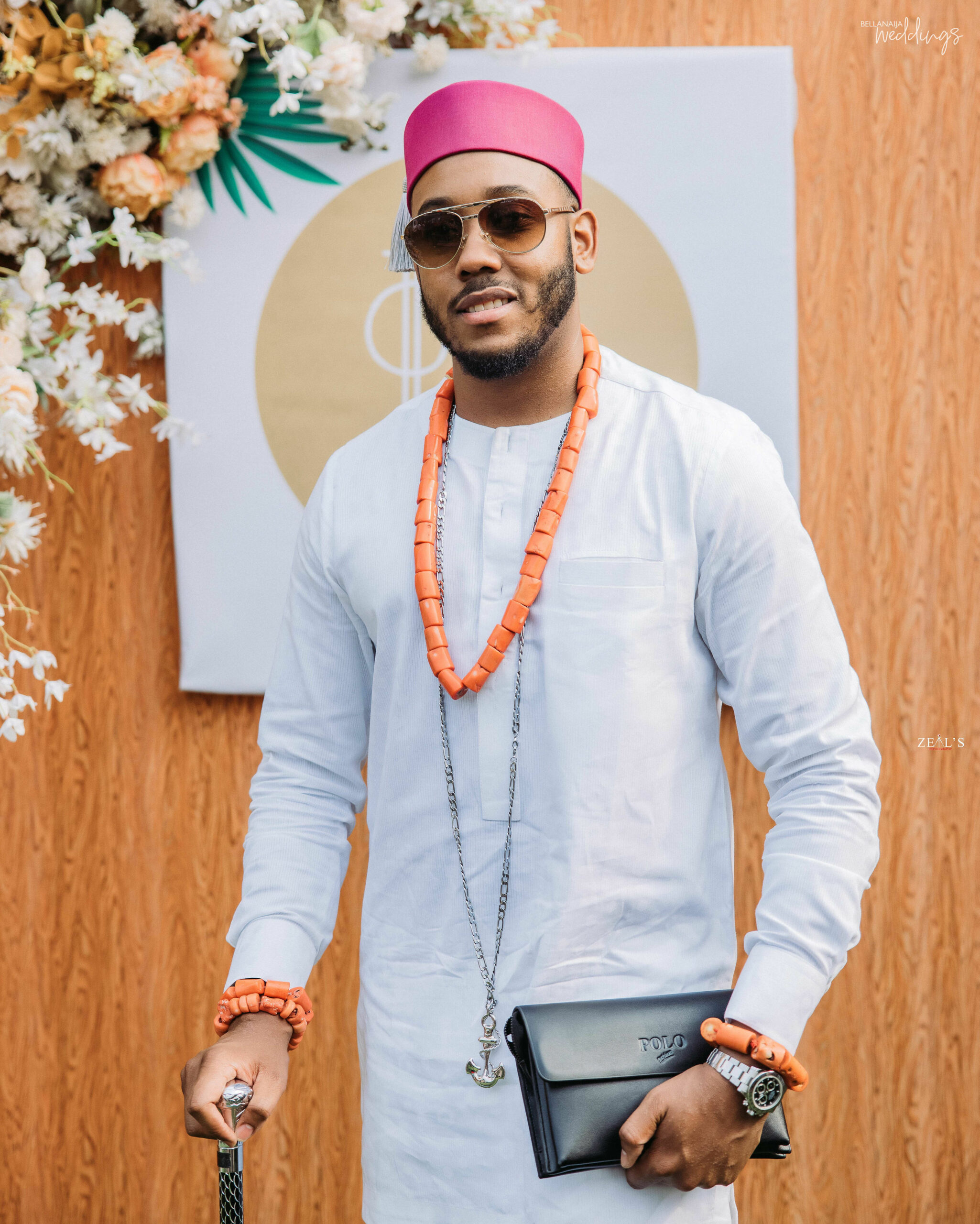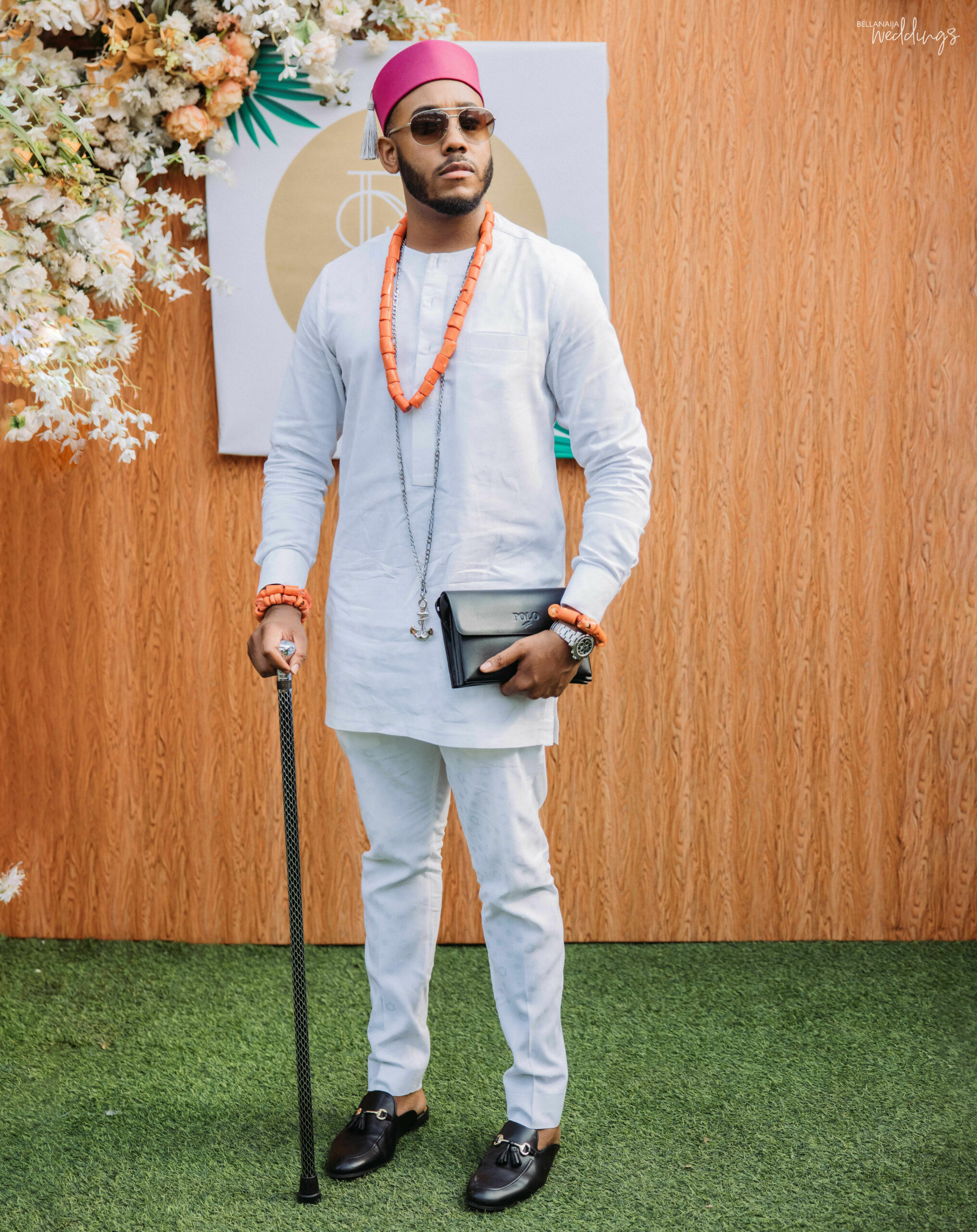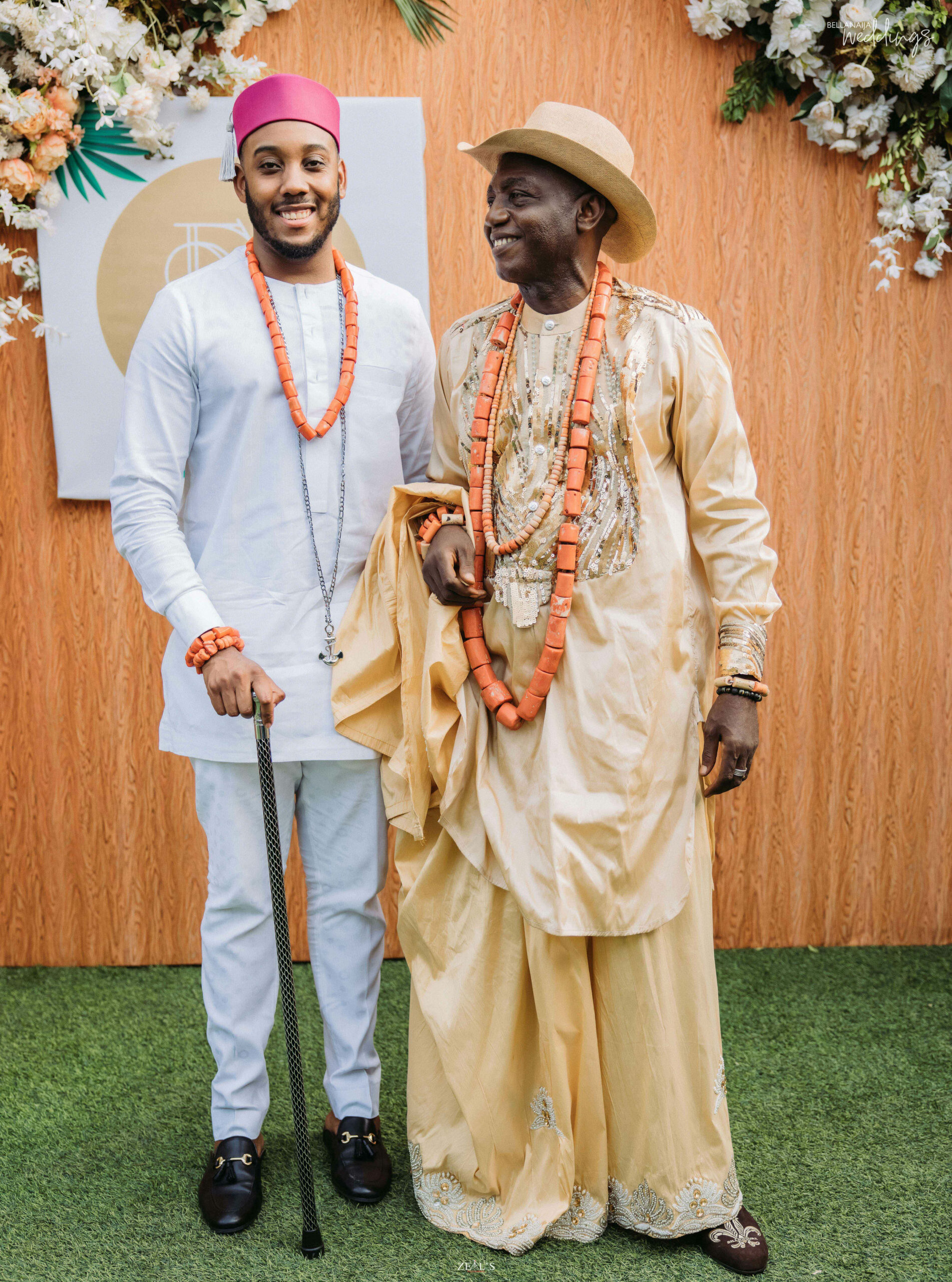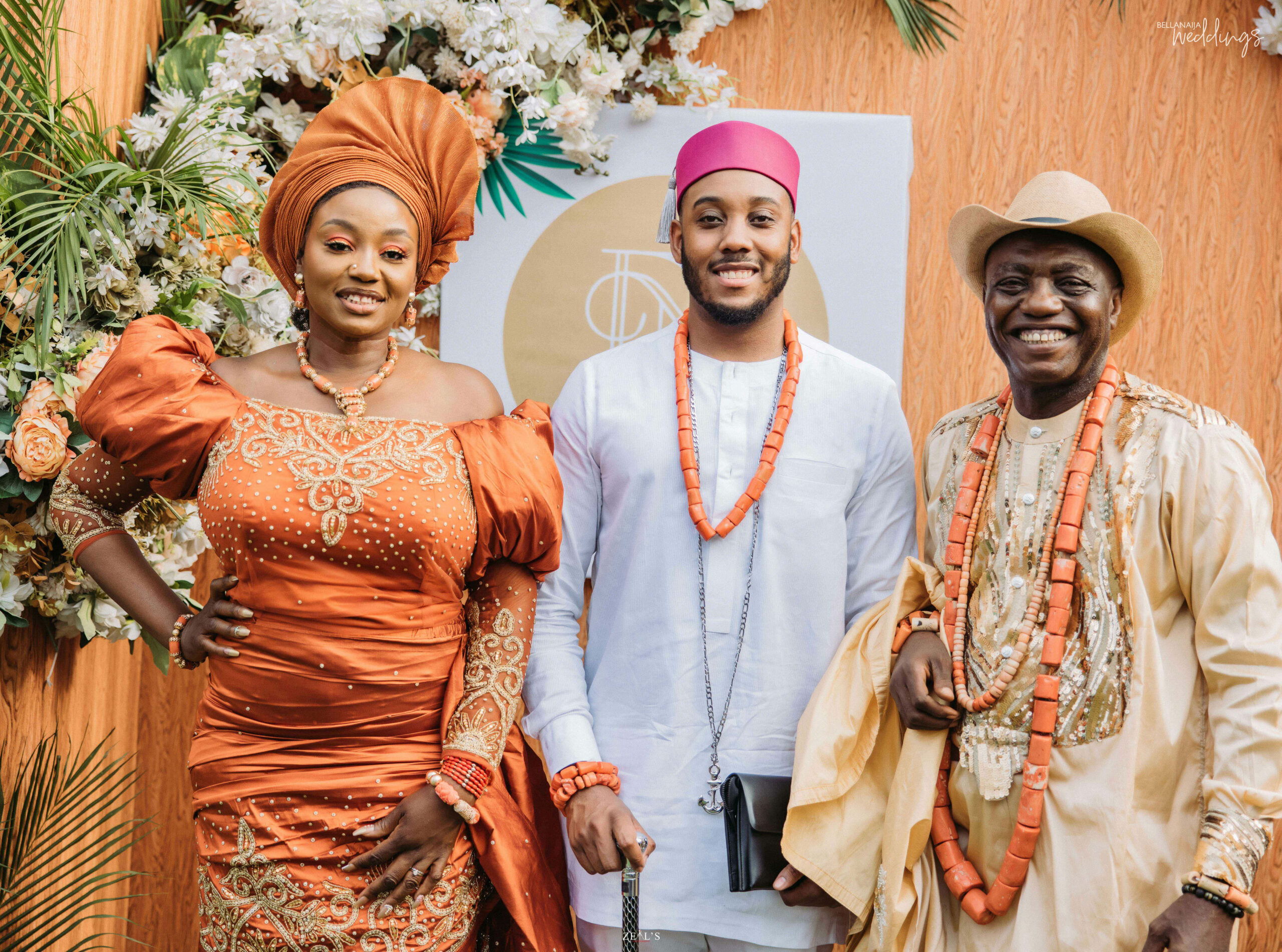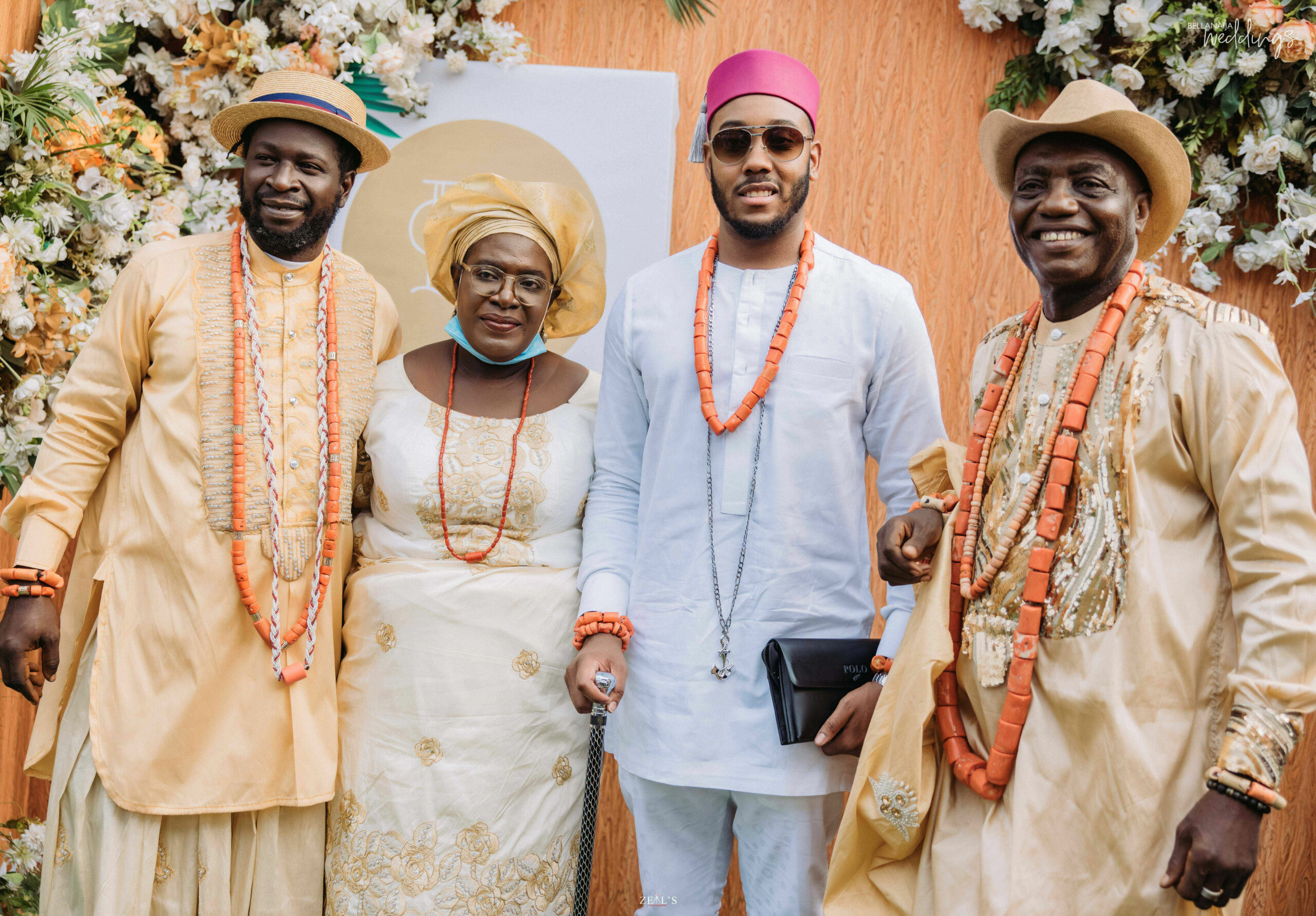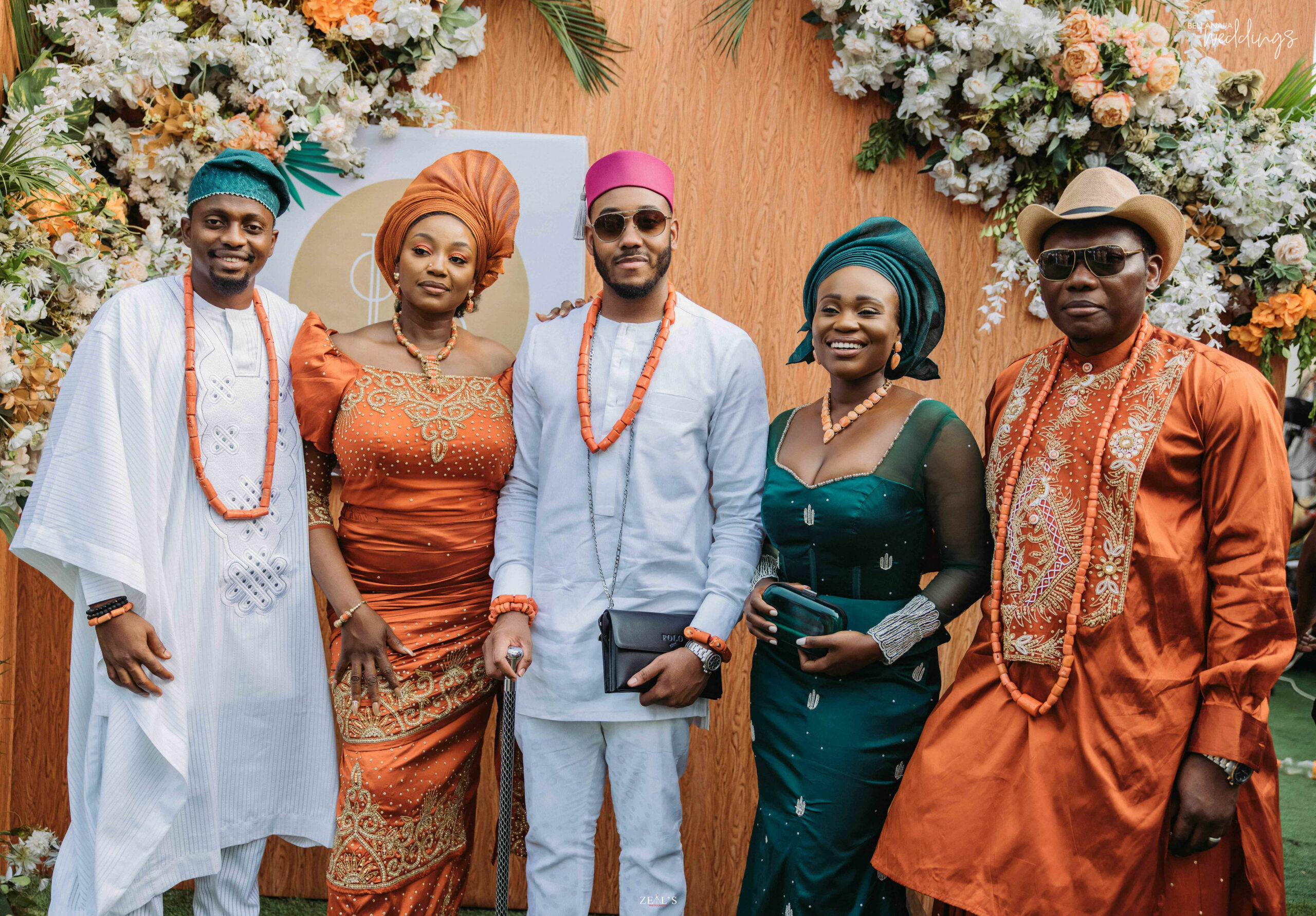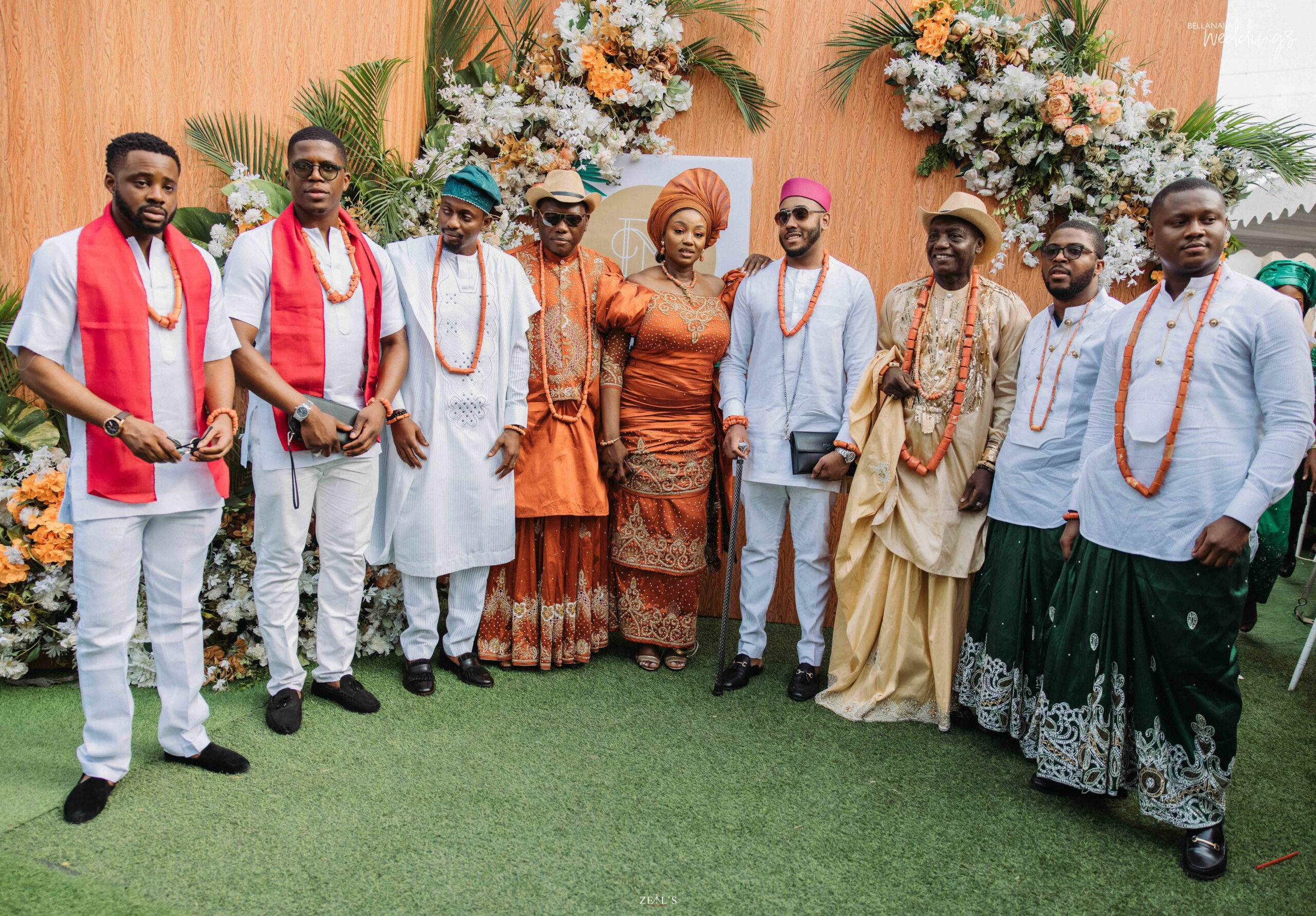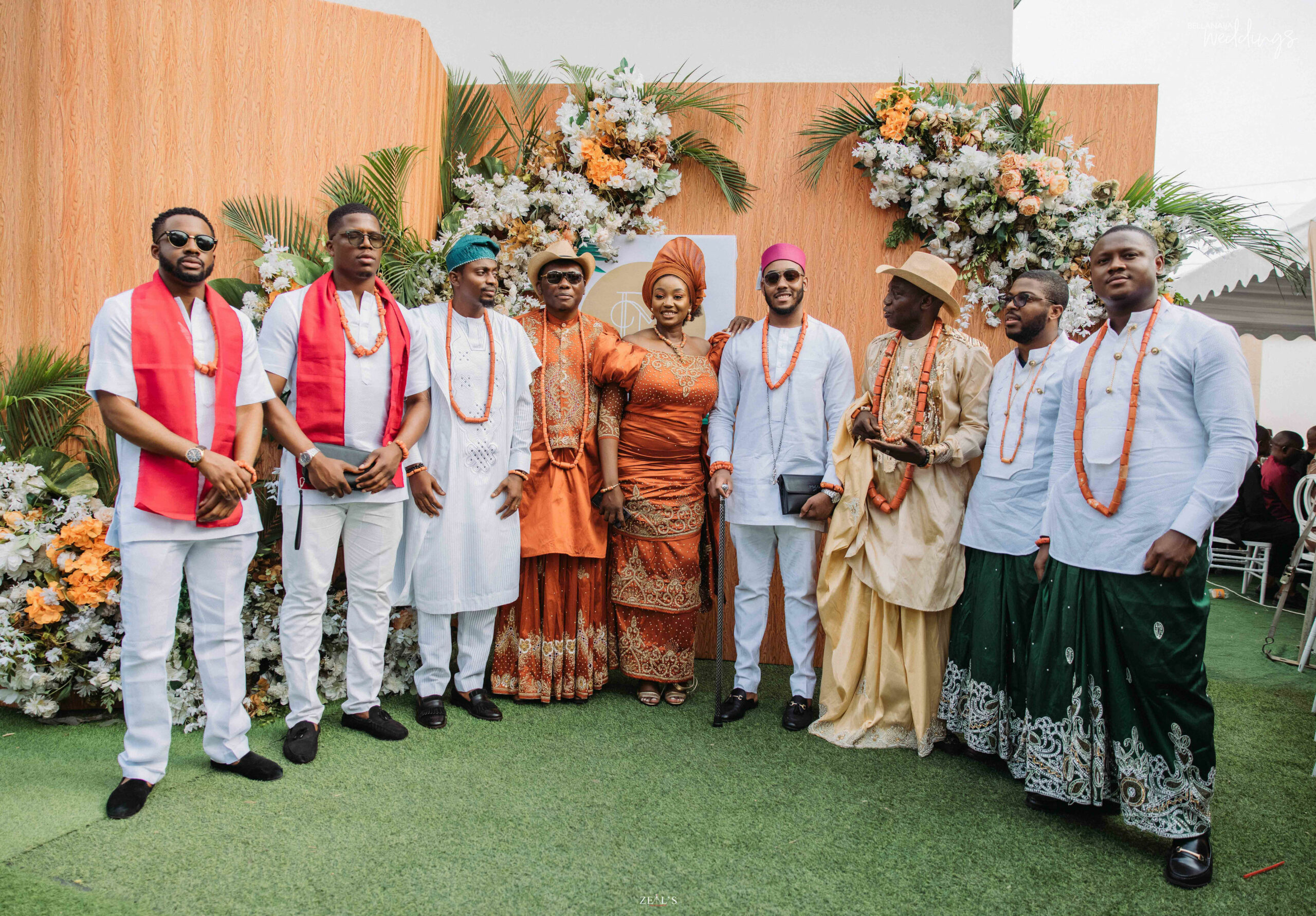 For her second appearance, Elma came to dazzle in pink!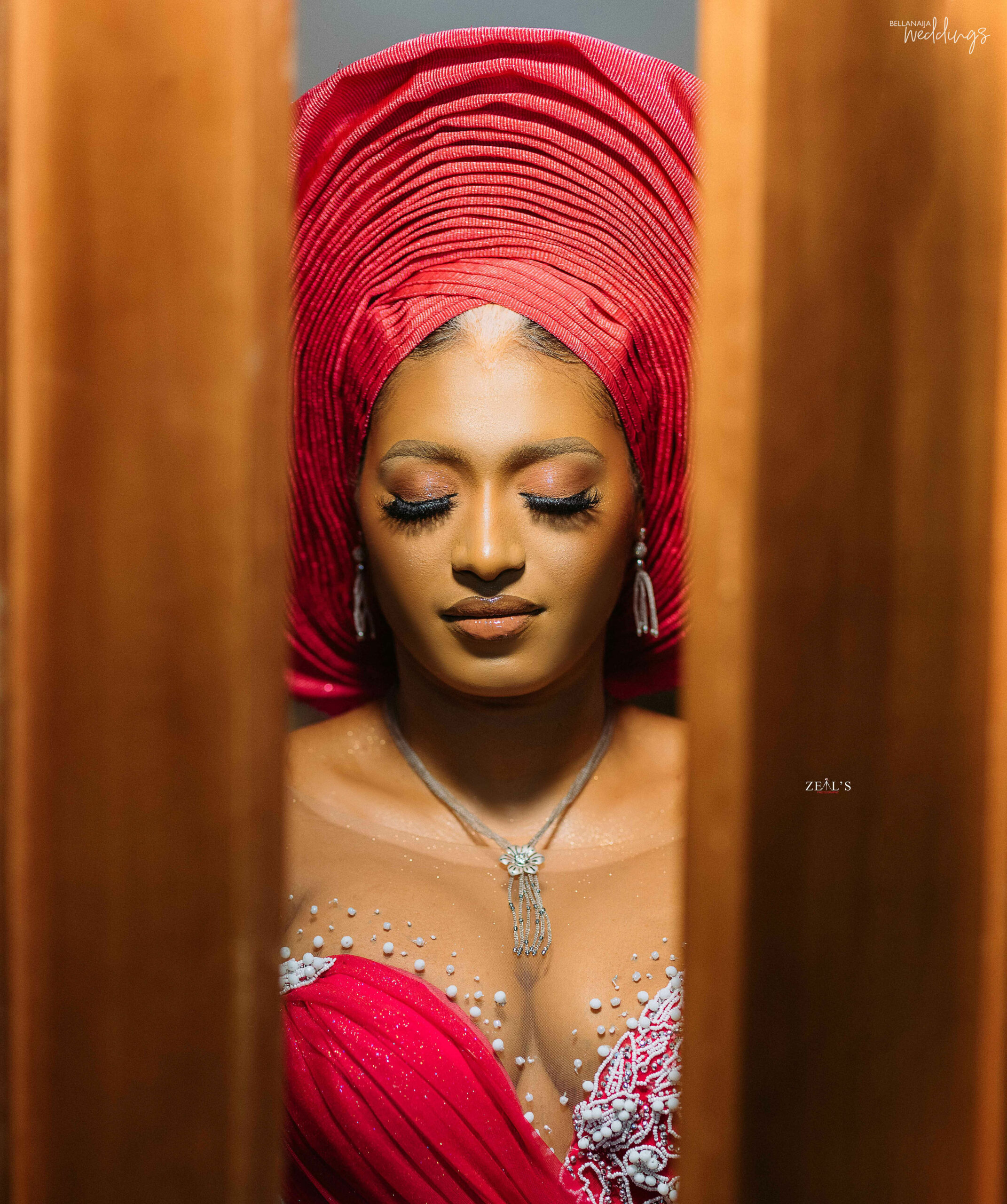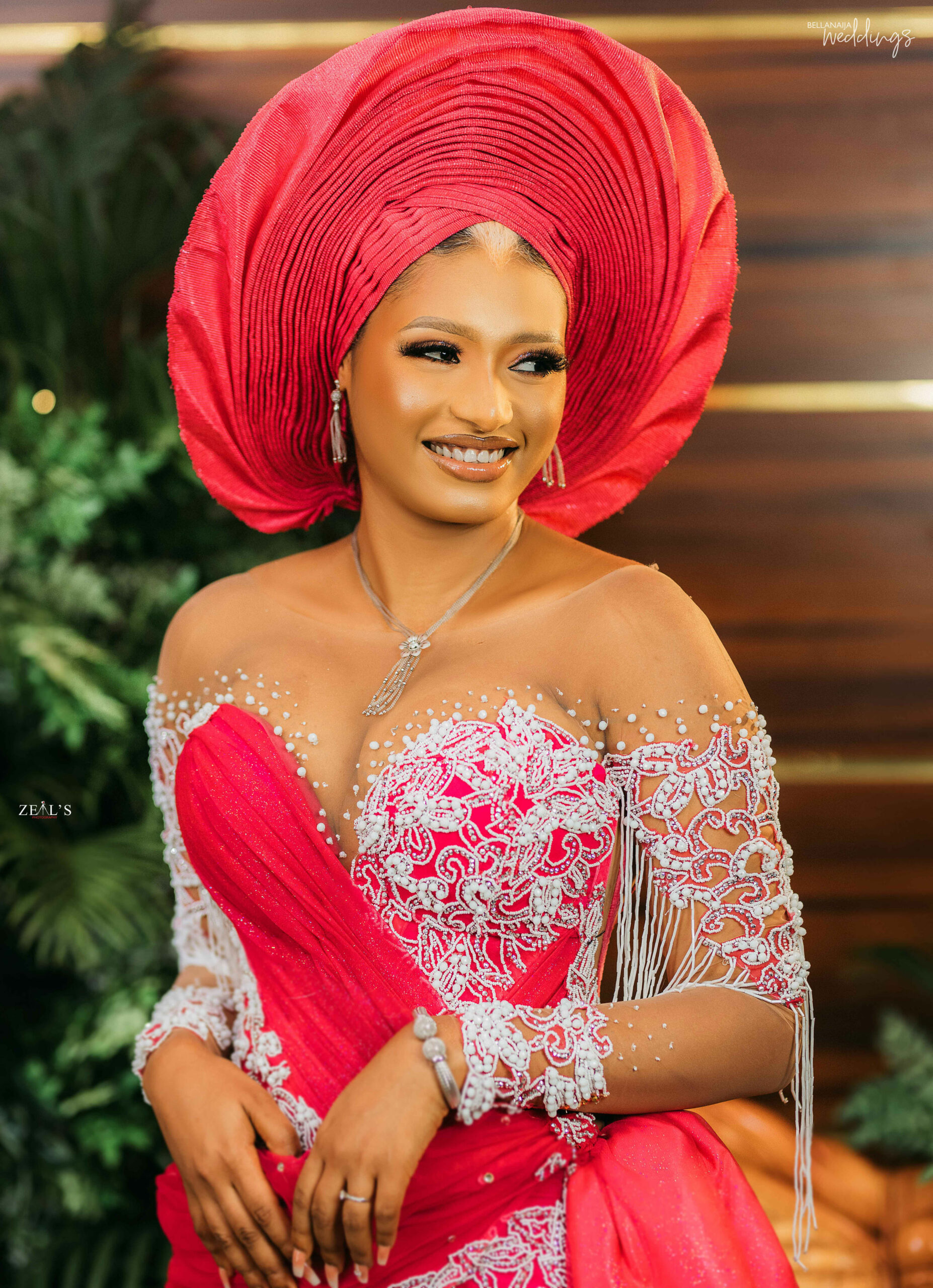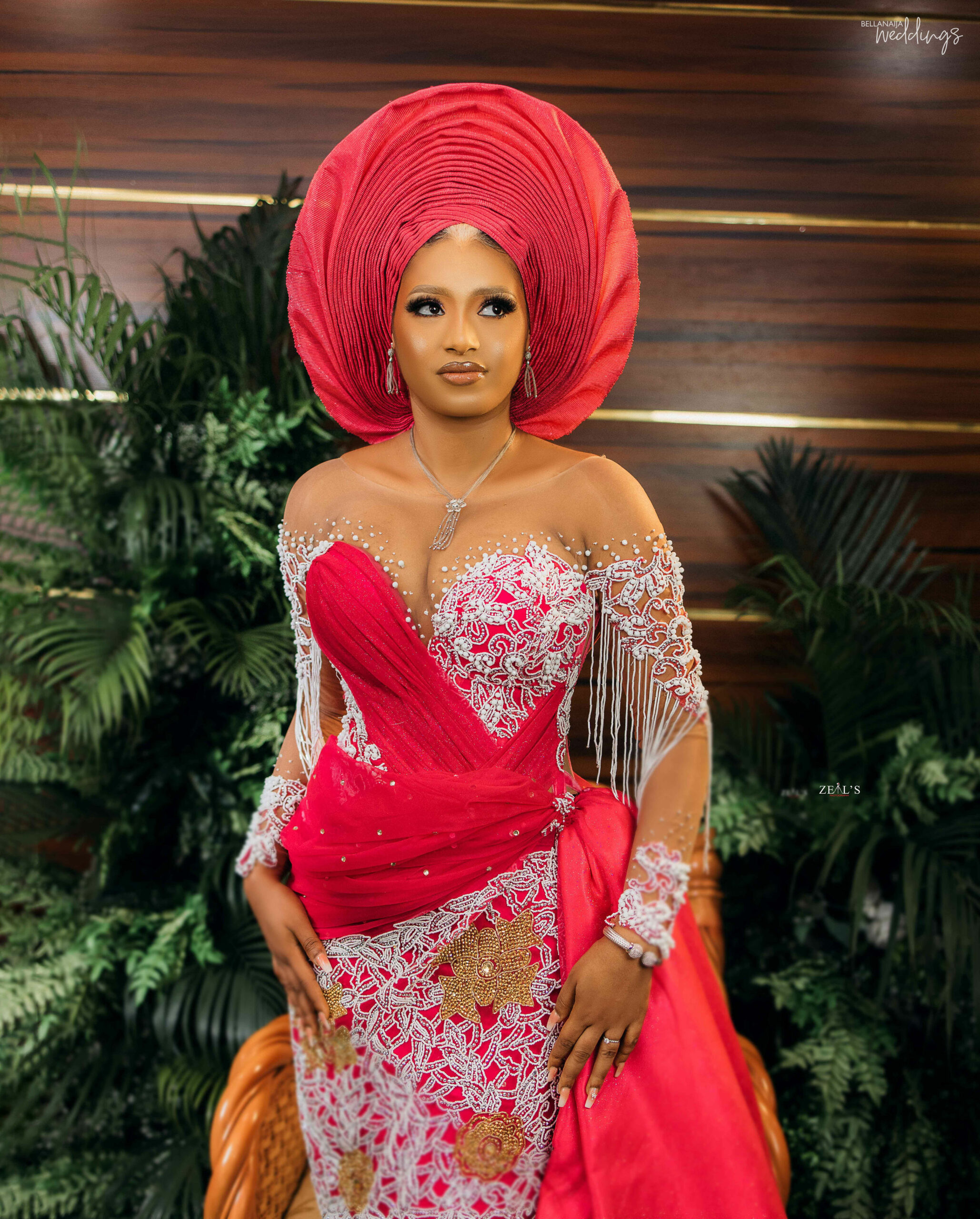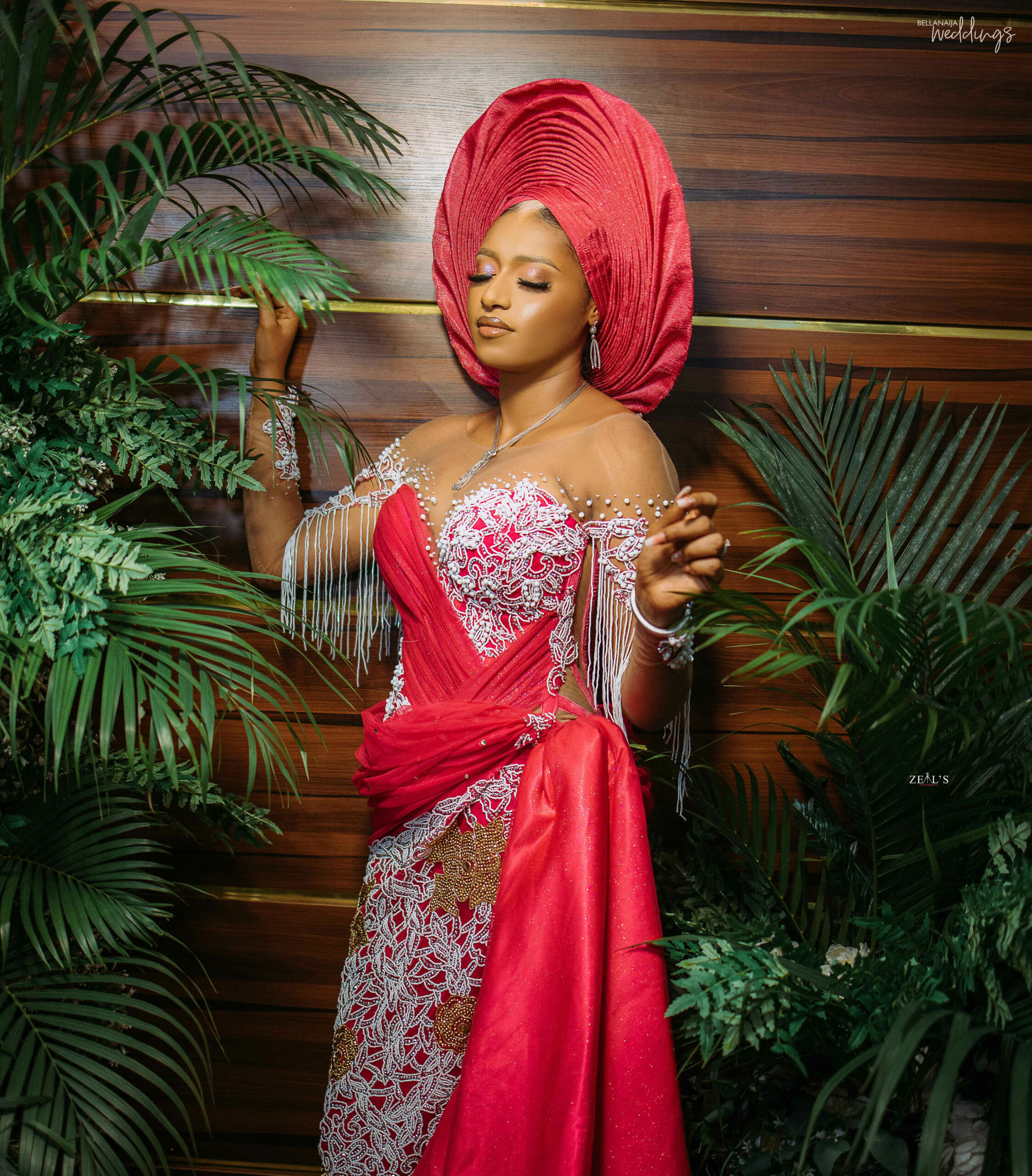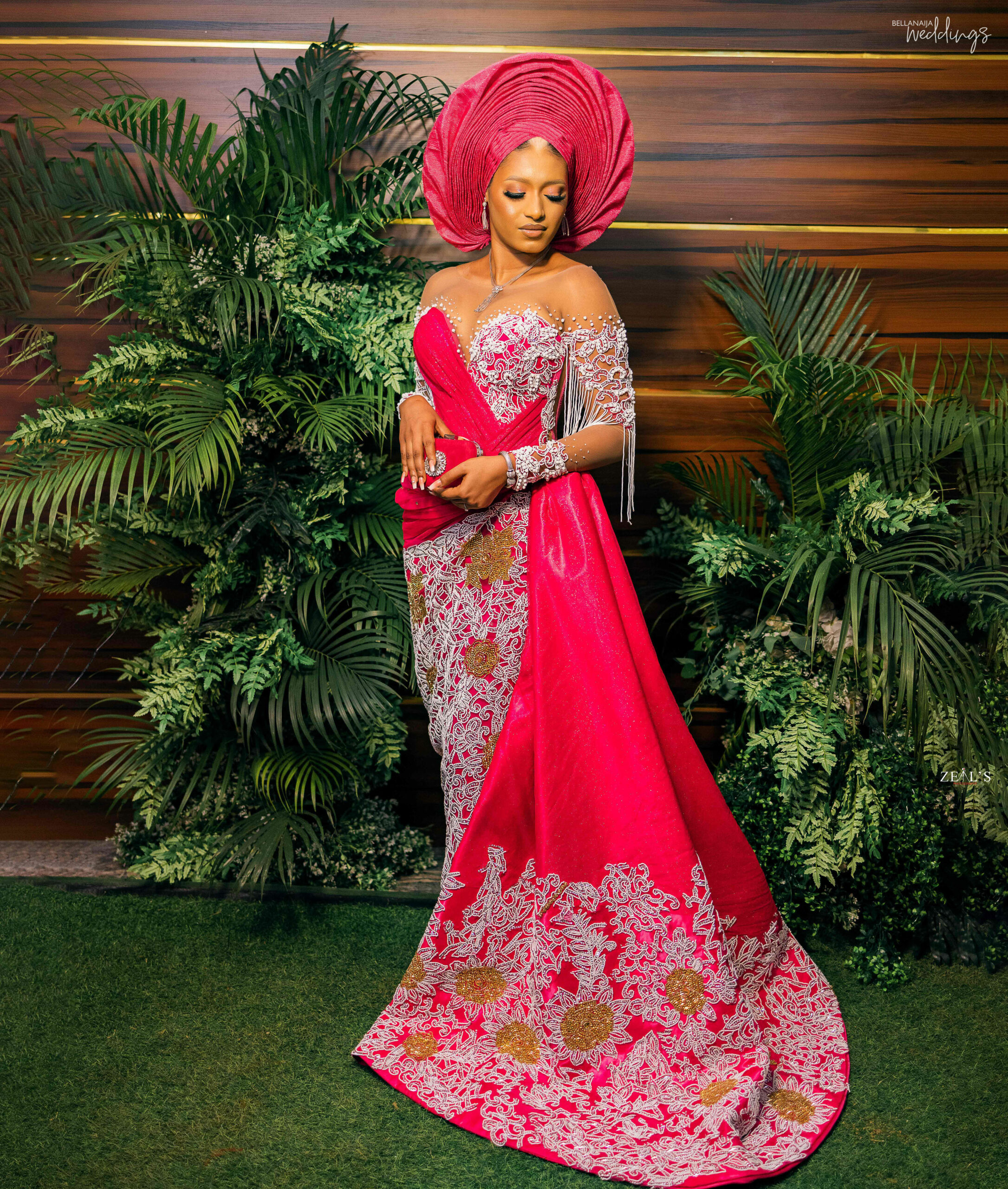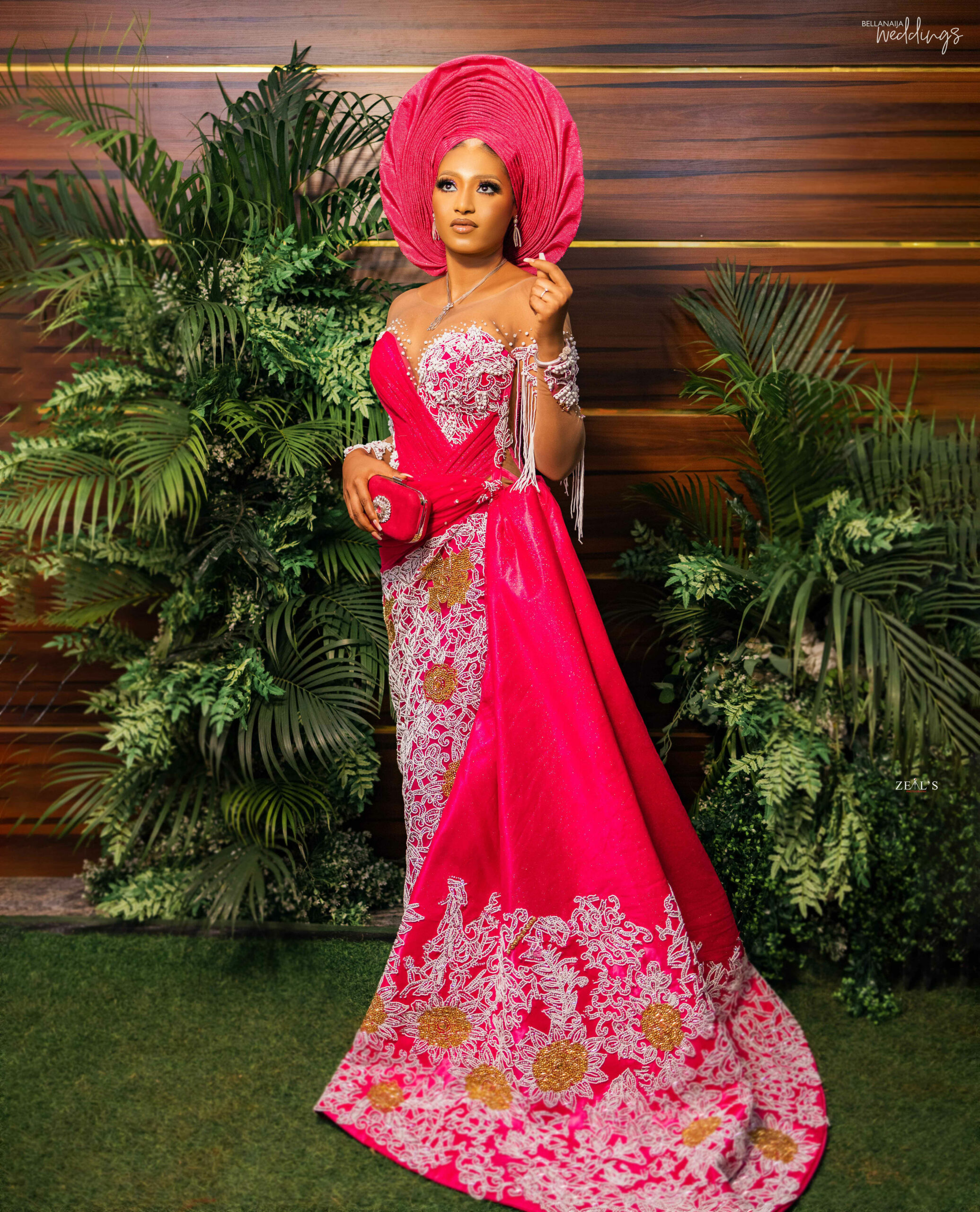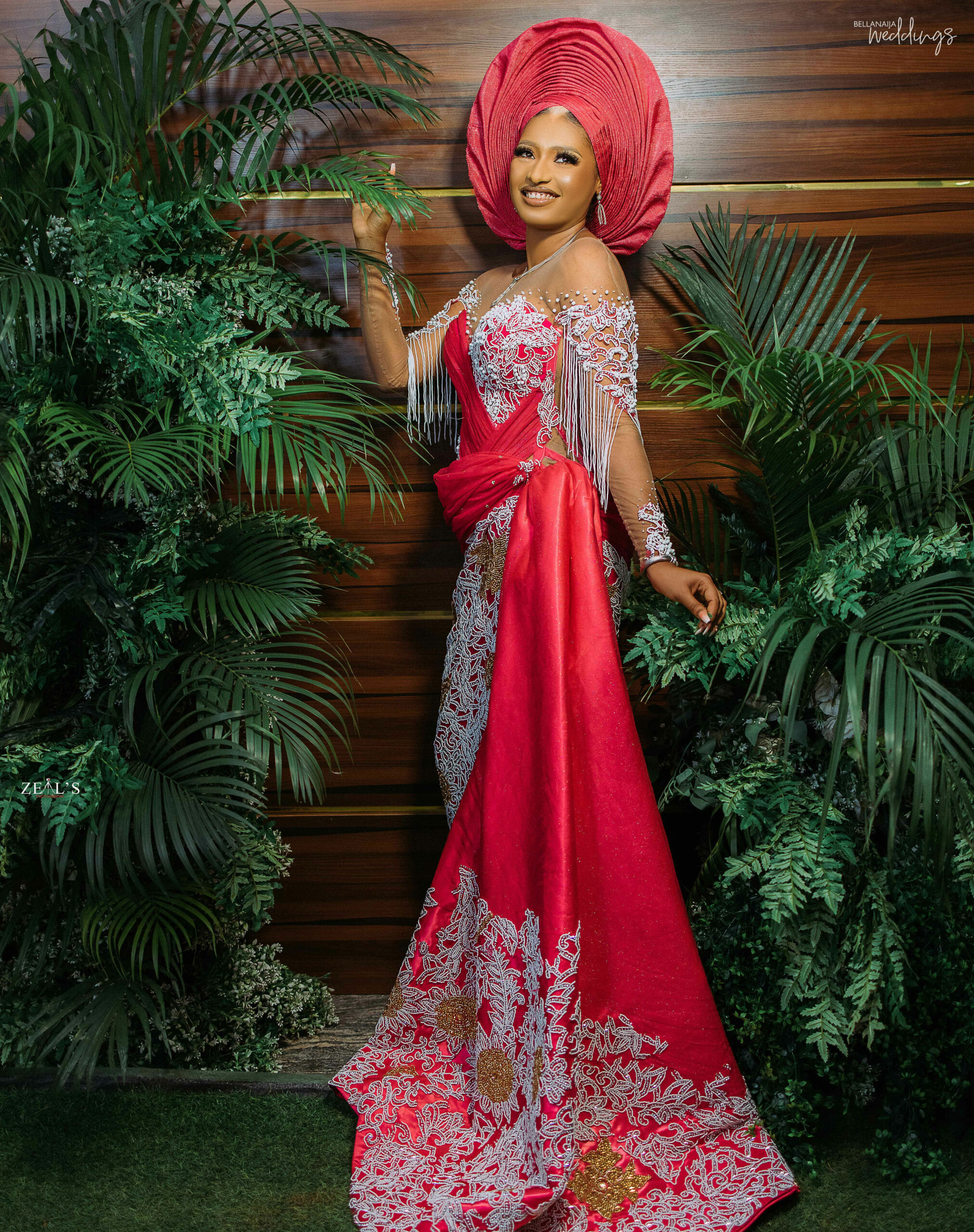 It's time for the wine carrying ceremony, in accordance with the Igbo culture.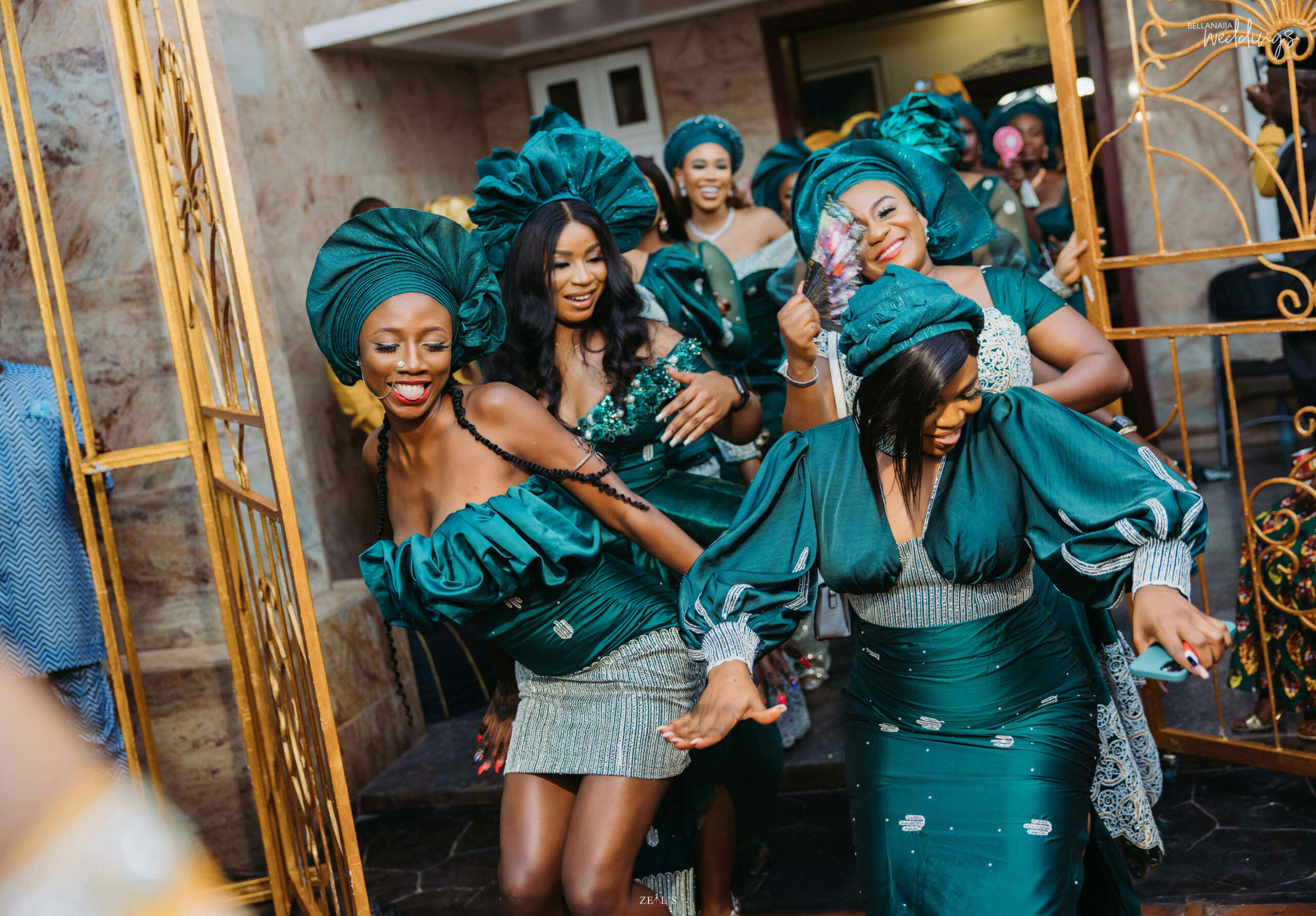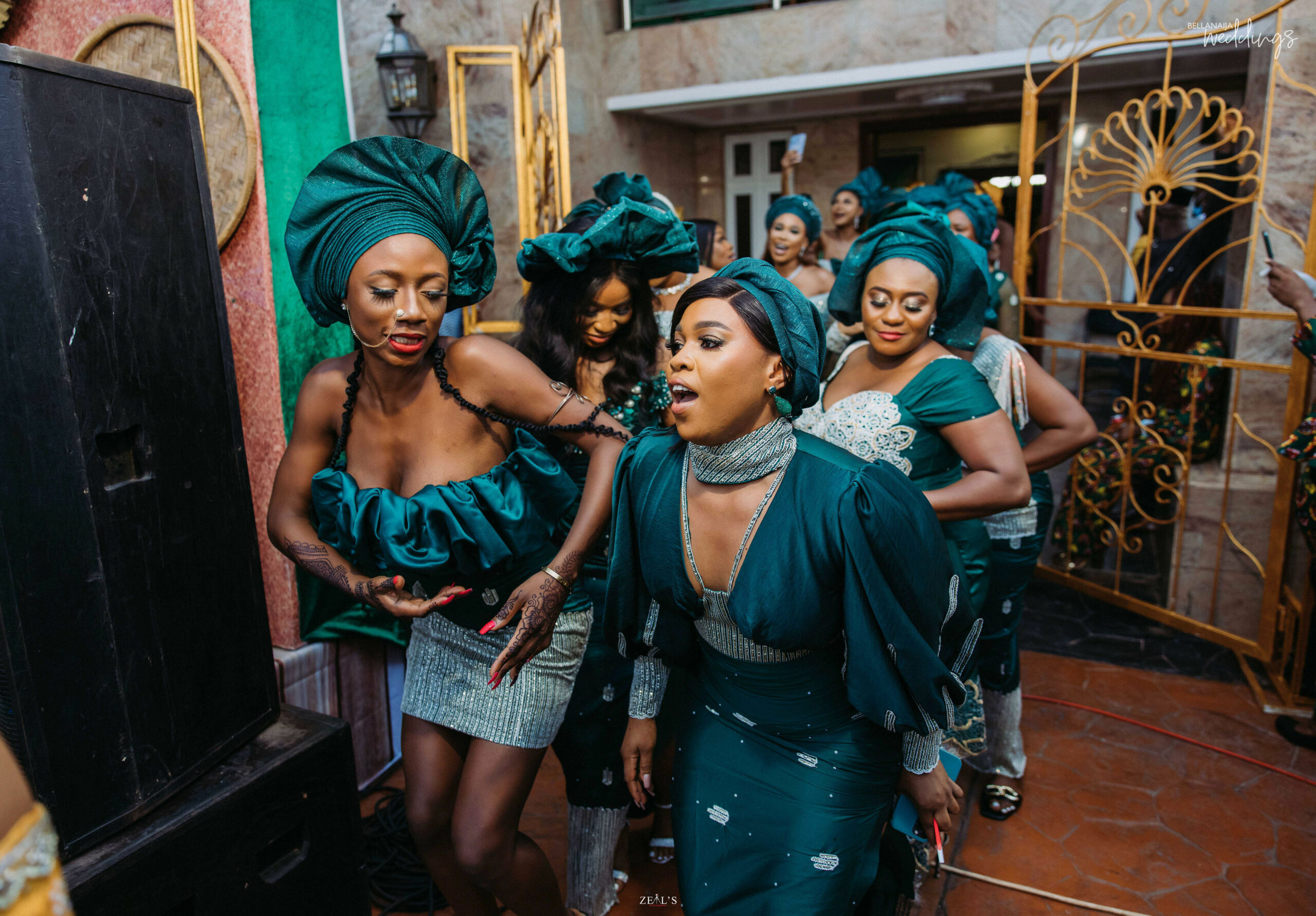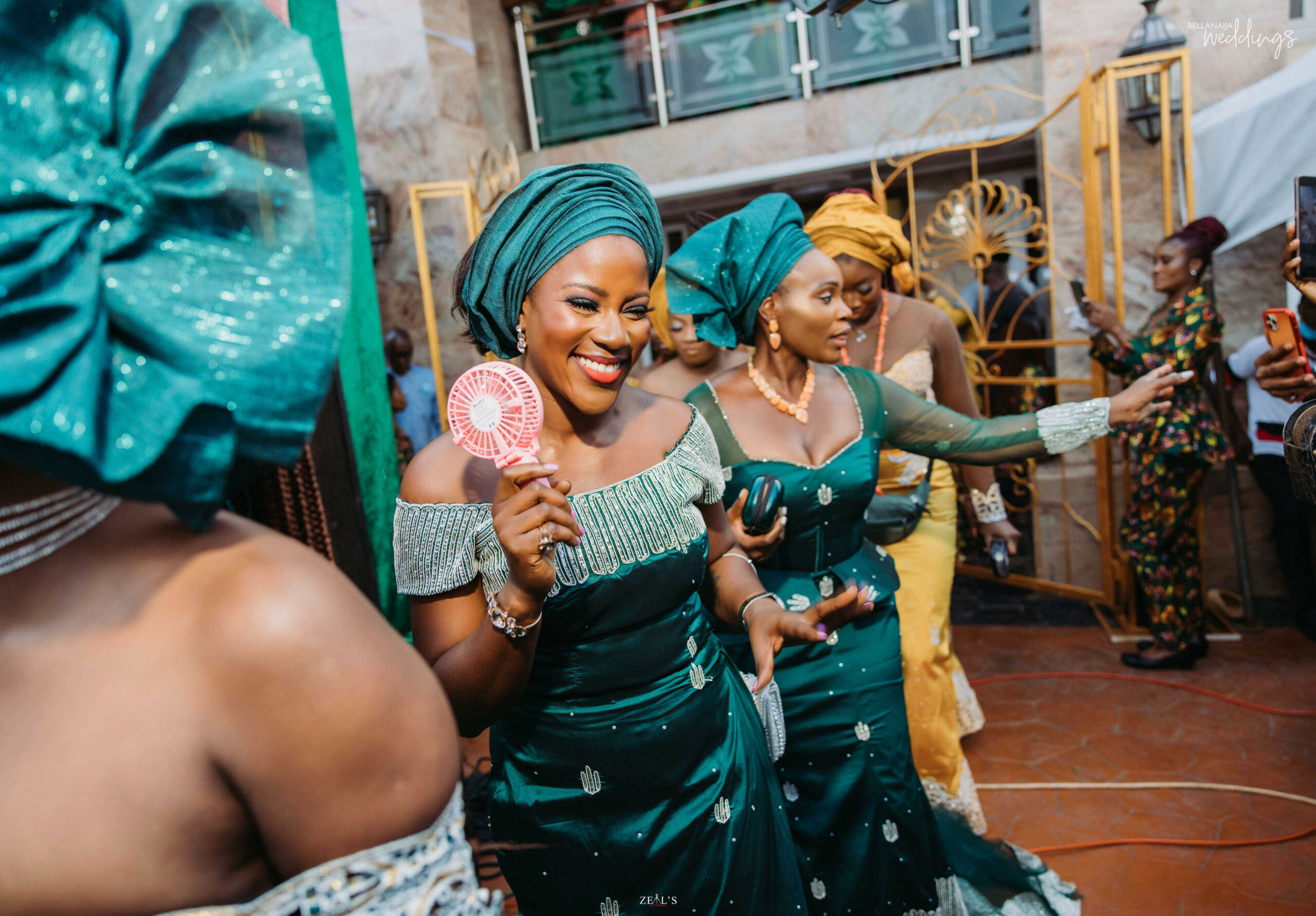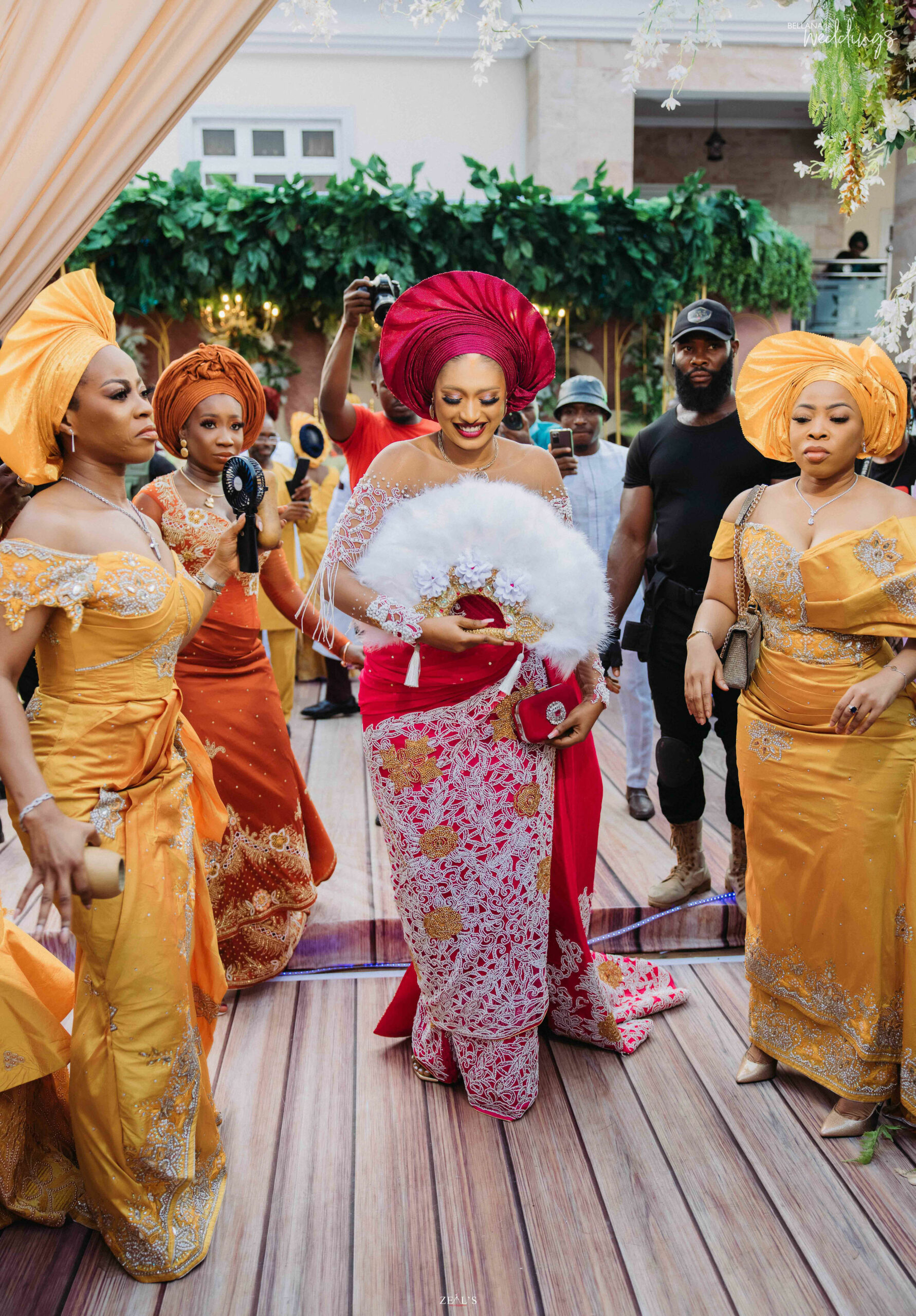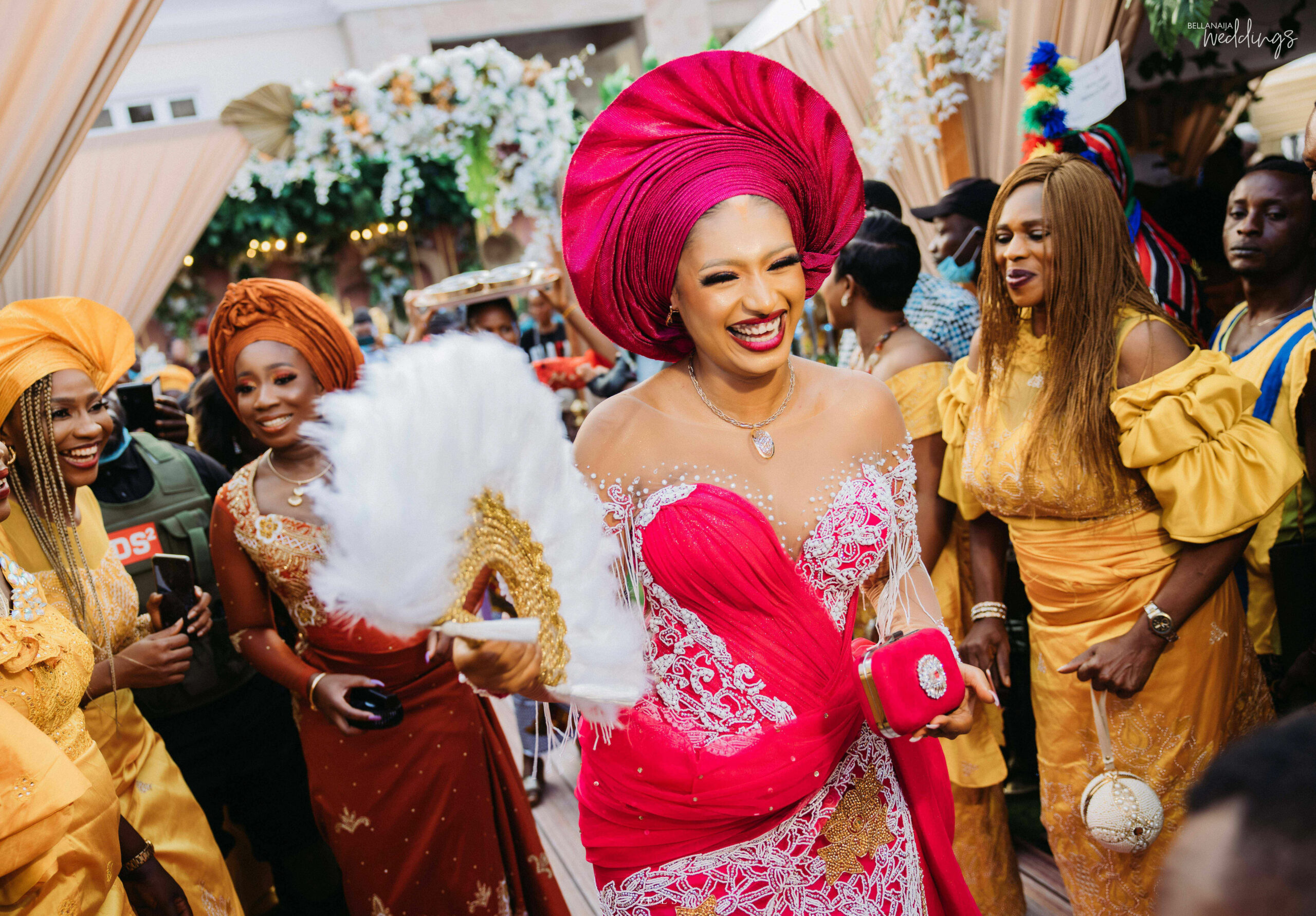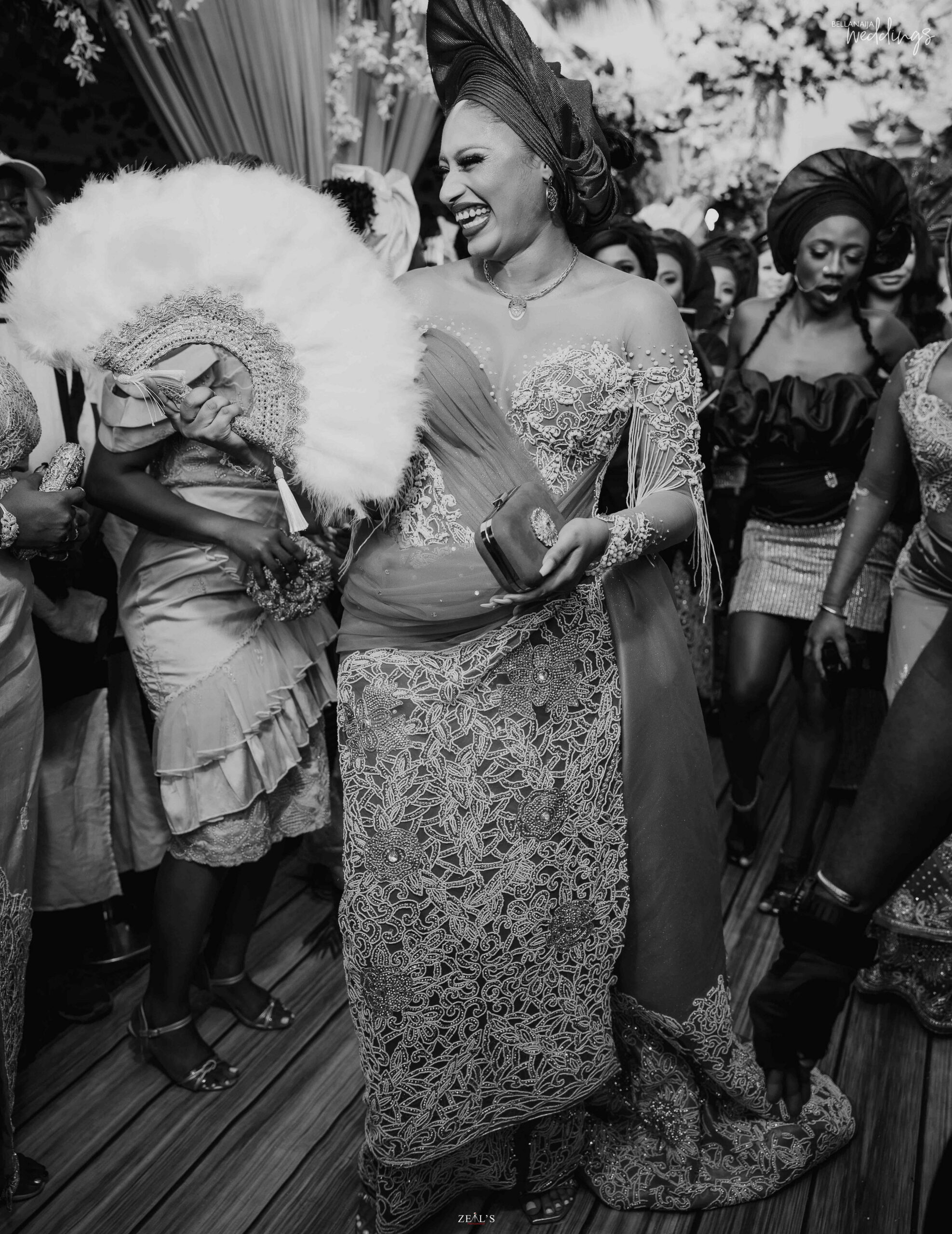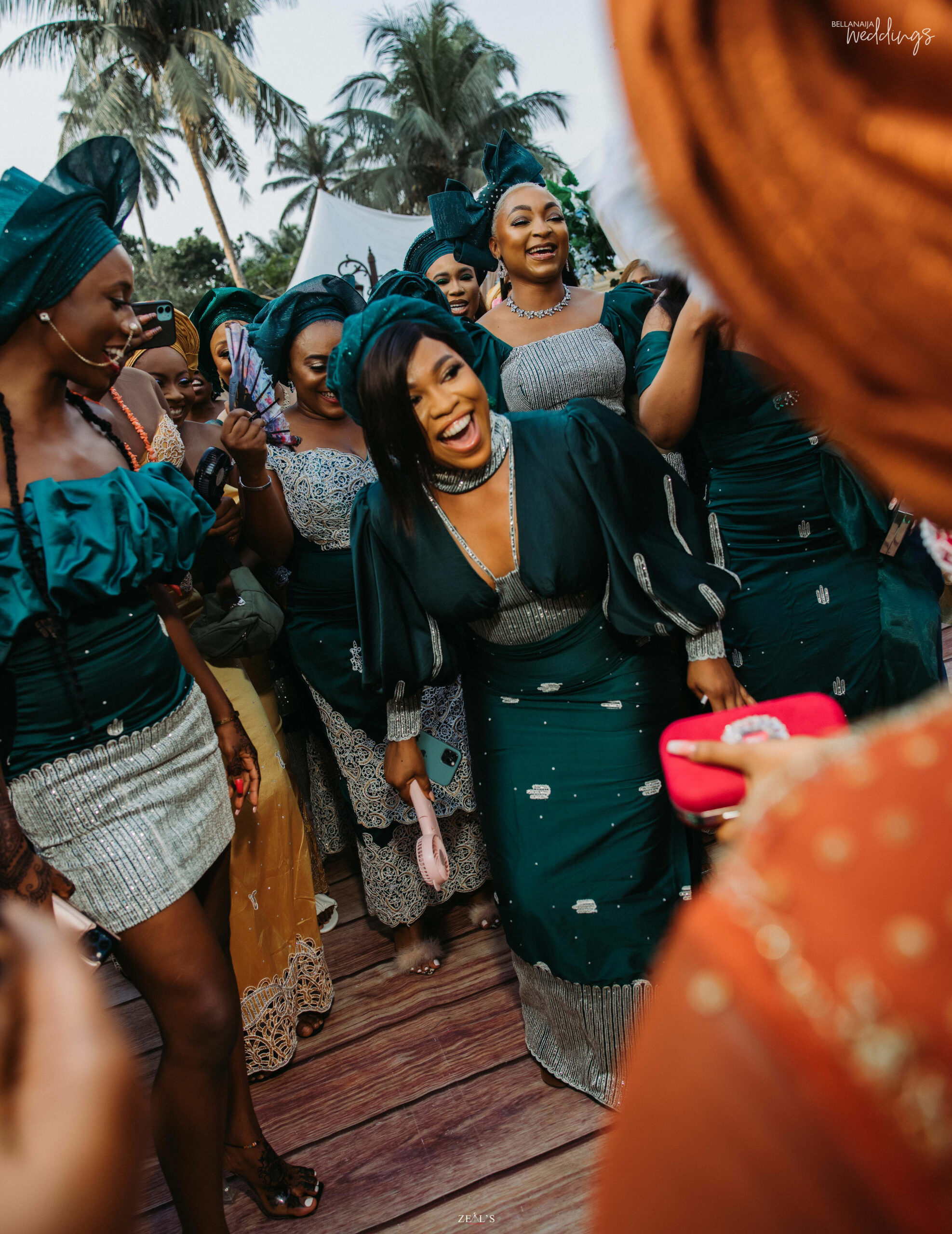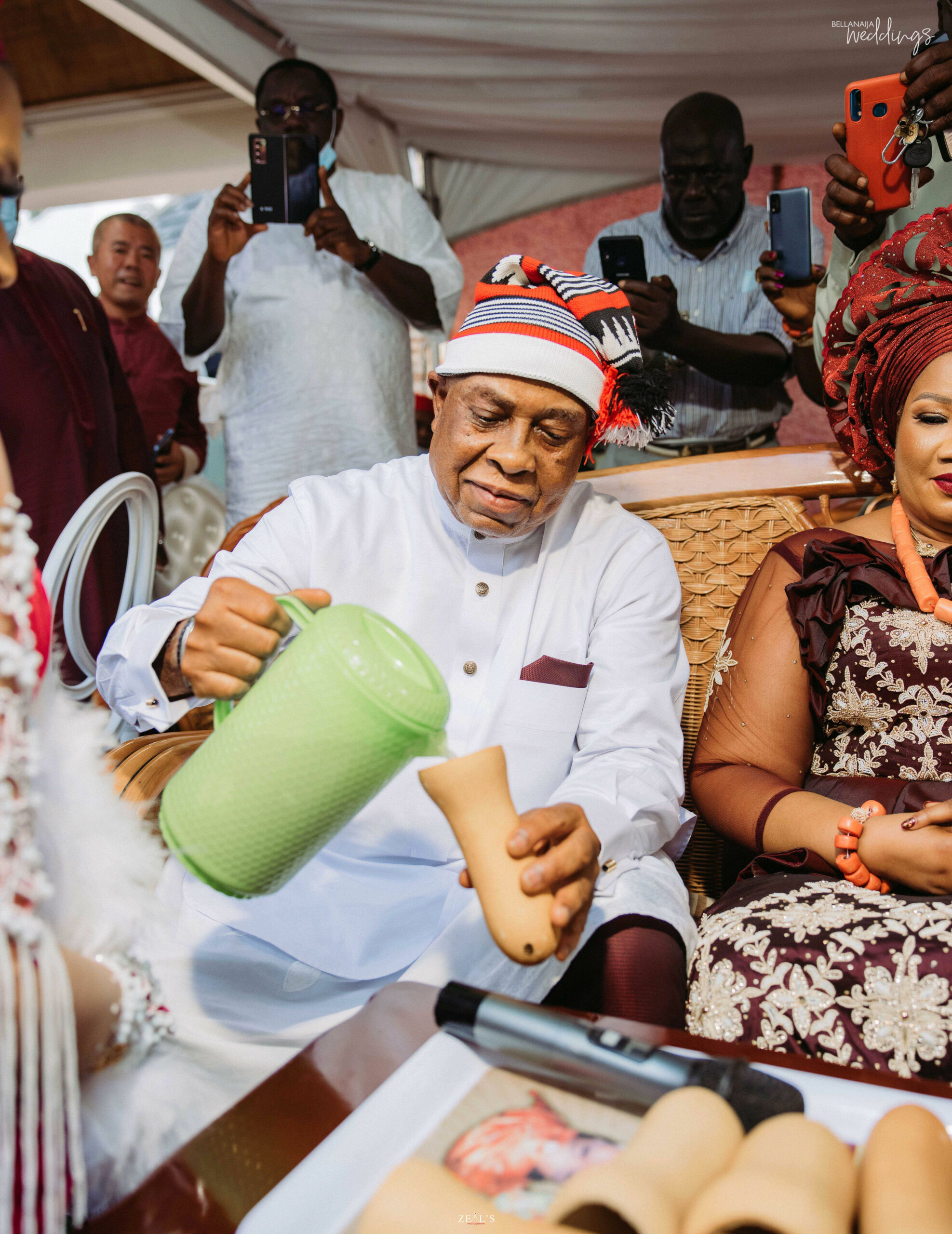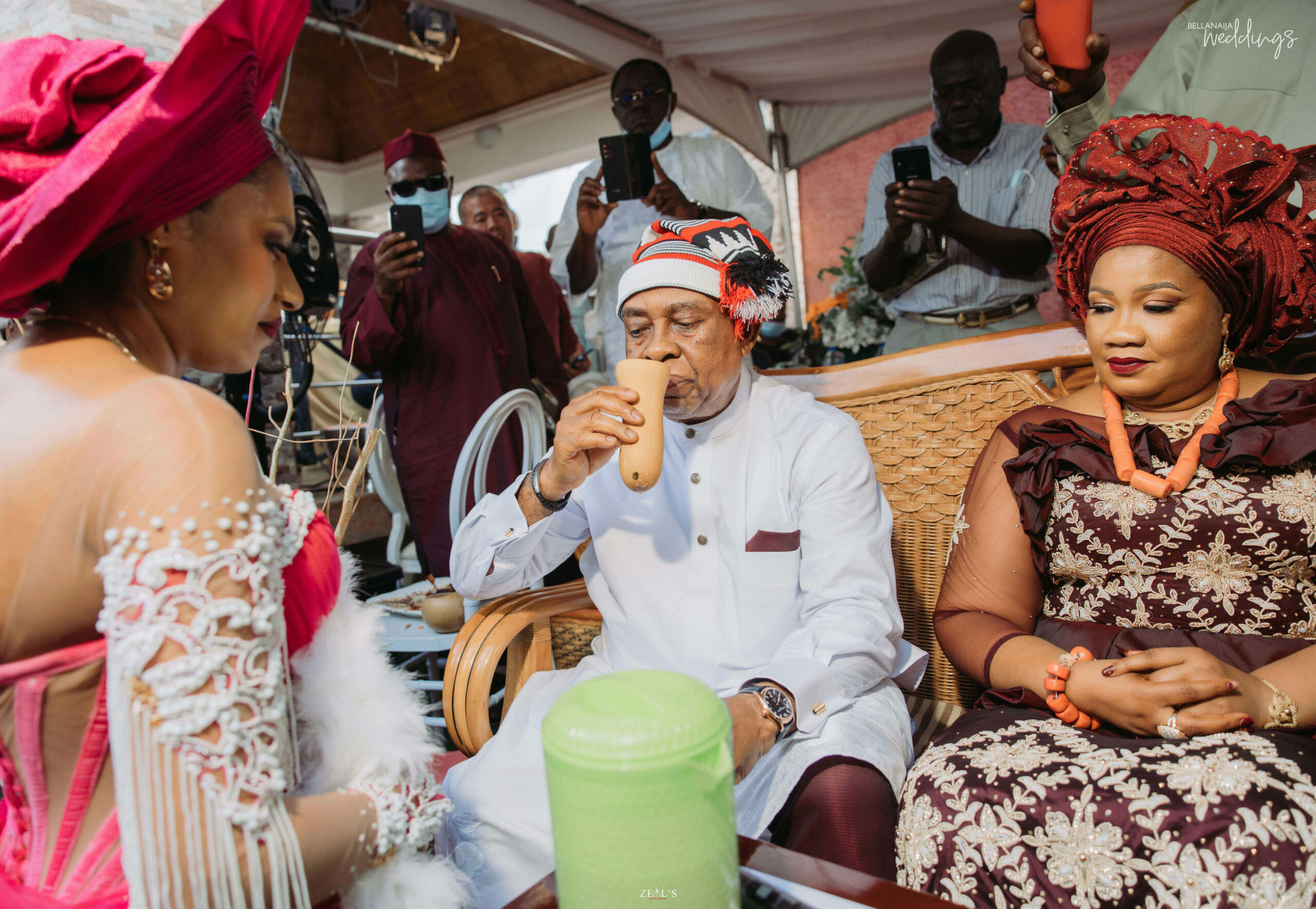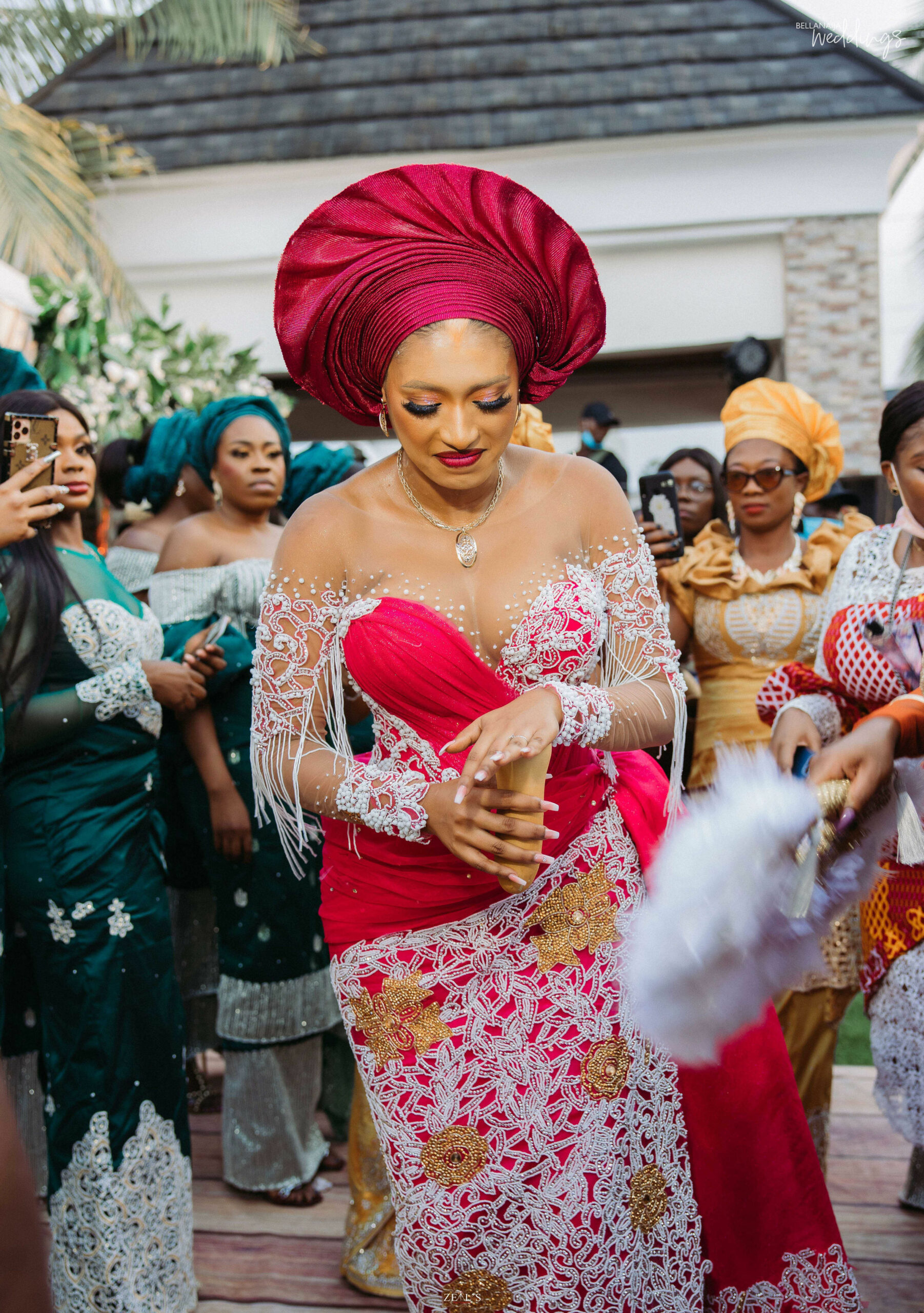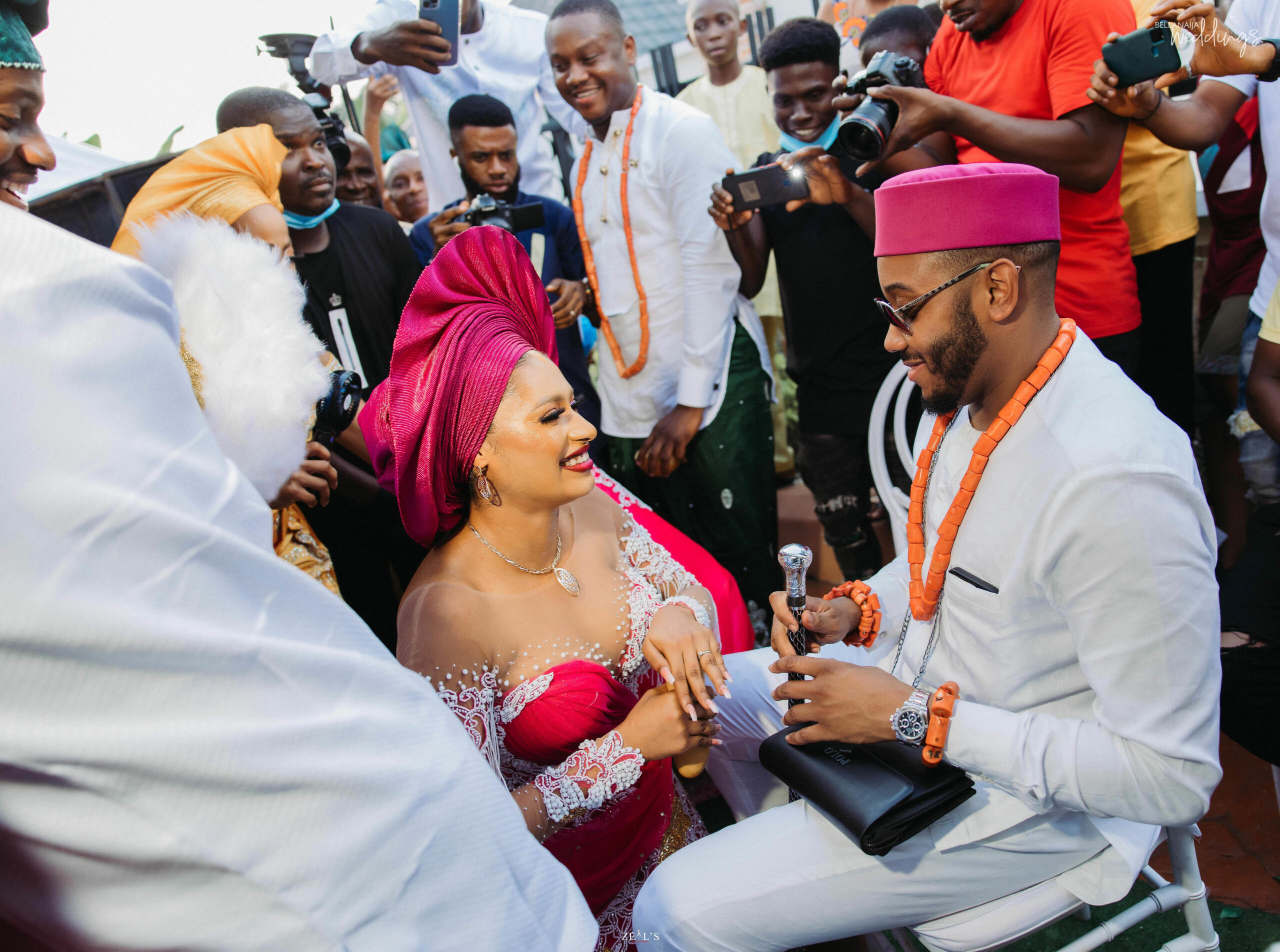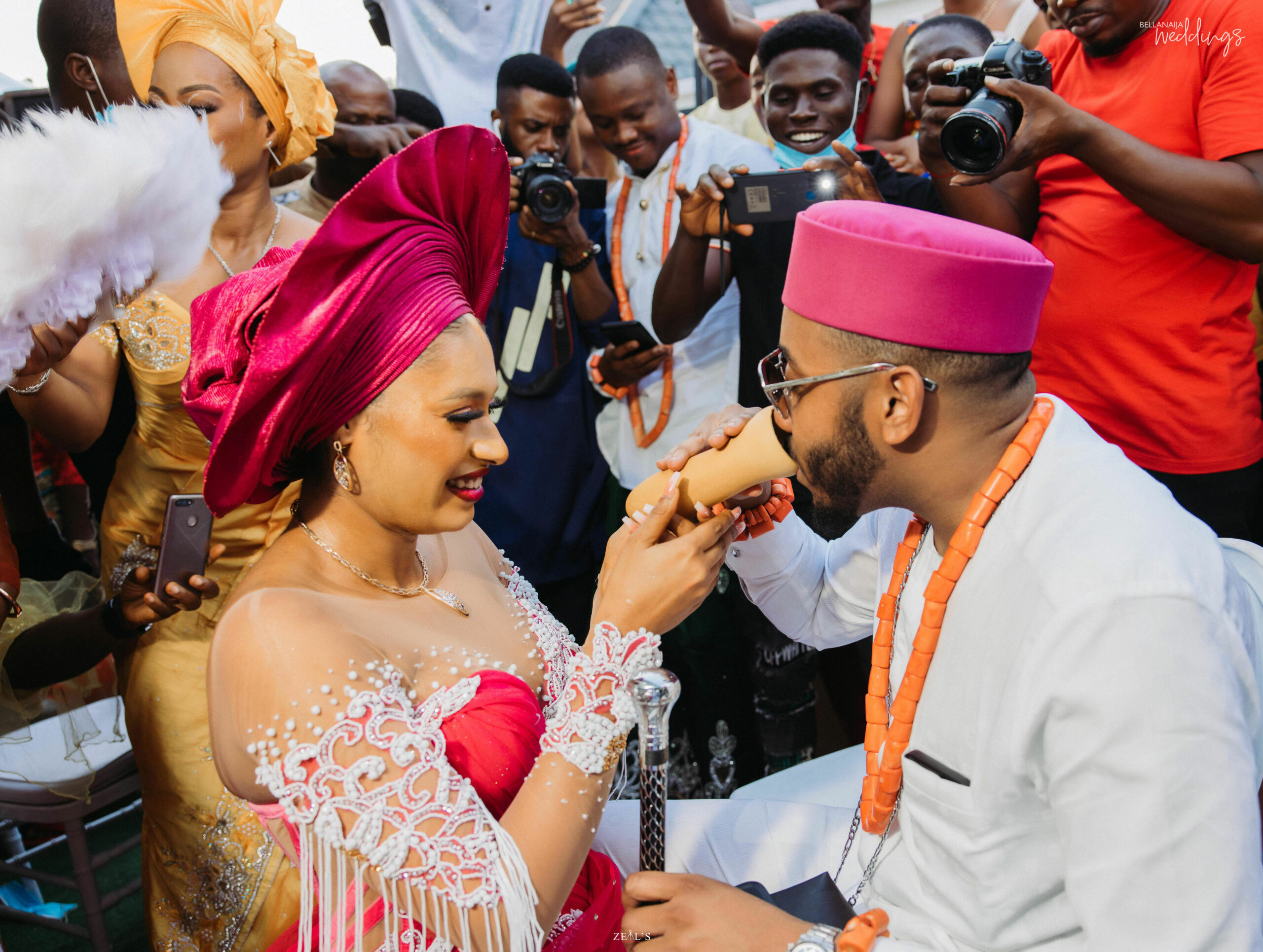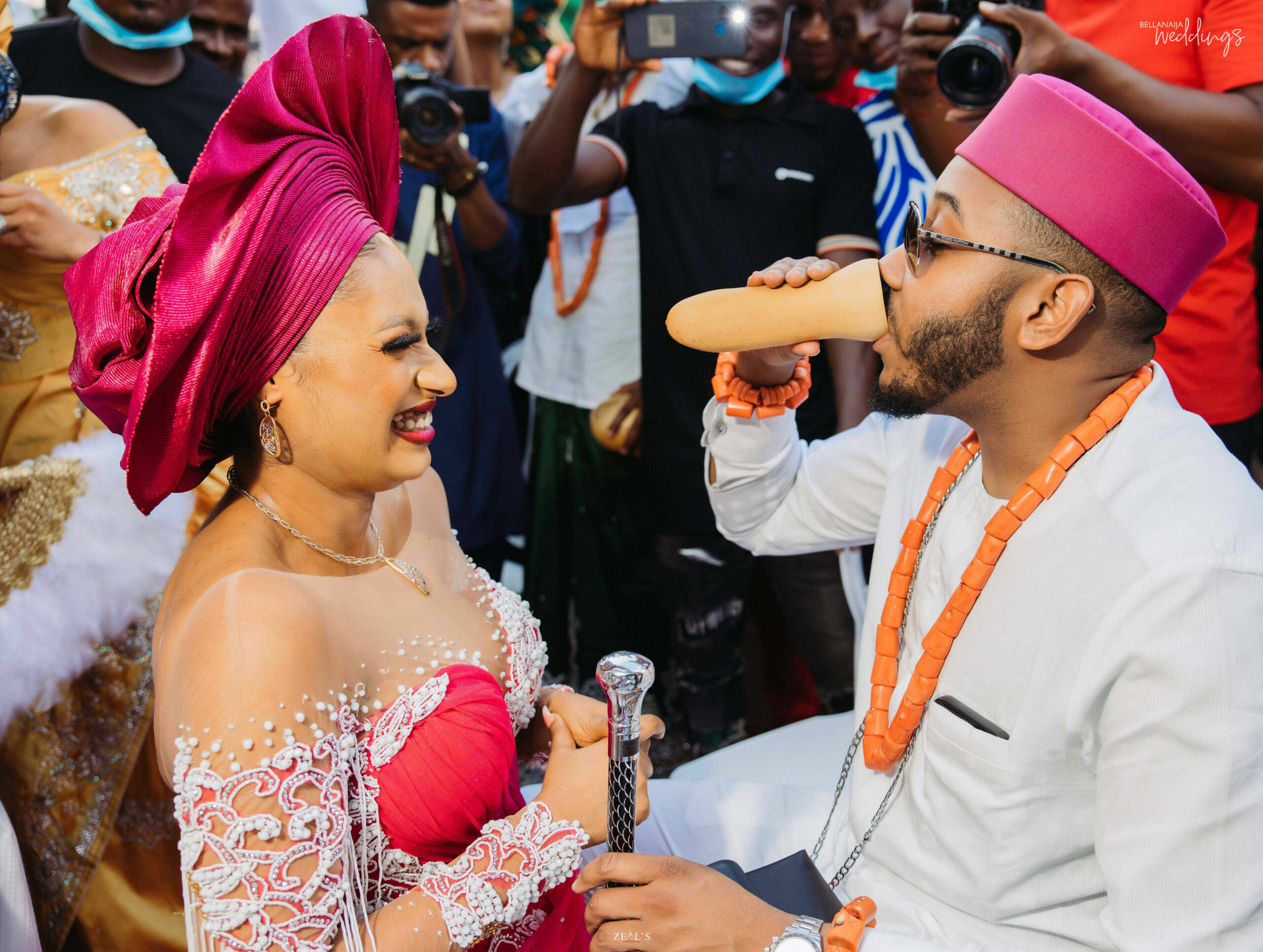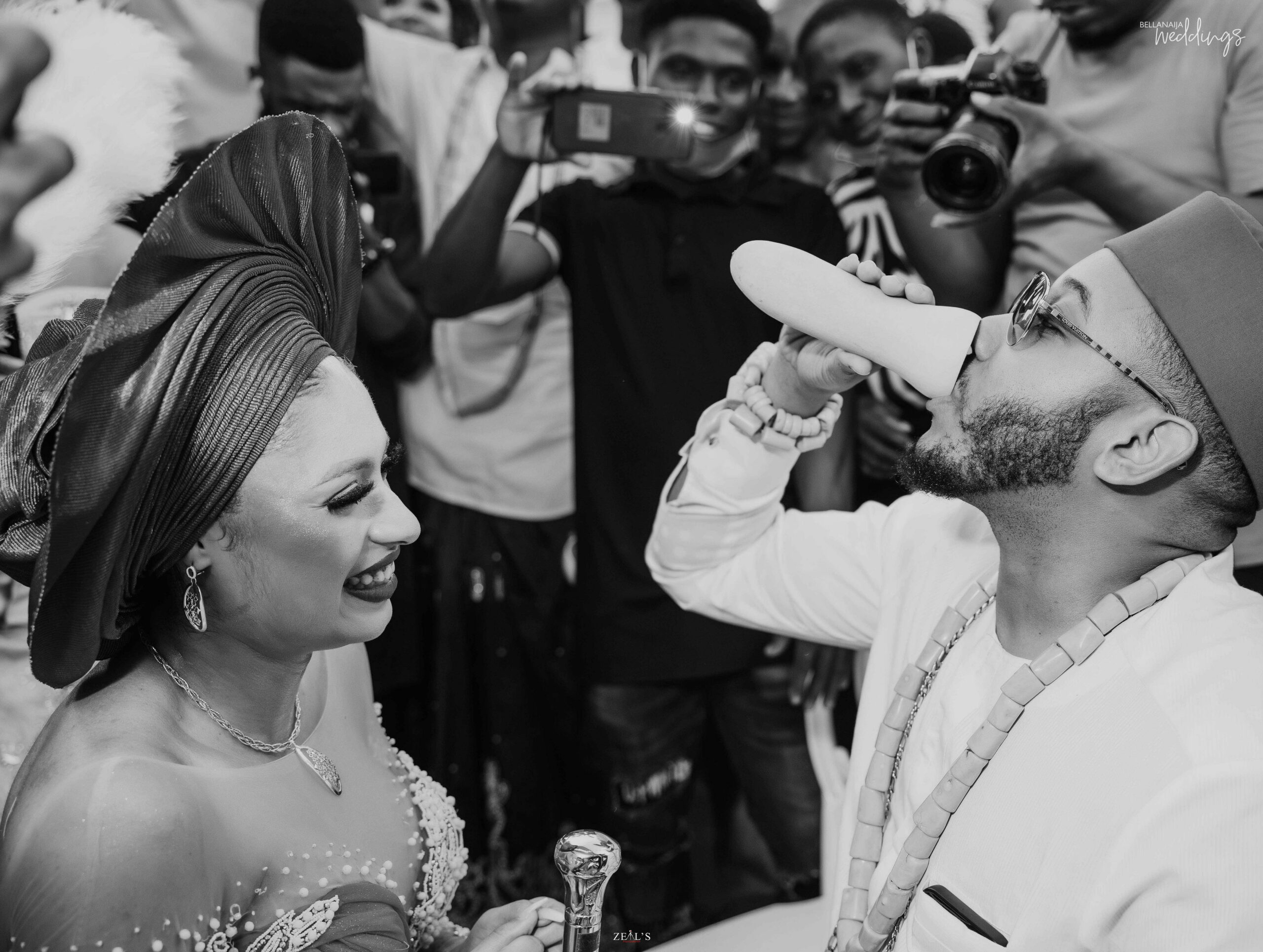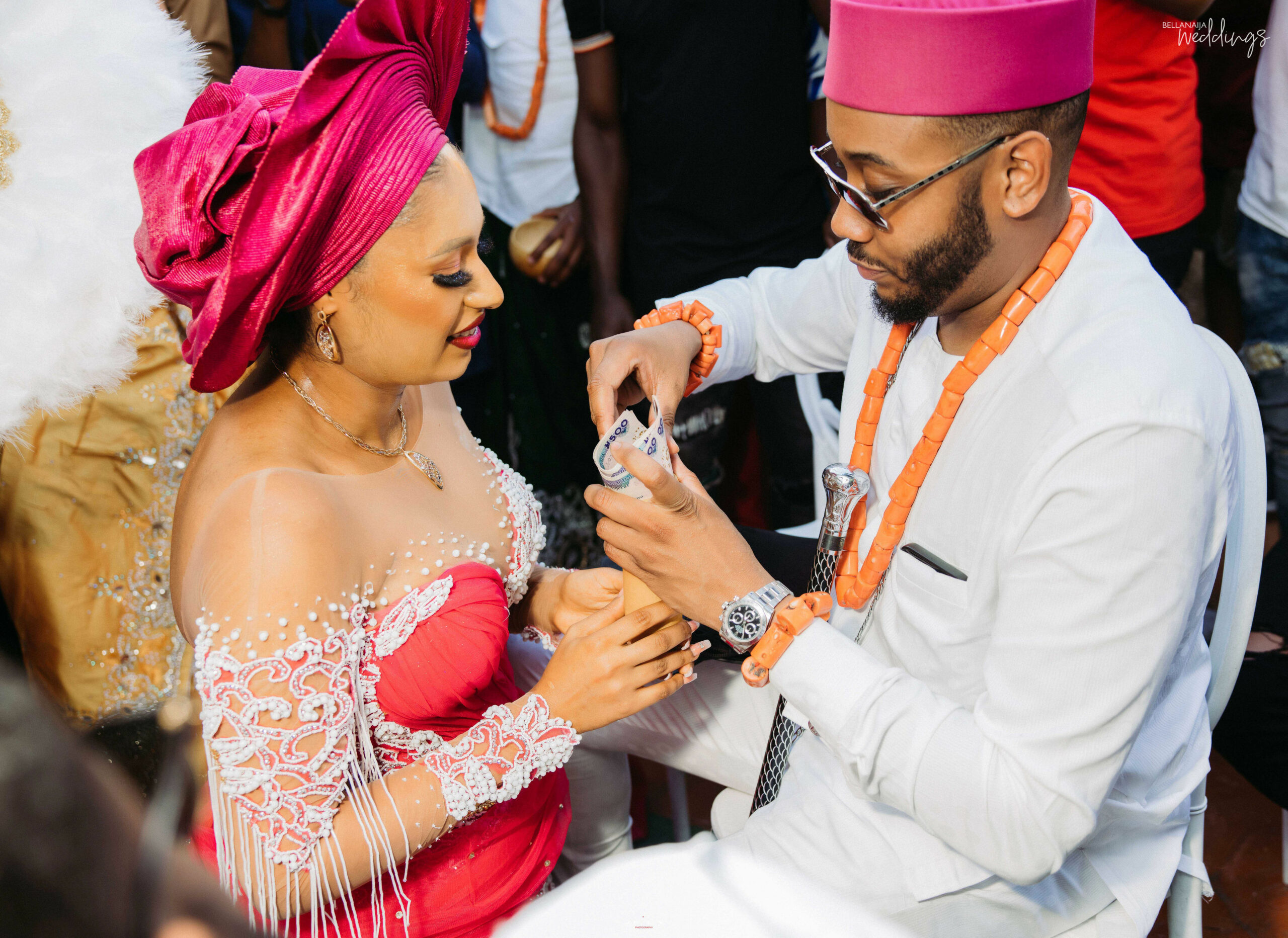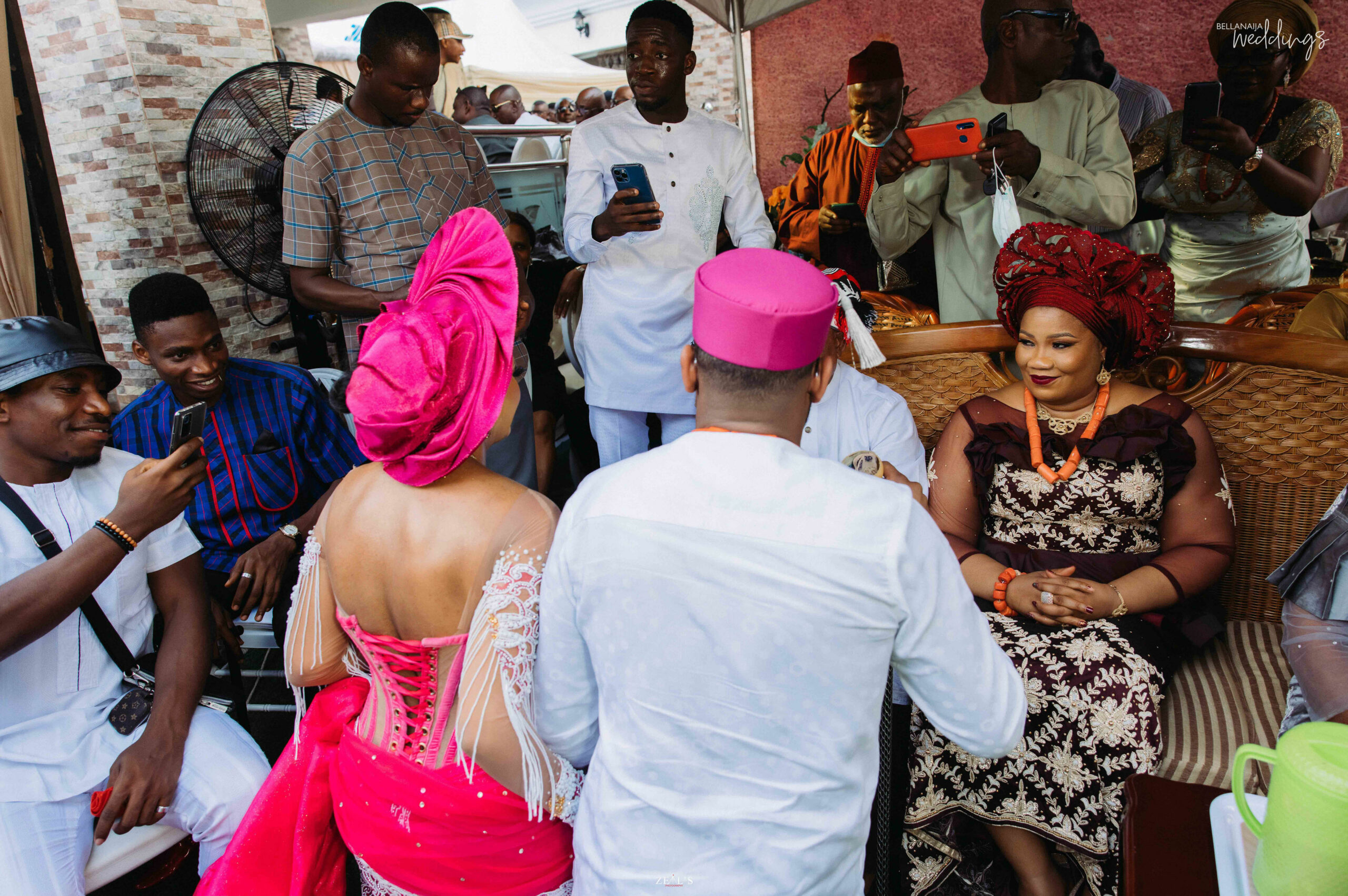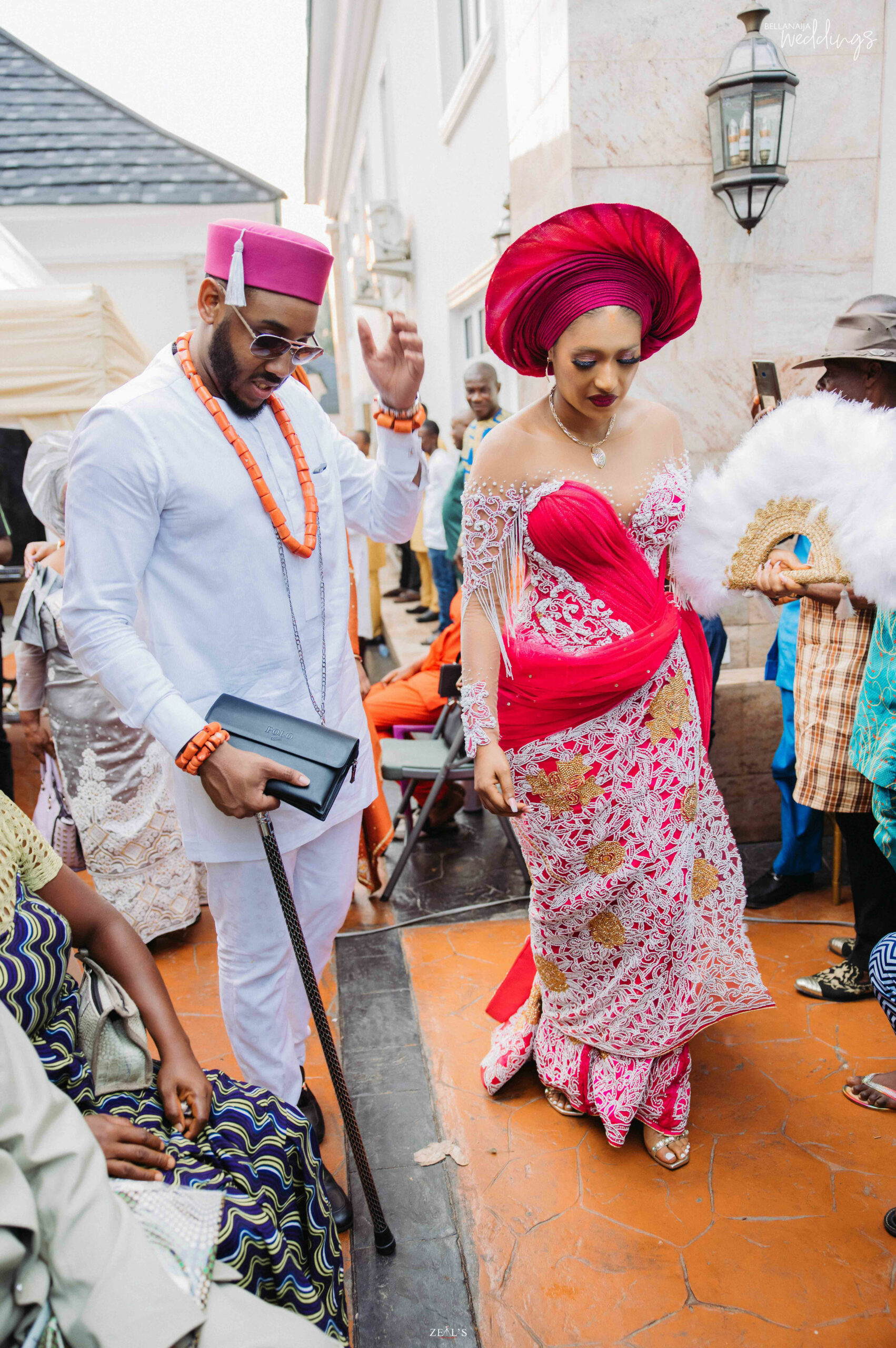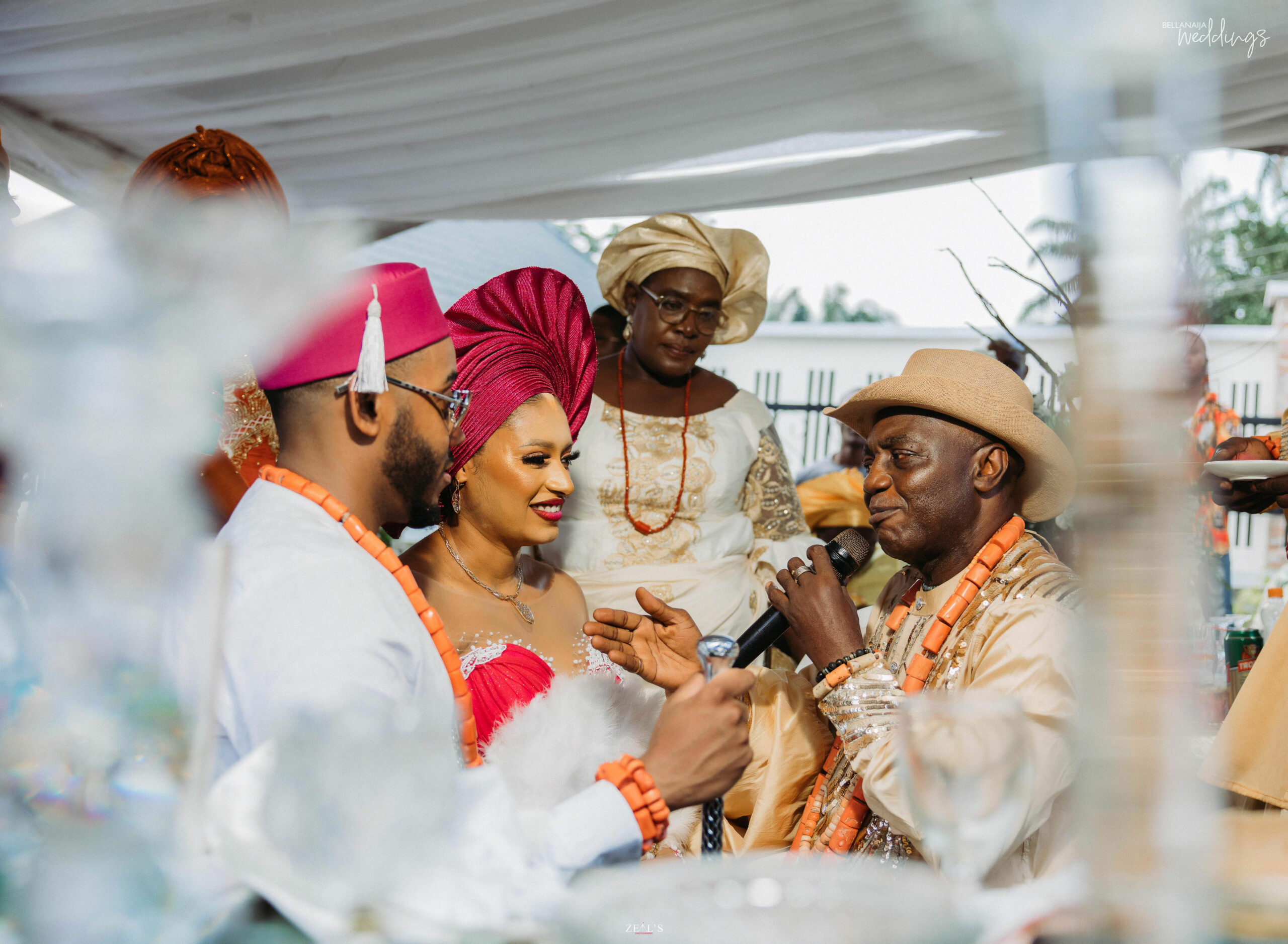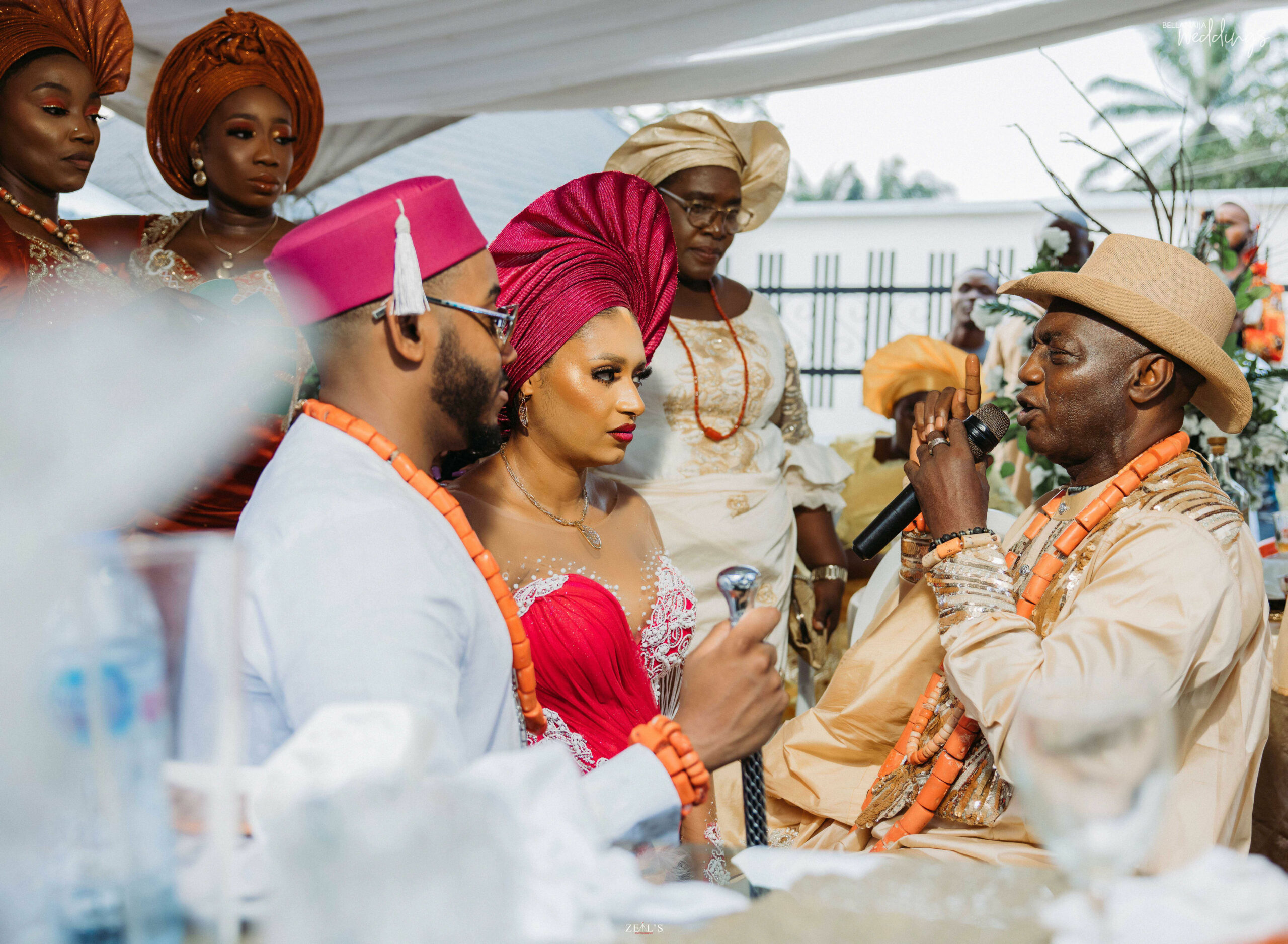 In the Itsekiri culture, it is customary for the groom to feed his bride with Kolanut to seal their love. 🤭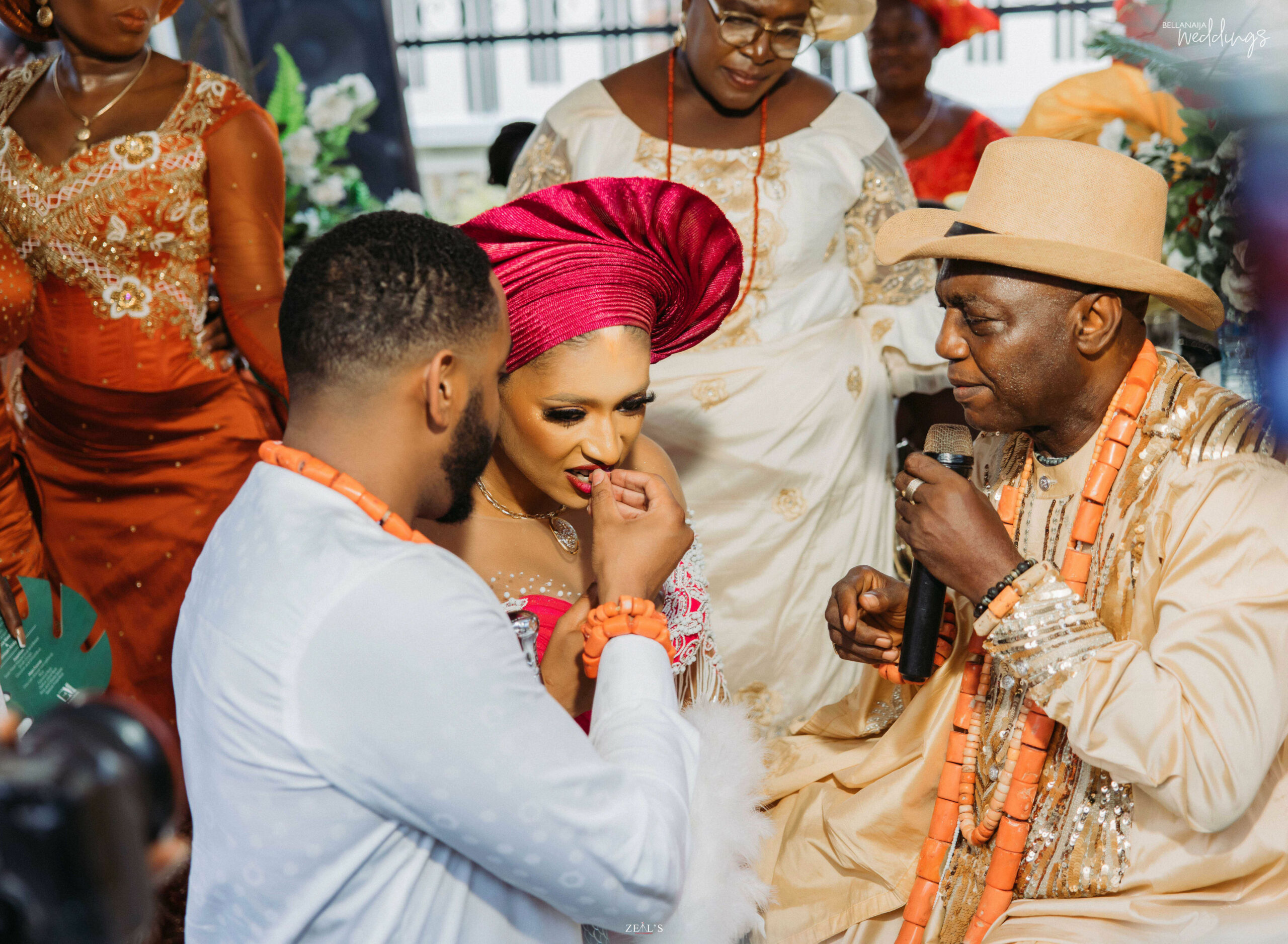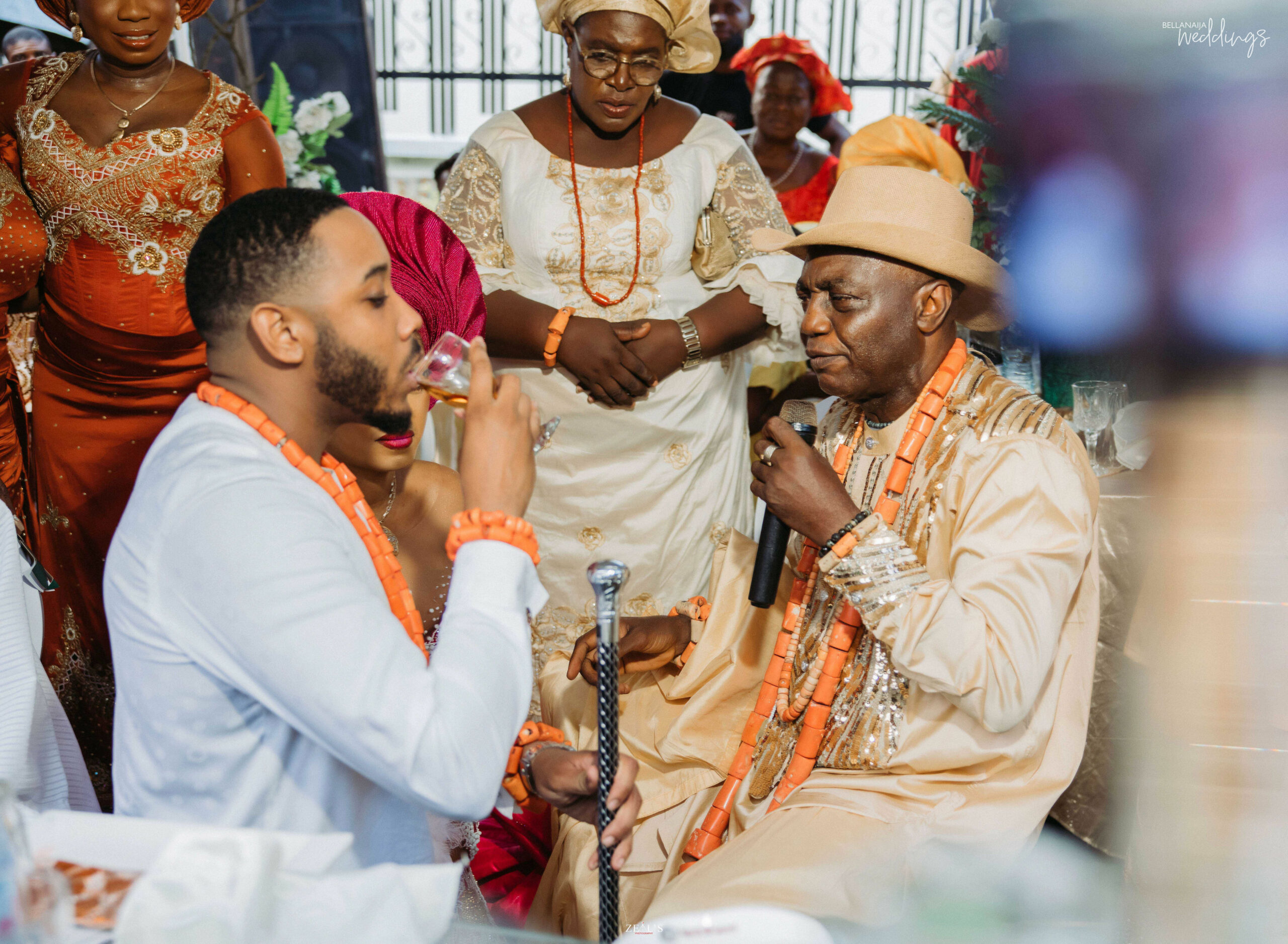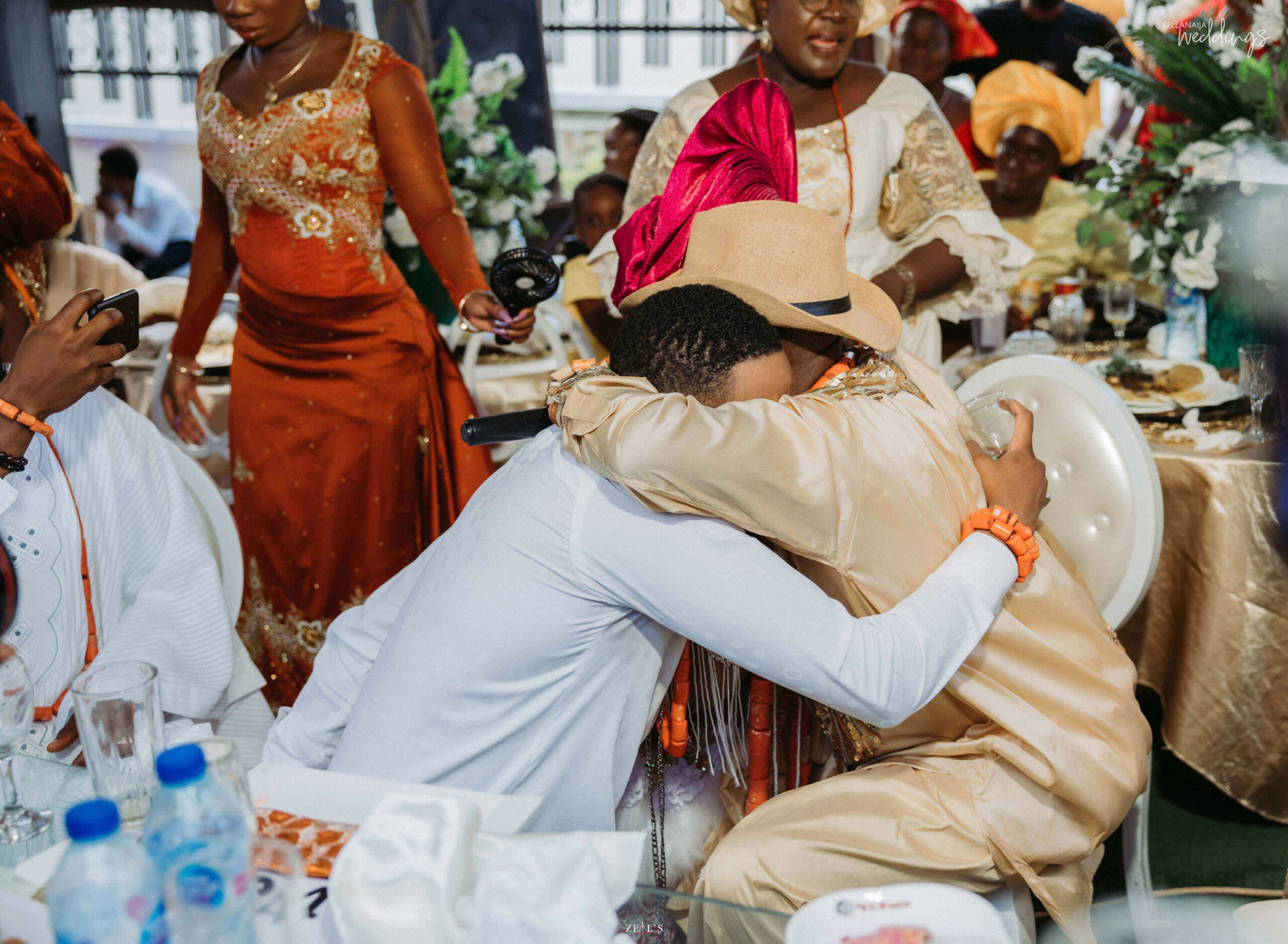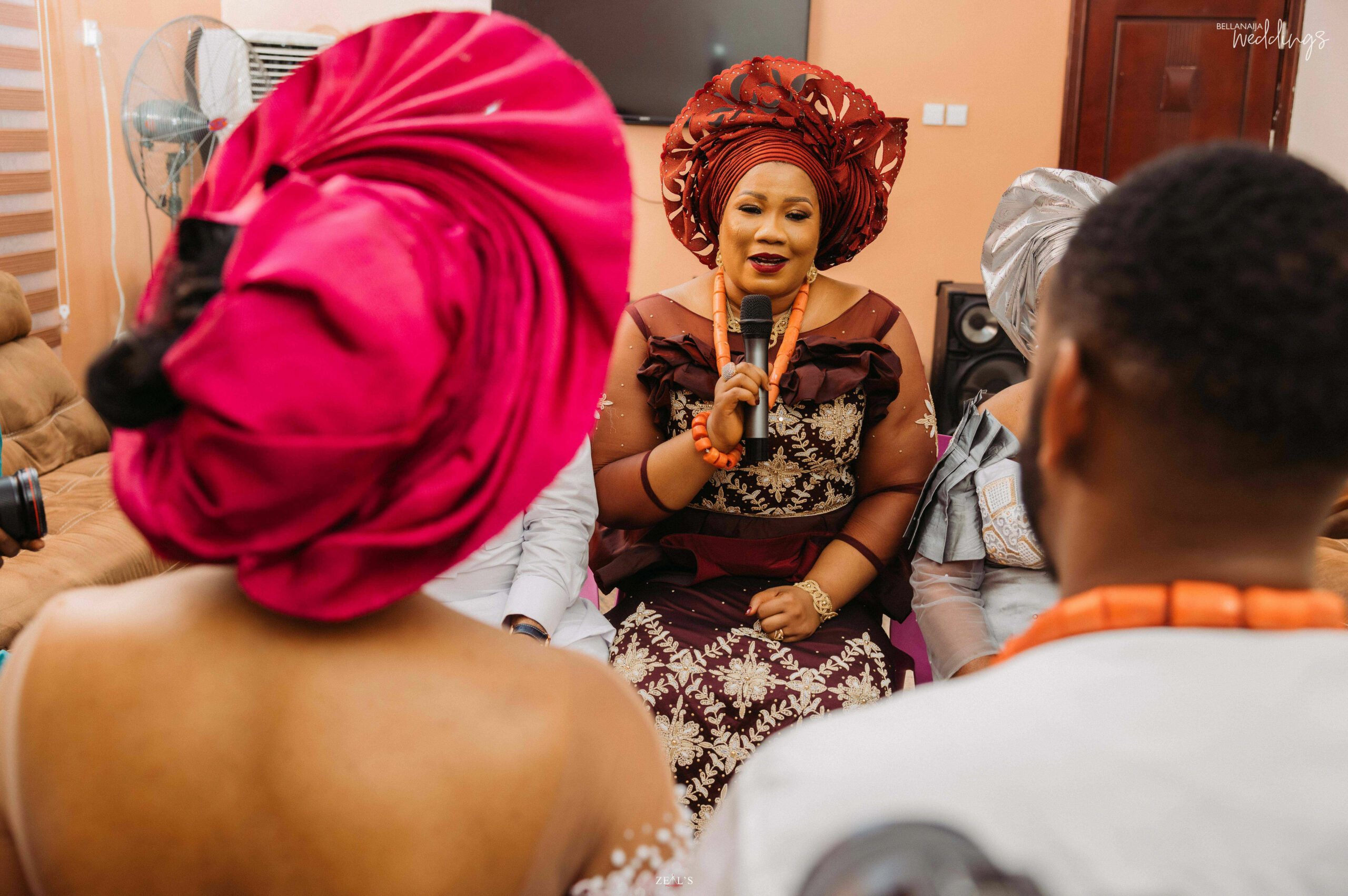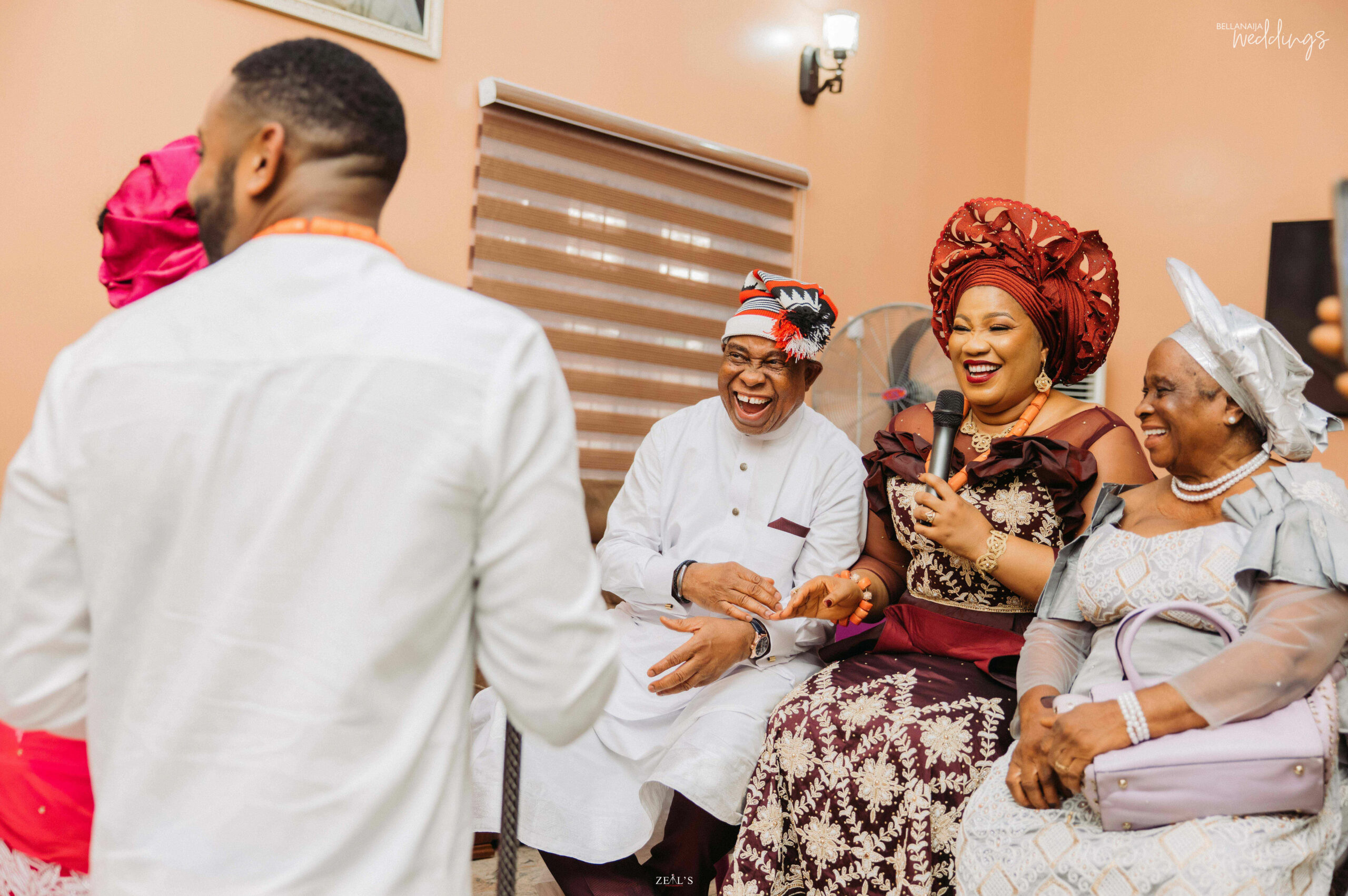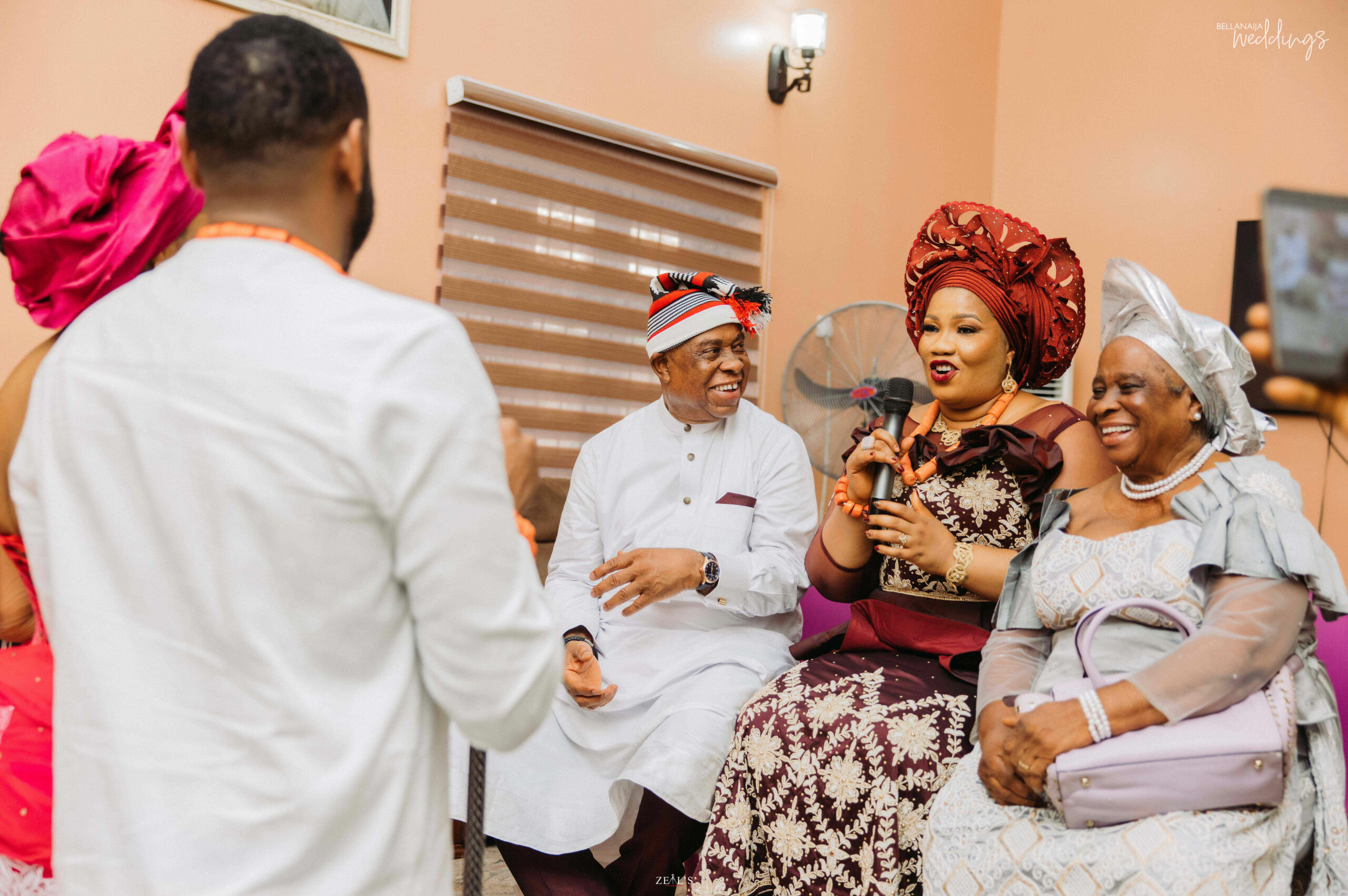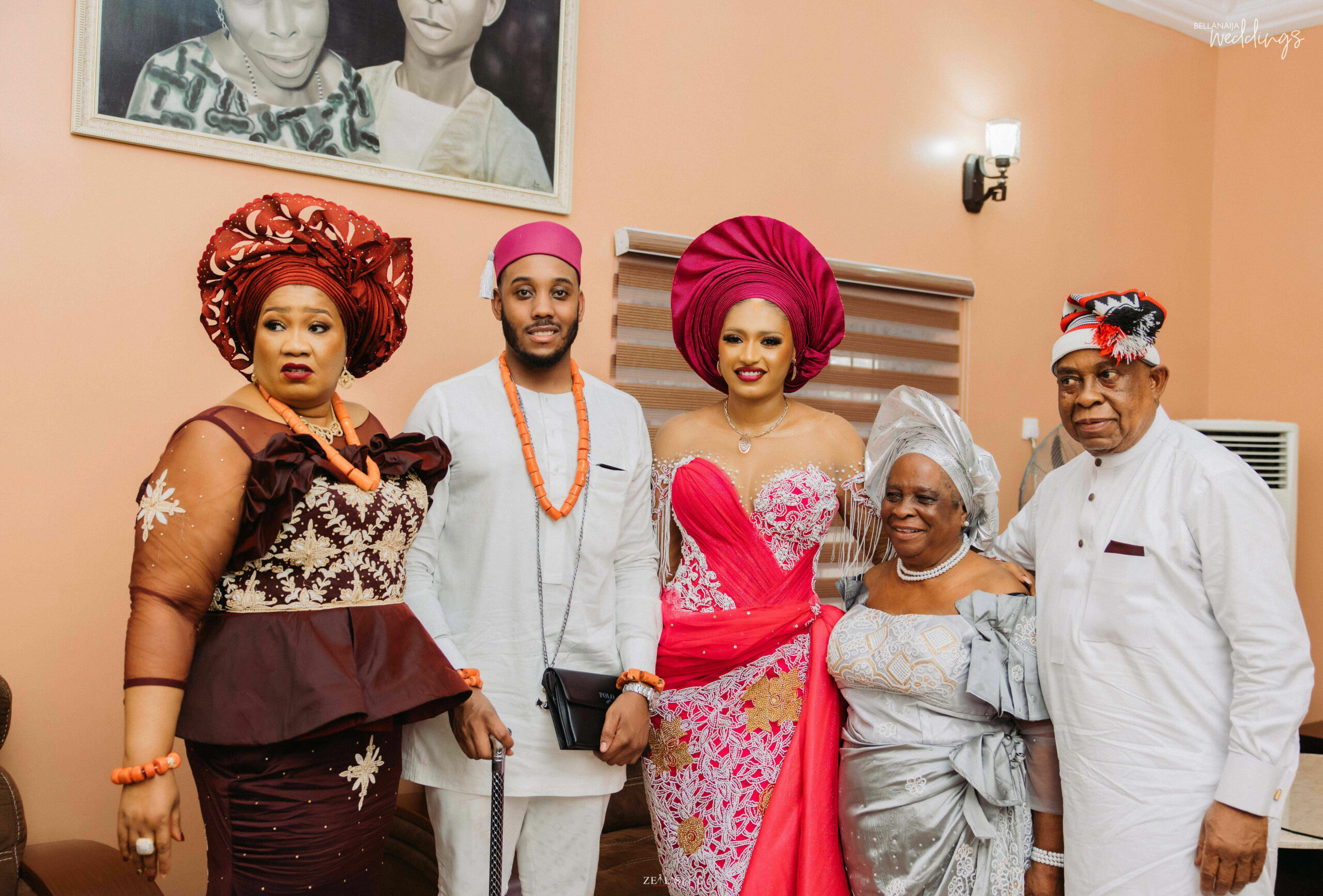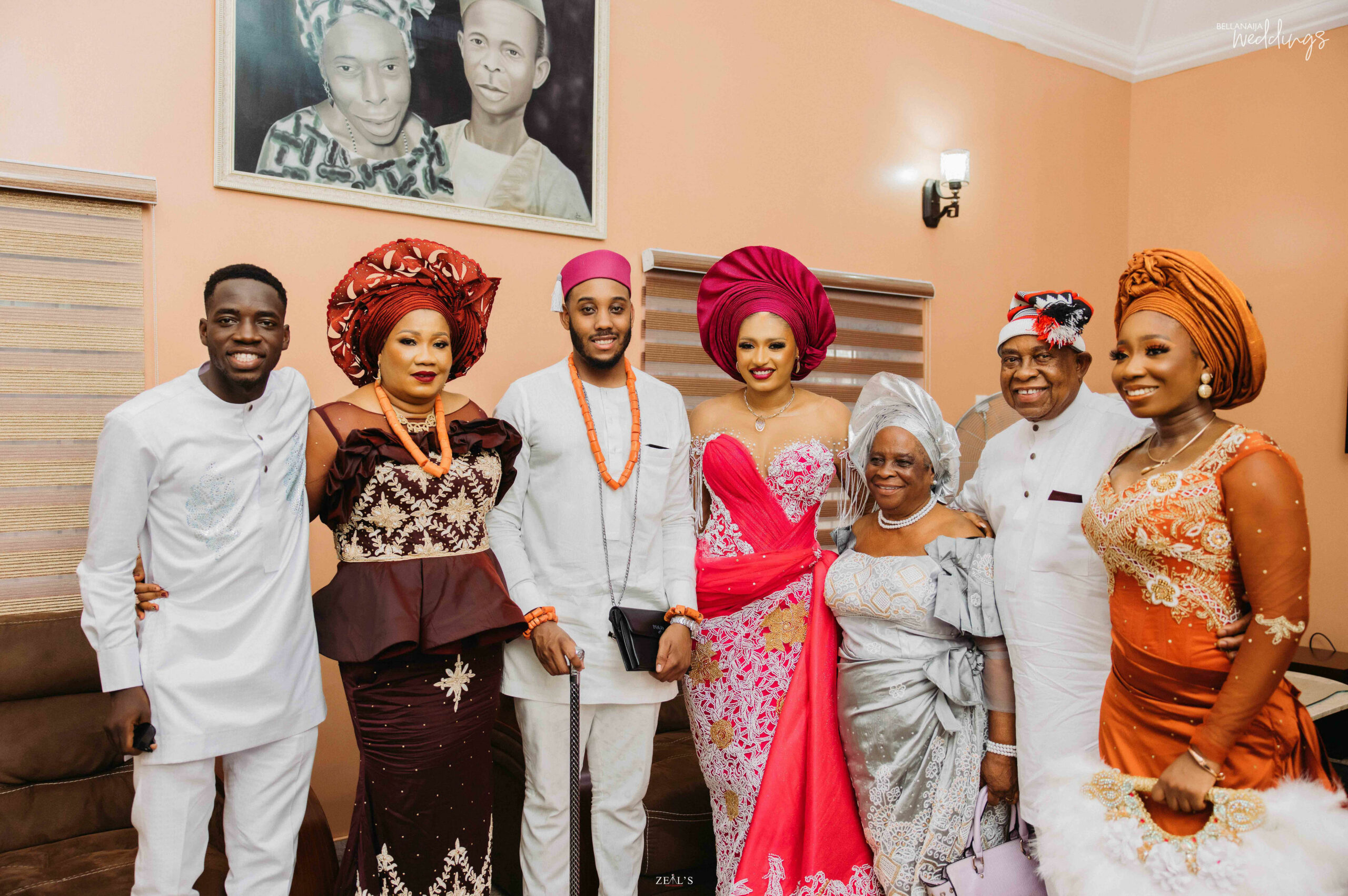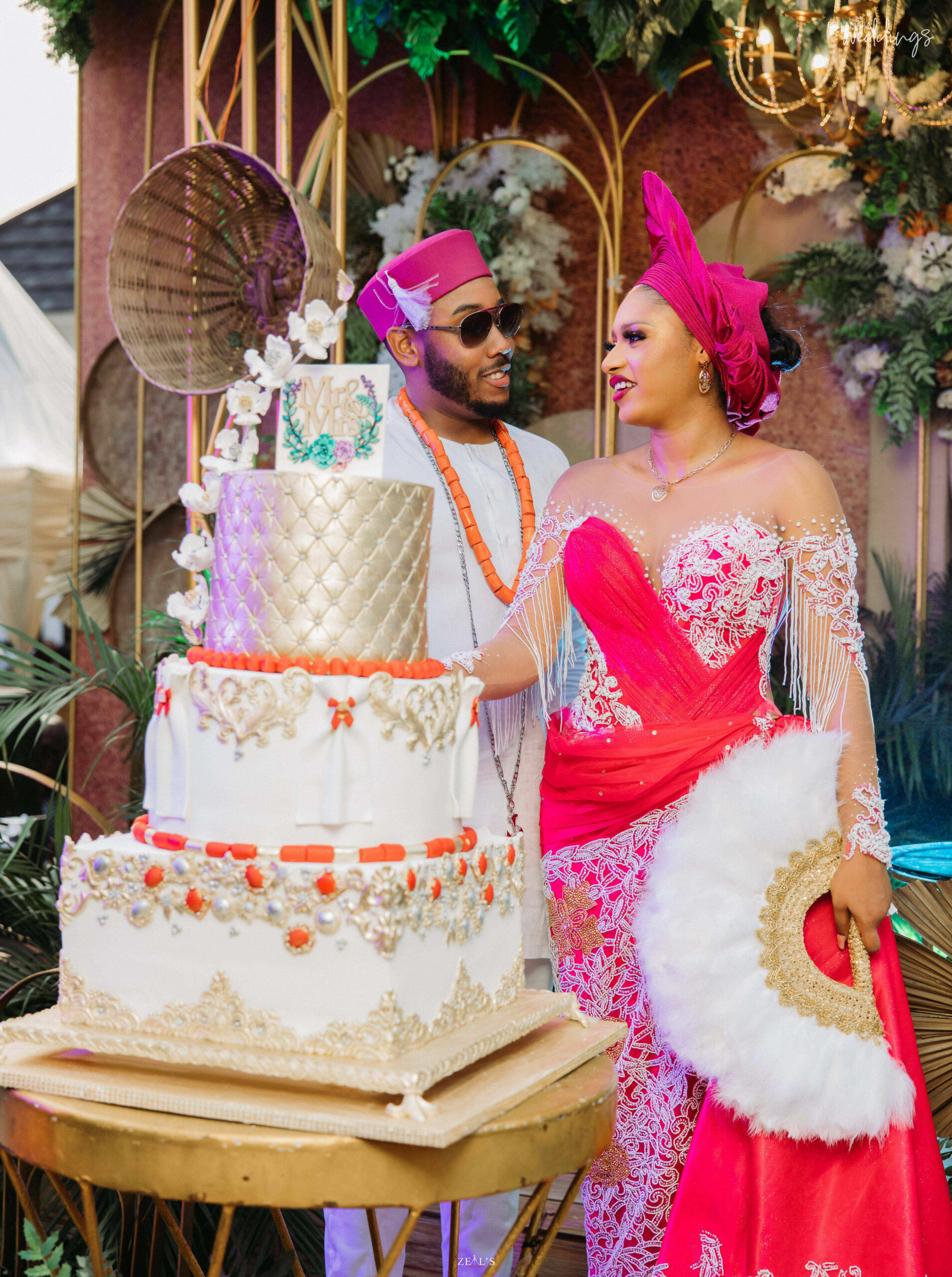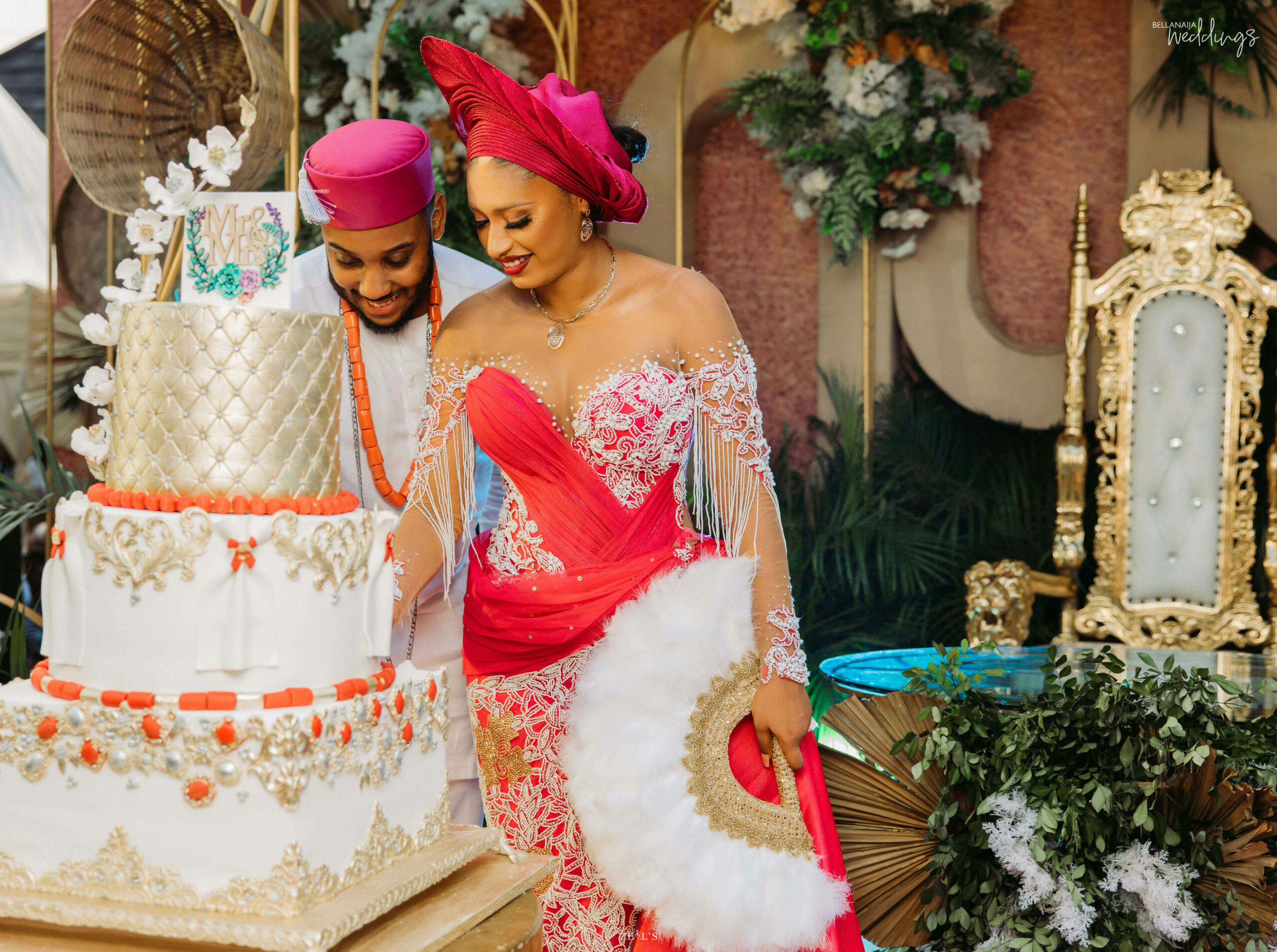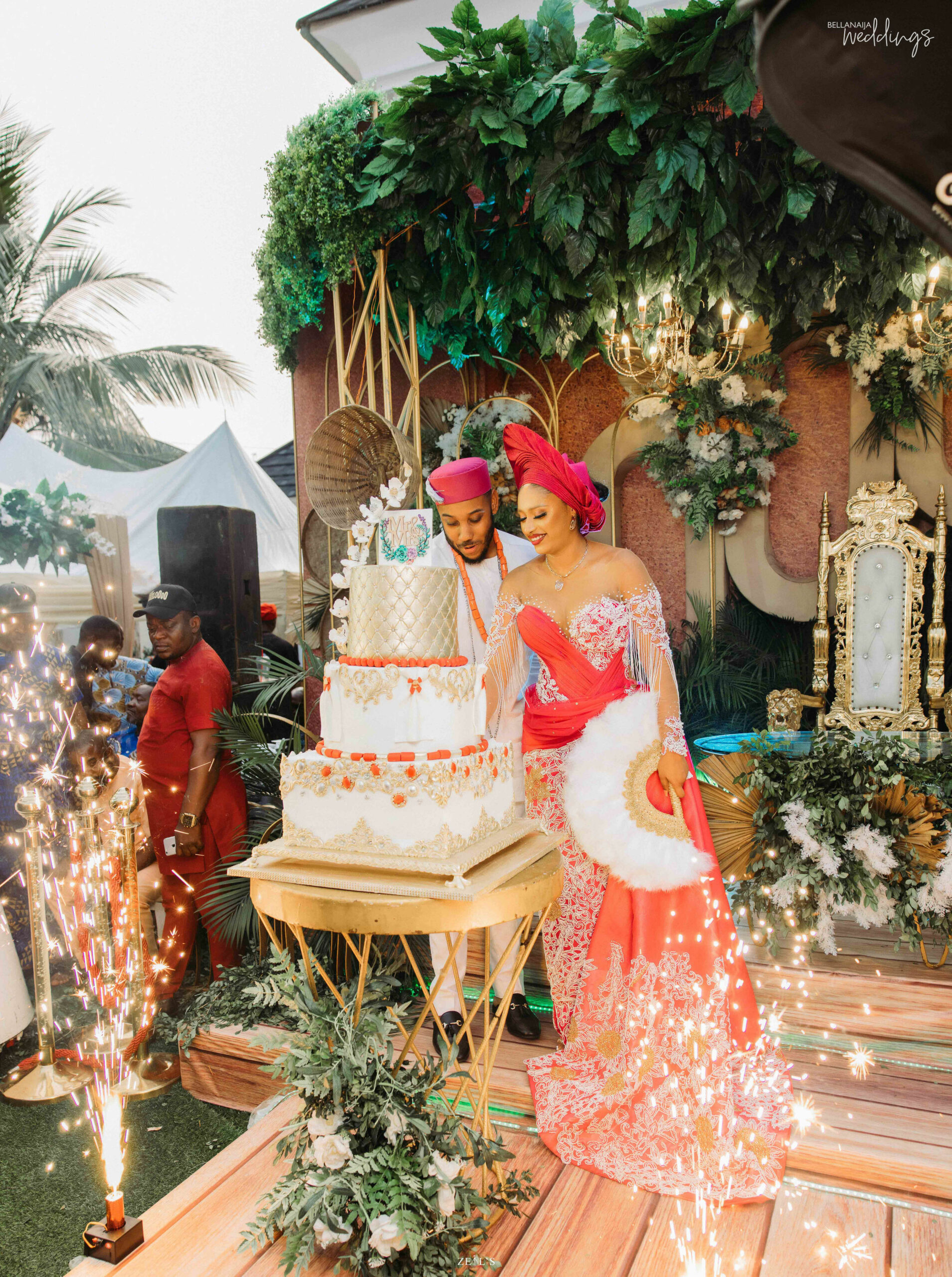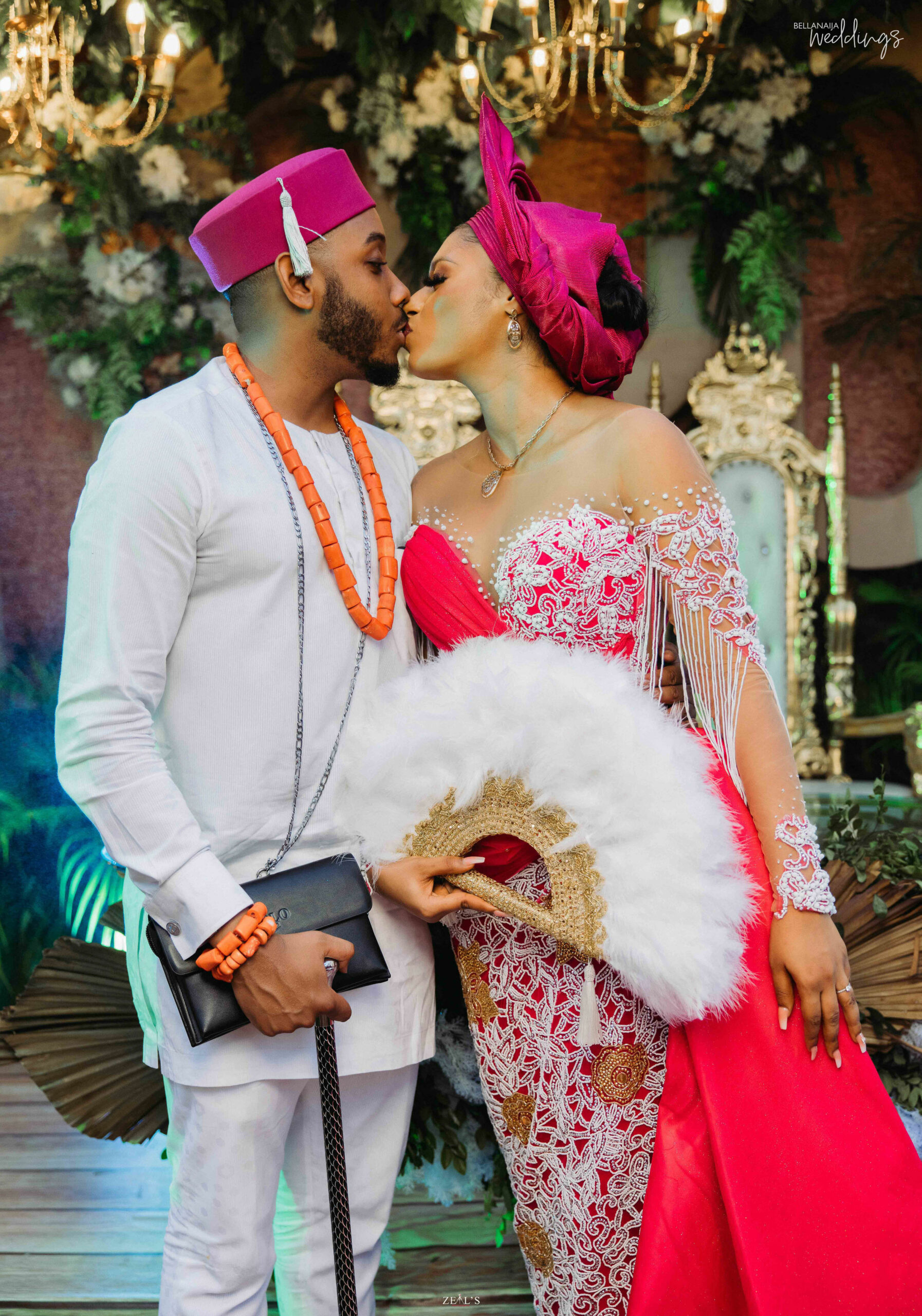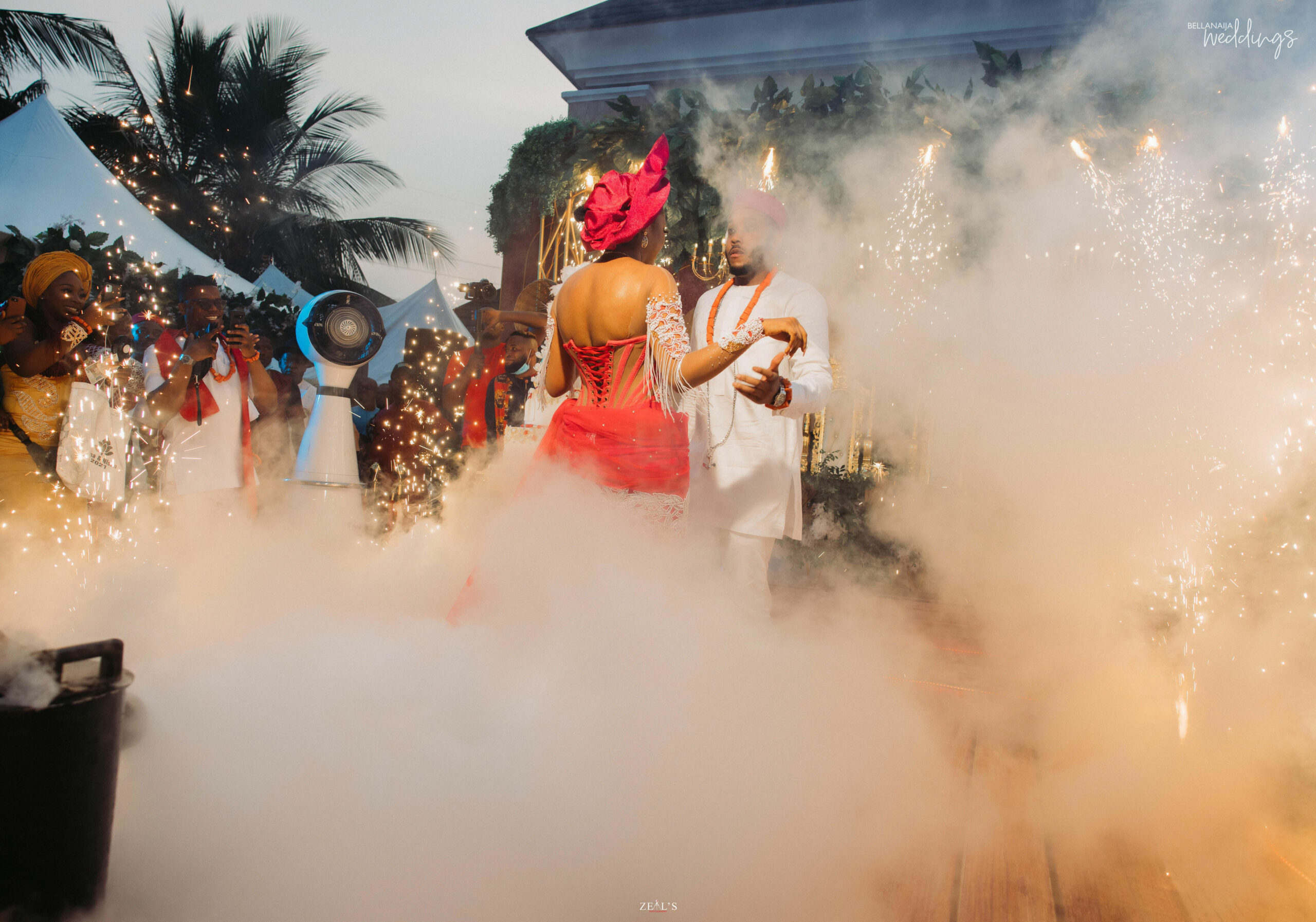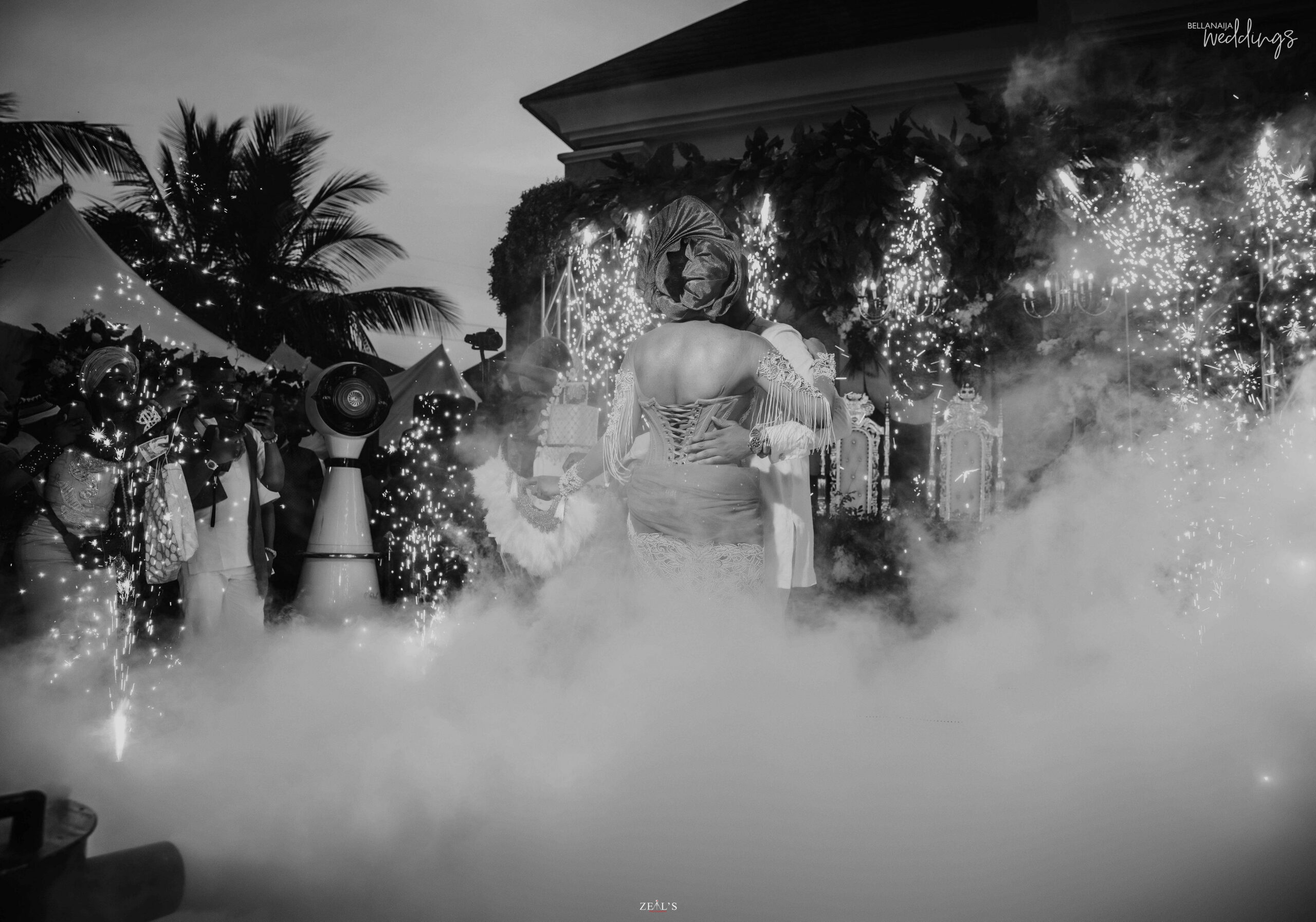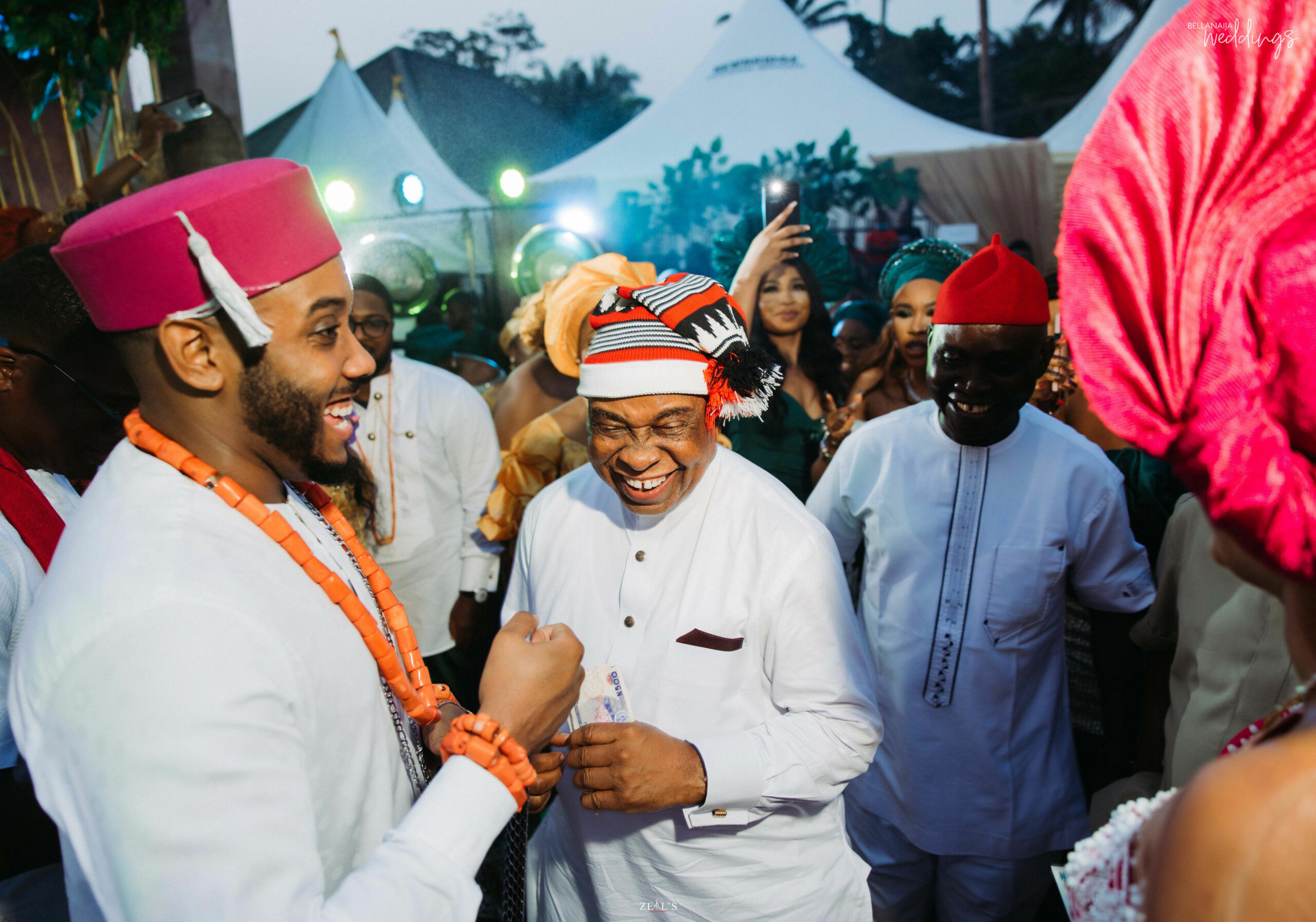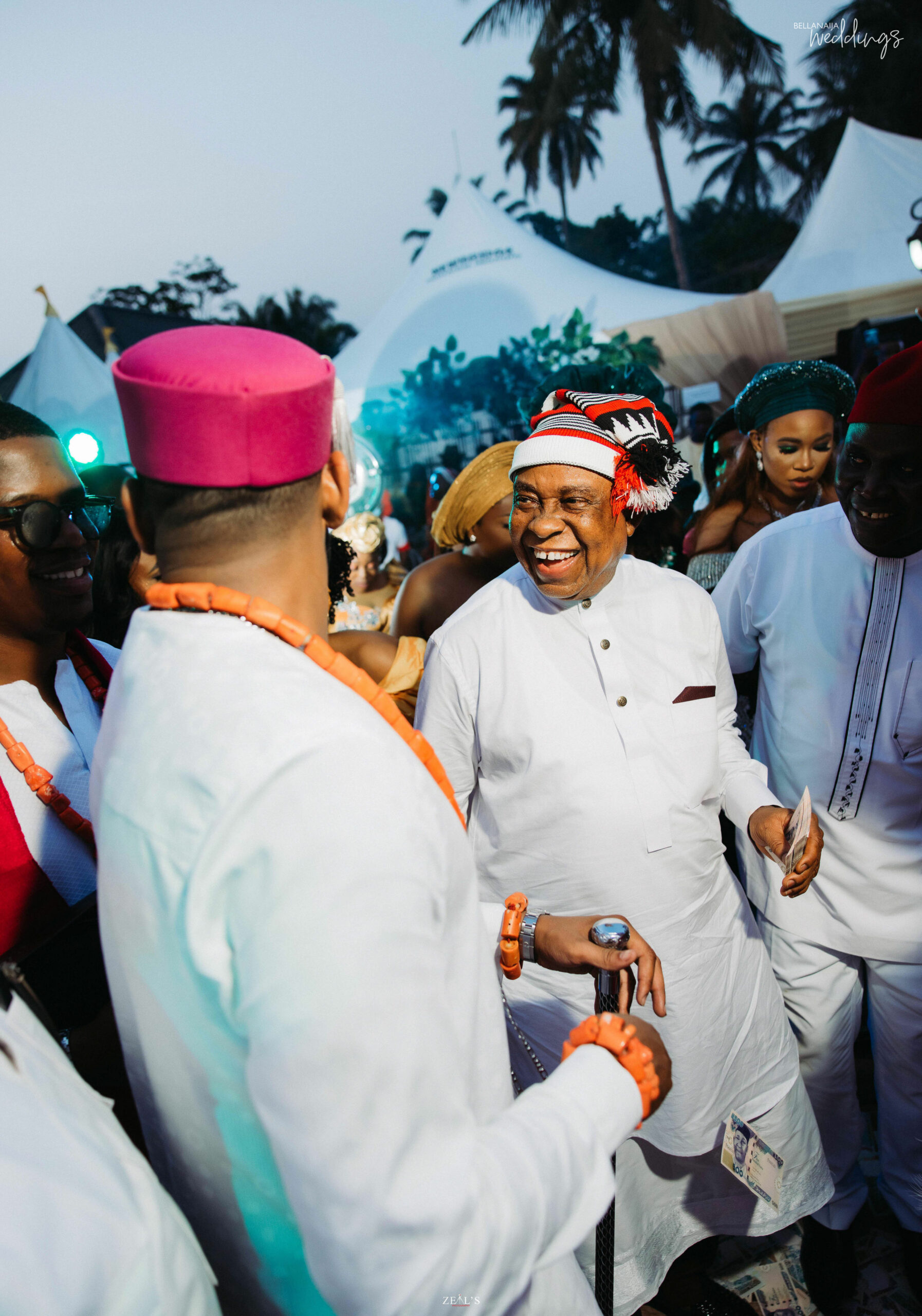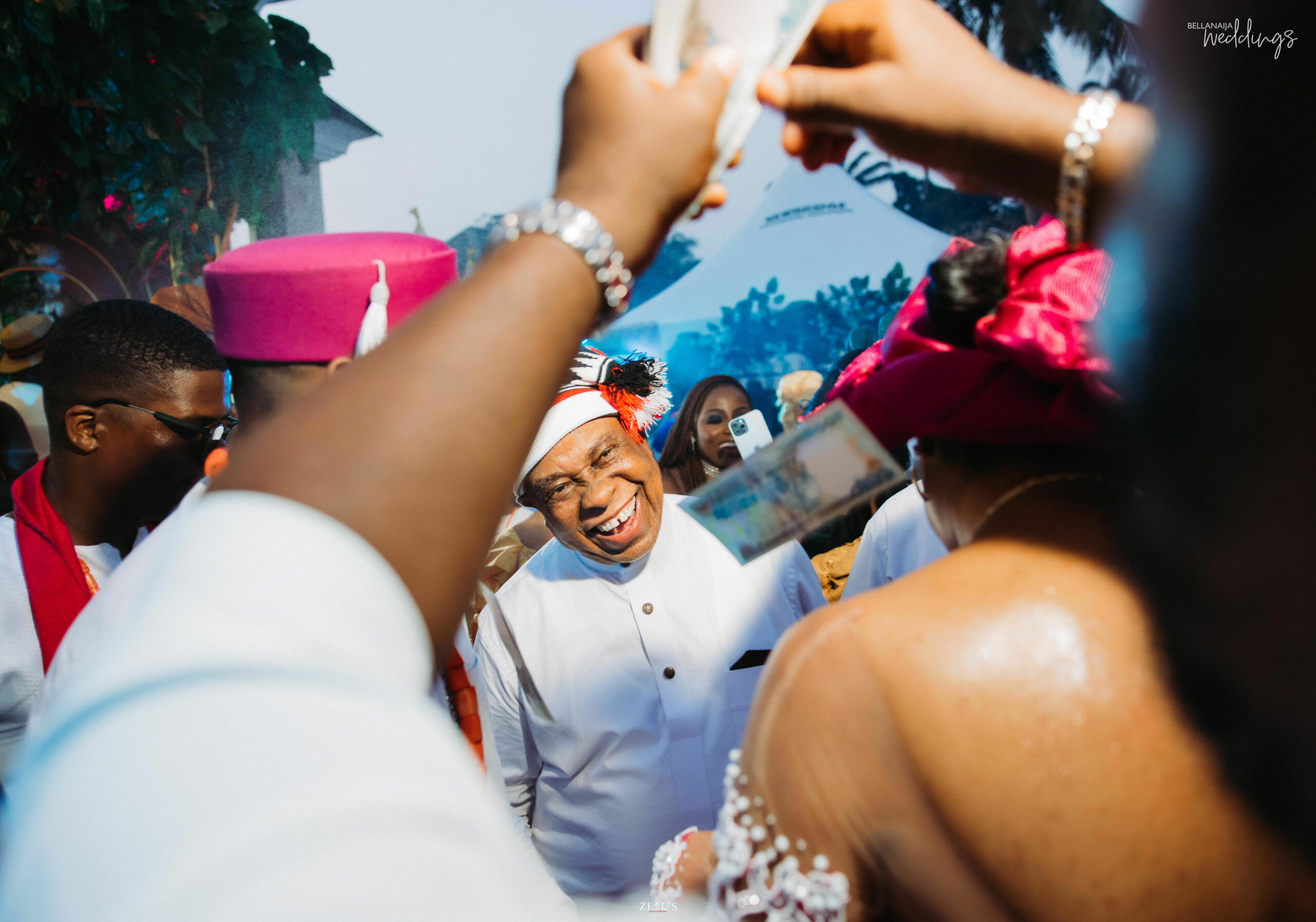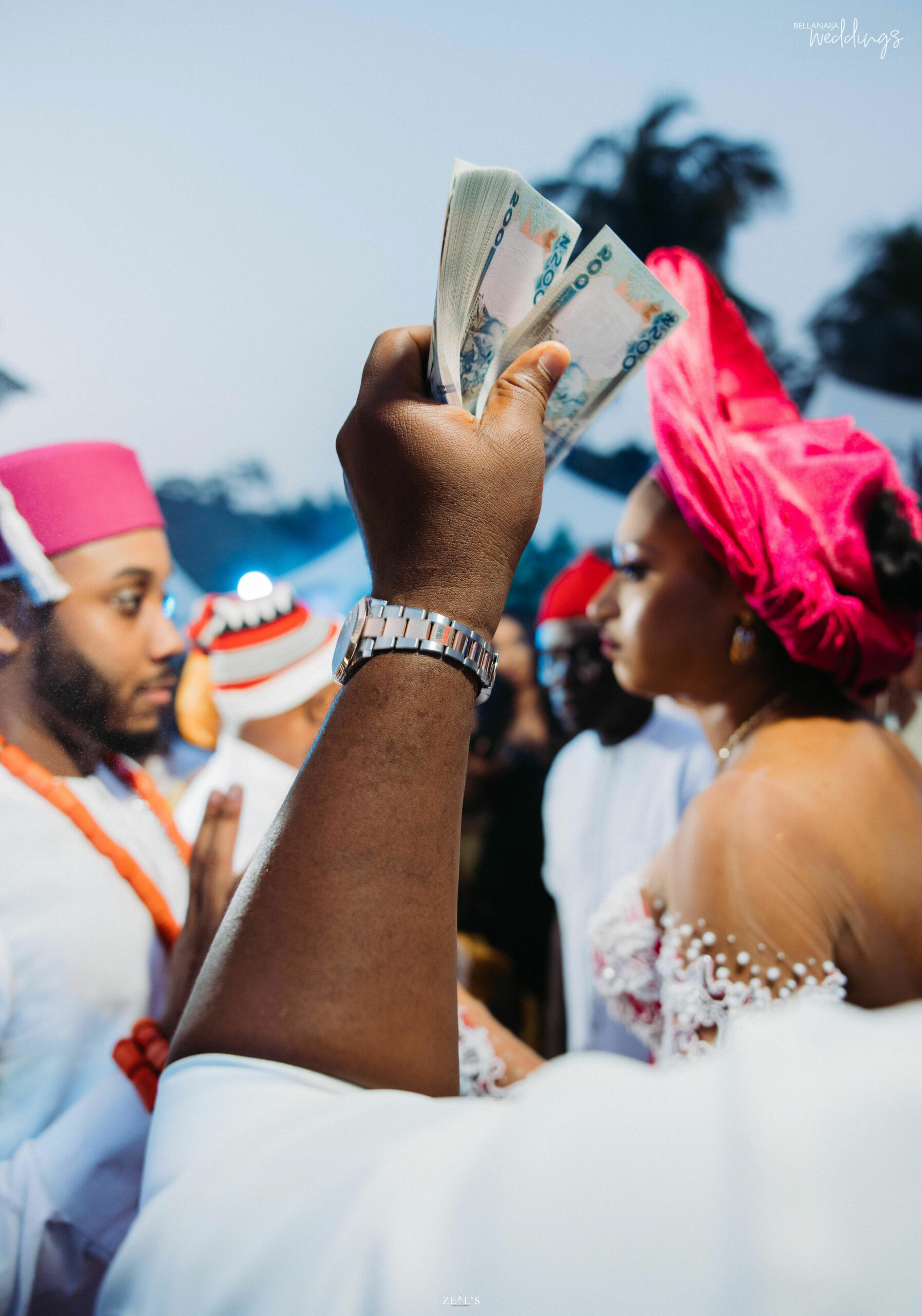 The third time is a charm and the lovely duo of Elma and Misan really did bring all the charm with their third outfits.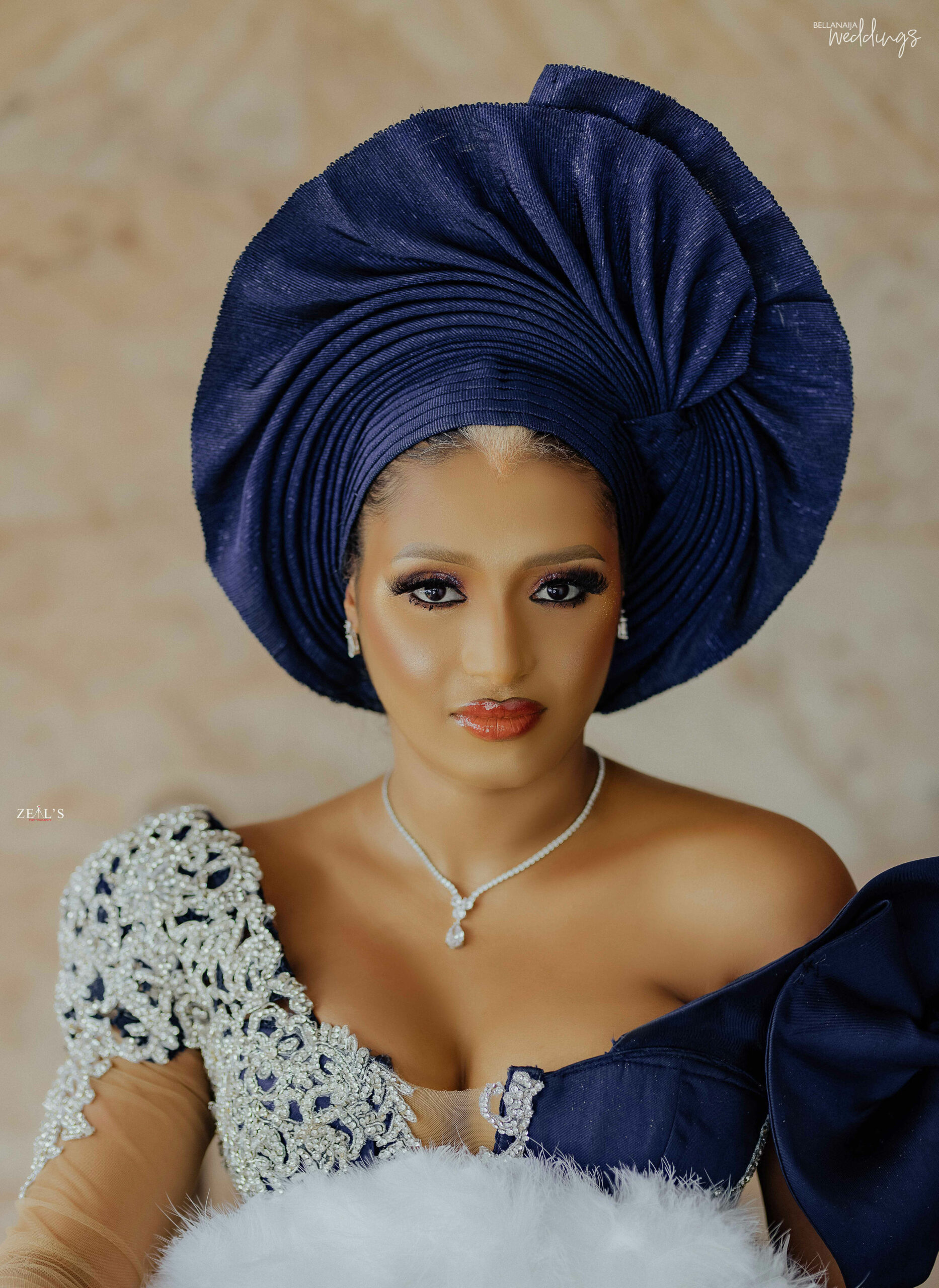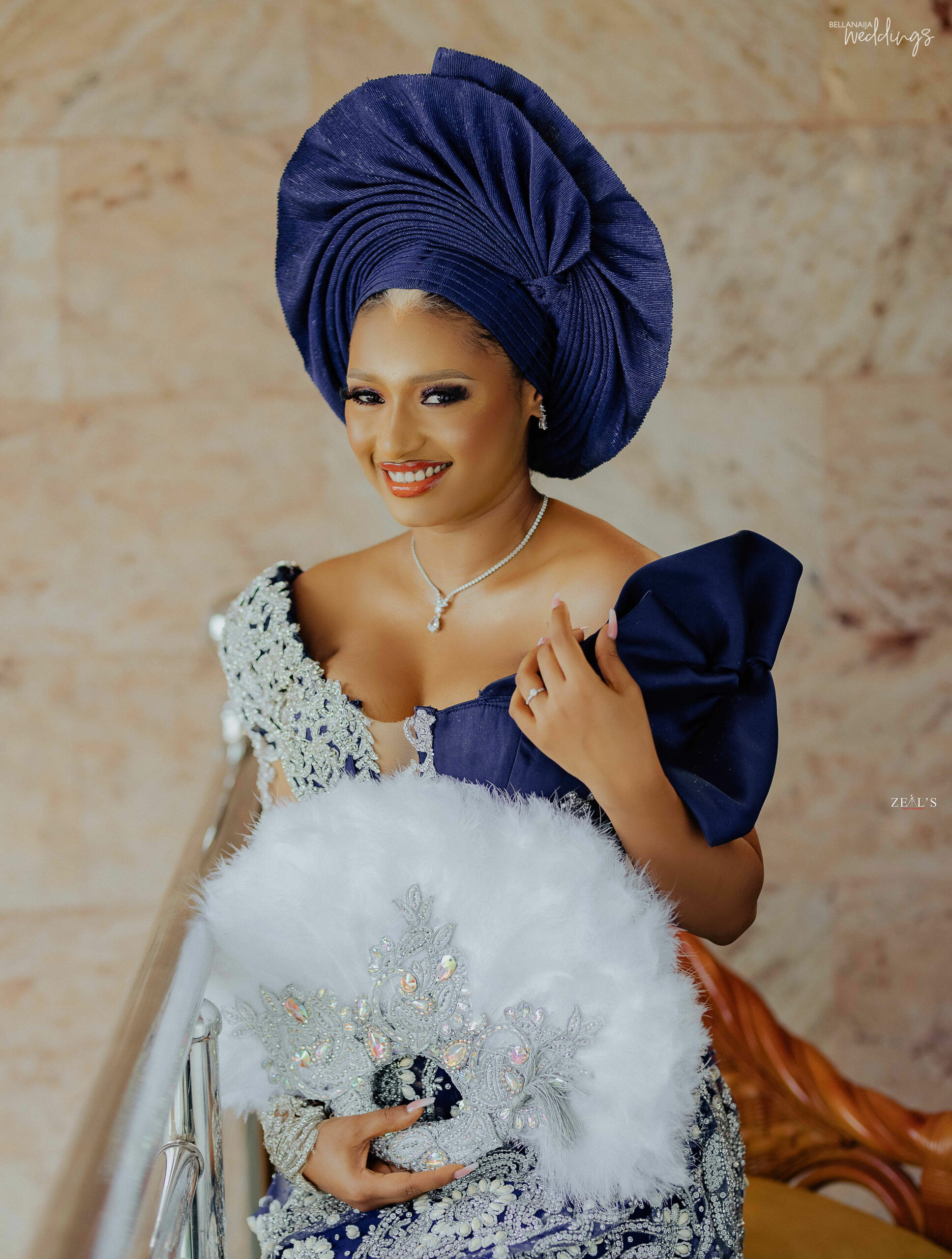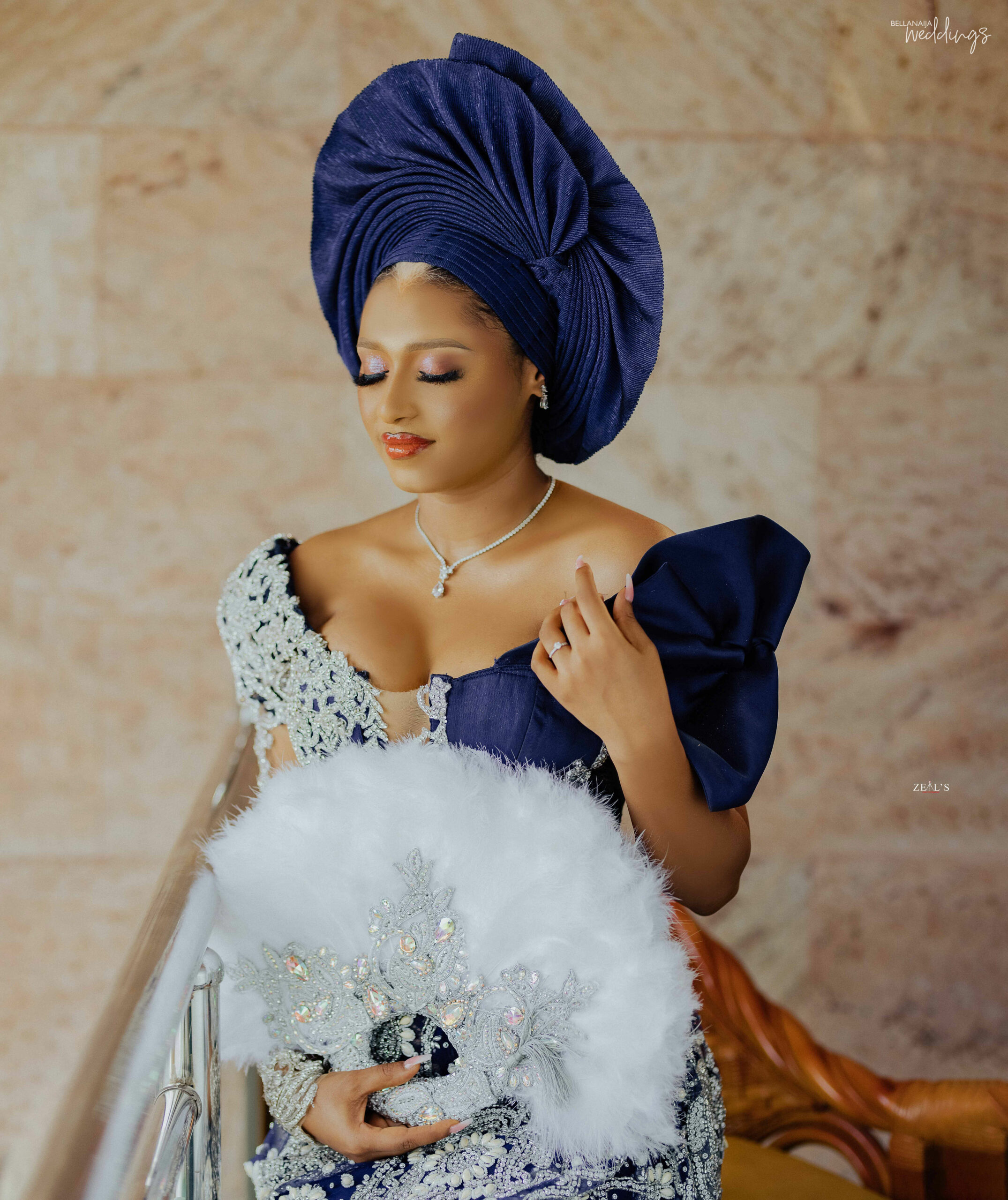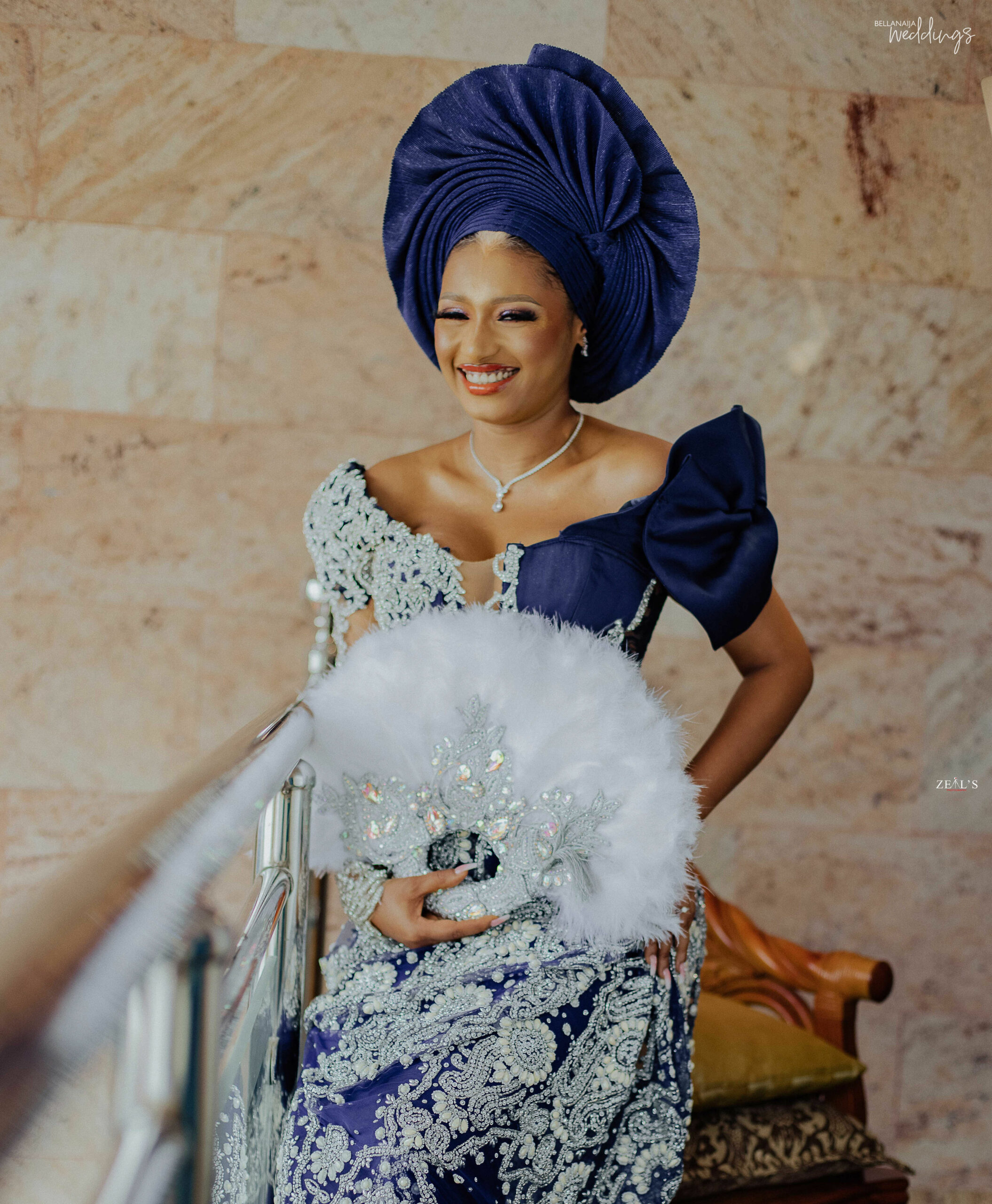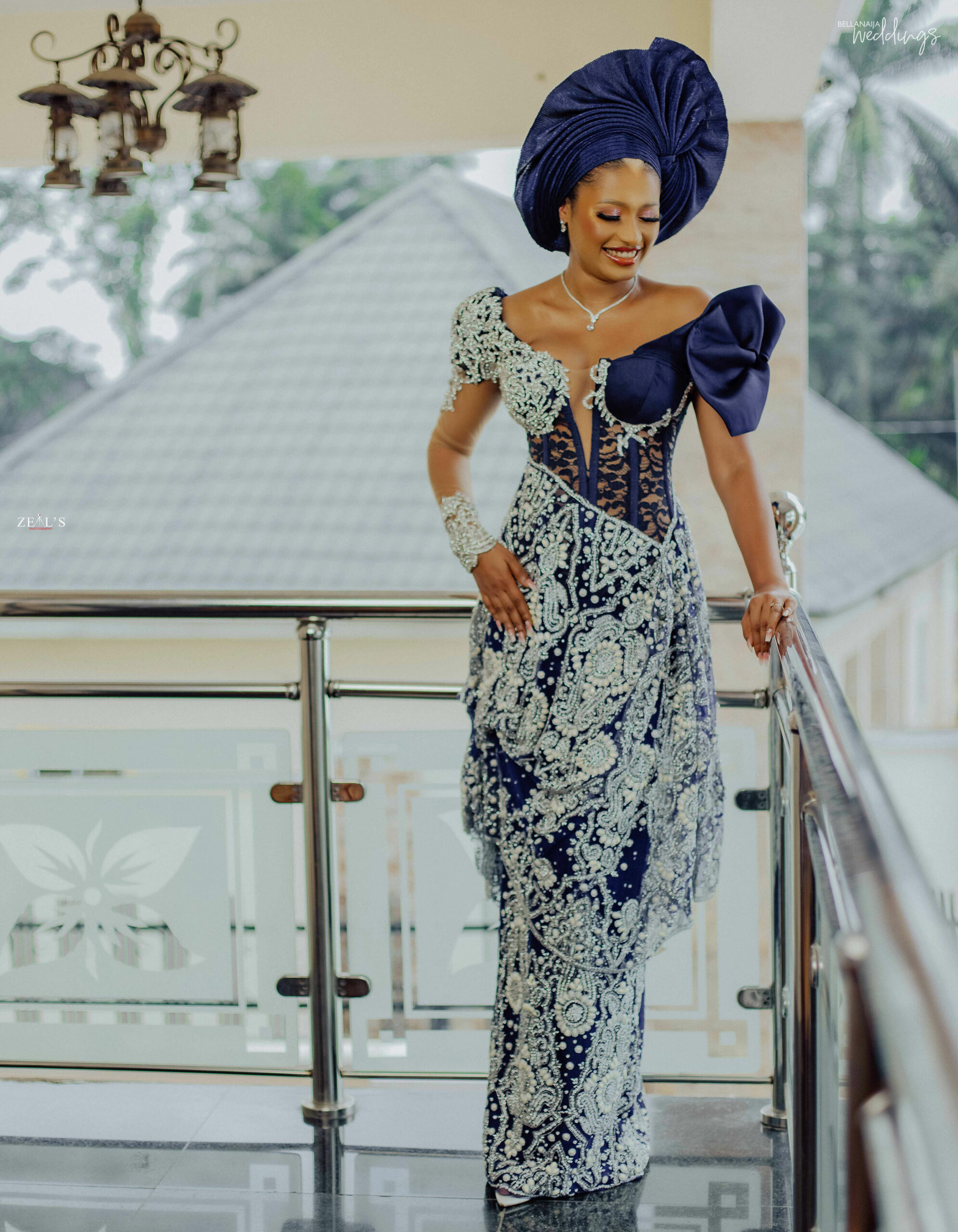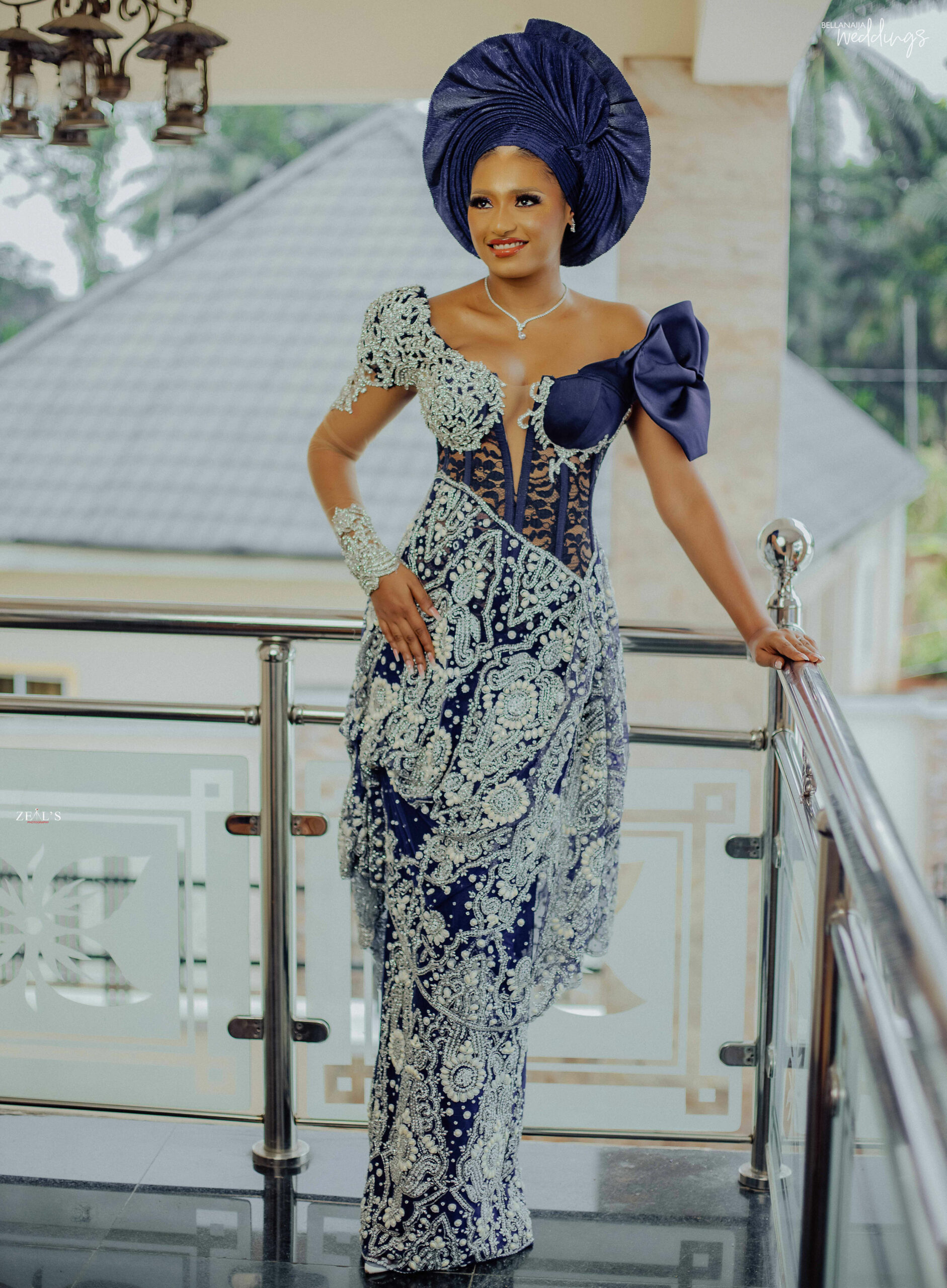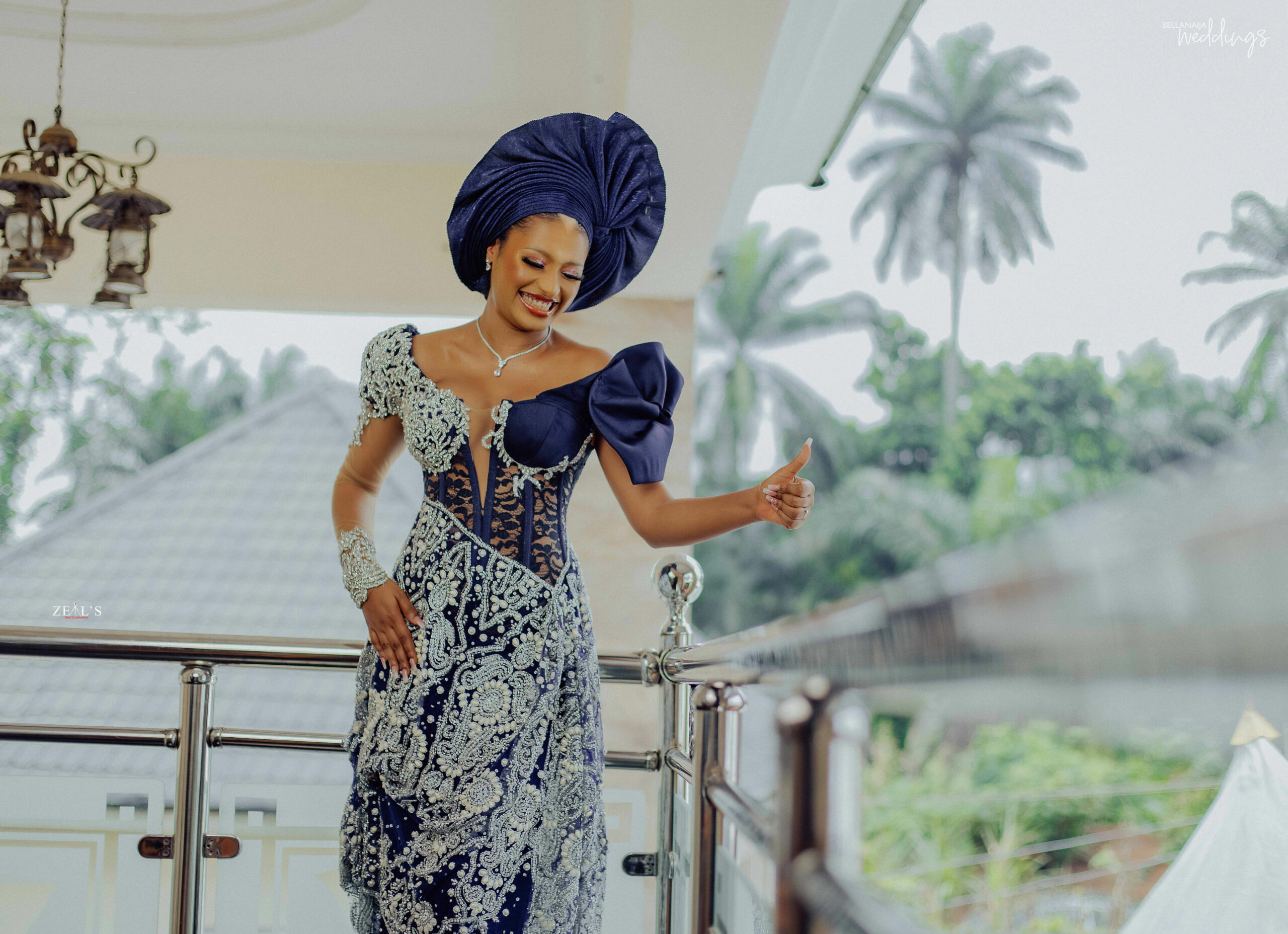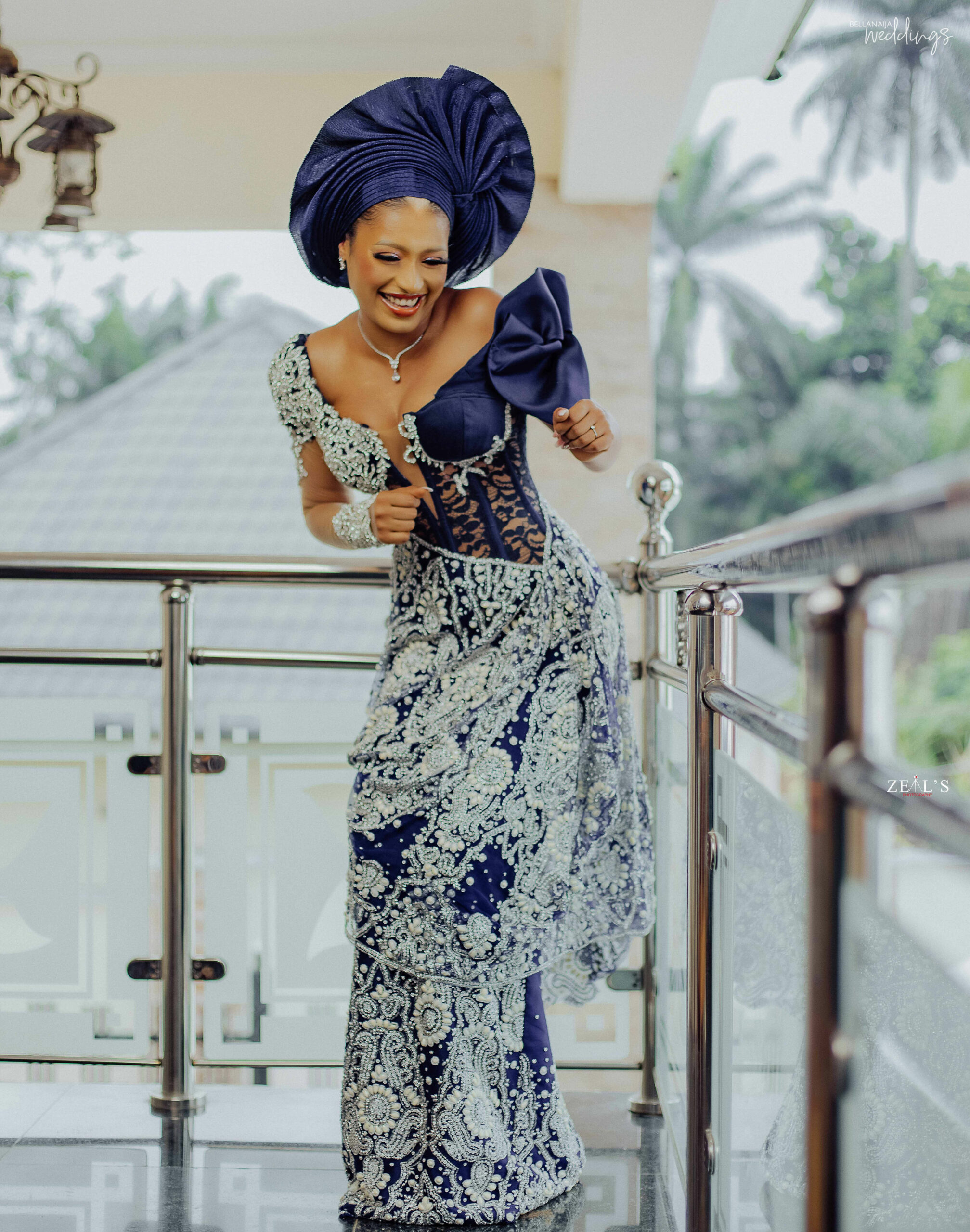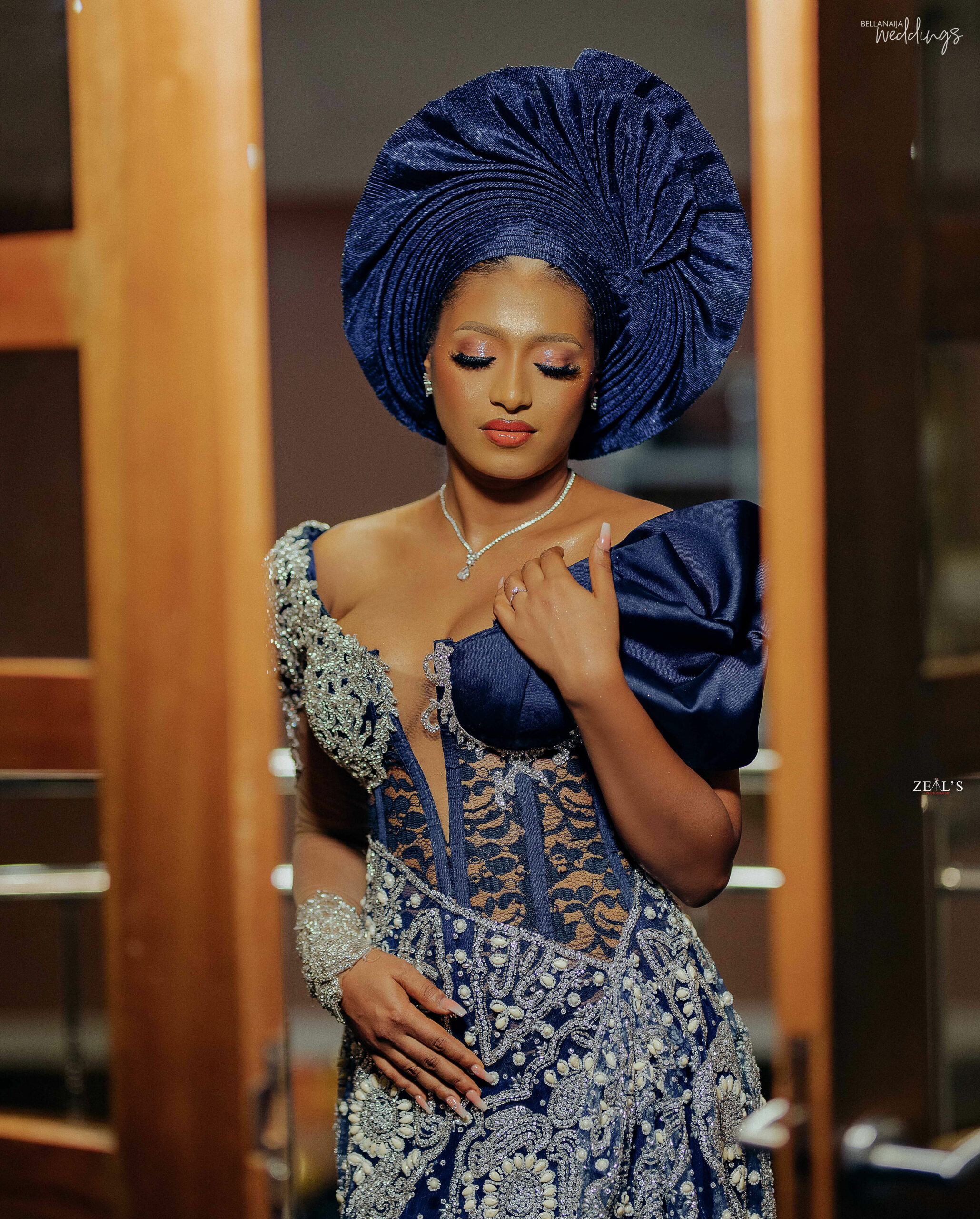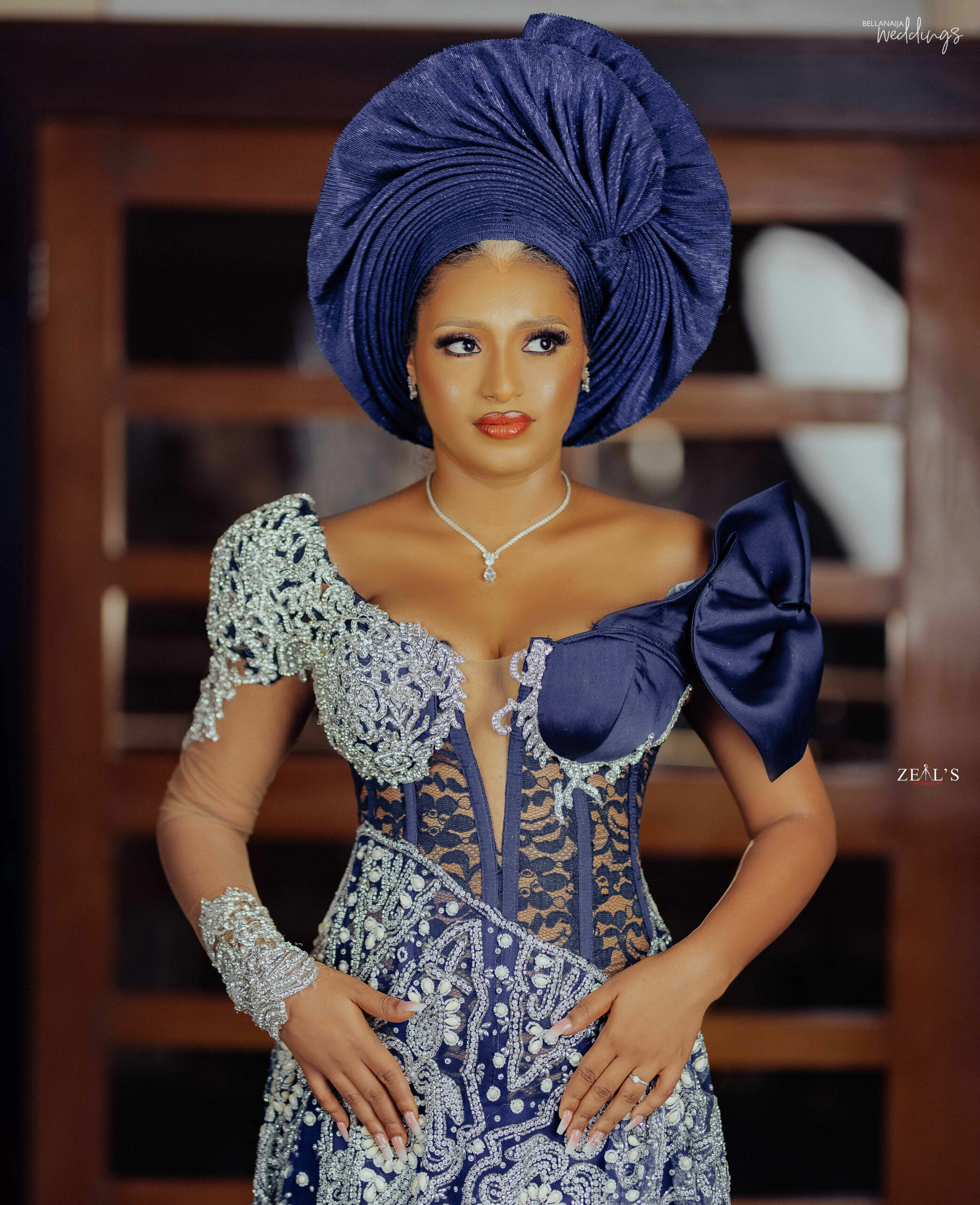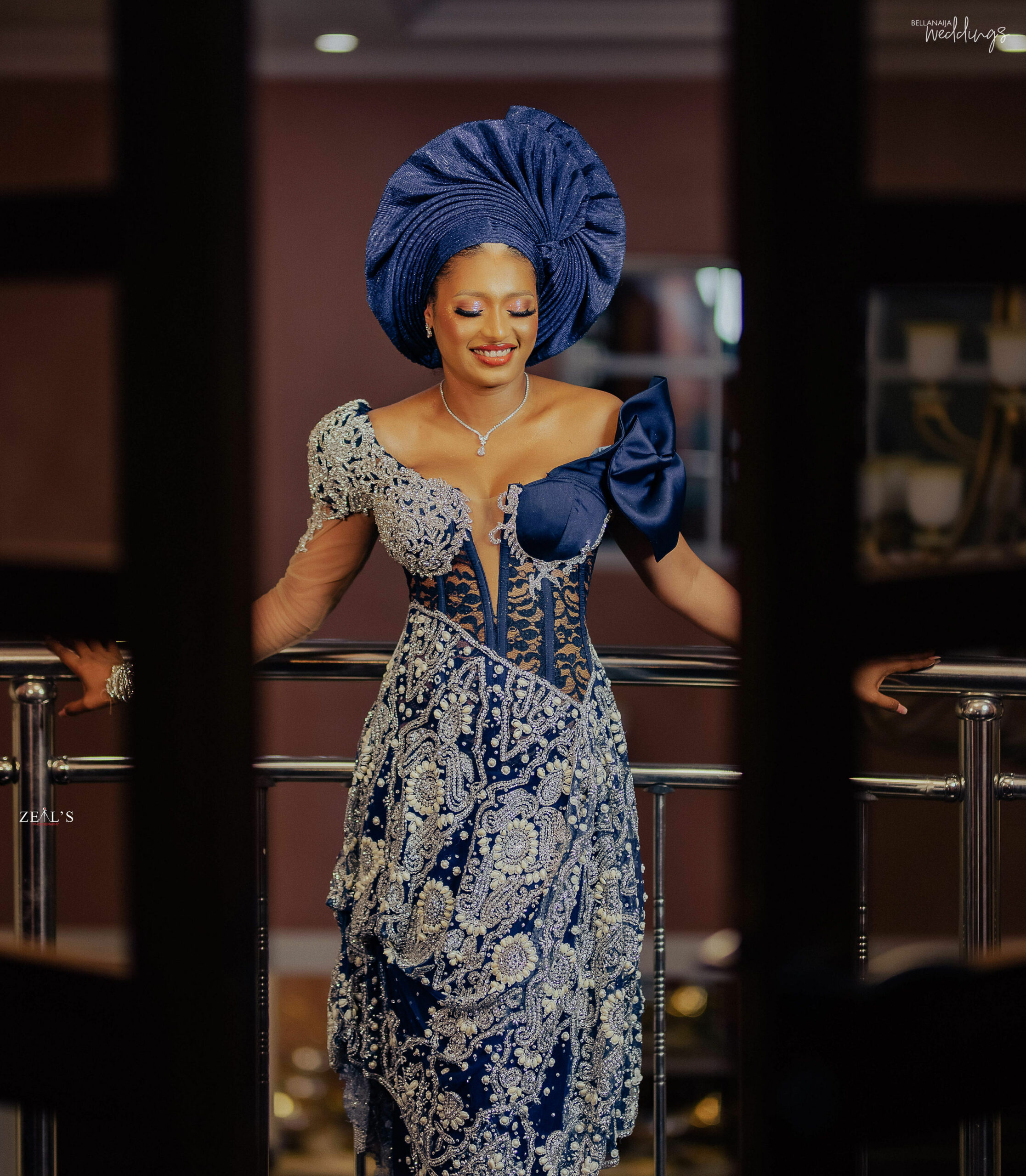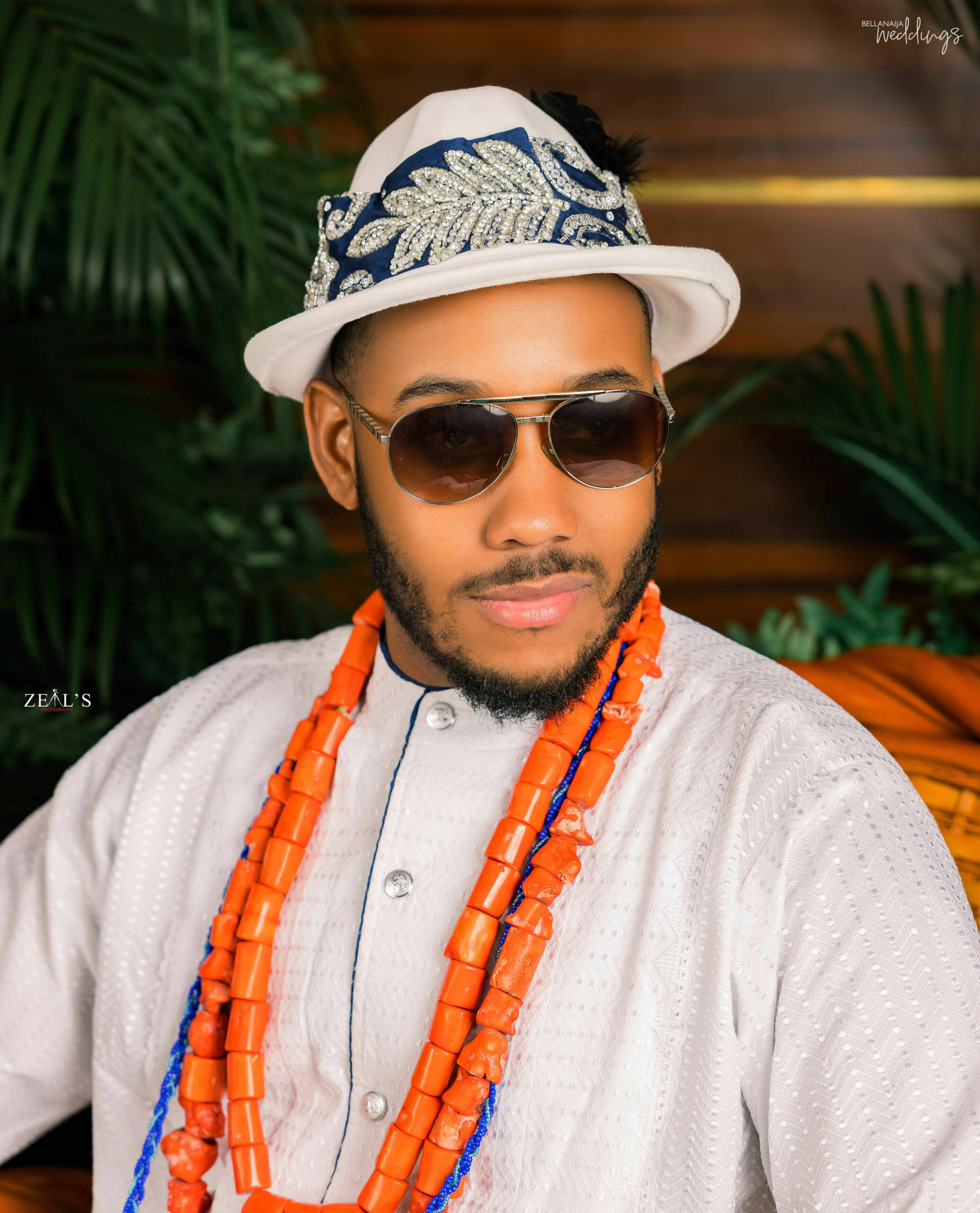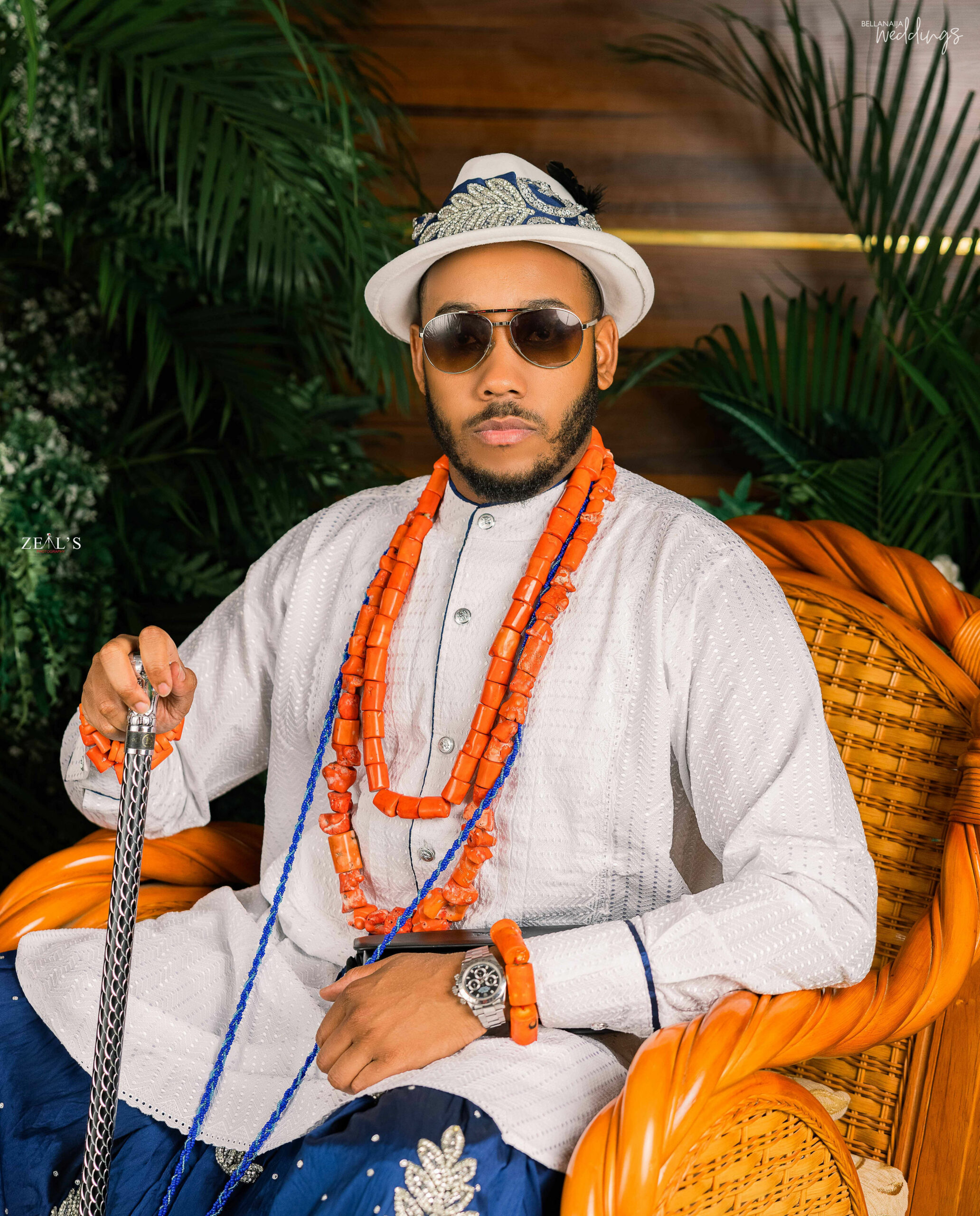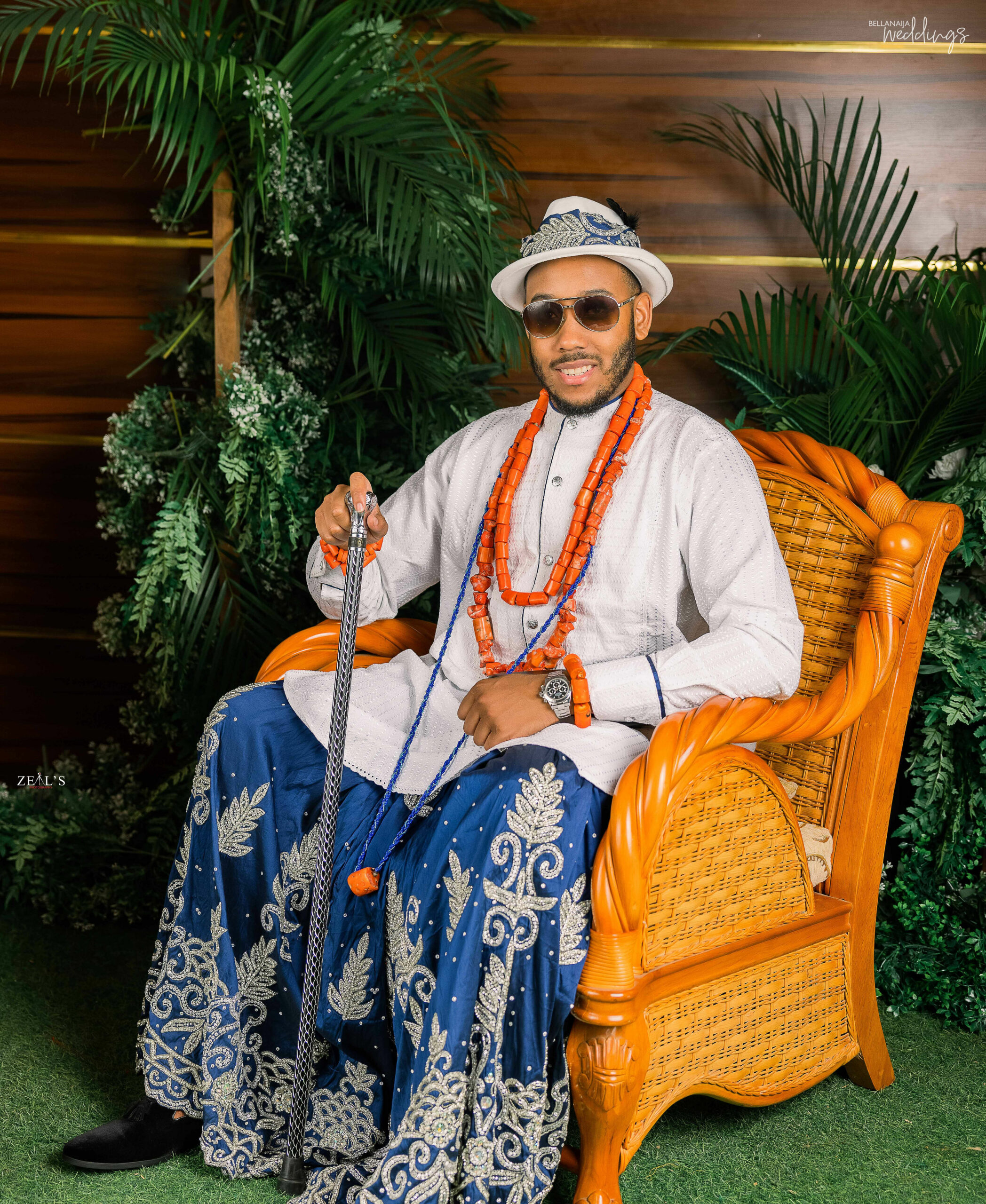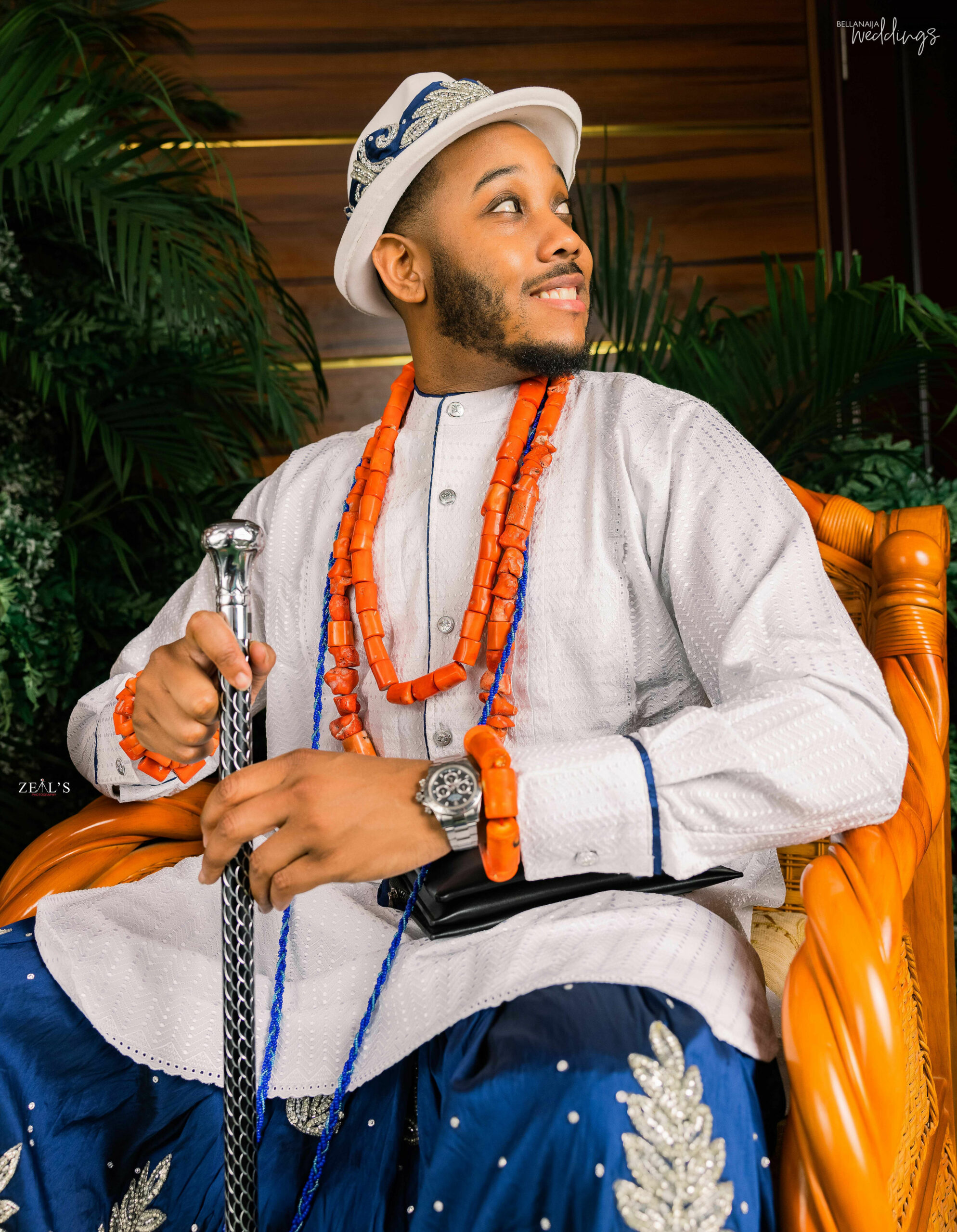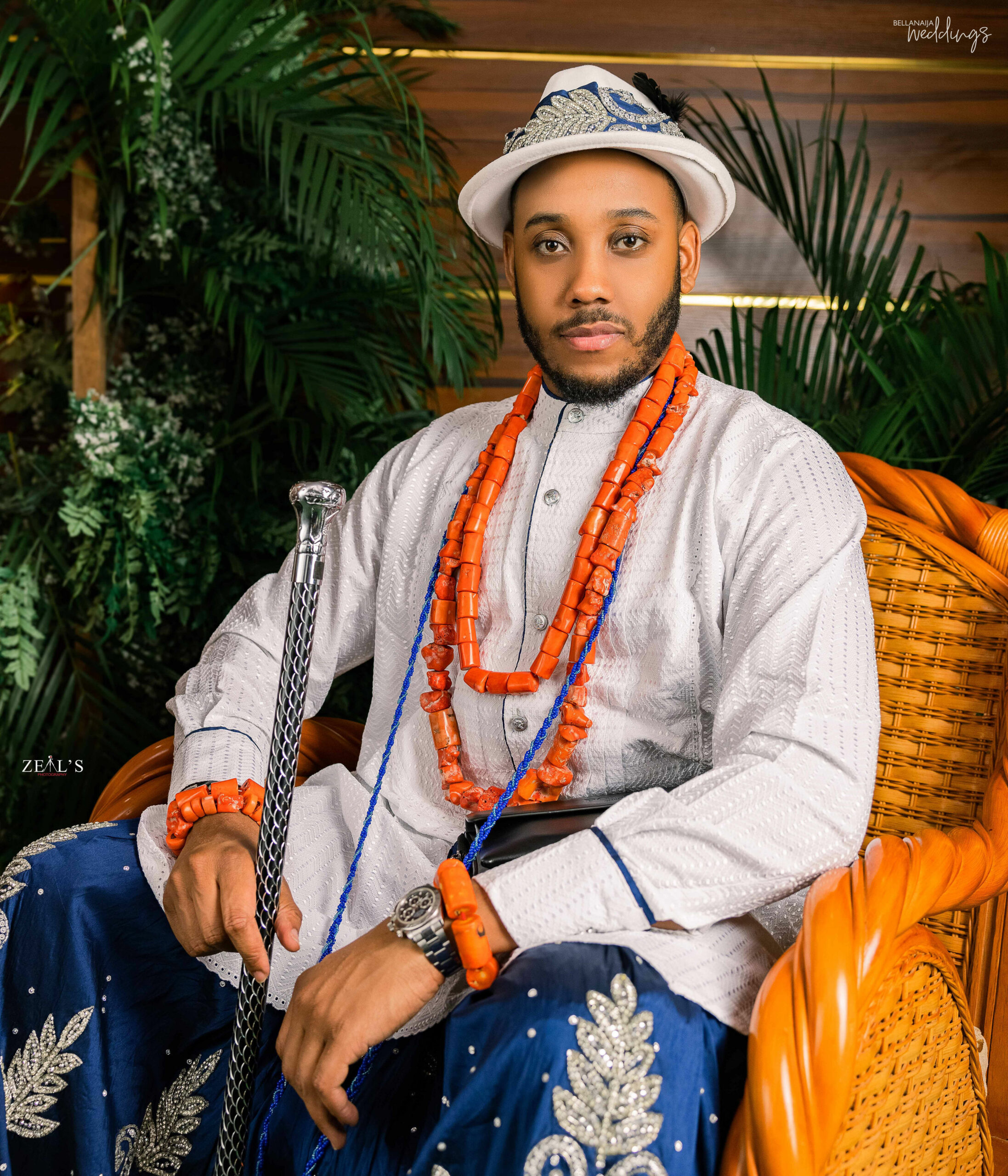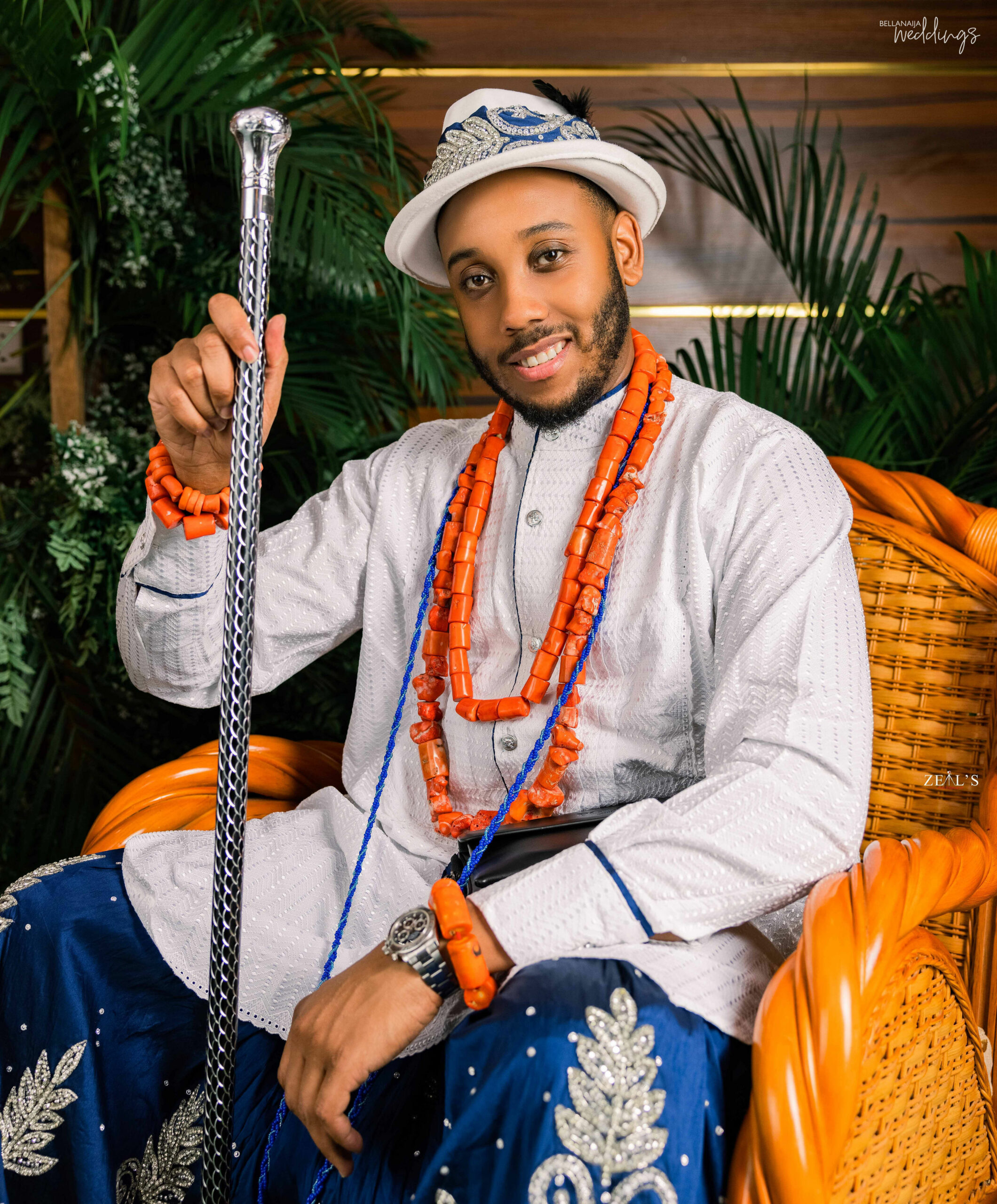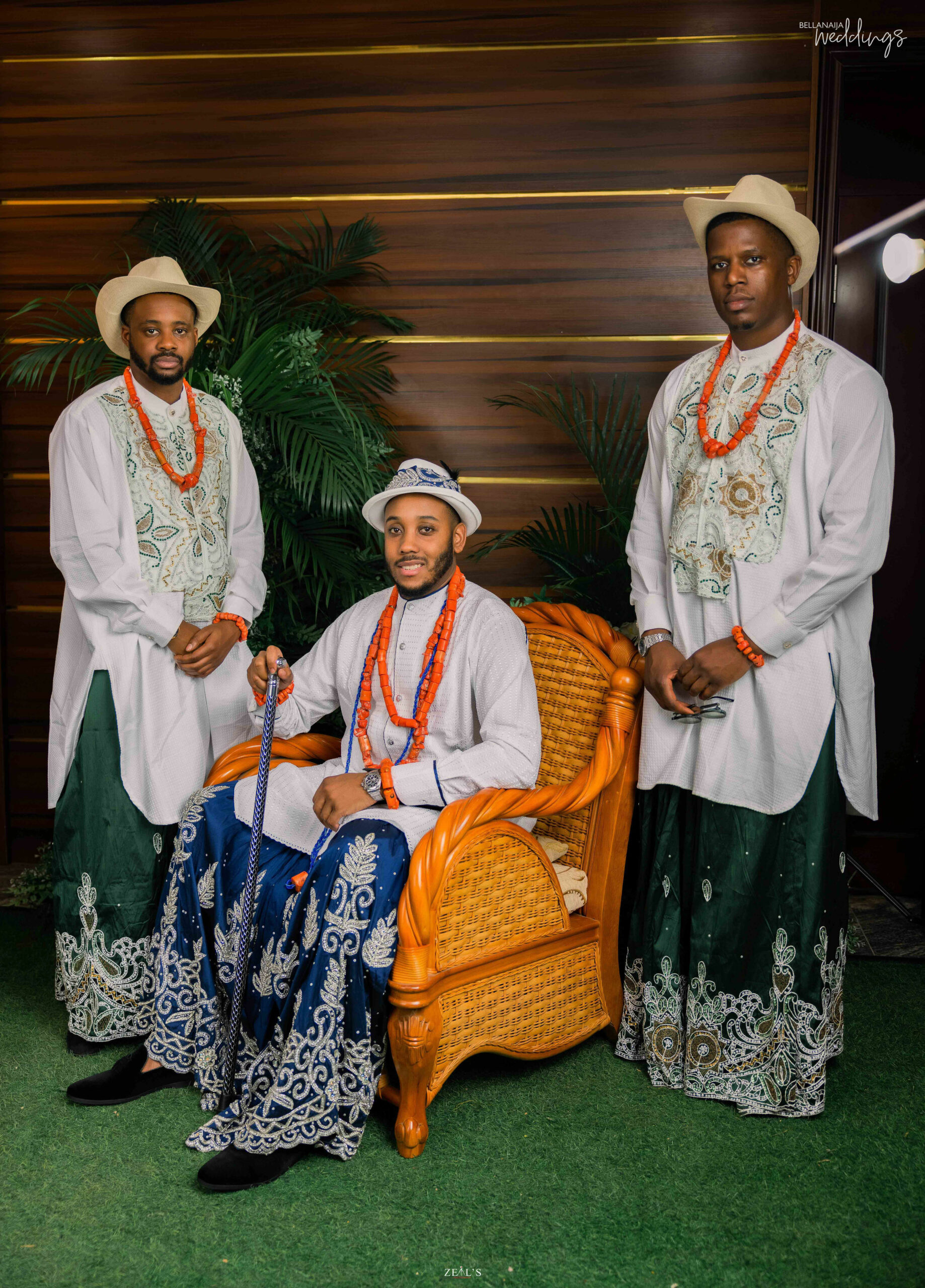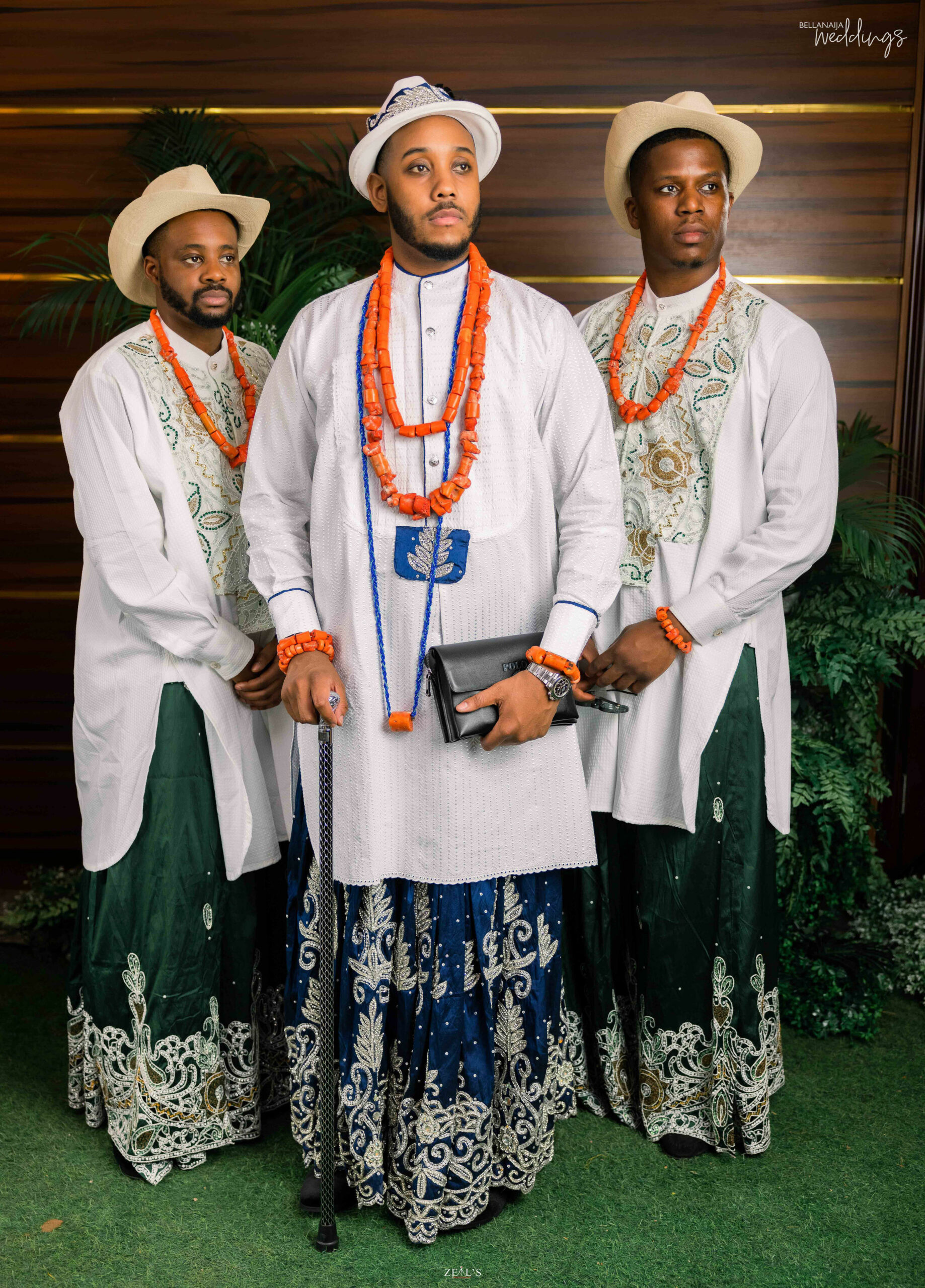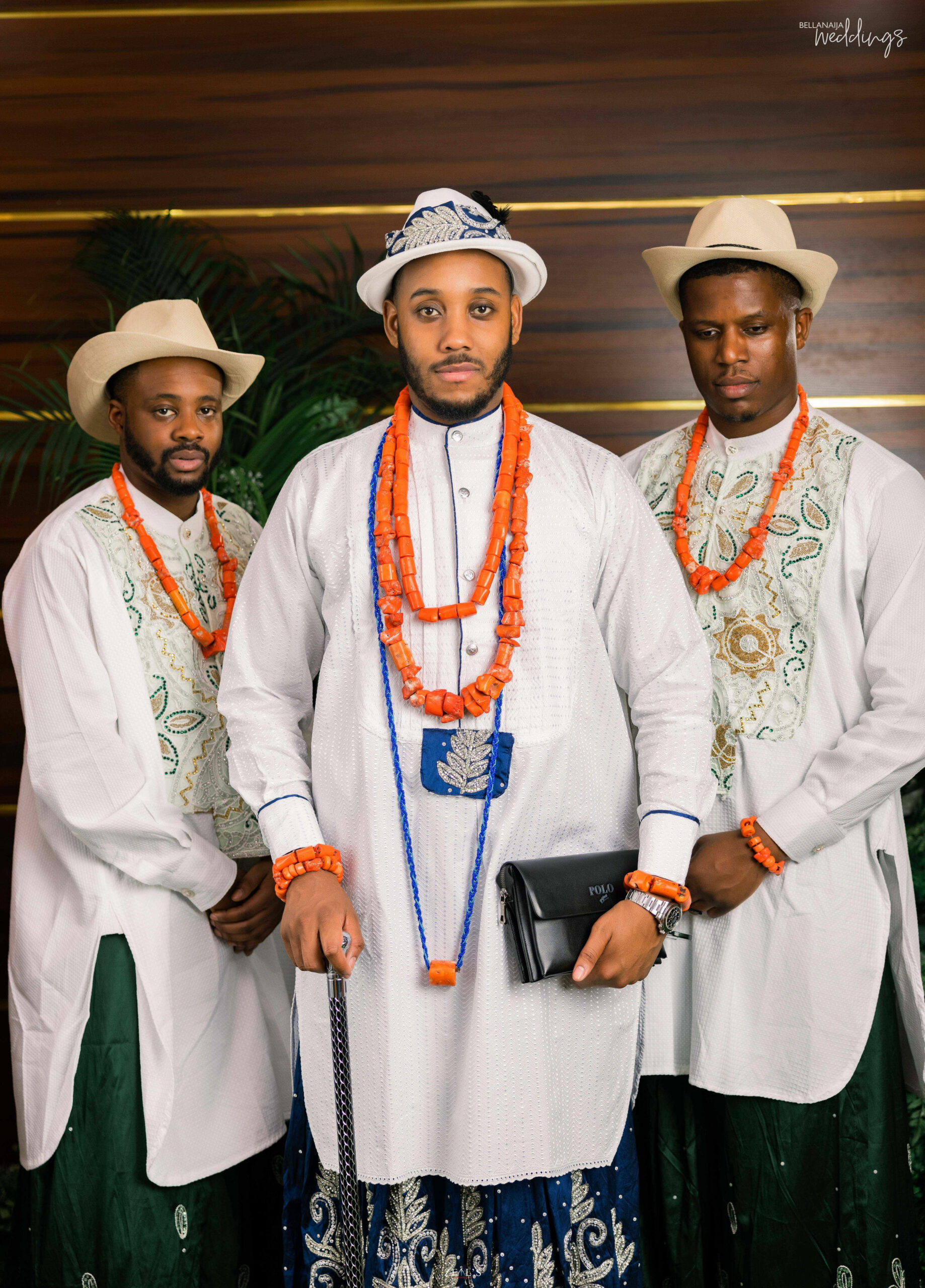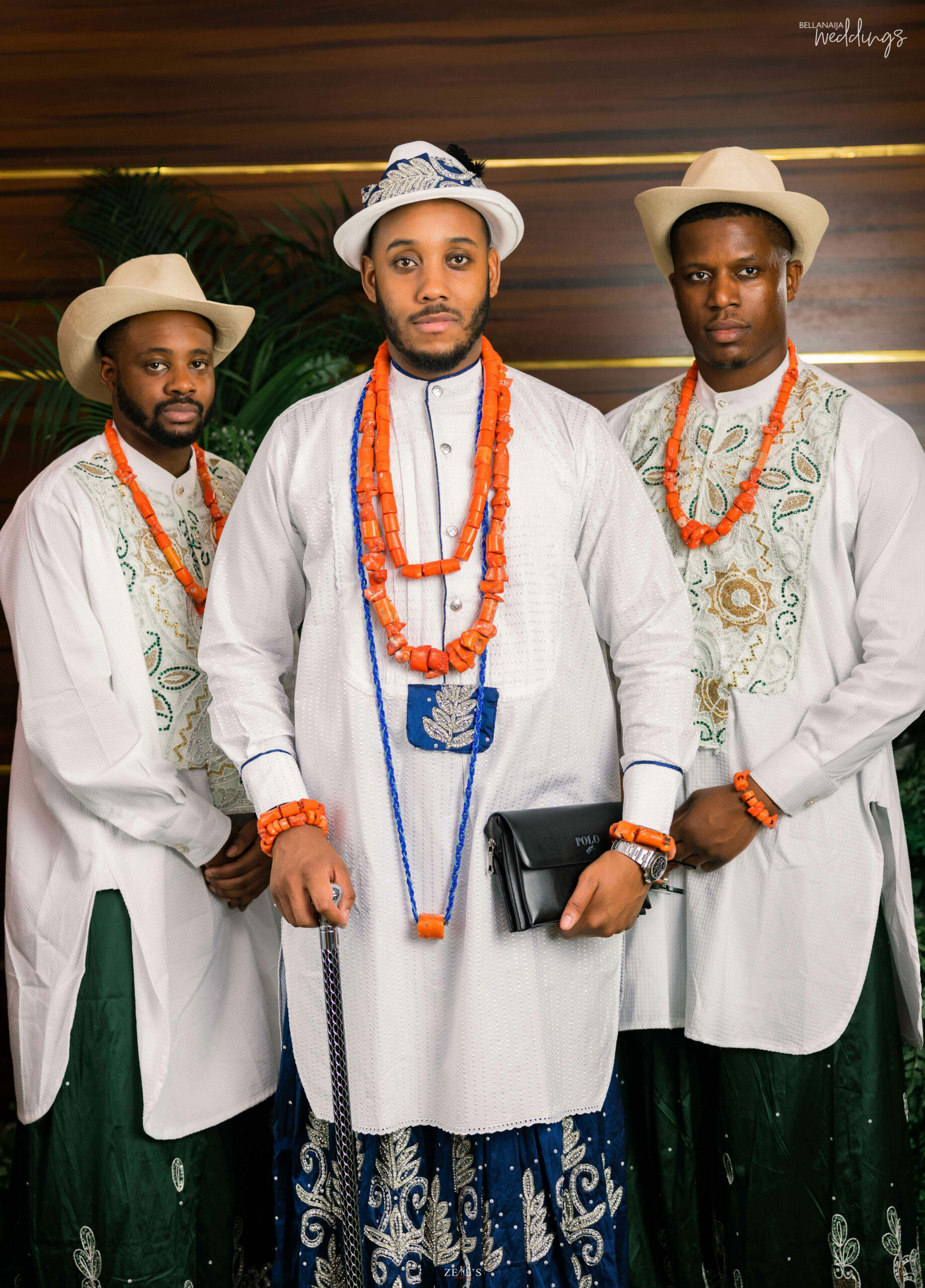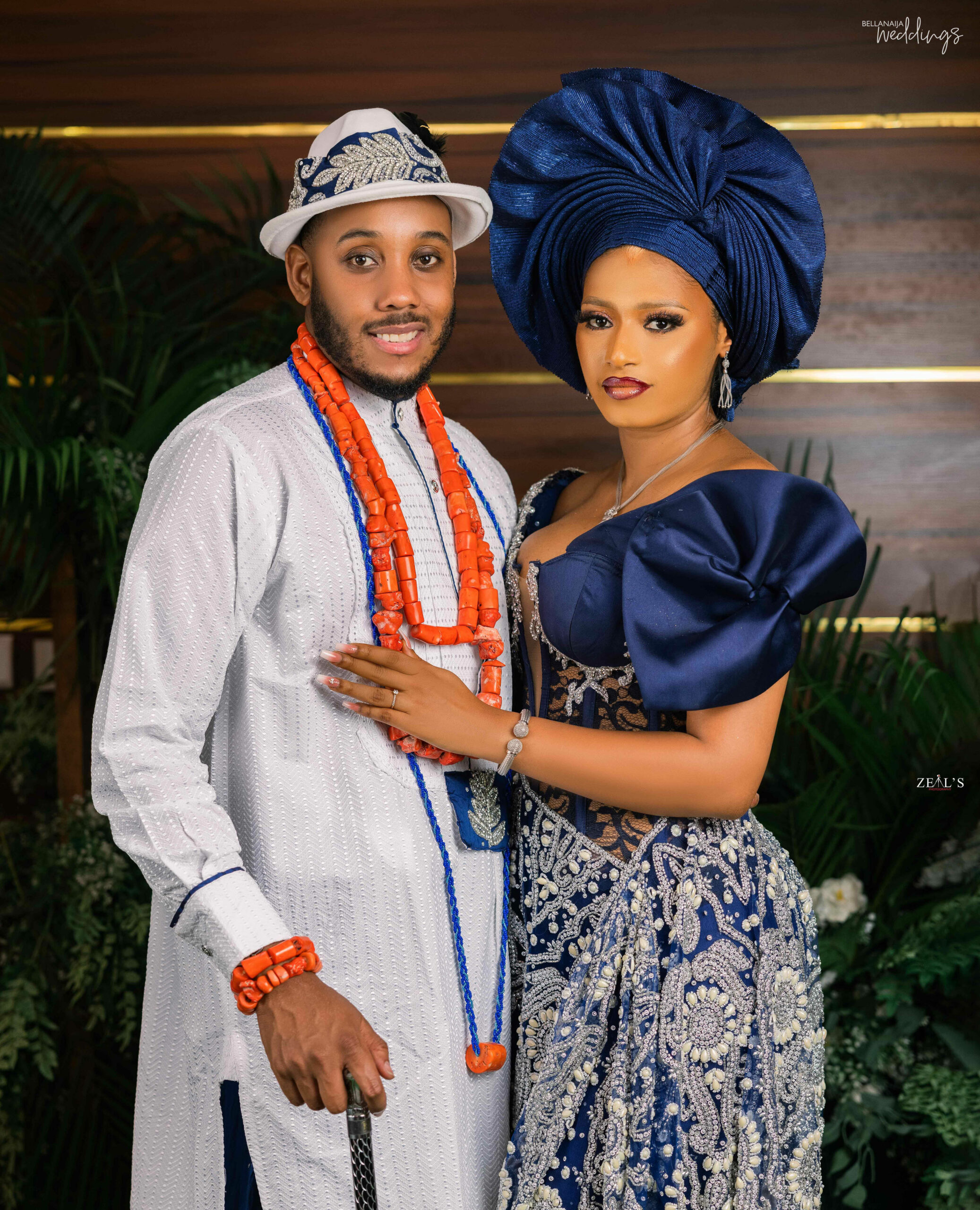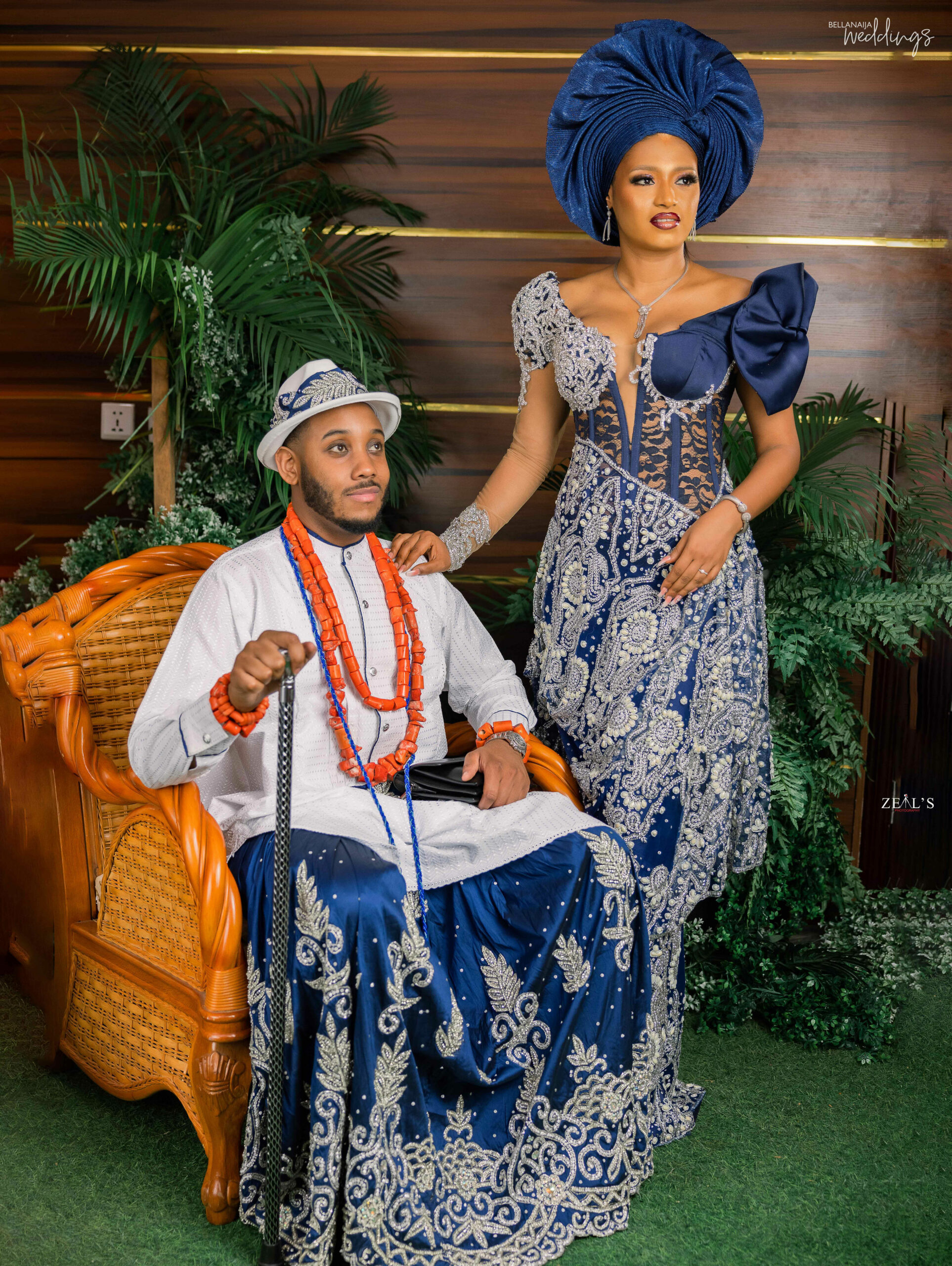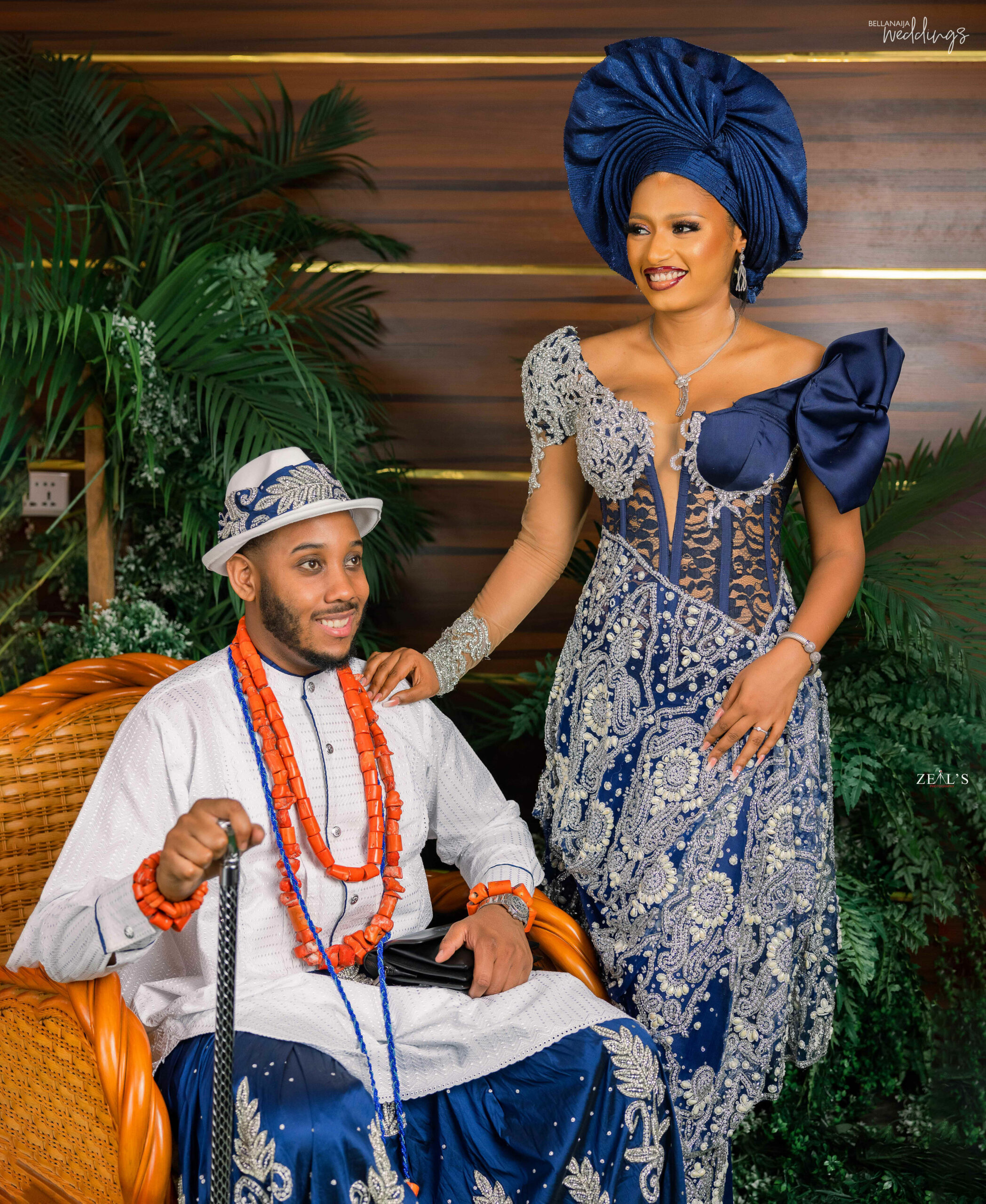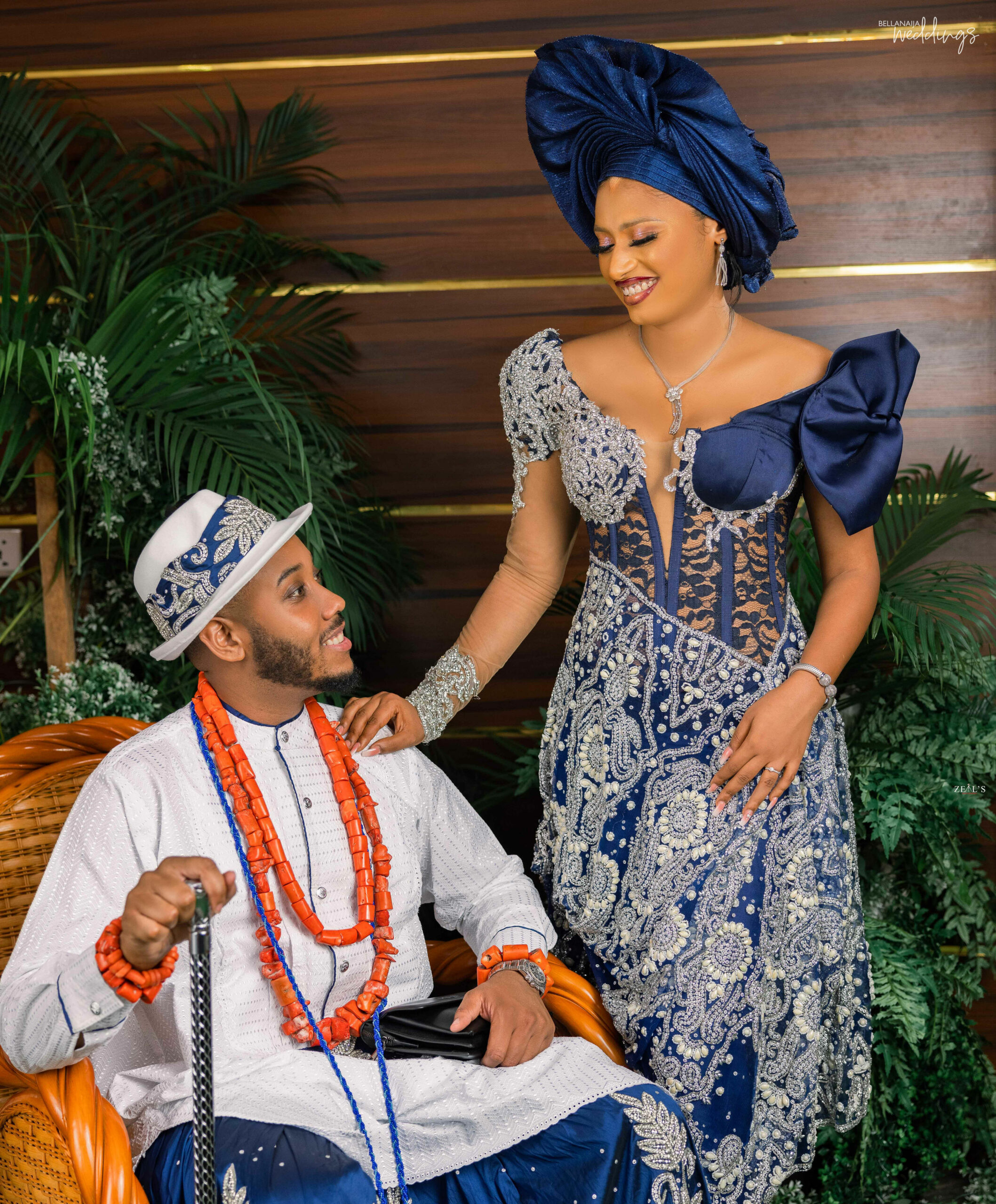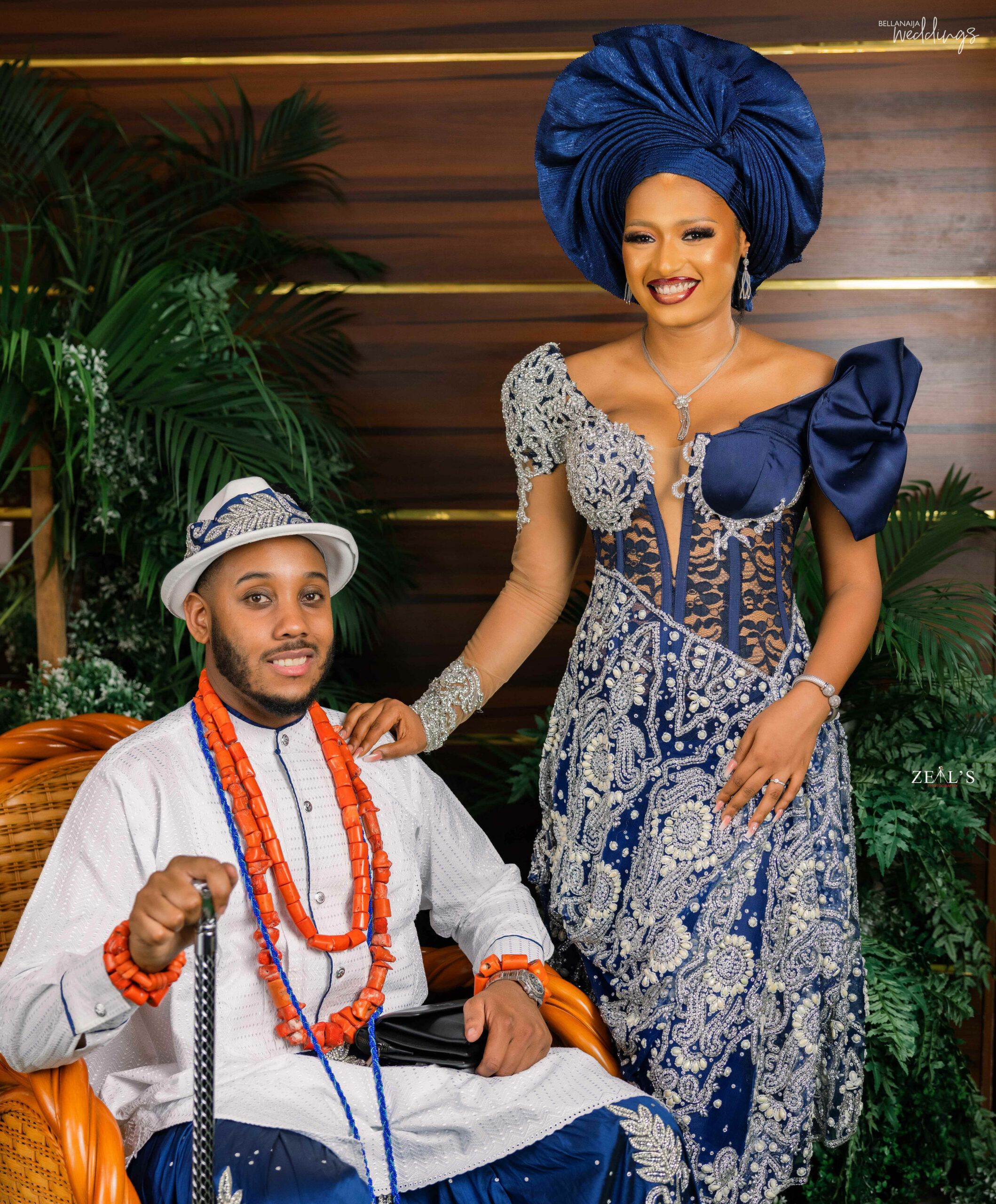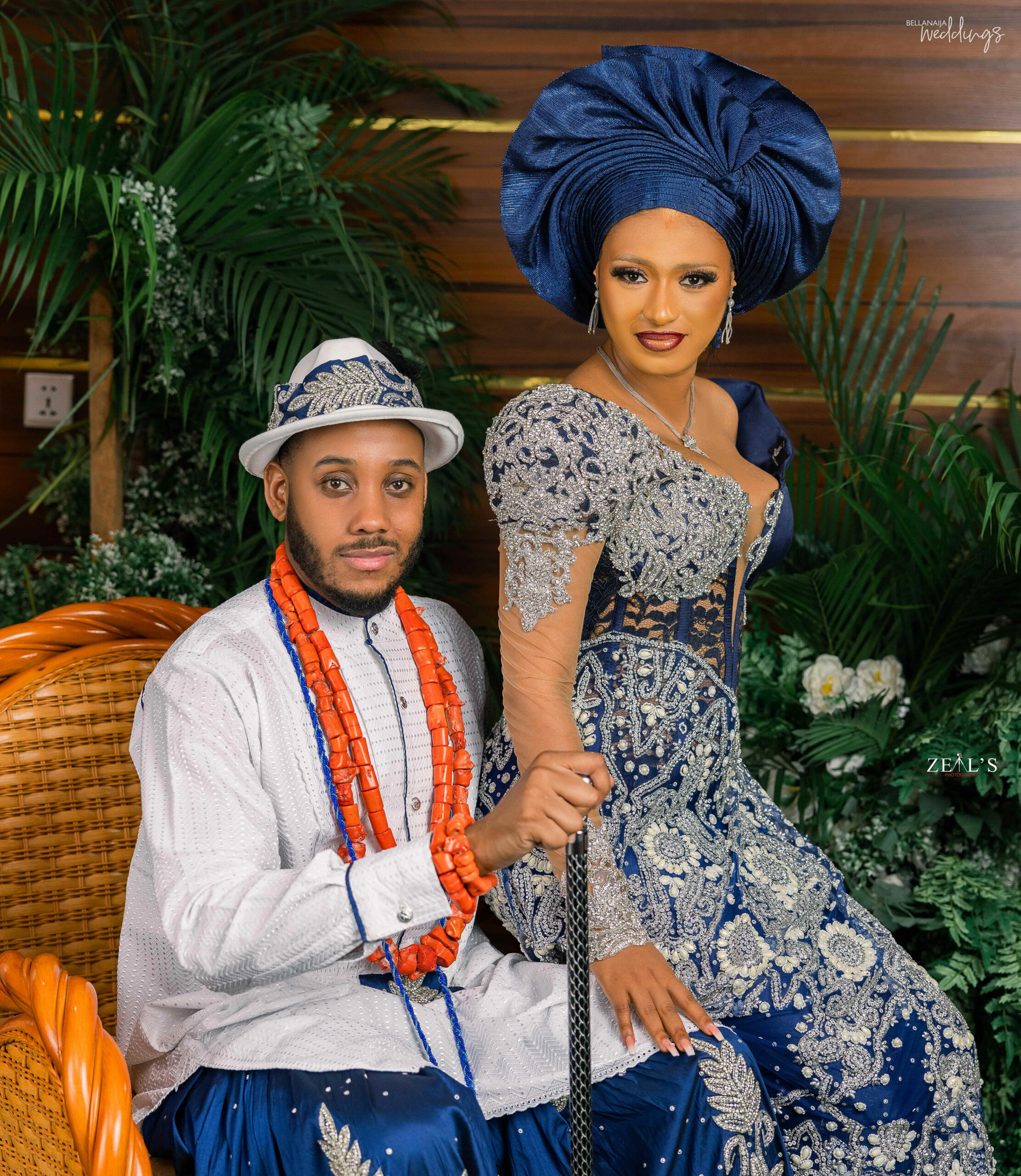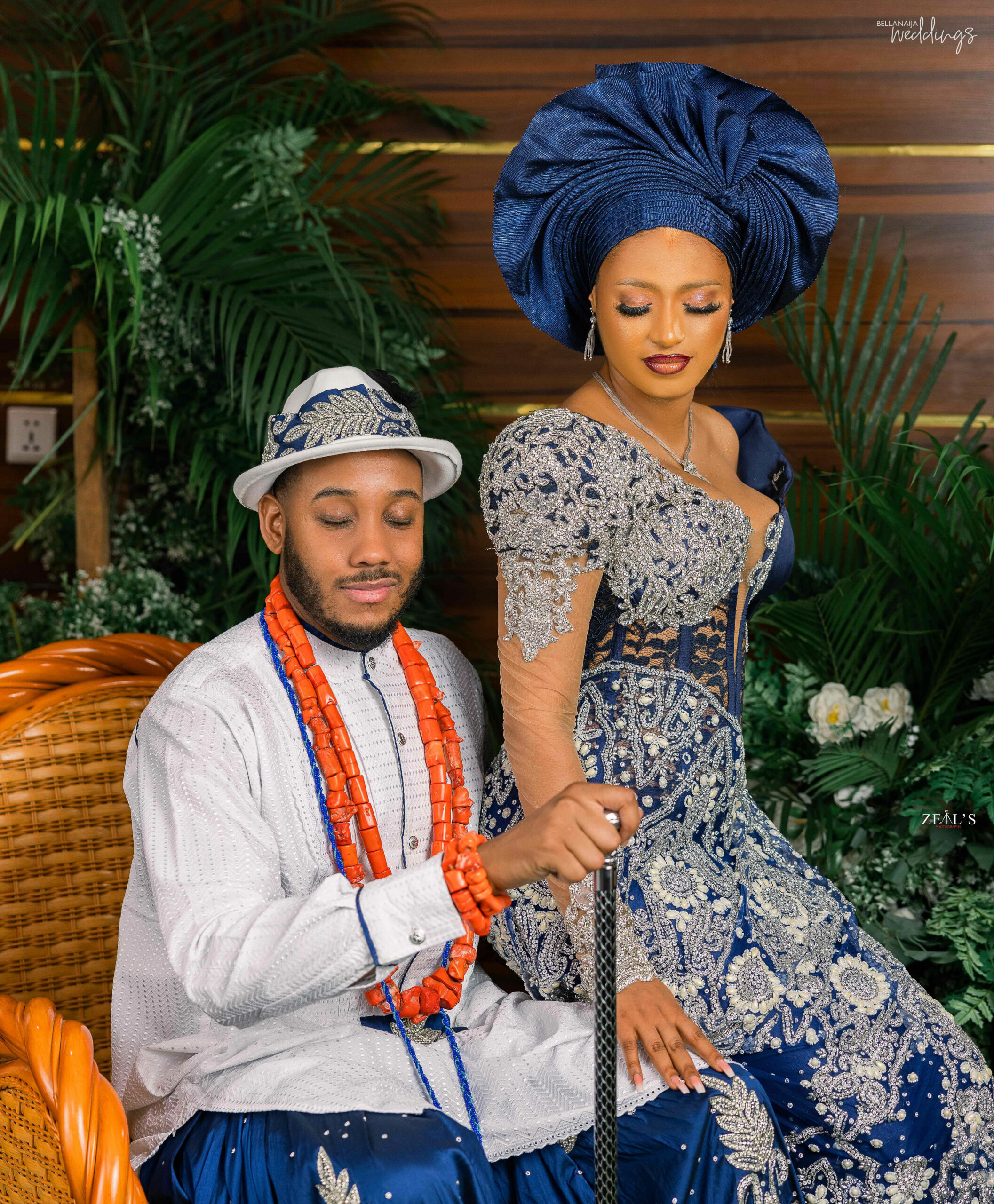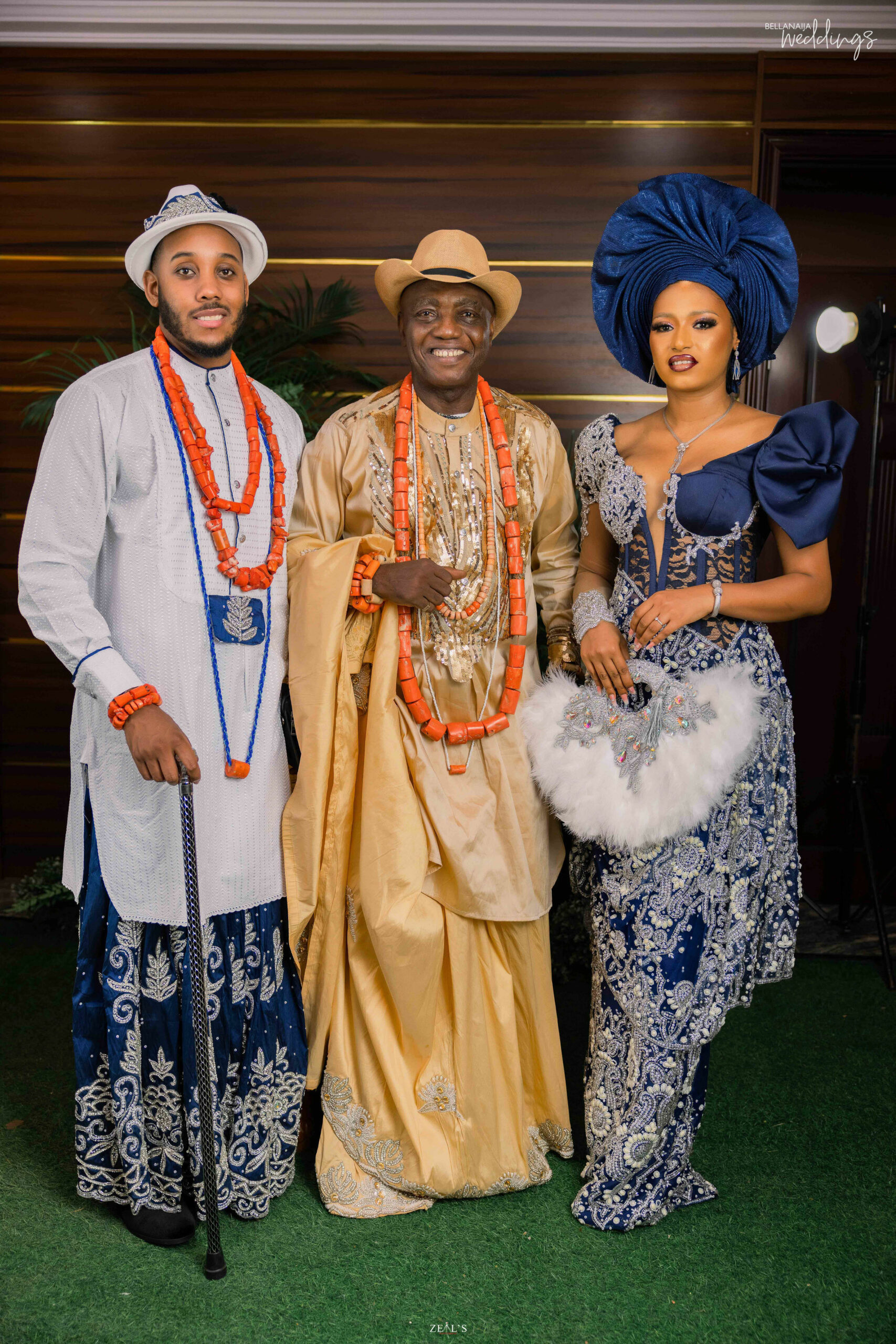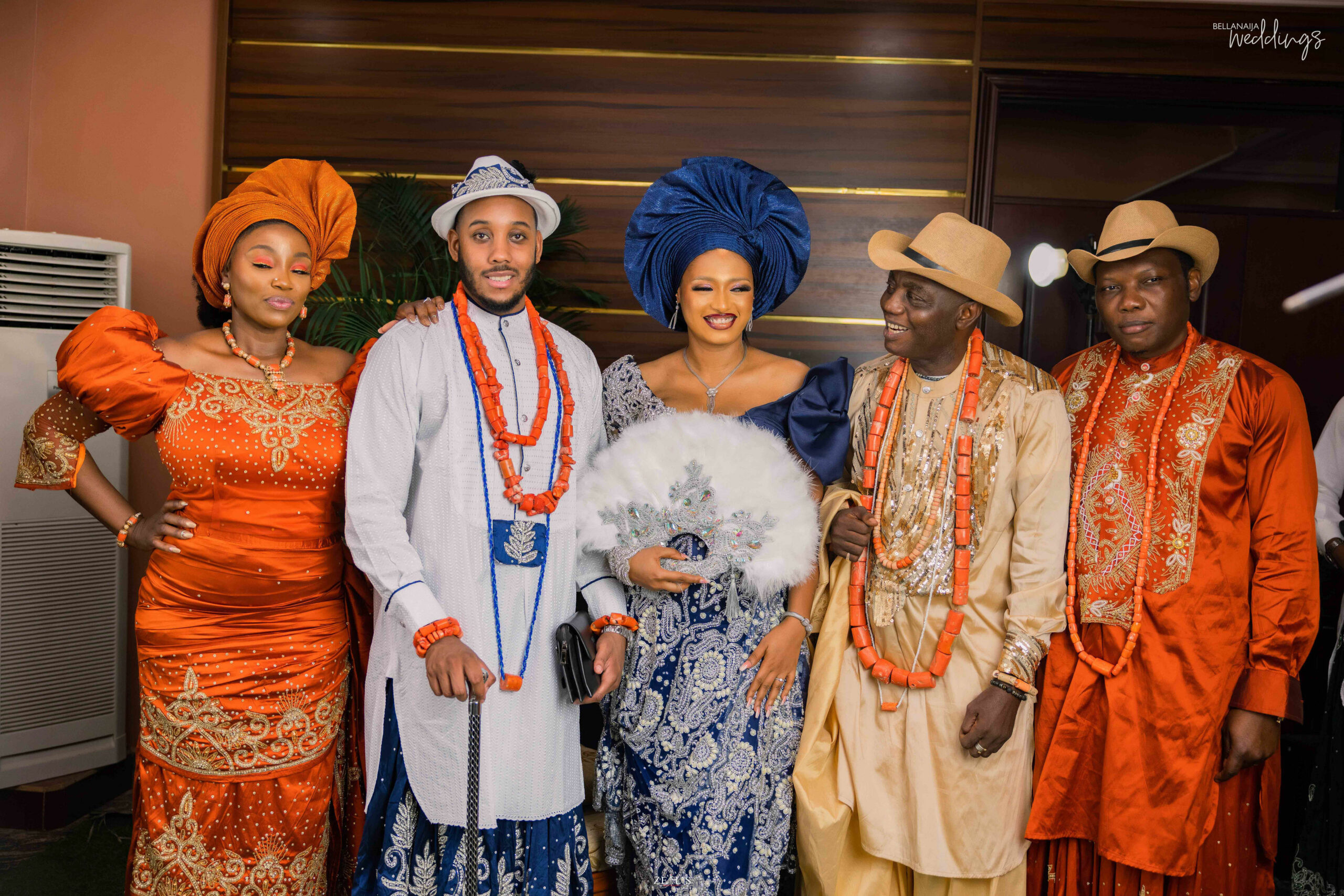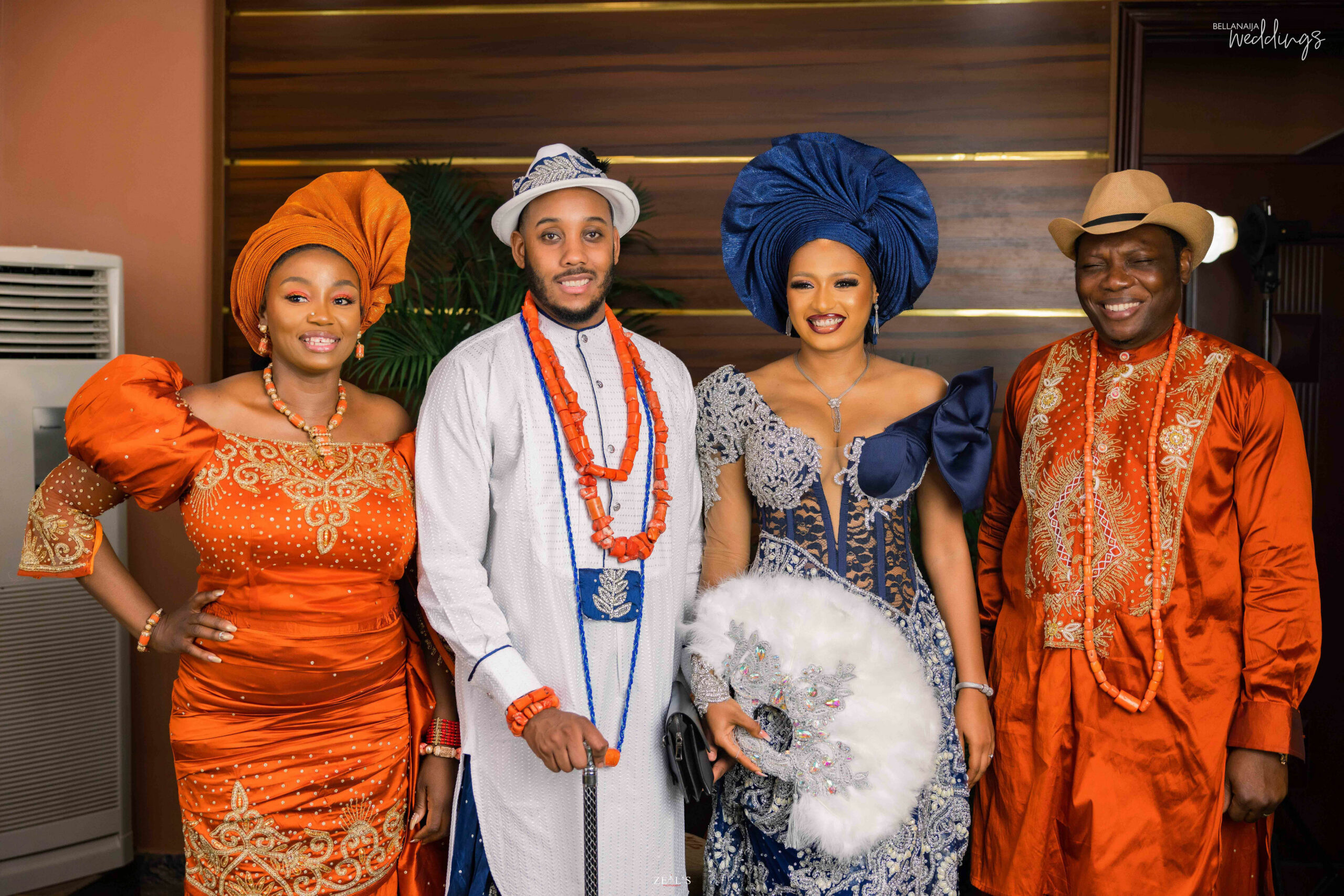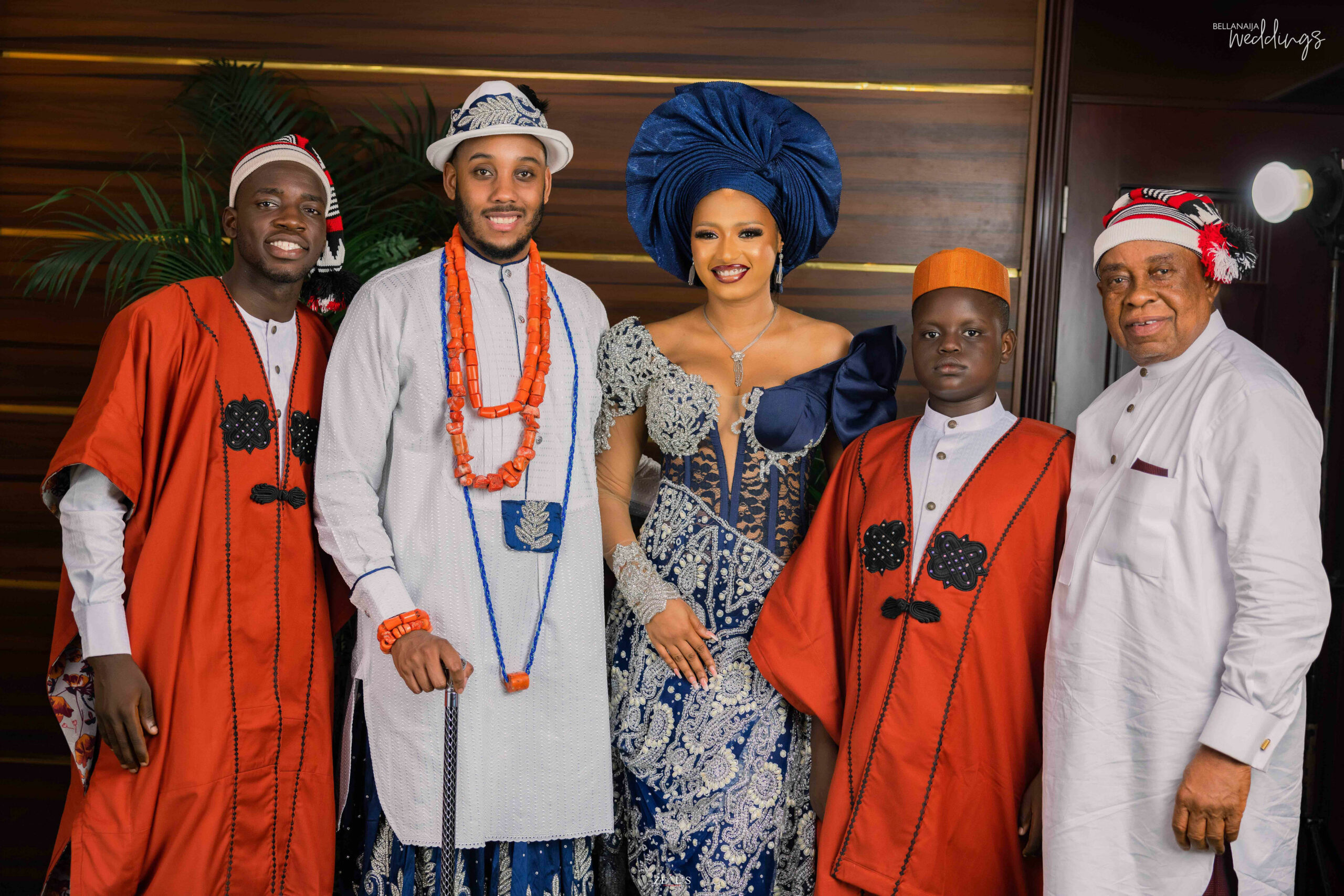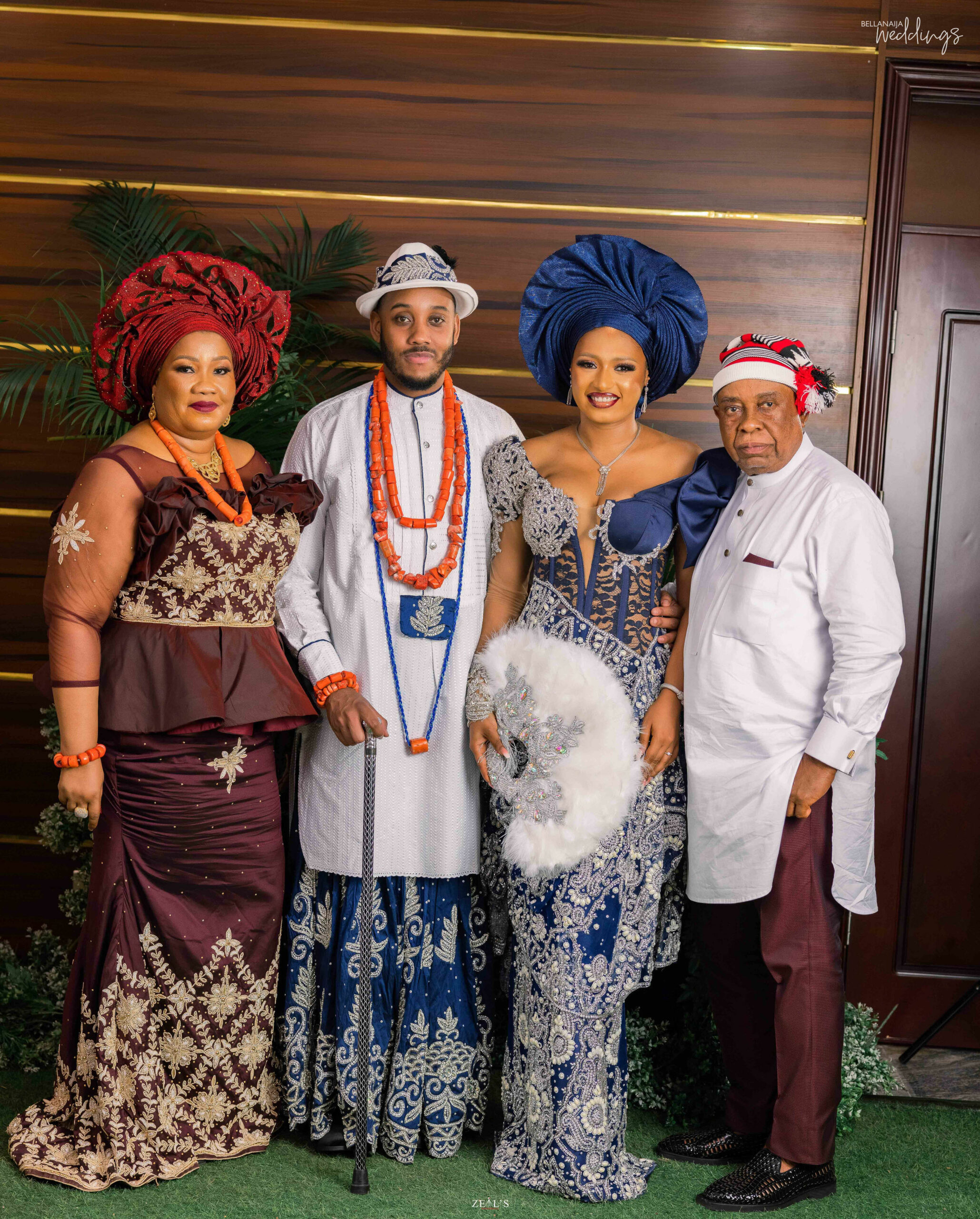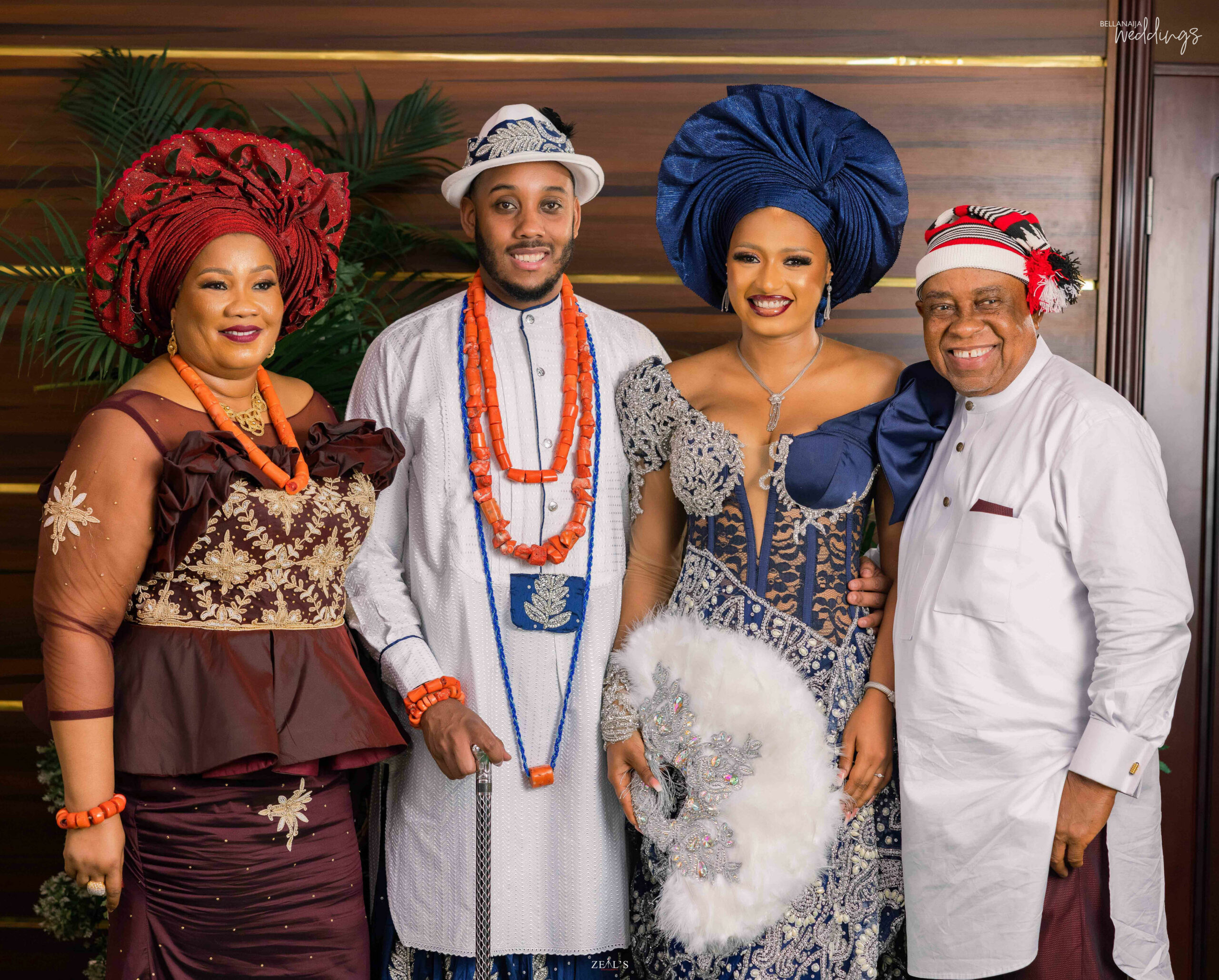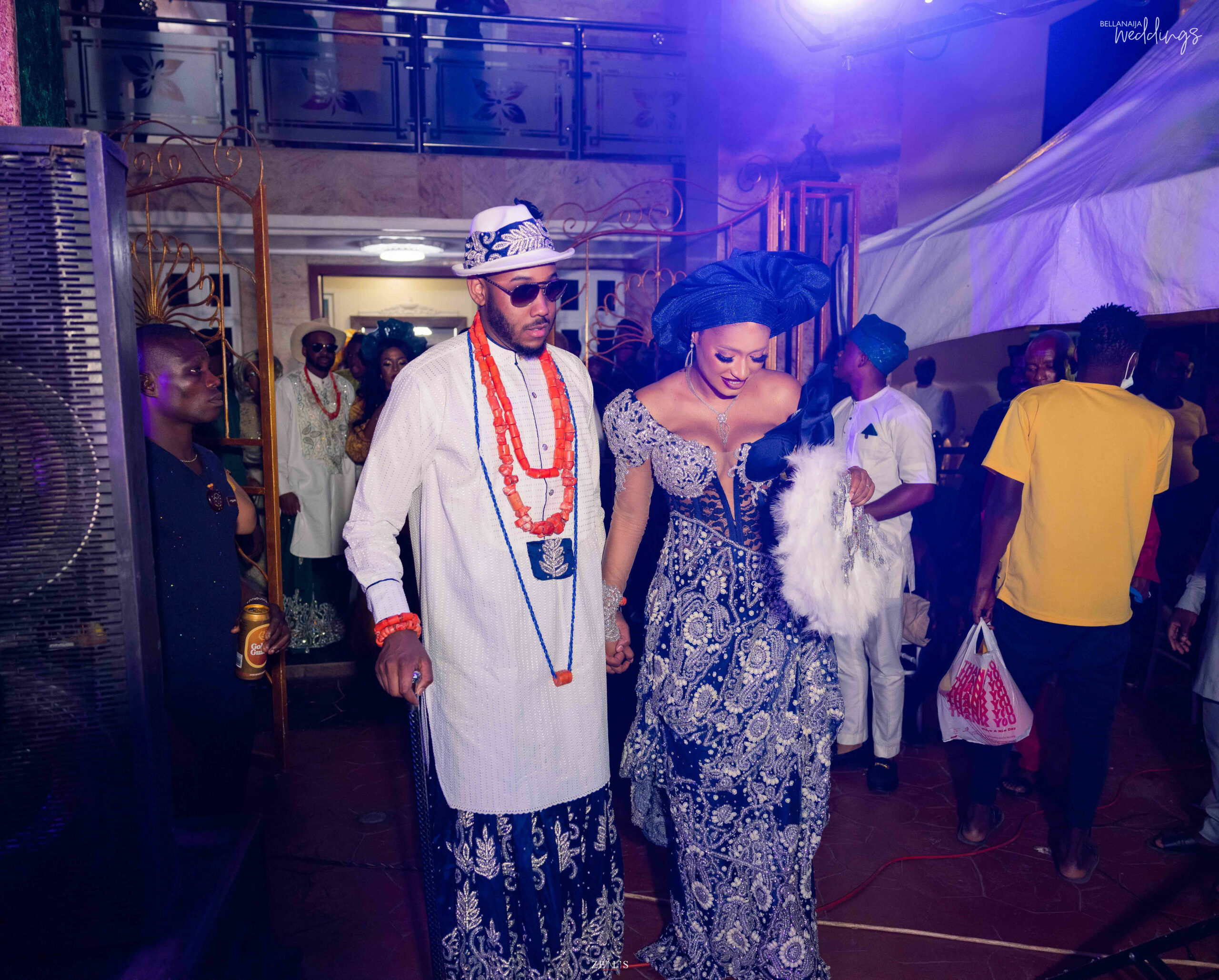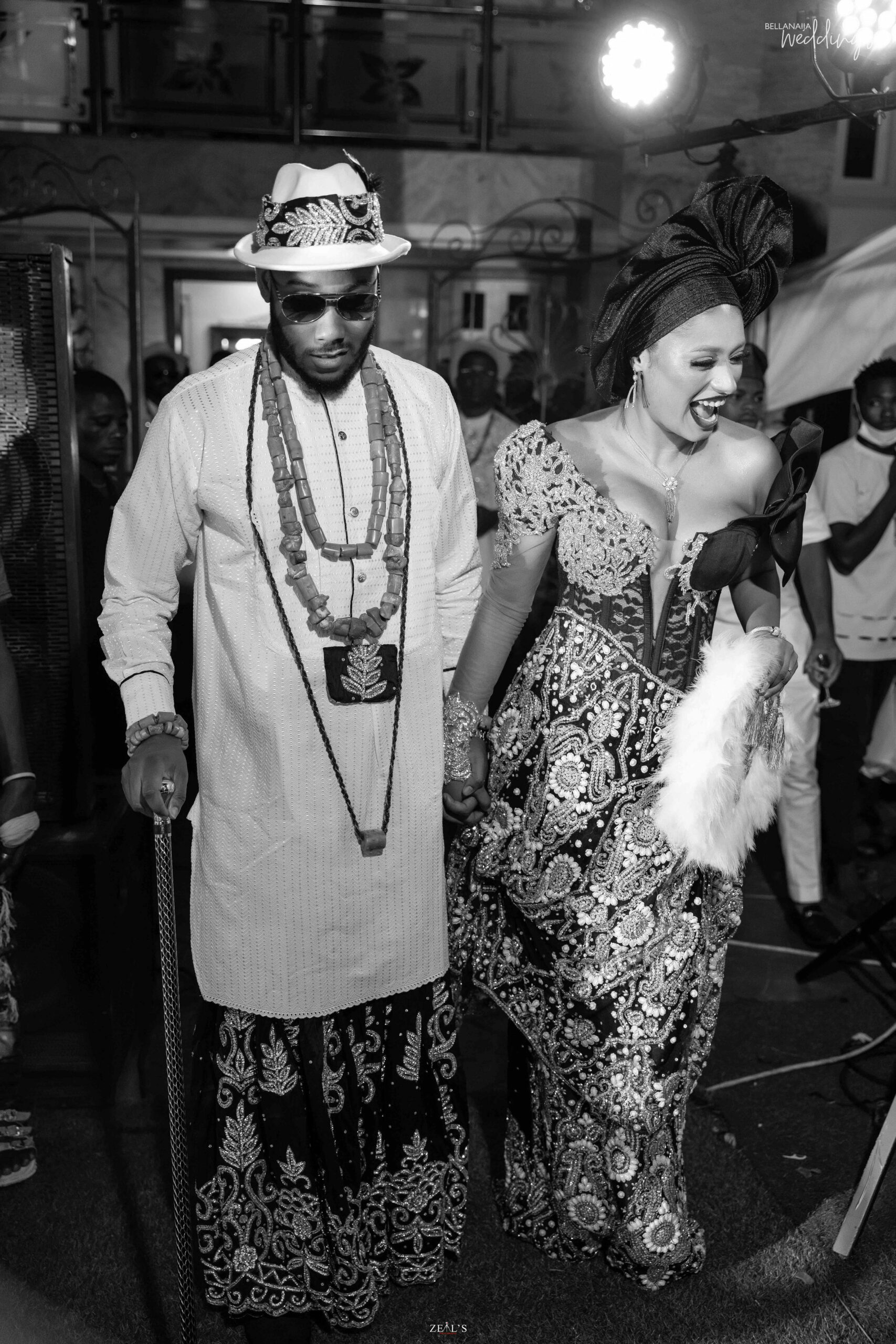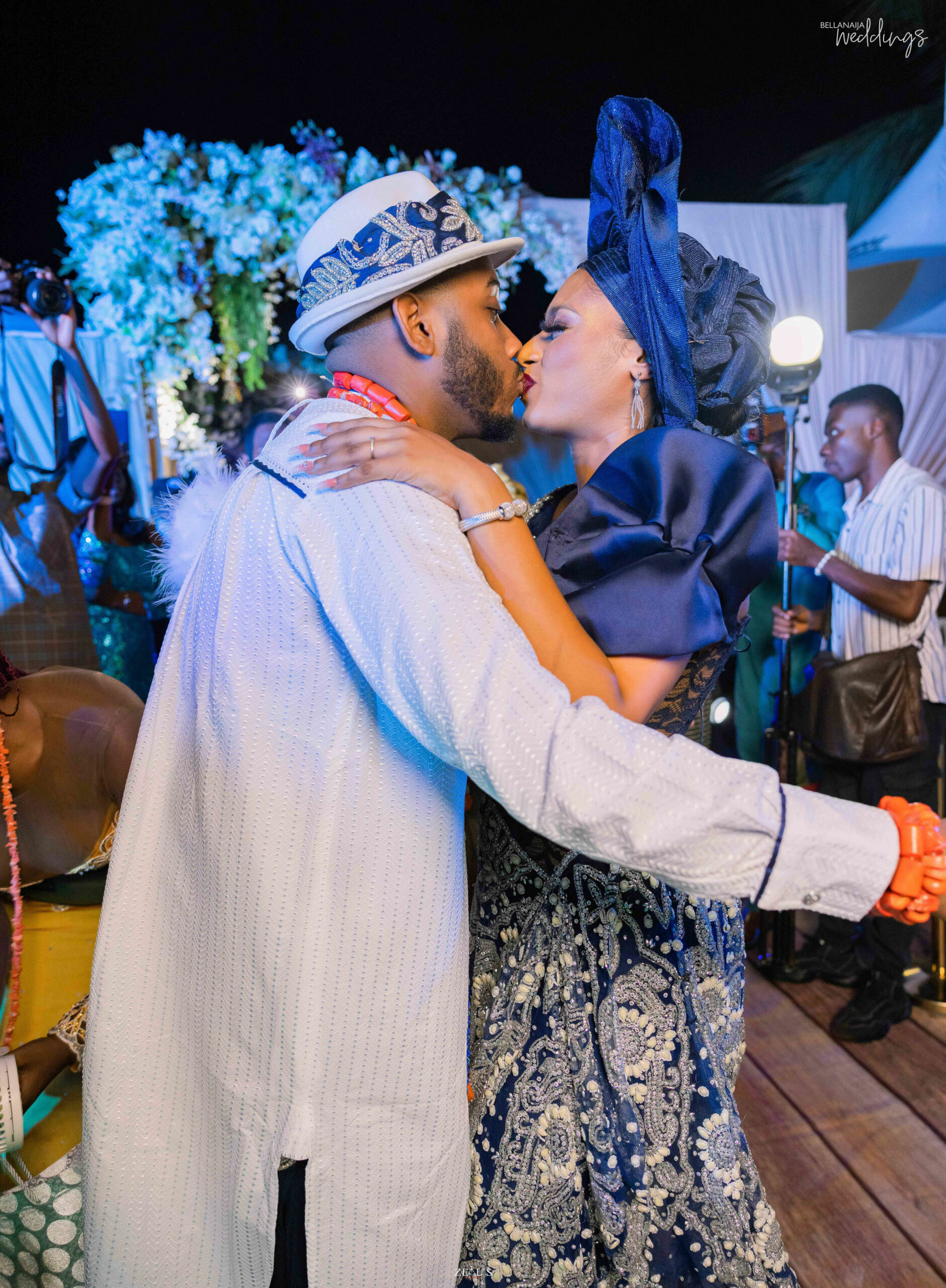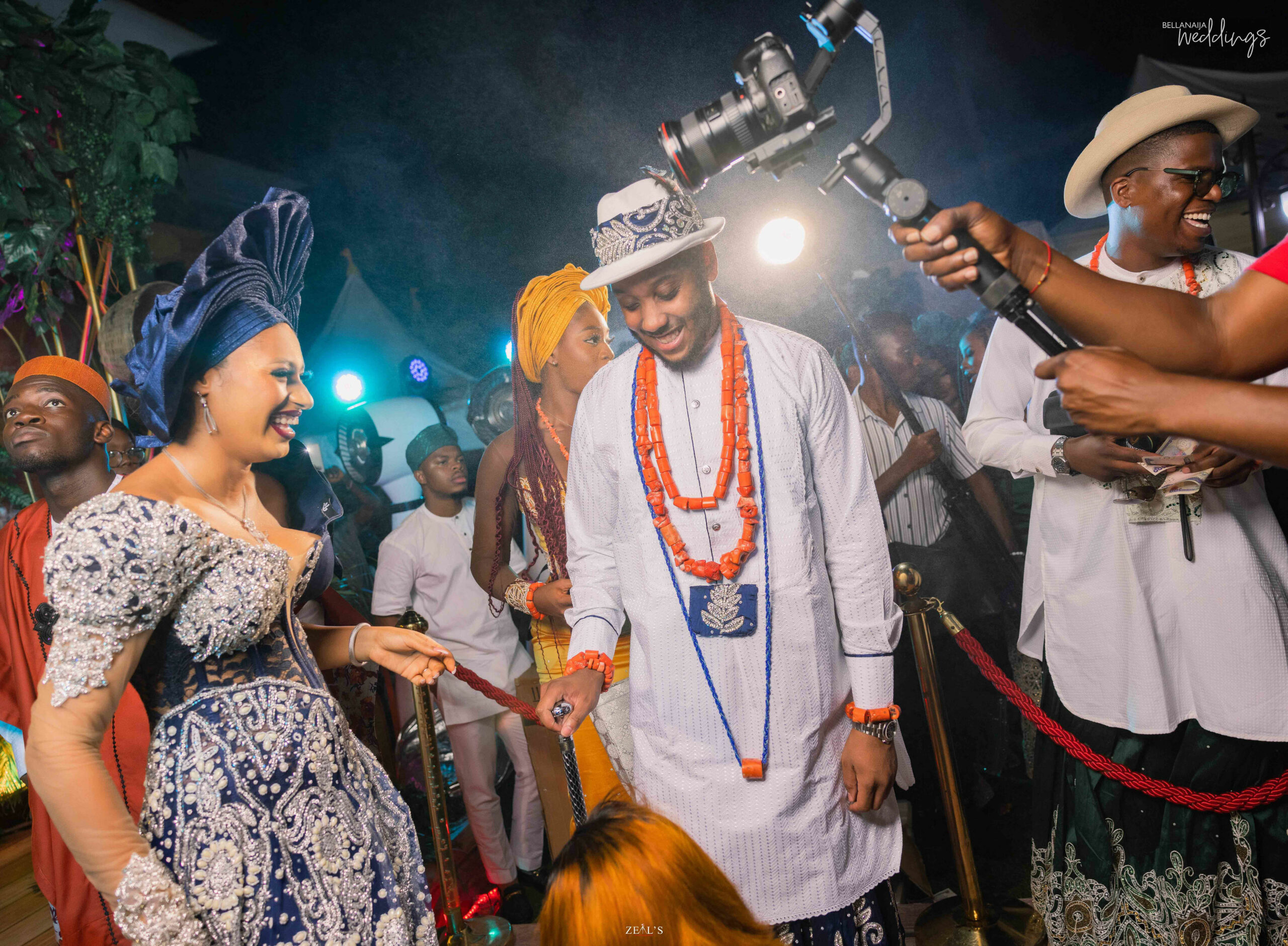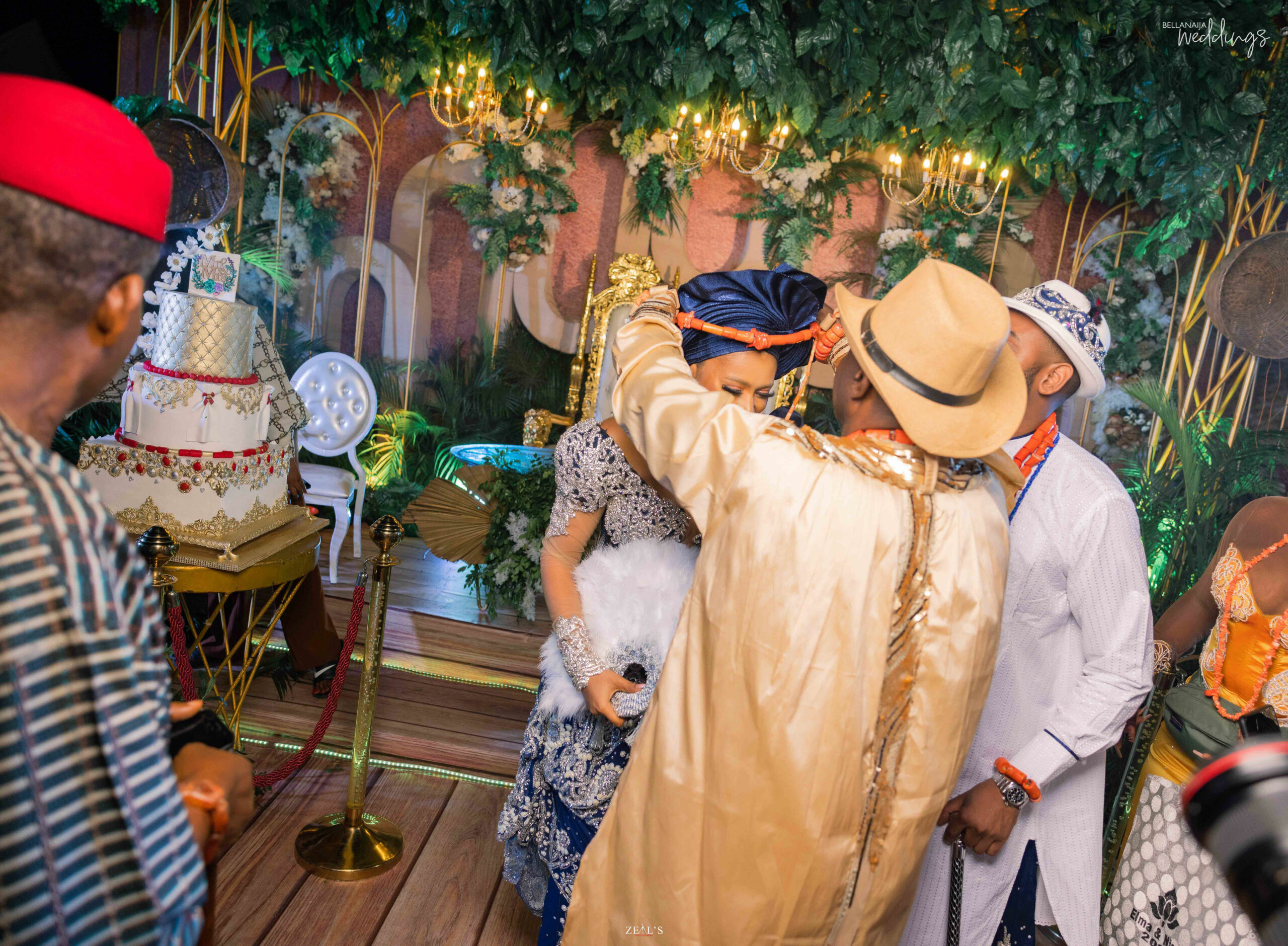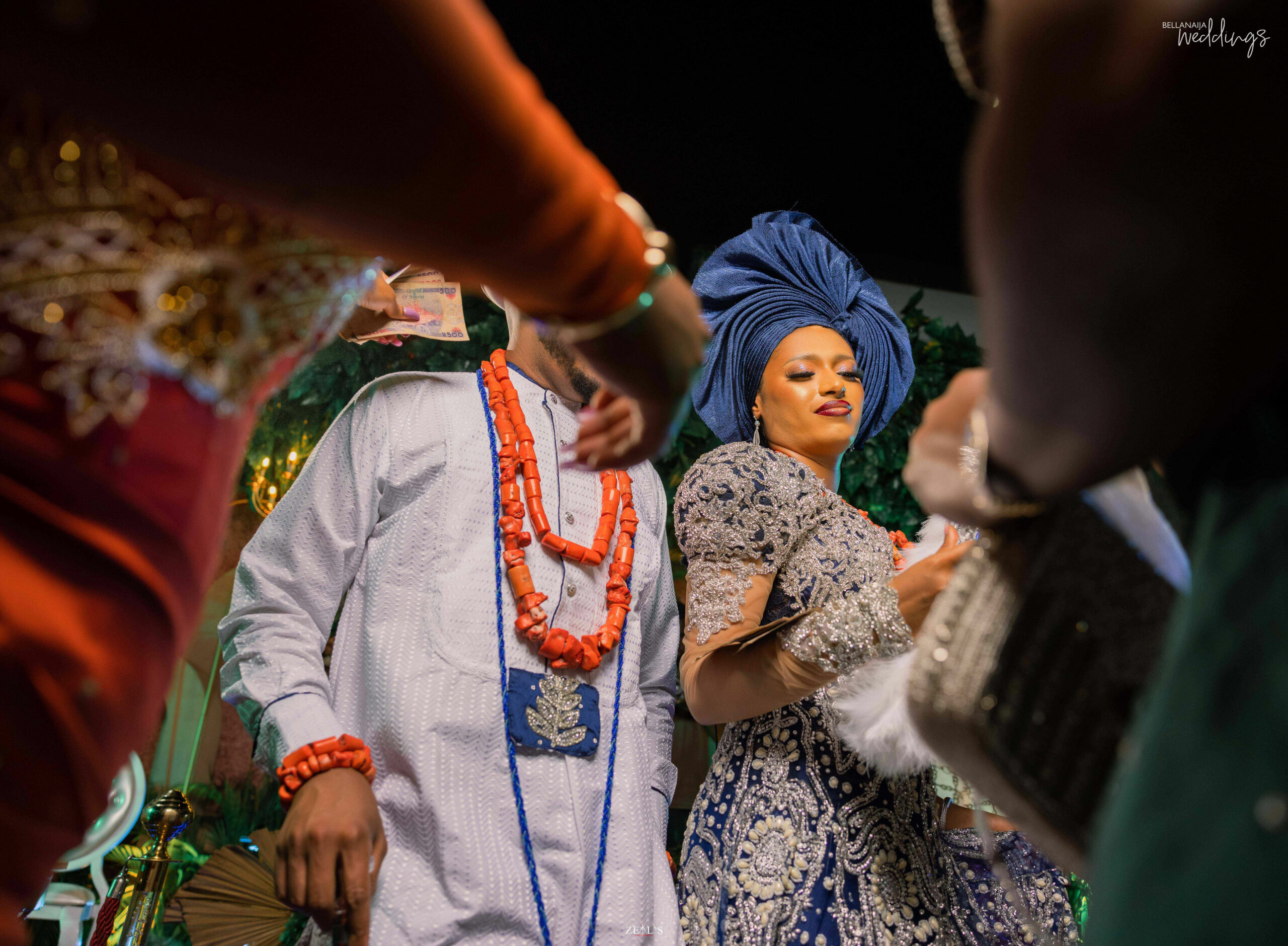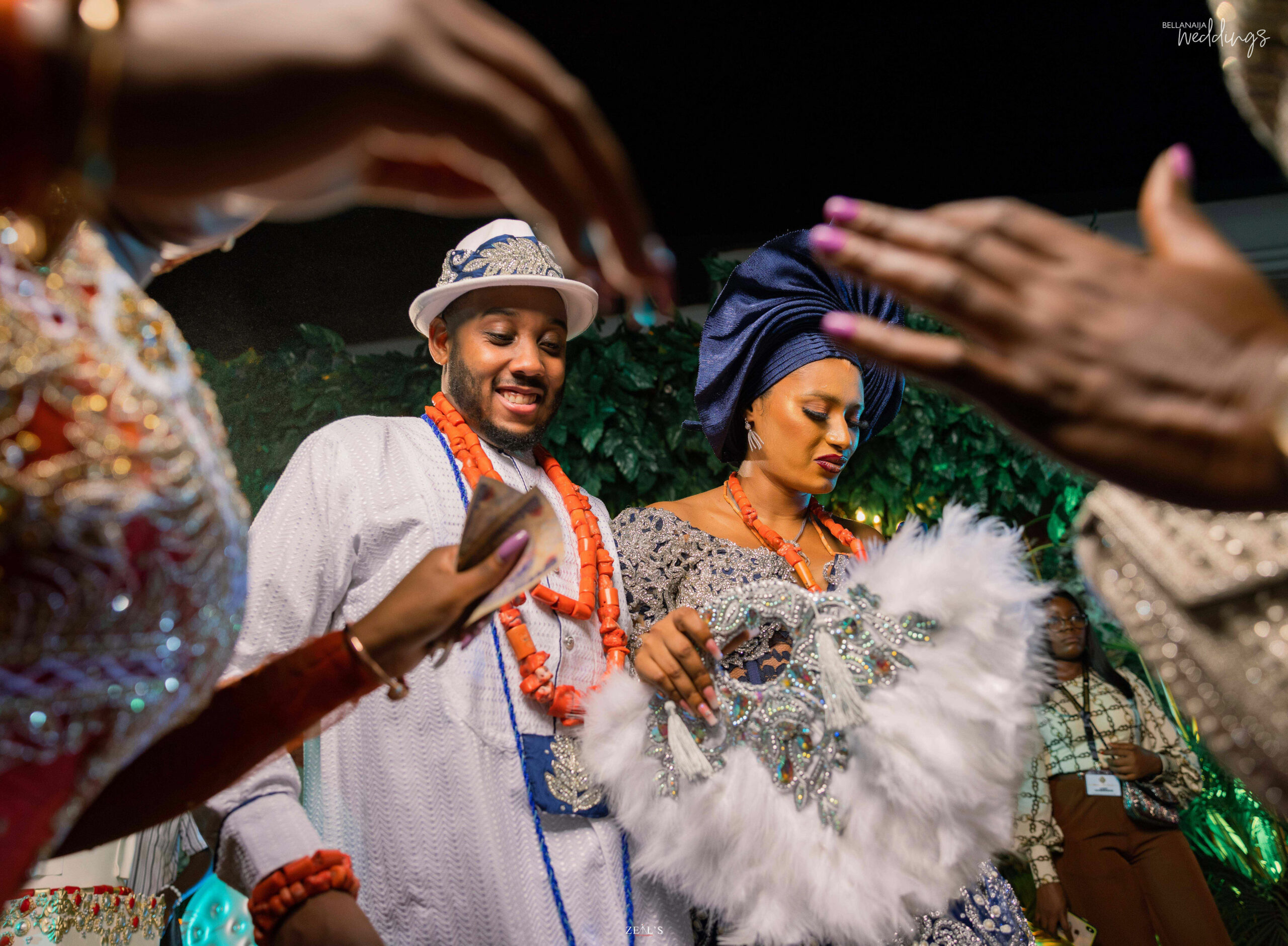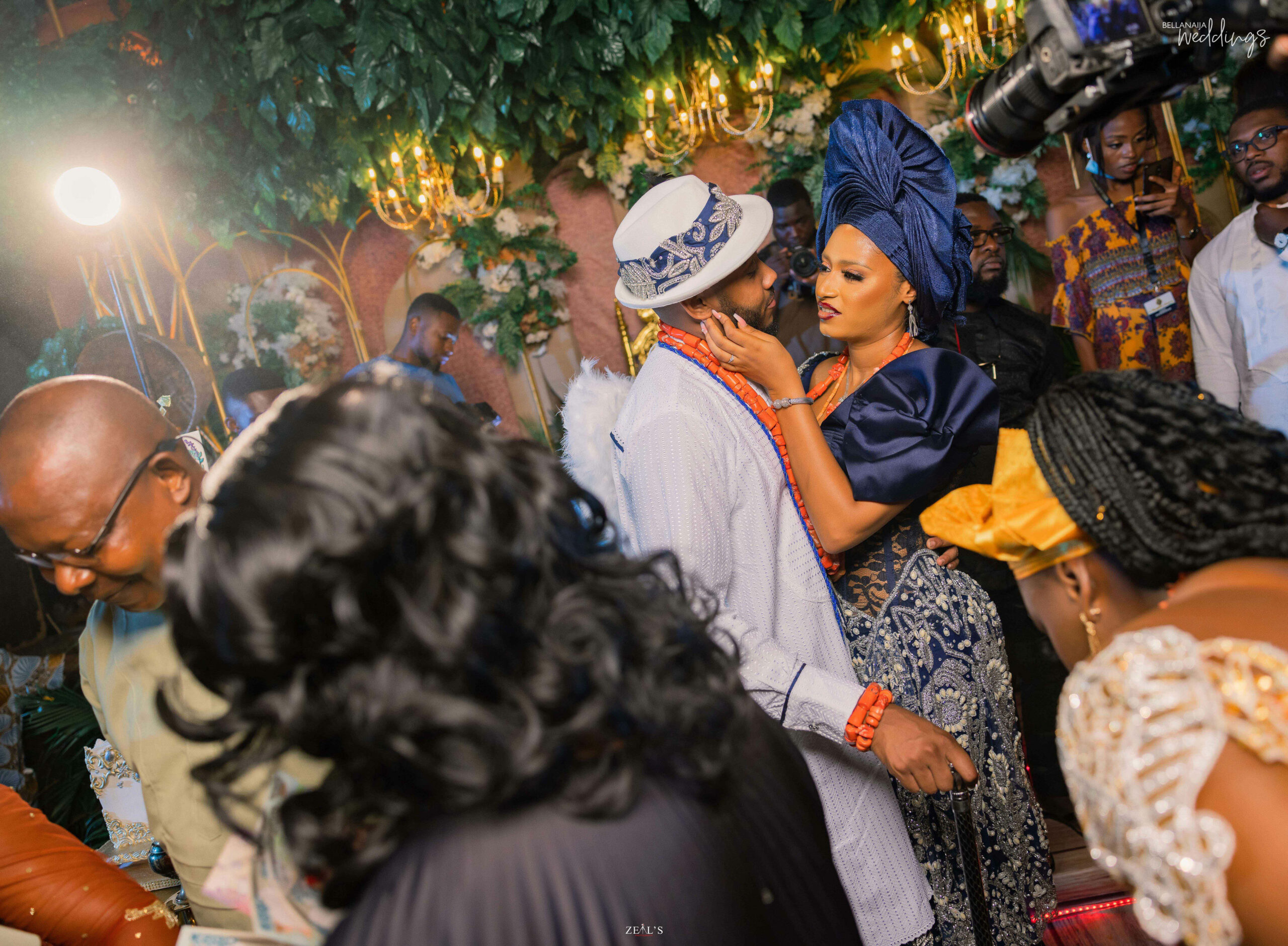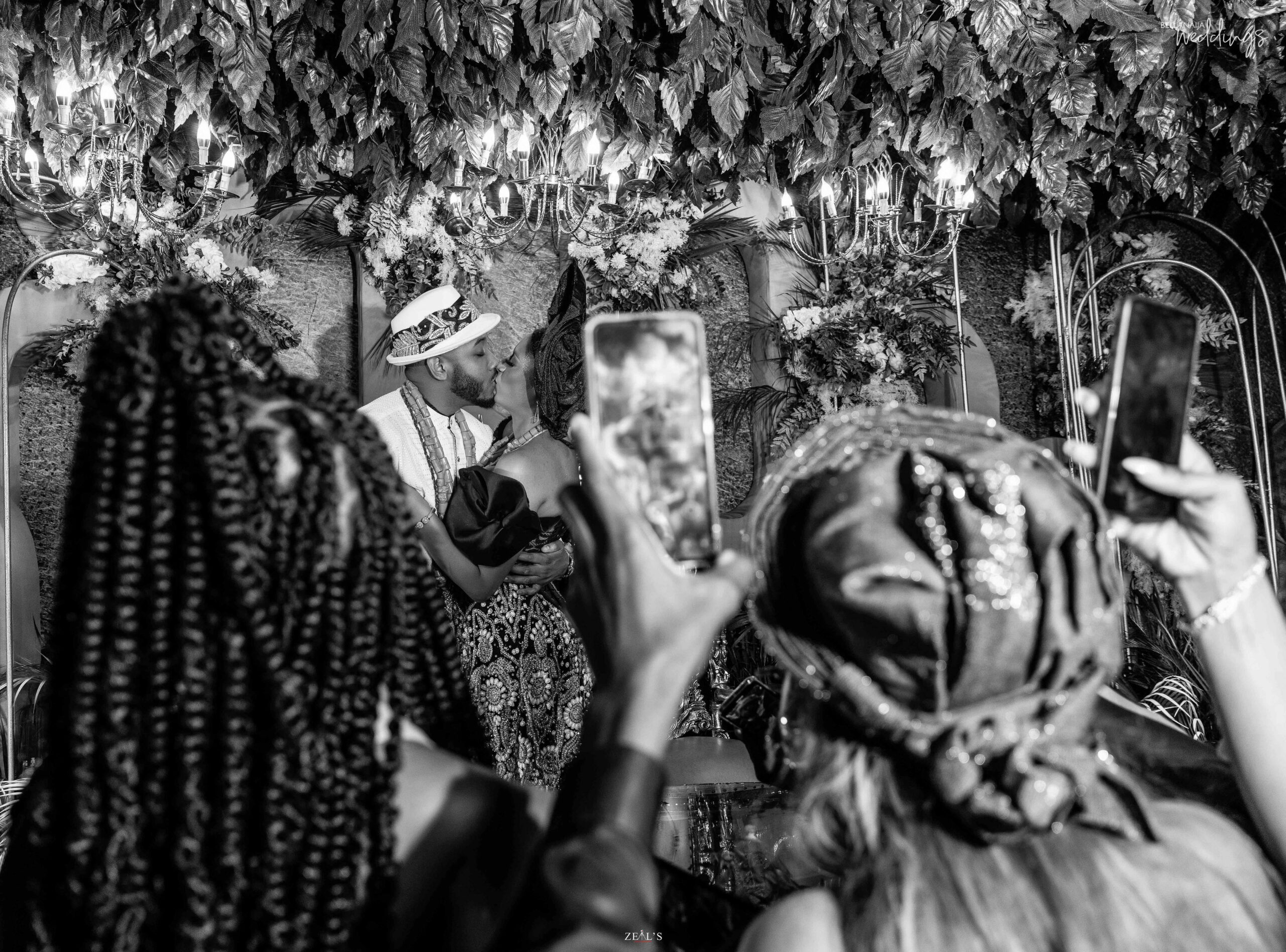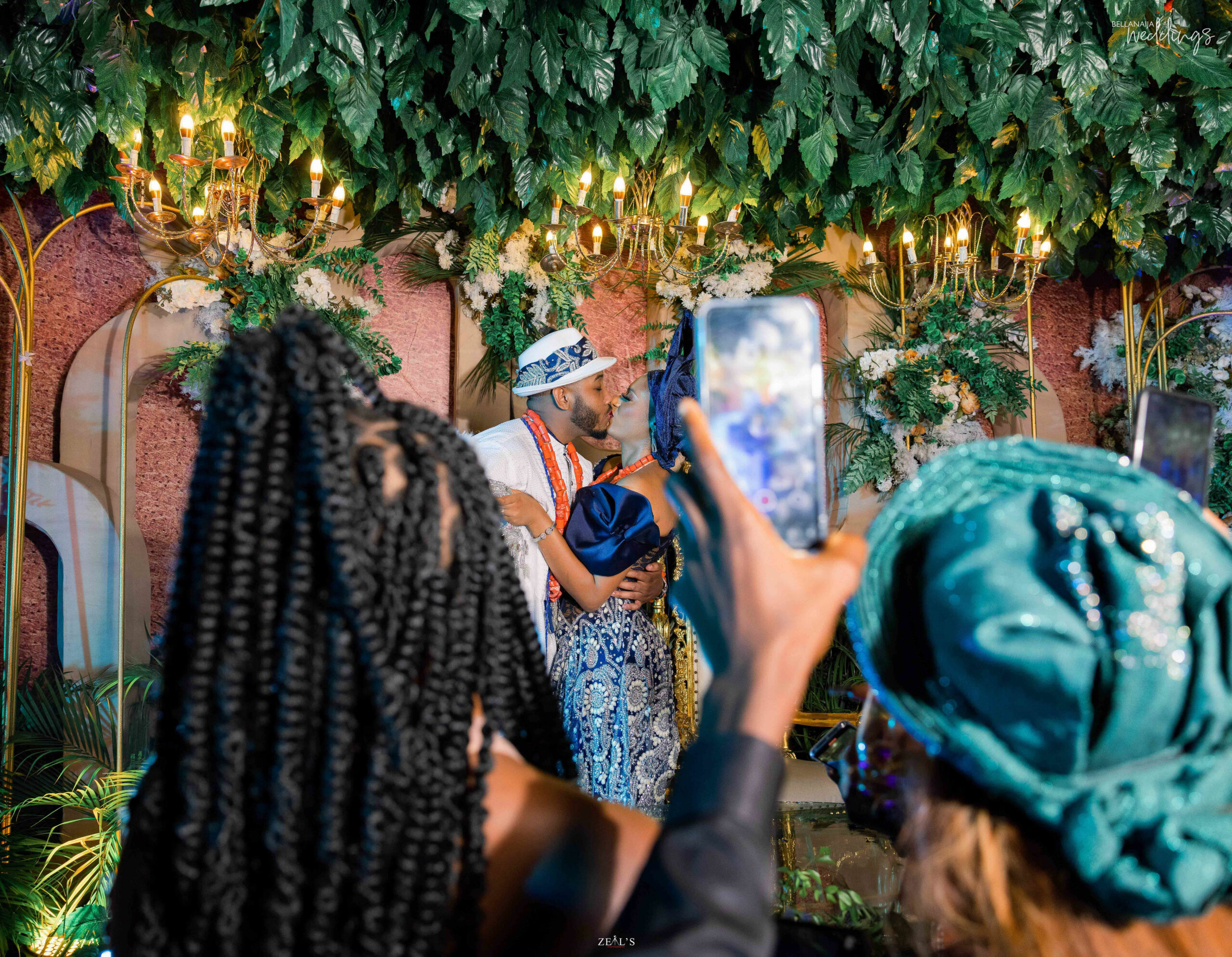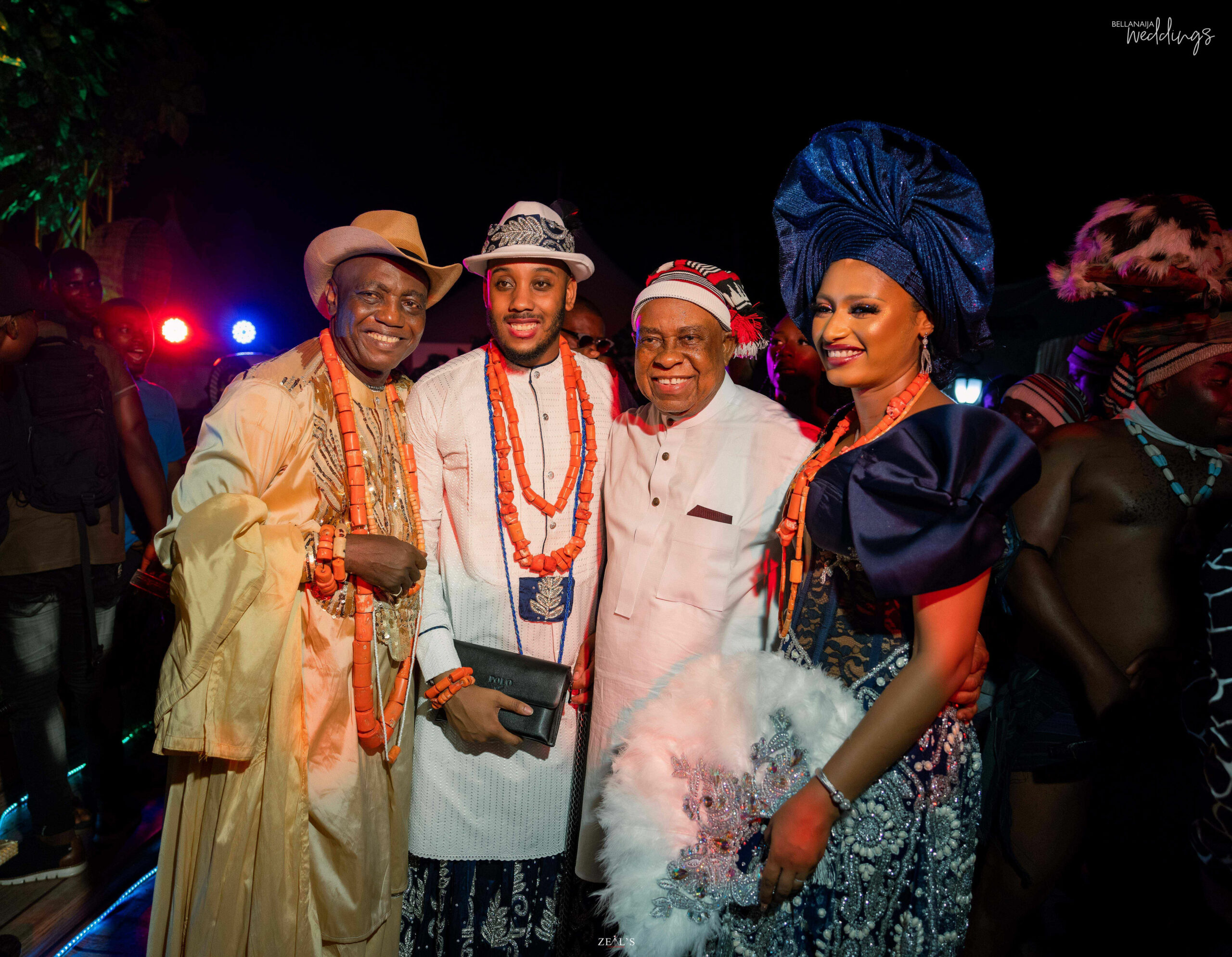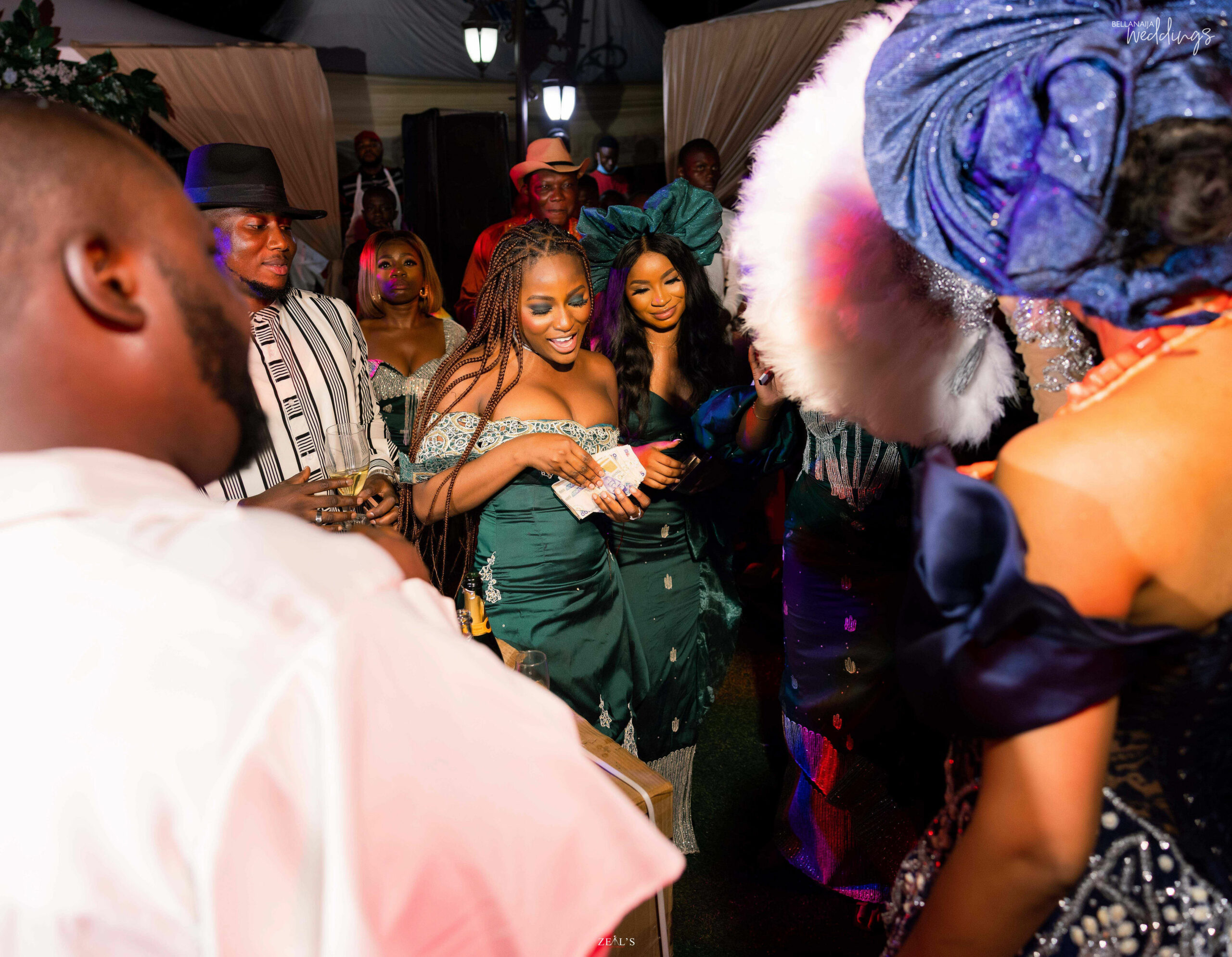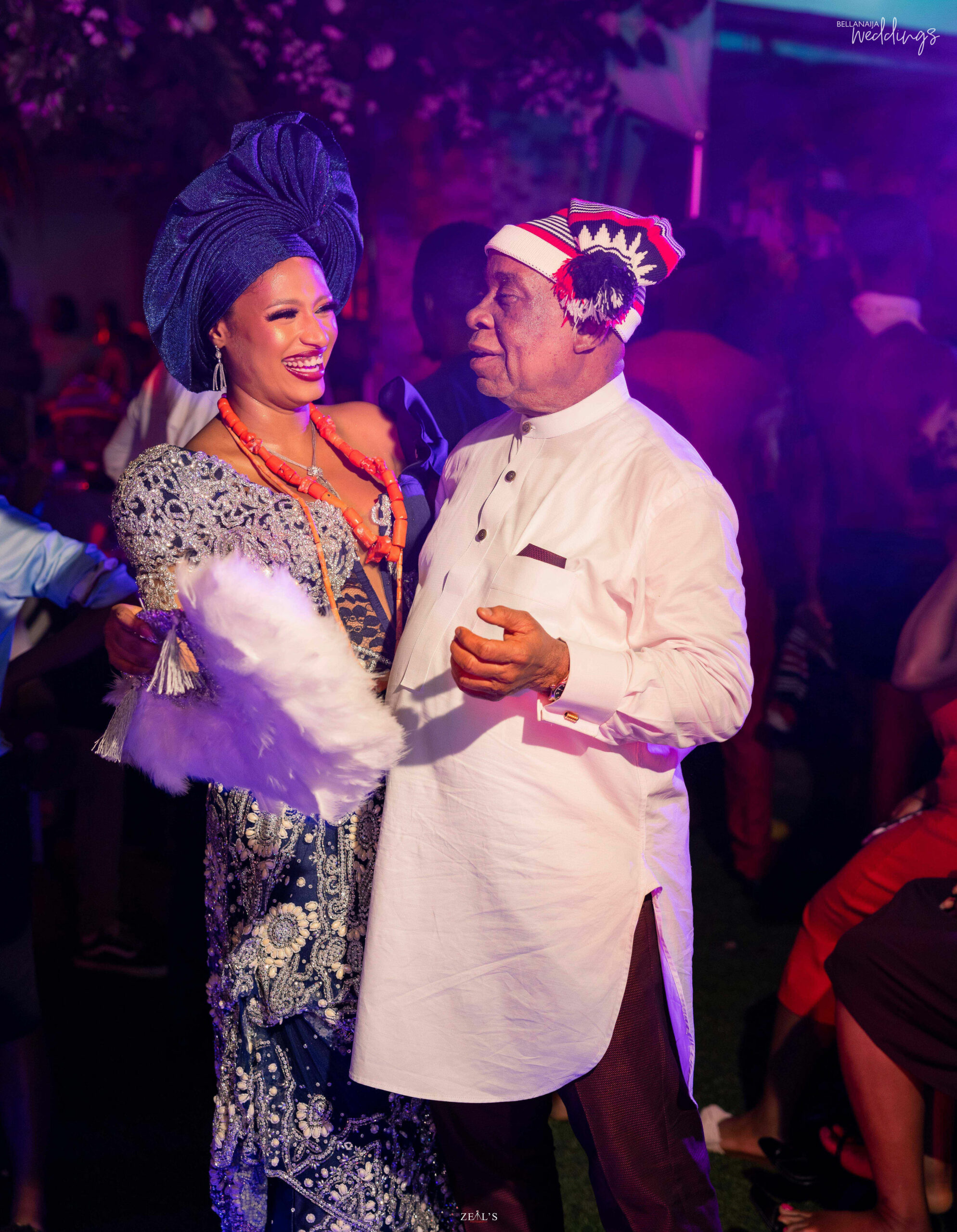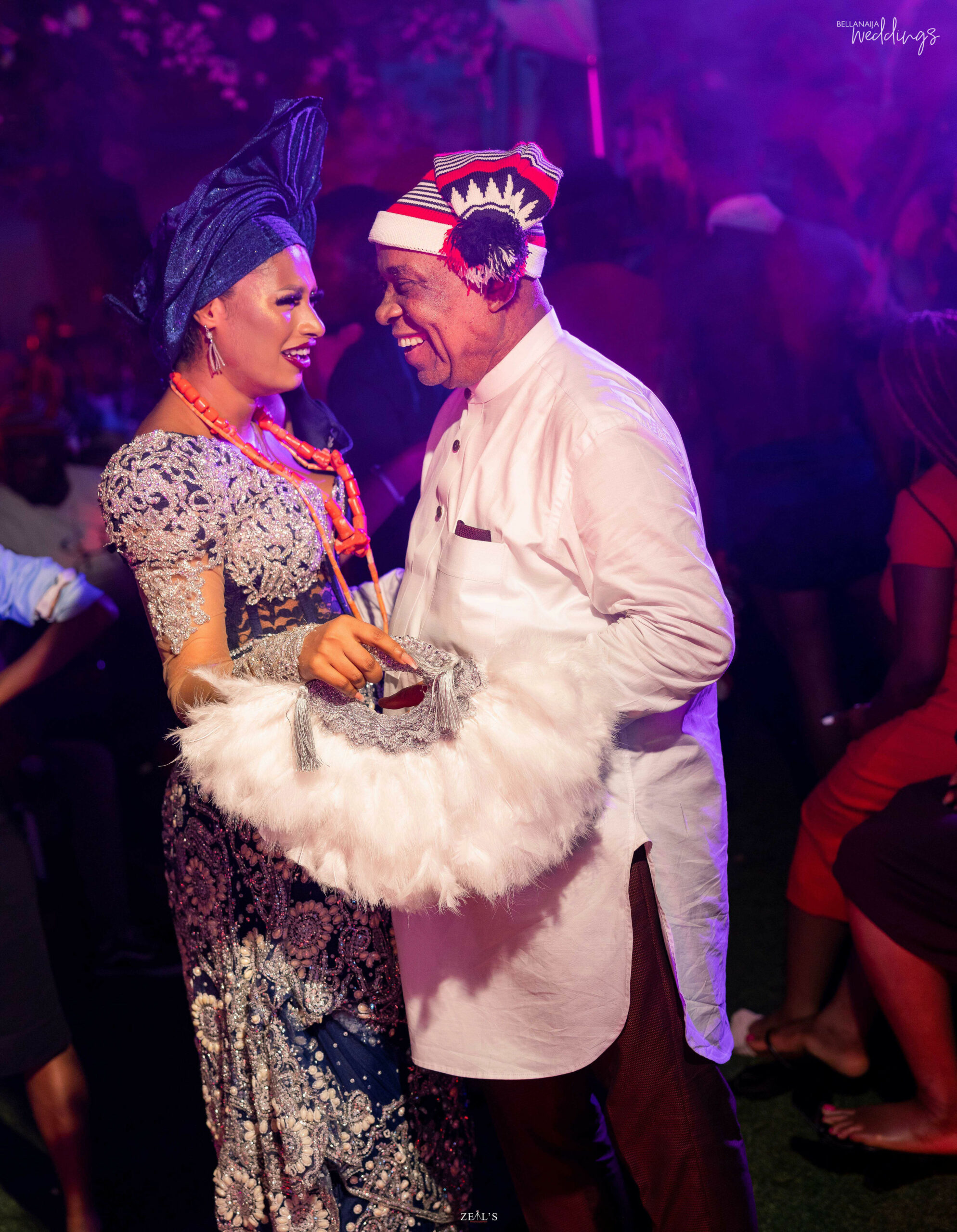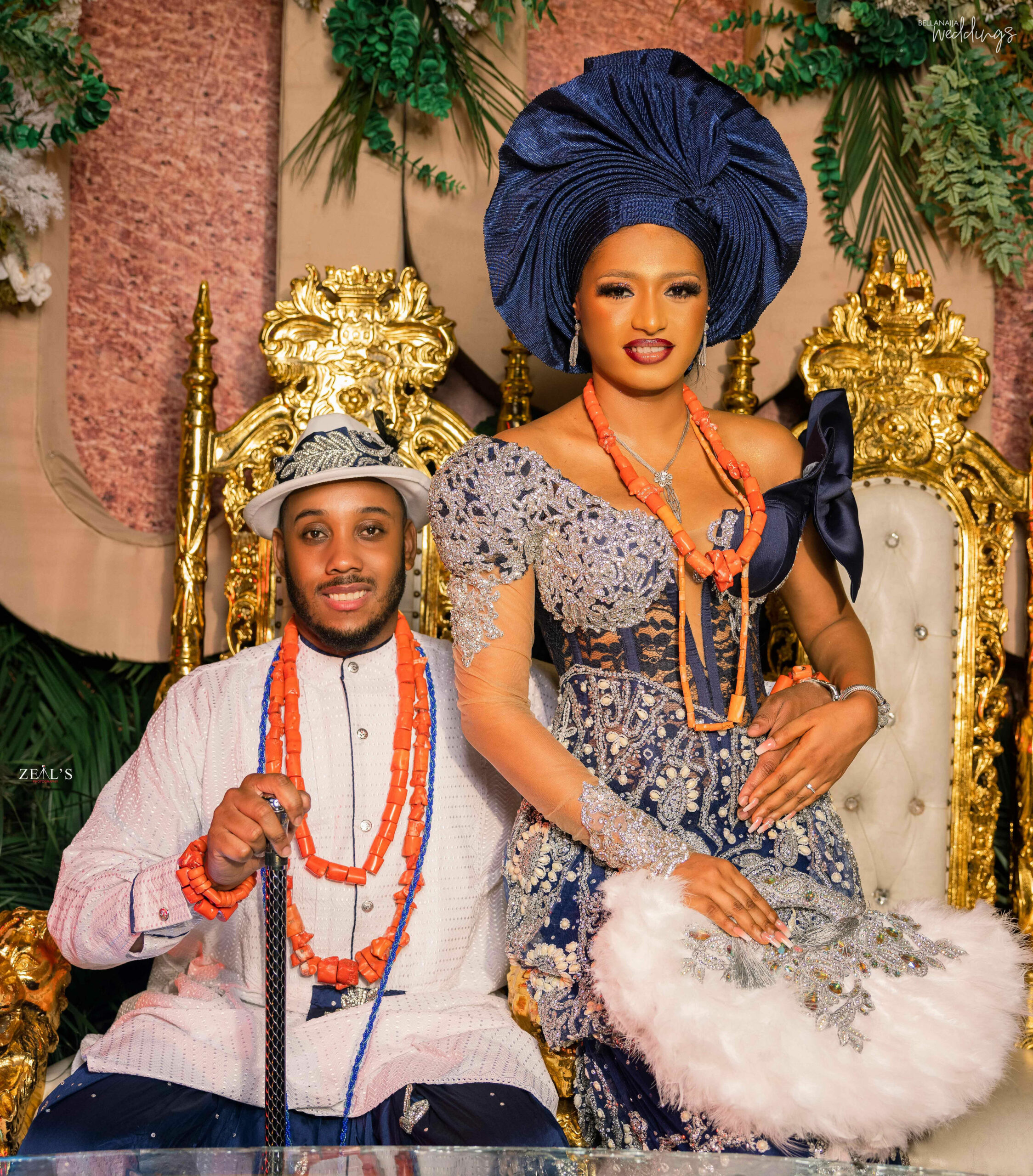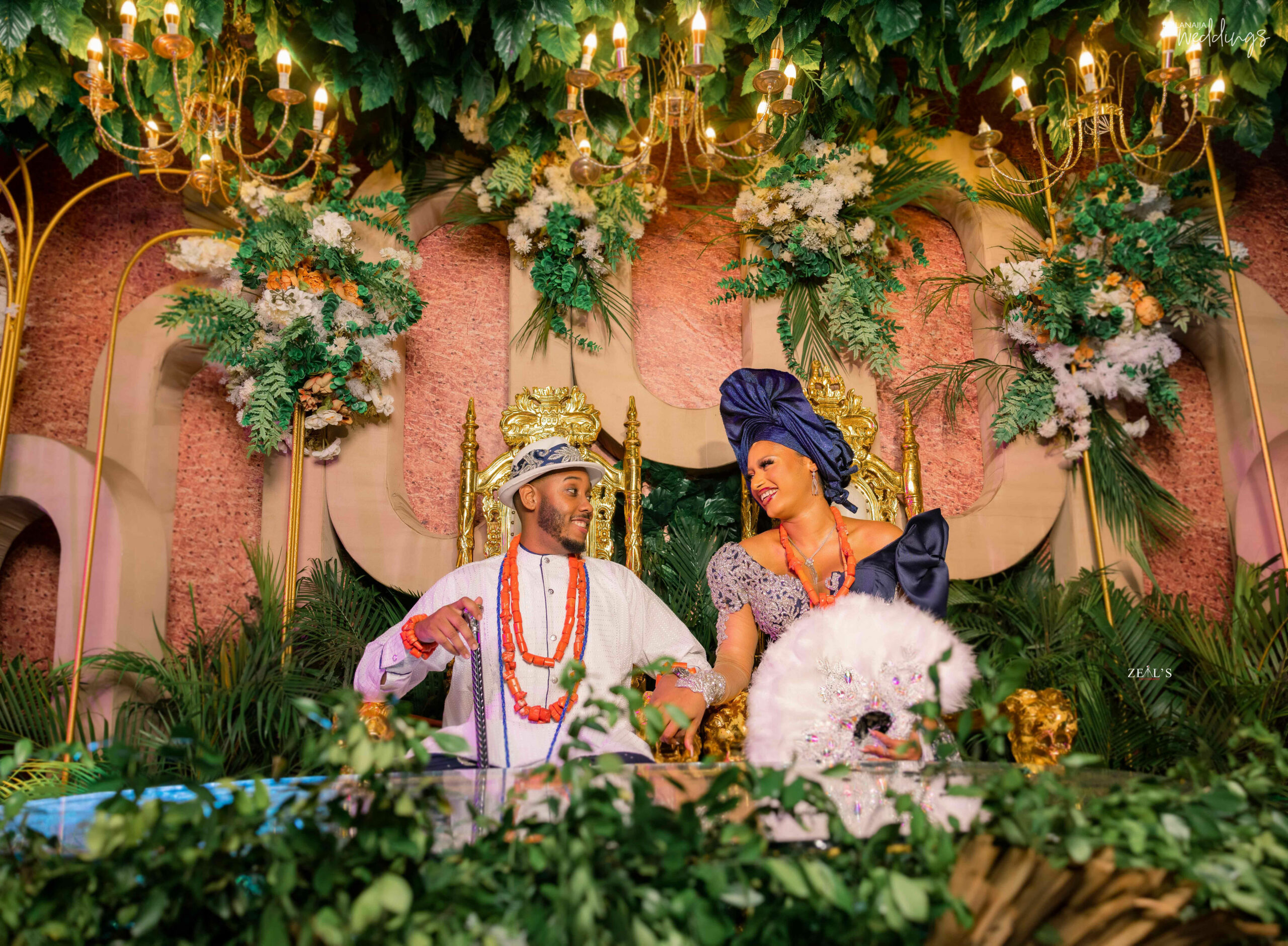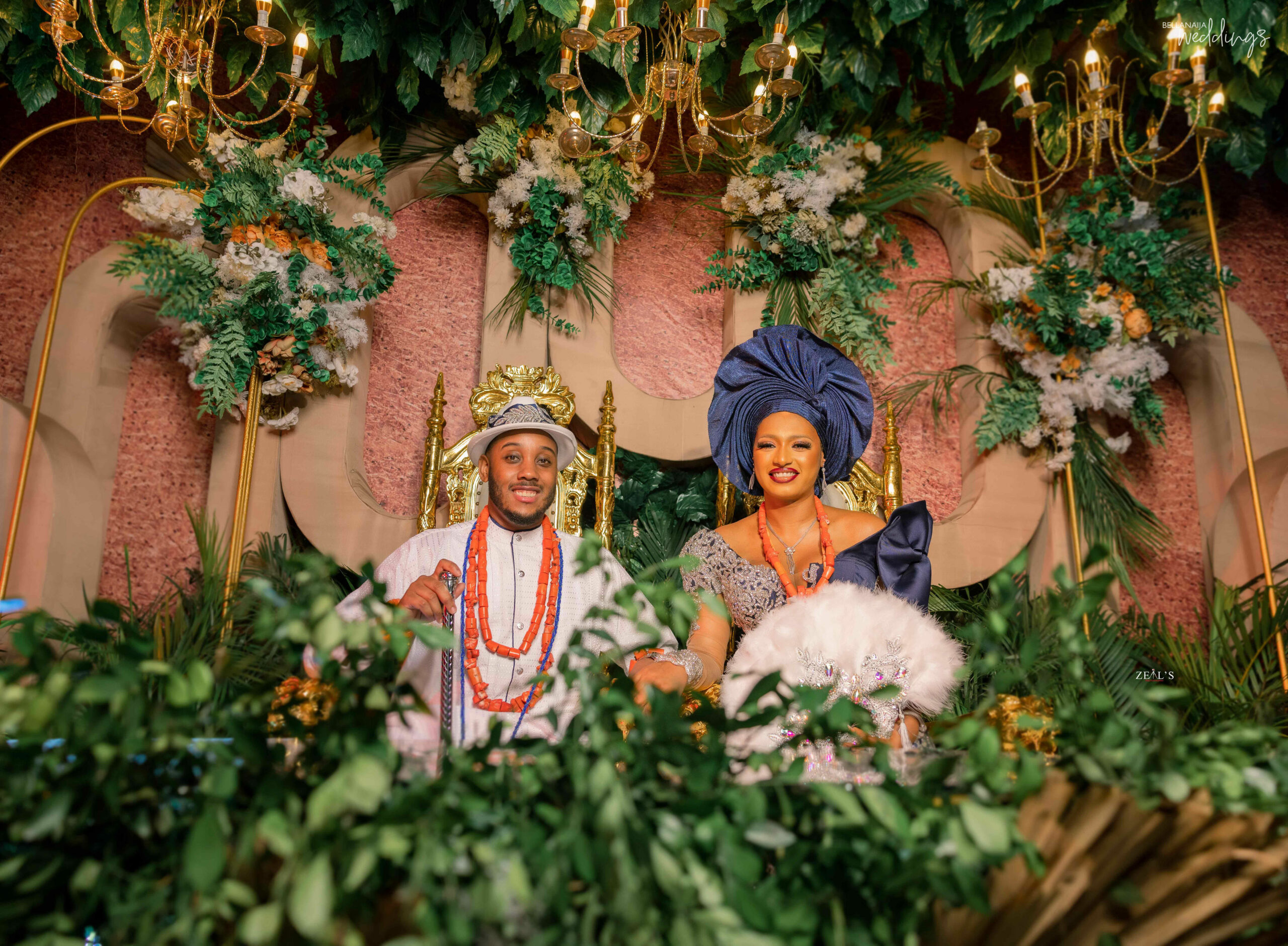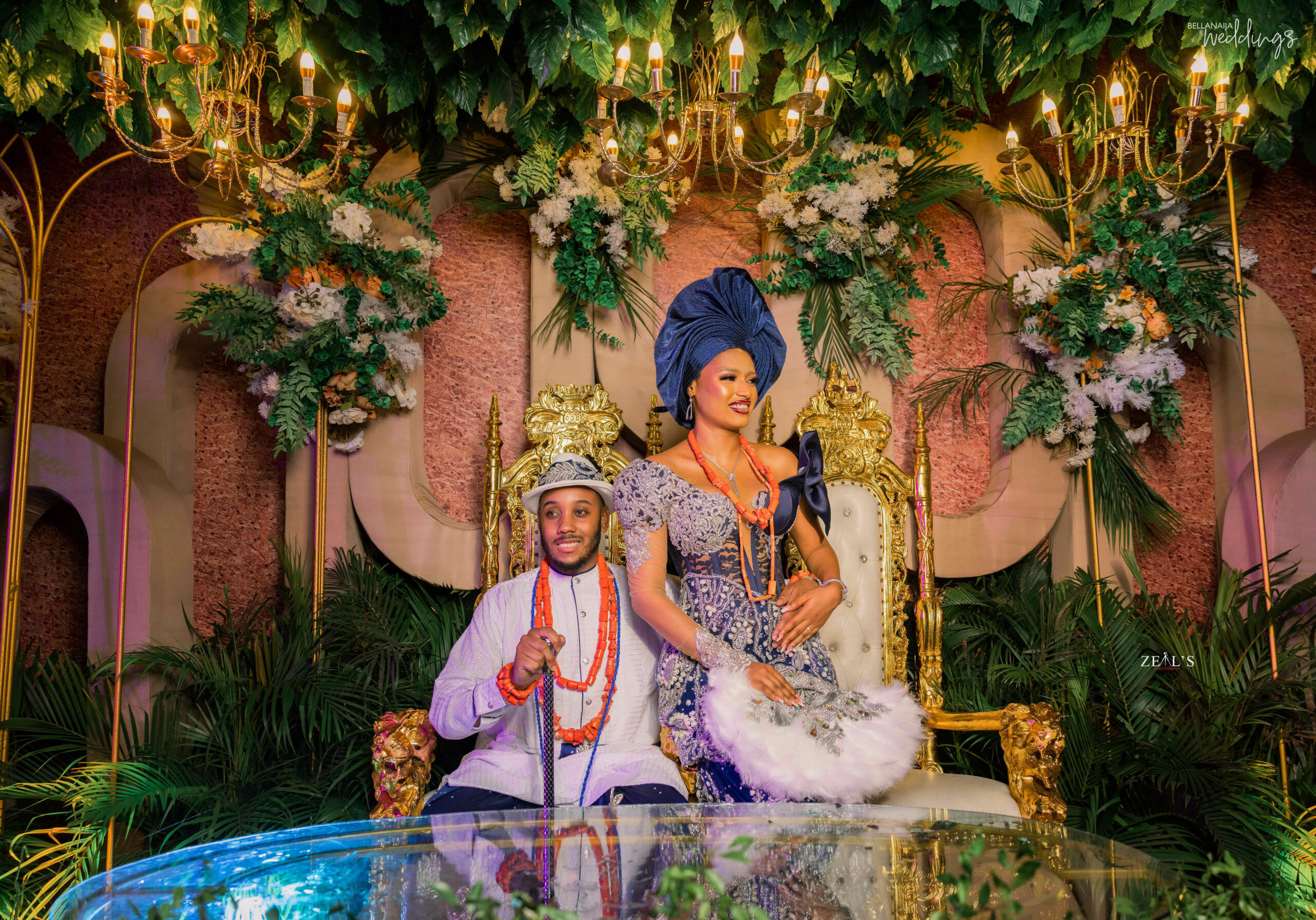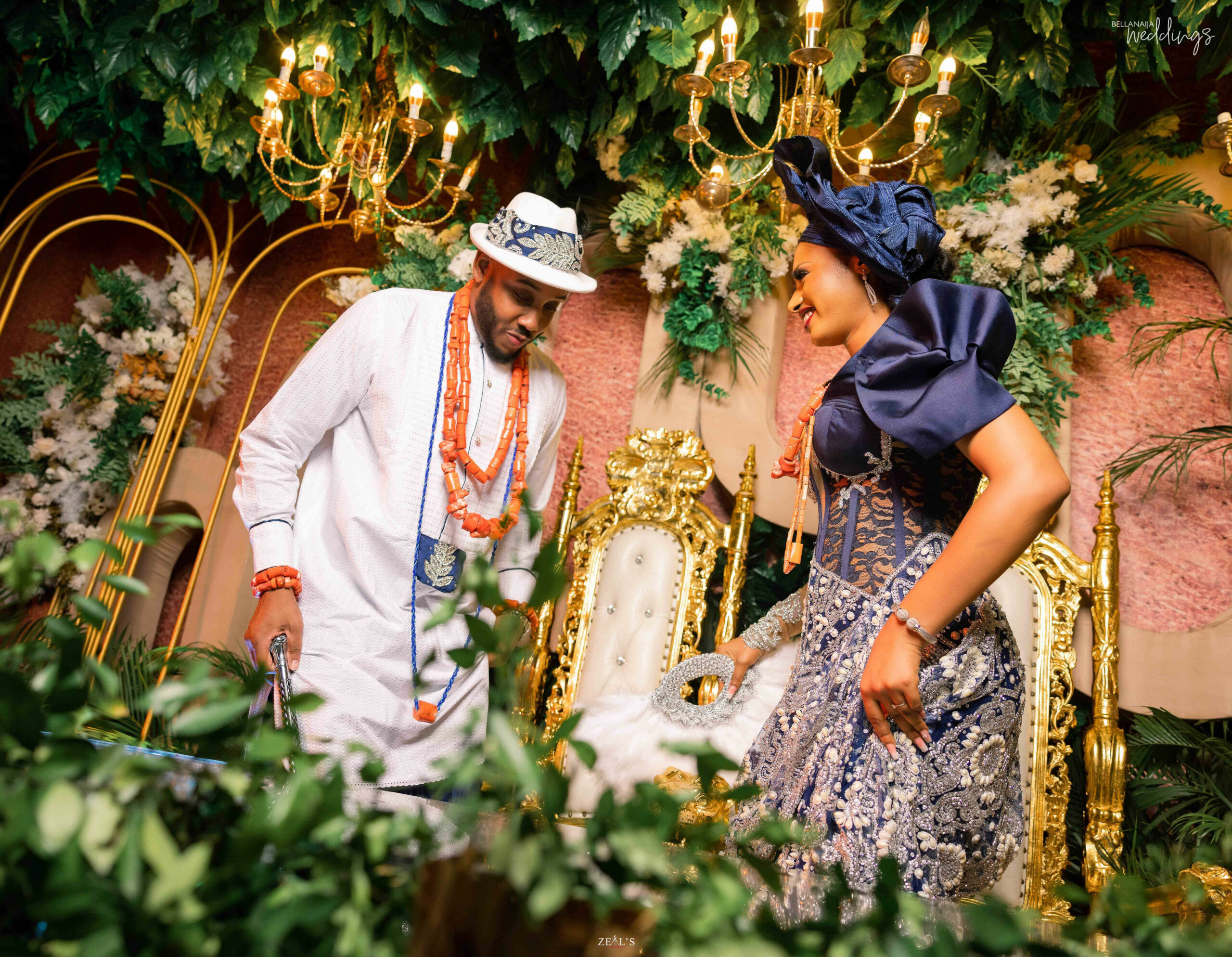 Credits
Bride: @elmagodwin
Bridal Styling: @style_by_ruvero
Planner: @gleamzevents
George Fabrics: @george_by_ruverodesigns
Red Outfit: @somobysomo
Pink Outfit: @lakimmyfashion
Navy blue: @emaginebybukola
Makeup: @glambymartini
Okuku styling: @bellastouchstudio_
Auto Gele: @chygele
Jewellery: Bride's mum
Asooke: @bimmms24
Hand fan: @nicacorals_and_accessories
Photography: @zealsphotography
Videography: @isrealfilmz
Decor: @whitehills
Lighting & effects: Biodu
Cocktail: @ensanadacocktail
Dessert & Palm wine bar: @cani_coctailsandtreat
DJ: @djblizz_
MC: @twocantok
Caterers: @chefedwardsfoodhouse | @dishes_bymavi
Cake: @rikiescakes
Rentals: @swanbeesrentals | @oakrentals
Grills: @chef8tte
Ushers & Waiters: @regishostesses