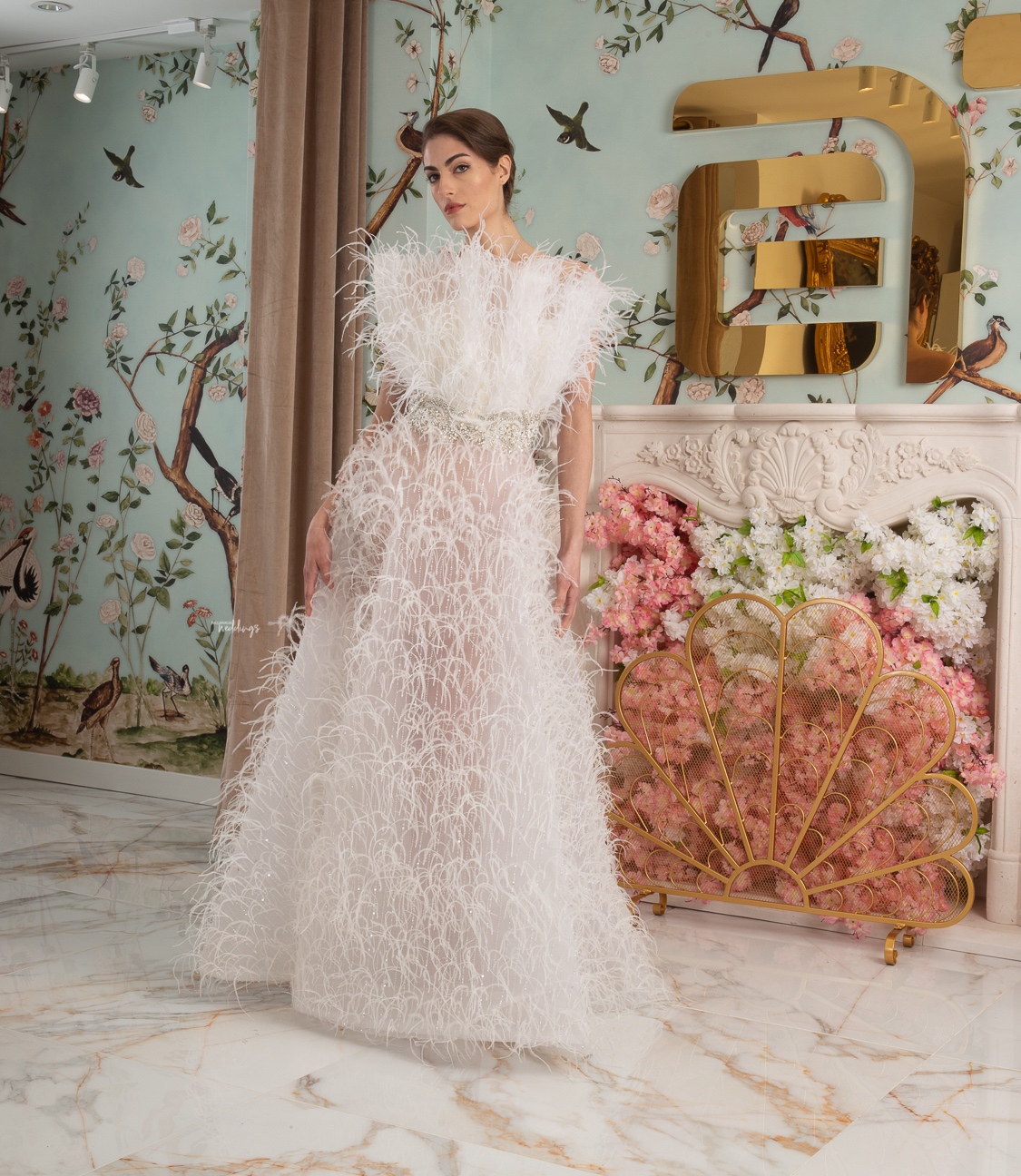 With an array of designs, fabrics, and embellishments, wedding dresses effortlessly transform into personalized works of art that truly reflect any bride's unique taste. The fashion brand, Esé Azénabor  is reinforcing this fact with their latest Spring 2024 collection, 'Essence'.
This collection explores a unique usage of texture, showcasing a symphony of fabric manipulation, dazzling Swarovski crystals, luxurious ostrich feathers, and breathtaking 3-D floral patterns. Each dress in this collection is a masterpiece in its own right, meticulously crafted to inspire and ignite the imagination of every bride-to-be. From ethereal silhouettes to form-fitting wonders, the 'Essence' collection embraces a diversity of designs, ensuring that every bride can find her perfect match.
Here is how the designer, Esé Azénabor describes the collection:
We are excited to showcase in our first-ever Bridal Fashion Week, introducing our couture runway collection 'Essence.' I chose to create the Essence line to really show what inspired me to become a designer which is creating lots of texture. From fabric manipulation, and Swarovski crystals, to ostrich feathers and 3-D floral patterns. Creating real-life textures such as the countless hand-beaded pearls for our one-of-a-kind brides. This runway collection elevates a form of uniqueness and innovation that we can not wait to bring to our brides.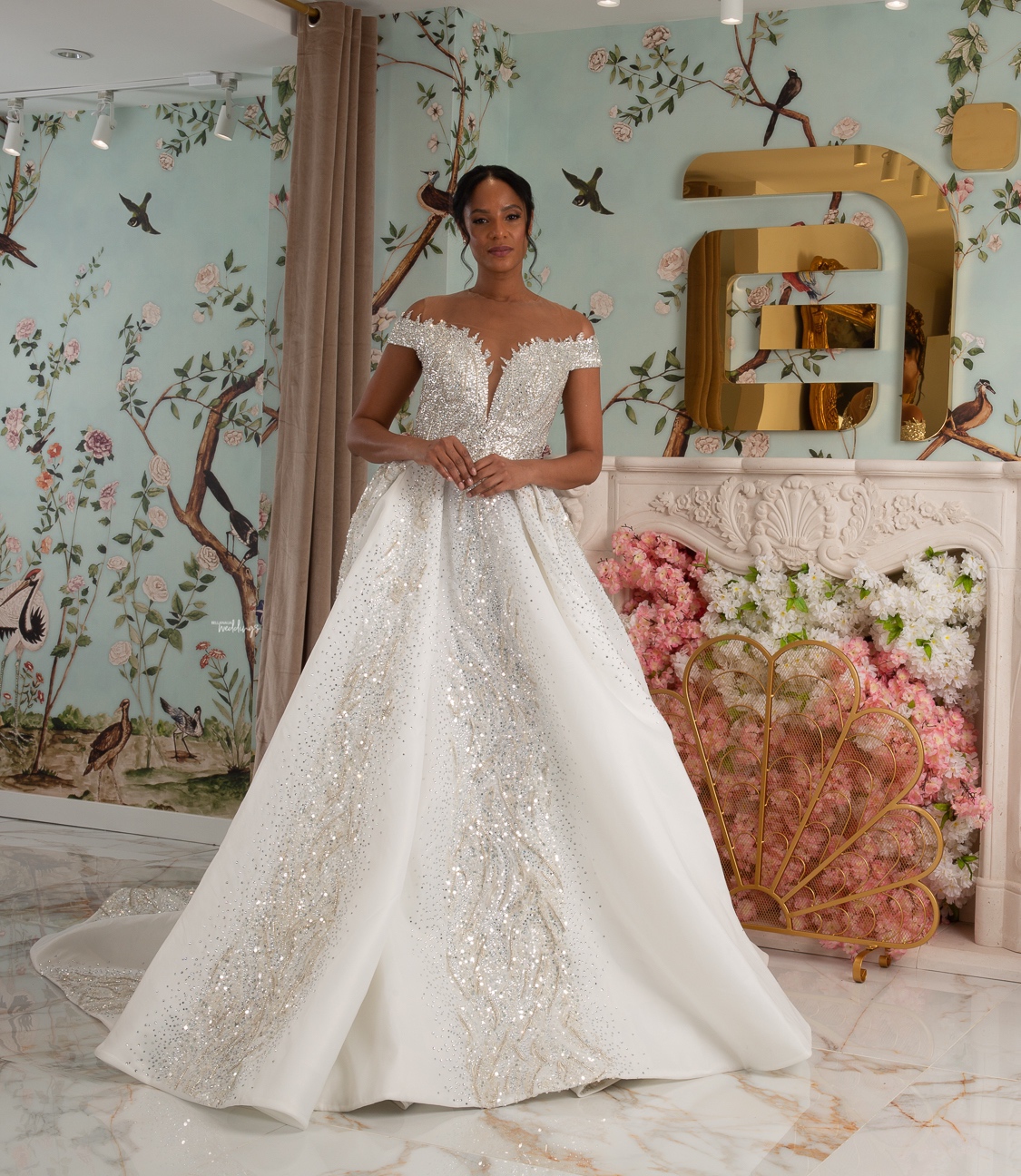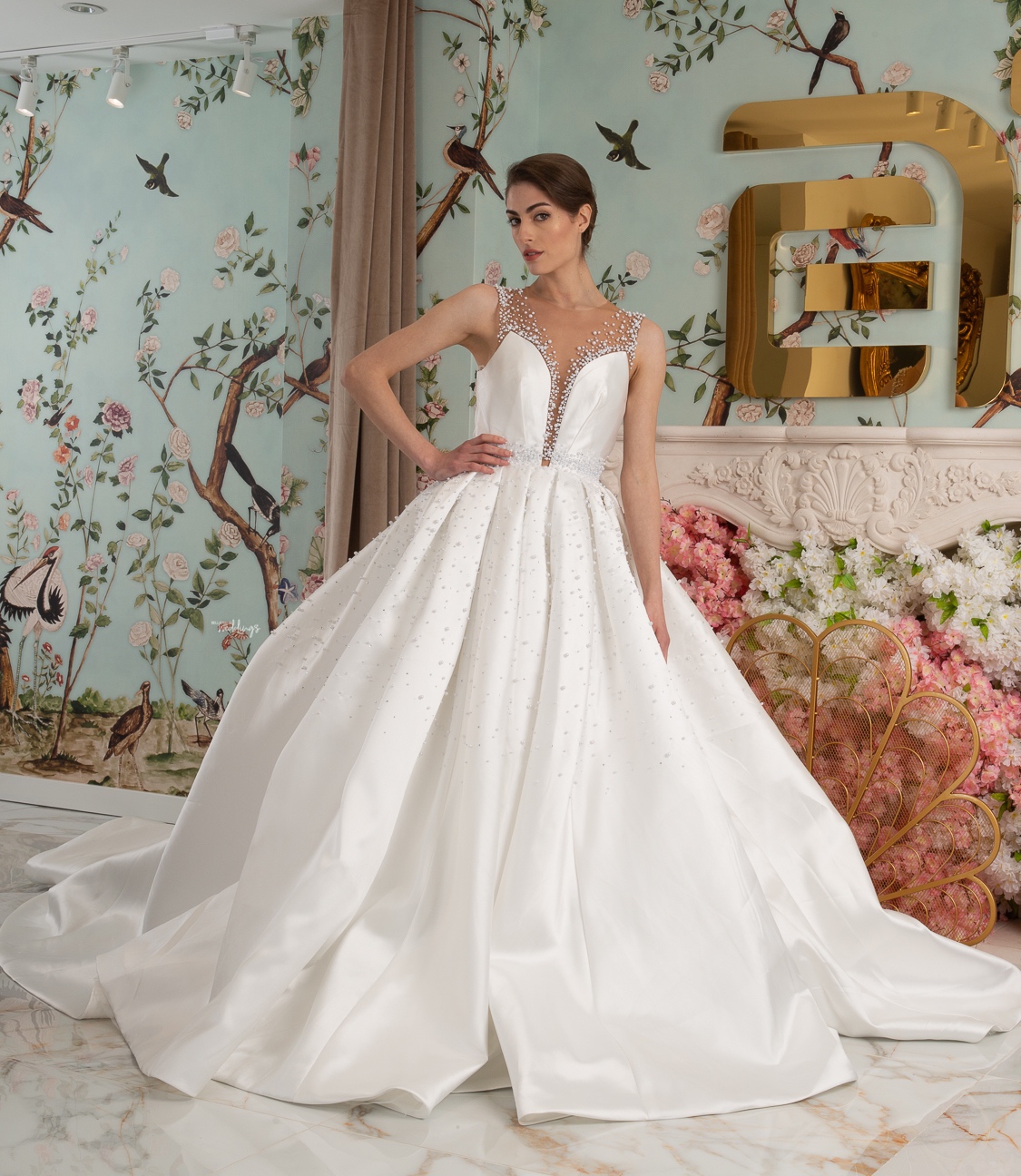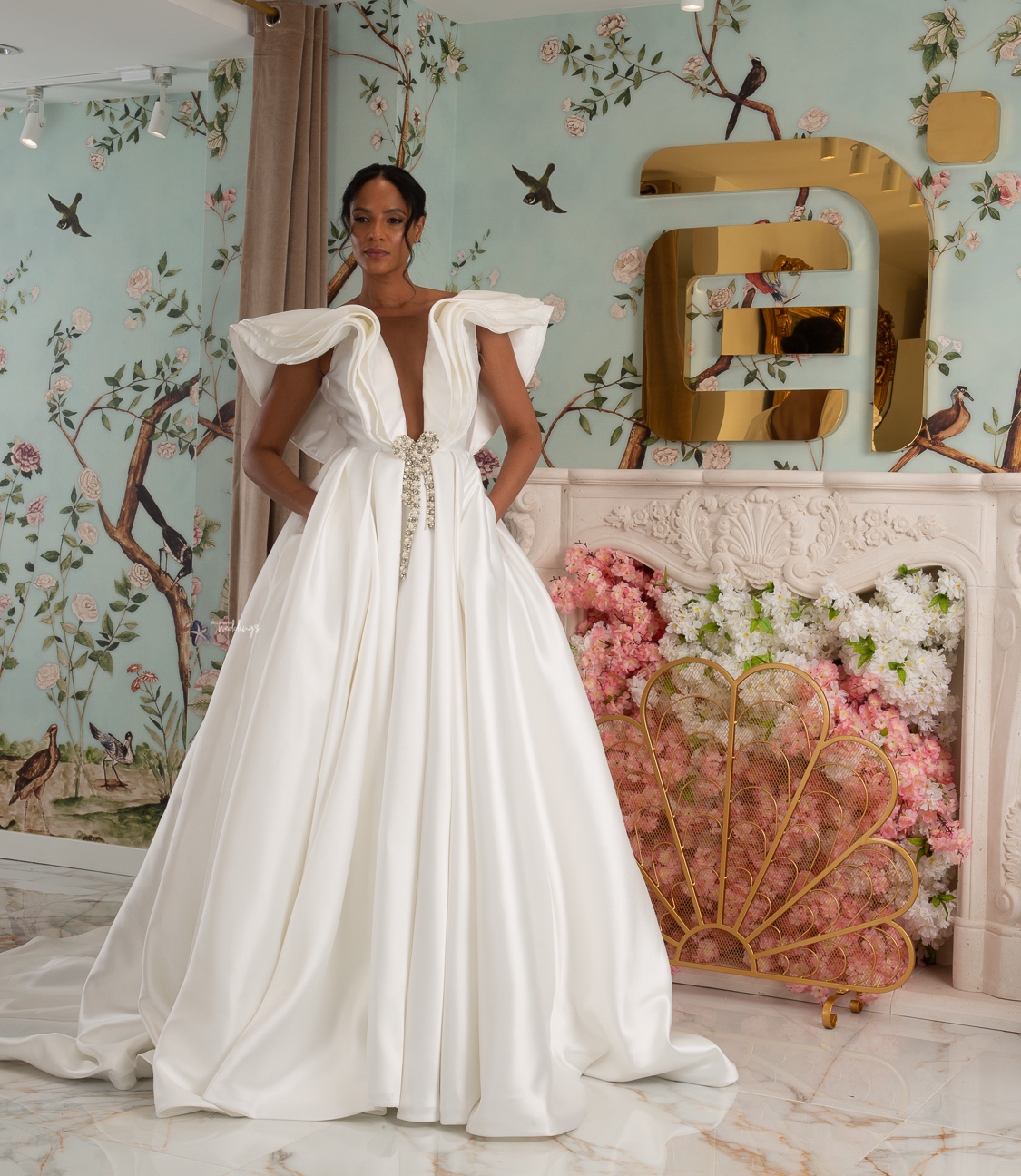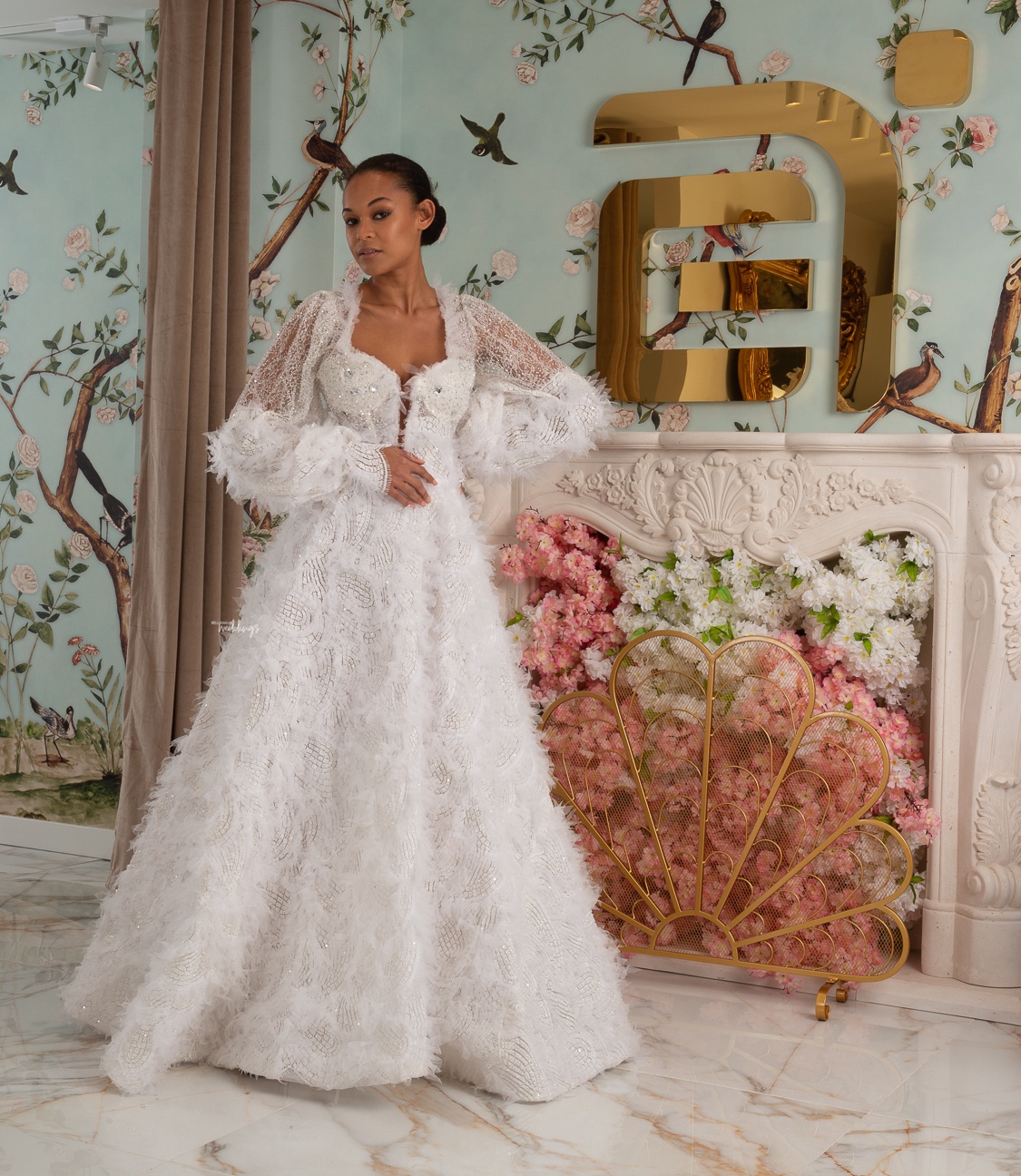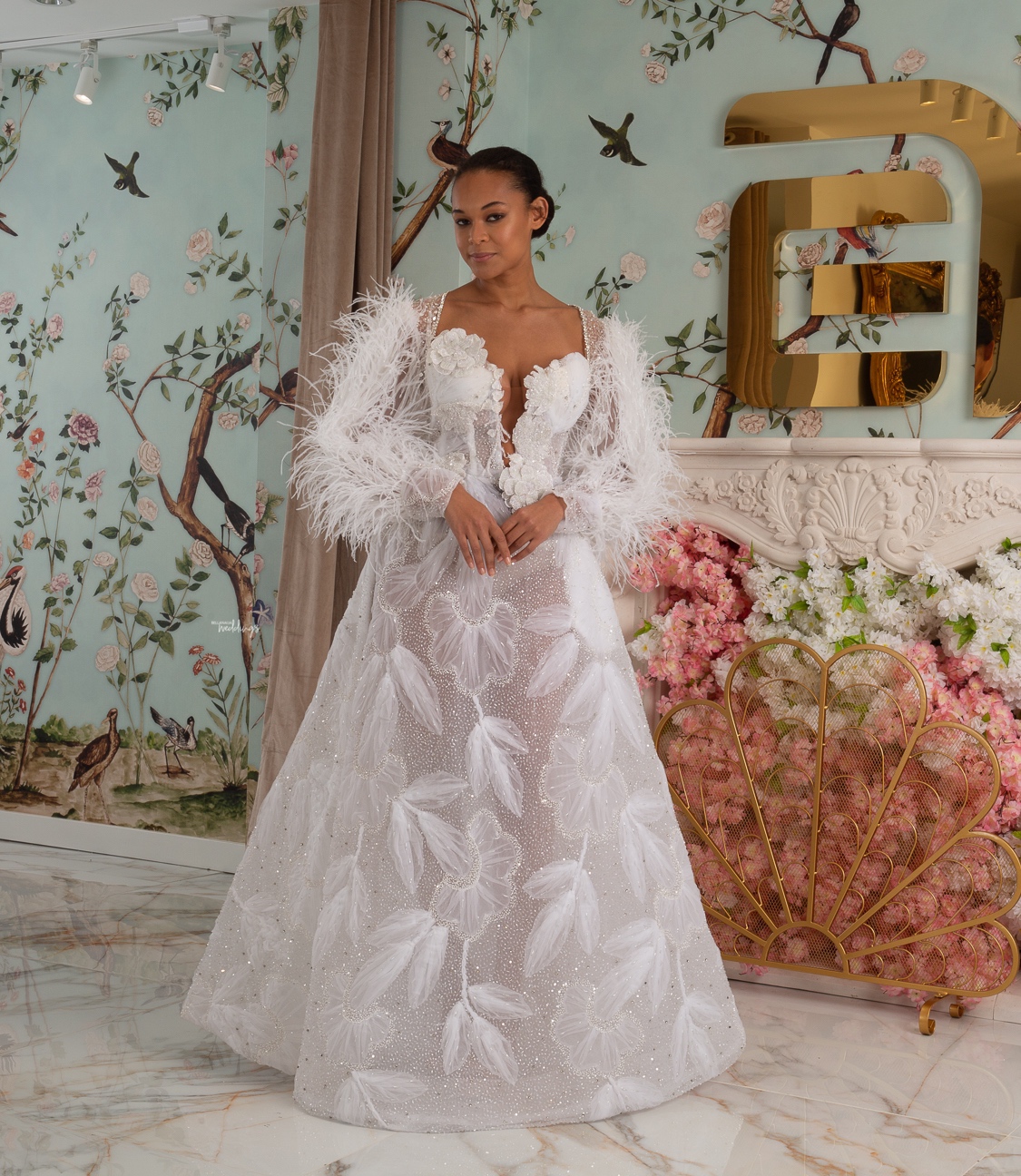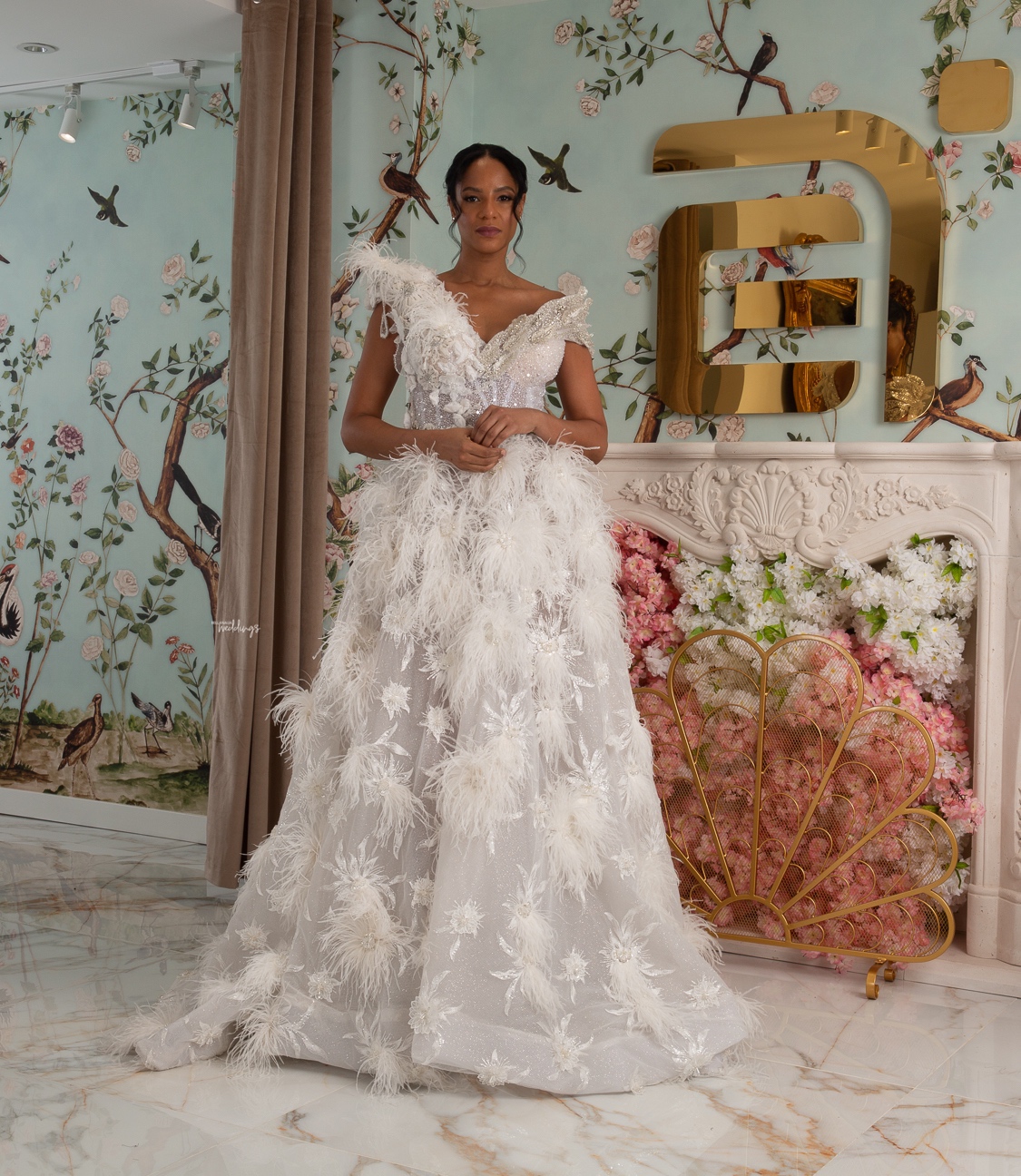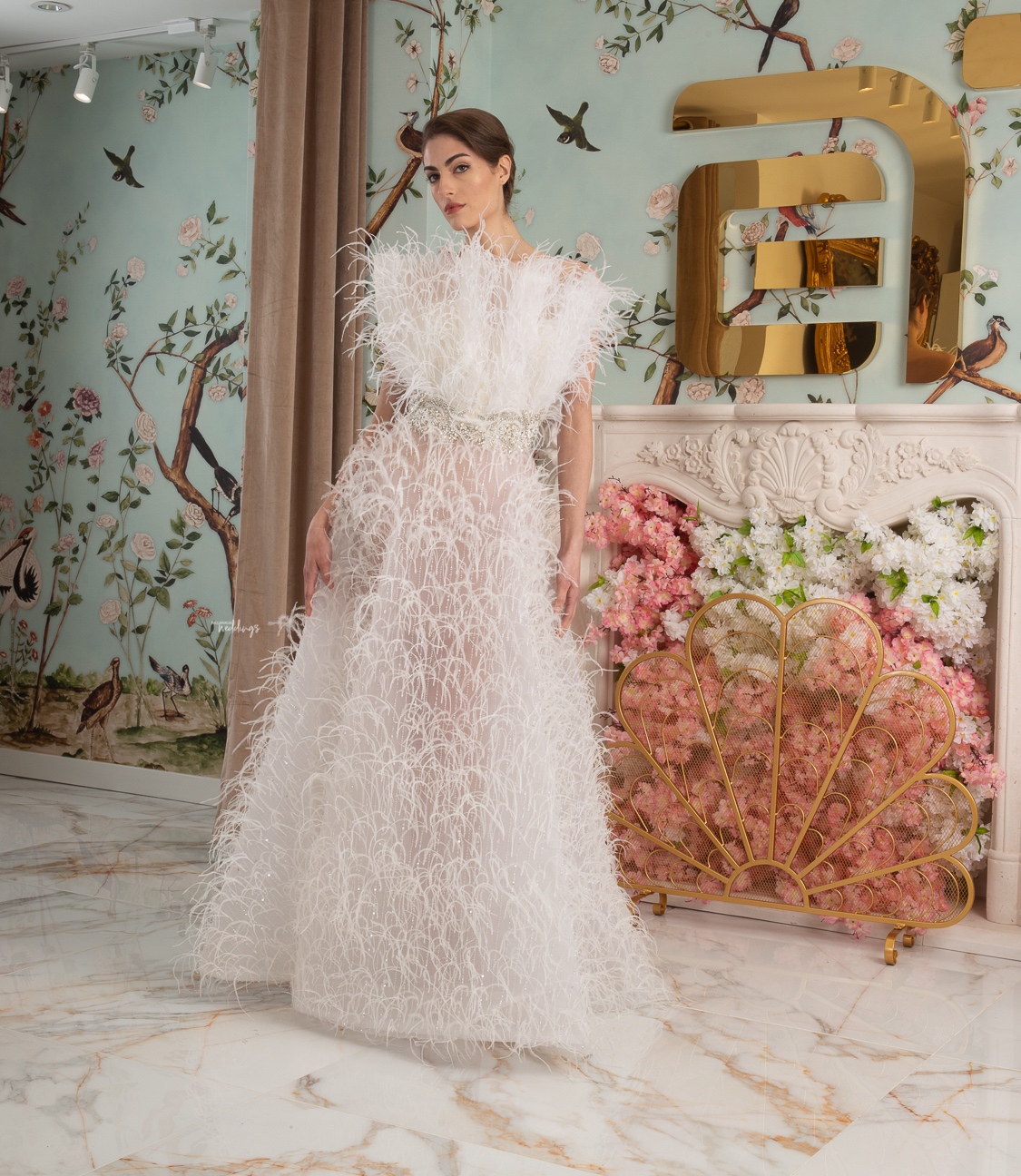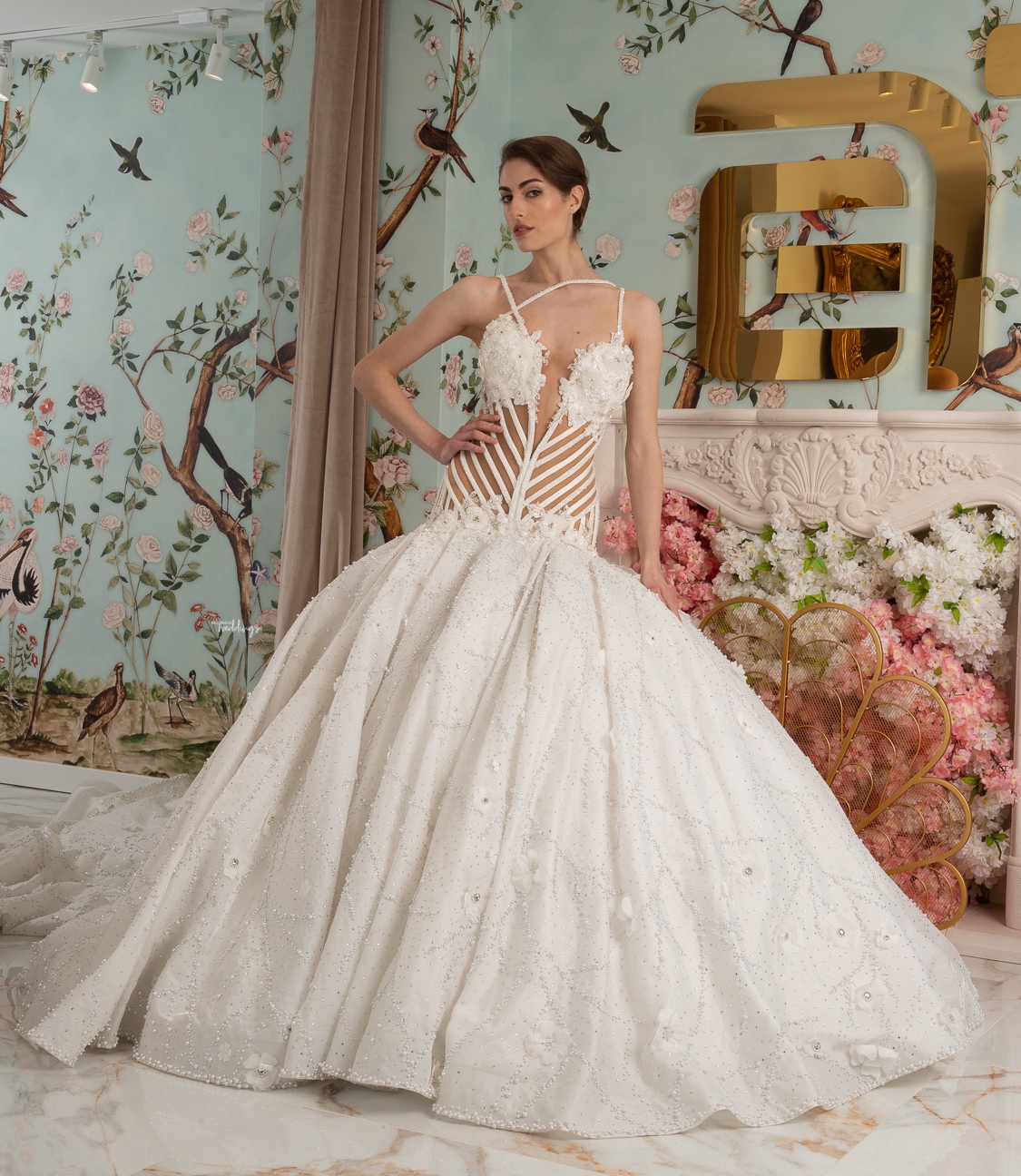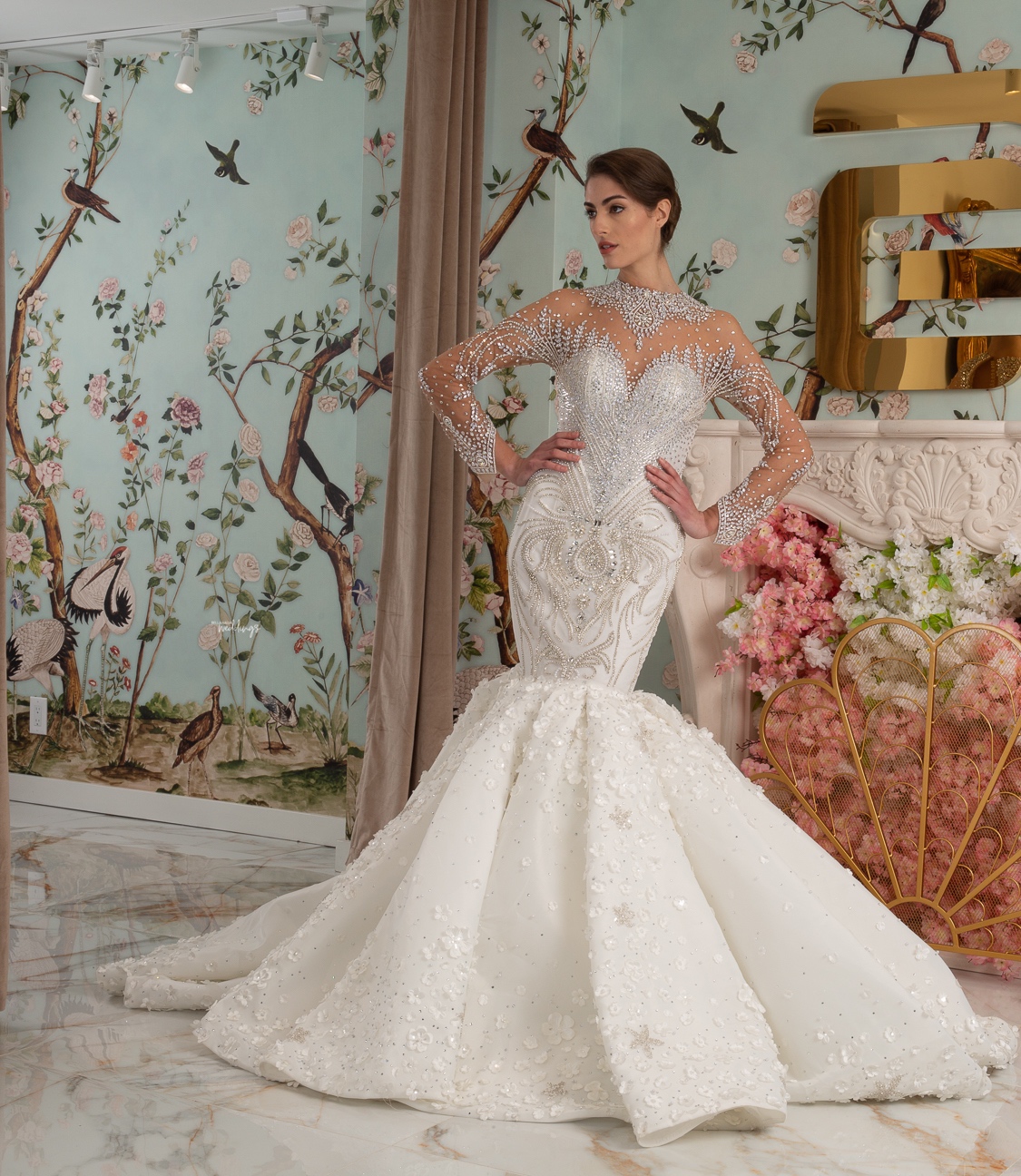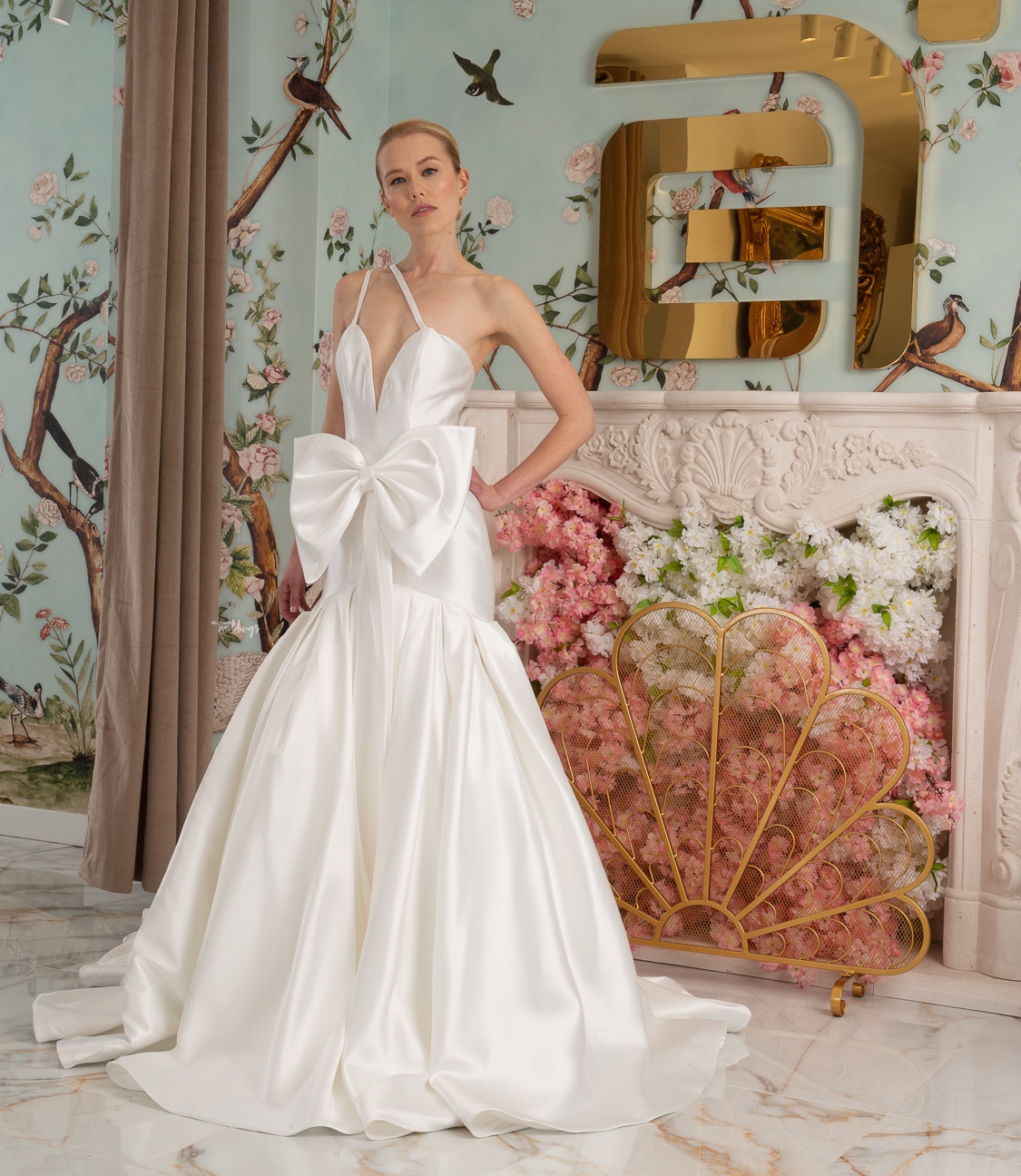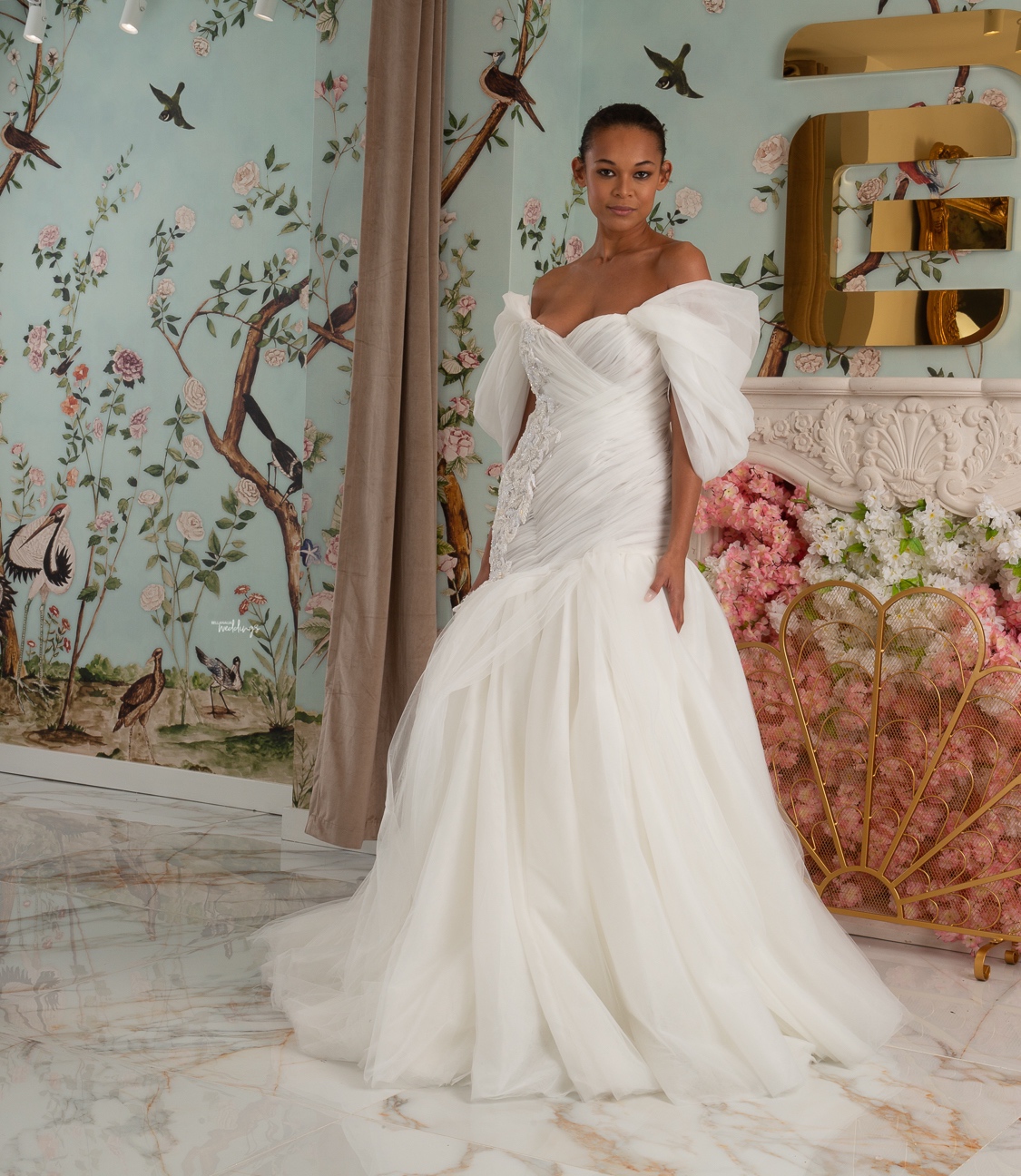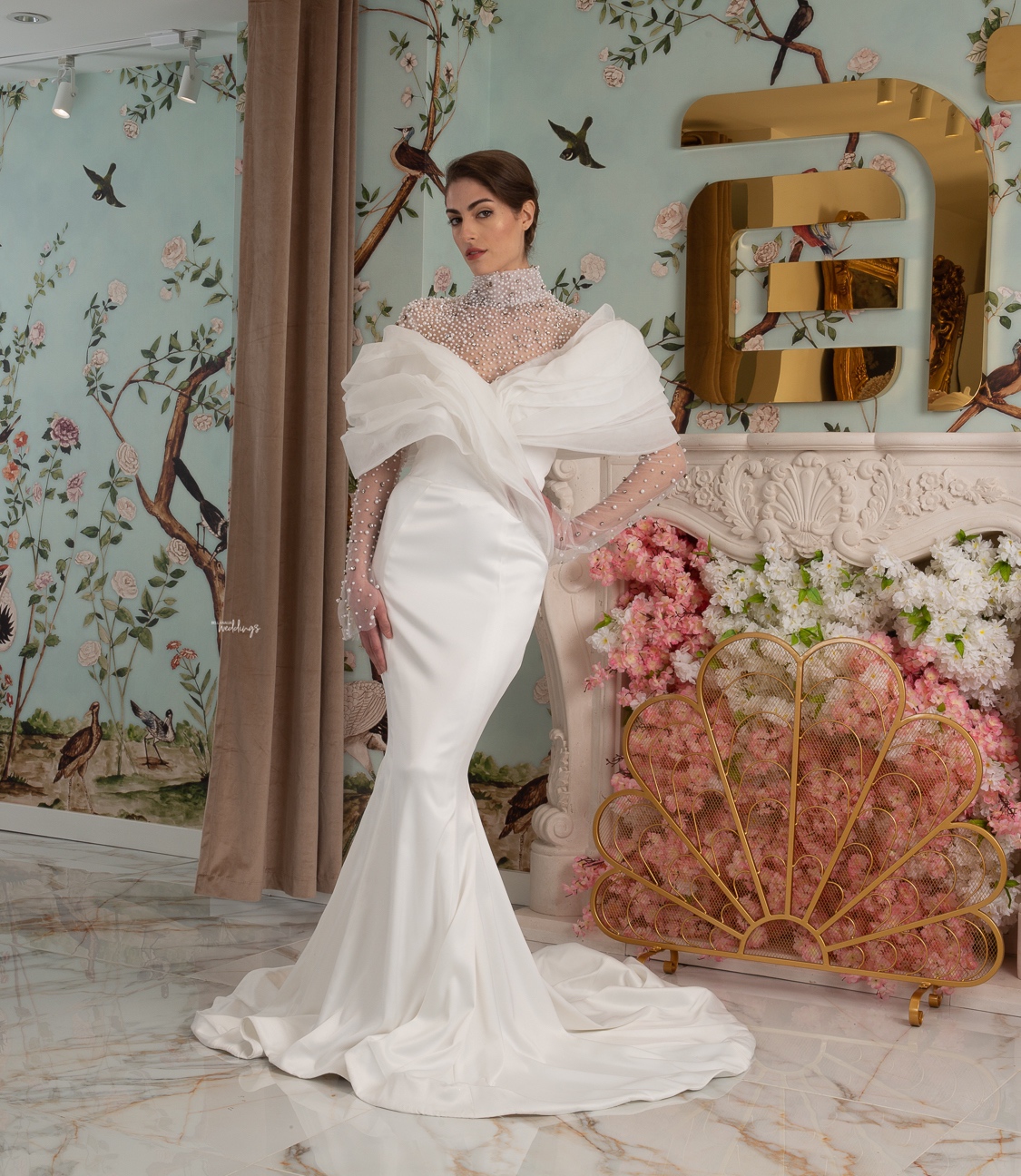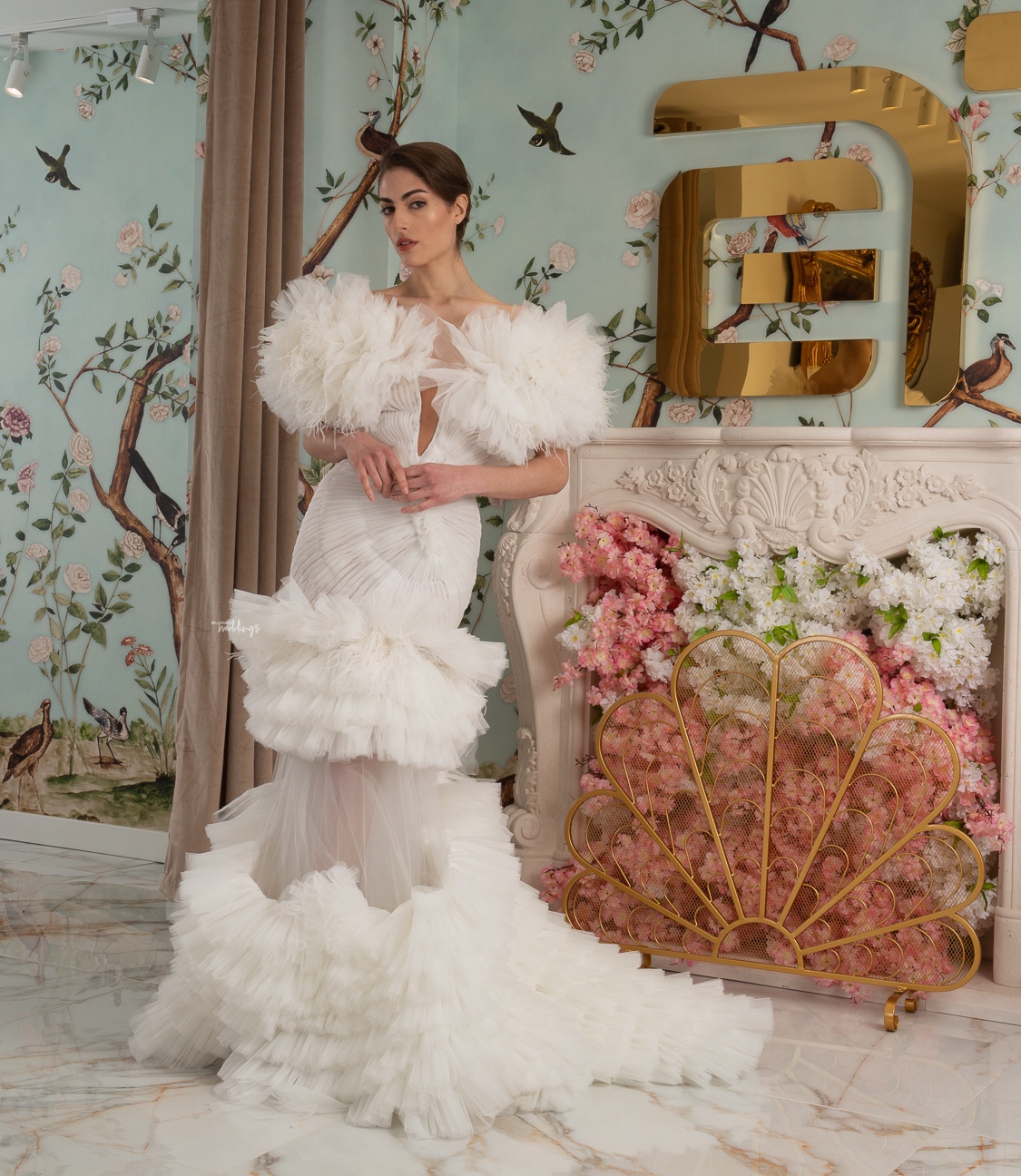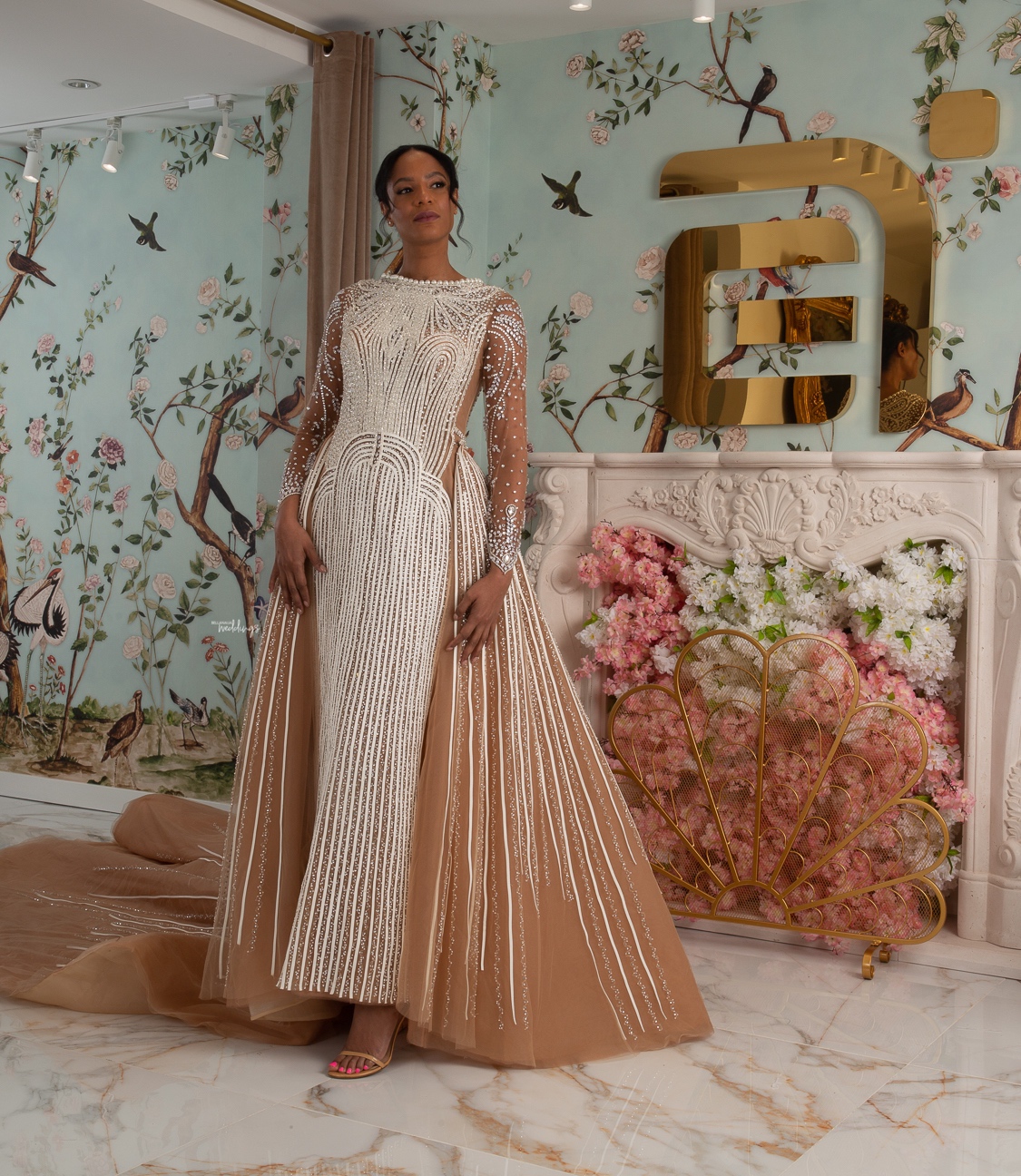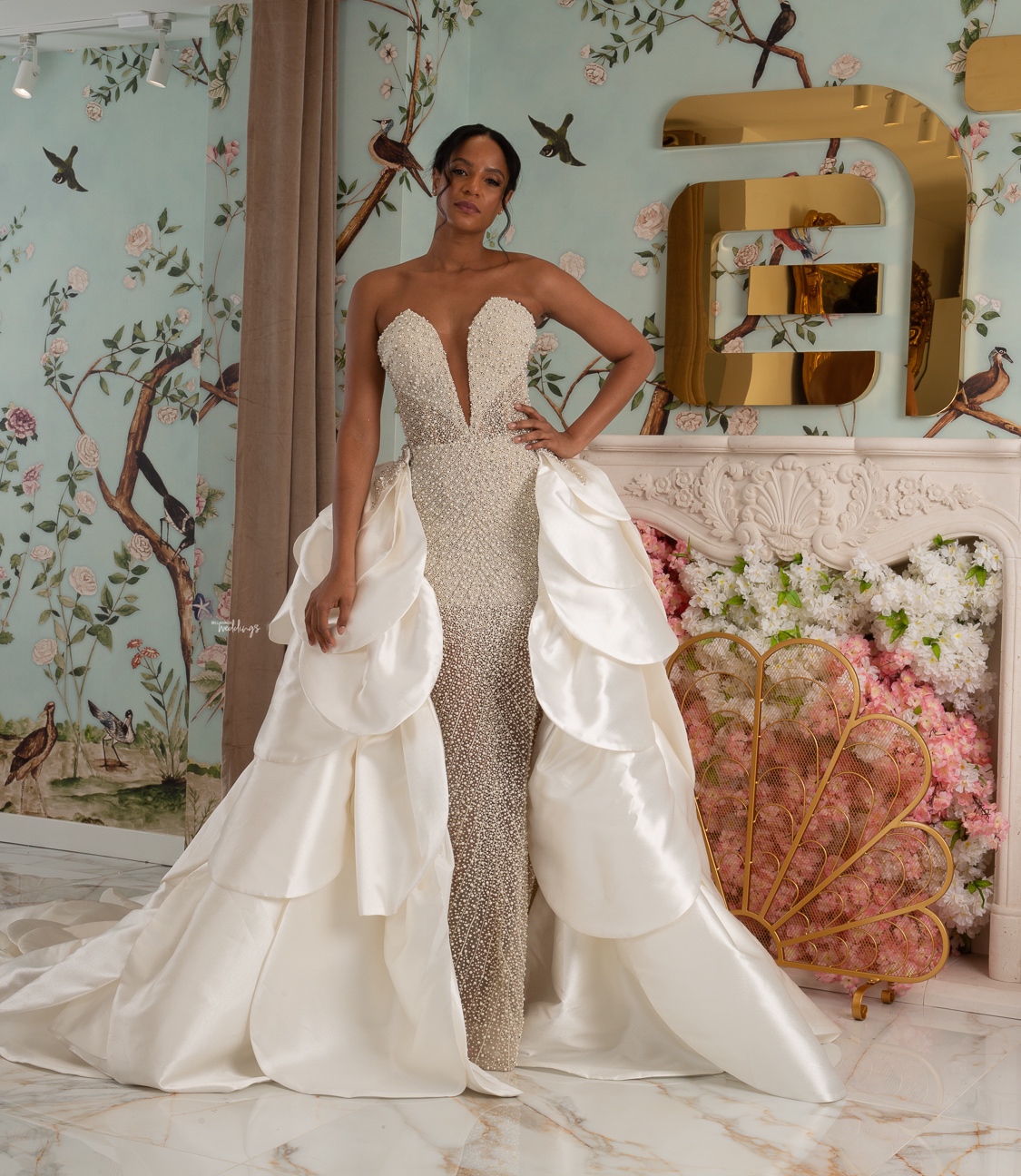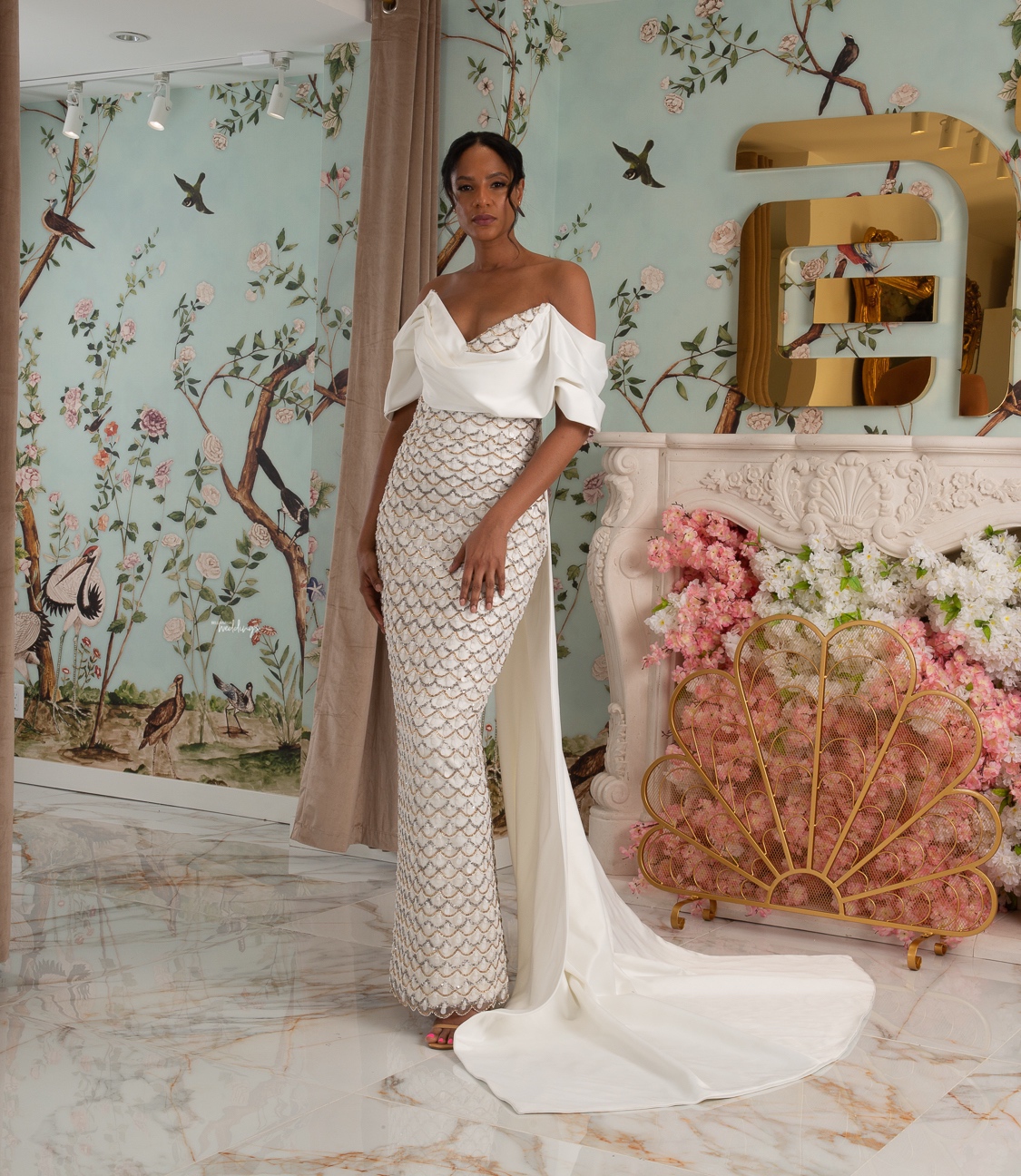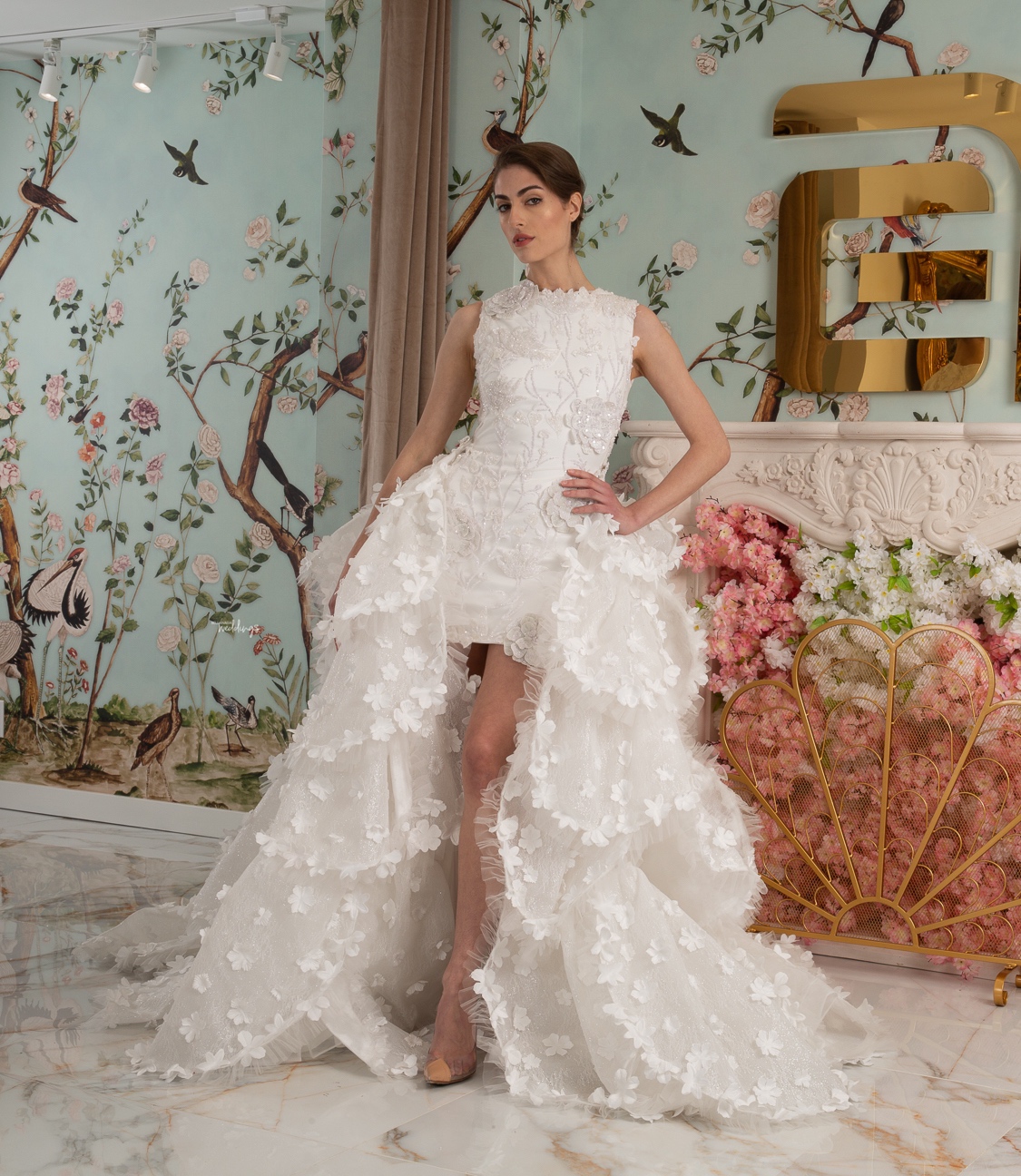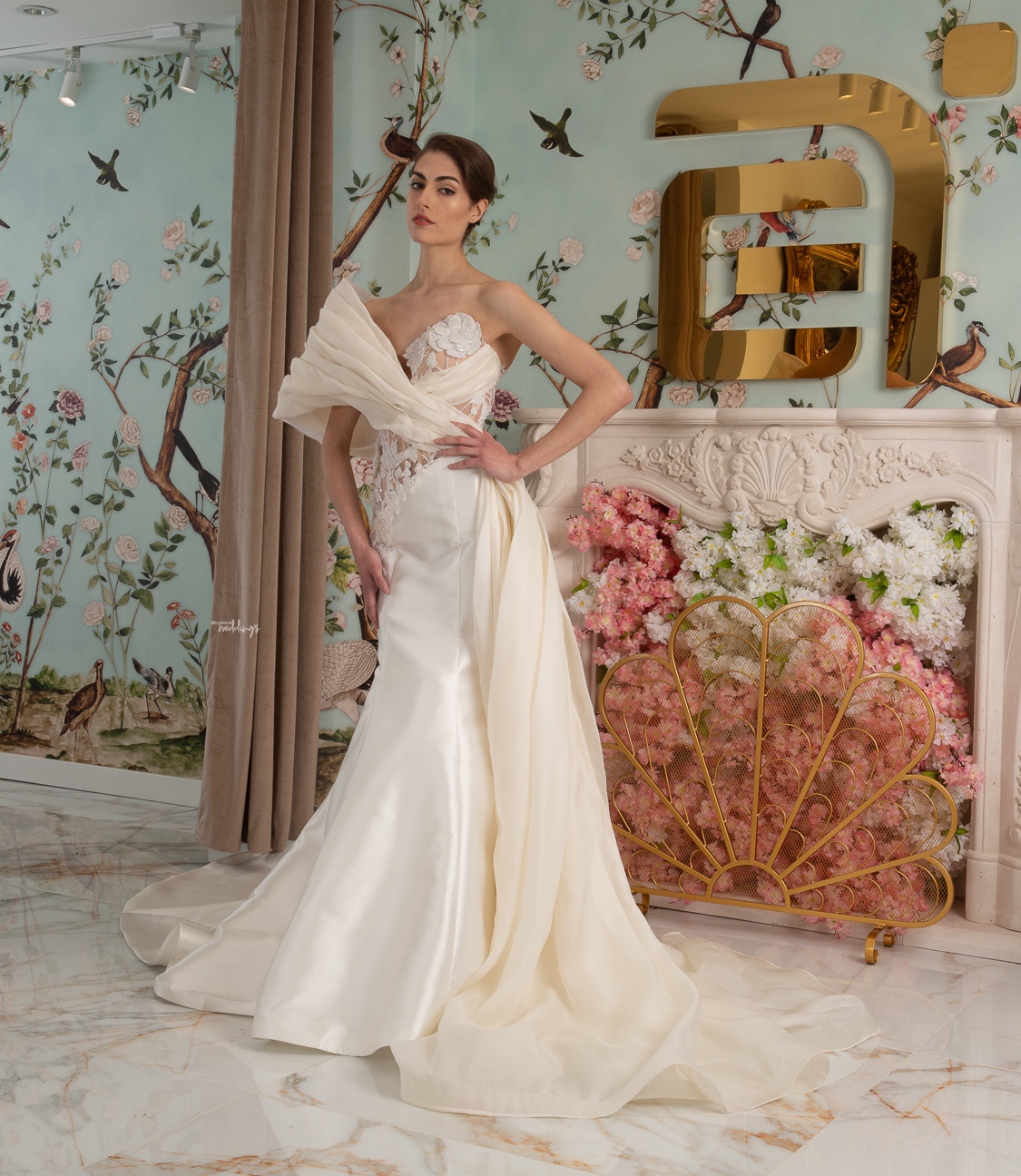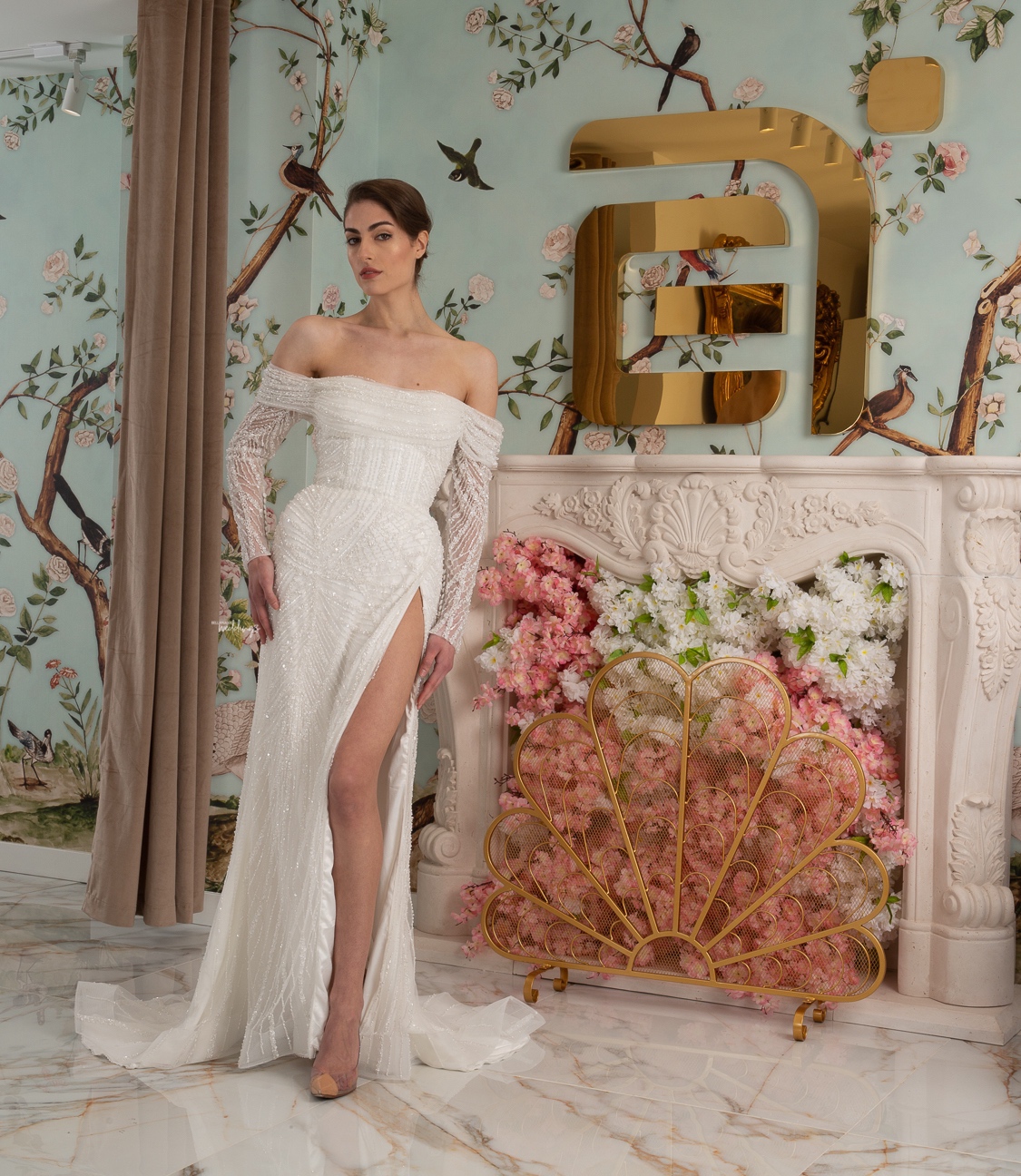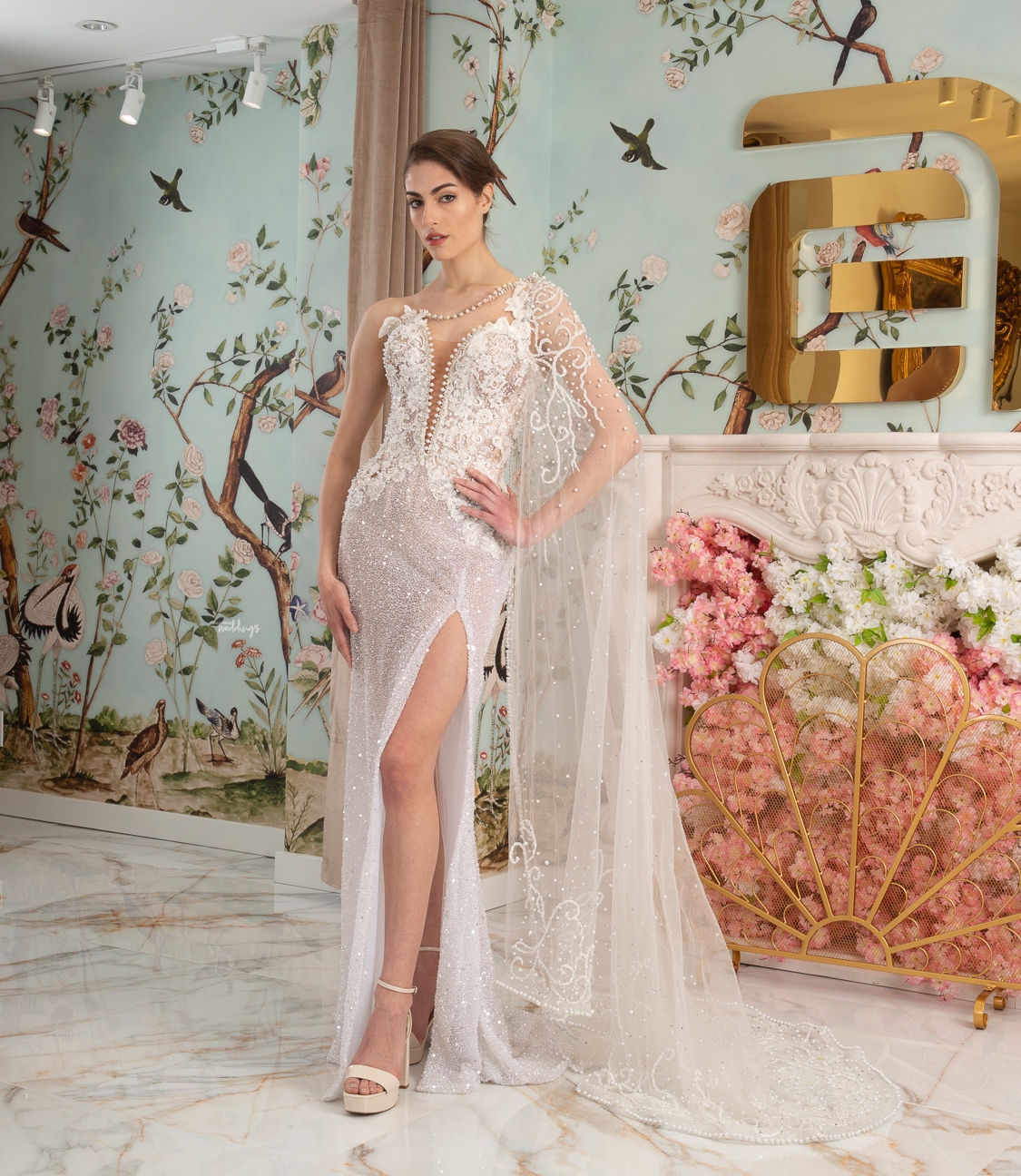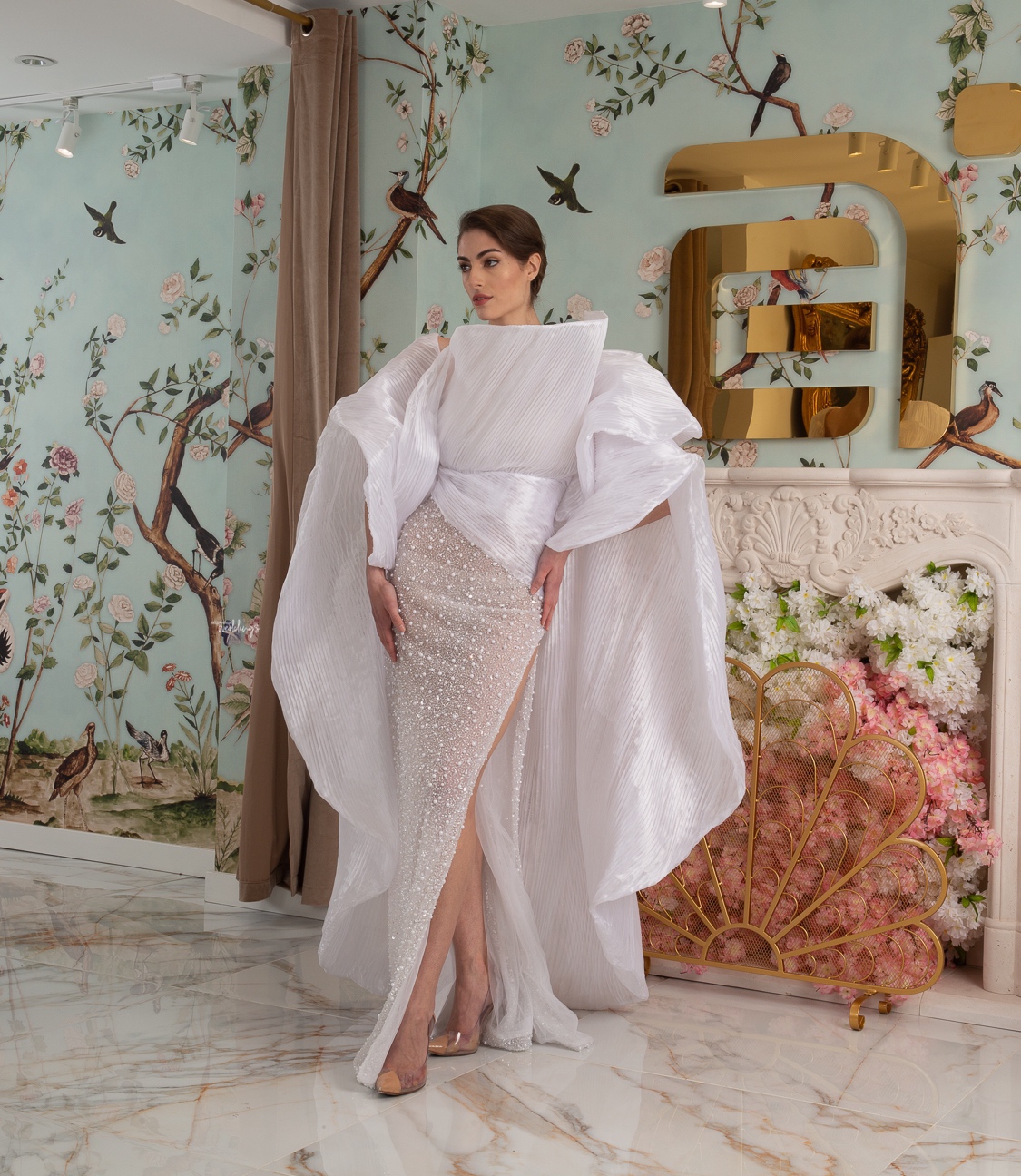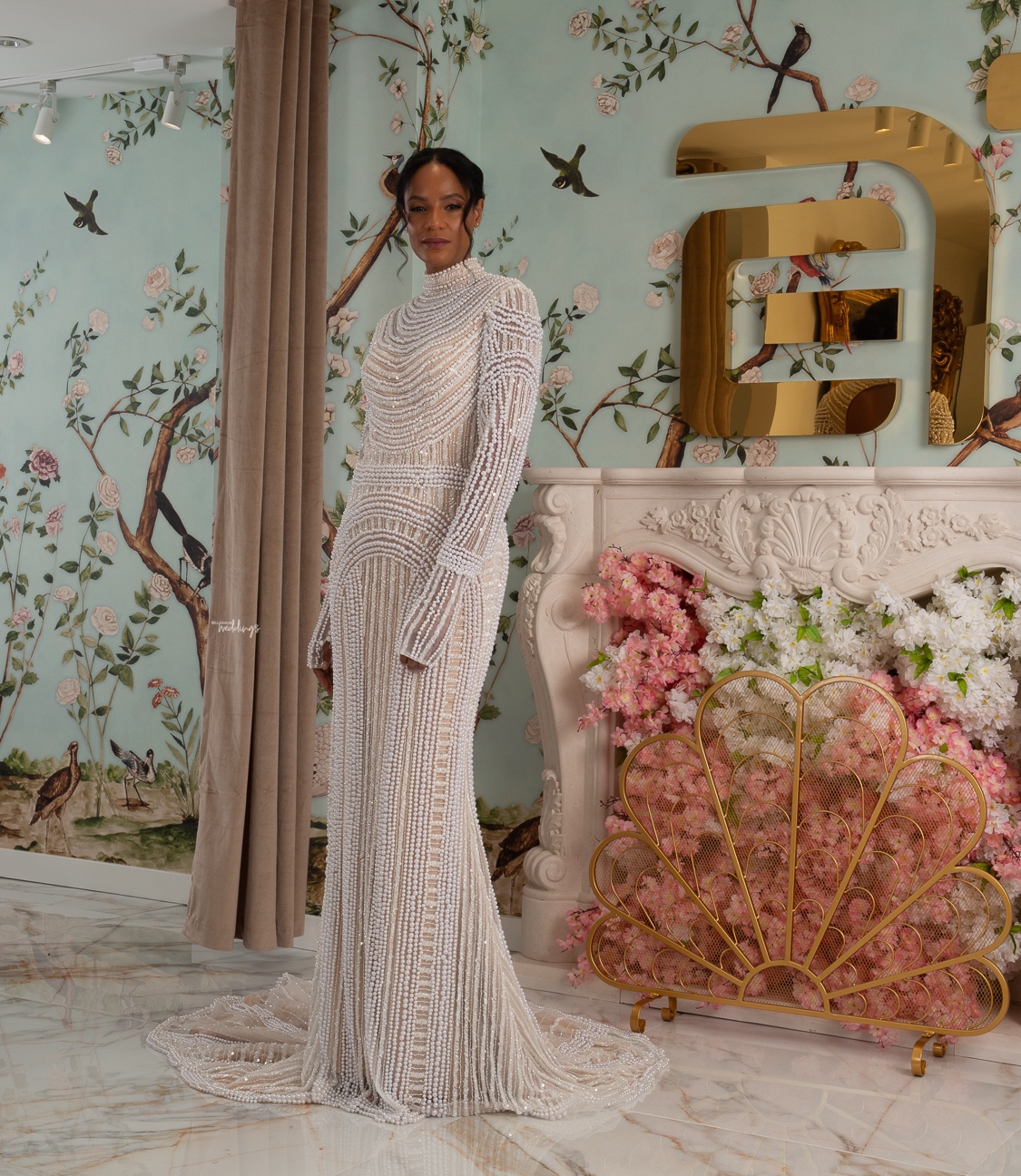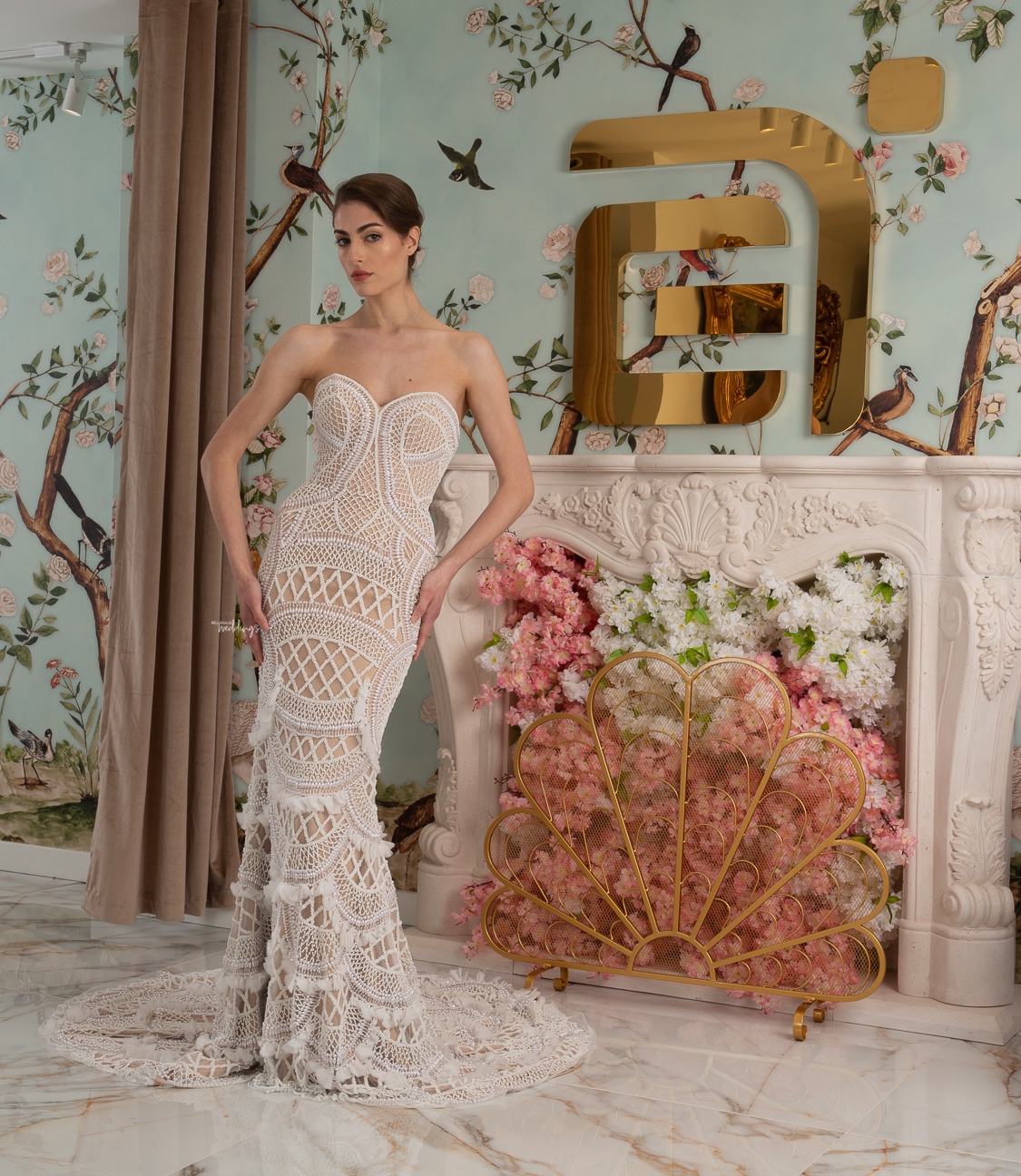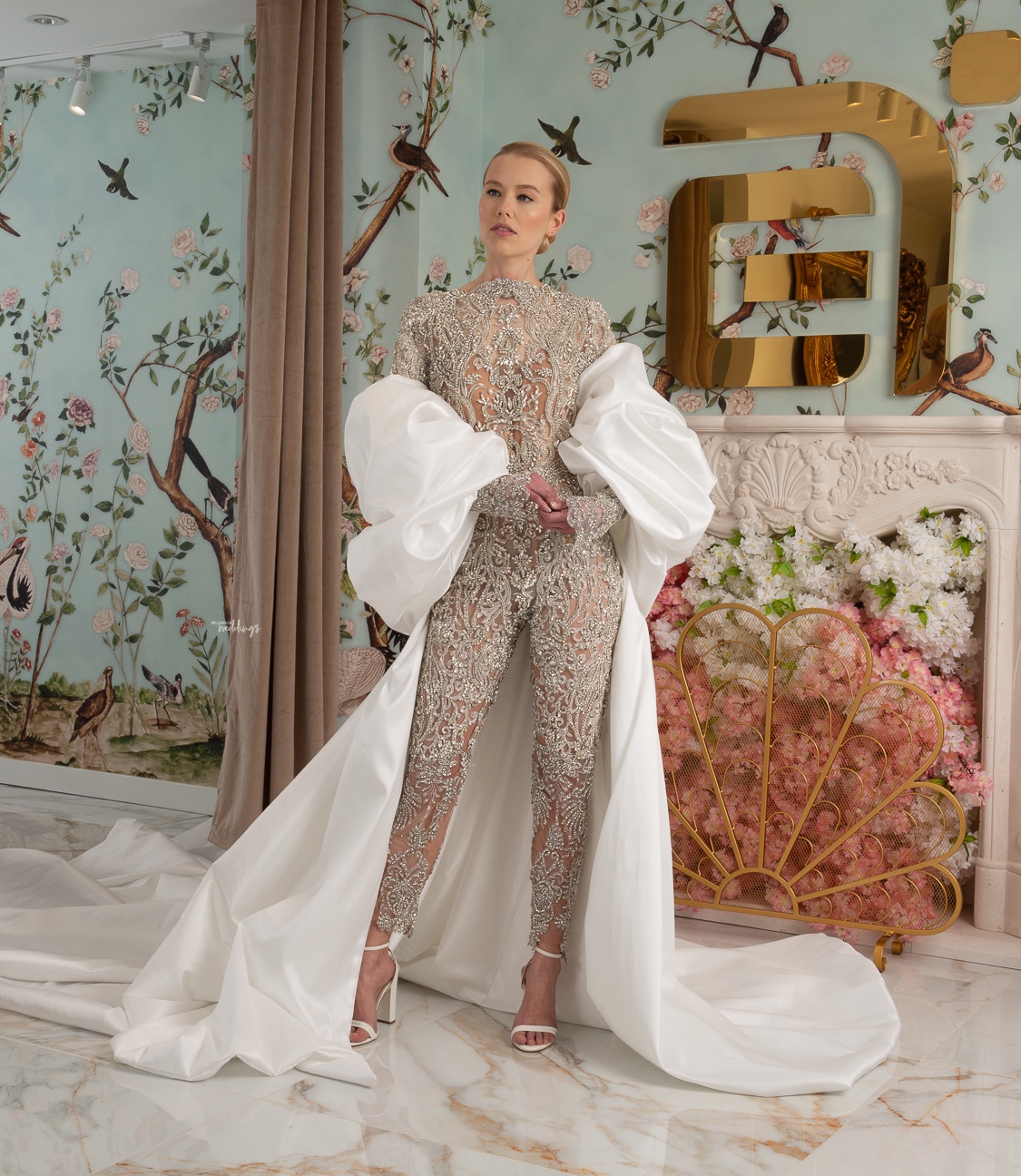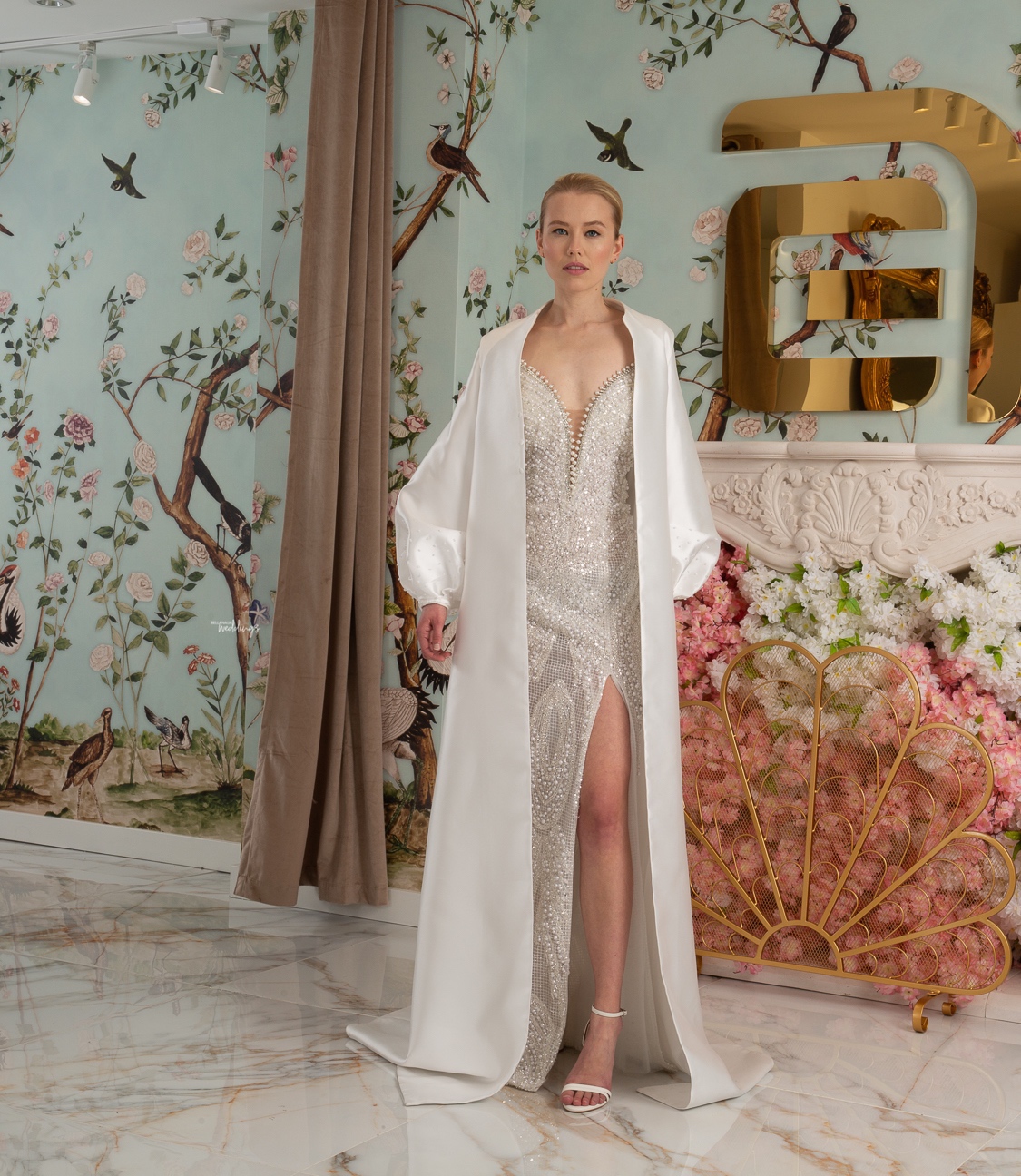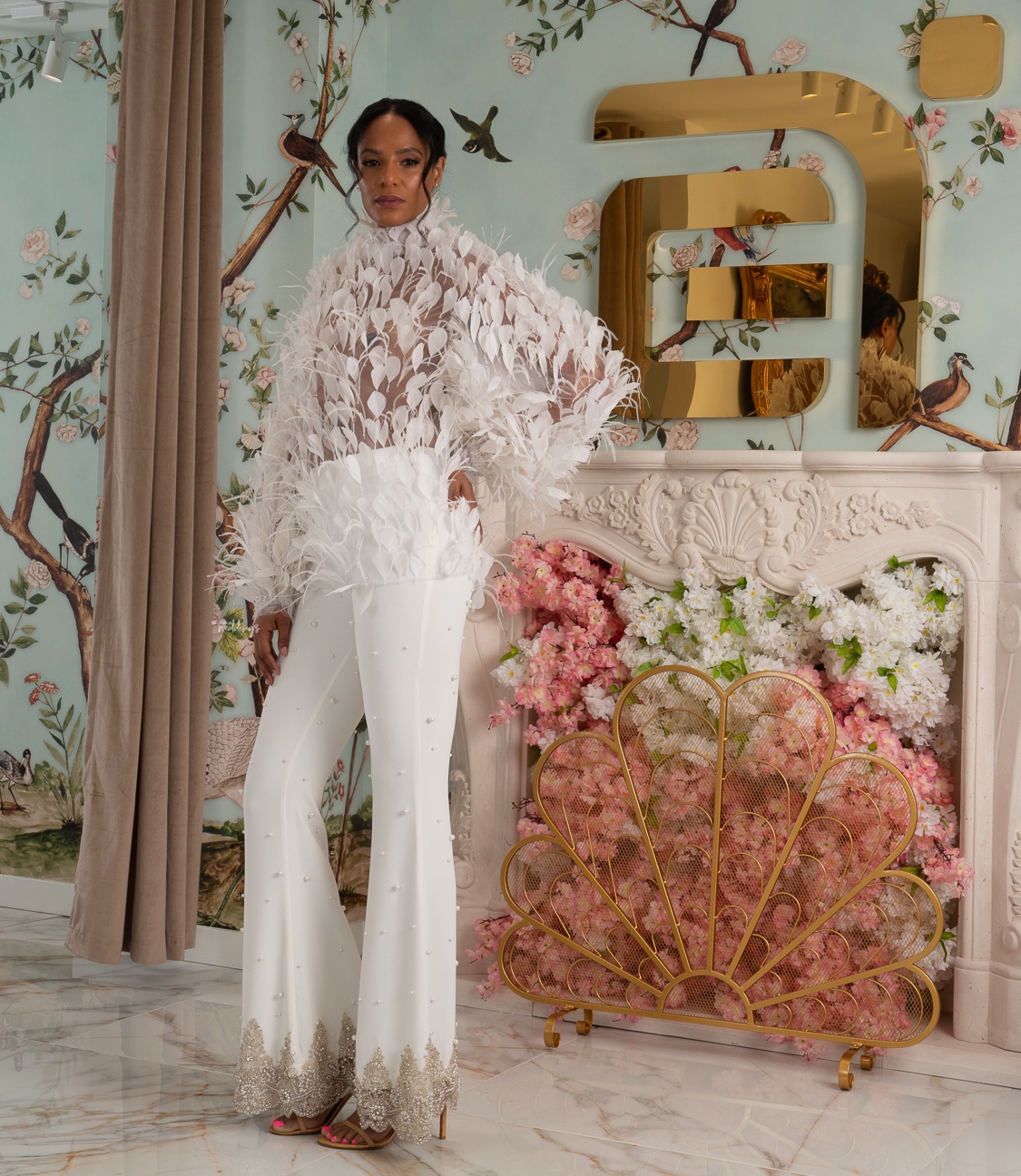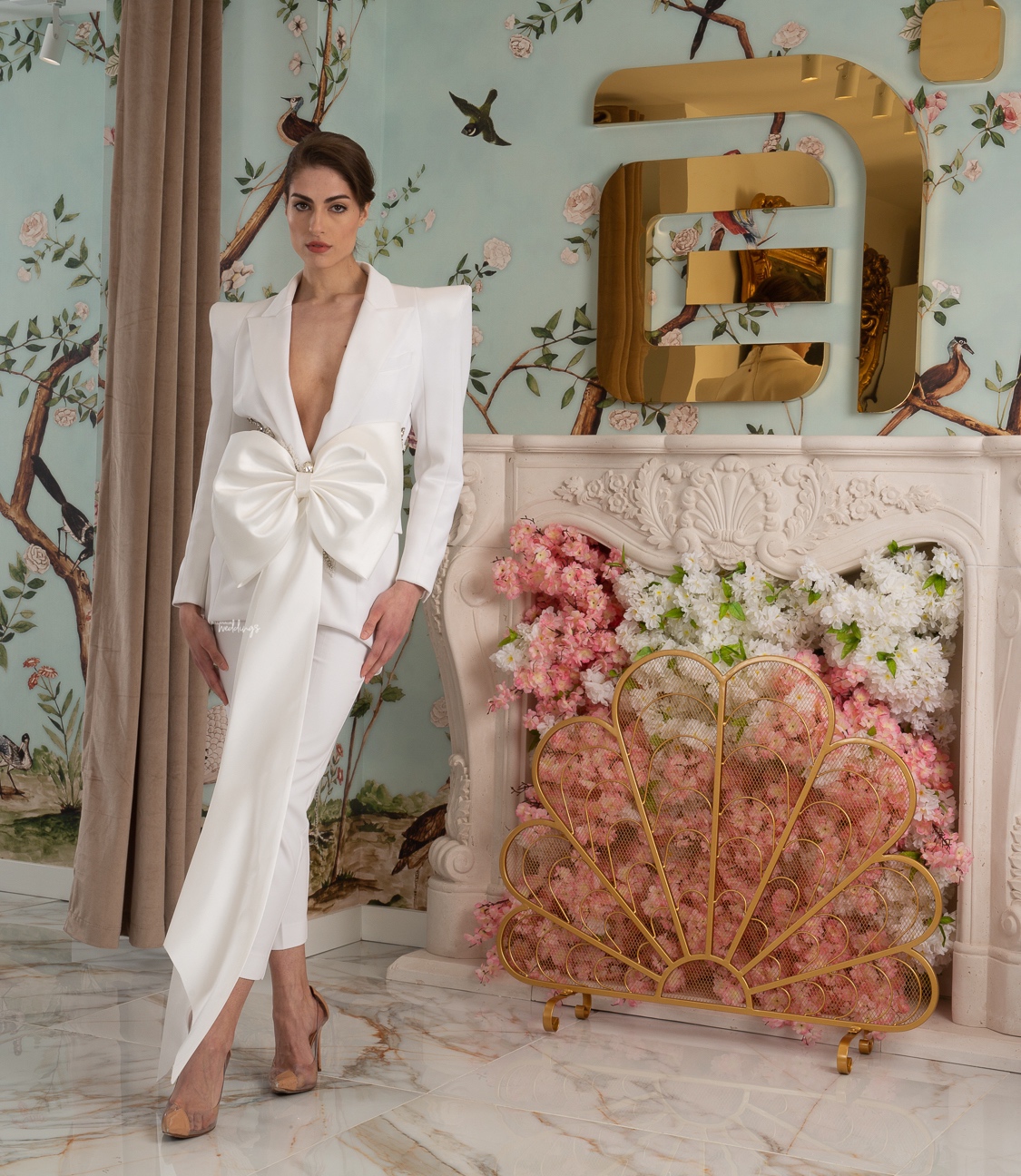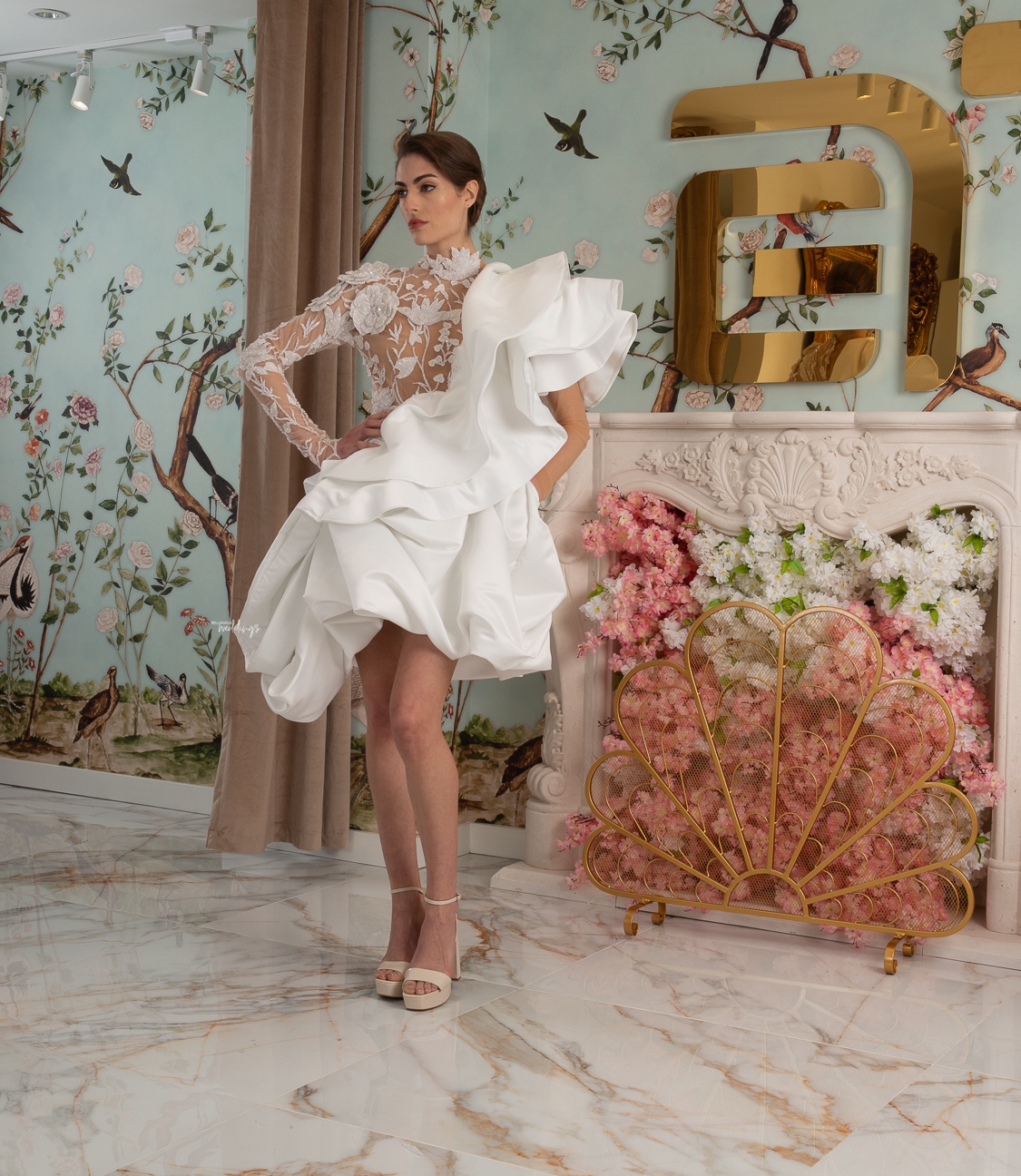 Credit
Design Brand: @eseazenabor