We absolutely love when two people from different backgrounds and tribes get married. Because then, we get to enjoy not just one but two amazing cultures!
Esther and Bolaji had a fantastically beautiful Efik-Yoruba wedding and everything was so thrilling. The lovers have been united as one to live the rest of their lives, loving each other. This magical tale, of course, did not just spring from nothing. There were elements that blended perfectly giving rise to the auspicious occasion. Esther had set out to complete her National Youth Service Corp when she met Bolaji at her PPA. Three years down the line and their love burn brighter and better.
Esther gives us a full love story. Enjoy their love story as you go scroll, along with all their lovely wedding photos.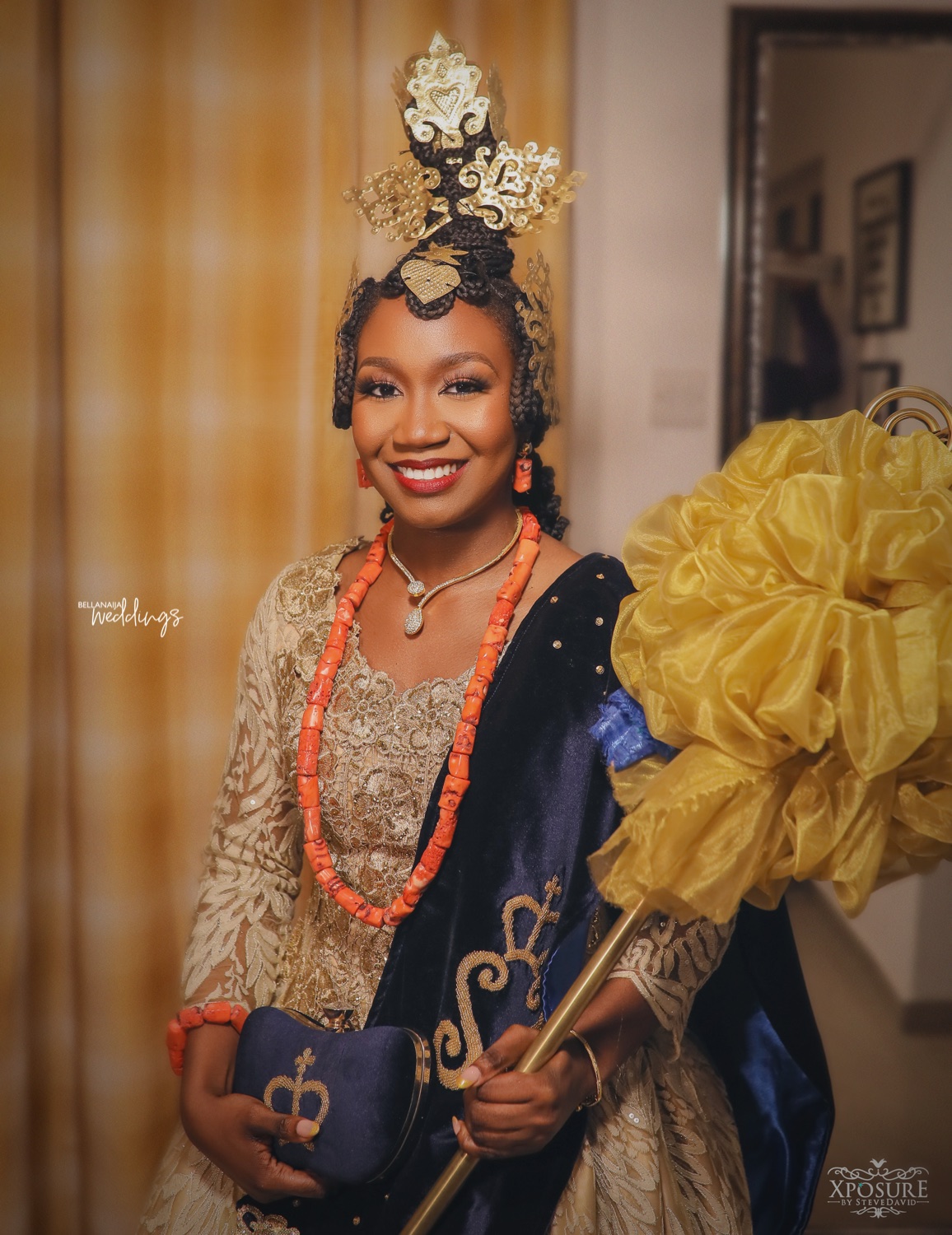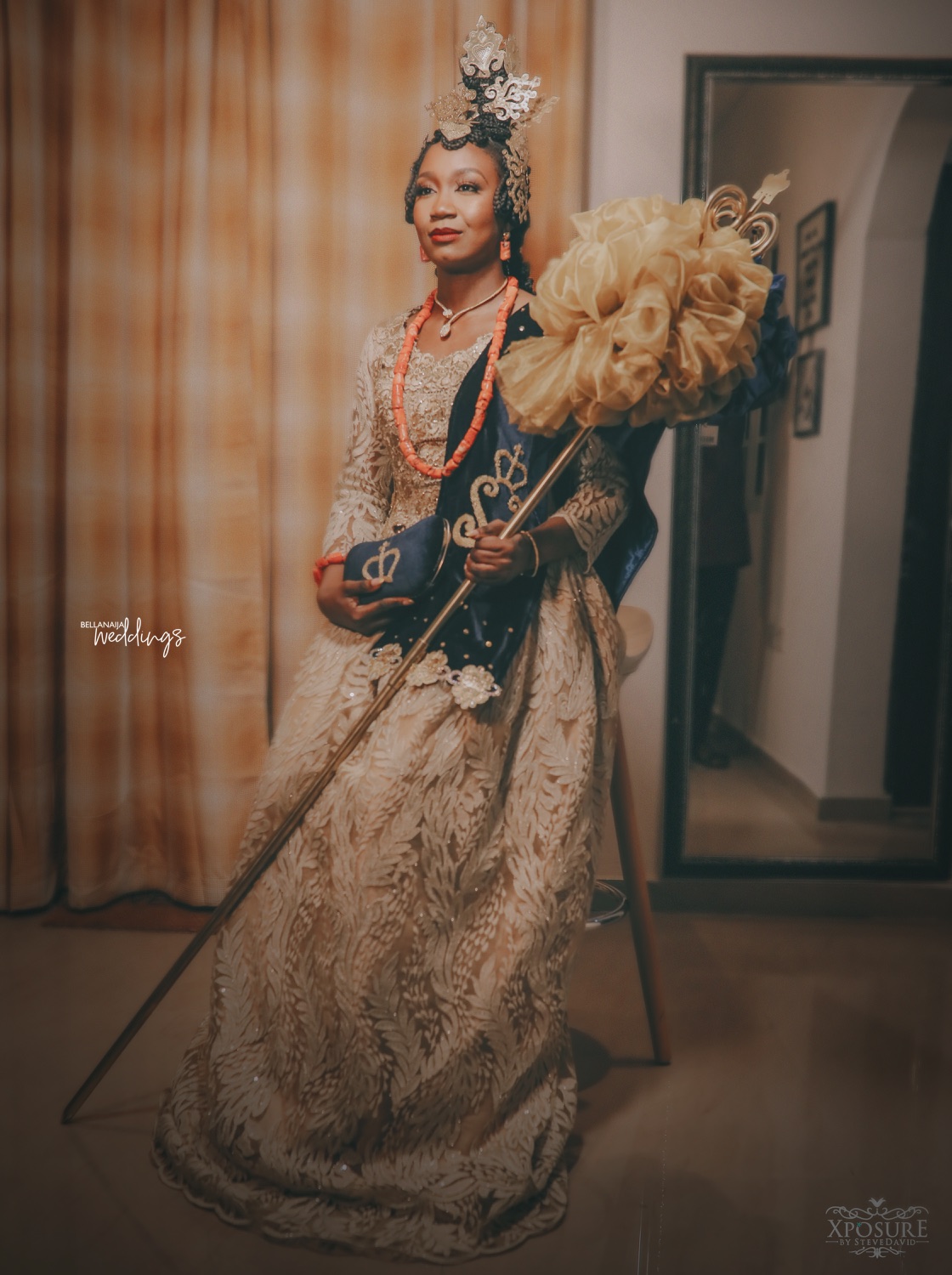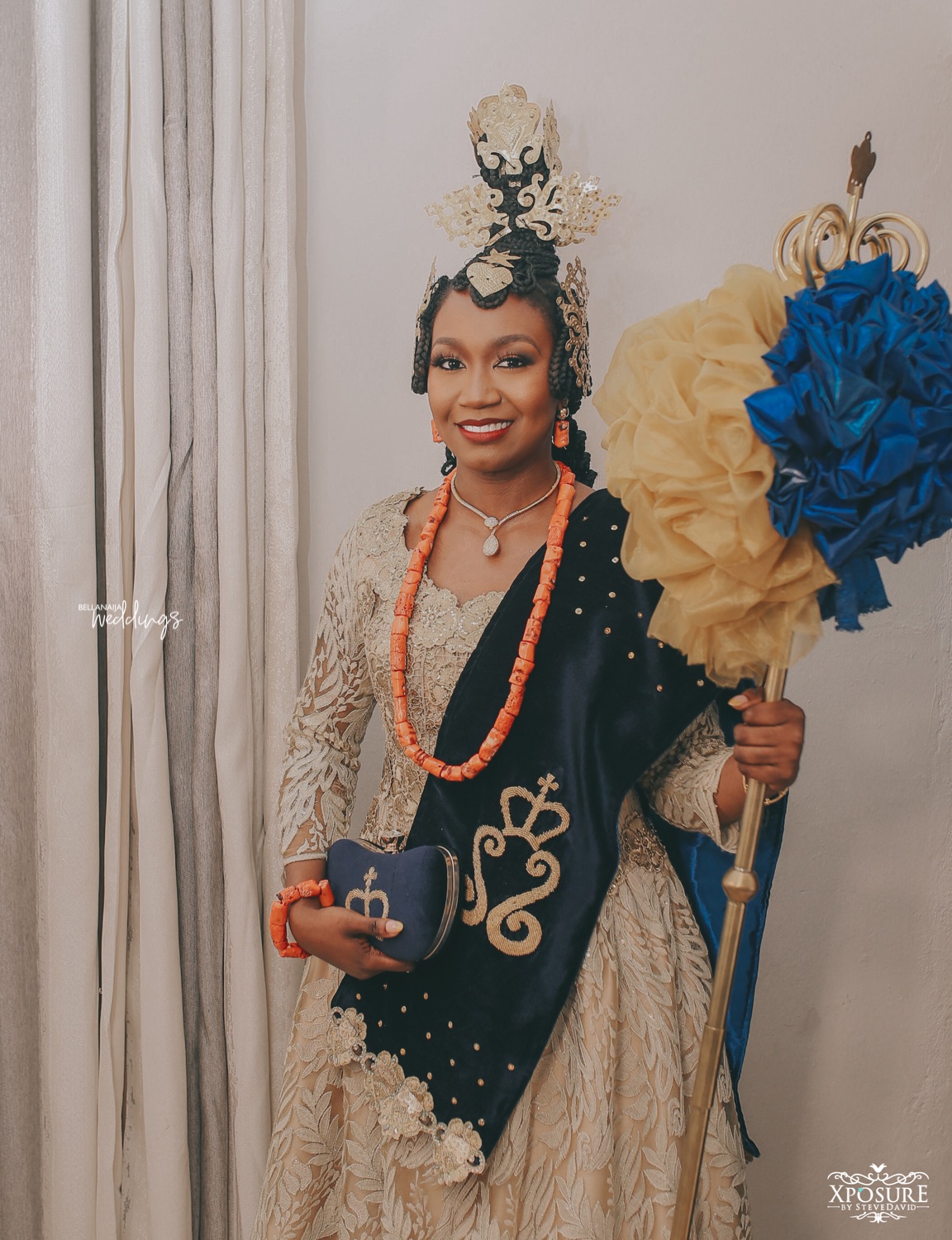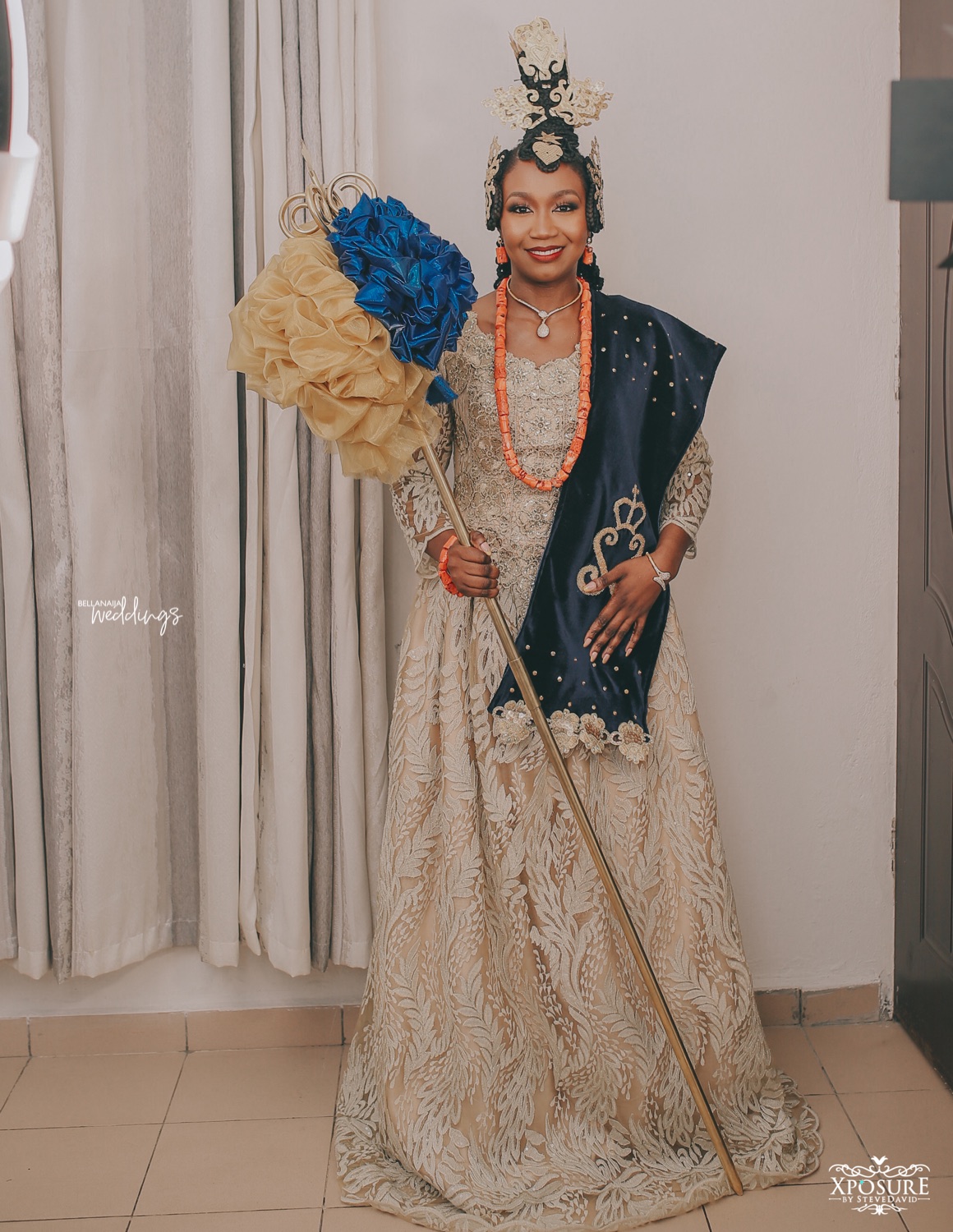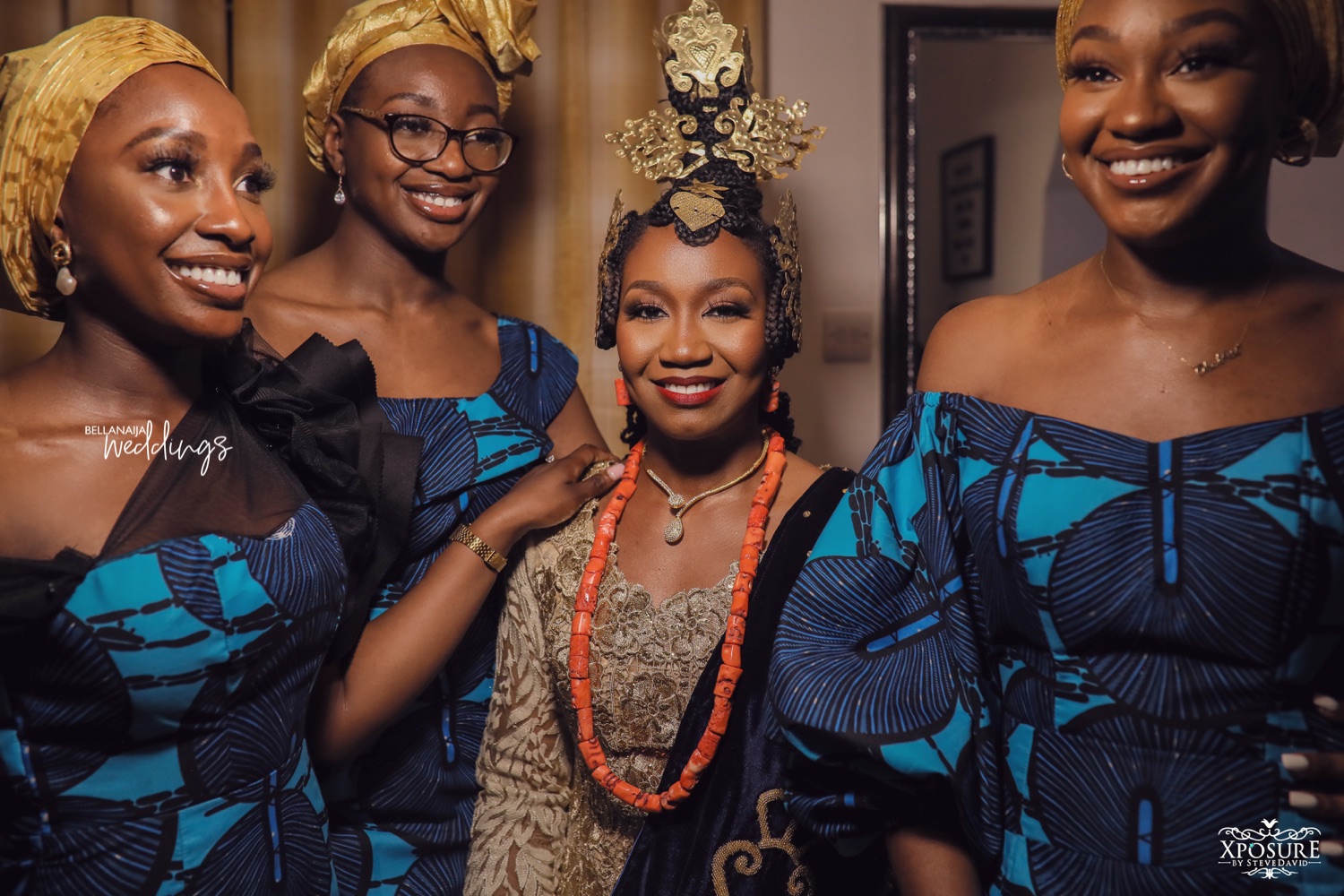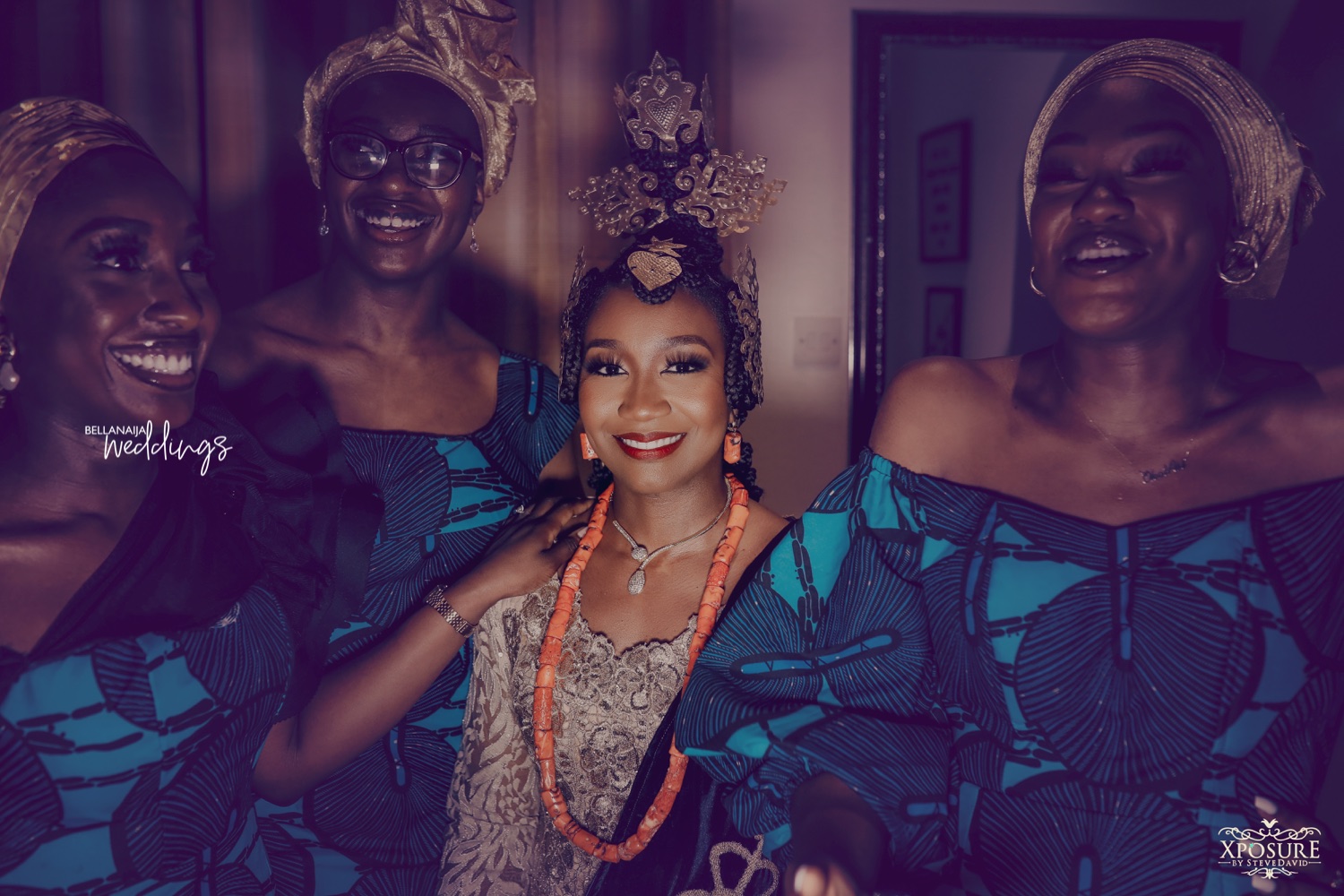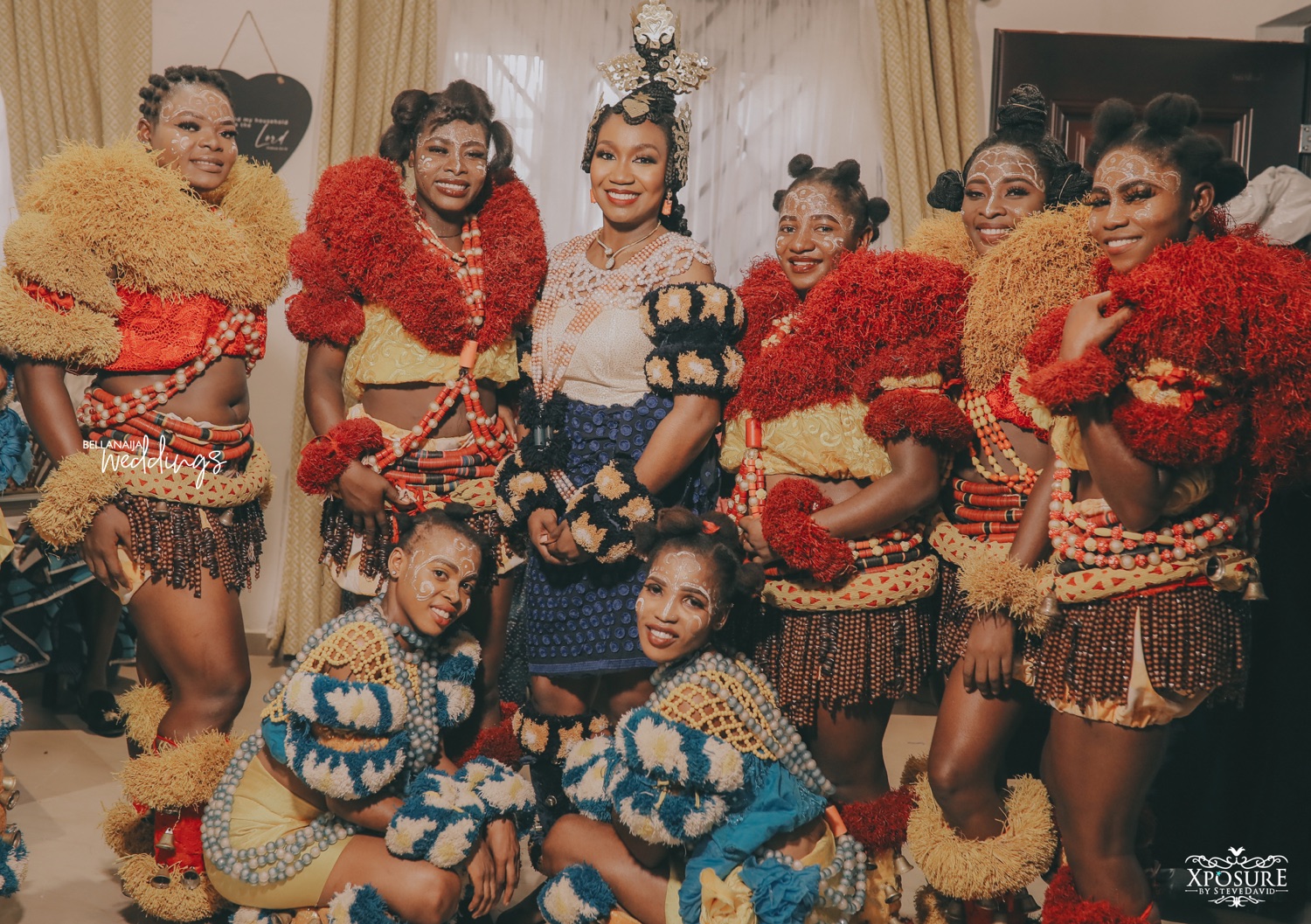 Their love story according to Esther :
In October 2018, I moved to Lagos to complete my Service year. After camp, I was assigned to a company in Ikoyi which is where Bolaji and I met. He was a supervisor and I was a Corp member. We had noticed each other in the office but we never spoke until we bumped into each other at a random bloc party late in December 2018. After bumping into each other at the bloc party, we became friends. A few pleasantries here and there in the office and a few days later, we exchanged numbers.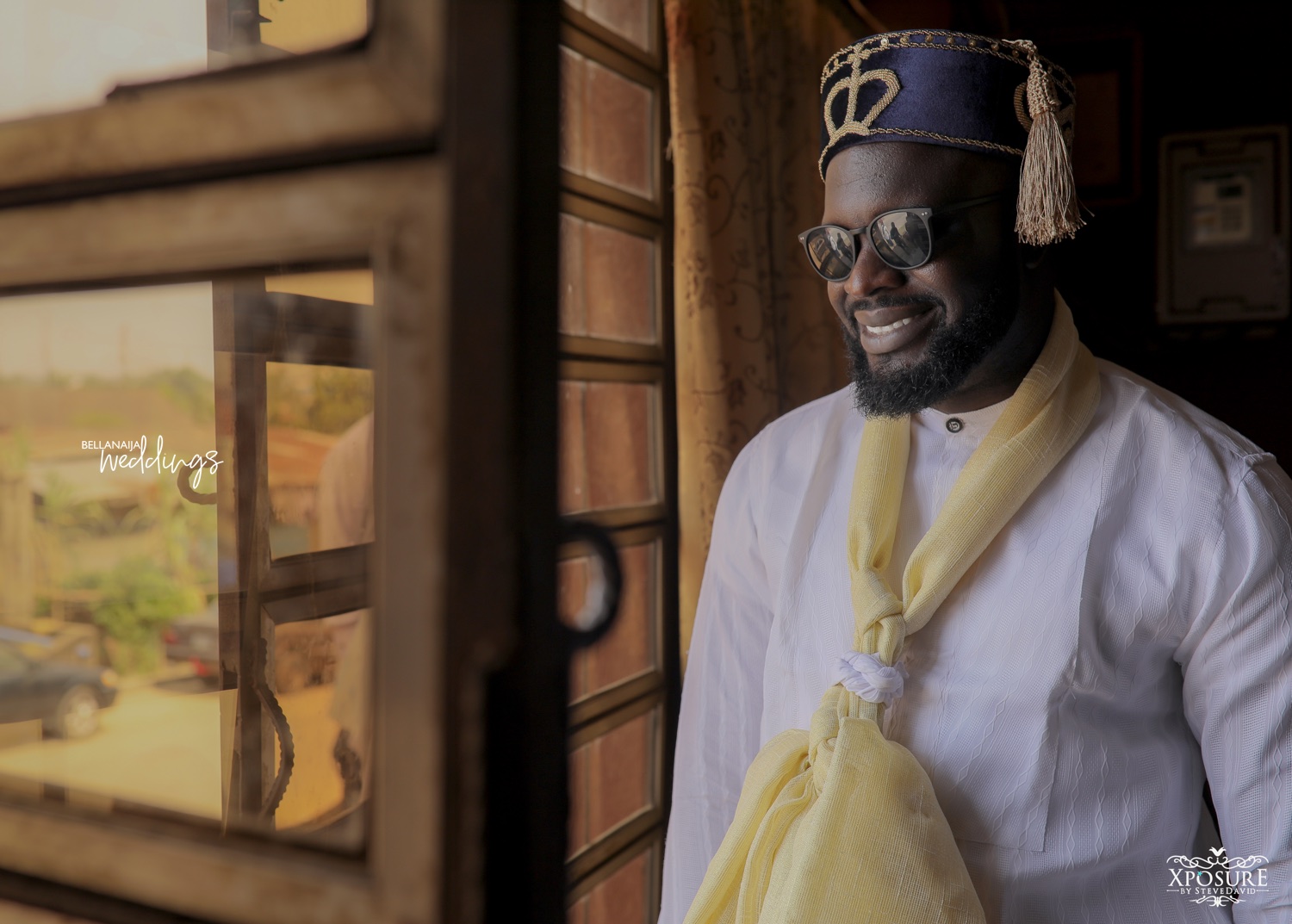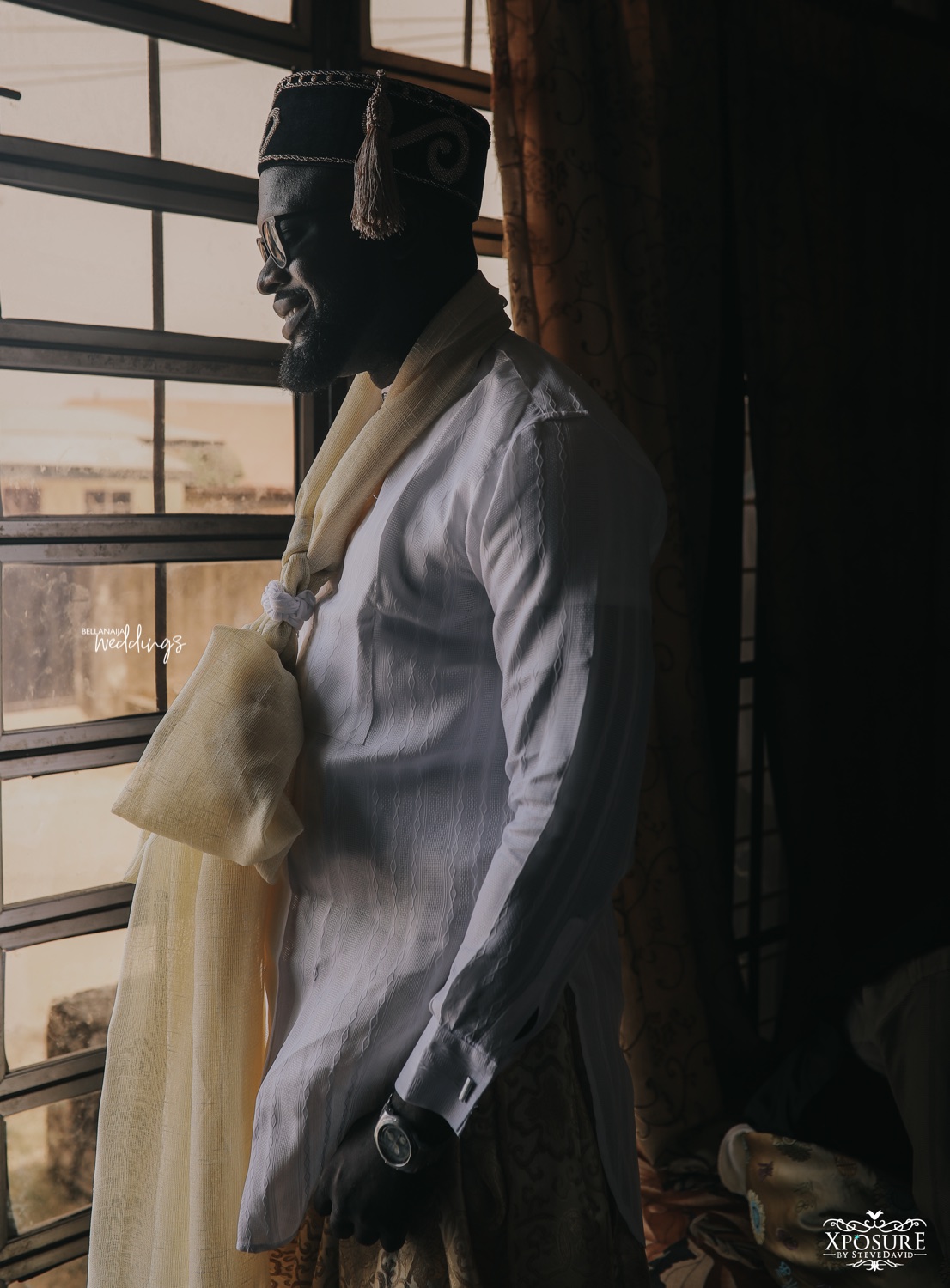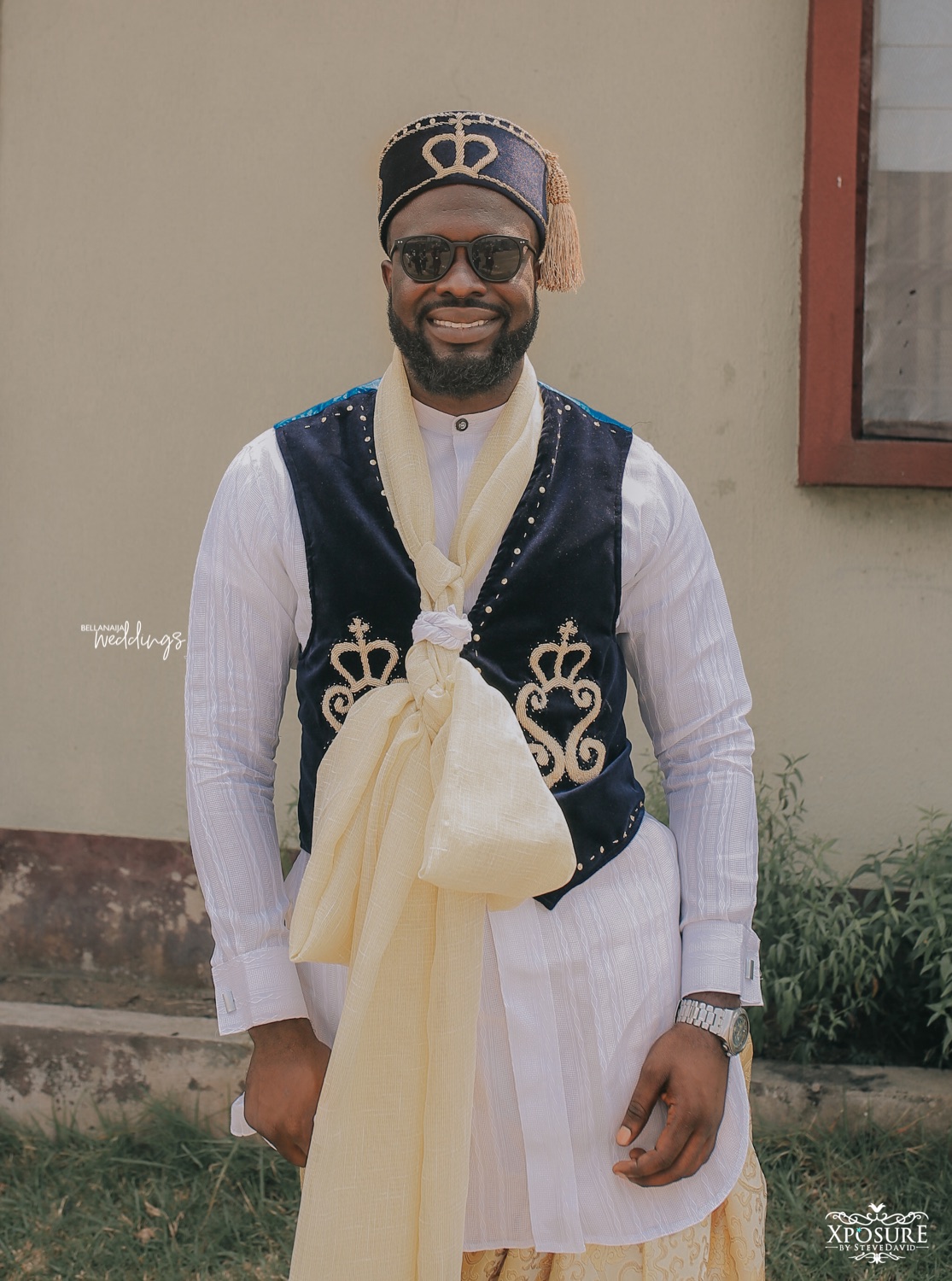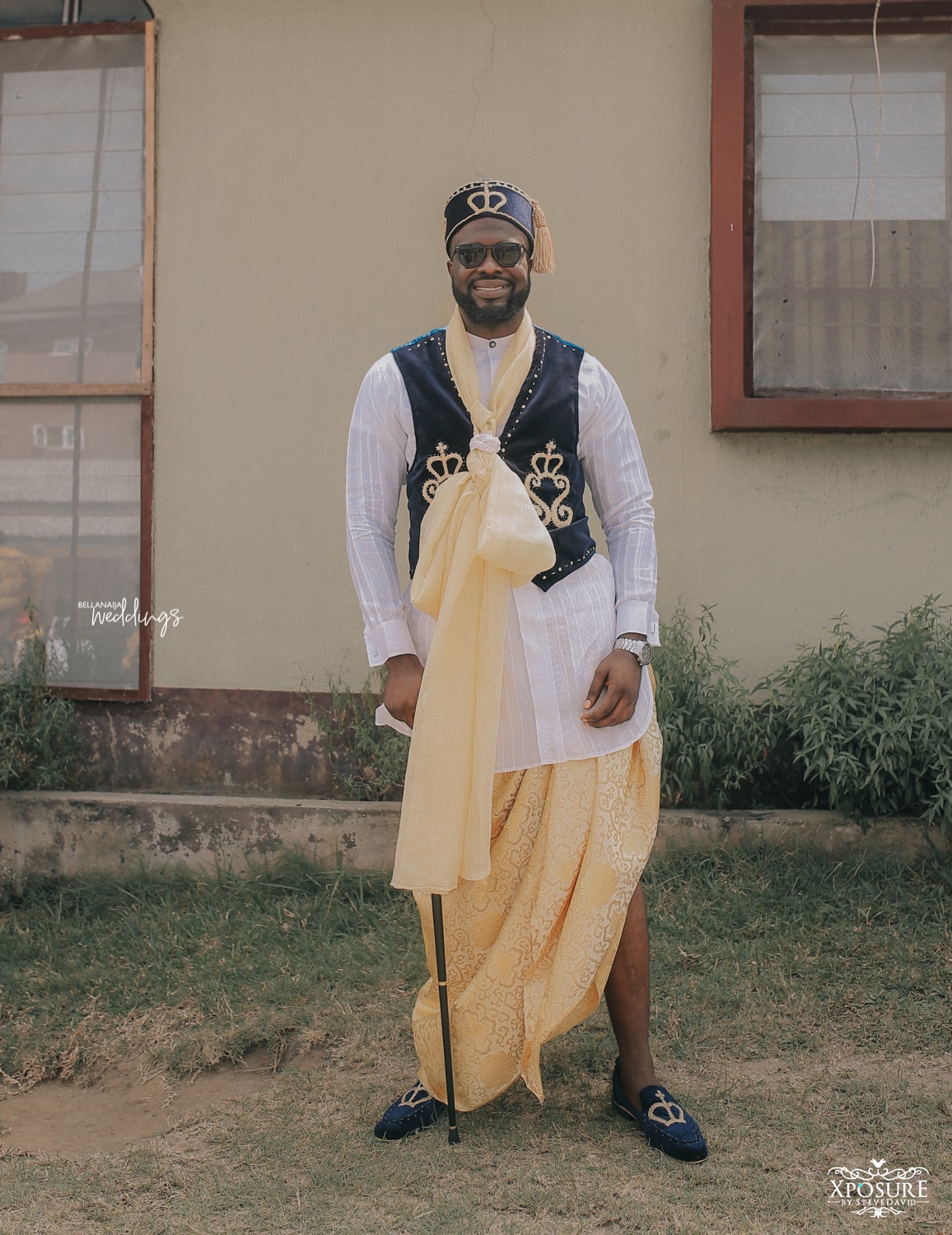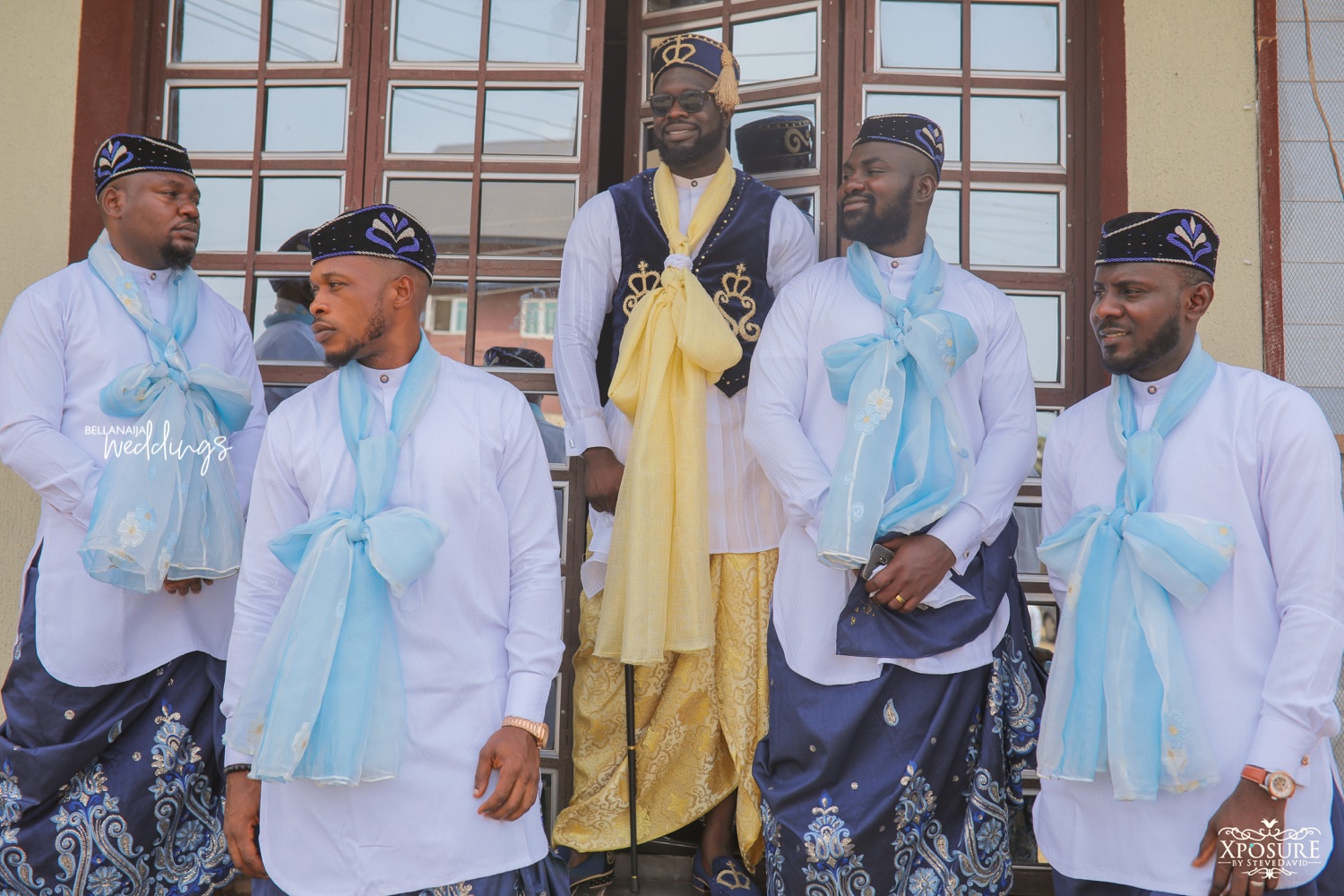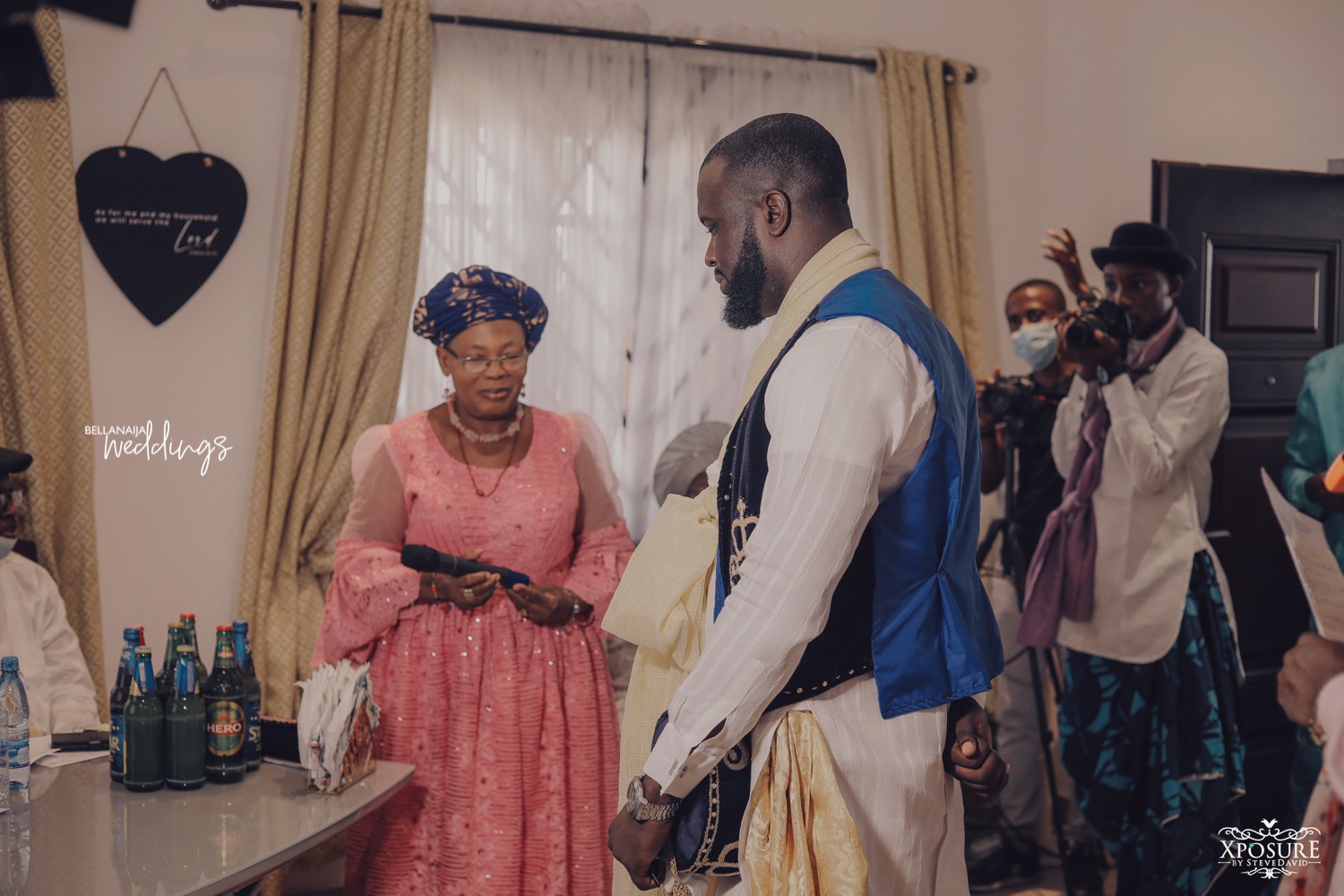 Moving into 2019, we talked a lot and I noticed we valued the same things and had a lot in common. By the time I was done with NYSC in October 2019, we'd fallen for each other.

Fast forward to April 2020. COVID-19 happened but Bolaji still found a way to propose and made it special for me. And the rest as they say is history… We just got married in February 2021 in front of loving family and friends.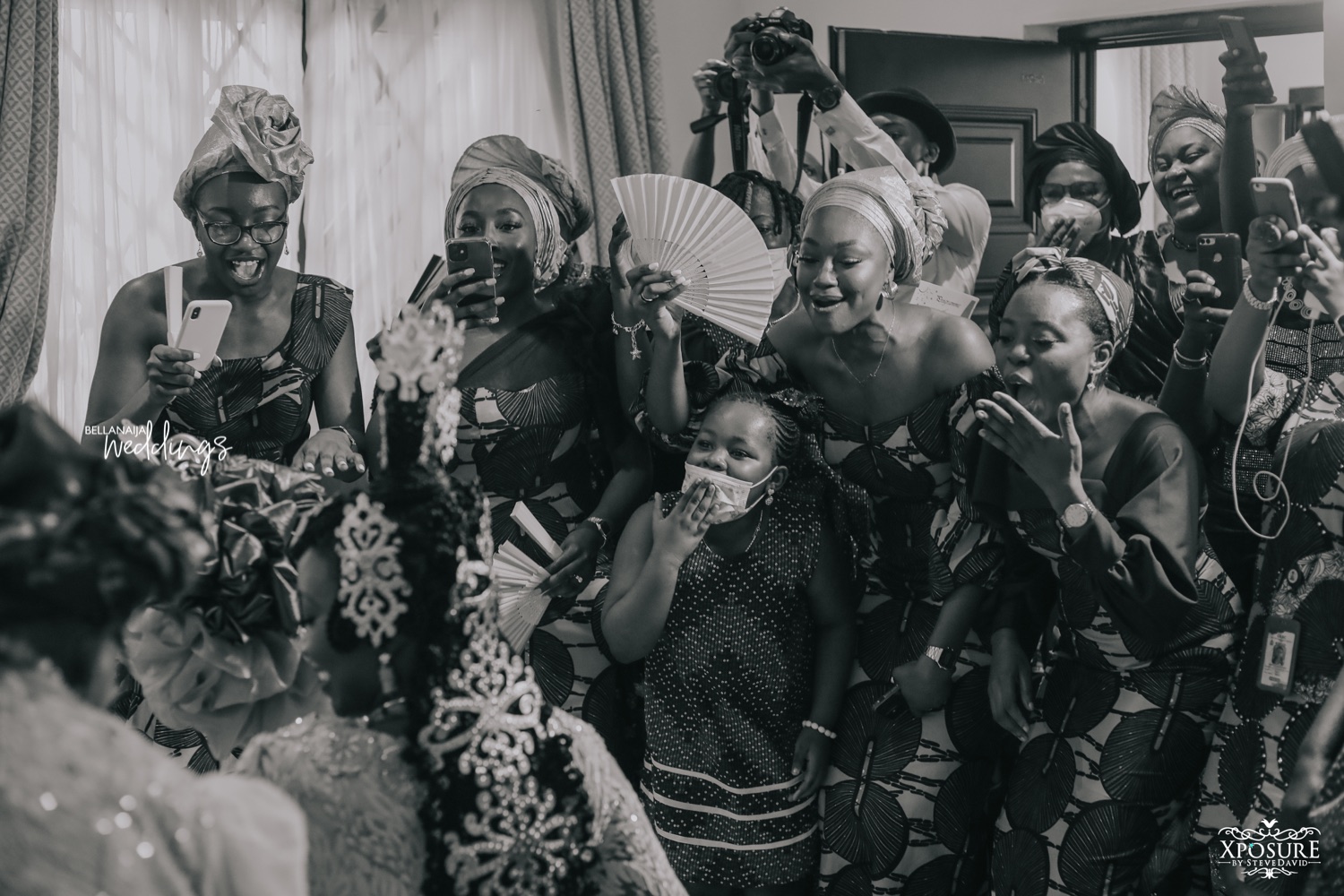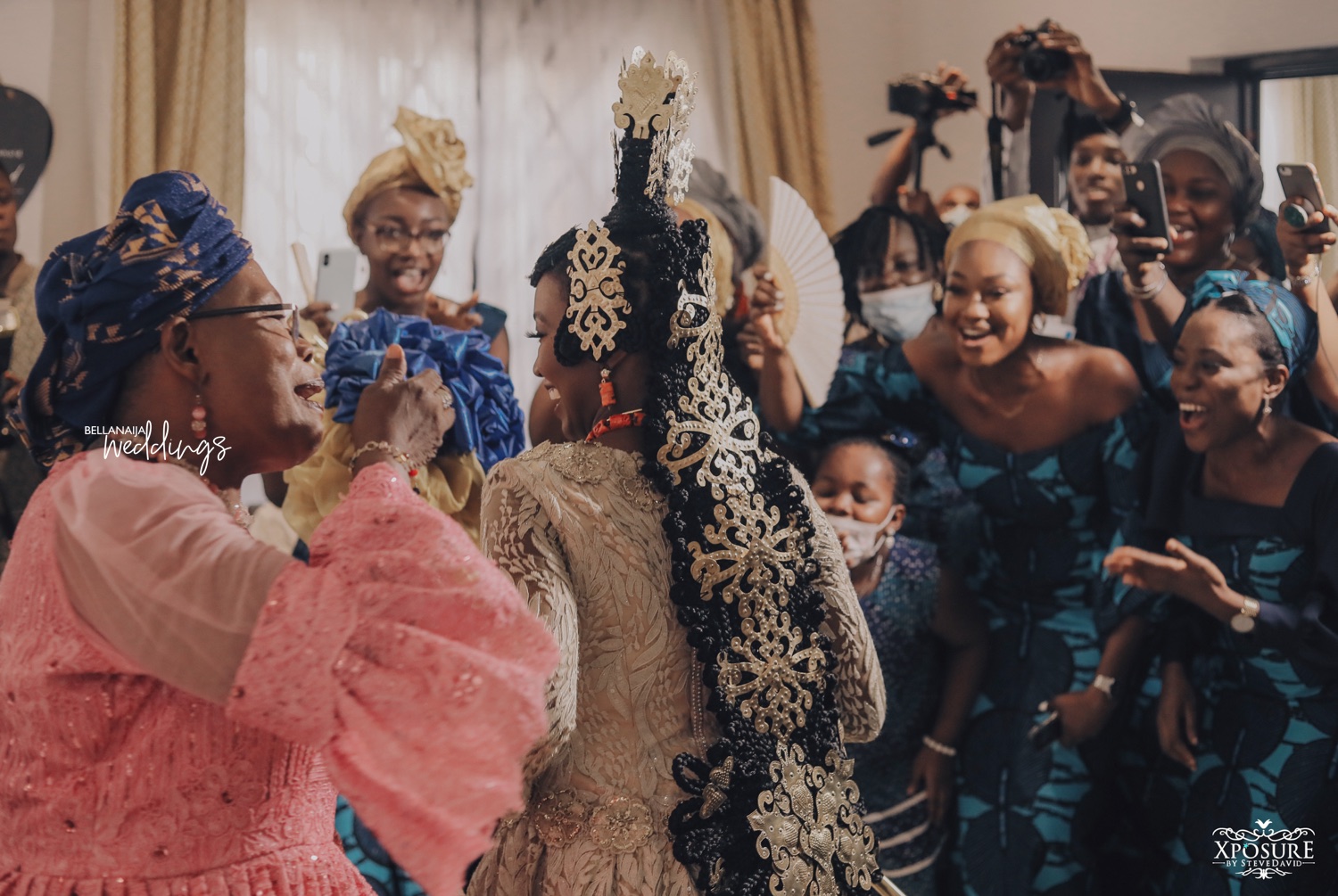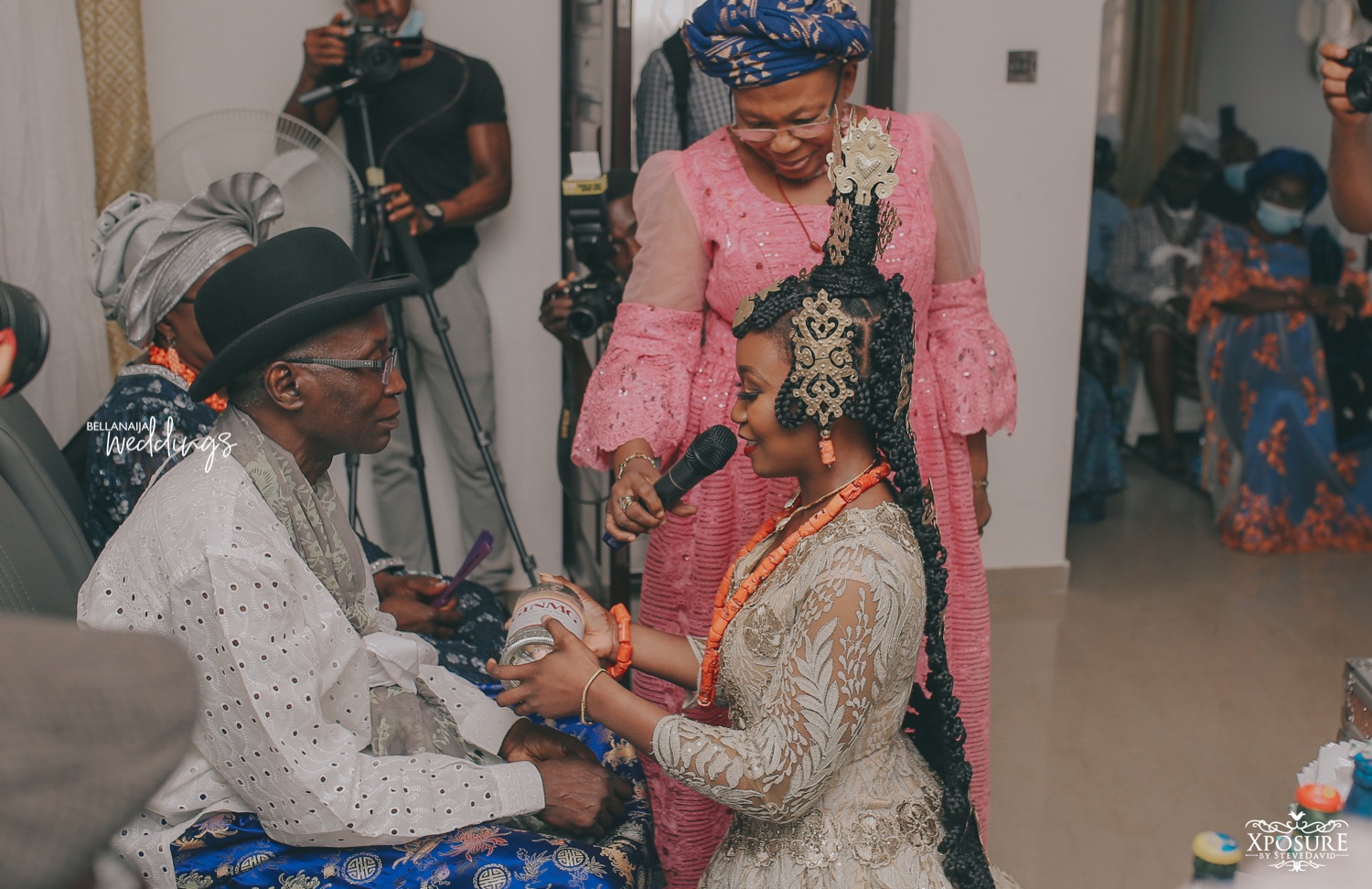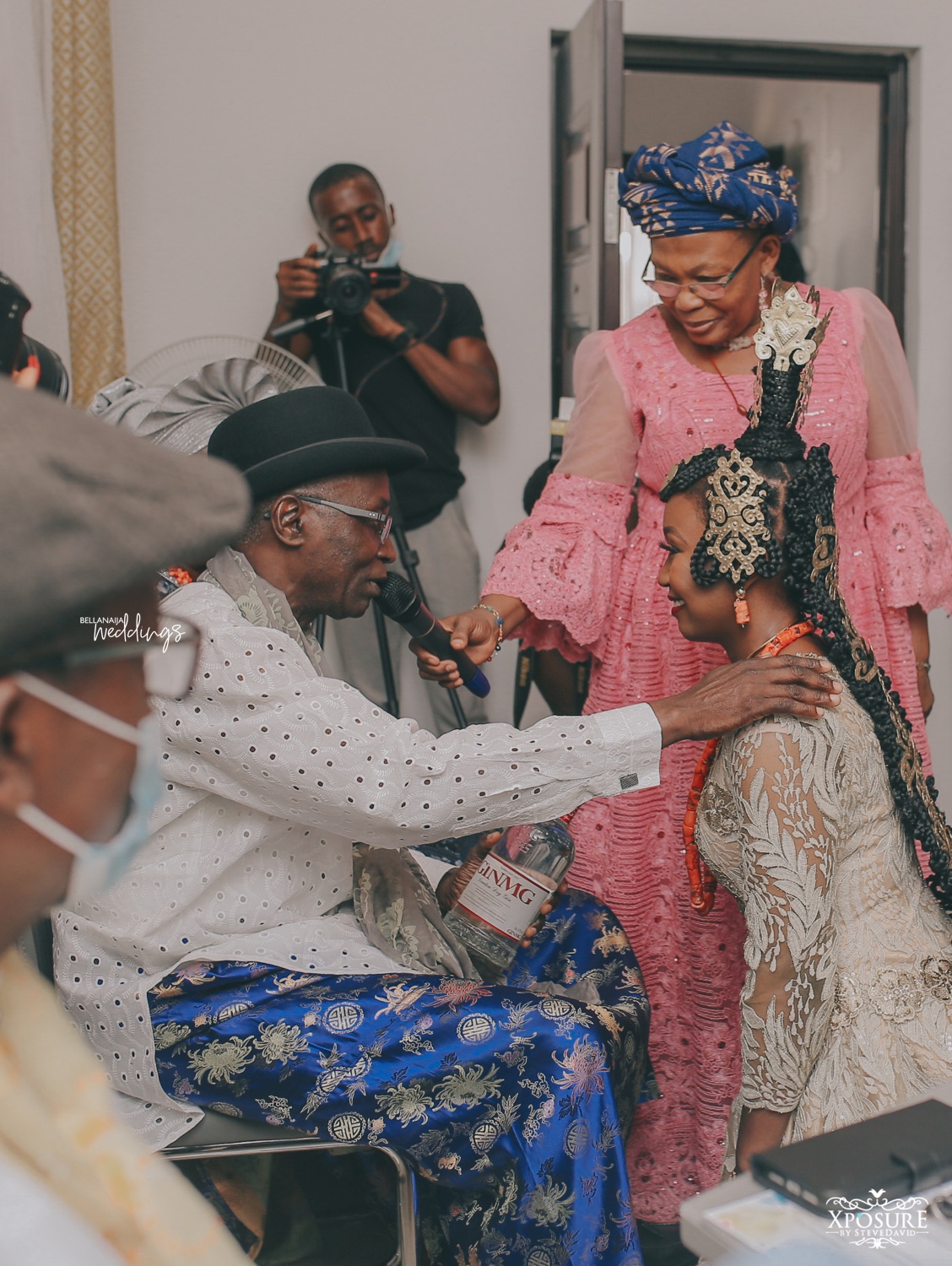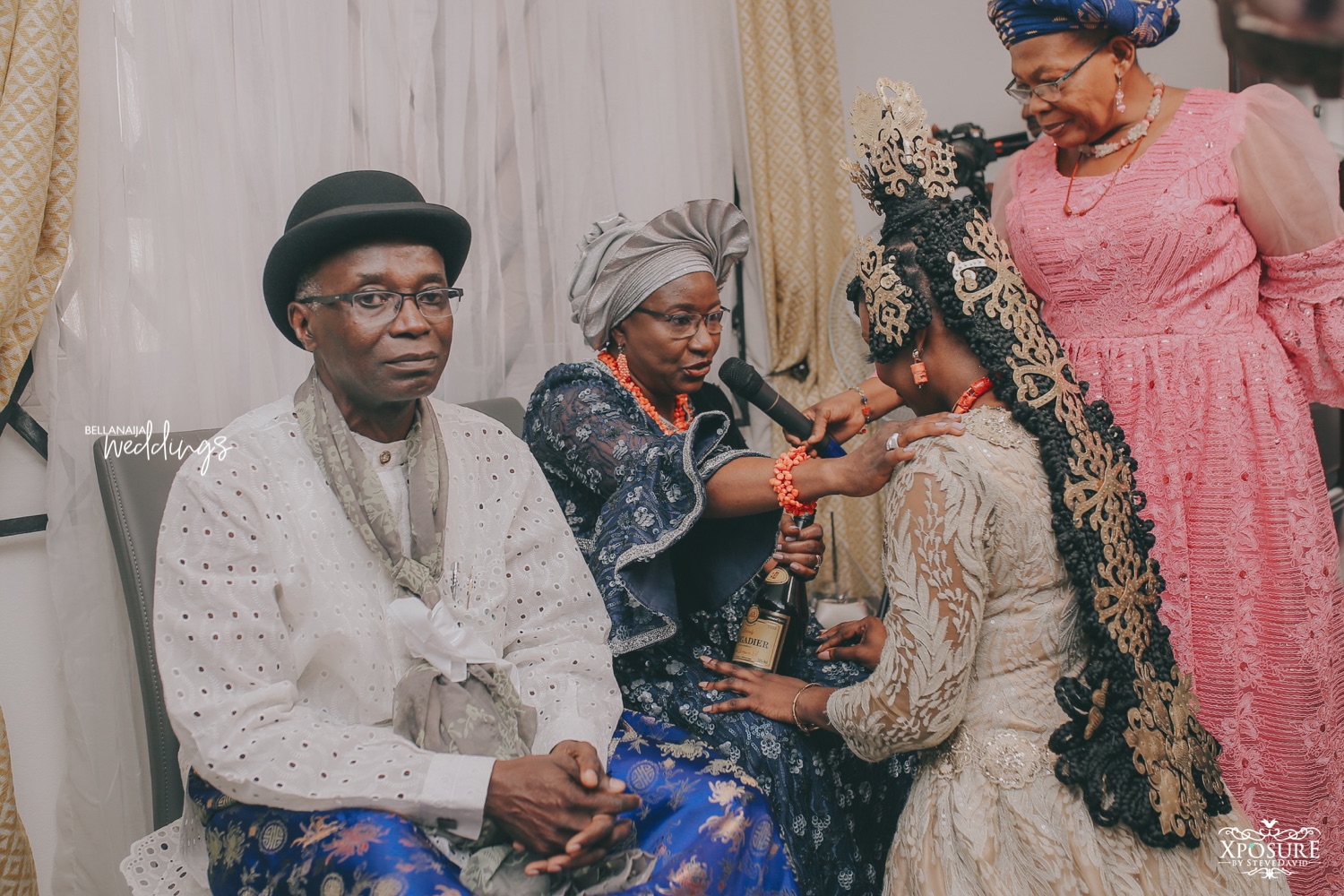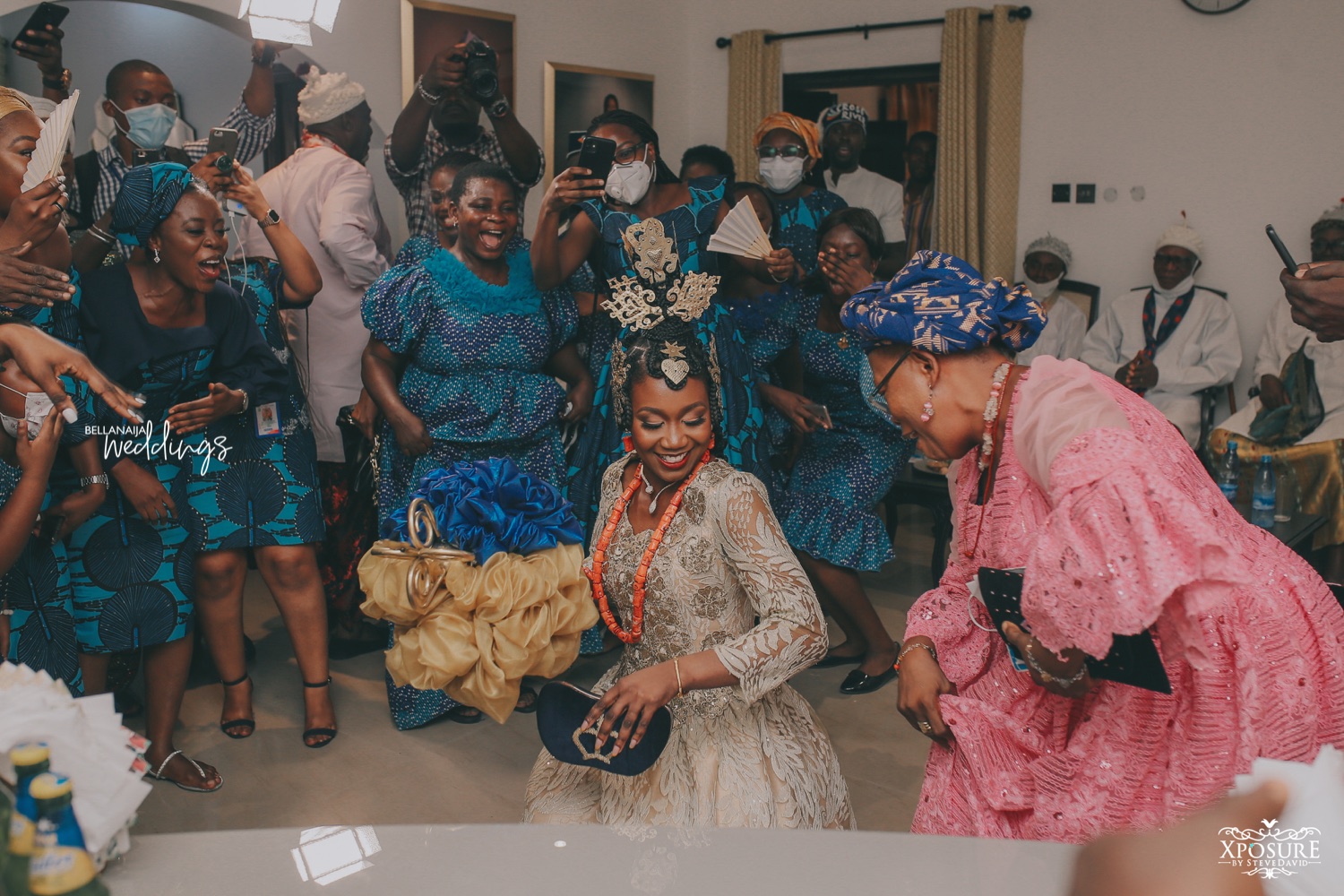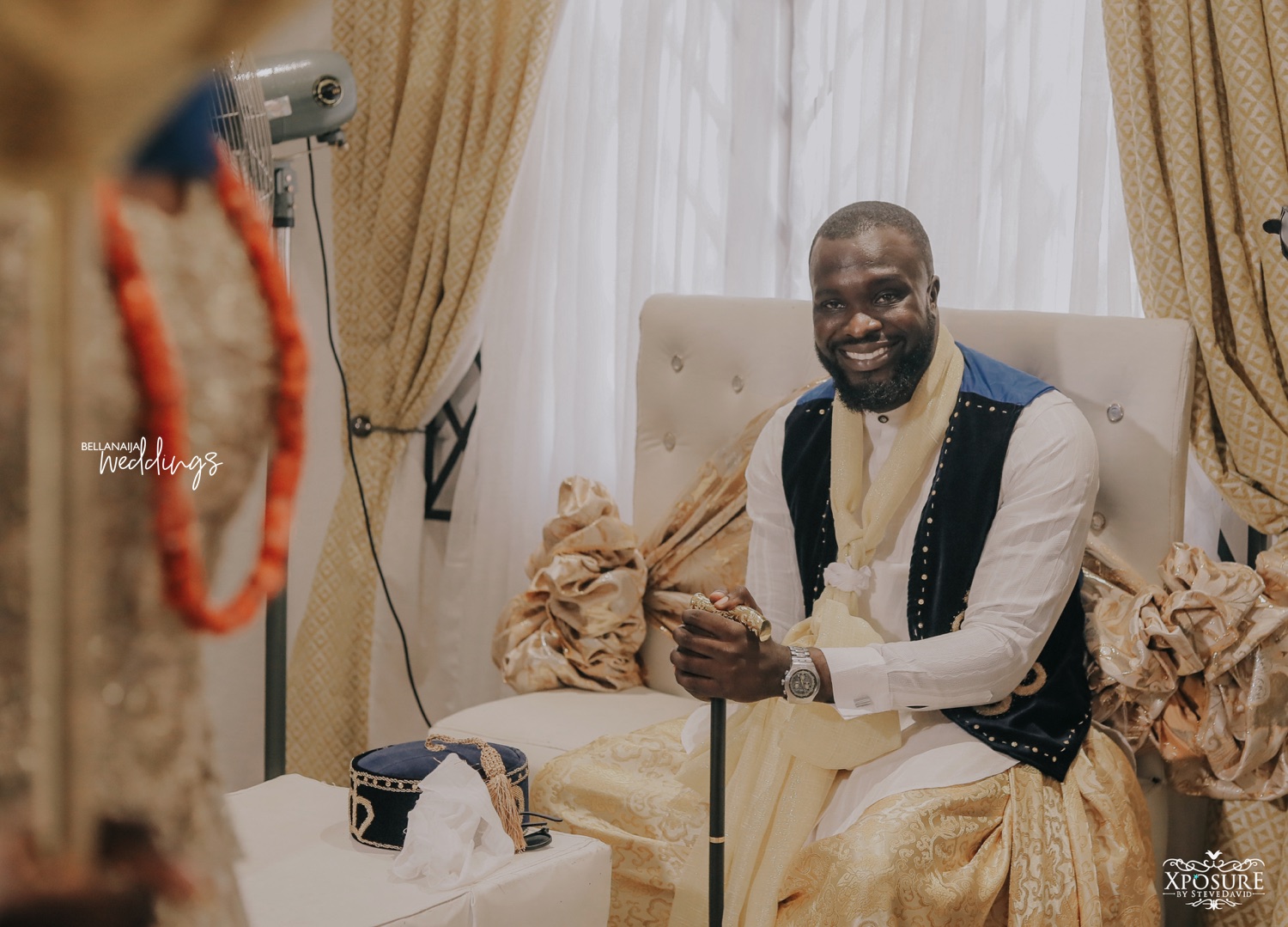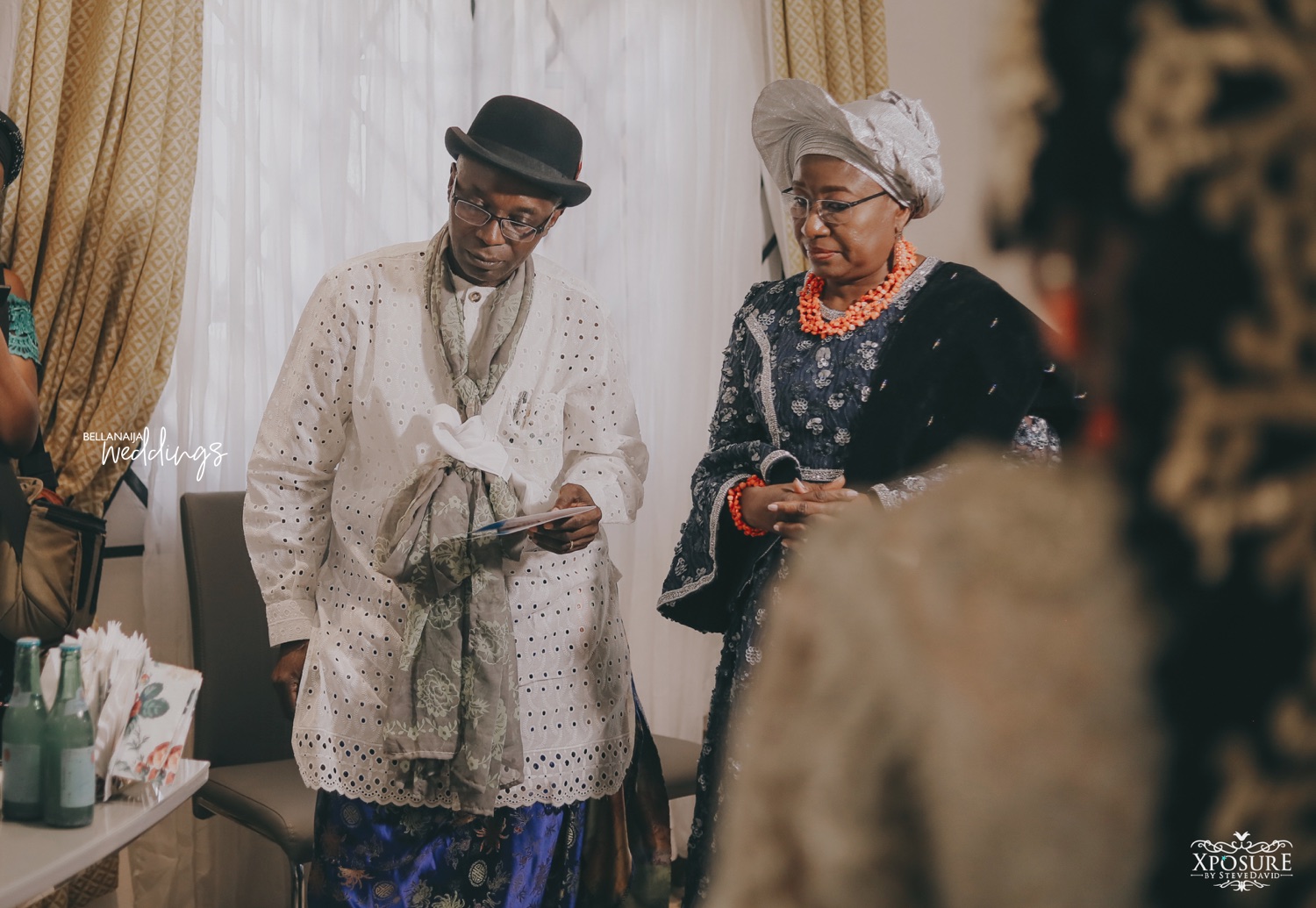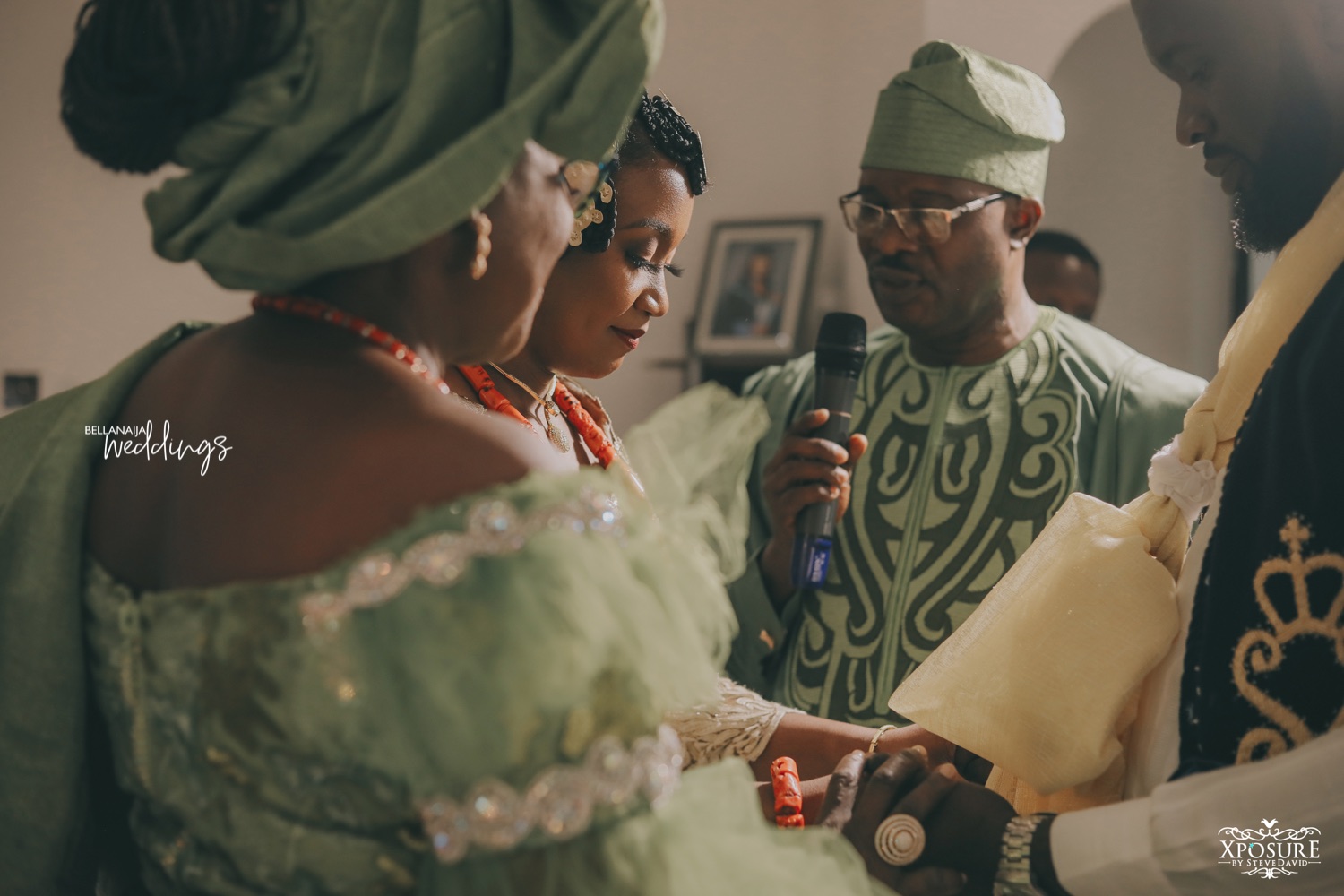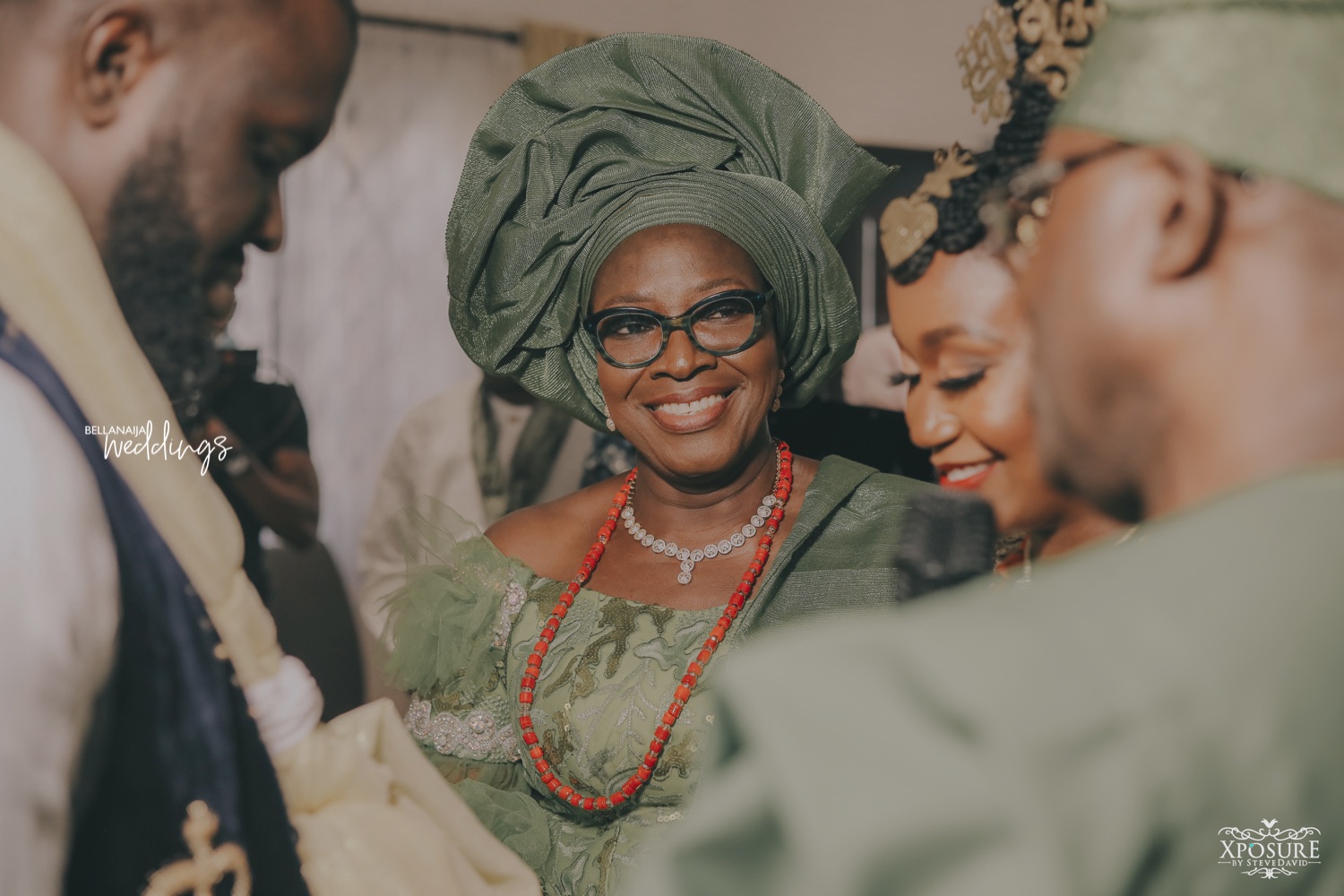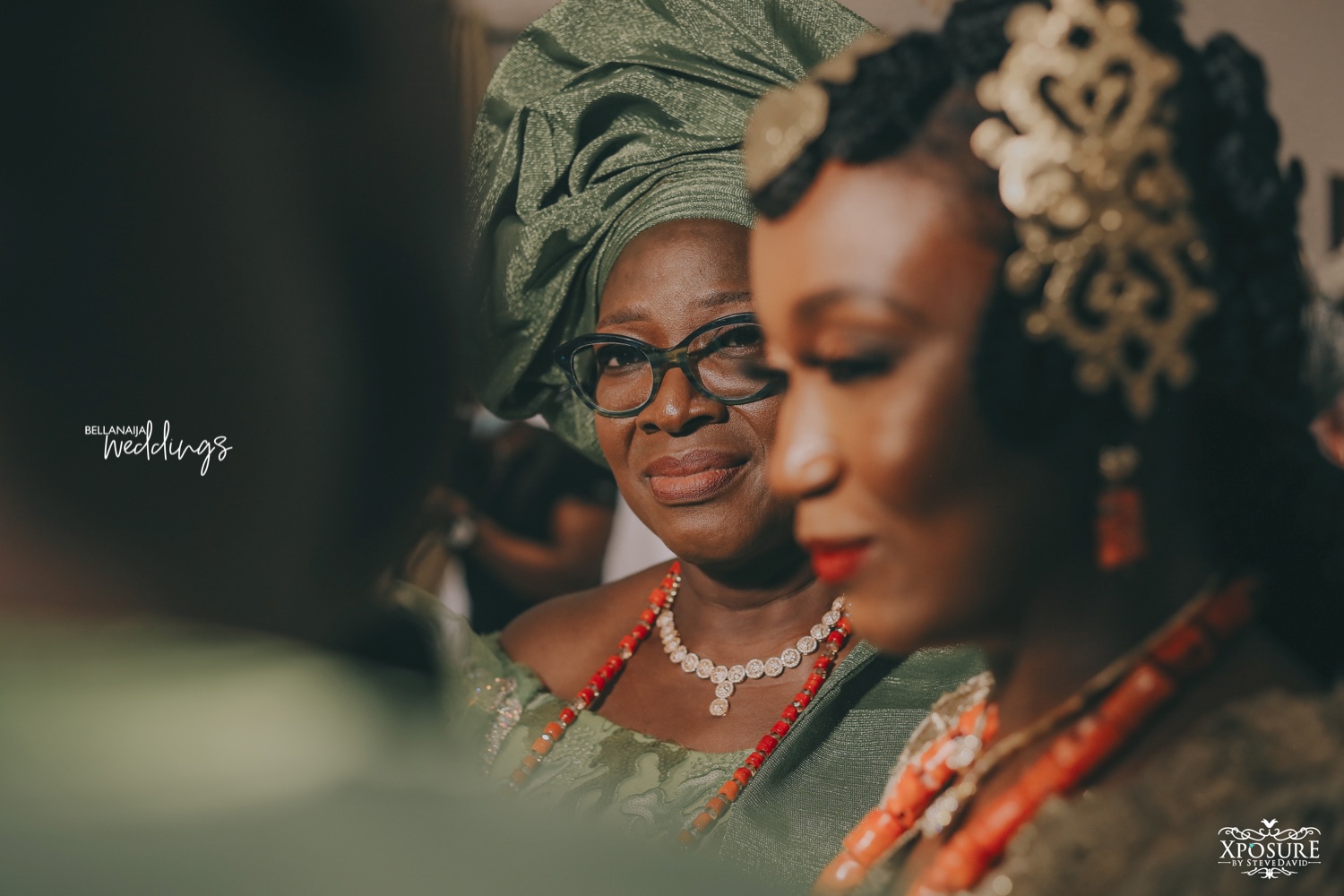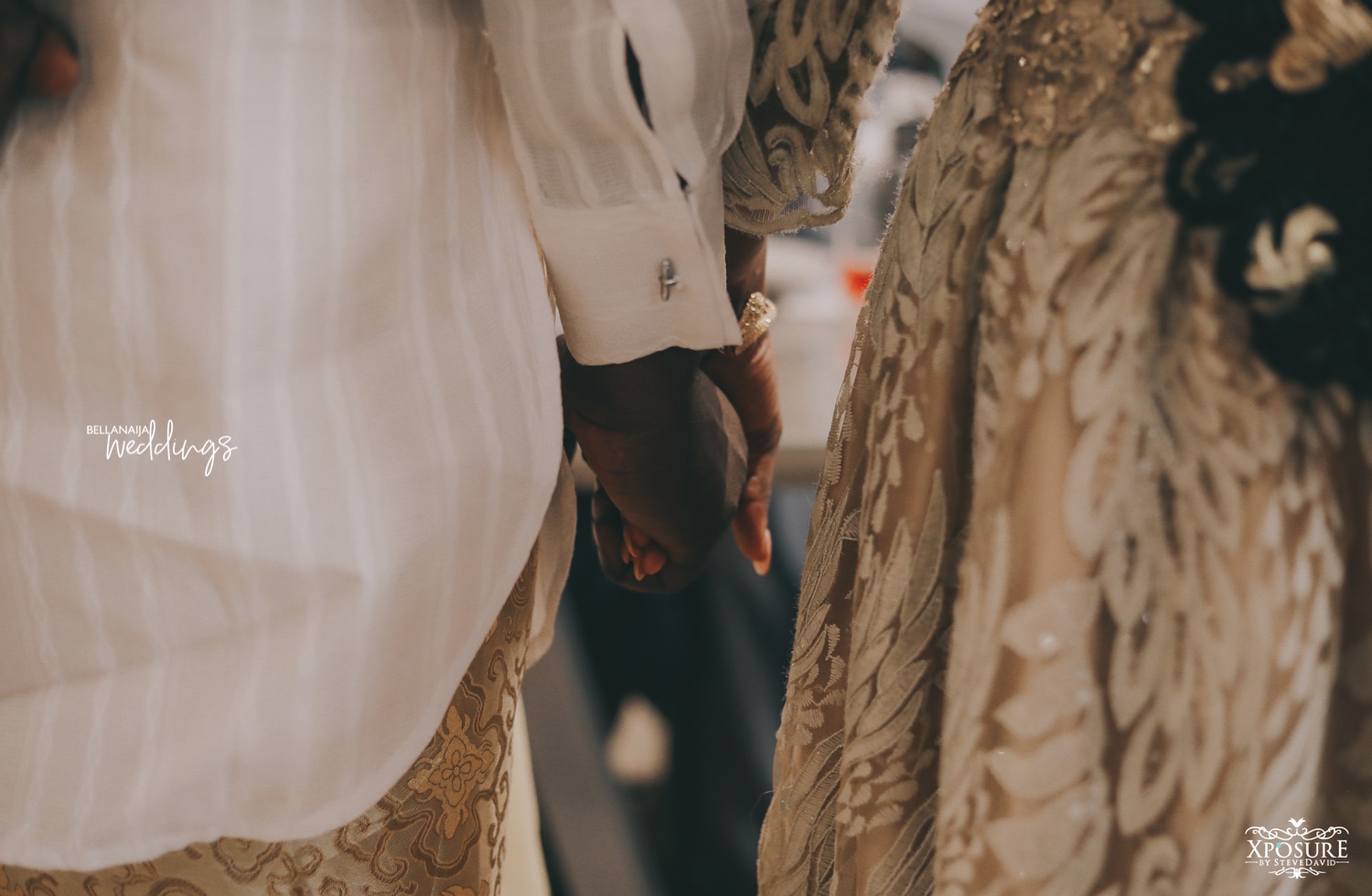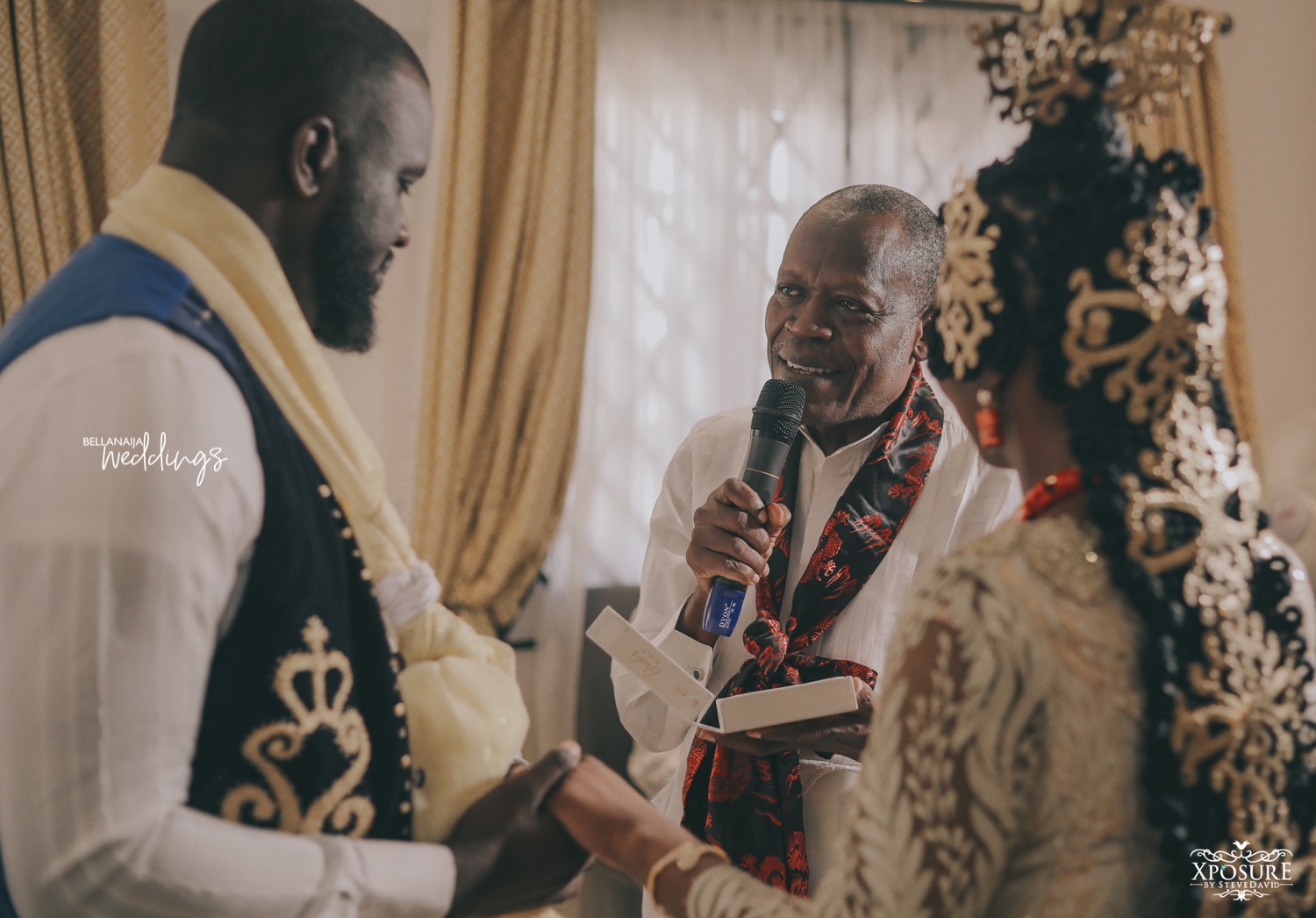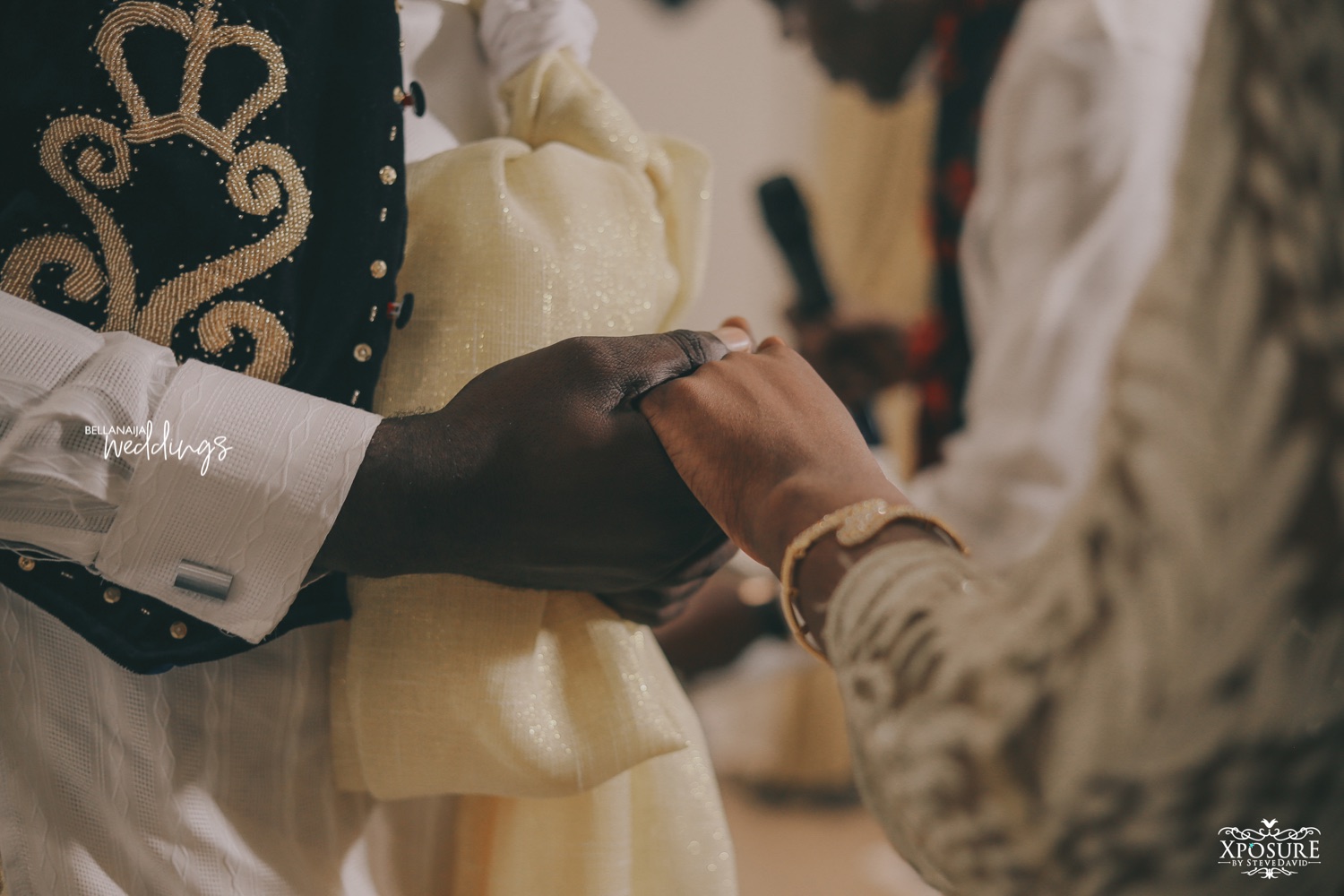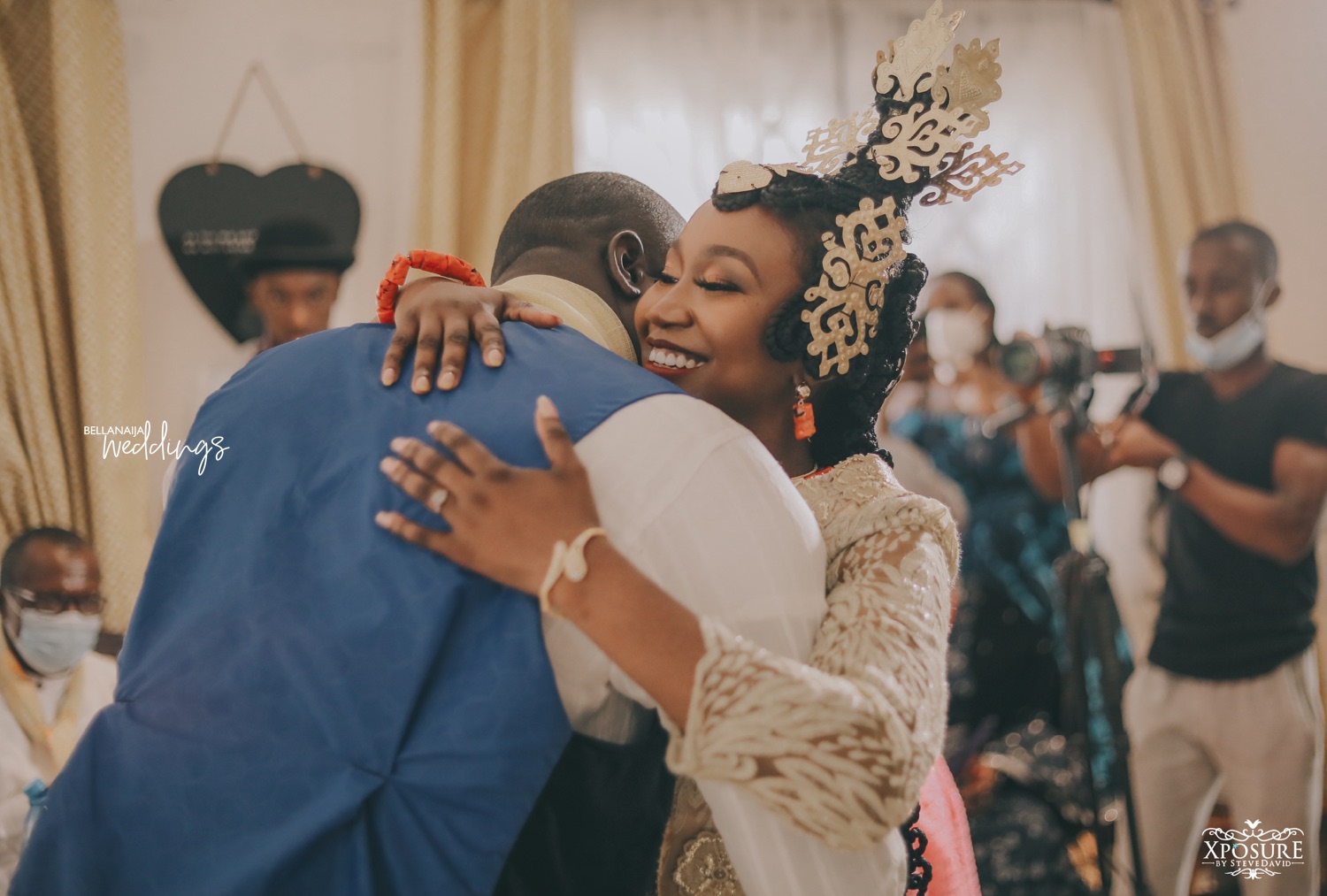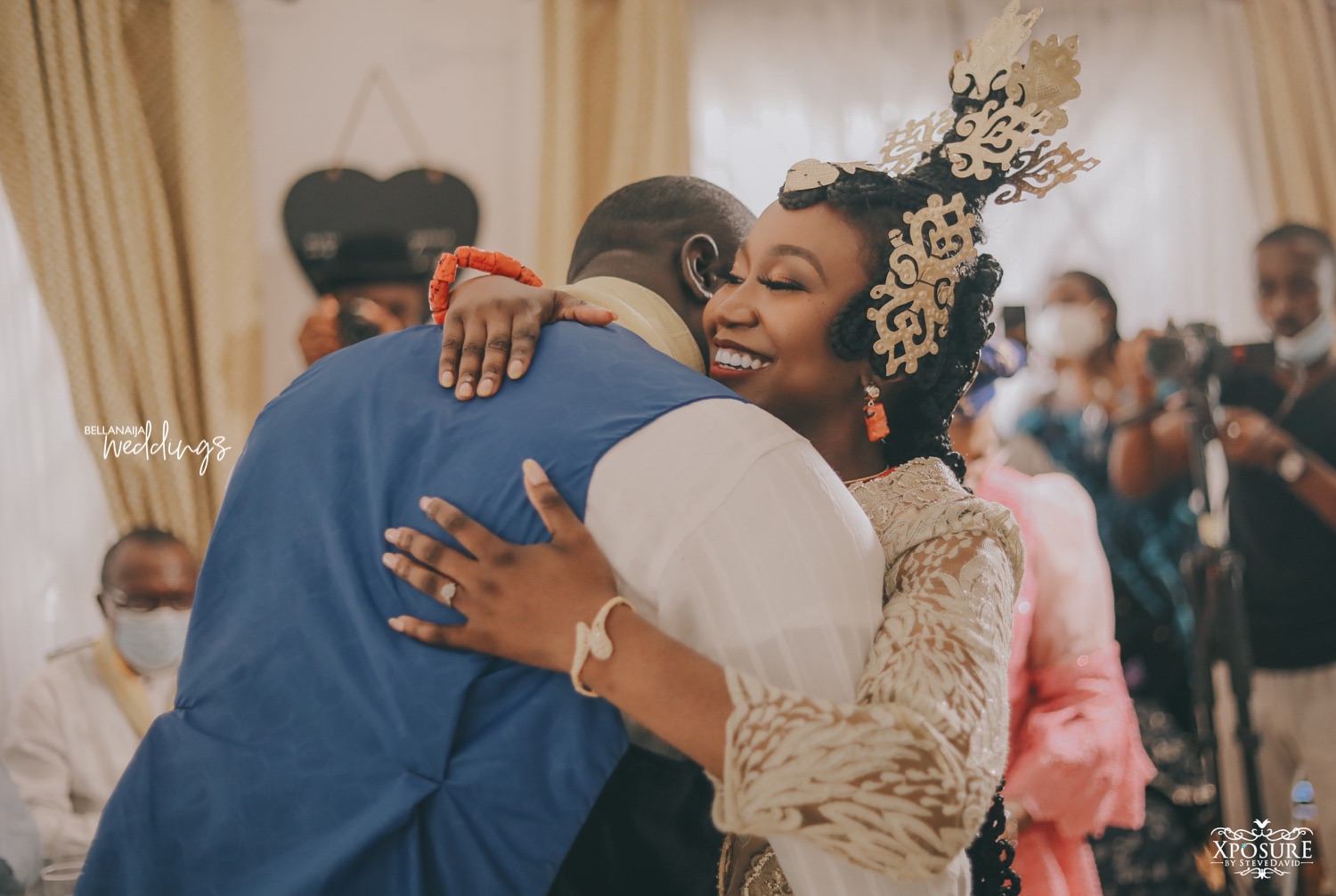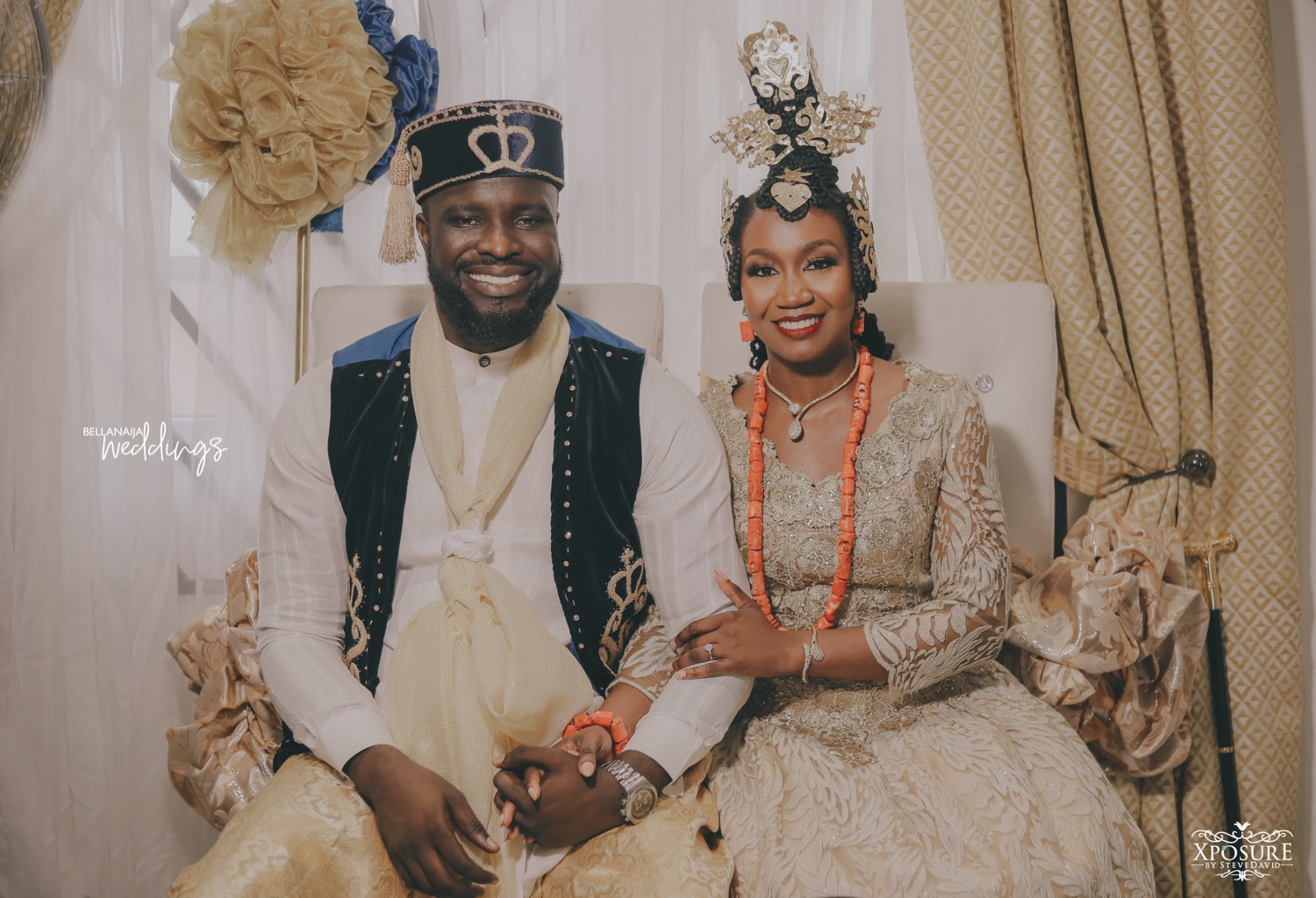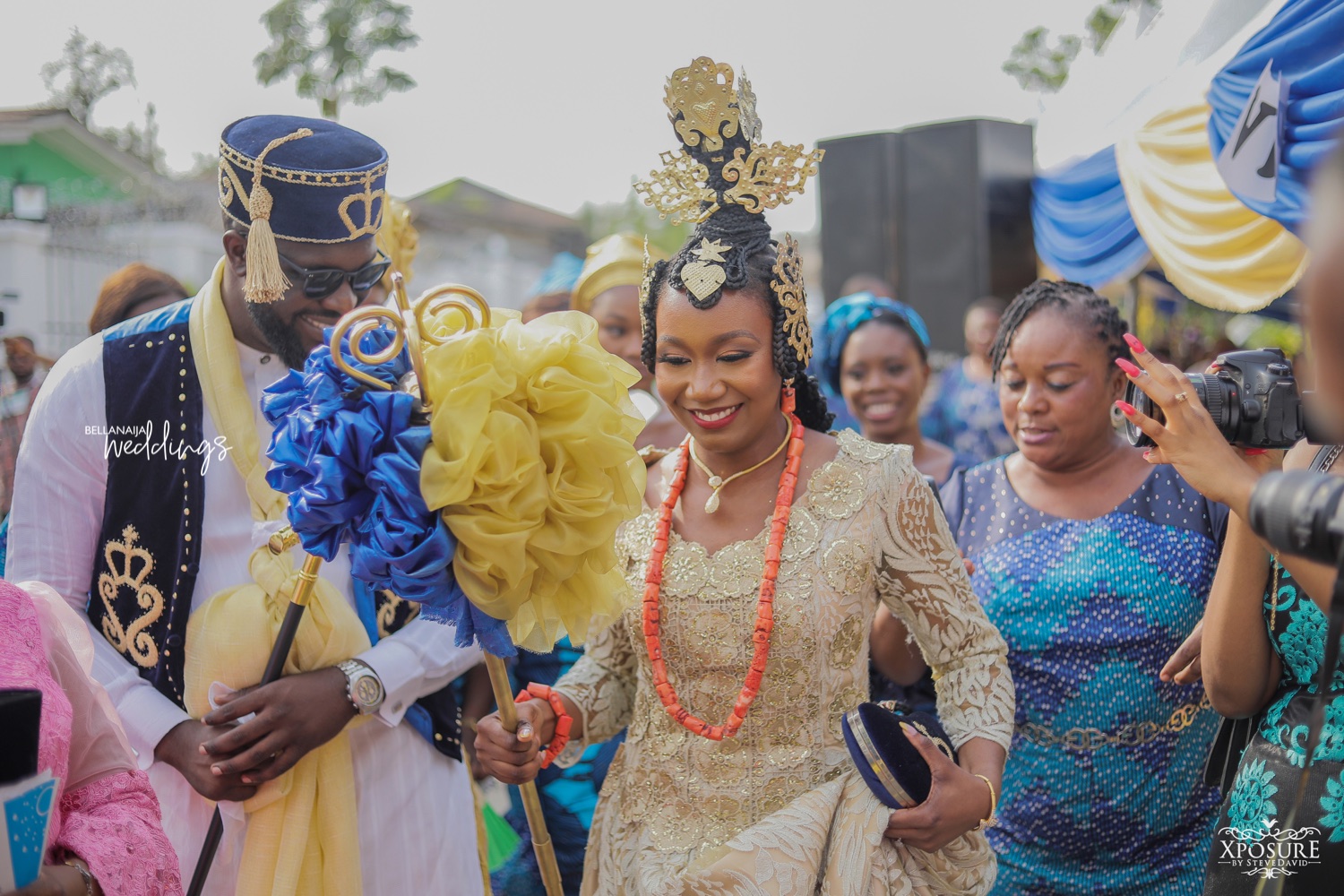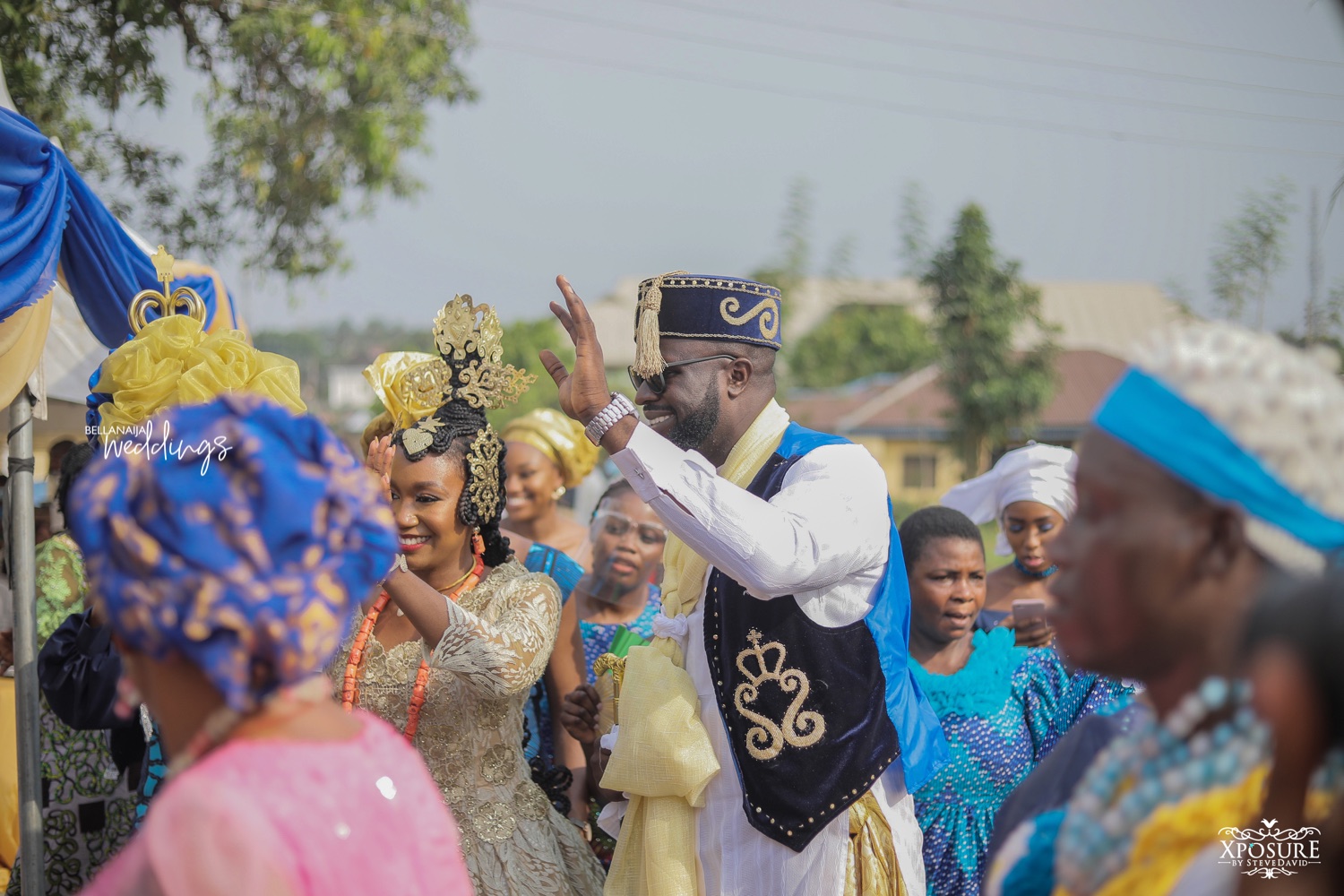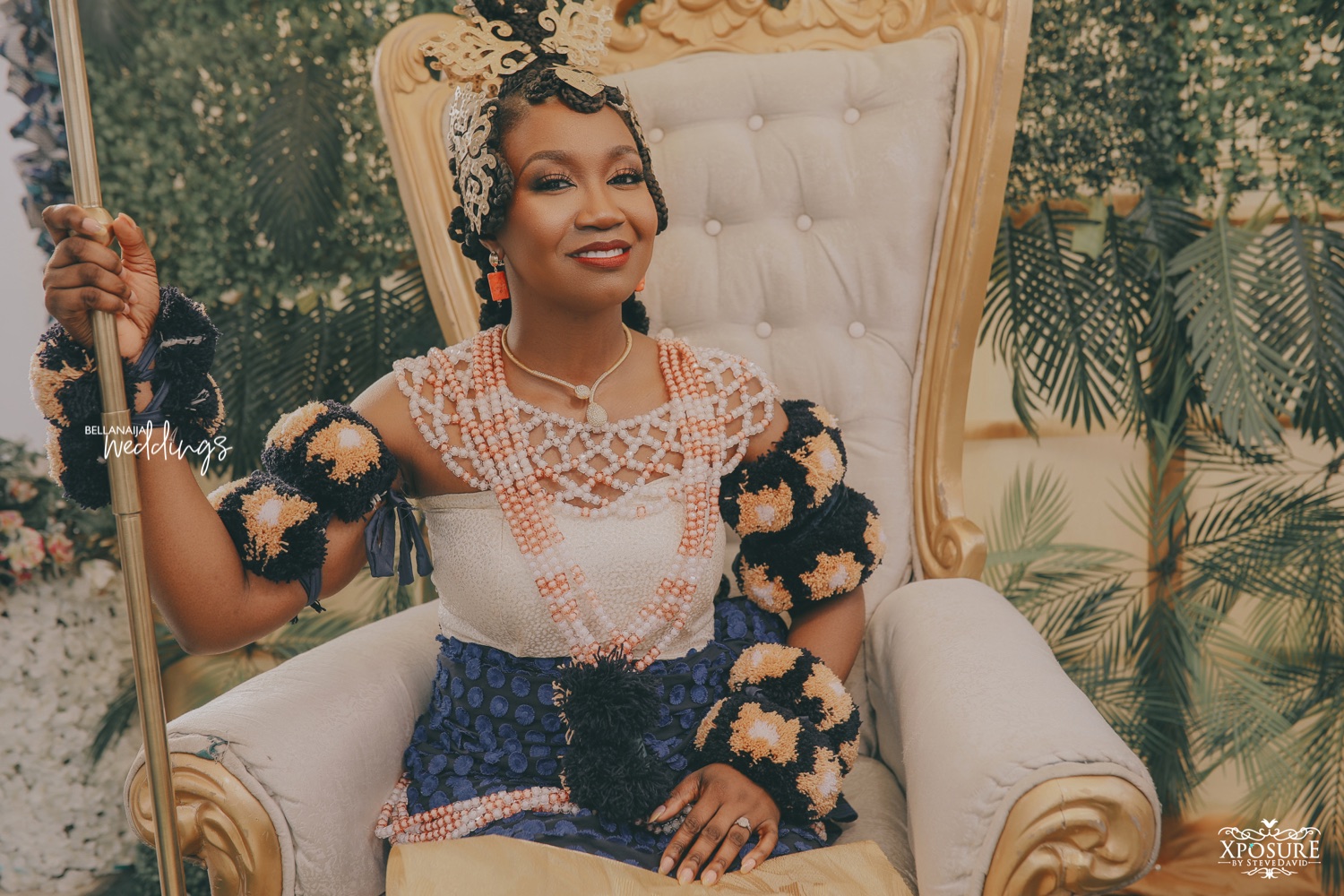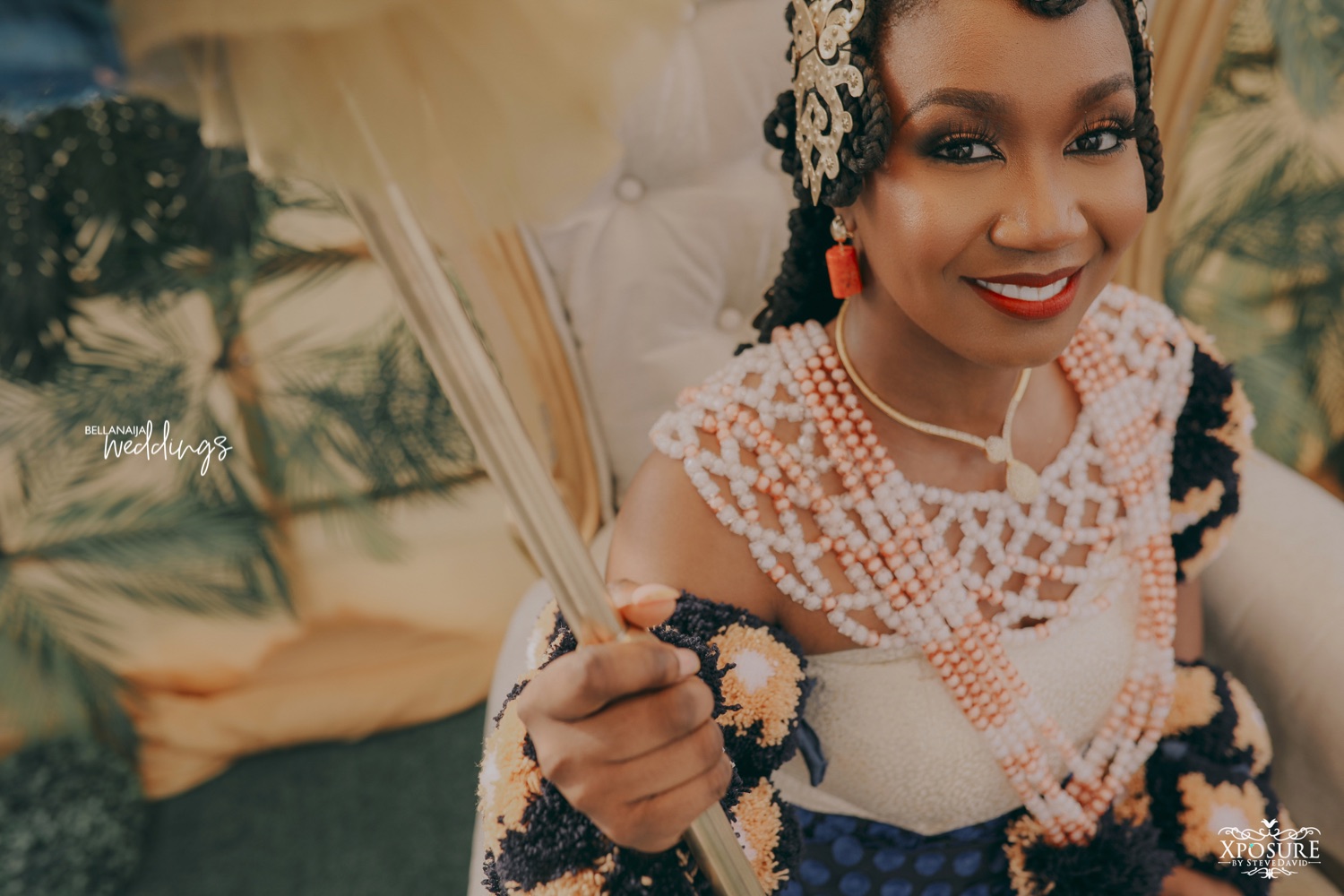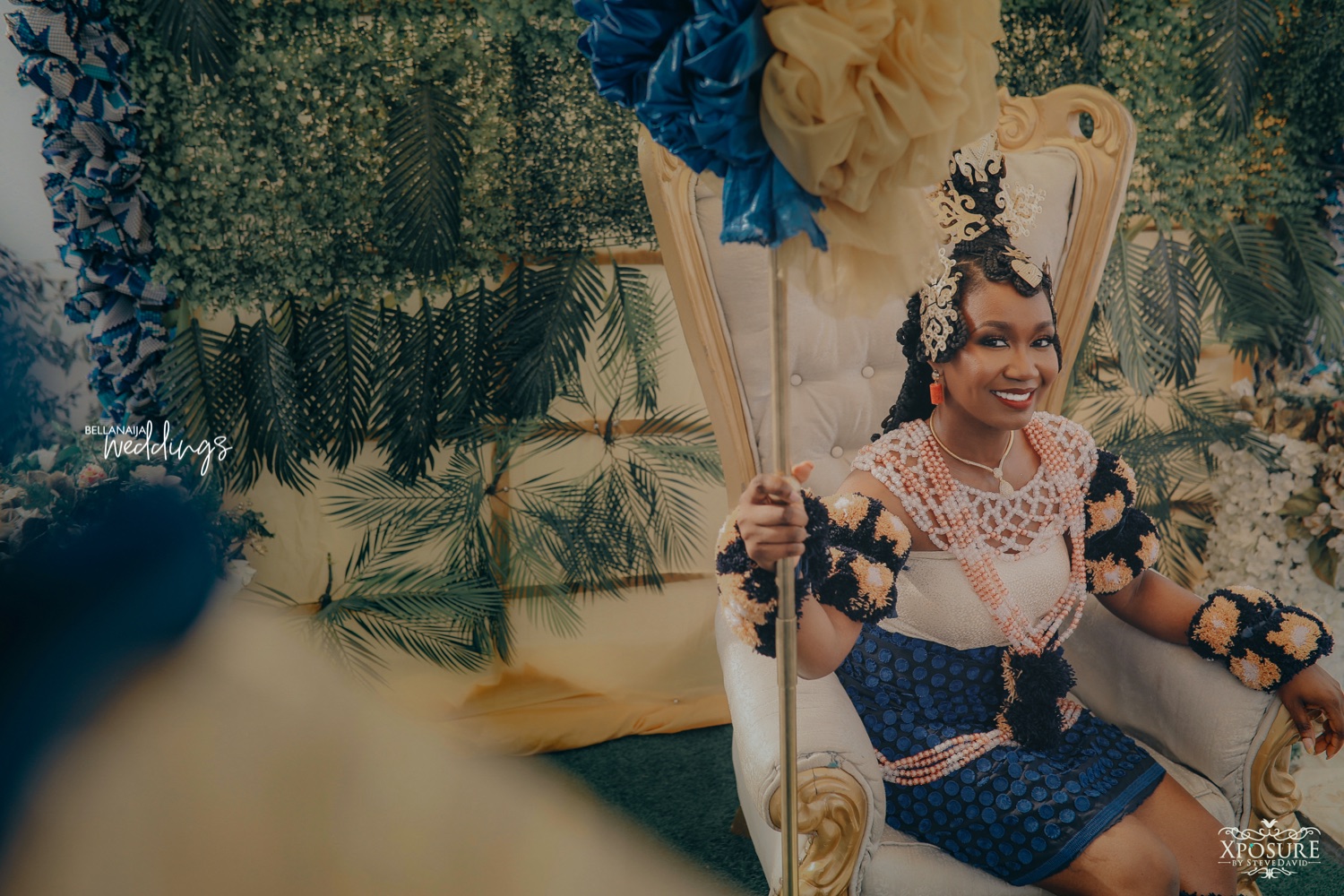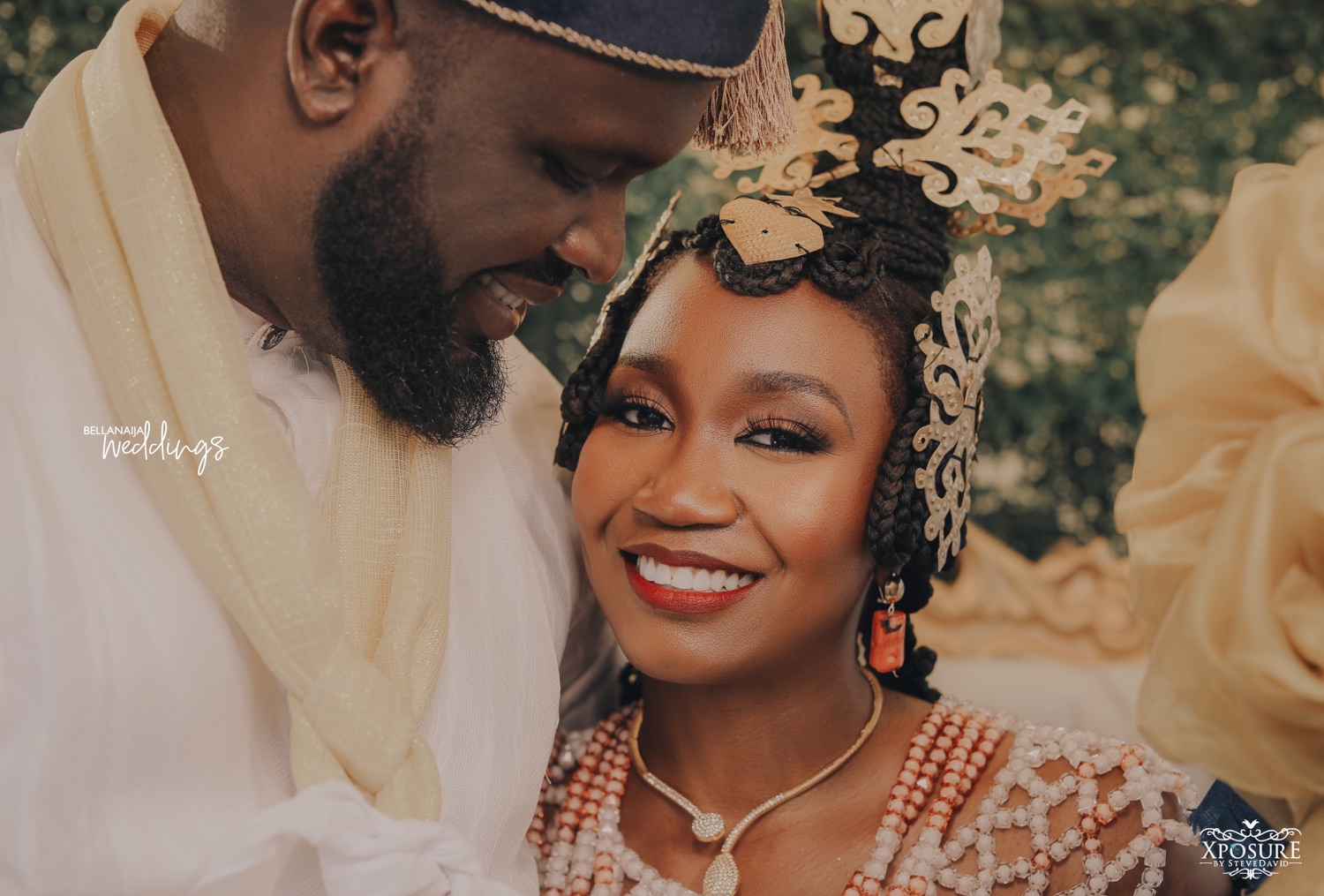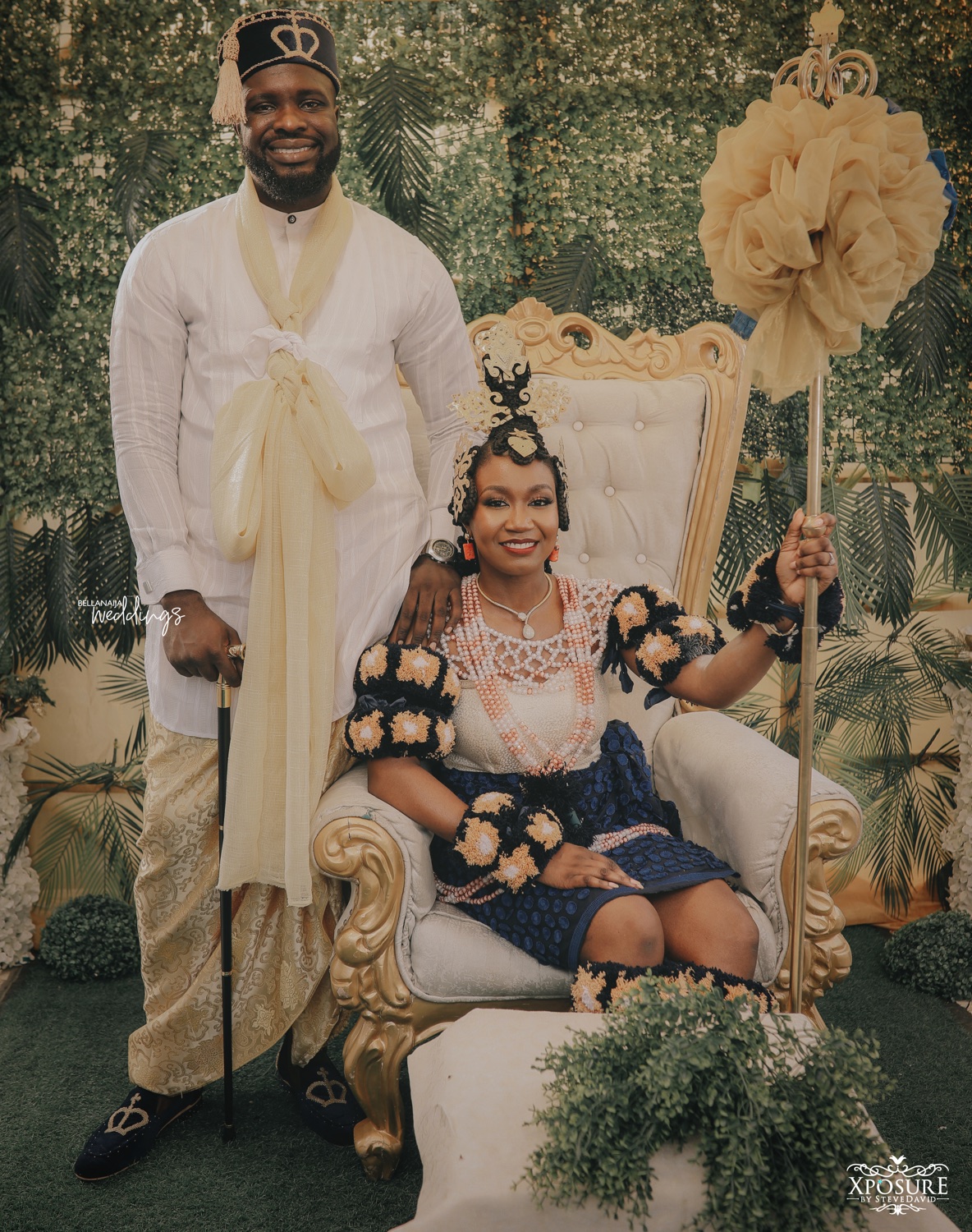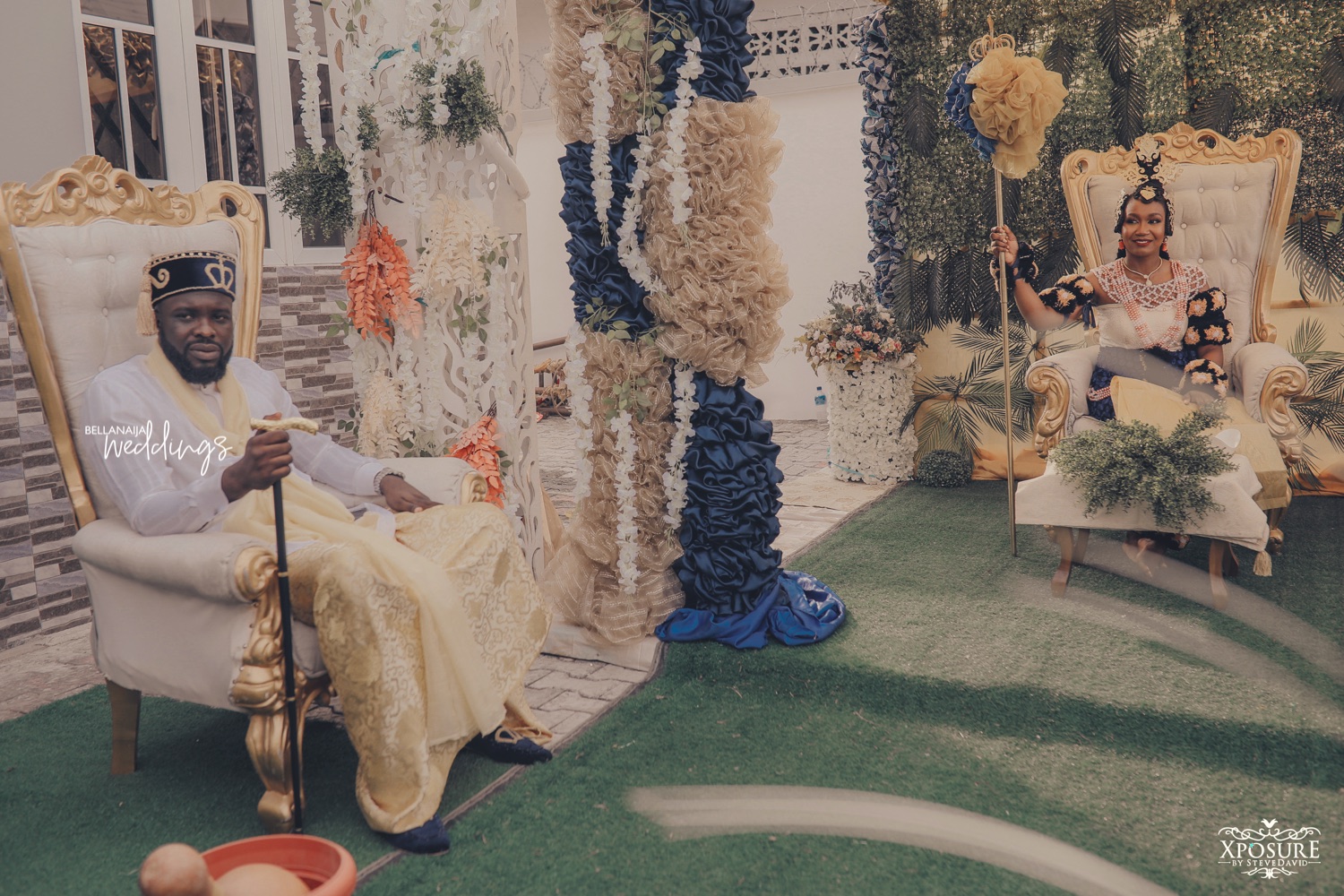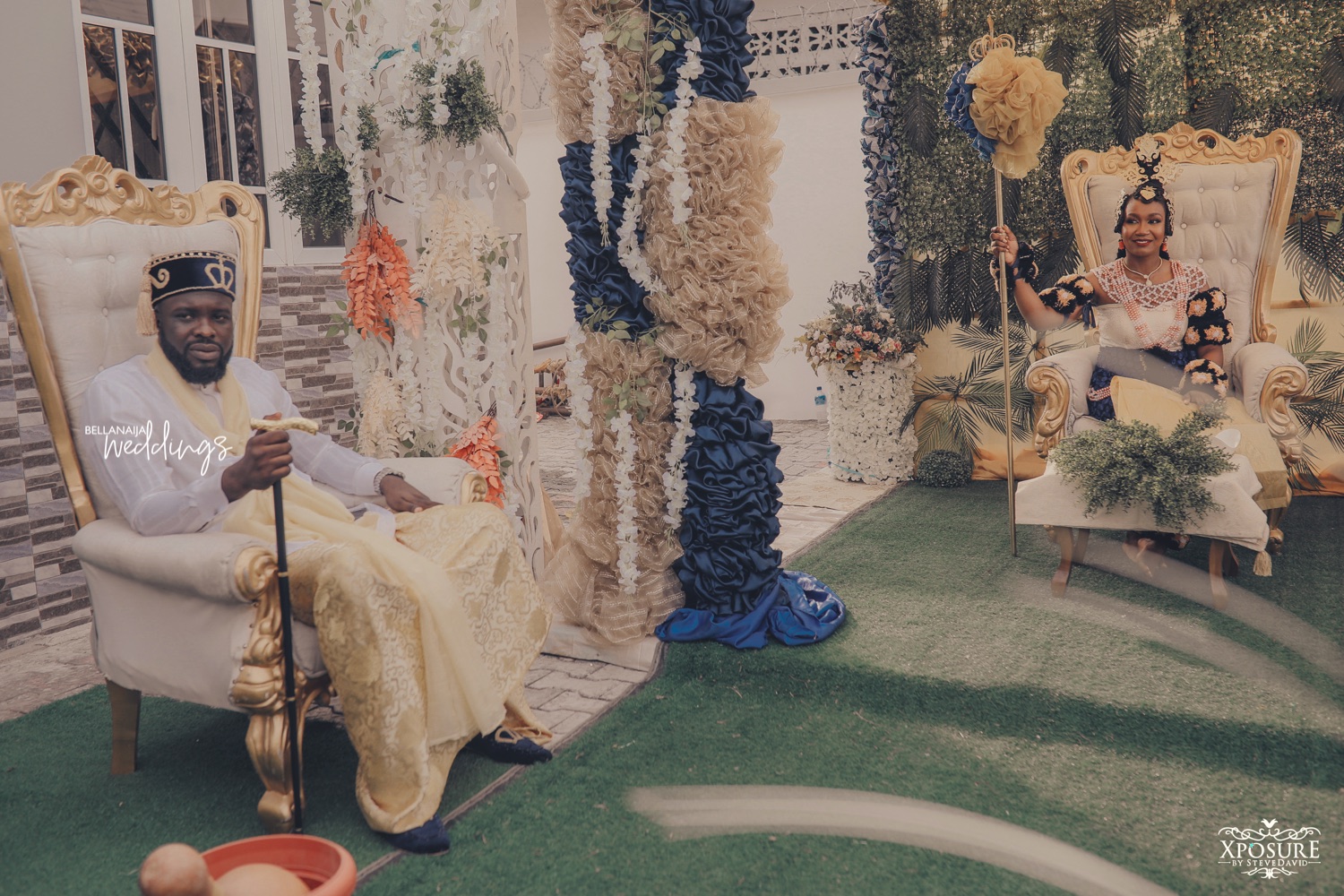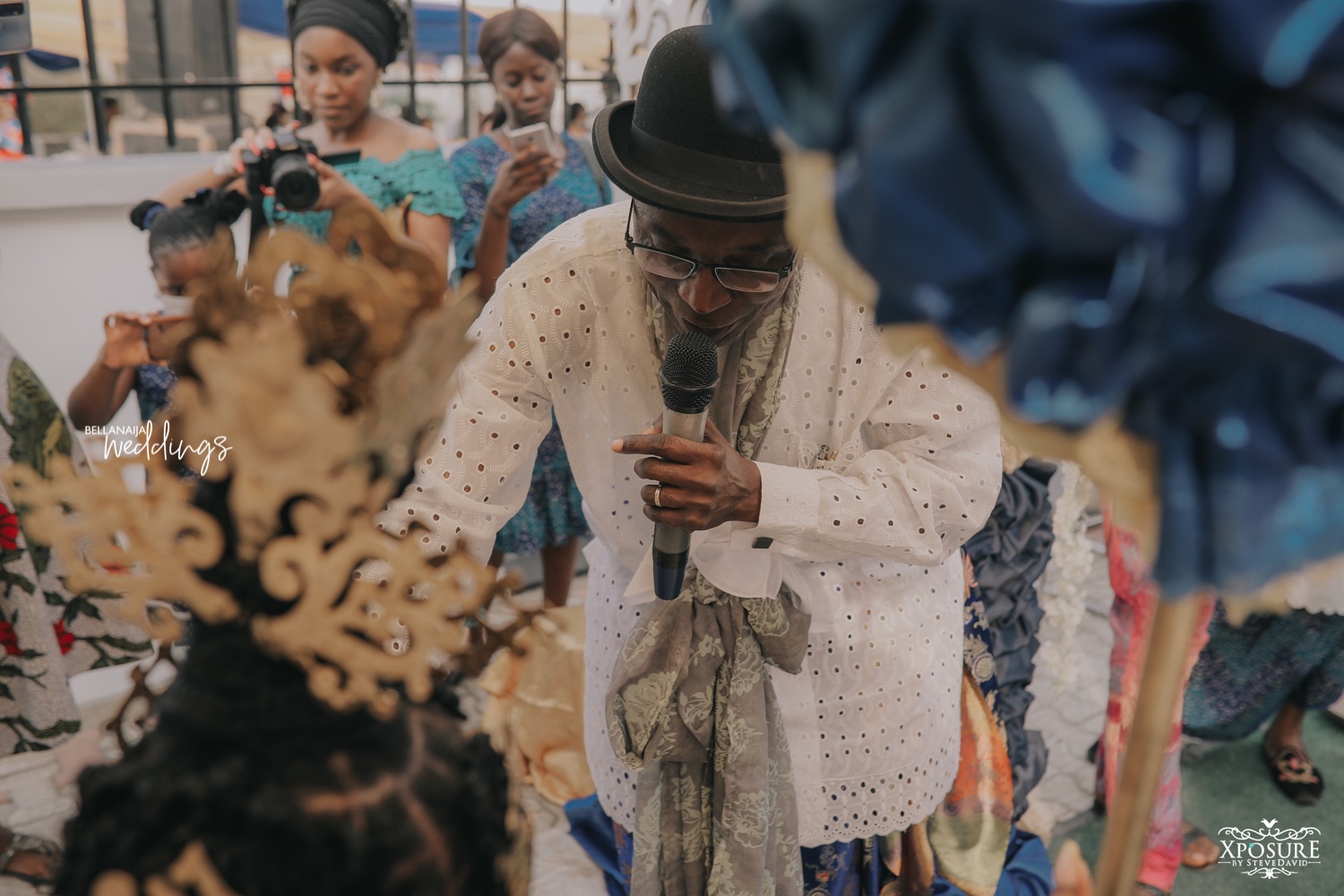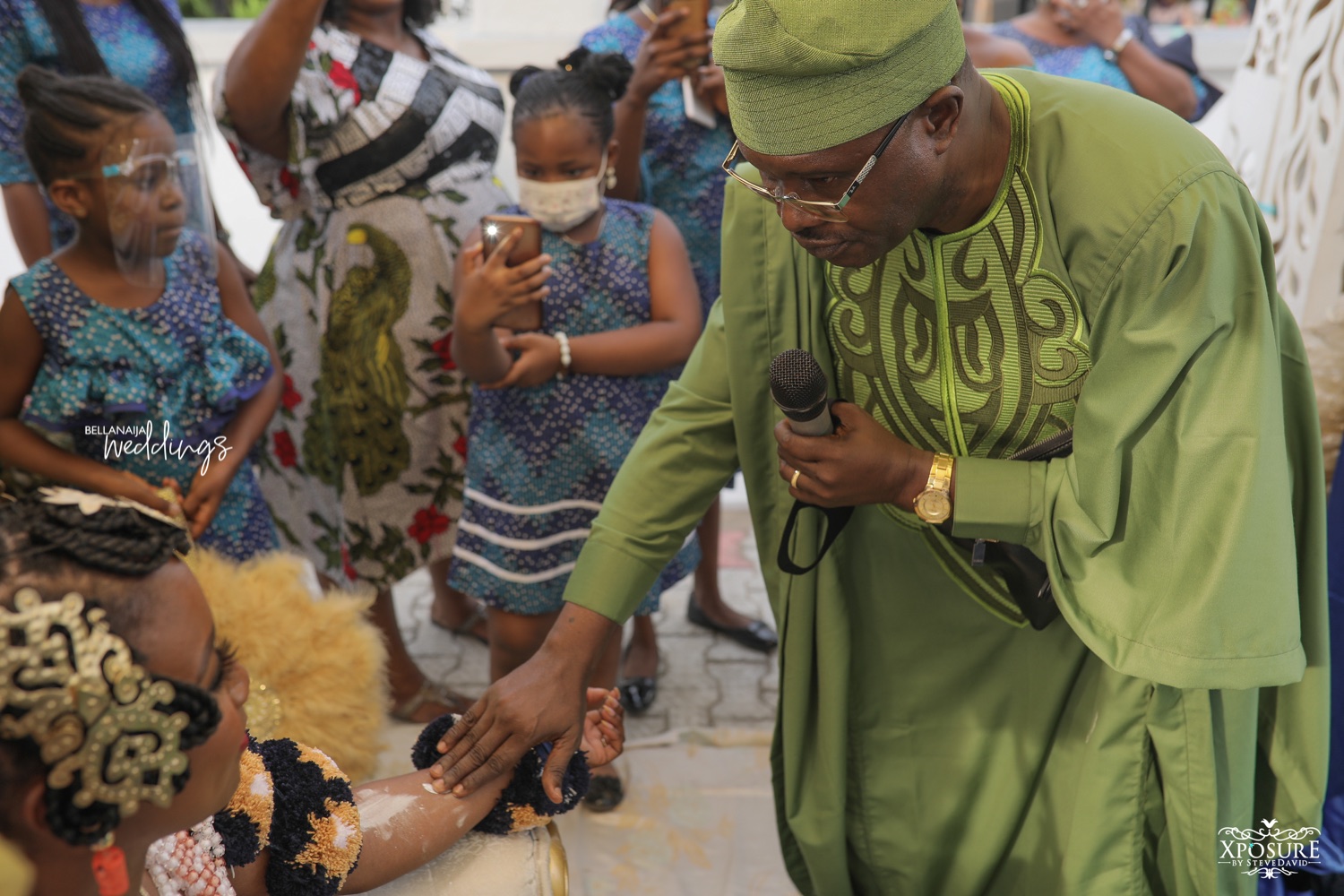 Now, to the second look!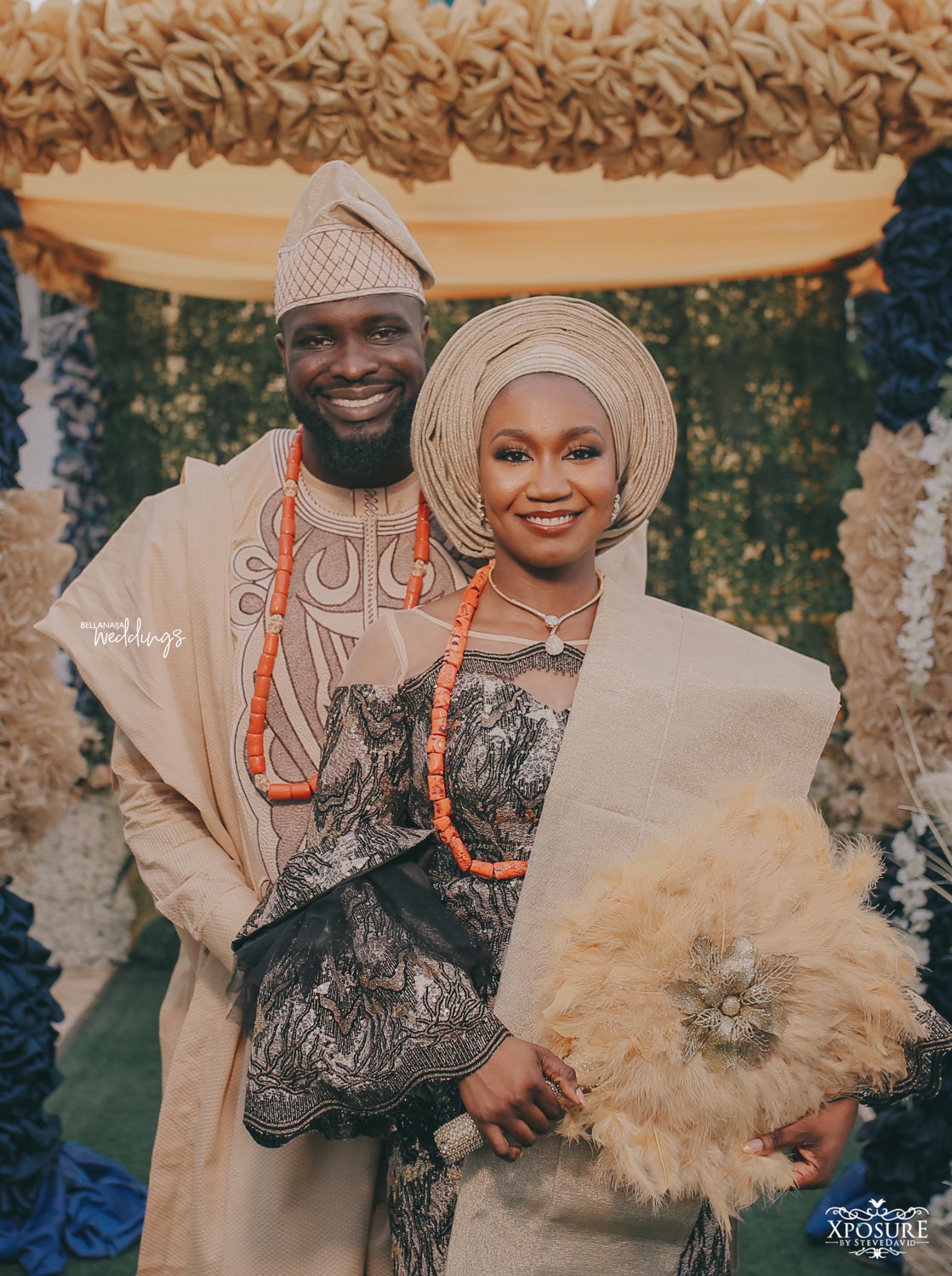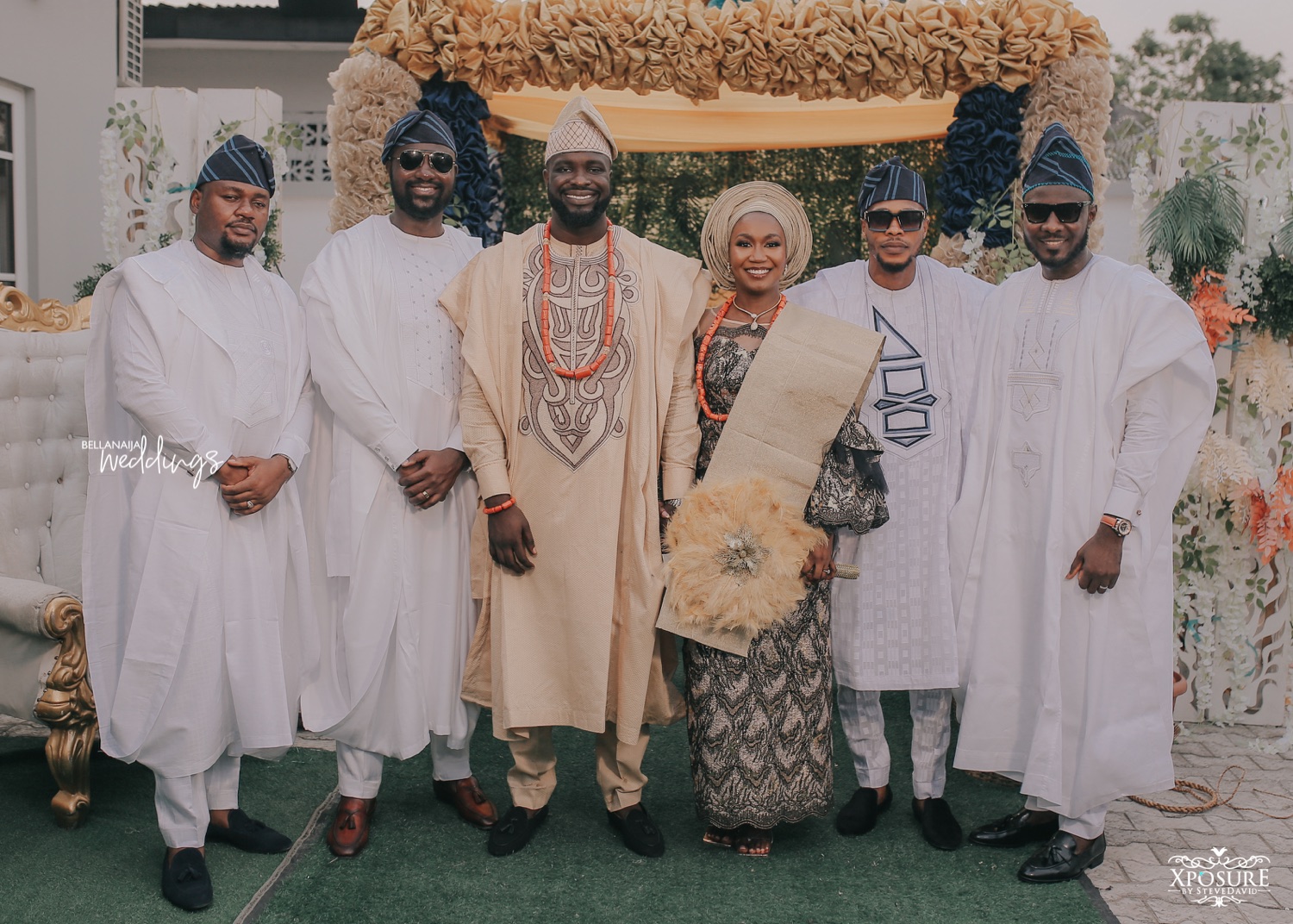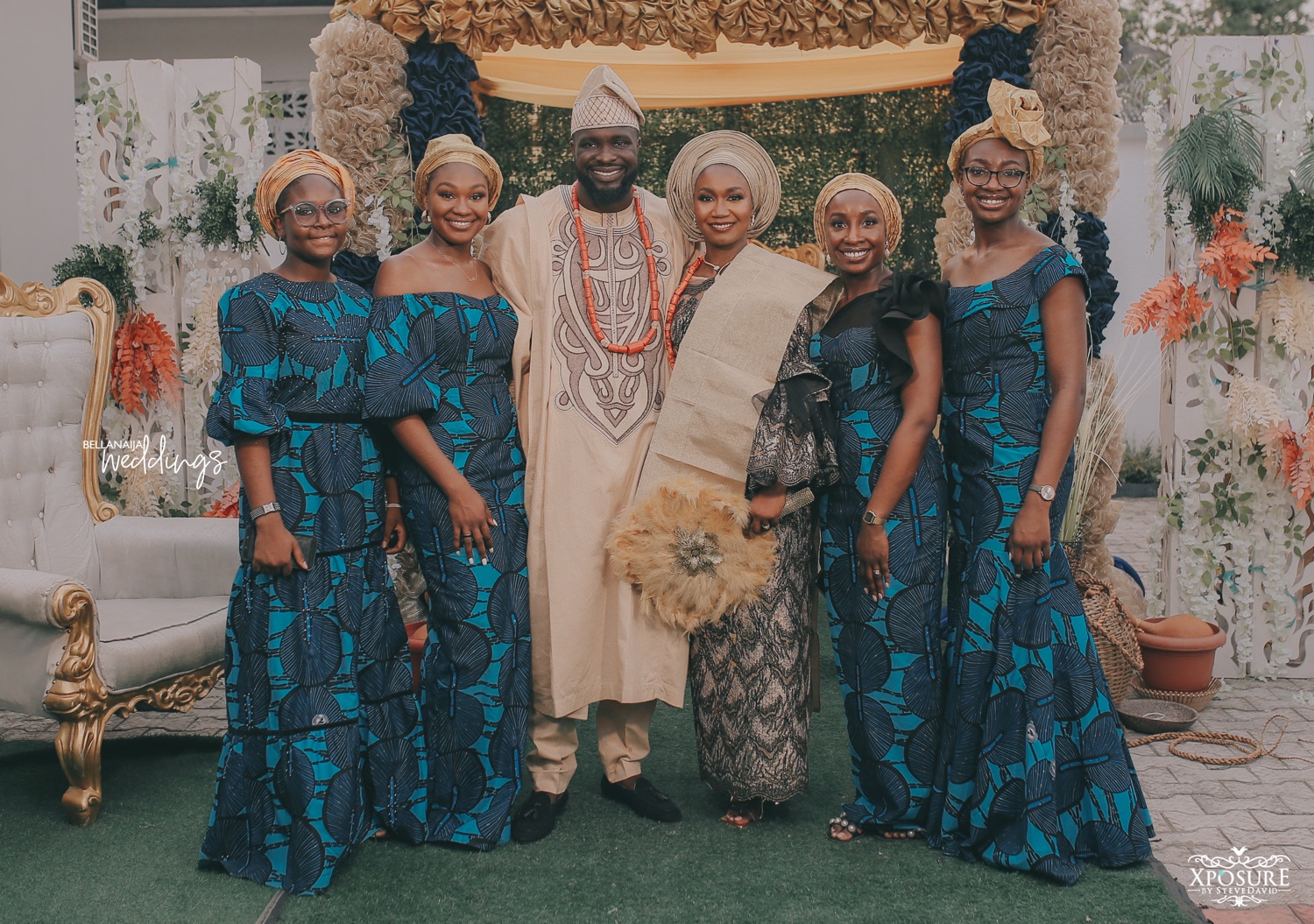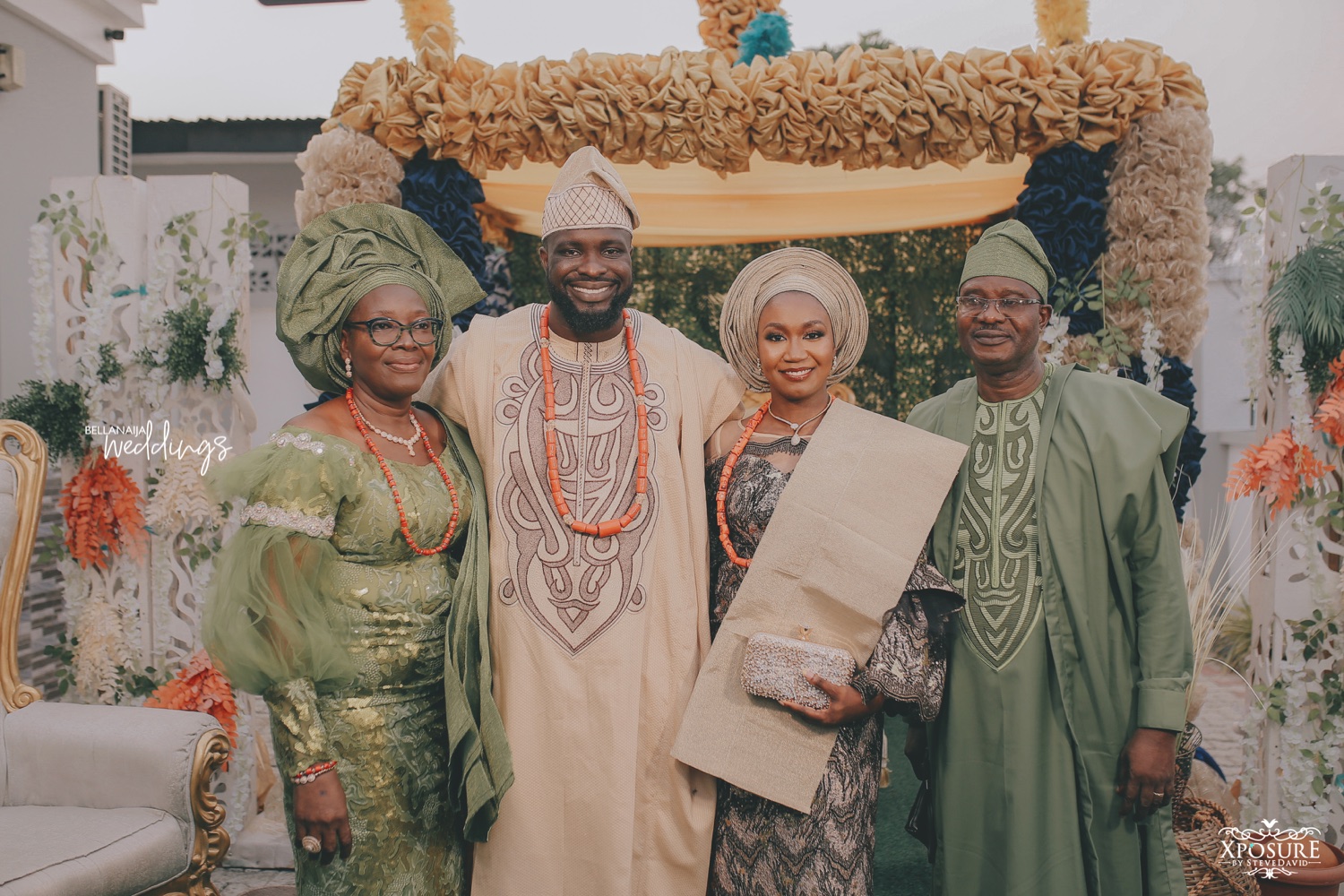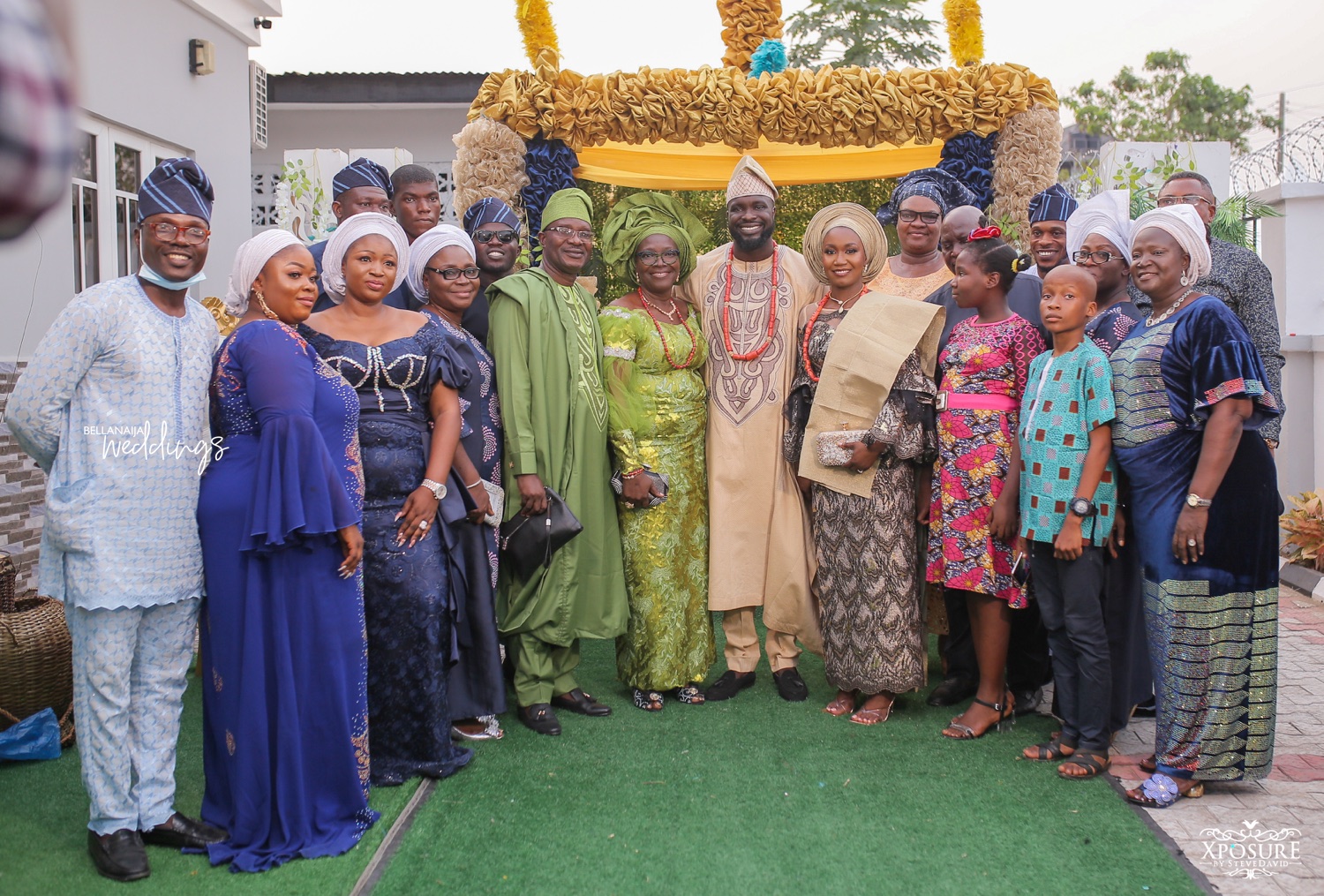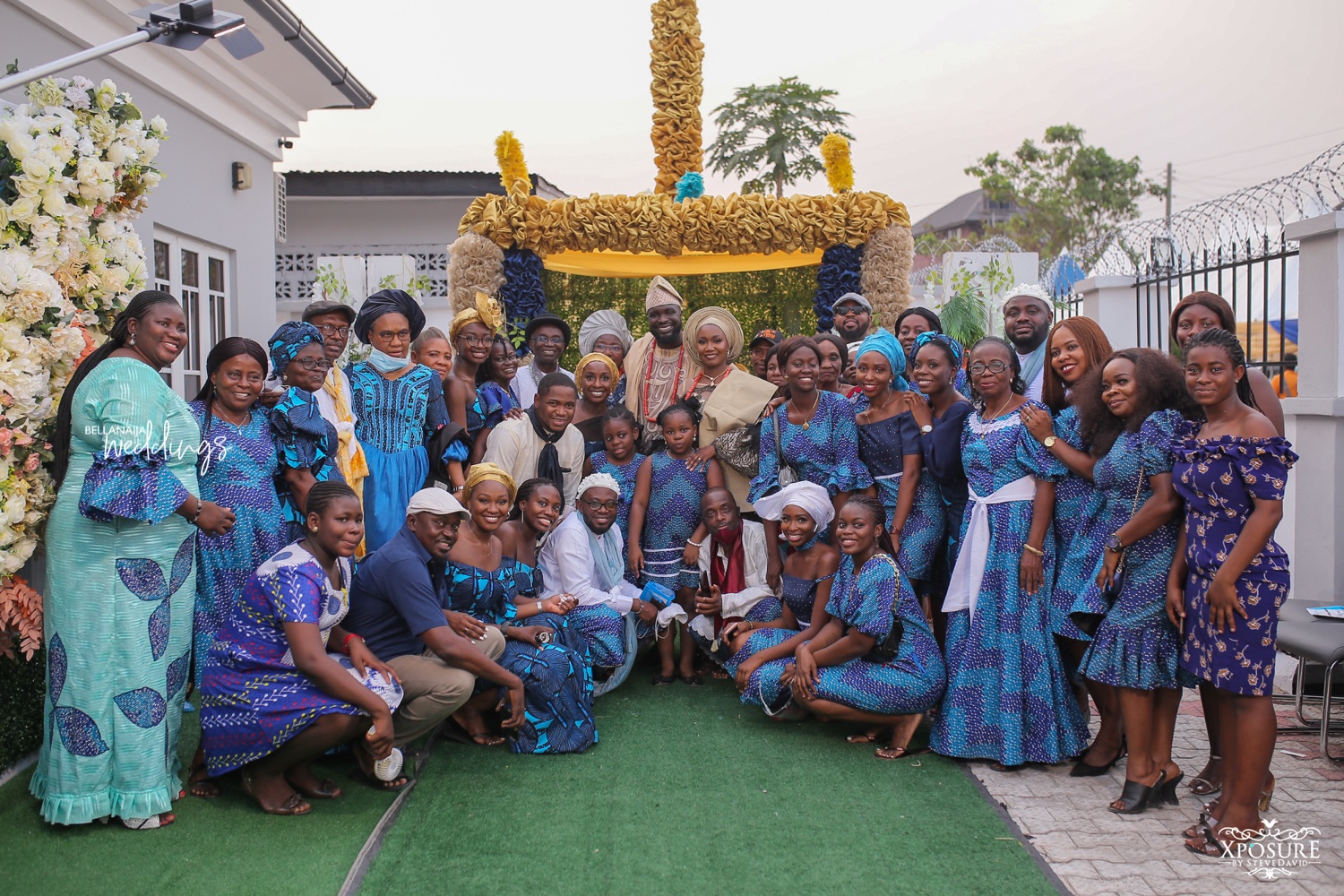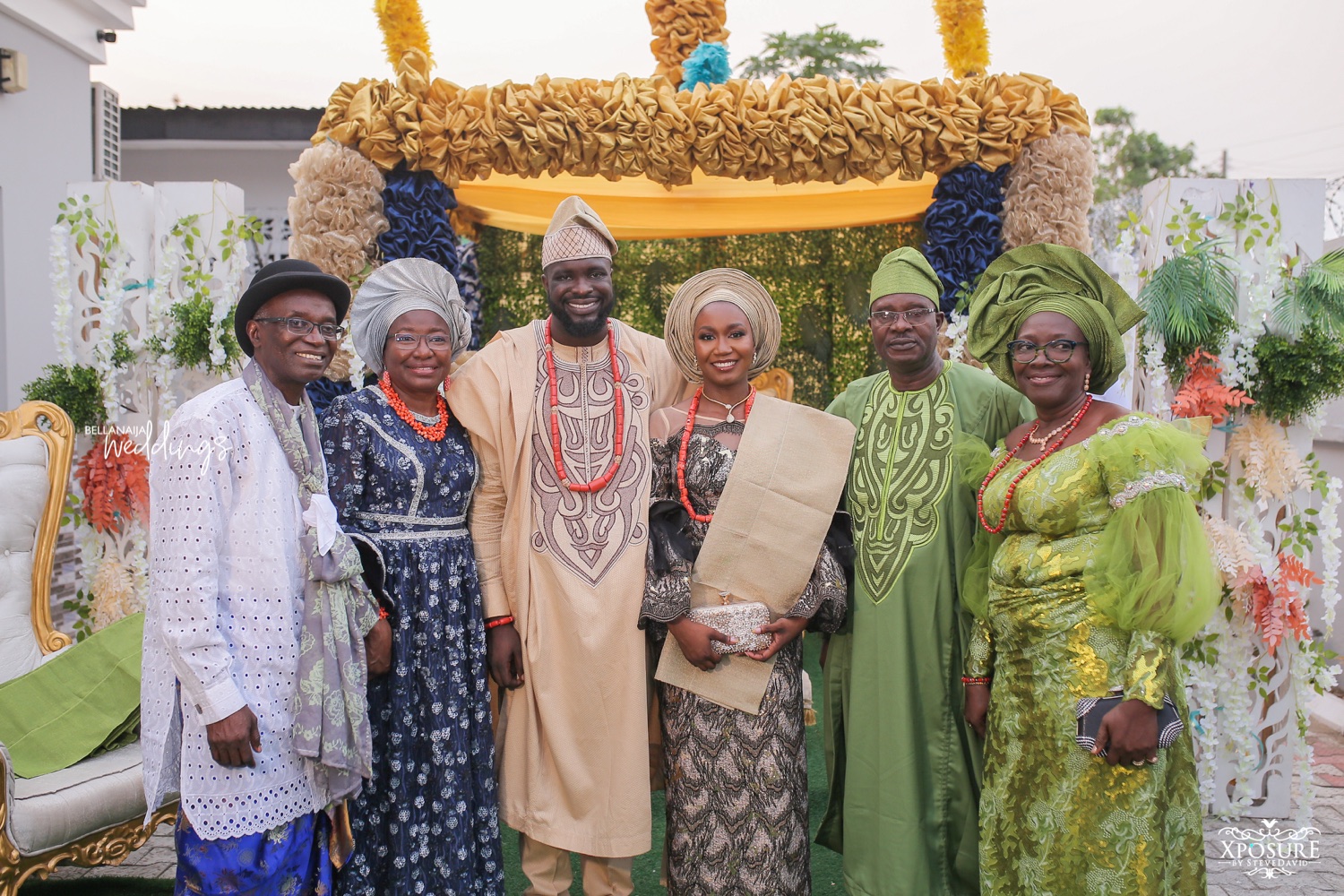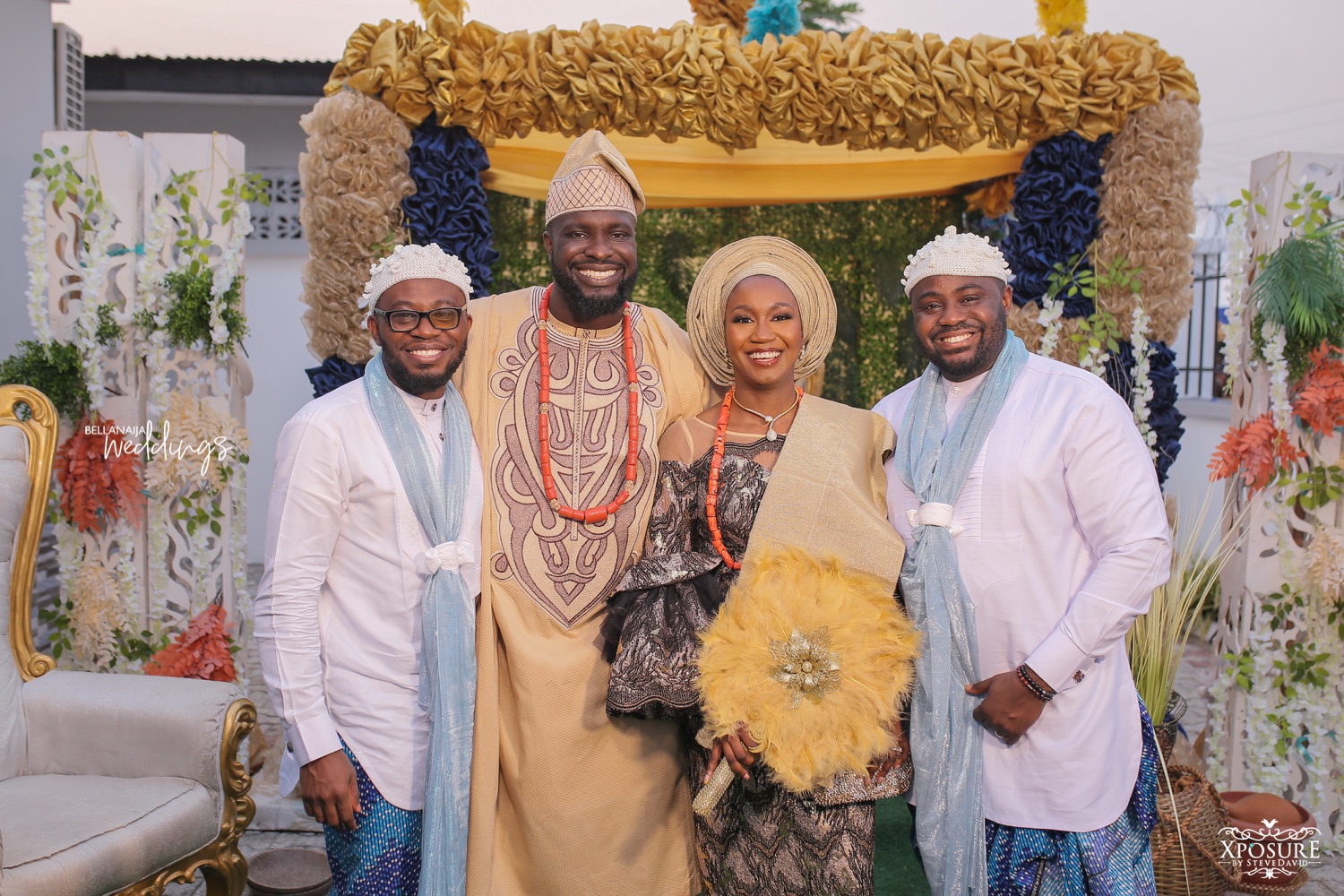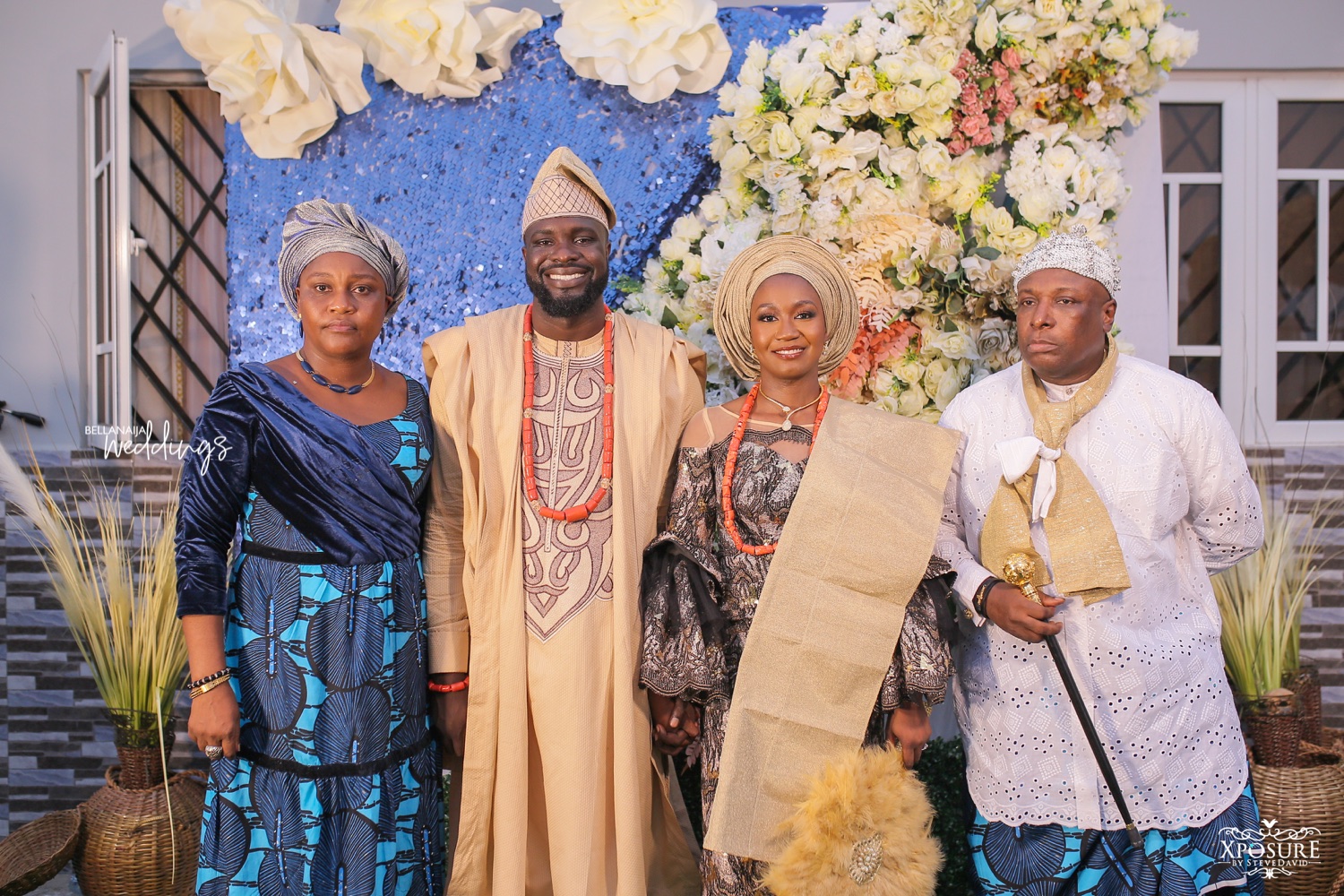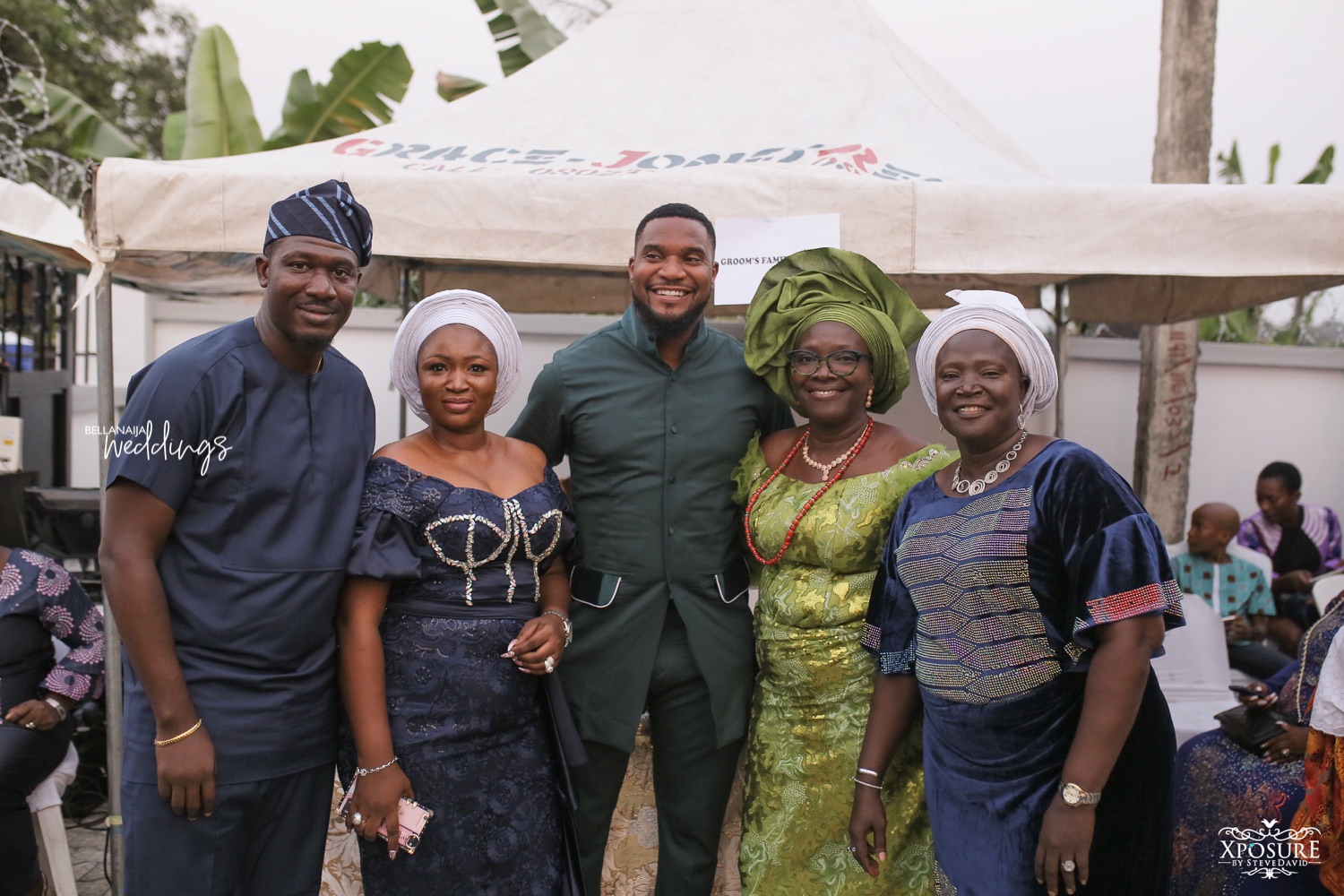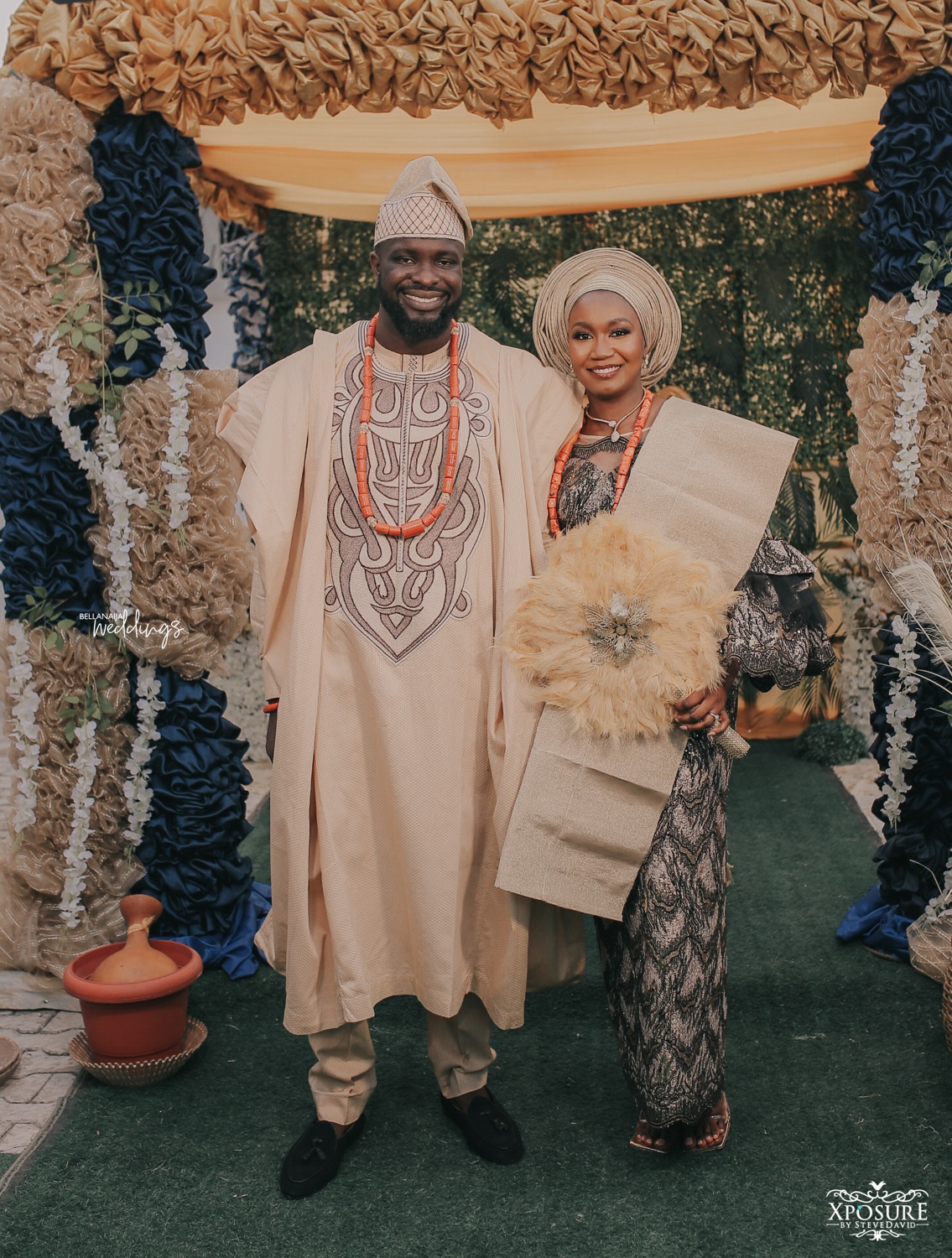 We've also got some beautiful photos from their white wedding.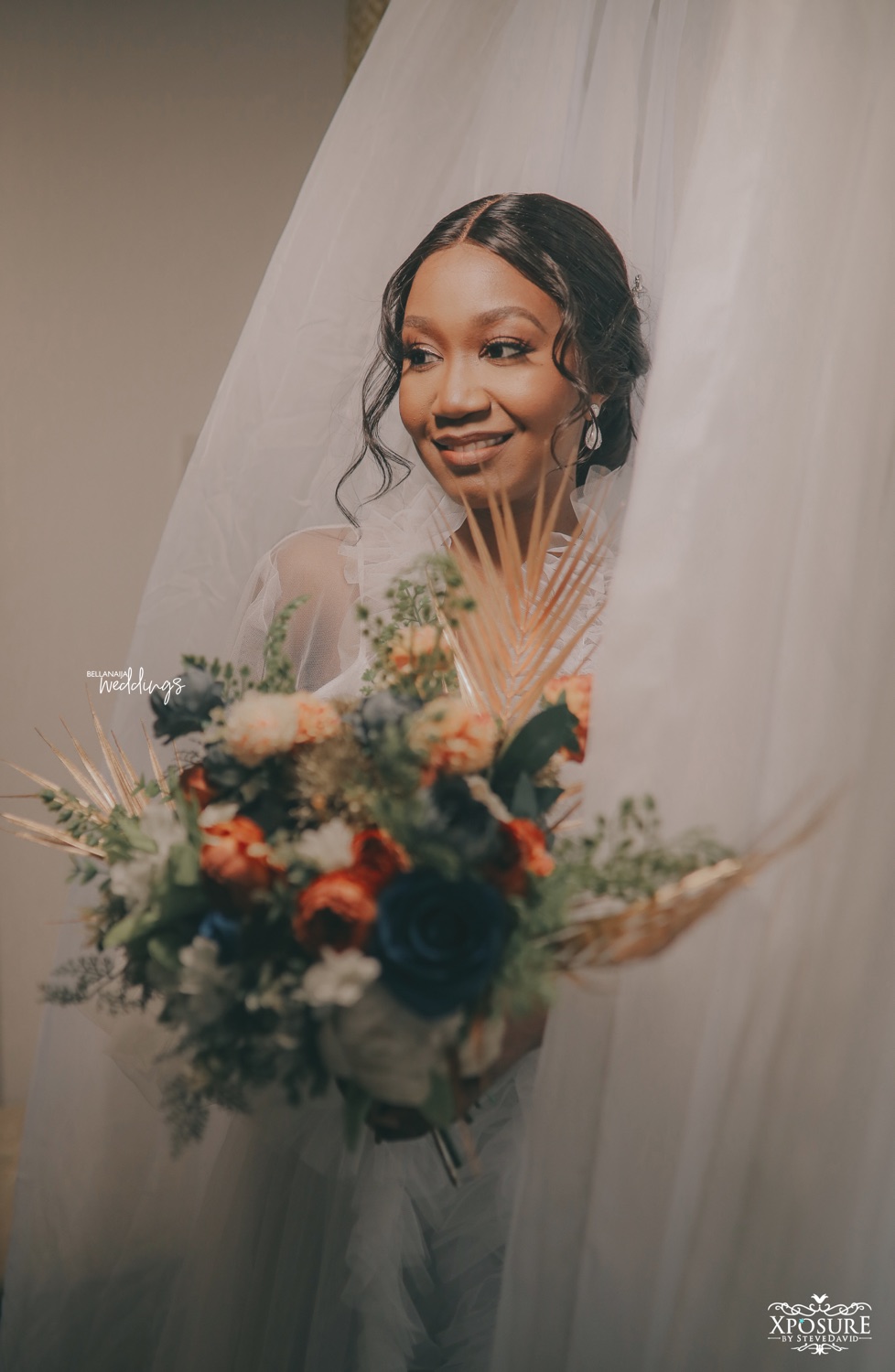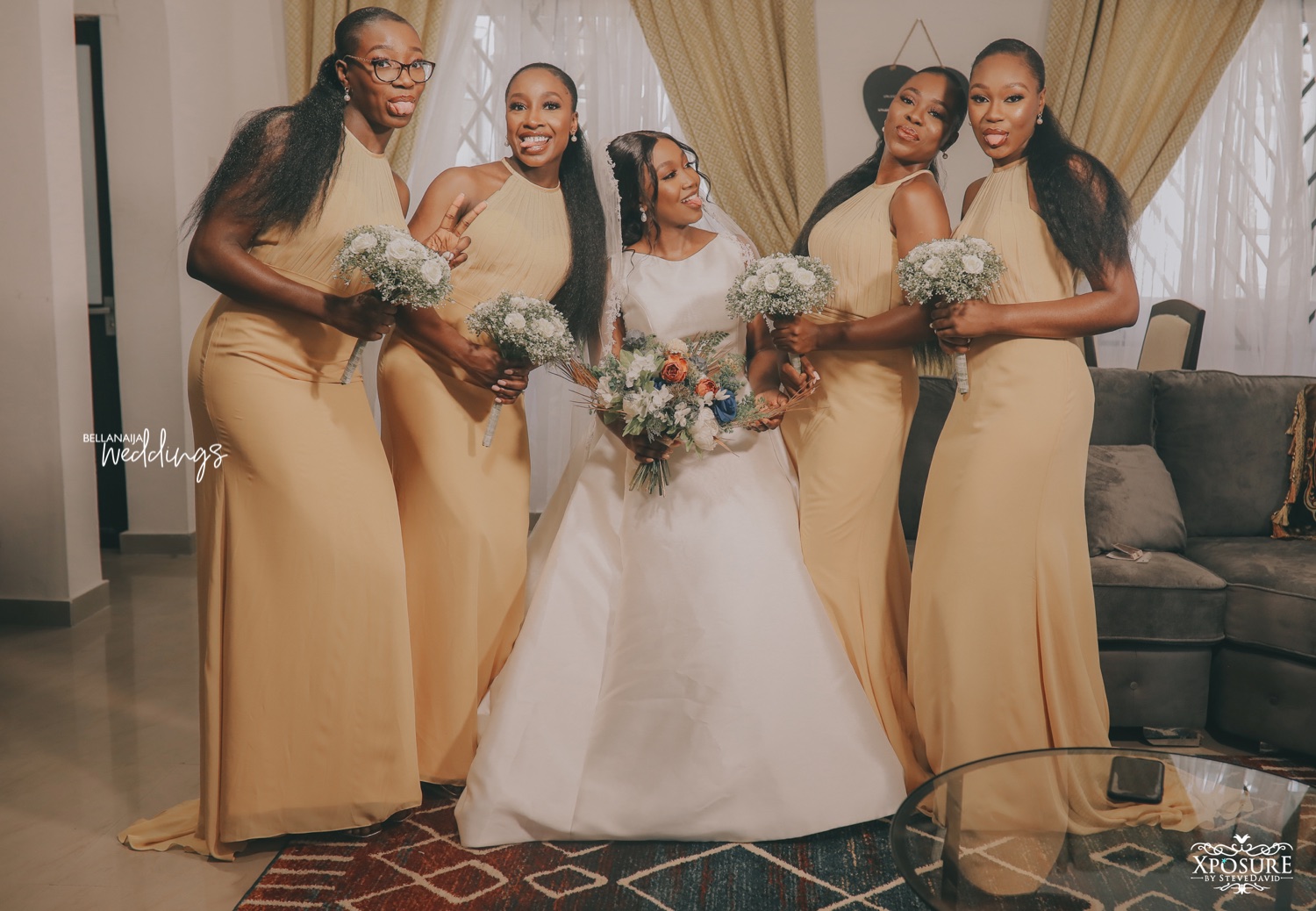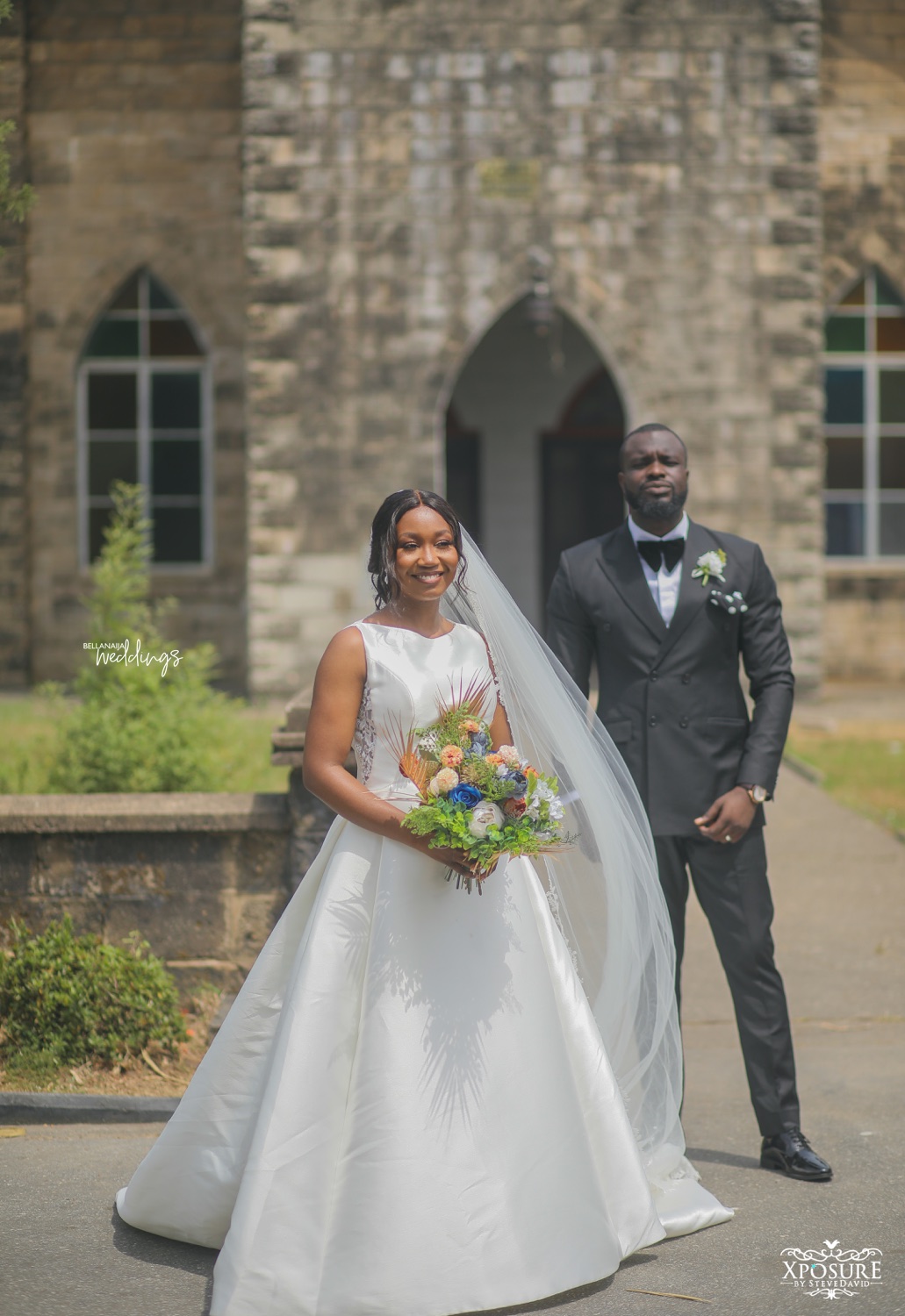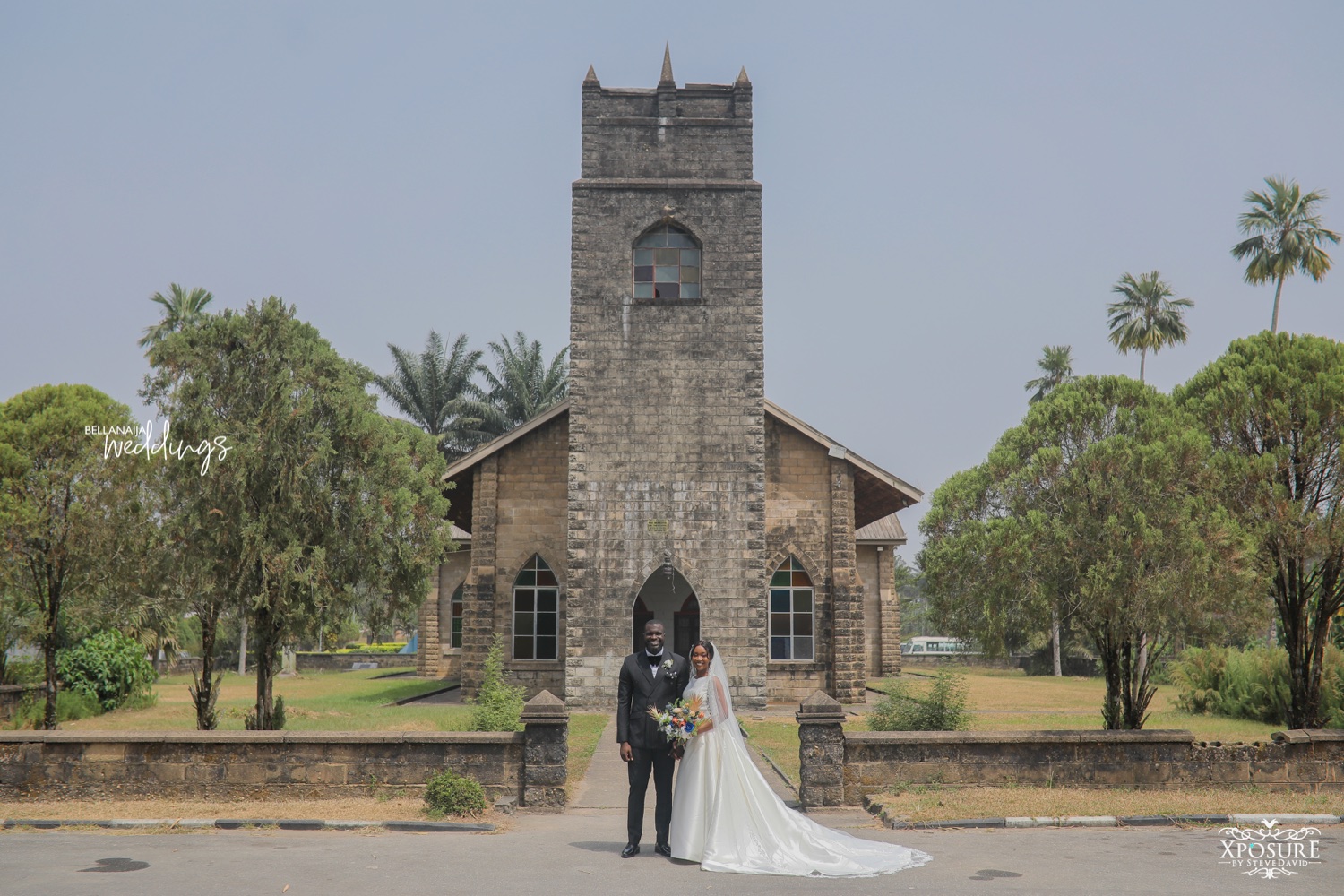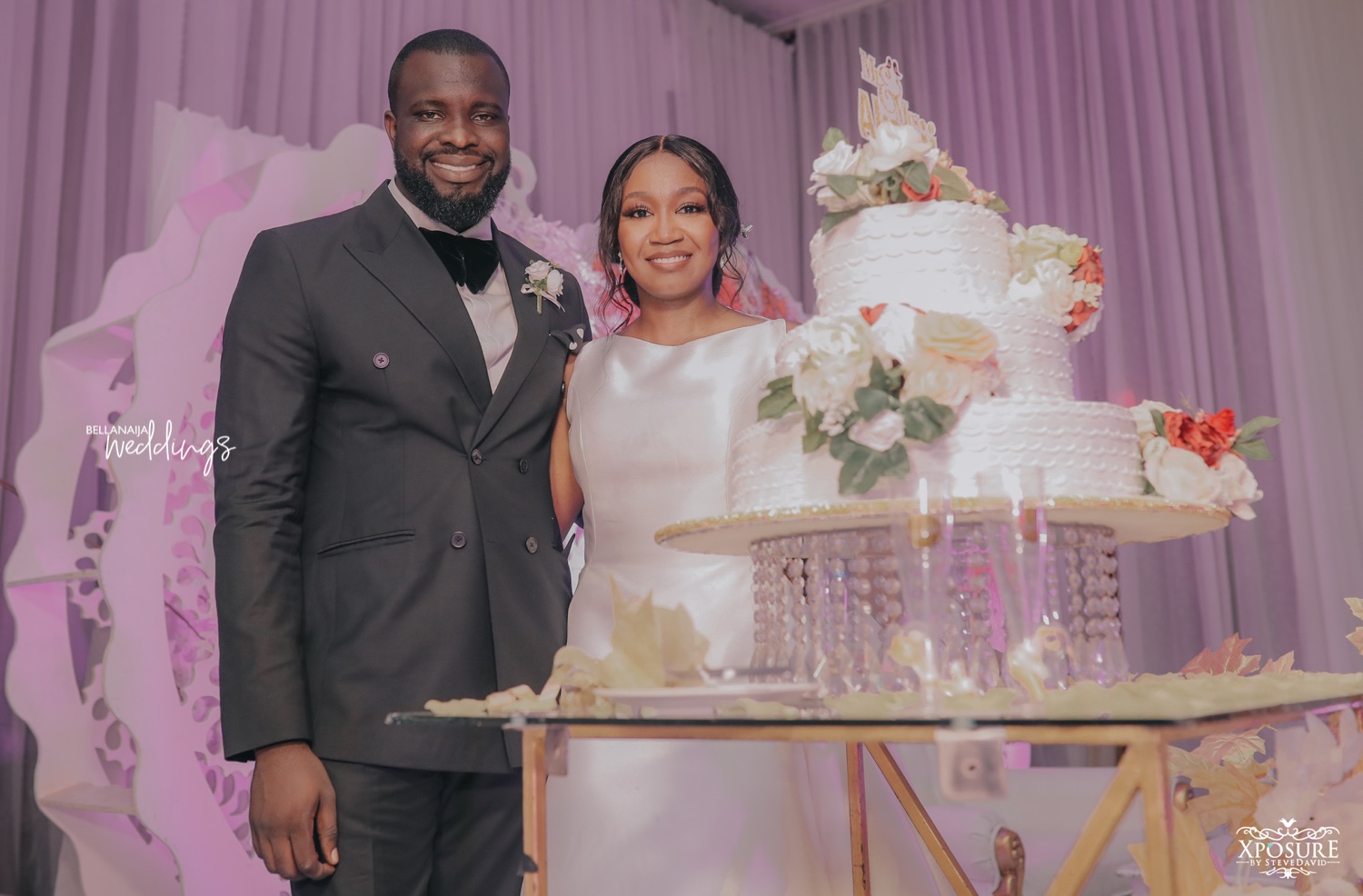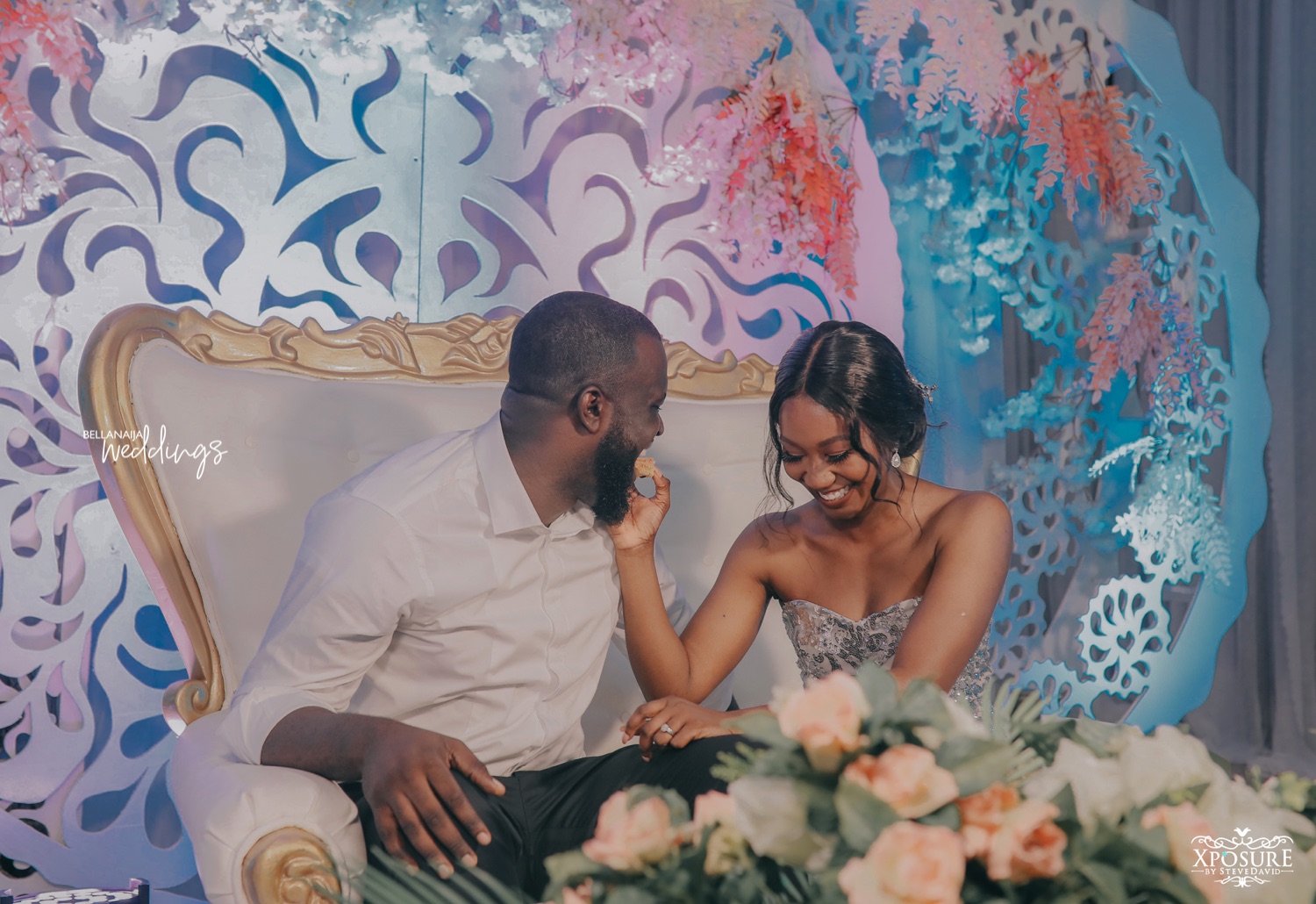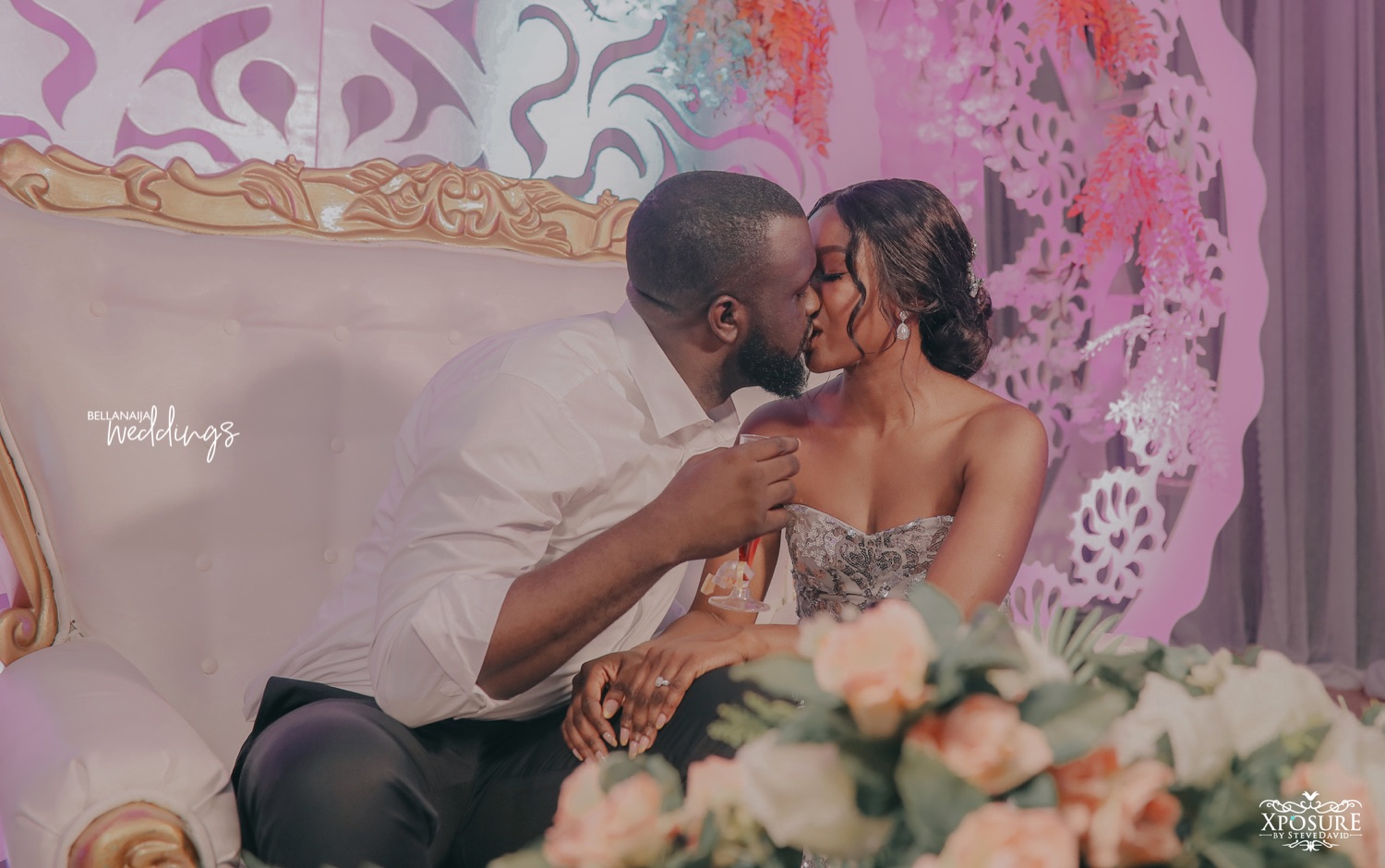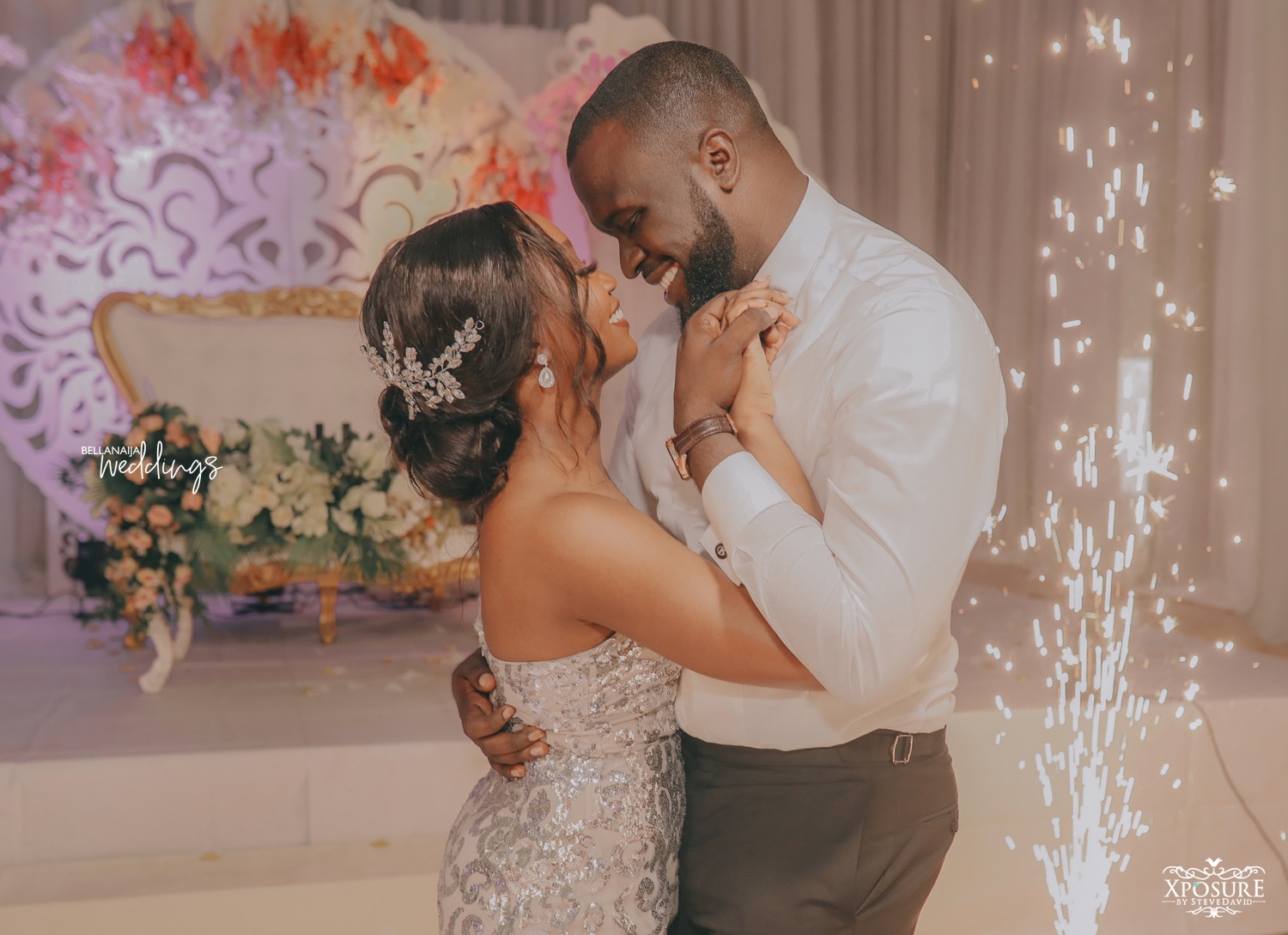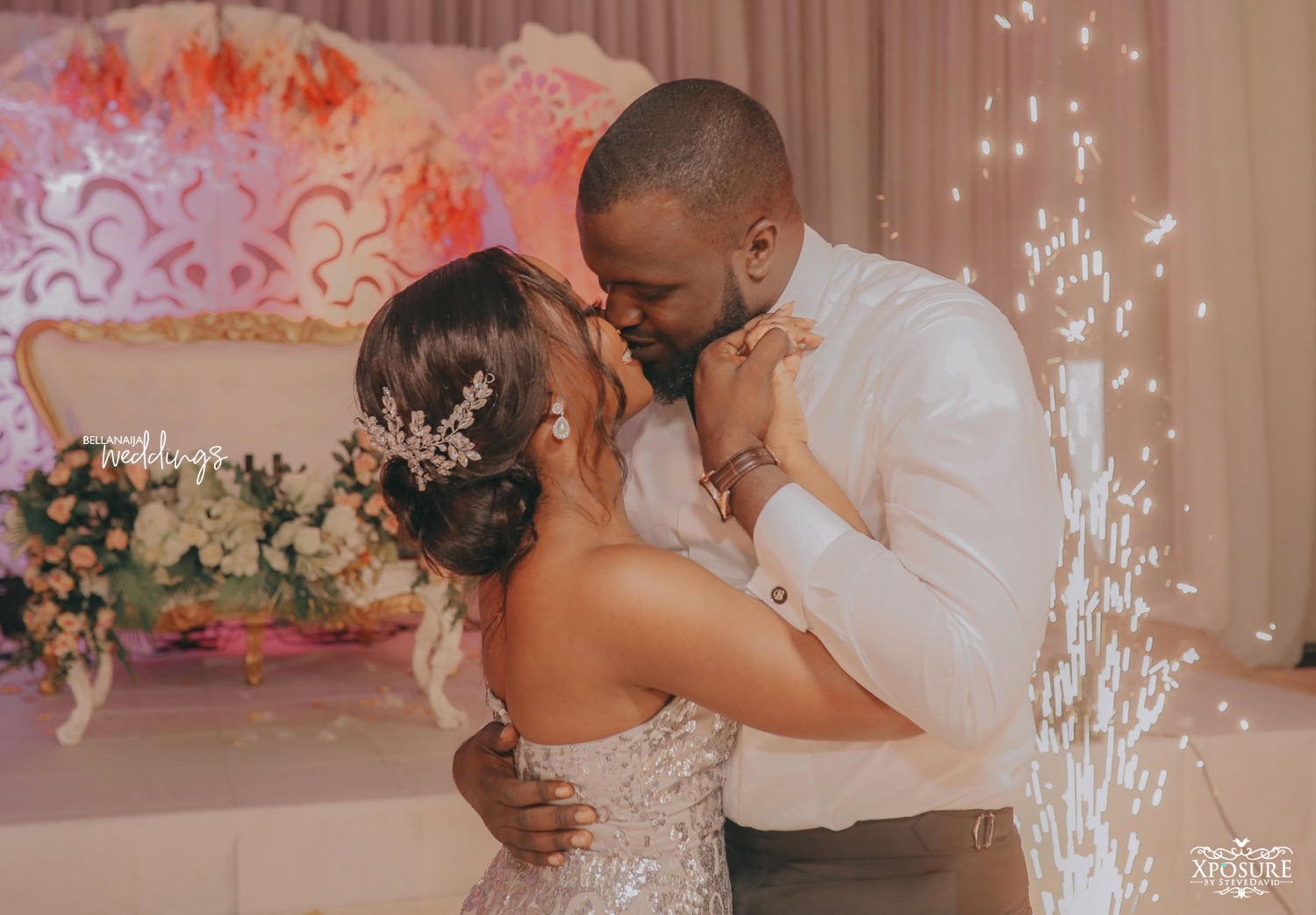 Credits
Bride: @estheroqua
Groom: @mobolaji_breeze
Photography: @xposurebystevedavid
Makeup: @fumis_makeup_studio
Hair: @chaff2chicsalon
Robes: @uwayens_apparels
Planner: @hanaeevents
Ushers: @kamich_events