When BBNWonderland bride-to-be Eva, set out that Sunday morning, she had no clue what her friends had up their sleeves. Her girls hosted her to a surprise bridal shower, and in the words of Eva, it was amazing. With white and yellow being the colour for the day, the girls looked really beautiful, spot their African print headwraps that added the African touch to the whole fun.
From playing who knows the bride best to the tissue wedding gown and then sitting a balloon game, the girls really had a great time as they bade Eva off to her lifetime of bliss. The bride-to-be Eva tells us a little on how that they went. Read all about it below and check out other bridal shower features here.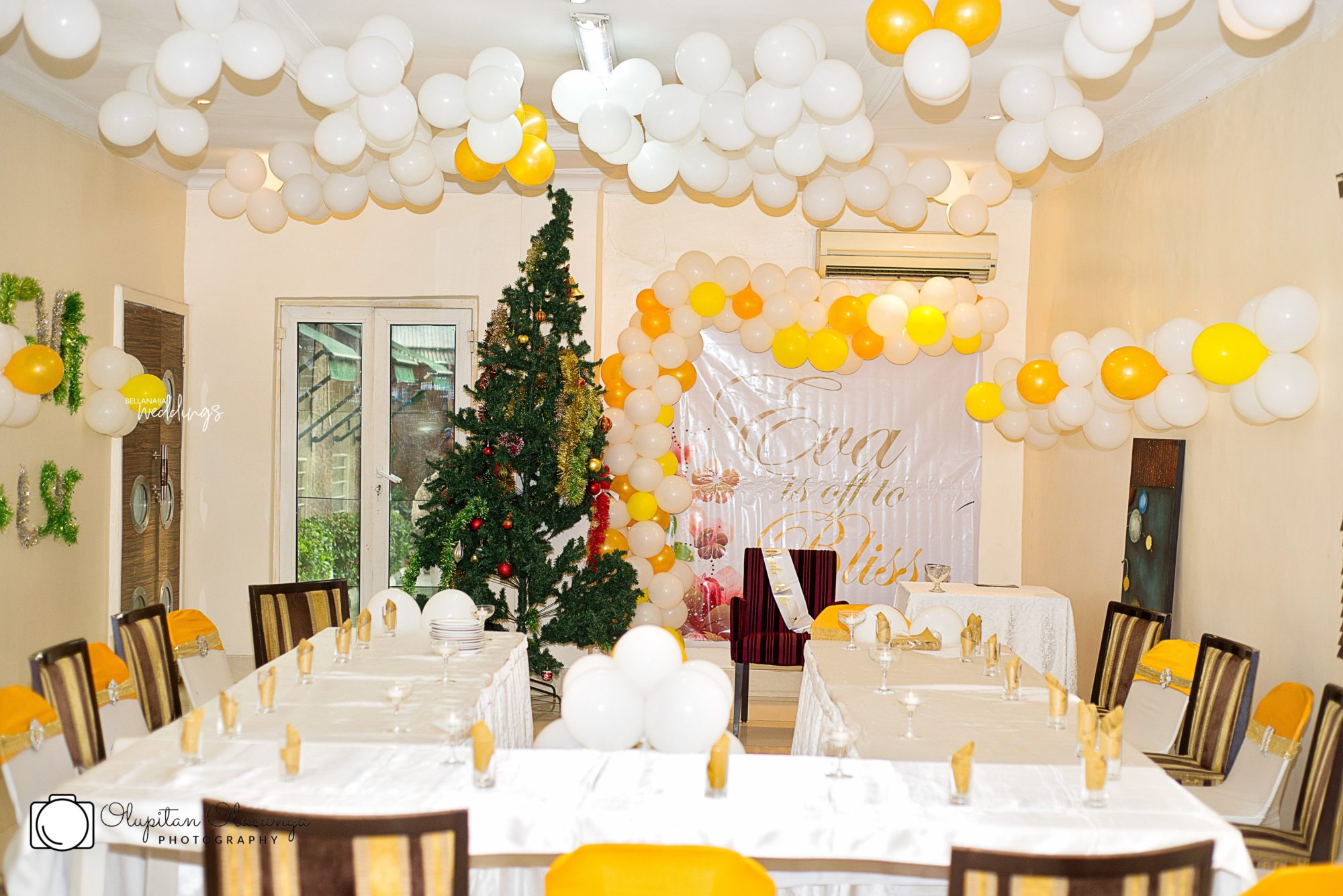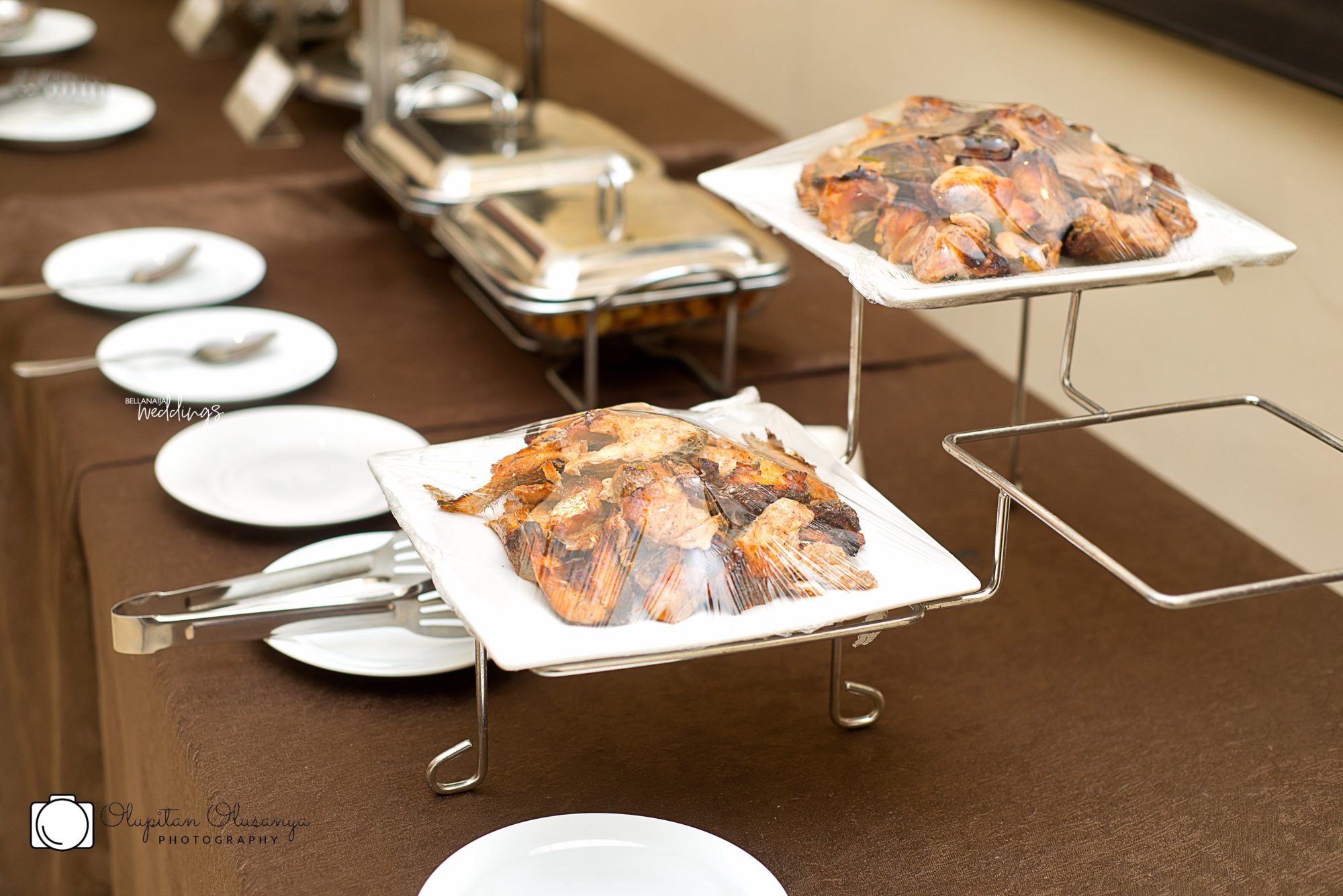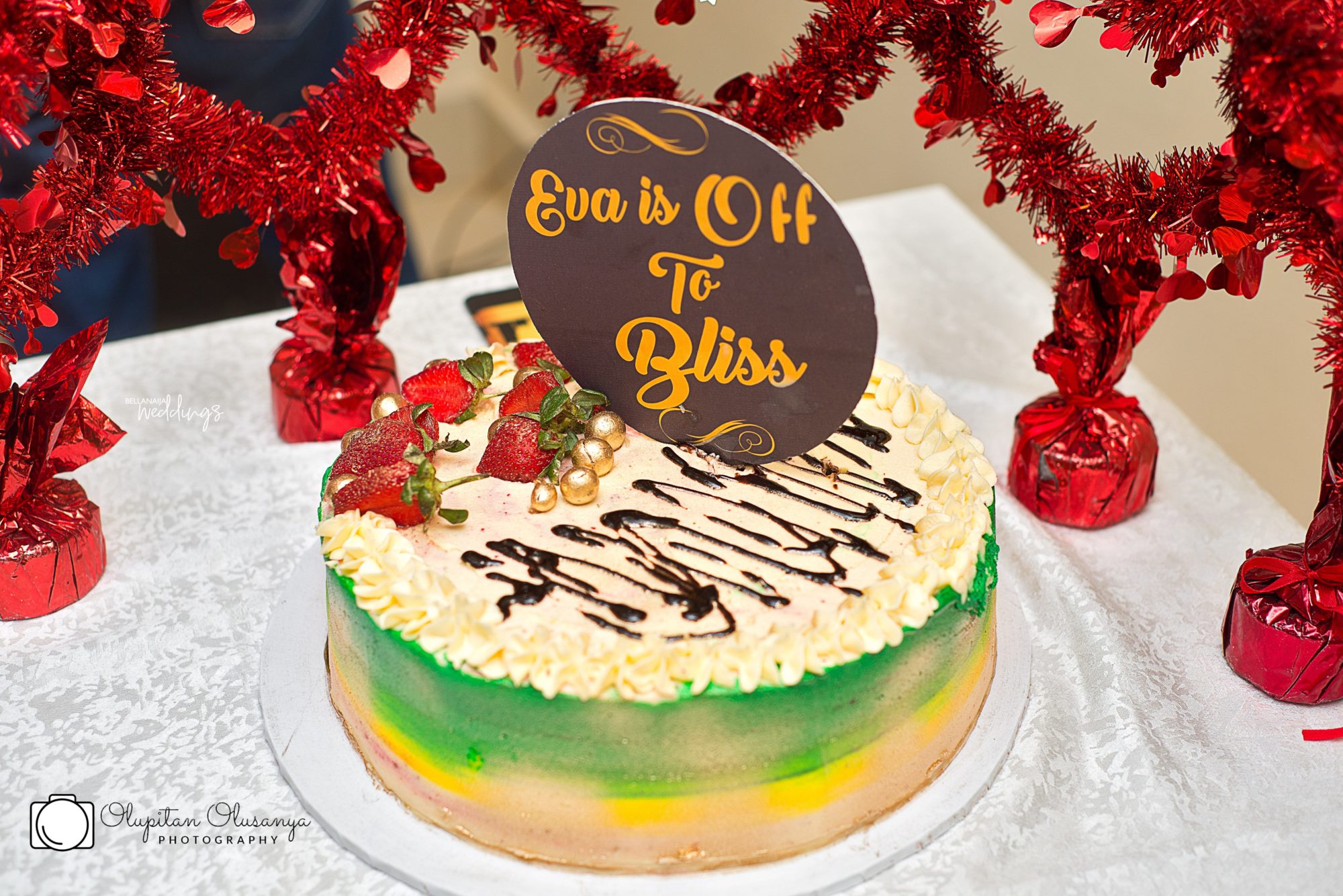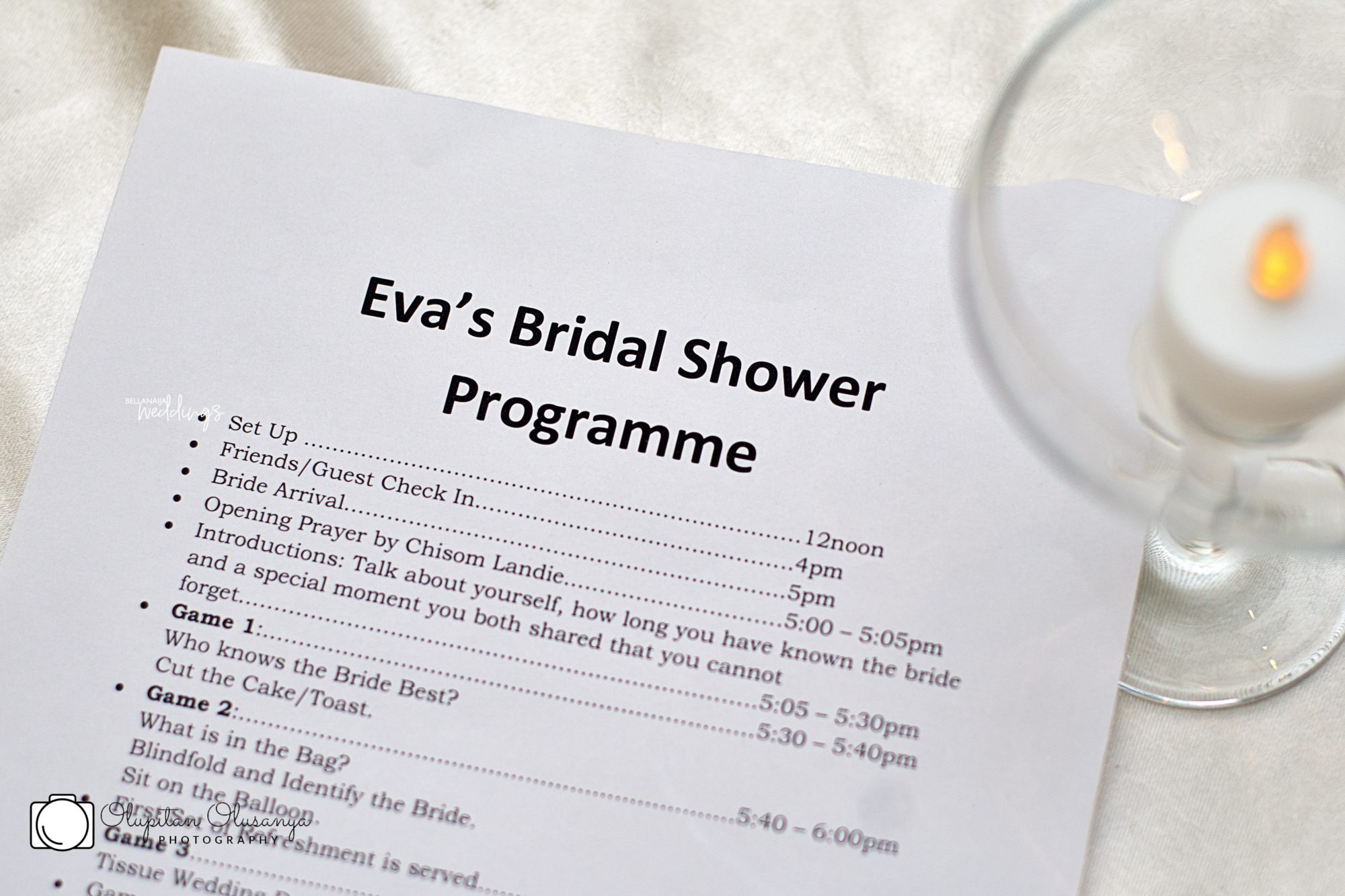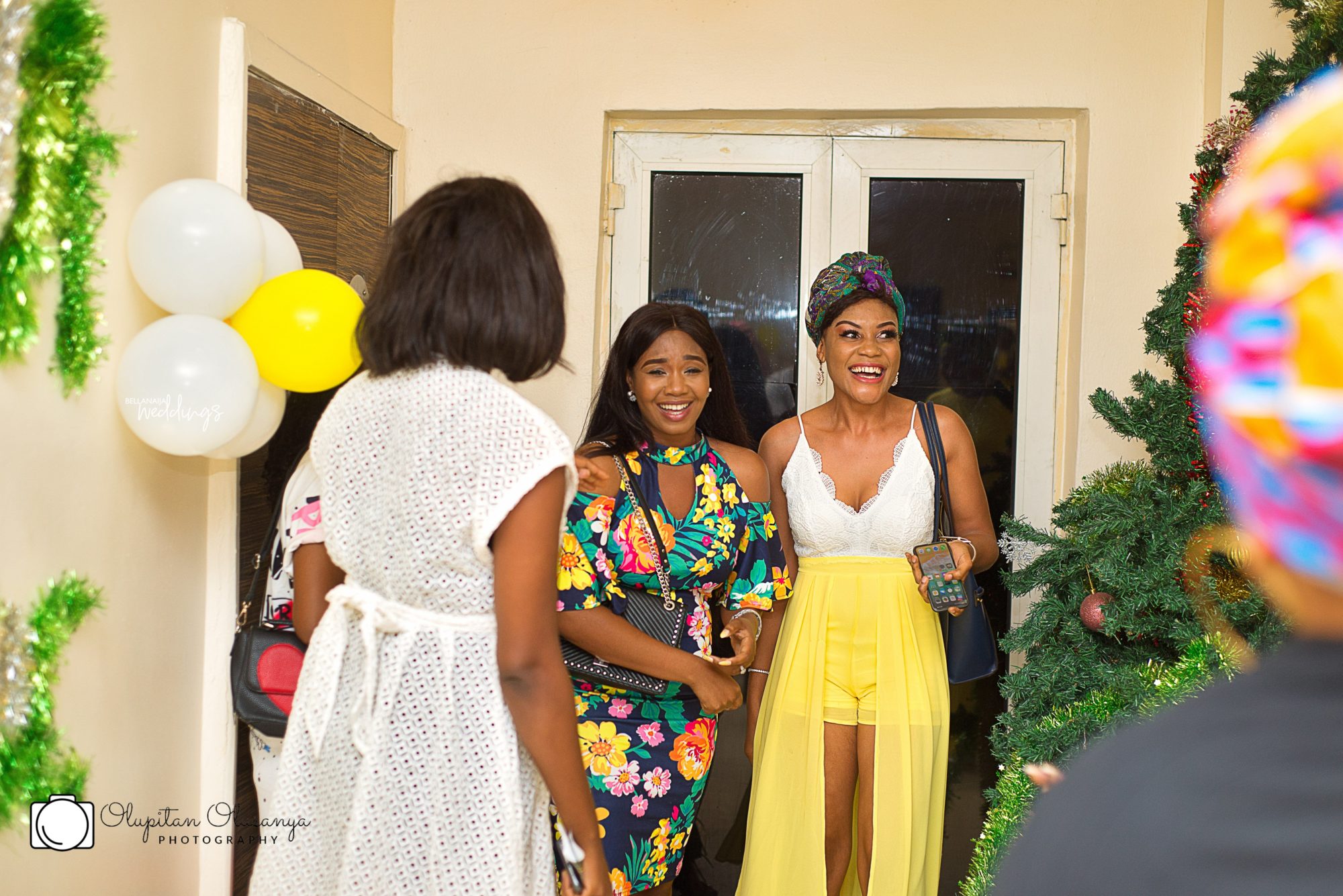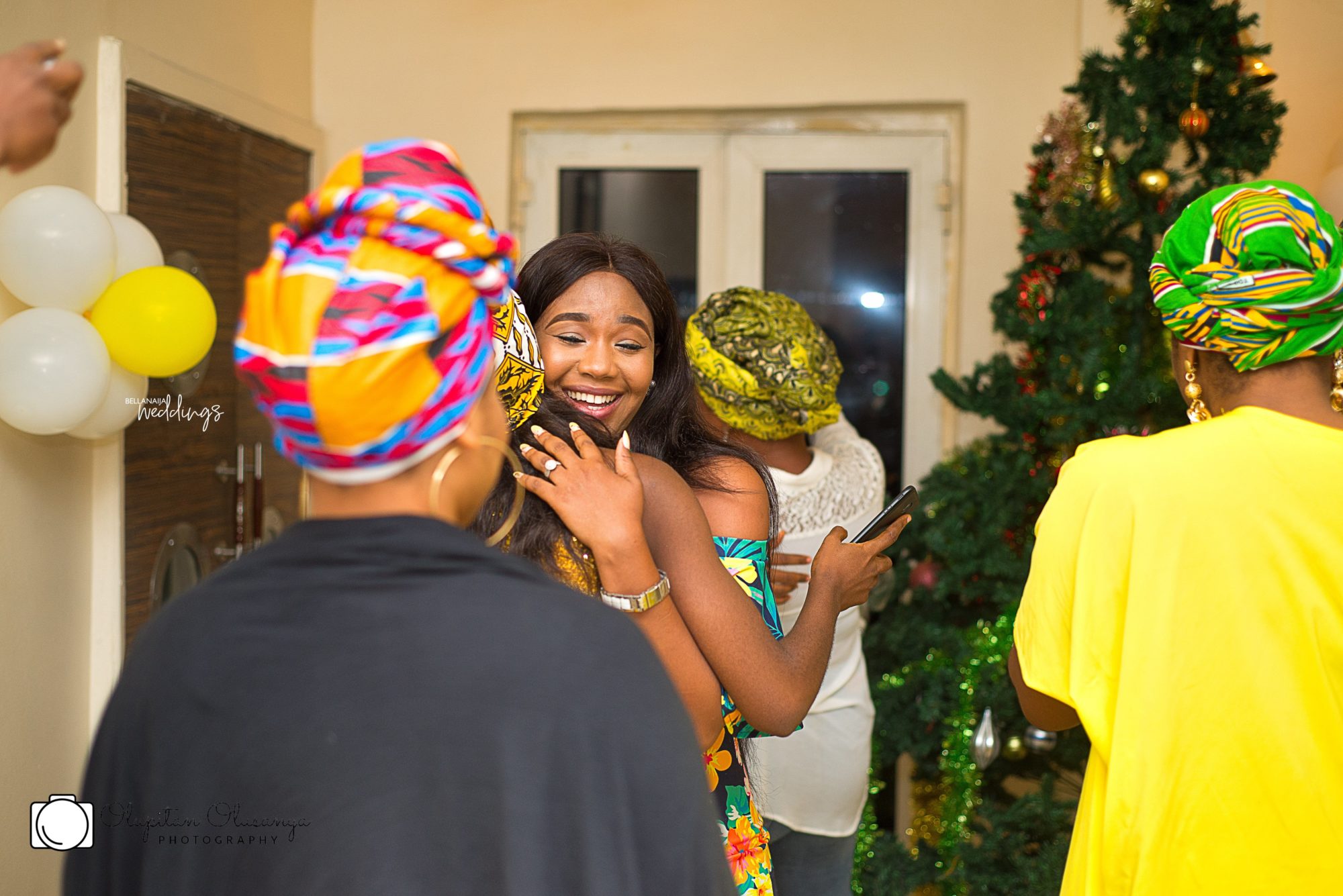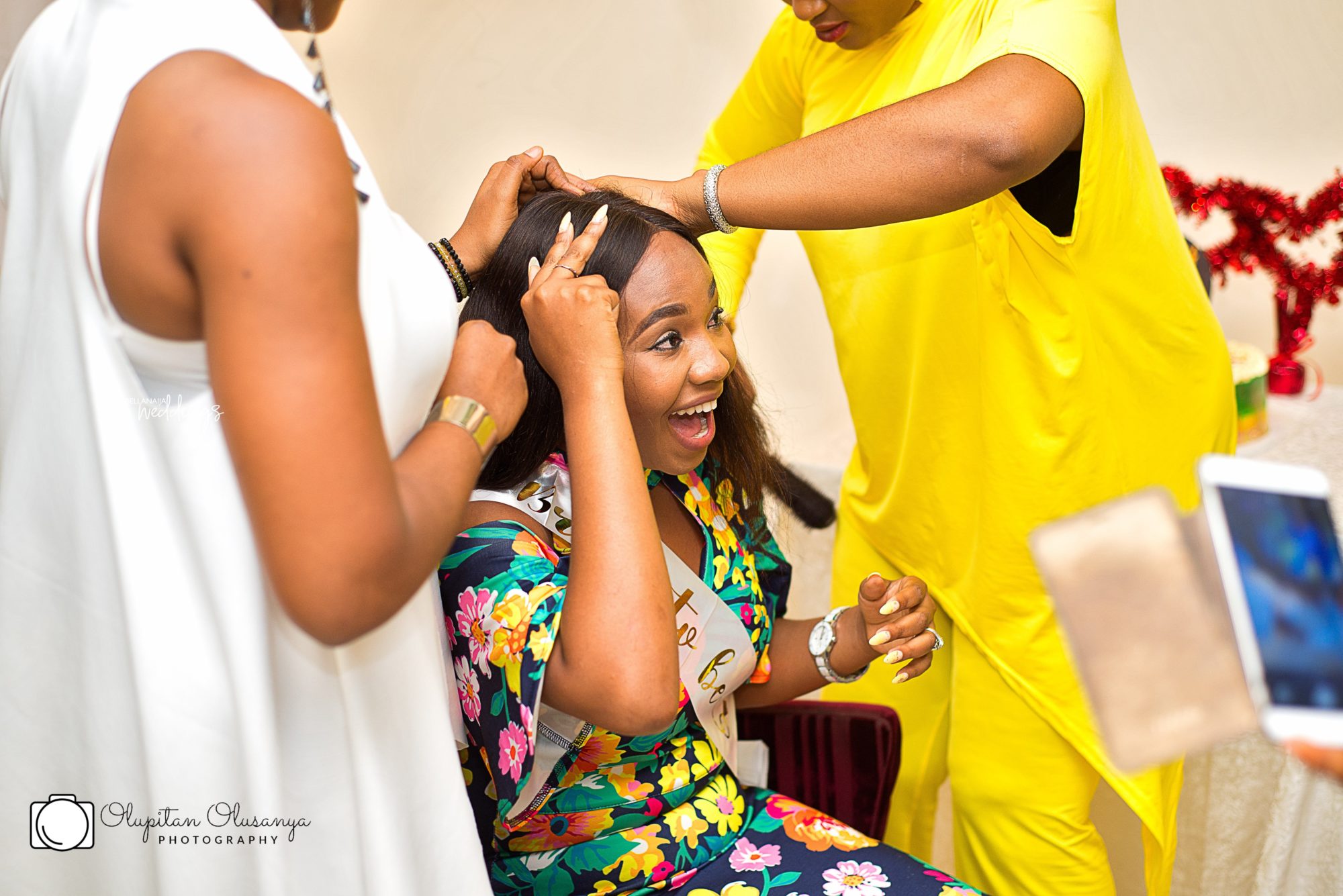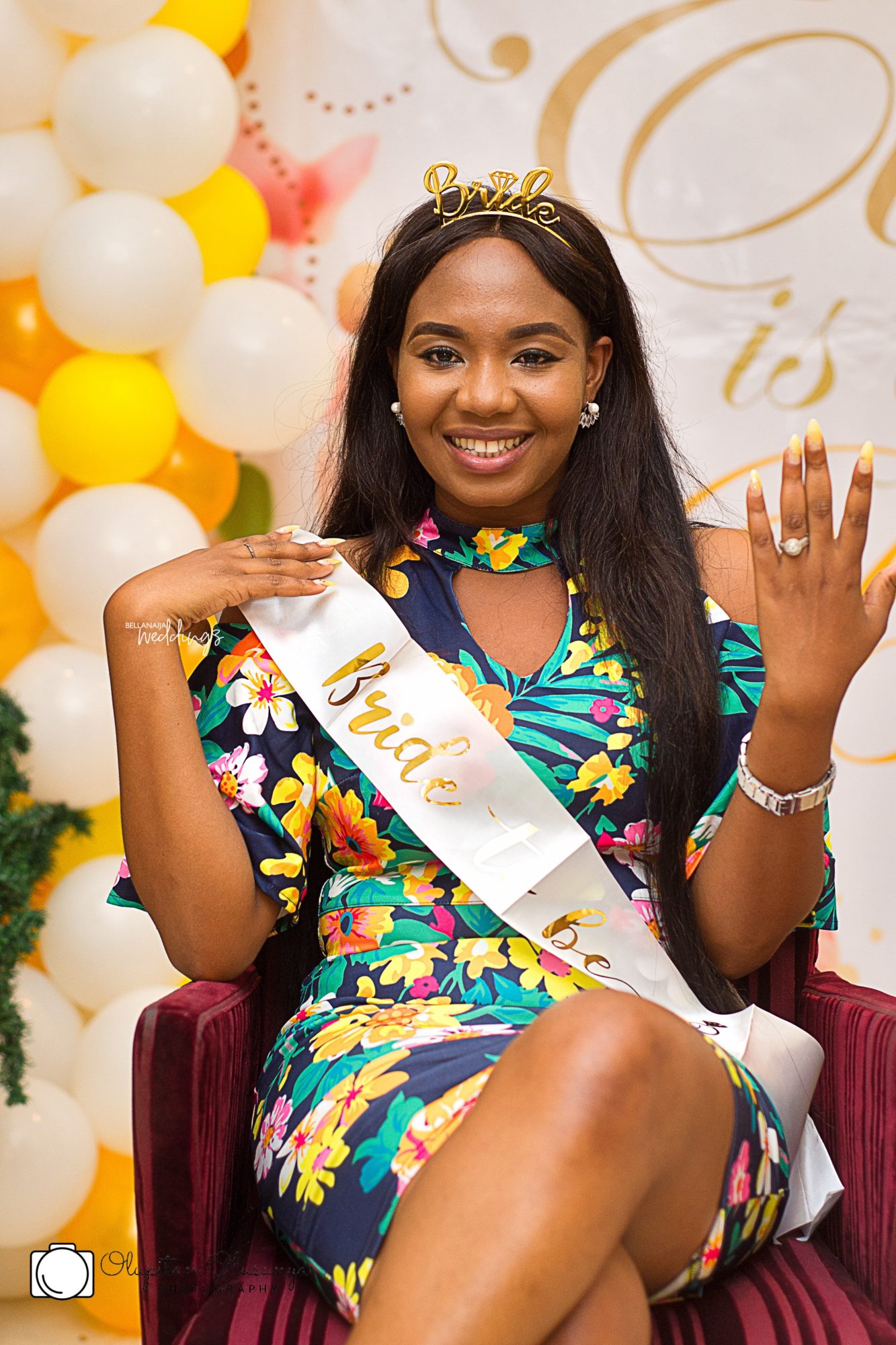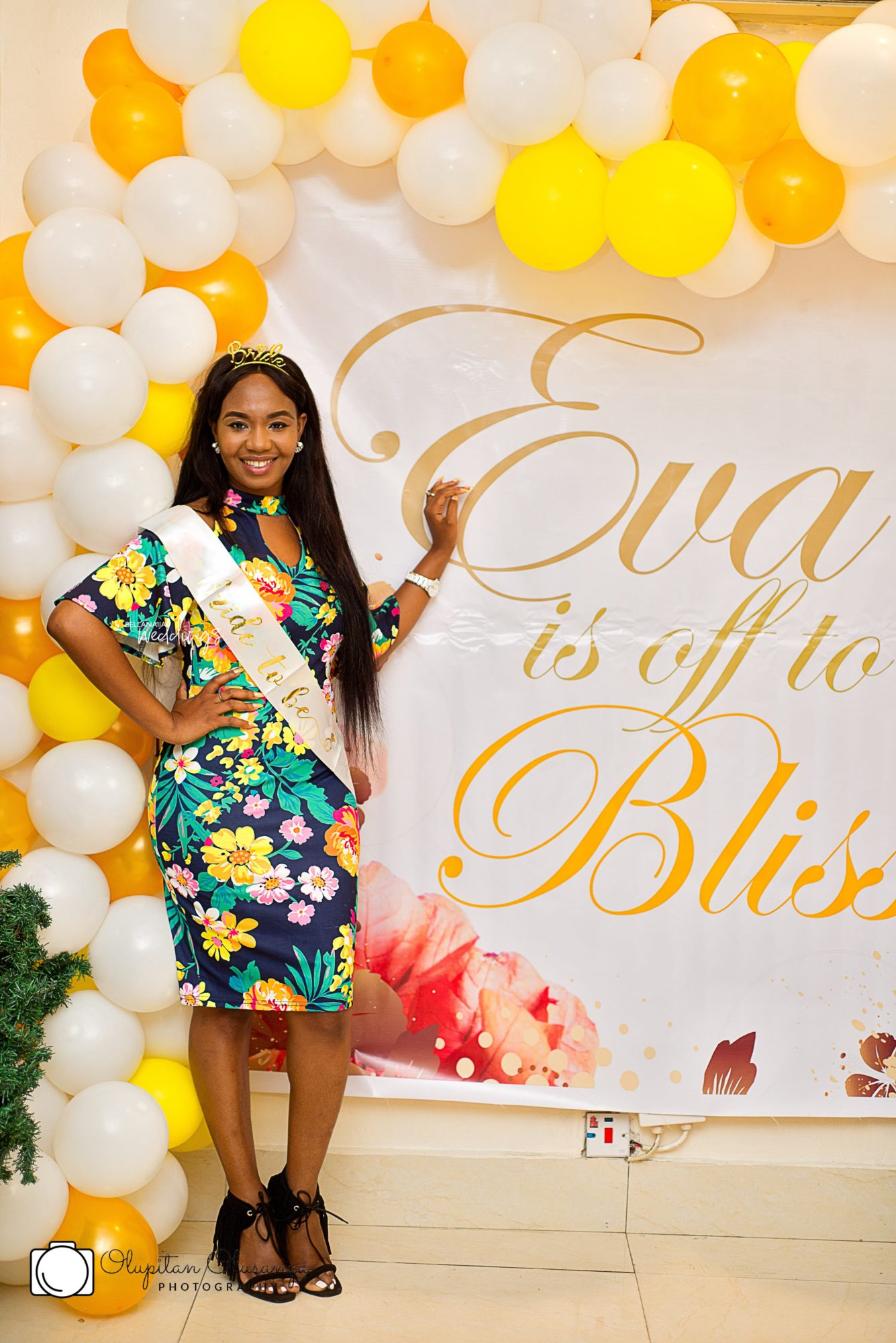 Here's how my beautiful Sunday went down:
You know when something totally amazing is about to happen and the devil comes in full force? Hmm, yeah, that morning I felt a bit feverish but I picked myself up to church. My friend had invited me to a Grand house opening and on my way that evening my car broke down. I was weak, tired, sad and hungry but I couldn't disappoint my friend again! -Eva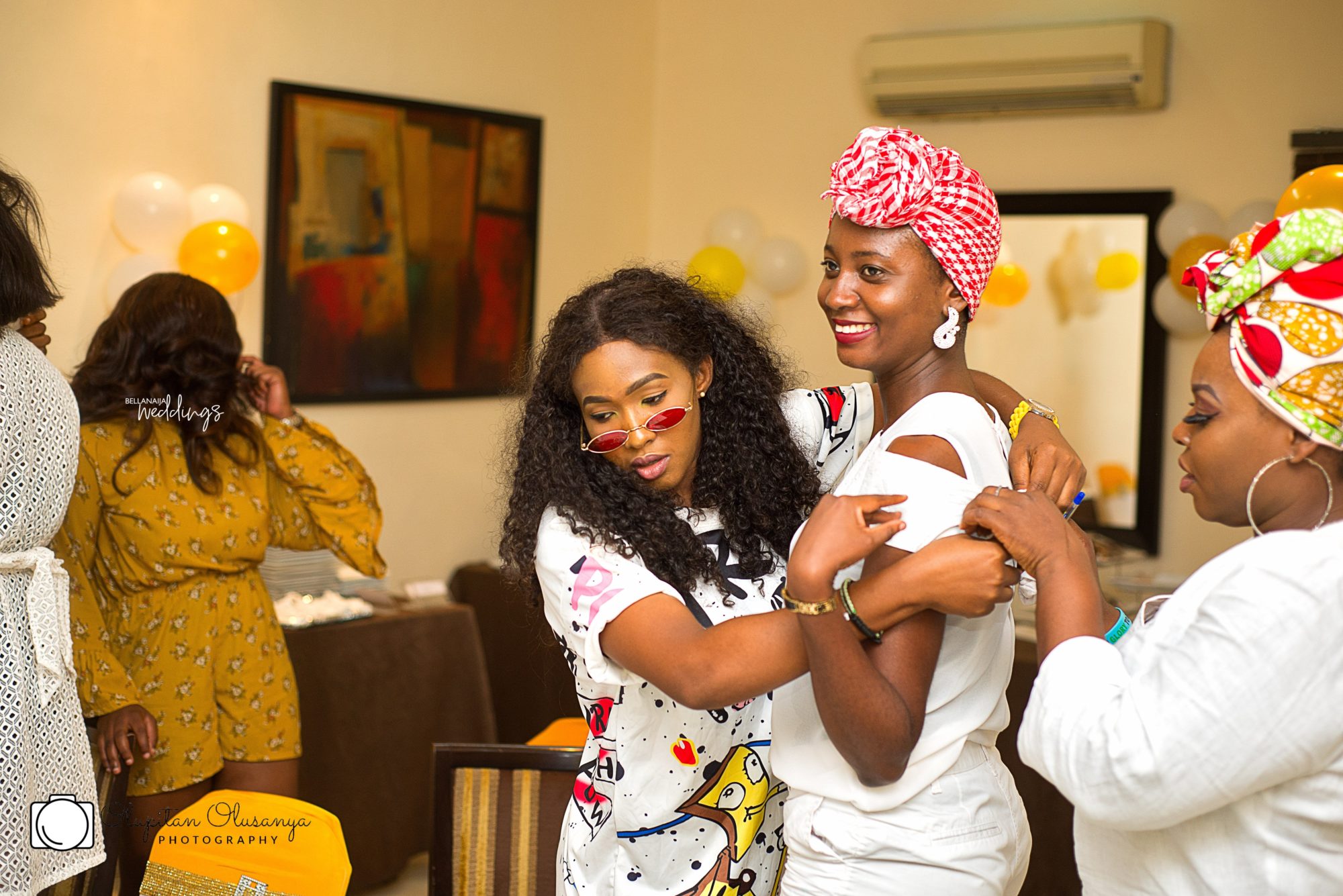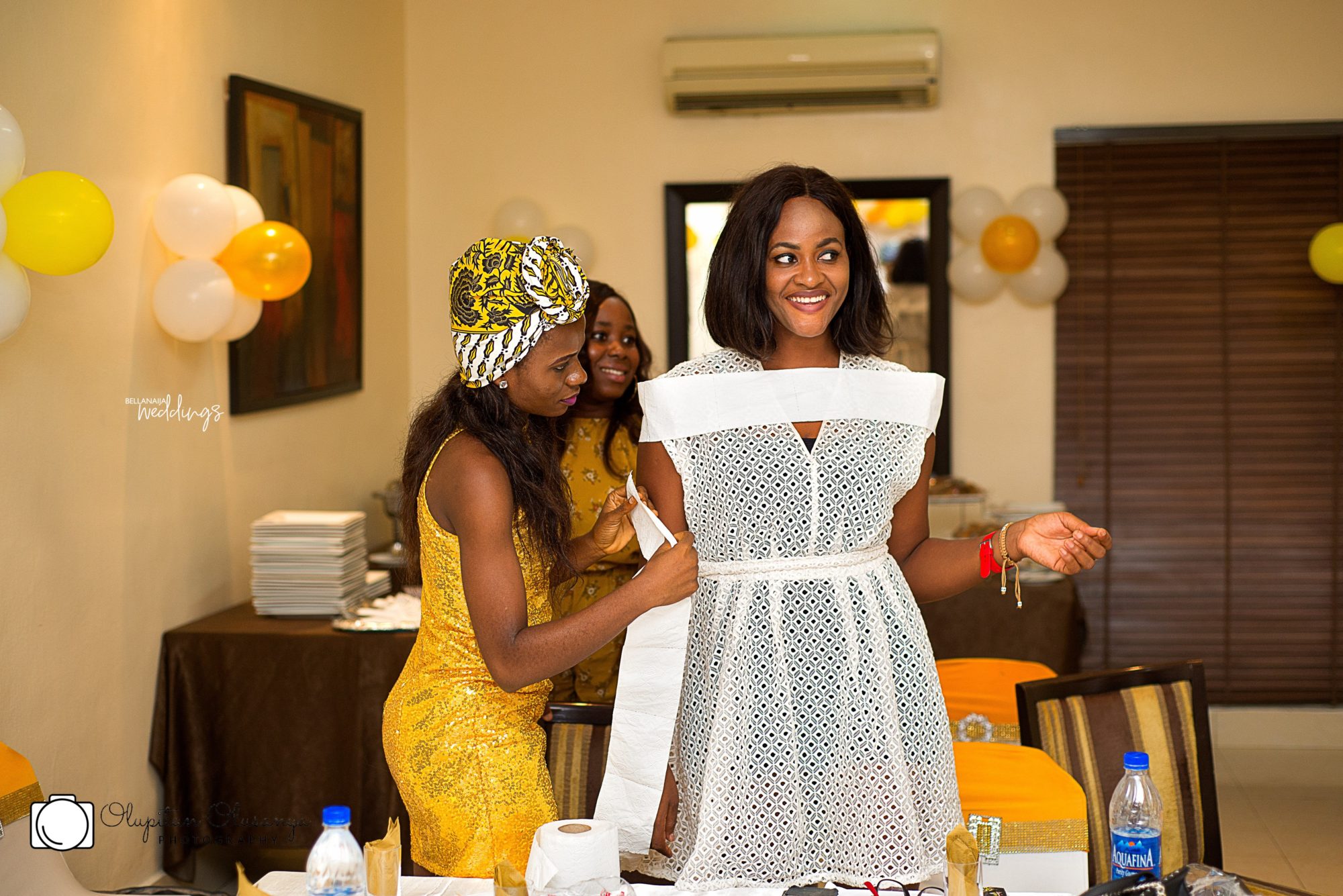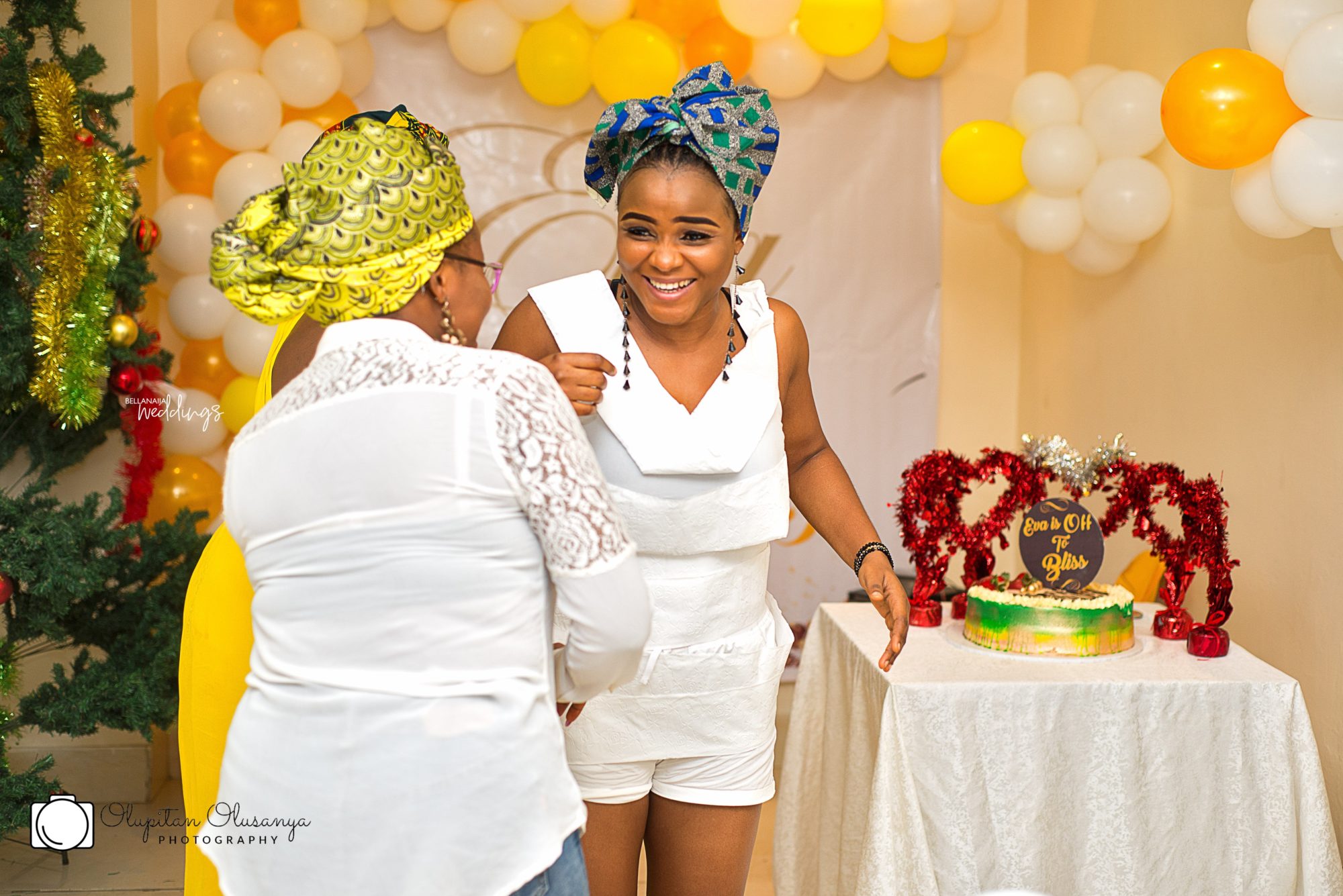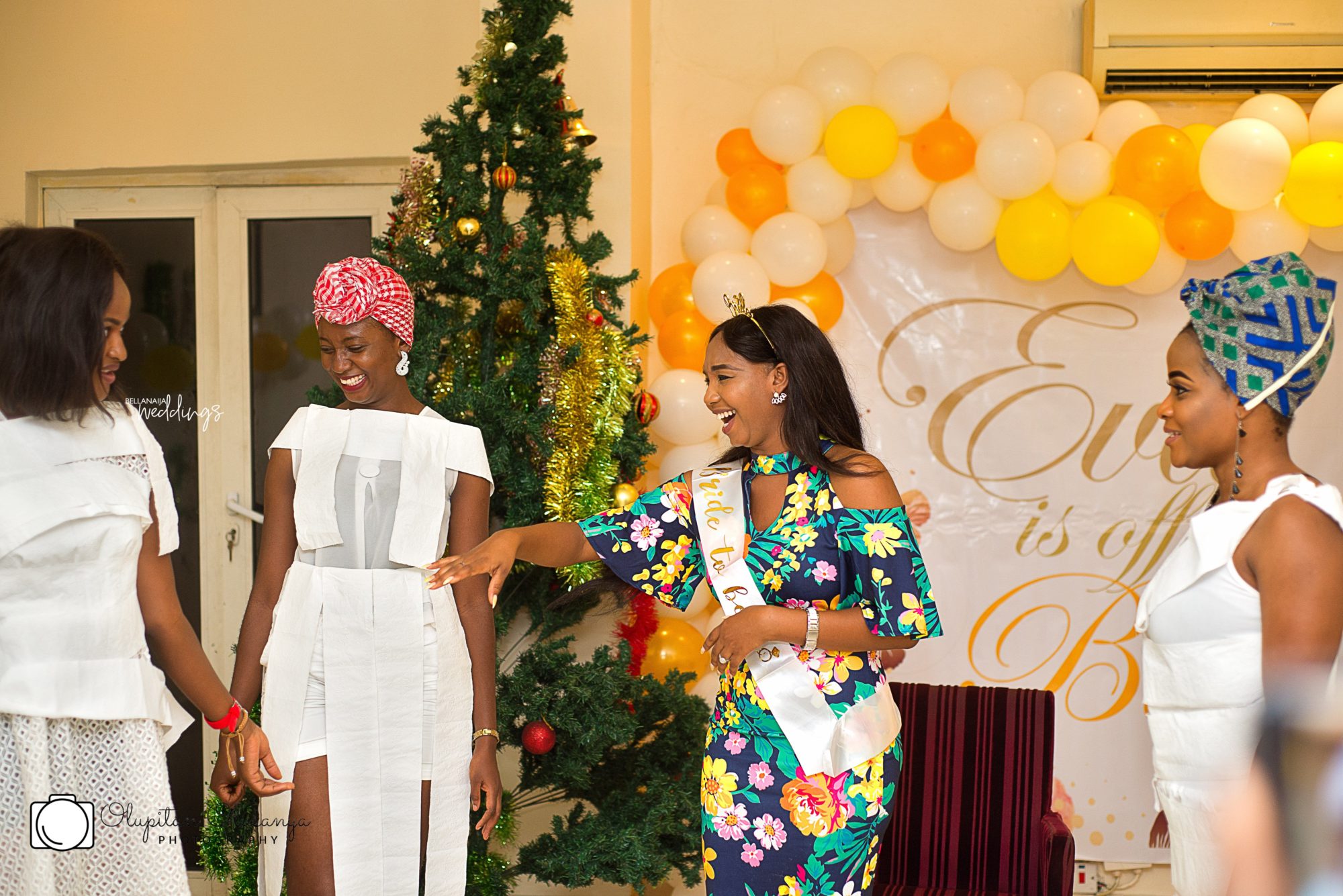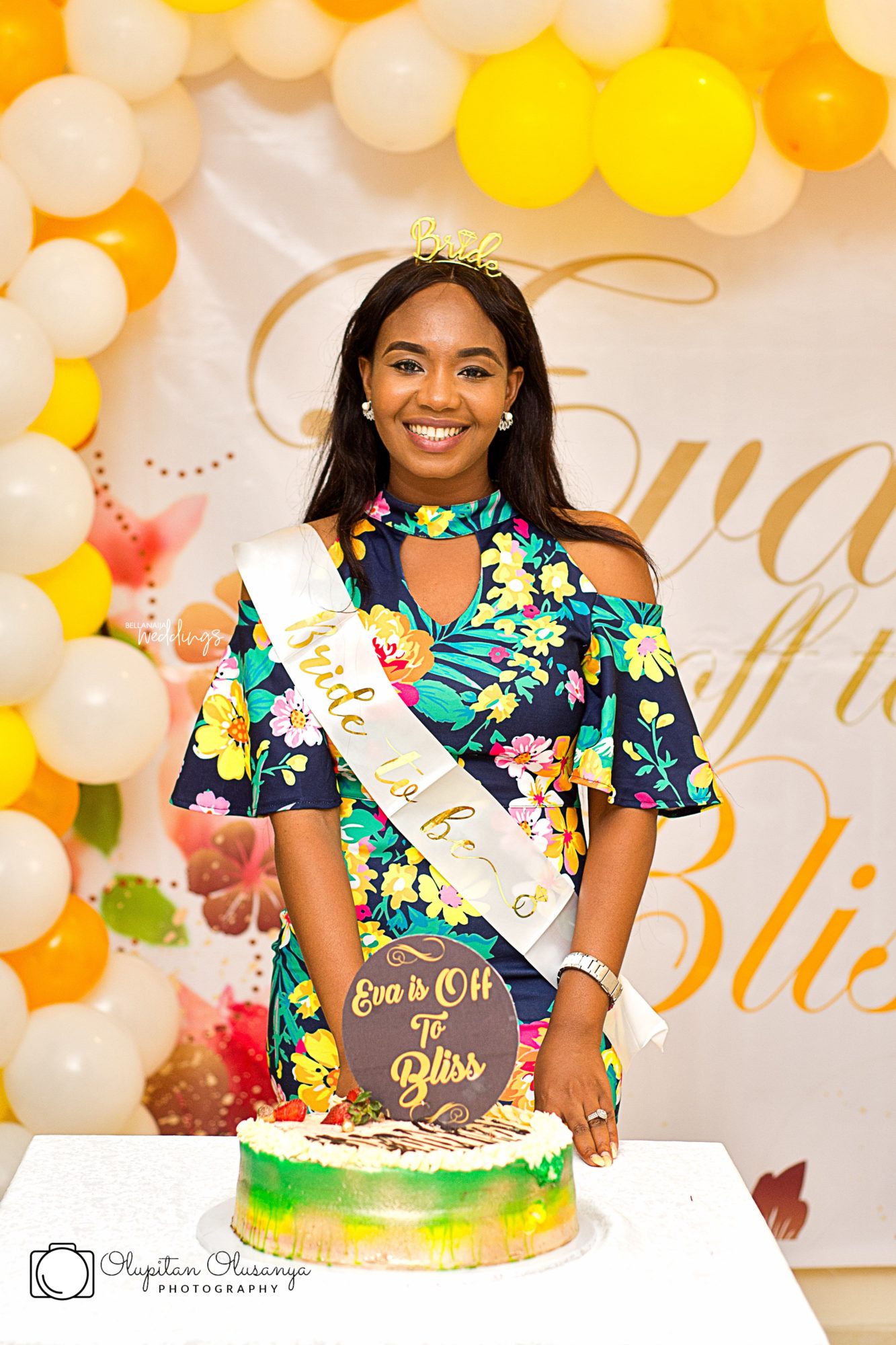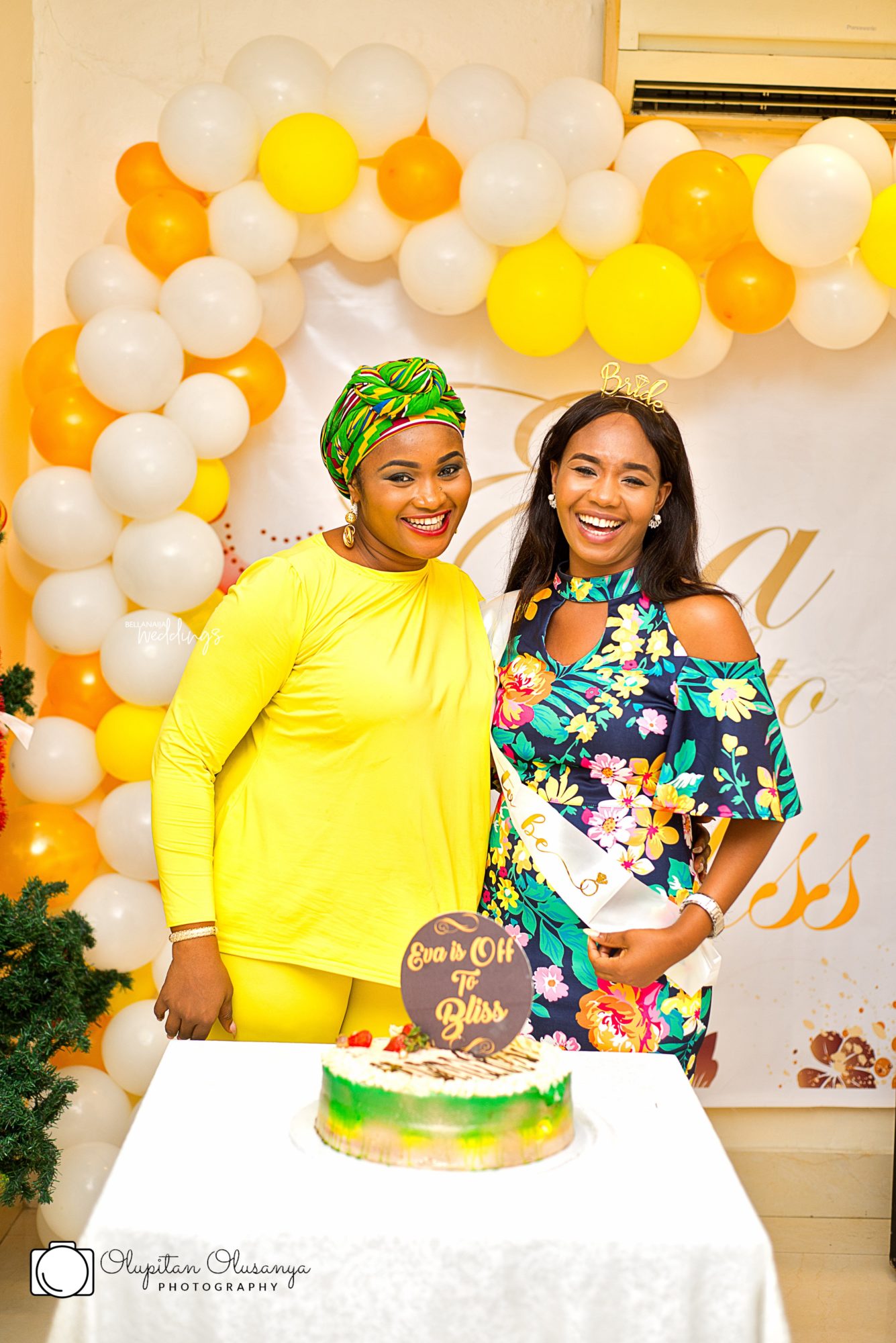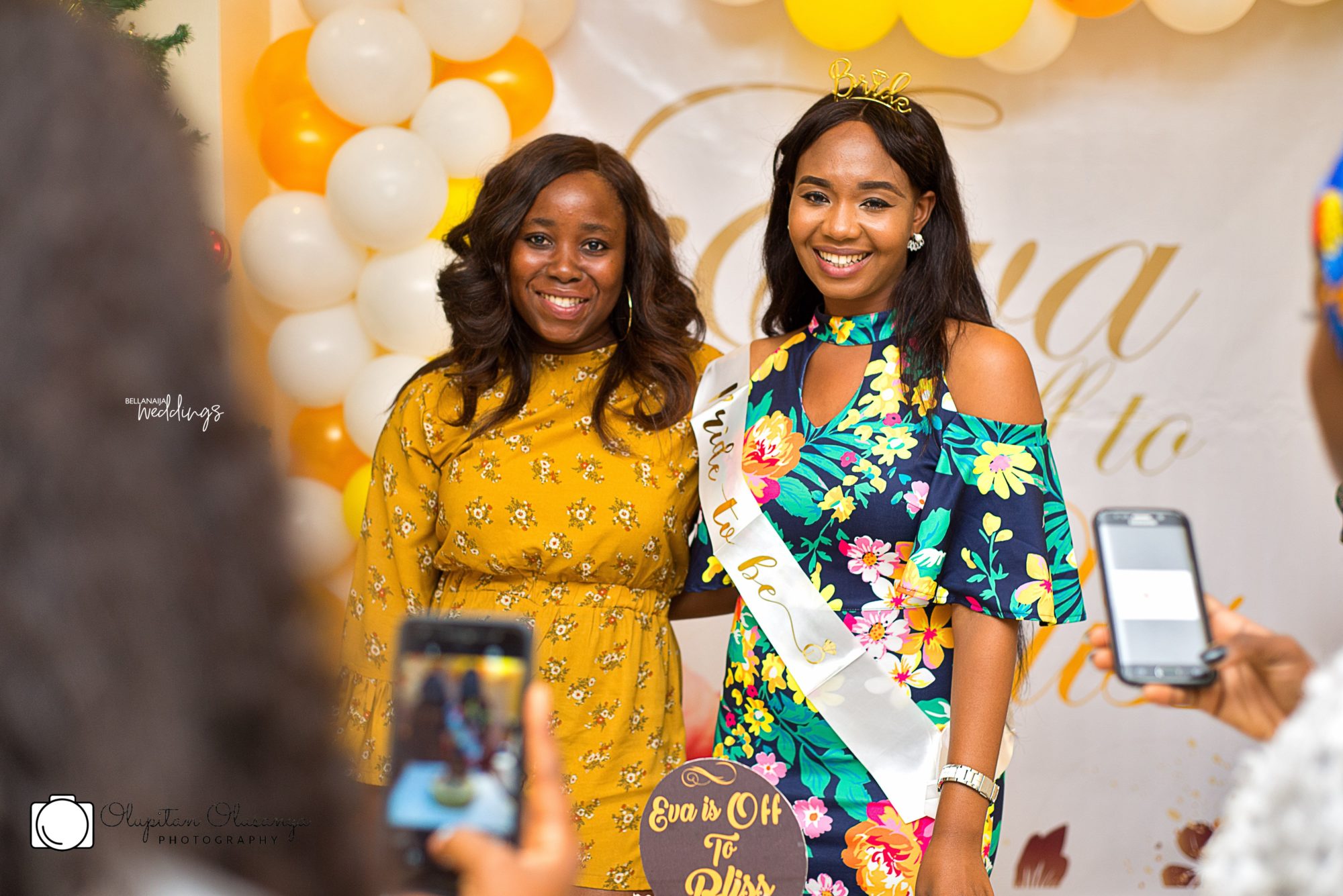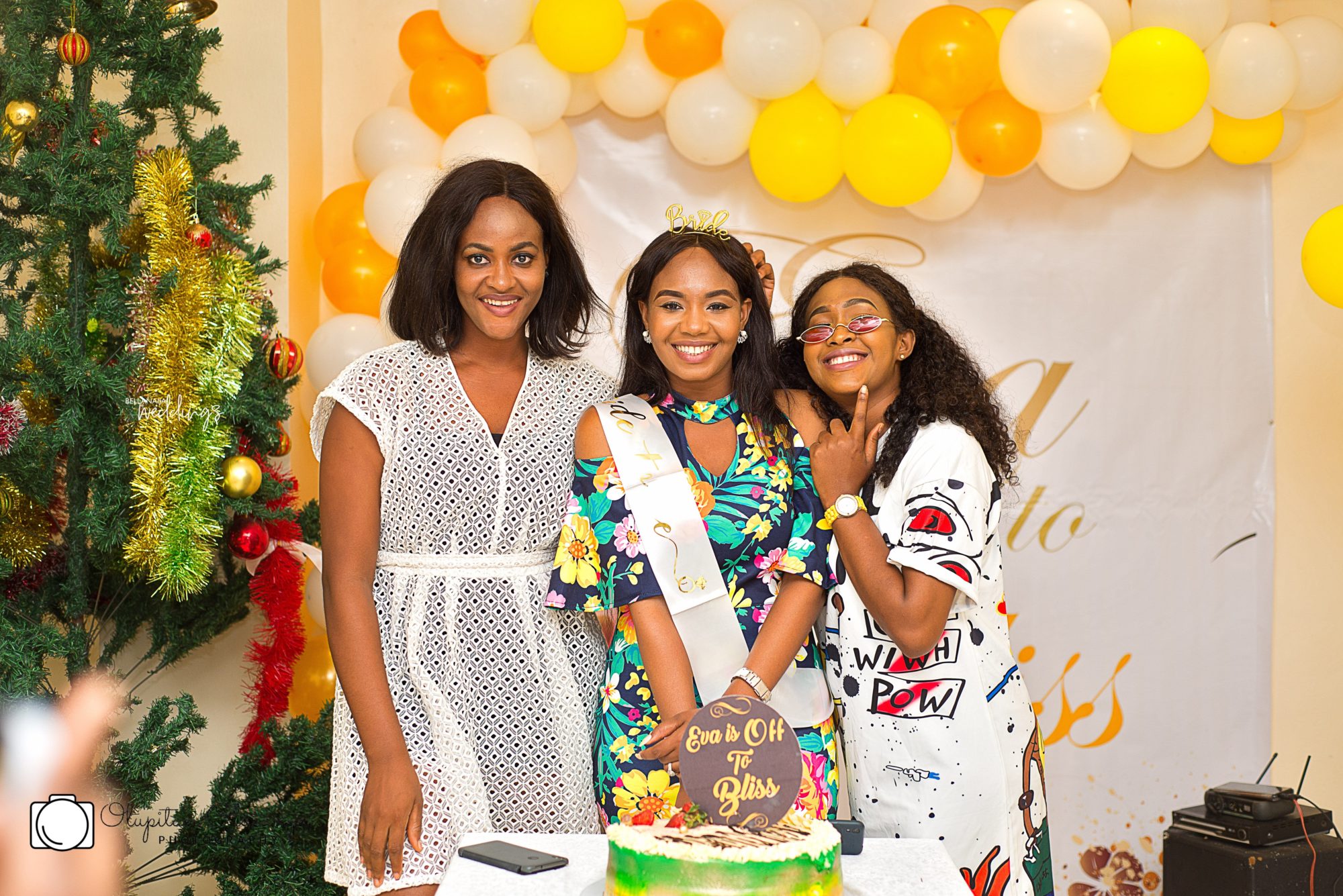 My plan, however, was to sneak in and sit at the back when I get to the venue. I didn't know I was walking into my own HIGH TABLE of BLISS. These ladies brought heaven to earth, I was totally blown up to the 7th heavens! They are my most real friends.  I am so lucky and blessed to have them as my friends and sisters.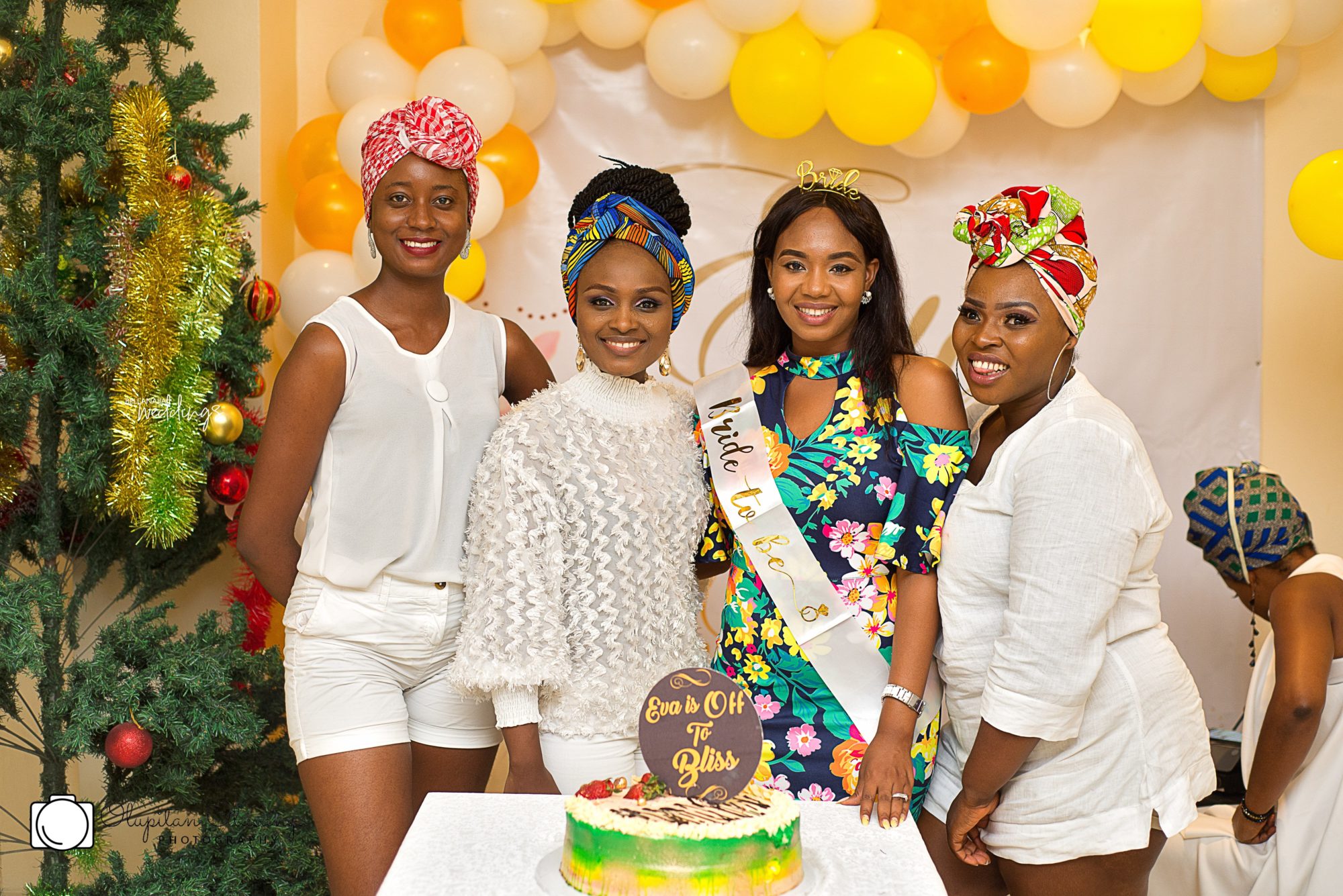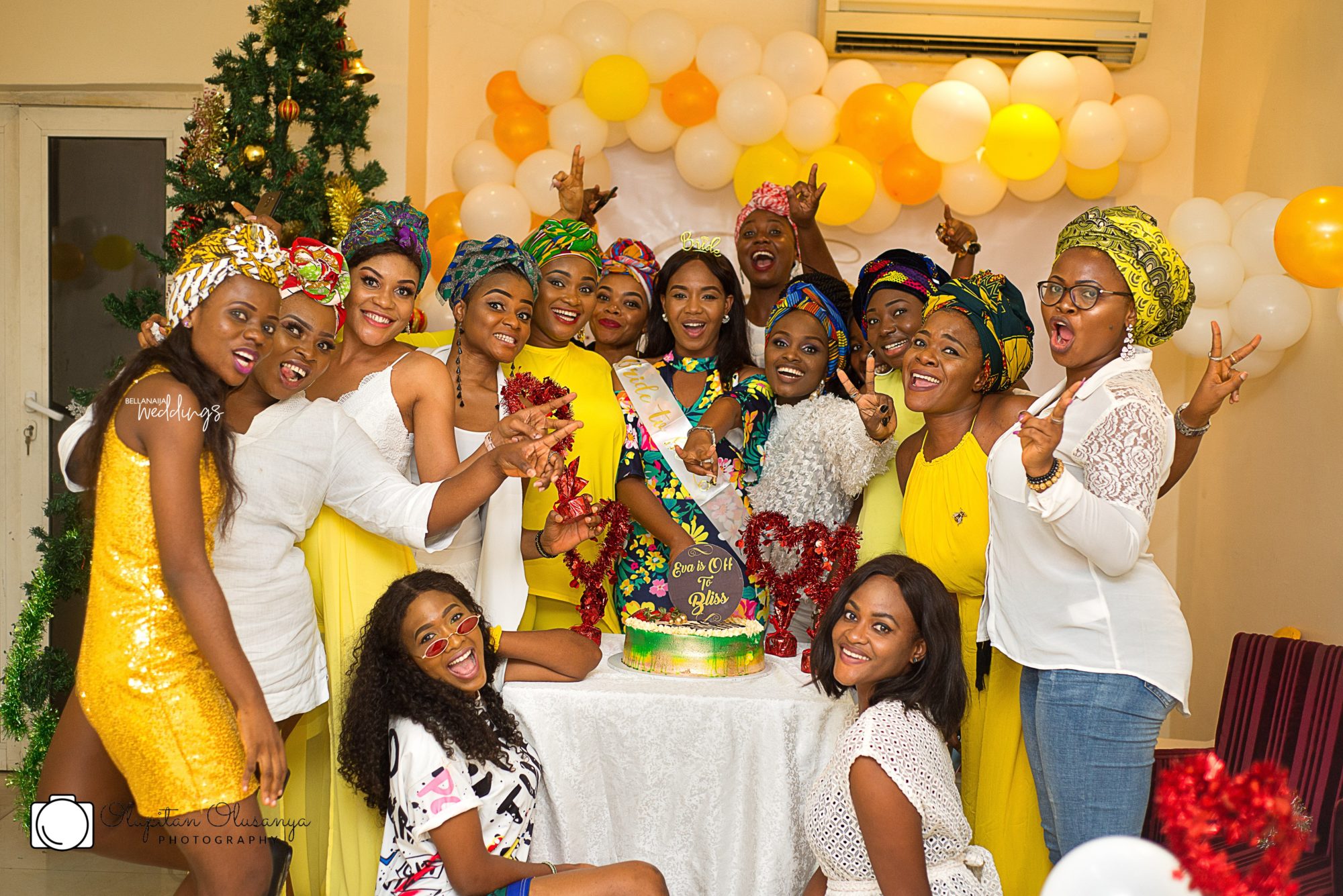 She later changed into a white dress to match the yellow and white themed colours of the day.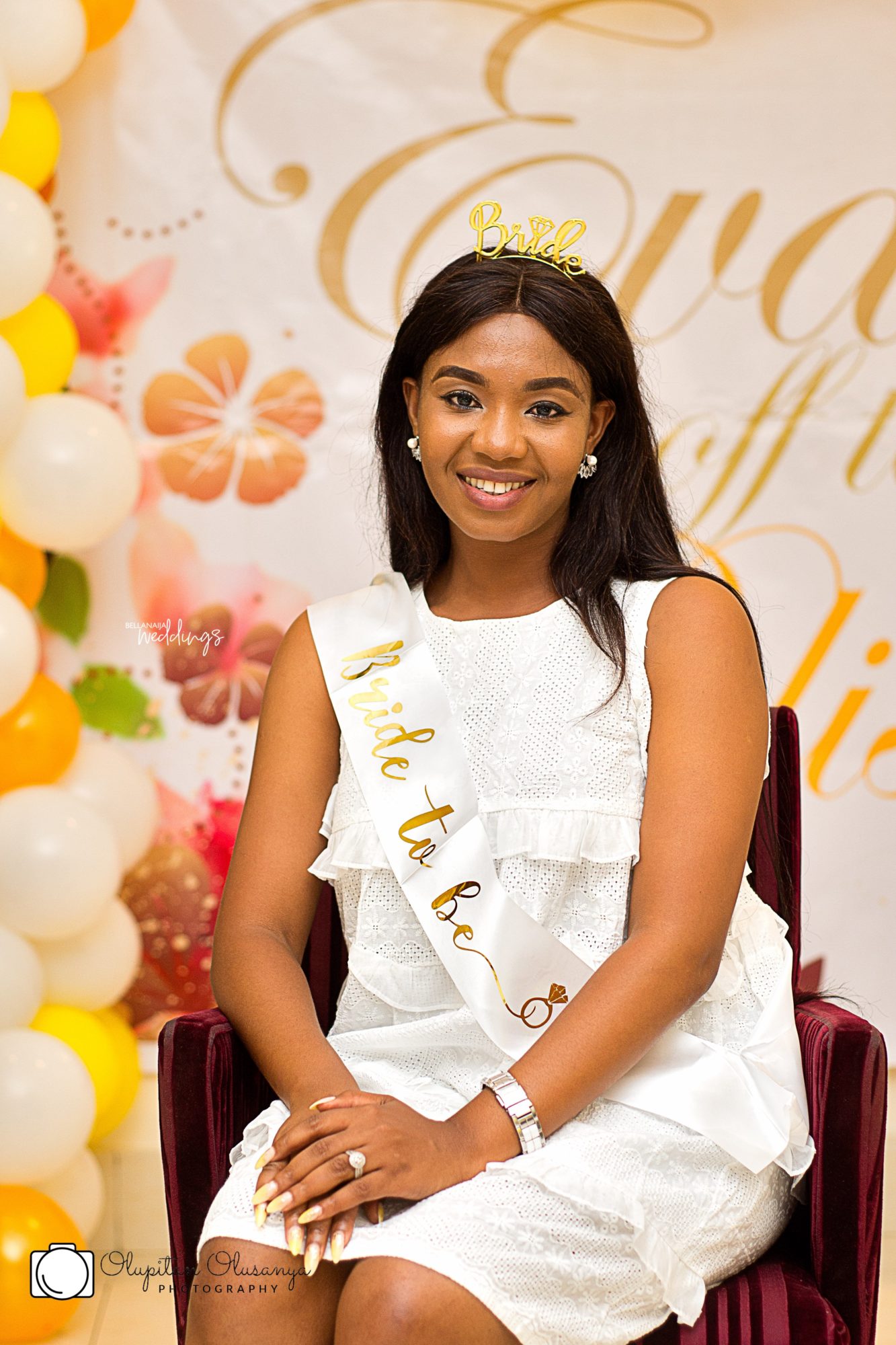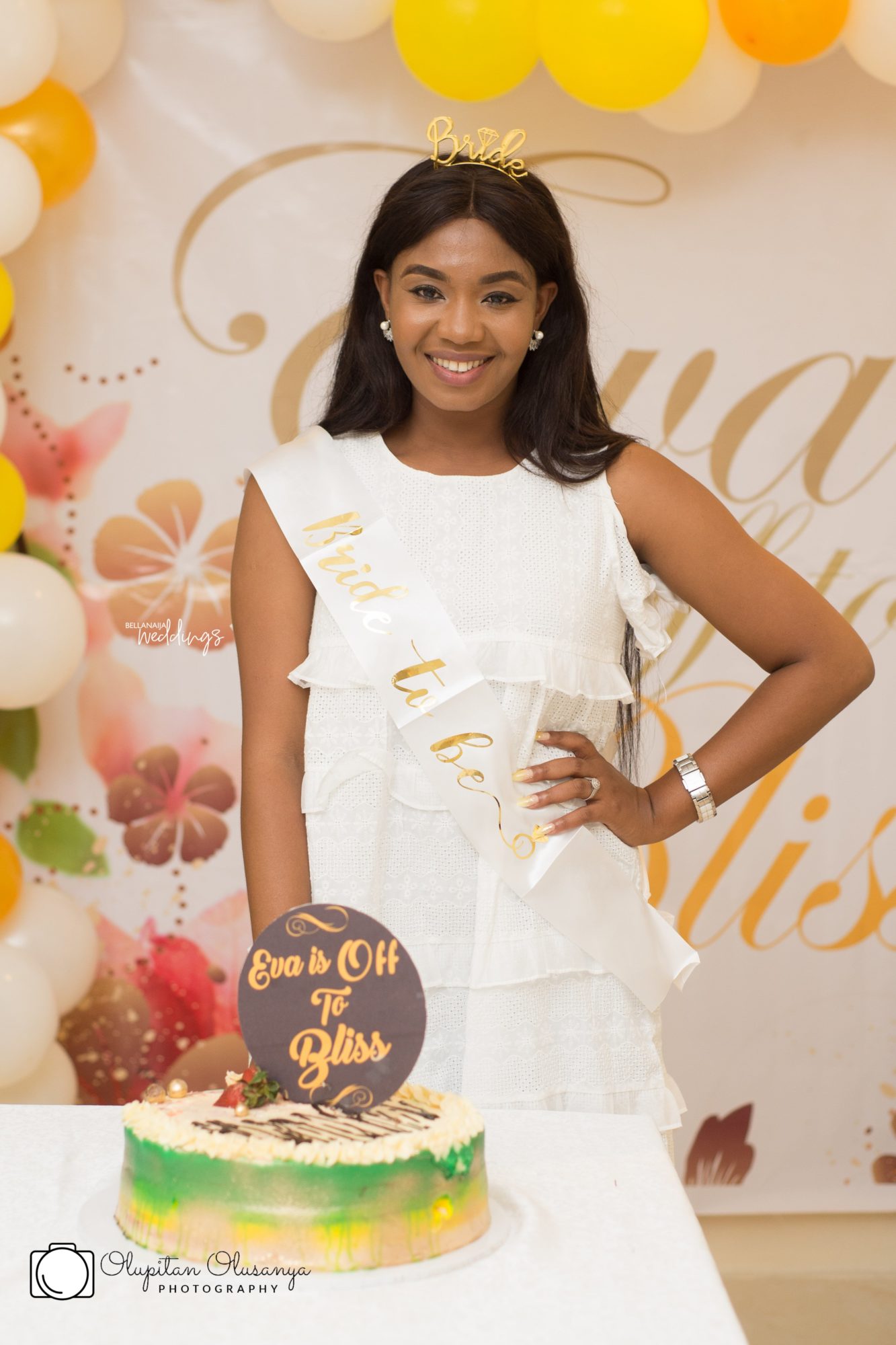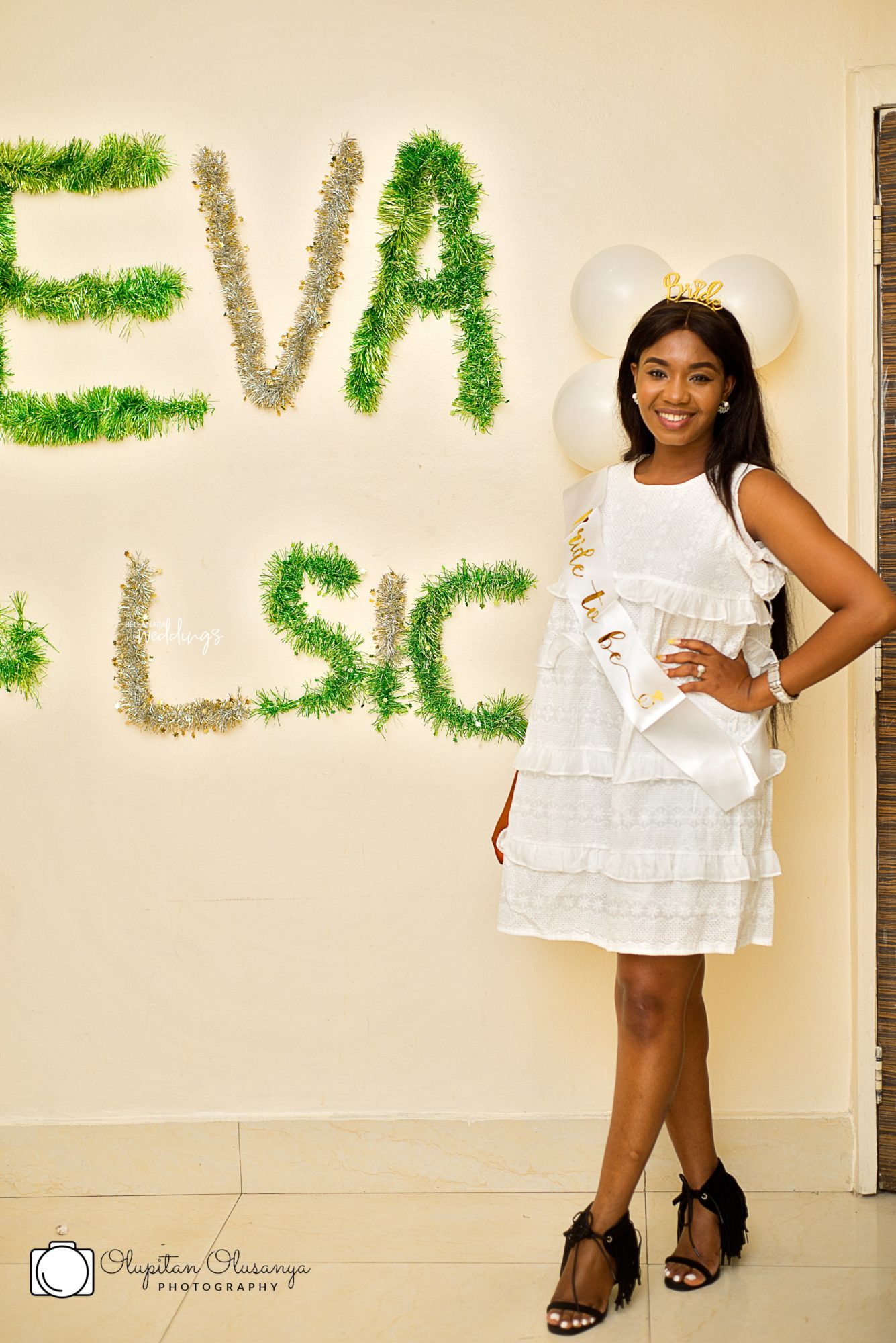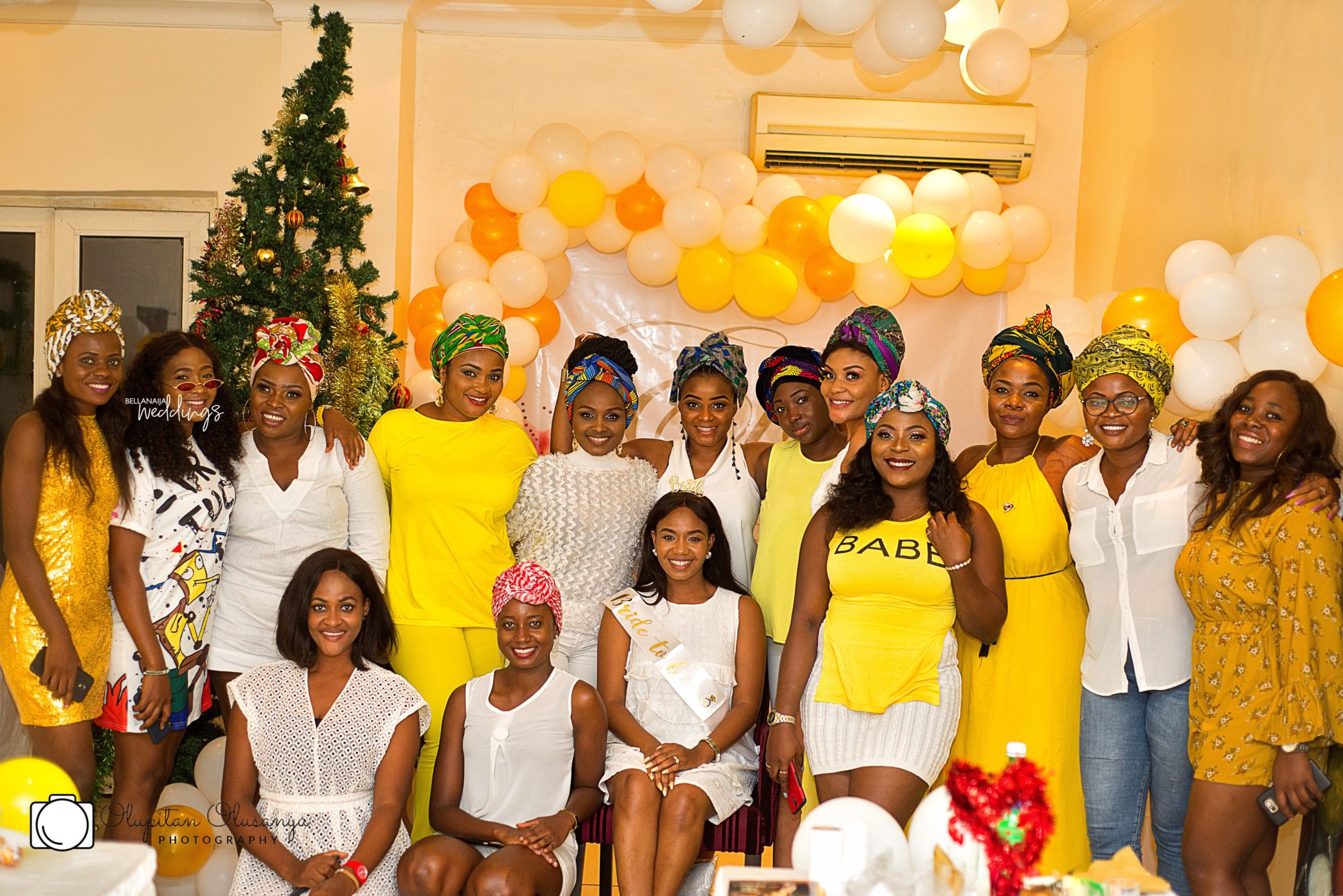 Credits
Bride-to-be: @eva_chukwu
Planner: @phoebedamiasolo | @thedapperweddinghub
Photography: @olupitanolusanyaphotography