They say less is more and we do agree. Even when it comes to the bridal look, this is a statement that applies.
Bridal designer, Eva Lendel was aiming for just that with the Less is More 2021 bridal collection. It is simply about minimalism for the modern bride. Eac dress speaks elegance in itself with stunning designs, seductive necklines, capes, detachable trains and trendy sleeves. We are definitely sure you'll love two or more dresses from this collection. If you happen to be a minimalist bride, then go ahead and enjoy pinning some of these dresses!
Here's how the design brand, Evan Lendel describes the collection:
This 2021 collection by Eva Lendel includes 42 elegant wedding dresses, among which are rethought in a classic, mermaid, and weightless silhouettes. Capes, removable skirts, seductive necklines, elegant bows and trendy sleeves-buffs, as well as exclusive embroidered lace decorated by hand, are just a few of the standout design features that embody this refined collection. Highlights are two magnificent wedding jumpsuits: "Lynn" features short-shorts with a detachable train, while "Allie" a classic style, boasts long pants and a delicately-structured lace blouse.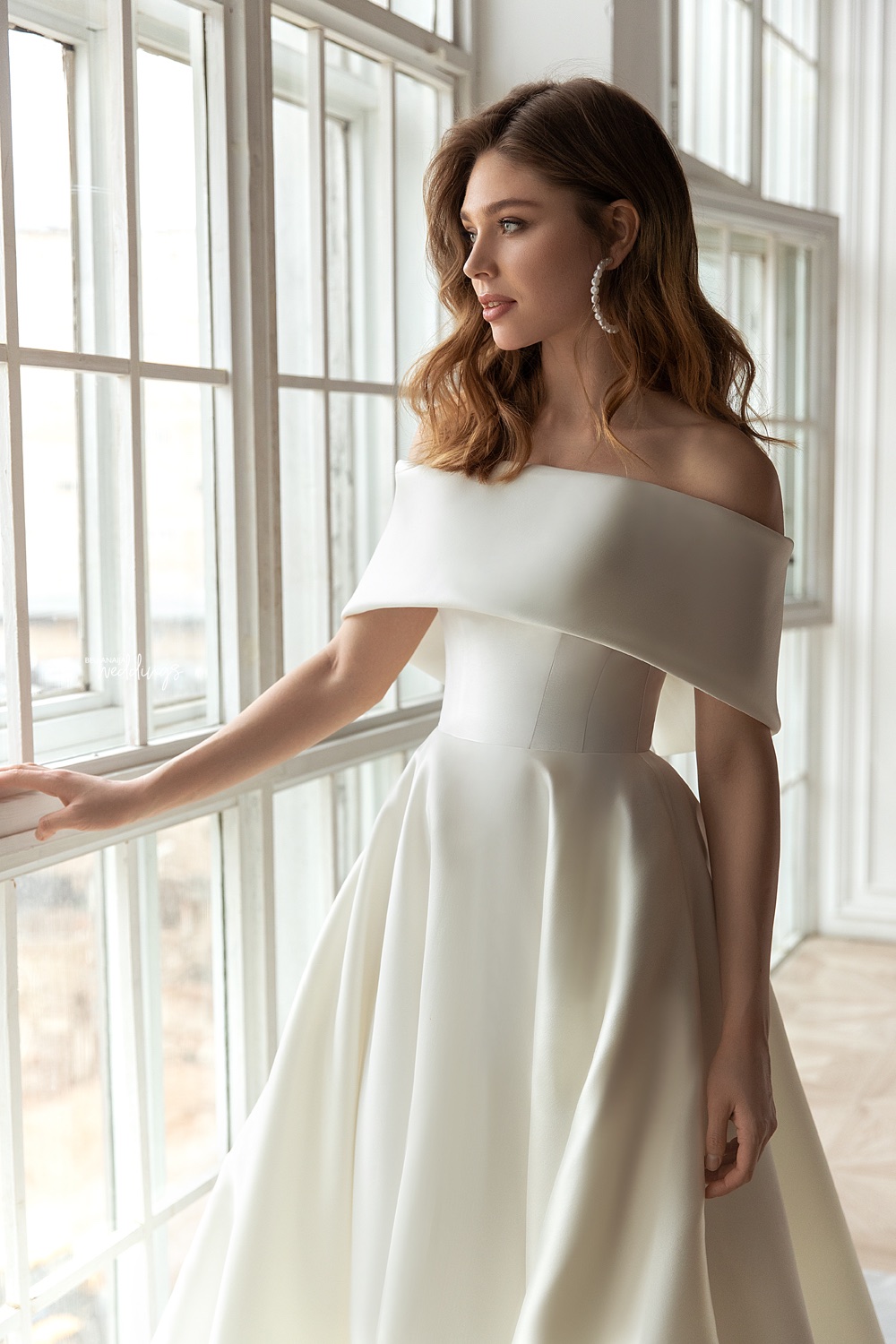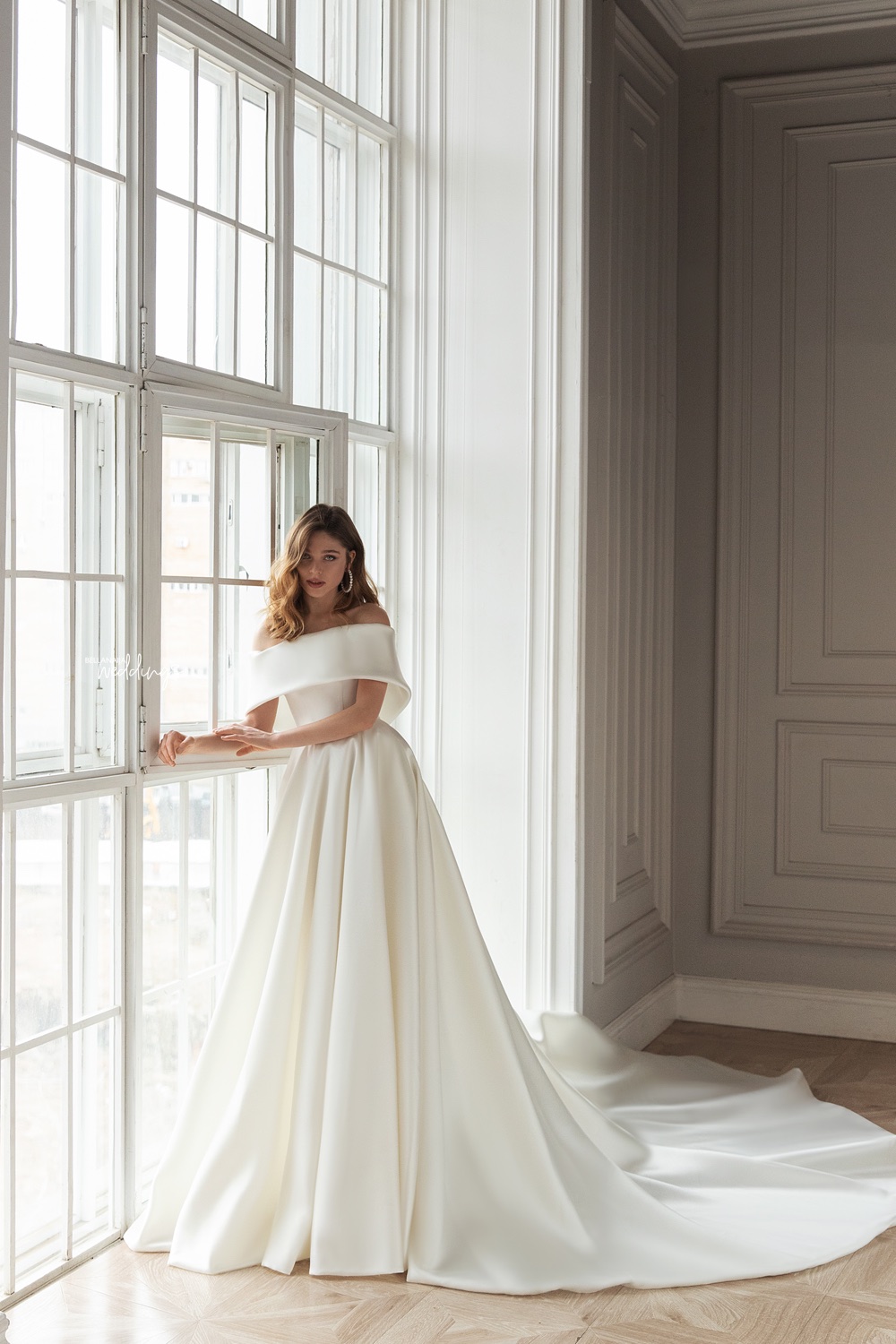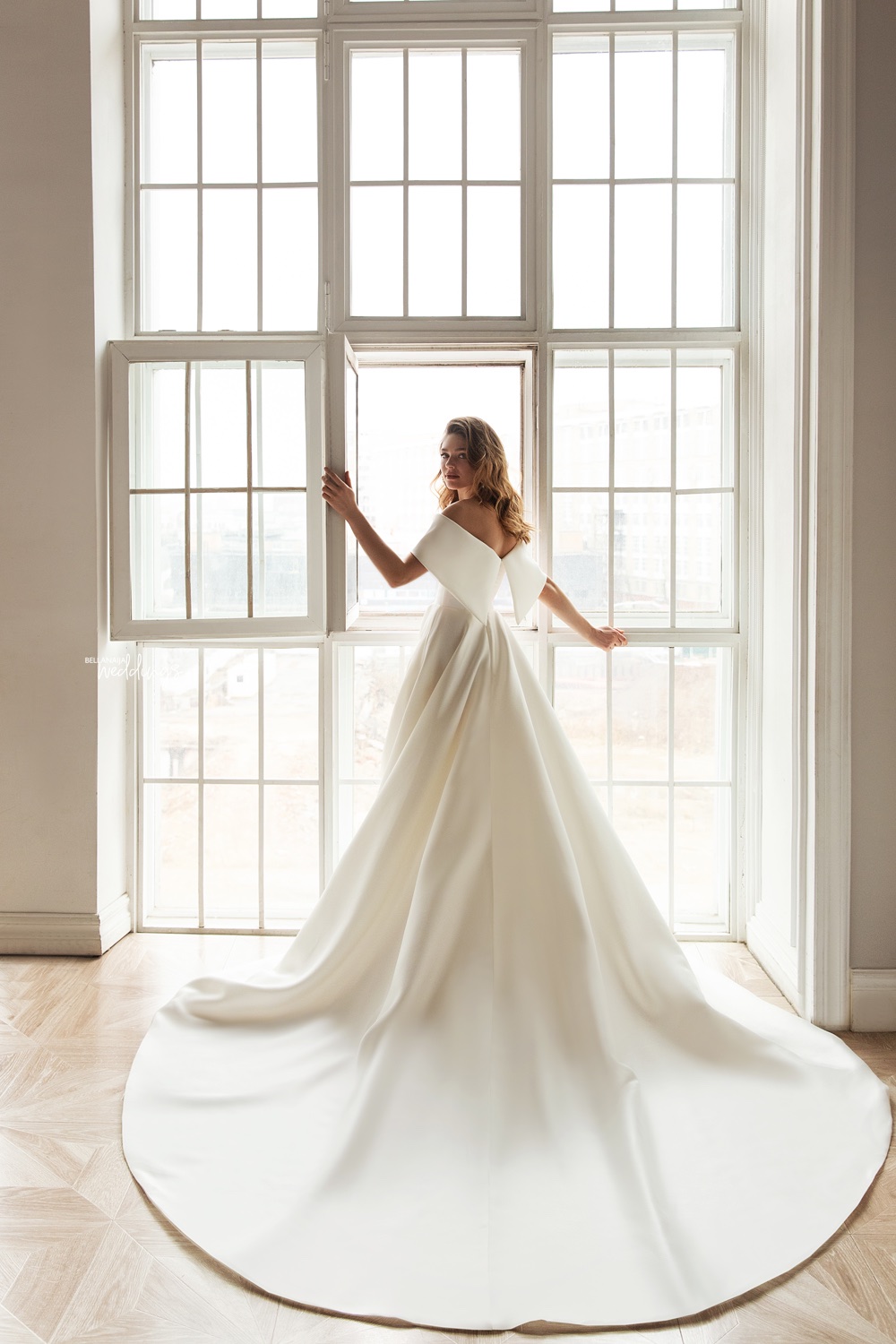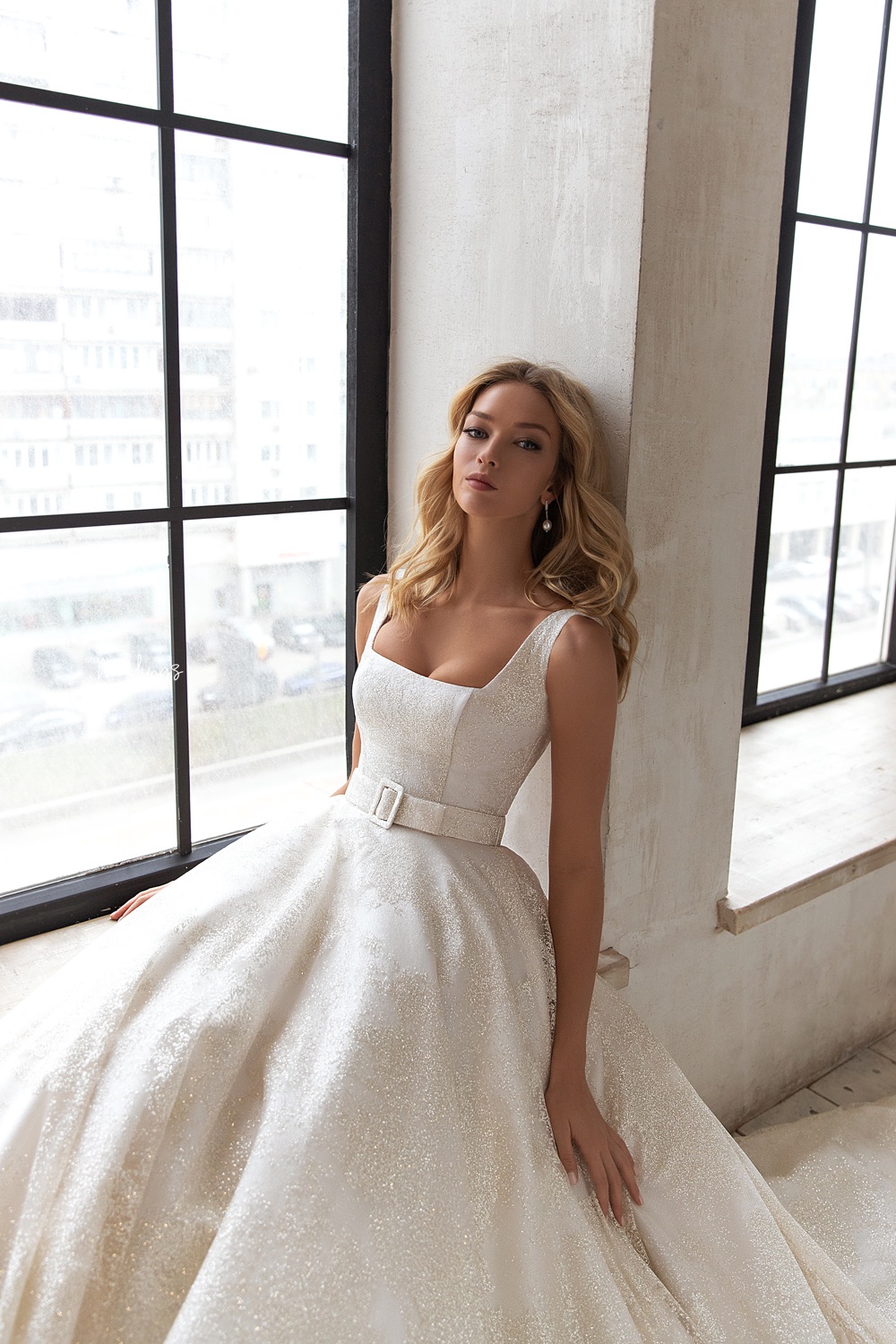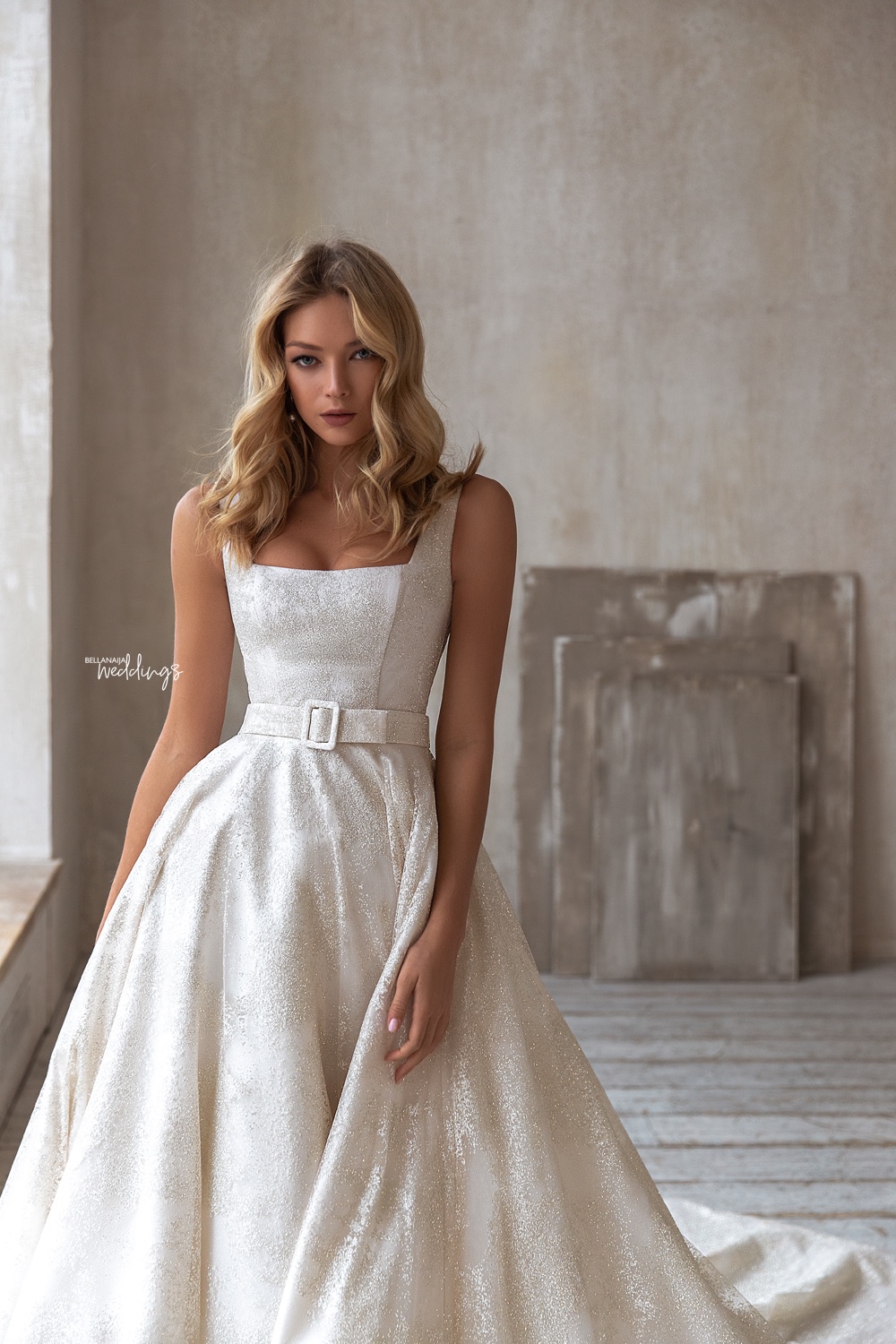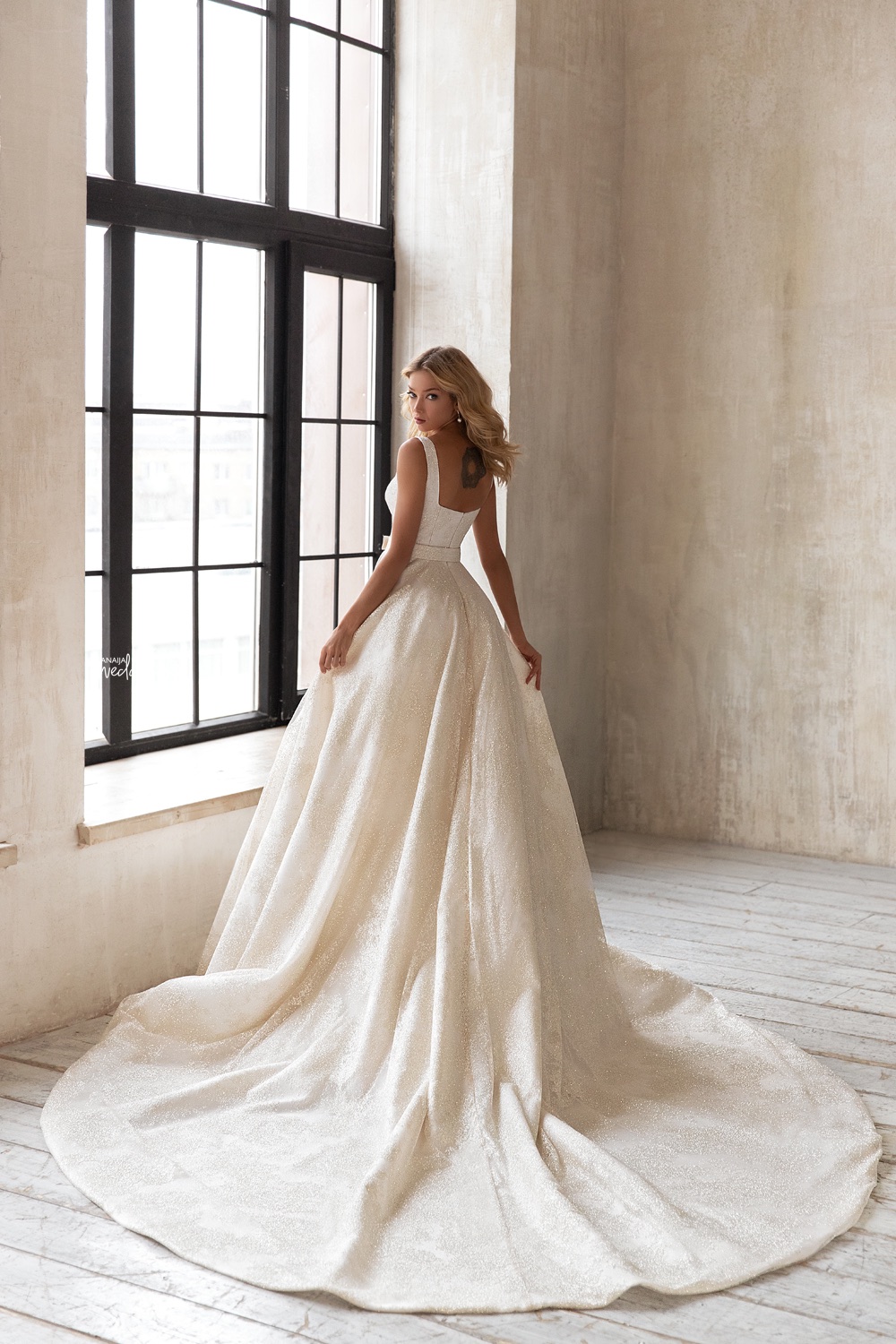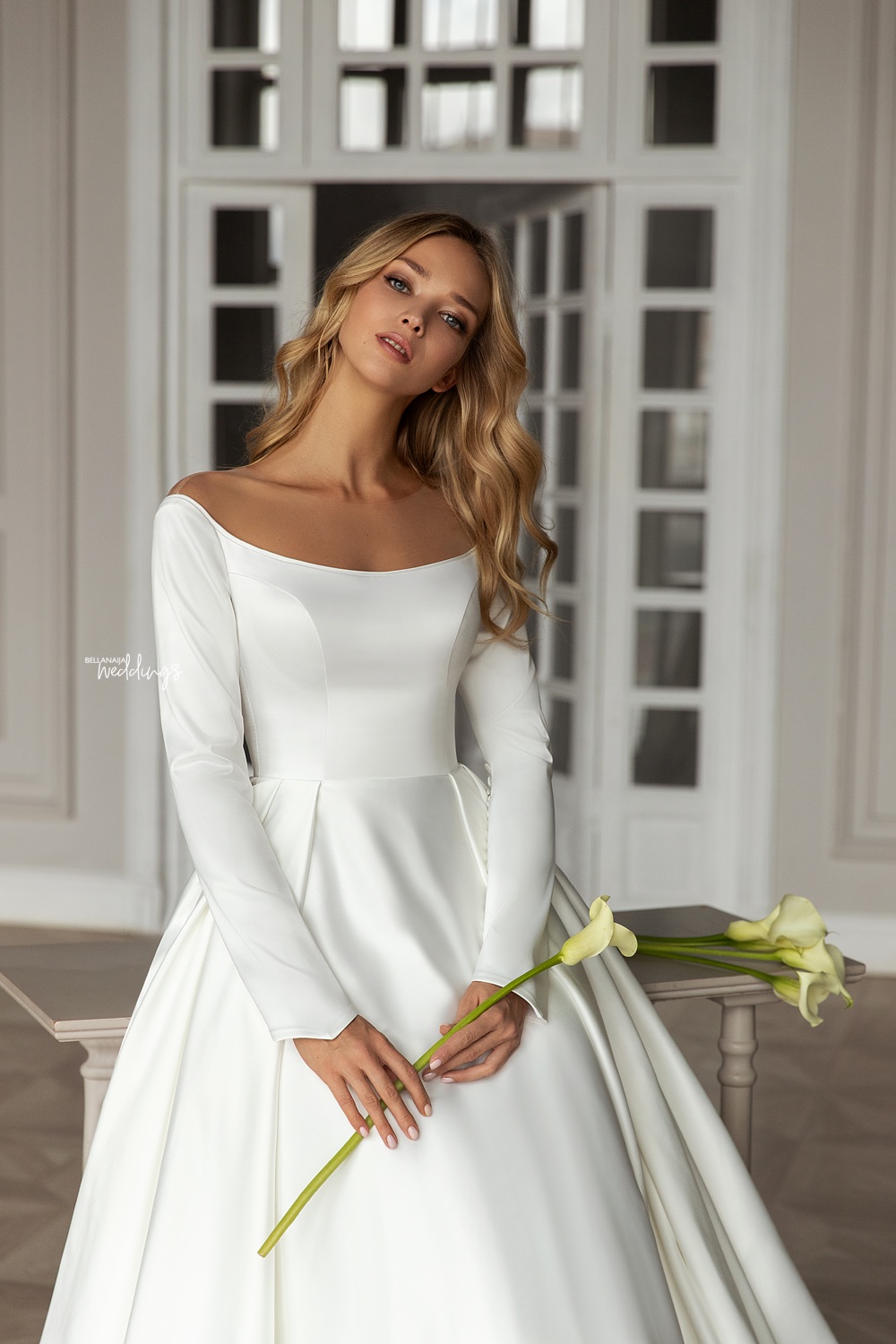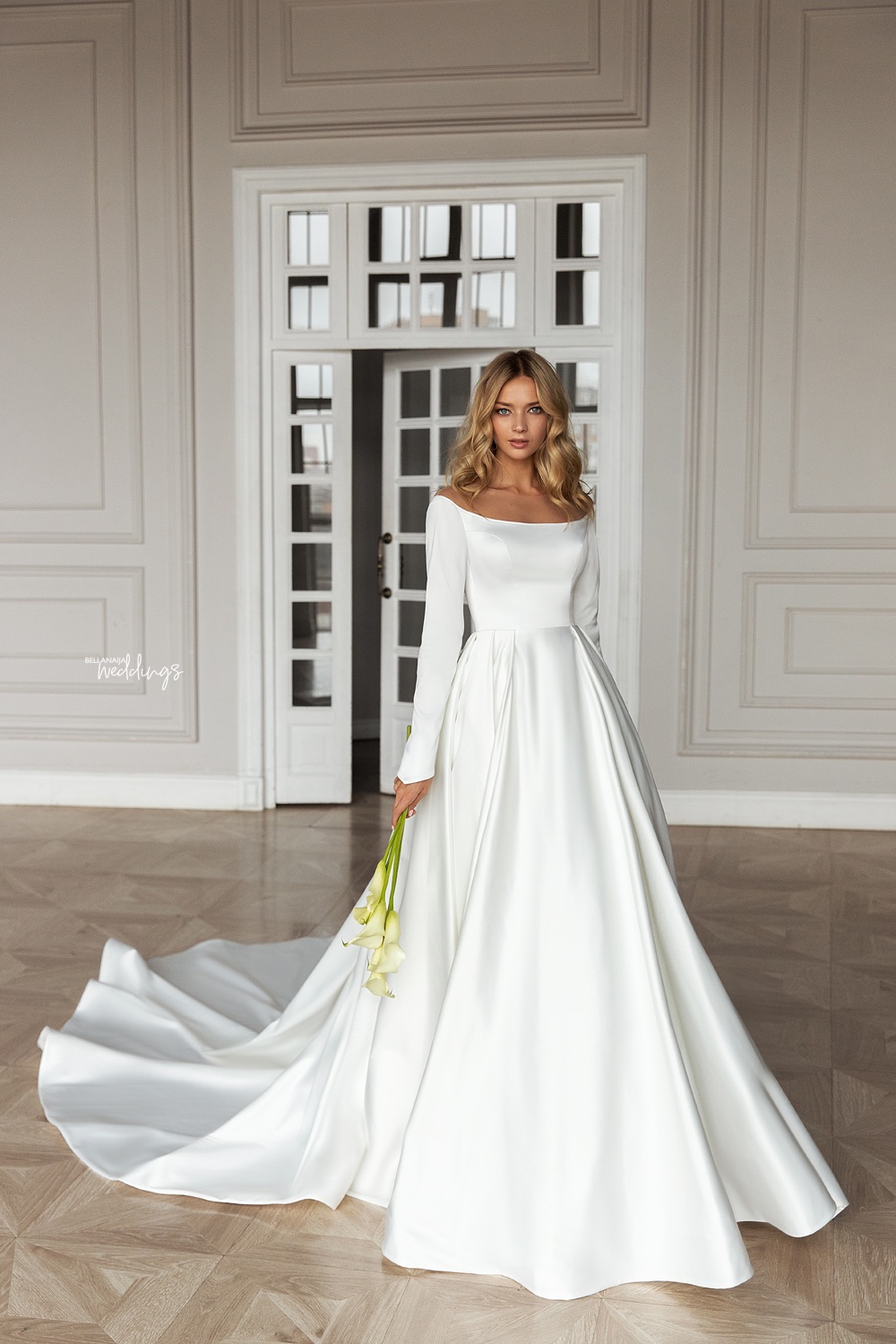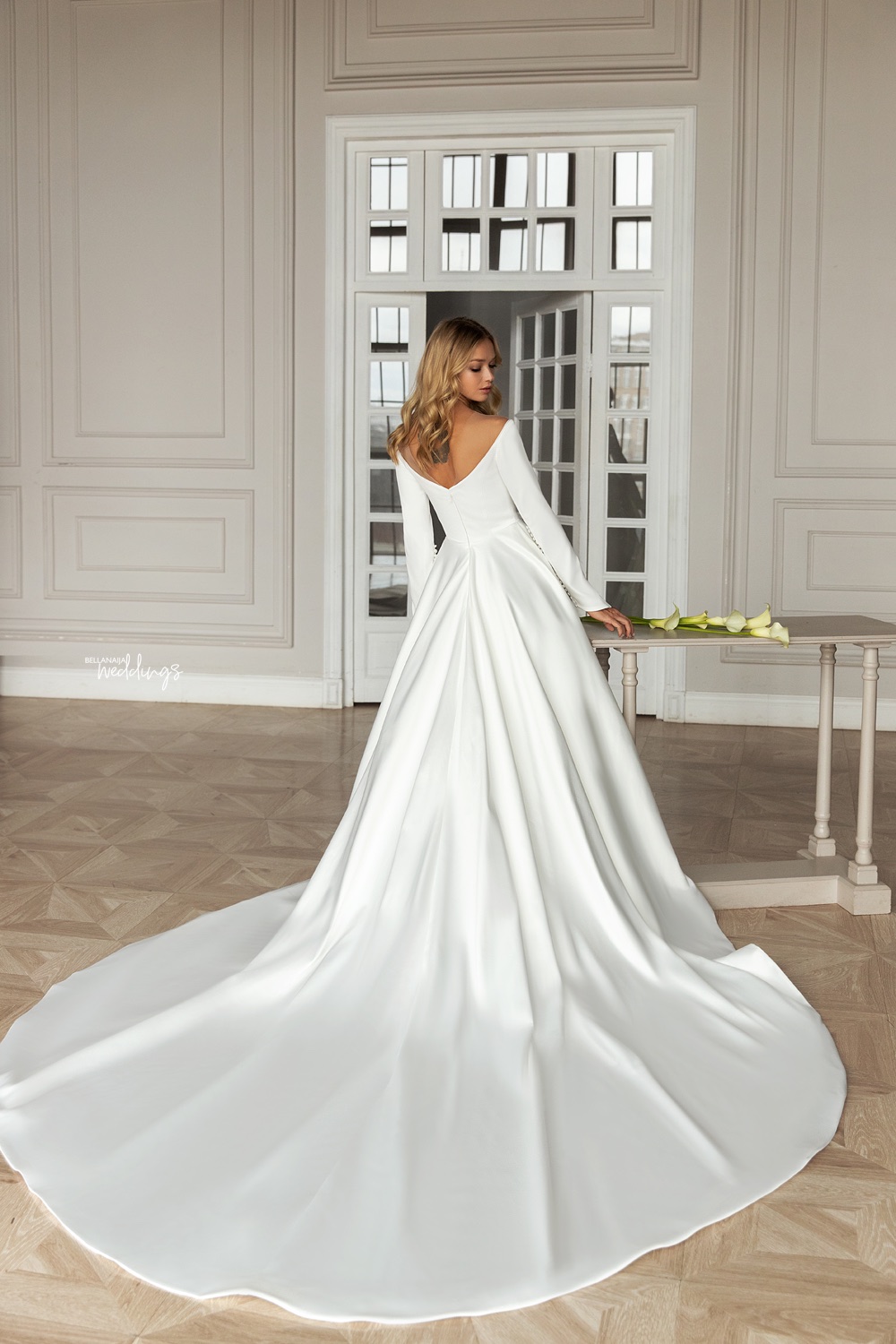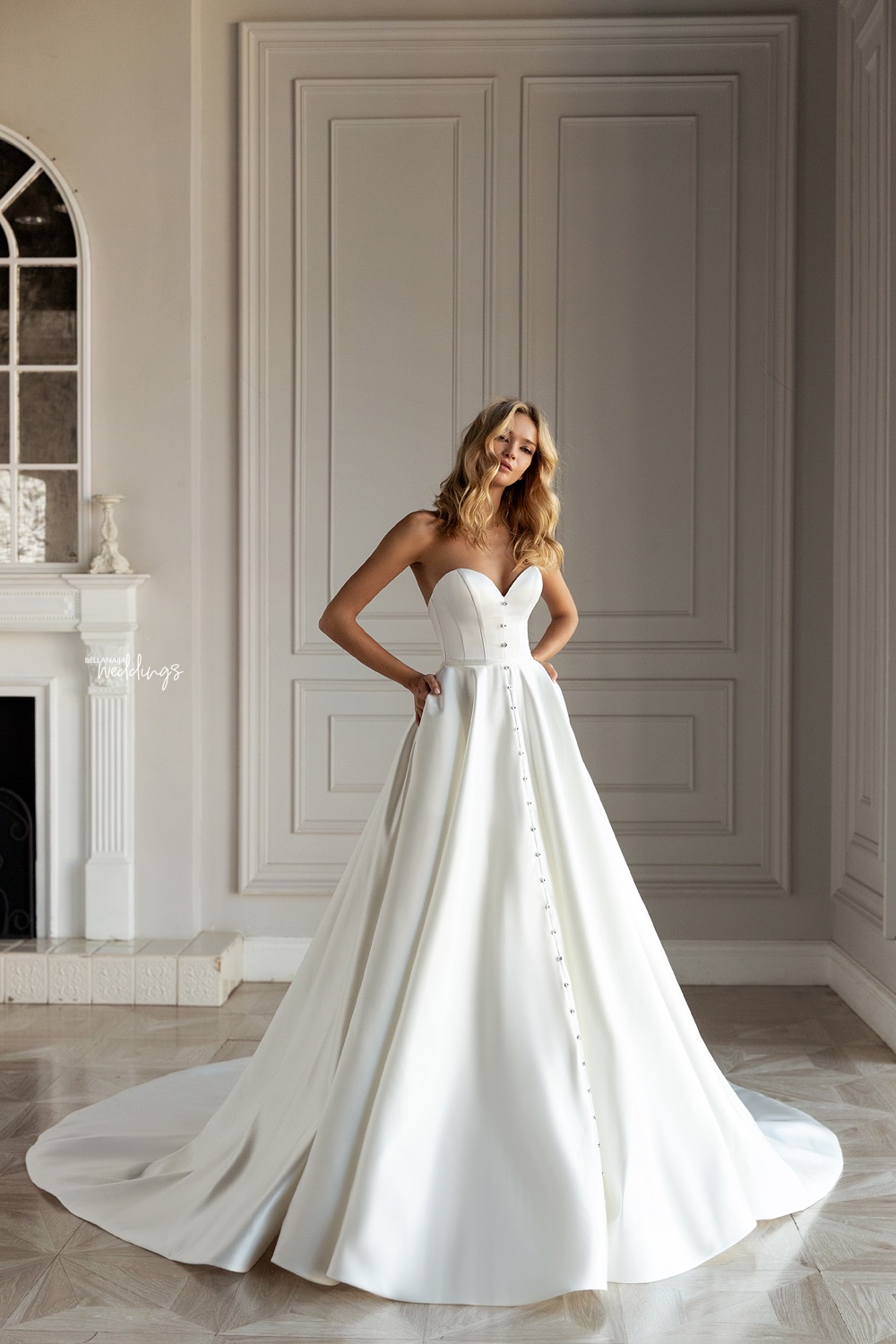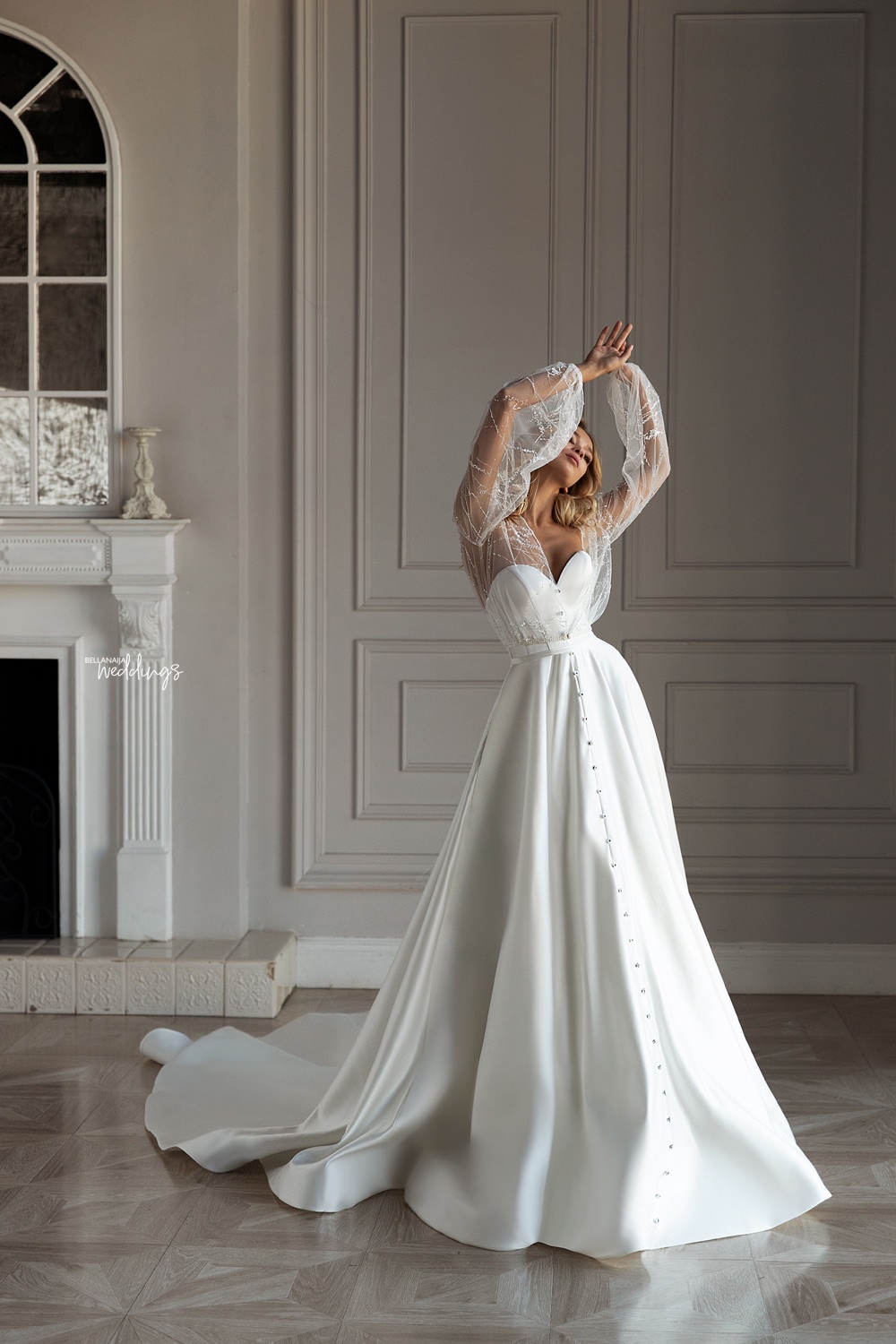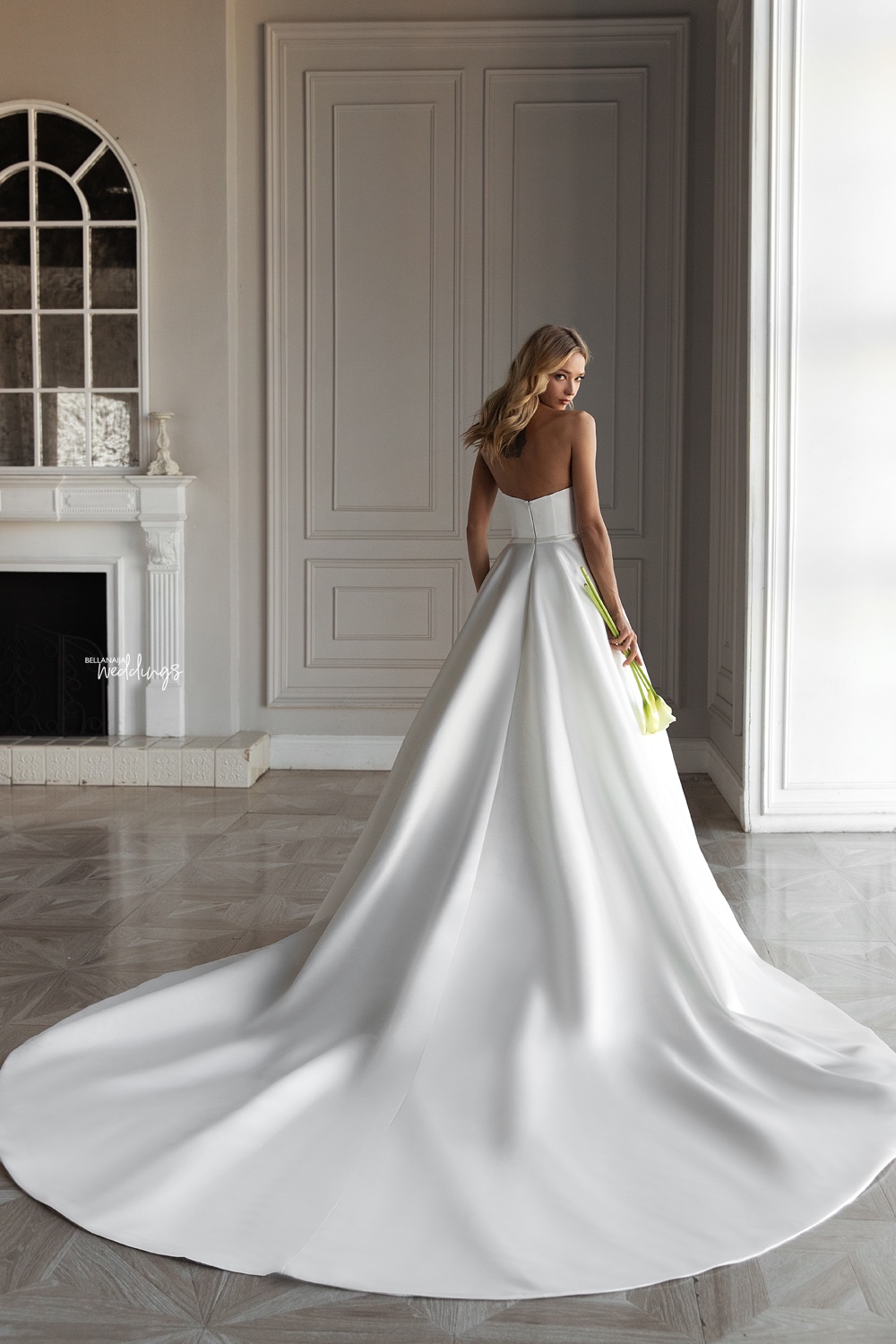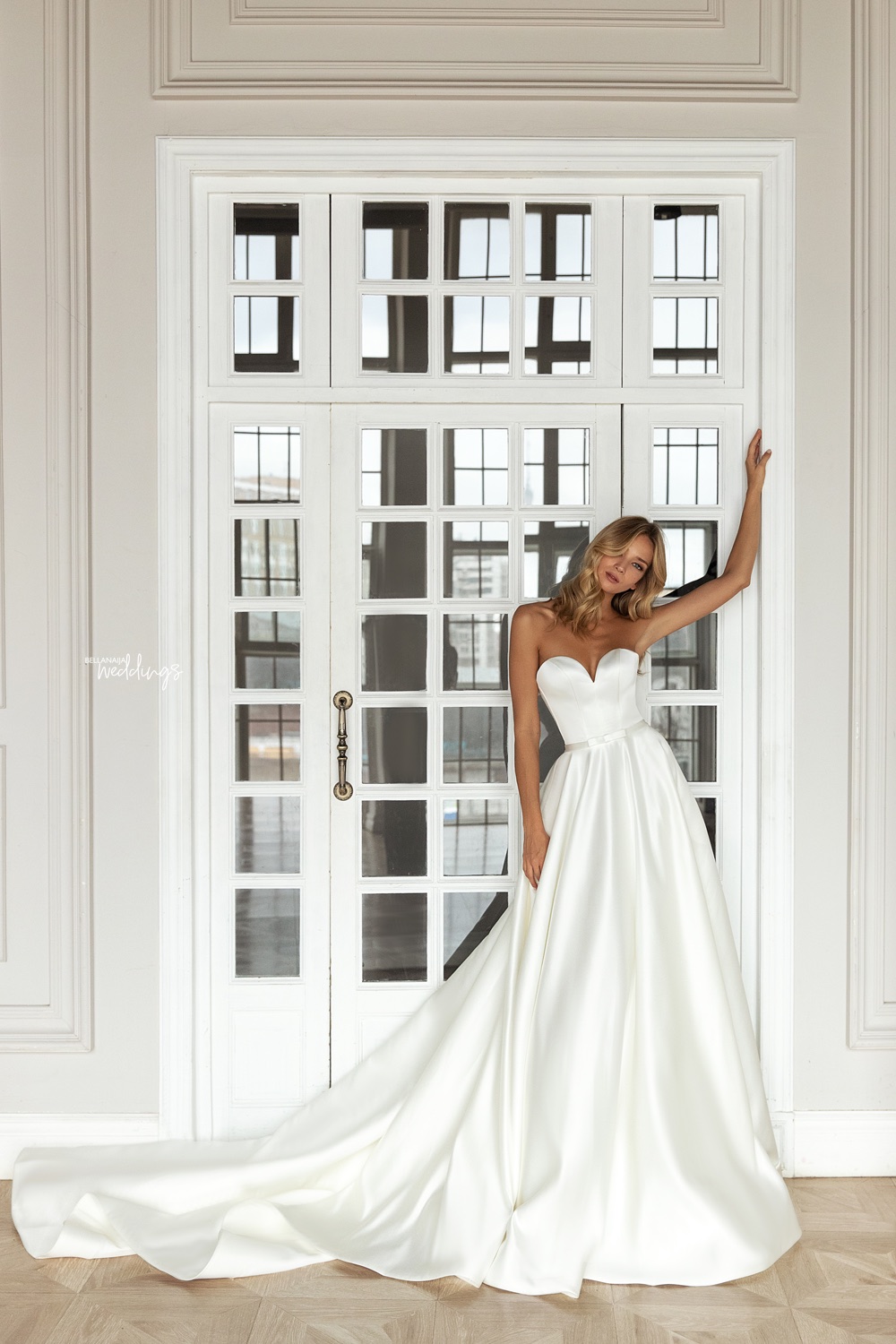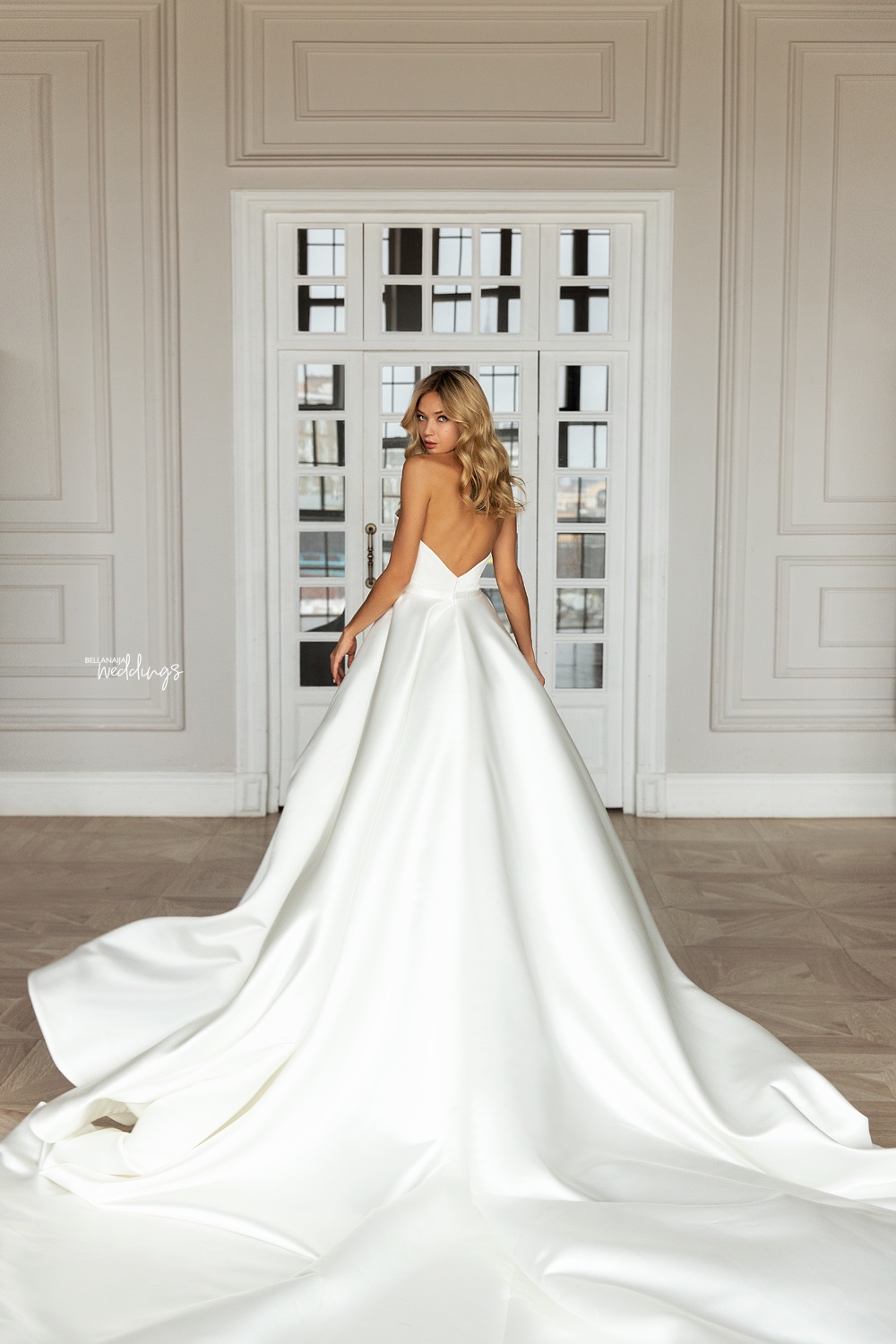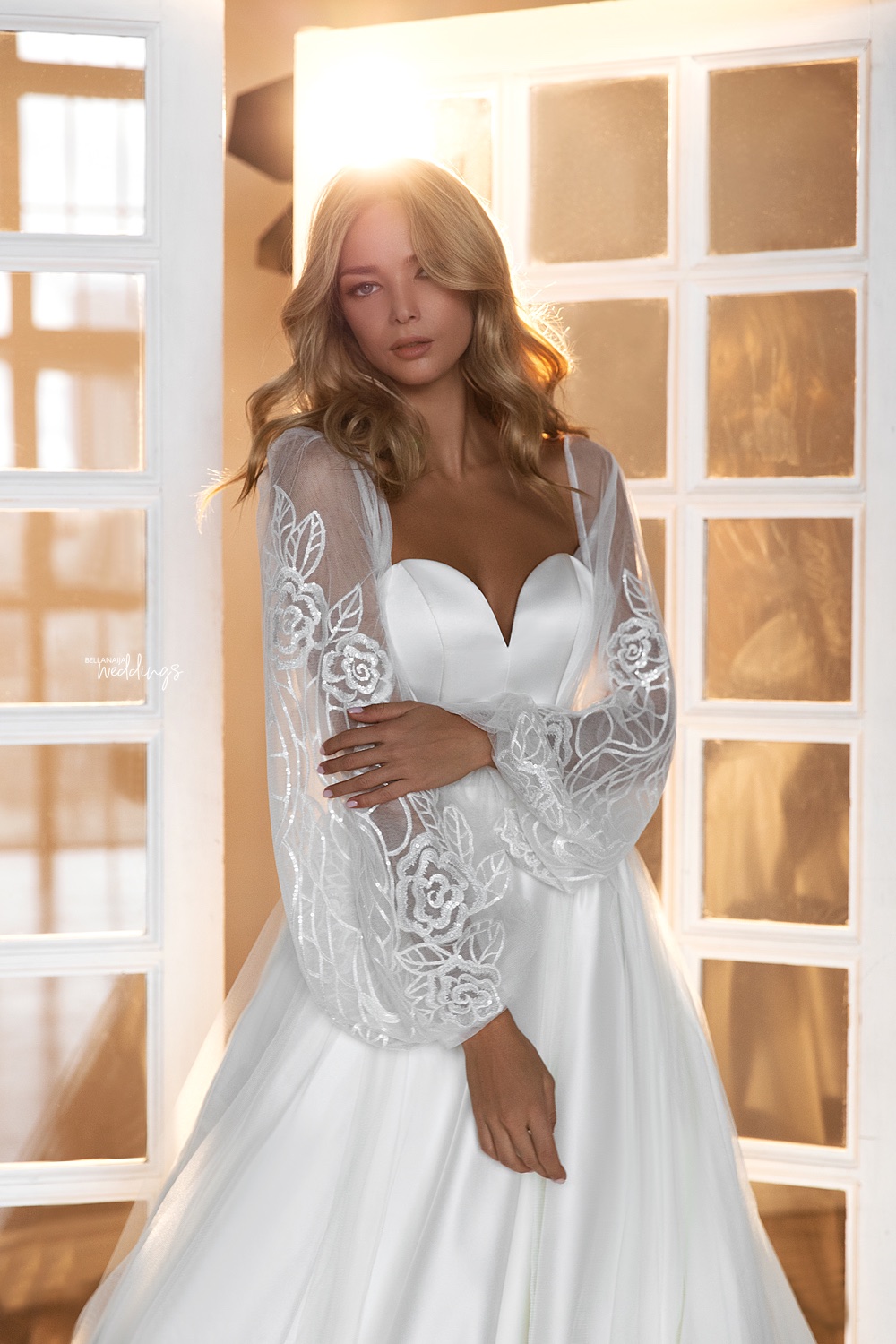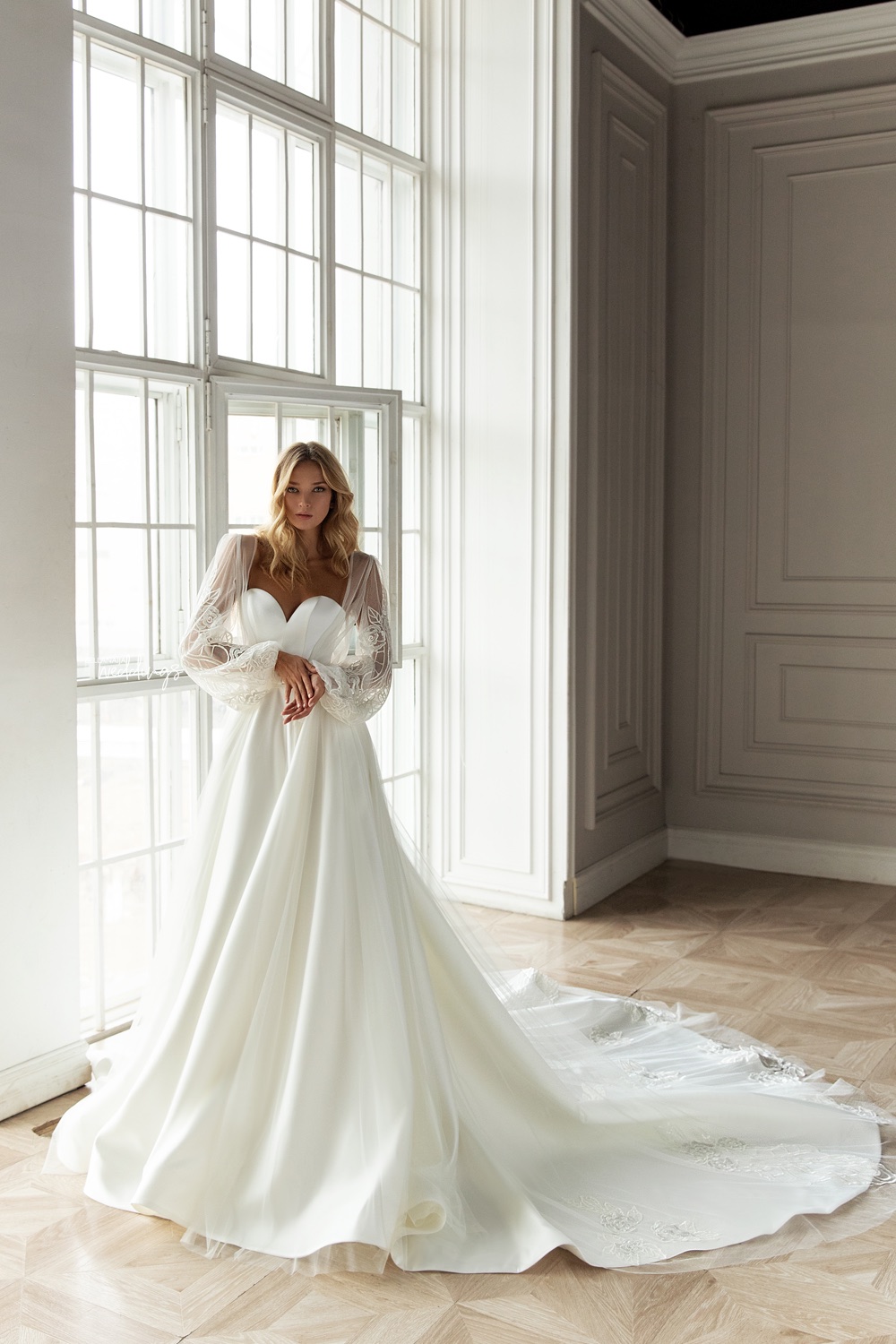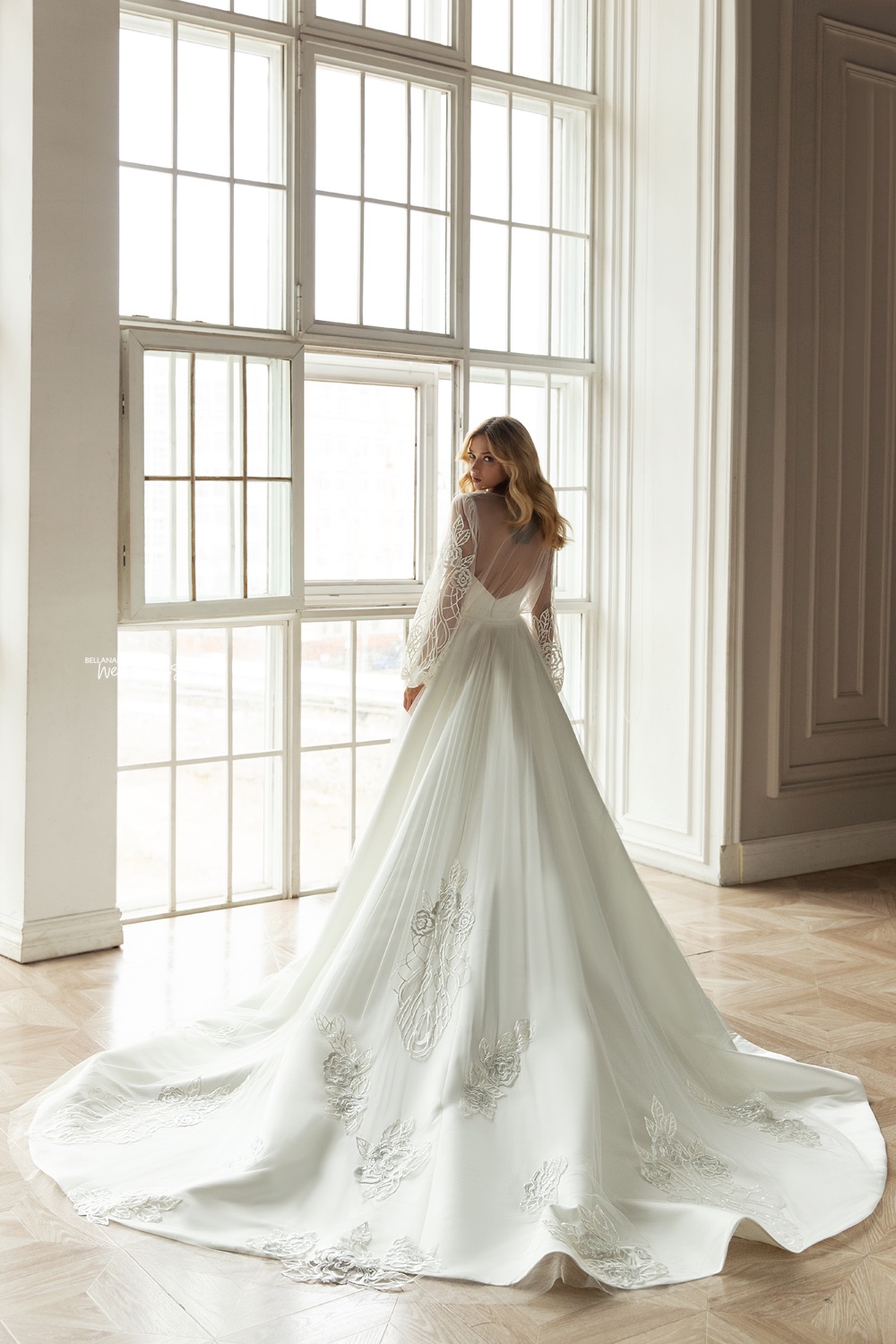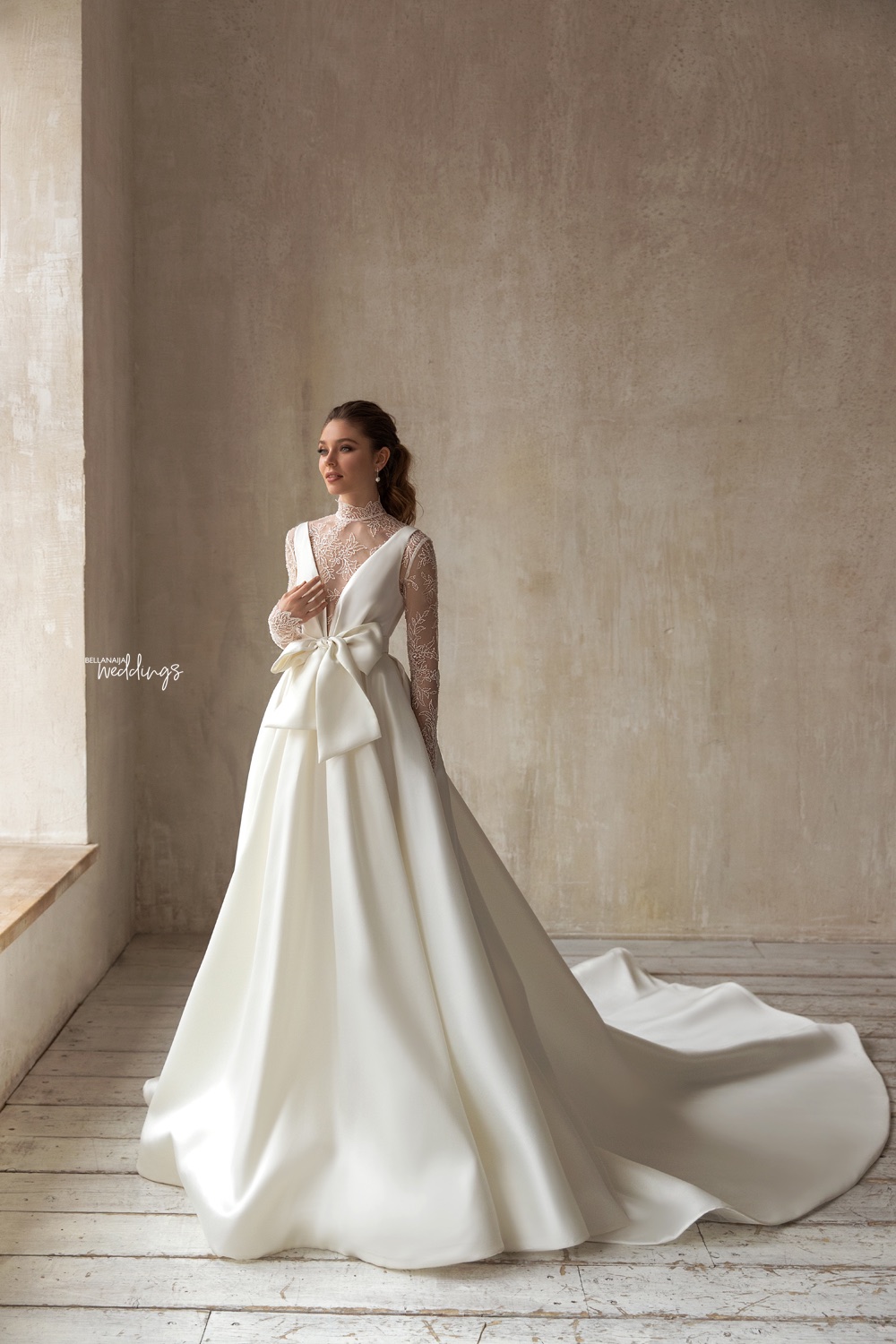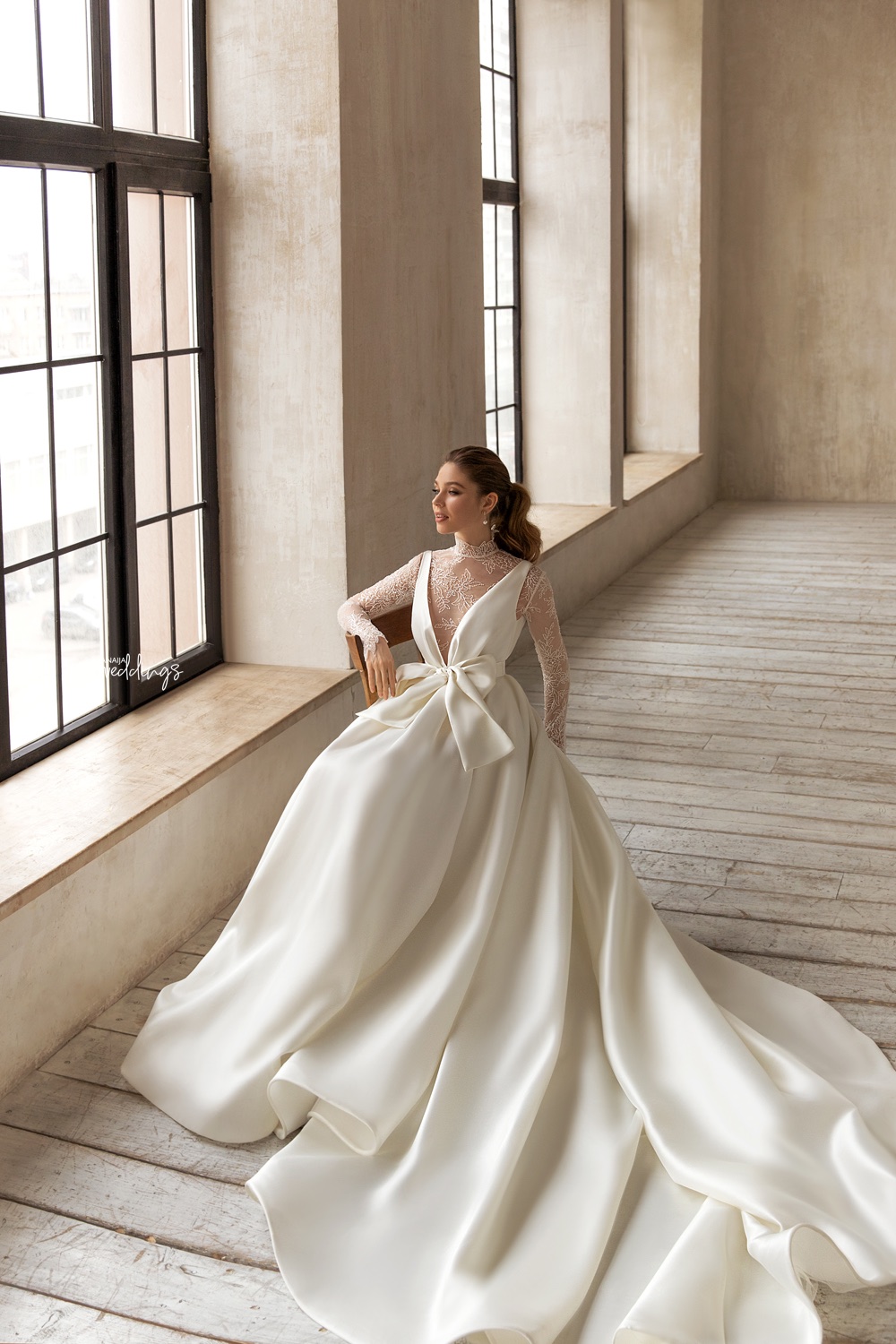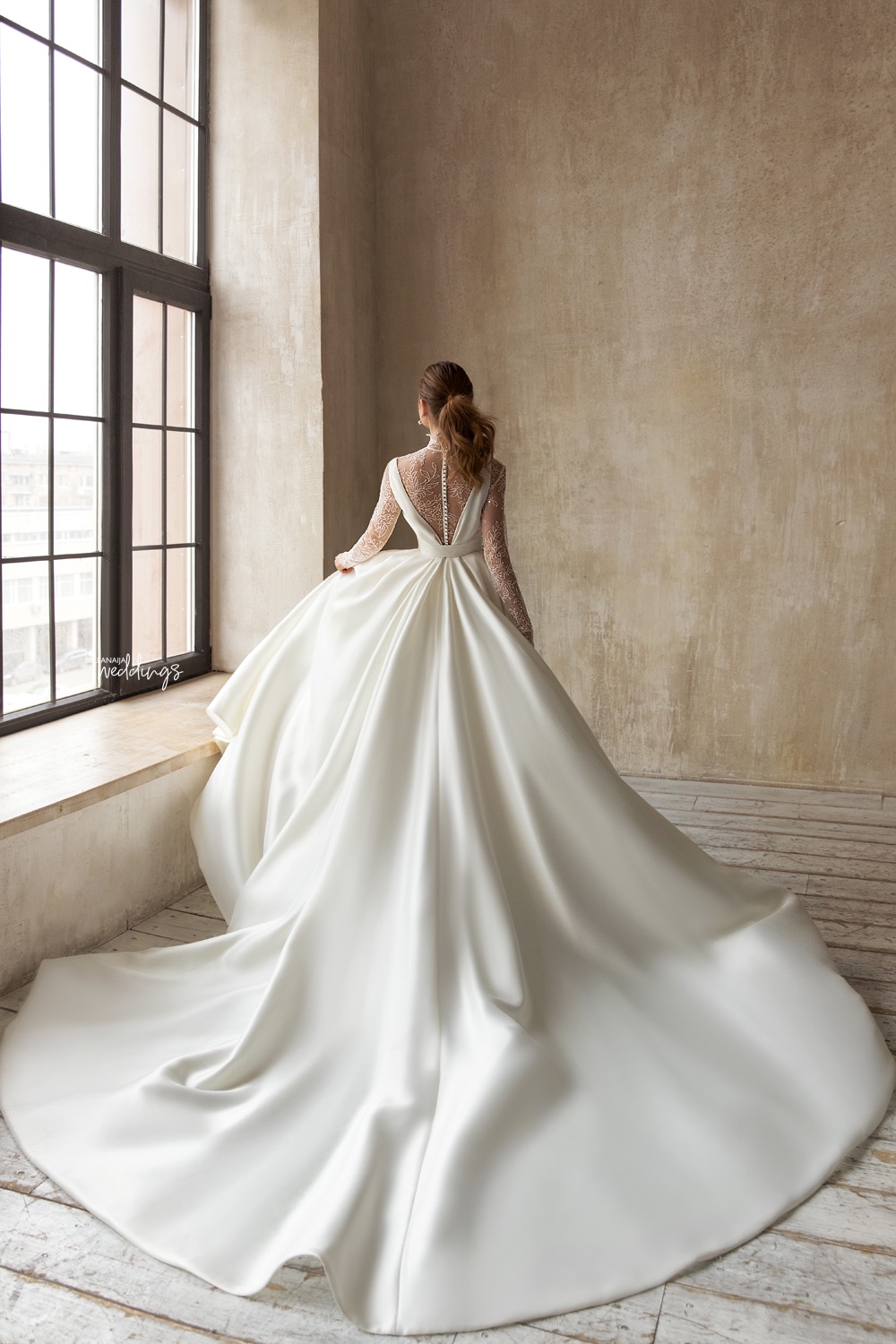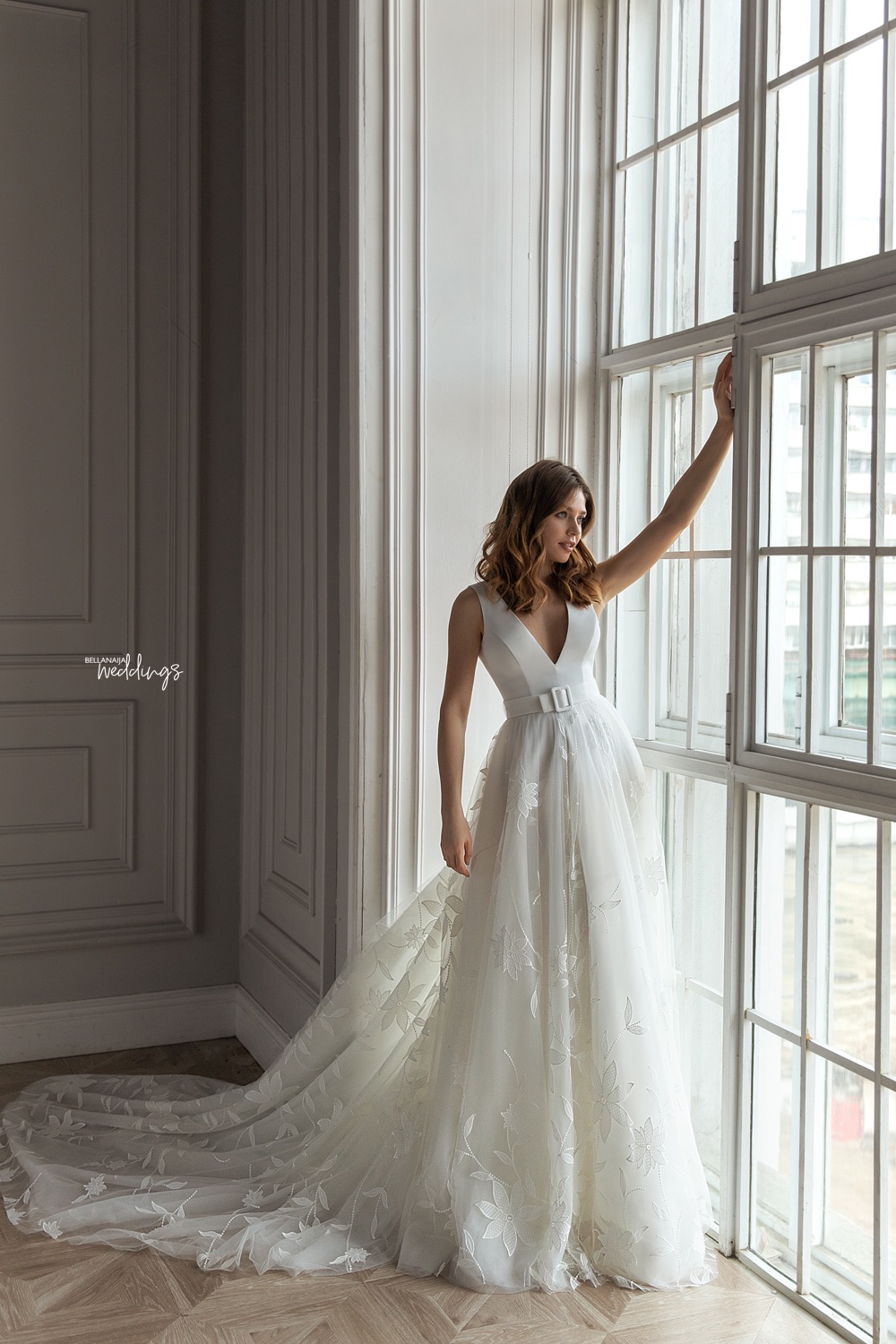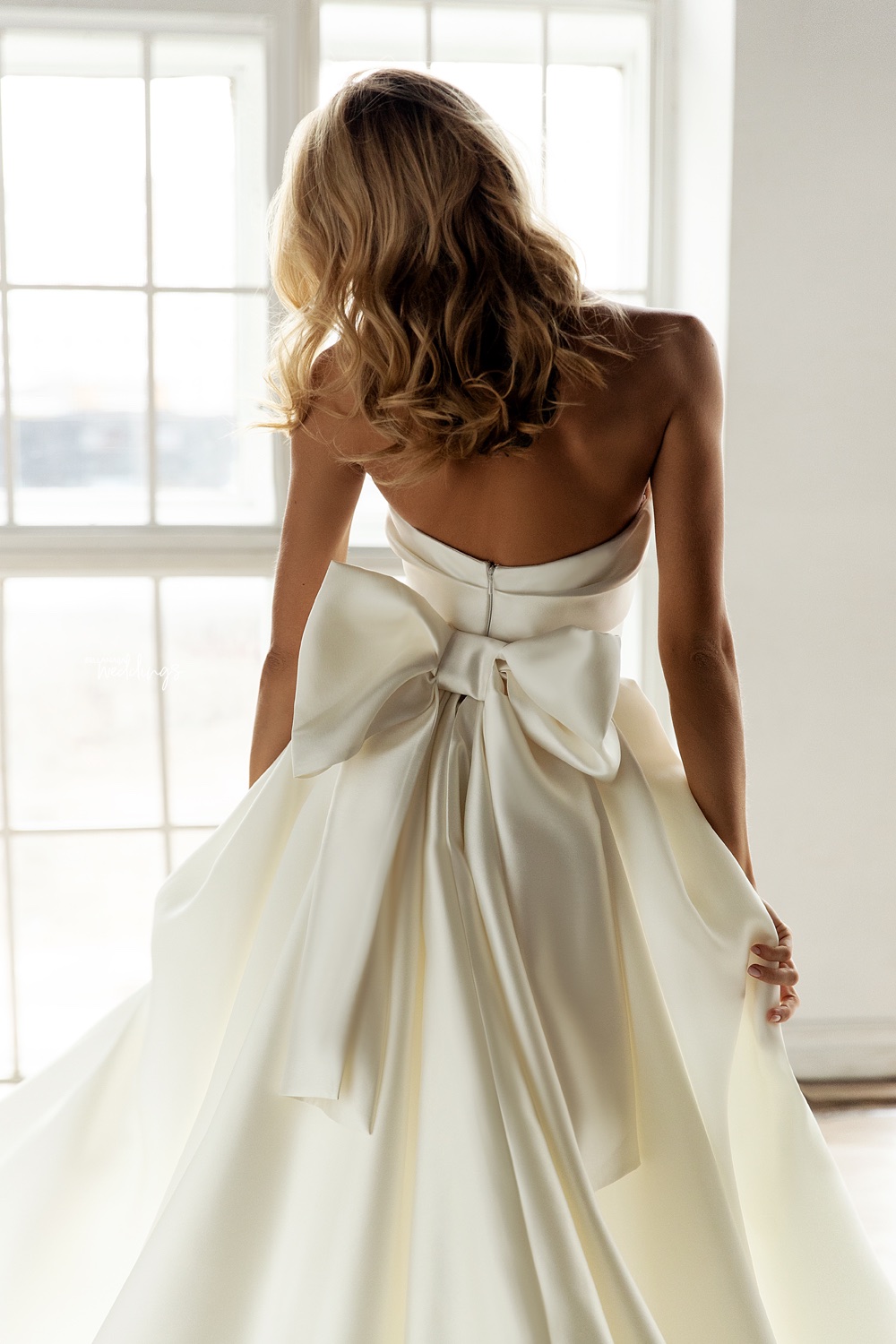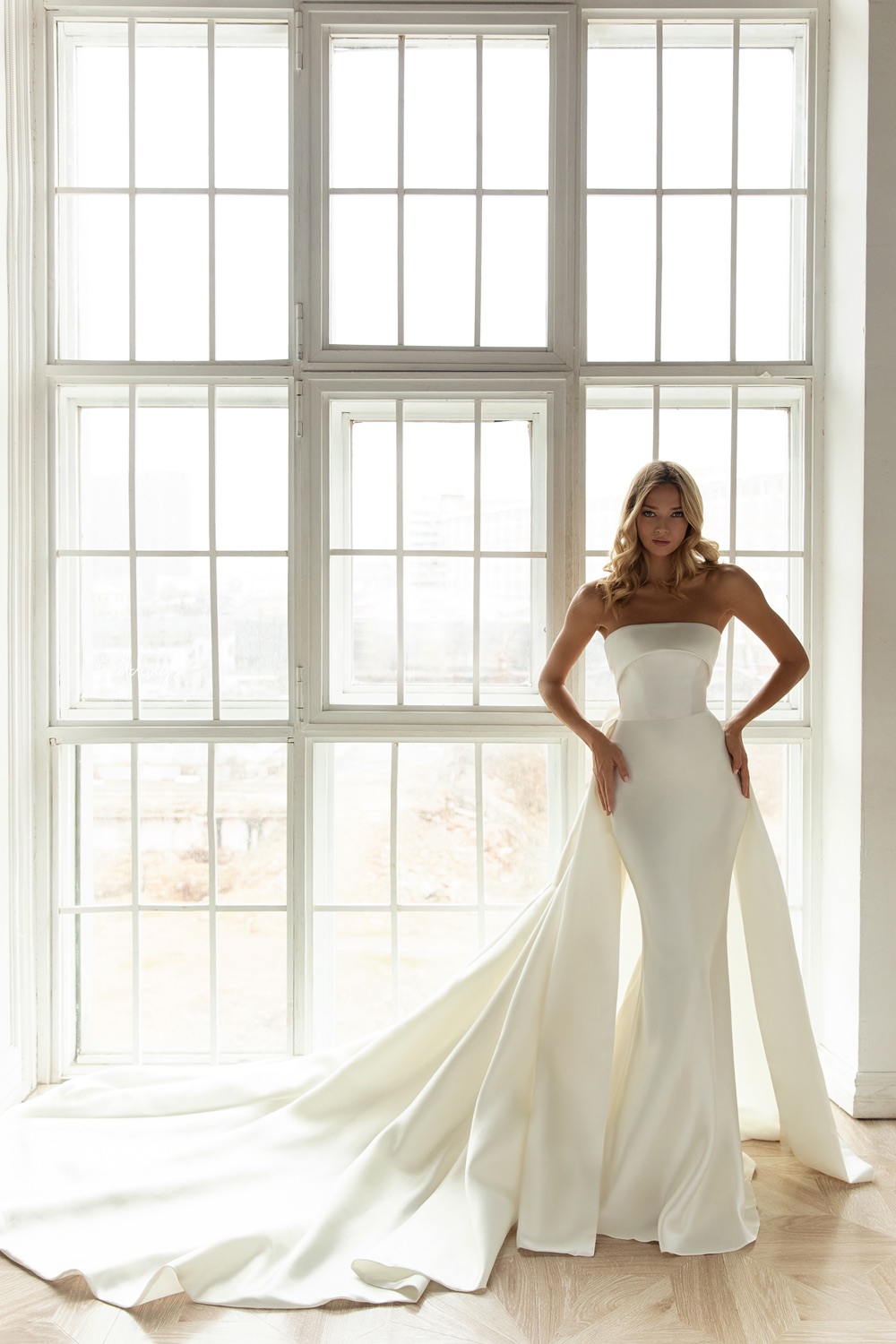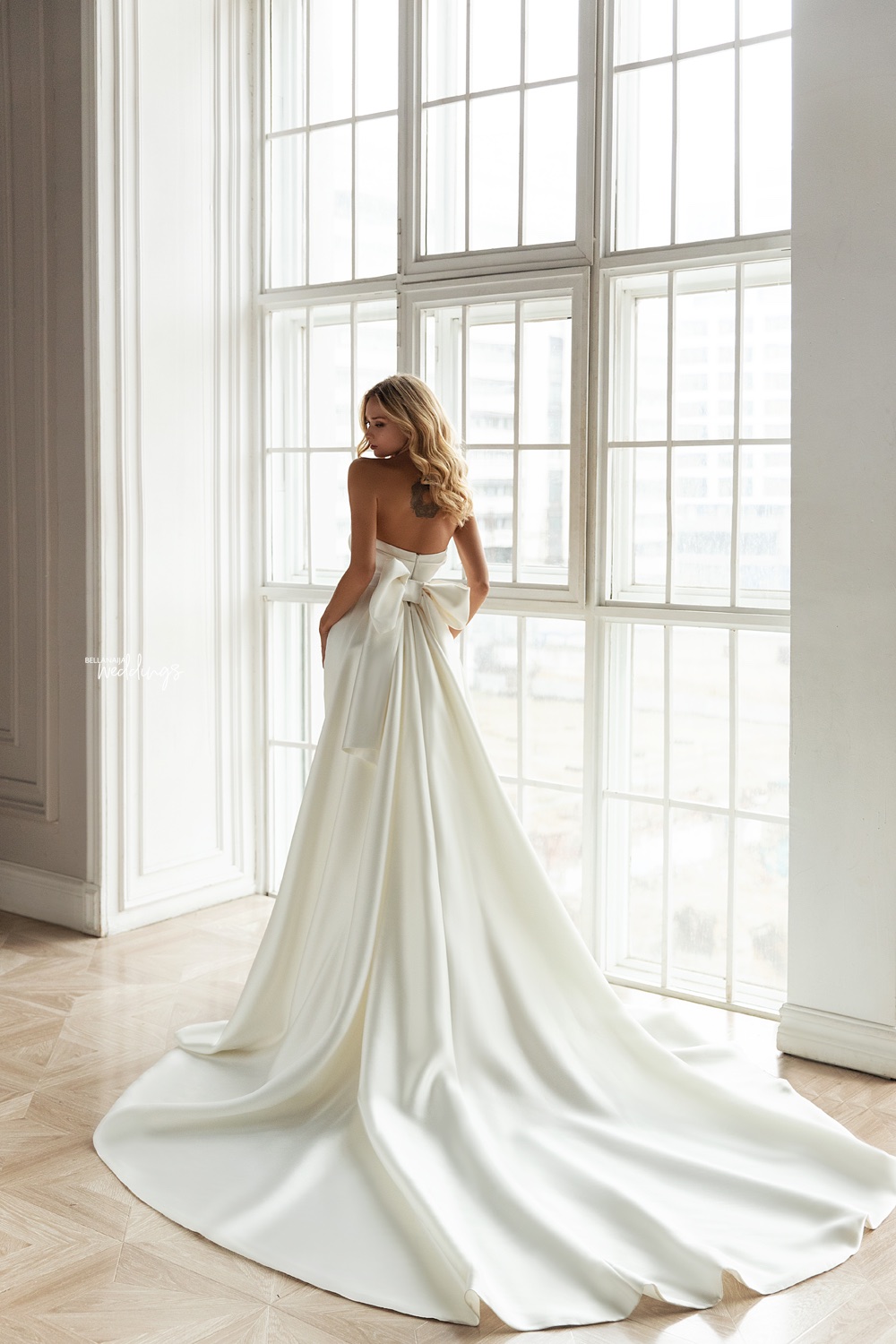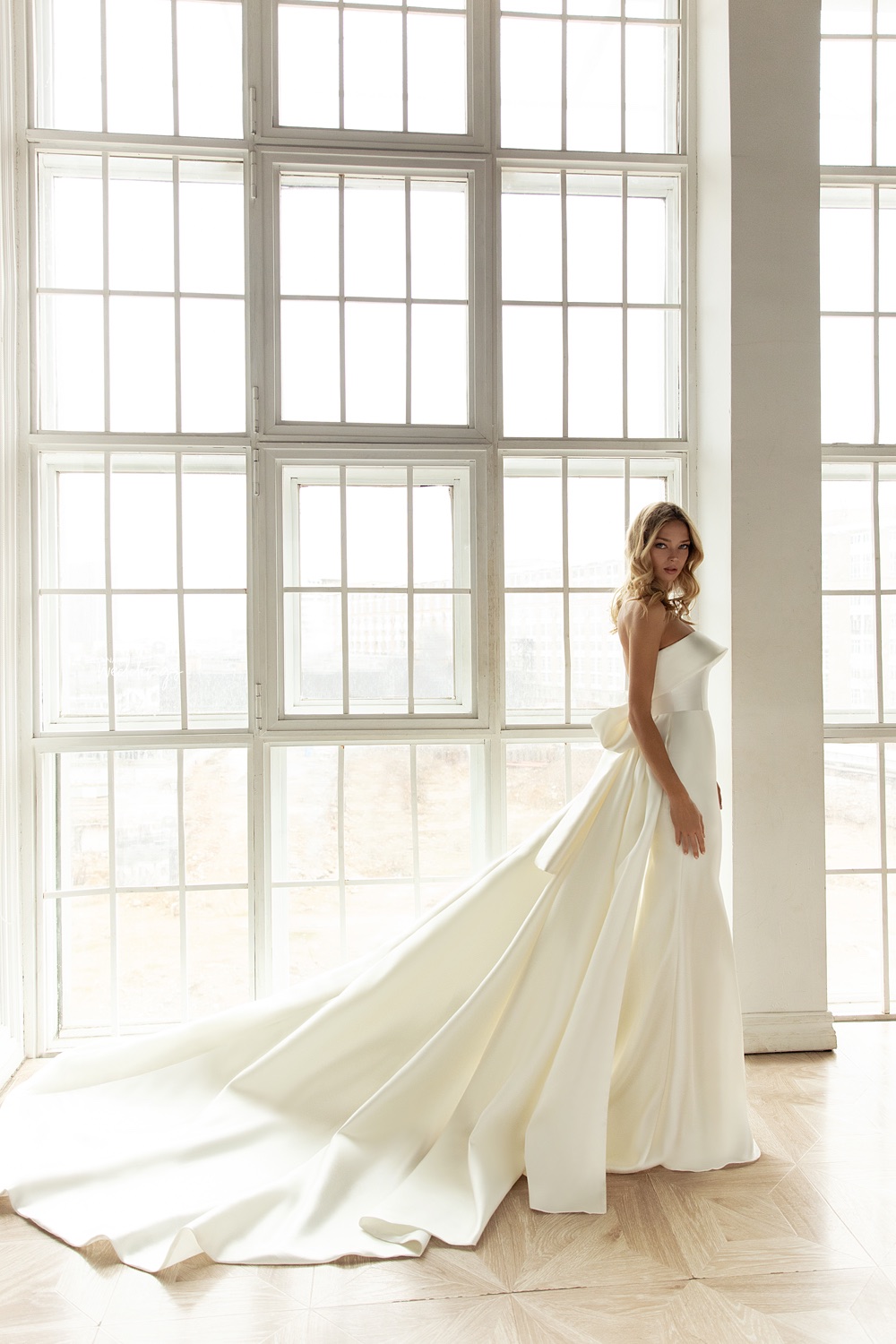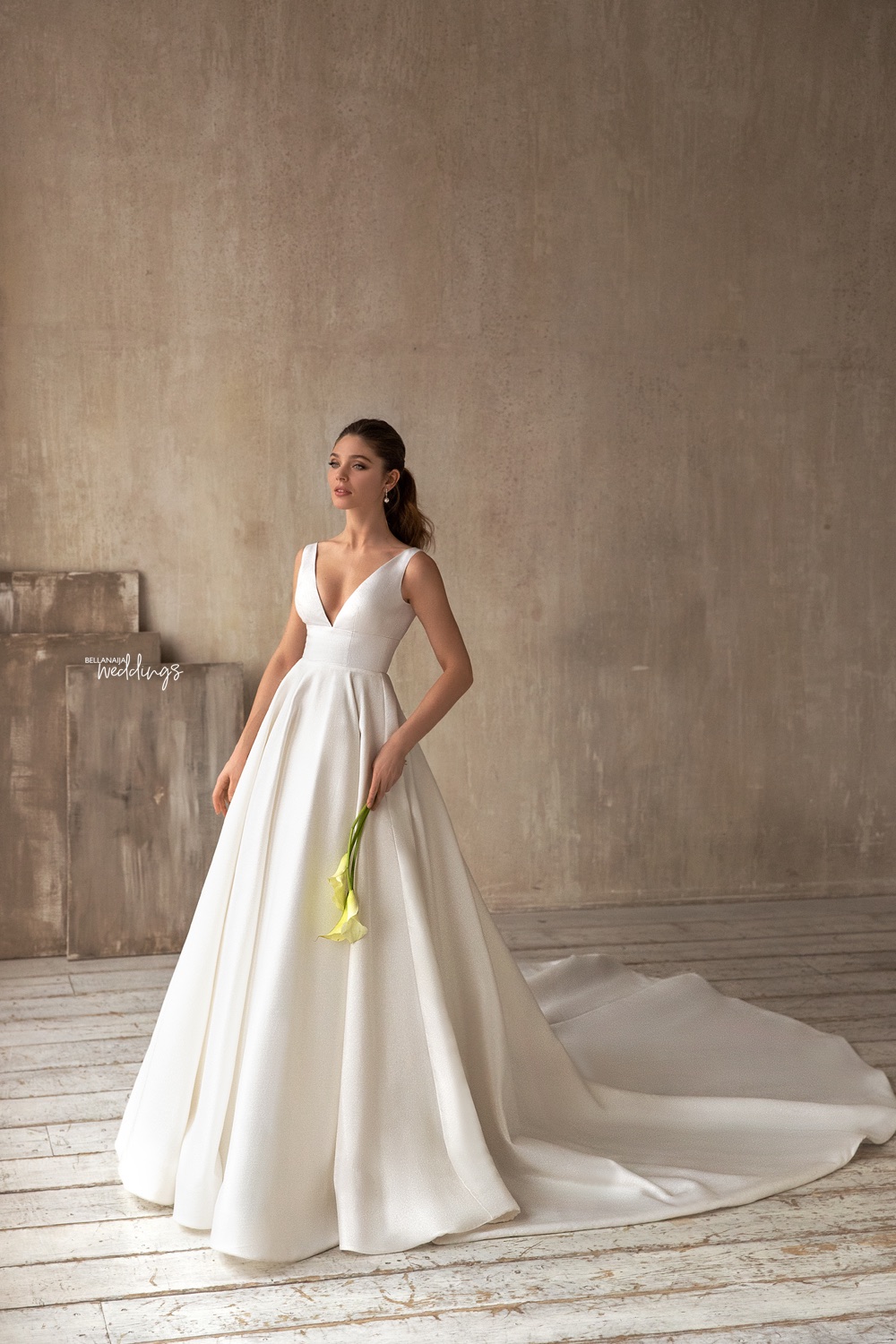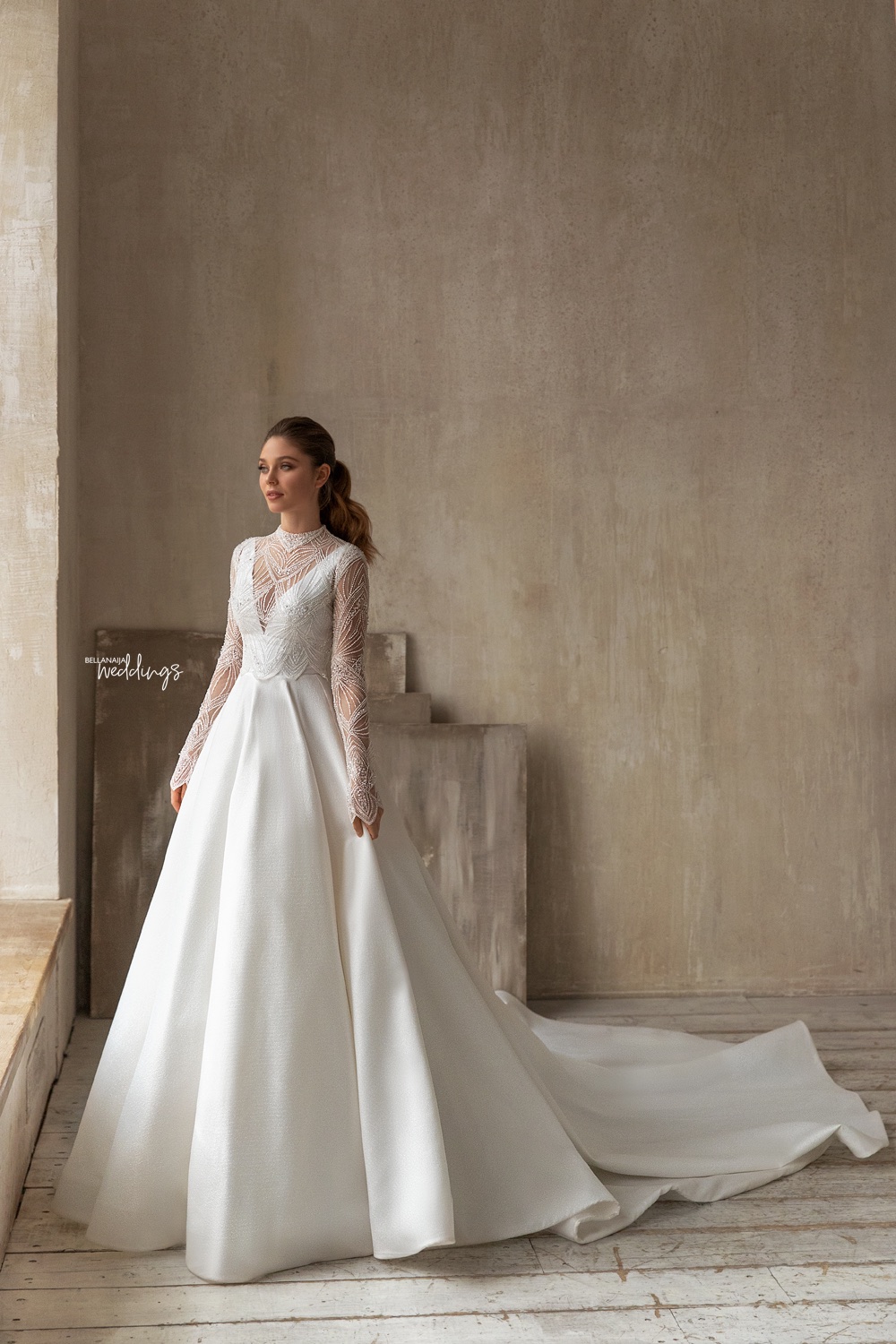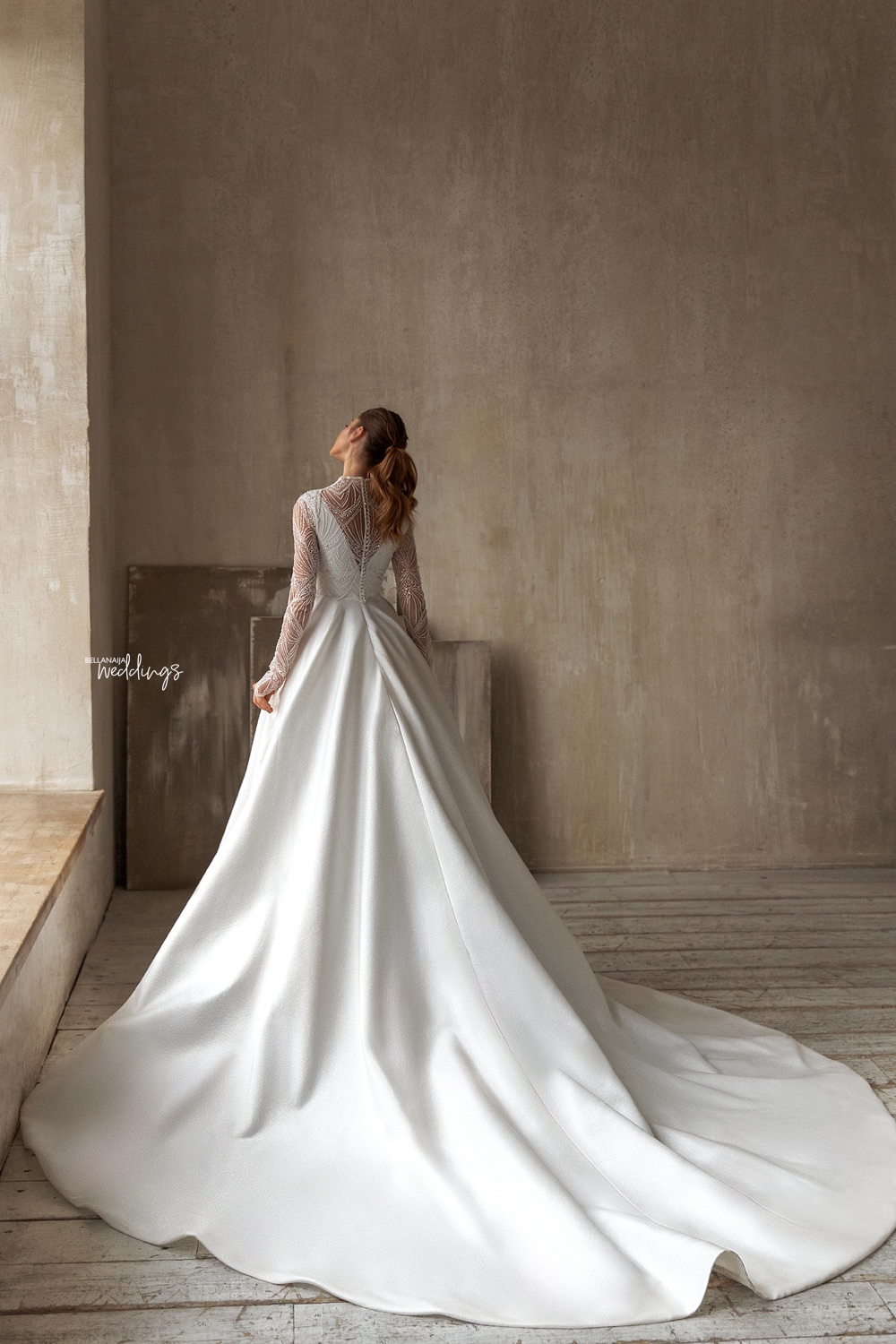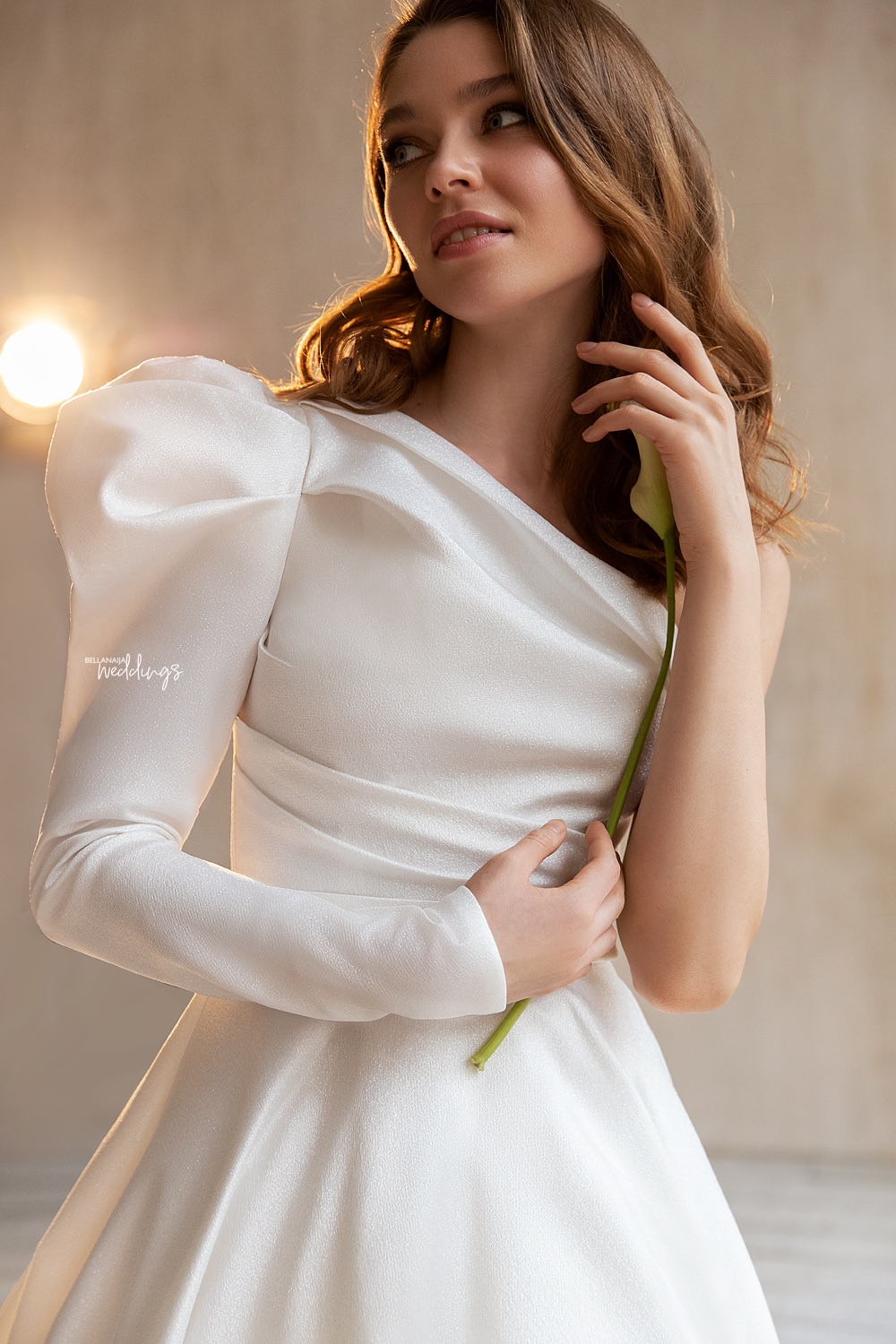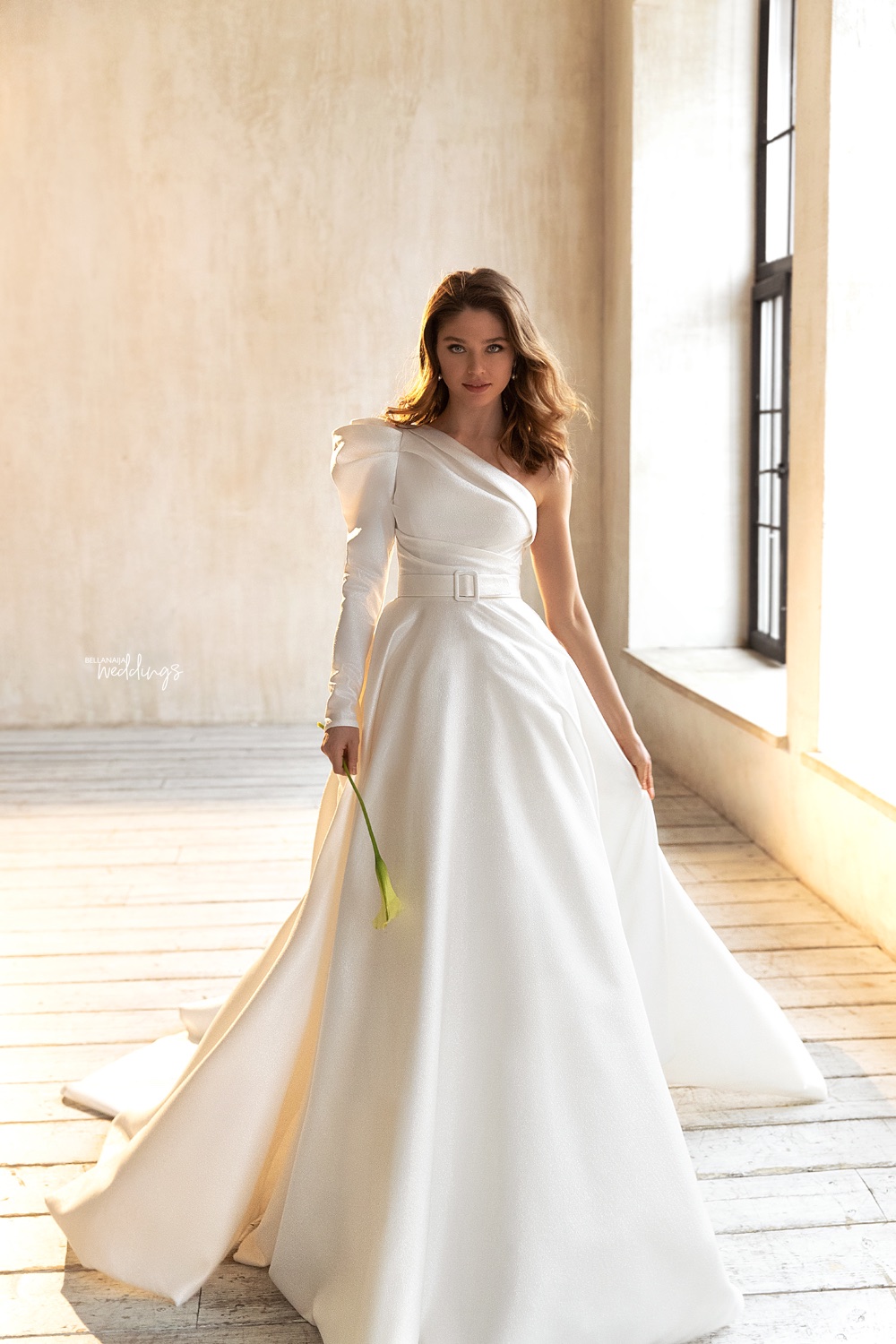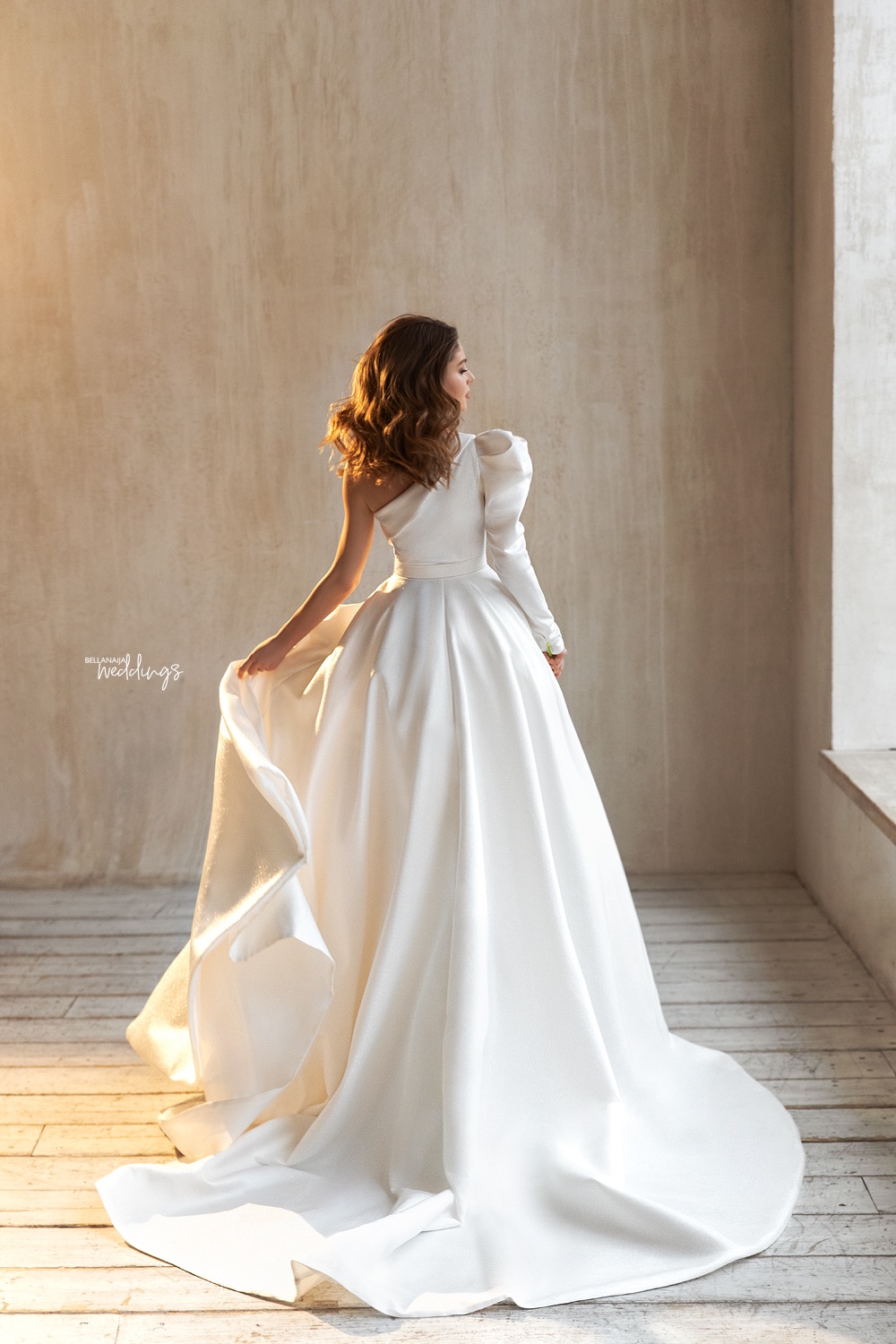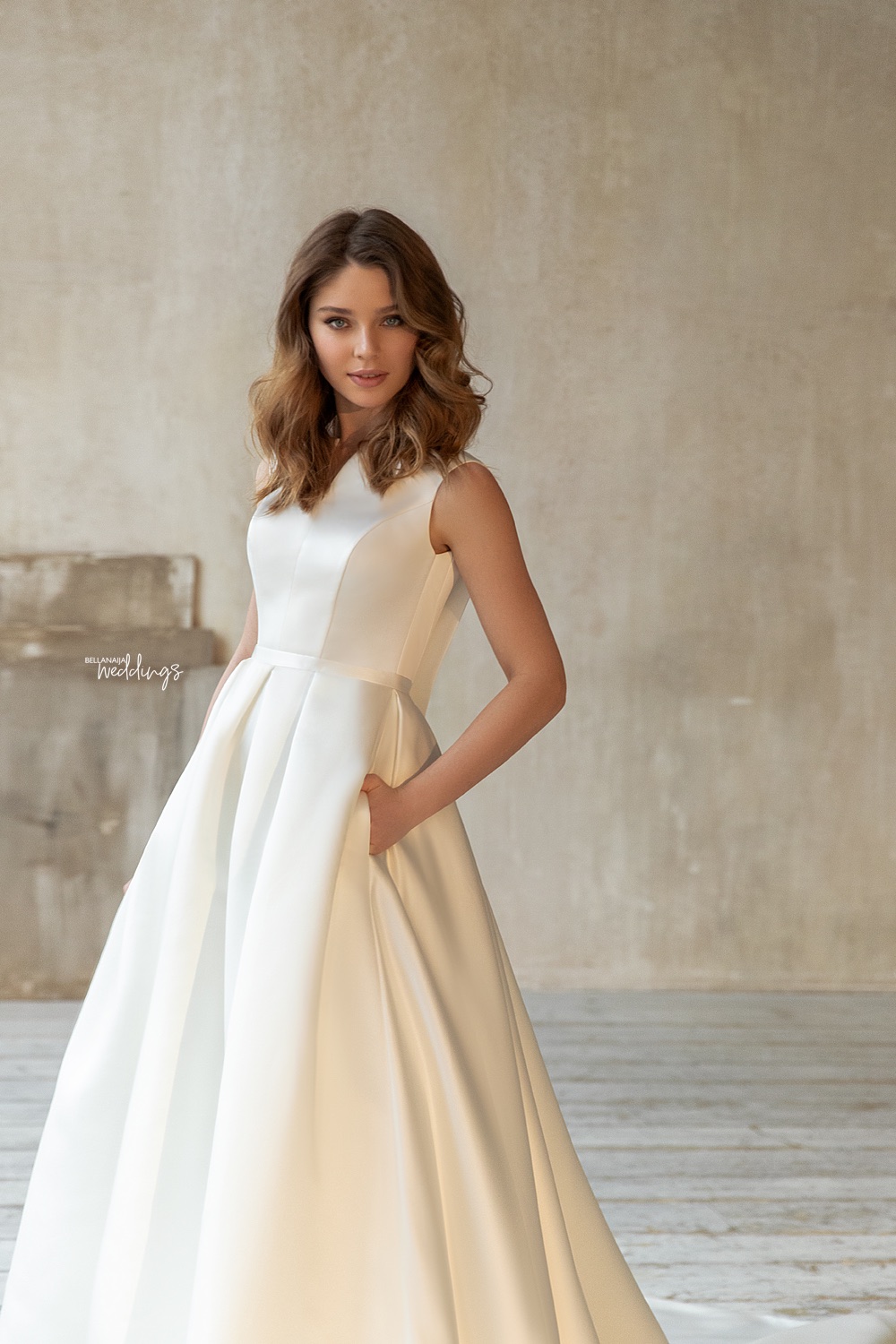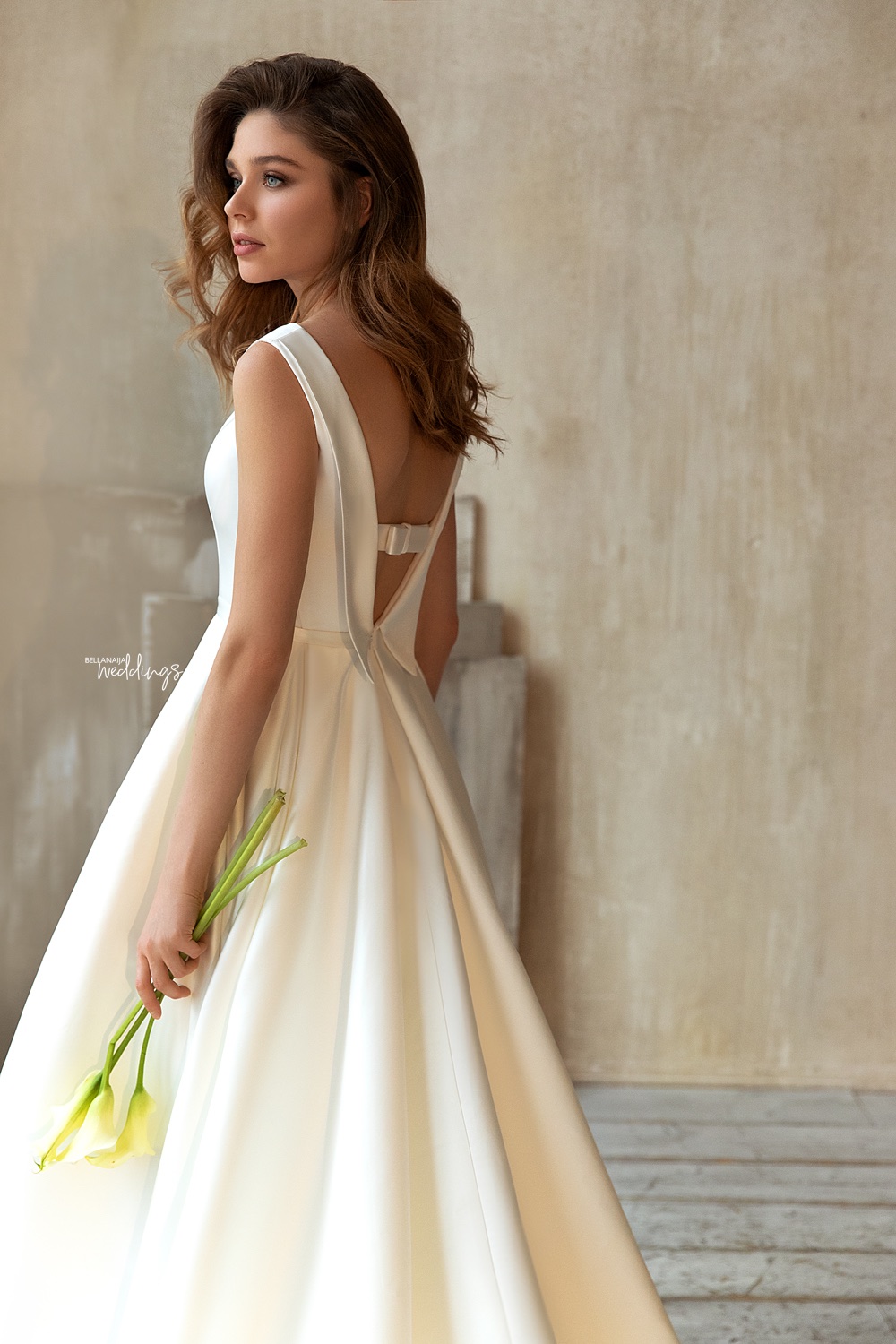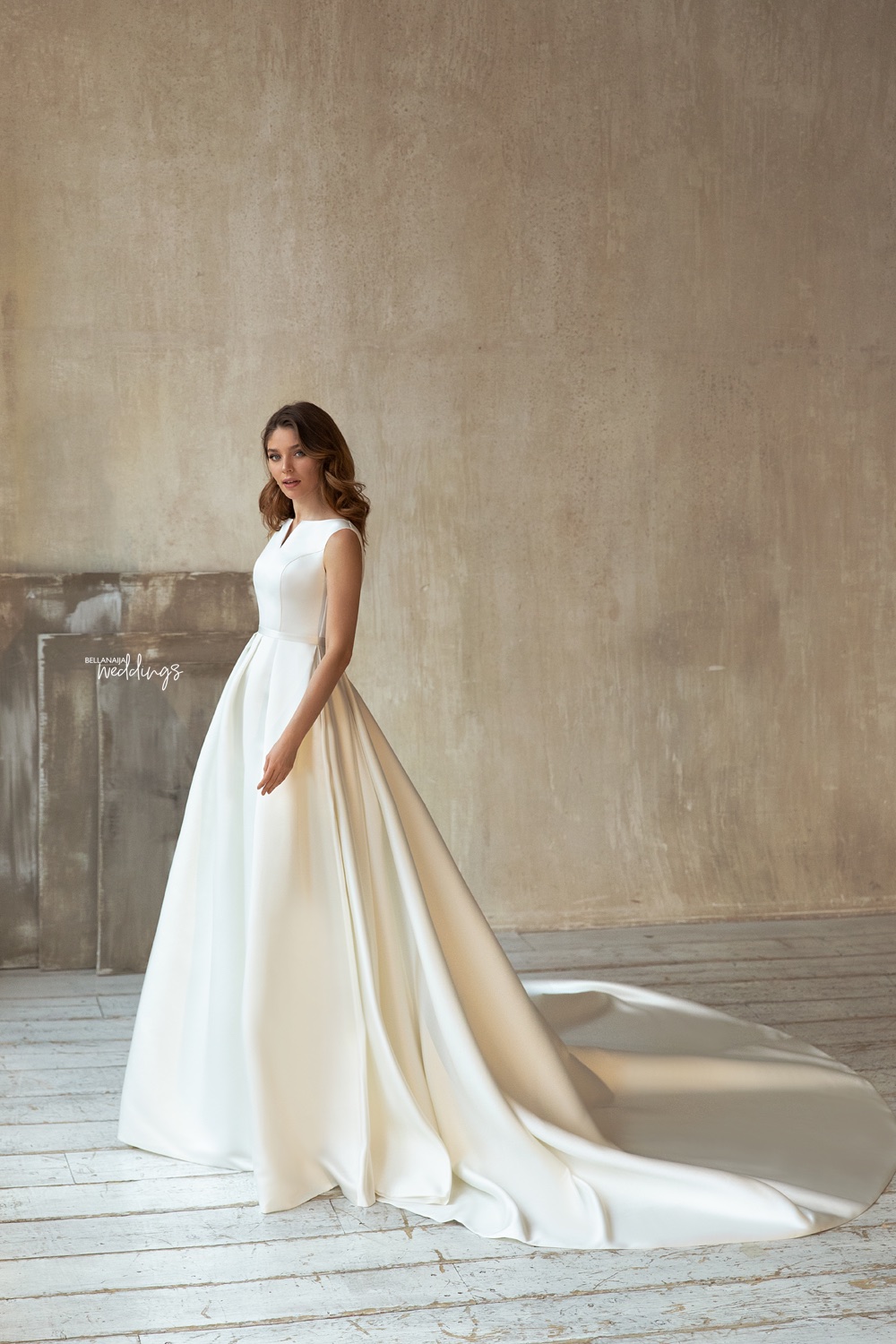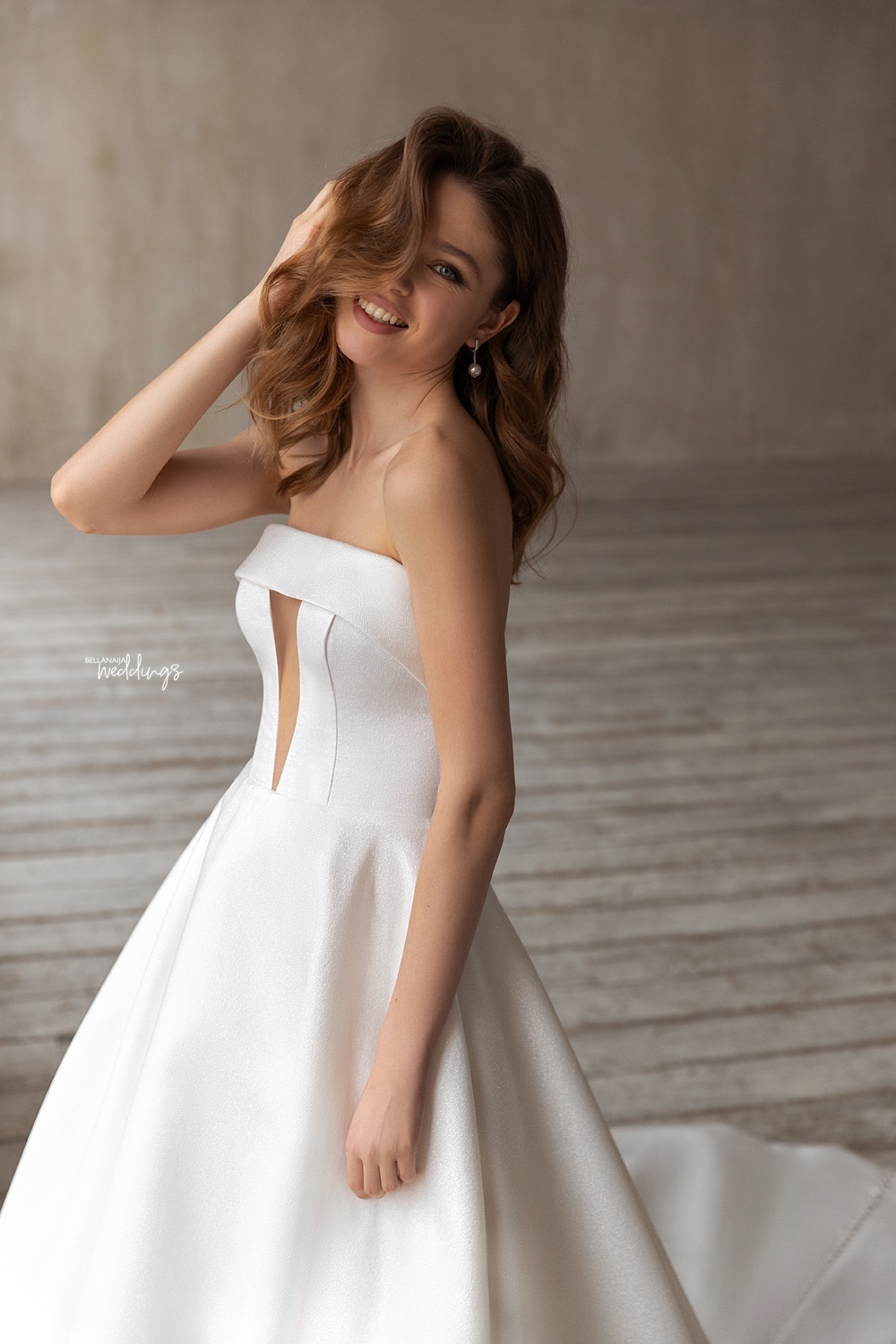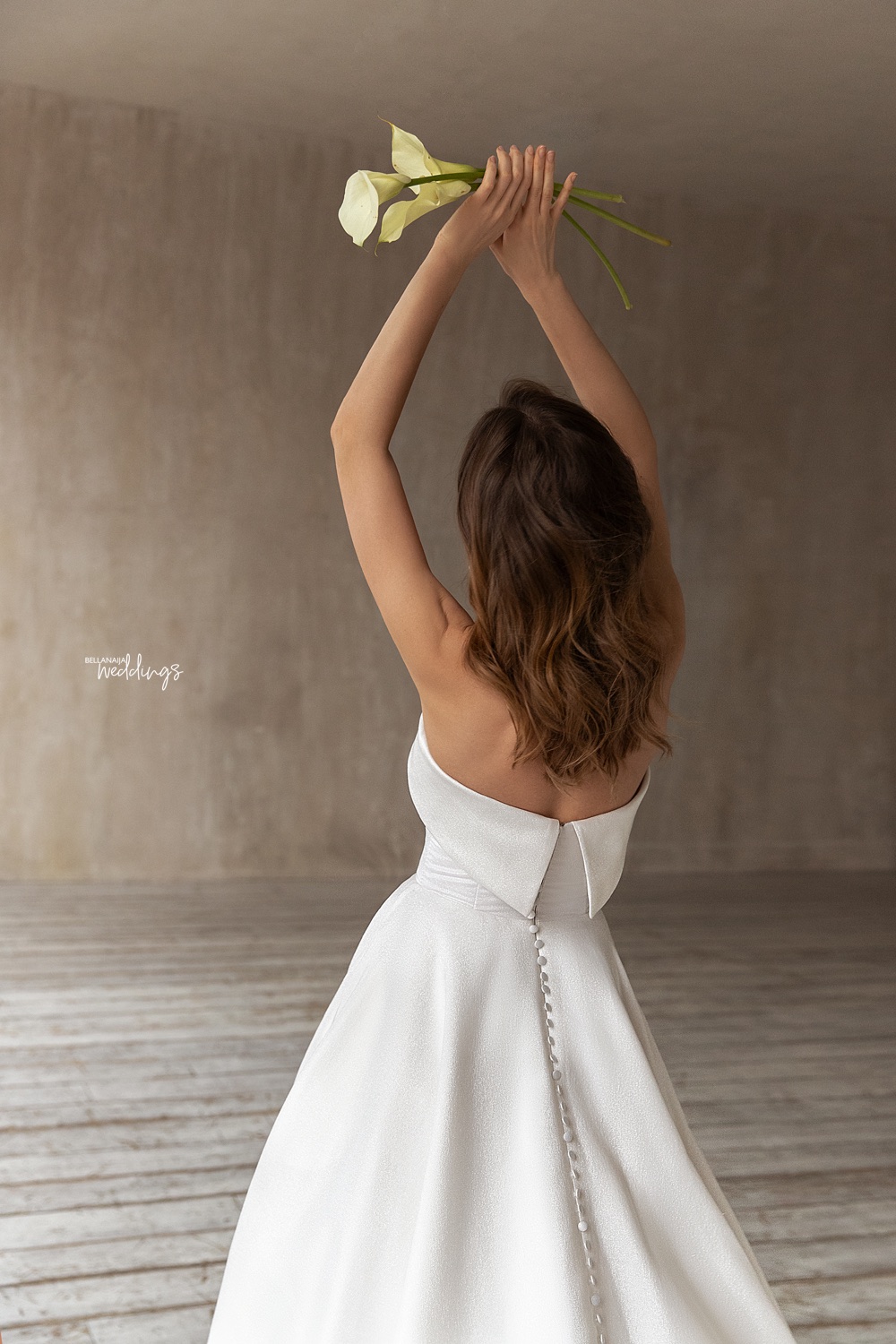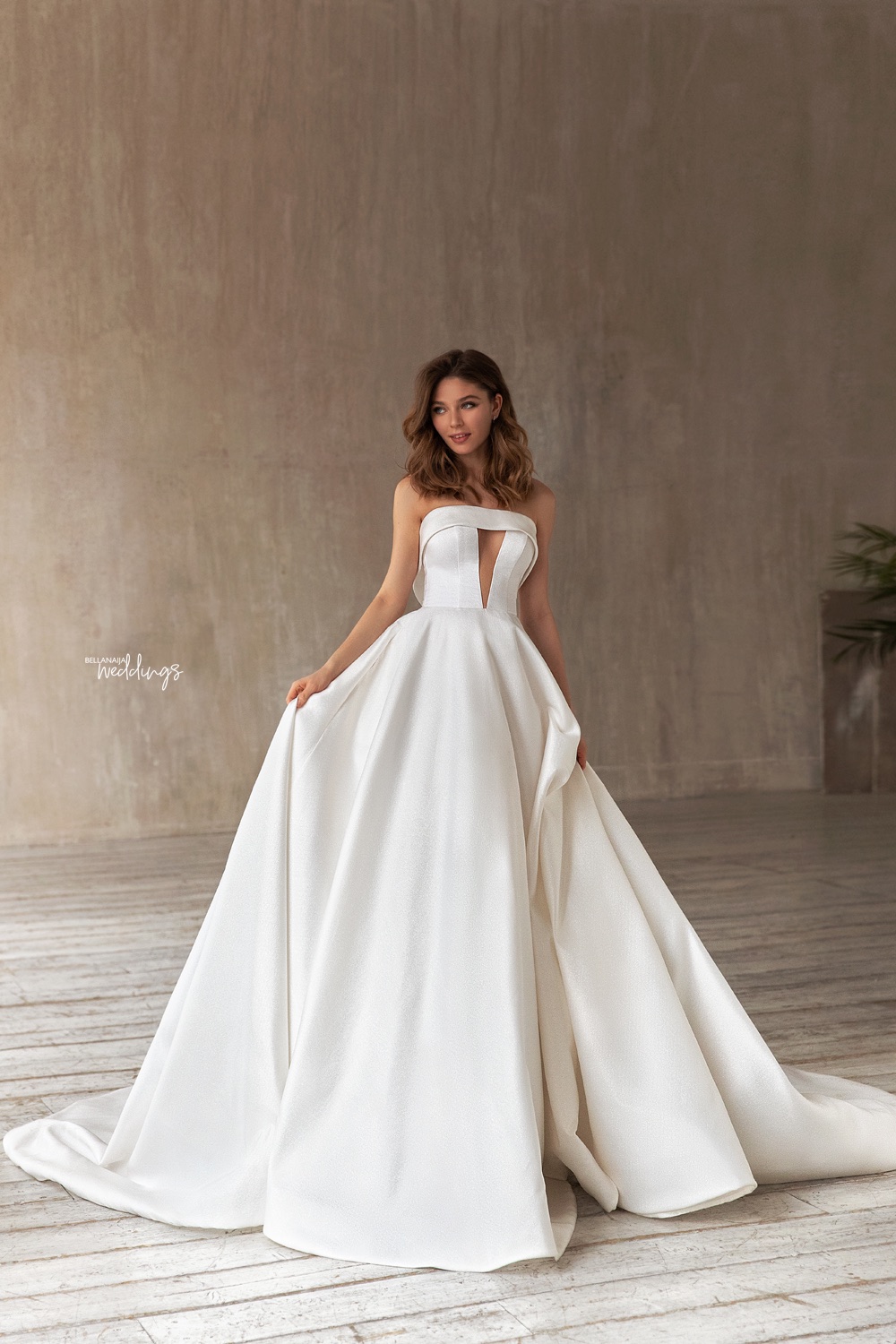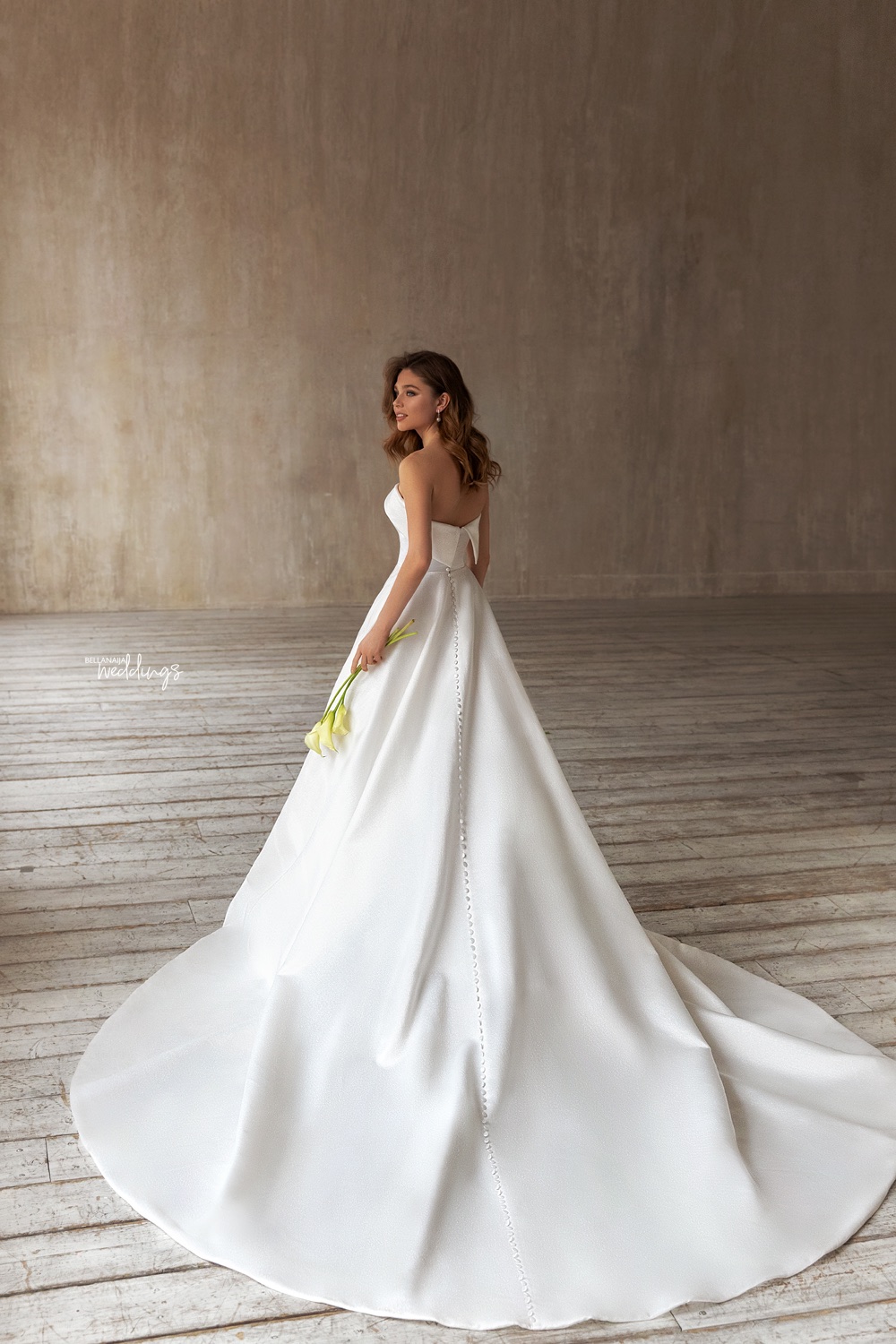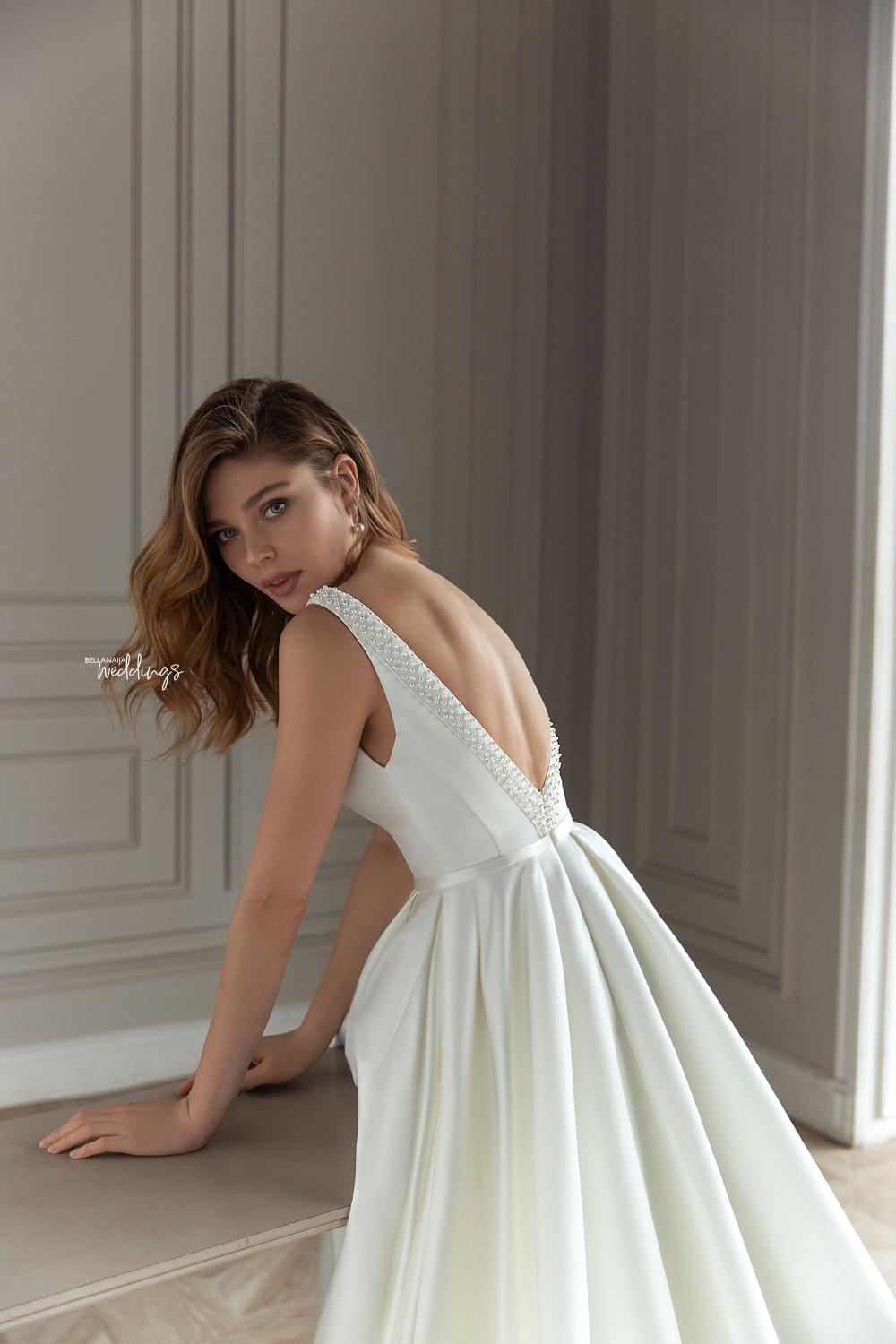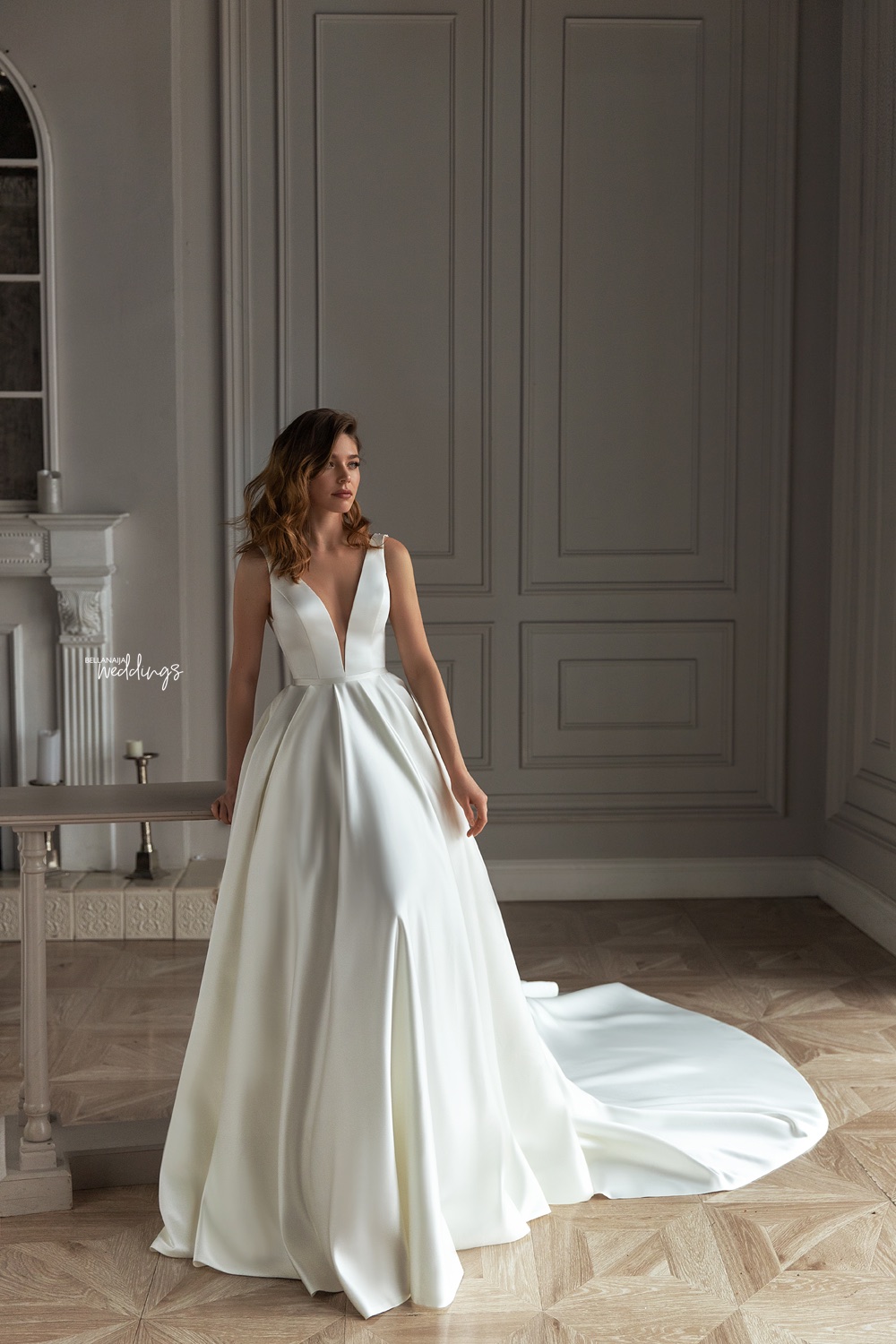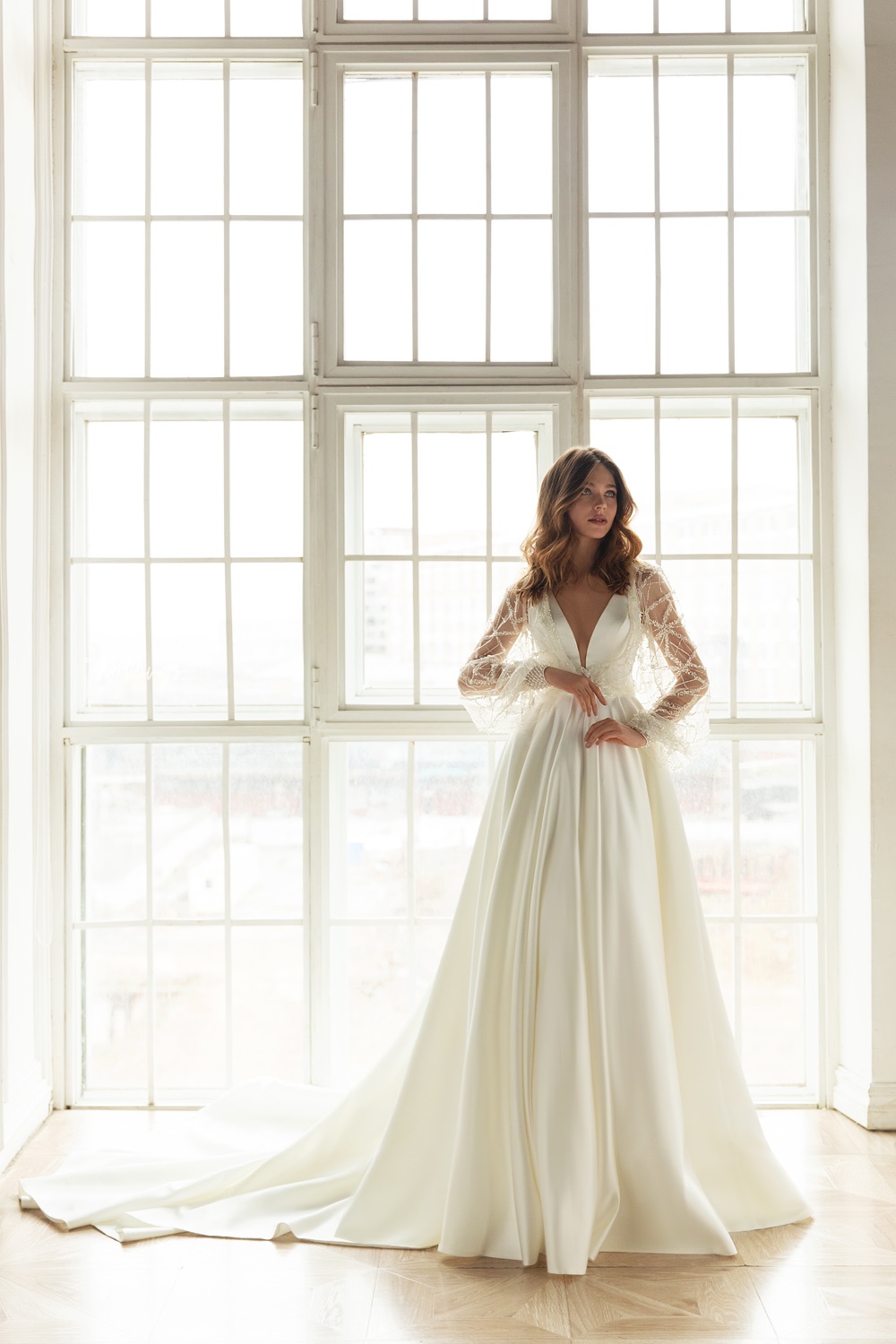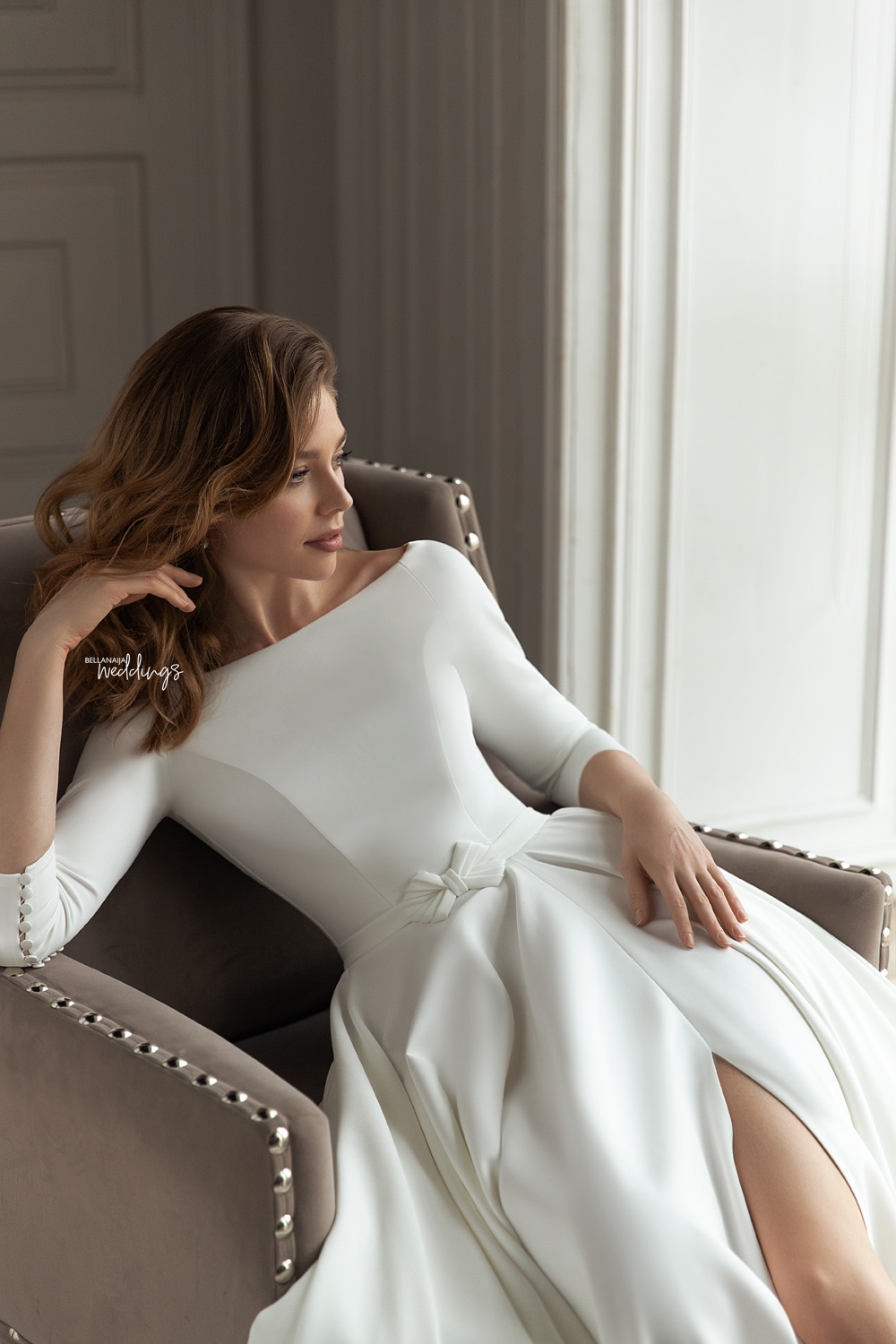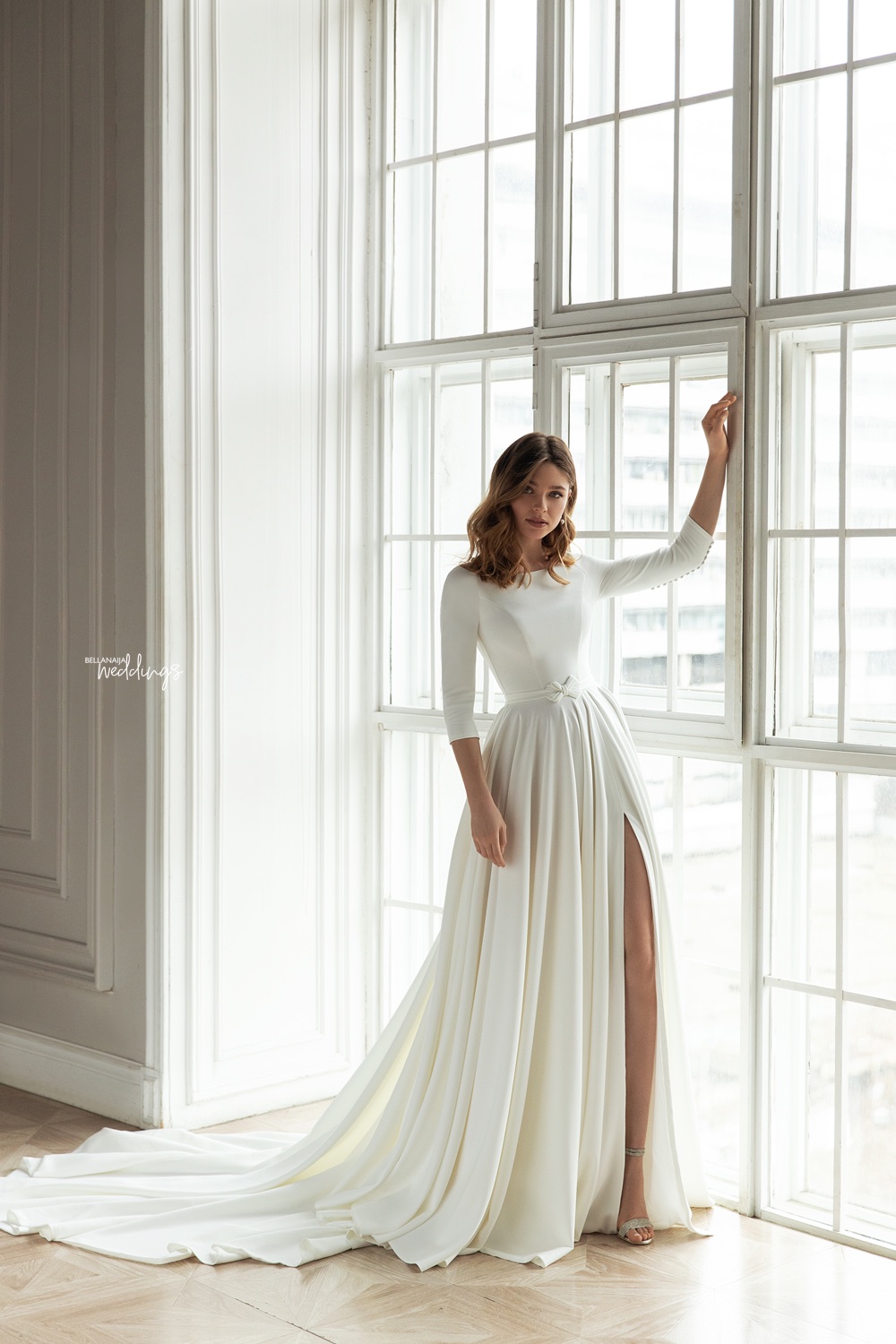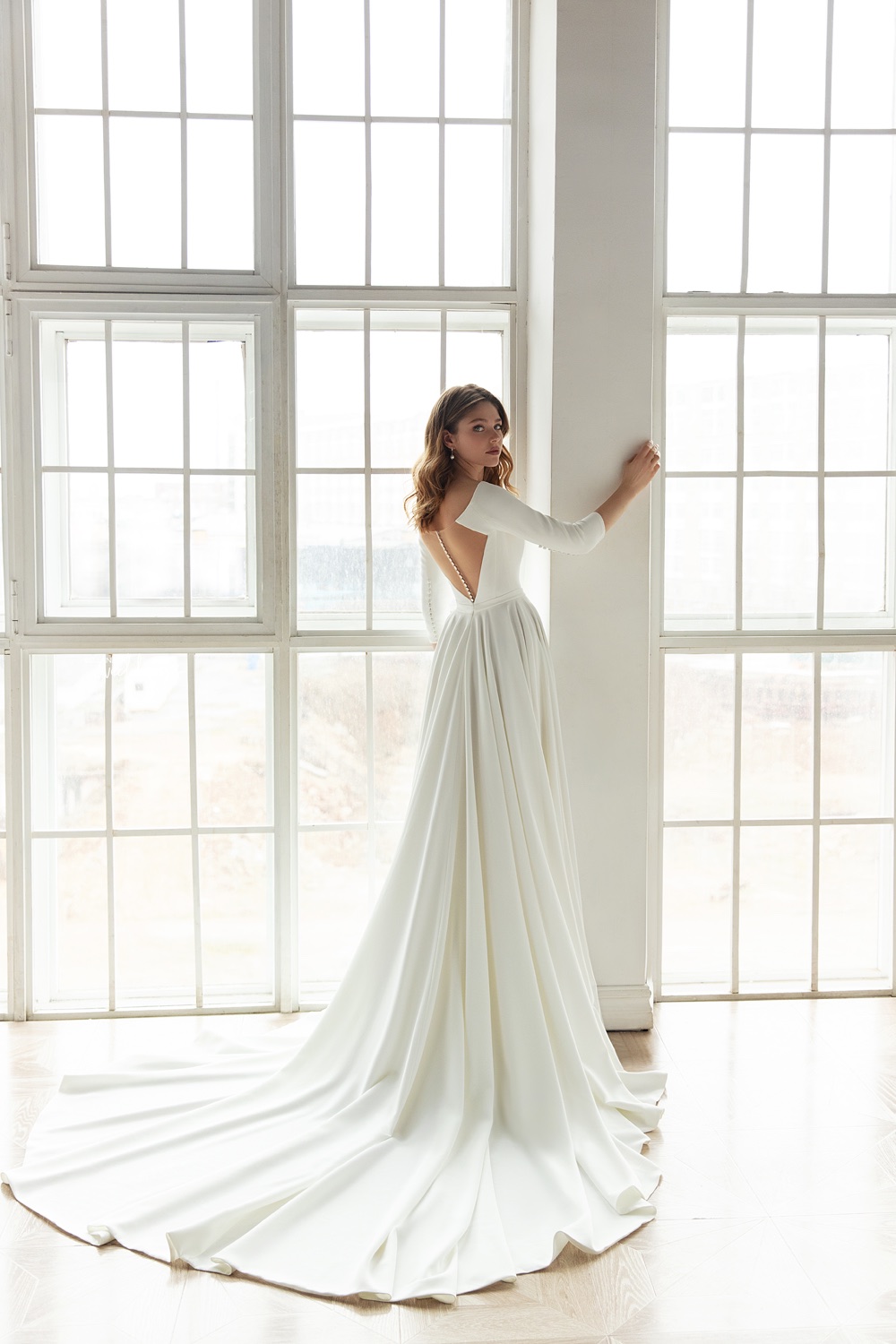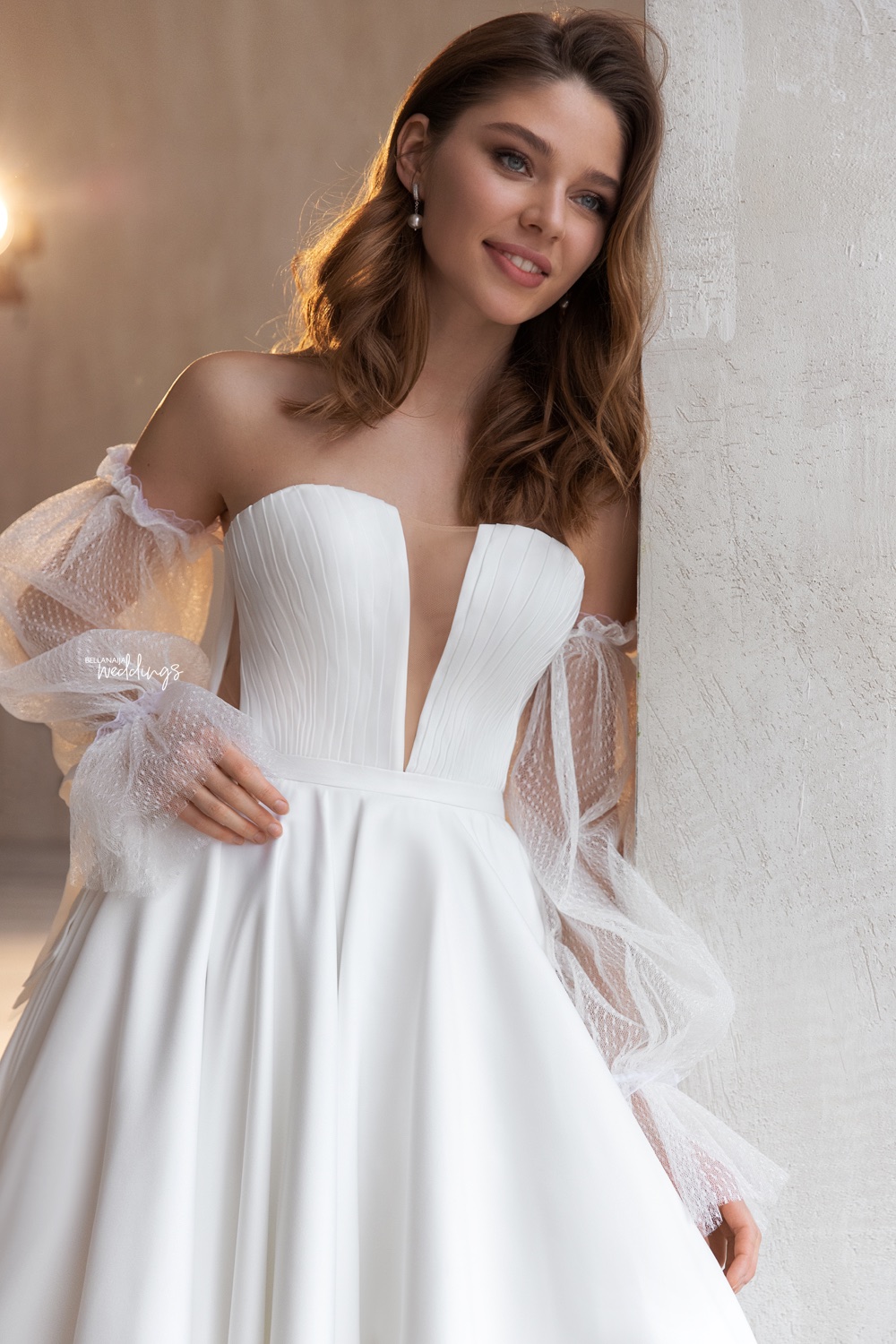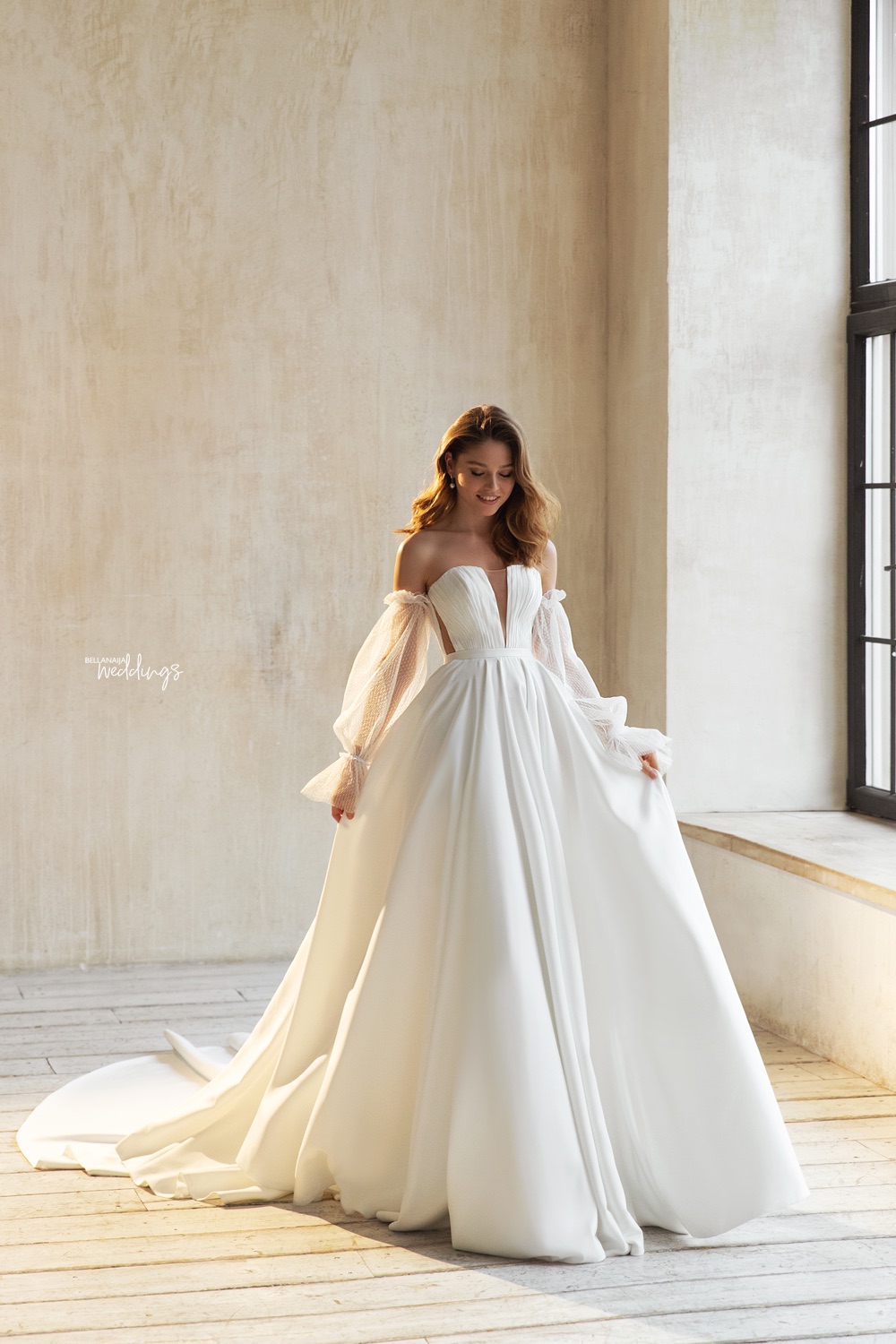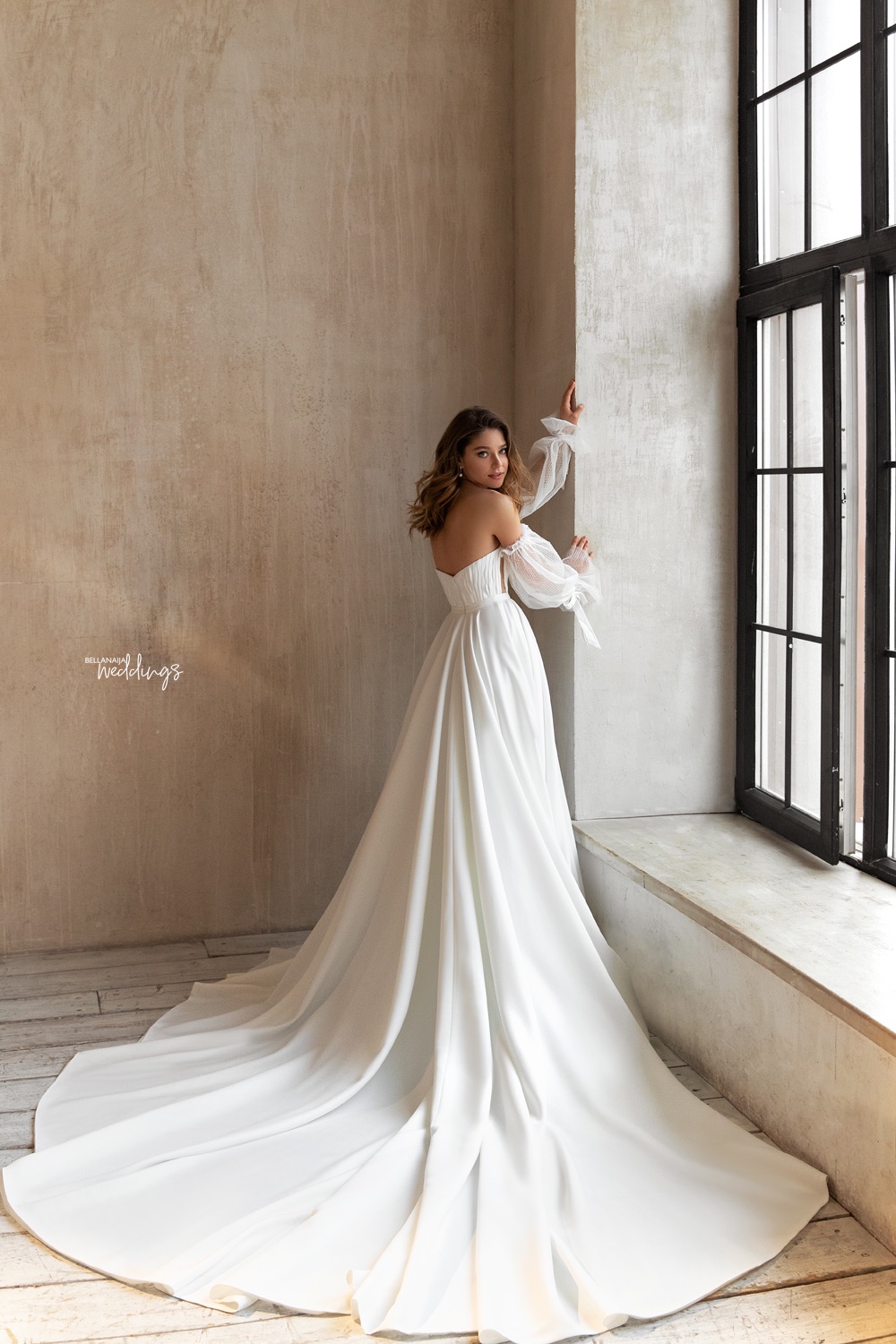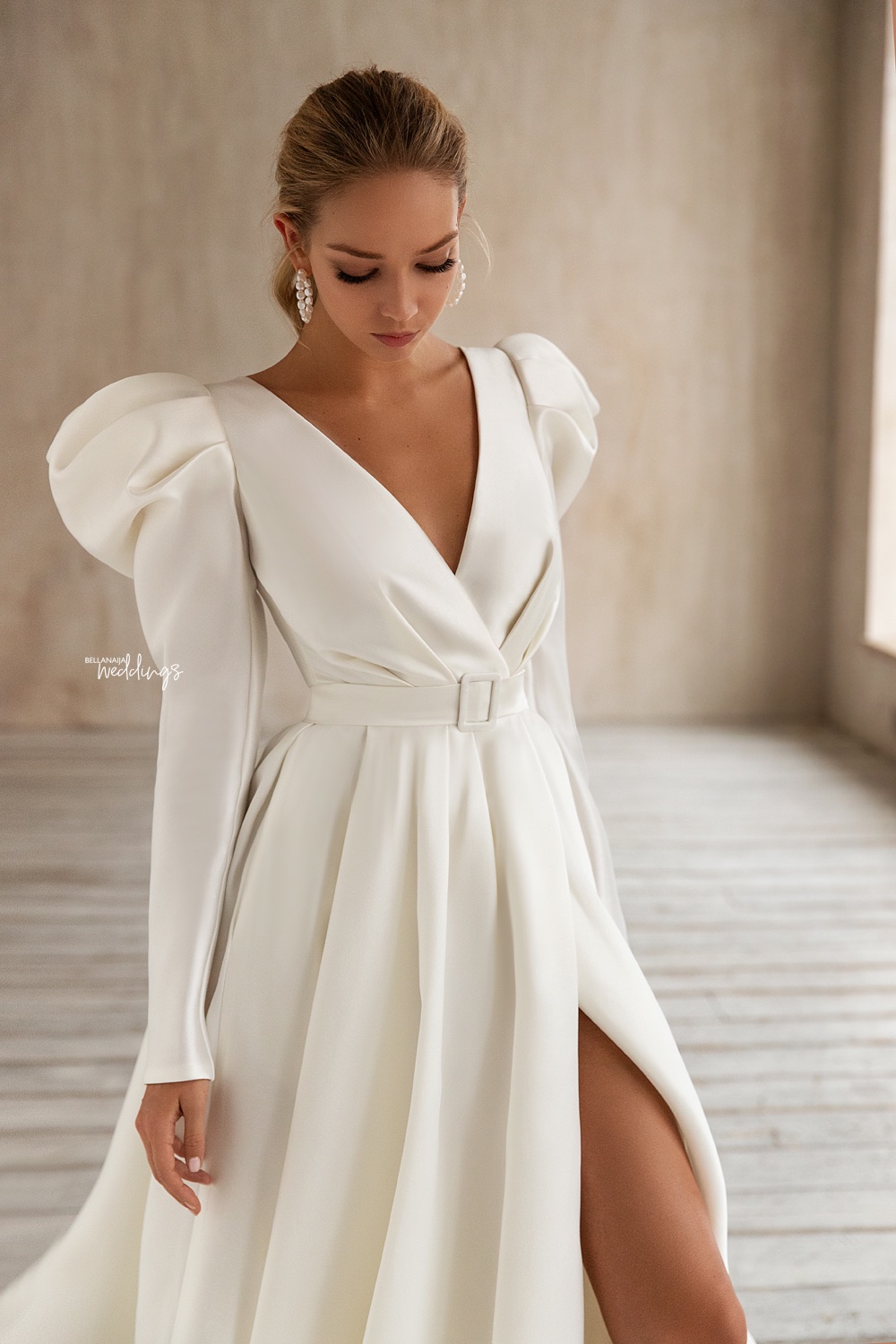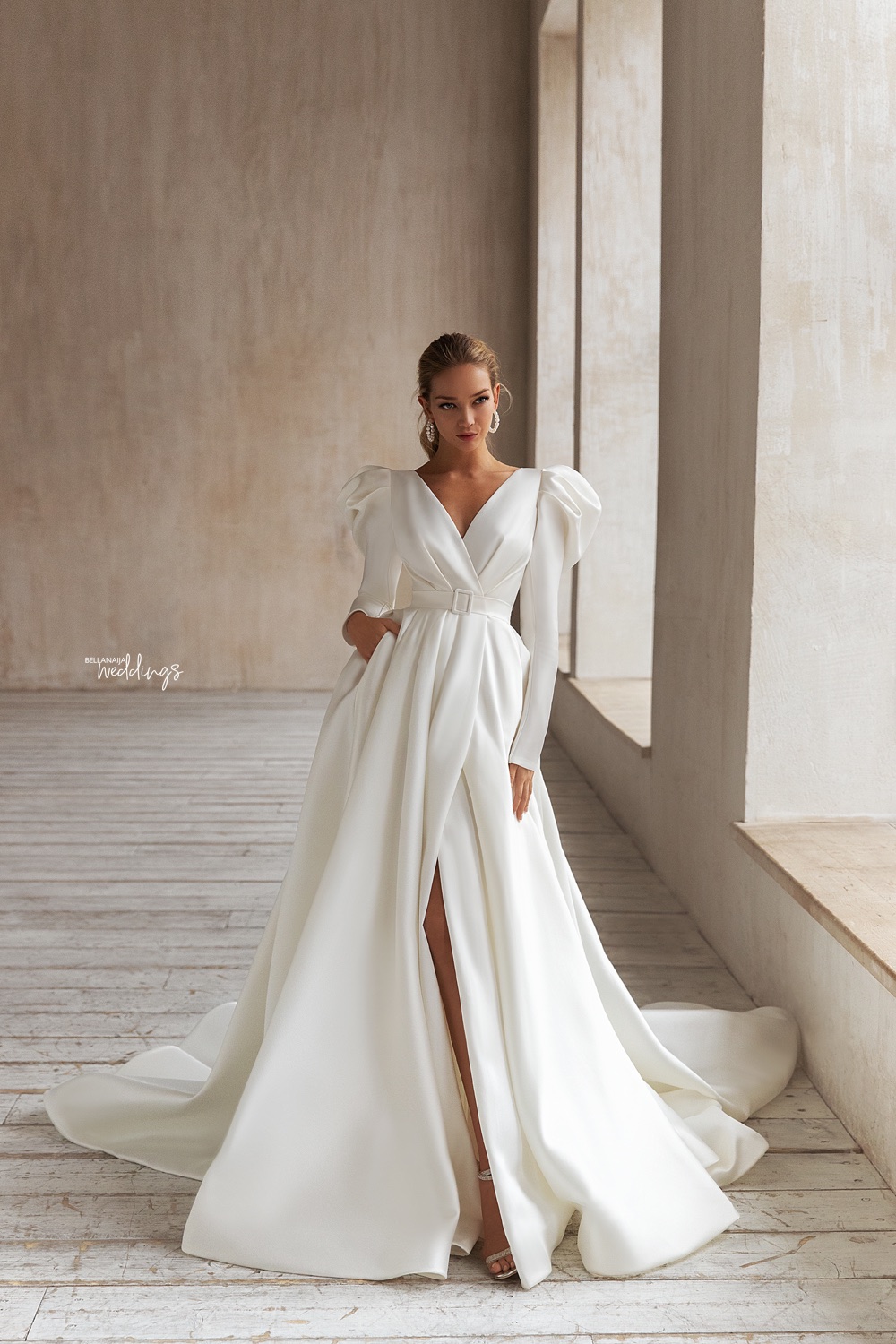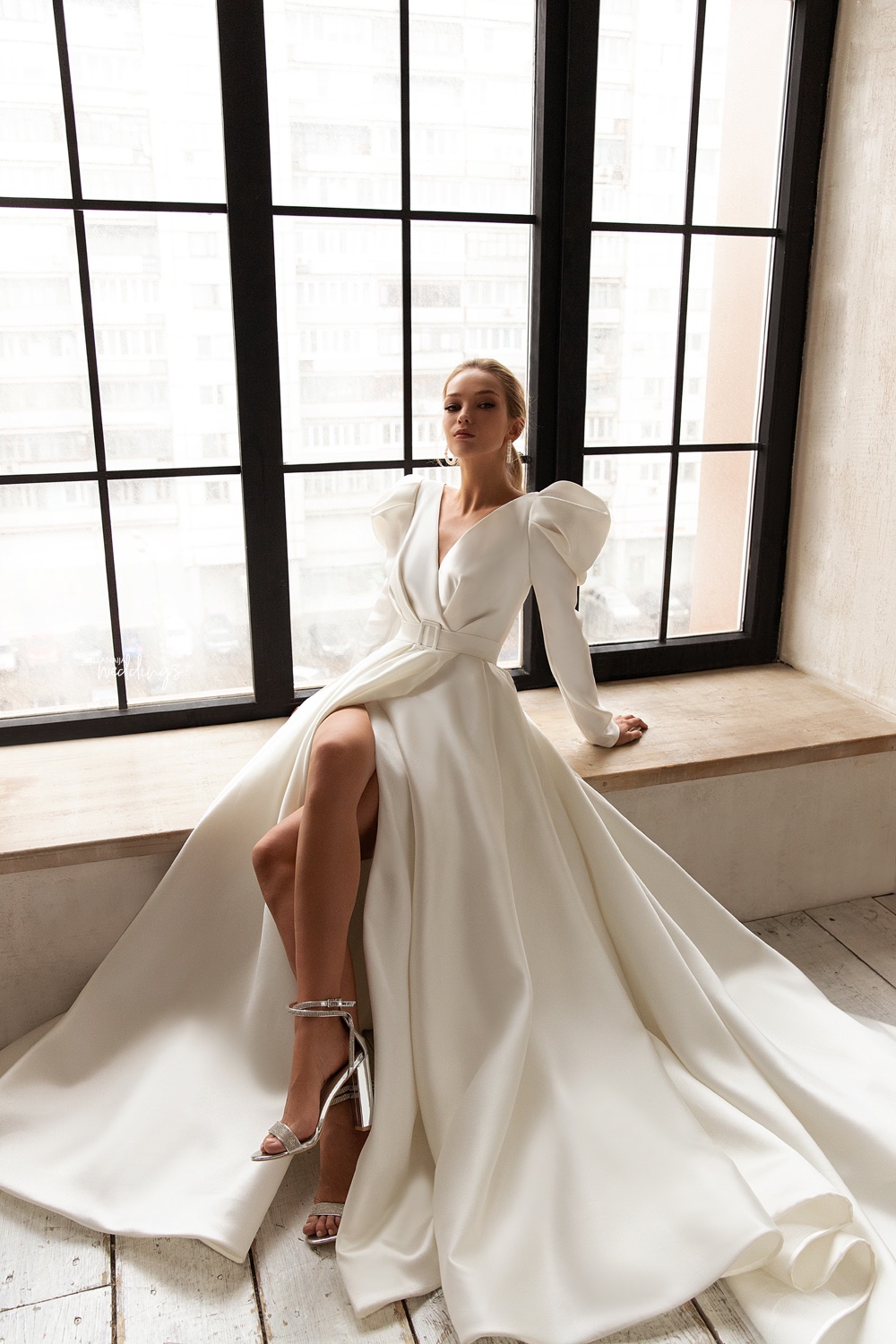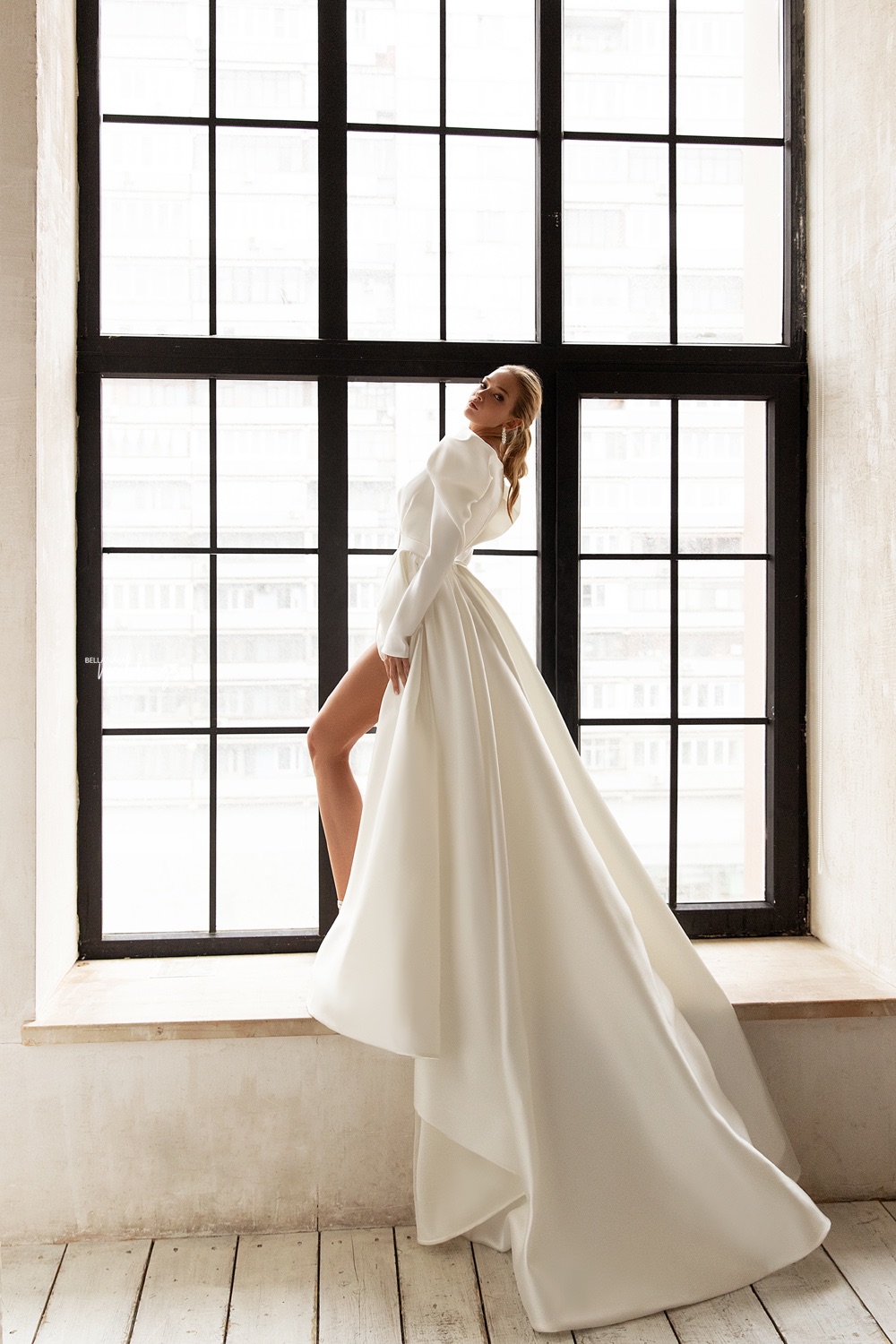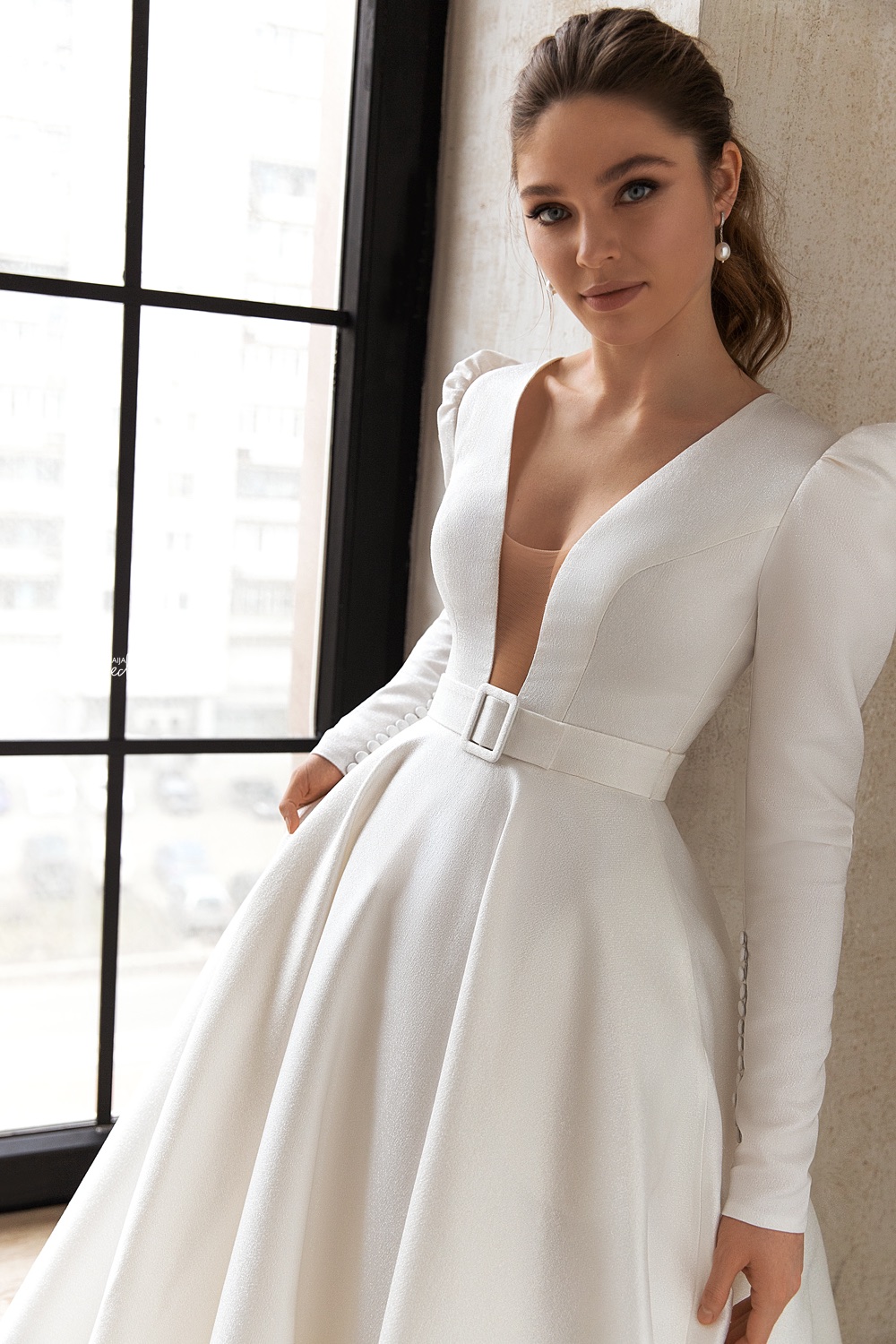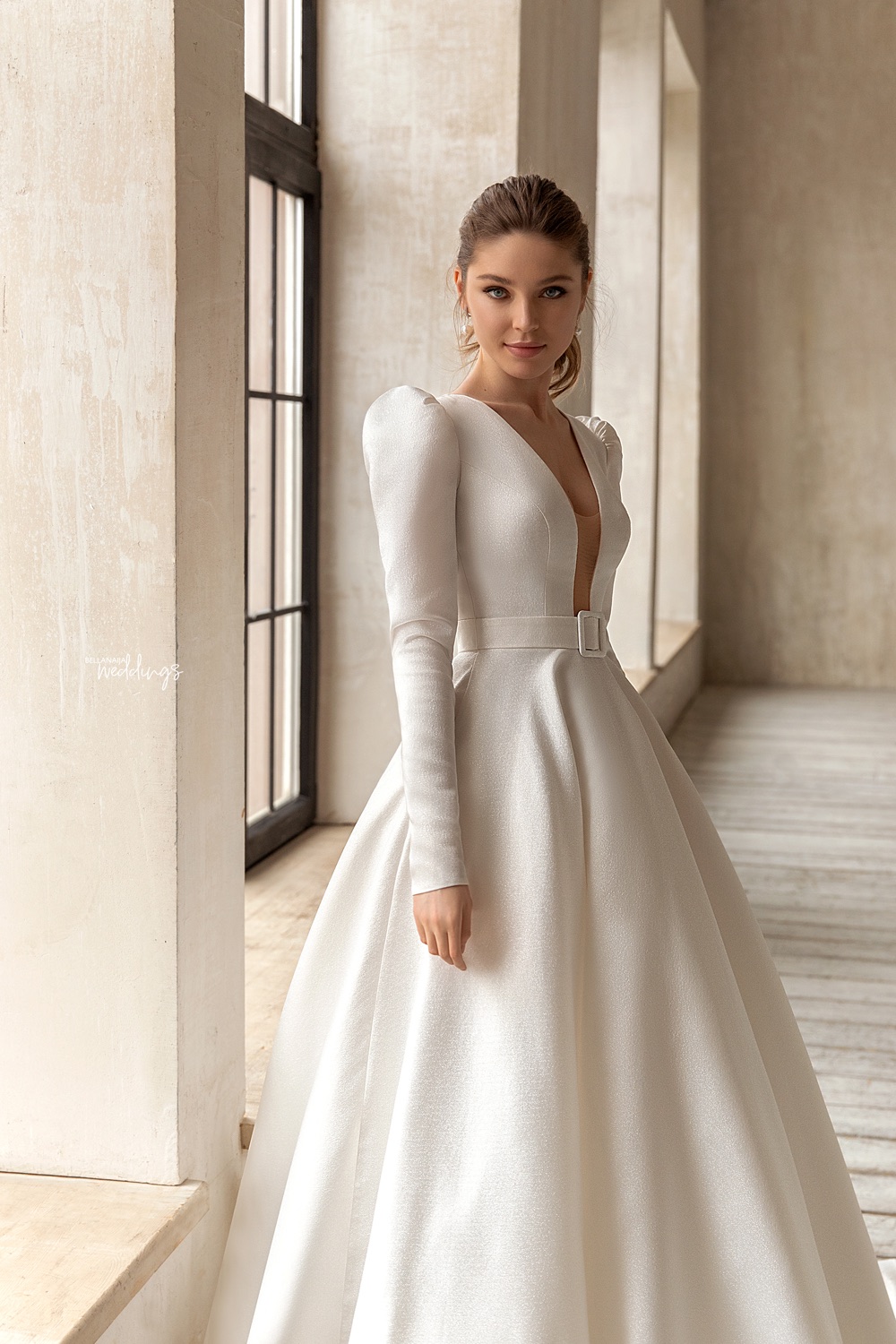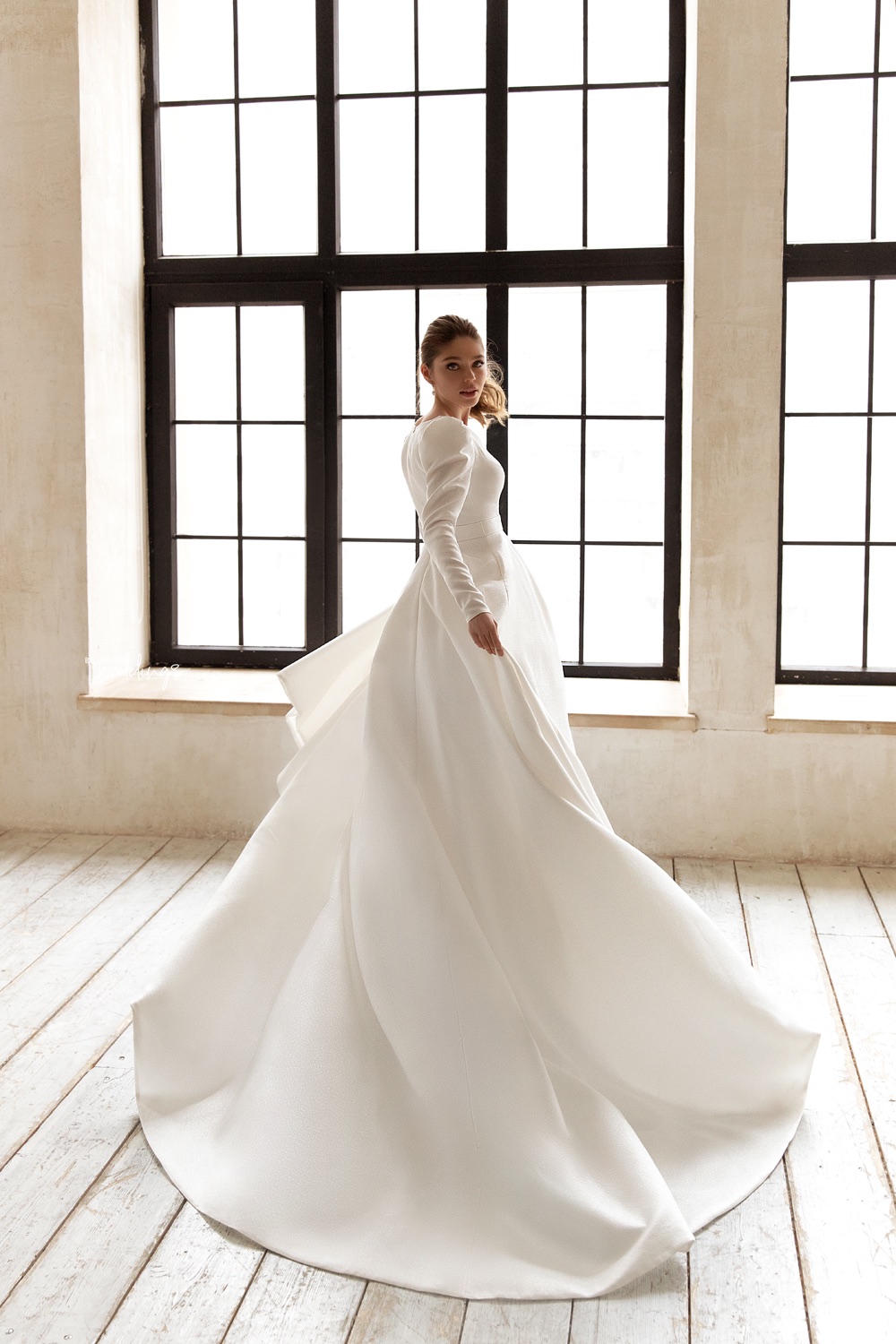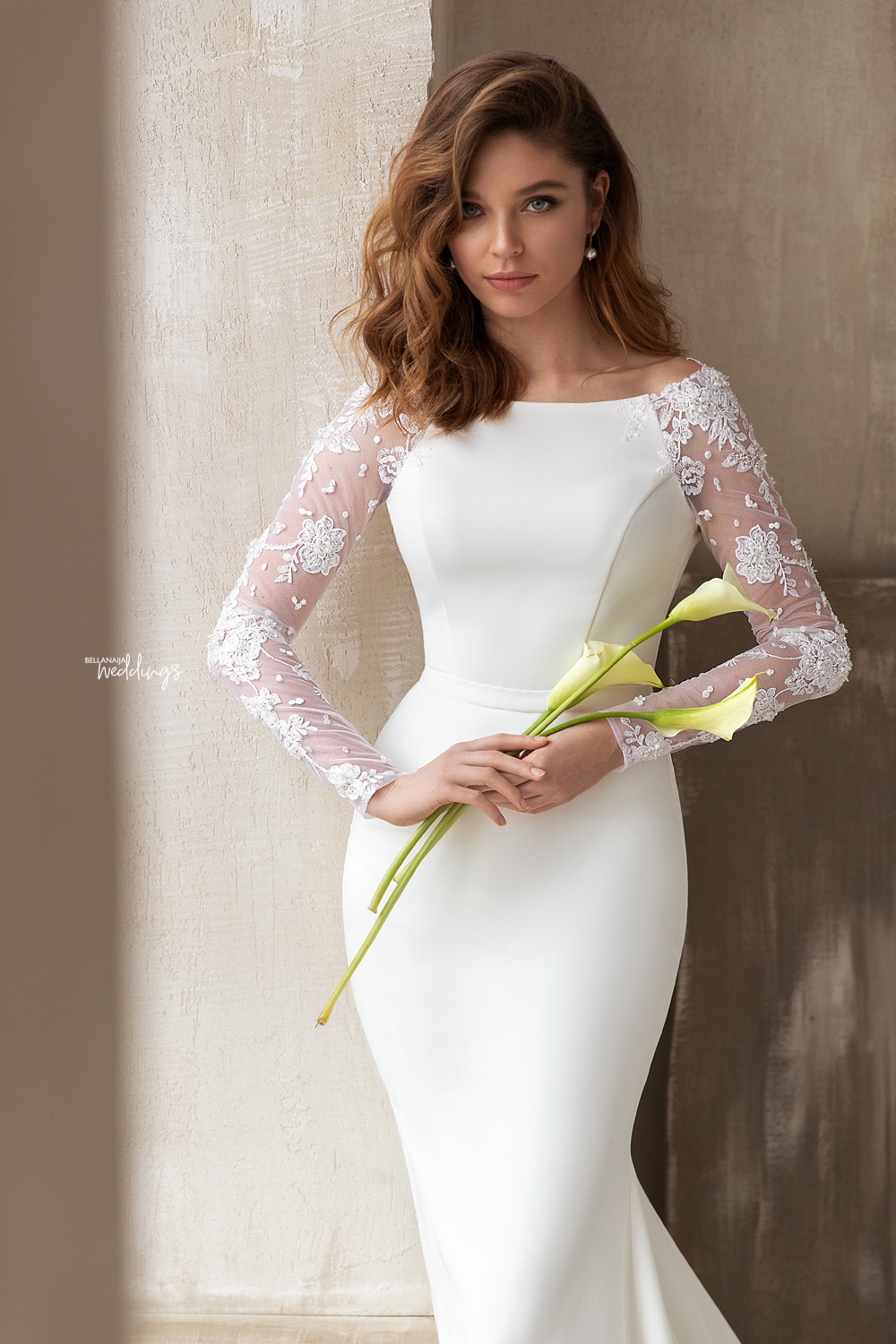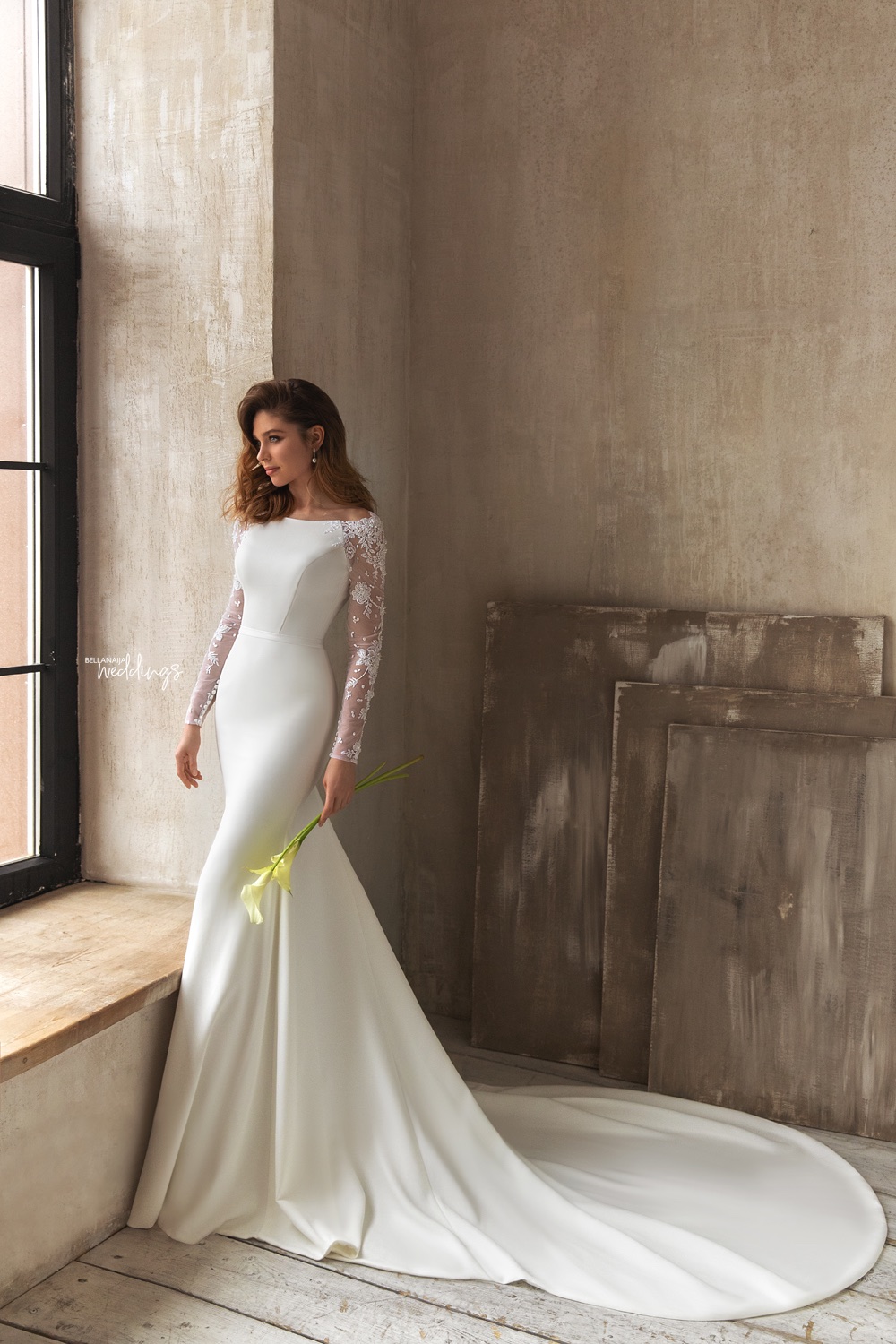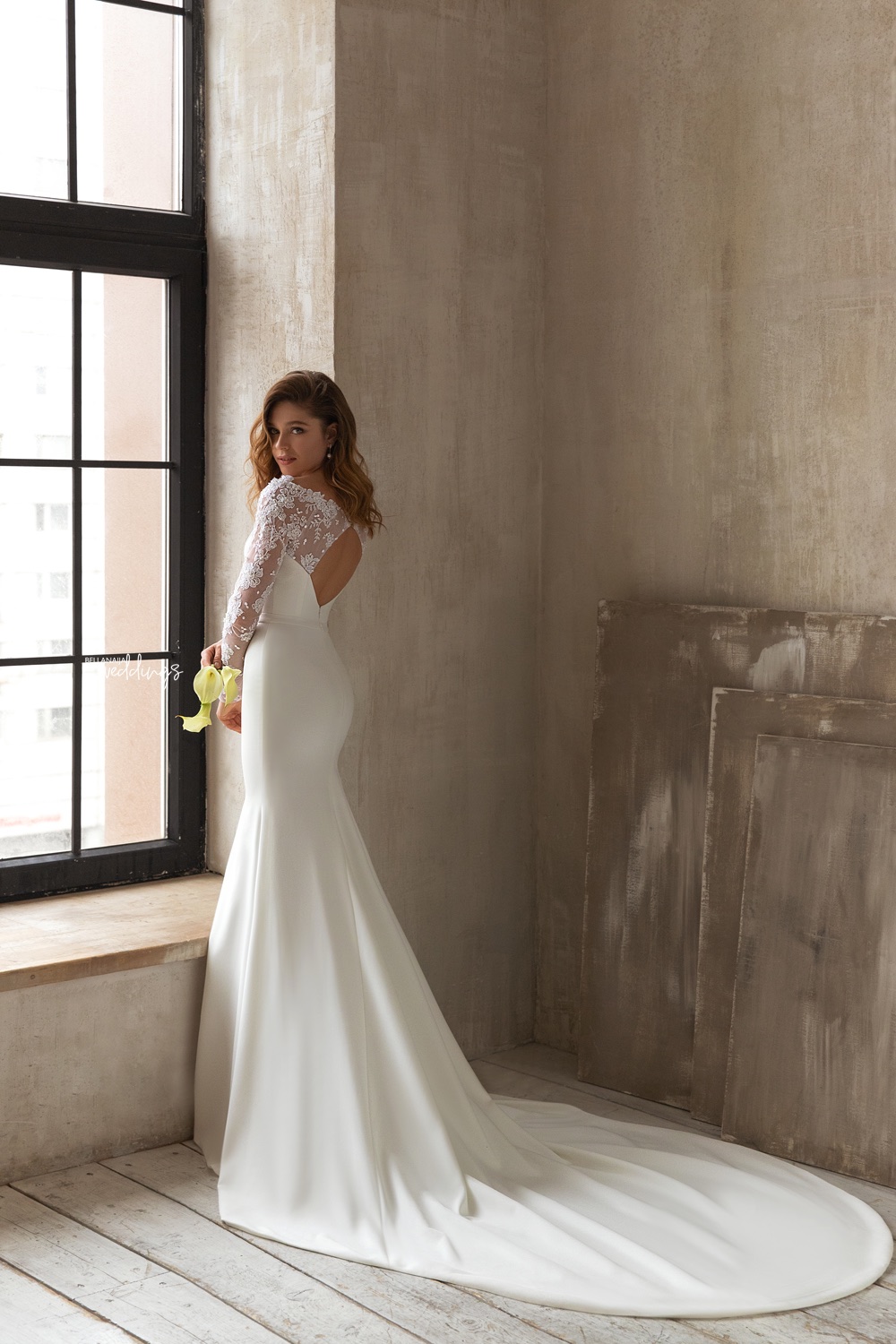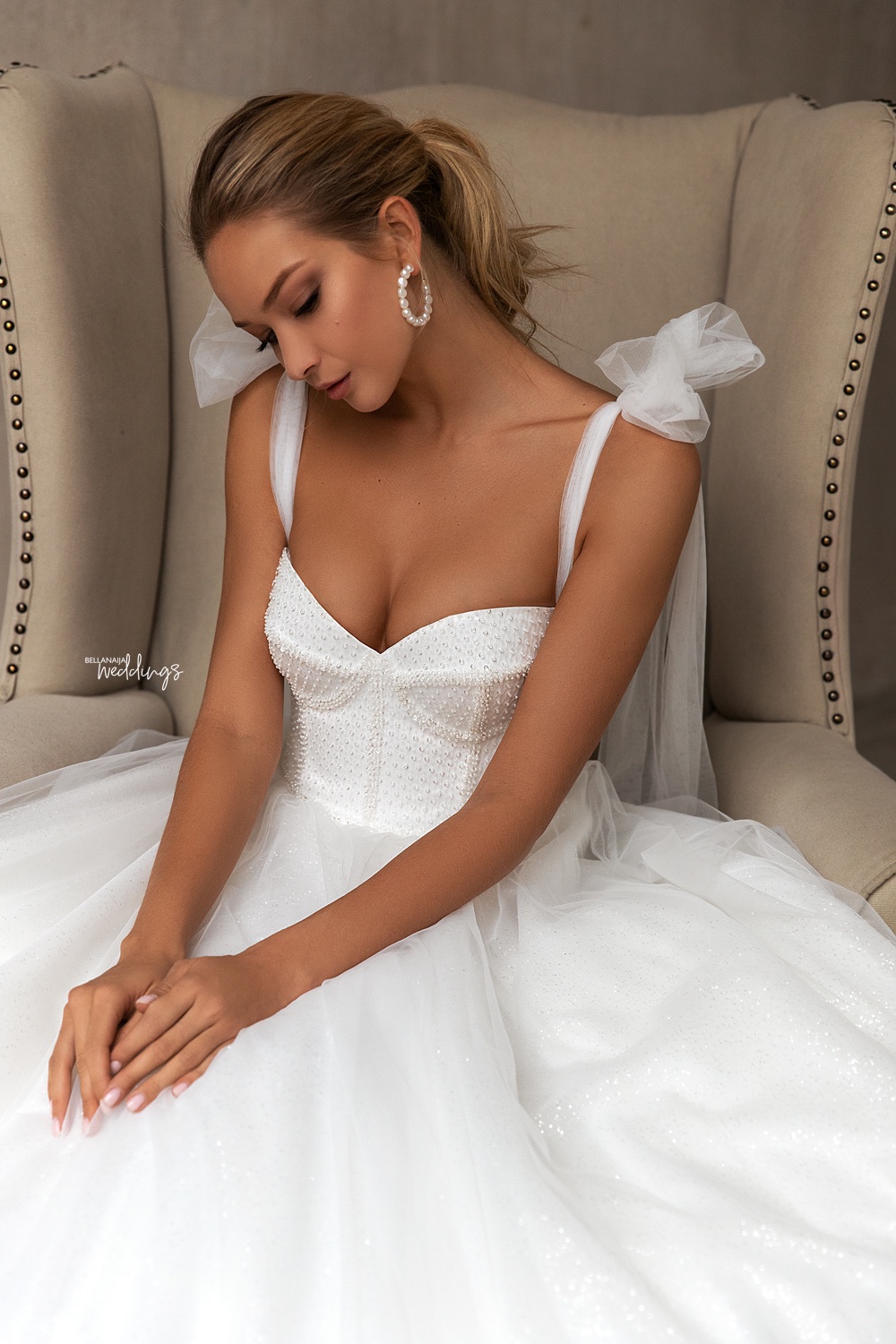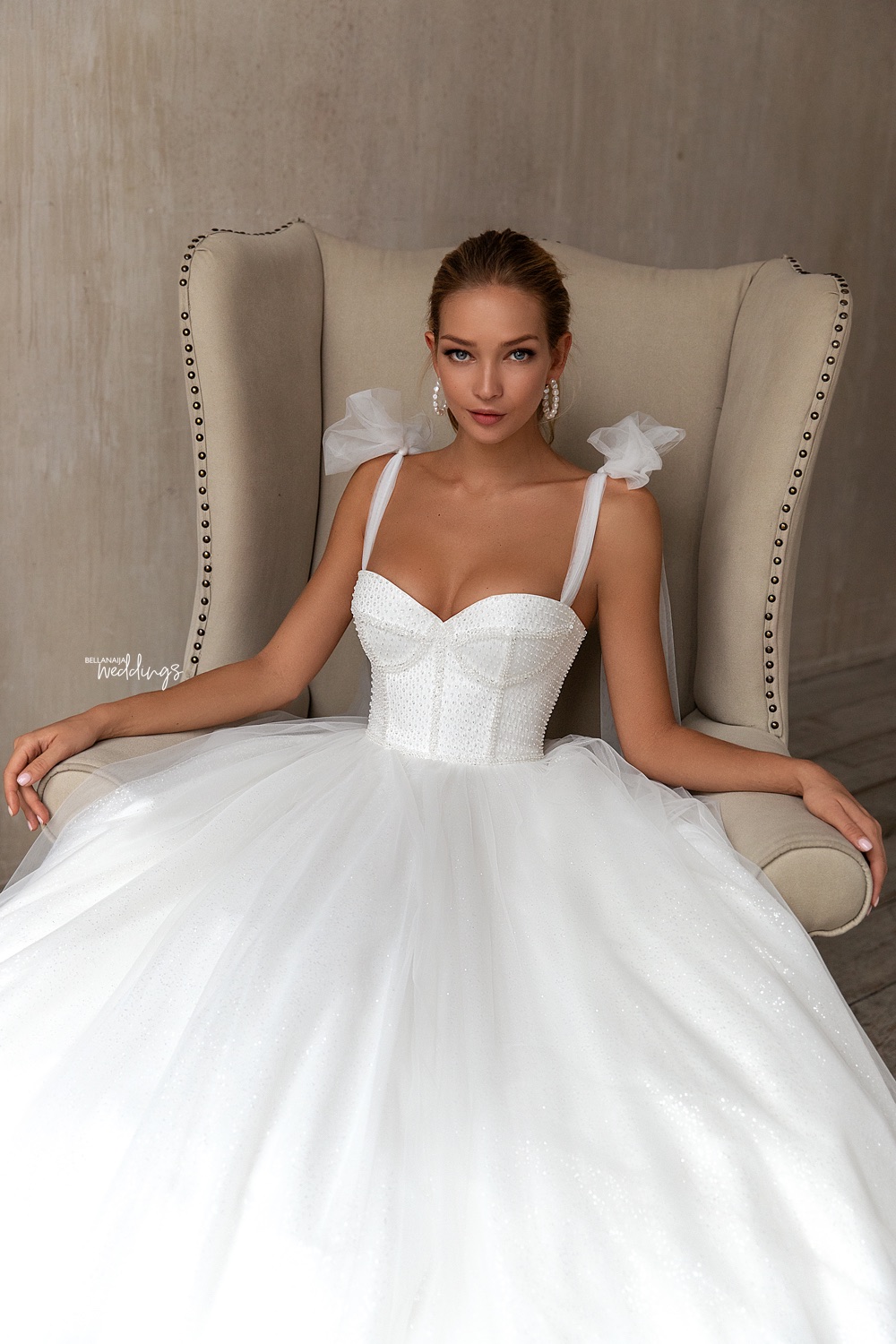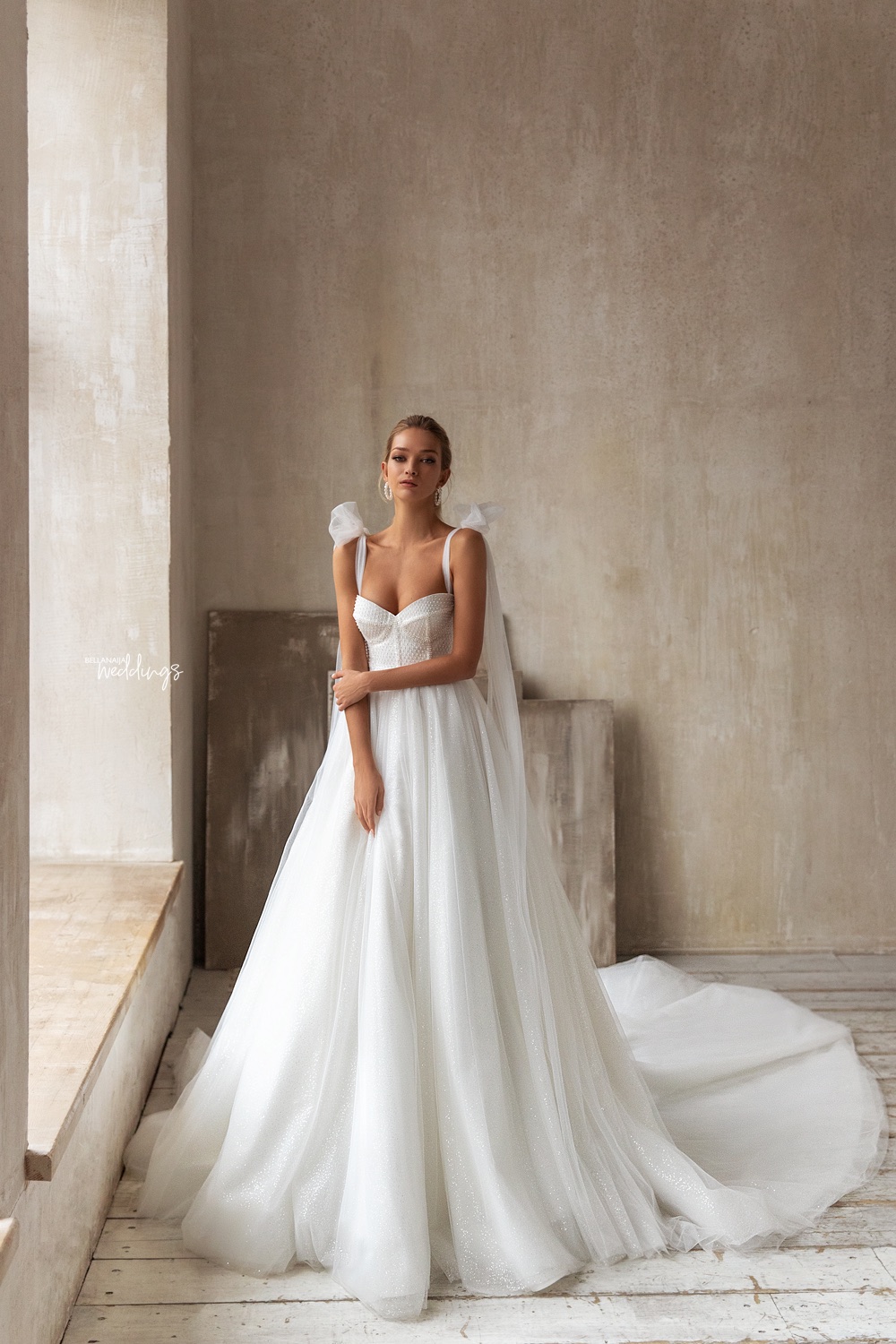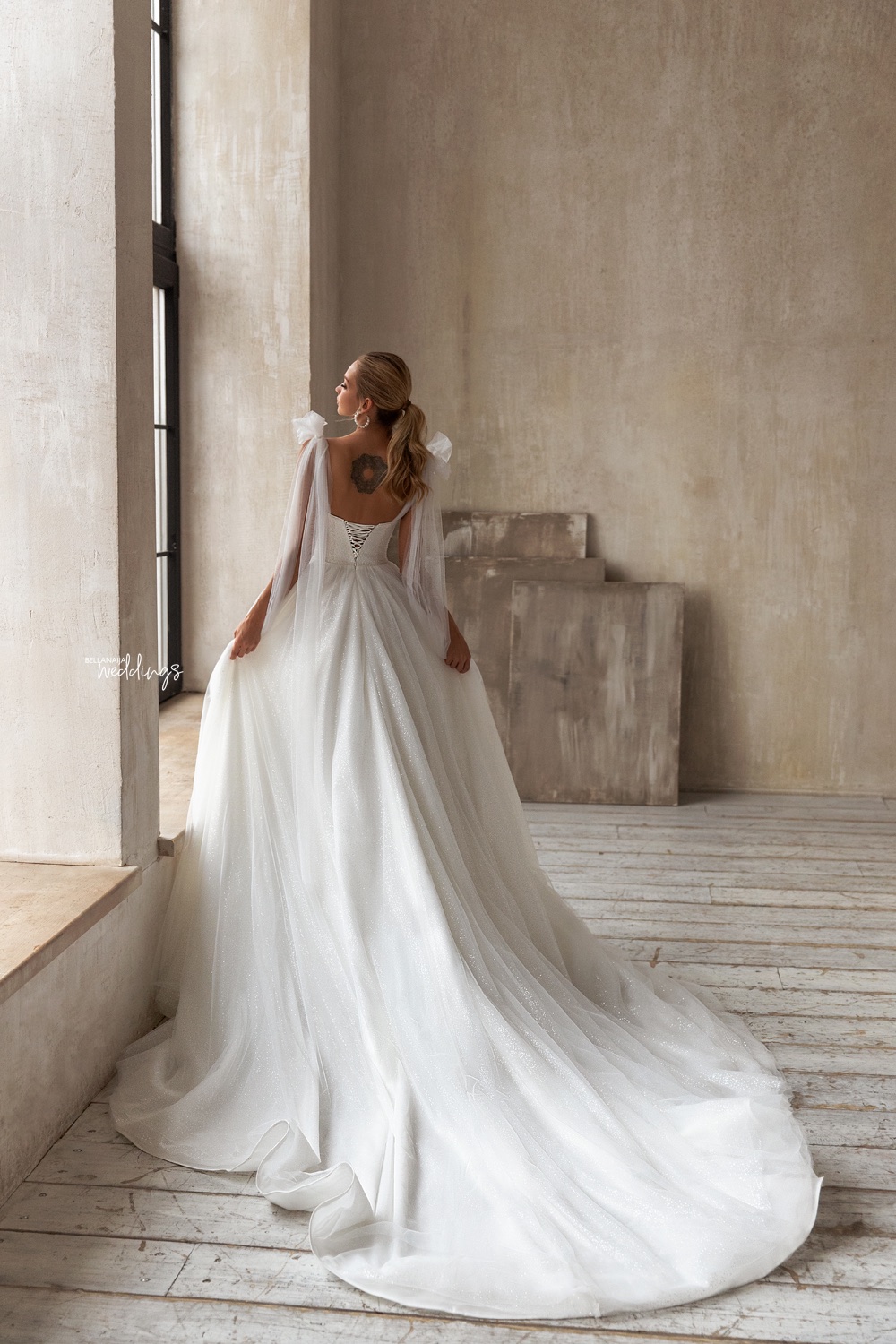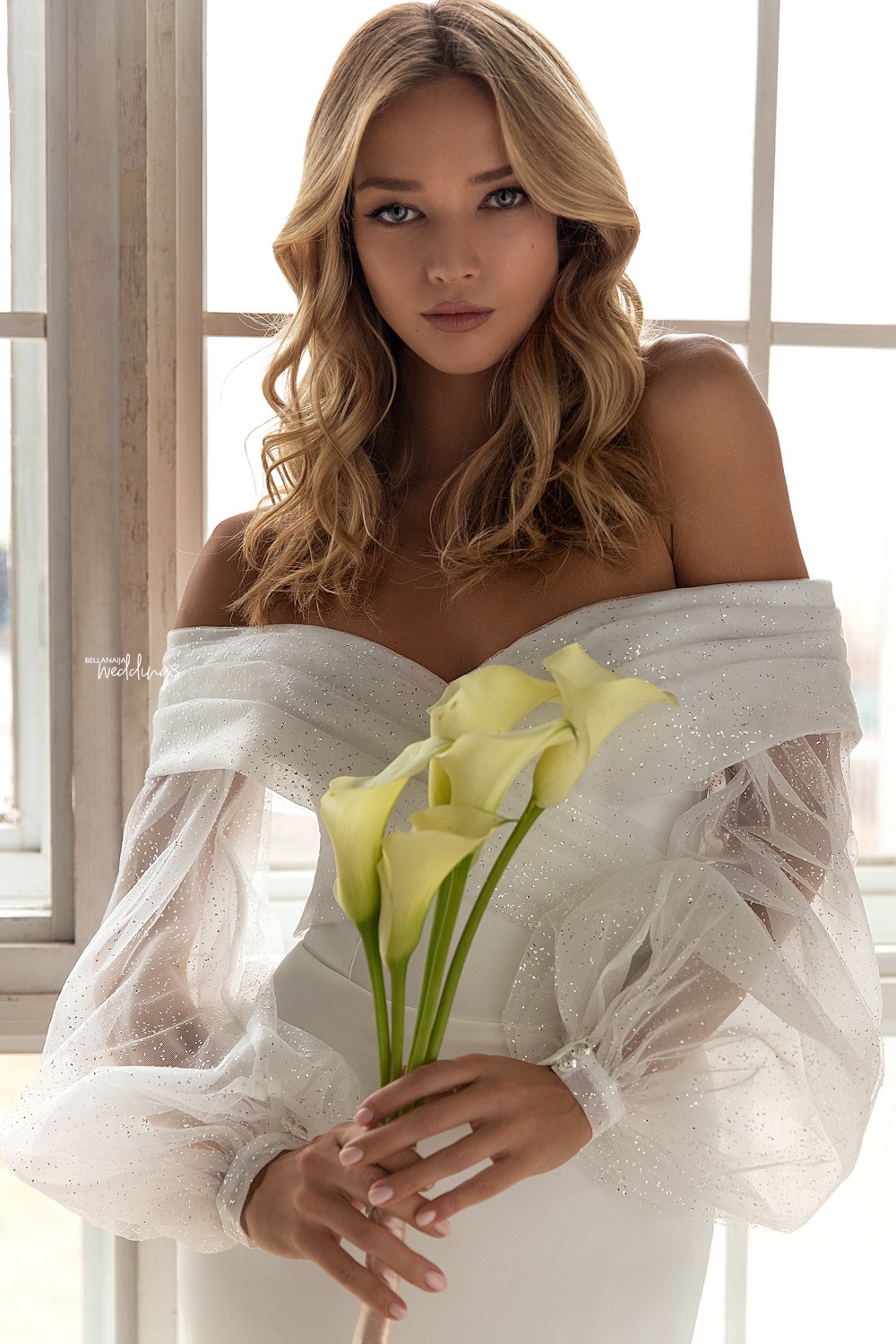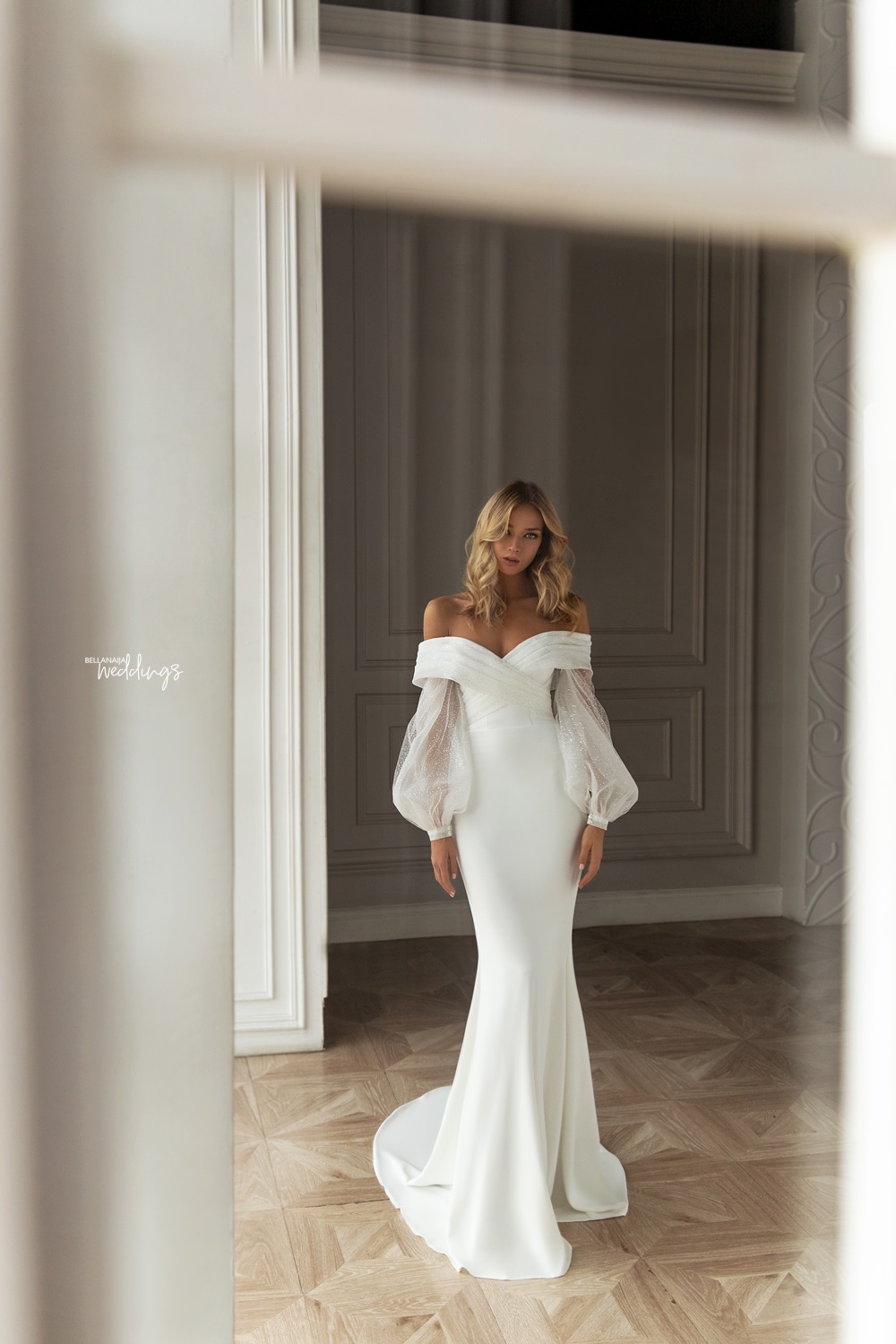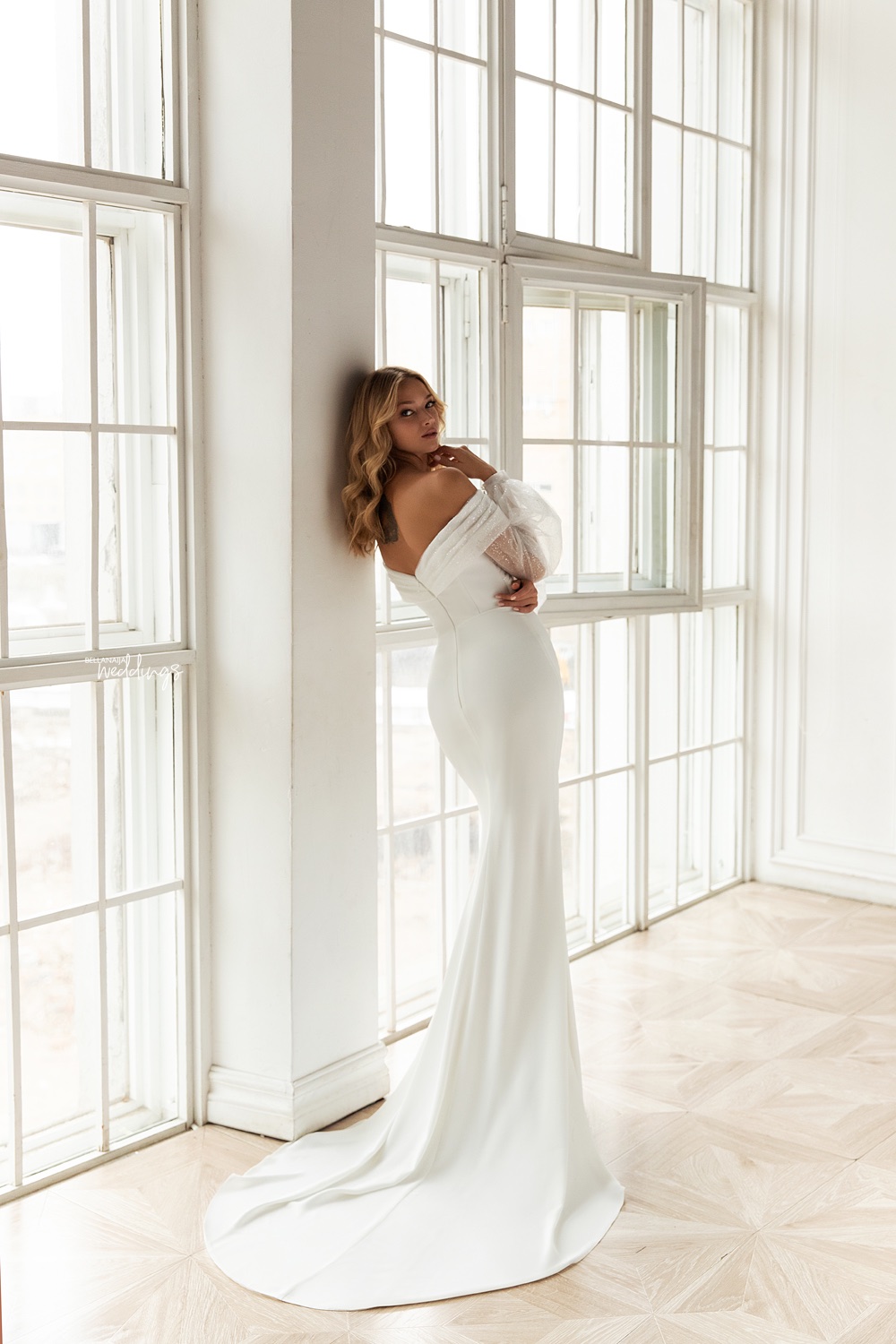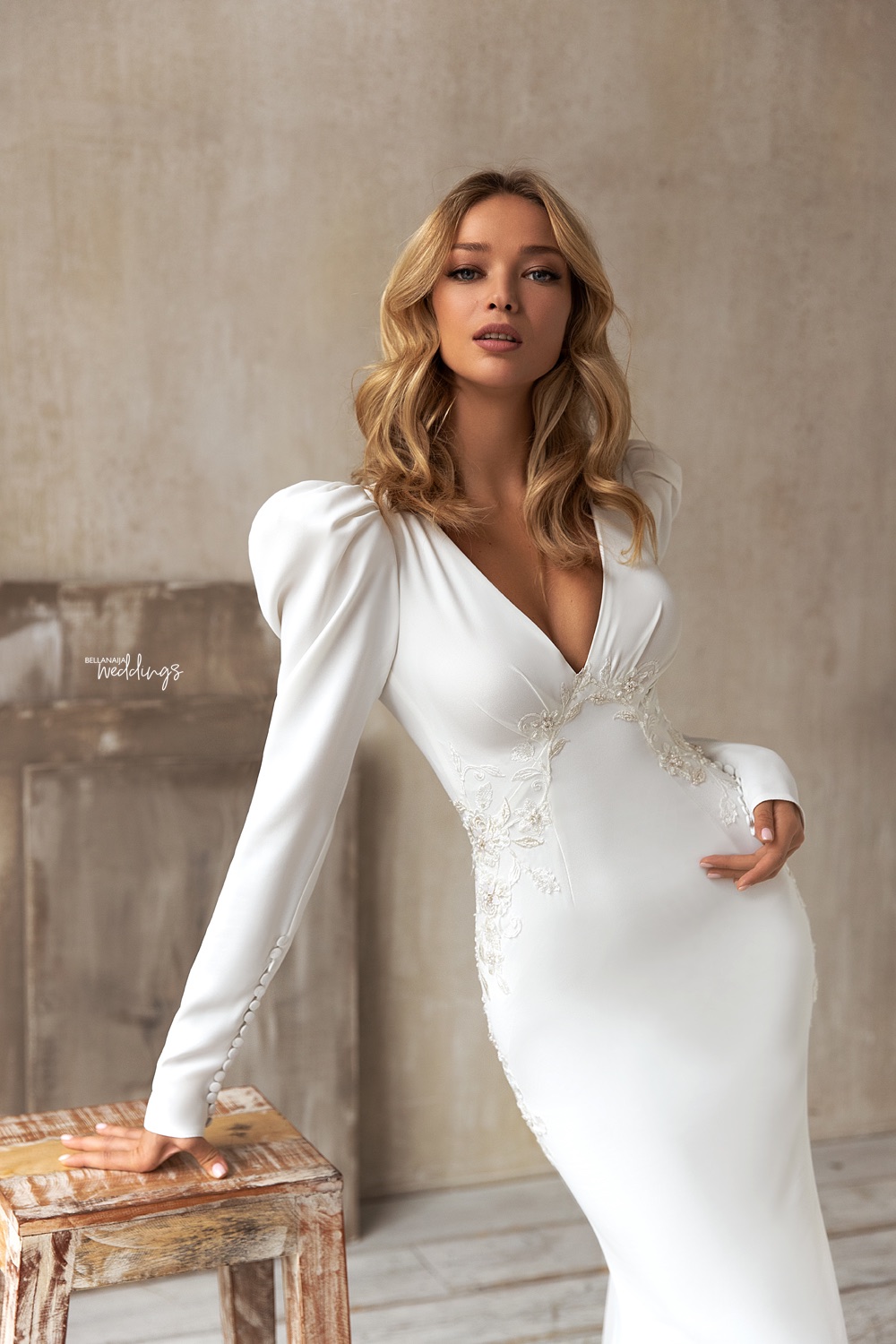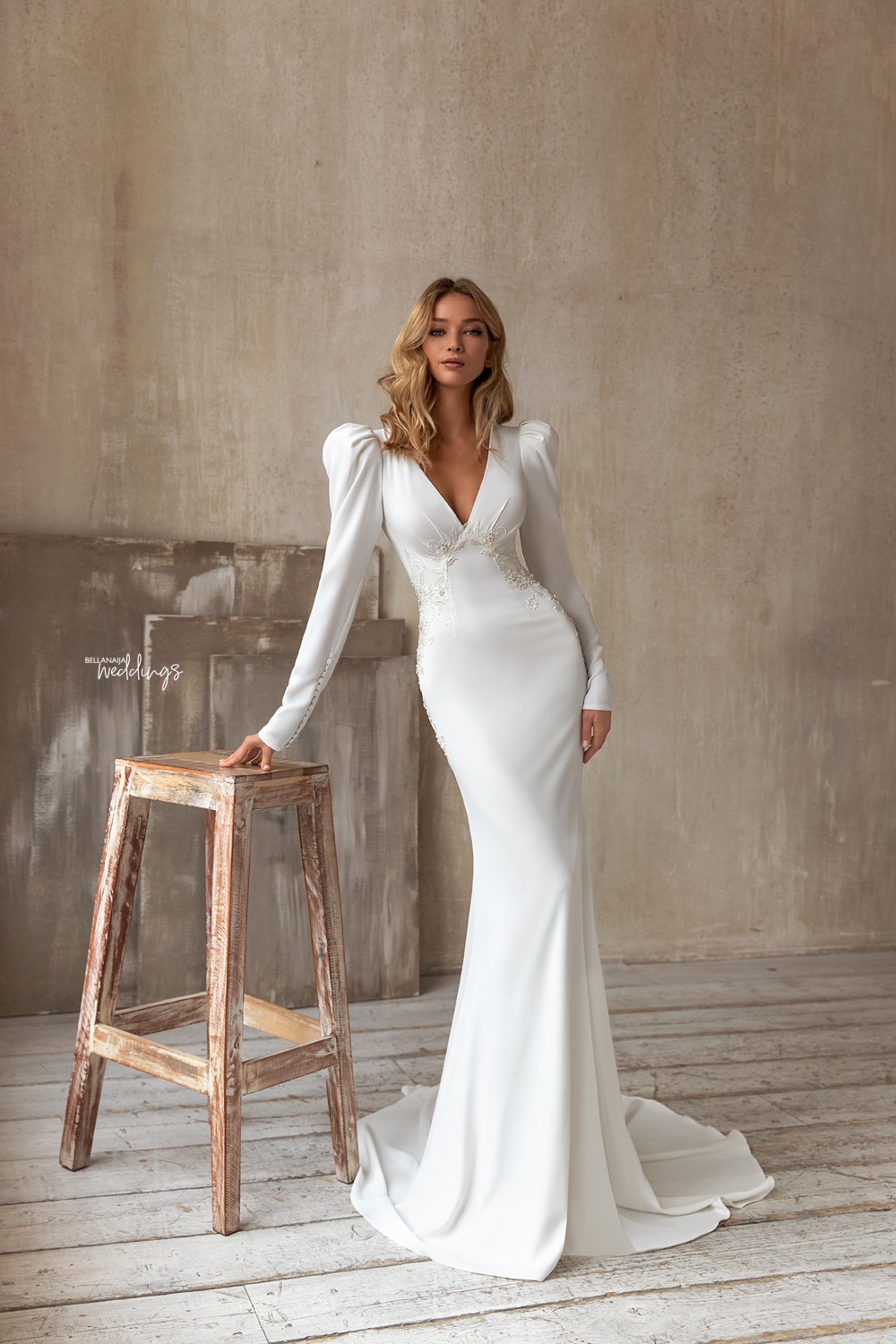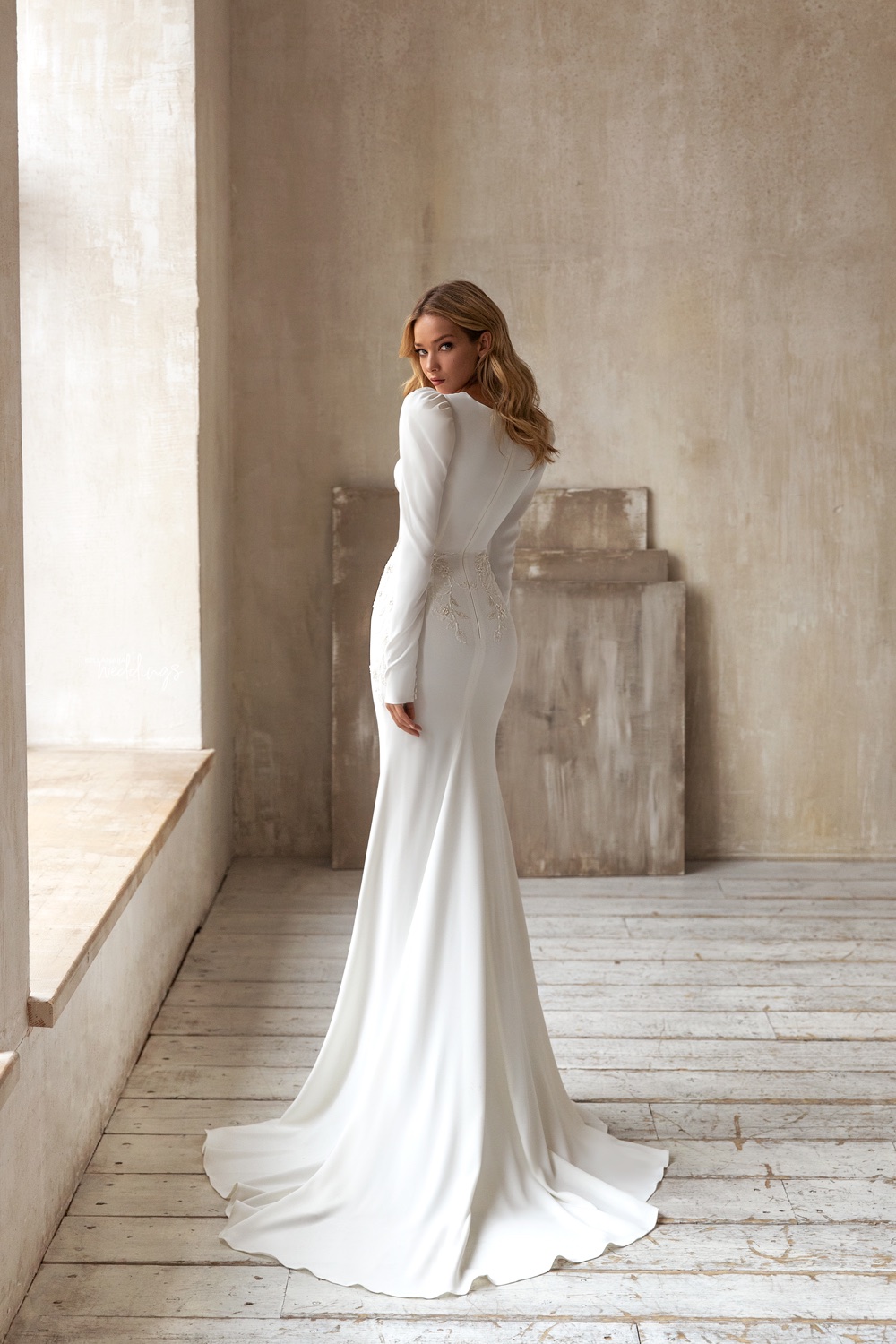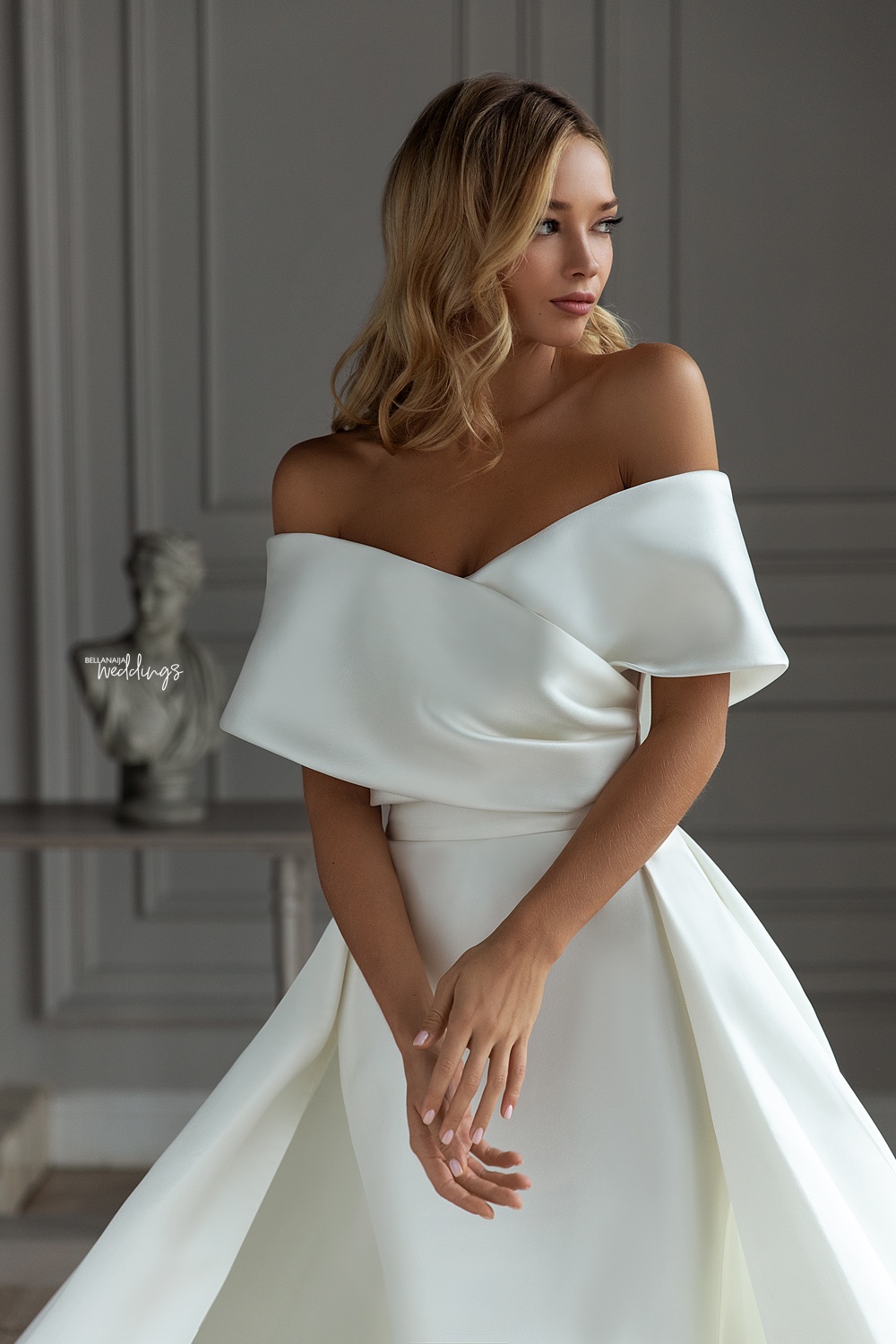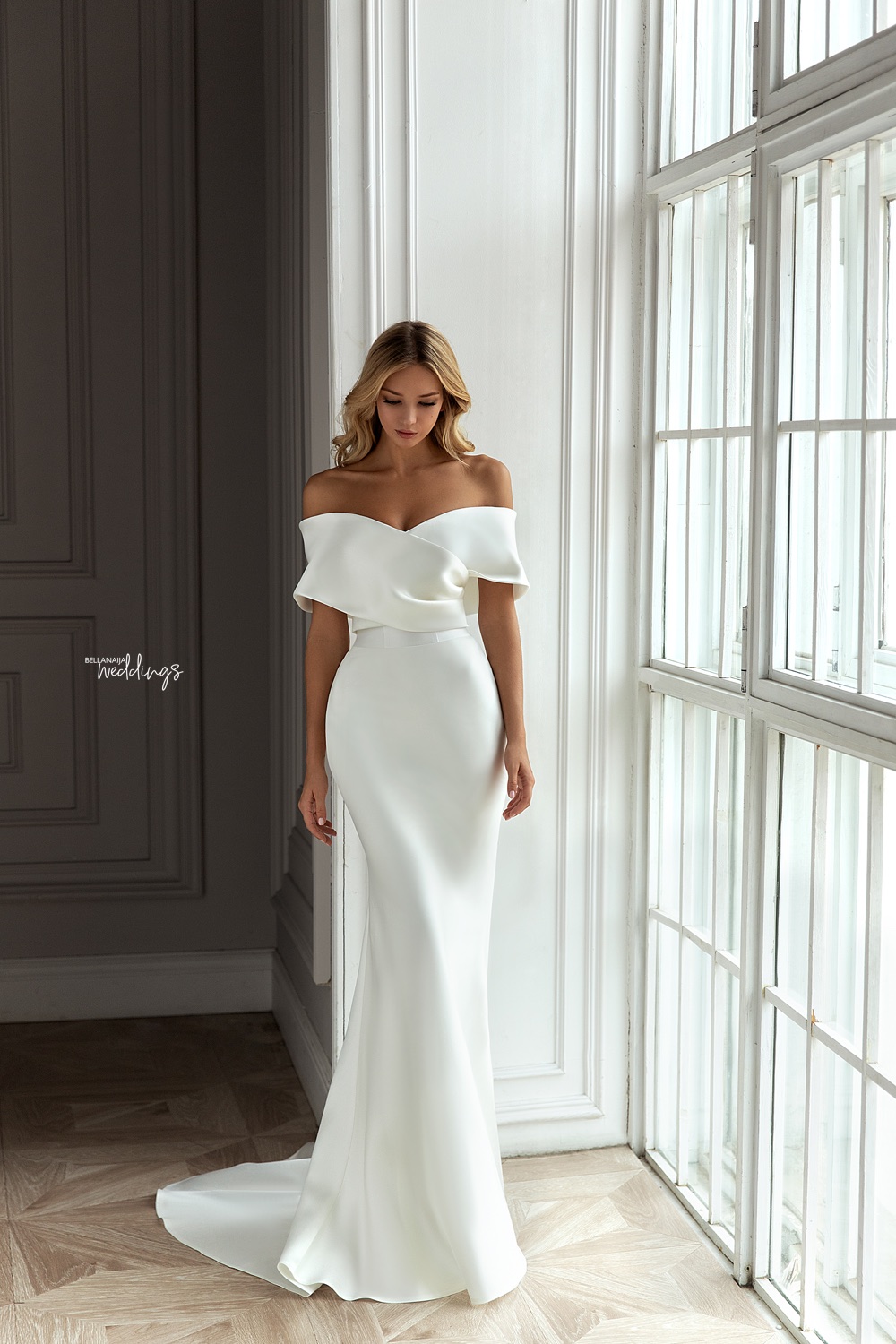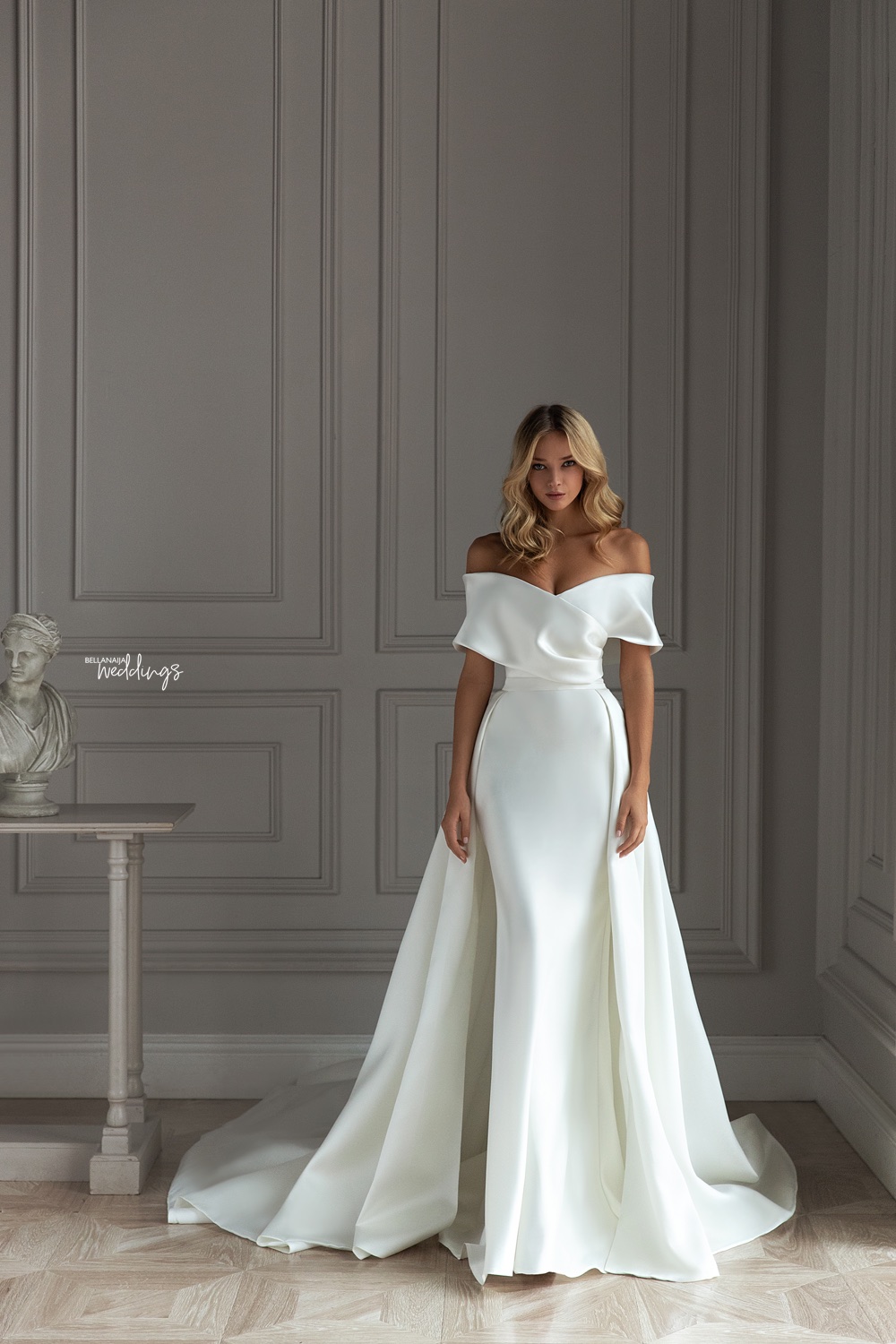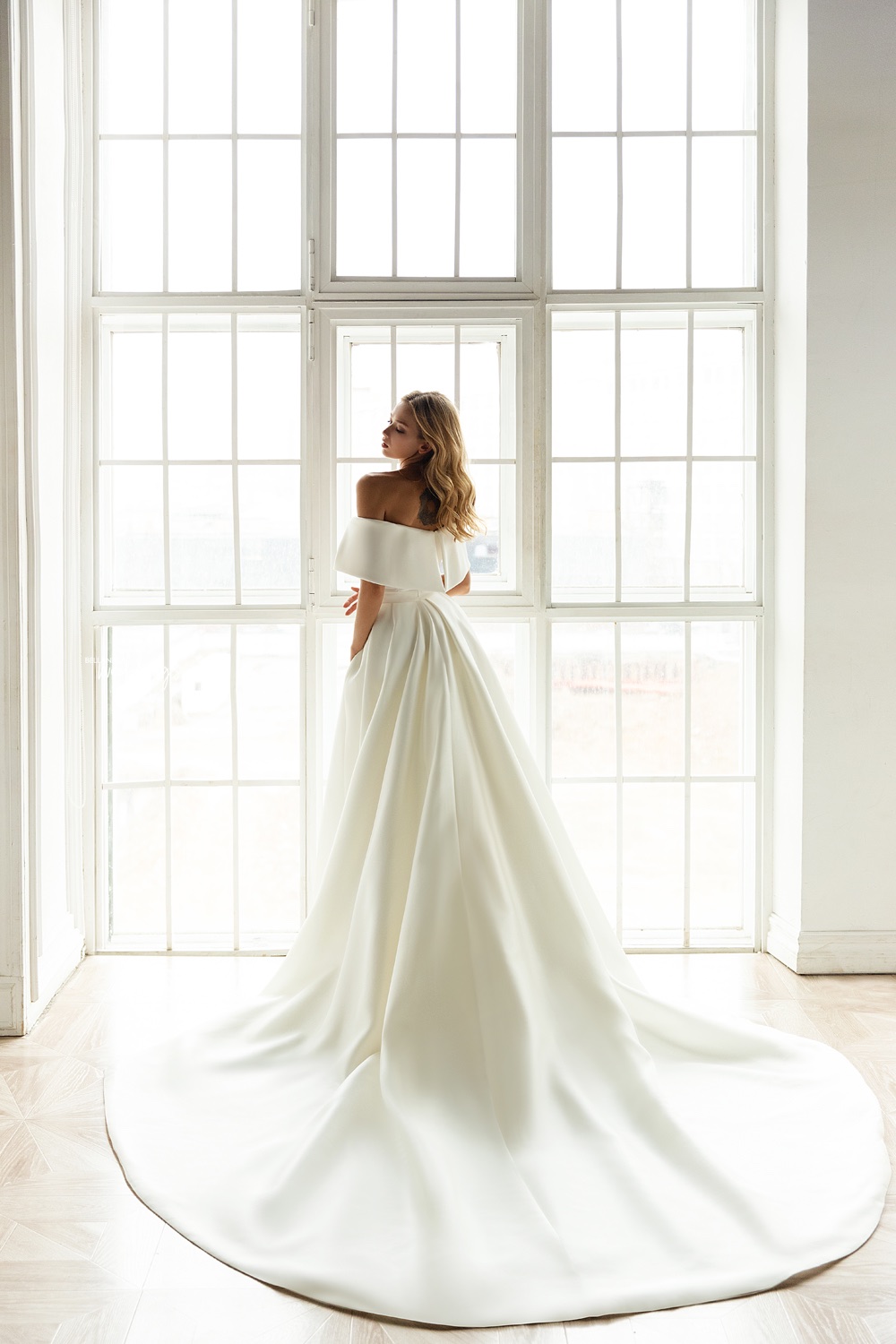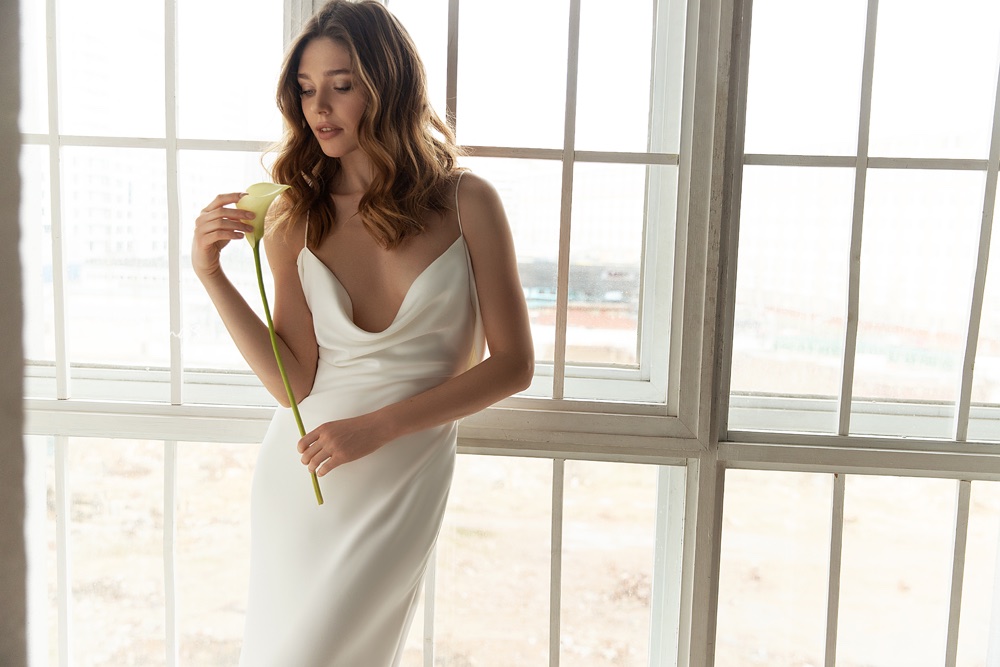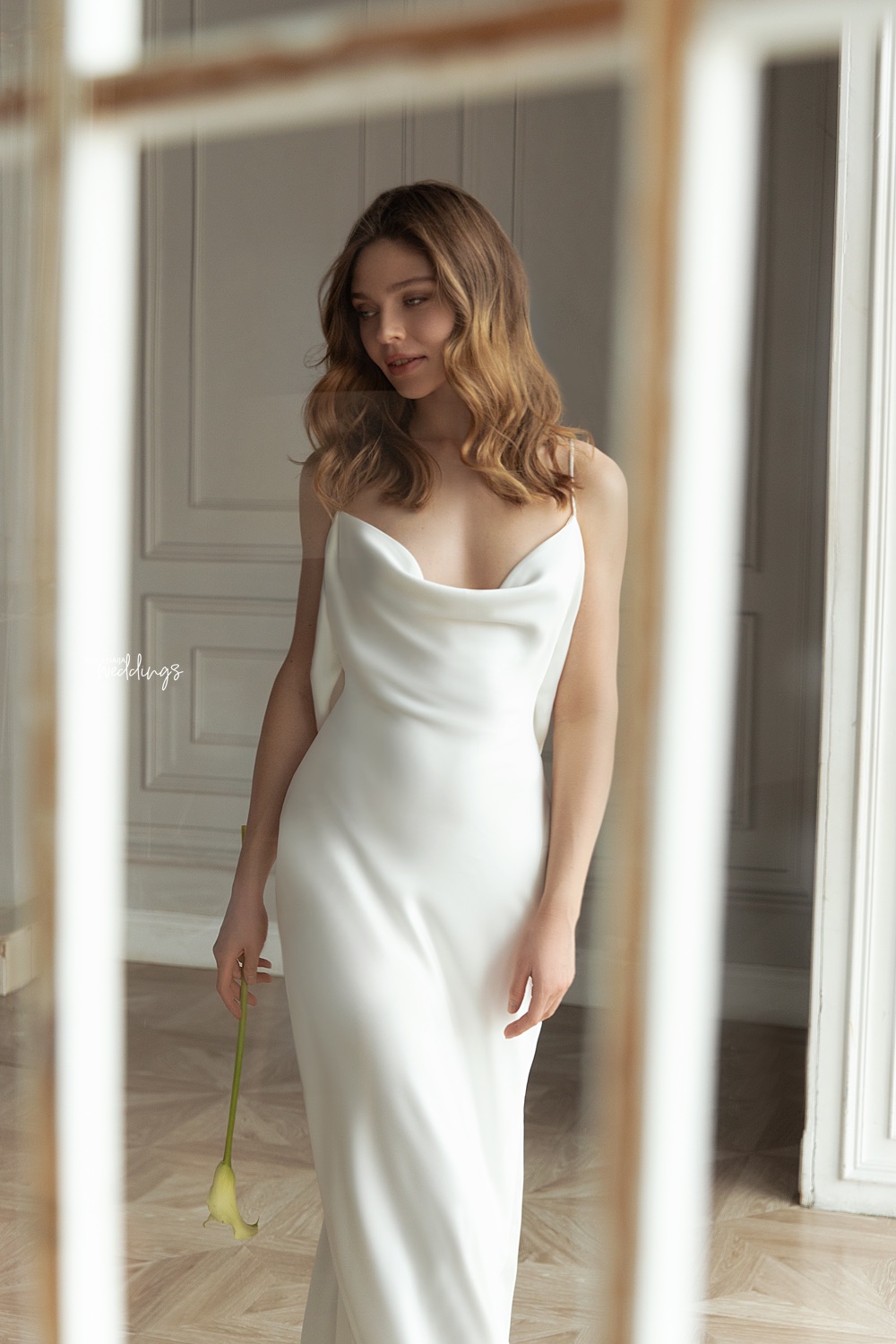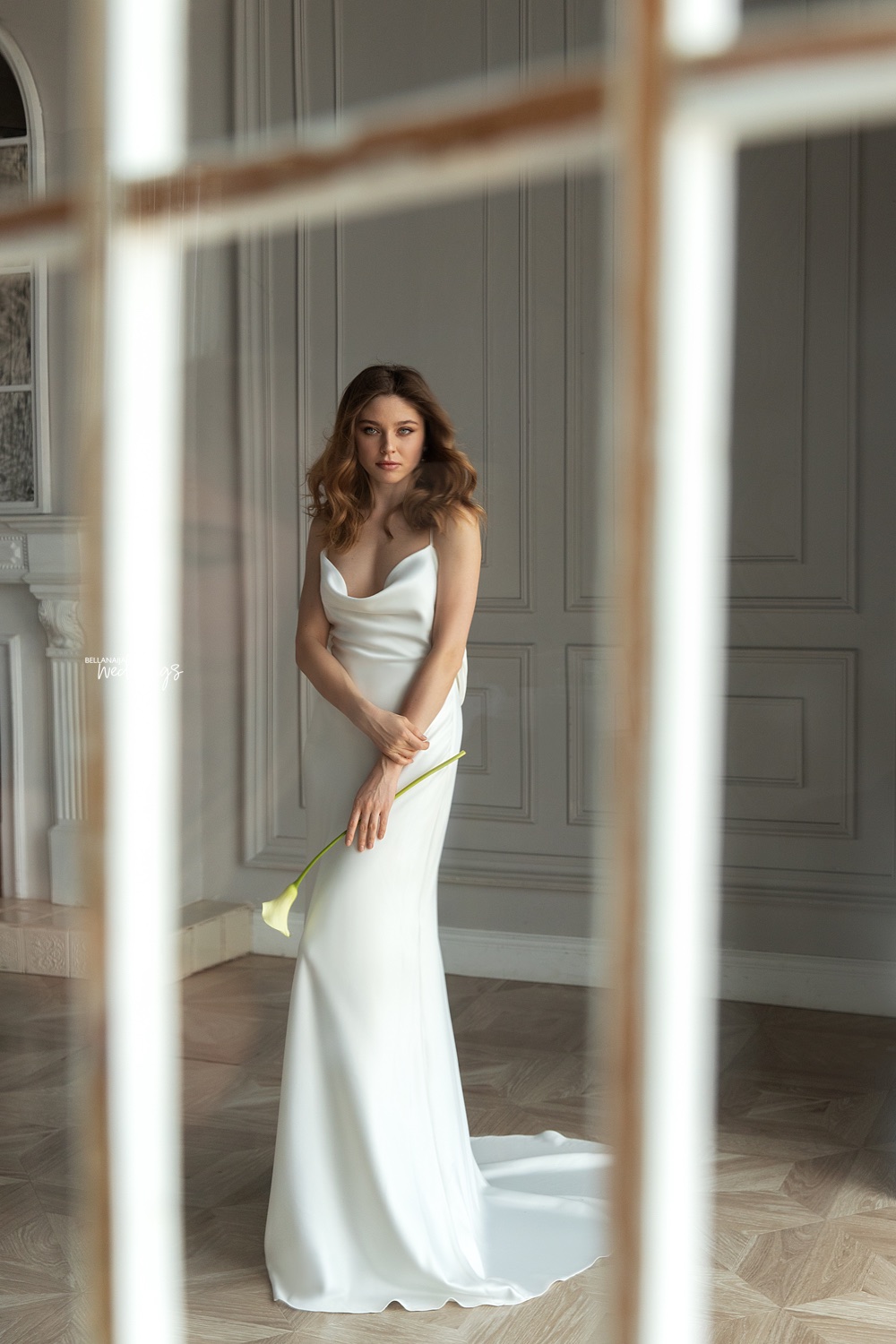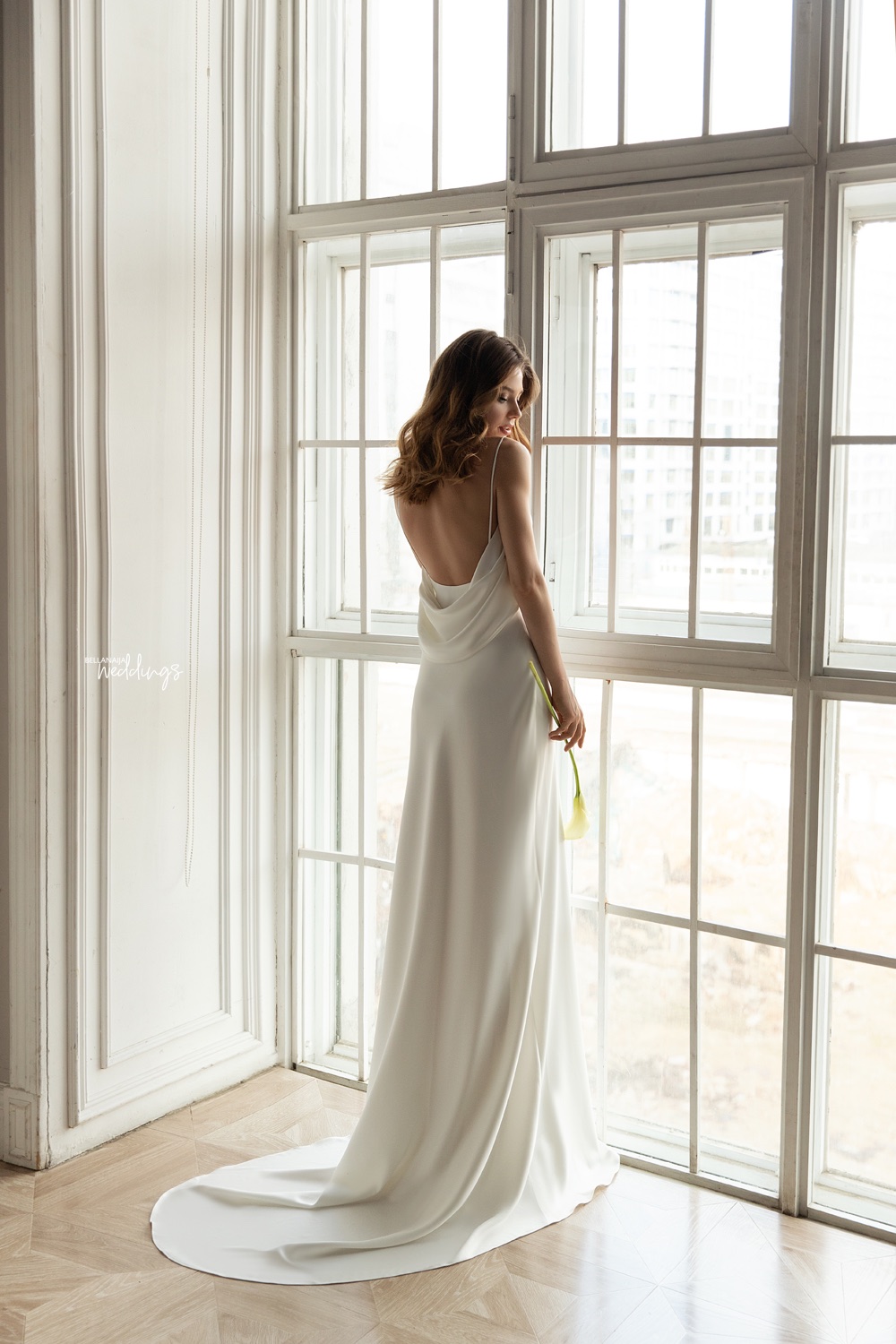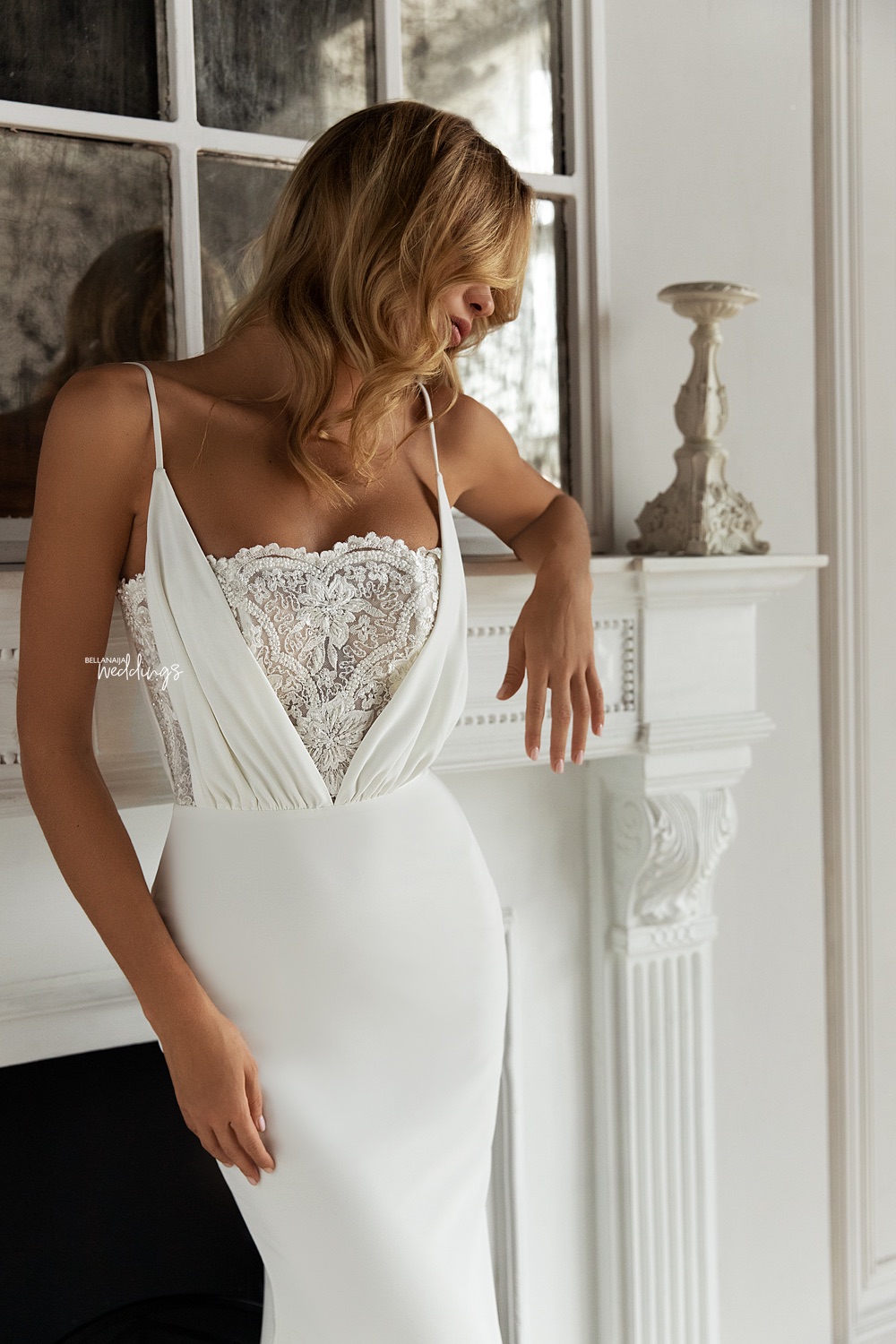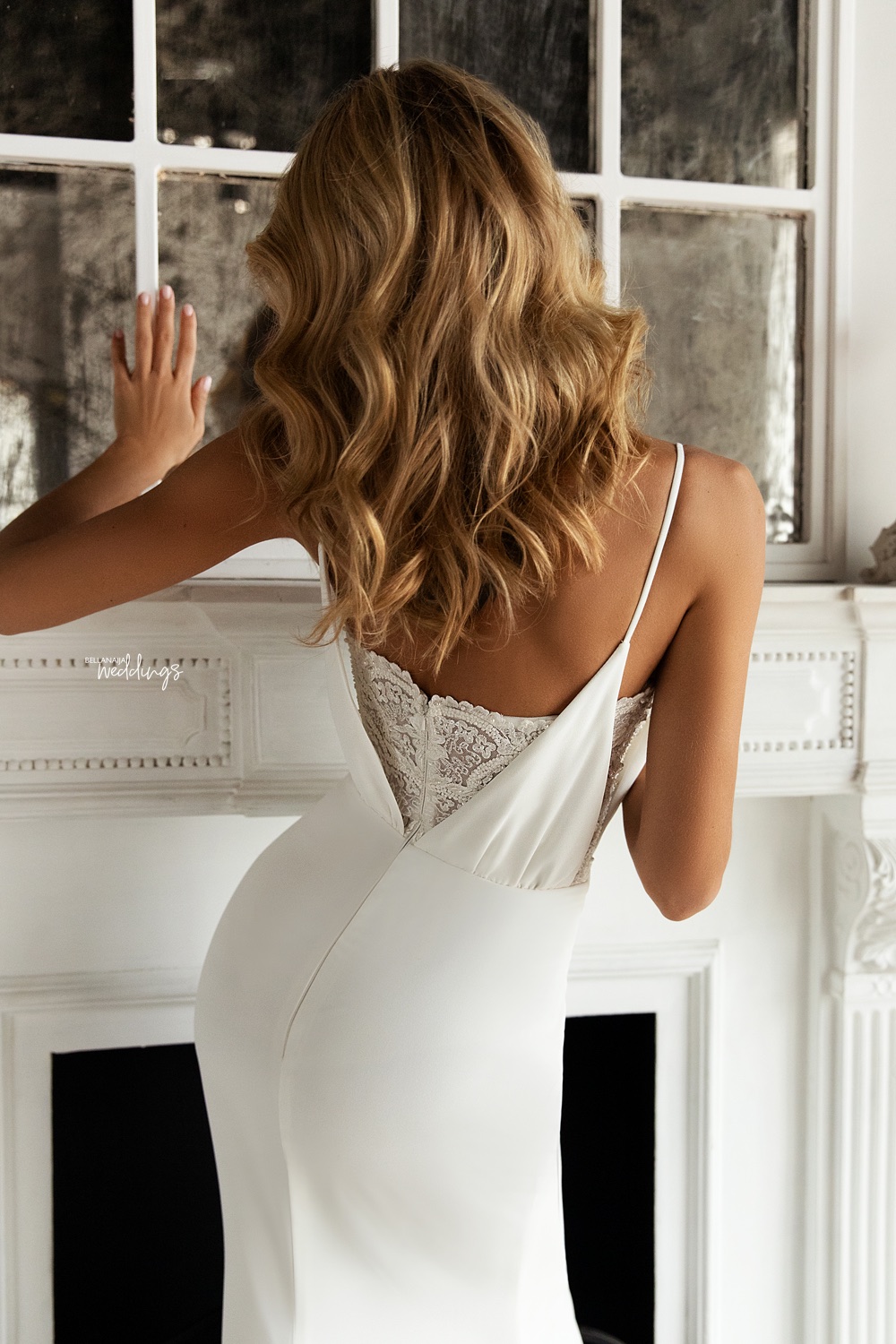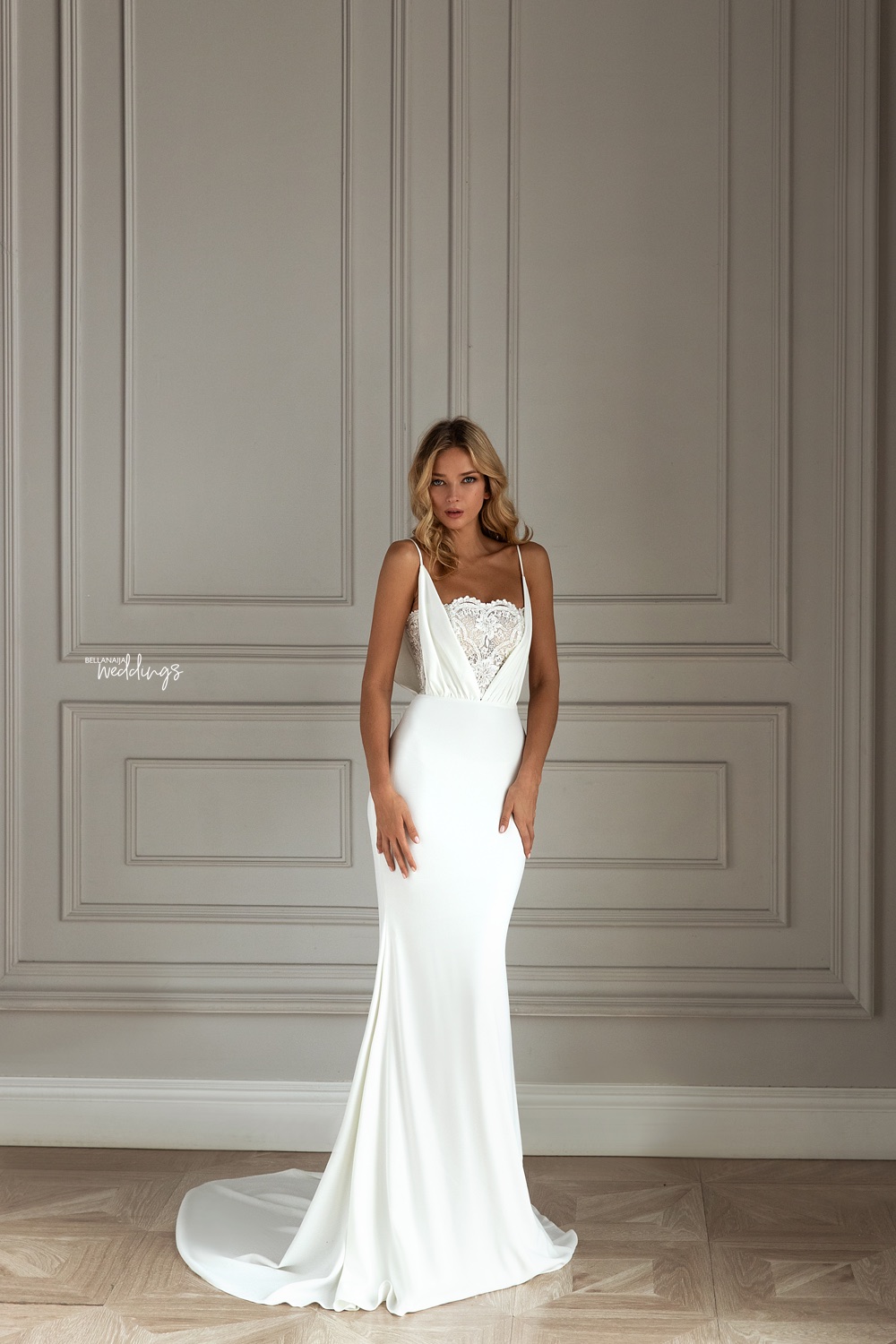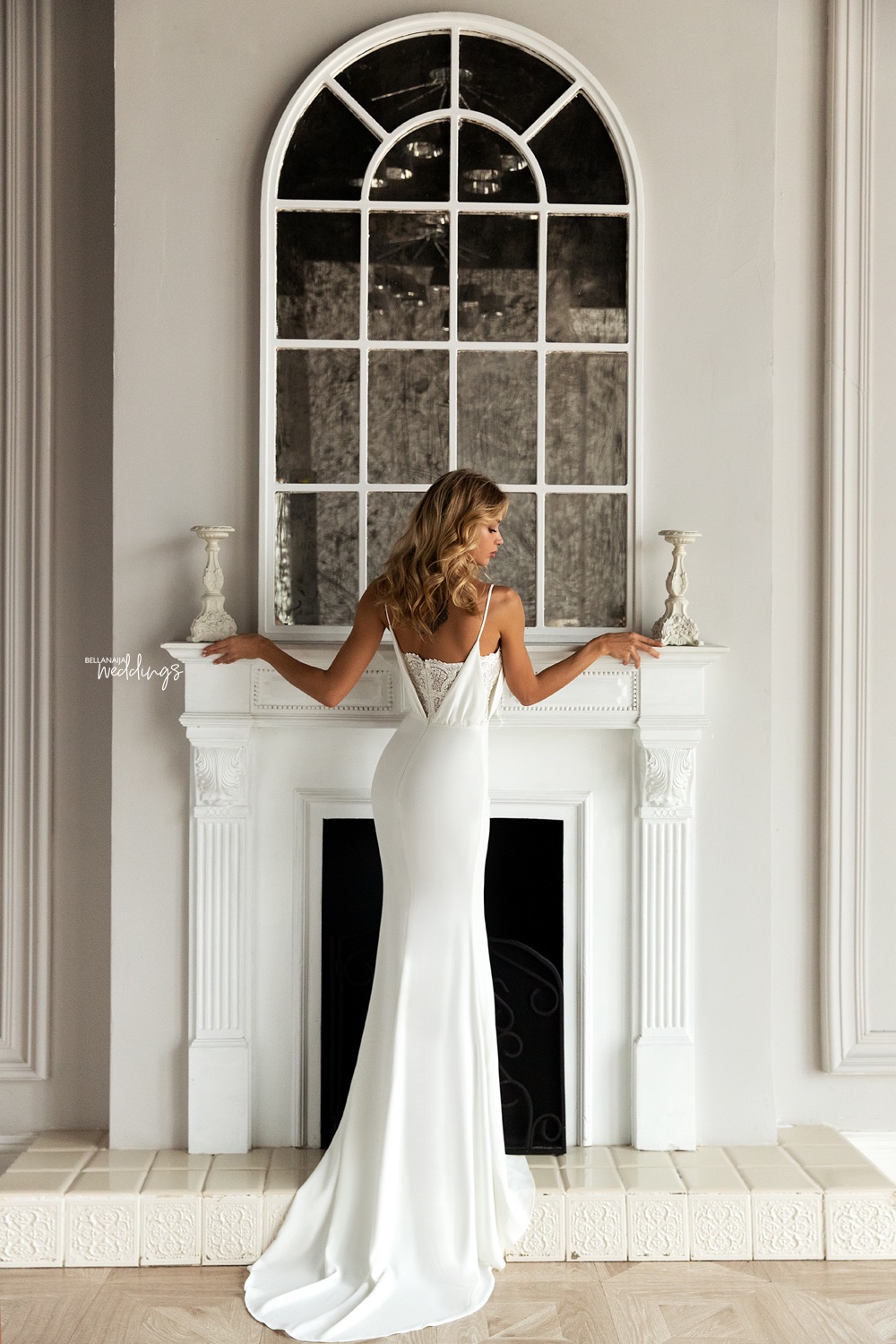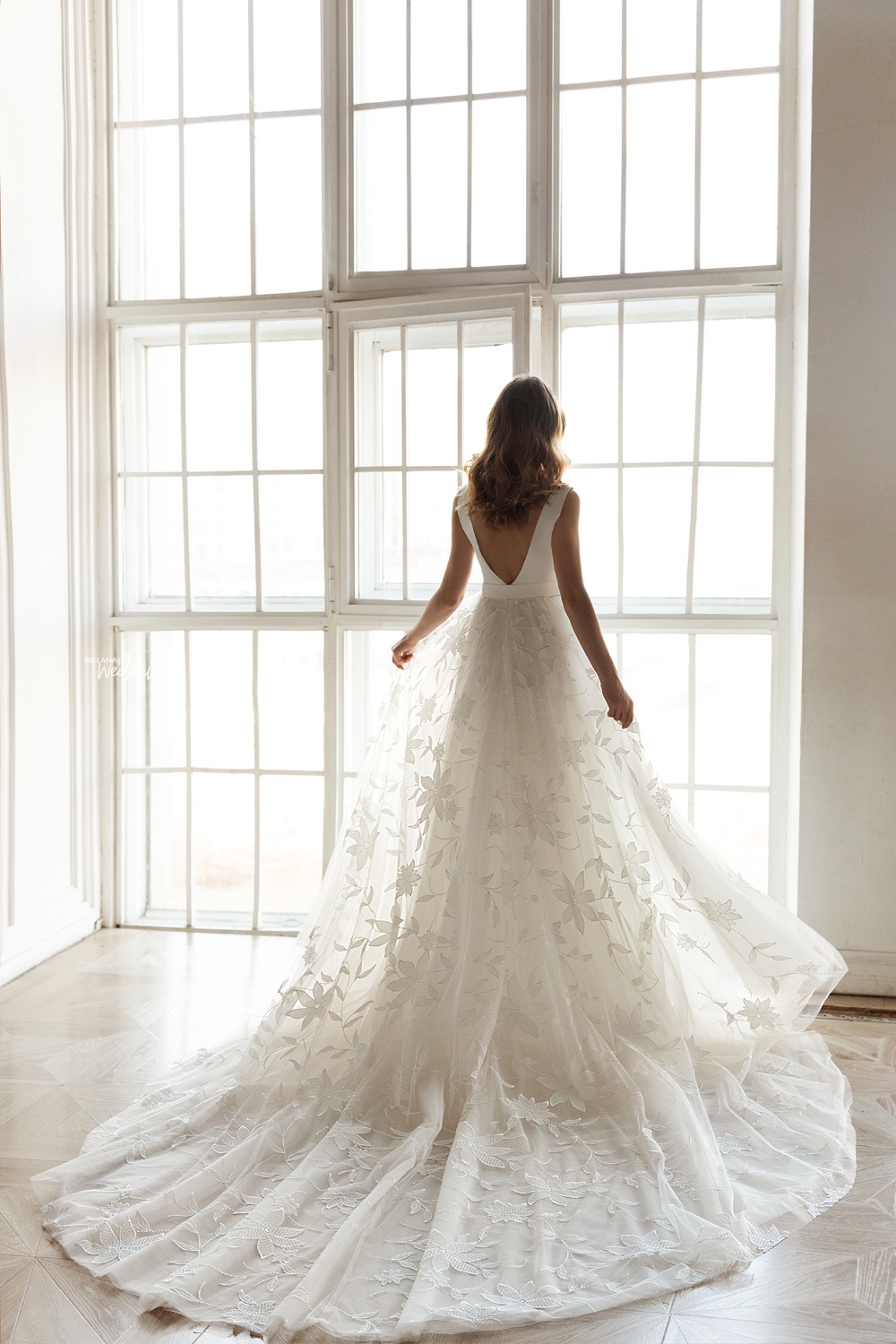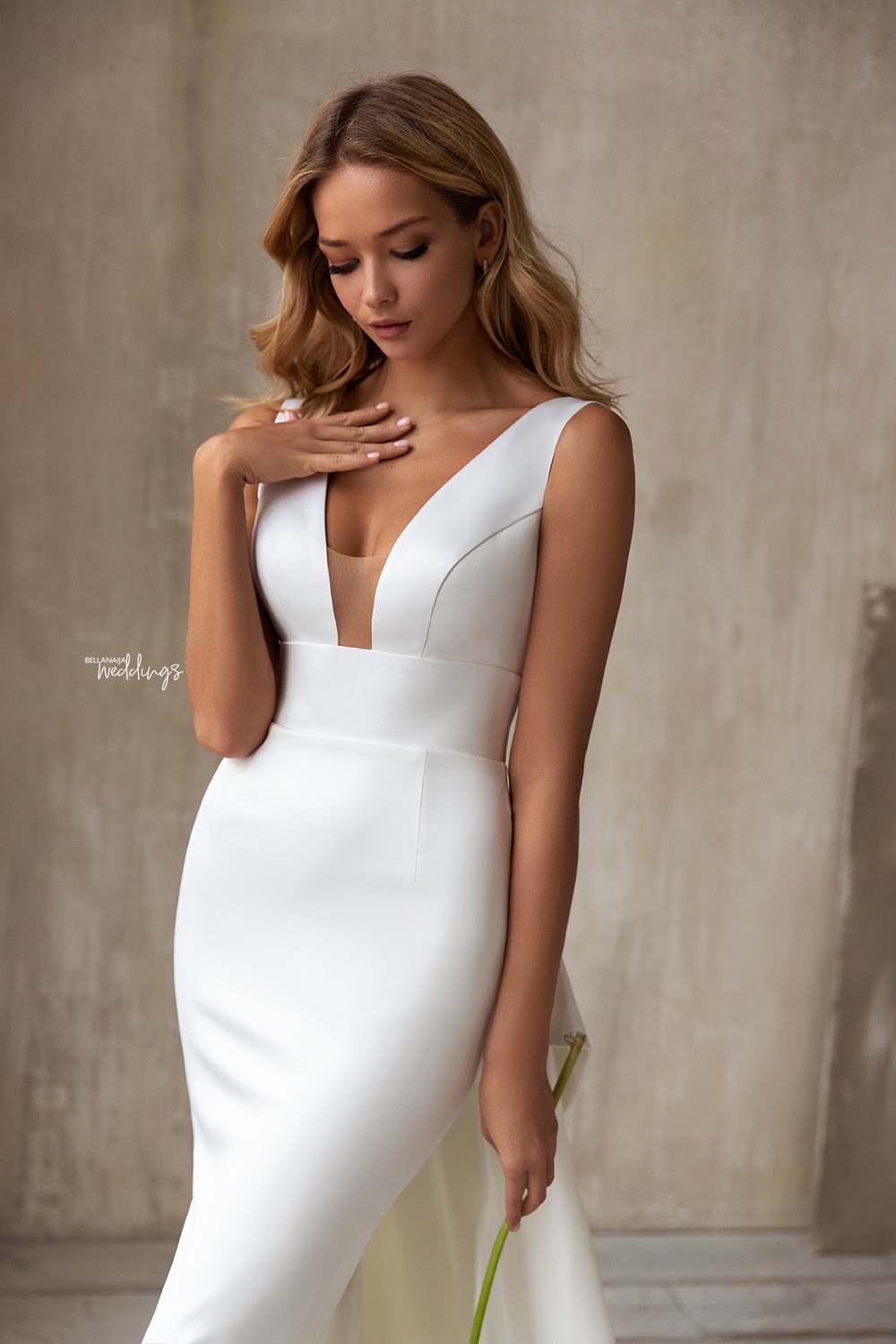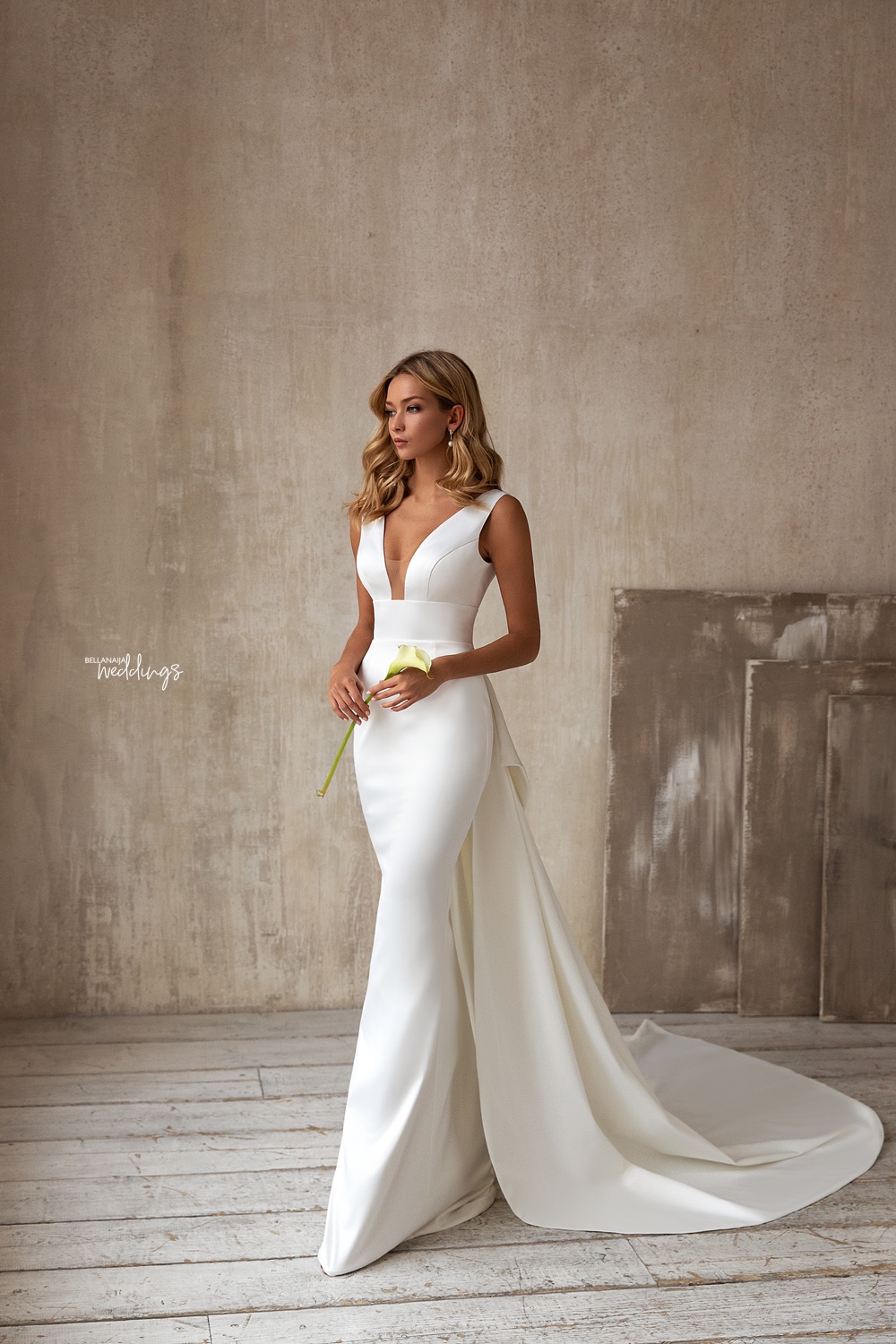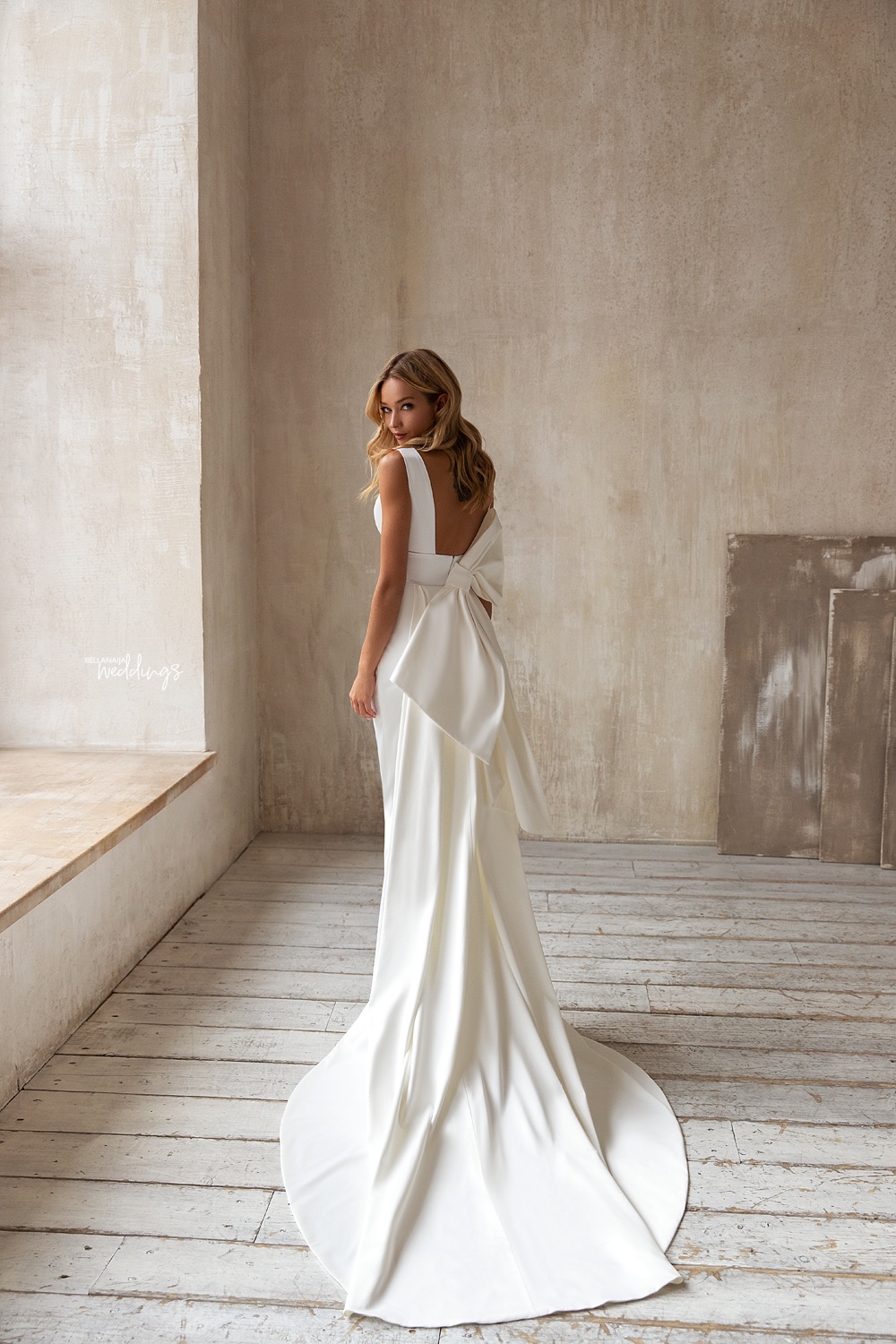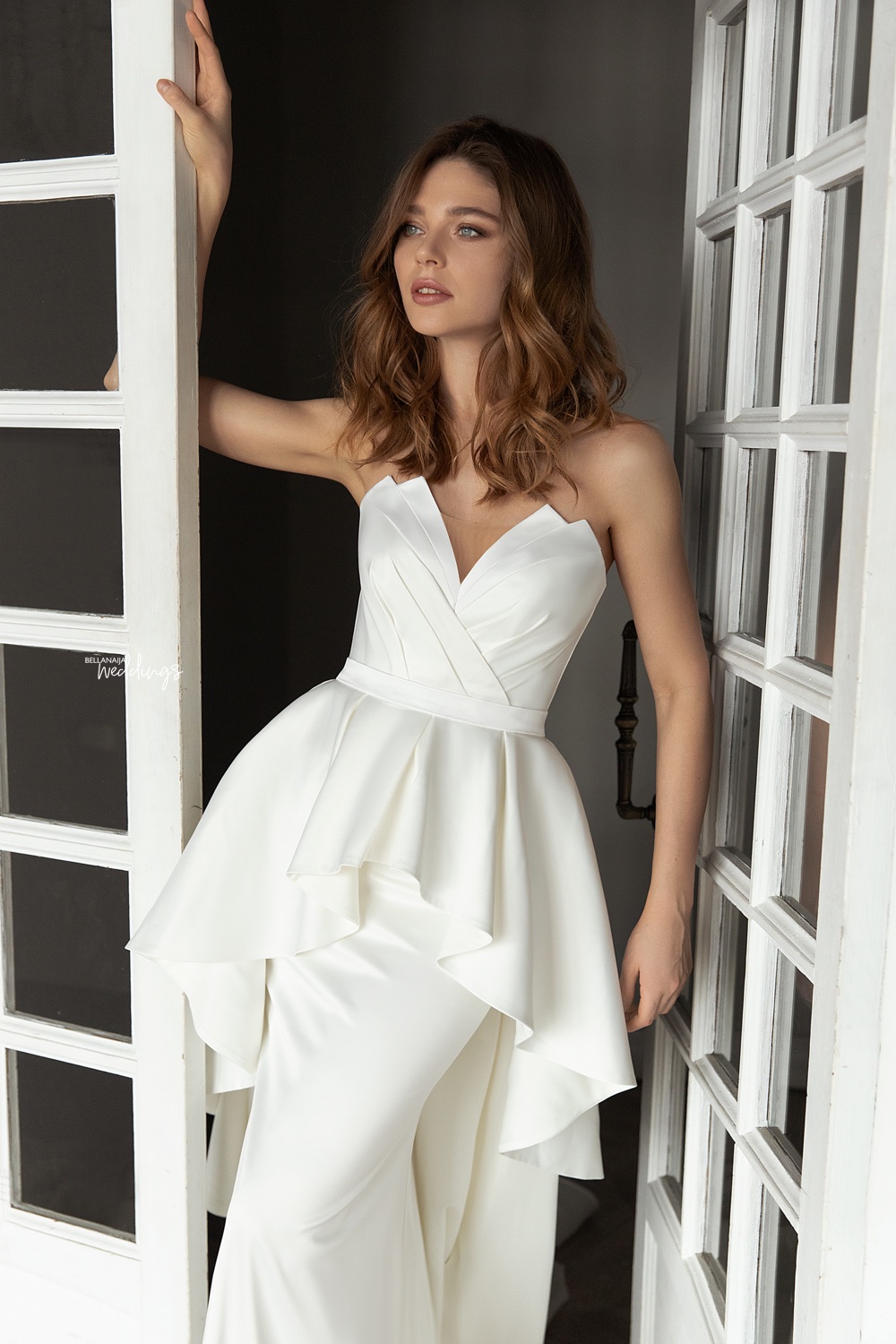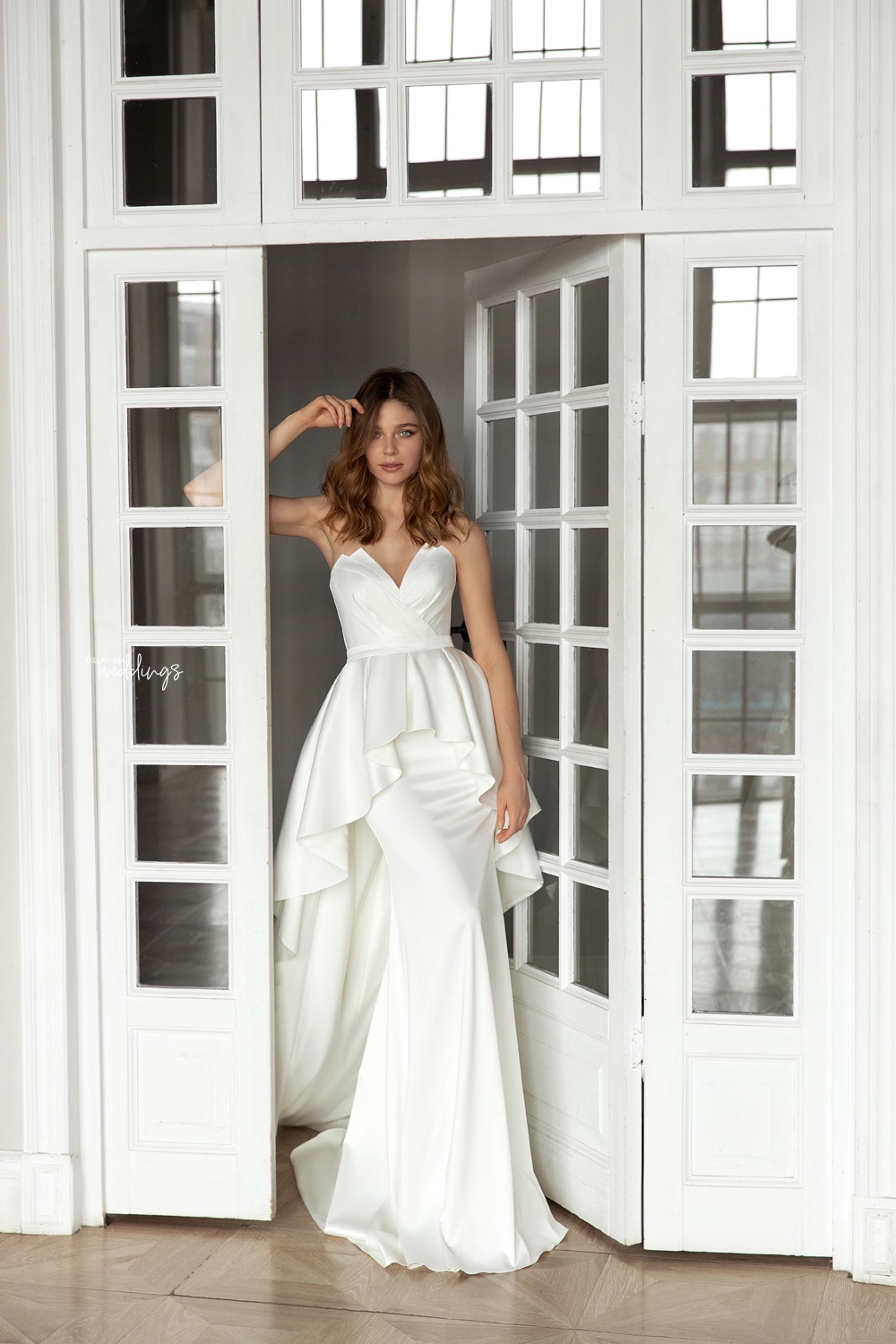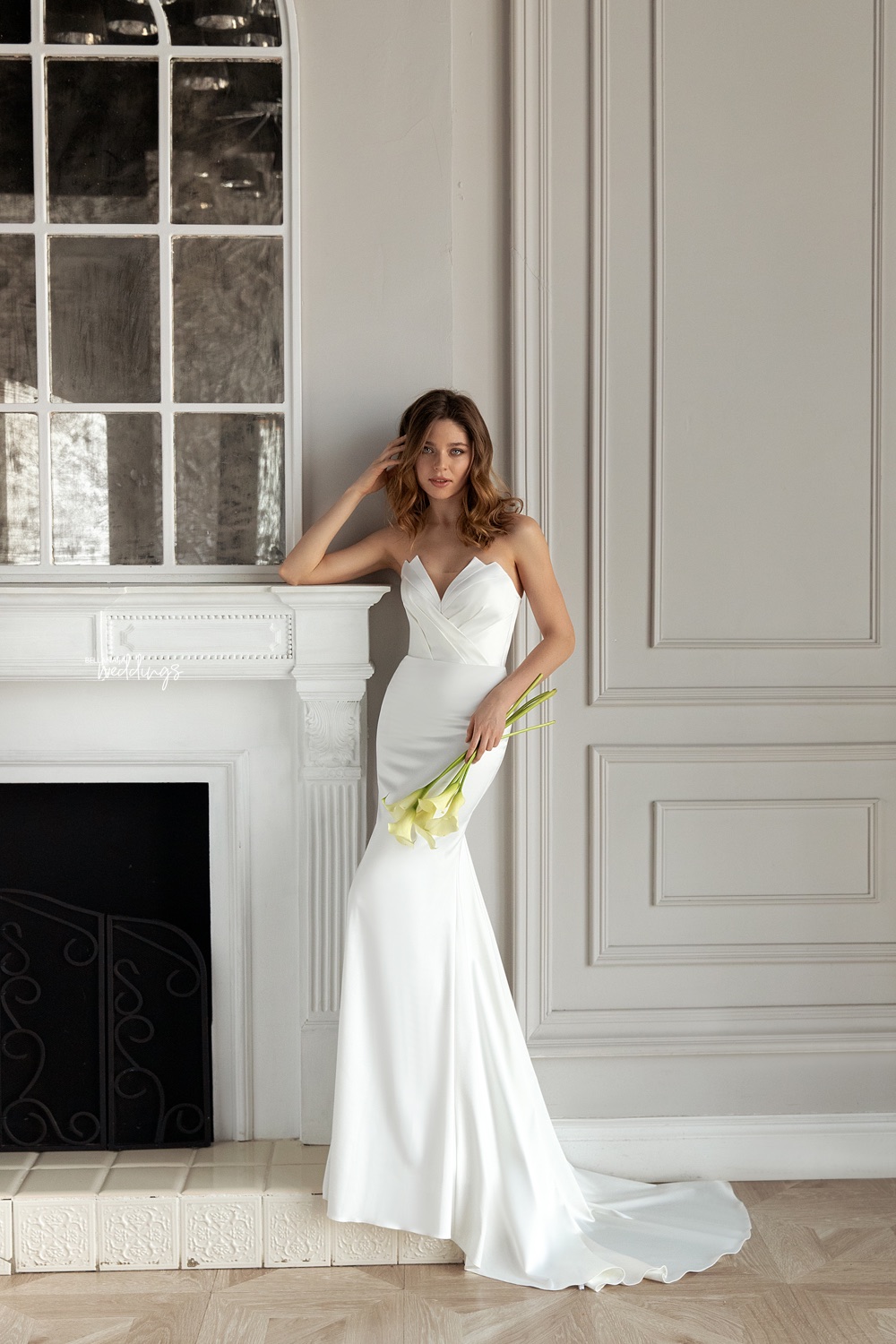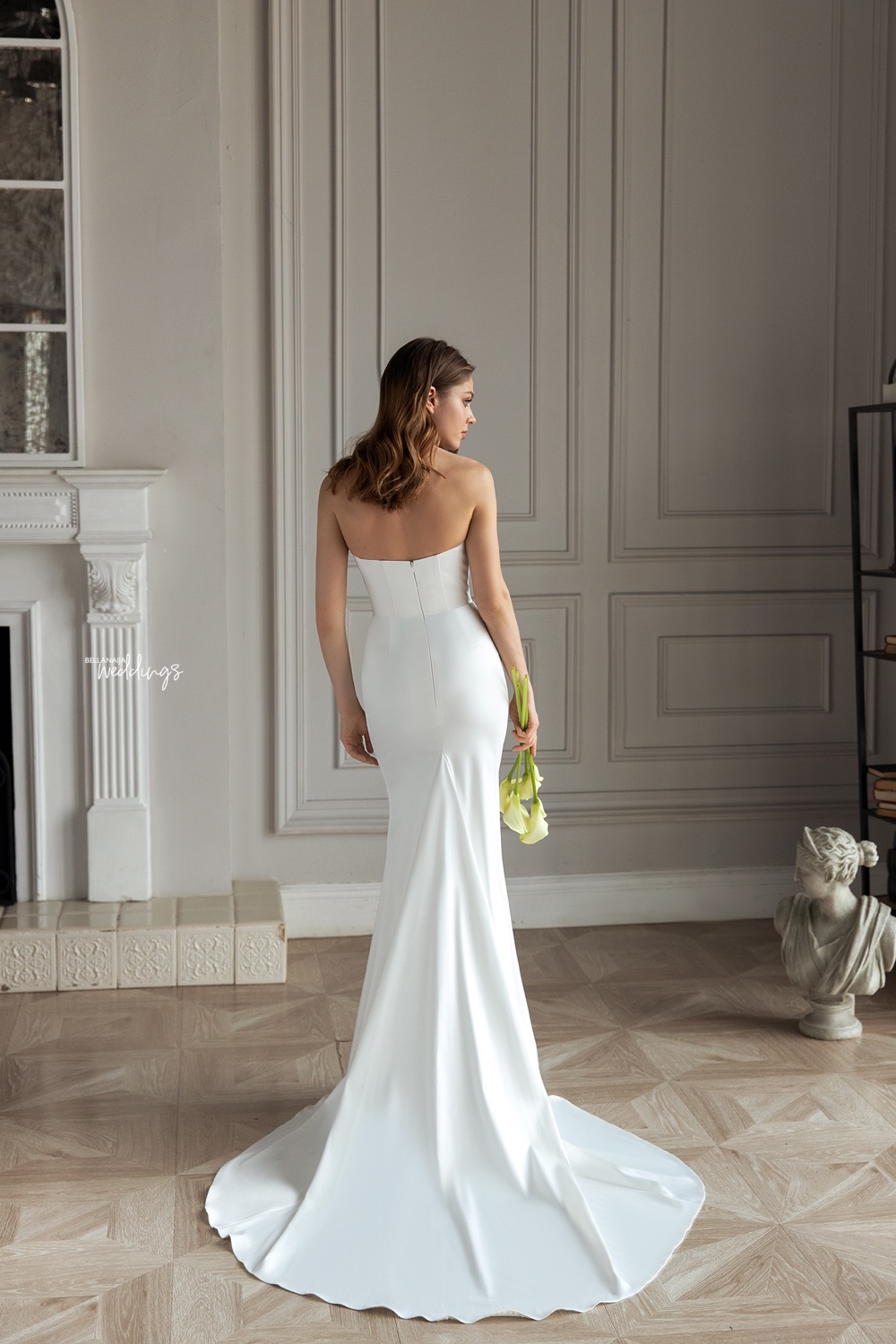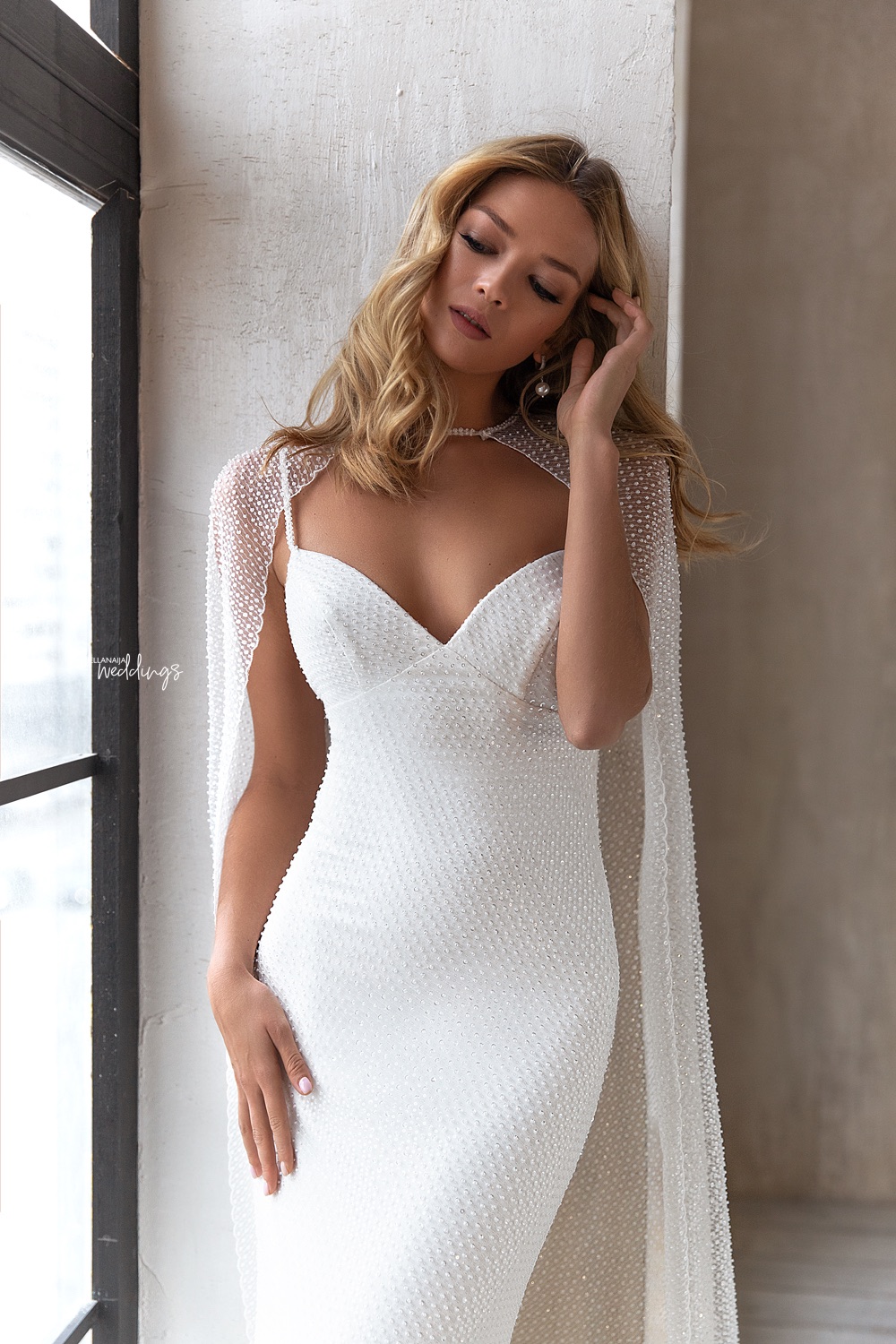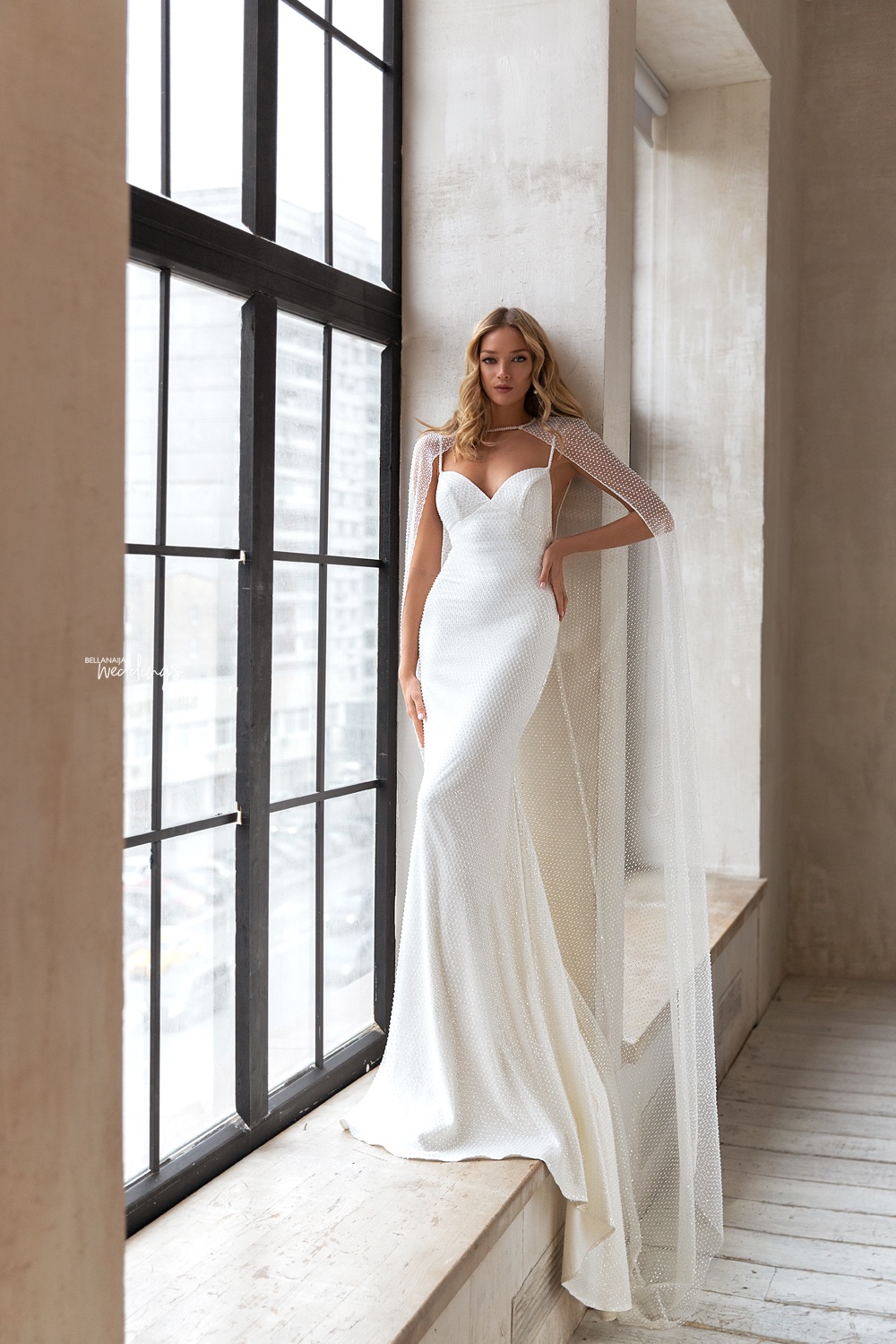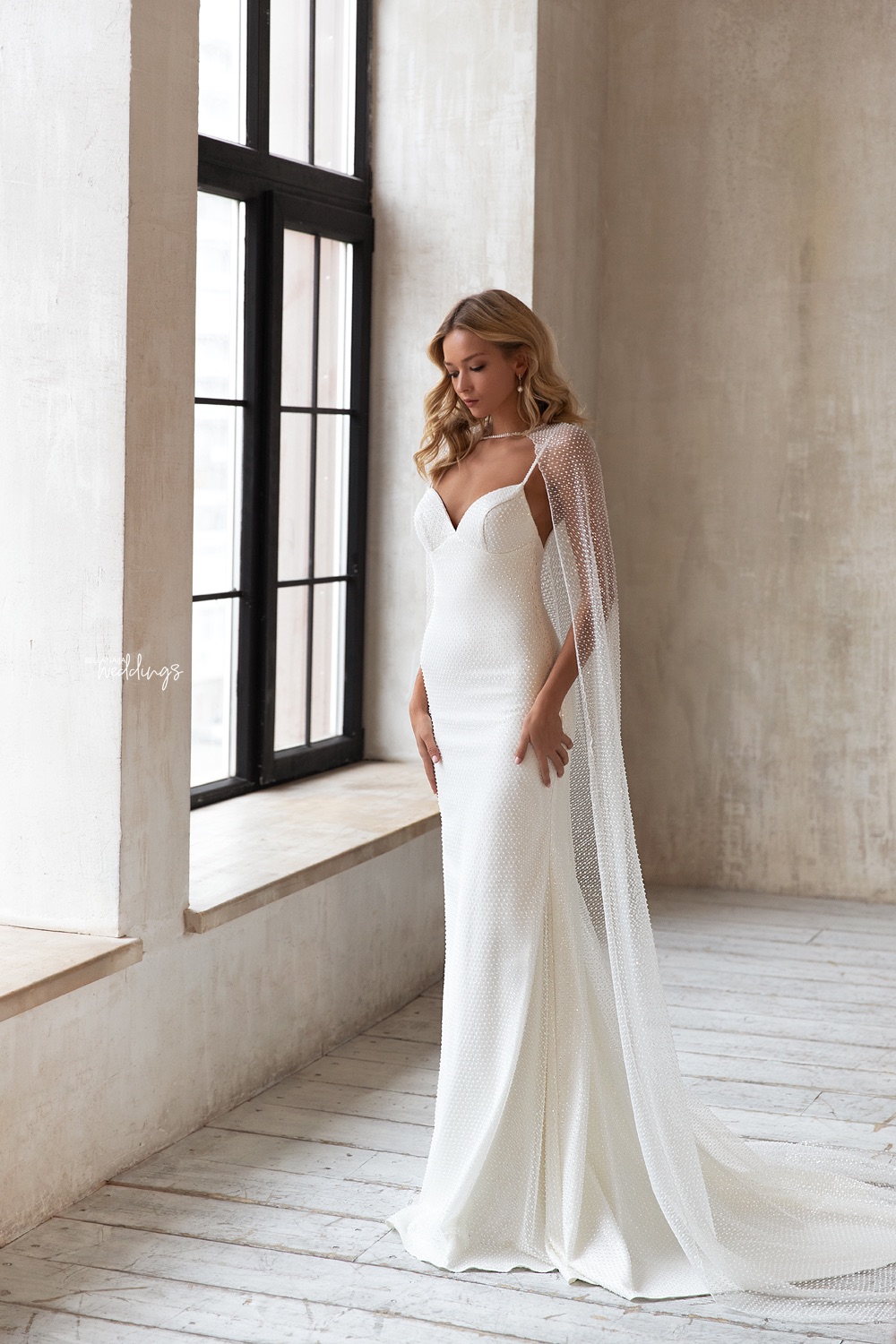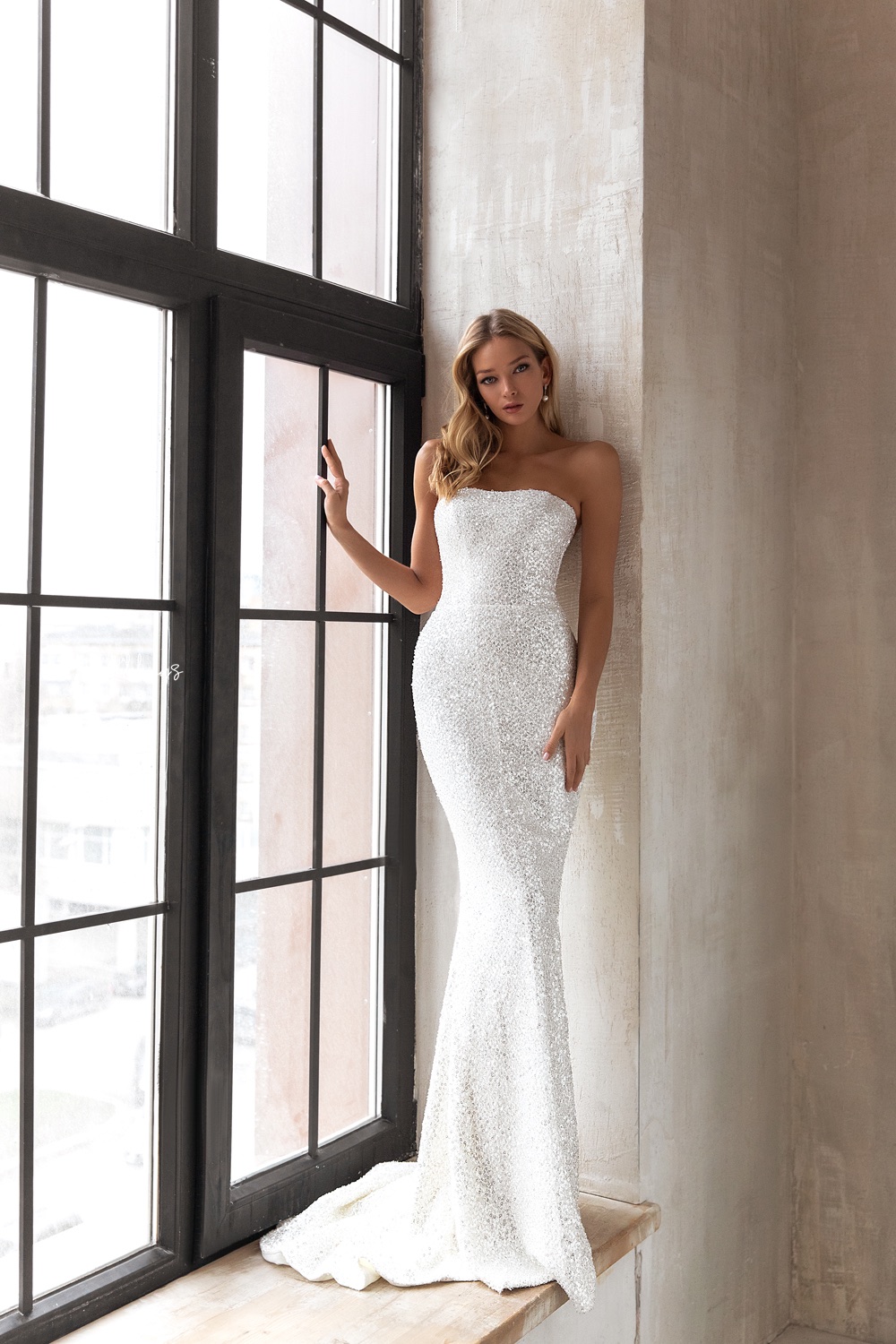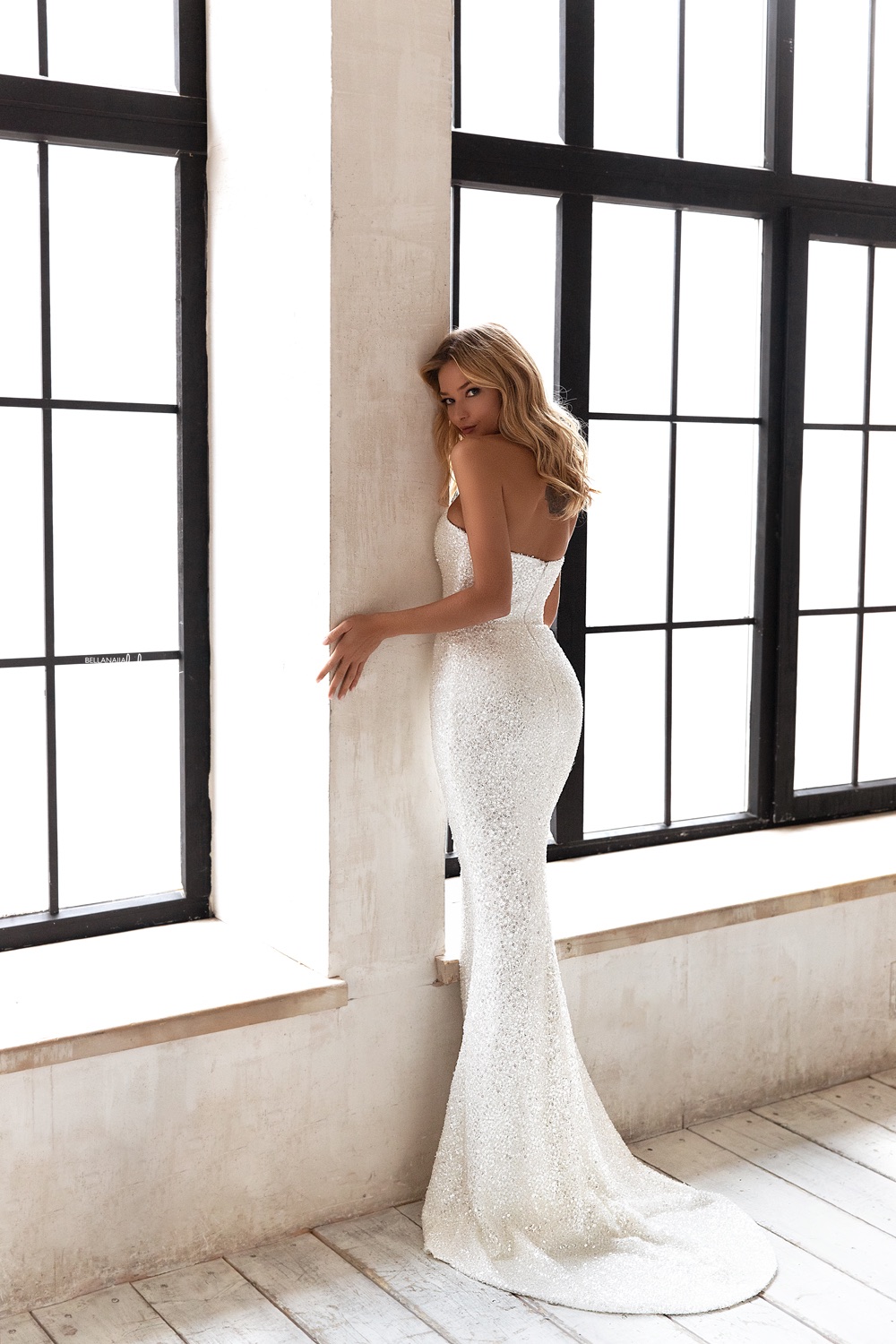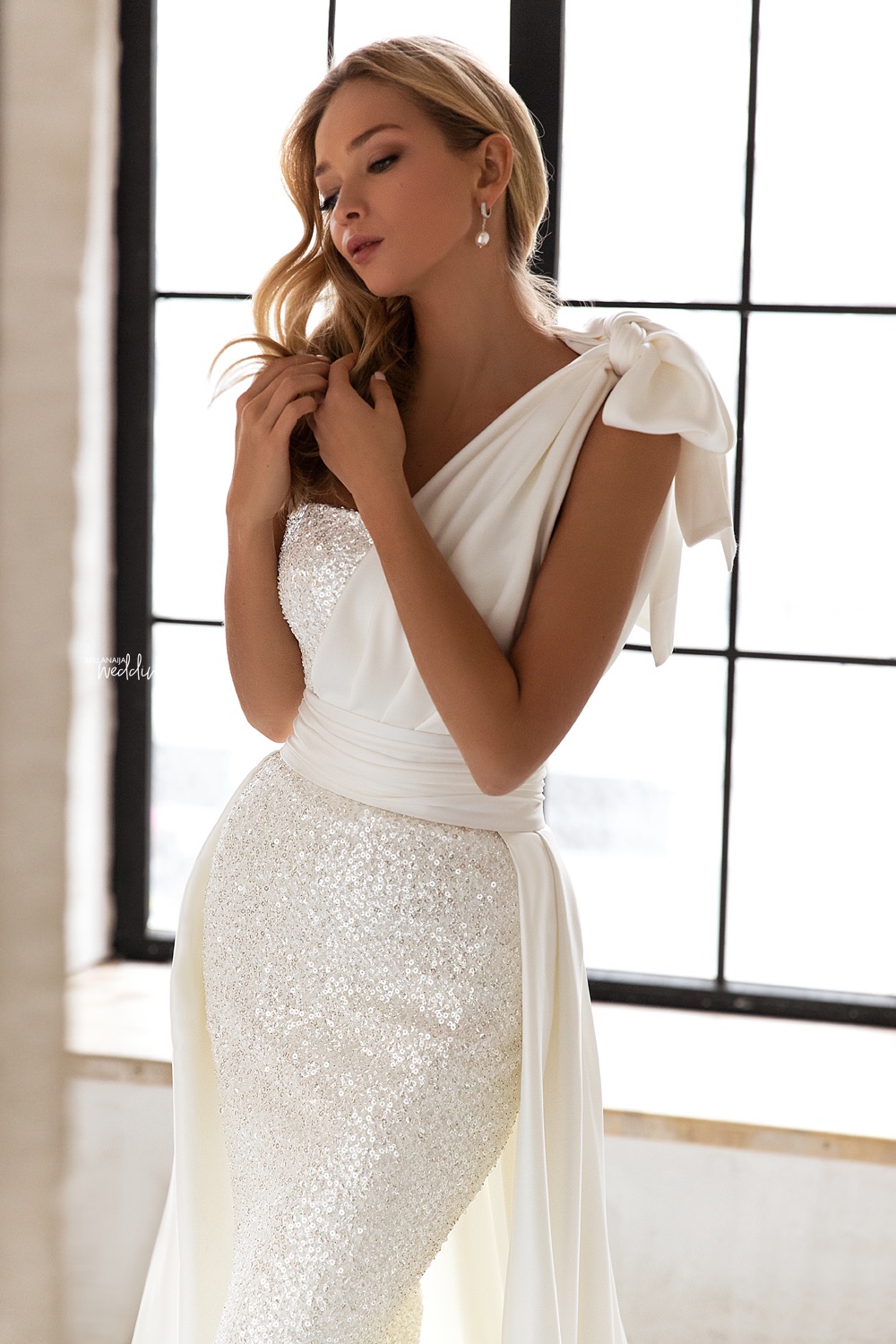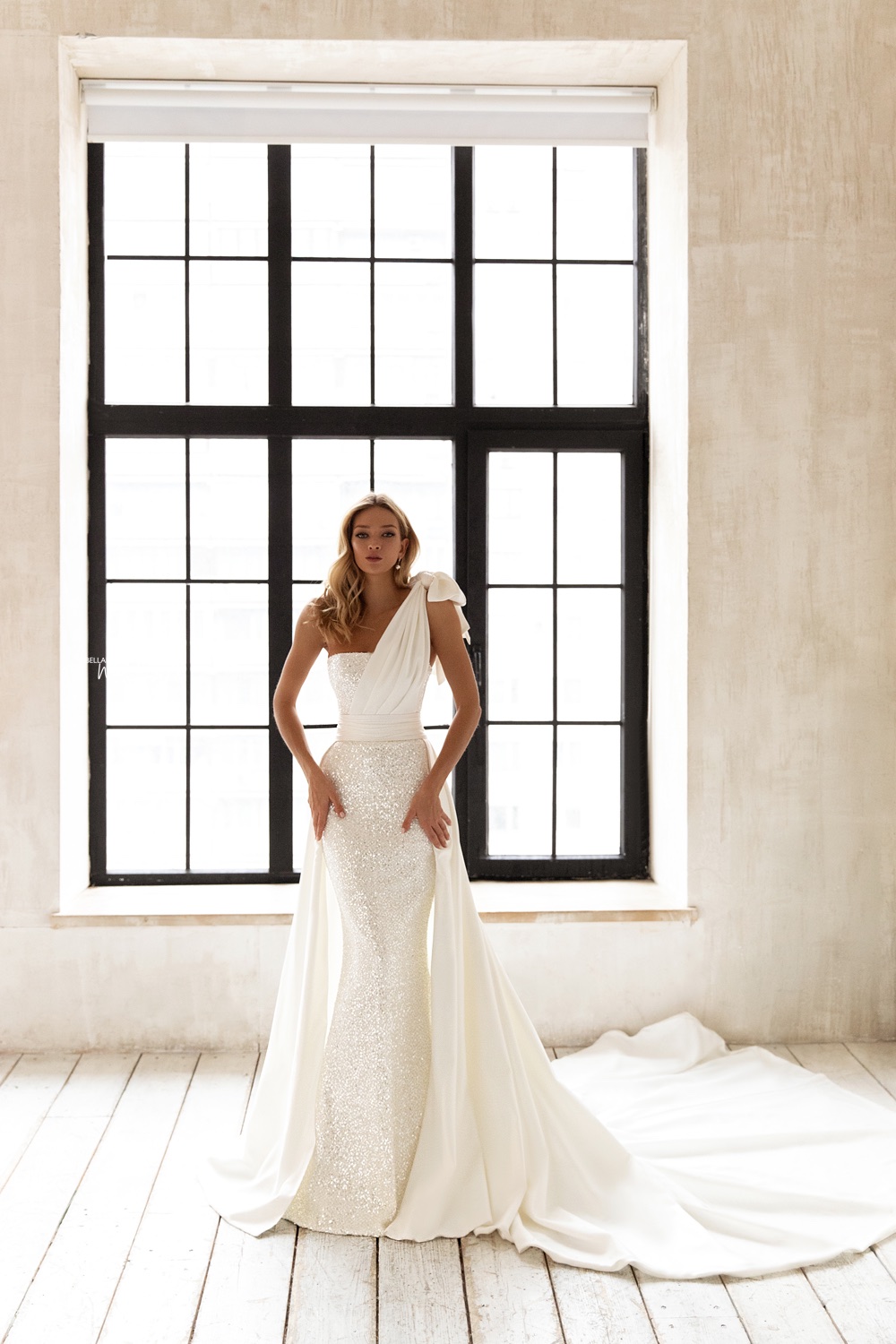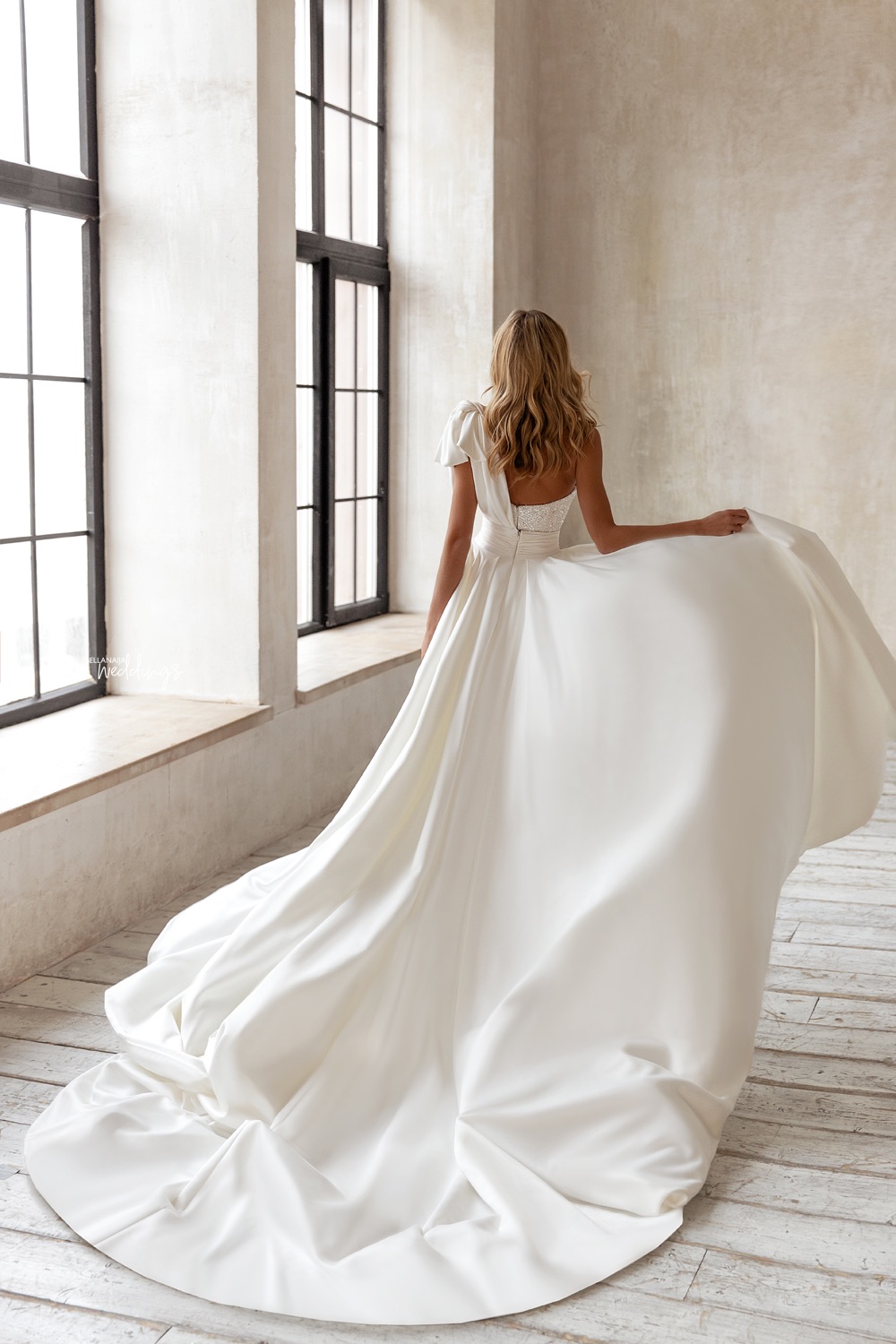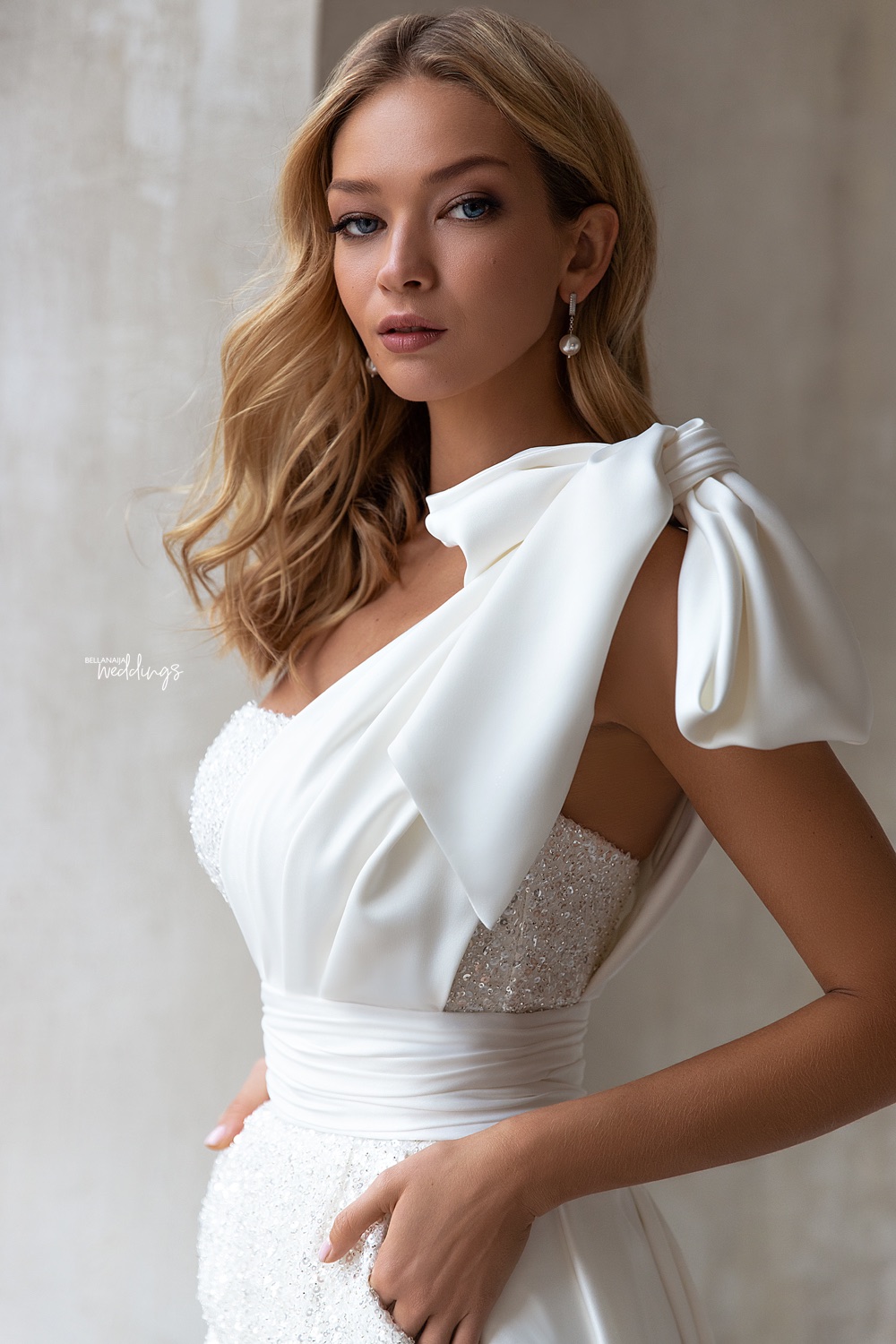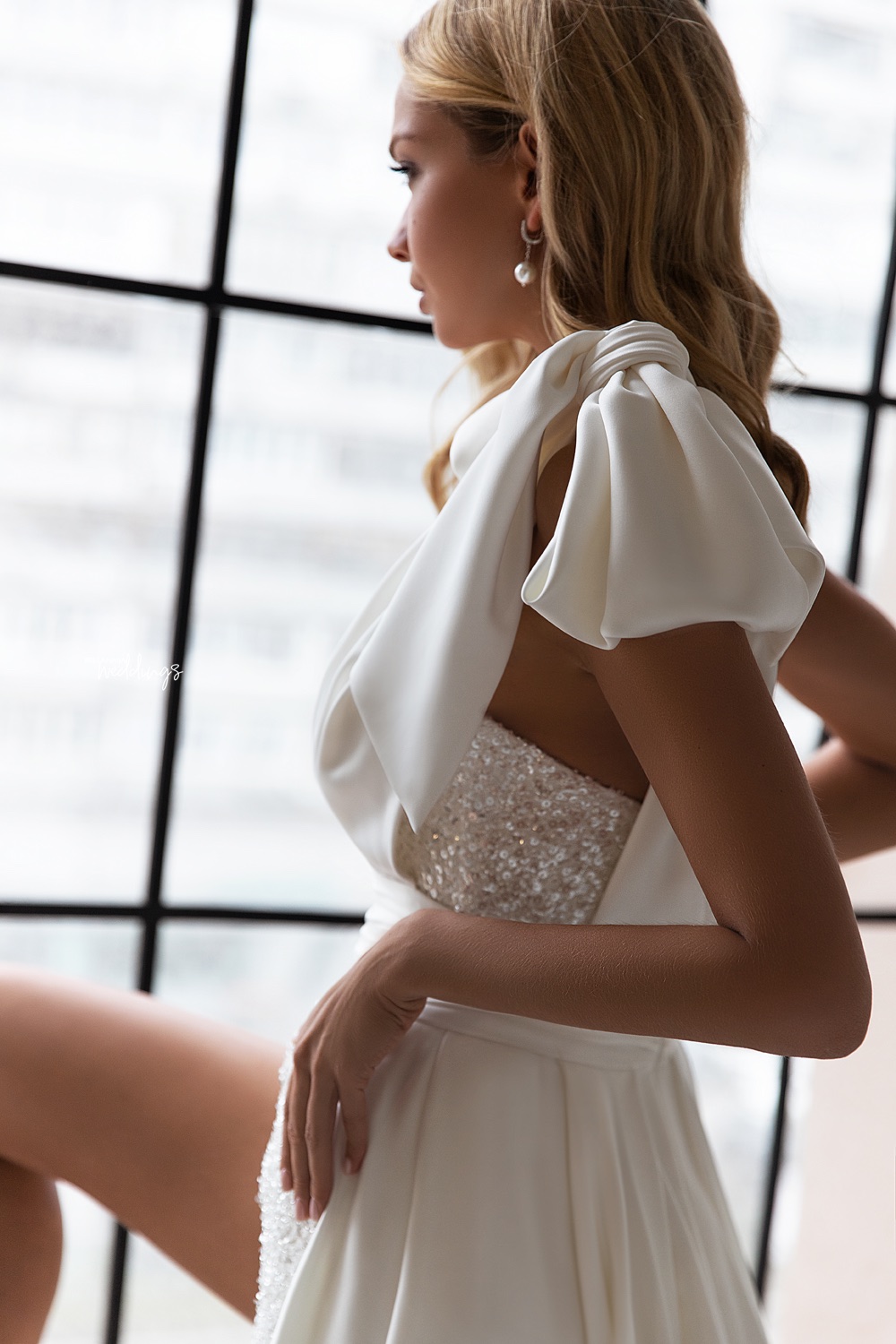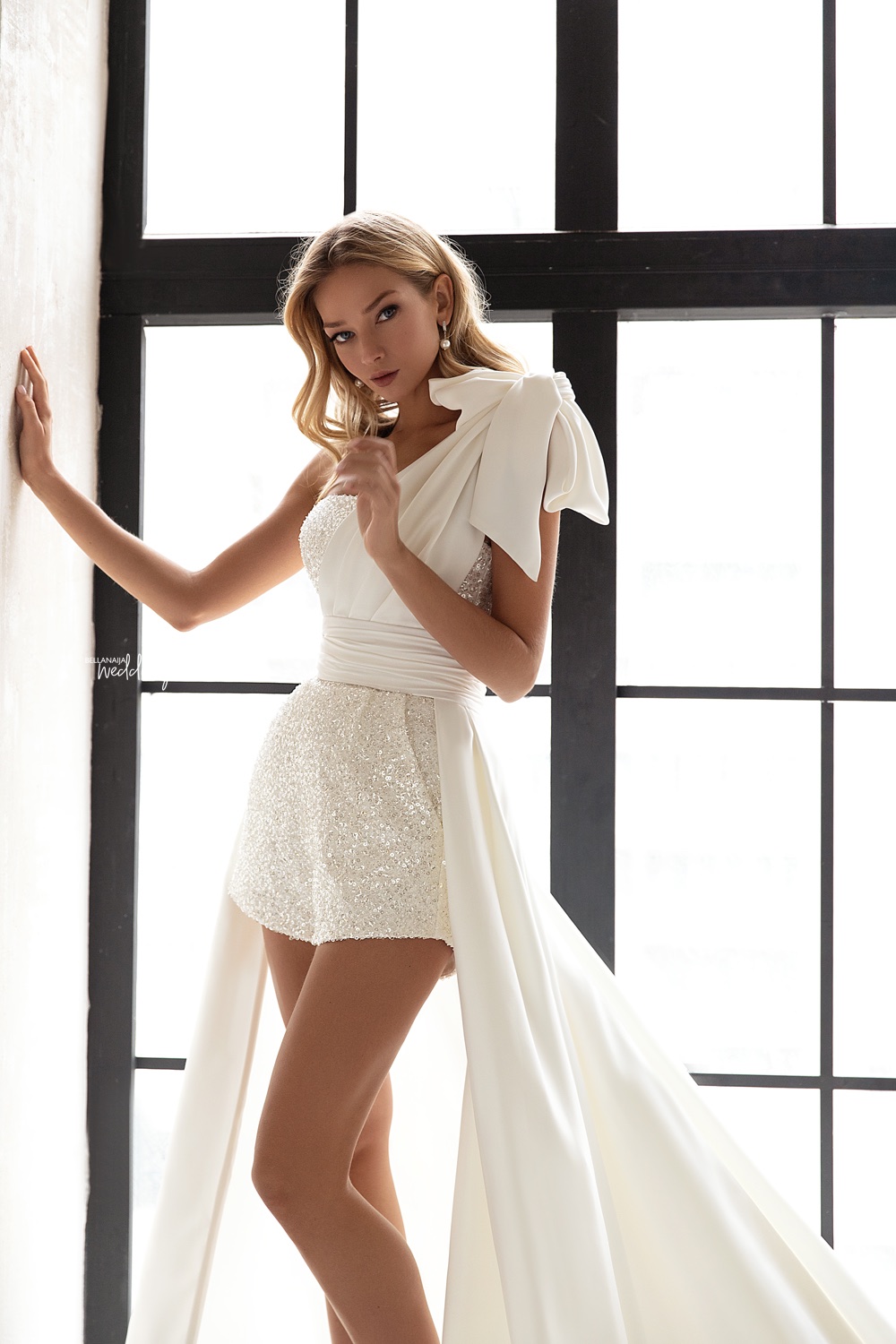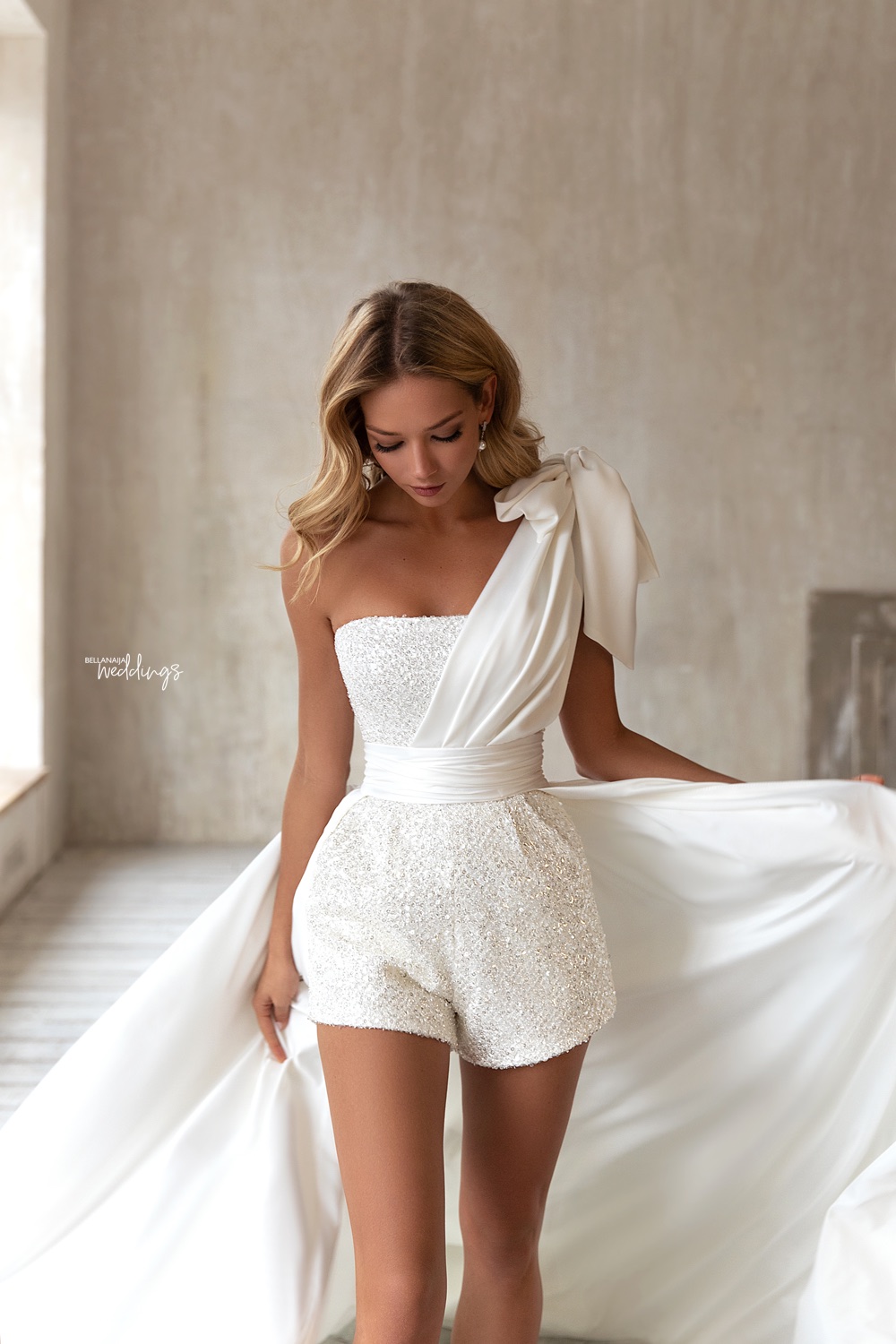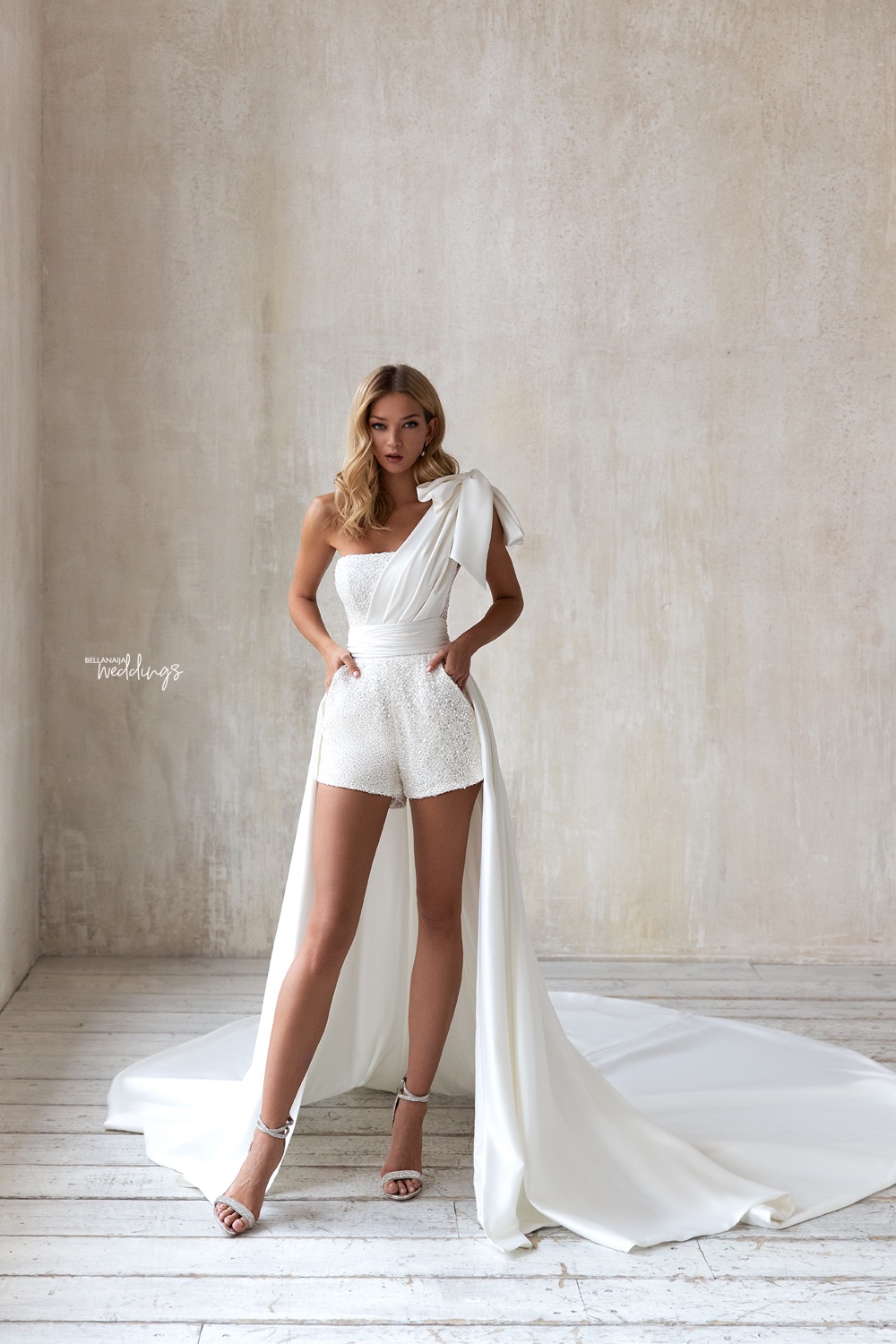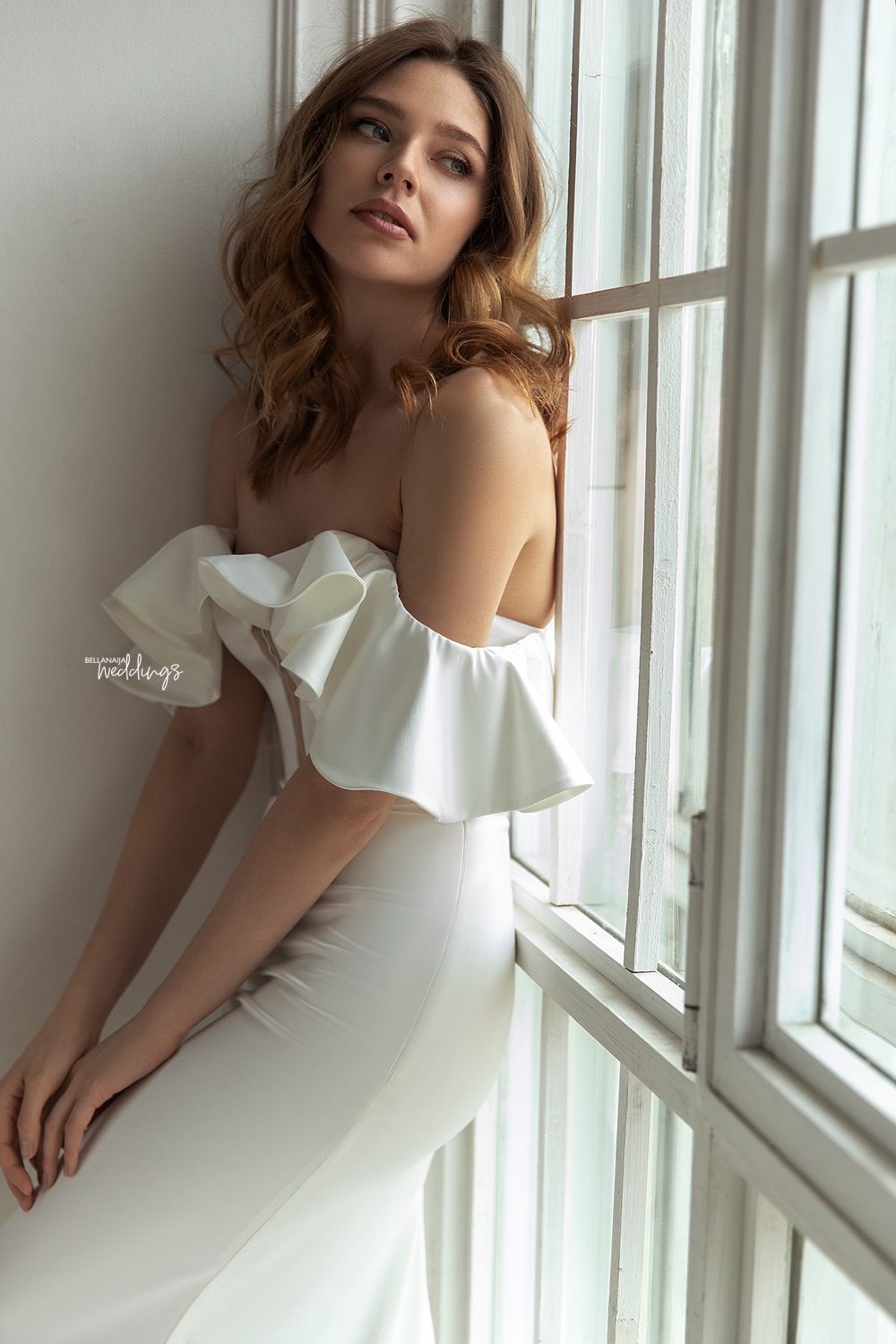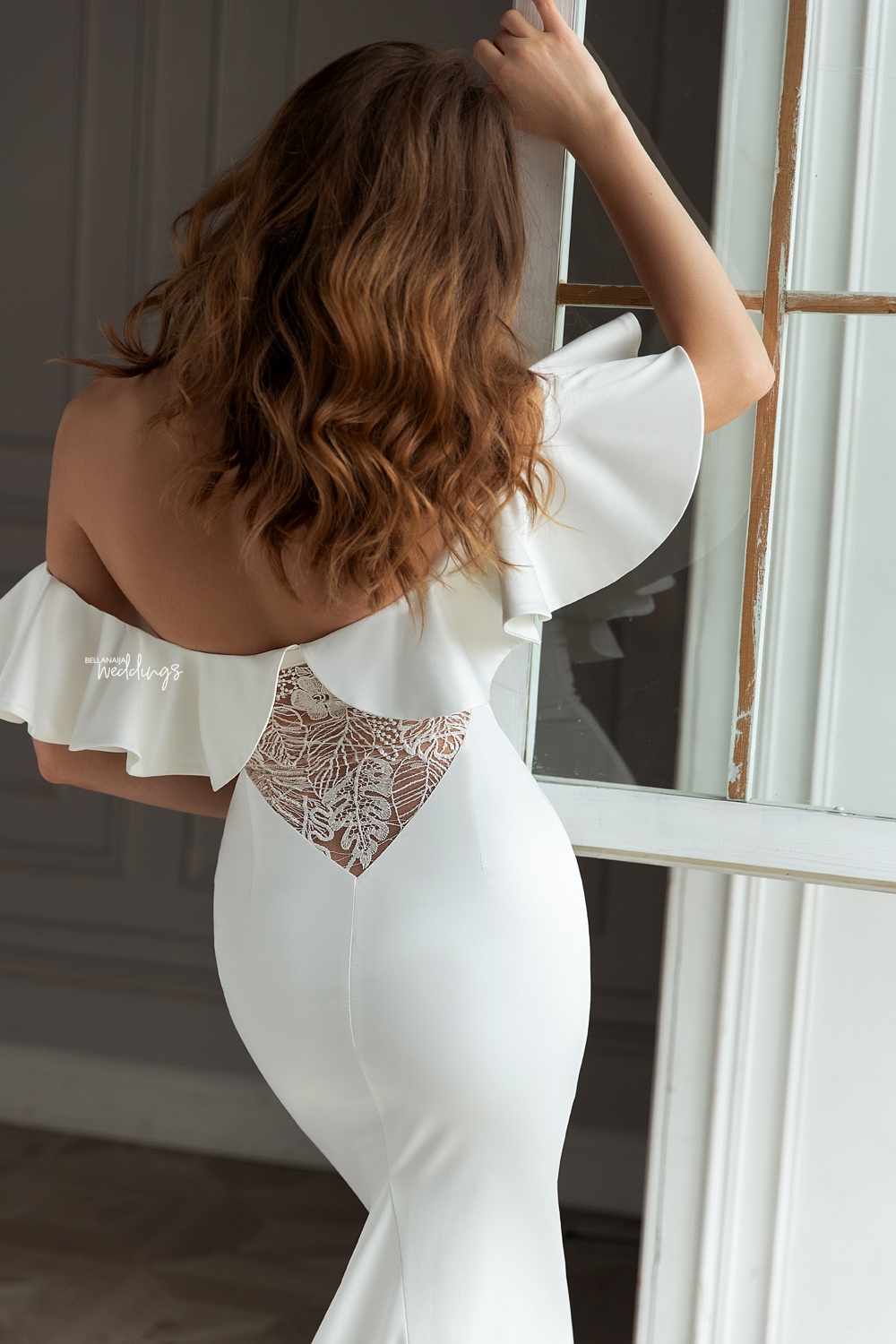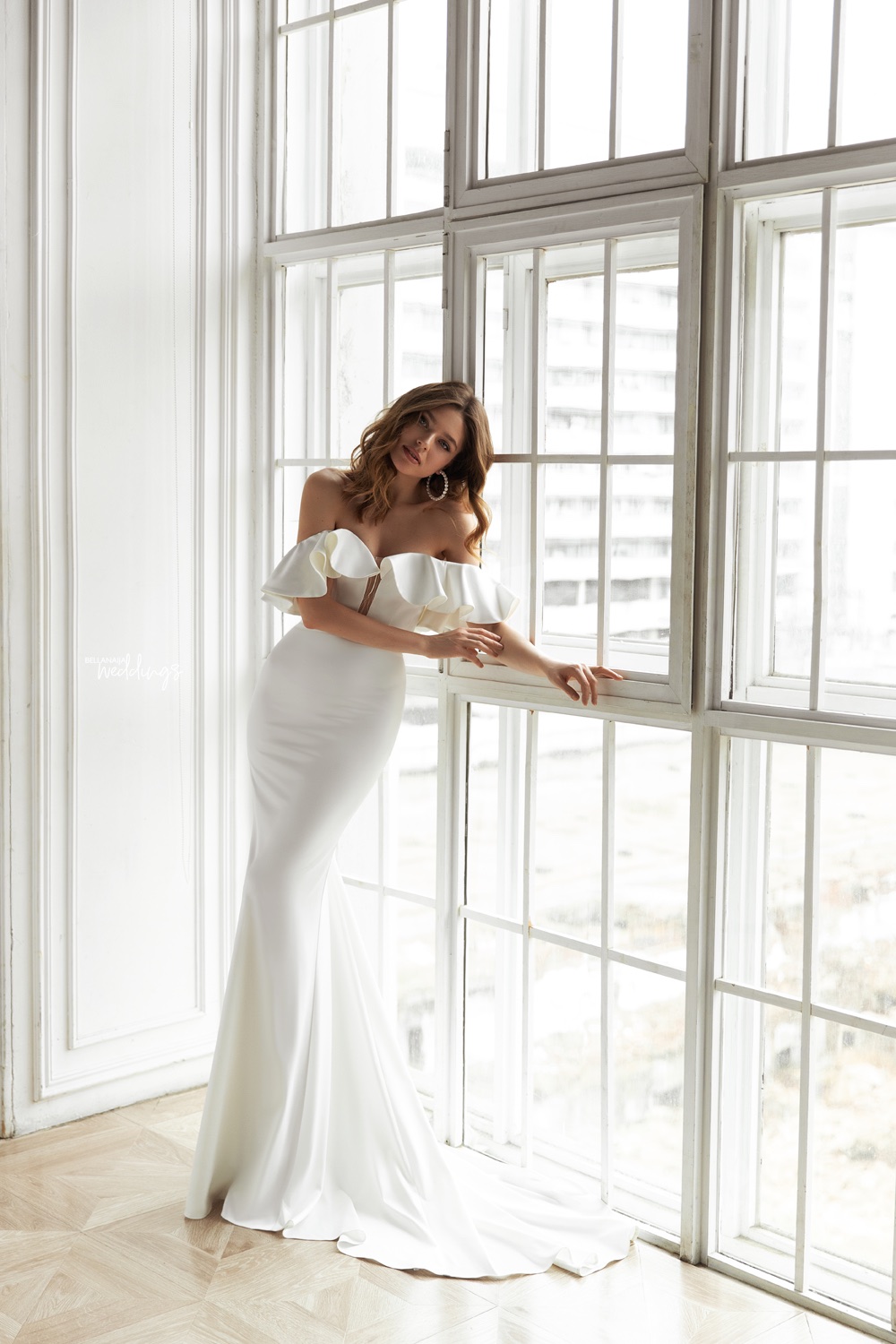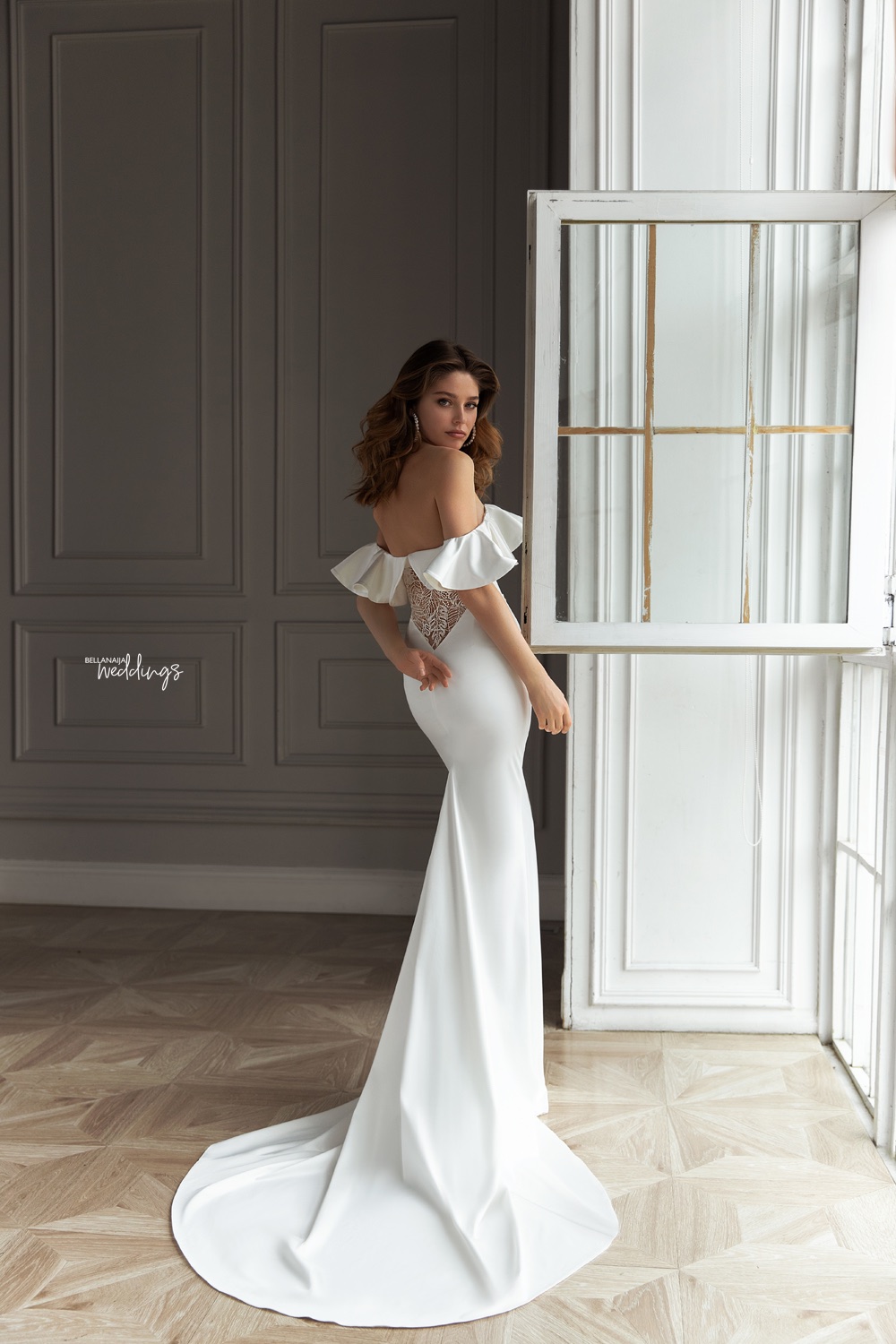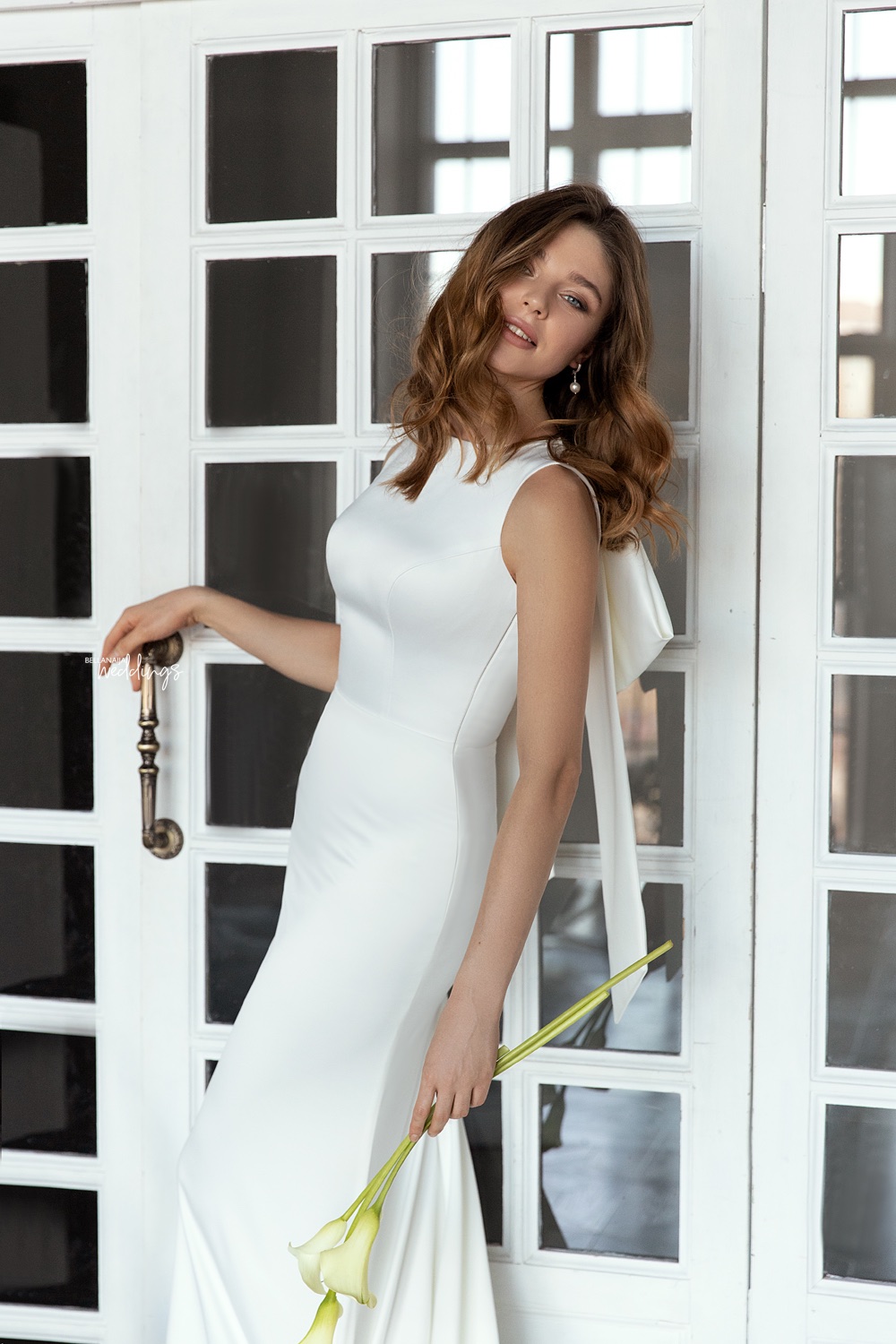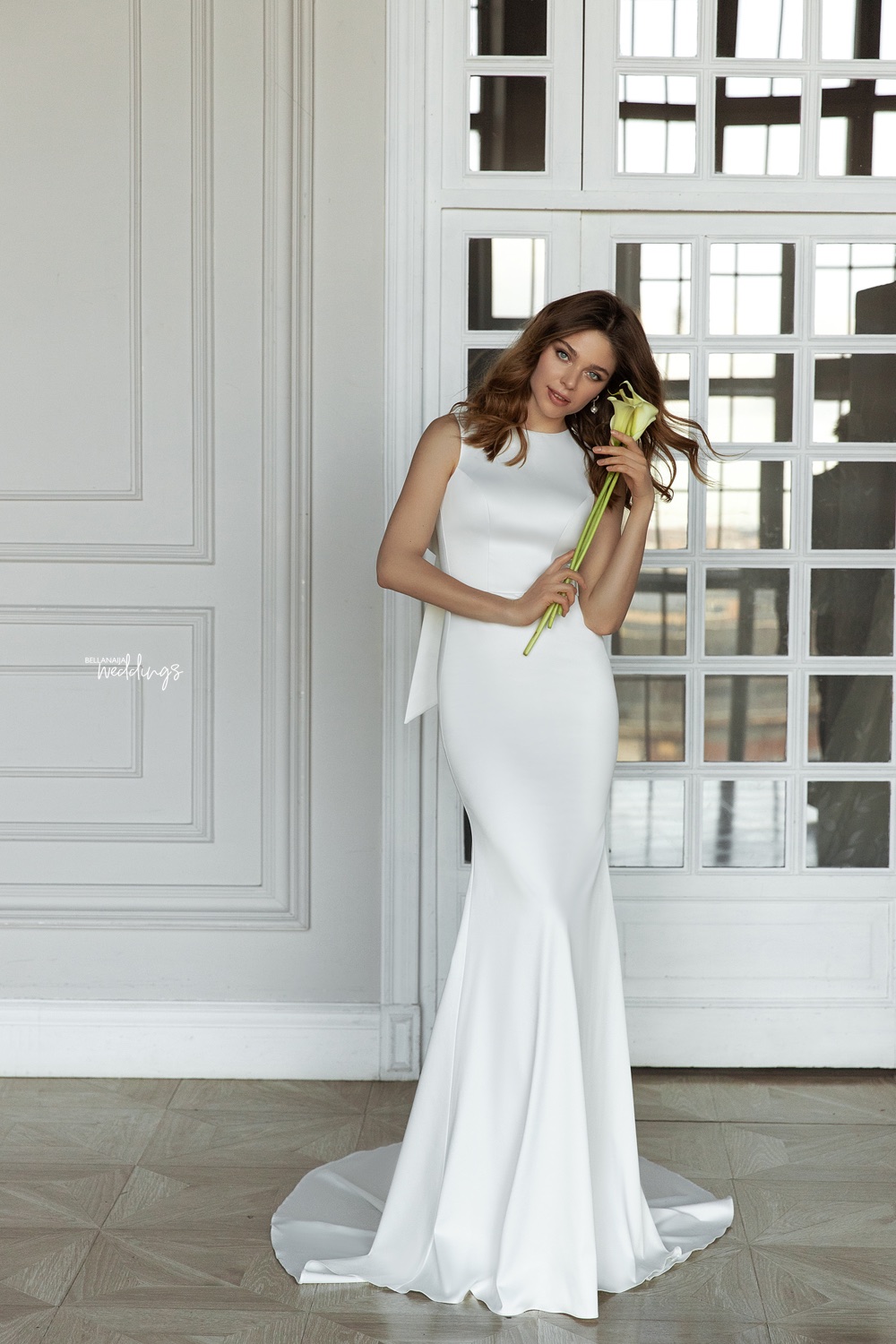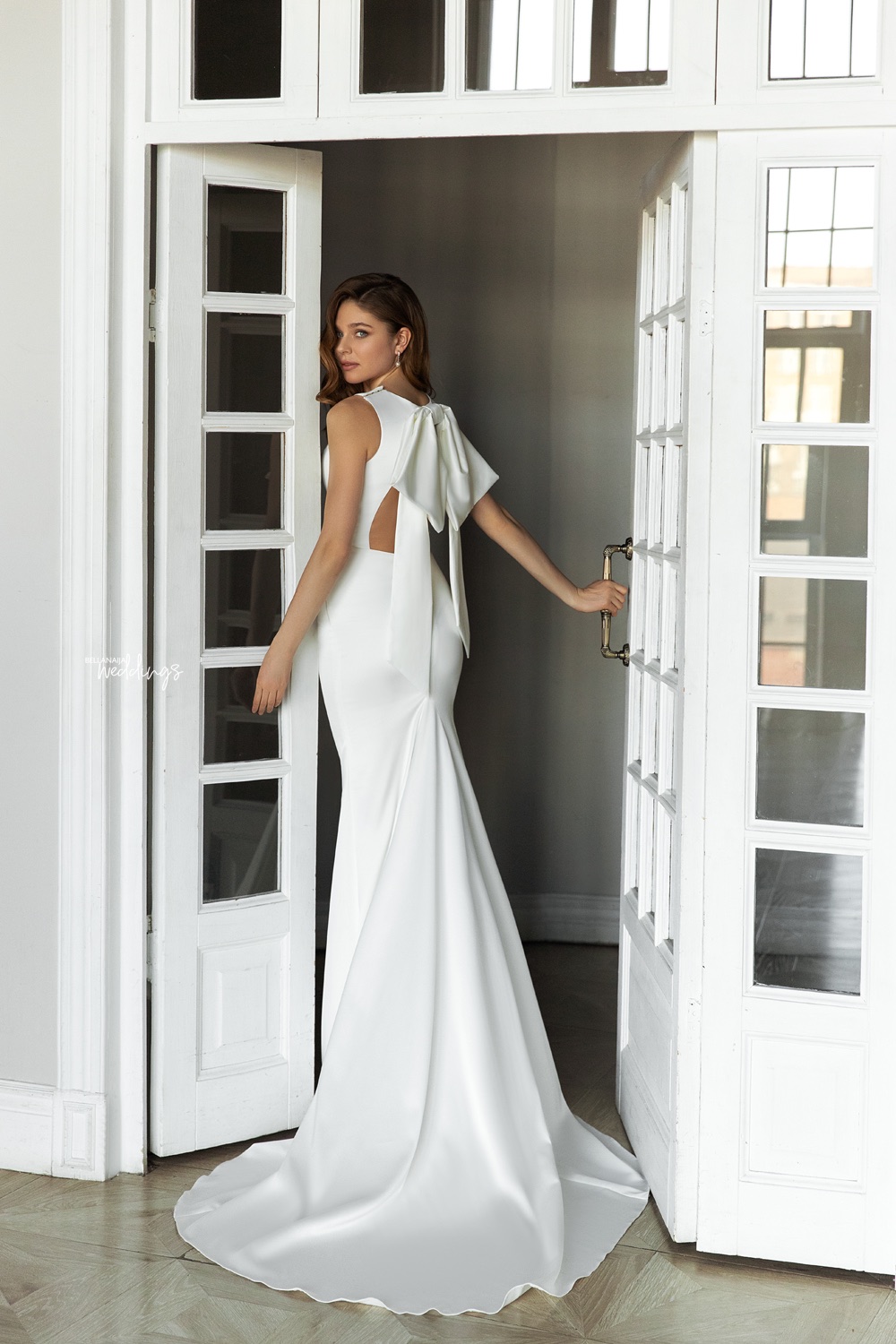 Credits
Design Brand: @evalendel