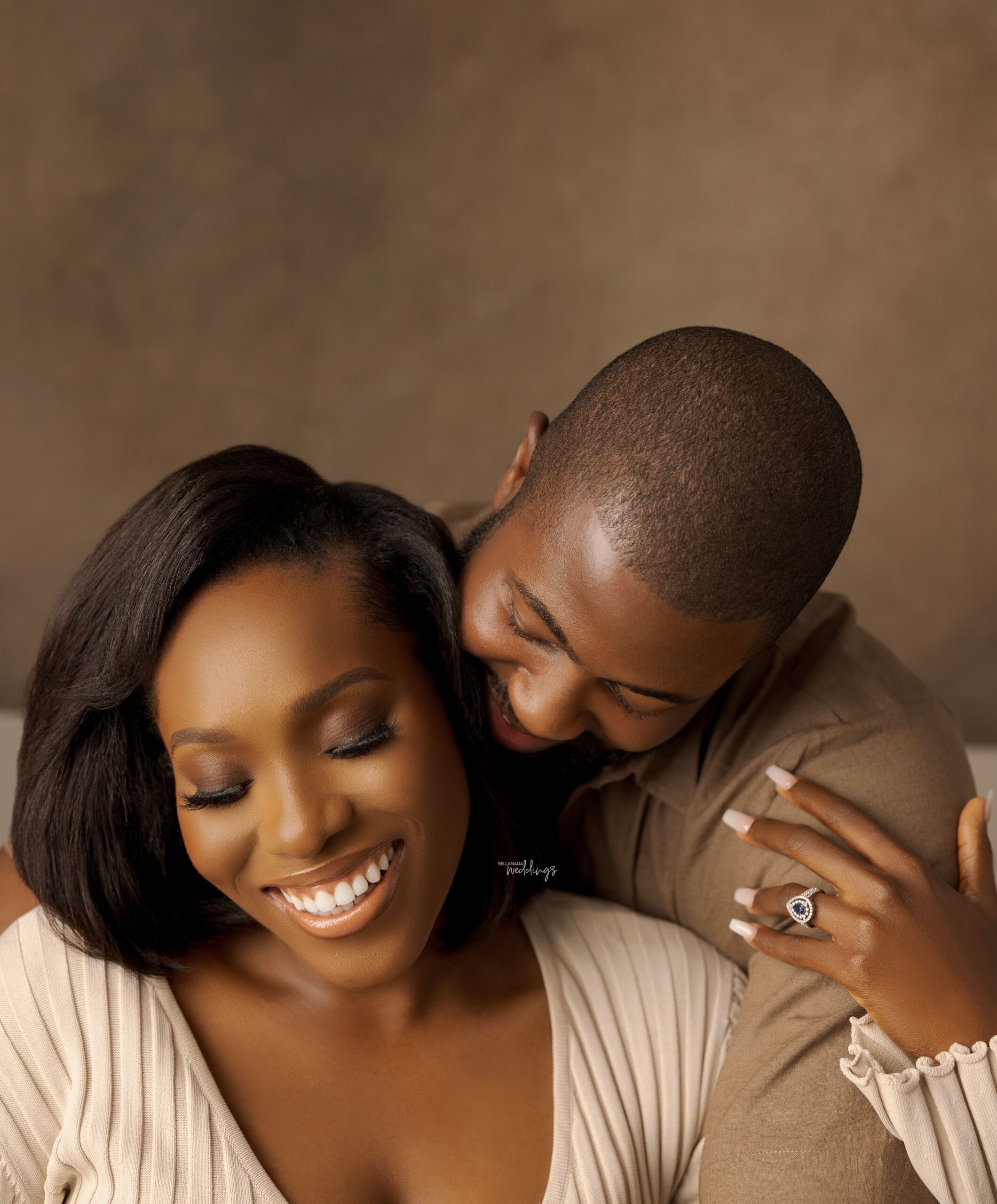 Love is always baking some sweet goodies and this time, we are in for a treat with Fola and Fola. Yes, today's lovebirds are namesakes who met through a mutual friend! 😅
What intrigues us about the beautiful friendship they built is how they got closer without seeing each other physically.  They bonded over phone calls while baking sweet treats. You'll agree that the secret recipe was love because this made the sweethearts fall head over heels for each other. Their pre-wedding shoot carries an aura of warmth which we absolutely love. Feel the sweetness of love as you scroll.
Enjoy their beautiful photos and love story below.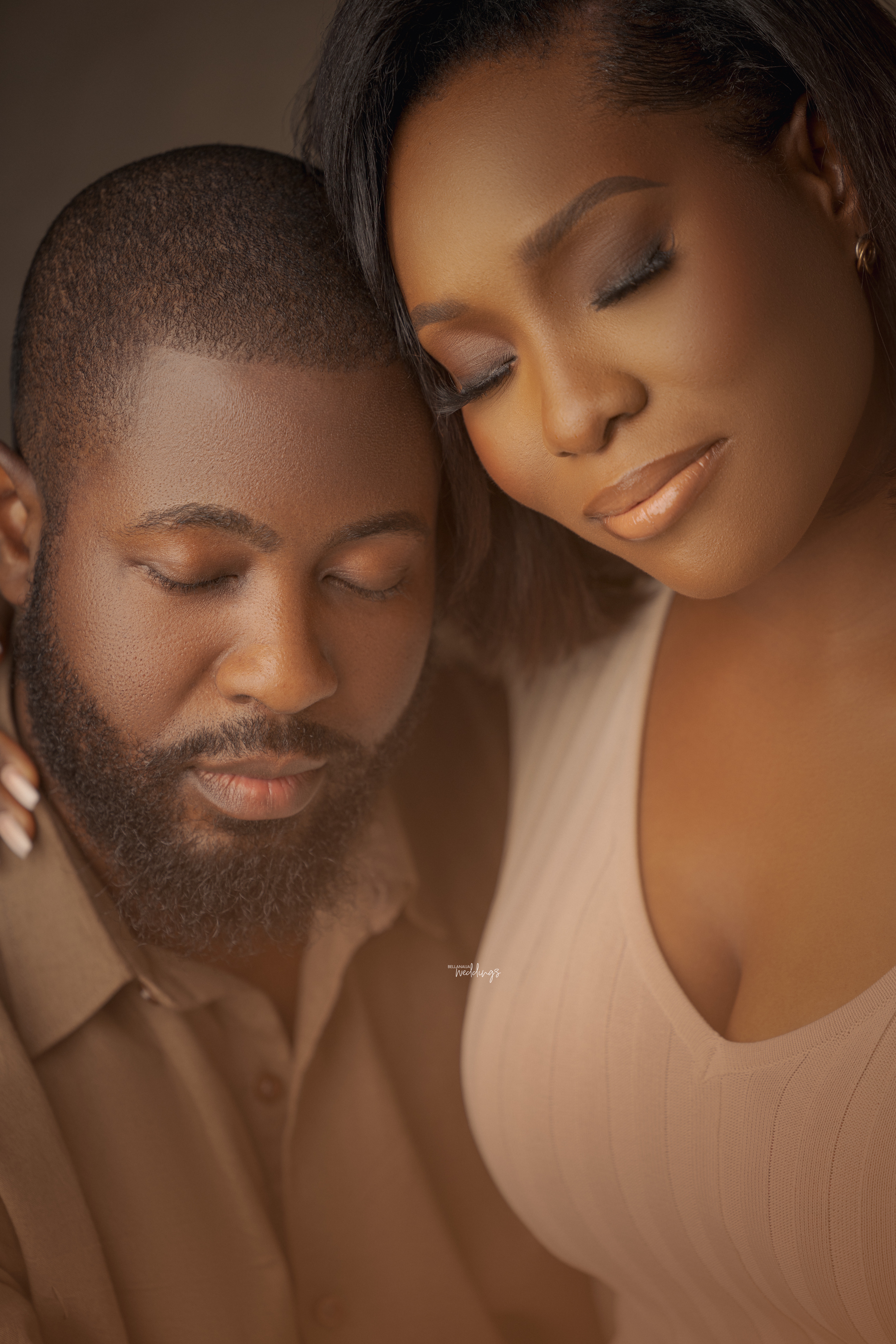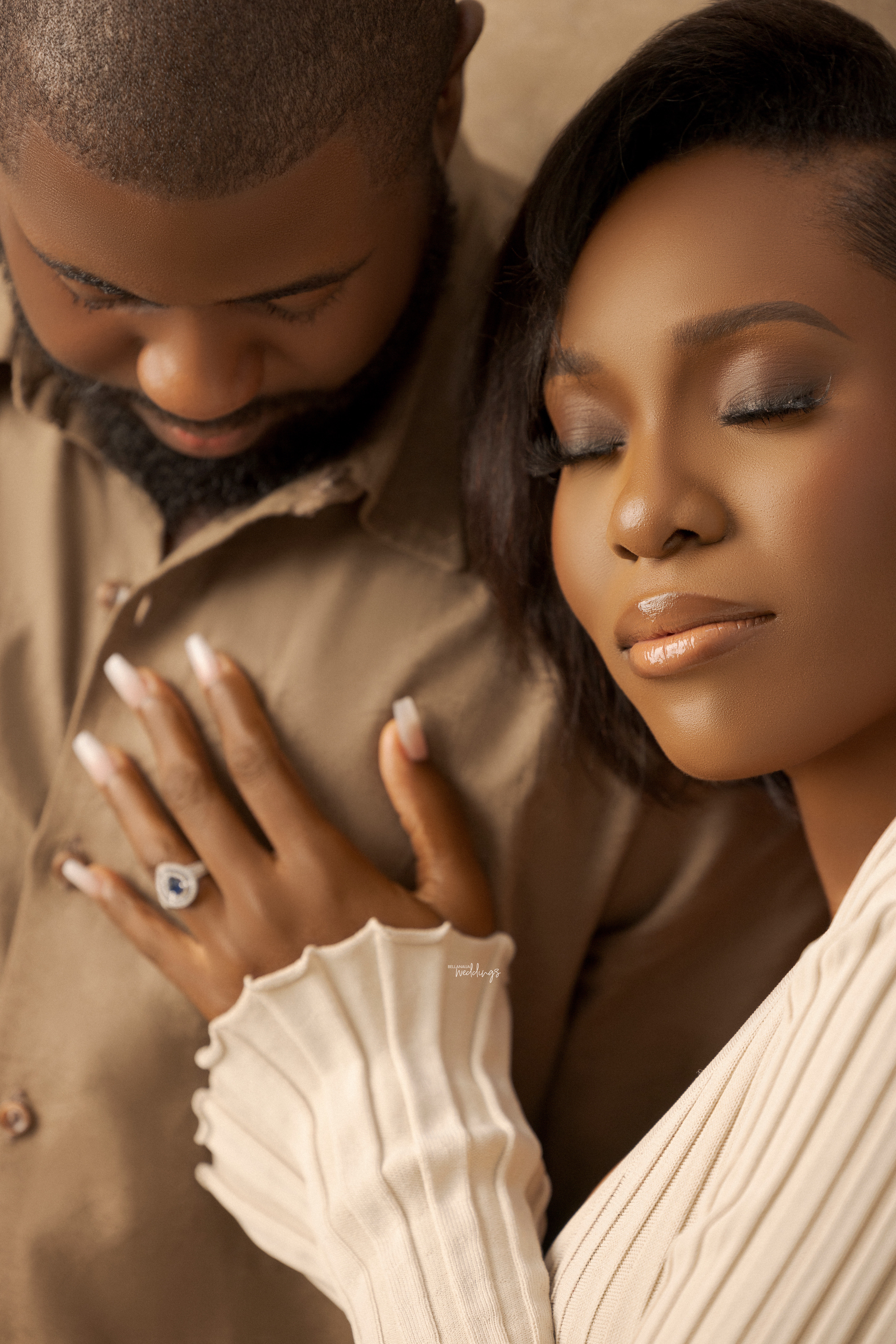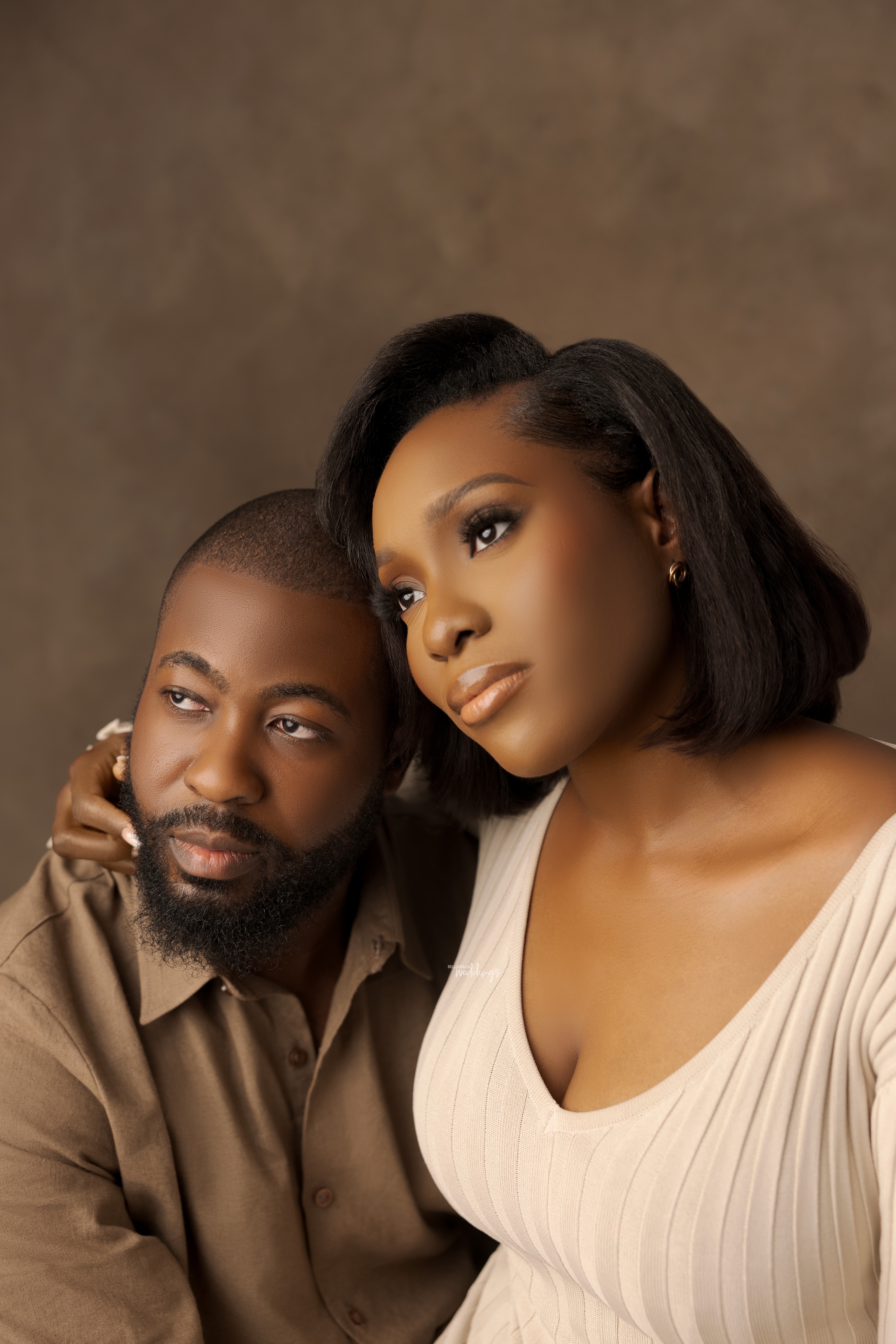 Their love story as shared by Fola:
So we met through our friend Mariam. She introduced us in October 2019, (side note we've spoken every day since then). We became close friends, and I knew he was the one in March 2020. He would take everything that concerned me soo seriously. He was always there for me. He became my PIC (lol inside joke).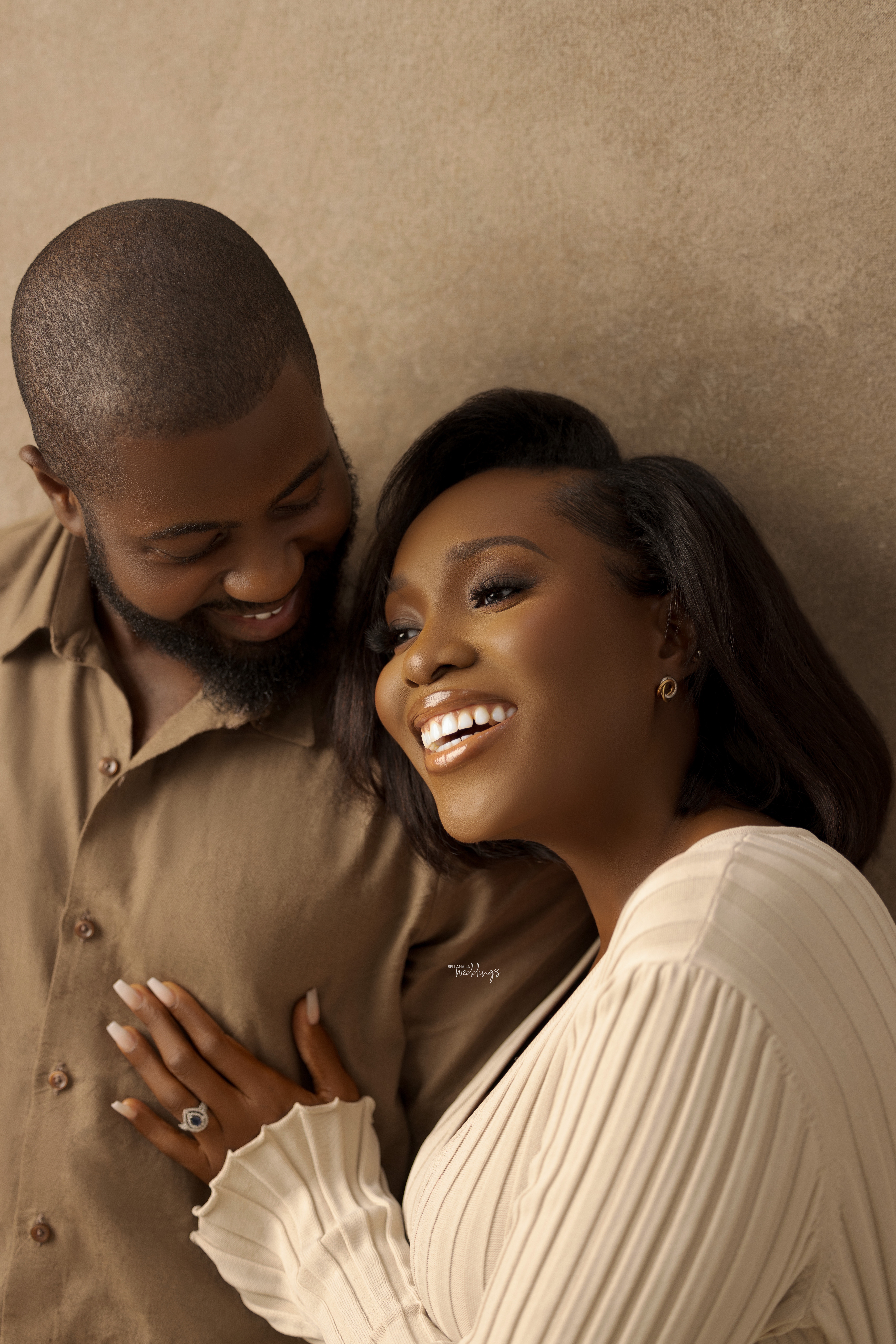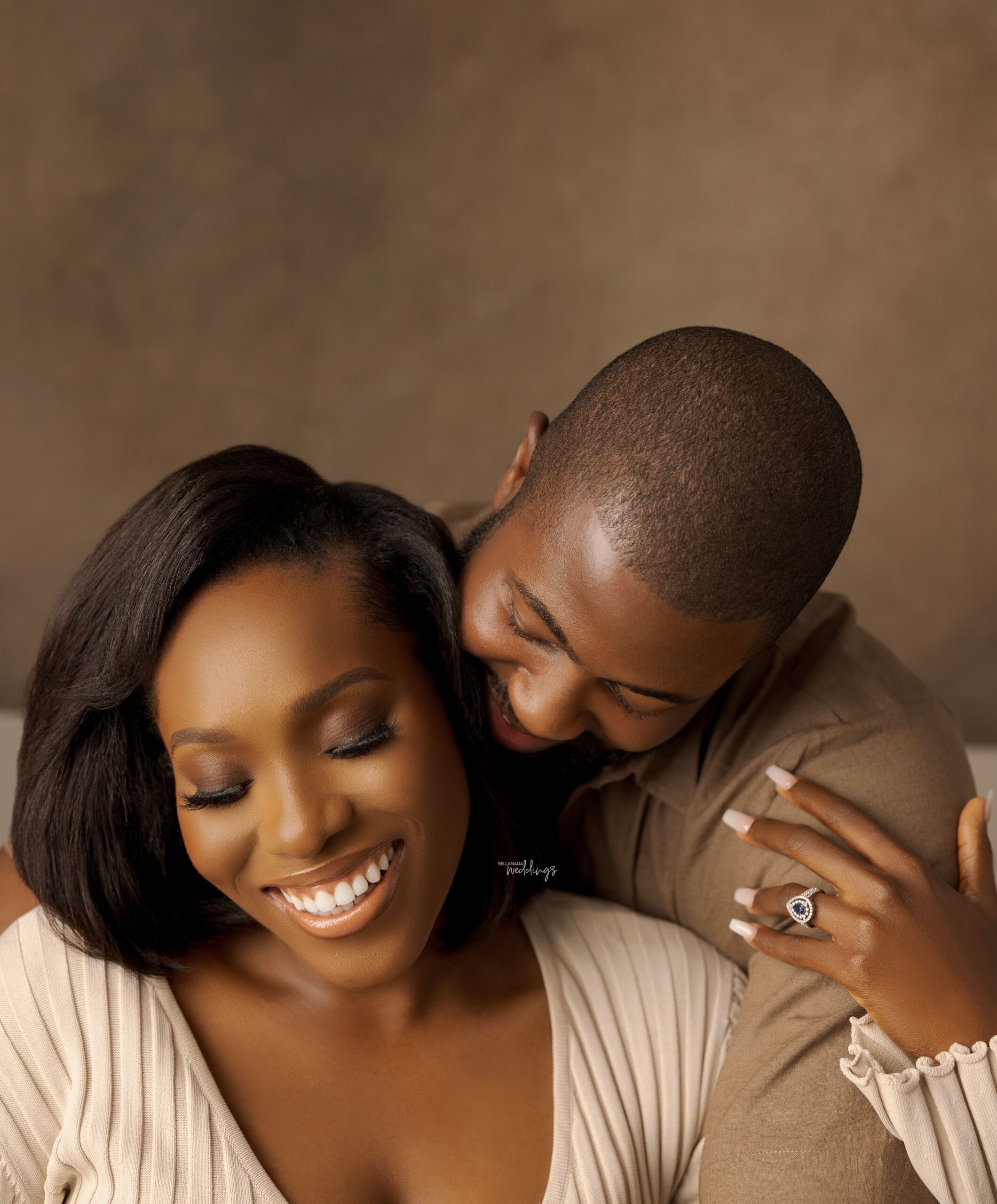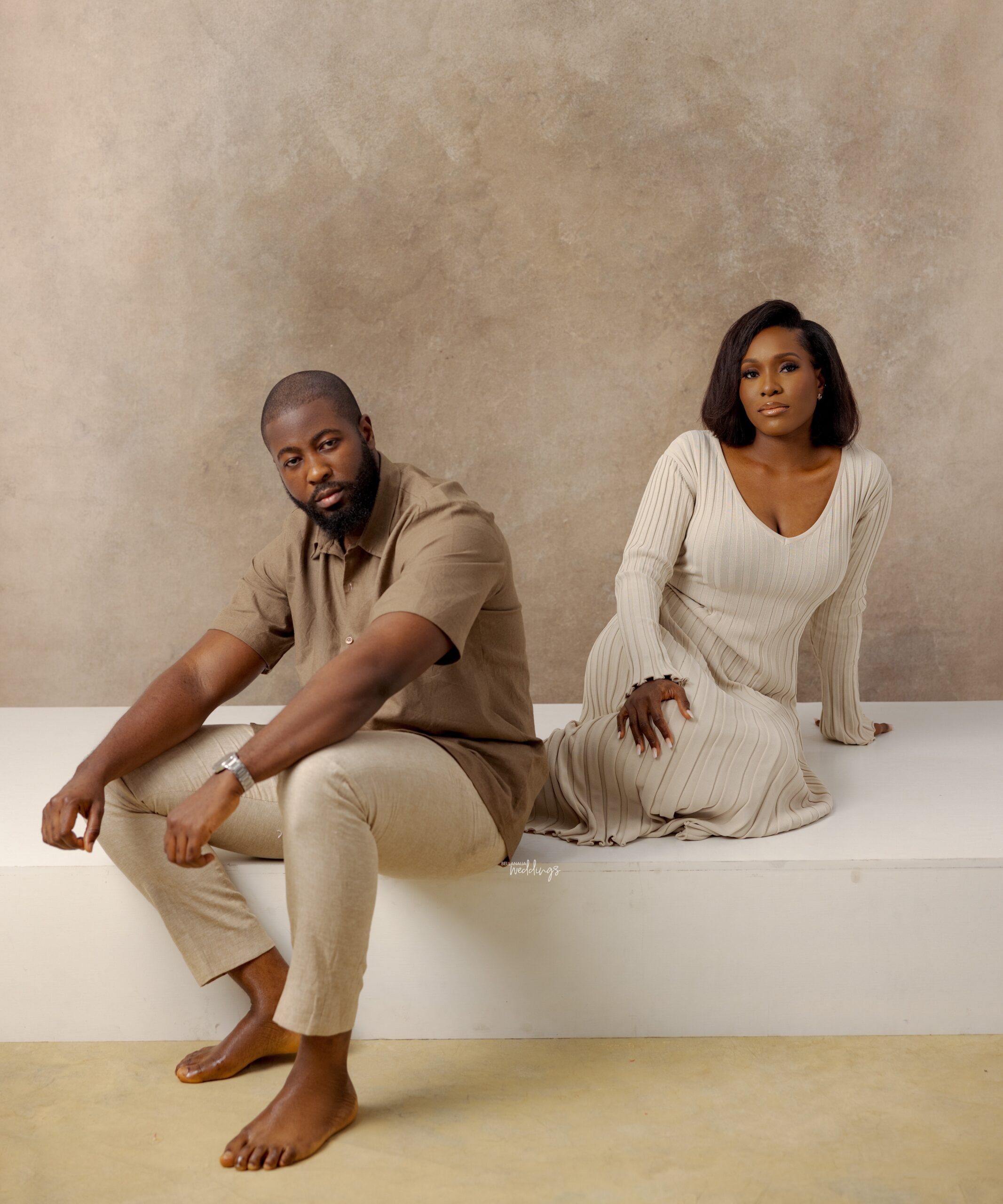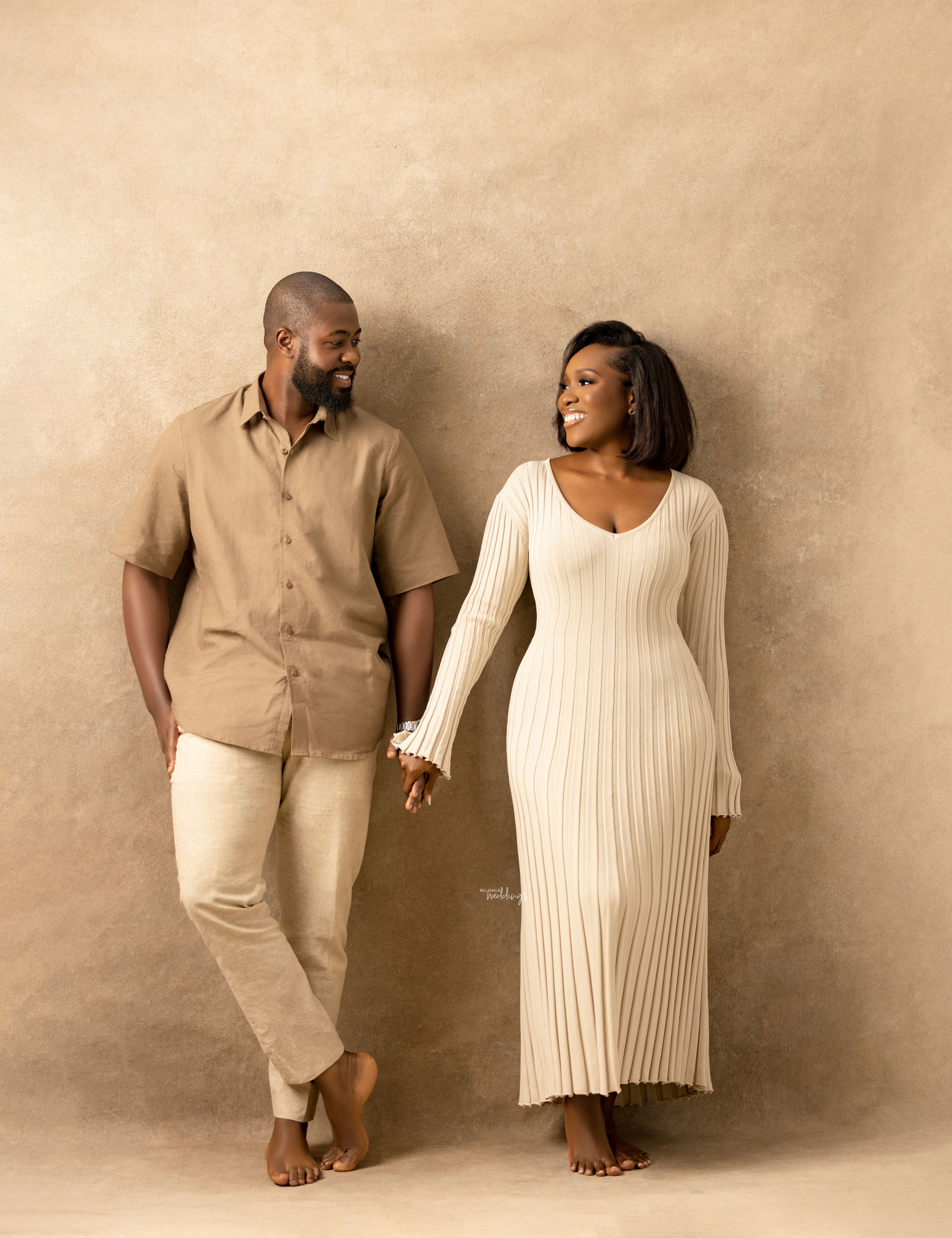 Covid hit, and somehow even without seeing each other physically, we became even closer, lol as if we weren't close enough. I used to teach him and his nieces how to bake through the phone. I would talk them through soo many recipes. Our bond just continued to get really really strong. However, we didn't make it official till august 2020, with the help of my famous cookies and cream gelato.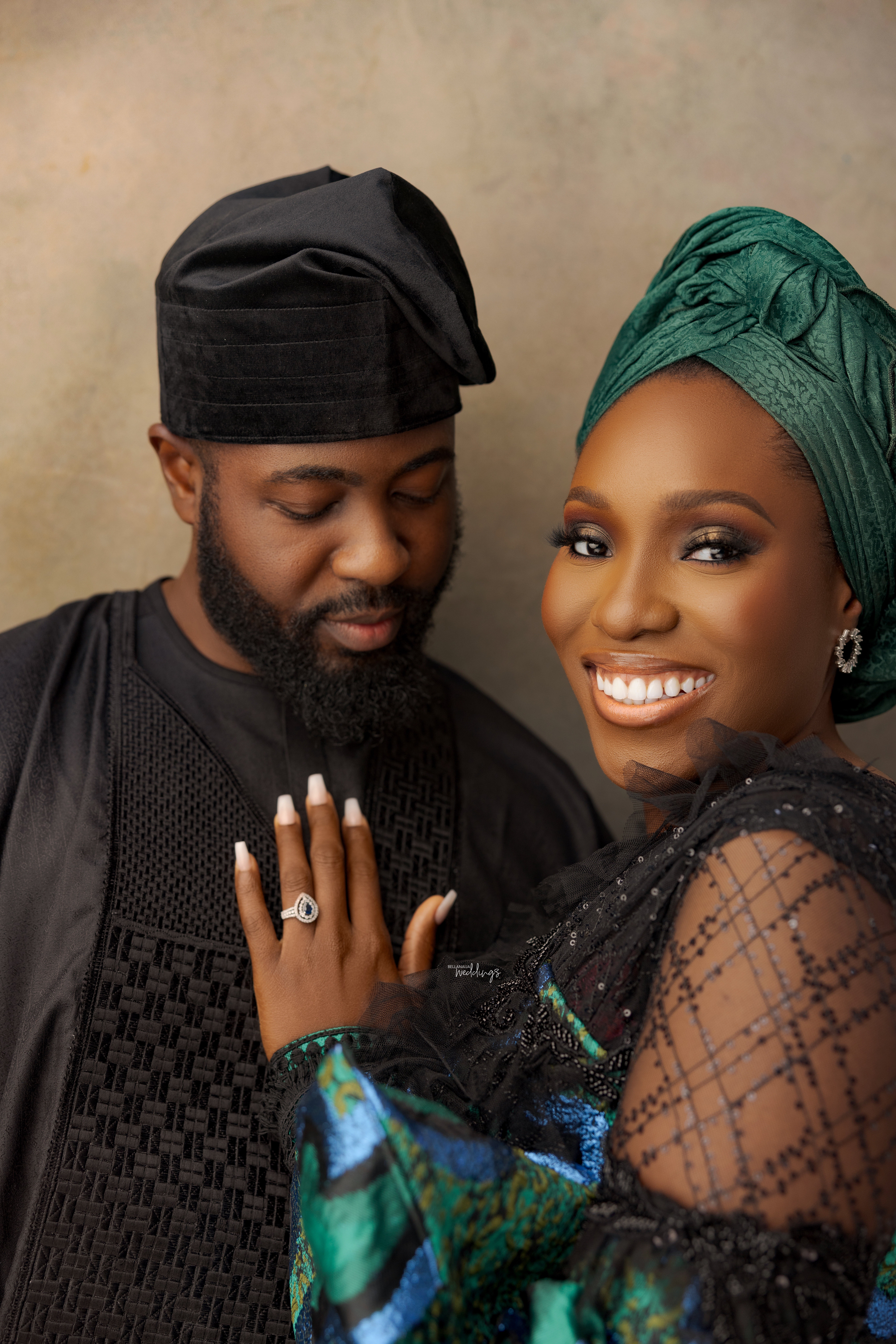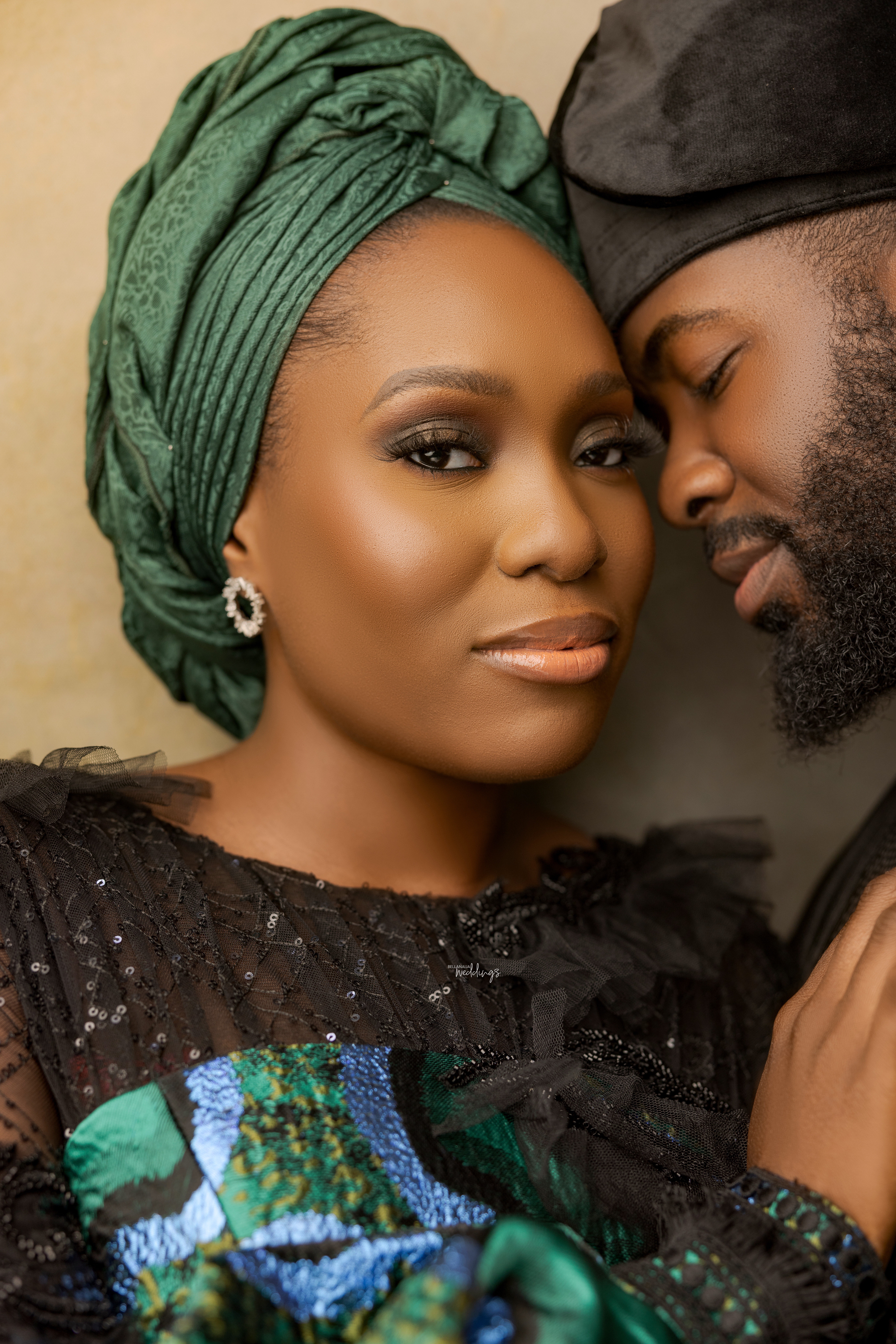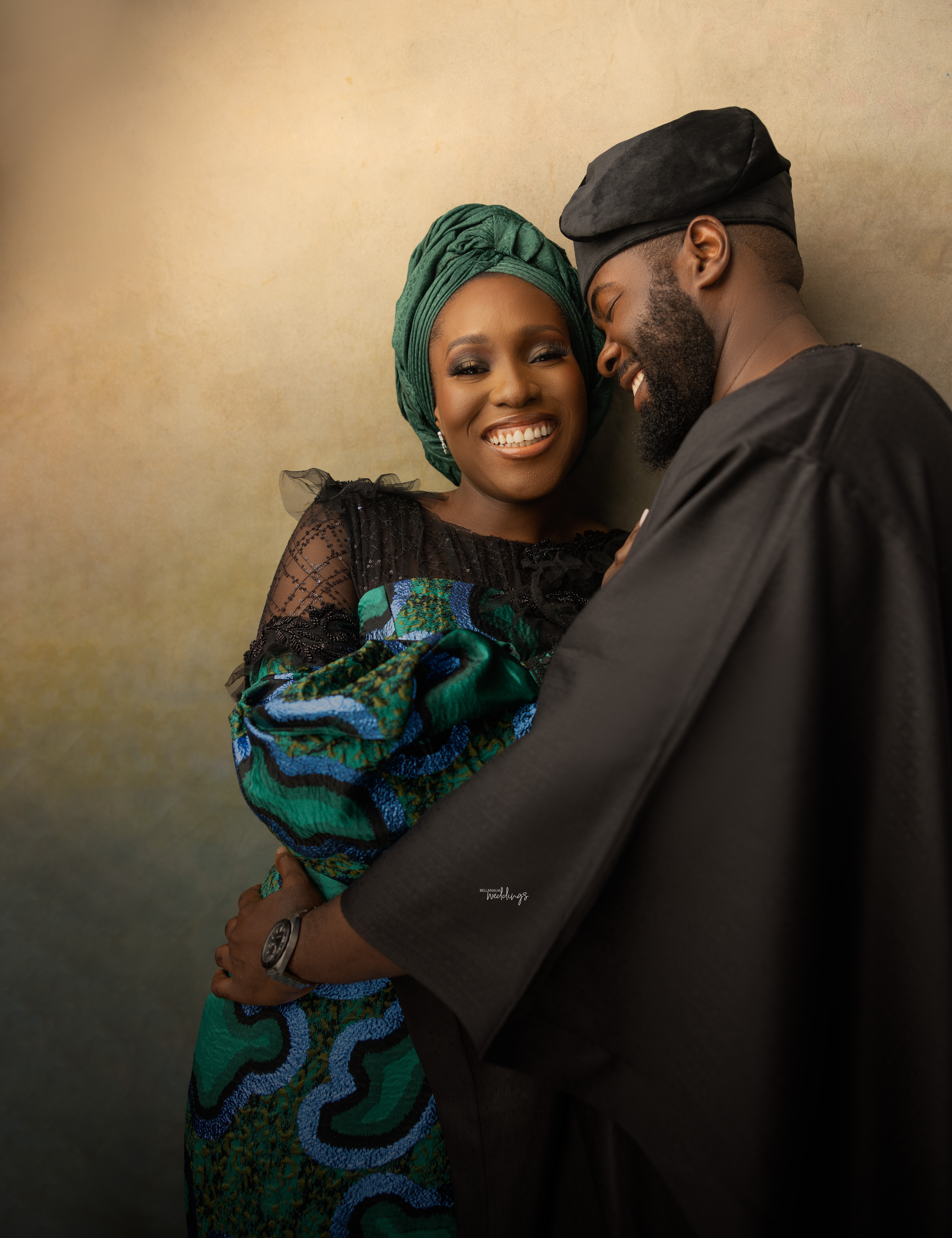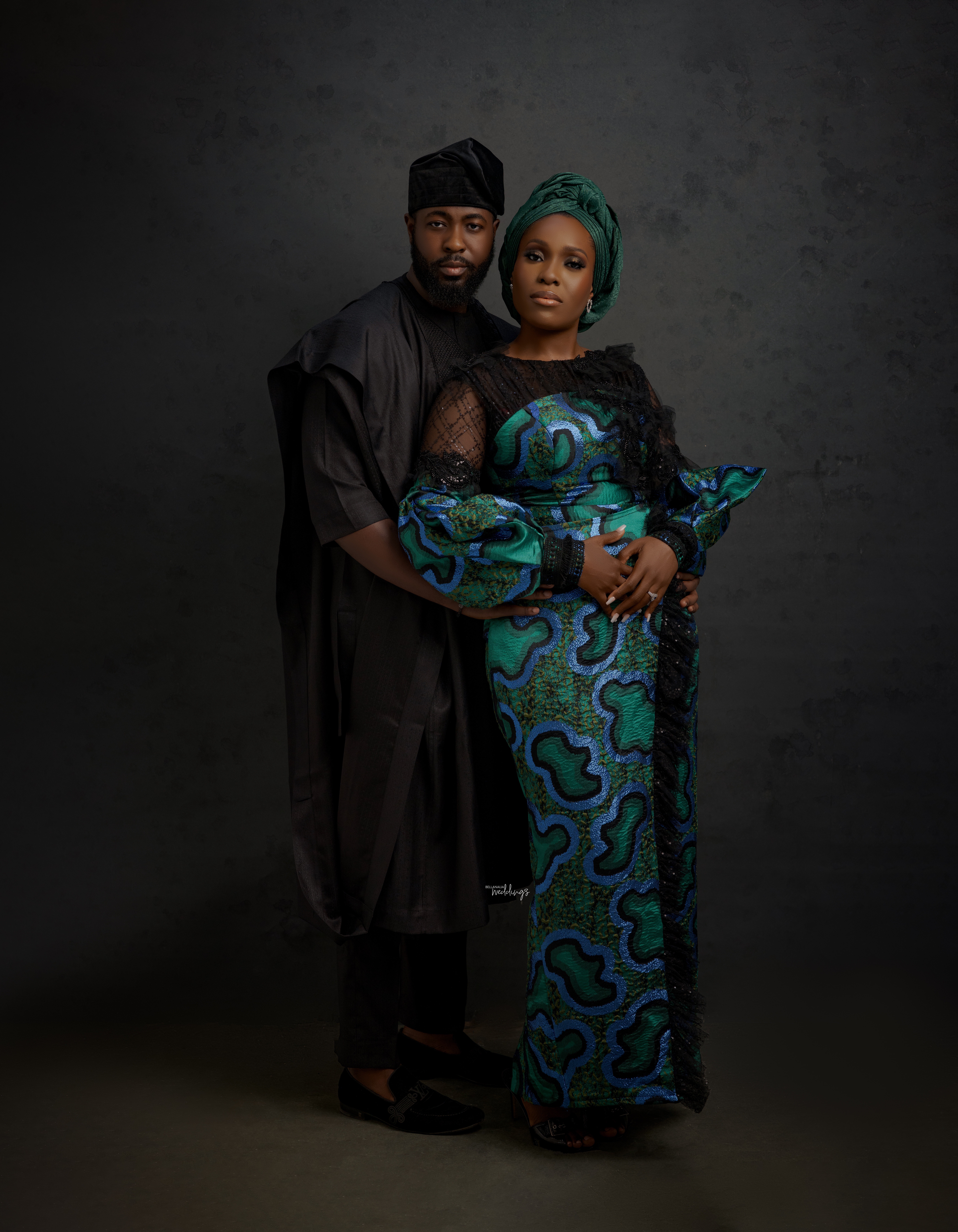 I would make him this gelato every weekend, he was obsessed with it! Lol I think it might have gingered him 😂😂😂 (the power of my cookies and cream Gelato!!) He even wrote a whole speech about how he thought it was time for us to take it to the next level. An easy yes! He was/is my bestie! He proposed in March of 2022 and the rest they say is history.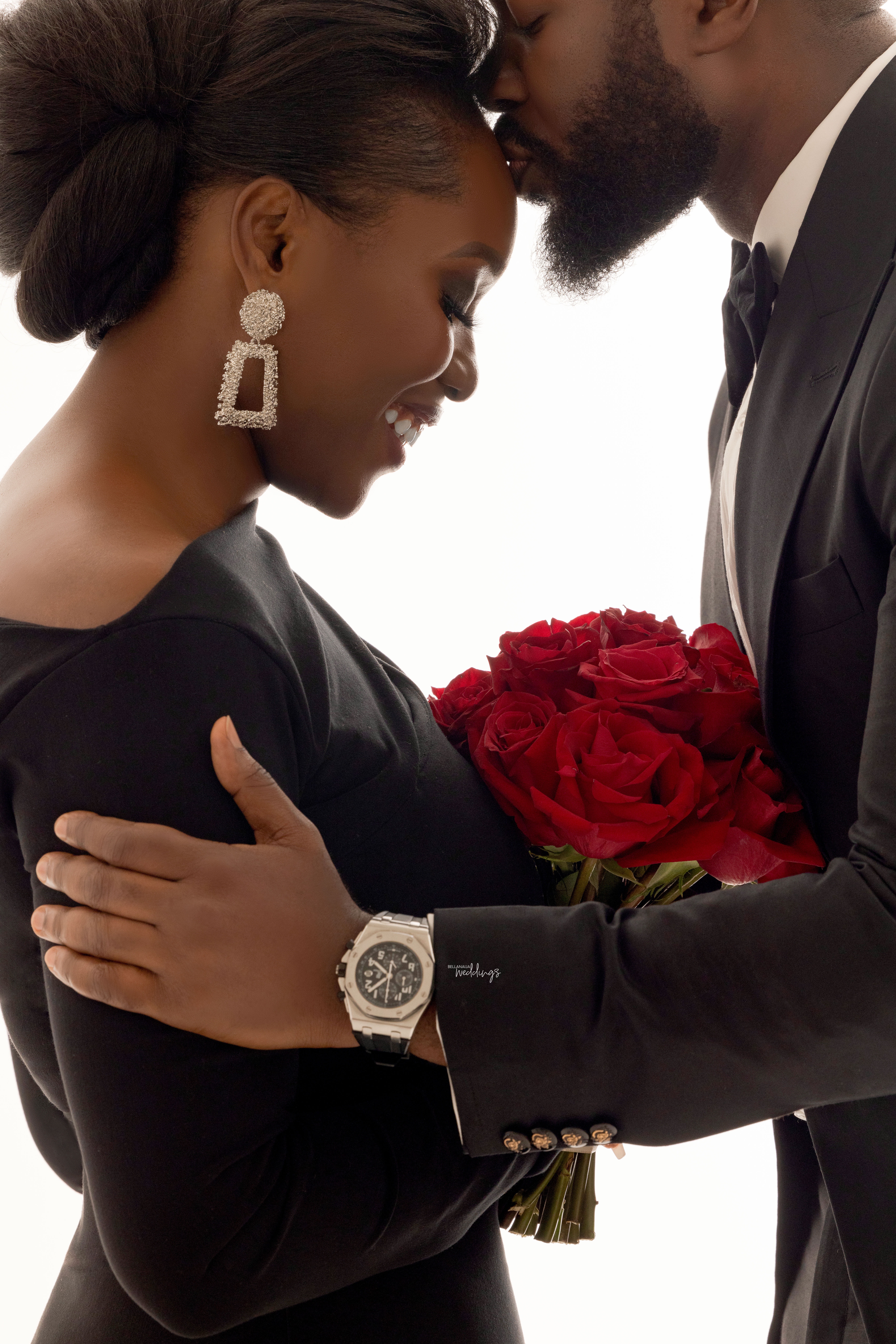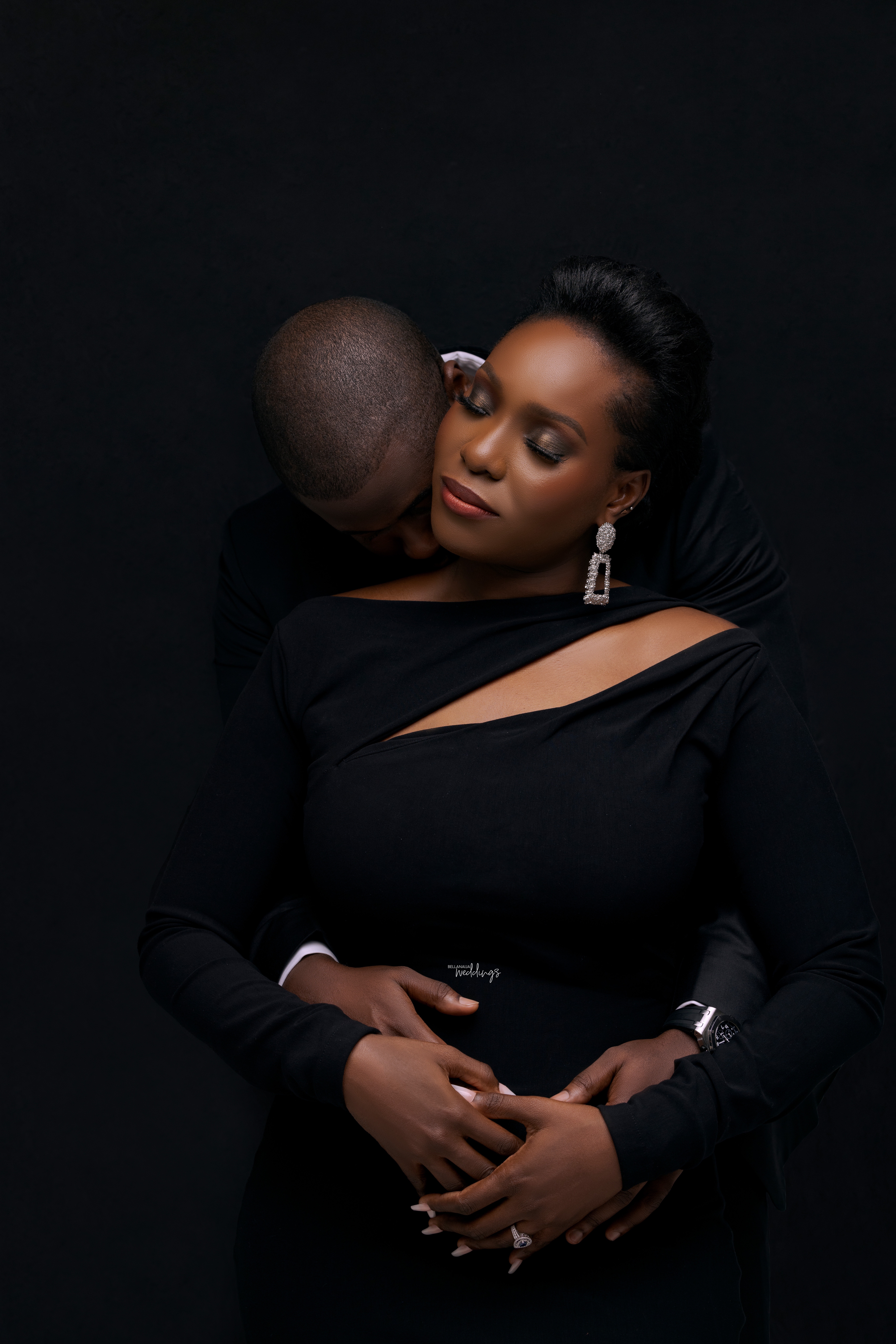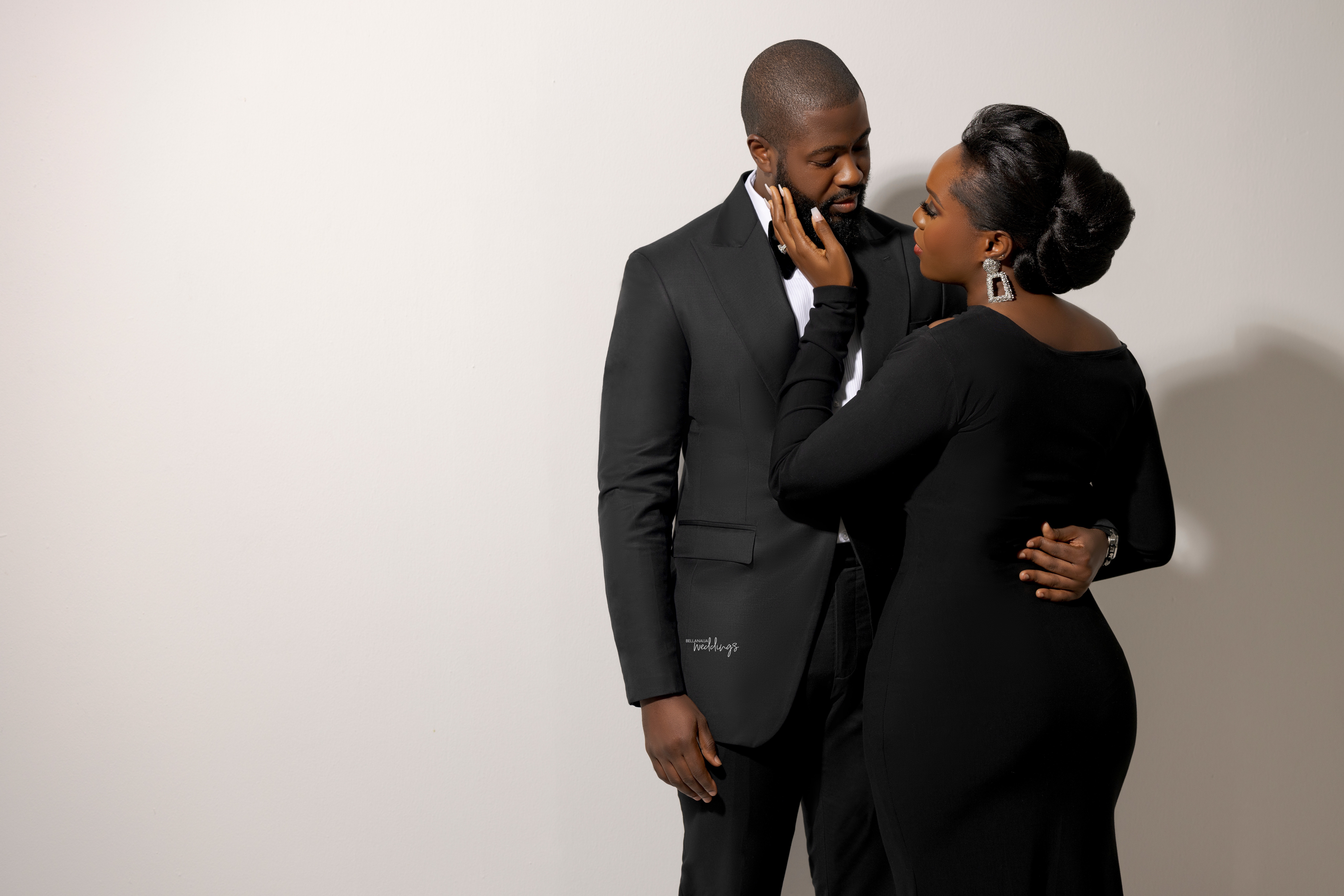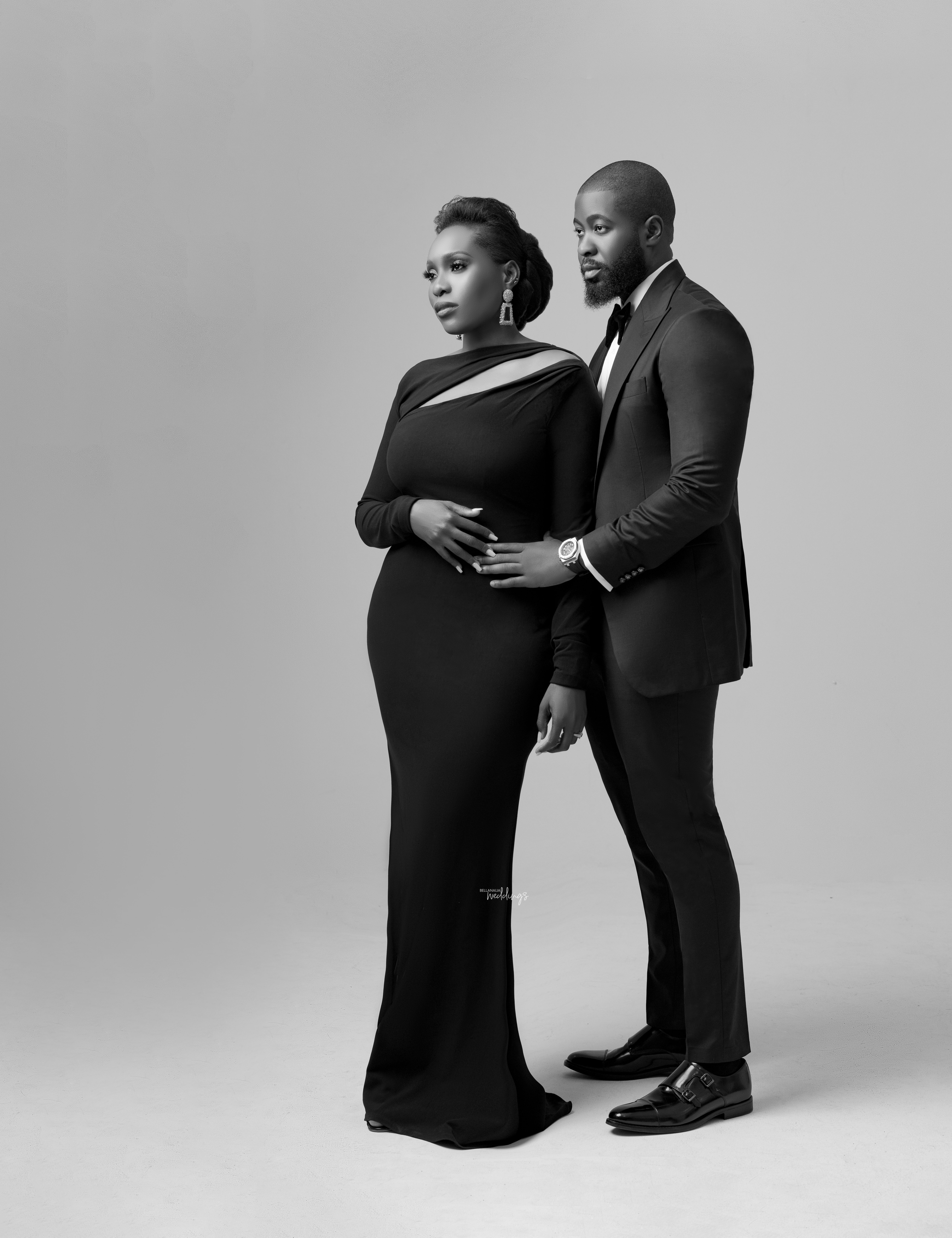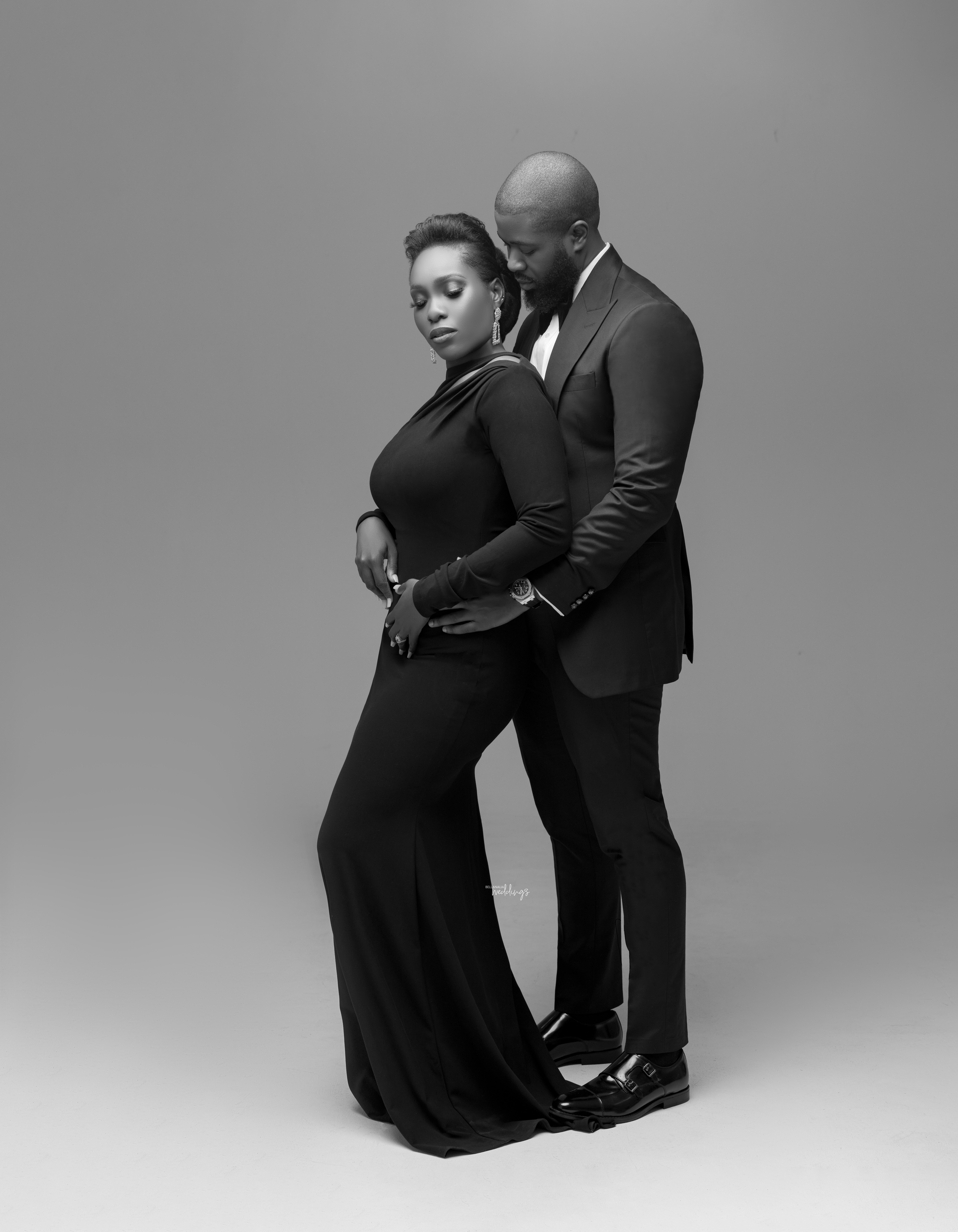 Credits
Bride @folahan.a | @bakeandbrewng
Planner @bankysuevents
Stylist @moodstyling_
Makeup @lewa_signature
Hair @hairbykhaffy
Photography @kunmi.owopetu