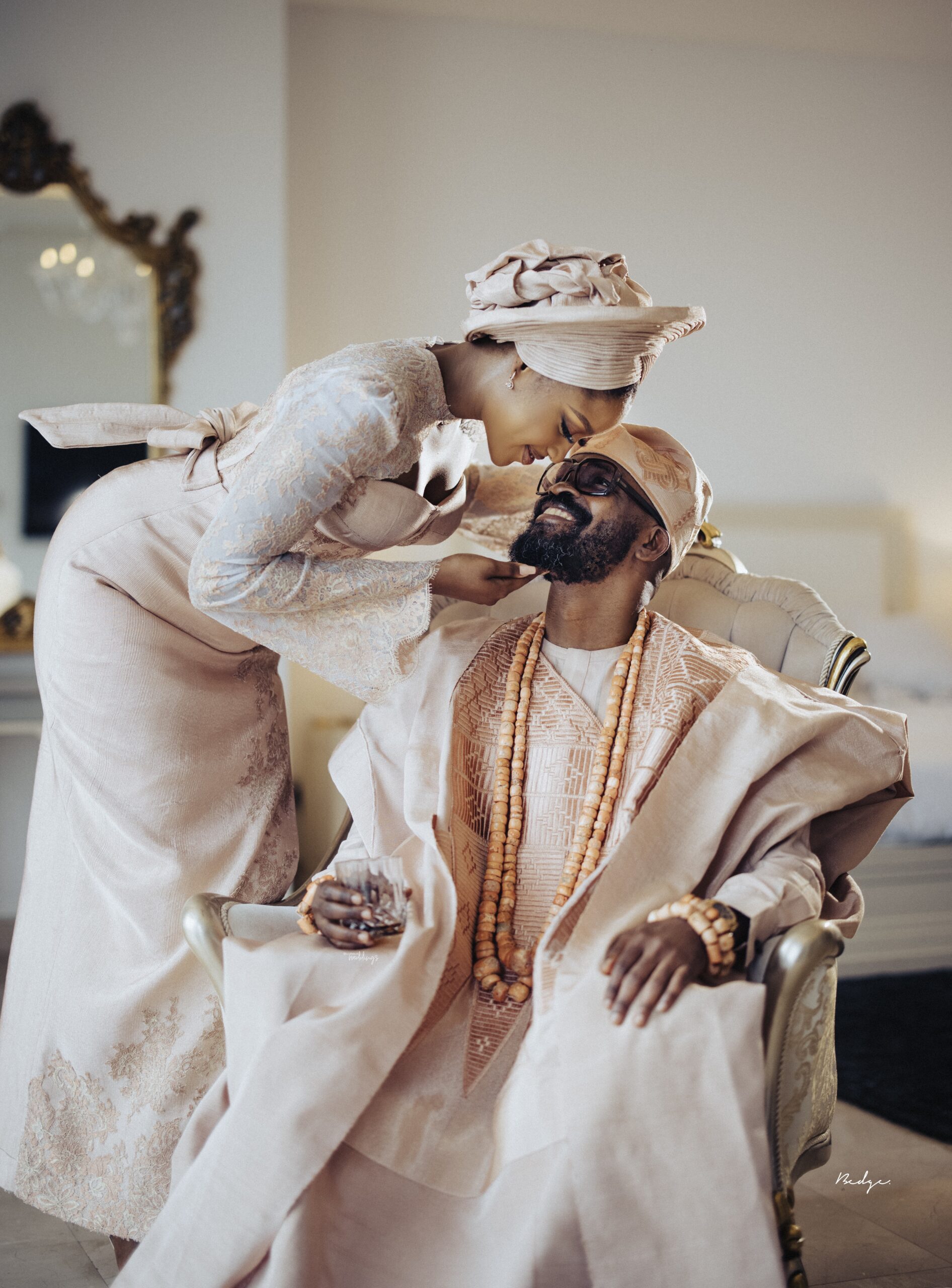 We are all about this sweet couple, Folakemi and Edosa today! These two discovered that they were each other's missing pieces and found their way back into each other's arms. You can catch up on their beautiful love story here.
Today, we get to see them tie the knot in their traditional engagement ceremony. If you've never attended a Yoruba-Edo wedding, then here's your virtual pass. (PS: you are in for a treat!) Folakemi and Edosa went all out and beautifully displayed these cultures at their wedding. They started with the Yoruba engagement and their outfits were stunning!
Every detail exudes class and style. They then switched to their Edo outfits and they looked so exquisite and regal. We could feel the pumped atmosphere of their wedding by just looking at their photos. Folakemi and Edosa's love is so glaring and we are certain you will see it all over their photos as you scroll.
Enjoy their traditional engagement below and see their civil wedding here.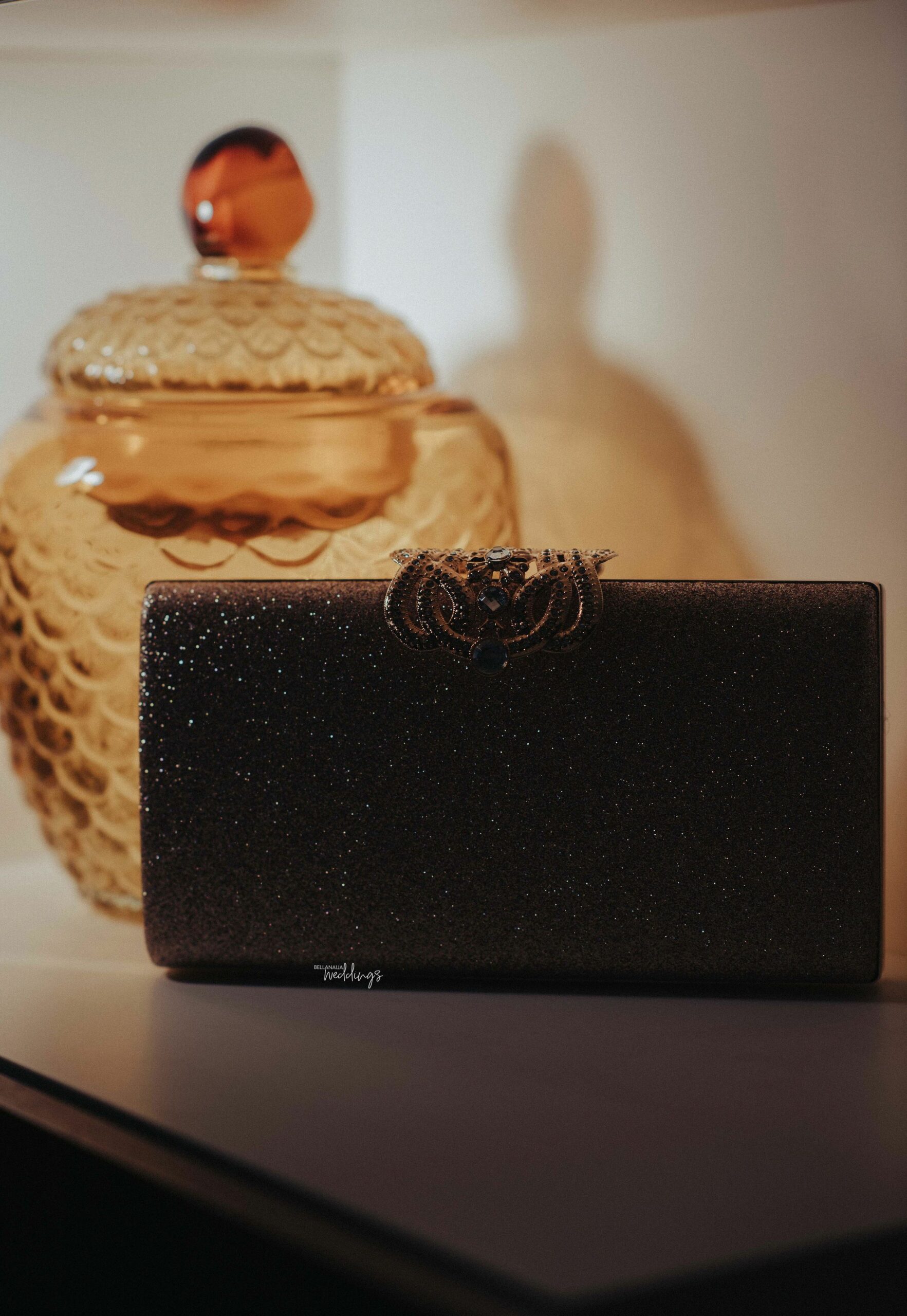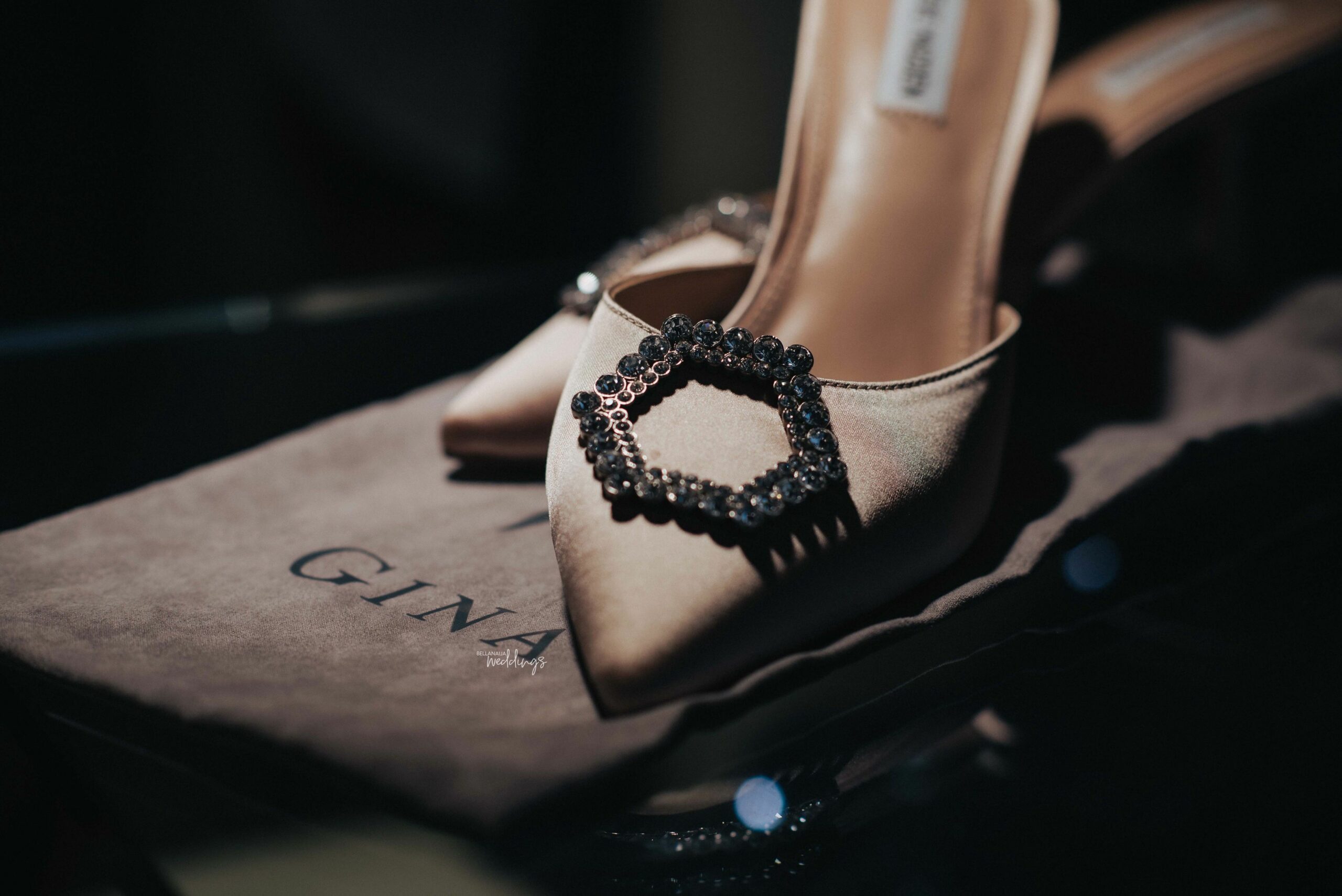 Show us a more gorgeous bride! 😍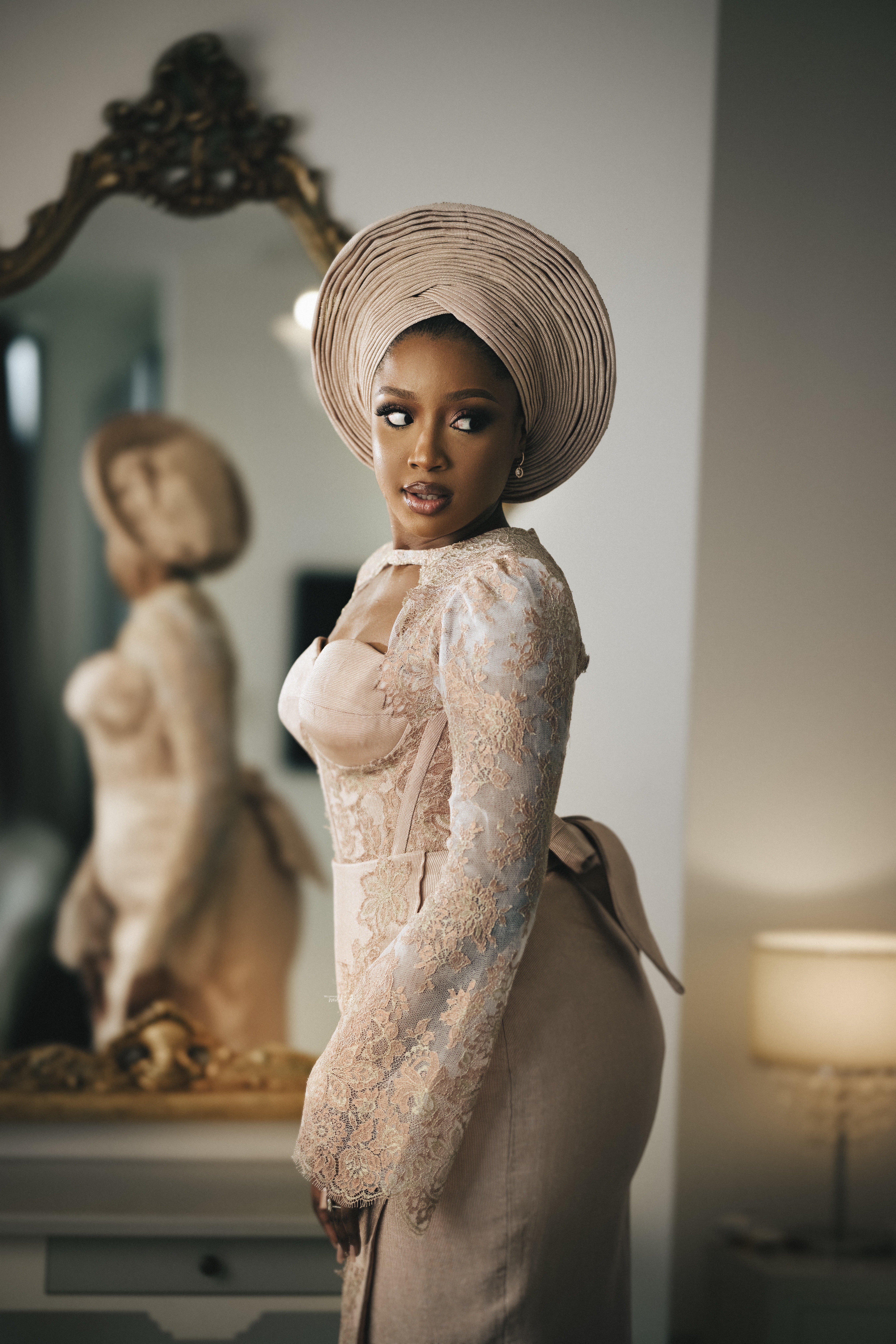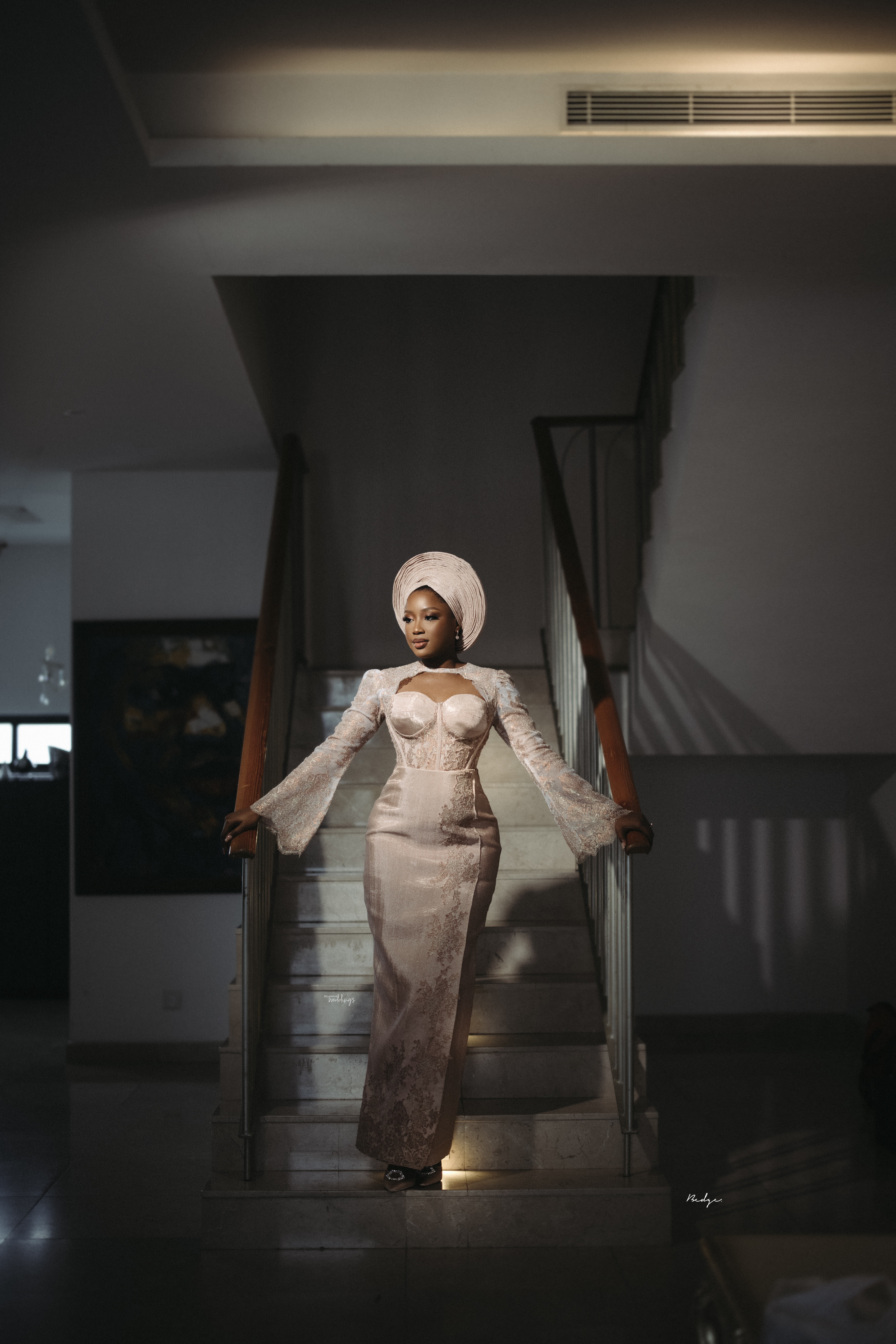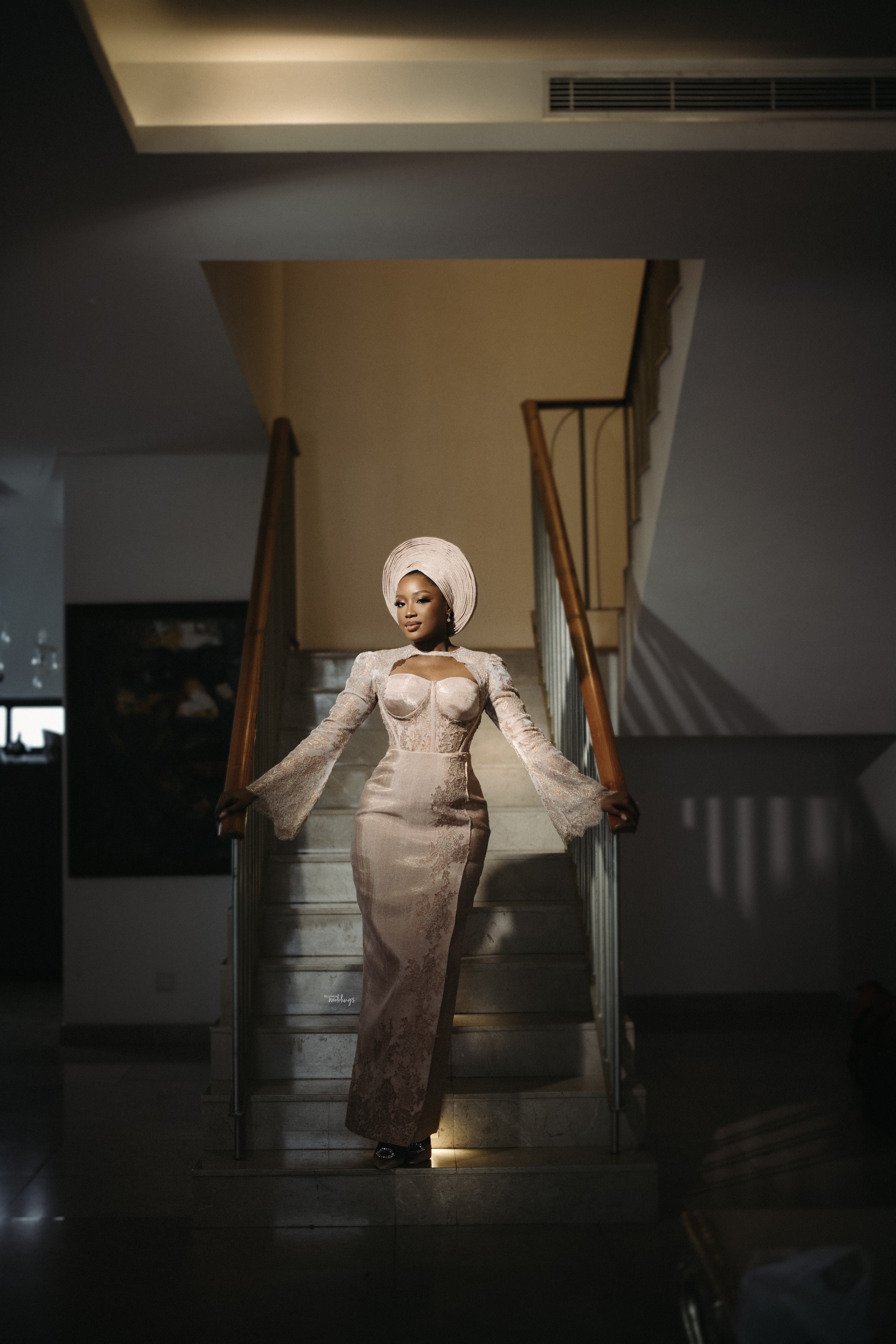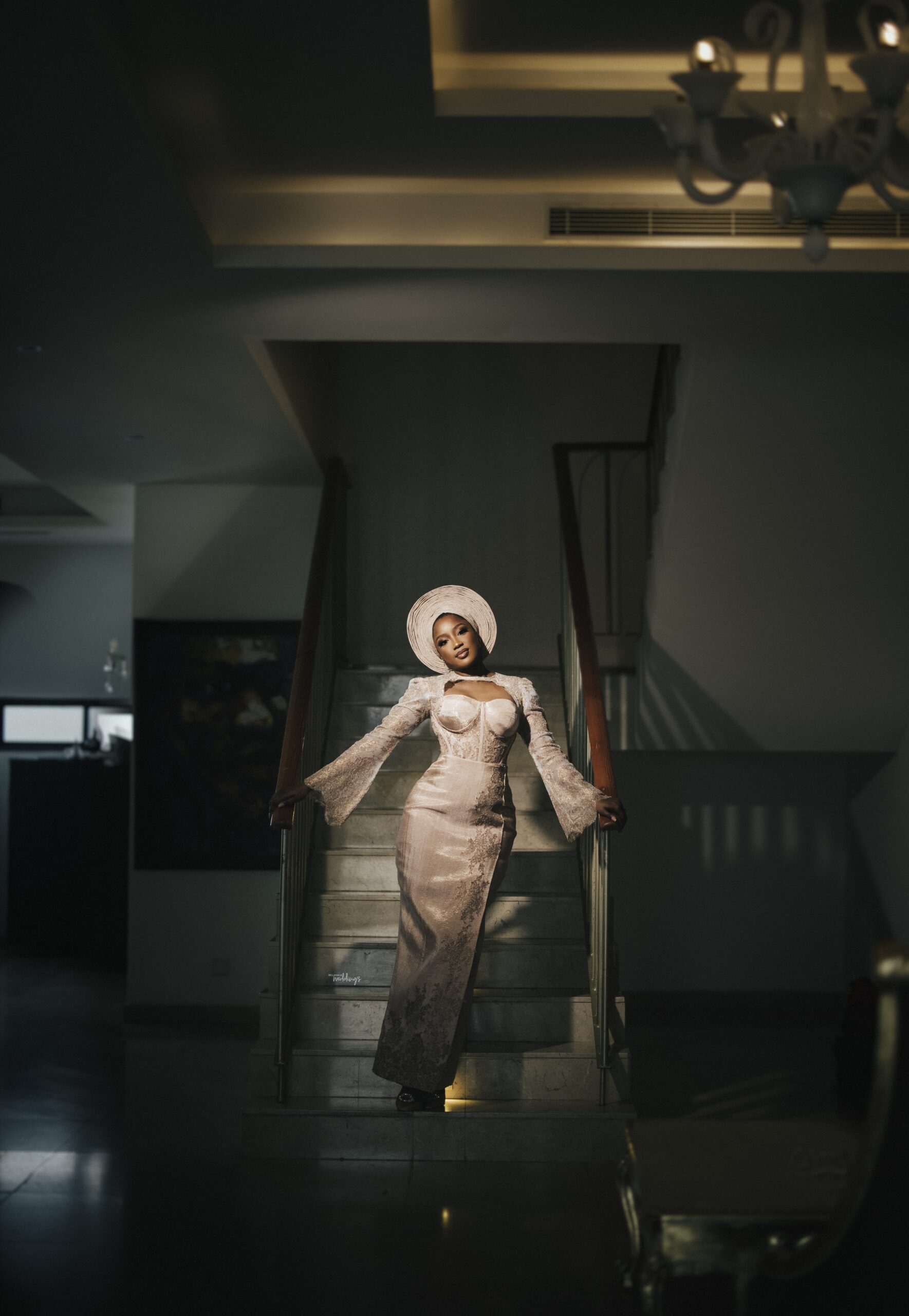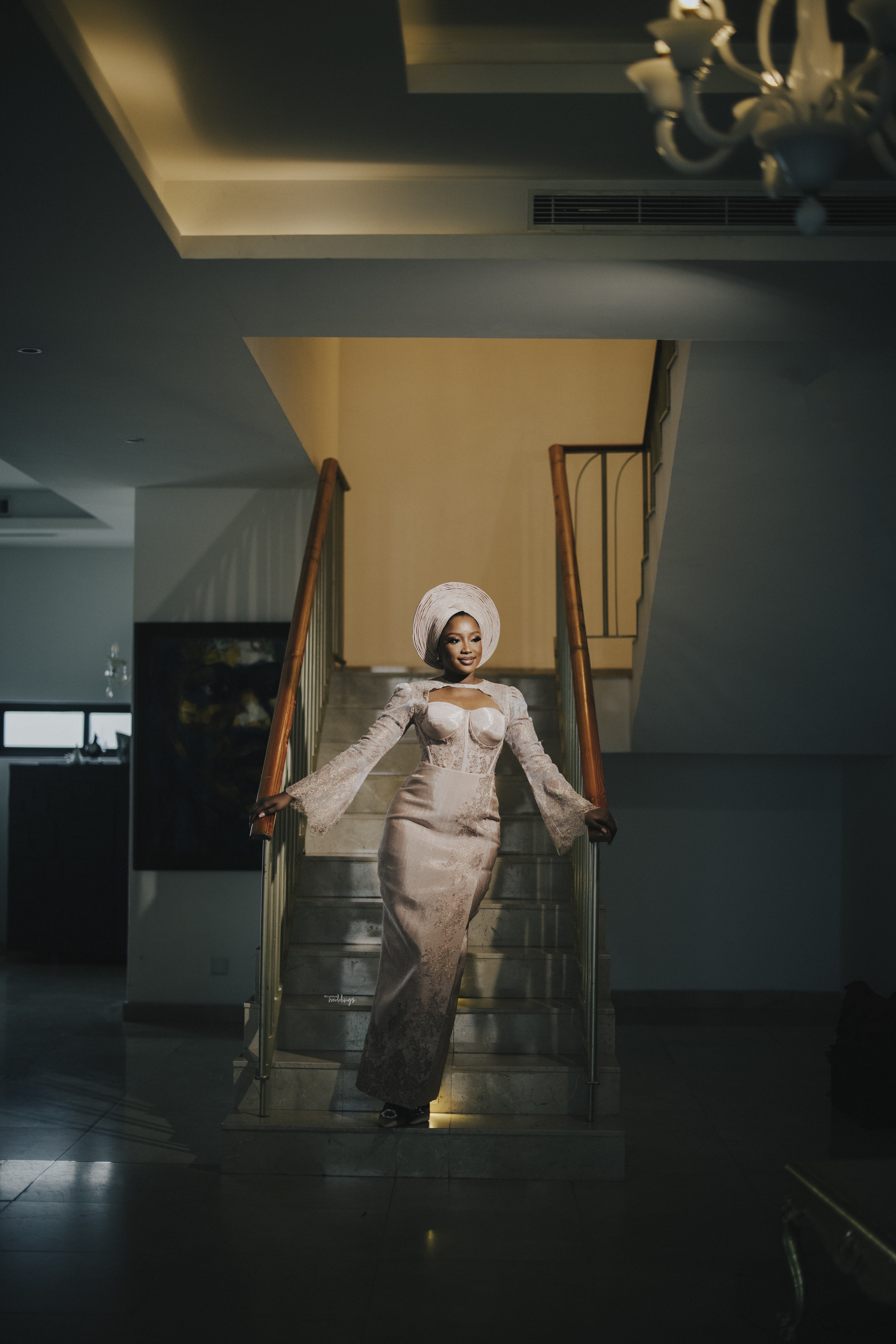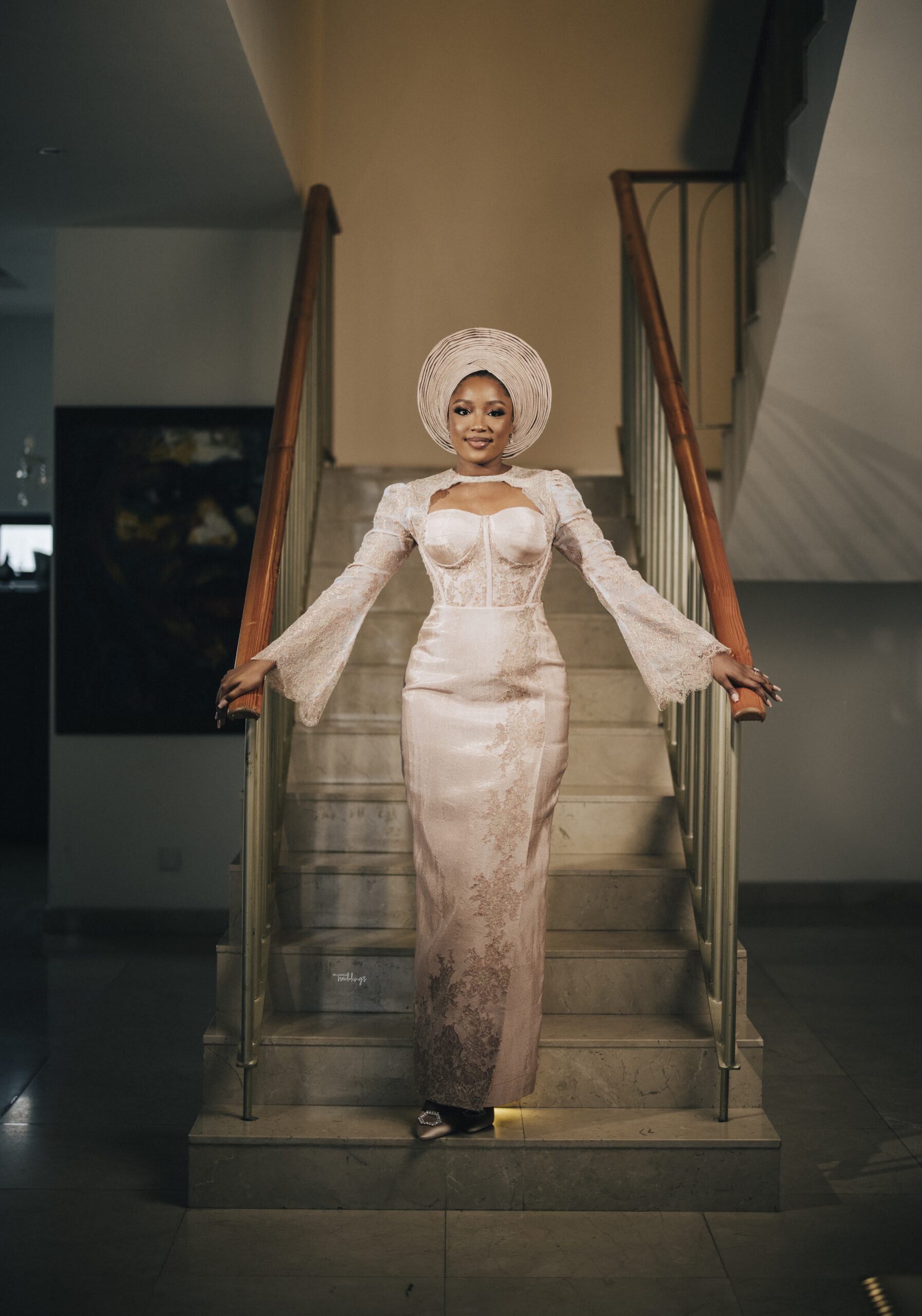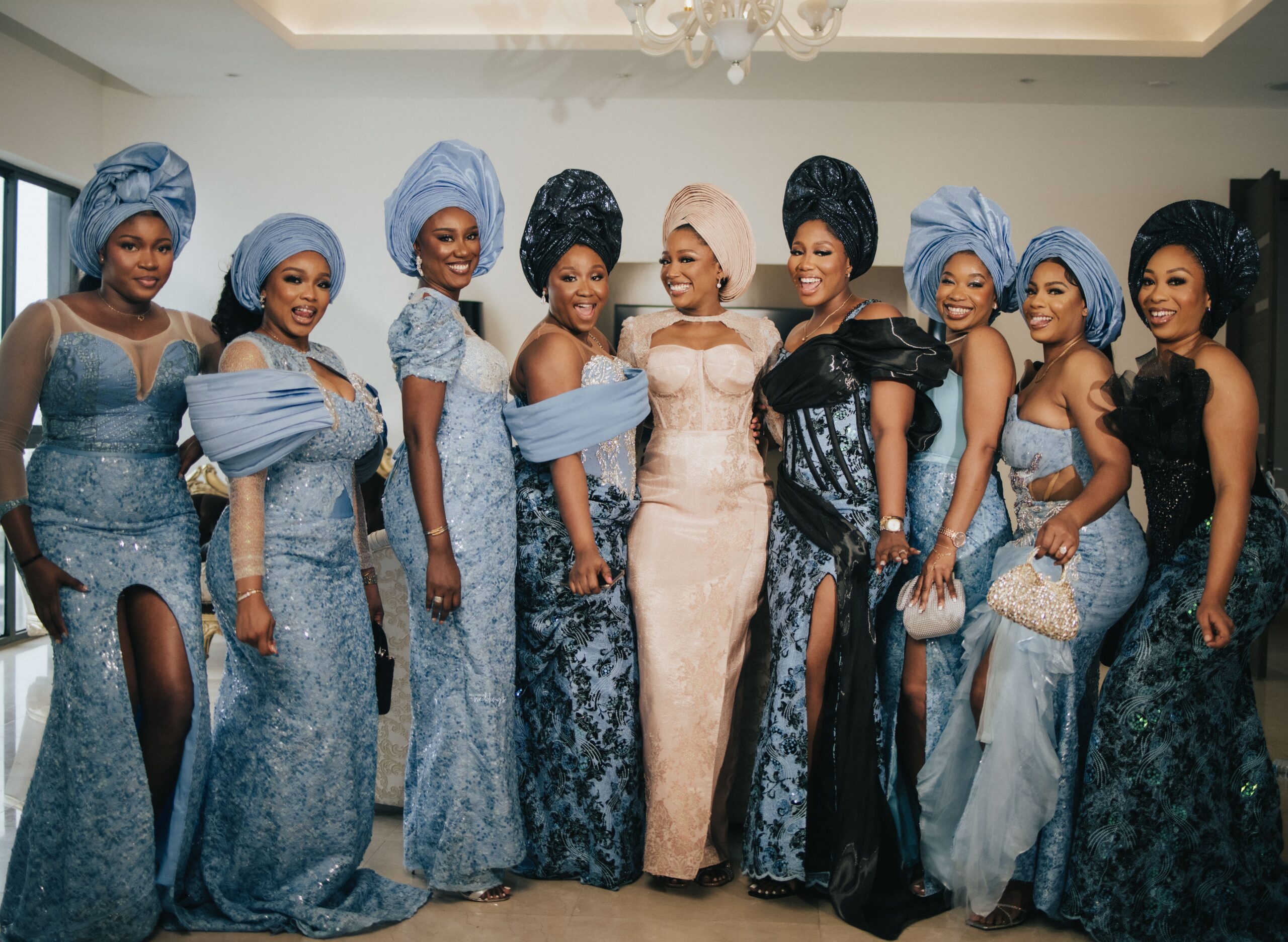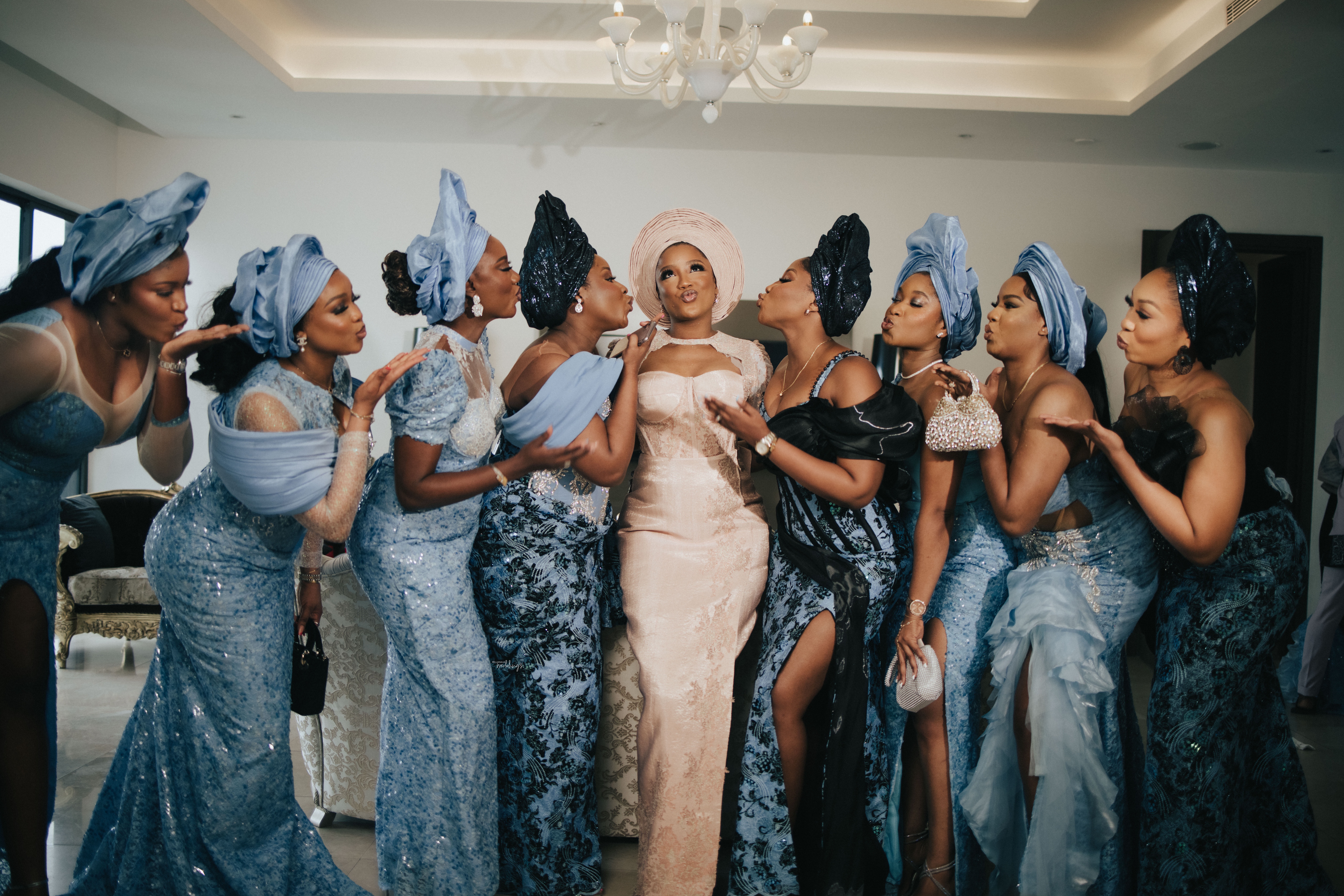 Edosa is one stylish groom!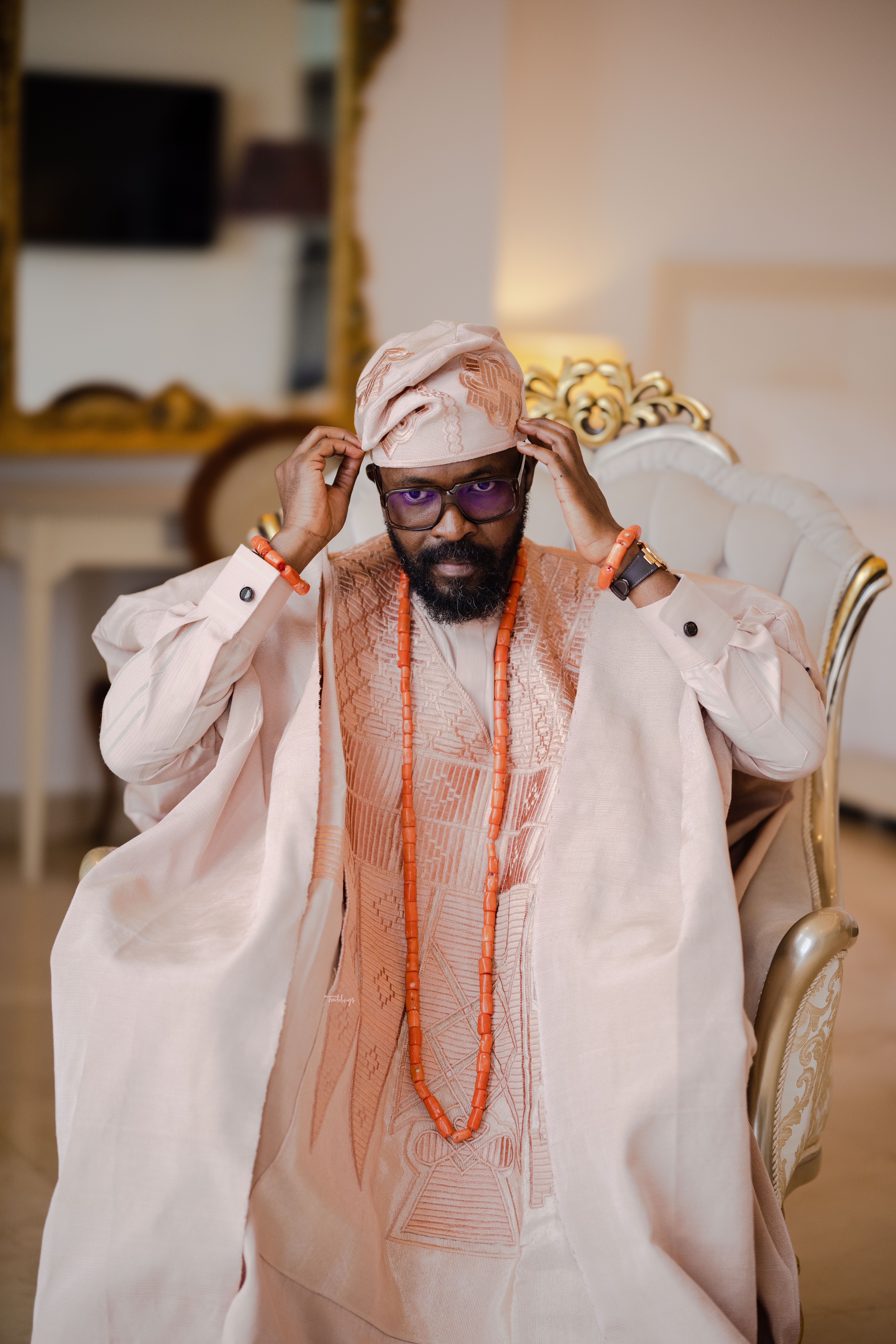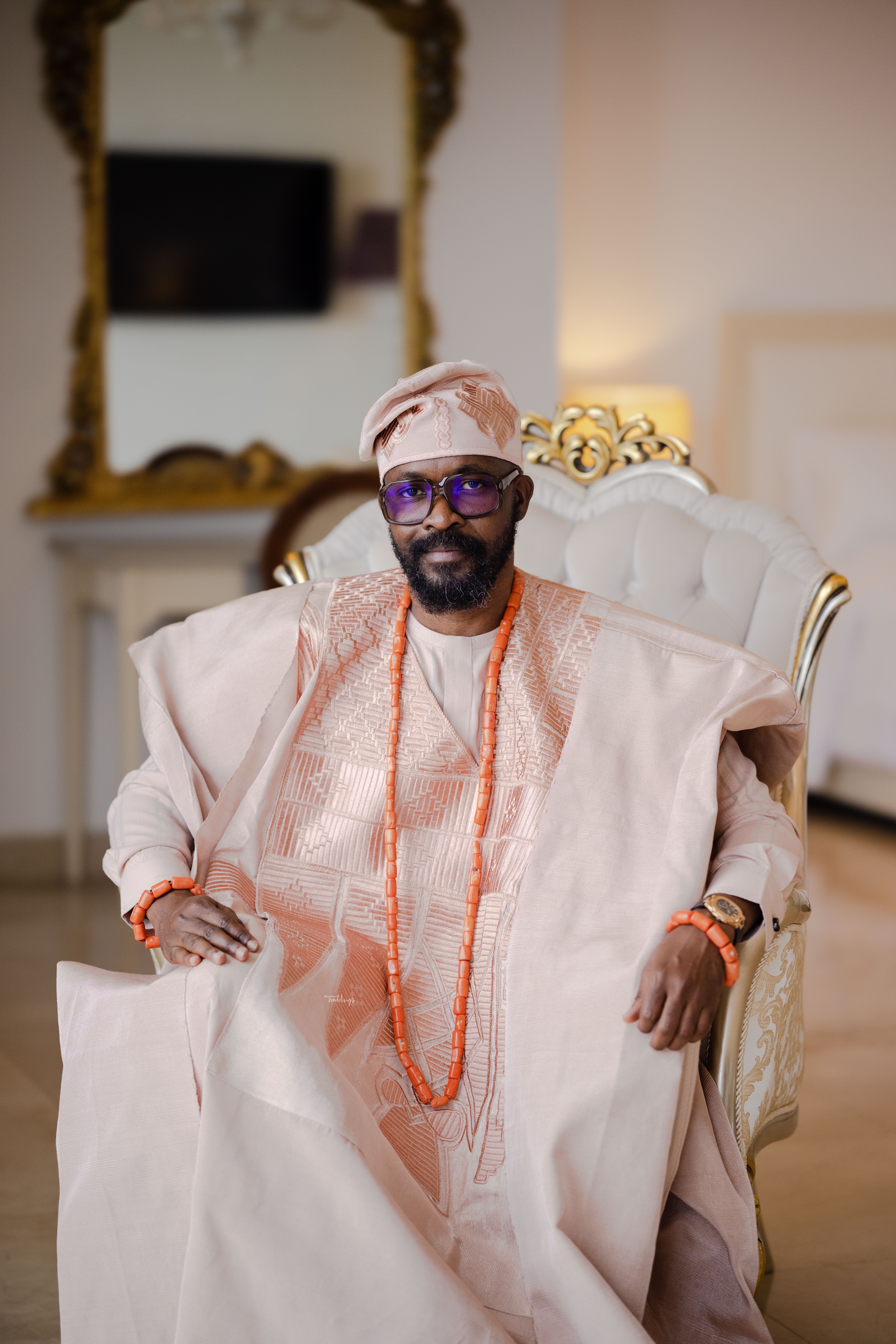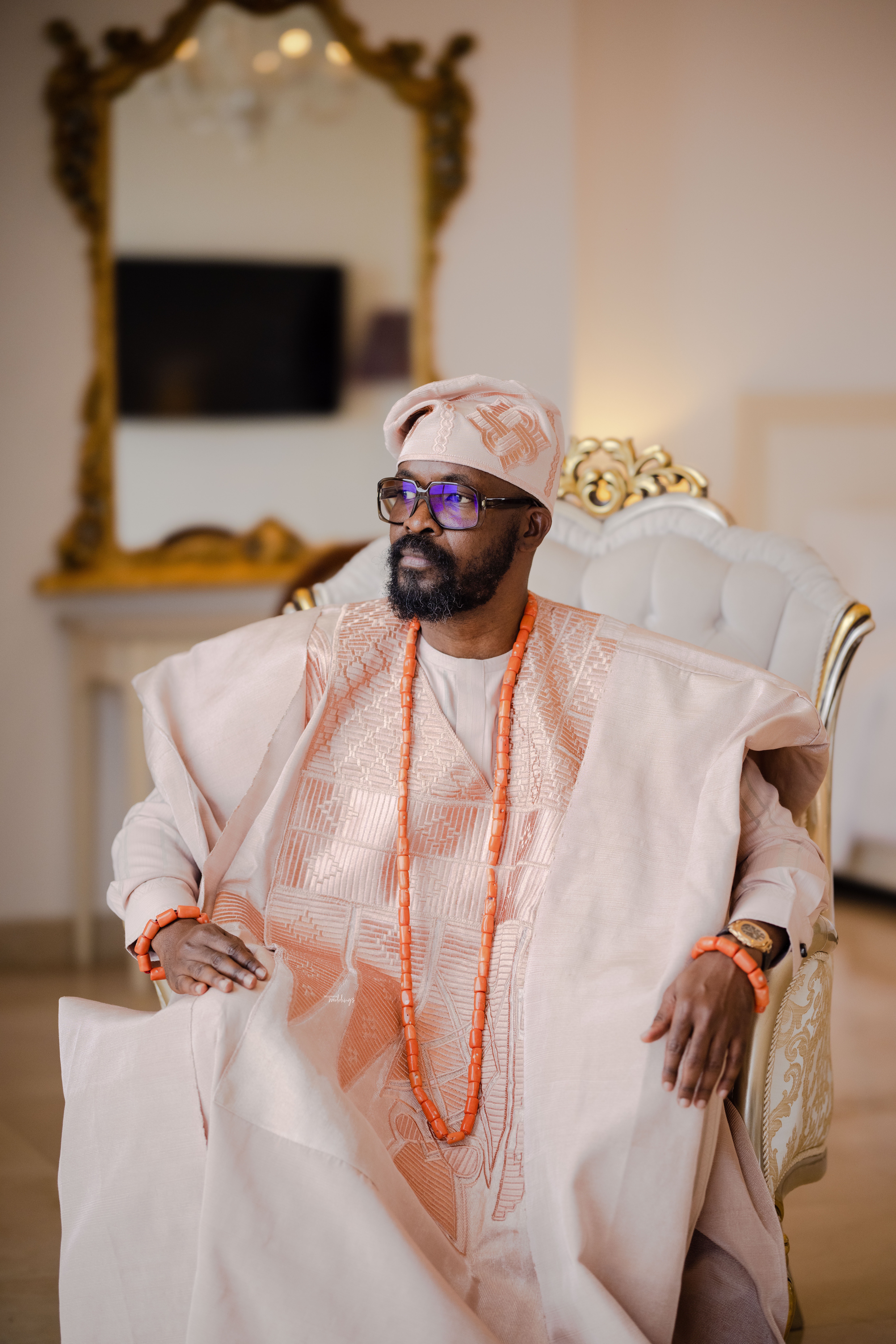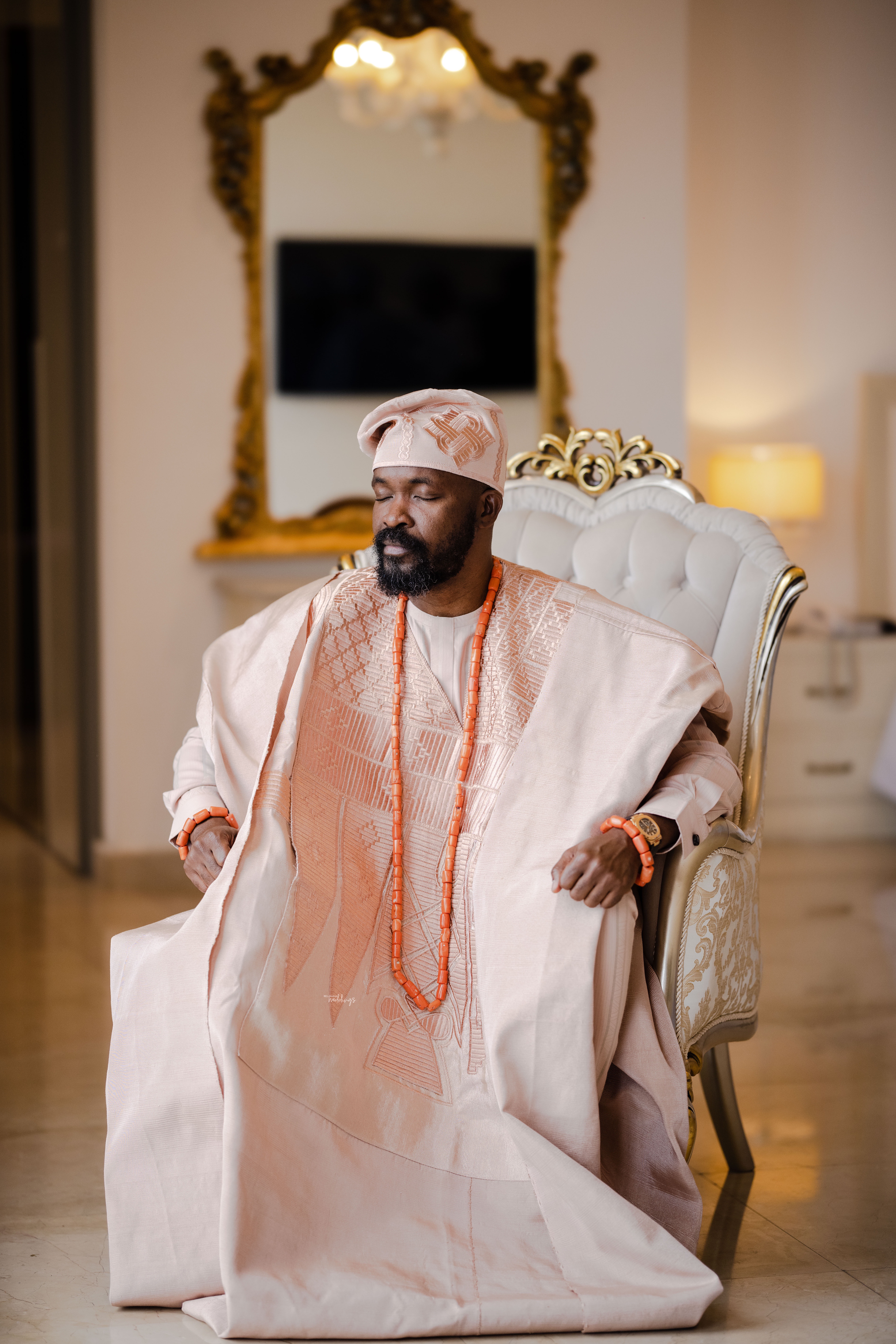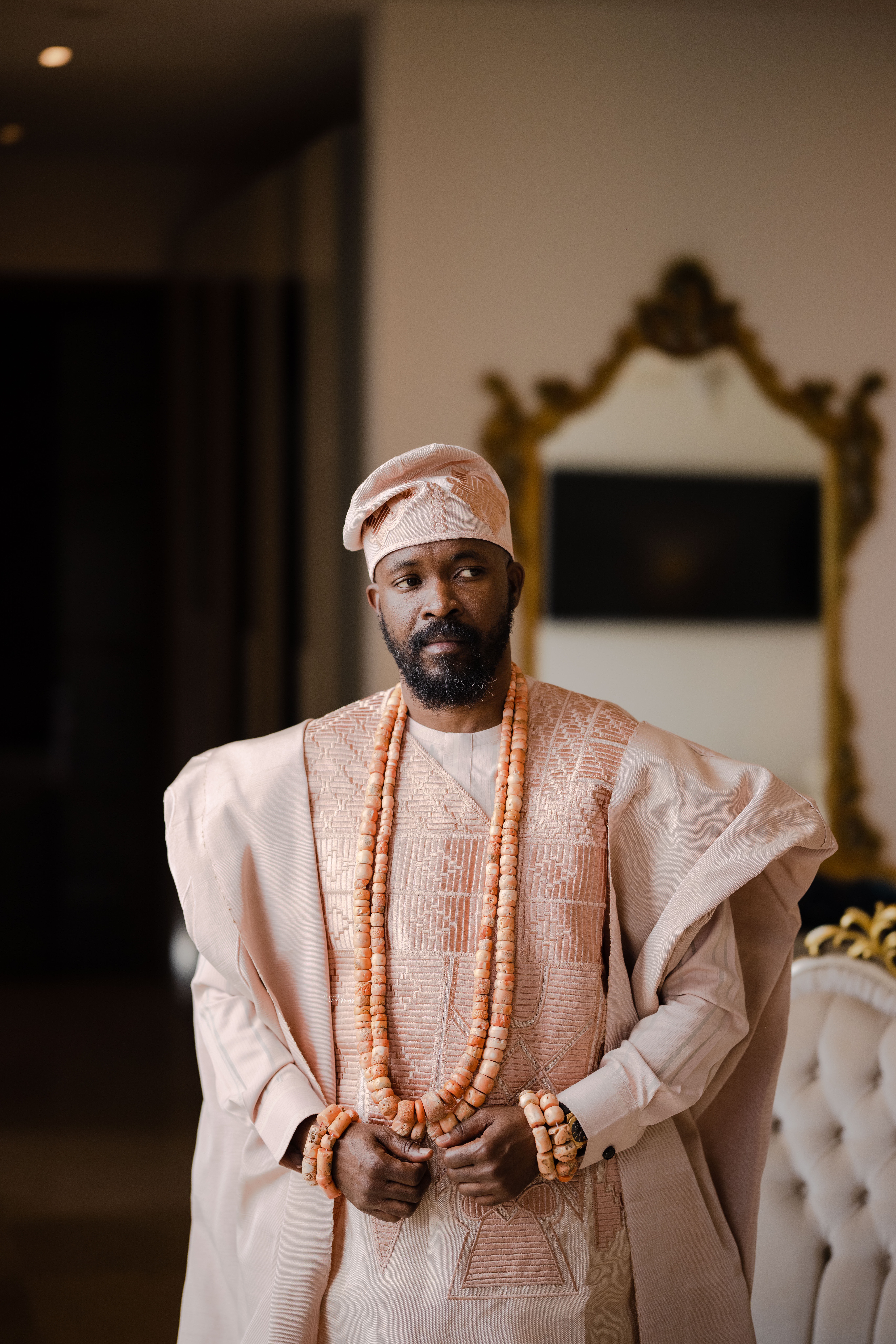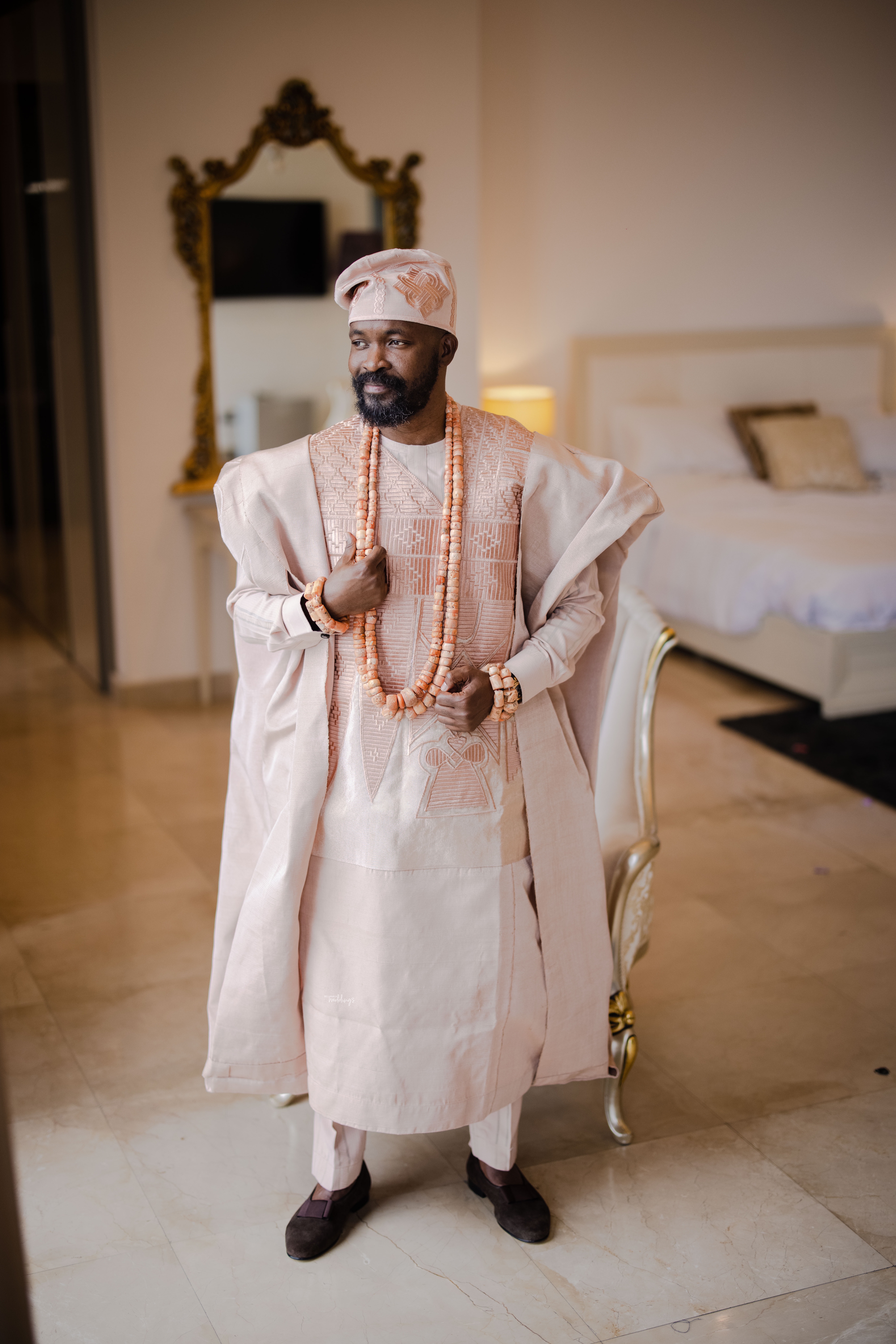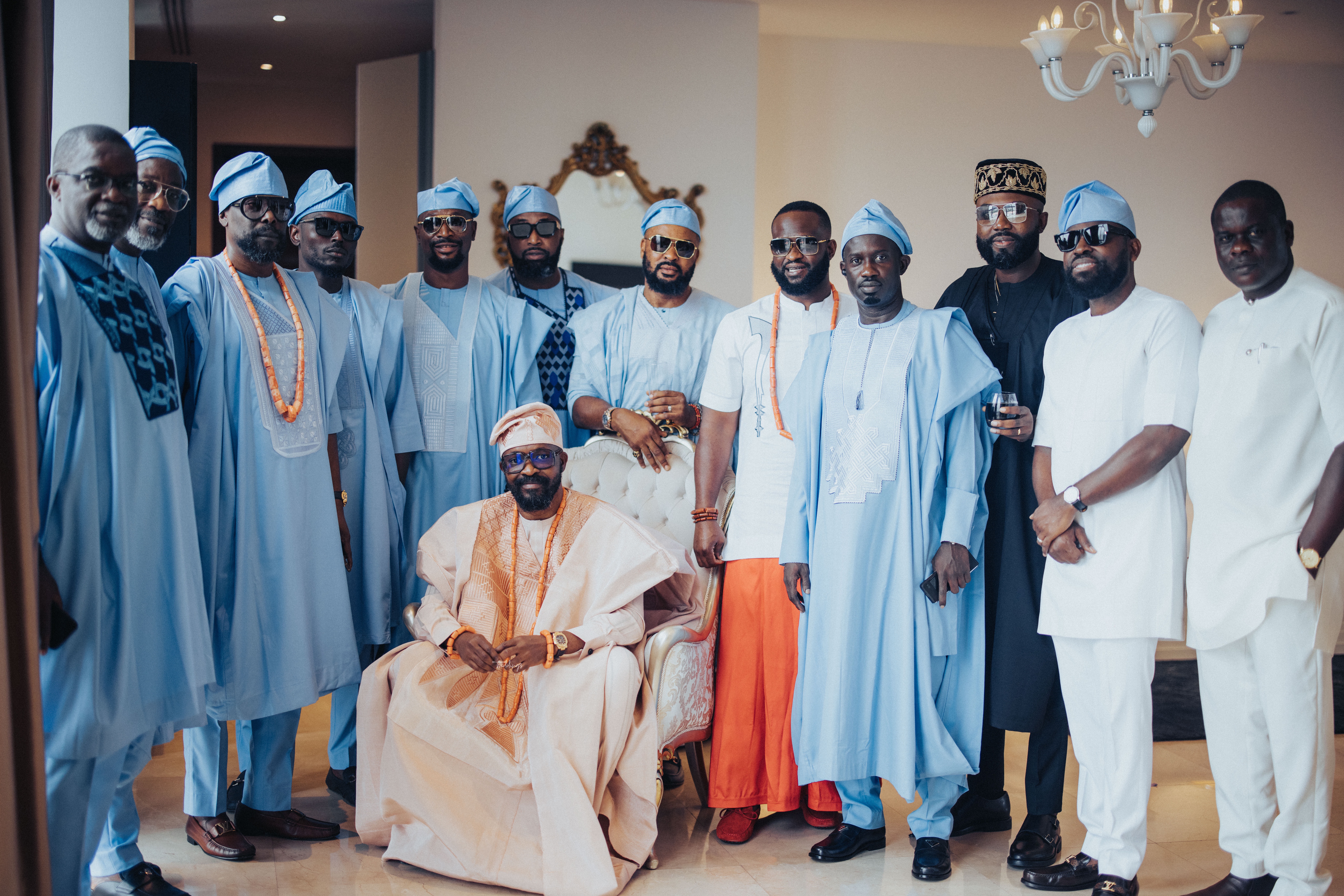 Awww, the couple's first look!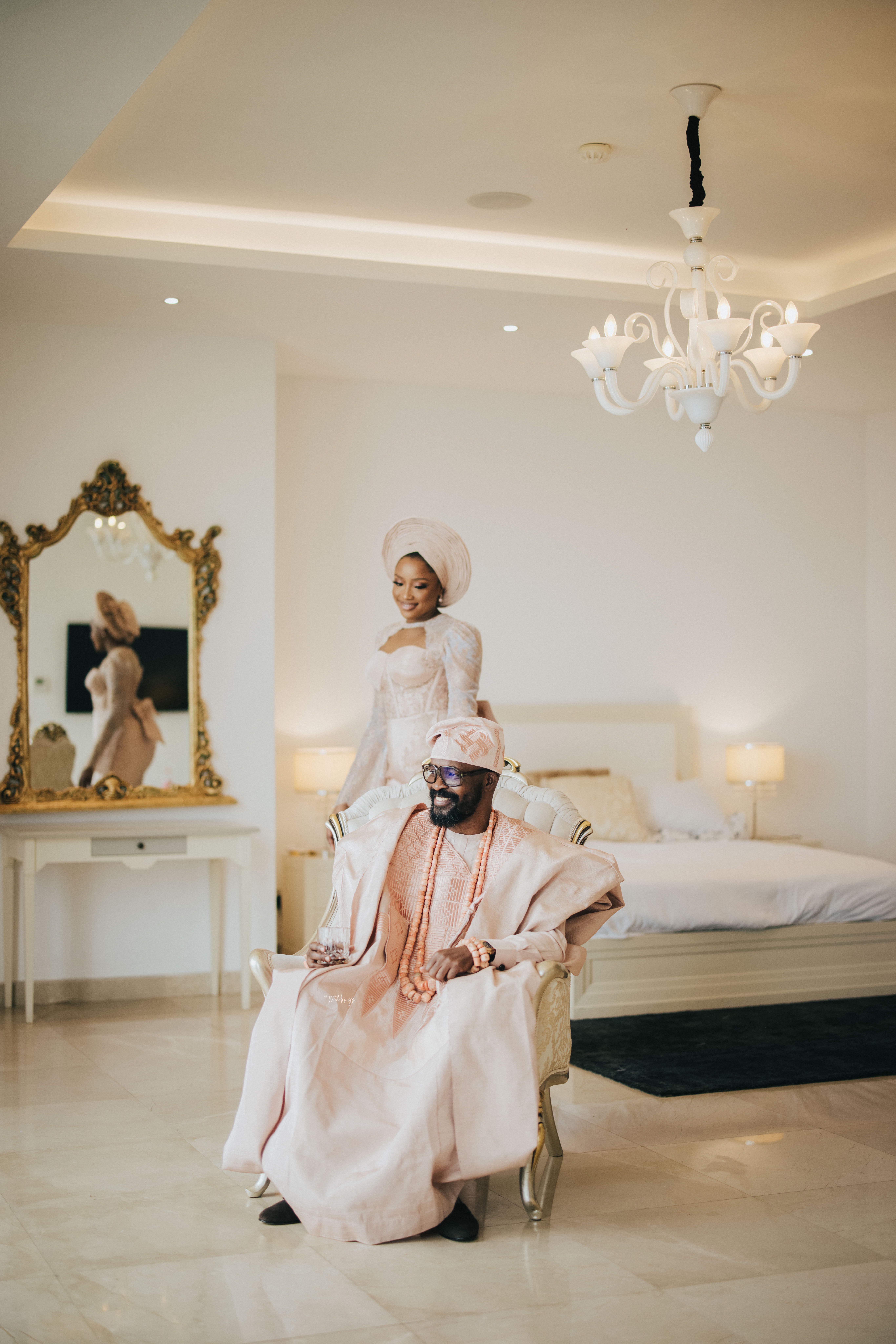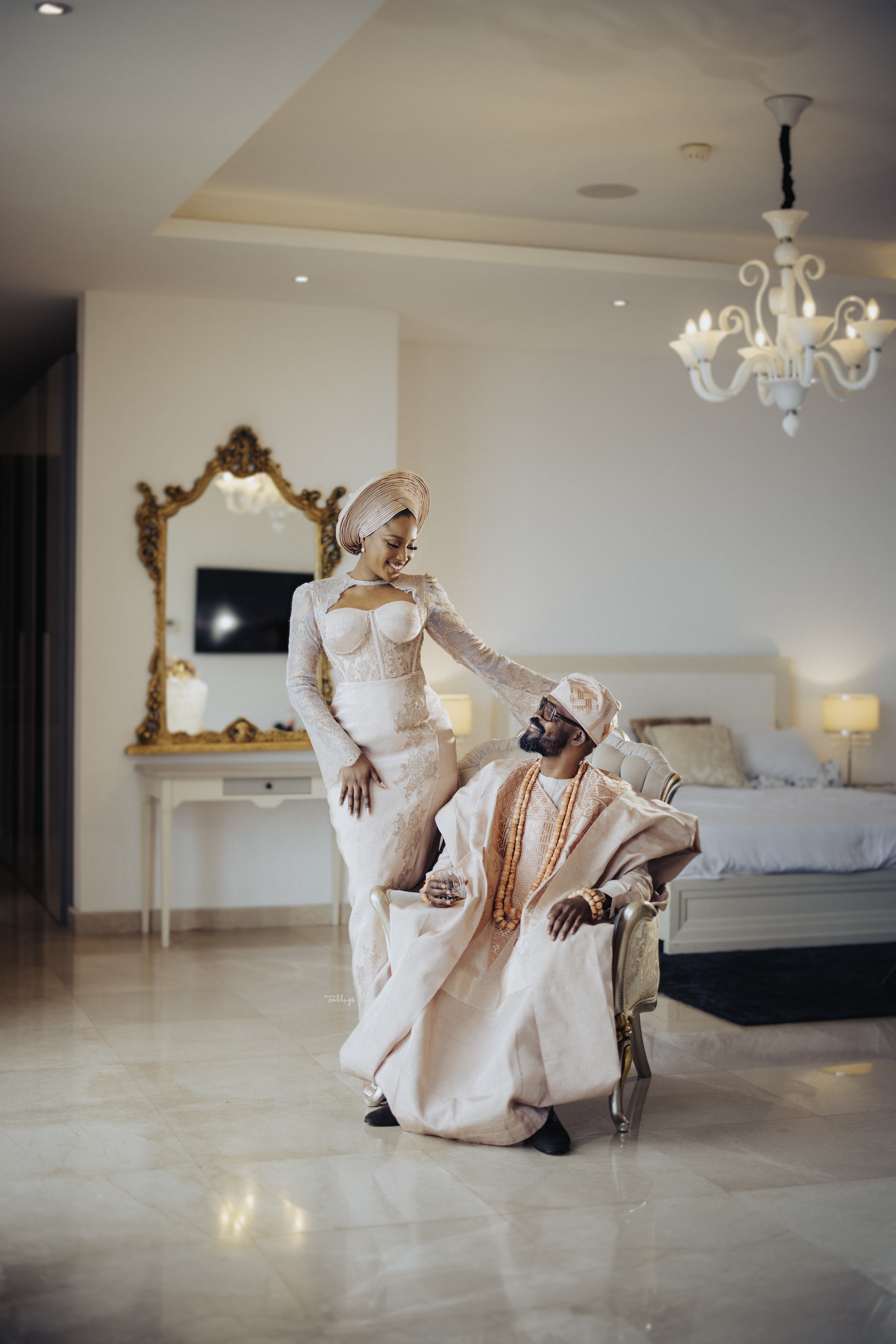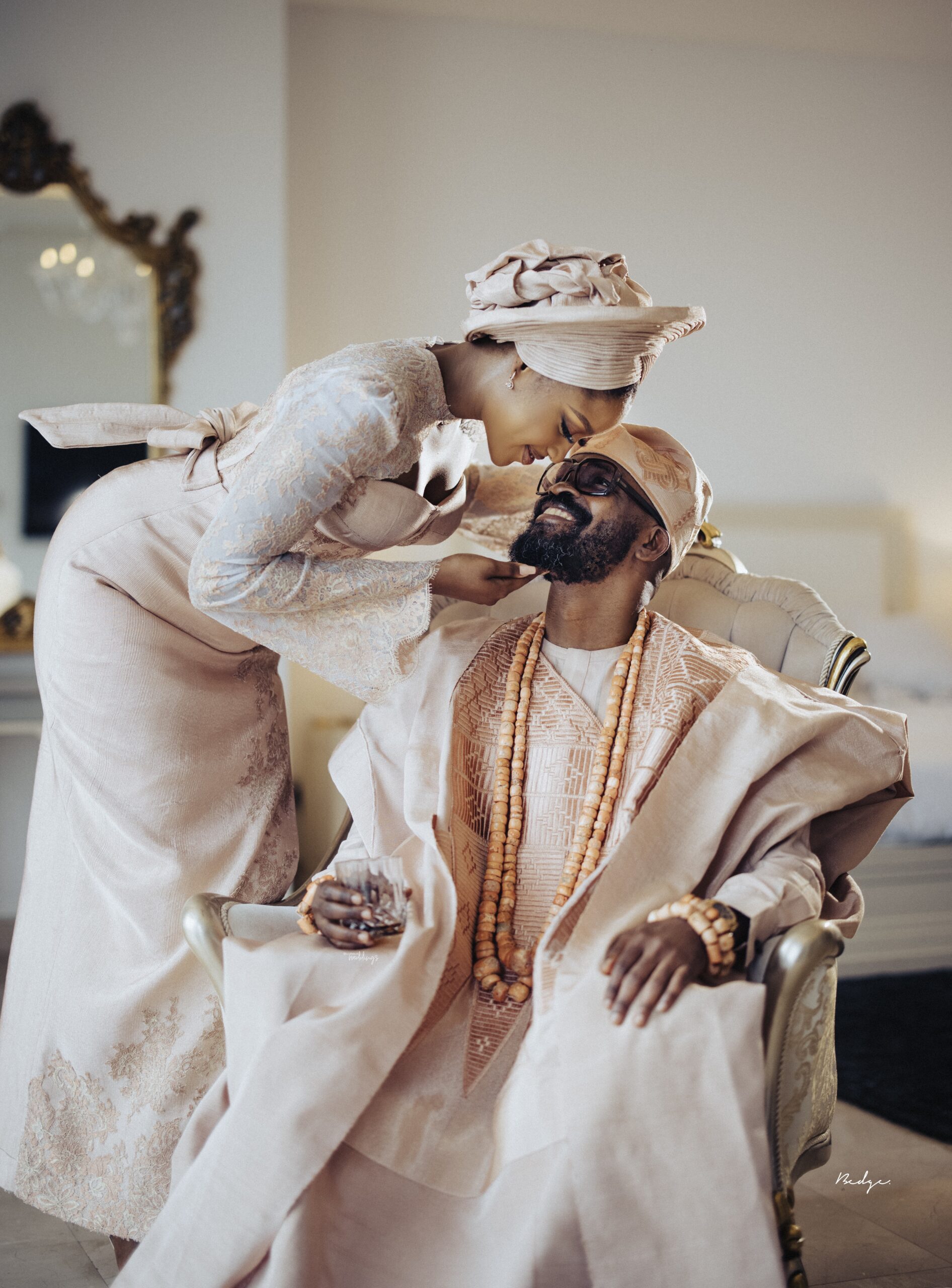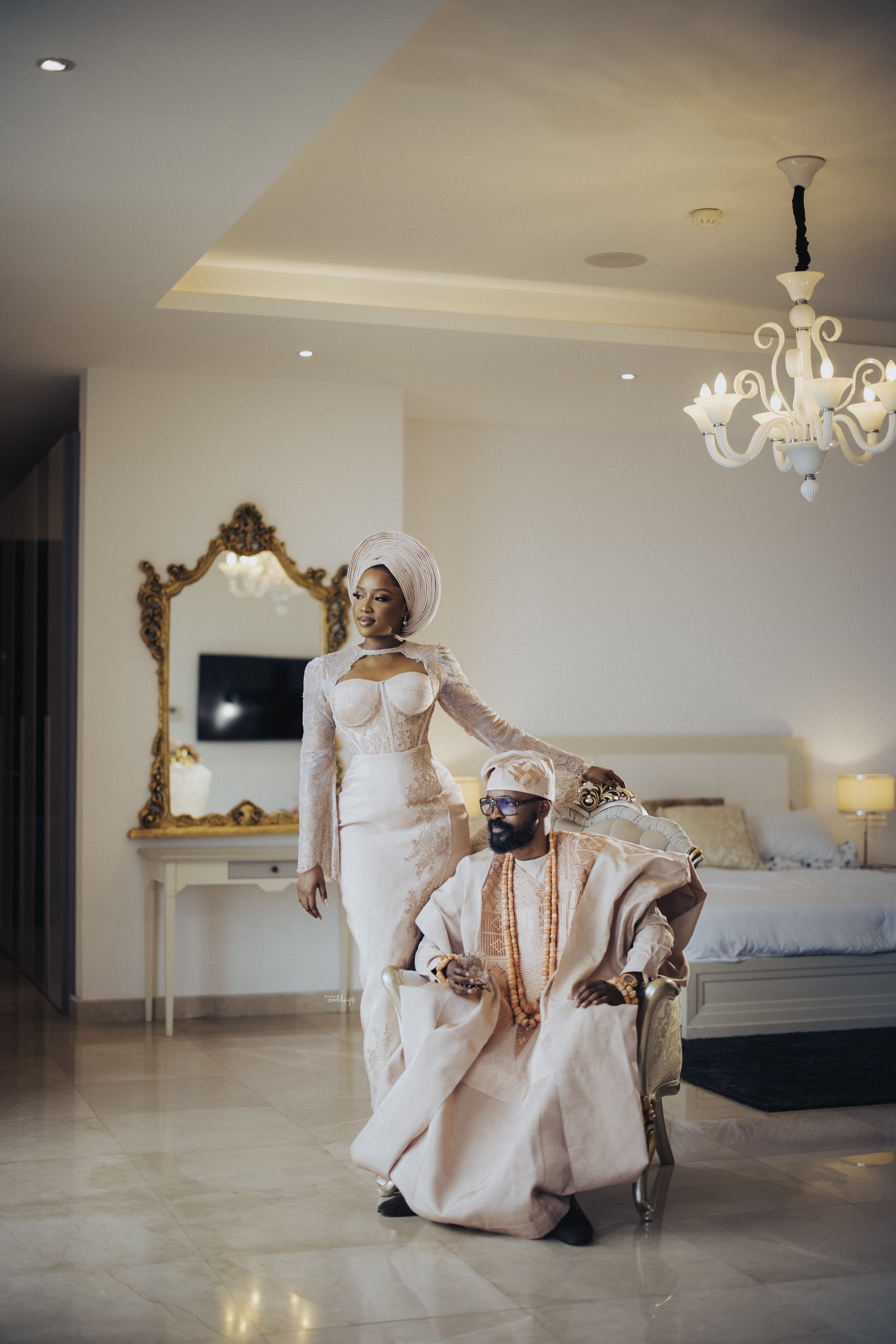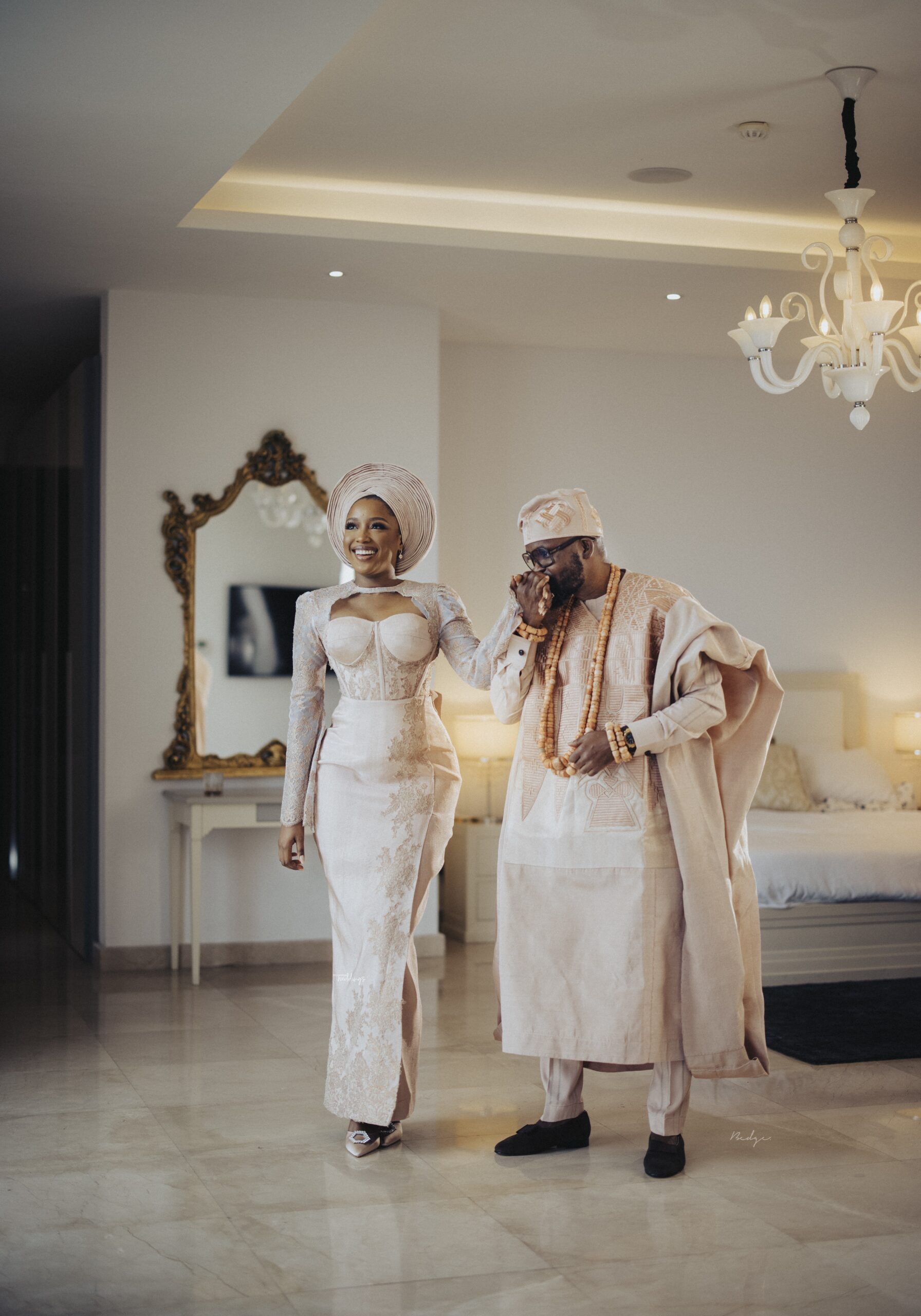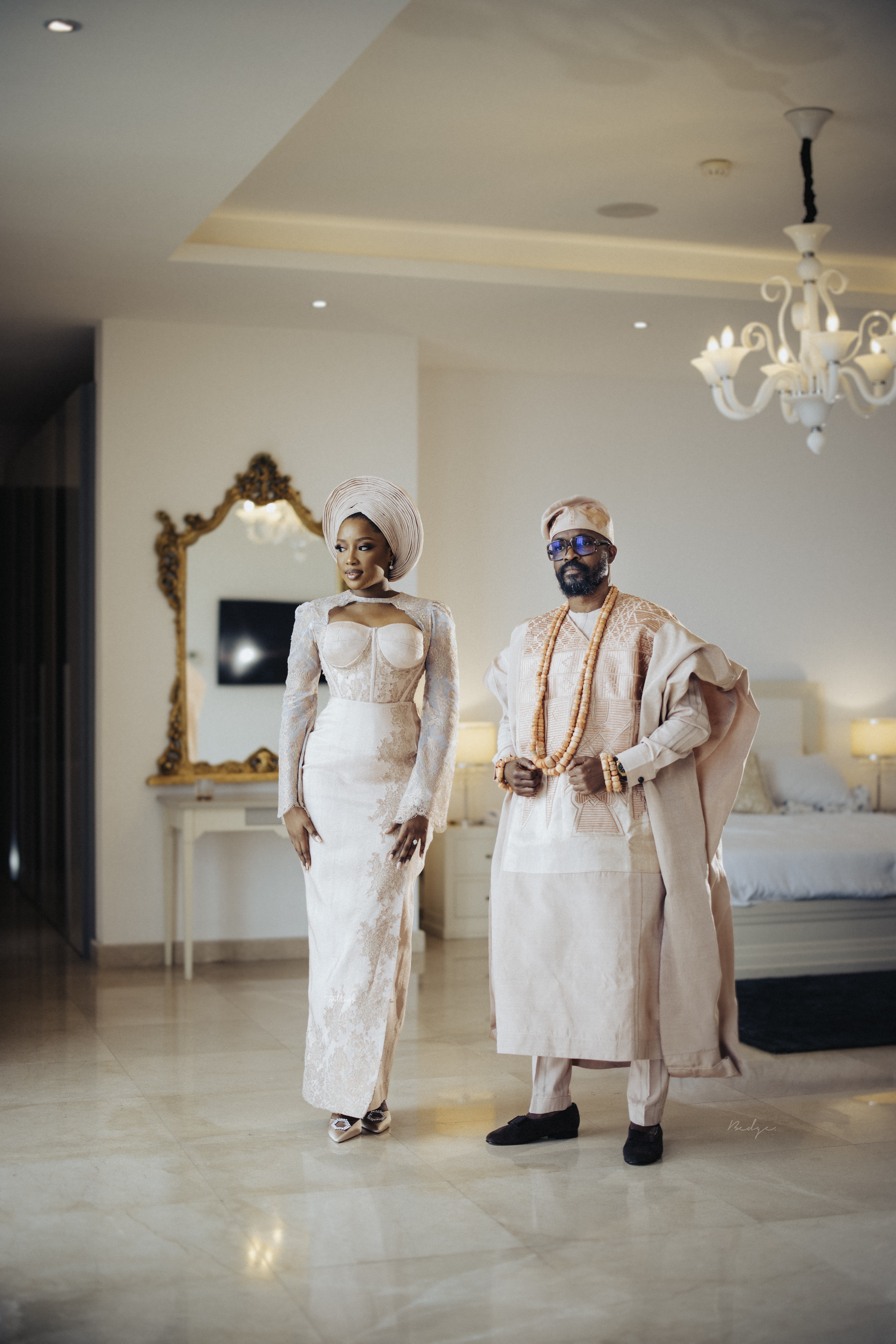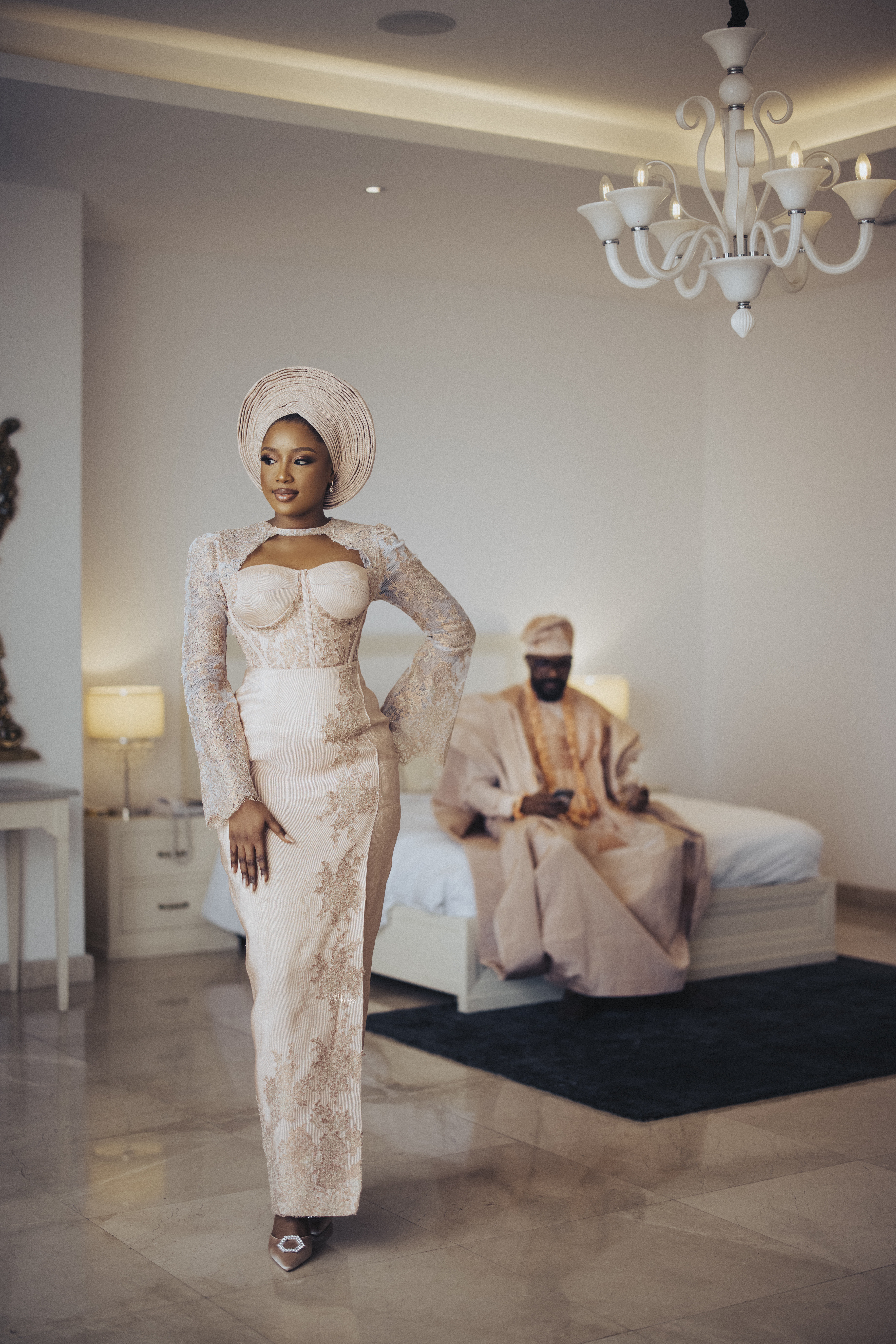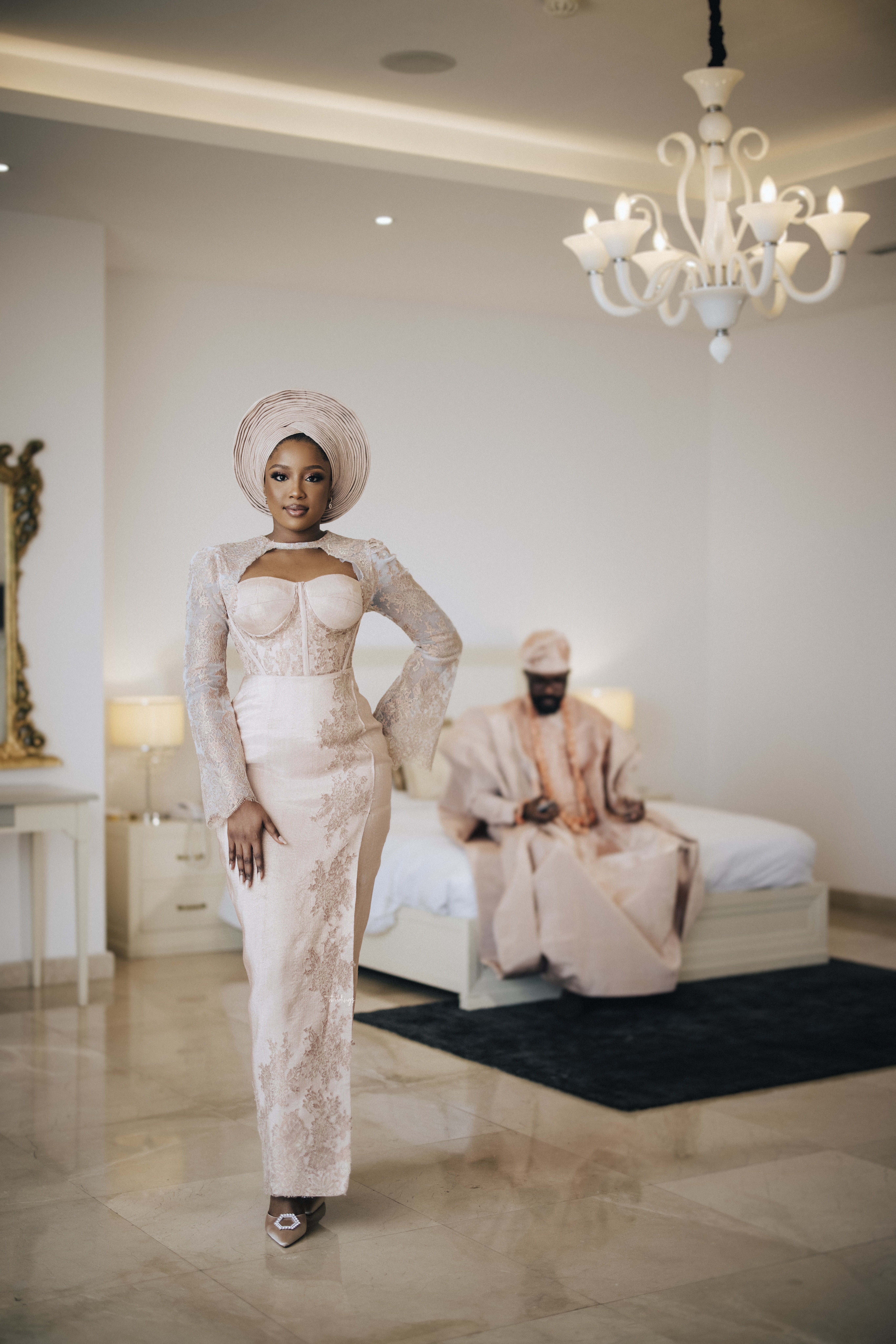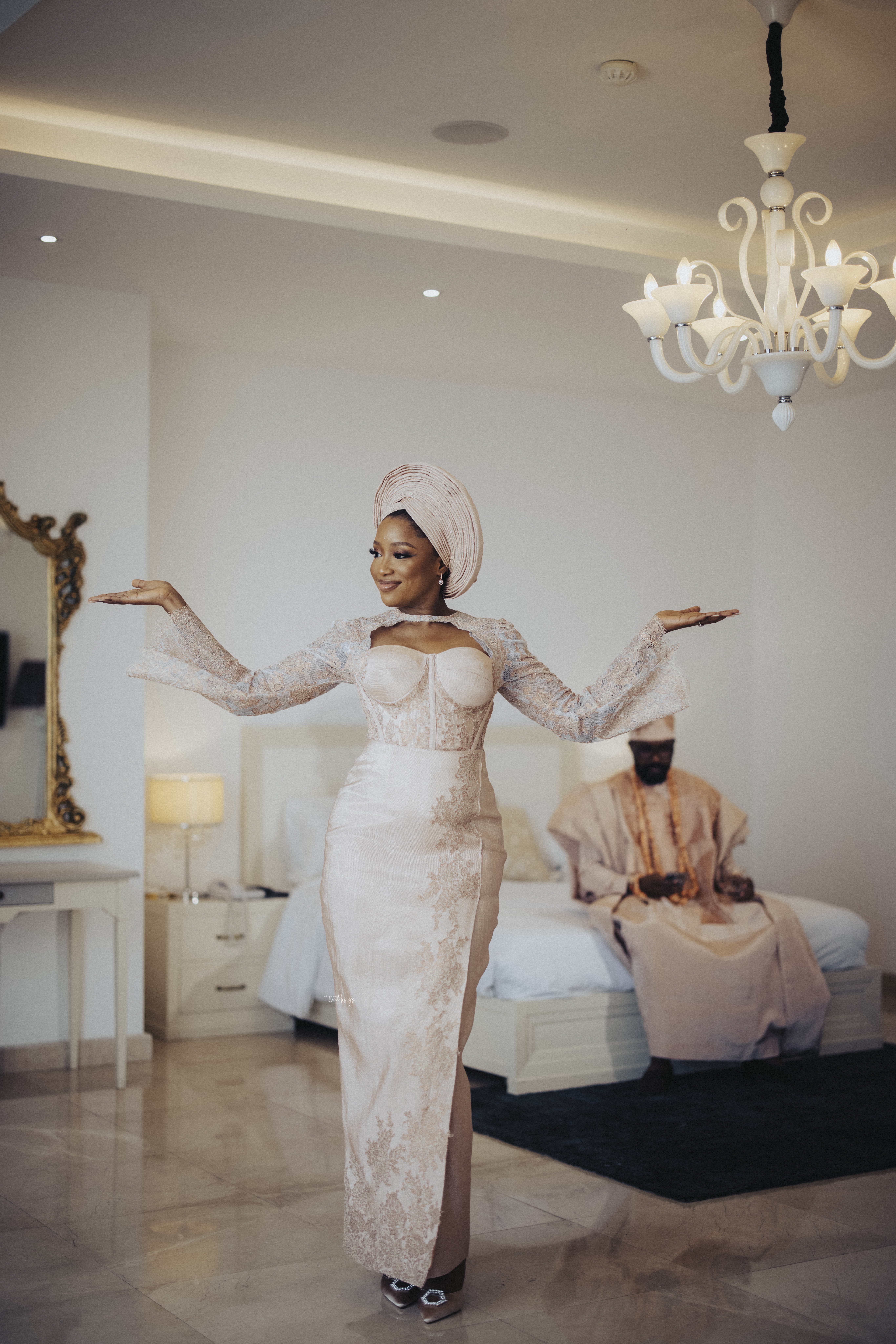 Before we begin, let's have a look at the decor!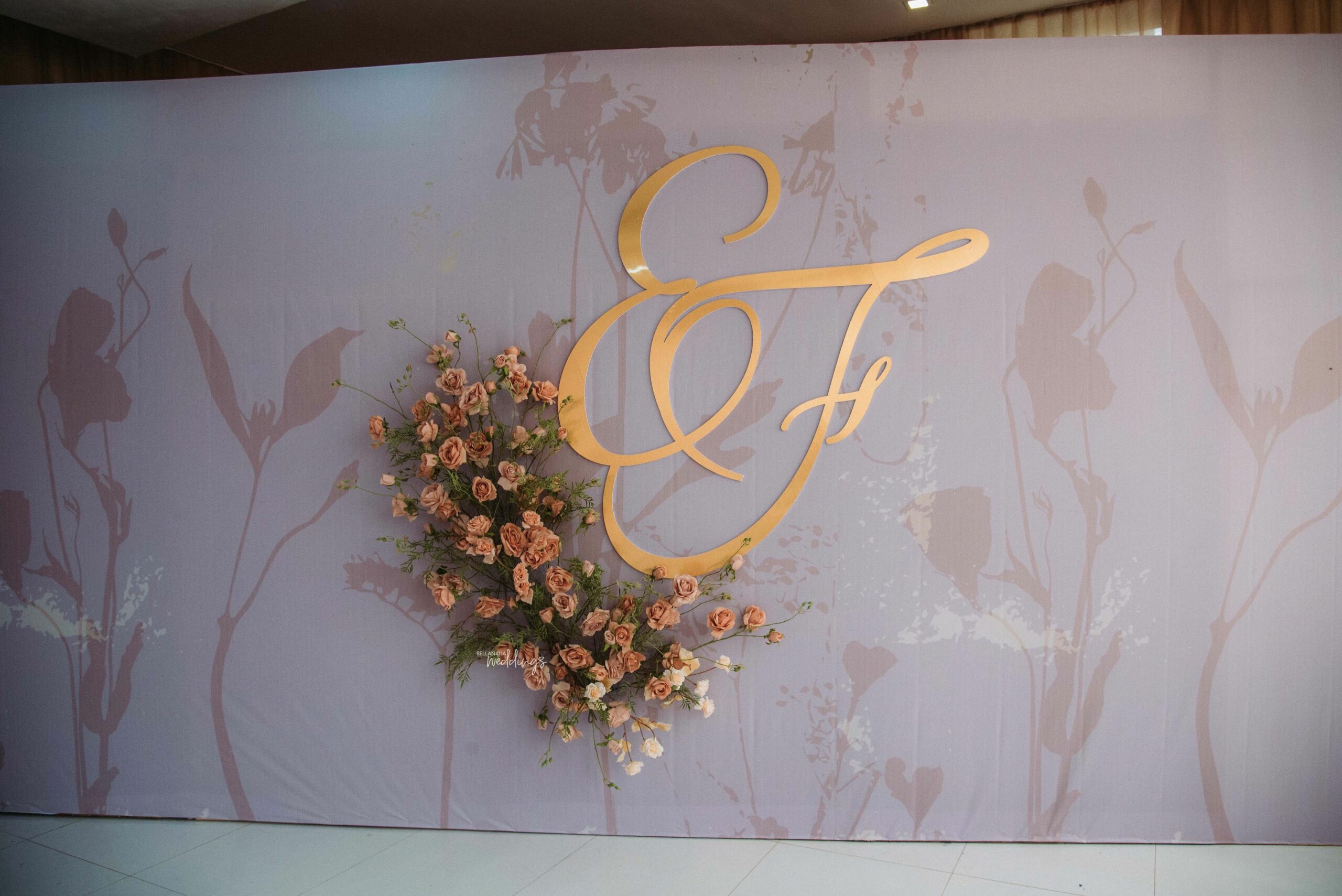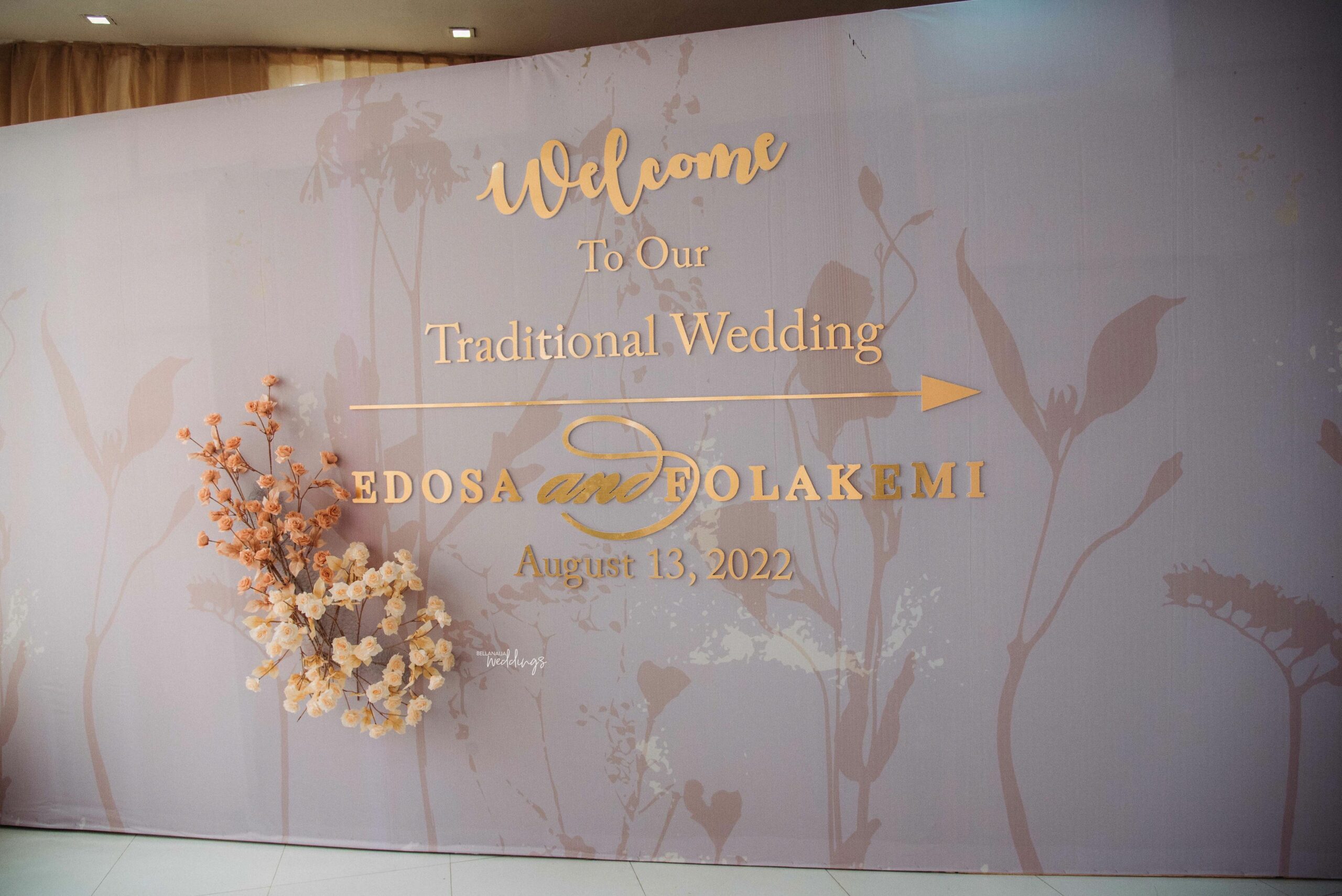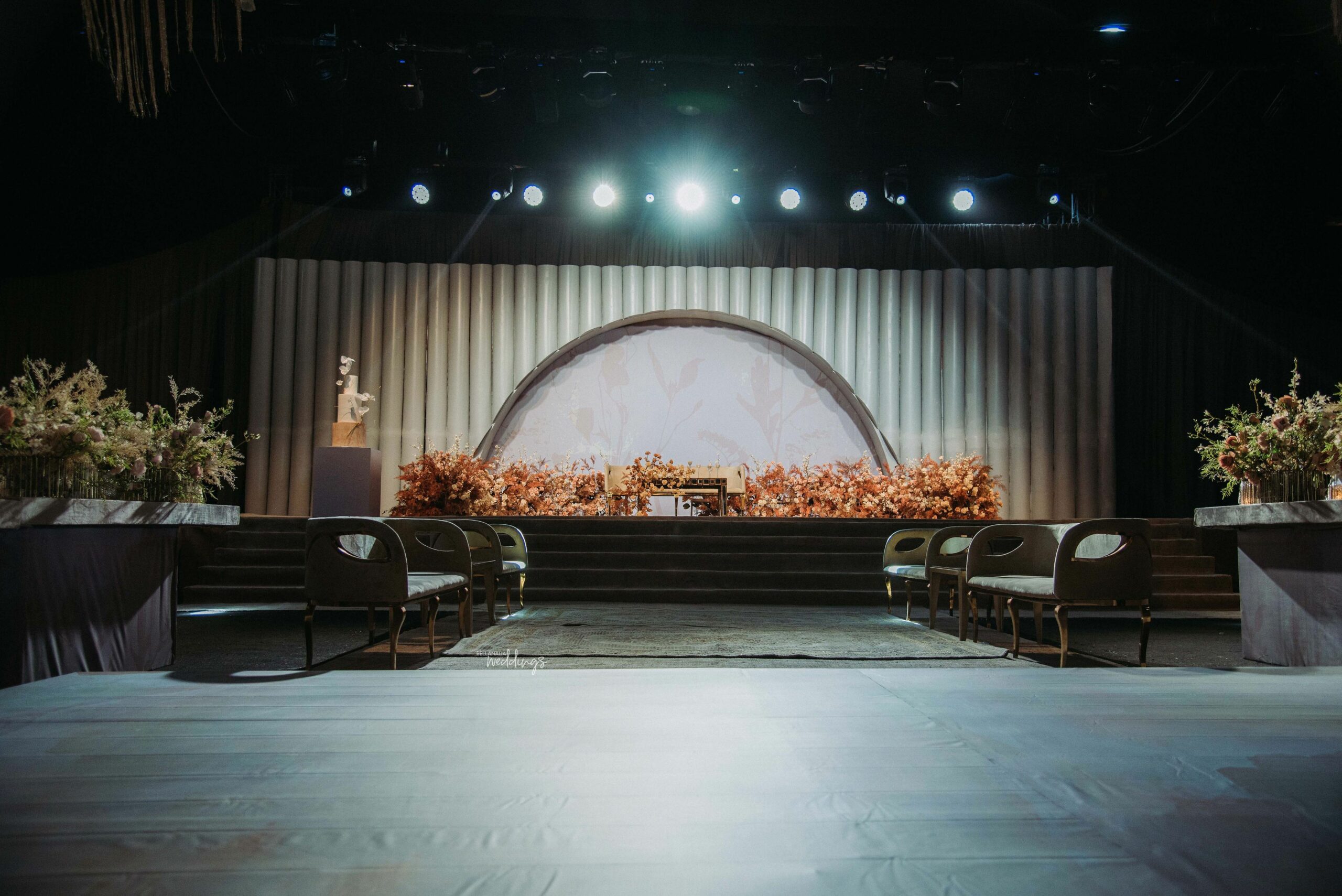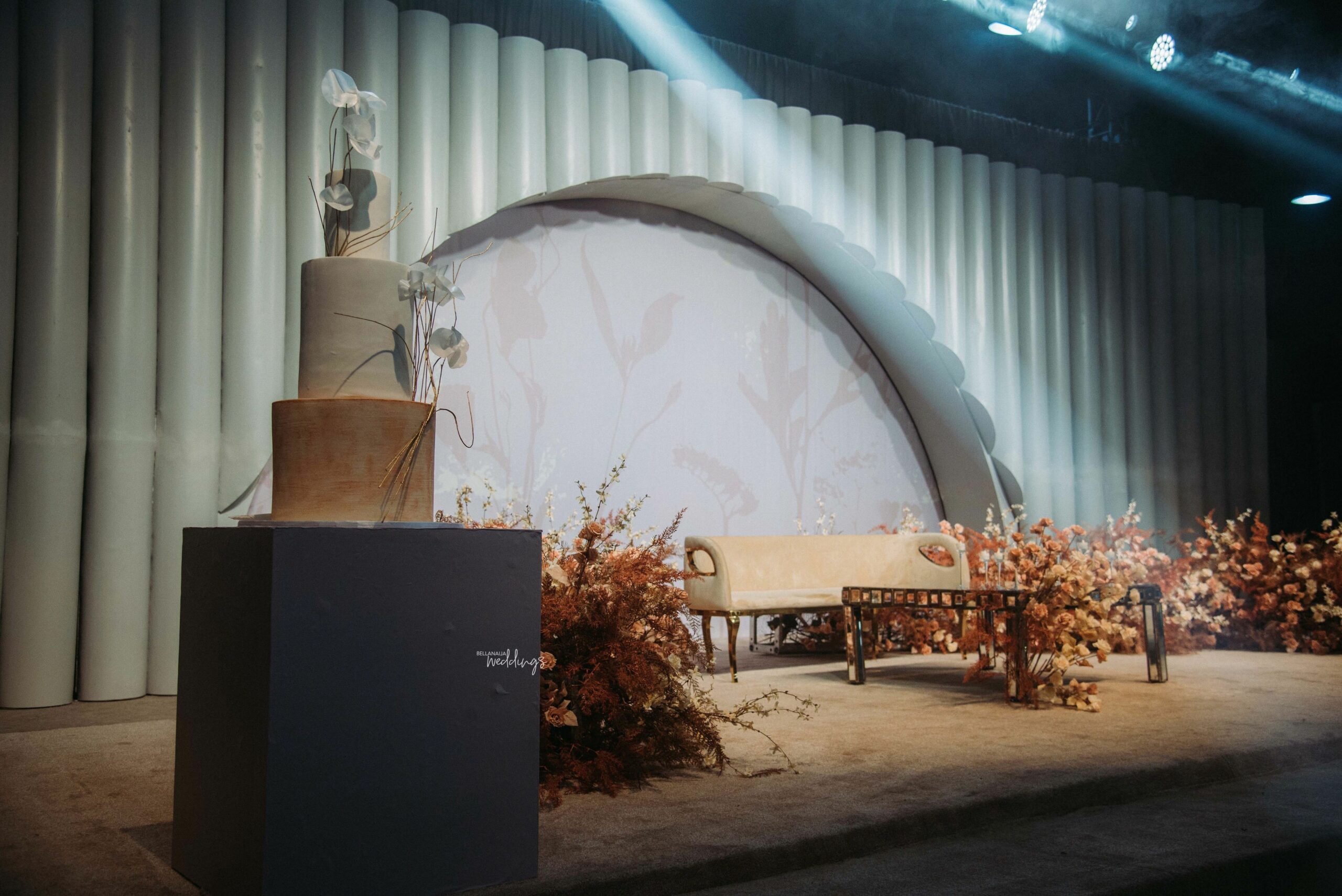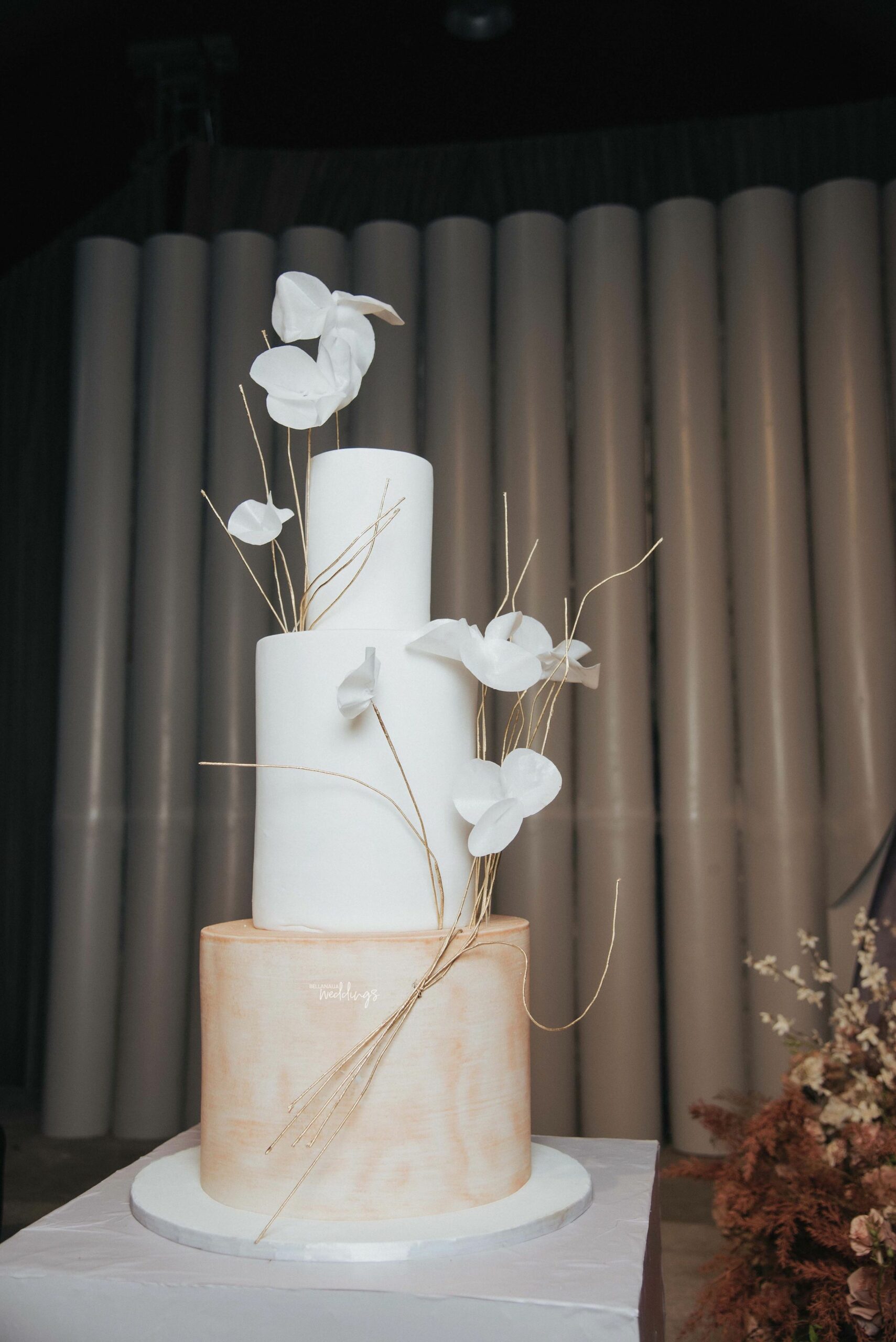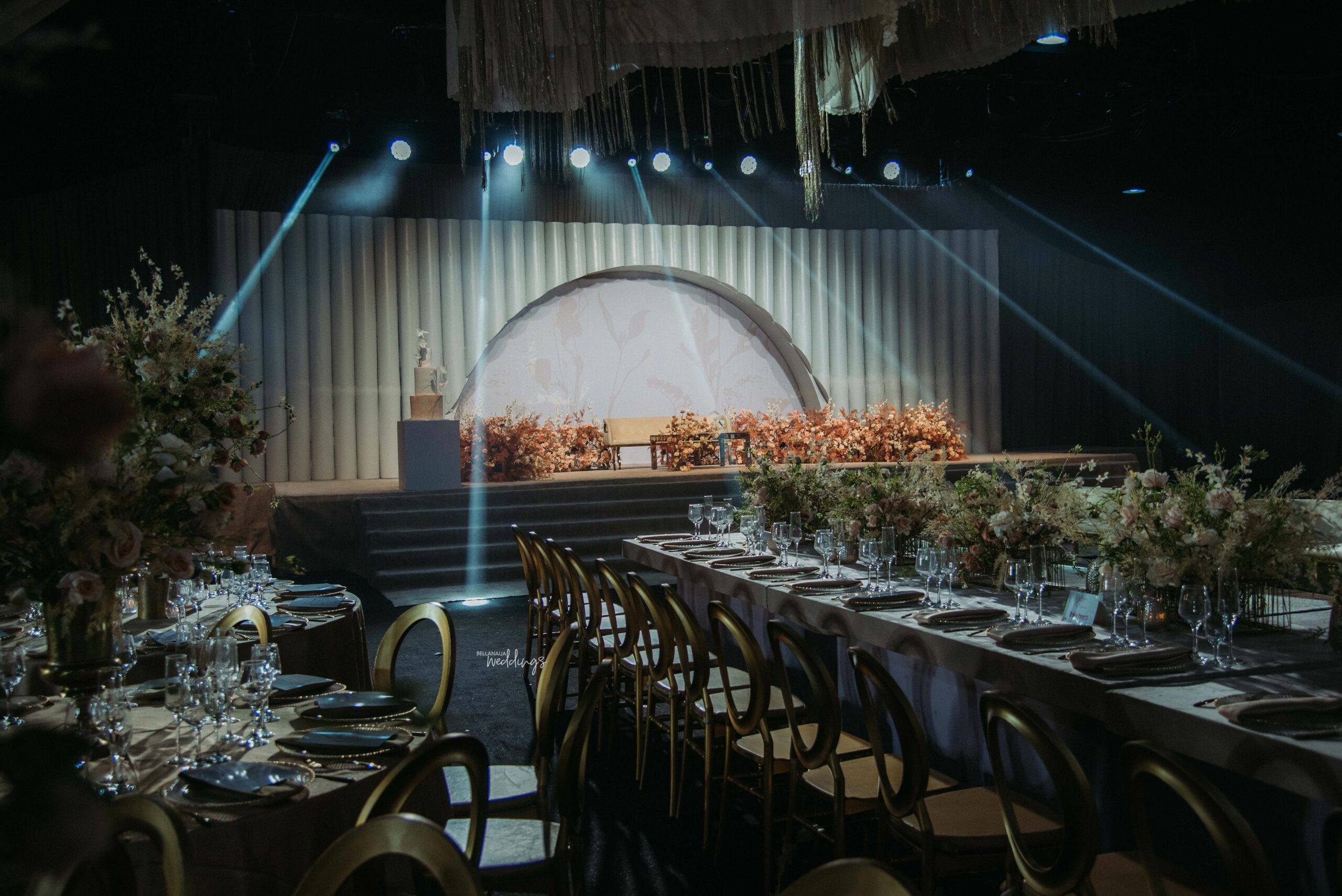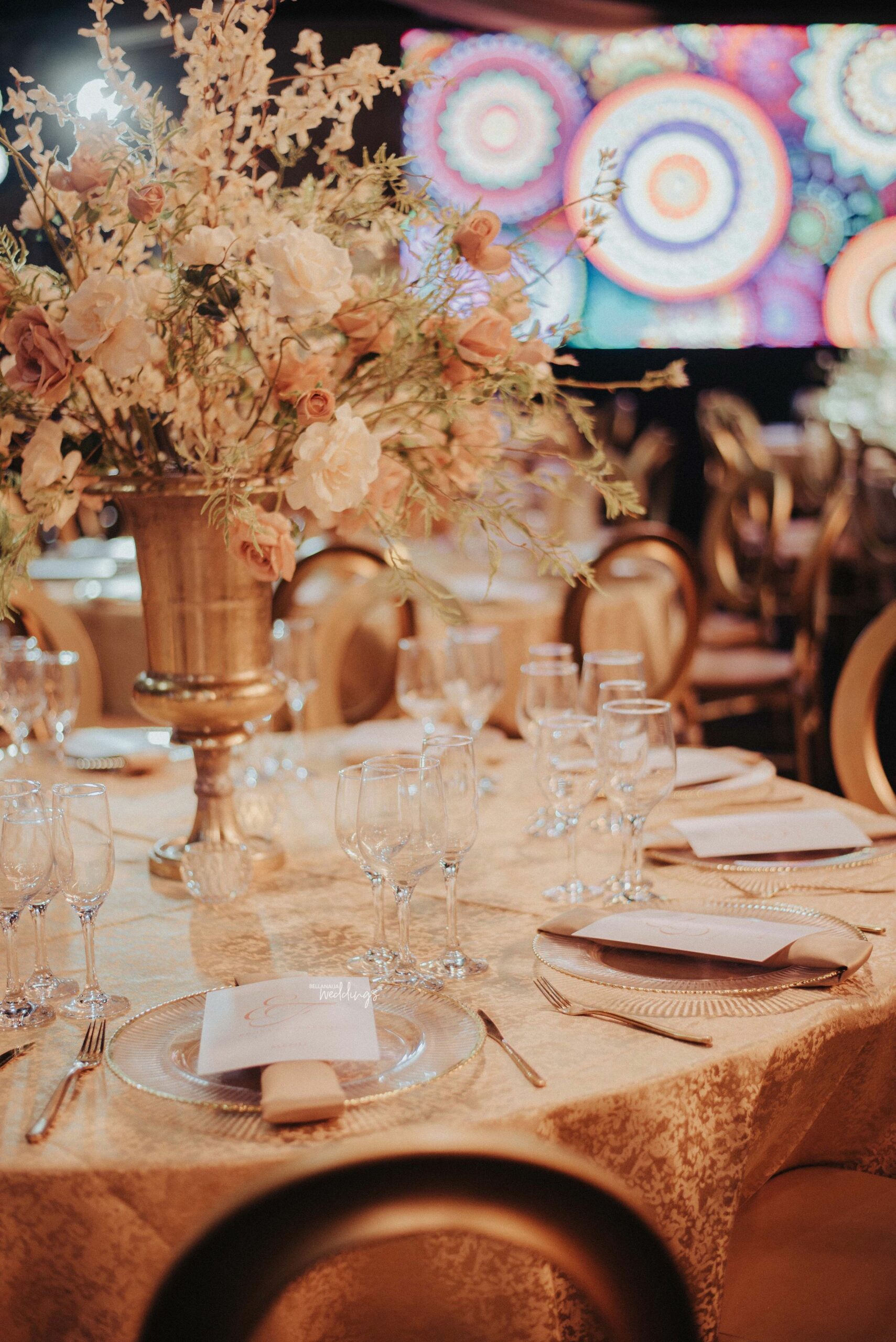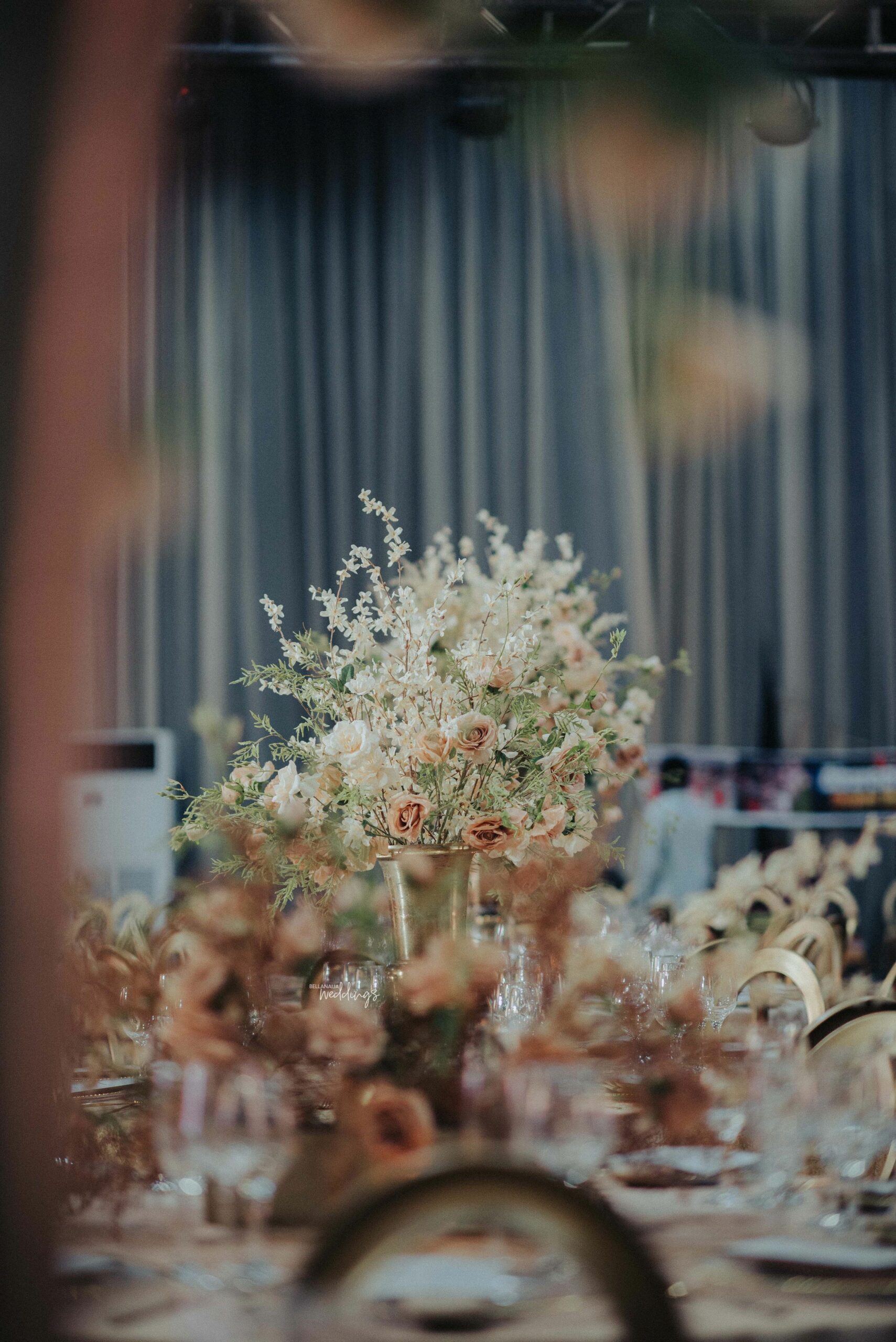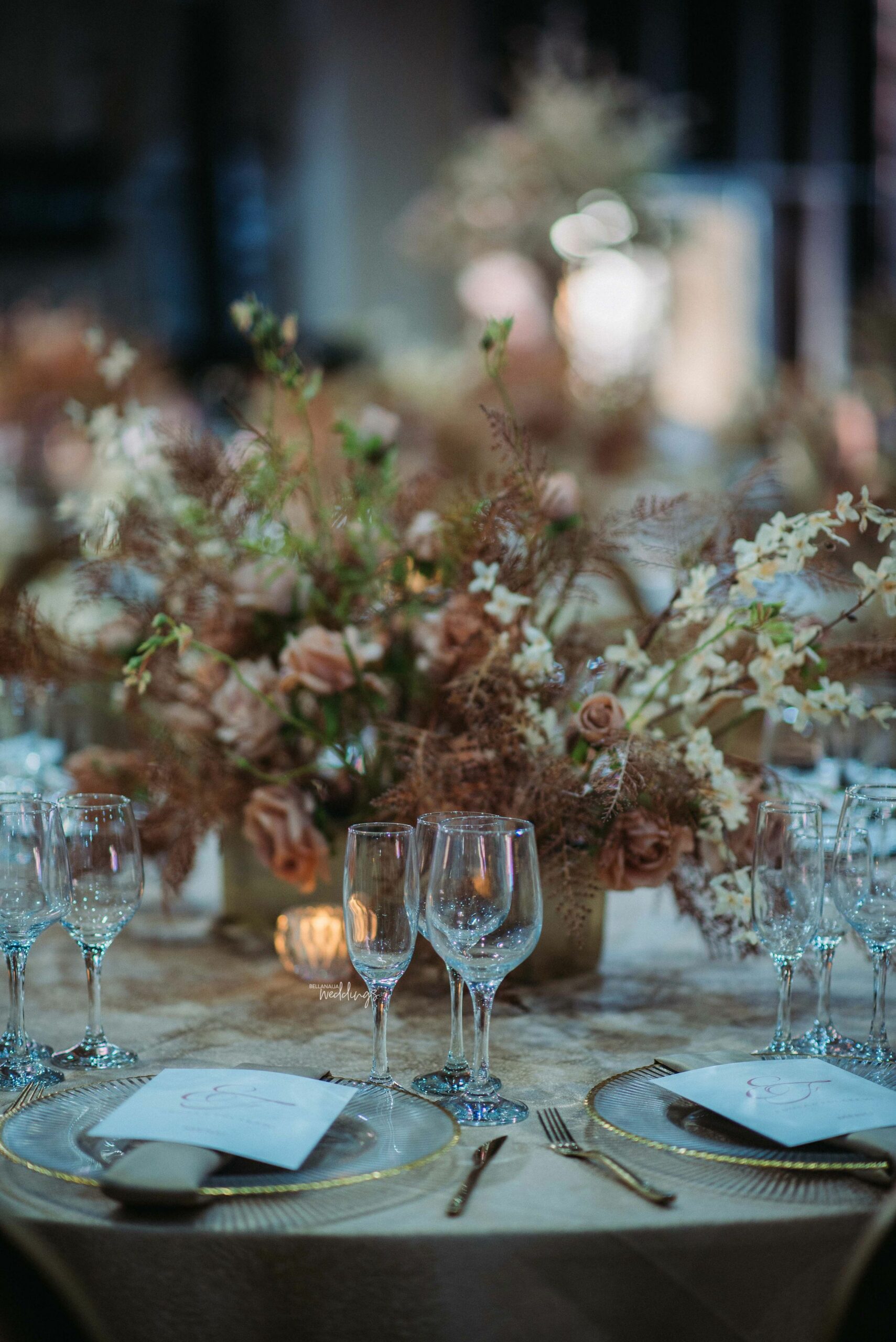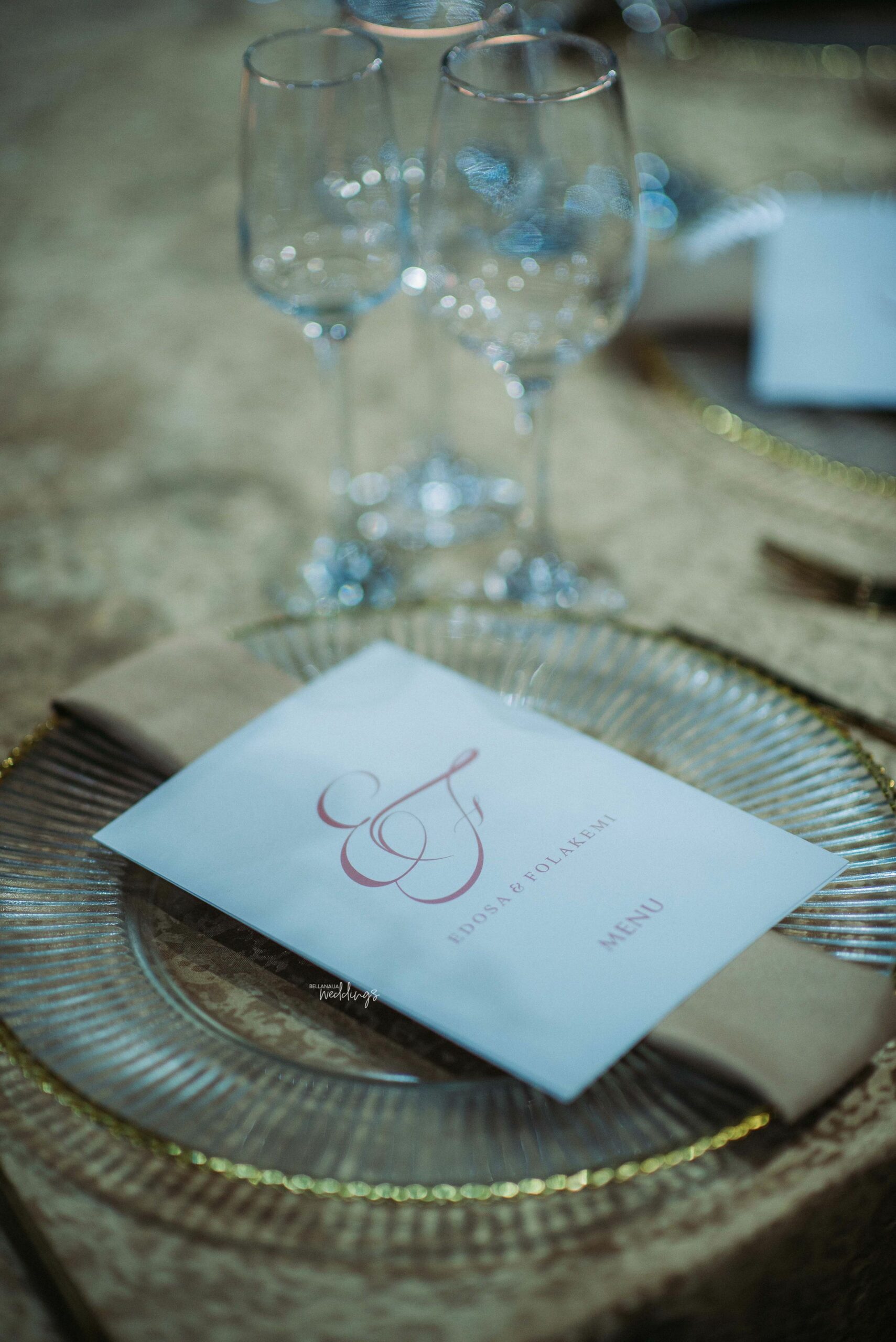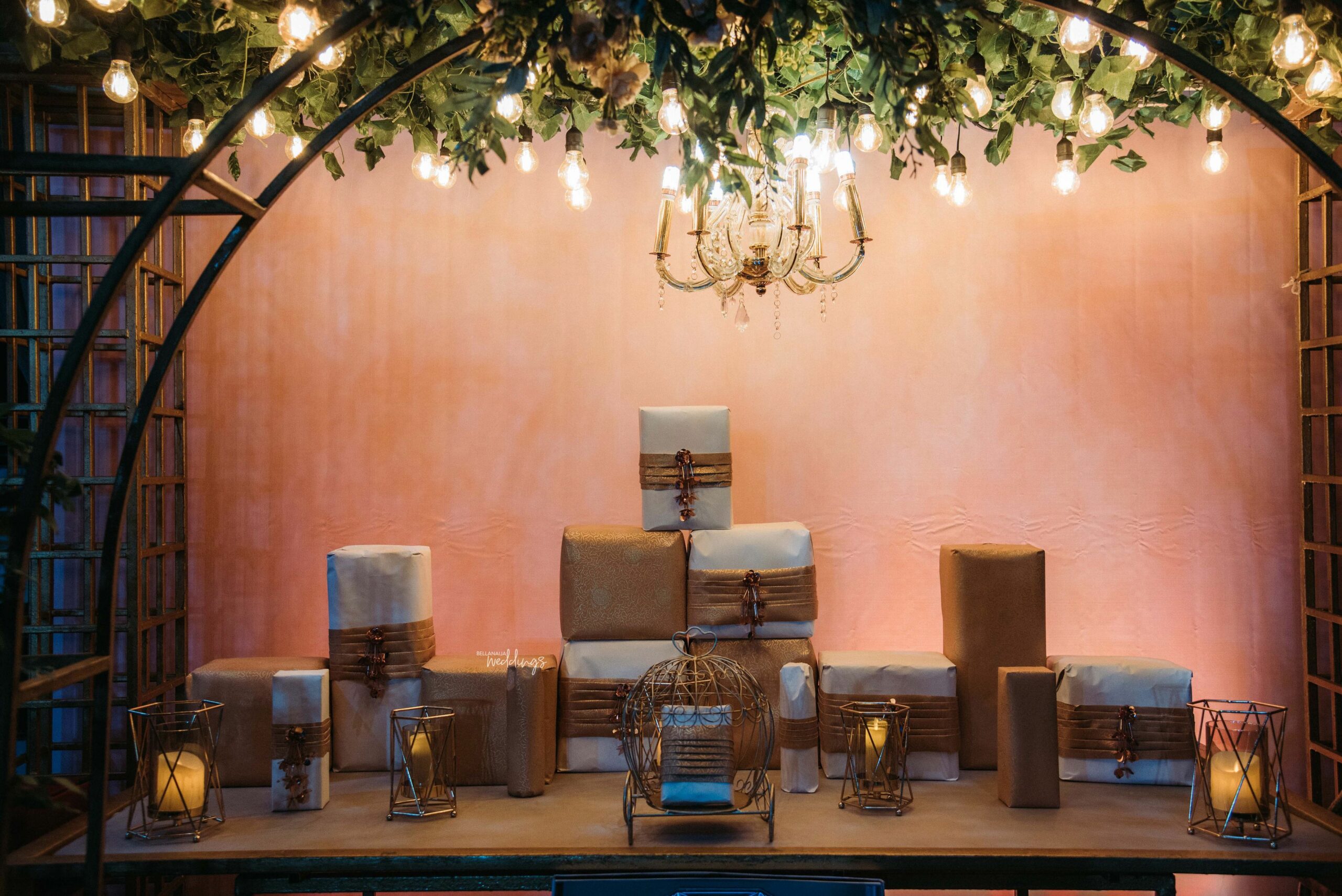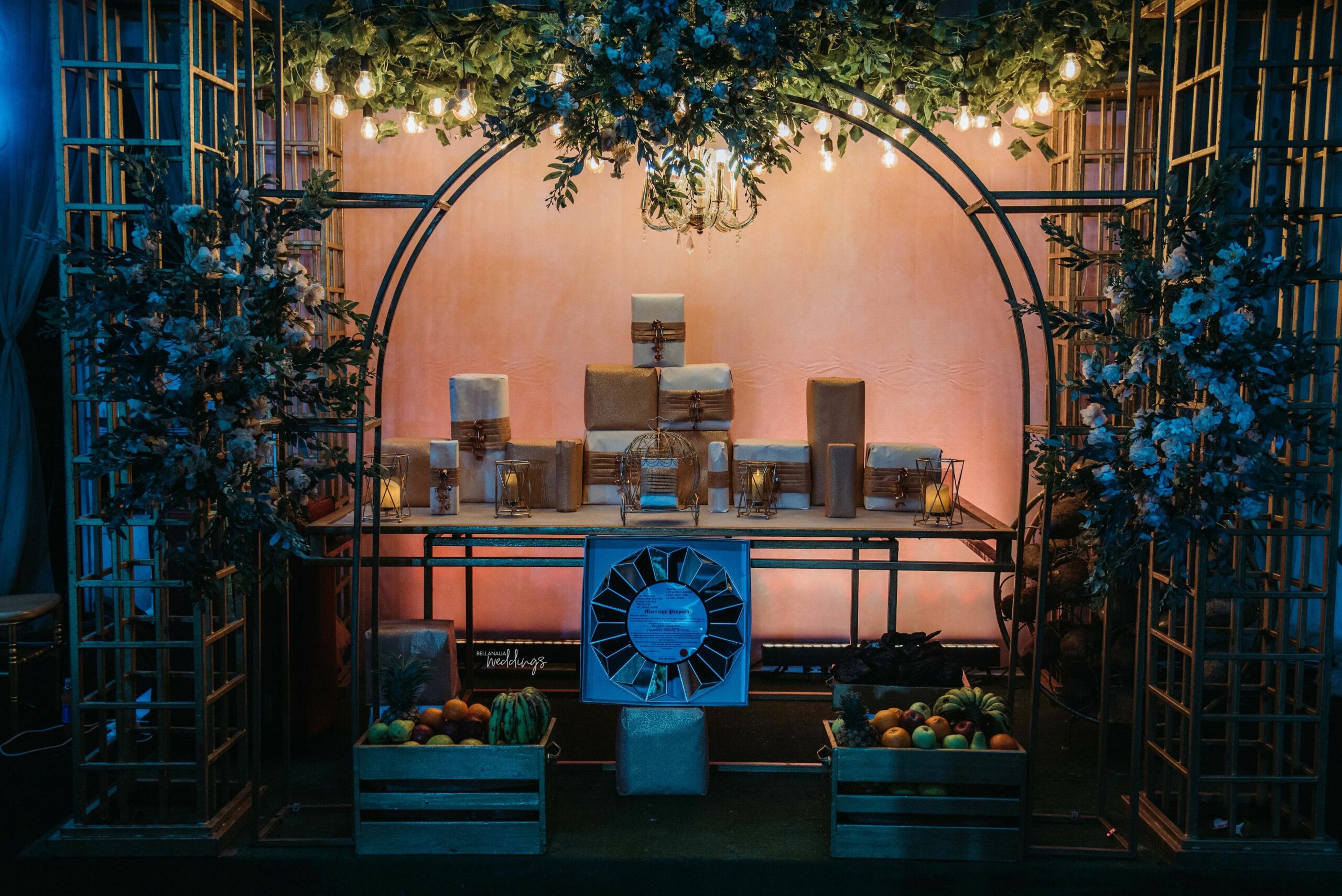 Let the wedding begin!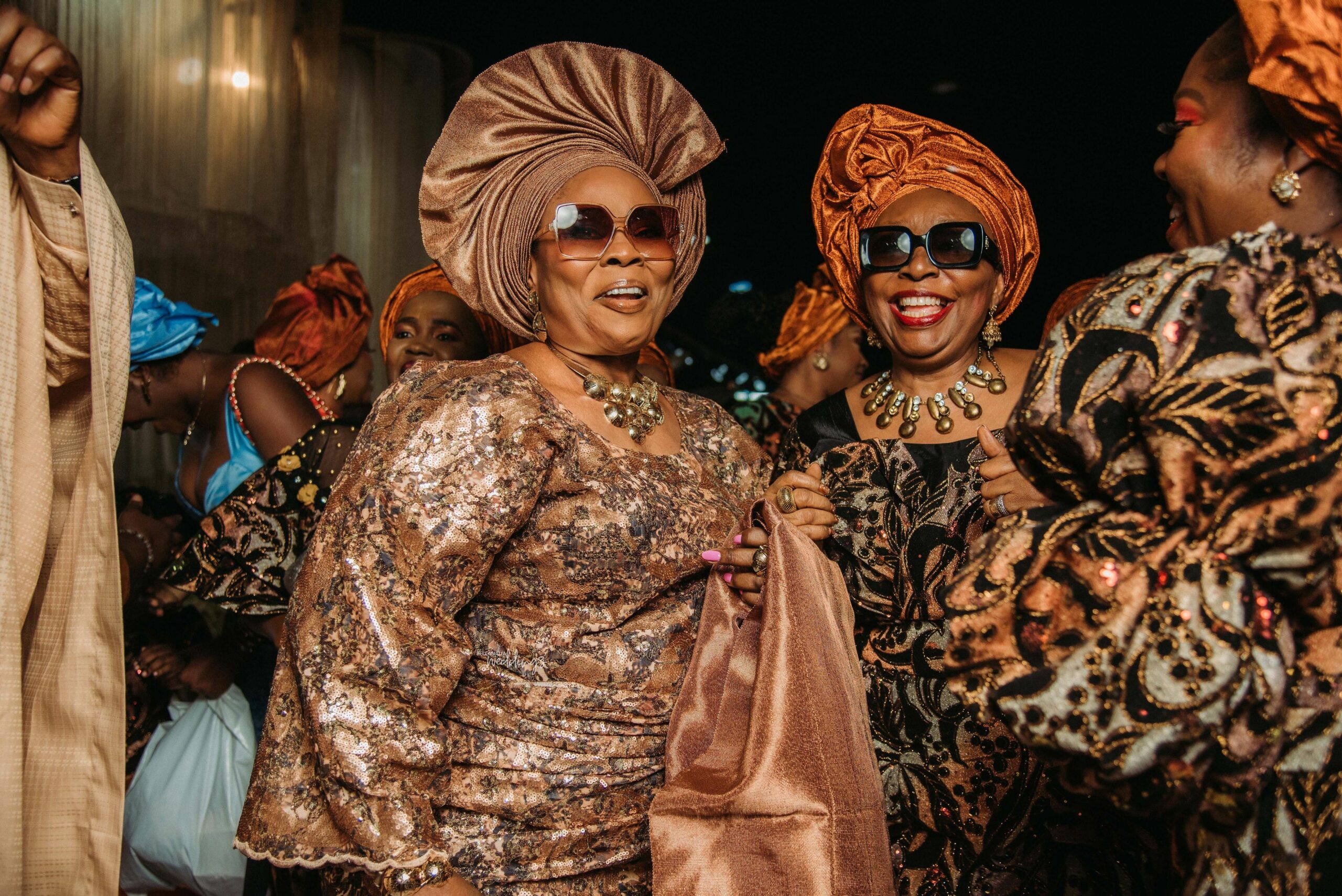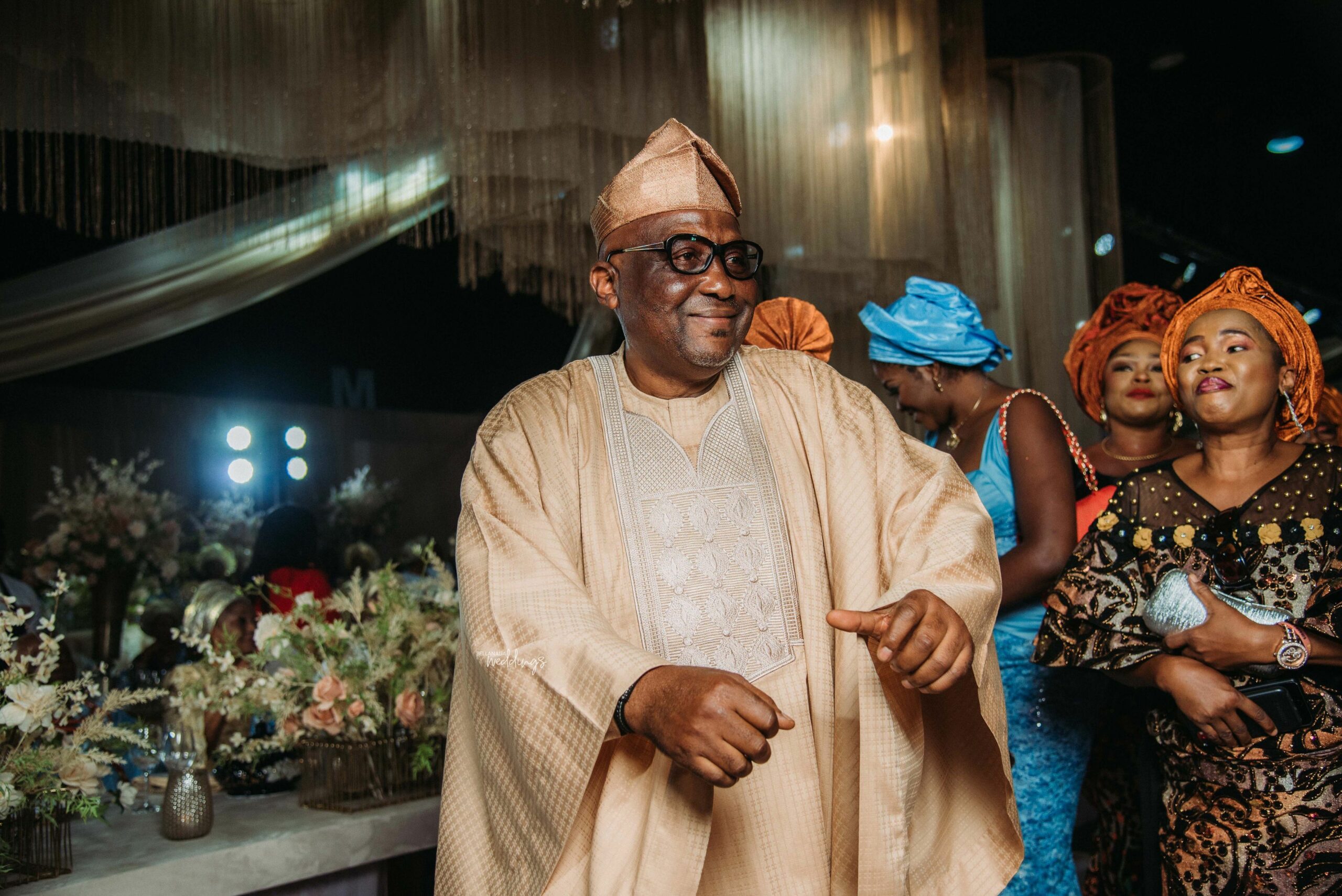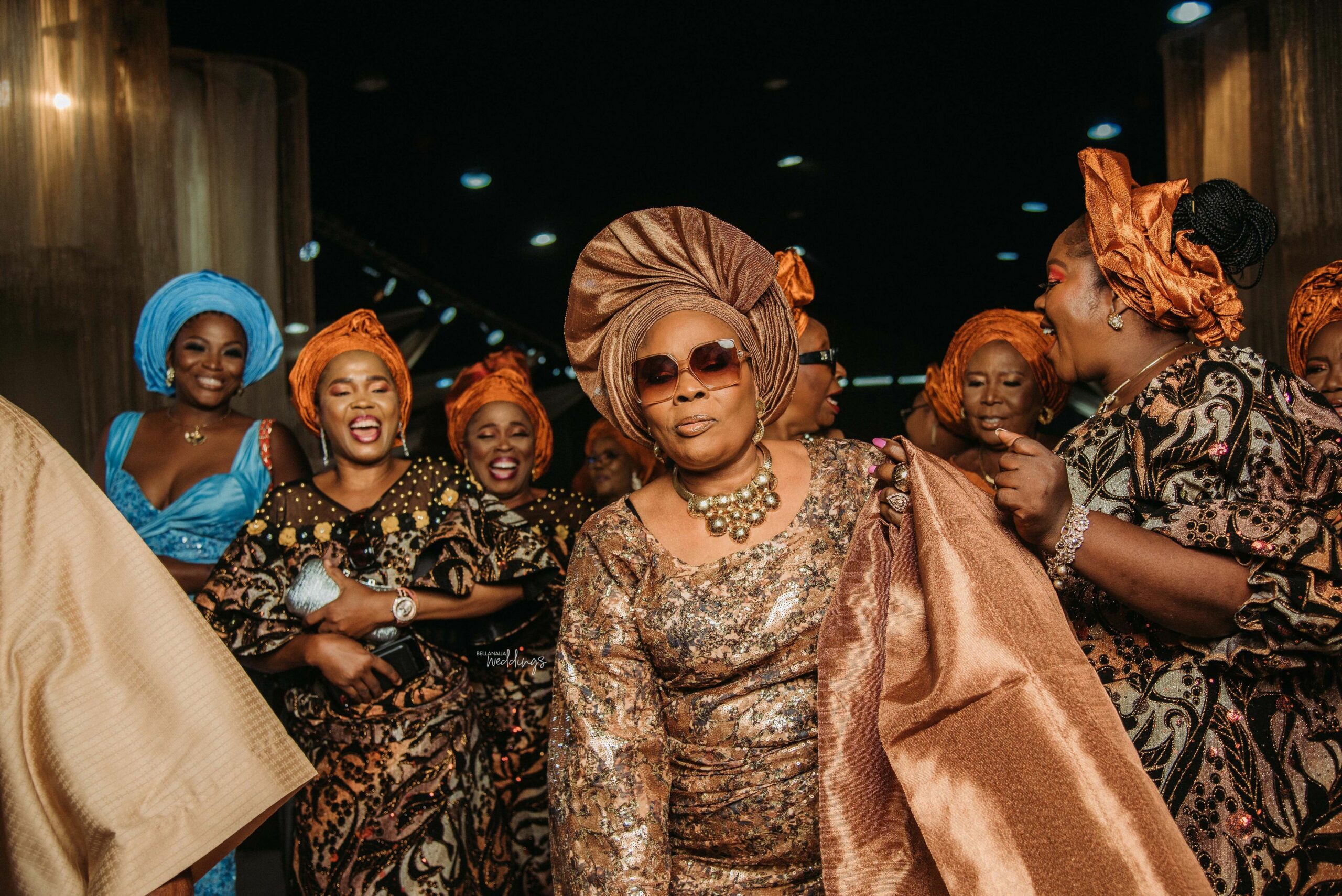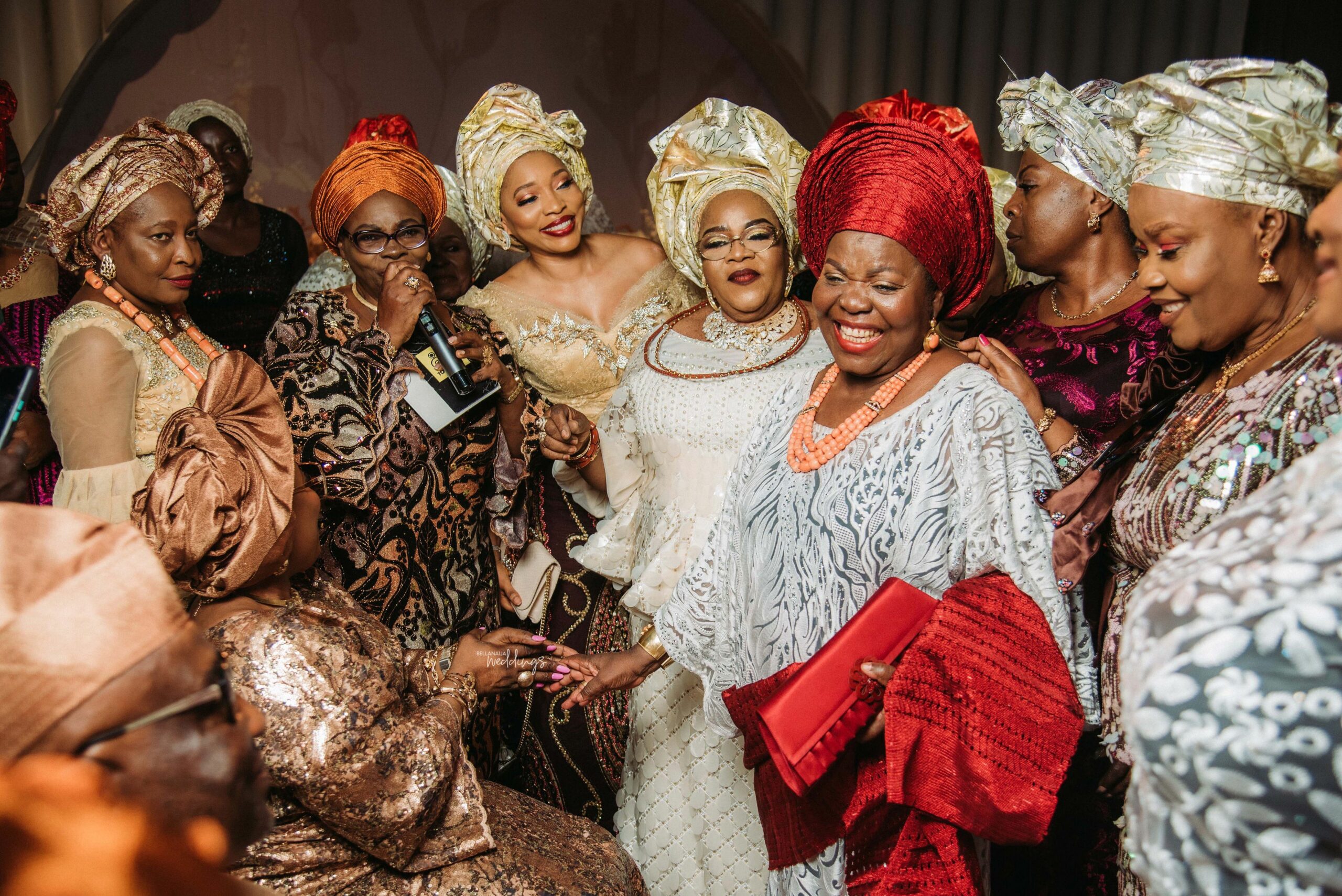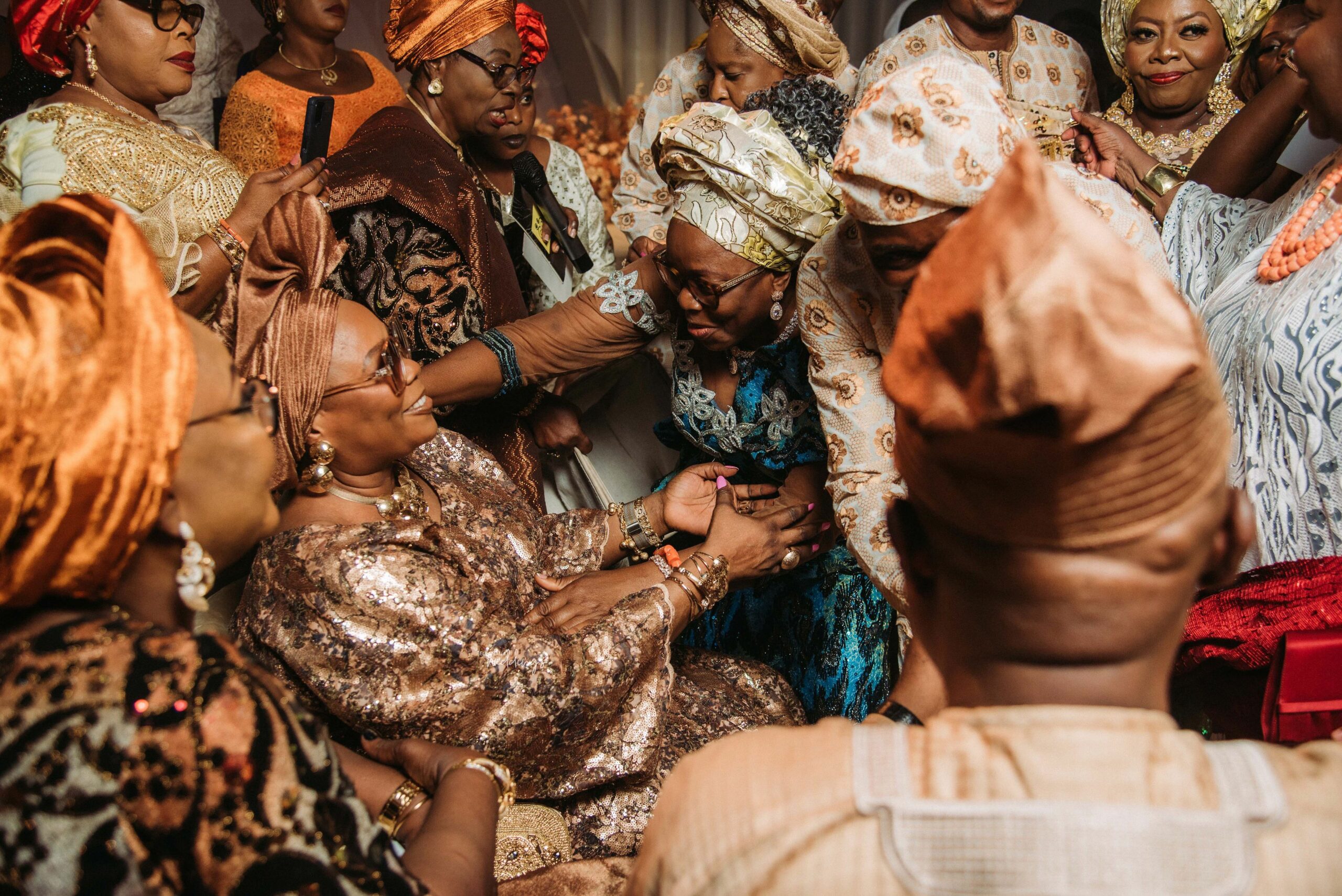 The proposal, shall we?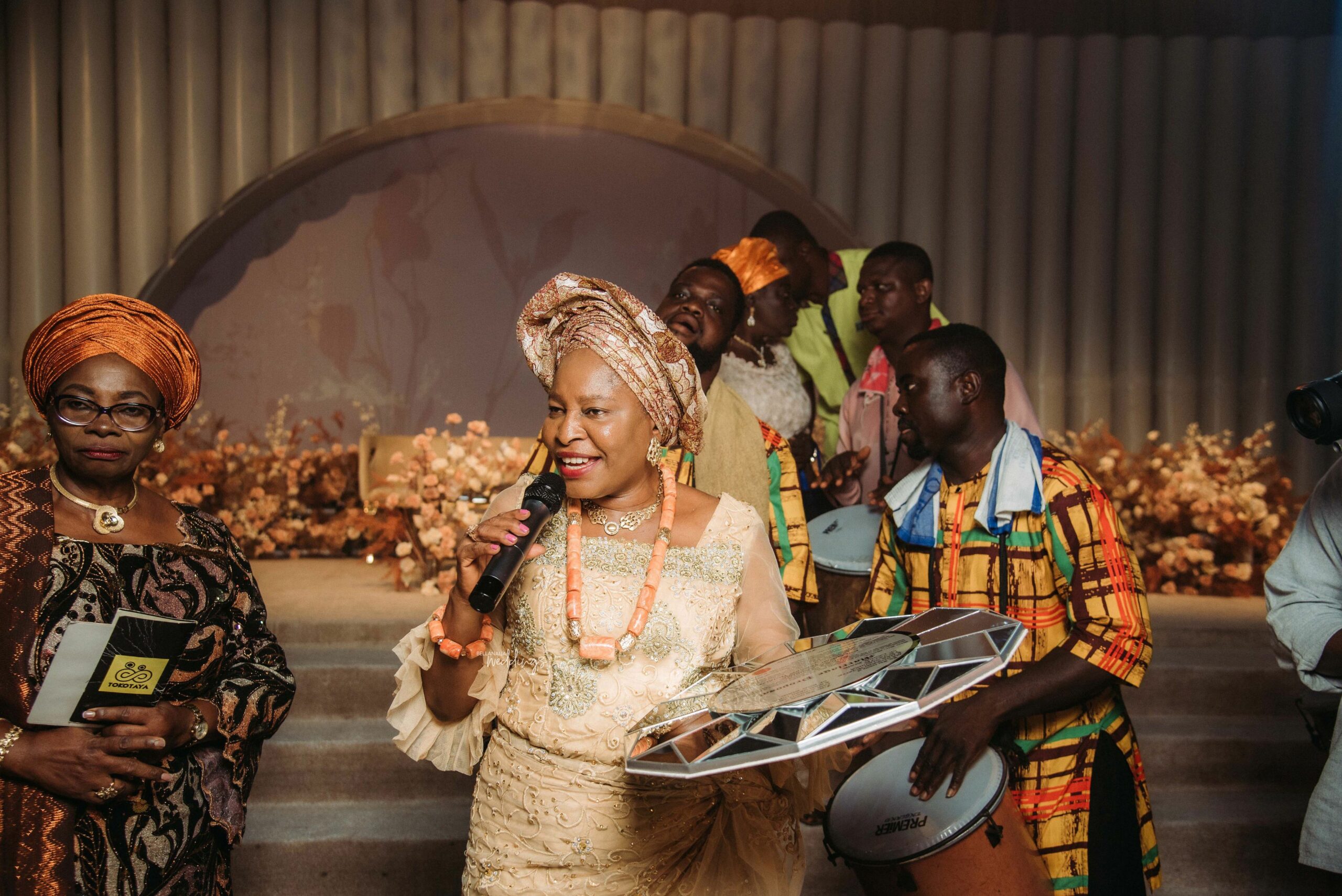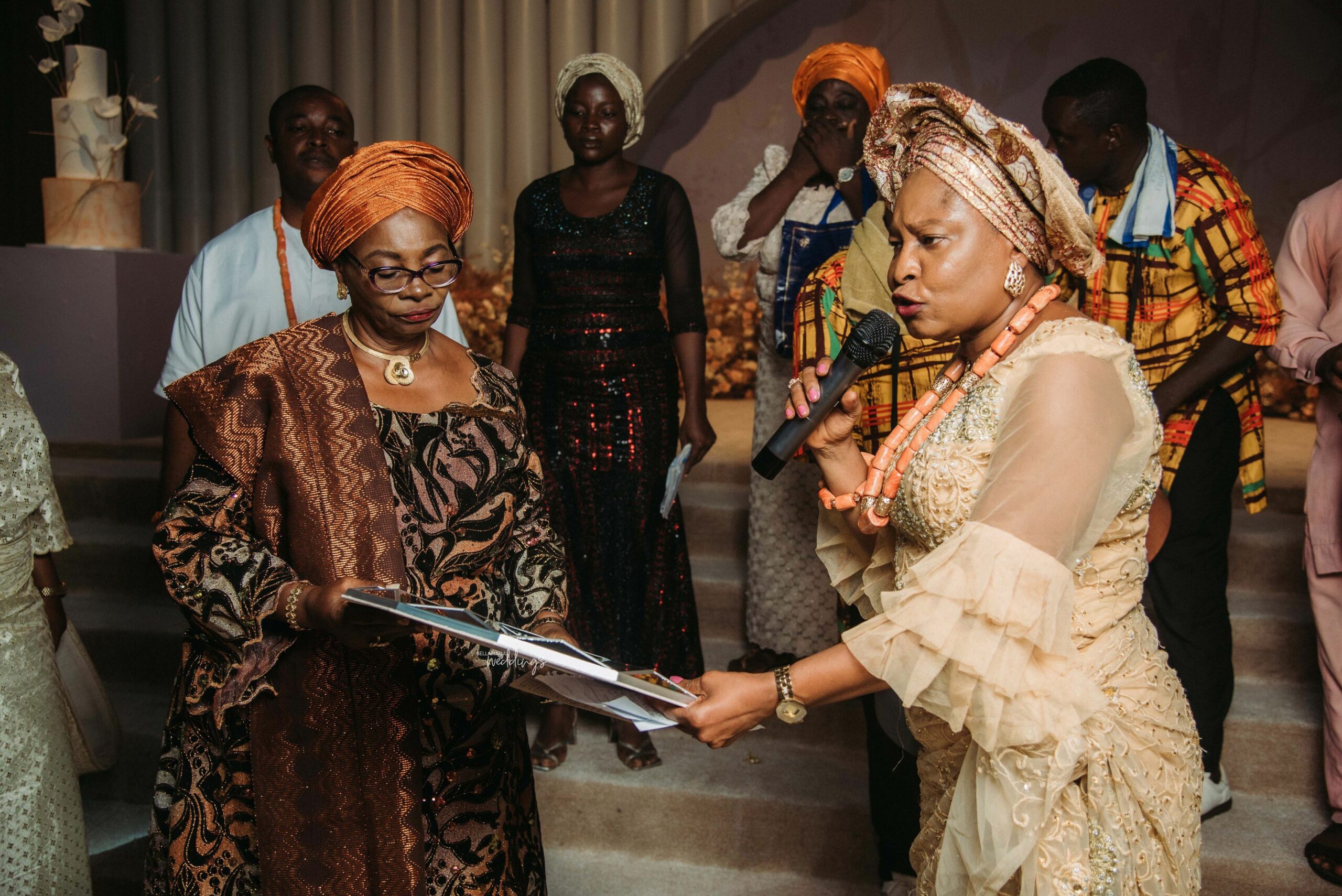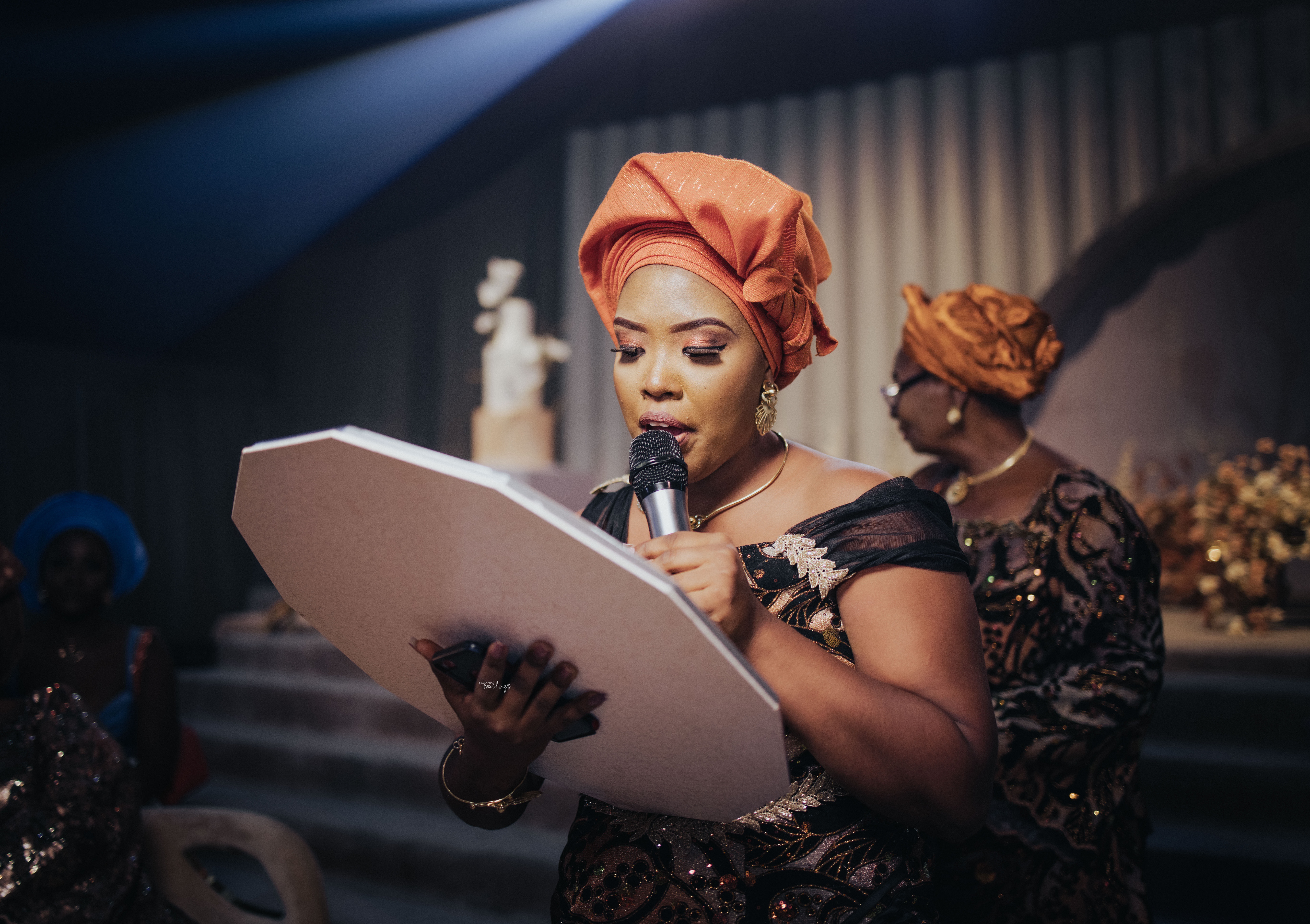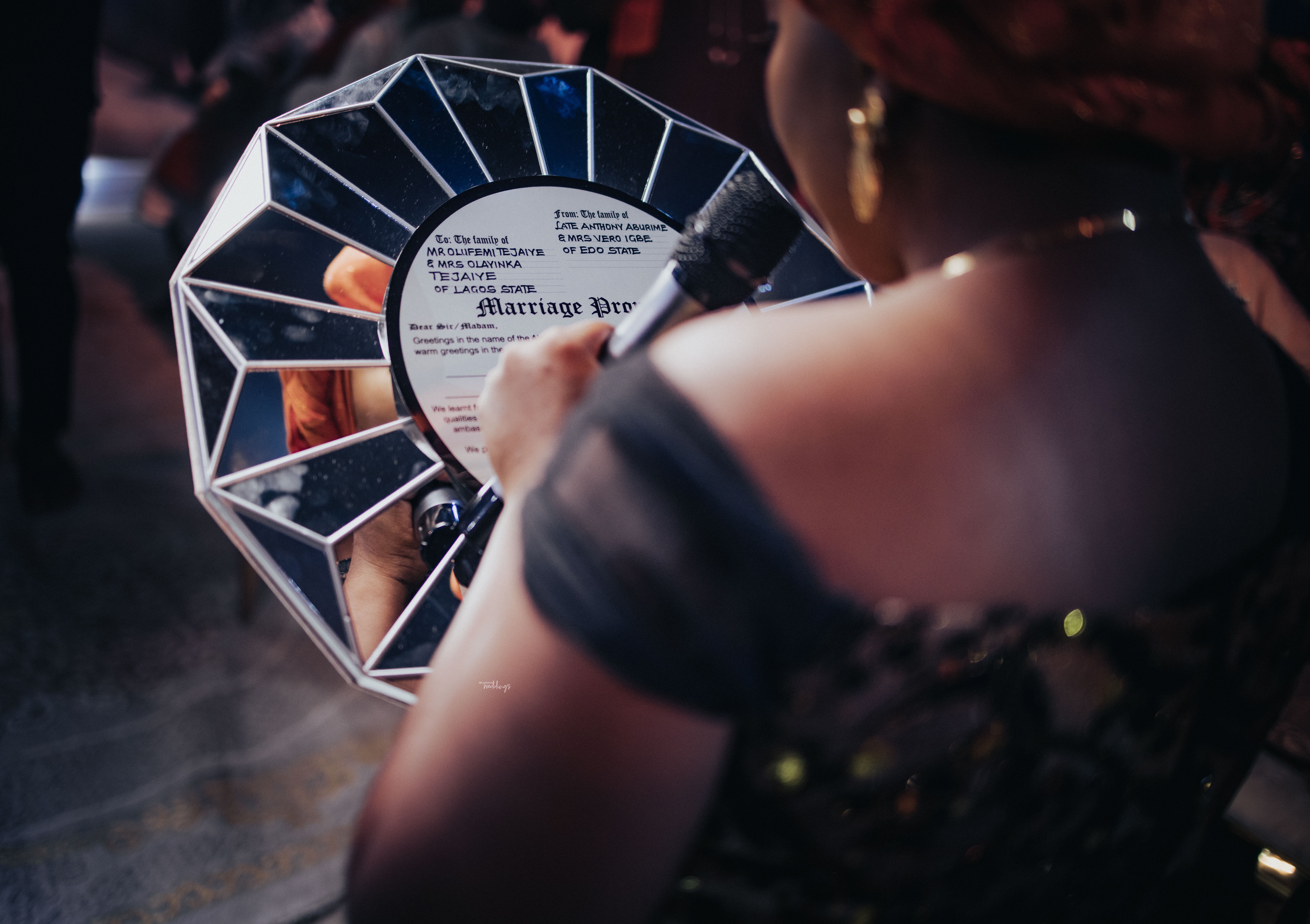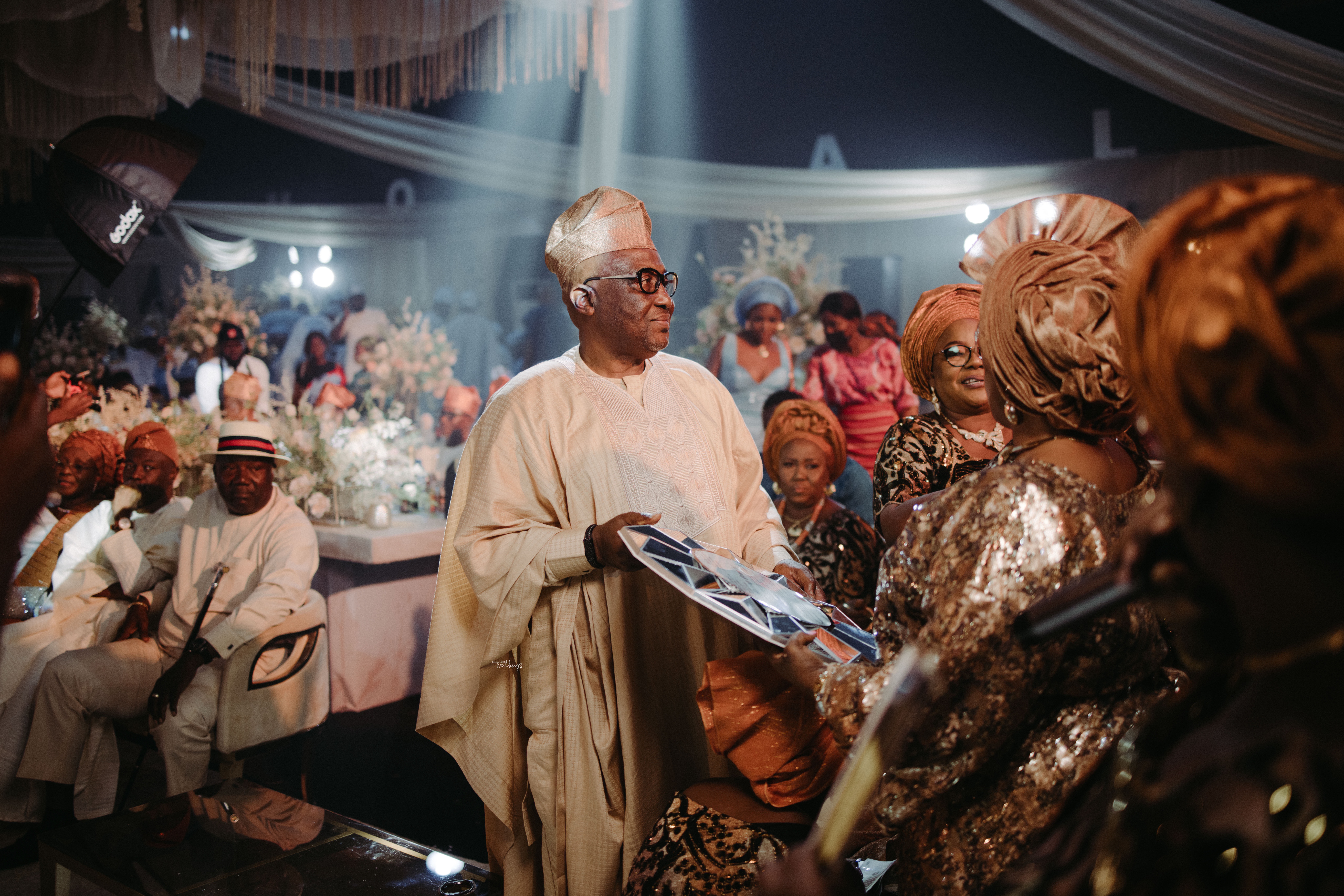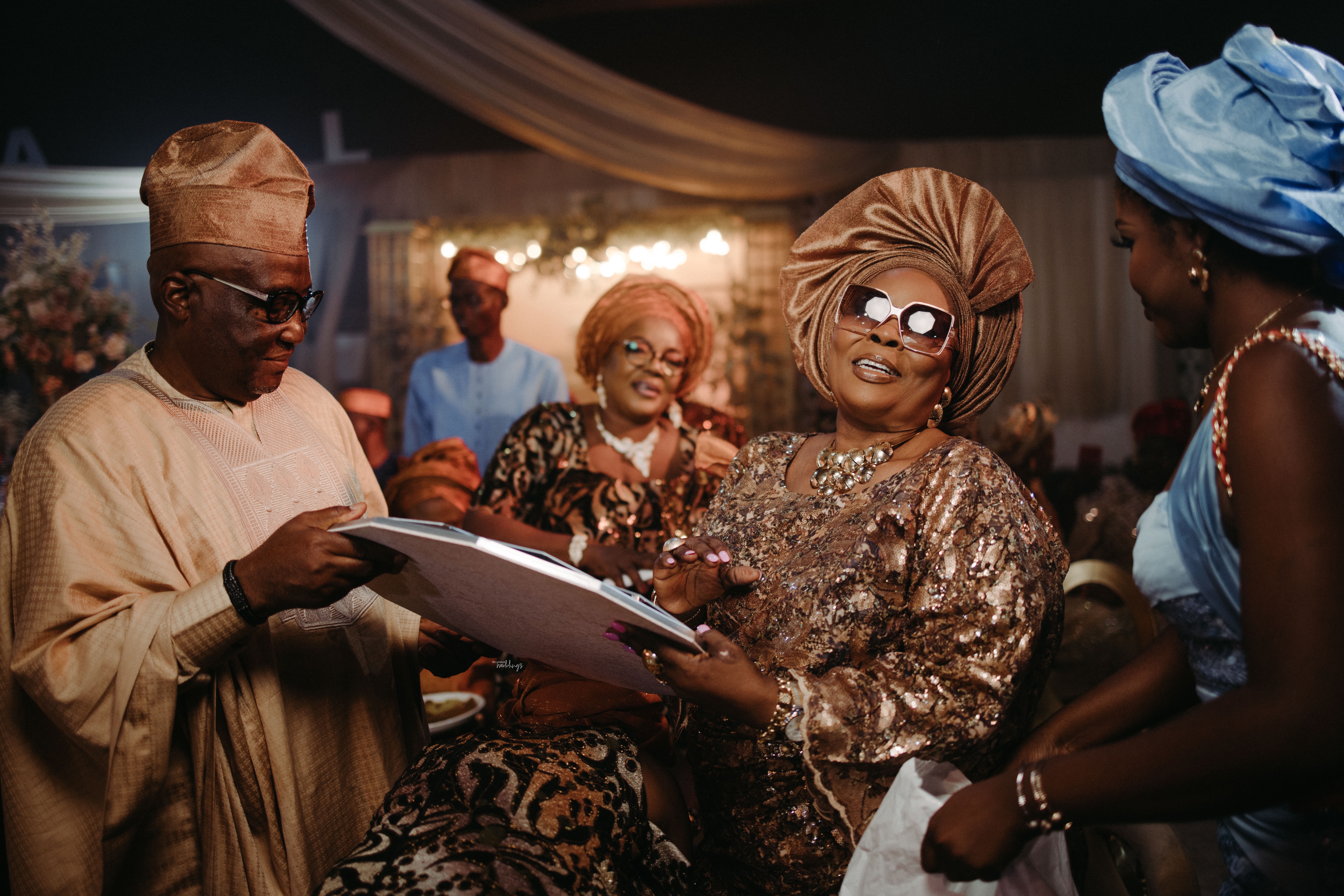 Now let's have the groom!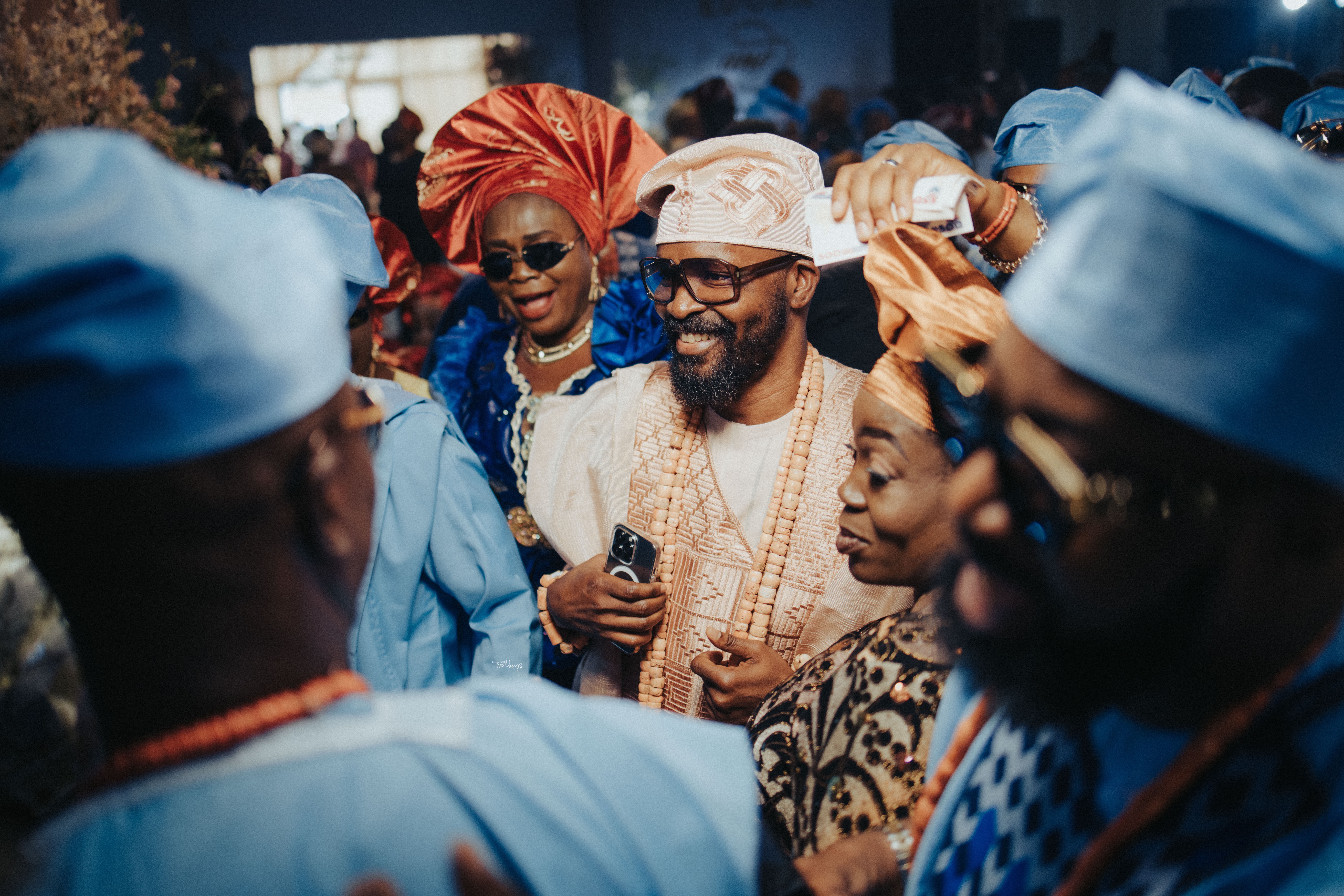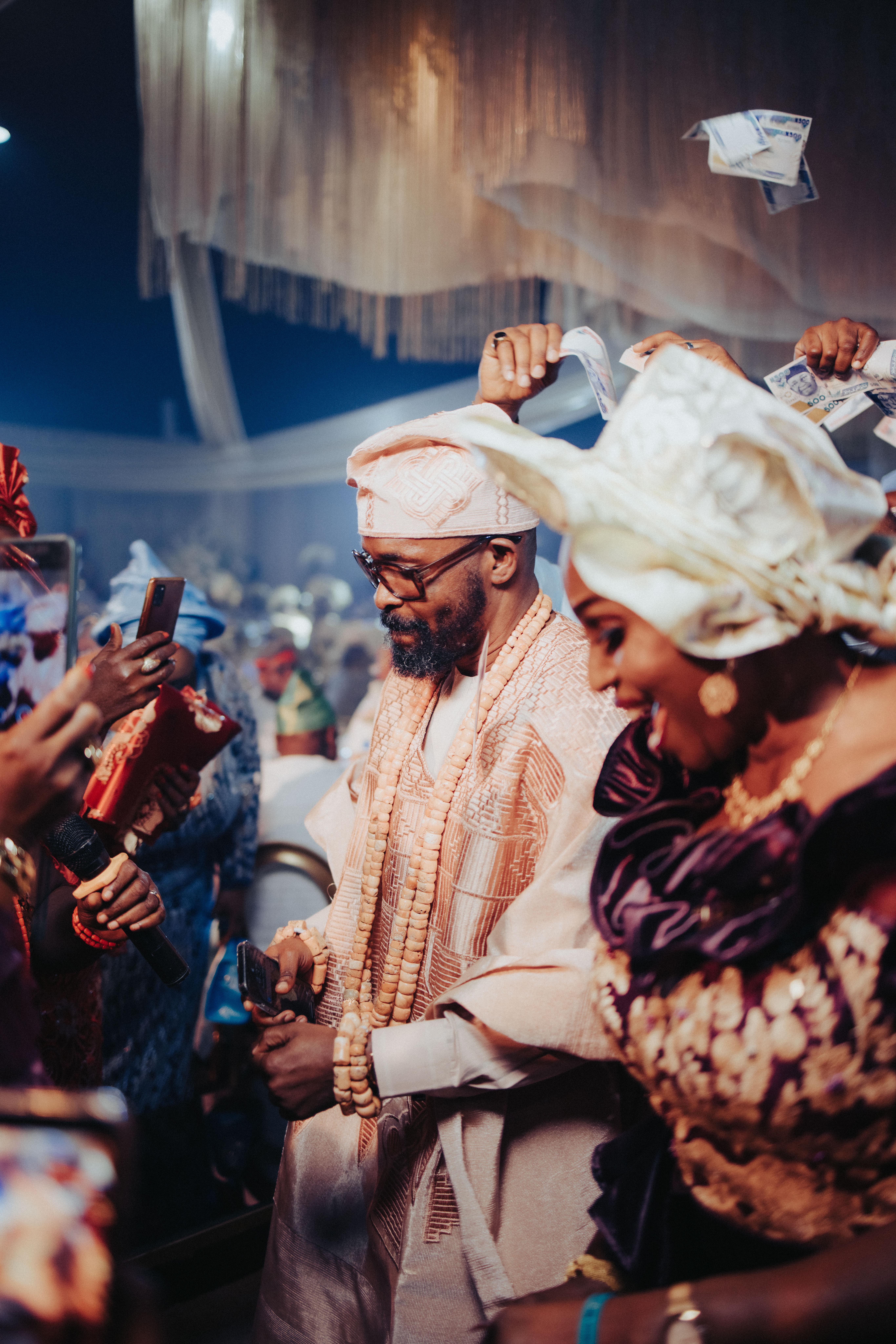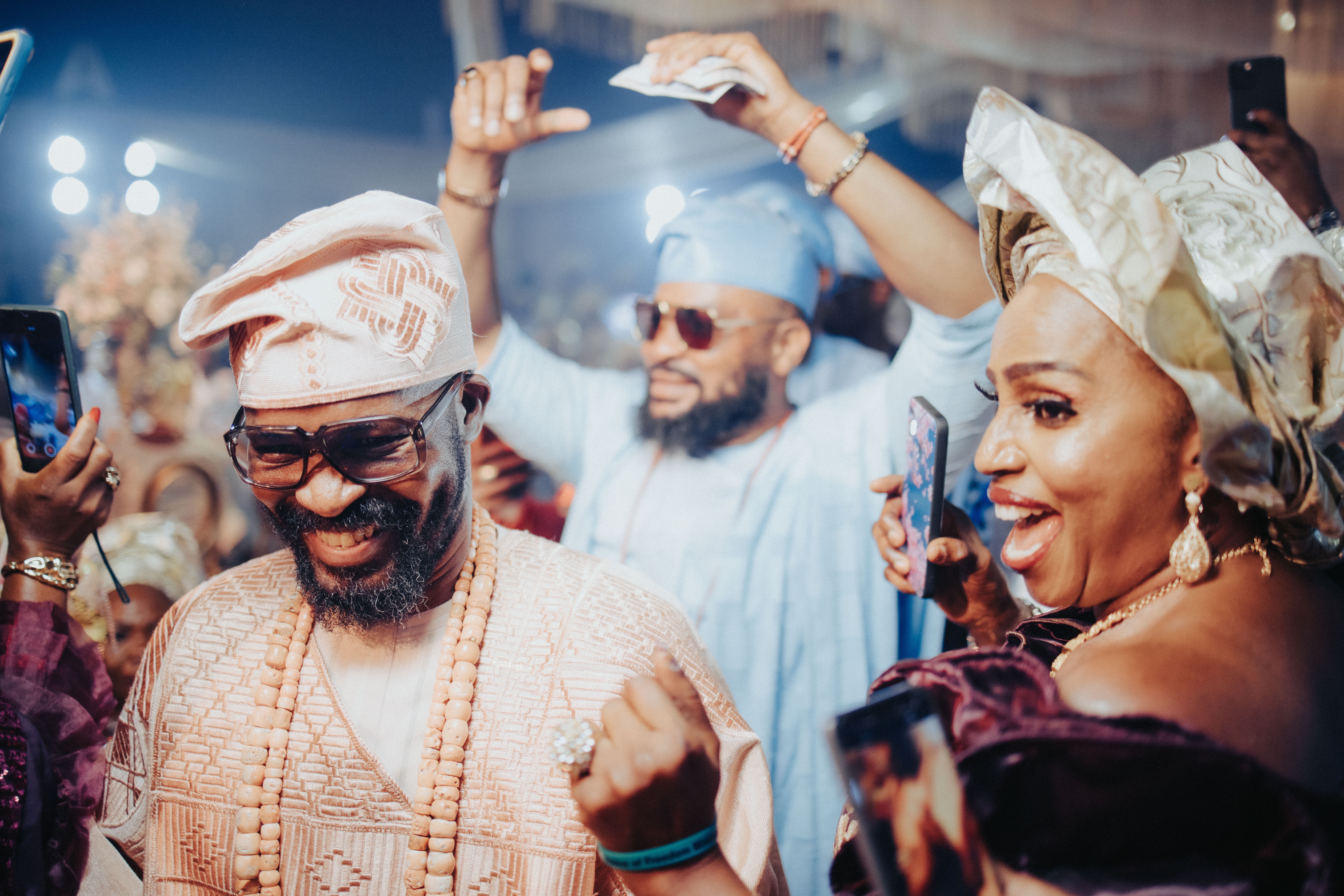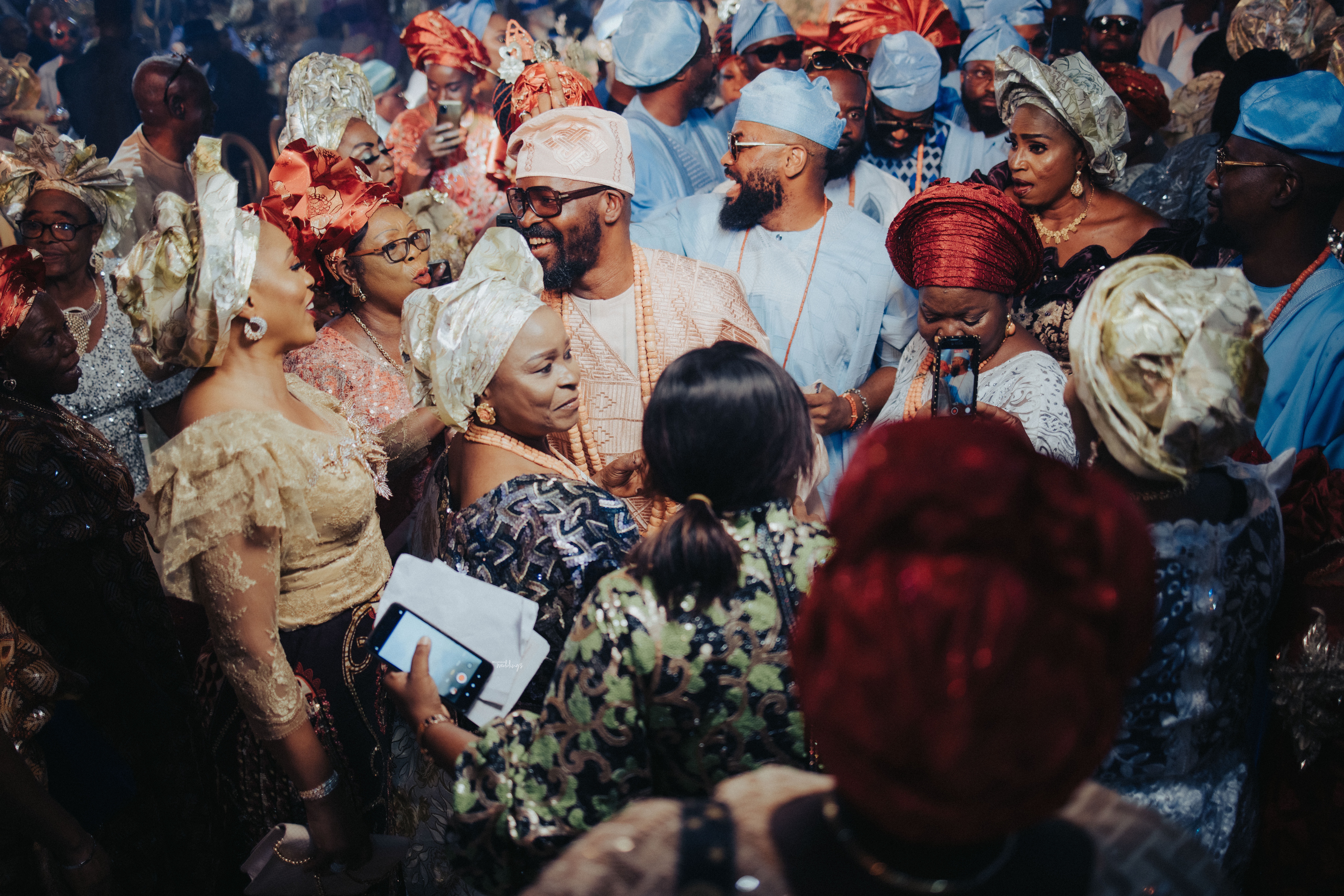 Idobale, as the Yoruba culture demands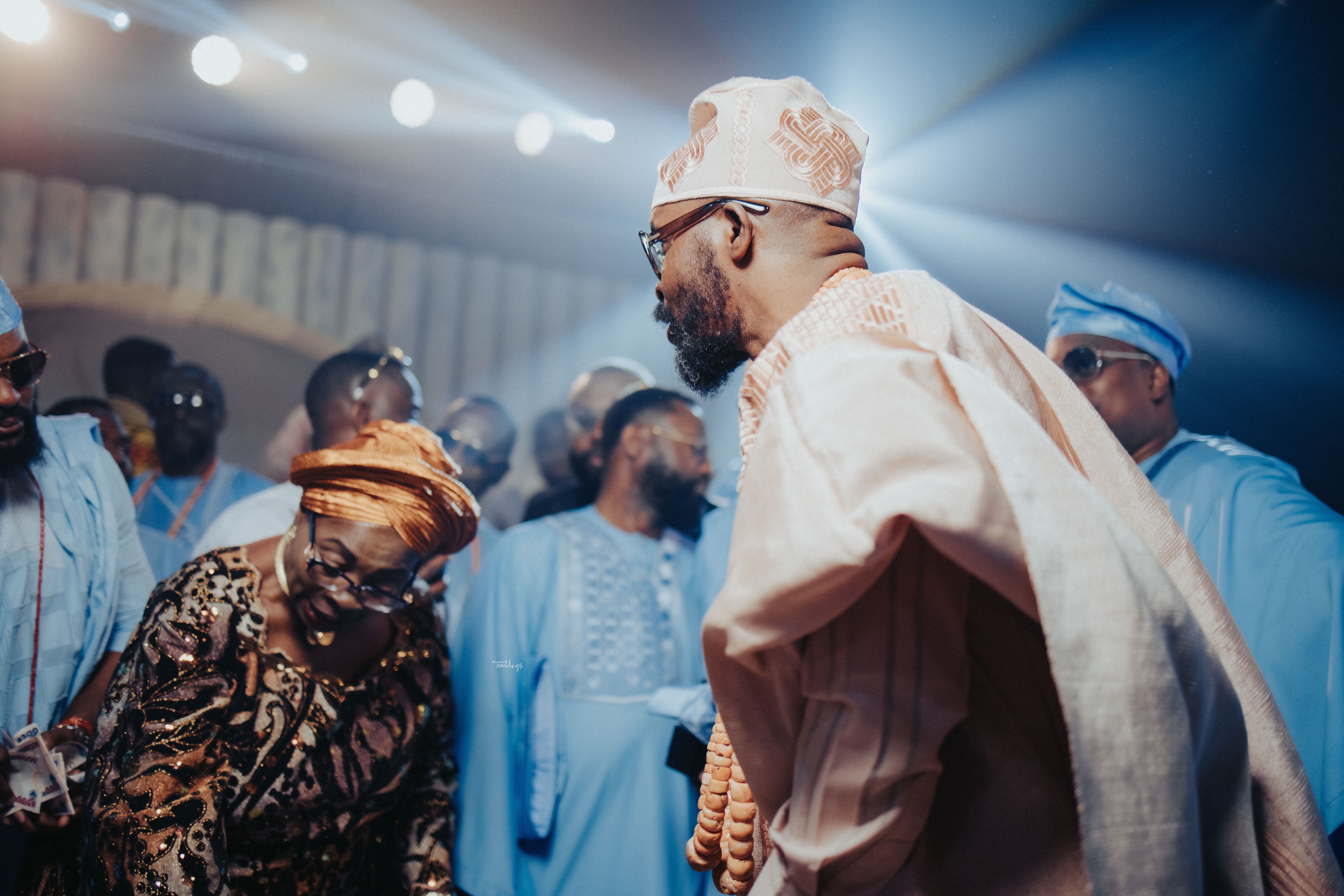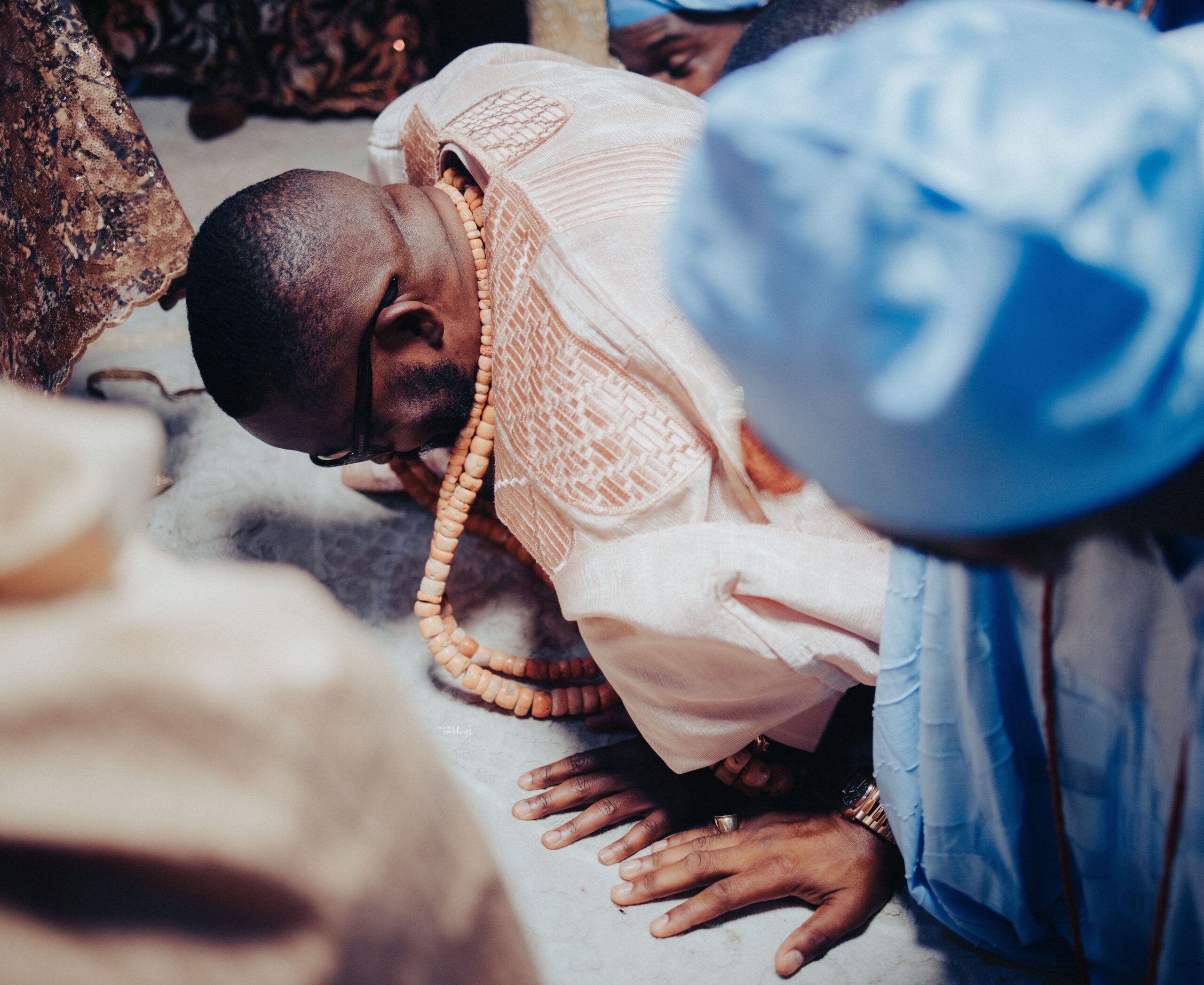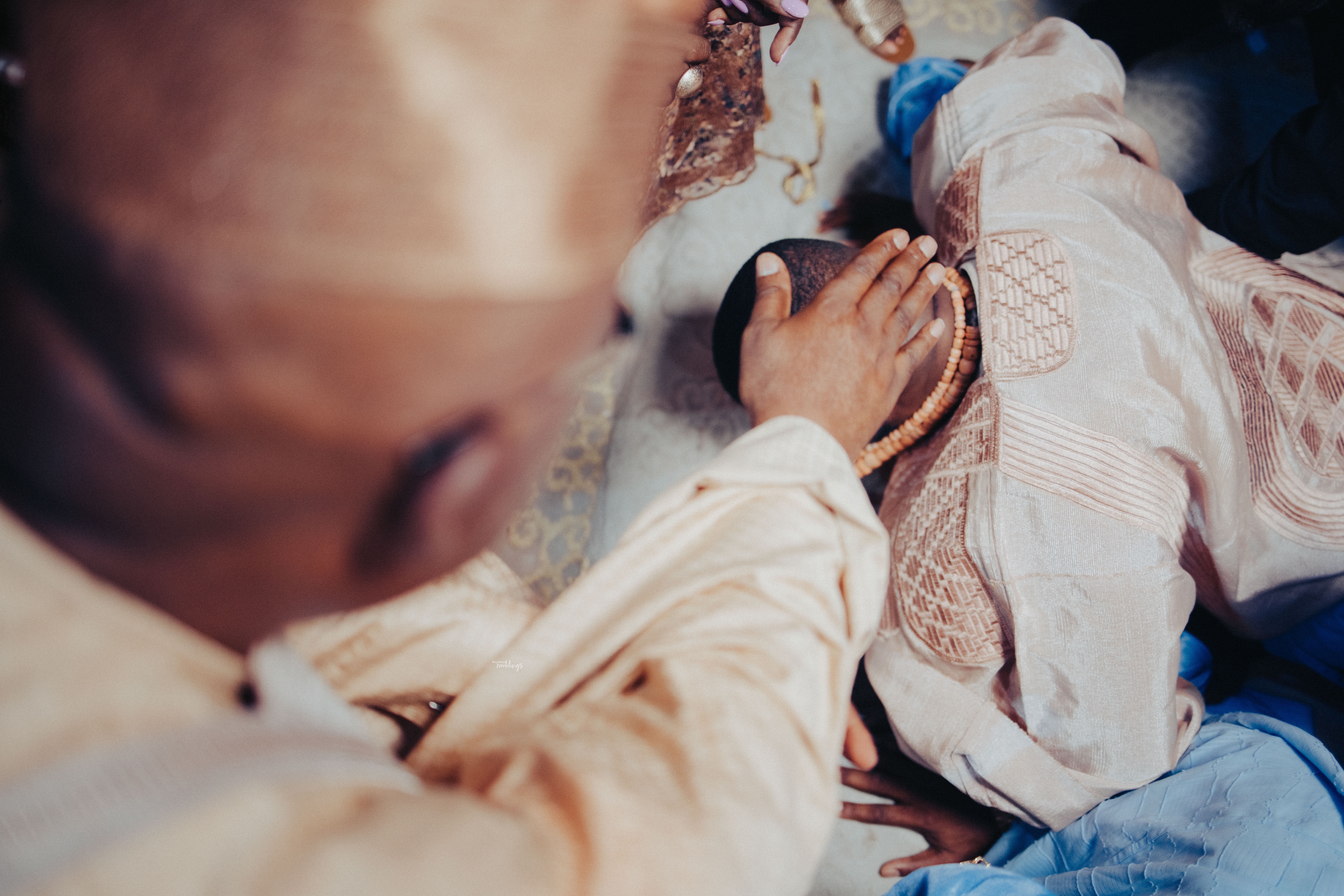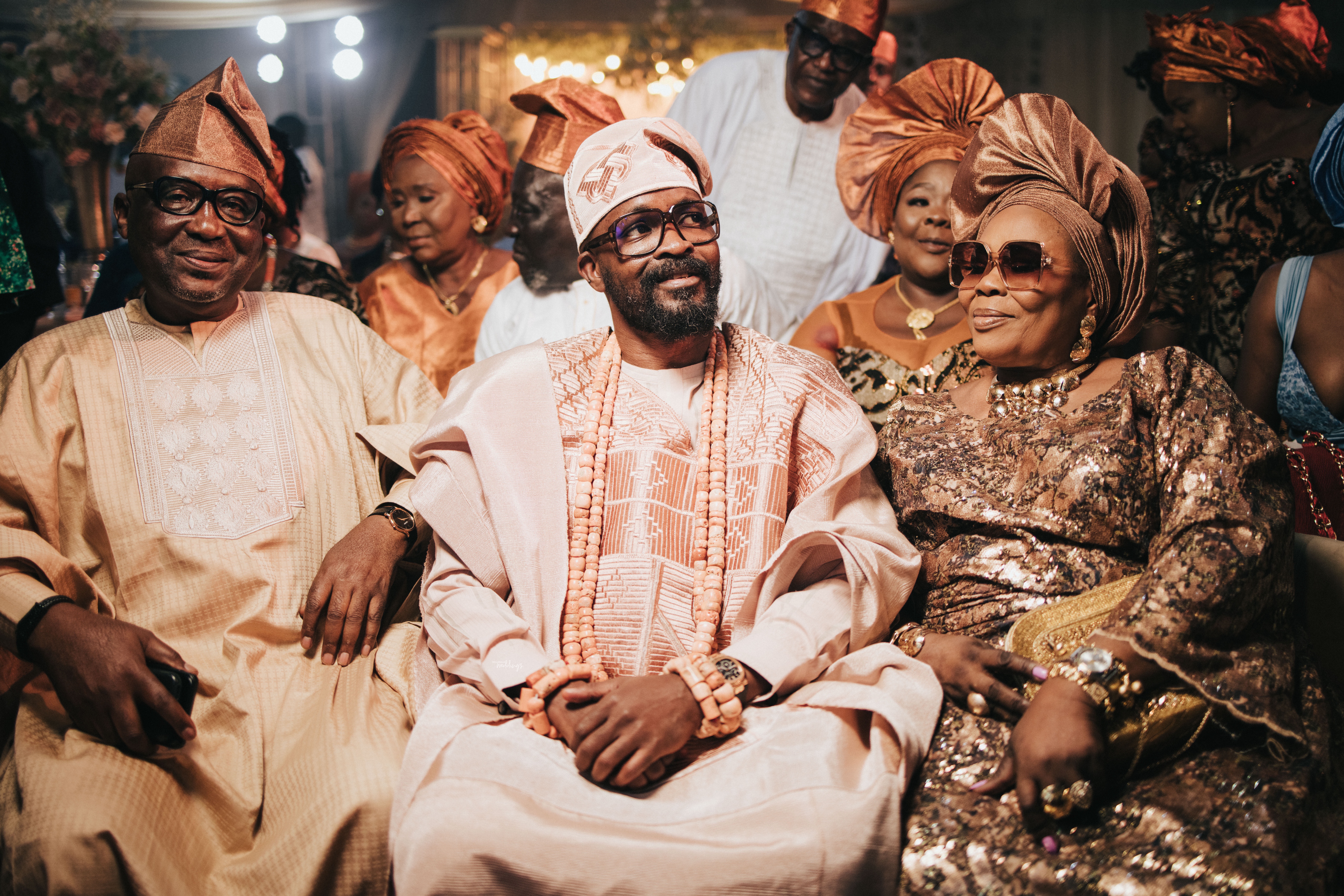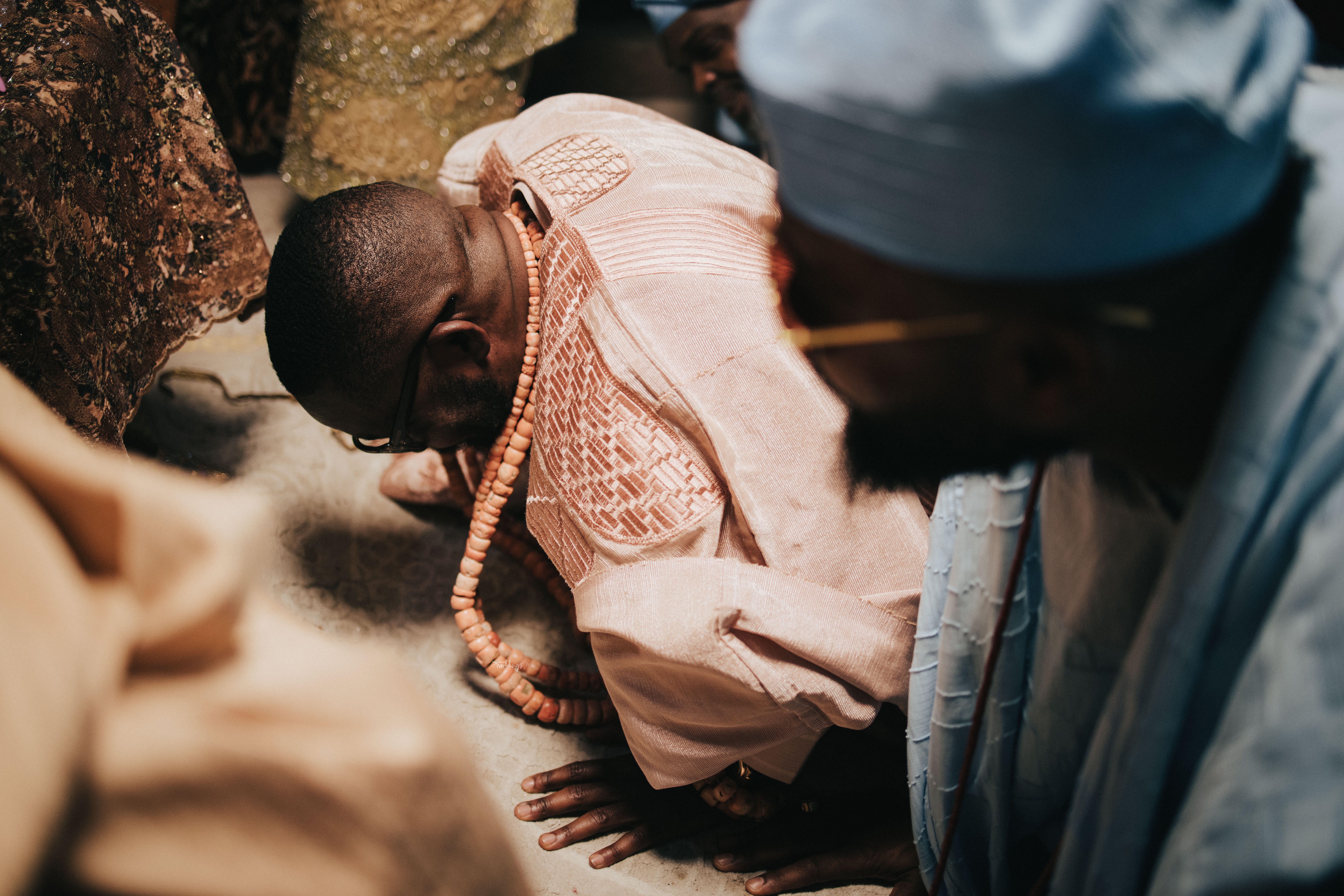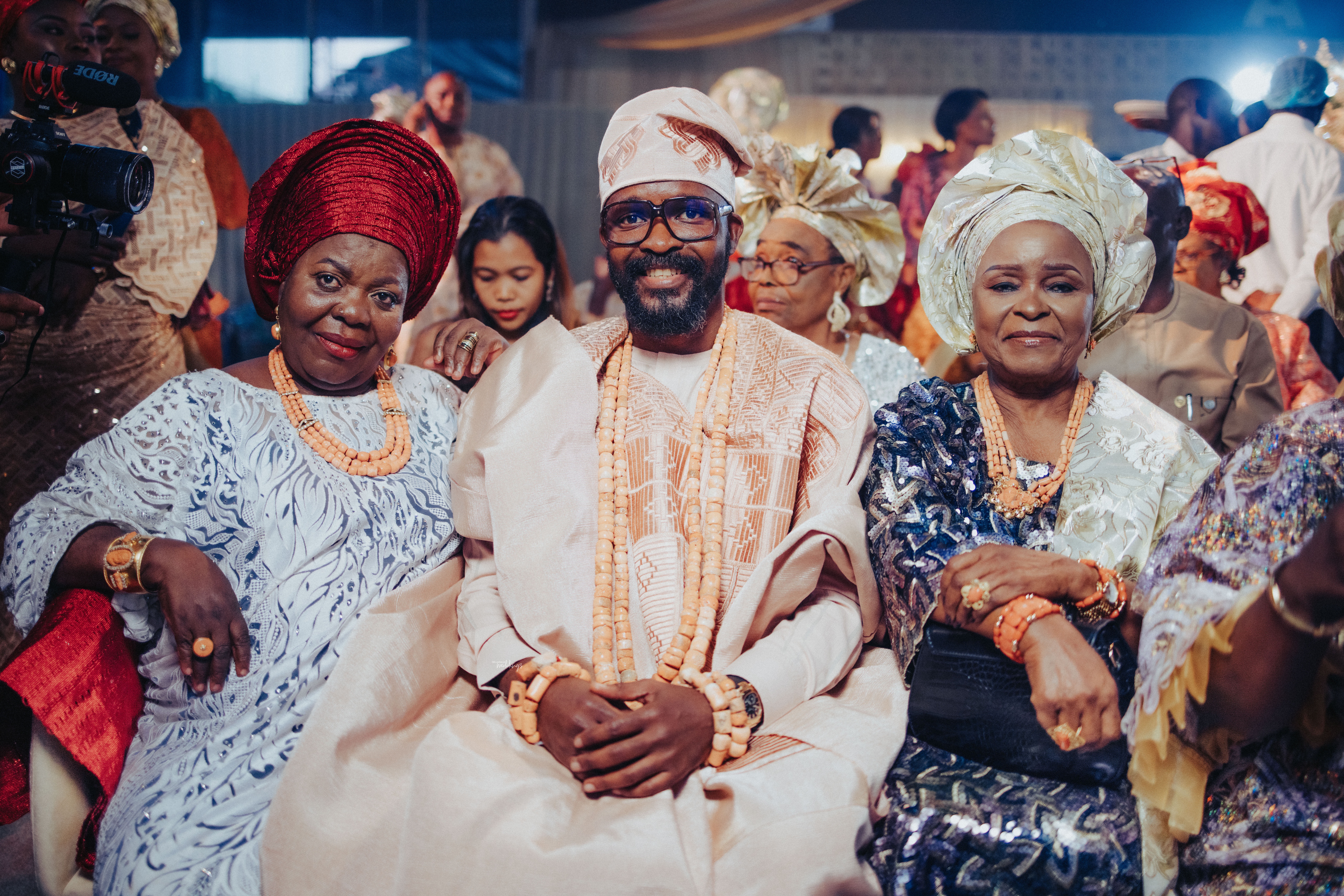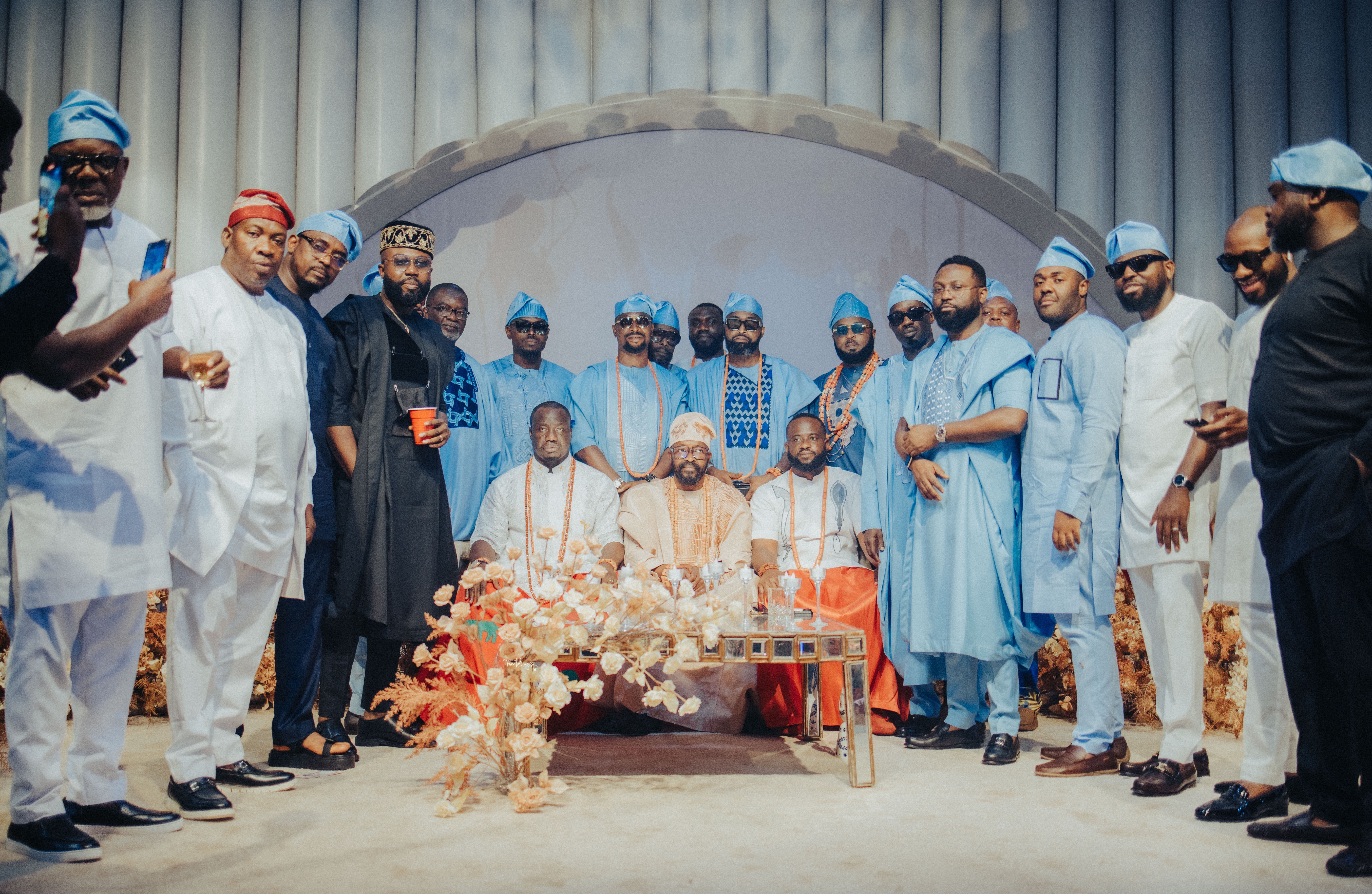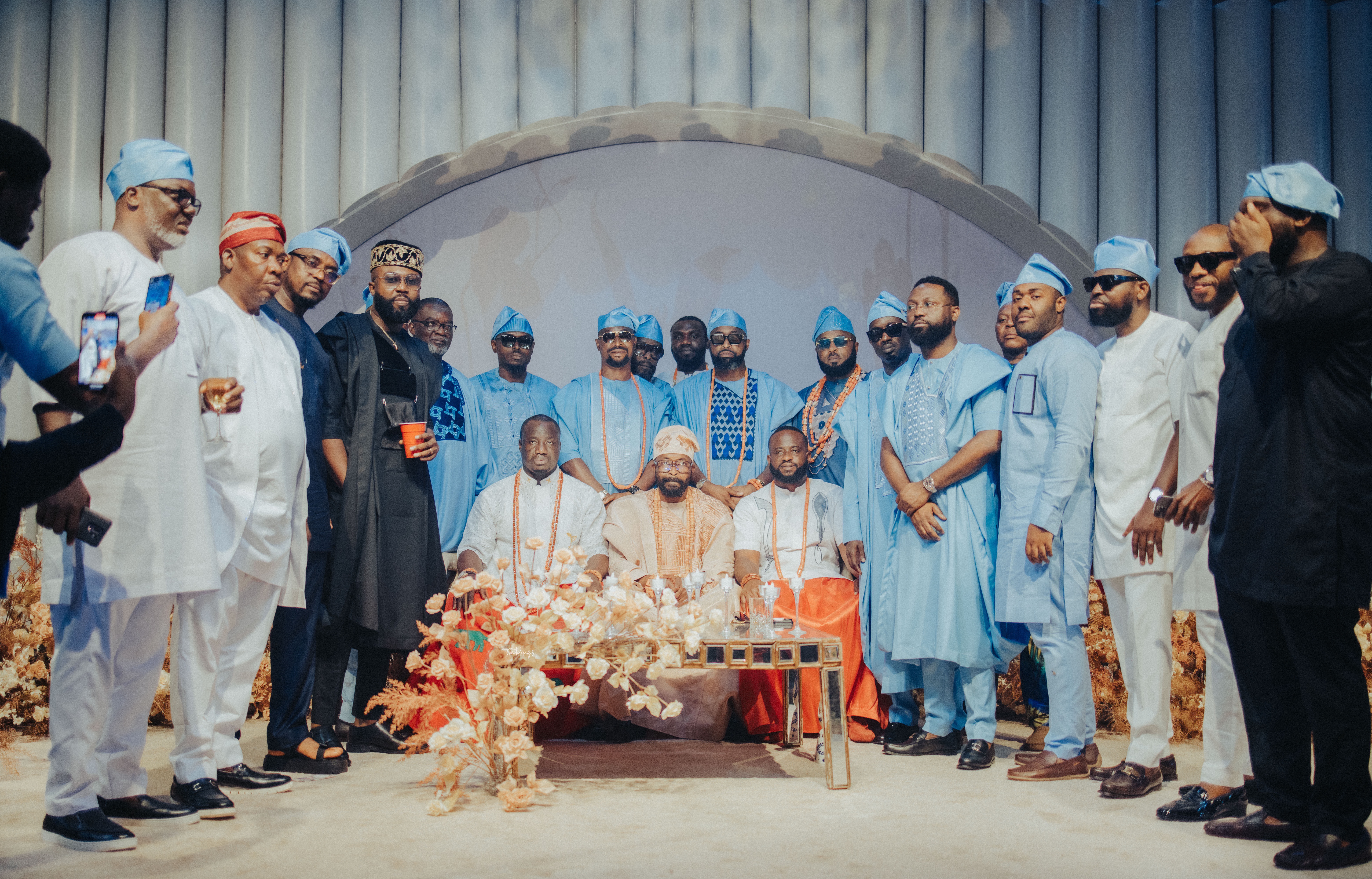 Now, give it up for the bride!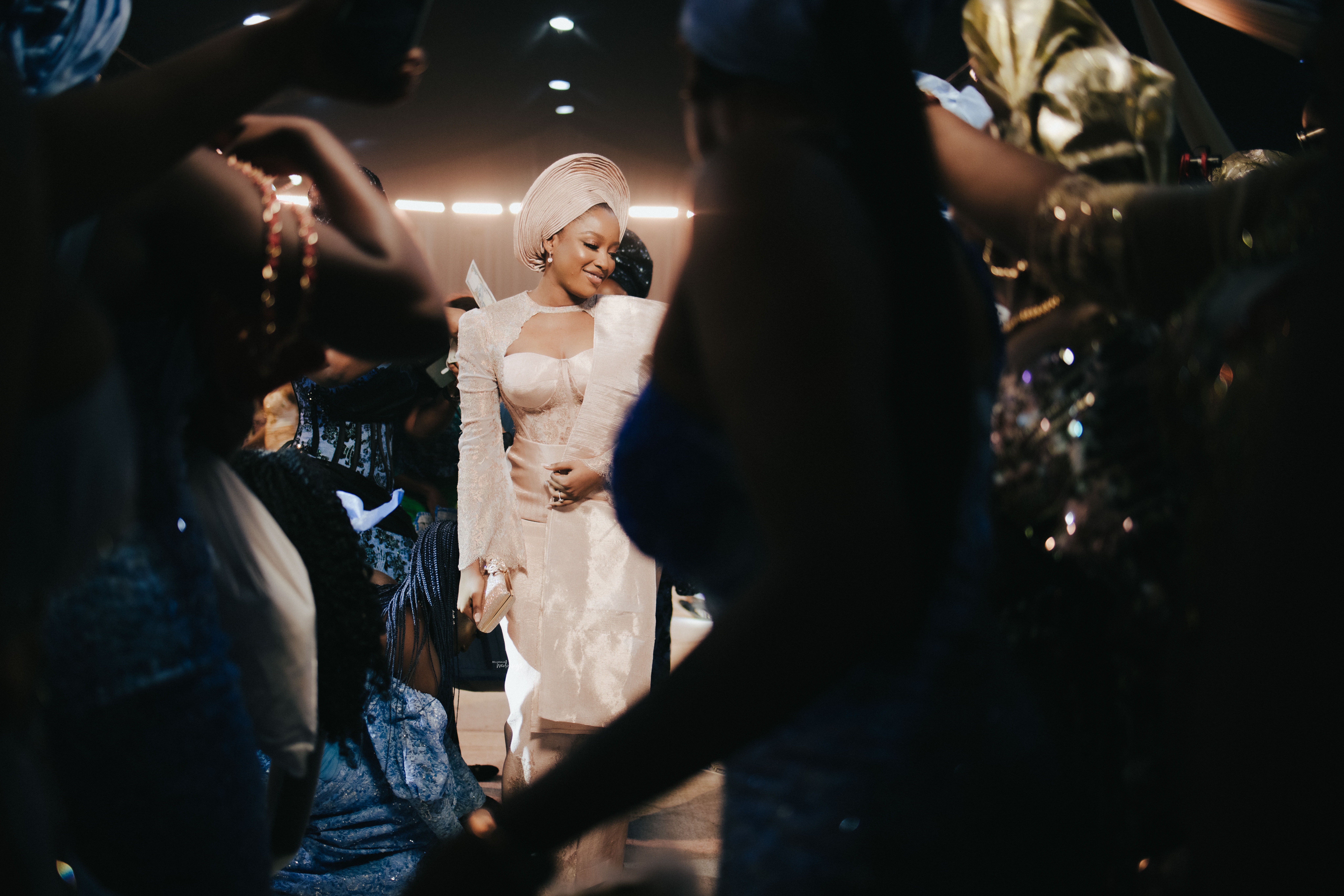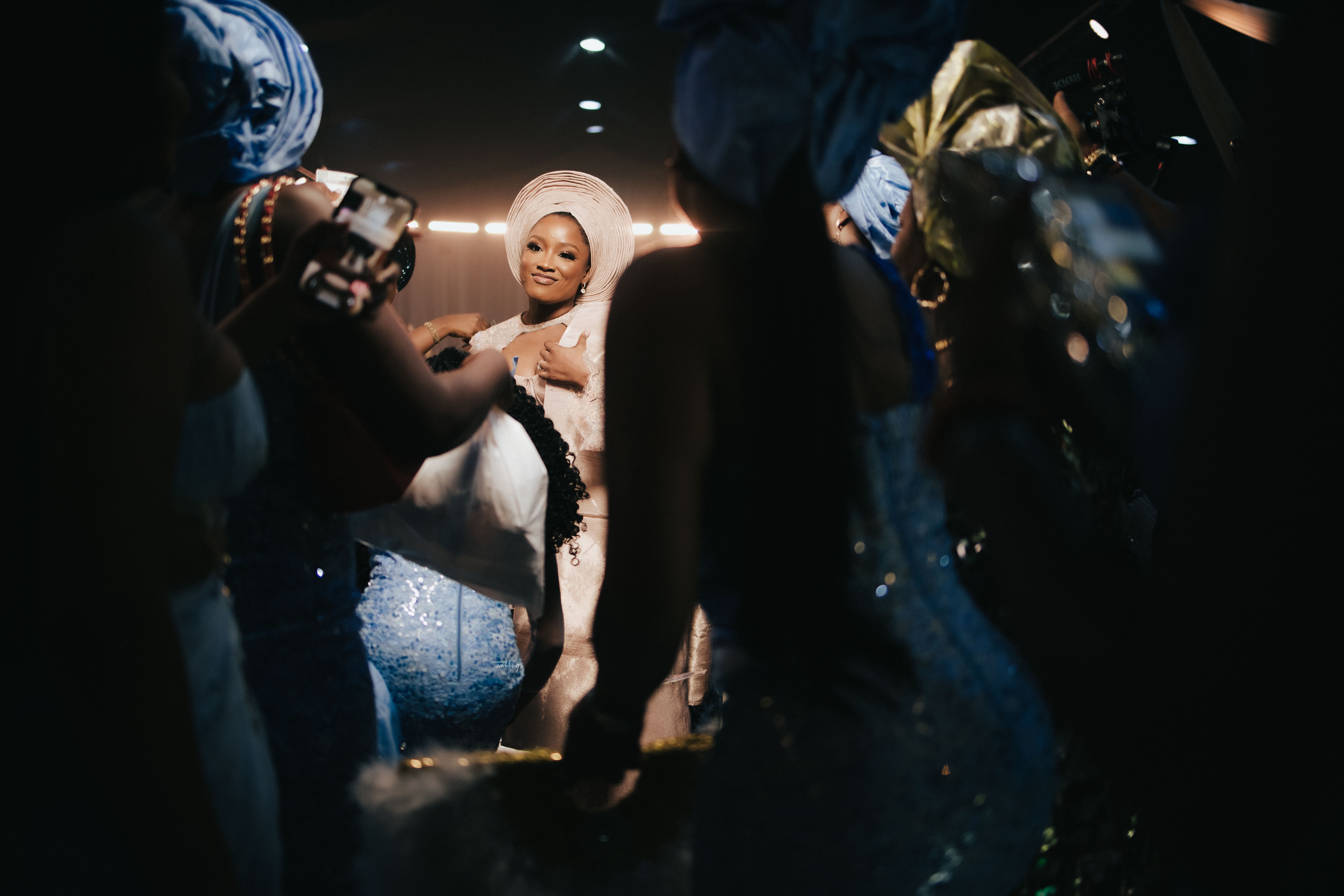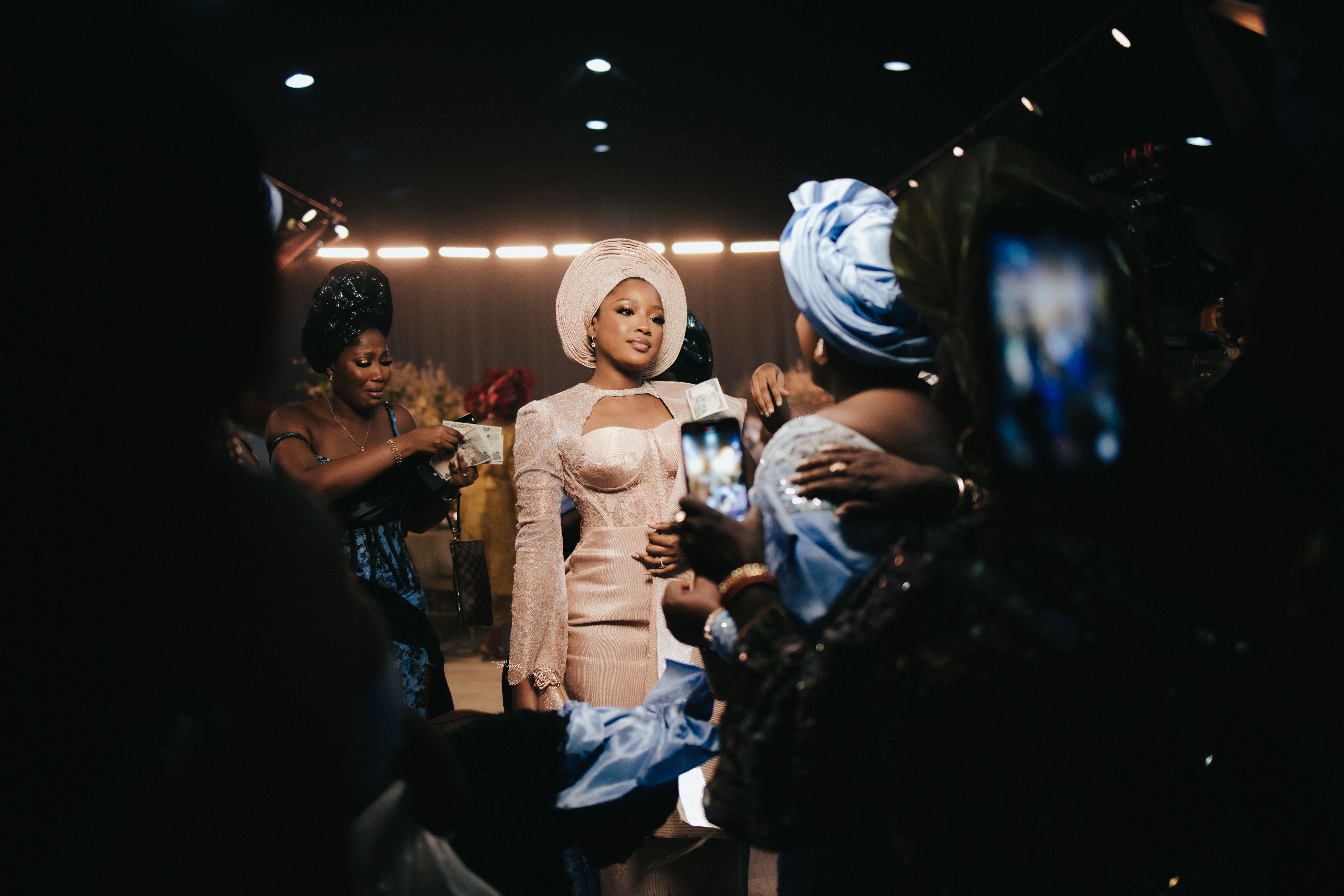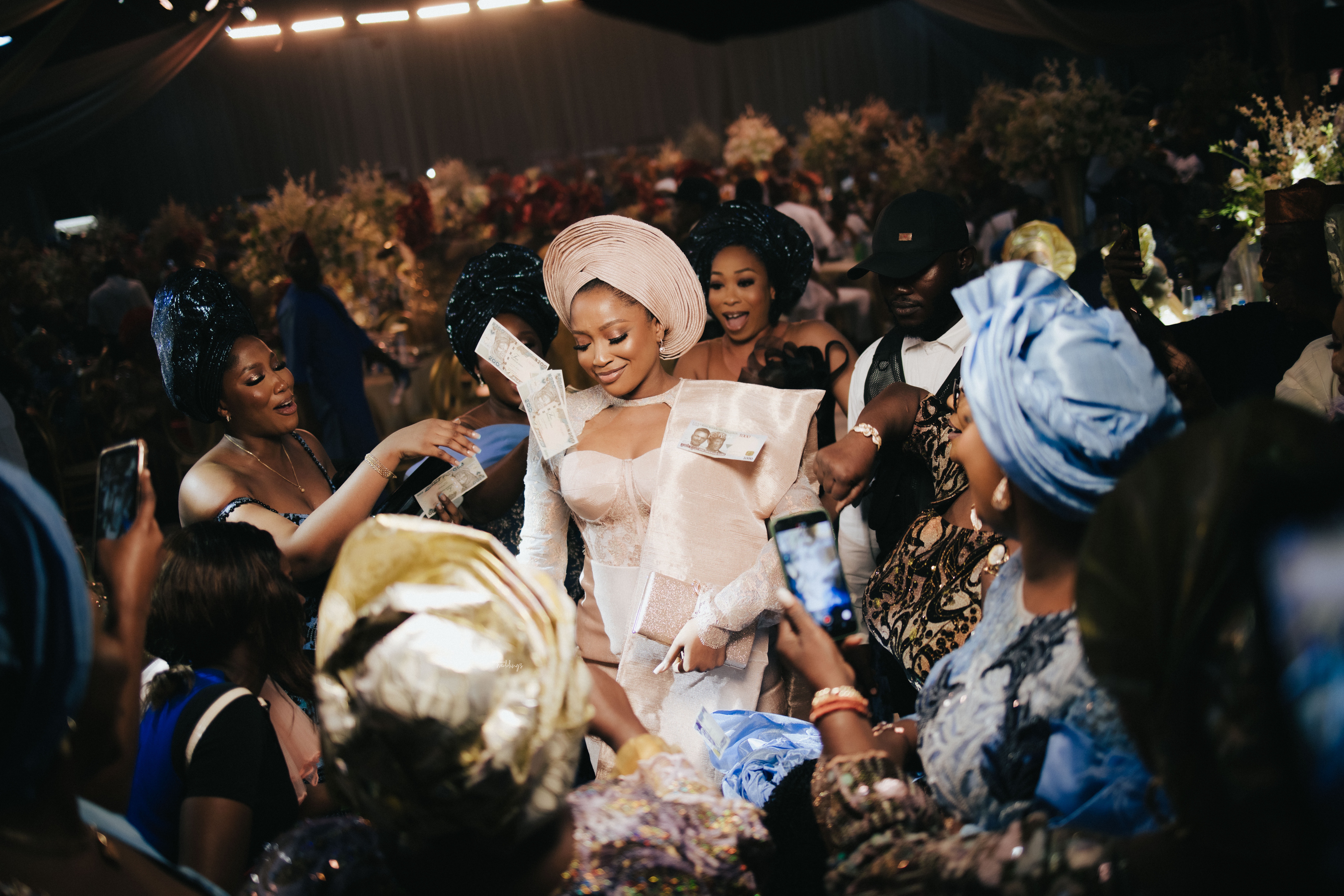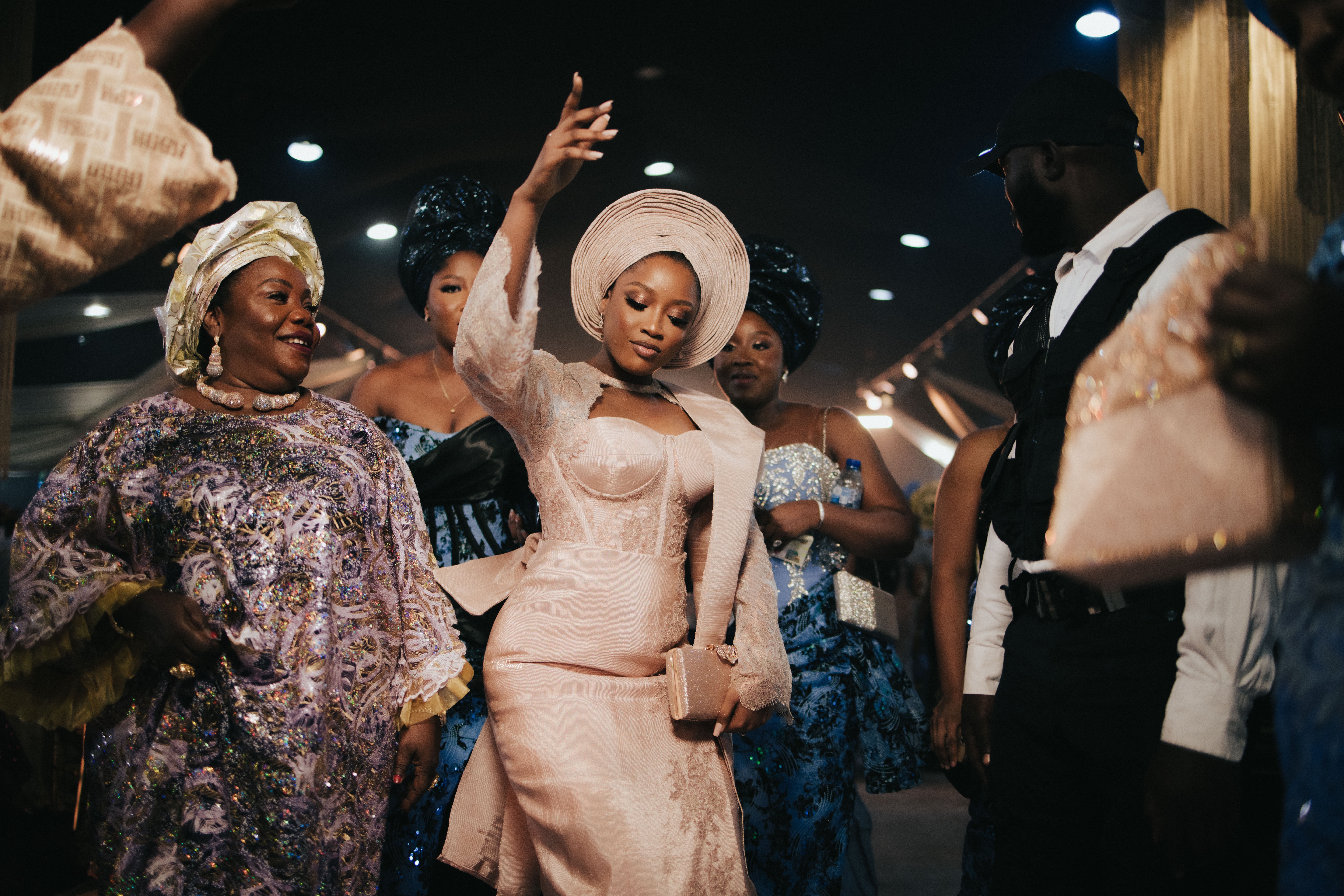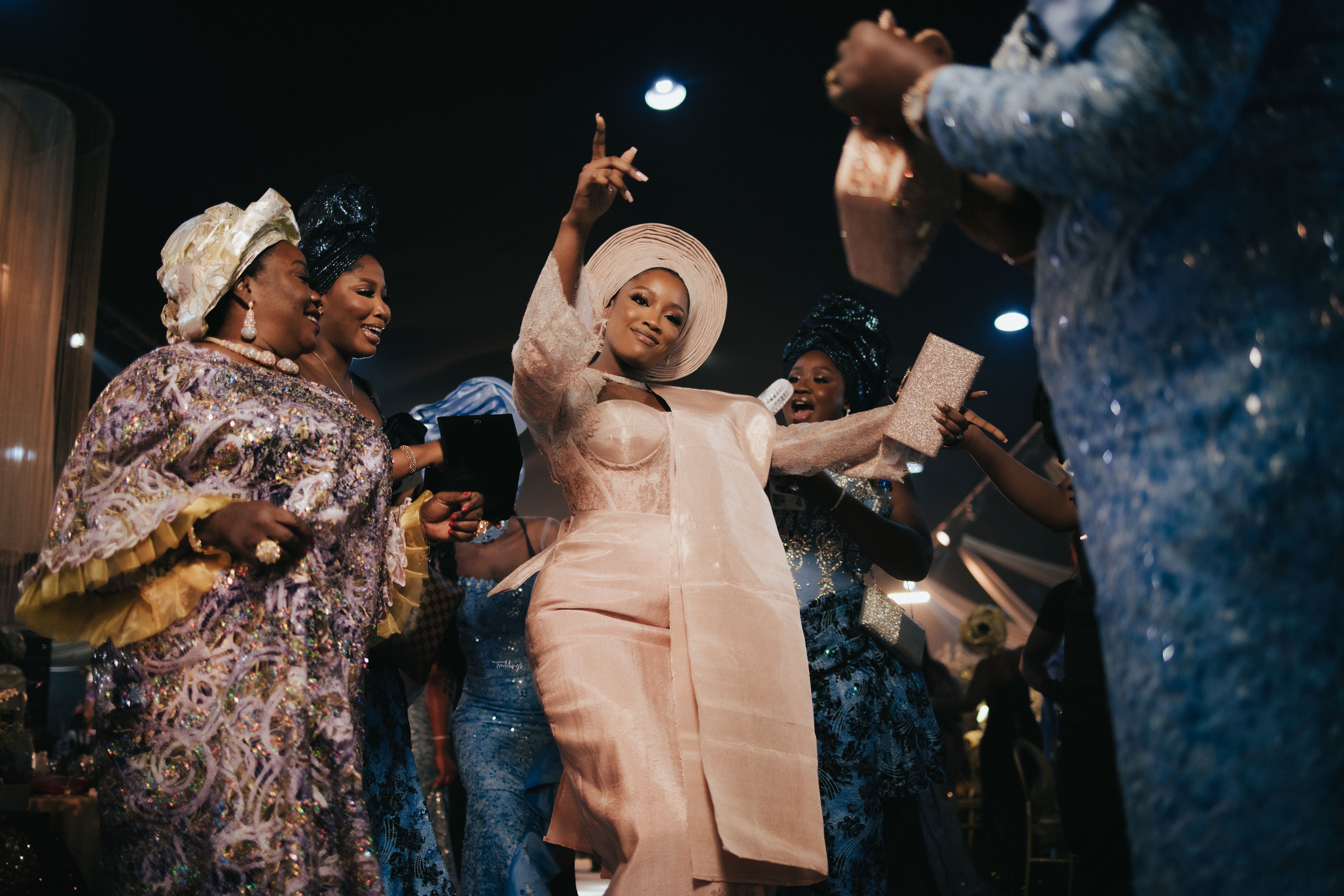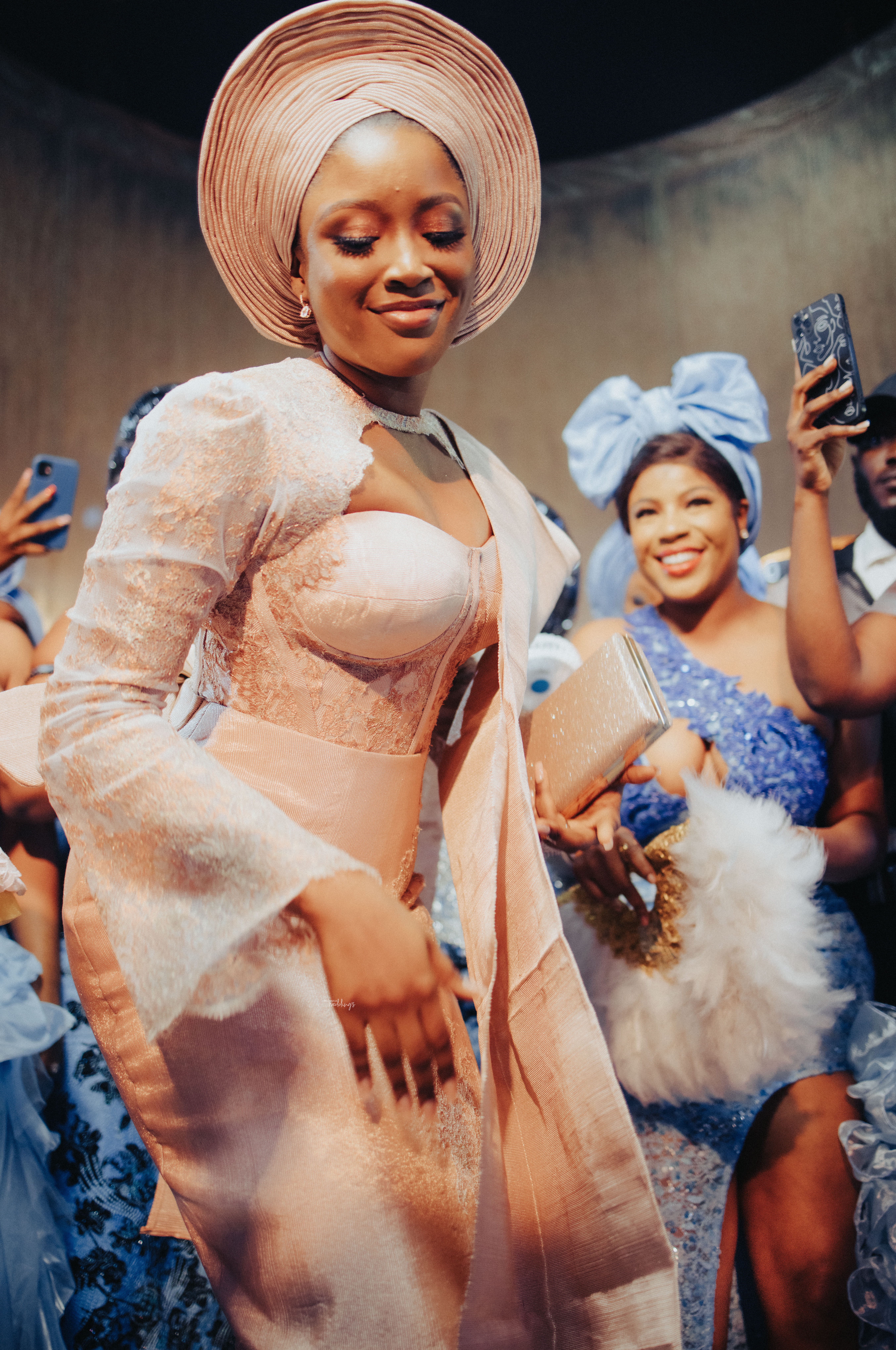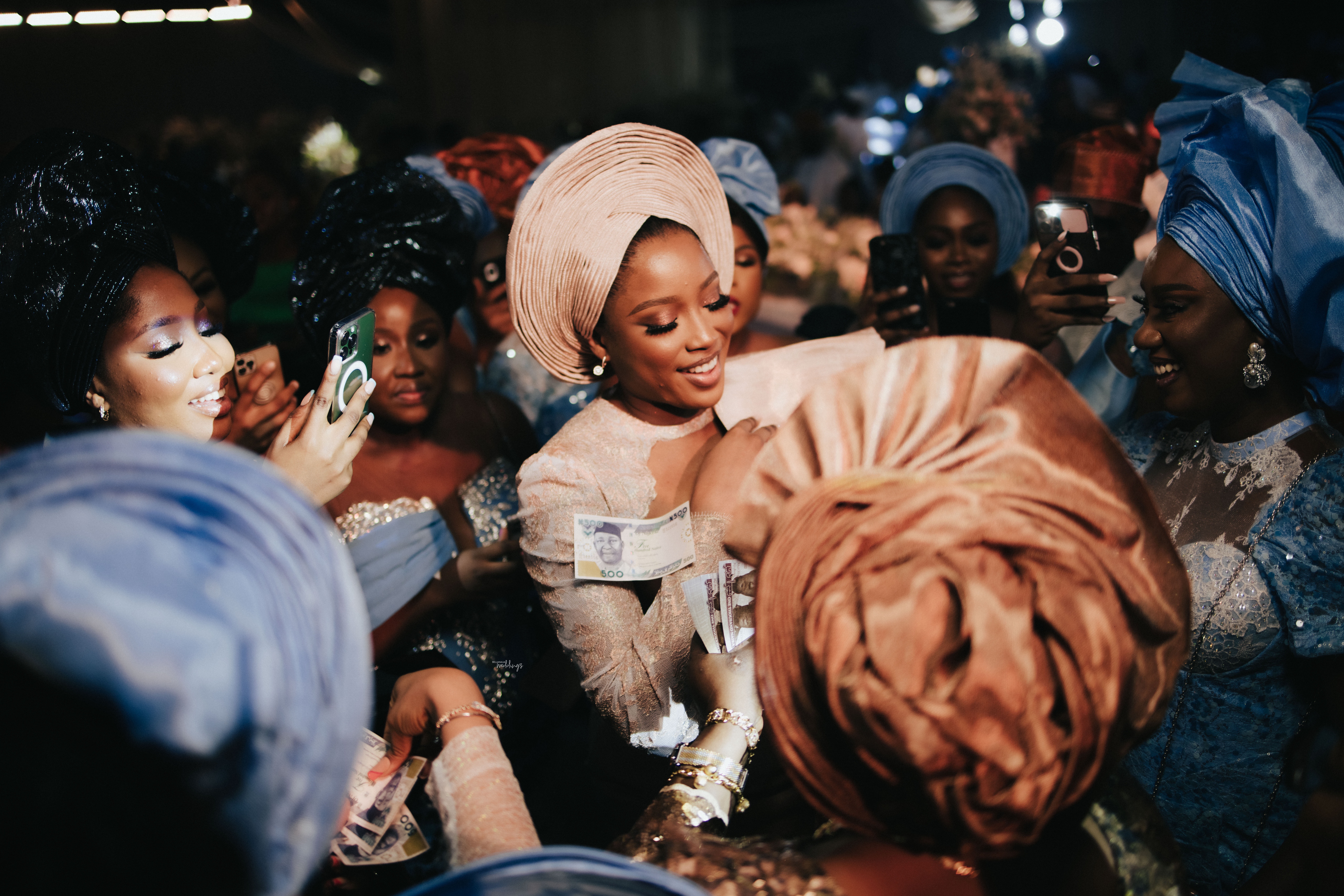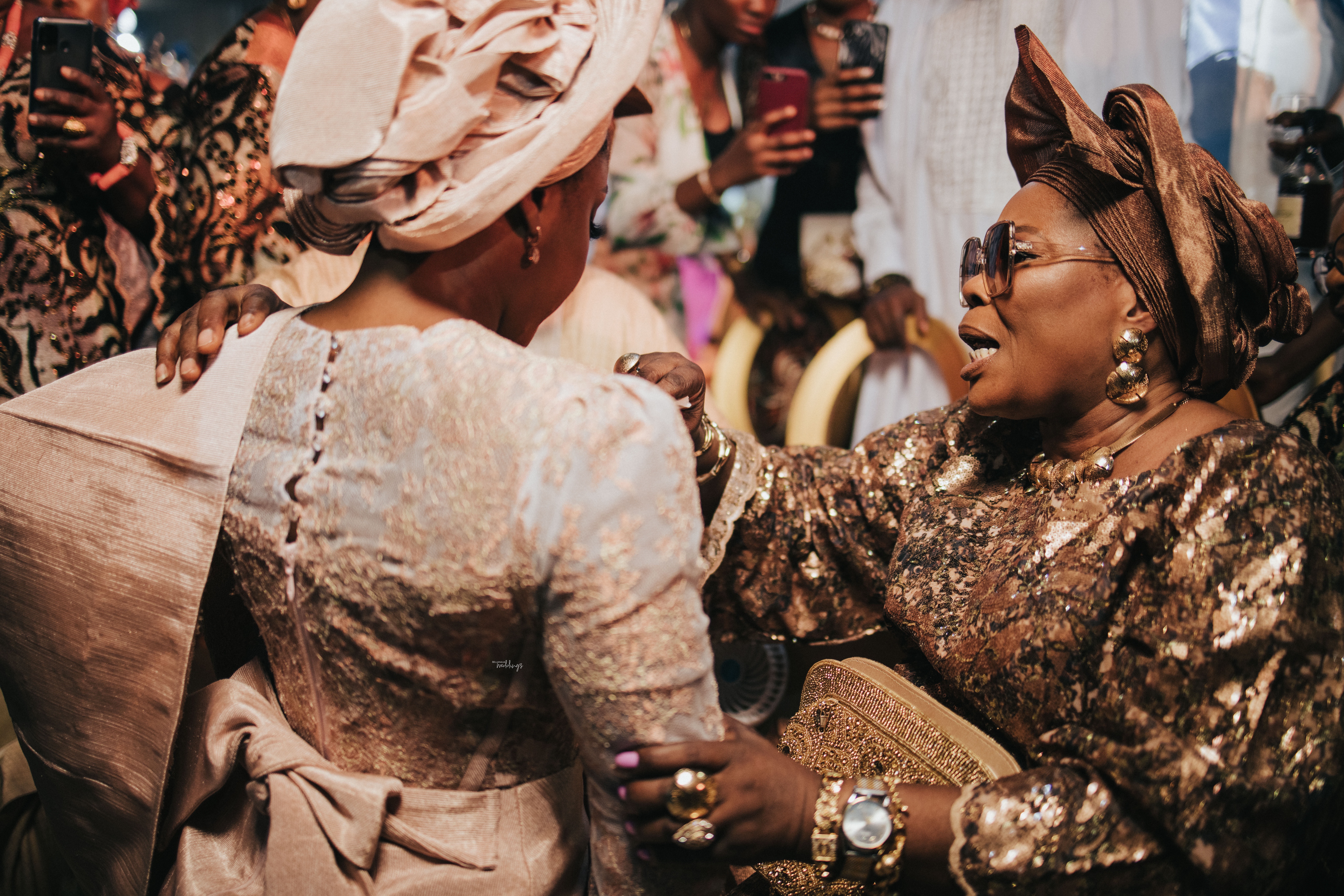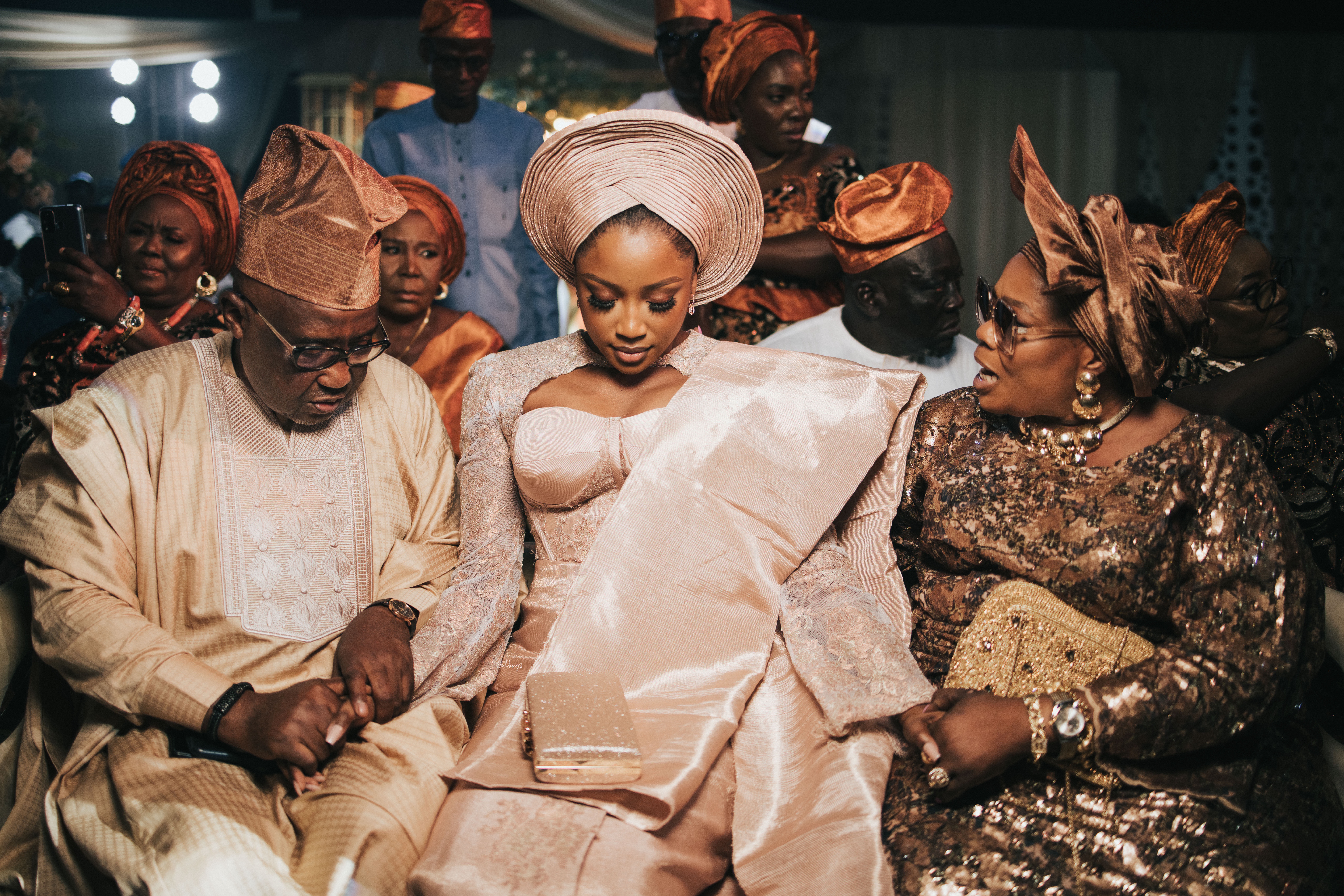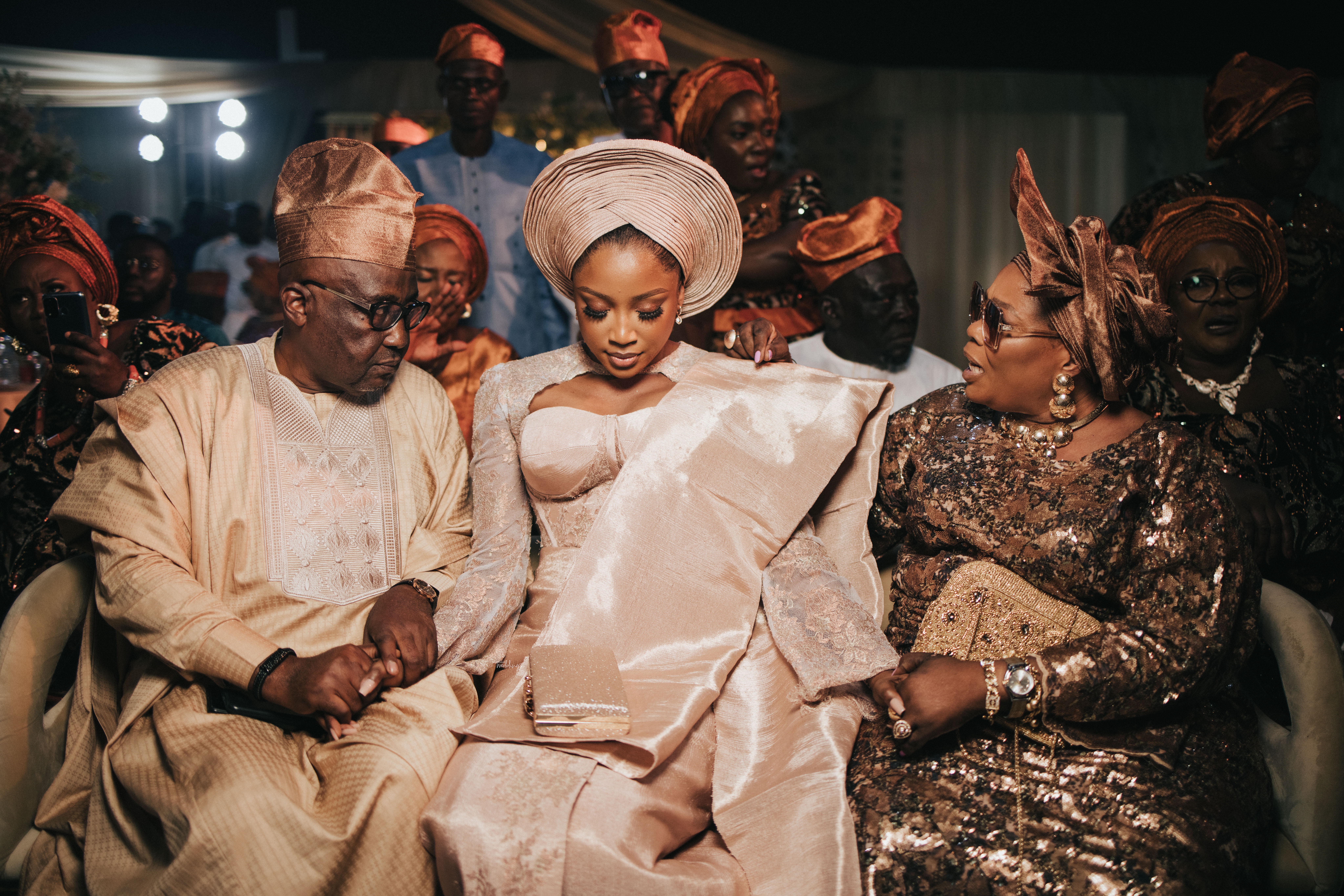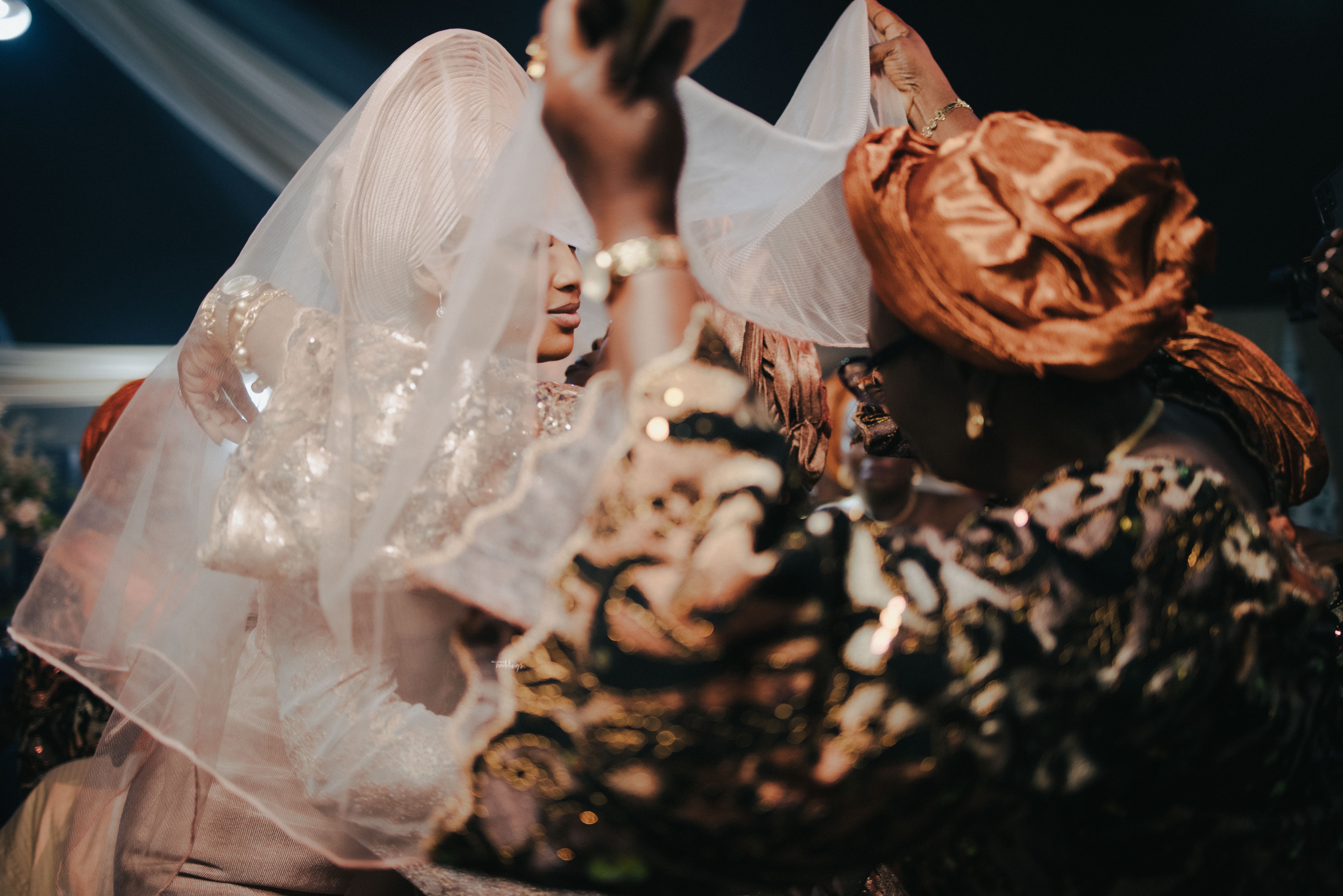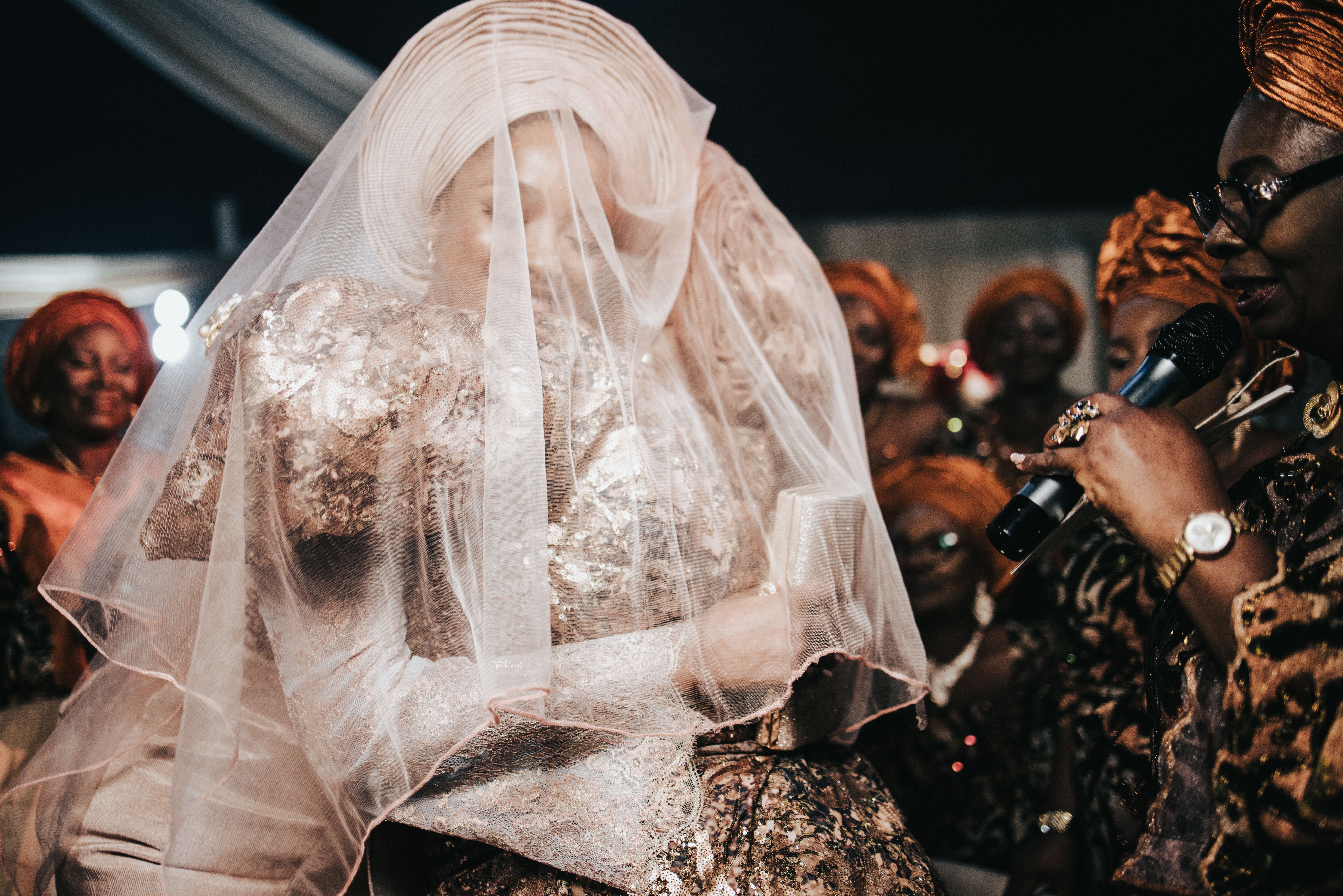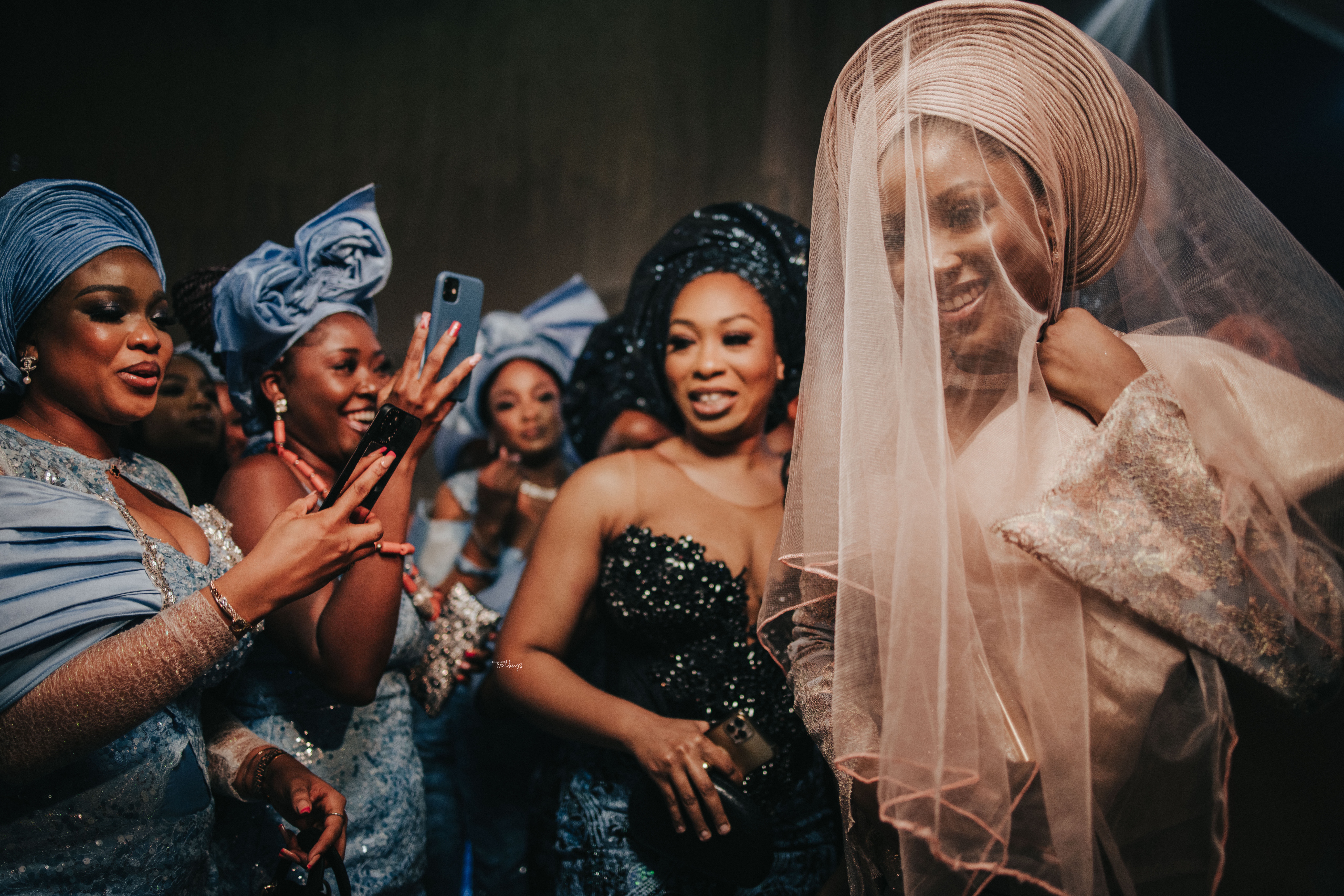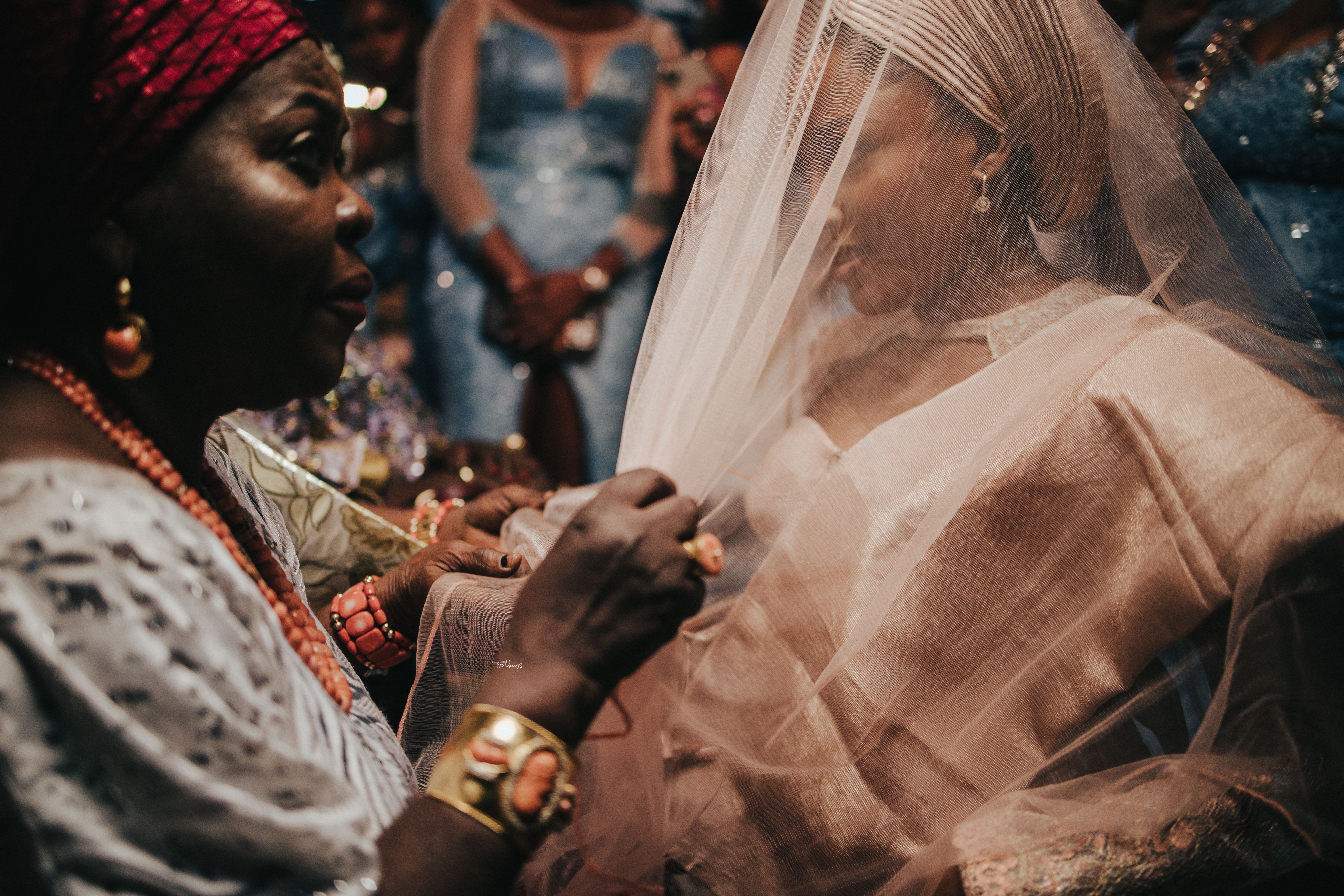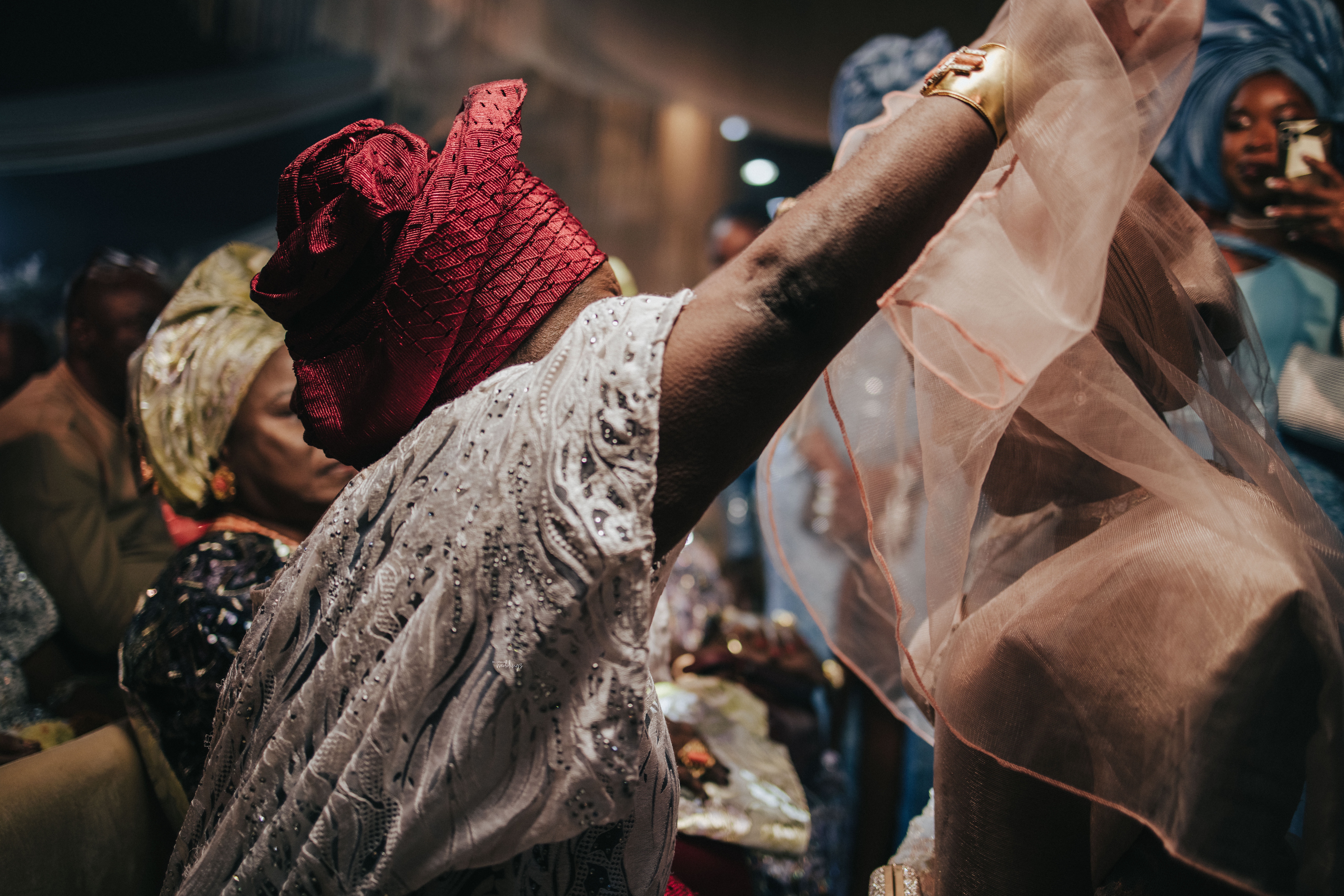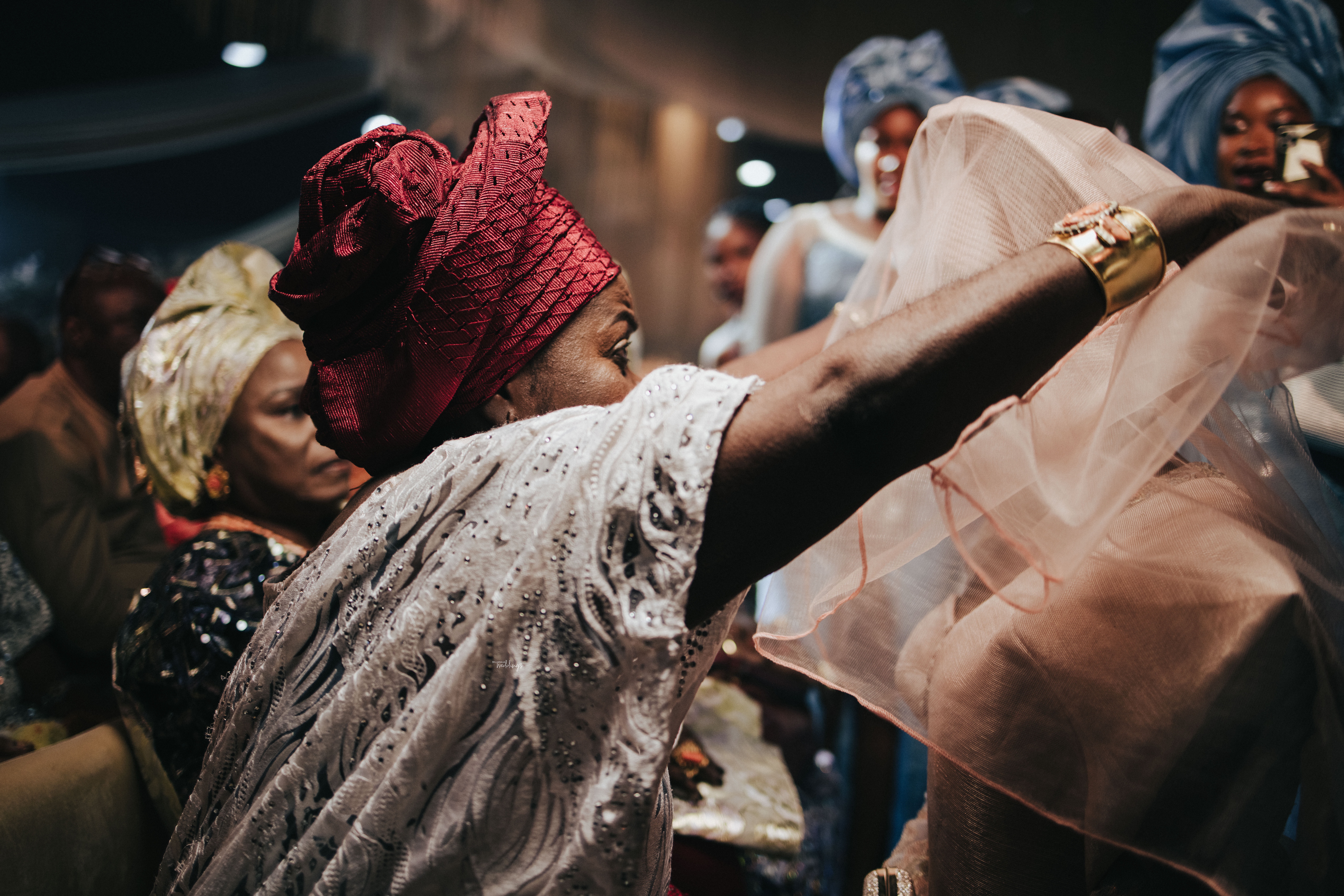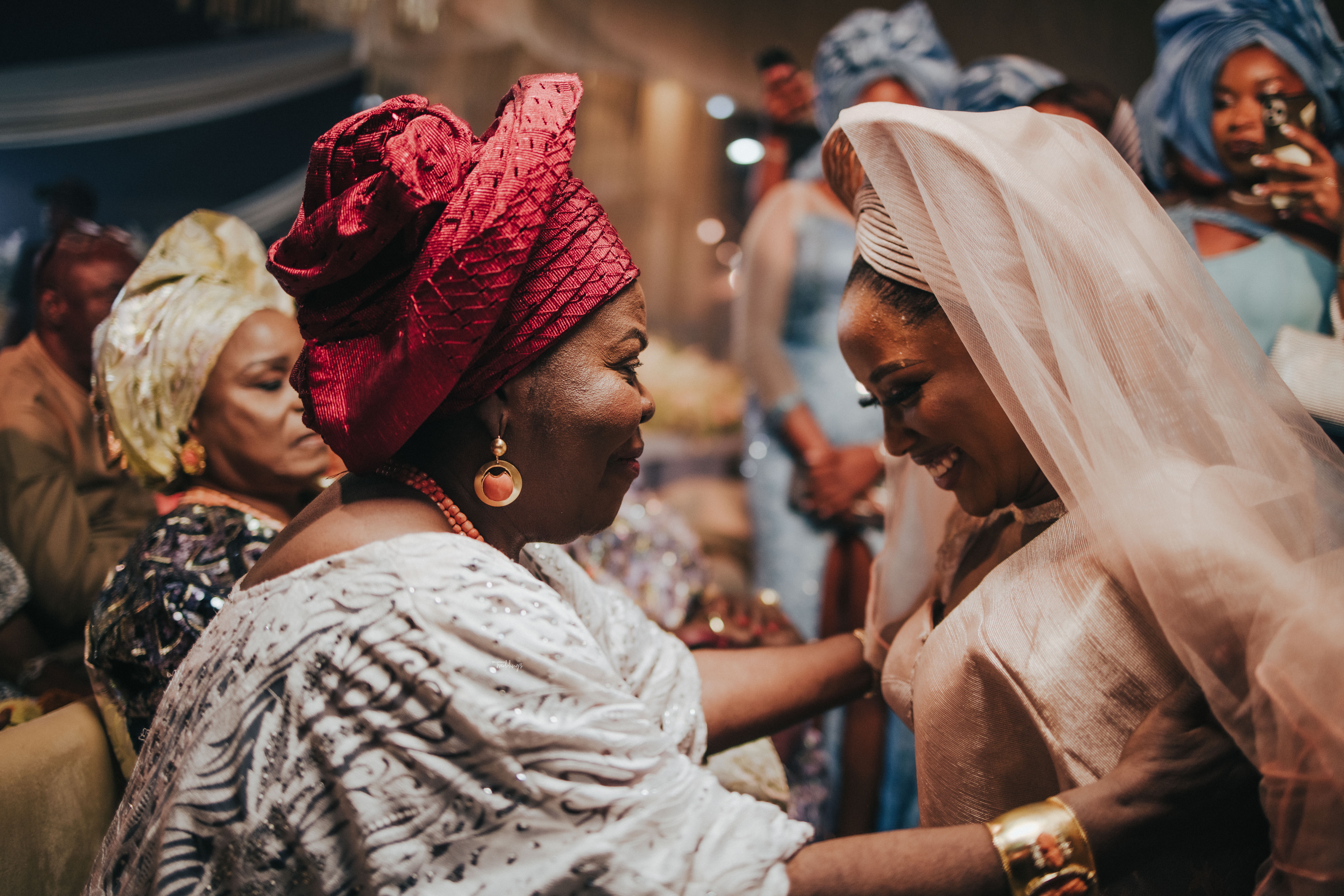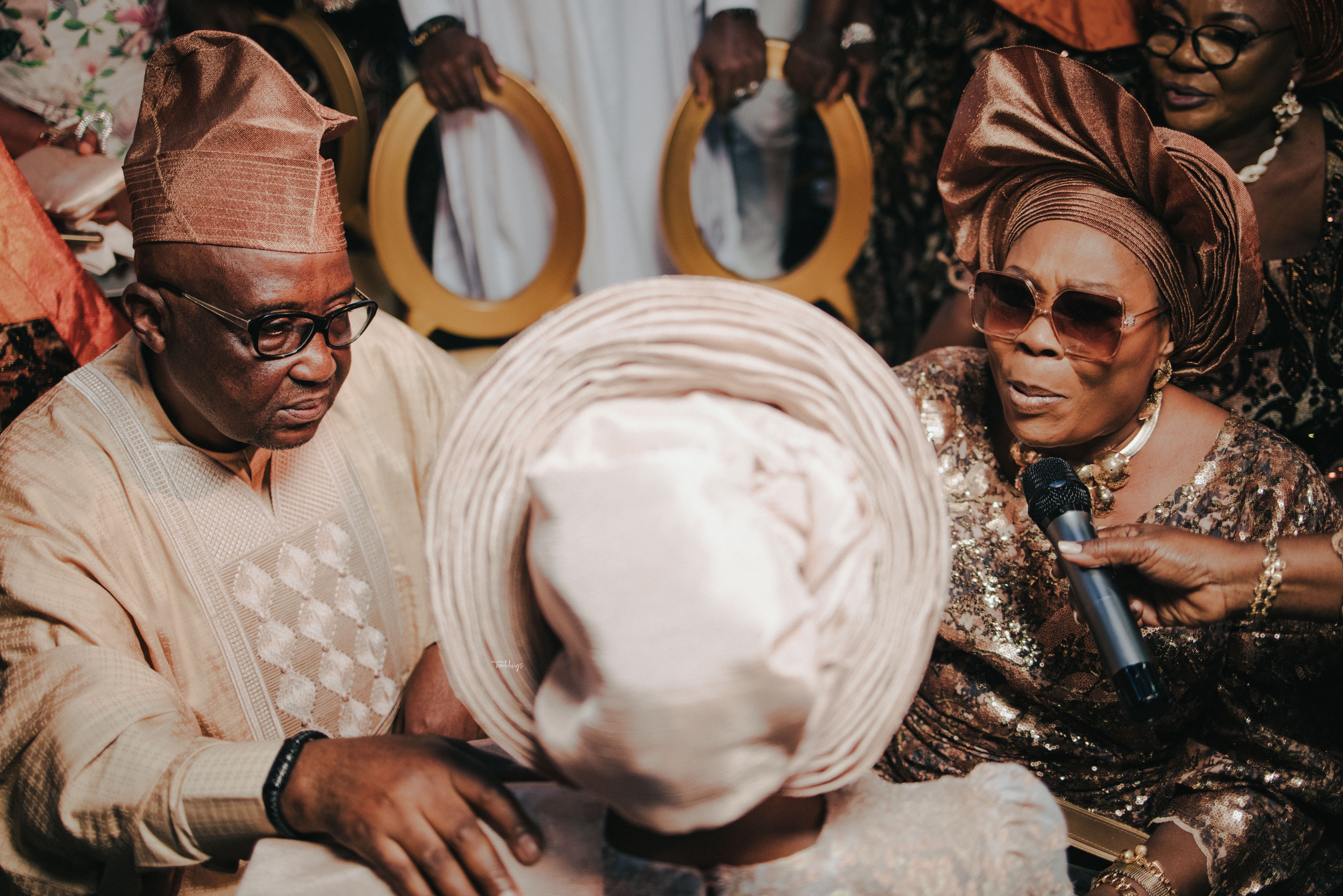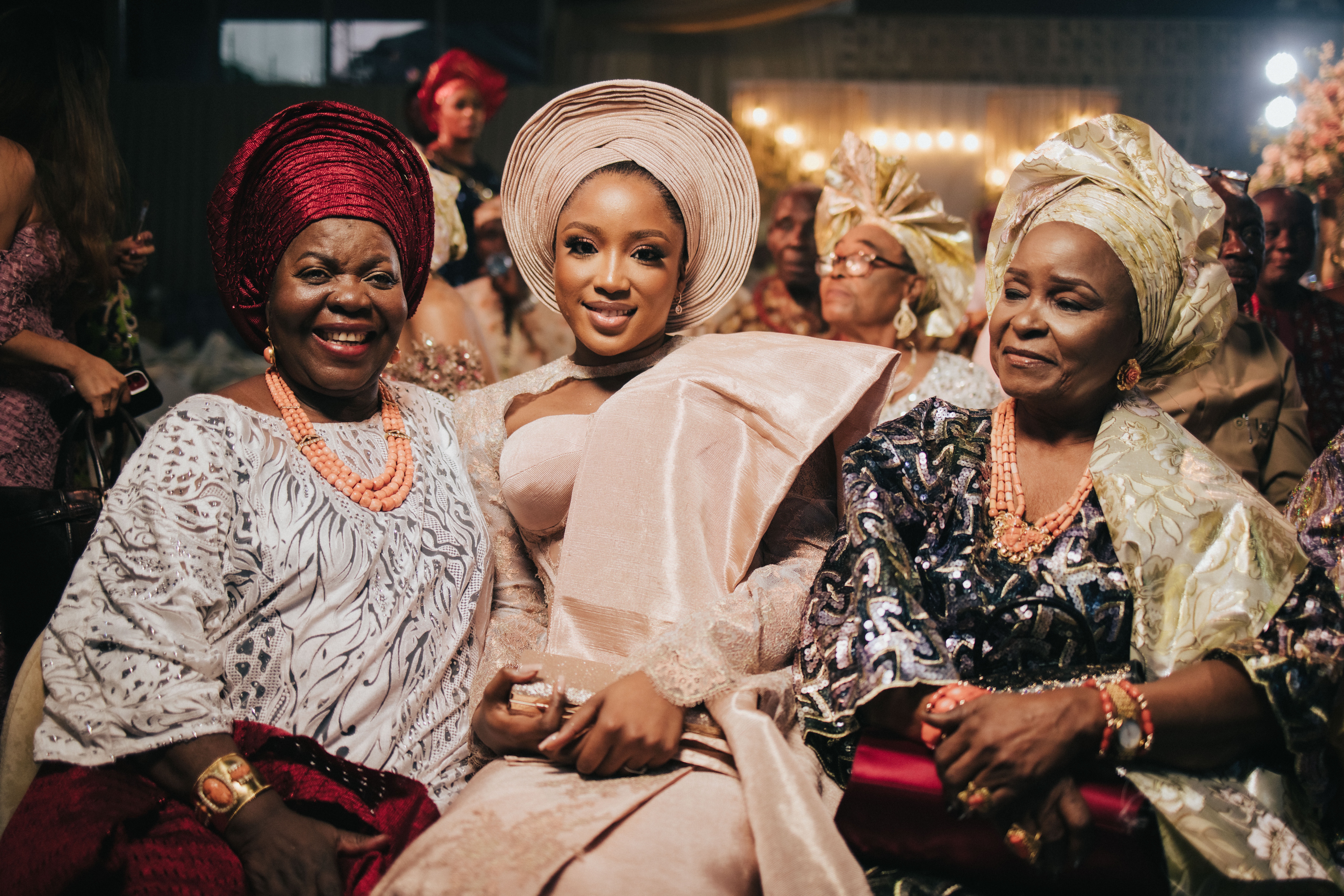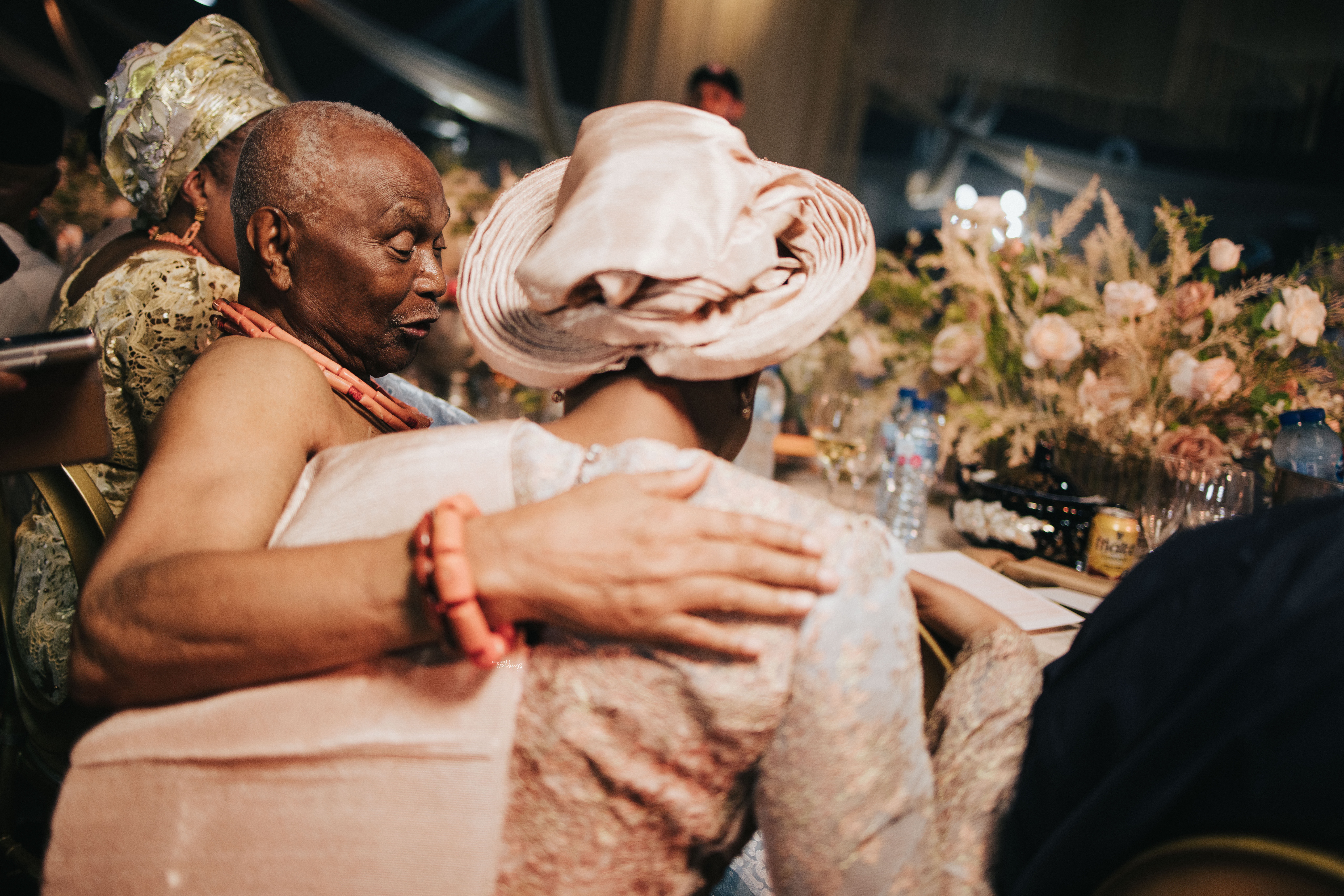 Now, befitting fila for the groom to match the new "married" status!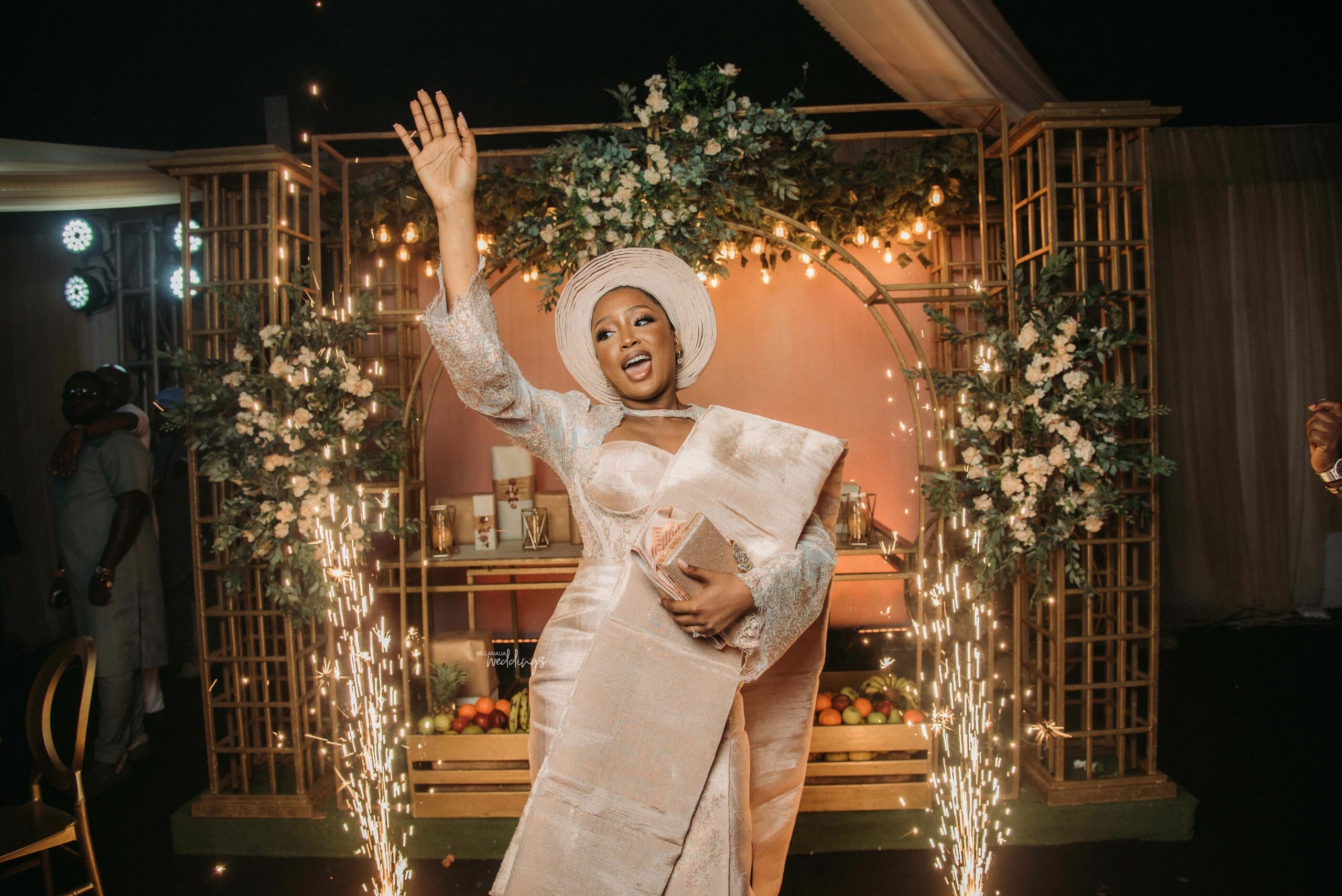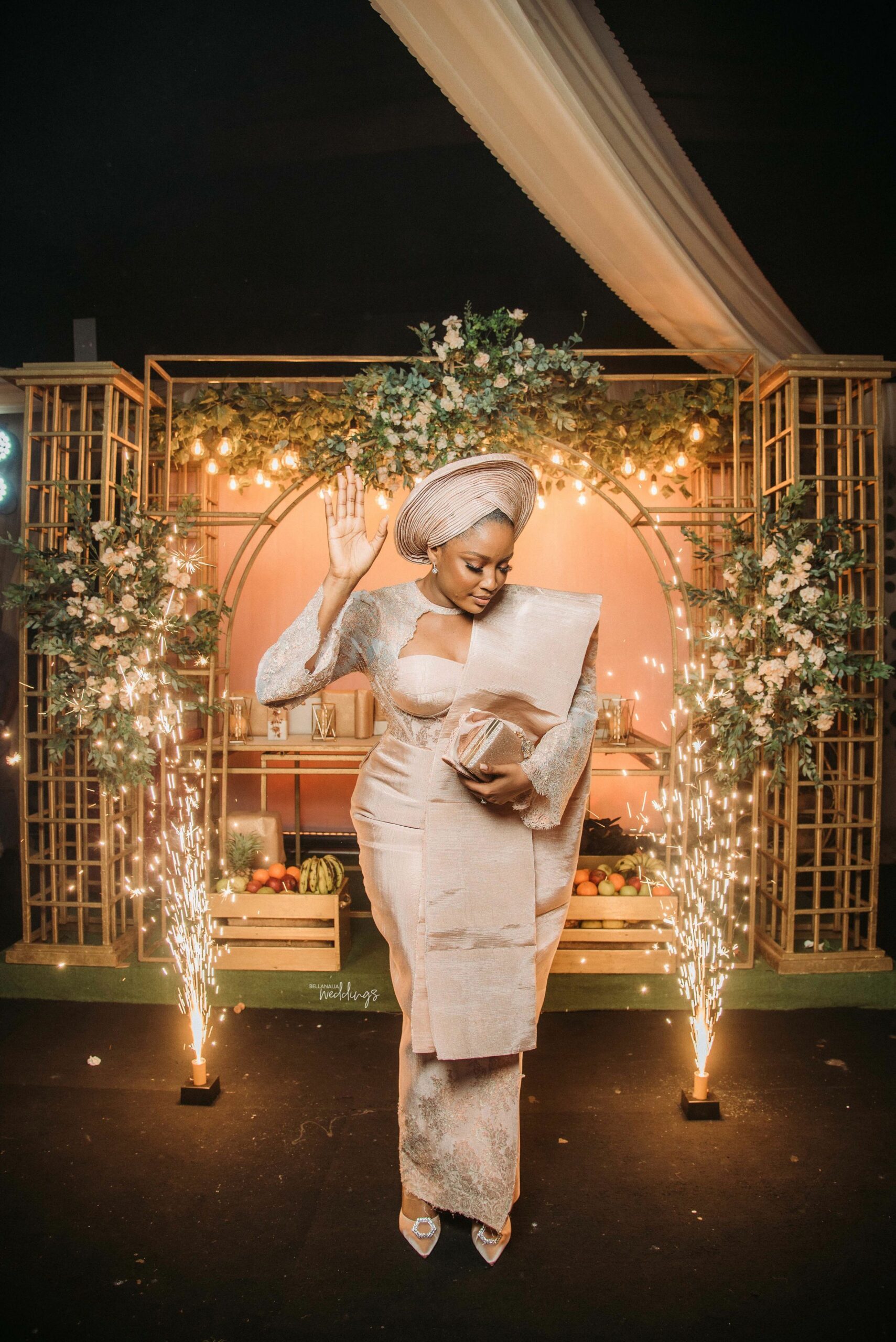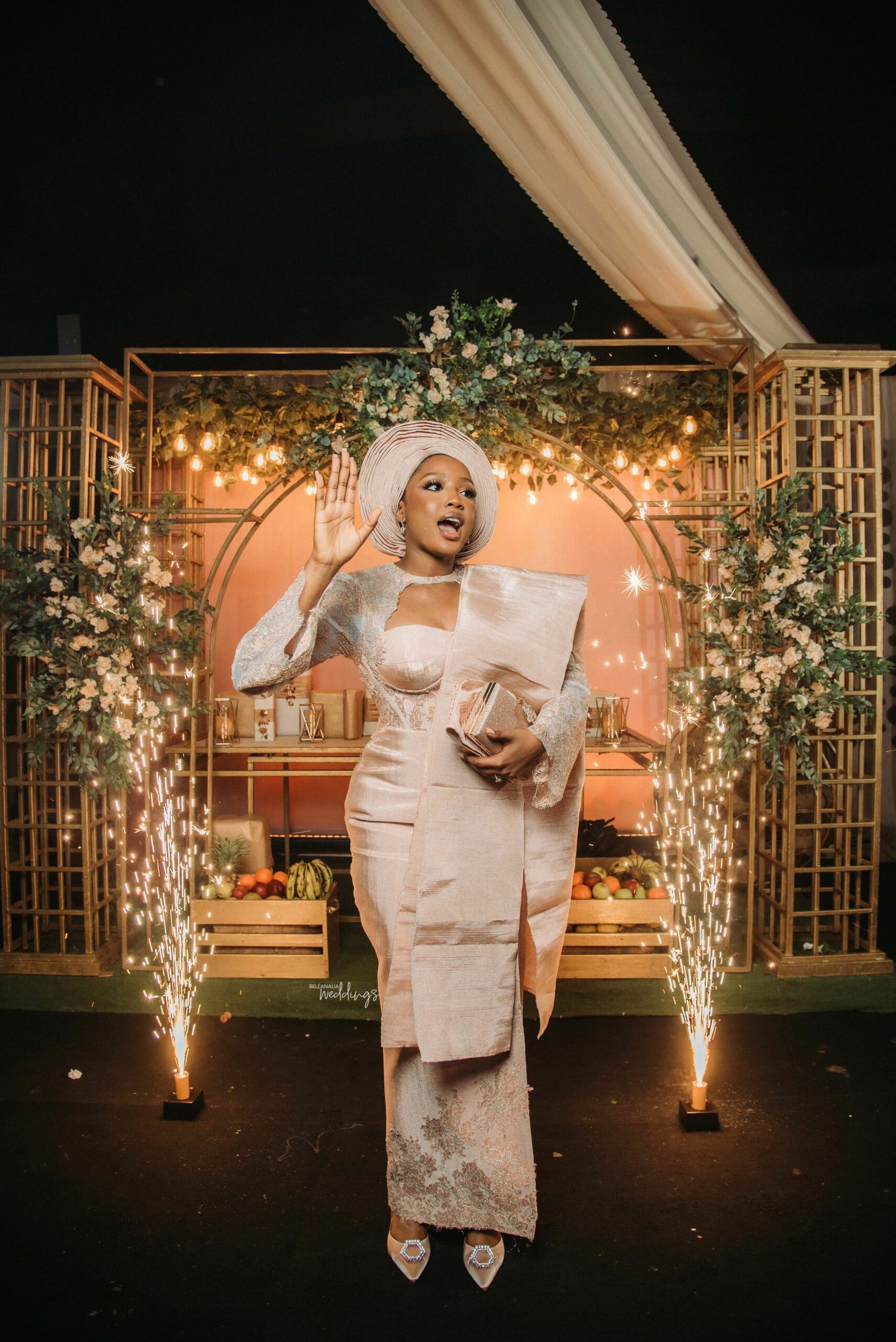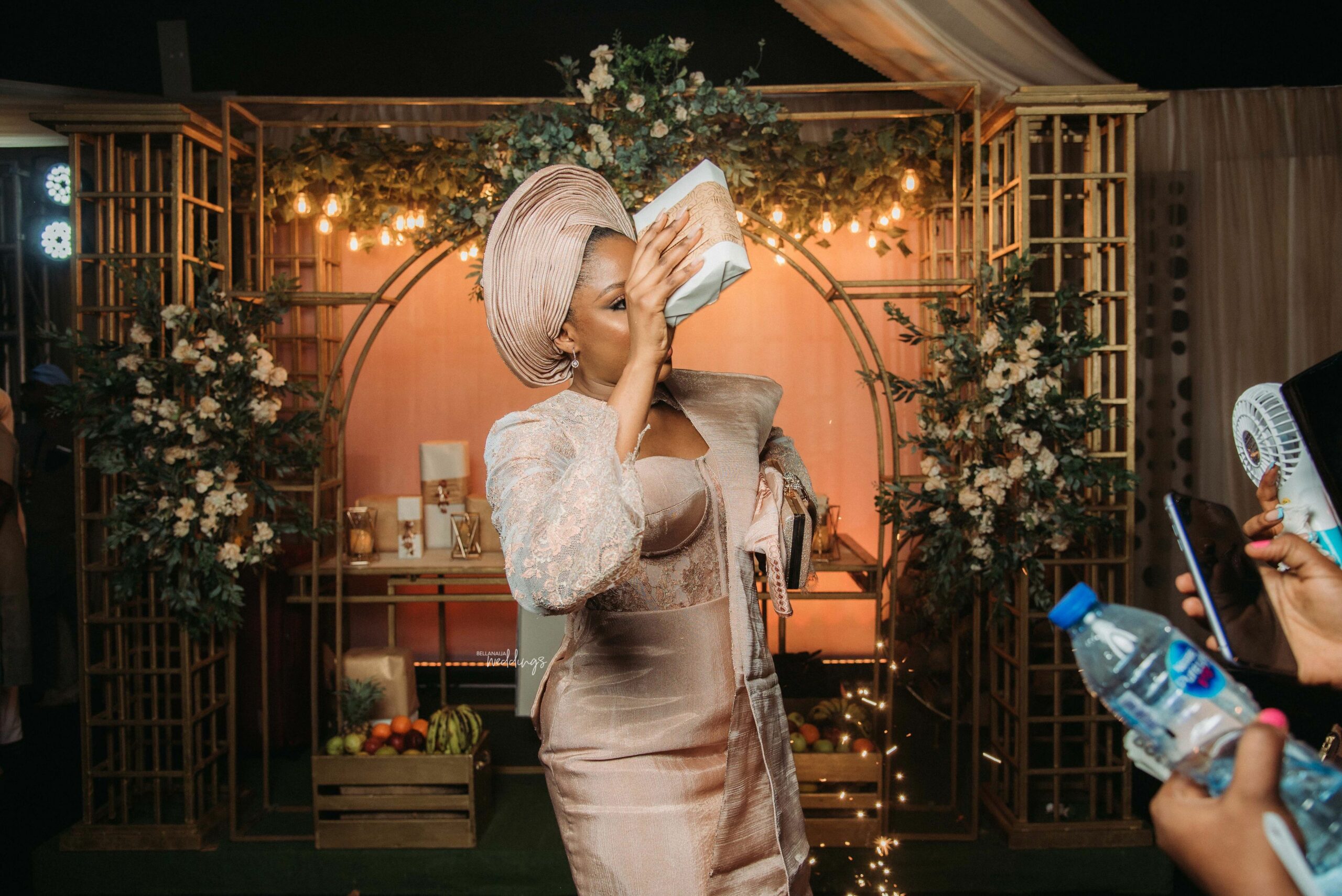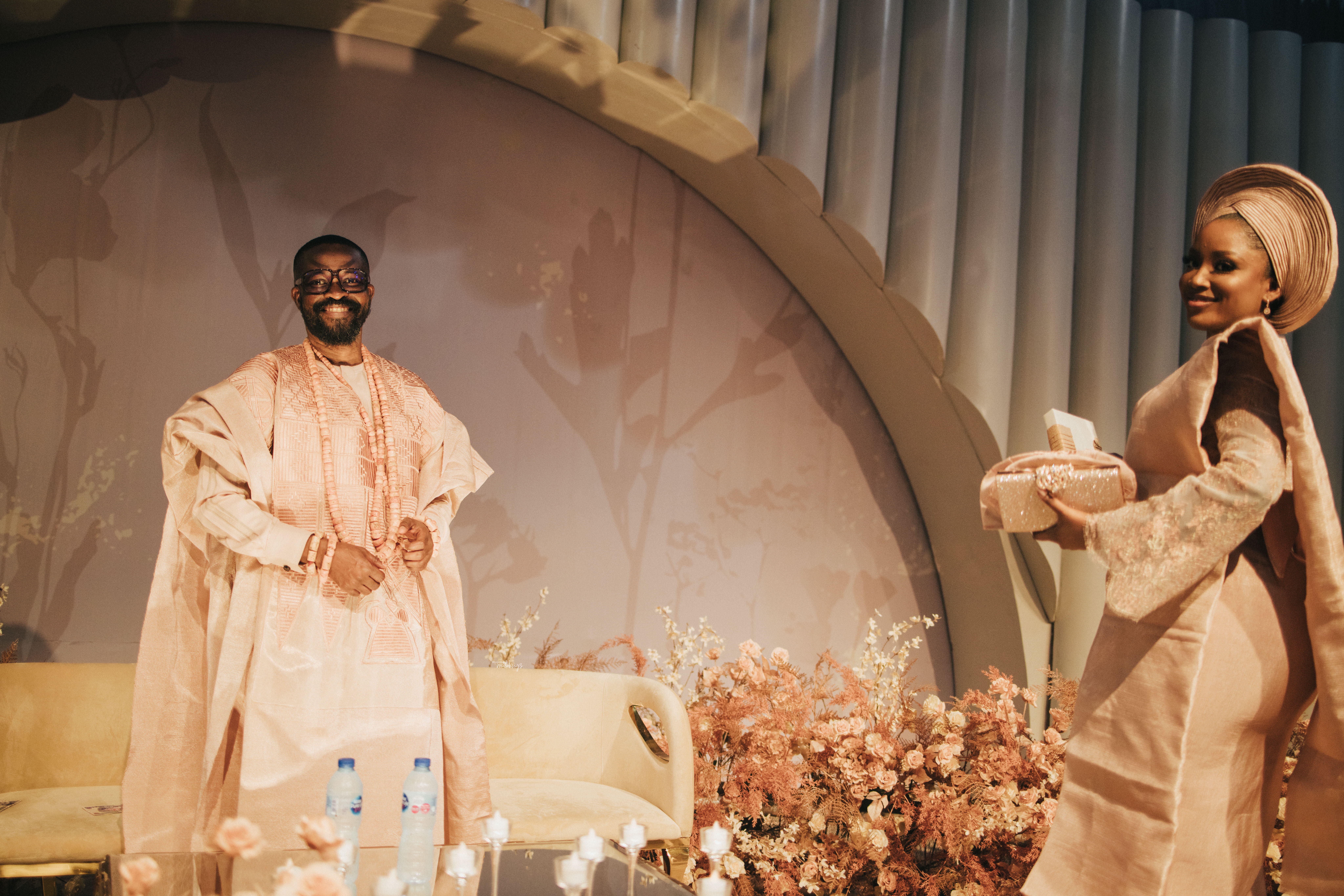 Yay! It fits perfectly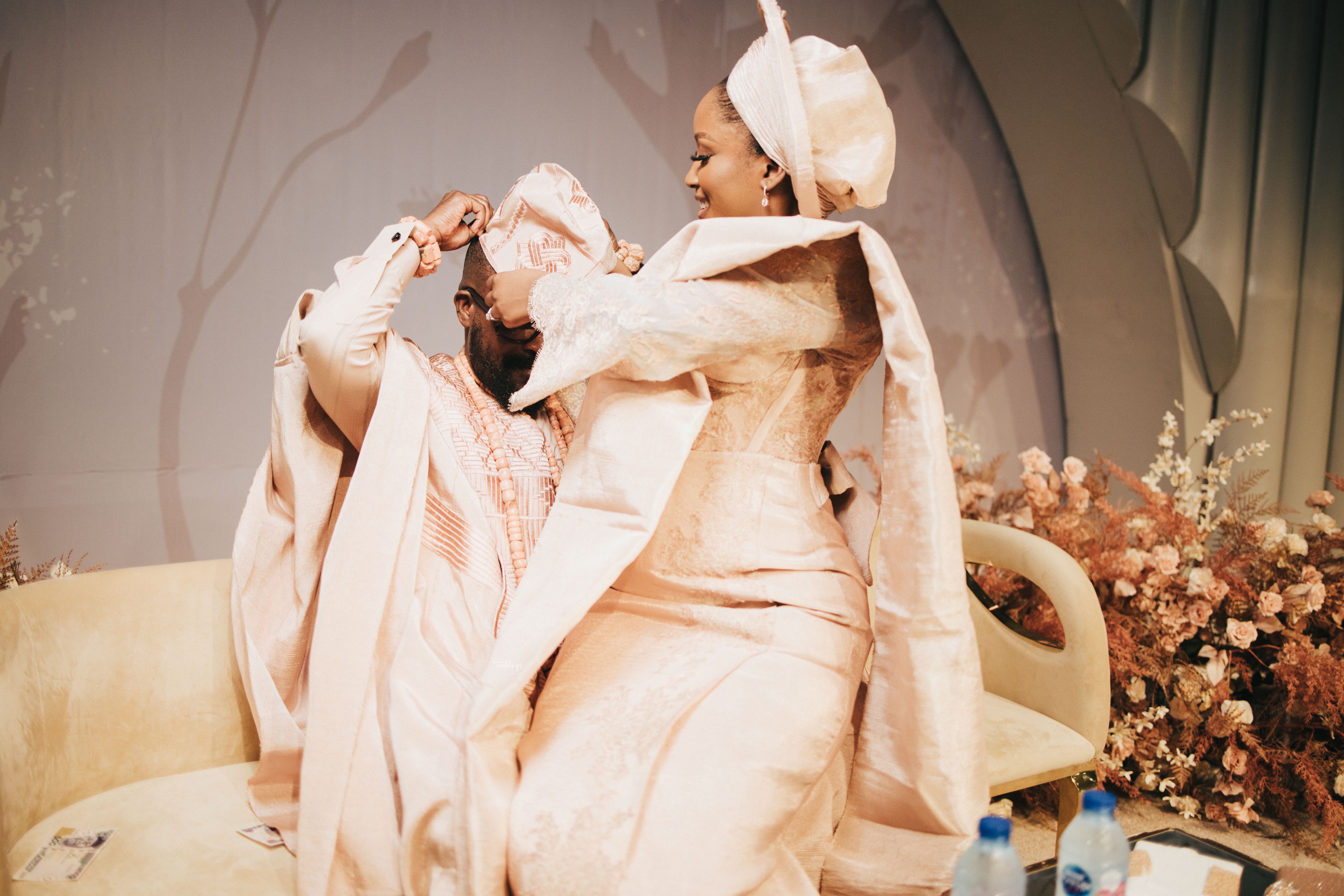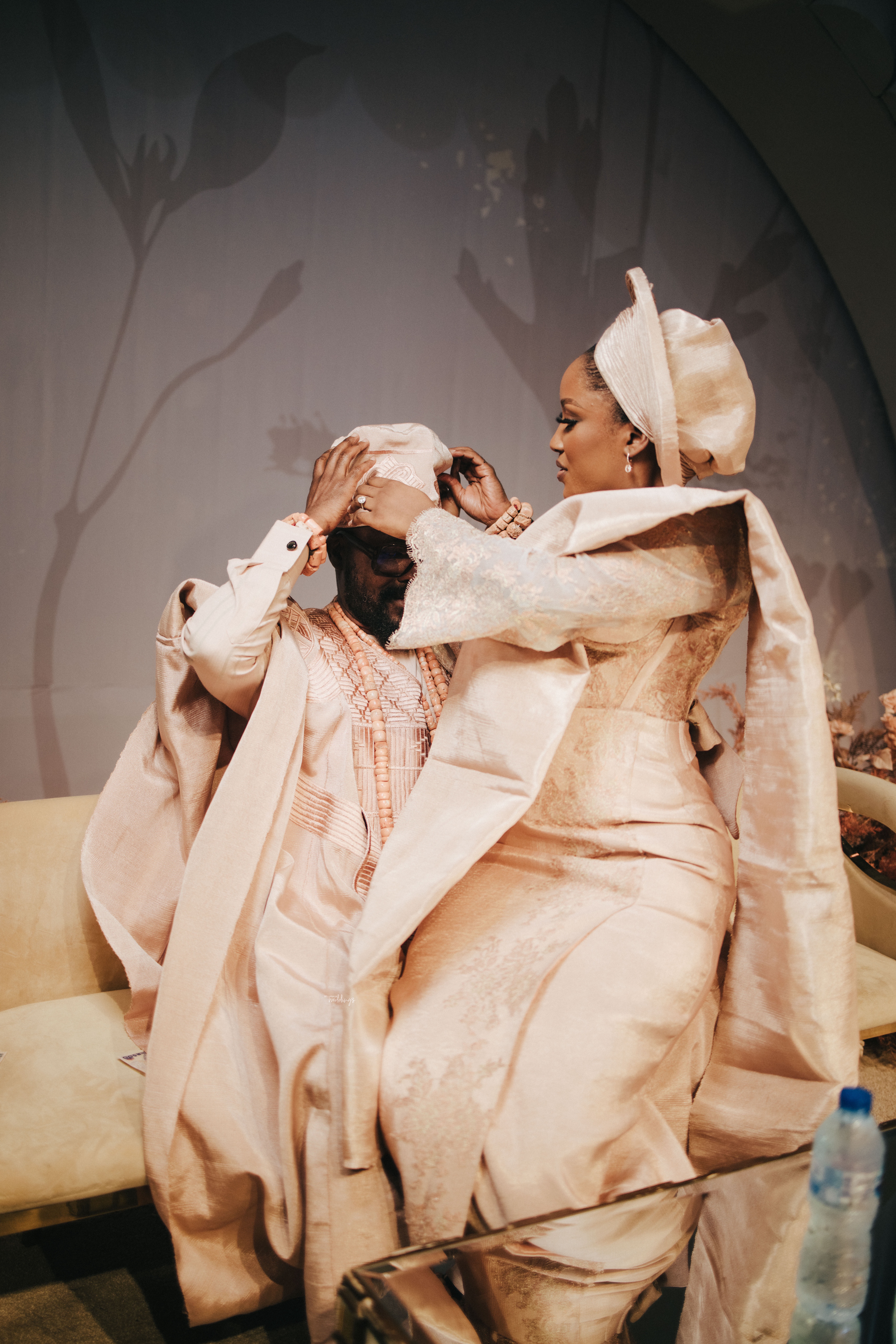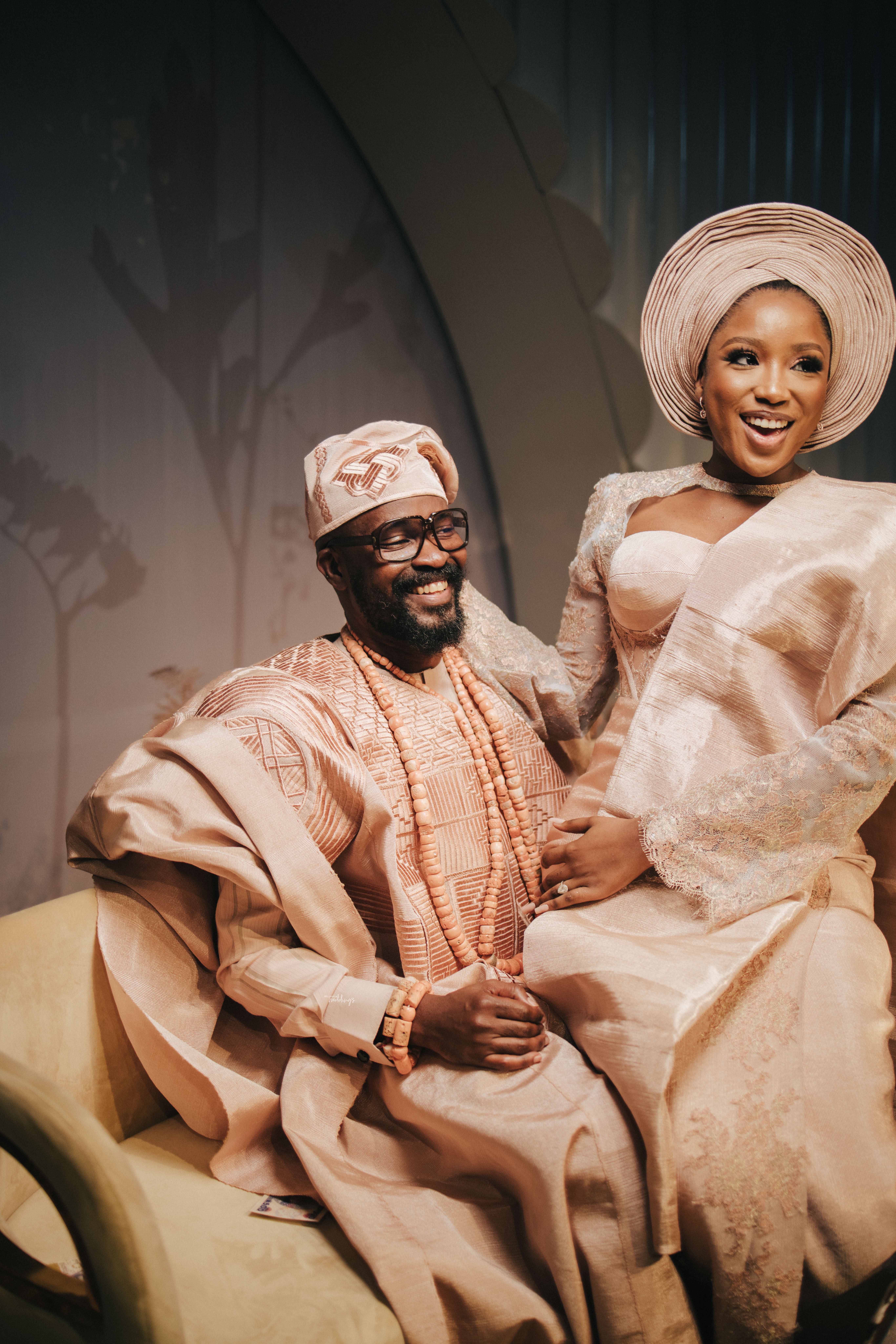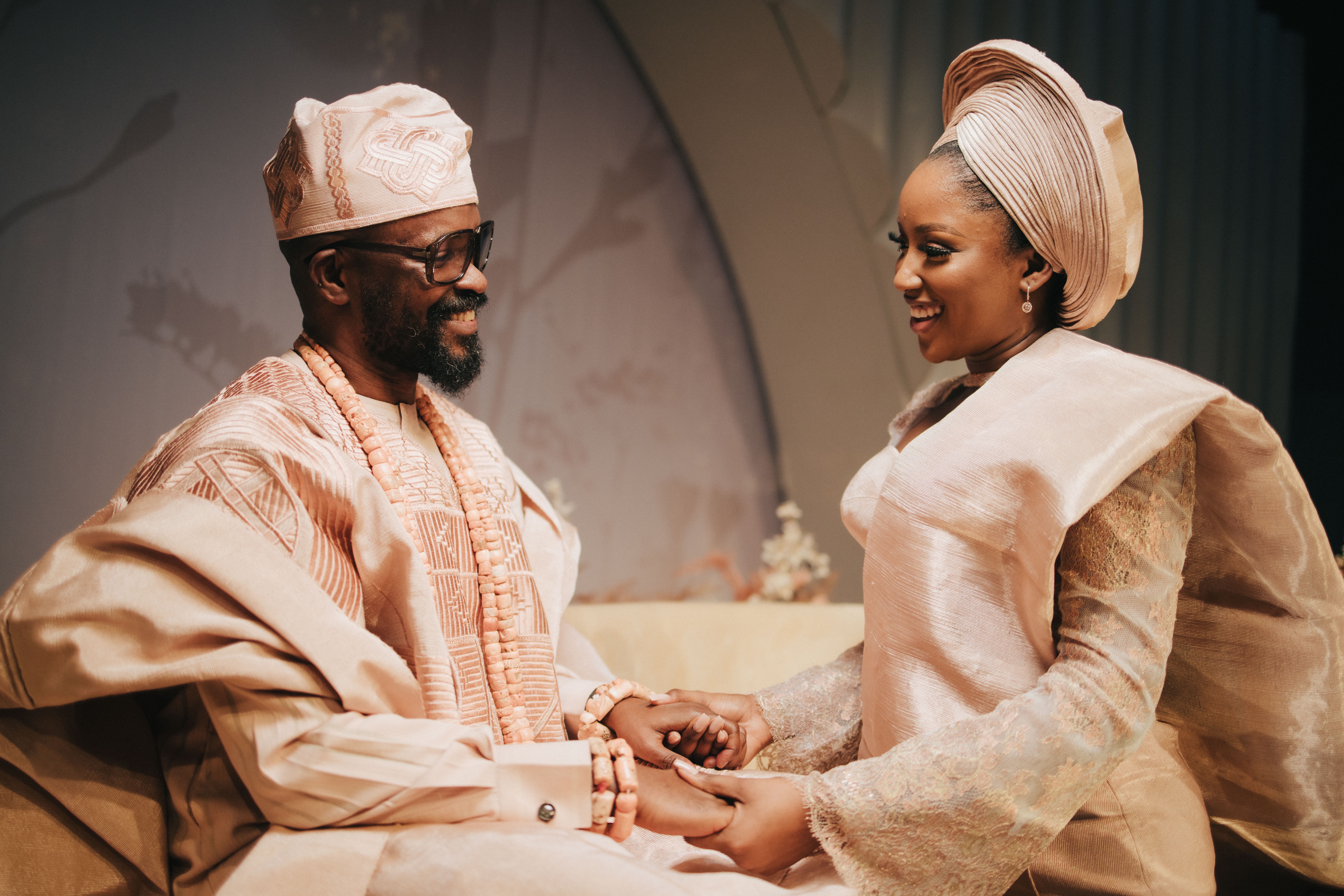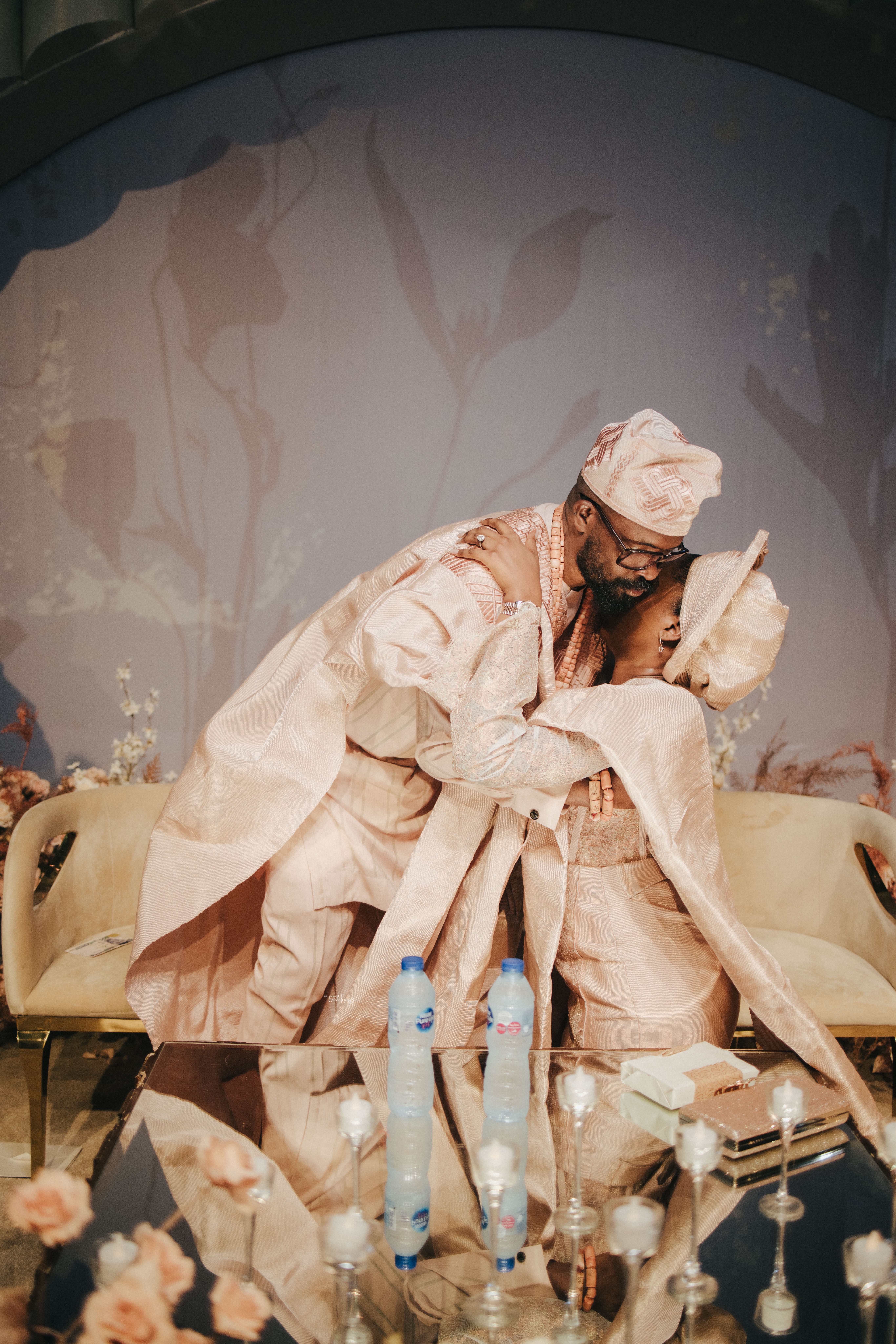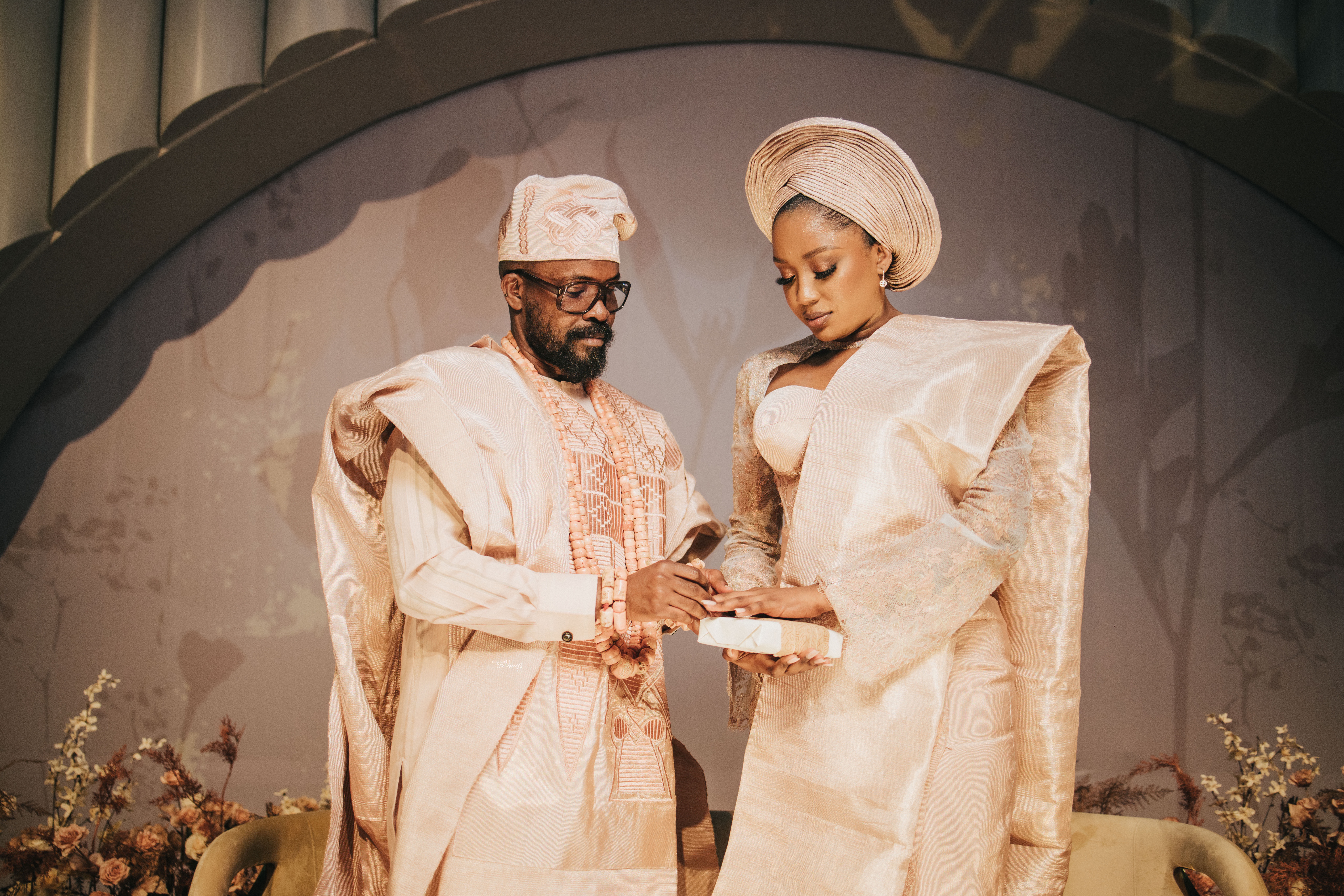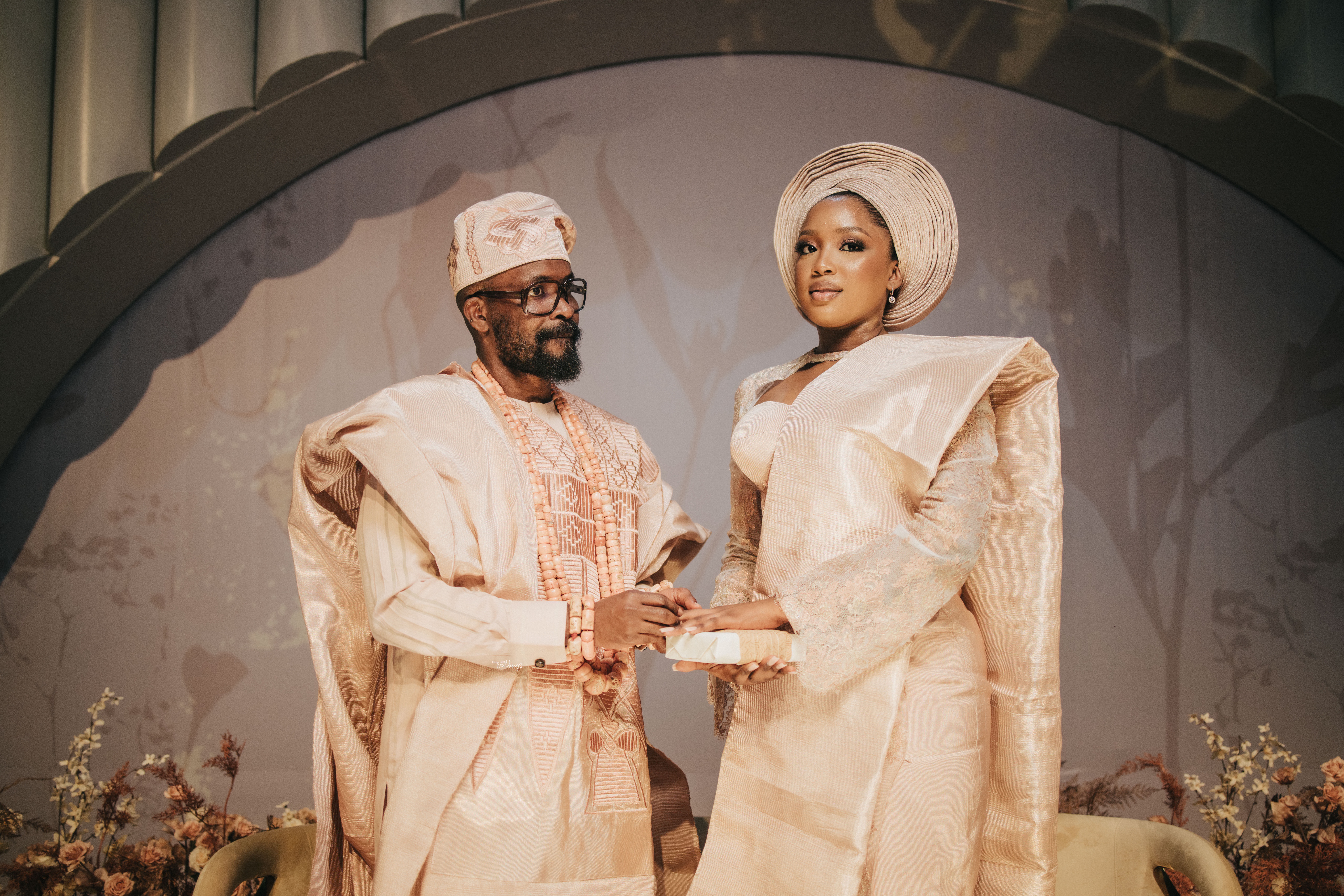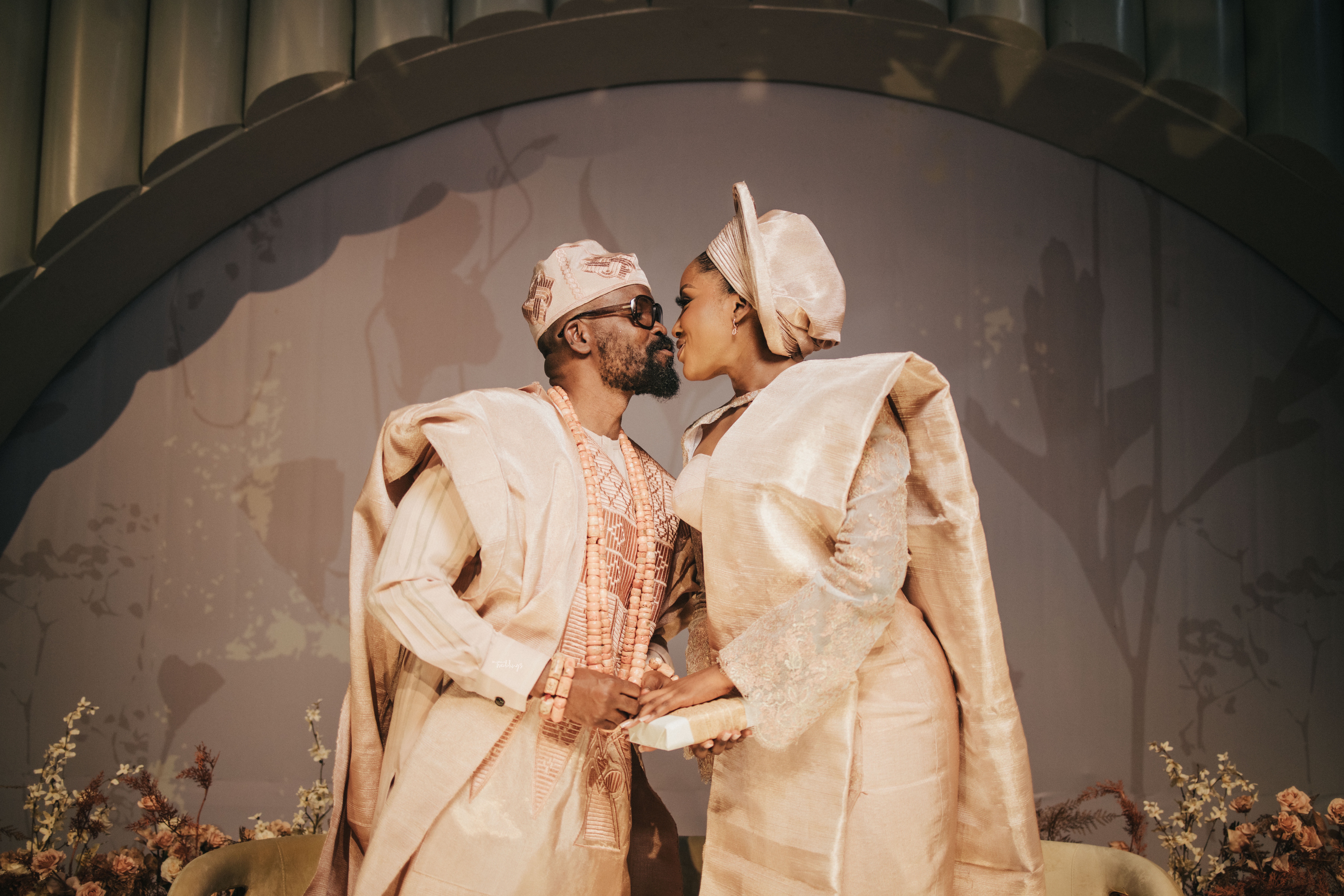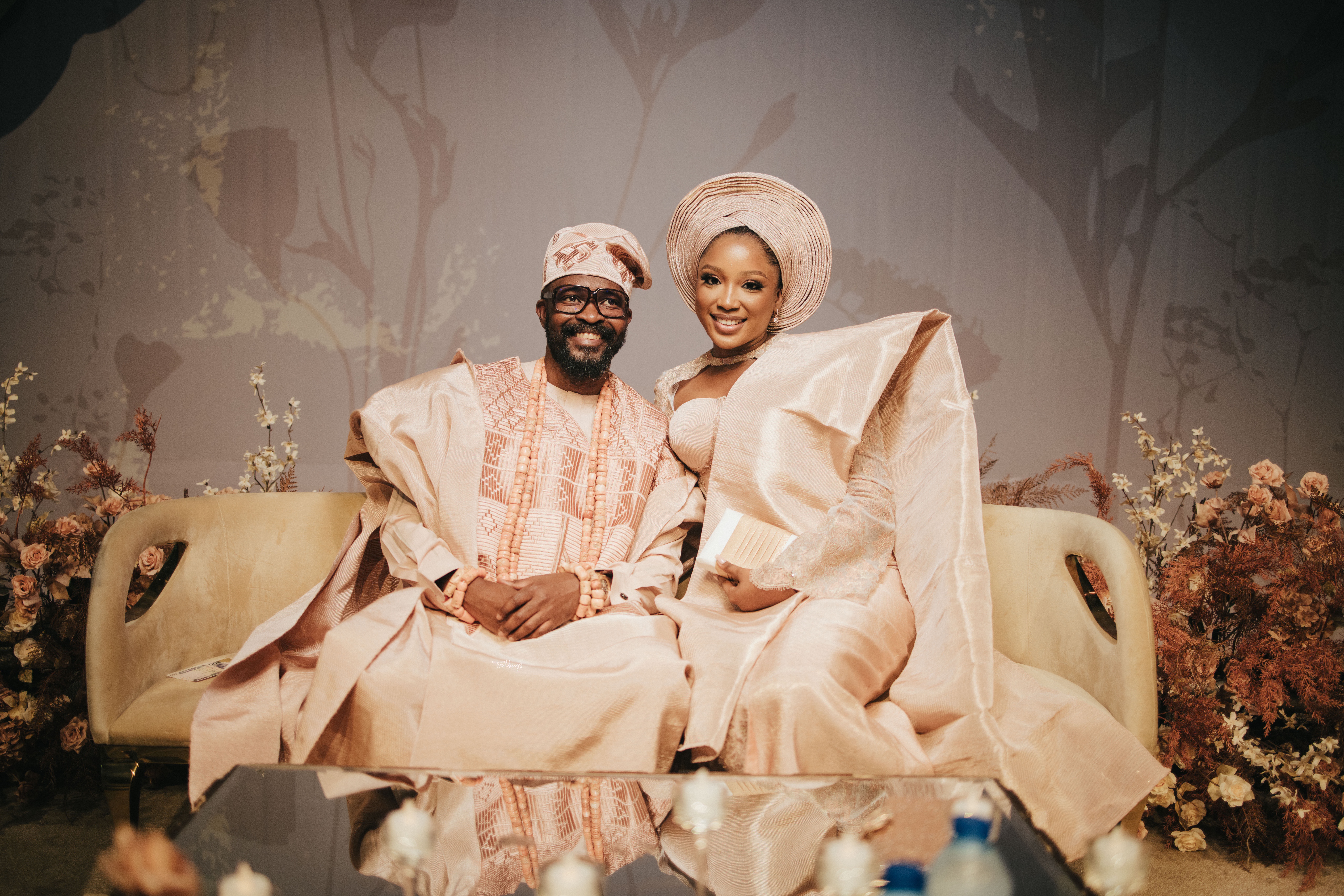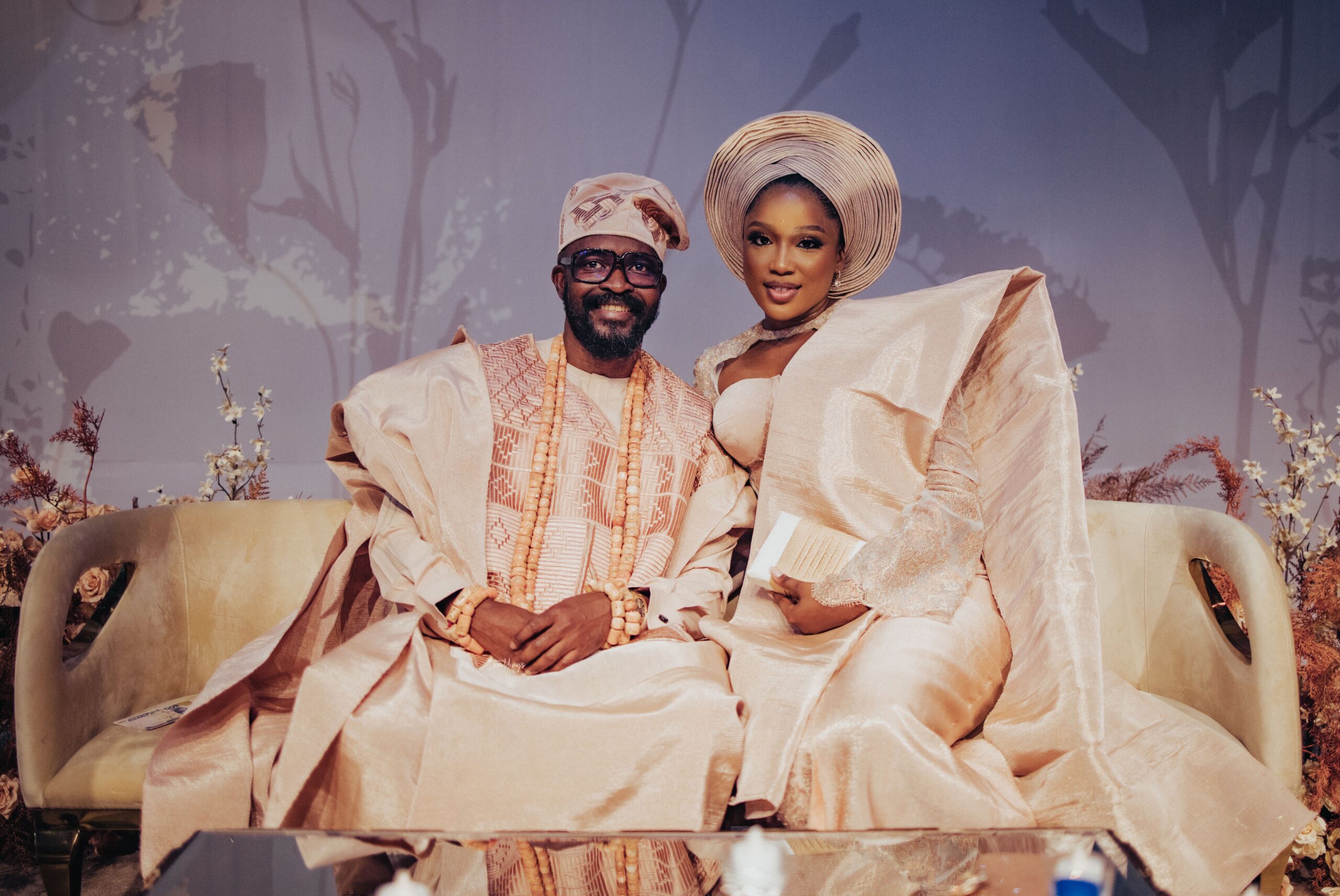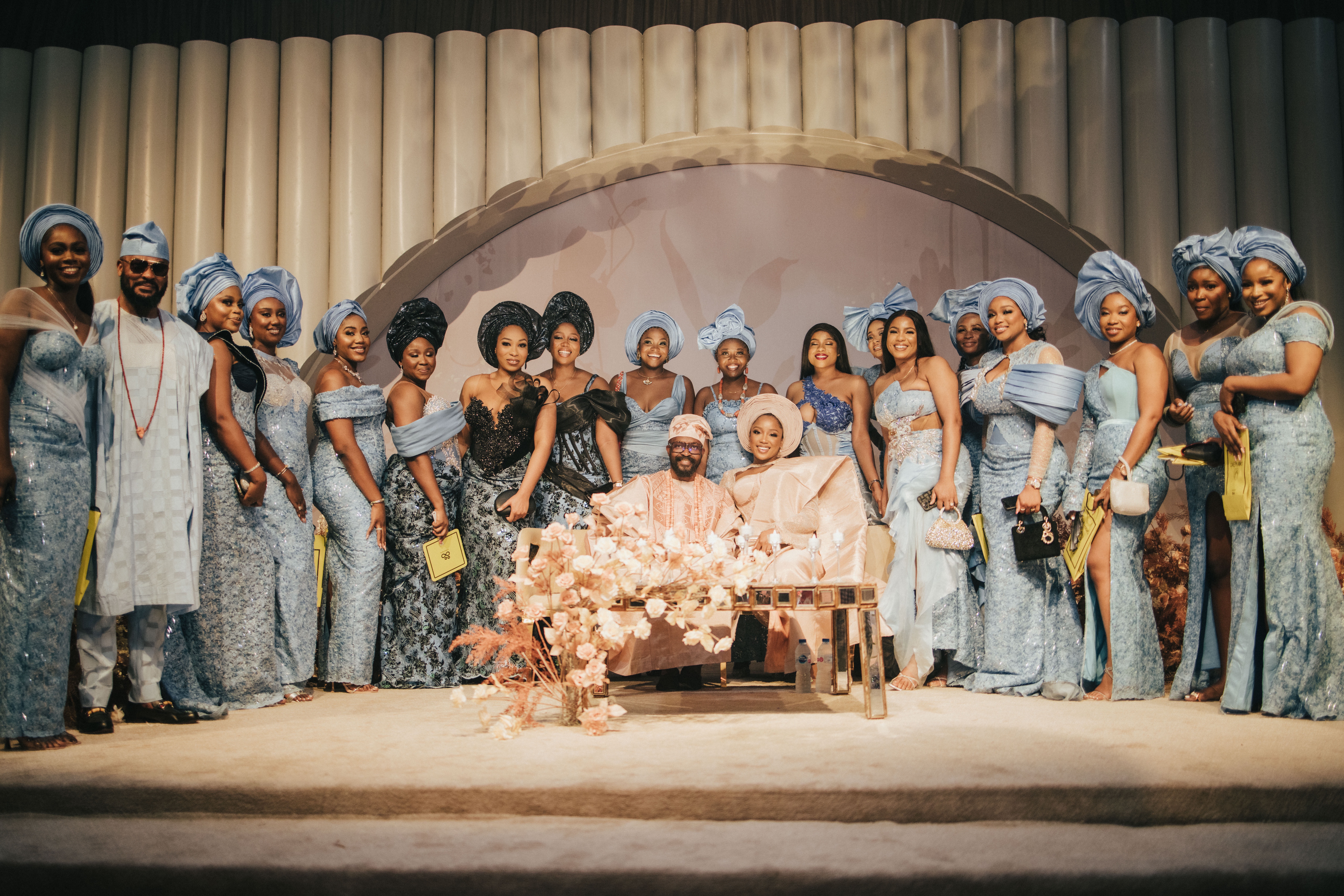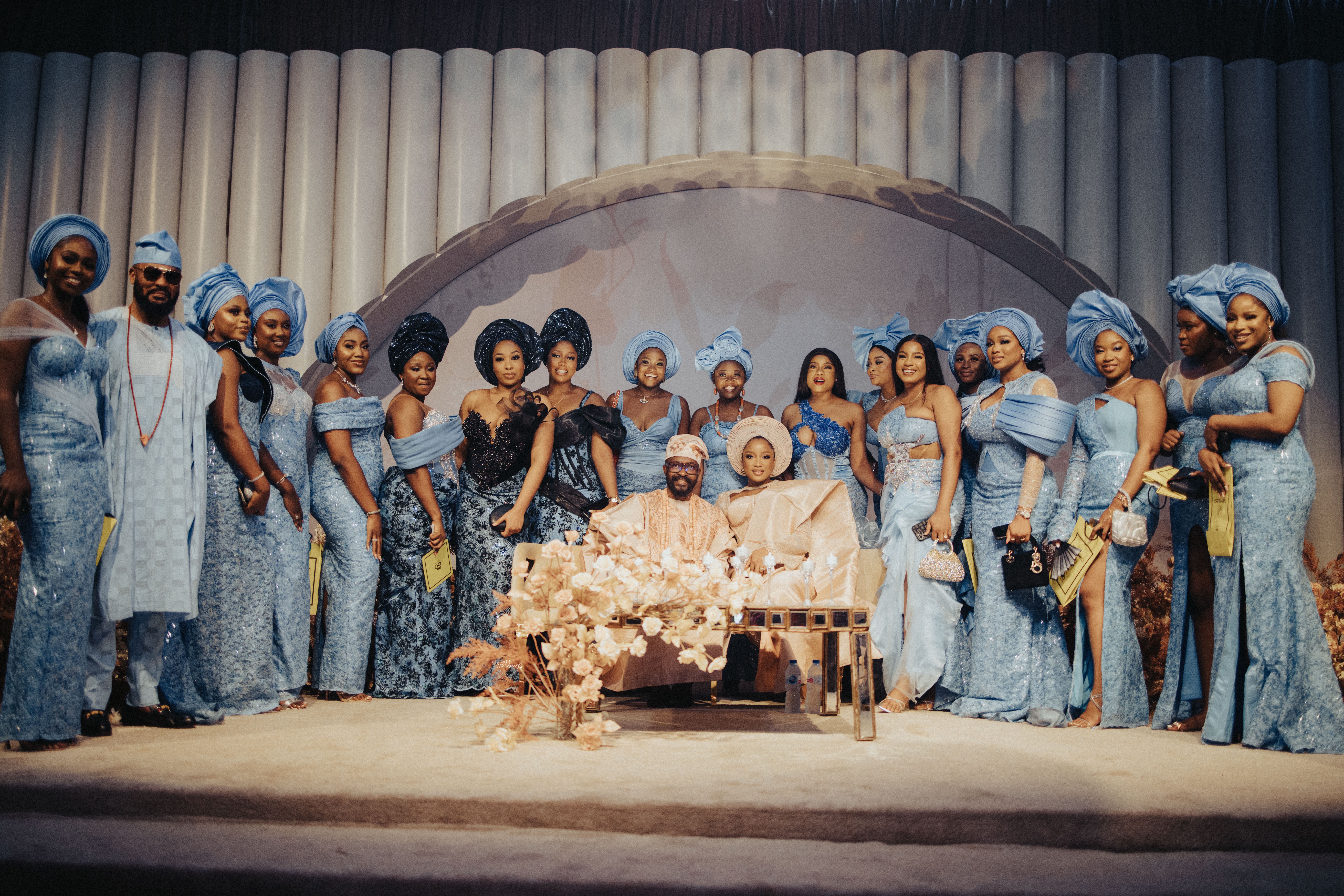 One big happy family!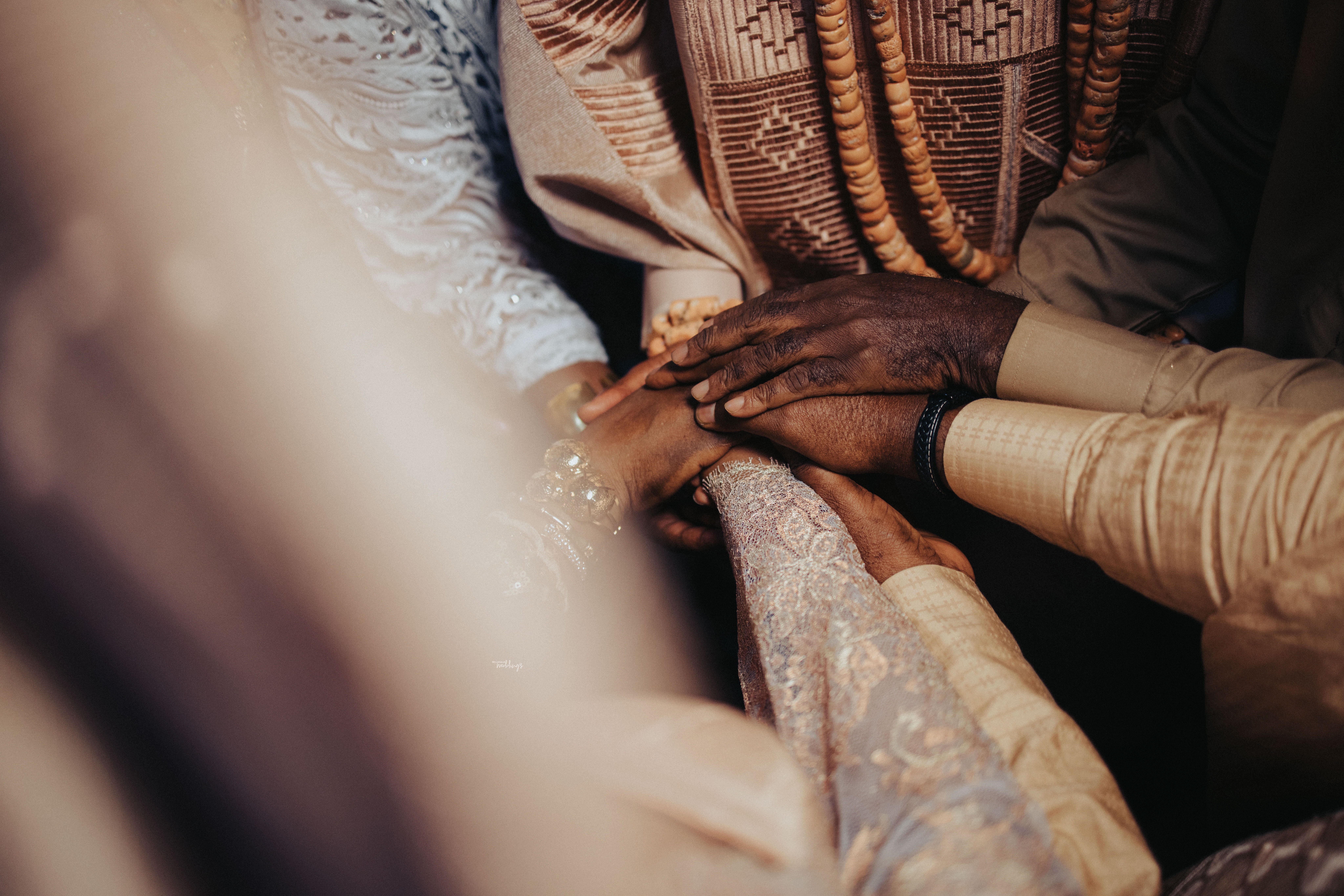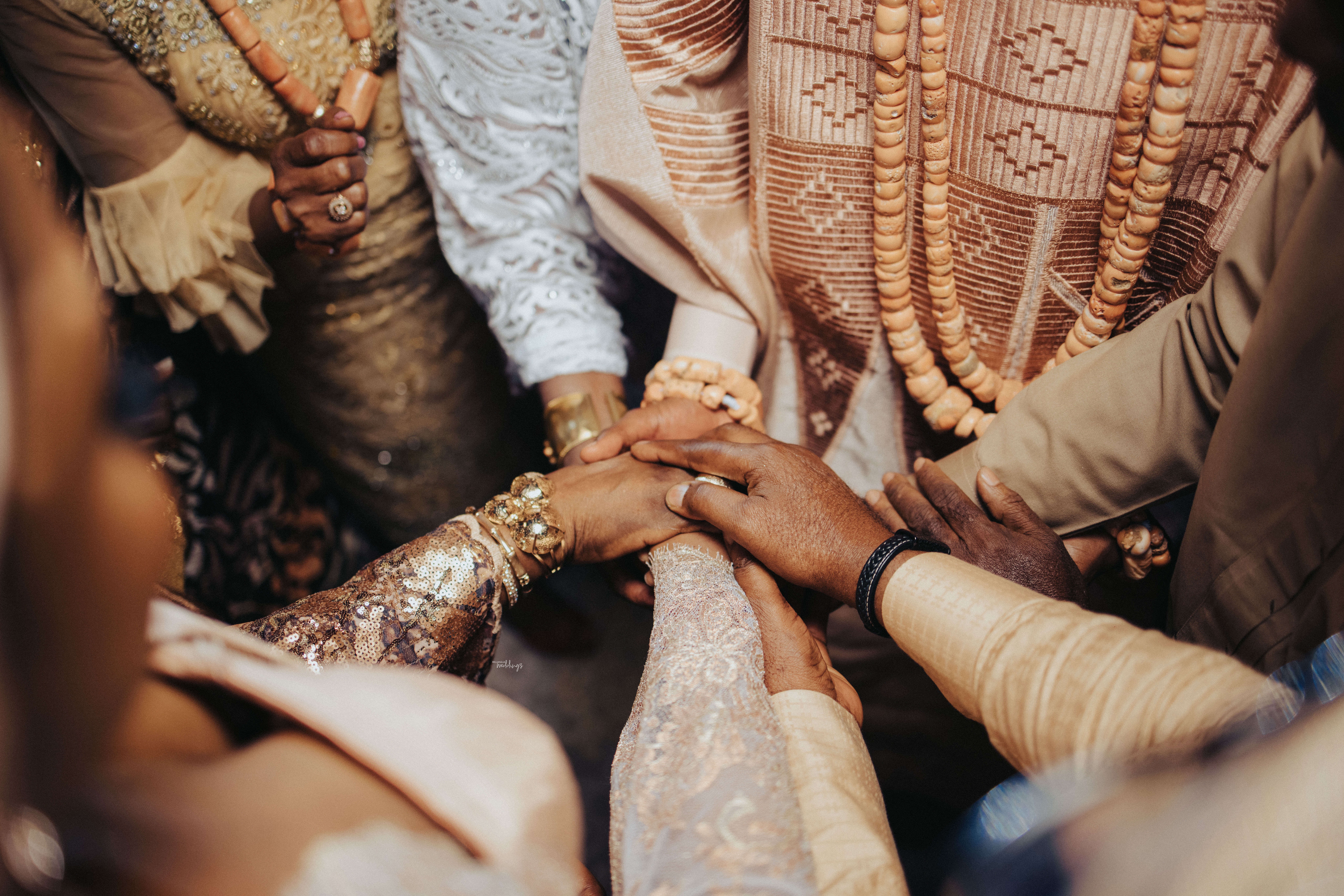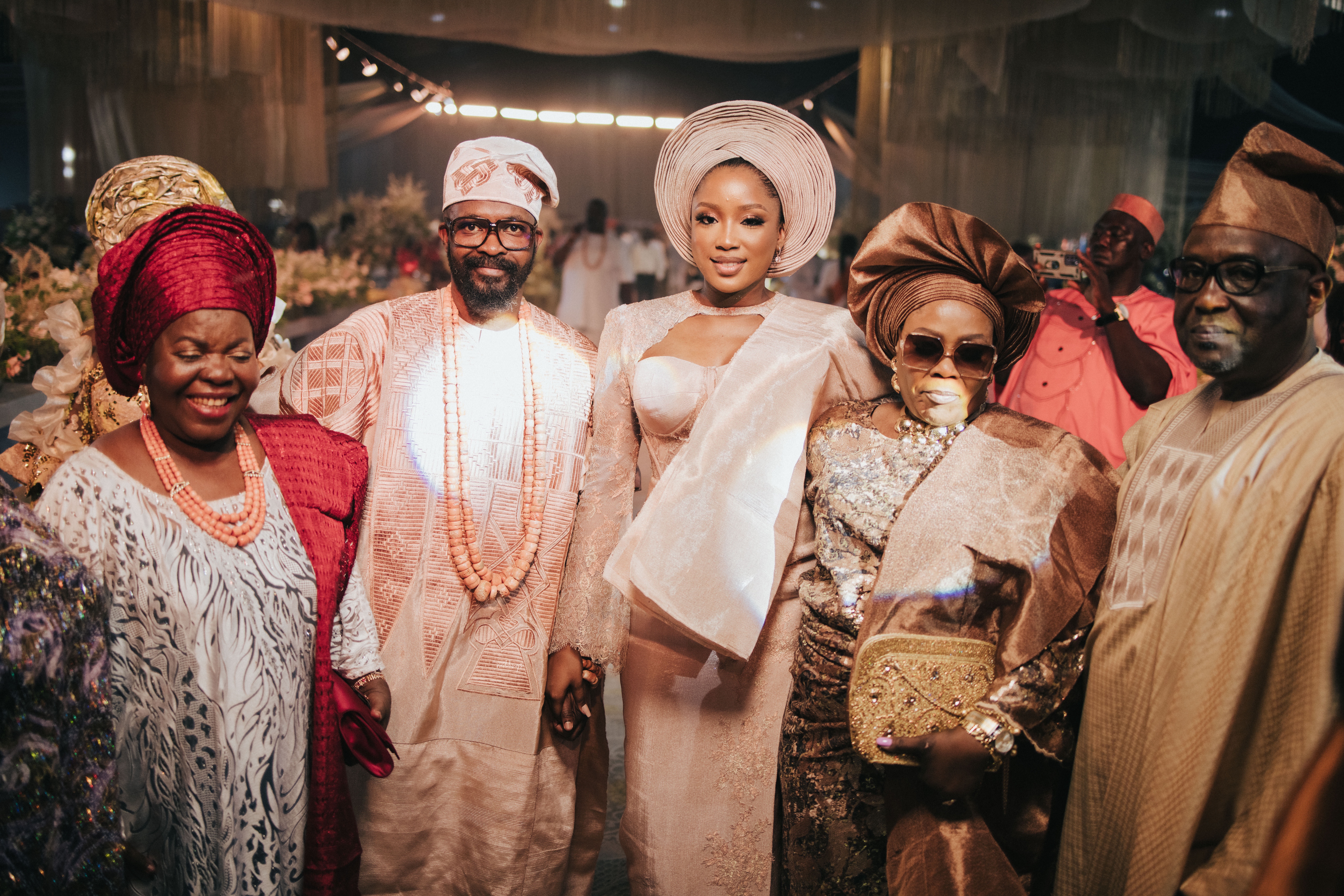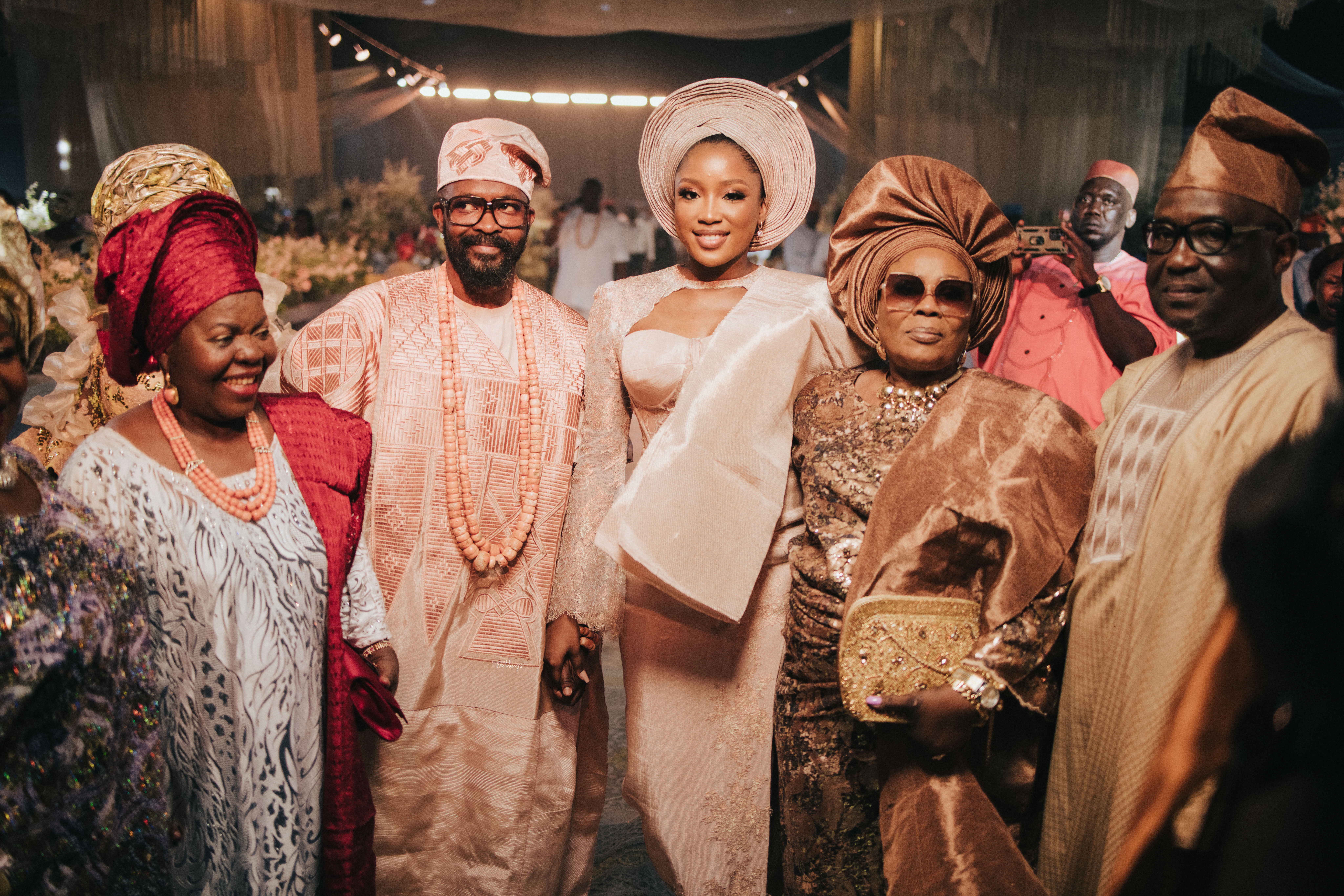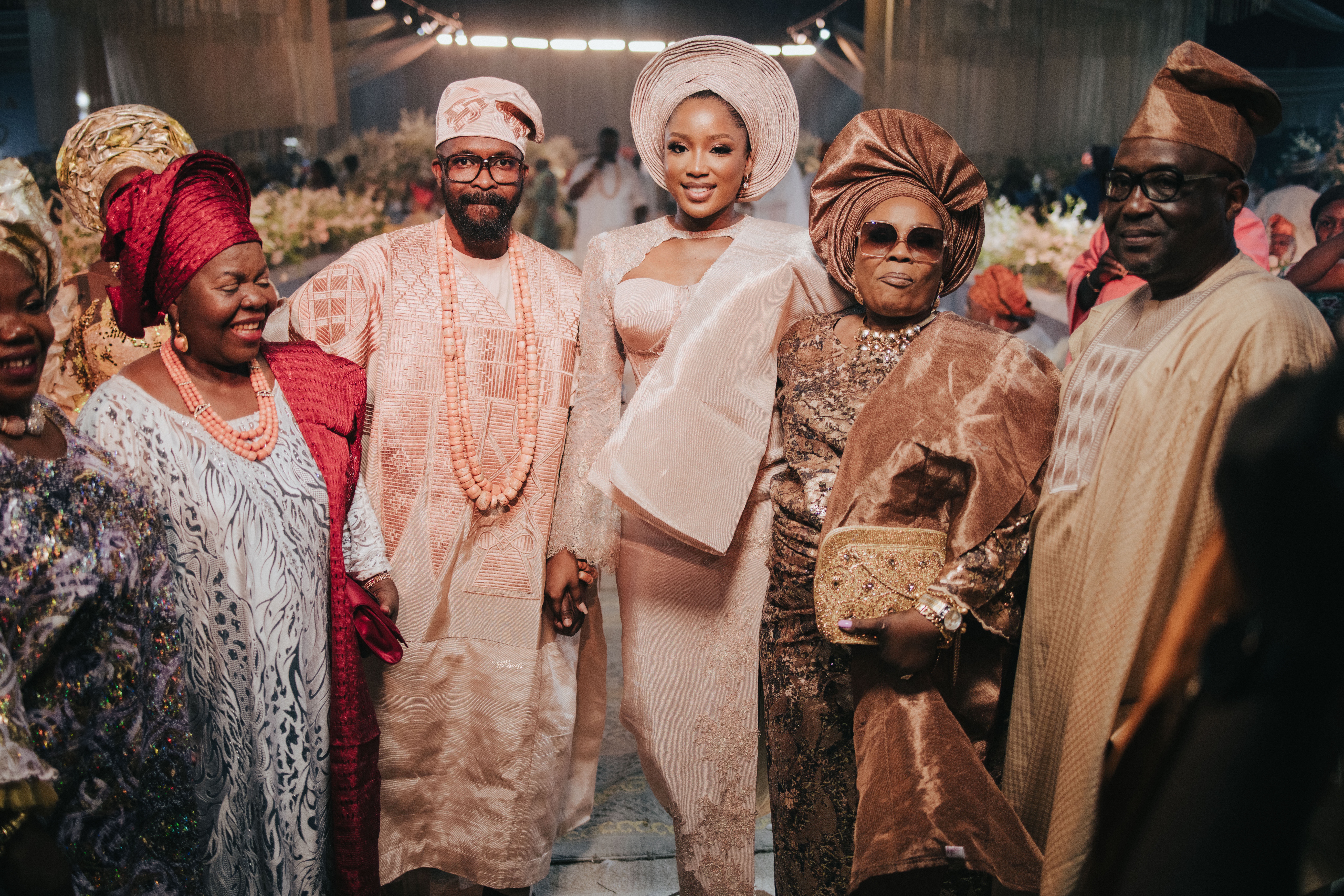 Outfit change, let's get this done the Edo way!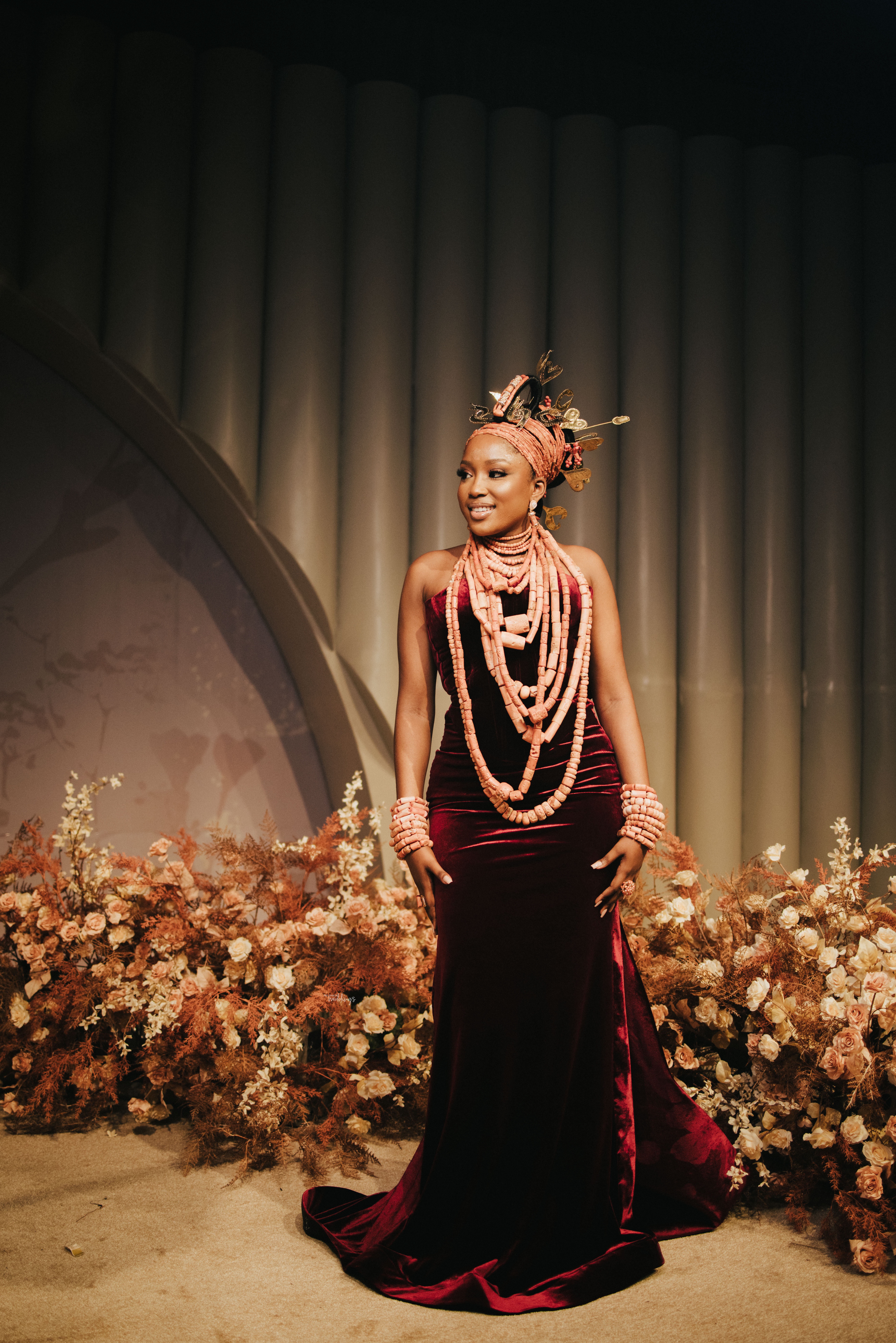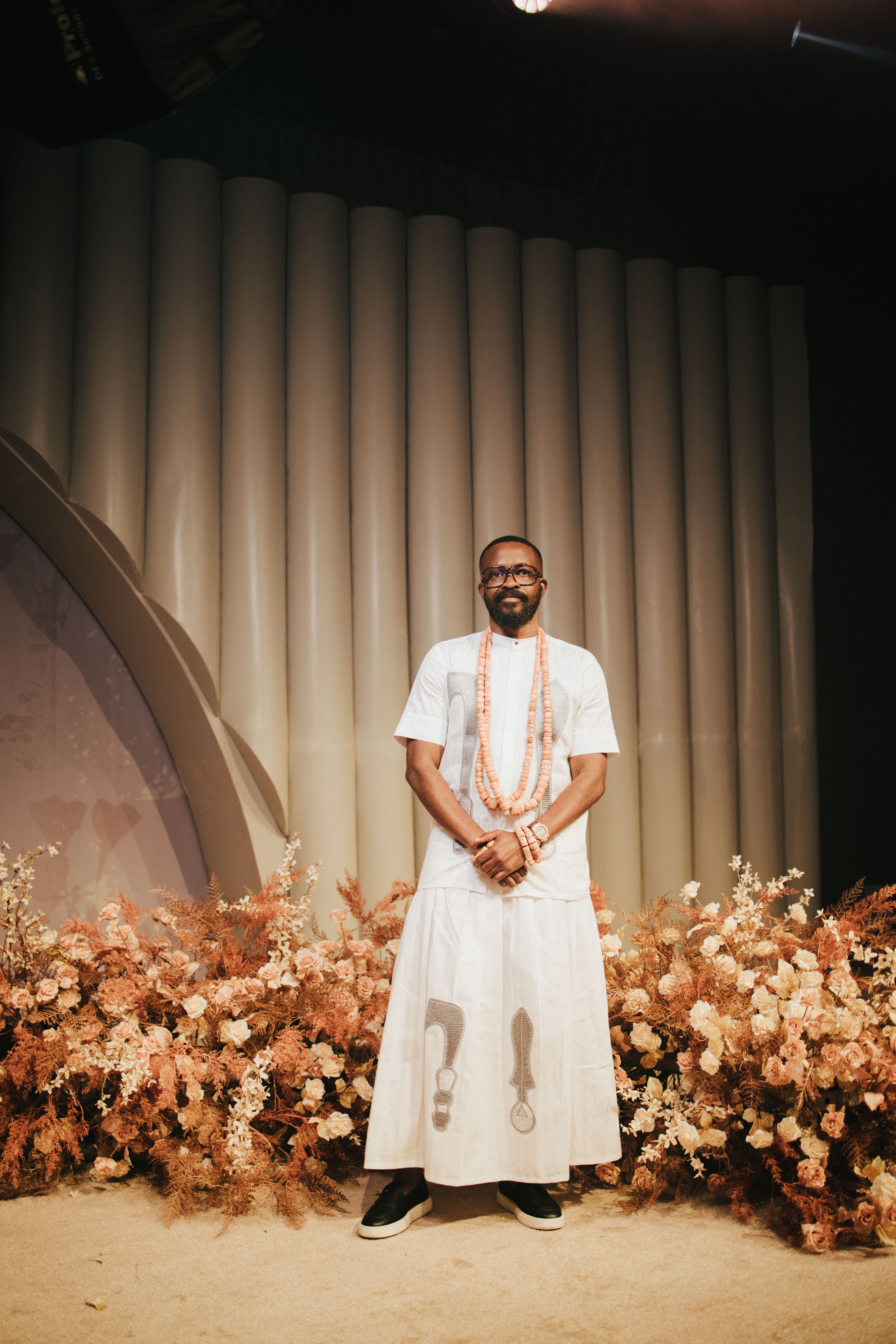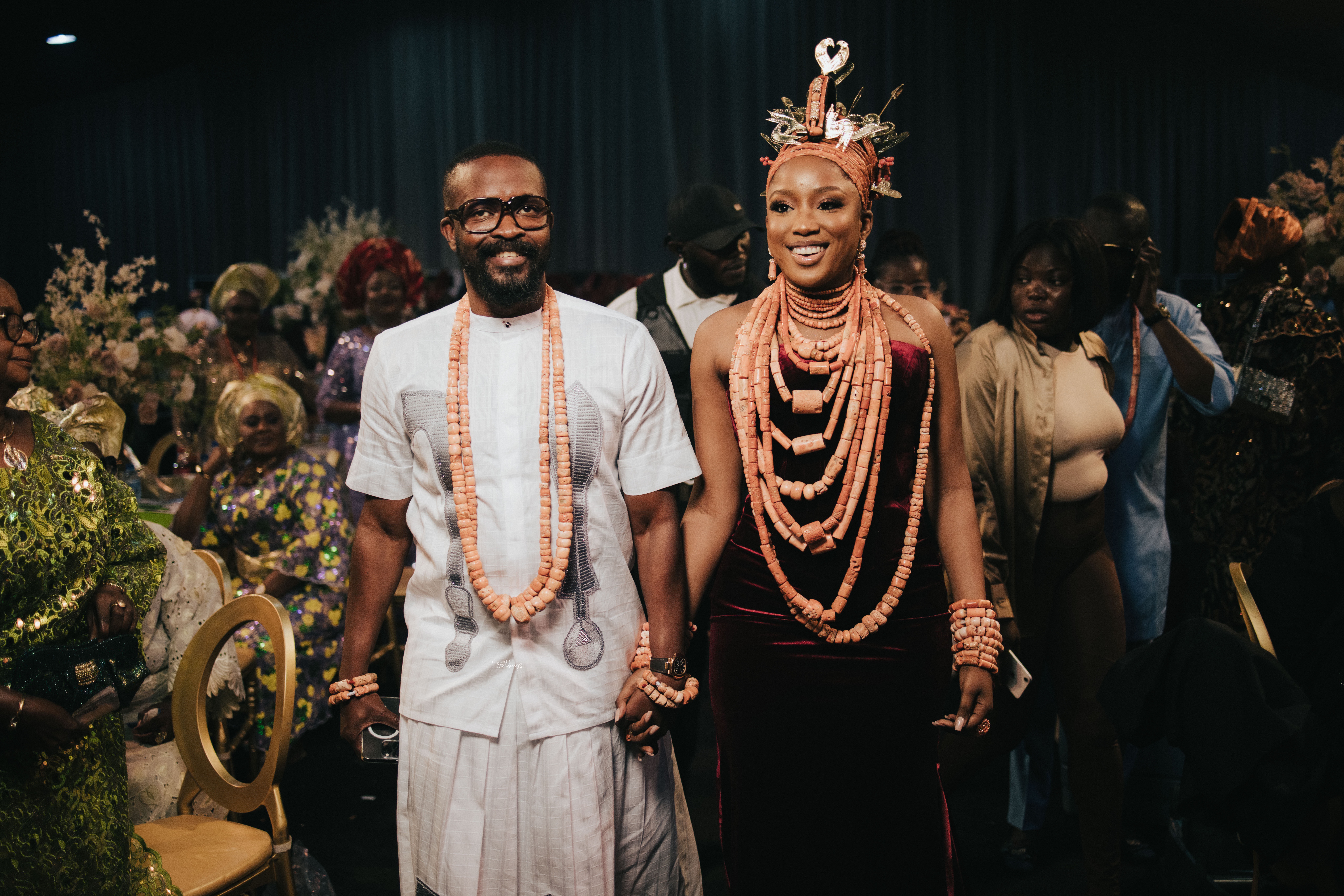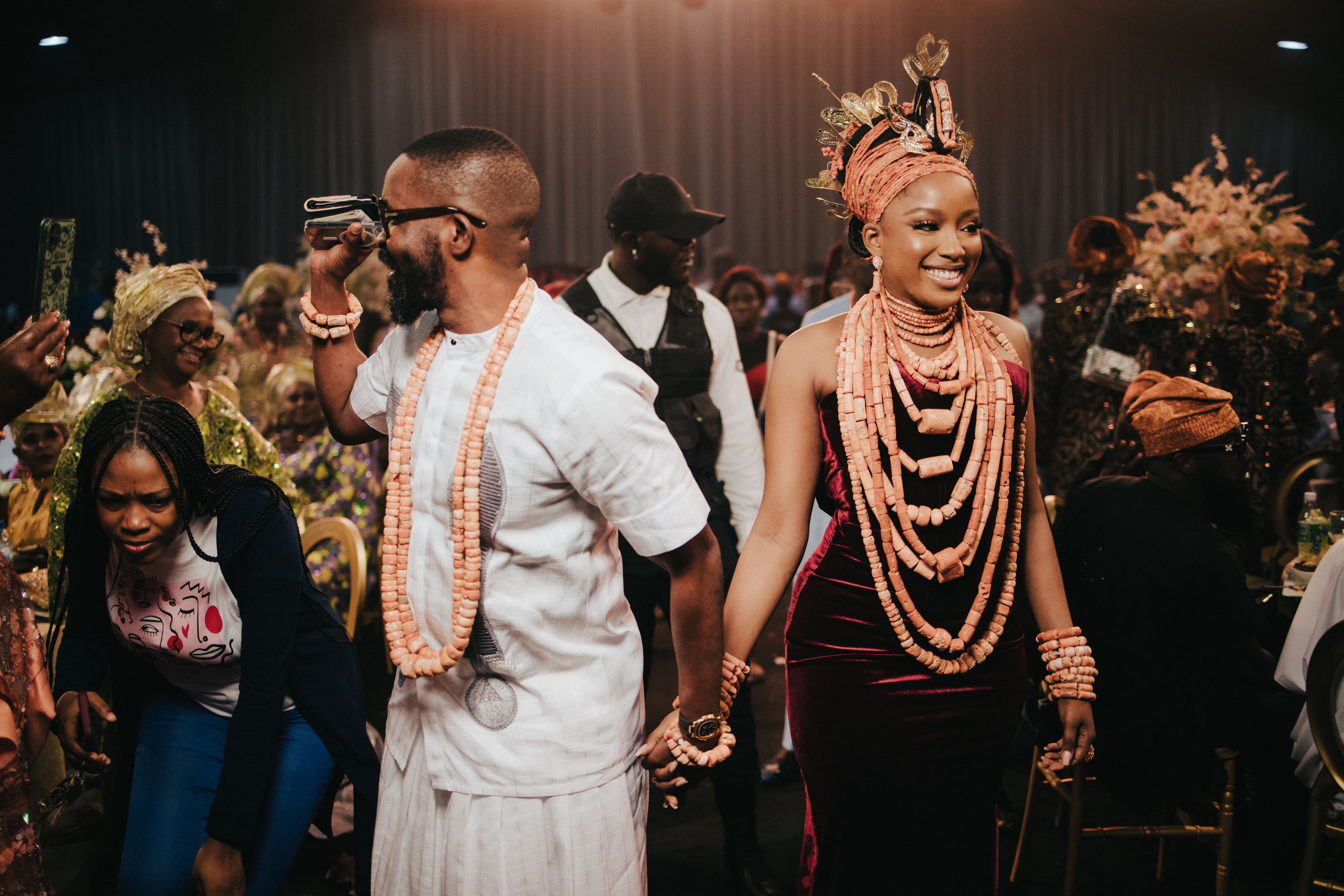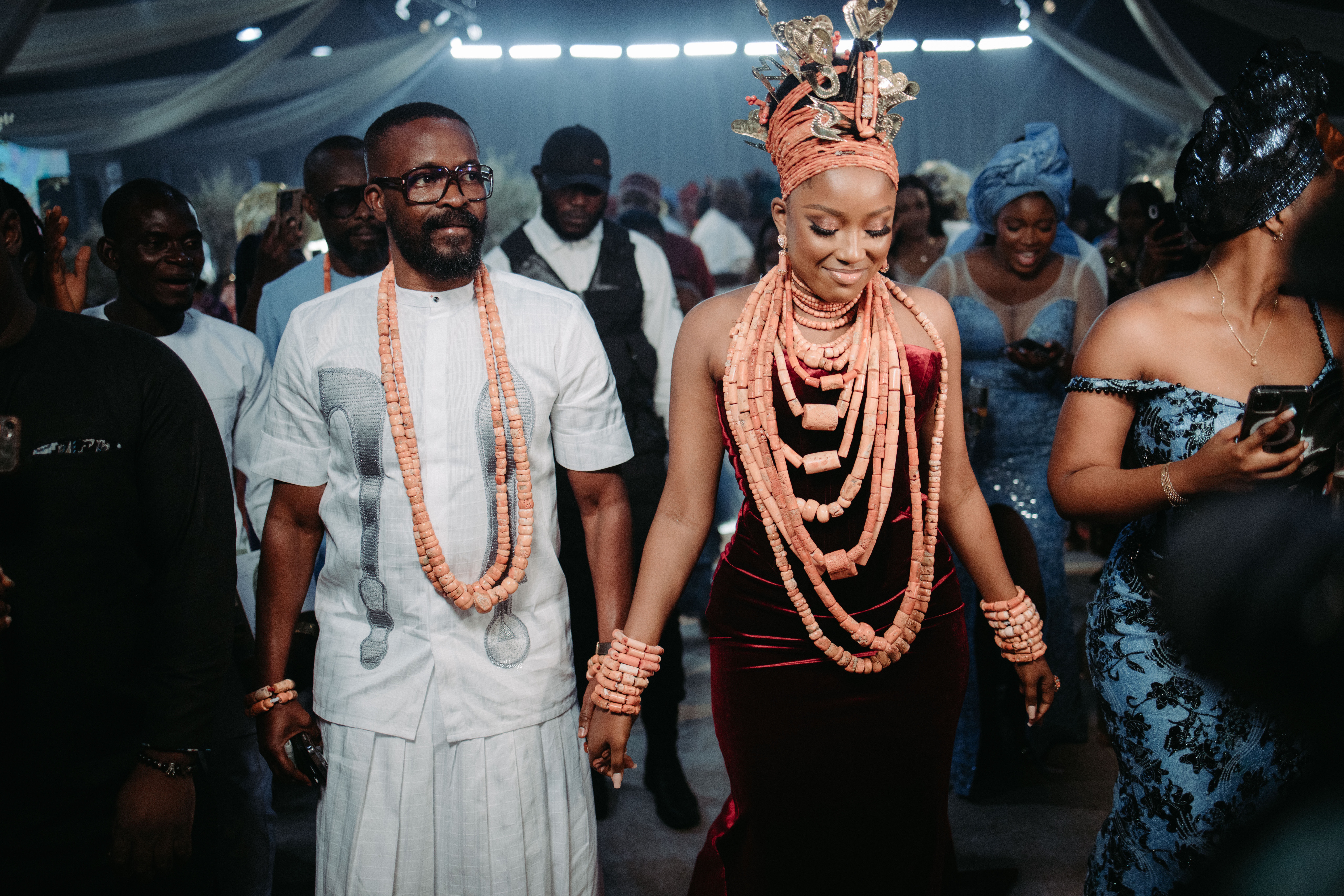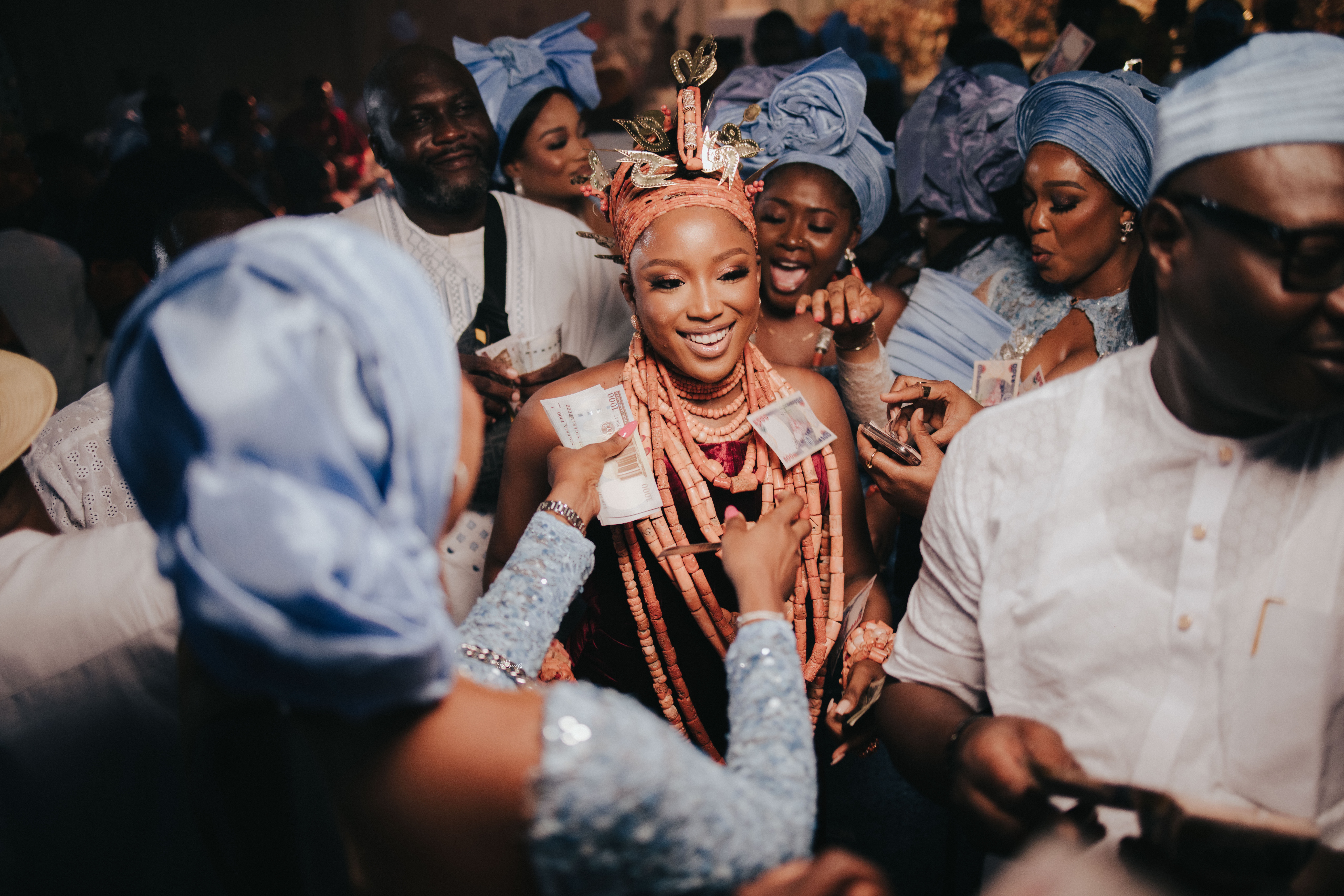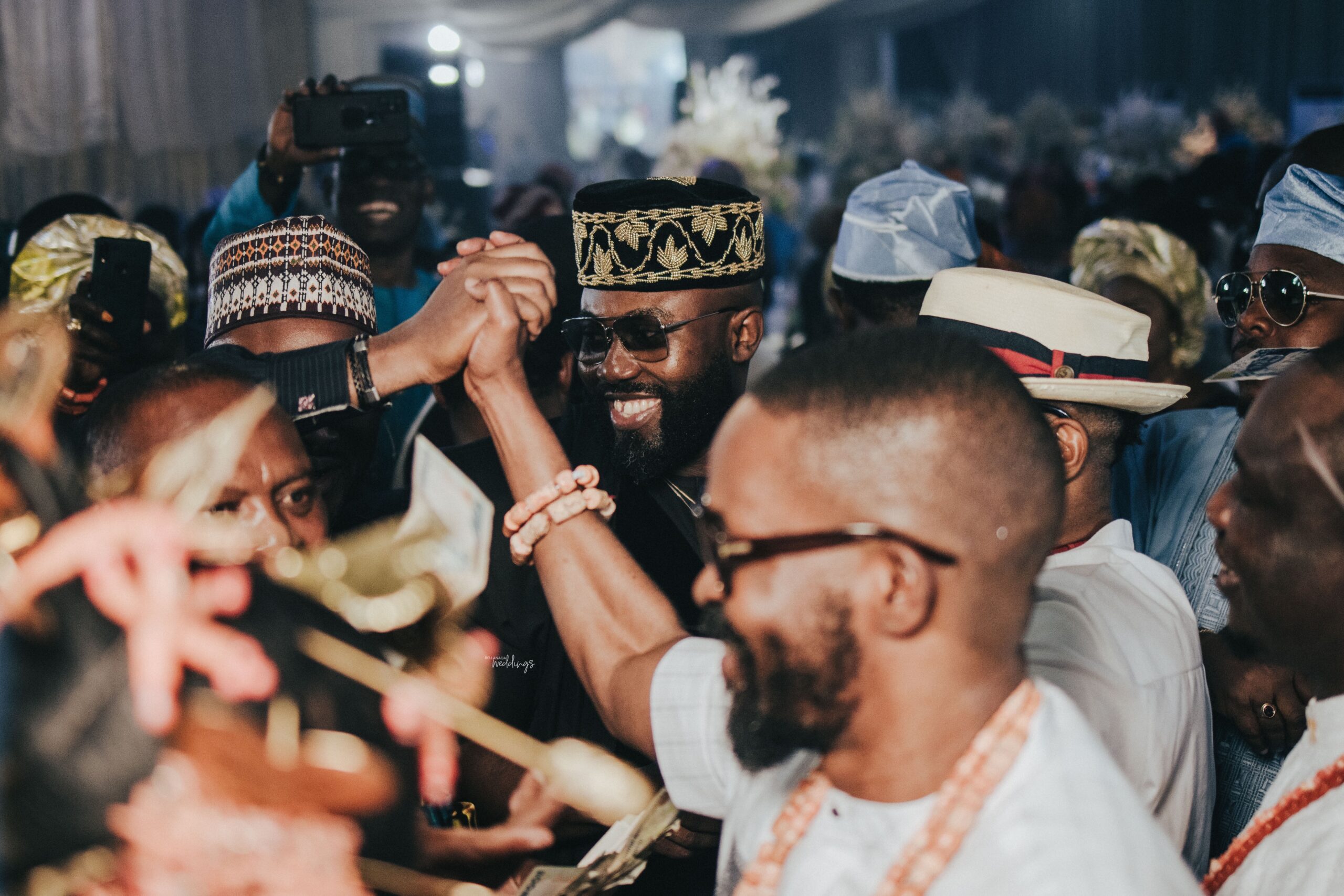 Let's bring the heat to the dance floor!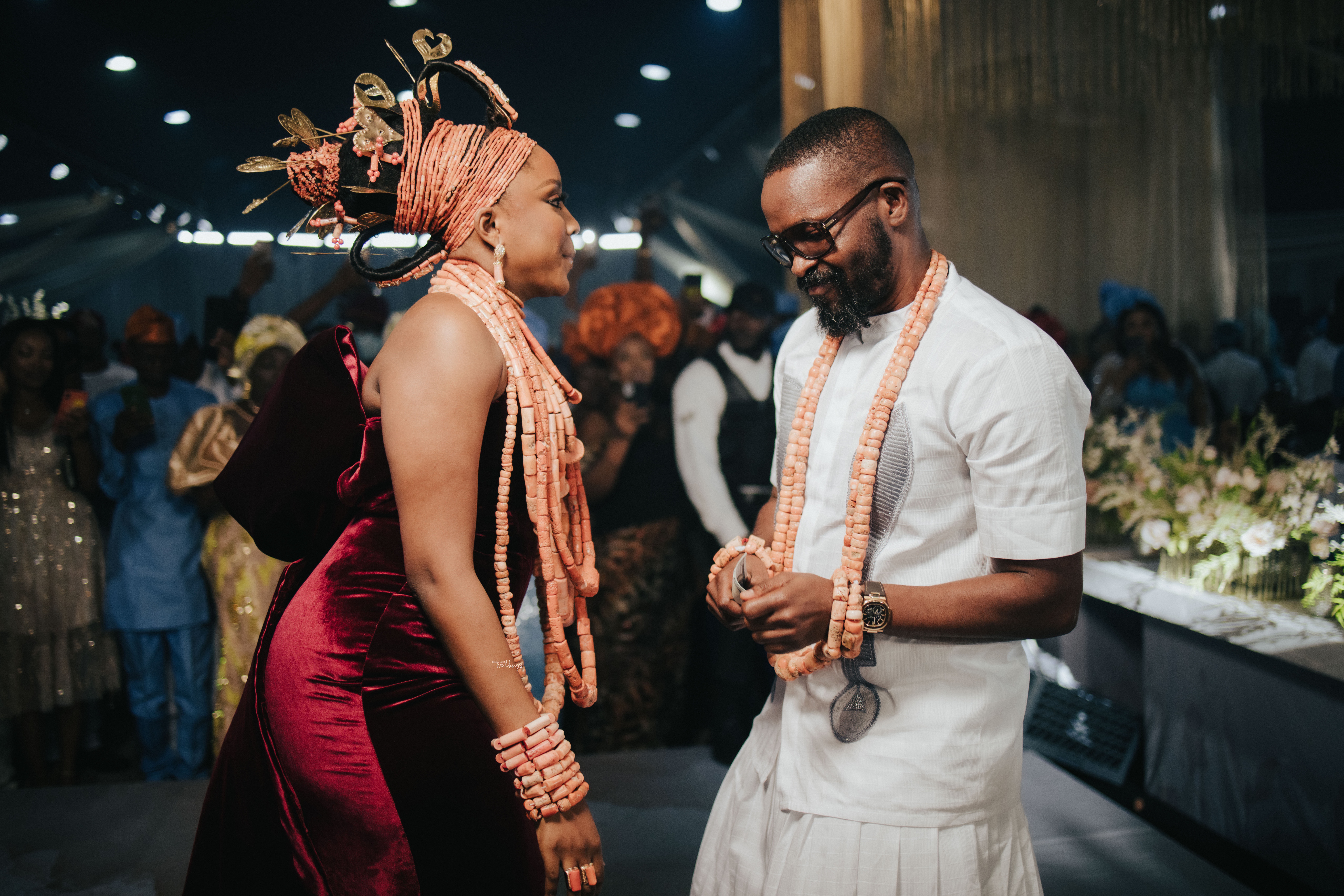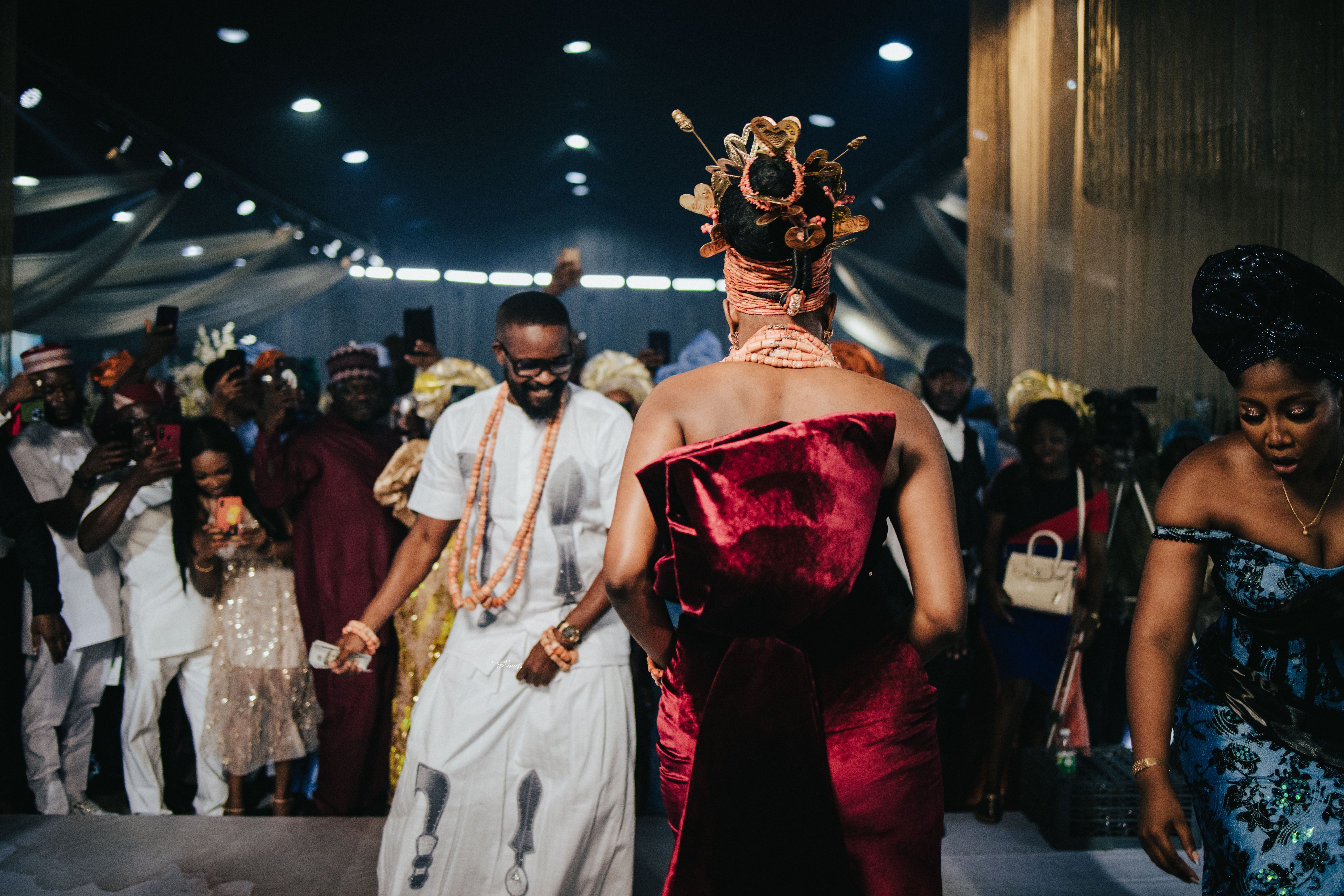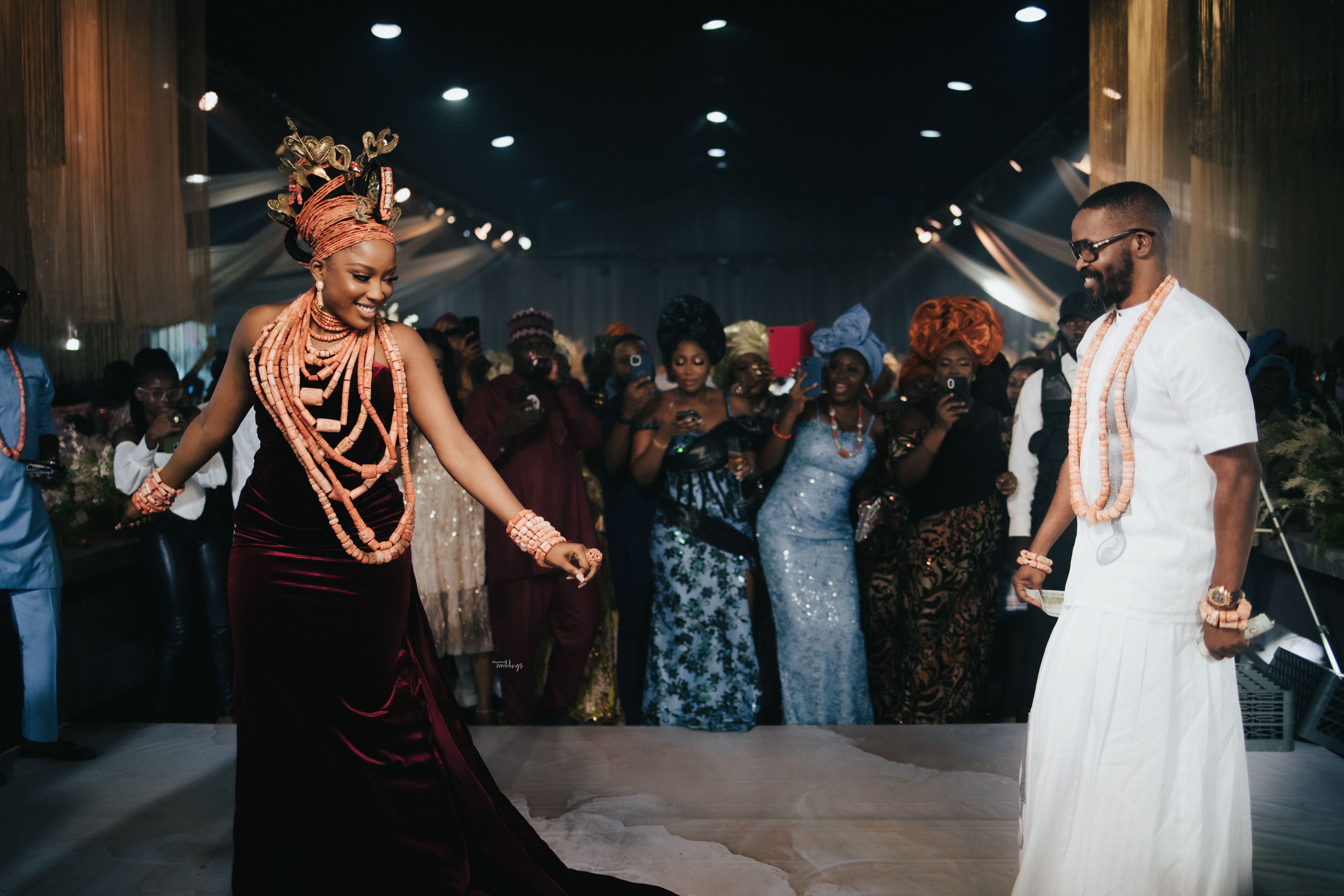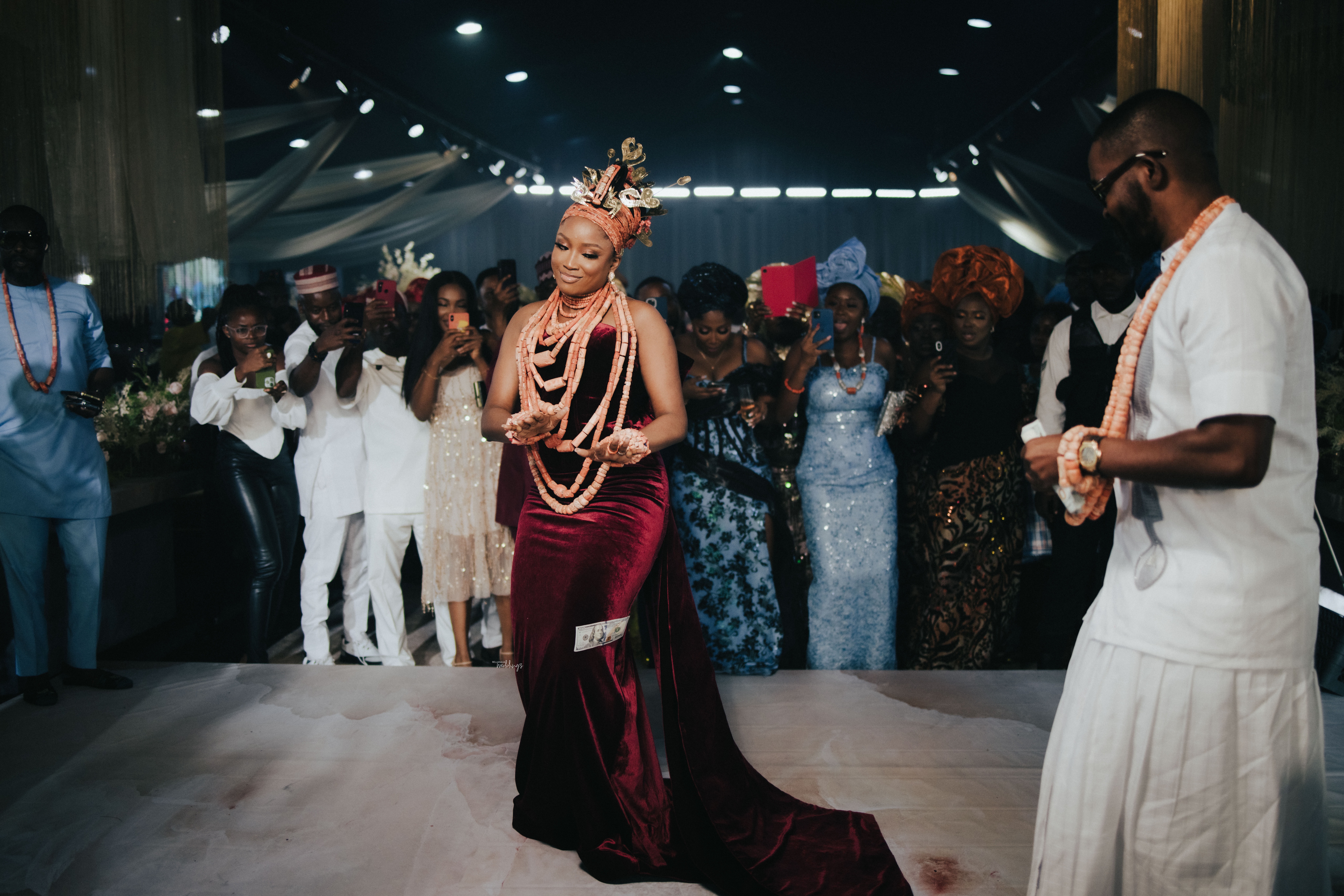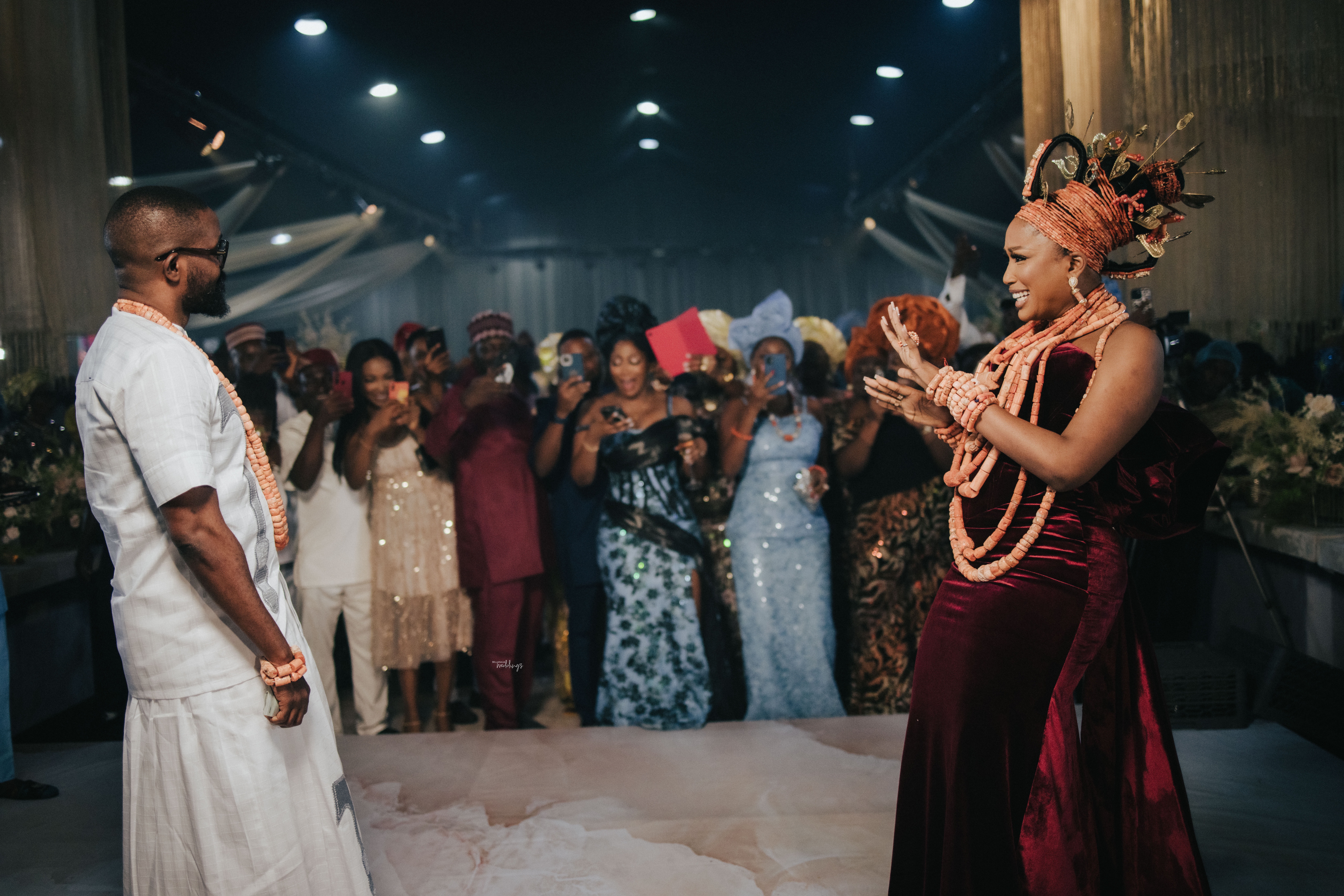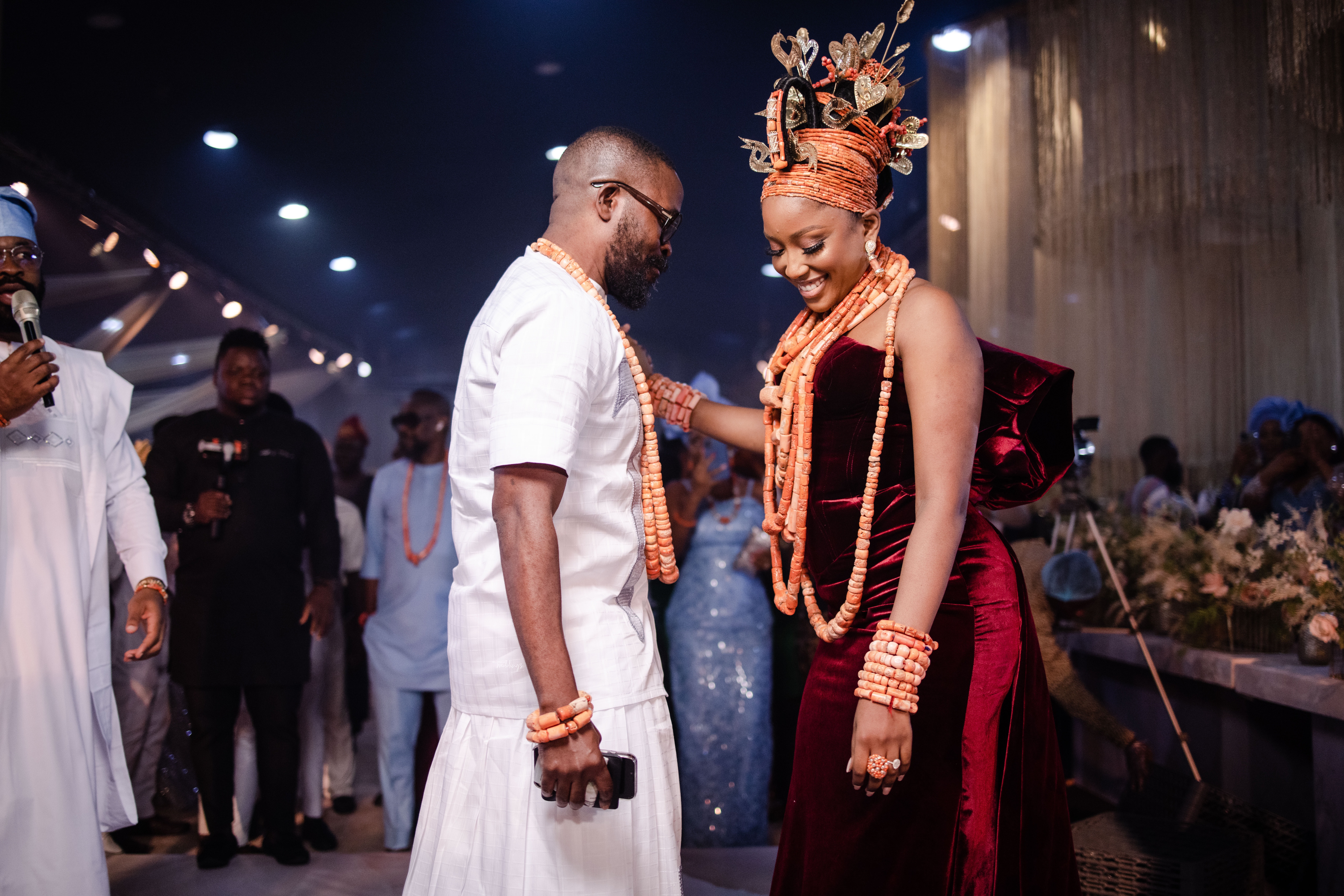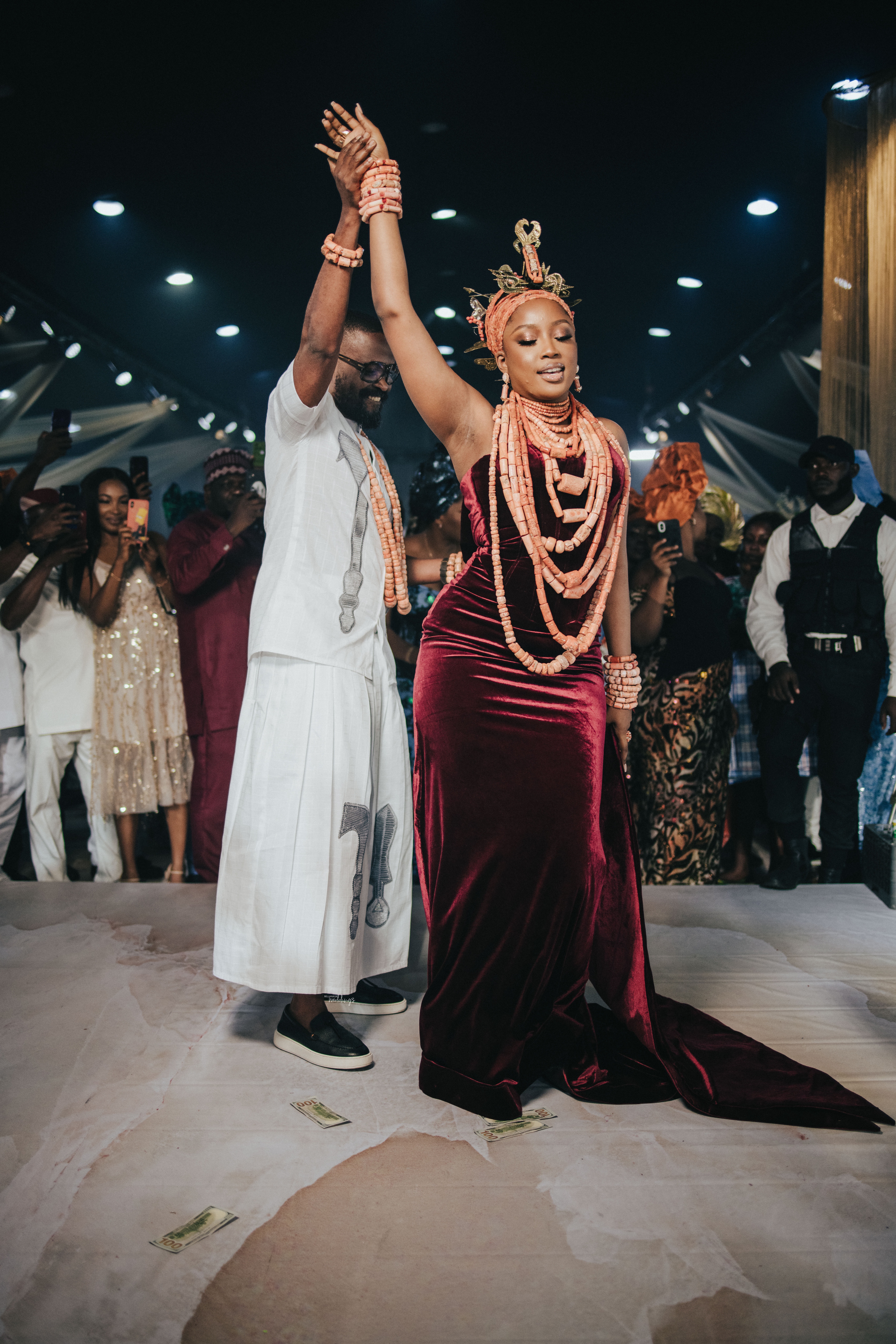 Some words and prayers for the couple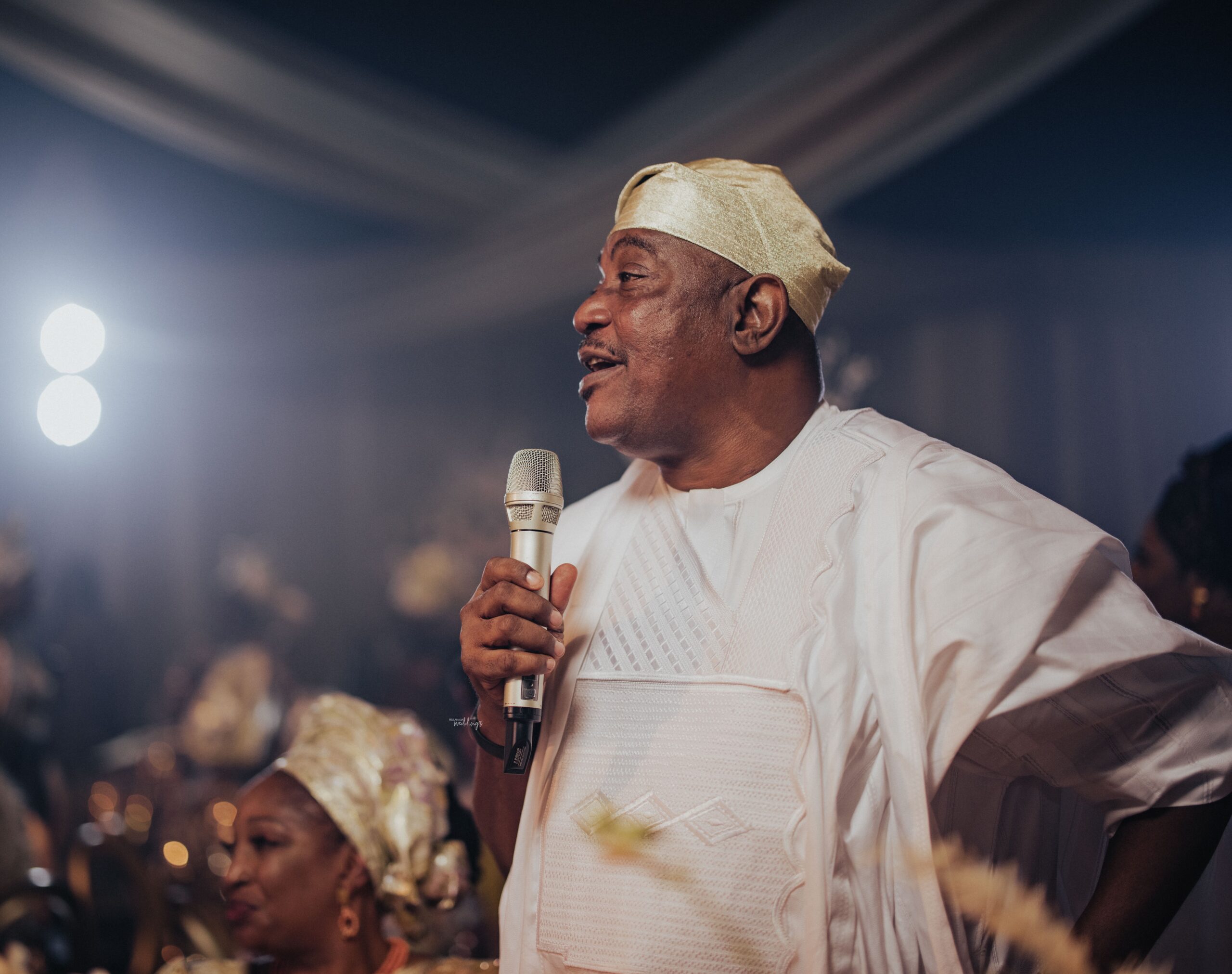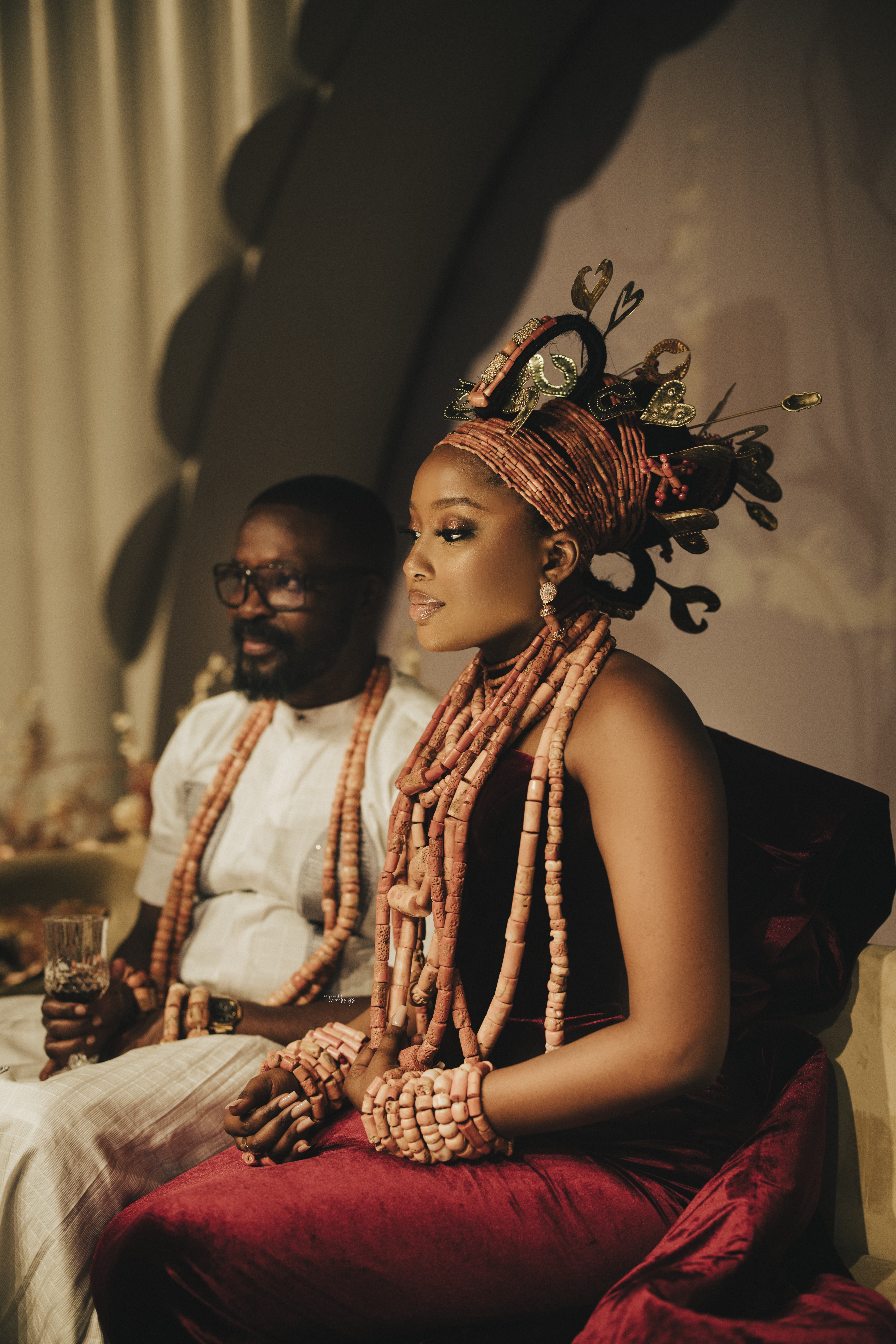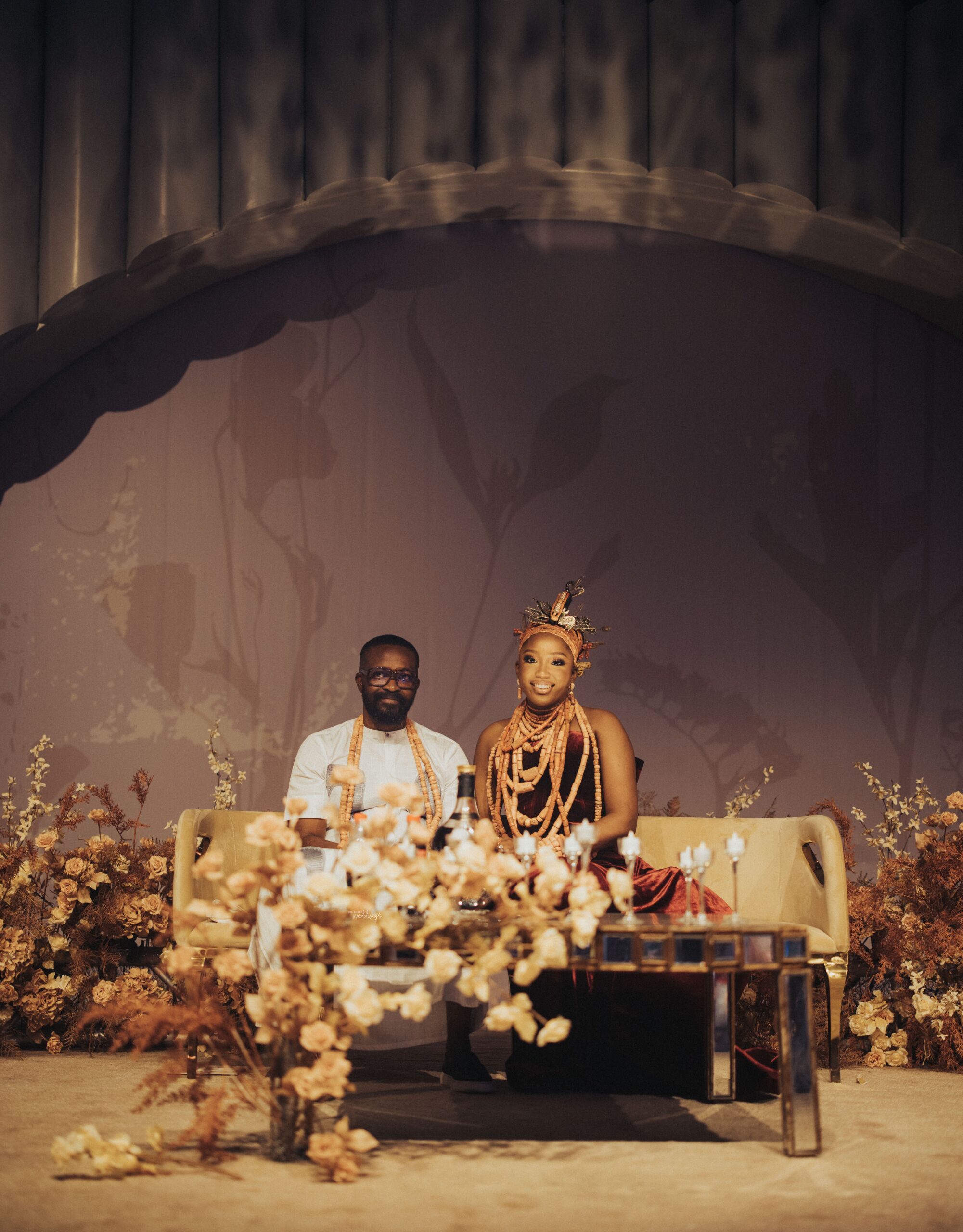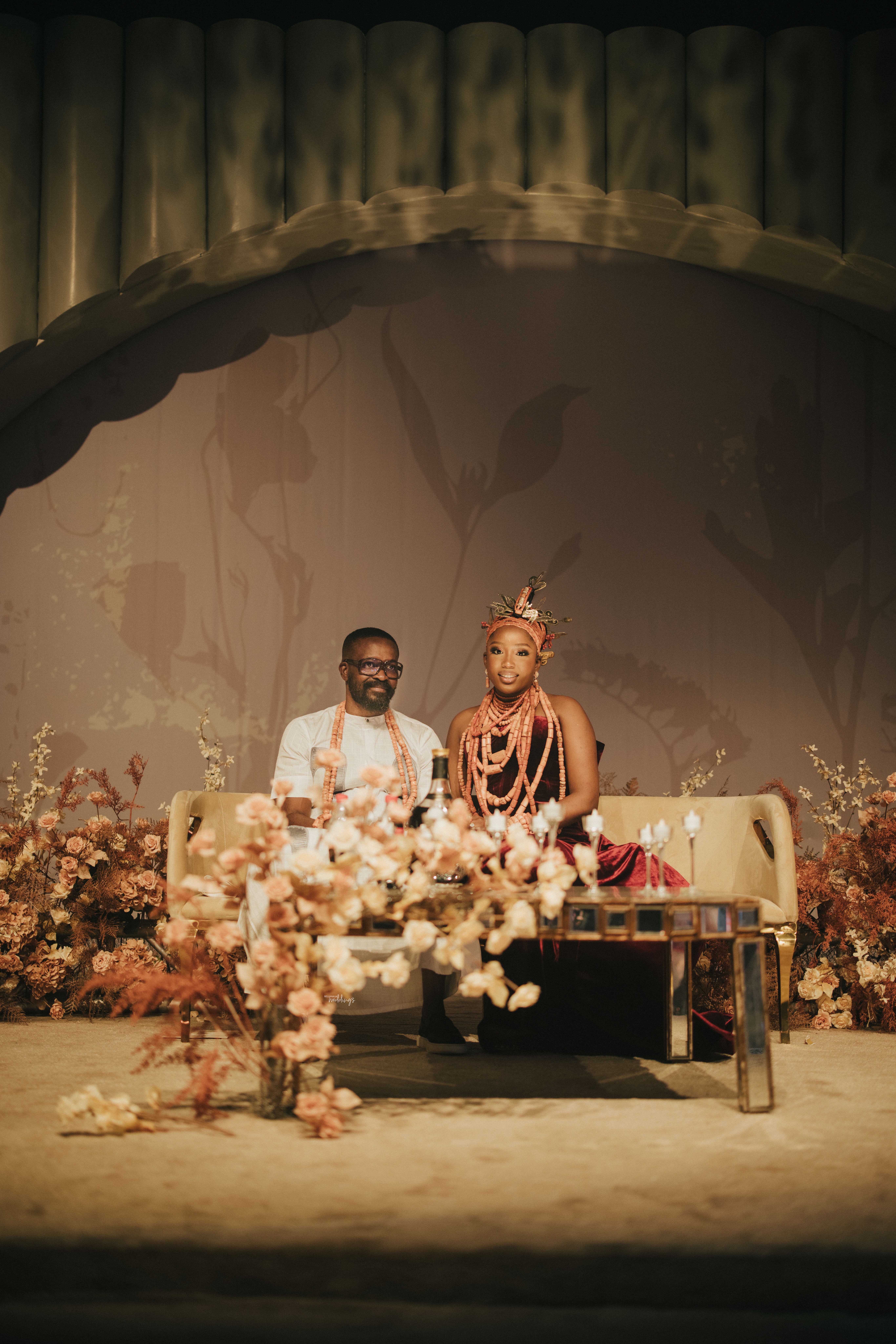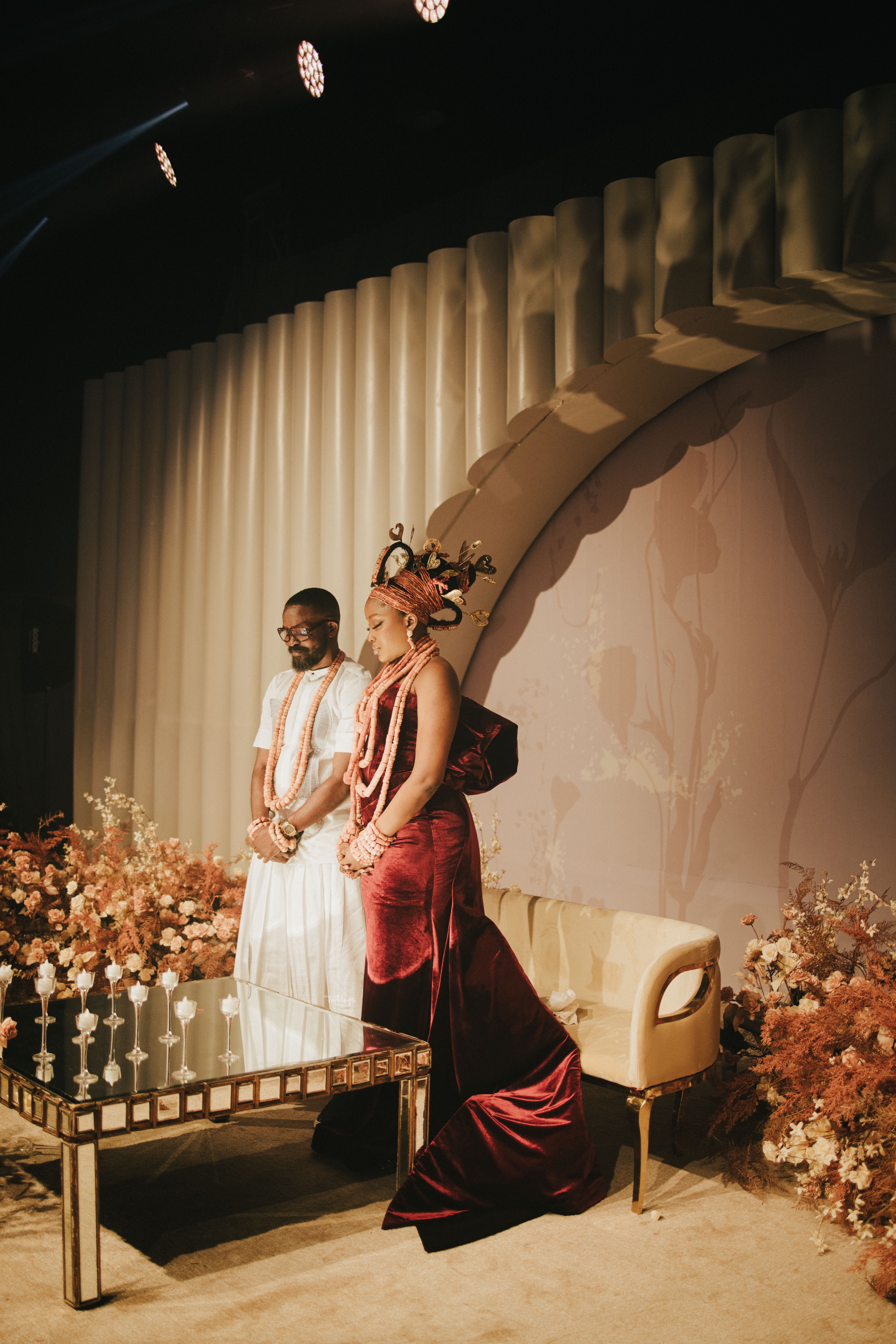 Yay! No wedding without a cake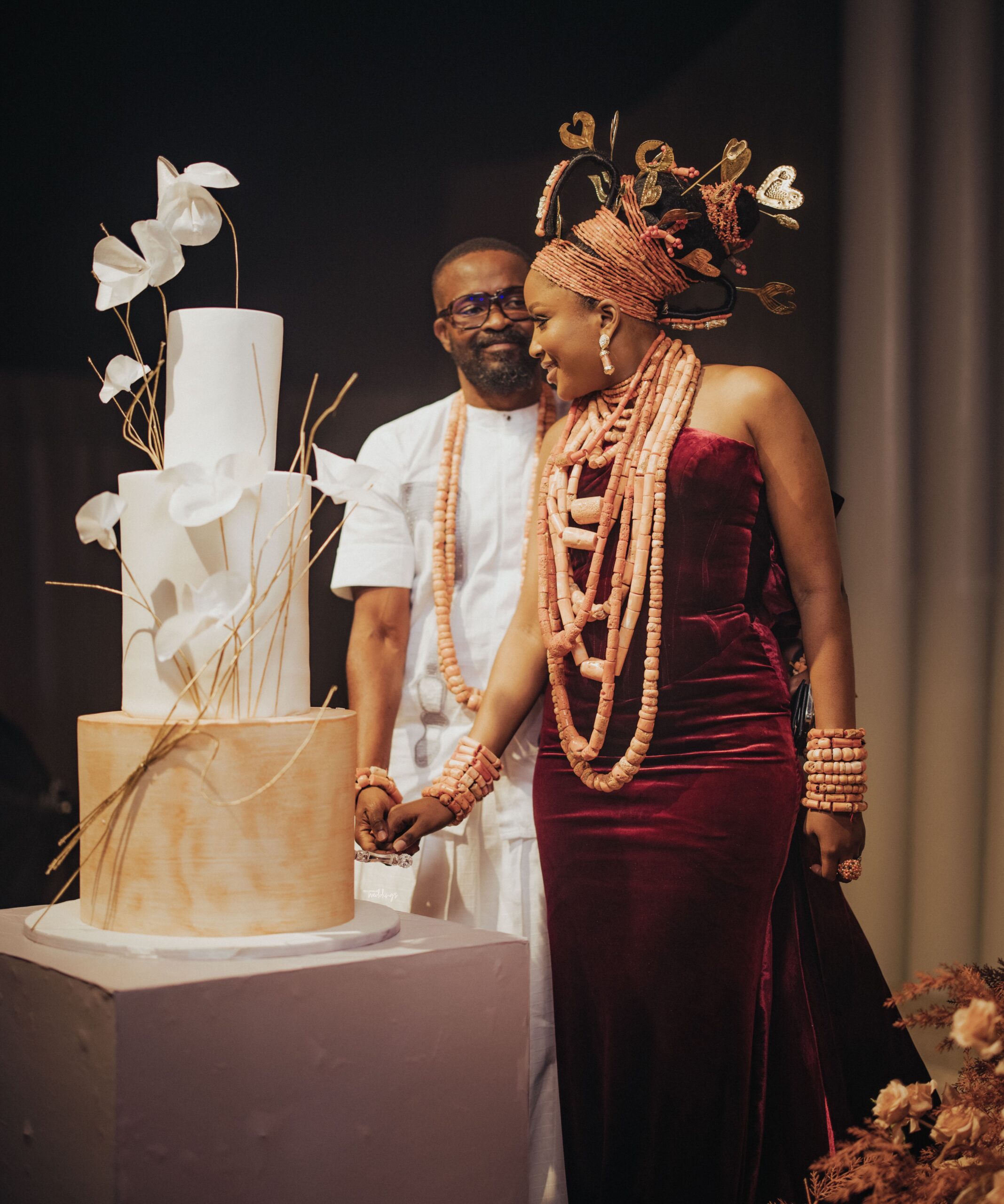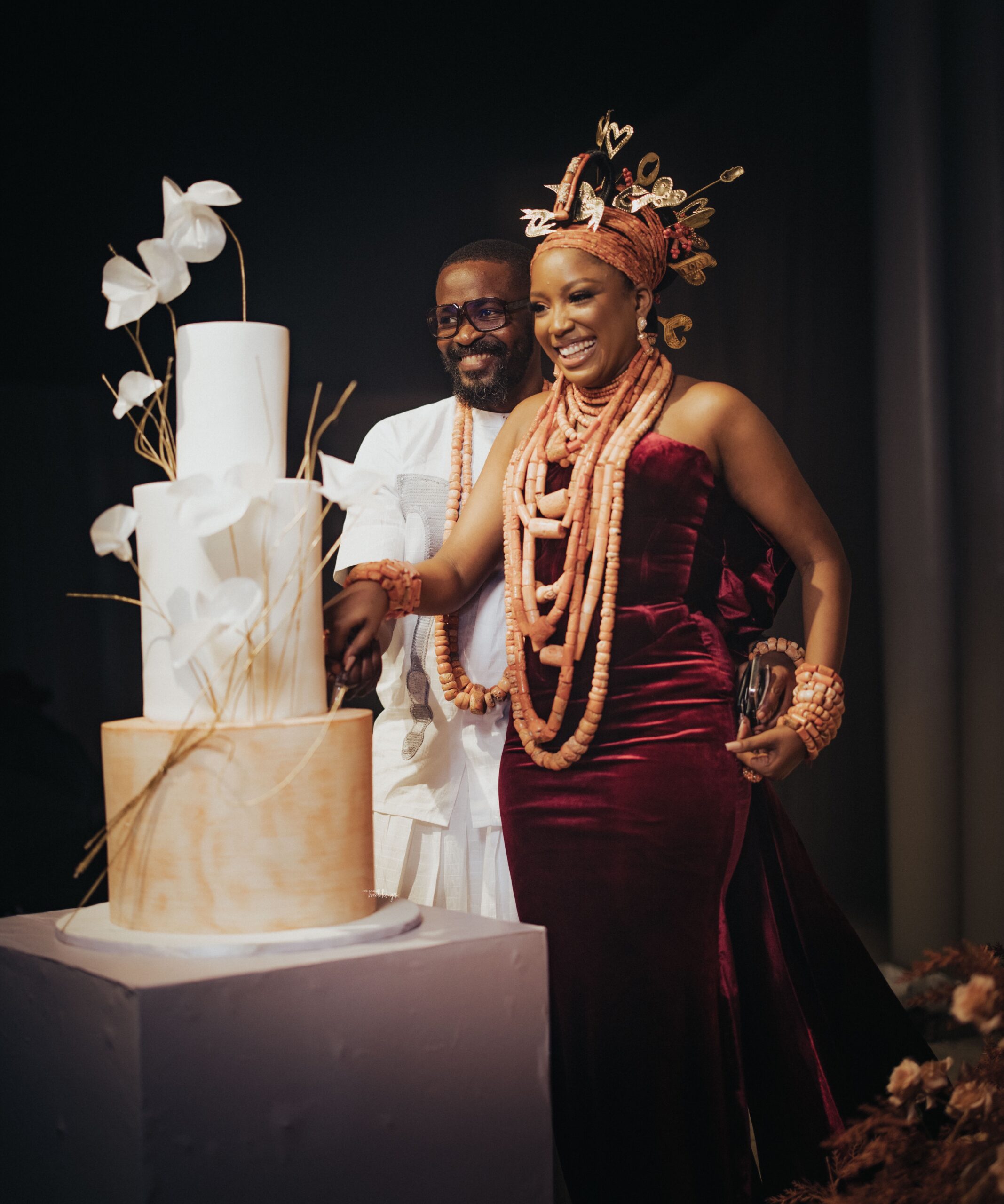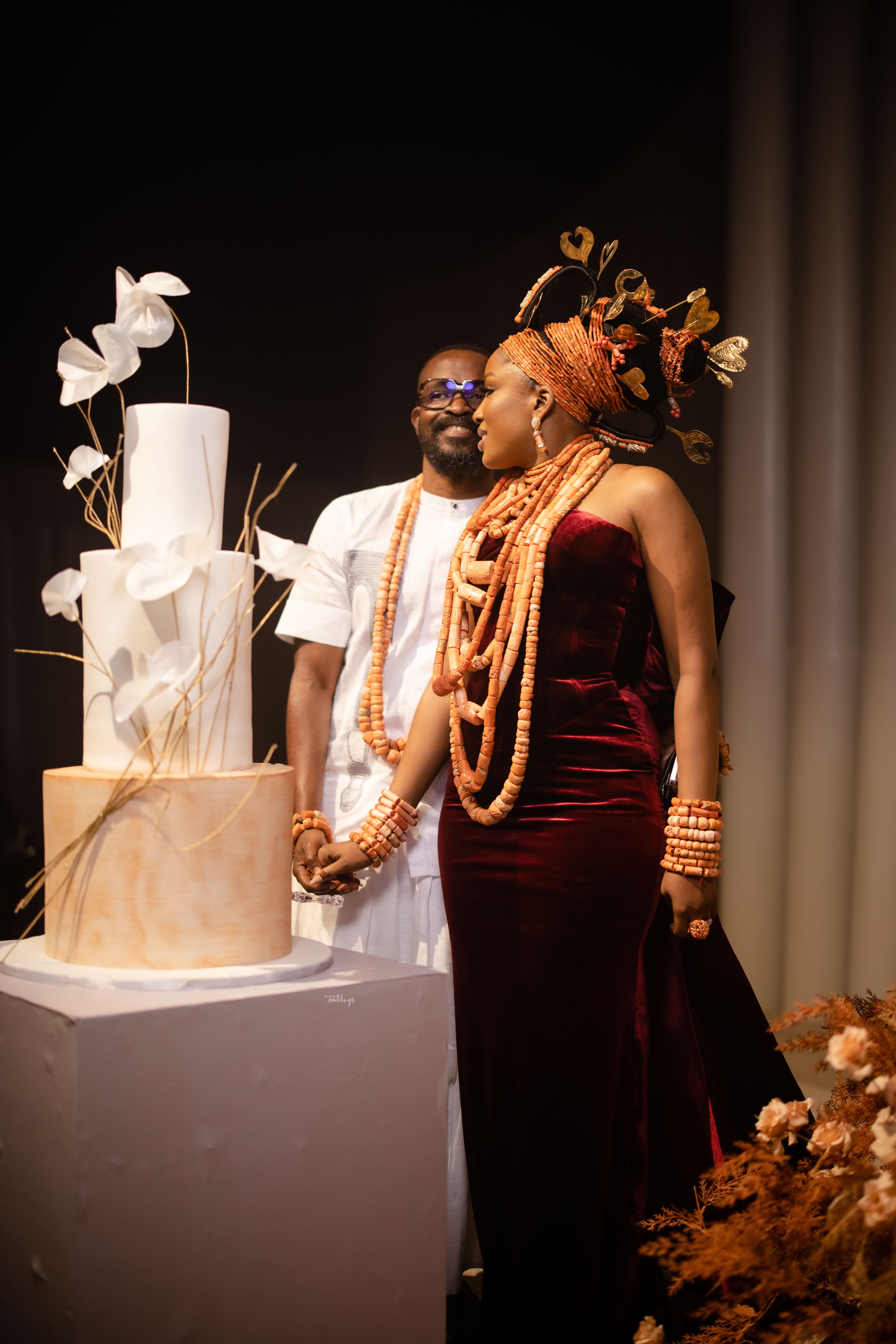 Now let's have the after-party switch up!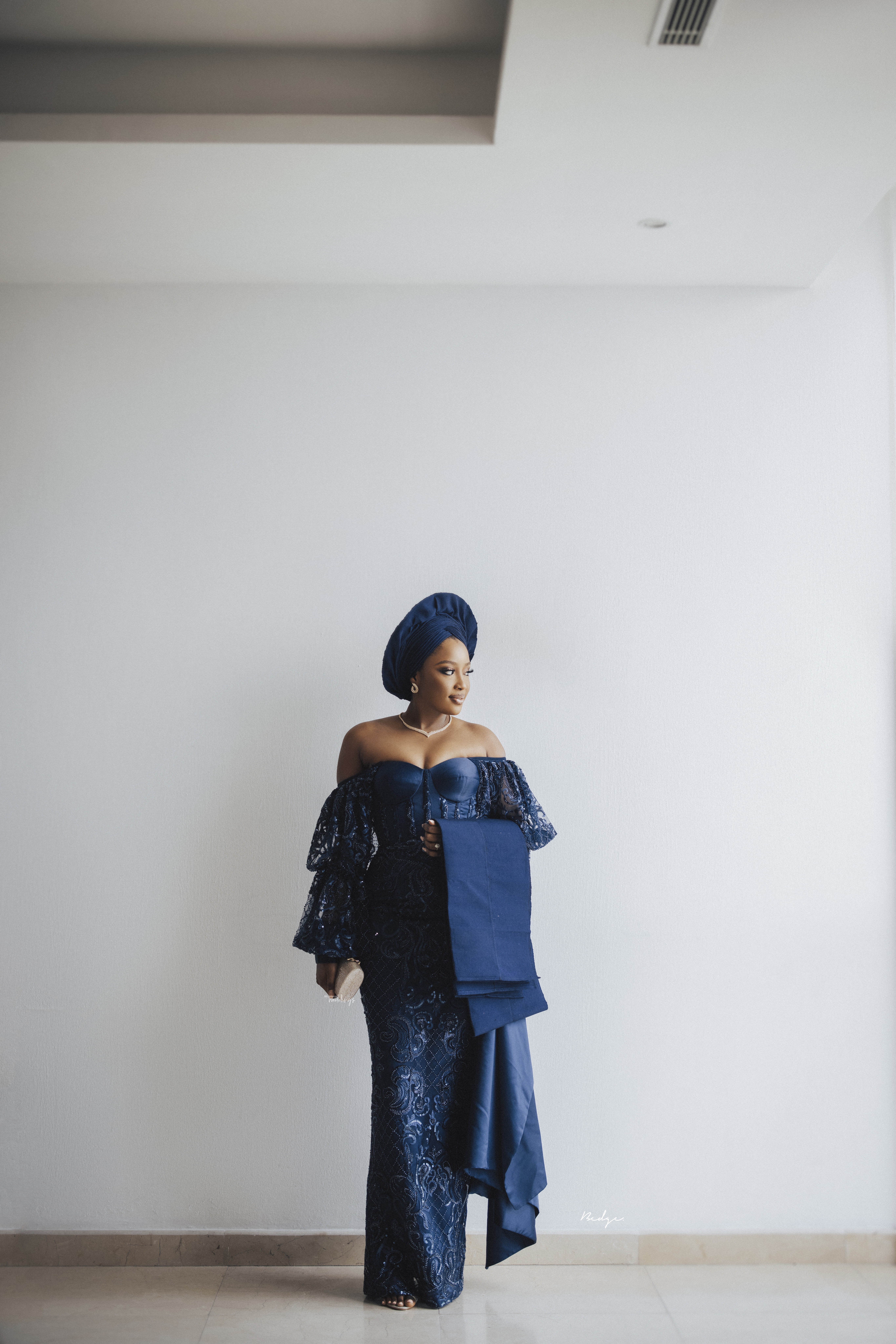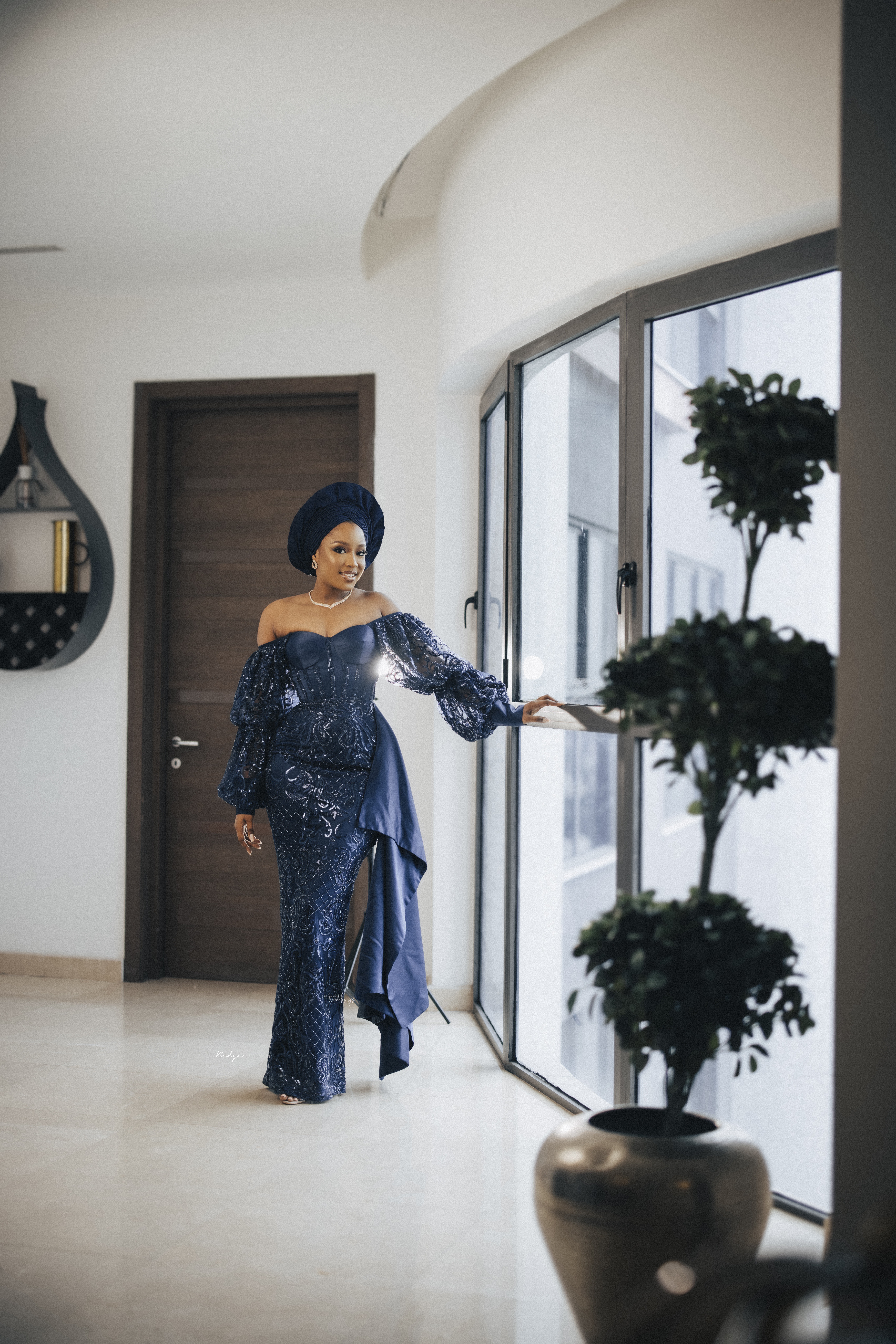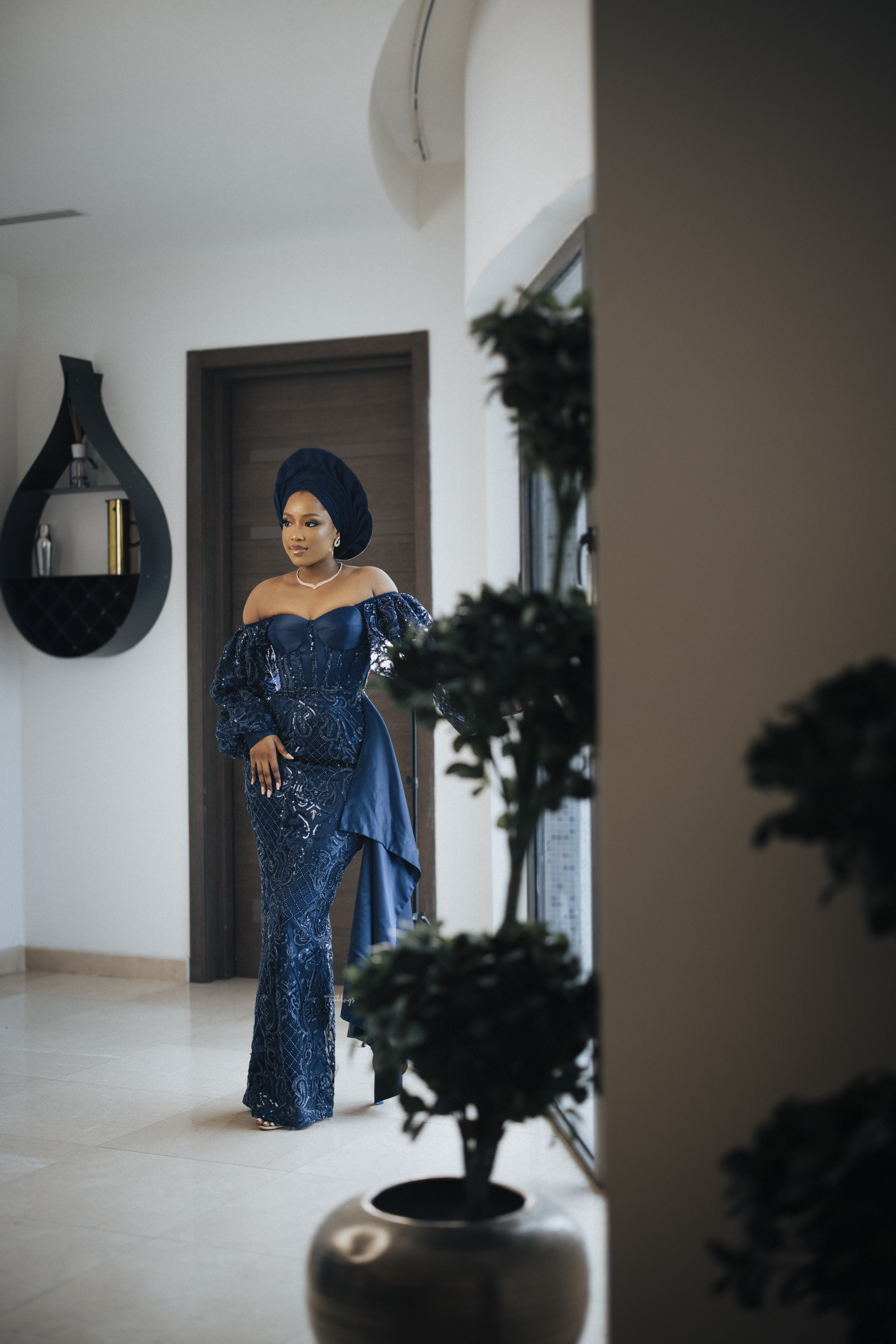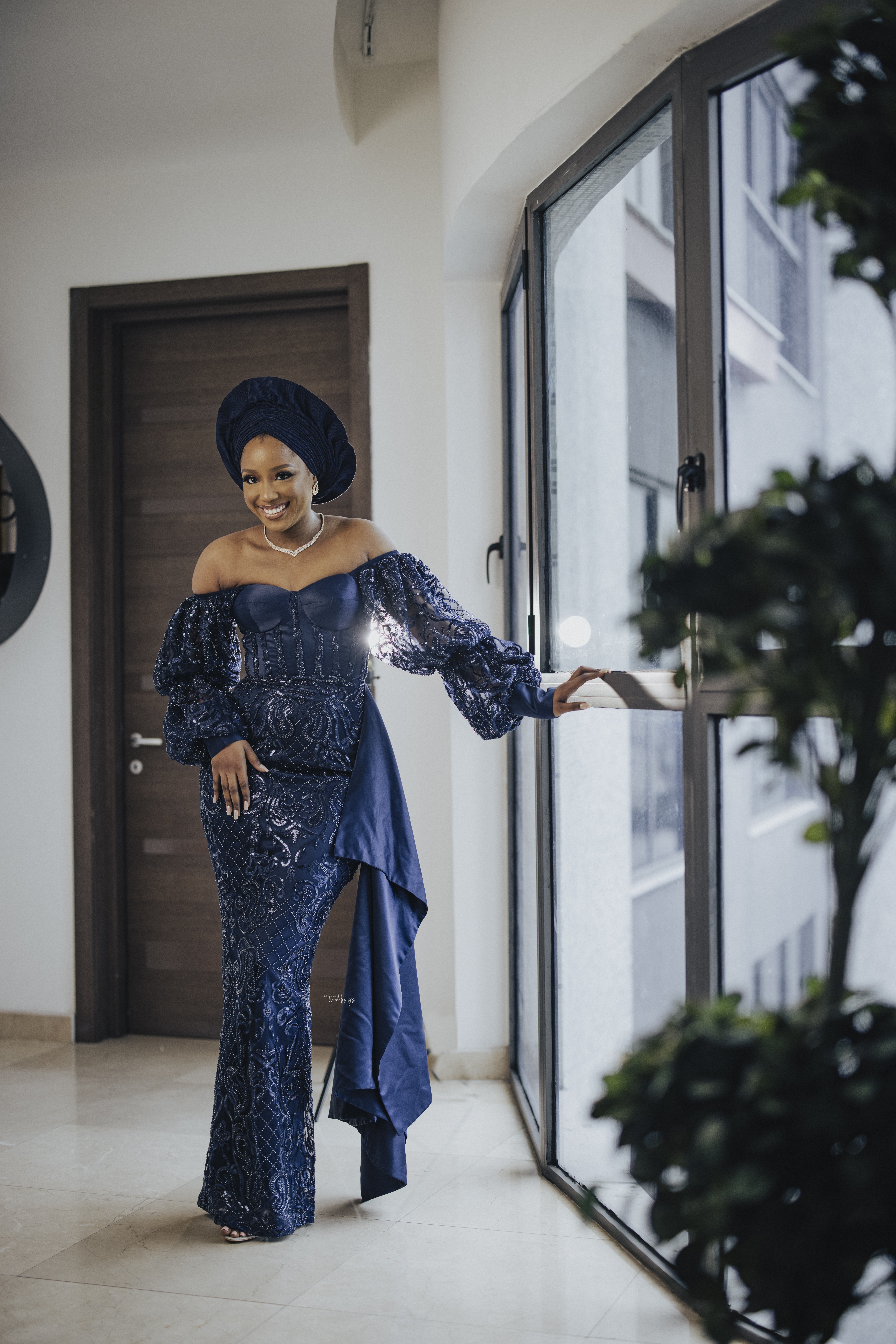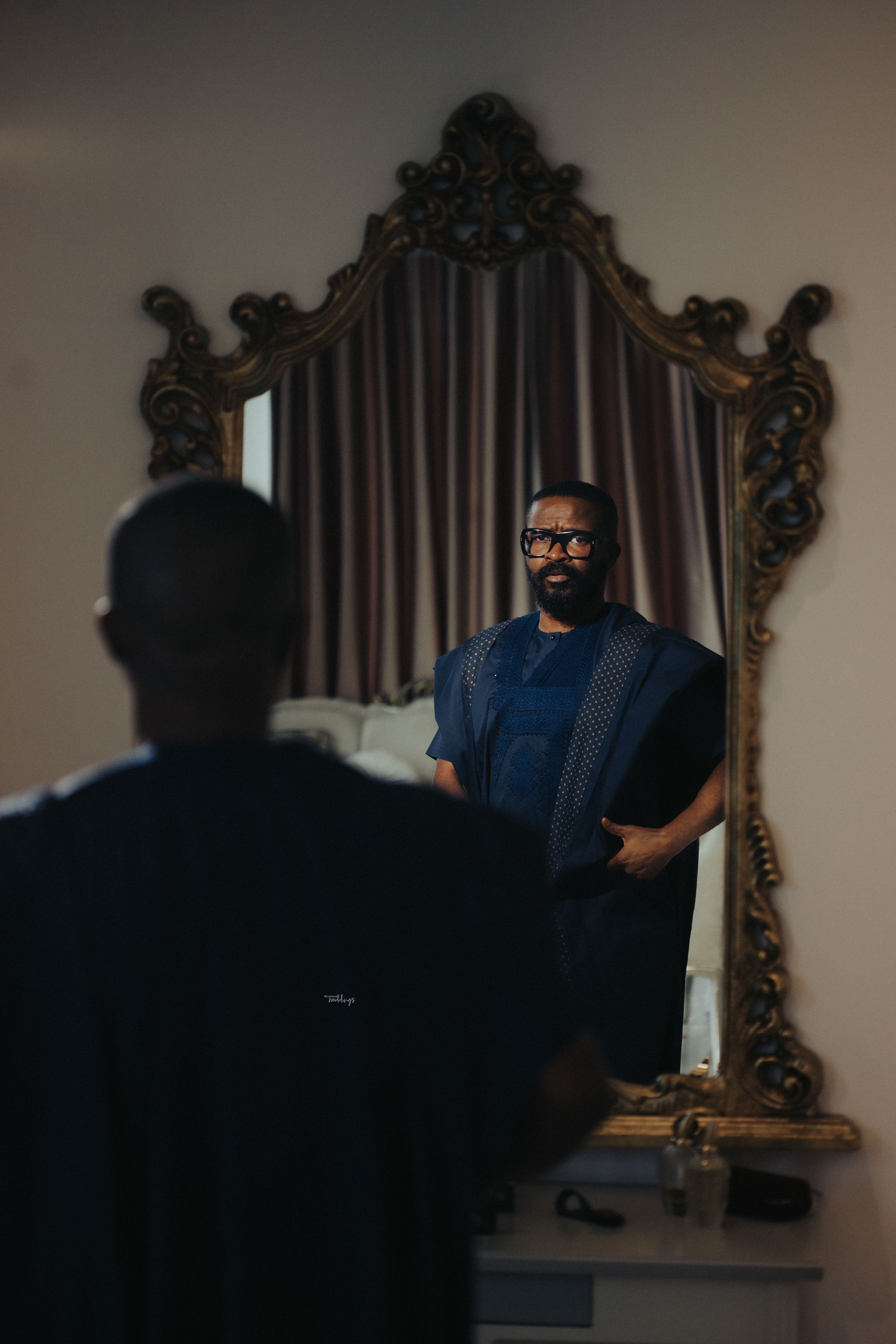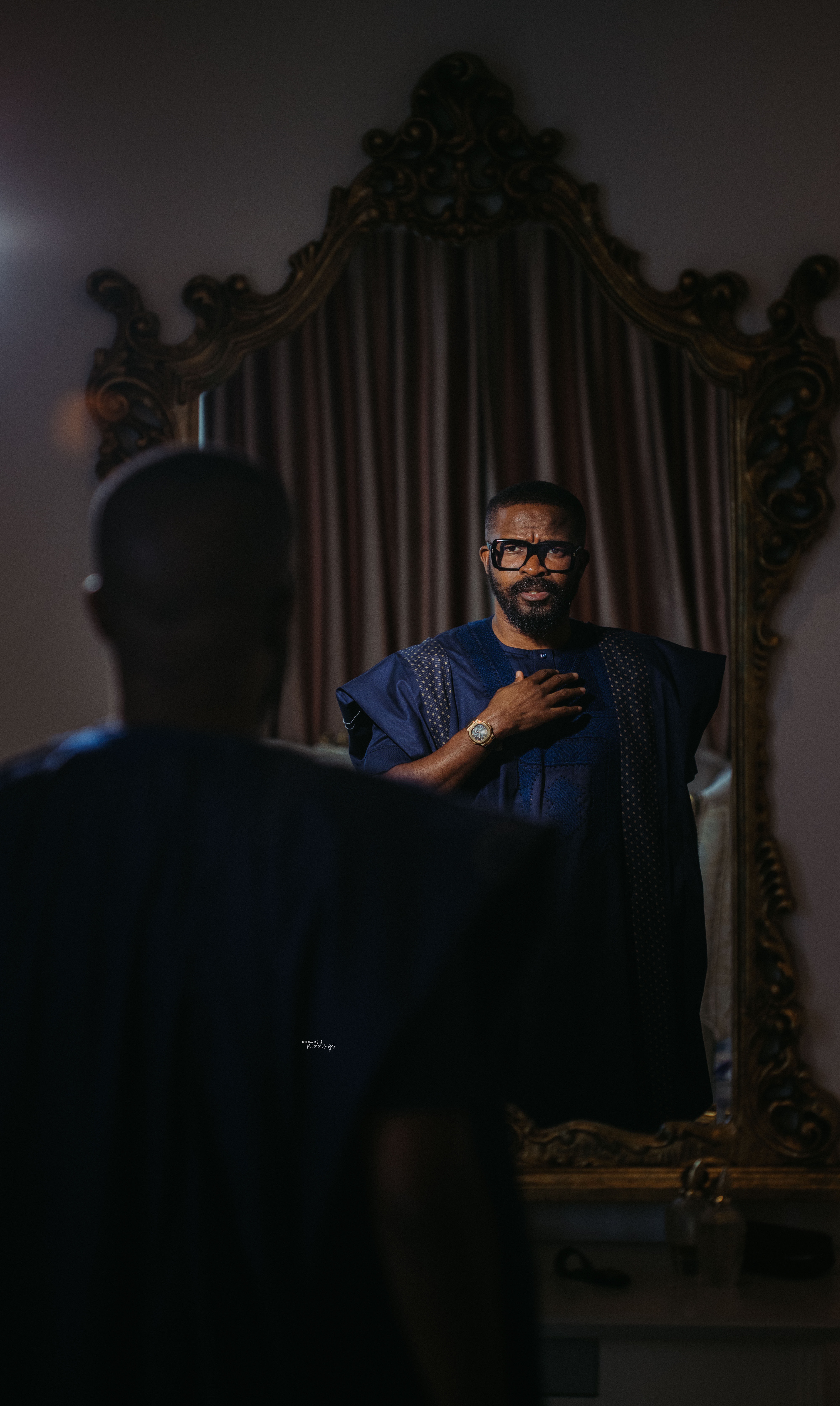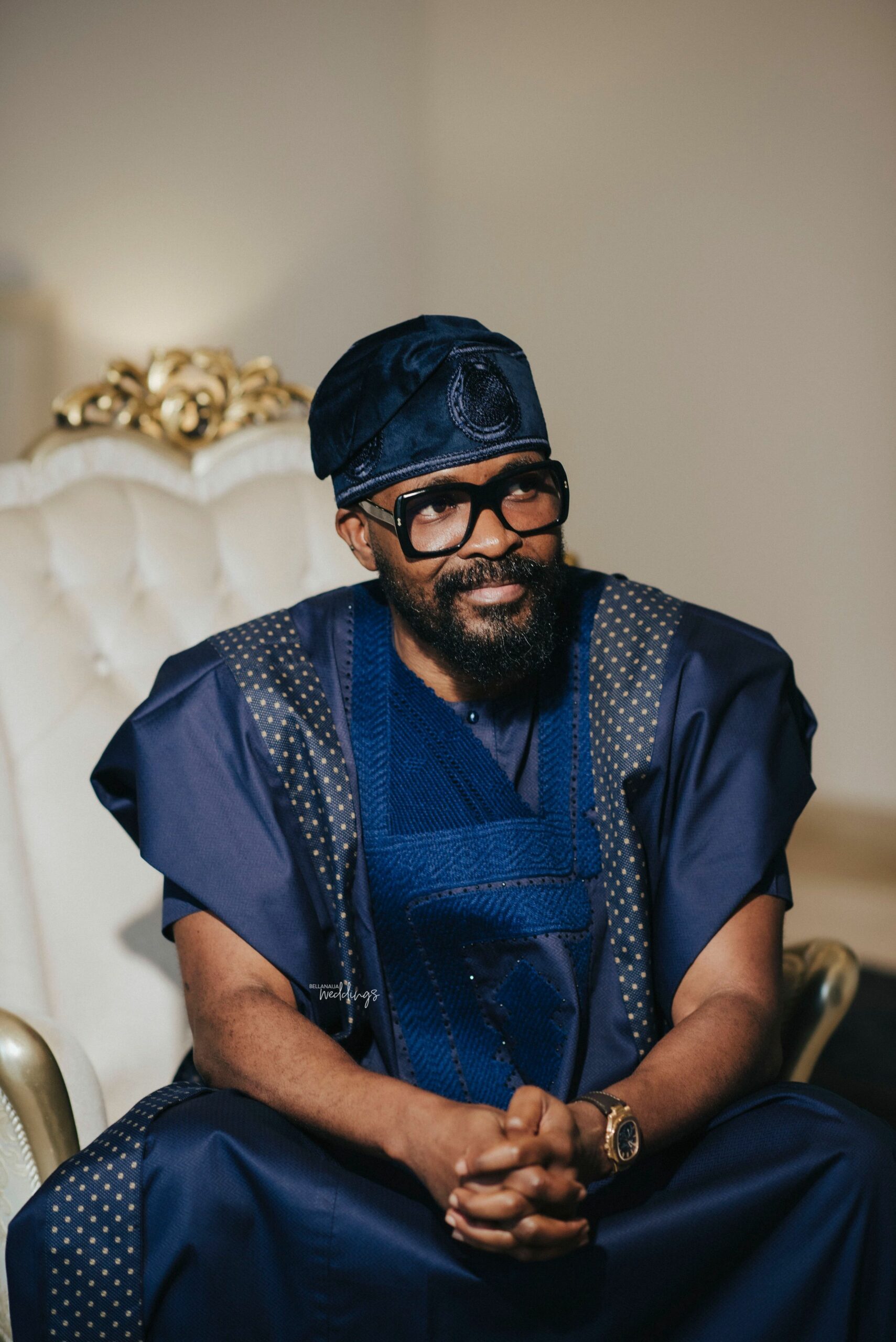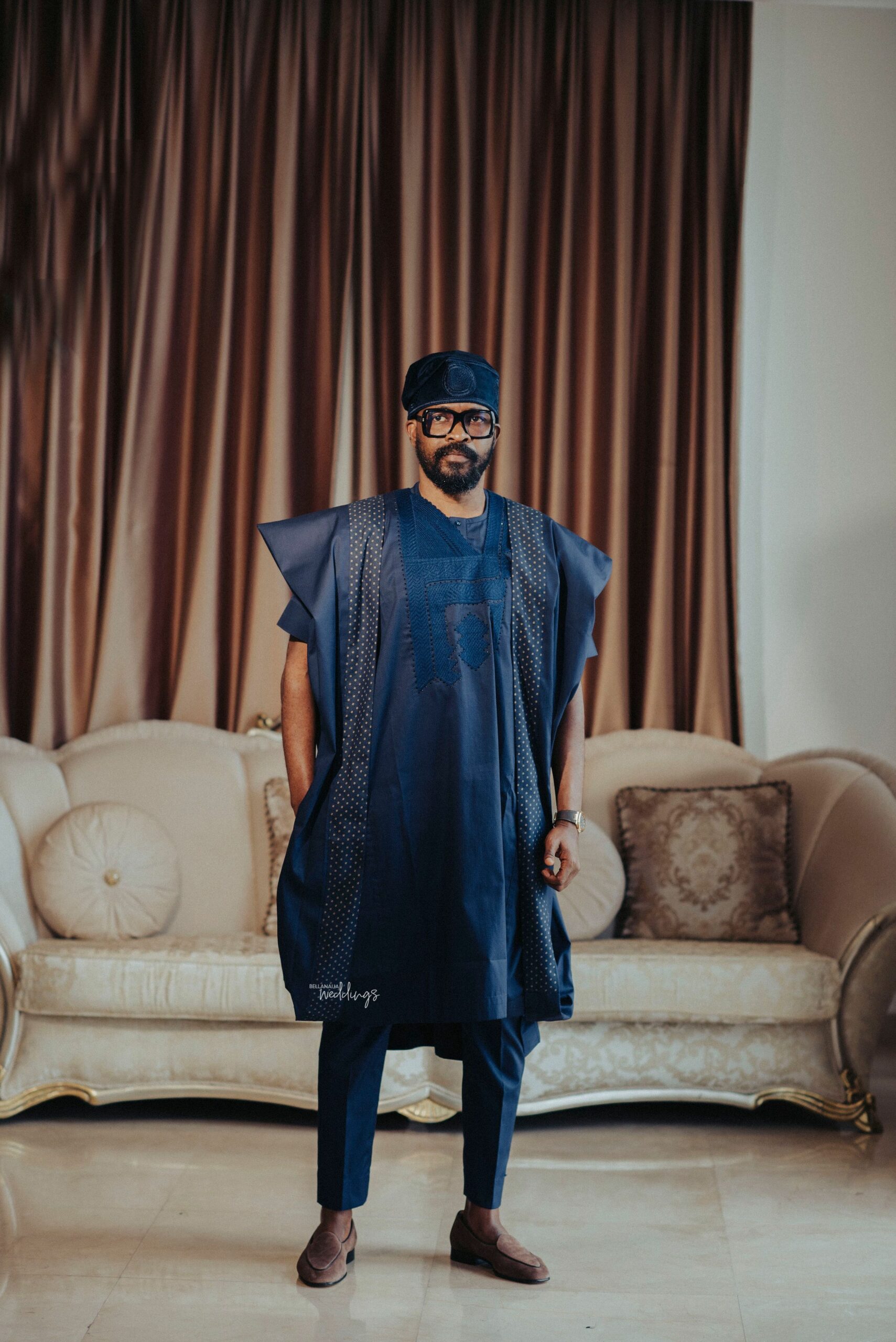 The cutest couple!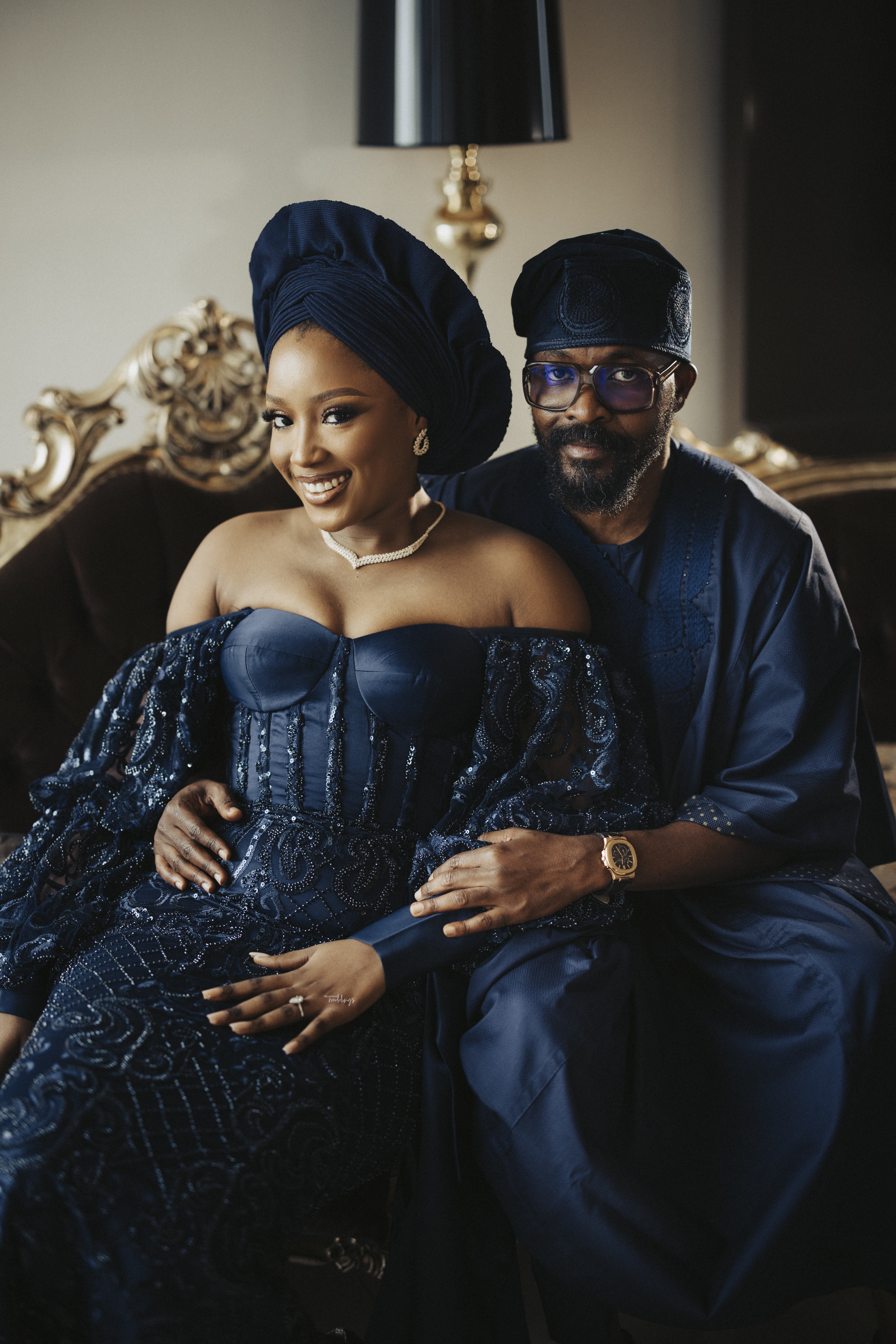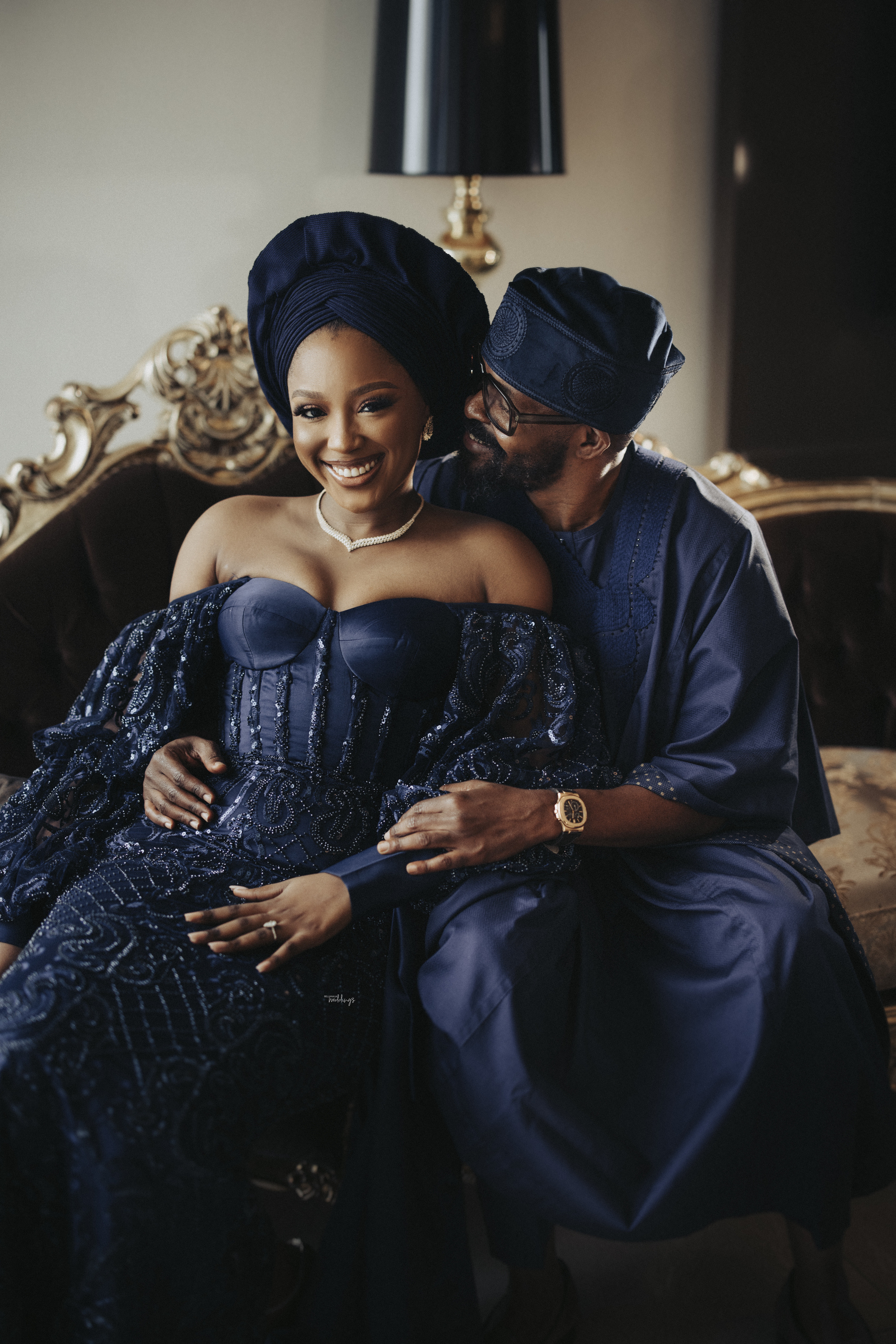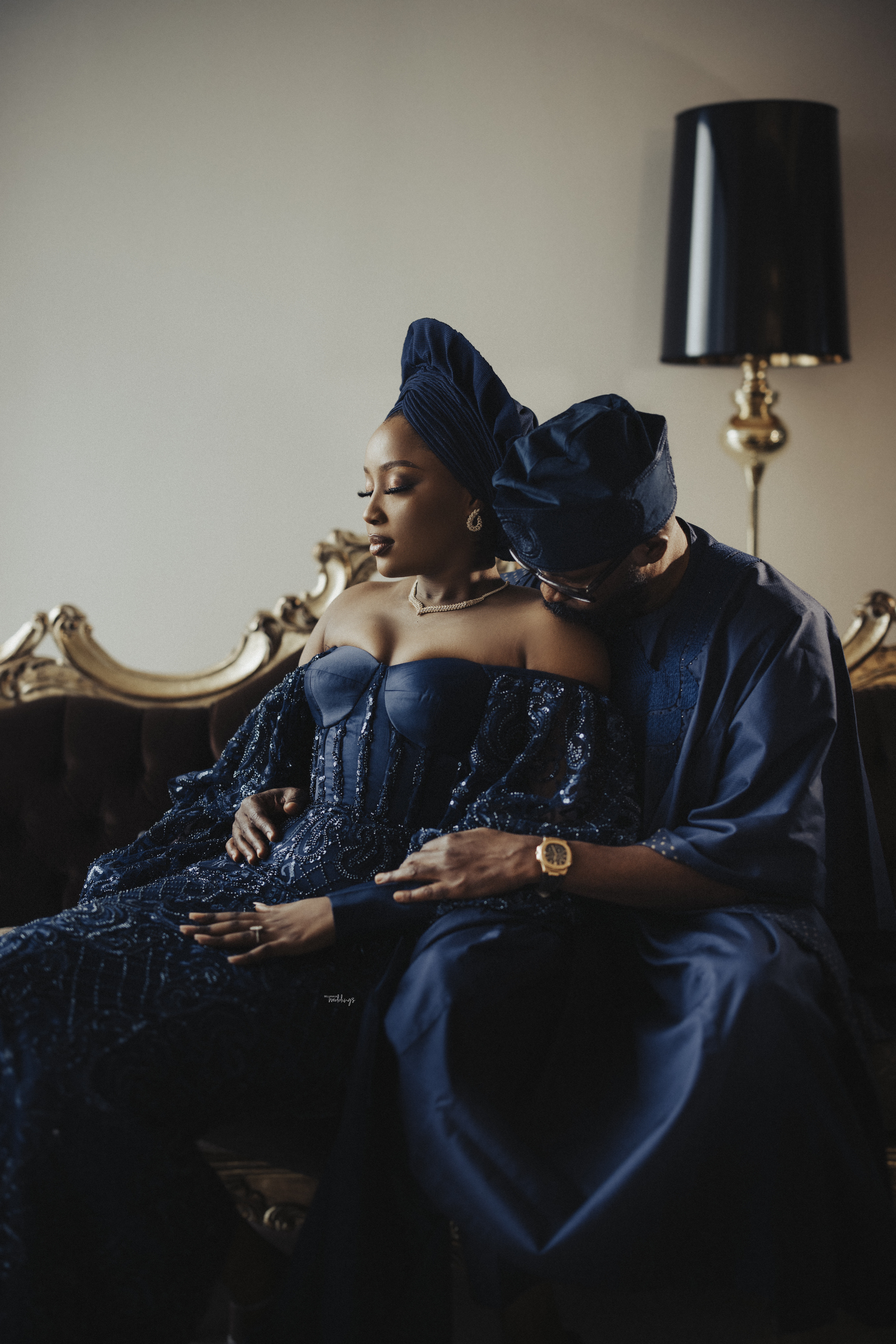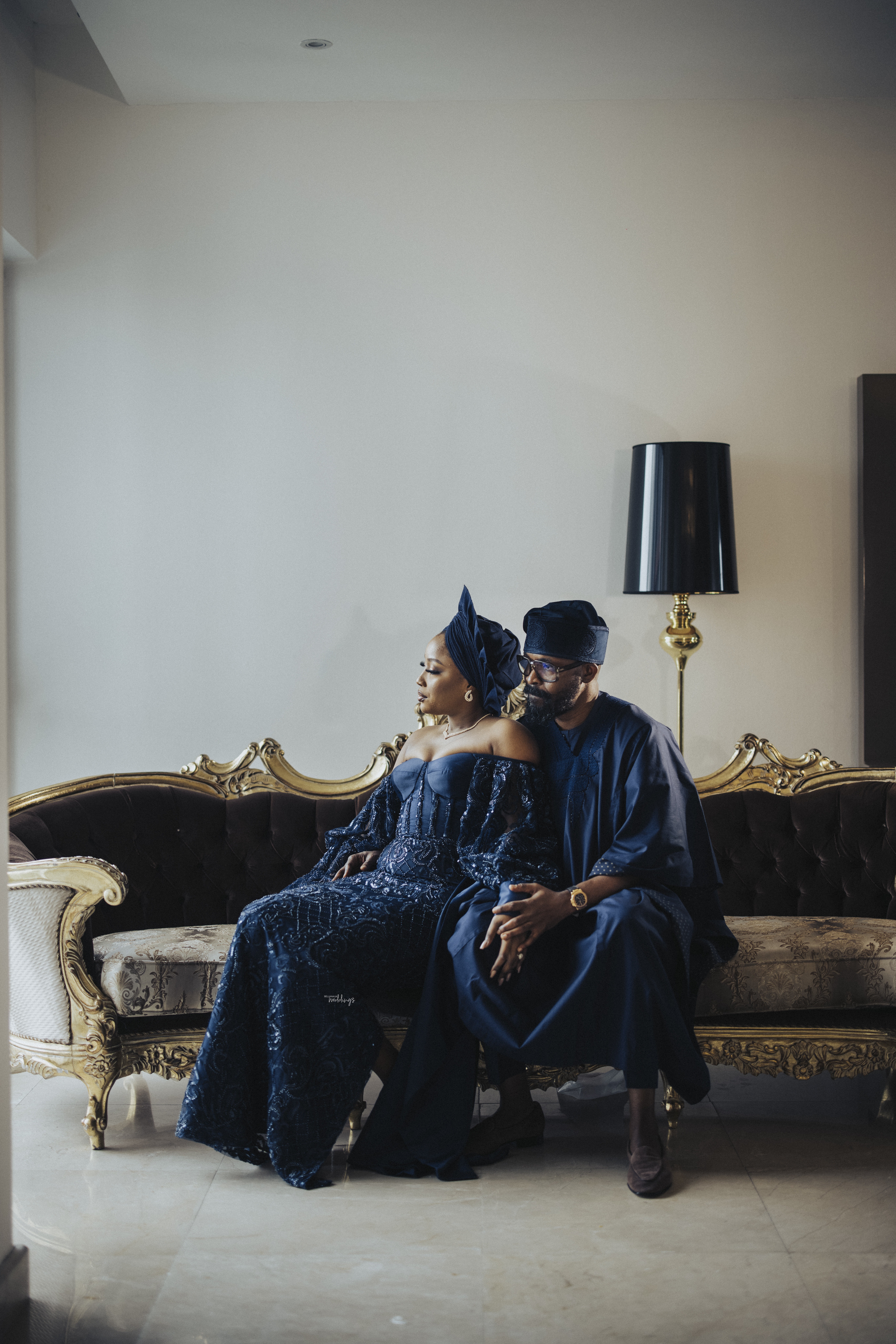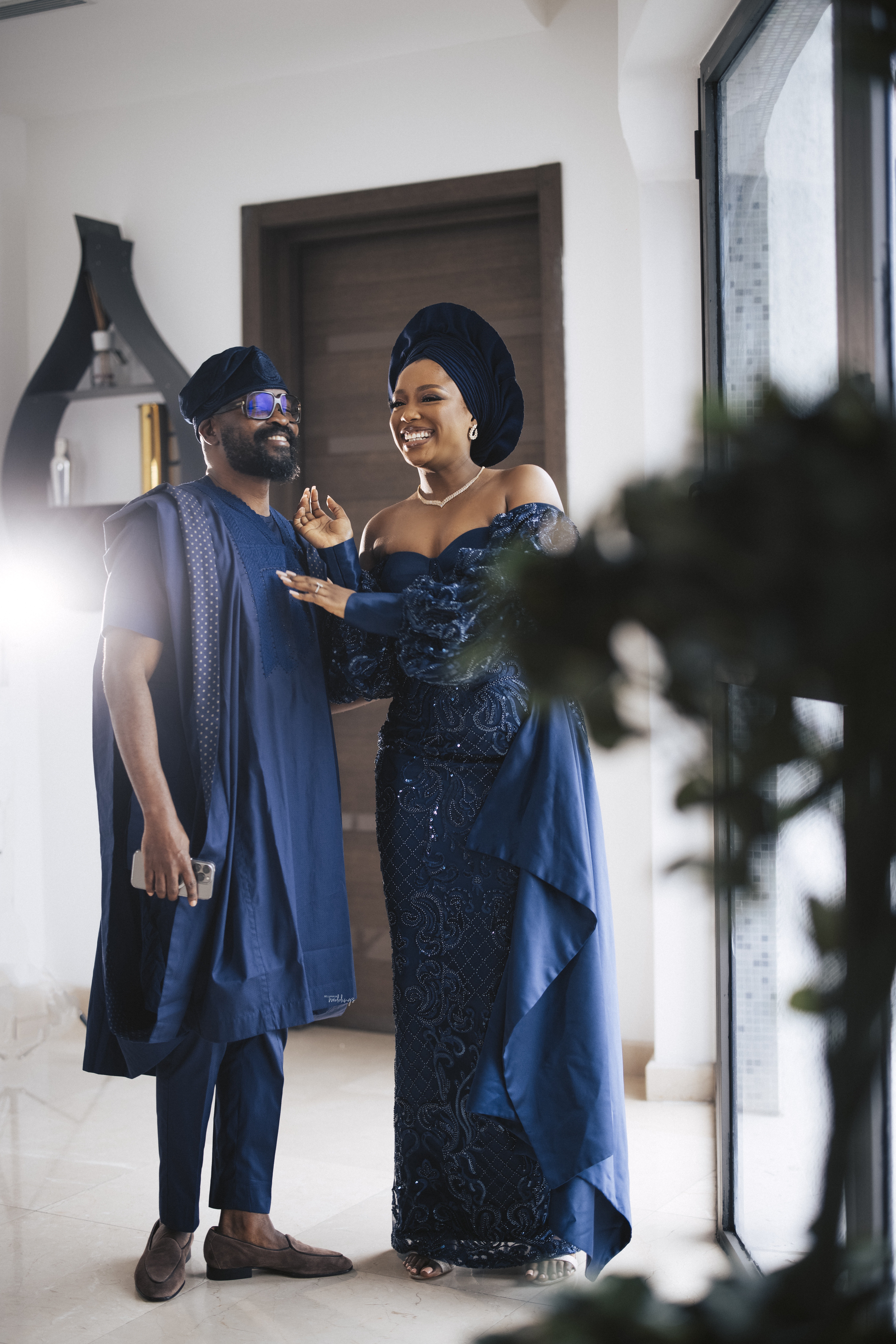 Let the fun begin!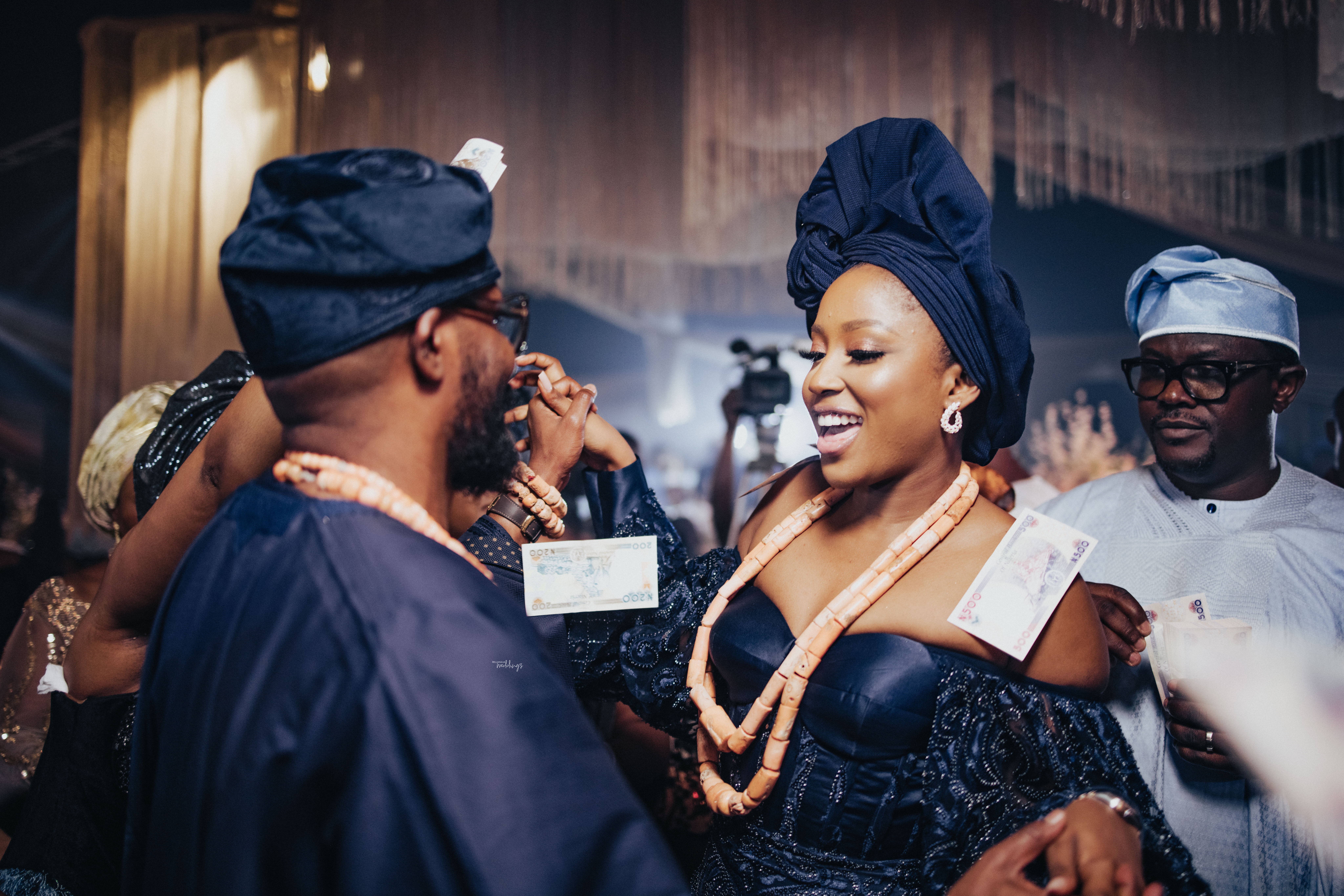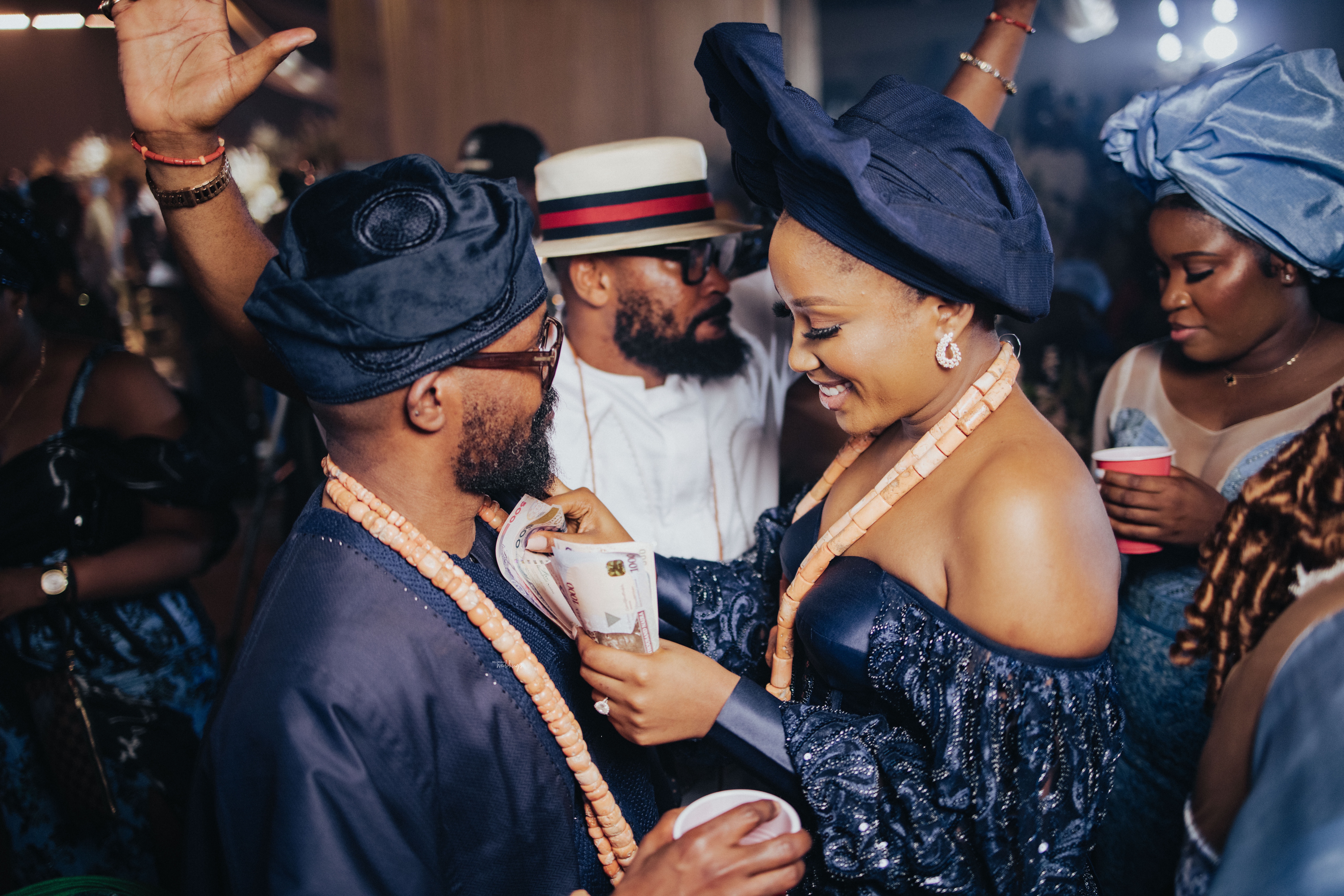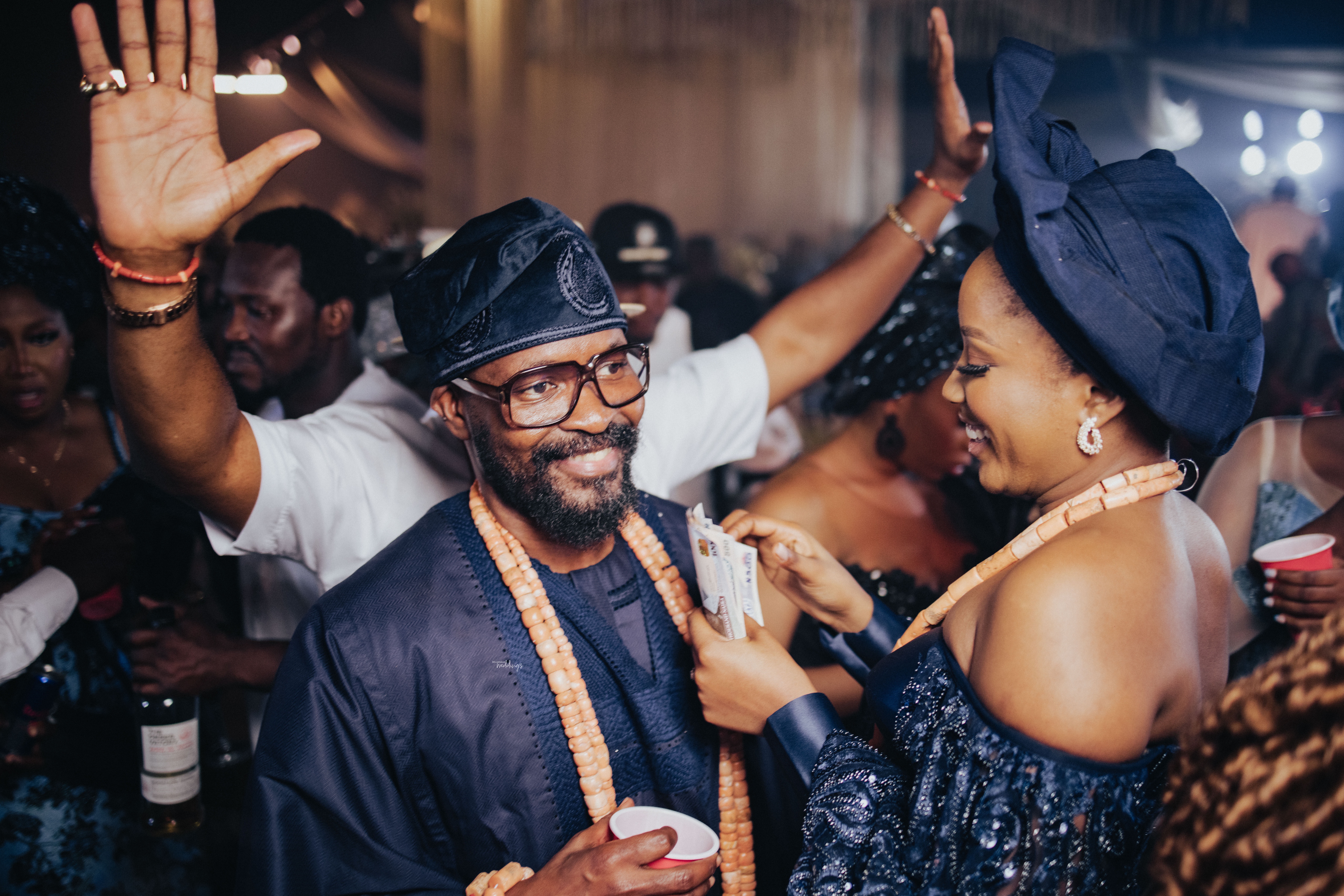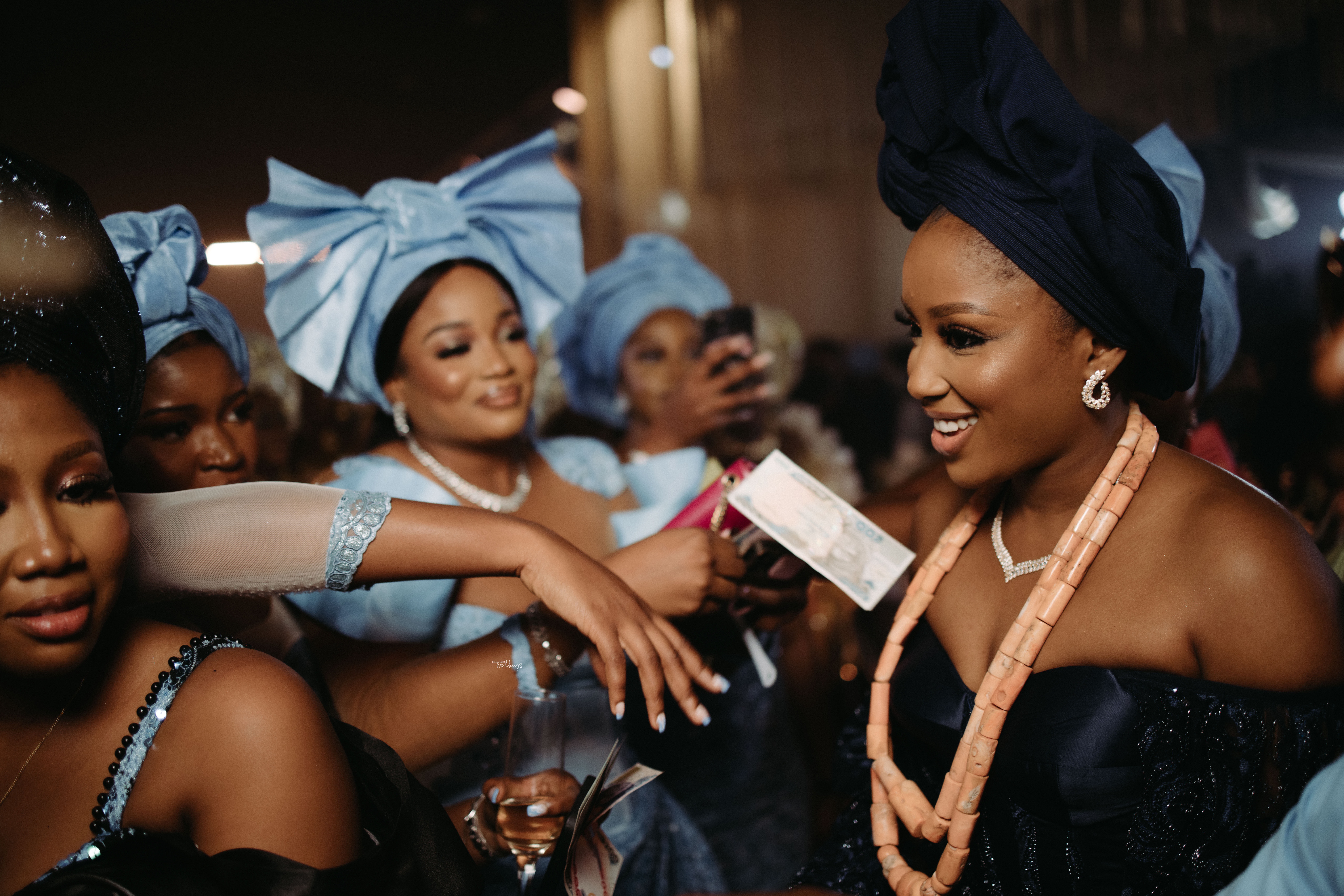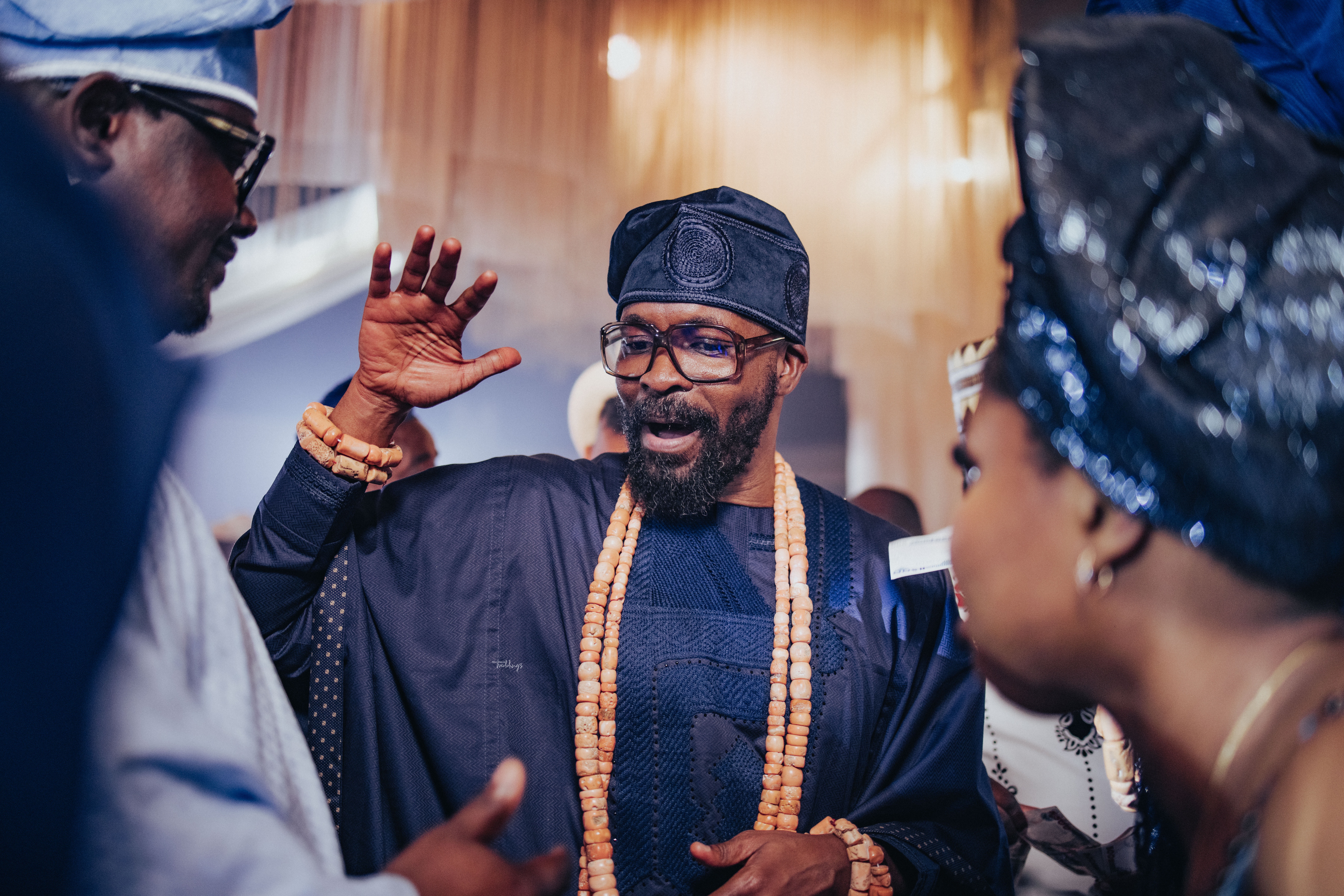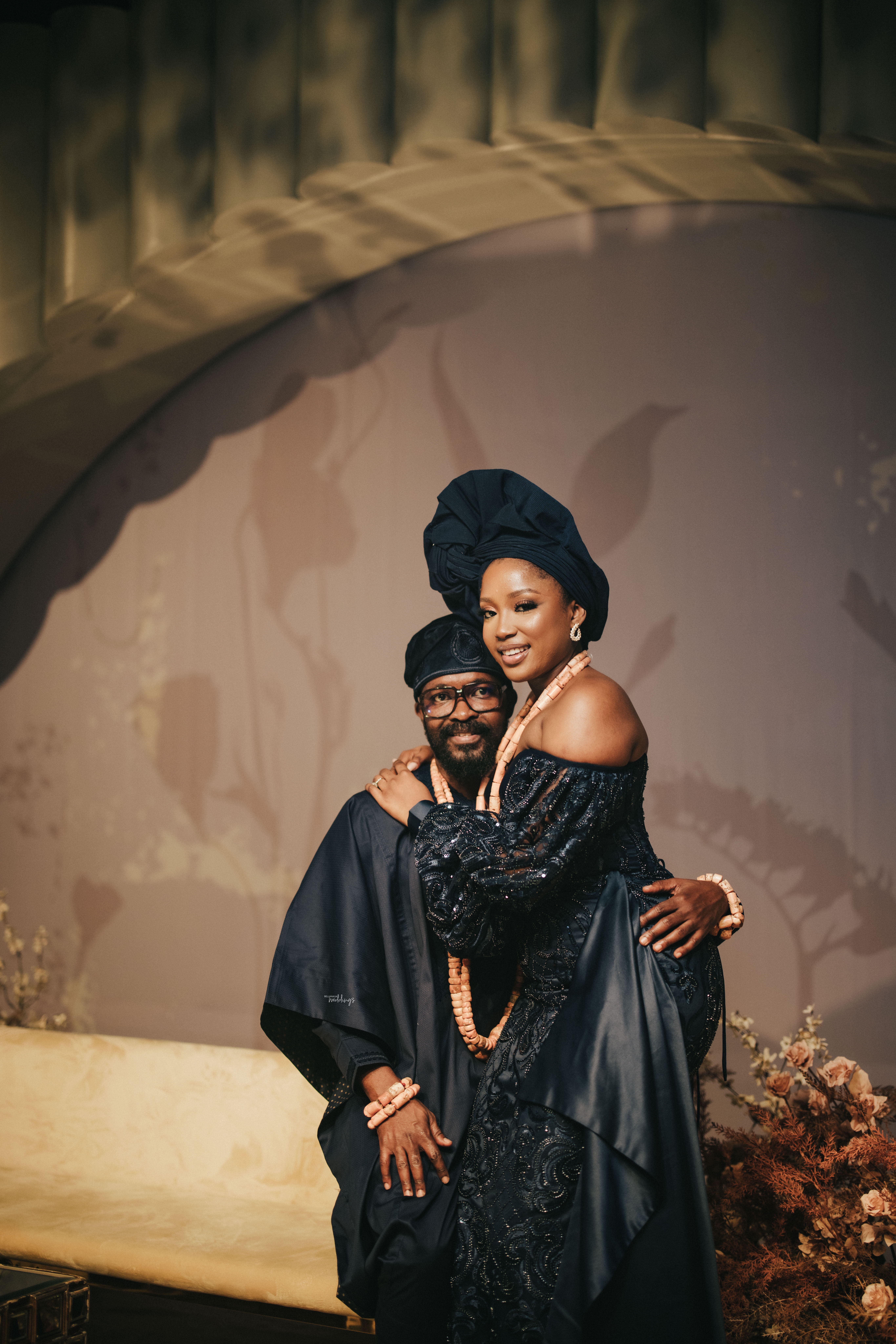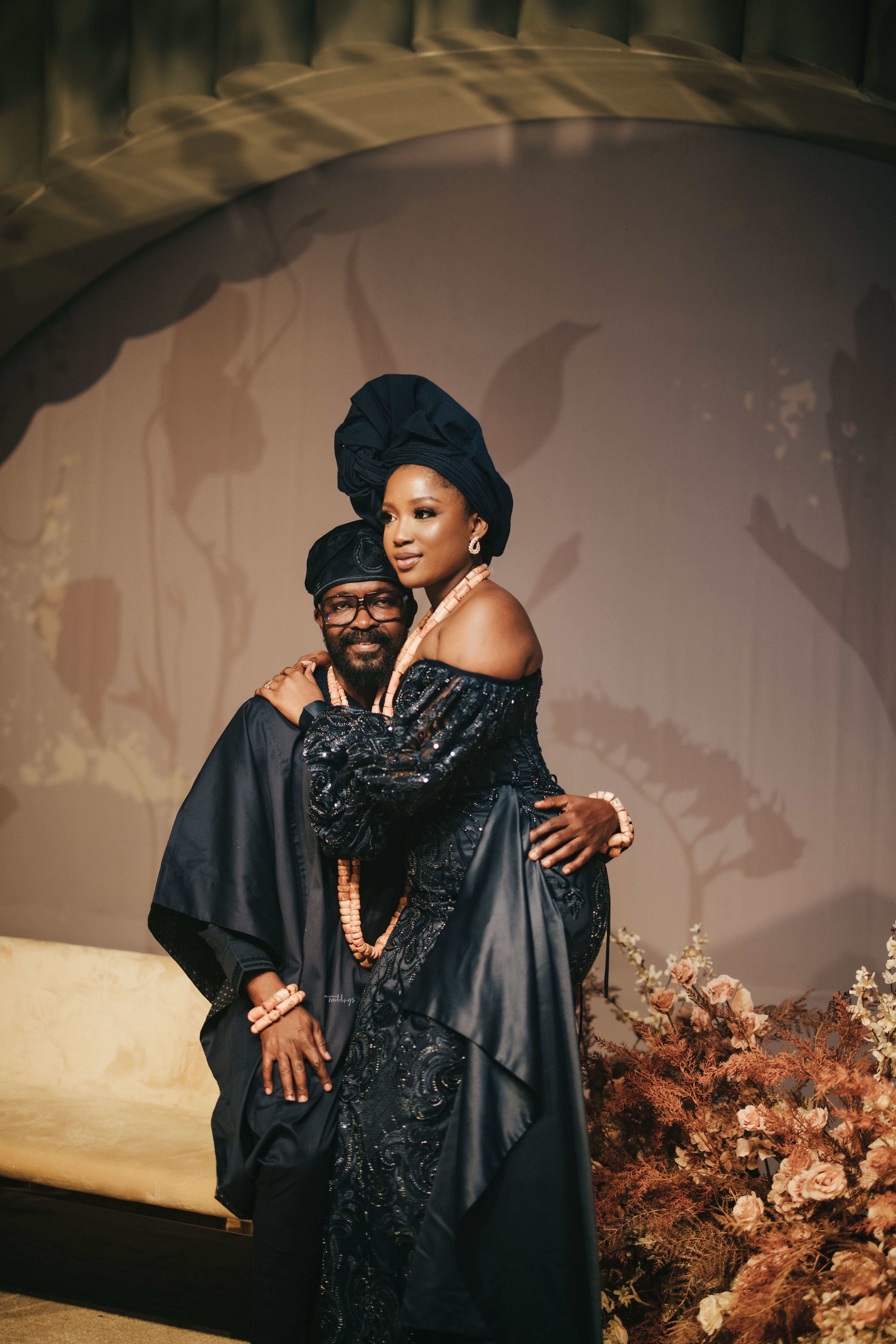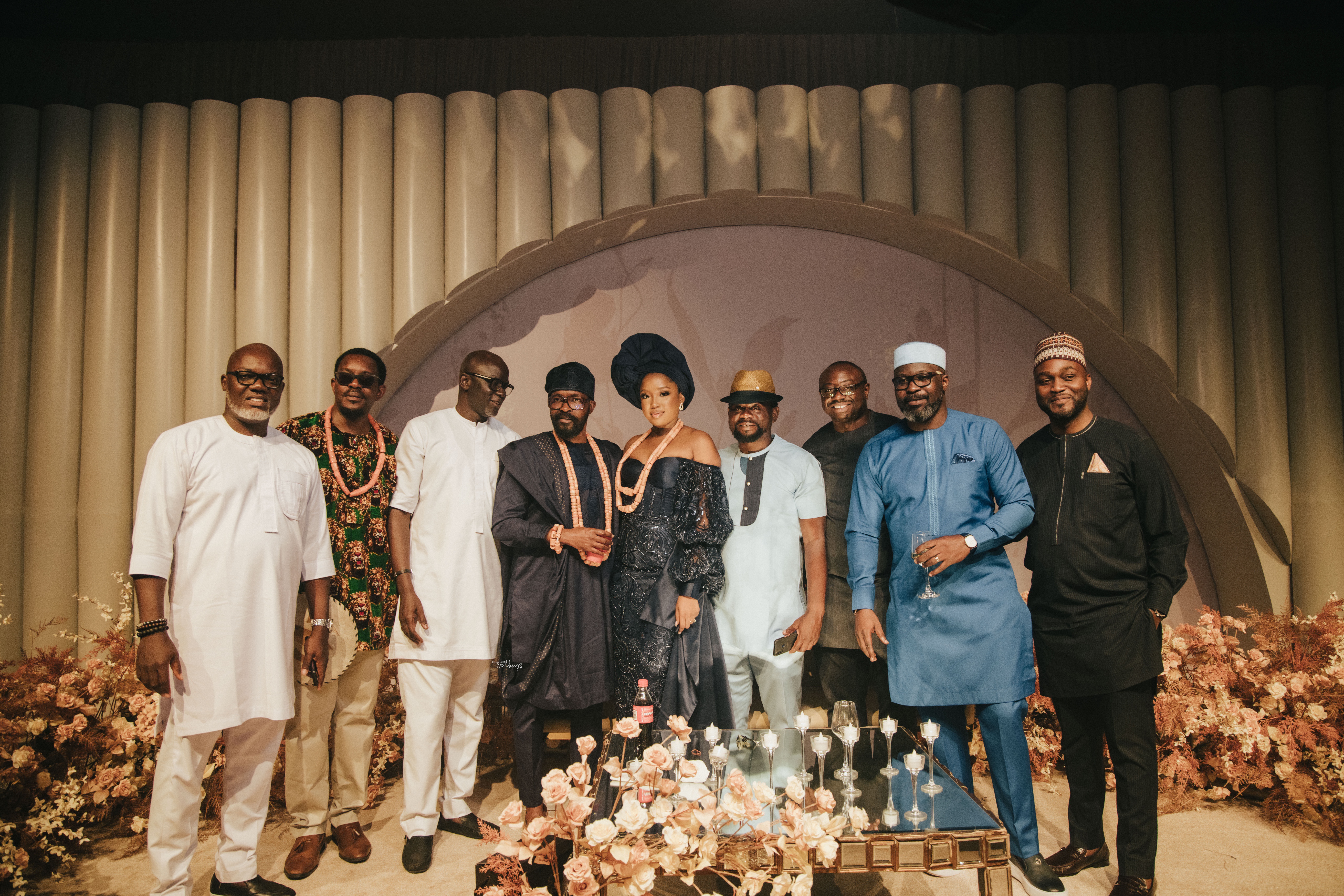 Of course, the fun continues!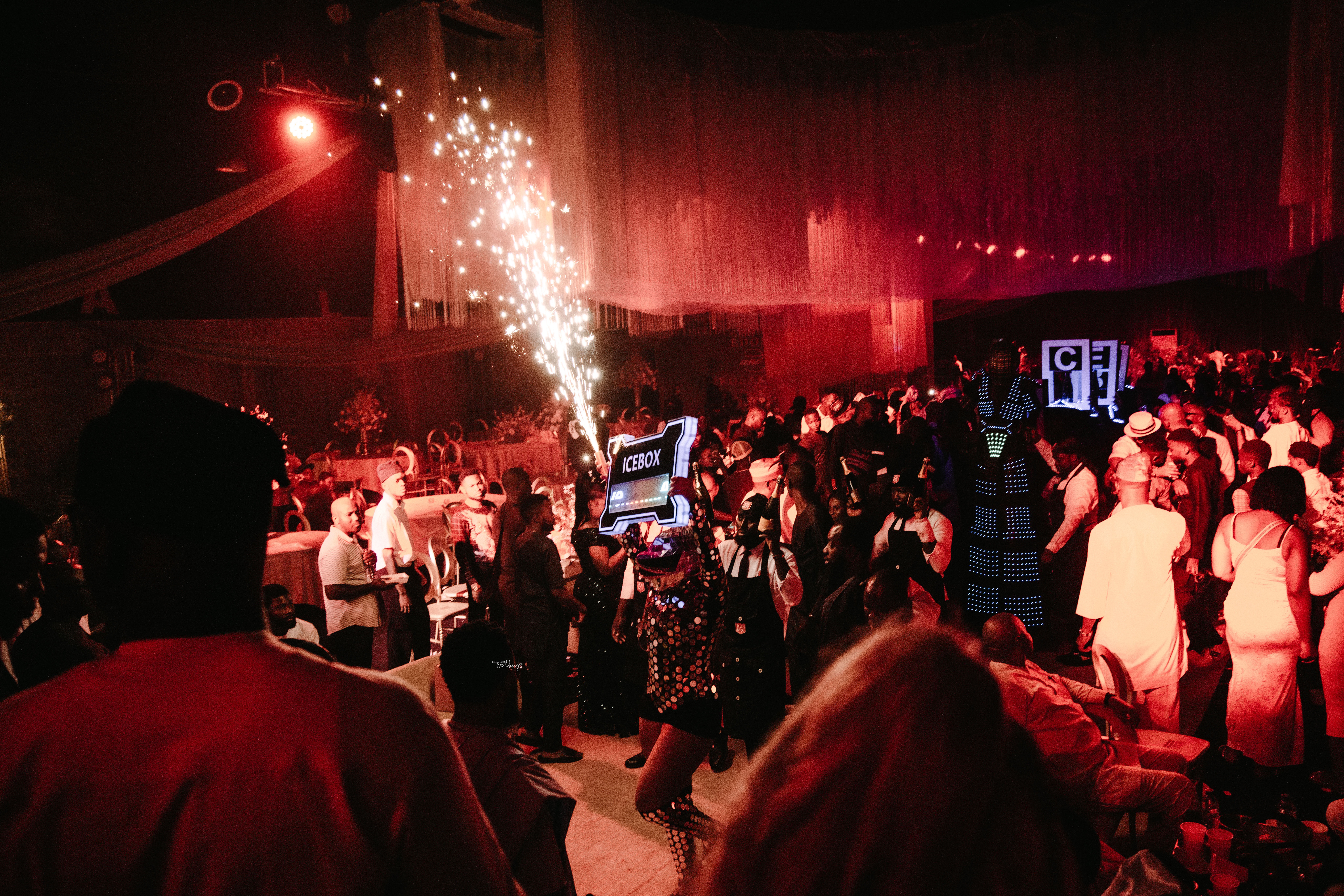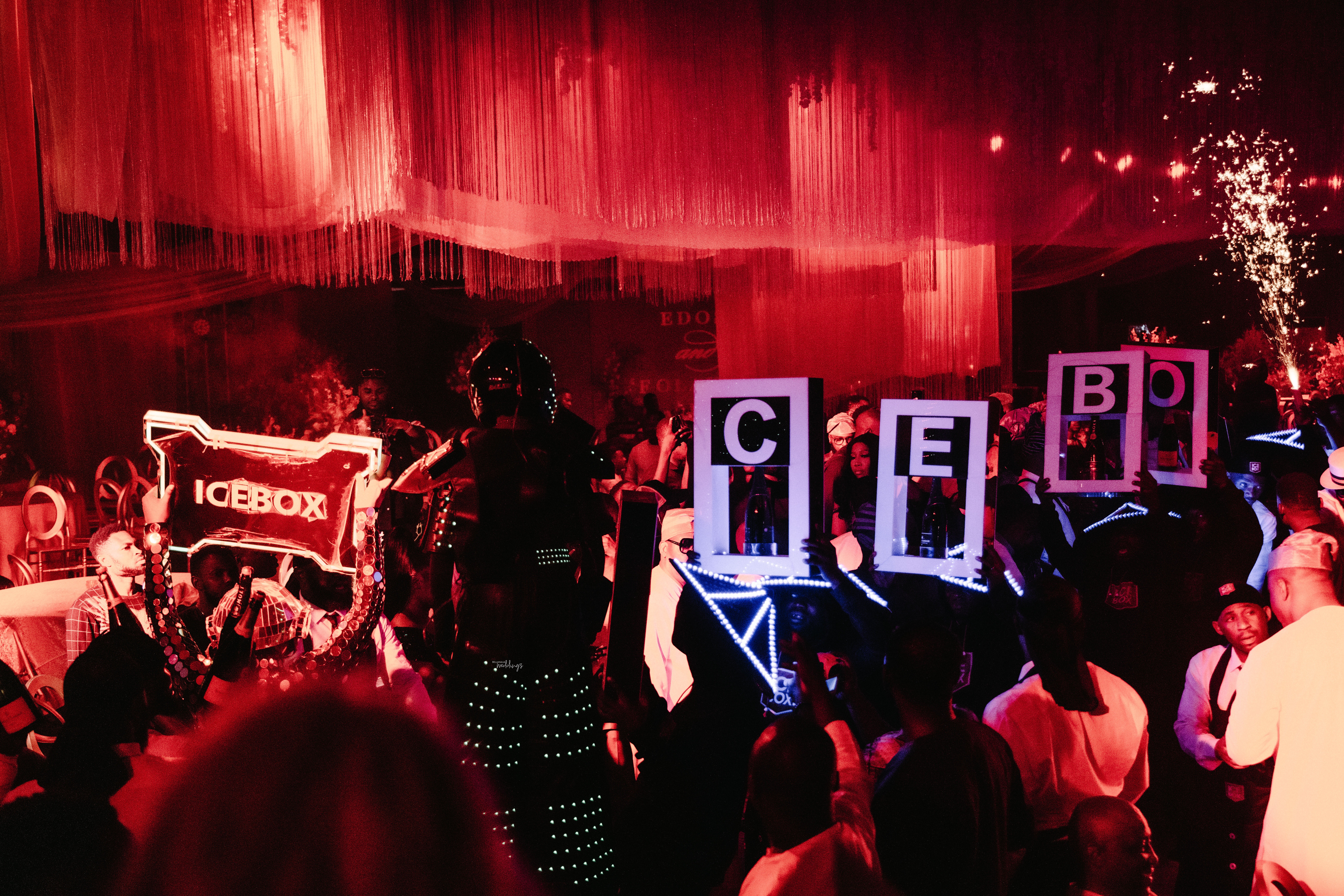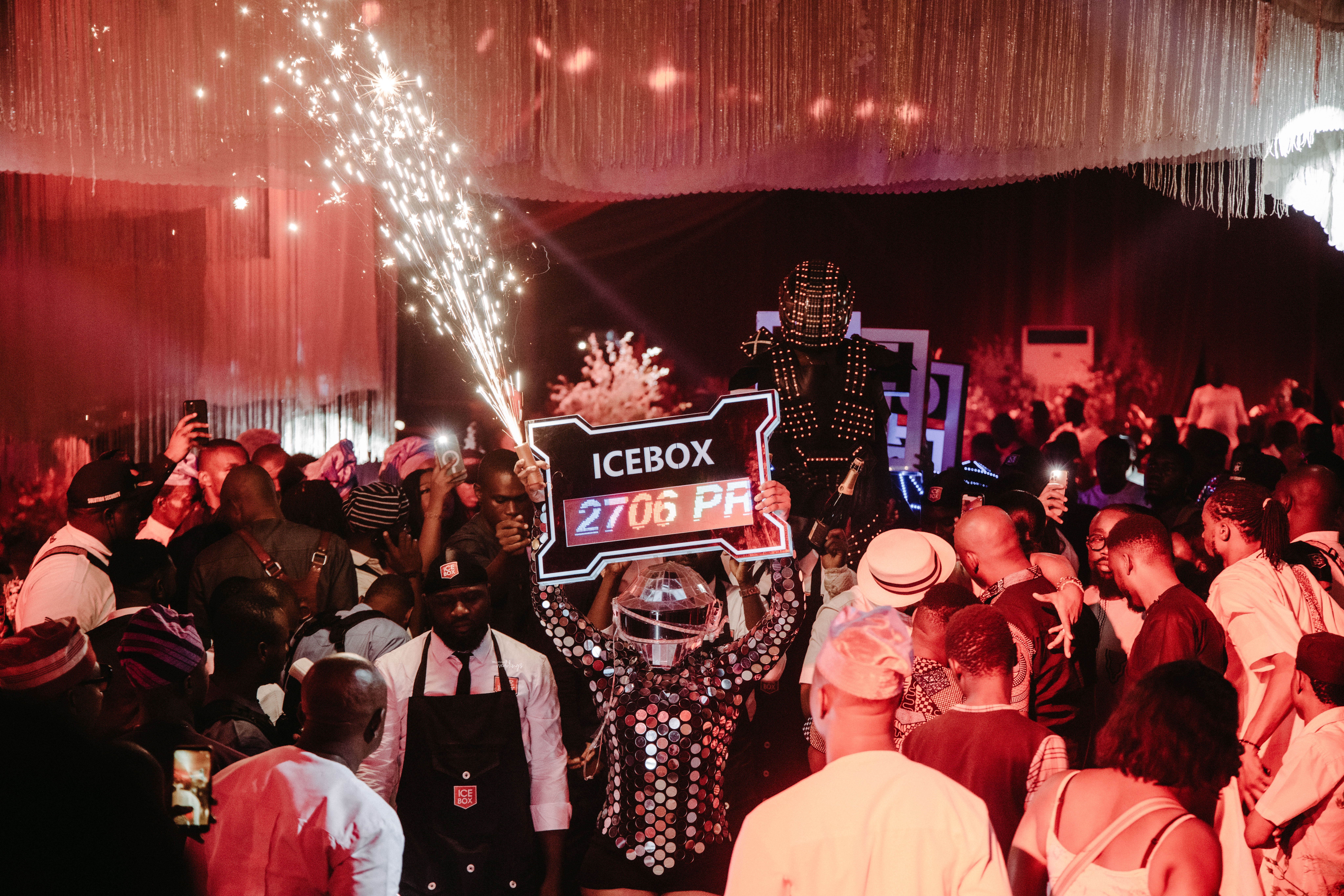 Folakemi's outfit is 🔥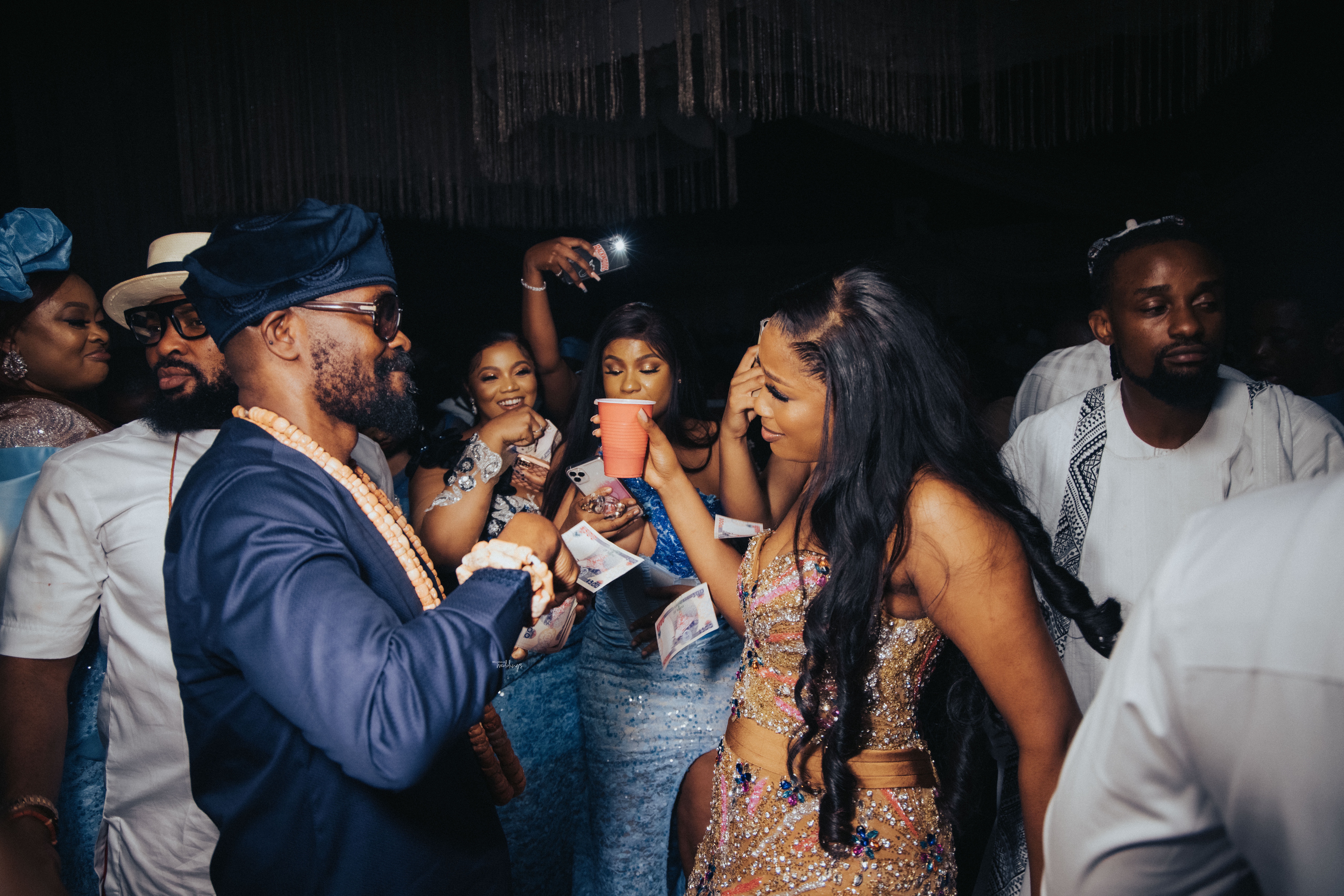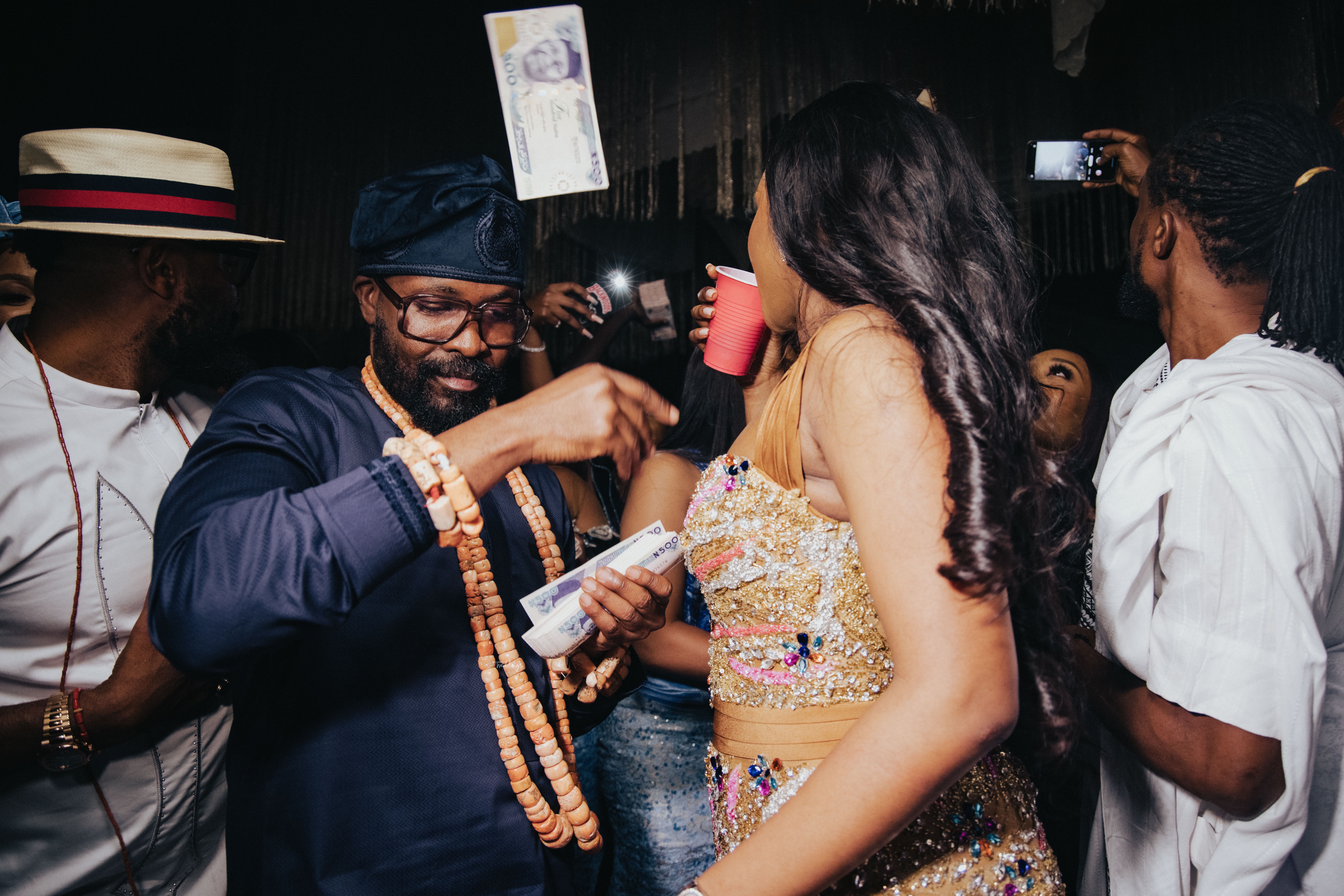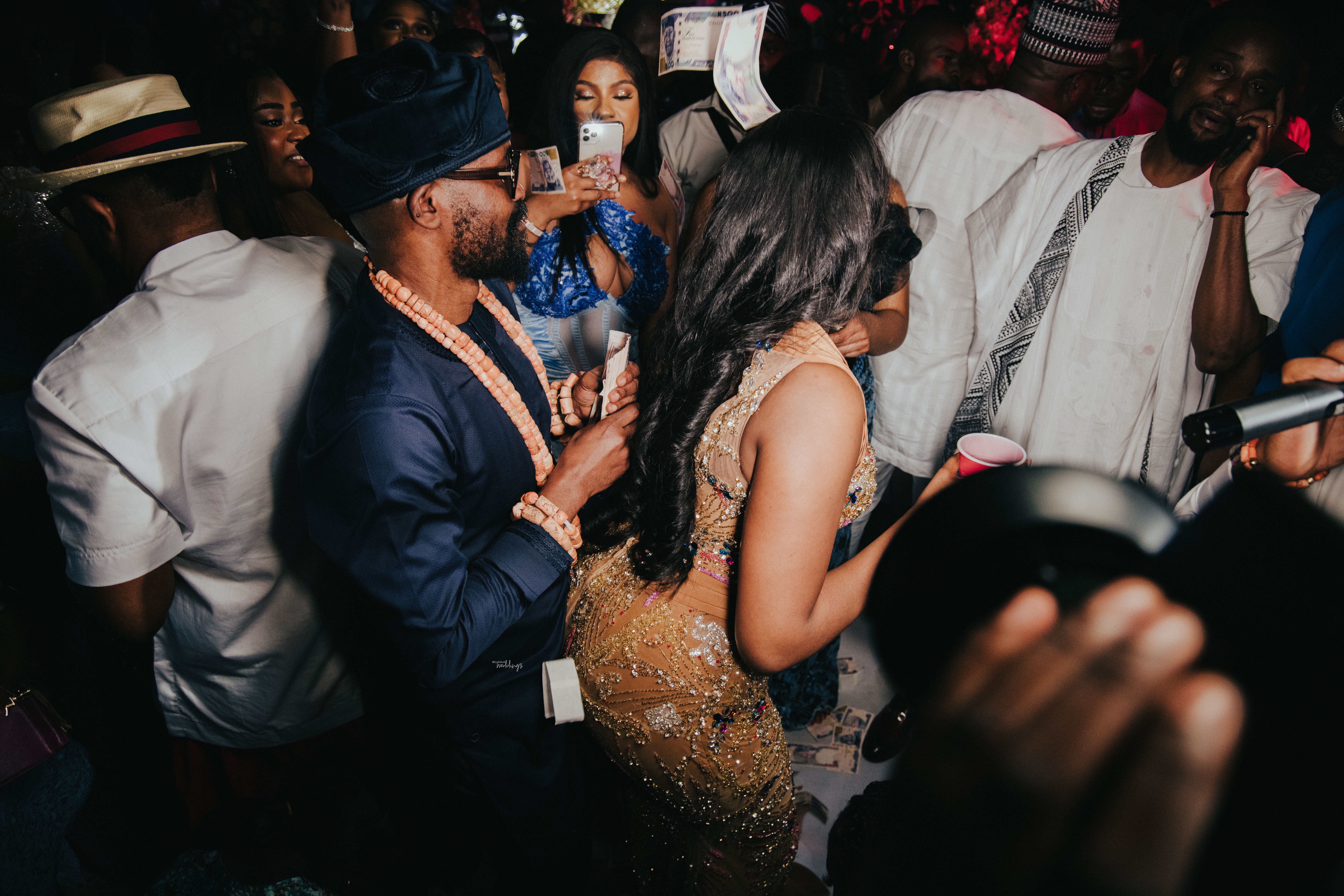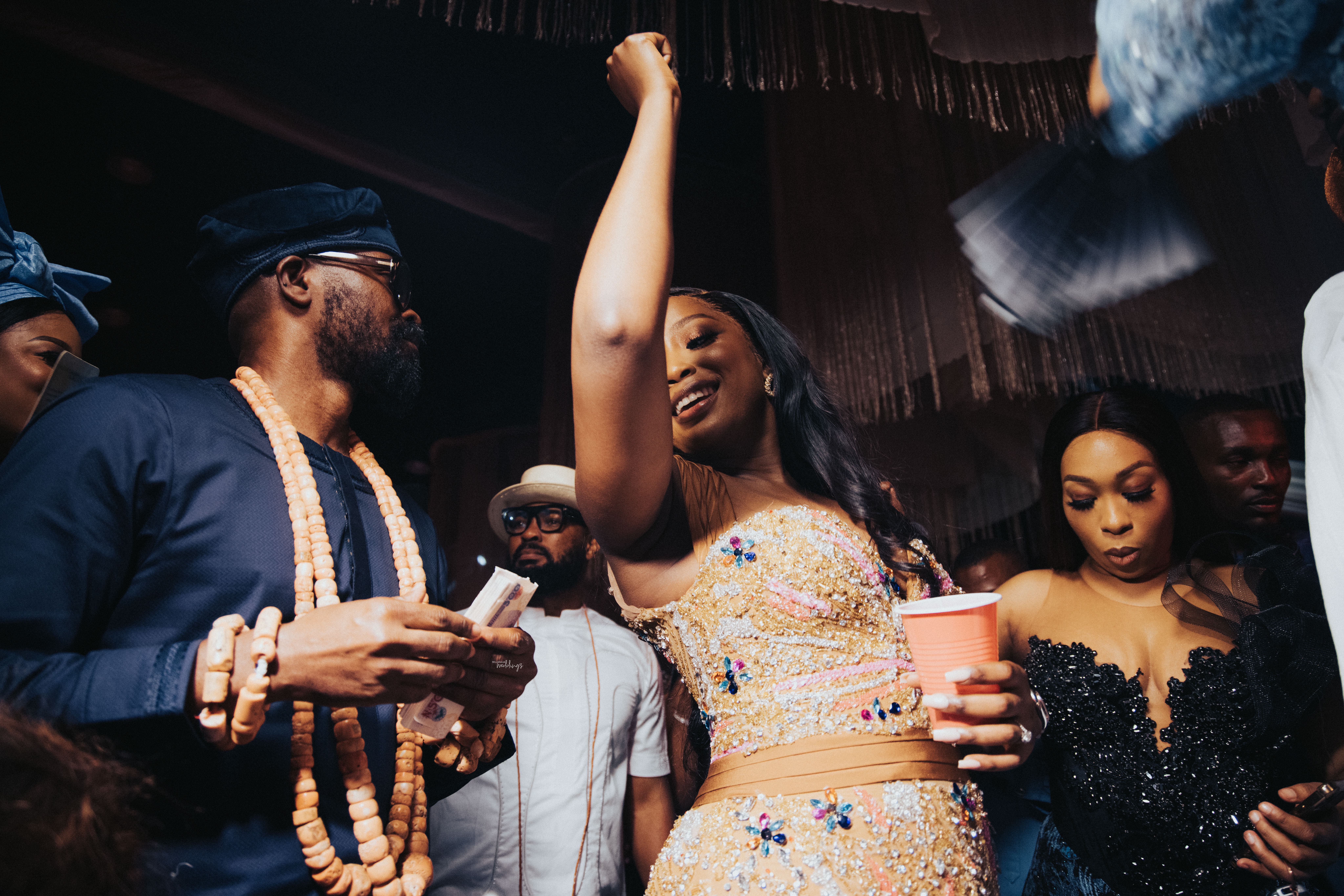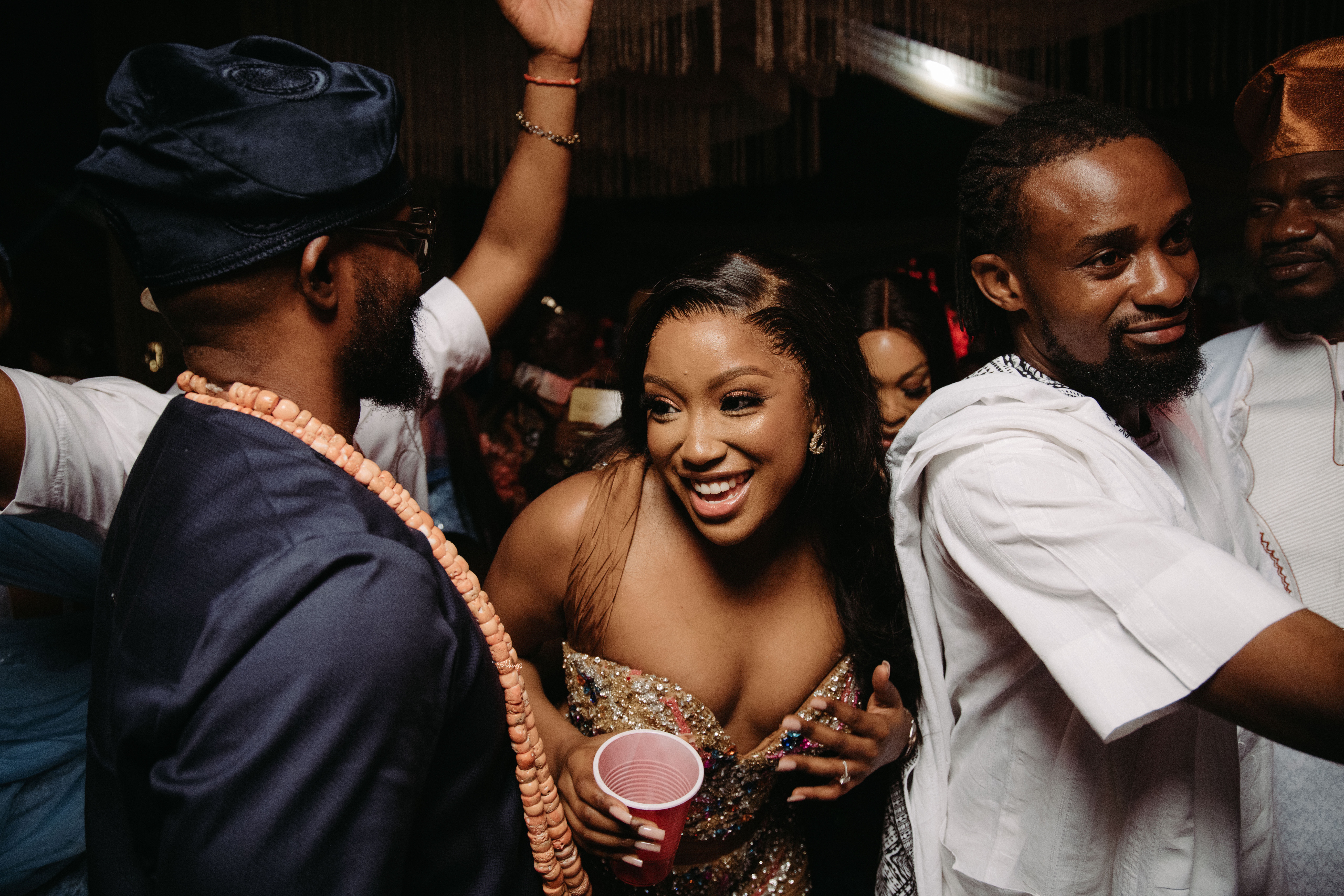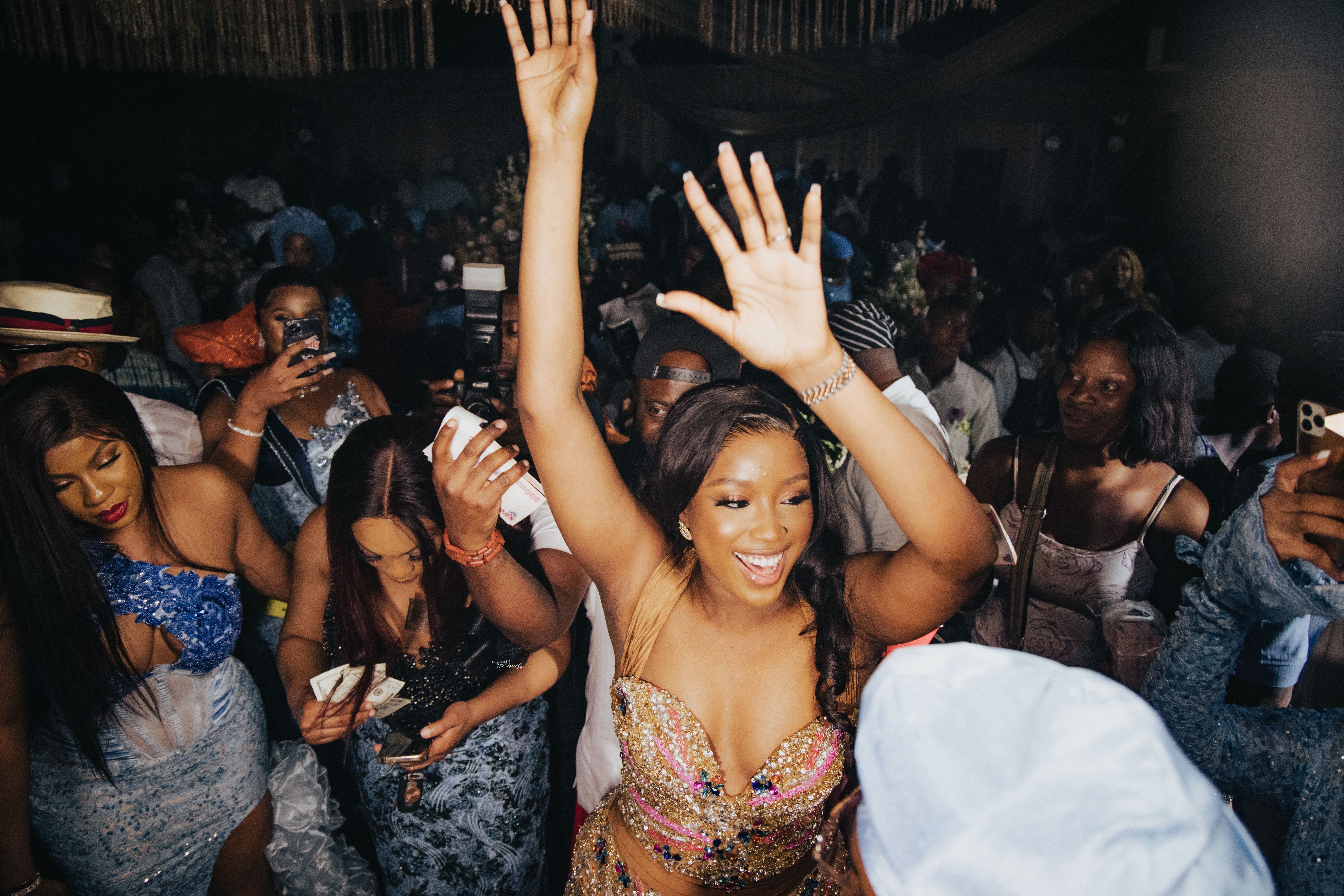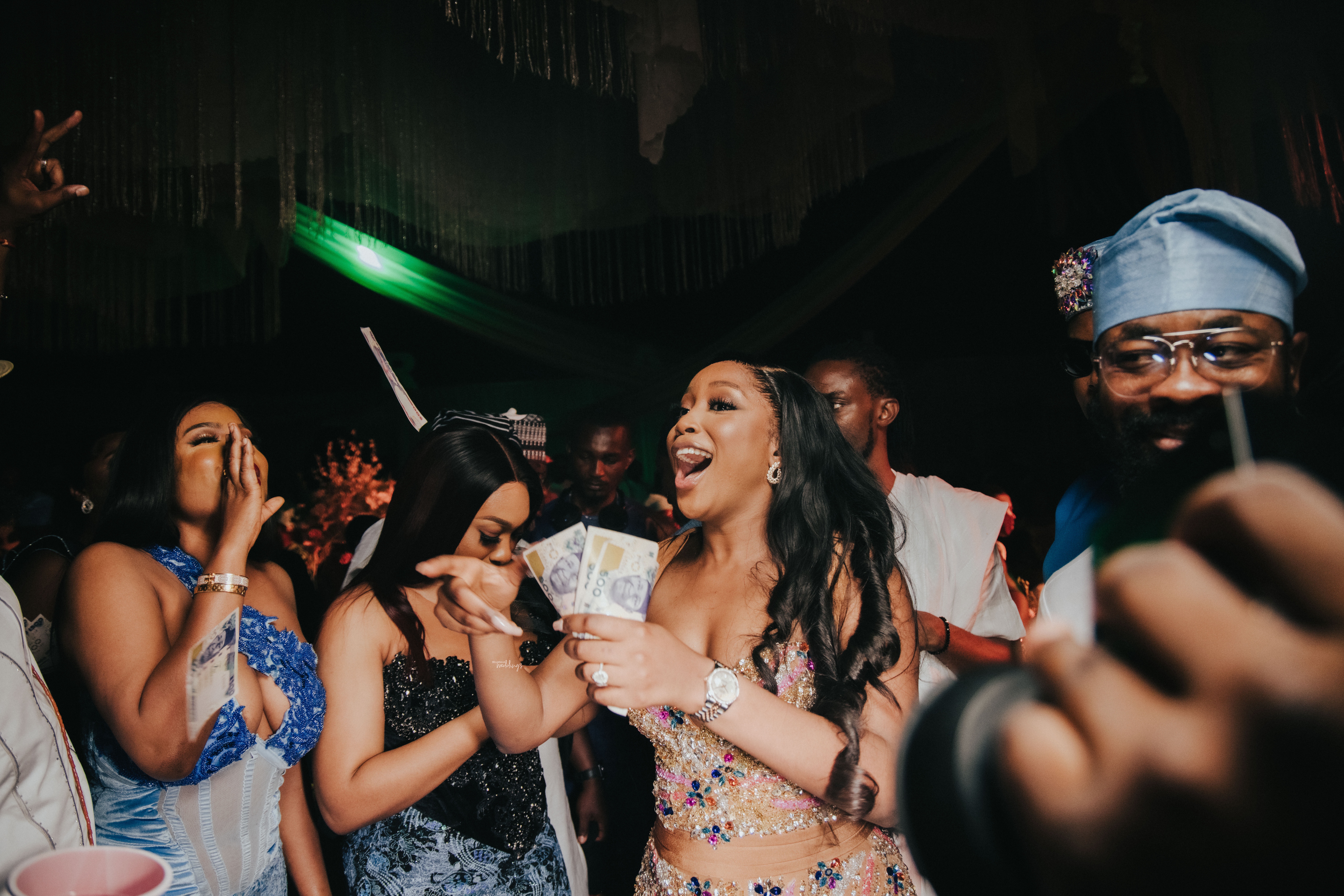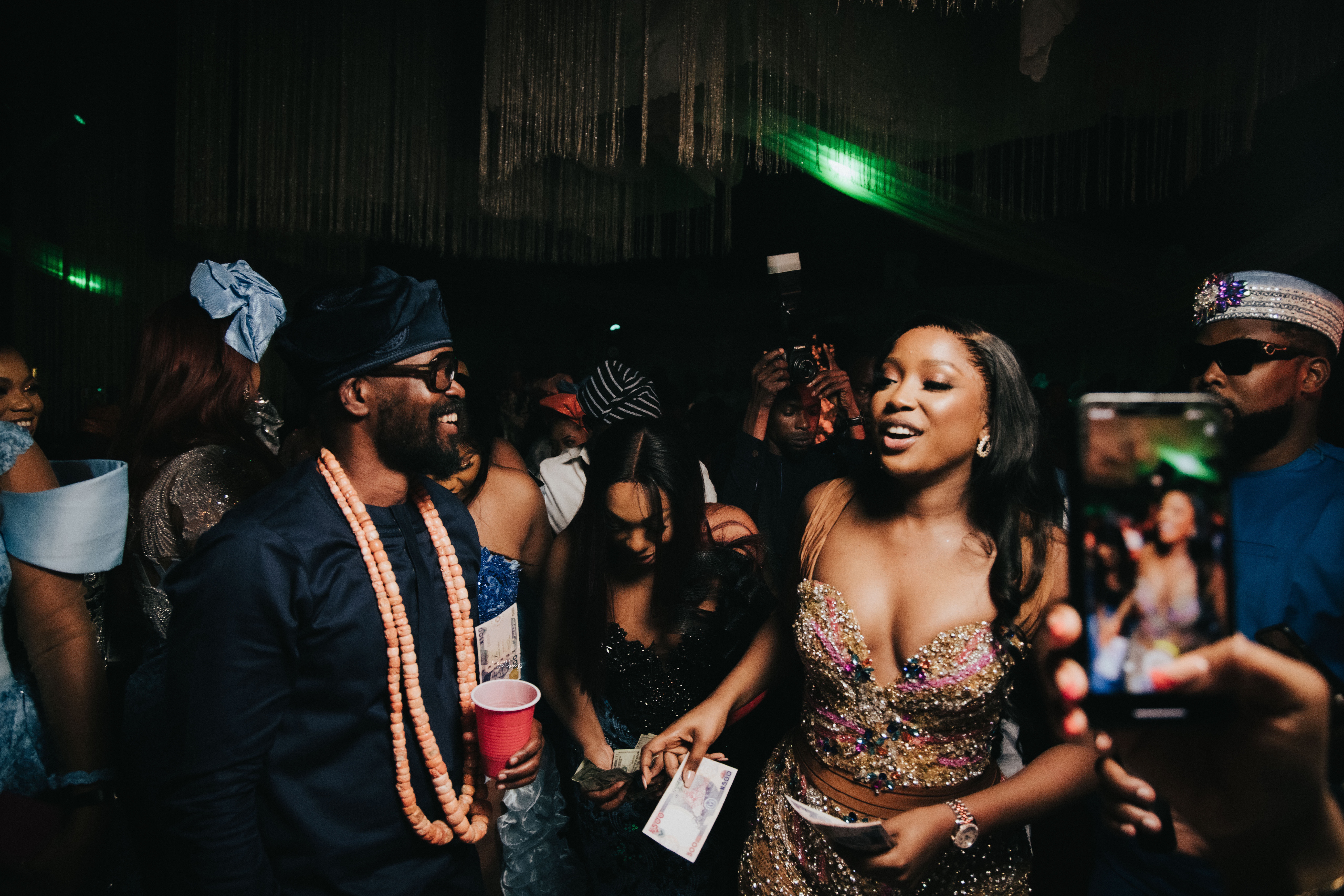 Spot your fave! It was fun all-night-long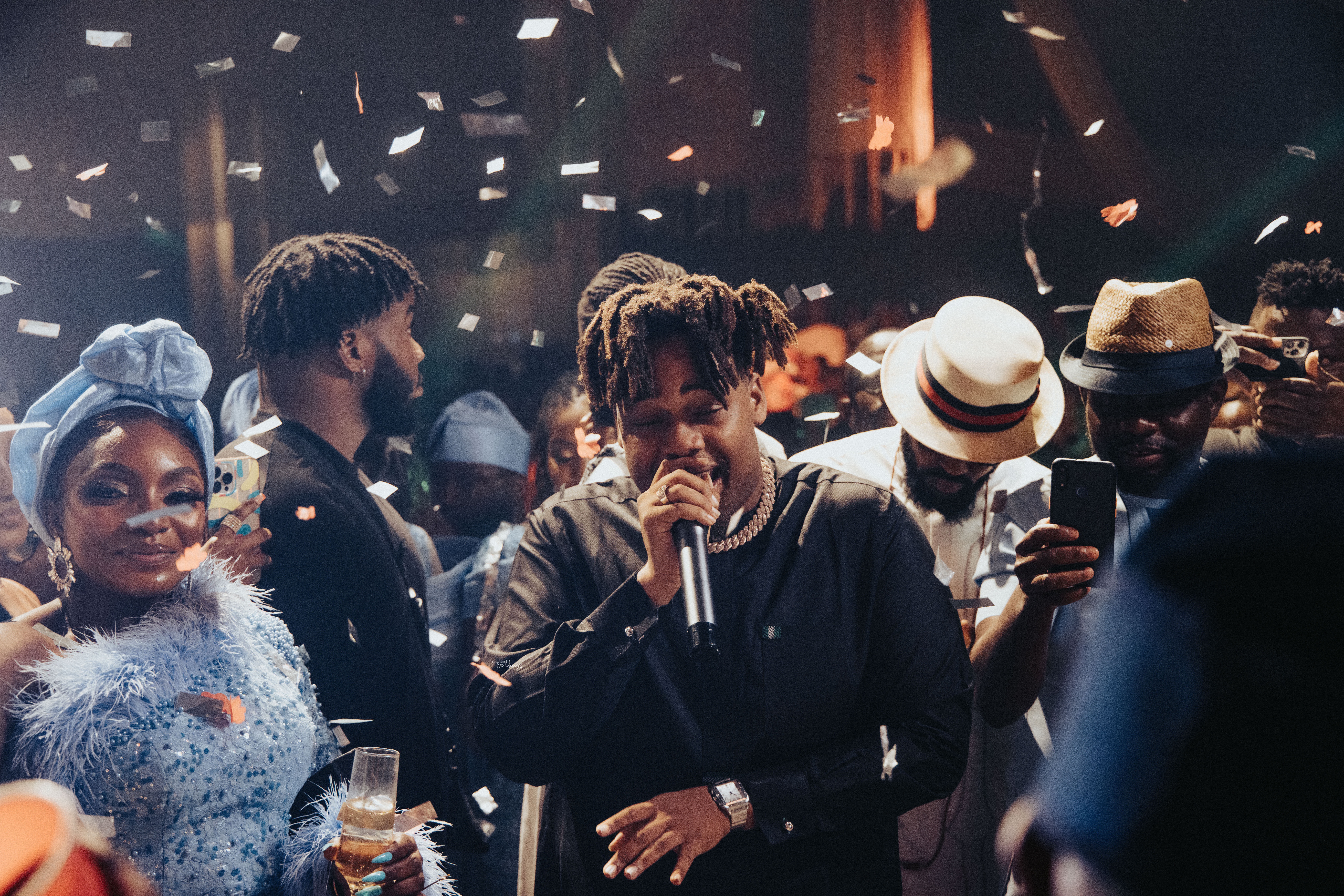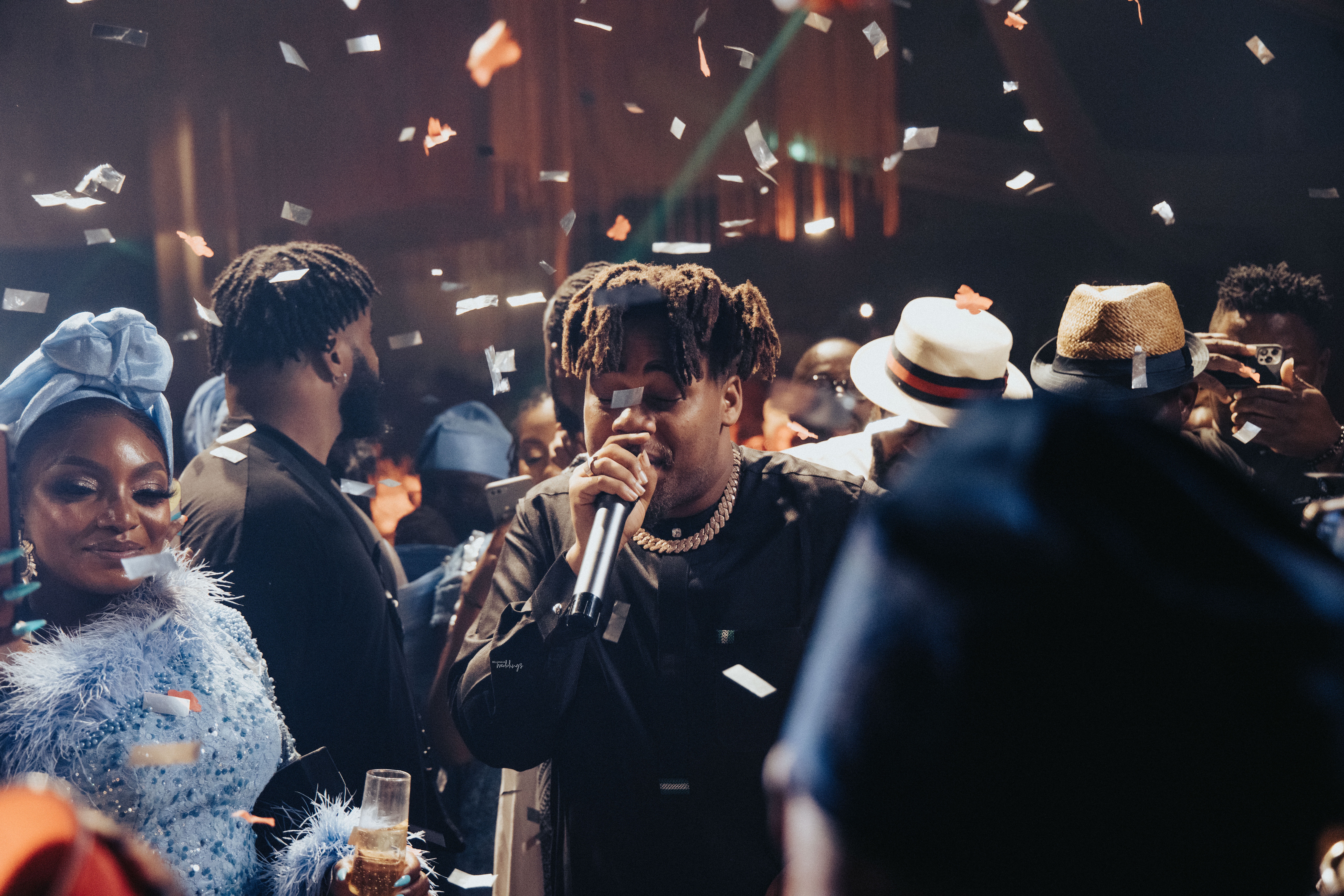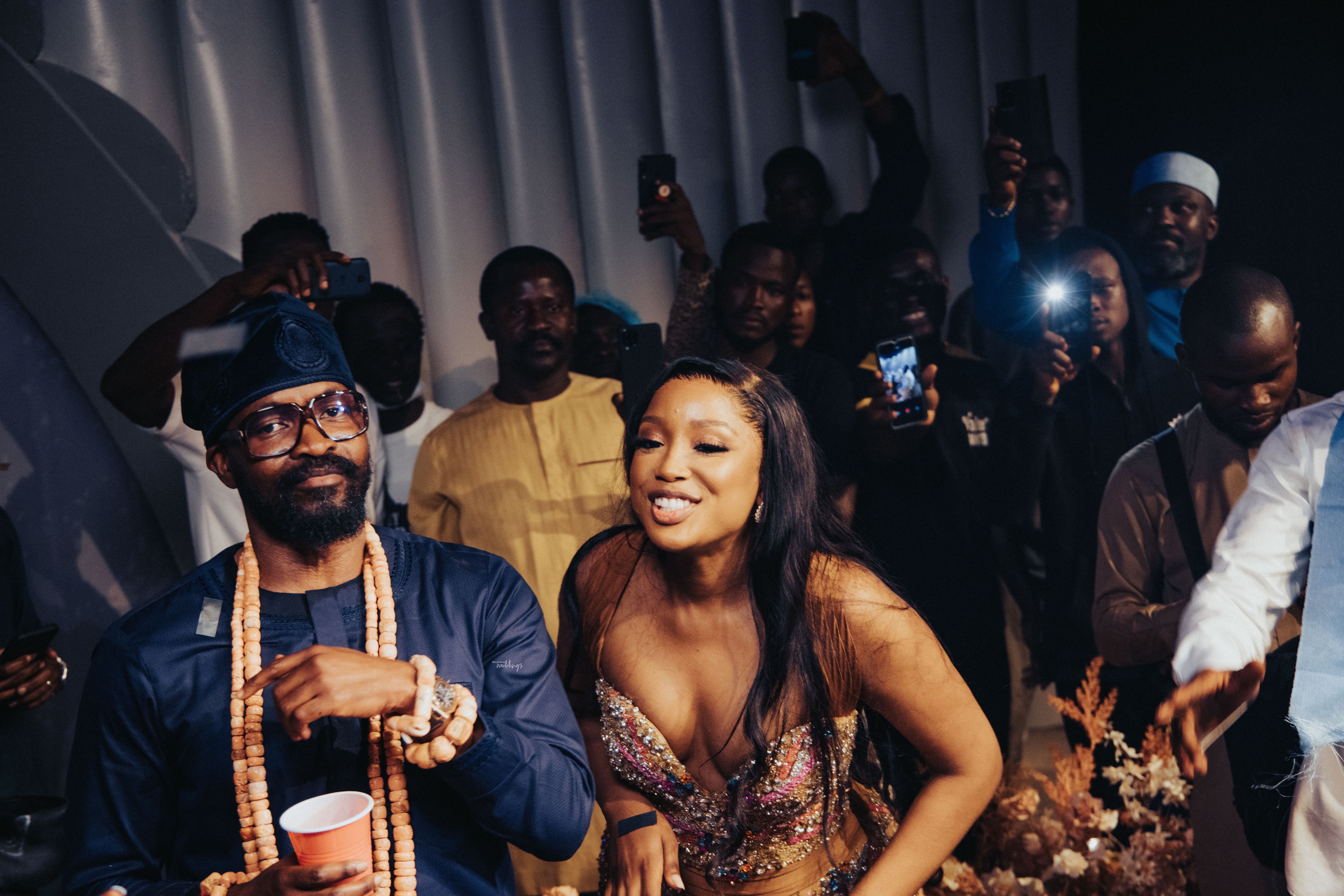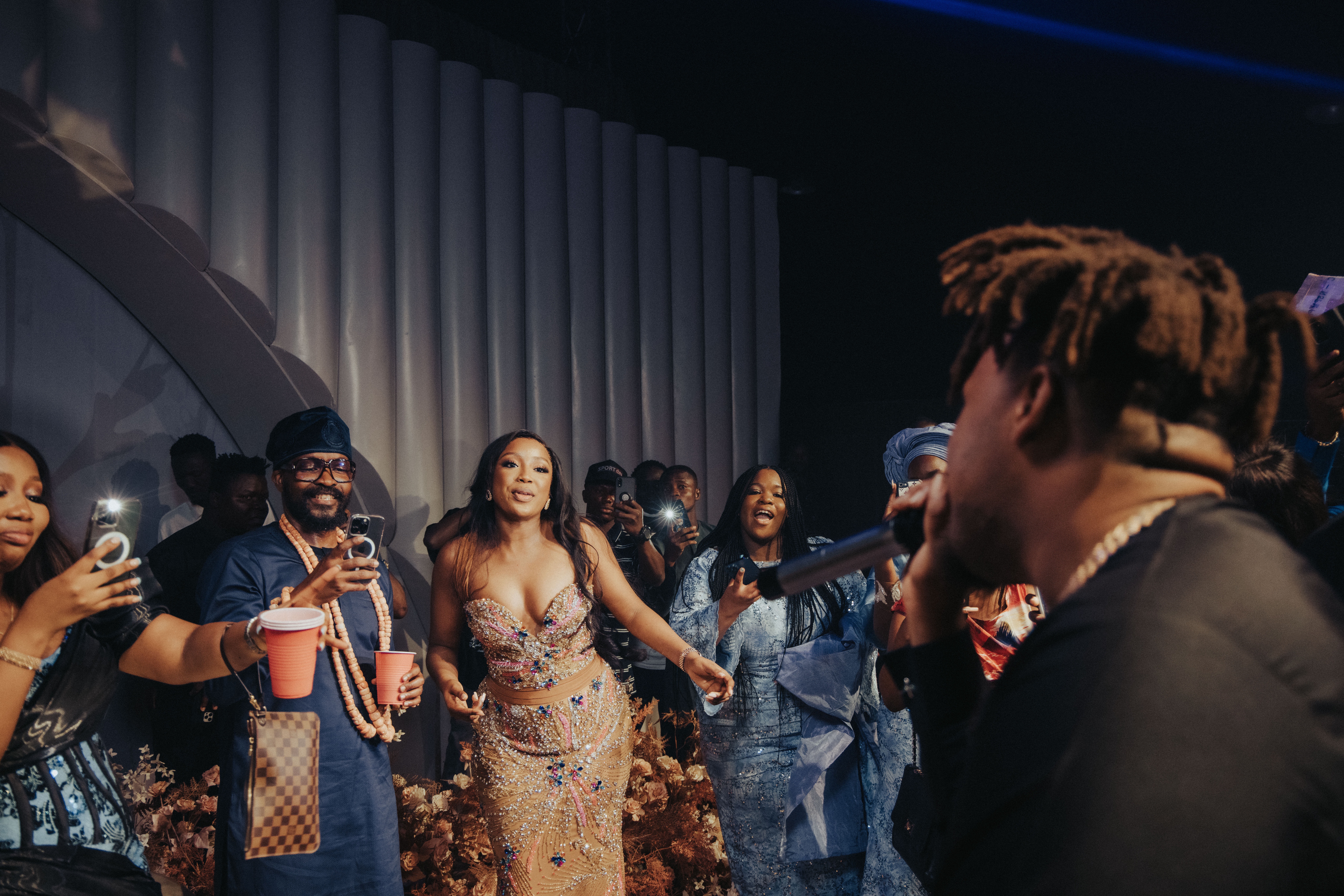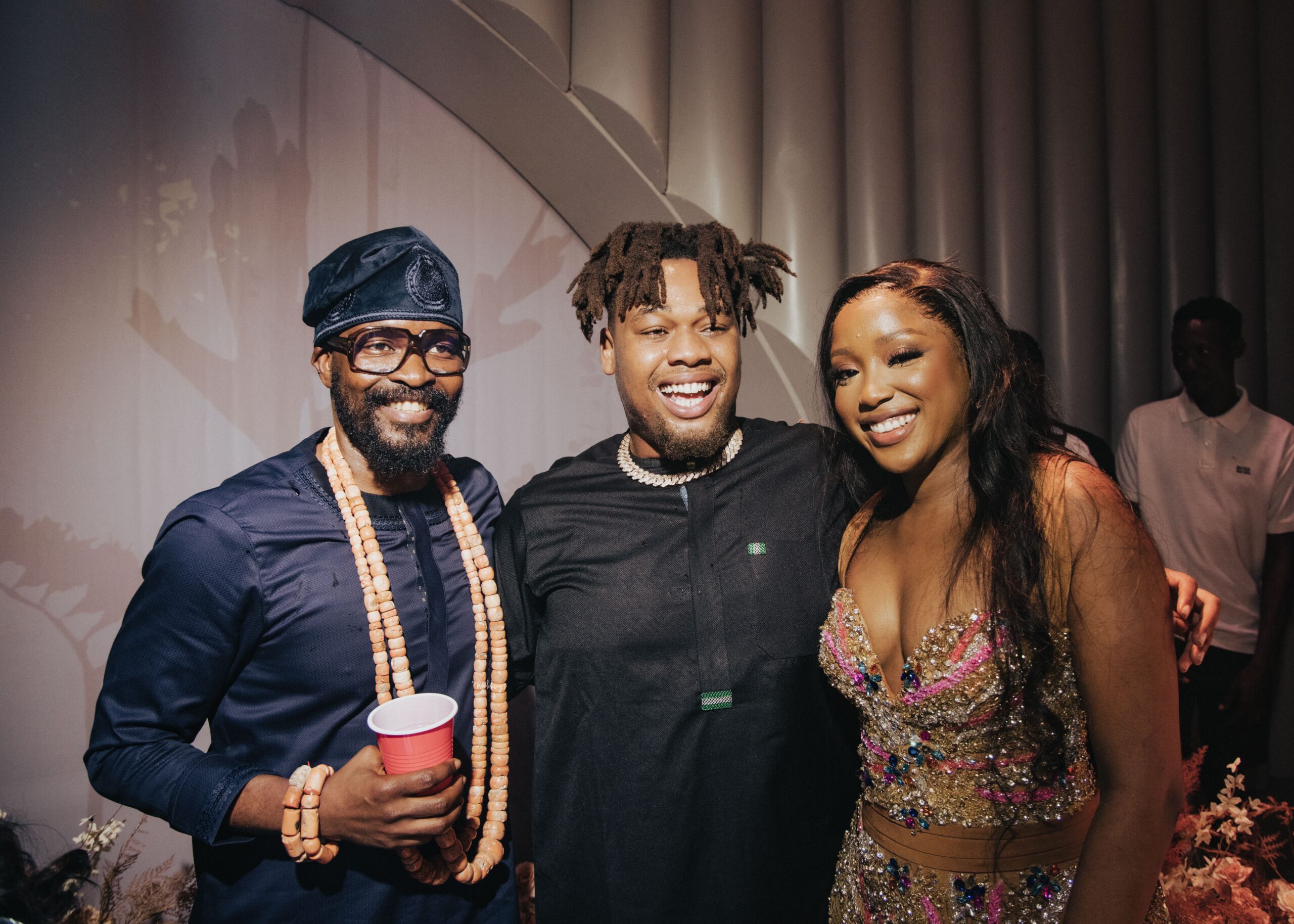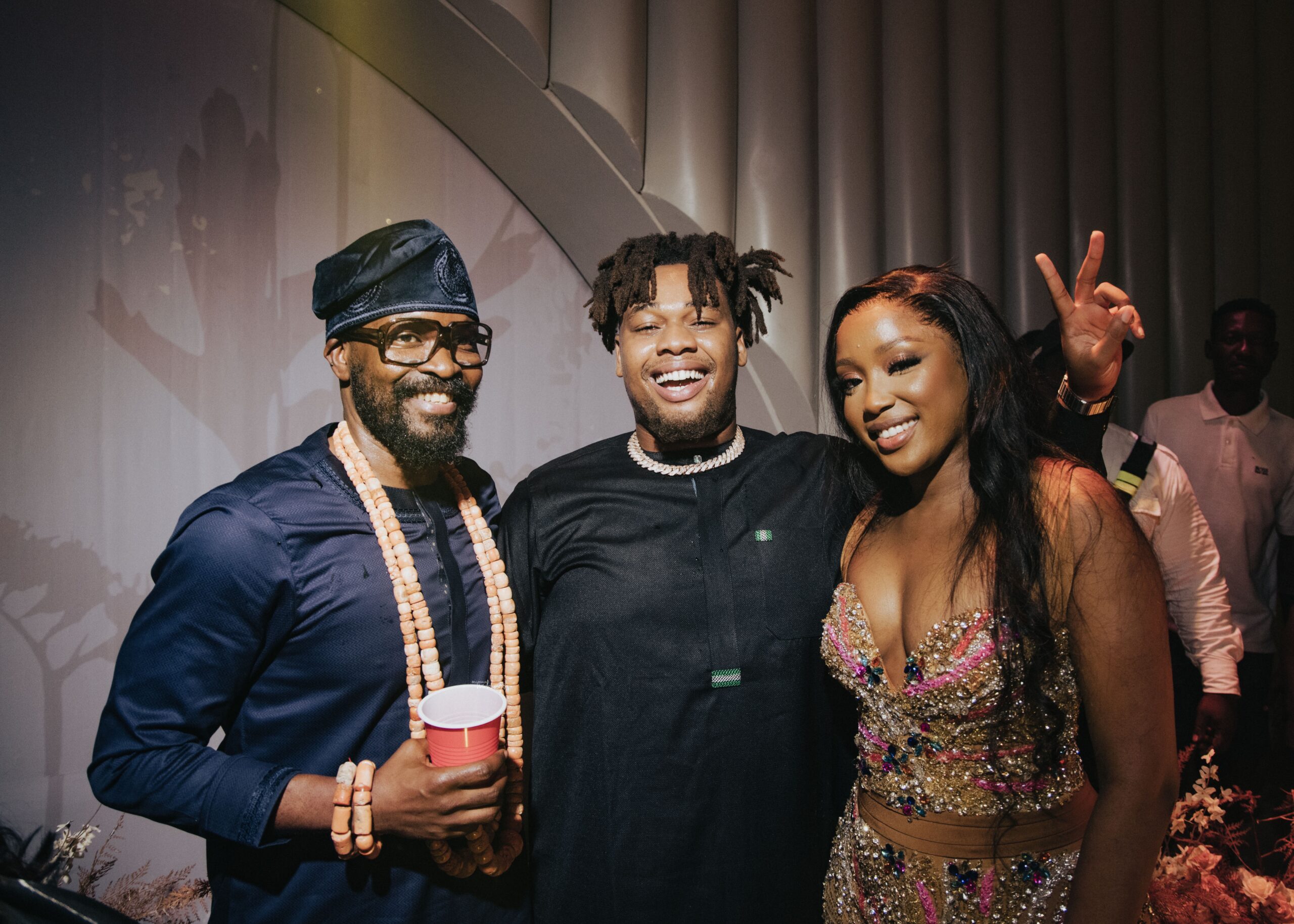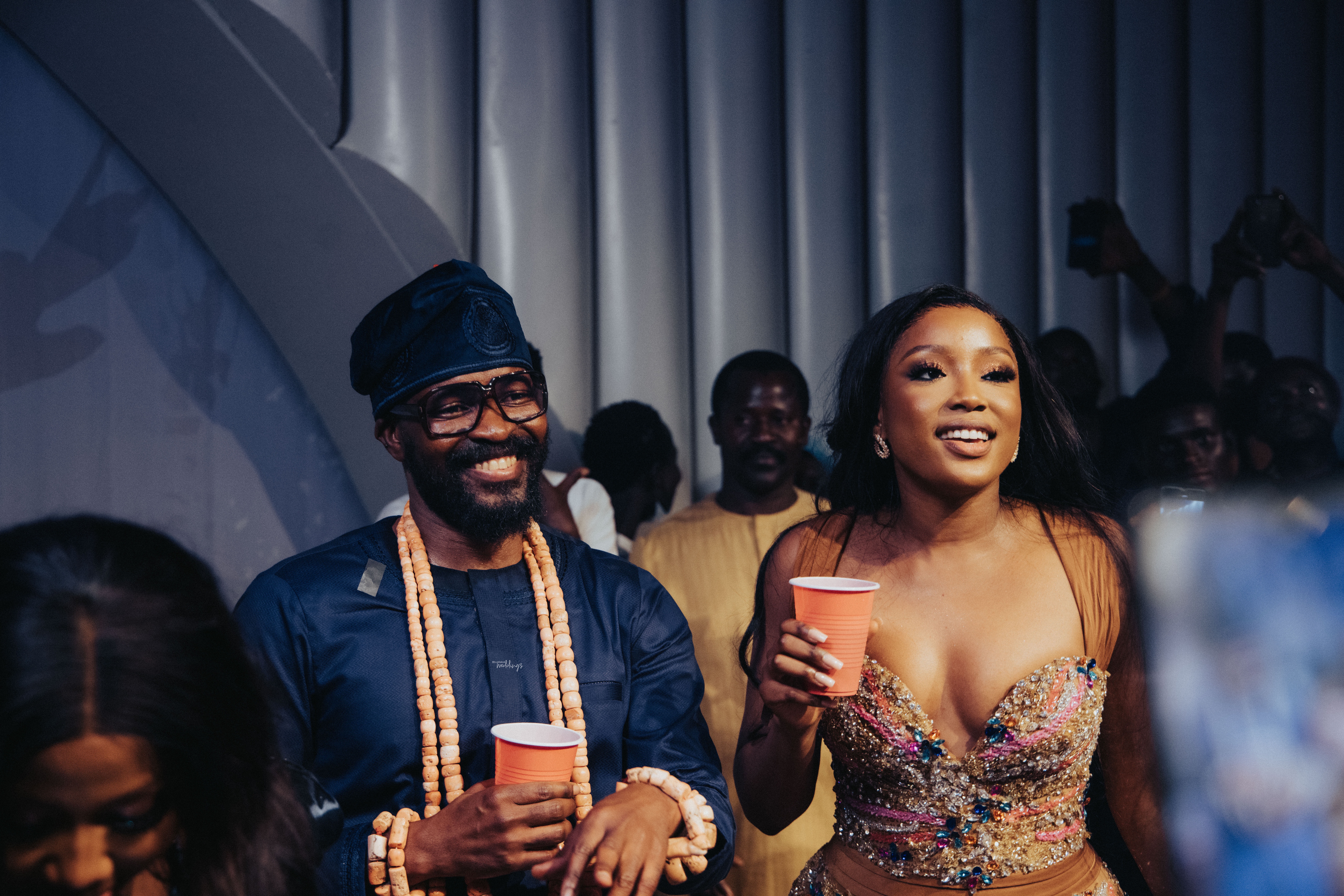 Credits
Bride @folakemii_t
Groom @edb20
Planner @2706events
Photography @bedgepictures
Videography @tariebi.joel.visuals
Makeup @ariyike_mua
Hair Stylist @marieghold
Asooke and Agbada @shadiat_alasooke
Reception Dress @emaginebybukola
Shoes @sophiawebster | @stevemaddenuk
Earrings @swarovski | @pinkperfection_accessories
Hair  @malliaworld
Groom's Causal Outfit @taryorgabriels
Groom's shoes @arthursleepshoes