Editor's Note: Hey there, BellaNaija Weddings Fam! It's the 6th day of the BellaNaija Weddings Freshers Week and it's it is almost coming to a close! We've had such an amazing ride and we definitely hope you have too. Today, we've got this colourful traditional wedding from BellaNaija Weddings Fresher planner, MyEventigo.
It's raining social media love stories in our space recently and we absolutely love it! Today, we've got another beautiful love story that began on the old lane of BBM! Yes, Isioma and Tobi started off as contacts on BBM, having random conversations from time to time.
Things took a beautiful turn for the couple when Tobi invited Isioma to his birthday party. Sparks flew and now, it's a forever journey. The two tied the knot in a colourful traditional wedding ceremony with family and friends present to share in their joy. From their outfits to the undeniable excitement on their faces and love in their eyes… the #BecomingDAdelekes traditional wedding was a beautiful array of colours. You definitely want to take in all the love from this beautiful wedding.
Enjoy their wedding photo and love story as the couple shares it below.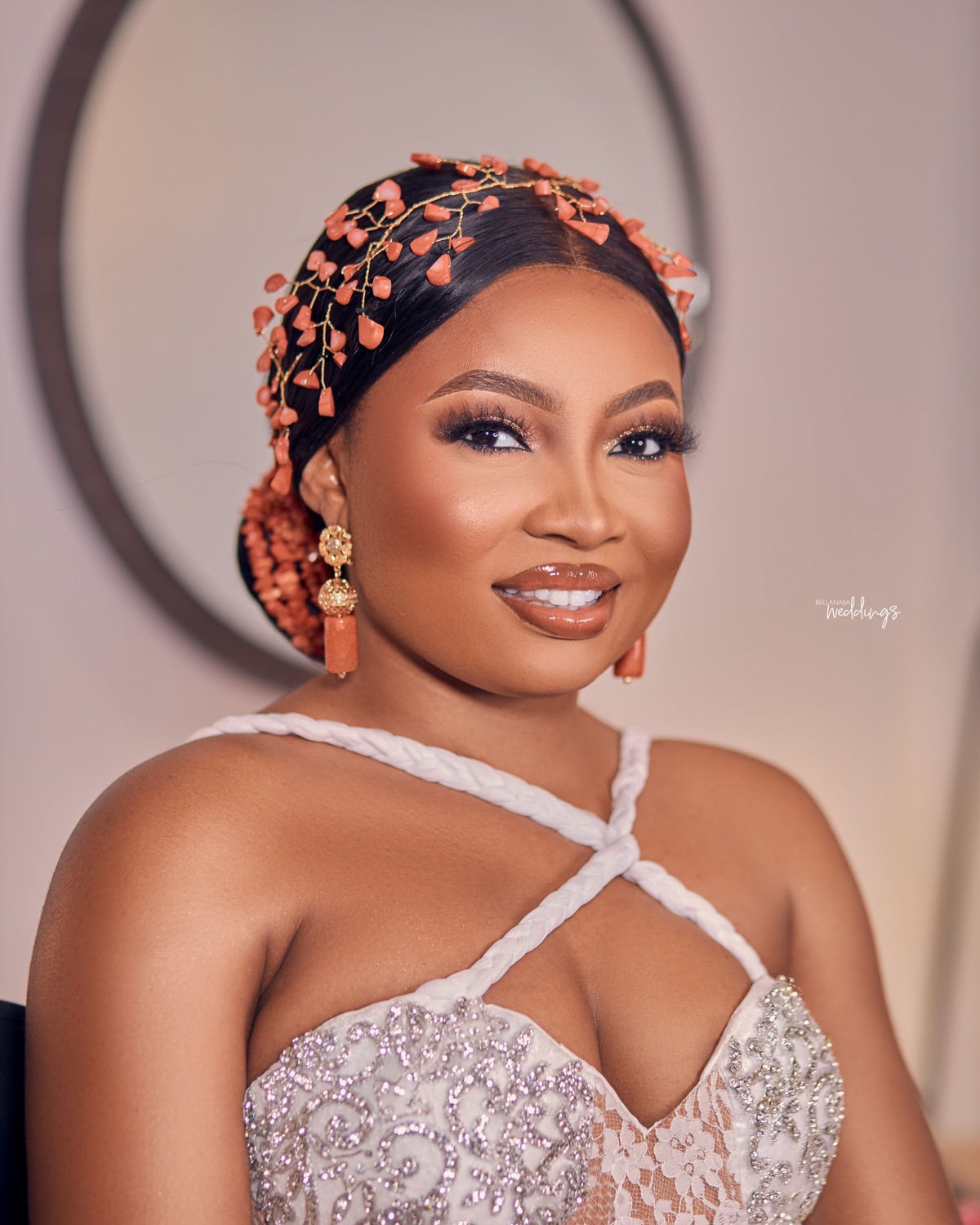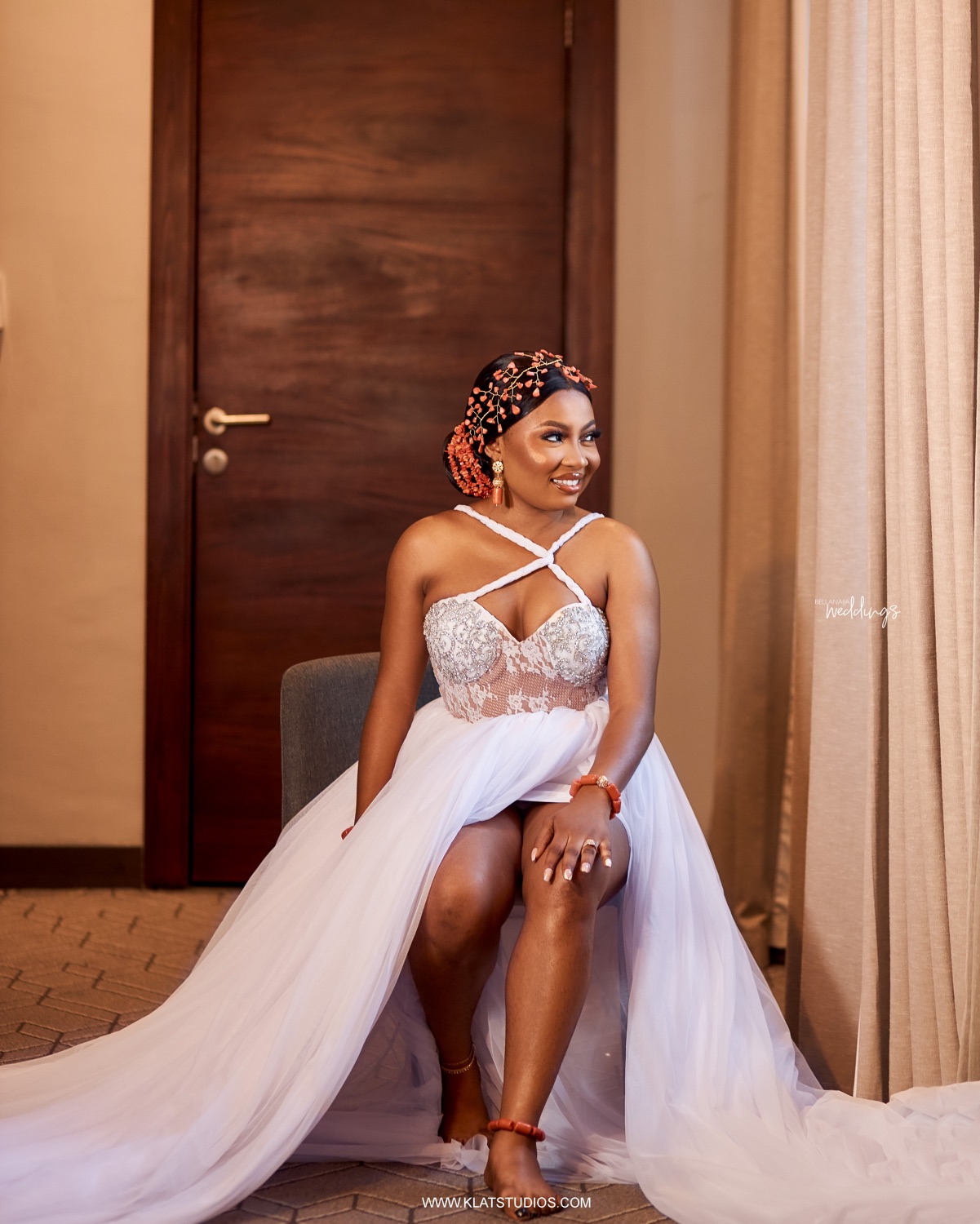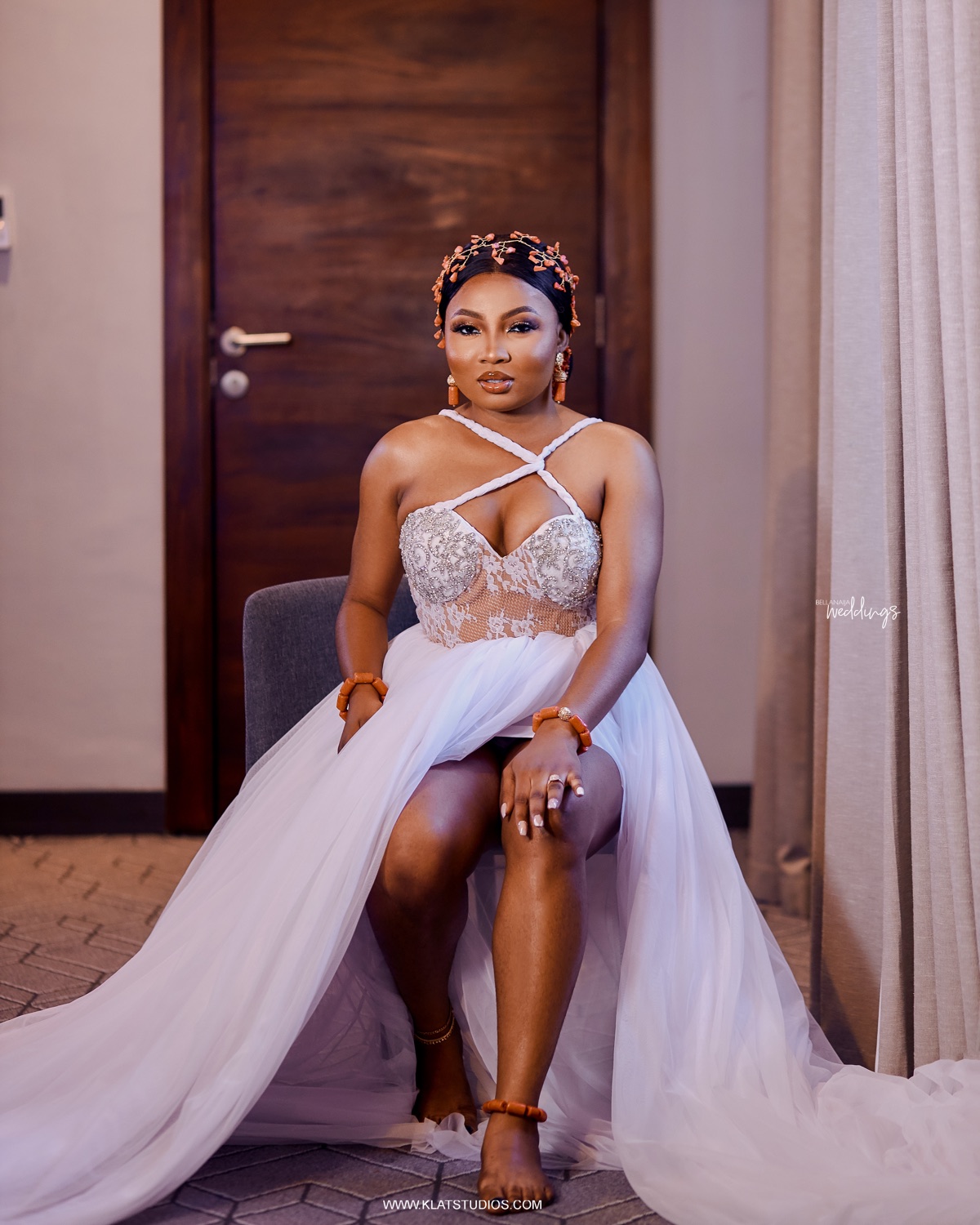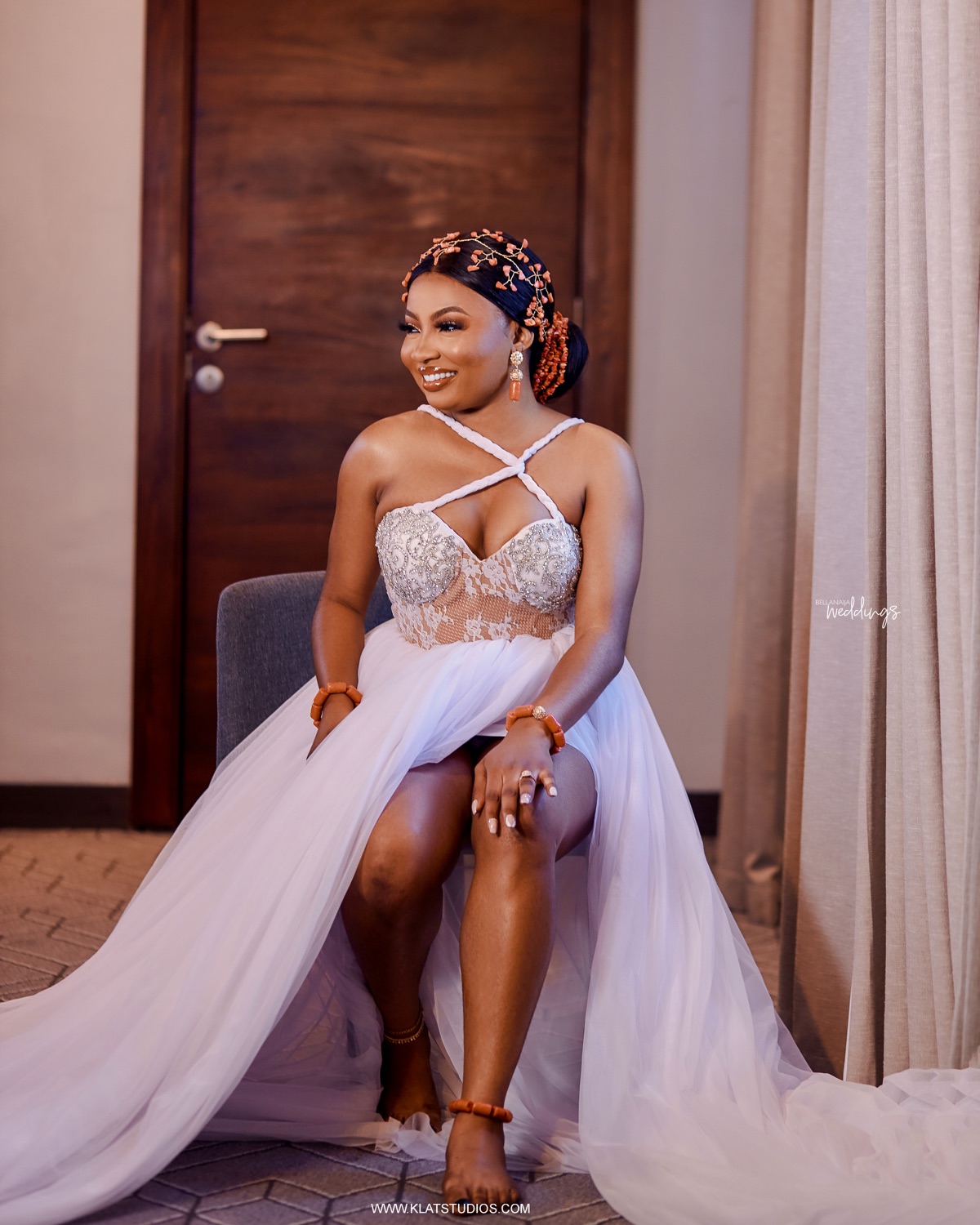 Here's how Tobi shares their love story:
I Legit found love on BBM. When I say this, Jaywon's Facebook love comes to mind, only that this time it's BBM love! Who would have guessed? I met Isi during Blackberry days. I can't remember exactly how we got on each other's list but we used to talk like strangers. A few occasional hi's and heys. Over the years, we would run into each other randomly and during one of those hangouts, we talked a bit more and since my 24th birthday was coming up, I invited her to the beach to celebrate with me. She was supposed to be on call and had said she wouldn't be able to come. However, she pleasantly surprised me and showed up.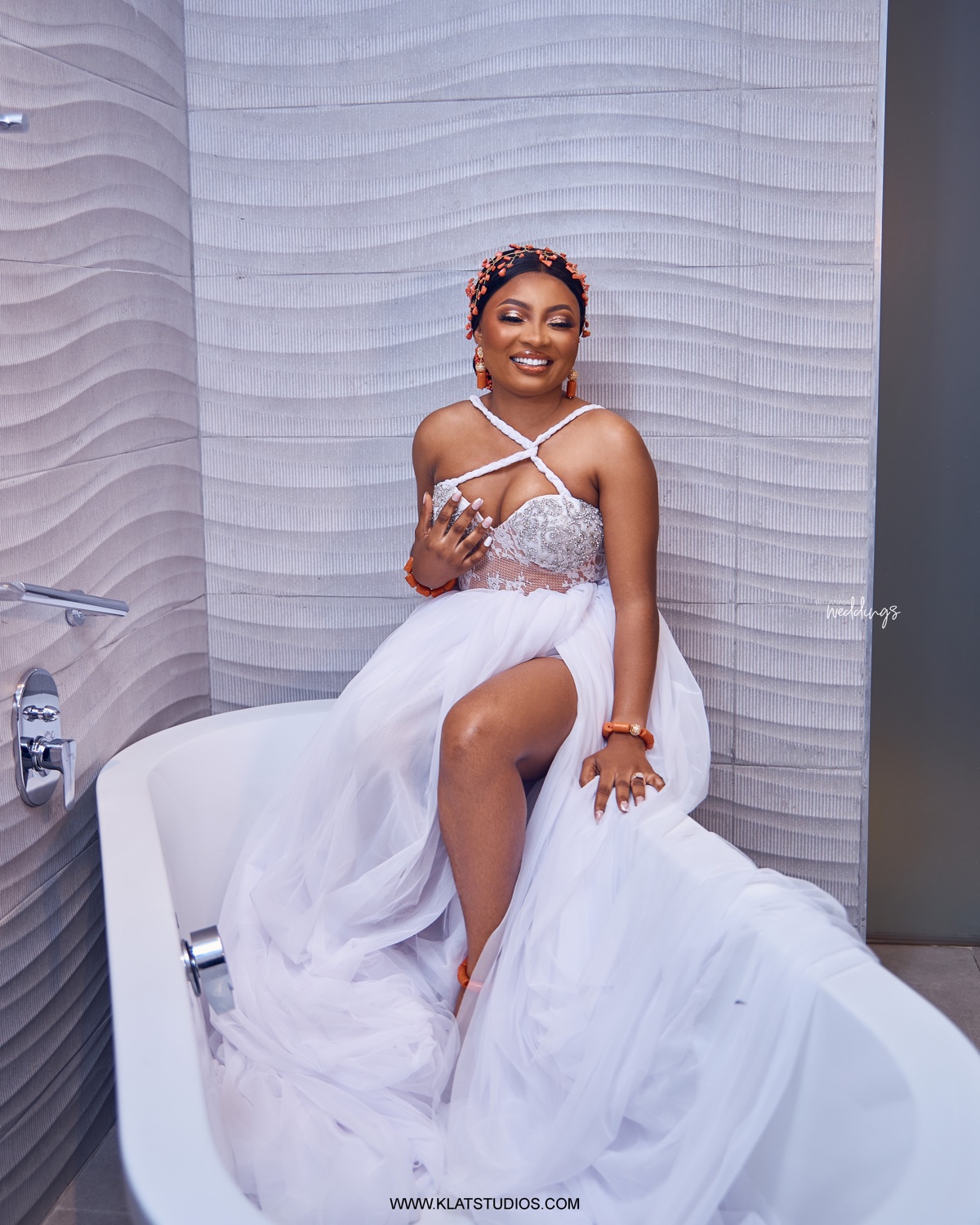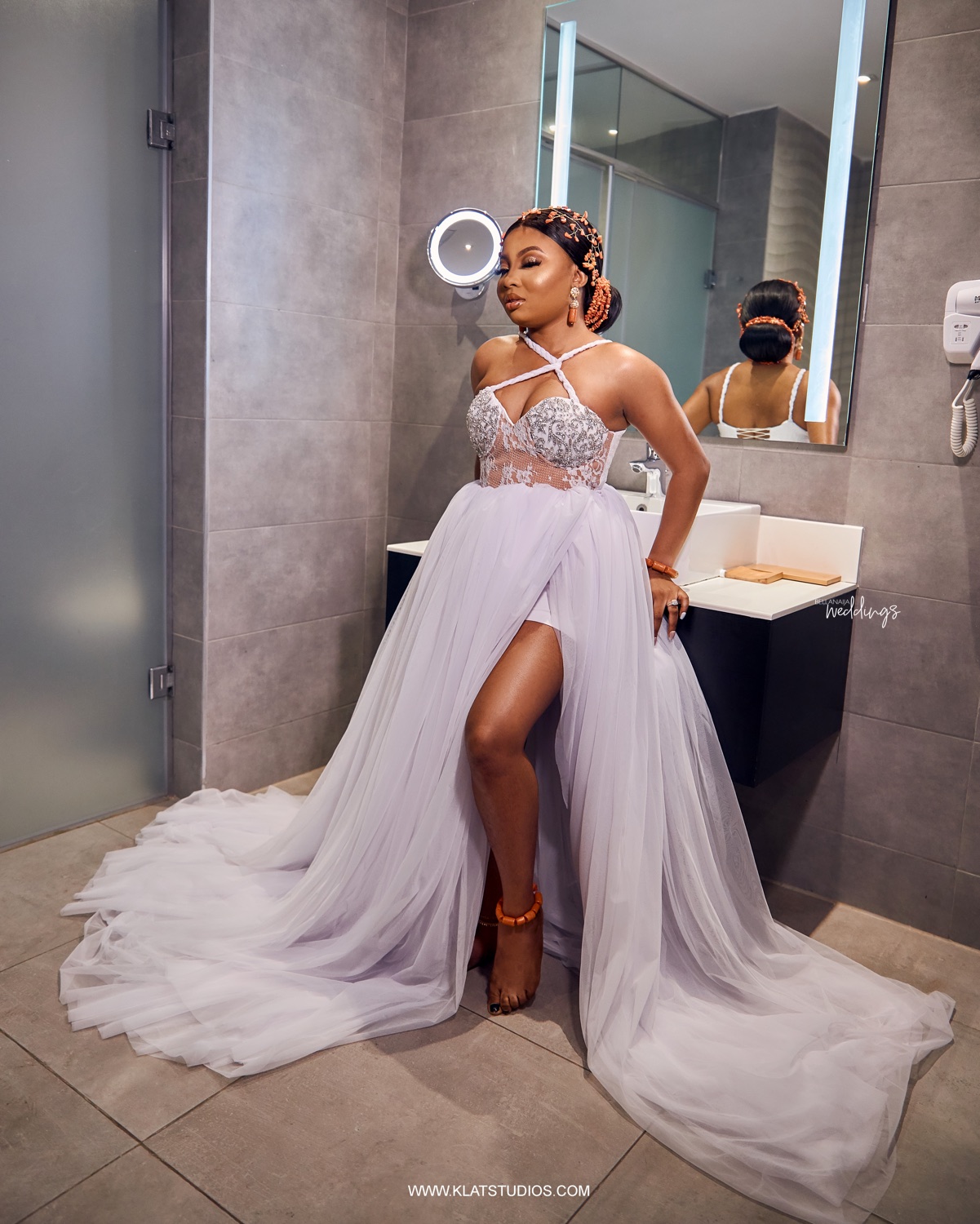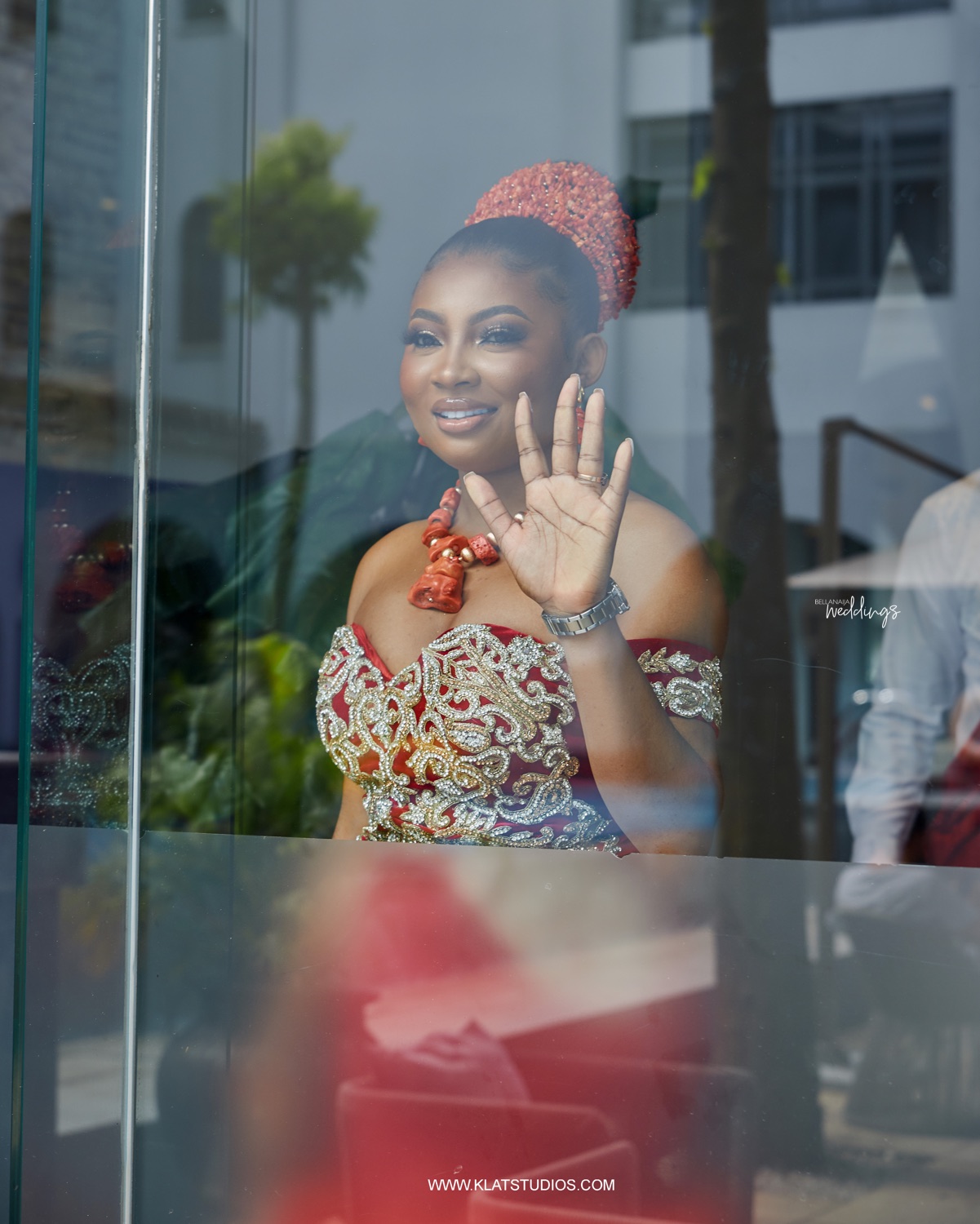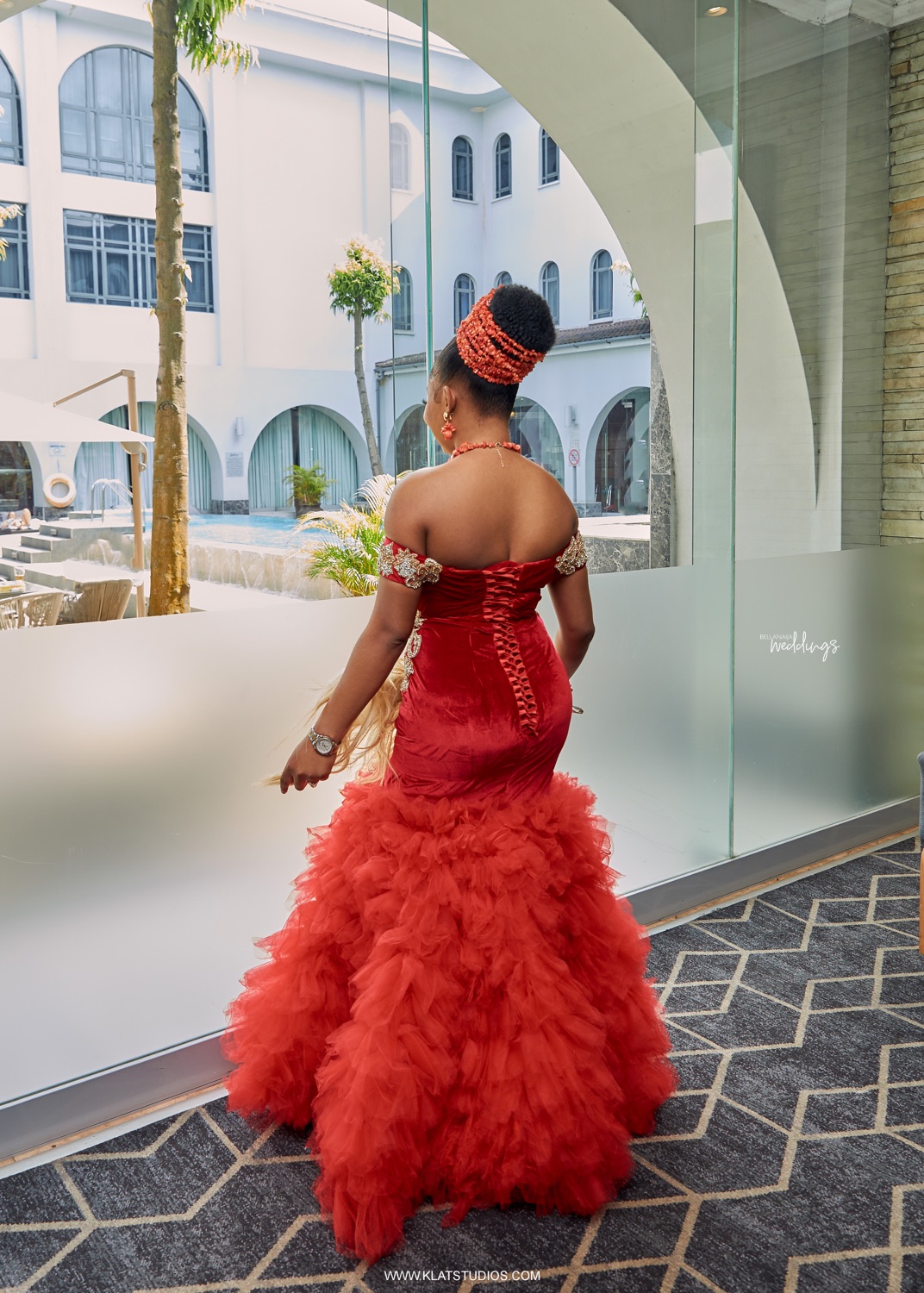 When I saw her, I was awestruck by her beauty and super excited that she came through. I got stirrings in my heart at that moment and I decided to pursue her. I however knew I had to be creative in order to win her over. I felt at that moment that she was special, I could just tell that everything about her was exactly what I needed in my life. I was right to have pursued her, Oma is strong, smart, independent and gorgeous. Her beautiful smile keeps me going every day. My instinct told me she secretly liked me; not like she will ever admit that anyway. I found myself being a bit hesitant because I really wanted to get it right. I prayed to God (This works!) about her and had a peace I've never experienced about any human before!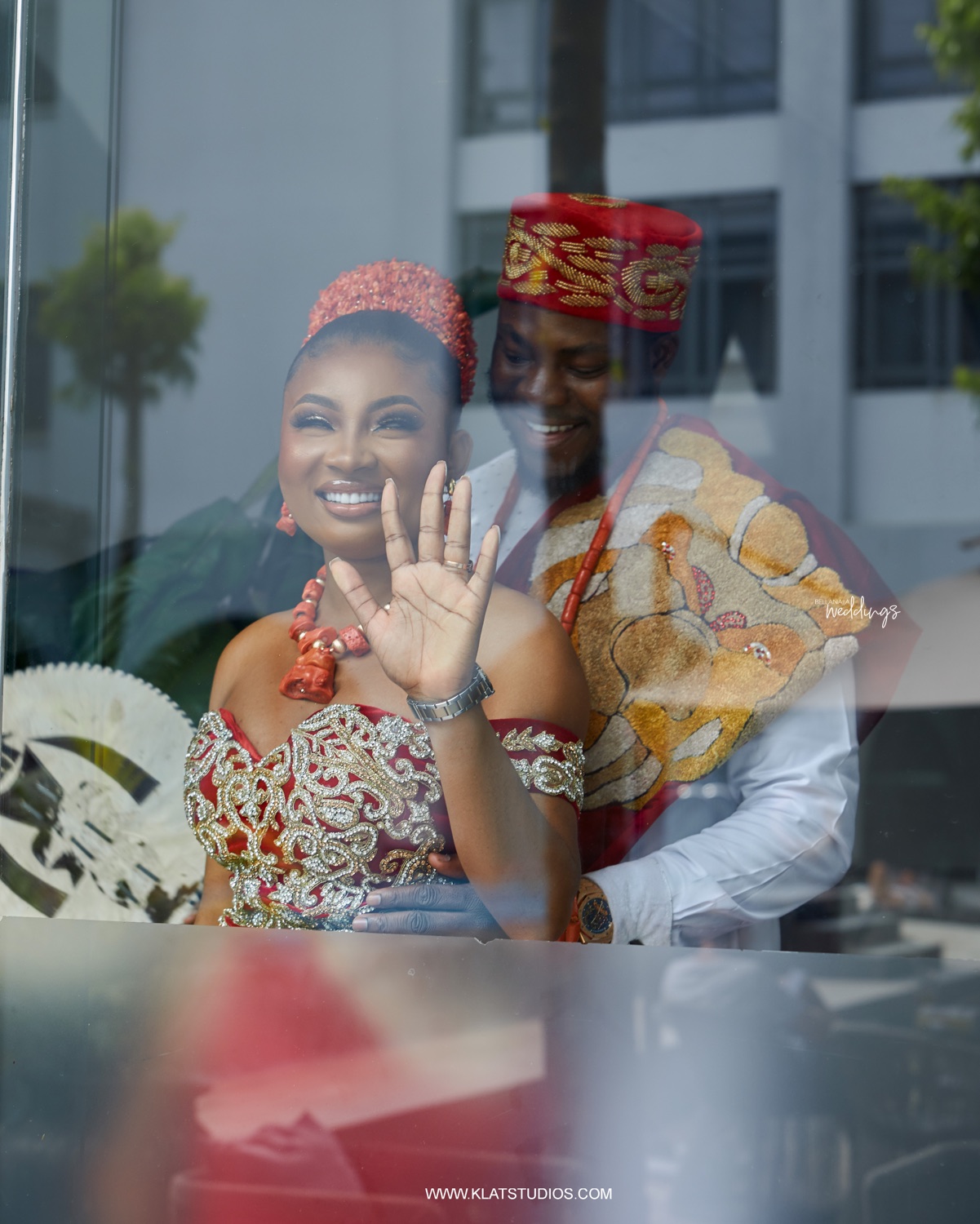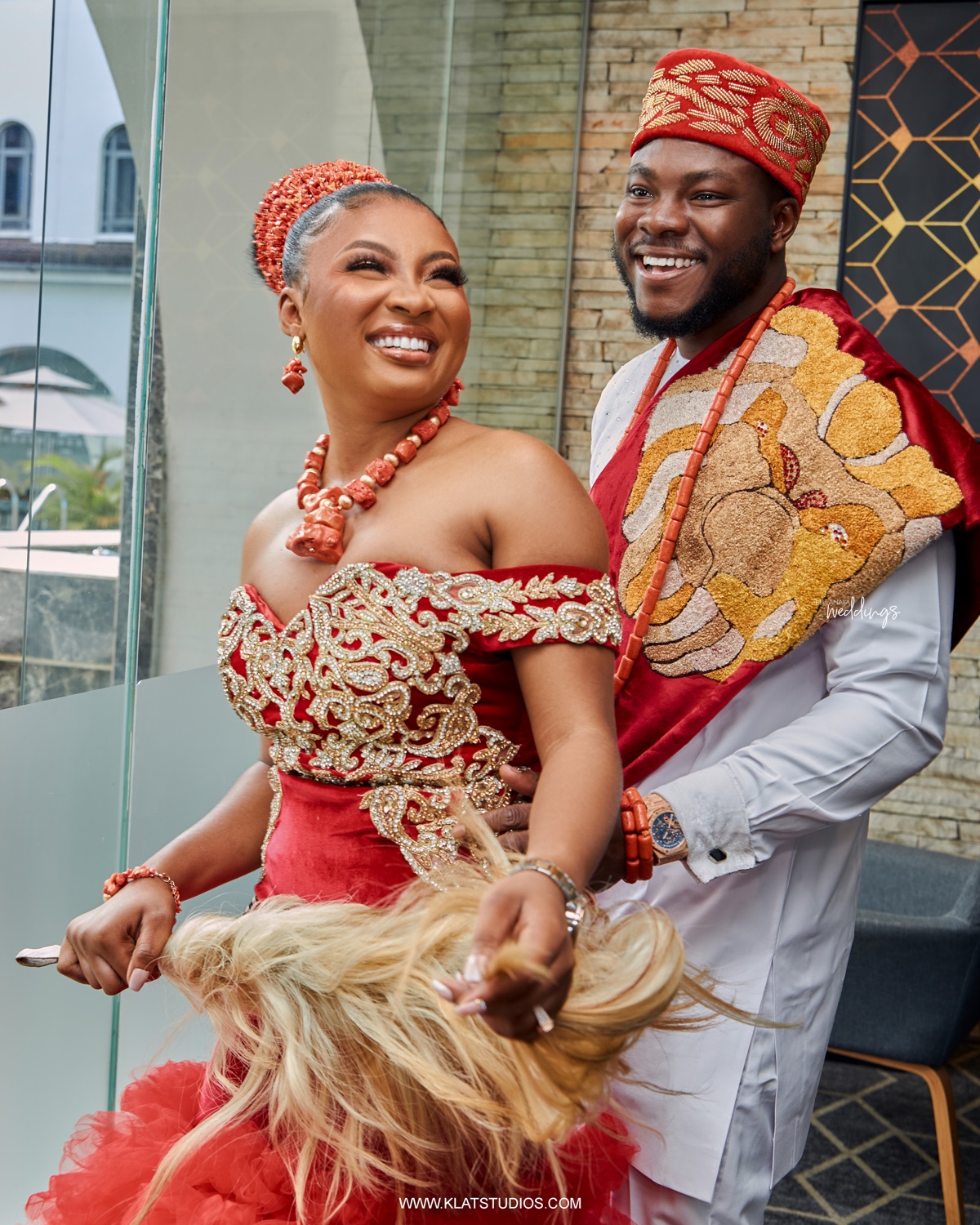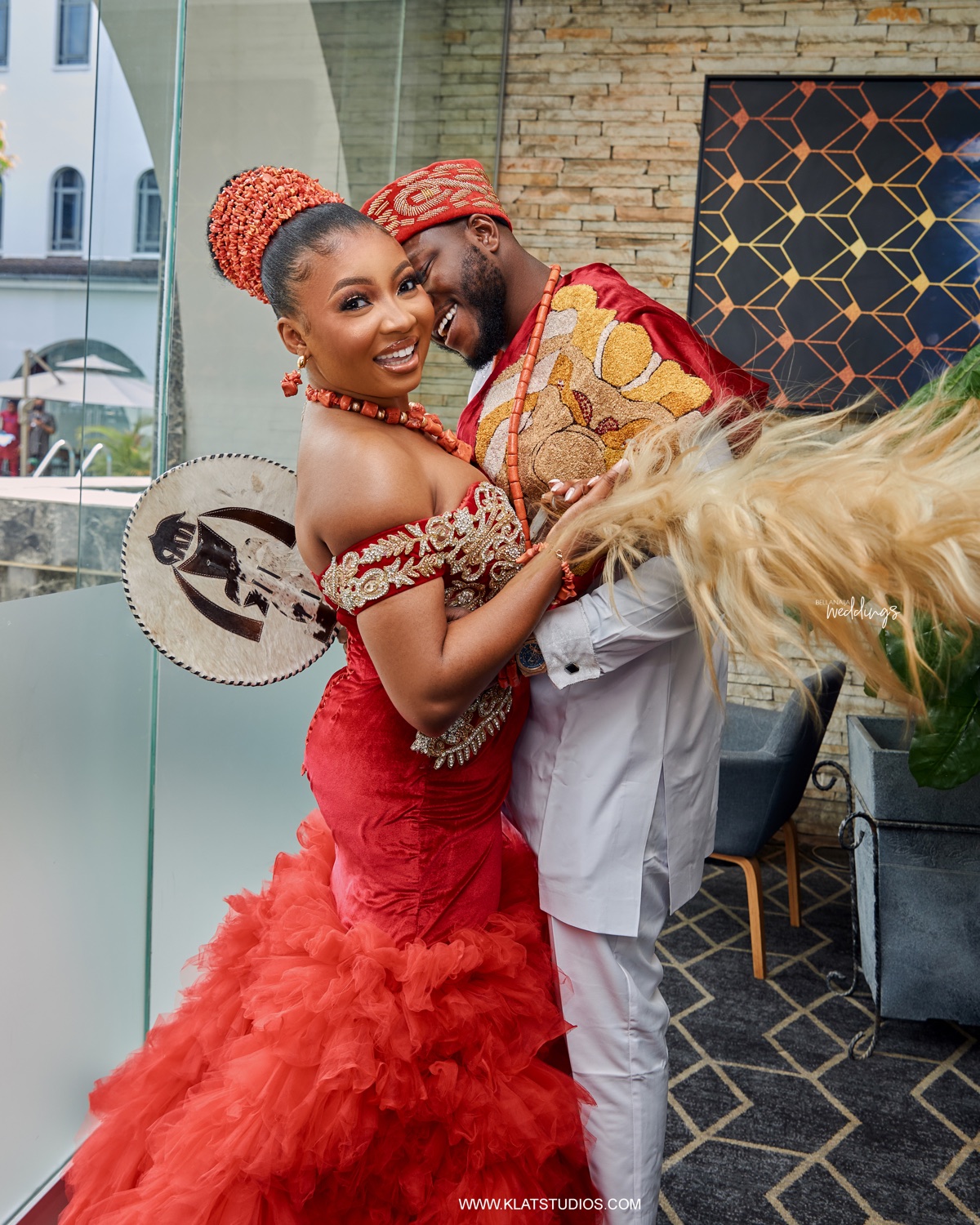 That was all the sign I needed. All the reservations and hesitations slowly evaporated in the coming months we spent loving and caring for each other. The comments from bias individuals about our tribal differences didn't move me. We had peace with each other and that was all that mattered! God had answered my prayers, I finally had love and much more, I was getting together with an equal yoke, a woman after my heart, God's chosen one for me. Even though our love didn't initially start with a spark, it was a slow burn that's gotten us to the perfect place we are now and we couldn't be happier.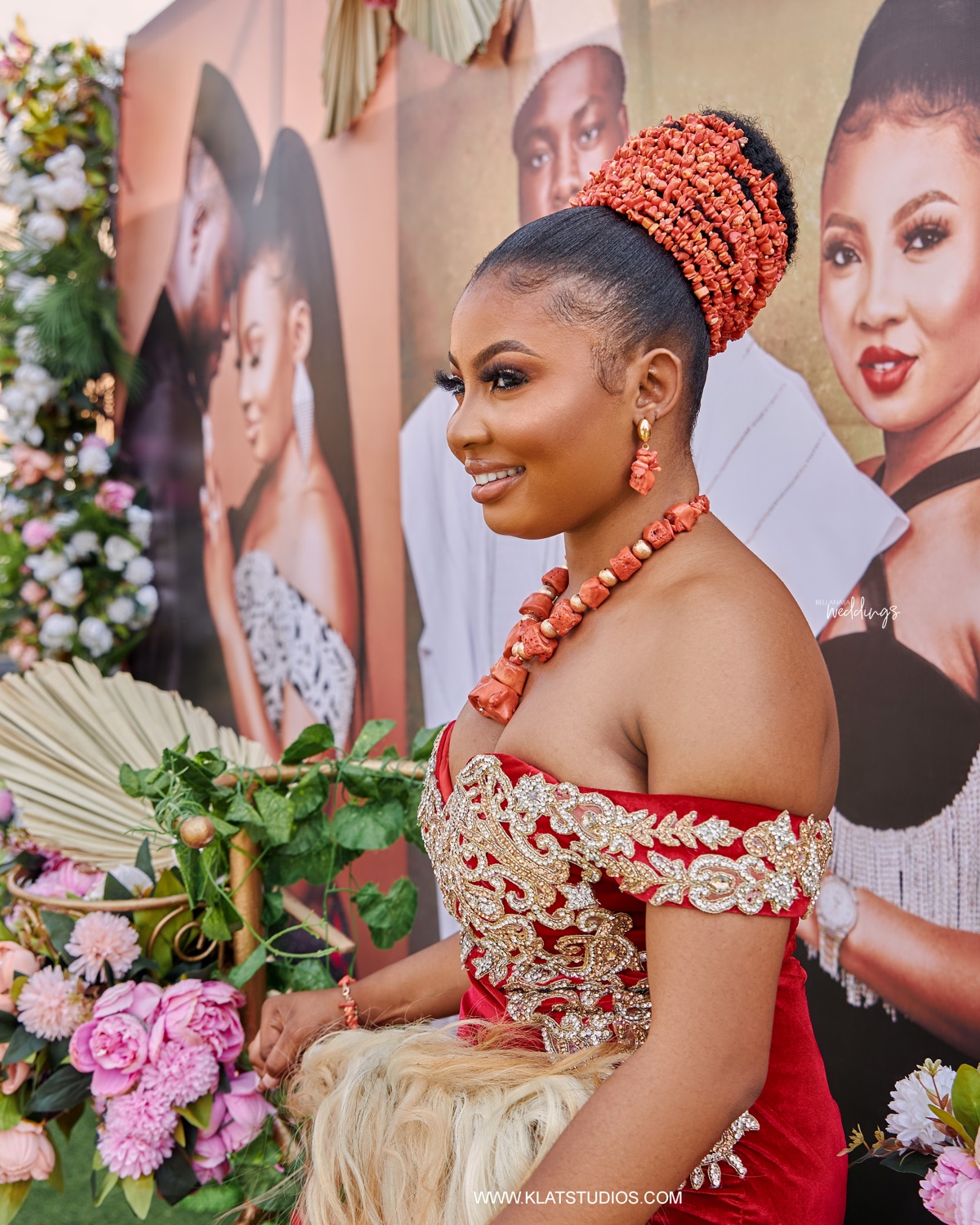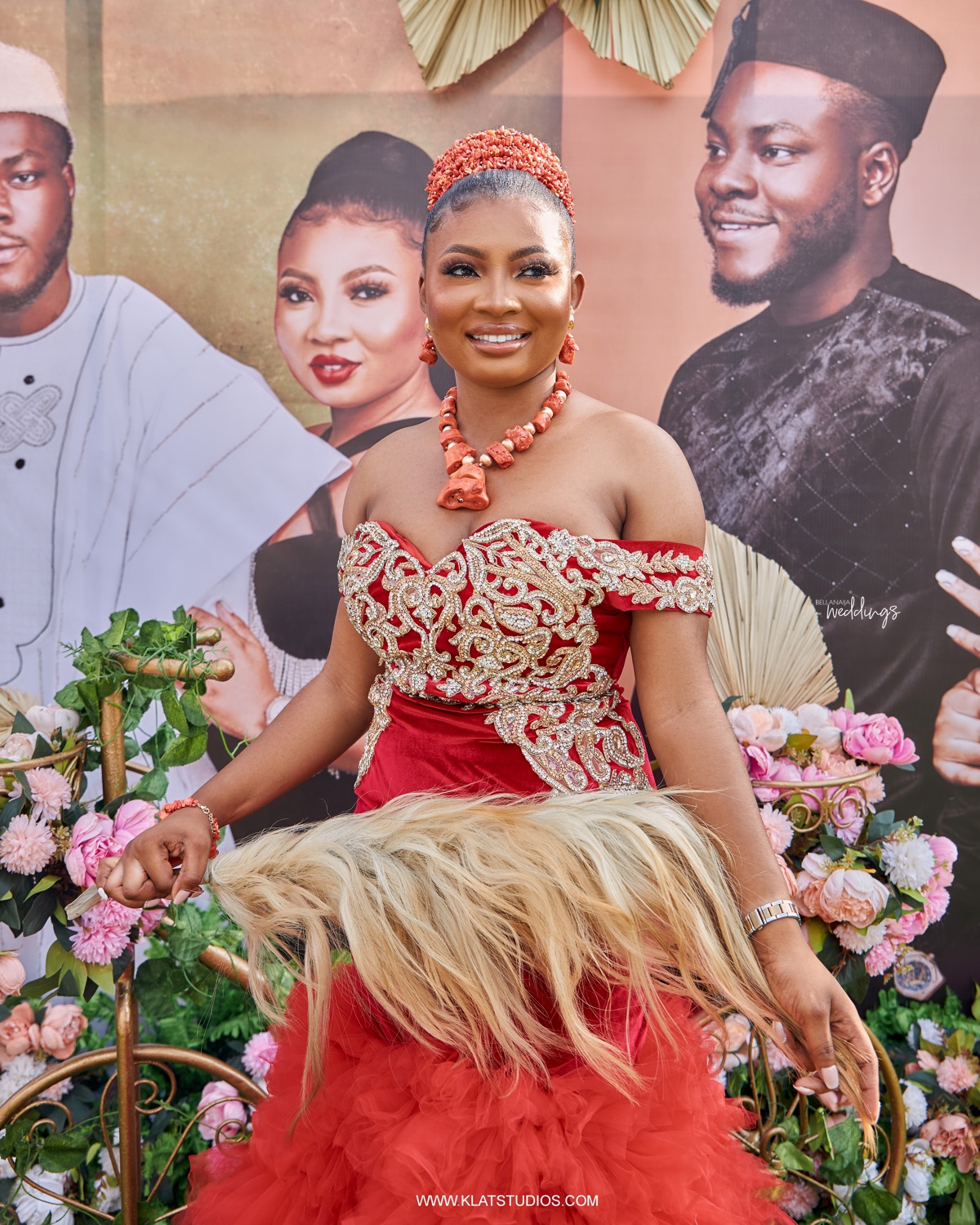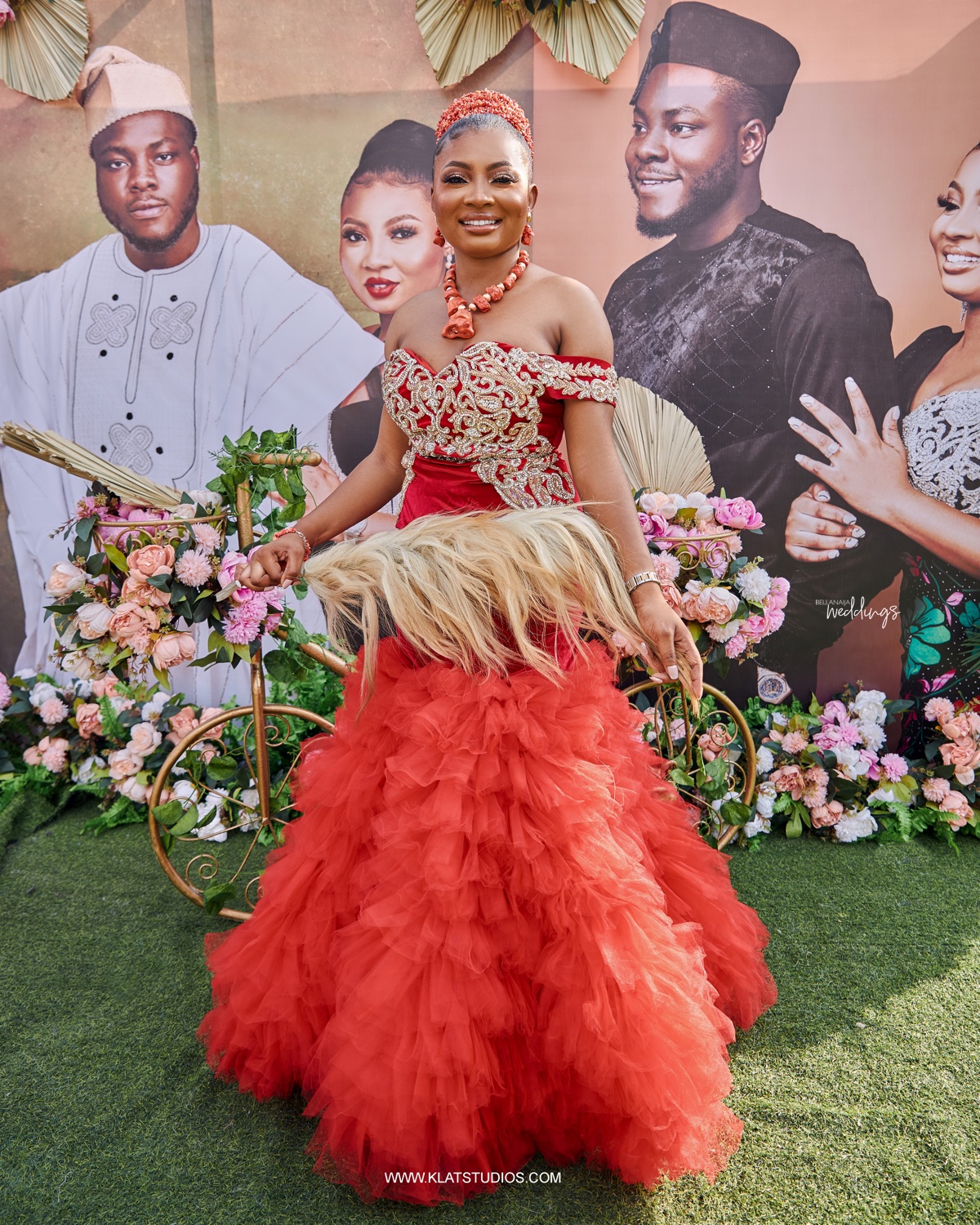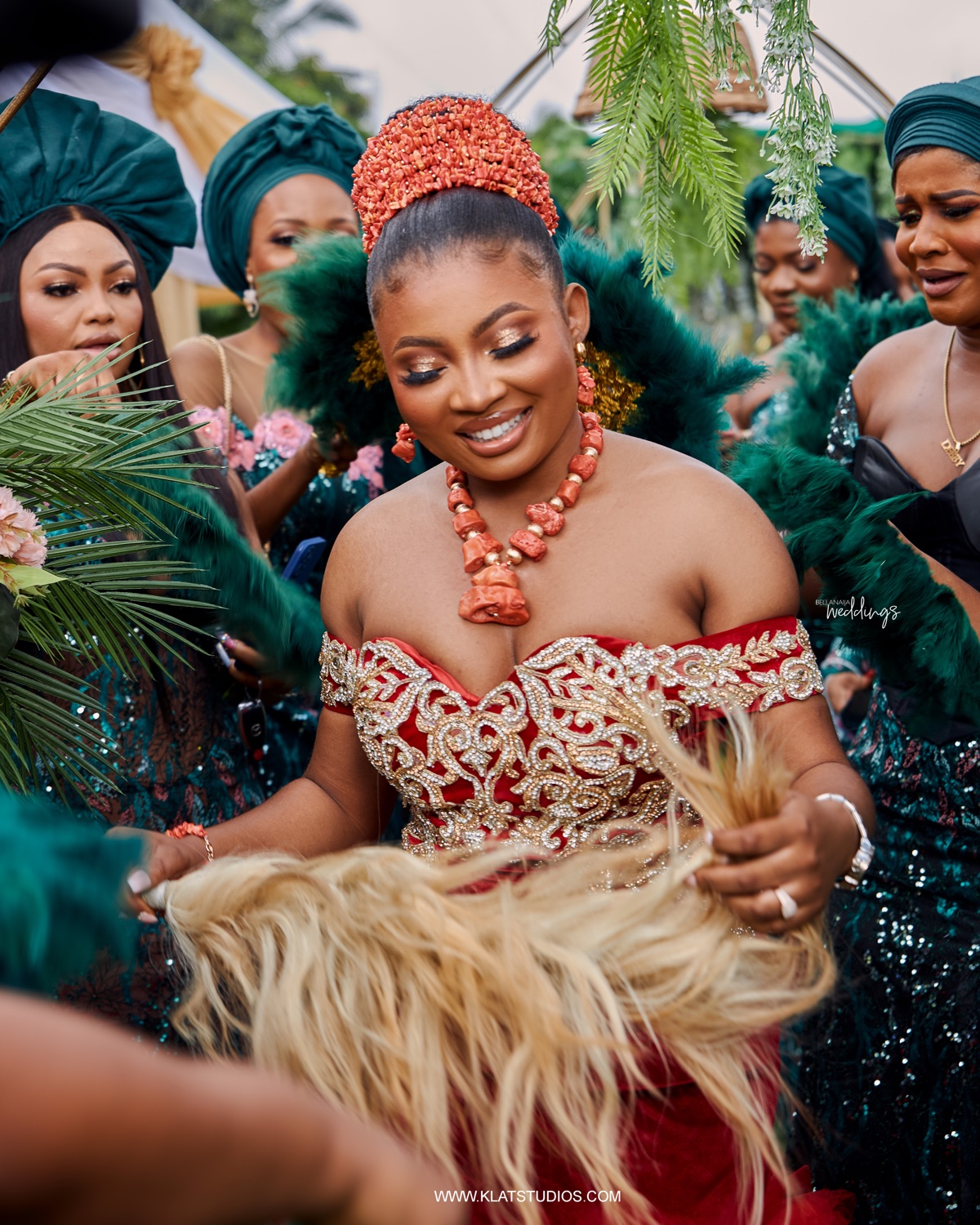 Their love story as shared by Isioma:
I met Papi as I fondly call him on BBM. His name on BBM was Tobi but I had another Tobi on my contacts who was a close friend, which made me always mistake my friend to be this Tobi and for some reason my husband to be always played along. I remember he once asked me on a date to ICM and I ghosted after the date. Papi was very consistent though, he kept in touch and clarified that I was often sending him messages meant for another Tobi. It was a funny conversation and we decided to start on a fresh note. I had to find a way of differentiating them and after several Hi's & Heys, I got invited to his 24th birthday.
Now, to the second outfit of the day. 😍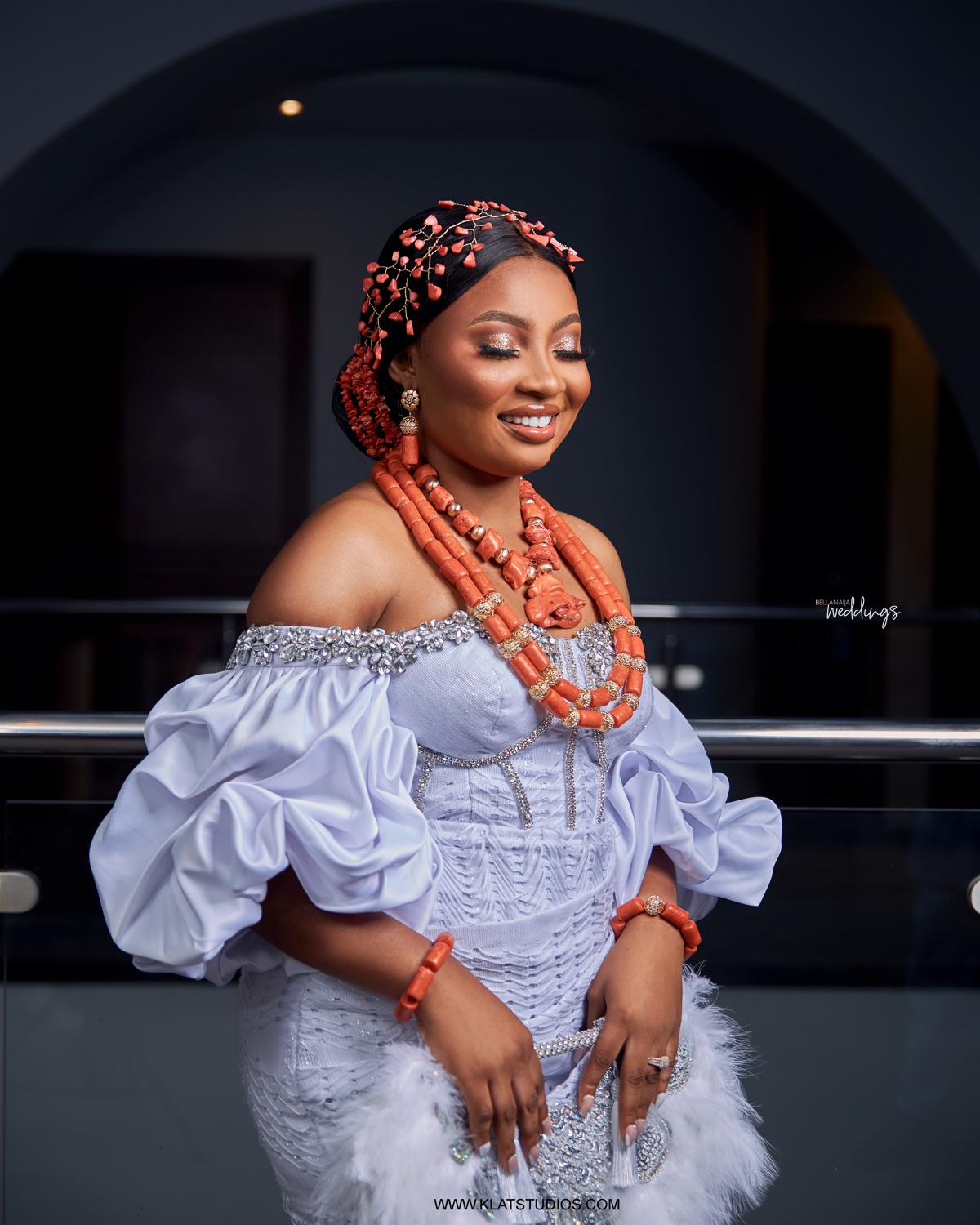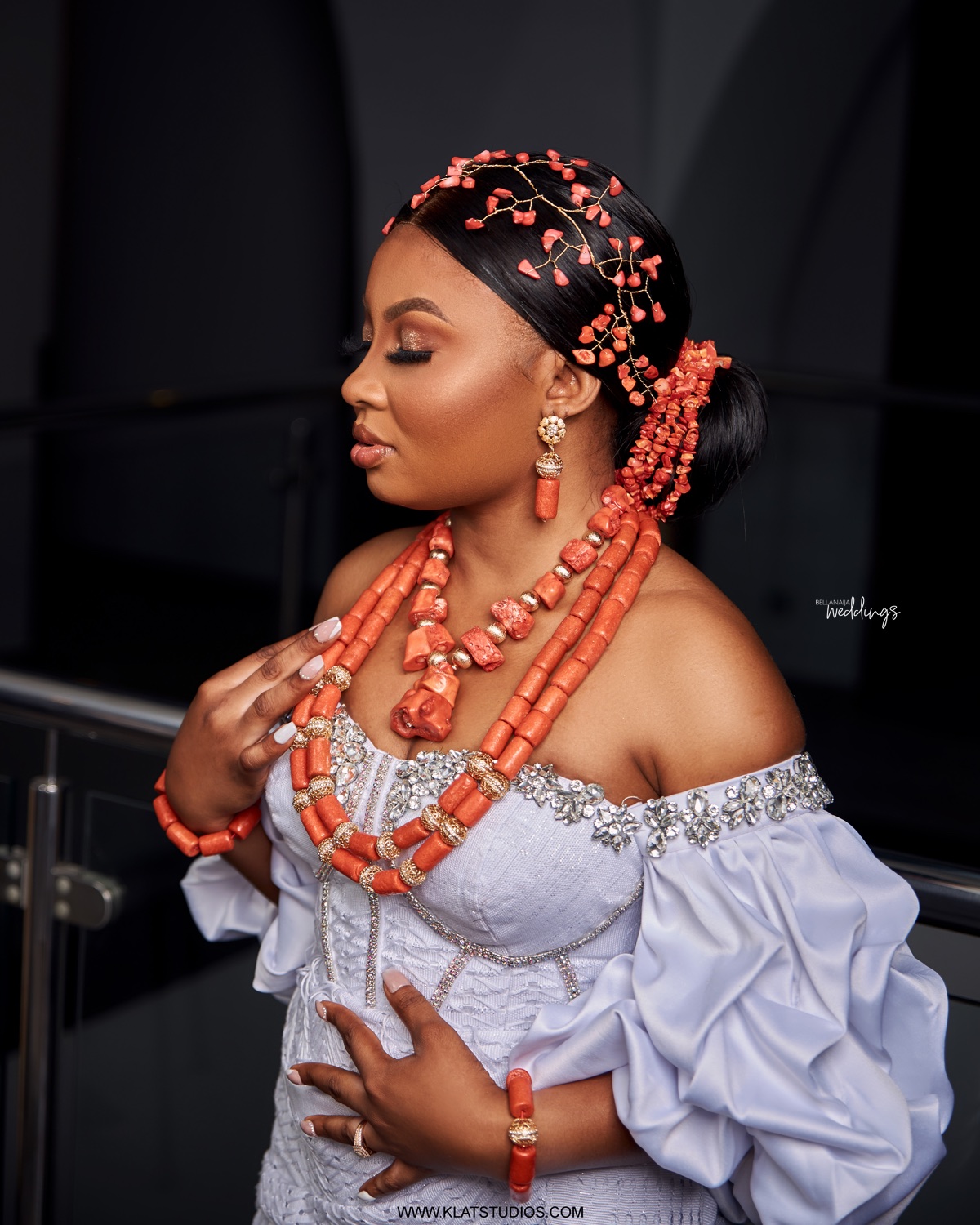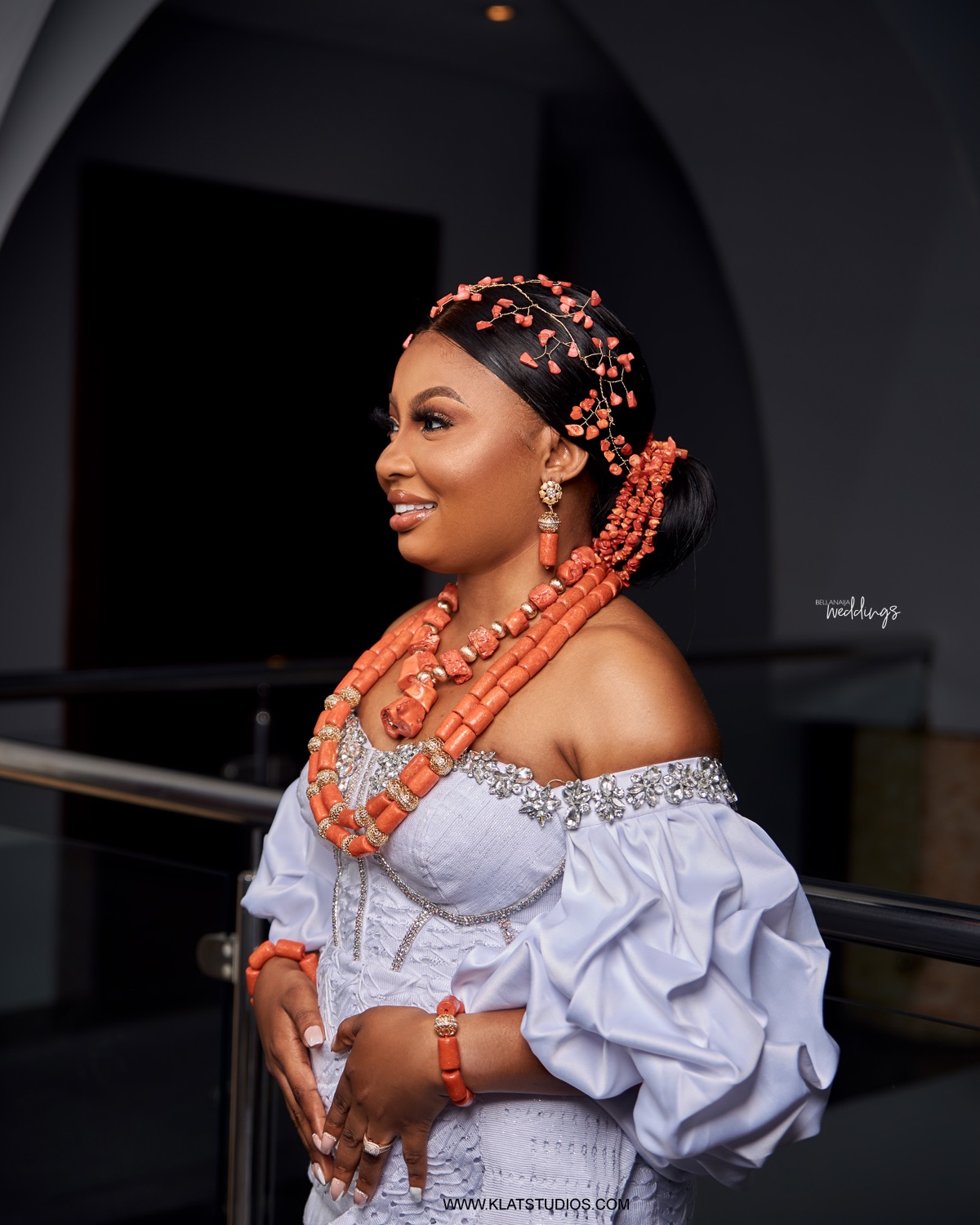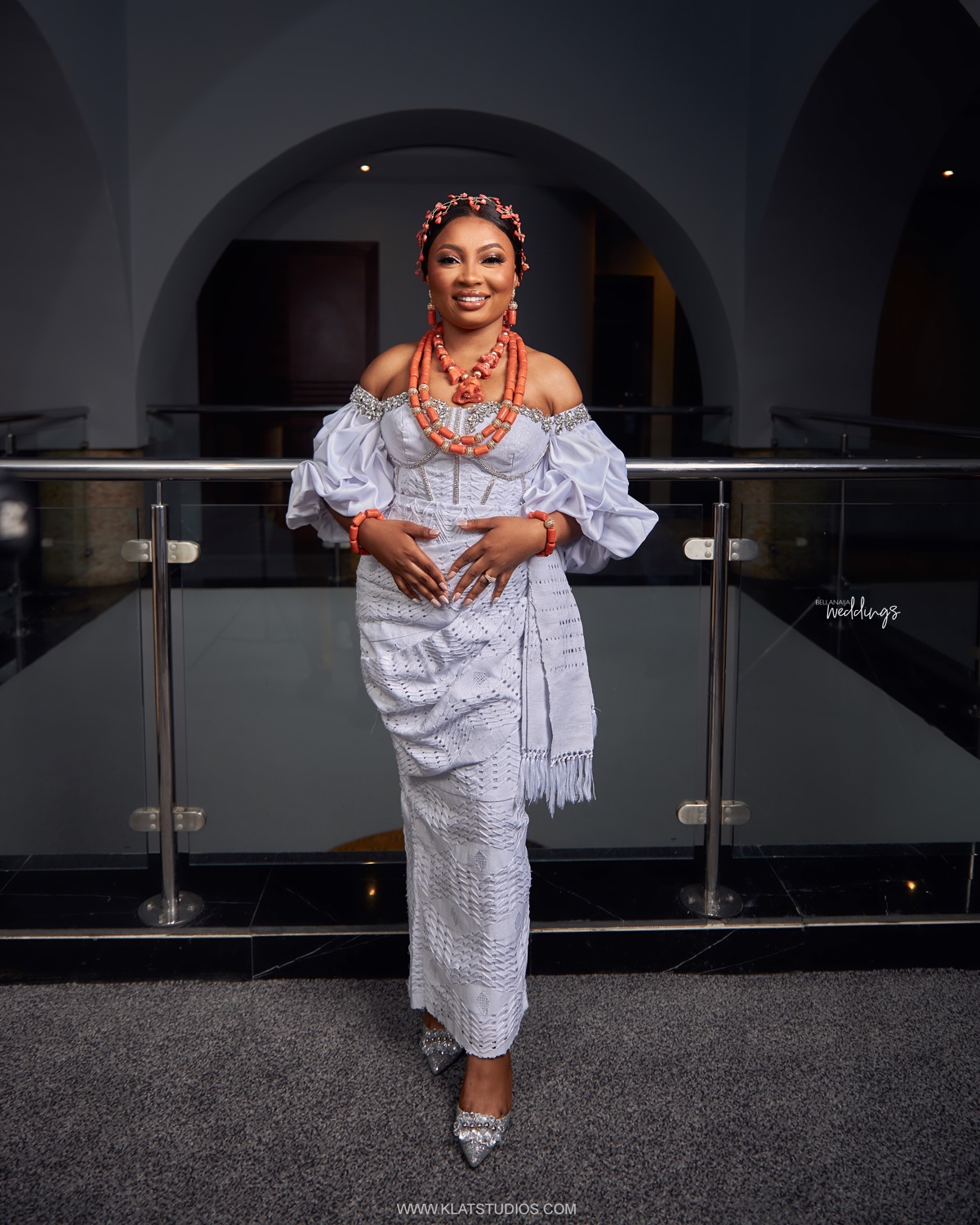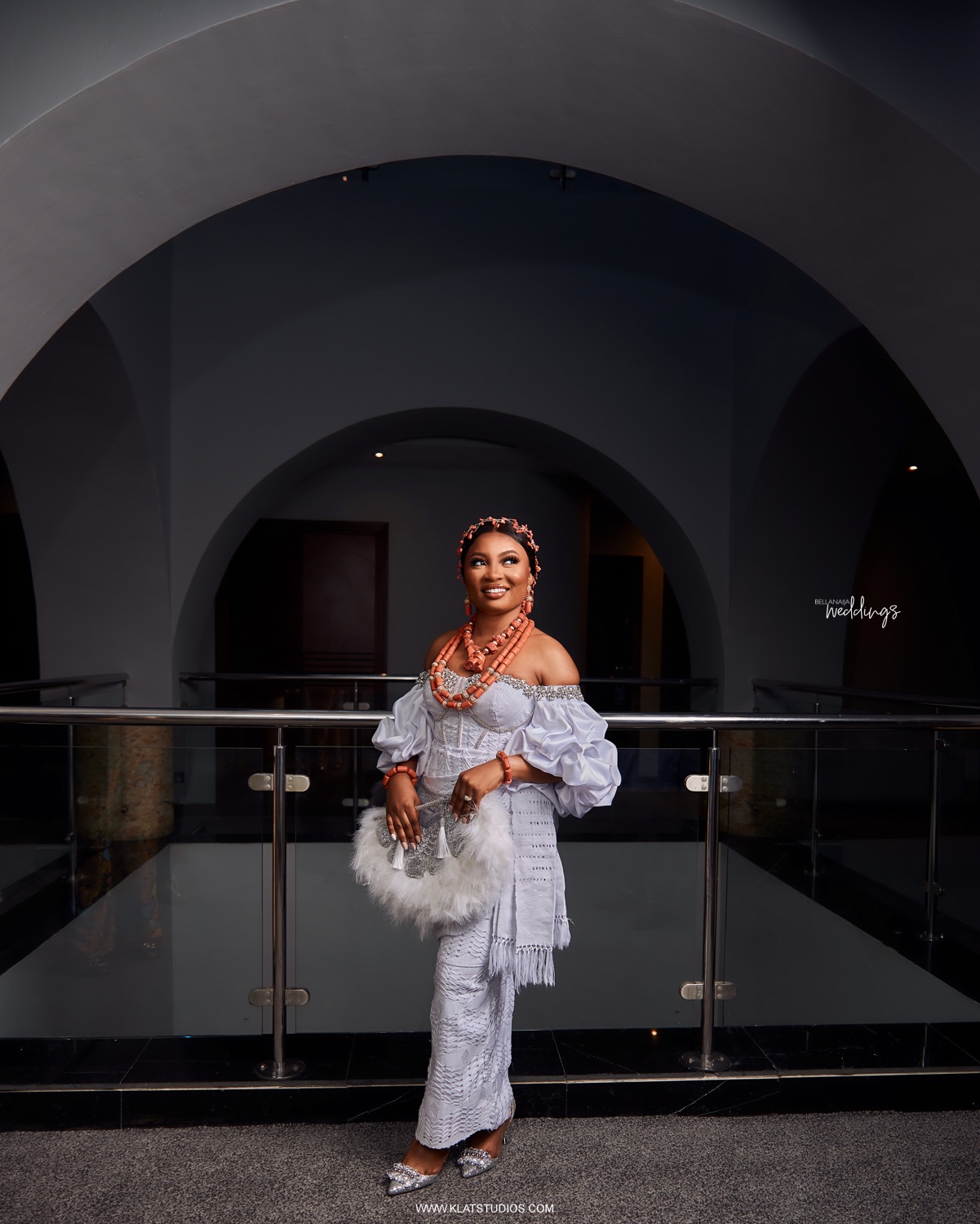 I was on call that day, thankfully the party was pushed to the next weekend & I was able to attend the party. I guess it was God pushing me in the direction of my future husband, lol! After the party, our communication grew stronger and we decided to hang out more, the feelings started creeping in and soon after we were in a relationship. In my mind, I was just giving it a trial and it turned out to be the best decision I've made in my adult life, well after saying yes to marrying him! Everything happened so fast and that made me a bit sceptical, it seemed too good to be true.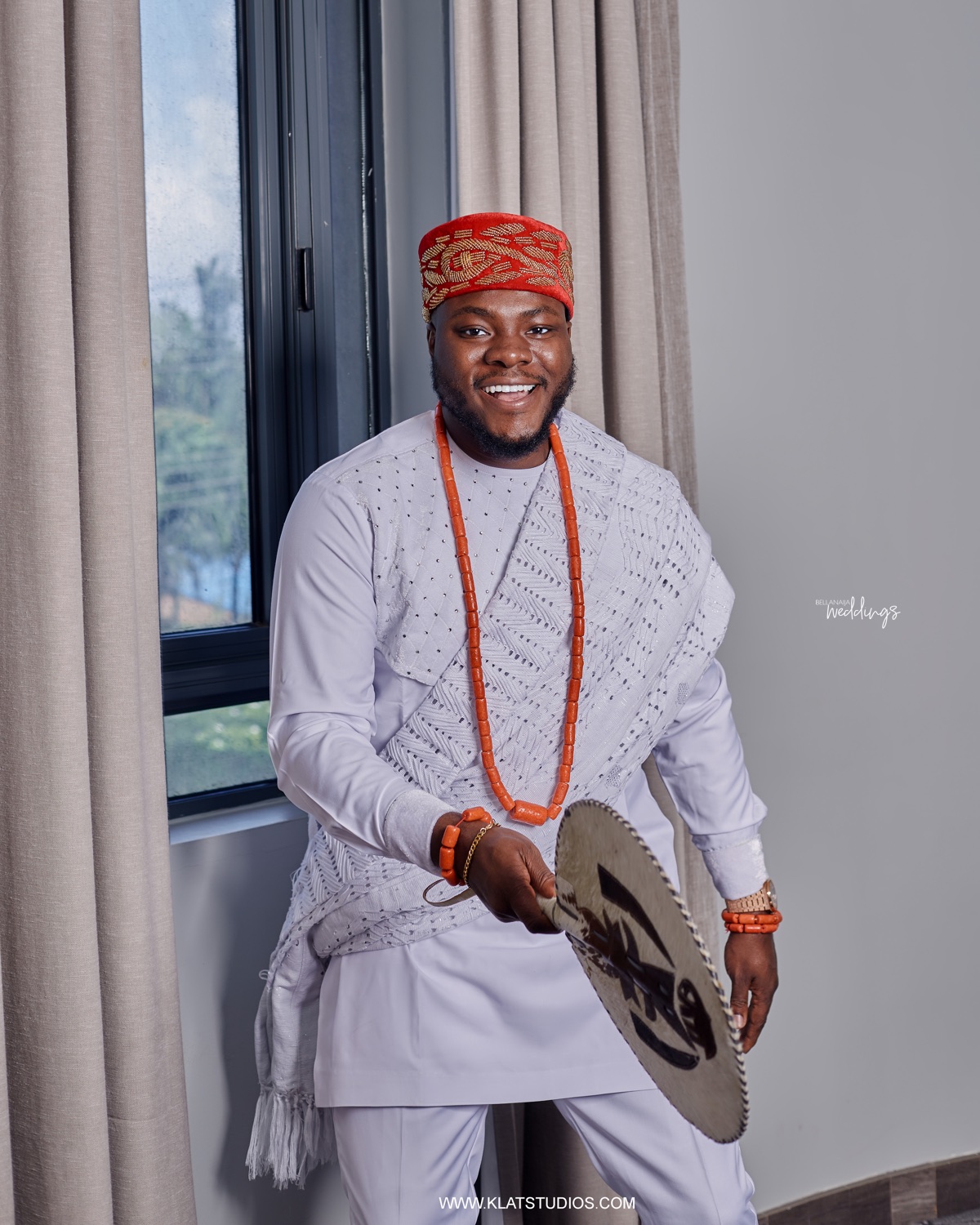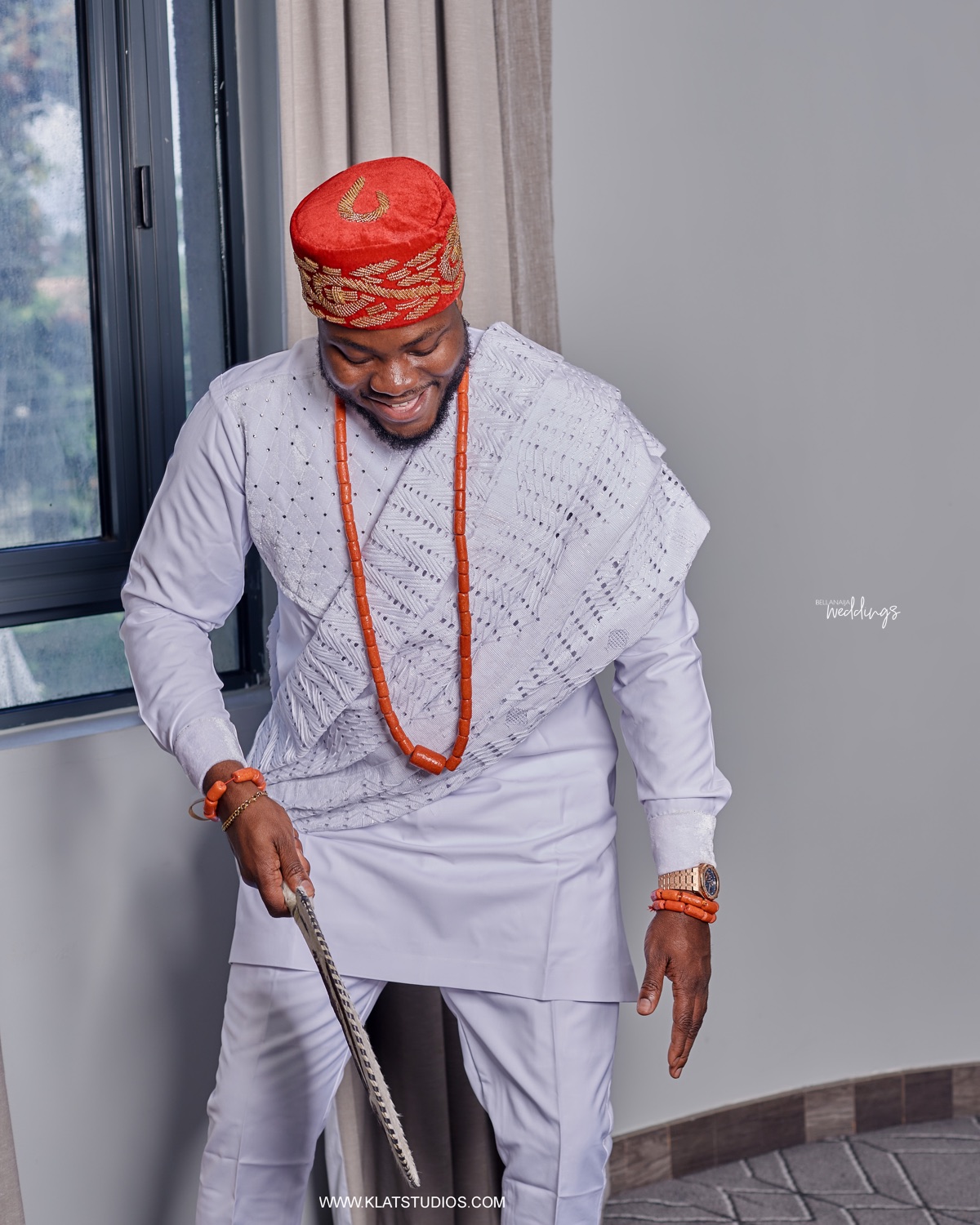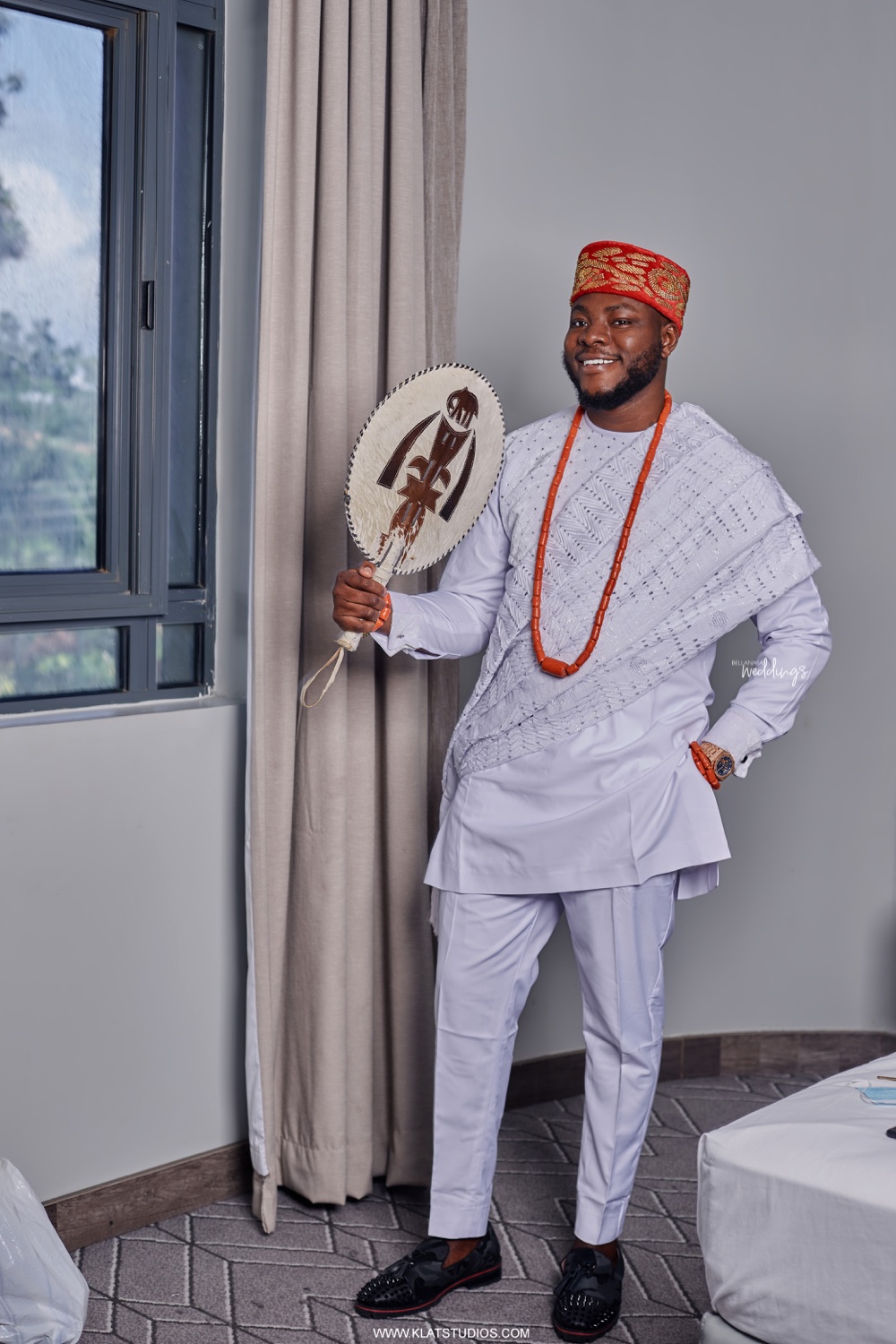 He has such a sweet mouth and I always feel loved in all our interactions! Before I knew it we were celebrating our one year anniversary and by the second year, he proposed to me! All under 2 years, on some days, I pinch myself, just to be sure, you know! On other days I'm not so surprised we are here now because Mololuwa is a very sweet soul, he is the kindest person I've ever met, super nice and courteous to everyone and anyone. He never looks down on anyone, that's one of his good virtues that stuck with me. I've learnt to even be more kindhearted. I really got lucky with this one!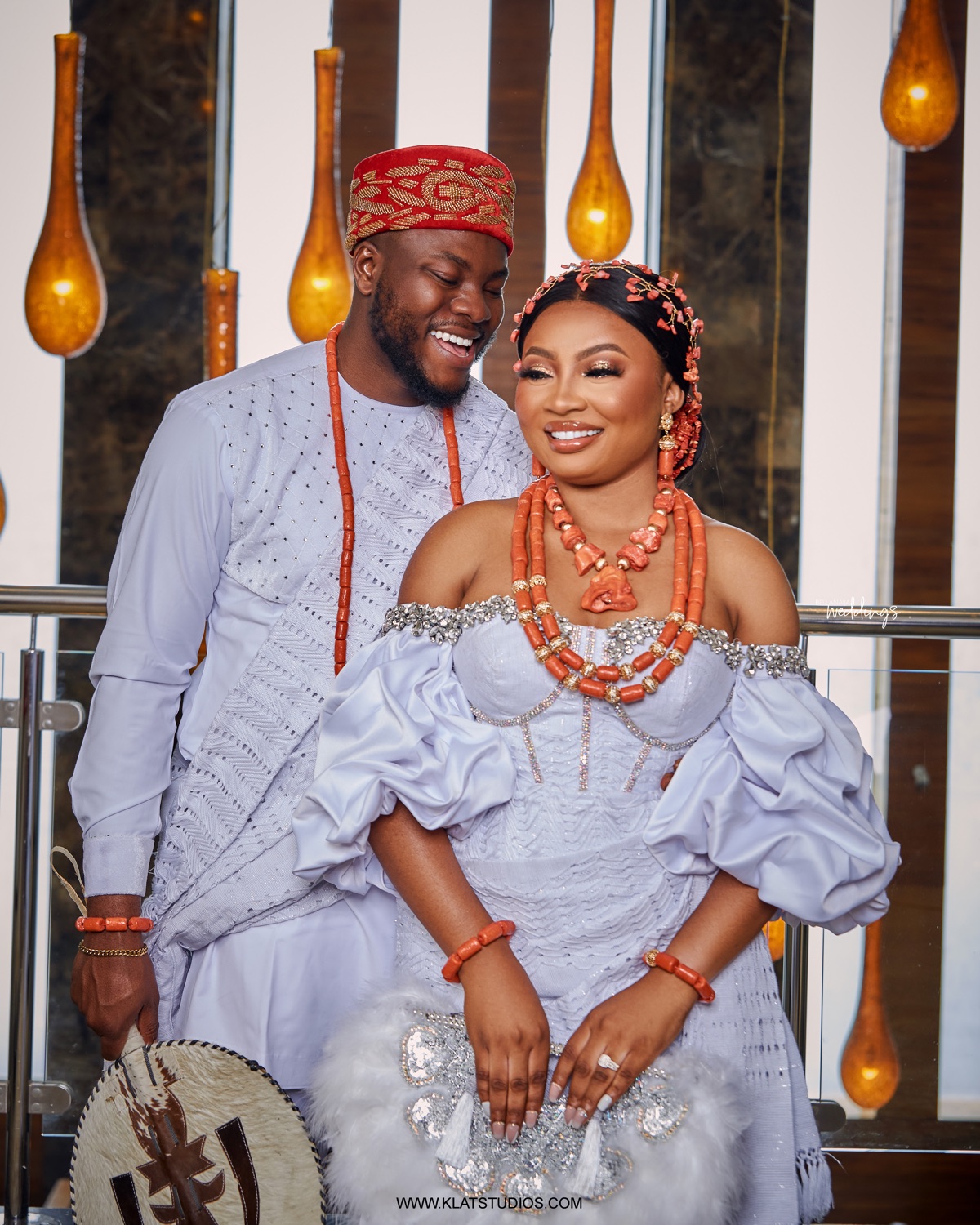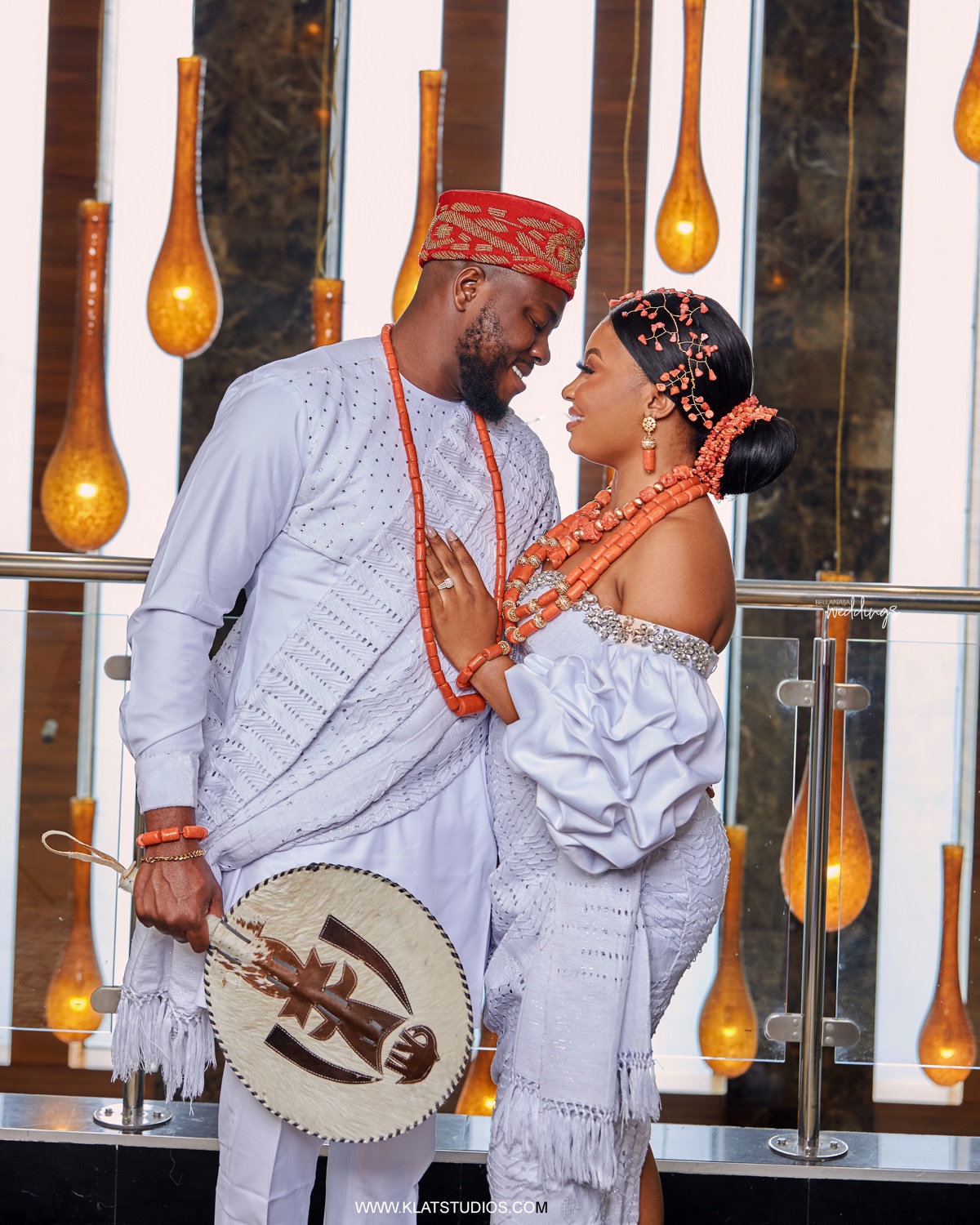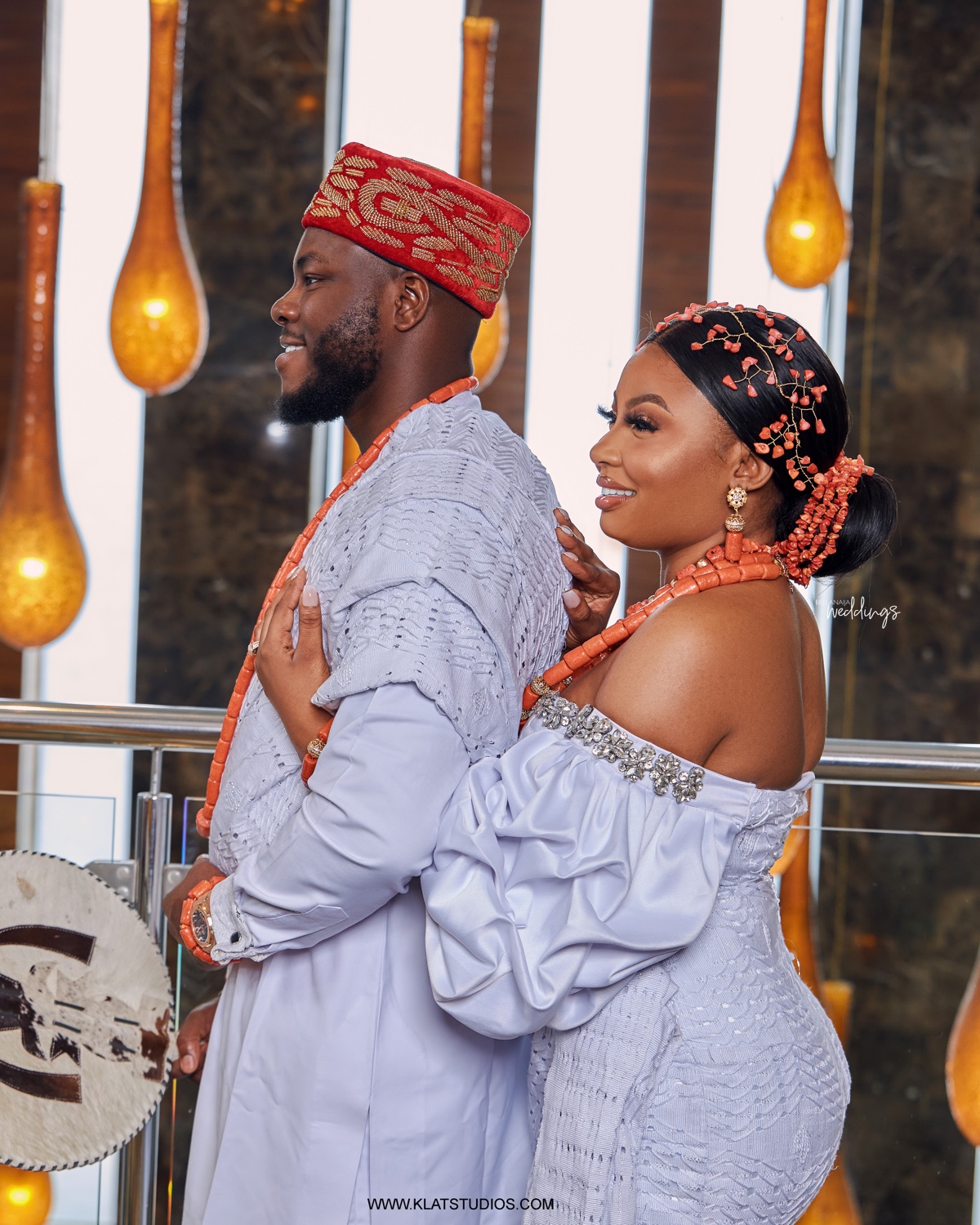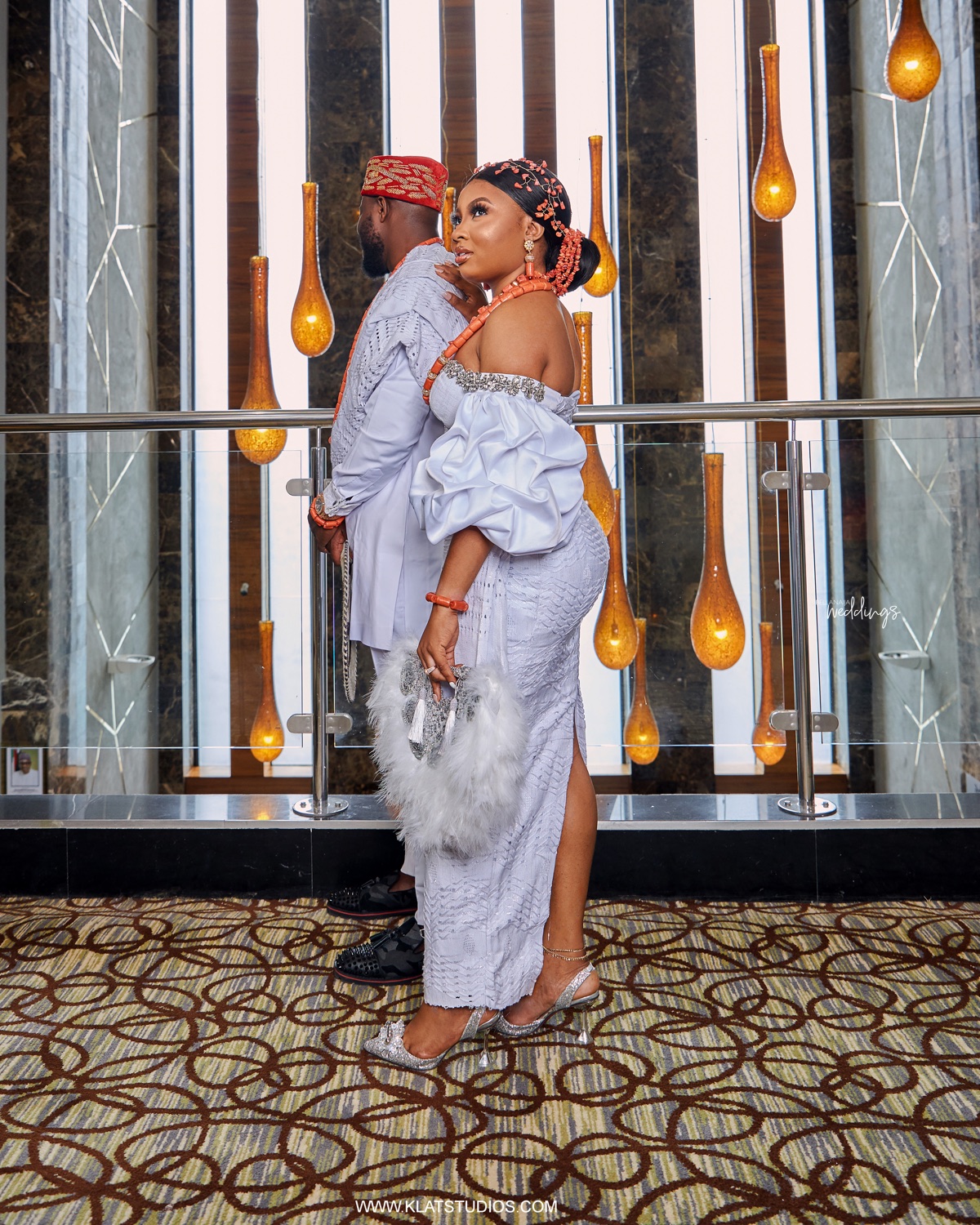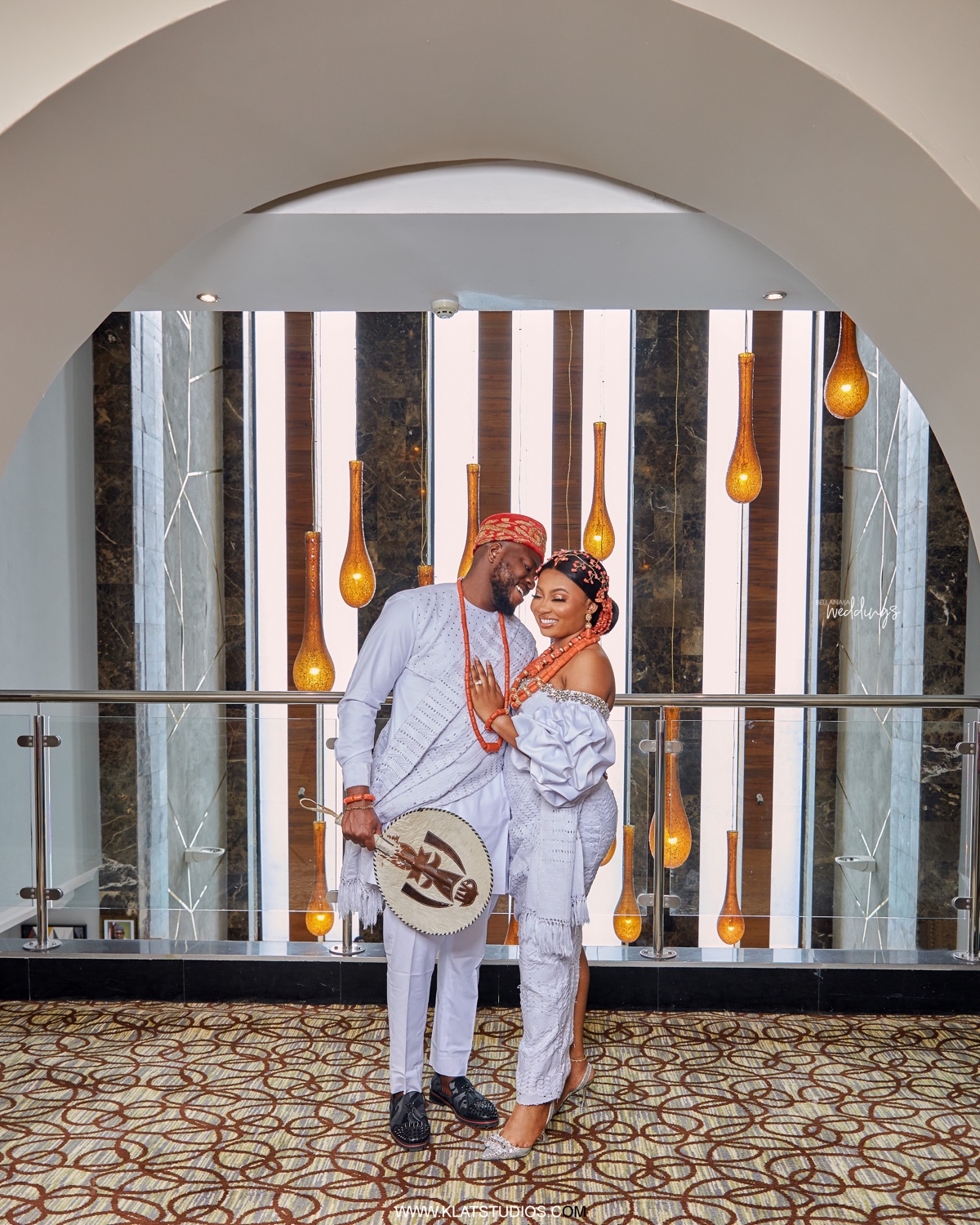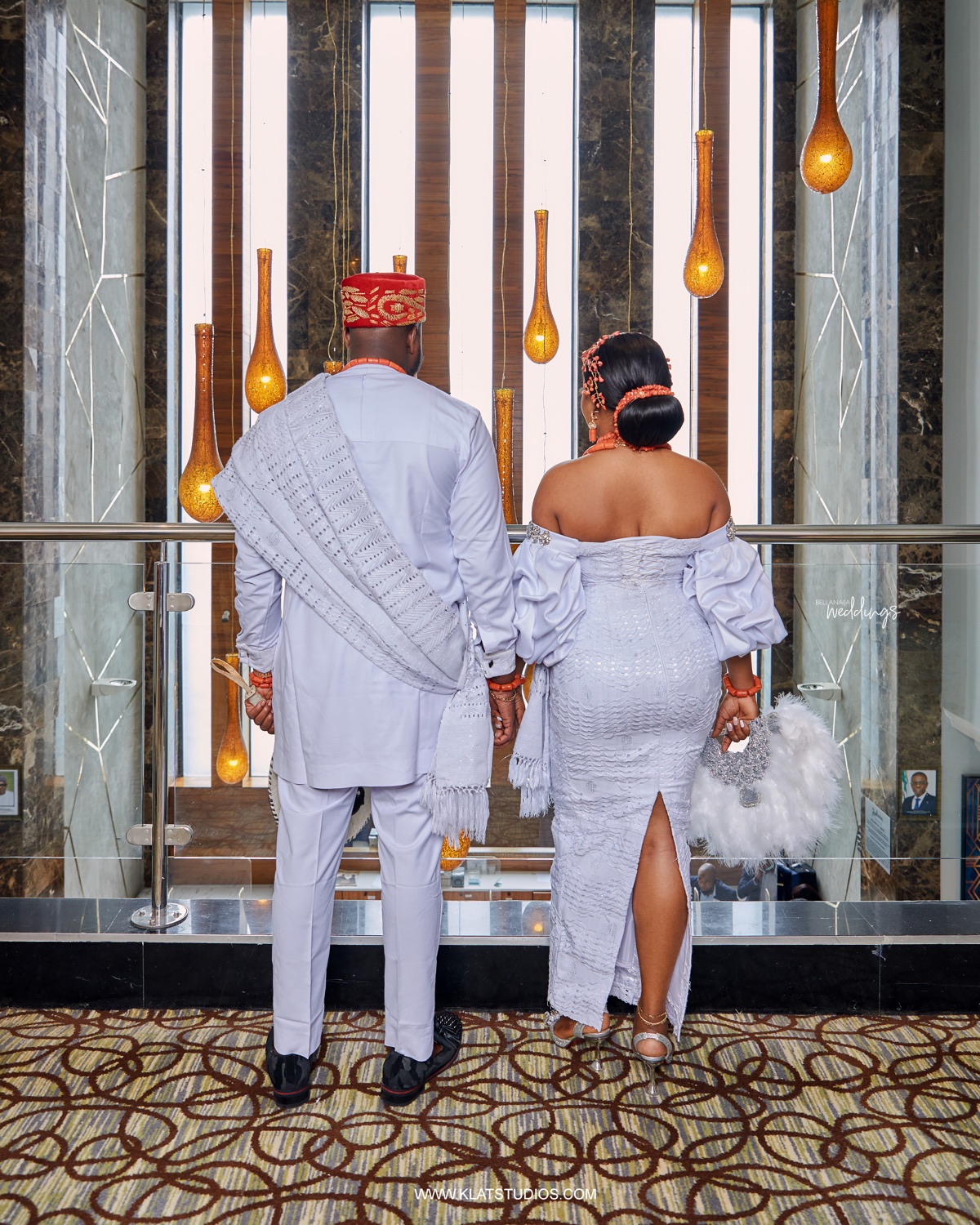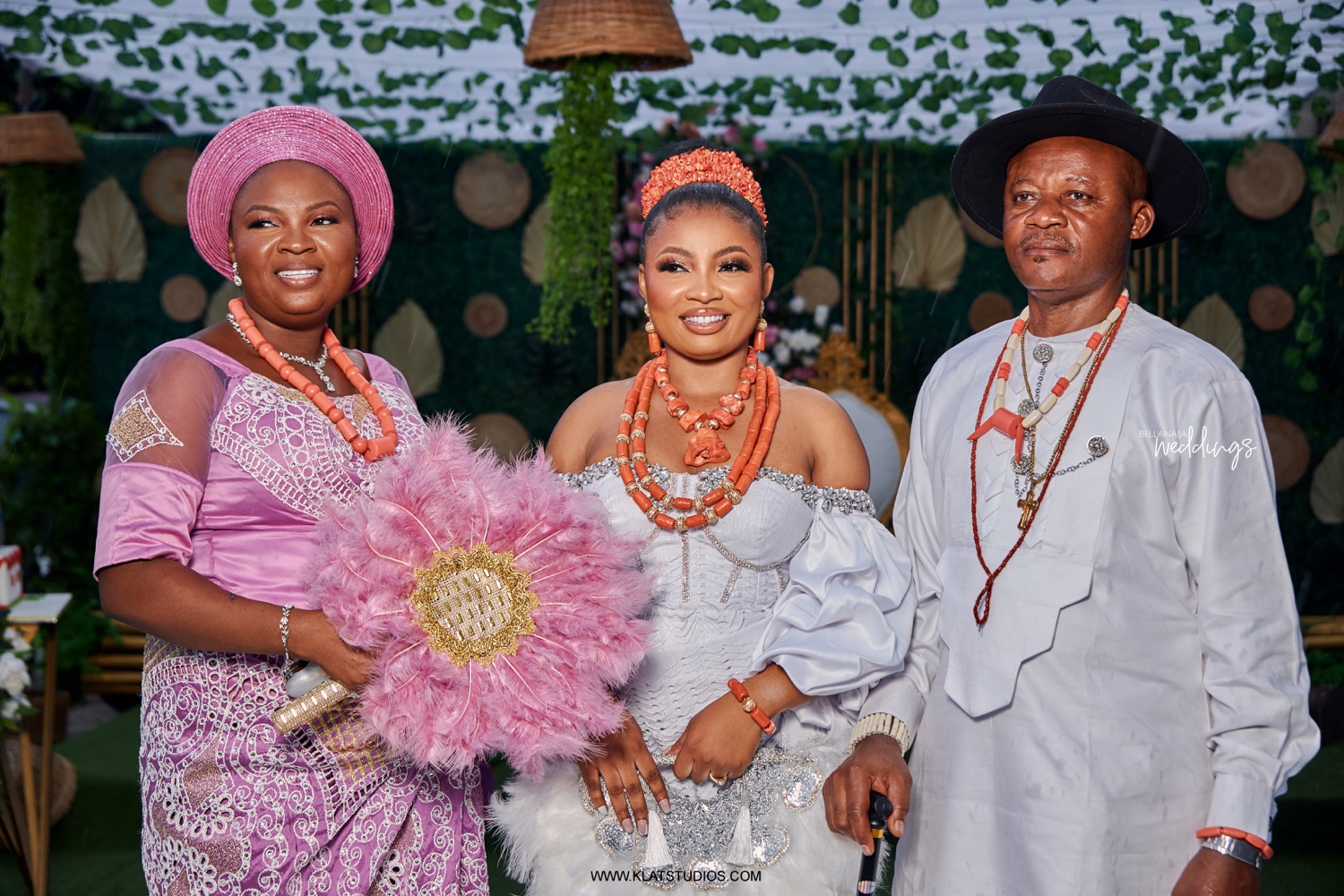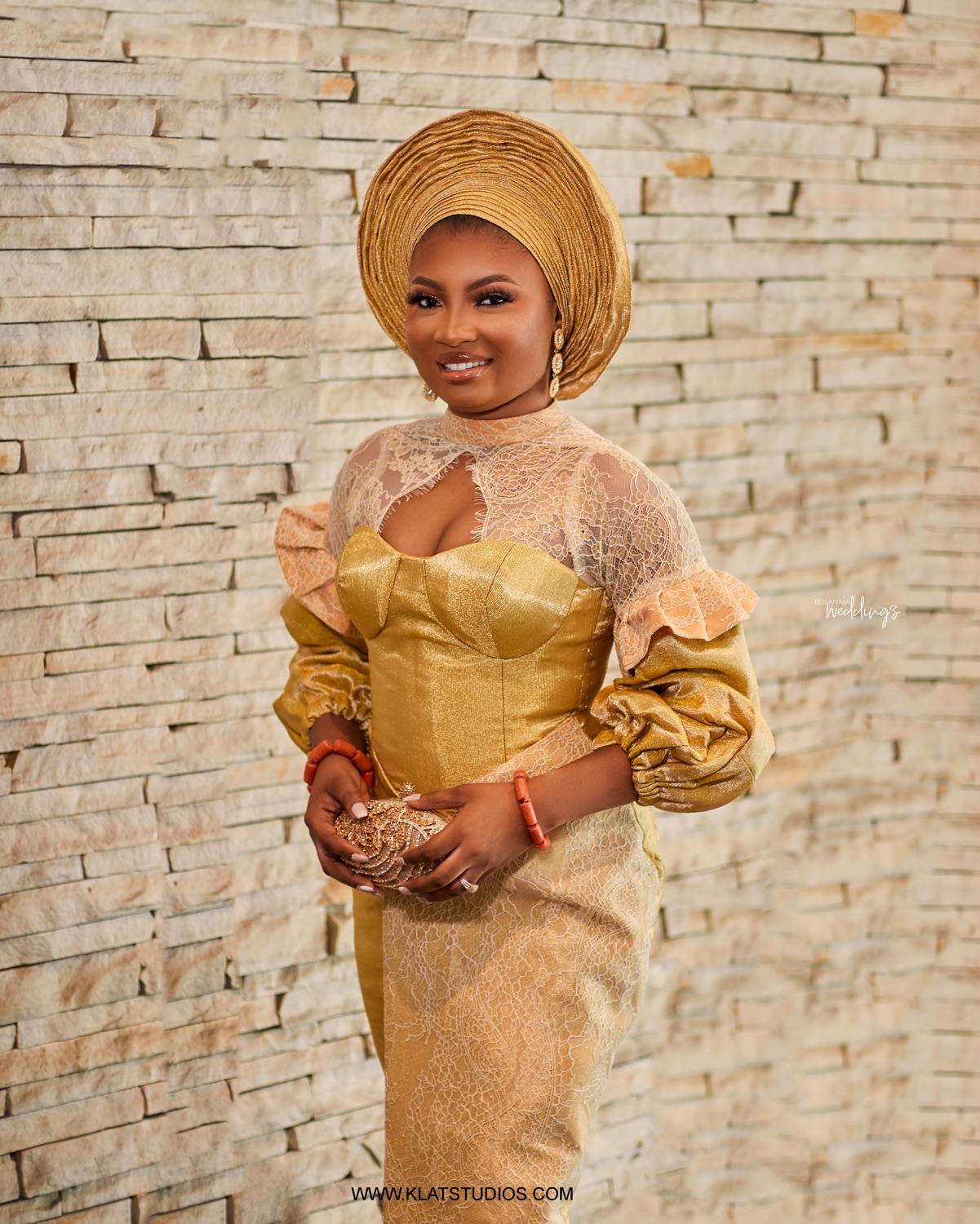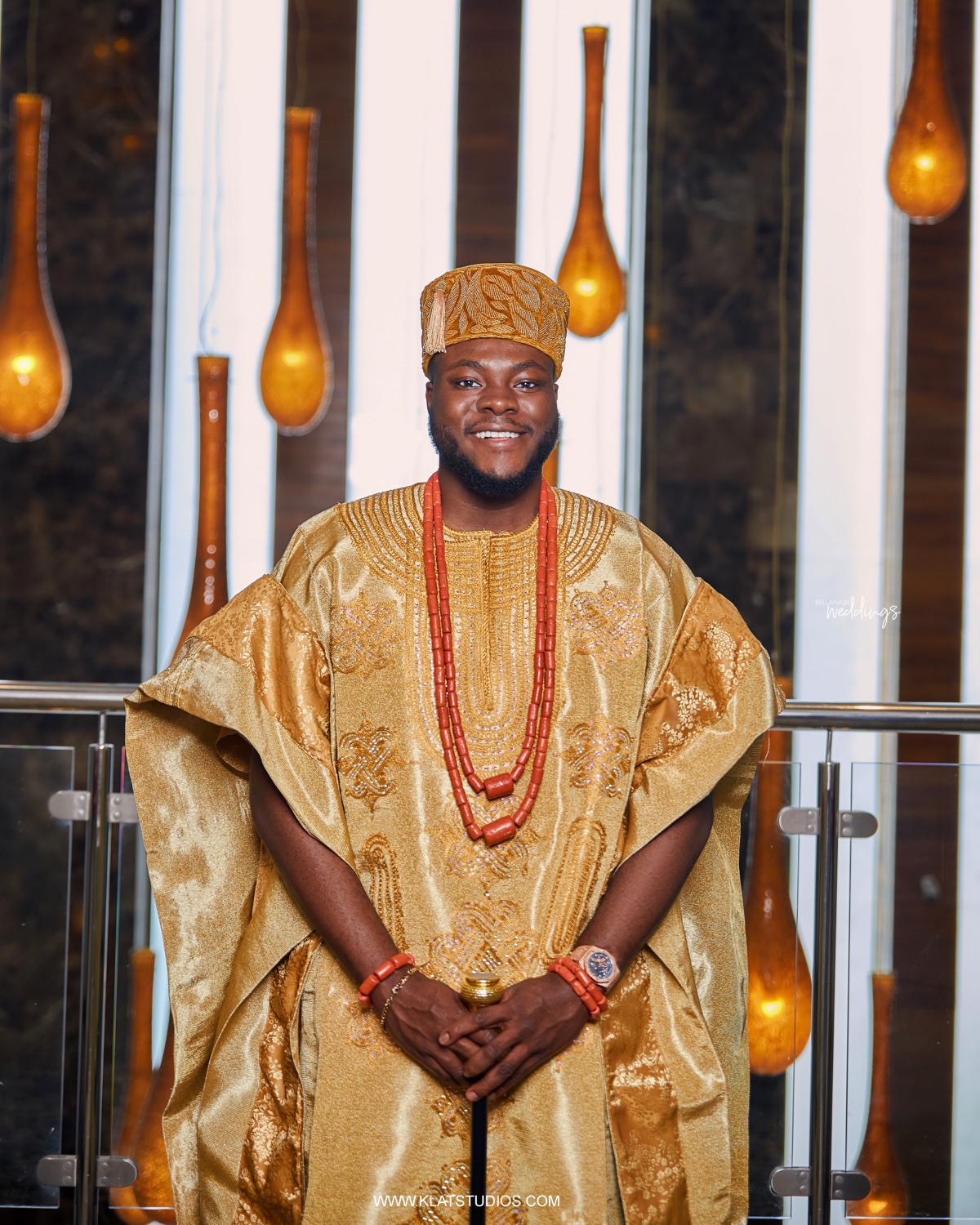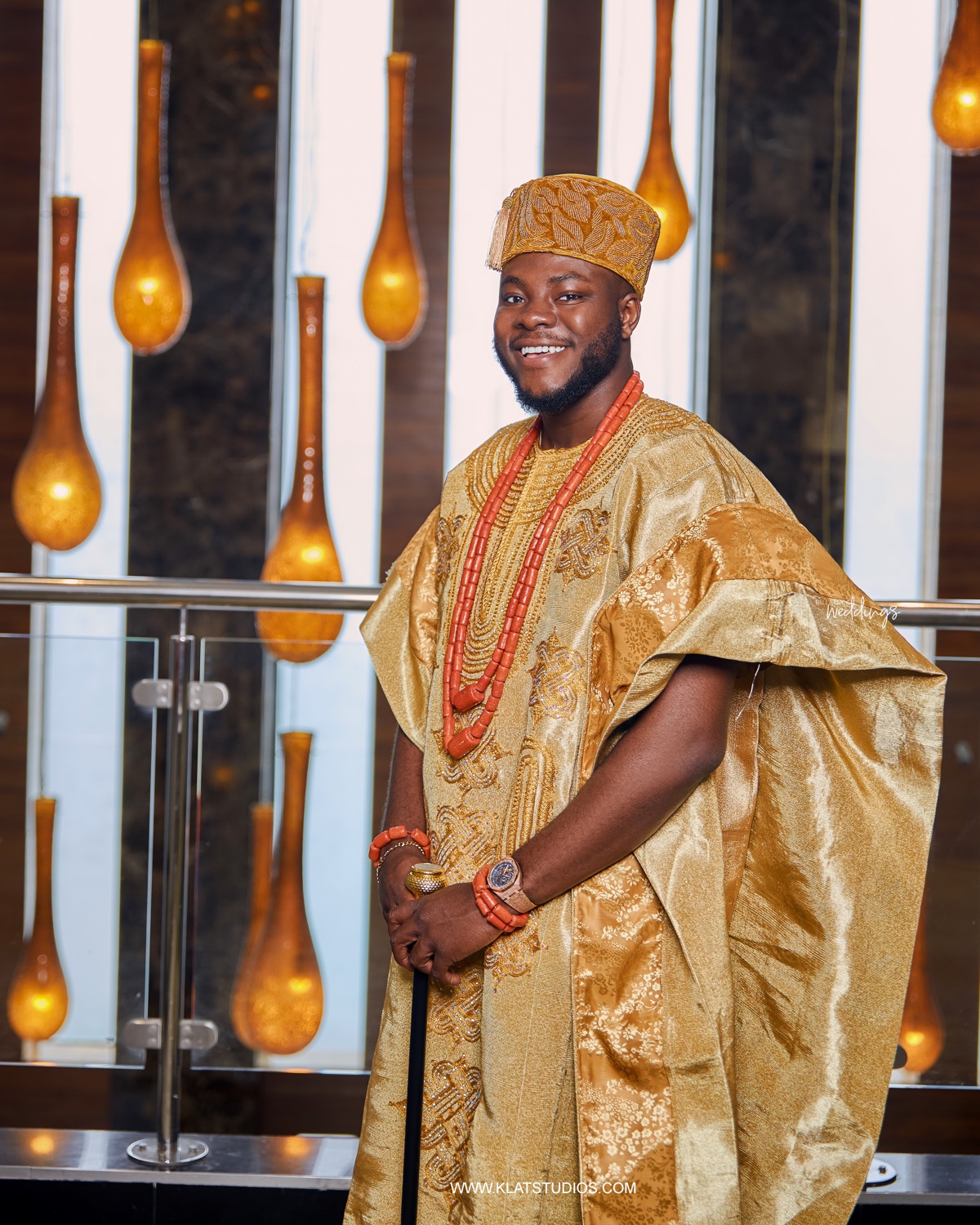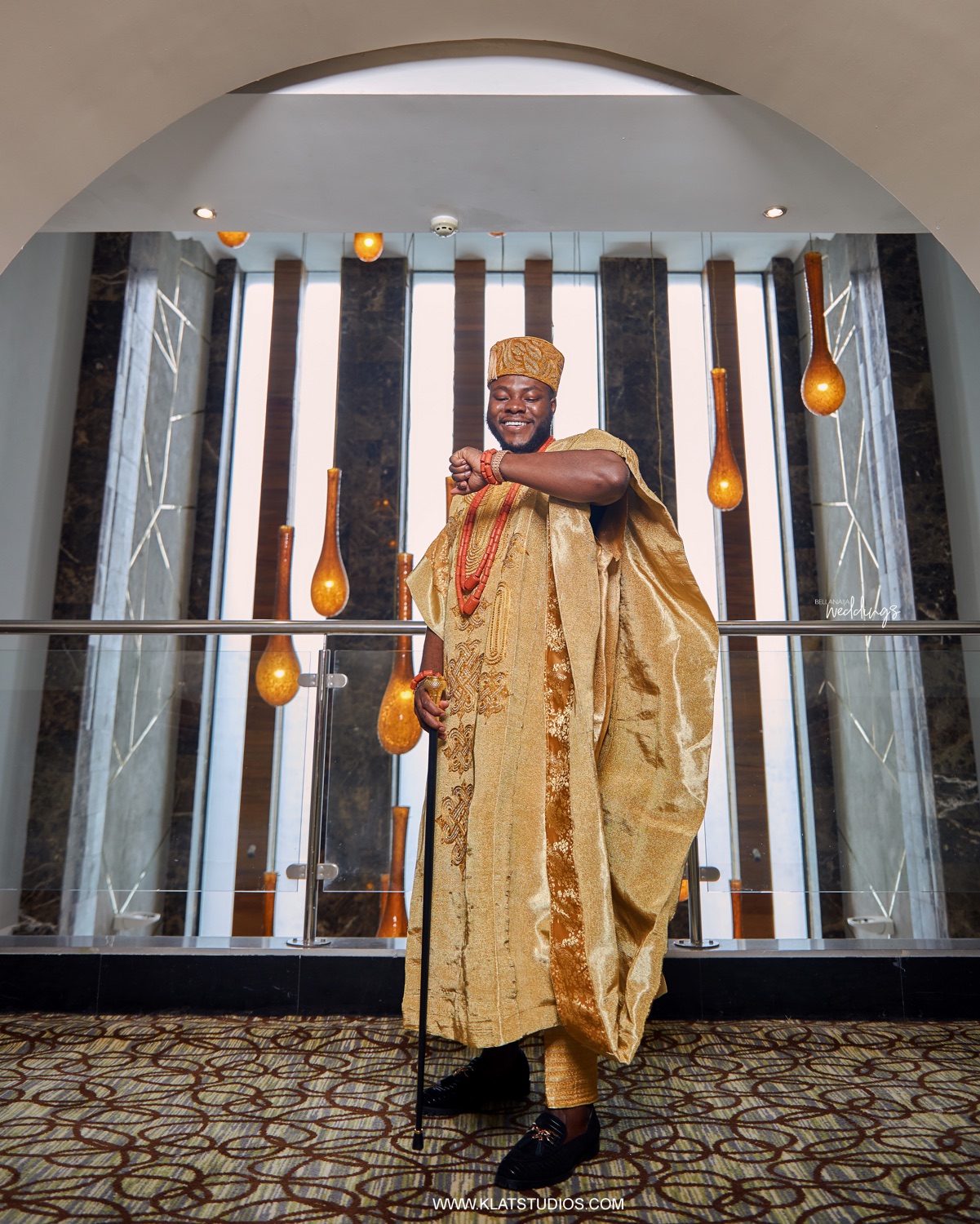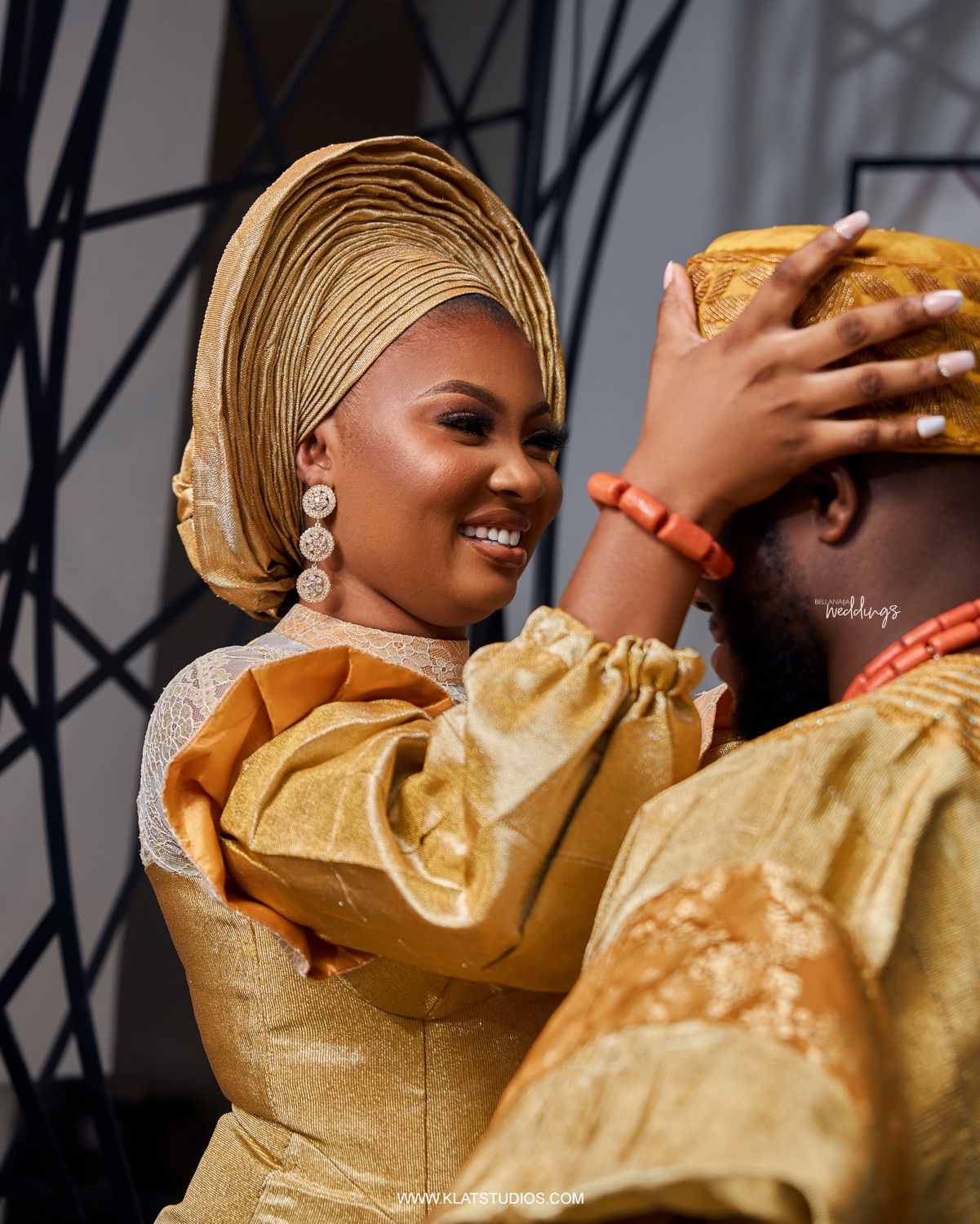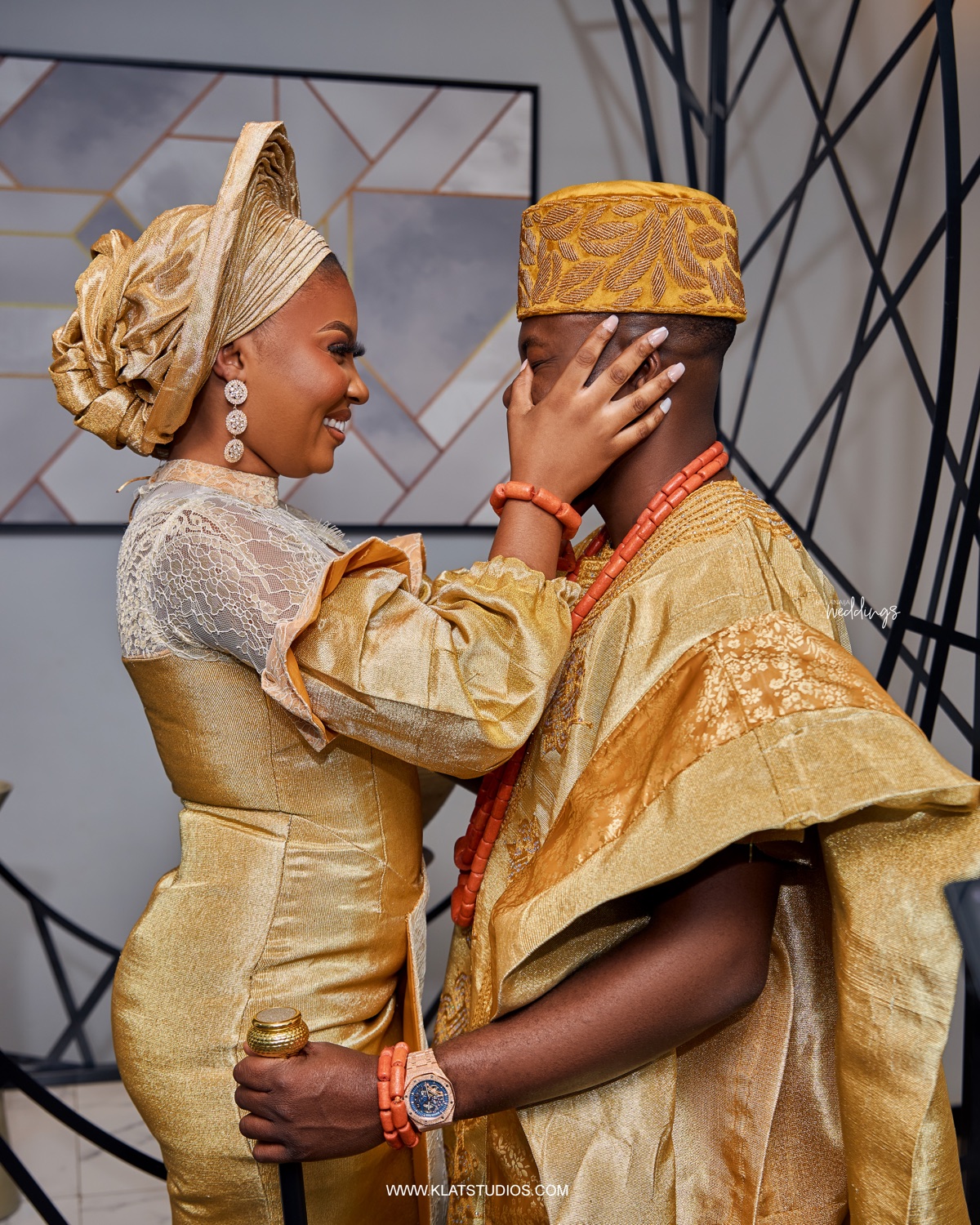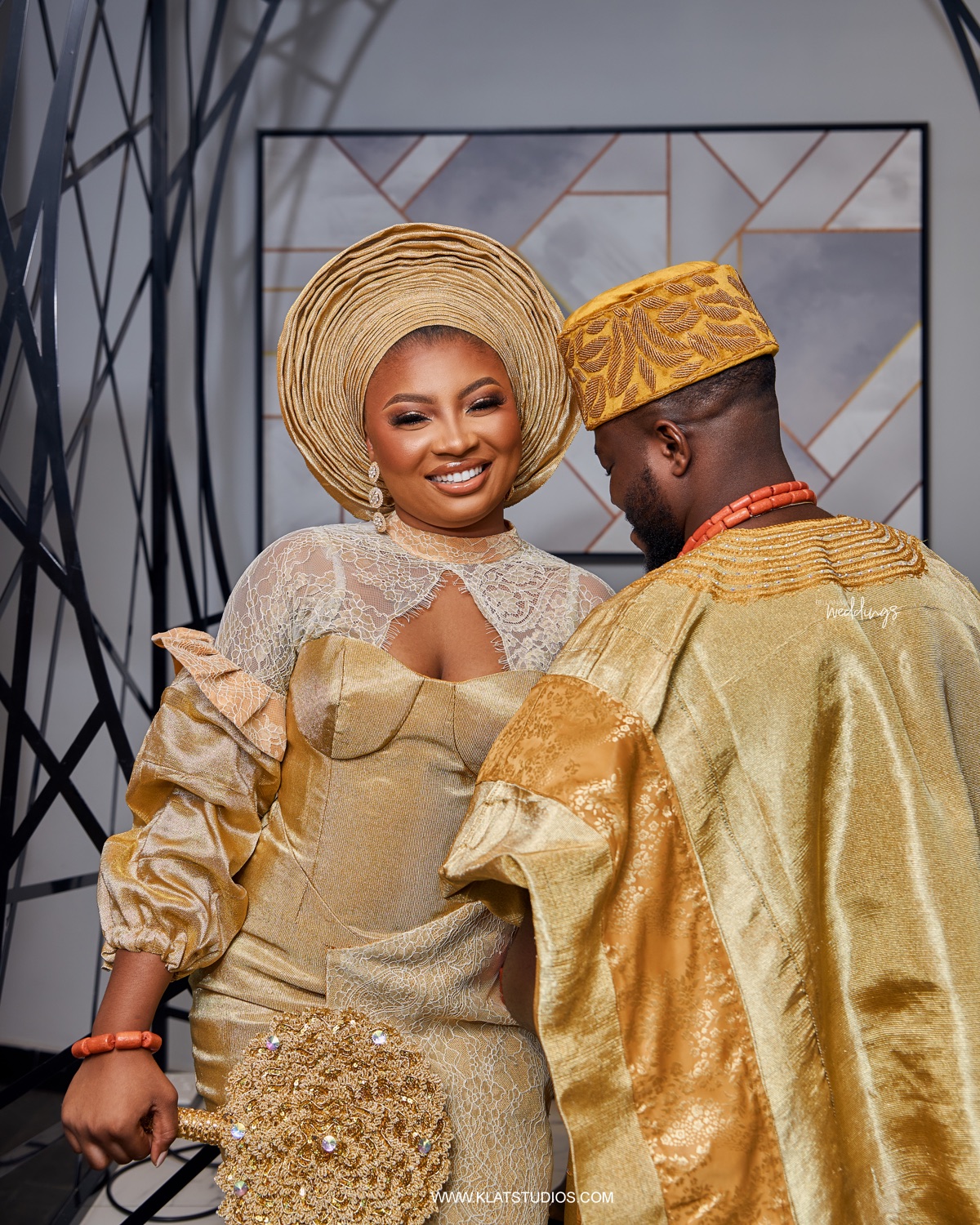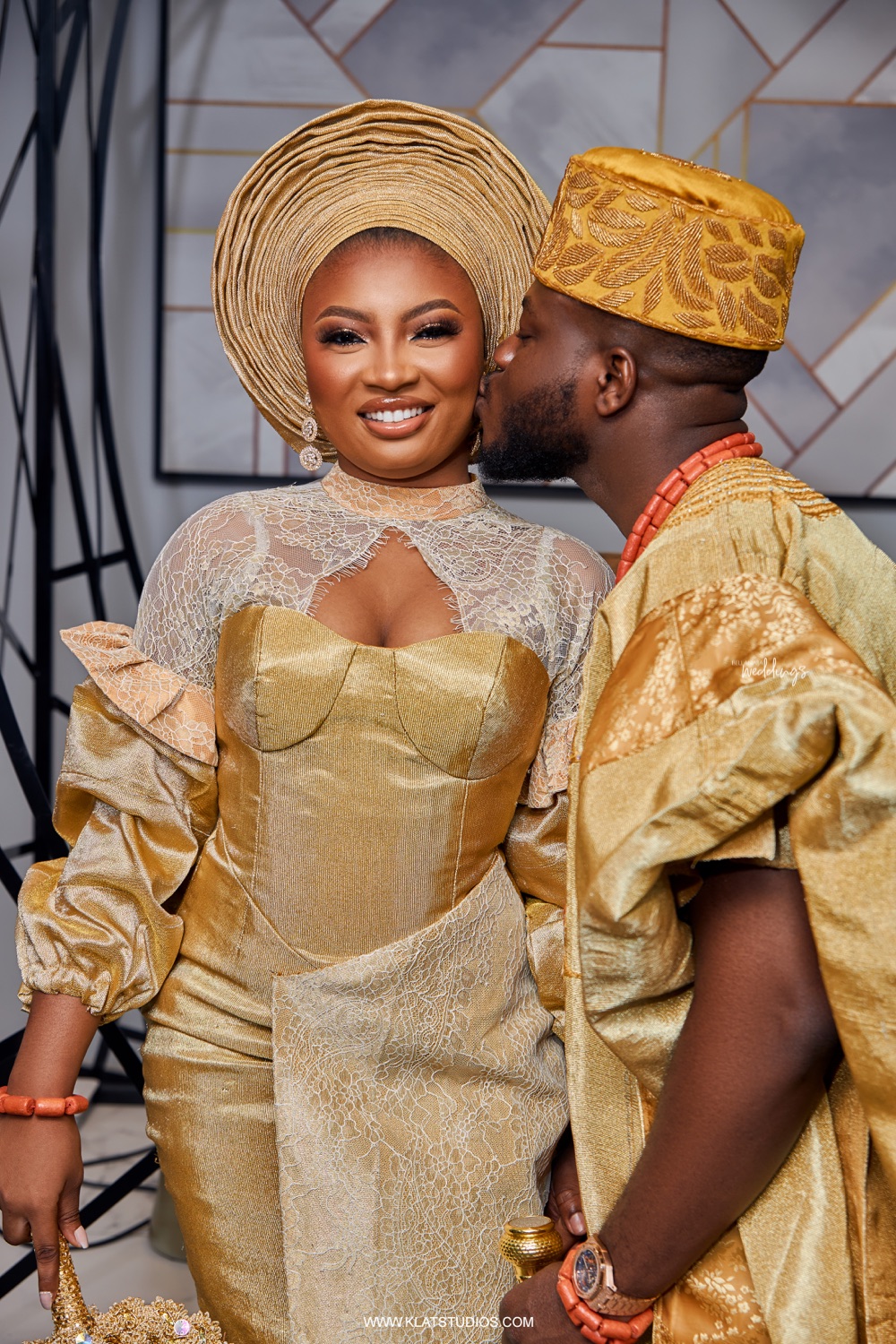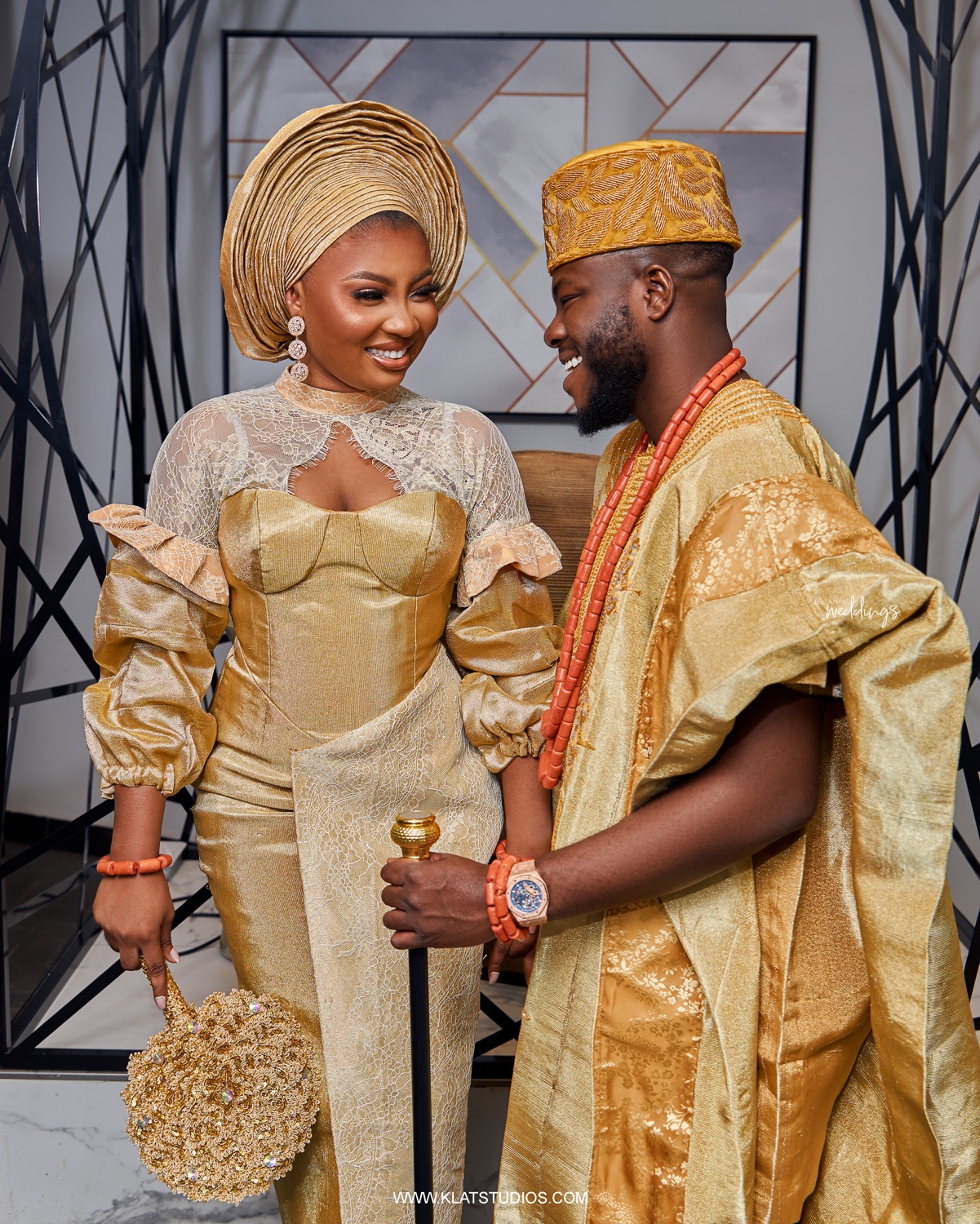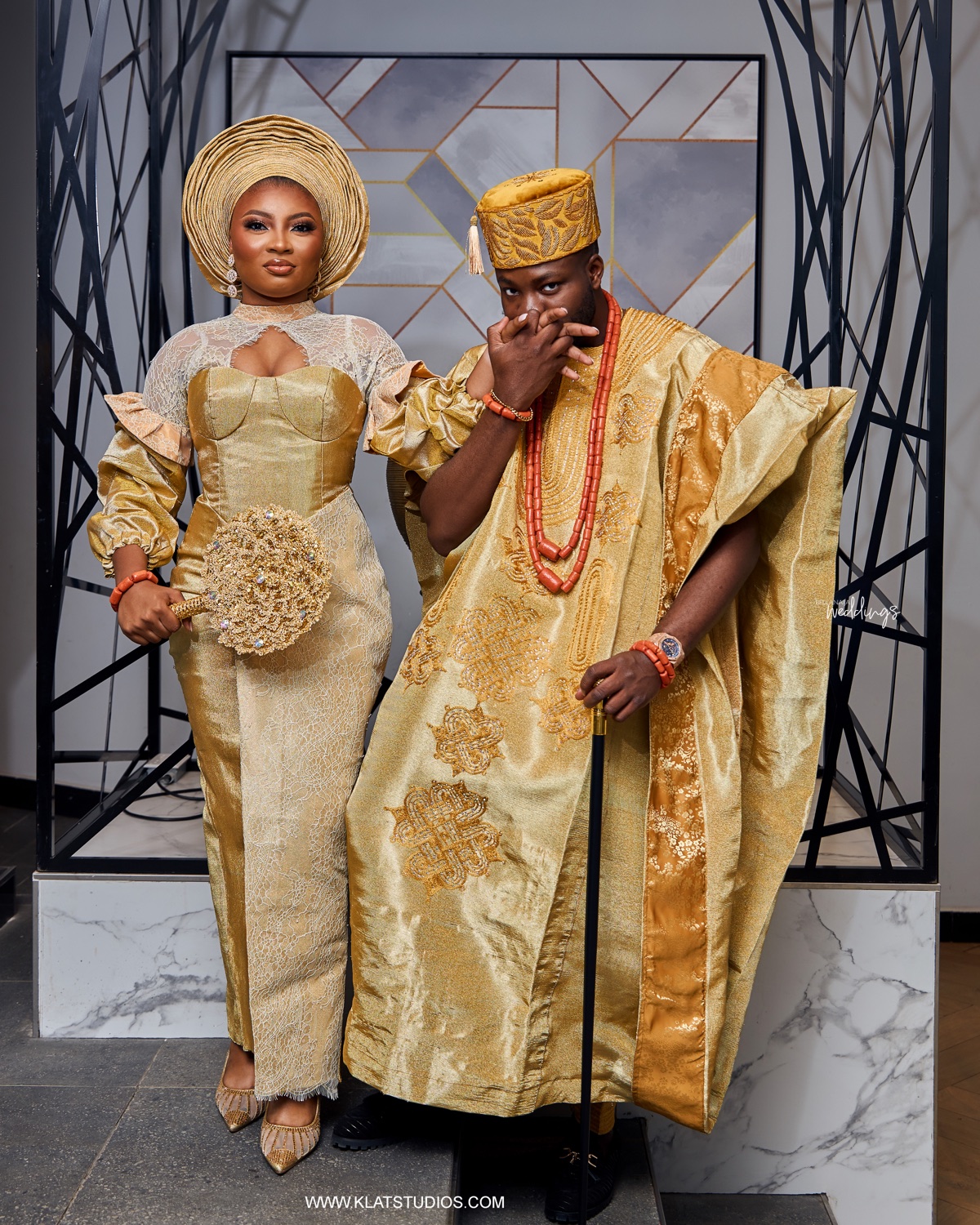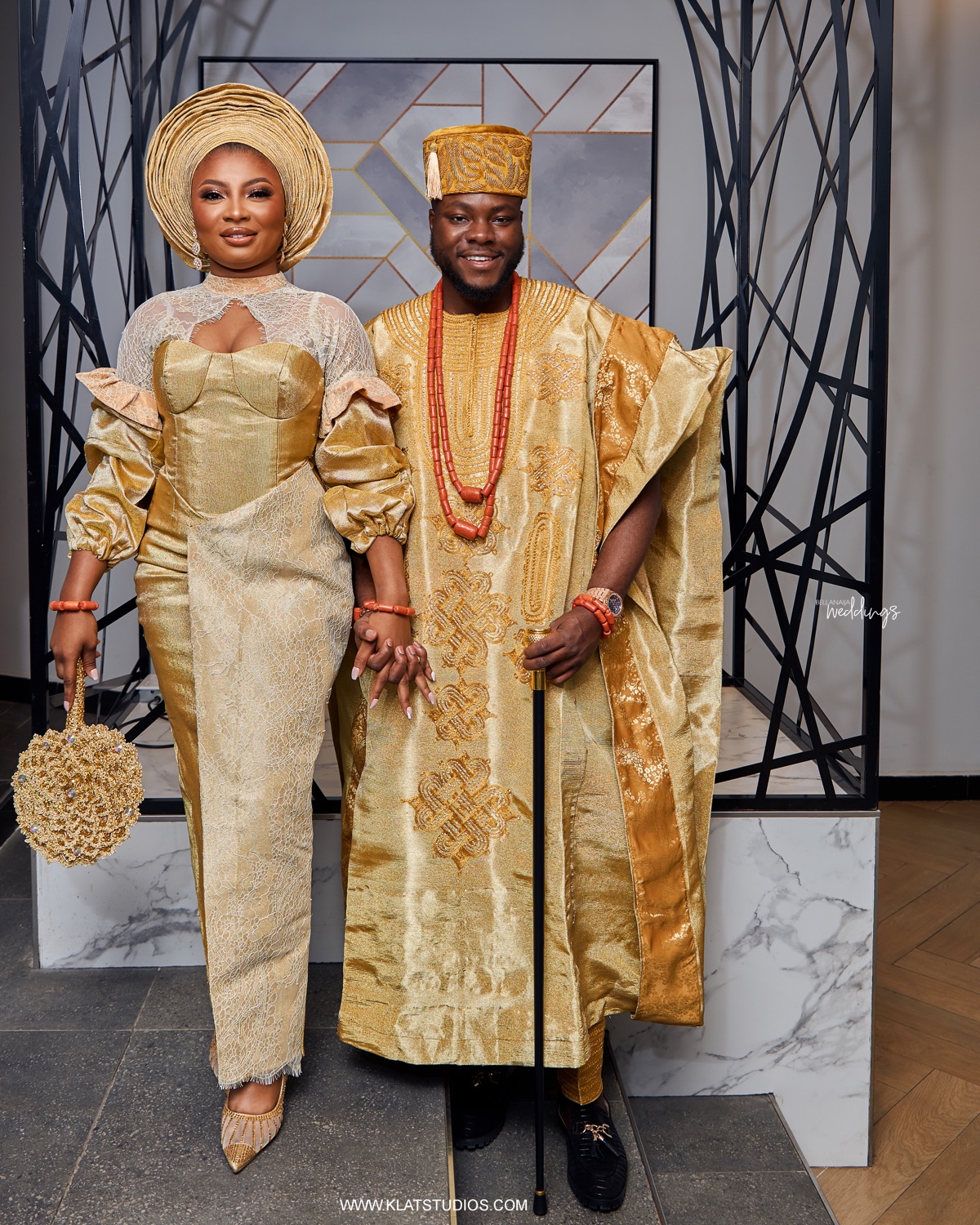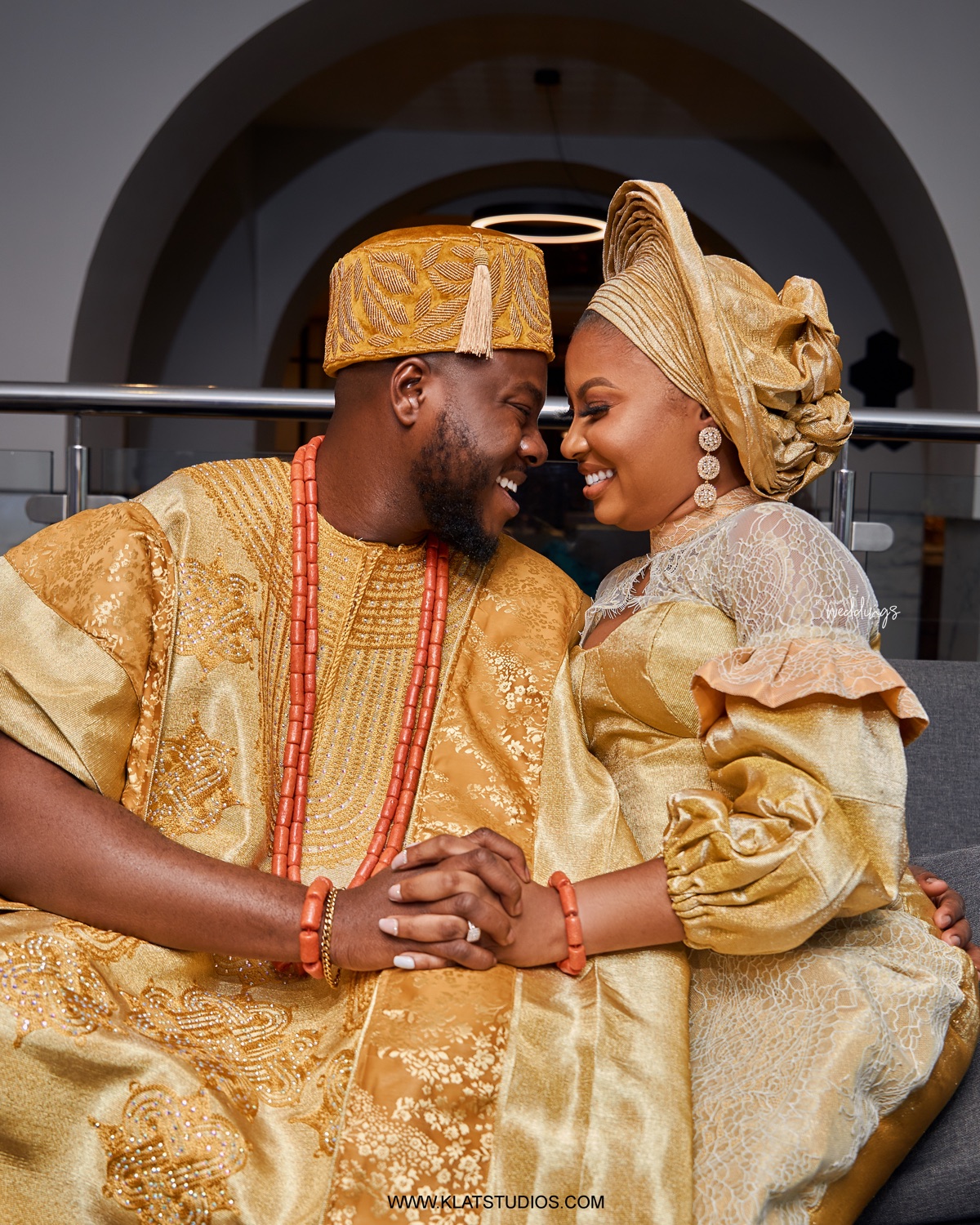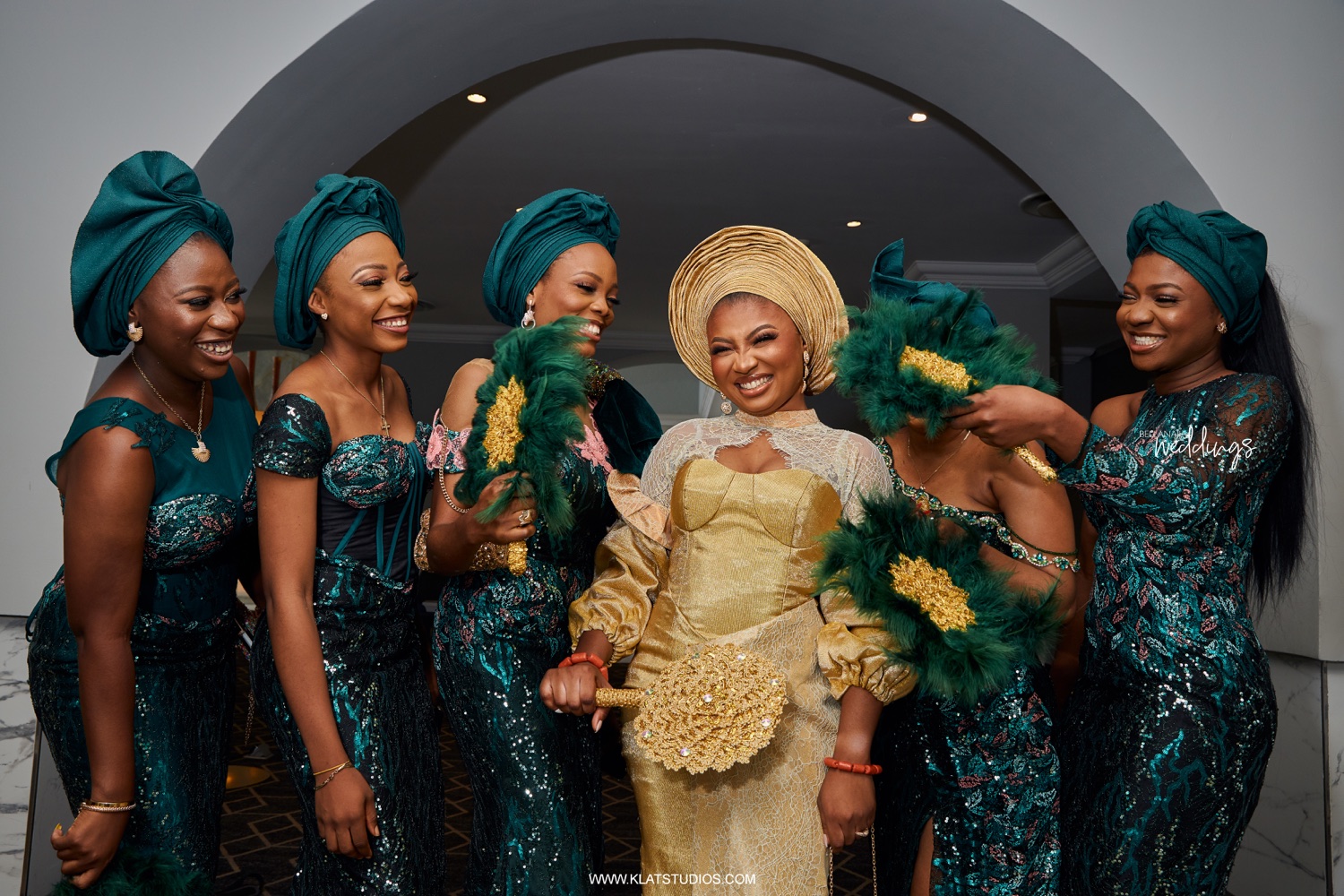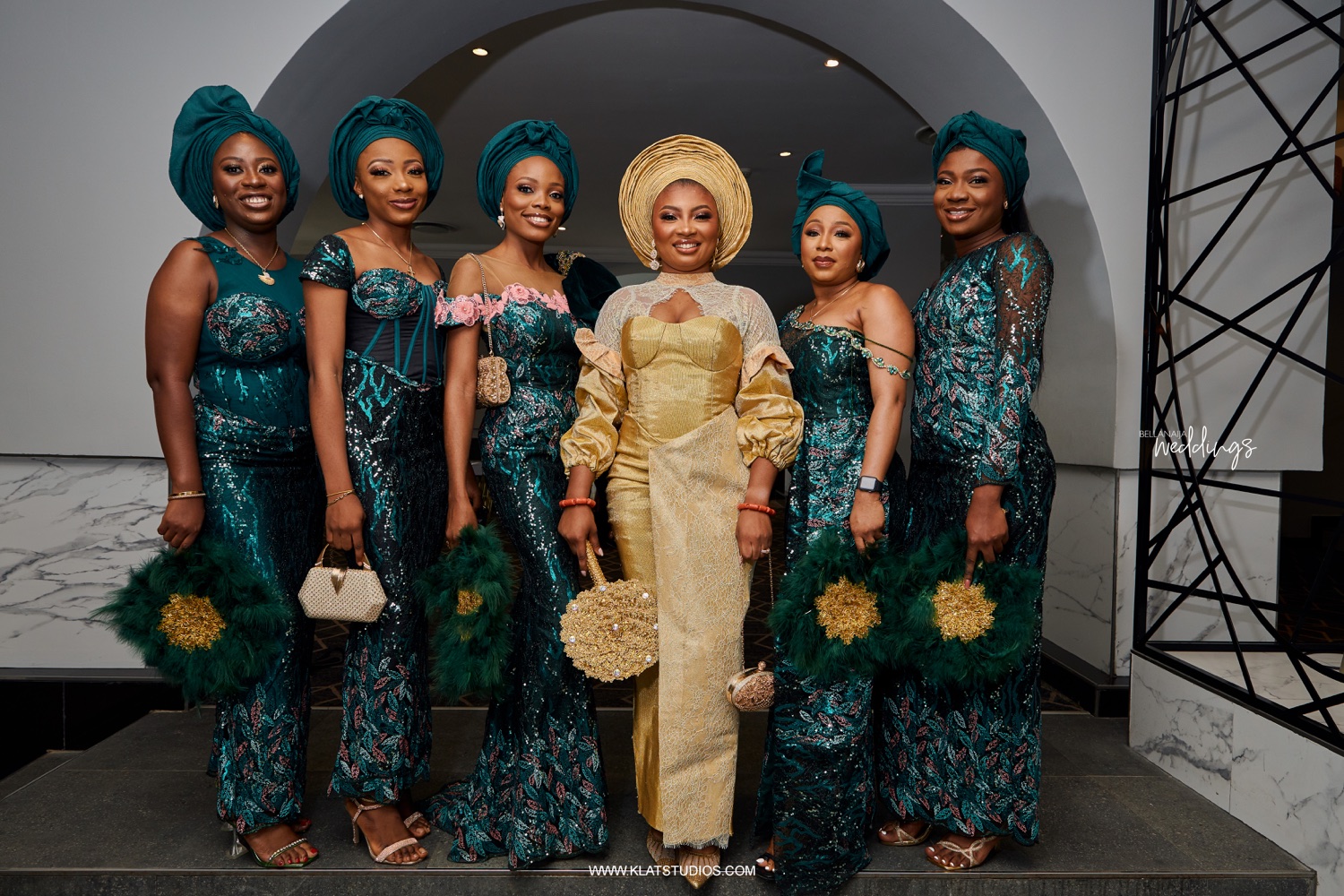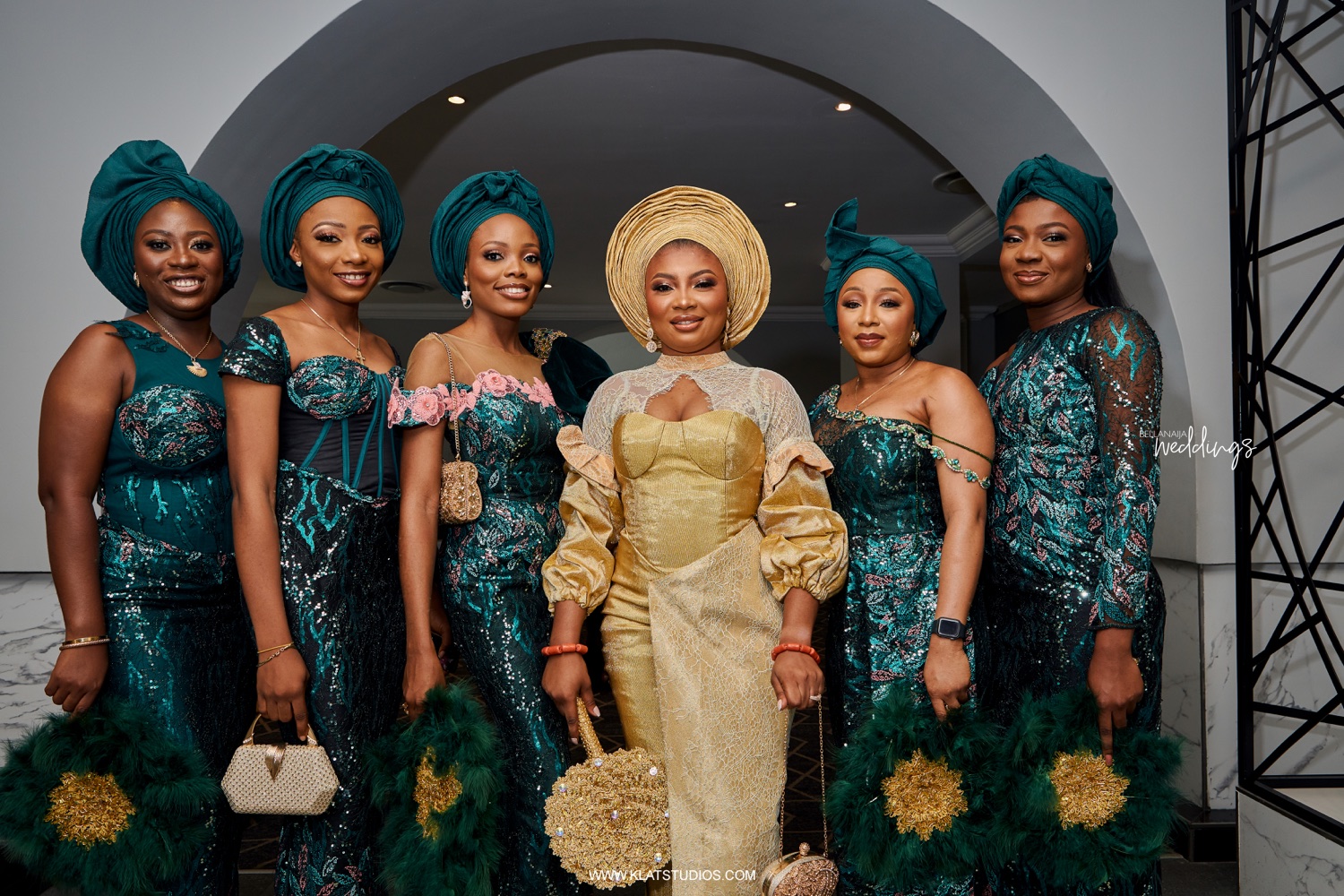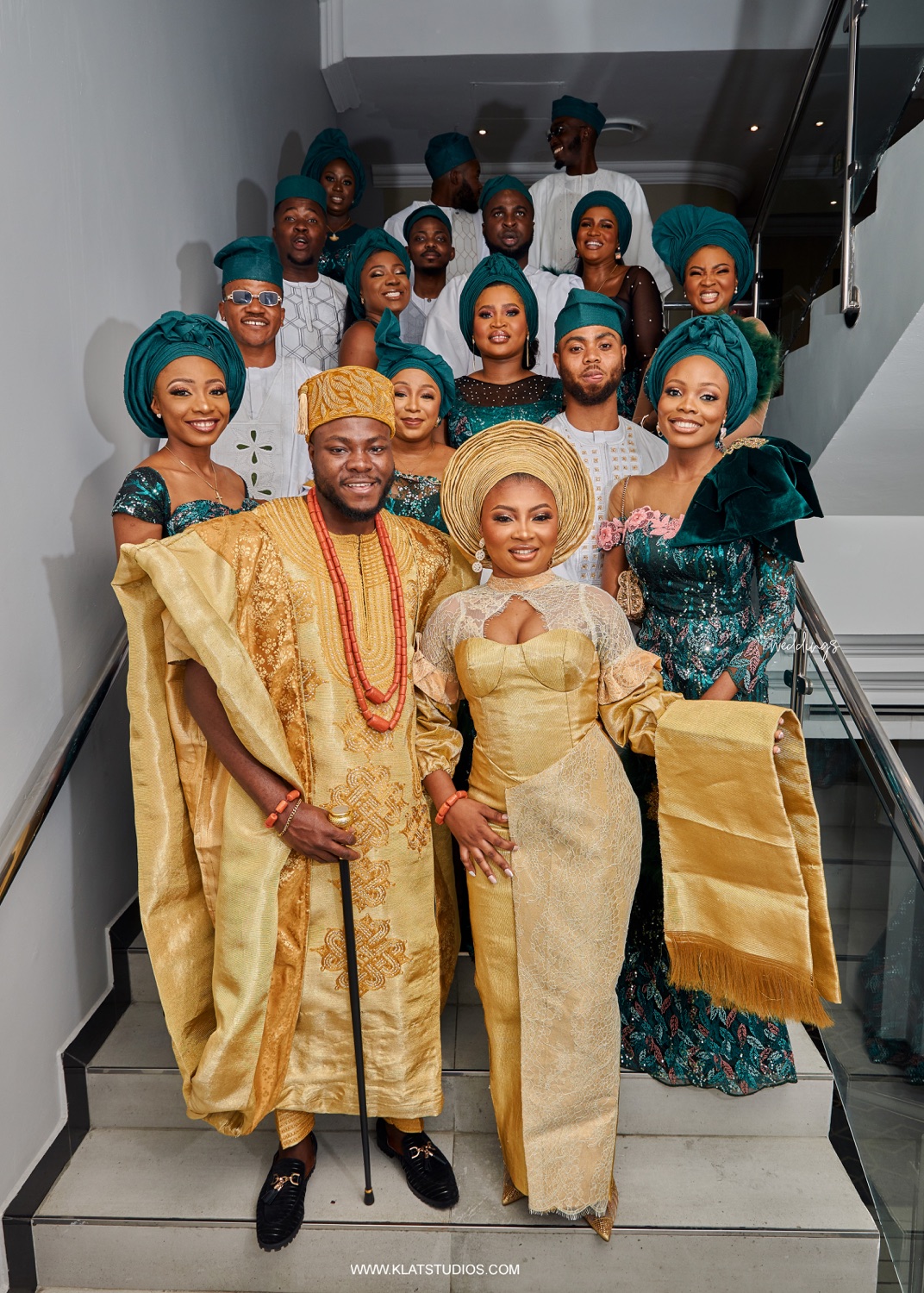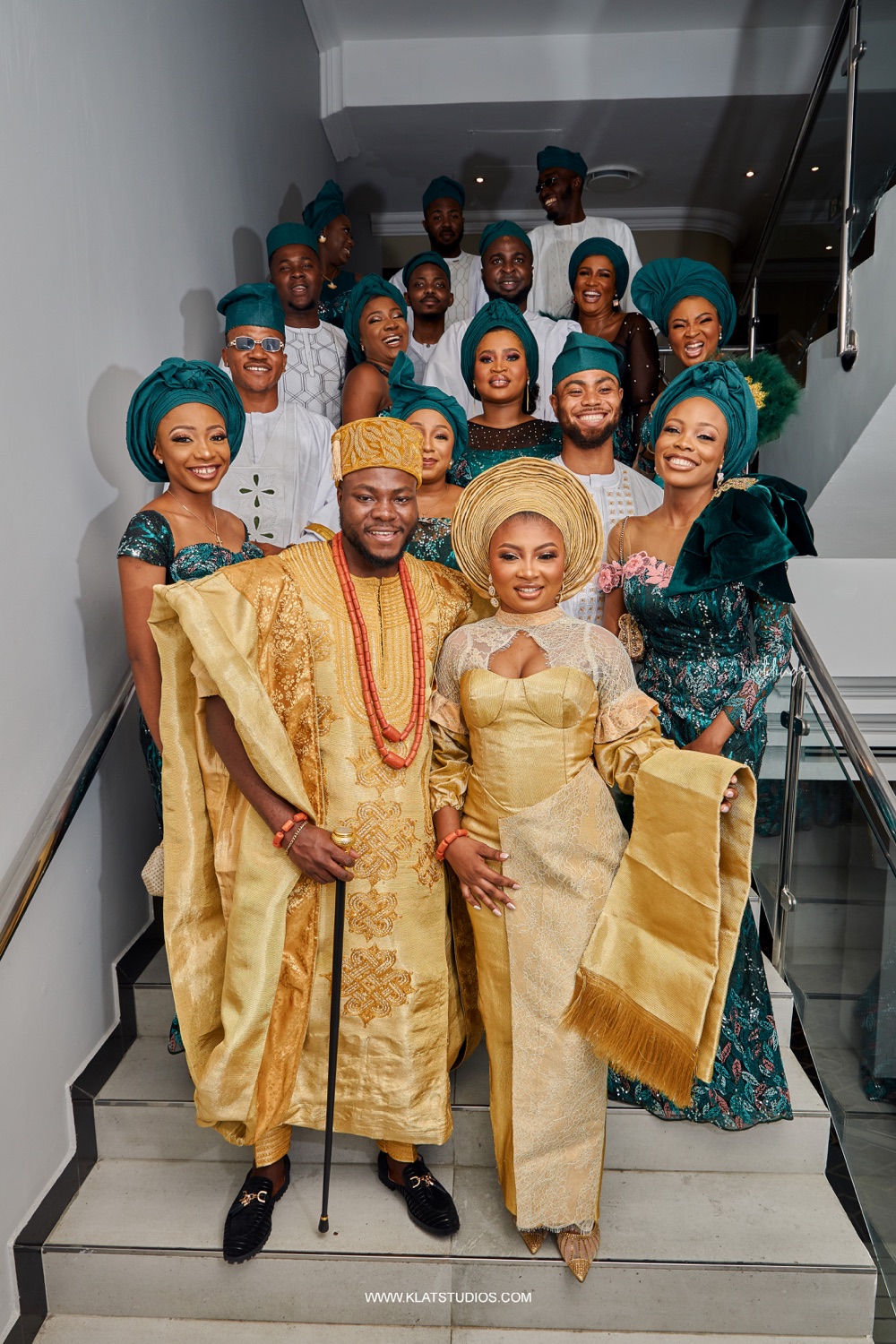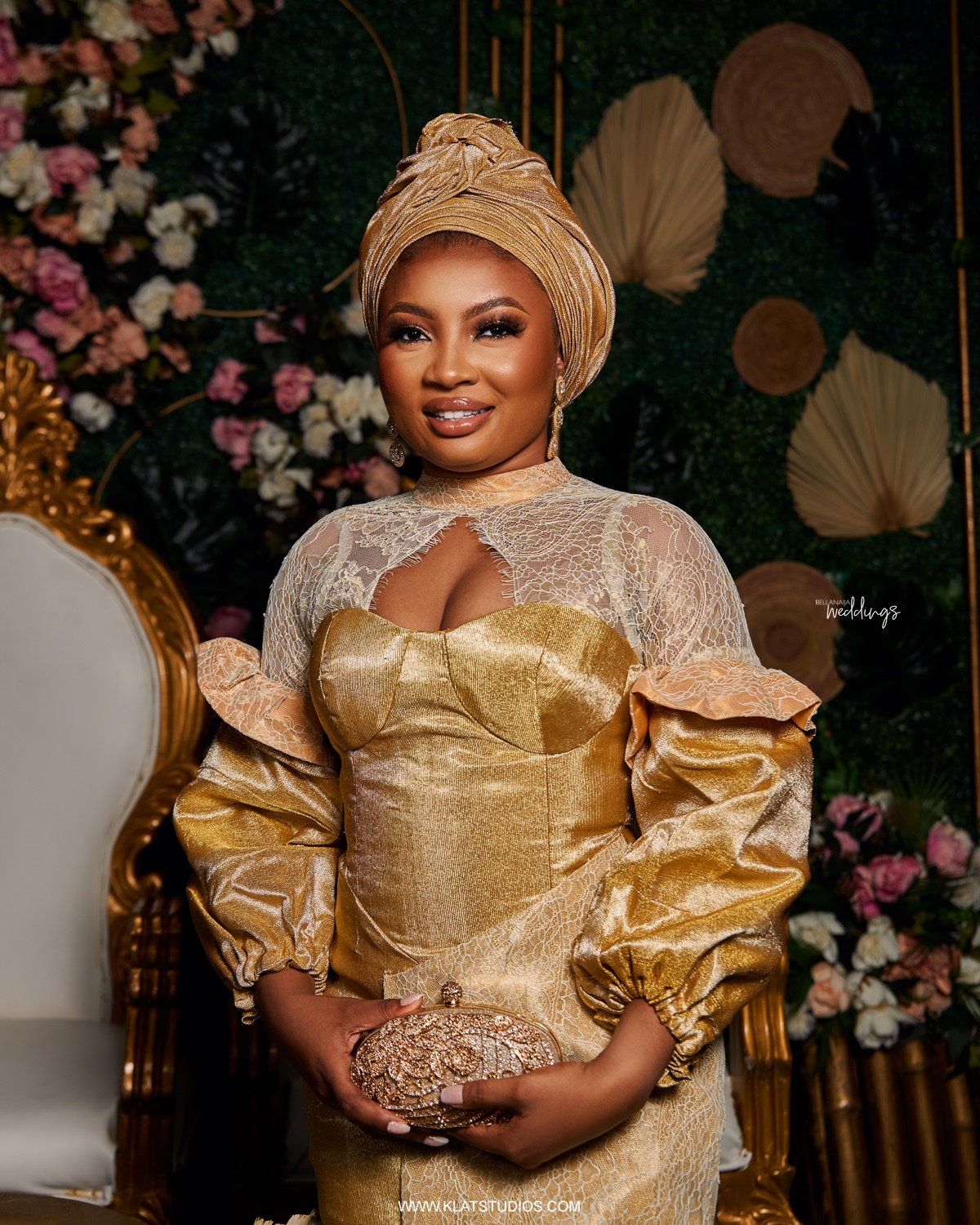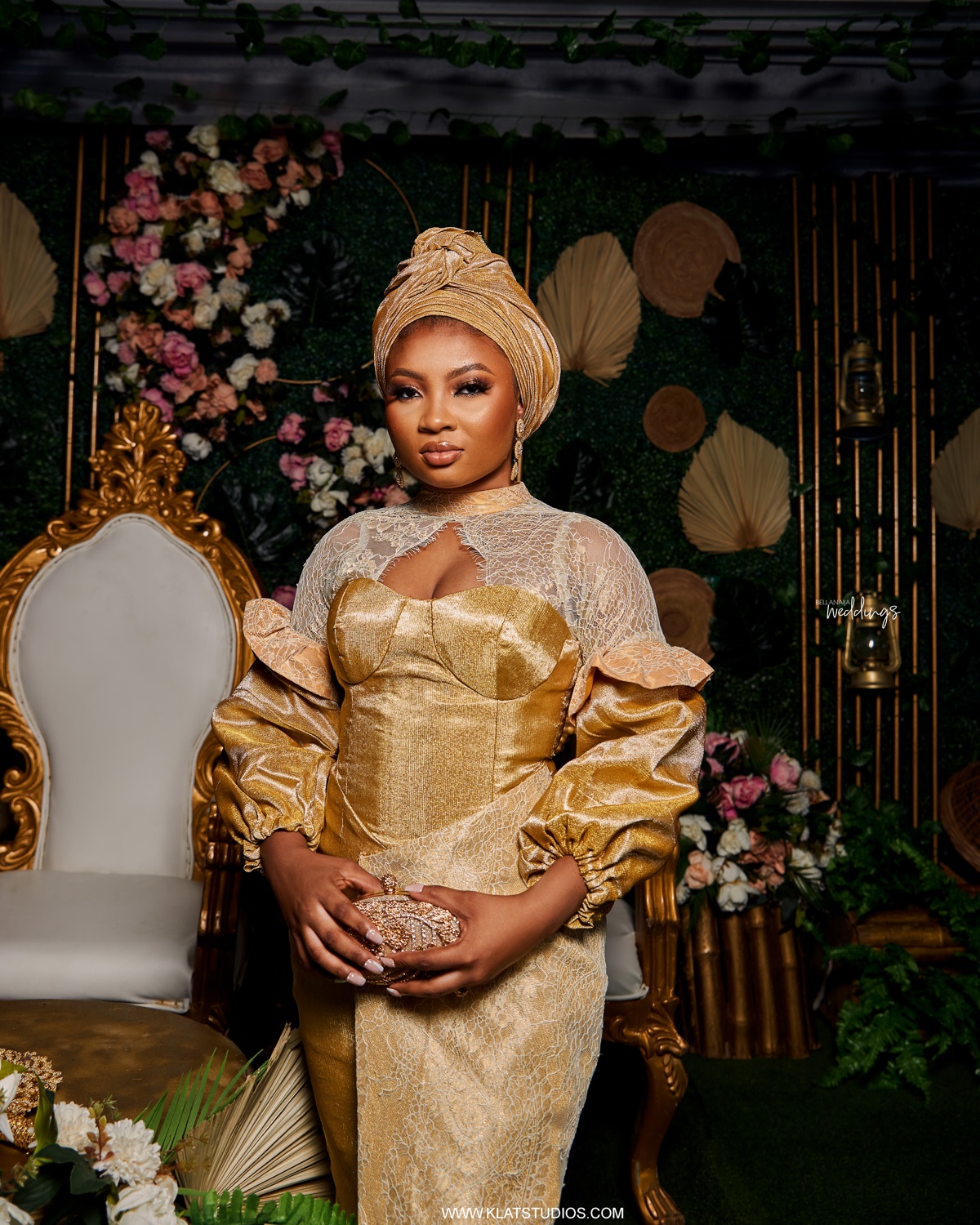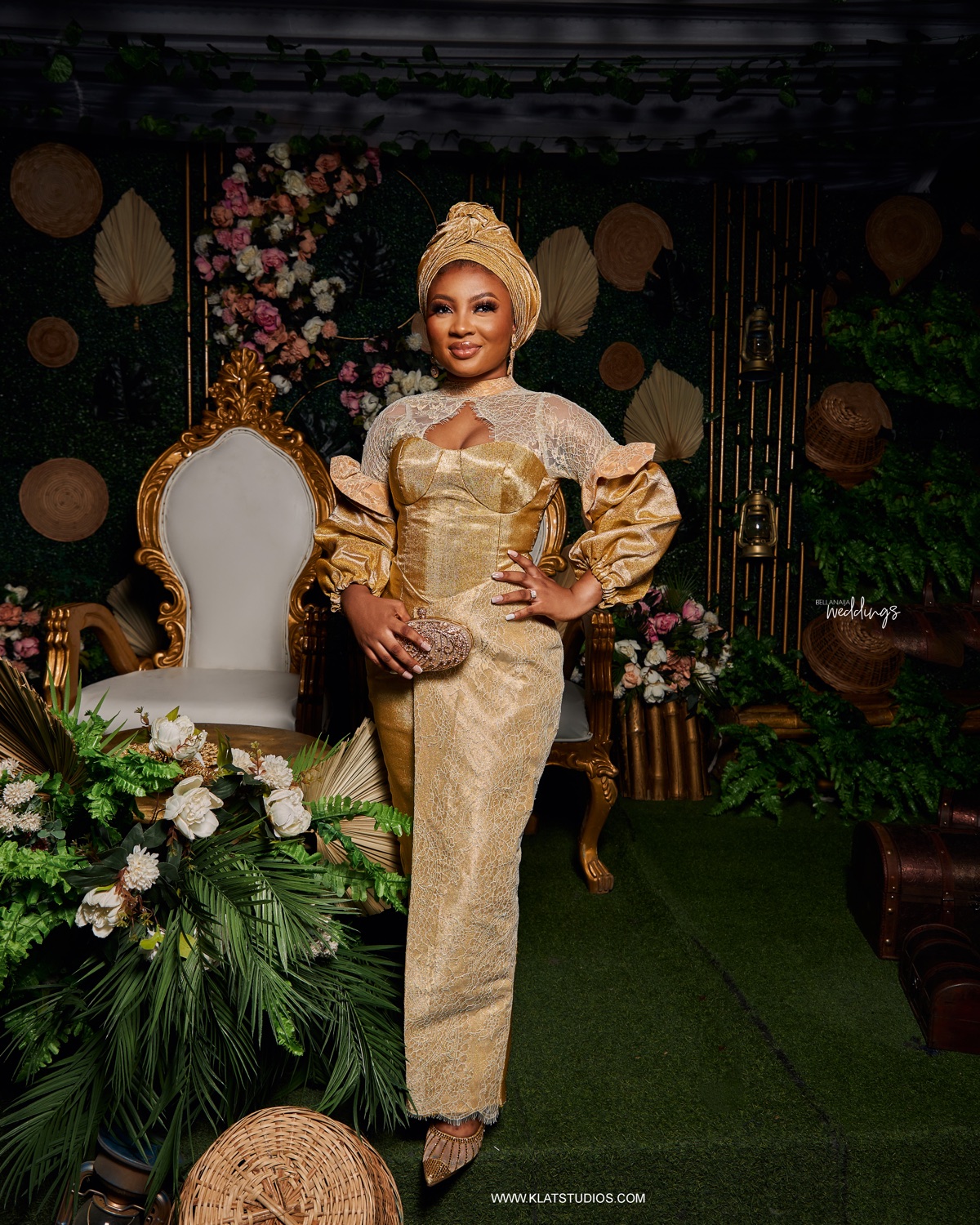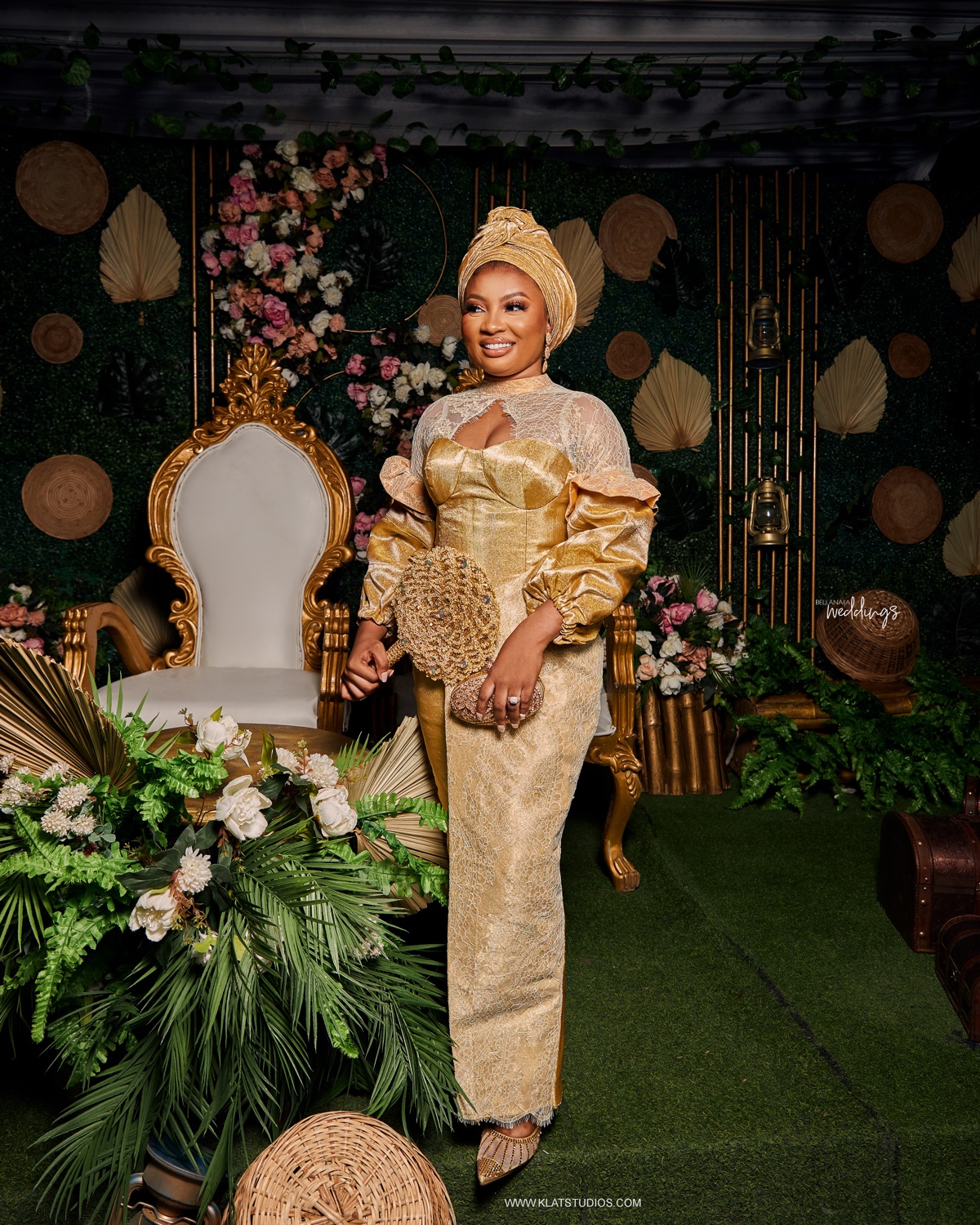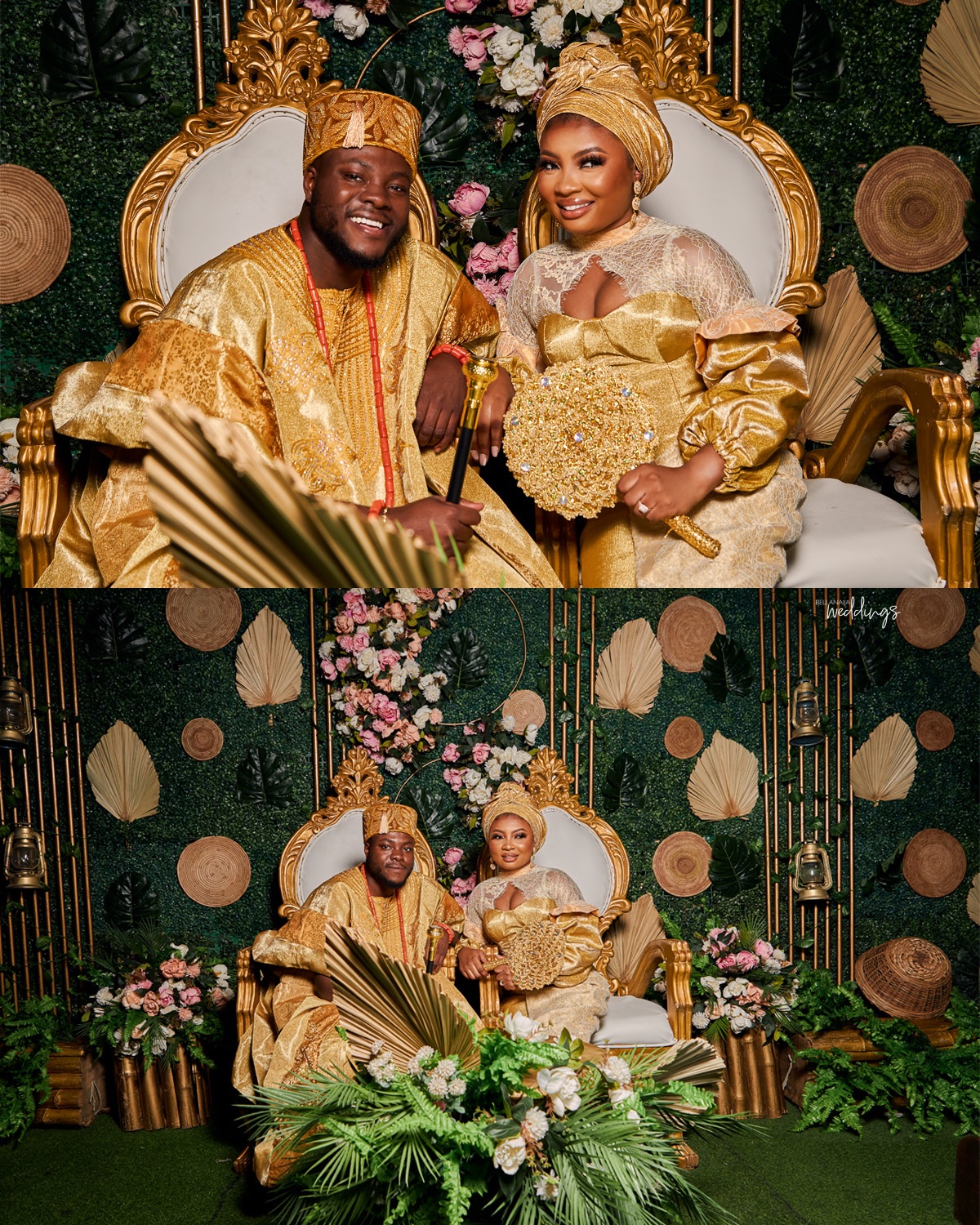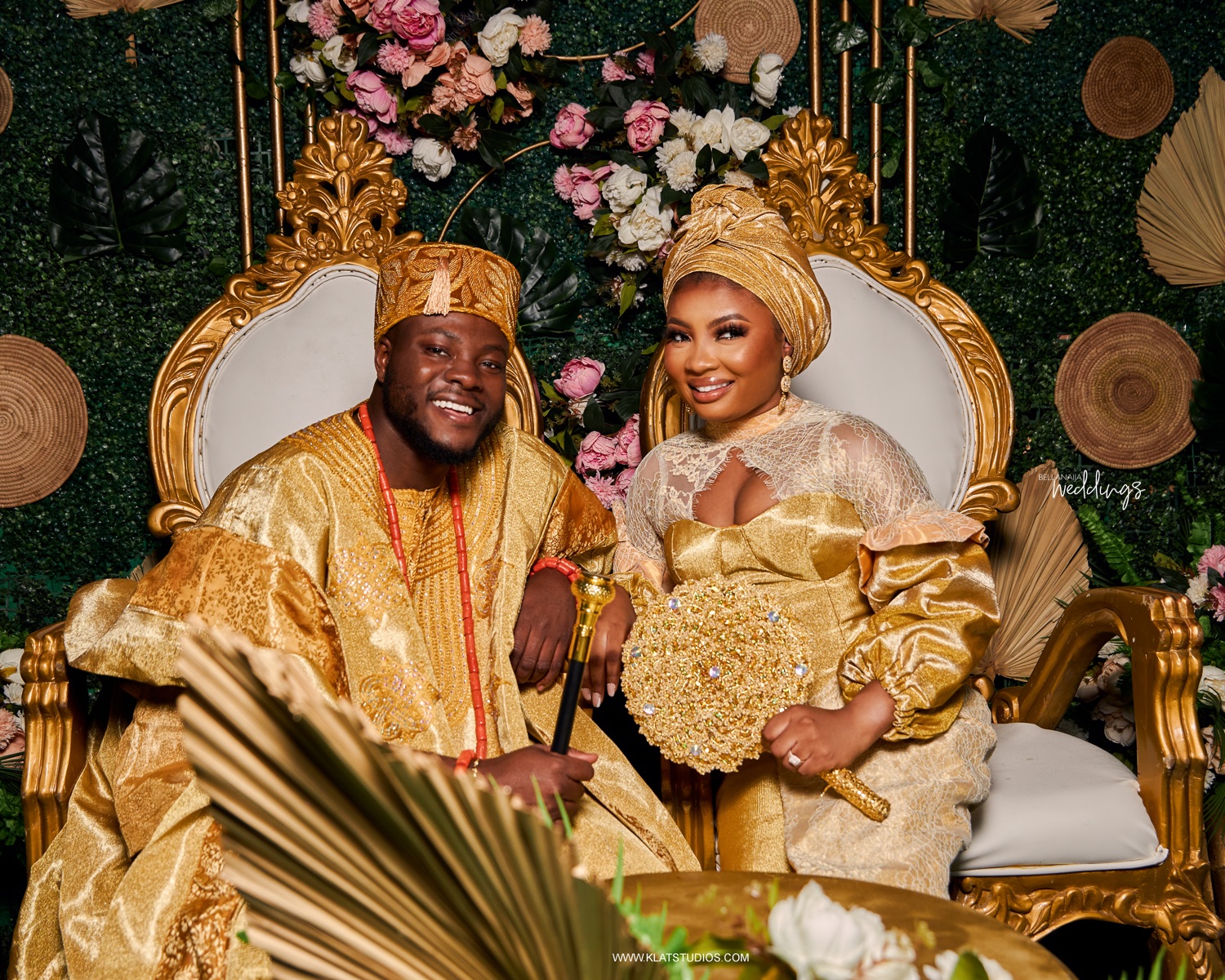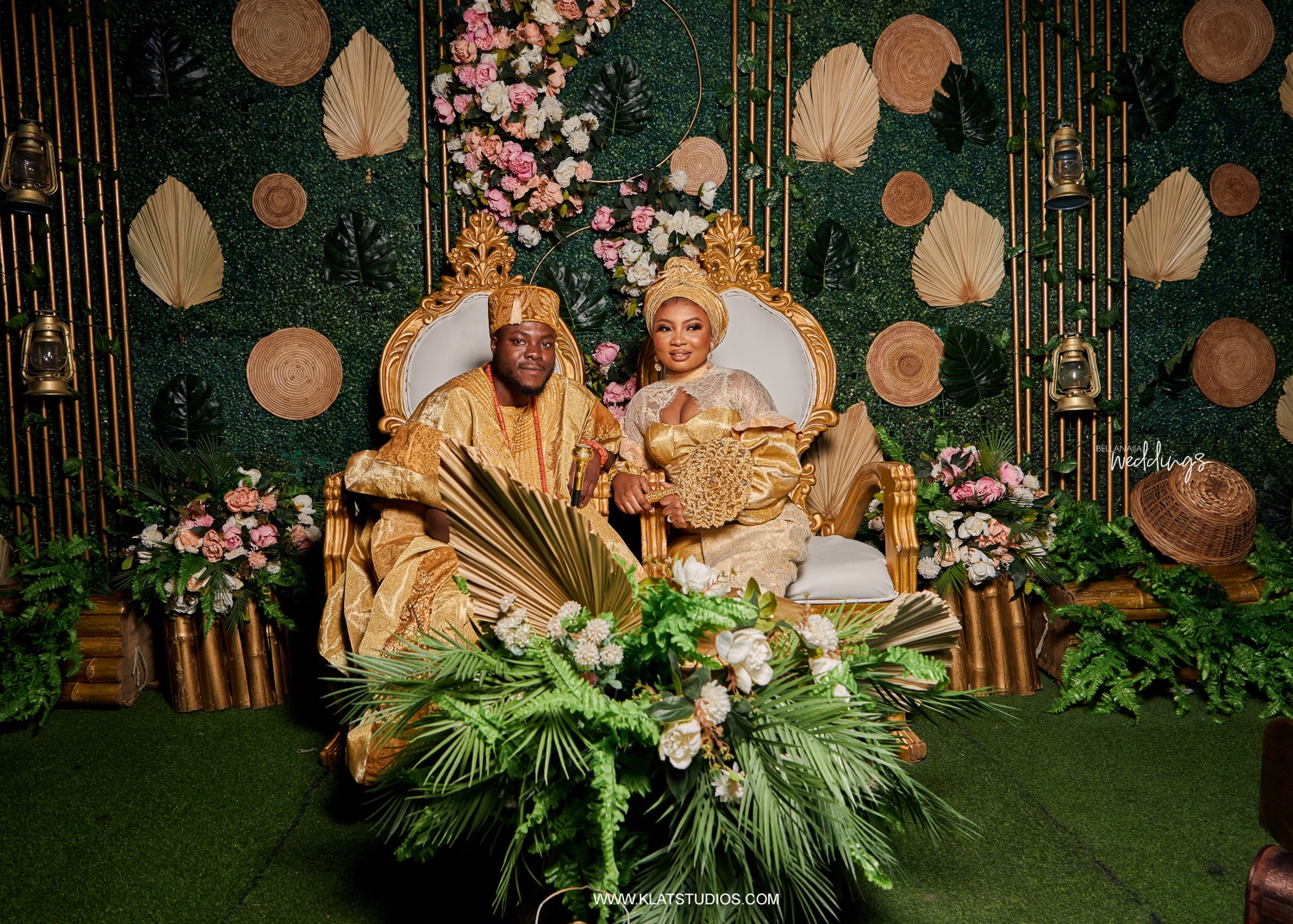 Credits
Bride: @xoxo_oma
Photography: @klatphotography
Fresher Planner: @myeventigo
Bead: @omaskollection
Accessories: @Omaskollection
Outfit: @styledbylayo | @dmr.ng
Makeup: @lewasignature