Intimate weddings are definitely becoming more popular than ever because of the limitation that the pandemic has caused.
If you are planning an intimate wedding, it could either be an indoor or outdoor/garden wedding. Truth is everything about an outdoor/garden wedding is different; the style, vibe, feel and decor. A group of wedding planners came together to showcase looks that her perfect for an elegant simple garden wedding.
Here's a description of the shoot by makeup artist, Dodos:
To say a Nigerian wedding is big is an understatement. Given our communal culture, they tend to be crowded affairs, with guest lists sometimes stretching into the thousands, ranging from close relatives, family friends, acquaintances and then wedding crashers. A lot of the guests are unknown to the couple, and naturally, all of this tends to take its toll. Having worked closely with a lot of brides as a makeup artist and seen first hand the effect this has on the wellbeing on a lot of brides, it was important when I got married recently to have a ceremony that was atypical. Small, intimate, picturesque. I was able to pull this off with a small group of friends and family in Marrakech, and I find that since then I have become obsessed with the narrative of what an ideal wedding should look like. This is something a lot of brides struggle with, and it informs everything from the setting to fashion, to makeup, and is the difference between photographs that are timeless and photographs that you only want to view once.

This shoot showcases an out of the box wedding within the Nigerian context. One that emphasizes intimacy and beauty inherent in creating a romantic setting. In this case, we decided to create an intimate backyard garden wedding with sustainable pieces from featuring my mum's 38yrs old wedding dress to more recent classic designs from likes of Andrea Iyamah and Imad Eduso bridal all Nigerian designed. A group of talented Nigerian creatives brought shoot this to life. Post COVID-19 we wonder if the Nigerian wedding scene will ever be the same, as the government has banned gatherings of over 20 people will this will force people to have more intimate weddings and the answer to that question is Absolute.
Here's a new approach to what weddings in 2020 will look like:
Look 1: For the first look, I created a dewy soft look to complement her gorgeous melanin skin using earth tone colours like brown and bronze on her lids. Glossy lips will forever be in and we know a lot of brides would be rocking this look for their intimate backyard wedding in 2020. She's rocking this gorgeous silk dress from one of Nigeria's leading dressmaker Andrea Iyamah. This timeless look comes together with a rich bouquet of fresh flowers. What else does a bride need on her big day?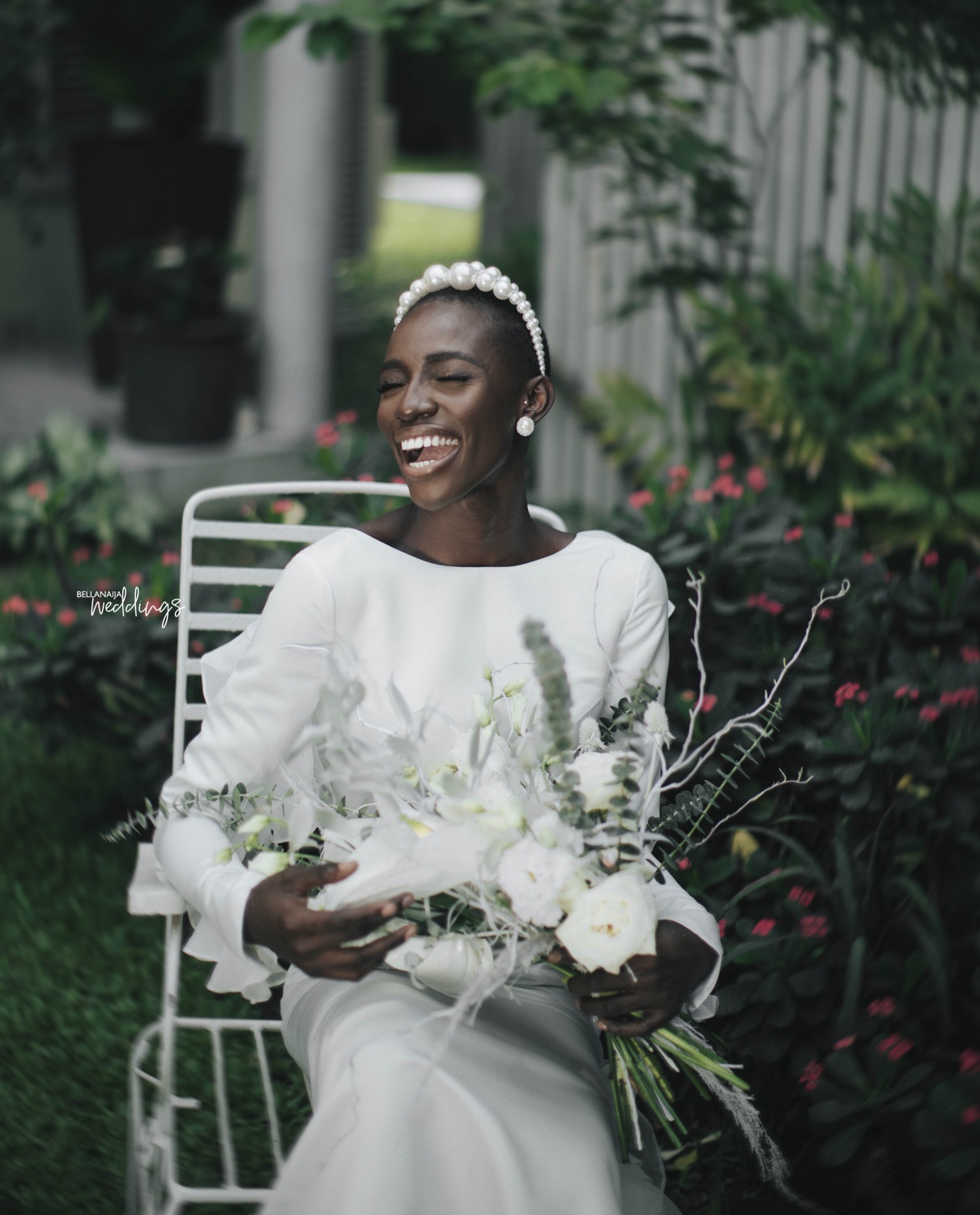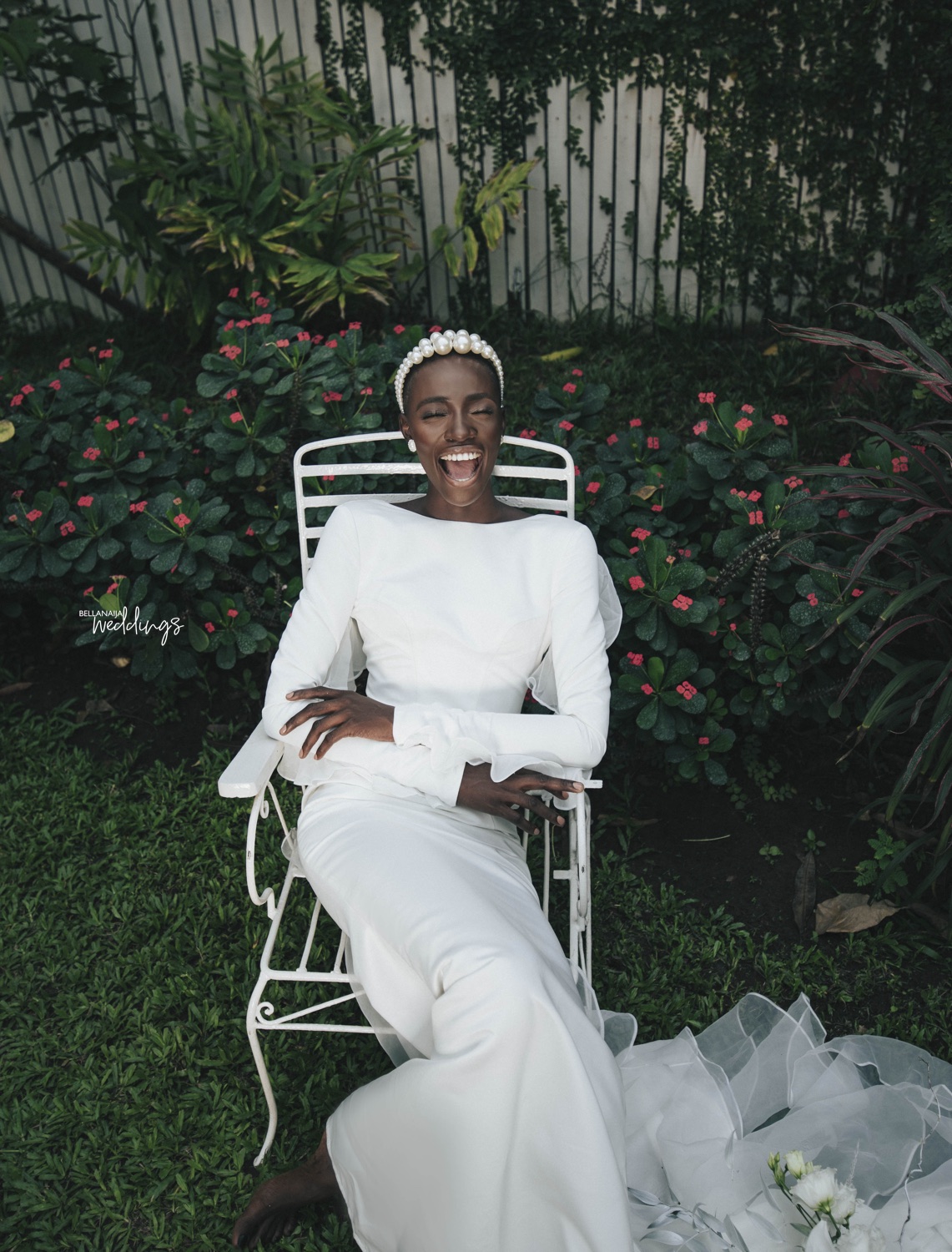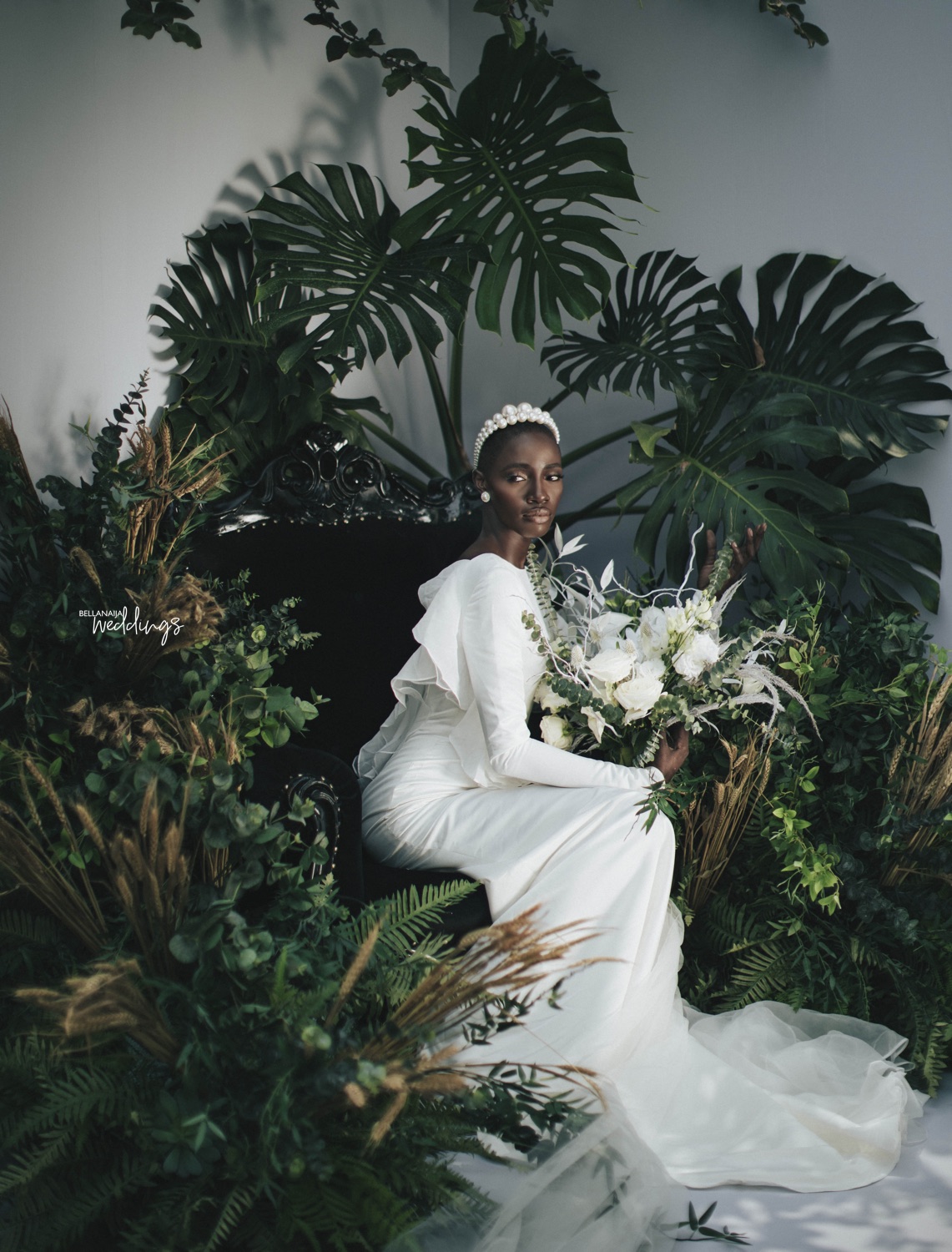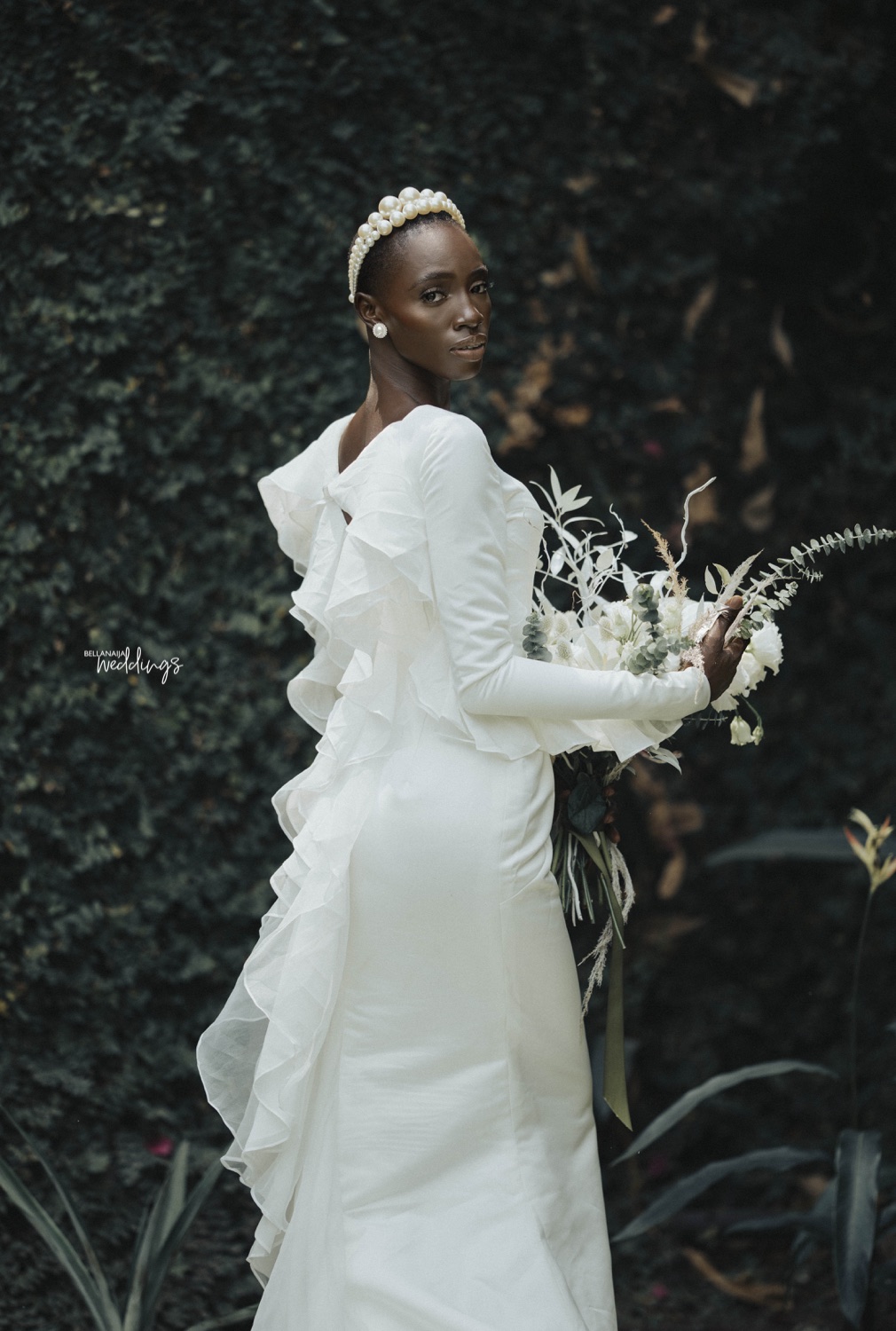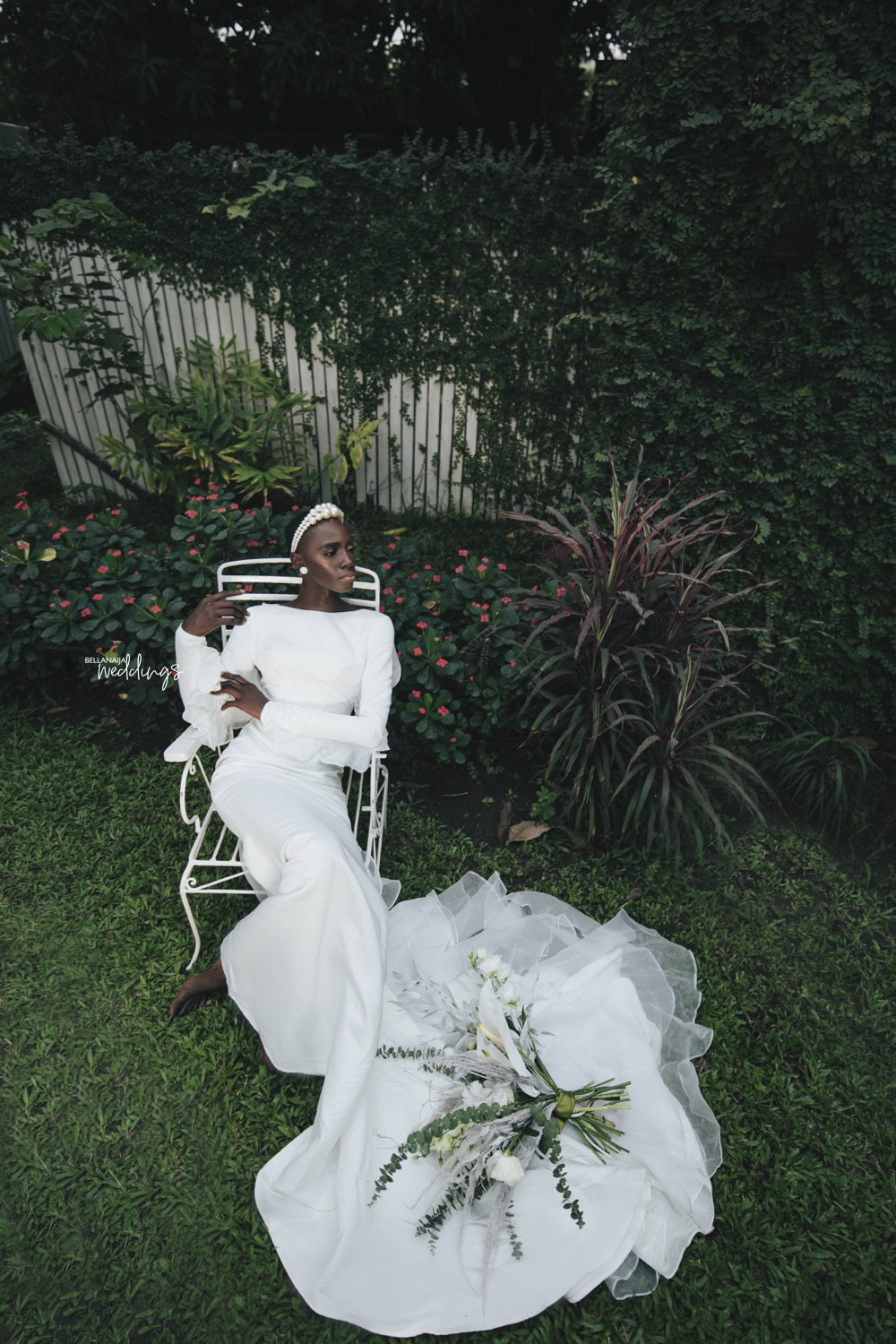 Look 2: The second look is ethereal featuring my mum's wedding dress from the '70s. Yes to sustainability! It is styled with perfectly curled tresses styled effortlessly and delicate enough for a hopeless romantic. Her makeup is featuring earth tone colours which bring the entire look together.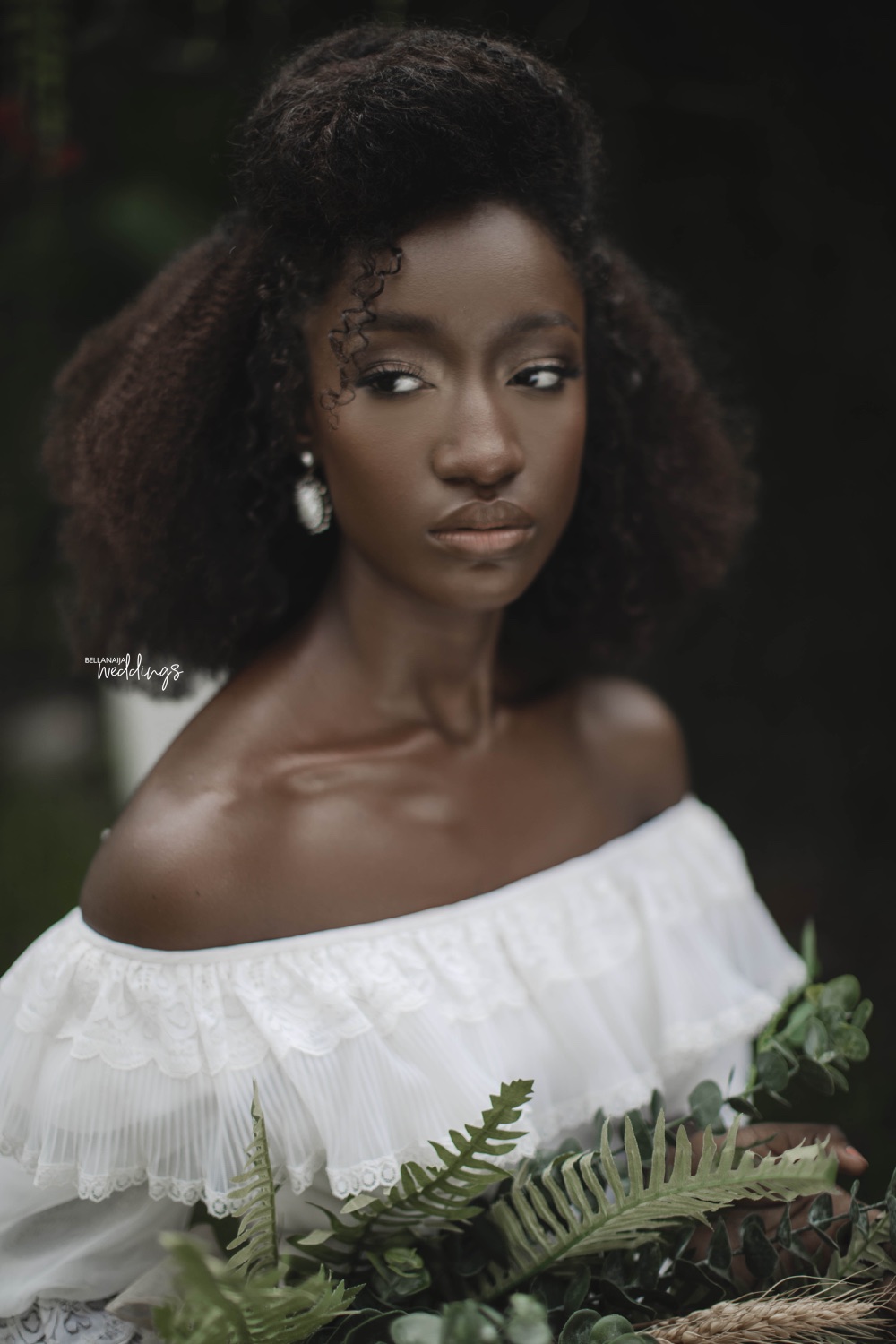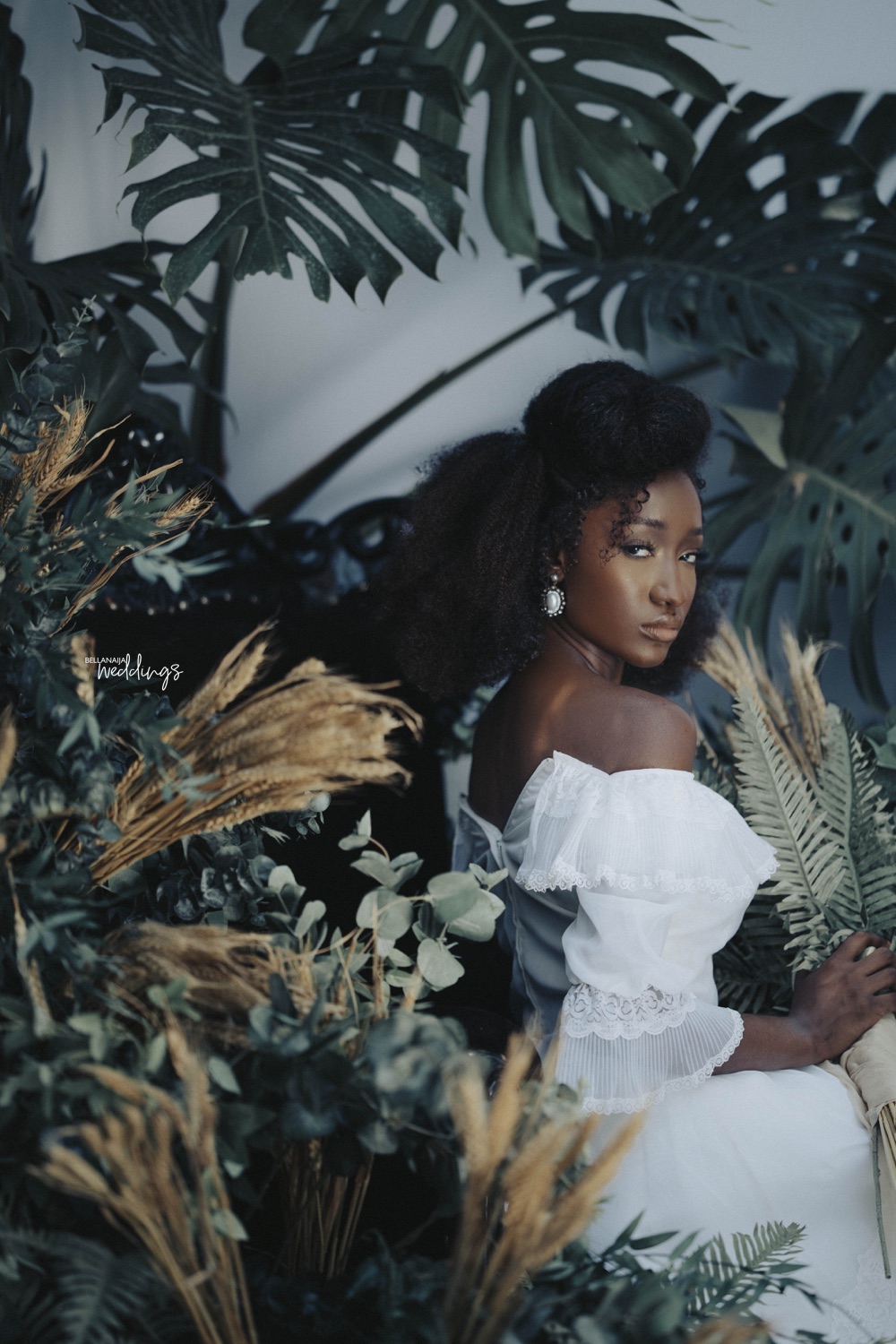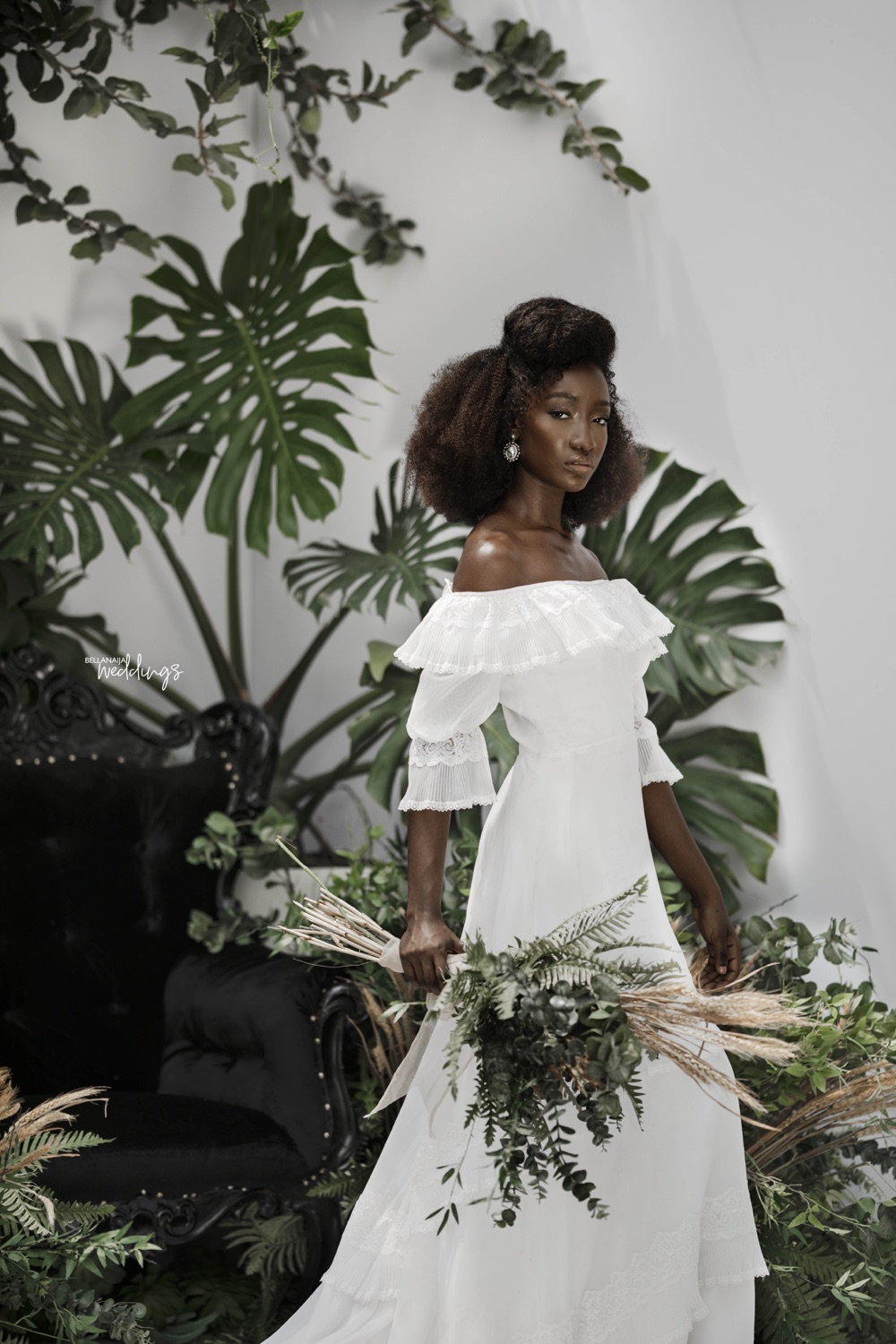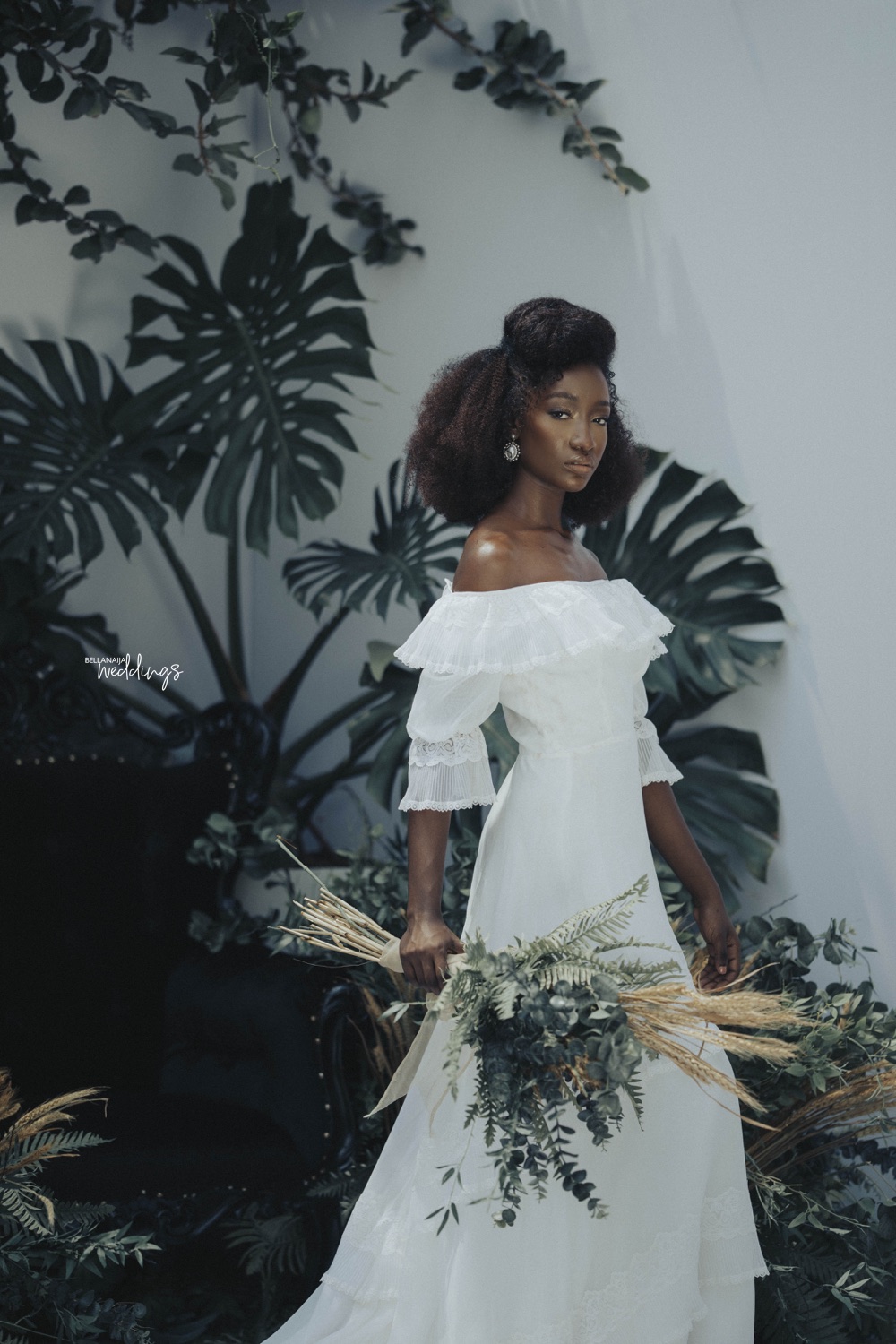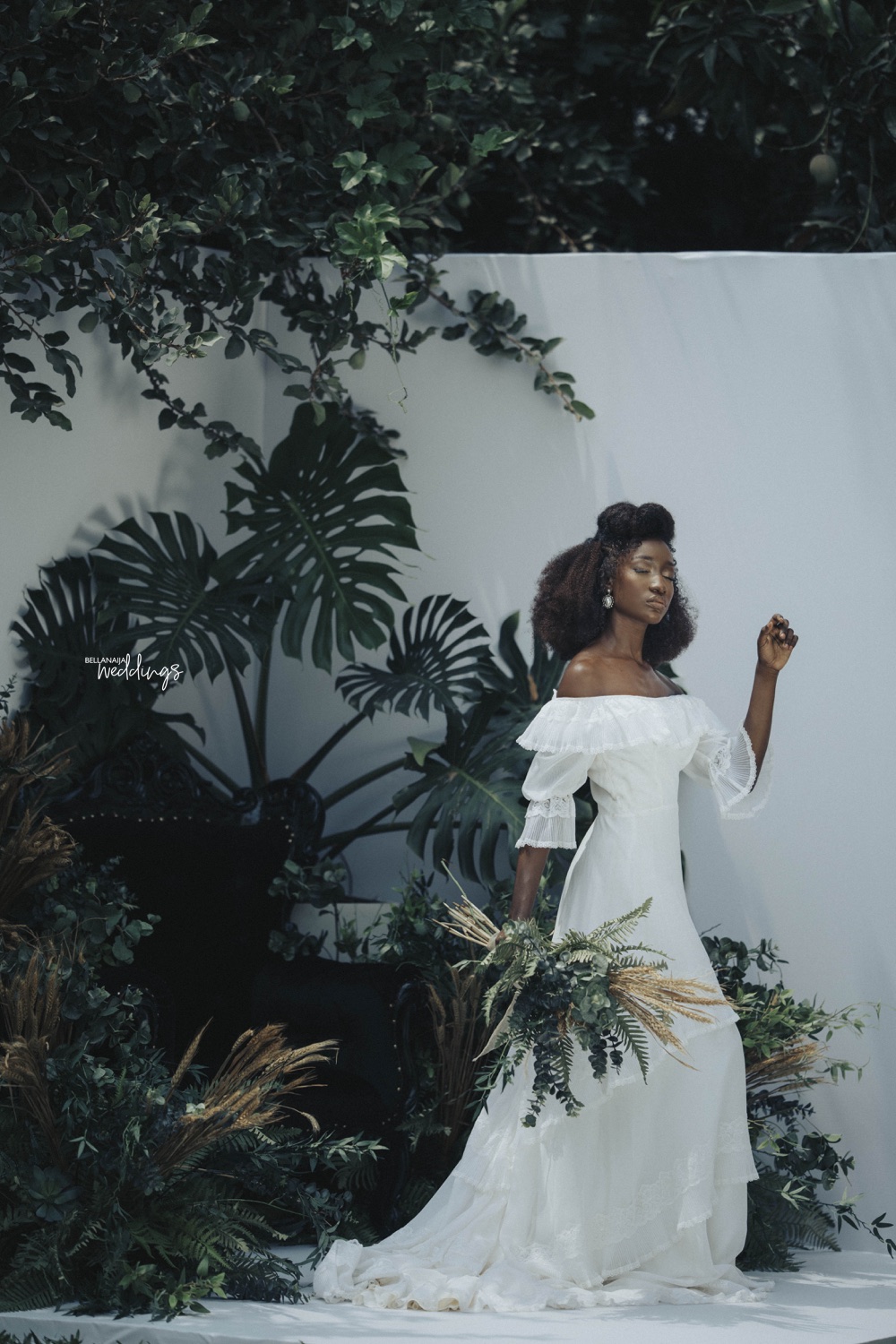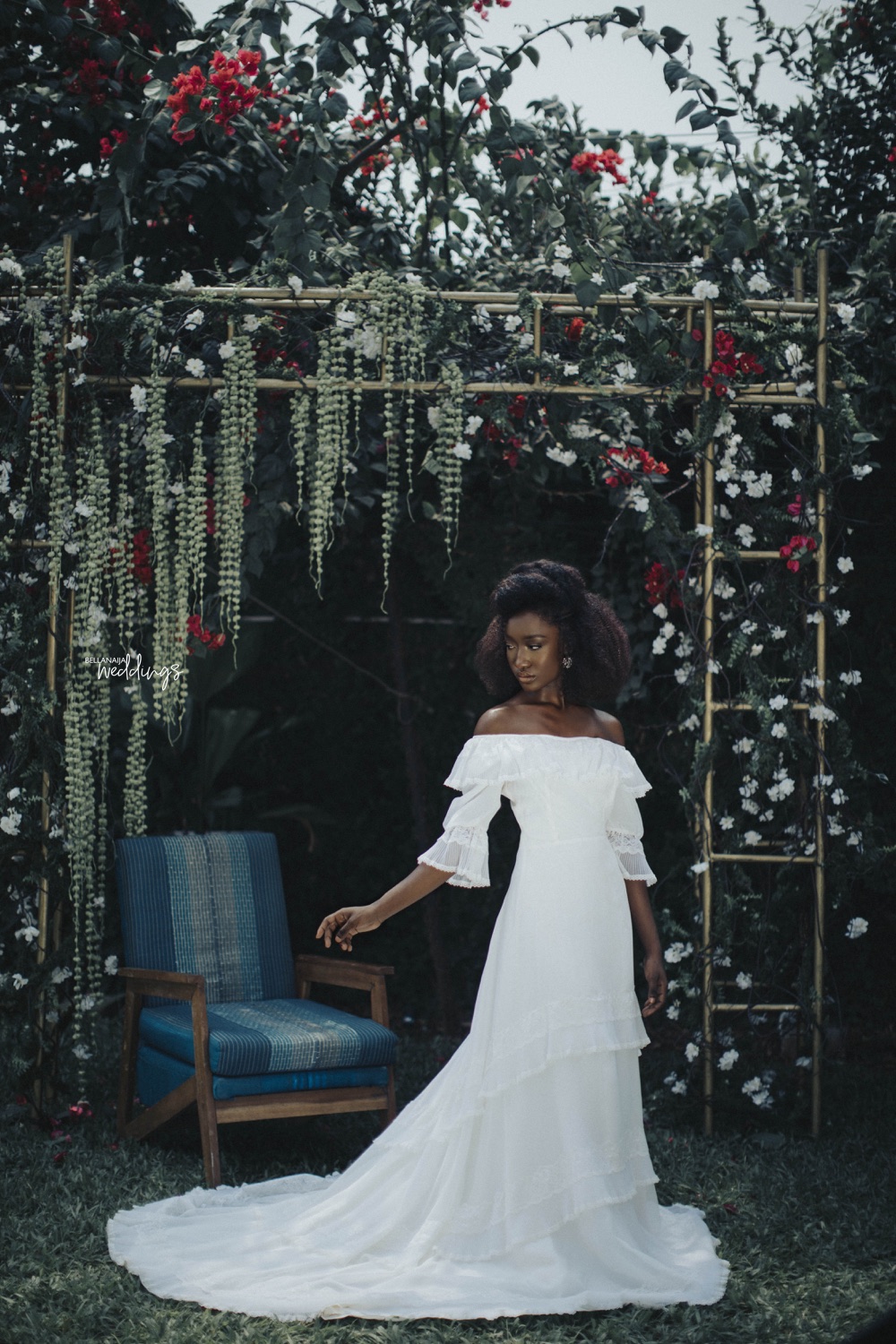 Look 3: Perfect evening wedding you say? Strong and sexy look from the low cut at the back to the silhouette of that dress on her body, sheer perfection. What better way to throw in a floral crown made out of fresh flowers plucked from her backyard garden and her bouquet made from pampas grass.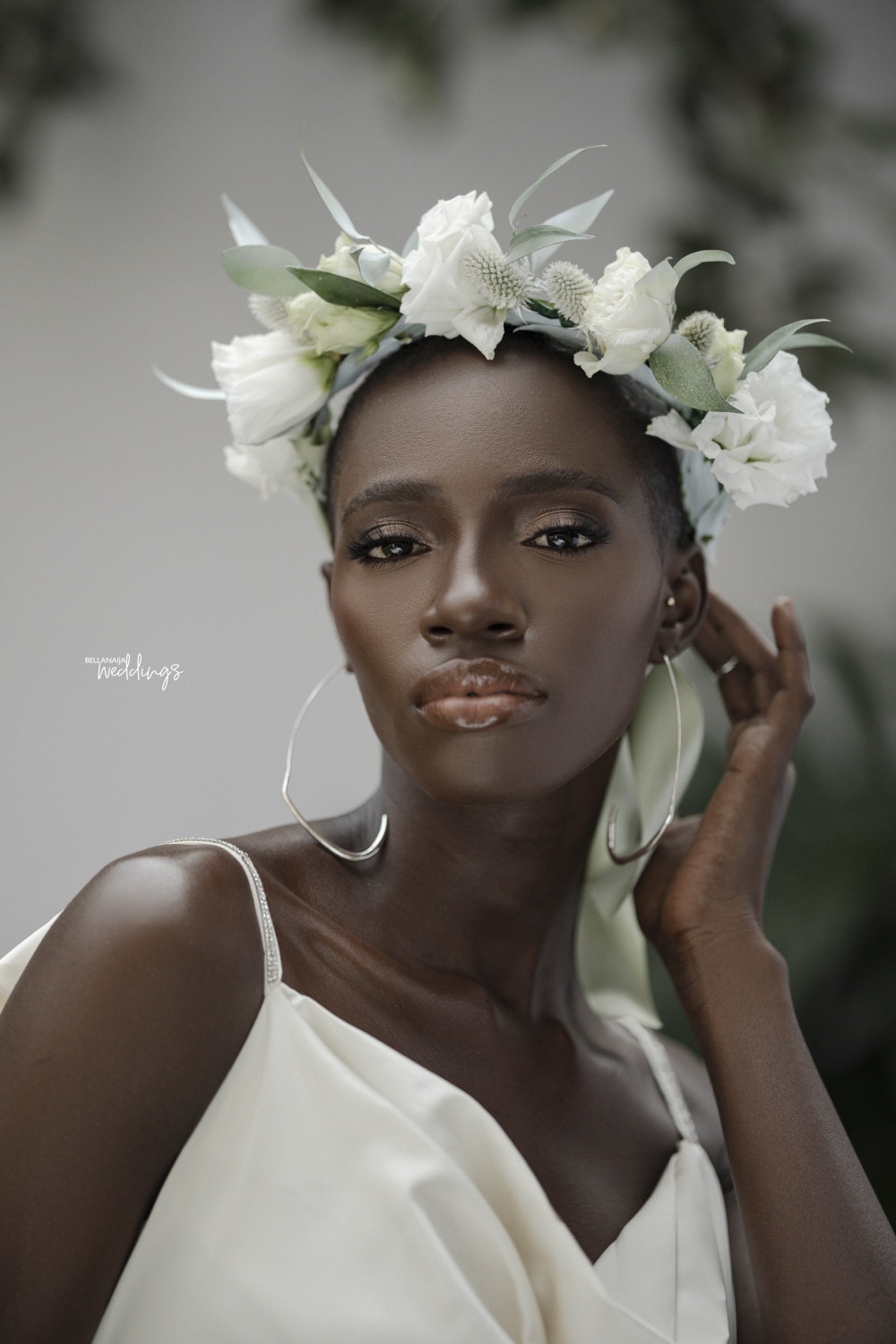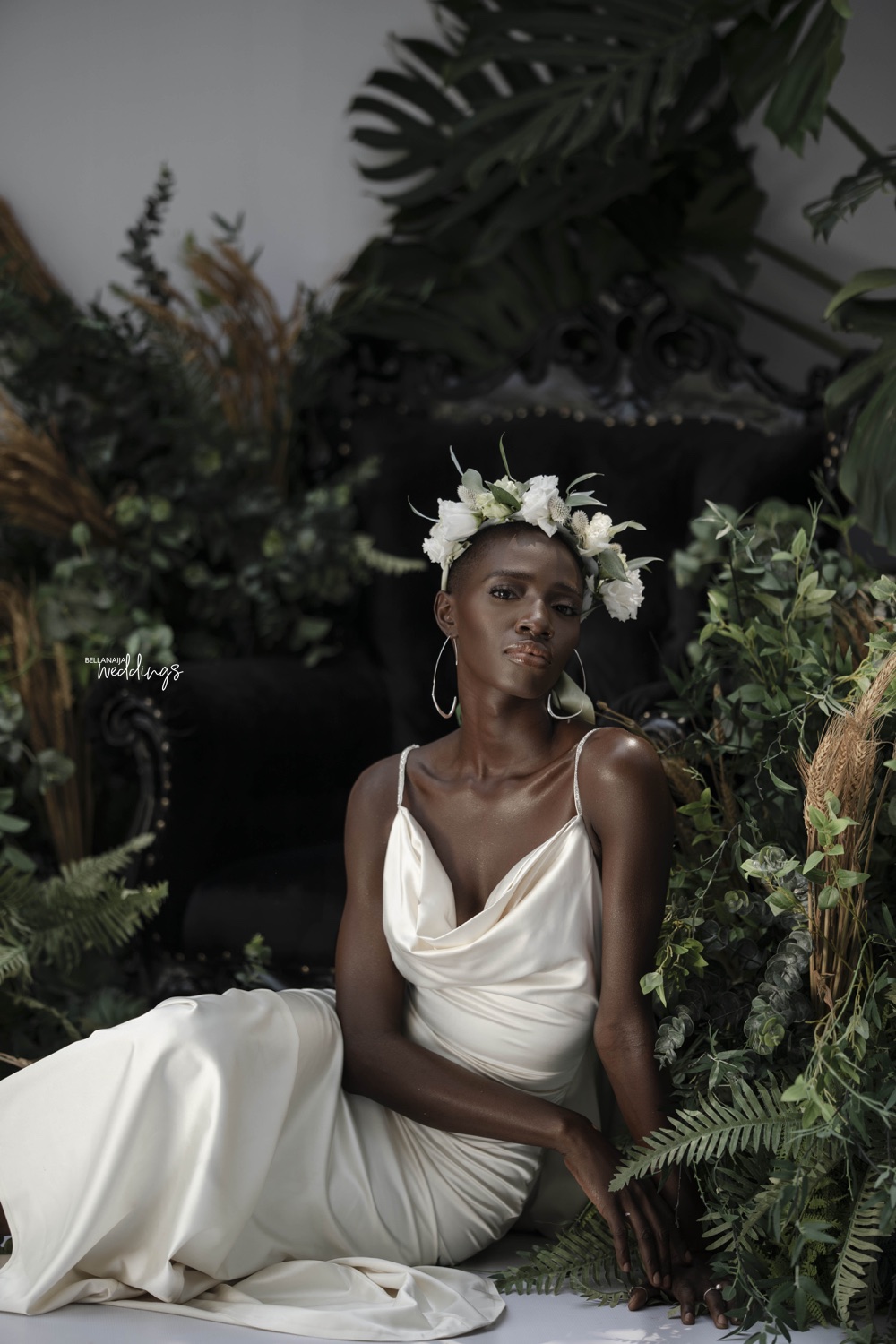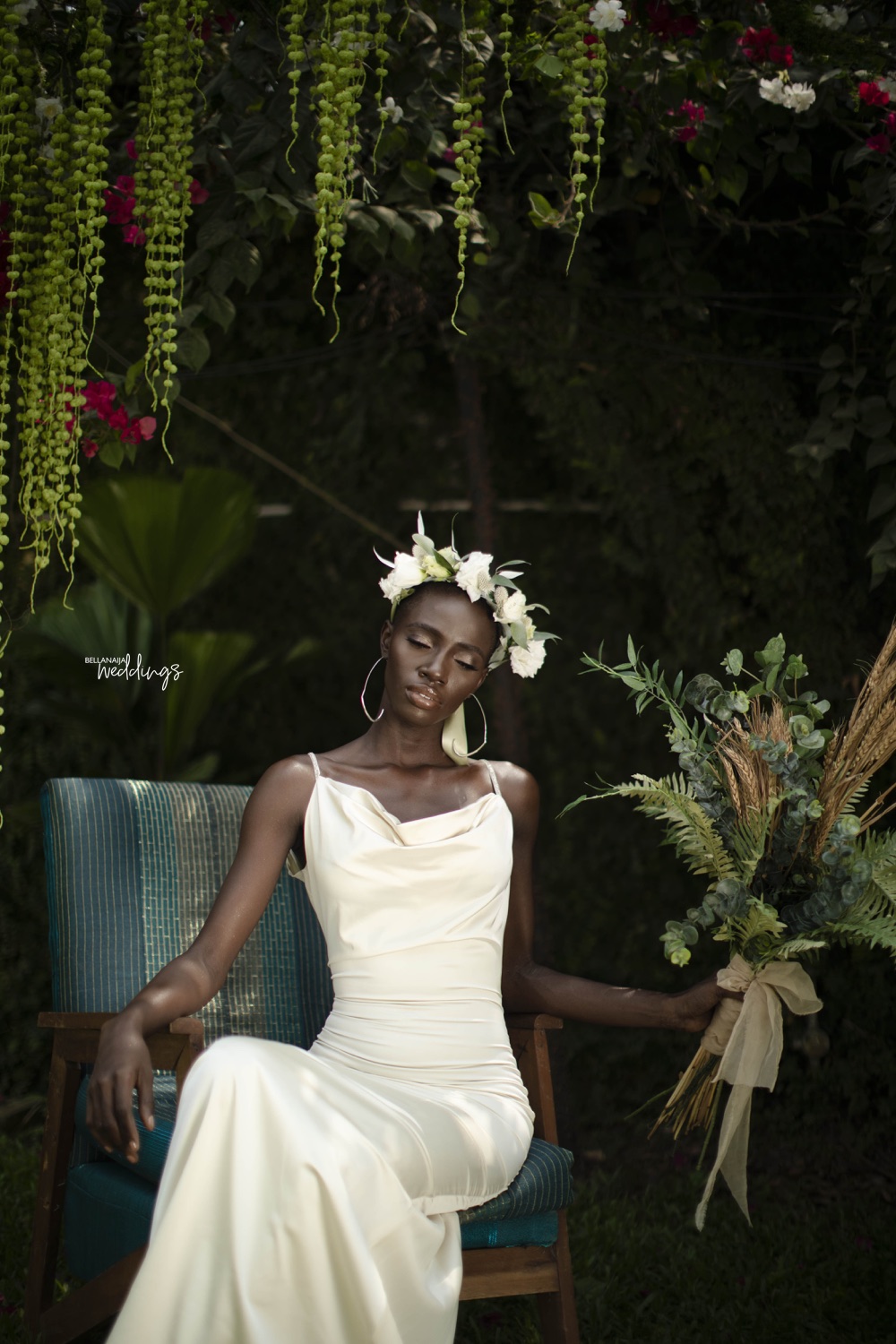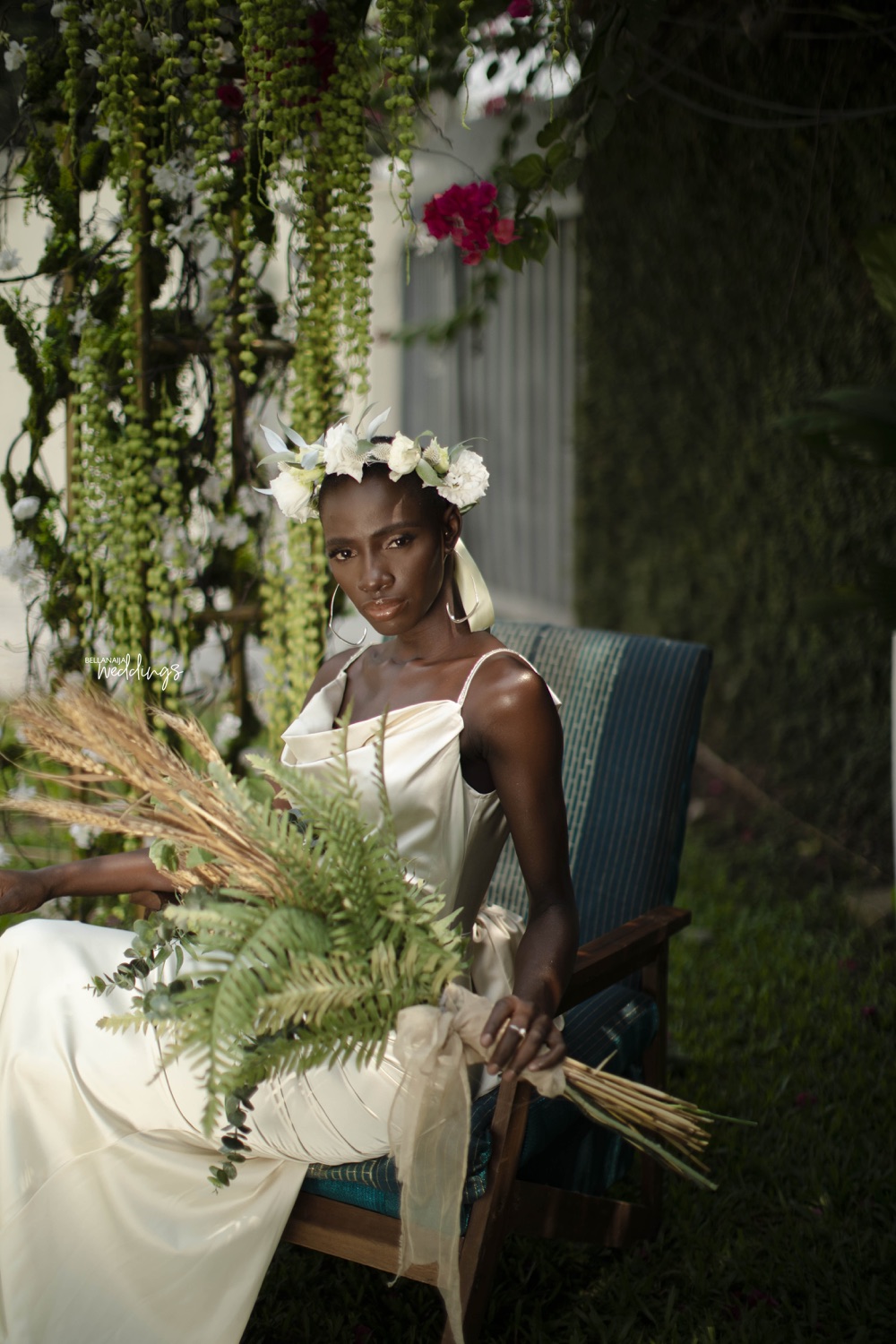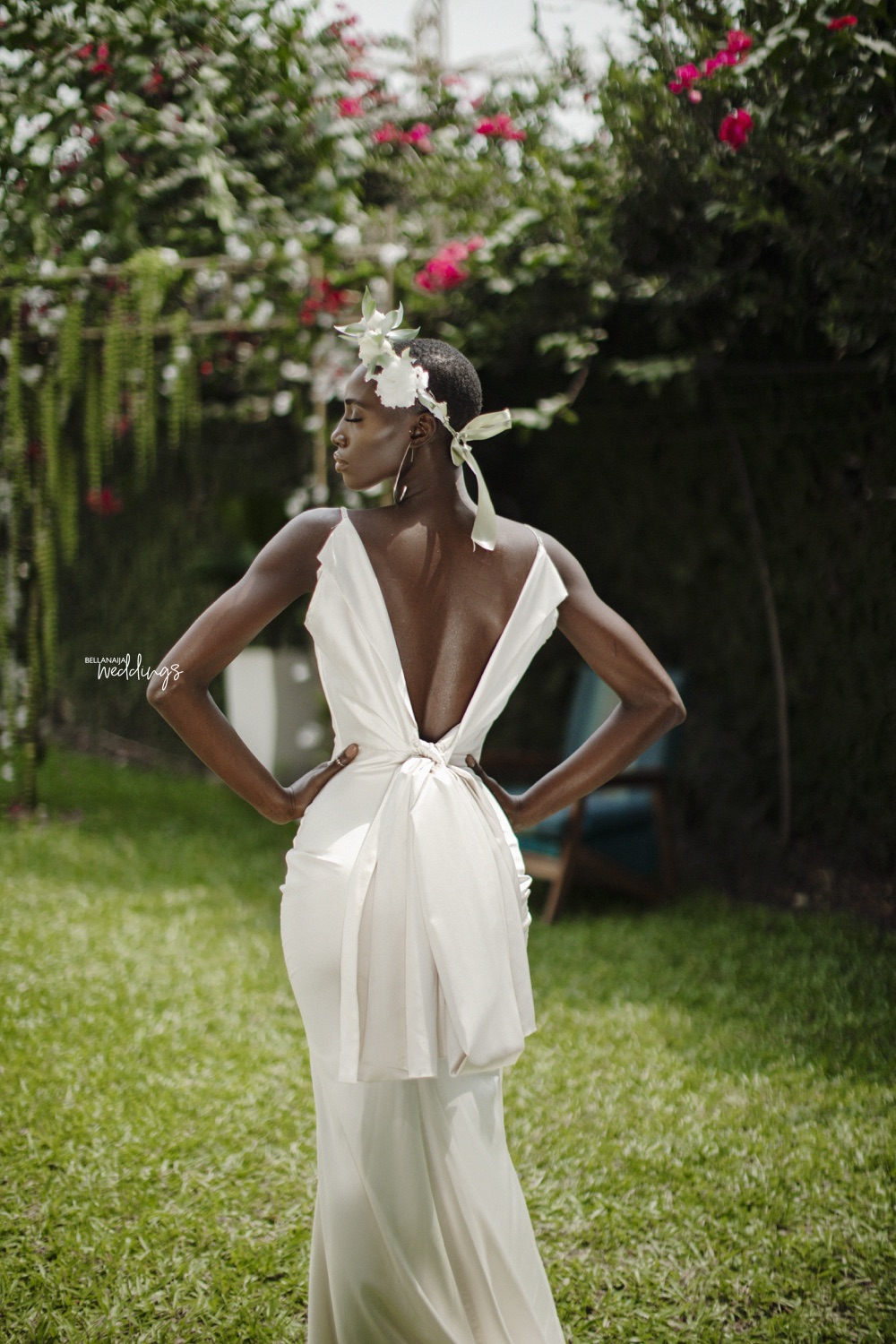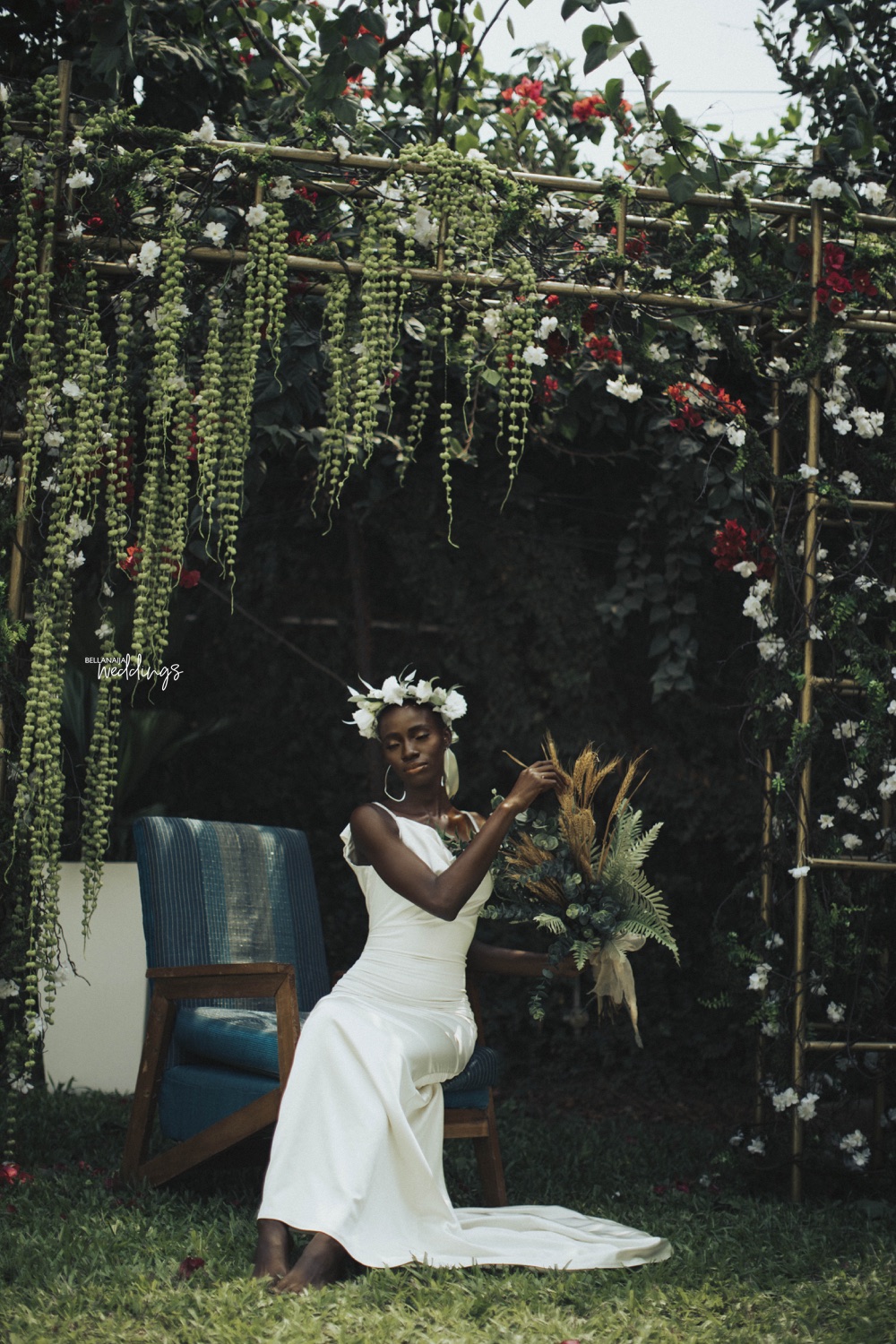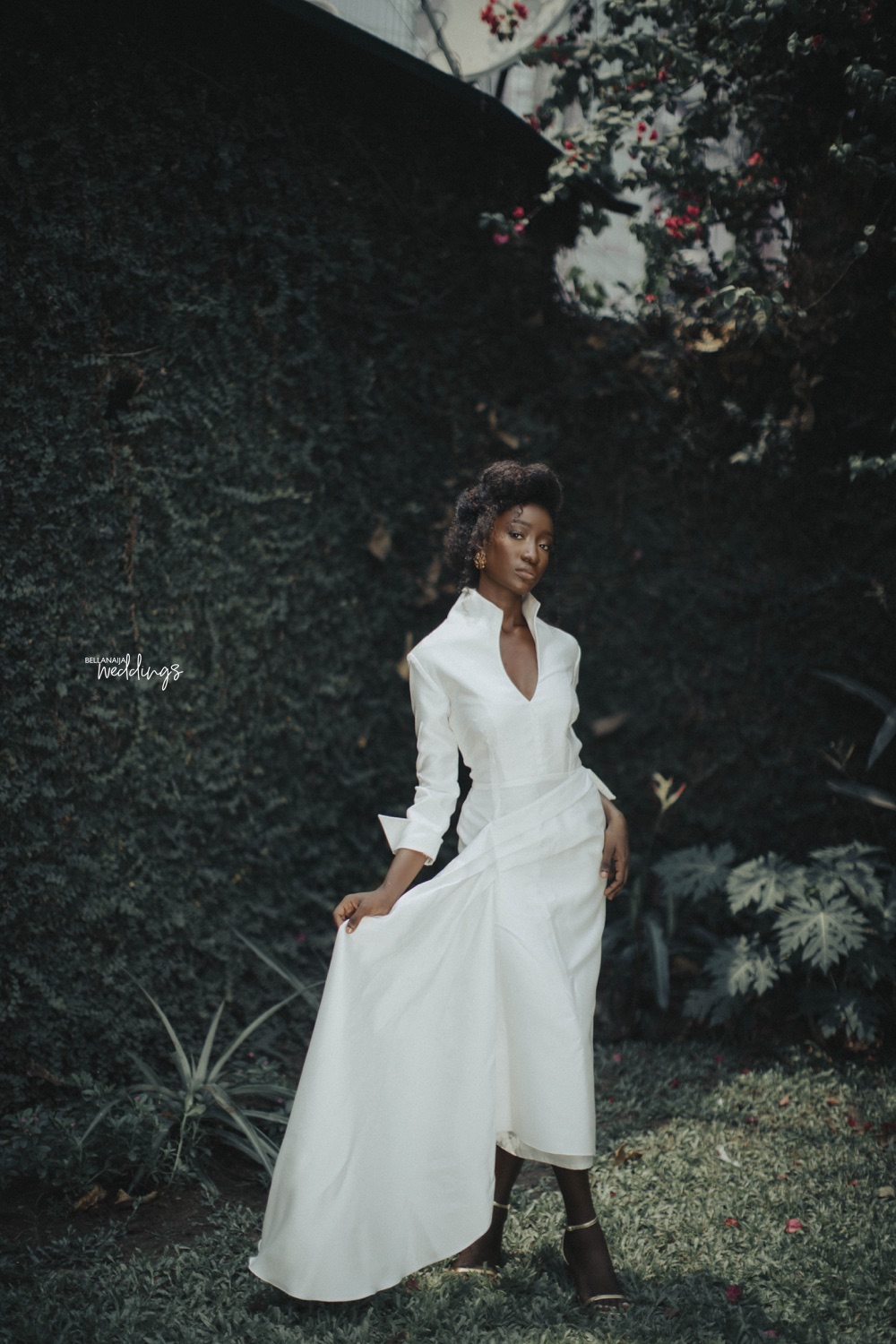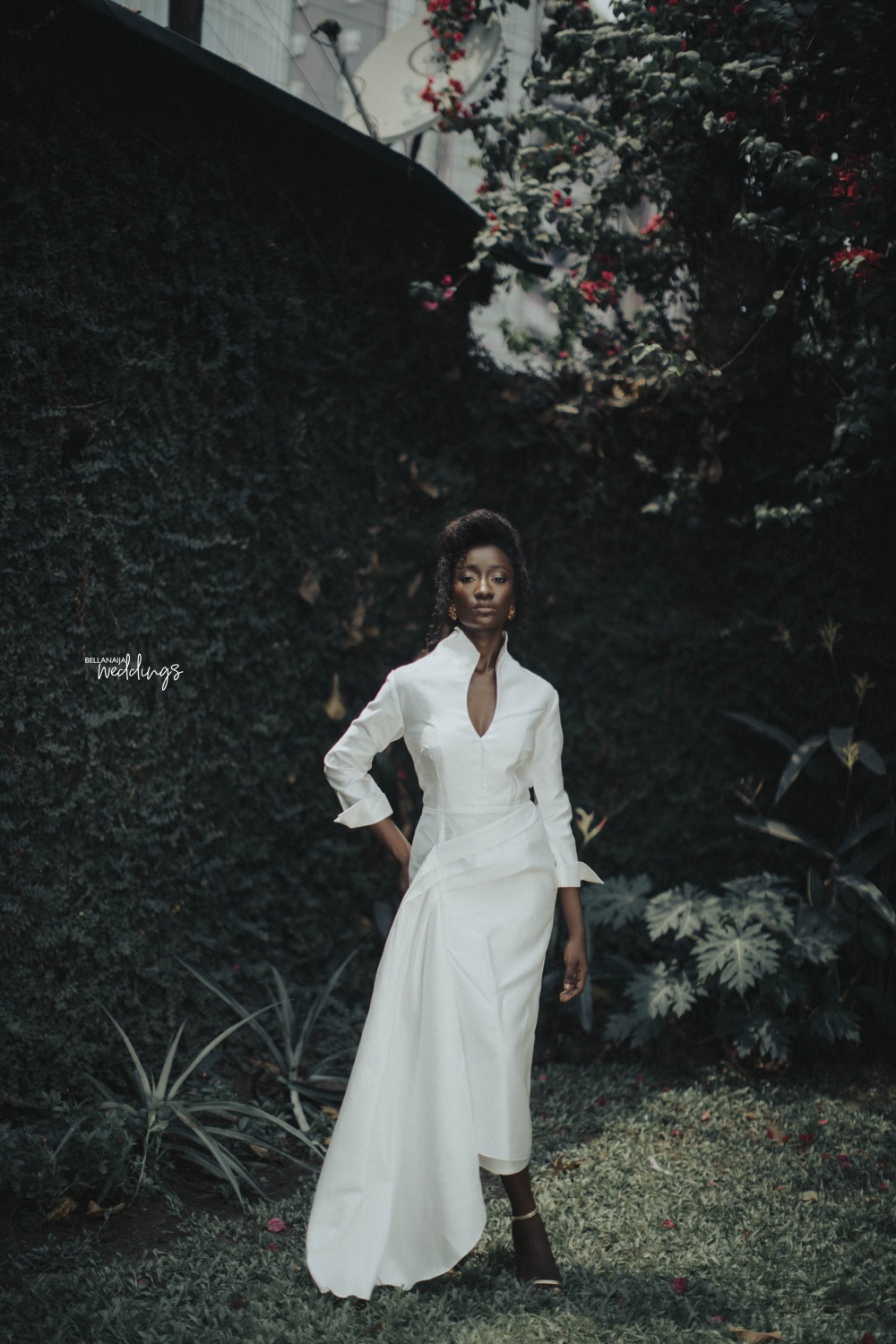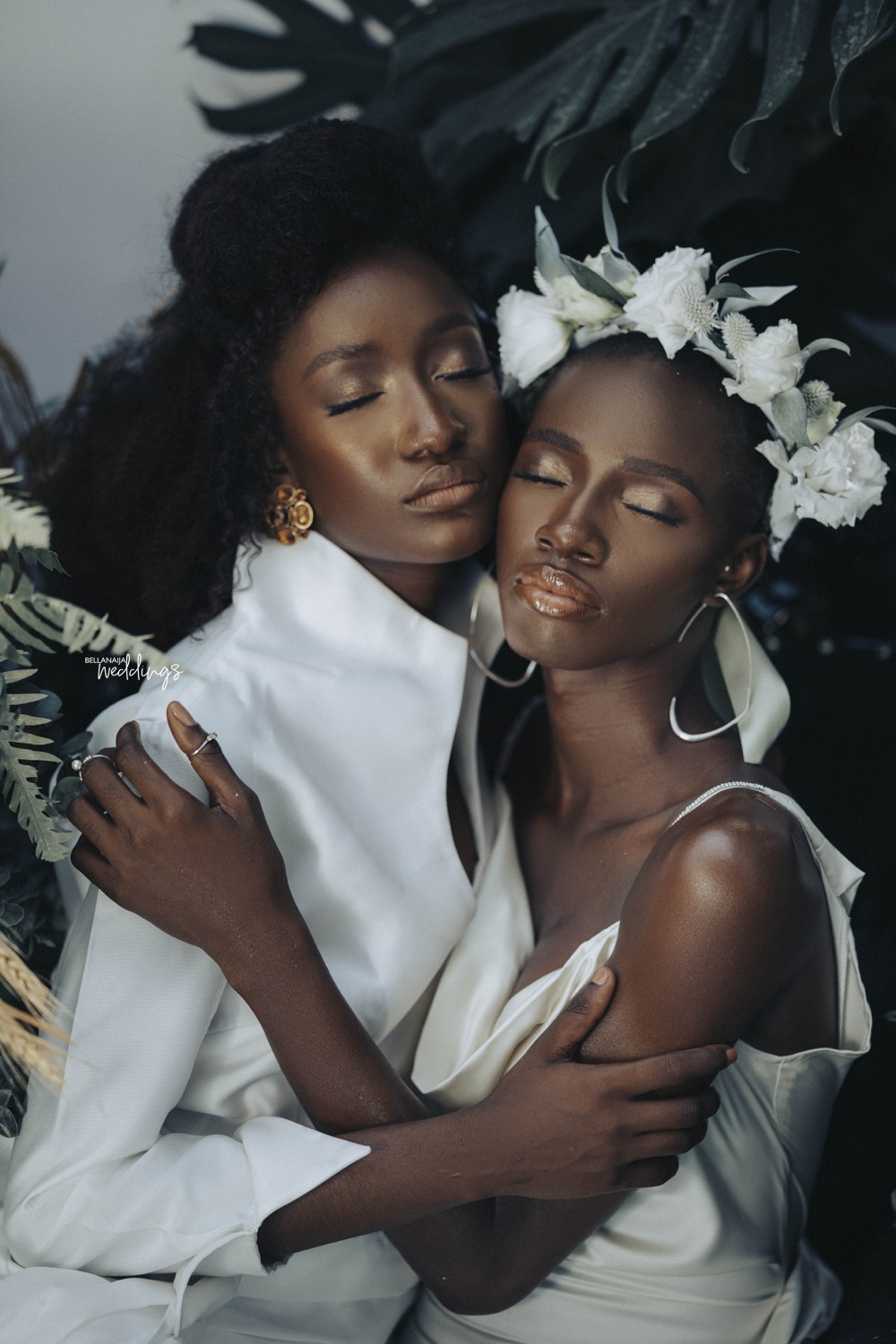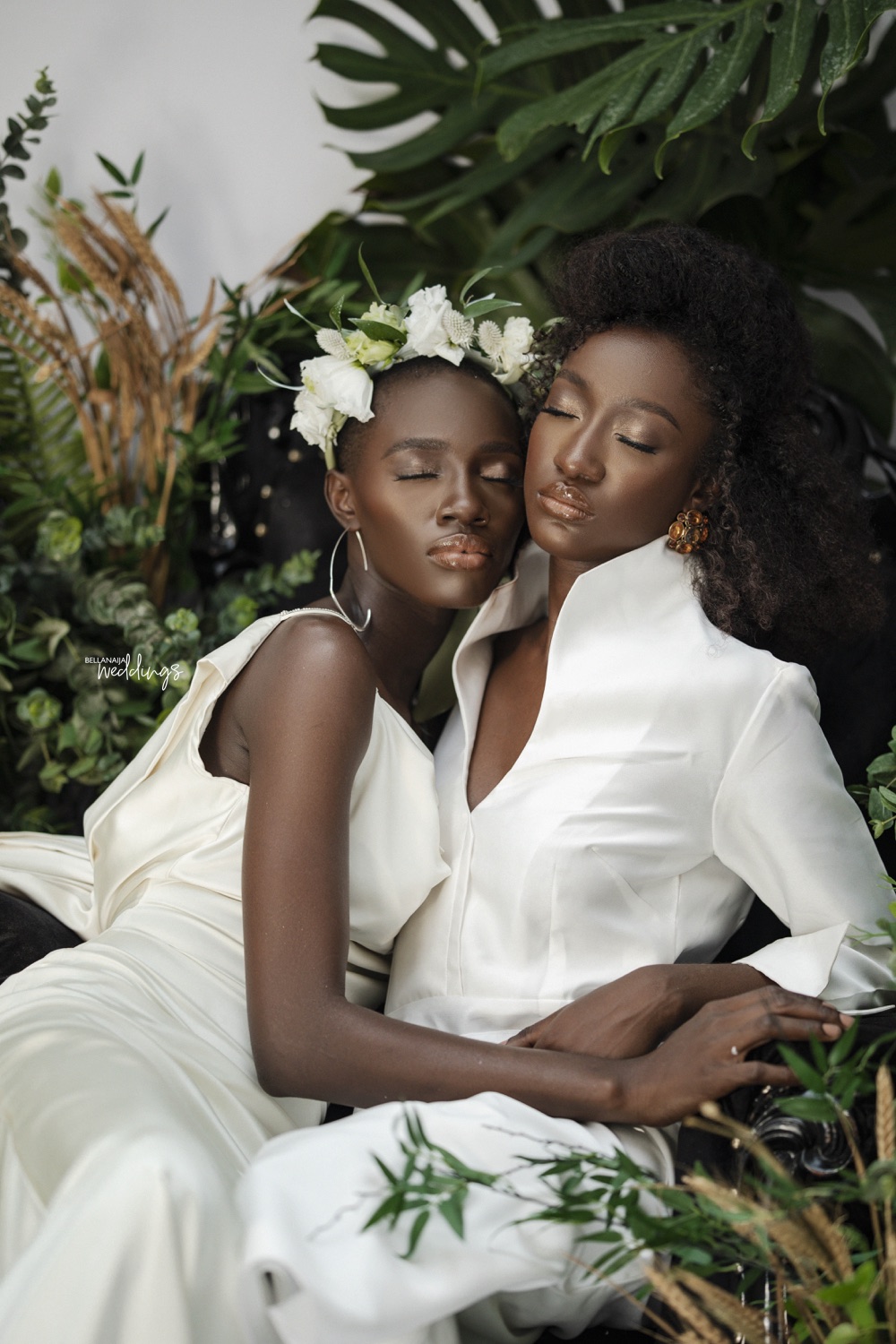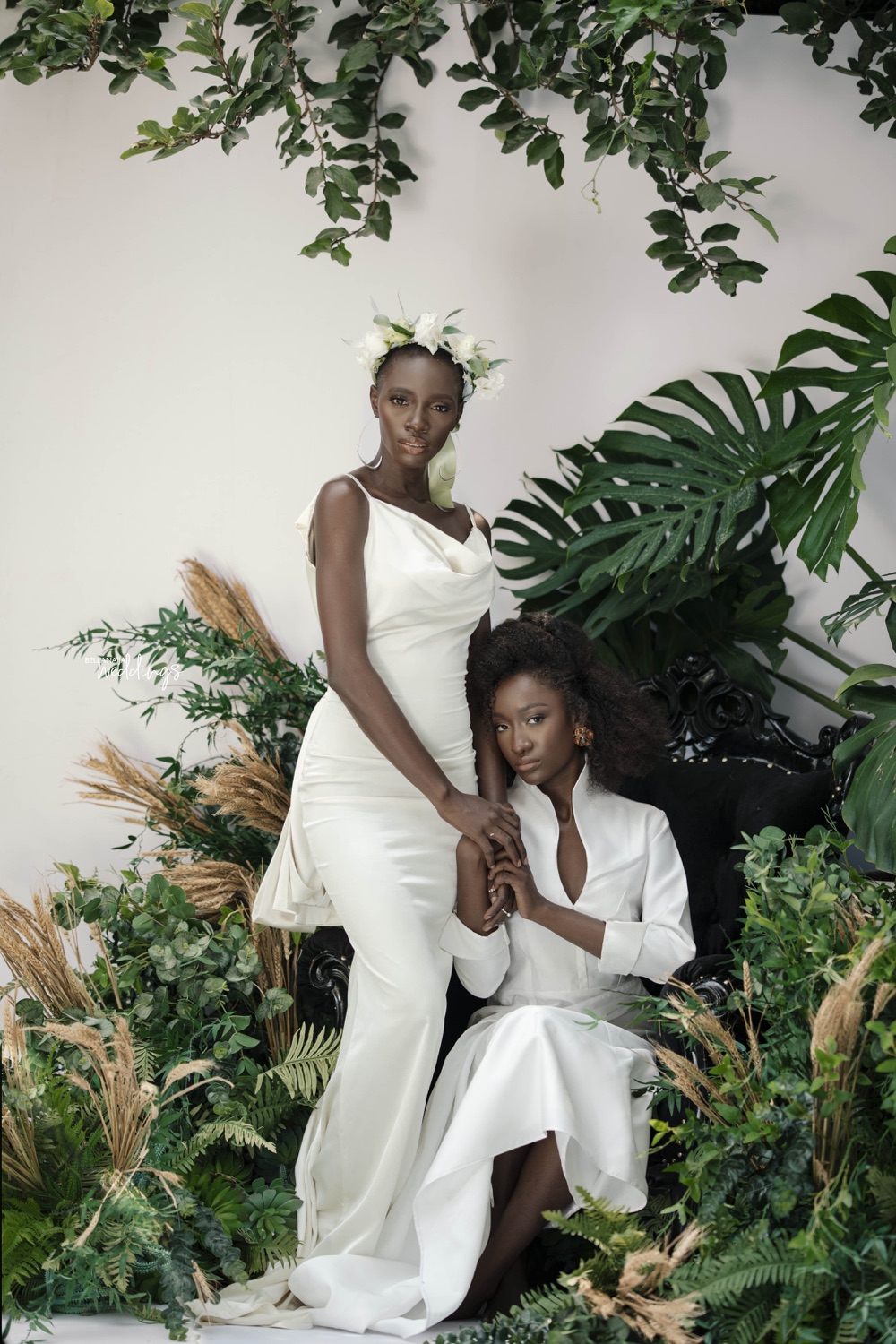 Credits
Makeup: @iamdodos
Hairstyling: @tasalahq
Bouquet: @adelasflowers
Decor/Set Design: @eventsbyclaud
Photography: @bedgepictures
Model 1: @bukola_crystals
Model 2: @jumoke_azeez
Coordinator: @thebunmspiceeventcompany
Art Direction: @iamdodos_style
Look 1: Vintage Dress
Look 2: @Andreahiyamah.bride
Look 3: @imadeduso_bridal
Look 4: @betho_official