Editor's Note: Hey guys, we are super excited about this week's bridal beauty deep-dive. Yes! we are going deep into the behind-the-scenes of creating a flawless bridal look. This feature is from talented Ghana-based Makeup Artist, Valerie Lawson. She will be sharing with us the tricks, hacks, and secrets behind this stunning bridal beauty glam on Gift Mawuenya. If you missed out on other flawless looks of real brides, then see all here. Enjoy and see you in the comment section.
We certainly aren't over Gift Mawuenya and John Dumelo's outdoor wedding in Ghana. Honestly, once we saw the bride's glowing look, we knew we had to bring you the deets on her overall look.  Now here's how @mzl4wson created her look in Ghana.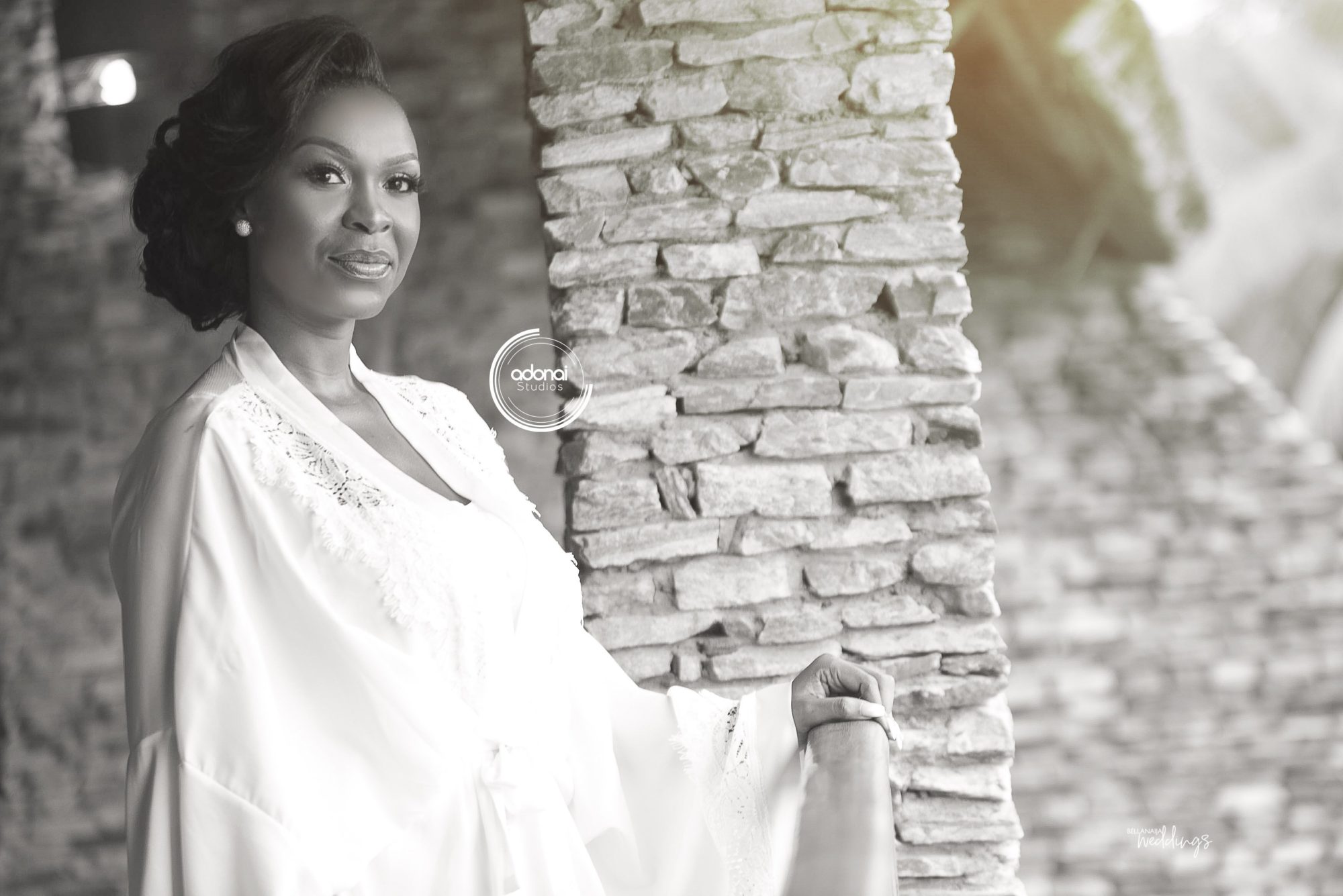 Before the Wedding
First, because of the nature of Gift's wedding, we had to keep things very quiet so we had the trial at home, instead of at the CVL BEAUTY studio. We had two looks in mind: A completely Matte nude from the eyes to skin and lips or a glossy rich skin with shimmer on the eyes, but maintaining a brown palette to compliment her skin tone. After the trial, we agreed on dewy look- rich chocolatey skin with glossed lips and a bit of shimmer on her lids. I recommended the trial was used for an event, so thankfully that evening, she had her bachelorette party. To not have any of her guests see her final look, we maintained the matte nude look ( the look we didn't agree on) for her bachelorette night.

The important notes I took from the trial were:
1. Her skin will have to be dewy because the bride, Gift has dry skin, so I had to prep skin with moisture-rich products – Mac Charged Water, Embryollise Lait Creme Concentrate and cream based primer – Urban Decay Optical Illusion Face Primer.

2. Her foundation should not be heavy but should be full coverage – Nars Radiant Longer Foundation in Zambie.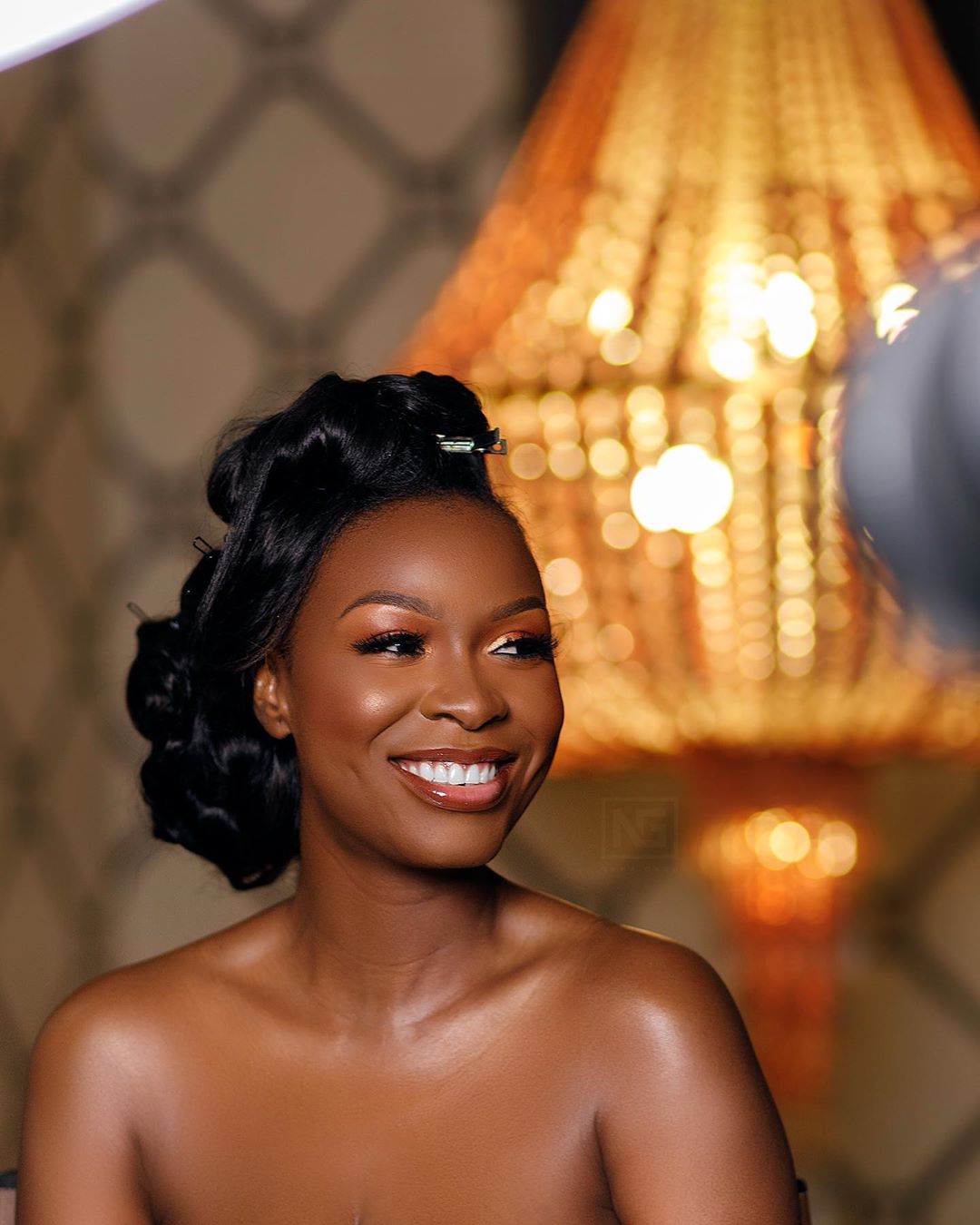 On the Wedding Day
The ceremony was set to start by 4 pm at Royal Senchi. Sp the makeup had to start between 11 am and 1 pm for pictures to be taken before the procession. My team and I set off from Accra around 6 am, on a 1hr 45 minutes journey, we arrived, ate and were sent to the beautiful Presidential Suite overlooking the Lake where the decor process was ongoing. We started the Gift's makeup started at 11 am after her hair was beautifully done.
The makeup process
To start off the makeup, her skin was cleansed with Tayers Alcohol-free witch hazel with Aloe vera to soothe and cleanse her skin and then I prepped her skin with moisture-rich products – Mac Charged Water, Embryollise Lait Creme Concentrate and a cream based primer – Urban Decay Optical Illusion Face Primer. Then moisturised her lips with Bobbi Brown Lip Balm.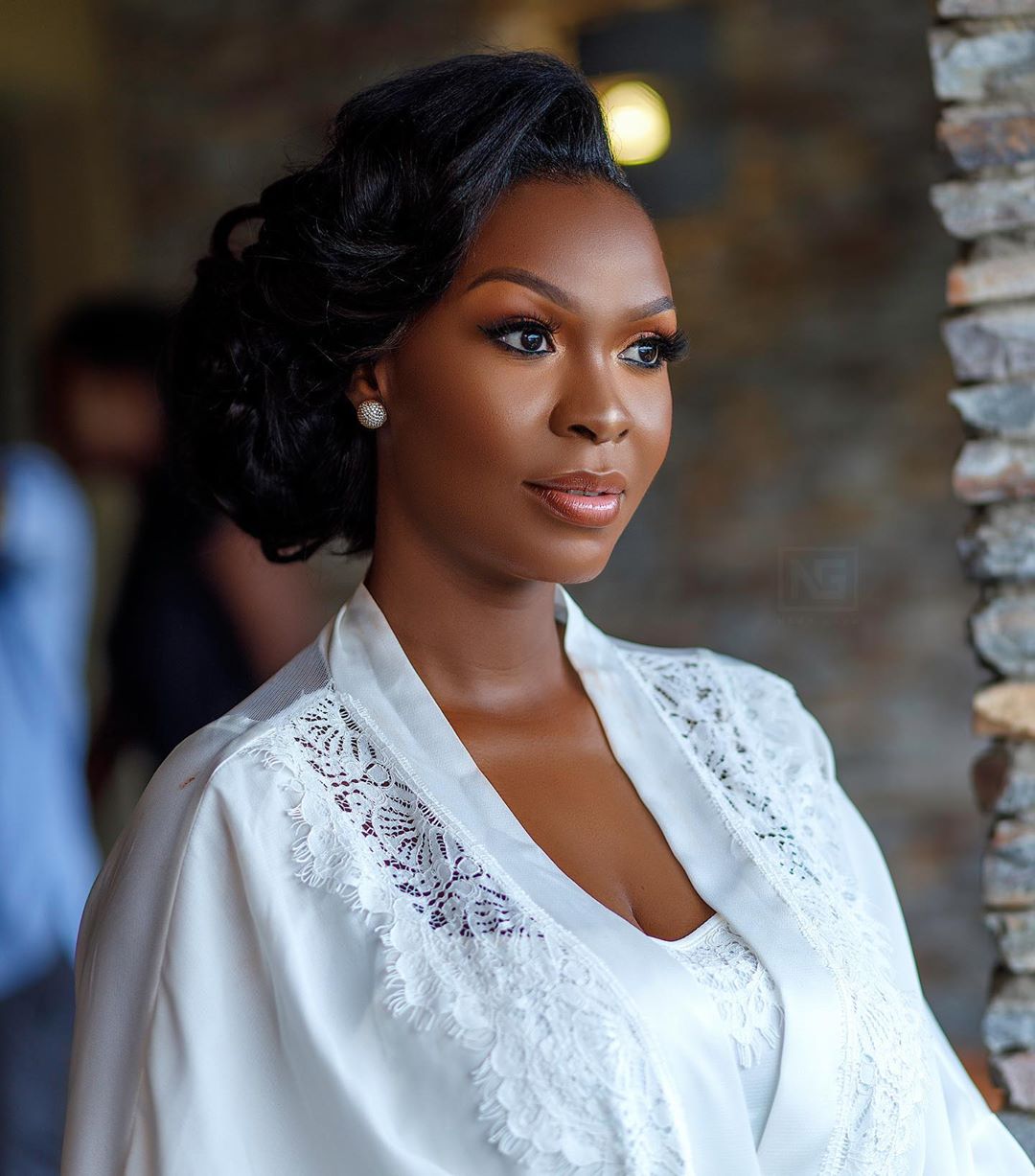 Now to her eyes, her brows were filled in with Beautybydidi brow pencil and Mac Cosmetics Clear Brow Gel to look hairs in place. Then her eyelids were primed with Plouise eye shadow base 2 for a creaseless base, and using the Makeup Forever Browns palette and CVL beauty Eyeshadow brush ( J7) to create a soft brown transition on the lids and blending in three shimmer textured brown tones on the eyelid. To intensify and open her eyes, we used the Inglot Black Gel Eyeliner with a CVL beauty angled brush while layering two lash styles together to create the perfect fit for her eye shape and to compliment her look.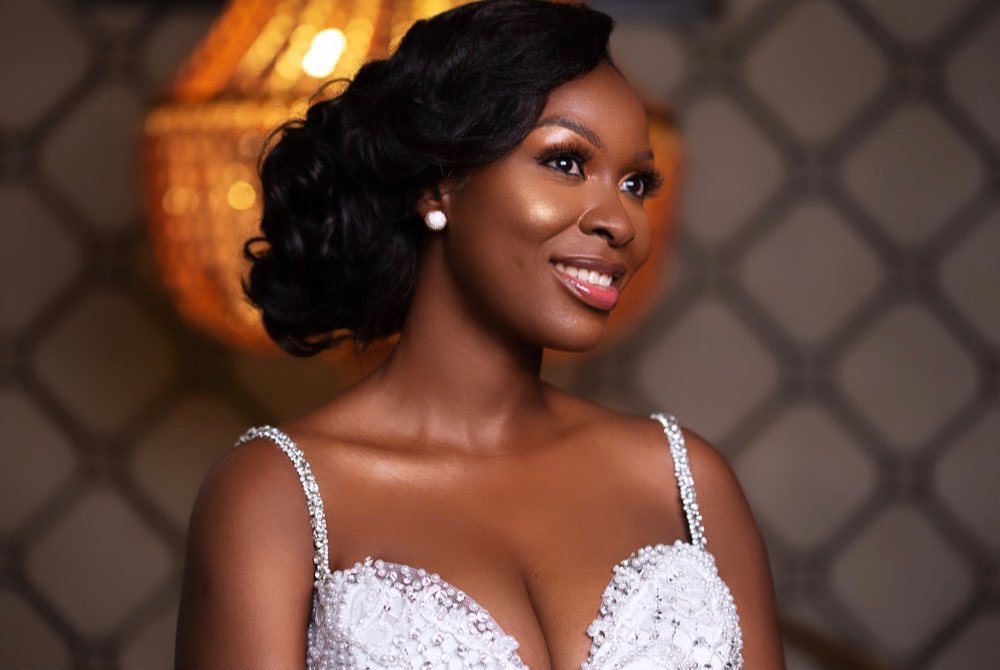 On her skin, I used a combination technique of one application normal foundation with a brush and one application Airbrush Foundation. Then for her foundation, I used the Nars Radiant Longer Foundation in Nambie, with the J1 Foundation brush from CVL beauty, to buff in the foundation. This foundation is extremely lightweight but full coverage so it looks really dewy and skin light after application.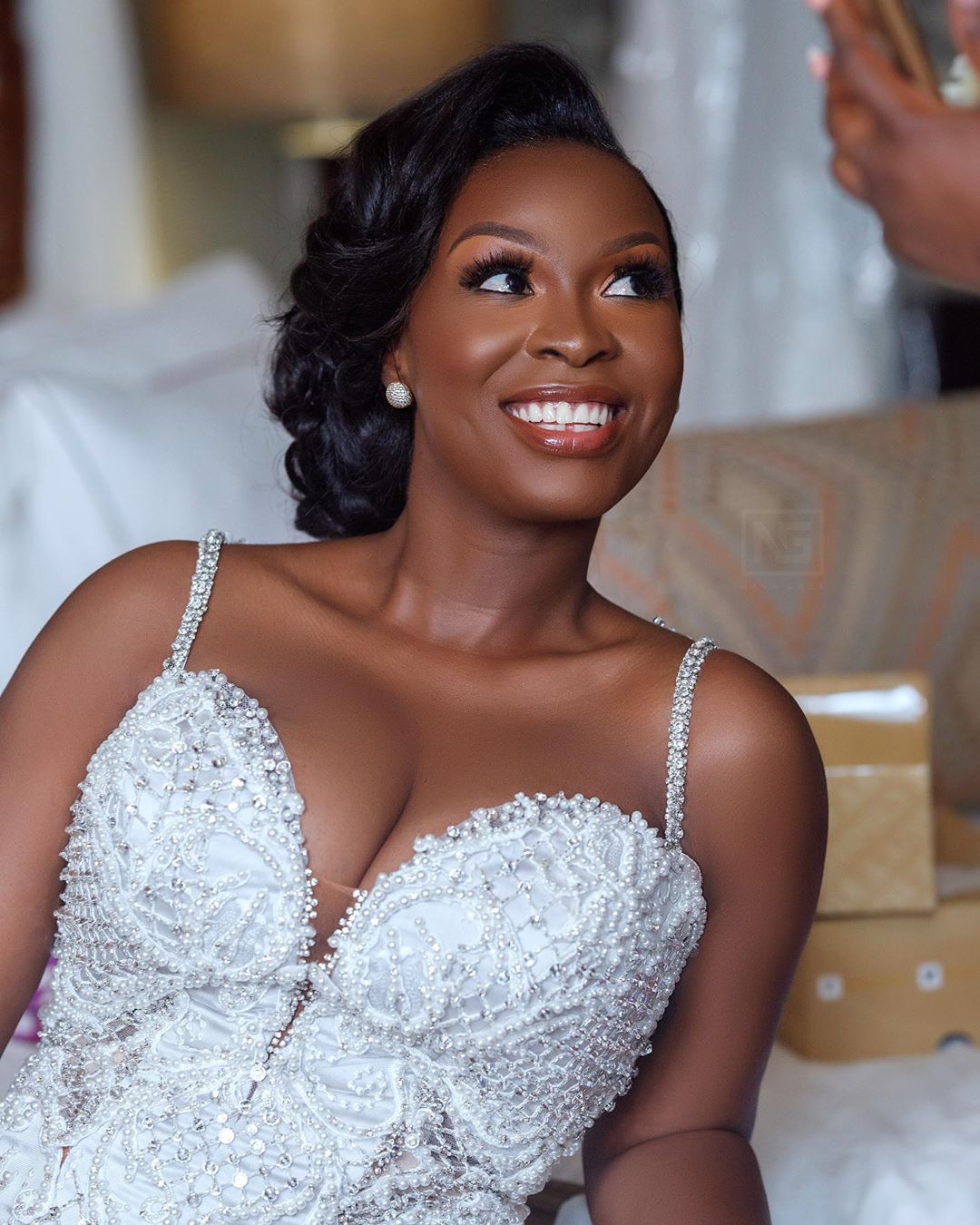 Naturally, she has beautiful skin, so I opted for a foundation to highlight under her eyes and bring back the lights and yellow to her skin. I used the same brand, Nars Radiant Foundation in Iguacu. I then used the Dinair Airbrush machine to apply her weightless foundation to seal her Foundation and this helps create a beautiful HD finish on camera. This was then set with Dermablend Loose Setting Powder in warm saffron and her over face powder in Lancome Dual Finish Foundation powder in 530 suede C. I also brought back and warmth lost in these processes with the Dark Deep Mineralise Skin Finish Powder from Mac Cosmetics.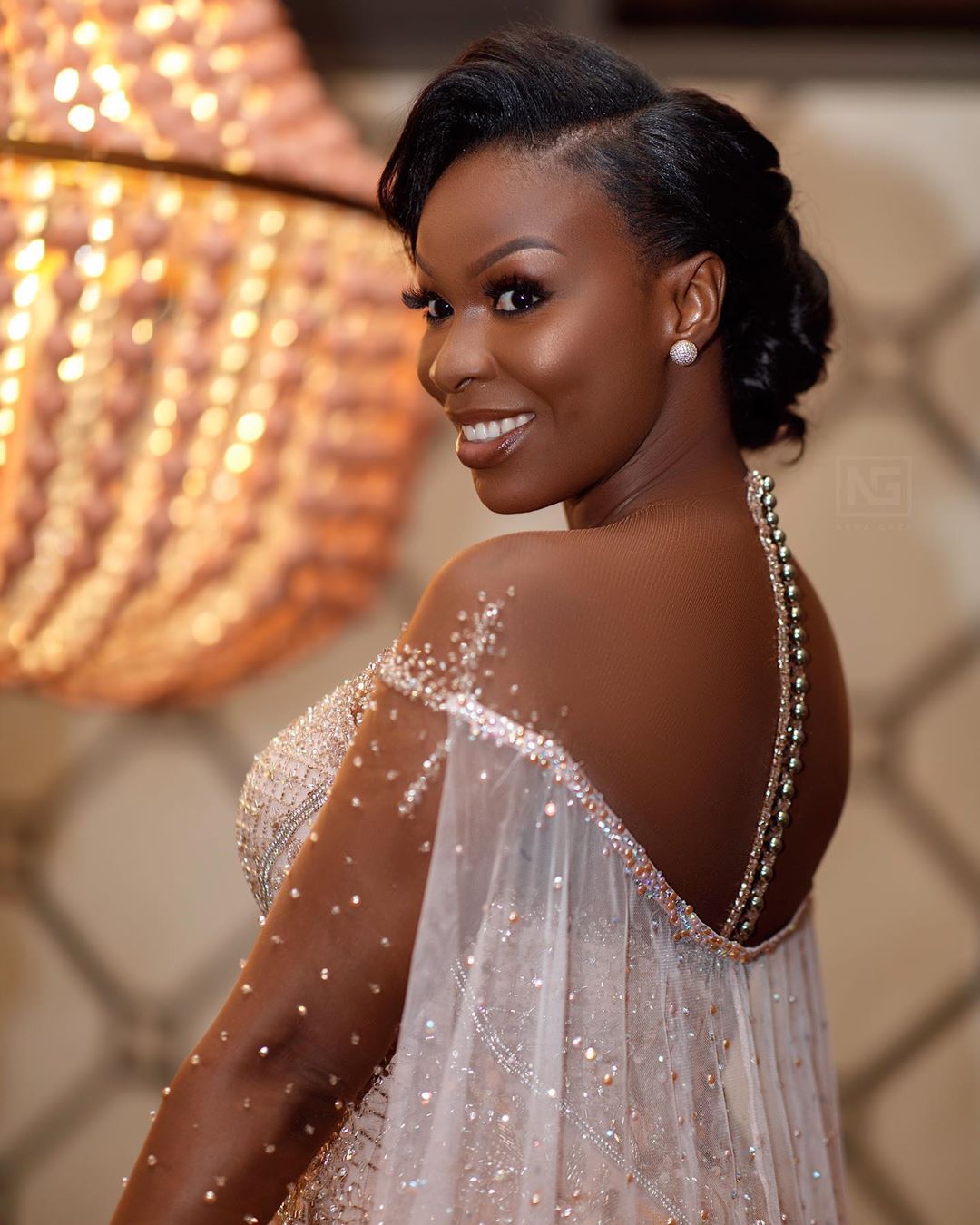 Now to her lips, I used Mac Chestnut which is a beautiful brown liner, to line around her lips, and filled in with Mac Whirl – a matte lipstick and myth, a soft baby pink in the middle of the lips. I topped this  off with Nuban Beauty Clear Lip Gloss. To set the entire look, I used a thinner and sealant in the airbrush machine, to lock in every product and for a 12hour hold.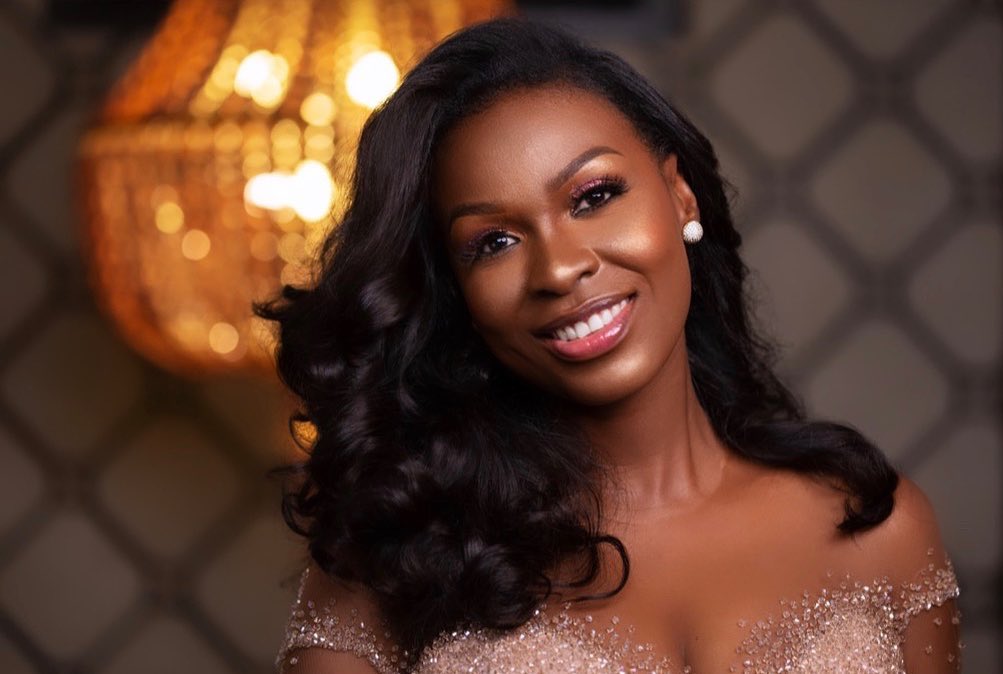 To our amazement, through the tears and laughter, her makeup stayed intact all day. It took 90 minutes to create the entire look and She was absolutely amazing to work on. I wish Gifty and John the very best of their marital journey and God's blessings. If you agree that this look on Gift was flawless, let us know in comments. For more of Valerie Lawson's awesome work, join her on Instagram via @mzl4wson.
Credits
Bride: @missgeeonly
Makeup: @mzl4wson
Dress: @pistisgh
Hair & styling: @redgingerforhair
Photography: @adonai_studios |@phloshop |@nana_gaza