At BellaNaija Weddings, we promised to showcase the beauty of our culture and we trust that we have delivered so far.
Today we are taking a trip to Northern Nigeria to celebrate and display the beauty of the Hausa-Fulani culture with this collaborative shoot by a team of wedding vendors. The Fulani bride can be easily described as a pure work of art from head to toe. Right from the accessories, hair, ornaments and of course, their unique outfit and henna. You definitely will not see a Fulani bride without henna.
When we saw this beauty look we thought to ourselves, our #BellaNaijaWeddings beauties have to see this. So here we are showing off this look. The colour of her outfit, her bright and popping makeup, the accessories and the hairstyle all come together beautifully on her skin. Pretty sure you want to try out this look.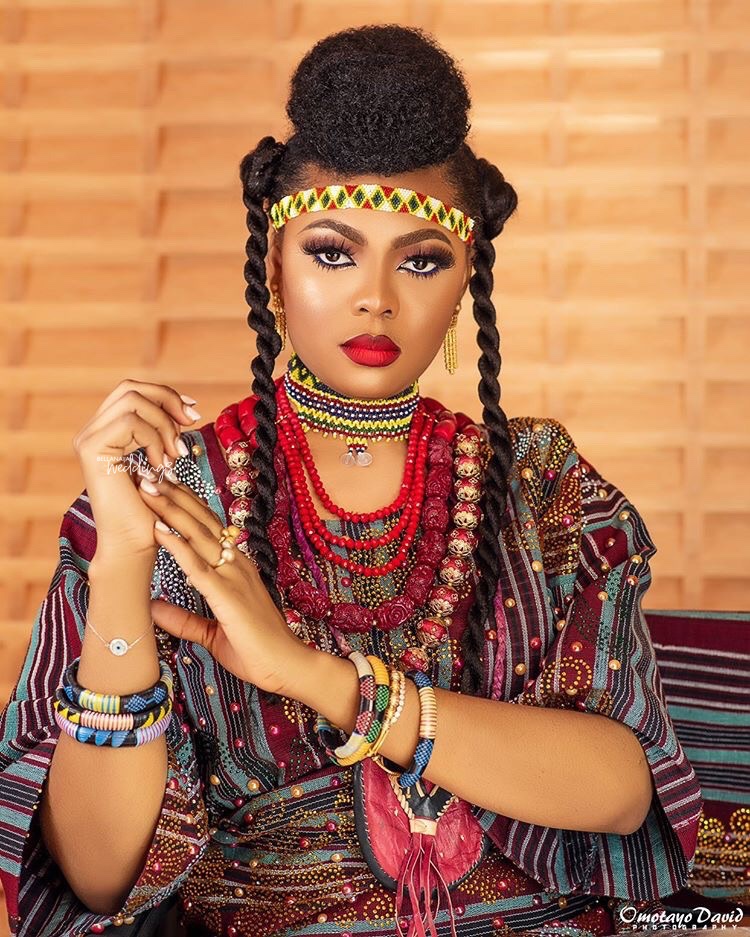 Makeup artist, Glam Drop gives insight to the look:
The look was inspired through the rich Hausa-Fulani culture. Hausa brides are usually gorgeously dressed in traditional attire for their traditional marriage and what is a Fulani bride without their unique hairdo. The Modern Hausa Fulani brides can look this beautiful and classy and still look extremely fabulous while in their traditional attire. The look is dedicated to all Arewa Hausa-Fulani's.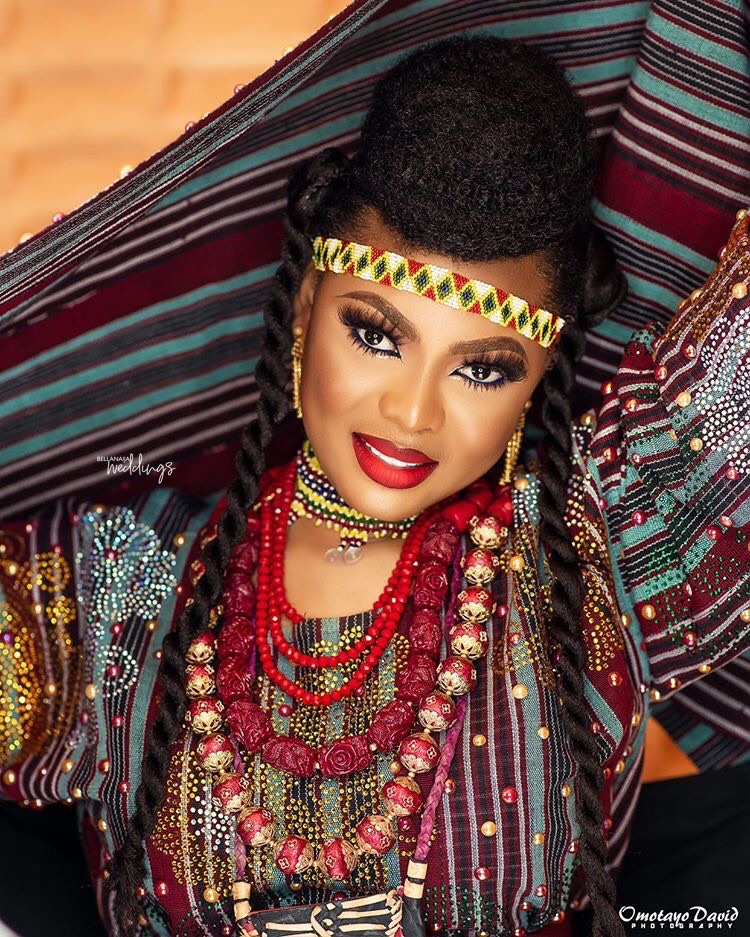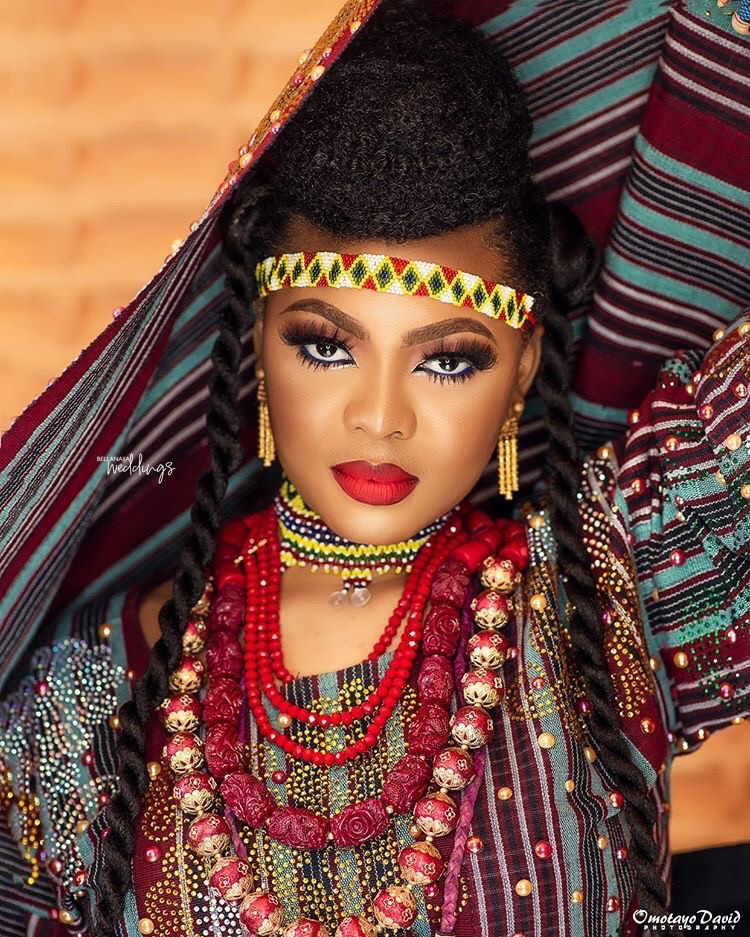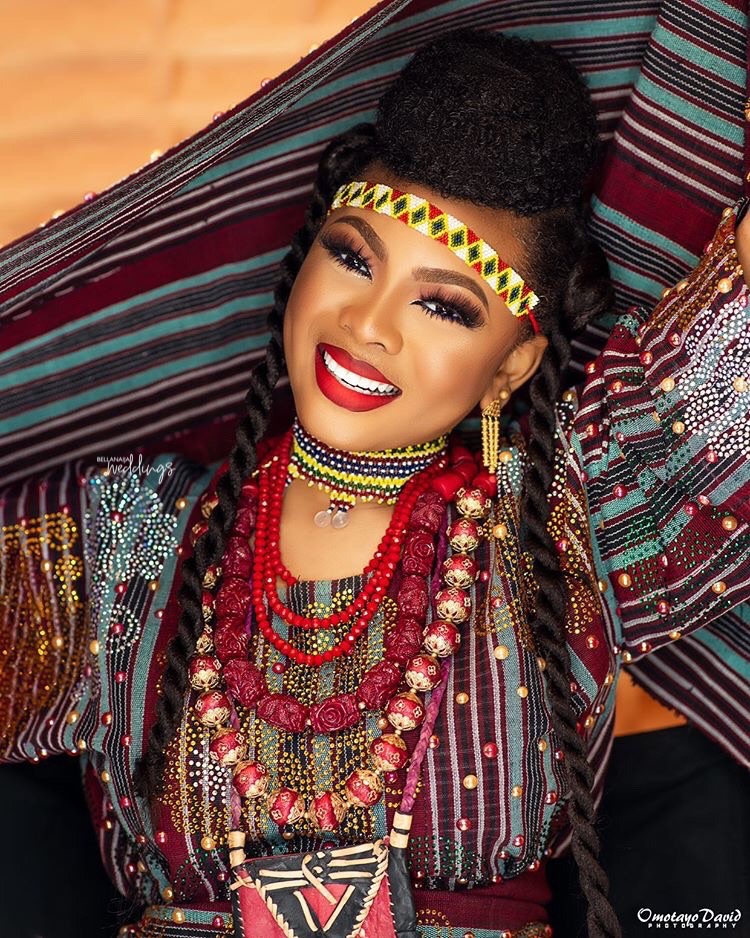 When it came to the hair, hairstylist Oludavid has this to say:
The overall look was inspired by the concept of the collaborative shoot, mixed with the tribe of the model and most importantly her hair texture (based on my profession as a hairstylist). After seeing various northern inspired hairstyles, I decided I wanted my interpretation different and catchy. One can't really have a perfect idea of the hairstyle till the day and the mood of the shoot.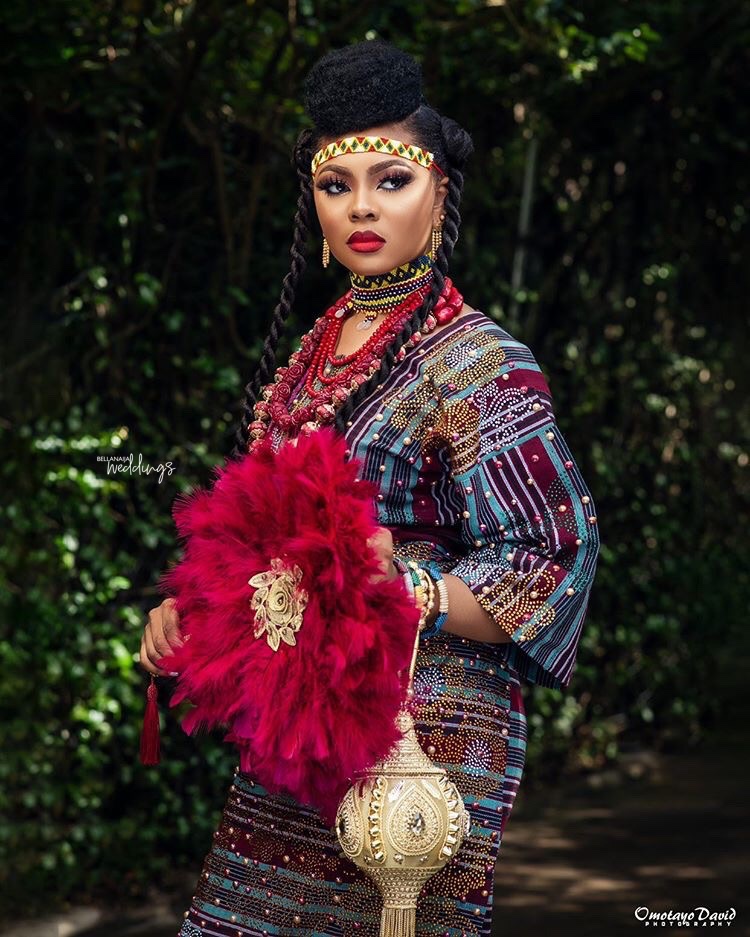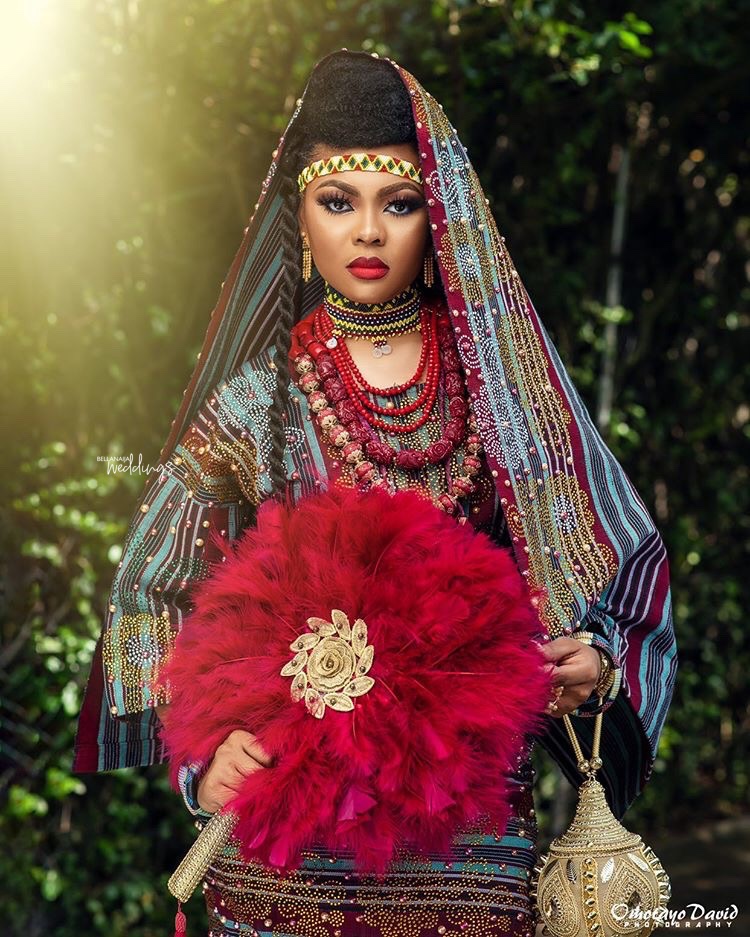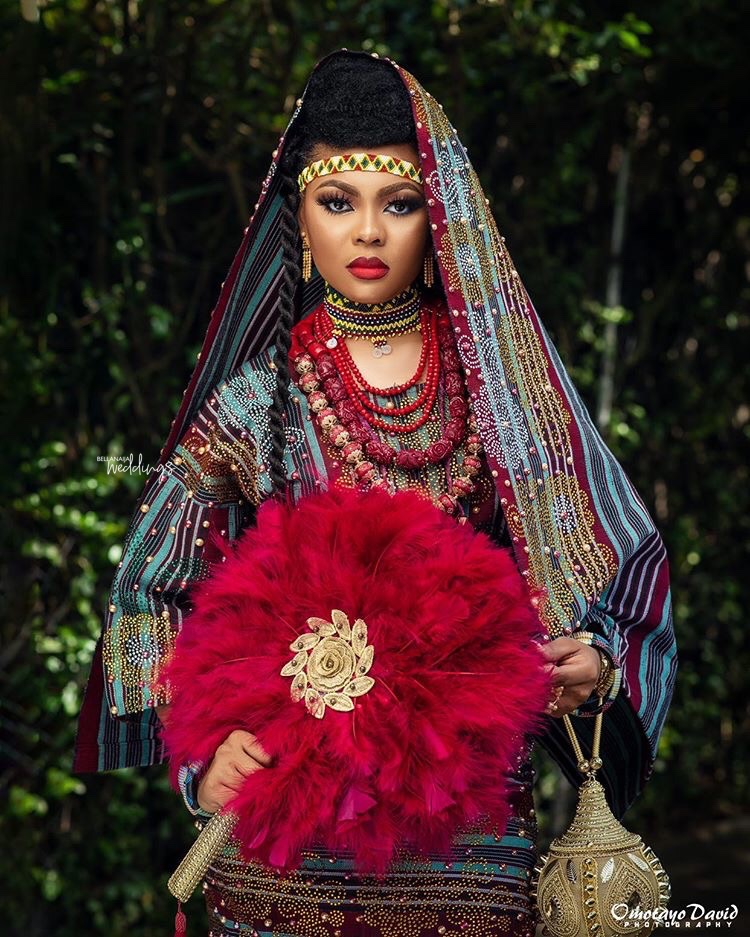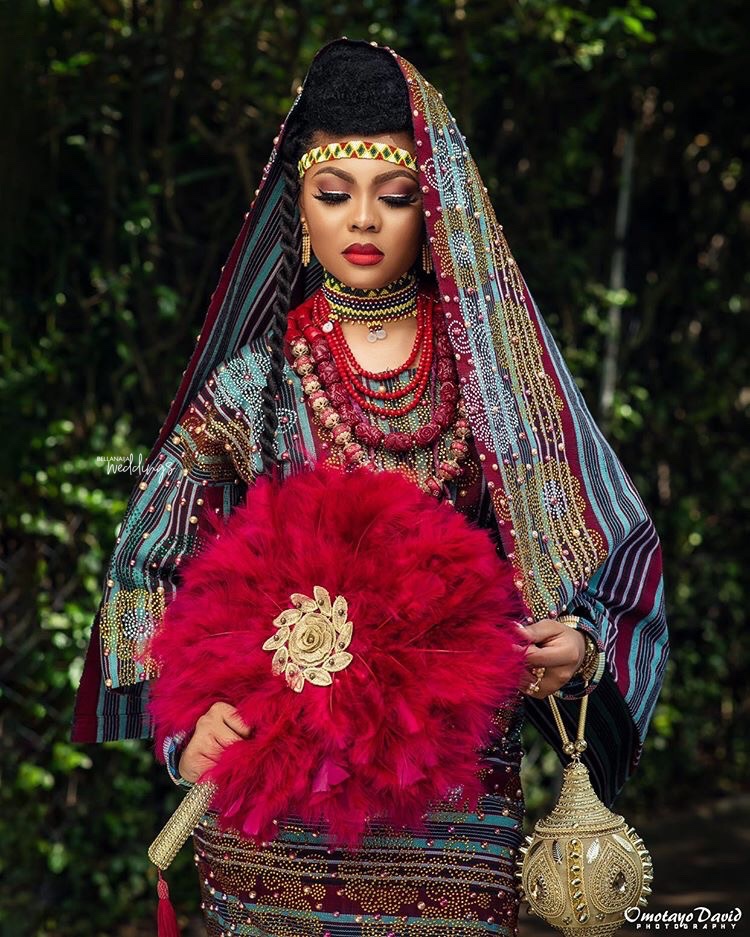 Credits
Asooke and Hand fan: @ariesbeadnasooke
Makeup: @glam_drop
Hairstyling: @oludavid
Photography: @omotayo_david
Bead: @rochem_iyaileke
Purse: @sacollectionz