Beauty, colour, fashion… These are some of the elements of culture that we can never get enough of. Still on culture, one of the many ways in which it is so gloriously expressed is through weddings! Now you know we can not talk about culture and weddings without mentioning this – the look! Yes, every bride on her trad wants to come totally correct.
So, on that note, we've got this bridal beauty look that serves that slaying purpose to the fullest. The glam by Glitz 'N' Foy has a silky smooth allure that we just can't get past. Qudech Hair Castle came through with the classic hairstyle that represents cultural heritage while maintaining a modern essence. When it comes to your trad wear, you just can't go wrong with red. The elegance of the red outfit is the perfect Midas touch to this look. Everything about this beauty look is totally on point. So if you've got your Igbankwu on the way, as a premium Igbo bride-to-be, this look is simply perfect for you!
Check out the photos below and let us know what you think in the comments section.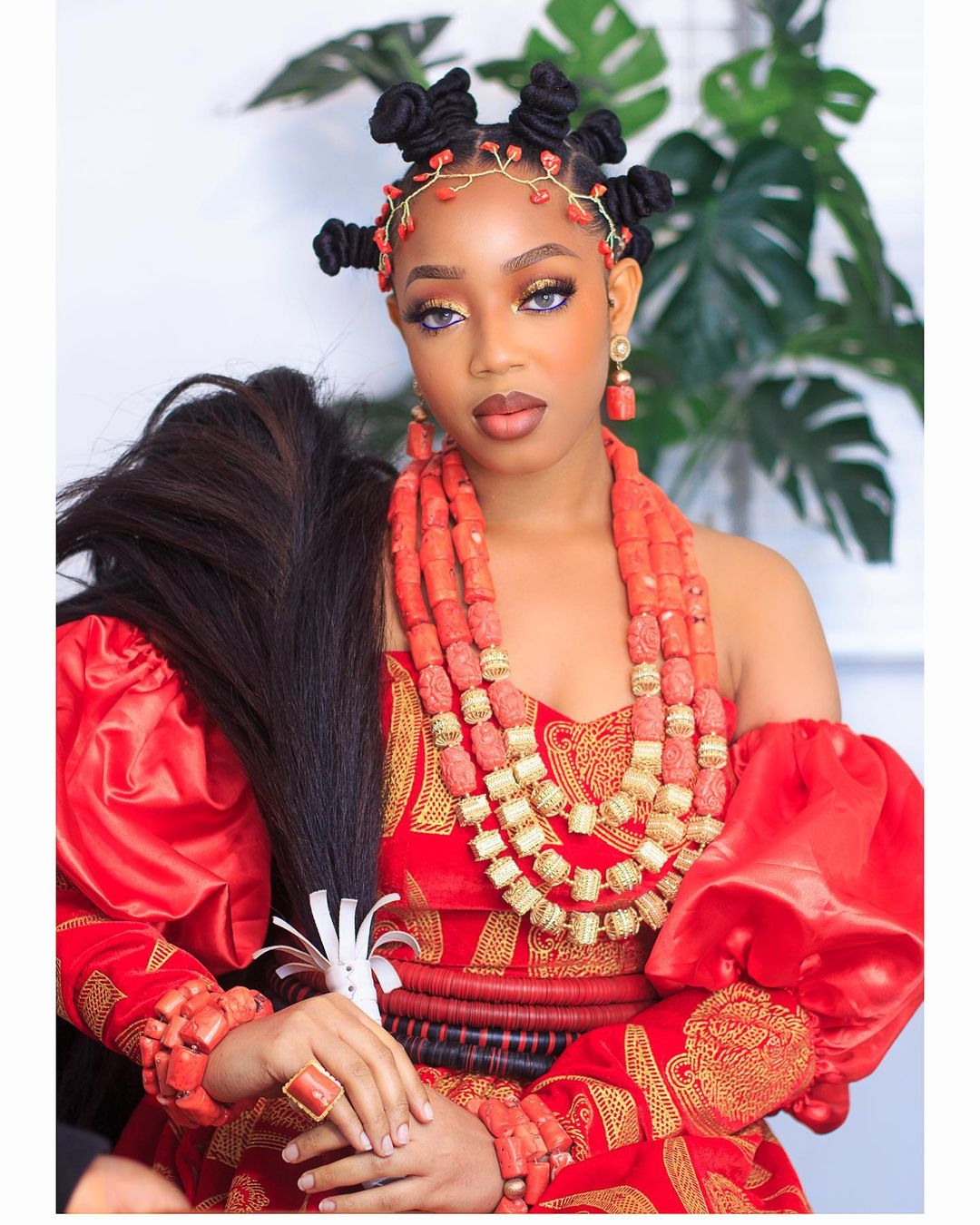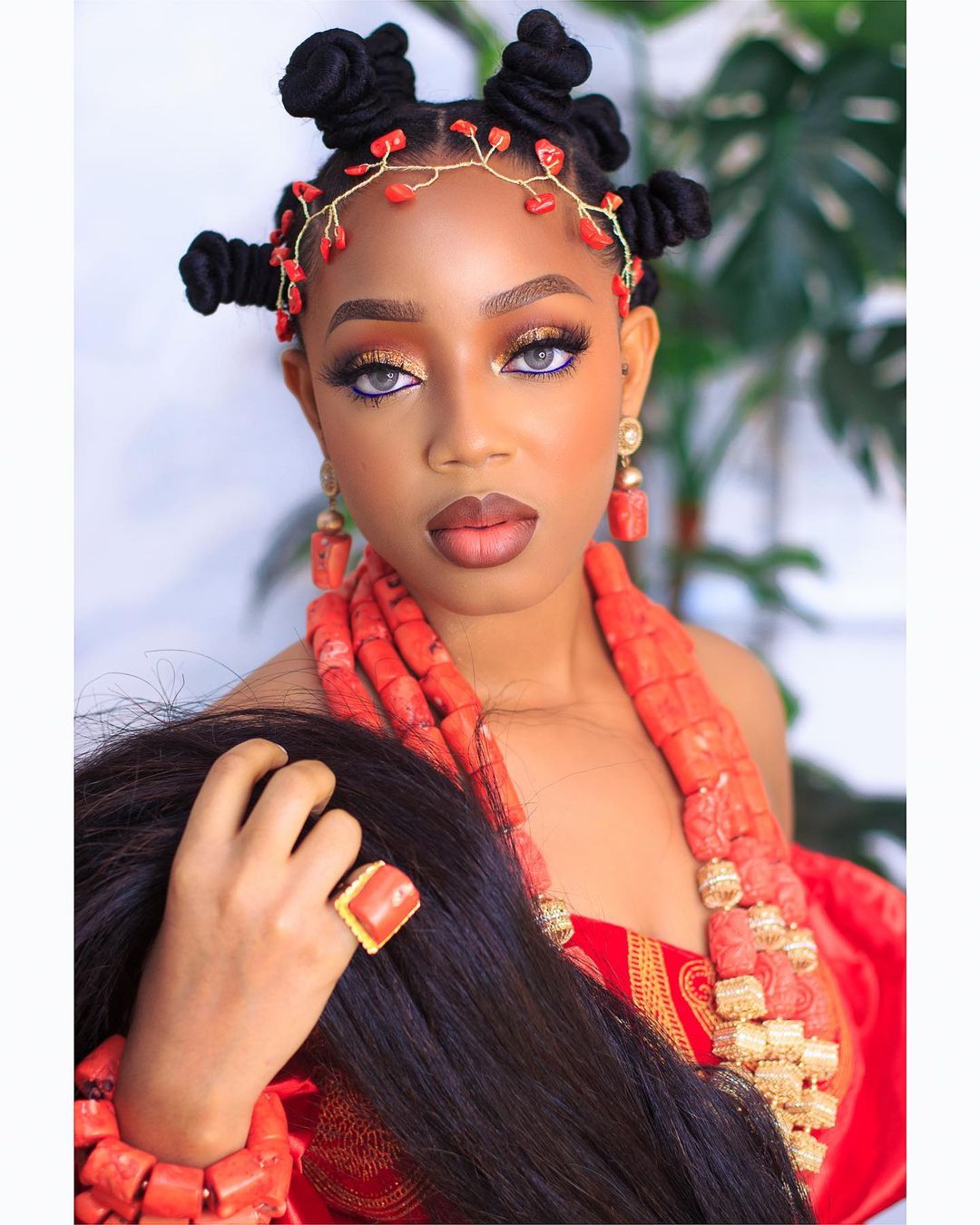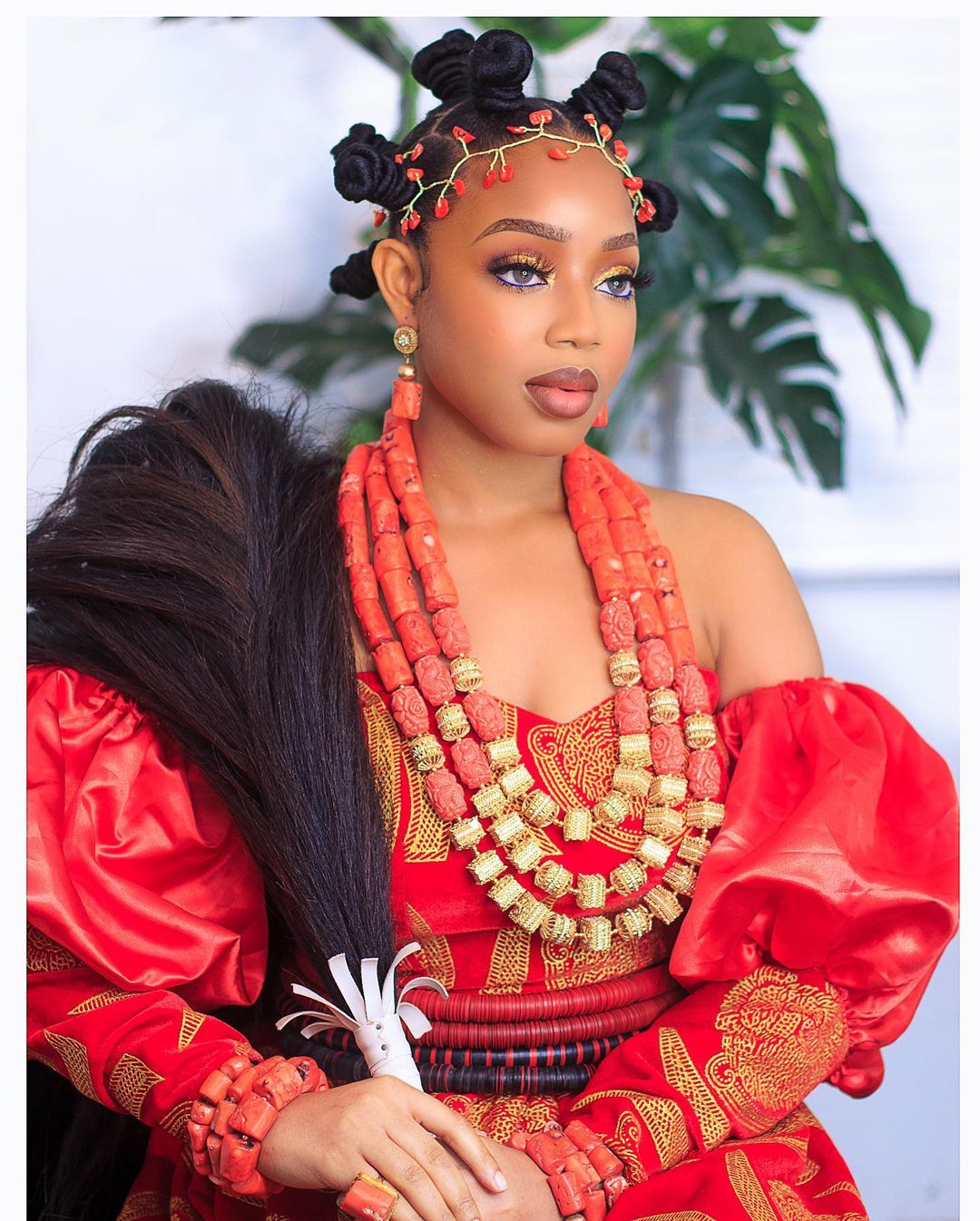 Credits
Makeup: @glitz_n_foy
Photography: @glitz_n_foy
Hair: @qudech_hair_castle
Beads / hair piece: @beads_by_ada
Costume / horsetail: @lalas_costumeplace