It's the #OGunion.
Makeup artist, Gold of Glowbygold tied the knot traditionally to her favourite person in the world, Obinna. You already know that her bridal glam will definitely be on point. Ohh, before we go into details of the ceremony, let's mention that she completely slayed all her looks for the day.
So now back to the wedding, it was colourful, beautiful and everything in between. They got married according to the Igbo custom with the palm wine carrying ceremony. The good thing is you just don't get to see the photos only, you also get to read their love story as told by the bride.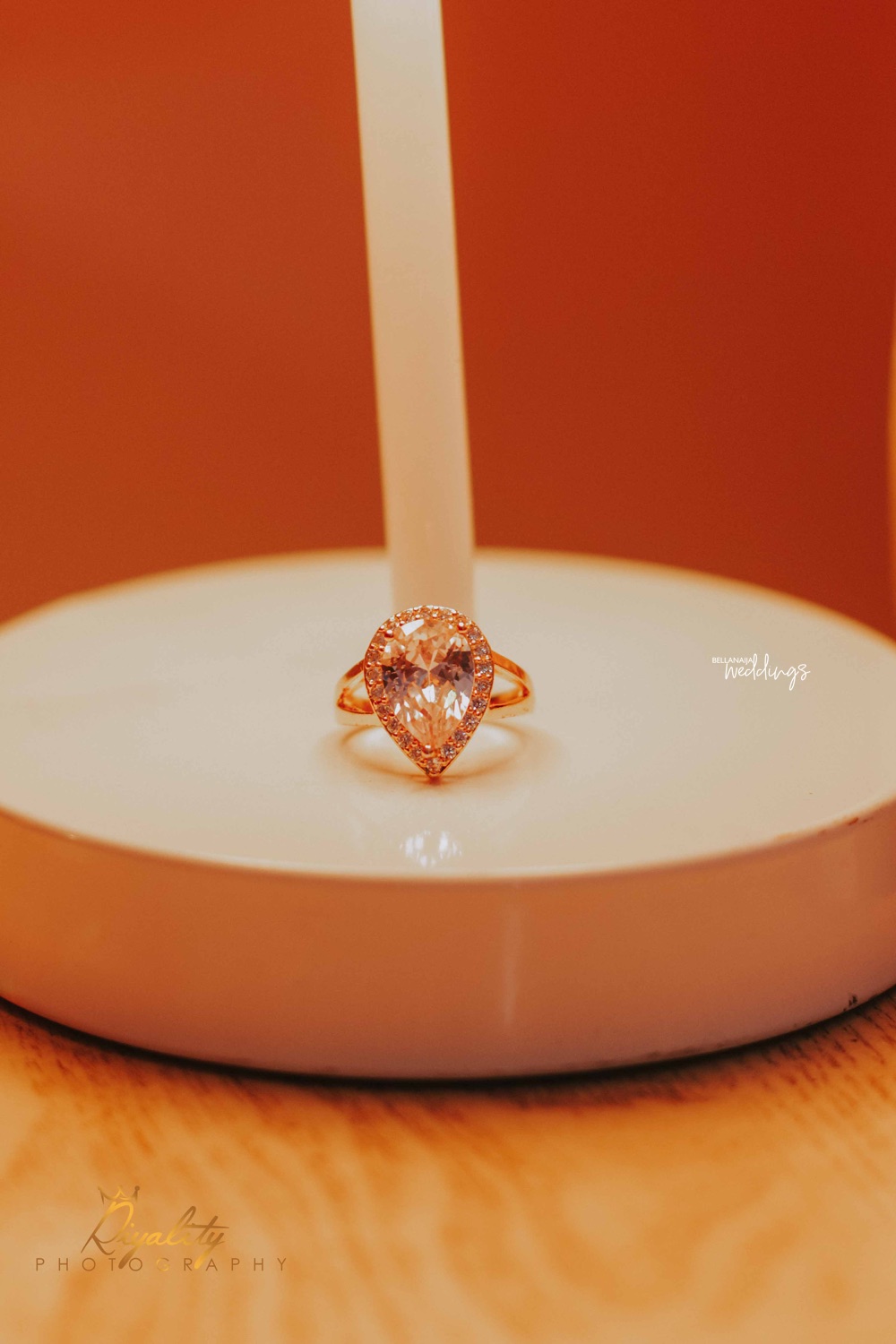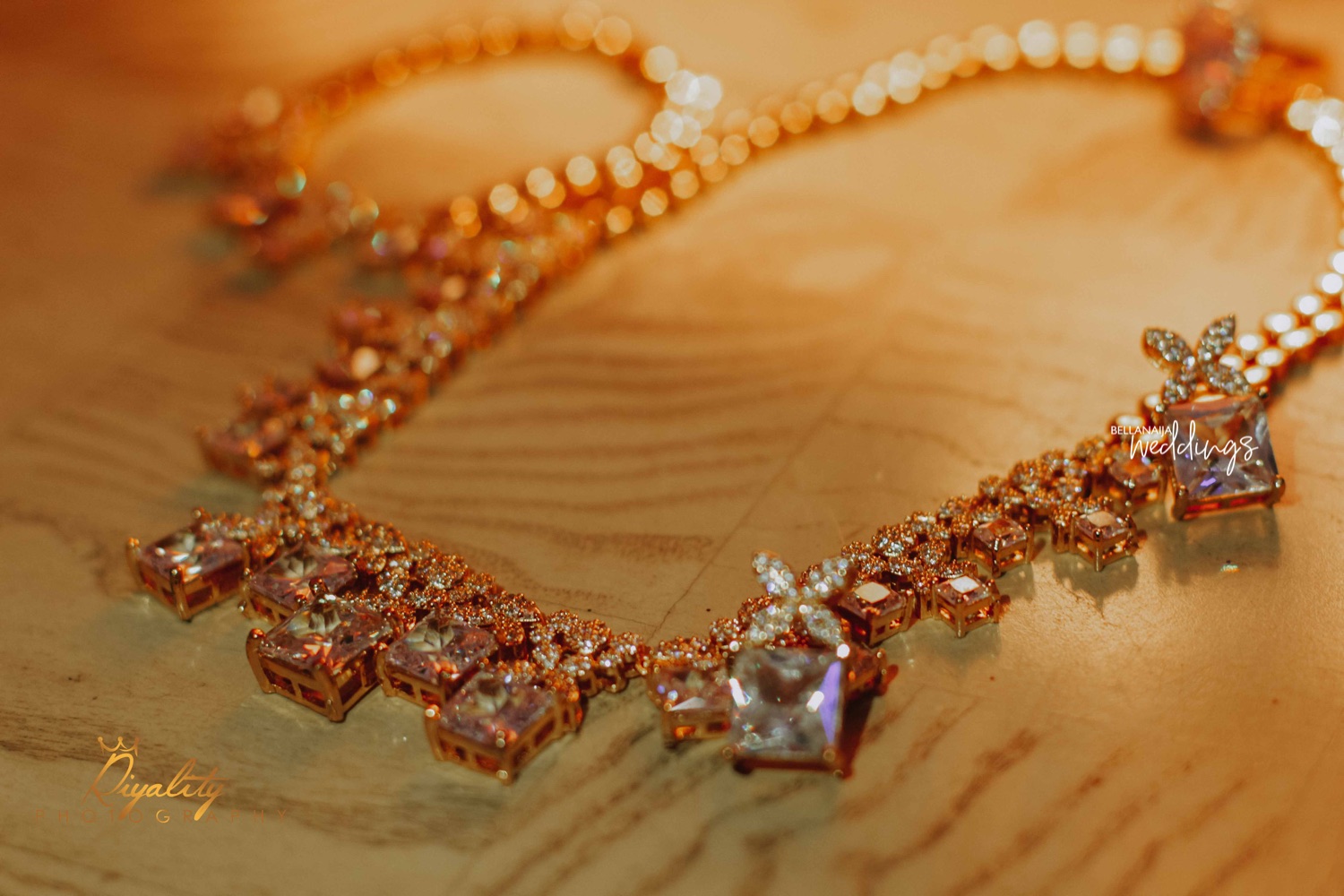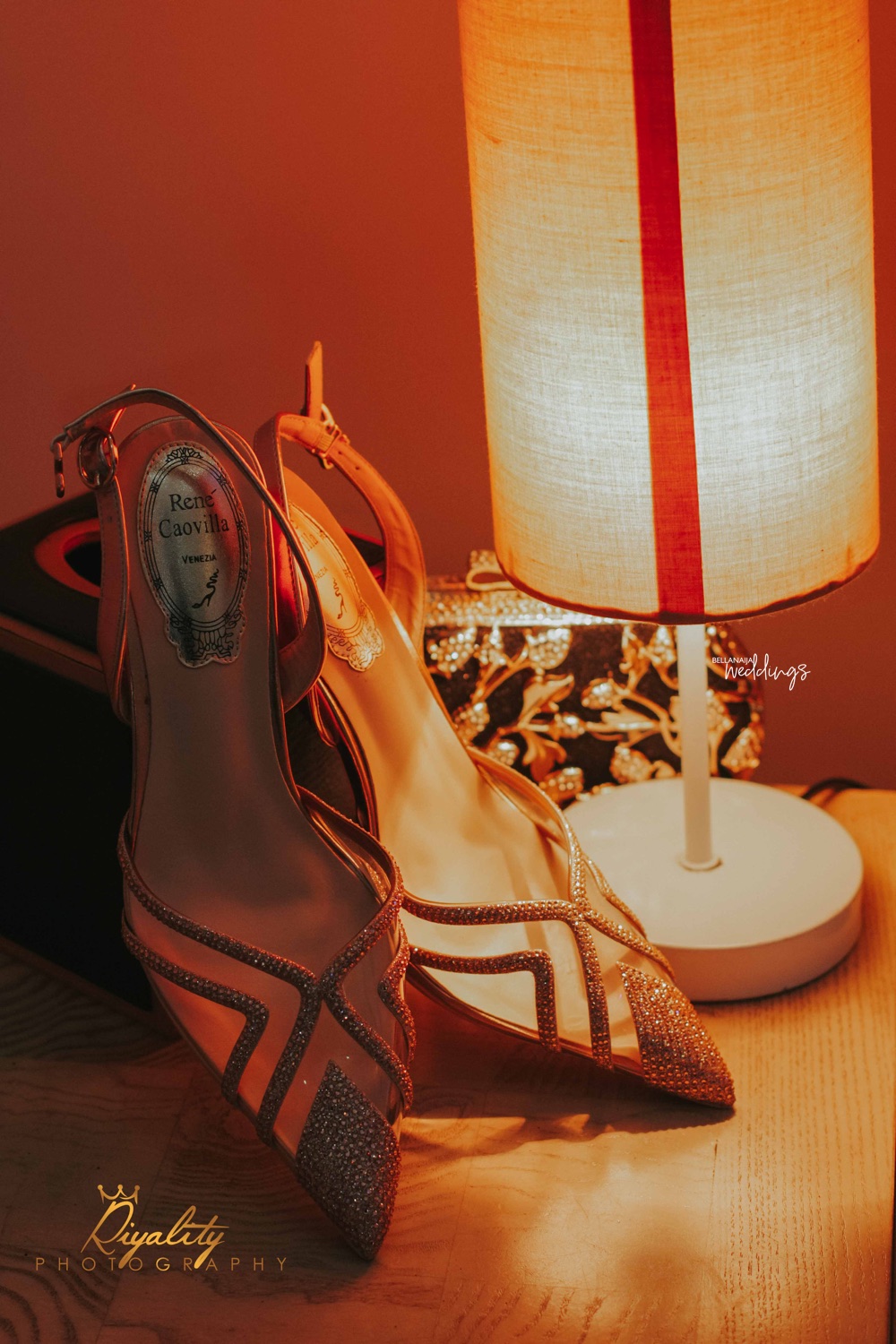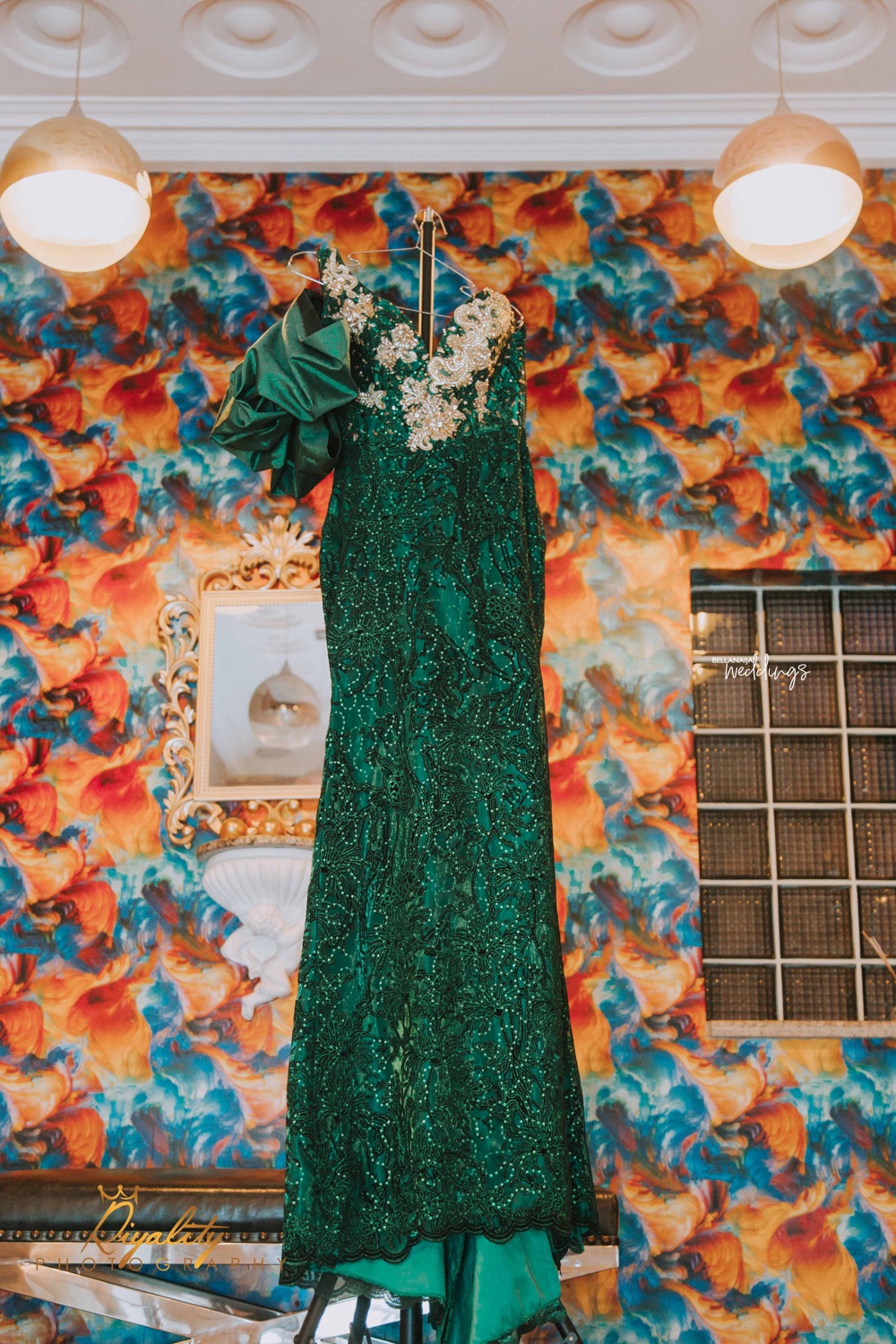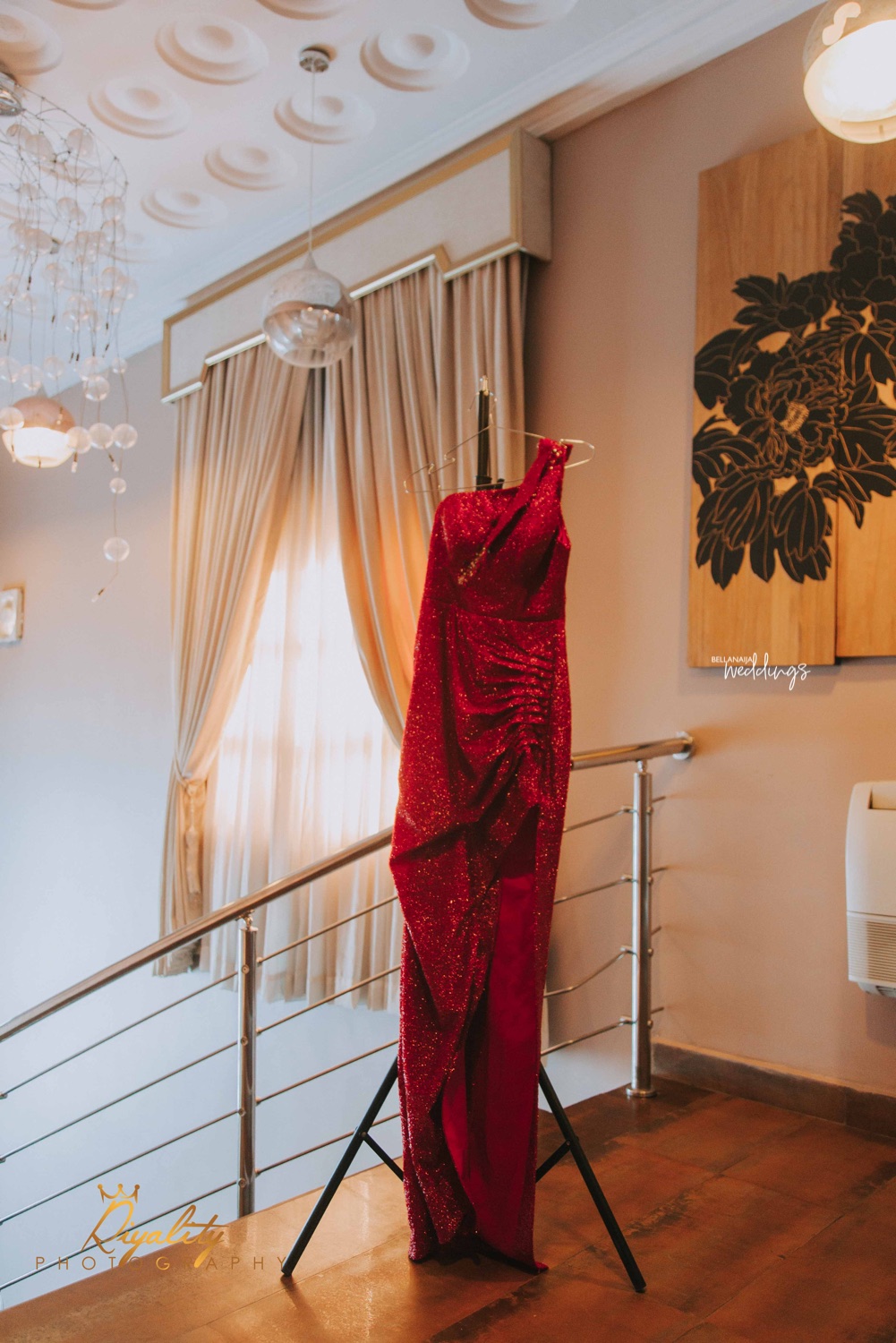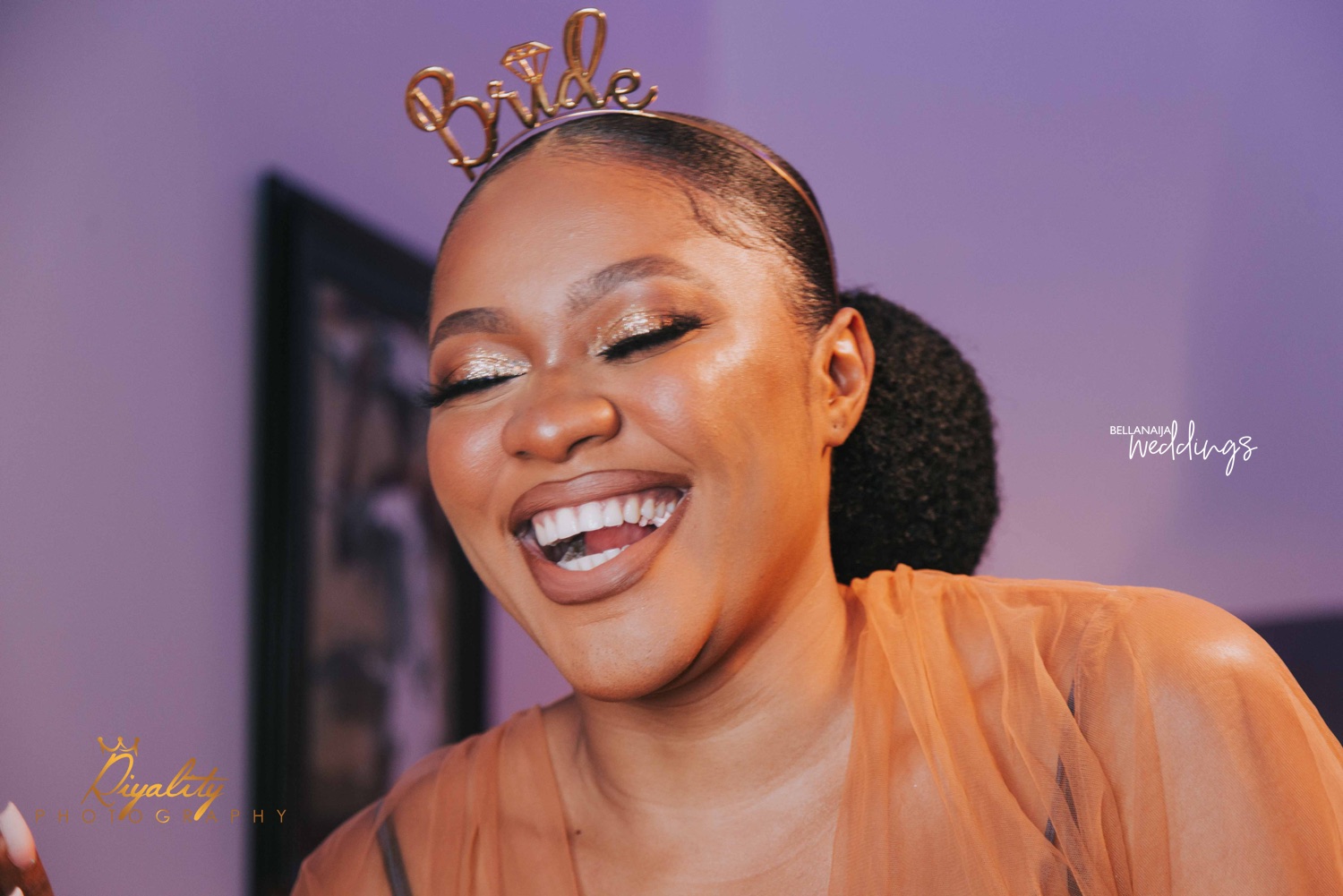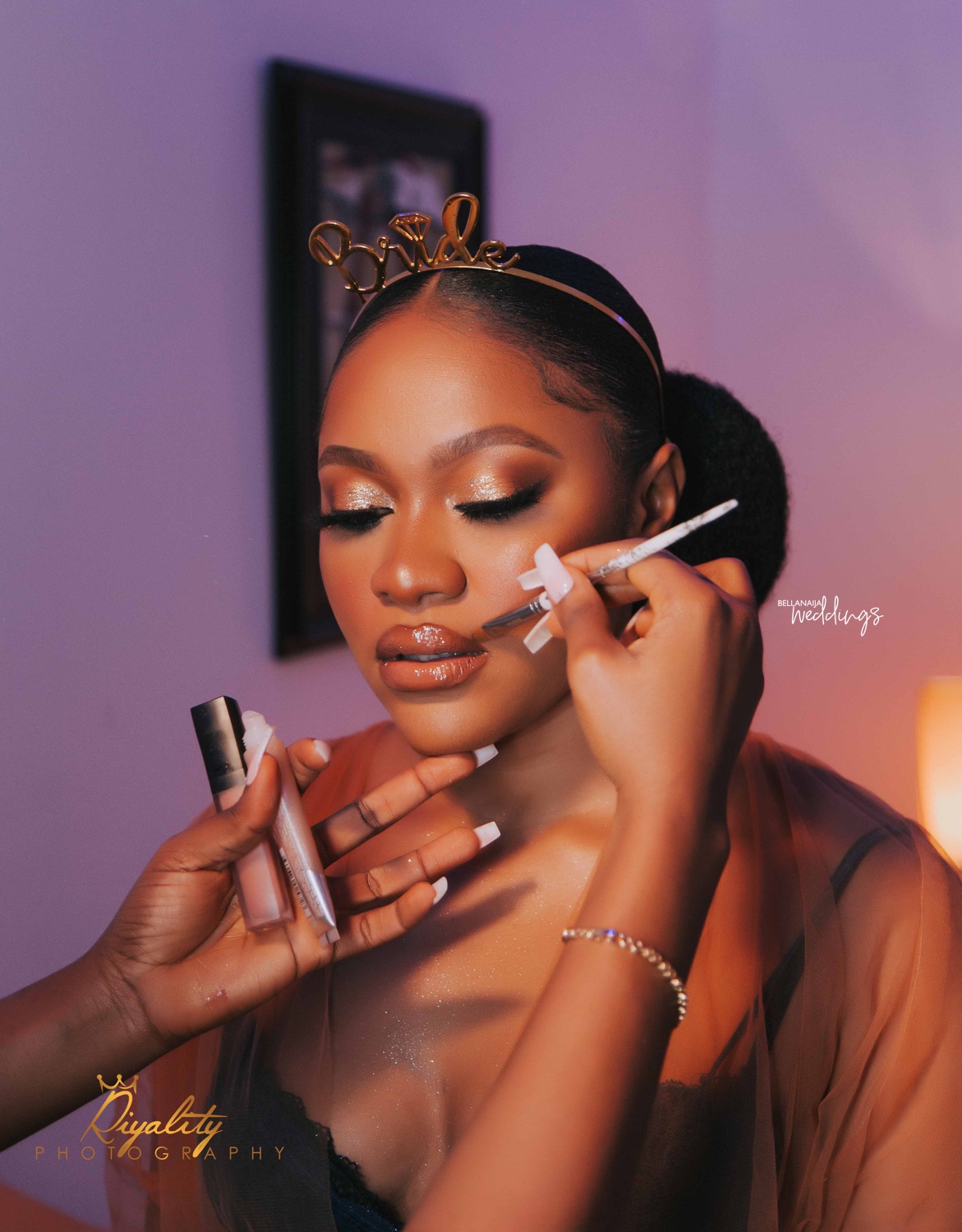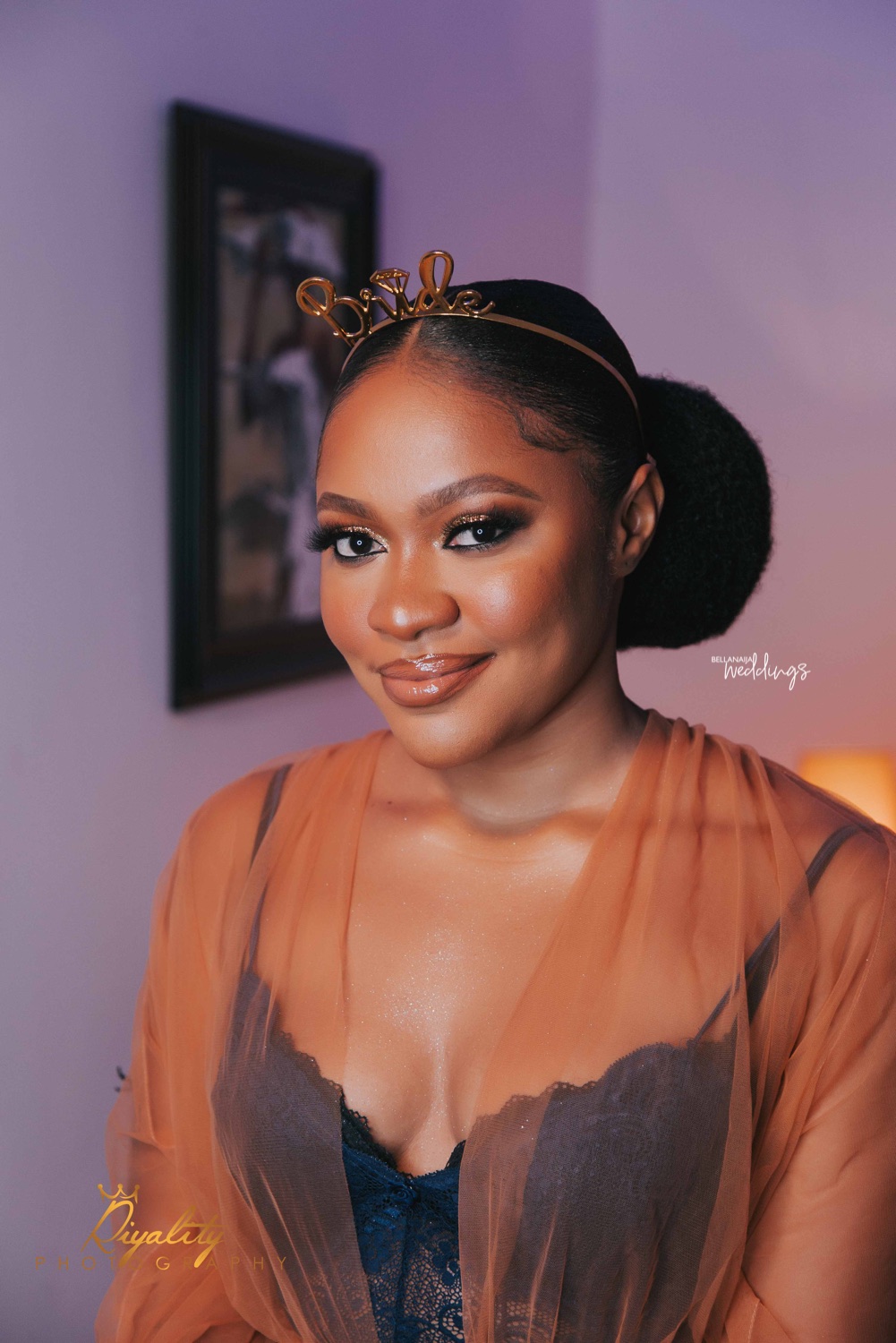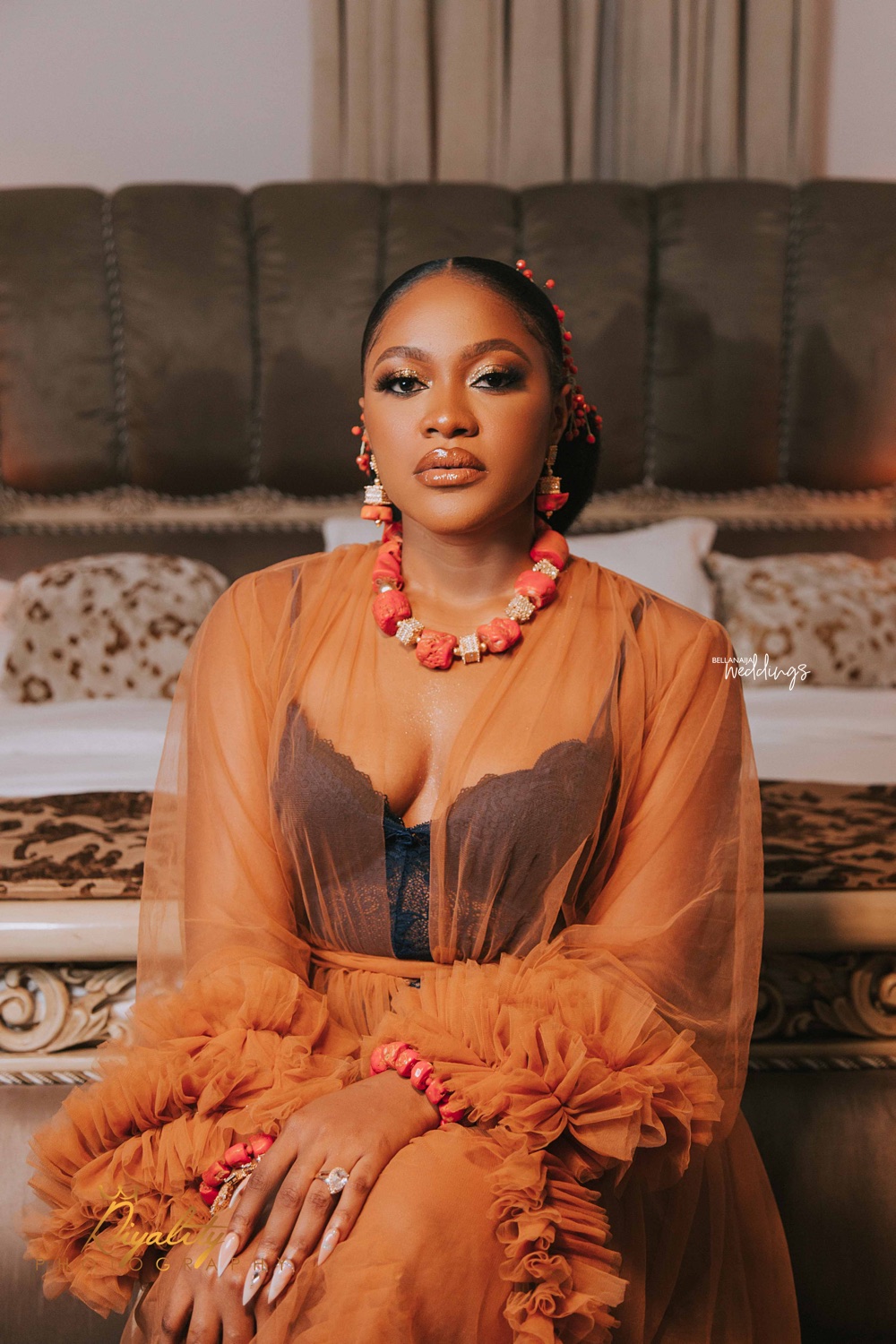 Here's how it all started according to the bride, Gold:
So it was my friend's birthday and coincidentally I had just finished my last MBA exam for the semester. I remember calling her to ask where the turn up was going to be because I needed time out after a hectic week. Now, I know you are probably thinking I met him at her birthday right? No, it's not what you think. I and my friend went out and had the best time, we talked about boys, making more money, marriage and overall it was all good vibes that night.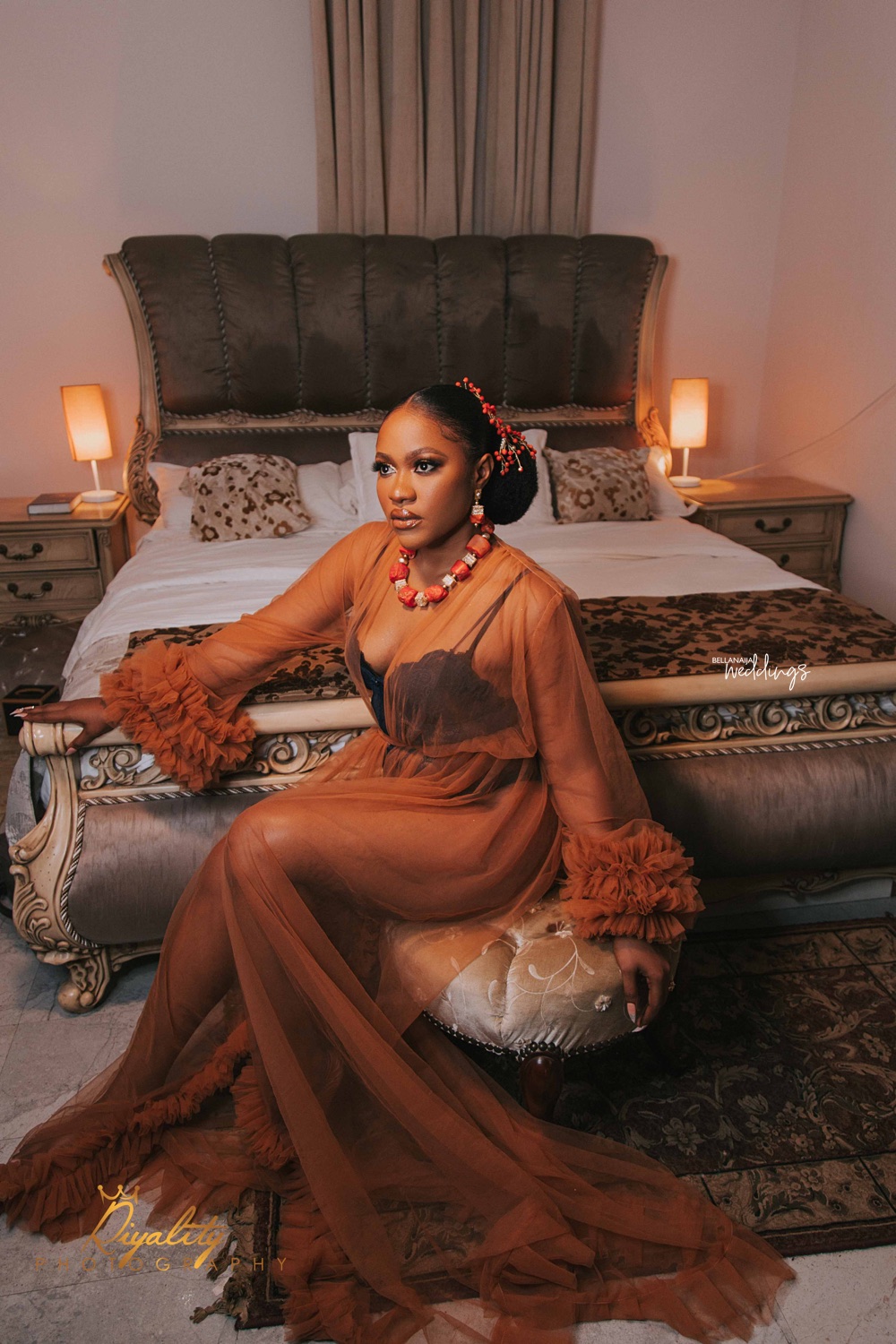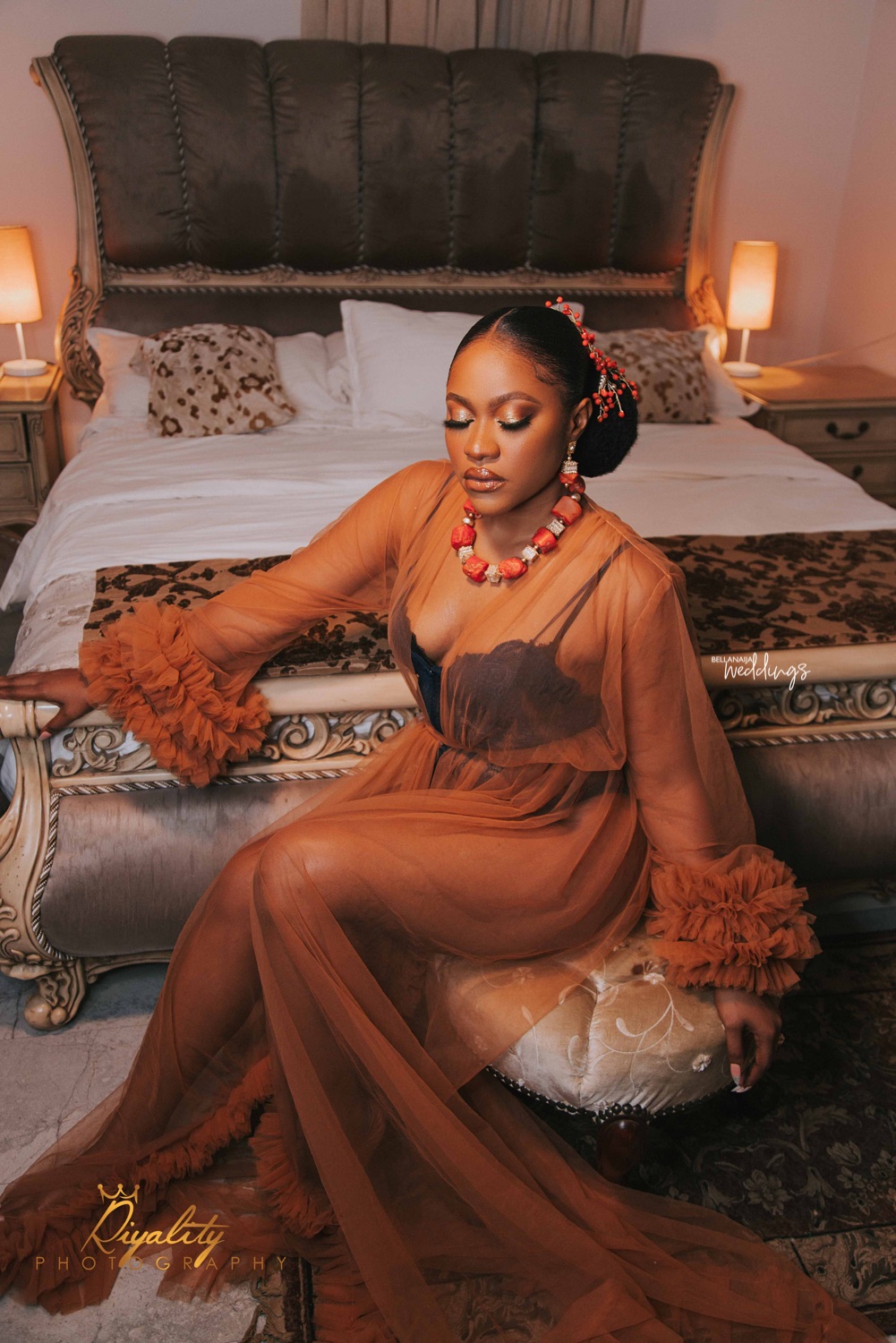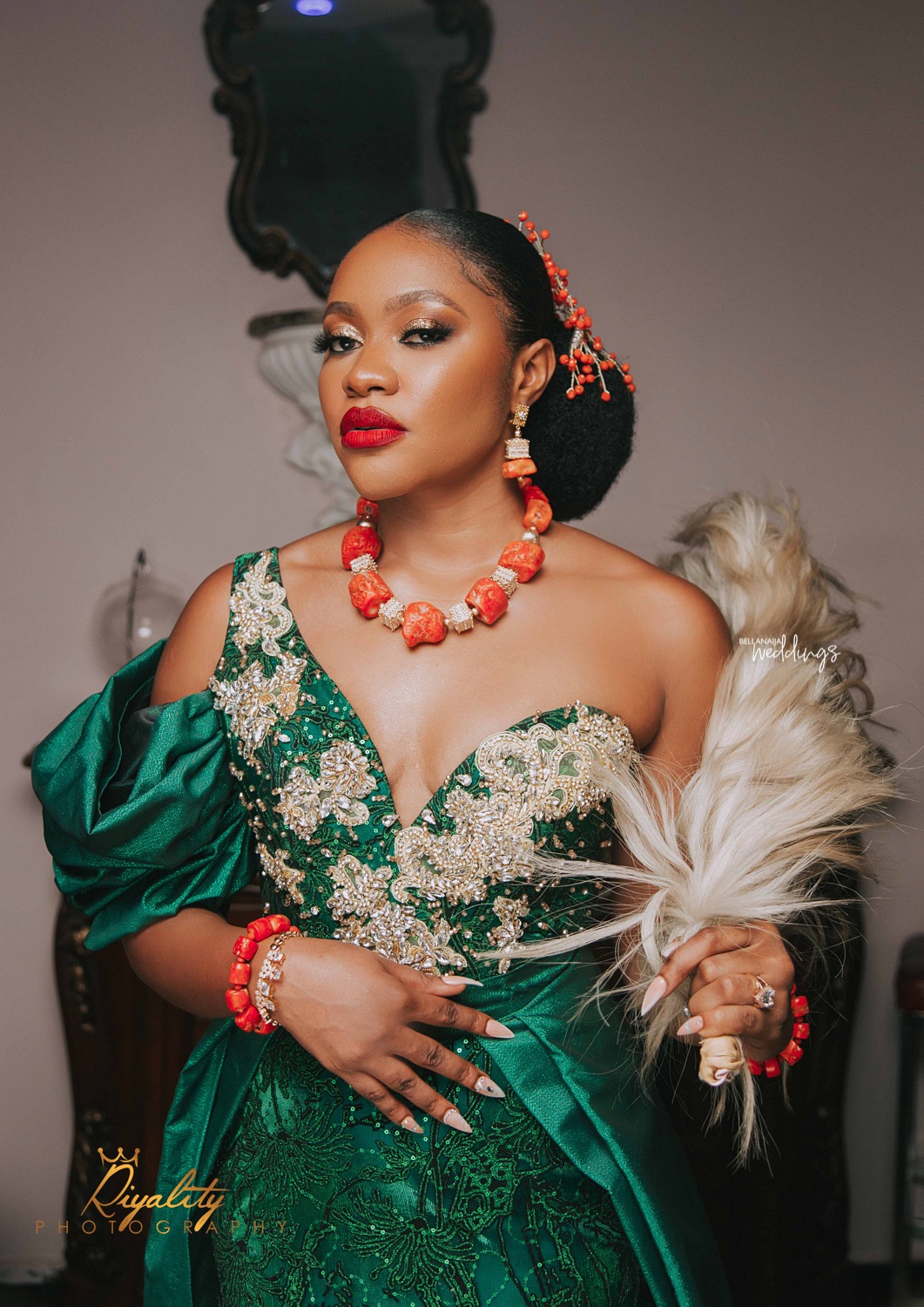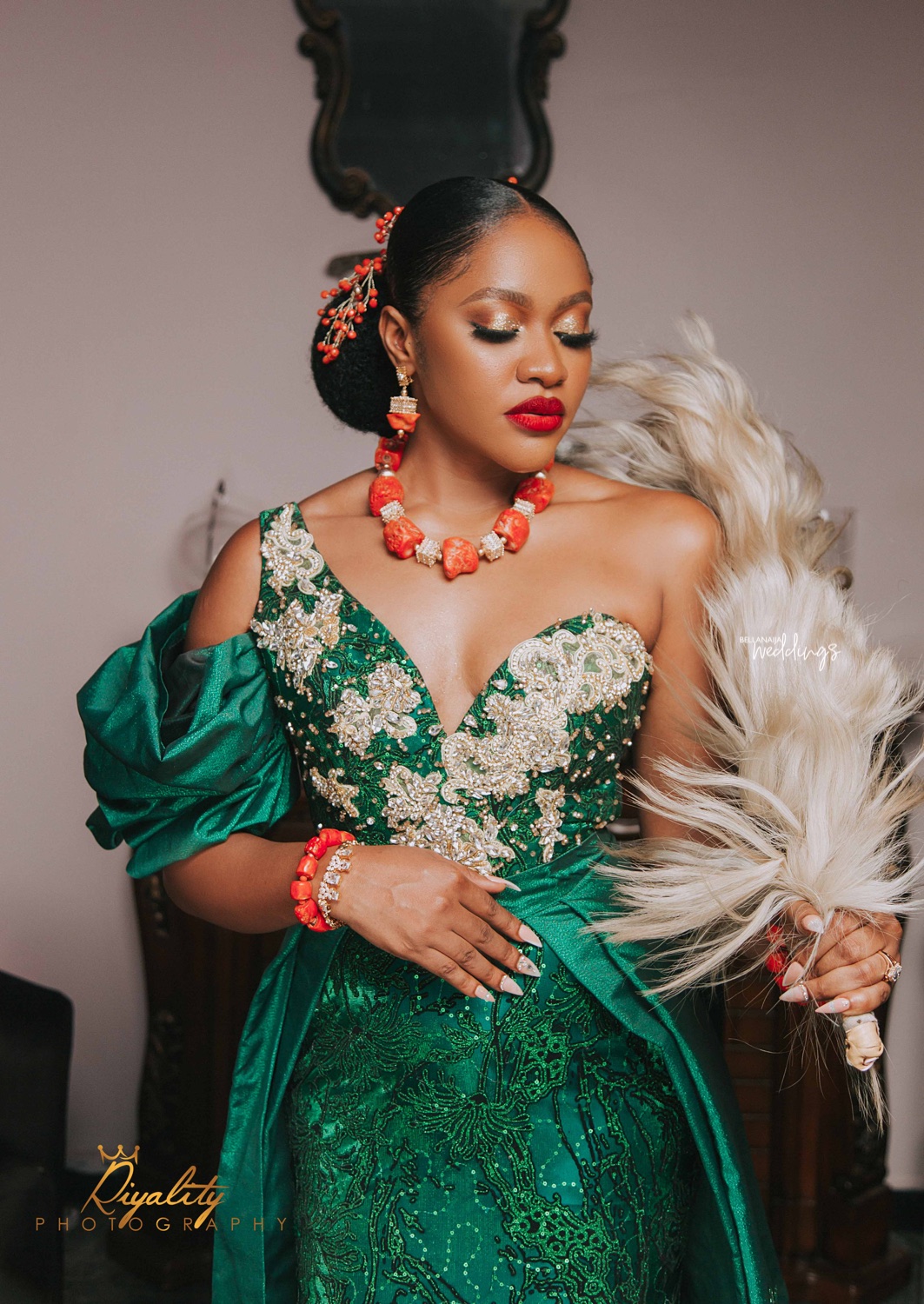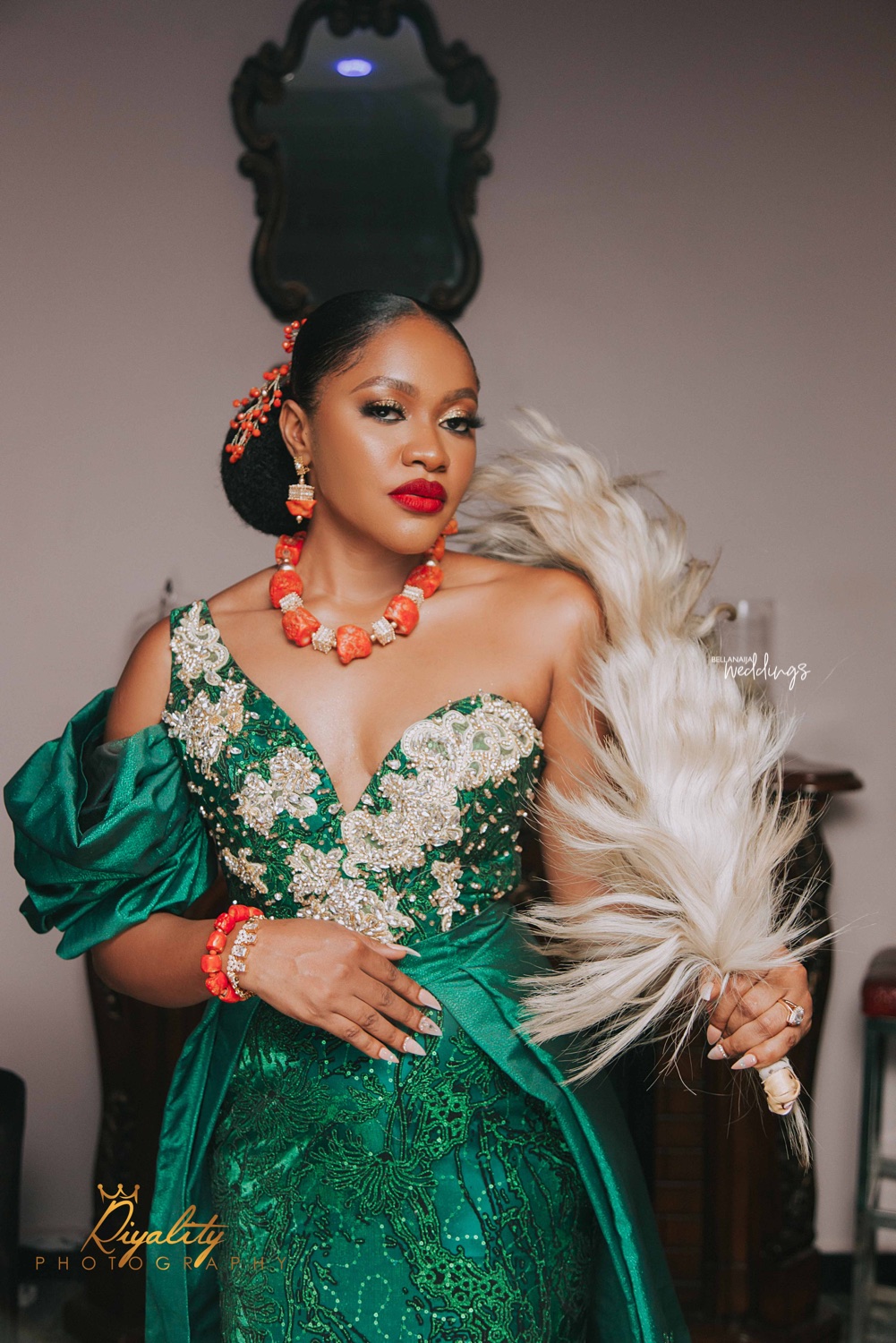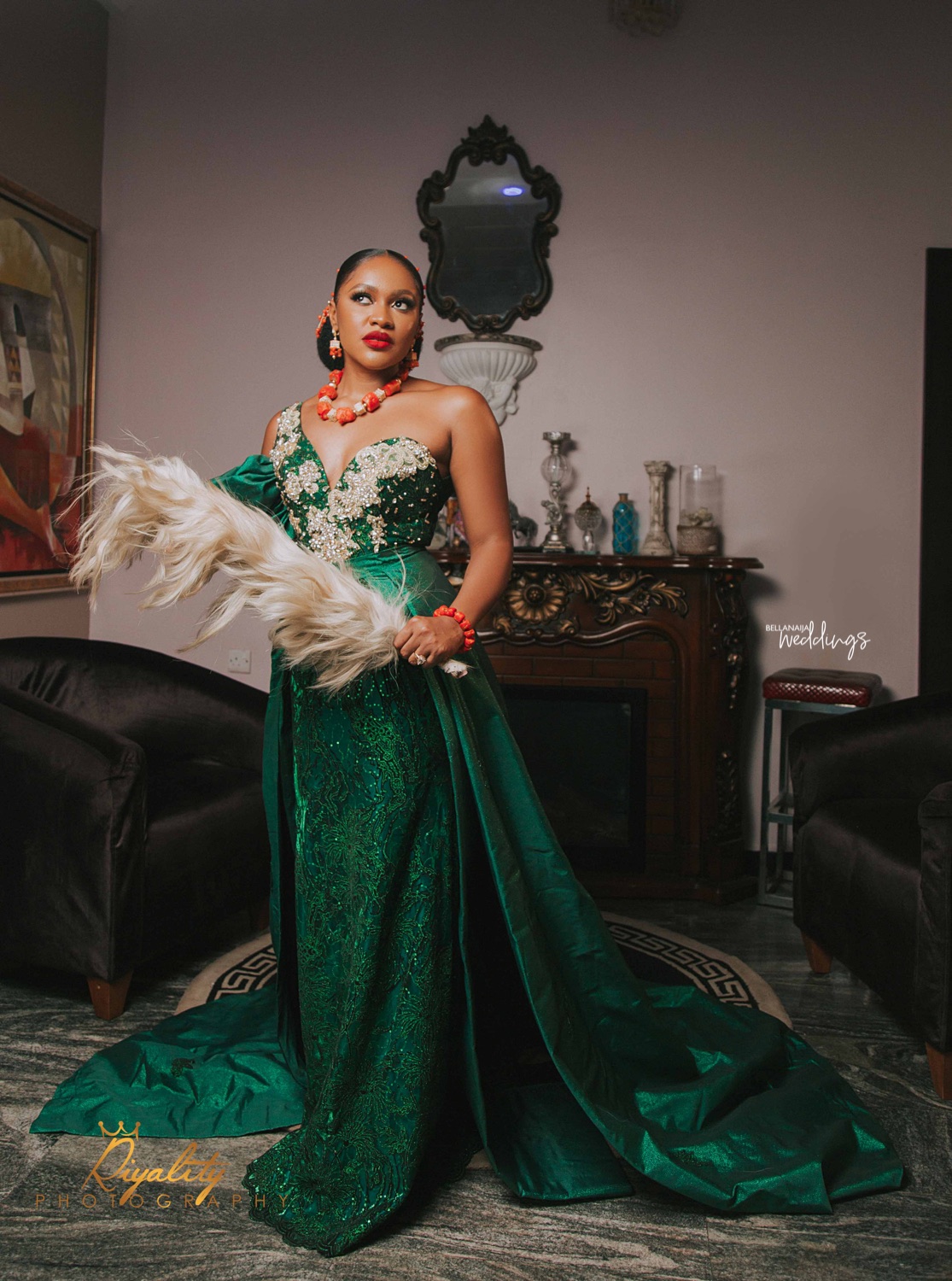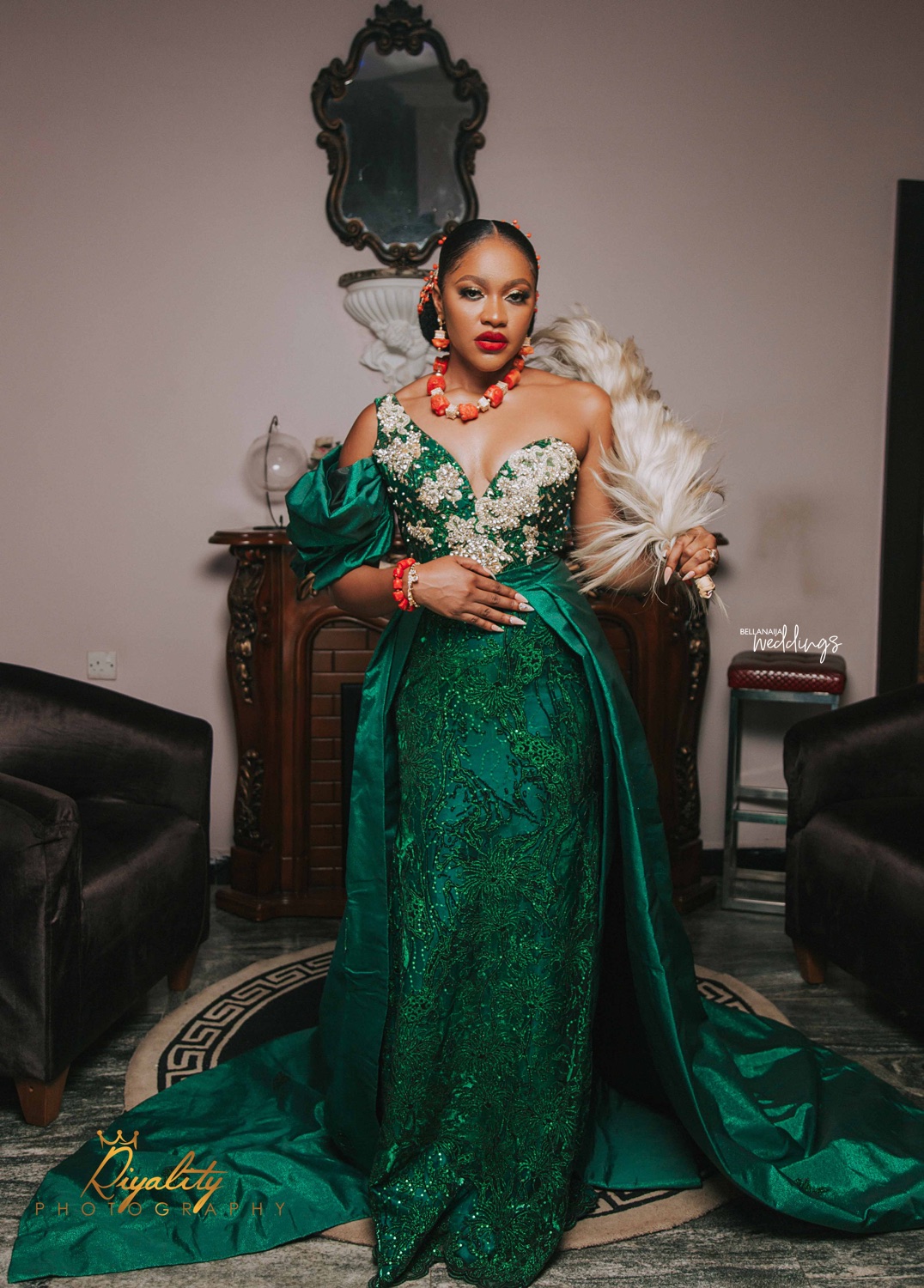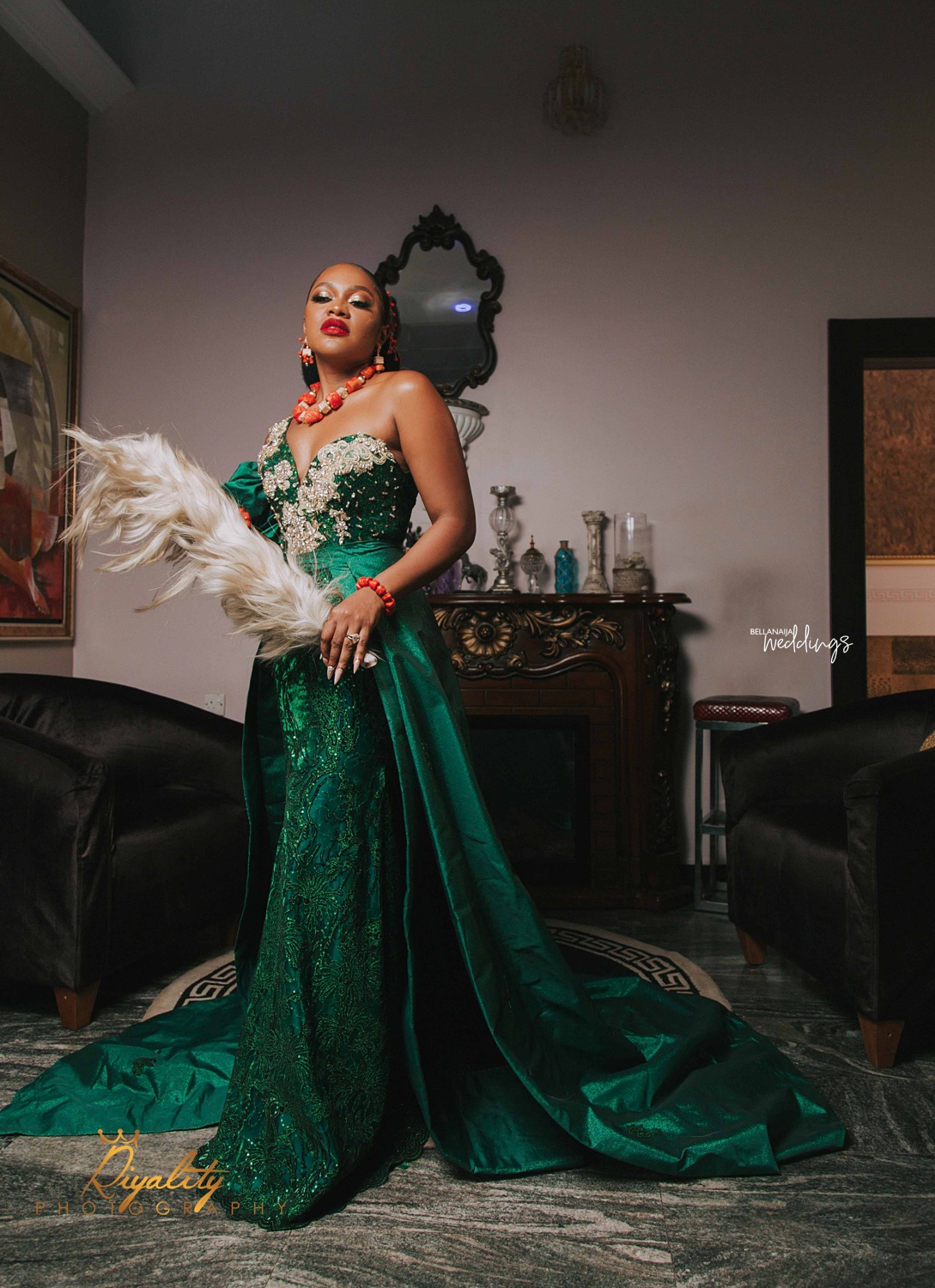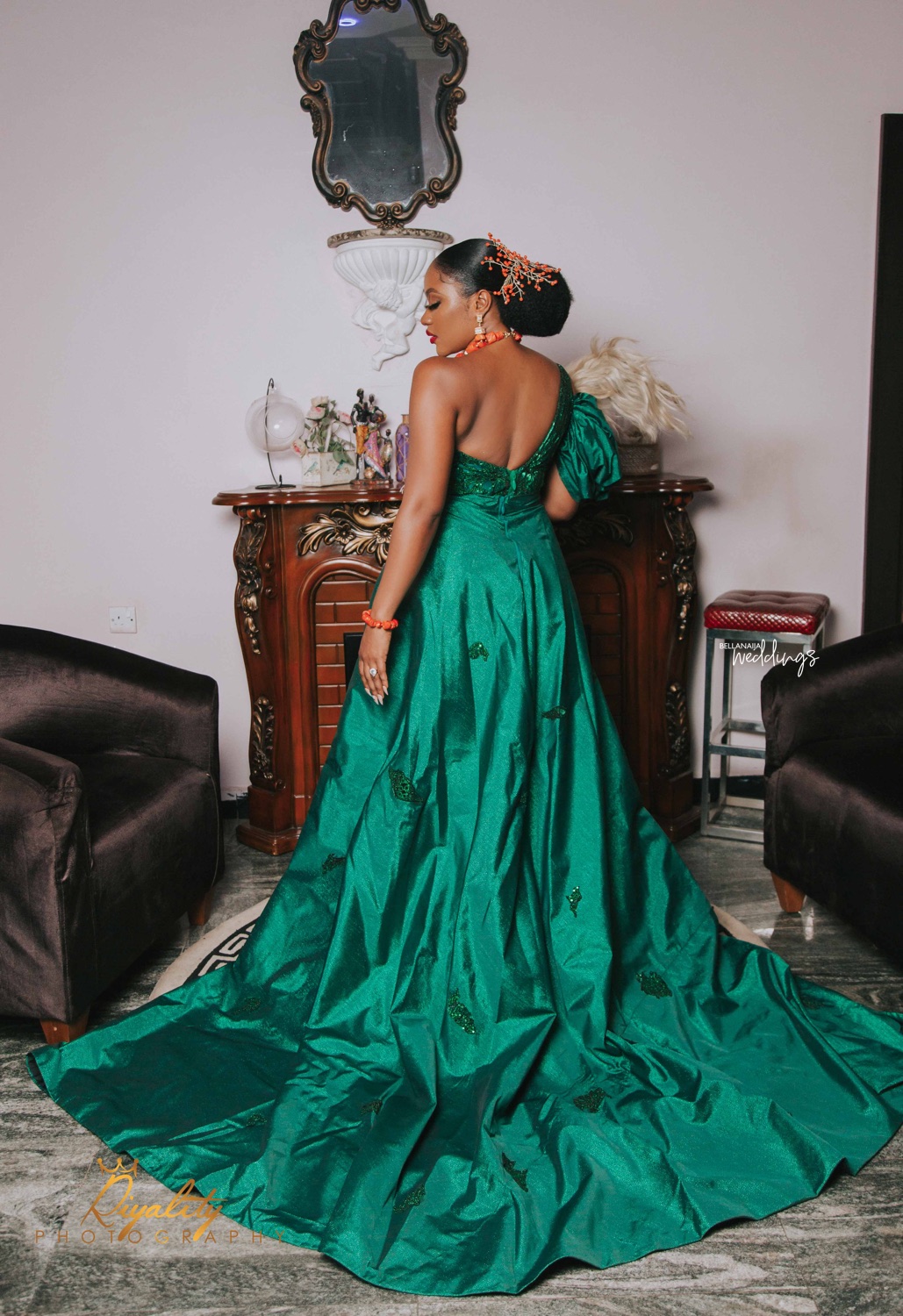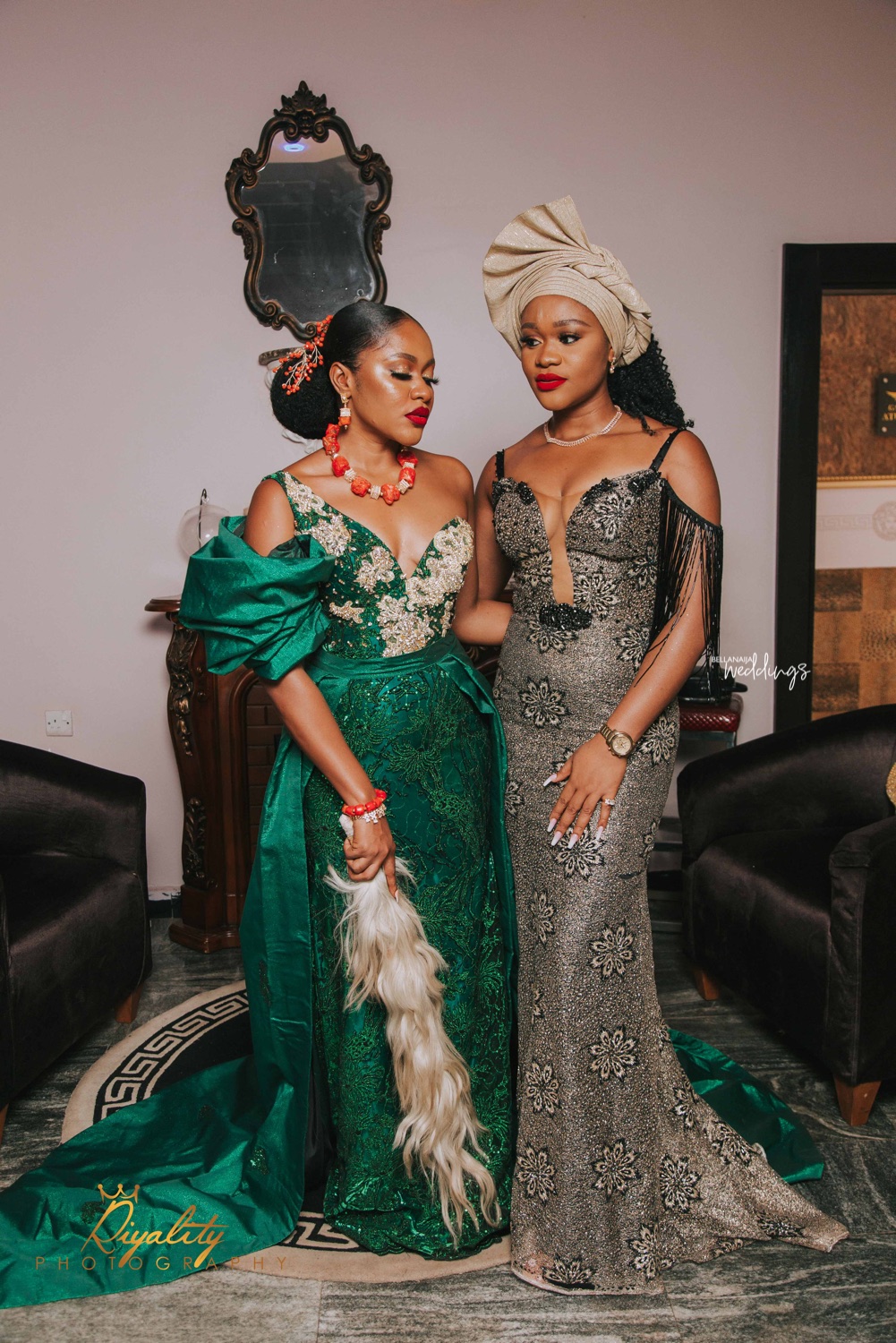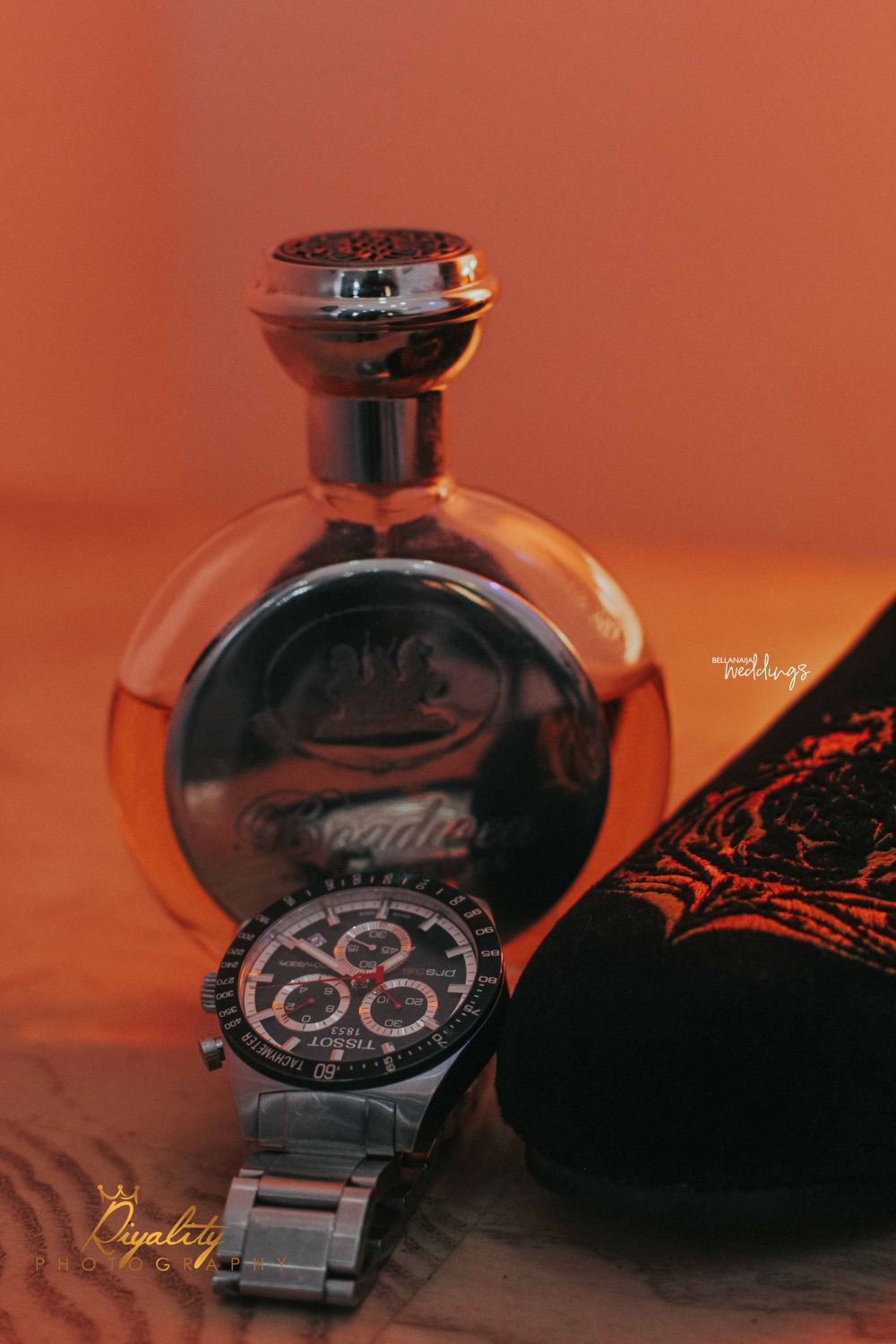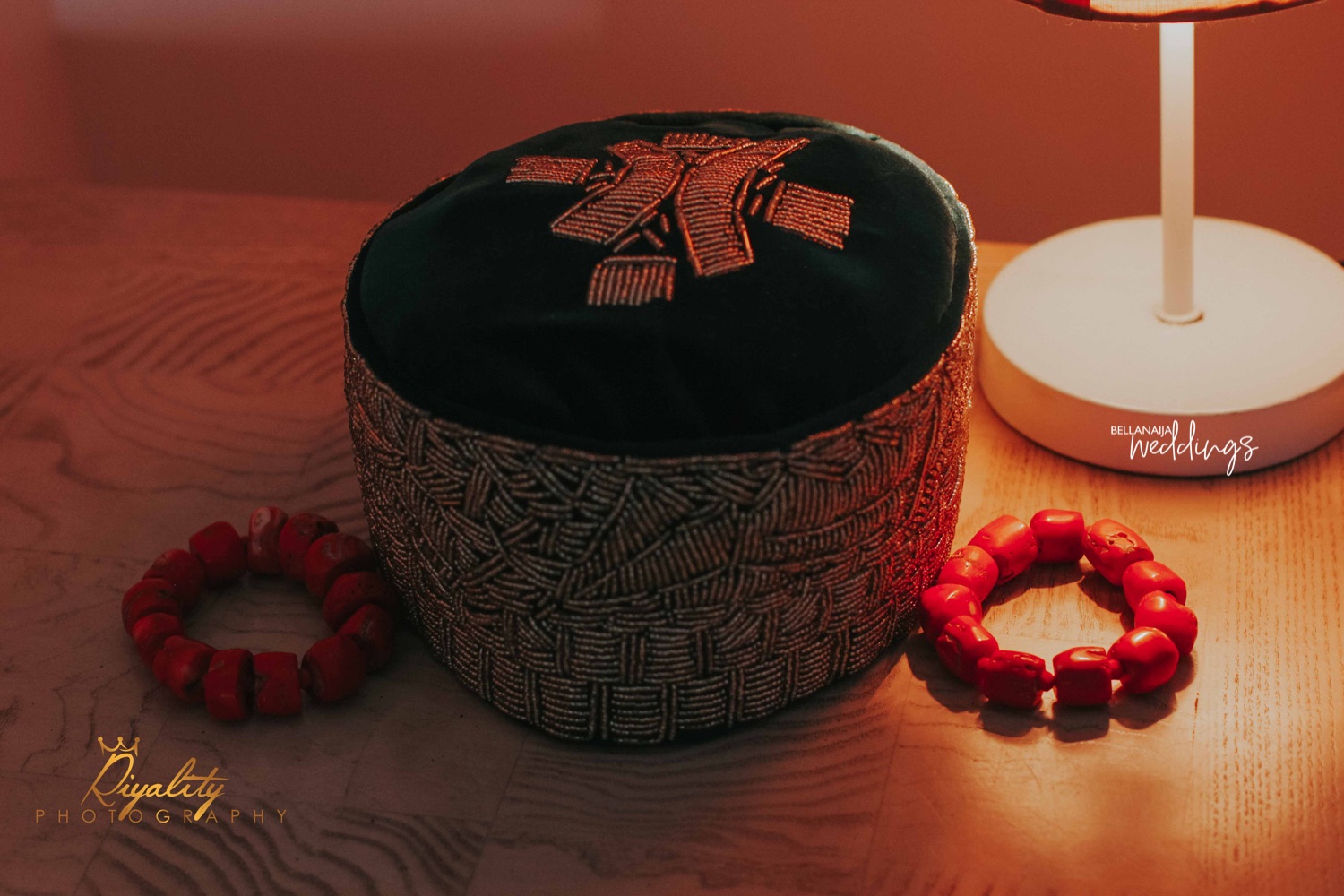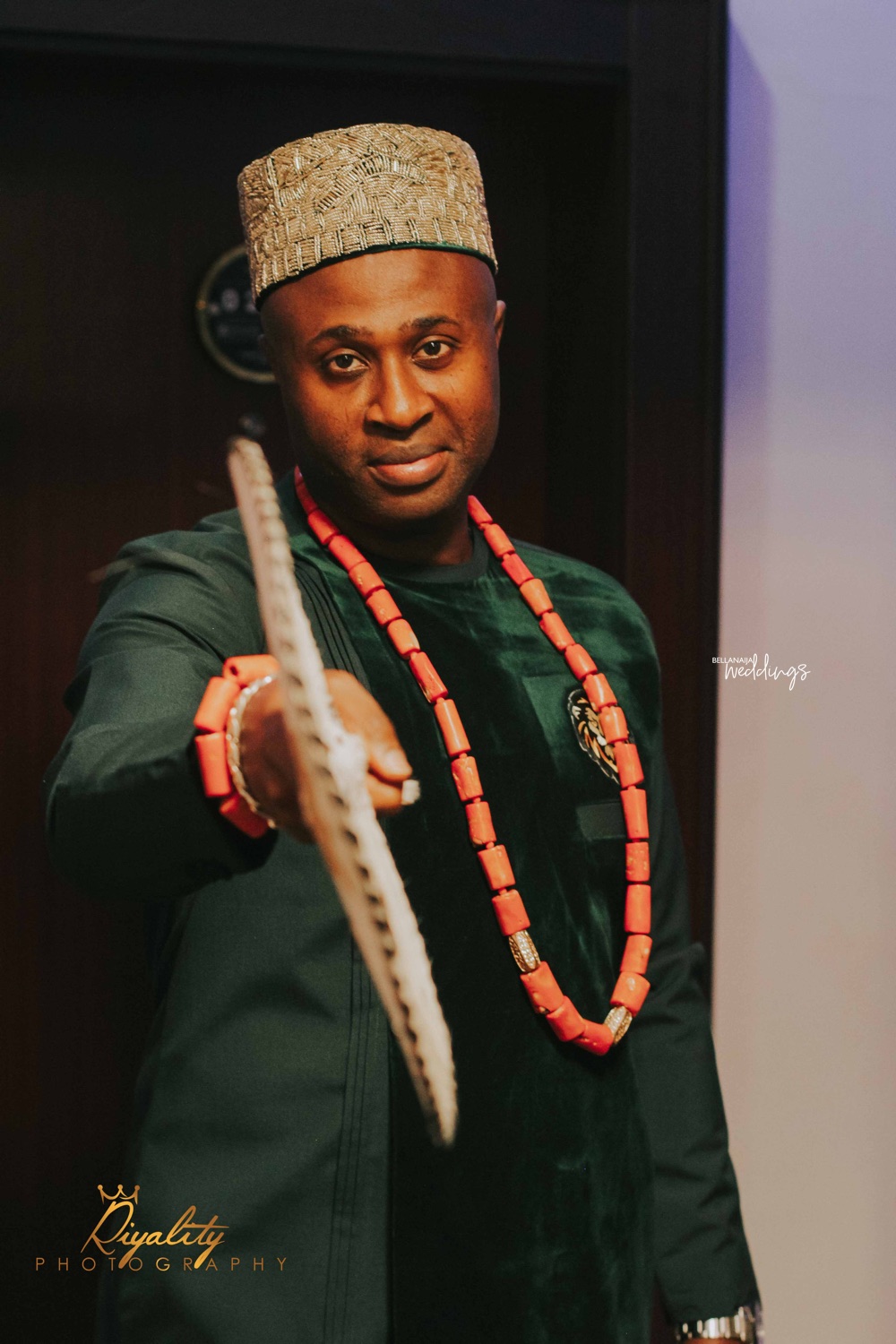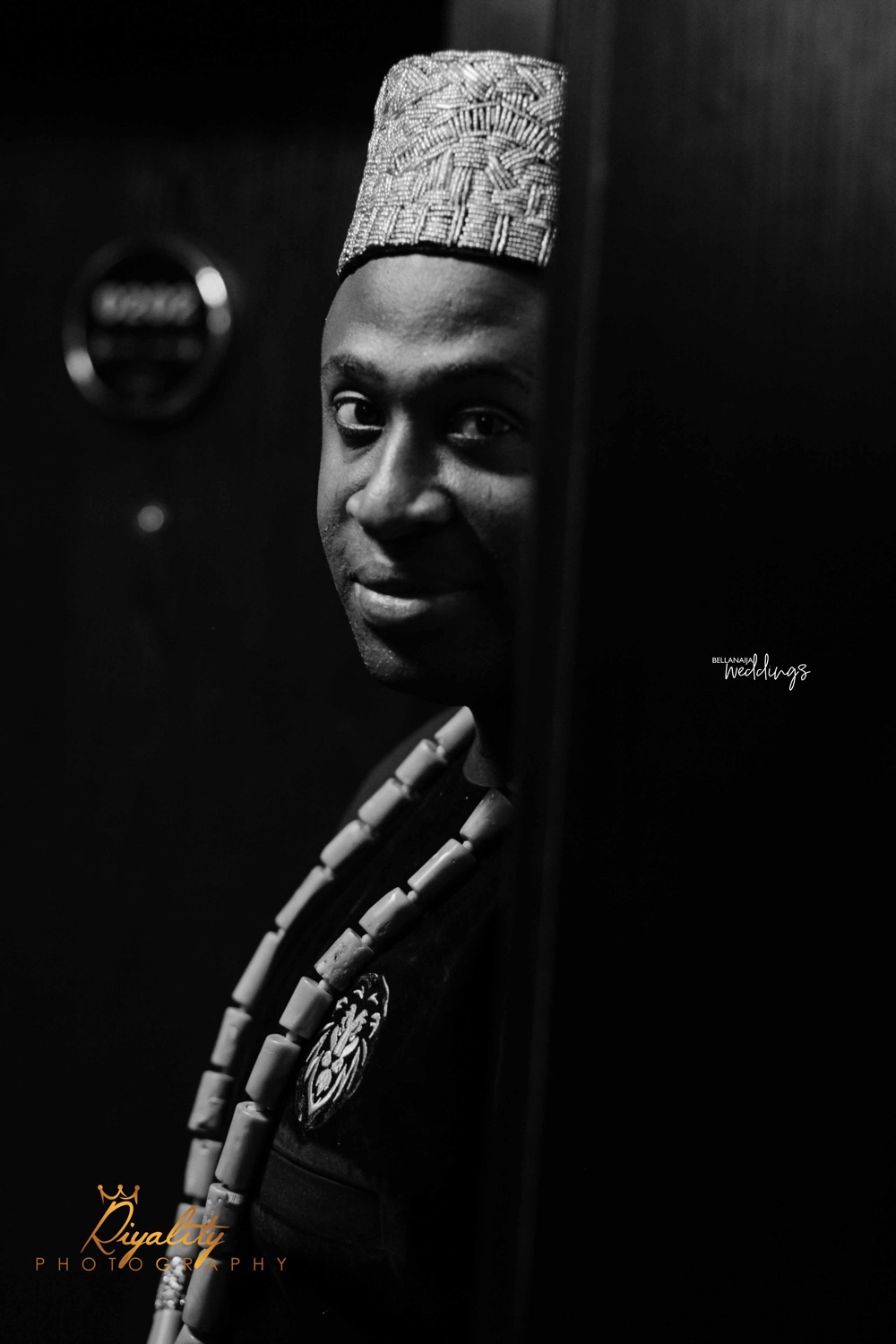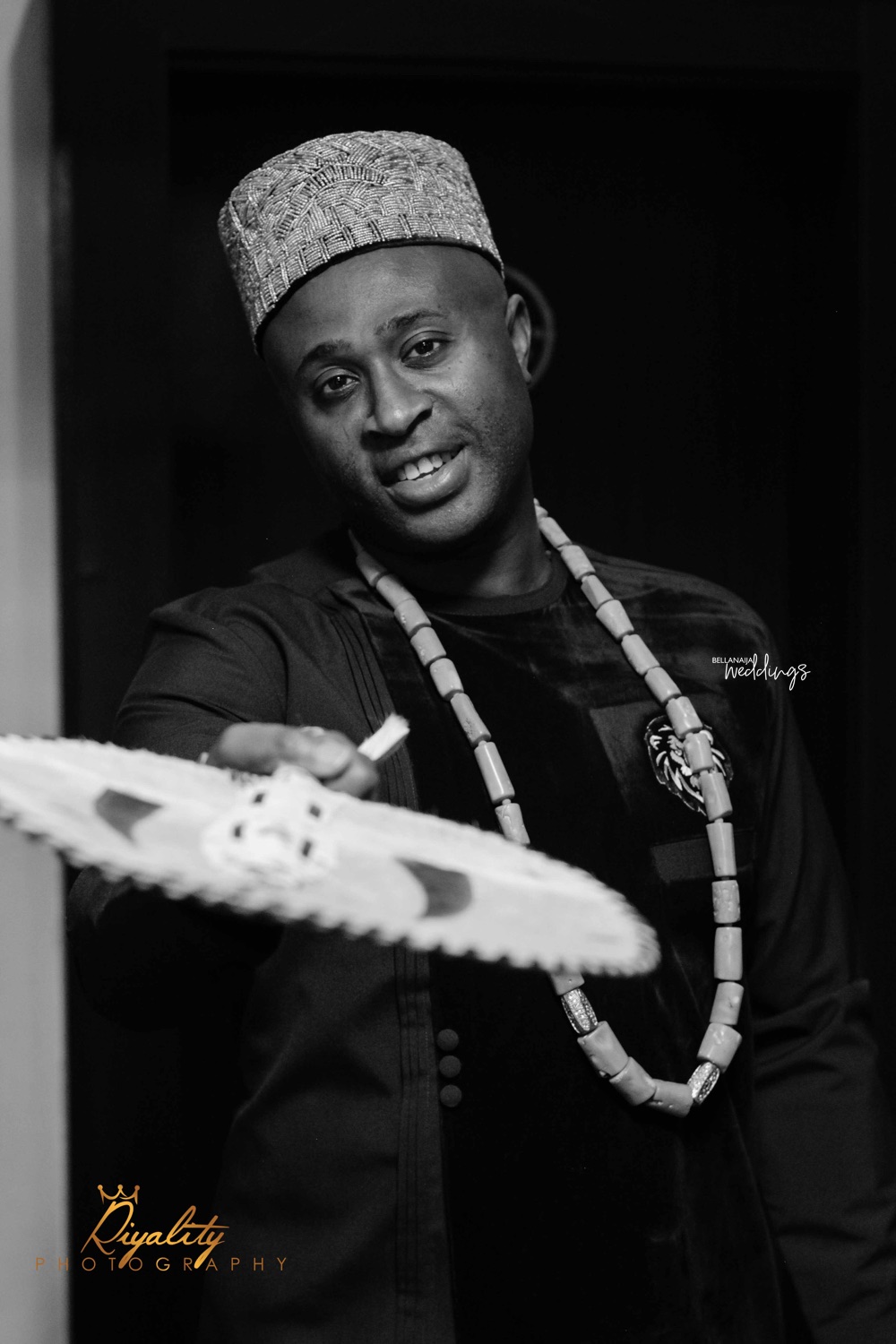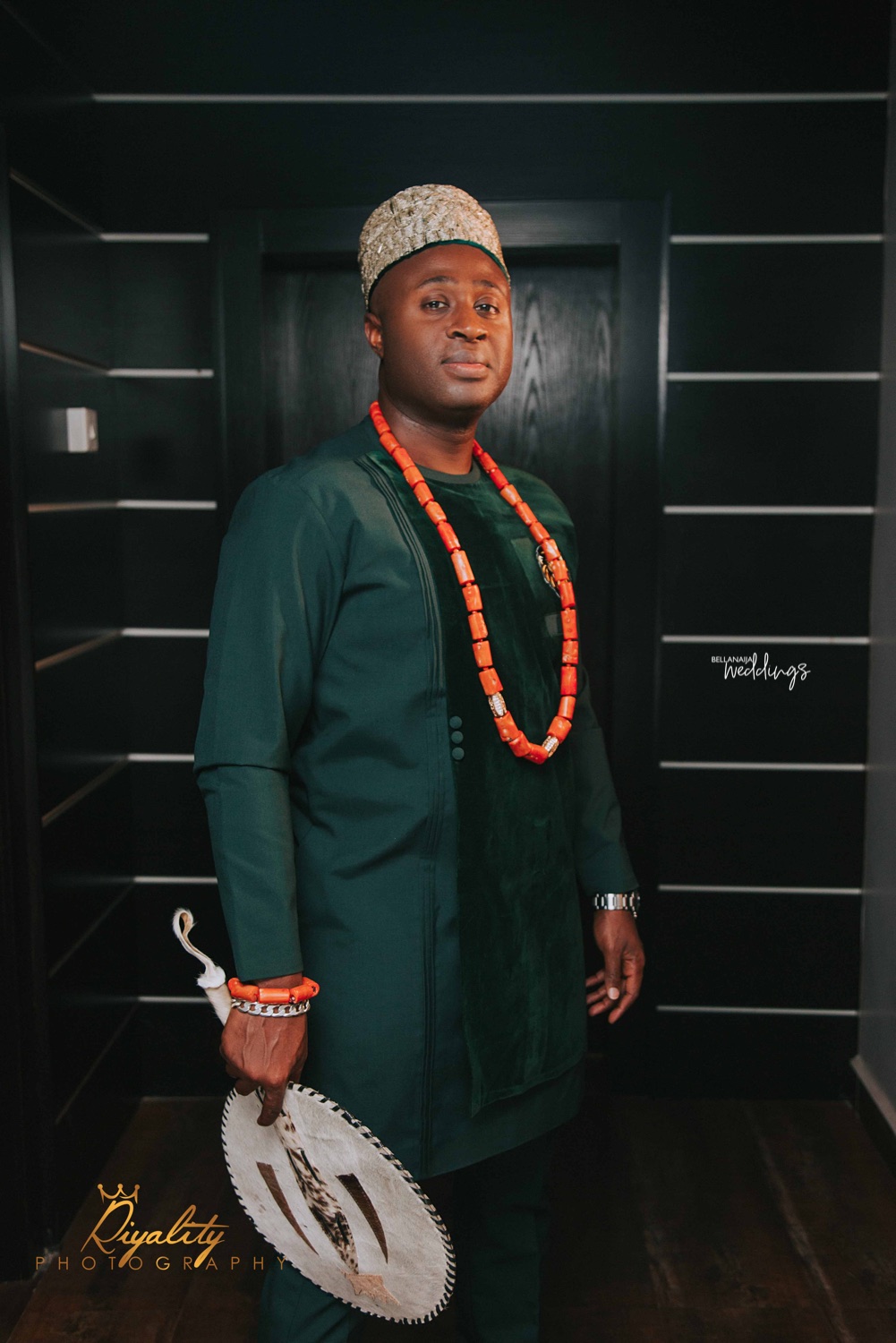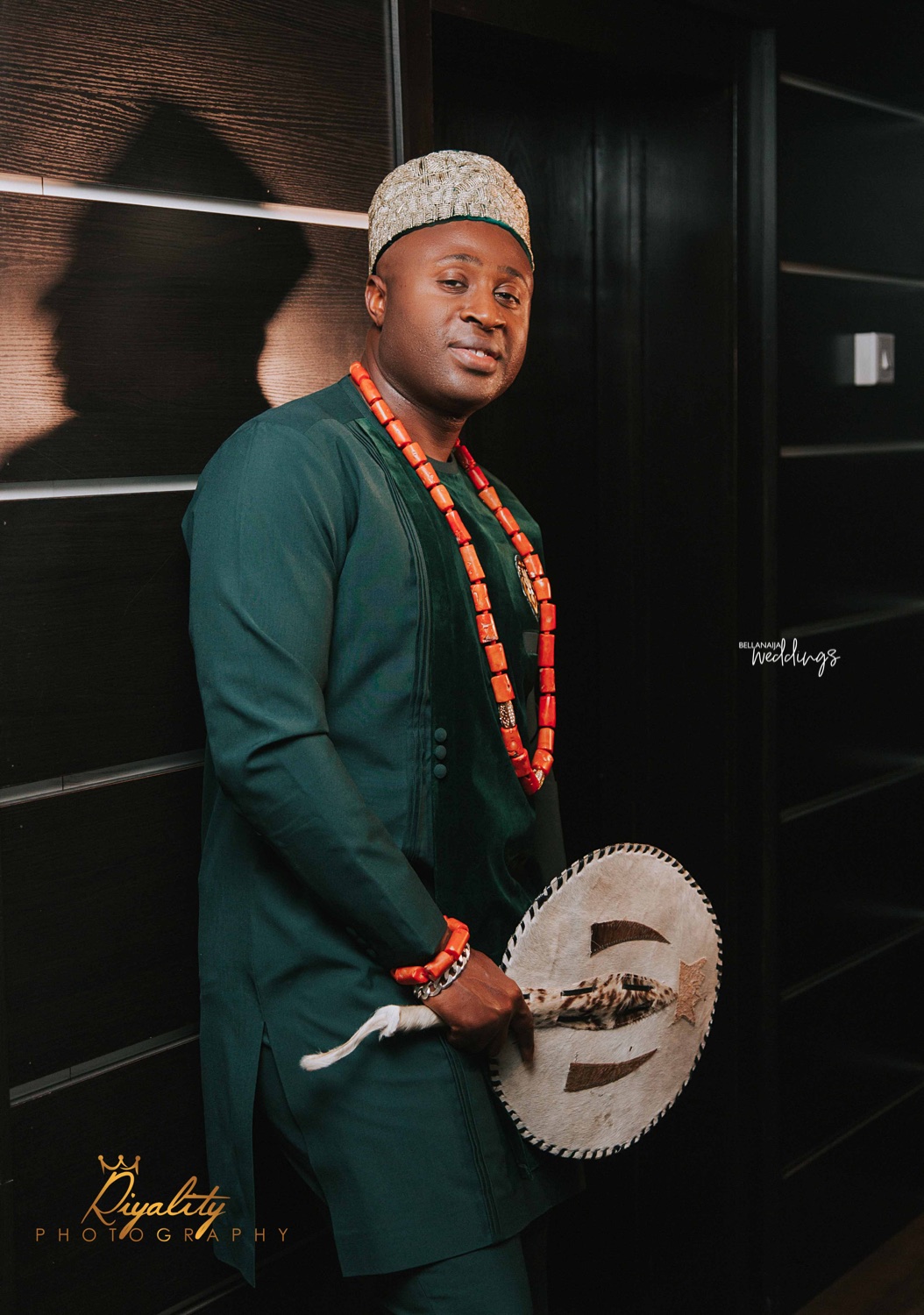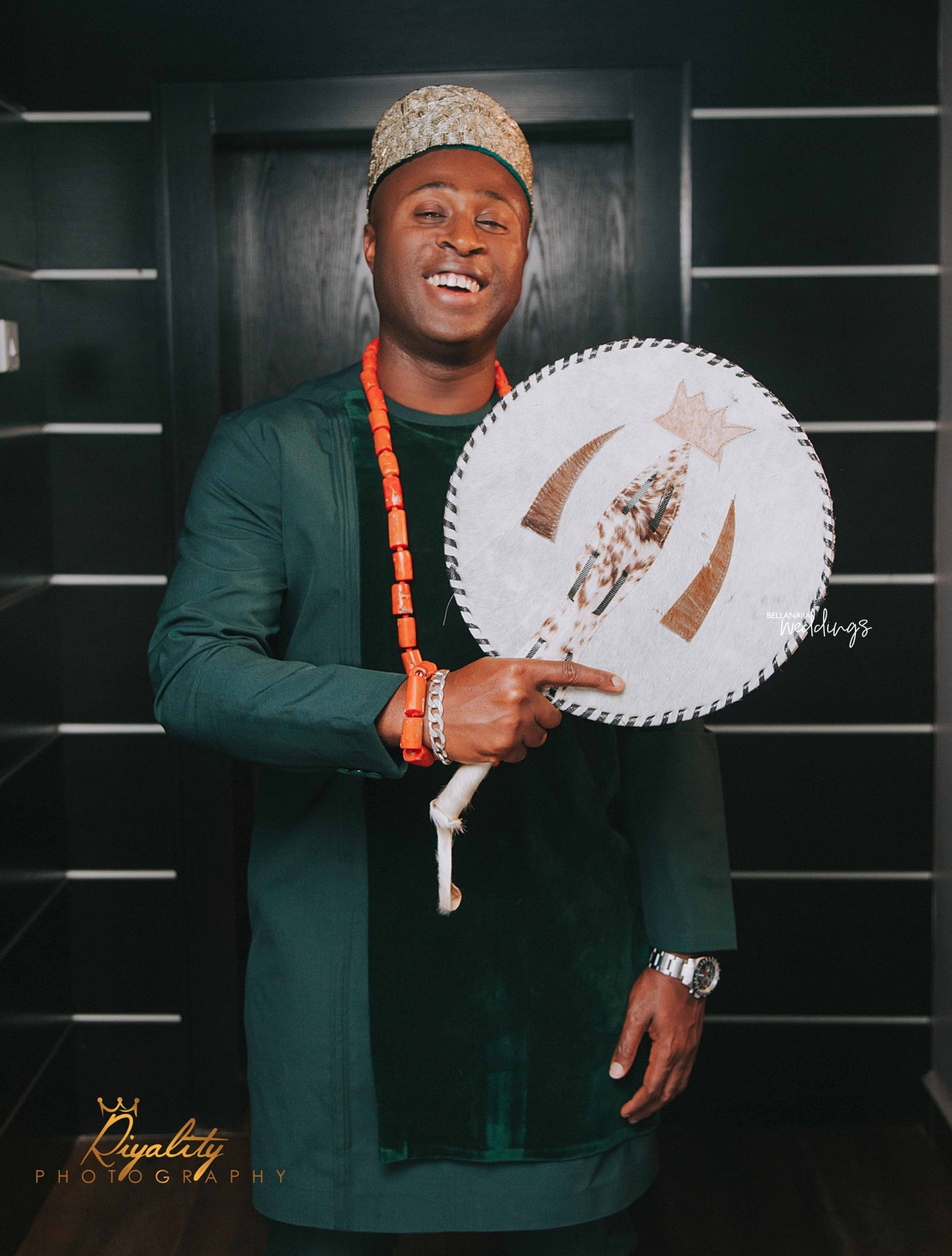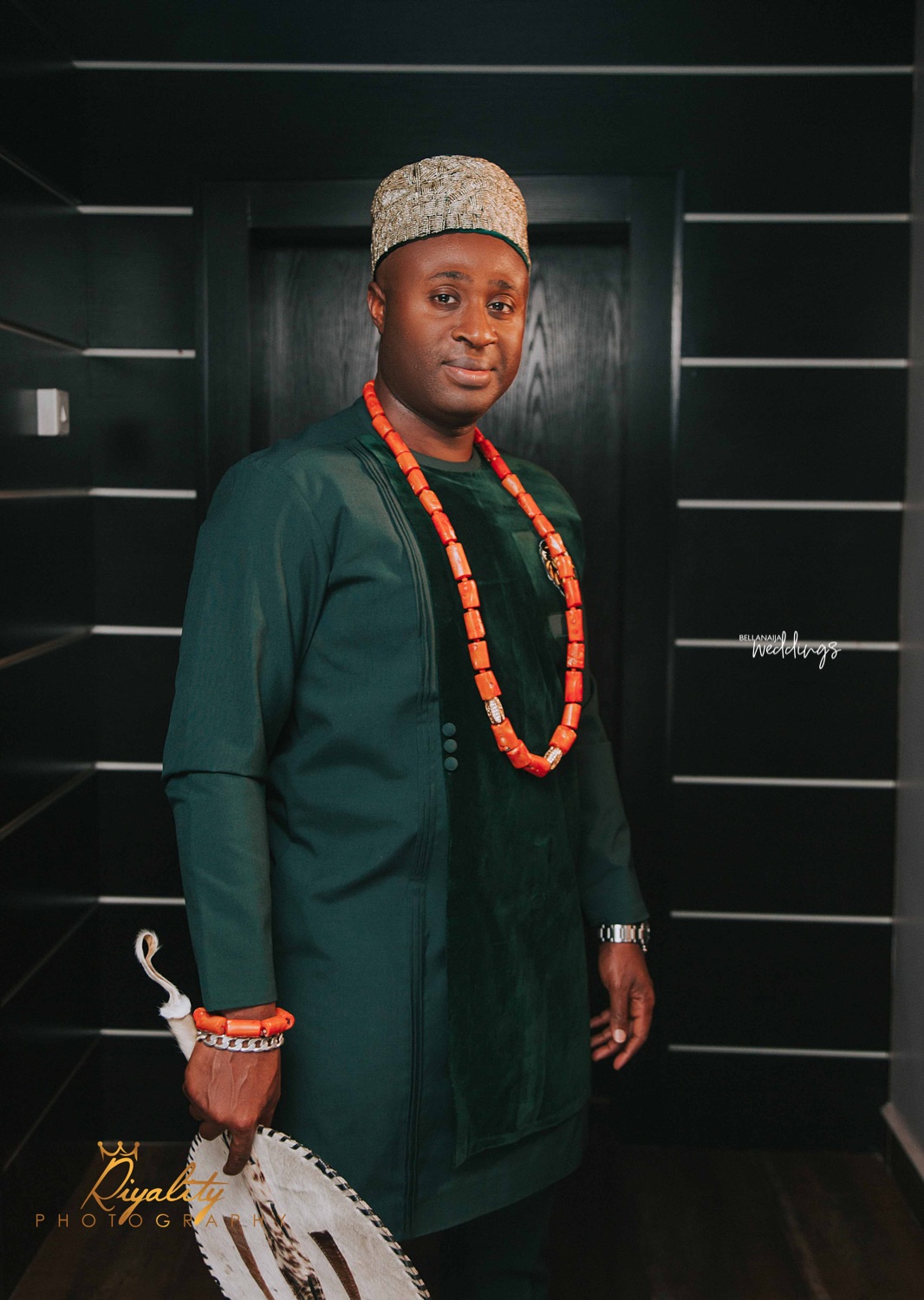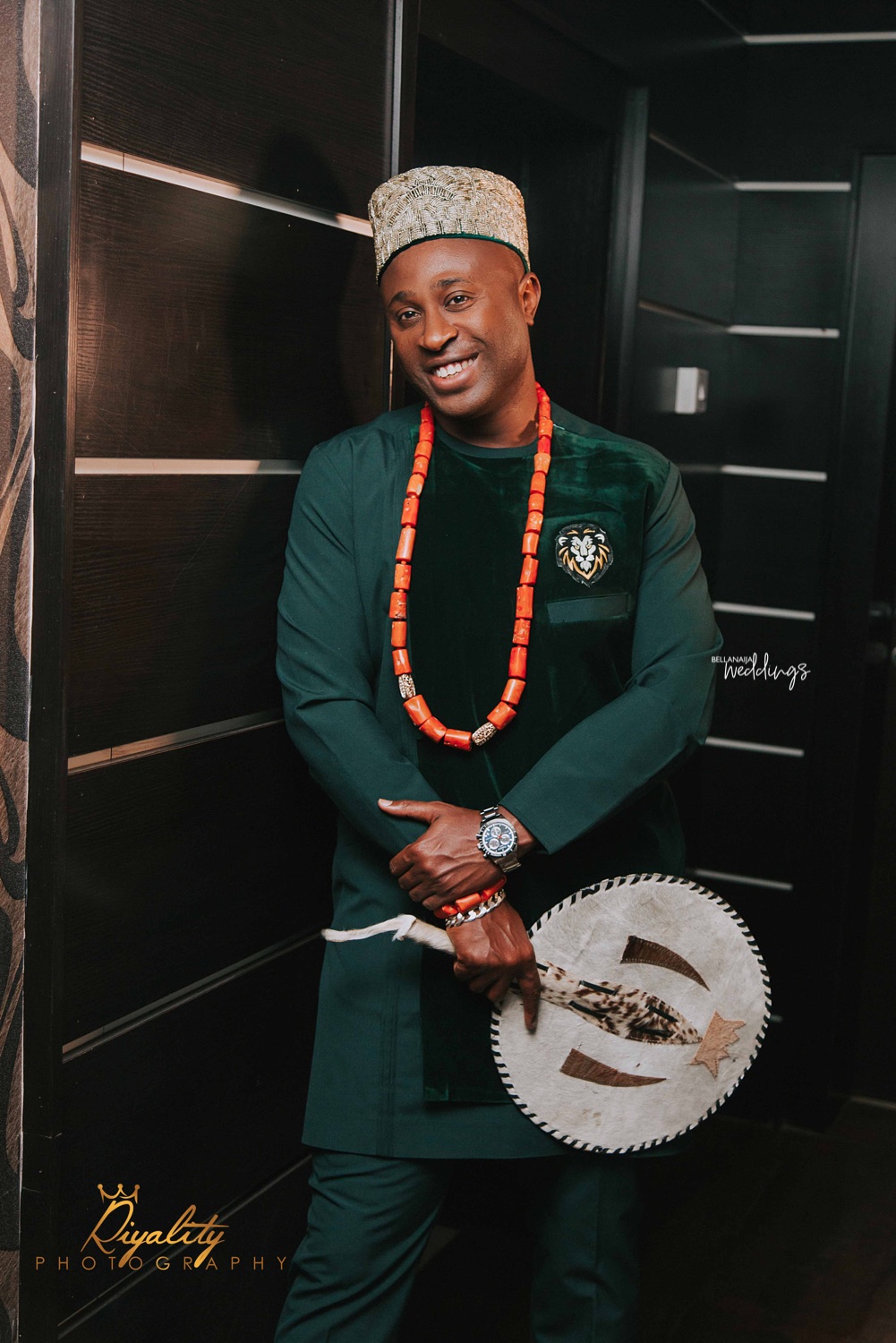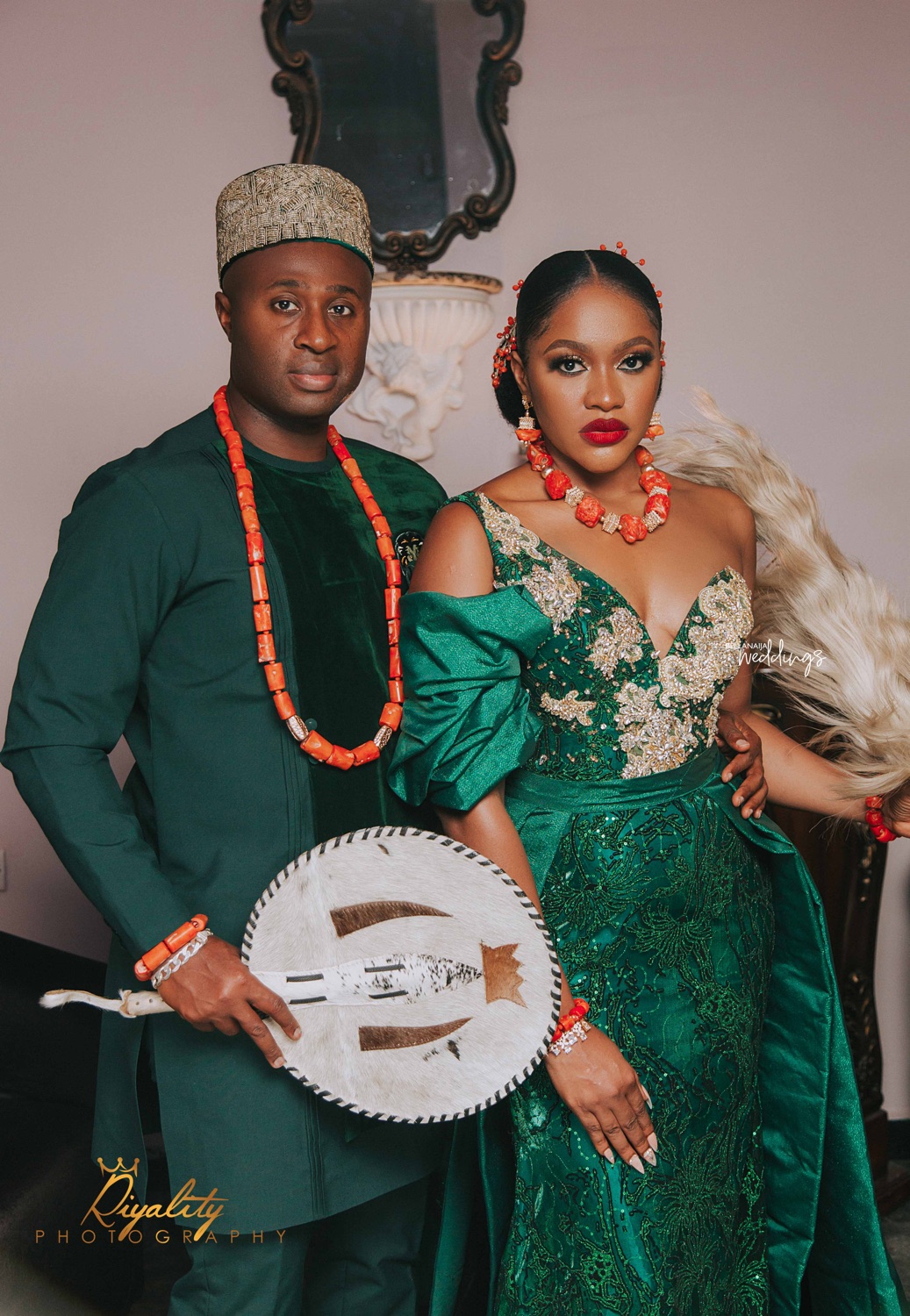 Honestly, there was something about the energy that night it just felt like the heavens were open. I woke up the next morning still feeling this internal joy. I thought it was an aftermath of an amazing night with my girl. But little did I know that the love of my life was about to come into my life and rock my world. That morning I got a message (a long one) for the first time from my now husband and his message was with clarity and certainty about what he wanted. I was a bit skeptical at first because I just never thought I wouldn't be one to meet my husband online.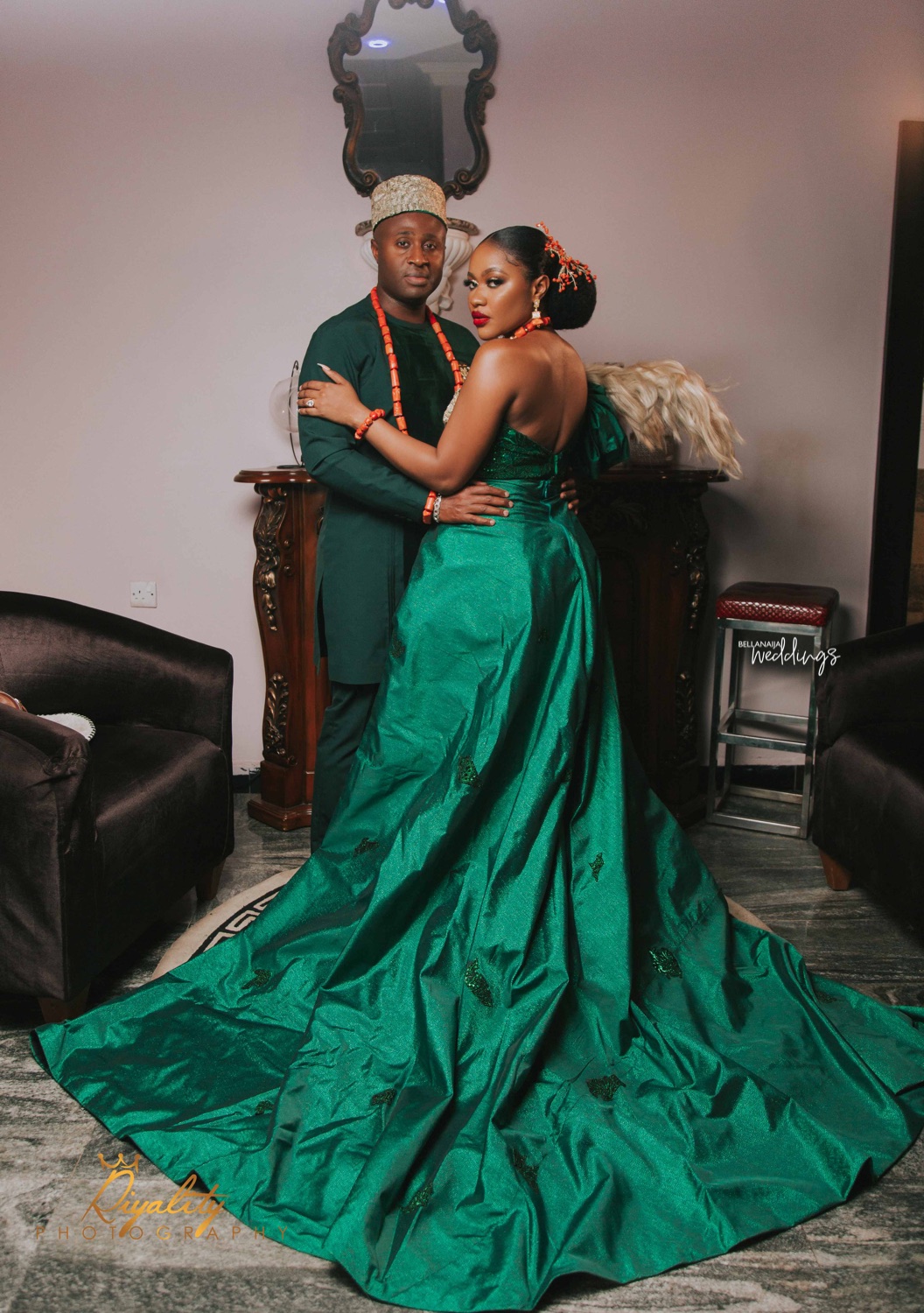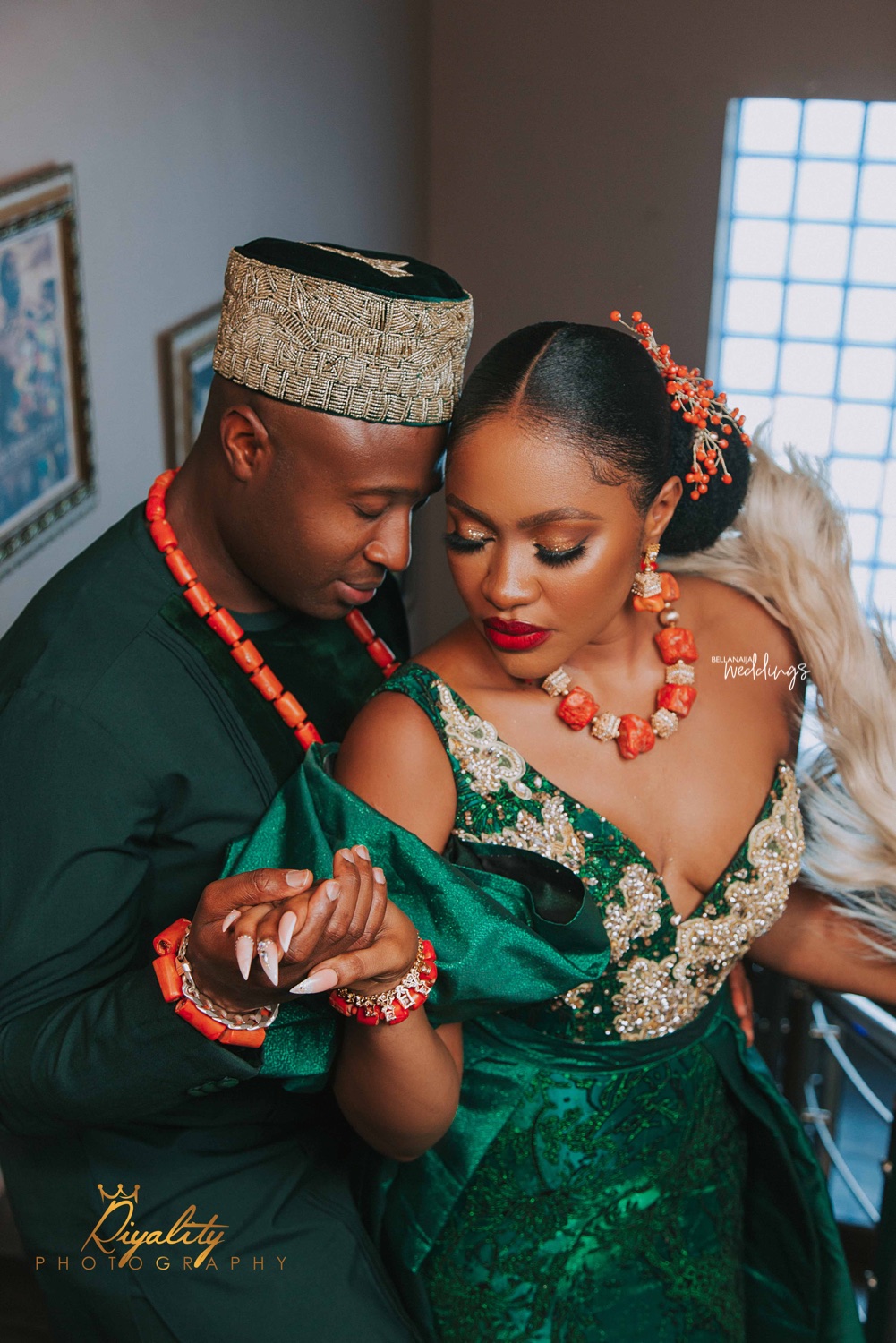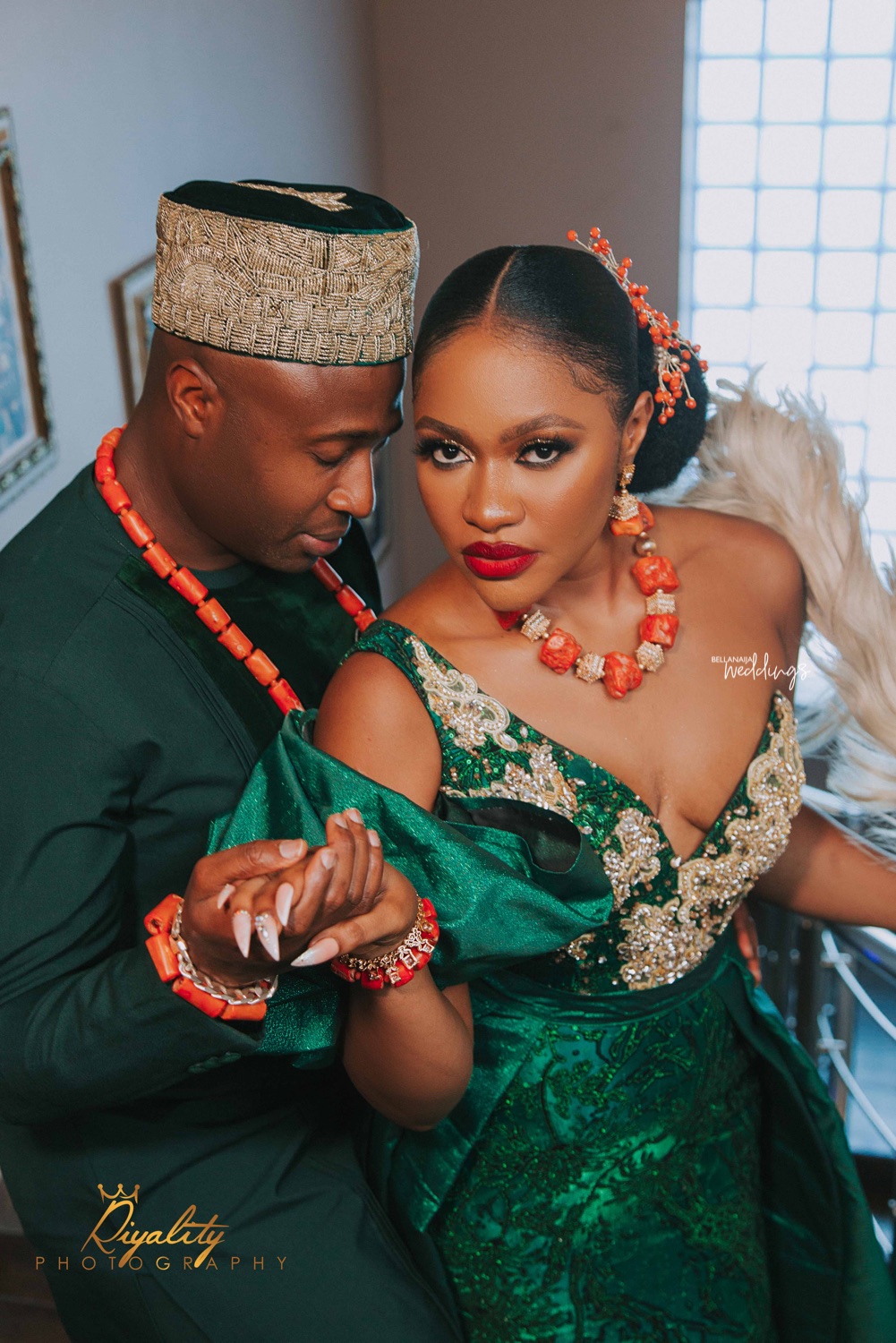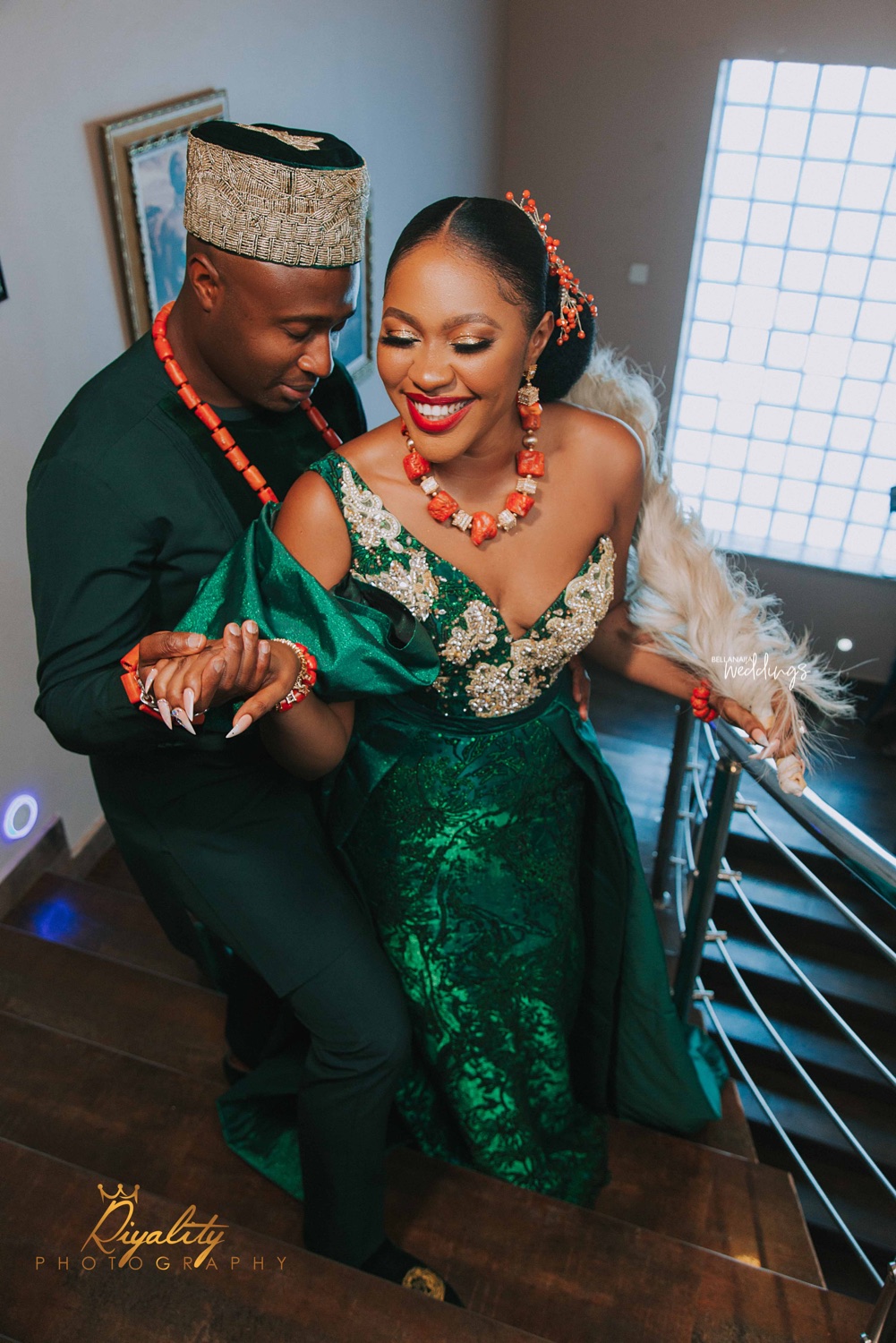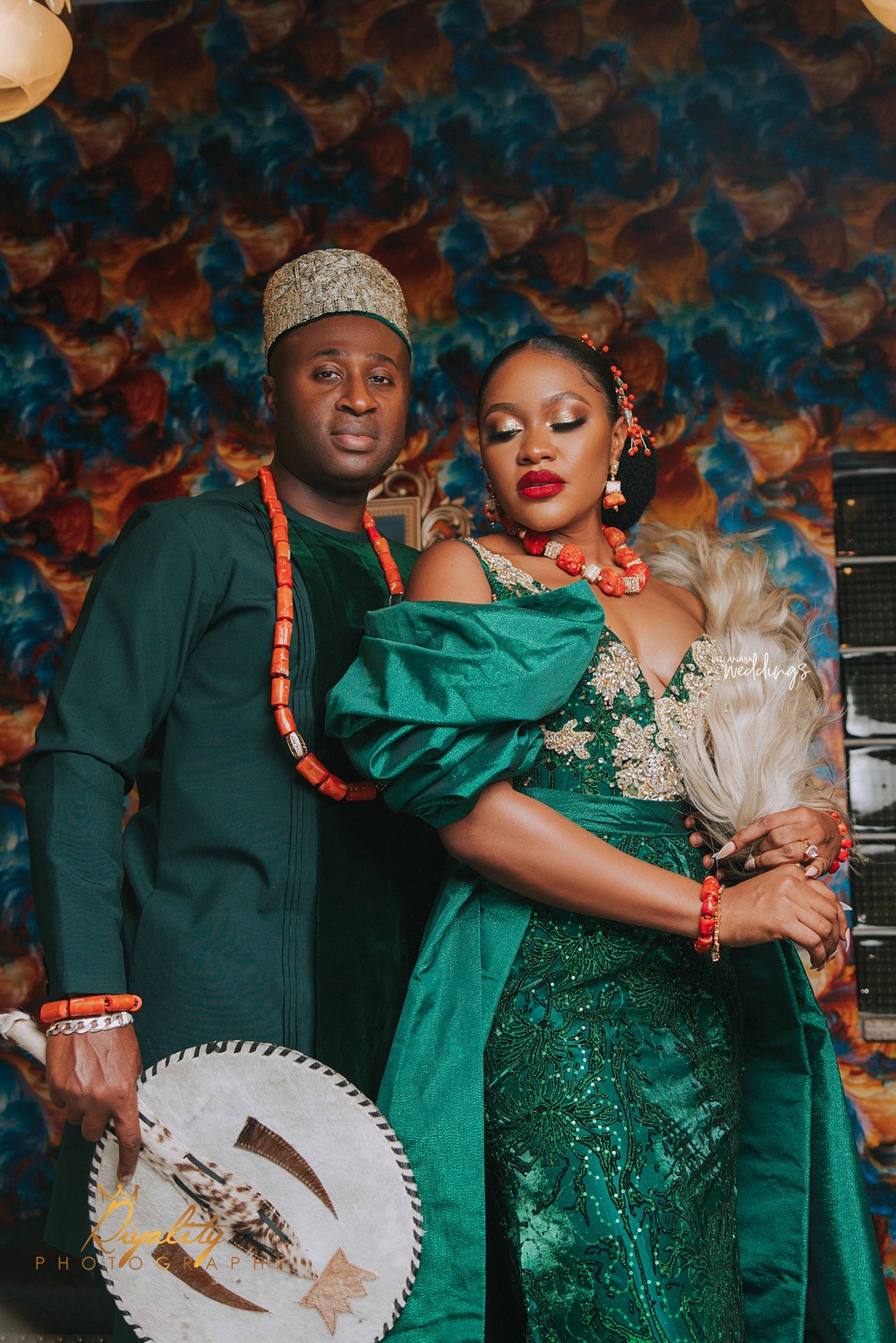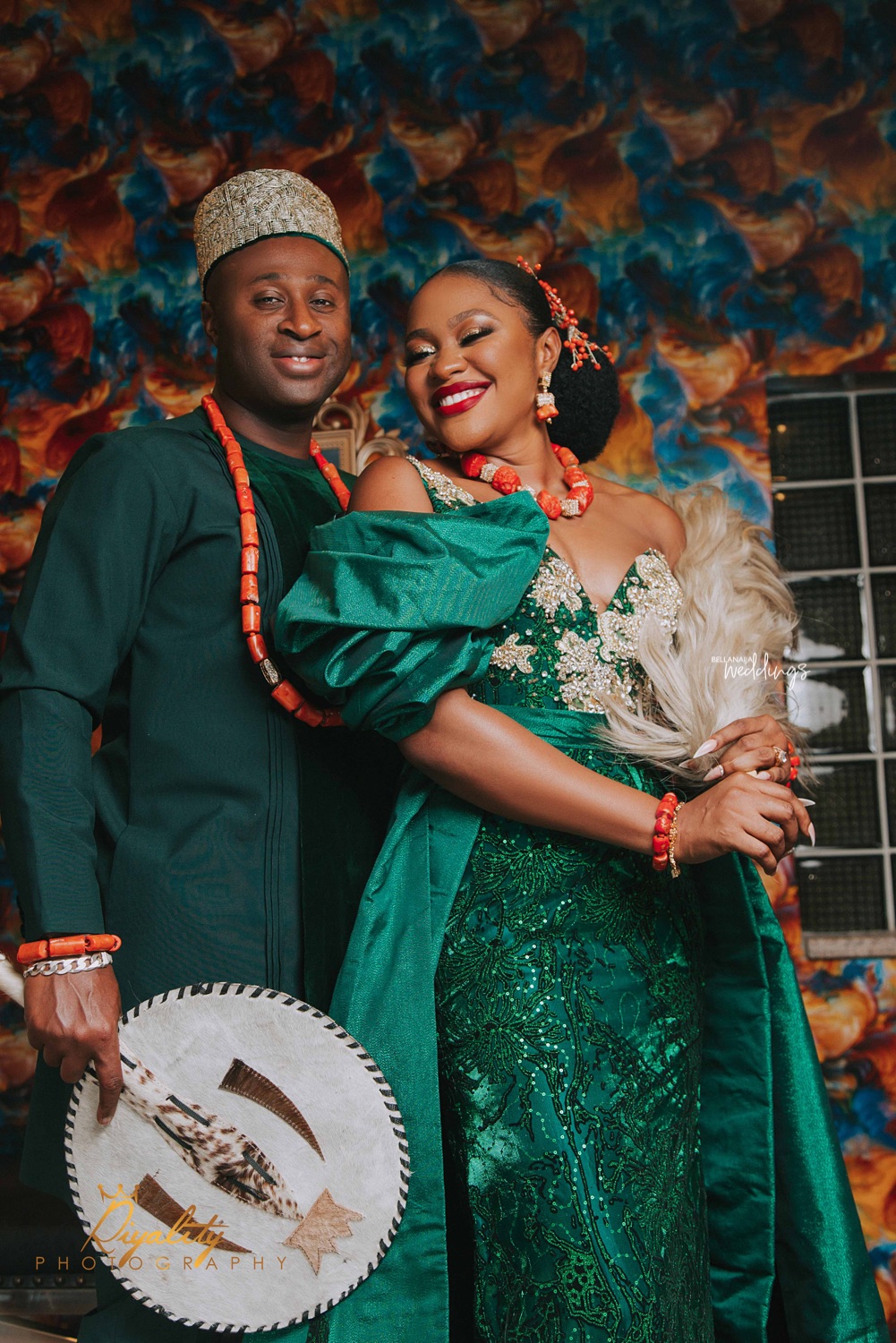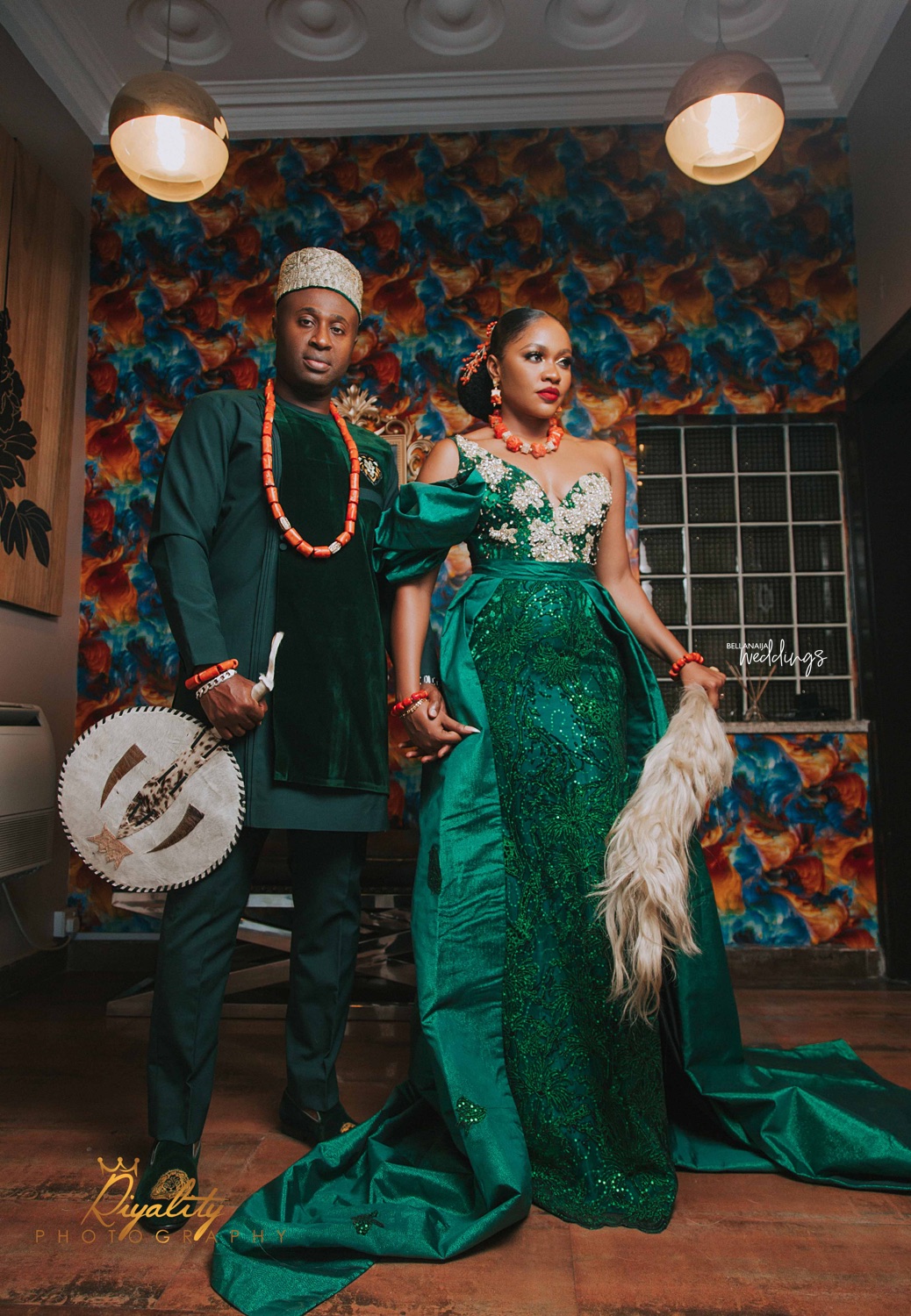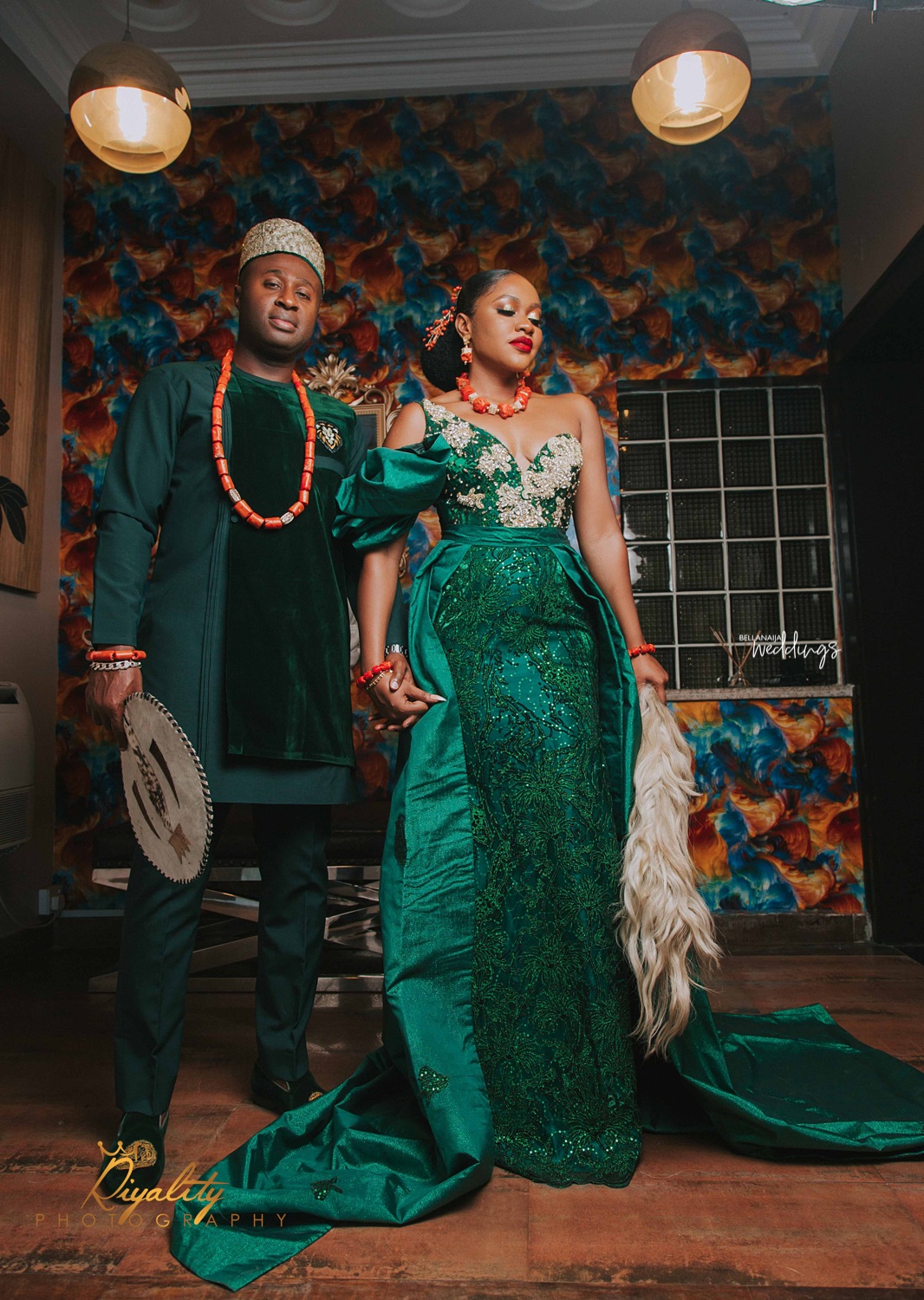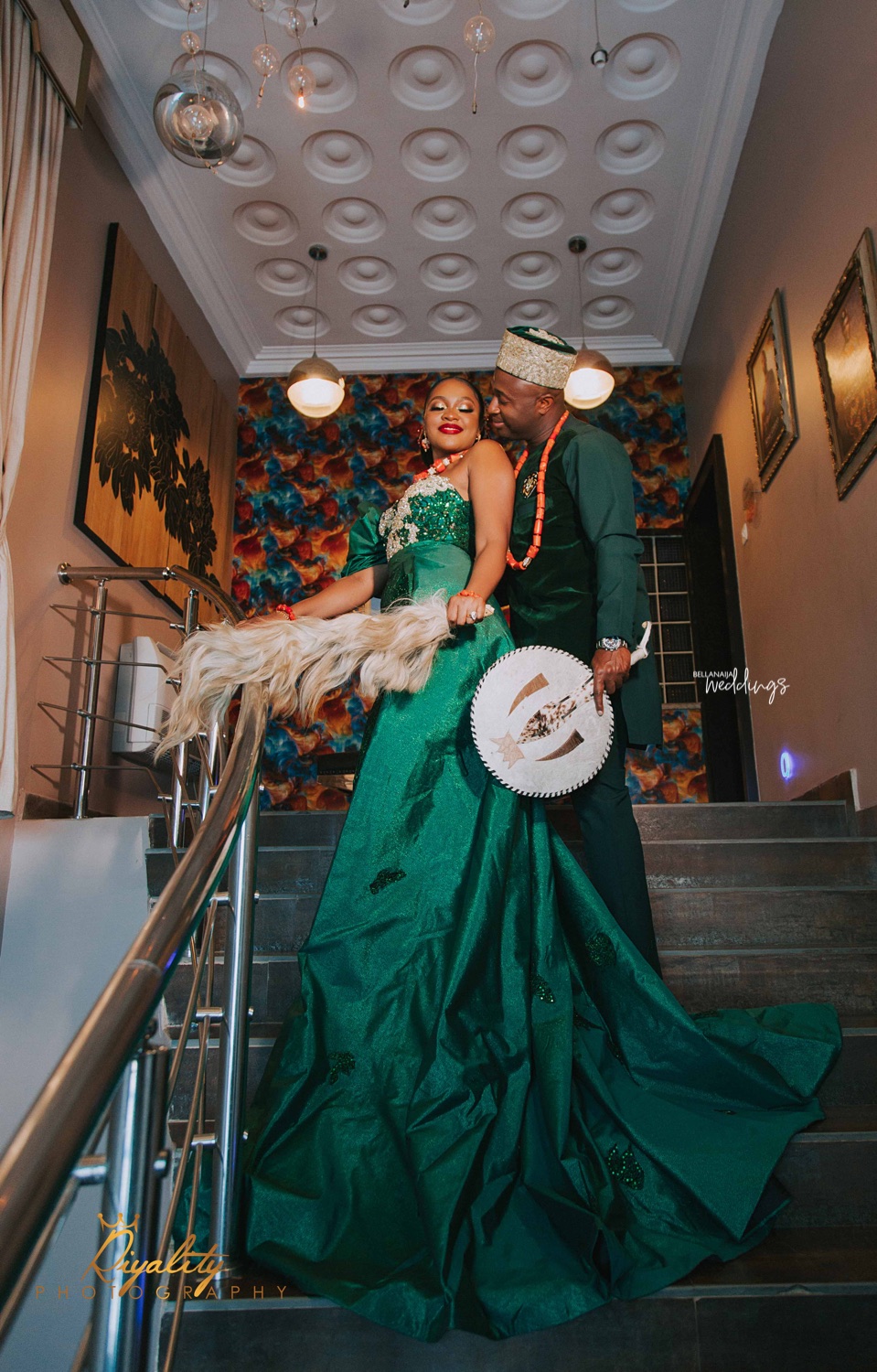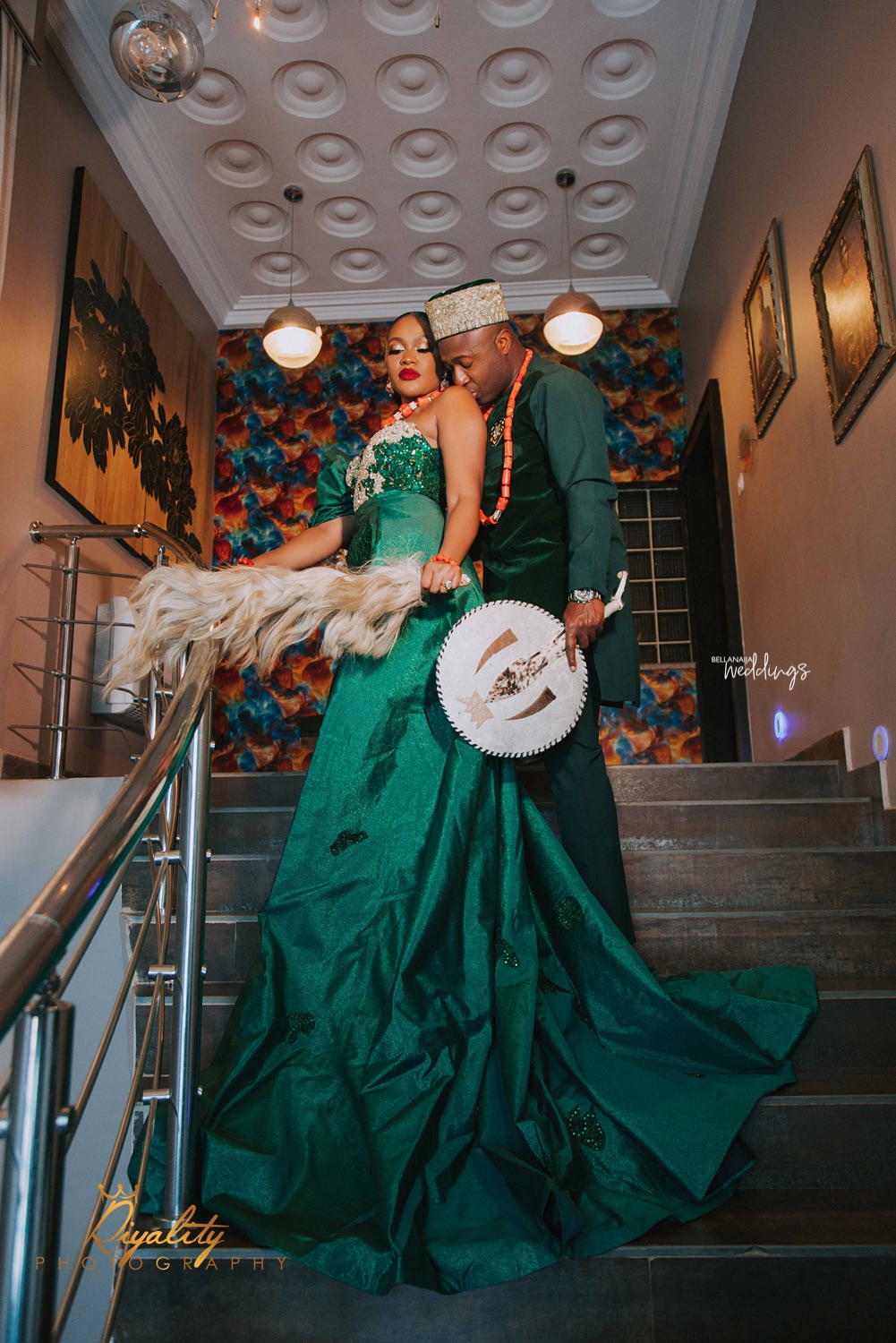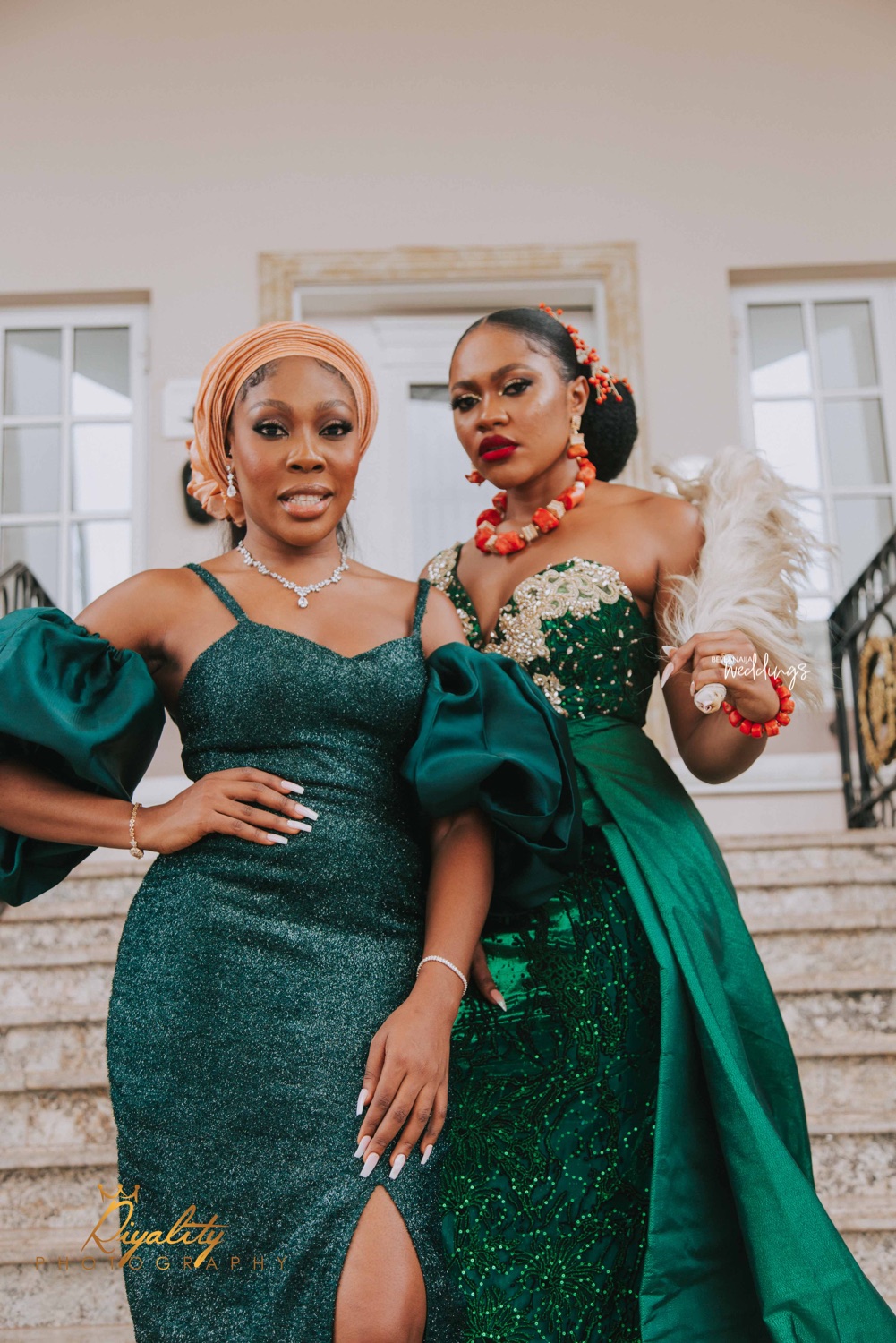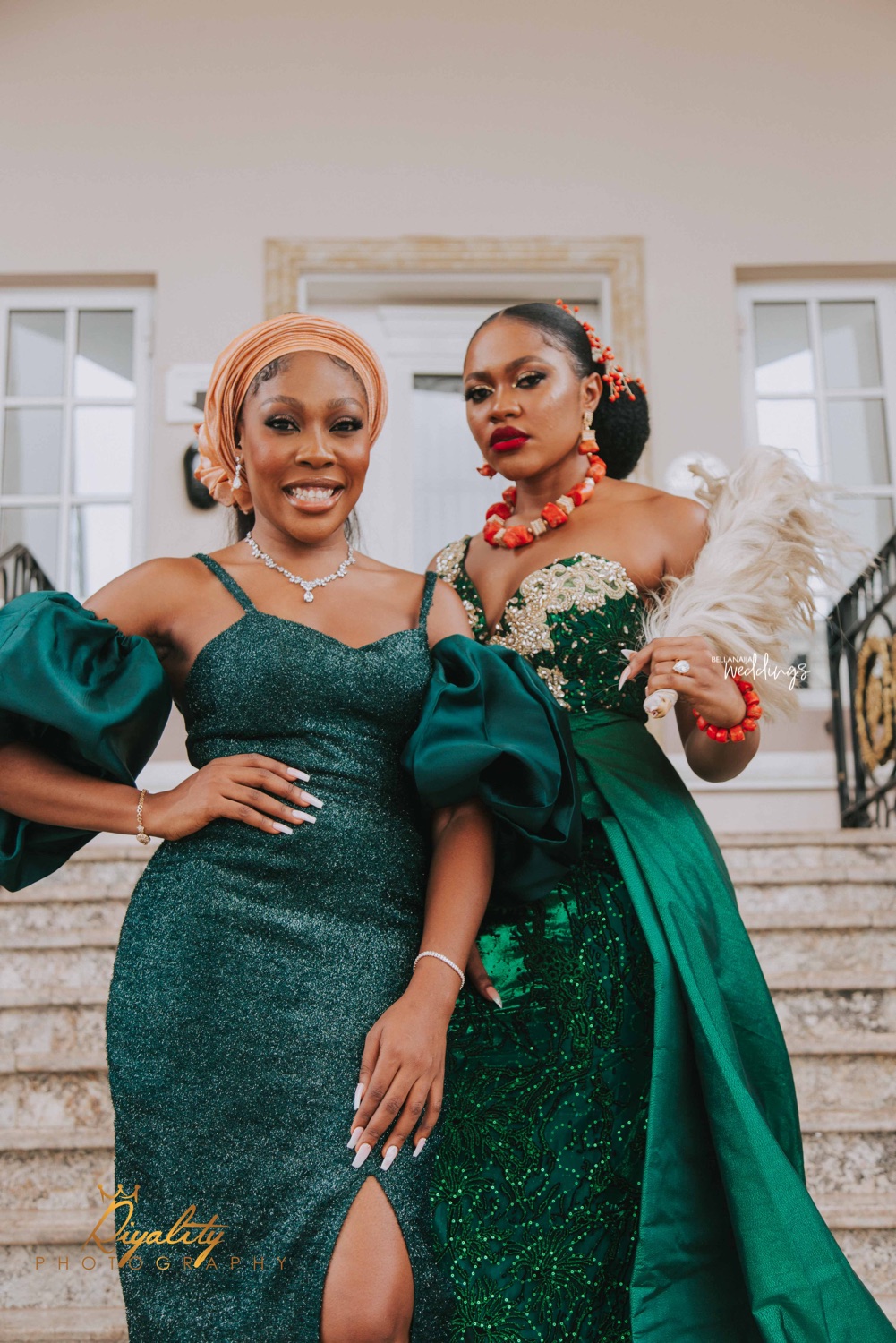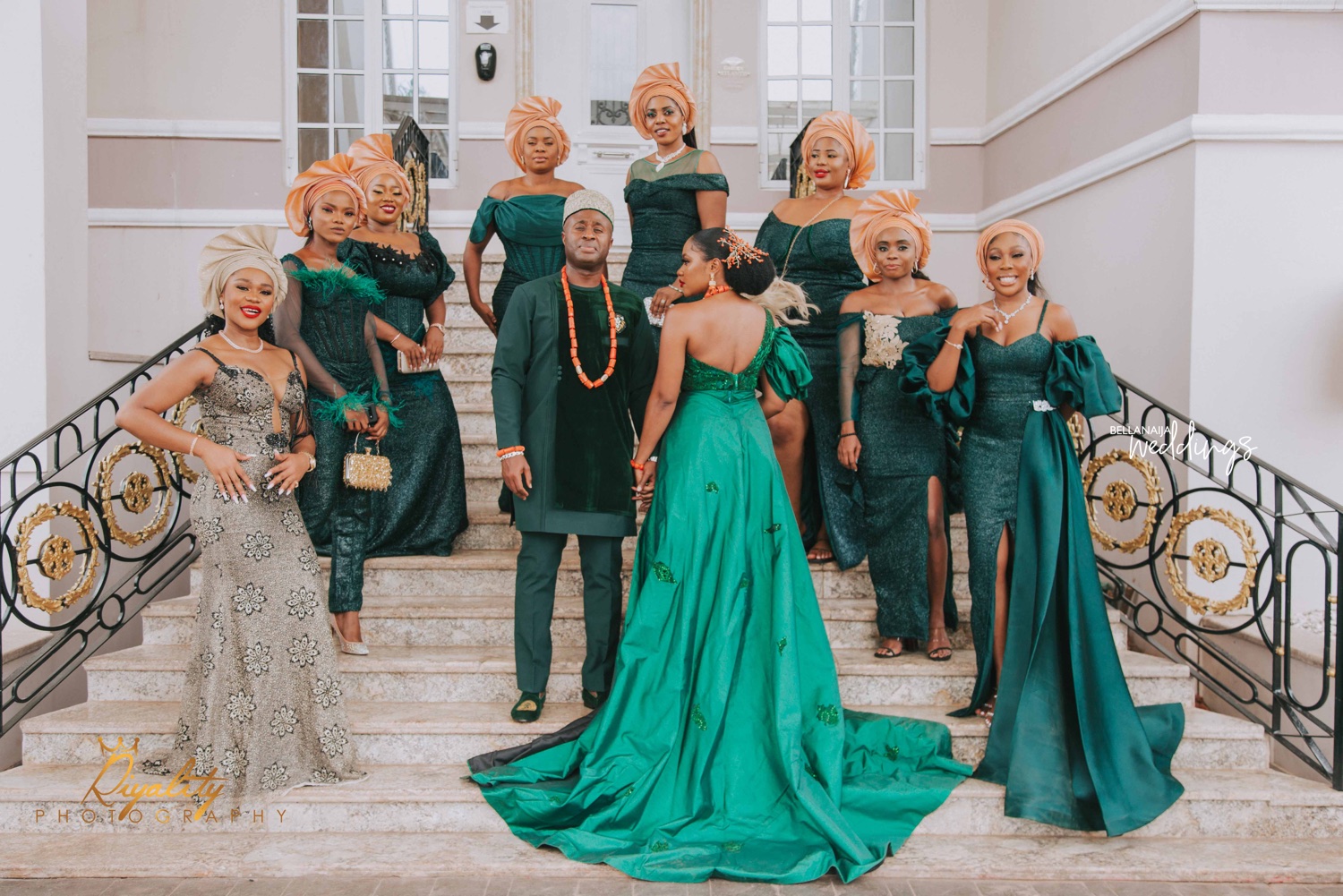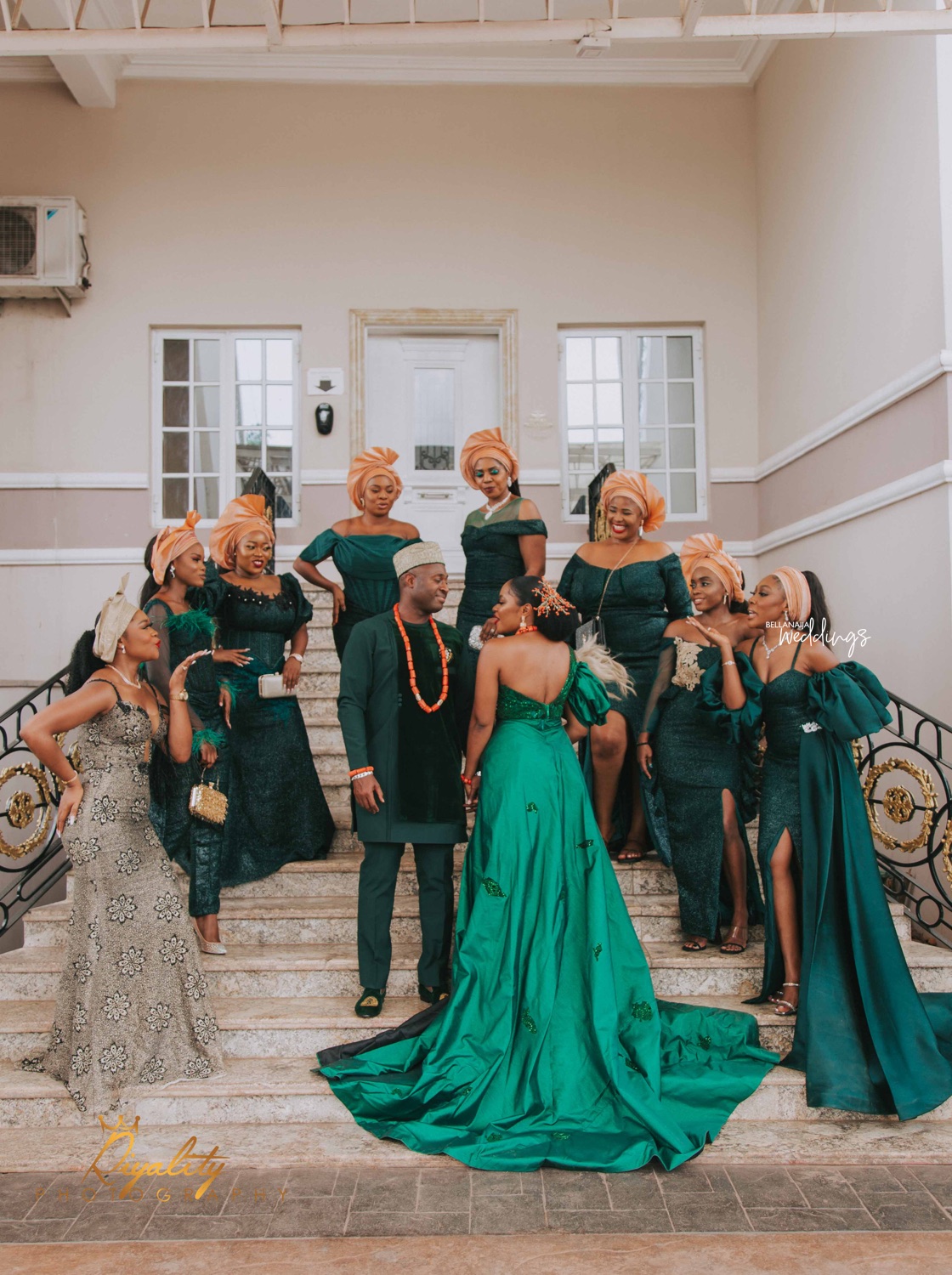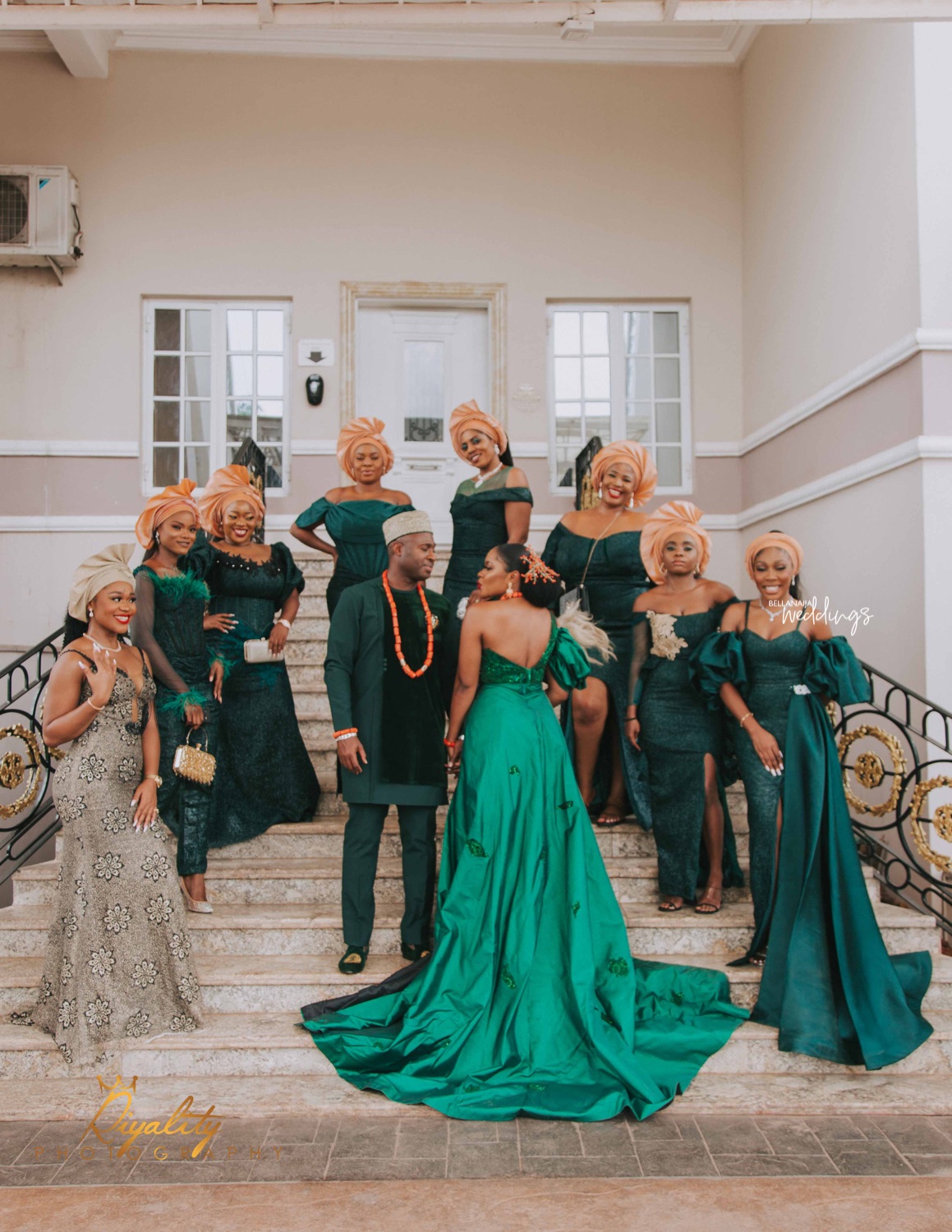 But there was something about that message and confirmation in my spirit about my unexplained joy from the night before. We got talking and that was the beginning of our sweet friendship. We became besties, it really felt like we had known each other all our lives.  Fast Forward to a little over a month after we started dating, he proposed and I said yes to loving my amazing husband for the rest of our lives.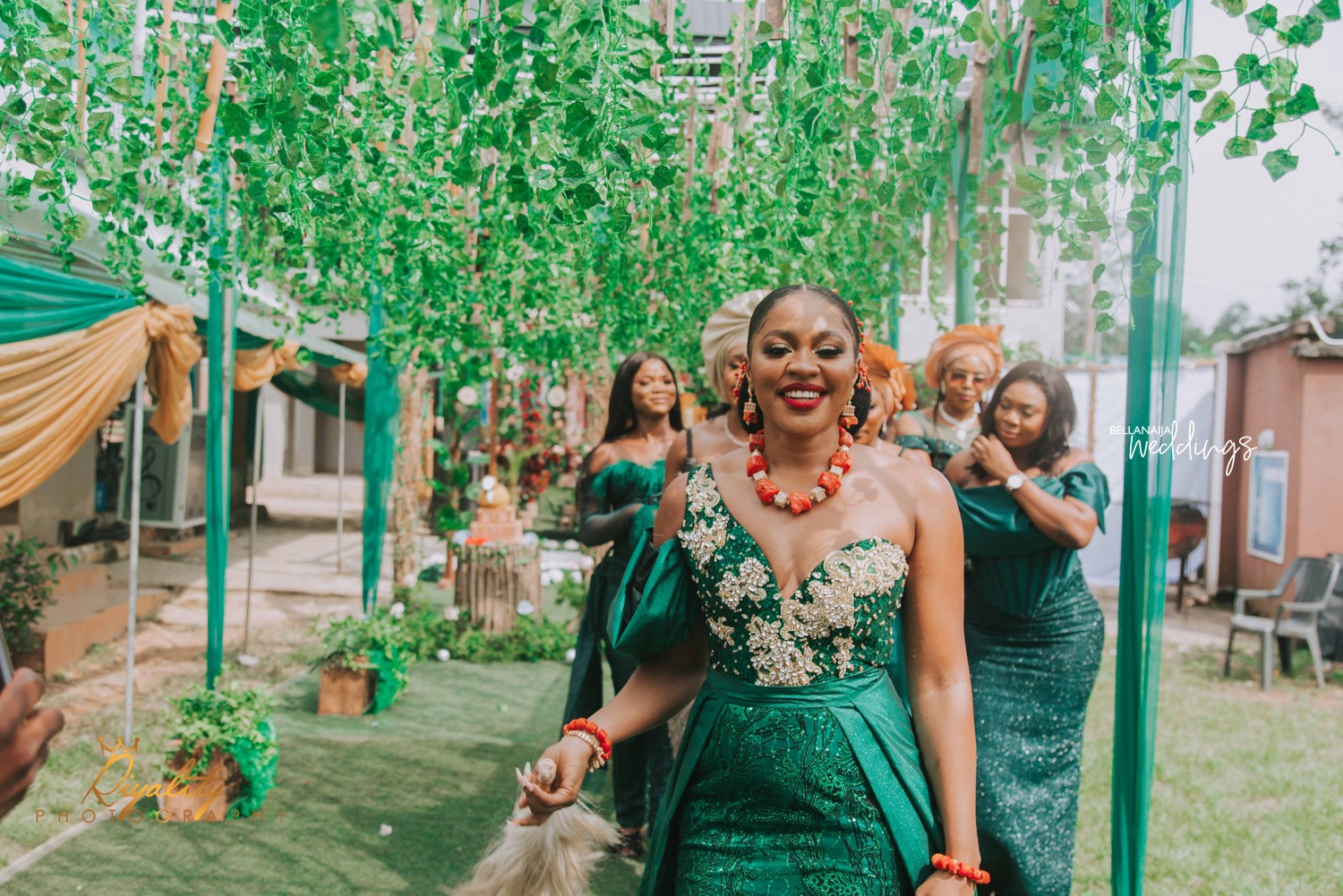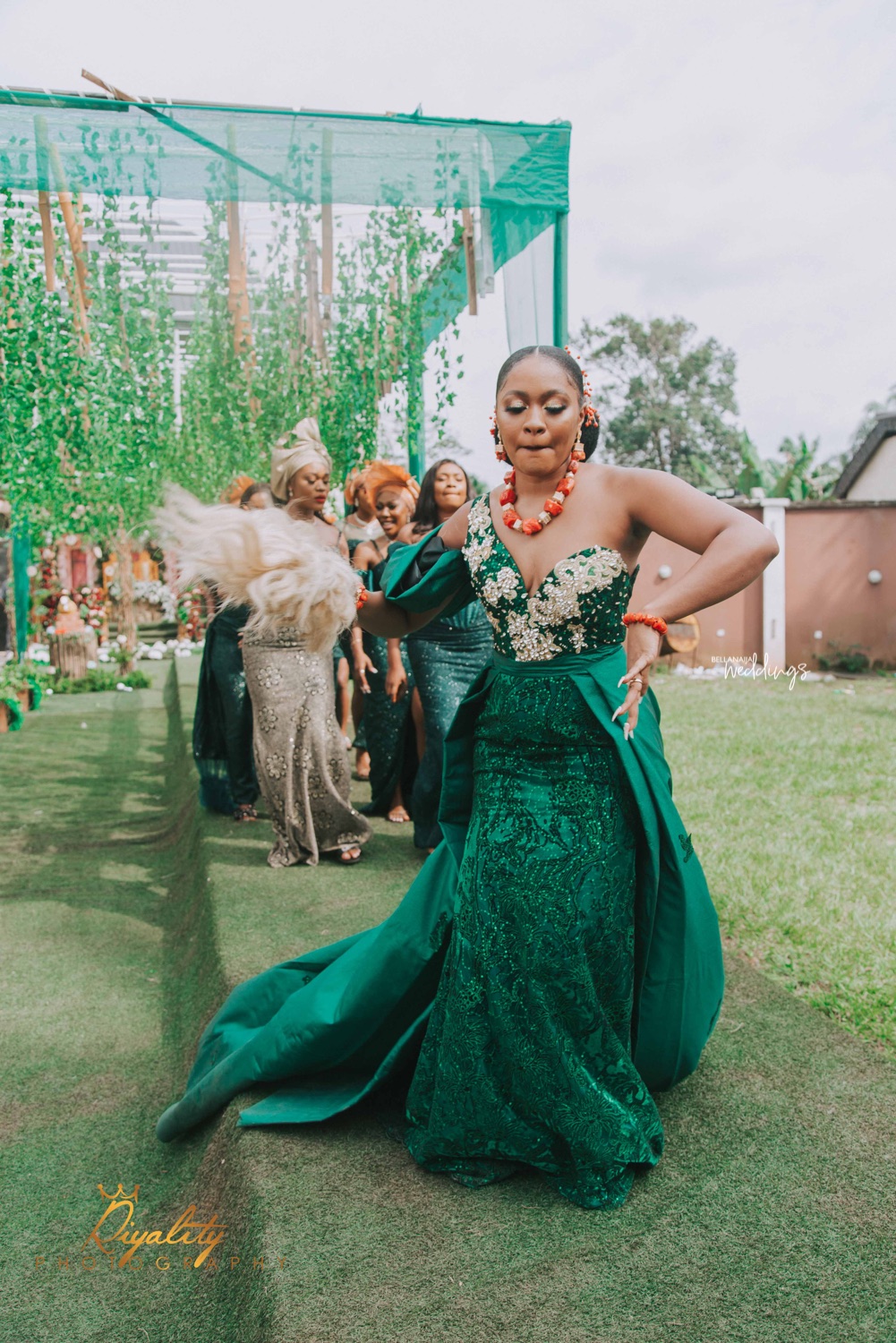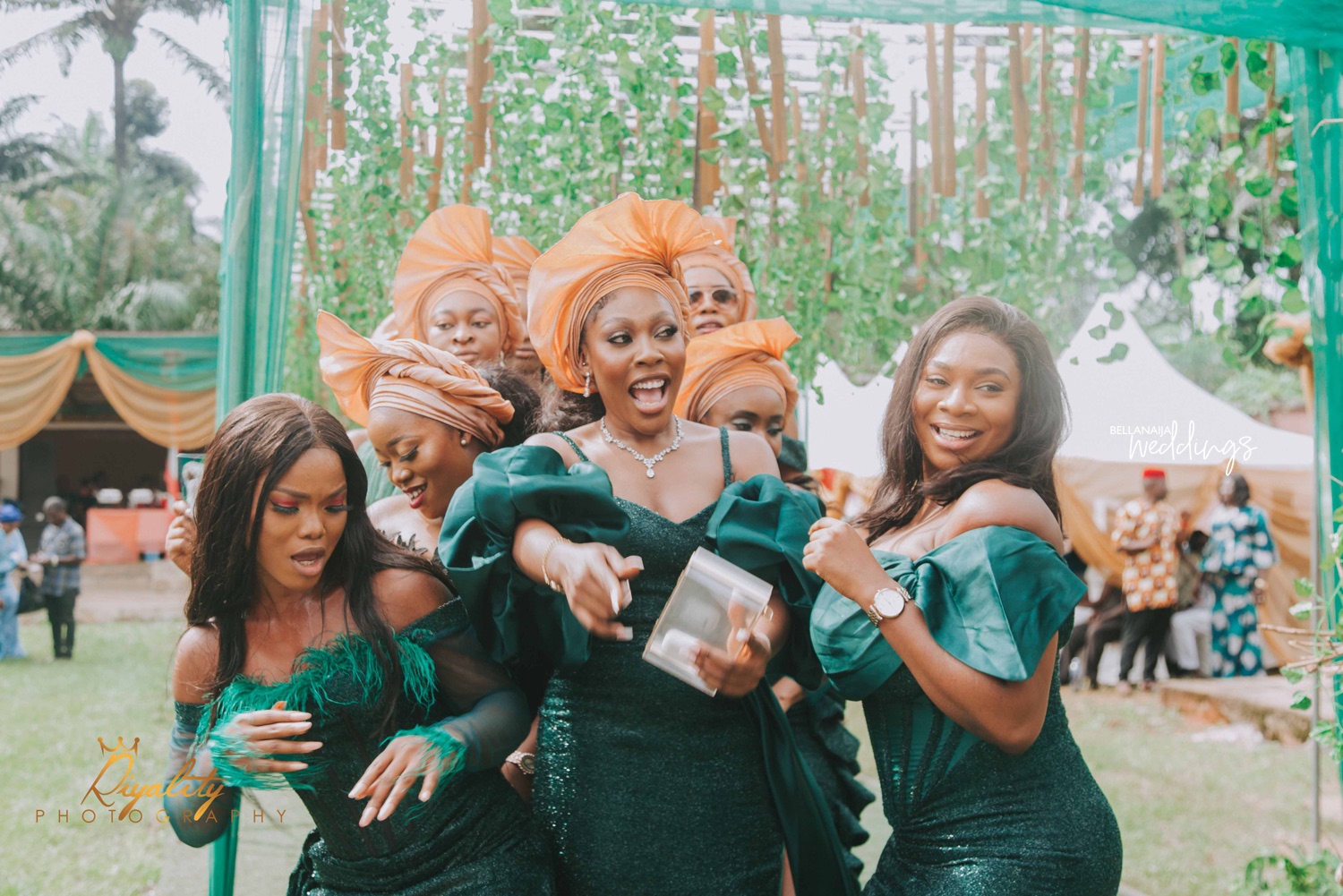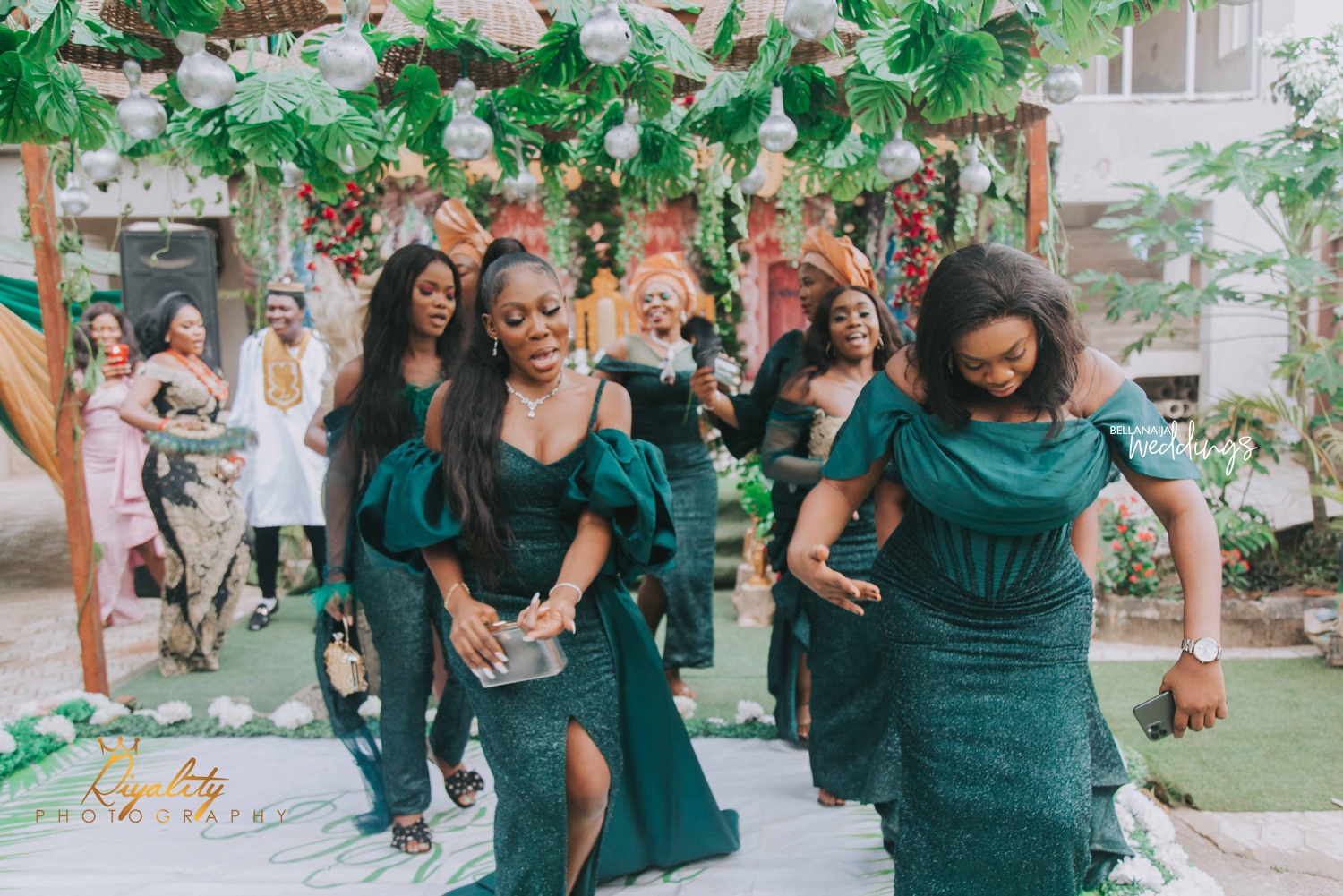 The second look of the day…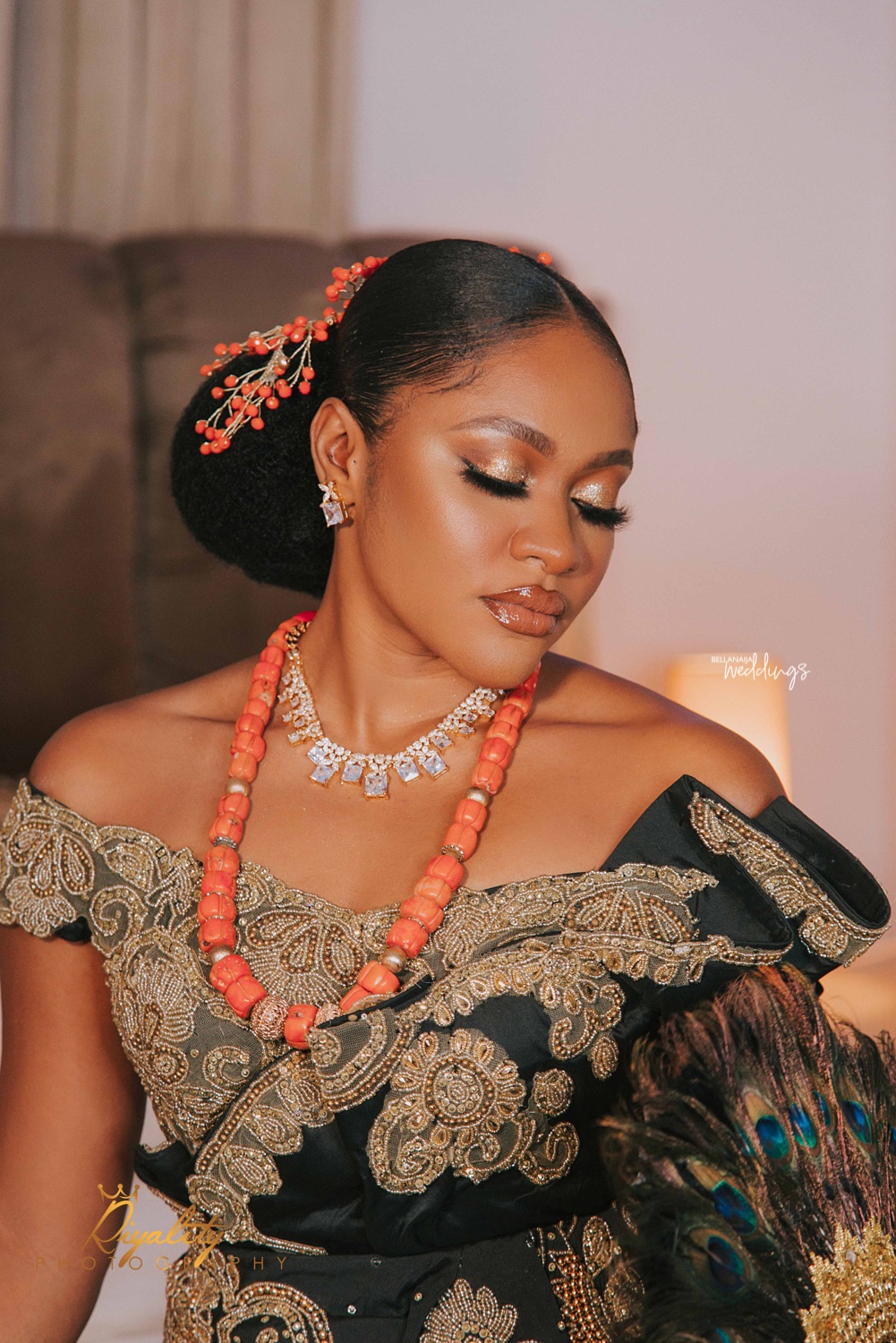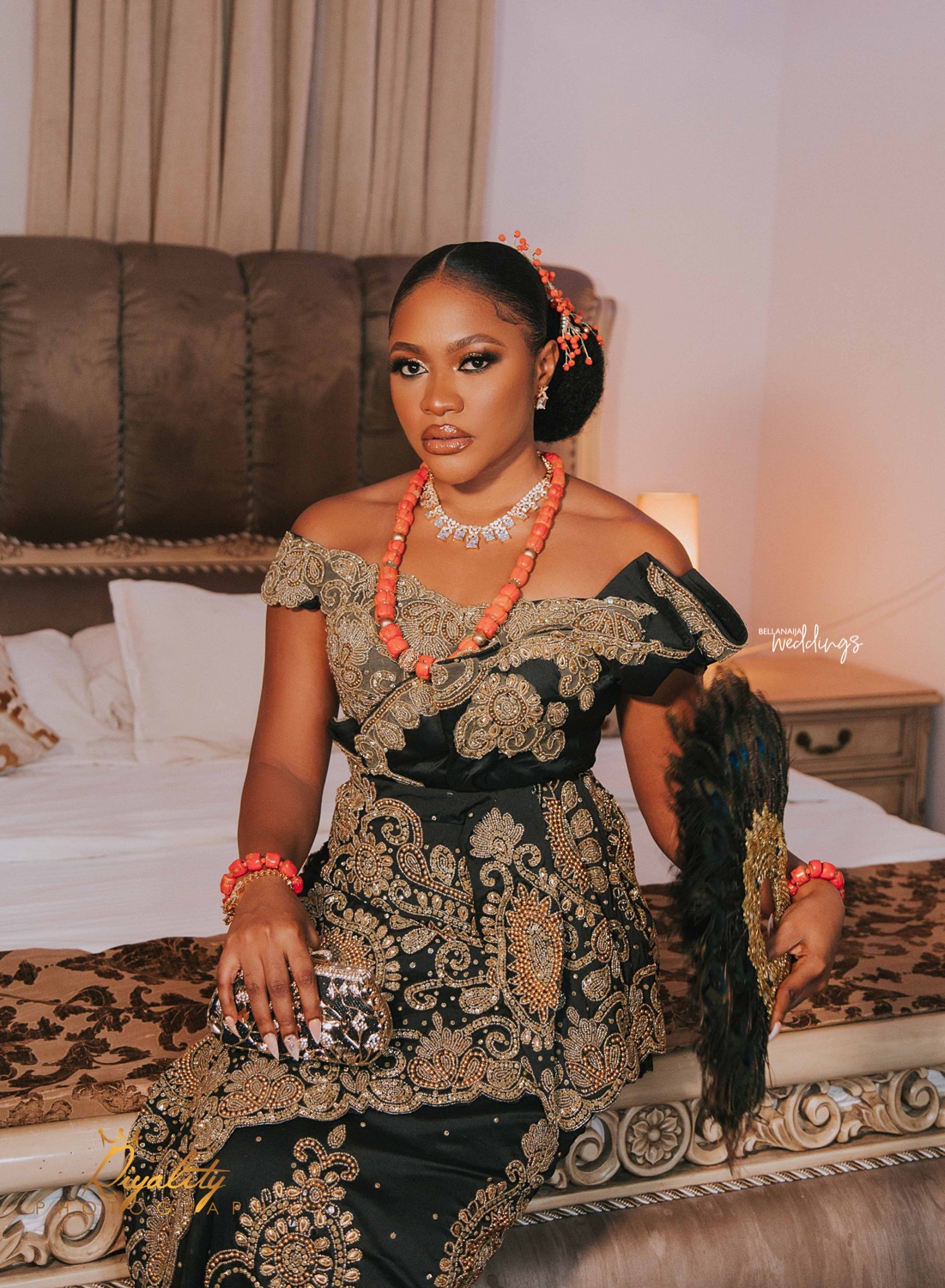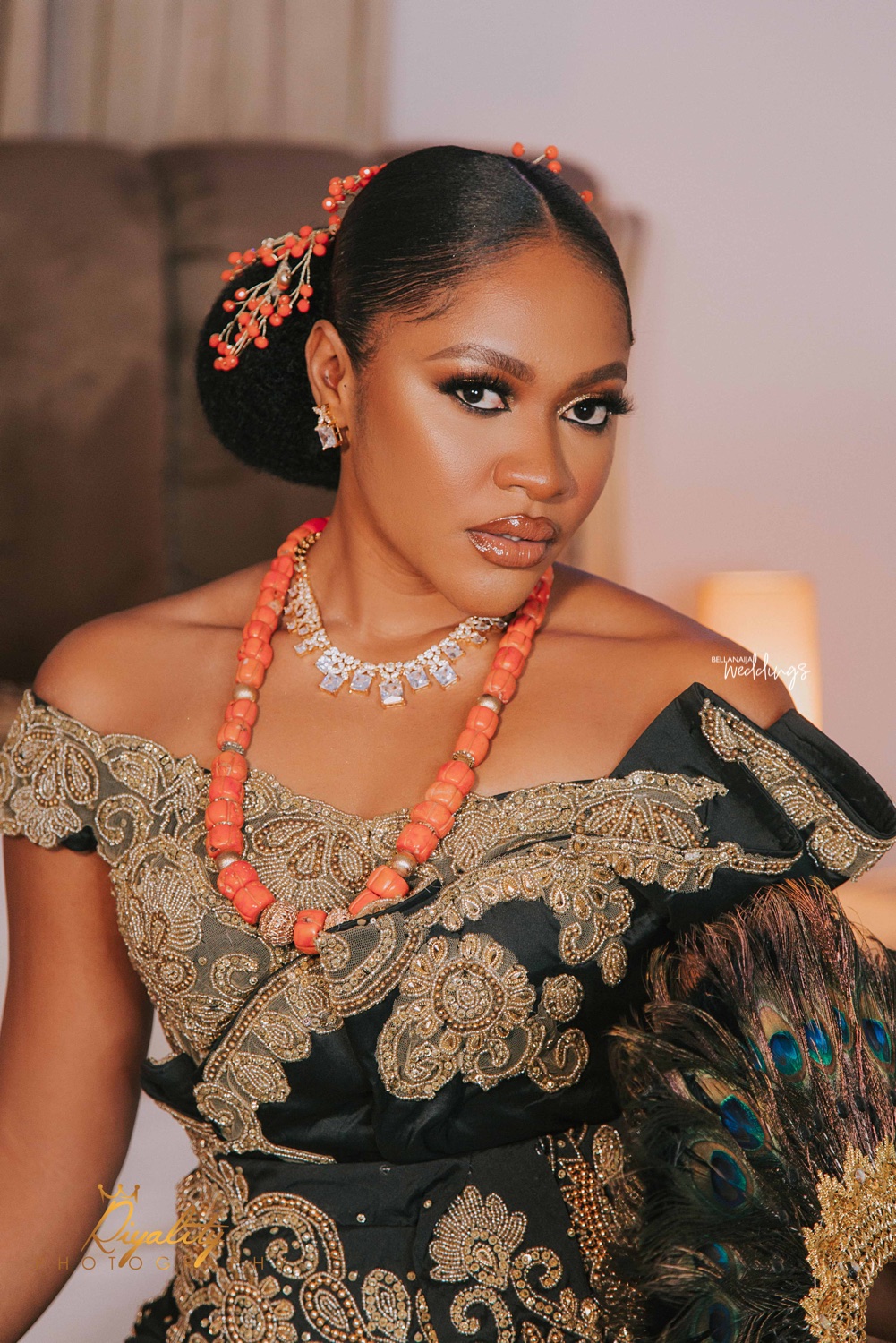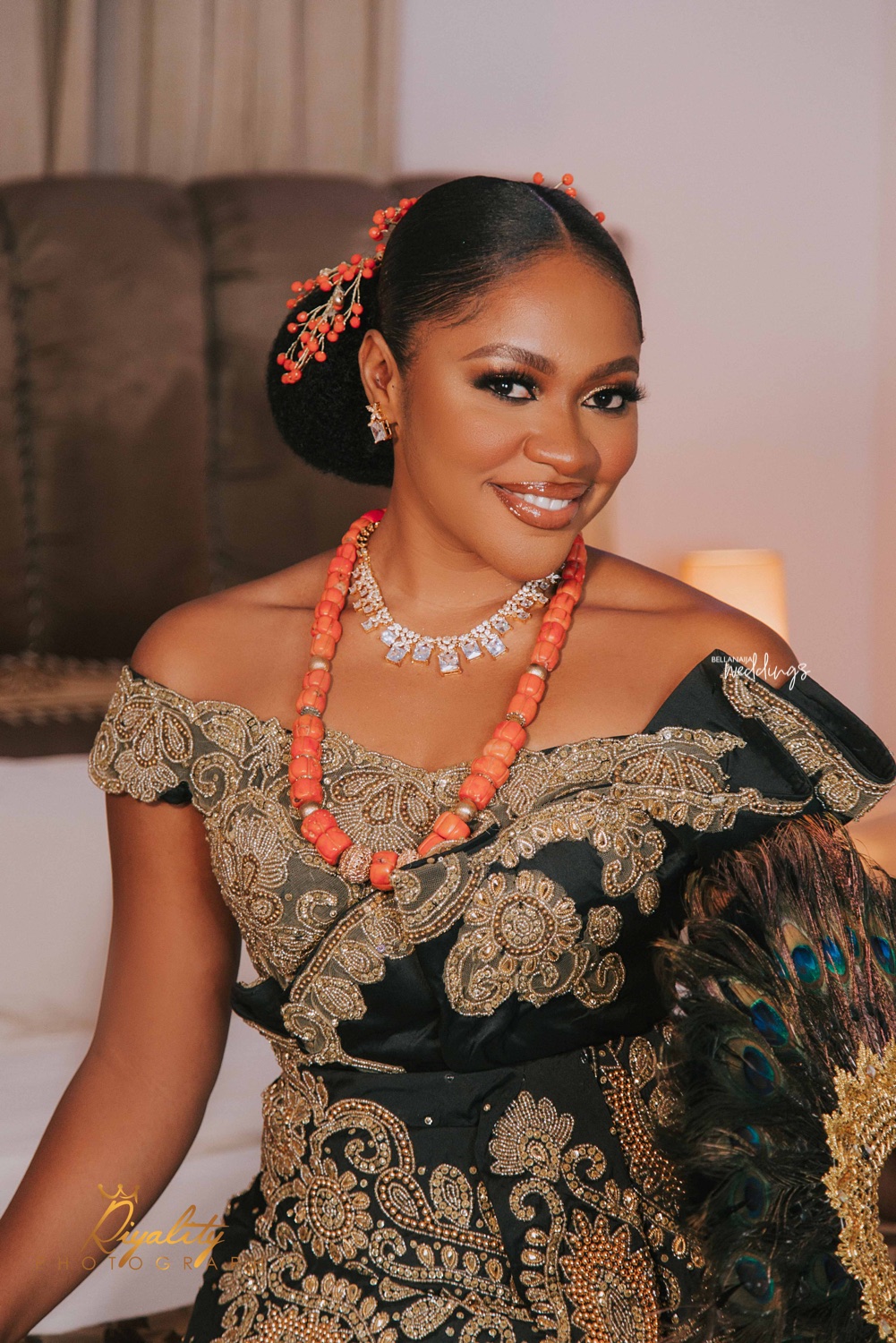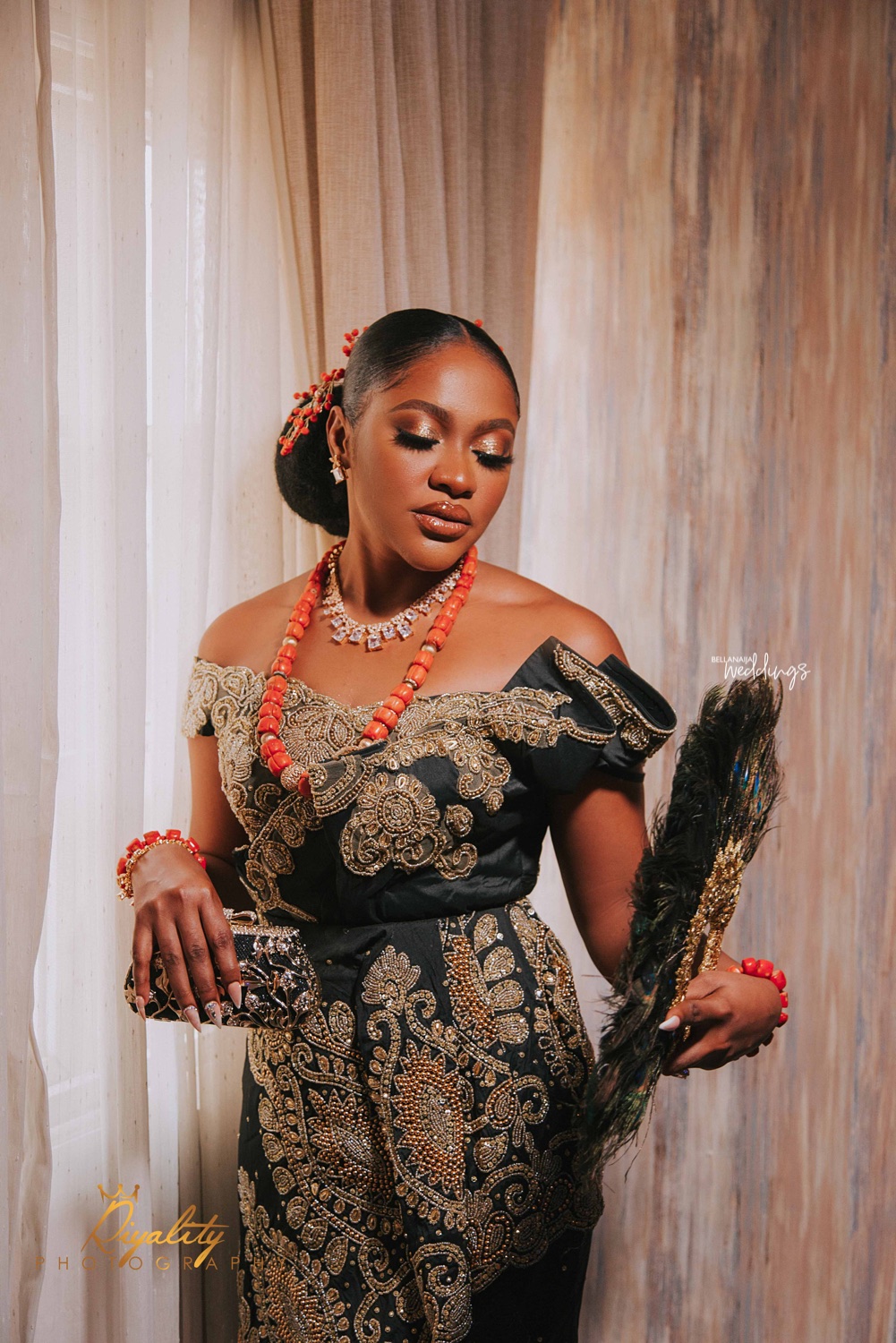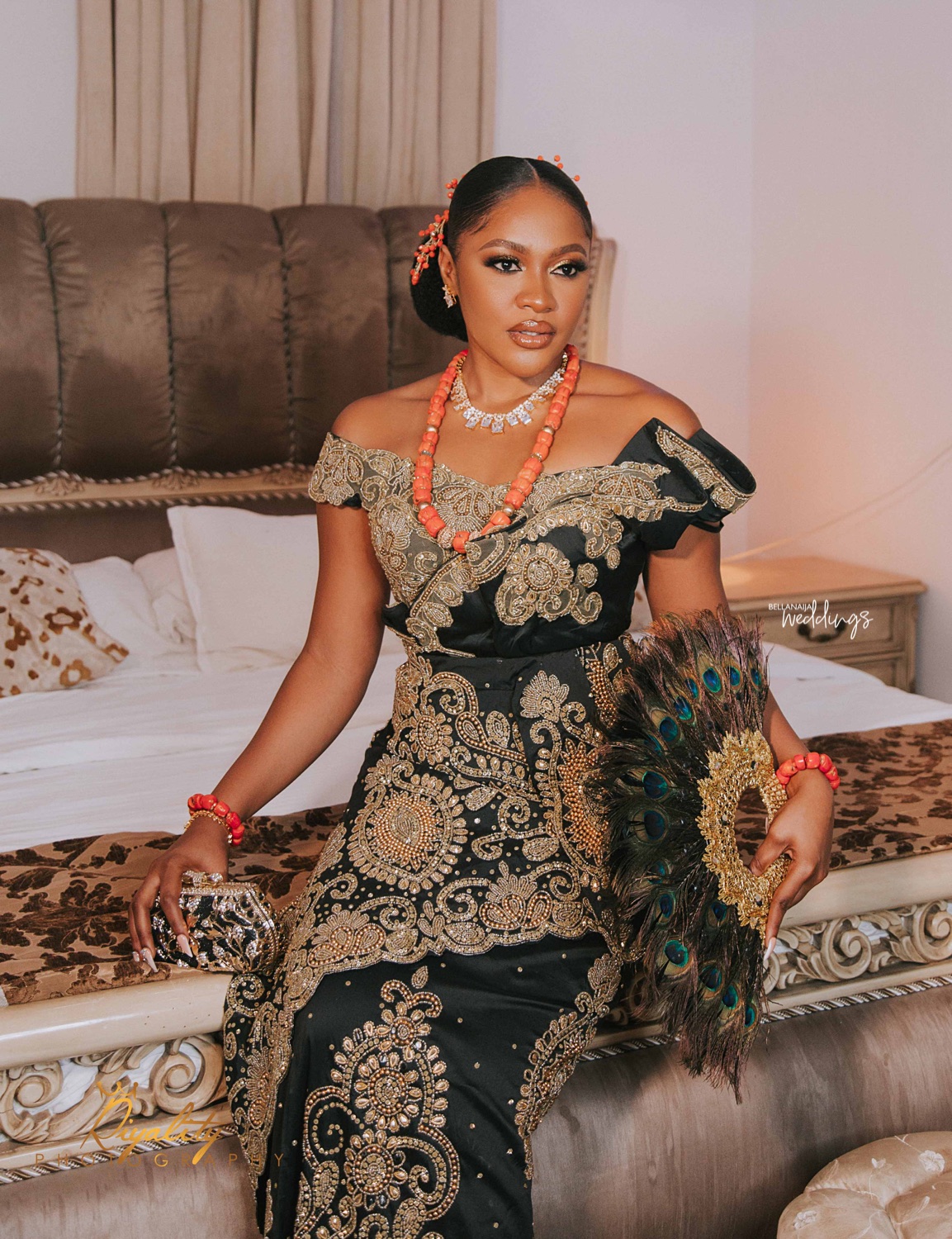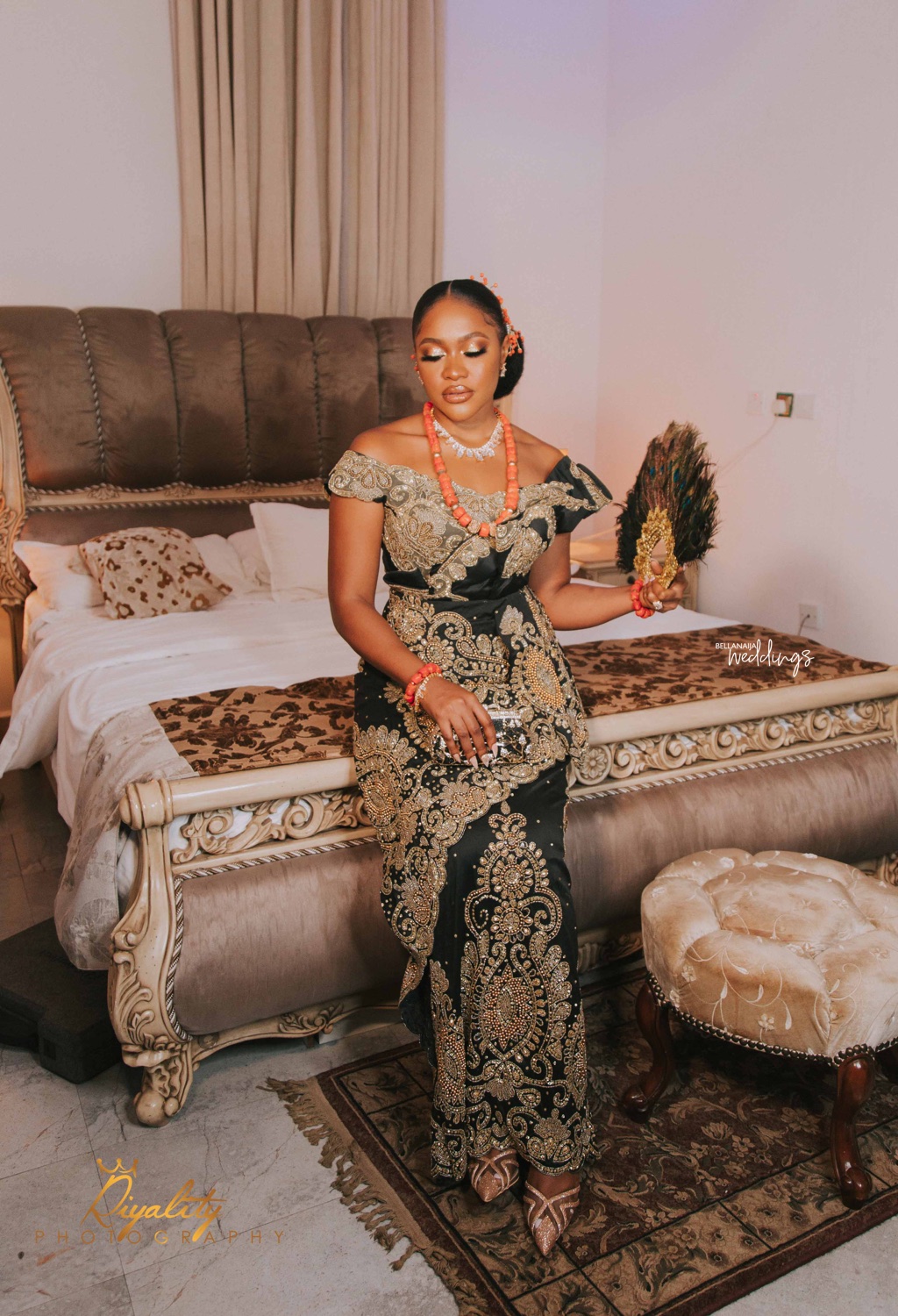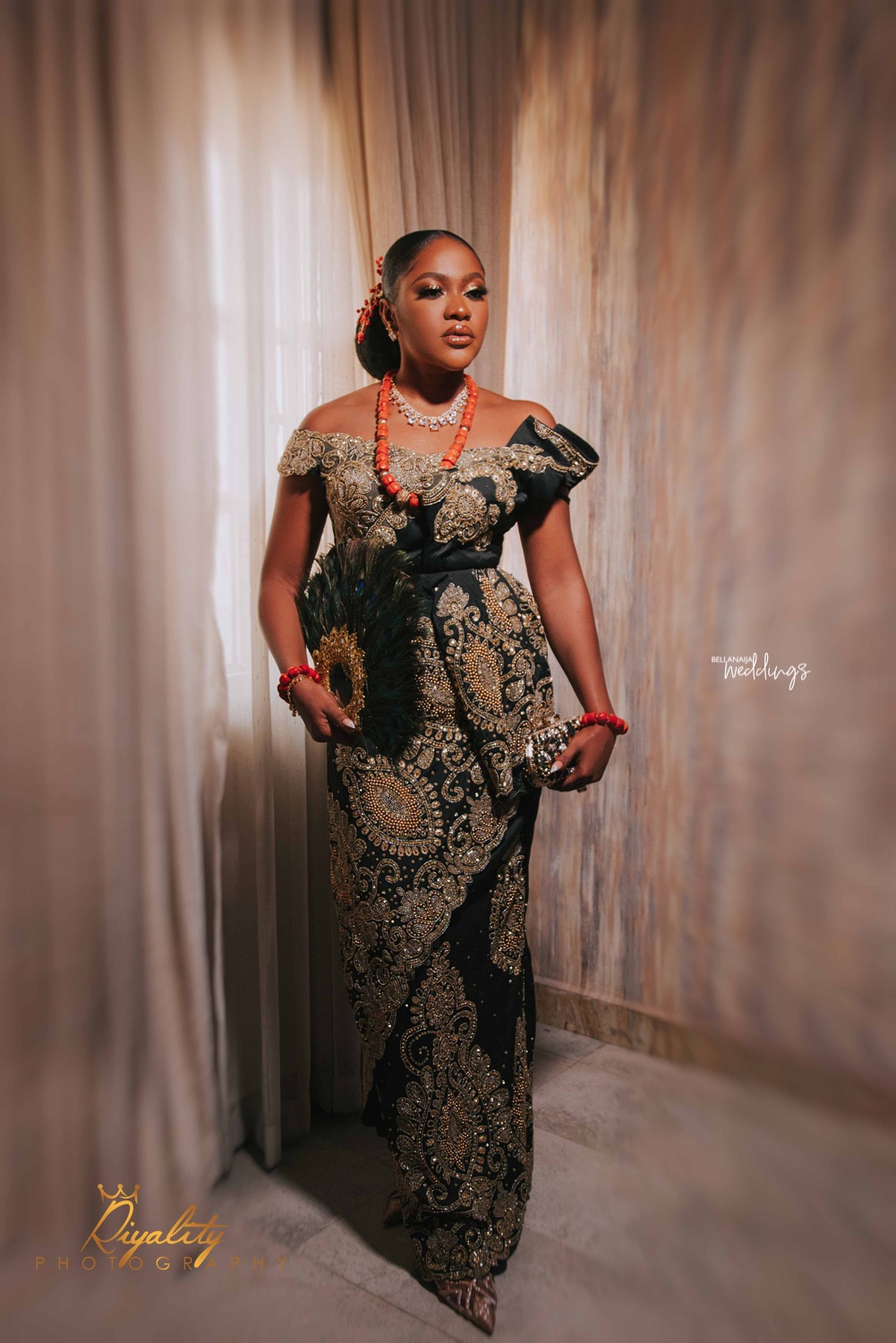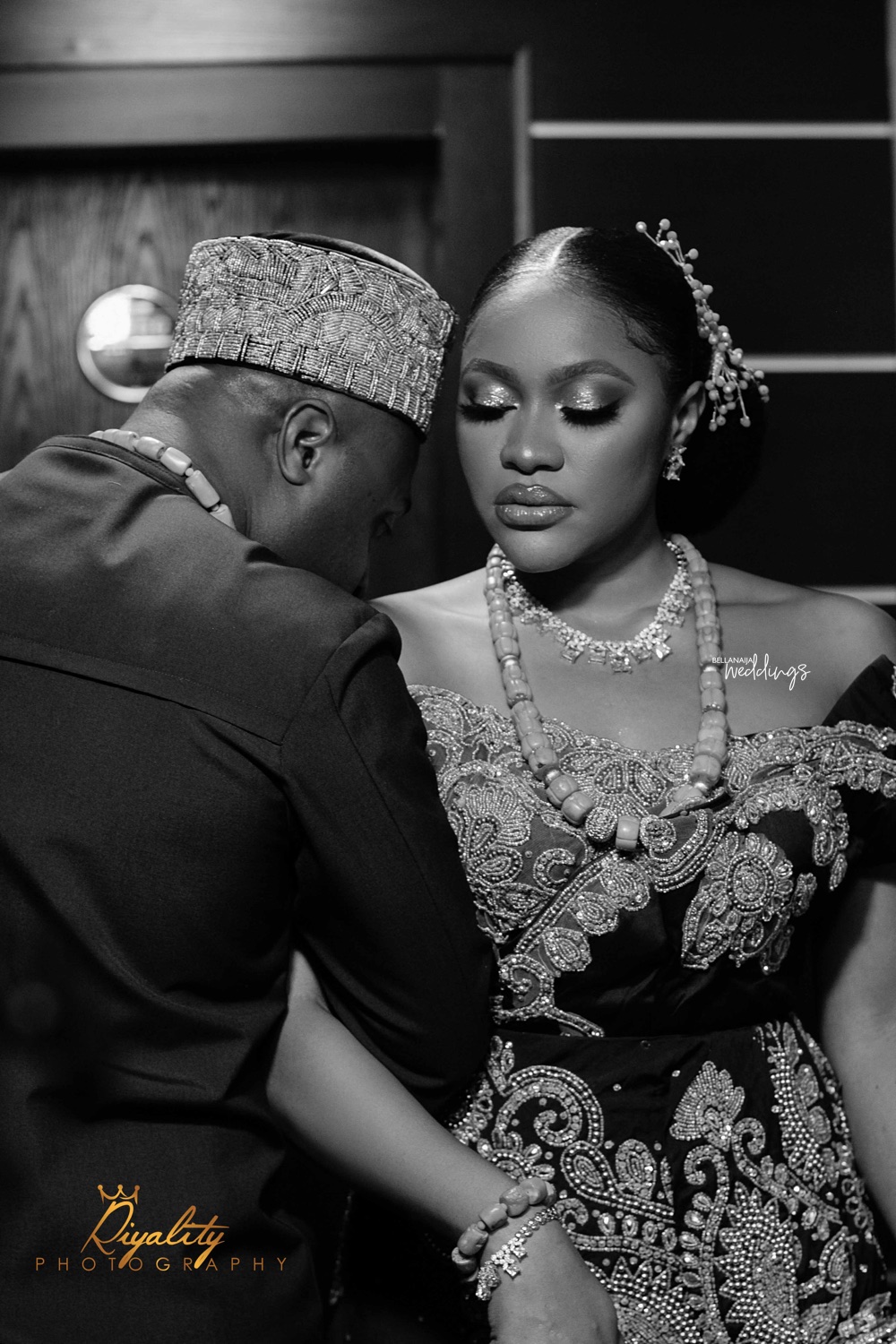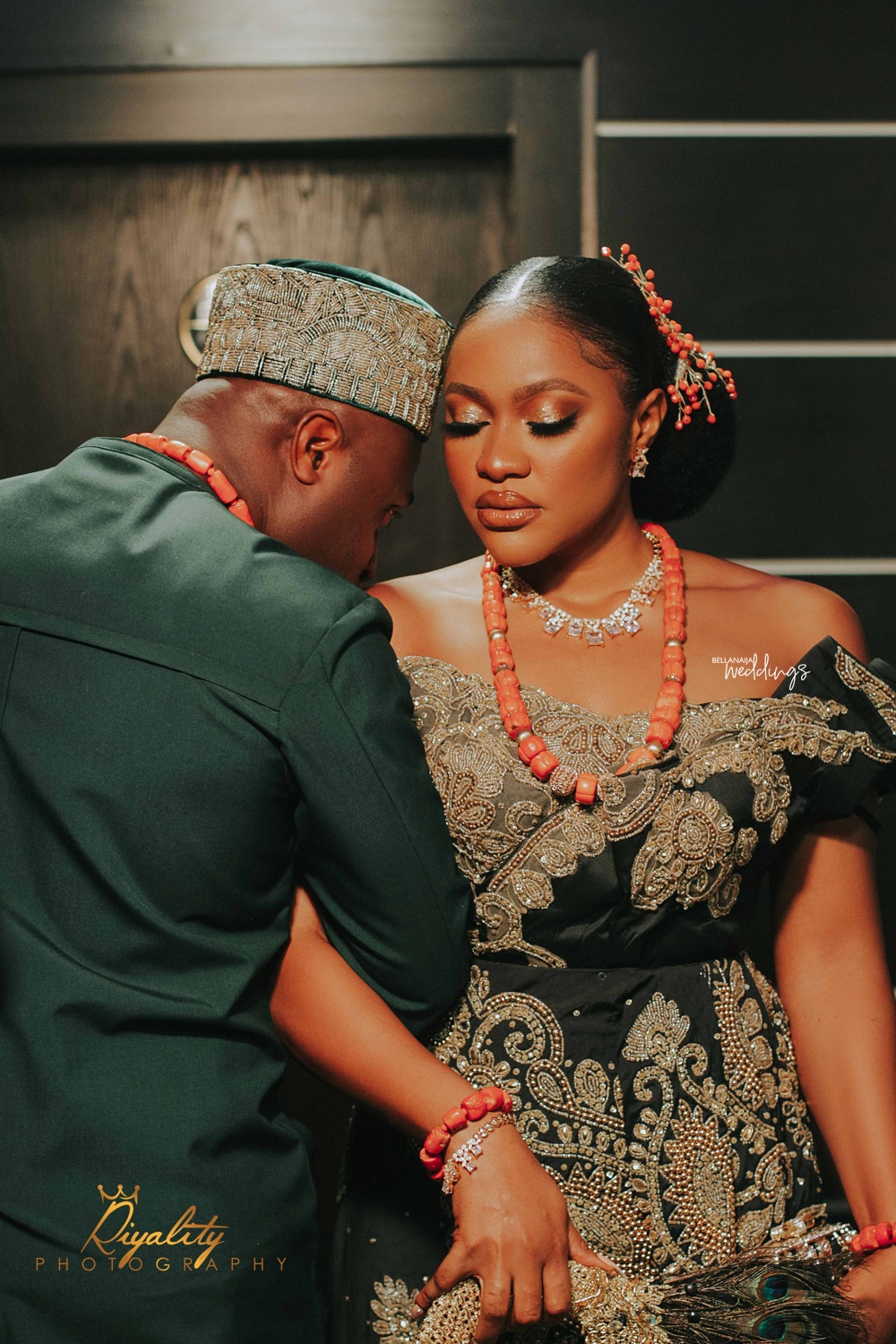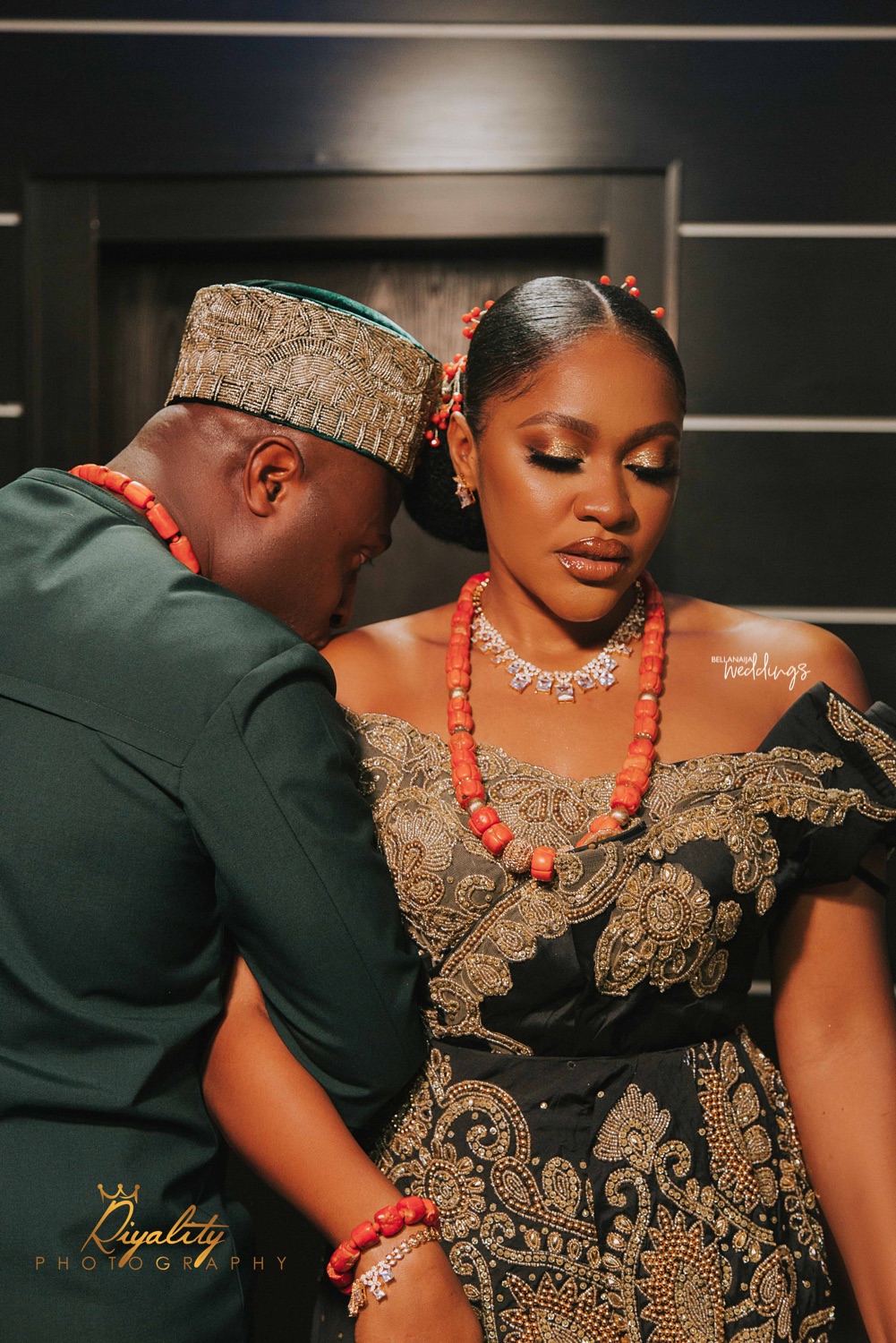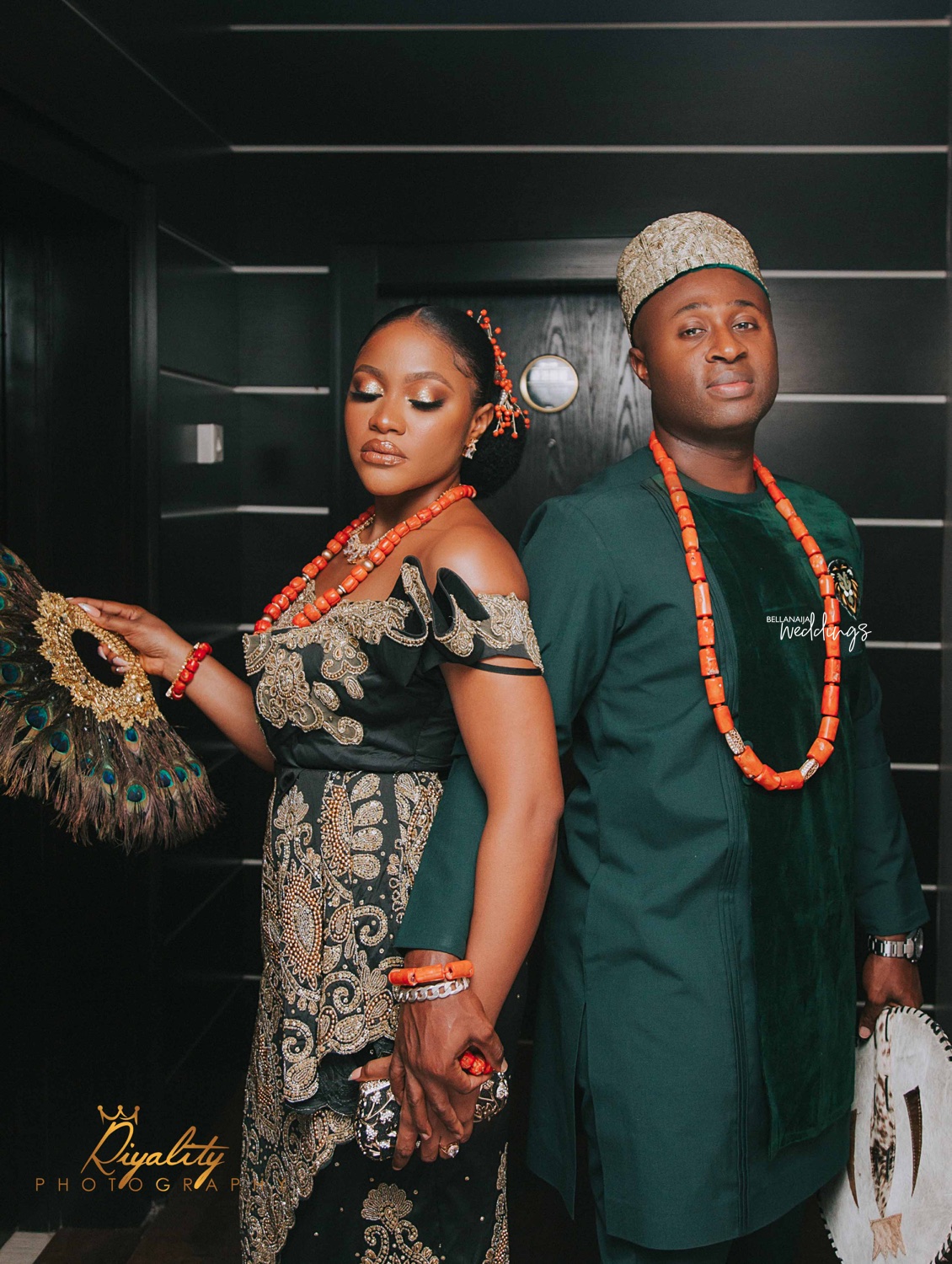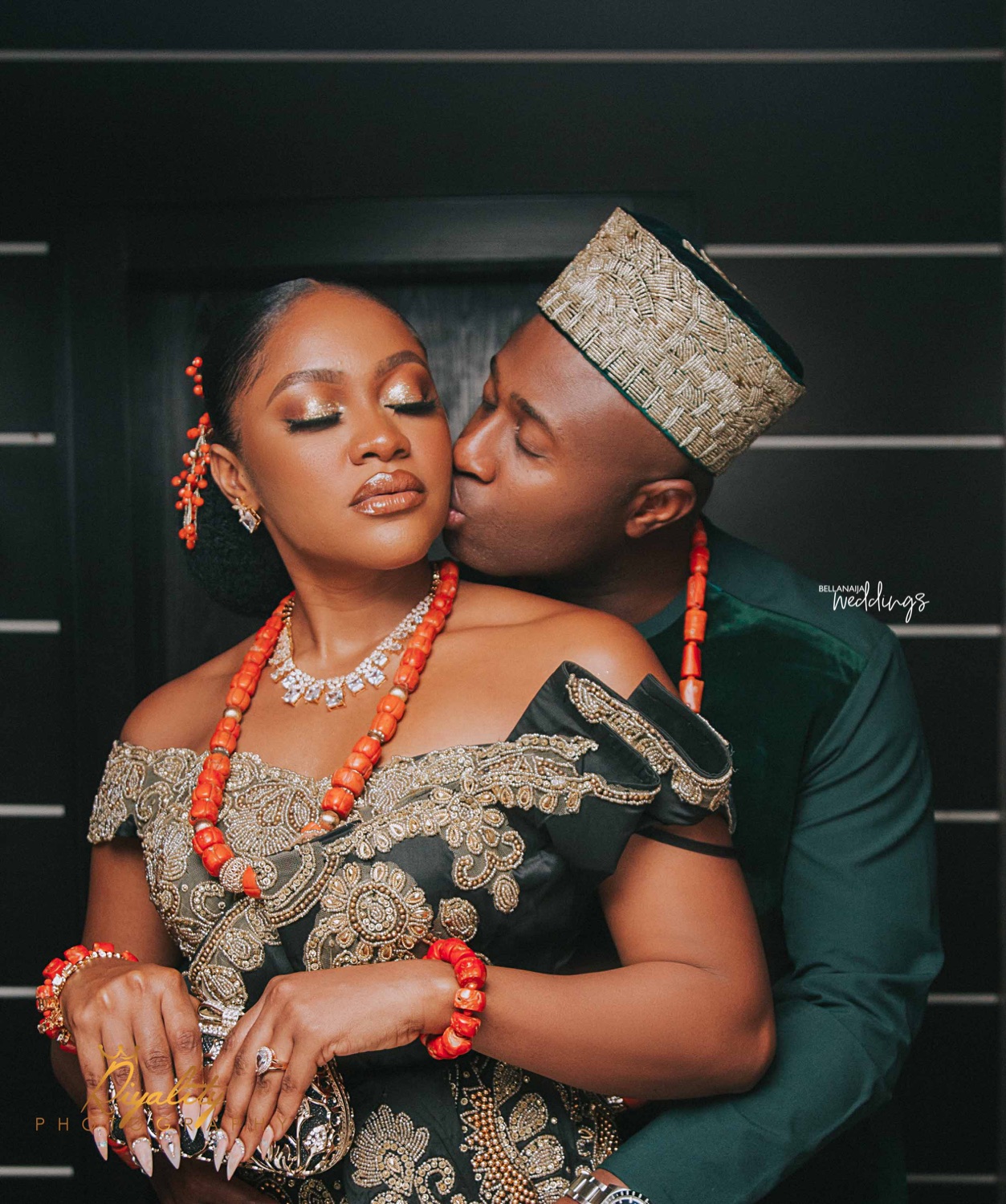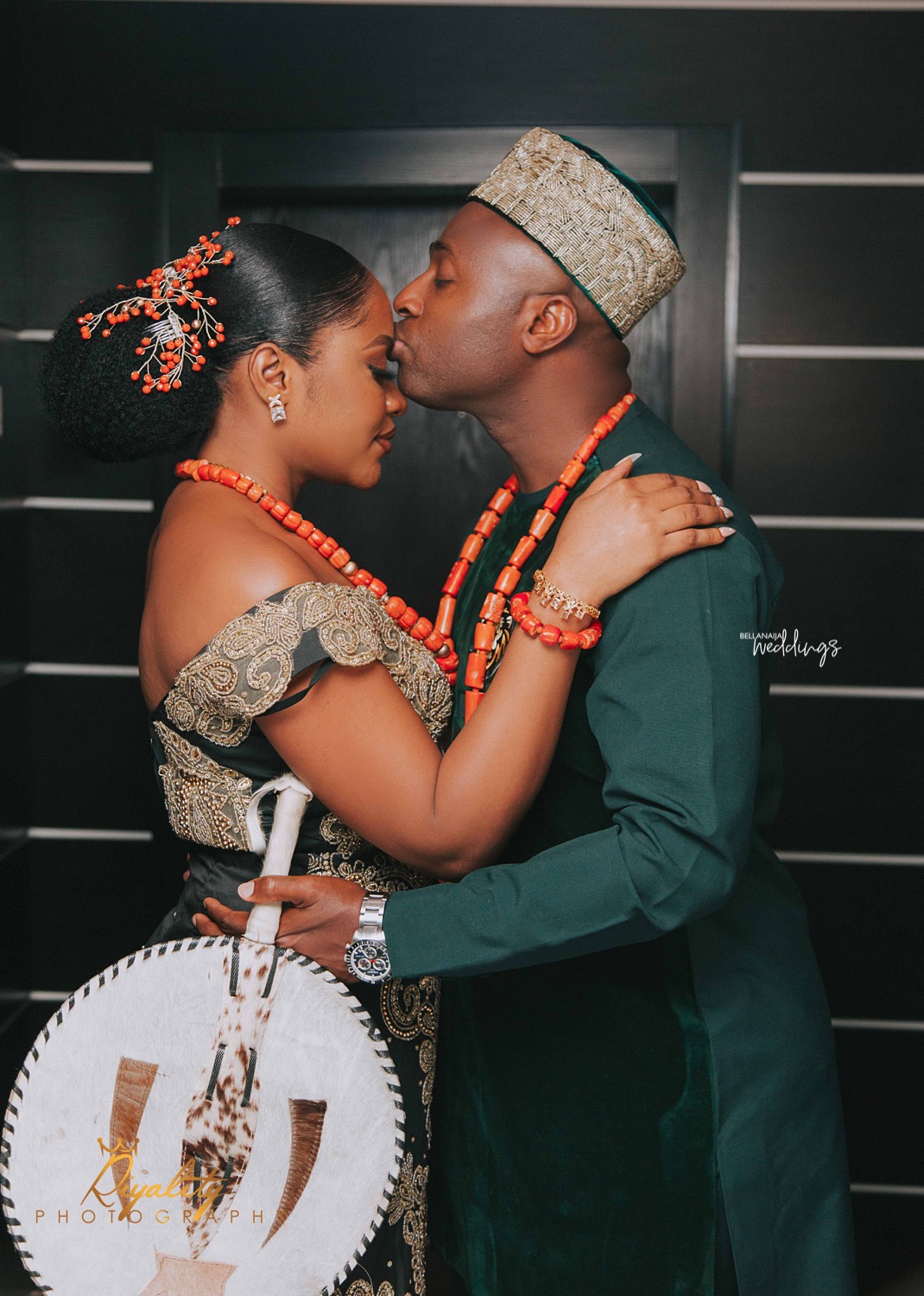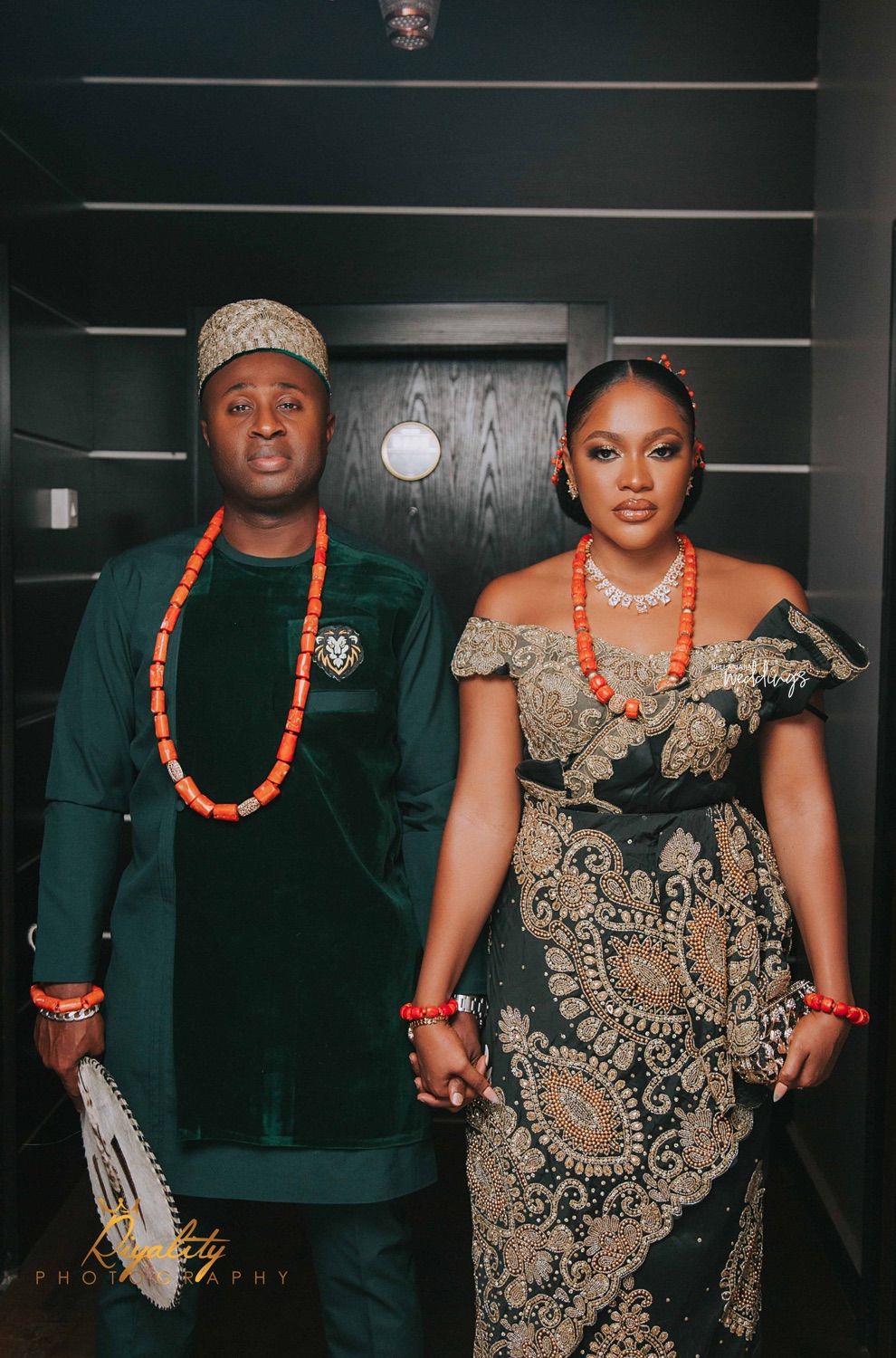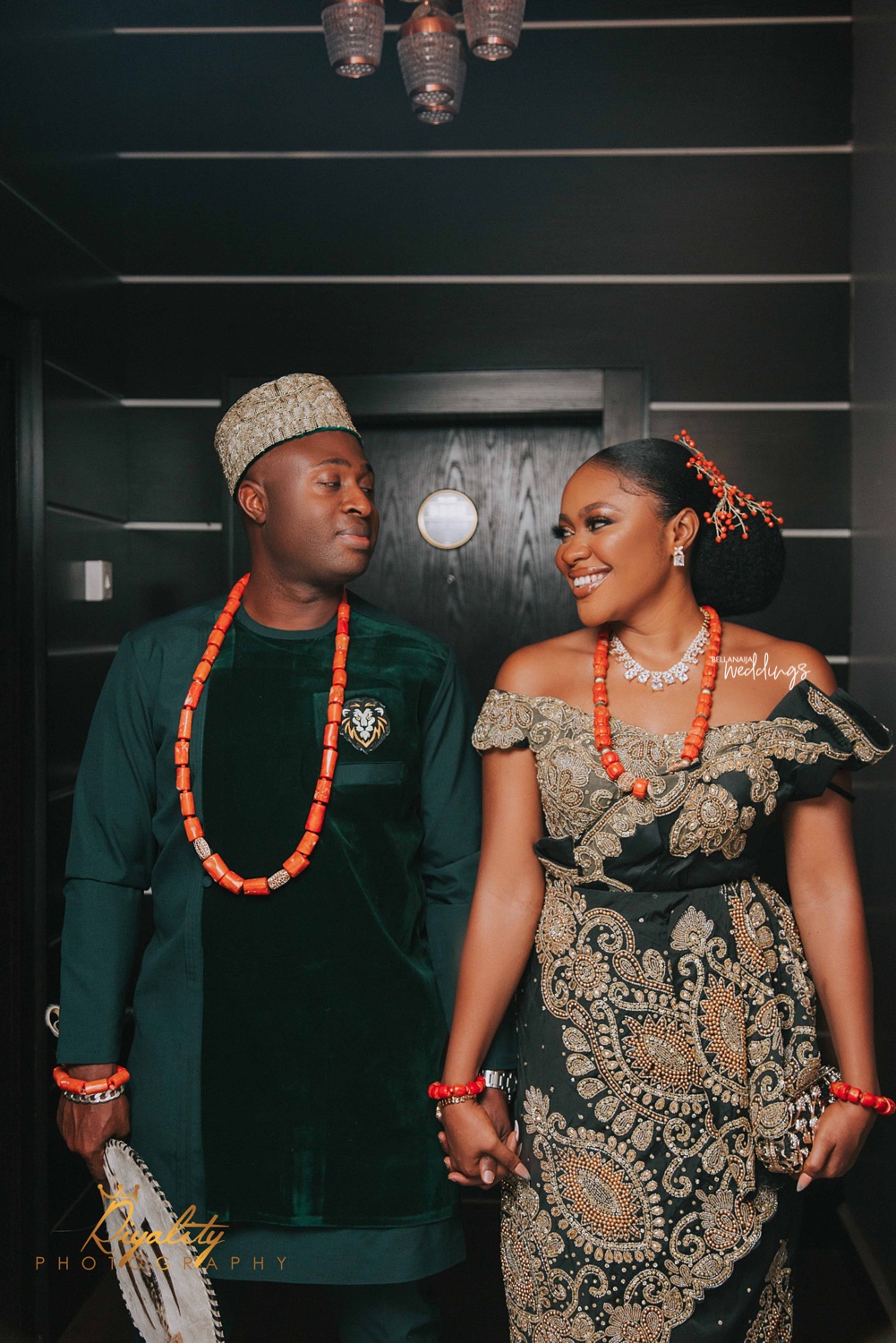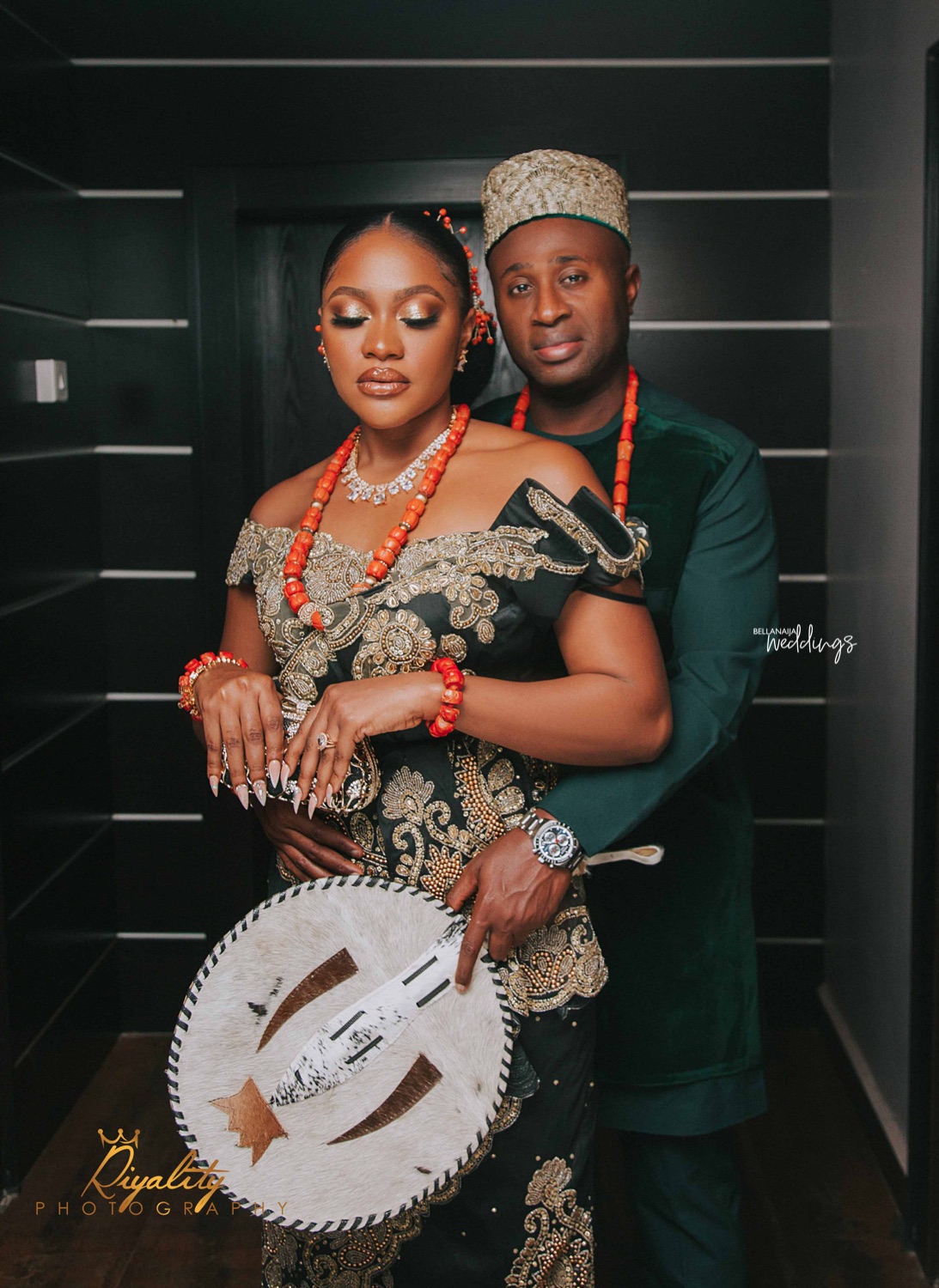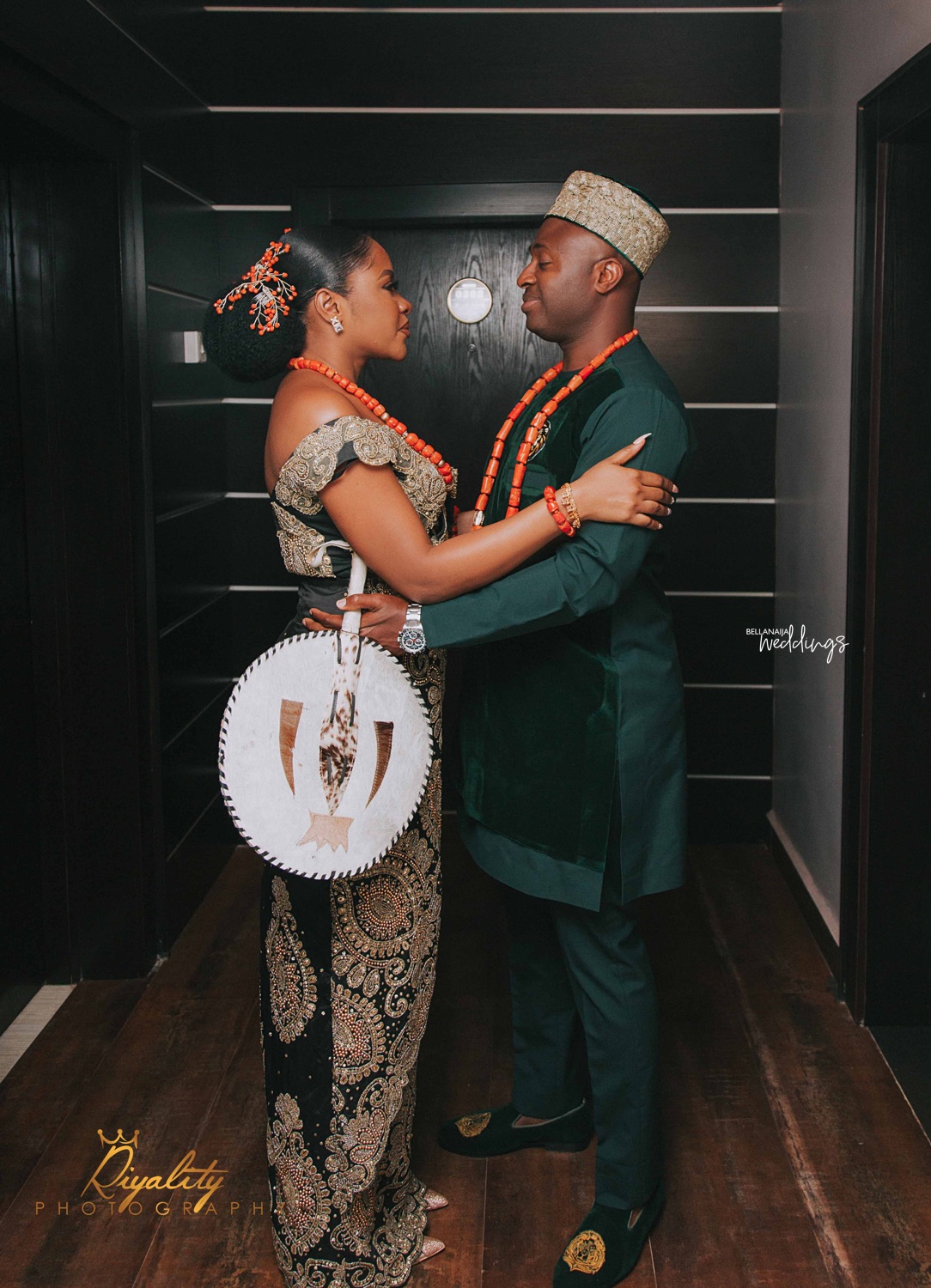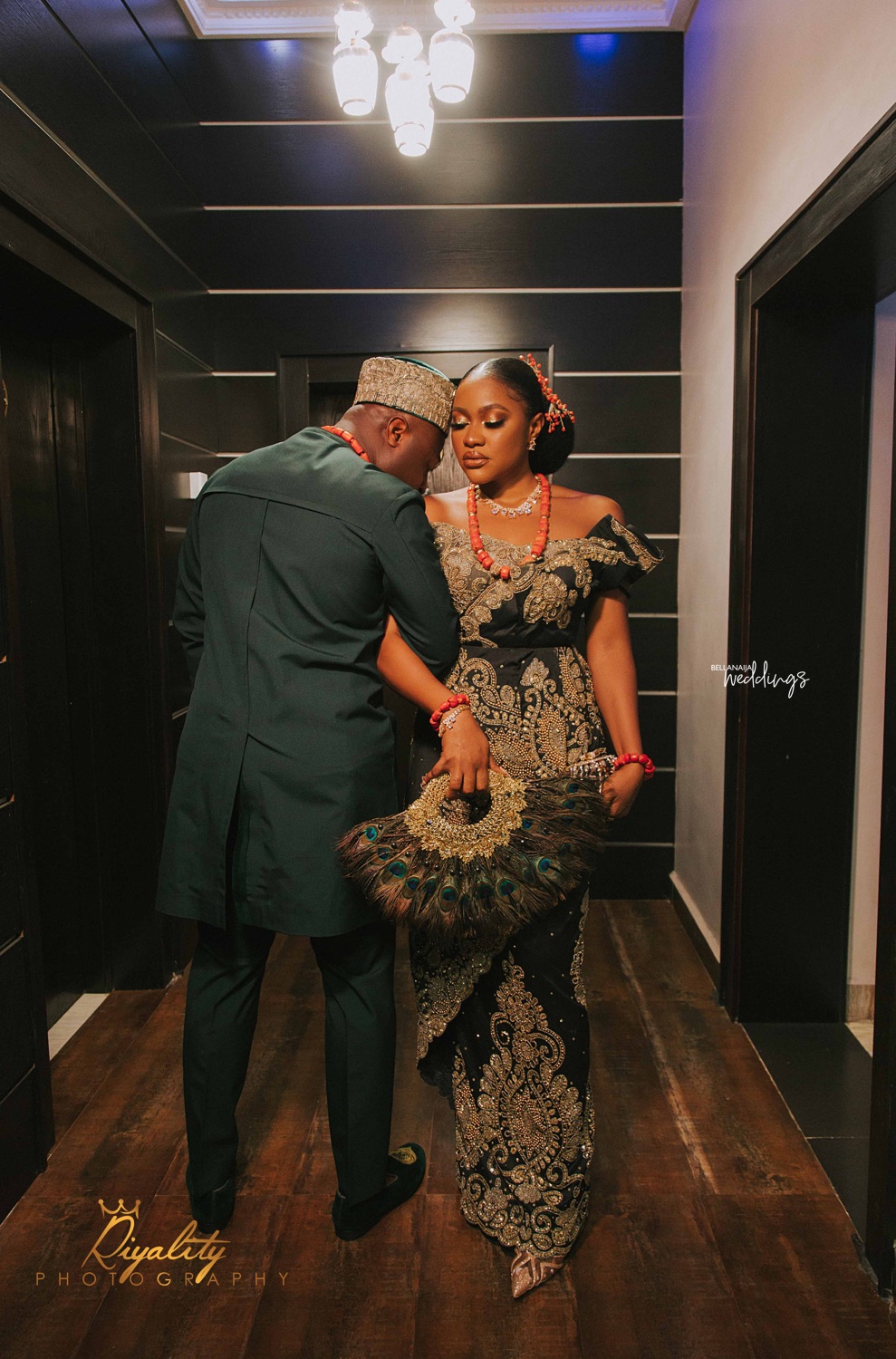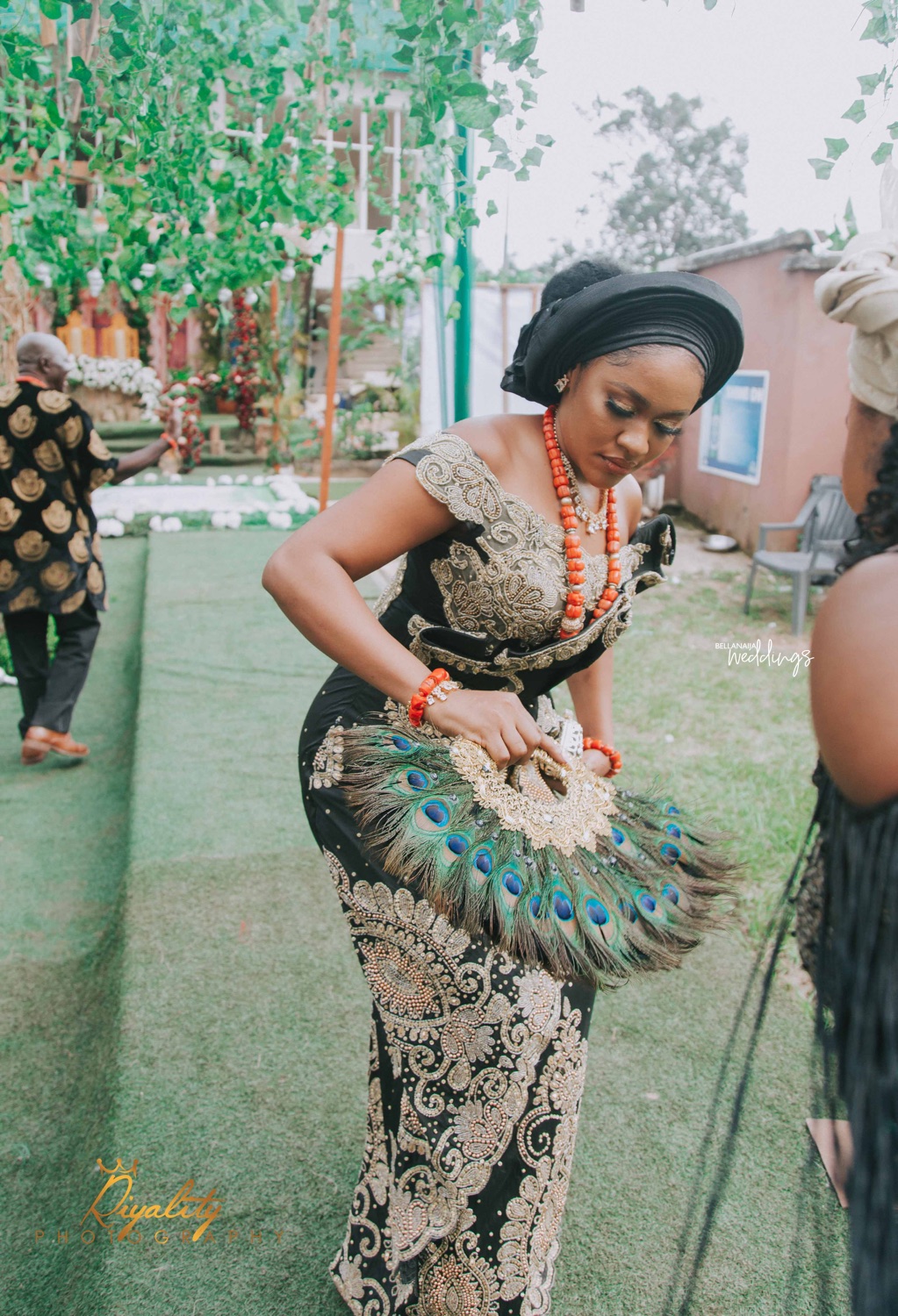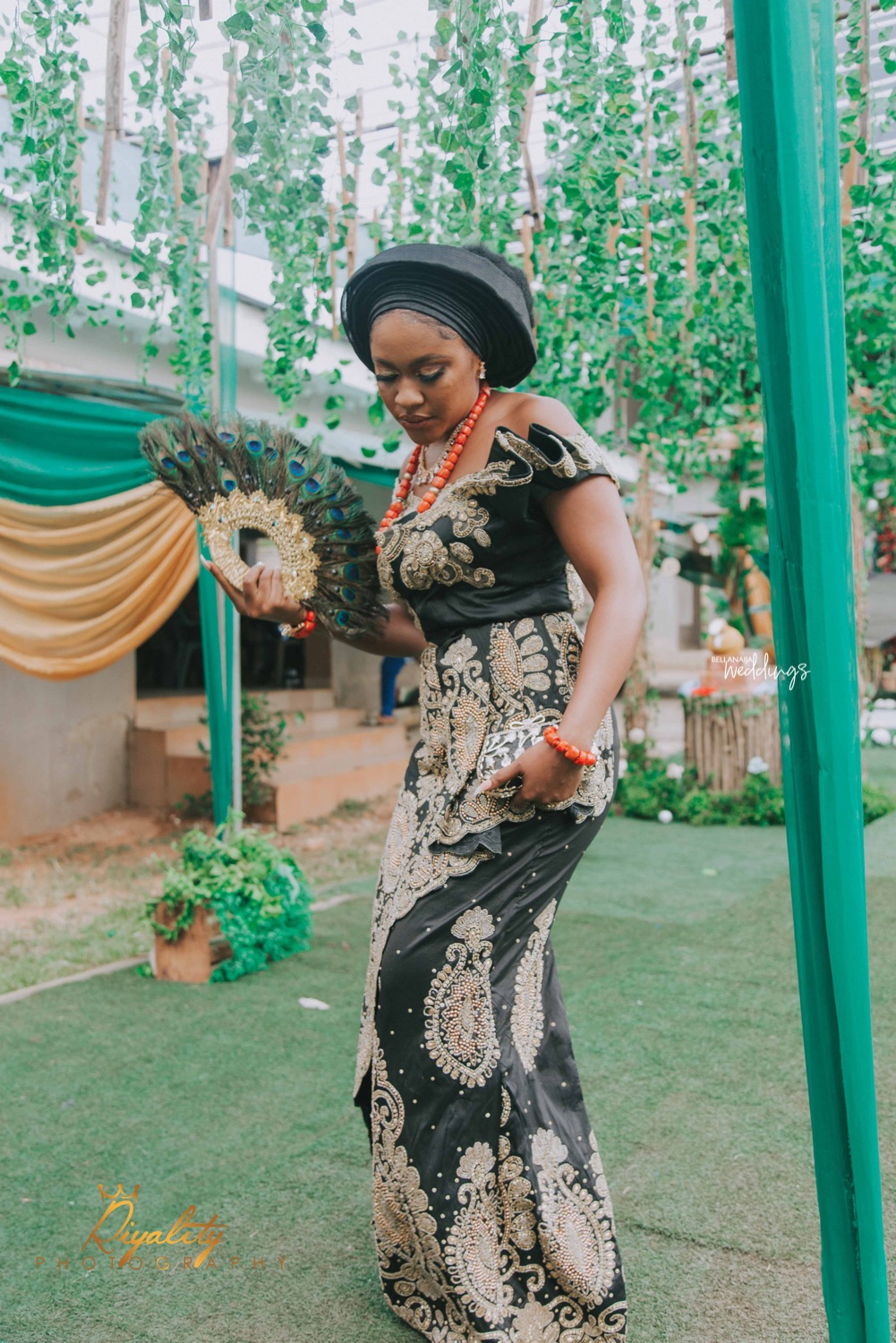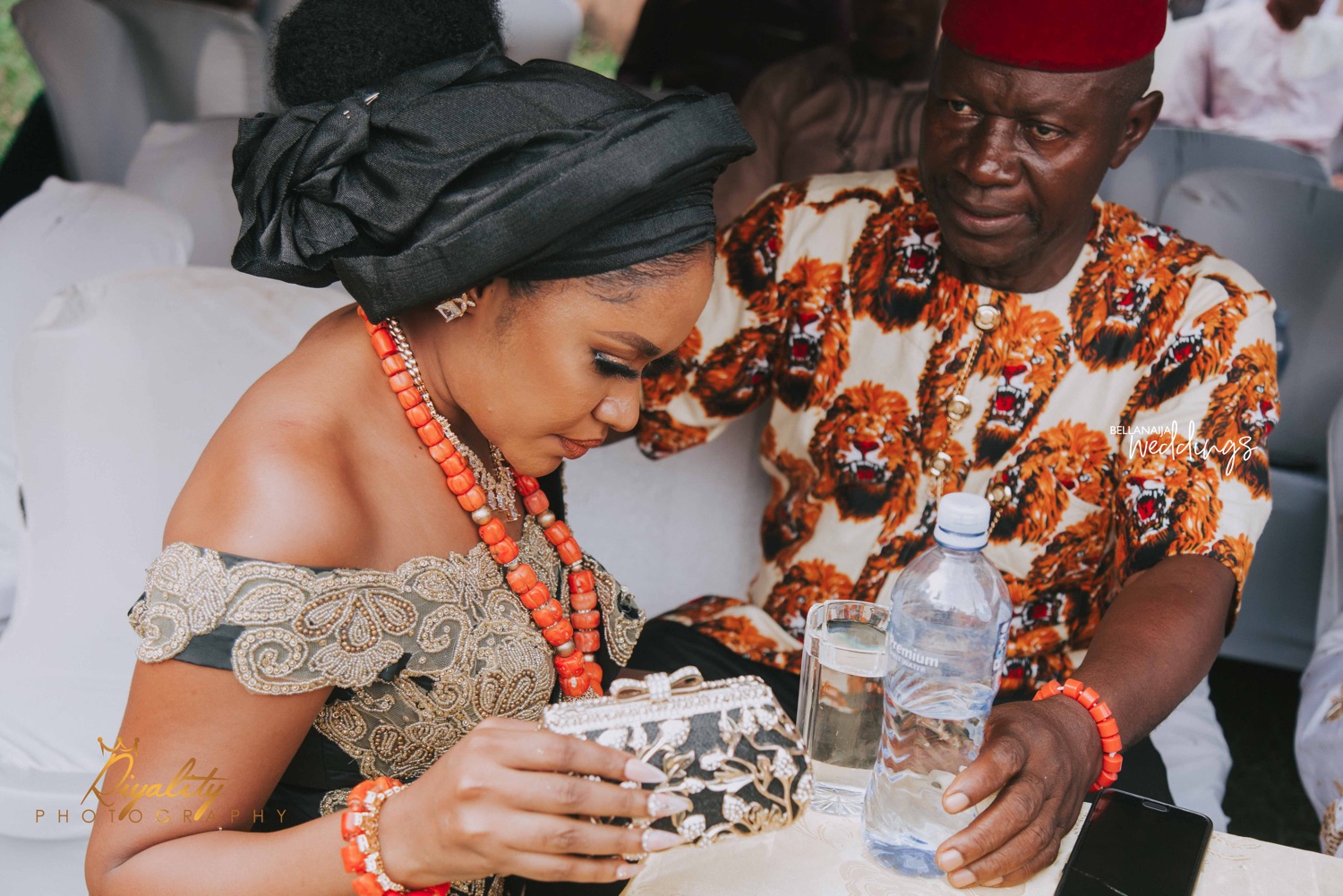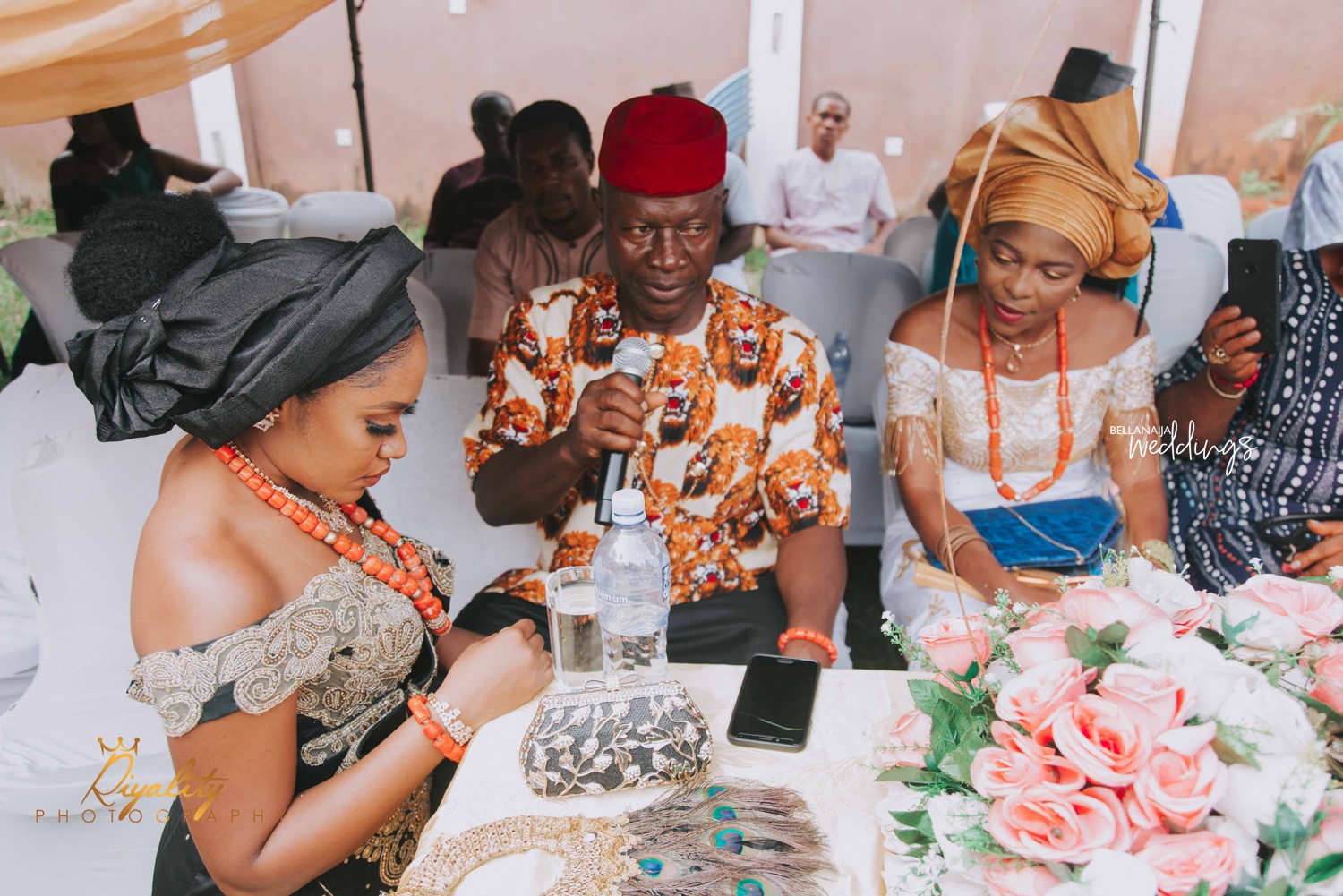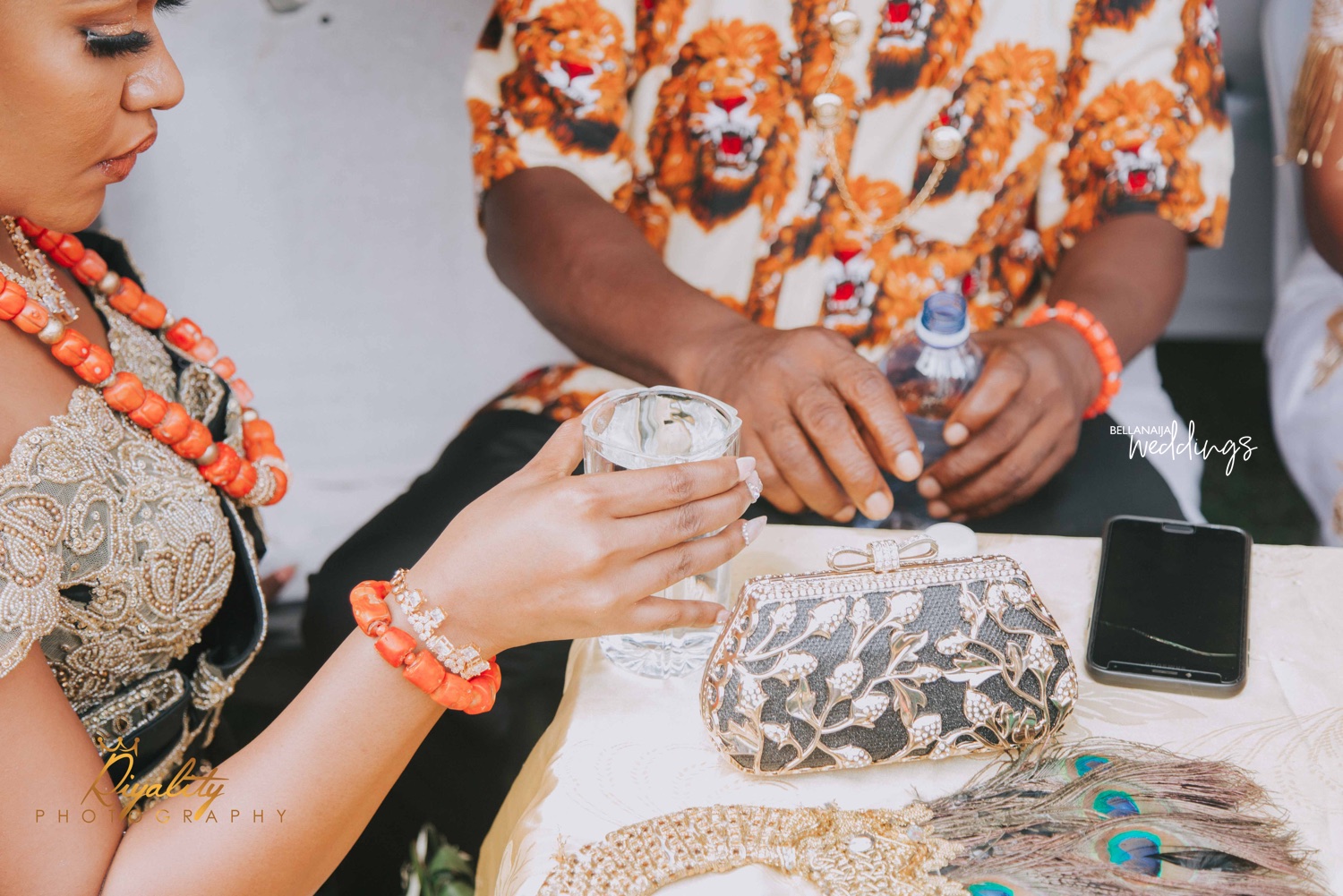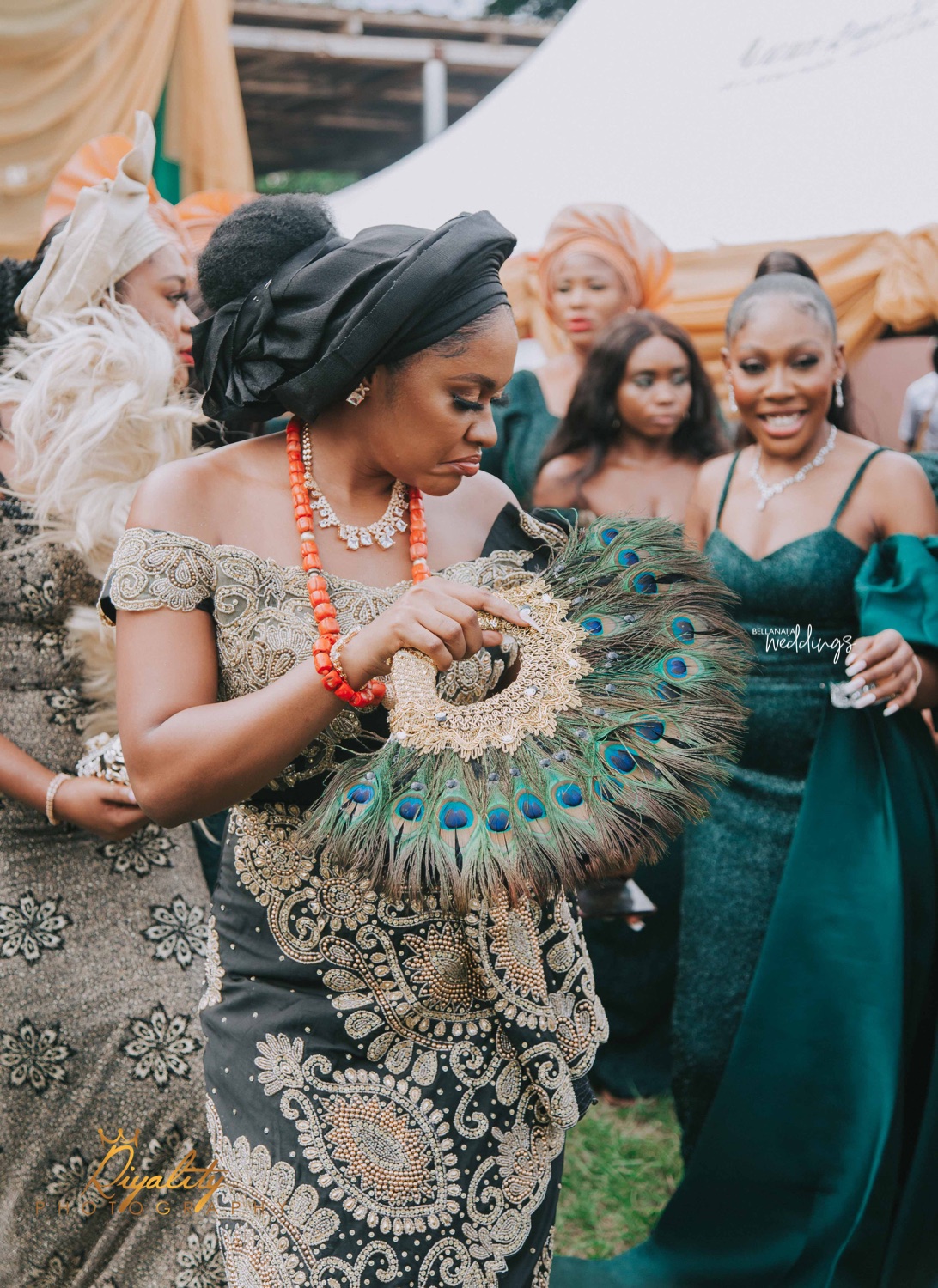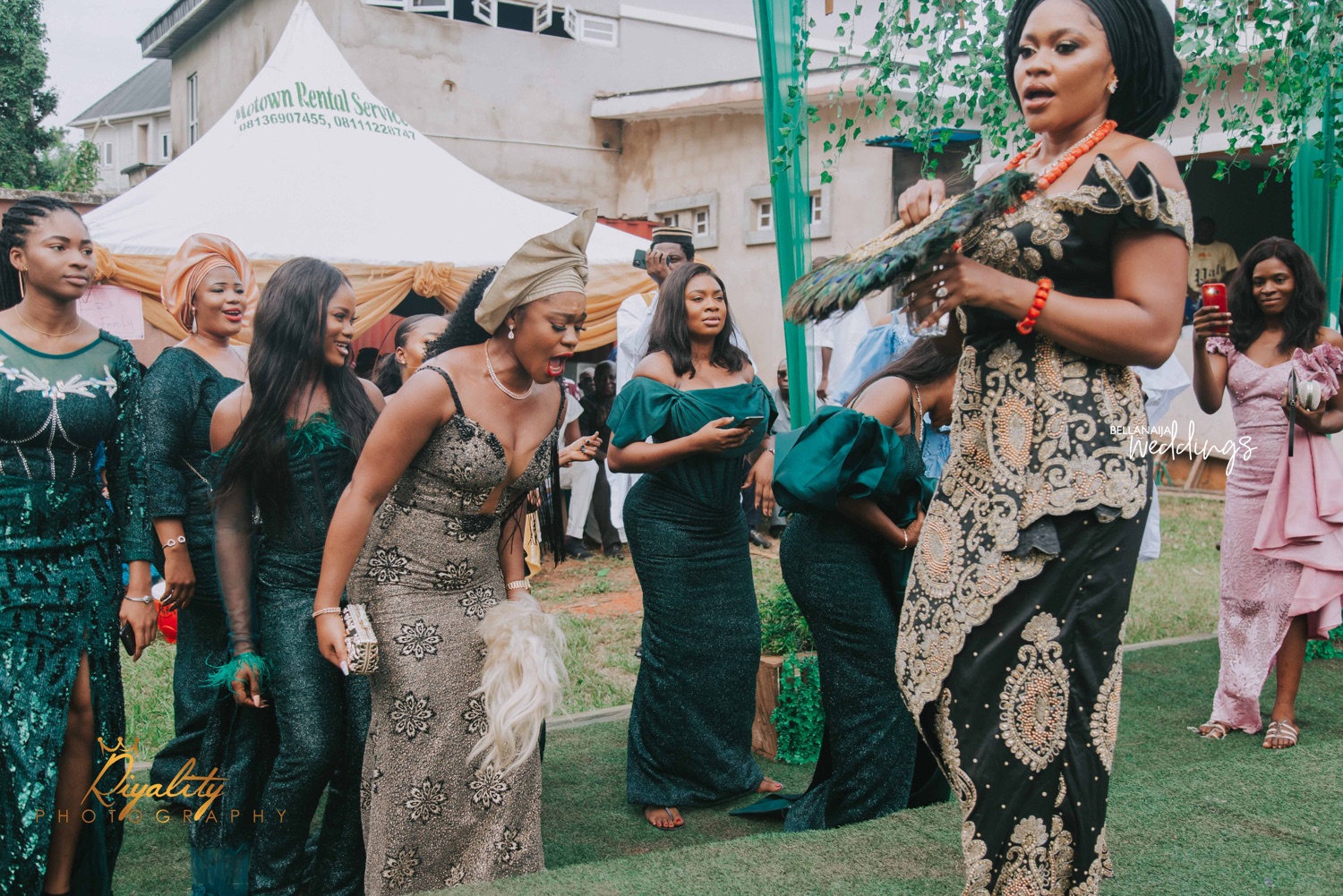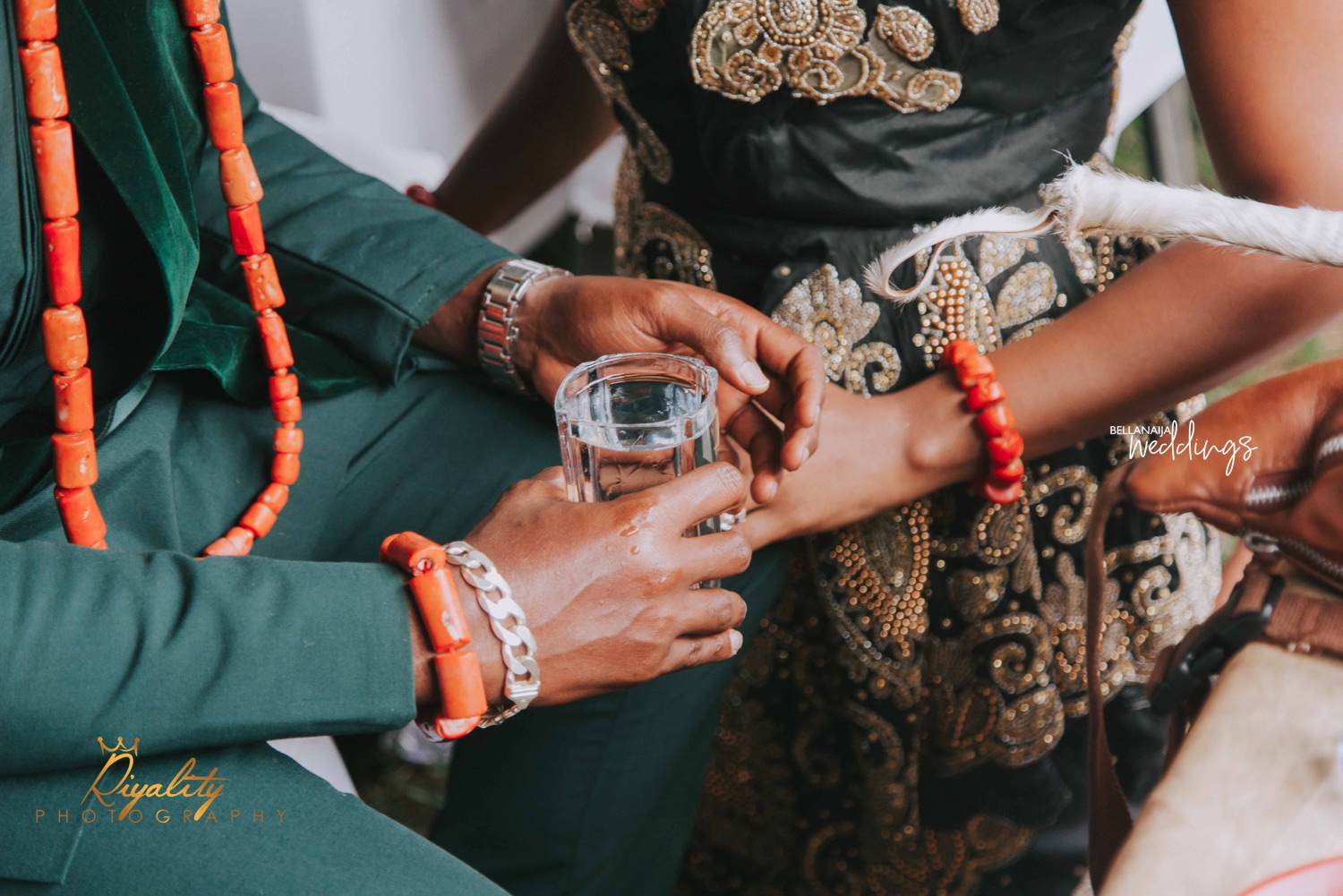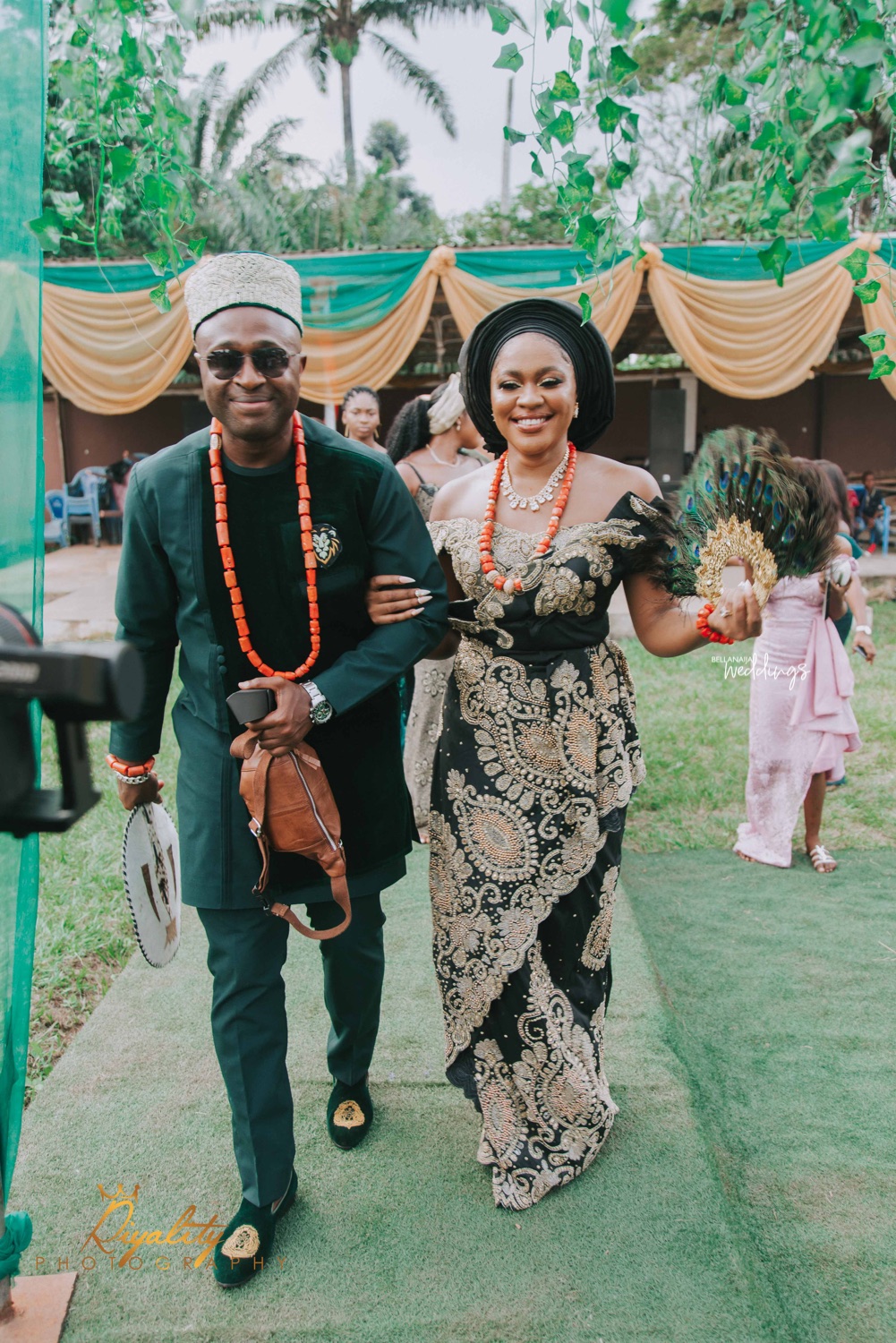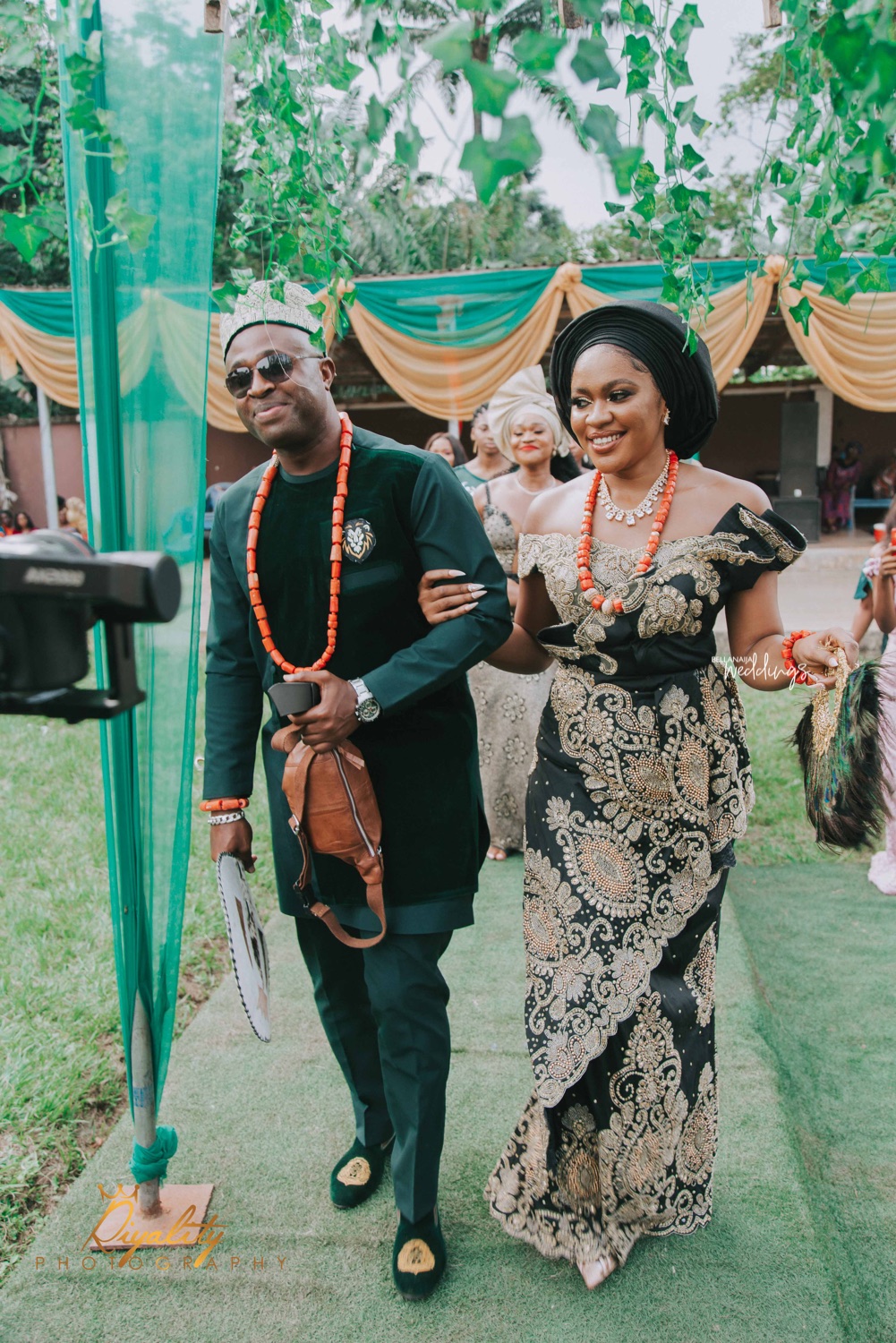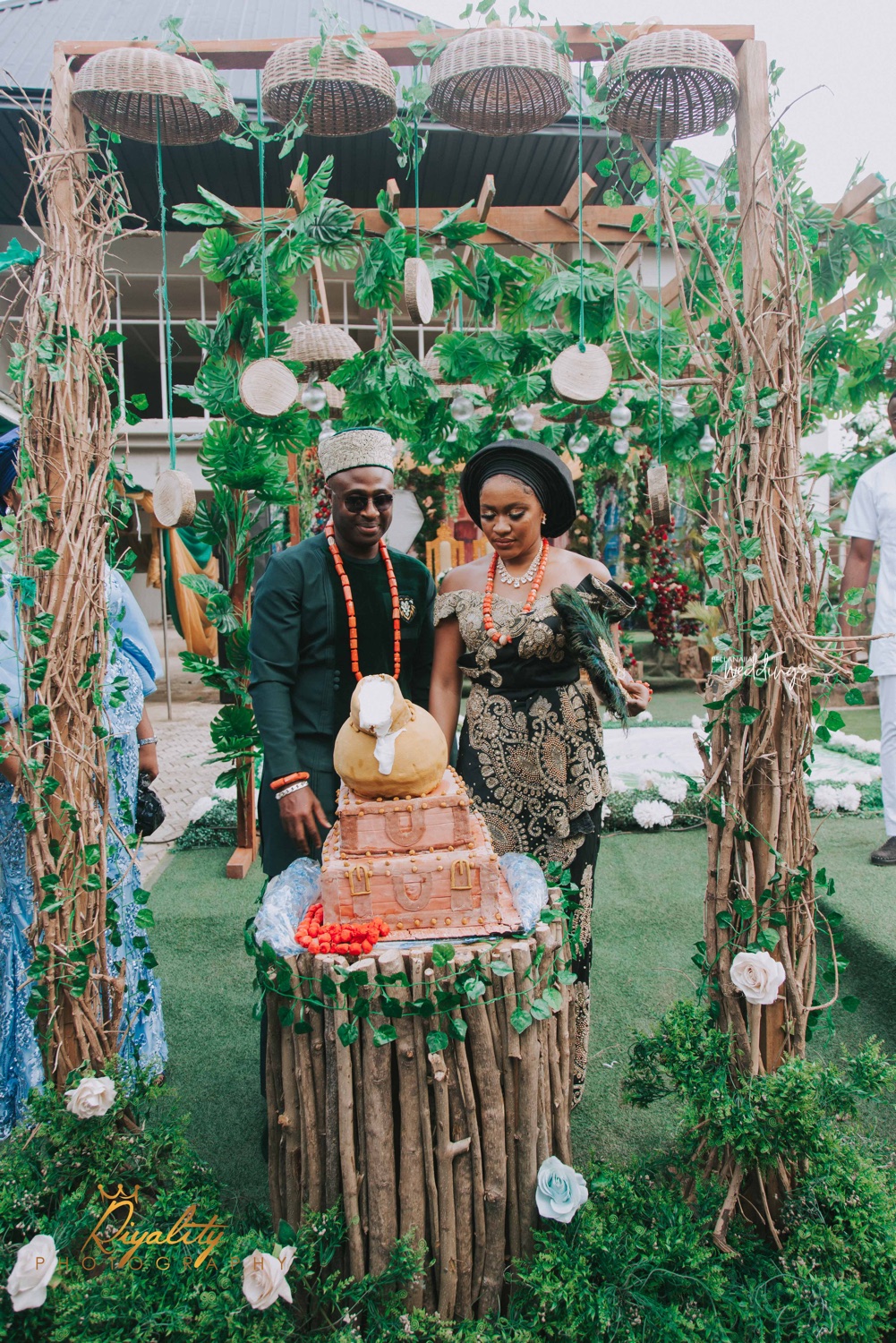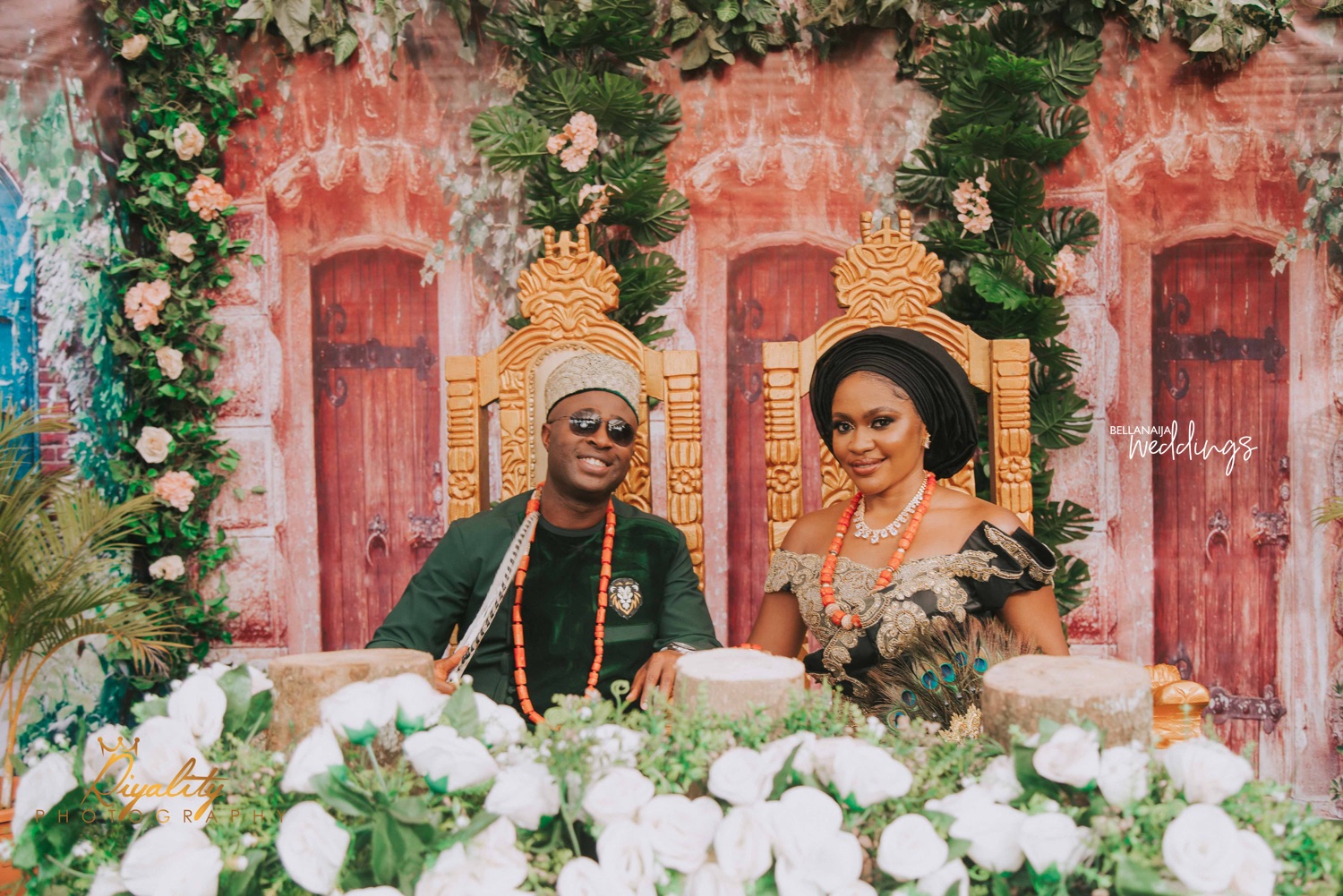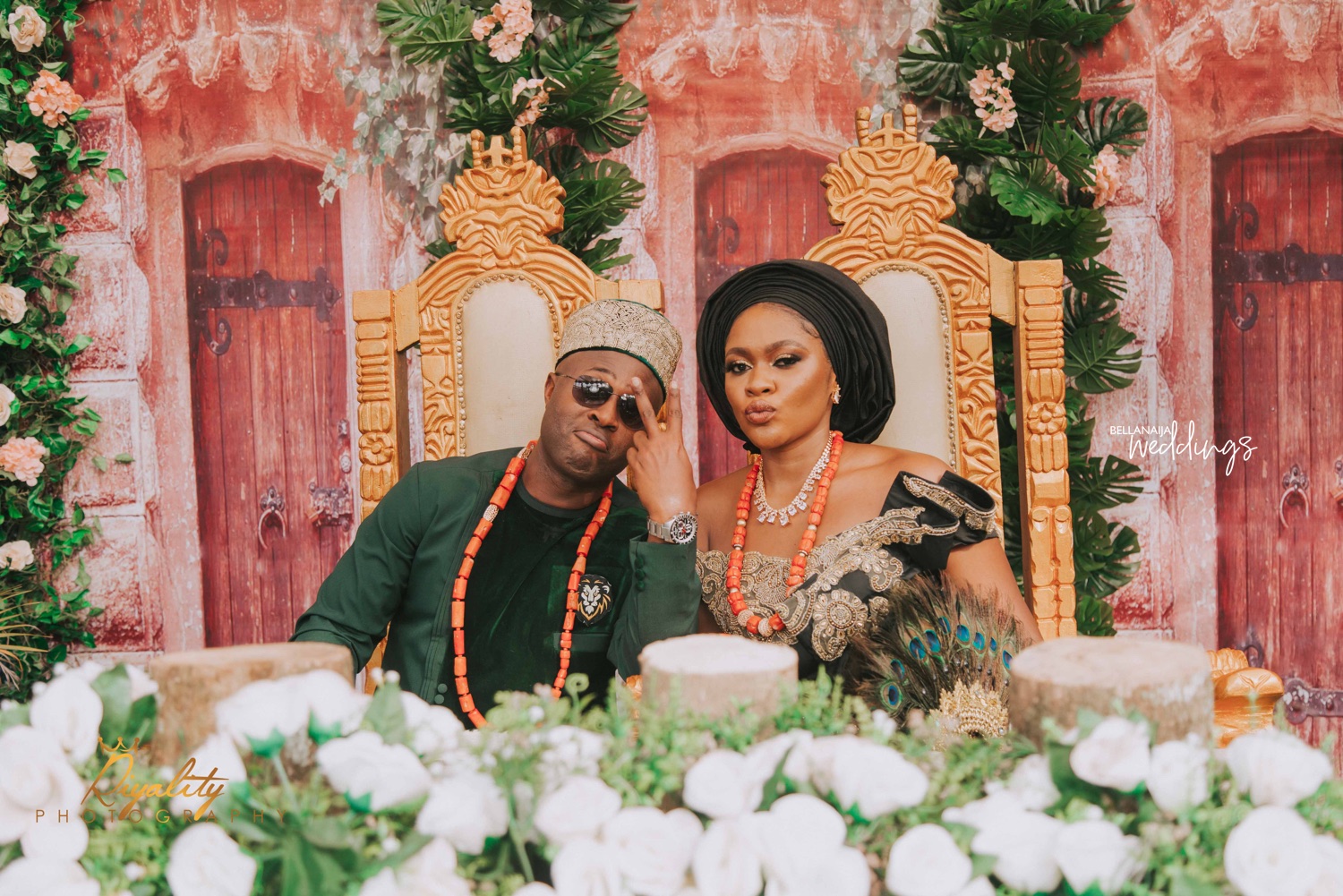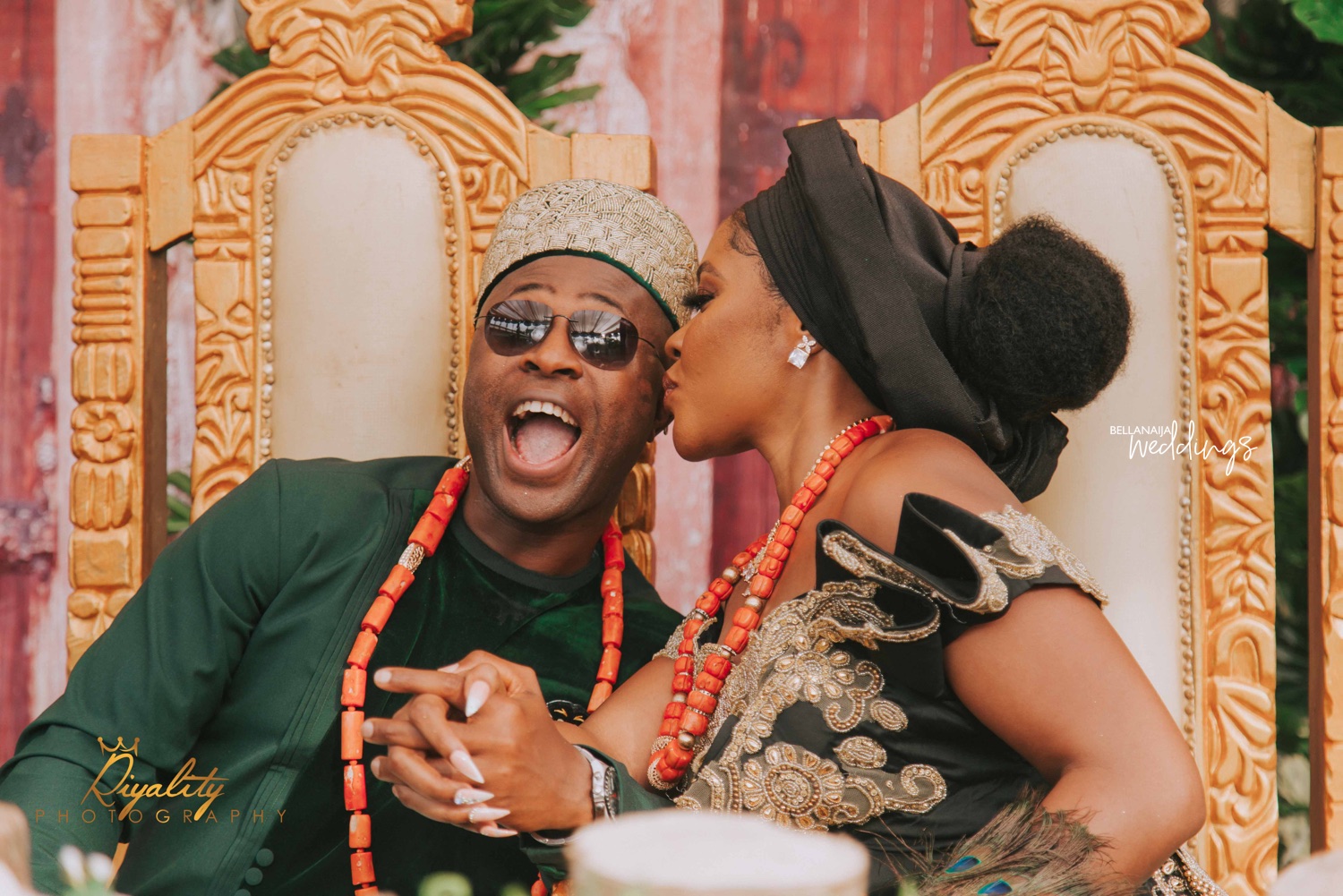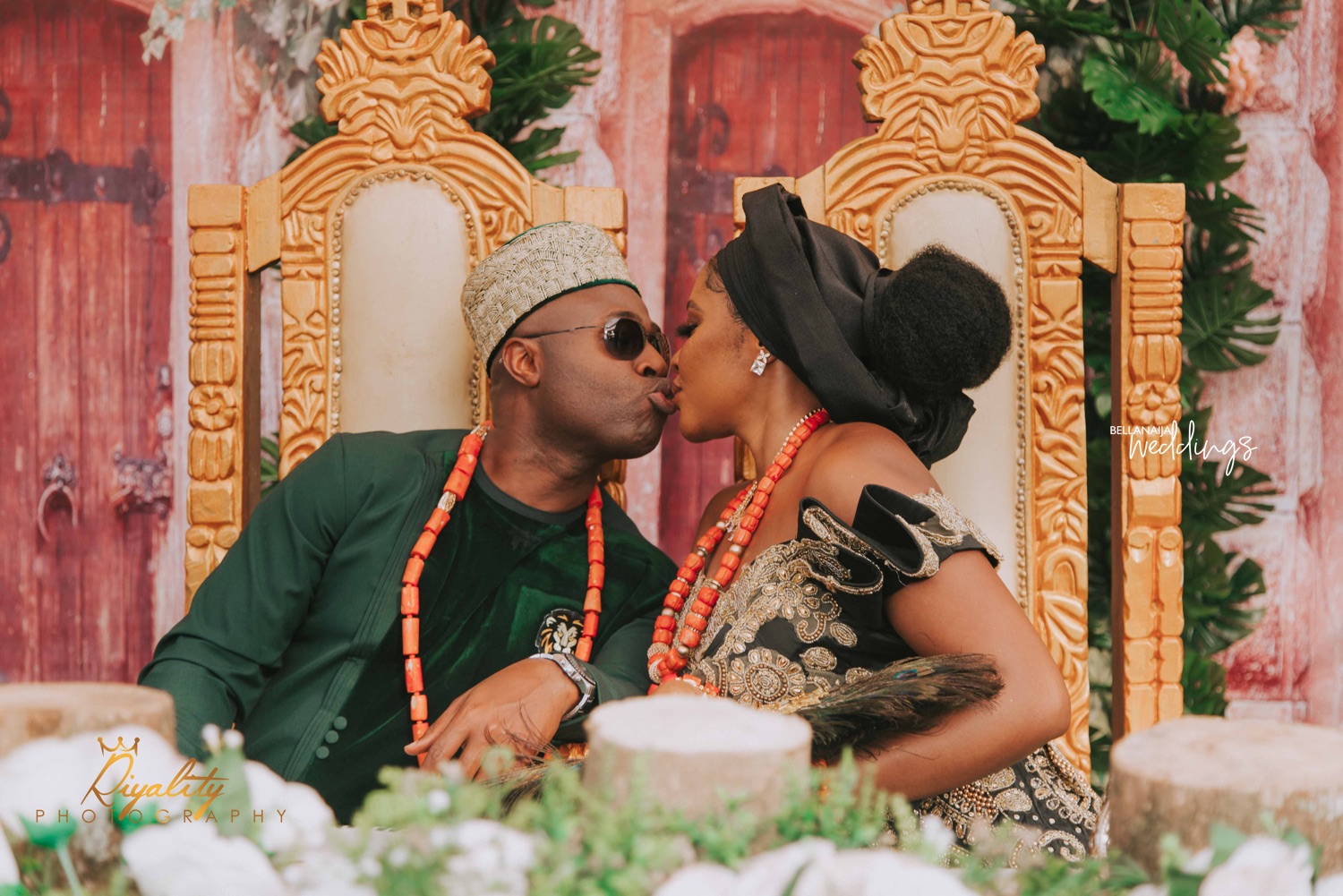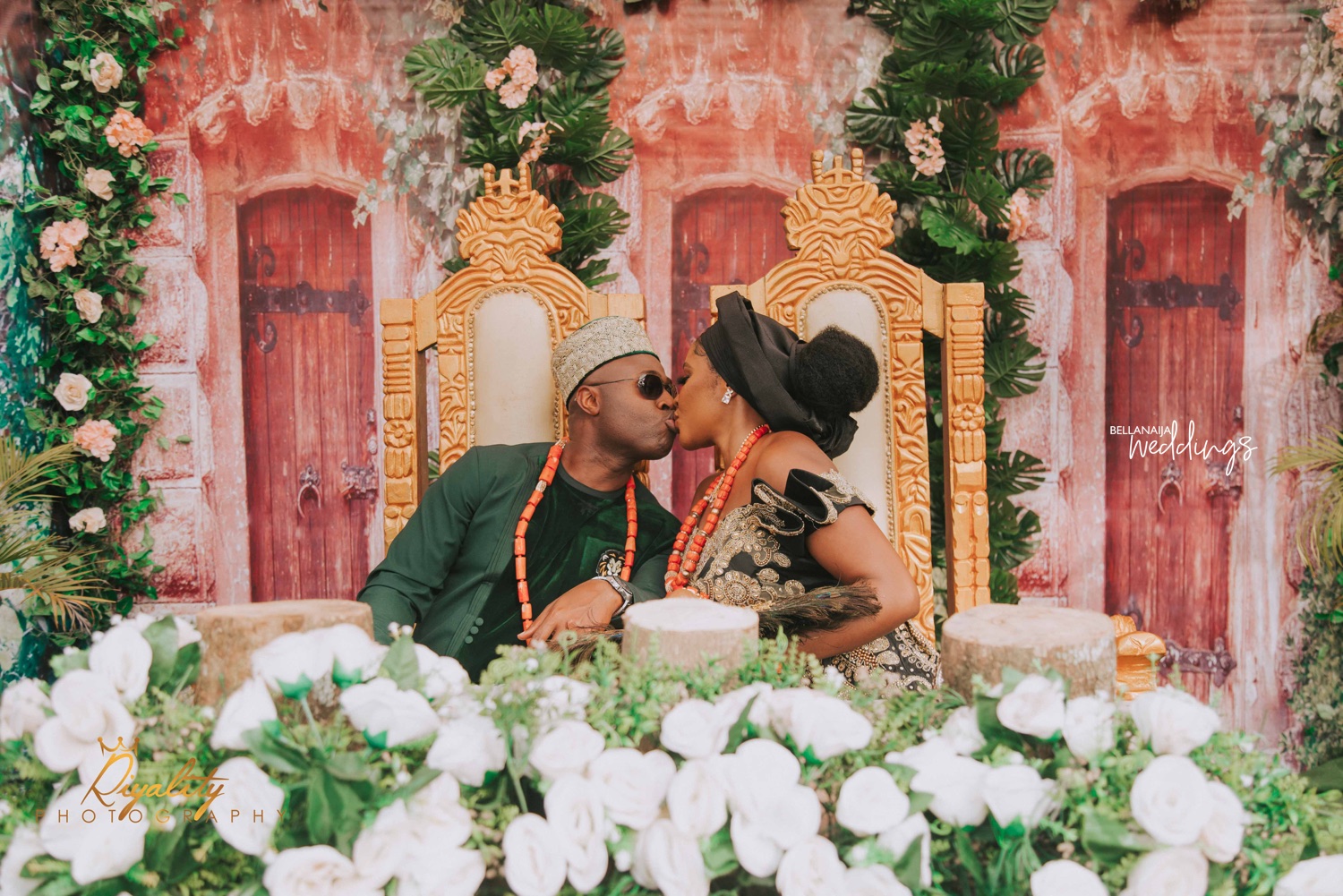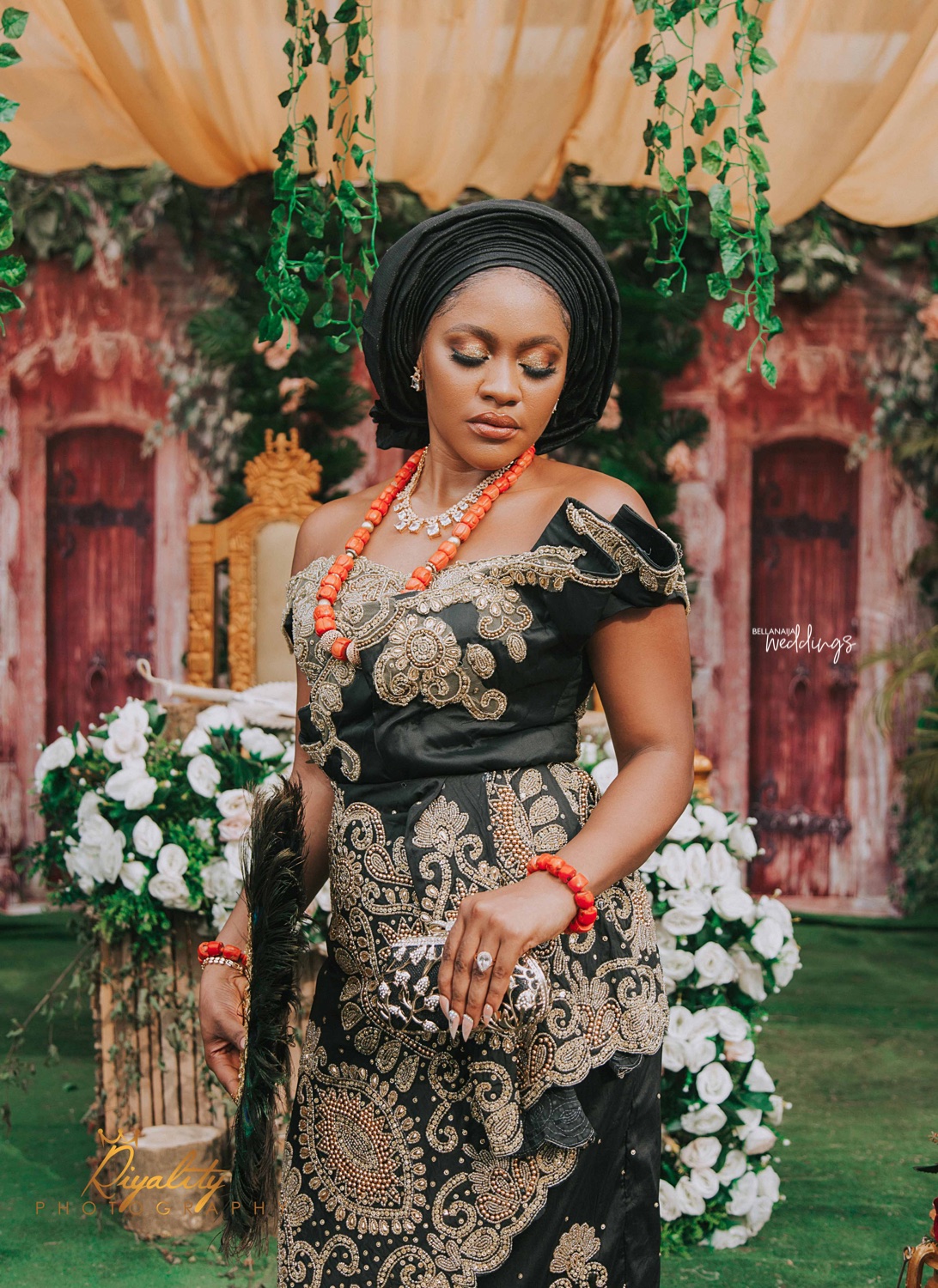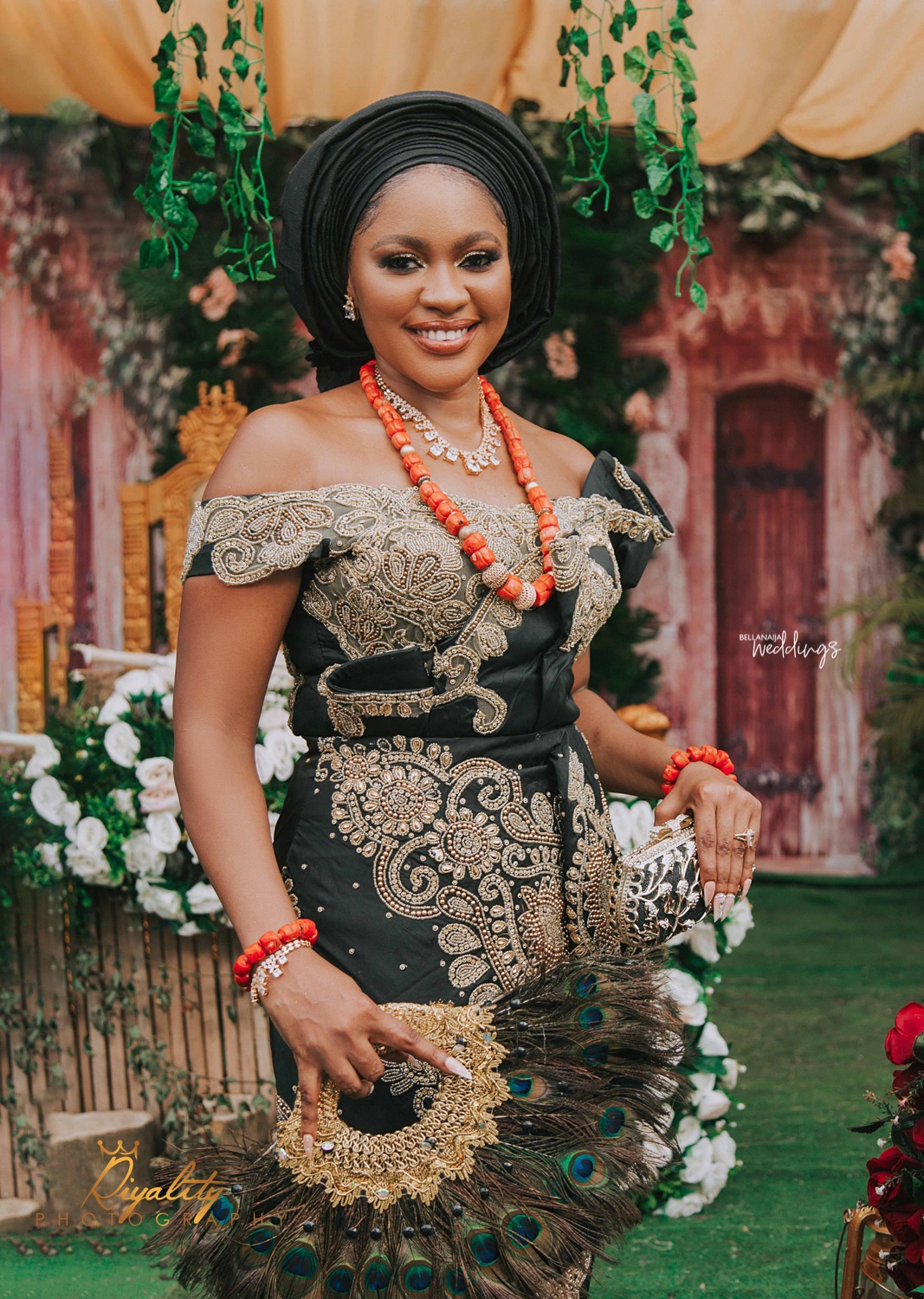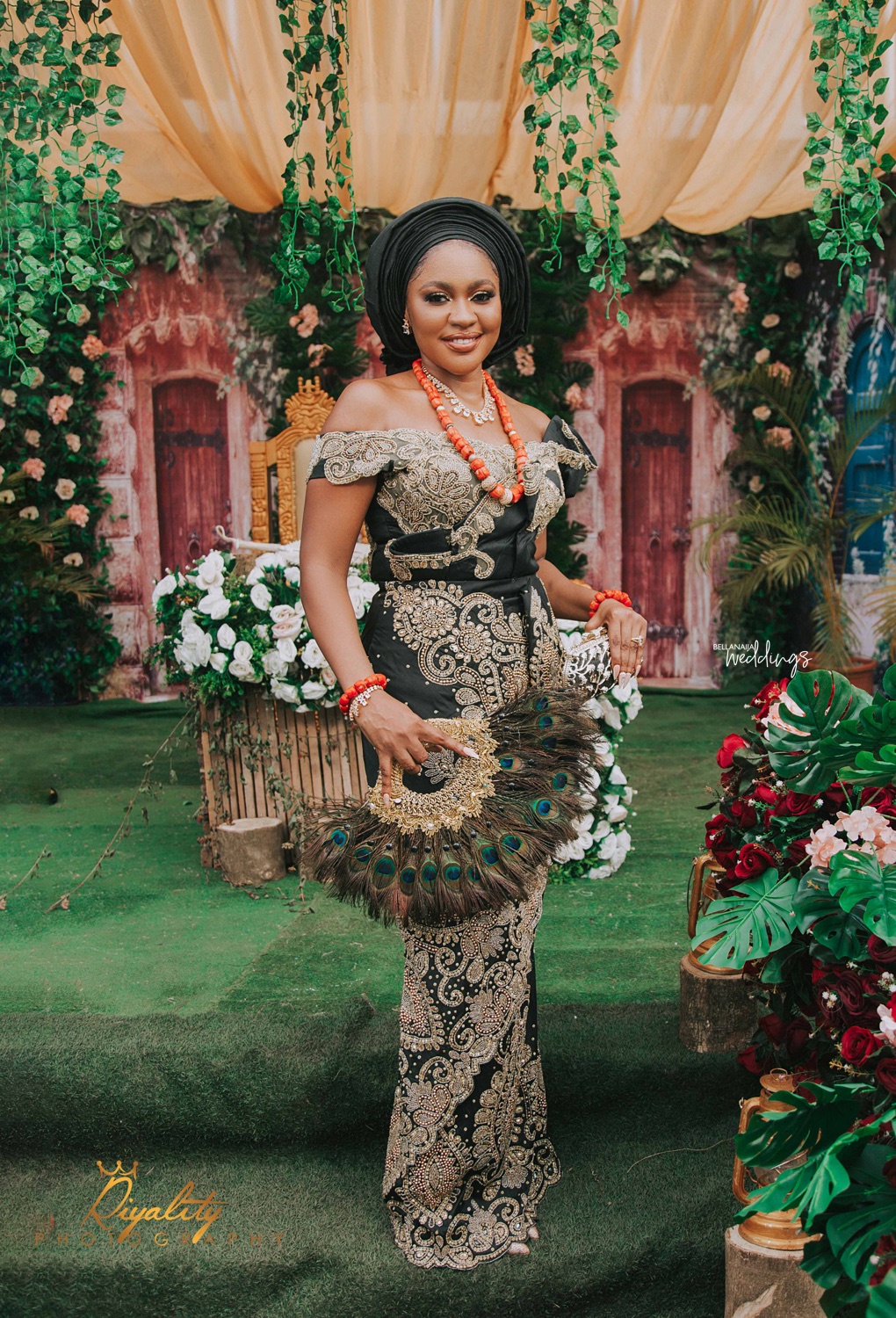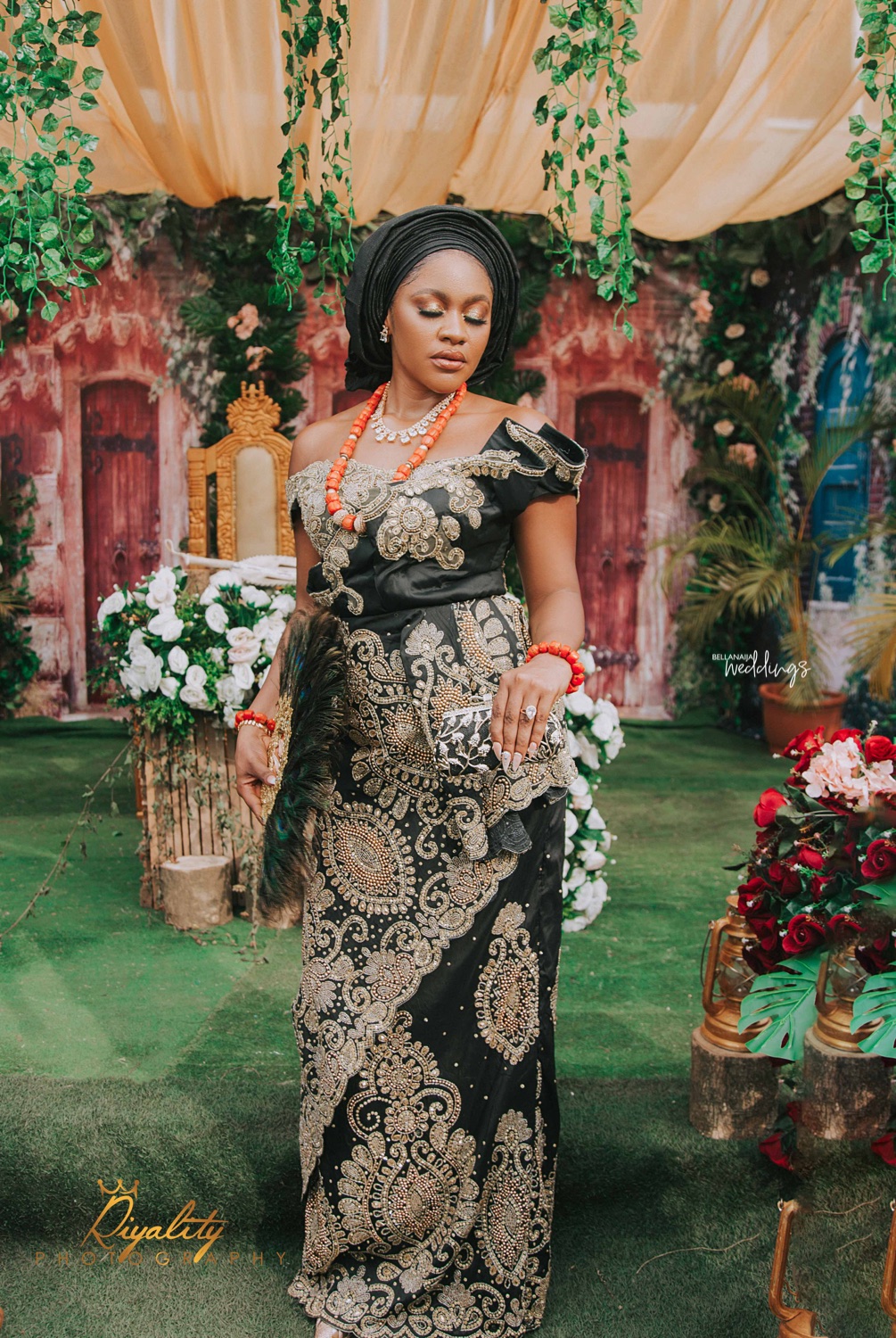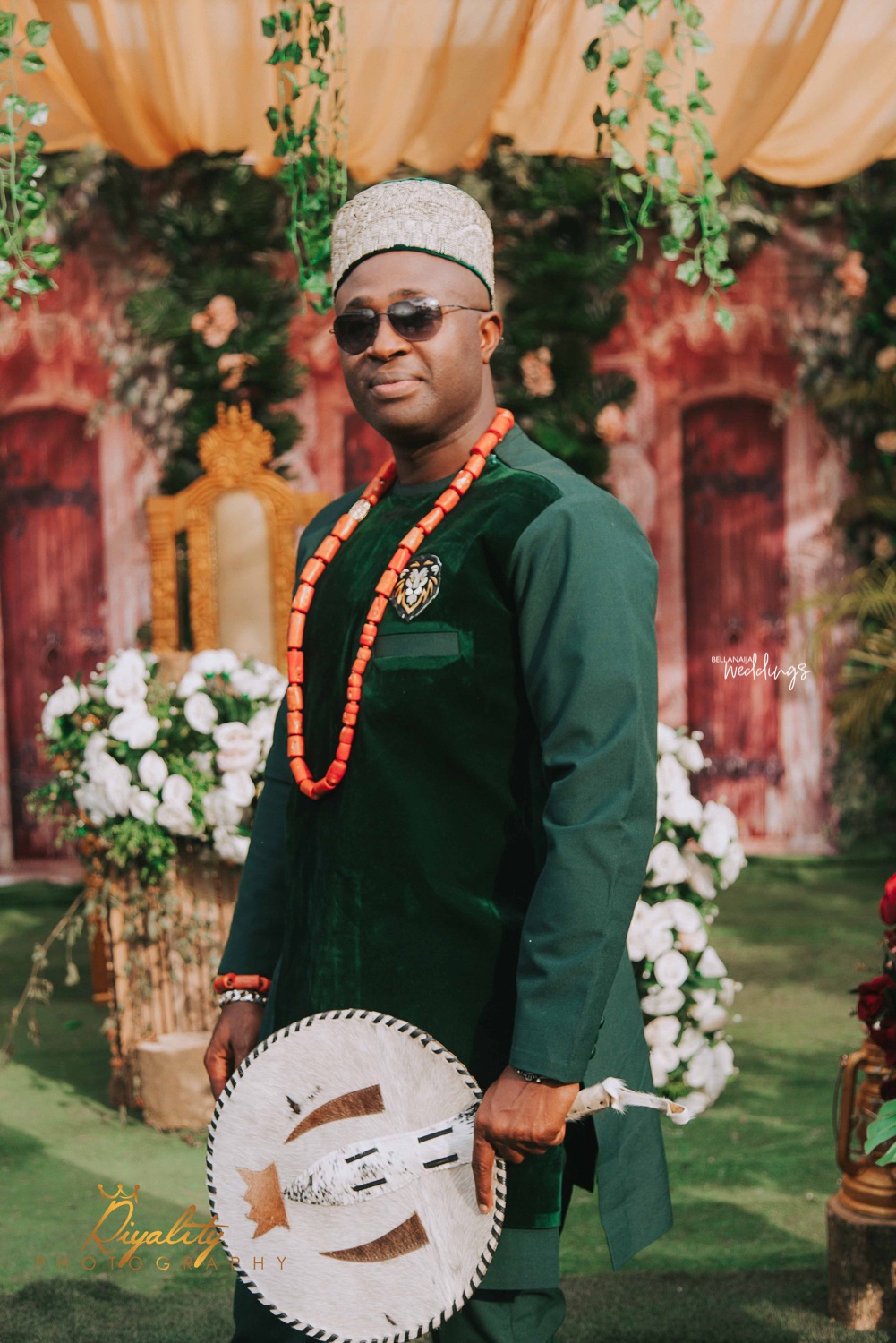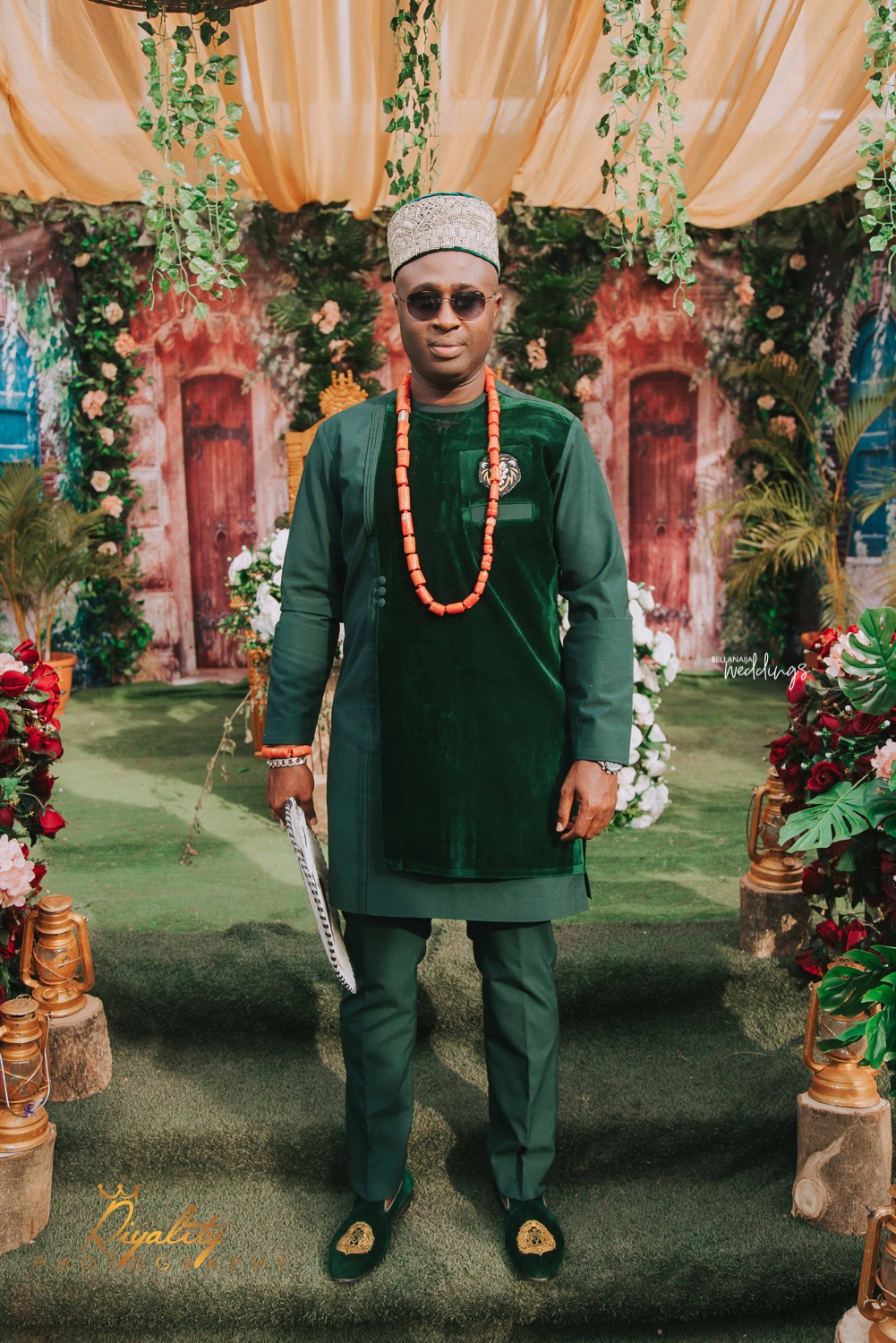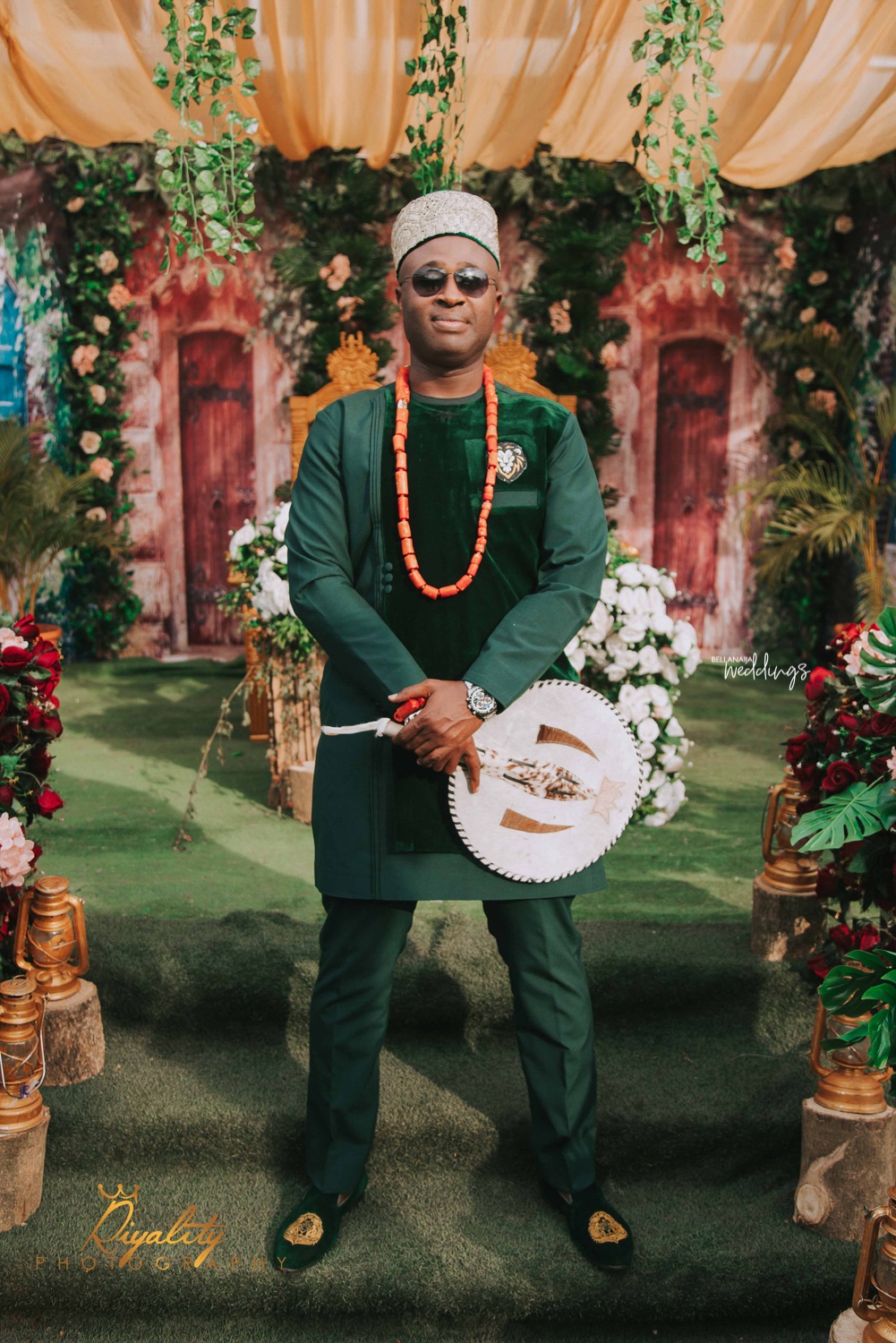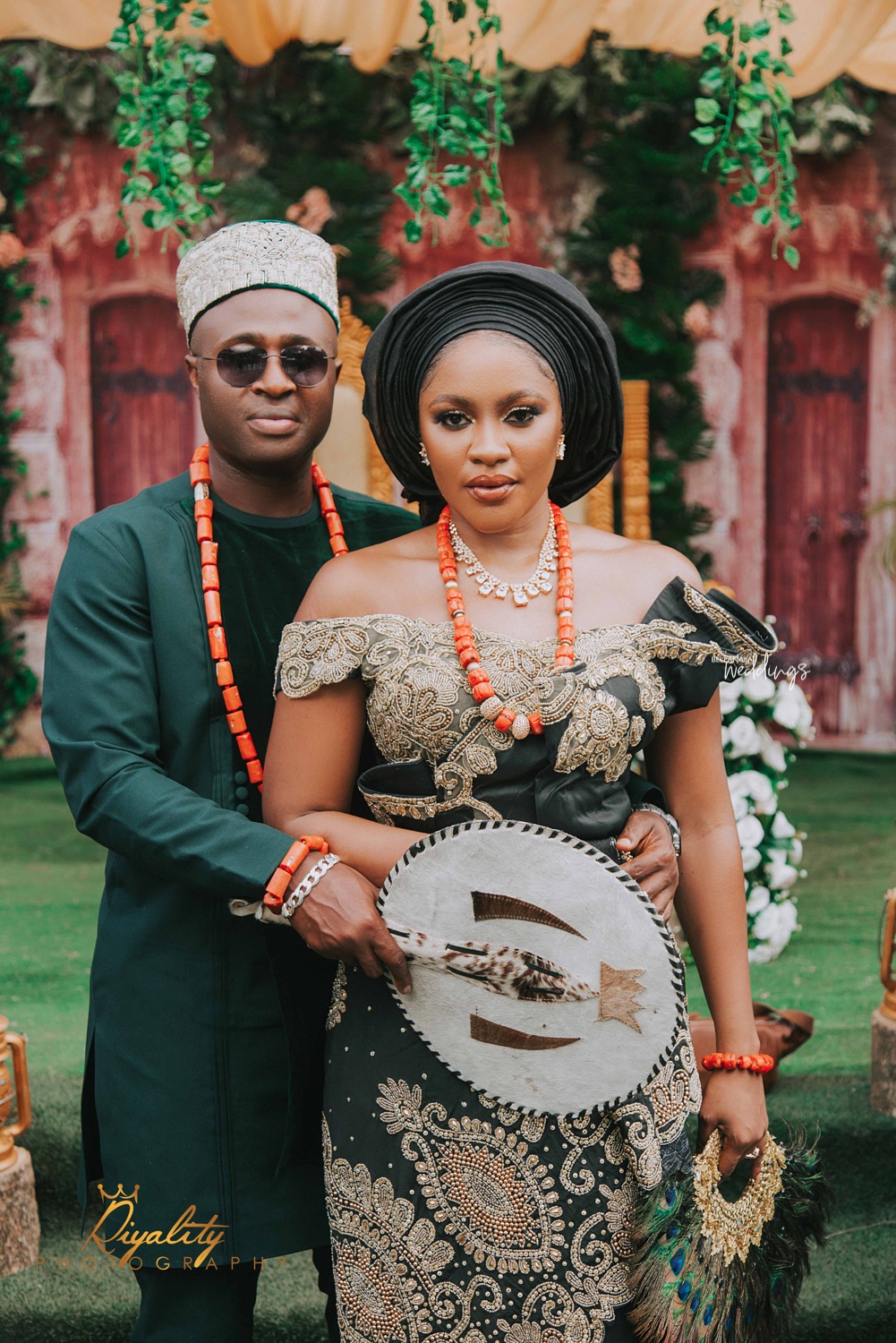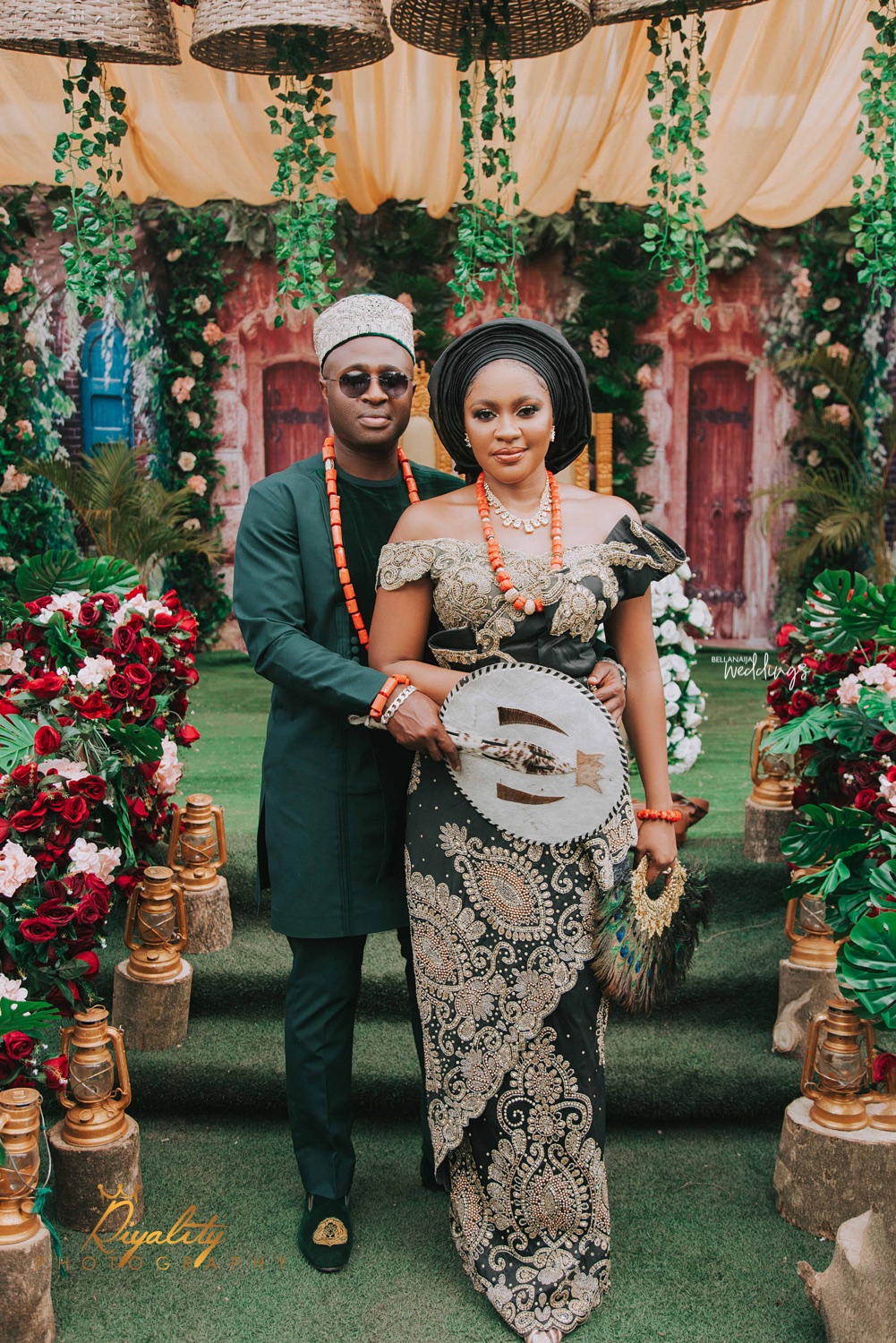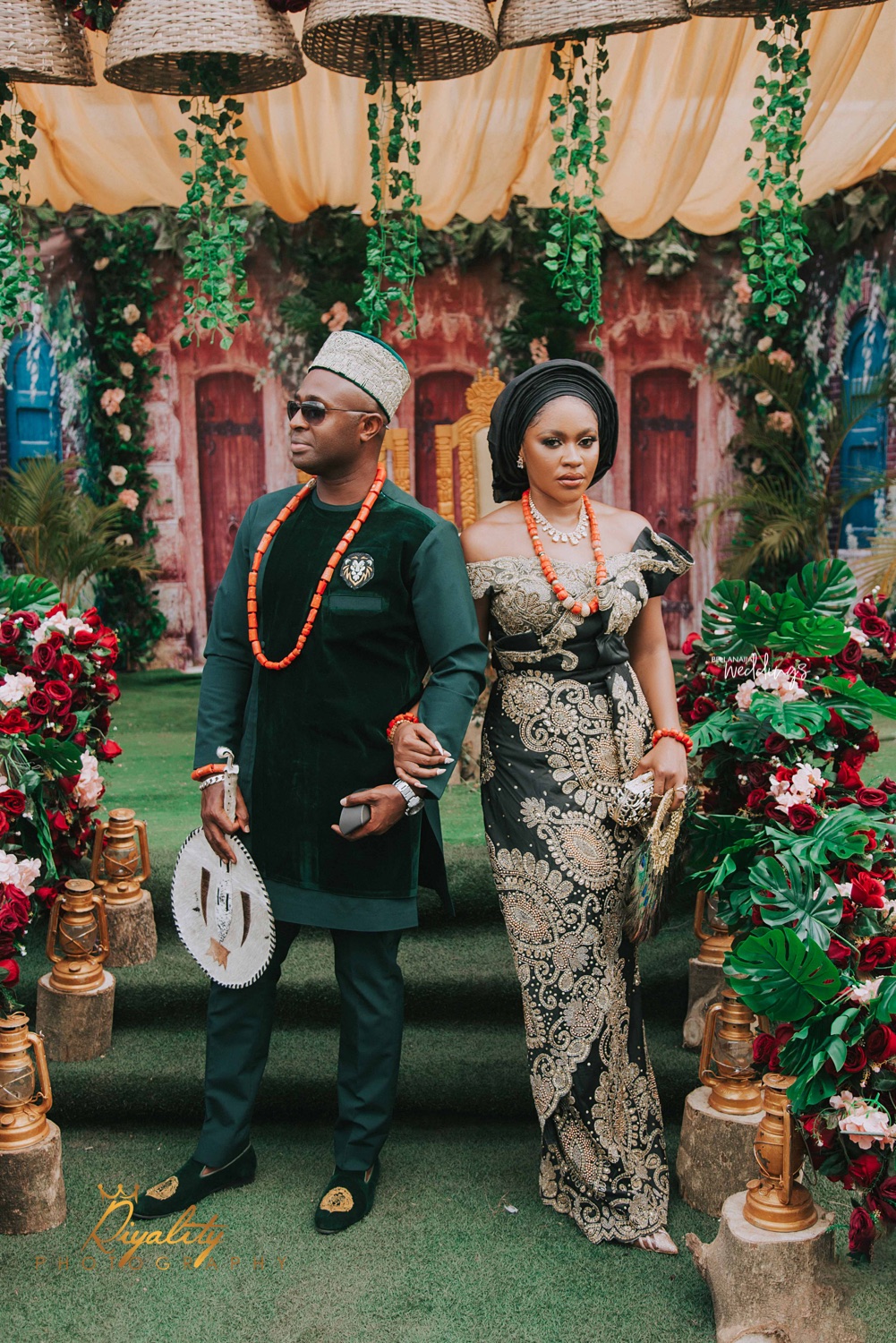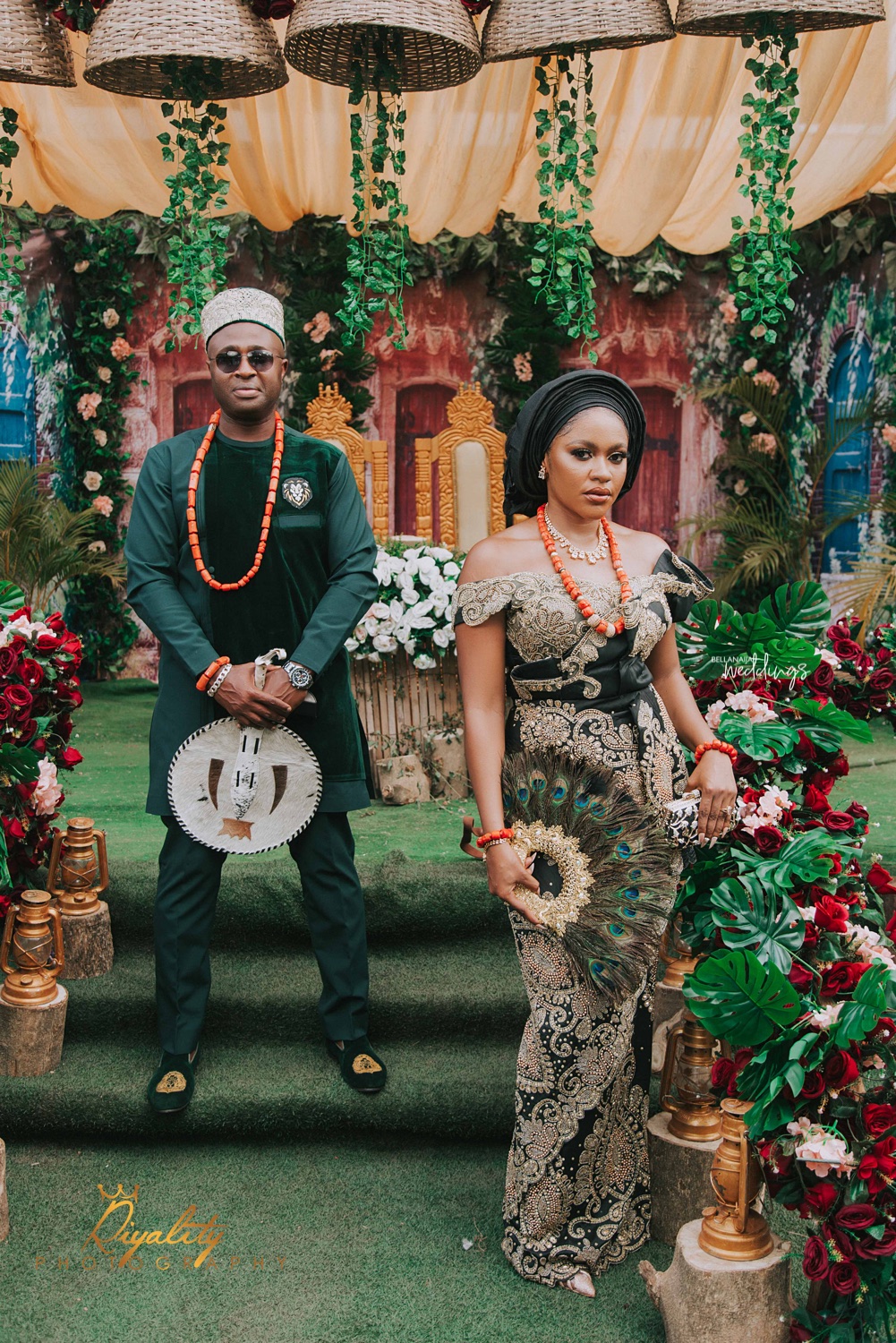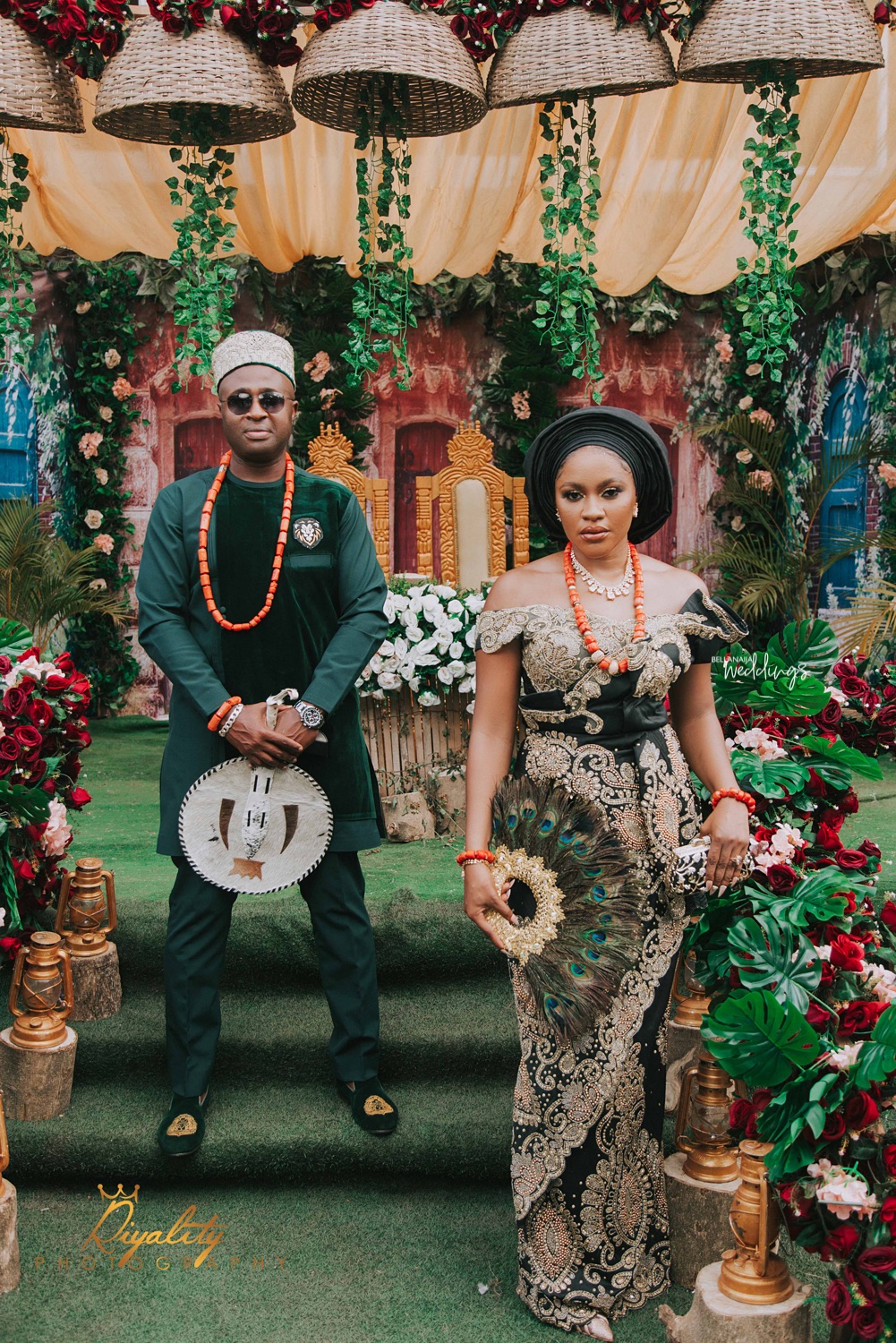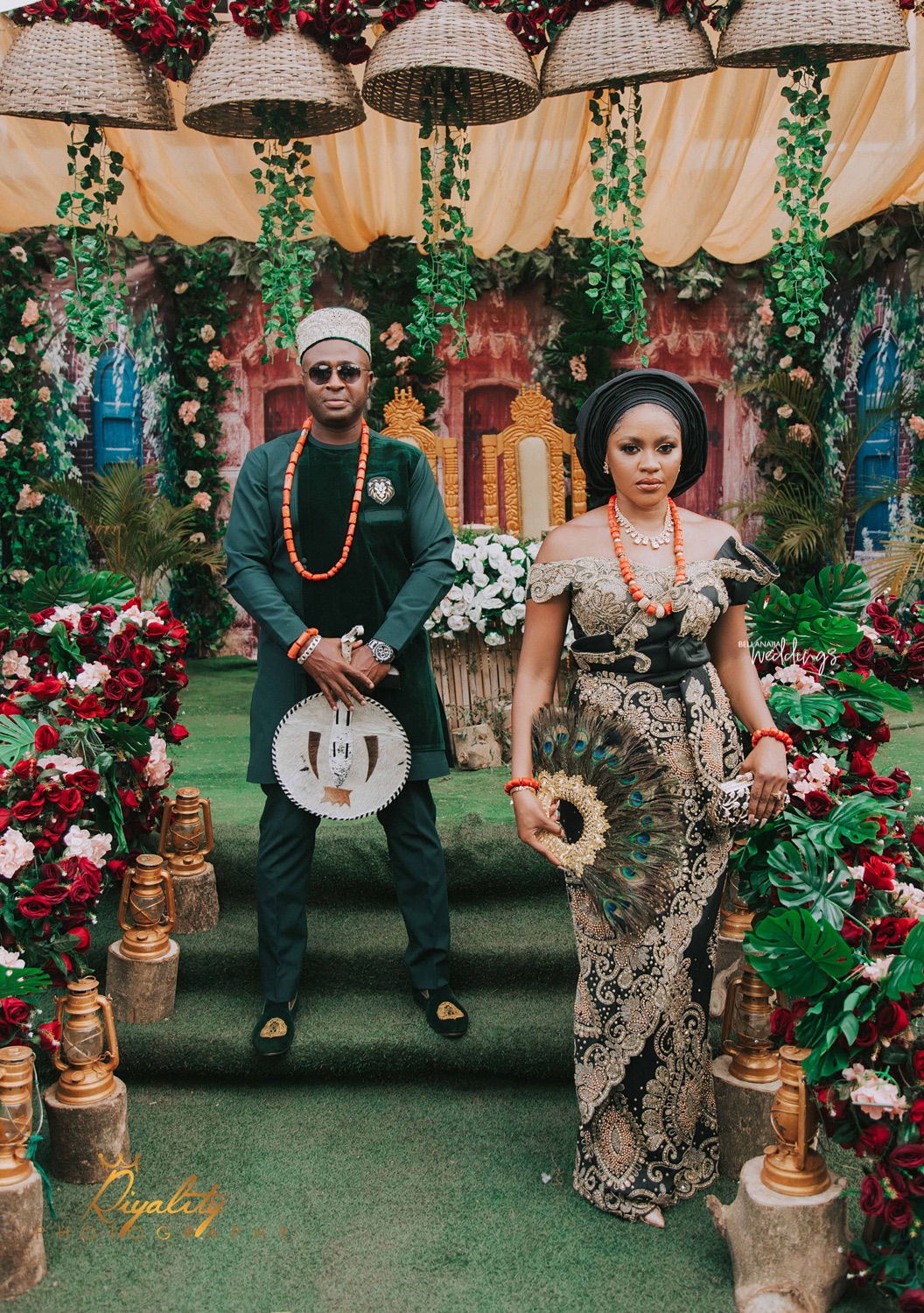 Credits
Bride: @glowbygold
Groom: @binzolarunzo
Makeup: @adammakenneth
Beads: @nenejewellryandcraft
Nails: @goodhair
Hair: @kemdy_beauty_spa
Groom outfit: @jasonkingempire
Groom's bead and fan: @nenejewellryandcraft
Grooms shoe: @pushxclusive
Bride's 1st and 3rd Dress: @ciscacecil
George: @jbliving
Decor: @officialdonnydave_eventplus
Photography: @riyalityweddings
Videography: @gpluzmultimedia
Bride's shoes: @urbanfeever
Gele: @gele_sensation