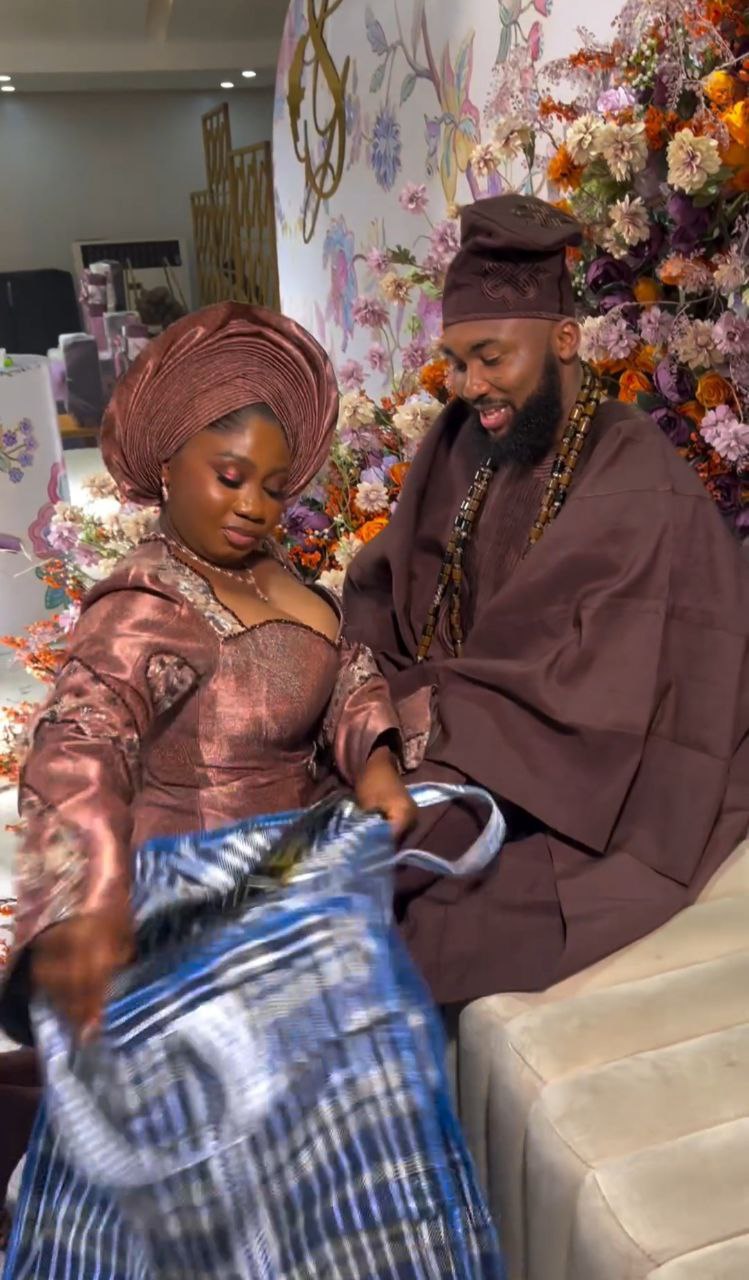 We love traditional weddings and how it allows us to showcase the beautiful cultures we are blessed with in the world.
When it comes to Yoruba weddings, one of our favourite moments is when the groom has to carry out his first cultural "duty" as the husband. During this moment, the bride is made to go before her sweetheart and he showers her with money. This practice is termed, "Owo obe" and is usually to show that the groom is capable of providing for his home. However, this goofy bride has us in stitches with her with what she did. When it was time, she showed up with a large bag to collect all the money. The groom's reaction was priceless and he didn't hesitate to give his bride the baby girl treatment she deserved. You can tell they are one fun couple and you'll watch their sweet video more than once.
Enjoy the video below and catch more trending videos here.