Choosing a wedding gift for the bride might be one of the toughest things to do. Do you buy her favourite pair of shoes or a designer bag or maybe something for her new home? Well, have you considered gifting her a scent? Just like the new phrase reads; looking good is important but smelling good is importanter'. A perfume might just be the perfect gift she needs. You know why?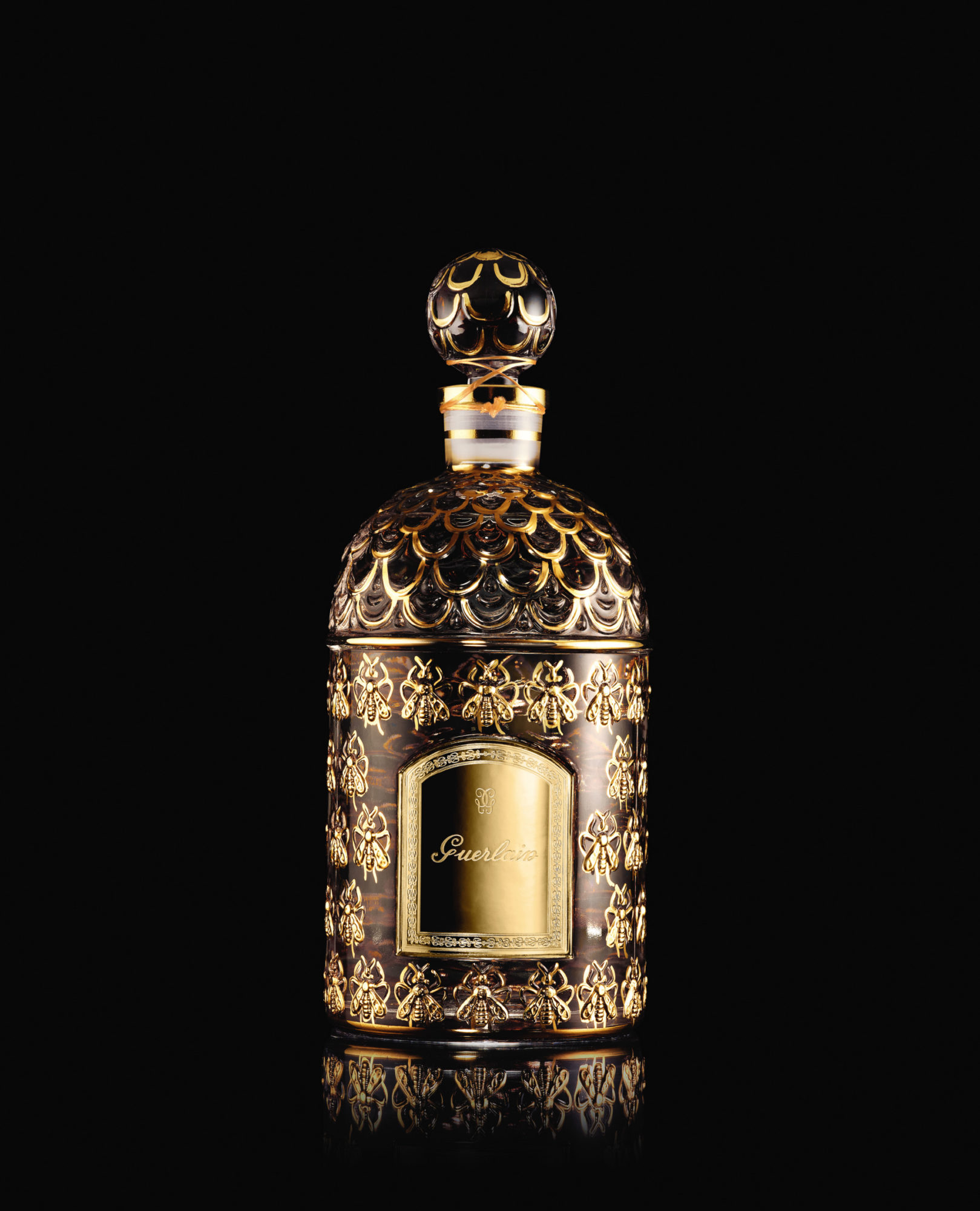 It is a very intimate gift
It goes a long way to show that you are thinking about her, what she likes and how well you know her. It is like you are expressing her in a scent- simply saying – I think this fragrance is you.  So if it is coming from her best friend or sister or maybe the parents, it shows how much the people so close to her have come to know and understand her.
Wedding day memories are attached to that scent
Now, groom-to-be, I know you are thinking, what do I give my bride on the morning of our wedding that will always be remembered. I bet you, it is a perfume. First off, she will be so excited that you thought of such personal gift for her. Now imagine, your own joy as she walks down the aisle and you smell that particular fragrance on her, umm, yes!  They say if you wear a new fragrance on your wedding, your memory and feeling will be forever tied to that fragrance. So each time you both get a whiff of the scent, priceless memories and feelings of your big day comes back.
A smart way to kick off romance!
You know smell as the great power to change moods and even evoke emotions. Just by taking in a whiff of your bride, it can transport you to romance land and what better to set the right mood for your special moment than with an alluring scent.  As you both enjoy each other's company, you breathe in a little of your perfume on her and fall in love all over again.
So if you are looking for that fragrance that never wilts, we have just the right one for you. The Guerlain love collection, two specially blended fragrances to celebrate life's special moment such as the wedding day. Le Bouquet De La Mariee and Le Plus Beau jour De Ma vie.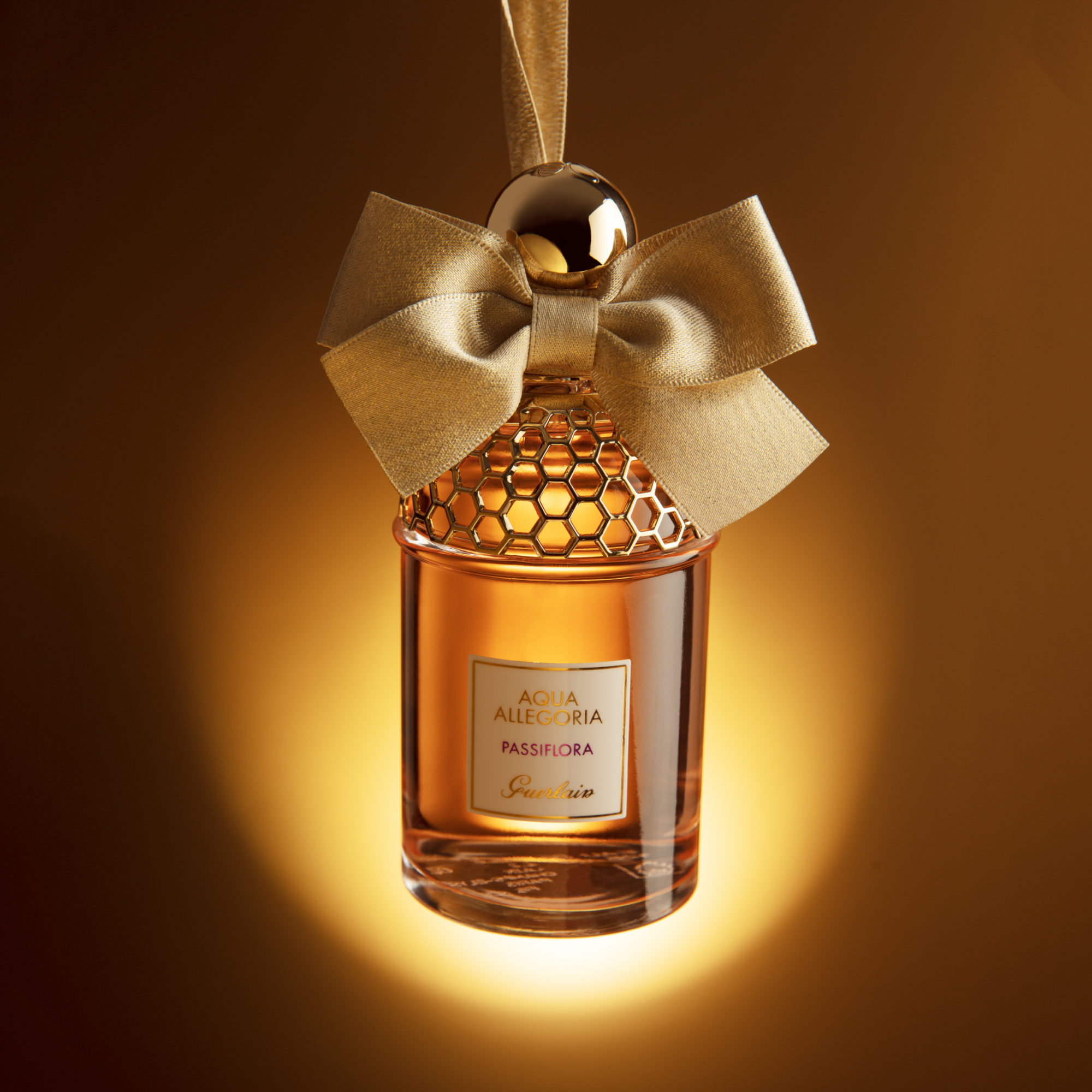 Le Plus Beau Jour De Ma Vie
The Guerlain Le Plus Beau Jour De Ma Vie is Guerlain's special fragrance to celebrate special moments like an enchanting experience. It represents an enchanting moment in a woman's life. Guerlain understands that it is important to enjoy life to the fullest and every day offers the opportunity to do so. Meanwhile, there are exceptional days. Women's lives are punctuated by significant achievements: committing to a loved one, a particular success, or the birth of a child and a host of irreplaceable moments.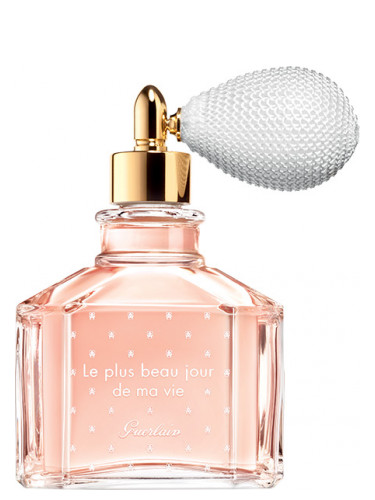 Breathing in the fragrance never fails to whisk you to that thrilling emotion you felt at that special time. As the master perfumer for Maison Guerlain, Thierry Wasser has created an irresistible Eau de Parfum for each and every woman to wear on her special day and ensure that those magical emotions remain intact forever. It is a delight to treat yourself or as a gift to the heroine of the day, capturing forever, the boundless joy of such precious times and creating eternal happy memories.
Le Bouquet De La Mariee
Guerlain also shares in the magic of an exceptional day by creating the dream gift that will bring even greater joy to the lucky bride. The celebrity fragrance is like a bouquet of flowers that will never wilt. Saying "I do" to the one you love is cause for celebration. Sealing a union is a key event in a woman's life. This is what inspired Guerlain to share in the magic of an exceptional day and has caused Guerlain to compose a tailor-made fragrance for his memorable occasion.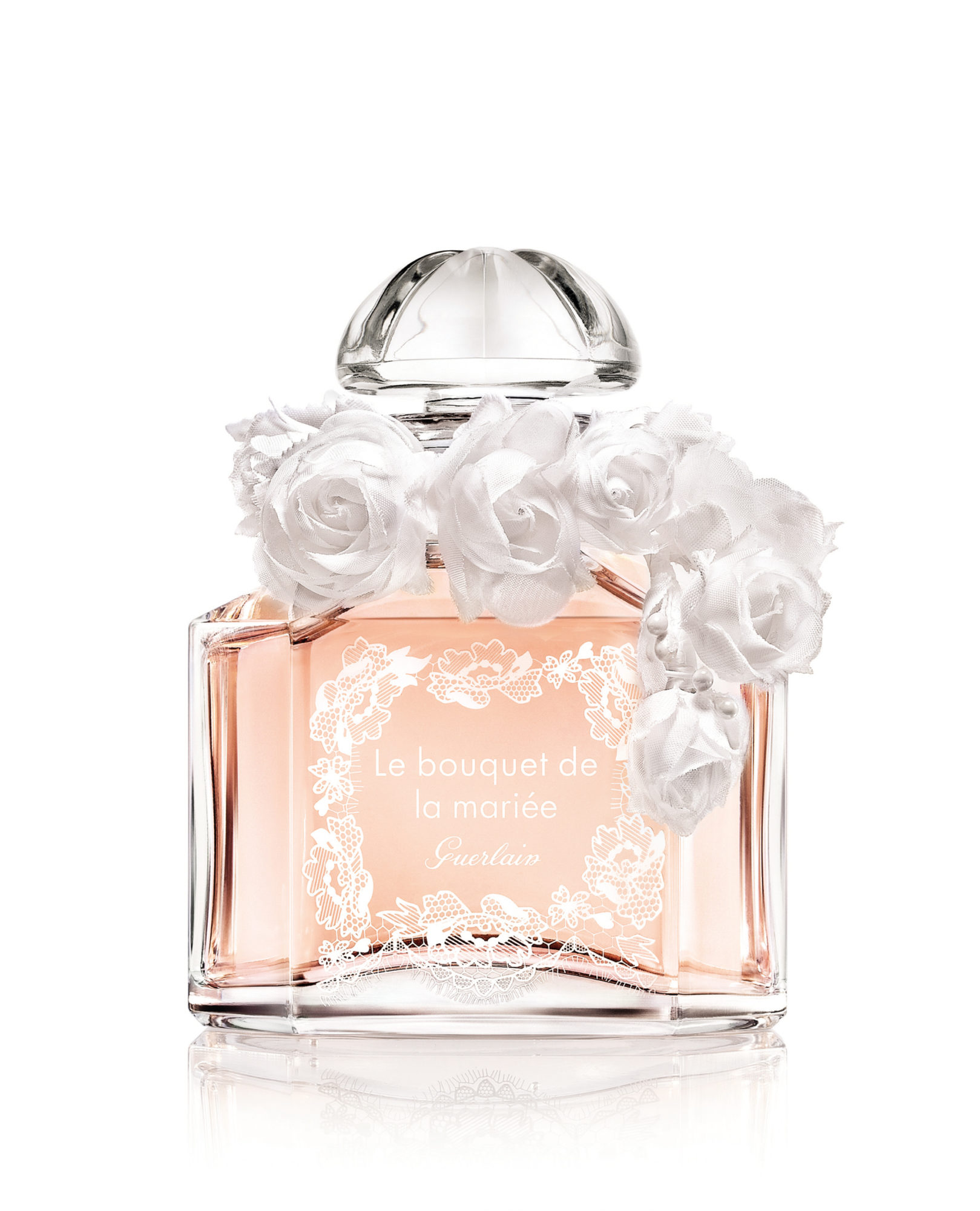 It is indeed an extraordinary gift dedicated to the lucky bride. The precious bottle is an emblematic quadrilode, faceted like a diamond and clothed in white lace as light an retired as a bridal veil forming an immaculate floral adornment a true miniature masterpiece of couture craftsmanship wrapped around its neck. This is a lovely nod to Guerlain's heritage and its pure and immaculate buds recall the delicate "Bouquet De La Mariee" white rose created in 1828, the year the house of Guerlain was founded. It is also called the Aimee Vibrant Rose, a rare rose with the delicate scent of musk.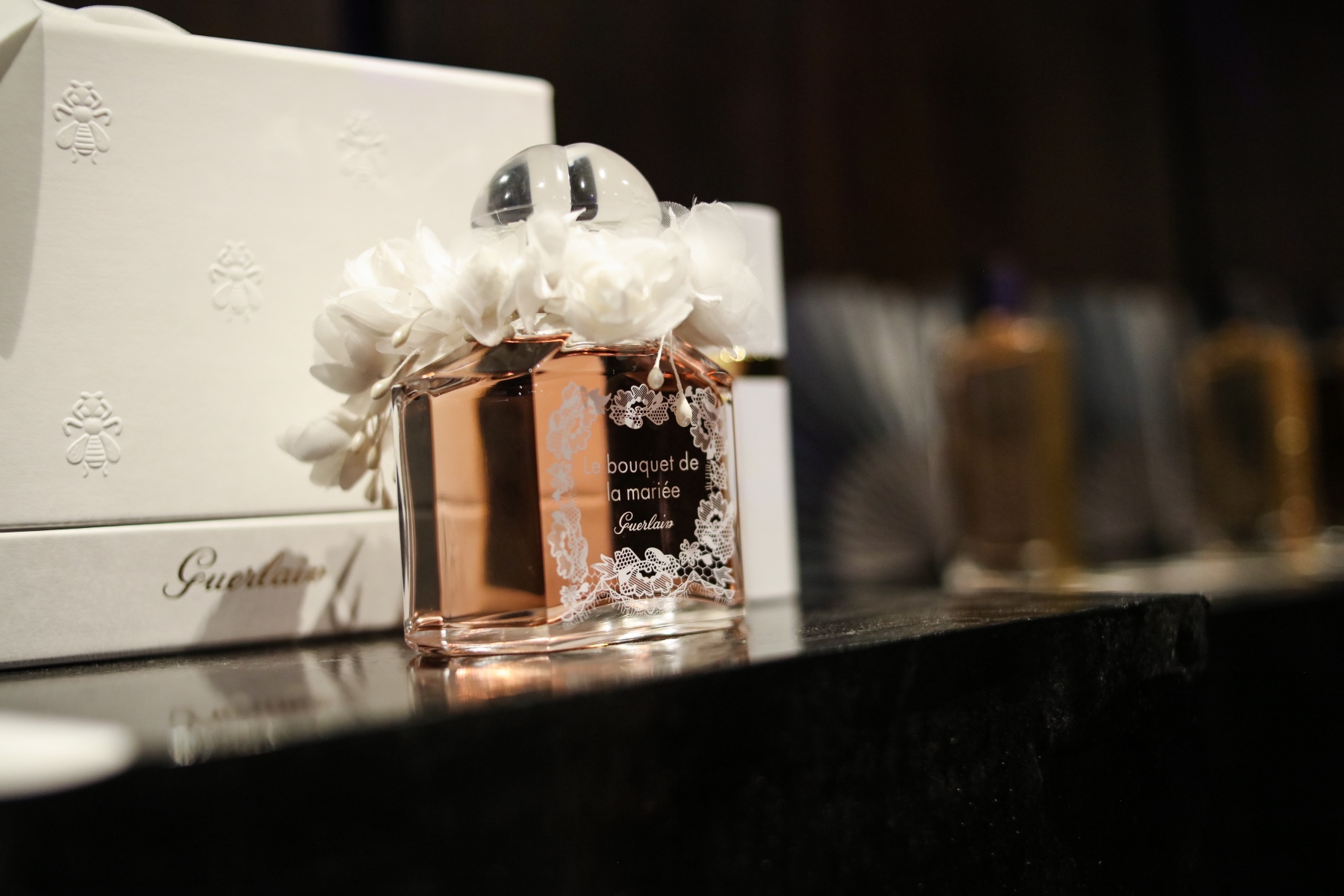 This exclusive collection is only available on request in Nigeria at Alara concept store. The estimated time between when an order is placed and crafted in Paris is 5 weeks. All orders can now be received at the ALARA CONCEPT STORE once shipped straight from the hands of the Dames de Tables, Guerlain Boutique Champs Elysees, Paris. Follow the hashtags #Guerlainlago, #MyRougeG on Instagram.