You just have to love our traditional weddings, for the culture and the unique attires that speak the beauty of our traditions.
When it comes to your traditional look, who says you have to stick with the status quo. I mean a little spice will definitely make it worth it. Today, our bridal beauty look is way different from the regular, especially with the hairstyle. It's a big high-bun beautifully adorned with coral beads to give the royal feel to the entire look. Oh, and its for the Igbo bride-to-be. We were particularly attracted to the hair but we can't pass on the flawless makeup too.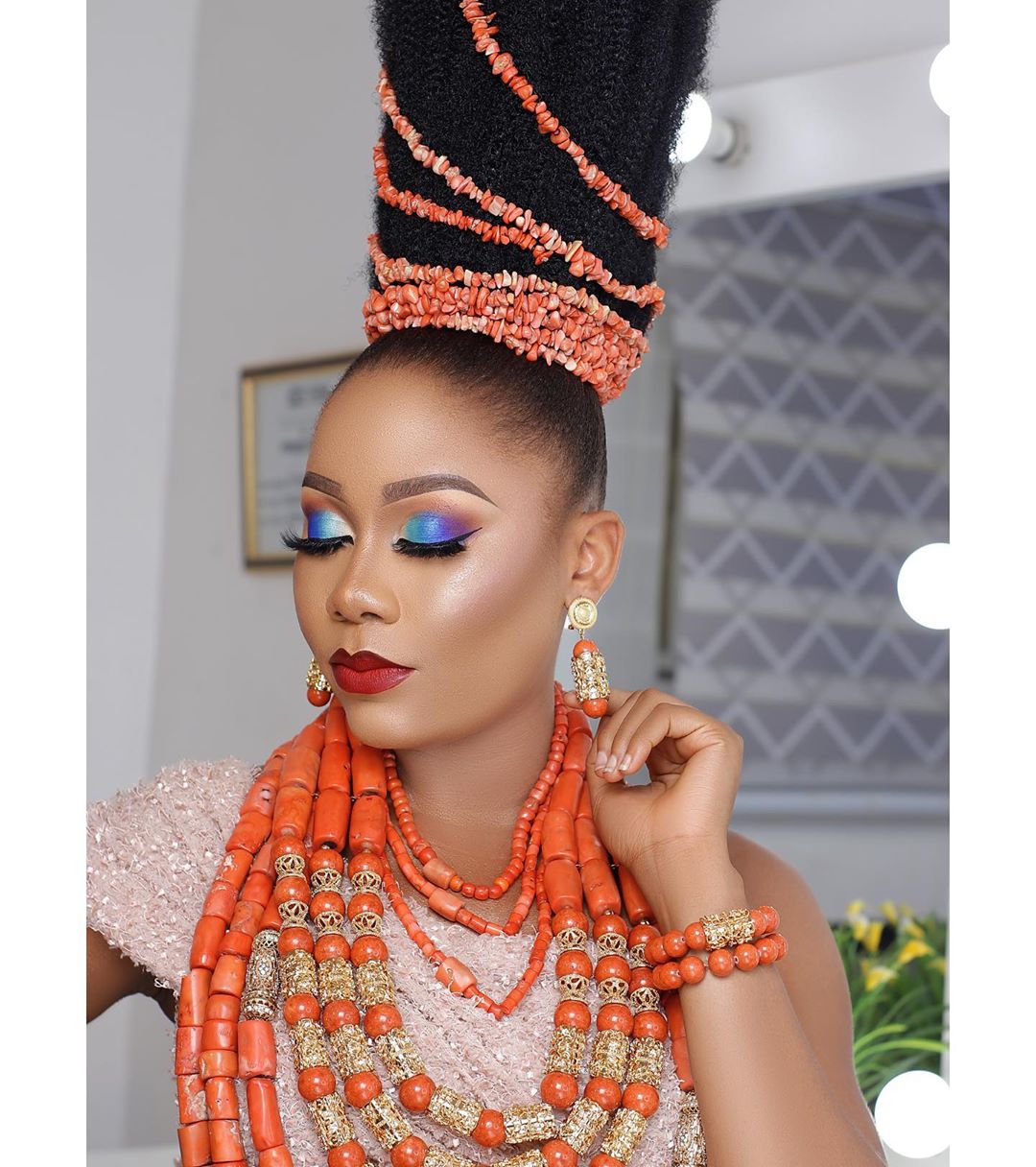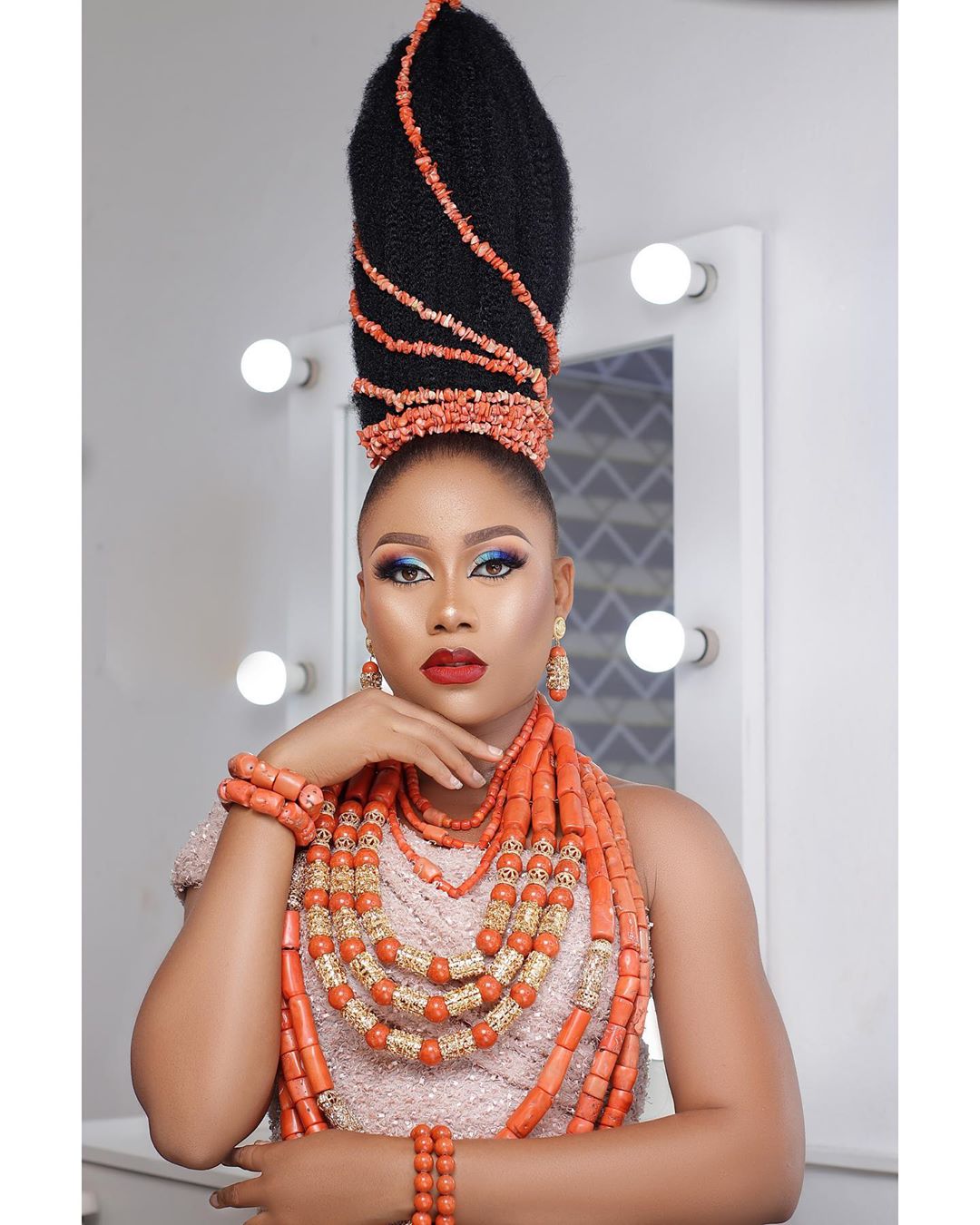 In creating this look, Tm Essentials primer was used and then the BeautyLineby Didi was used on the eyebrows. The makeup artist used the LA girlcosmetics foundation and added the  Juvias Place eyeshadow with the Zaron Cosmetics under-eye liner. She finsihed off with the Makeup Revolution glow, Blotbeauty Cosmetics lip stick and the
Niya Makeup Spray setting spray.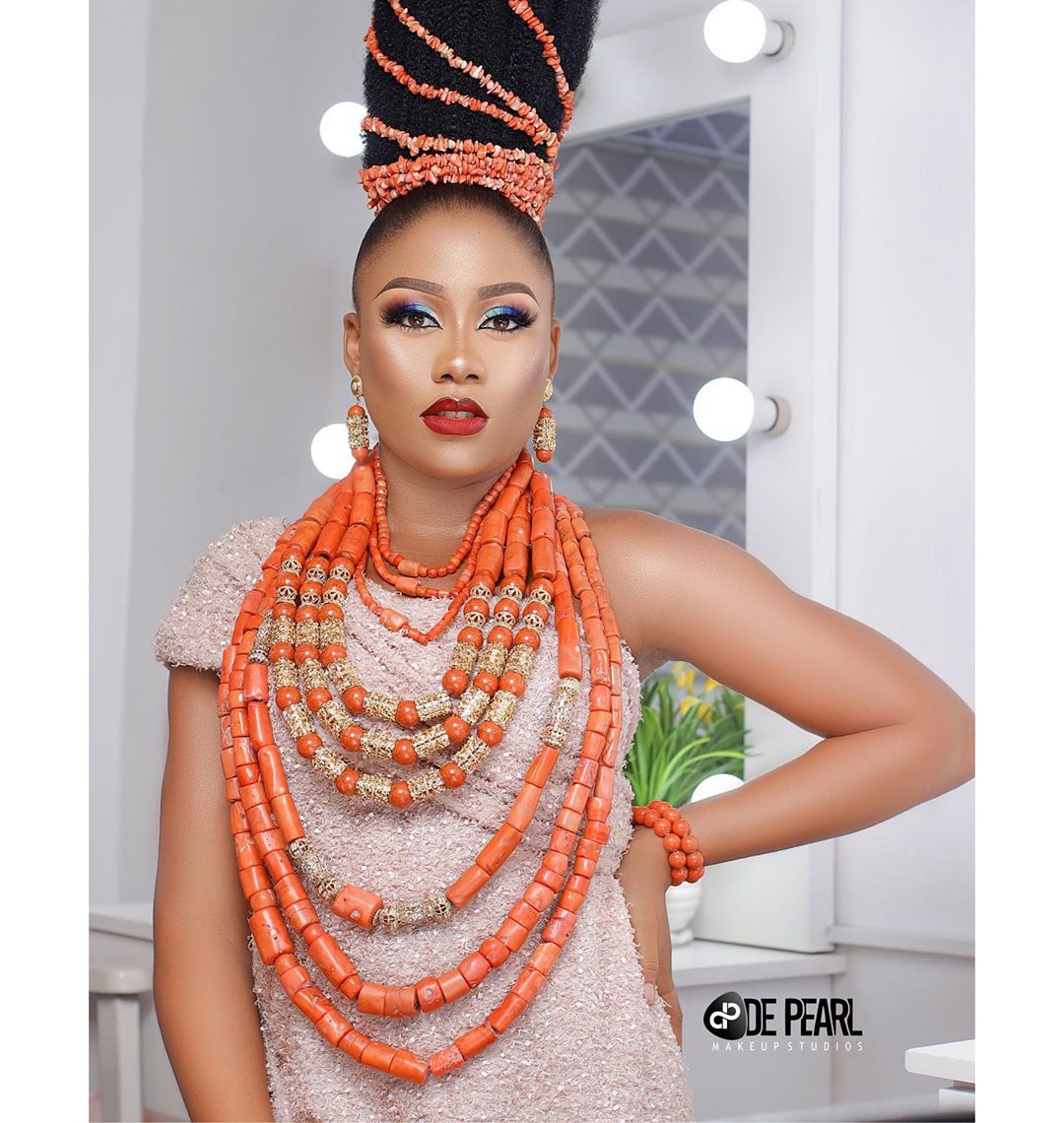 Credits
Beads: @quincybeads
Hair: @hairbynedustouch
Makeup: @depearlmakeupstd
Photography: @fred_shotit