We love this luxury vintage bridal shoot by some talented UK Wedding vendors headed by Ollie's Studios. It's simple but yet glamorous. This styled shoot was centred on creating a luxury look for the relaxed couple by accentuating on little details. All the beautiful pieces and contributions from the different vendors did come together to create a masterpiece.
Here's a full description of the shoot- "For this styled shoot, we wanted to embody the understated luxury for the no-frills couple with just a touch of vintage glamour. The Cheltenham Town Hall fit into this idea because of its beautiful architecture, the soft blue walls in the drawing room influenced the colour palette of the shoot, the marble pillars and flooring provided beautiful inspiration for styling. The decor, by Afmena Events, was simple but opulent with gold accents, a rich velvet runner in a deep dark blue and gold edged, marble placemats. Ghost Chiavari chairs from Valley Furniture Hire completed the overall look of the location with minimal but elegant floral decor.
Ollie's Studio designed a stationery with a timeless masculine vibe to go with the colour palette but softened it with painterly stripes of liquid gold. This was paired with gold calligraphy, acrylic and vellum menus and agate slice place cards. The bride's vows were written in gold and lovingly placed in a handcrafted vow book bound in rich velvet and adorned with a modern gold plaque. The dessert table was a thing of beauty with beautiful marbled creations from the Cheltenham Cakery and Didi's Cookies in stunning blue hues accented with gold. Our no-frills bride opted for a non-traditional caped jumpsuit from Jessica Turner Designs and beautifully beaded heels from Emmy London, while the groom chose a dapper tux by Anthony's Collections in a modern blue hue. Makeup, by Elaine Morane Makeup, and hair, by Suzanne Hale, were simple but striking and jewellery was kept to a minimum.
One of the bride's look was inspired by the GCHQ Poppy Waterfall t which is currently on display at the Cheltenham Town Hall. The couples' beautiful white gold and diamond rings, by Hannah Kimber Jewellery, were kept in the most gorgeous vintage, velvet ring box by La Petit Box. For the evening, the couple sported a more relaxed look with the bride in a slinky lingerie-inspired evening gown in beautiful burgundy. Our stunning couple was transported to their venue in a forever luxurious Rolls Royce Phantom, courtesy of Azure Luxury Cars, complete with attentive chauffeur."
Enjoy!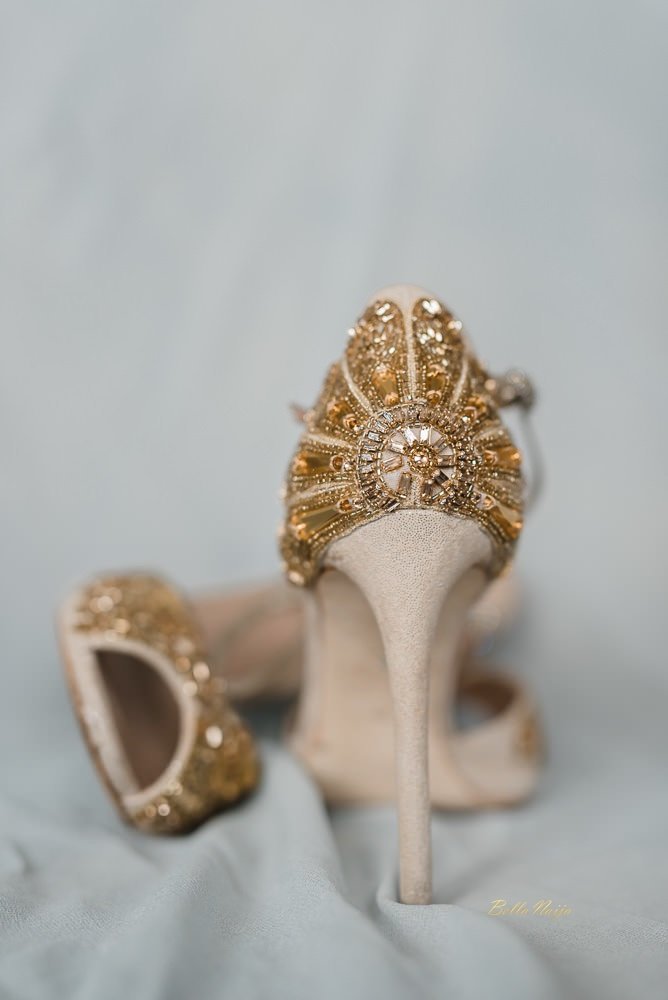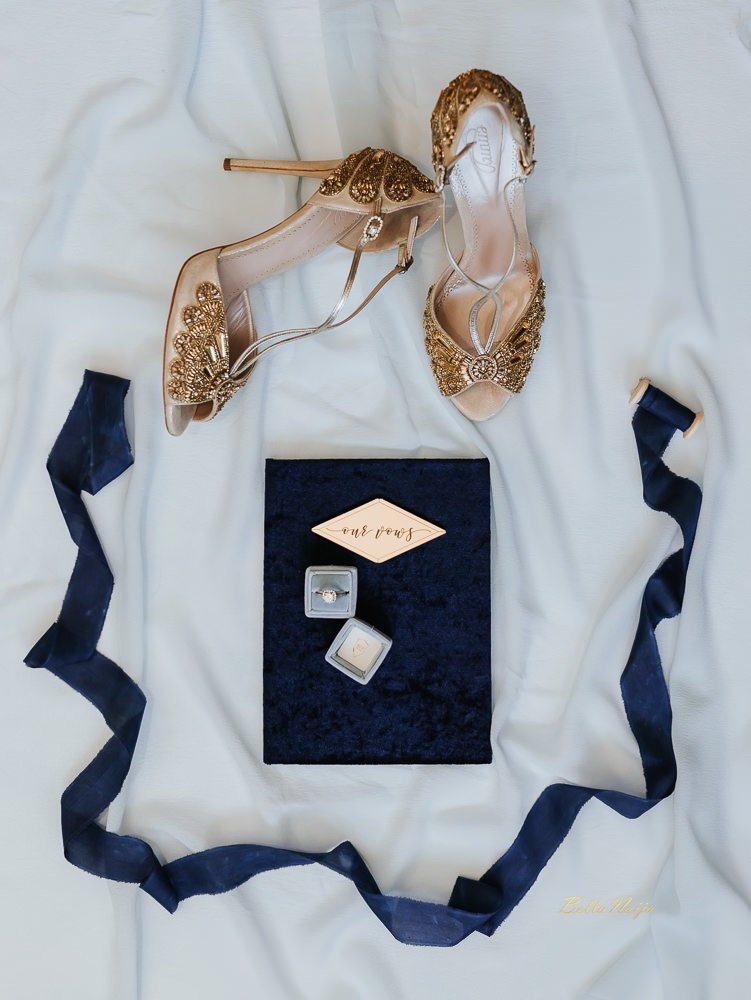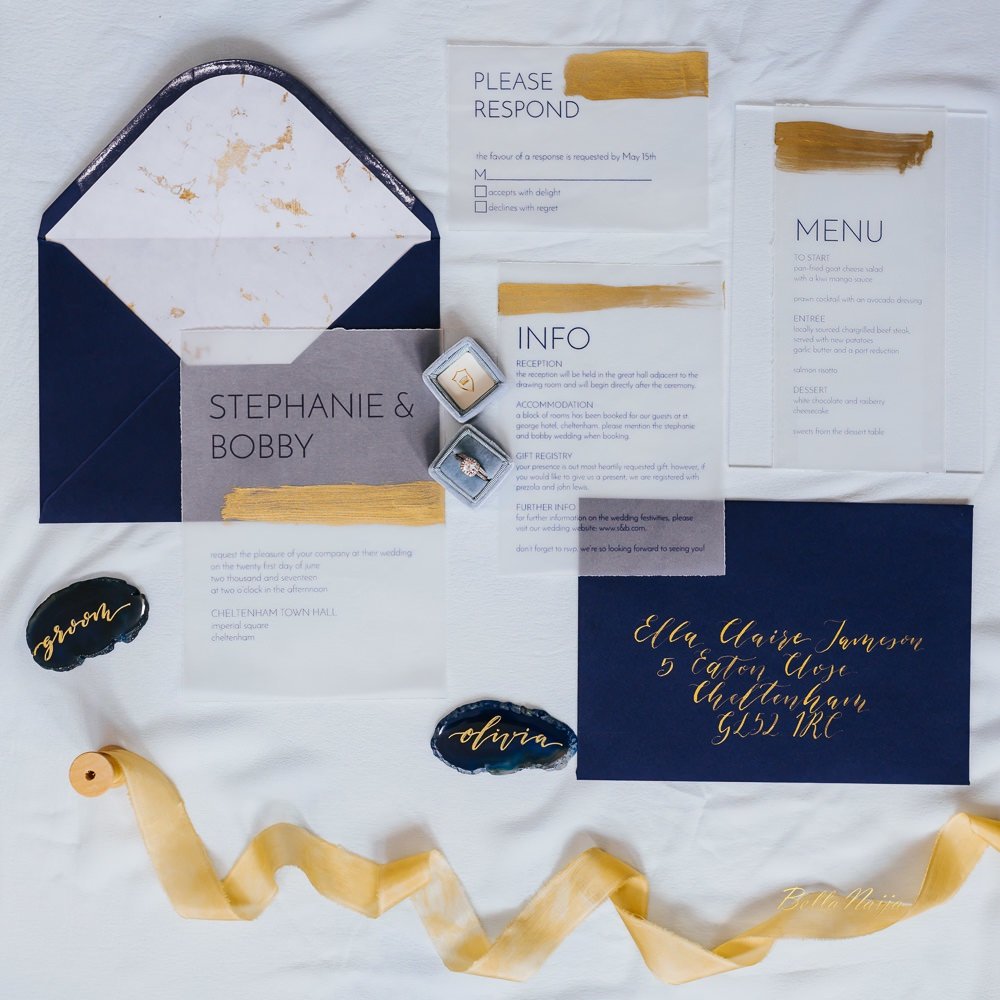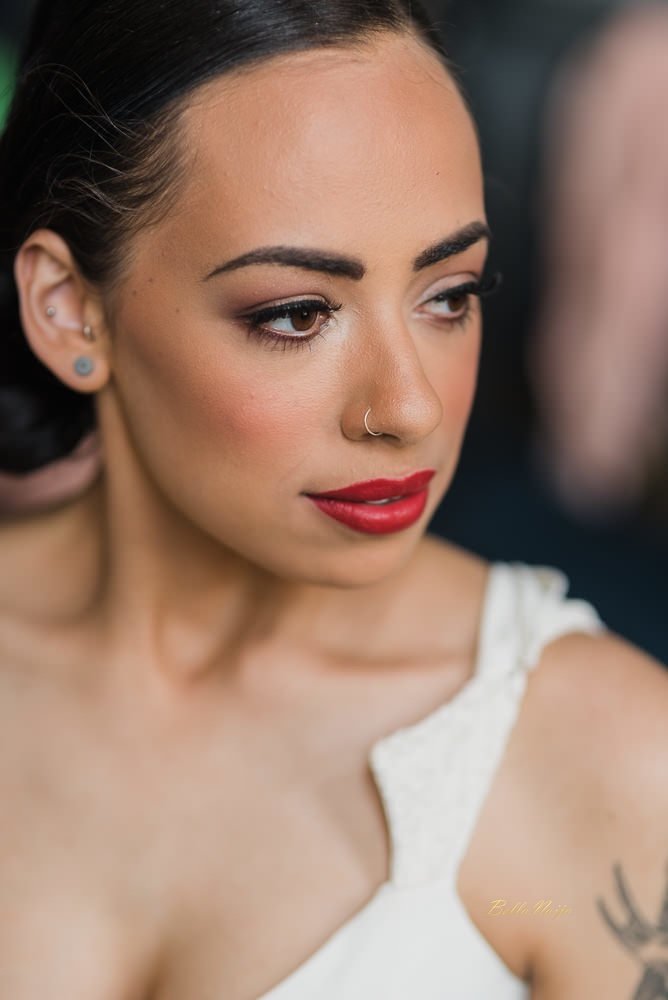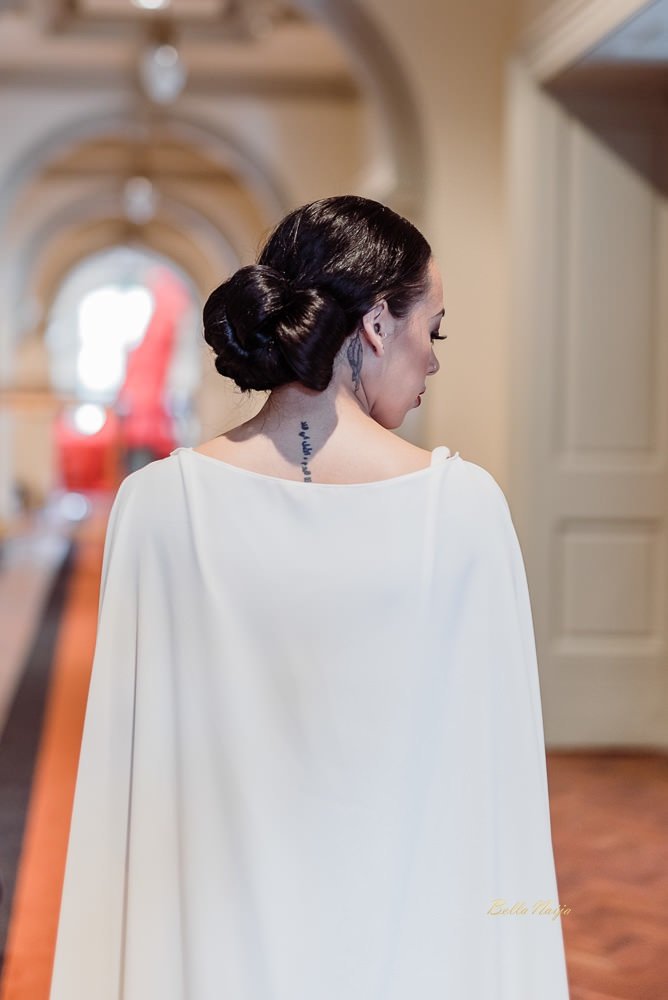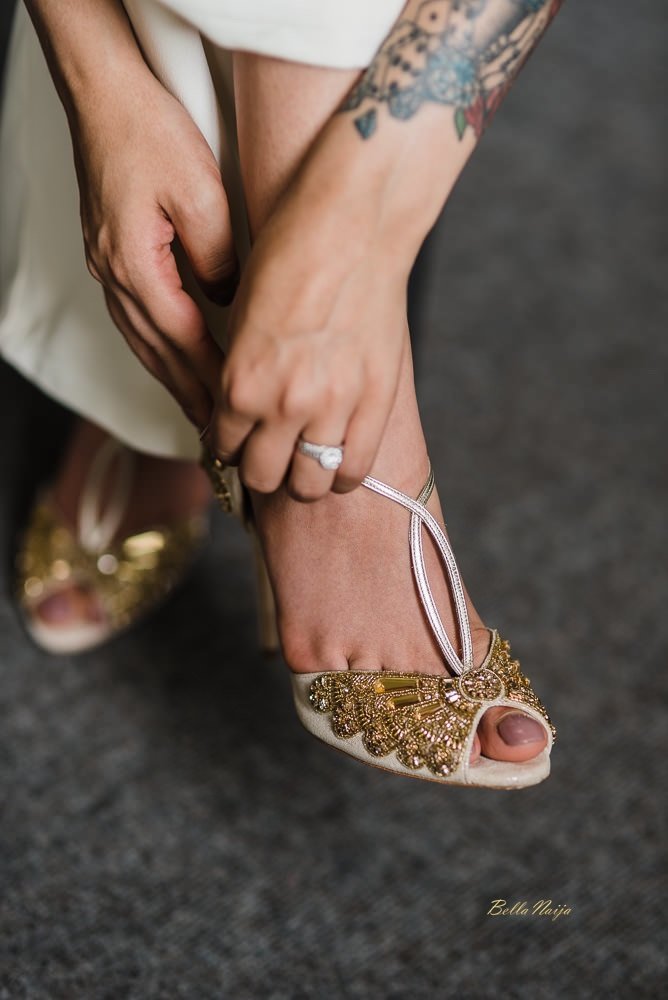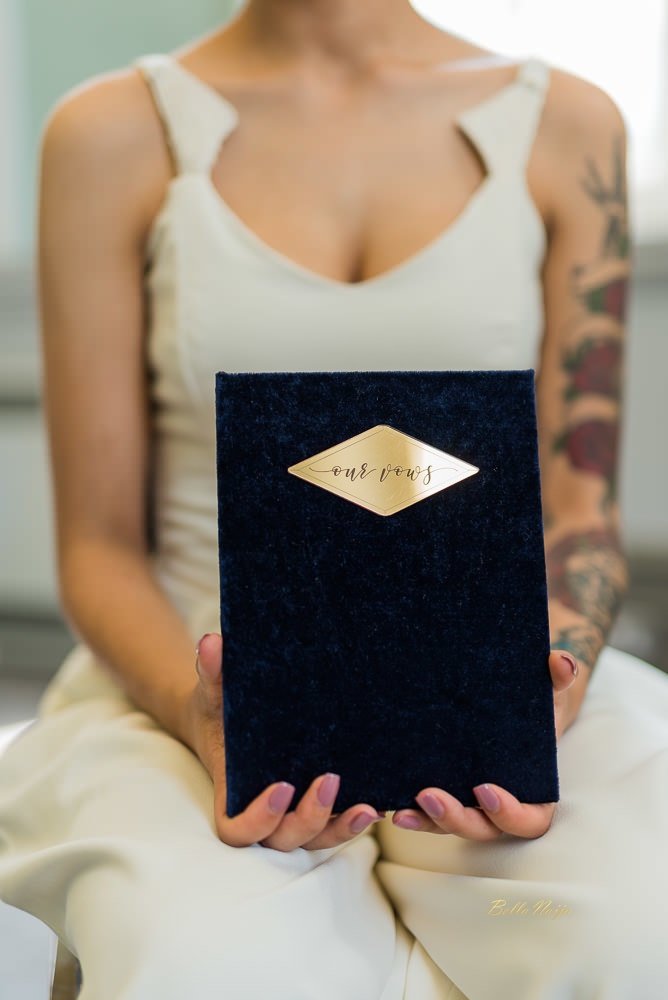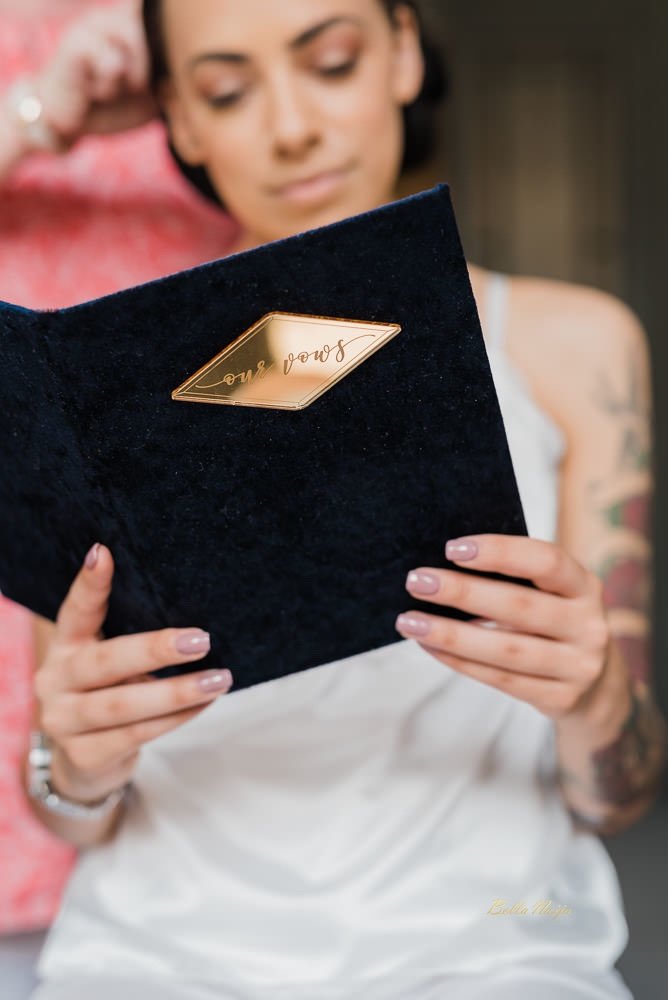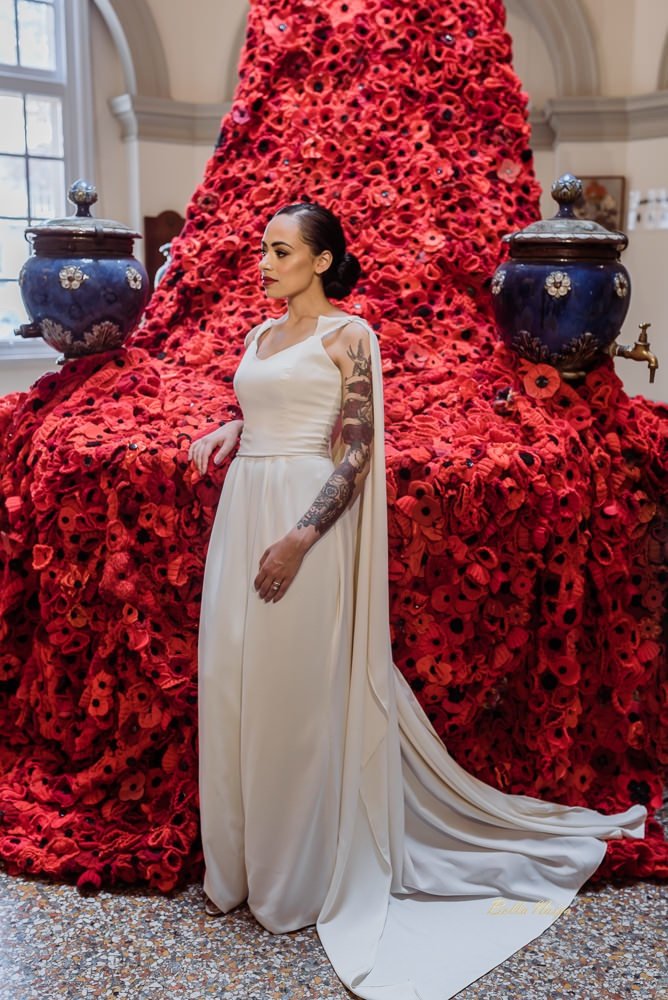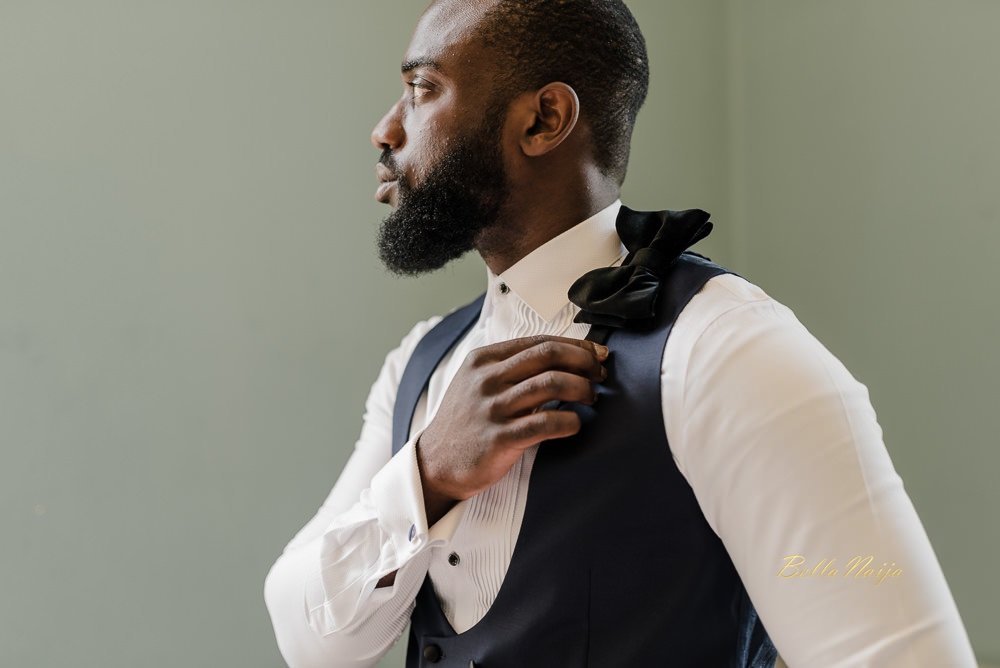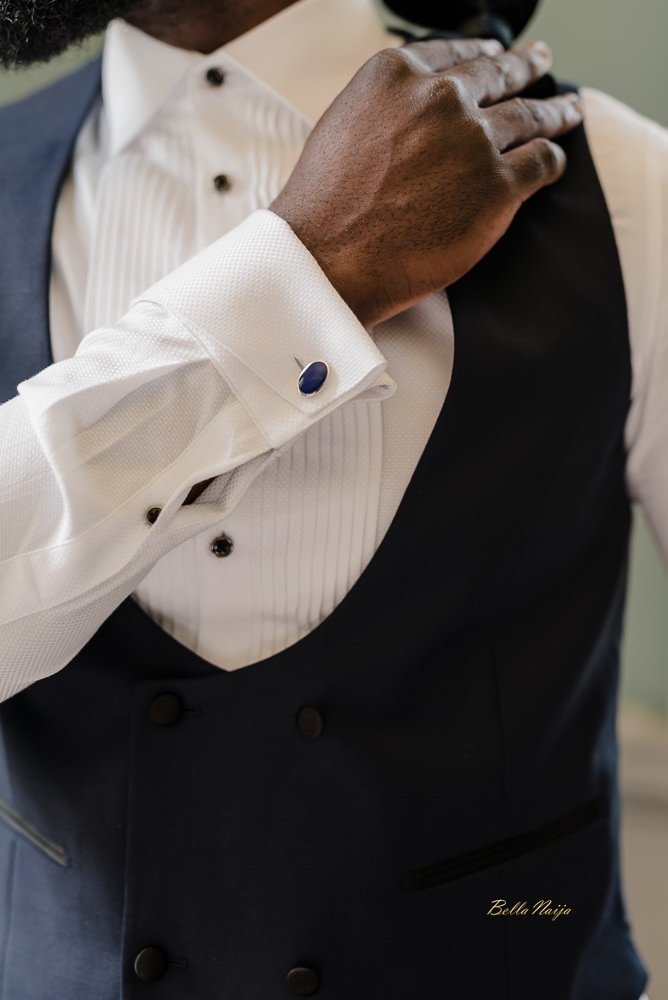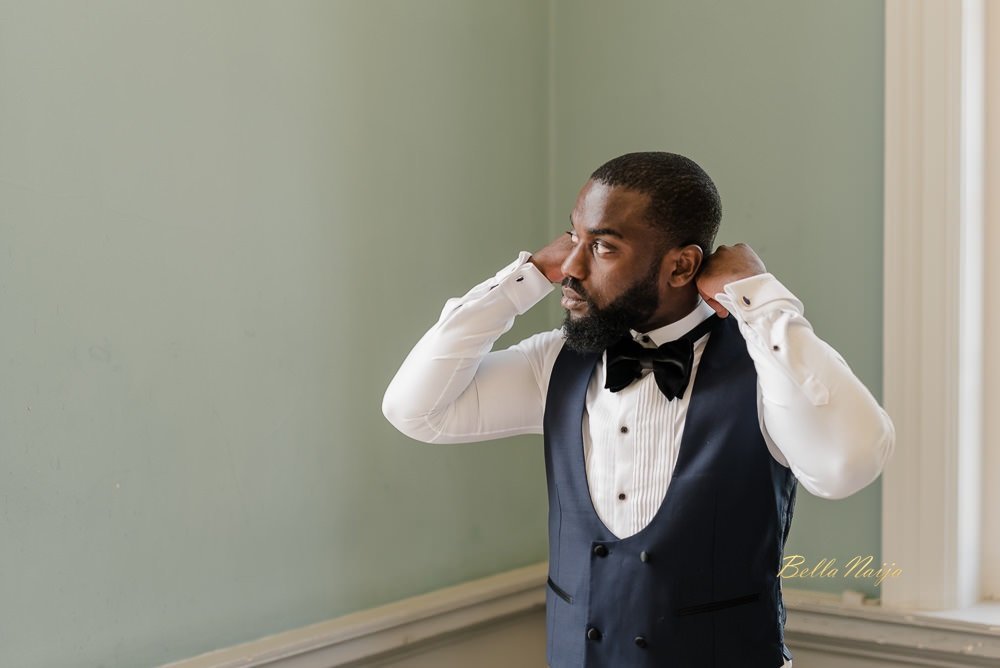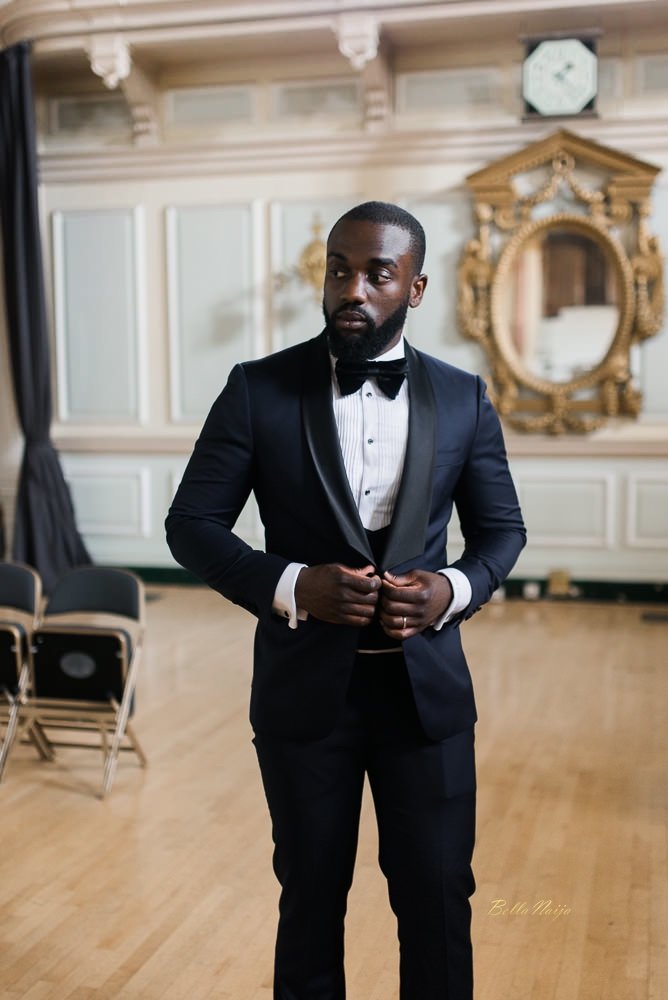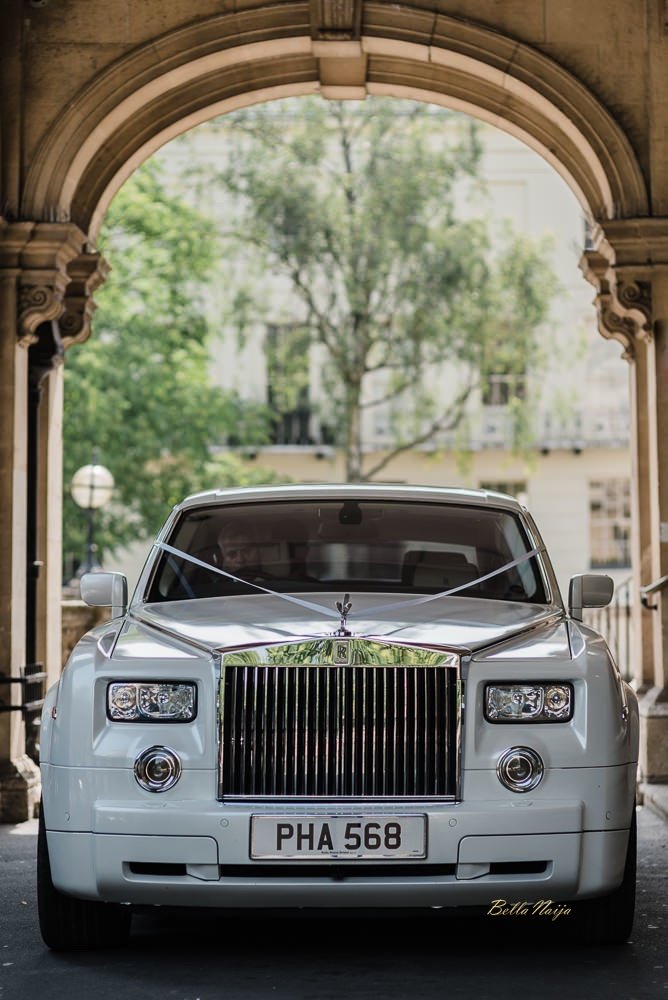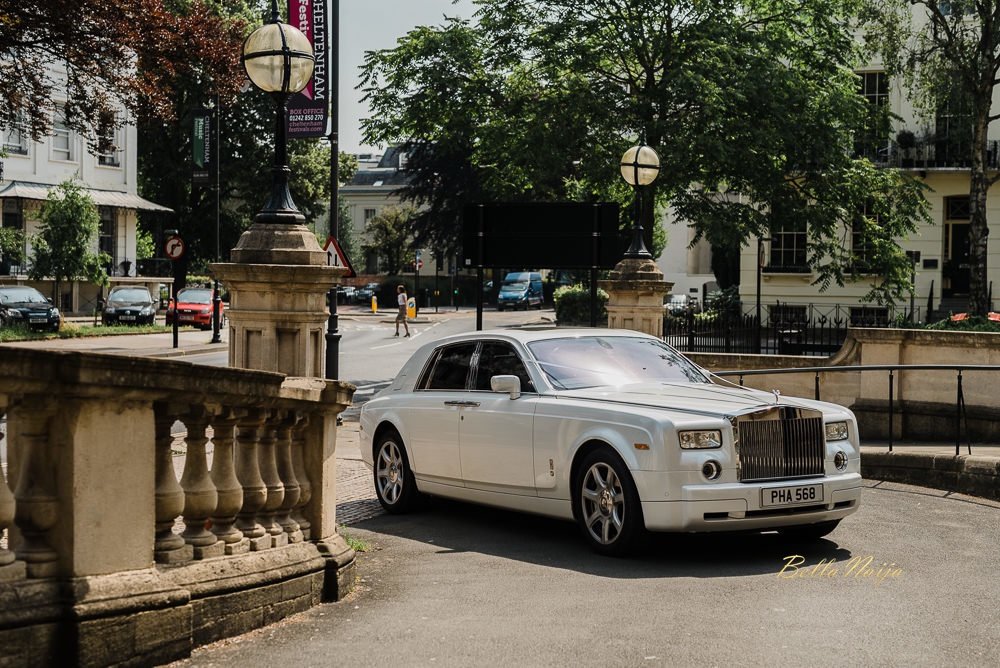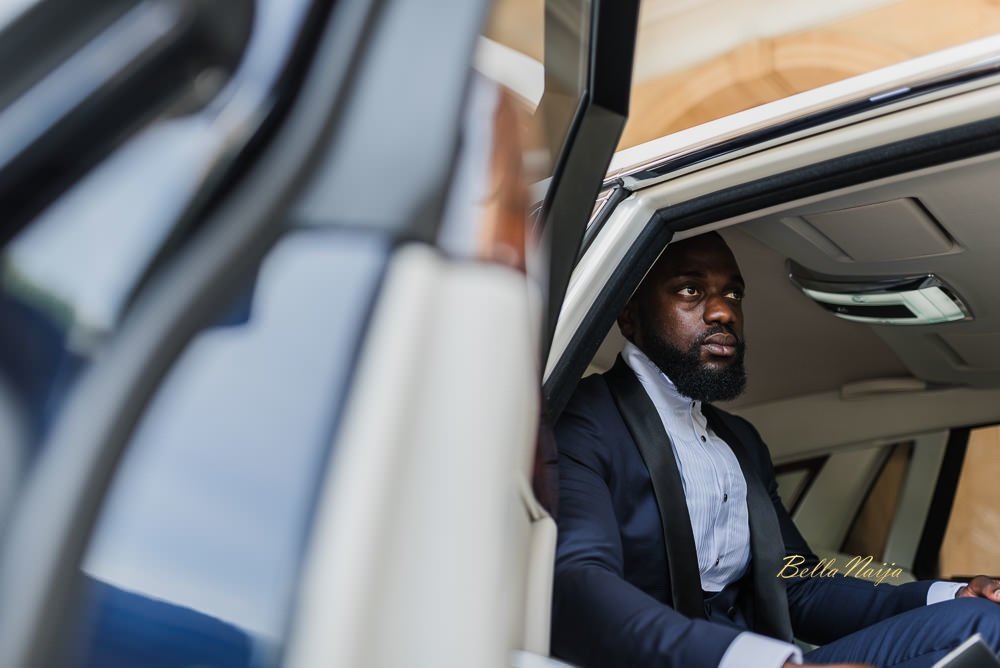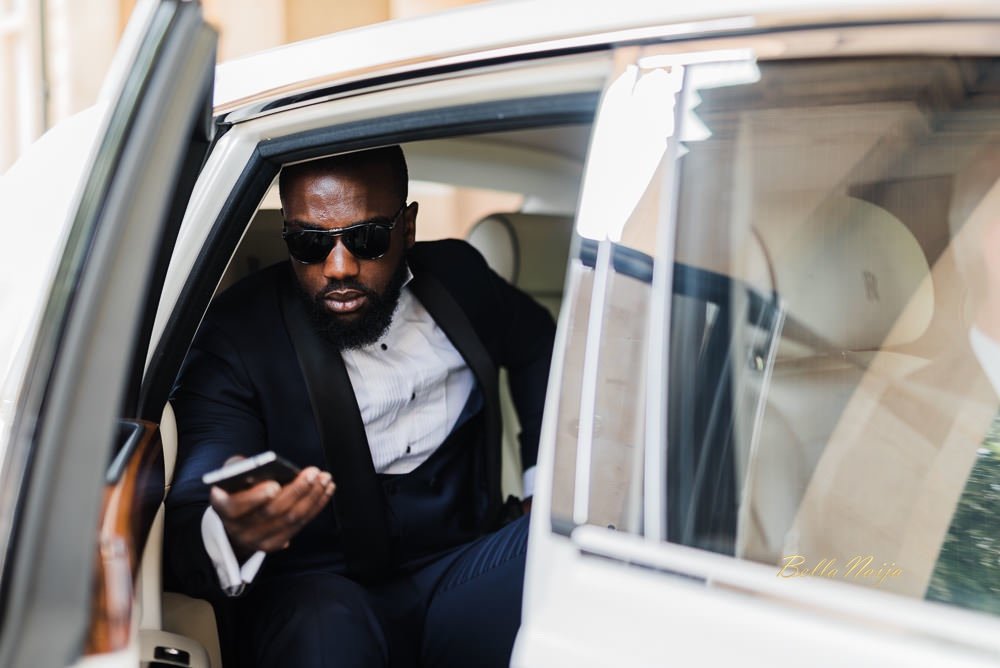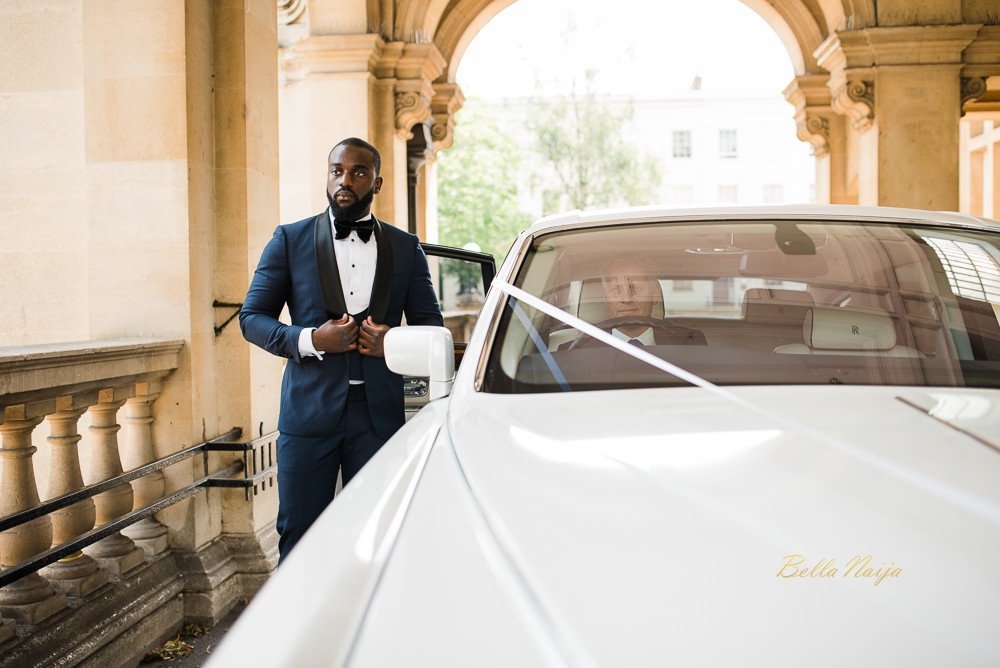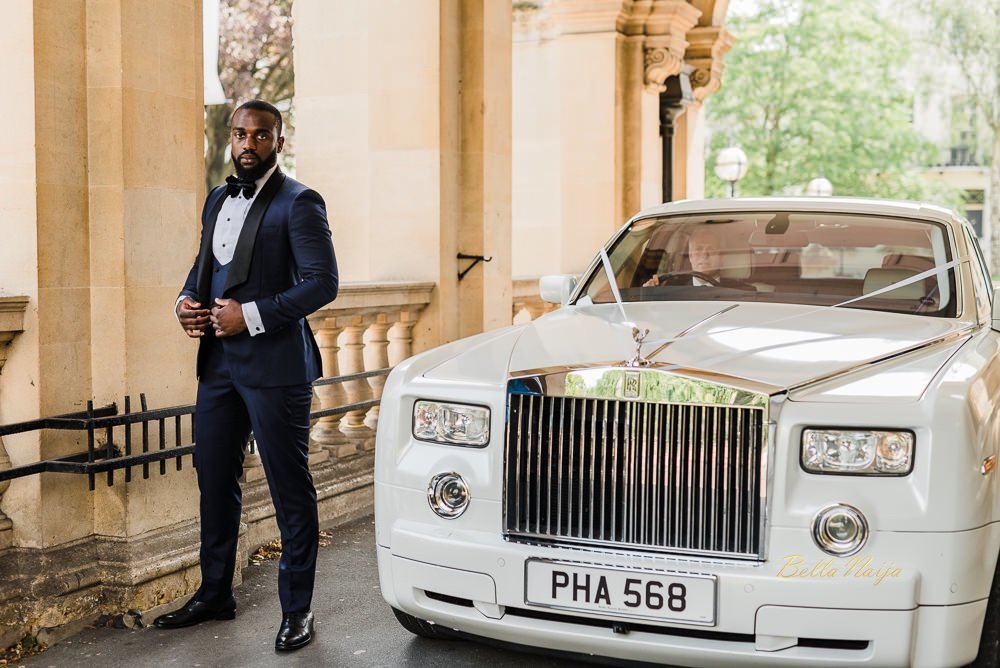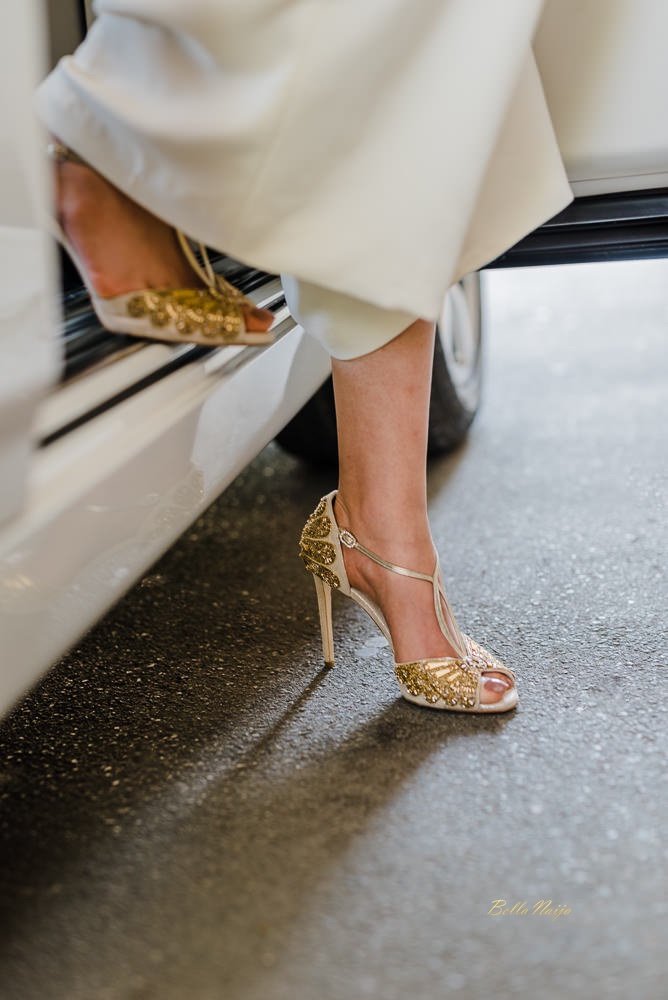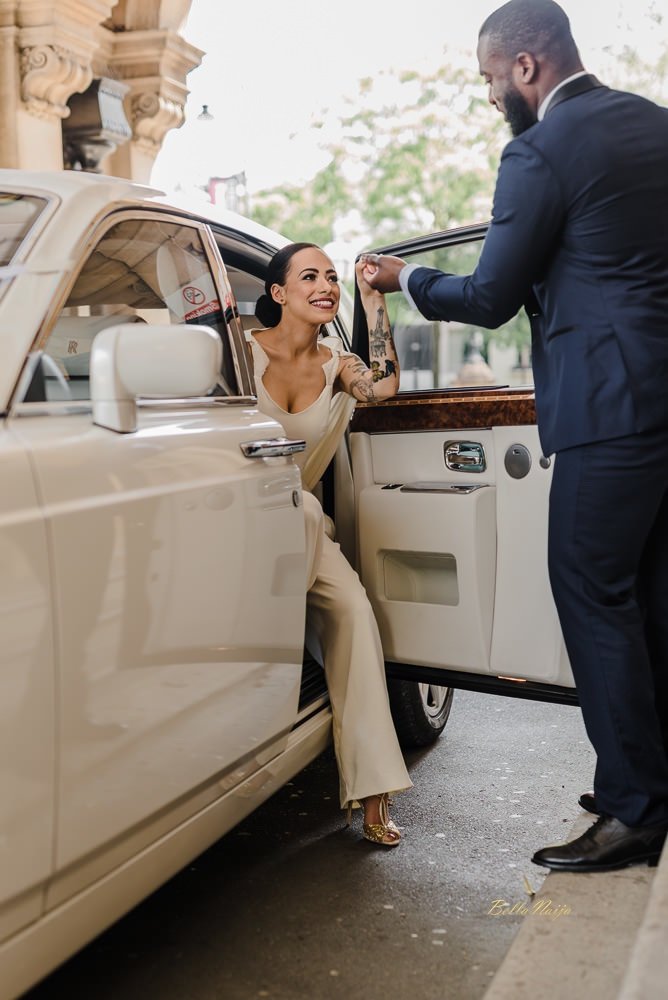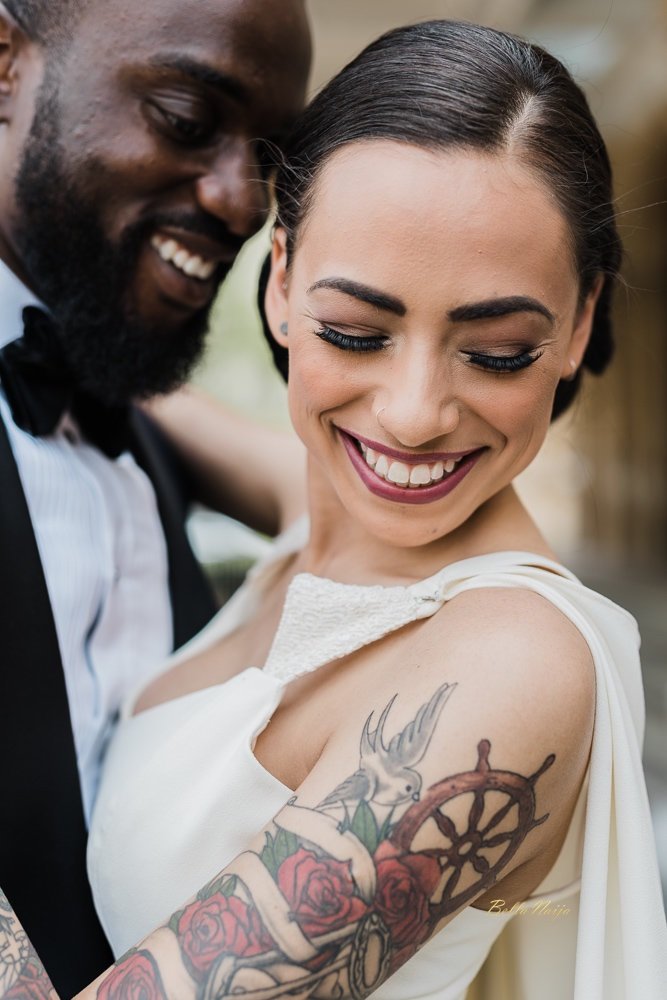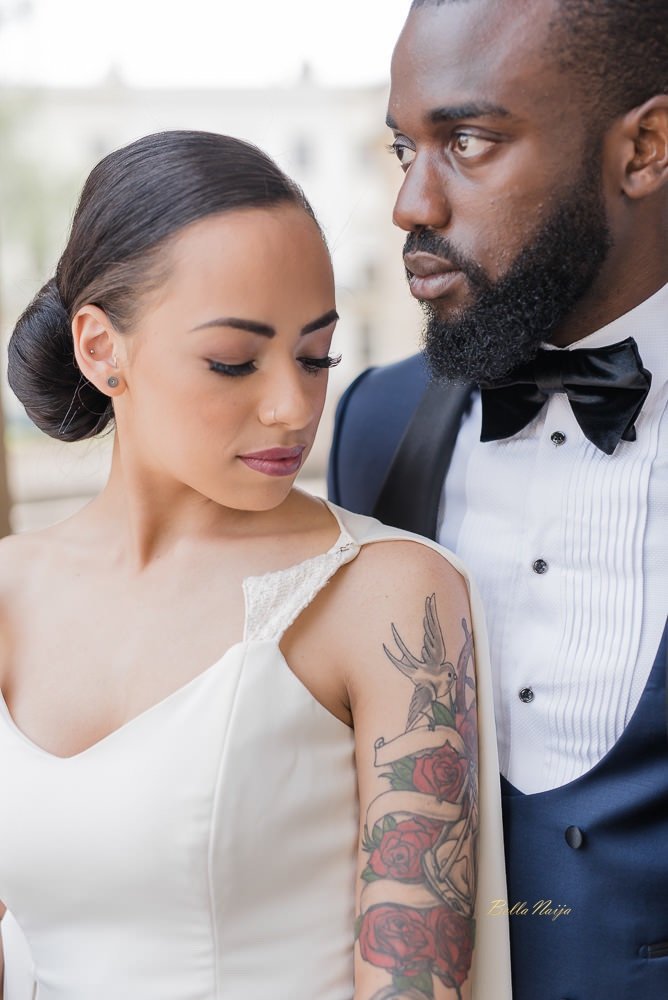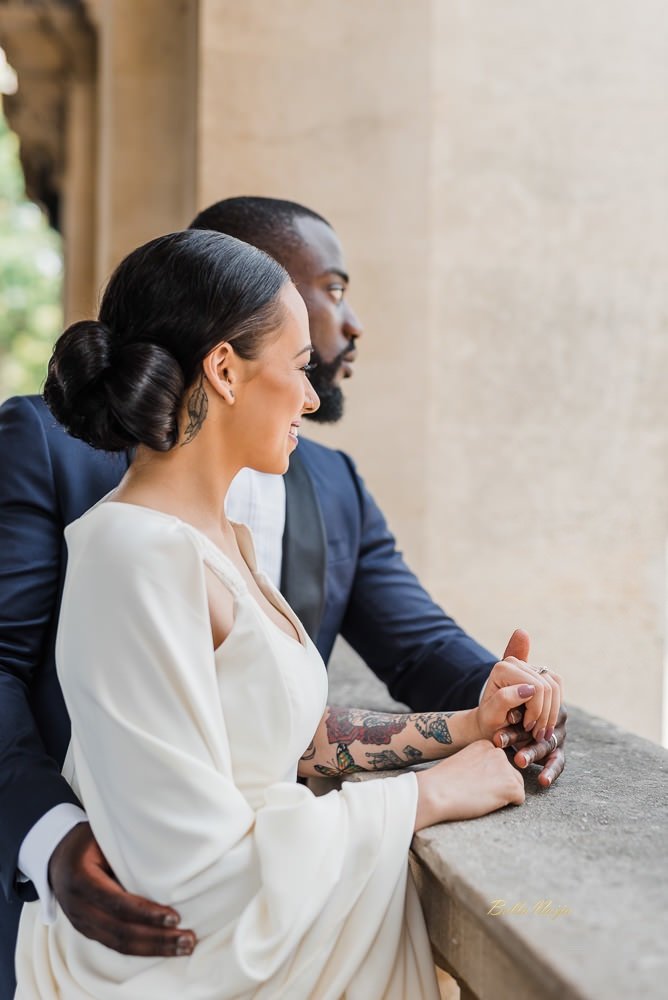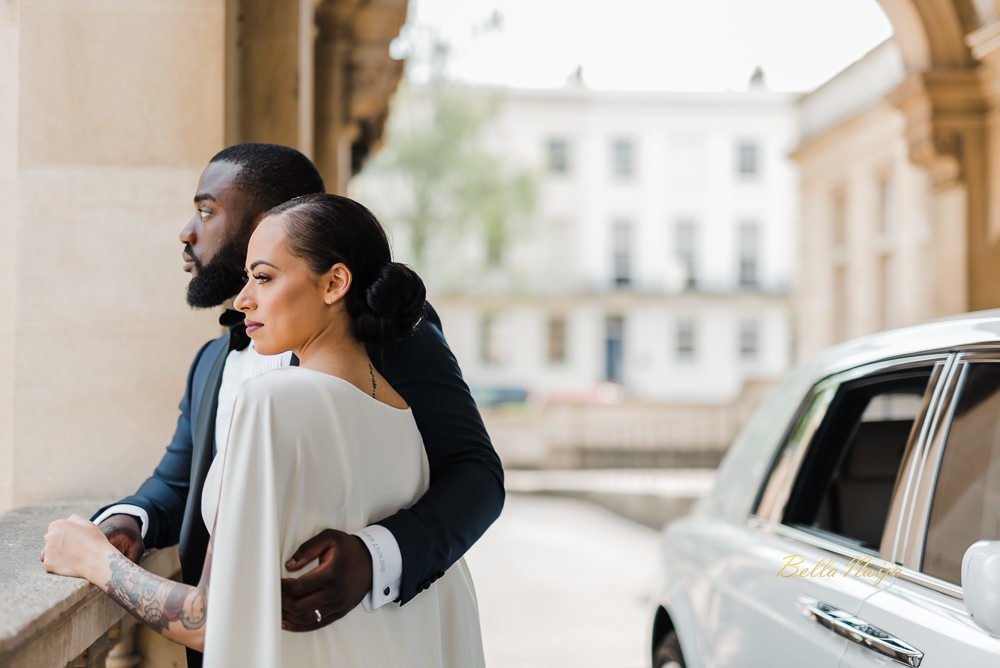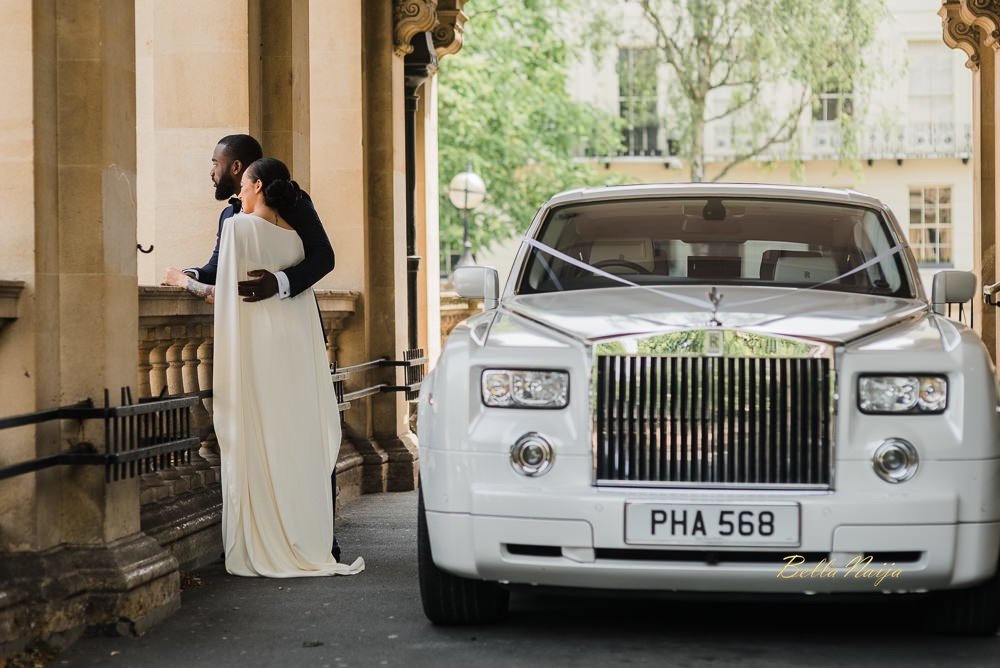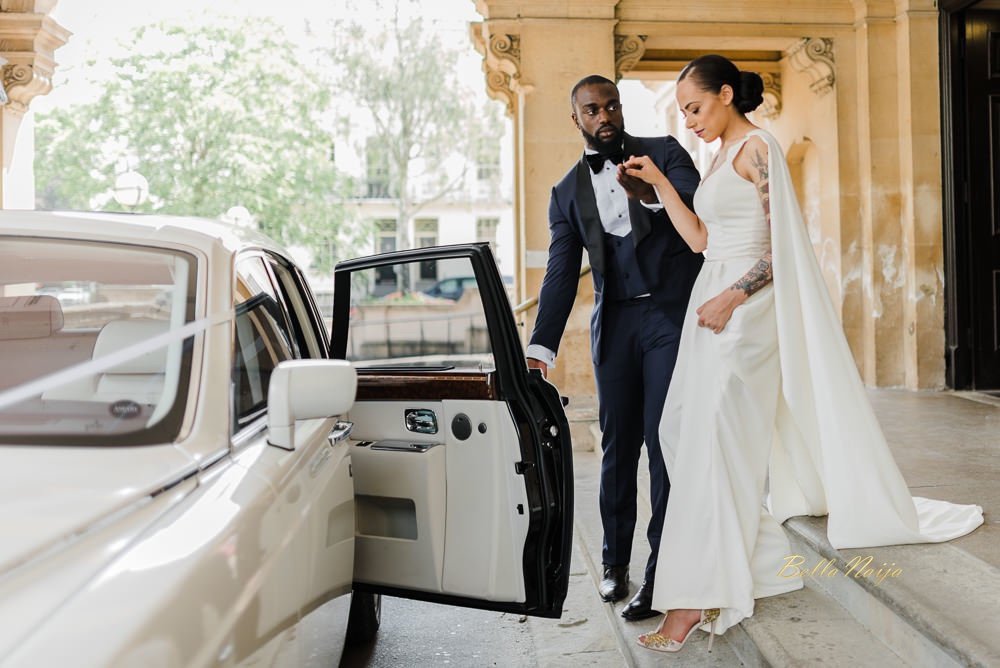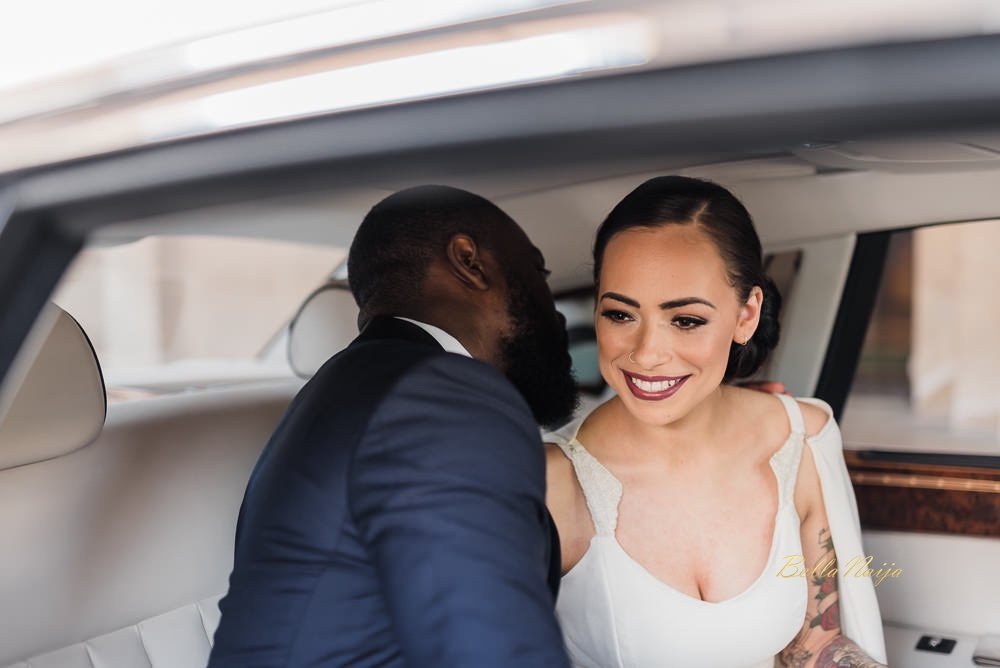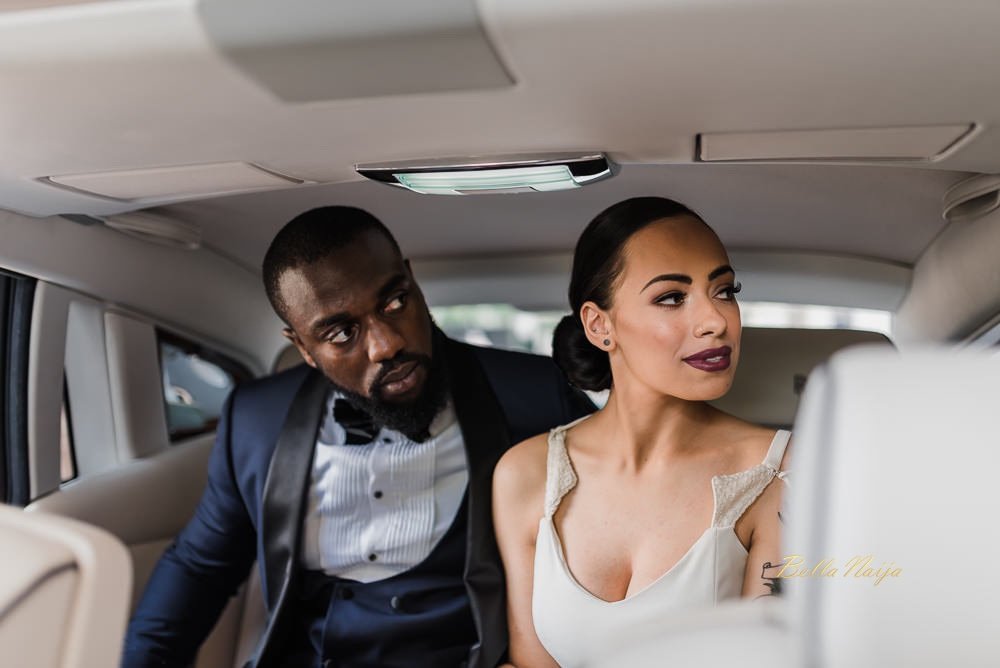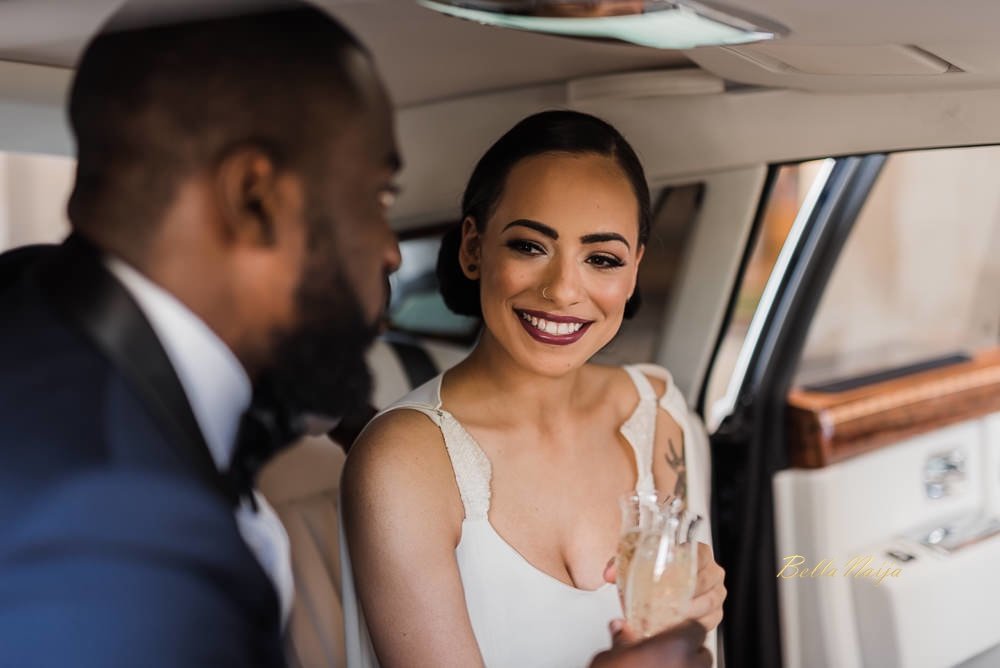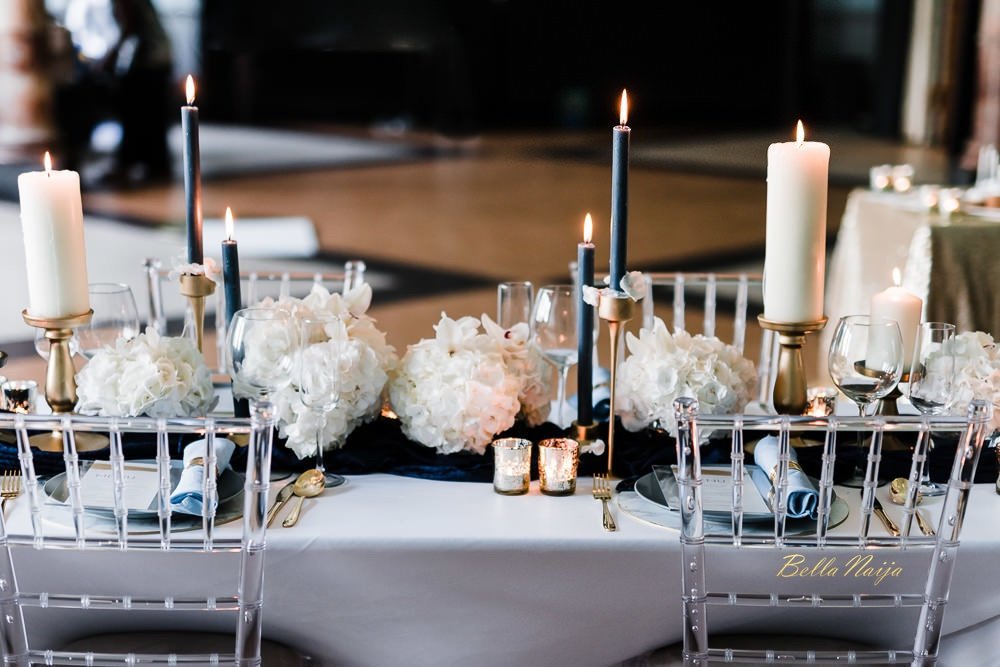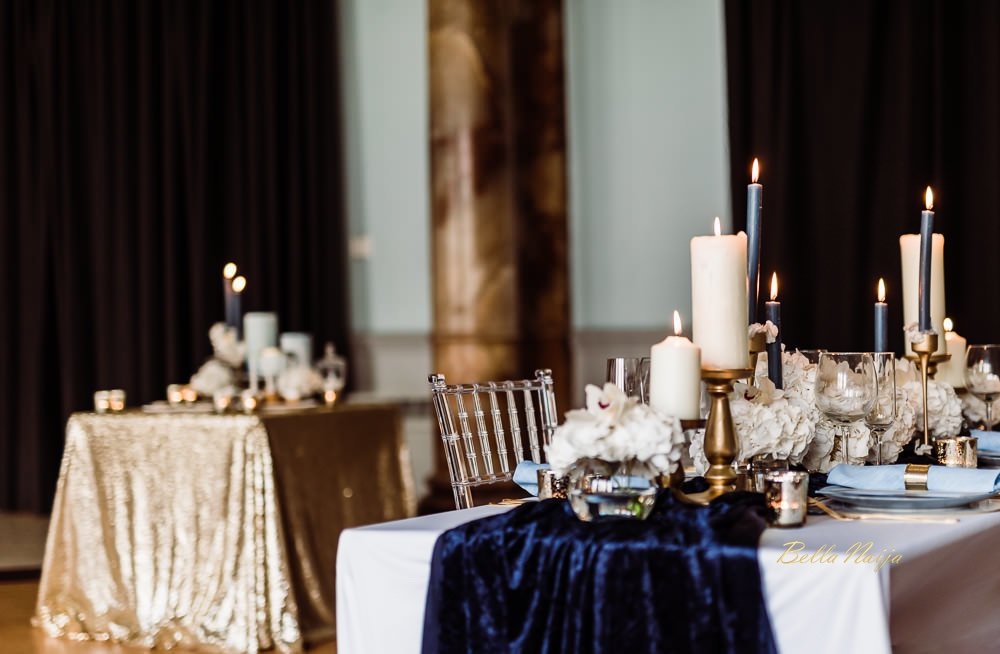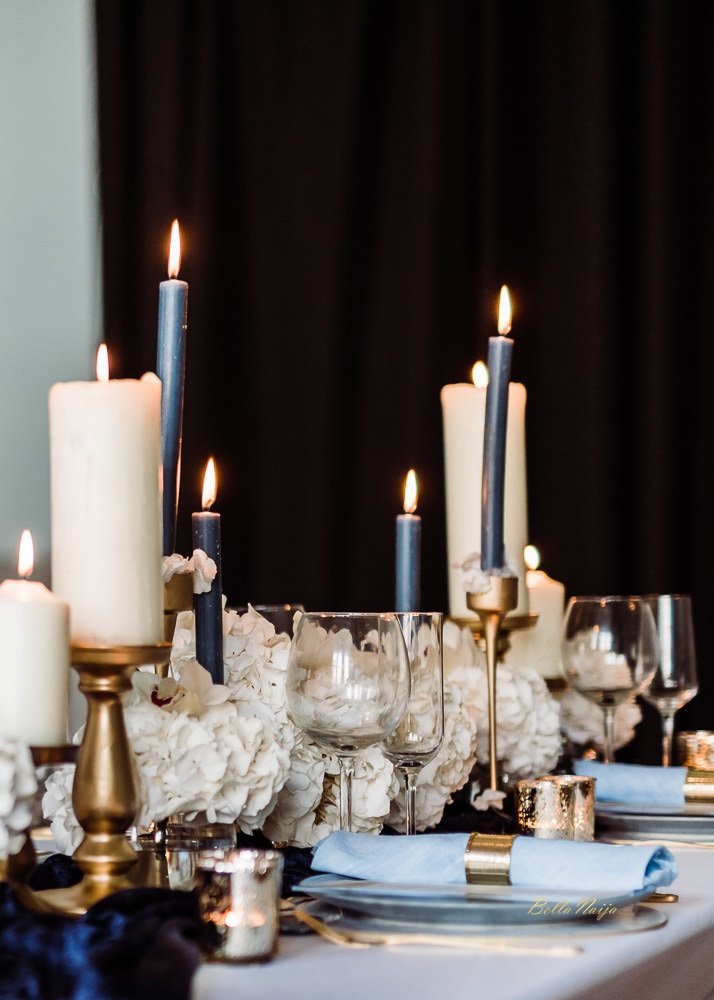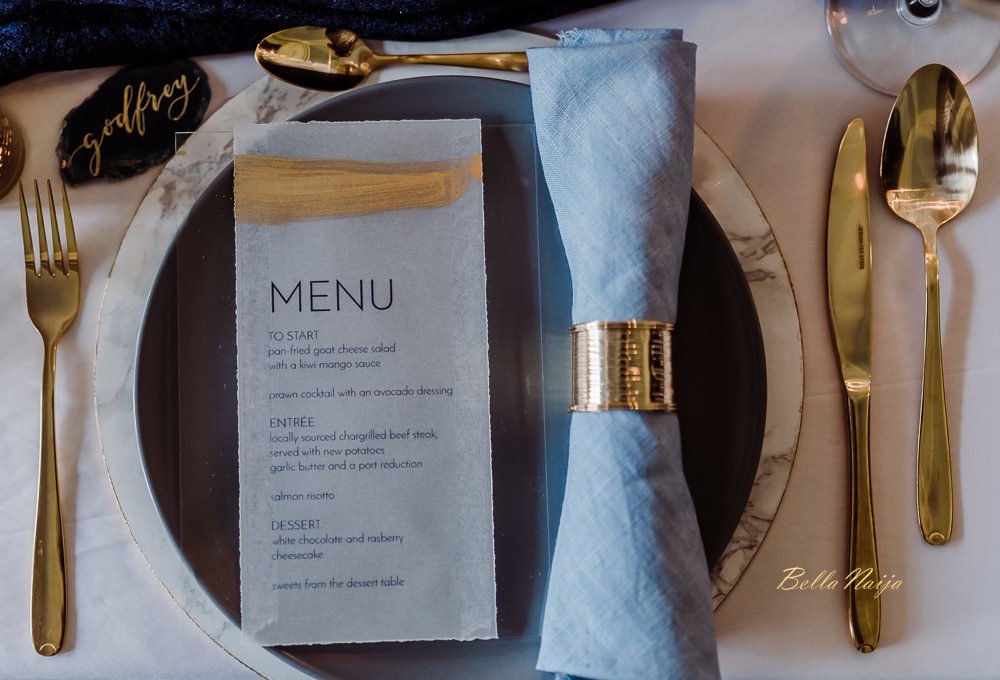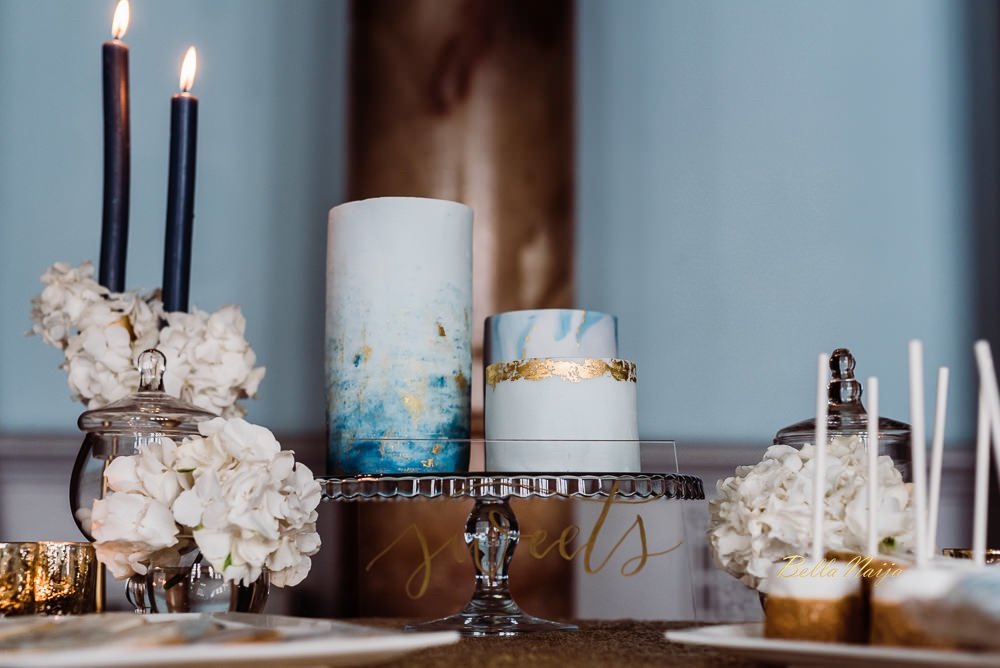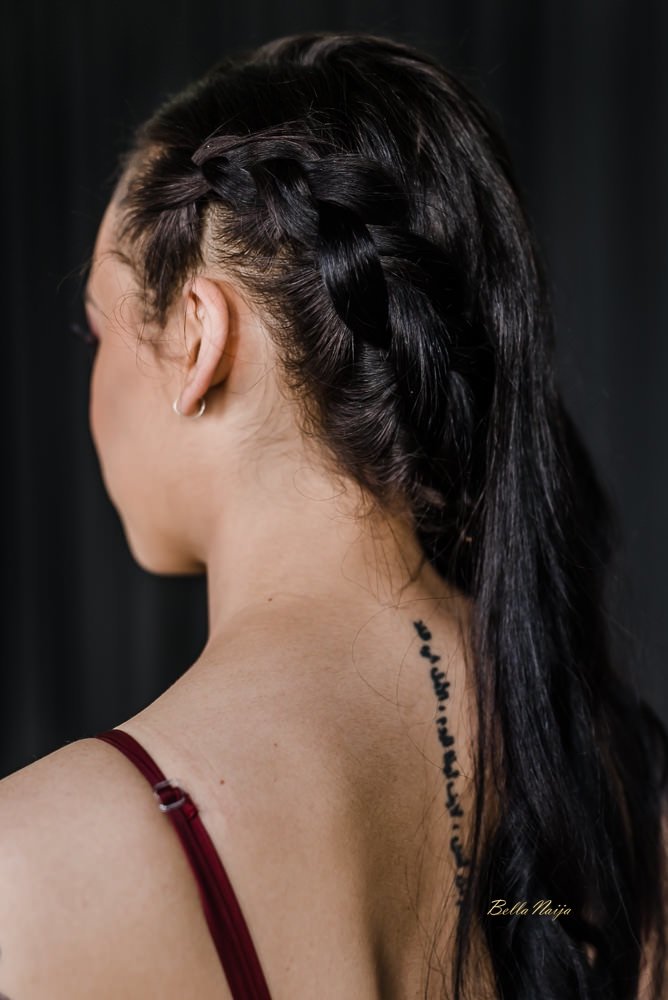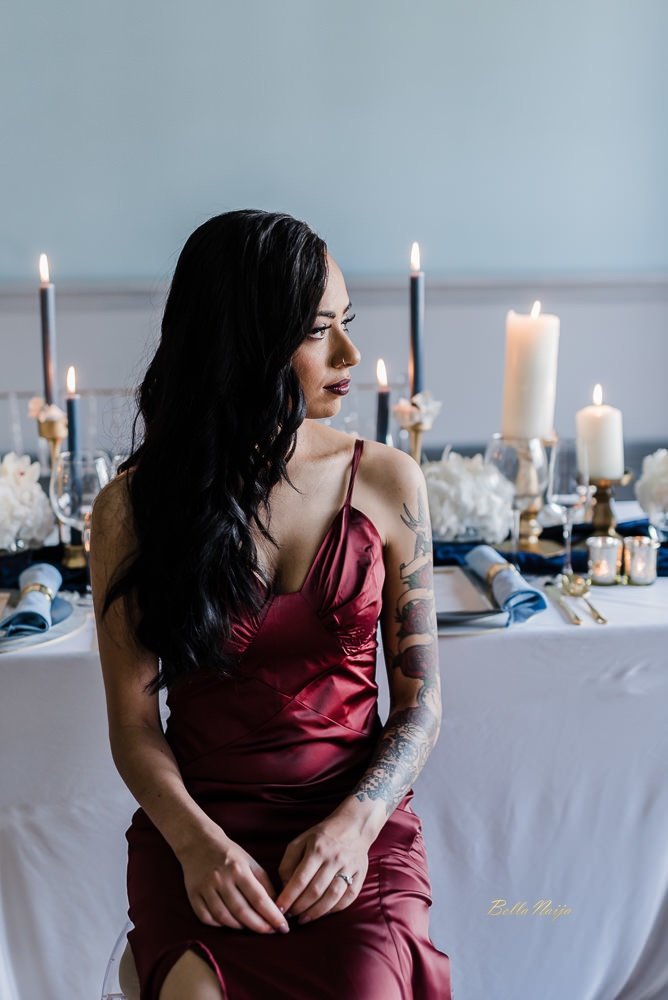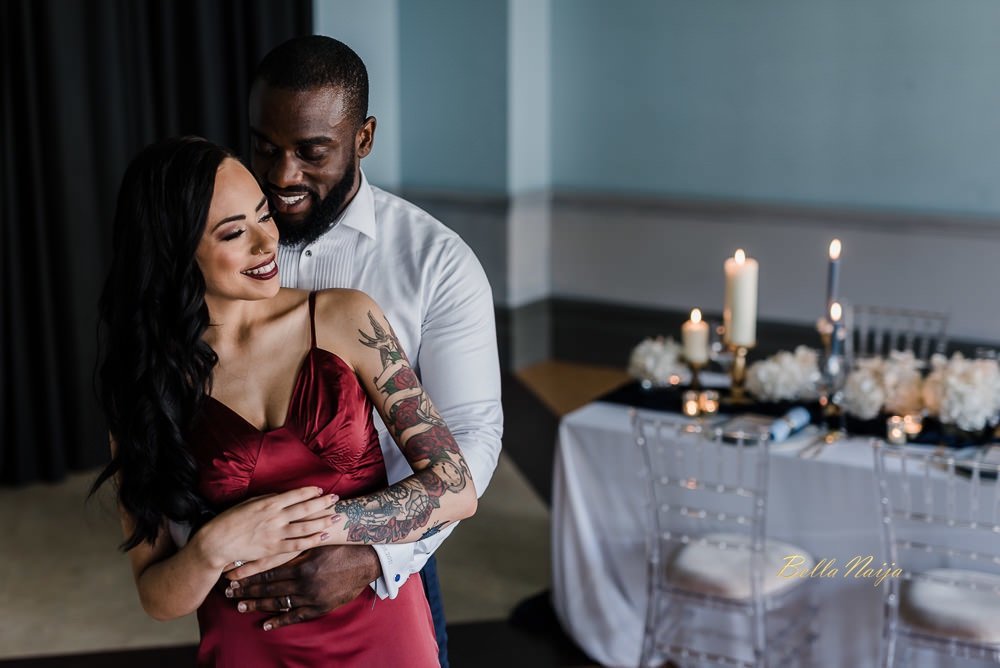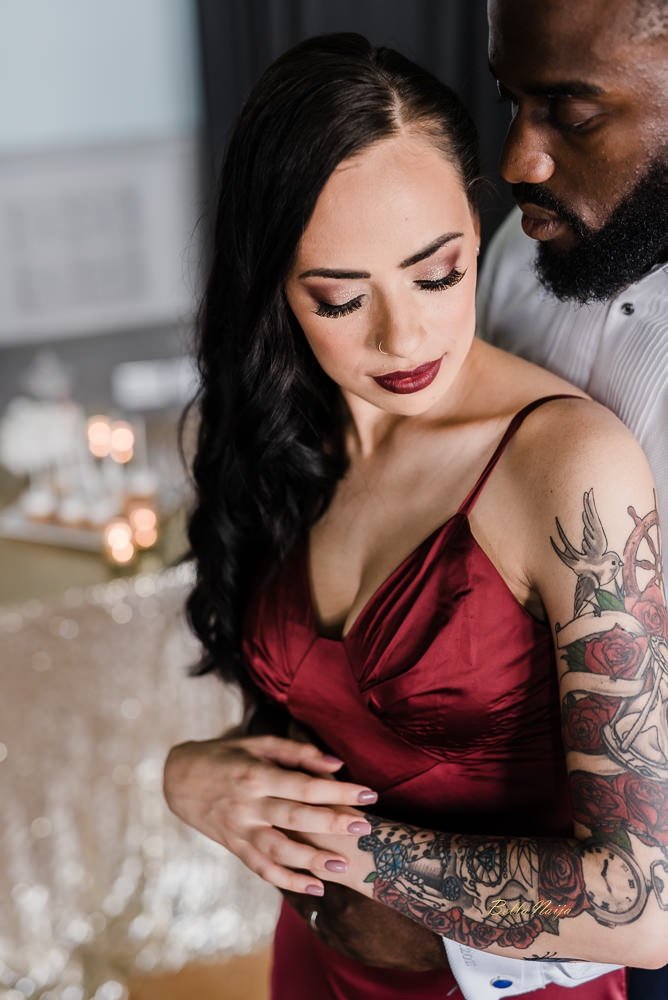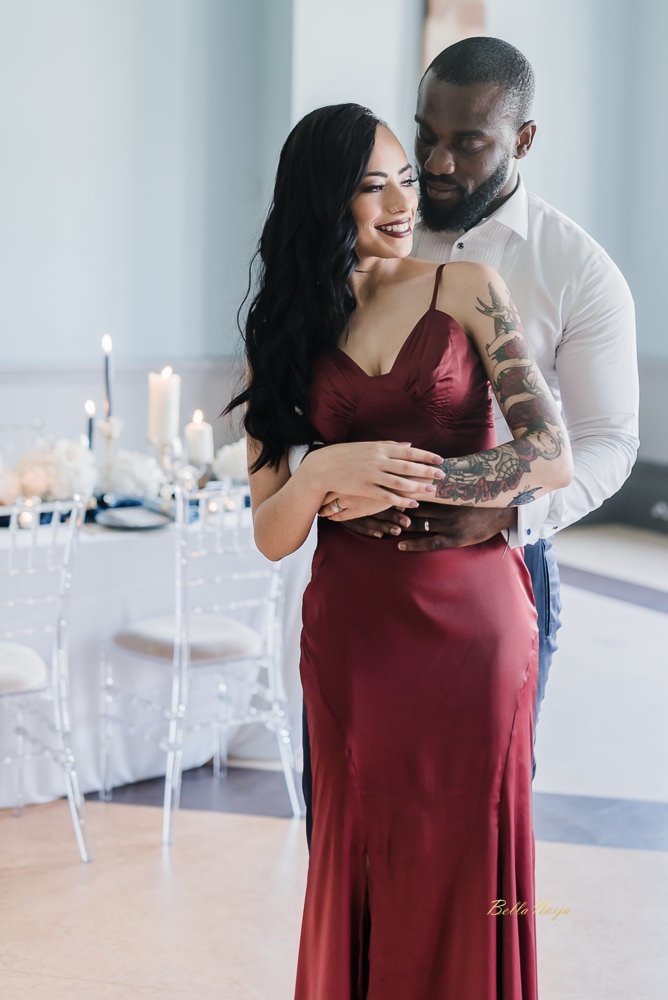 Credits
Planning, coordination & creative direction: @olliesstudio | www.olliesstudio.co.uk
Photography: @sueannsimonphoto | www.sueannsimon.co.uk
Venue: @cheltenhamtownhall | www.cheltenhamtownhall.org.uk/weddings
Styling & floral design: @afmenaevents | www.afmenaevents.co.uk
Stationery, calligraphy, chargers, napkins, silks, table runner & vow book: @olliesstudio | www.olliesstudio.co.uk
Cakes: @thecheltenhamcakery | www.thecheltenhamcakery.co.uk
Cookies, marshmallow pops & meringues: @didiscookies | www.didiscookies.co.uk
Bridal Jumpsuit: @jessturnerdesigns | www.jessicaturnerdesigns.com
Evening dress: @olliesstudio | www.olliesstudio.co.uk
Groom's suit: @anthonyslondon | www.anthonys.london
Bride's shoes: @emmylondonofficial | www.emmylondon.com
Engagement ring & wedding bands: @hannahkimberjewellery |www.hannahkimber.com
Ring Box: @lapetitbox | www.lapetitbox.co.uk
Getaway car: @azureweddingcars | www.azureluxurycars.co.uk
Hair: @suzanne_hale_wedding_hair | www.SuzanneHaleWeddingHair.co.uk
Make-up: @ElaineMoraneMakeup | www.ElaineMoraneMakeup.co.uk
Models: Stephanie Morgan Henry |@growithmorgain and Bobby Idogho | @brillopad_beard
Chair Hire: @ValleyFurnitureHire | www.ValleyFurnitureHire.com