If you asked us for one common mistake that humans make when it comes to love… We'd say it's putting a limit to love. Most often than not, we have formed a box in our minds and put love inside that box. We give reasons why love cannot happen. But over and again, Love proves itself – It truly has no barriers! Now, Ibukun and Samuel are witnesses to that fact.
For Ibukun, the barrier was distance. The love of her life, Sam had slid into her DM on Twitter. However, there was a little snag. She didn't see how Samuel and herself could make it past the distance as they lived on two different continents. However, Samuel was convinced he had found the one and he did everything to make sure his baby was too! Now, the lovebirds are unto forever, riding on the wave of their love. They exchanged their vows in a beautiful wedding ceremony in Lagos and it was a truly exciting affair.
Check out all the adorable photos from their wedding below. Also, read how Ibukun tells their love story as you continue to scroll. Enjoy!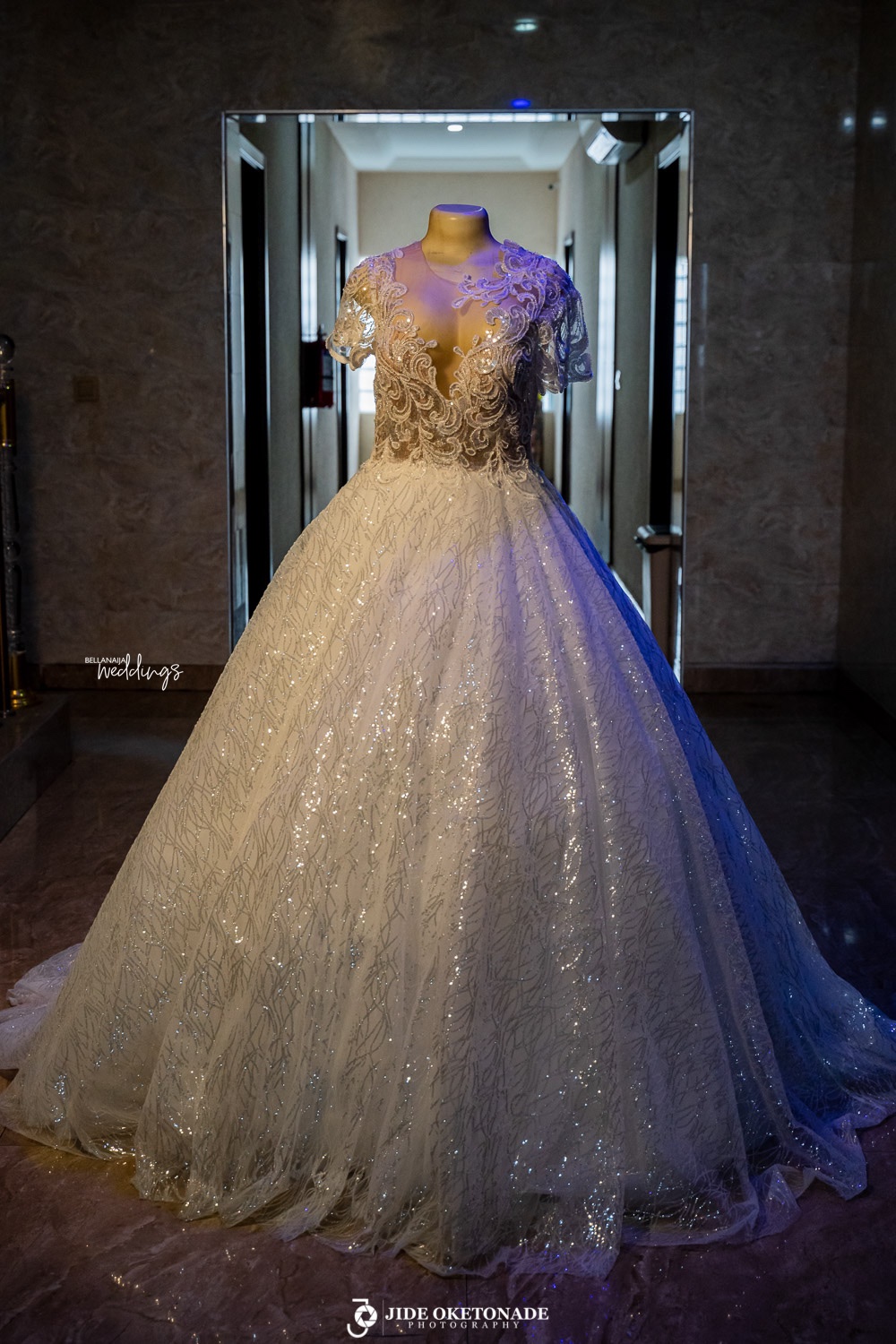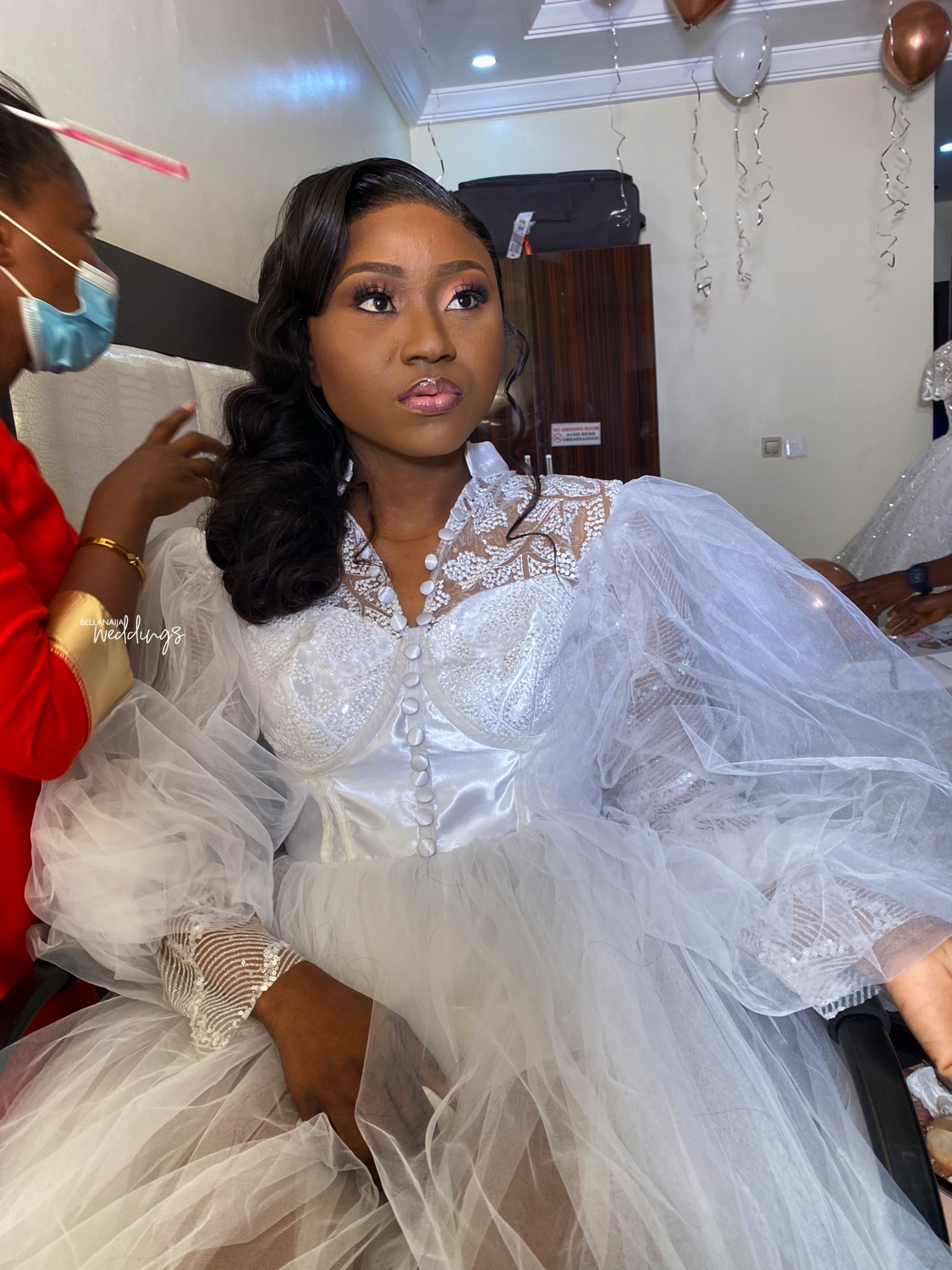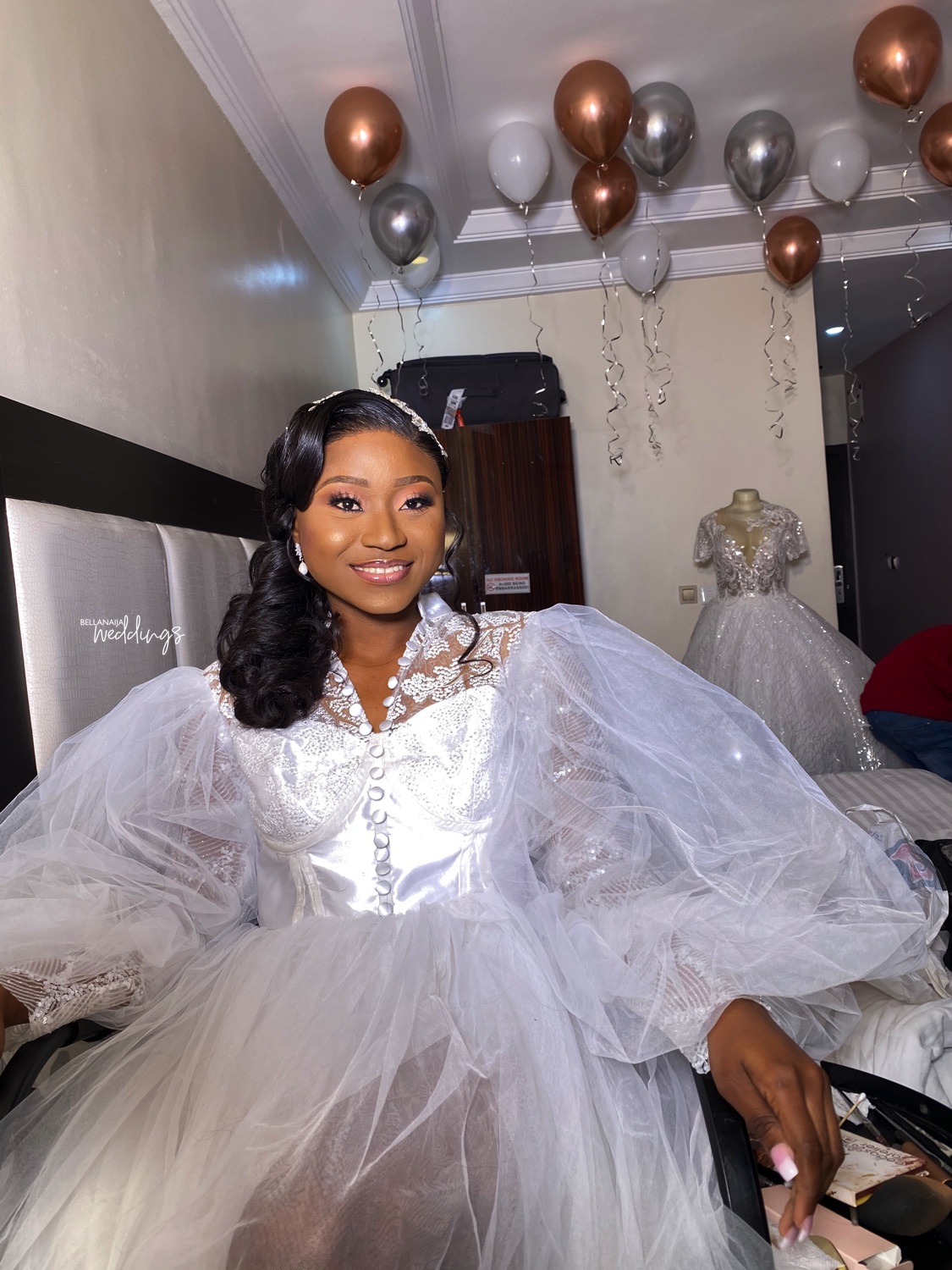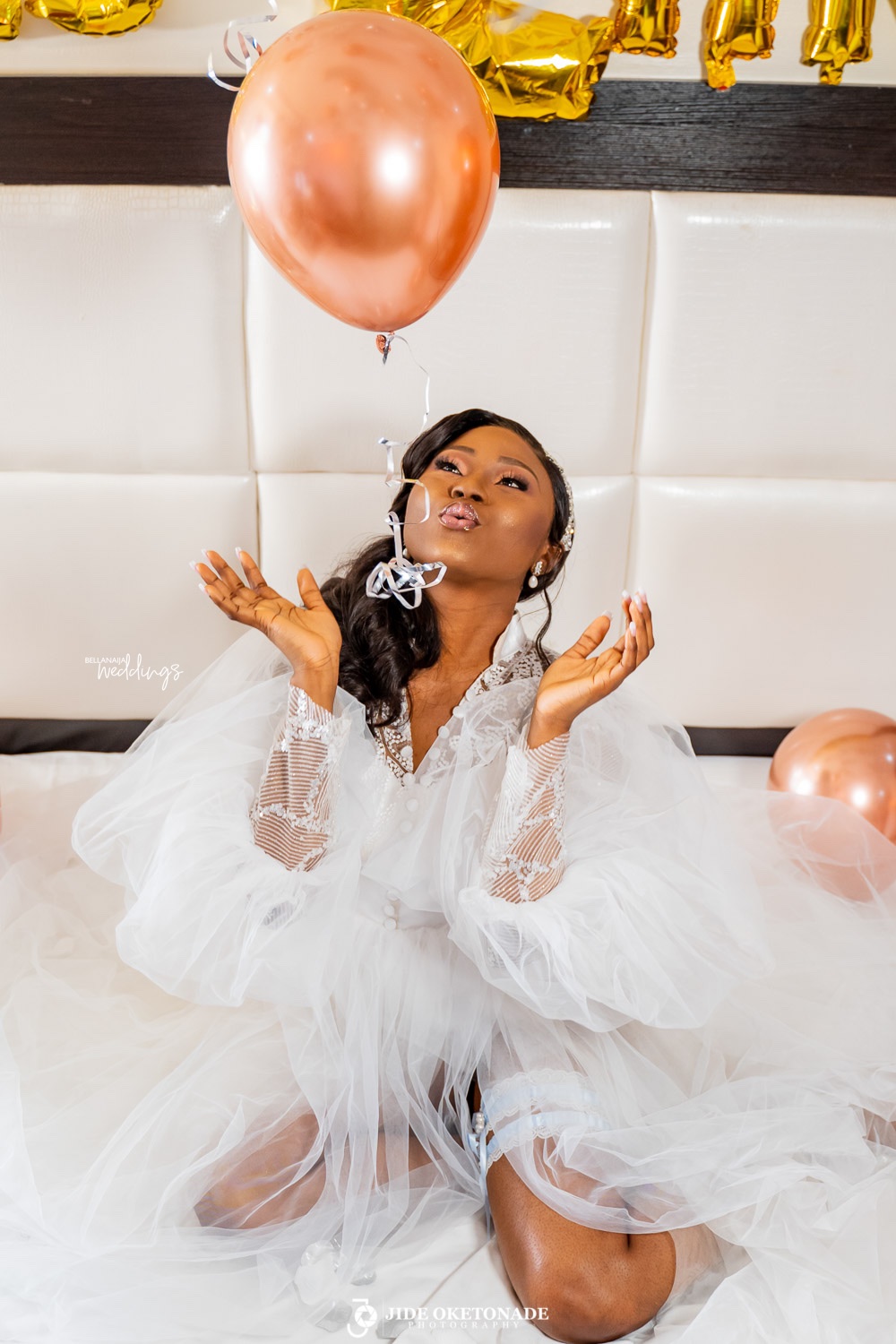 Their love story according to Ibukun:
I married the love of my life and ours is a beautiful love story. Sam lives and works in Qatar and I live in Germany. He slid into my DMs on Twitter in 2018. He had apparently been stalking me on IG for almost 6 months.

When we started talking, I was sure that it wouldn't work for 2 reasons. Firstly, he lived in an entirely different country & continent. Secondly, He was too sweet & cheesy. Always saying and doing the right things. ( I mean, who is that perfect?)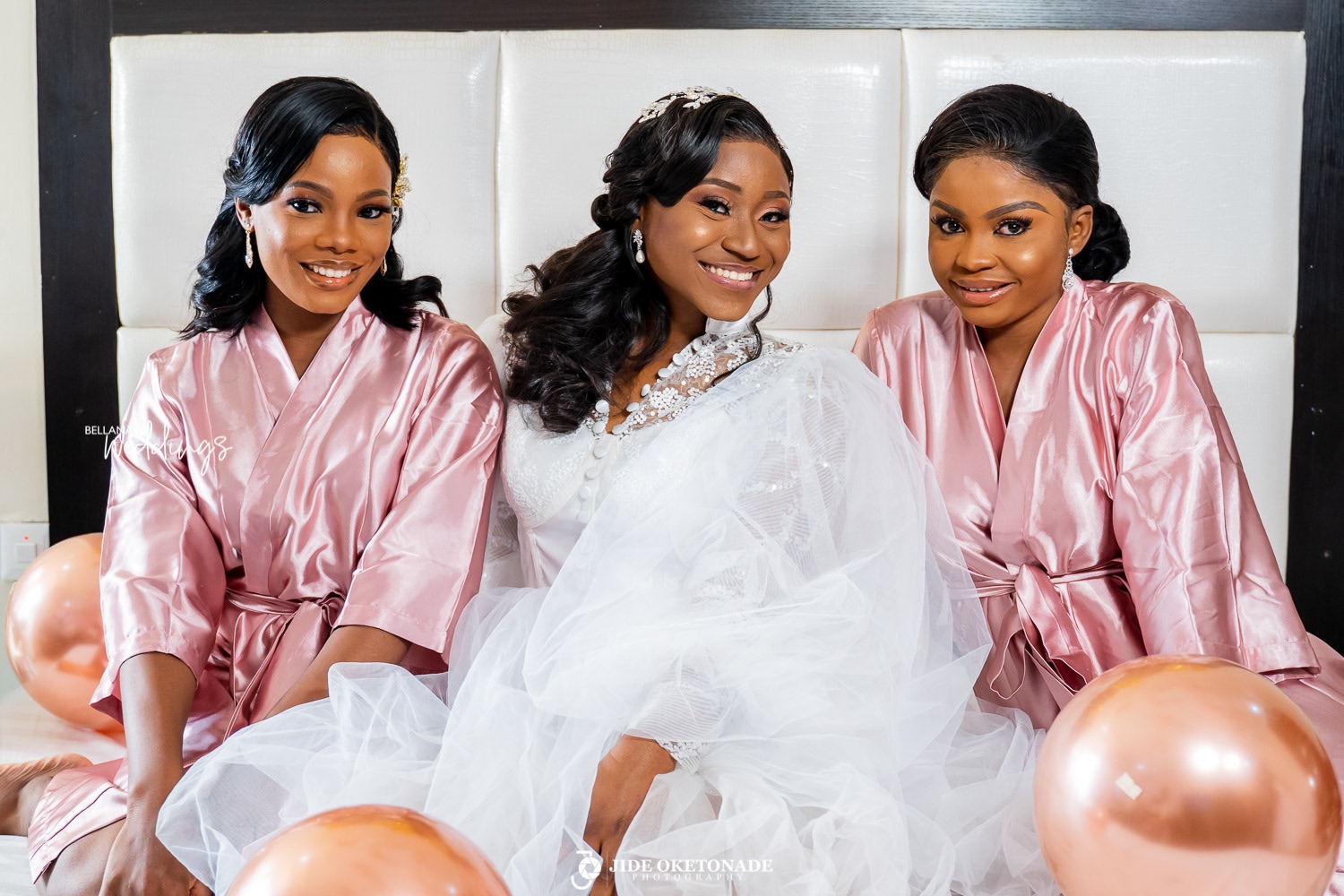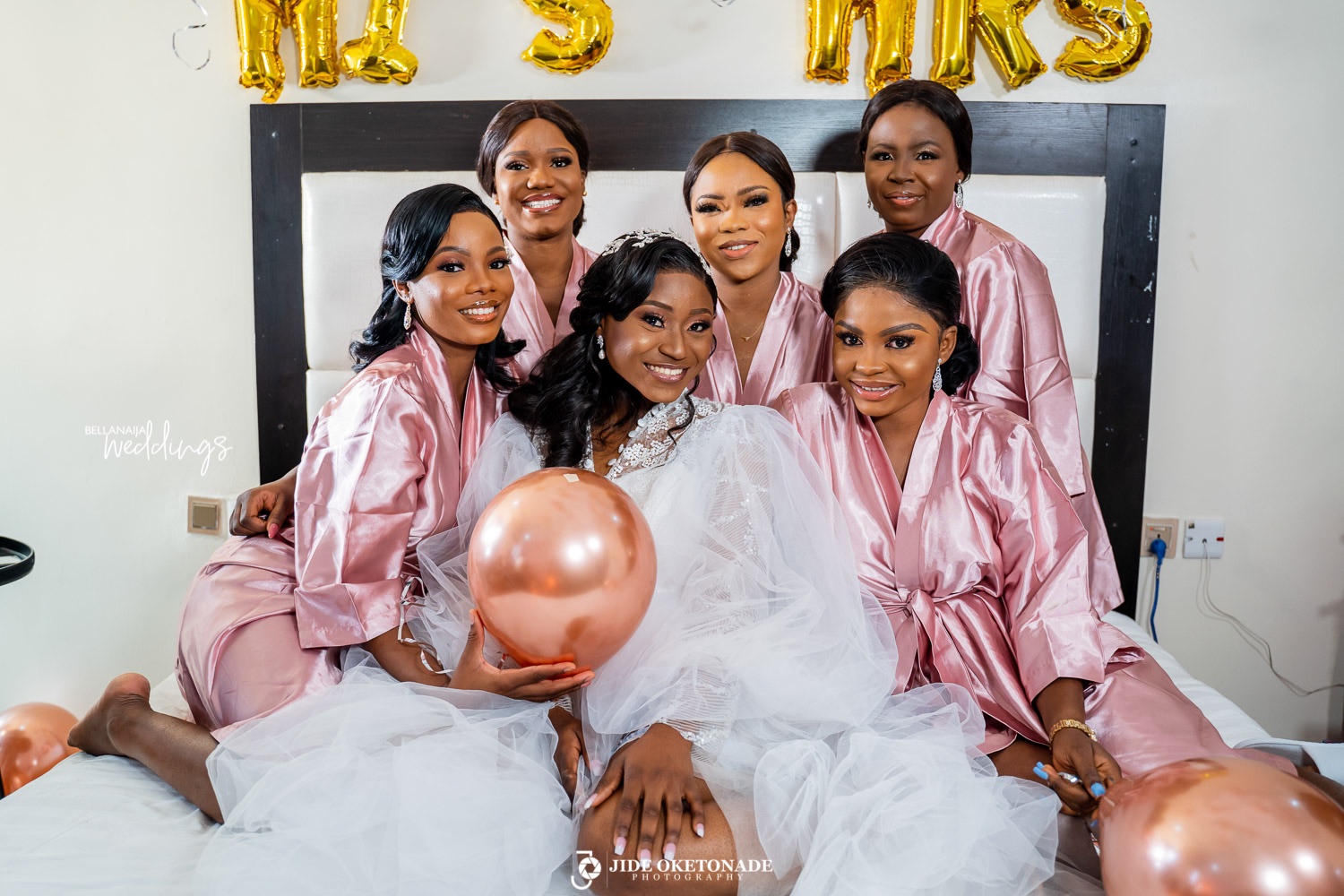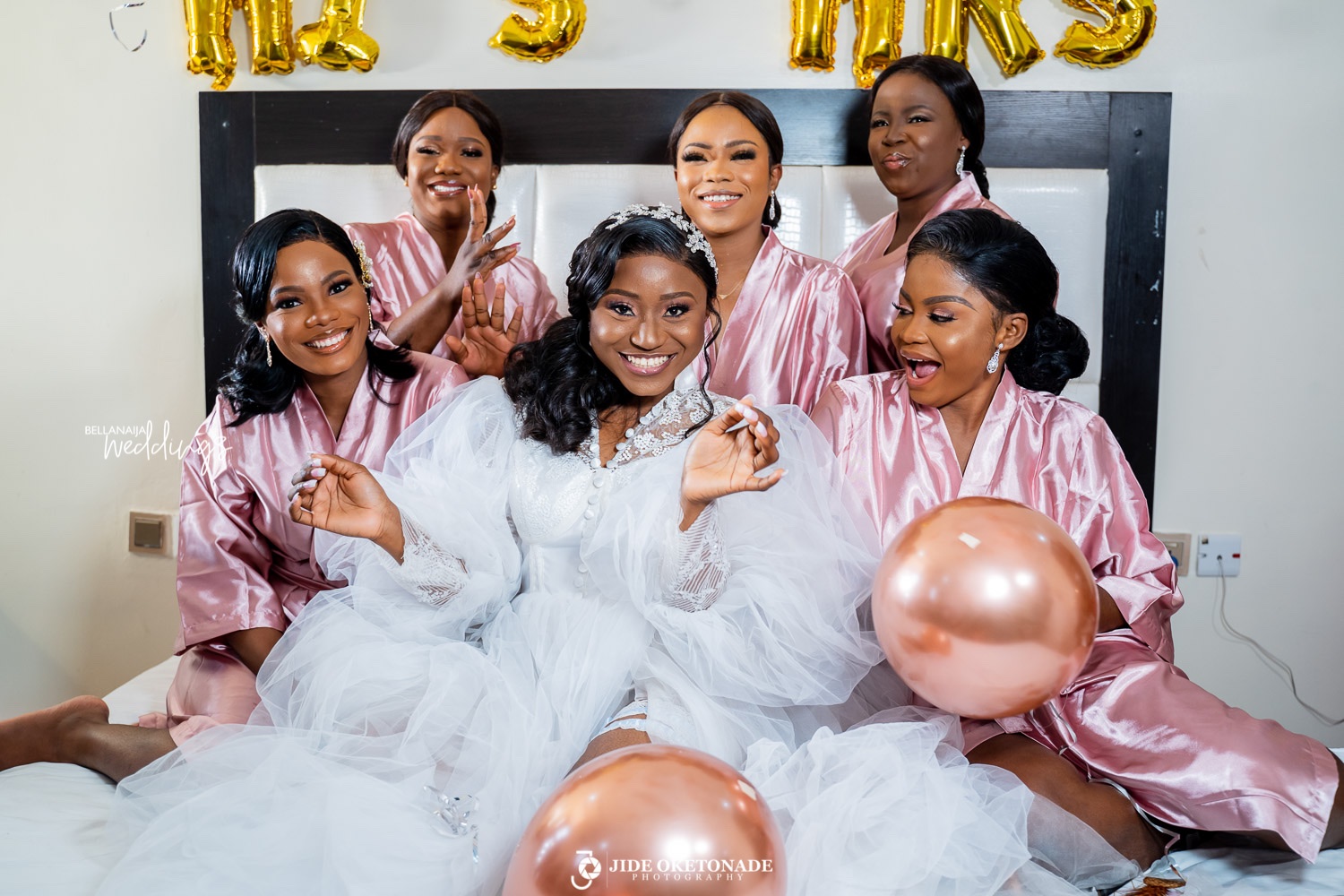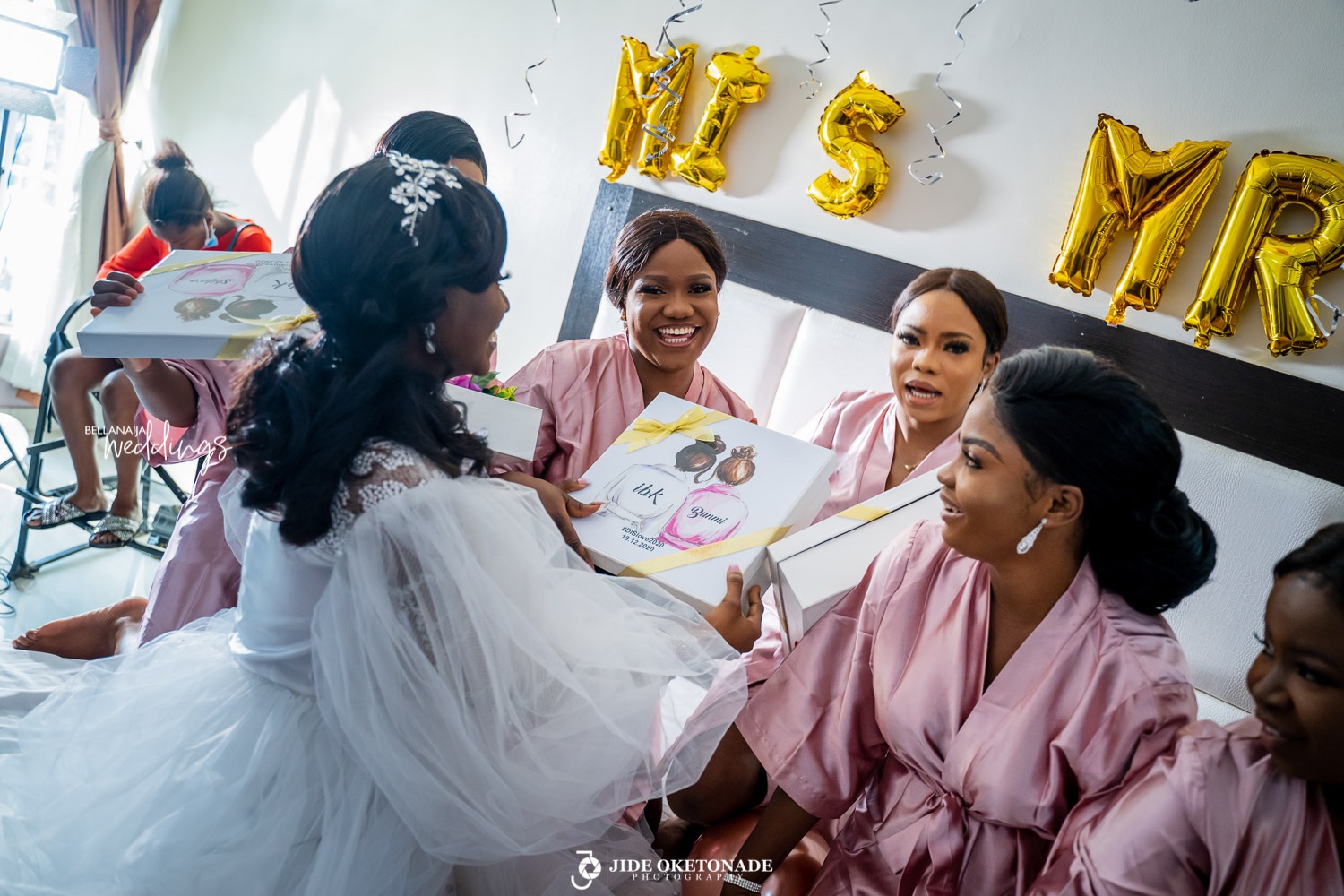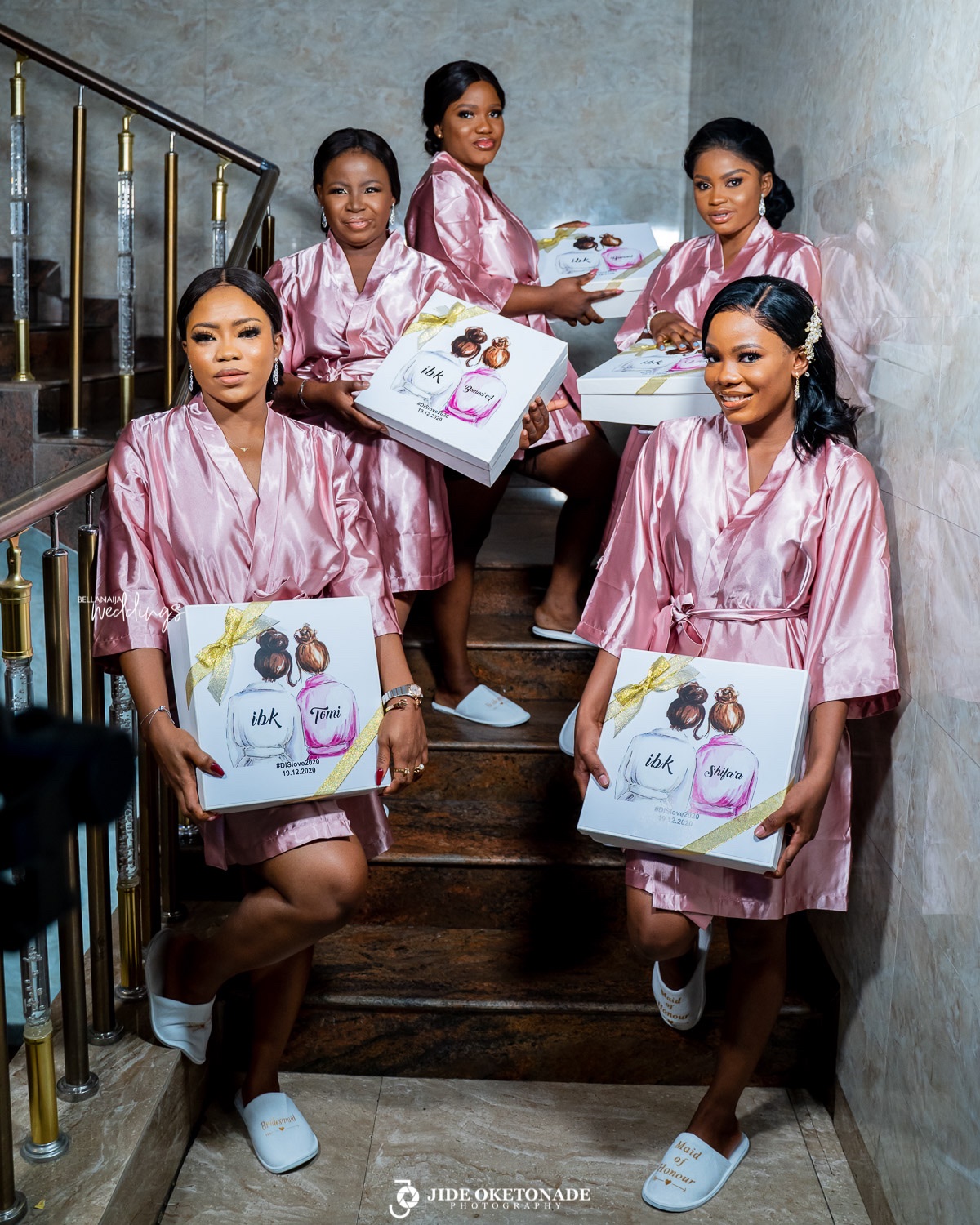 He, on the other hand, was sure he was going to marry me. Every time he said that, I replied in disbelief, "Hmmm. with the 10,000 miles between us abi?" Lol. He'd say, "someday you'll forget about the distance between us."

6 months after, he bought me a flight ticket to visit him in Qatar. I actually flew across continents to see a man I met online. Chei. Lol. Almost 3 years later, here we are. After back and forth trips to Qatar, Germany & Nigeria, we found love across borders and it is the most beautiful thing ever.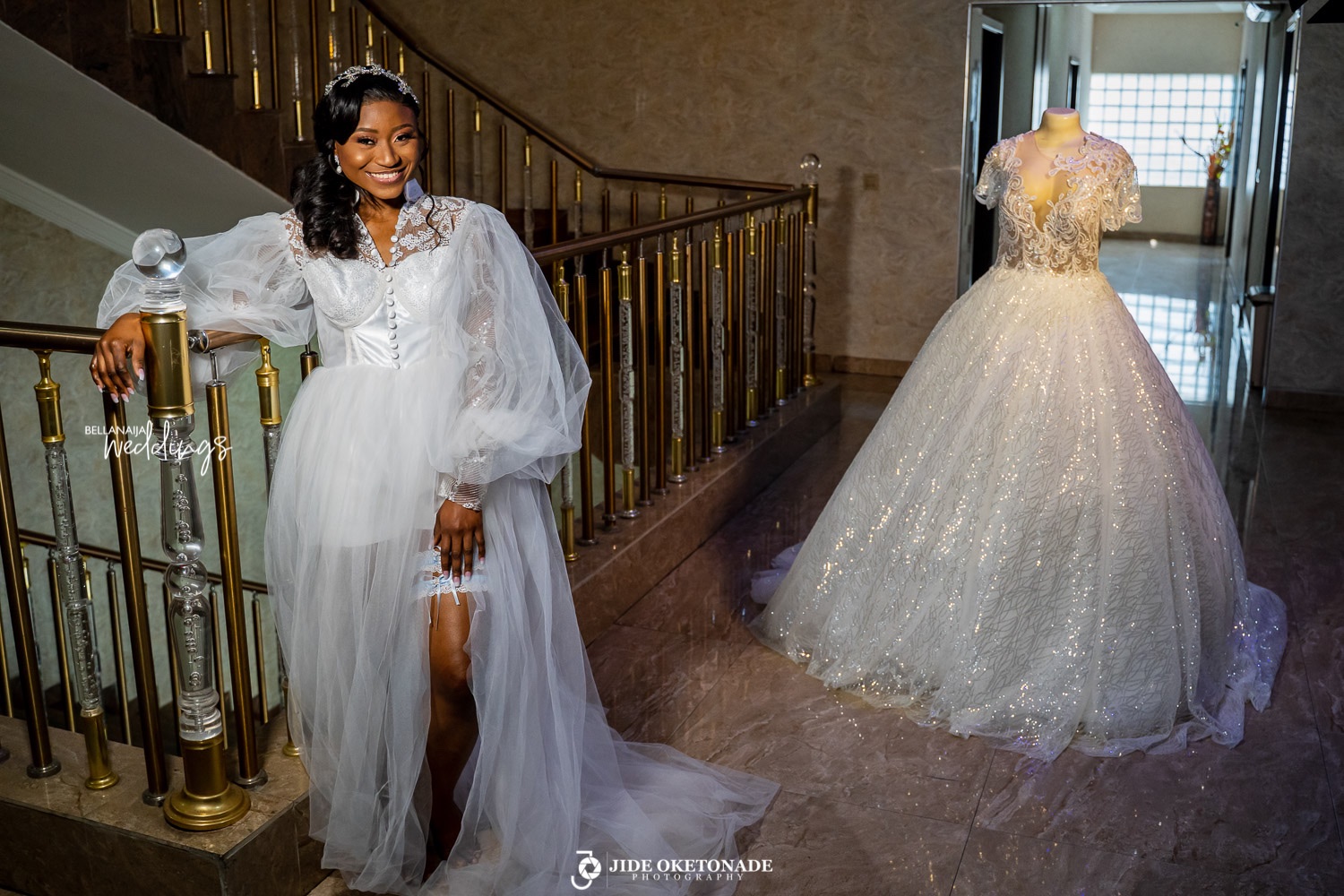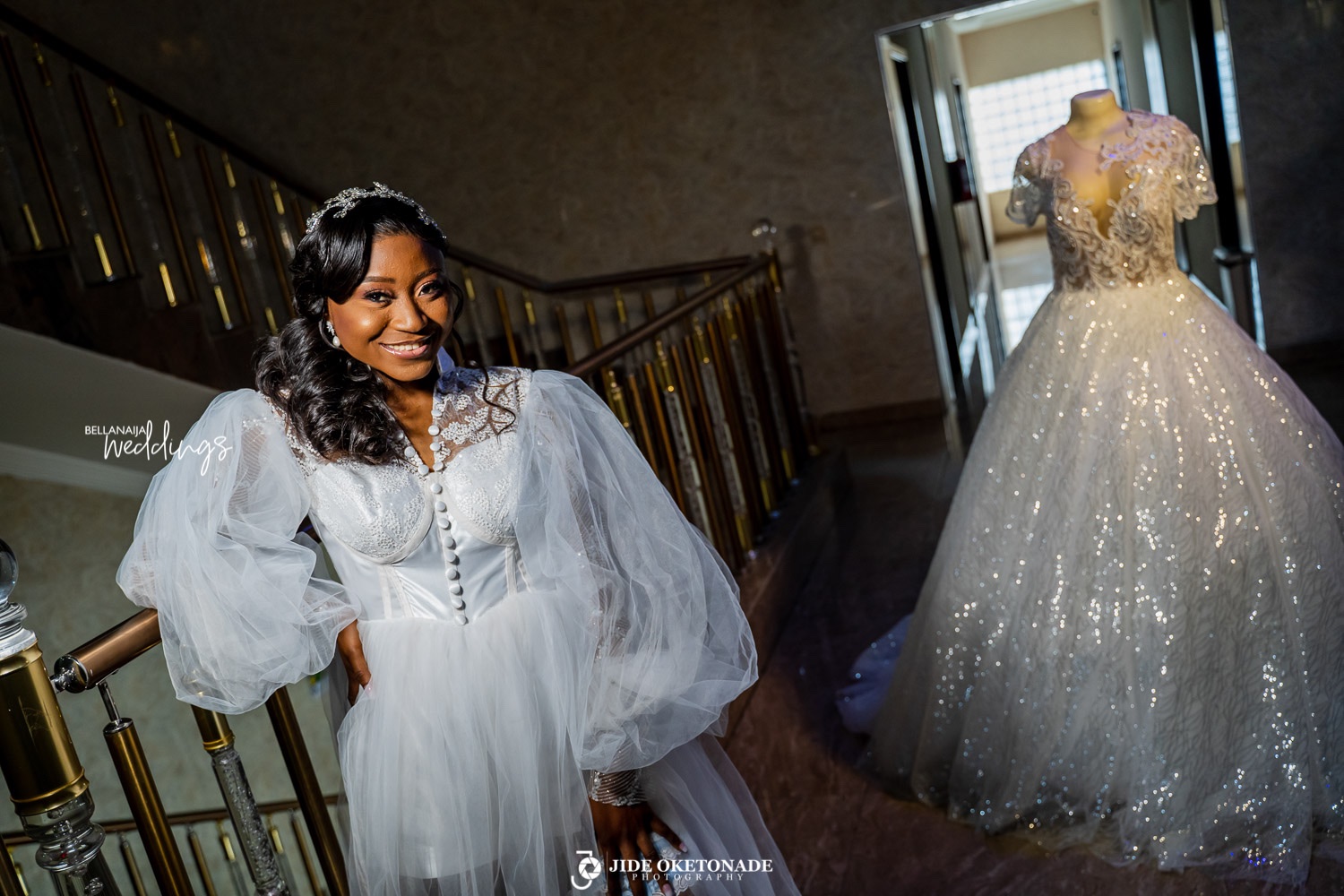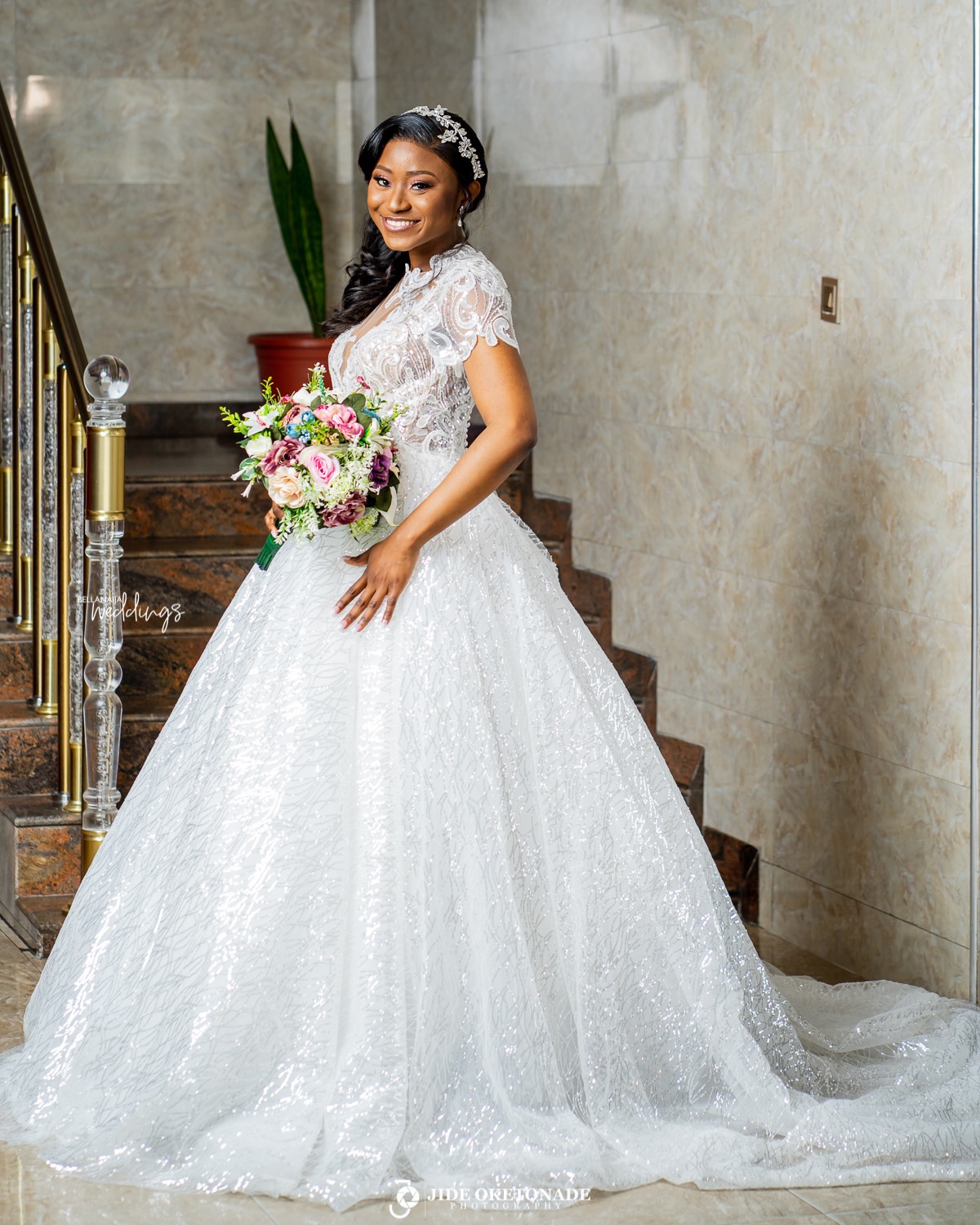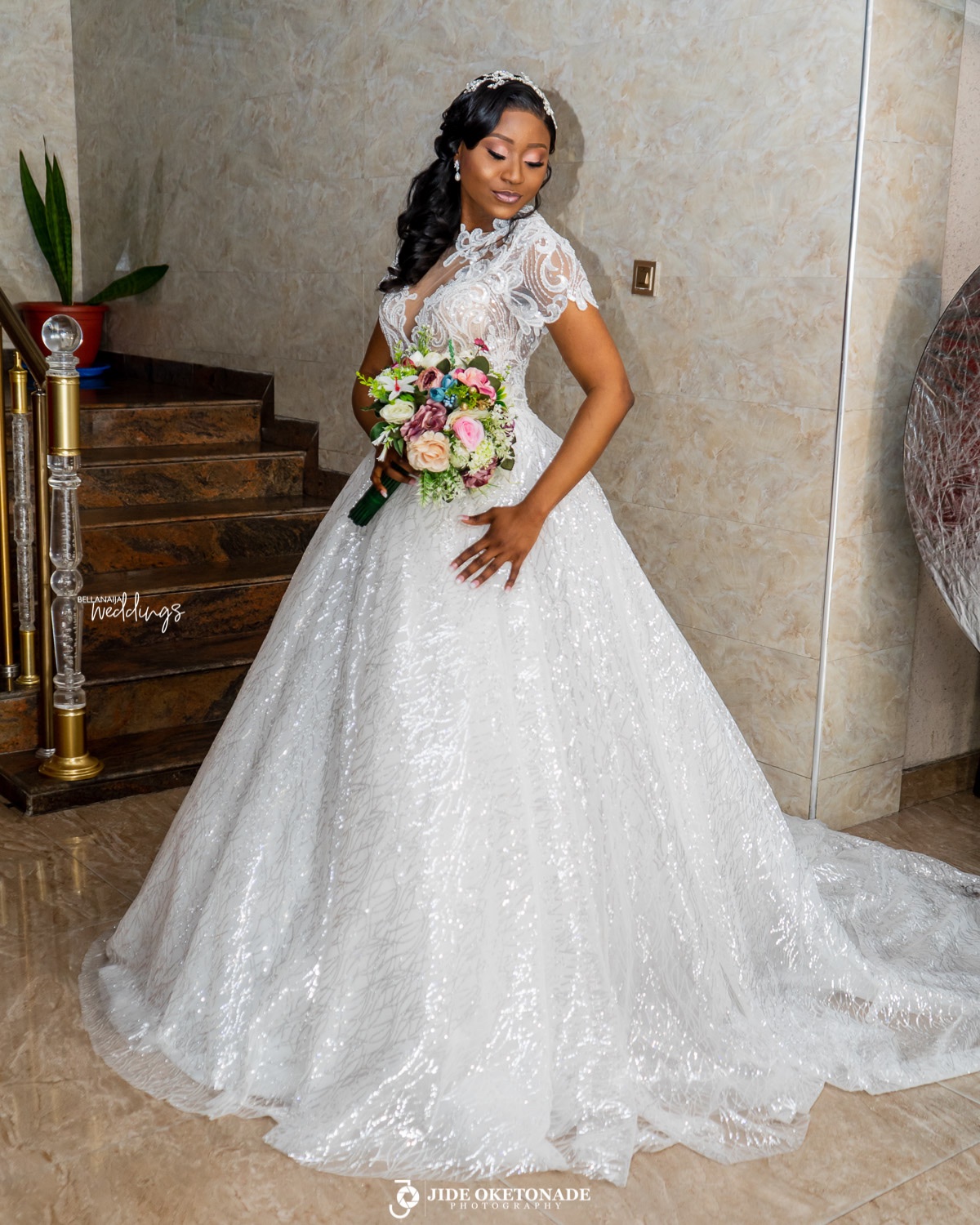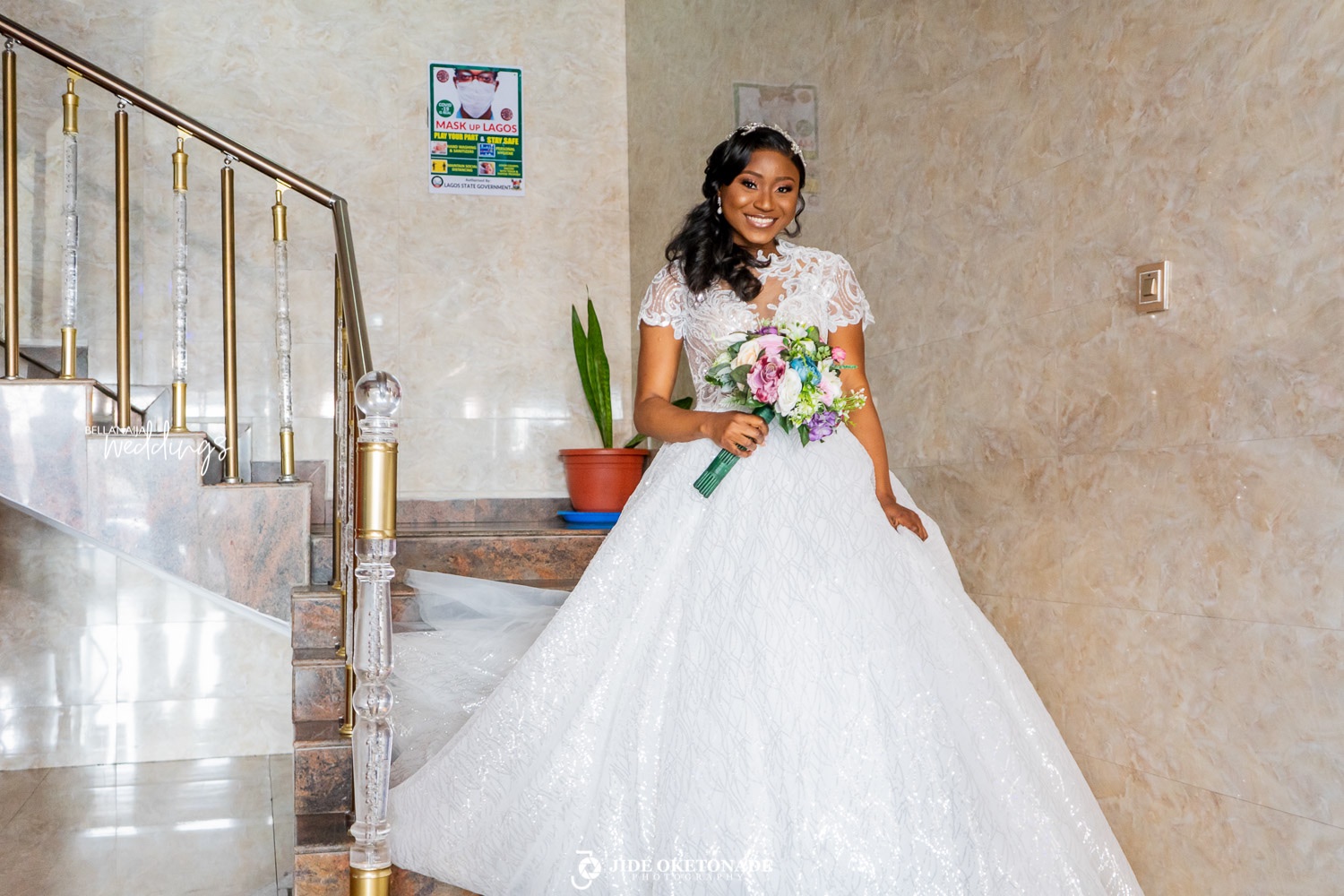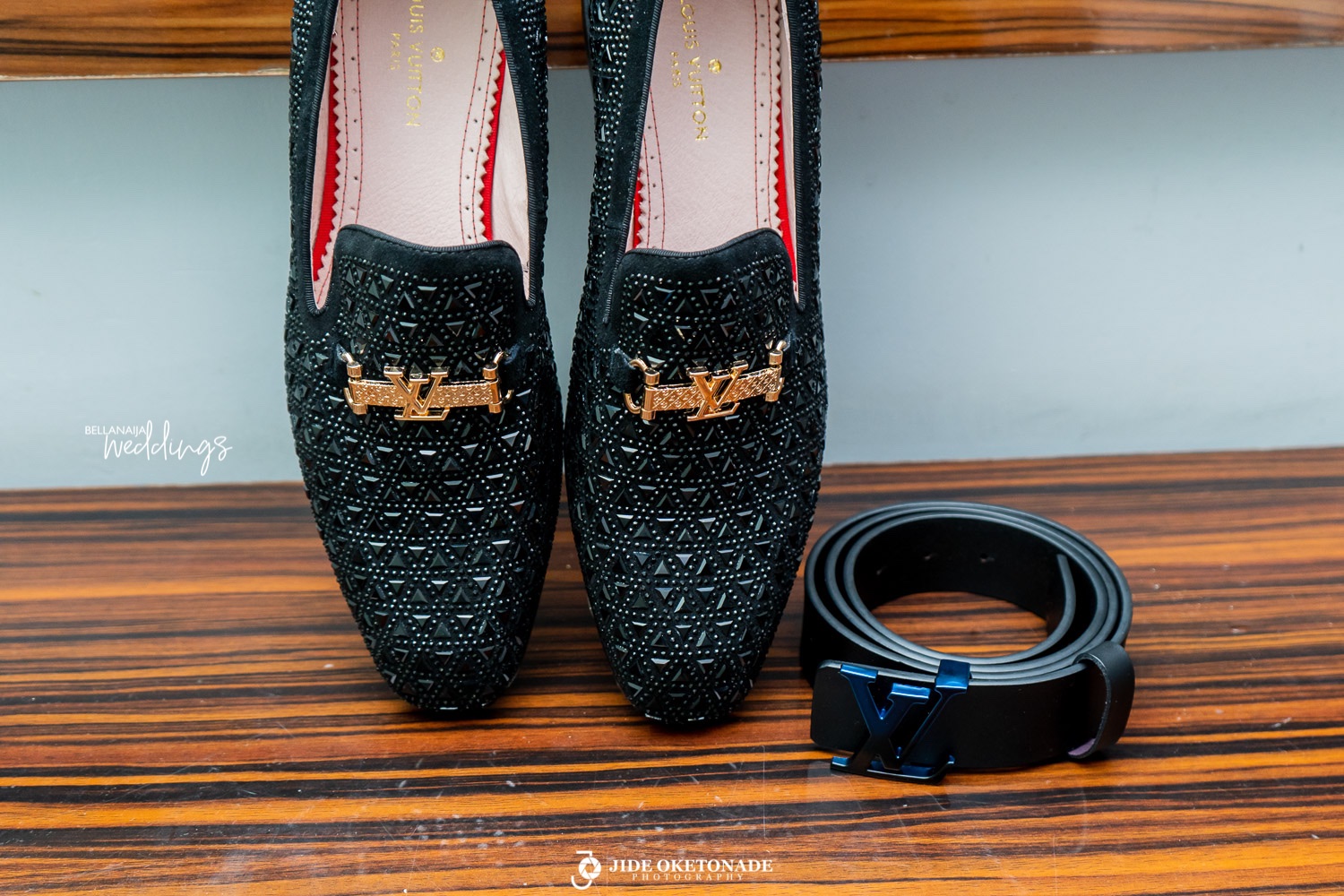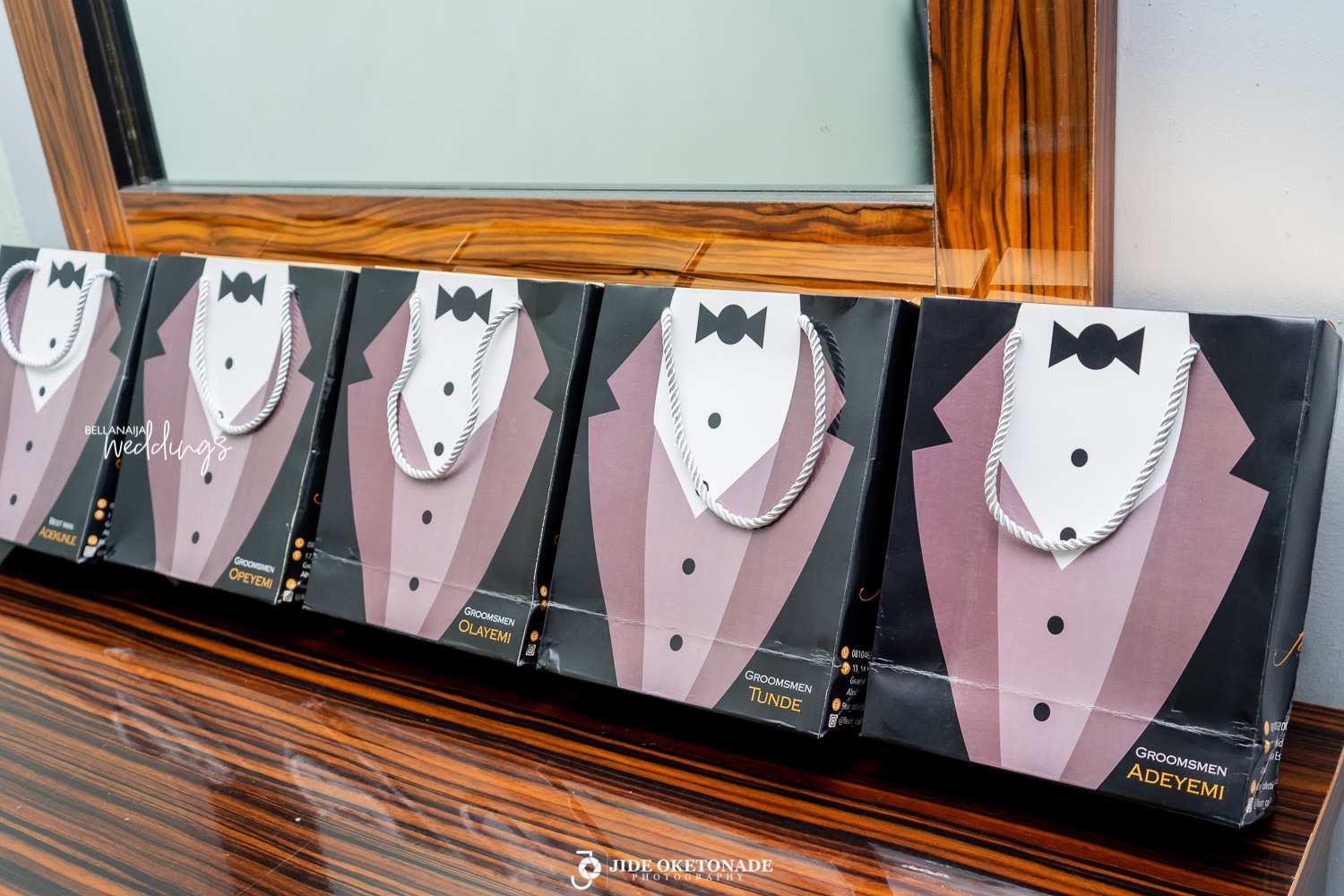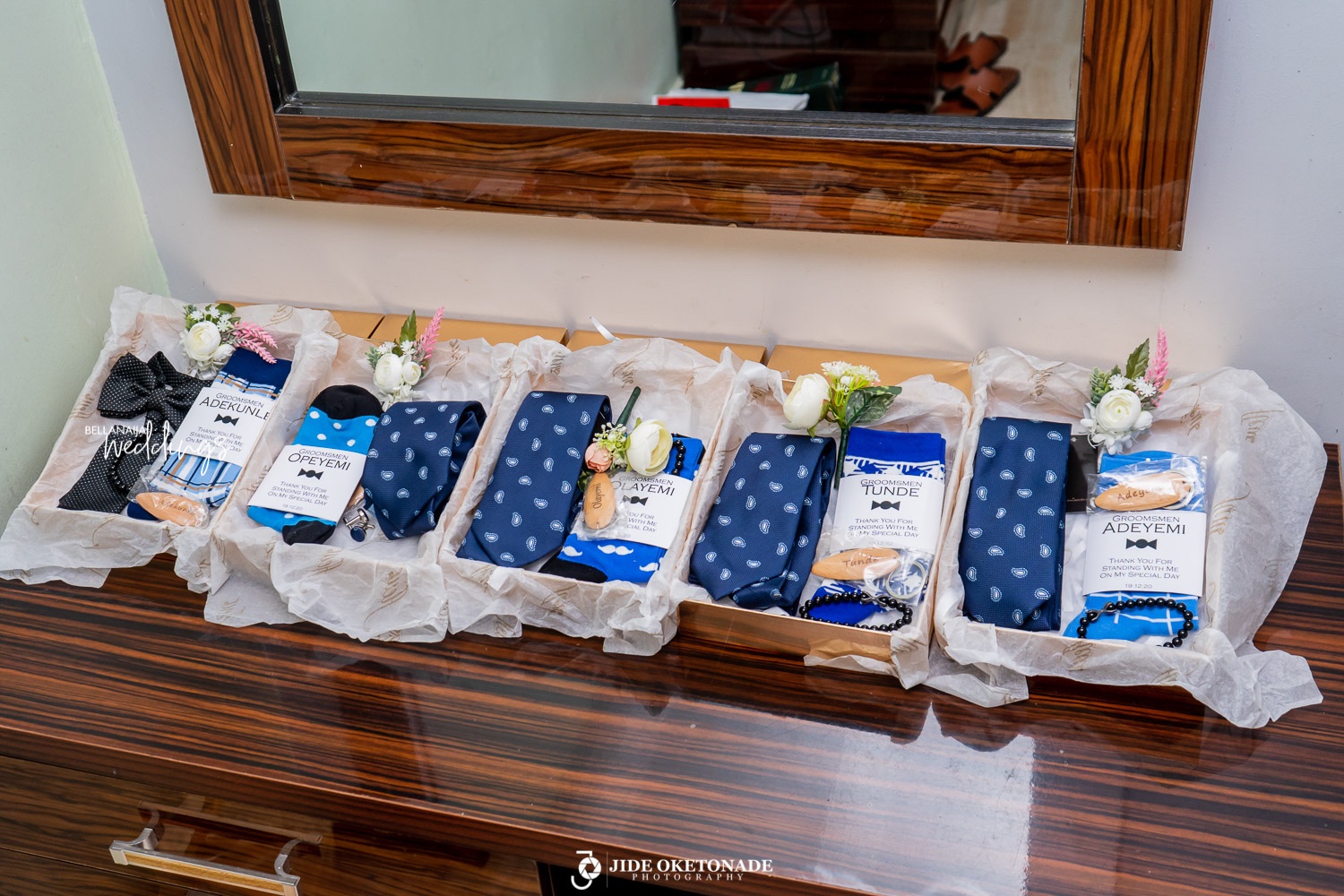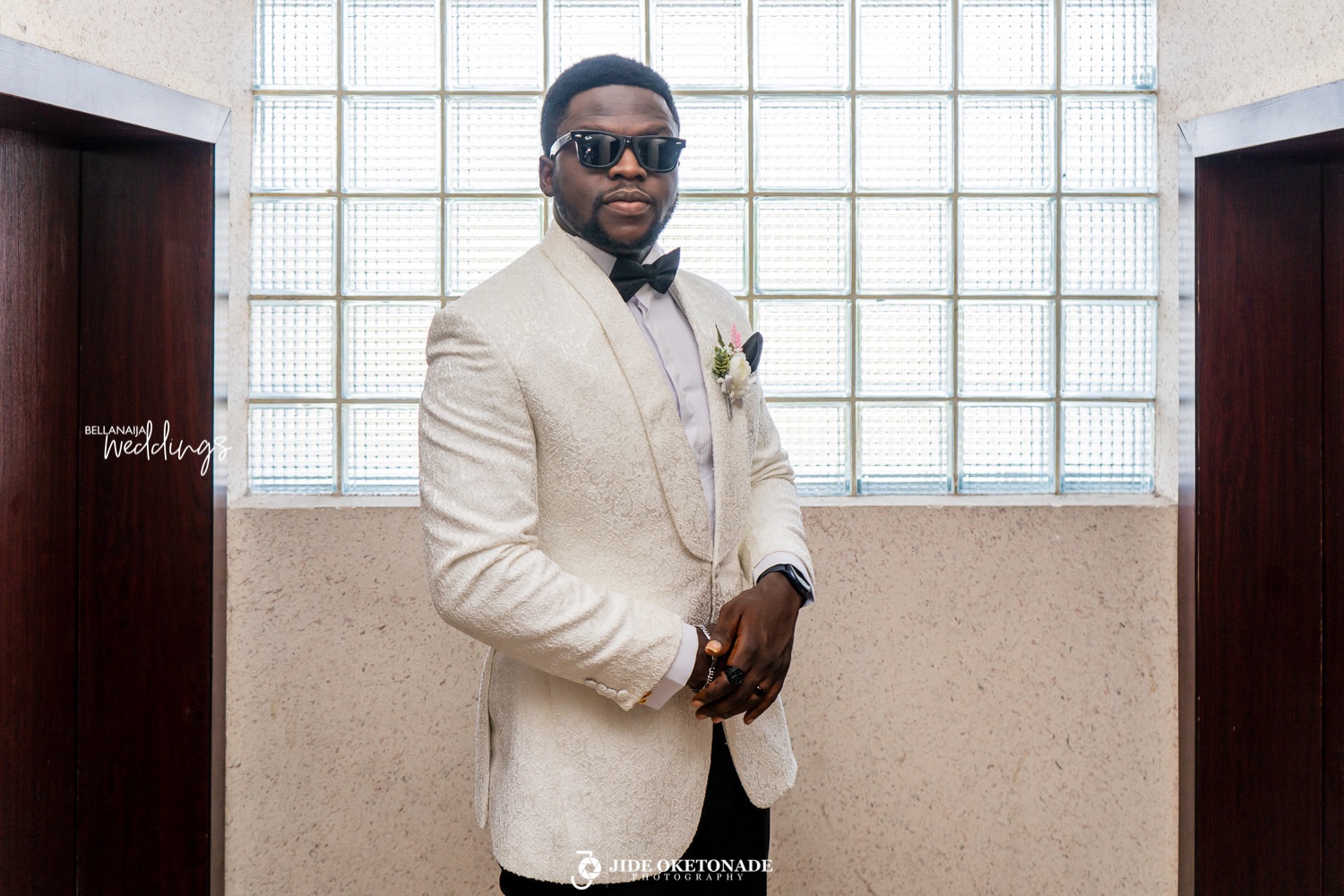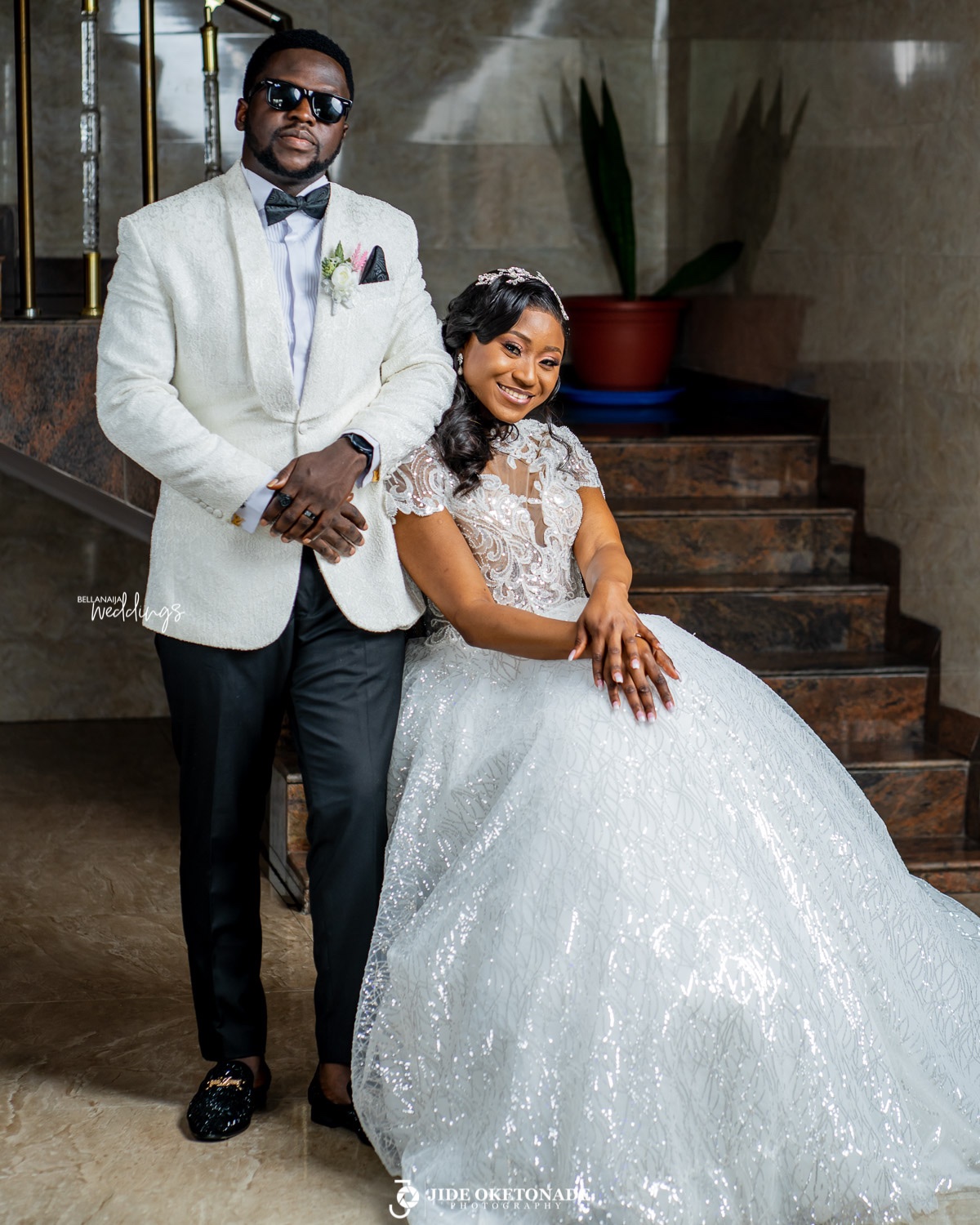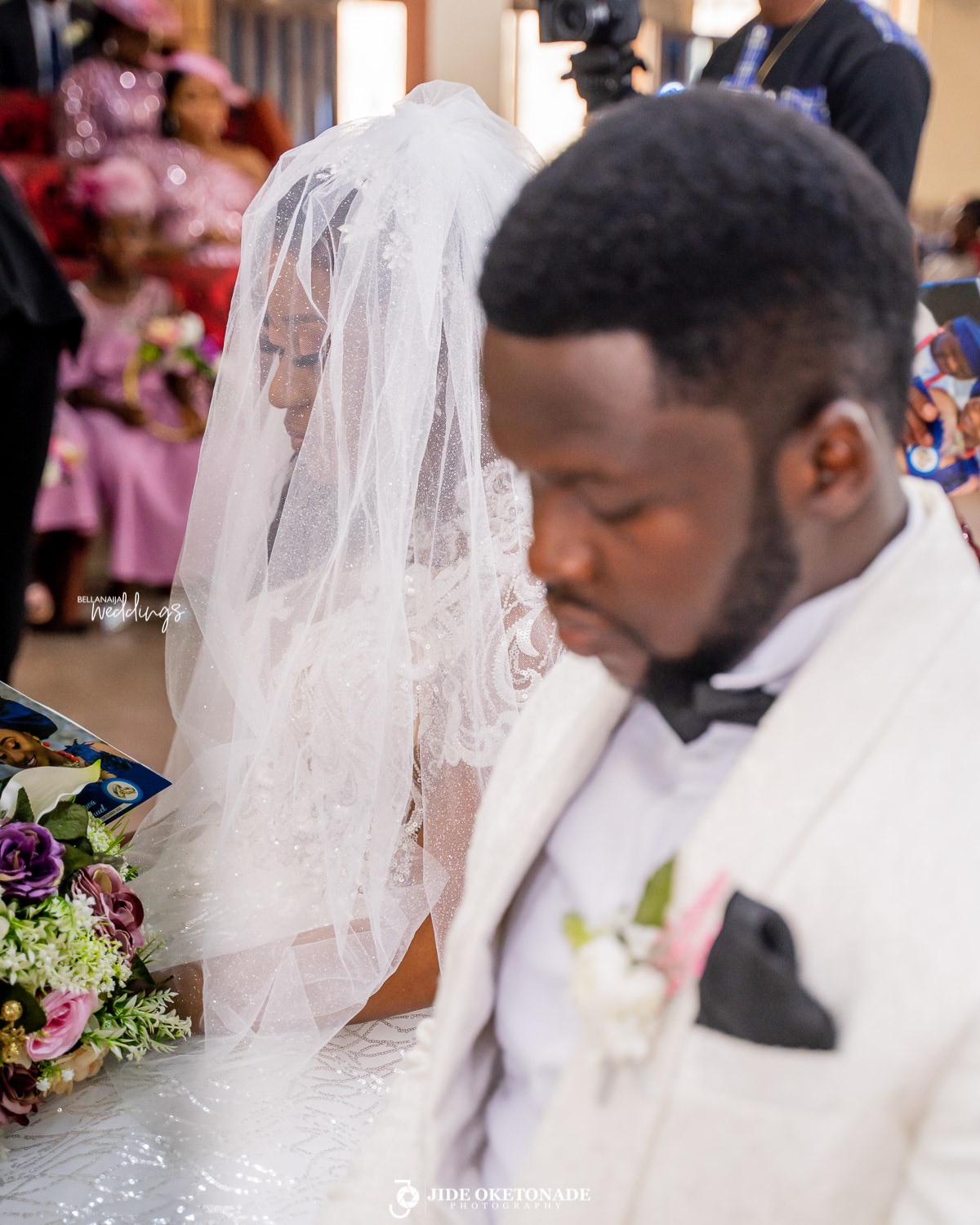 Time for the reception…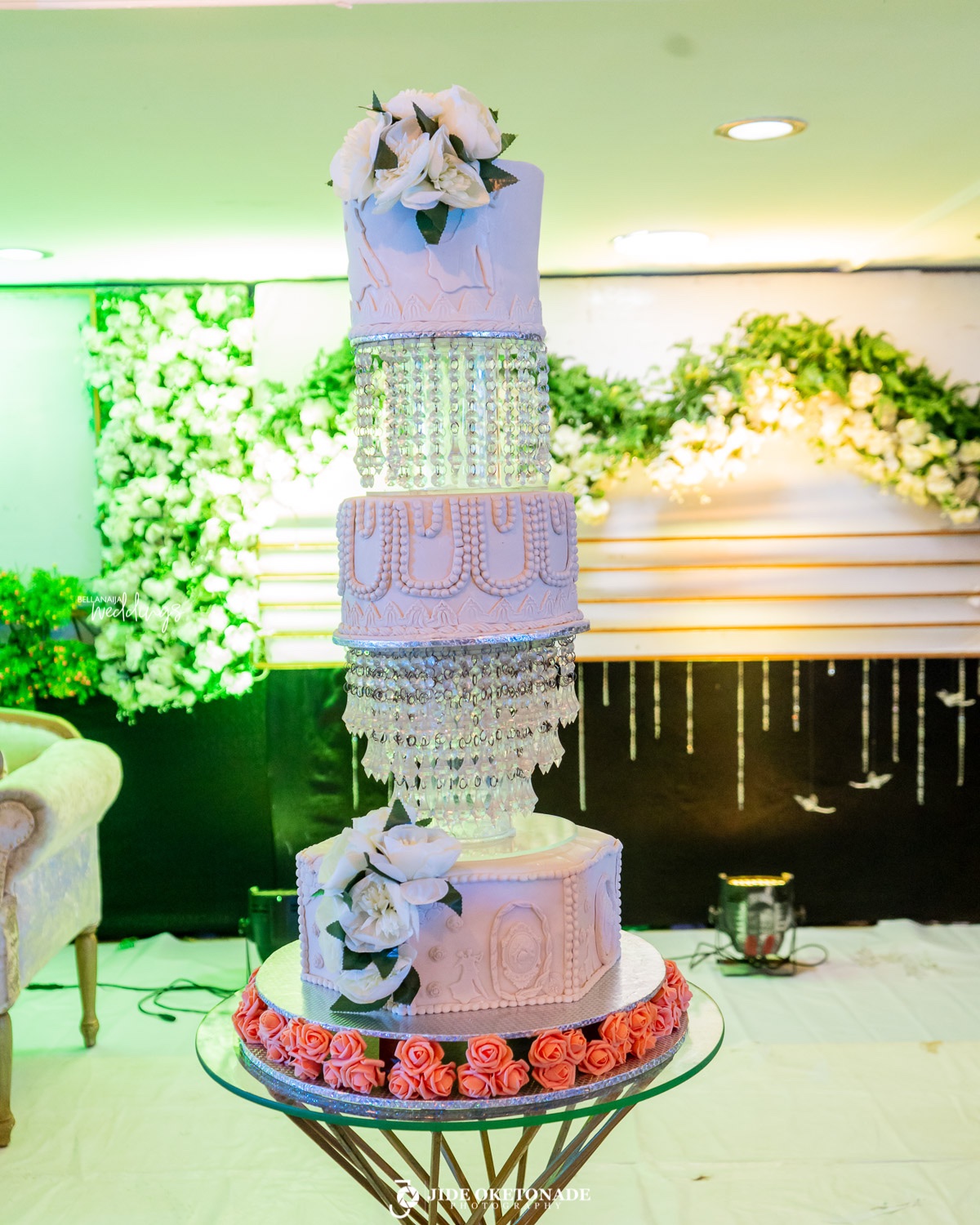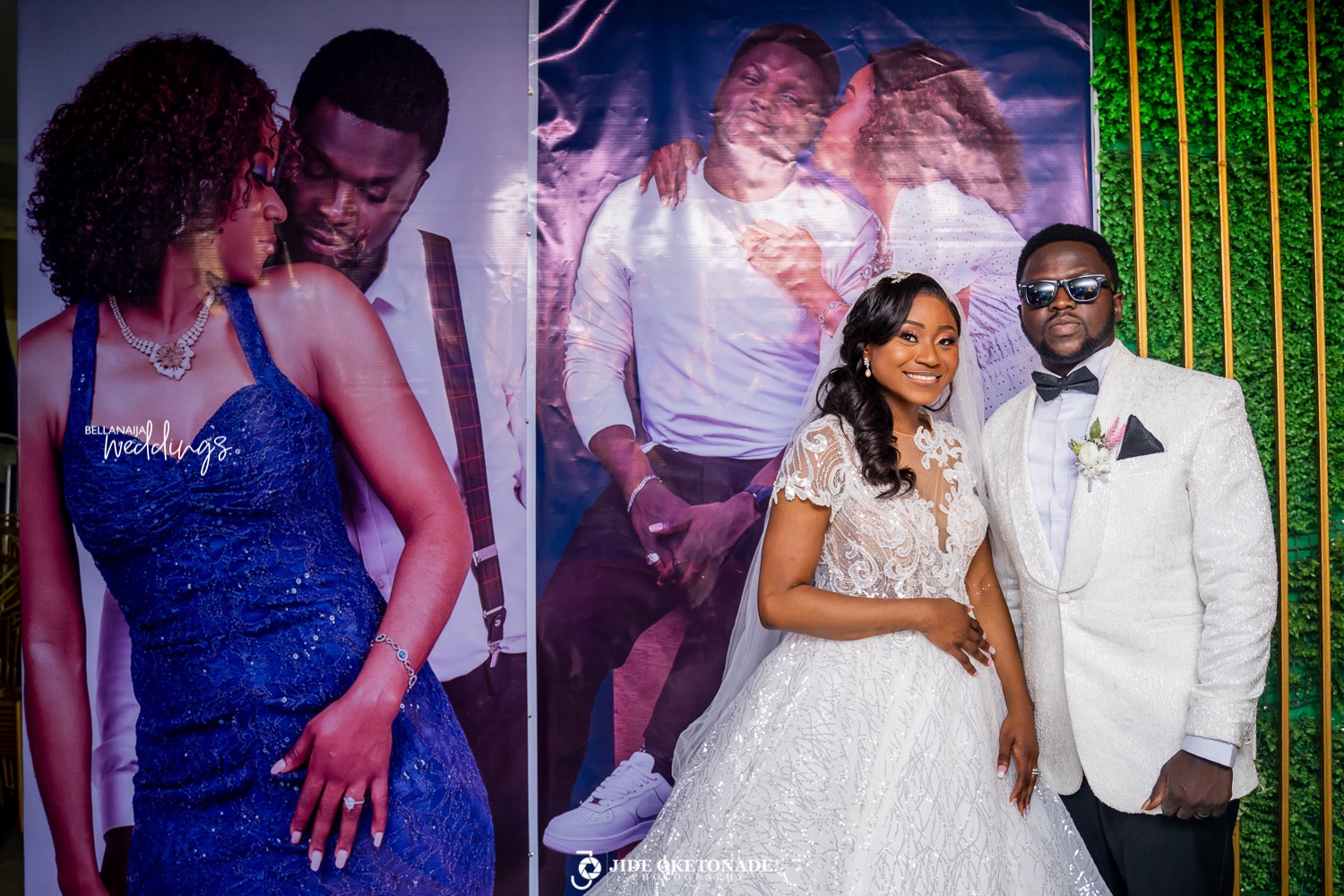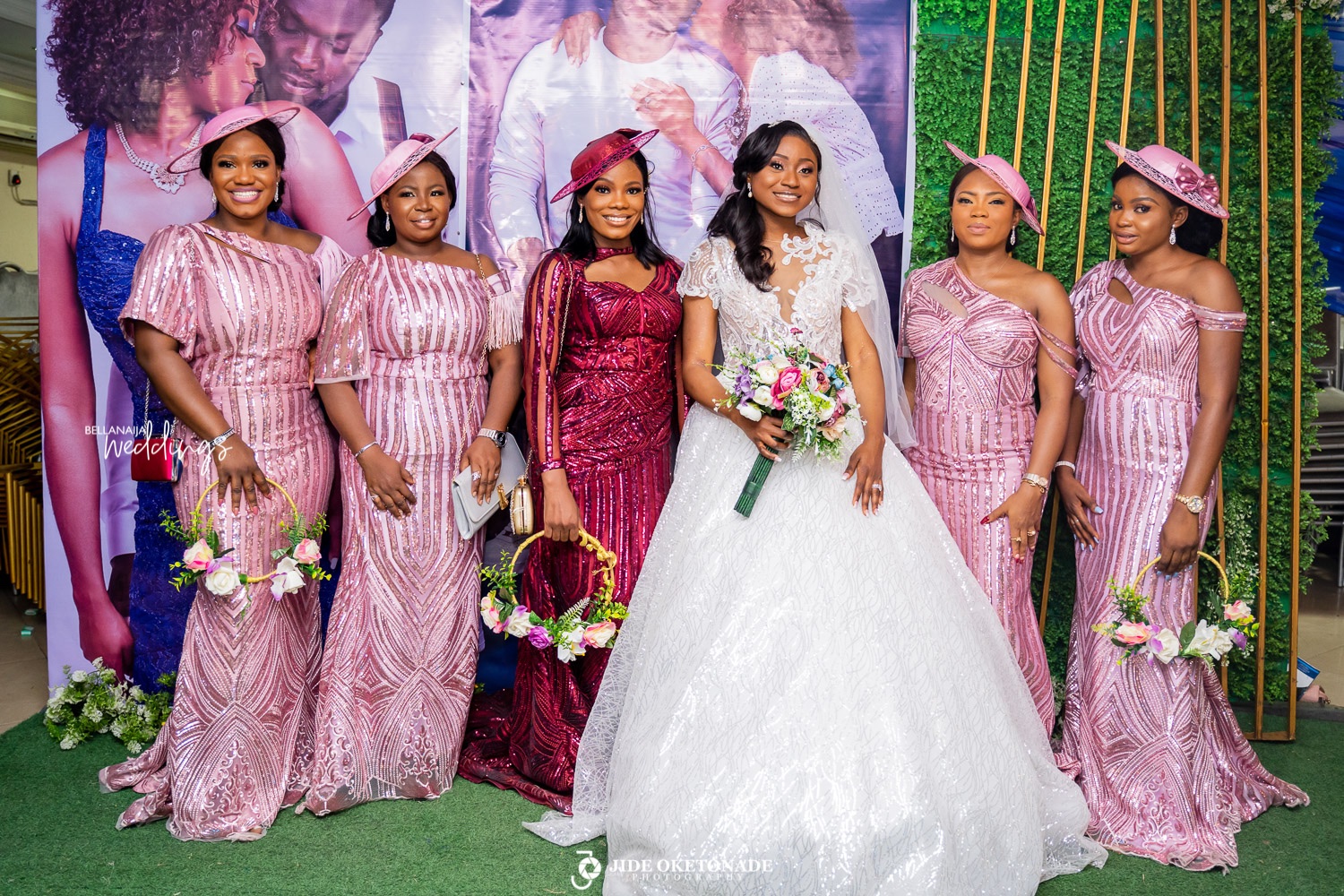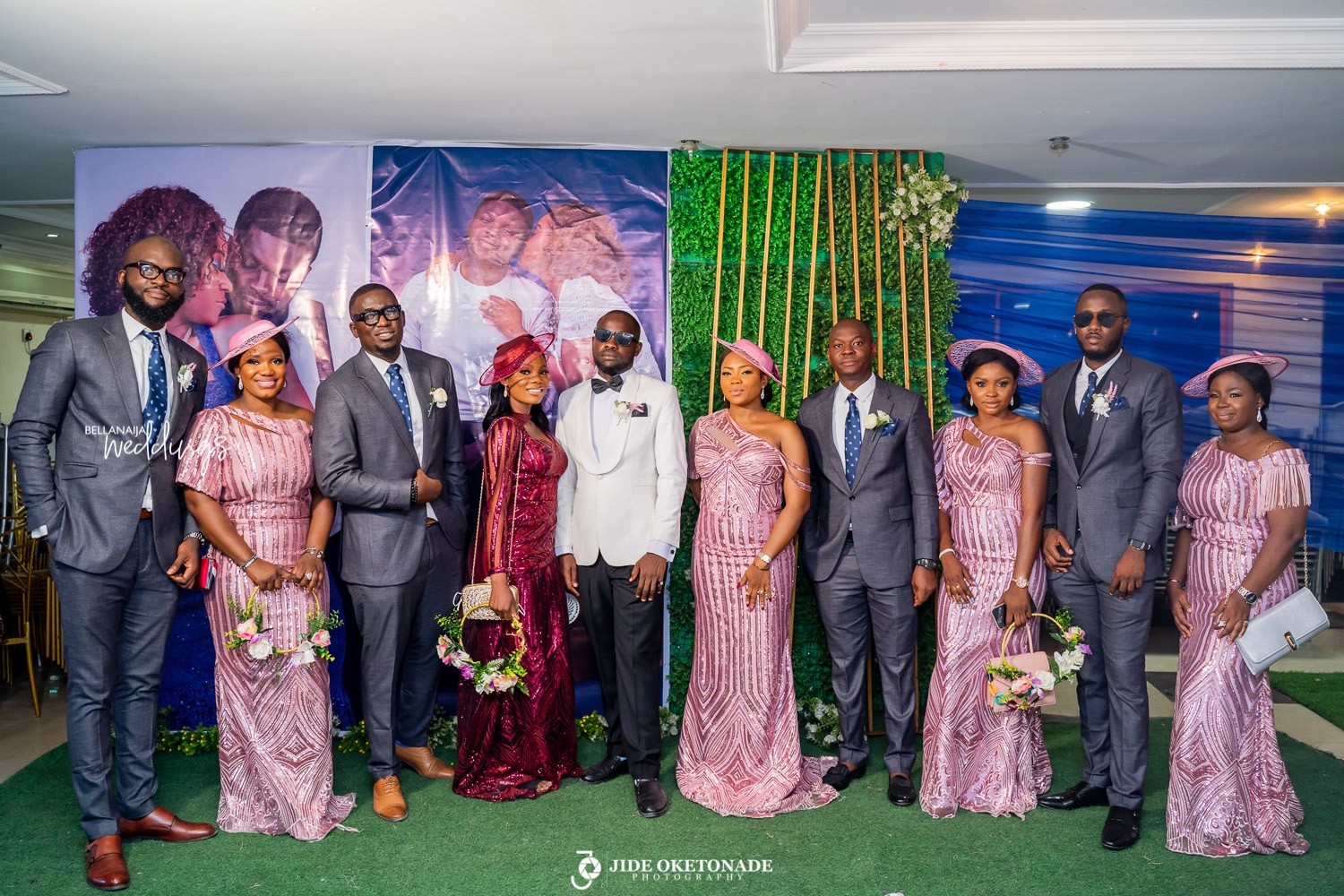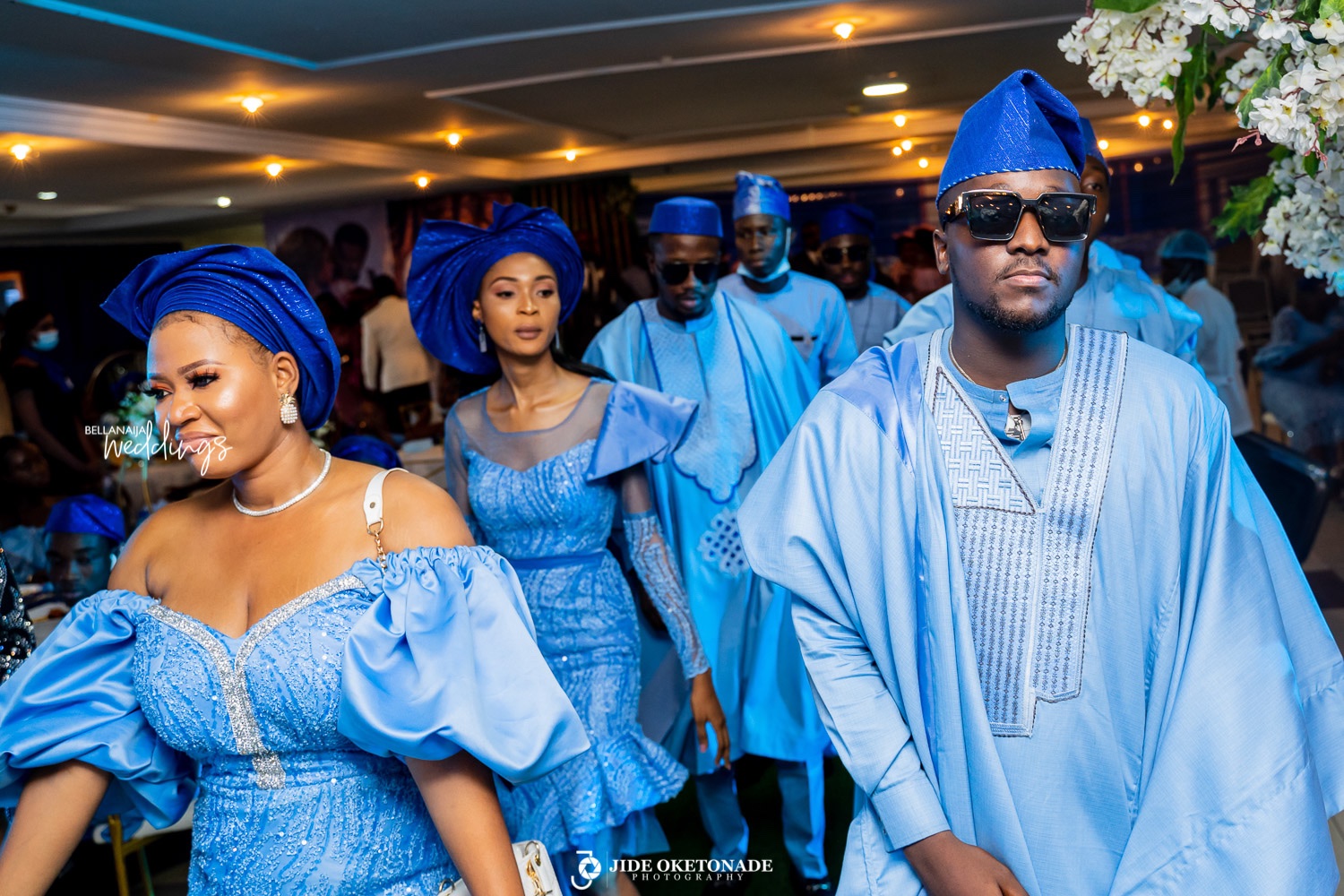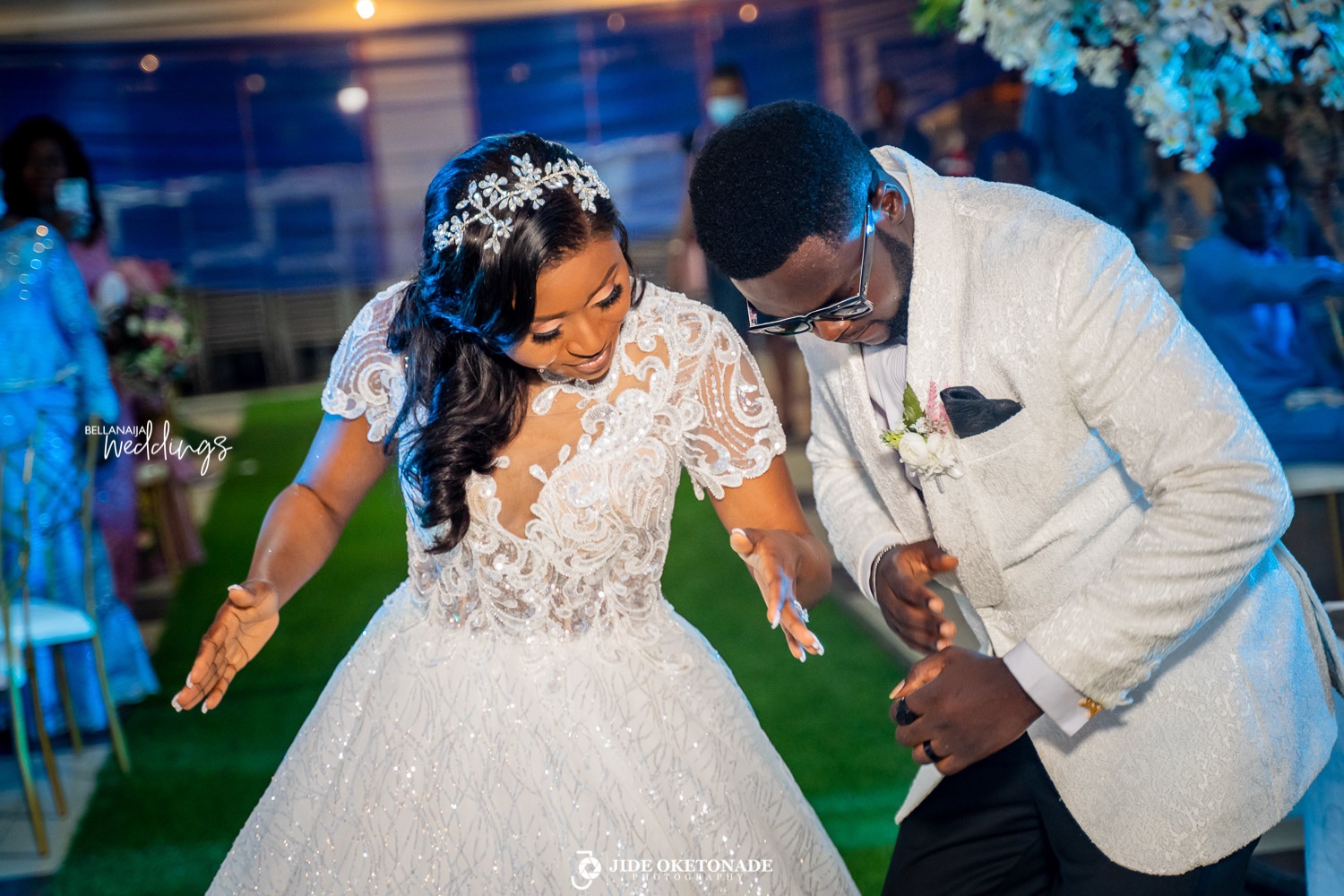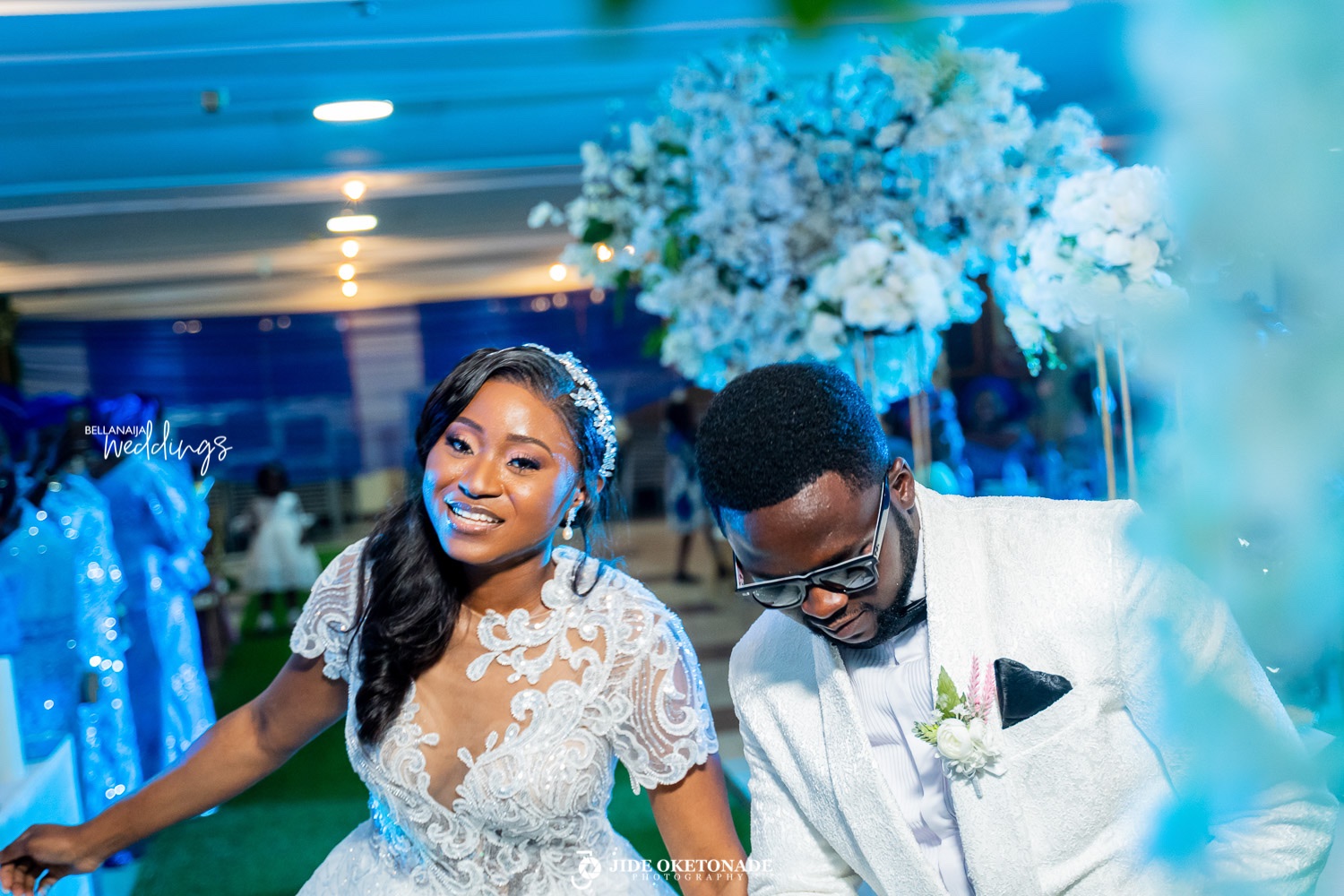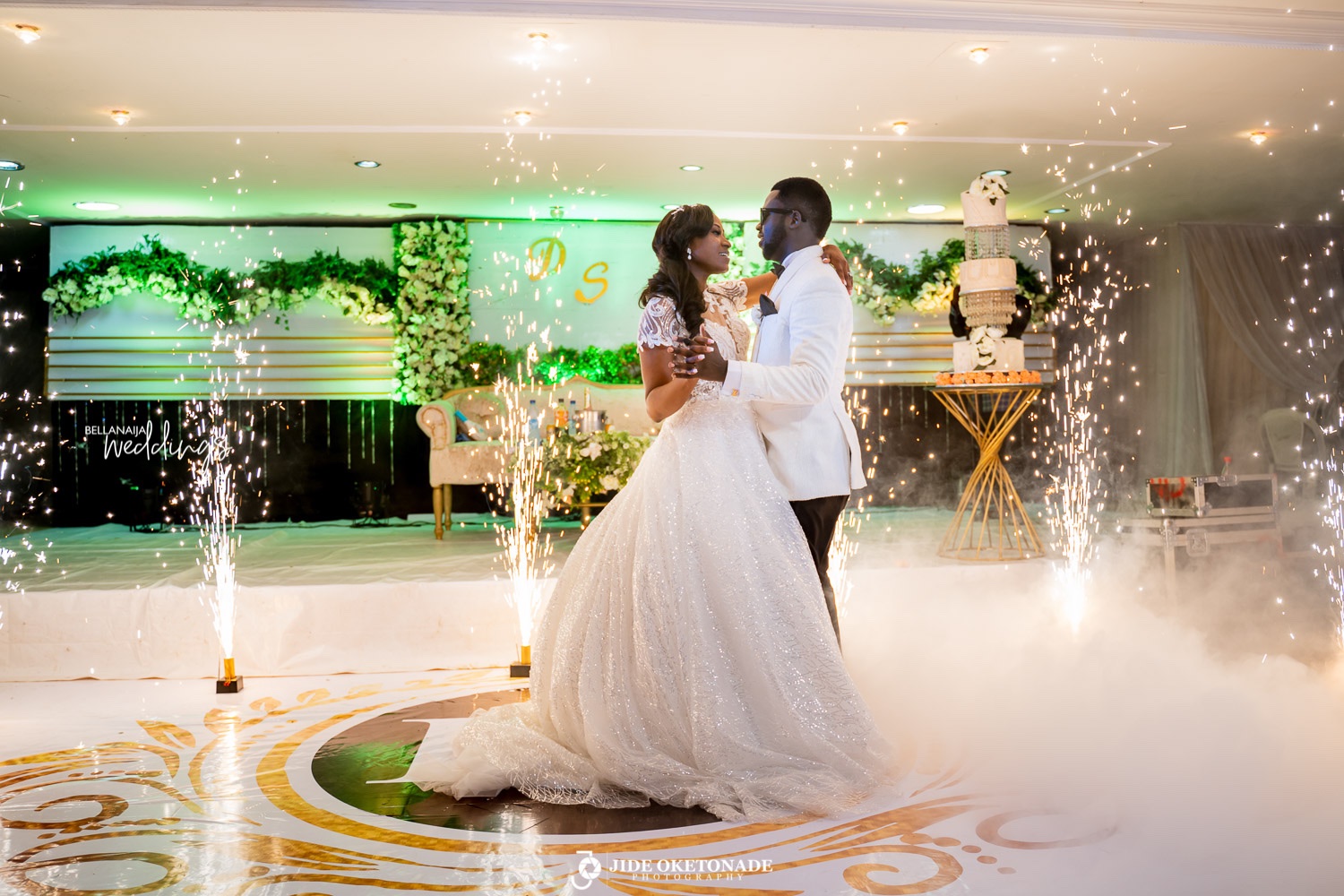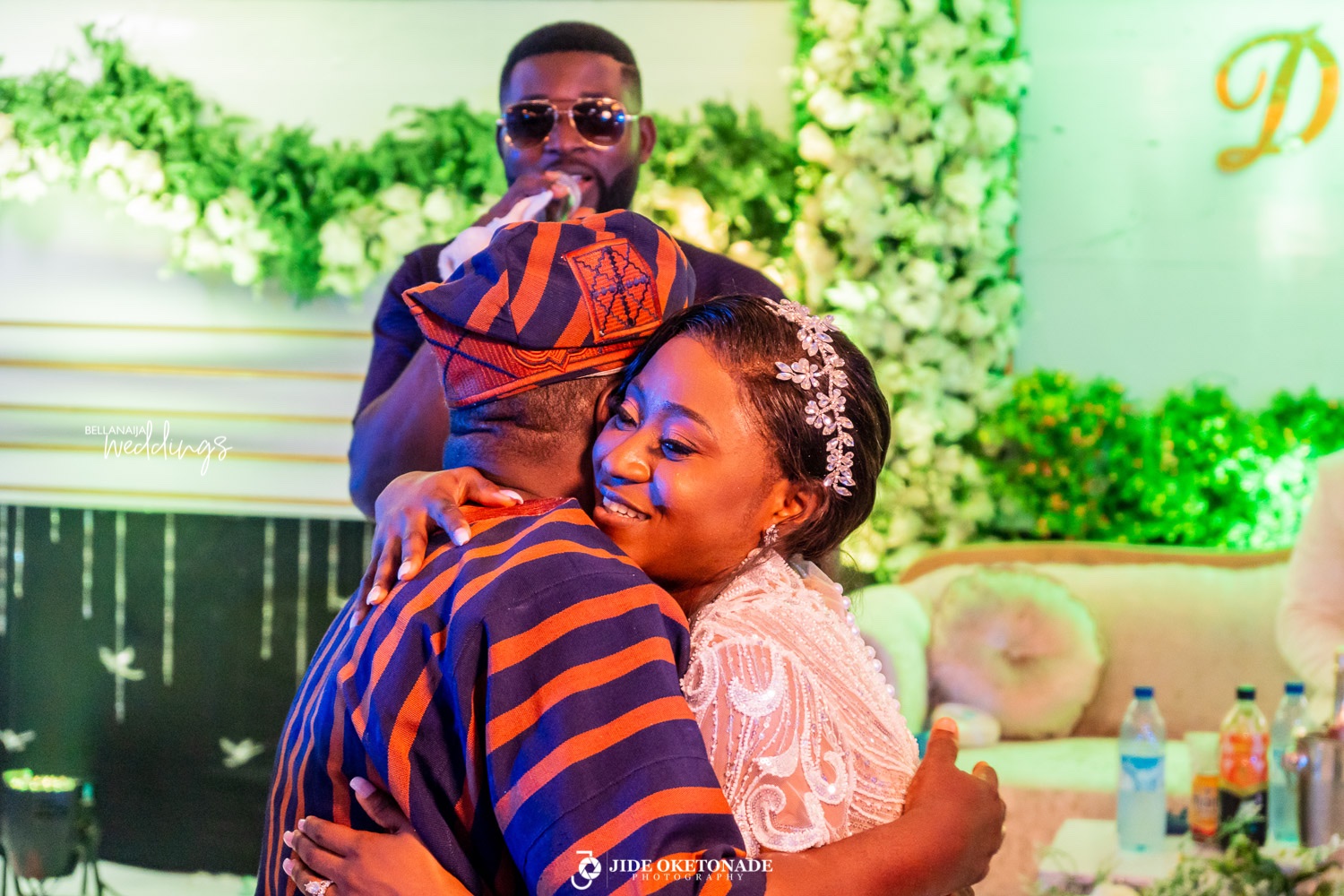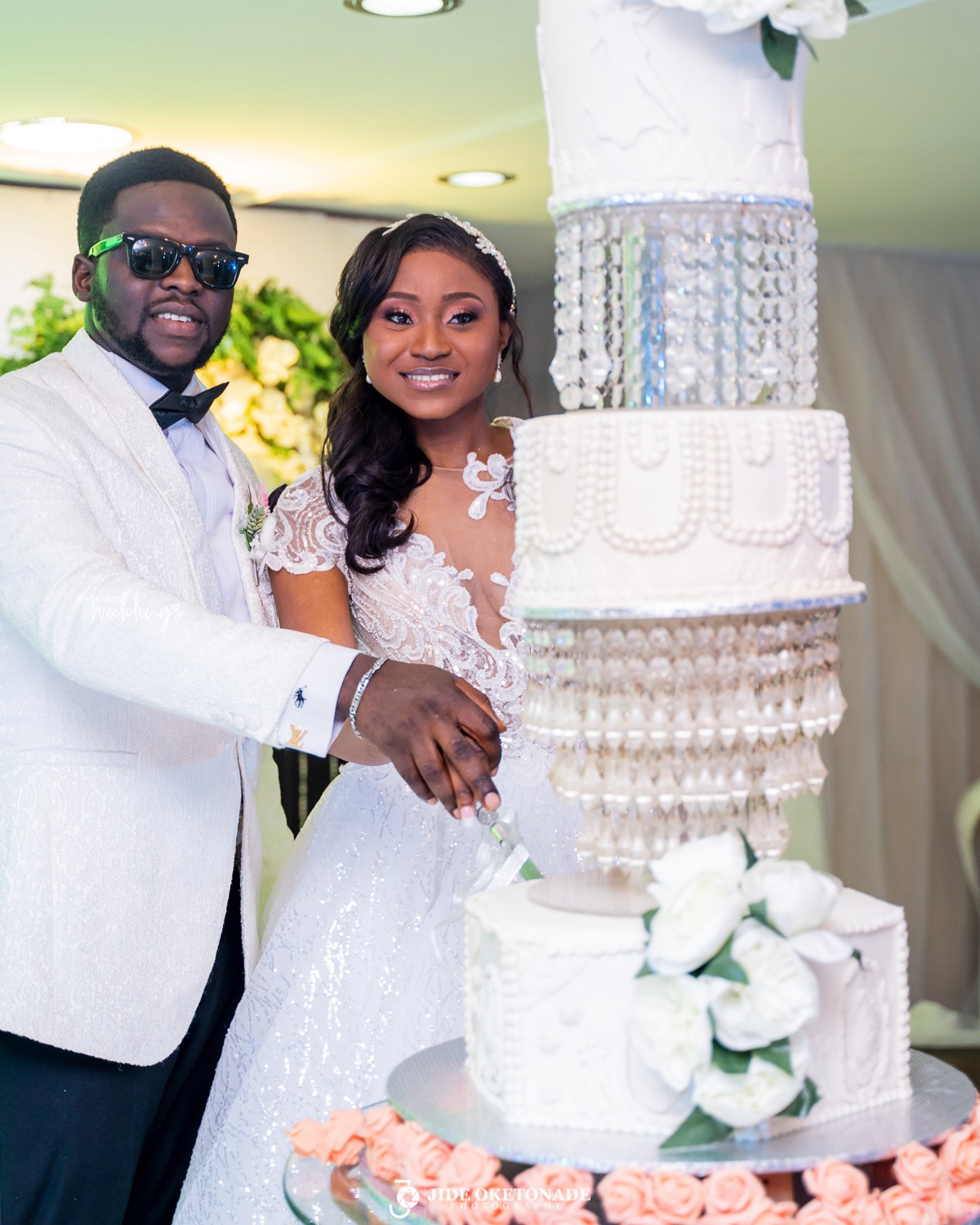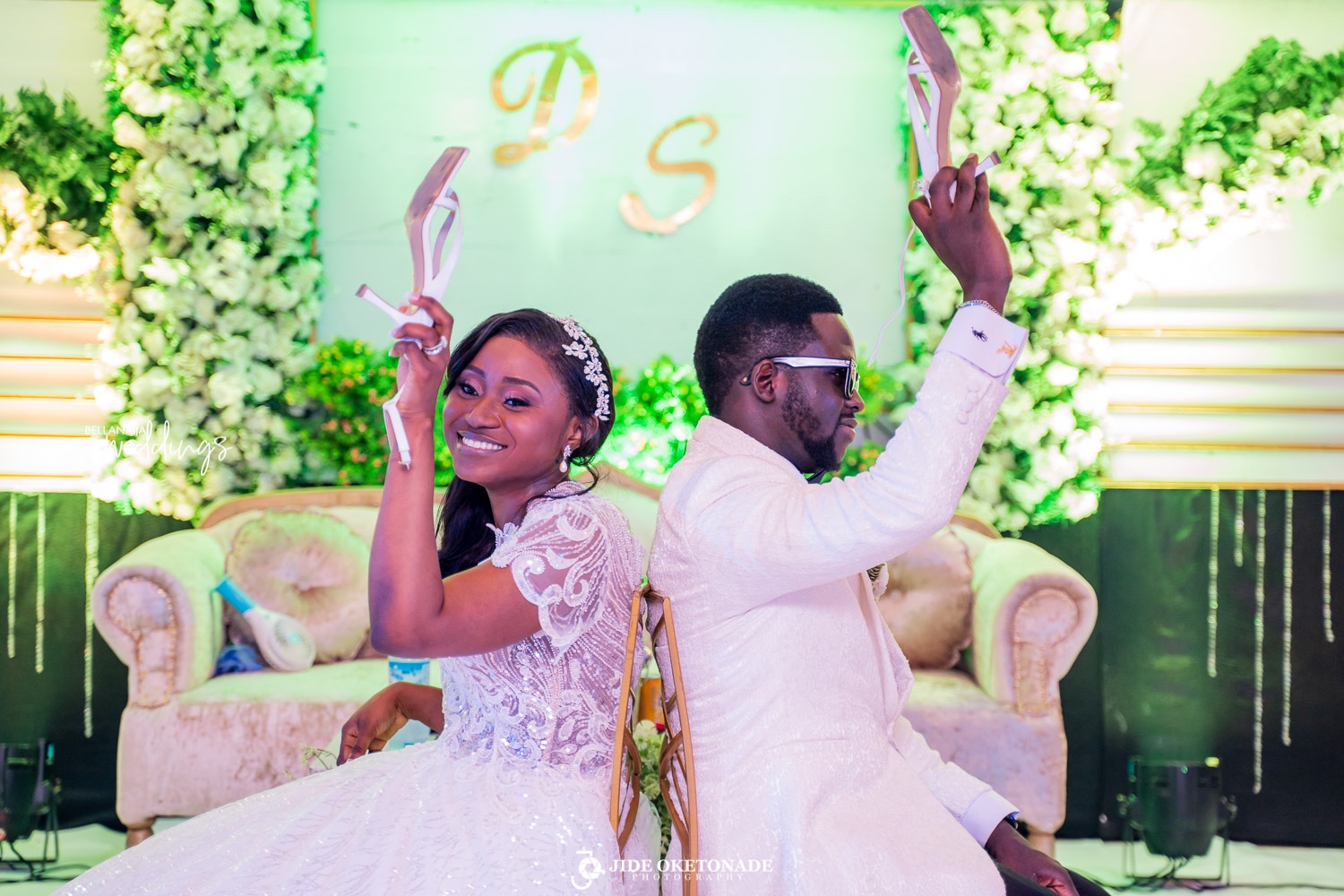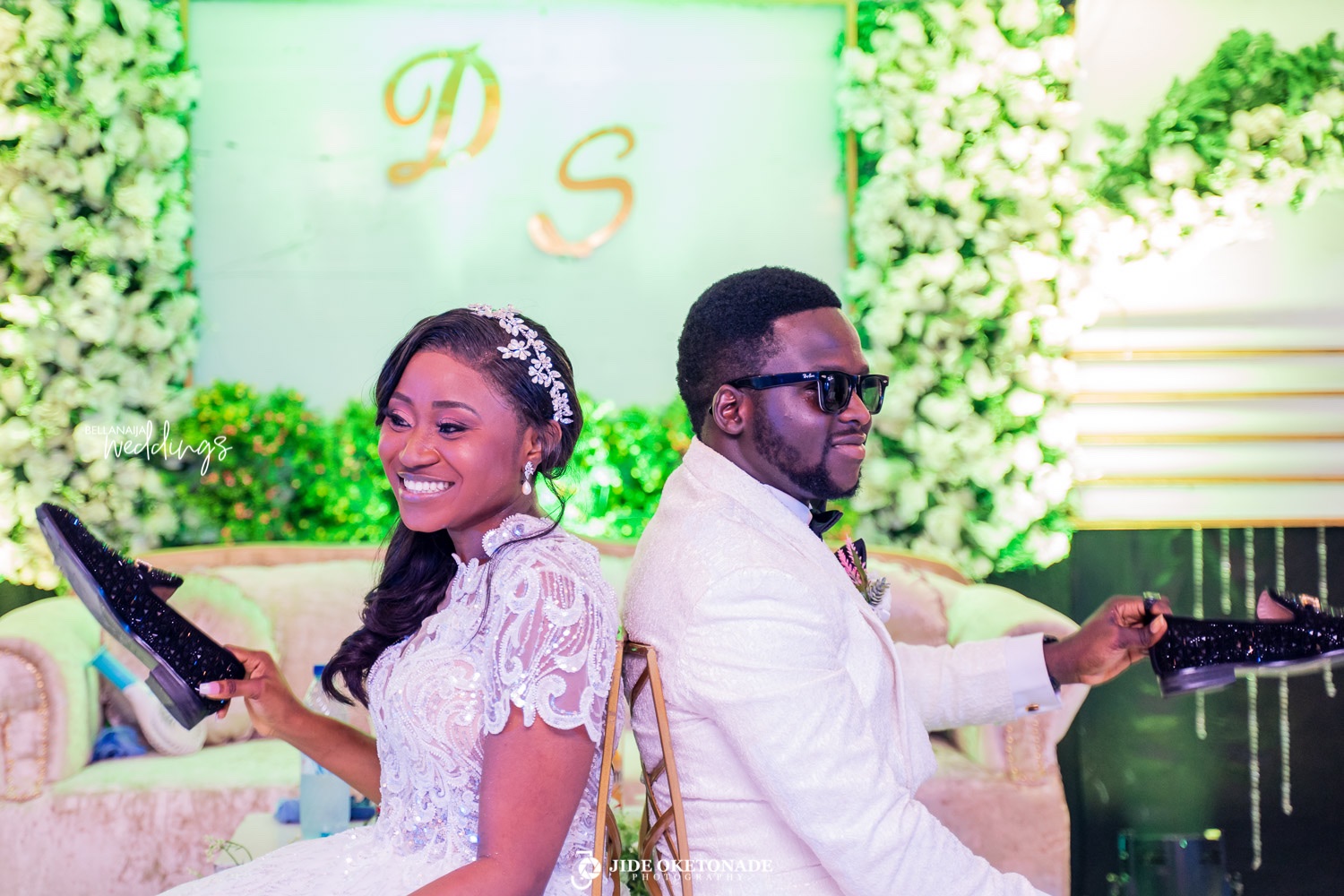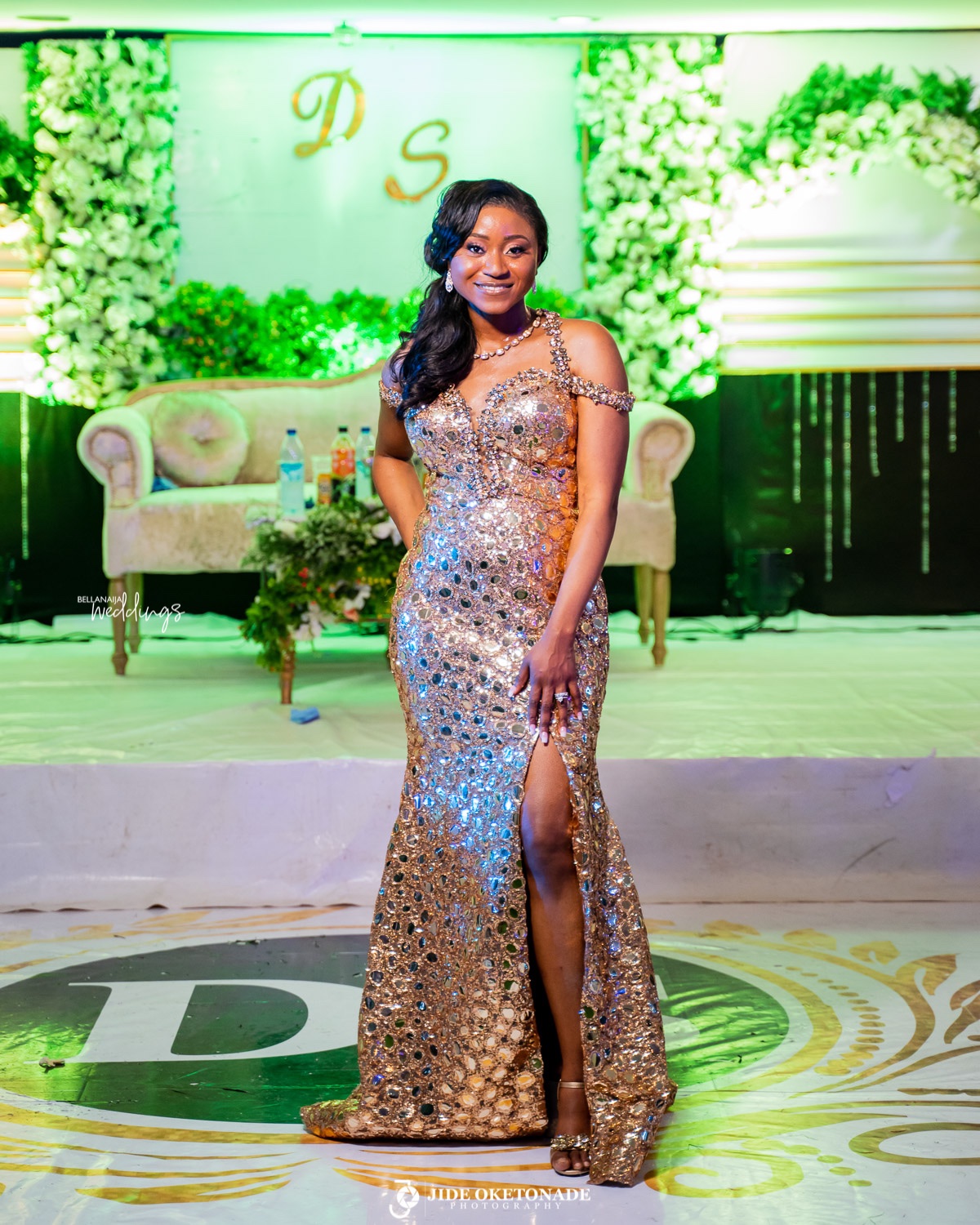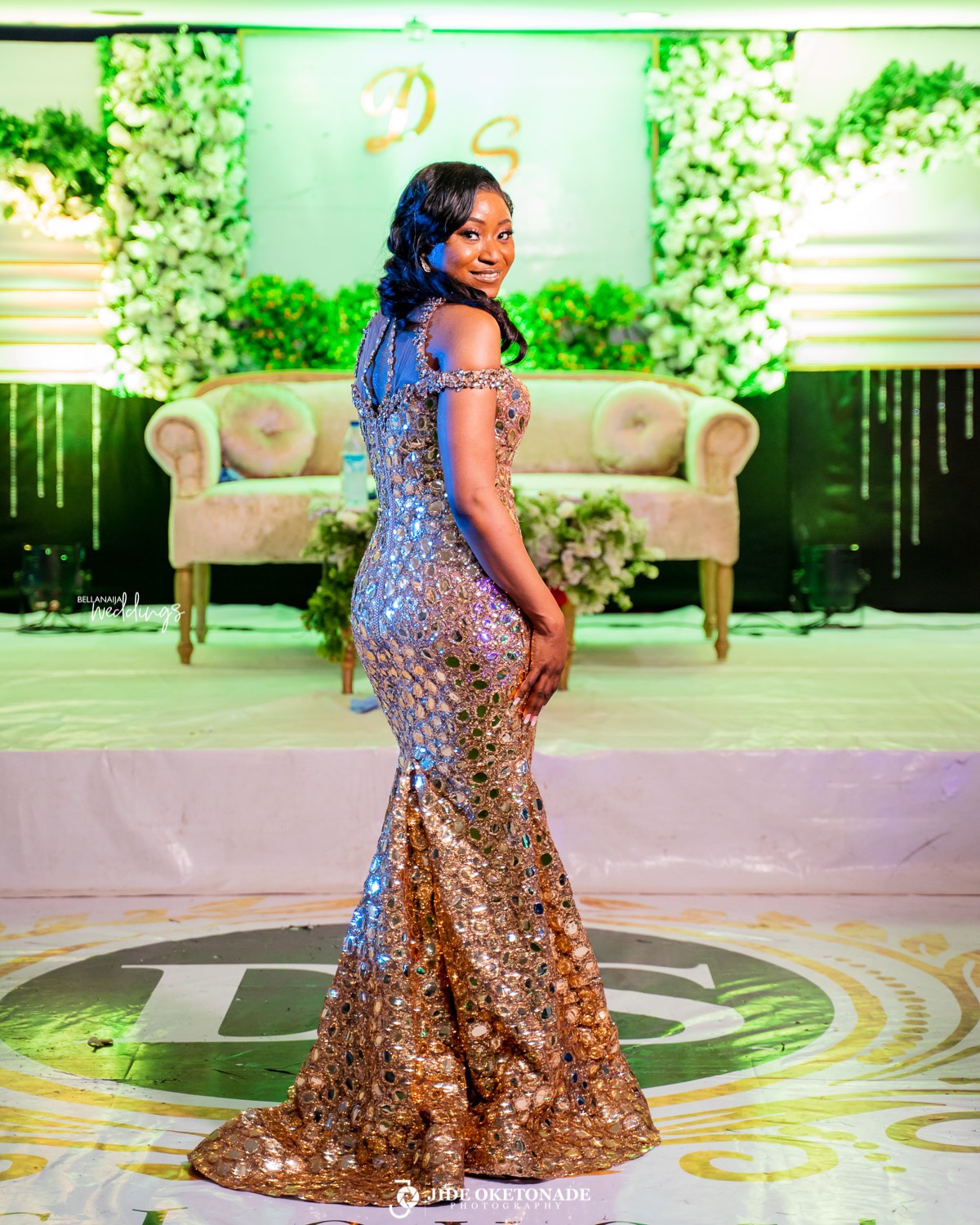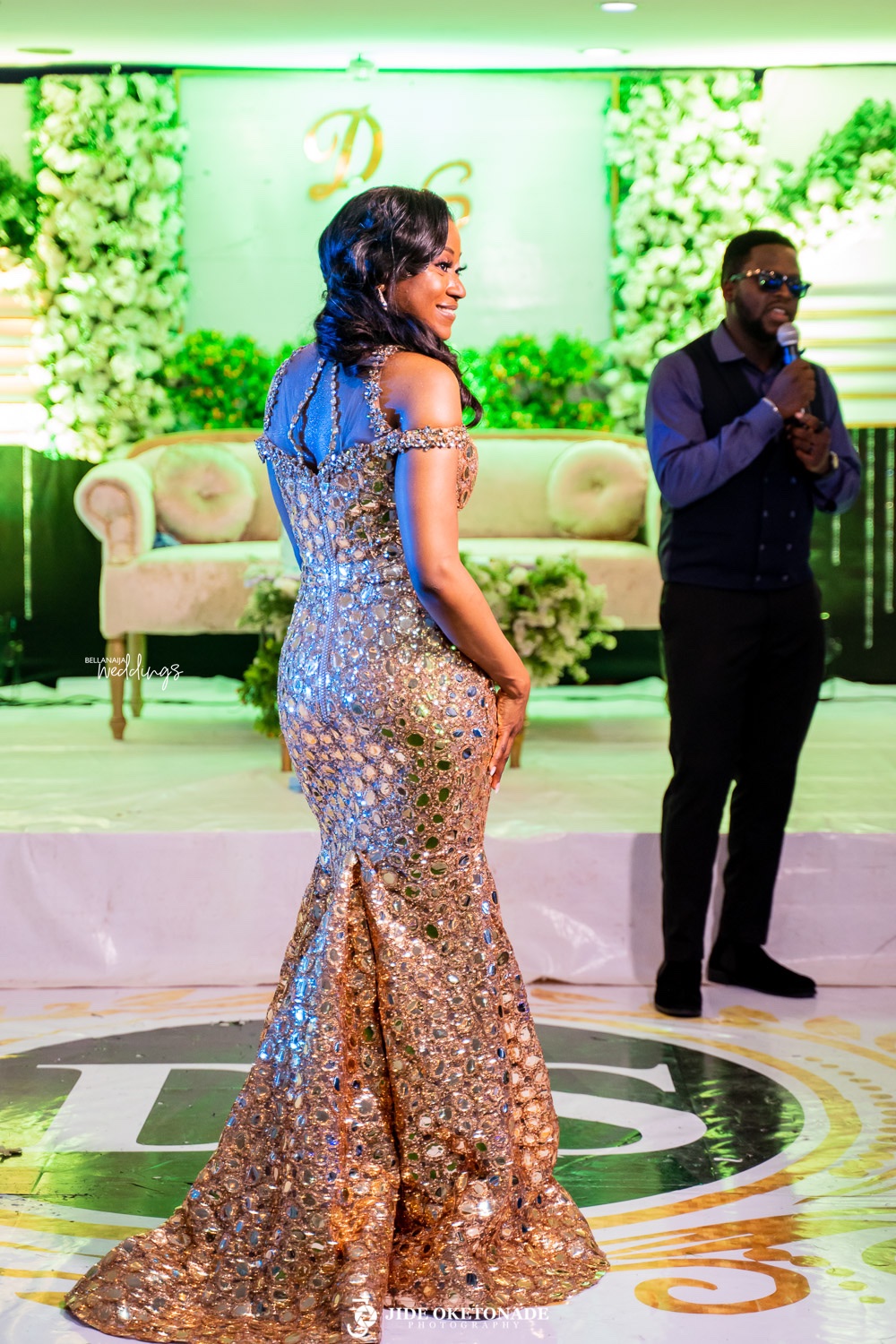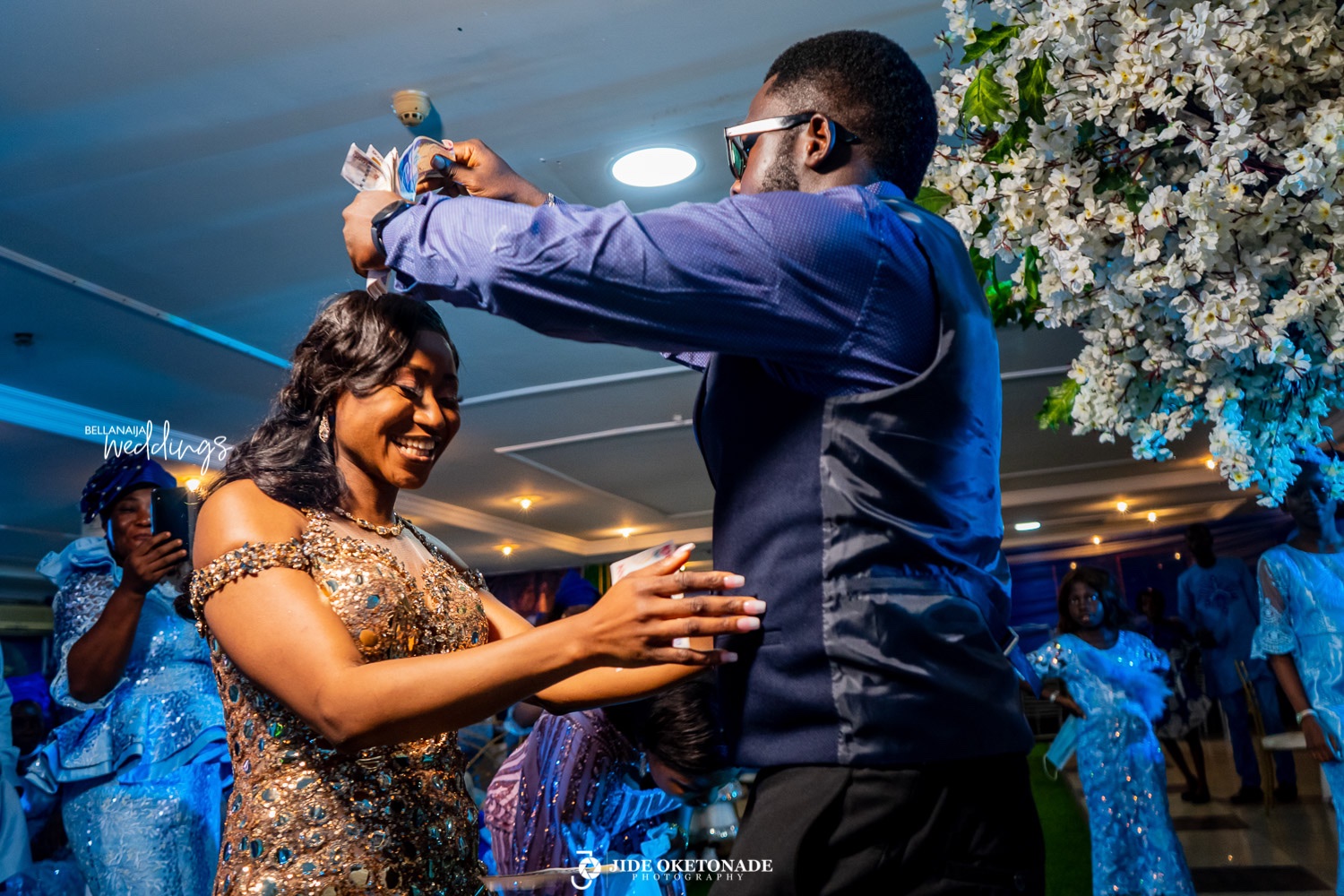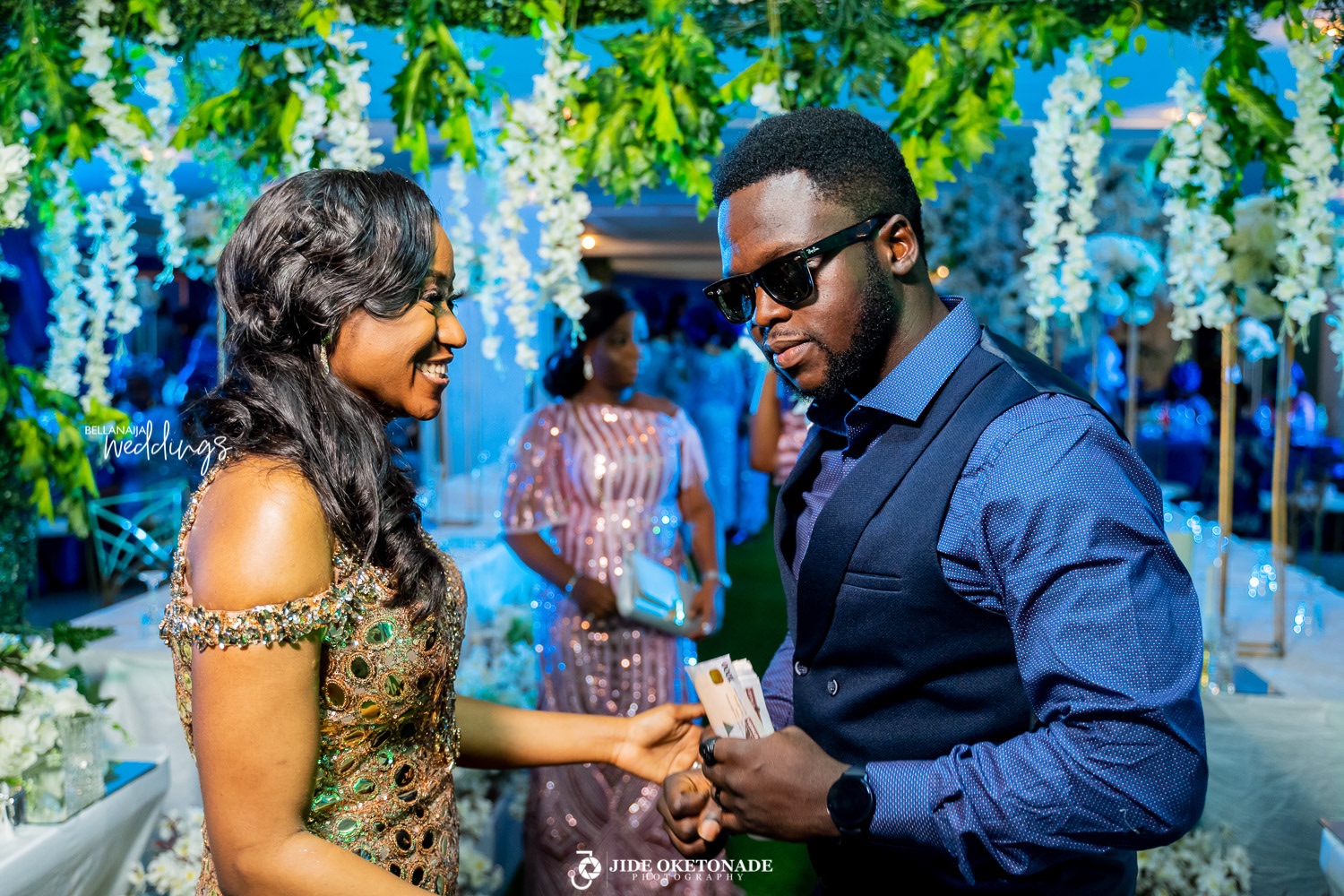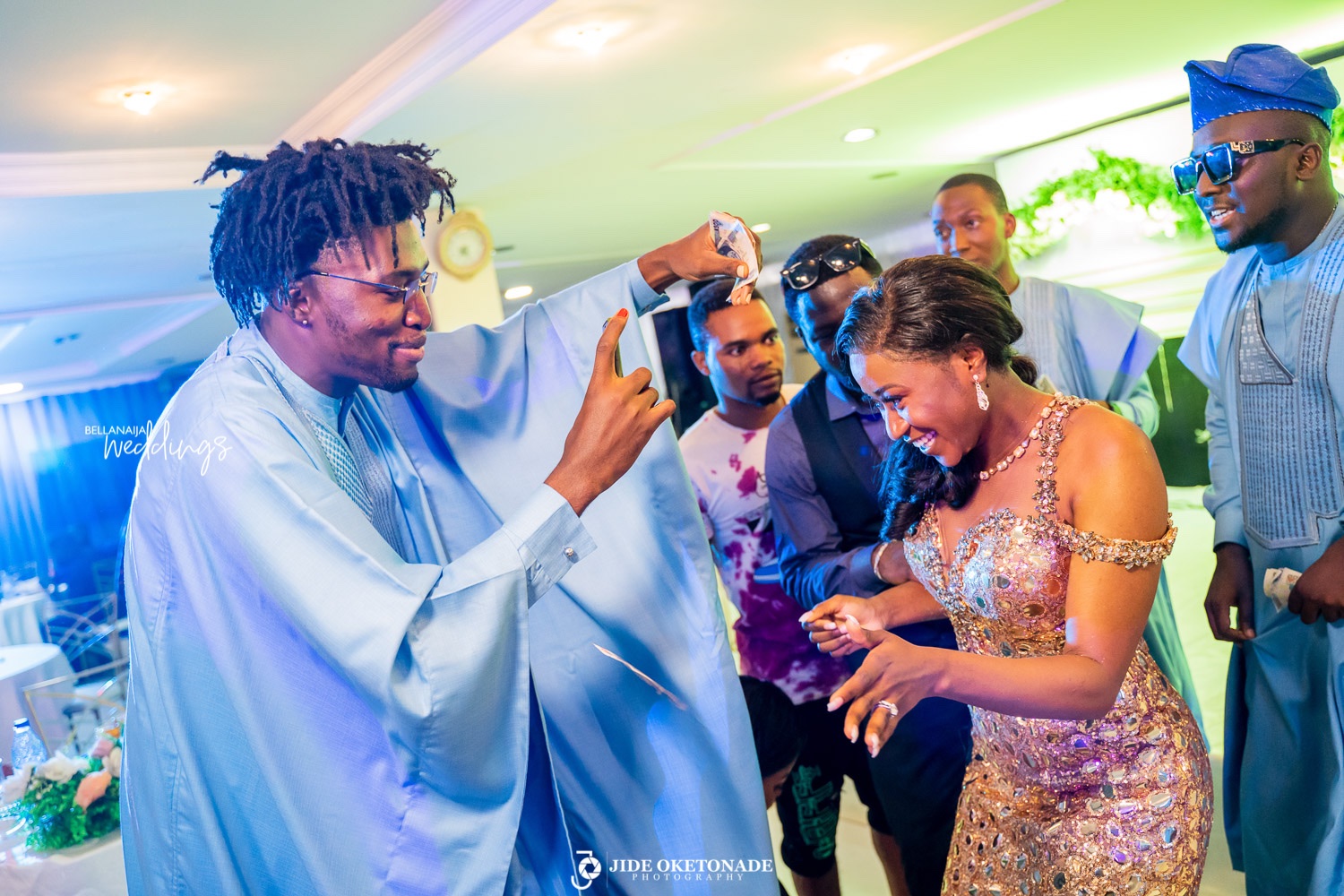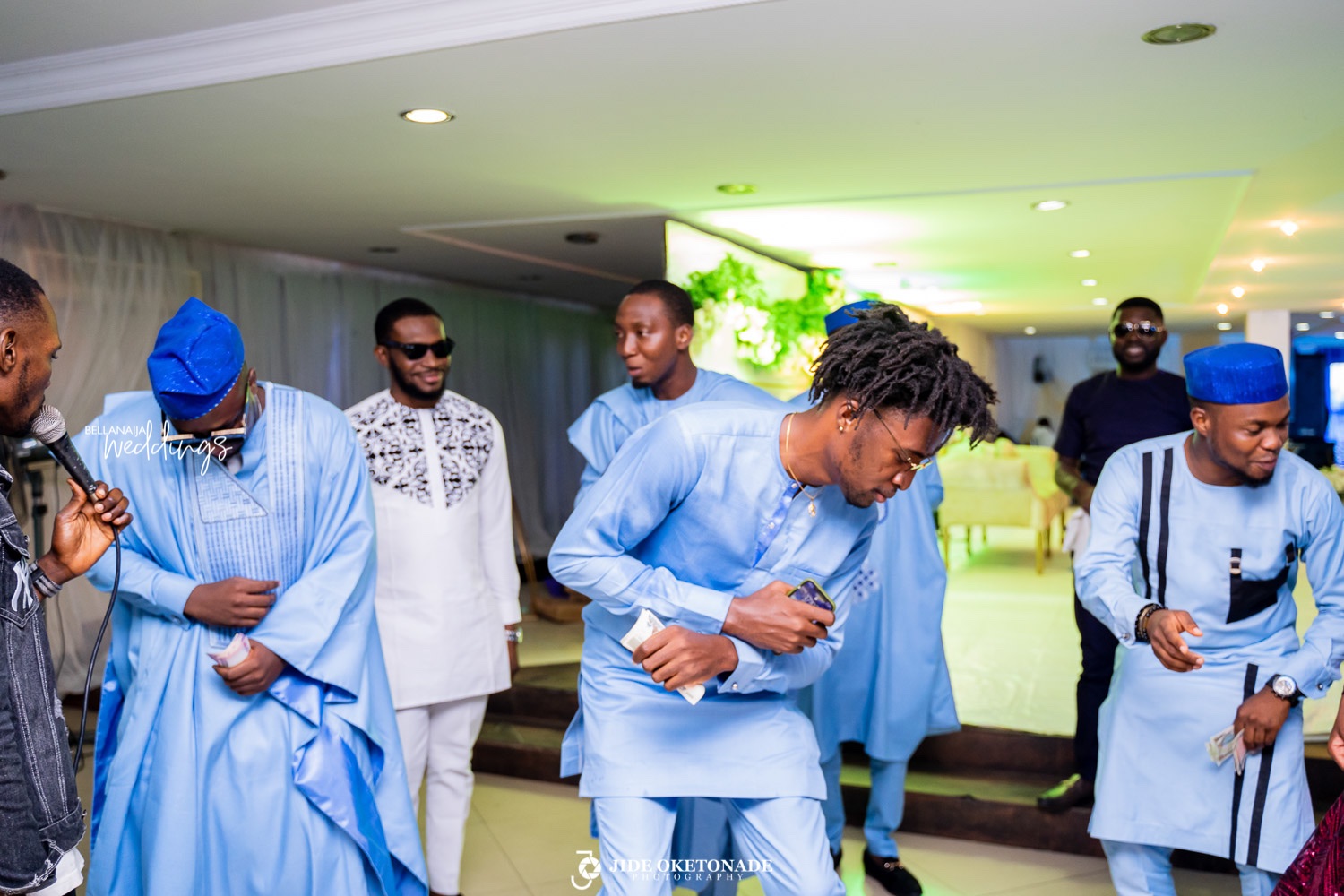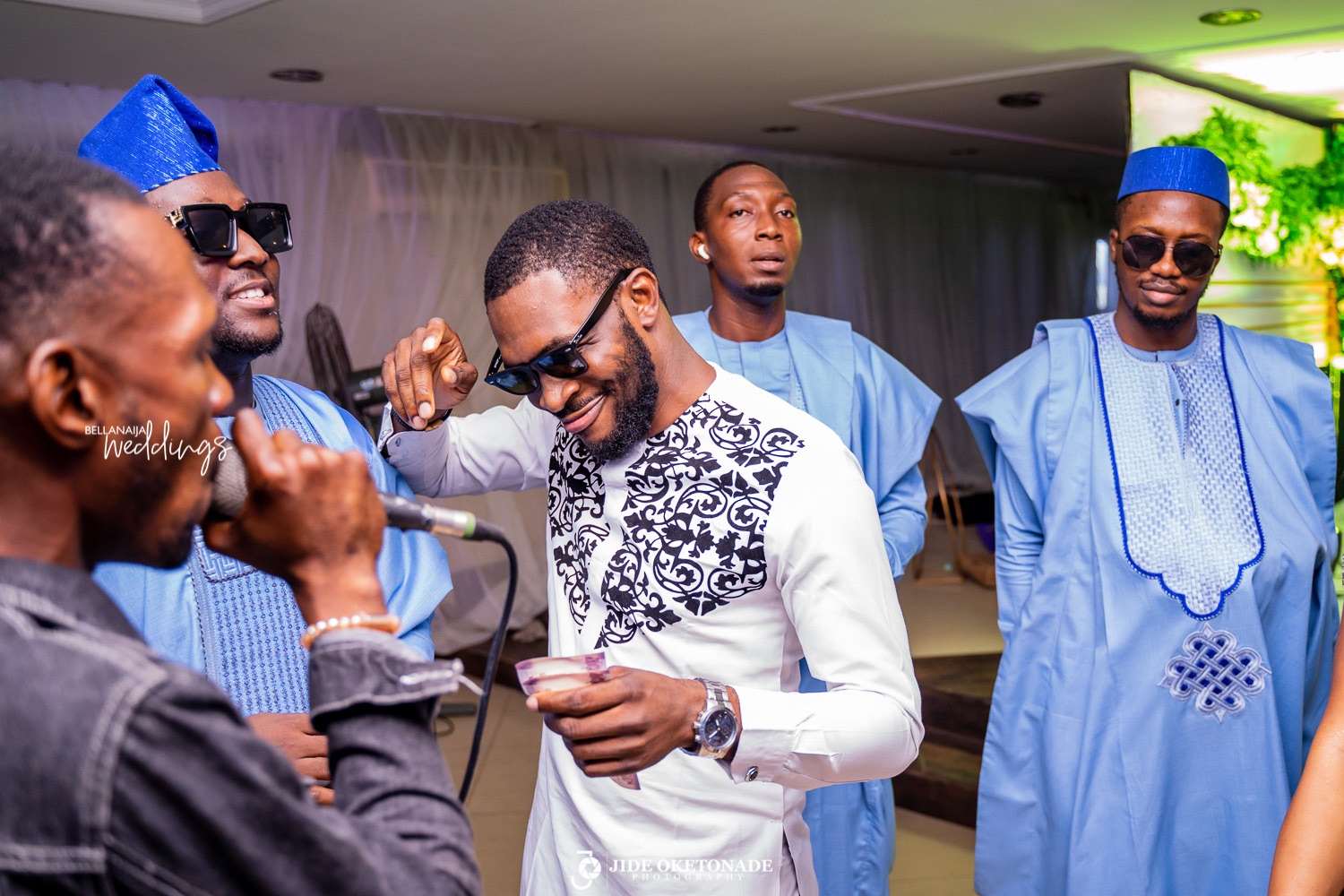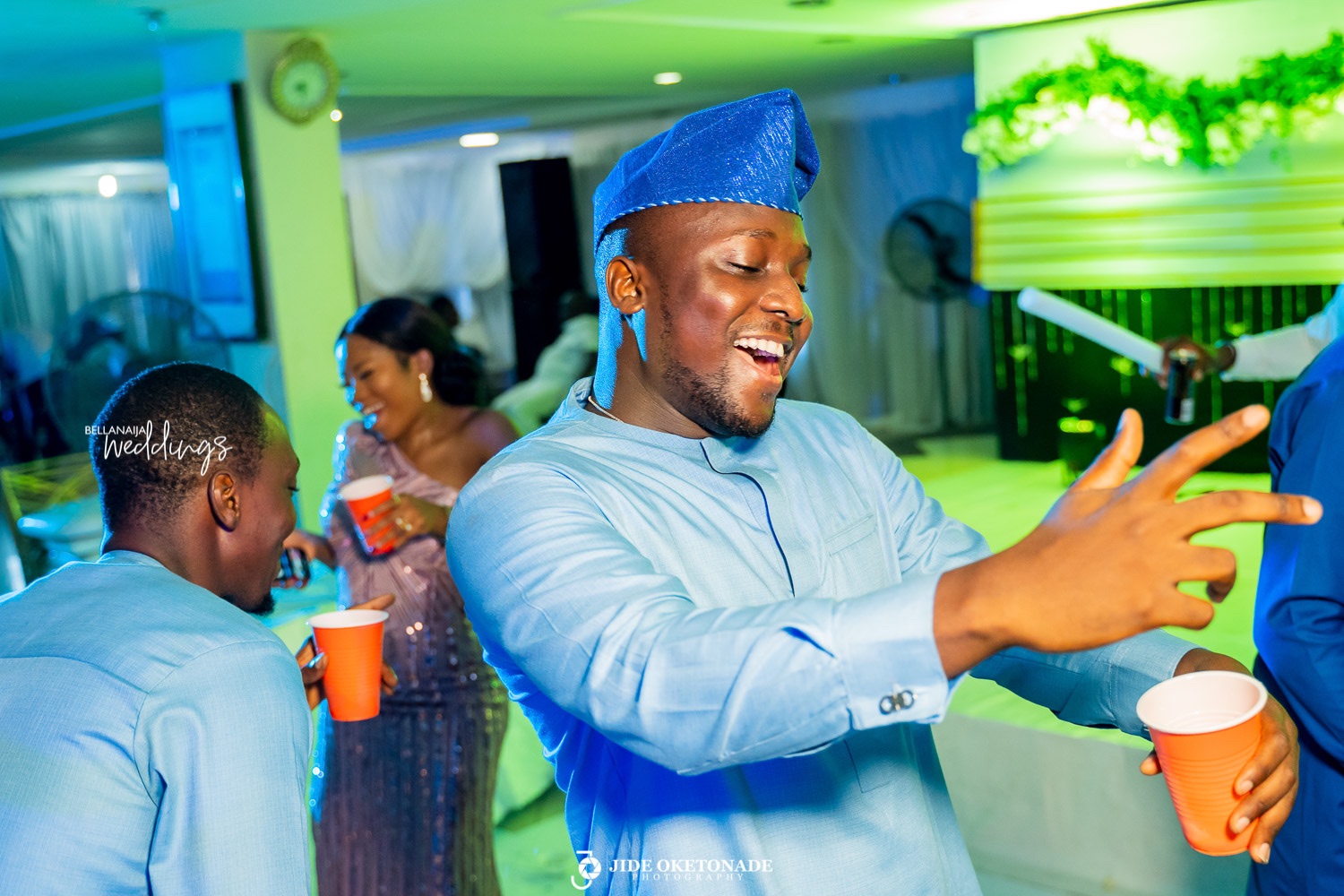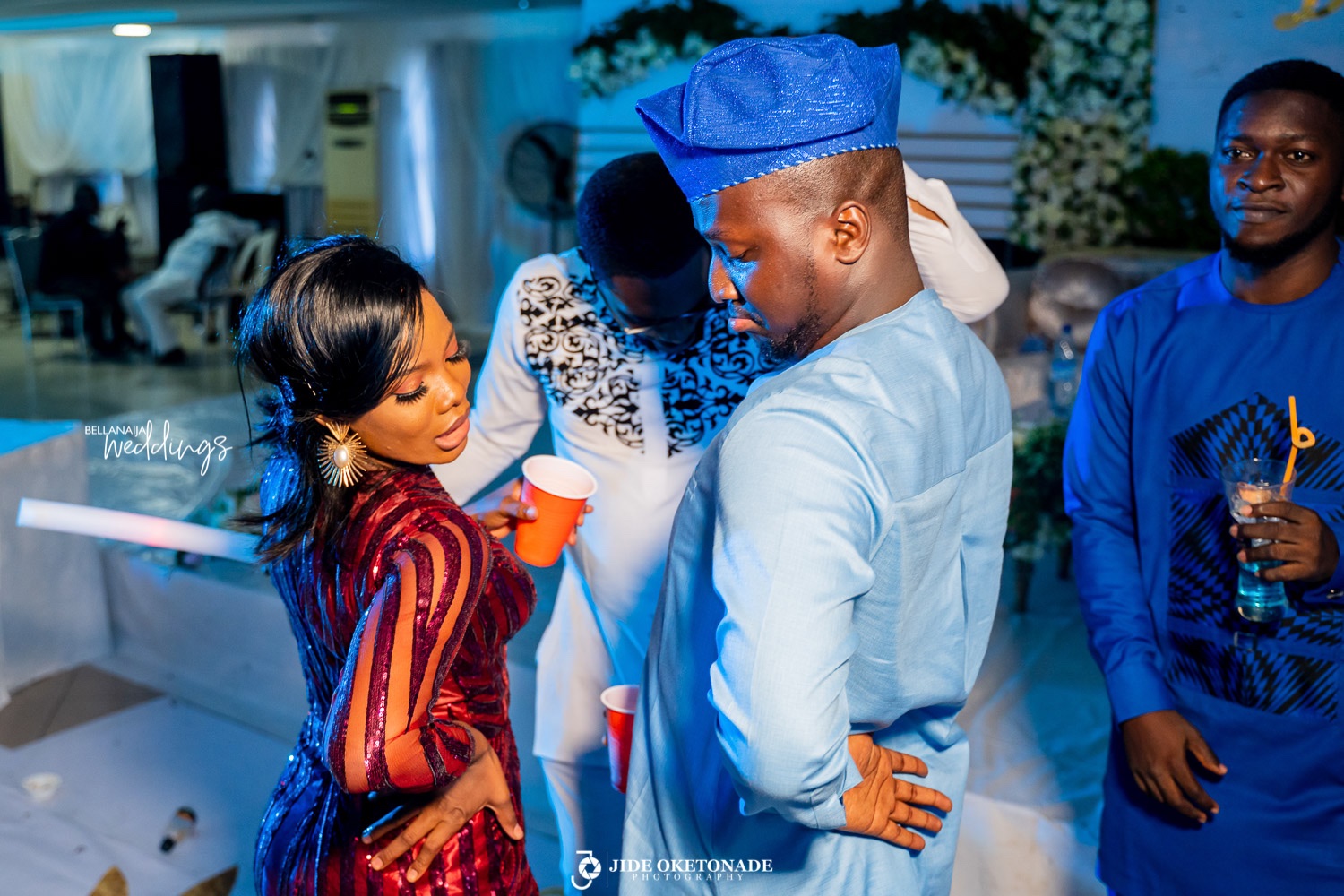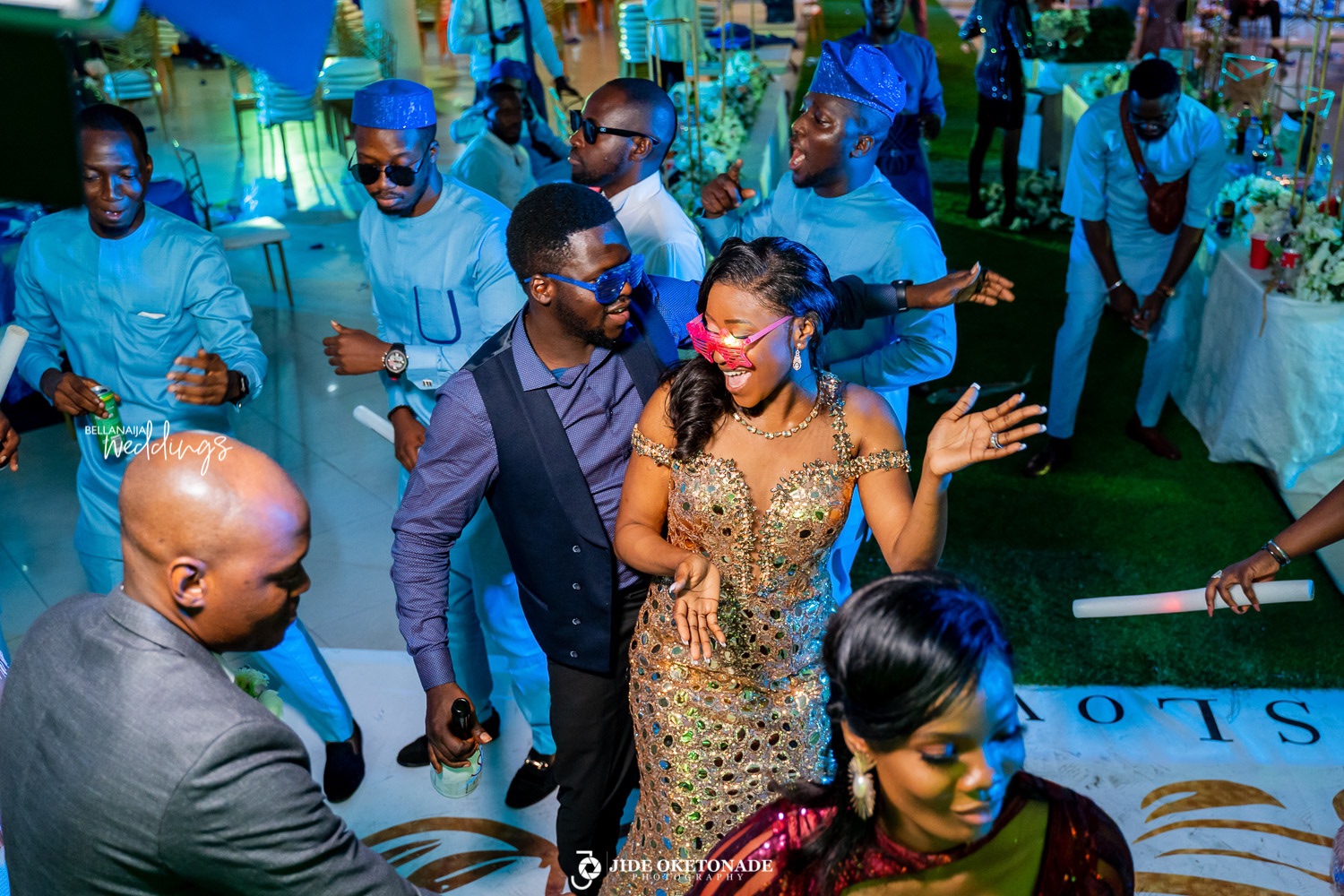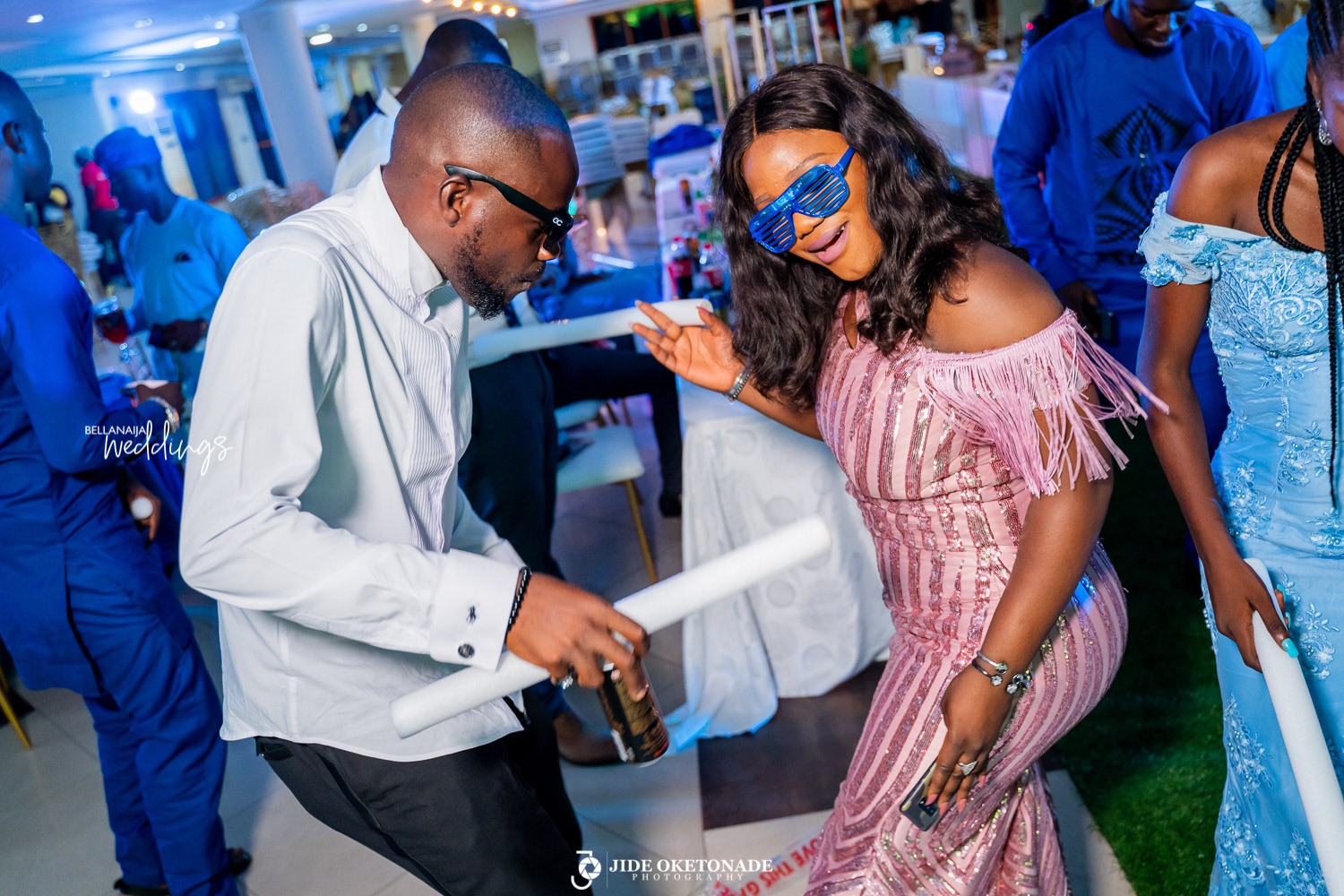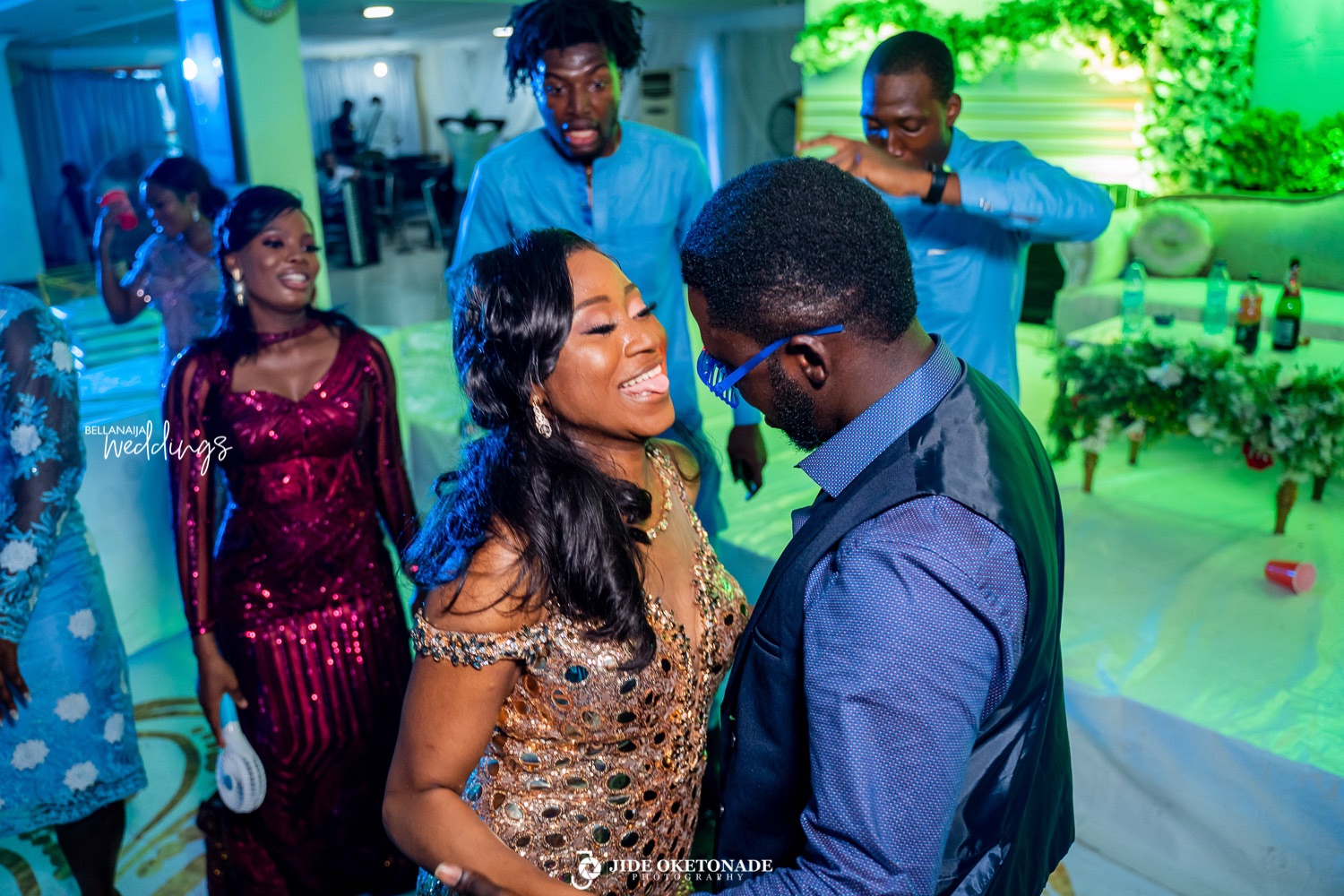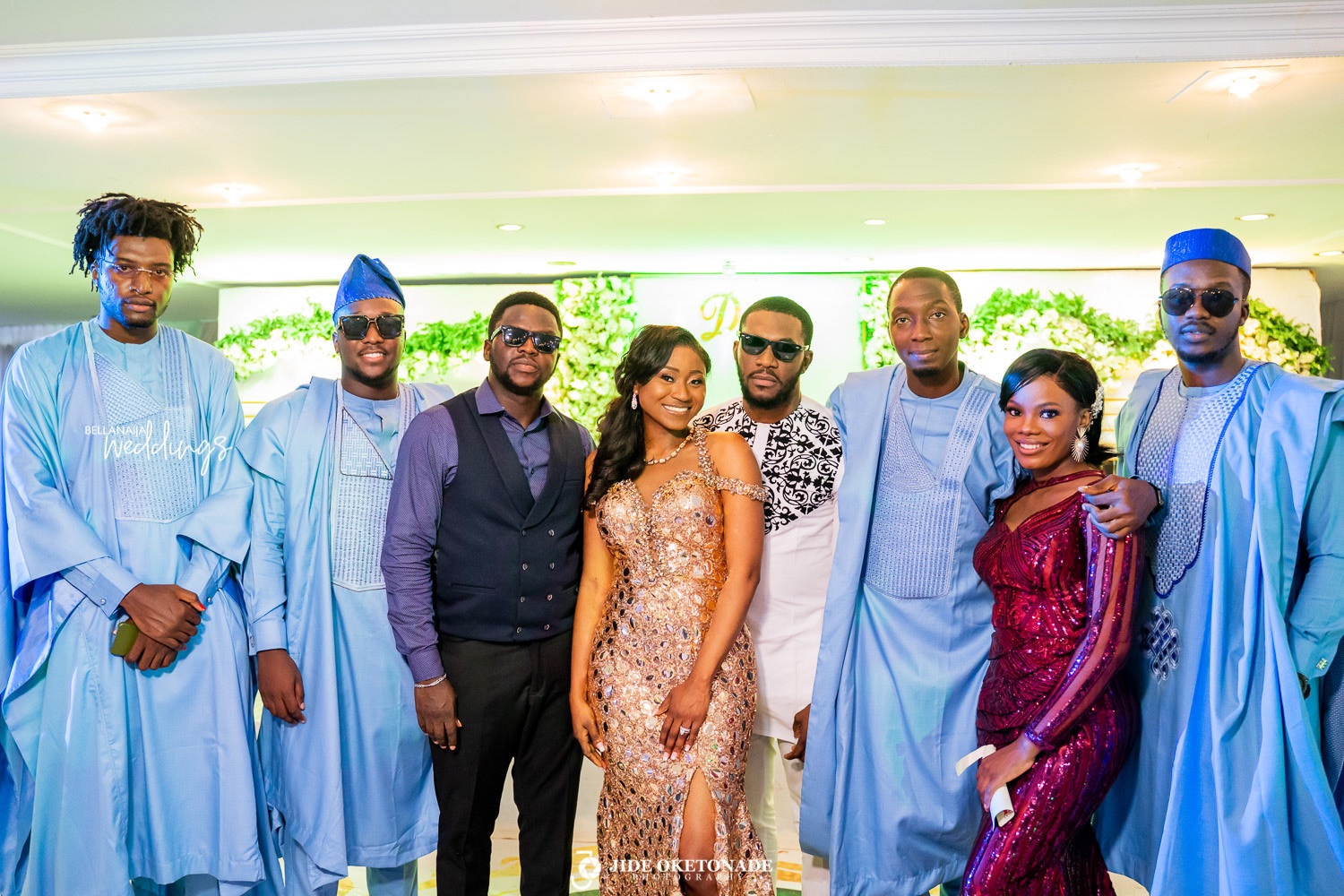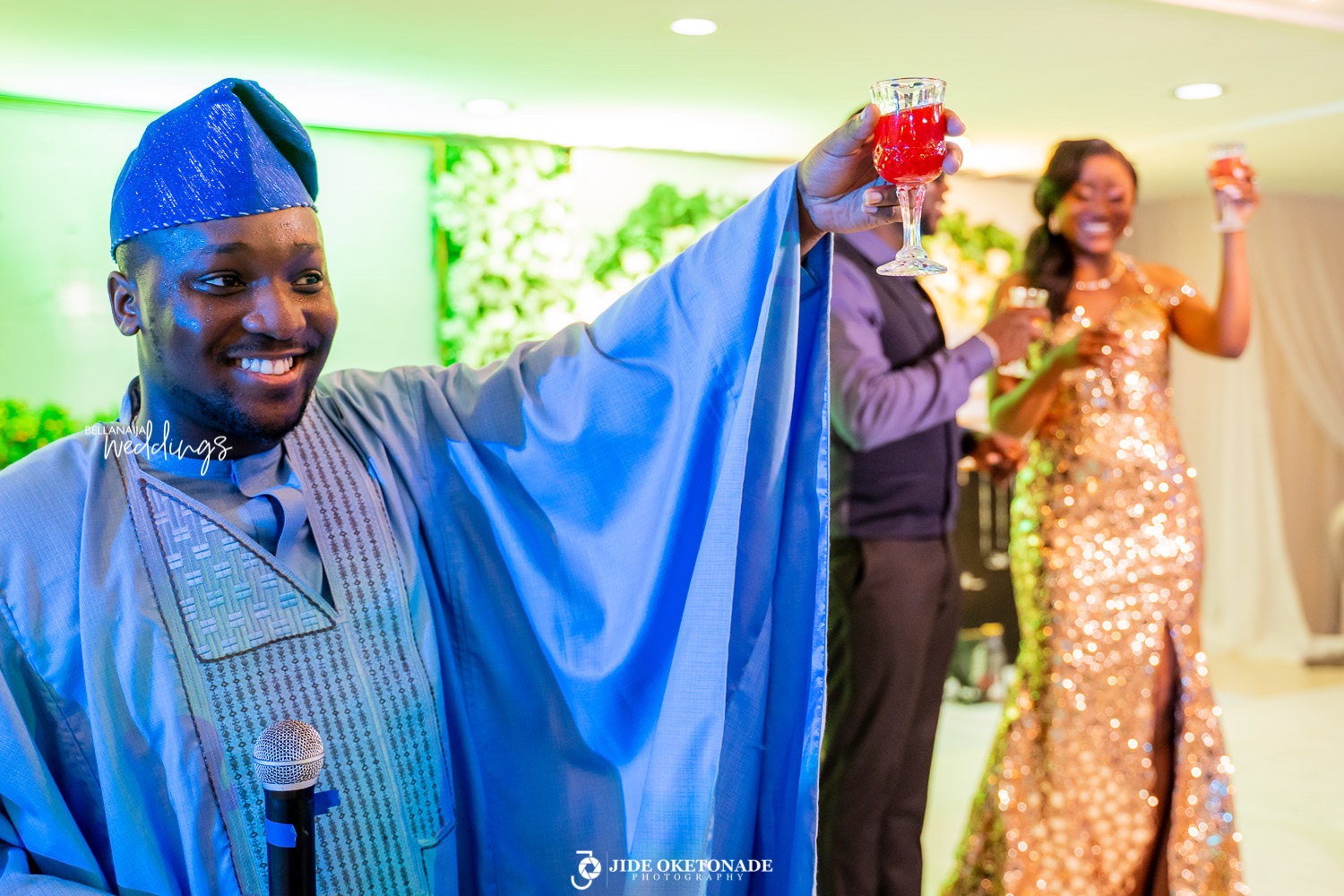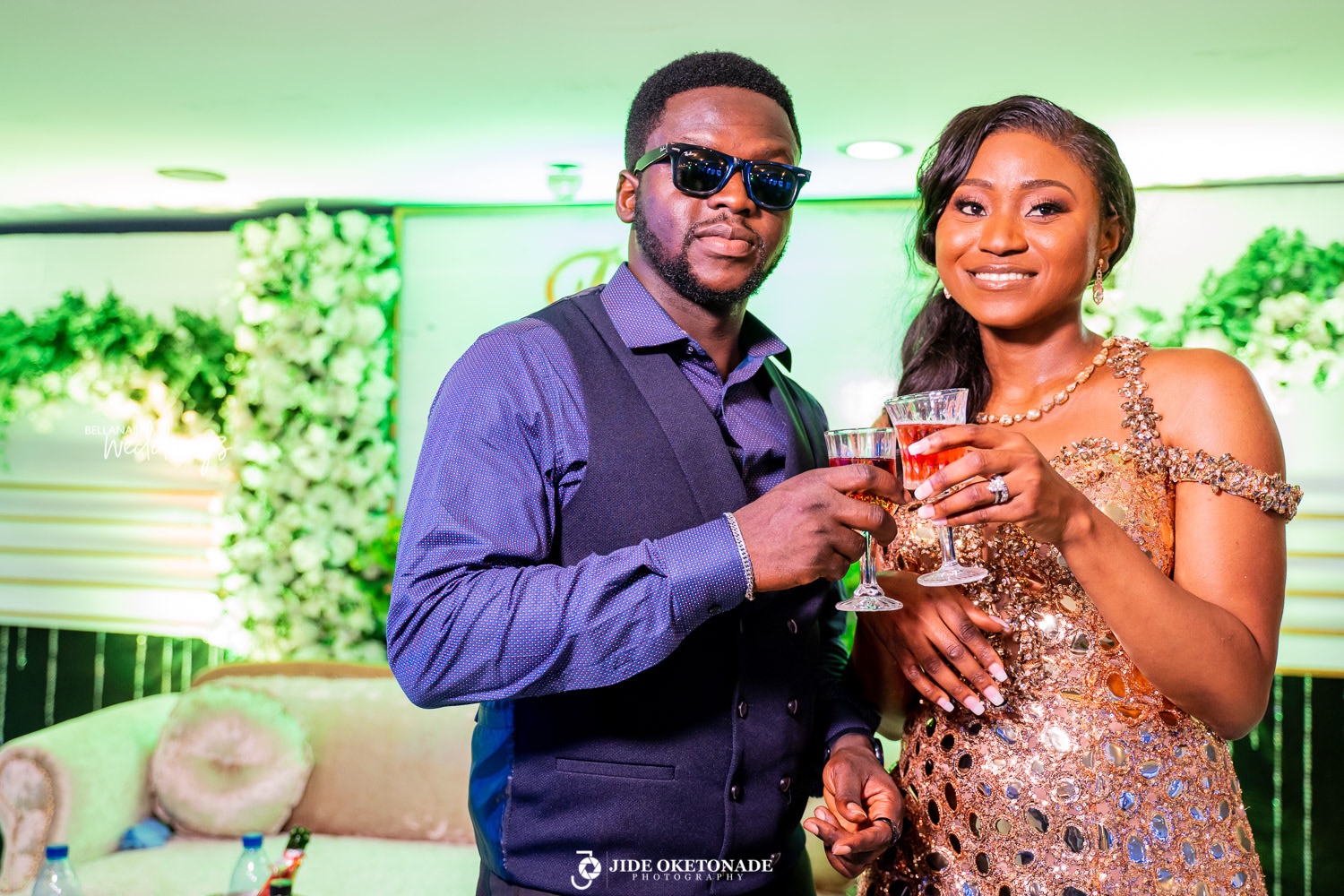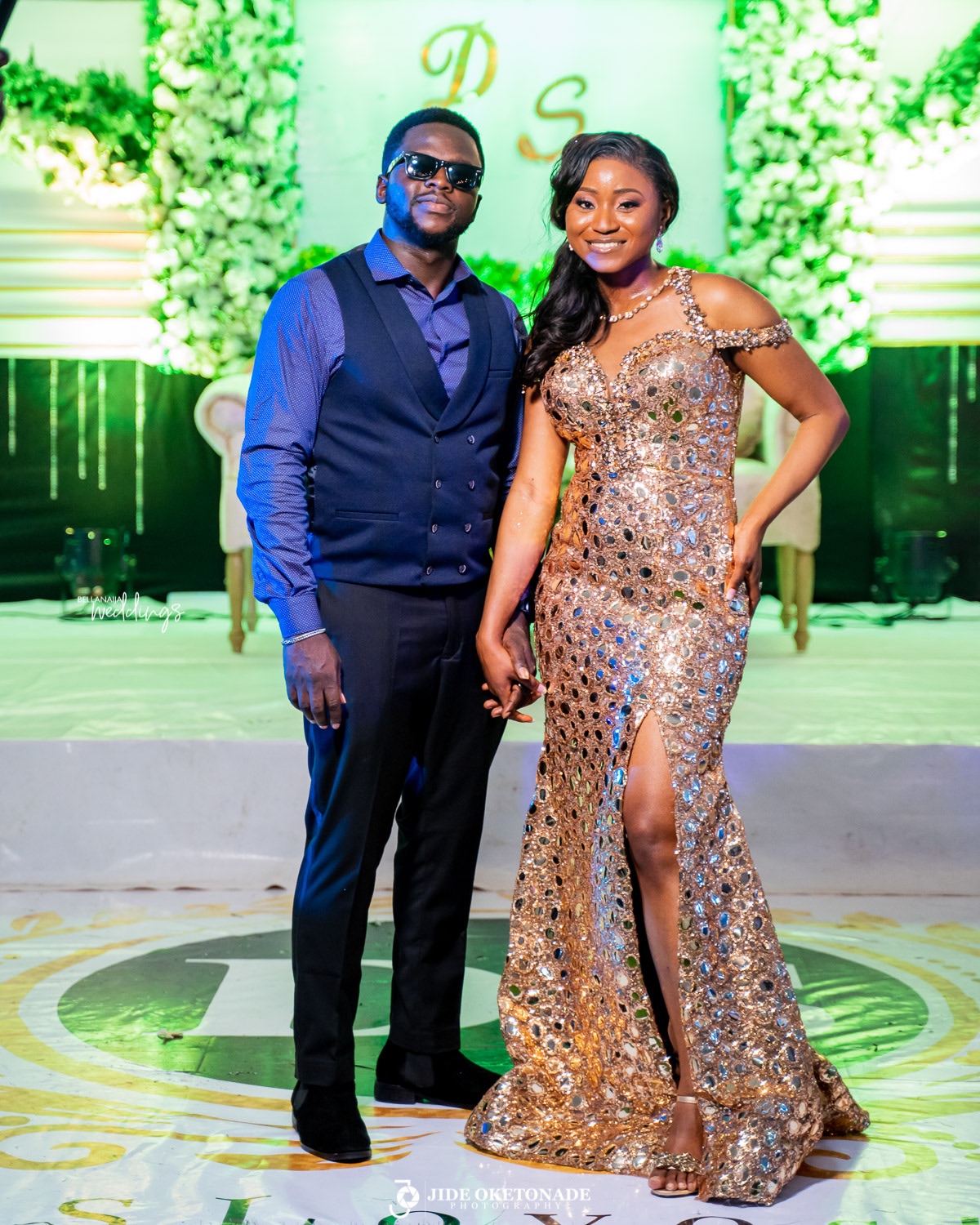 We've also got some photos from their traditional engagement.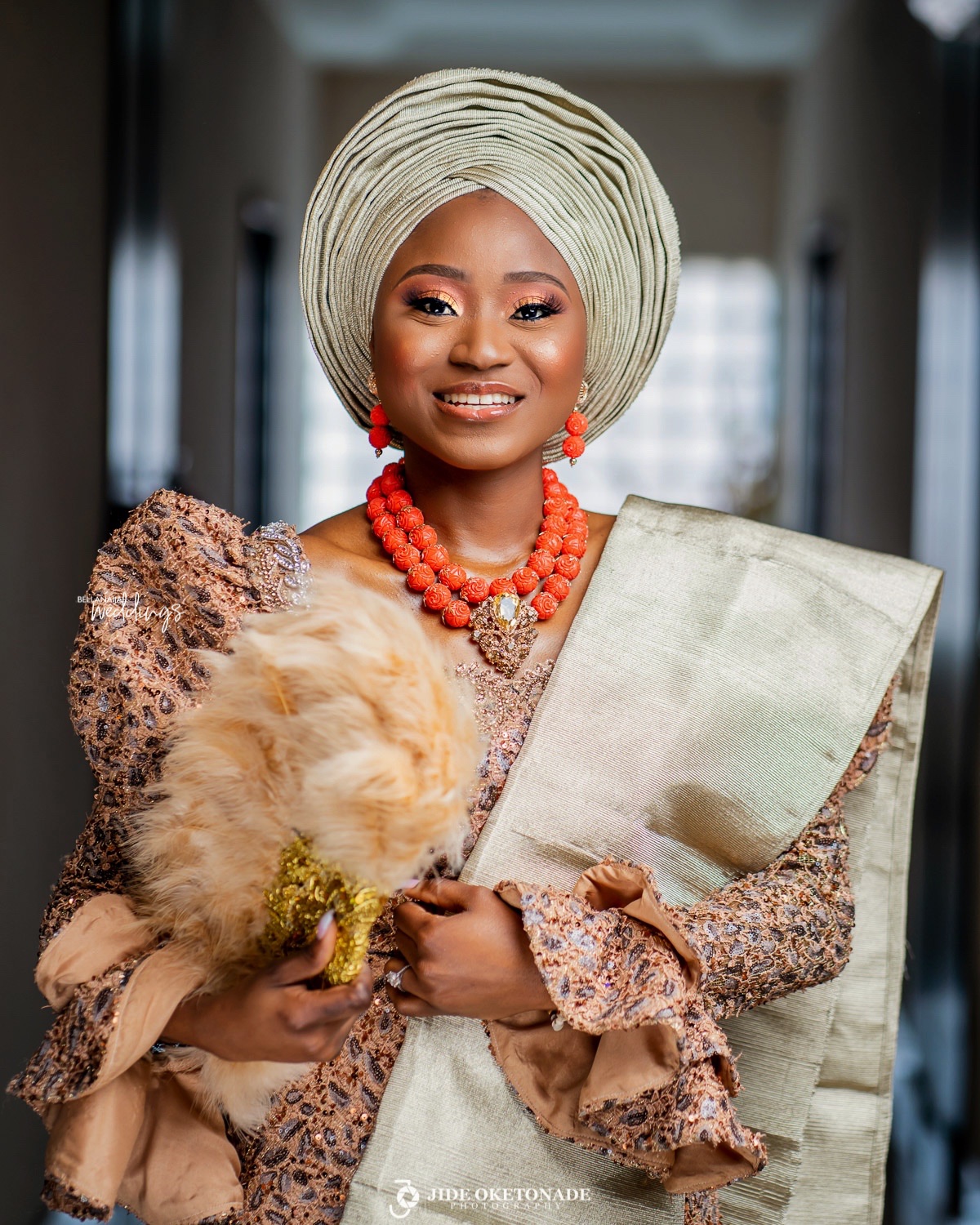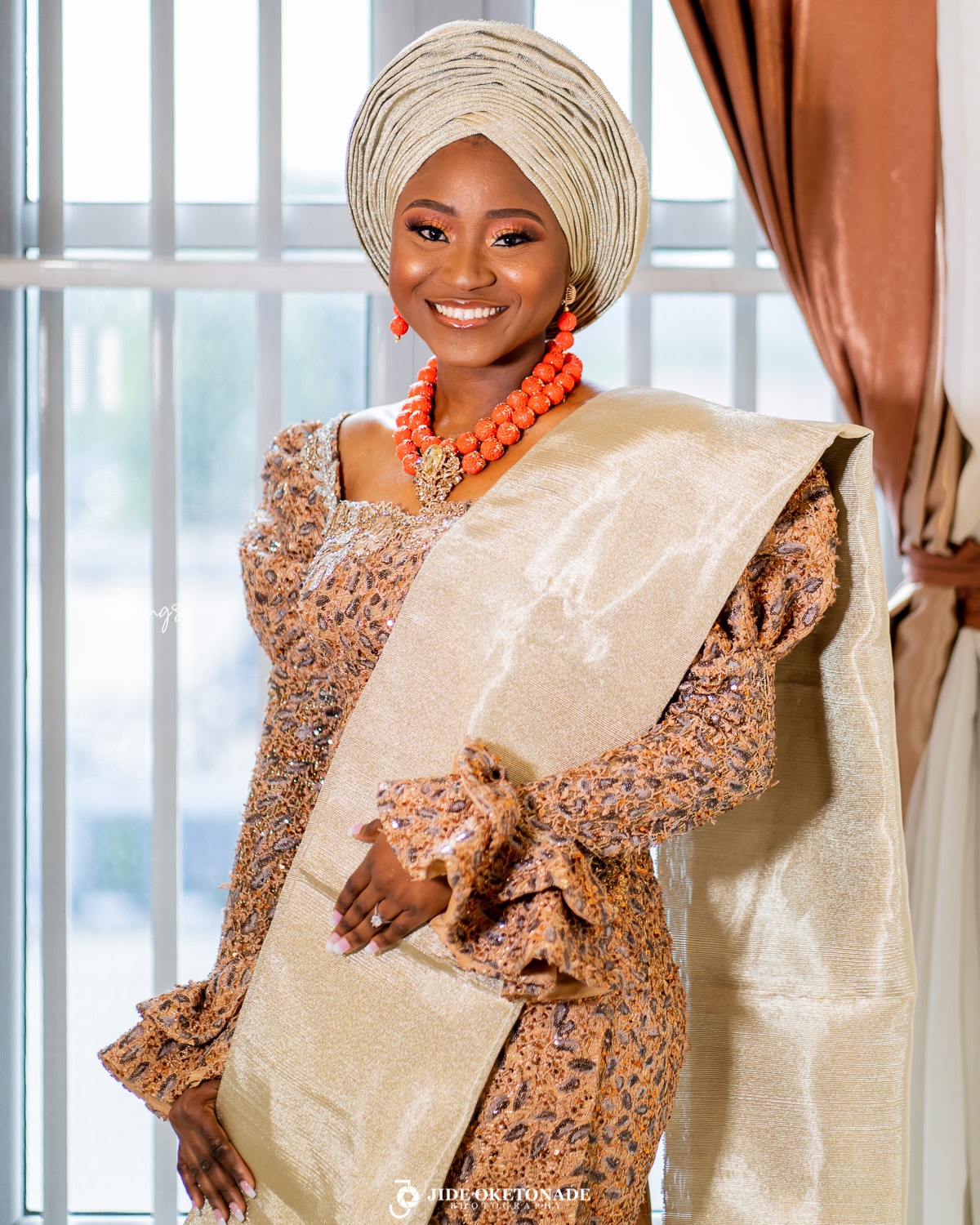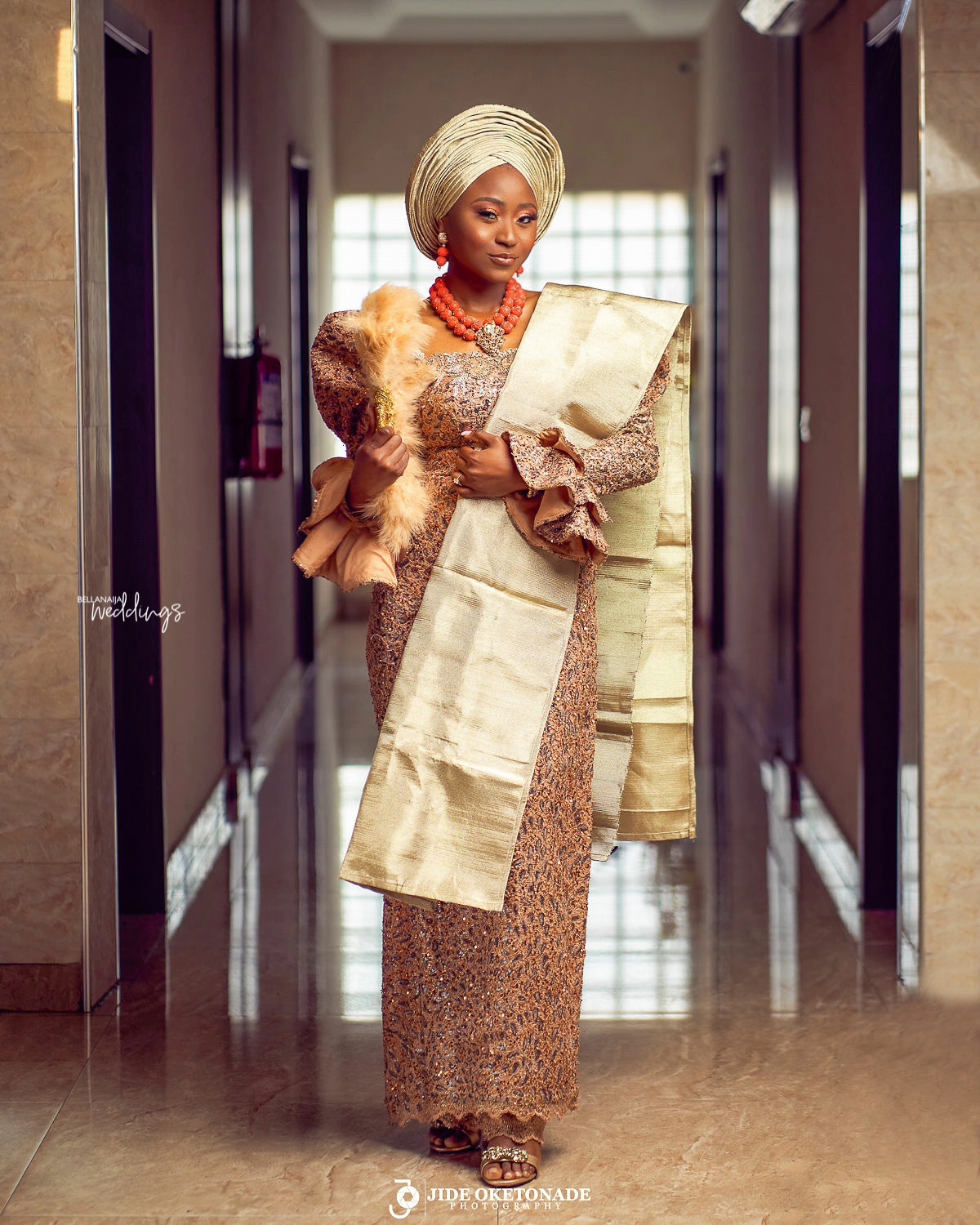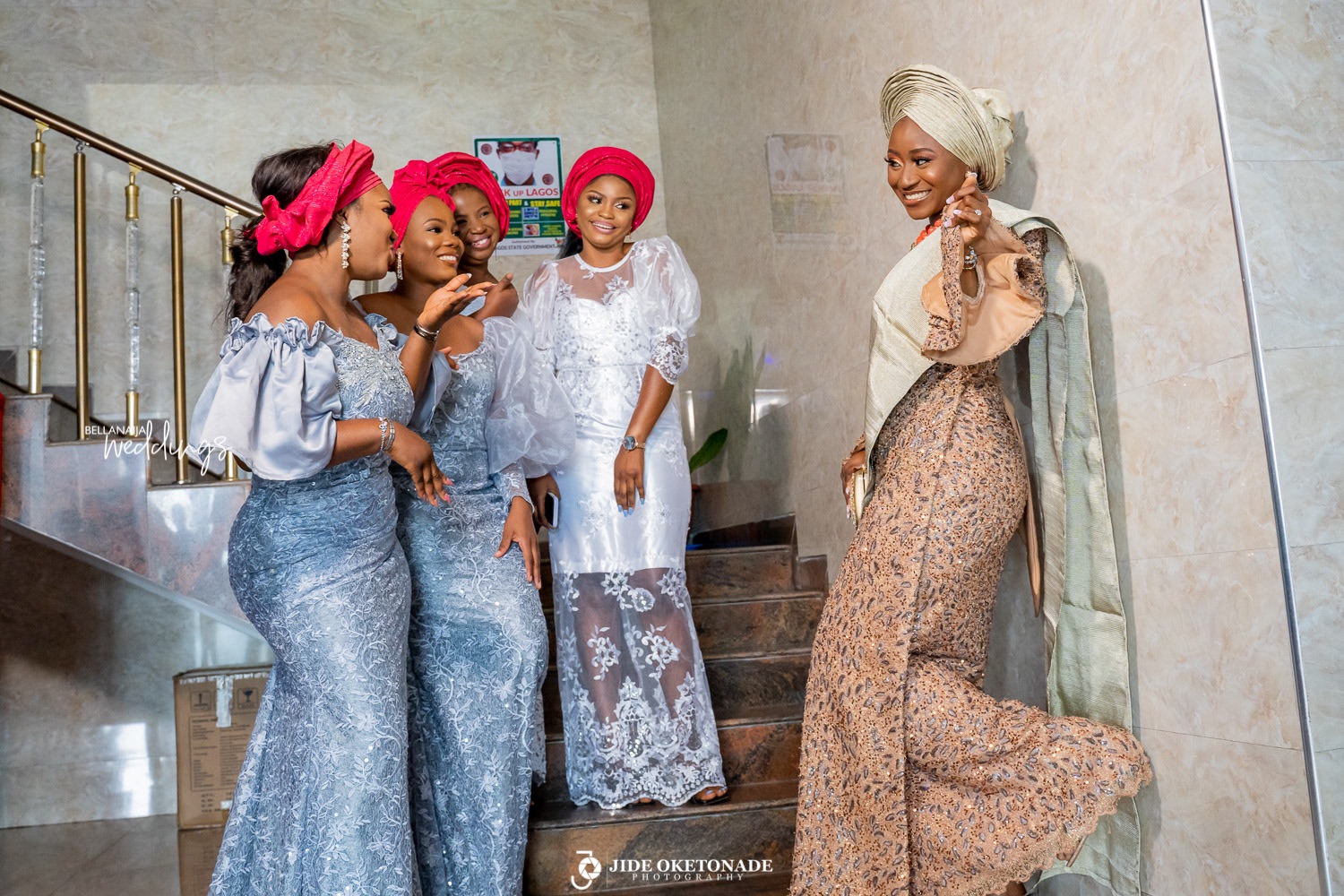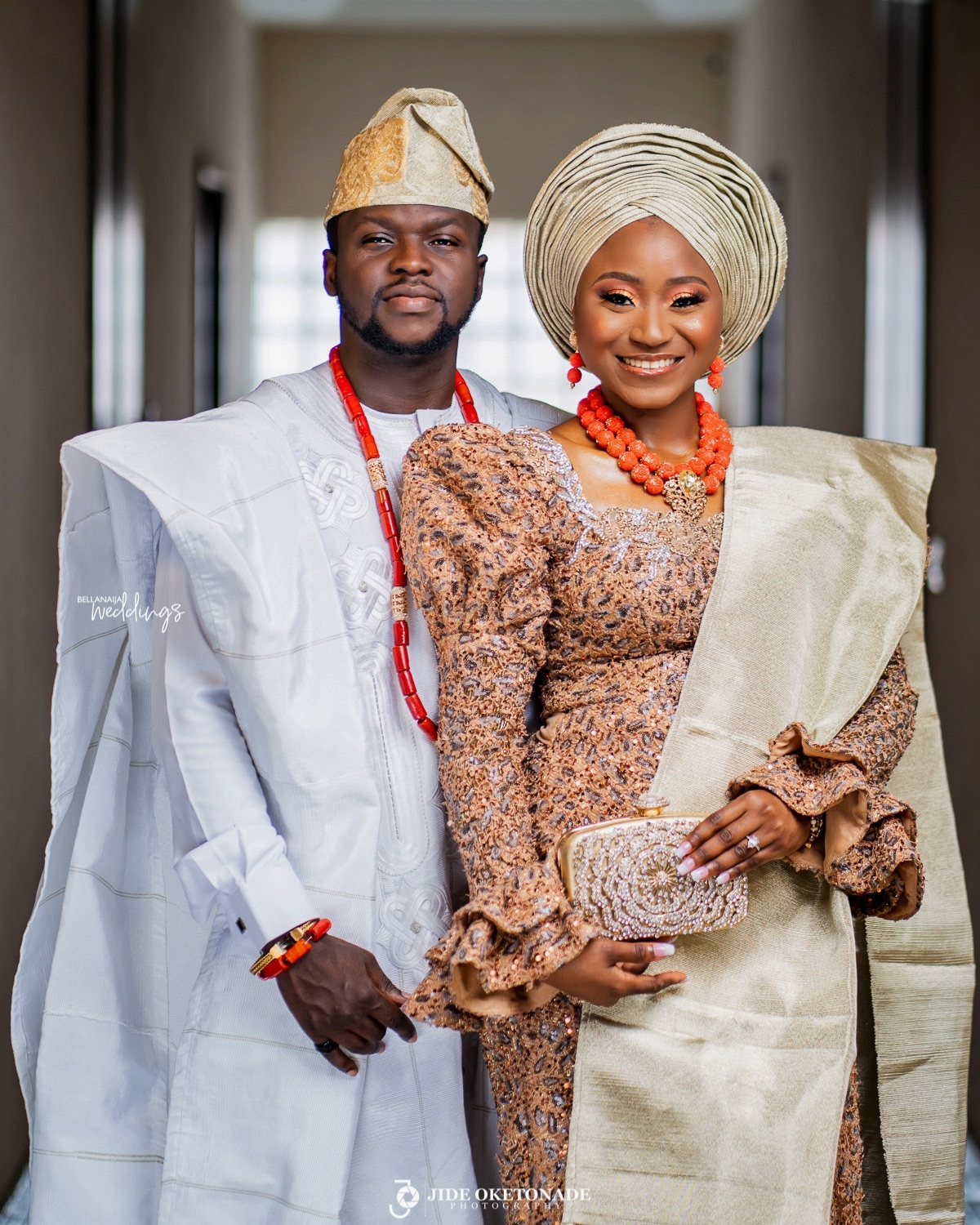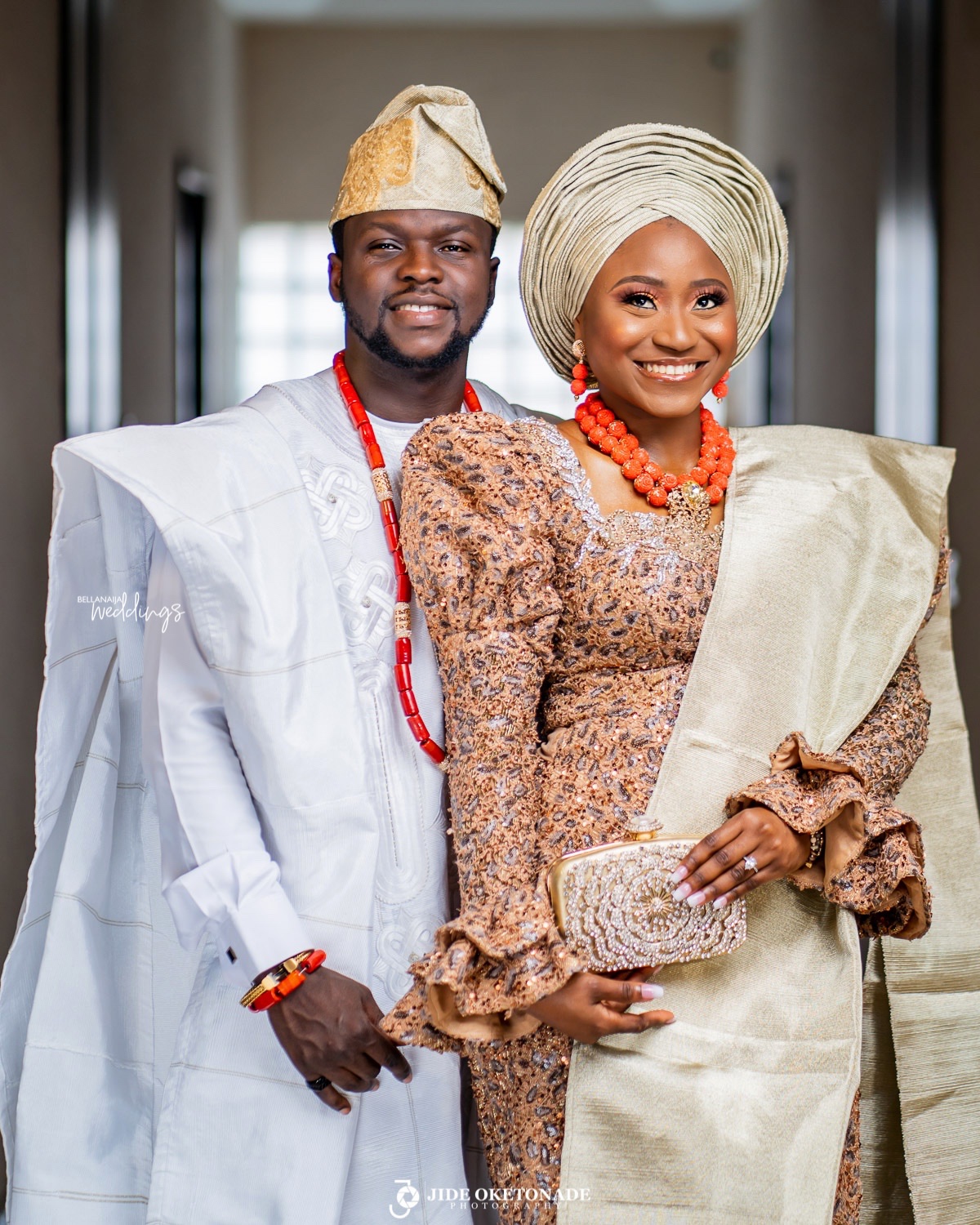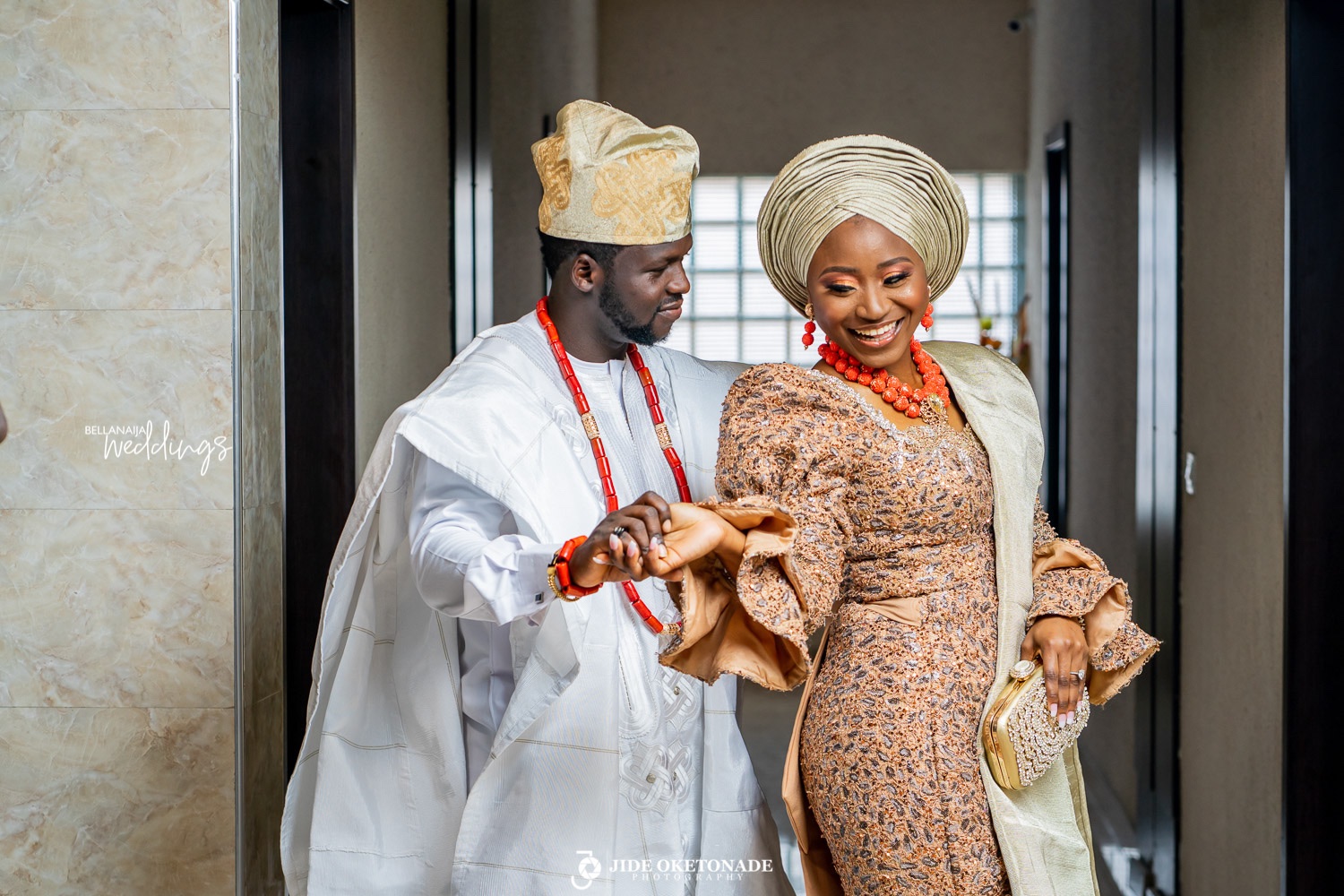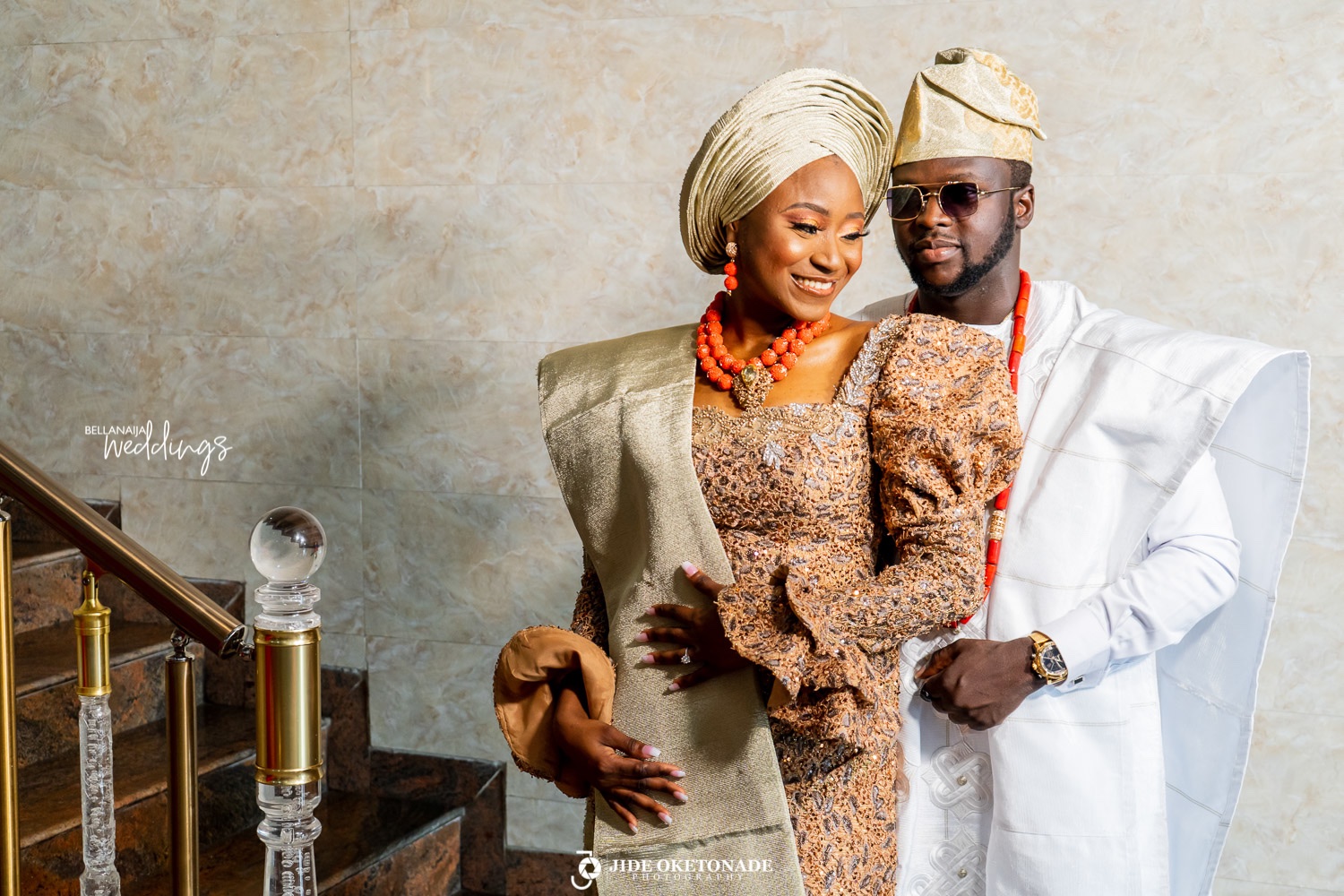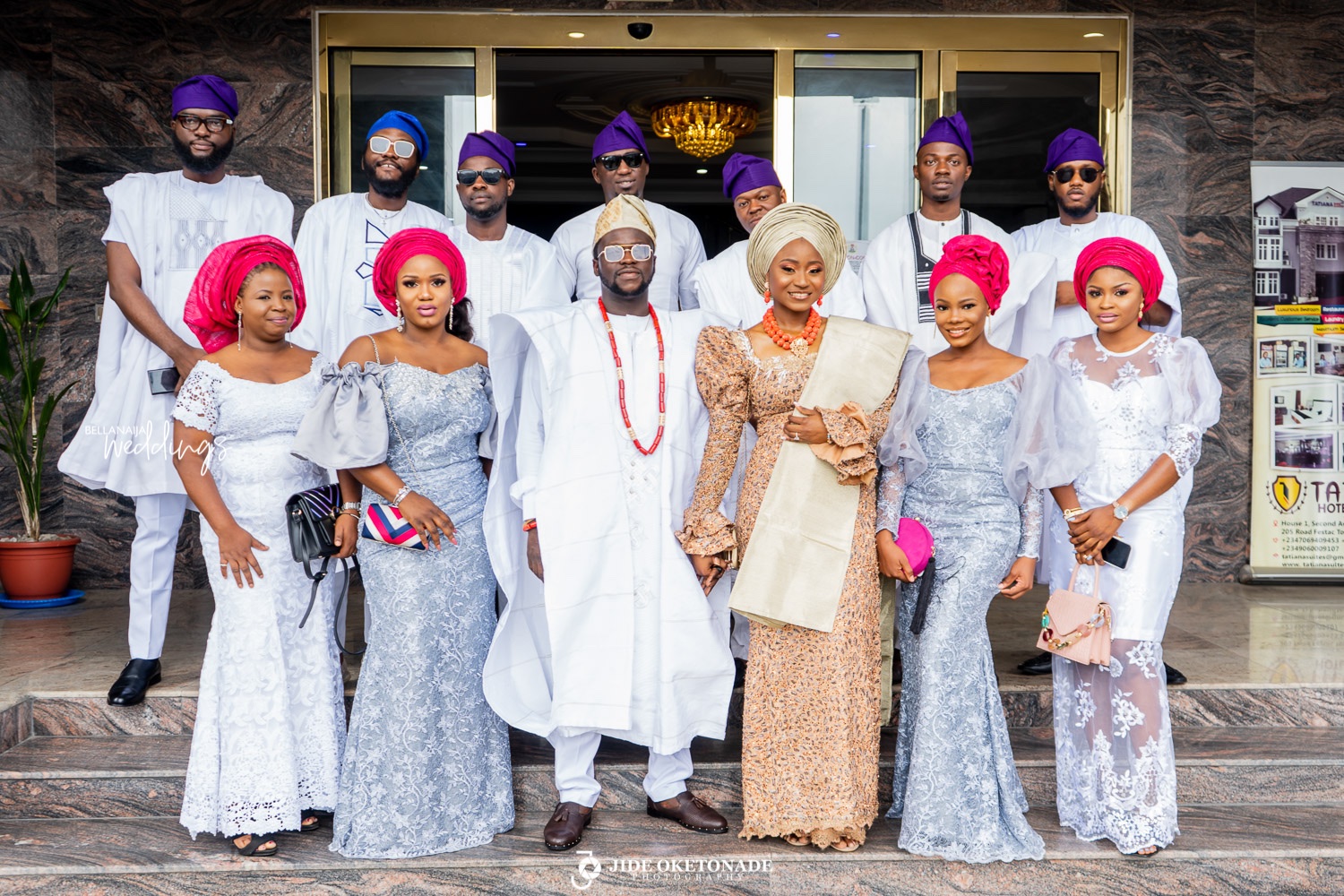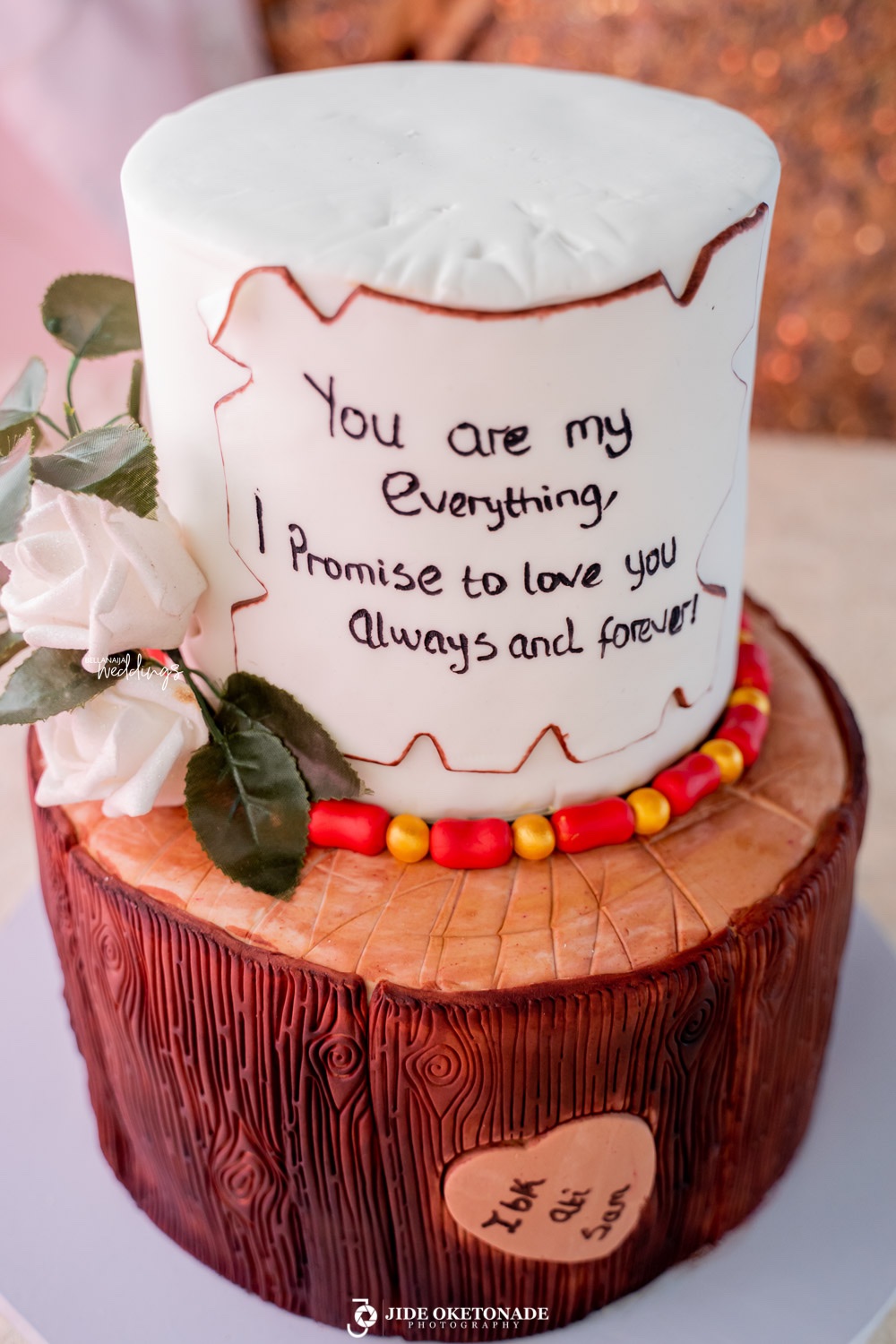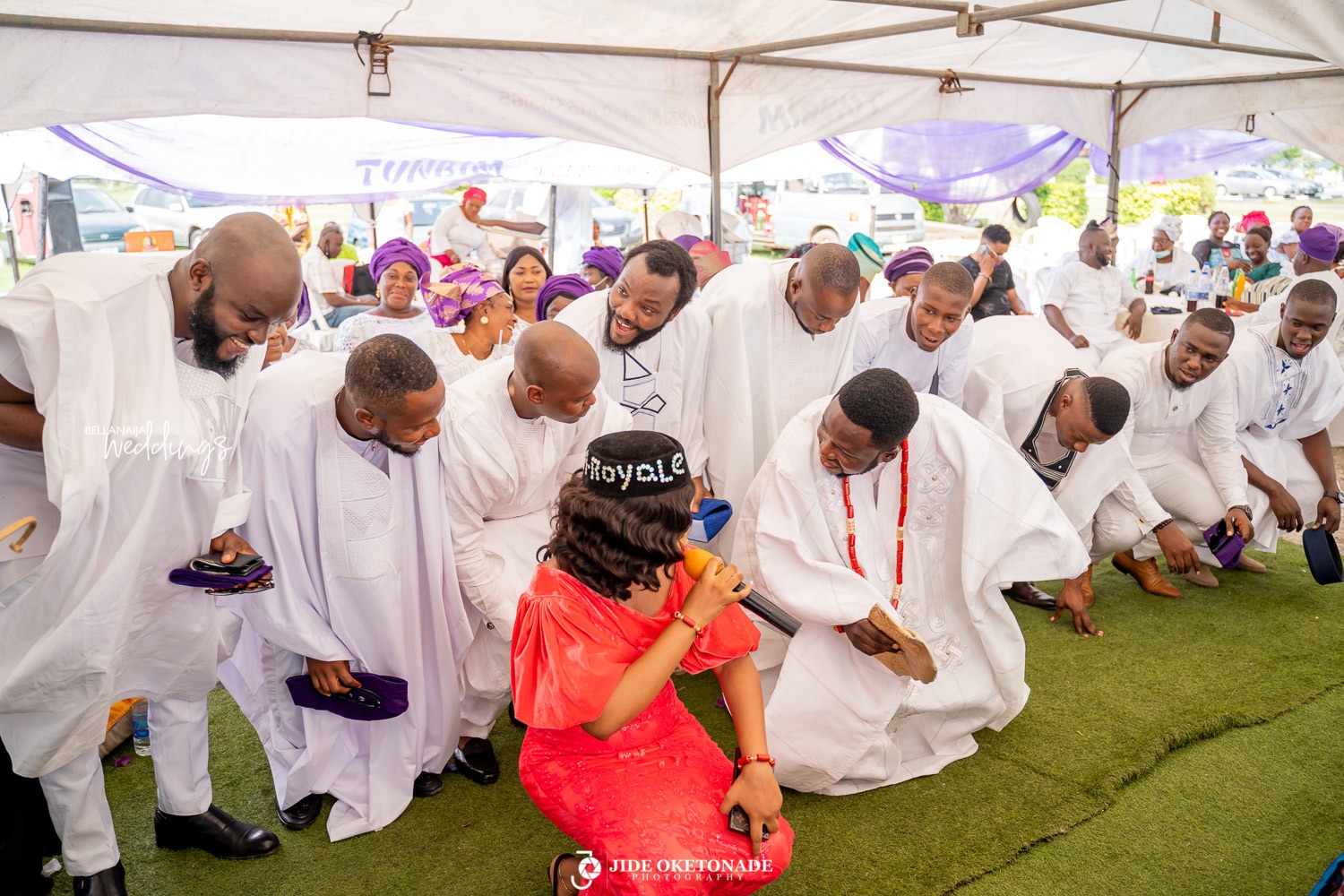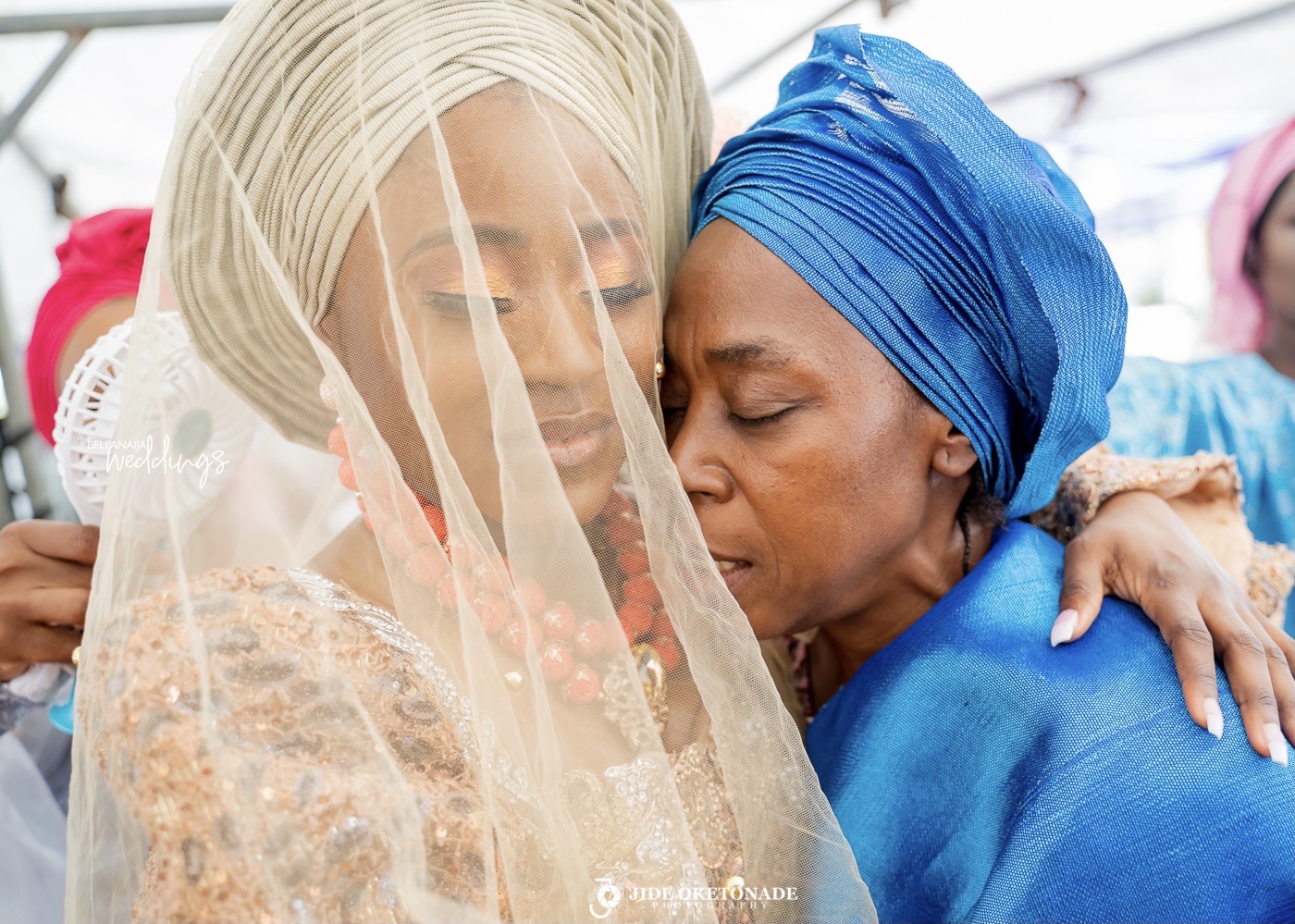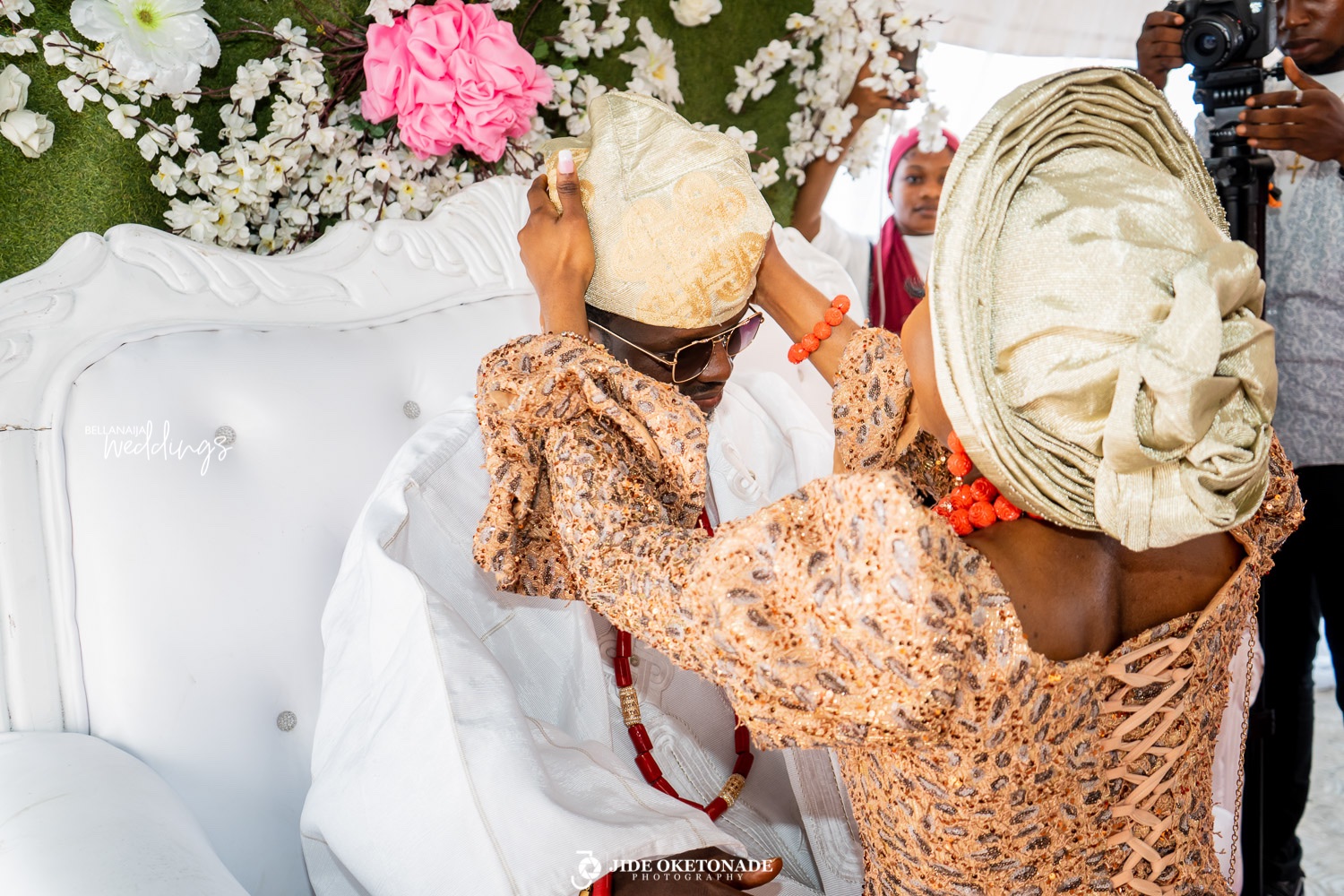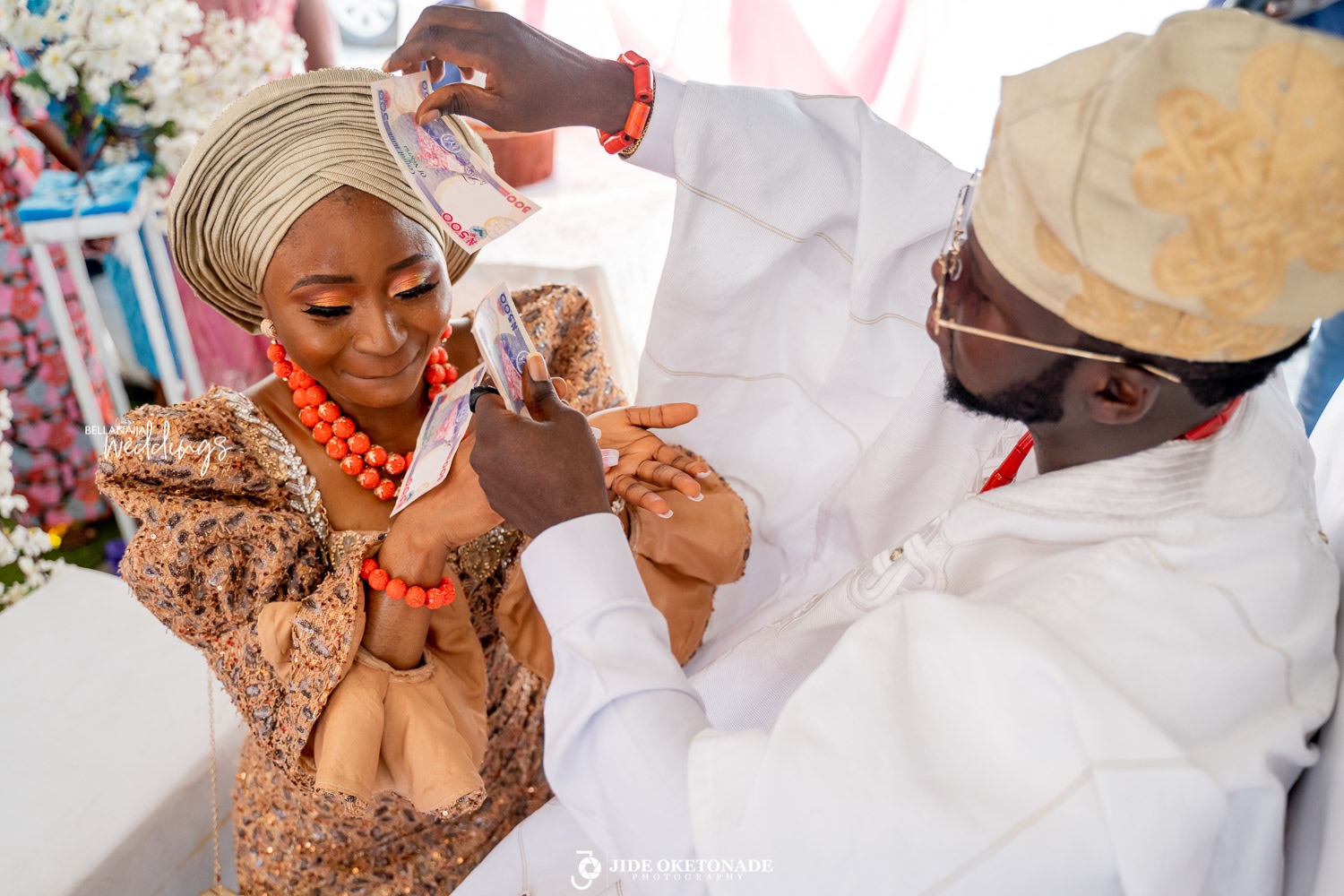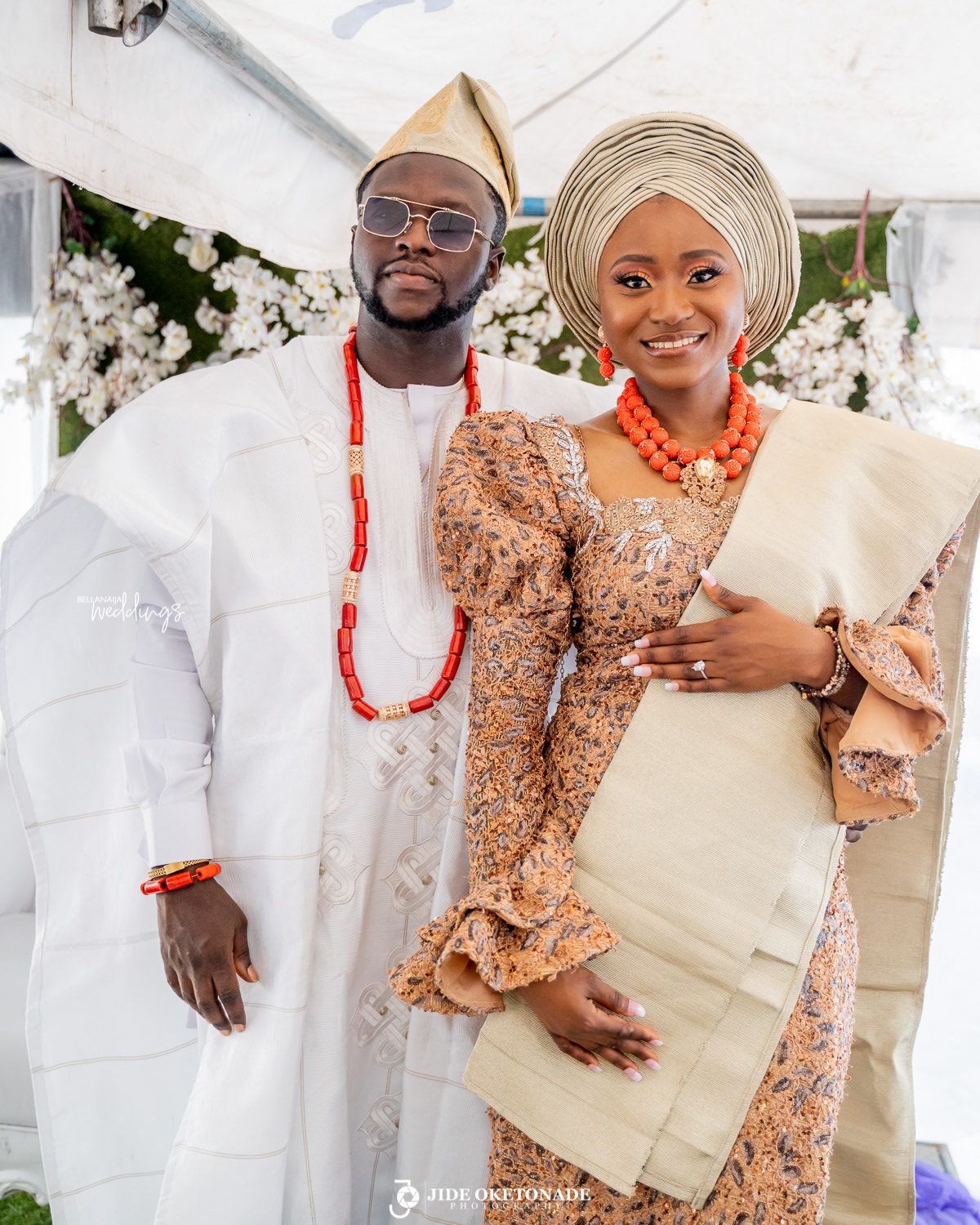 Credits
Bride: @deb_olufemi
Groom: @Sarmmy08
Photography: @jideoketonadephotography
Fabric: @glitz_allure_fabrics
Designer: @zene_reyra
Make-up: @nomey_jmakeovers
Asooke: @asooke_byphotizo
Wedding dress: @gelinlikbeyazruya
Robe: @mauchio_kutz
Accessories: @brideandmaidsfactory