Honestly, Instagram stays doing love's work.
Mathias' curiosity about Irene started when her page kept popping up on his Instagram page. He went through her page, liked her photos, and kept sending direct messages but never got a reply from her. We'd know that Irene eventually replied because we are here loving the photos from their proposal. Make sure to keep reading to find out all the gist from the groom-to-be.
No doubt that Mathias knew what he wanted from the start and now the woman of his dreams said yes to doing forever with him.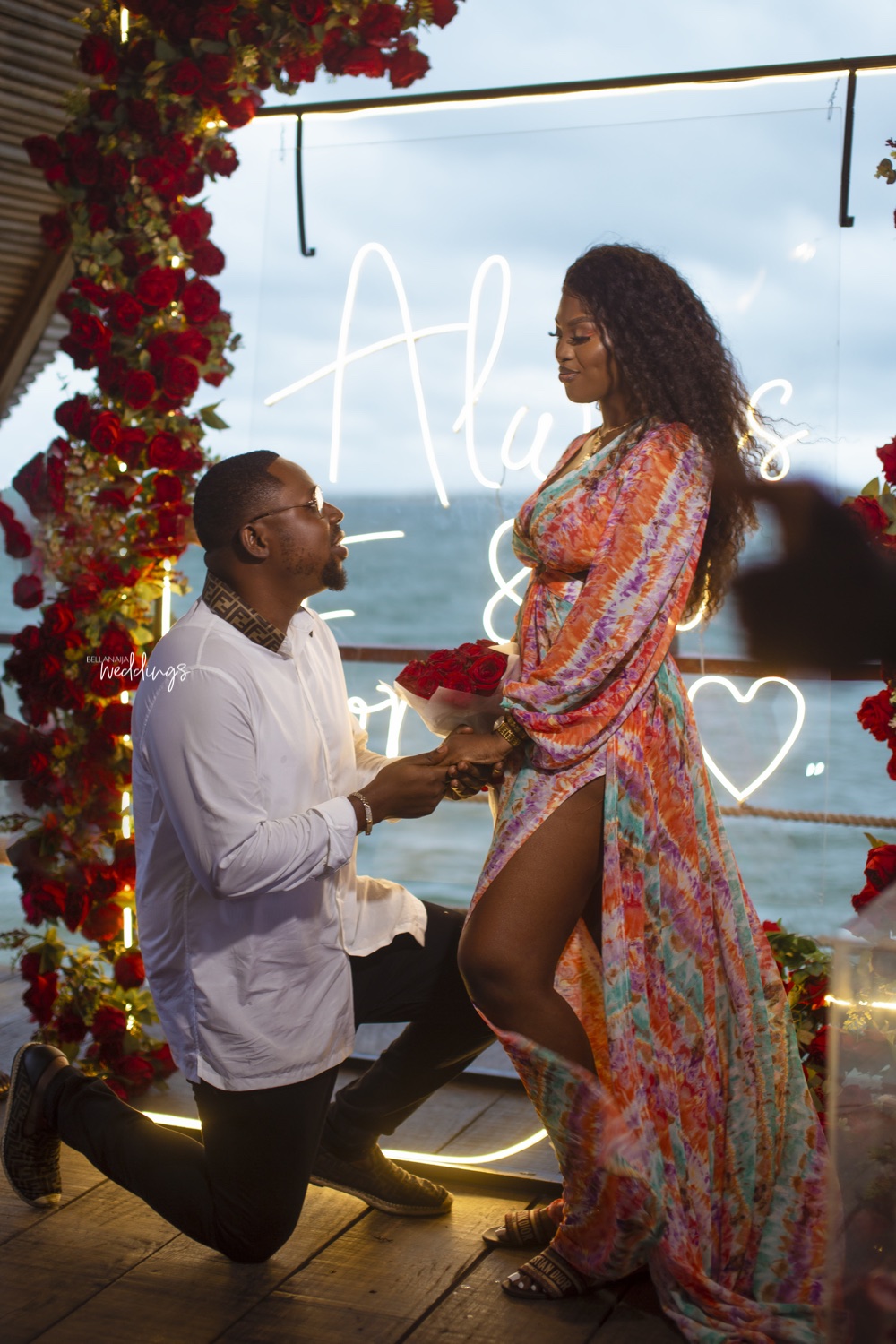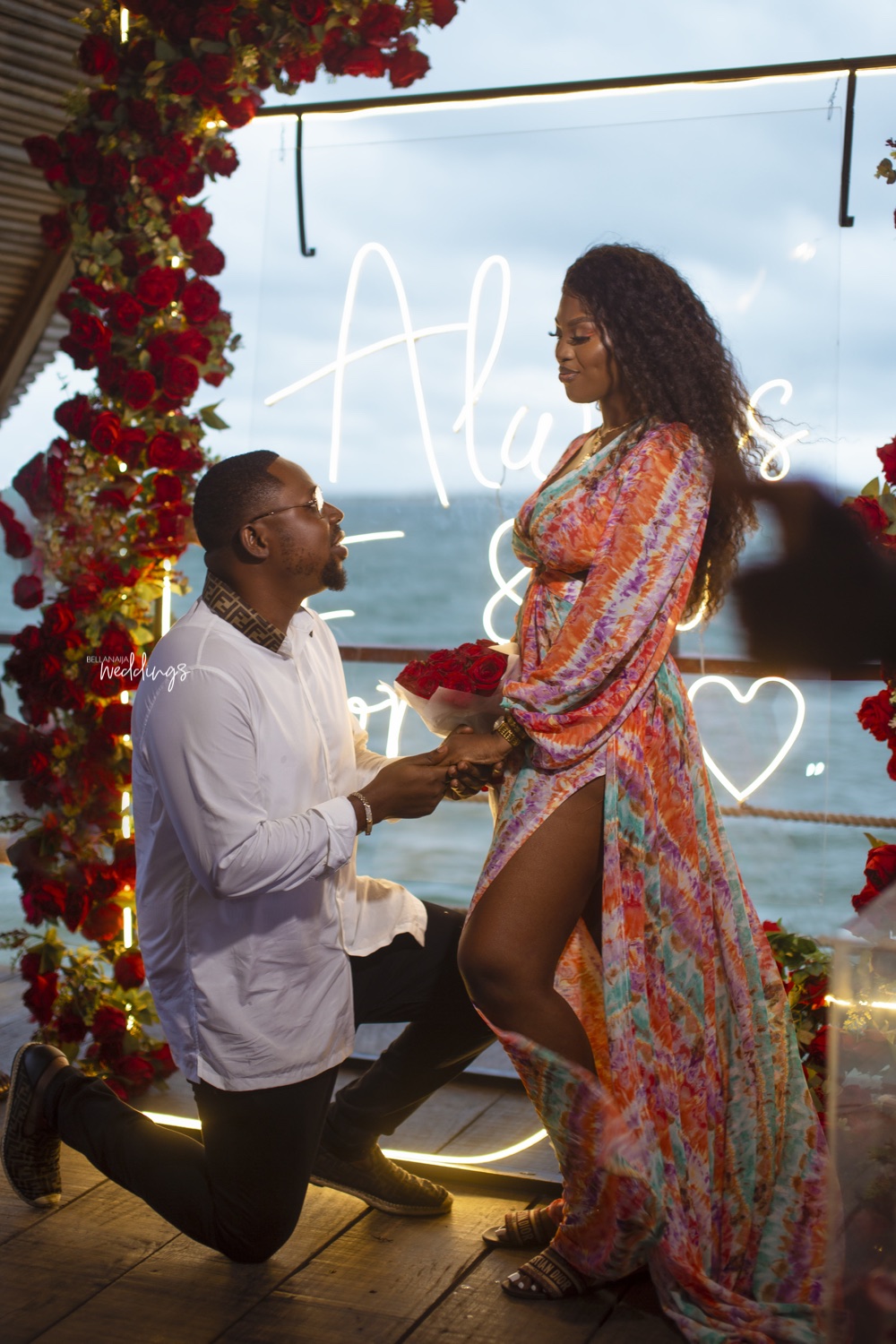 Here's how Mathias' recalls their love story:
It was like it was meant to be because for no reason, Irene kept popping up on my Instagram explore page back then in 2019, one would think Instagram had plans to set us up. Thank you Instagram.

Then one day, on my explore page, I saw a picture she posted. She was wearing a black top and leggings with a touch of white, the picture made me go through her profile, her page was very decent and mature. As a sharp guy, I liked all her pictures so she would notice me🤧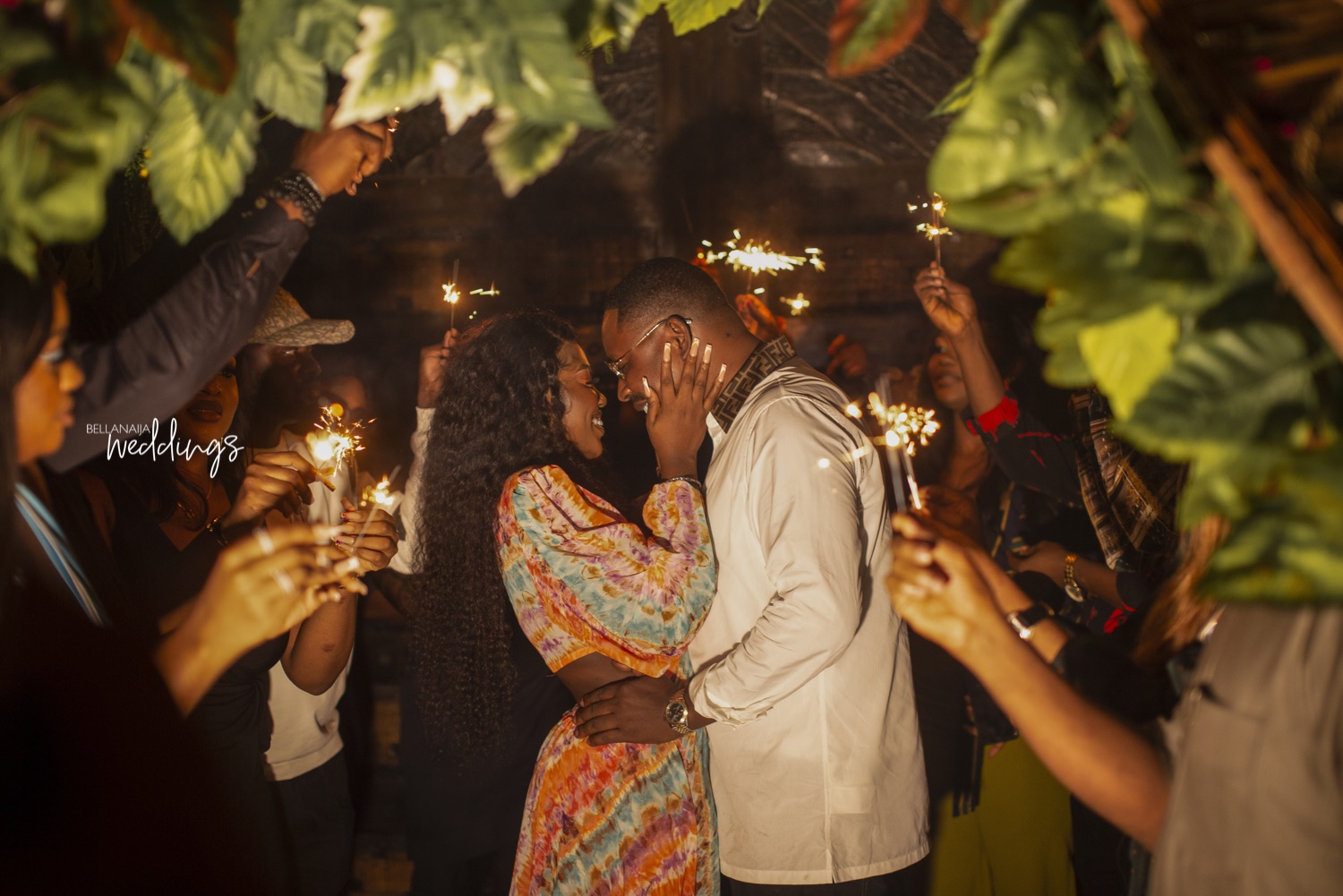 I thought she was living in Benin then so after sending series of direct messages to her without any reply, I had to send her picture to a friend in Benin asking if he knows her he said he doesn't, it kinda broke my heart. I slowed down a bit, then my luck shined one day, she replied to my plenty messages with 'Hi'. The 'Hi' was looking like ' I love you in my eyes' 🤣 because I was so excited that she finally replied.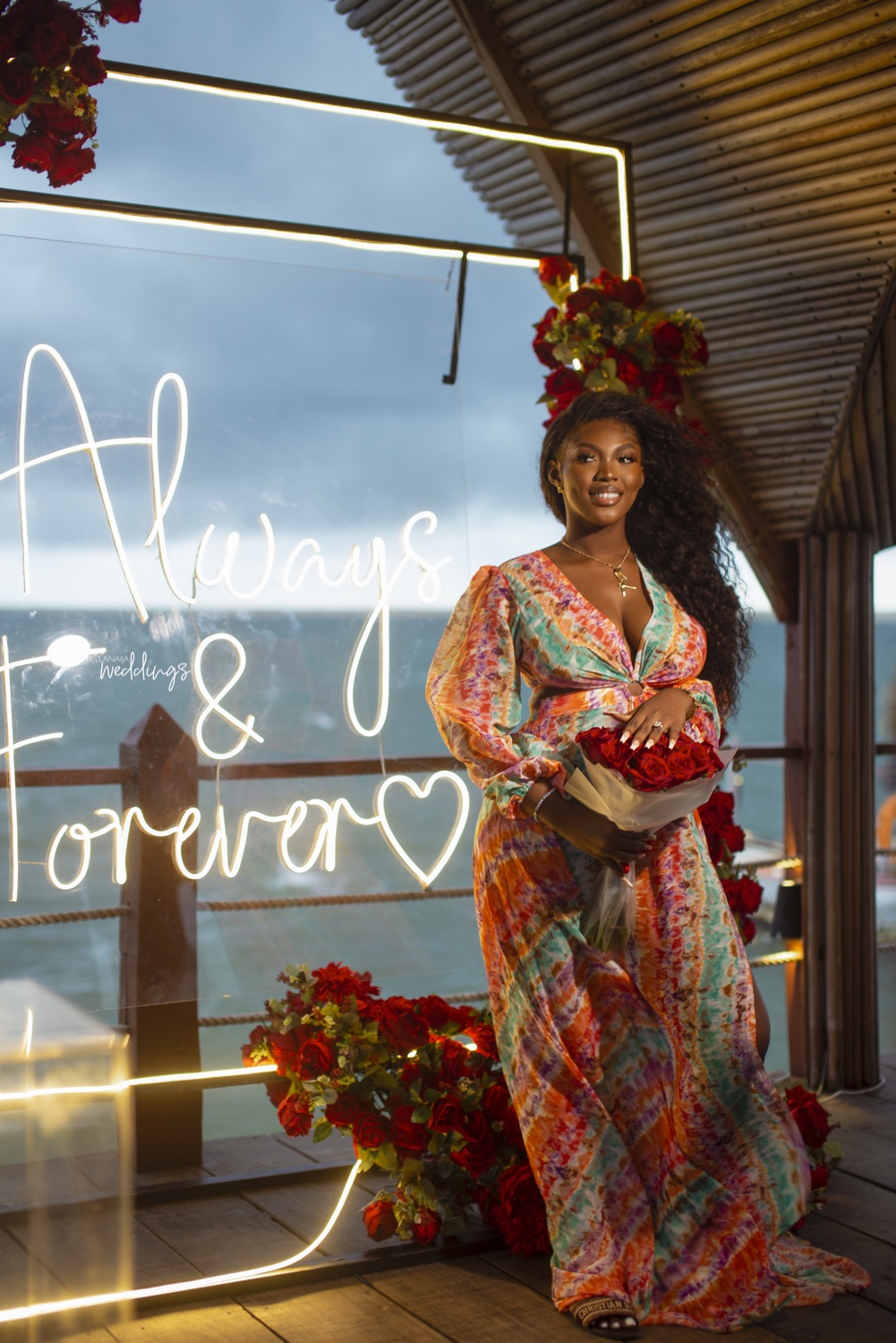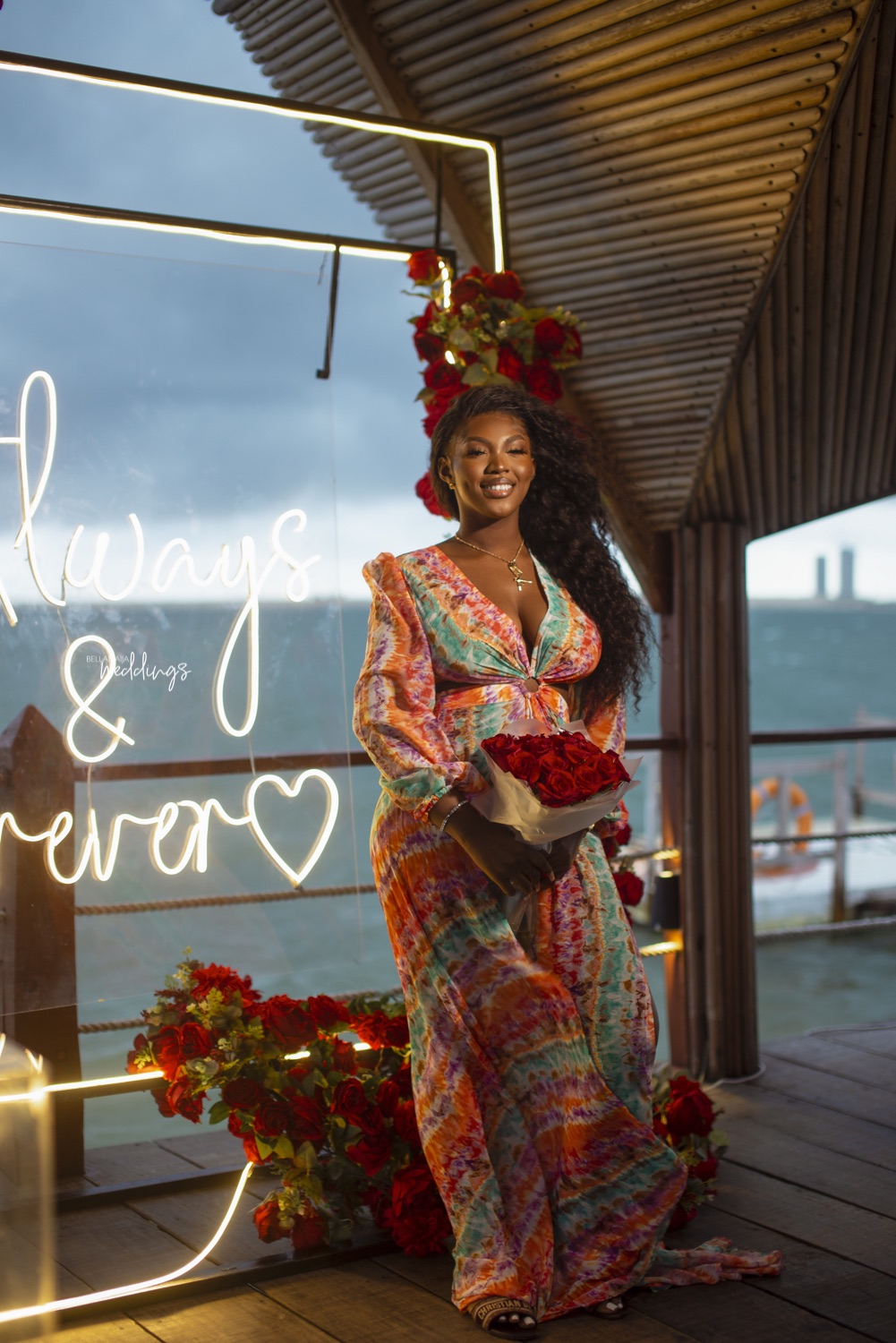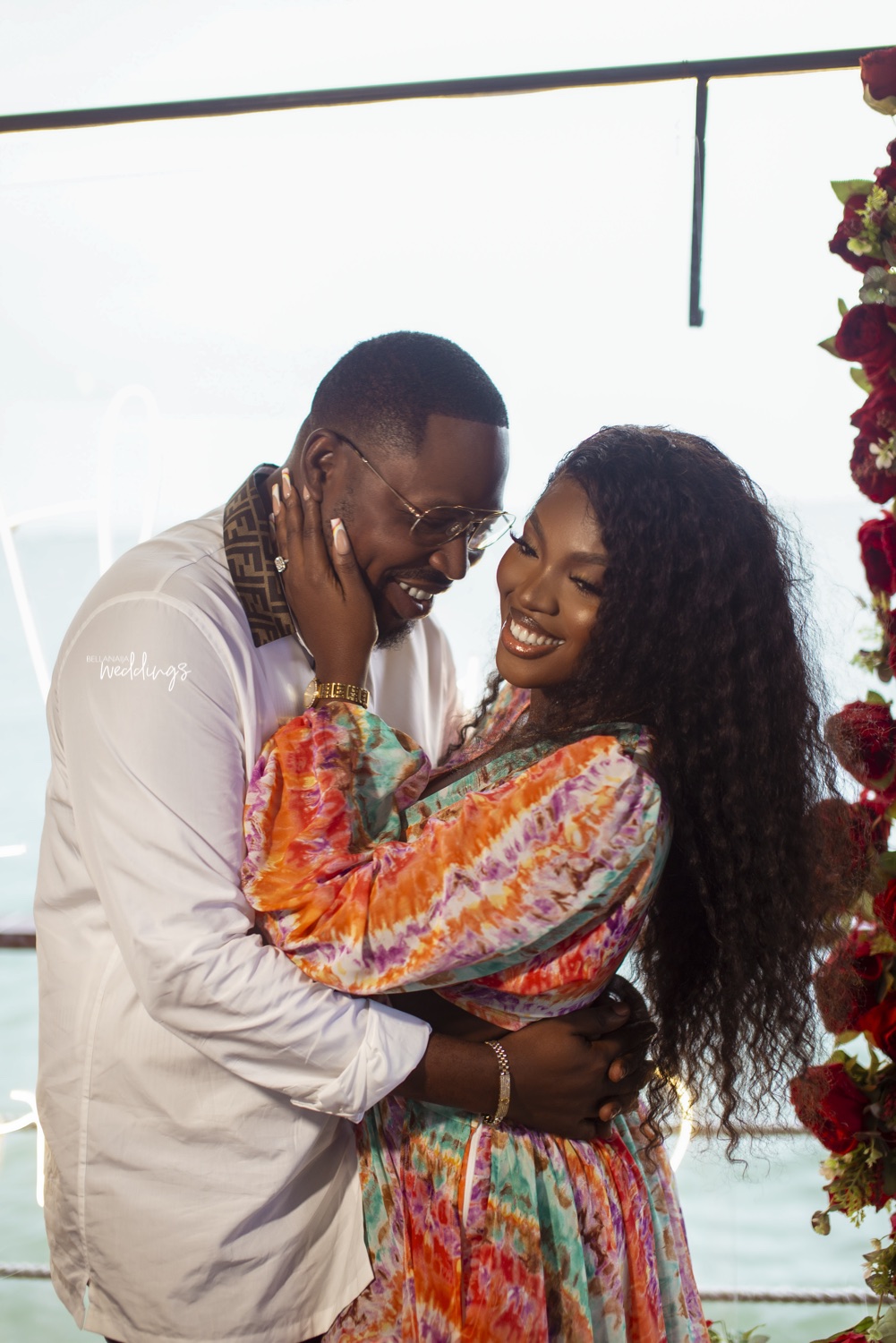 We got talking, I will write 100 words, and then she'd reply two after days after. She seemed uninterested but I kept pushing, at some point I almost gave up, thank God I didn't o. Now, this is how I believe God stepped in, it happened that she had a mutual friend with one of my closest friends. They were both in Dubai and I saw a picture they posted together so I asked my friend if he knew Irene and he said no but the girl that posted her is his friend. Isn't God wonderful? No time to waste o, I told my friend to call his friend for proper set up. You know girls na, the first thing she asked was ' does he have money?' and that very statement got to me but little did I know that that very statement is going to lead me to the love of my life Irene.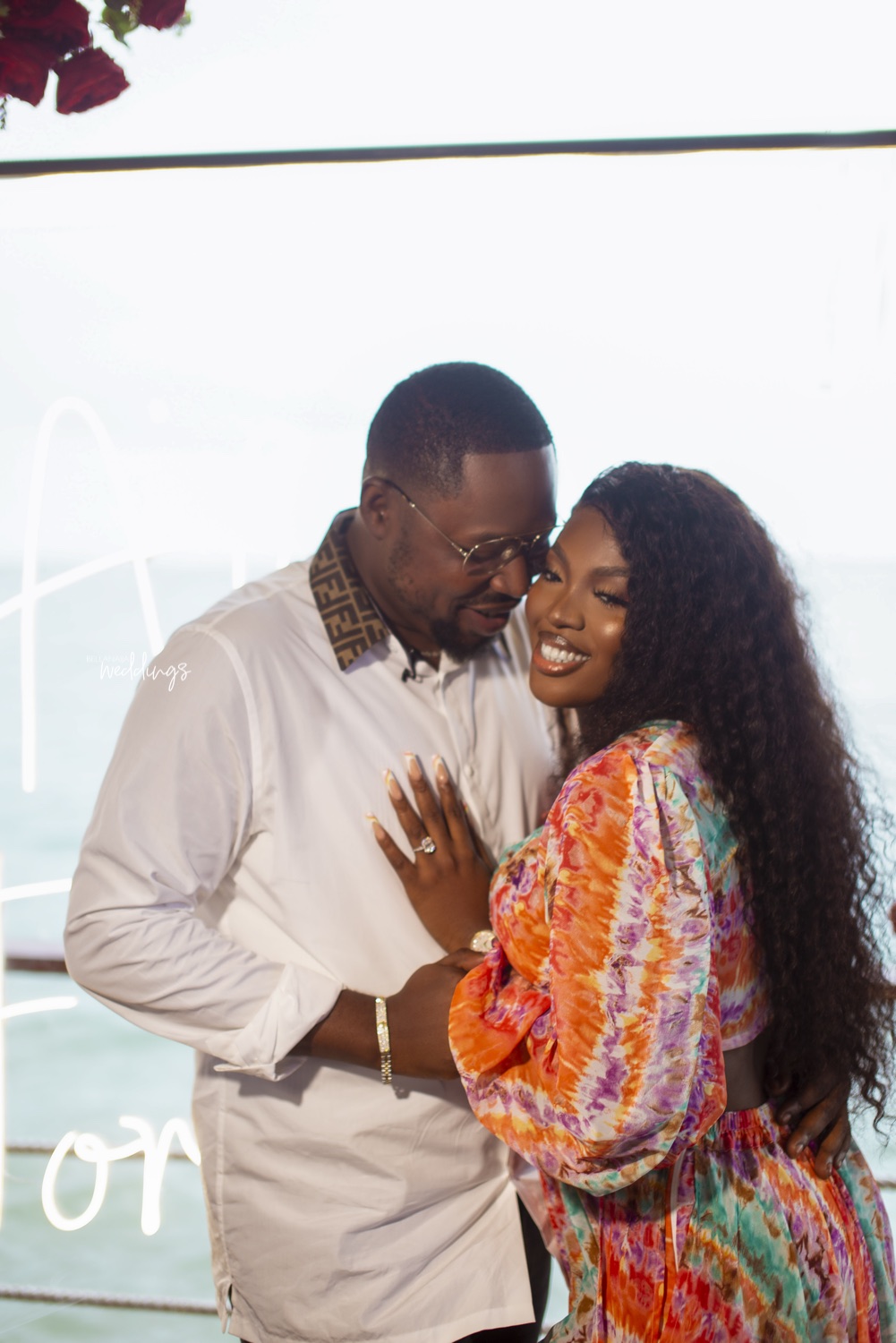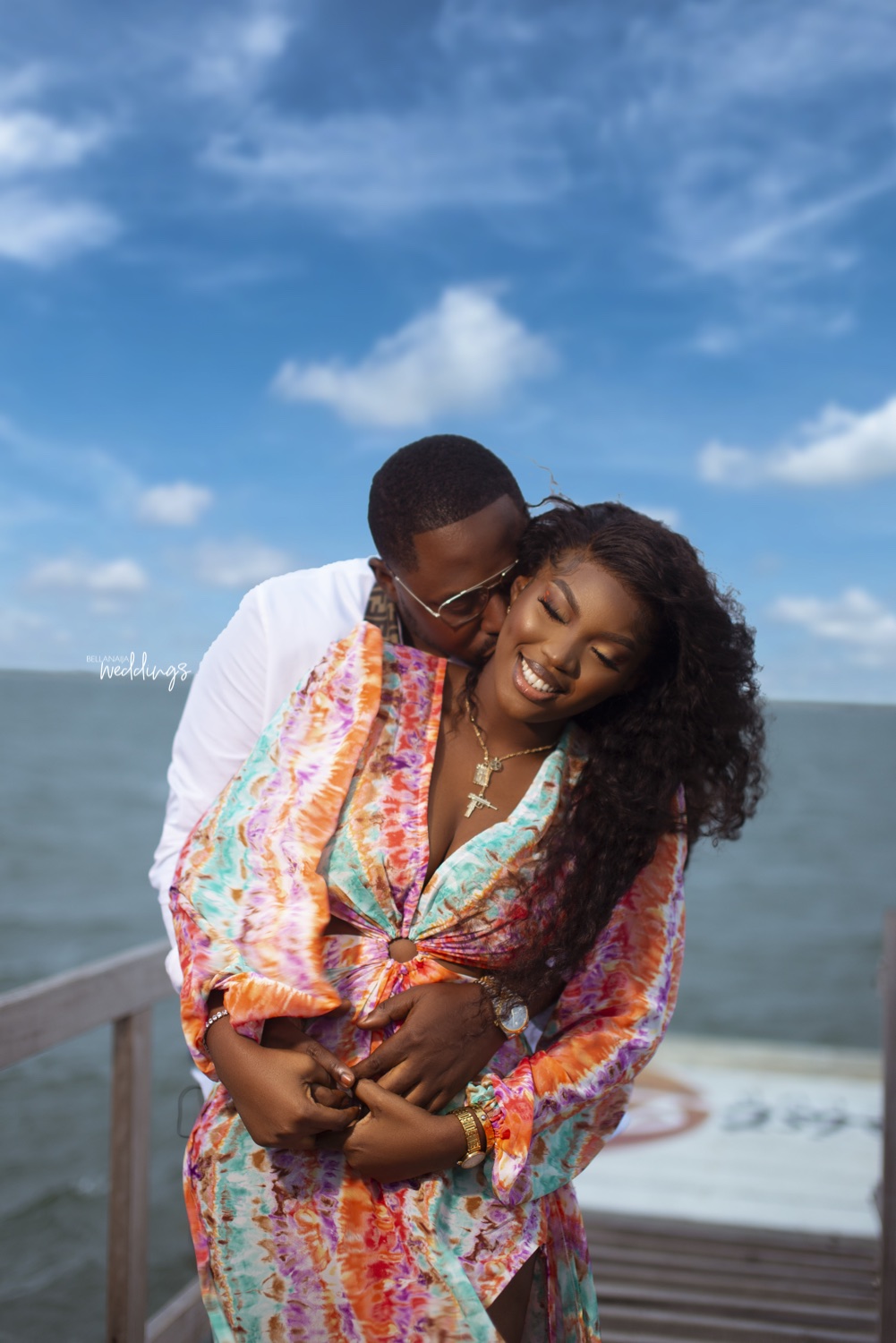 So one day, I said hello to my beautiful friend and she replied her usual Hi Math, then I went ahead to tell her what her friend said and that got her angry and she gave me her number and we got talking. I started calling her my wife she was like how will you be calling a girl you have not met your wife. I was so sure I had found my wife, nobody could tell me otherwise.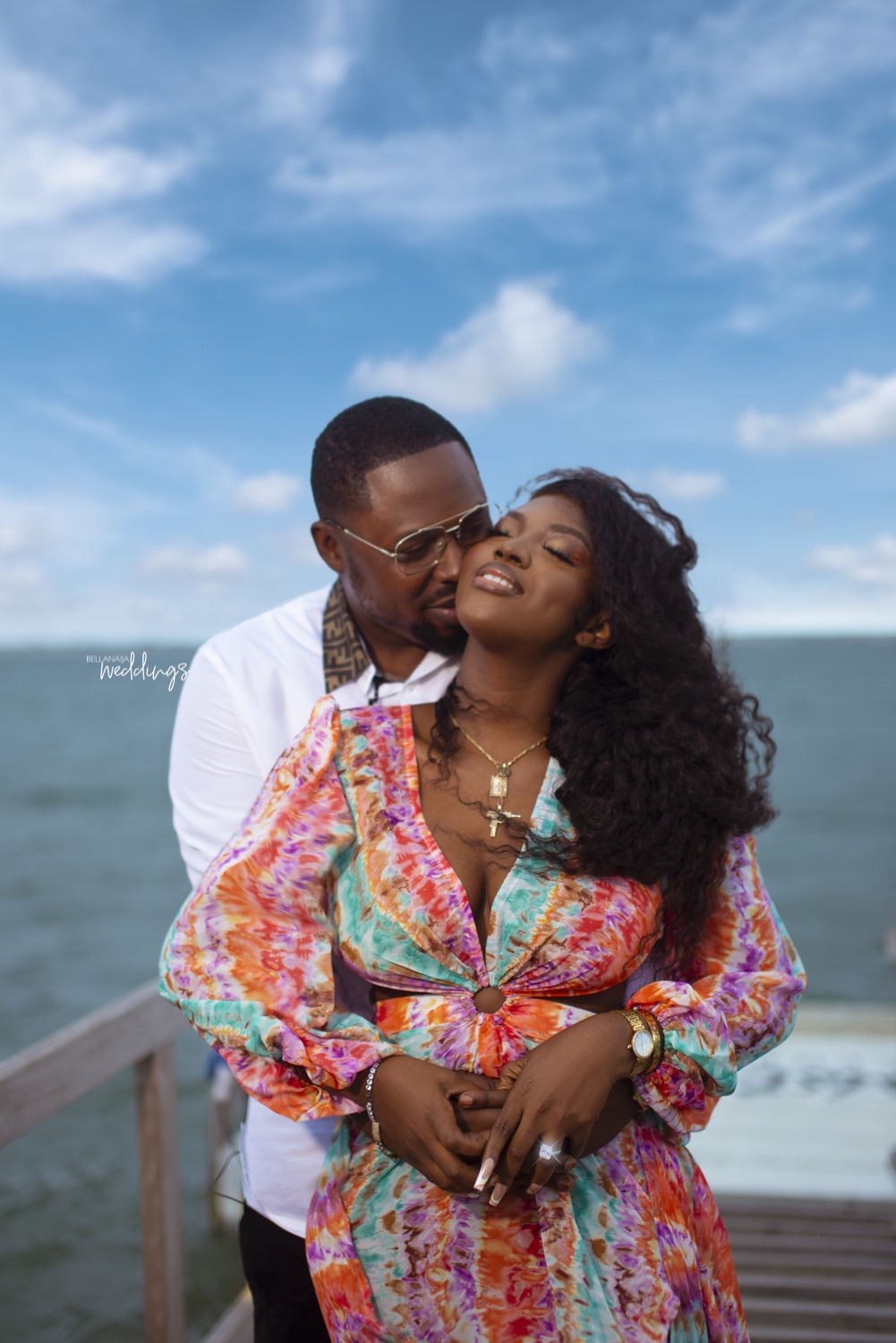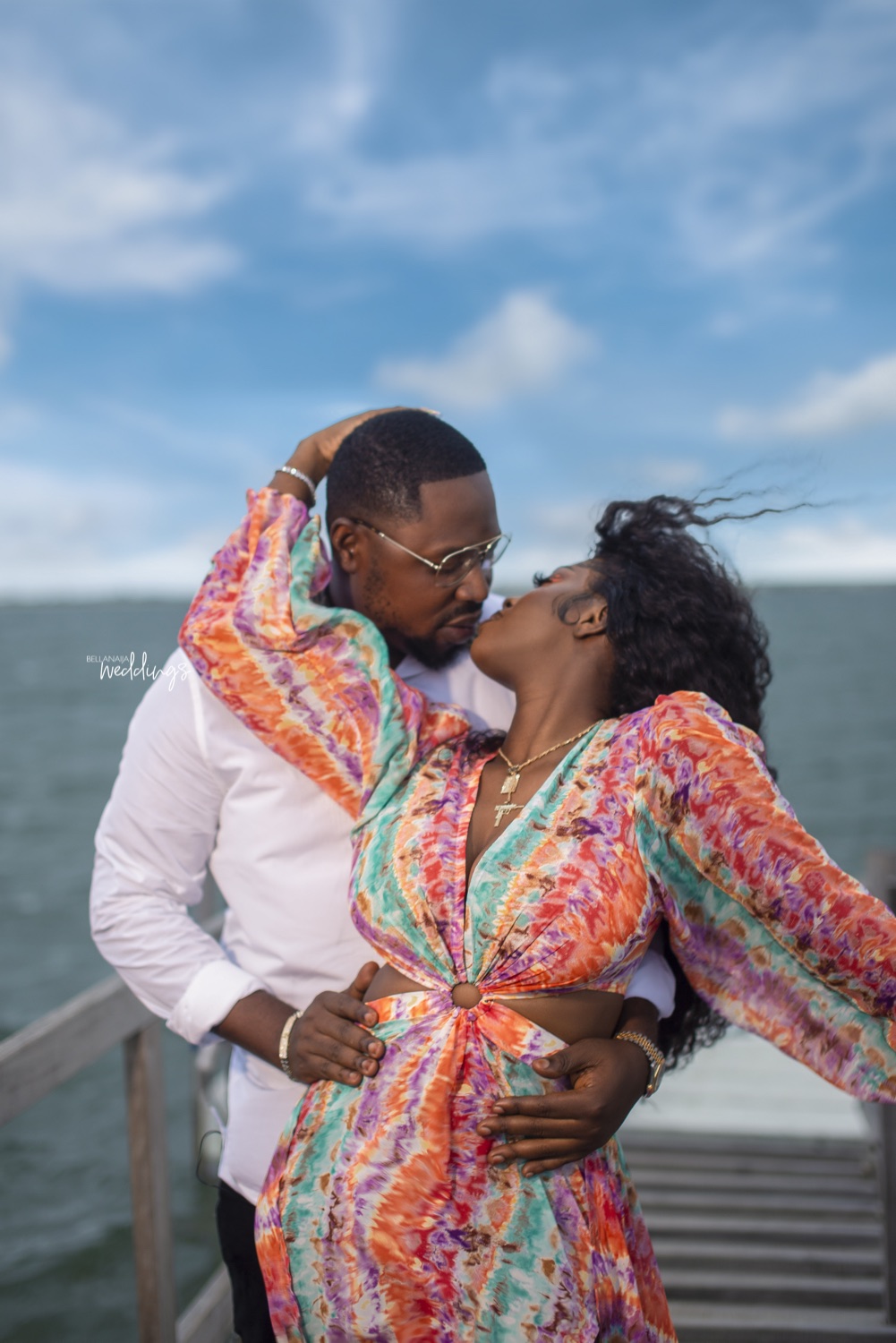 We continued talking and finally met on the first of January 2020. Seeing the tall brown skin chubby lady with the most beautiful smile stepping down from the car, my heart leapt for joy and at that moment I confirmed to myself again that this is it, my wife, the mother of my unborn kids. I even told my friends and they laughed, all thought i was joking even Irene as it was her first time to meet the guy disturbing her with DM and calls 🤣. Well, the rest is history o, I'm the one laughing now with so much joy in my heart that I'm finally doing forever with this amazing woman, the love of my life.

Note: my words to single ladies out there, husband don't come from church or school alone, sometimes check ur inbox 😁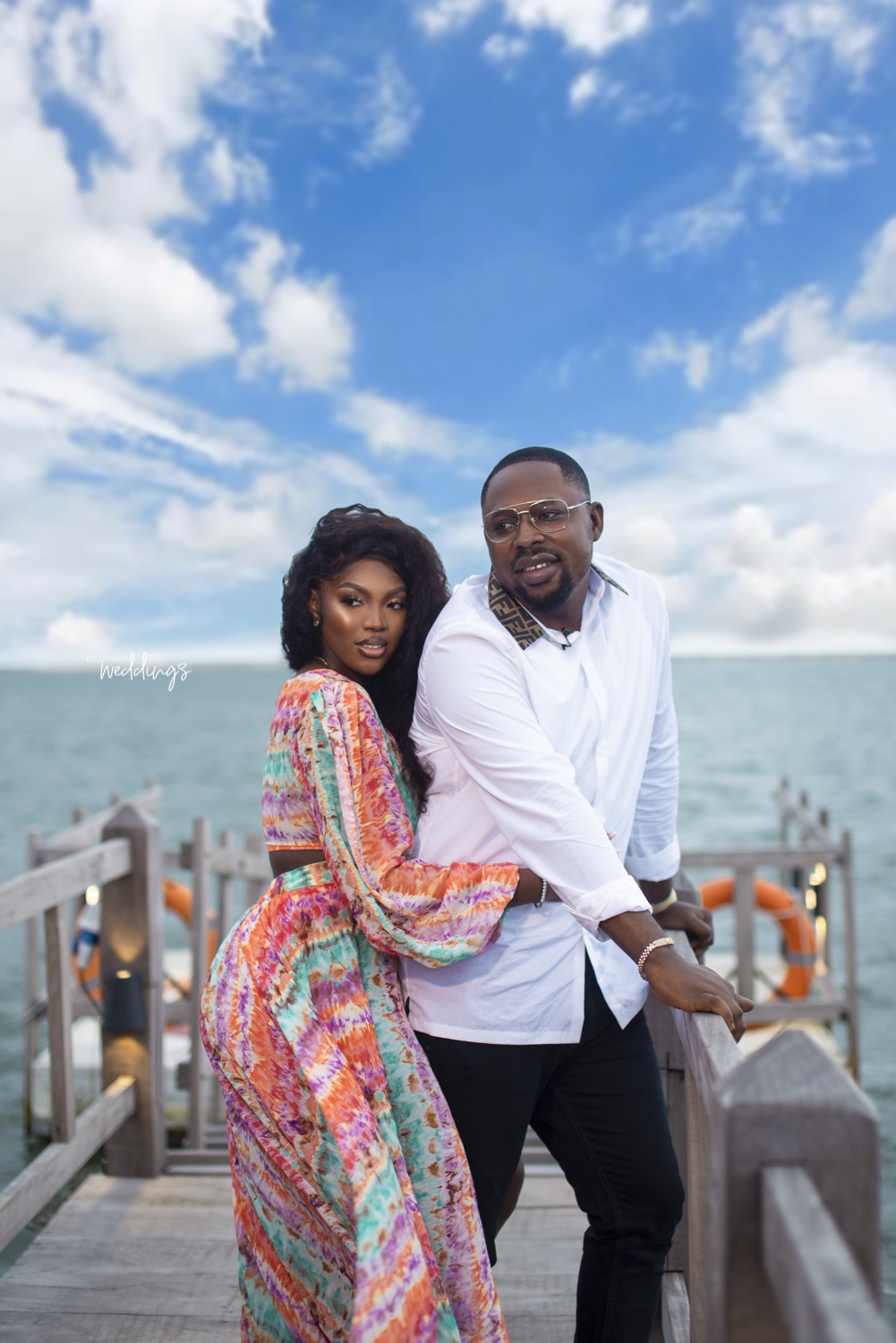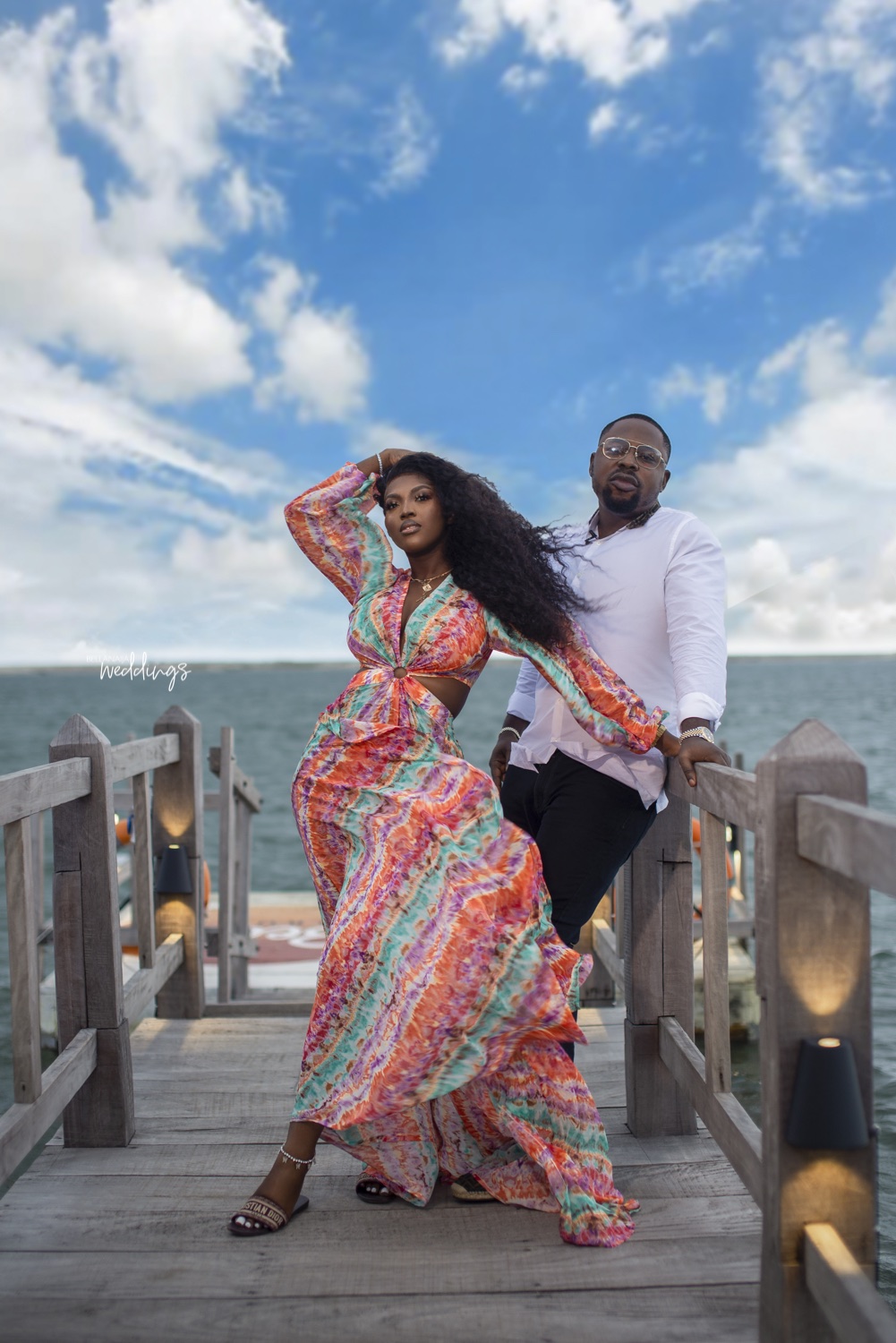 Credits
Bride-to-be: @irene_amara1
Groom-to-be: @freshnebi_
Planner: @__jdevents
Decor: @proposalbells
Videography: @josephmofilms
Photography: @goldenpixelinc
Outfit: @tmo_international
Makeup: @gng_makeupartistry