Hey there, beautiful Igbo bride-to-be! What are your plans for your big day? Before you answer that, let's narrow it down for you. We bet you already have a lot of things mapped out on how you want the big day to go. But how about your look? Well, we've got something just for you.
This Igbo bridal beauty look spells simplicity and elegance, and guess what? It's got your name on it! 🤭 The glam by Isabel Makeover maintains a simple yet sultry essence – talk about an effortless face beat. We absolutely love the classic hairstyle by C.C Hairways, adorned smoothly with traditional beads to add that cultural edge. The green dress is what we would refer to as a spice giver. The beautiful sequence and sheer elegance of it all just have us drooling. This look is certainly for brides who like to come through with elegance and style. If your trad look hasn't been picked yet, you definitely want to pin this look!
Check out the photos below and let us know what you think in the comments section.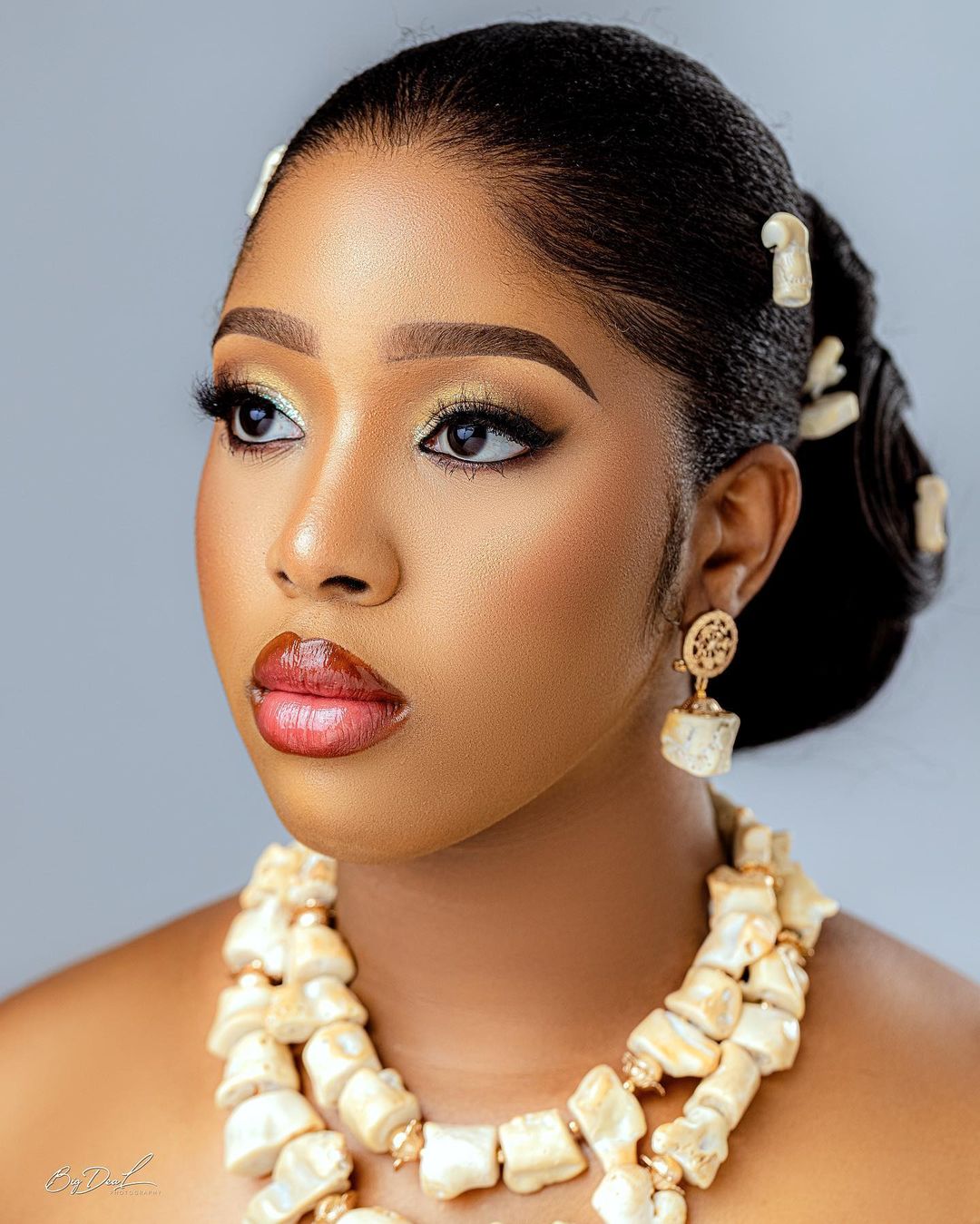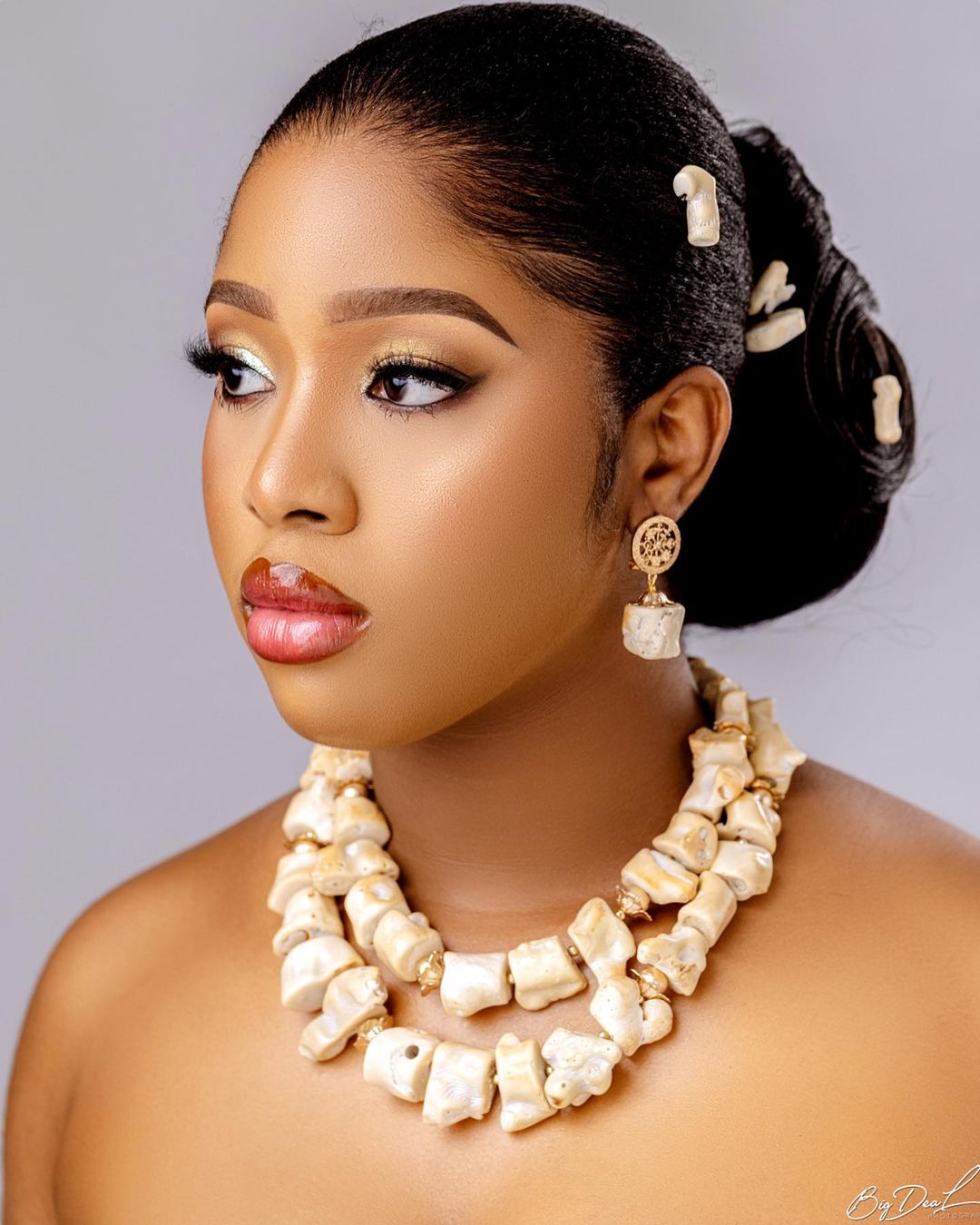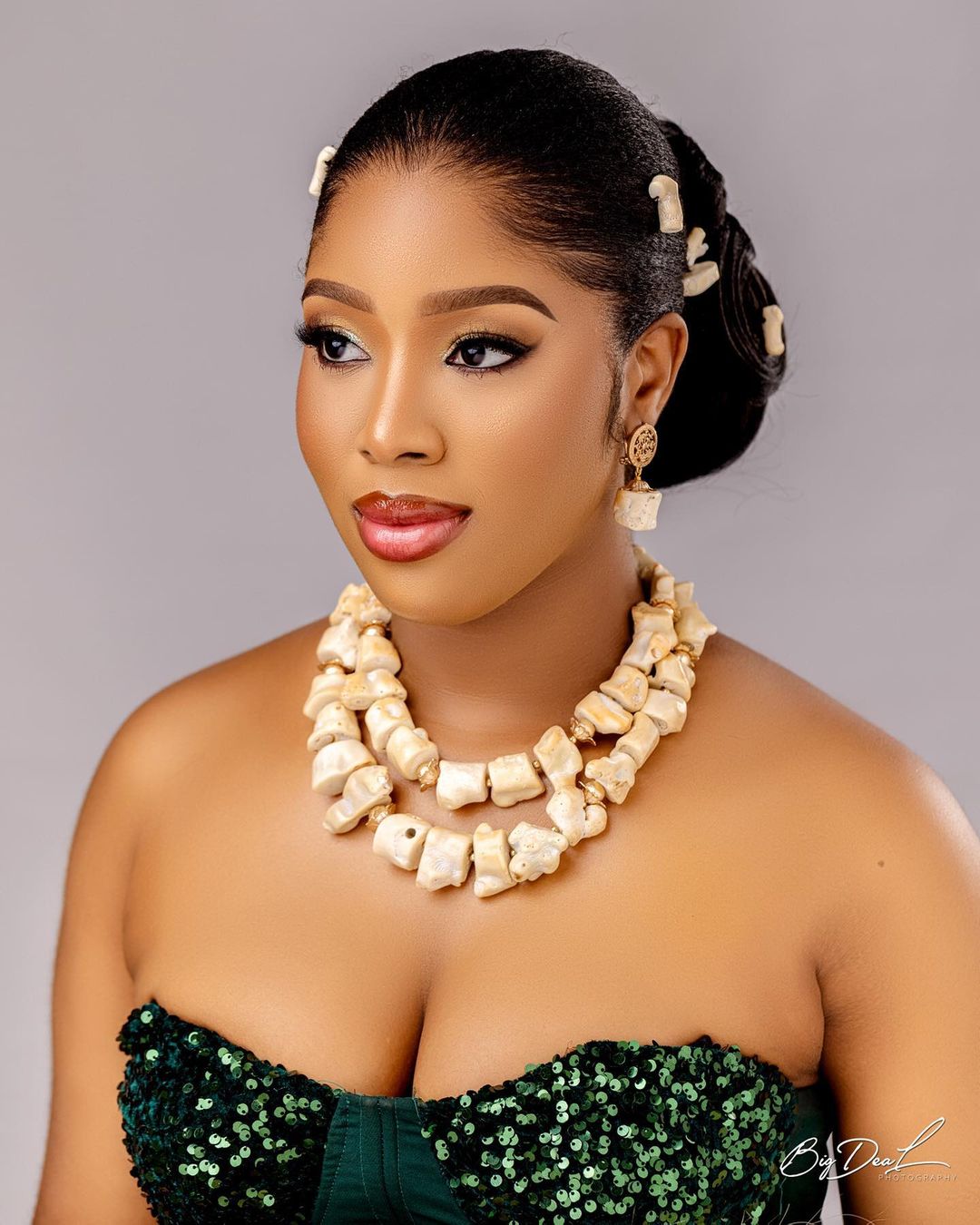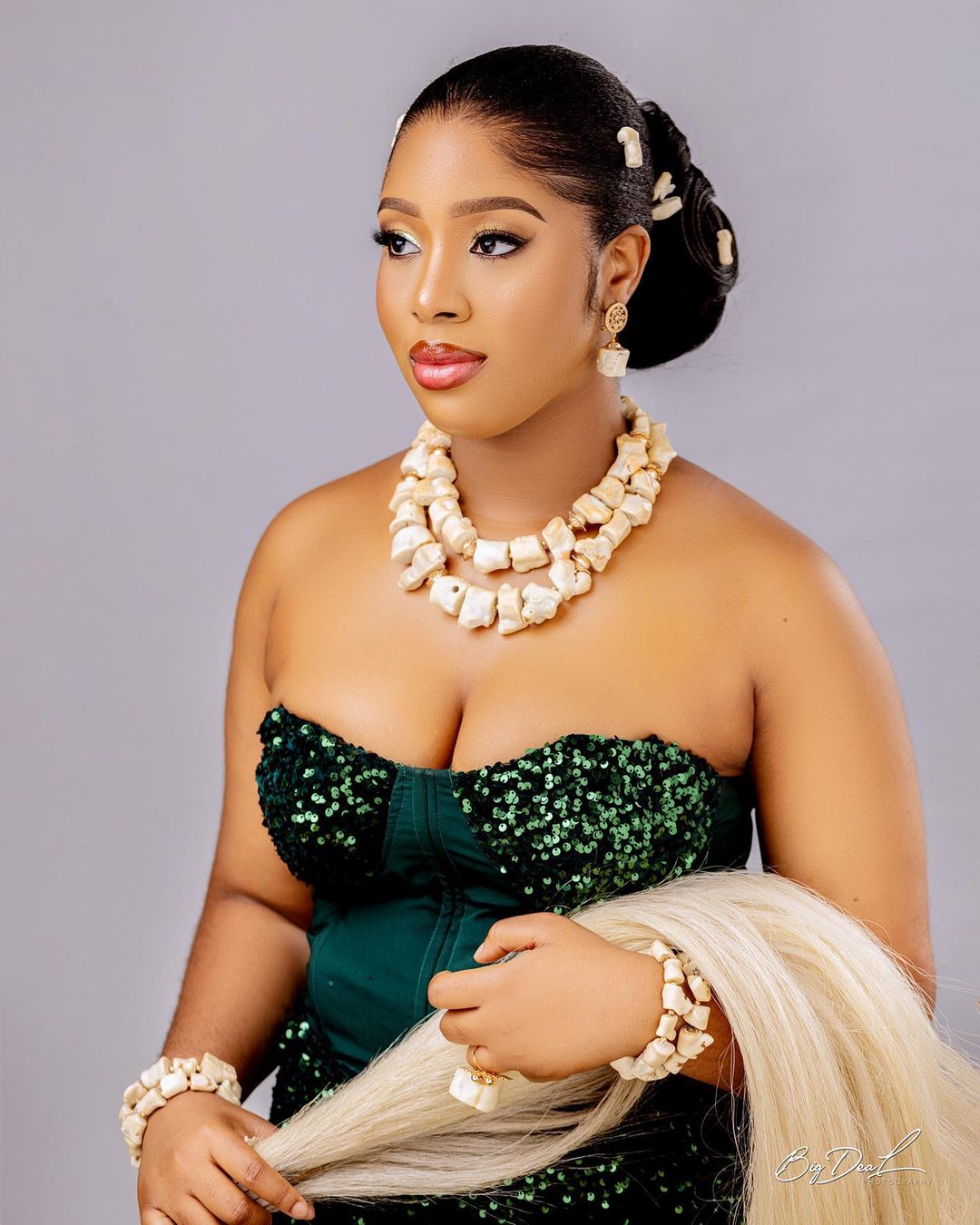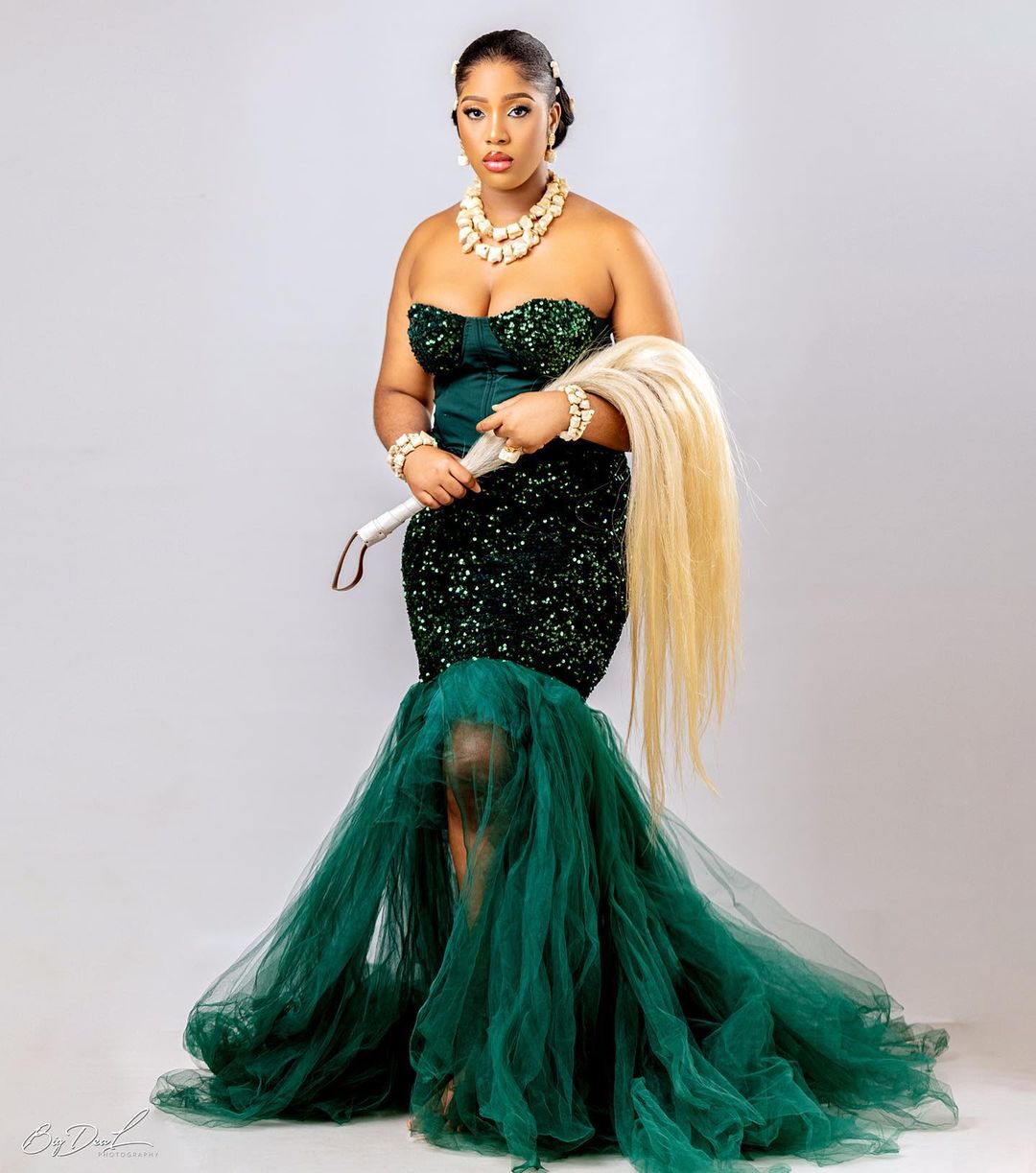 Credits
Makeup: @isabelmakeover
Hair: @c.c_hairways
Accessories: @tophertonyjewelry
Photography: @officialbigdealweddings
Outfit: @cjanesfashionworld
Belle: @somtonicole