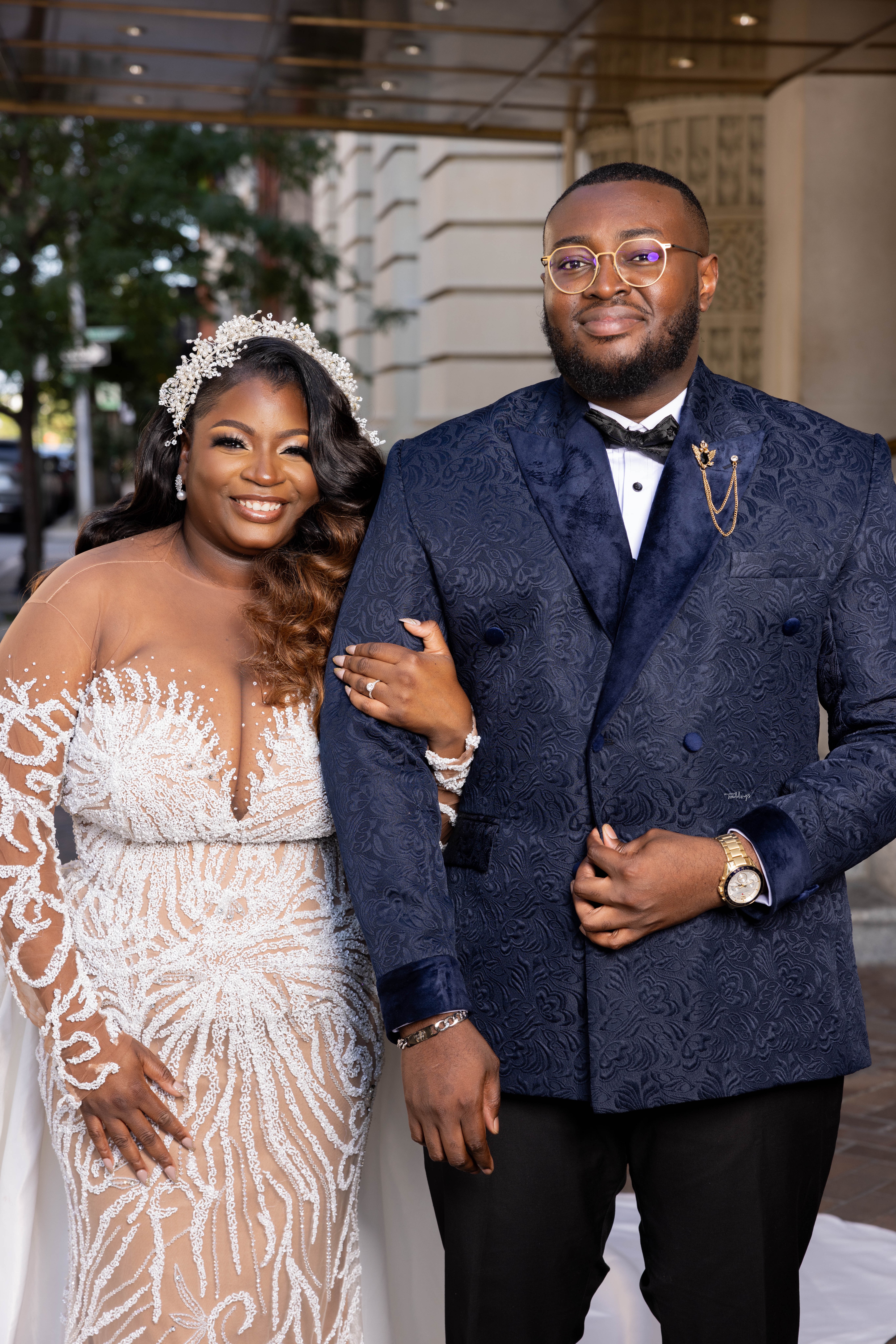 Who says you can't find love on a dating app? One of the things we are grateful for is technology and how it amazingly connects people… as it did for Jennifer and Kevin!
Just when Kevin decided to give the dating app scene a final try, Cupid decided to show up and make this last try worth it. He came across Jennifer's profile and she immediately caught his attention. After a few DMs and a thrilling first date, they knew that they were meant to be.
Now, they are taking this beautiful path forever as they exchanged their vows in a lovely white wedding ceremony. They look so beautiful in their outfits and the love that they share is evident in each frame. They make such a perfect match and their wedding photos are all you need for a bright and beautiful day!
Enjoy their white wedding photos and love story below: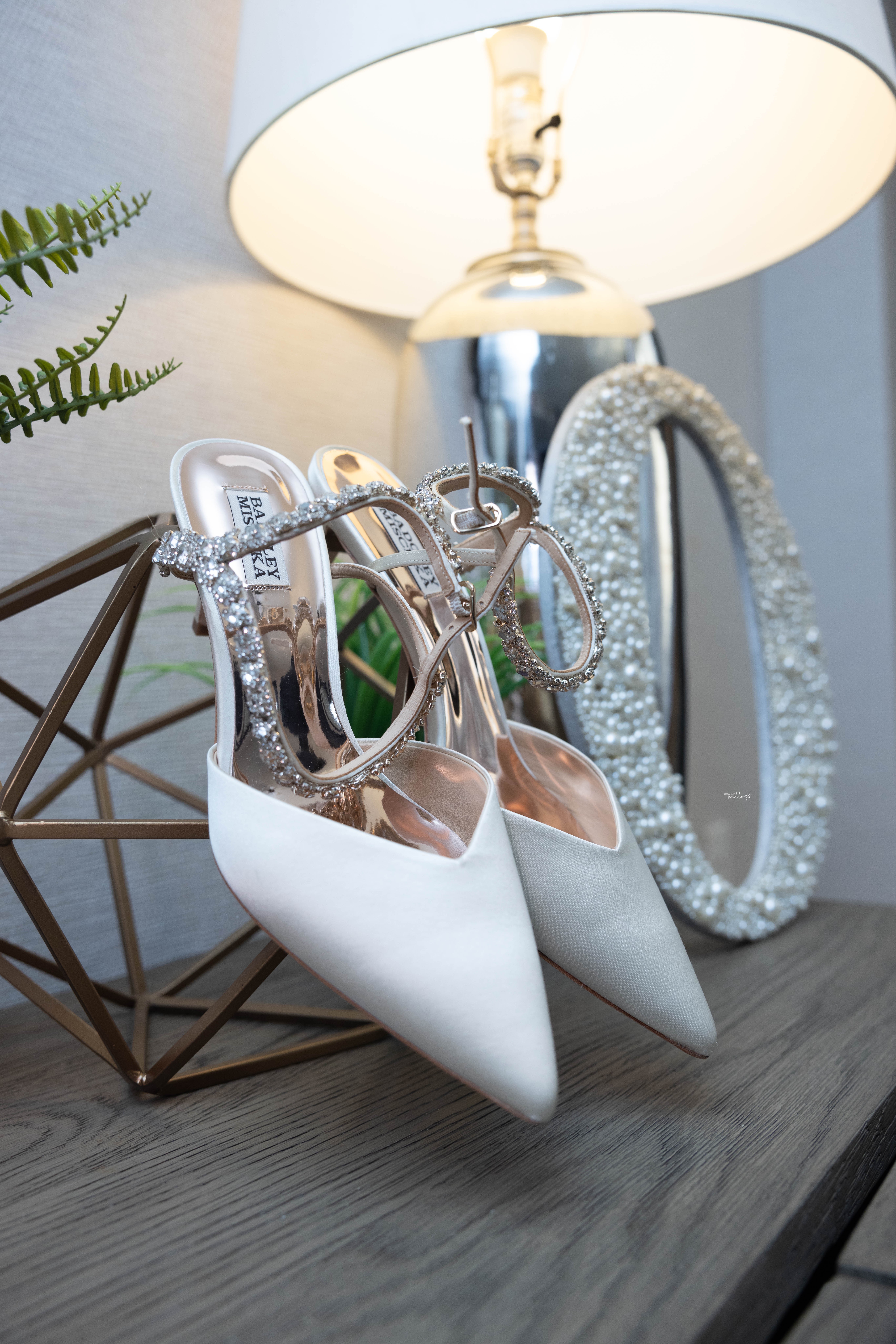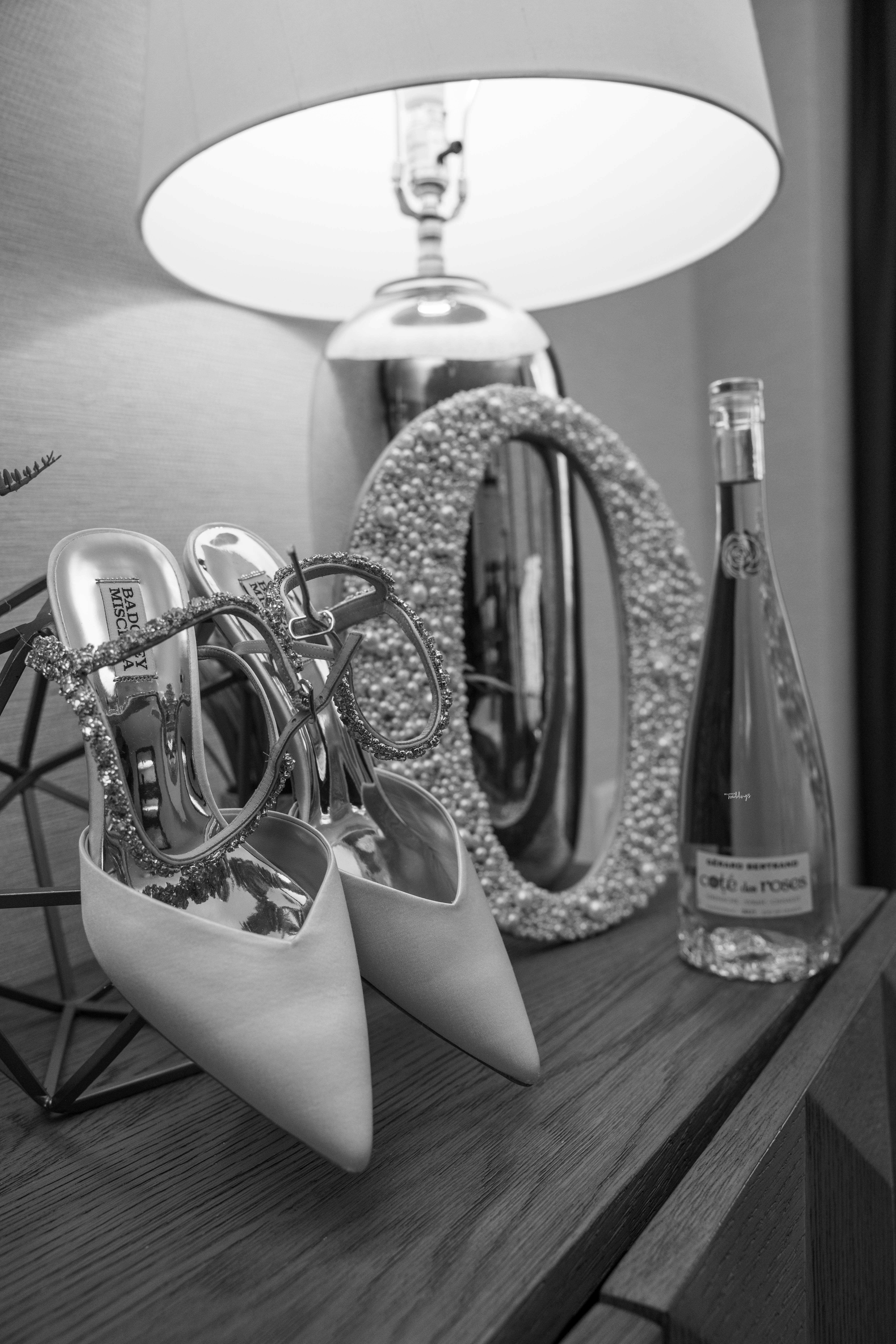 Their love story as shared by Jennifer:
I met Kevin online back in the fall of 2021. He messaged me on the dating platform Hinge, sending a not-so-subtle message of his approval of one of my pictures. I responded with a very subtle hello, and a casual conversation began. I soon learned that he was a published sci-fi fantasy author and that he was also Nigerian. As I am an aspiring author, I took an interest in his journey to becoming an author. Three weeks of conversation on the phone and text led to our first in-person meet-up on October 23rd. Funny enough, our first date almost did not occur, as I was at a previous event where I could not locate my car in the parking garage! Thankfully, we were able to meet and I will certainly say our first in-person date felt so natural. We both enjoyed each other's company and conversation and finally, I felt like I met the right person that I could learn so much from and could vibe so well with. Needless to say, we met again 2 days later and the rest is us, making history.
Did someone say, gorgeous bride?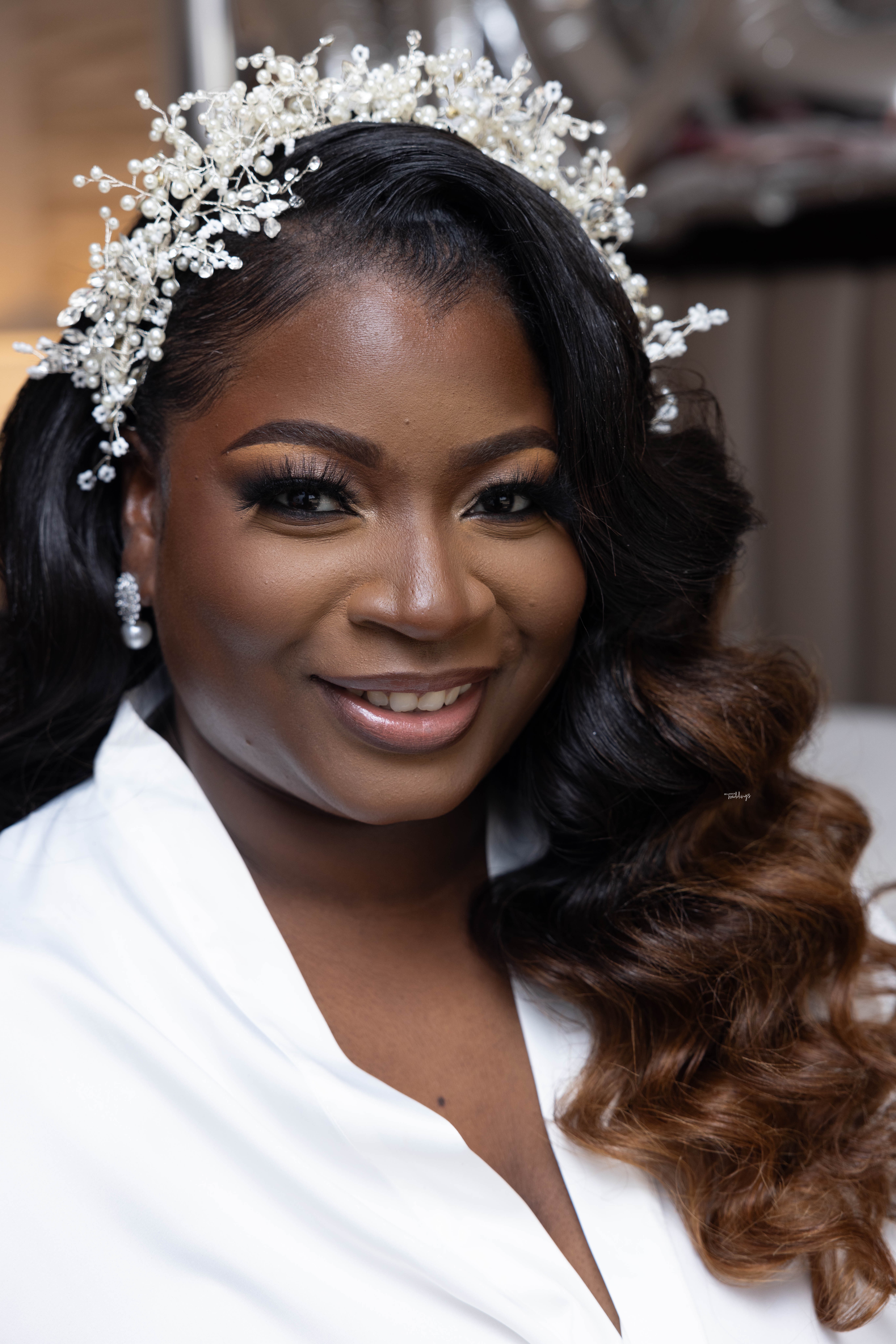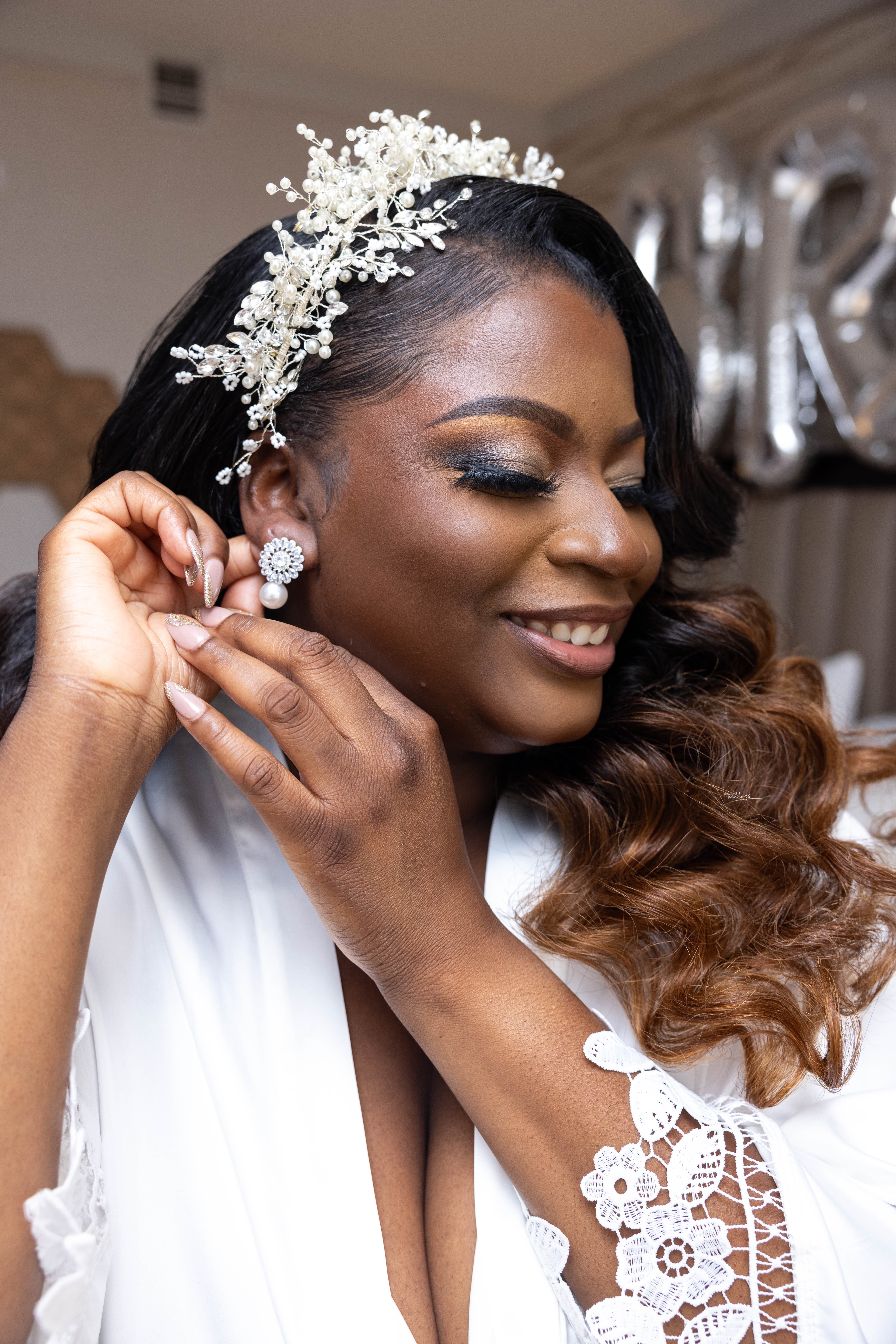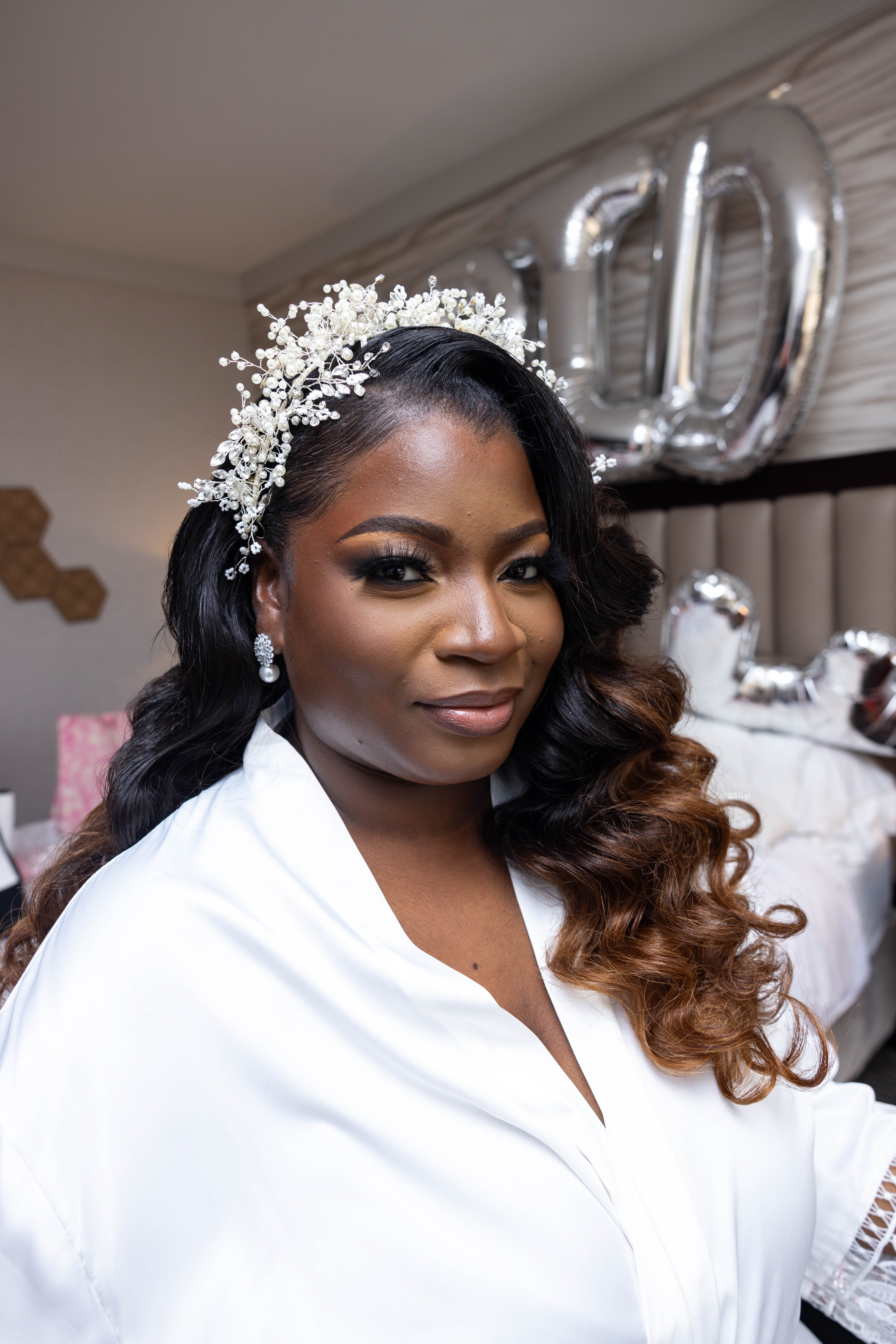 All set for the big day!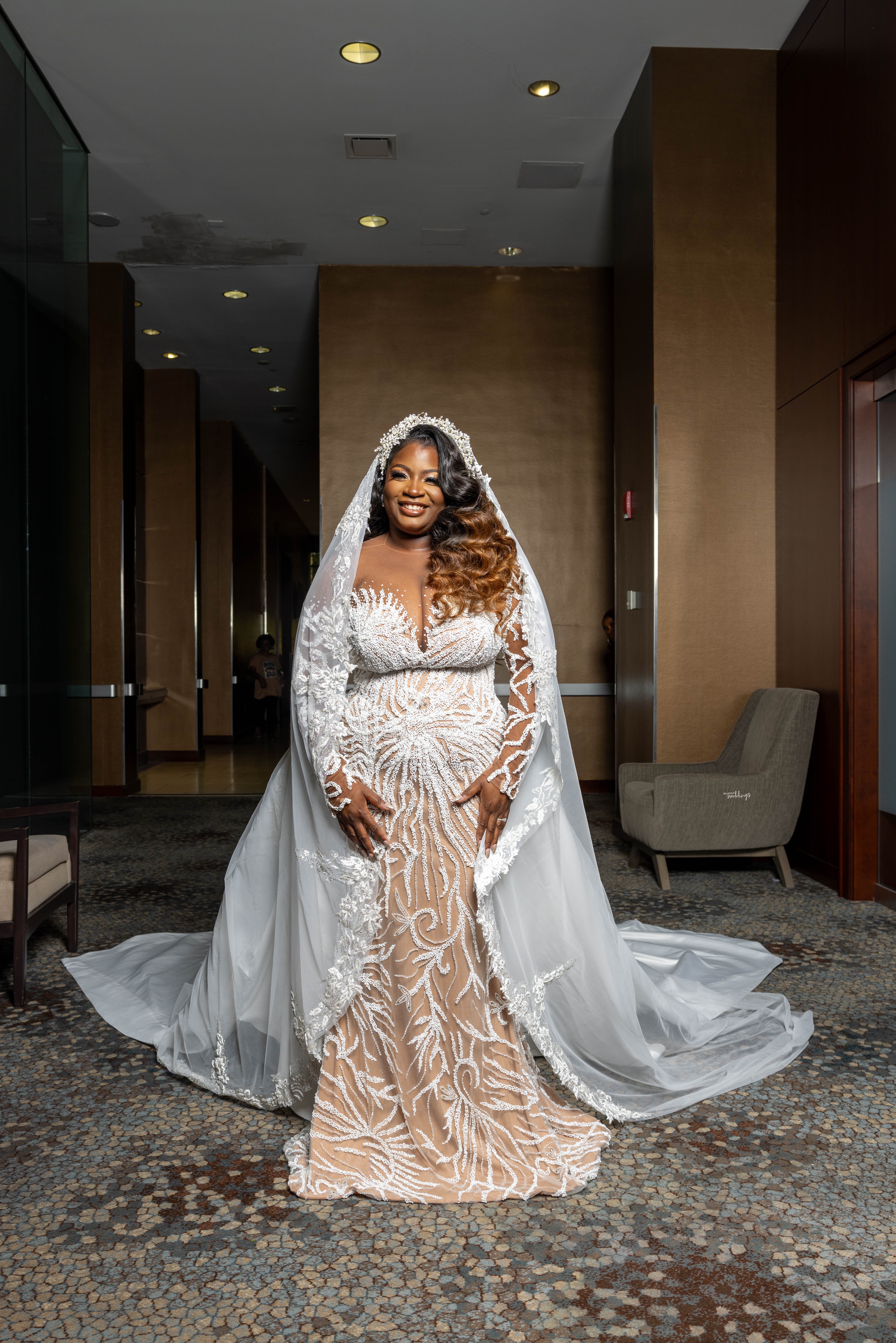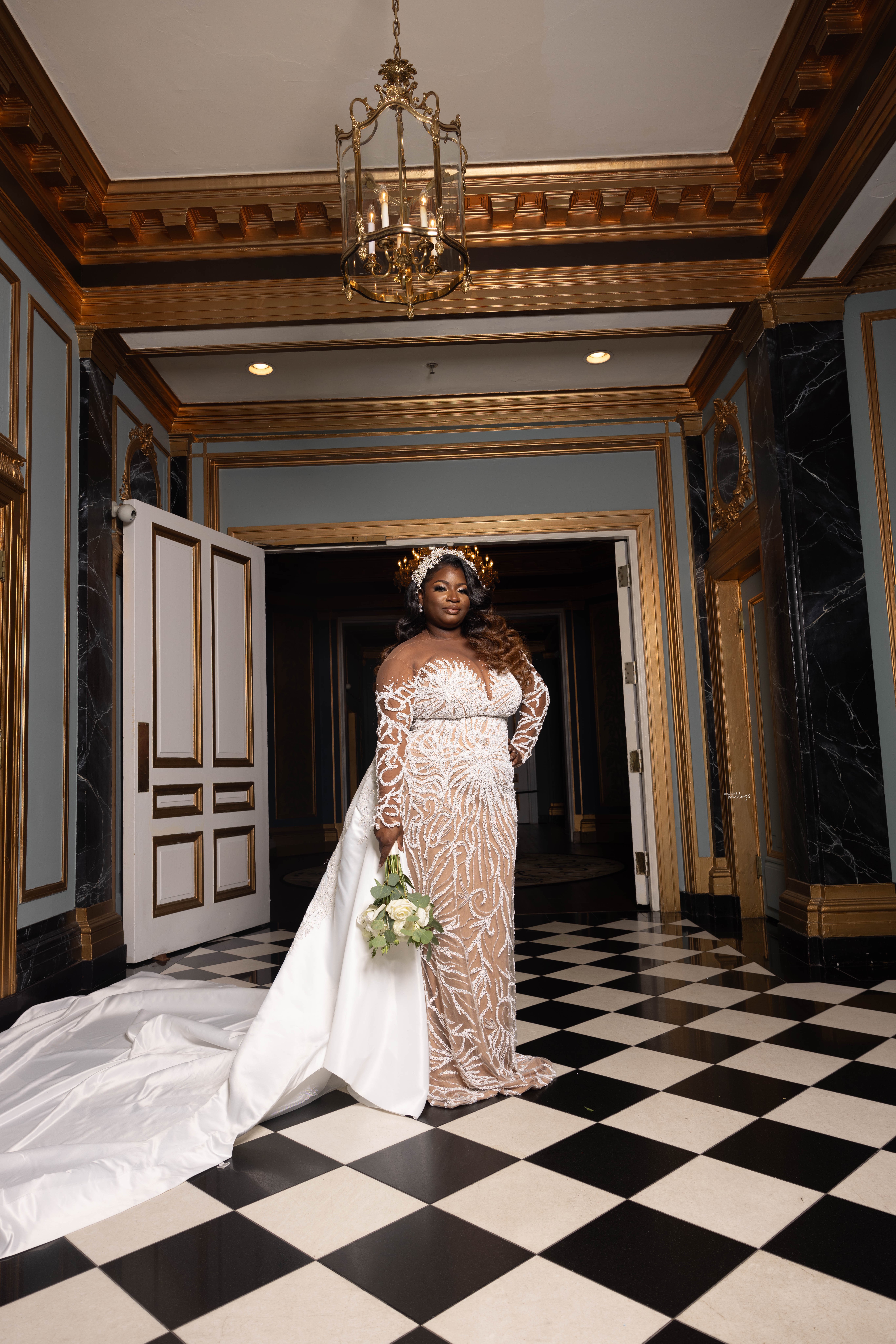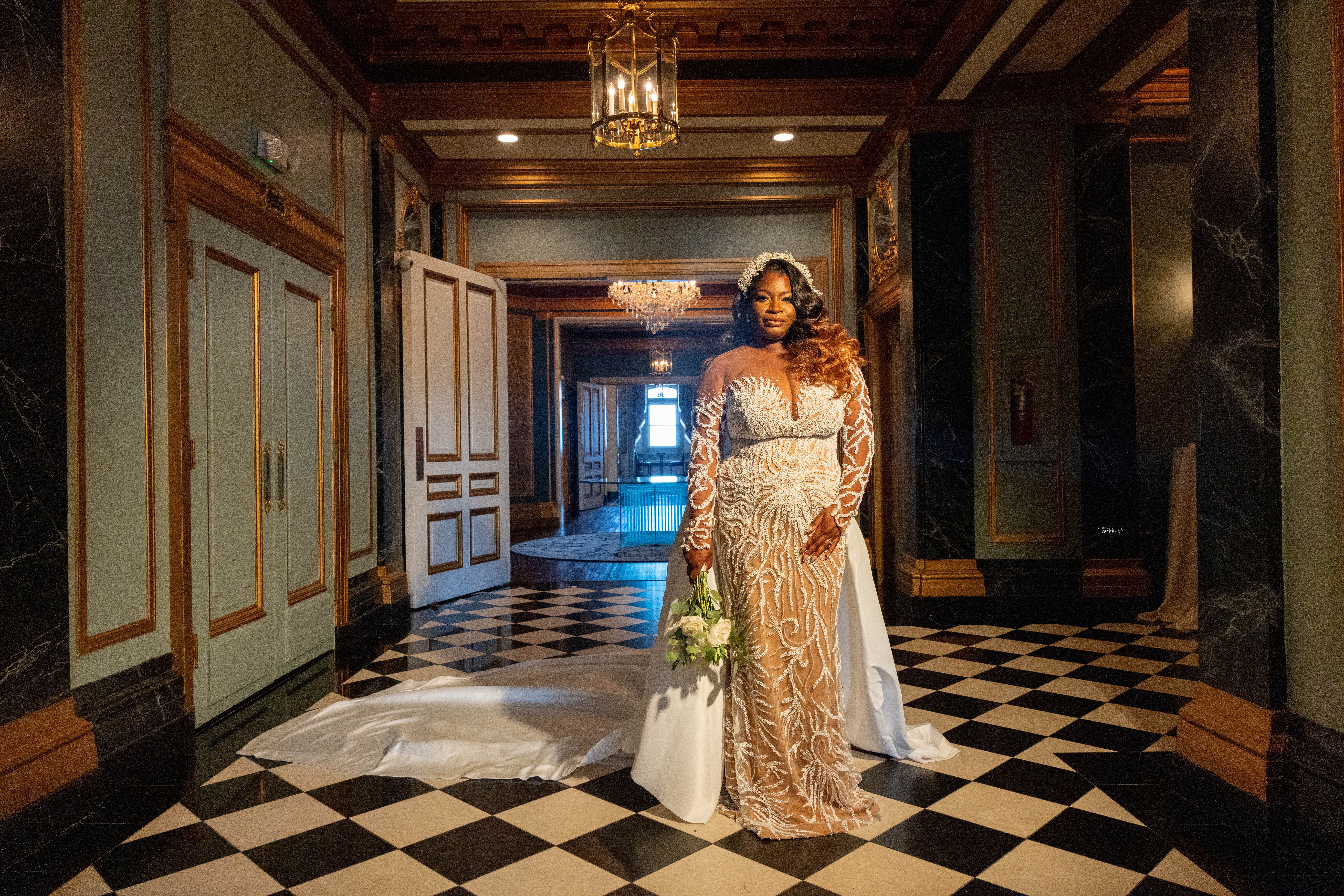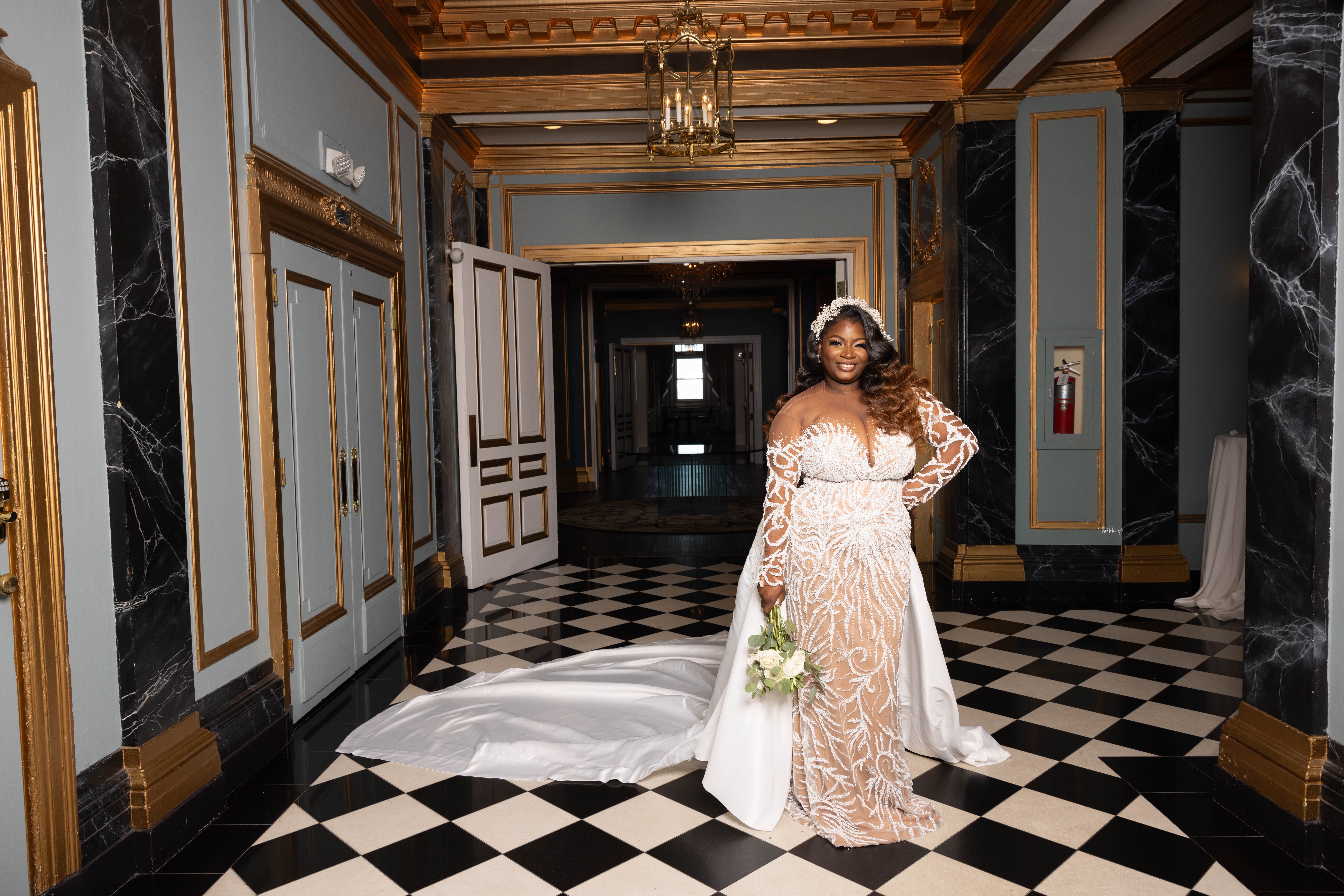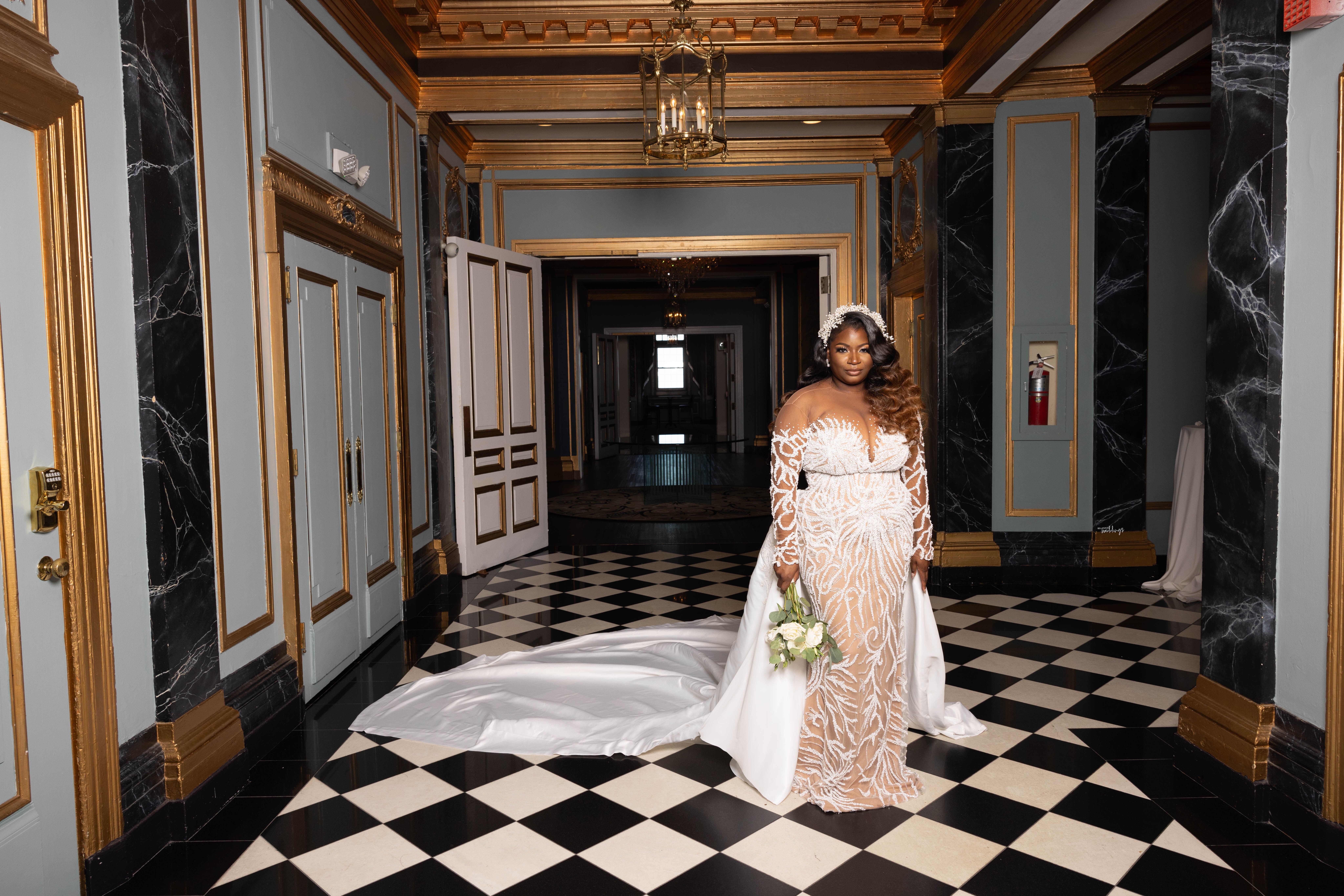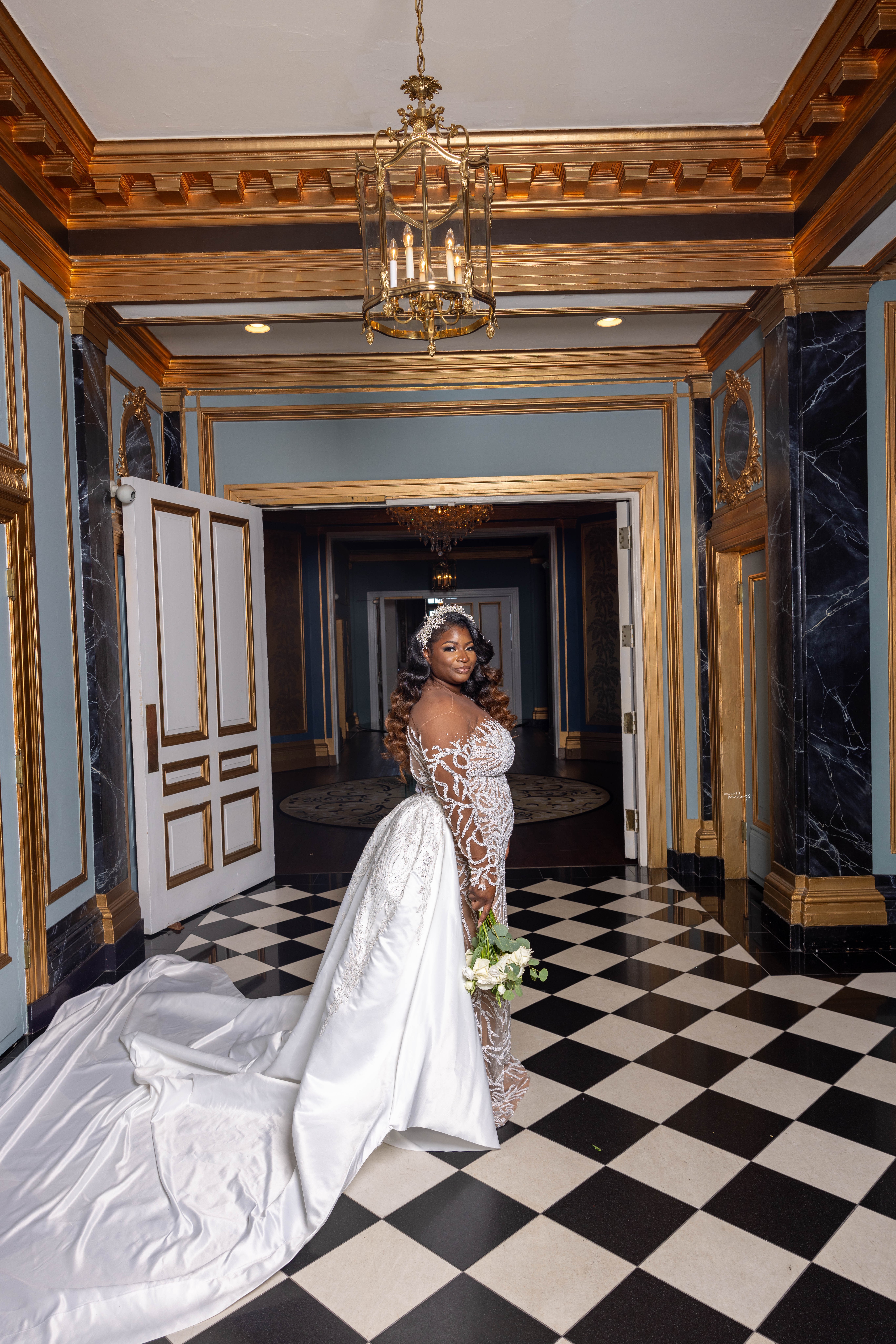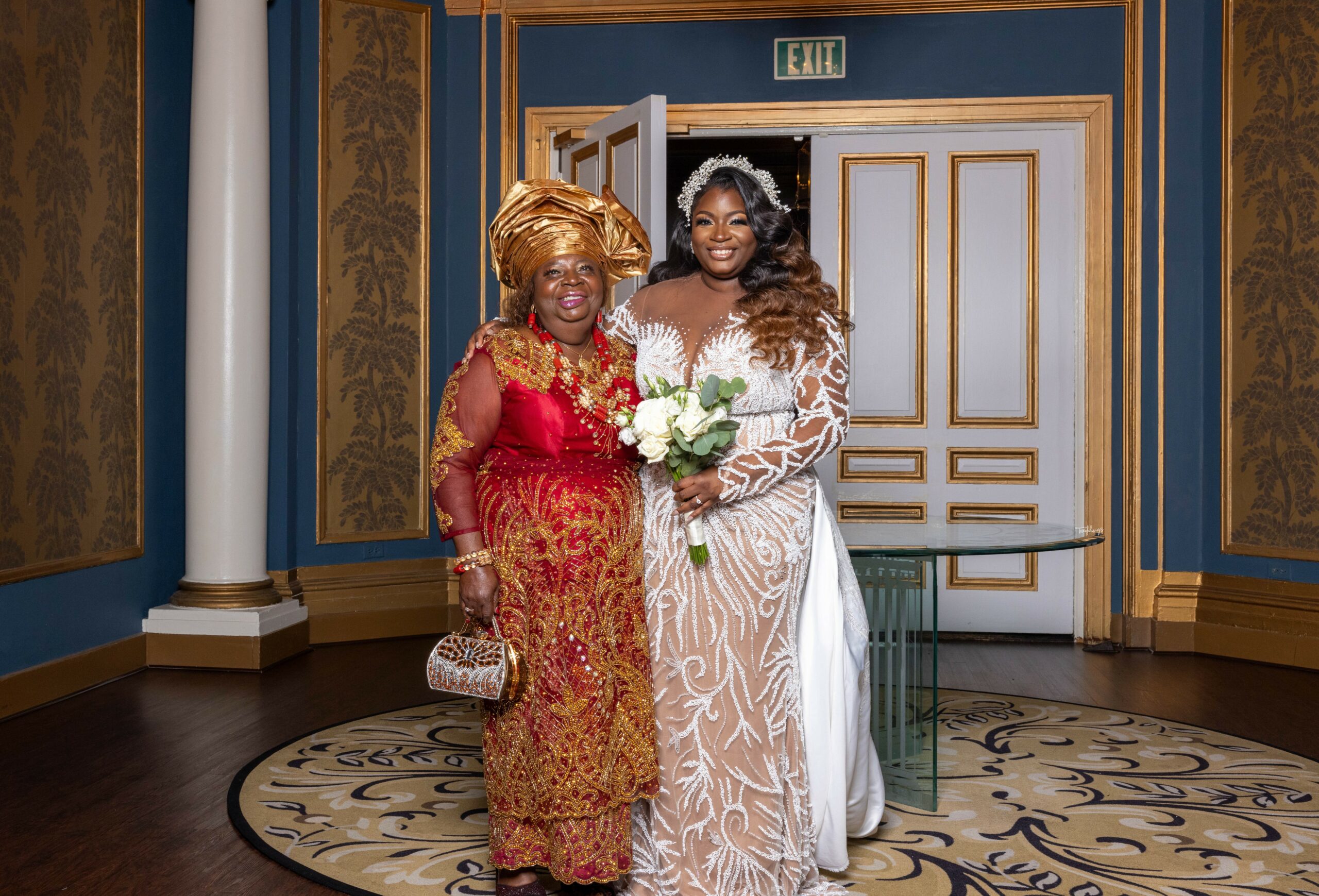 Their love story as shared by Kevin:
I was done. Well, not done. But I was at a point where I was willing to completely change my tastes and expectations for a relationship following a string of not-so-great ones. Not too long after the last disaster, I got on Hinge for one final hurrah when I stumbled upon Jenny's profile. It didn't take much for her to catch my attention. At first, she played somewhat hard to get (she would say she was being cautious), and there were several moments when I considered pulling out but once we met in person and she caught me off guard with a surprise dish of oxtails she made, it was smooth sailing from there. Just like that, out of nowhere, I came to understand what is meant by the saying: "the night's darkest before the dawn," because Jenny shines so bright in my life, I still pinch myself to this day to make sure she's real.
Let's check out the dapper groom!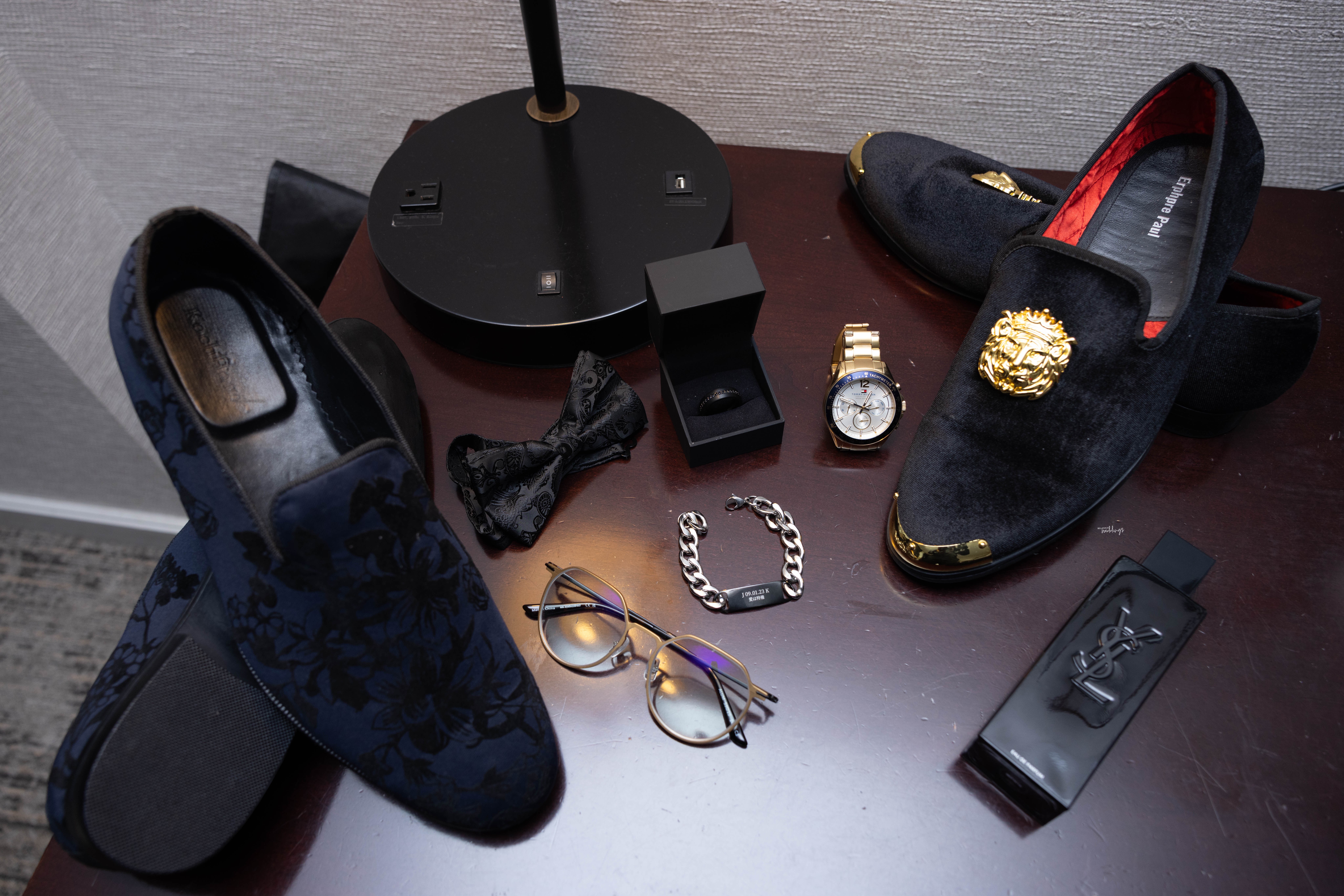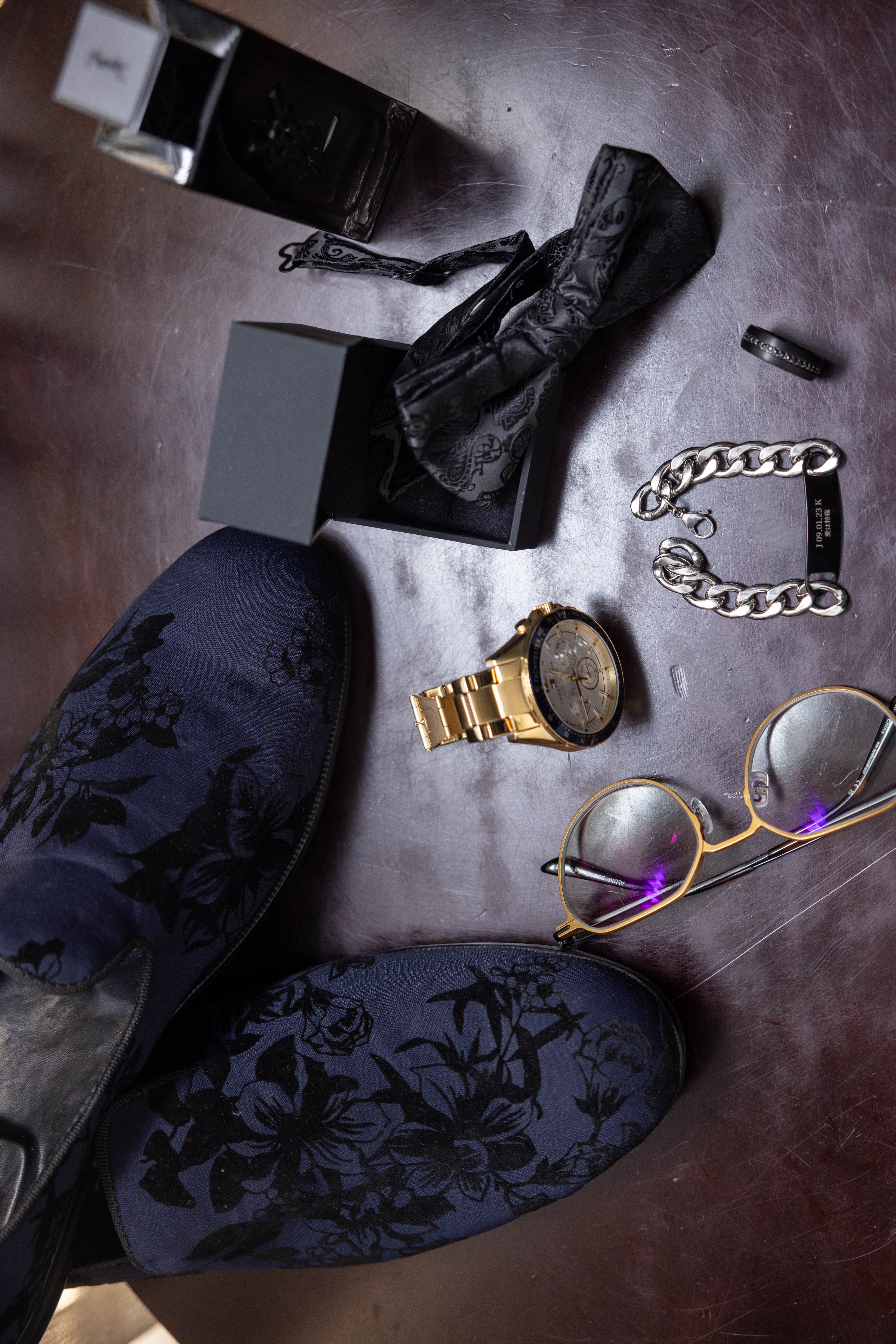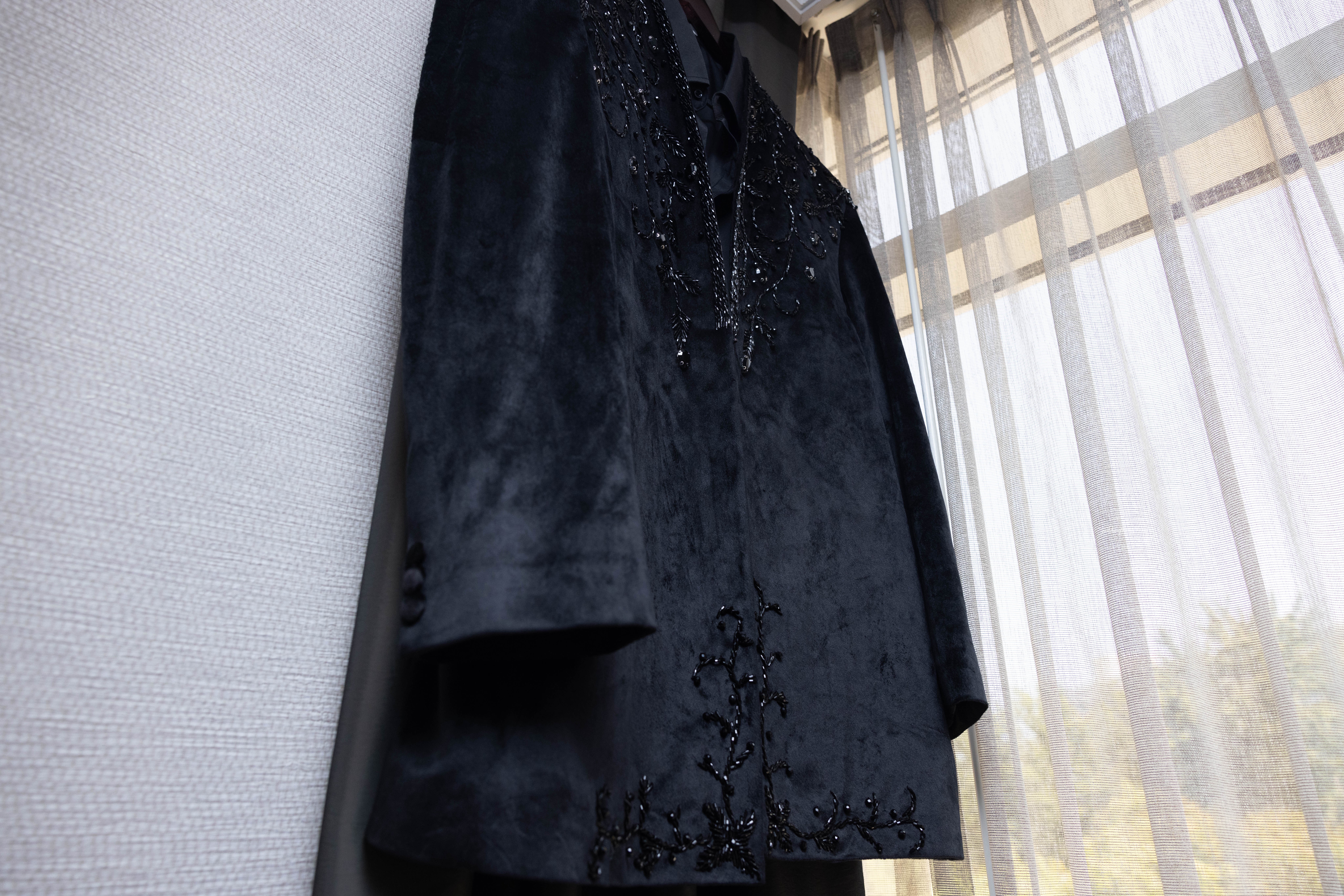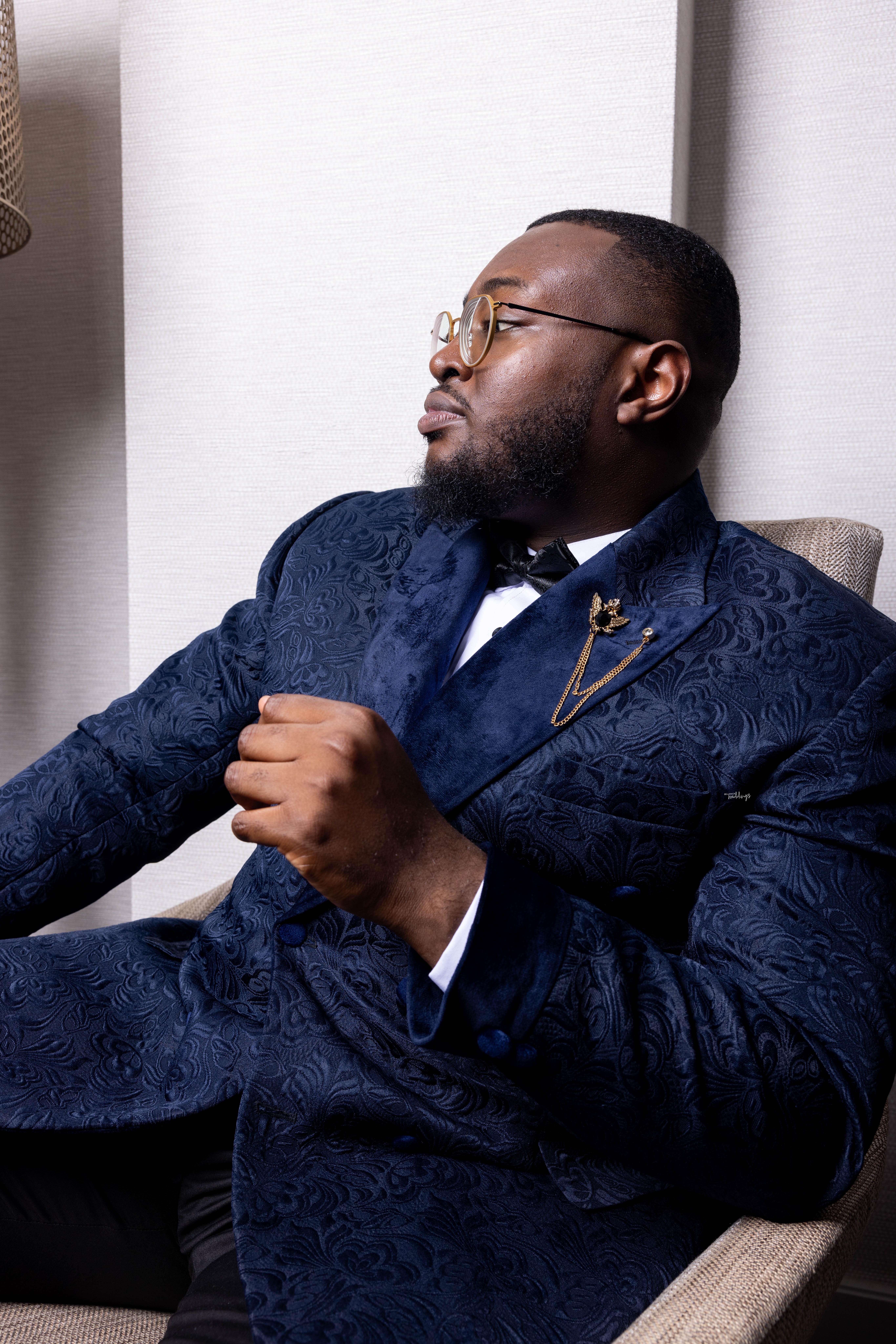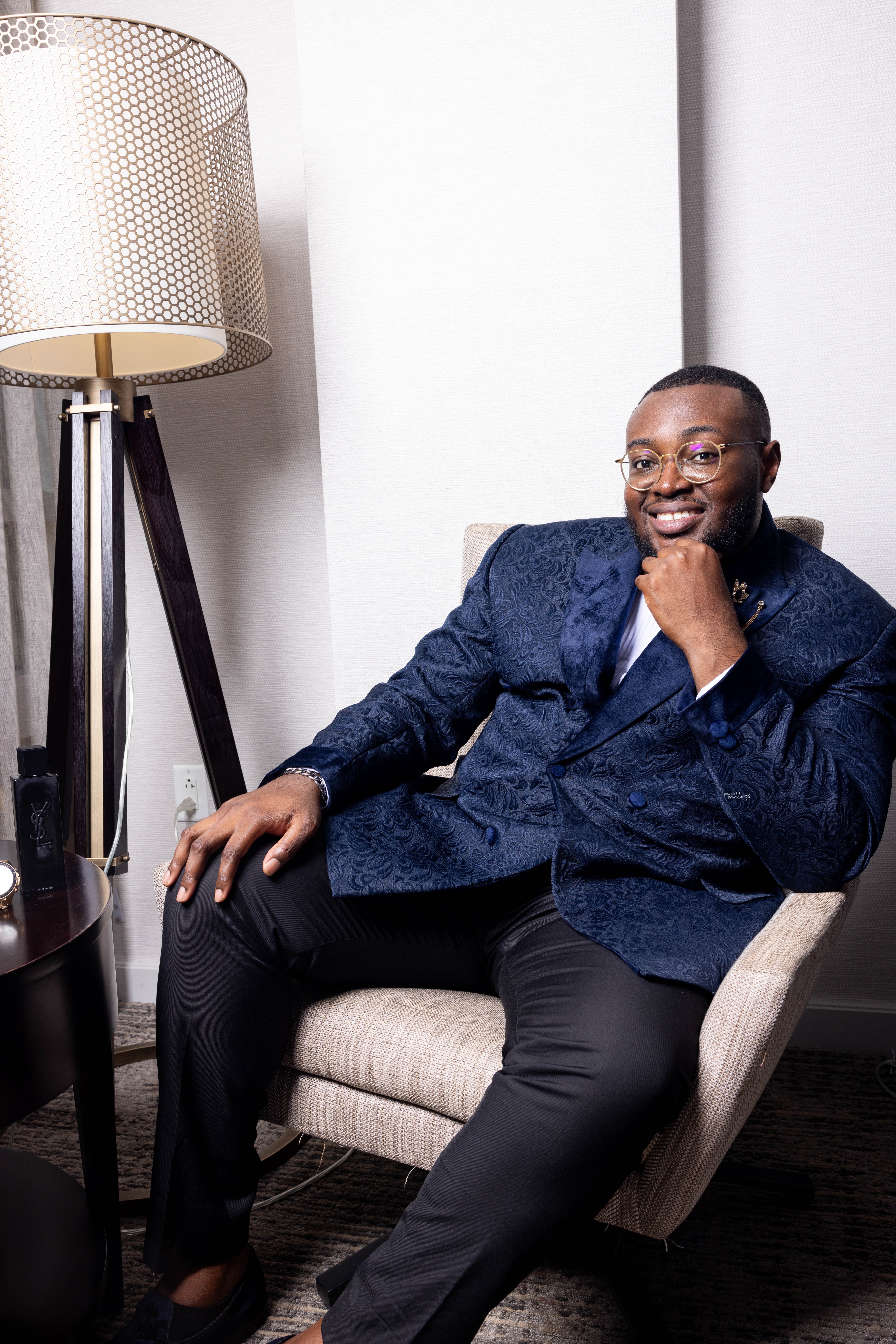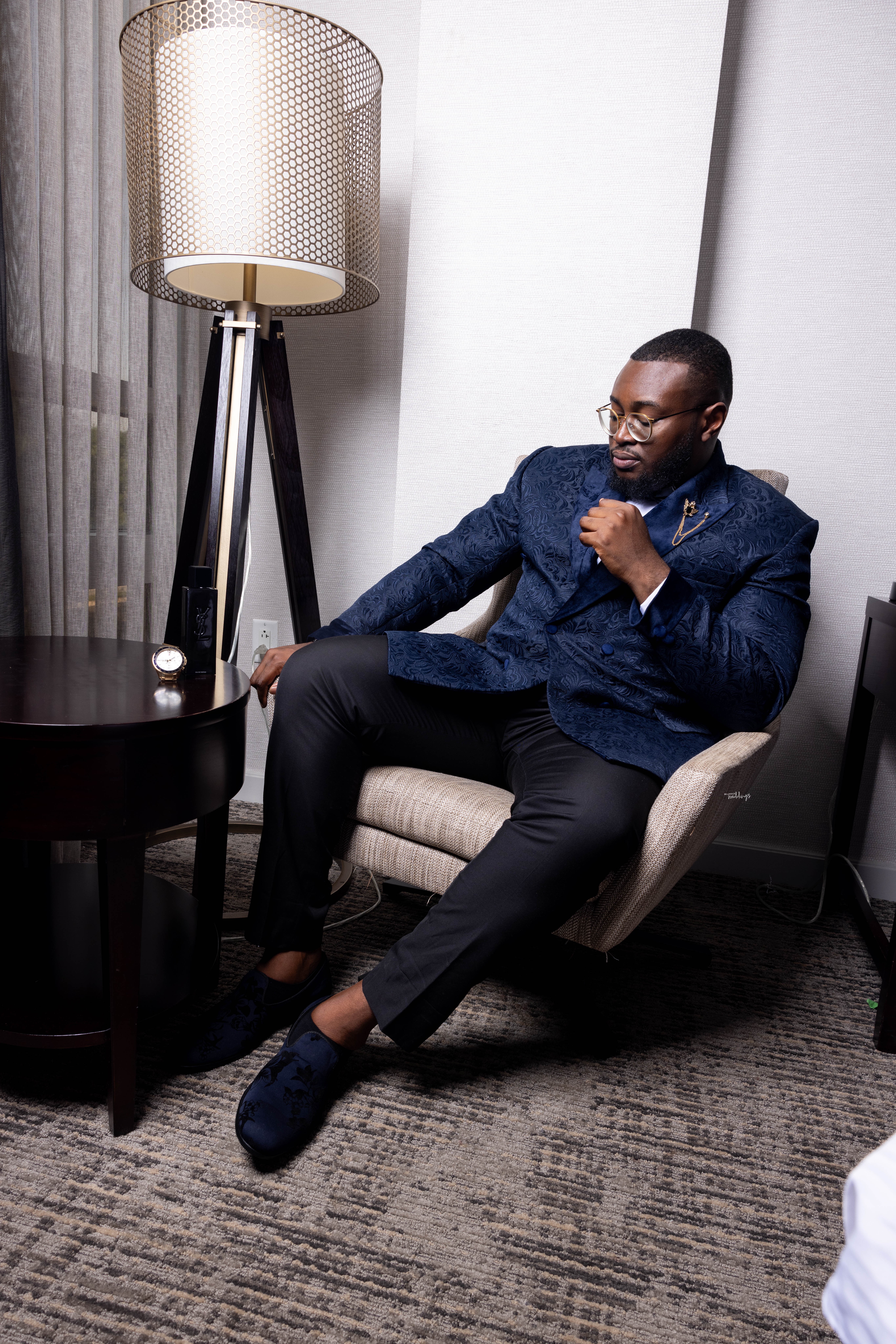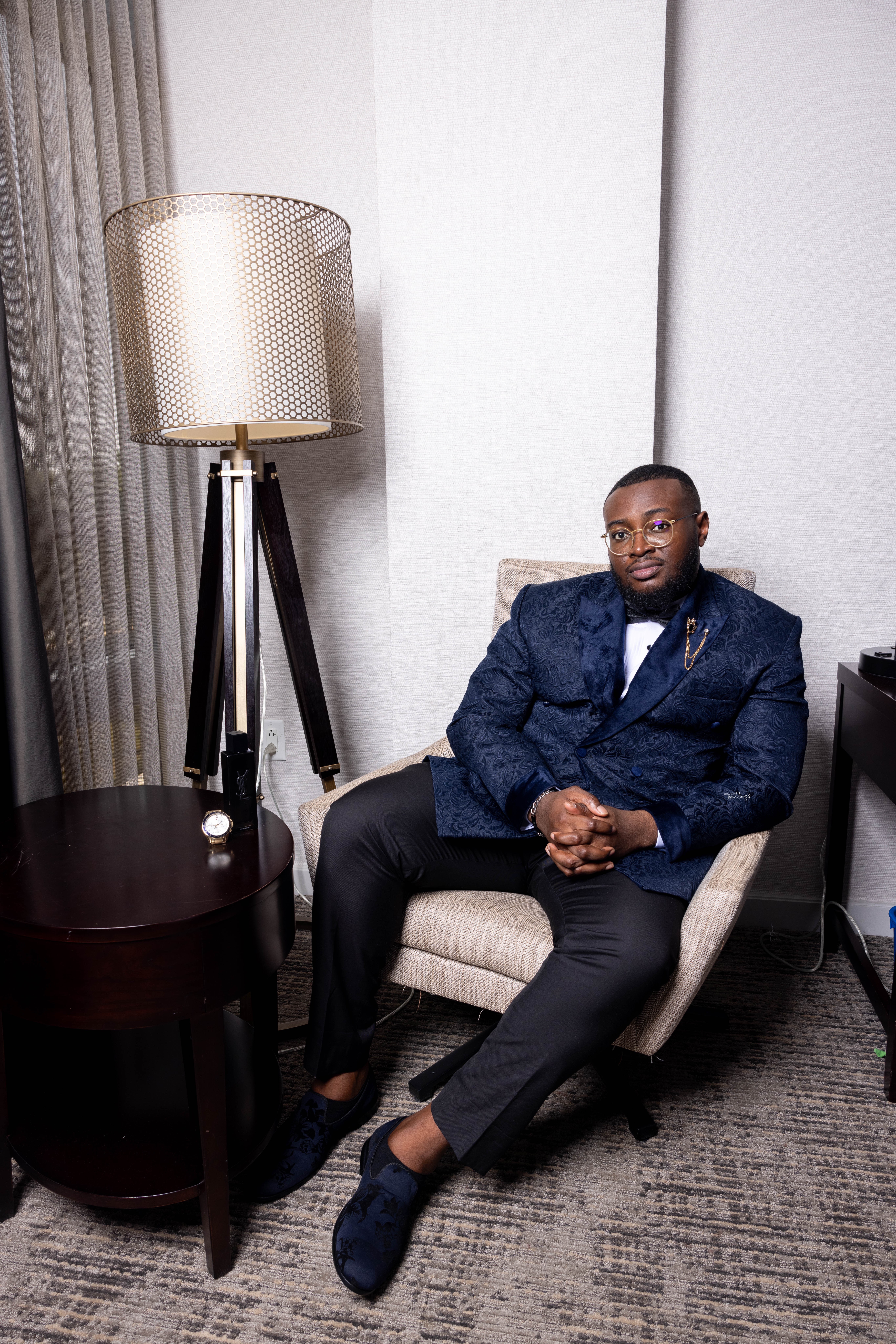 Let's have a sweet first look moment!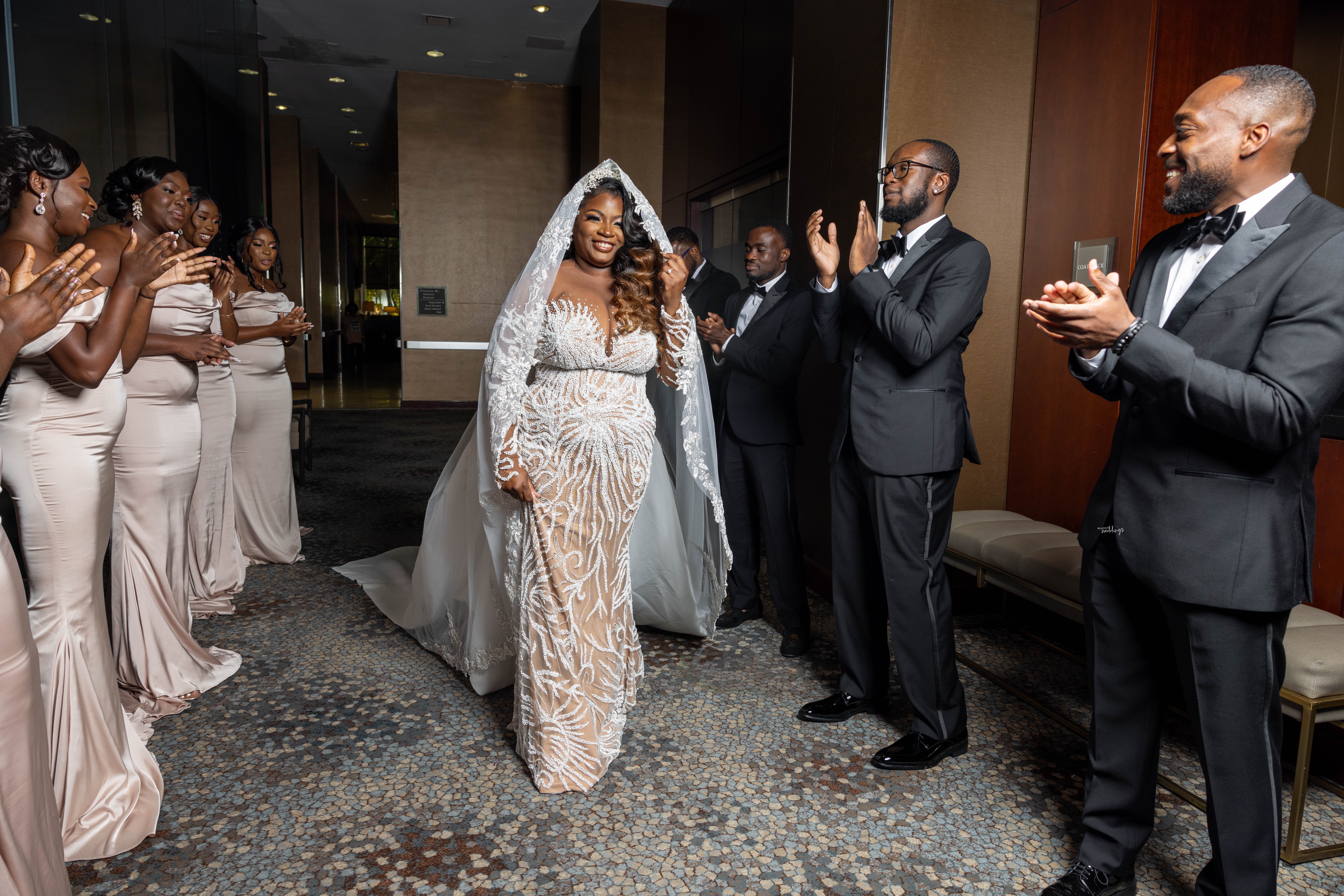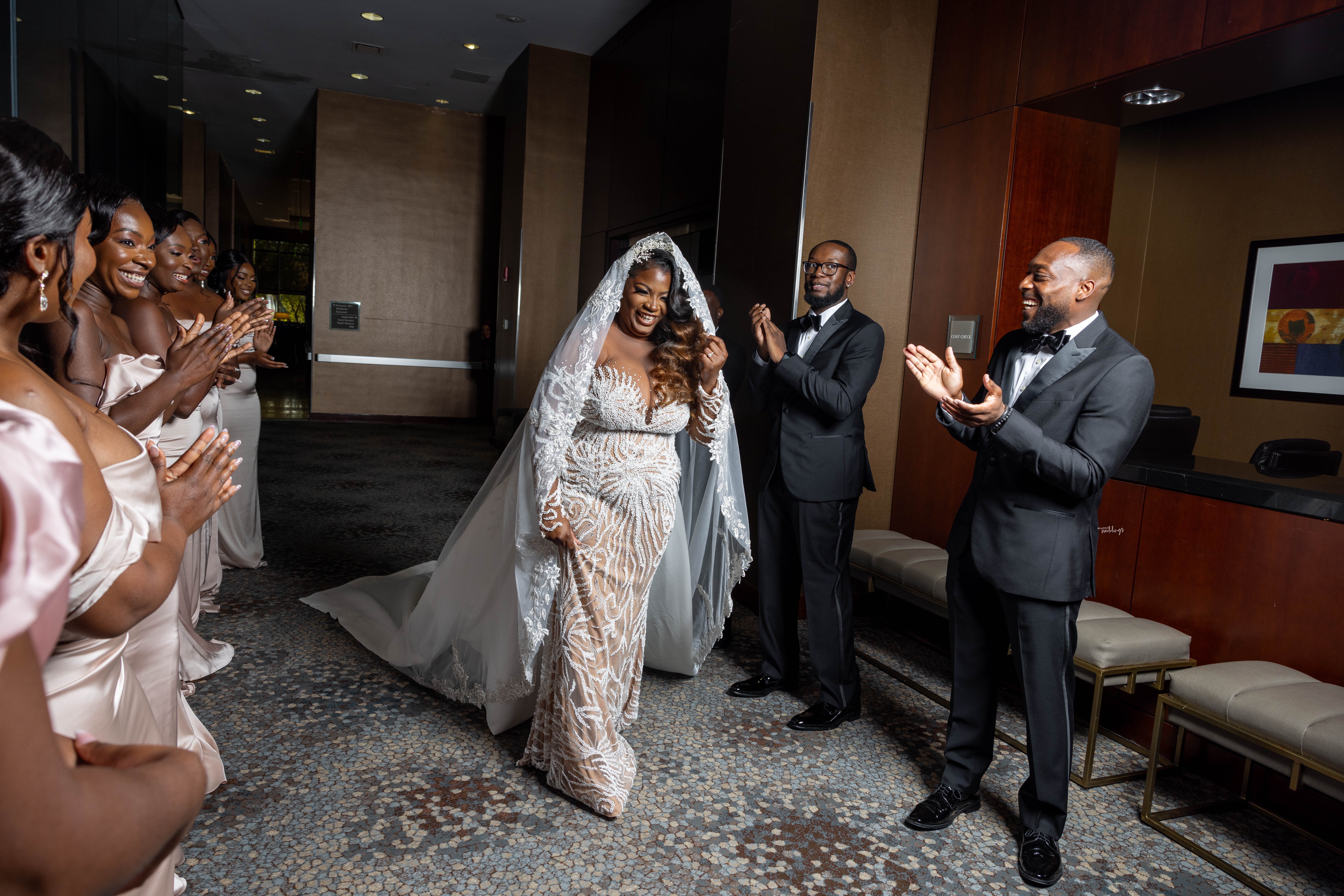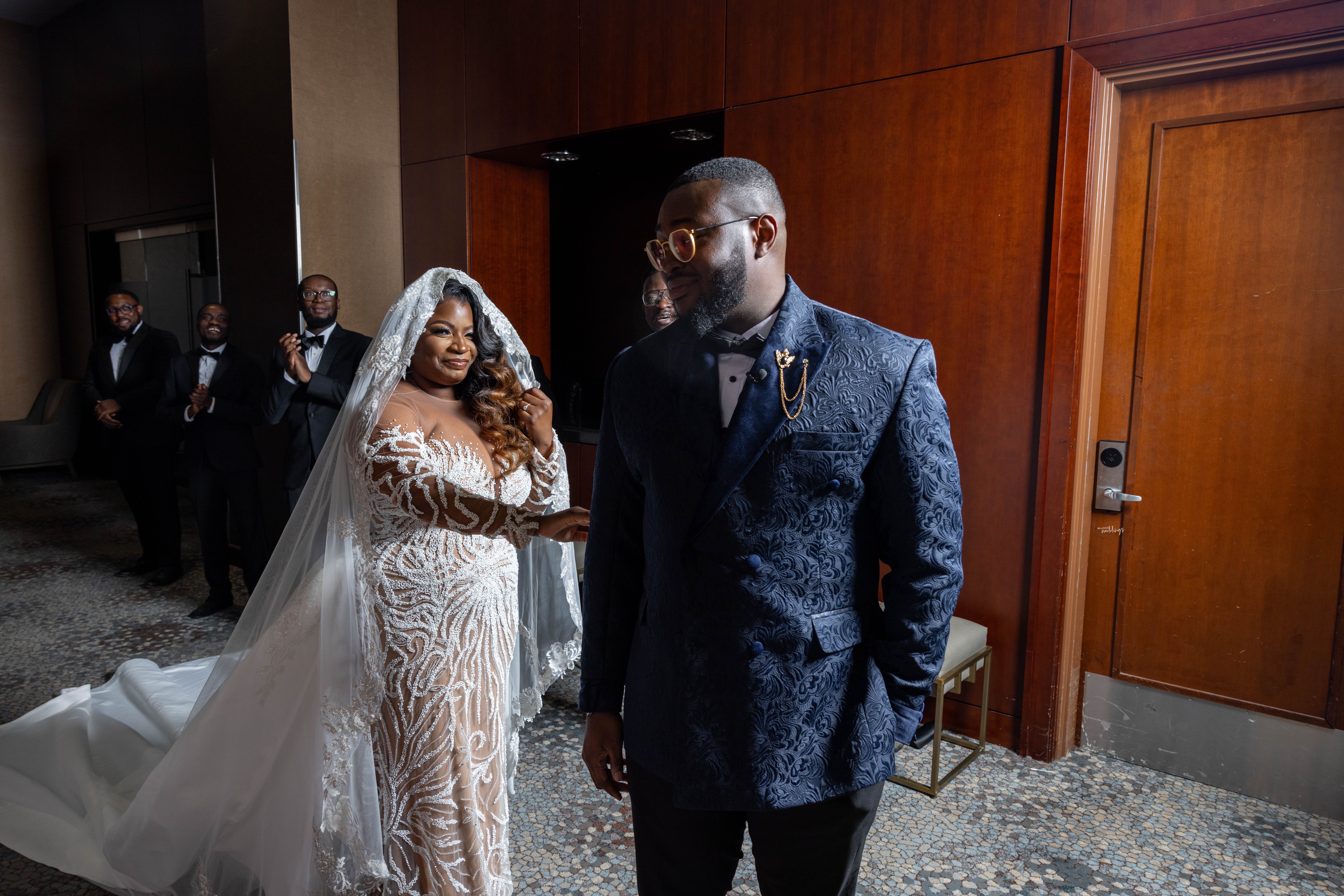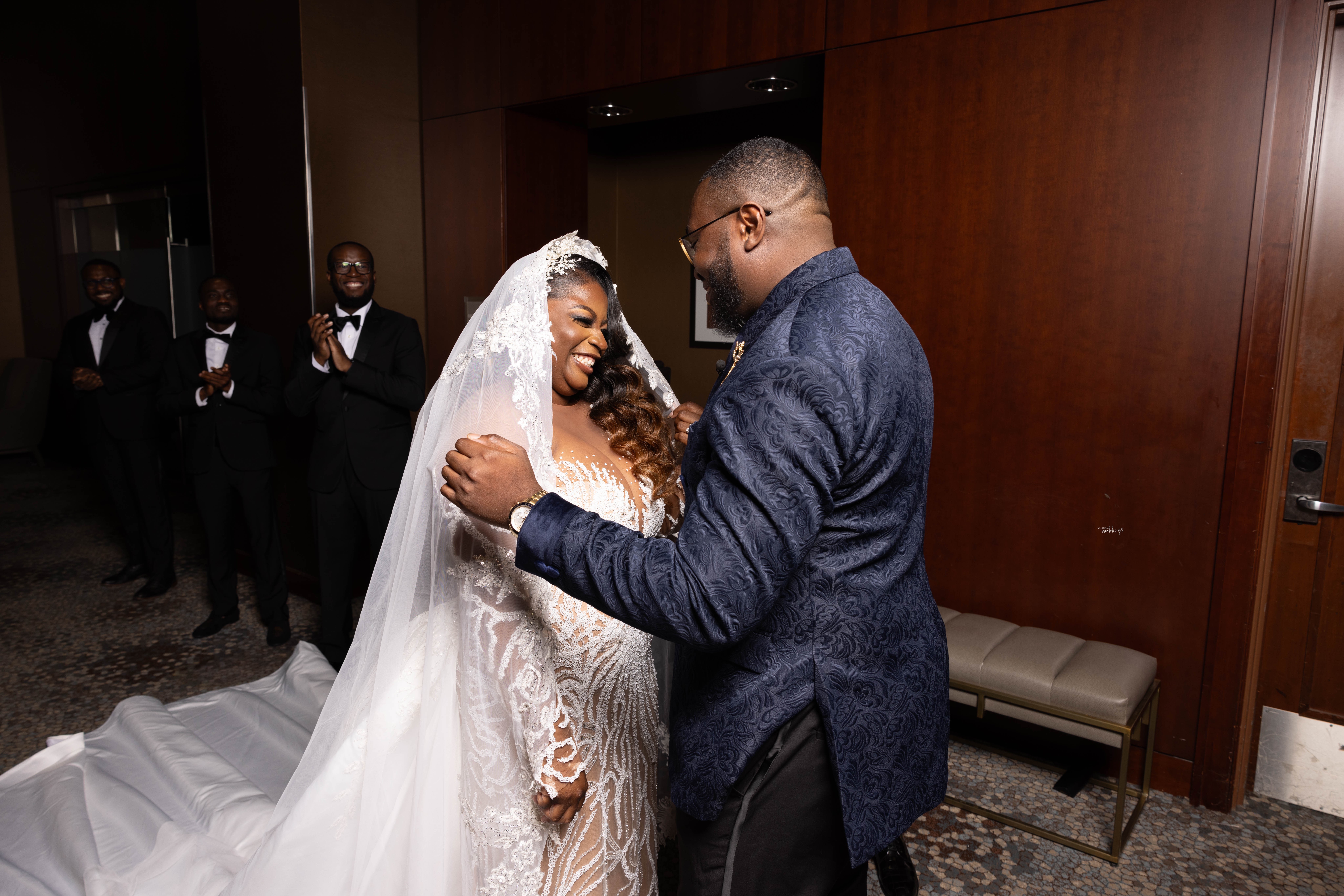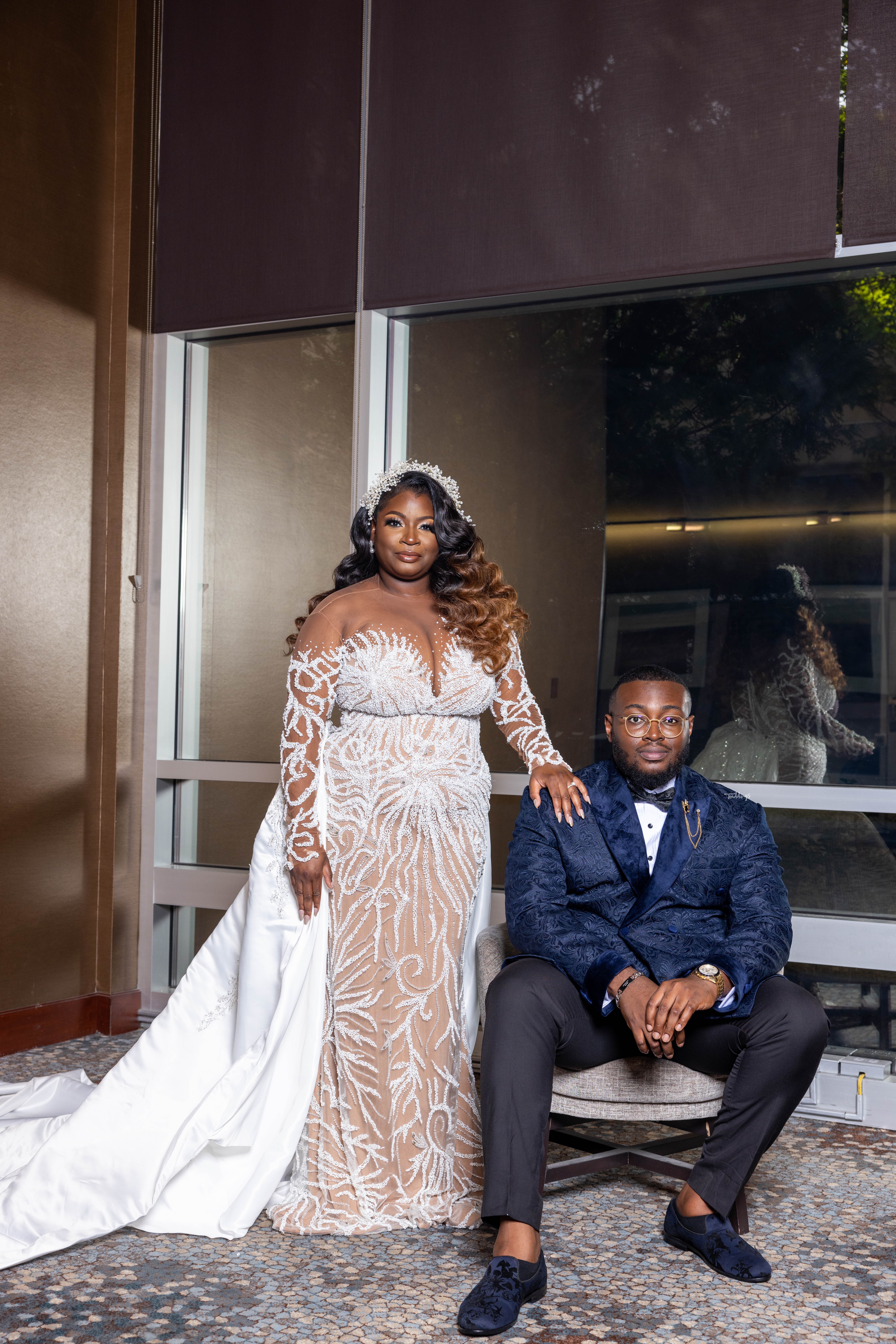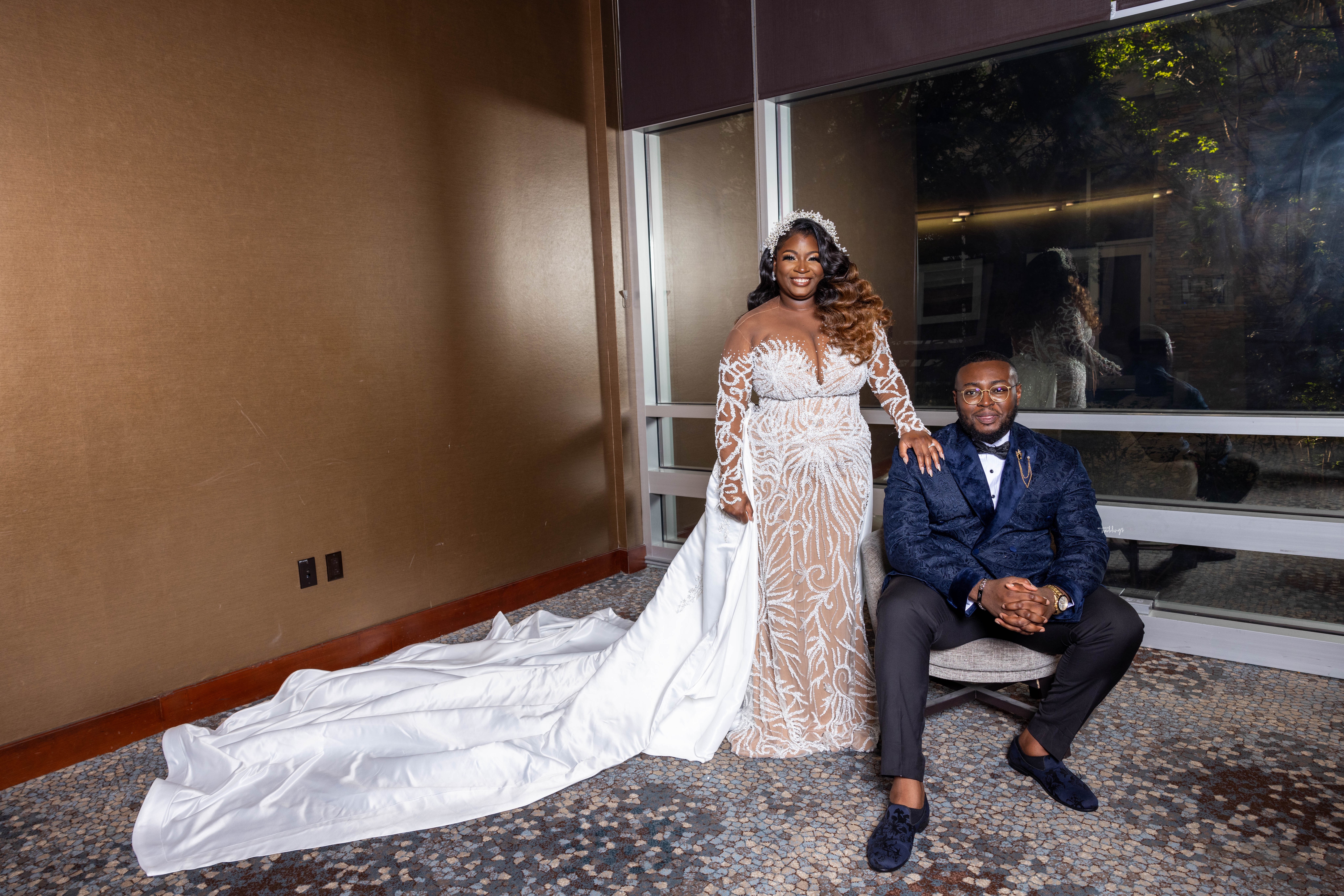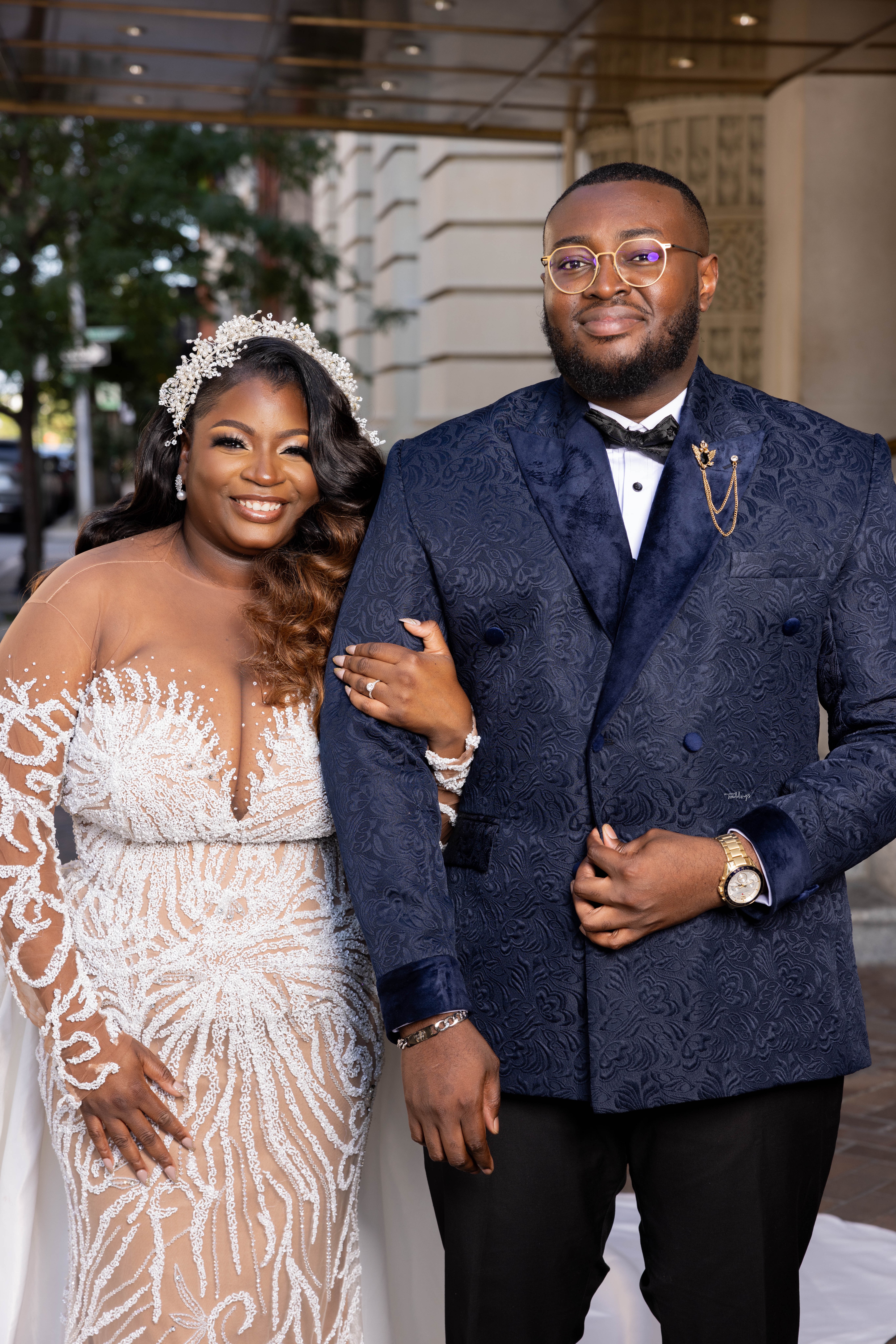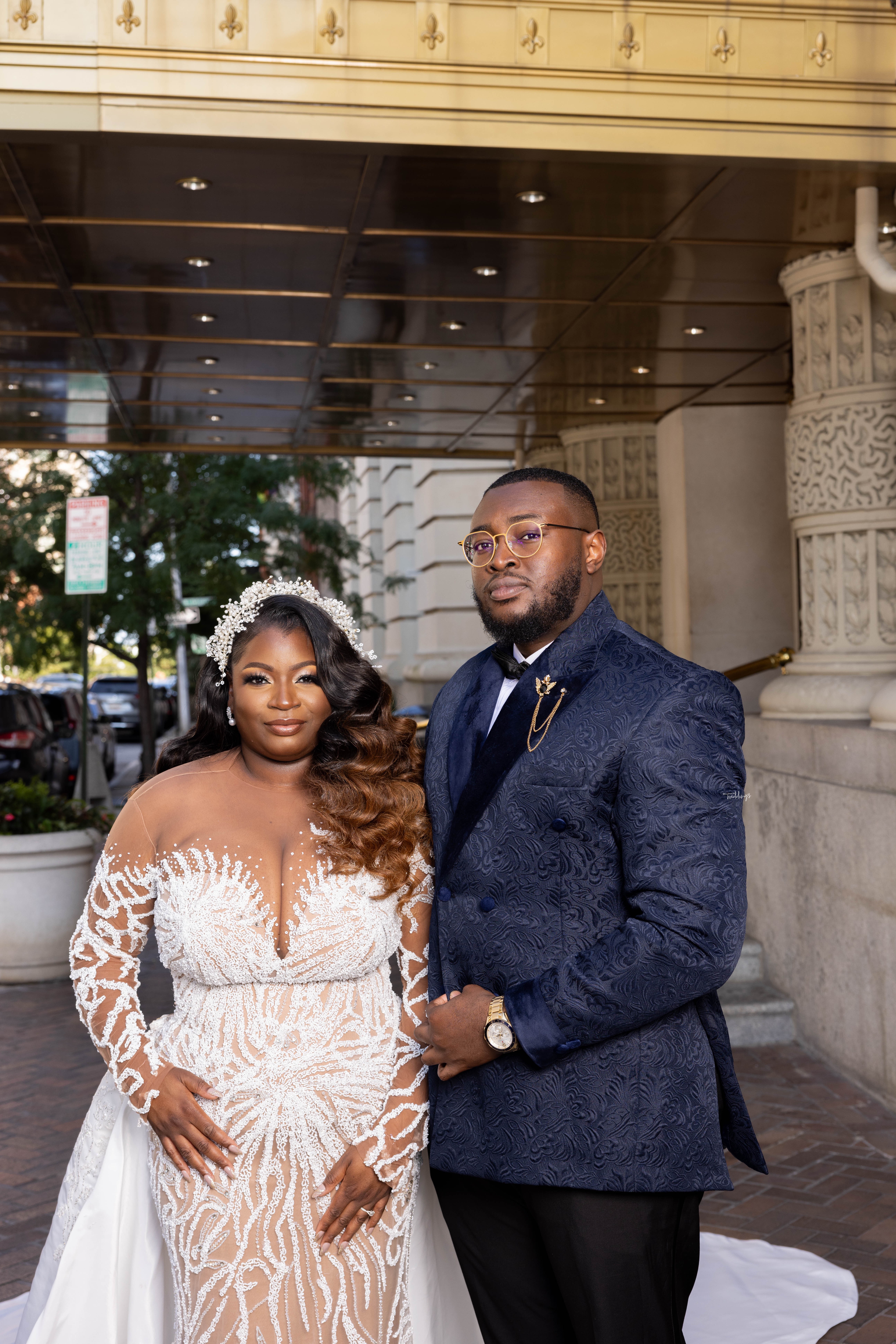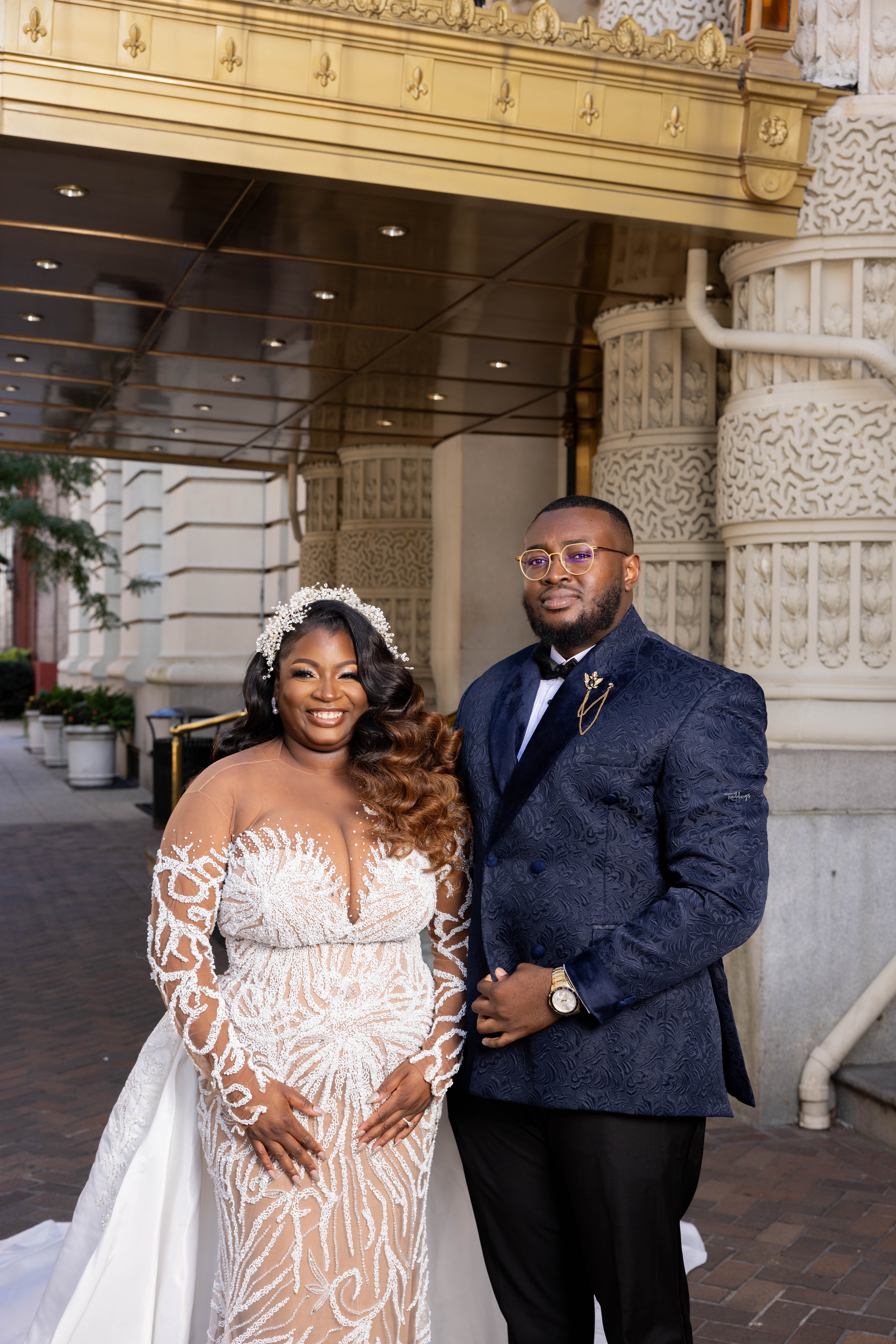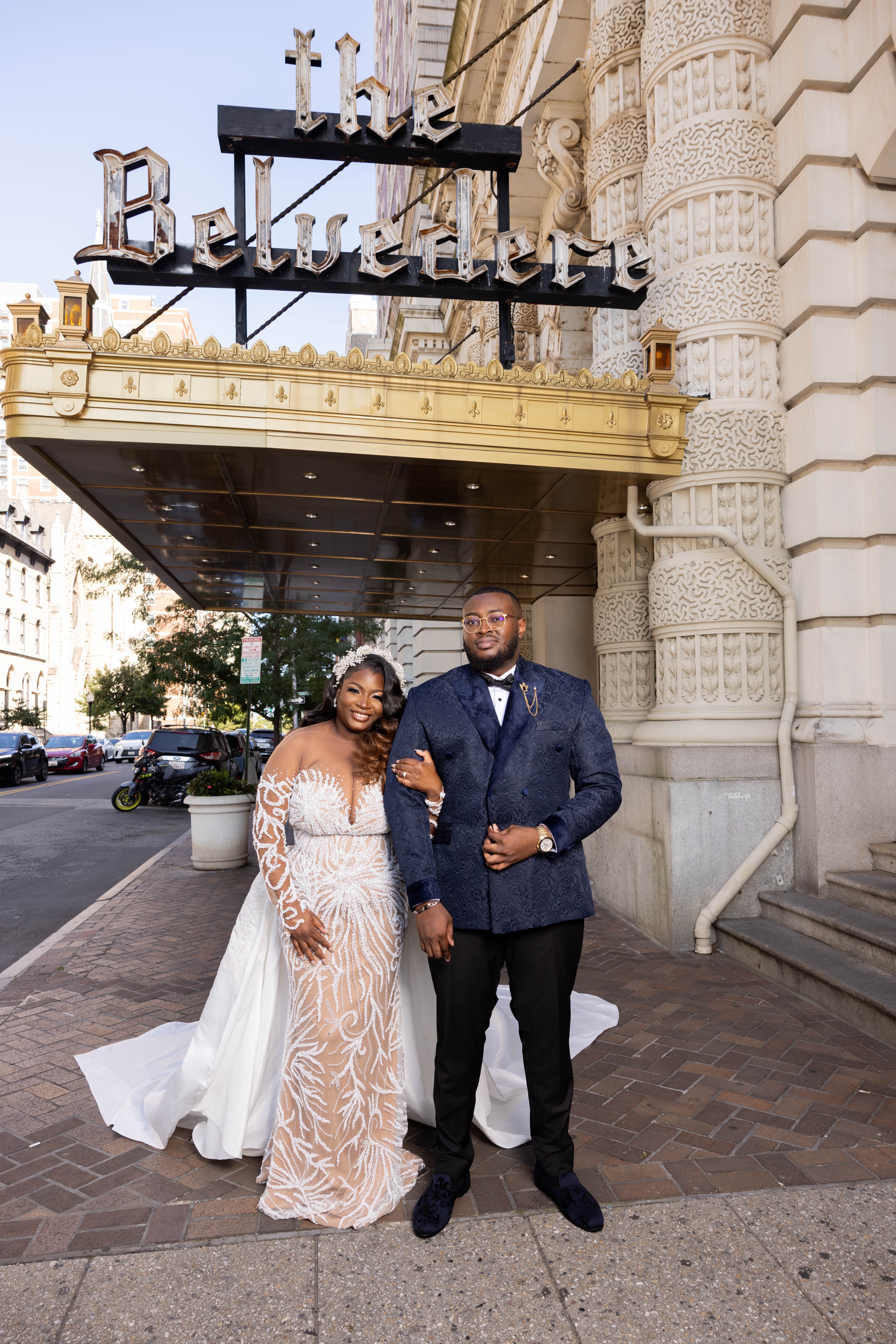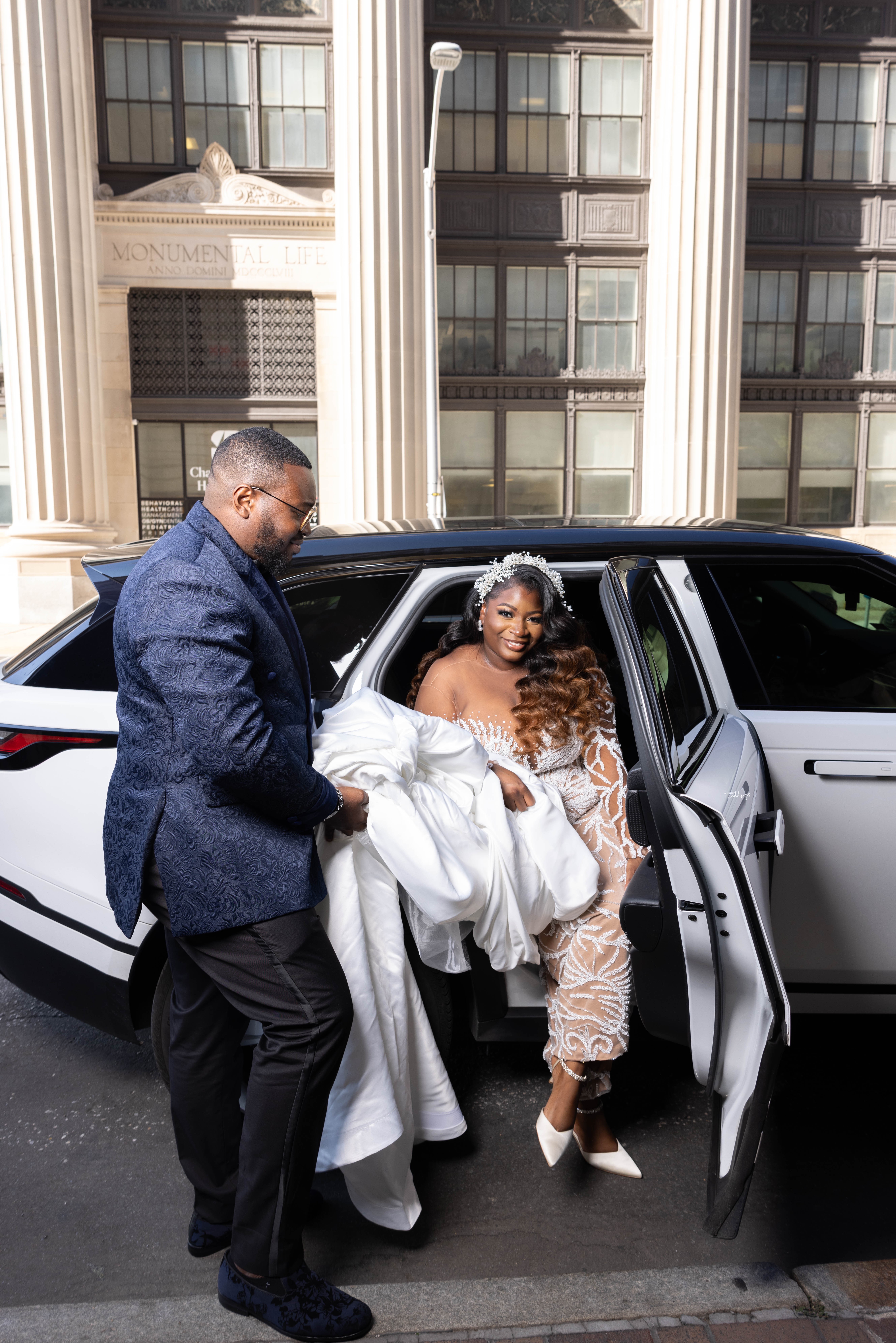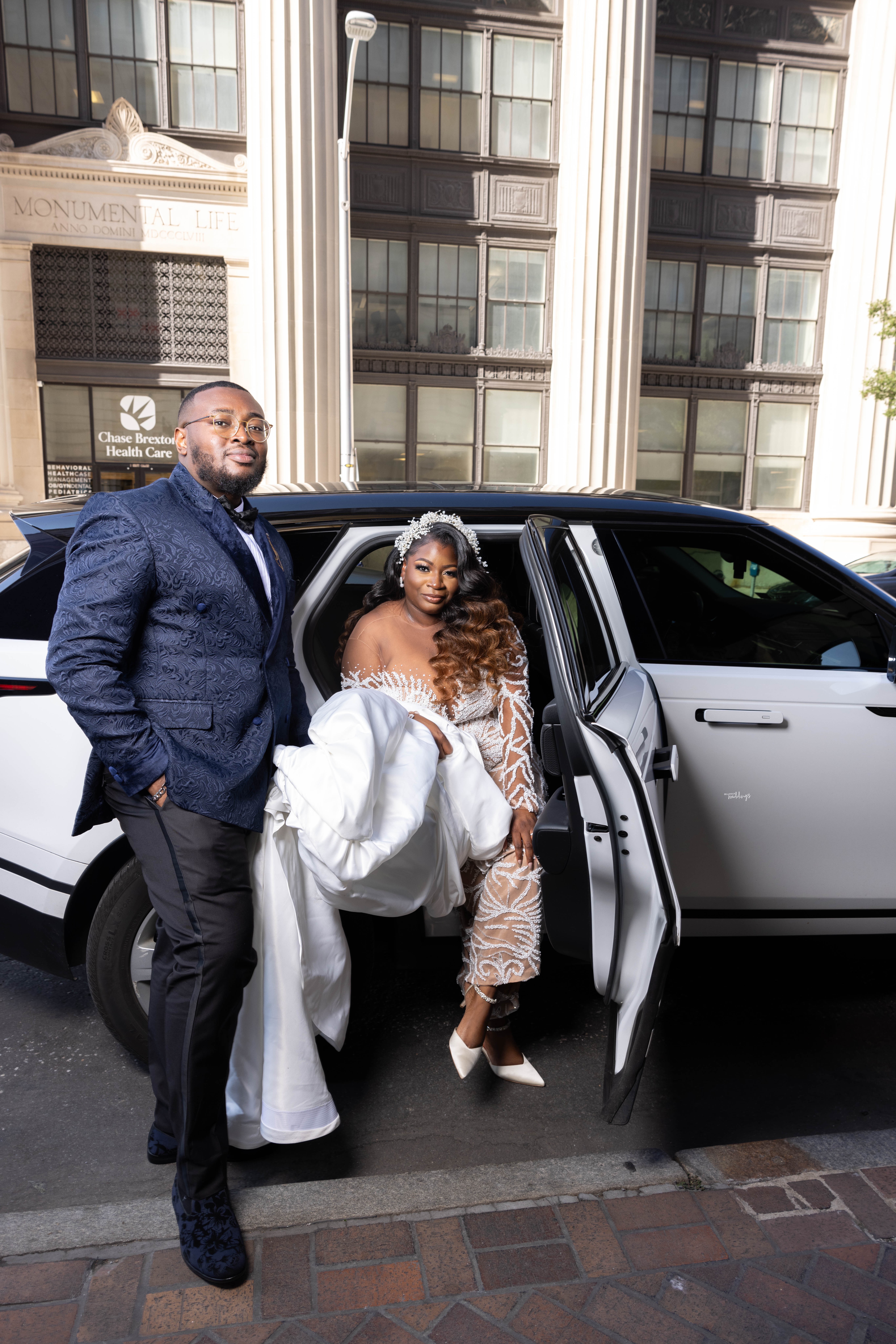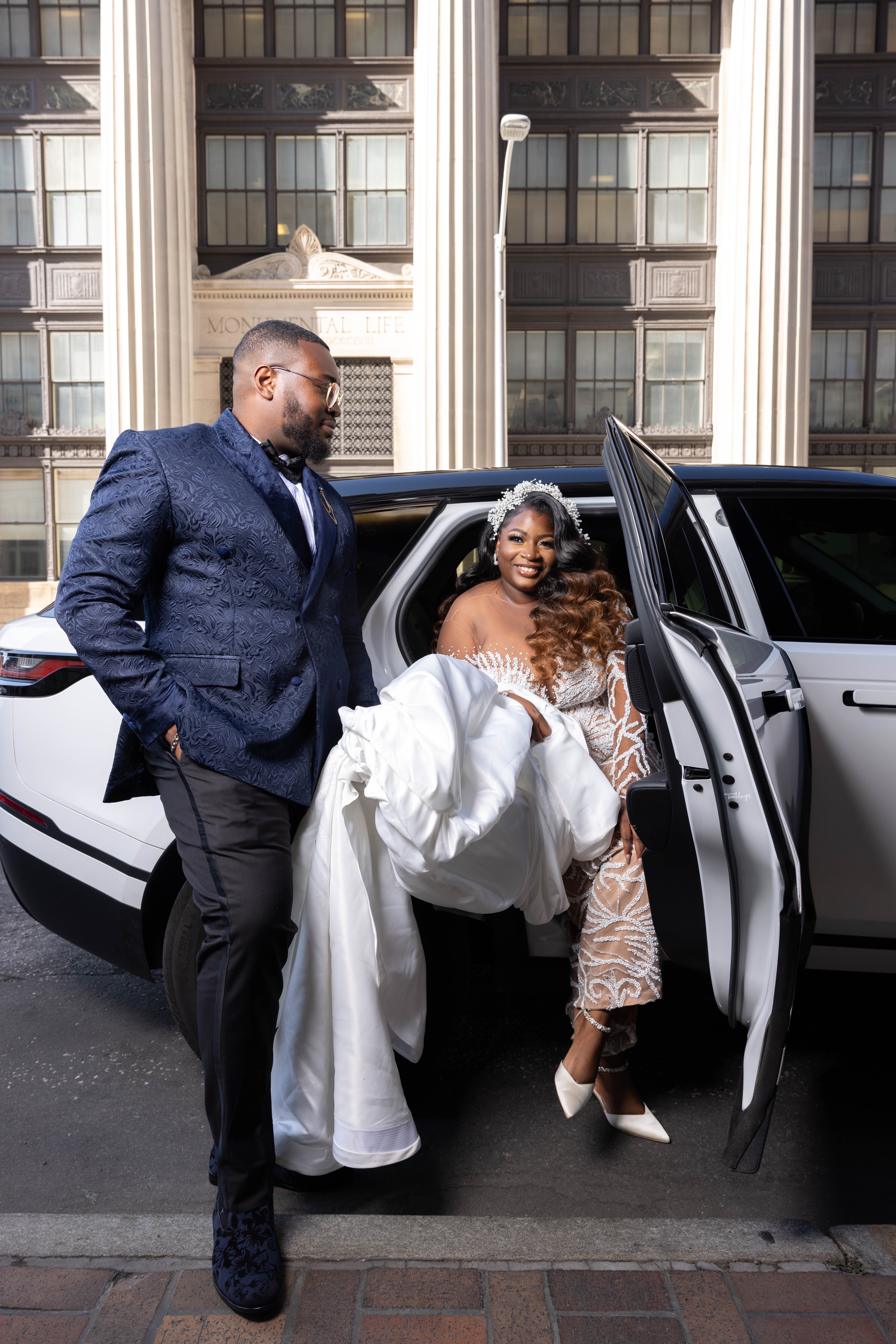 Let the ceremony begin!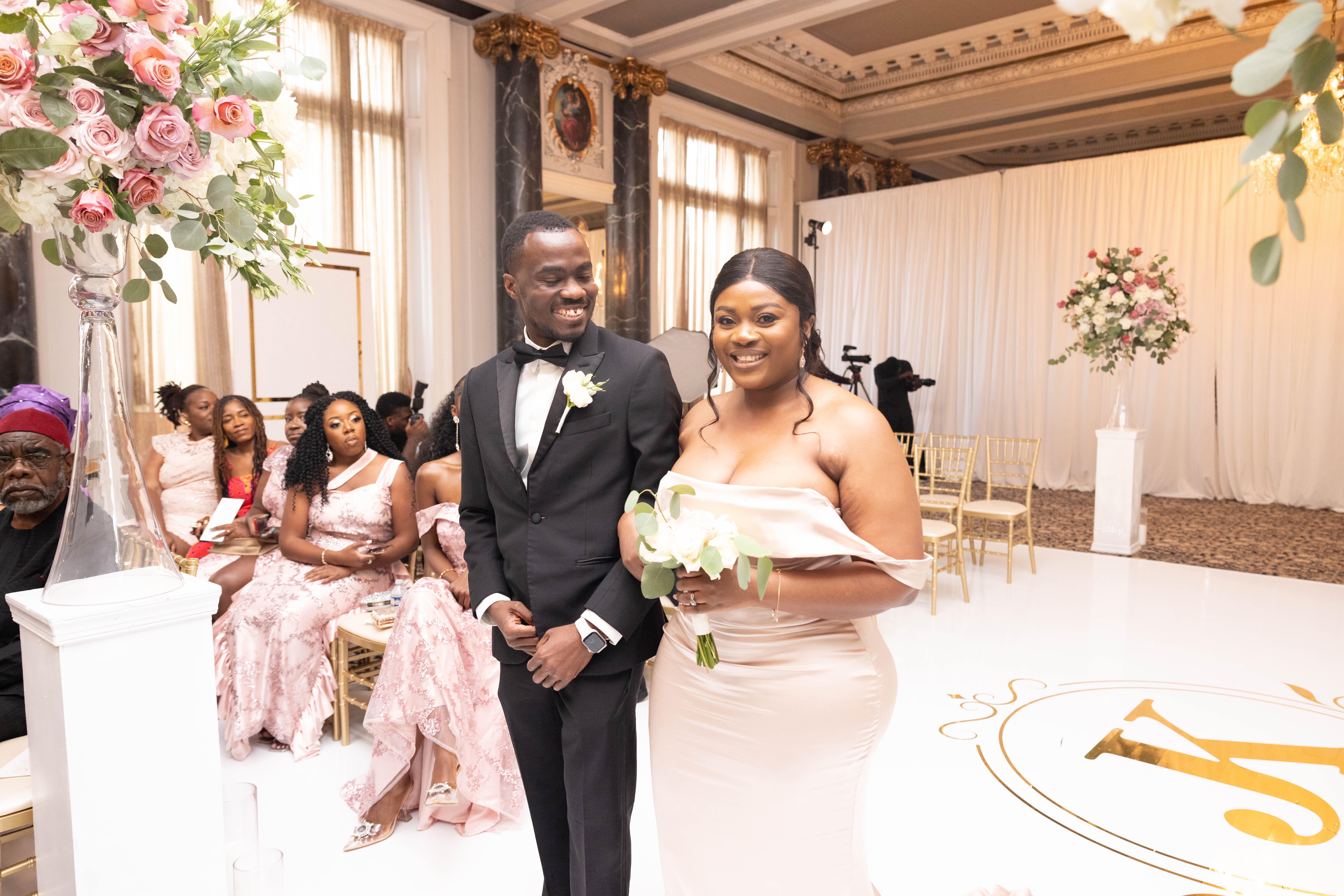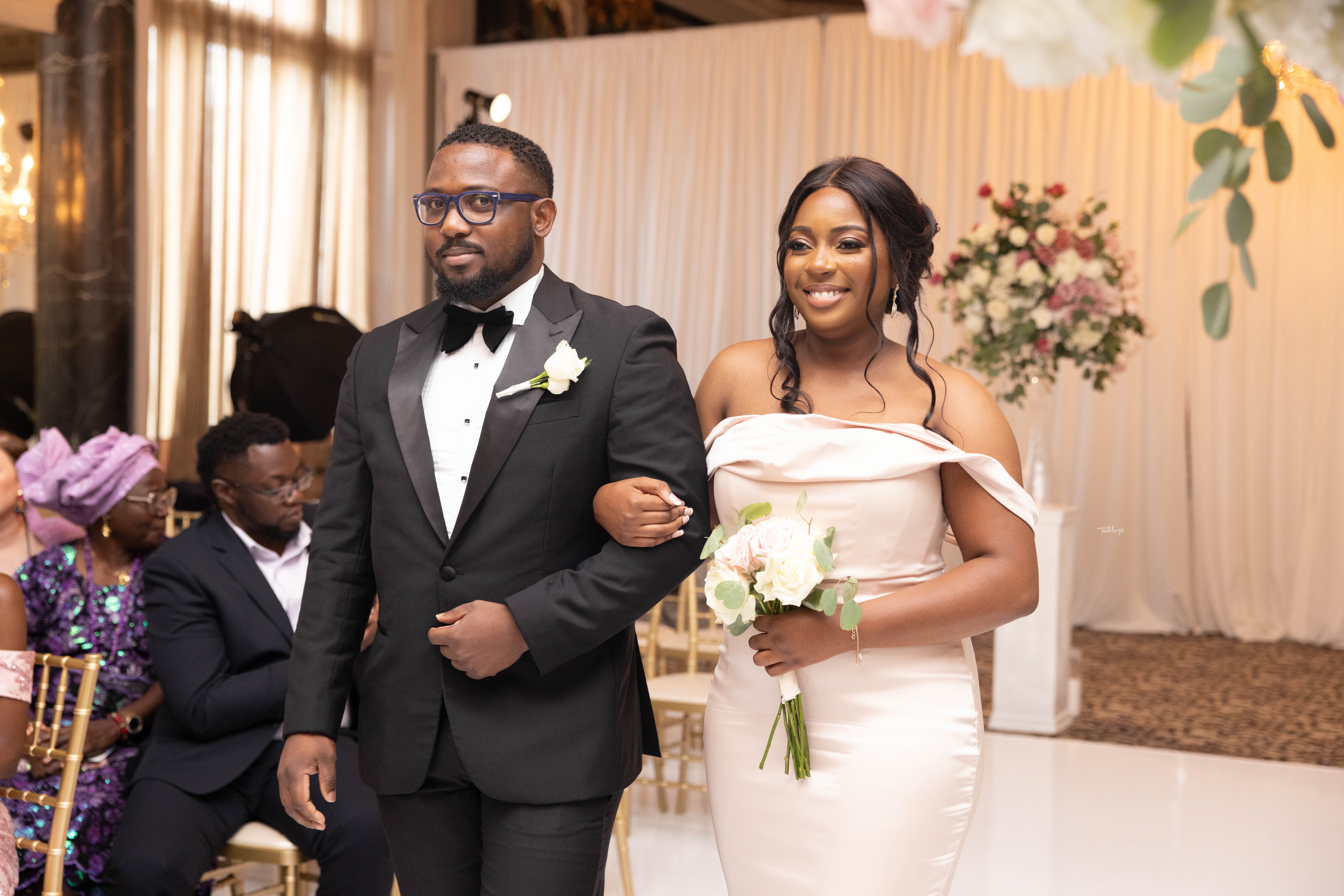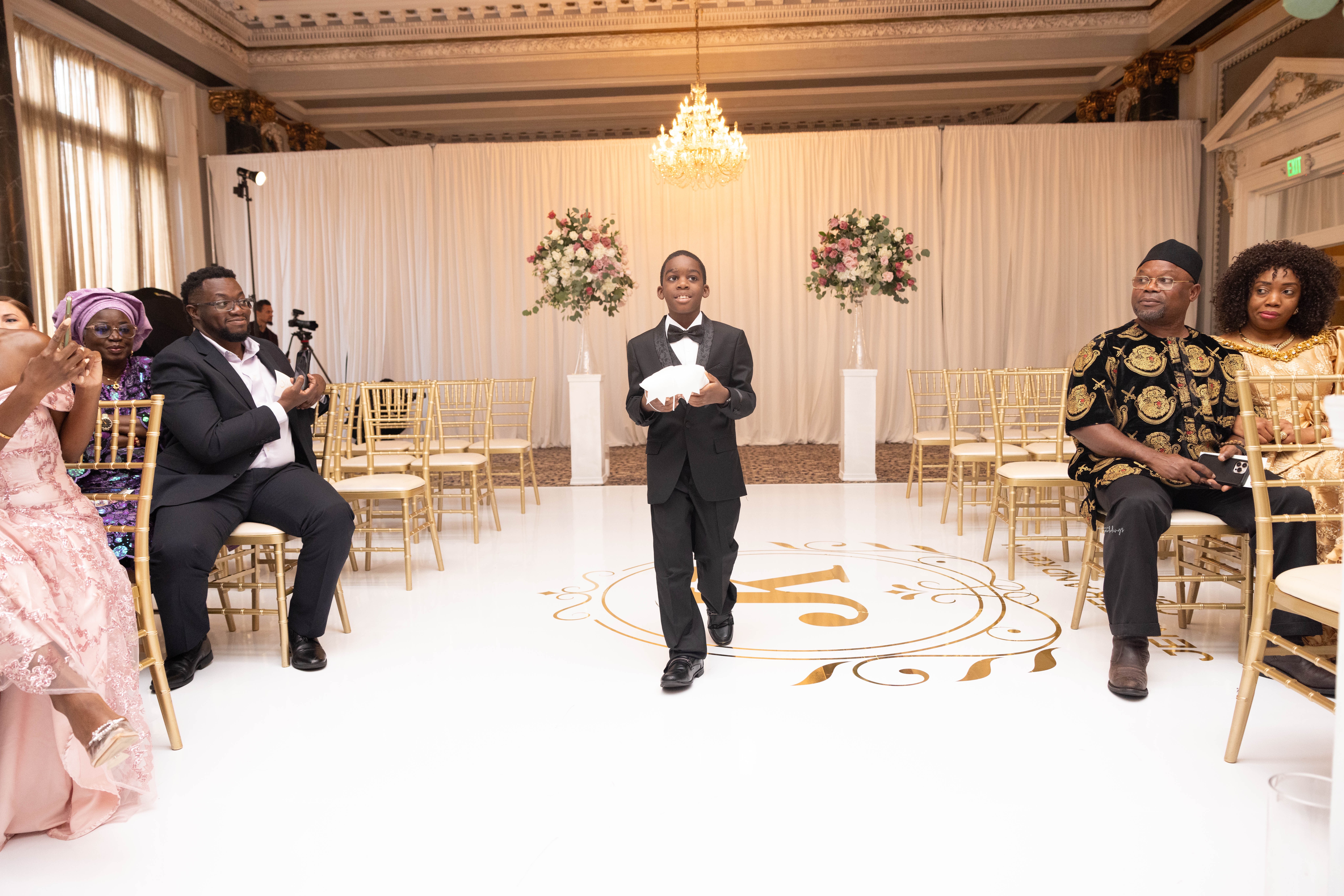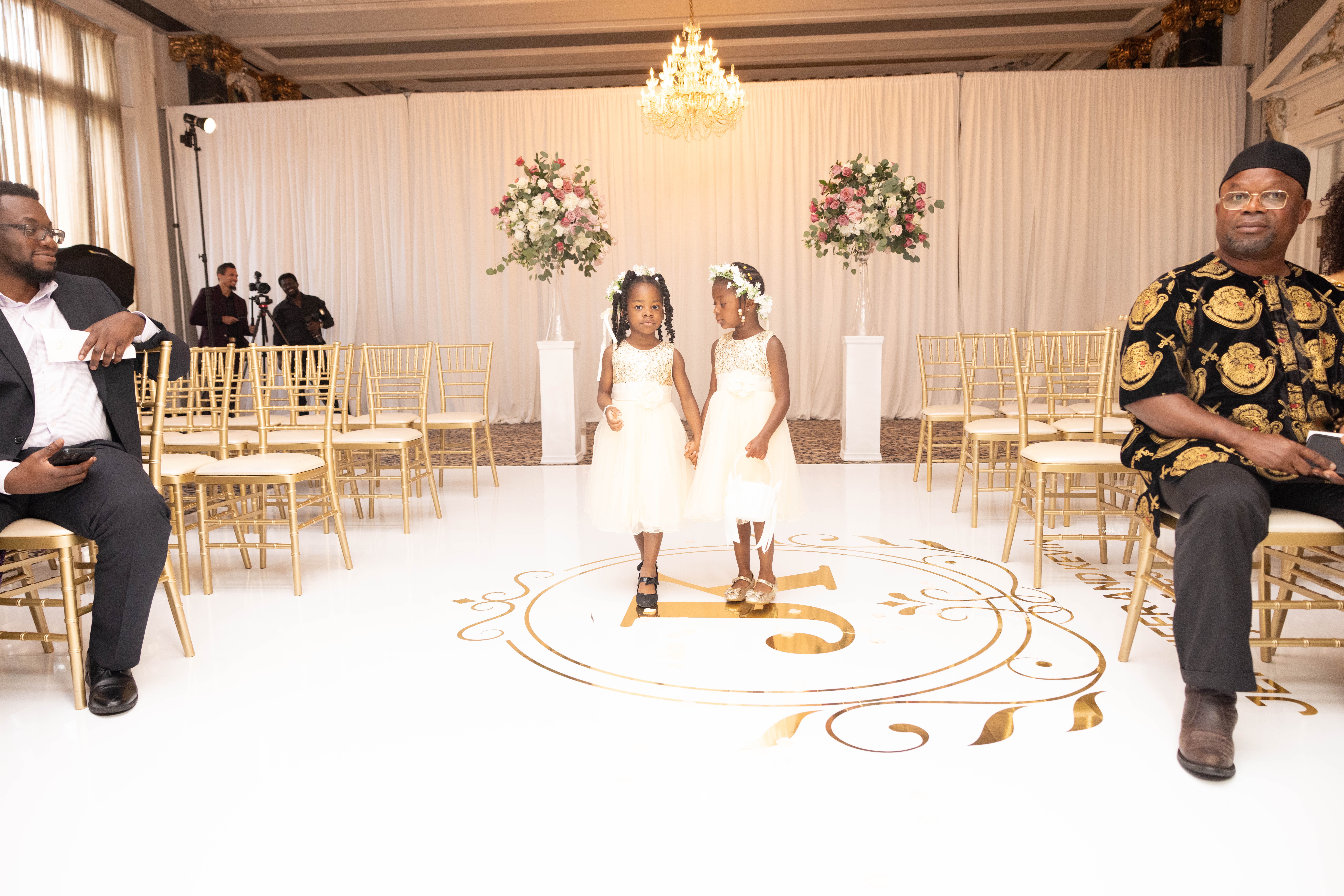 Here comes the bride!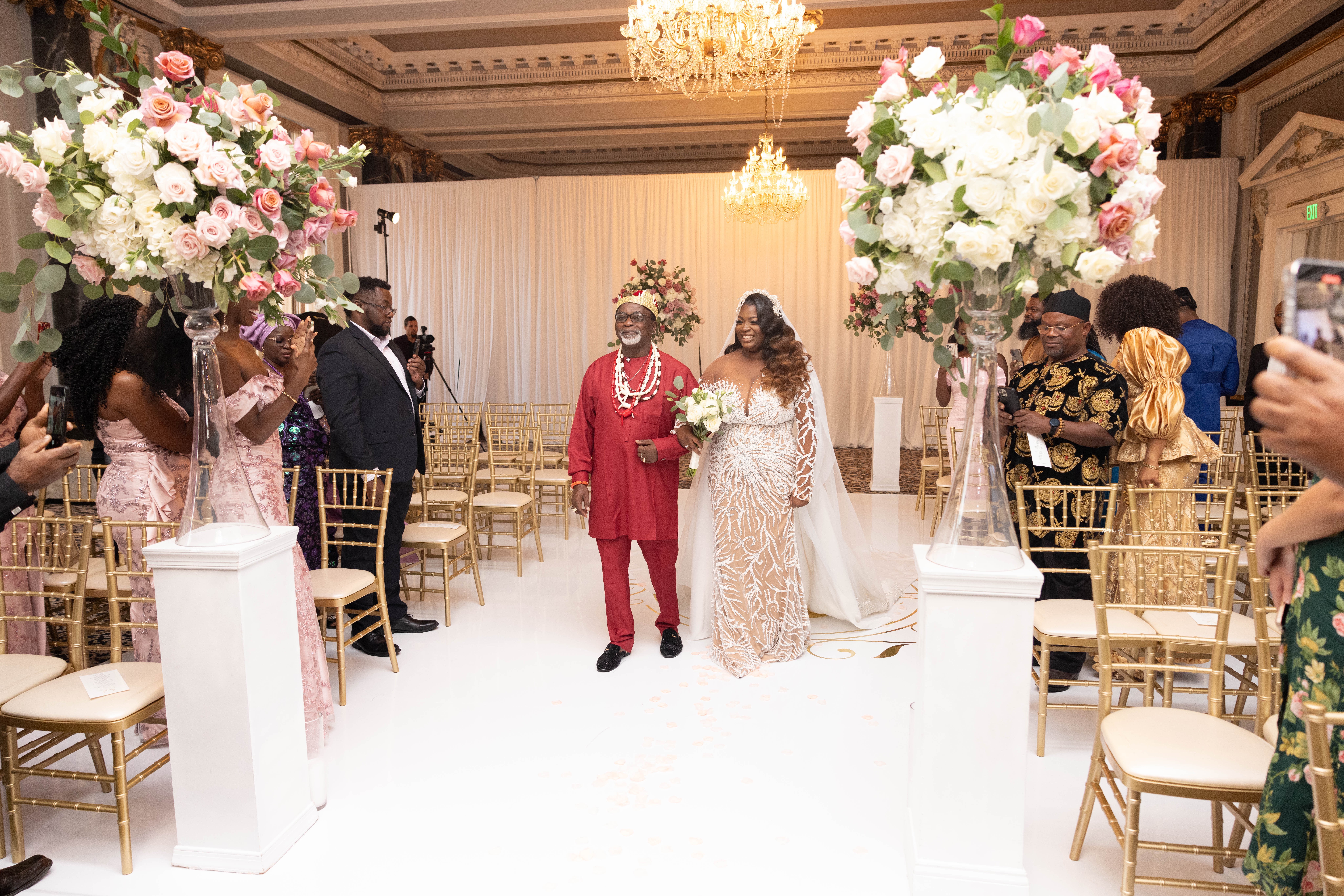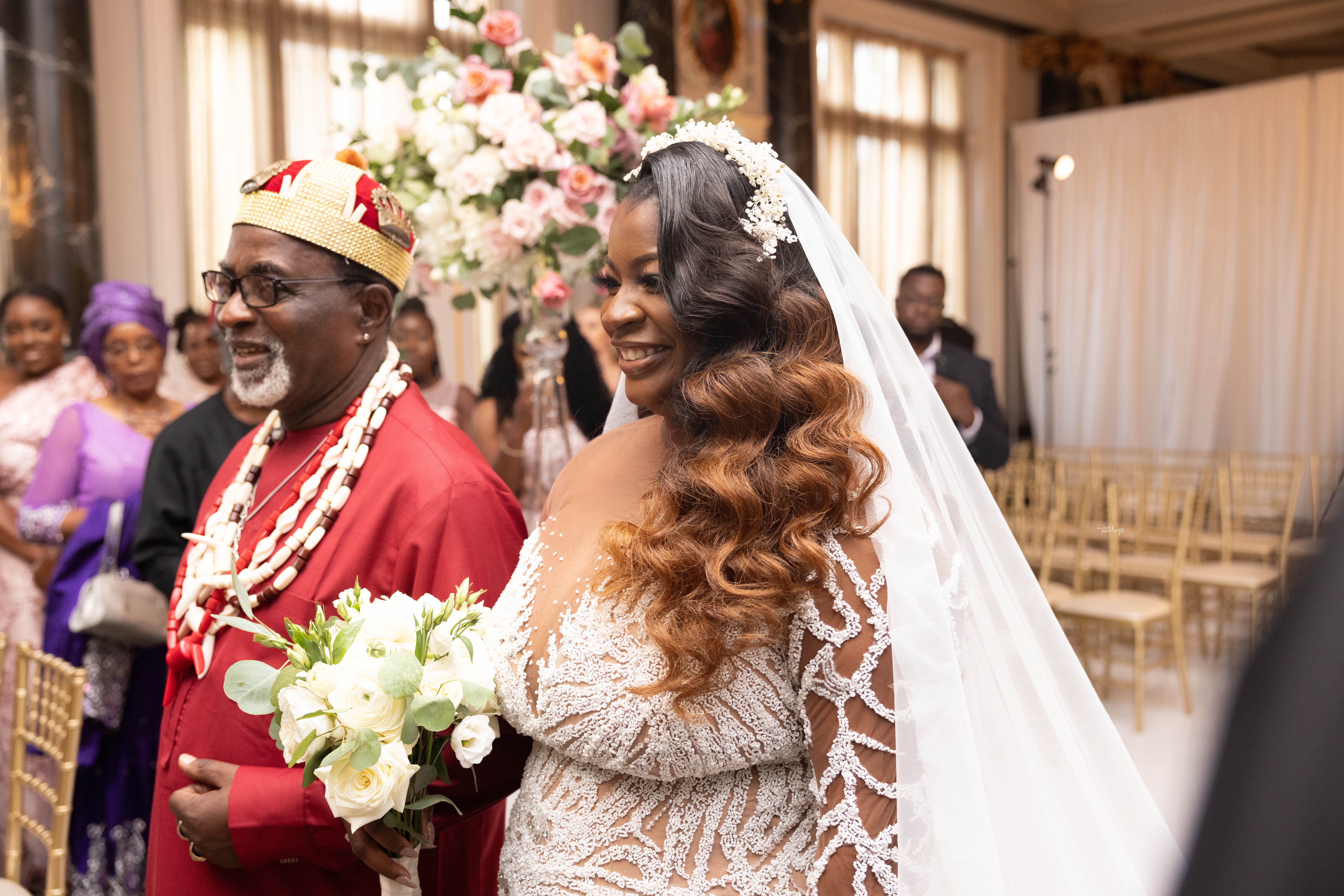 Time to be joined in holy matrimony!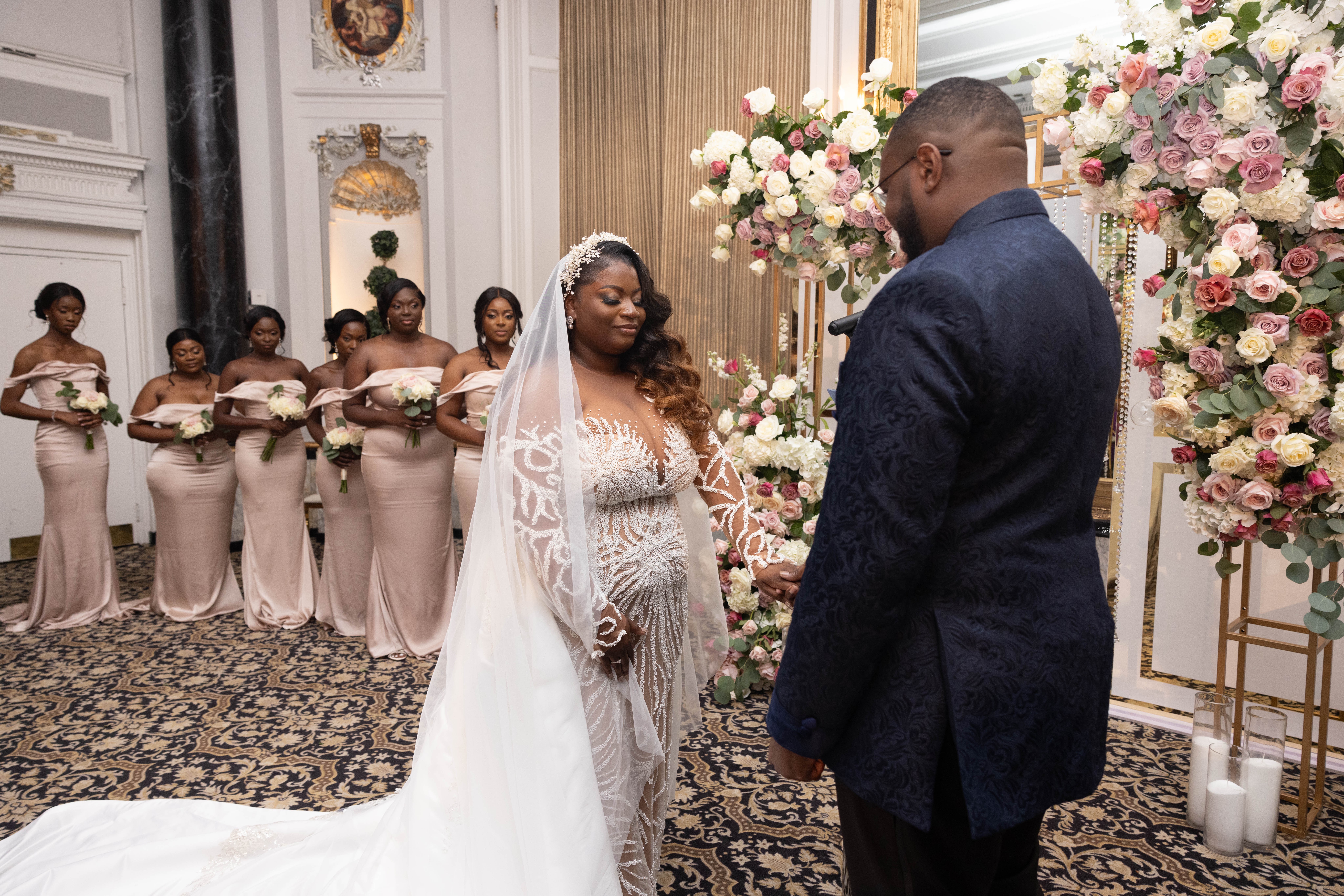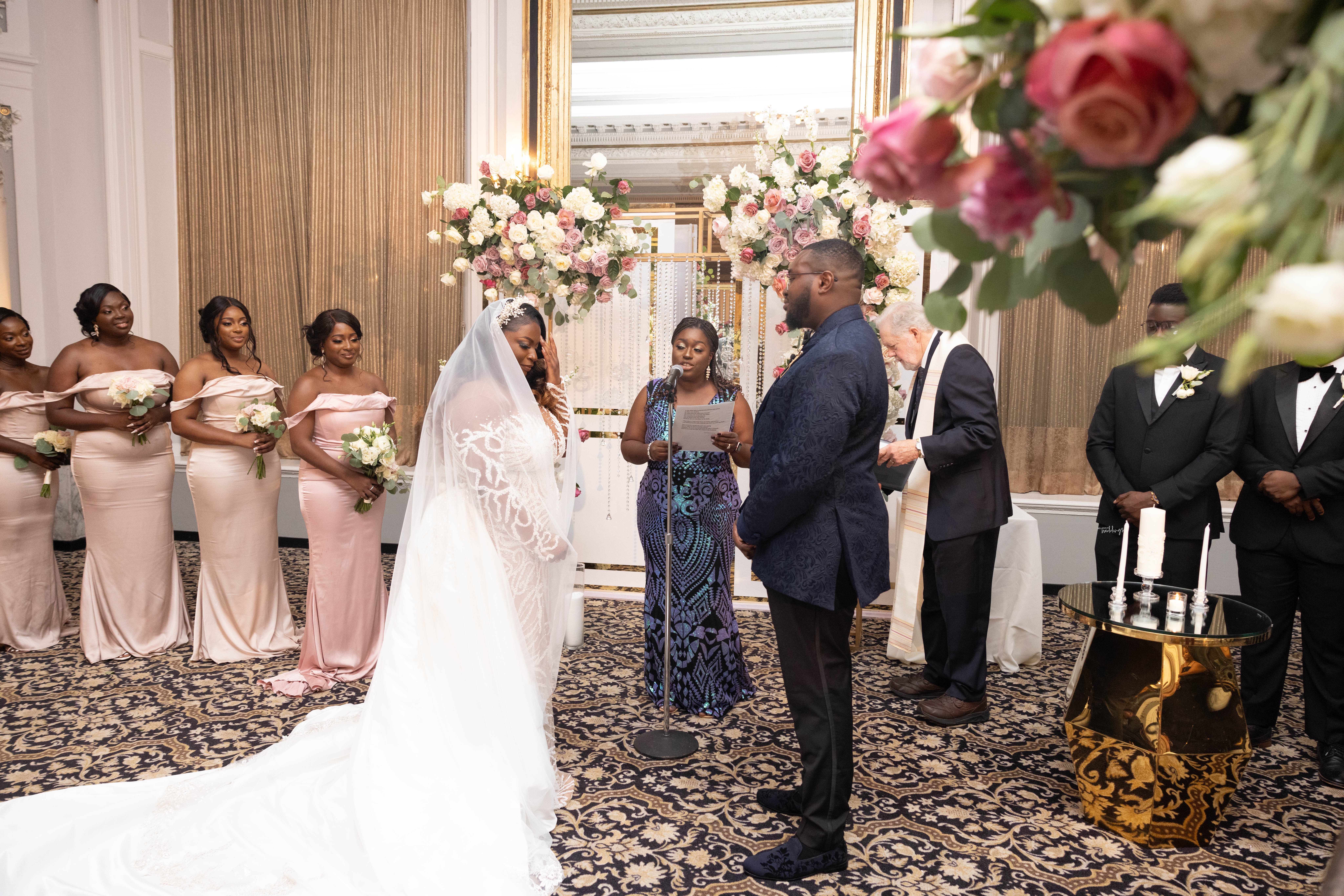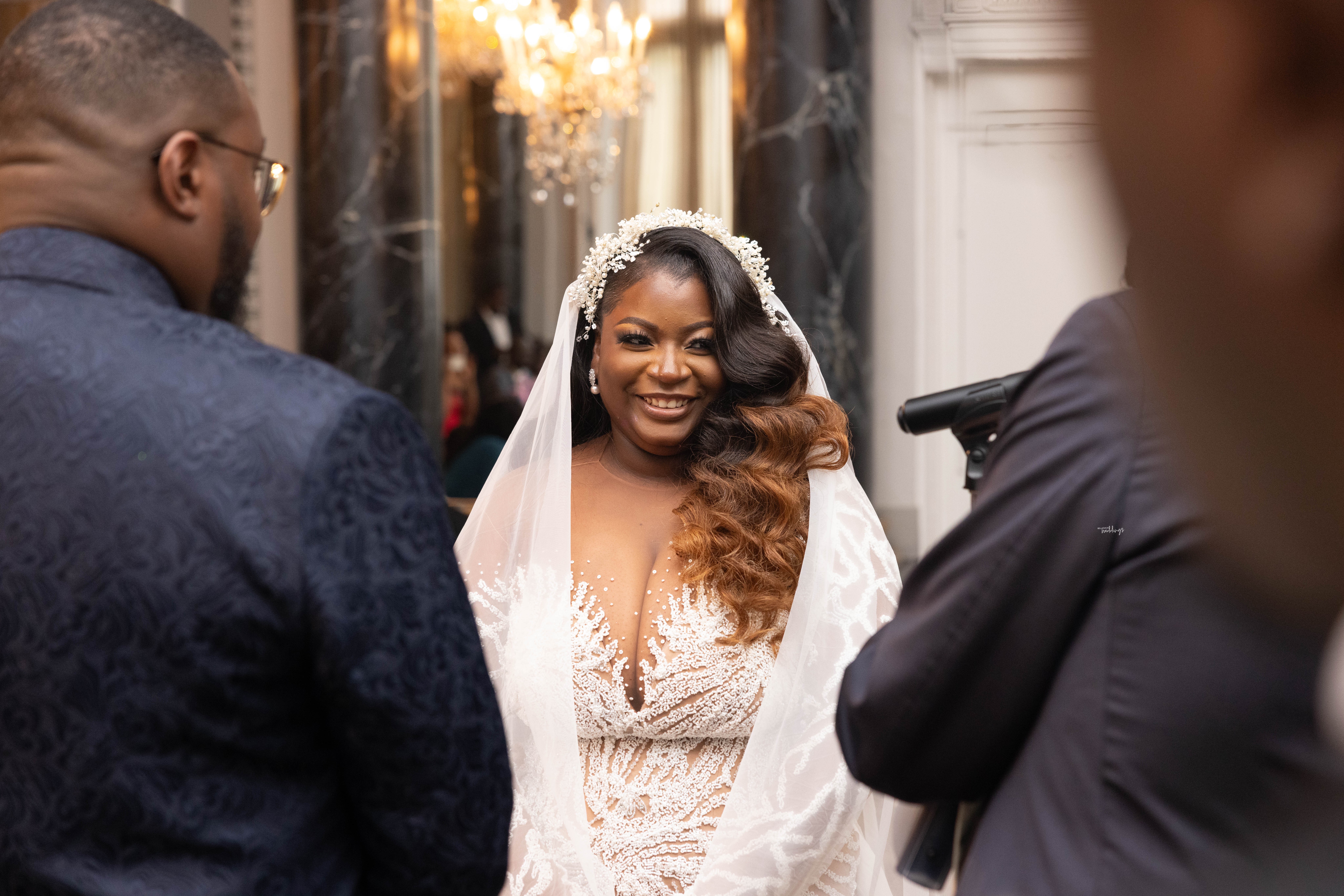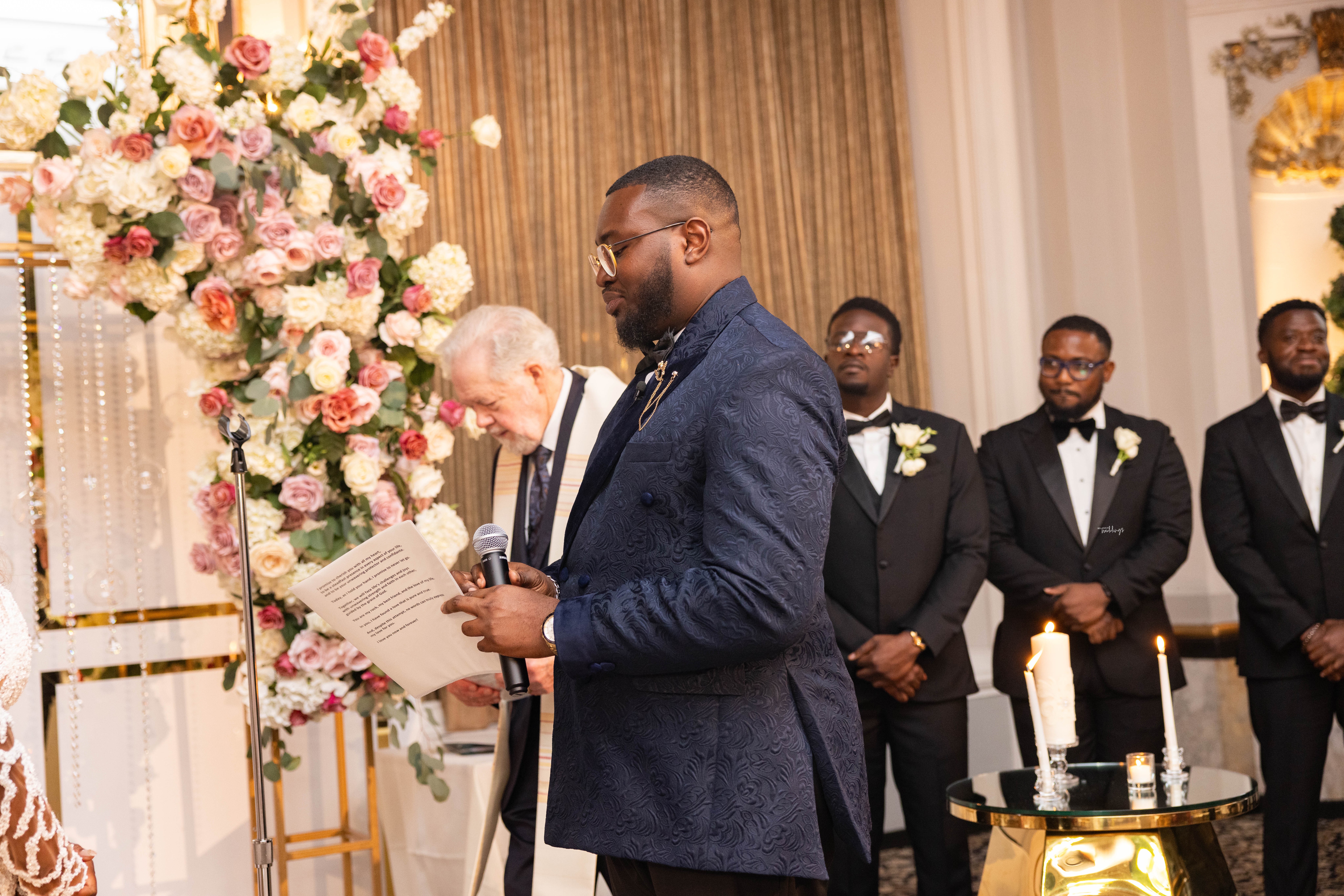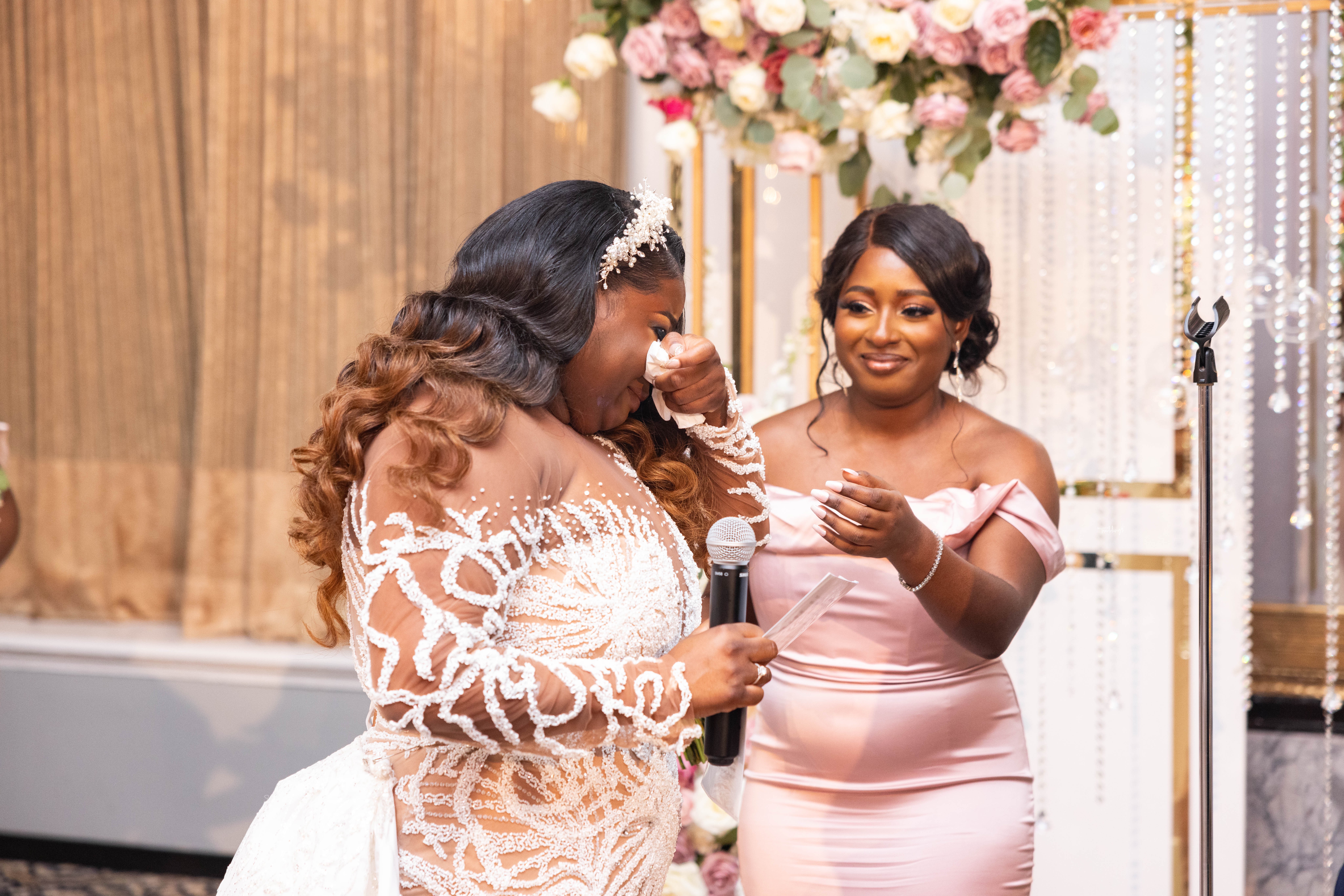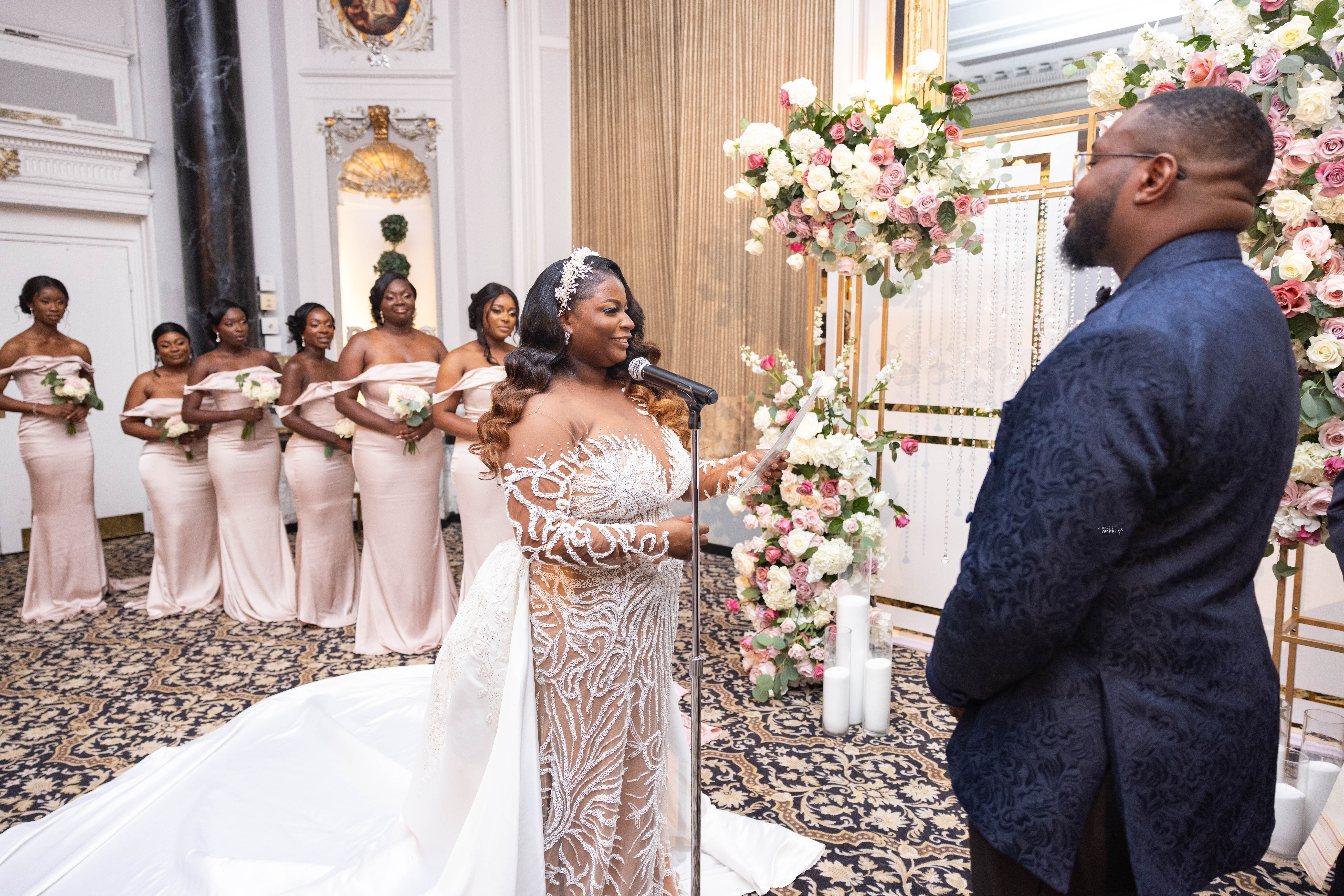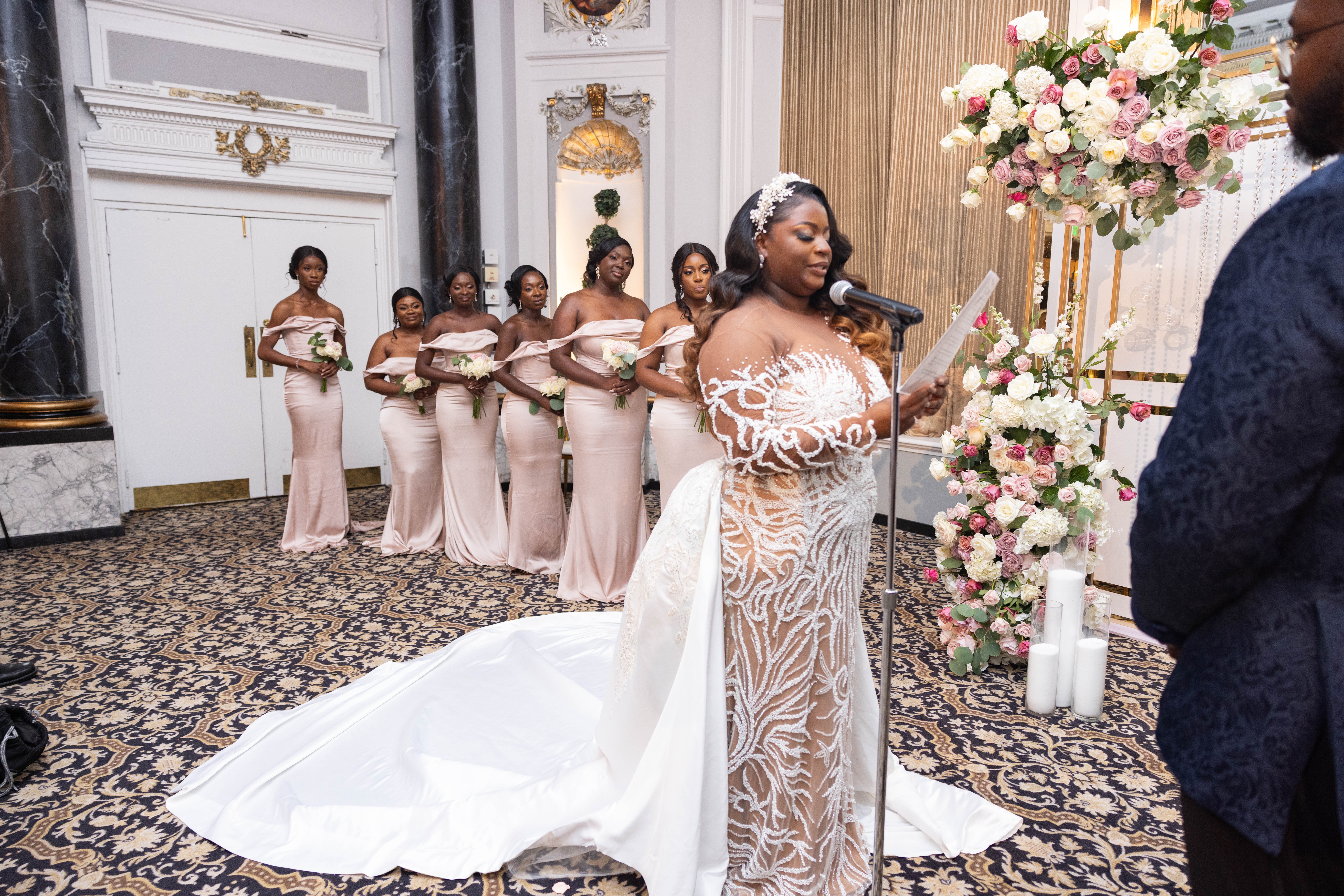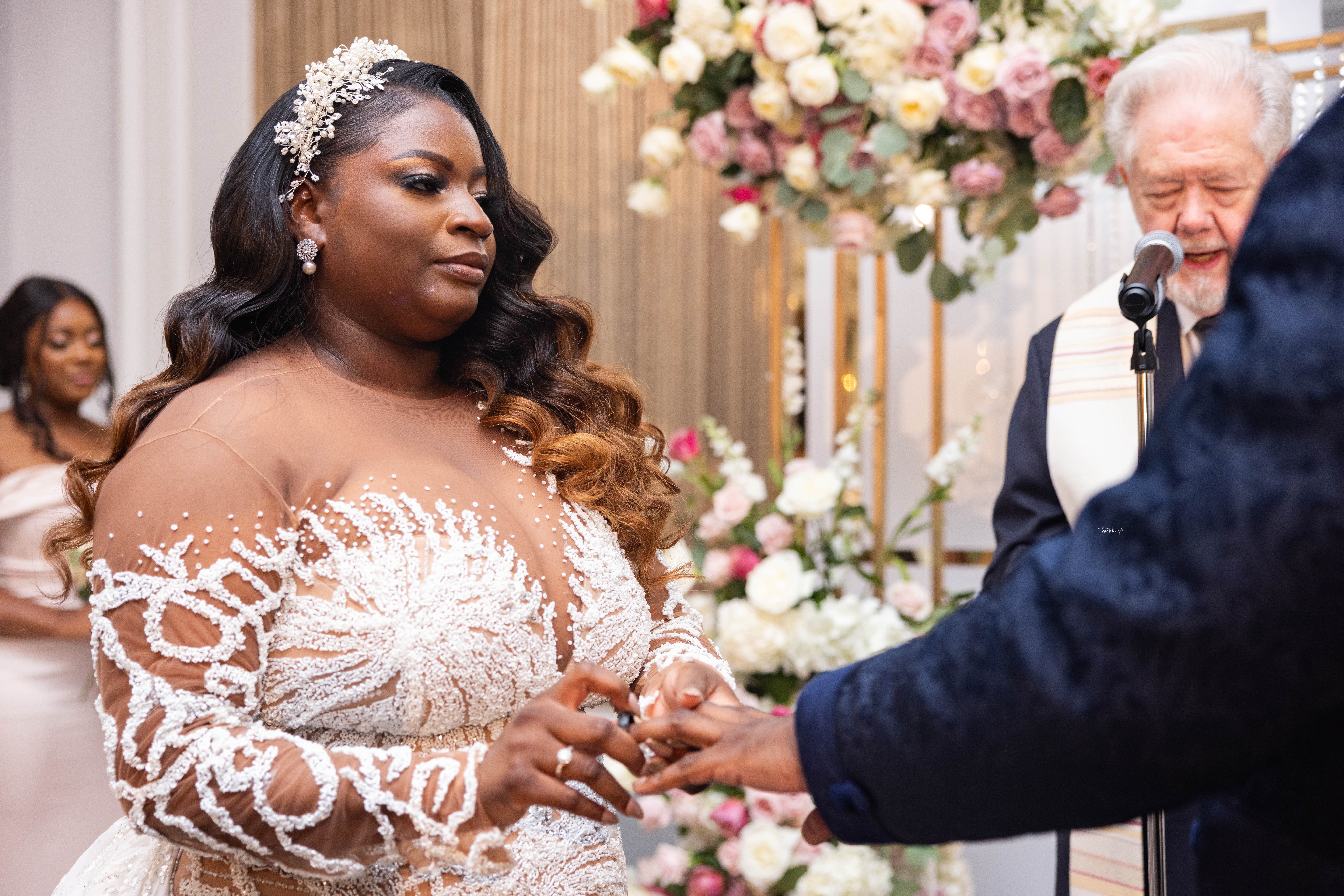 Sealed with a kiss!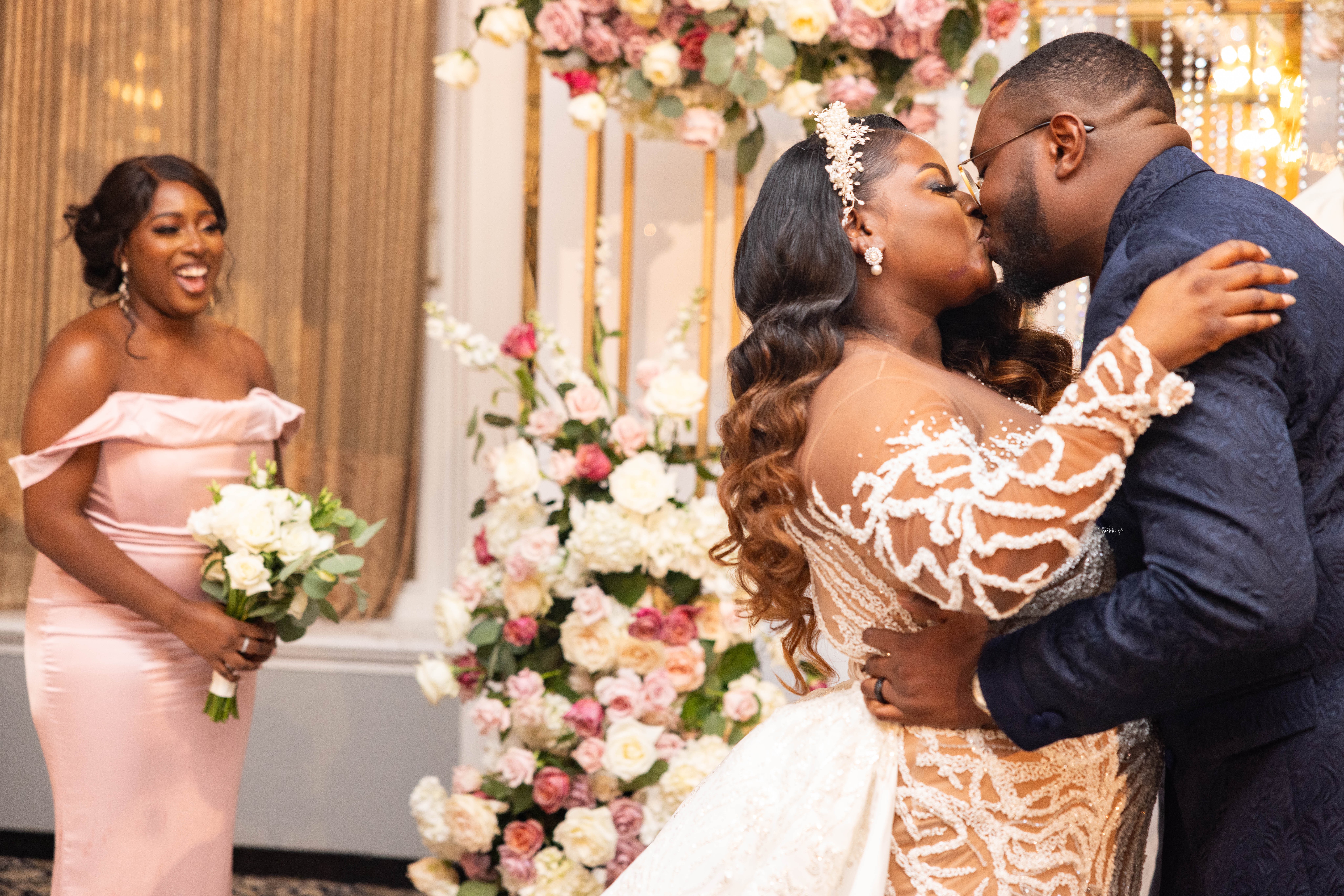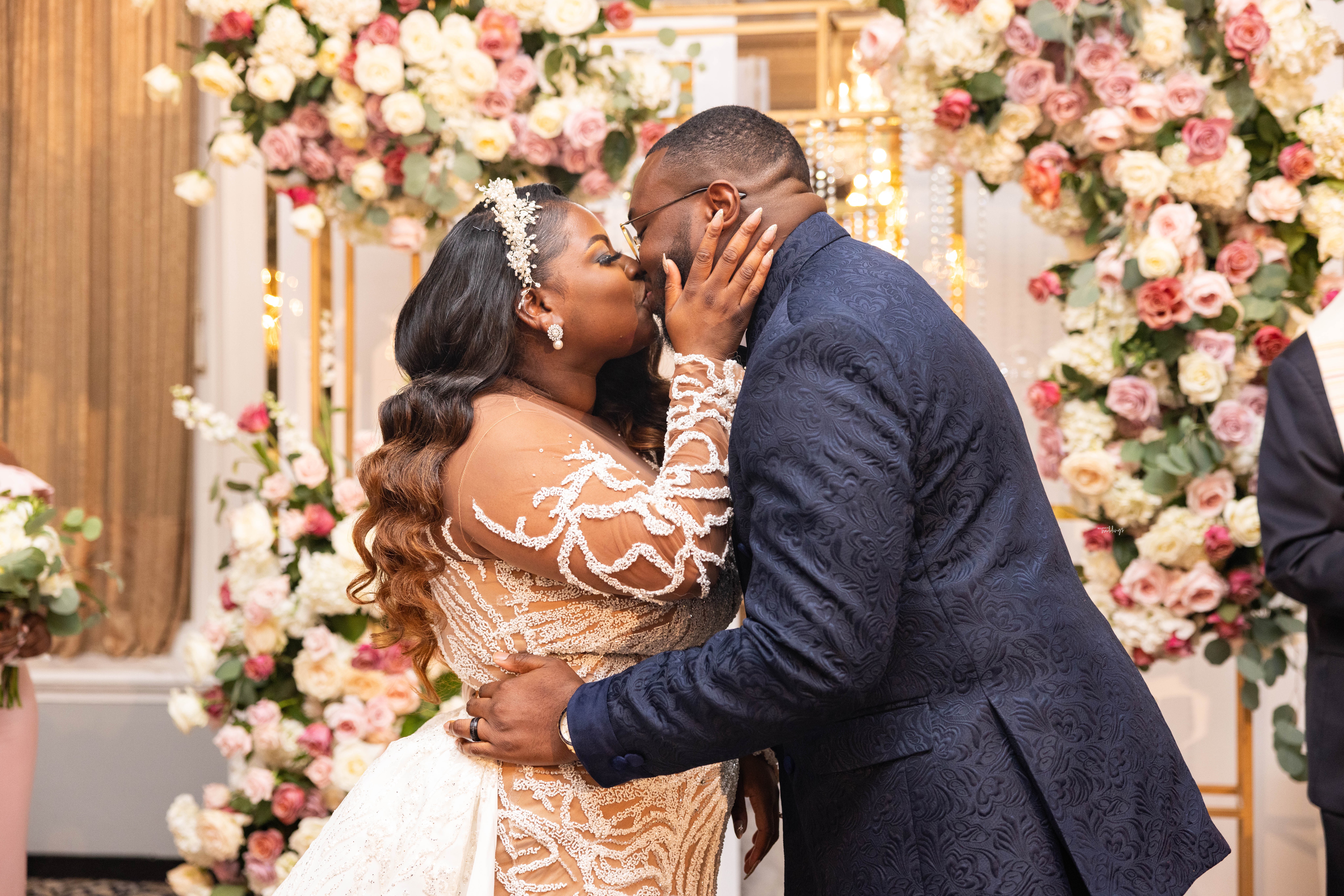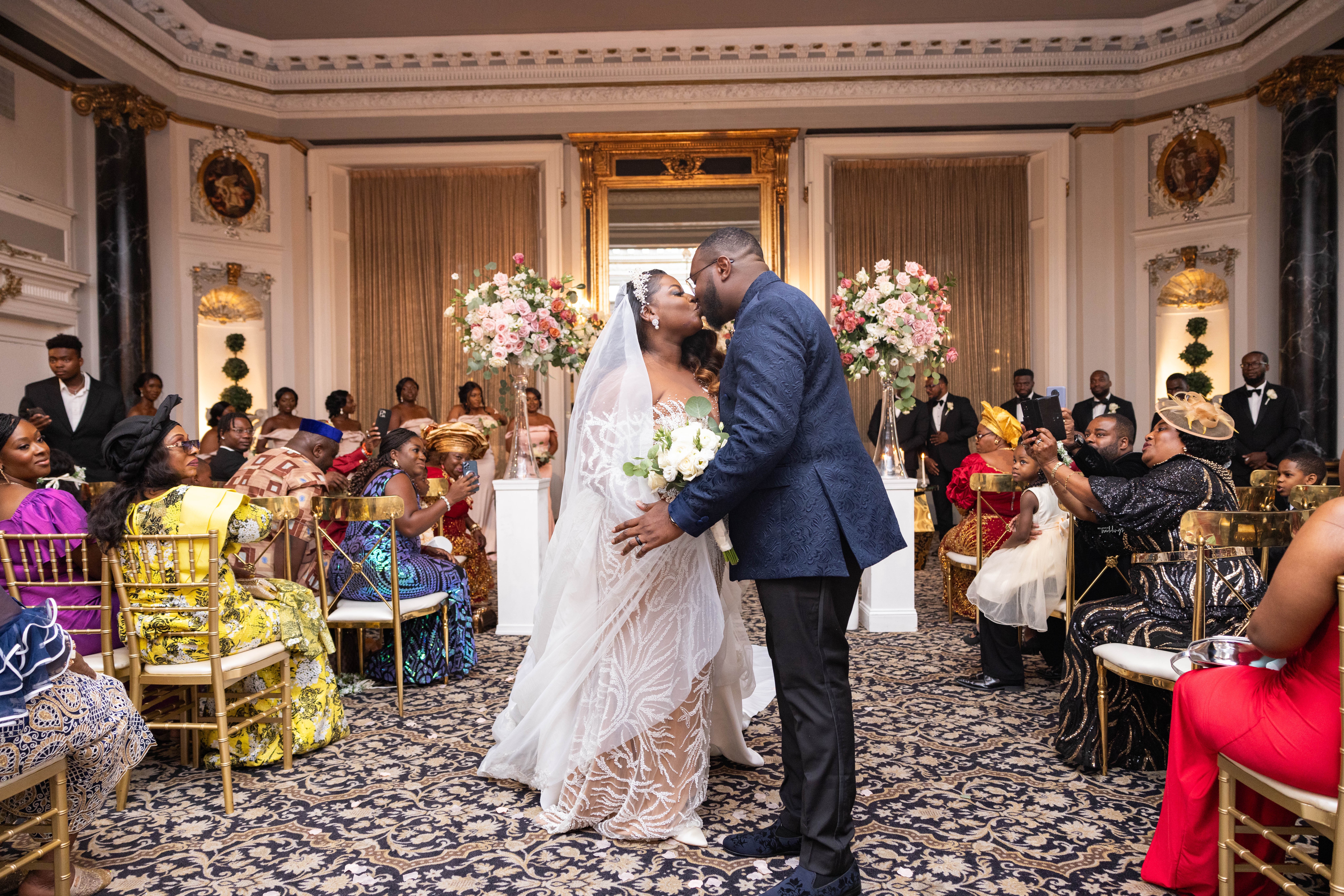 It's wedding reception o'clock!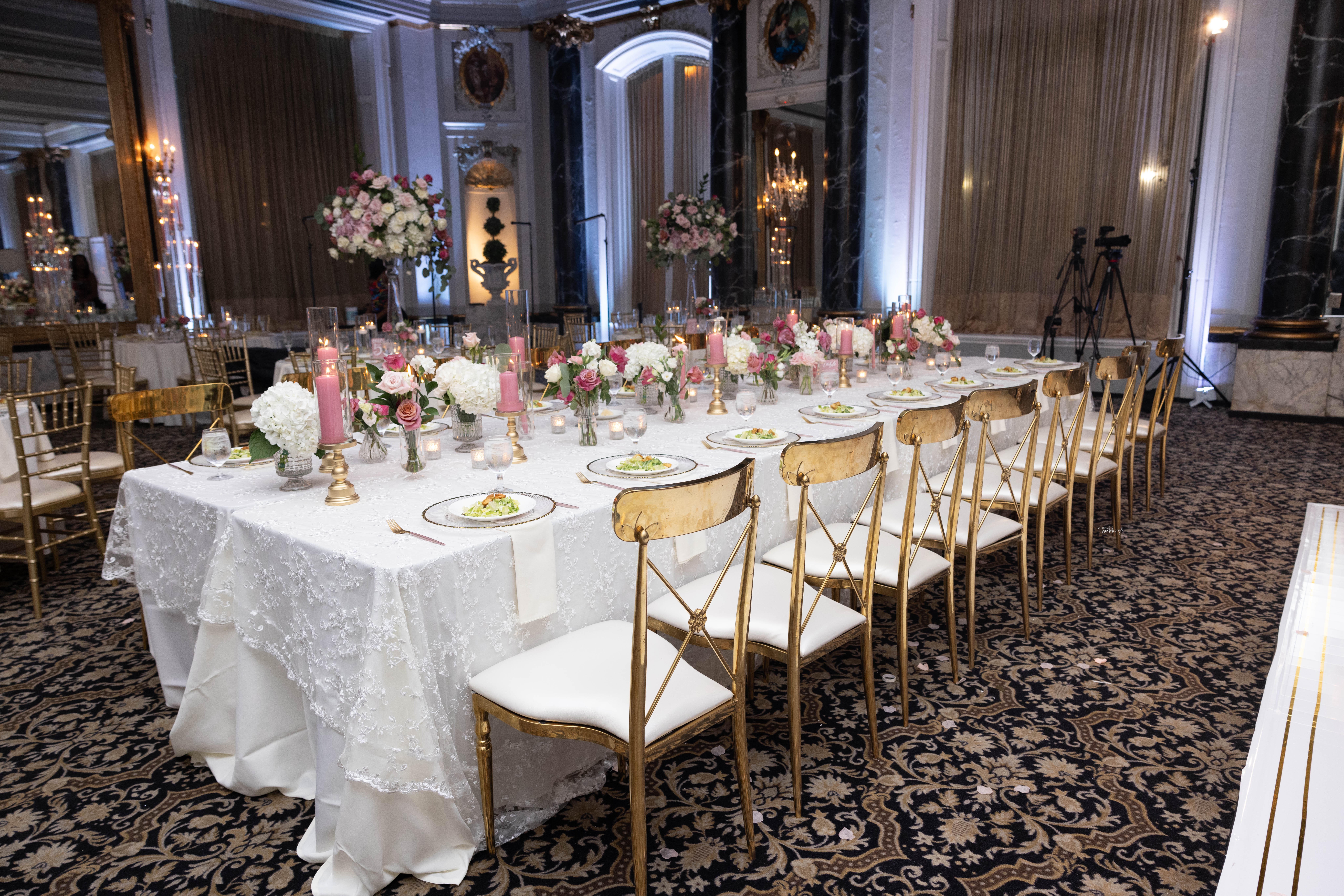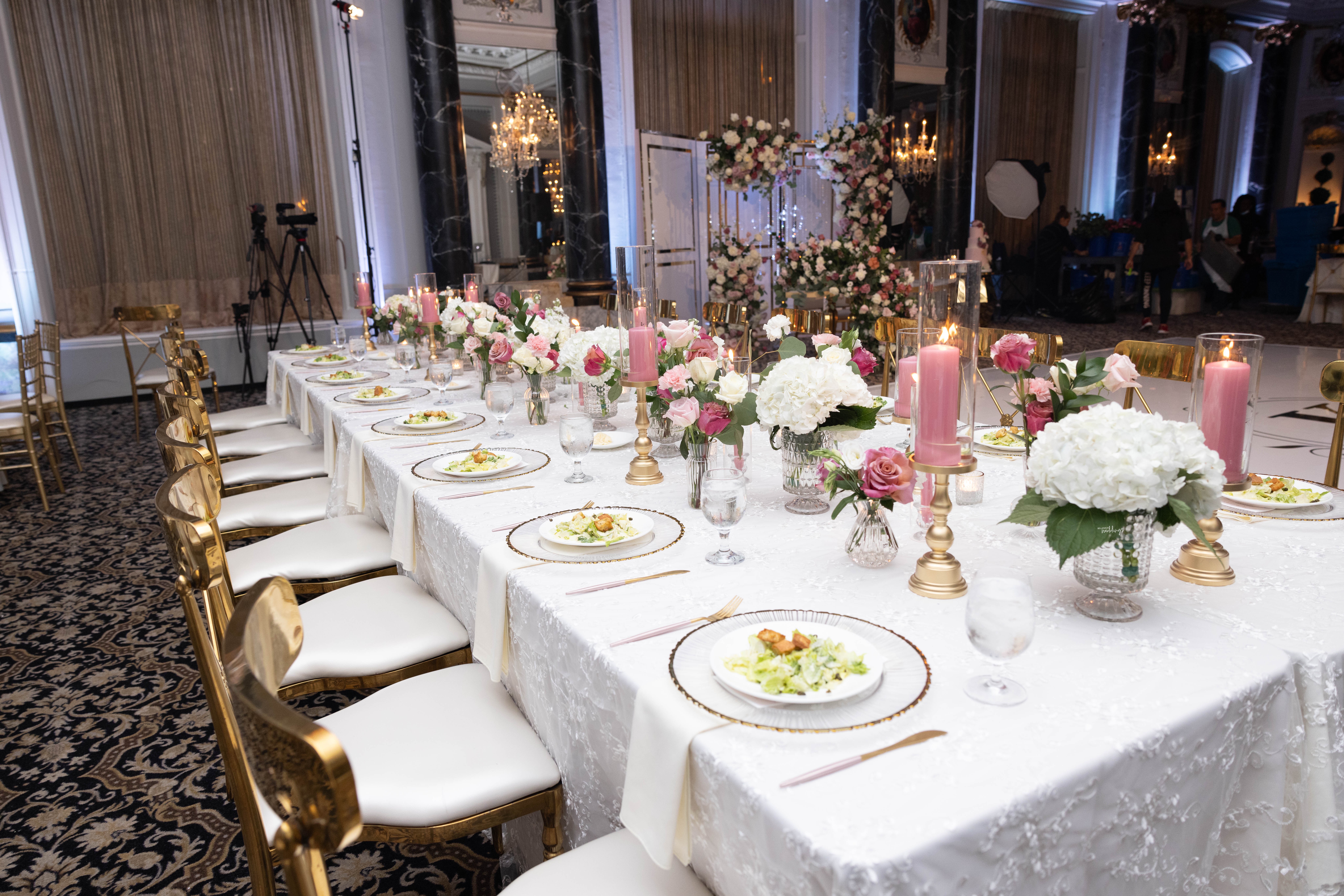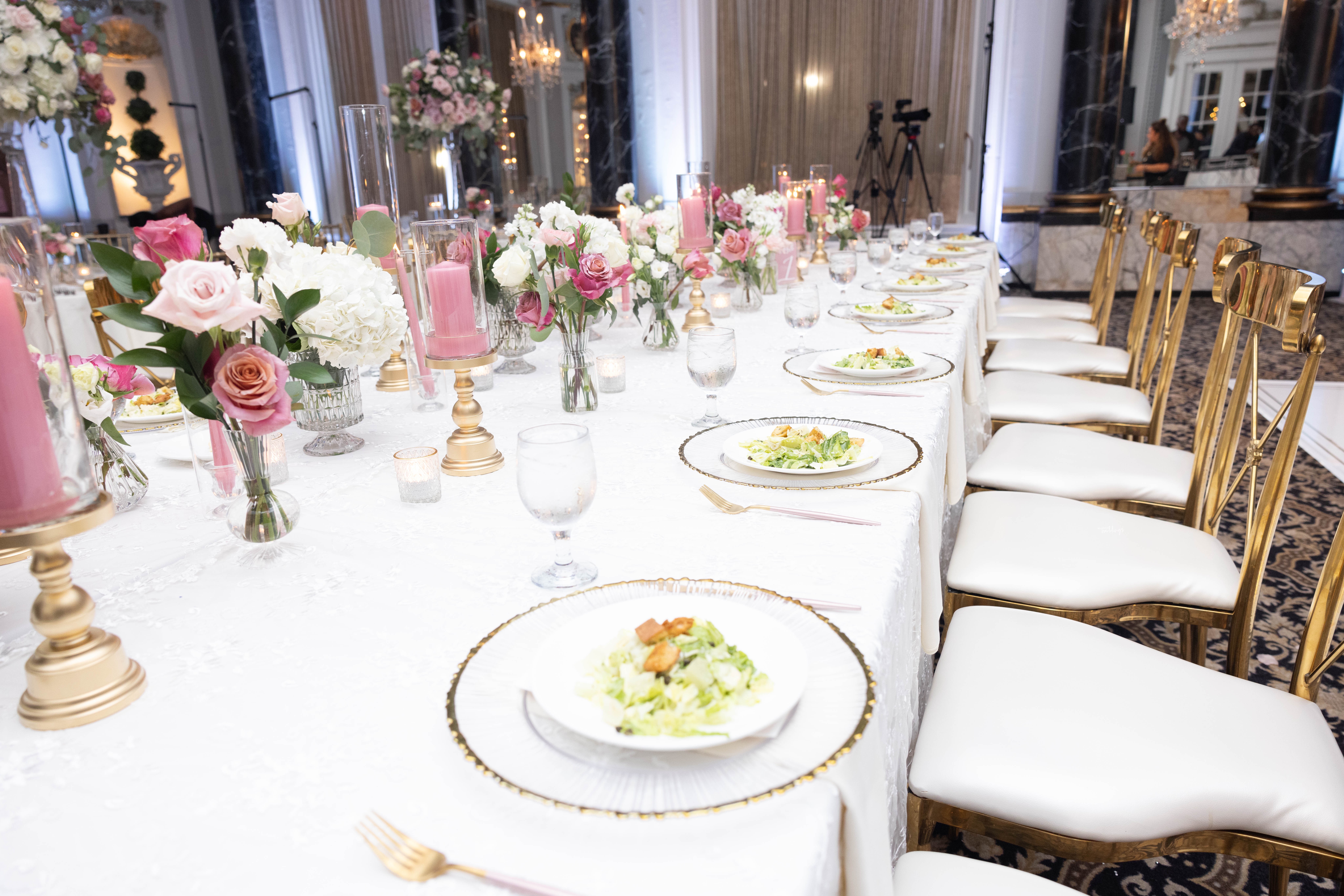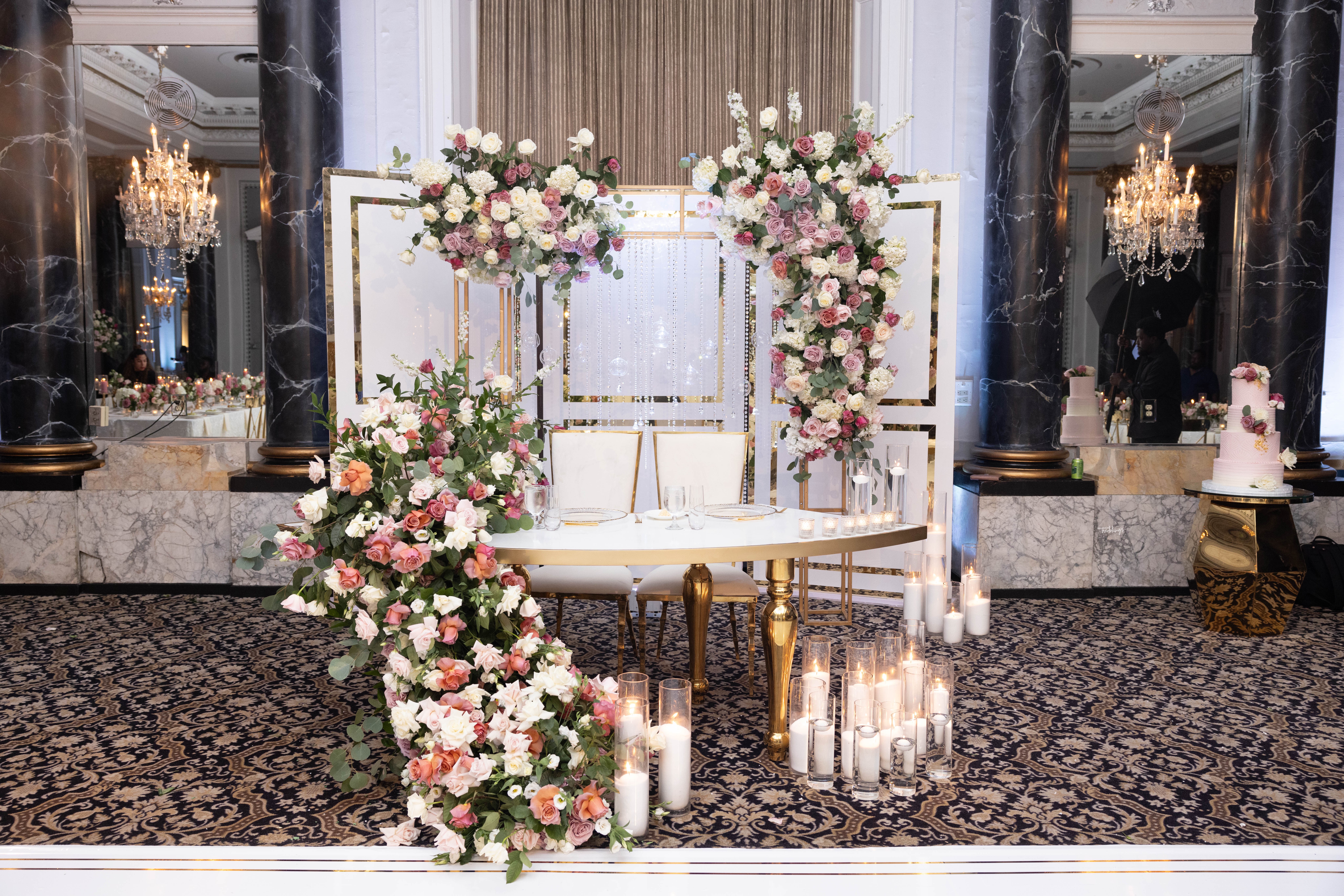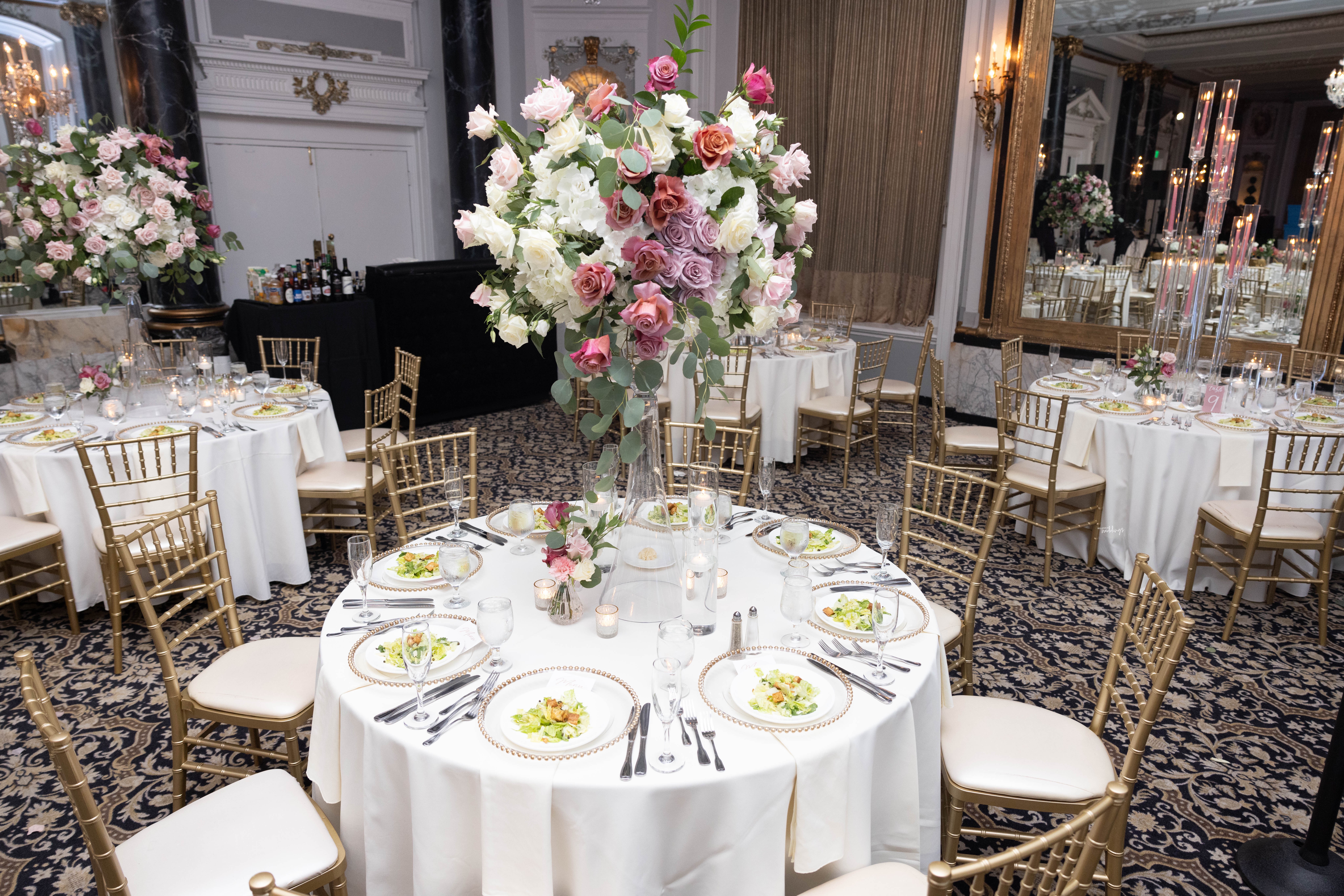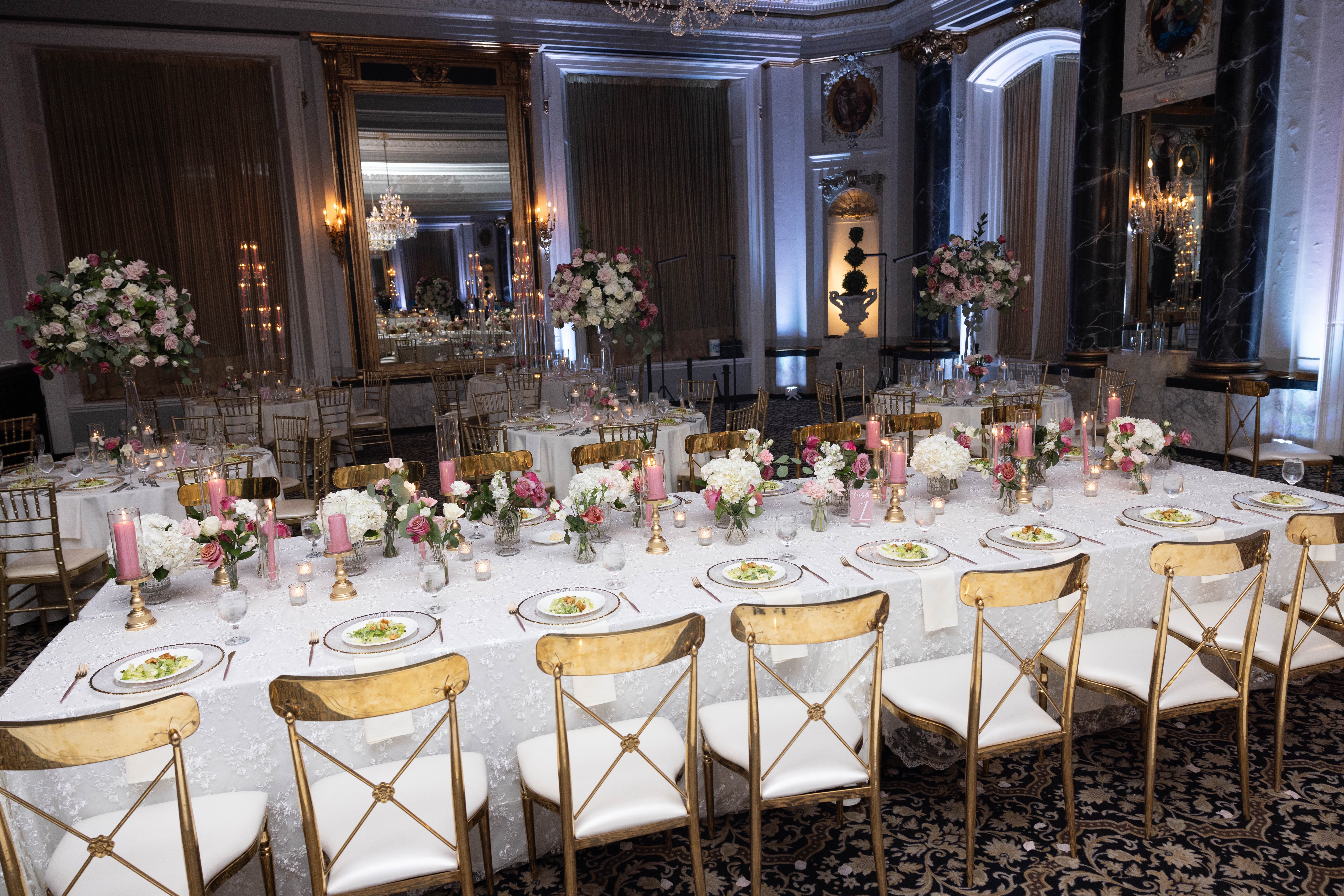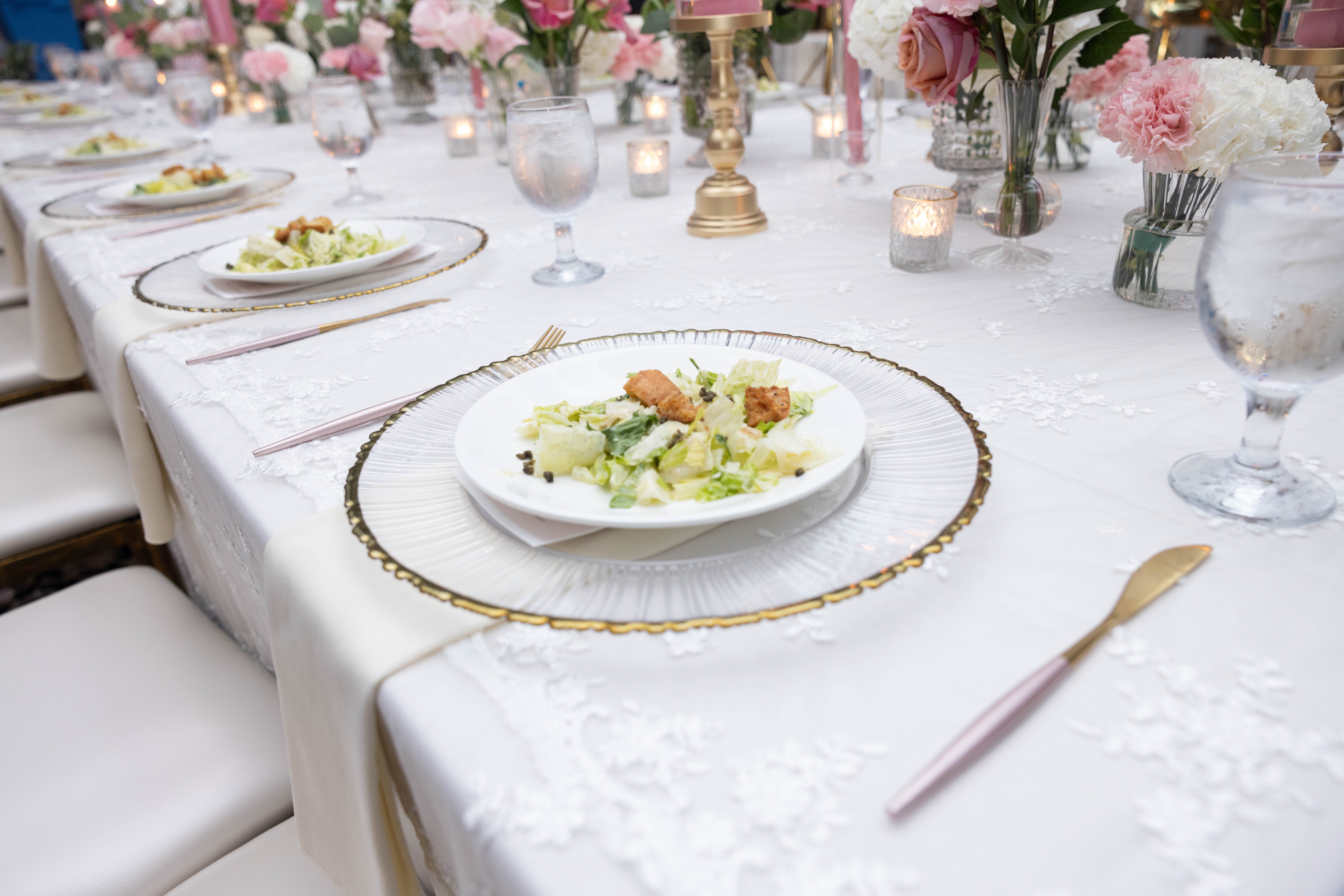 Let the fun begin!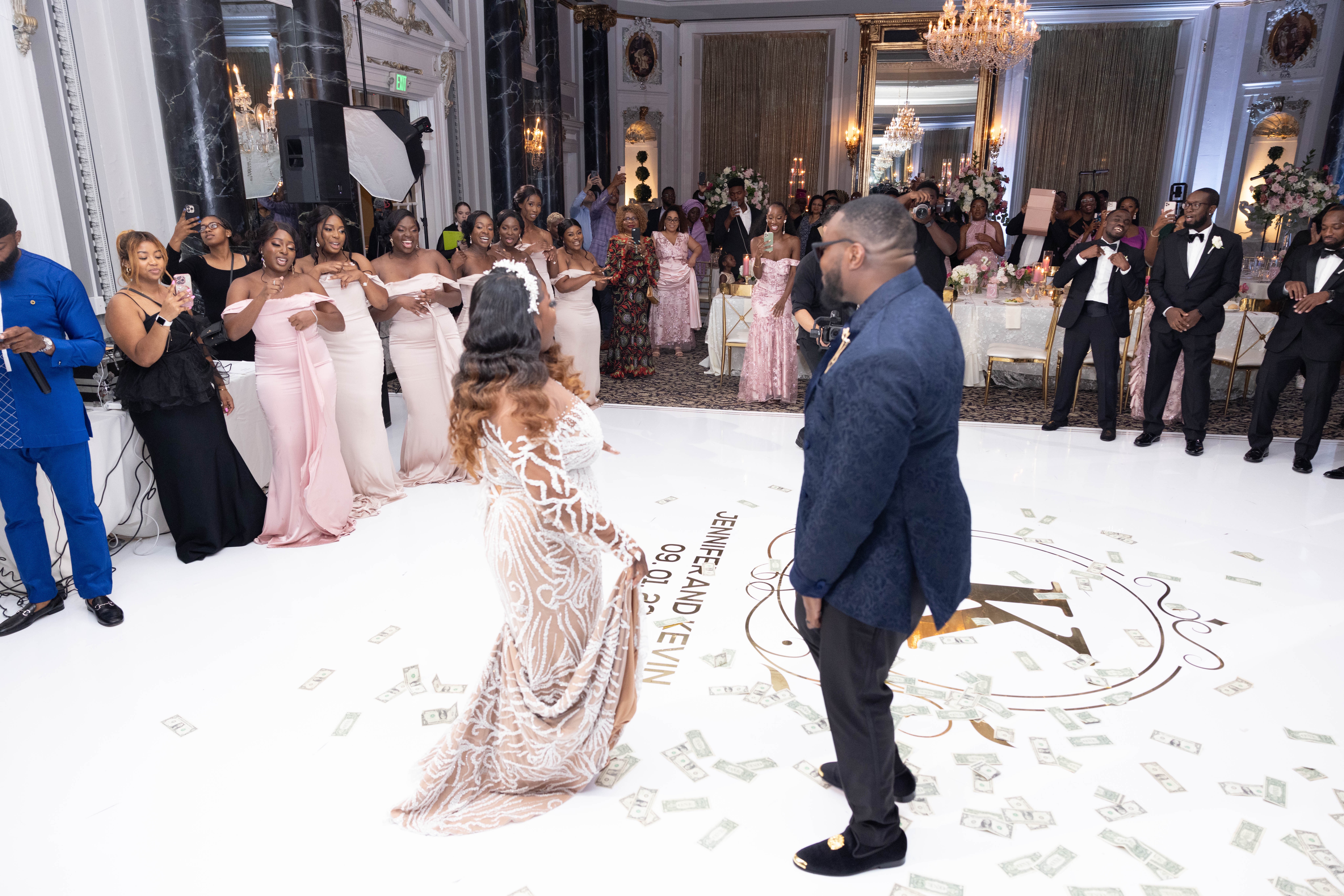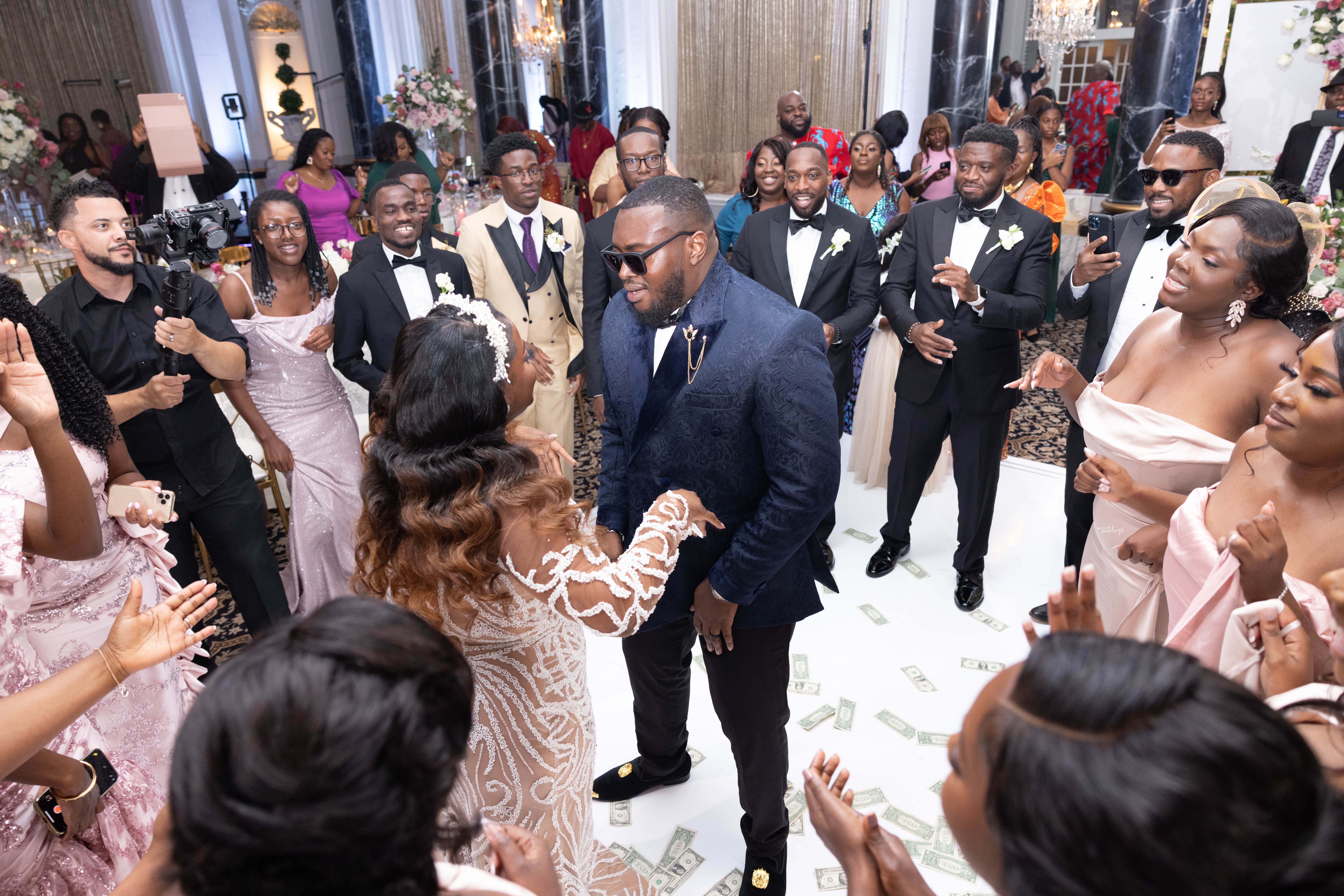 Dancing to the tunes of love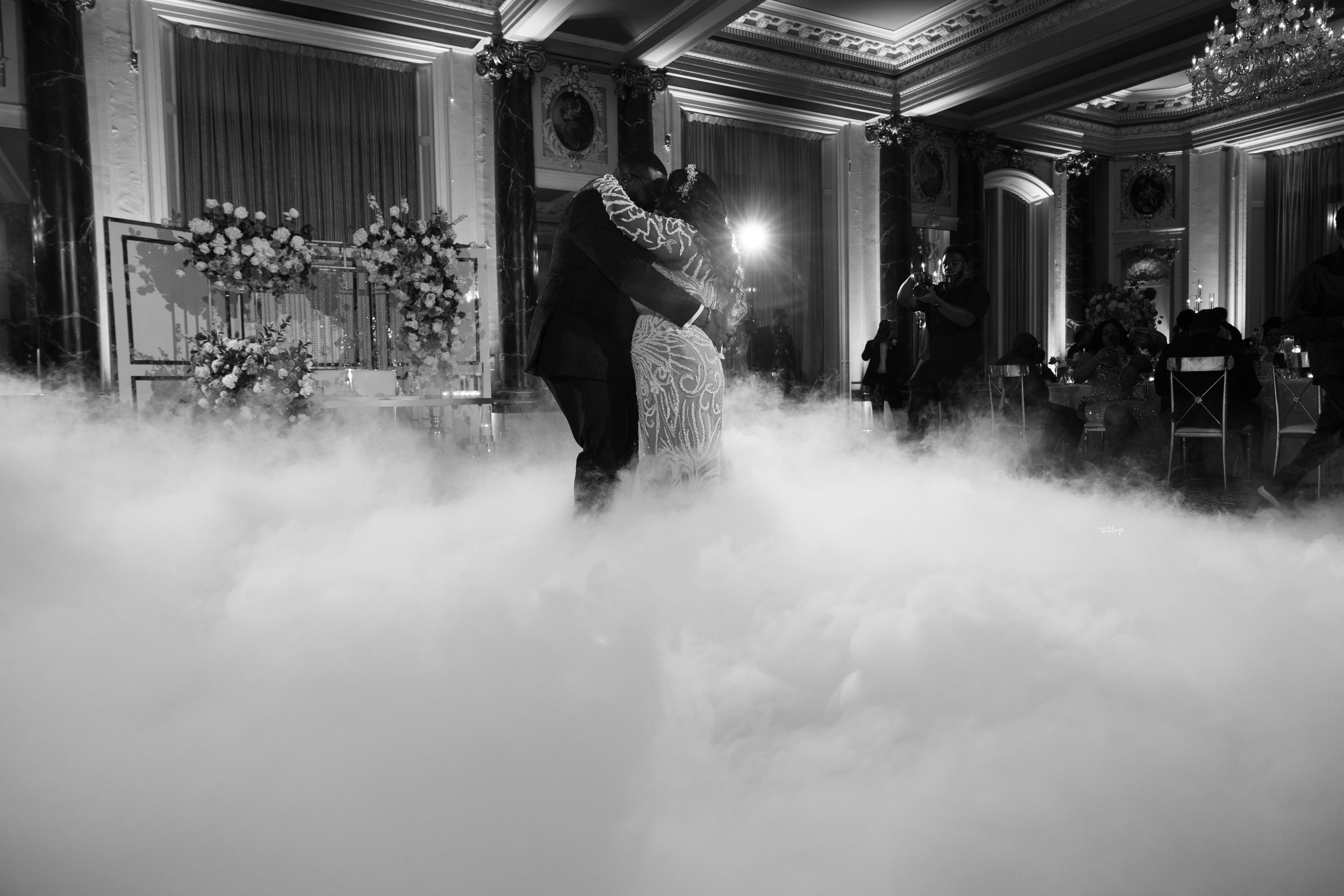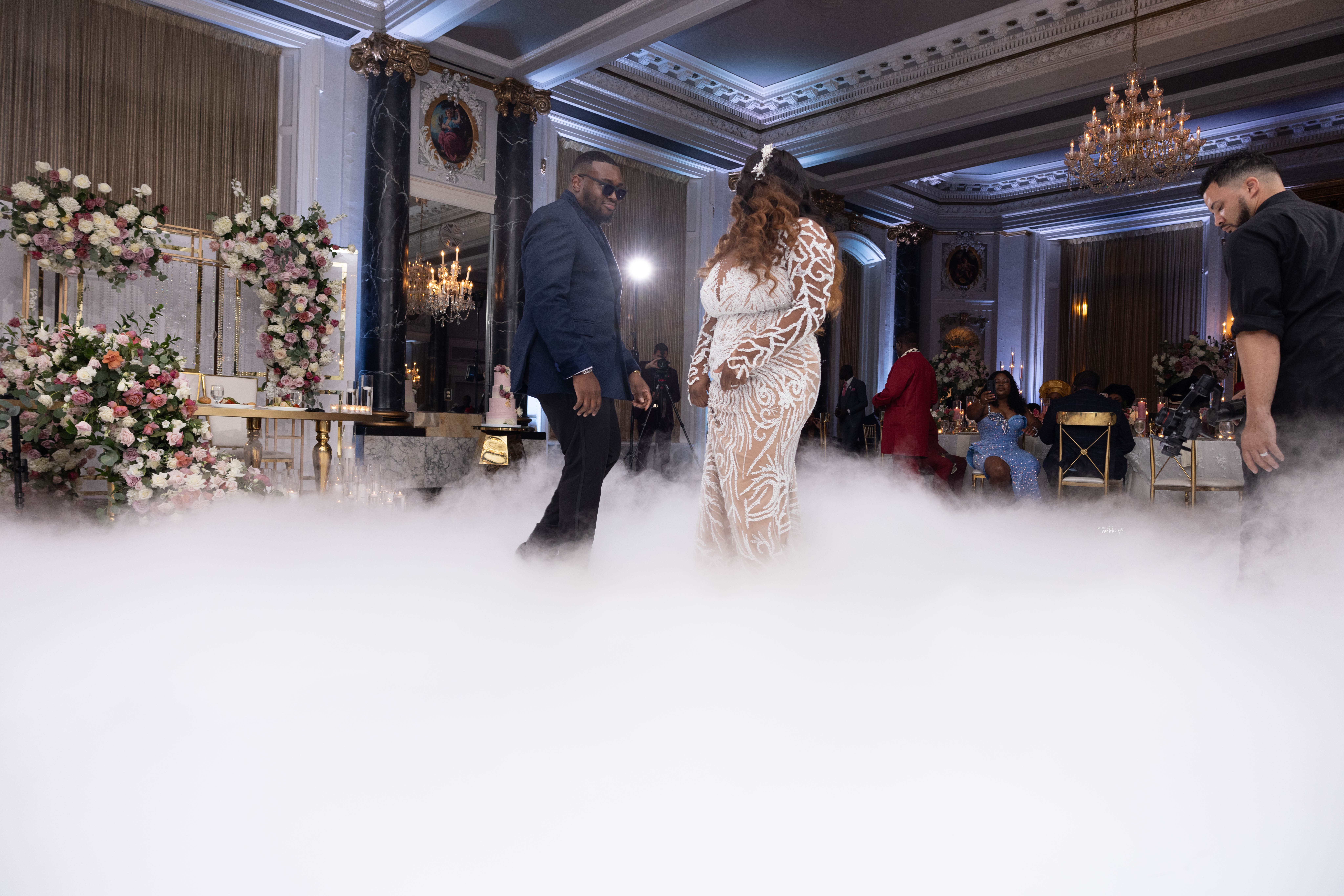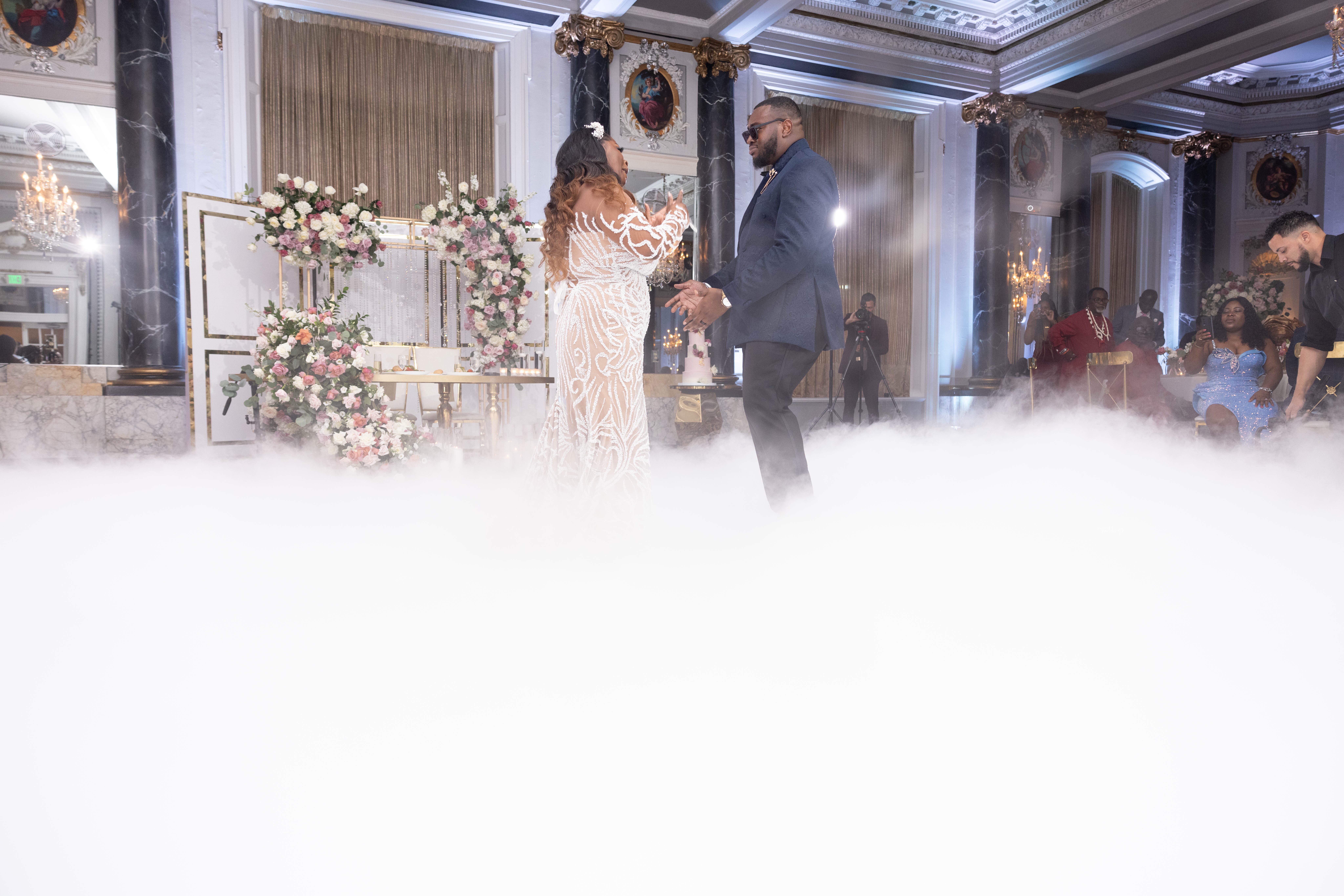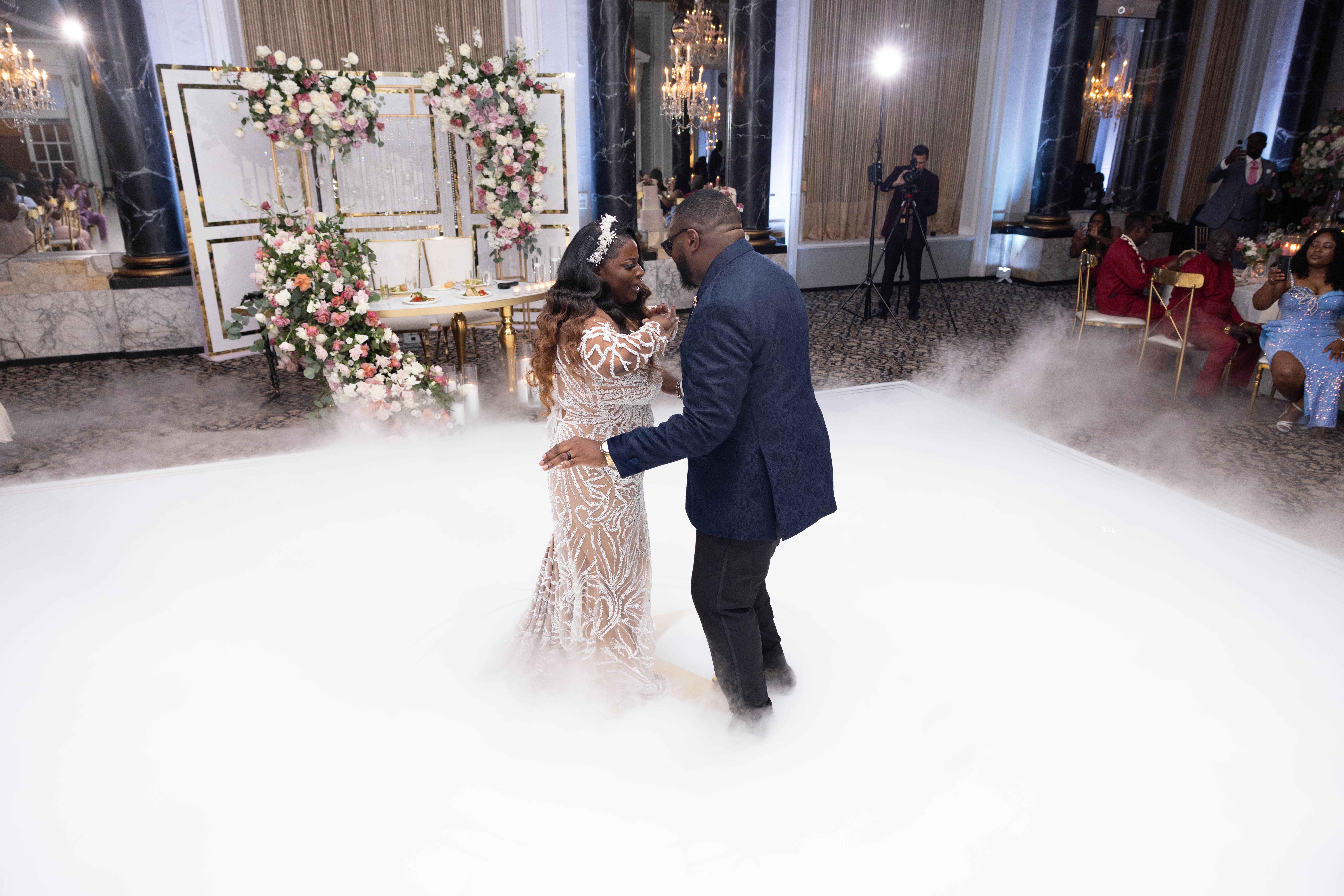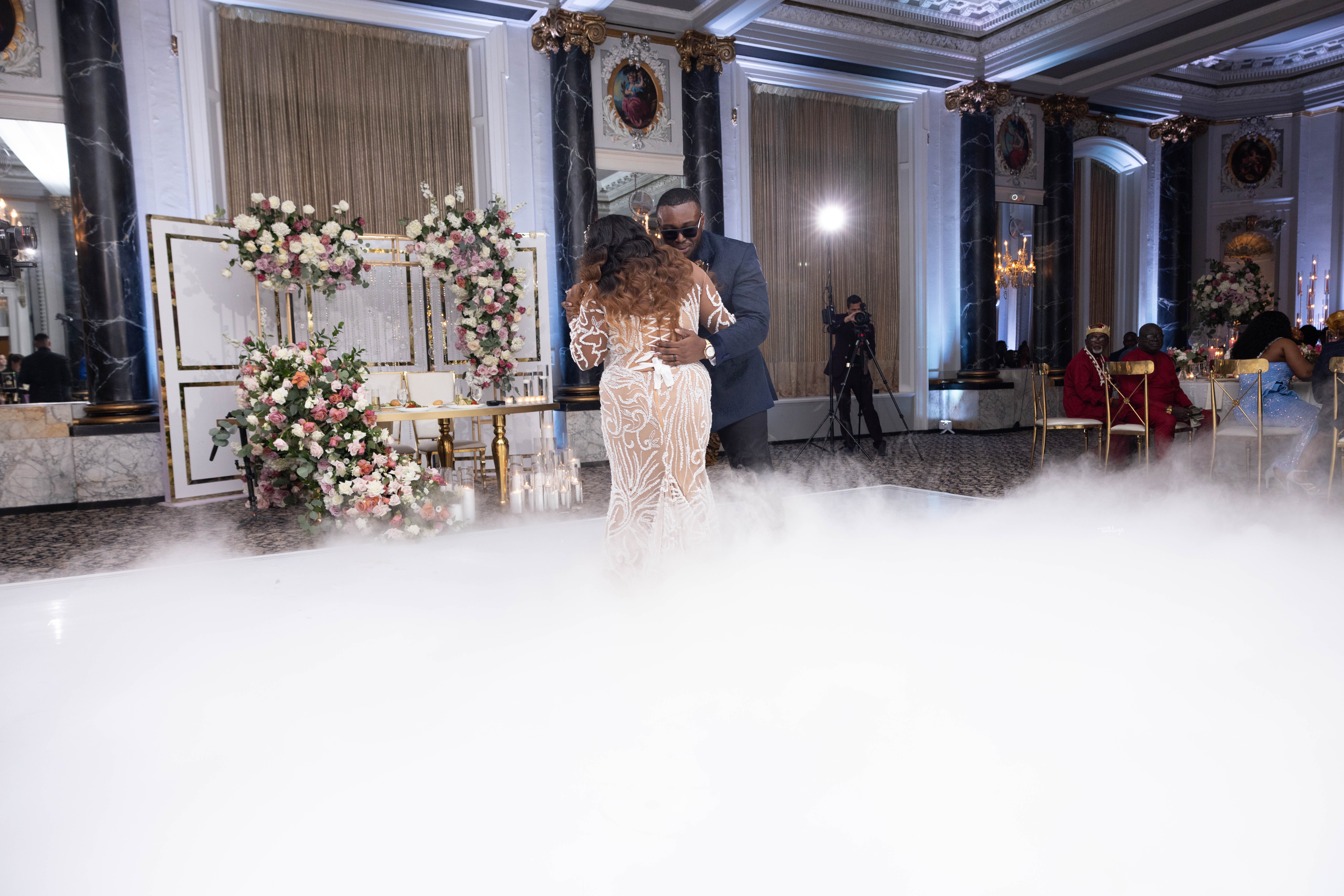 Cake as sweet as our love!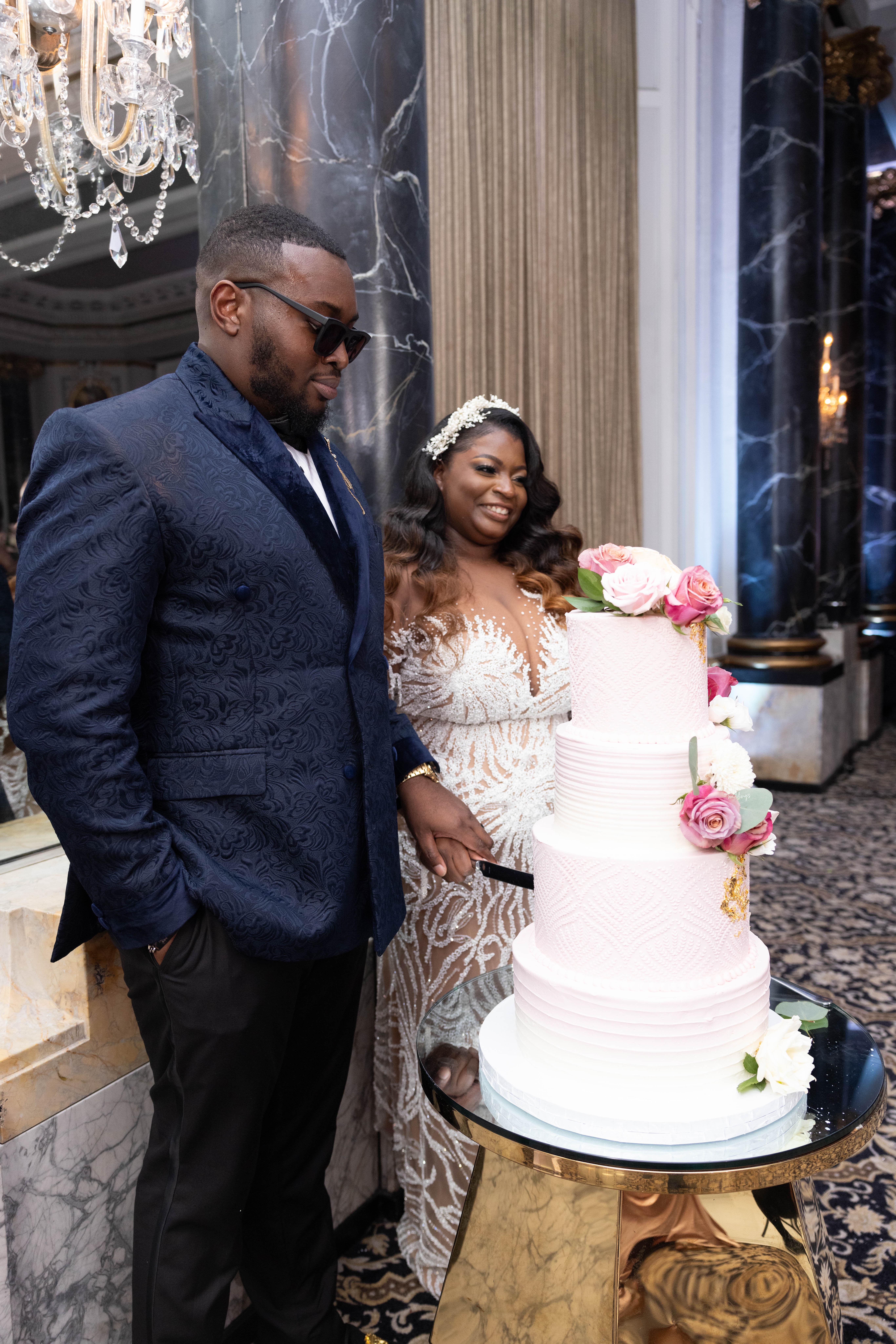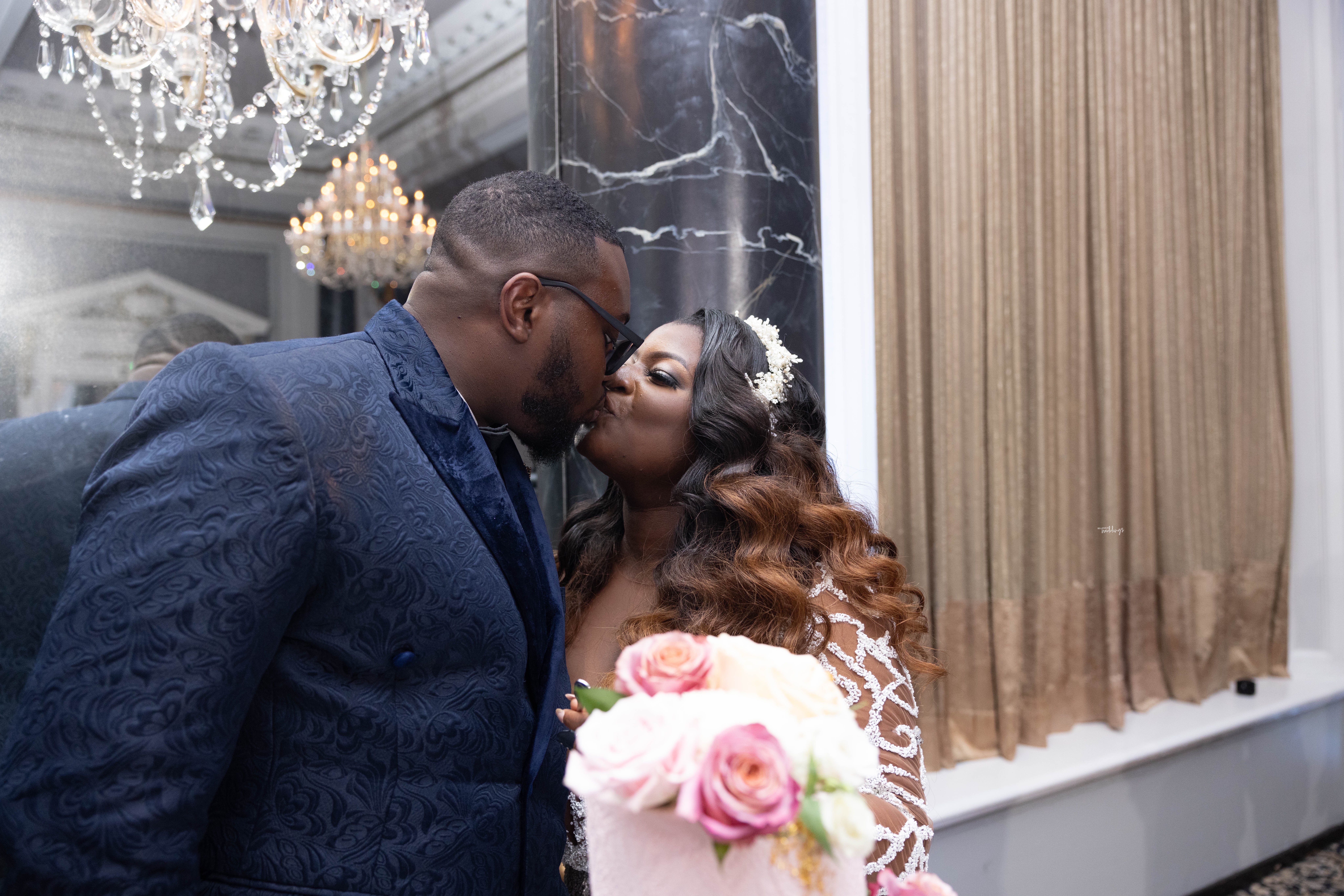 Let's have the bouquet toss!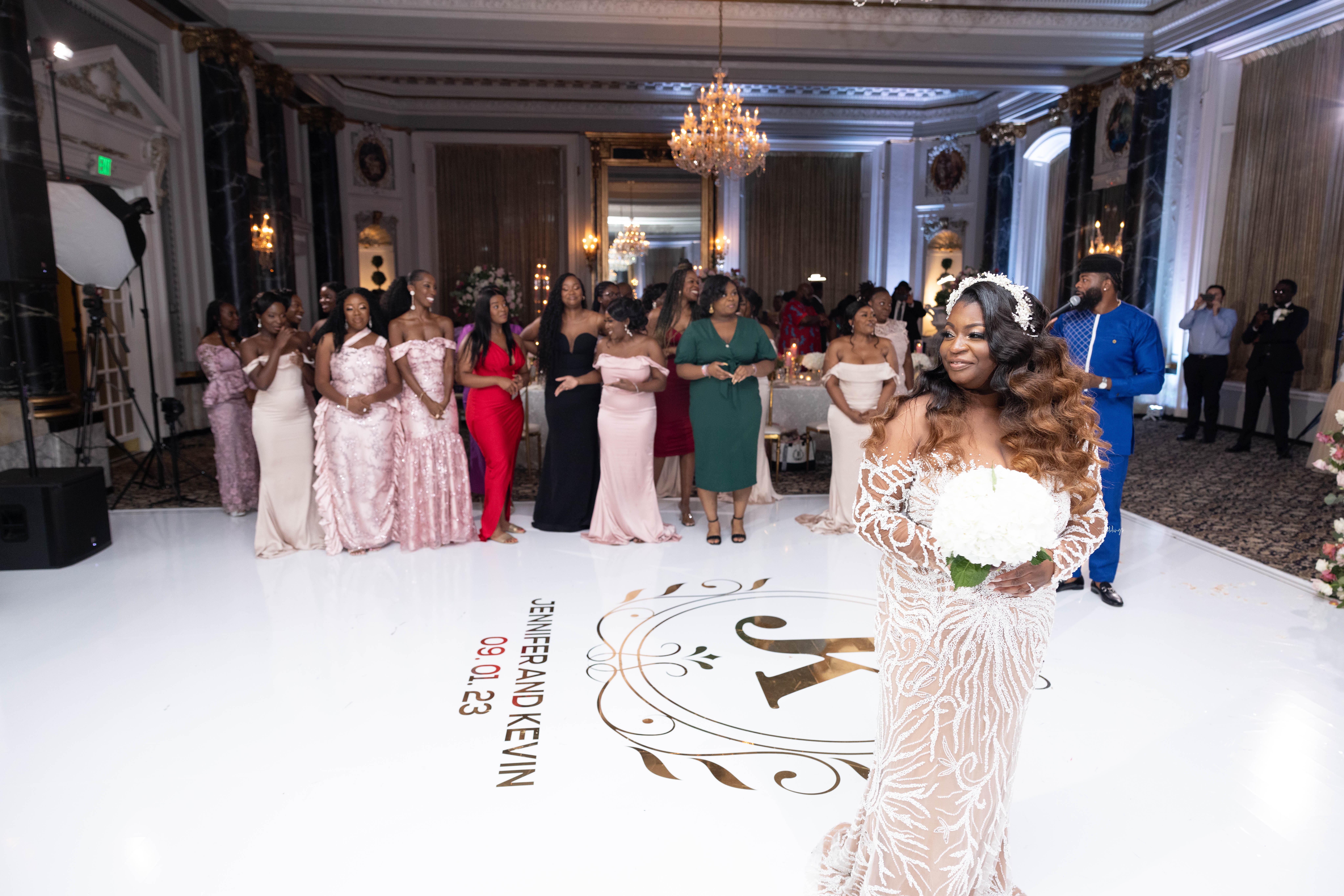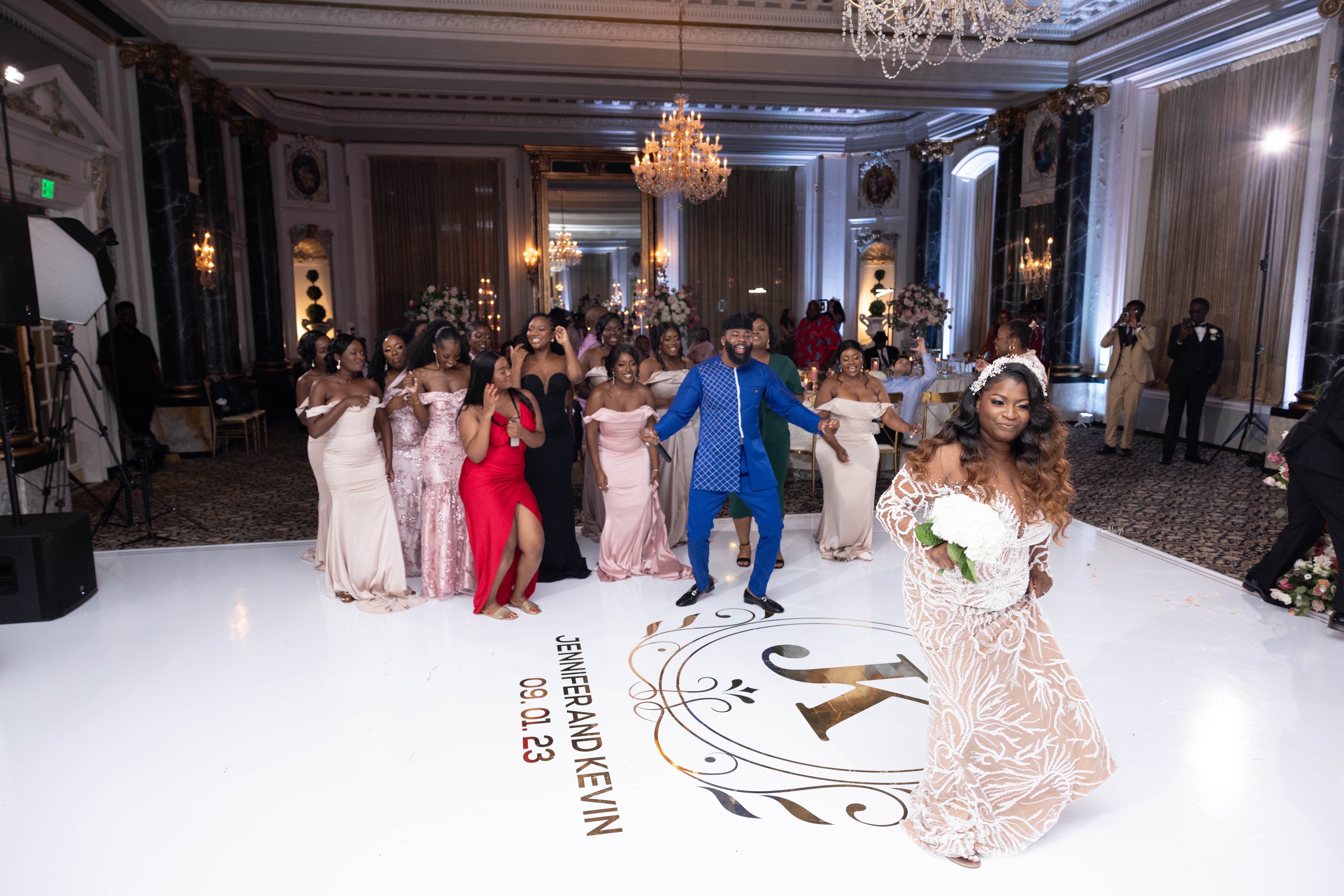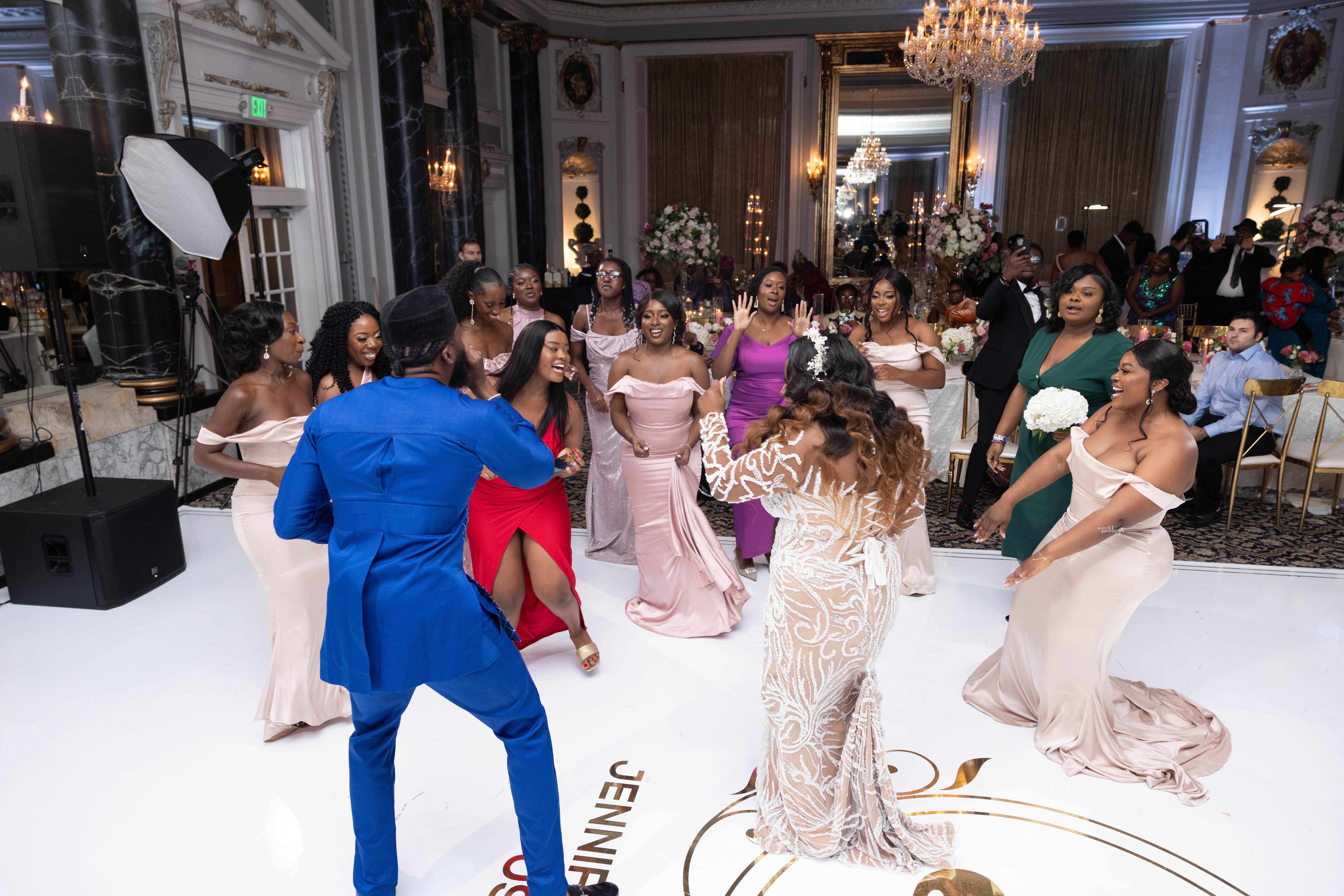 The second outfit slay we signed up for!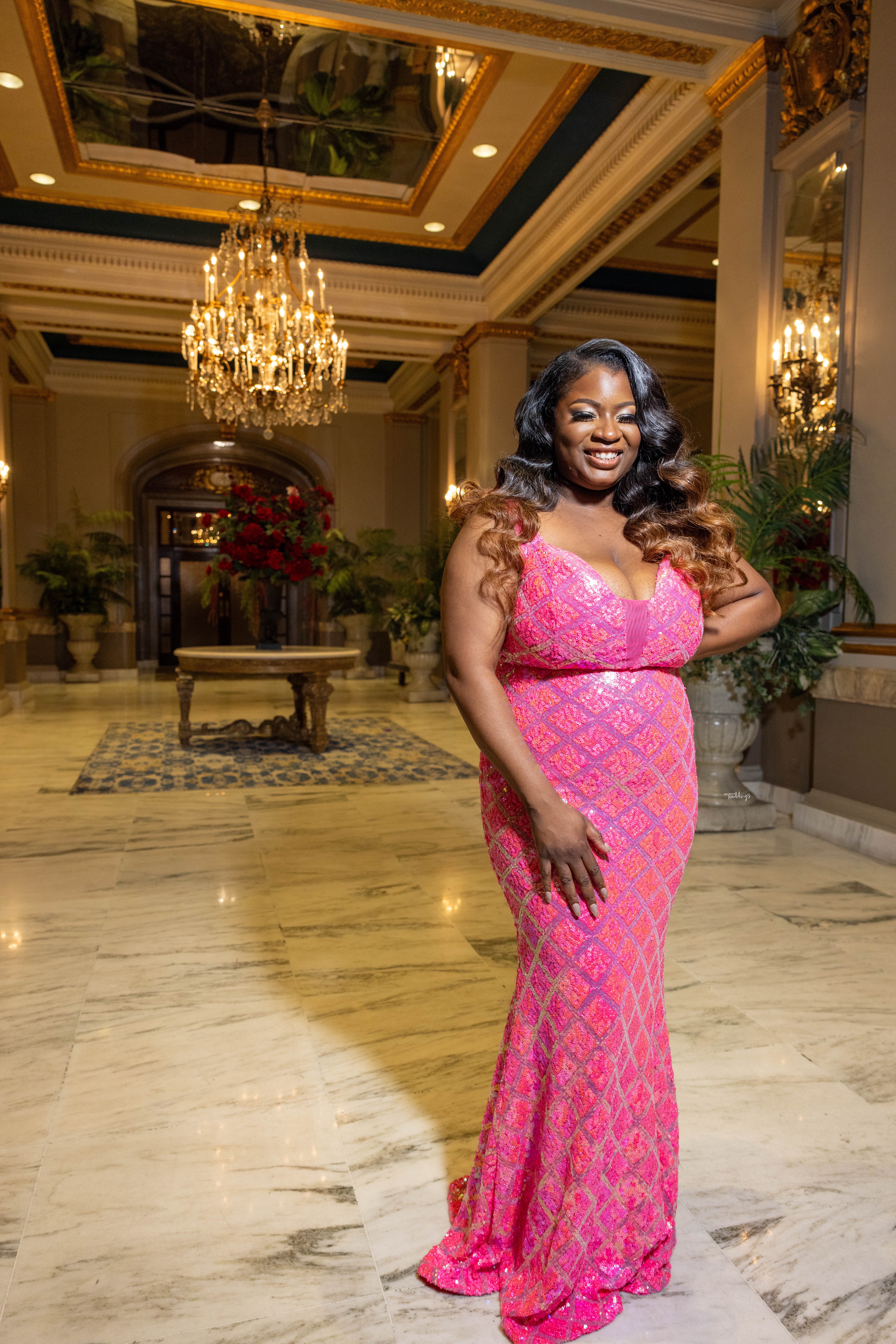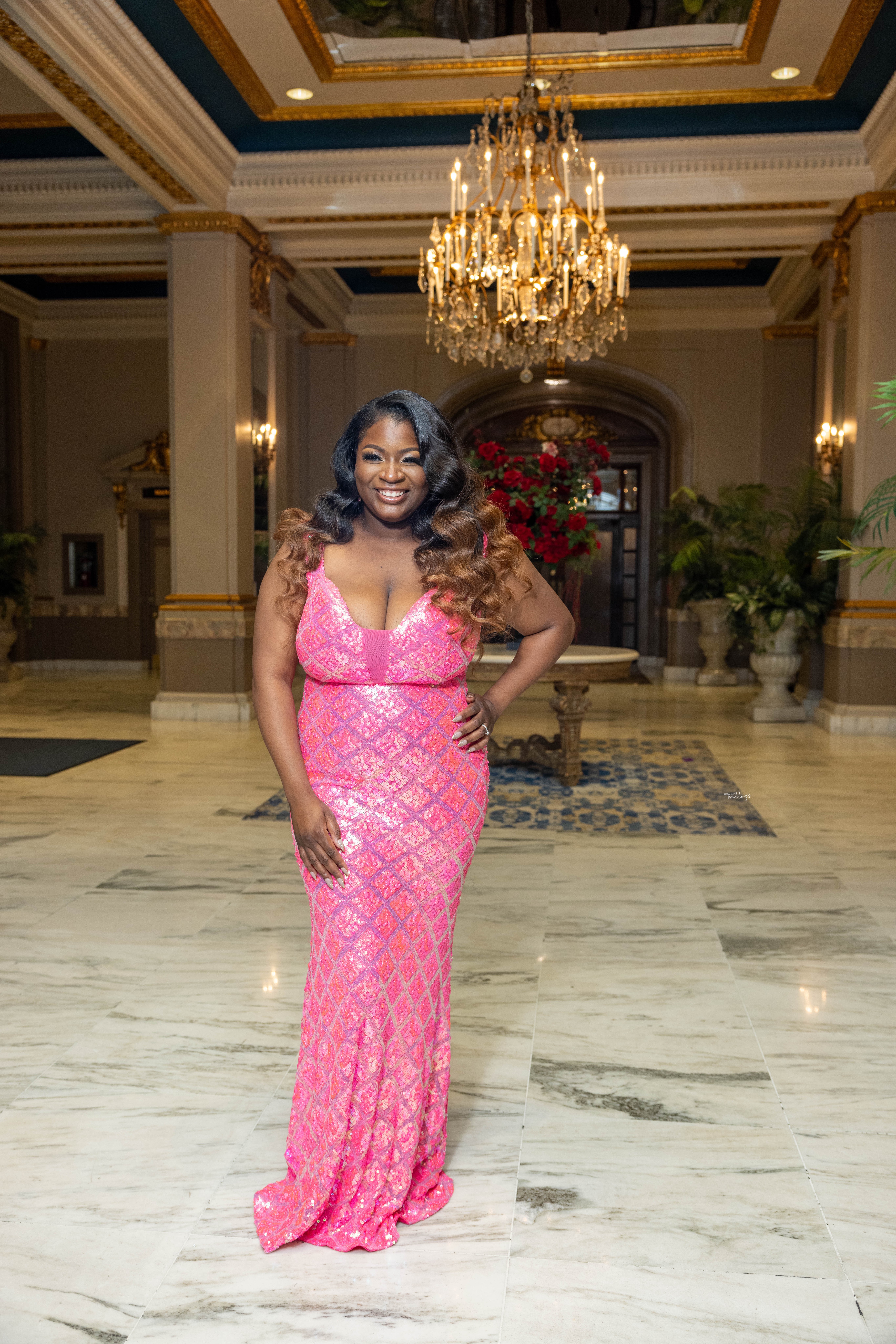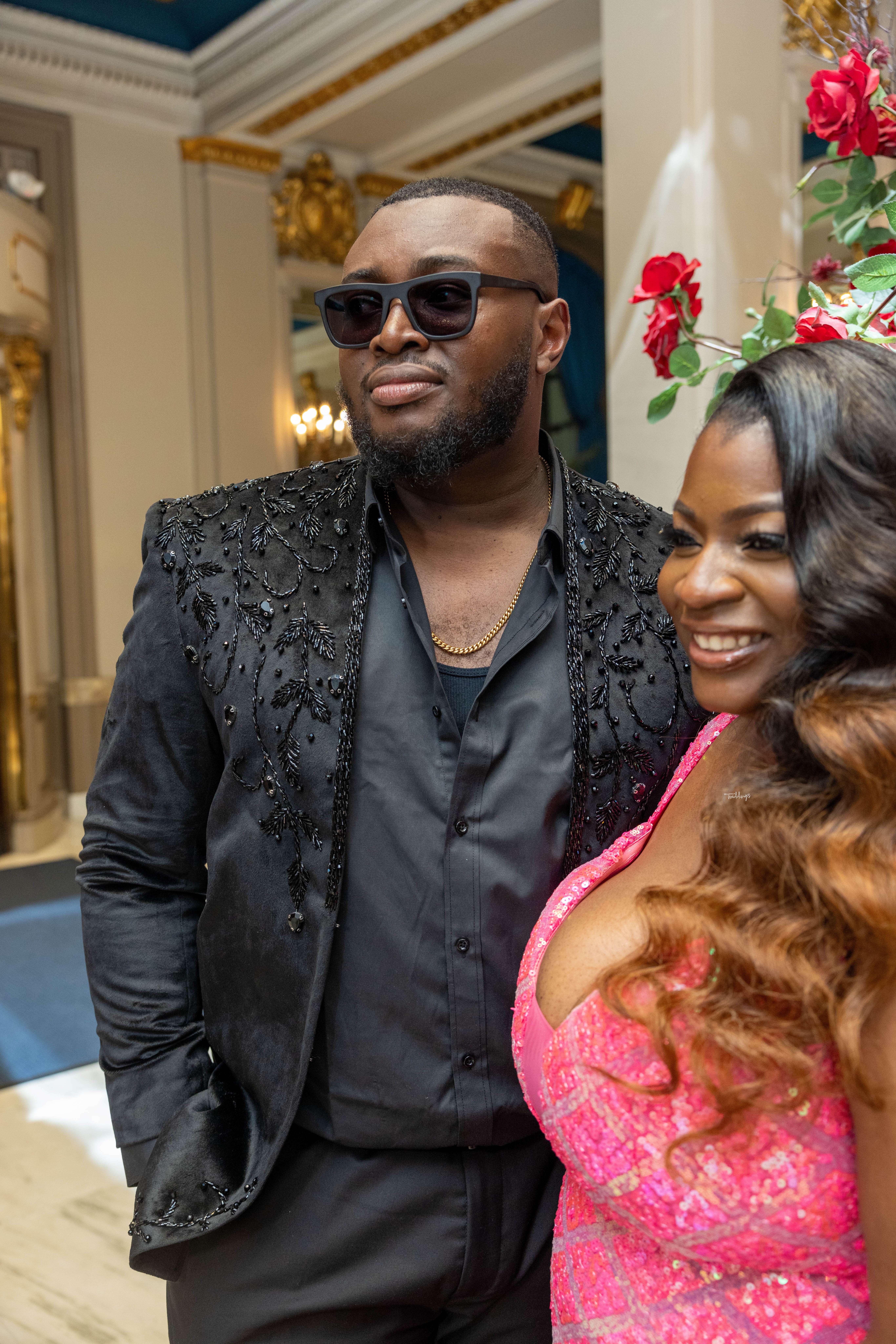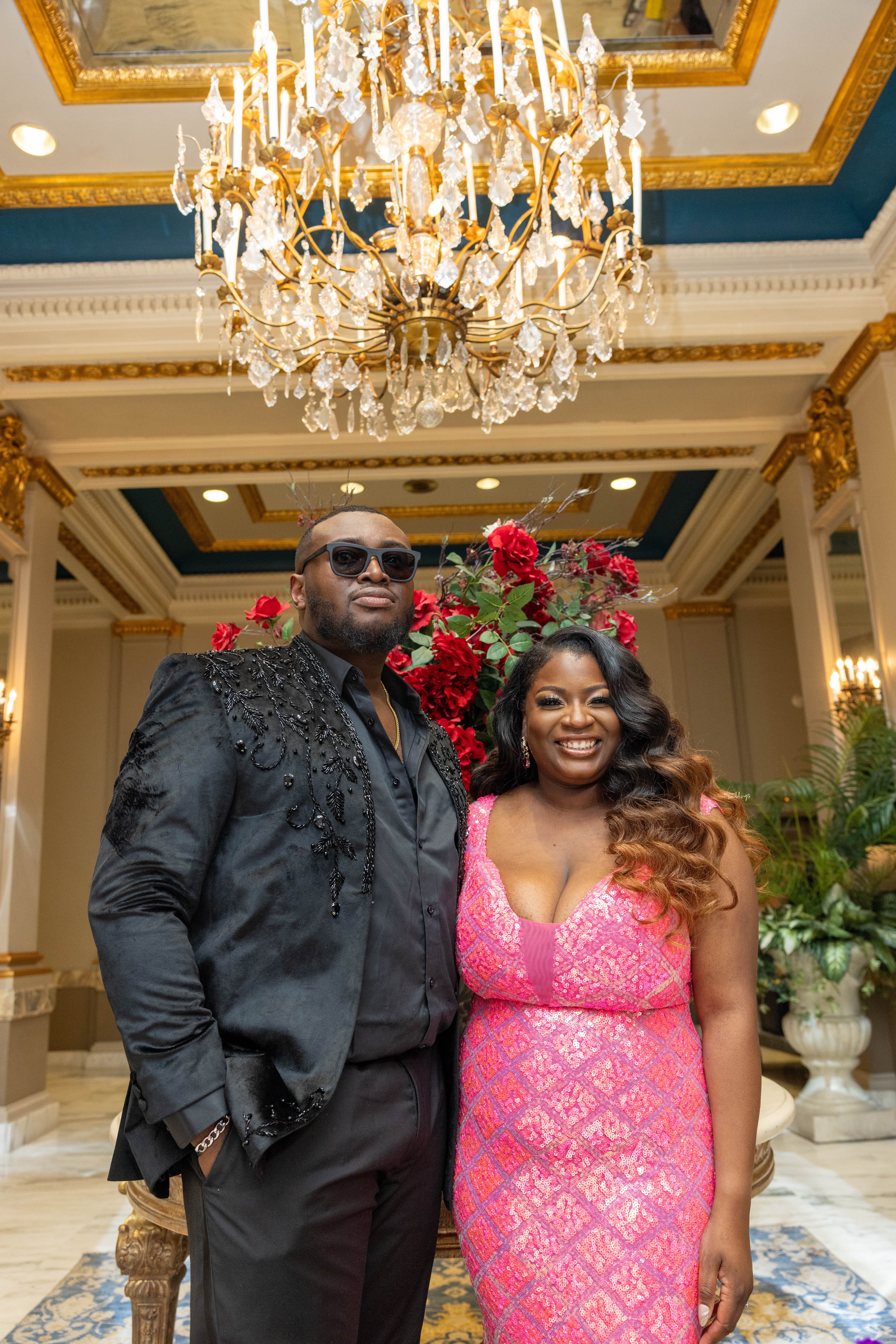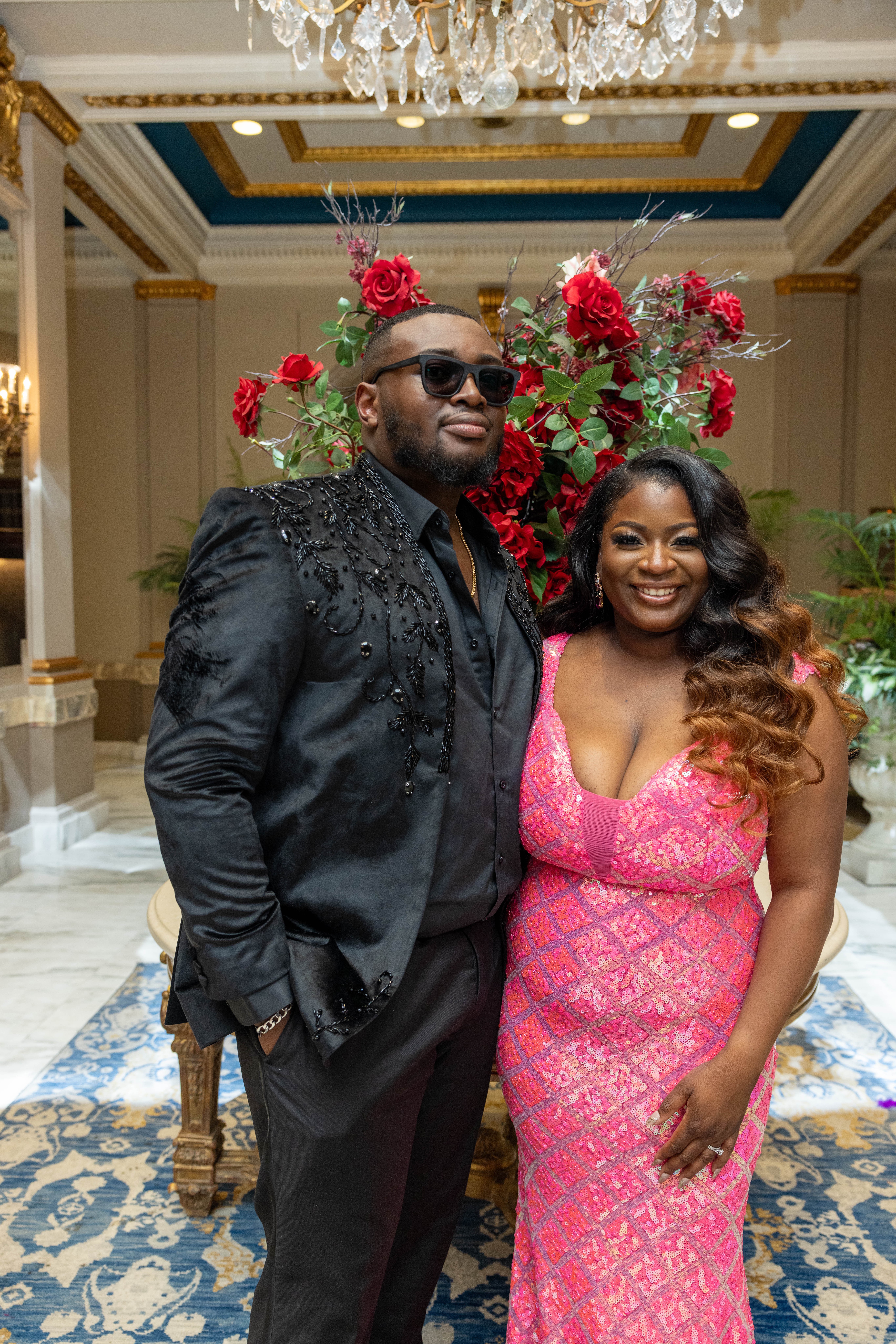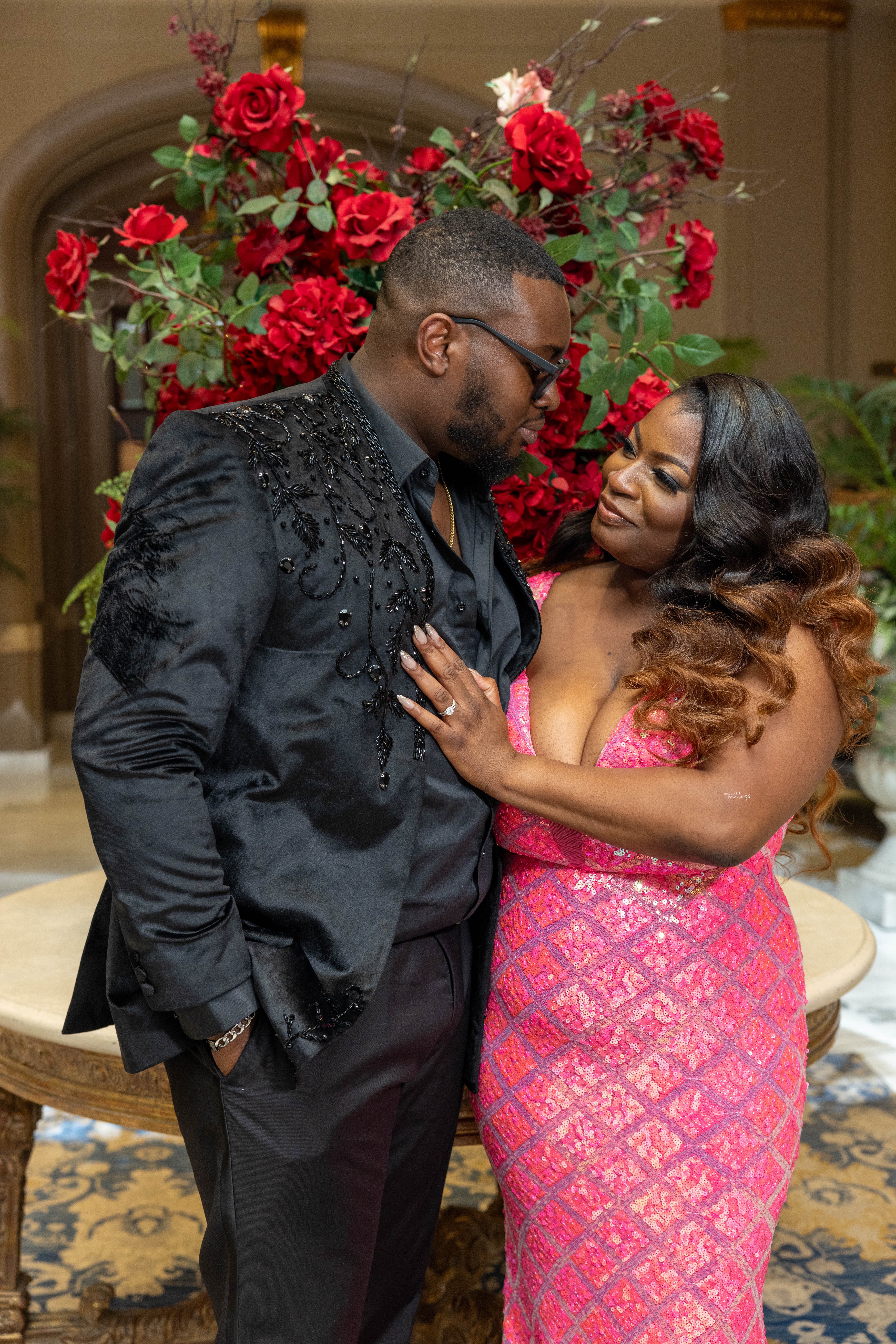 It's all fun from here!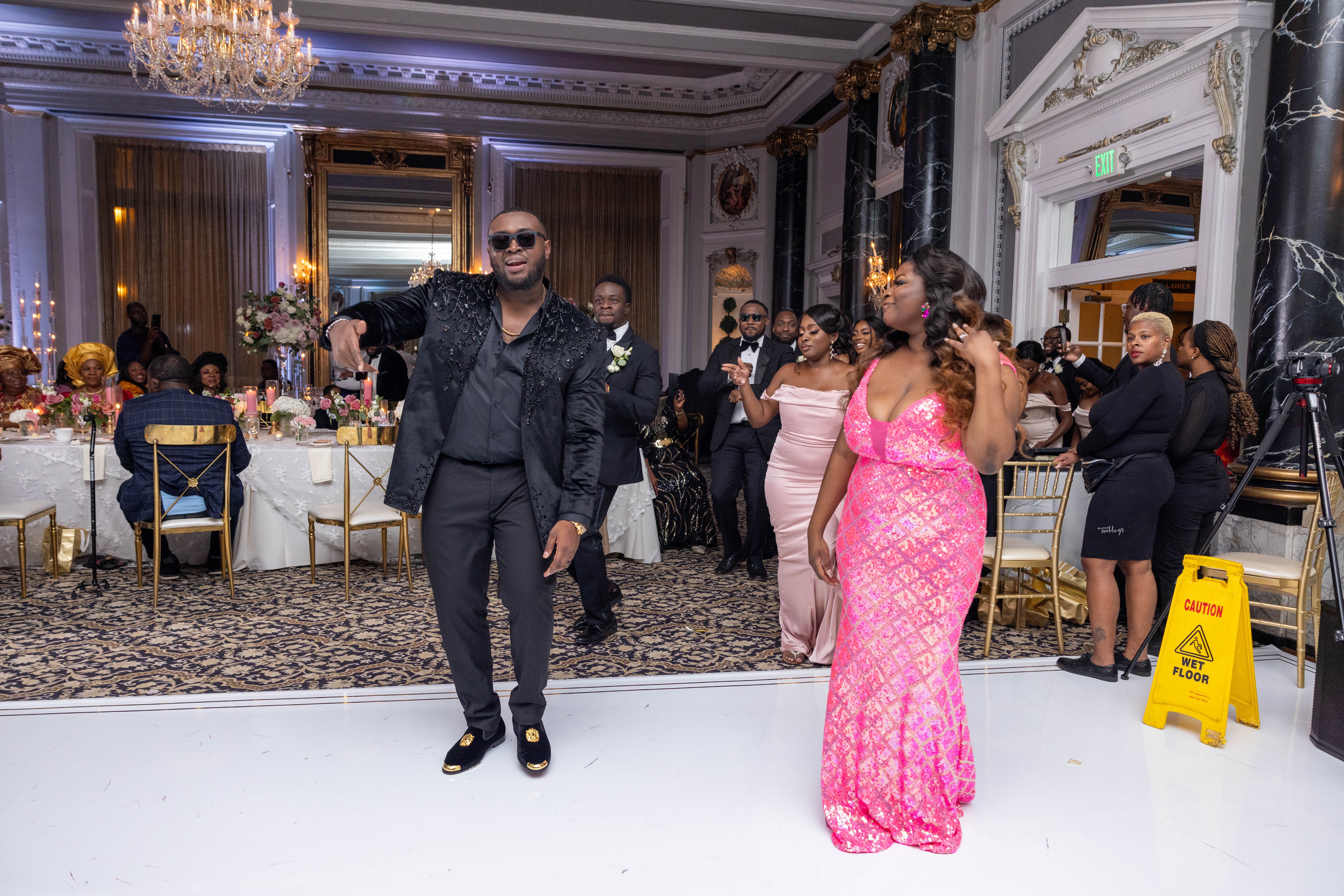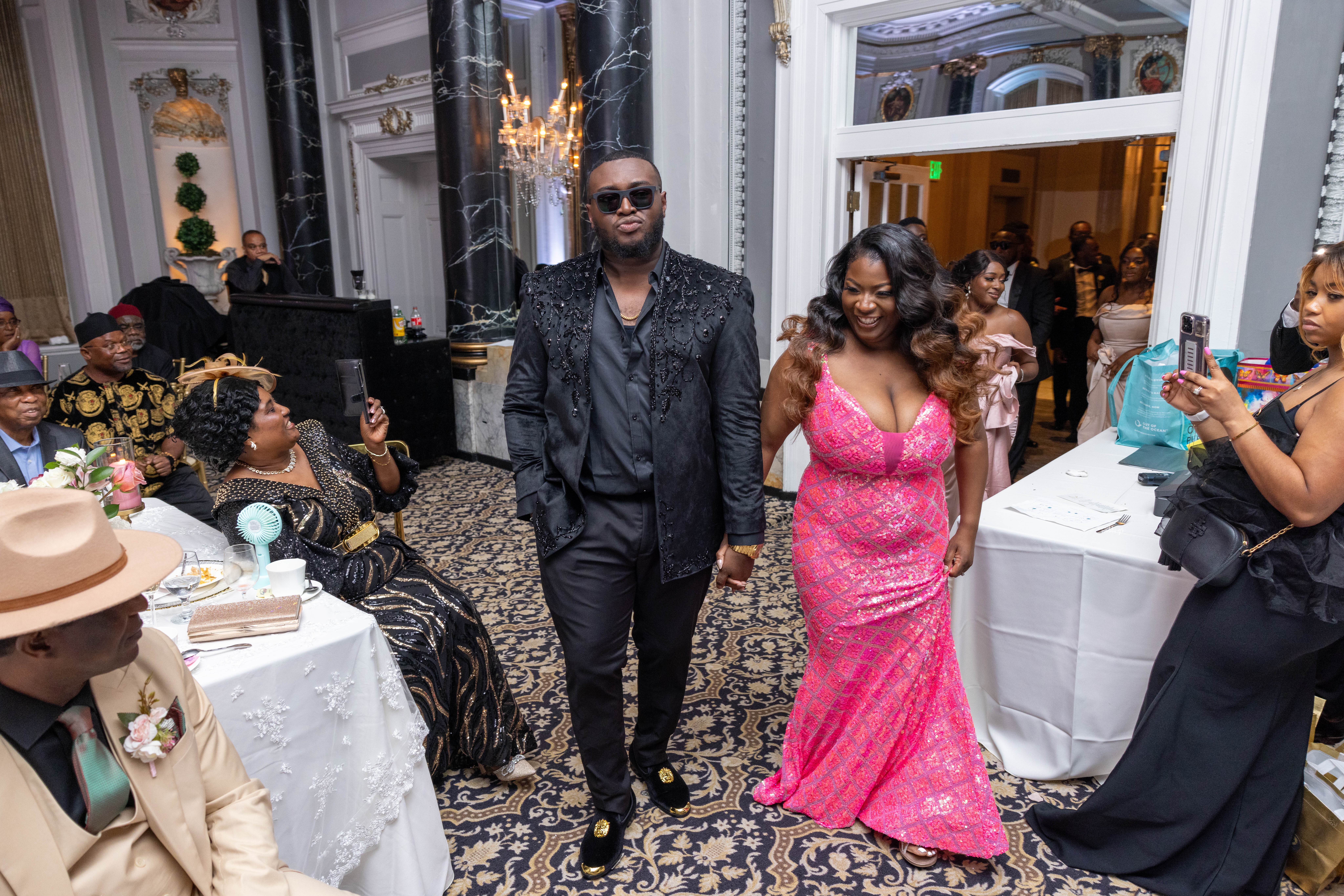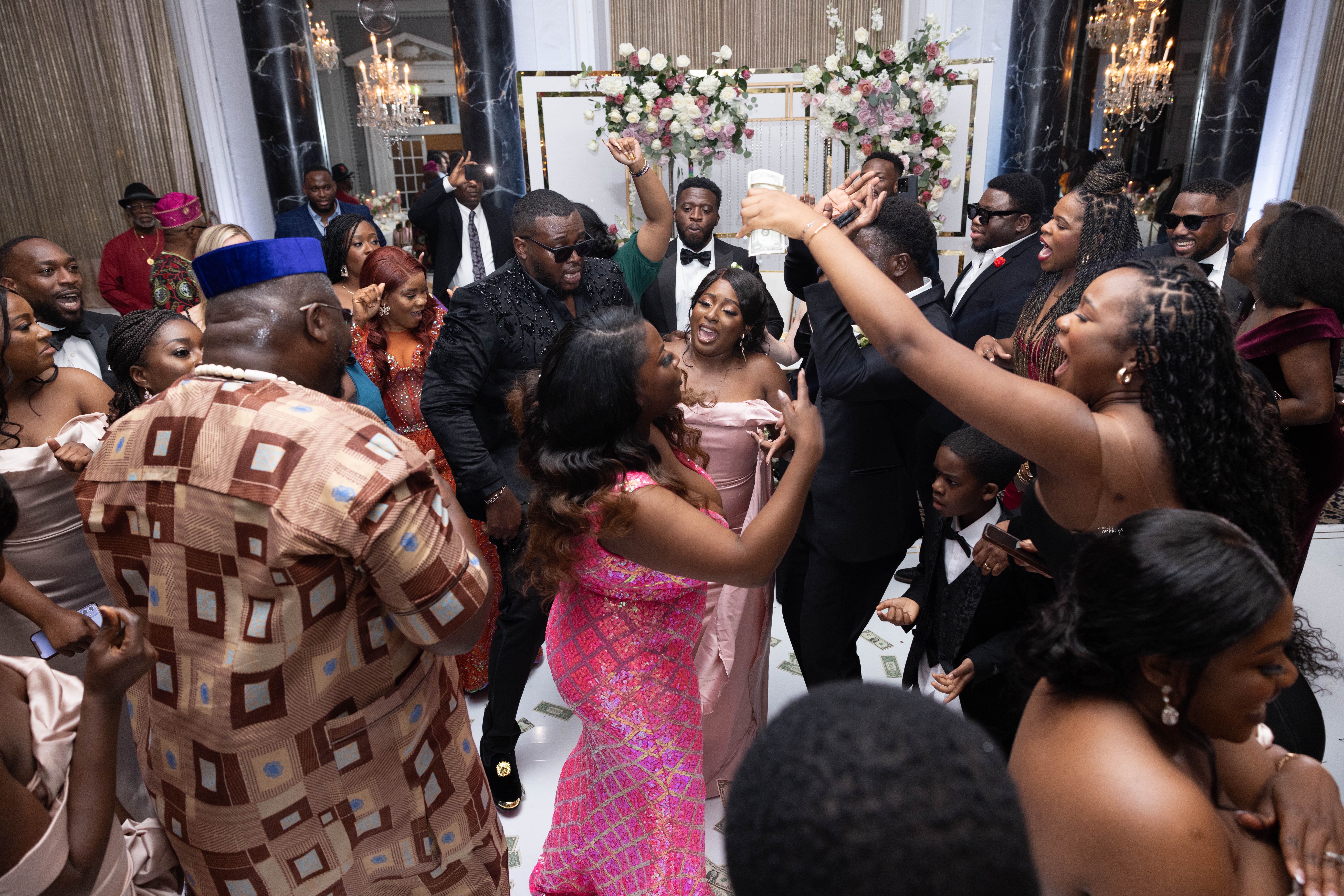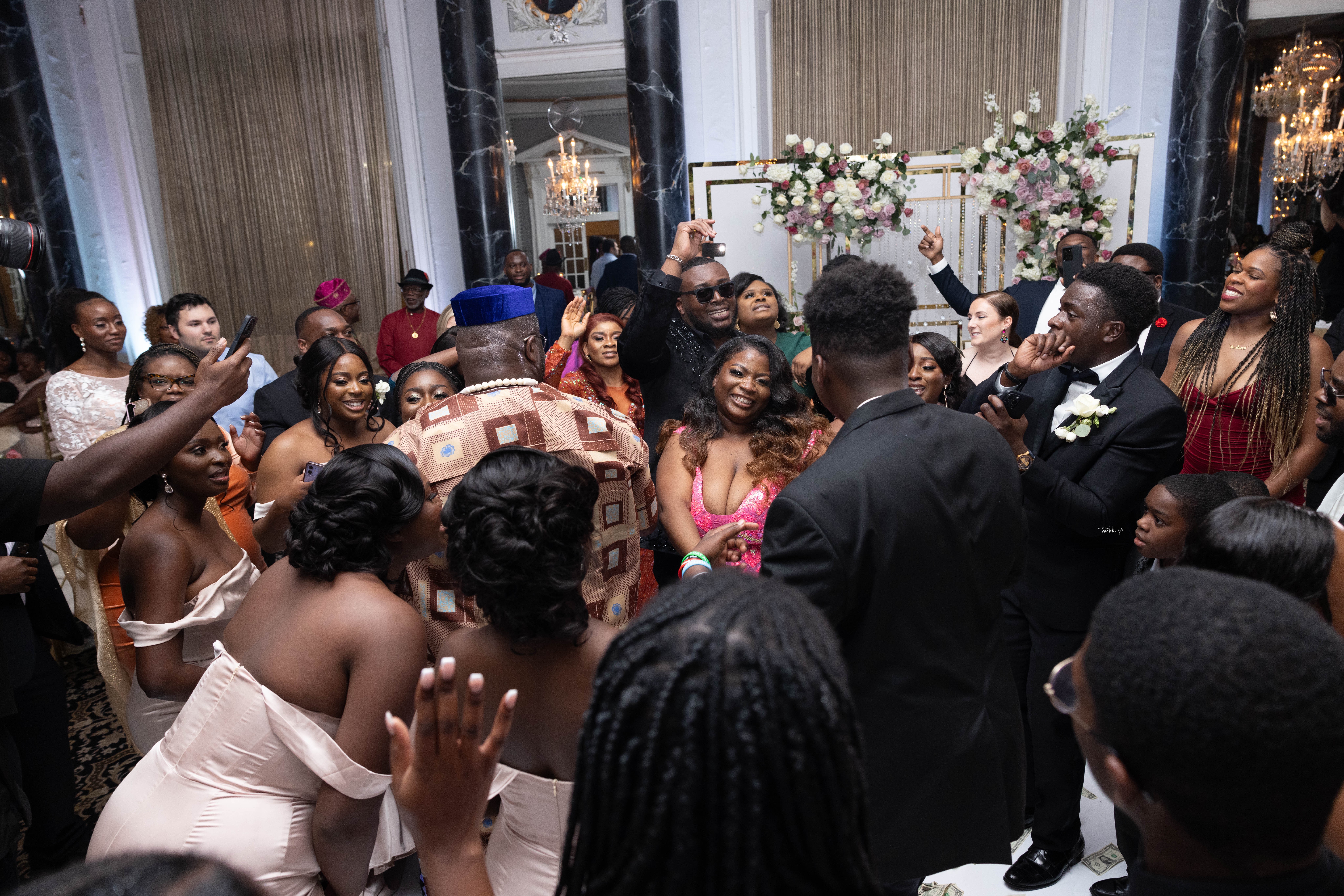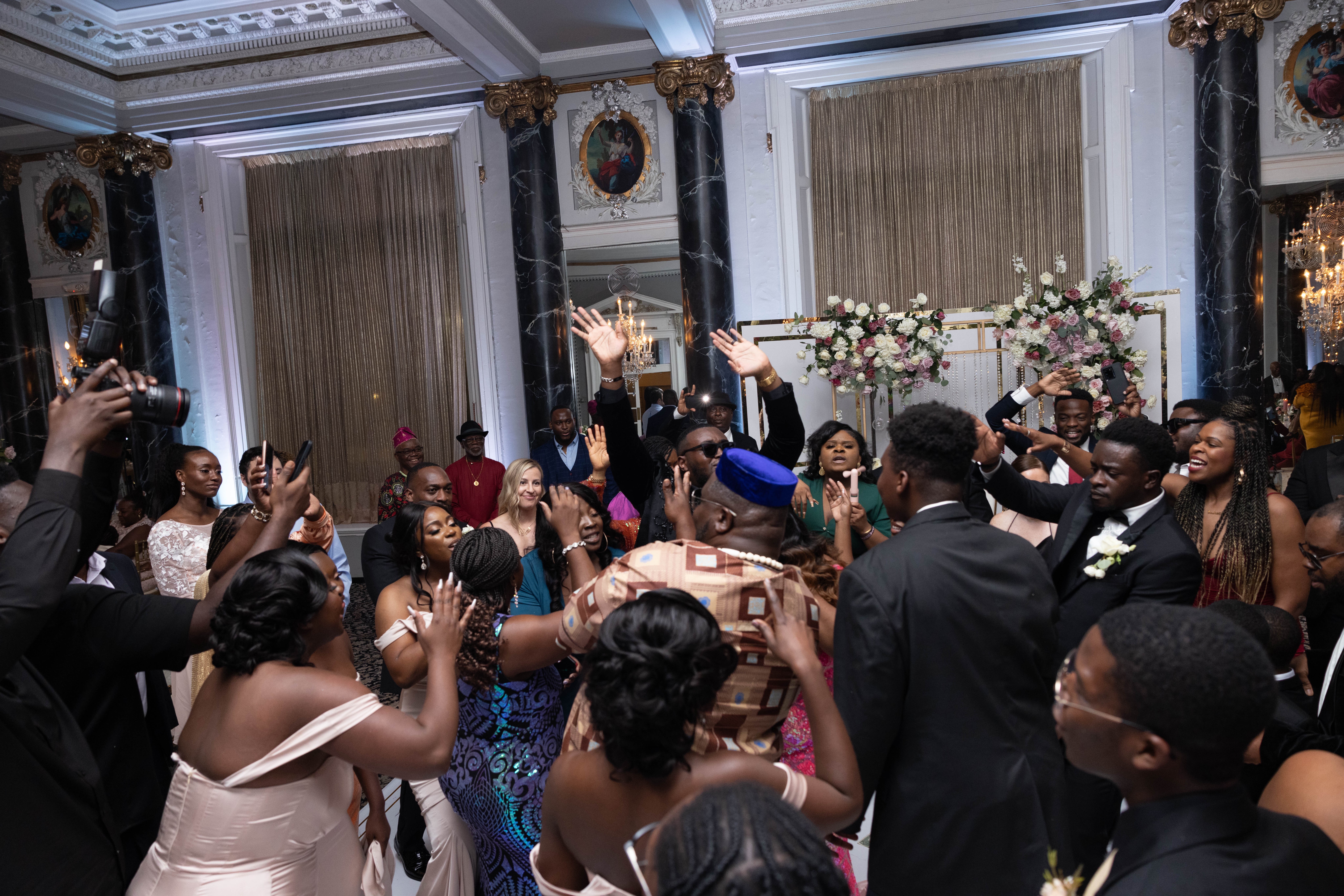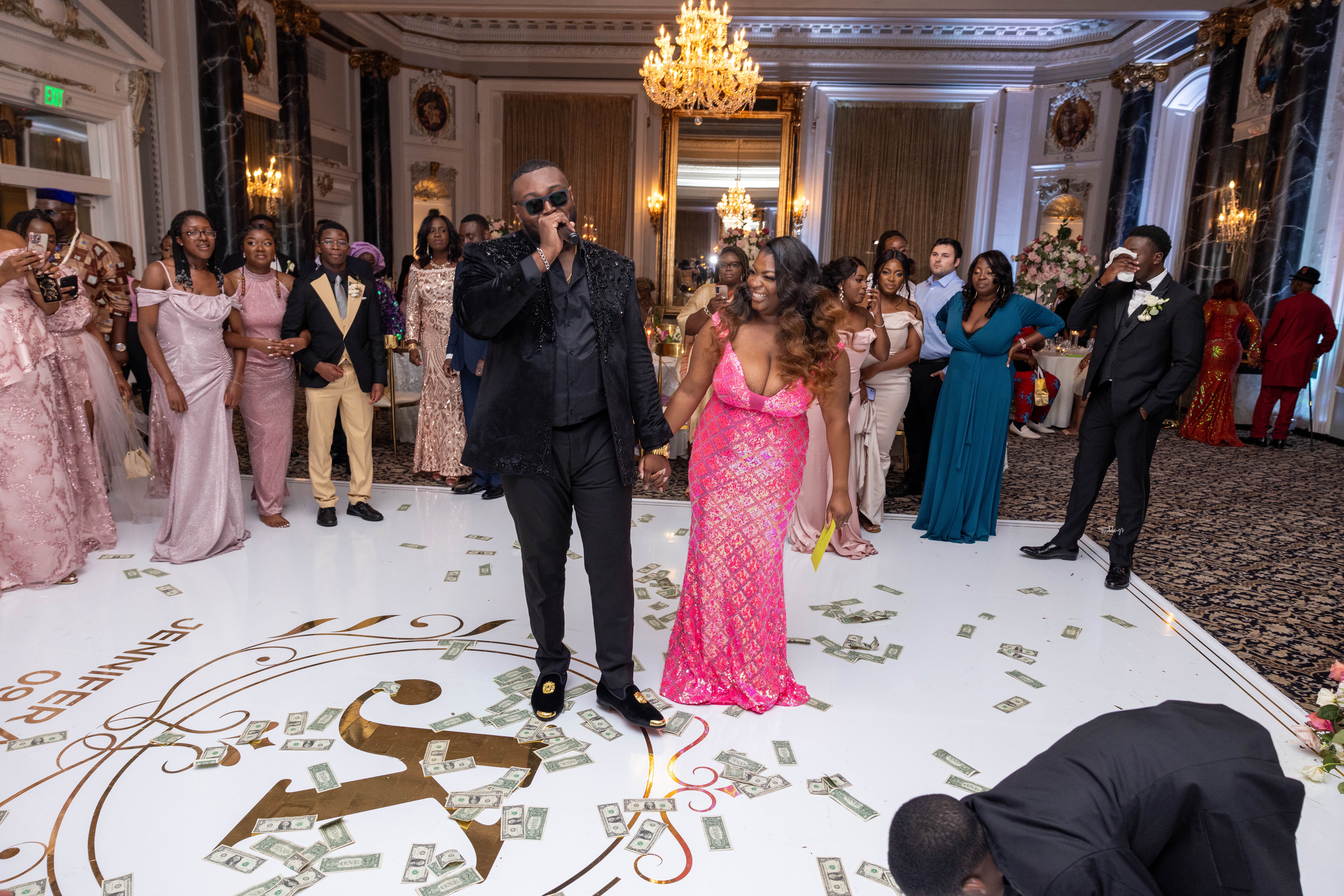 Credits
Bride: @lovejennioh
Groom: @incardianambler
Photography: @lexisbannerman_photography
Videography and Videography: @quaminaimage
Bridal Dress: @luxebyire
Groom's Tuxedo: @kochhouse_
Bridal Robe: @lovethking_styling
Bridal Makeup: @kristina.em
Bridal Hair: @hairbymicdiva
Bridesmaids' Makeup: @aprilmckenziebeauty
Bridesmaids Hair: @jwiafe_
Bridesmaids' Dresses: @modaglamboutique
Groomsmen Tuxedo: @theblacktux
Planner: @lovejennioh
Wedding Coordinator: @loveclarkevents
Decor and Rentals: @ladyvictoriadesign
Production, lighting and flooring: @sabeventsproduction
MC: @cjobima
DJ: @djdiddymula
Cake: @fresh_bakery_online
Violinist: @marvillousbeats
360 Photo Booth: @pixelstouch
Favors: @soydelightfulcandles
Stationary: @zazzle
Transportation: @easternshoretransportationllc