Do you ever meet someone and just fall in sync with them almost immediately? Meeting someone on the same wavelength and energy level as you is simply beautiful. Today, Jess and Chris give credence to this line of thought.
The pair met for the first time after matching on a dating app and it was a perfect sync as they went on for hours on end. Now, those beautiful first ten hours have led to an ever after story and now, it's together forever for the lovebirds. Their love story as they both share it, has us smiling from ear to ear – you will definitely love every bit of it. The chemistry that the lovebirds share is so evident in the photos, we can't help but drool!
Enjoy their pre-wedding shoot and love story below.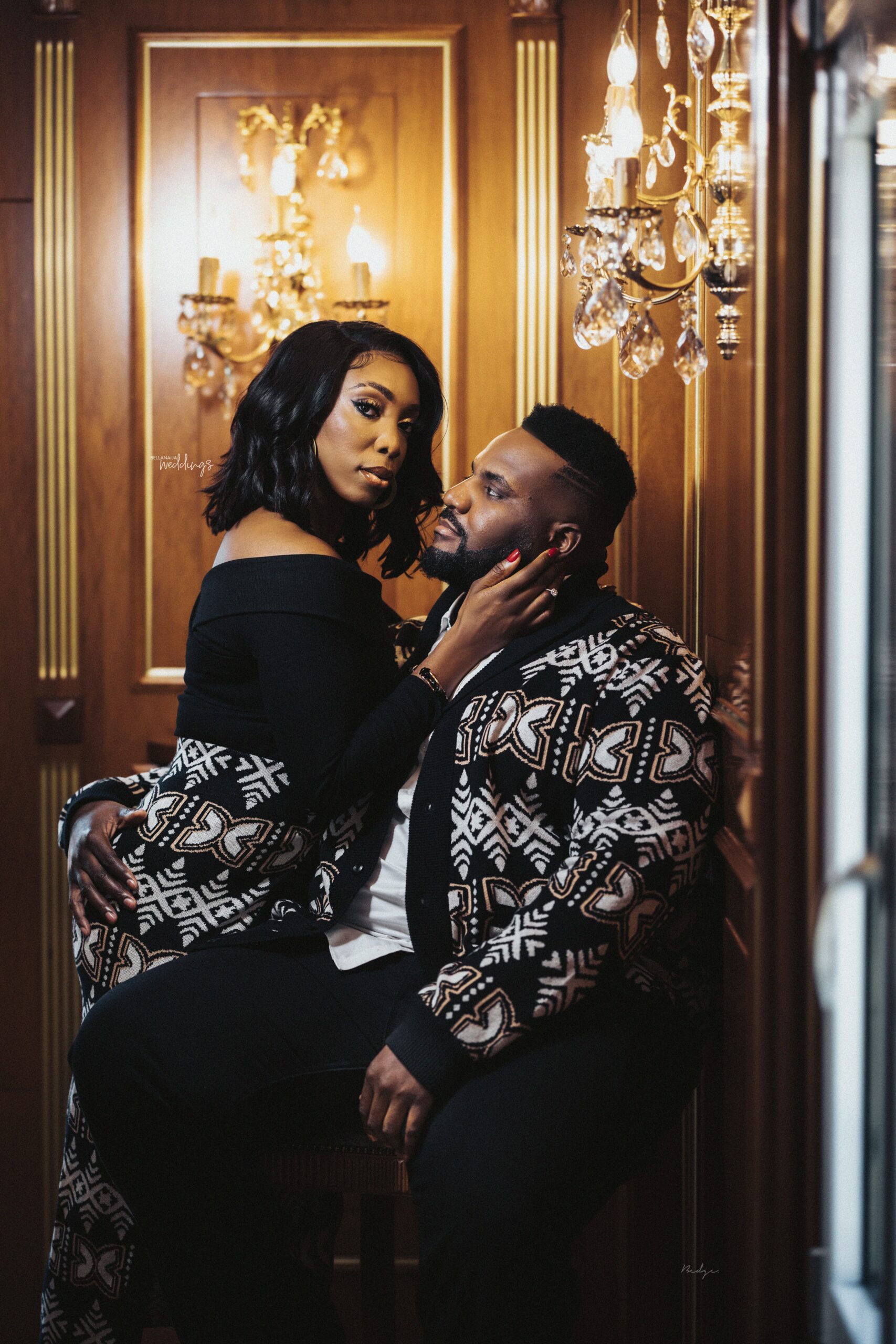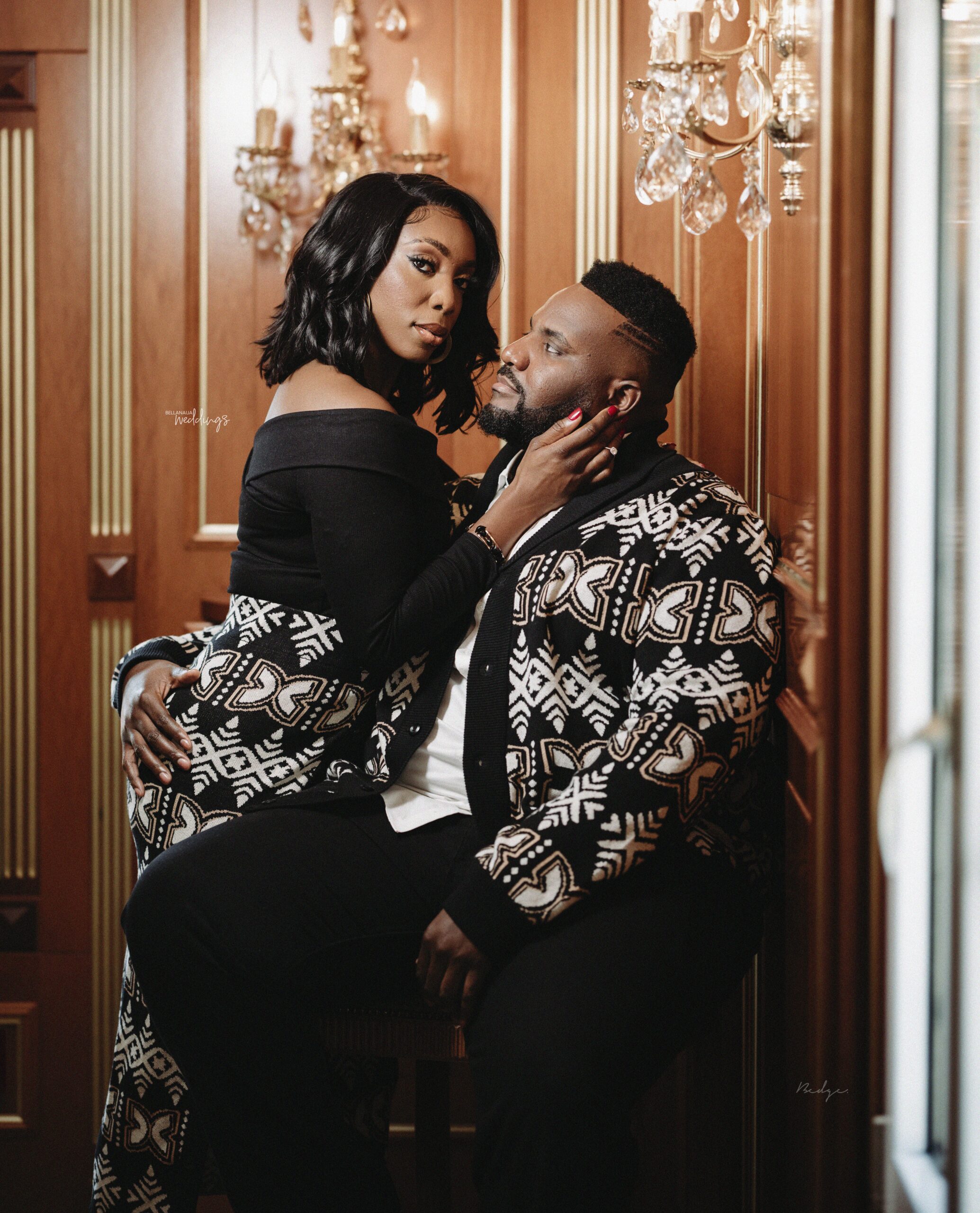 Their love story as shared by the lovebirds, Jess and Chris:
We met on Hinge (a dating app in the USA).
JESS: Haha, this sounds horrible, but the first thing I thought when I saw his profile was "this profile isn't that interesting, but this guy otherwise seems like my type, so what's the harm in saying hello?" I have a soft spot for nerdy jocks, lol.
CHRIS: I thought you weren't real and you were something like a Tinder bot. I honestly thought you were too beautiful to be a real person, especially when you contacted me first. (Thank God you hit me up first because I probably would have said something stupid if I said "hi" first.)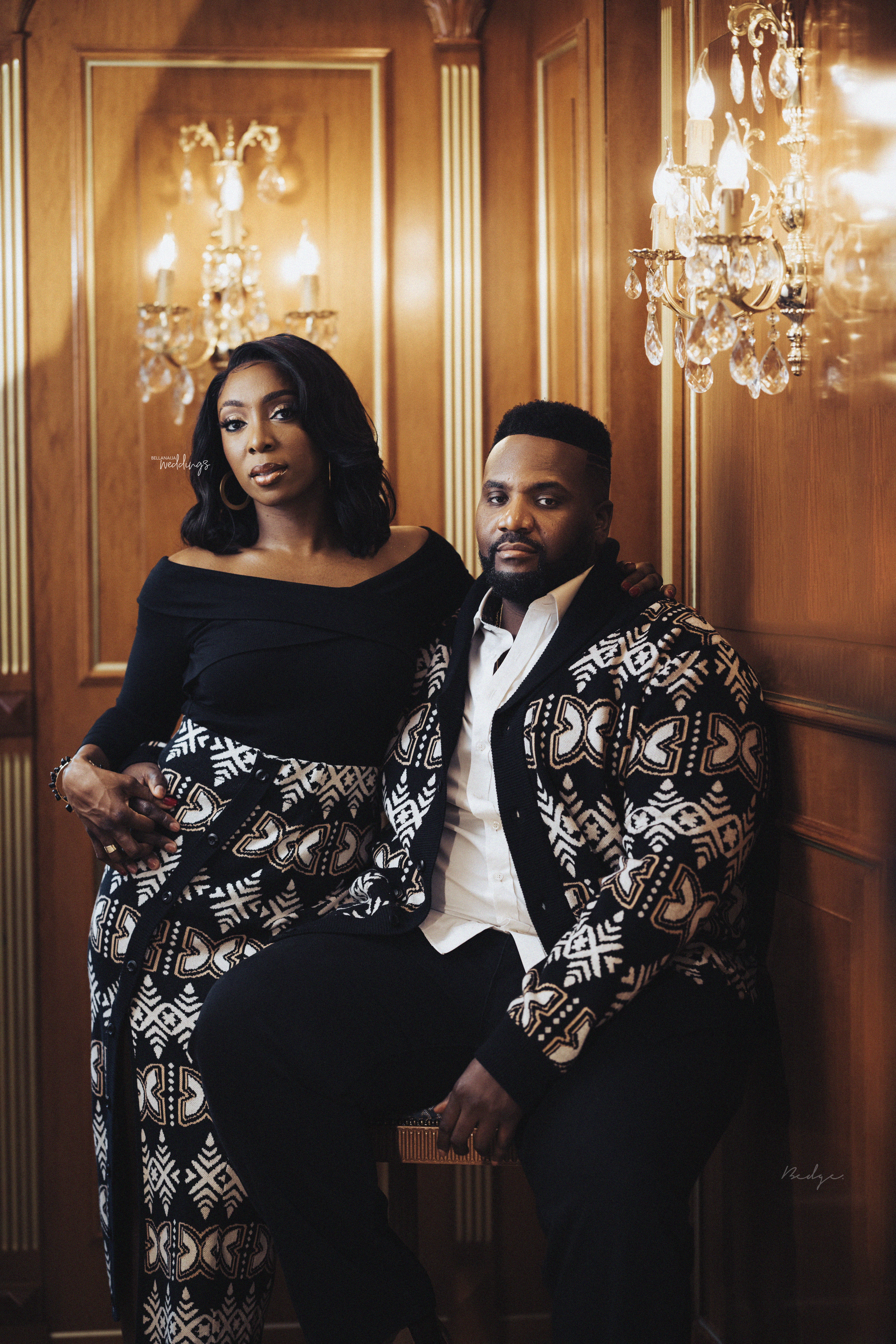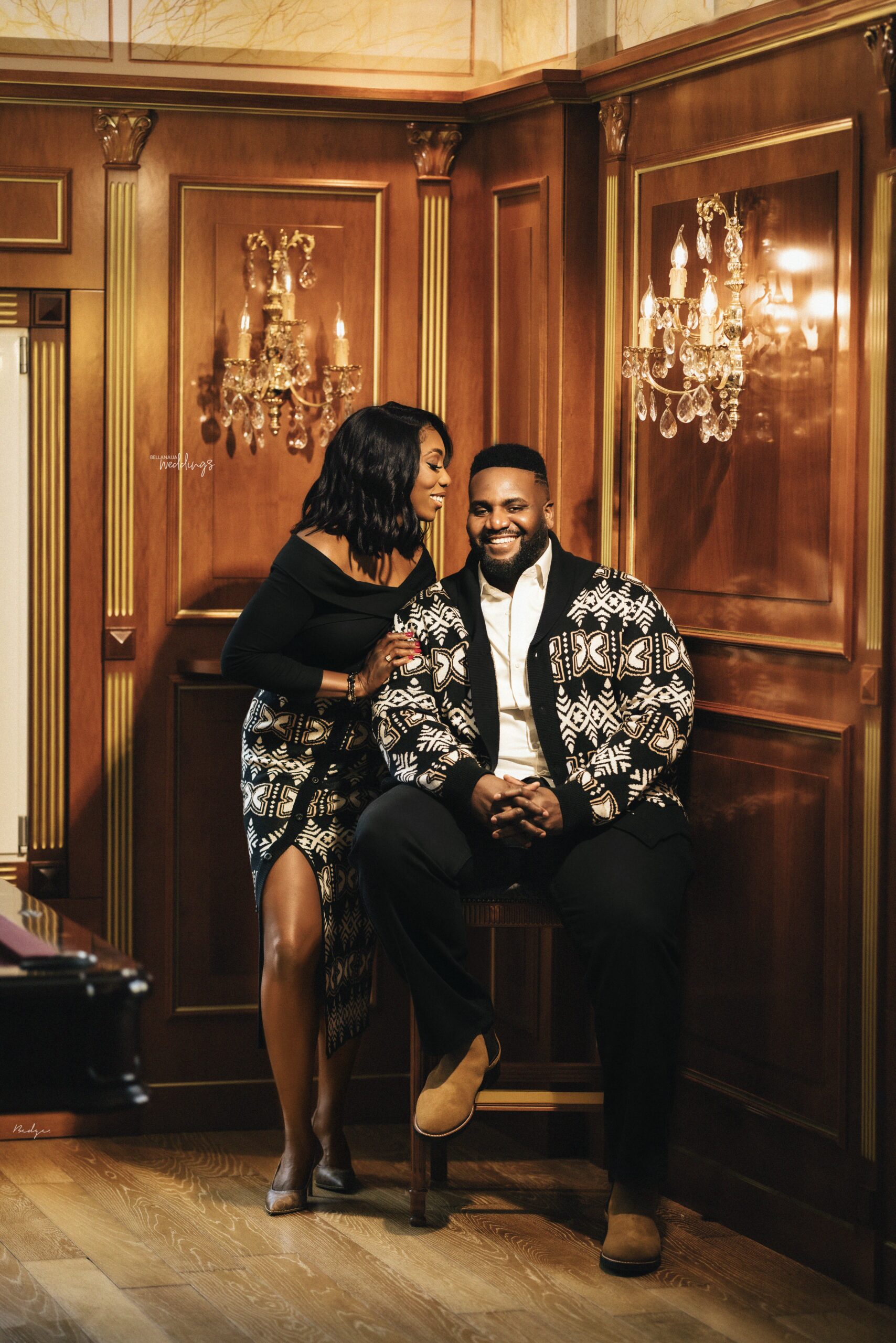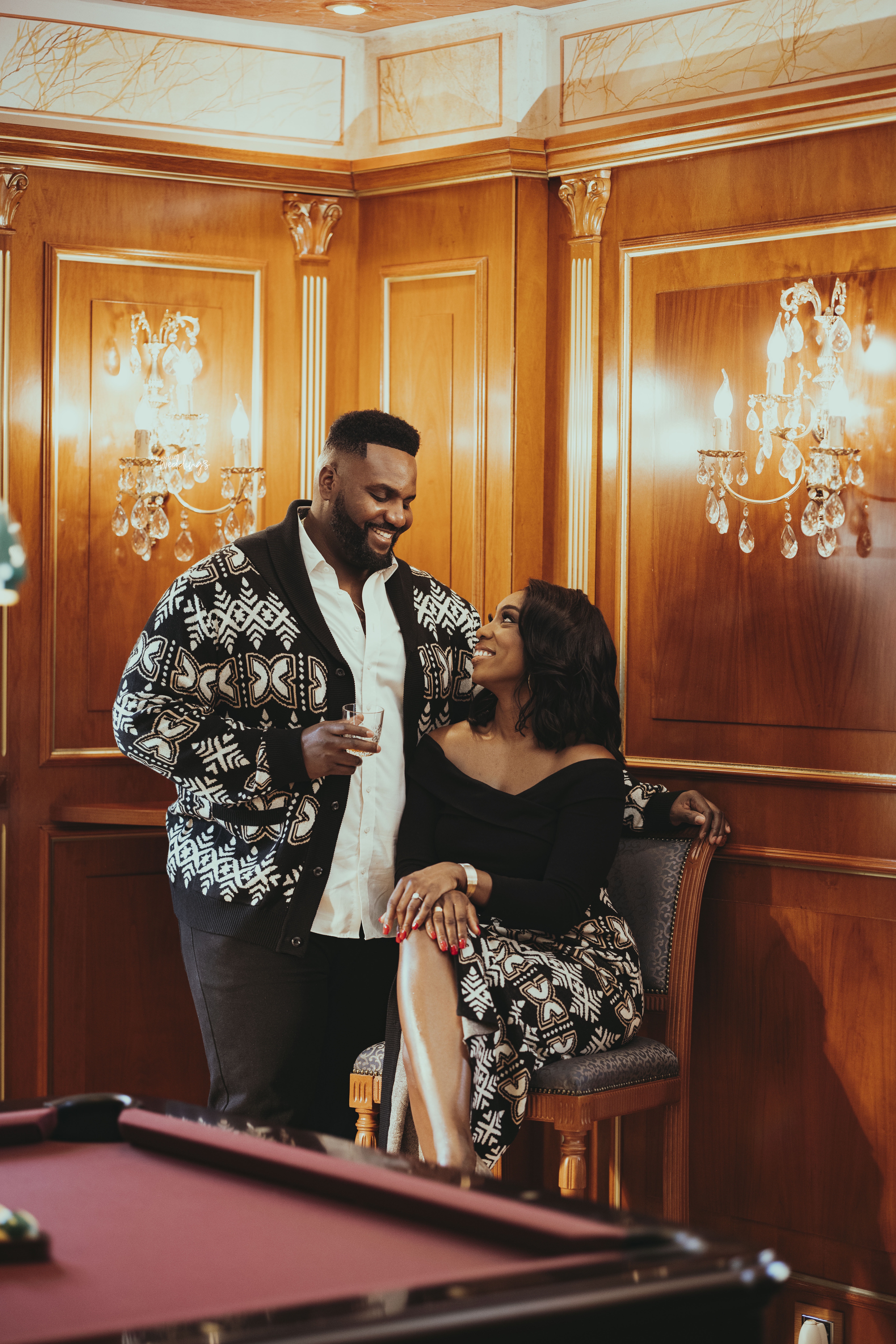 The first date:
JESS: The first thing I noticed was what you were wearing. We almost matched without trying. You had on a black, long sleeve shirt and chose to wear a West African necklace you had purchased in Ghana. You had kind eyes, too.
CHRIS: The first thing I thought when I saw you was that you were definitely real! I'll never forget the way you walked into Vinateria wearing a black turtleneck and red coat. It was a very stunning image that's burned in my memory…Especially the way you opened the door with such grace and power. Then you proceeded to introduce yourself with this regal gaze that made me stutter when I finally introduced myself. I remember thinking, if she is a nice person, I am screwed. Turns out, you were so much more than that.
JESS: Our first date lasted for 10+ hours and we could have talked for 10 more hours if given the chance. 3/4ths of the date took place on the street where we live now in Harlem. Our first kiss was at Levain Bakery — I still remember how your eyes lit up when you tried "the best oatmeal cookie in the world". I still remember the pothole that you tripped in right in front of what is now "our" building. You said you have "flexible ankles" and that you were fine. I was impressed at your physicality, but still think you were hiding some pain there, lol.
CHRIS: Levain Bakery WAS and STILL IS the best oatmeal cookie in the world! Also, my ankles didn't hurt then because I was so focused on our conversation and was loving it.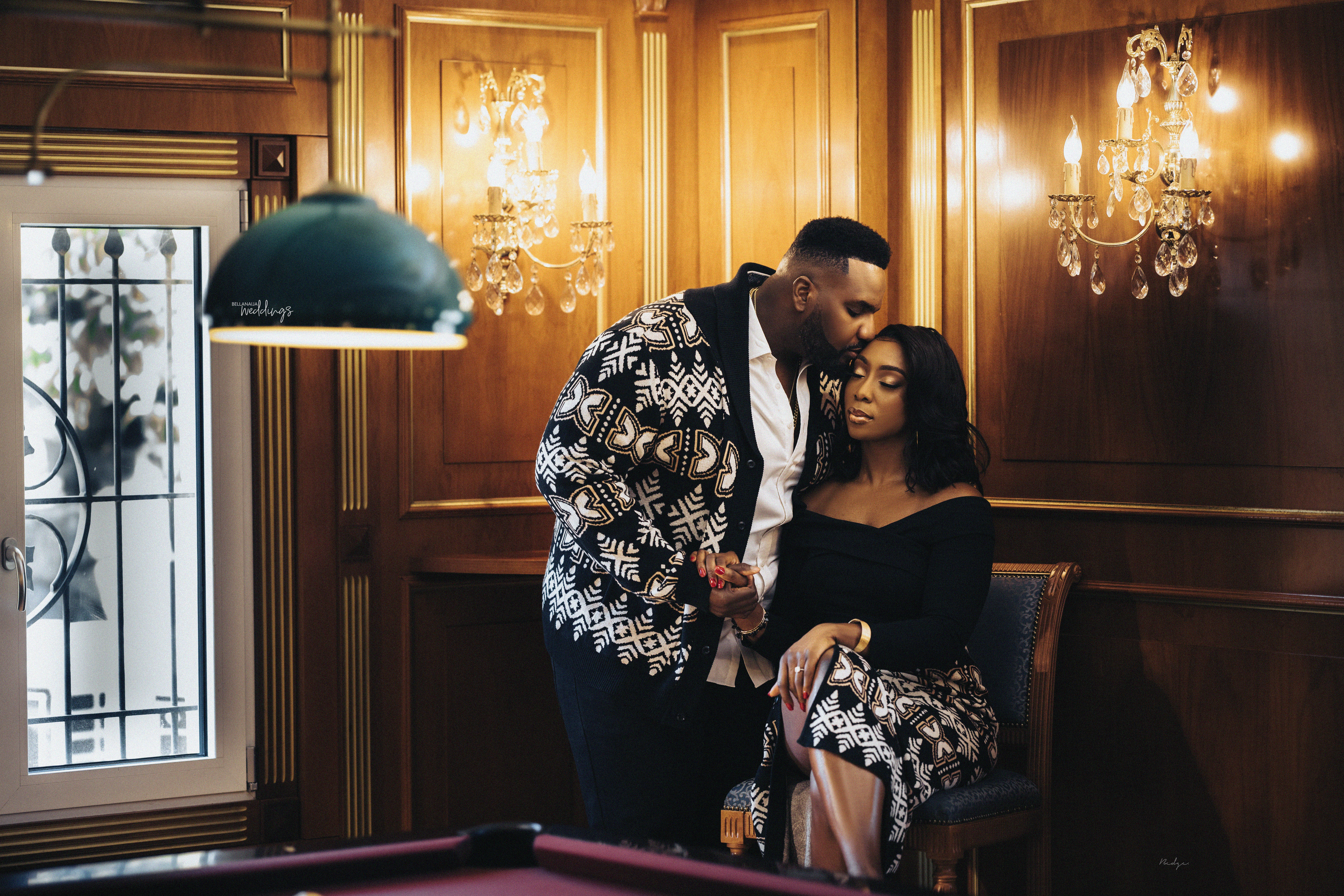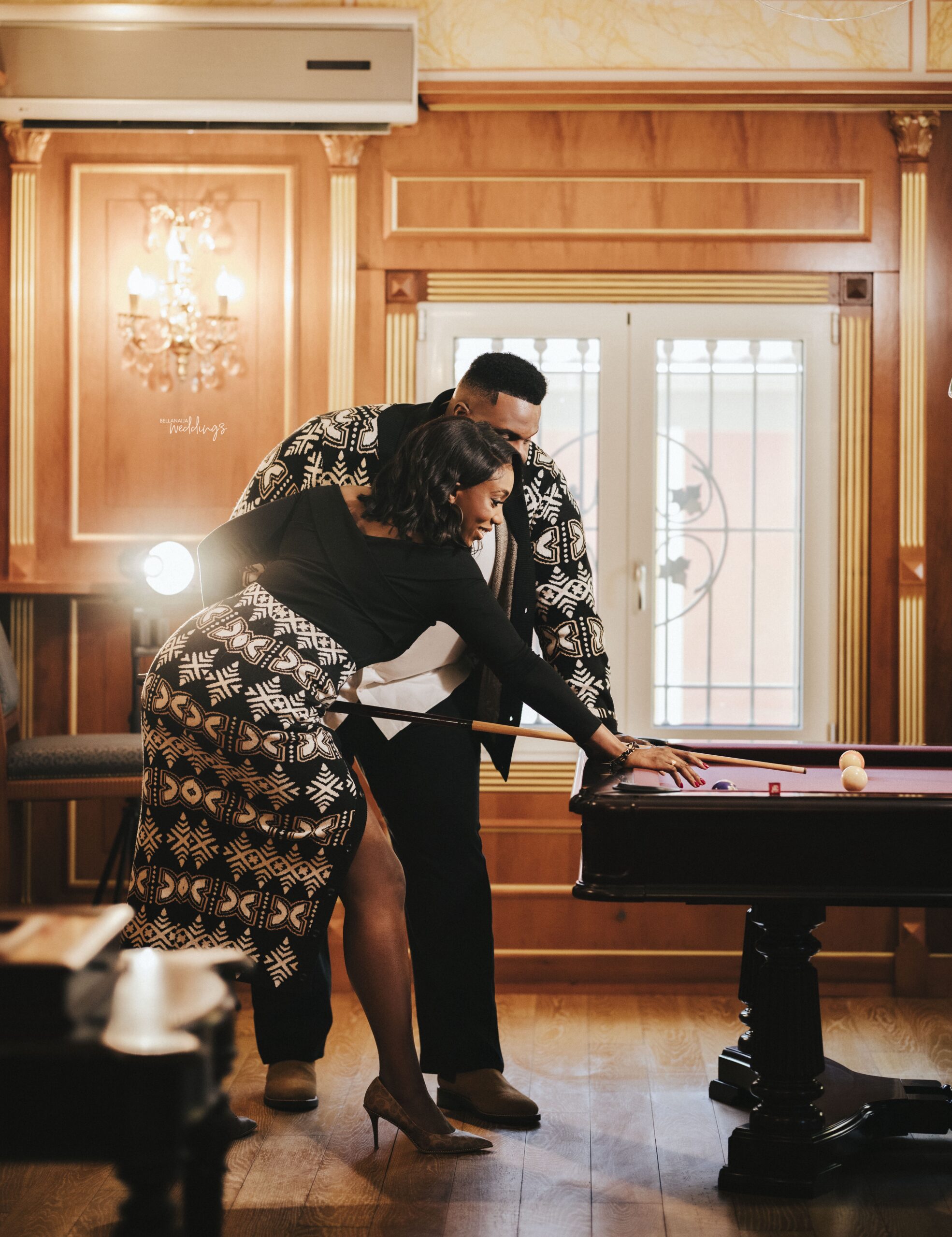 When they knew that they were in love:
JESS: Our vacation in Morocco a few months into the relationship solidified it. We were in the Sahara Desert taking camels to our campsite. Your camel did not have the energy to carry you any further. Instead of waiting for a car and holding back the group, you agreed to walk over a mile in the sand and kept up with our 3 other camels (and the tour guide that was basically Aladdin) the entire way. Other than some grumblings about how you were going to kill and eat that camel as payback for forcing you to do this, you didn't complain. I was so impressed. Forget how physically strong someone would need to be to do this–it was your mental strength that just floored me. That's when I knew that you inspired me and that loving you would not just feel good, it would fill my soul.
CHRIS: I knew in the first month of us dating, but I felt silly about it. I think we both felt silly to feel so strongly so soon… I knew I was already in love with you when we went to Morocco and Portugal a few months after we started dating. I recall looking at the stars that night we stayed in the Sahara Desert, telling myself it was okay to be in love with someone as amazing as you no matter the length of time we had been together.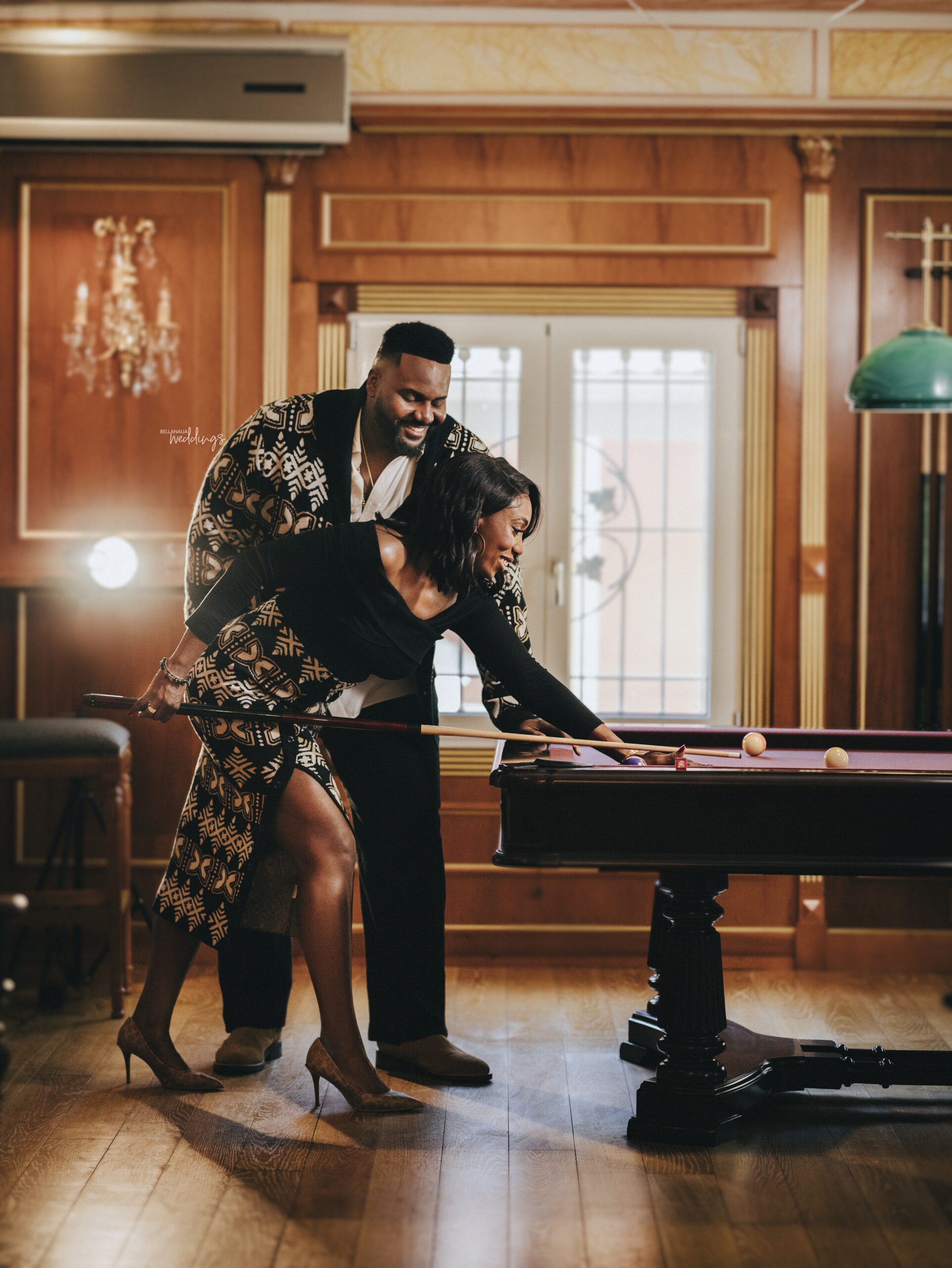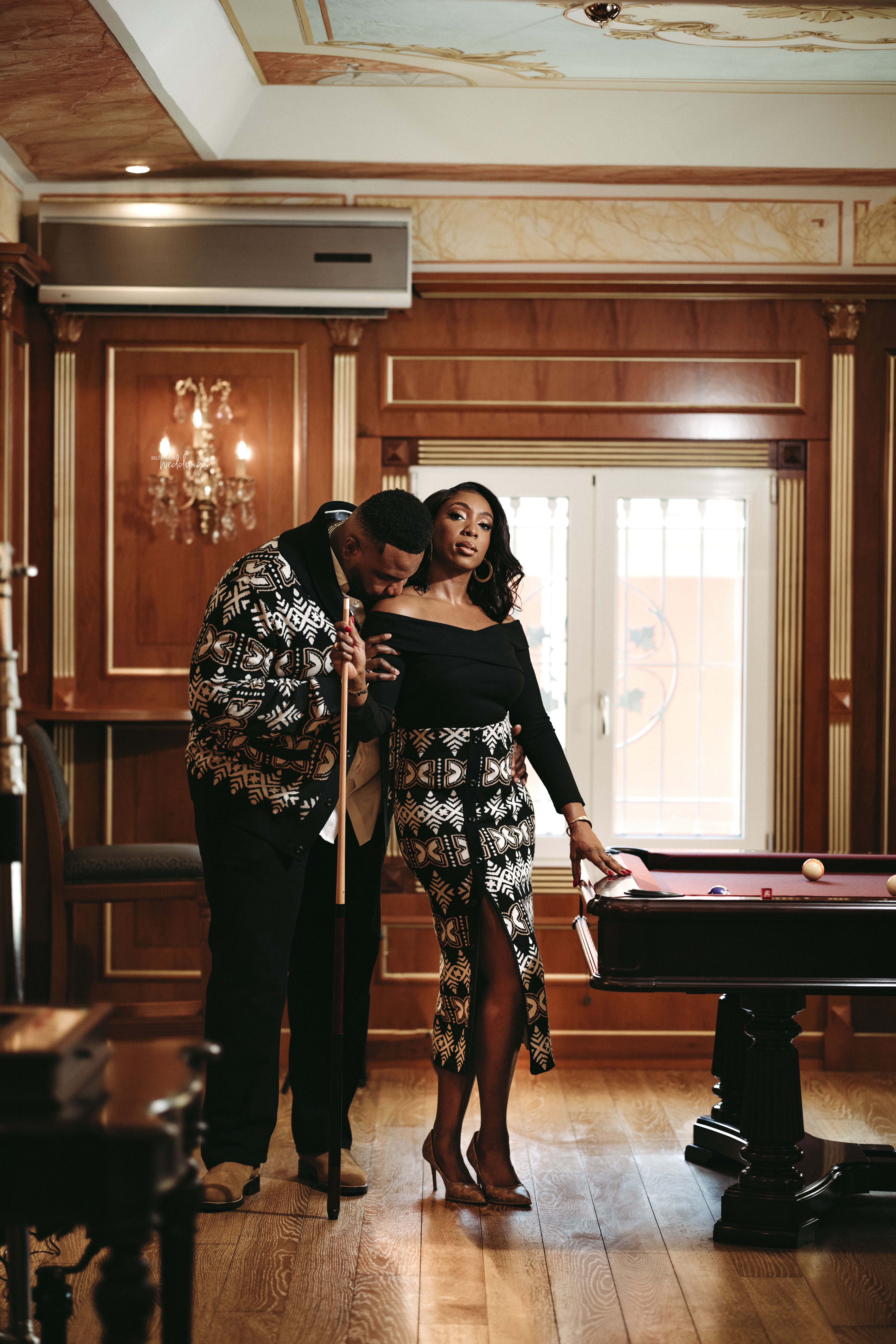 Their Engagement:
JESS: We moved in together after a year of dating. It happened a few months earlier than we planned because of the pandemic.
CHRIS: Before we actually moved in together, I had to have a talk with her dad, Dr Matthews, because it was the right thing to do. Jess knew he wouldn't be happy about us living together before marriage, and I understood and respected that being a Southern gentleman. I assured her dad that I was not just "shacking up with his daughter" as we say. I had real intentions to marry her. He reluctantly agreed to the arrangement because he knew I would keep her safe through all of the uncertainty of the pandemic.
JESS: We got engaged 6 months later at the Rosewood Mayakoba in Mexico. It remains one of the most magical vacations we have ever taken together. We both had so many surprises for each other because it was his birthday as well.
CHRIS: I was really nervous but the staff really made it a special day and it was flawless! She loved it.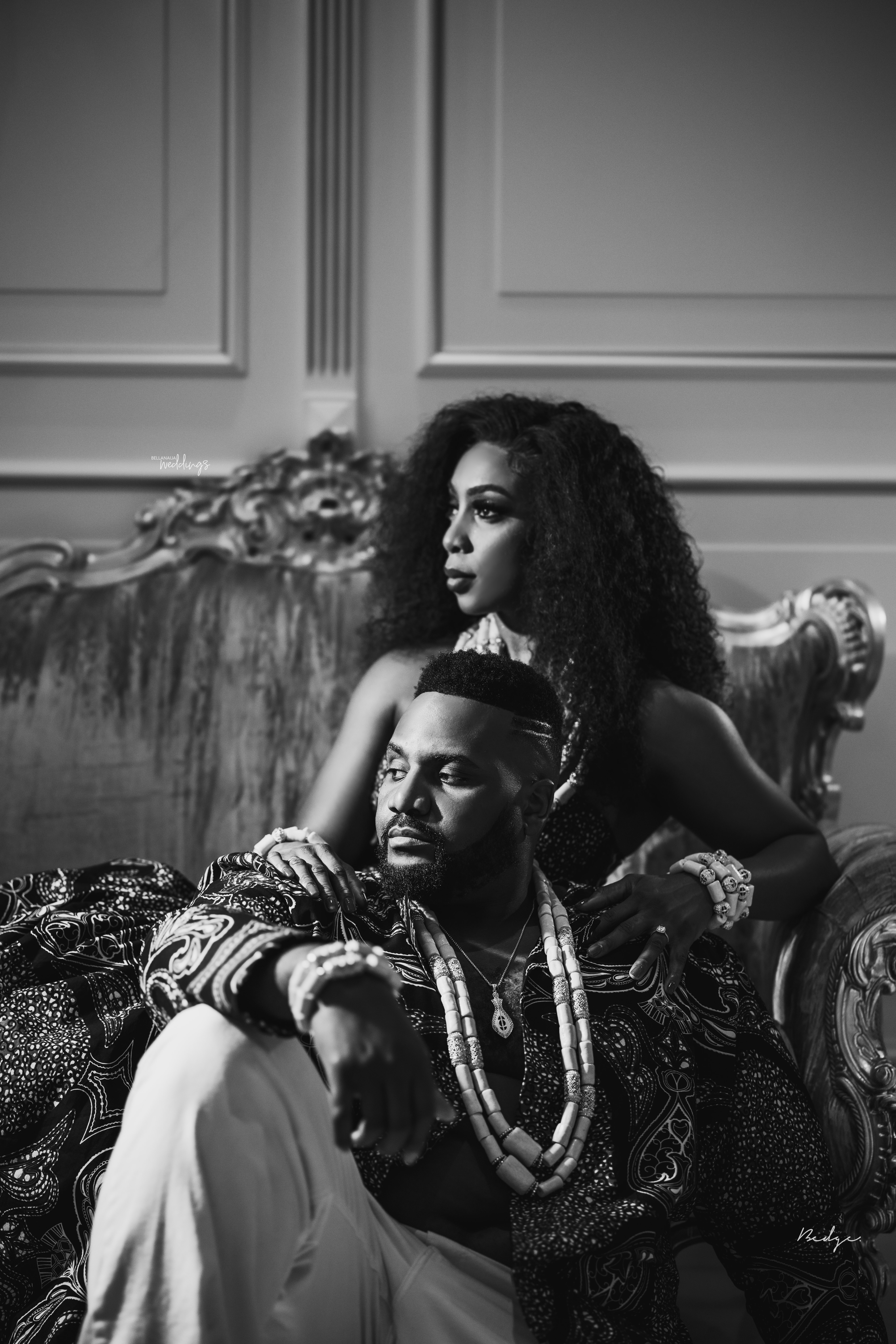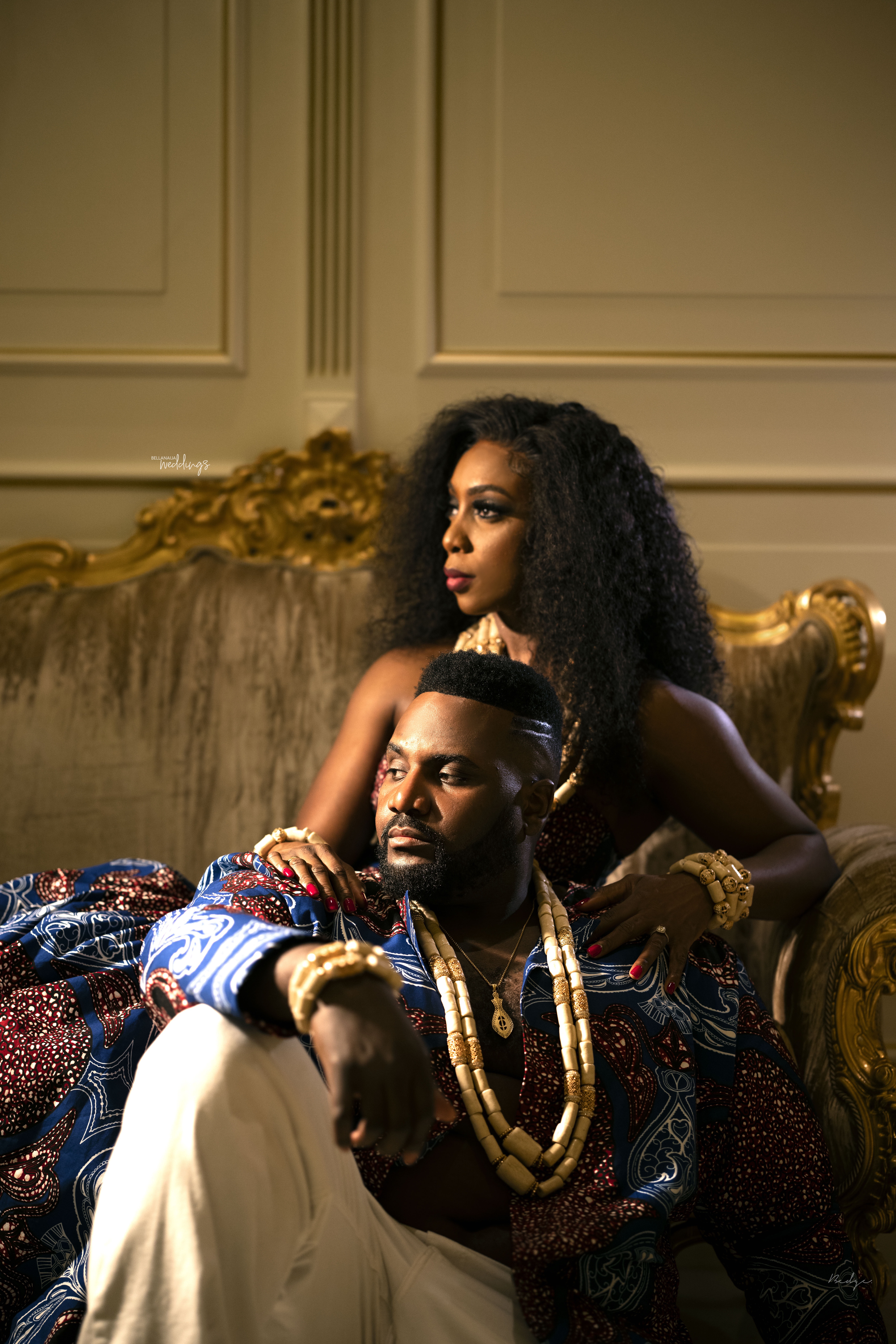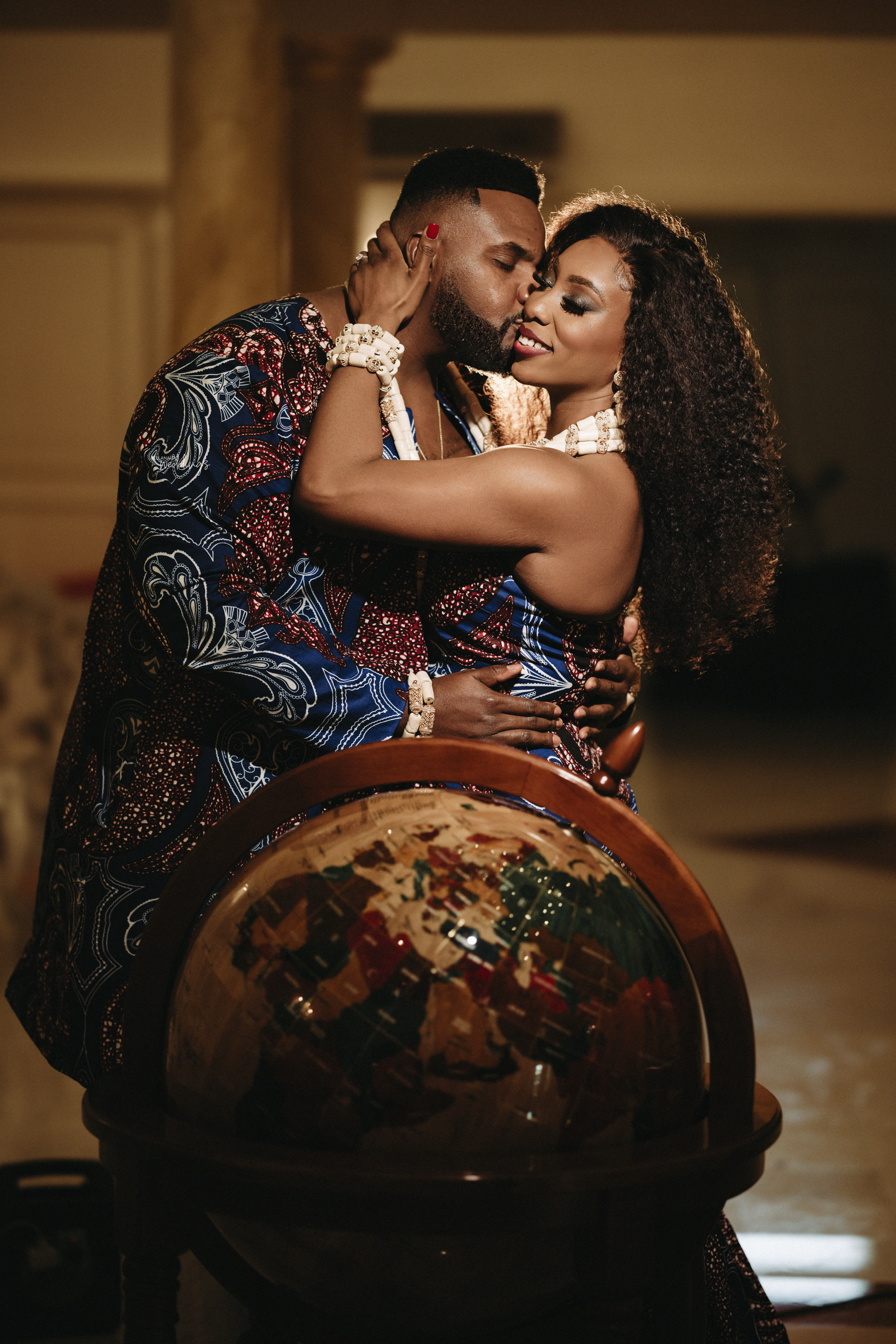 The Wedding
JESS: We somehow brought 75 Americans for an intimate, 200+ person, three-day wedding in Abuja, Nigeria. The Introduction, Traditional Wedding, and Western Wedding were back-to-back-to-back! I am Esan on both sides (Edo State), so it was important to me to complete the traditional Introduction and Wedding ceremonies with as much cultural accuracy as possible. Including my elder family in Nigeria was very special. I wanted to share my culture with my friends and formally invite Chris to be my Esan King.
CHRIS: I knew early on that I wanted to get married in Nigeria. As a black man born in Mississippi, it felt like a homecoming, like I was closing the circle and reestablishing the legacy of my bloodline. The months leading up to the wedding were some of the most difficult of my life as I dealt with the unexpected passing of my mother. It still breaks my heart that she passed before she could see me marry Jessica, but everyone felt her presence during the Western wedding. From the Church ceremony to the reception and afterparty, my mom and my Southern culture were intentionally honoured.
JESS: The entire event ended up being an amazing cultural experience for both our US and Nigerian guests…and a solid reminder to us of the power of our love and union.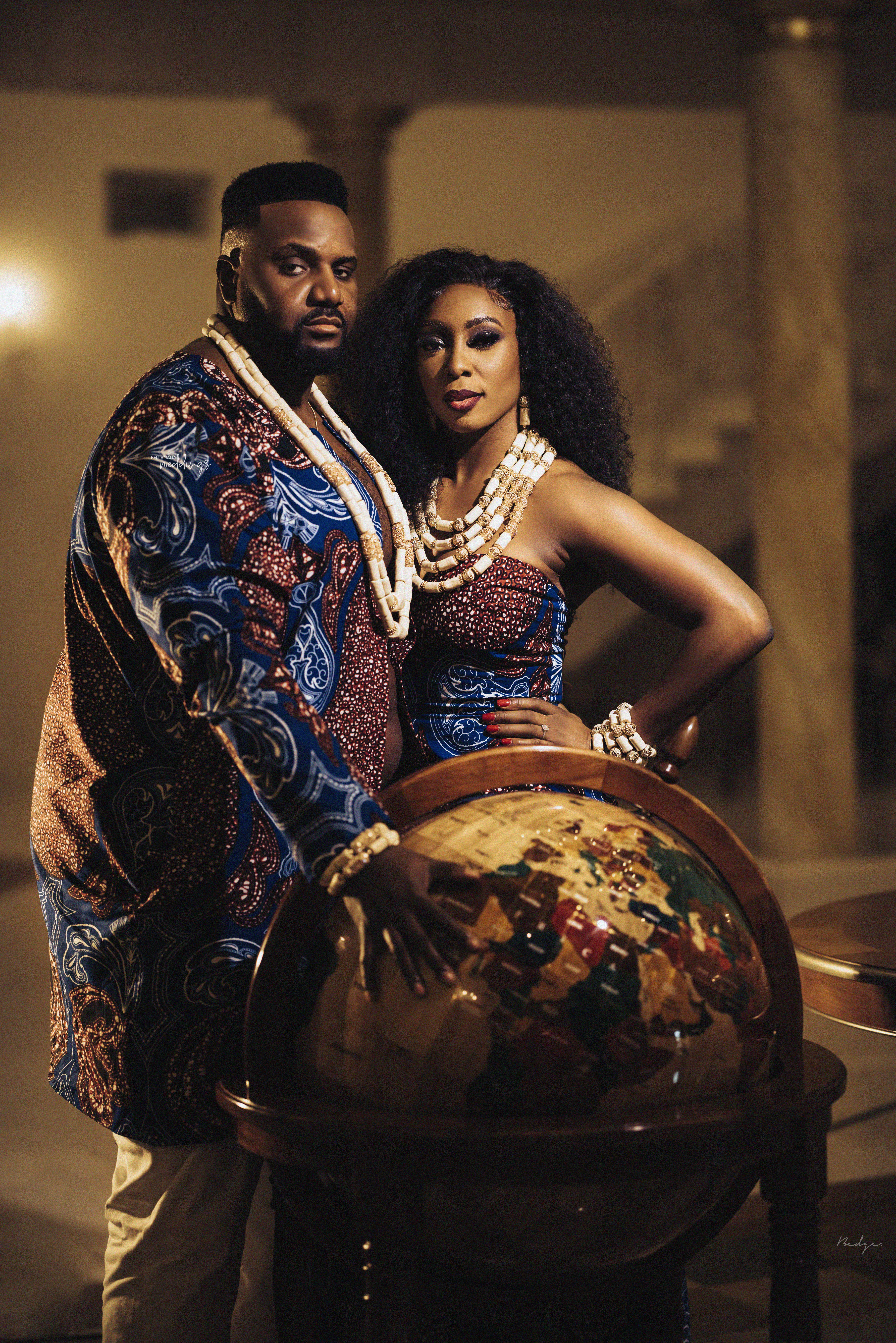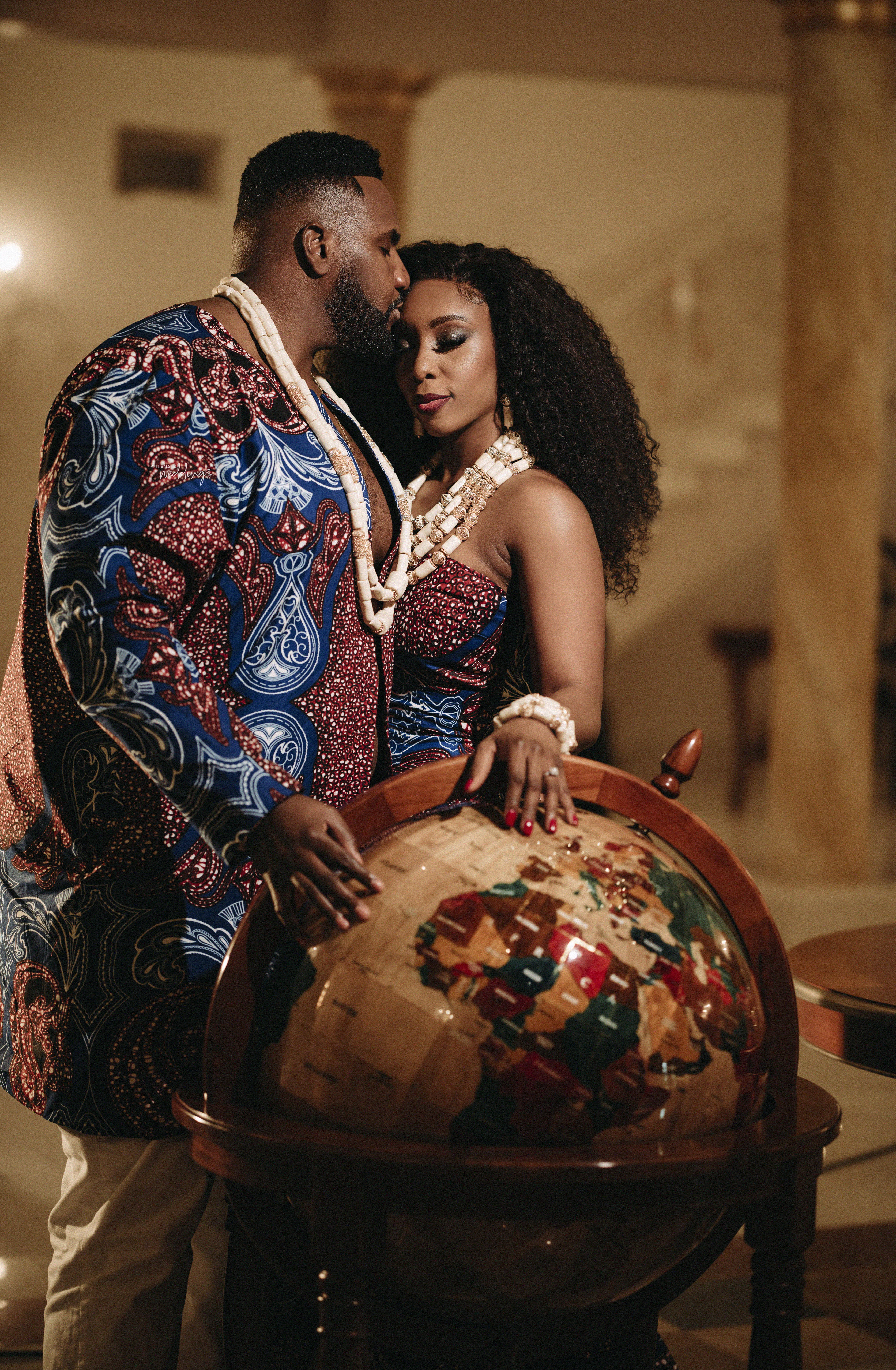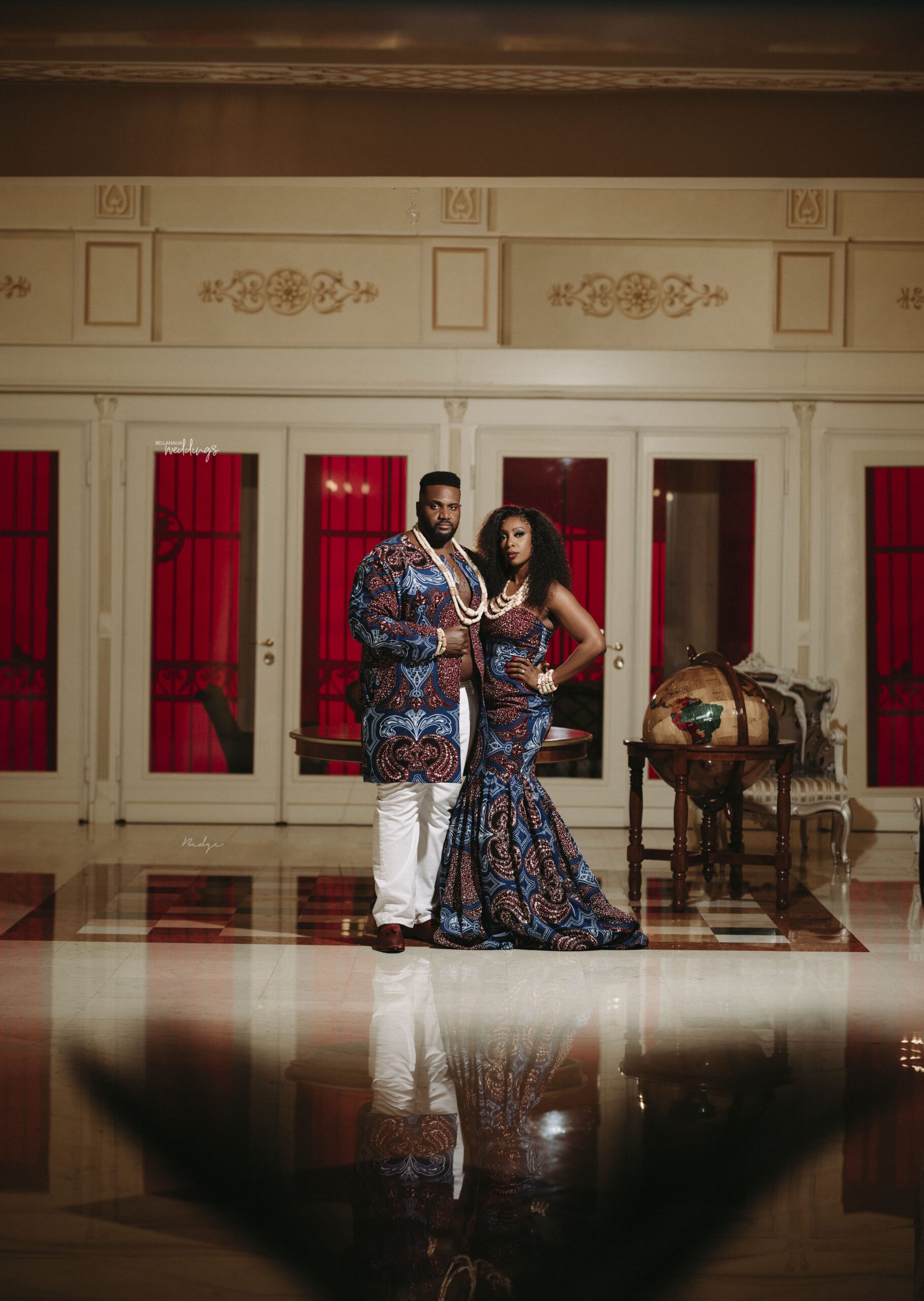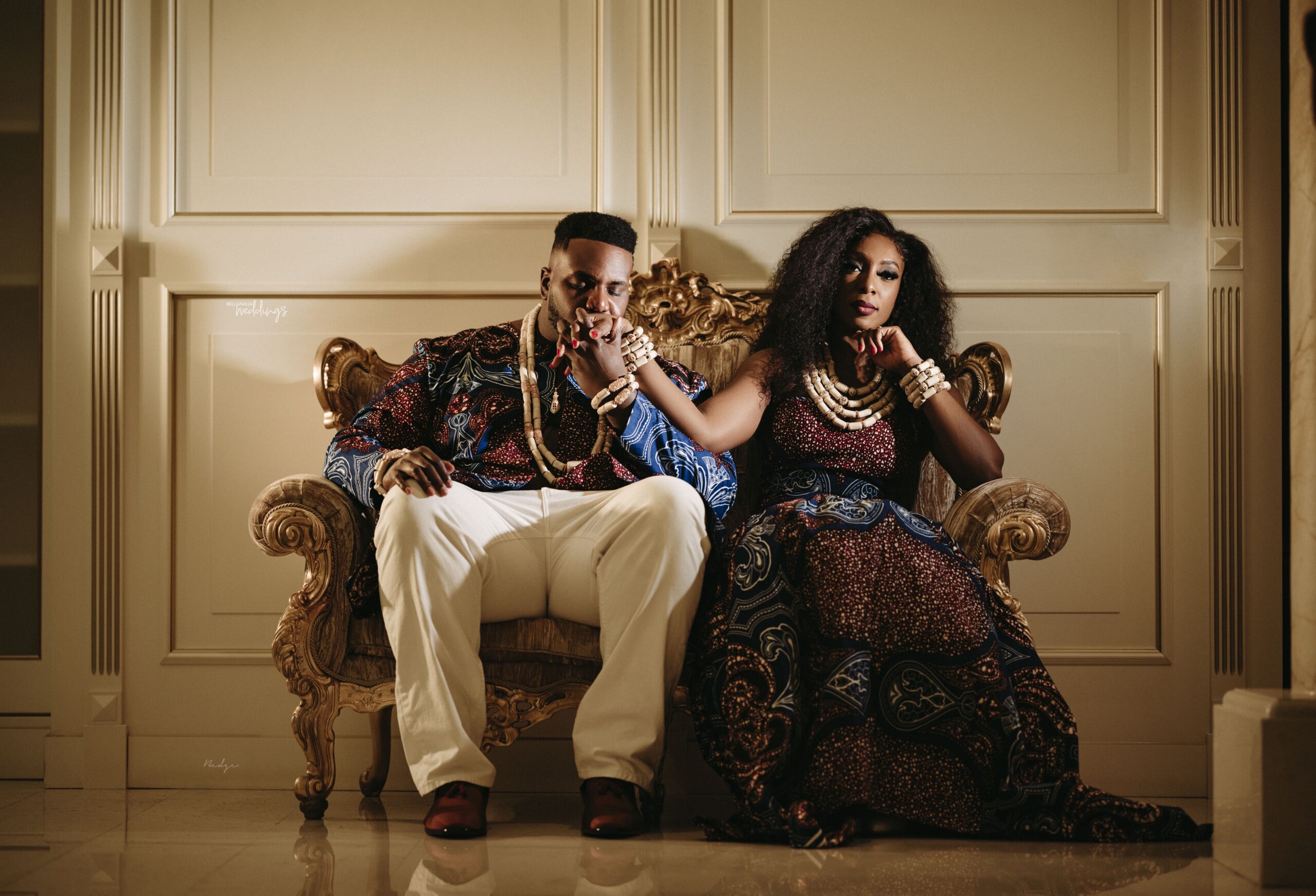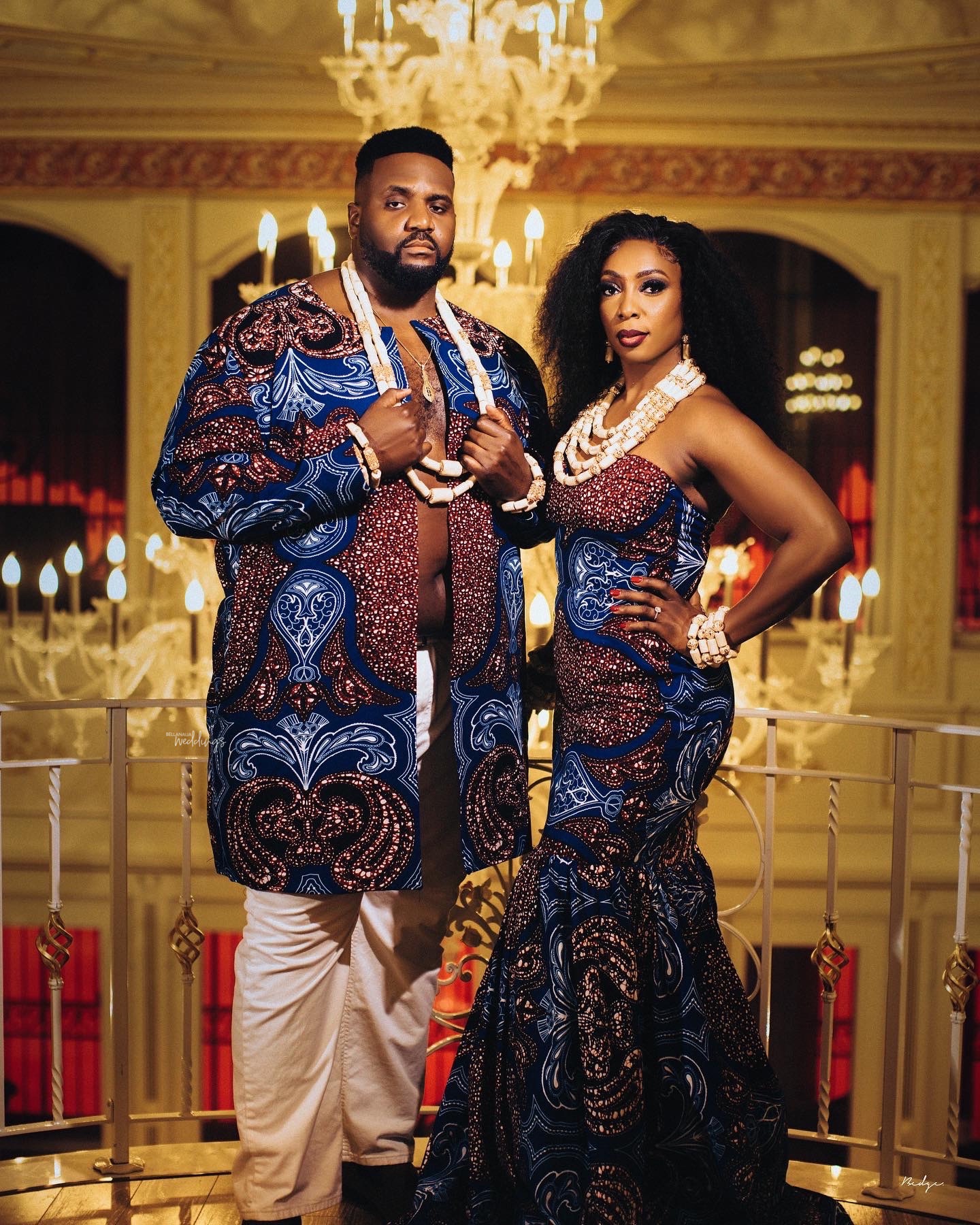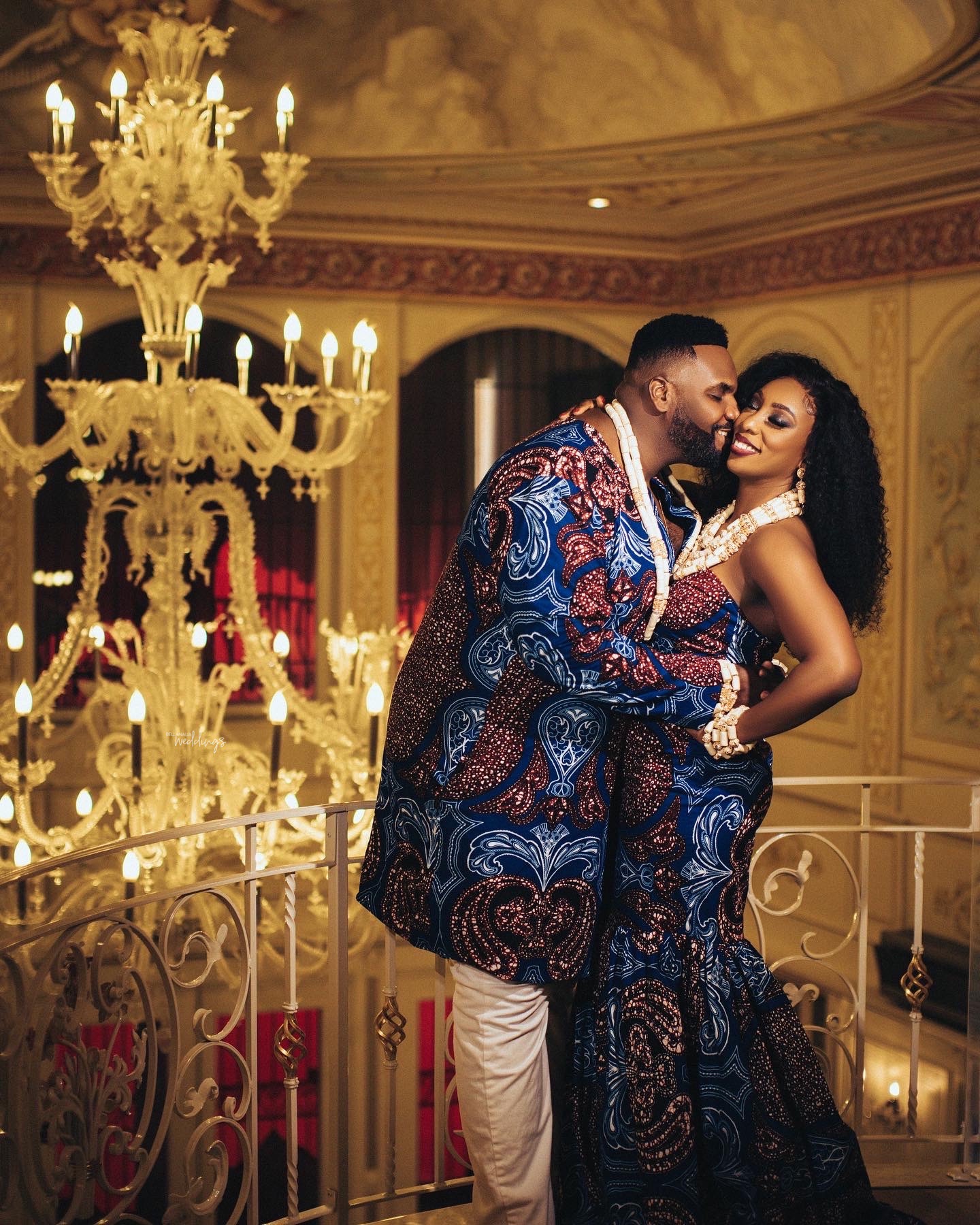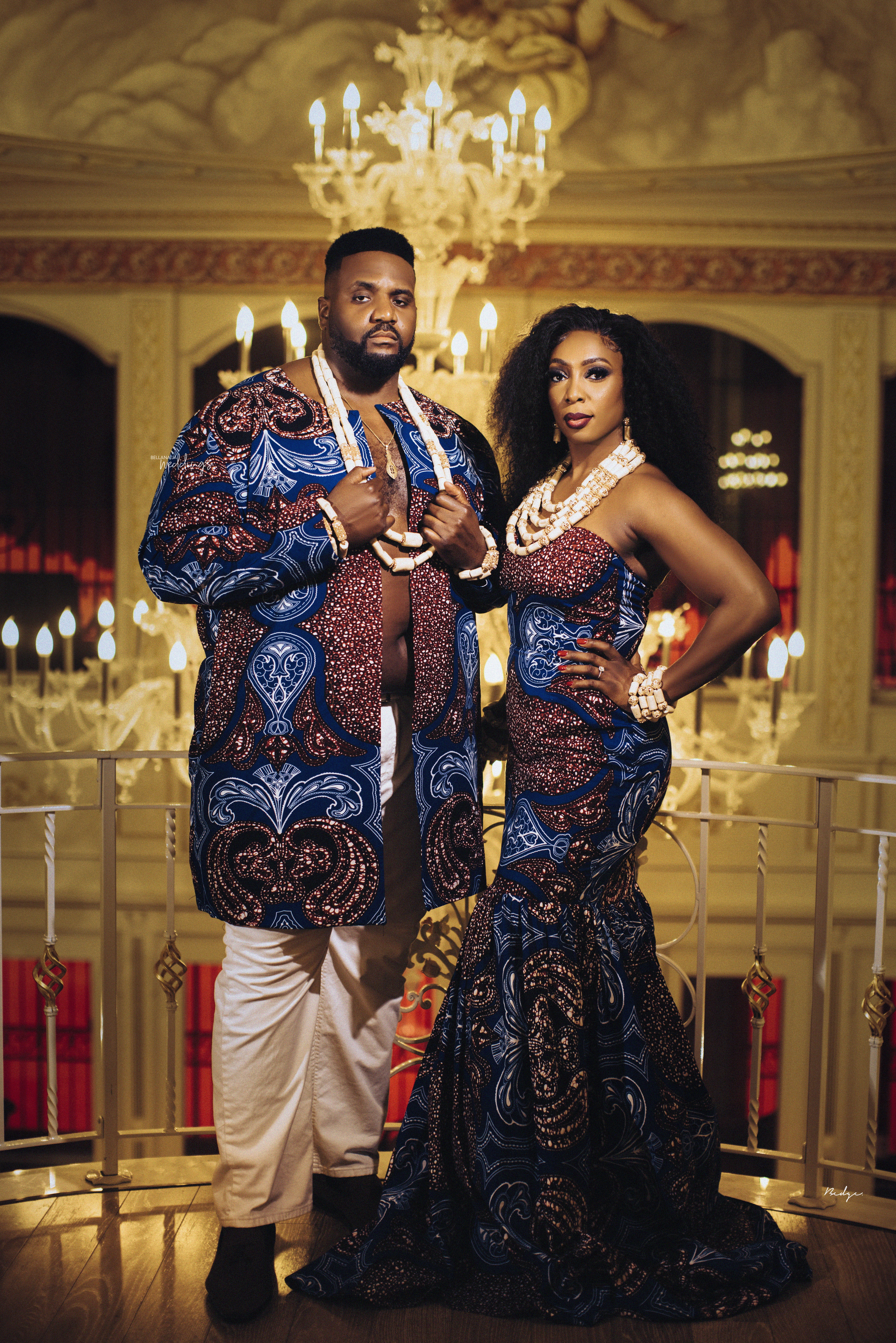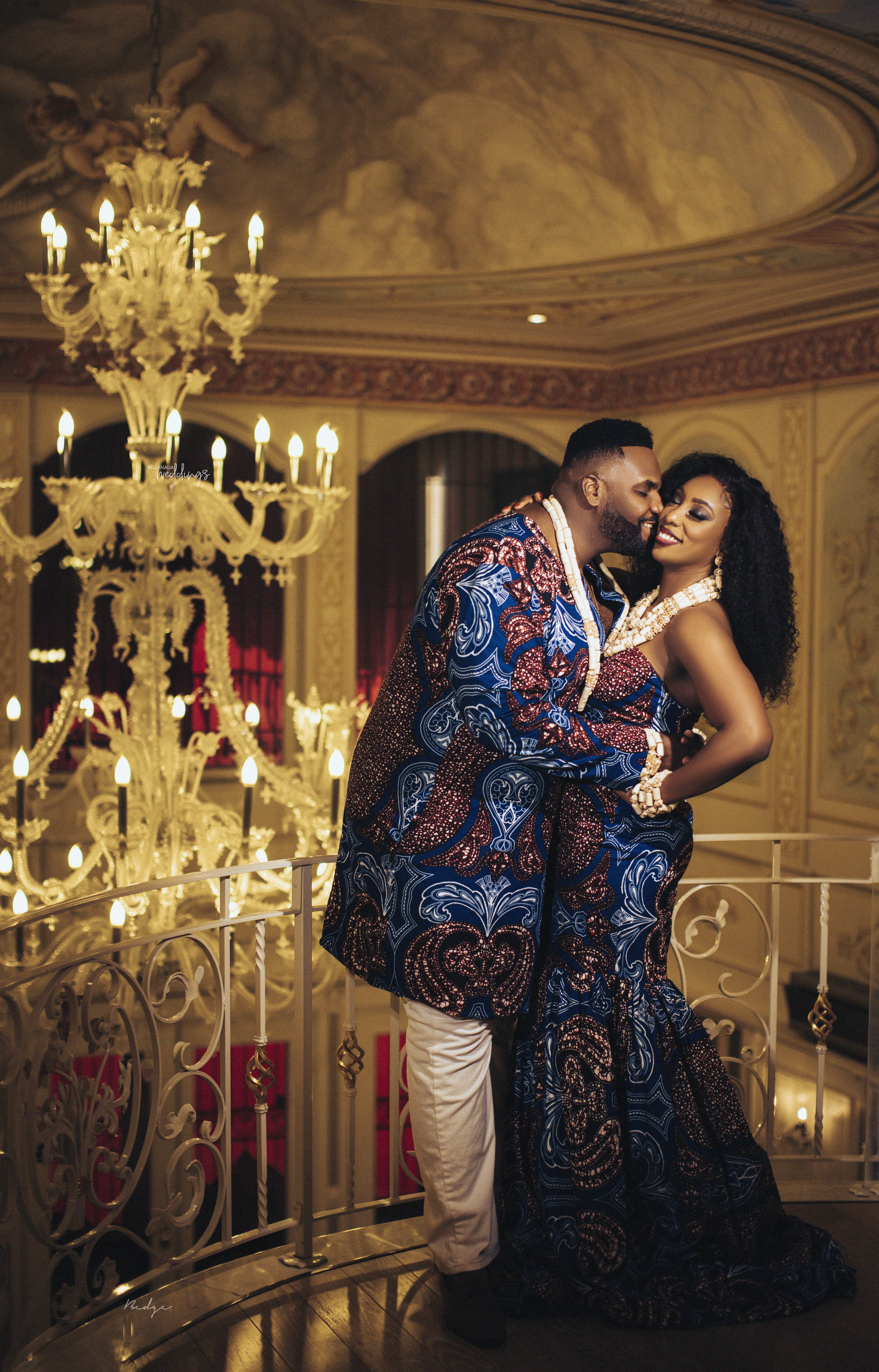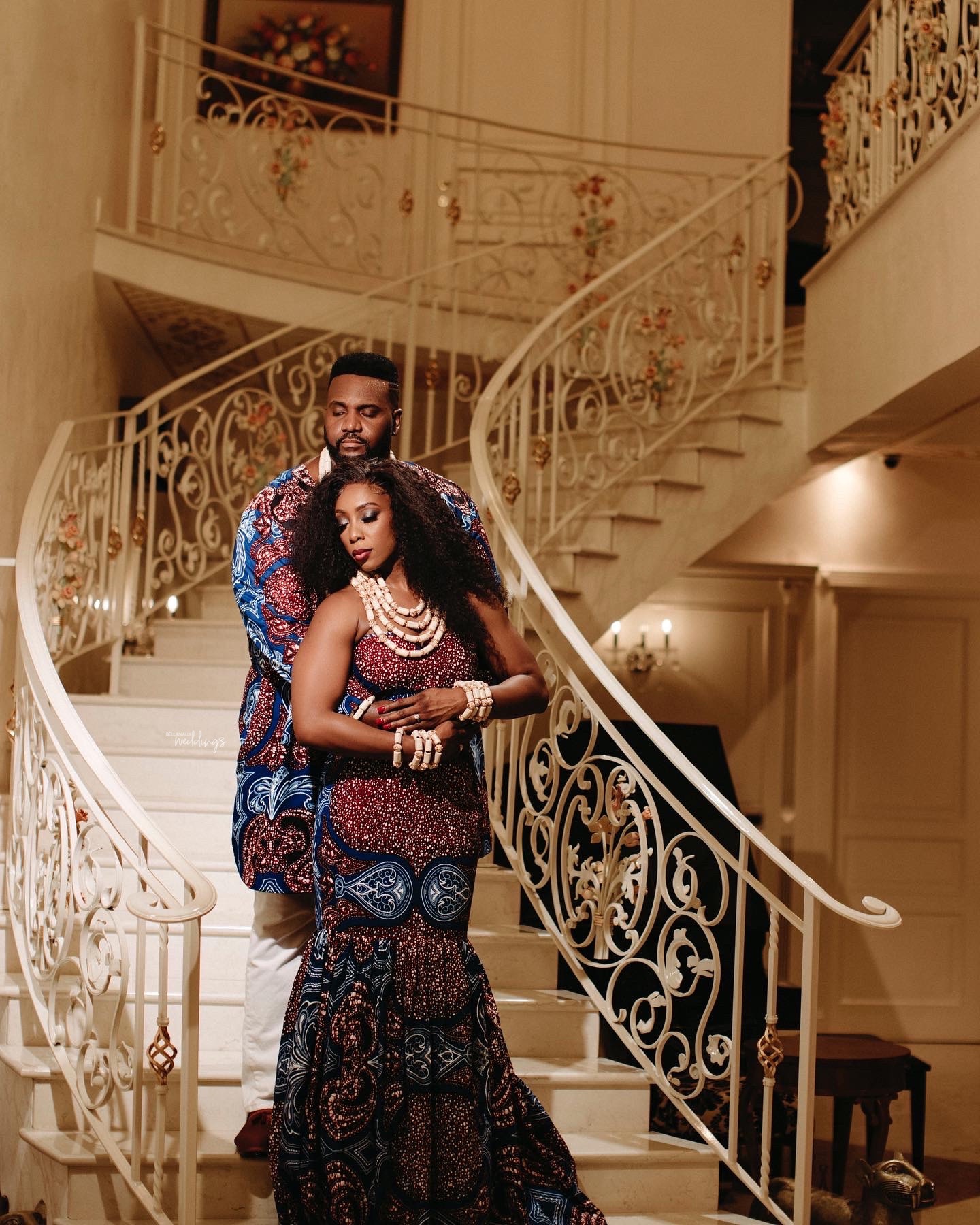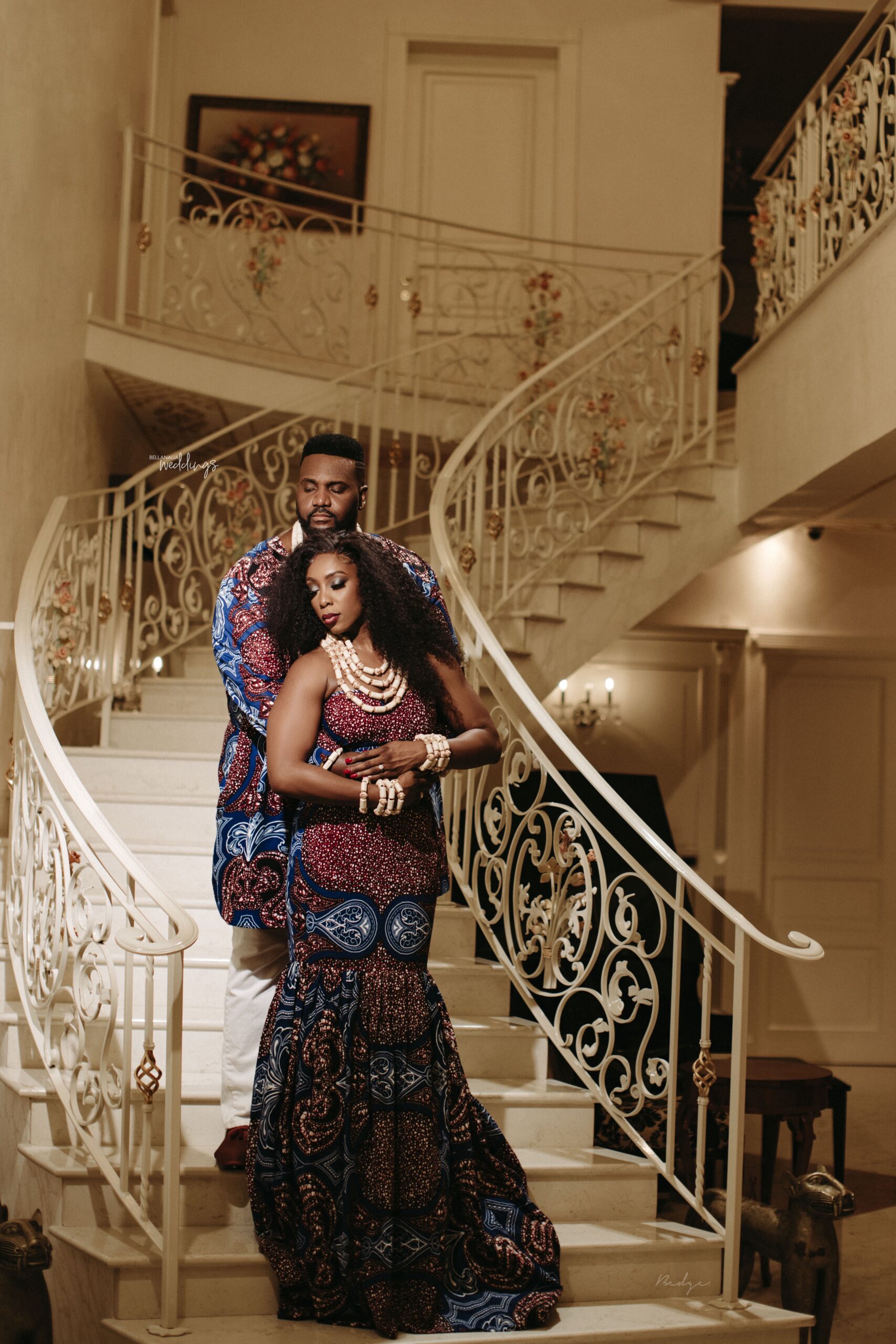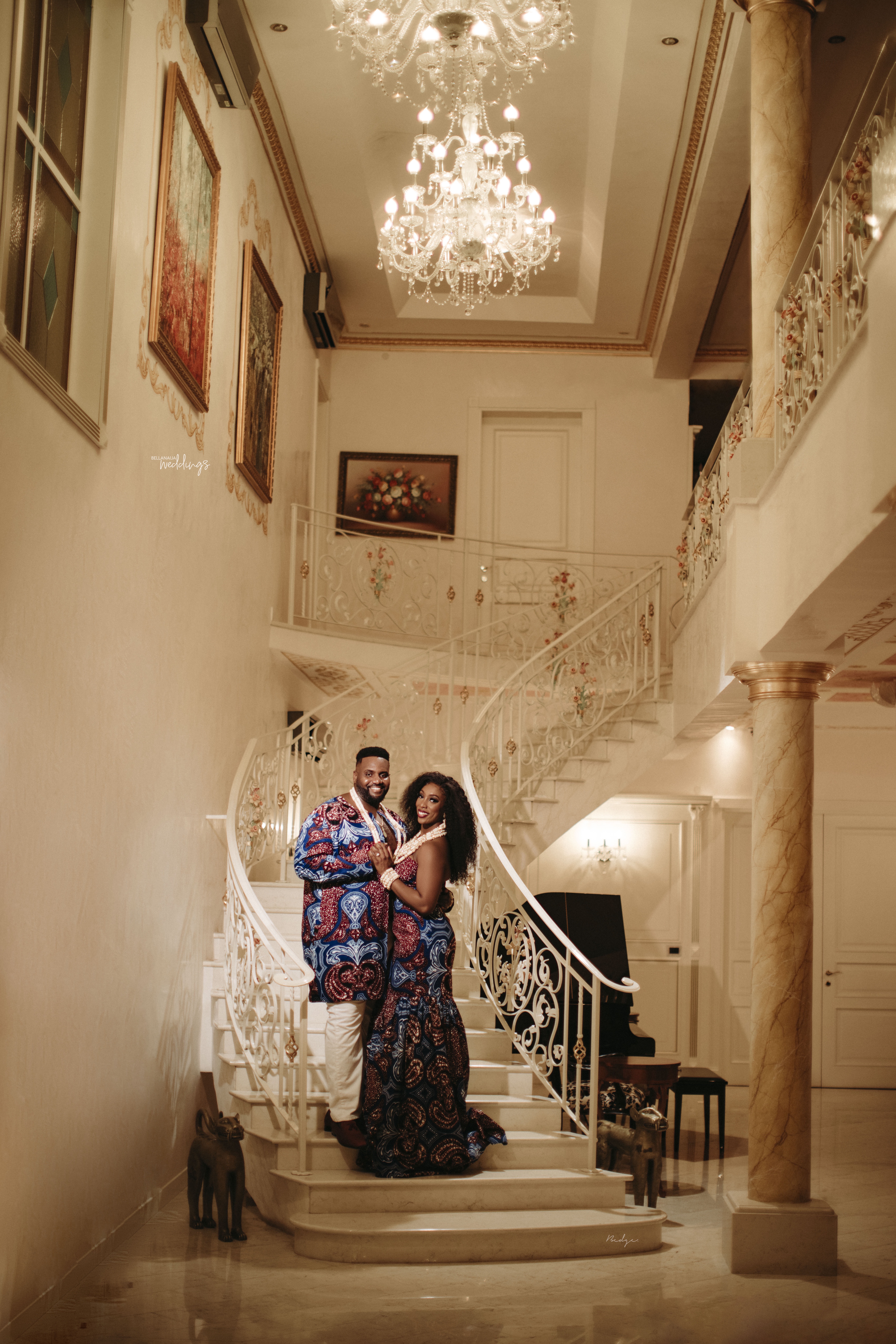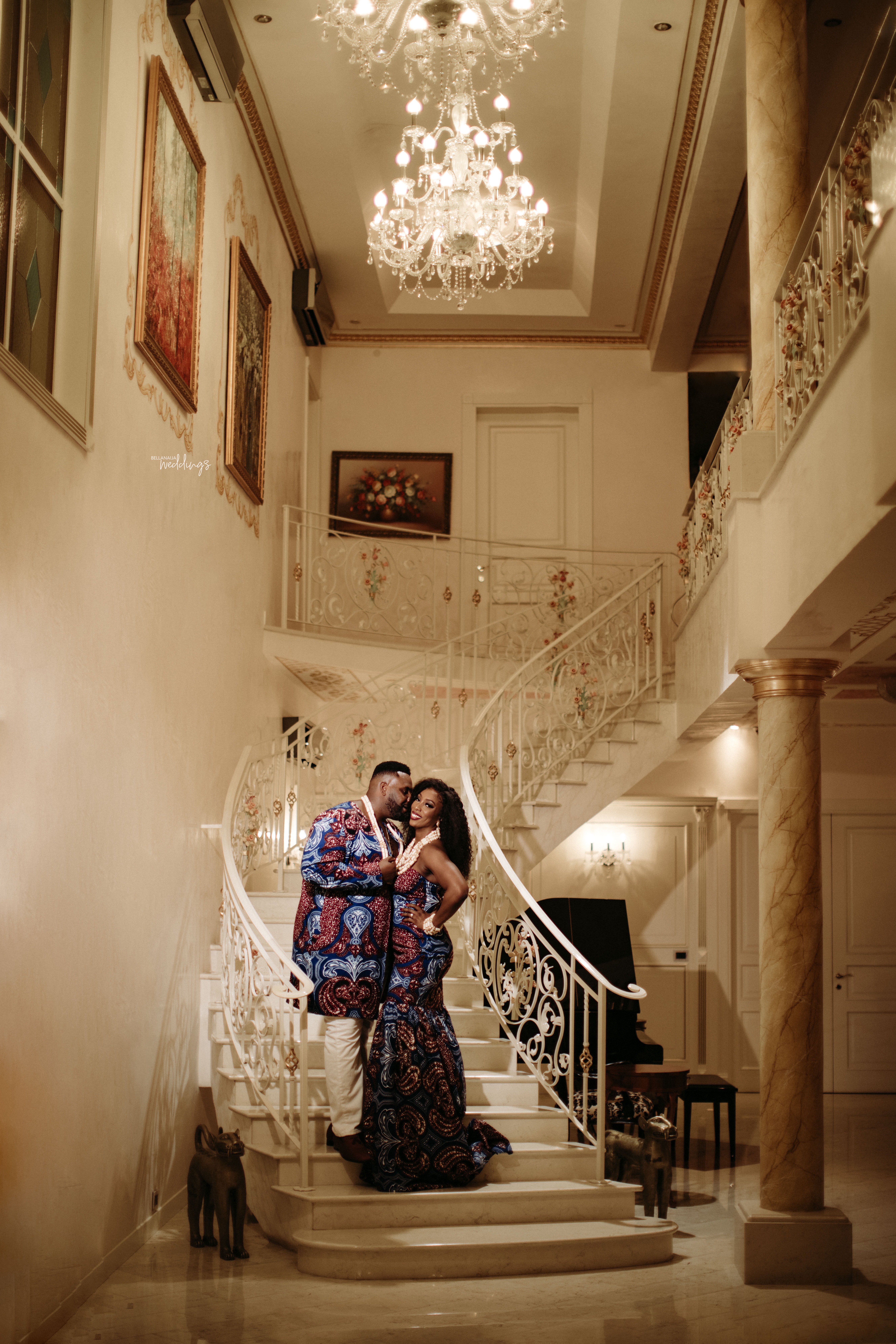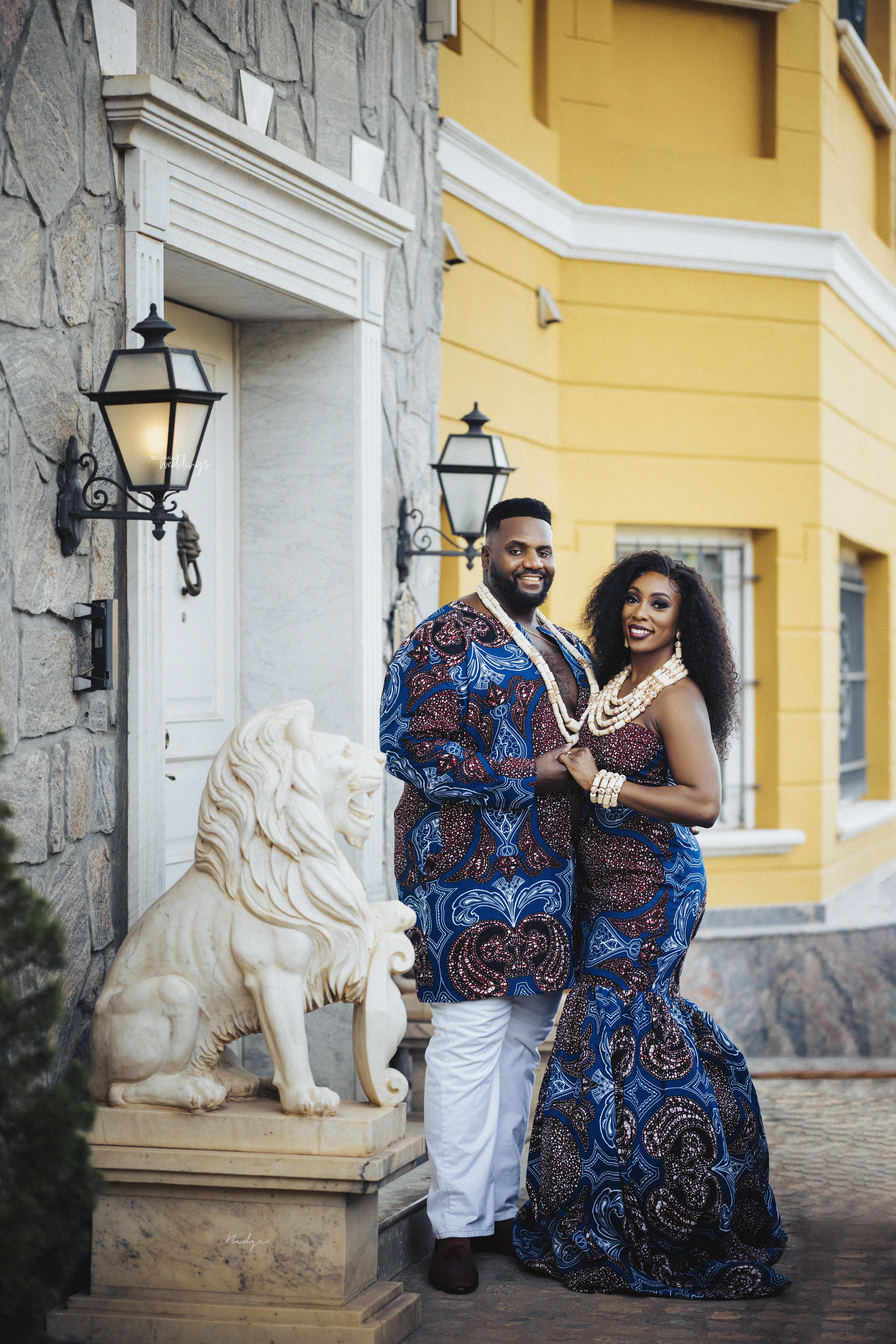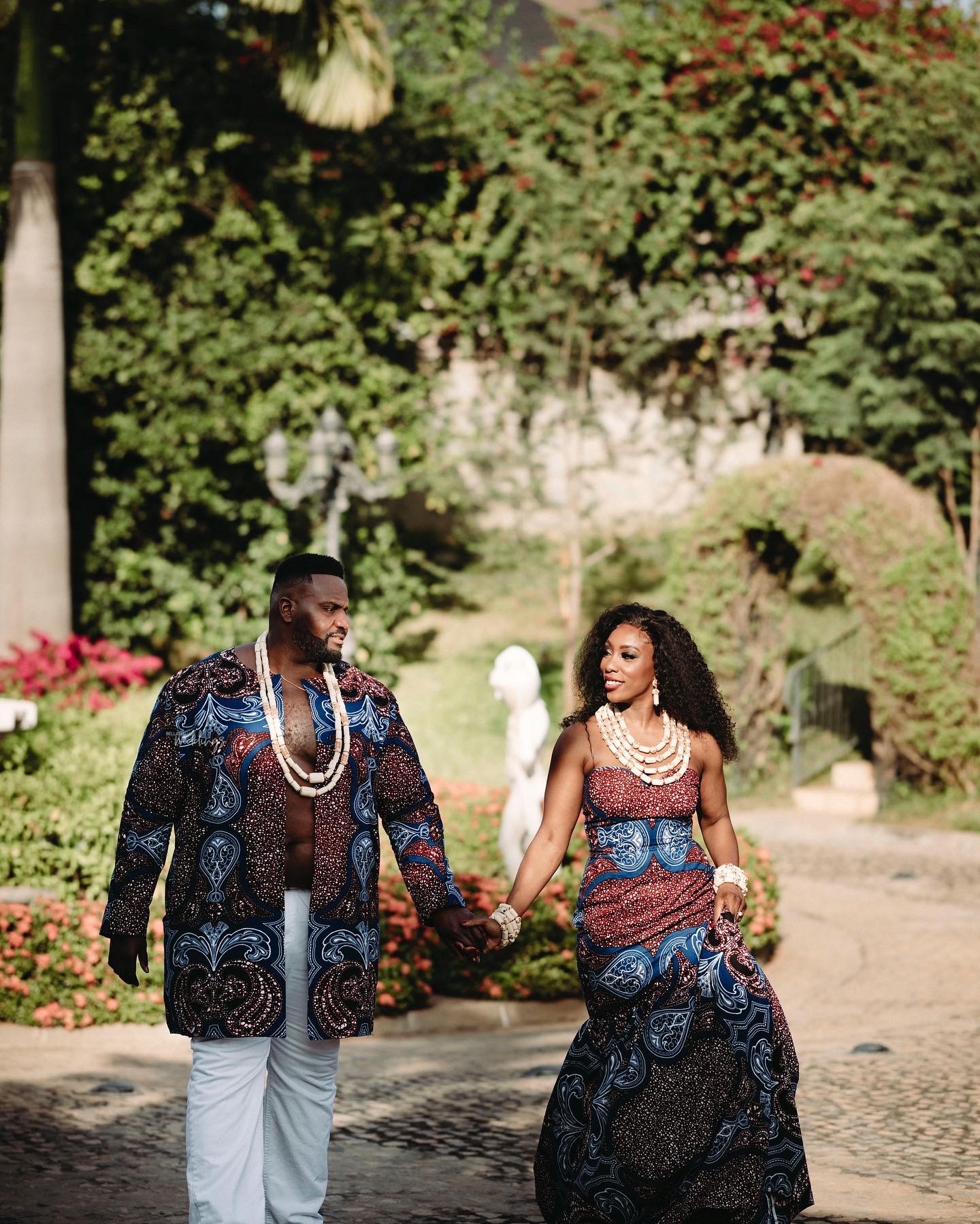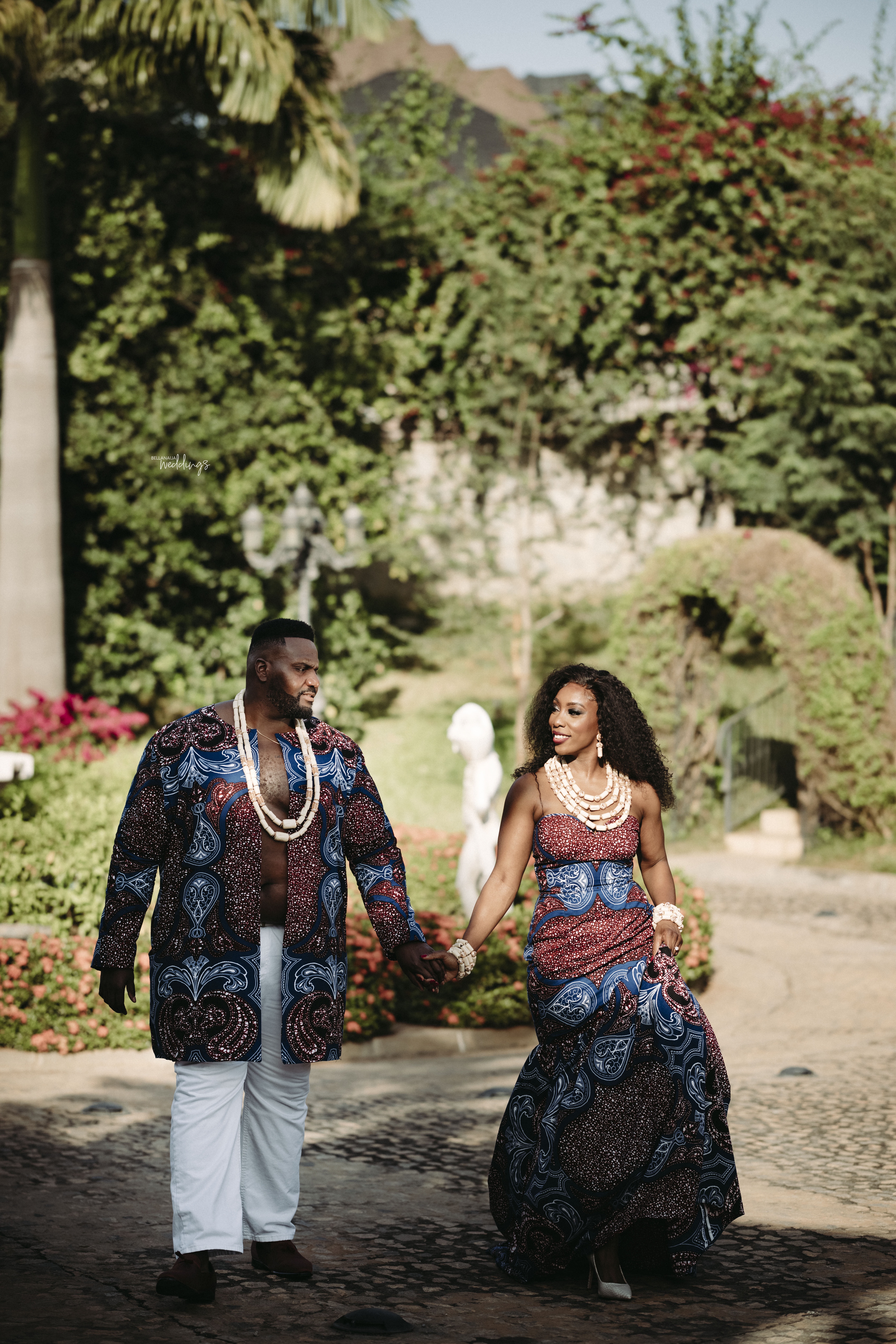 Credits
Planner: @exquisiteluxuryevents
Photography: @bedgepictures
Makeup: @jideofstola
Hair: @hairbyehis
PR: @shadesmediahq