Love is a beautiful thing and every time we have to celebrate love, butterflies in our bellies do a happy dance. Today, the beautiful dance is on repeat, as we celebrate lovebirds, Karimat and Muhideen. We have already established that love can happen anywhere and this time, it all began at a store! 😅
Karimat and Muhideen have found love in each other's arms after meeting at Karimat's Dad's store. After seeing Karimat for the first time at the store, Muhideen knew he had found someone special and so he sought her out on Facebook. This marked the beginning of something beautiful. The lovebirds have now decided to take it down the forever path. Of course, we're absolutely stoked for them! Their pre-wedding photos are giving us the "love in uniform" vibes and we're totally here for it! As we countdown to their big day, we've got their lovely photos to drool over in the meantime.
Check out the #MKlove21 pre-wedding photos below.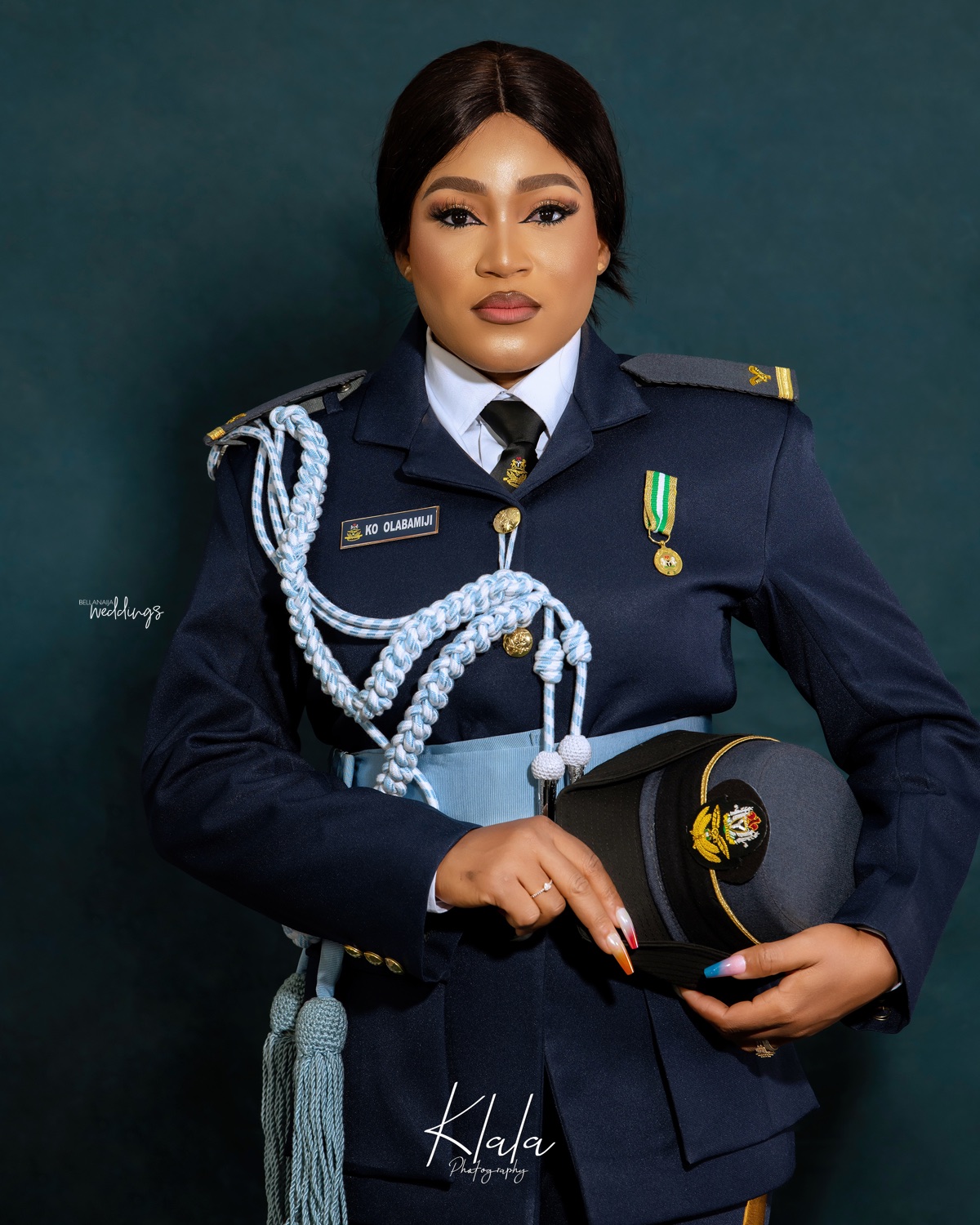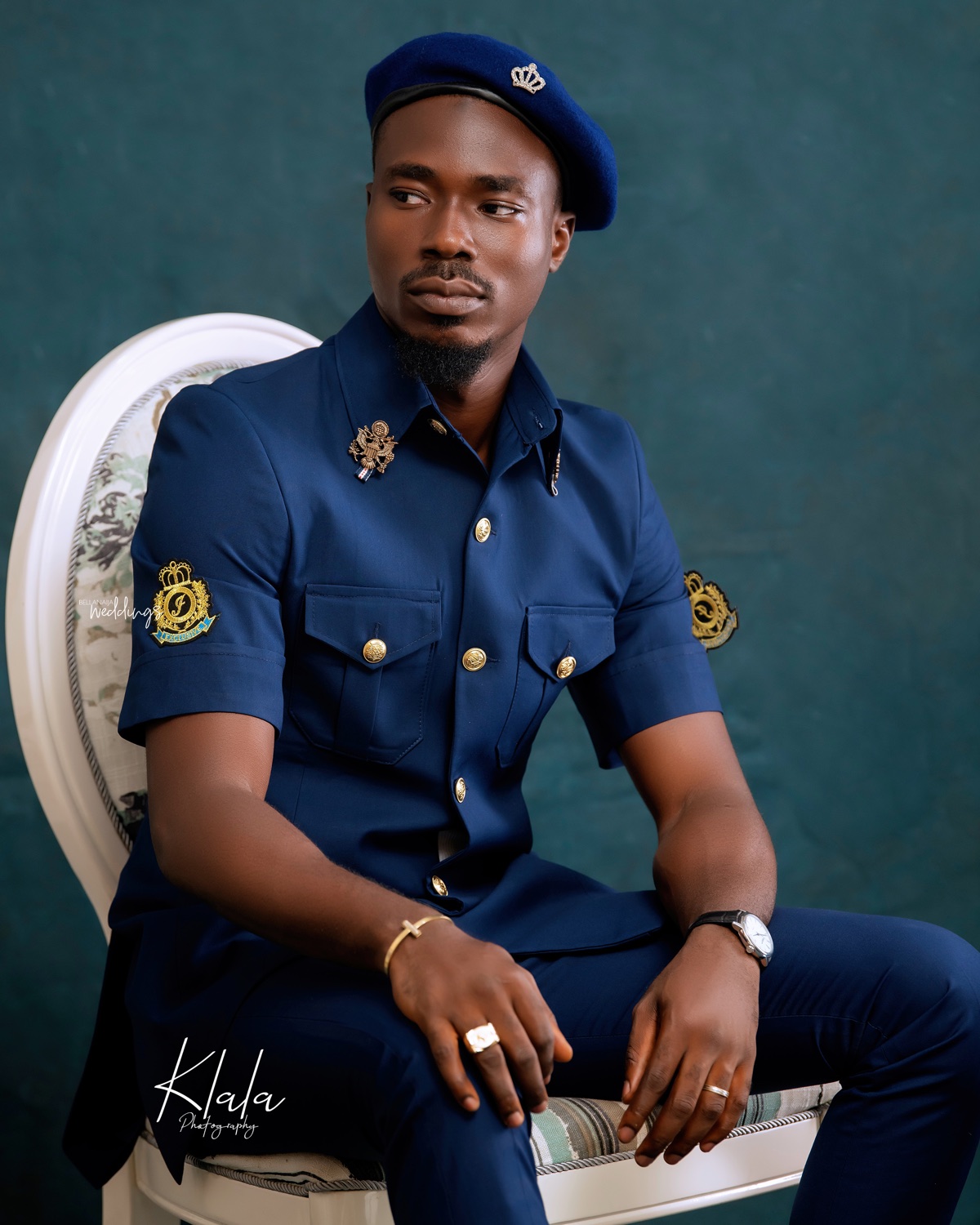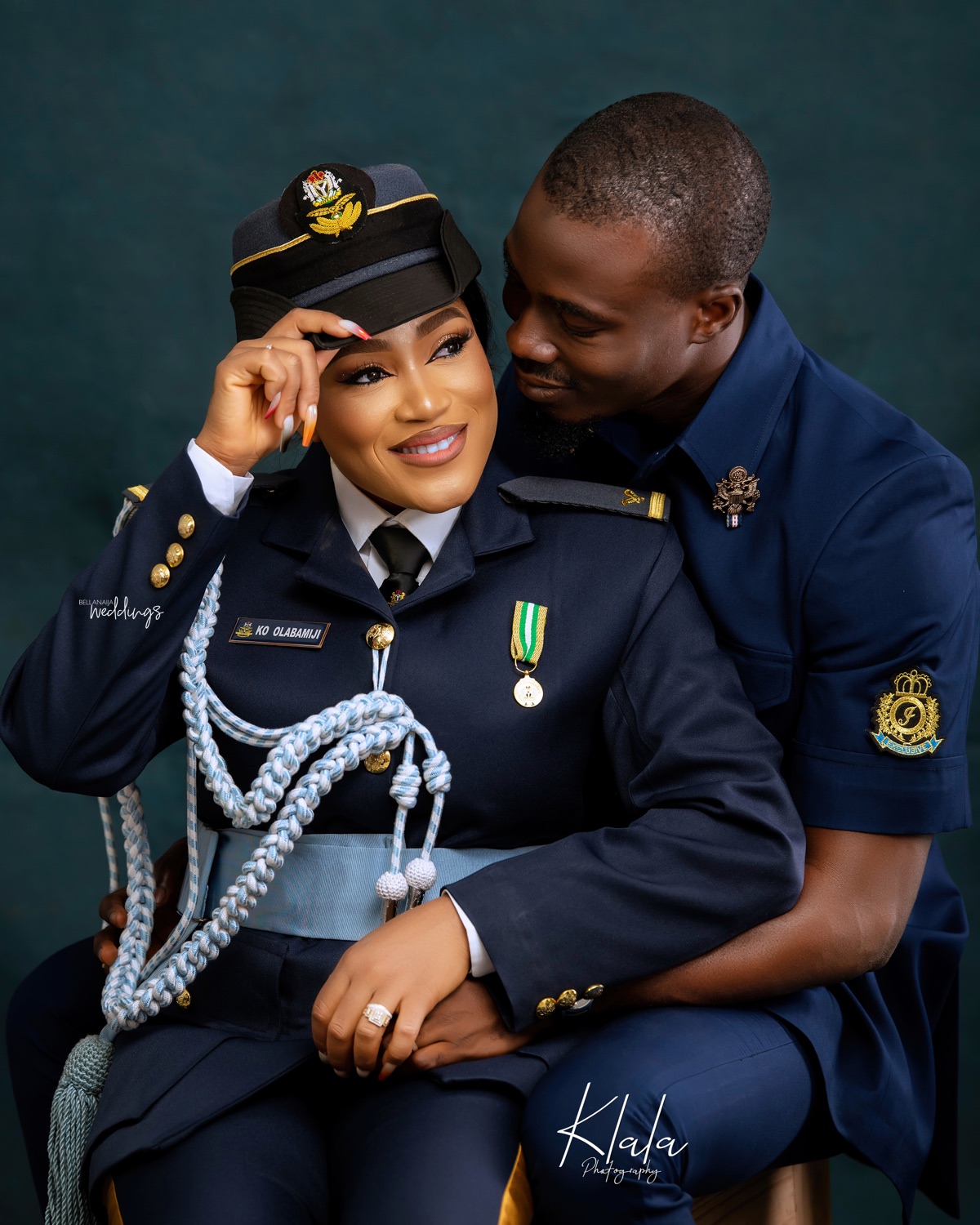 Their love story as shared by Karimat:
It all started on the 25th of March 2015 in my father's store. Mr M uncle walked in with his uncle to get electrical appliances. I didn't know Mr M had sighted a fine girl. 😁 He walked up to me, greeted me and asked for my name and what school I was in. I told him and he said he studied at UI (in my mind I was like mtcheww this proud silly UIte). I hated the school because they didn't give me admission. Lol 🙈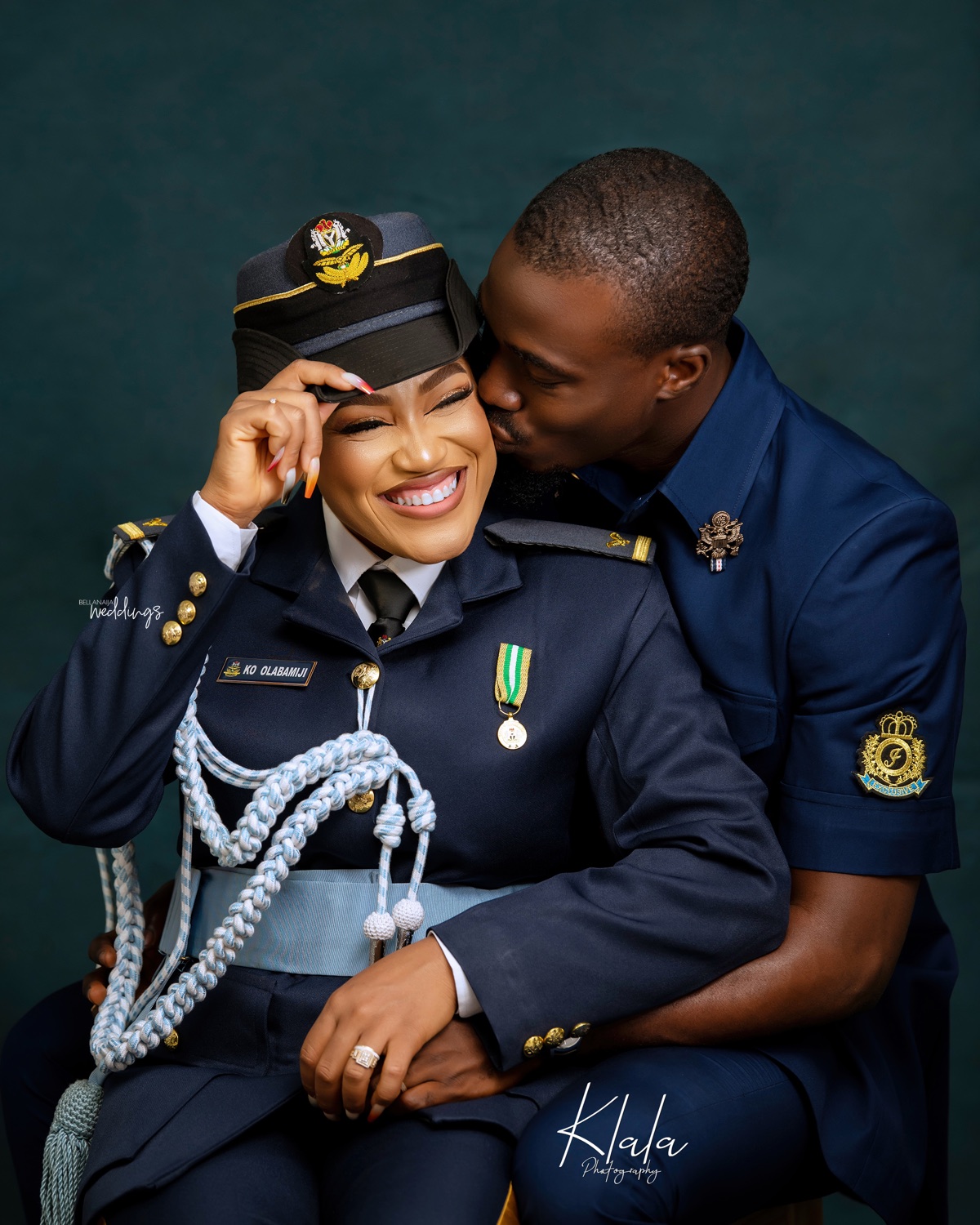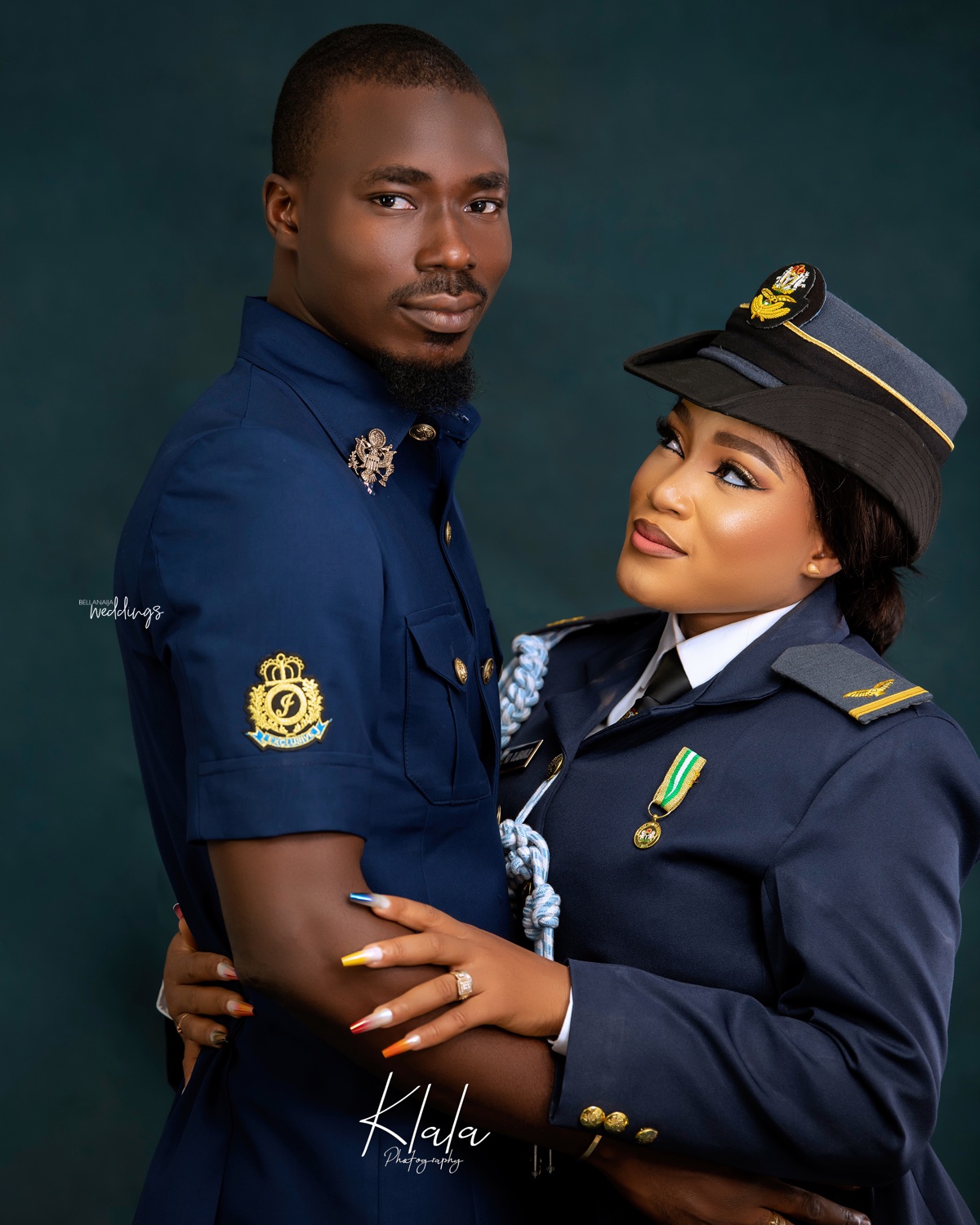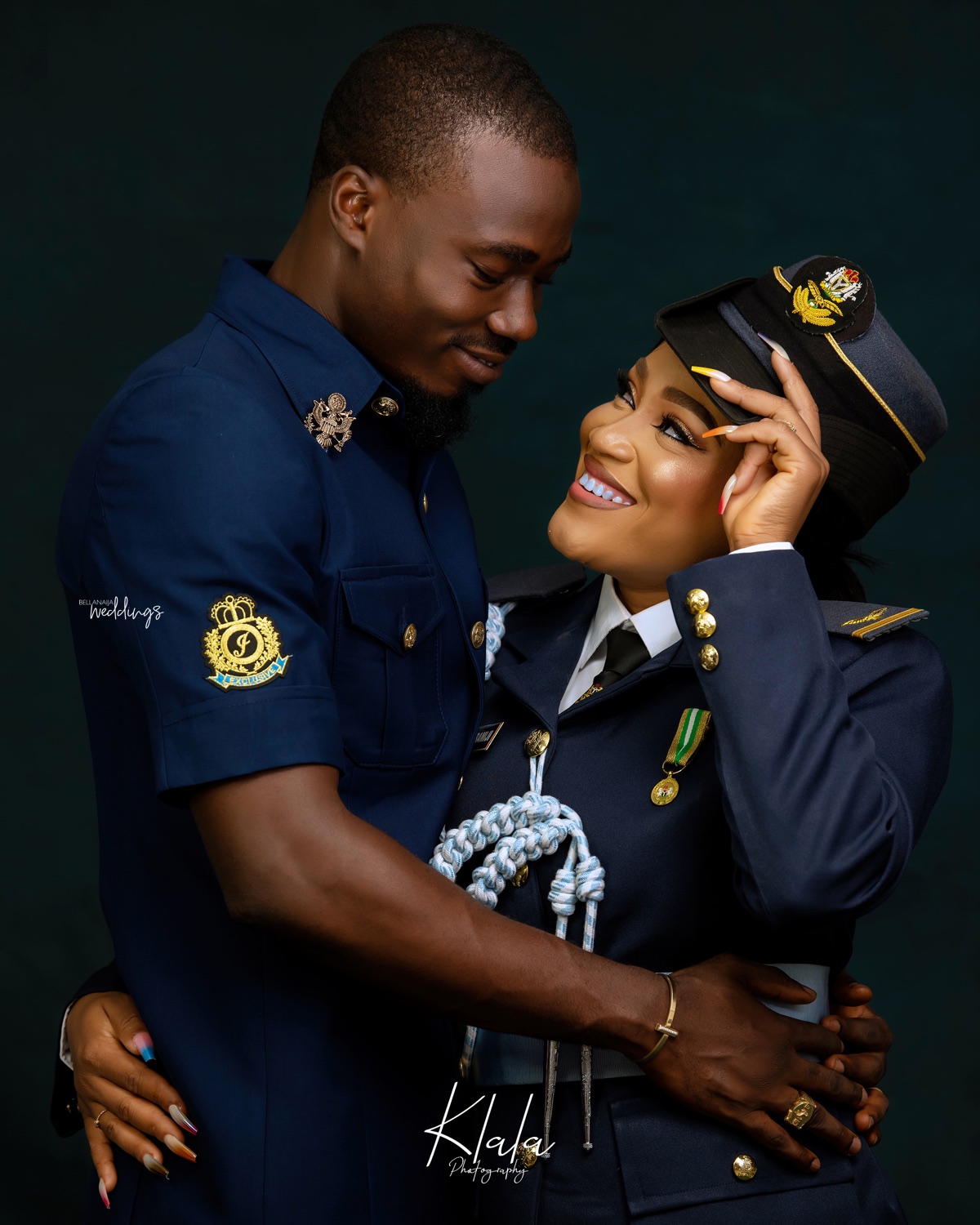 He later asked for my number which I declined. I wrote the receipt for them. Beneath the receipt is where the sales manager was to write his or her name. I wrote my name there, signed and gave him the receipt. Funny enough, I was questioned at that point that I shouldn't write my name in the receipt again. But I had already done that, only for me to see a friend request of Mr M on Facebook.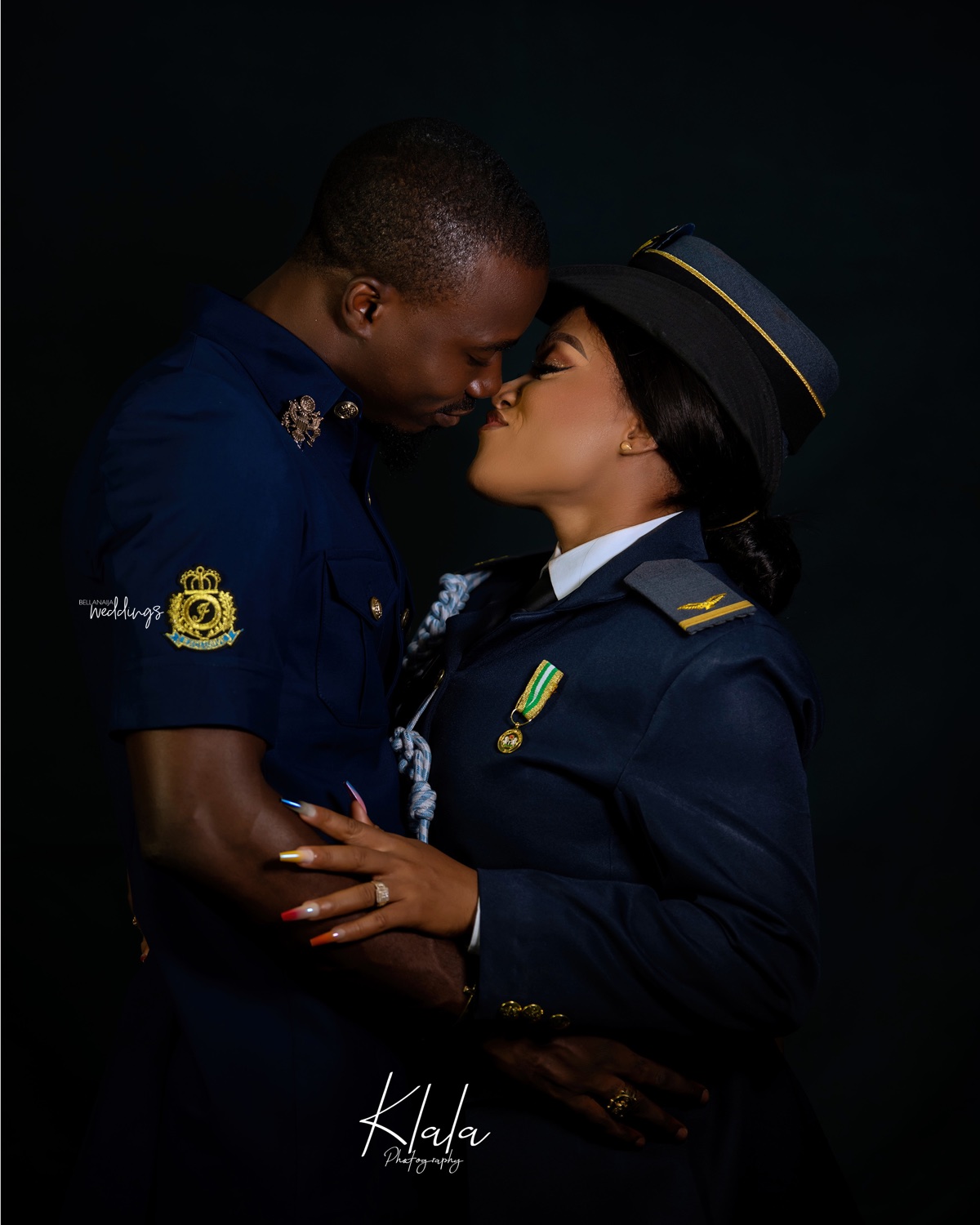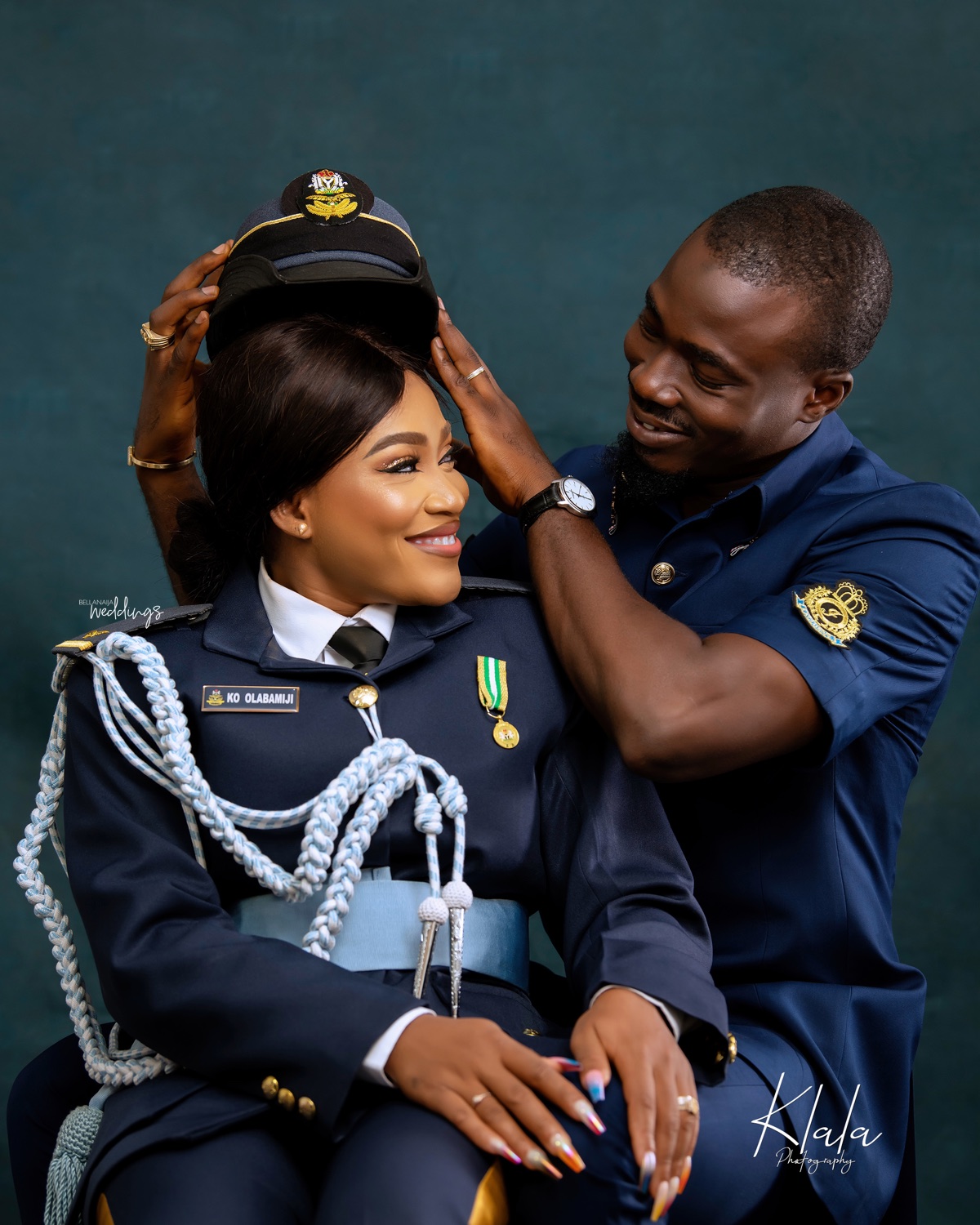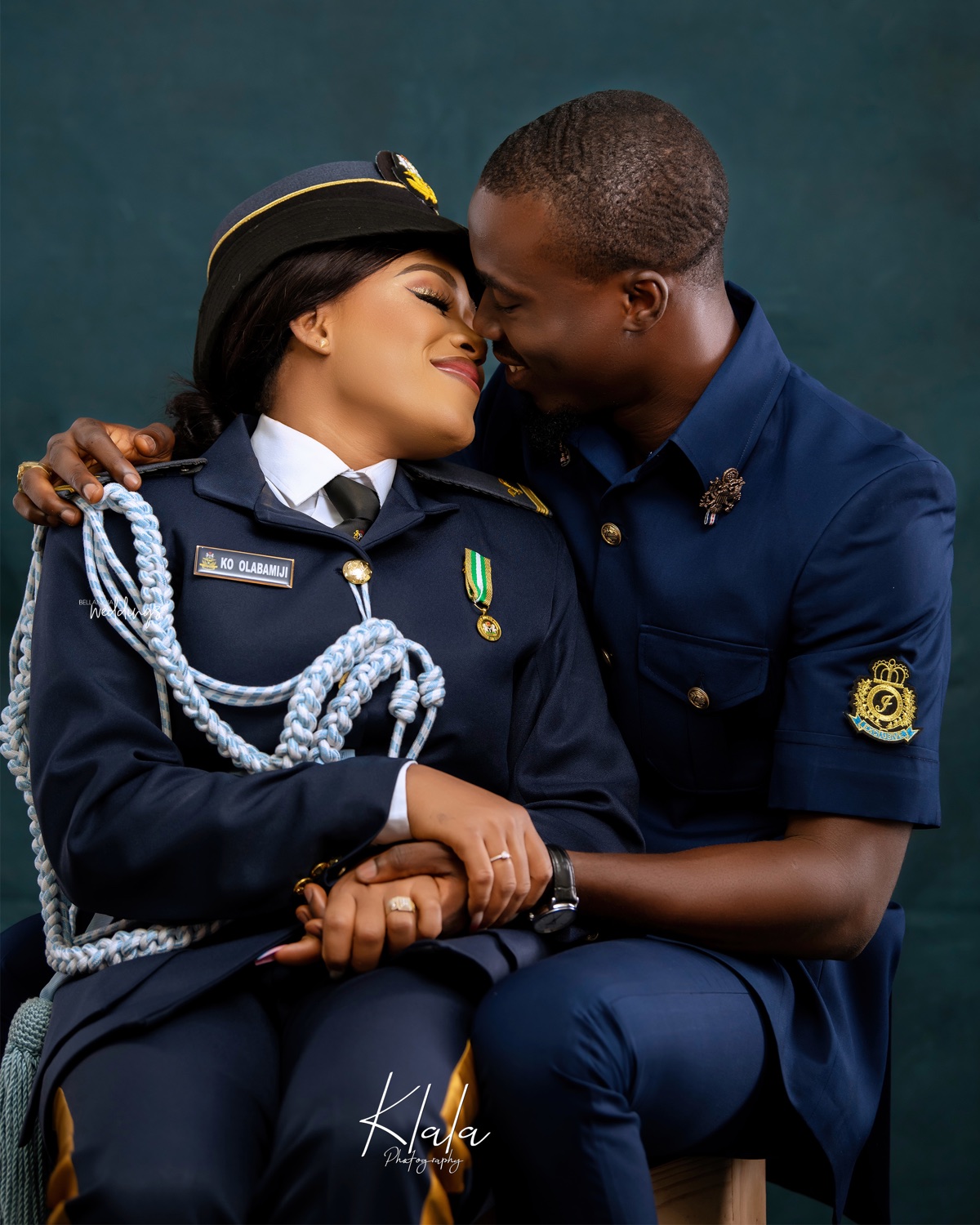 I accepted the friend's request, and we started chatting. I had always wanted a male friend so it was easy to get along. My phone got spoilt during that time so I used my dad's phone to call him sometimes.  I wasn't feeling anything for him at that point sha. I went back to school and Mr M came around. We talked and all. Ever since then, we became 5&6 even though at first, I told him we can only be friends.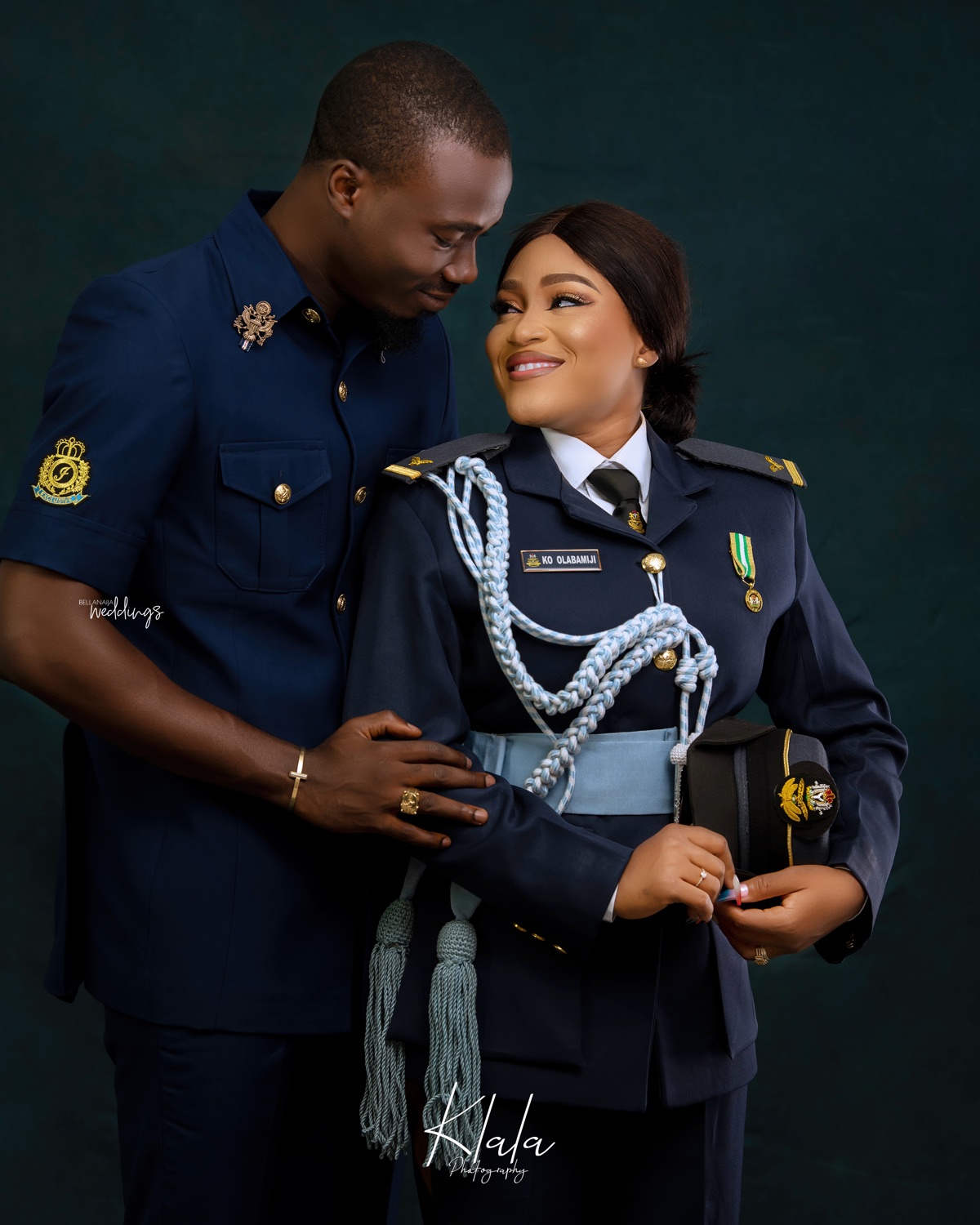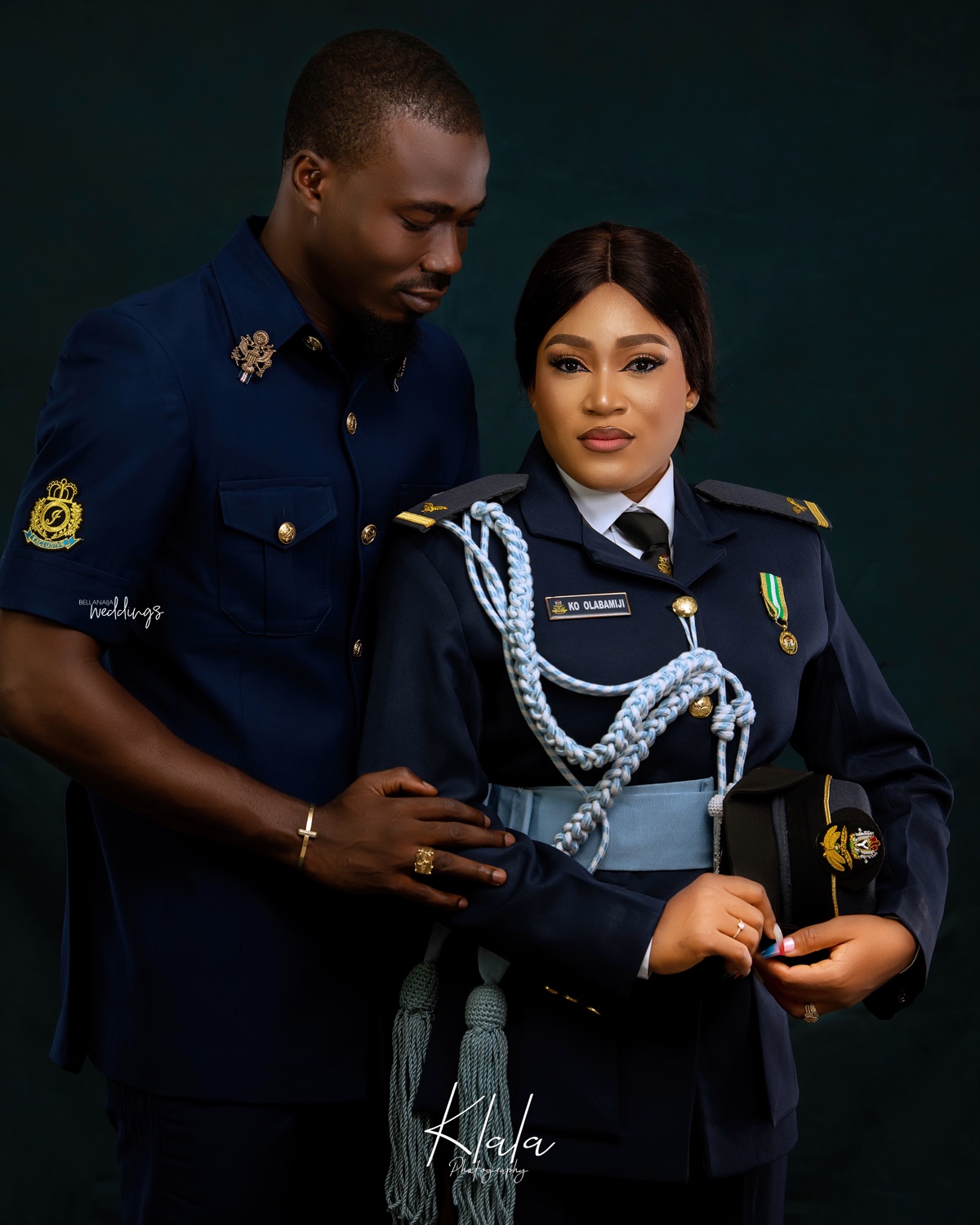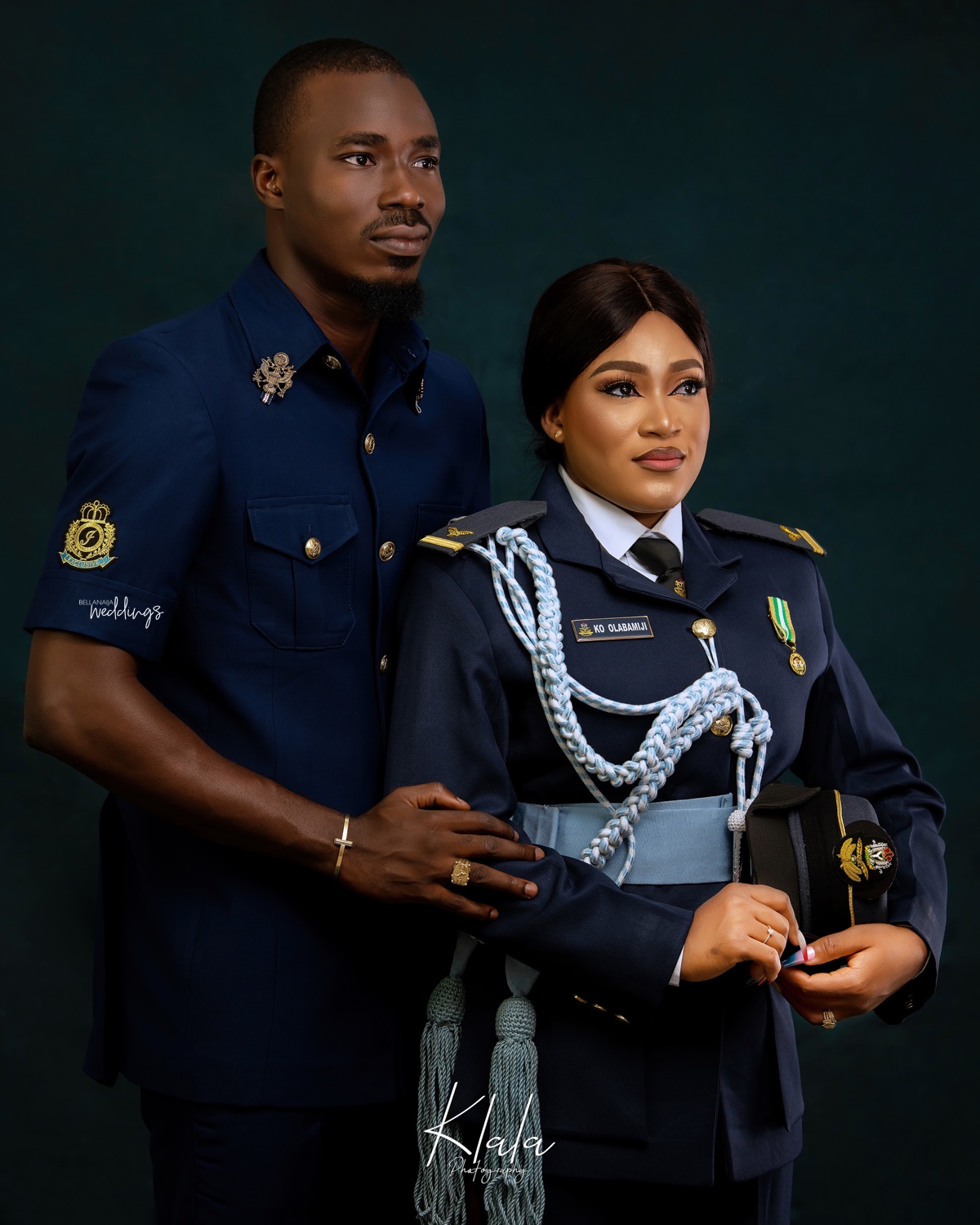 Here's how Muhideen popped the question:
On the 5th of April 2021. I was on my way to the airport to catch a flight from Ibadan to Abuja. While he was driving, I was busy thinking of the excuse to give my Commander for resuming late. I noticed he tried to fix the phone holder so he could make a video of us. I wasn't expecting it to be a proposal though, because we usually made videos.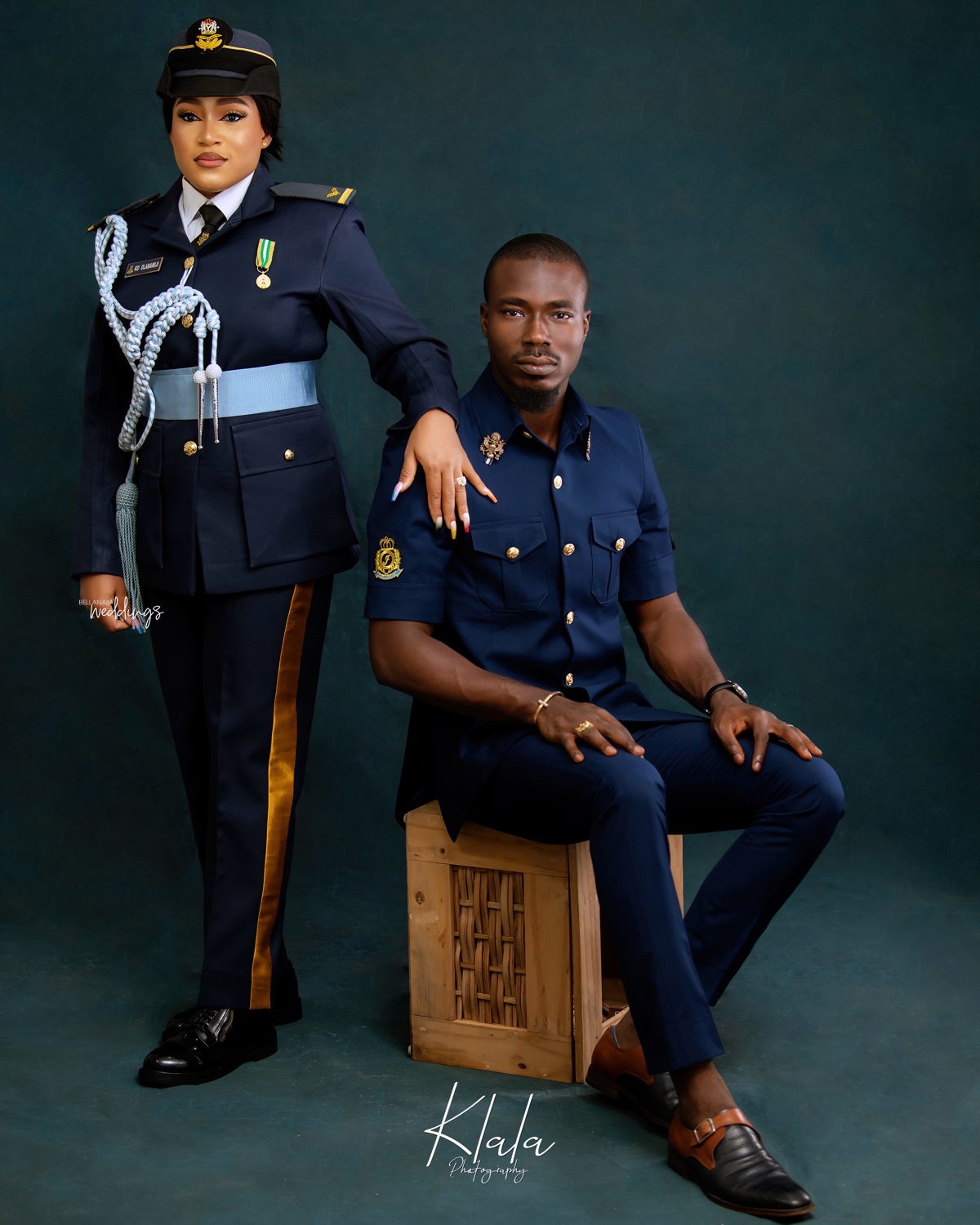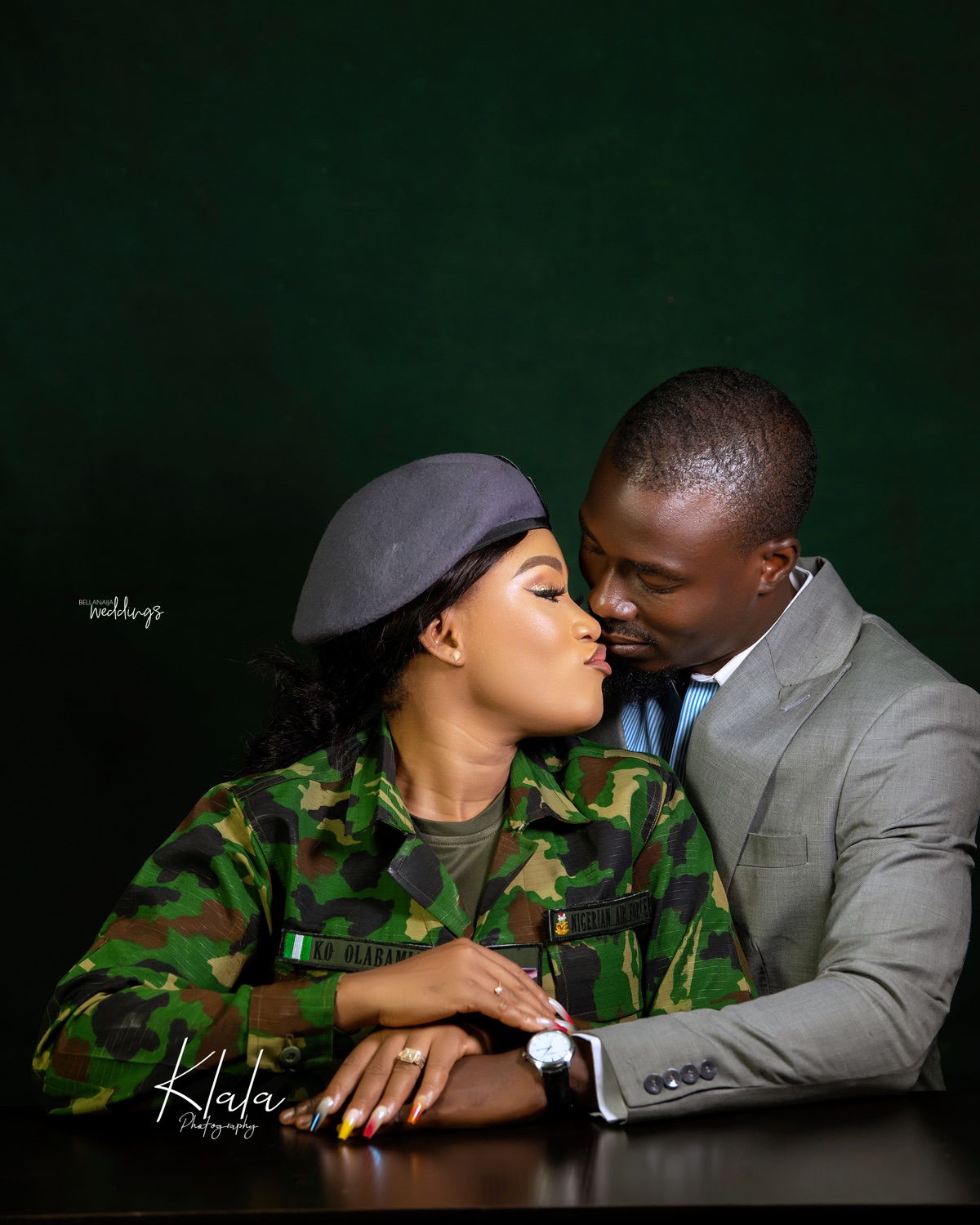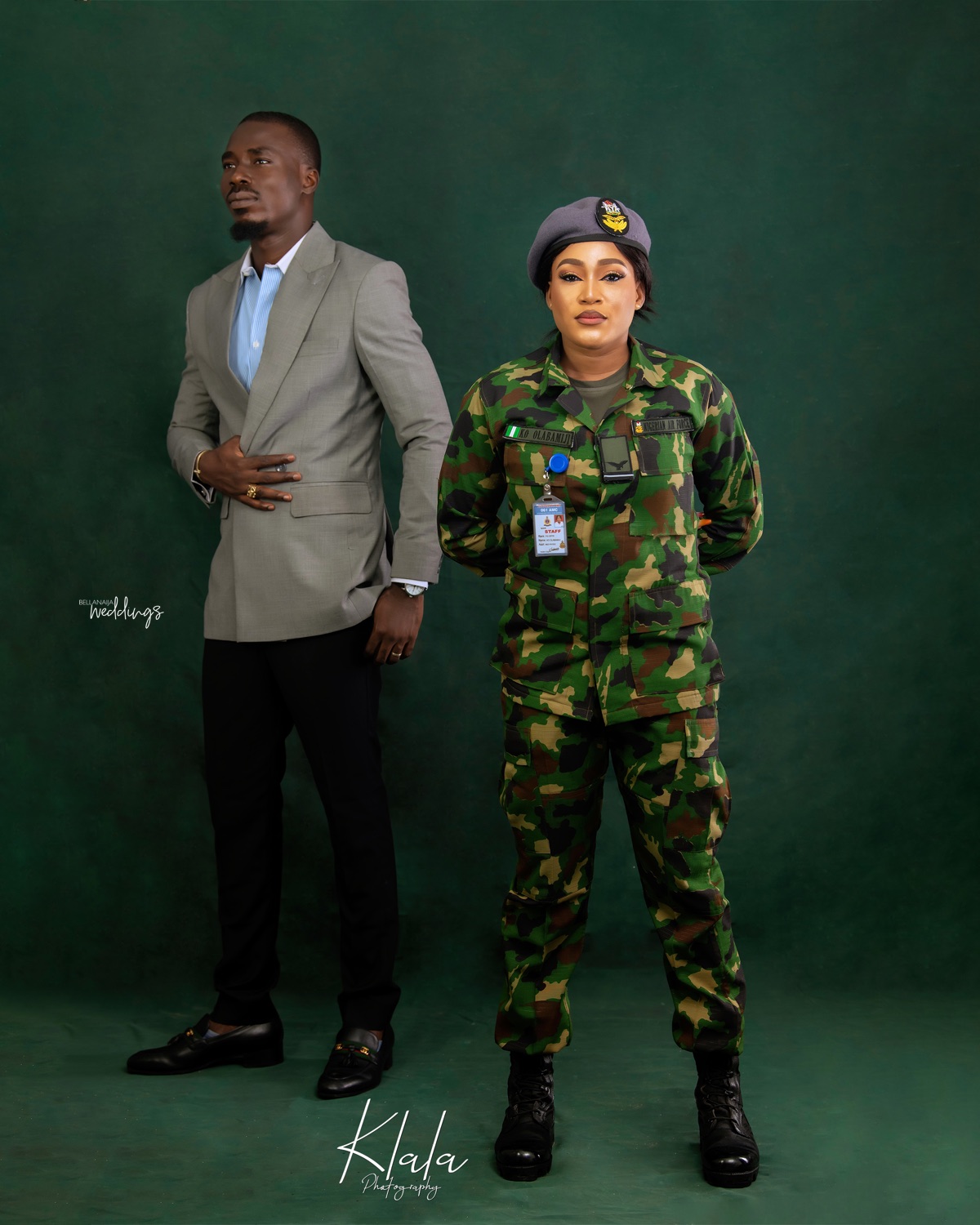 On getting to the airport, he parked and asked me a question which is, "are you ready for marriage?" I said yes, I think I'm ready. He said, "you think?" I told him I was ready. While I was trying to get my things out of the car, he popped the big question. WILL YOU MARRY ME? Of course man! I will marry you. I got a diamond ring for my engagement.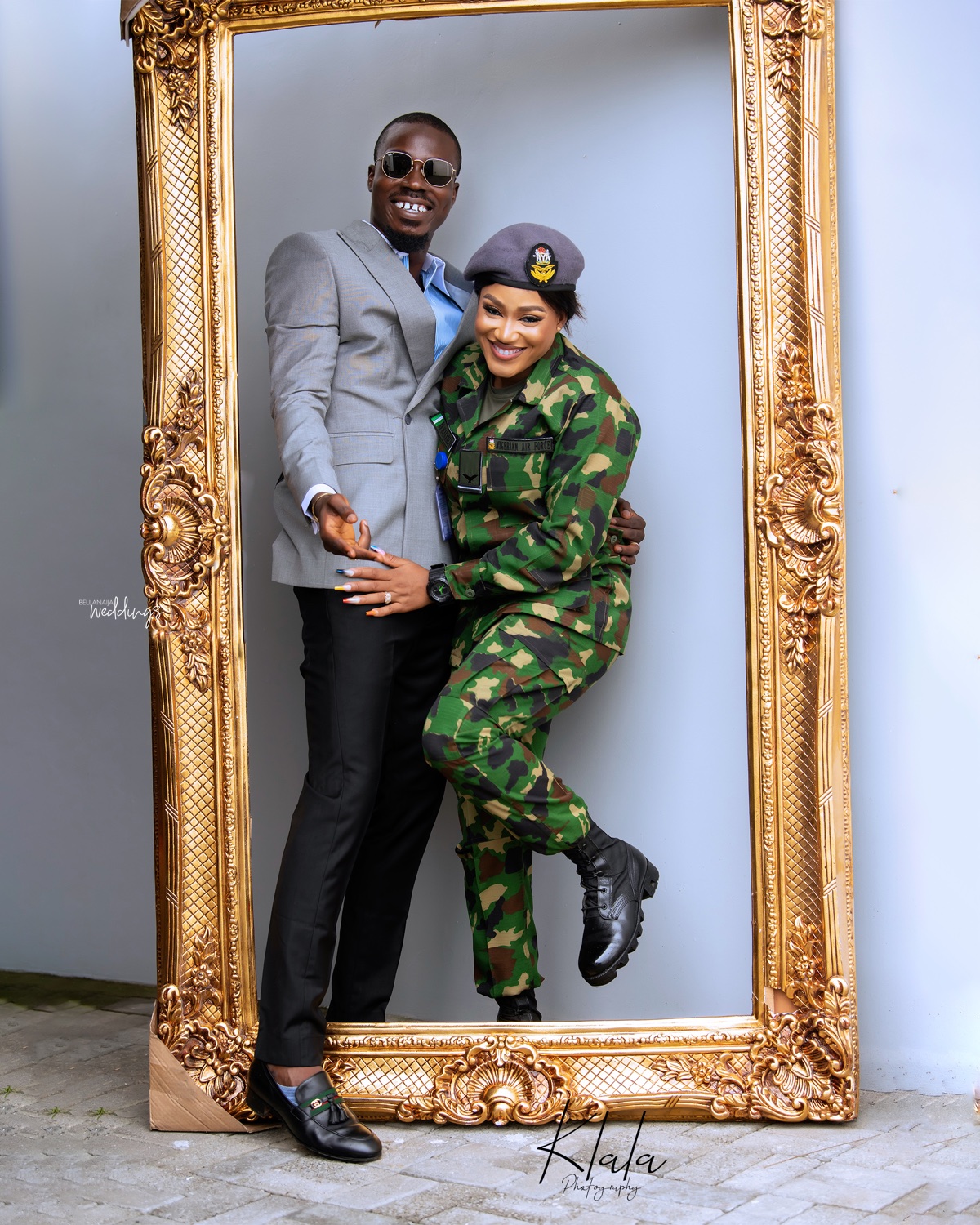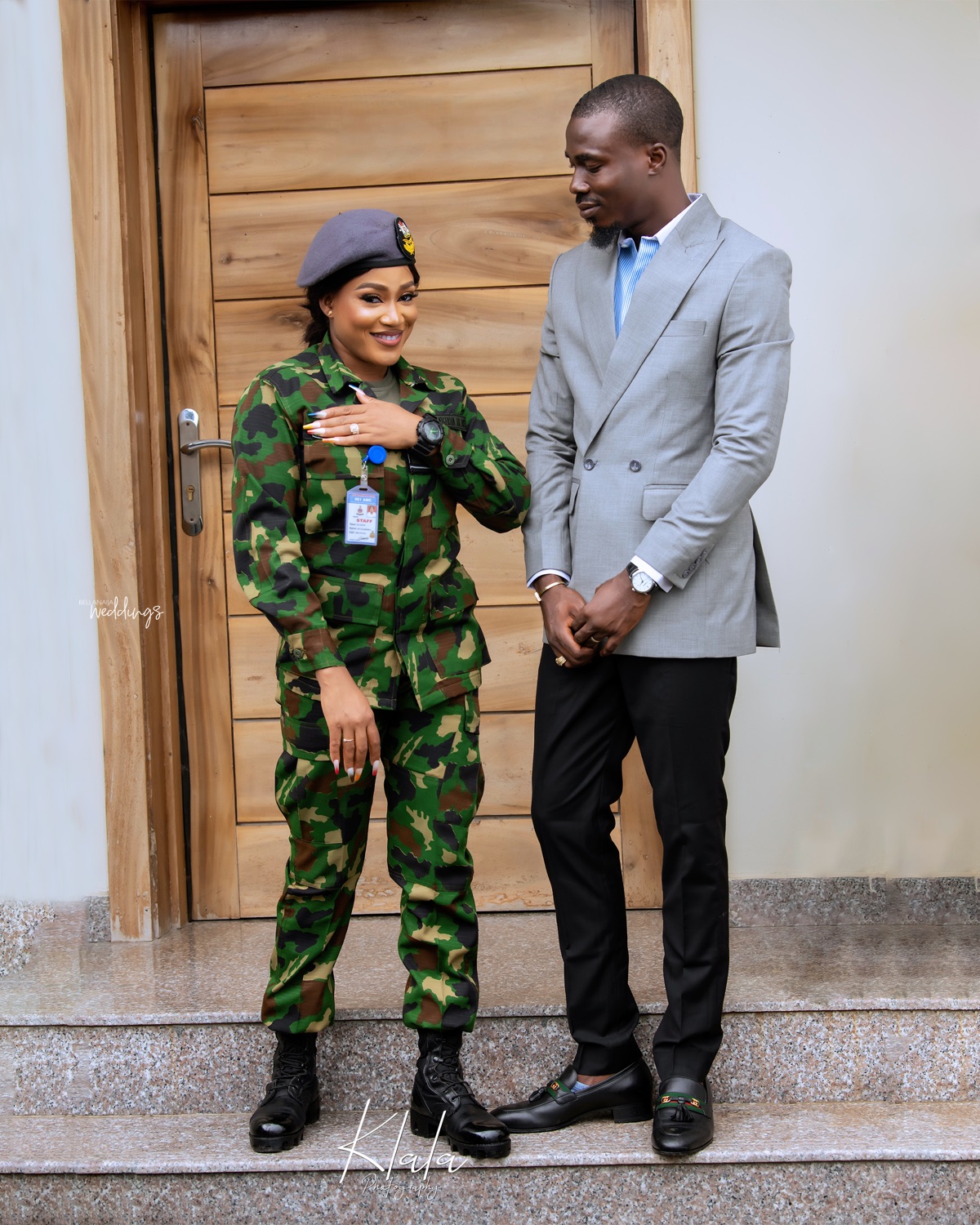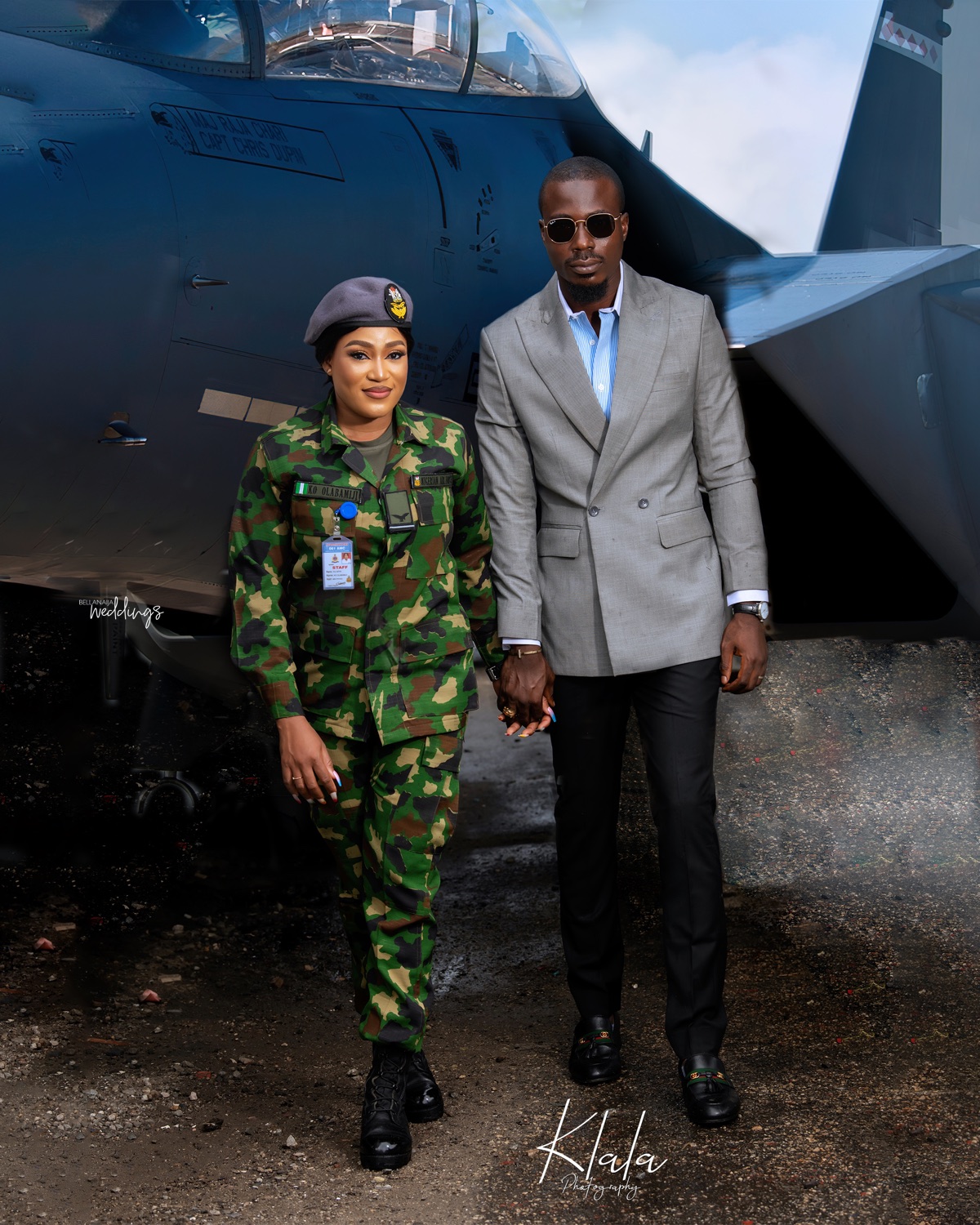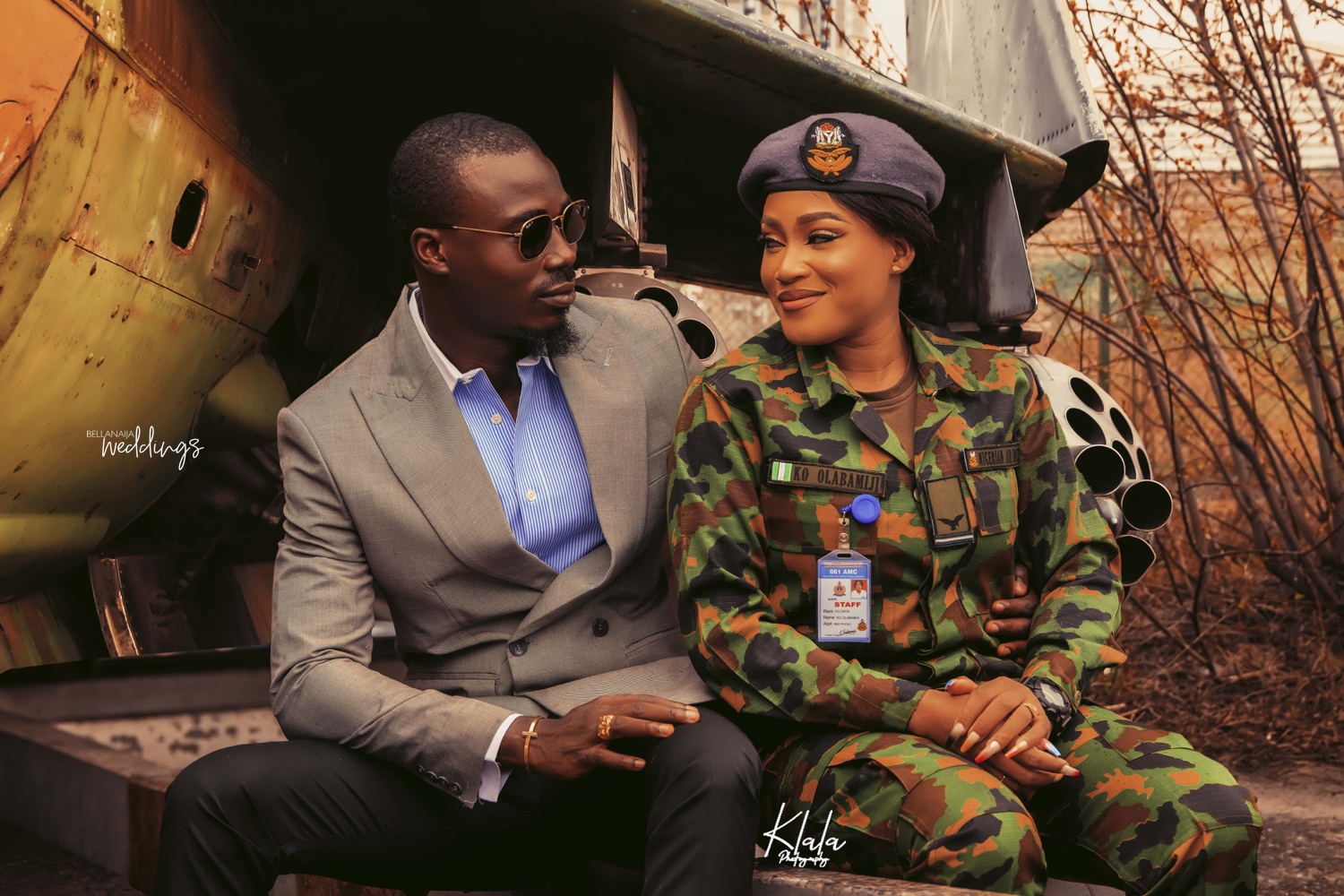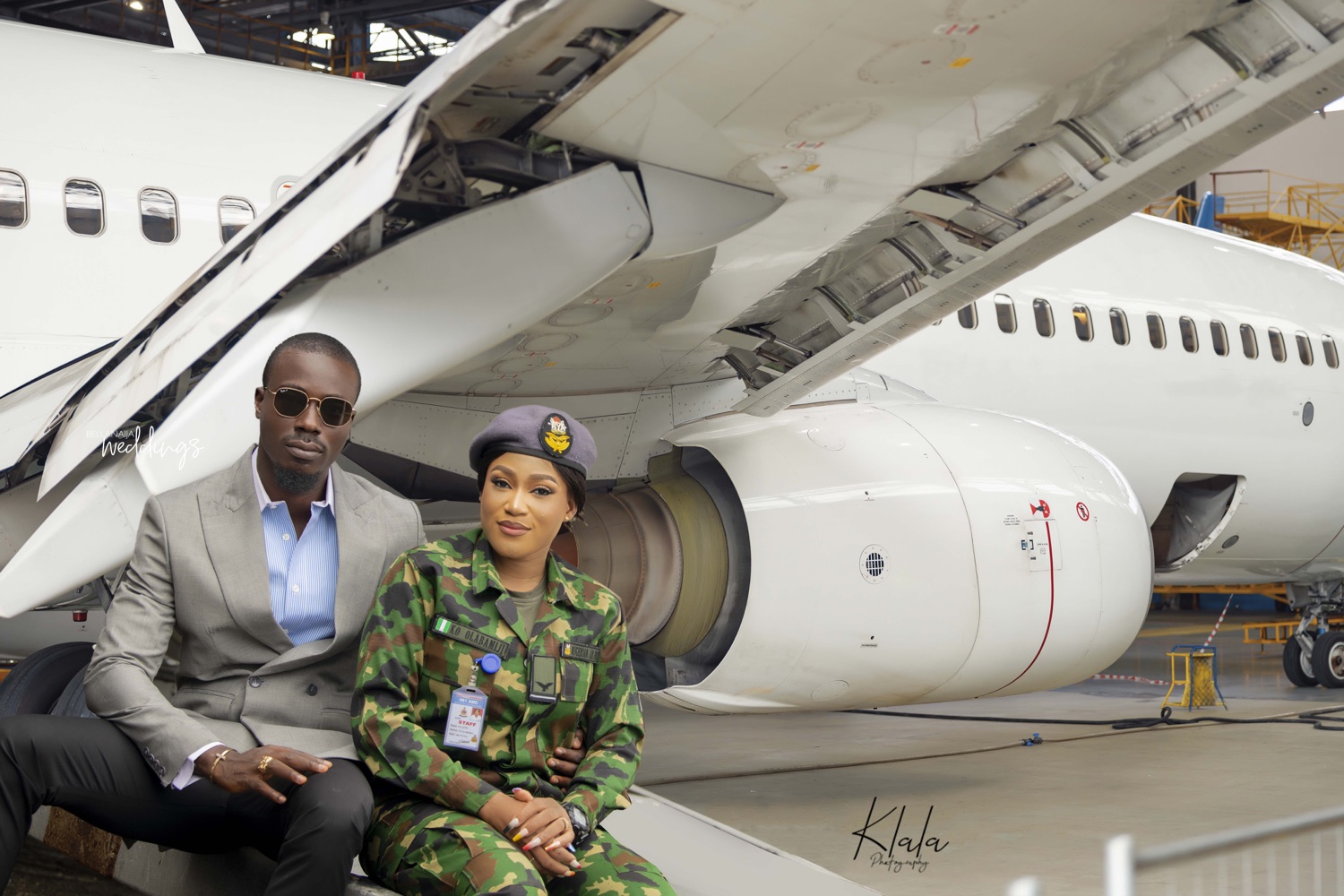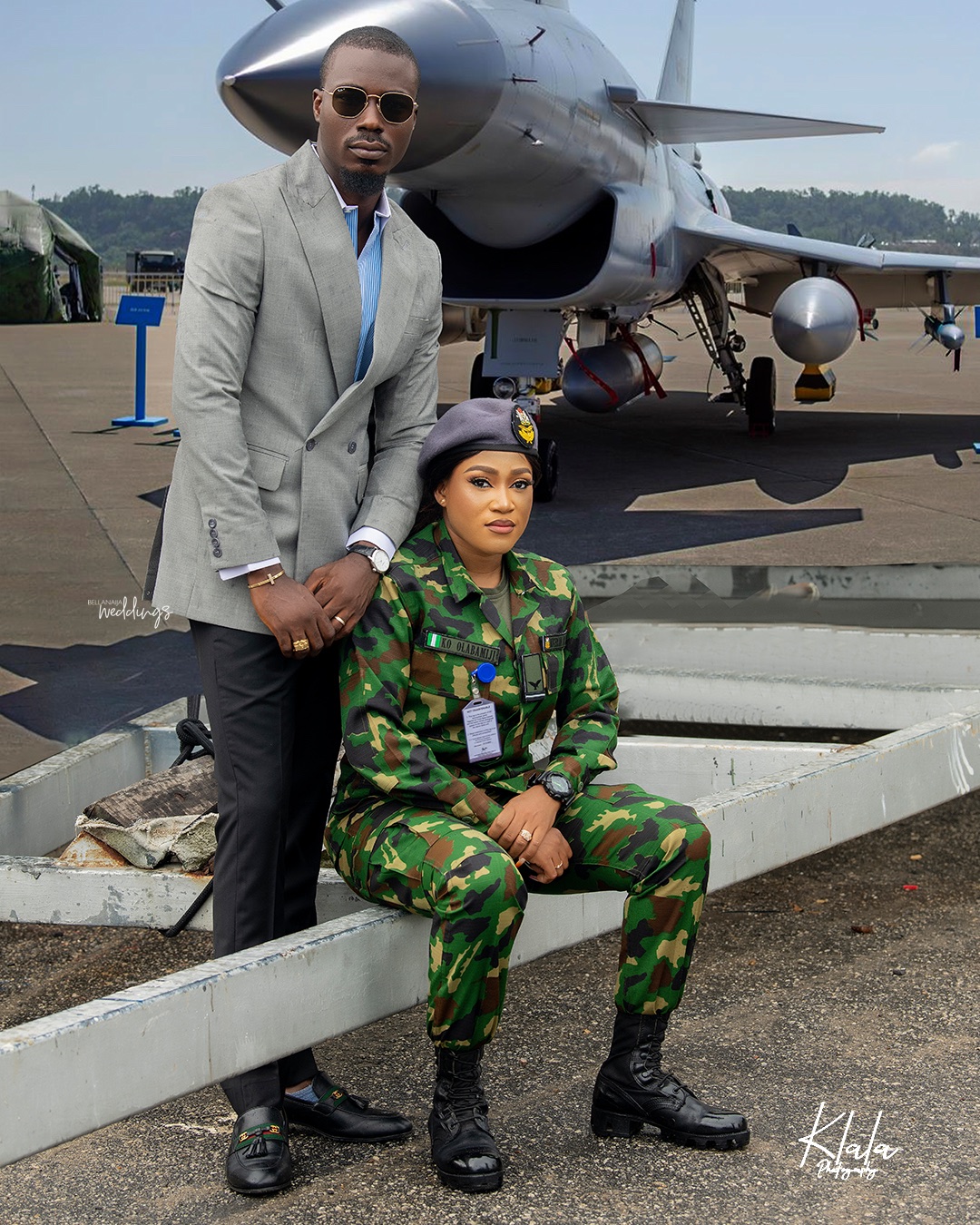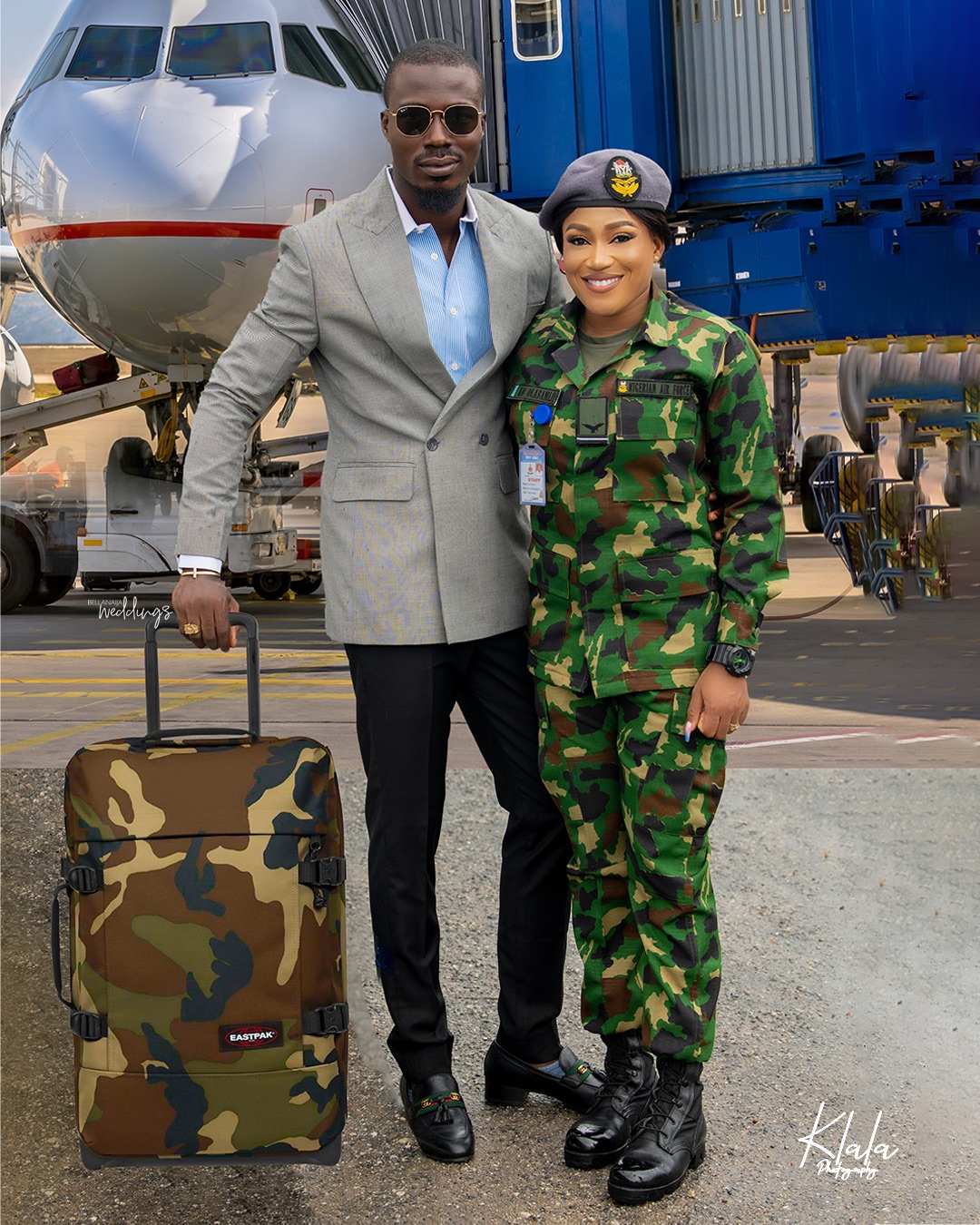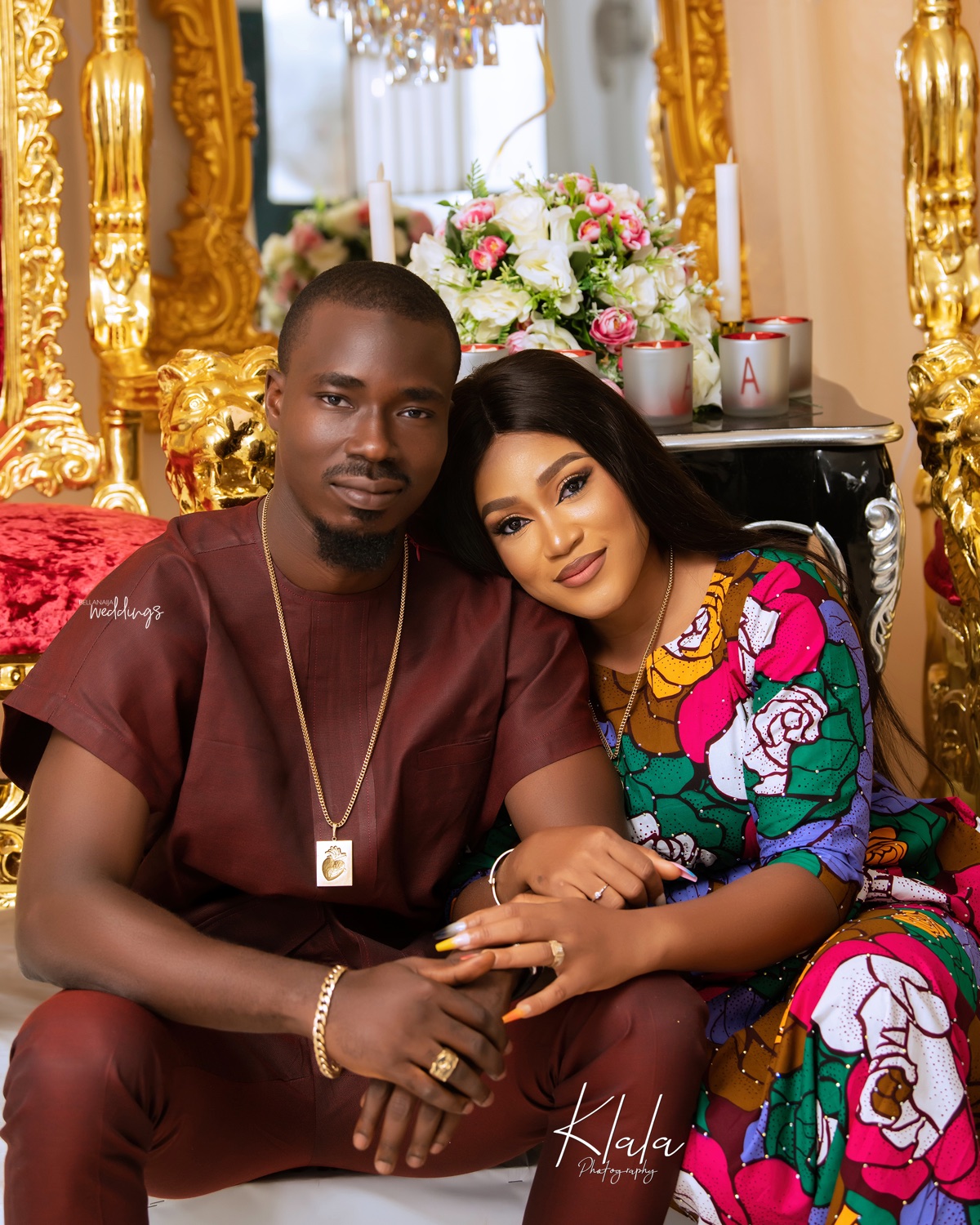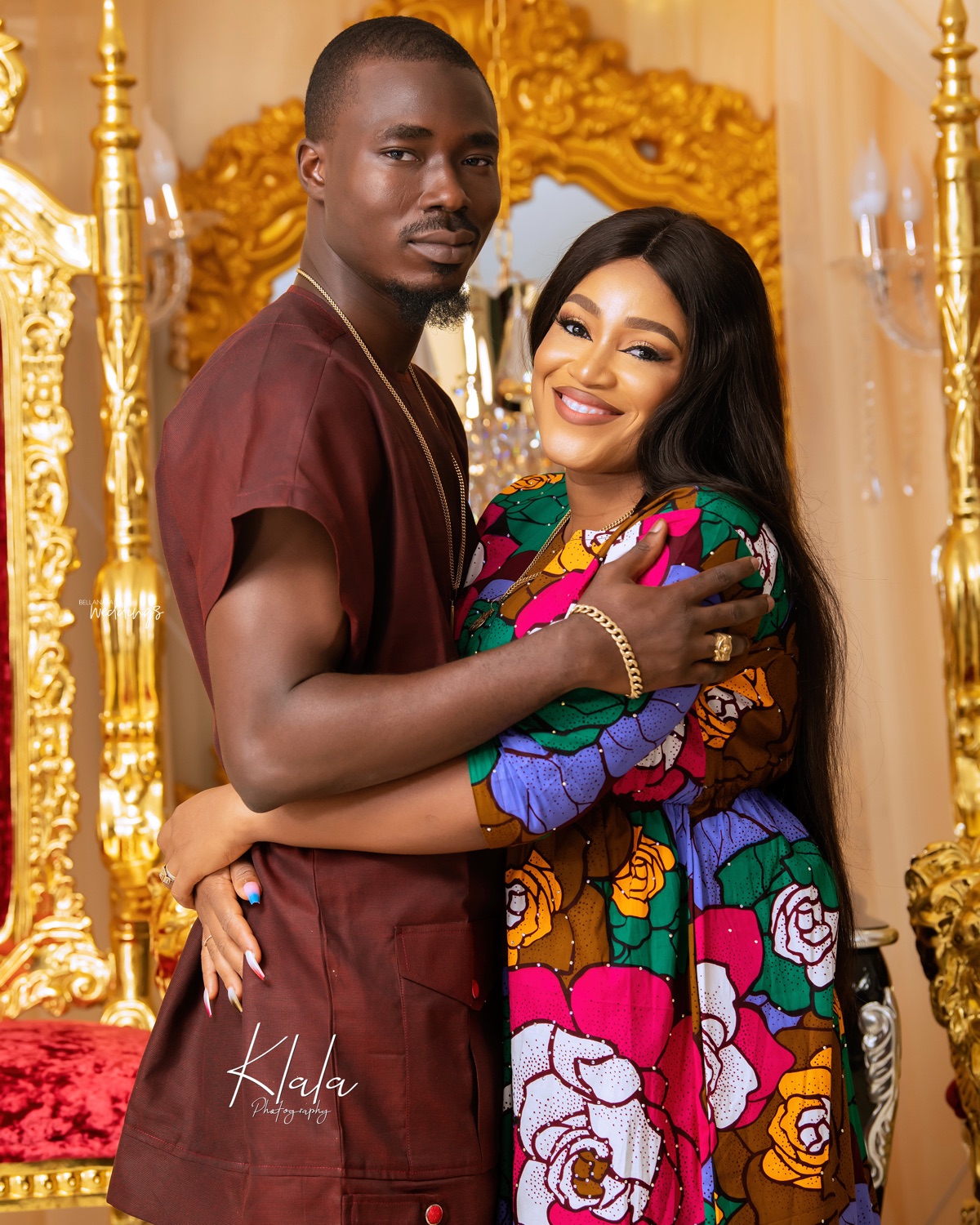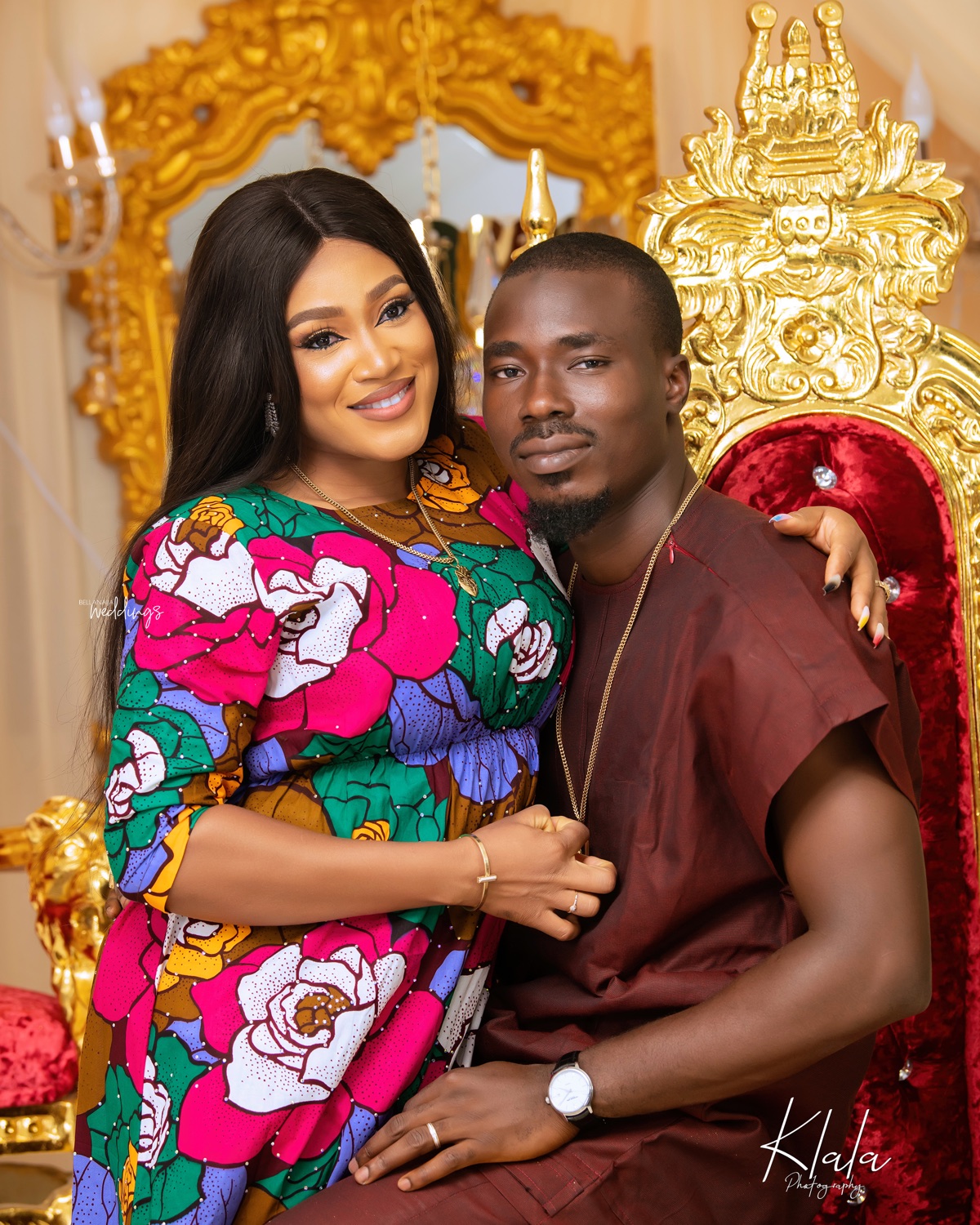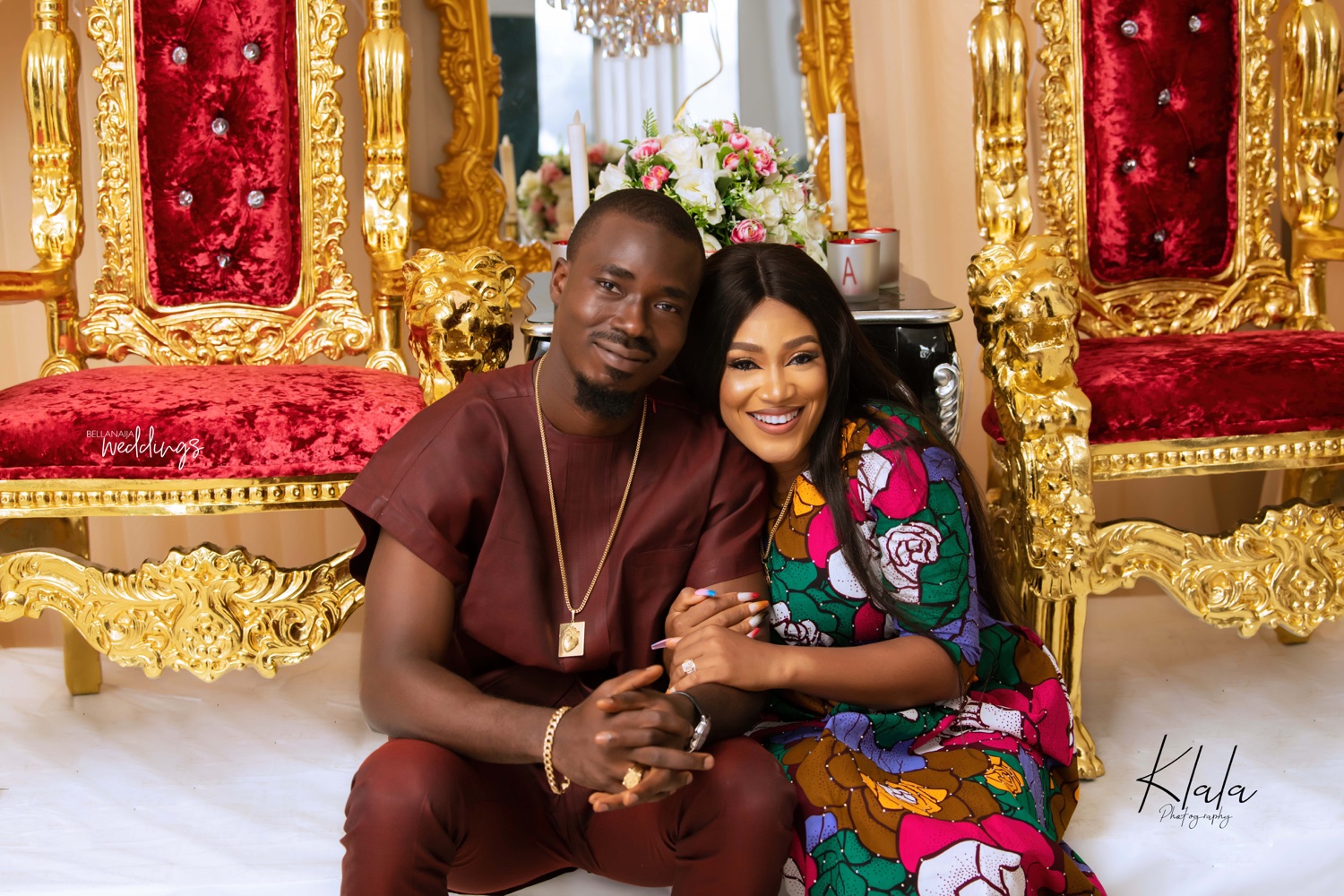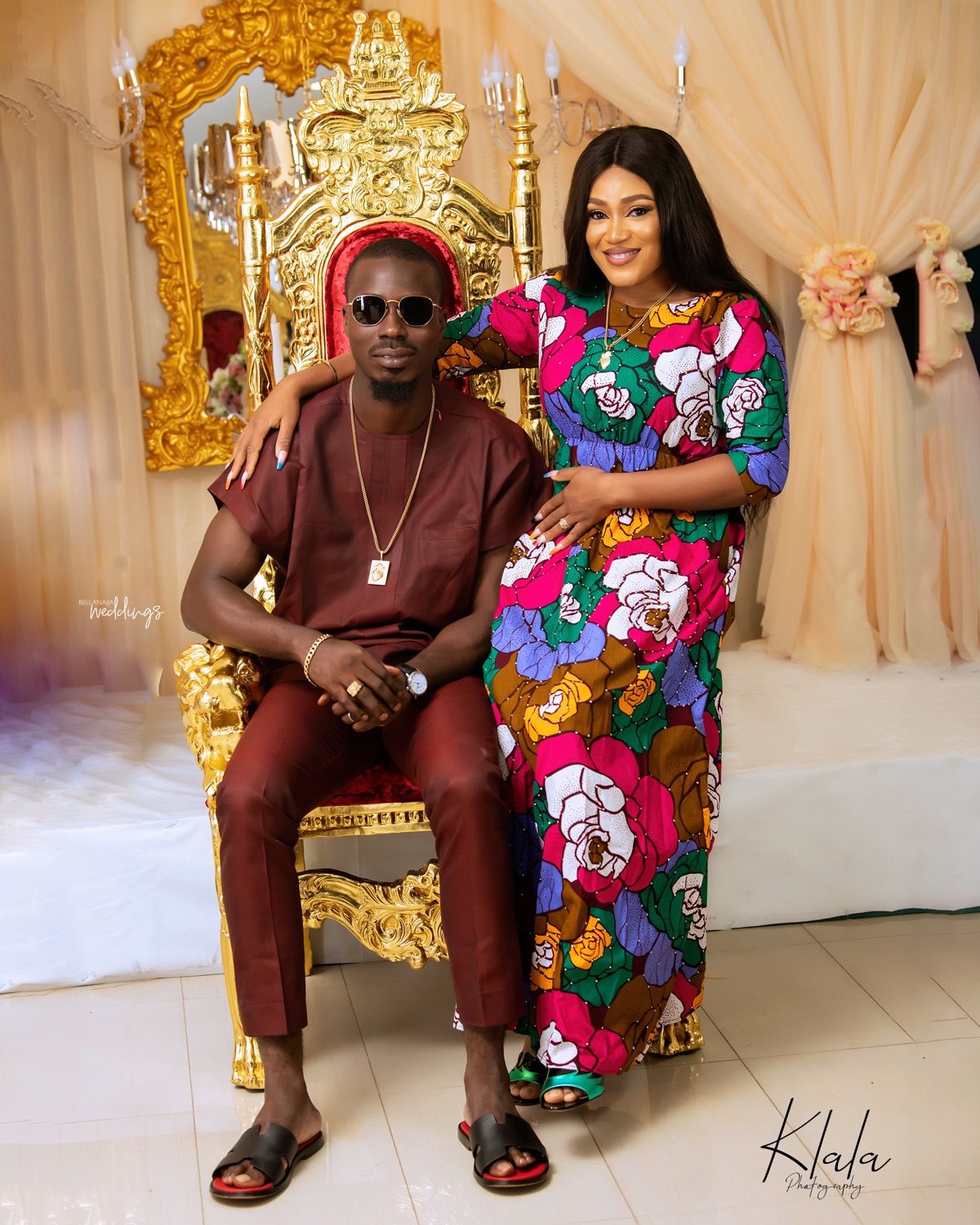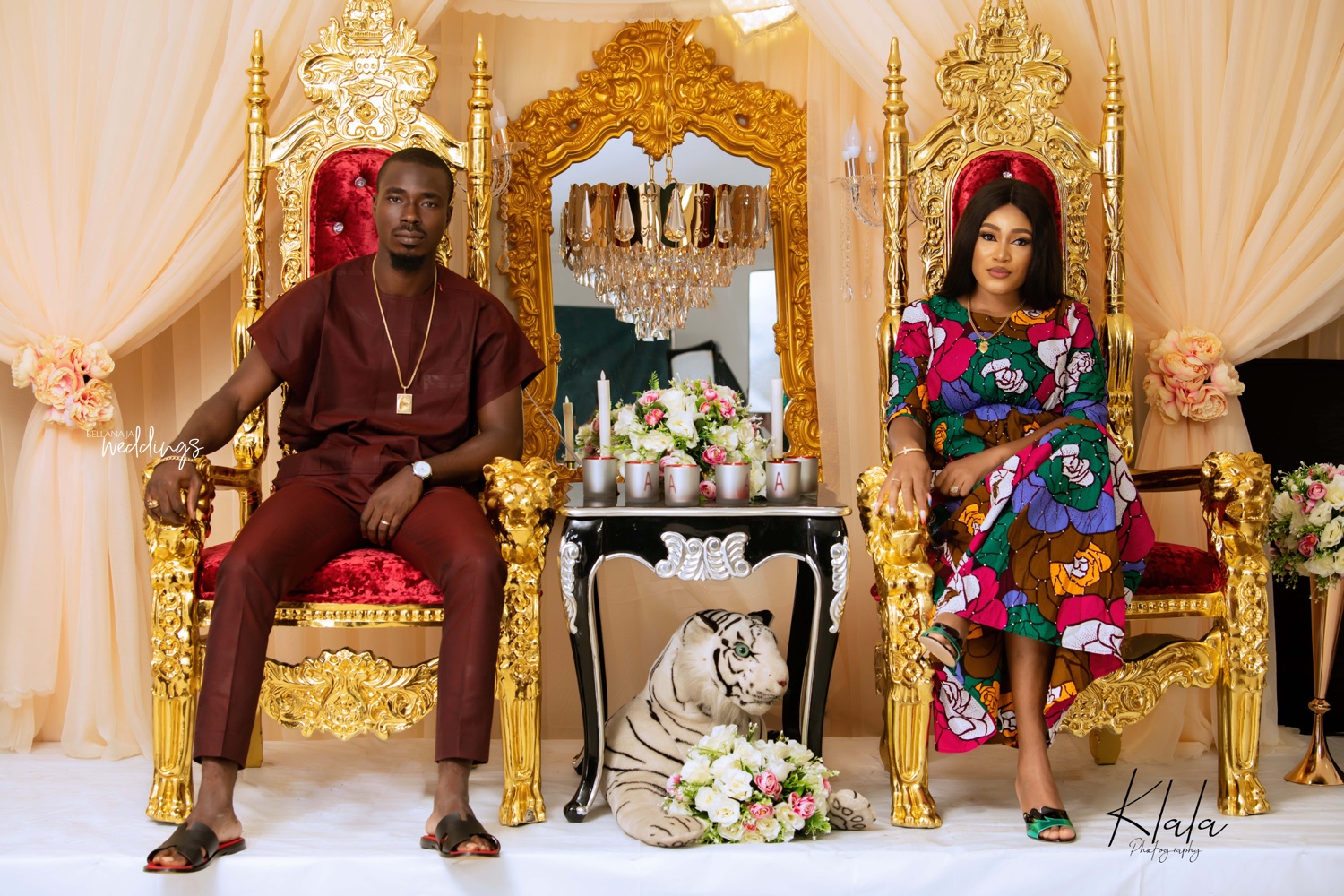 Credits
Bride-to-be: @olabamijikarimat
Groom-to-be: @shitite
Photography:
@klalaphotography | @klalafilms
Location: @klalastudio
Makeup: @adukelongoss
Dress: @joe_ade | @germoohcouturempire
Airforce outfit: @apexfabrics
Planner: @hot_event