Your style doesn't have to boring just because it is your traditional wedding.
Today's bridal beauty look today is dishing out all the inspiration you need for your traditional wedding glam. Feel free to ditch the regular hairstyles especially if you are an Igbo bride and embrace this hairstyle with three mini buns. The makeup on the belle, coral beads and accessories showing us the beauty of the Igbo culture and of course. So you know what to do, pin this look and show it to your makeup artist on your special day. Of course, you can check out more looks here.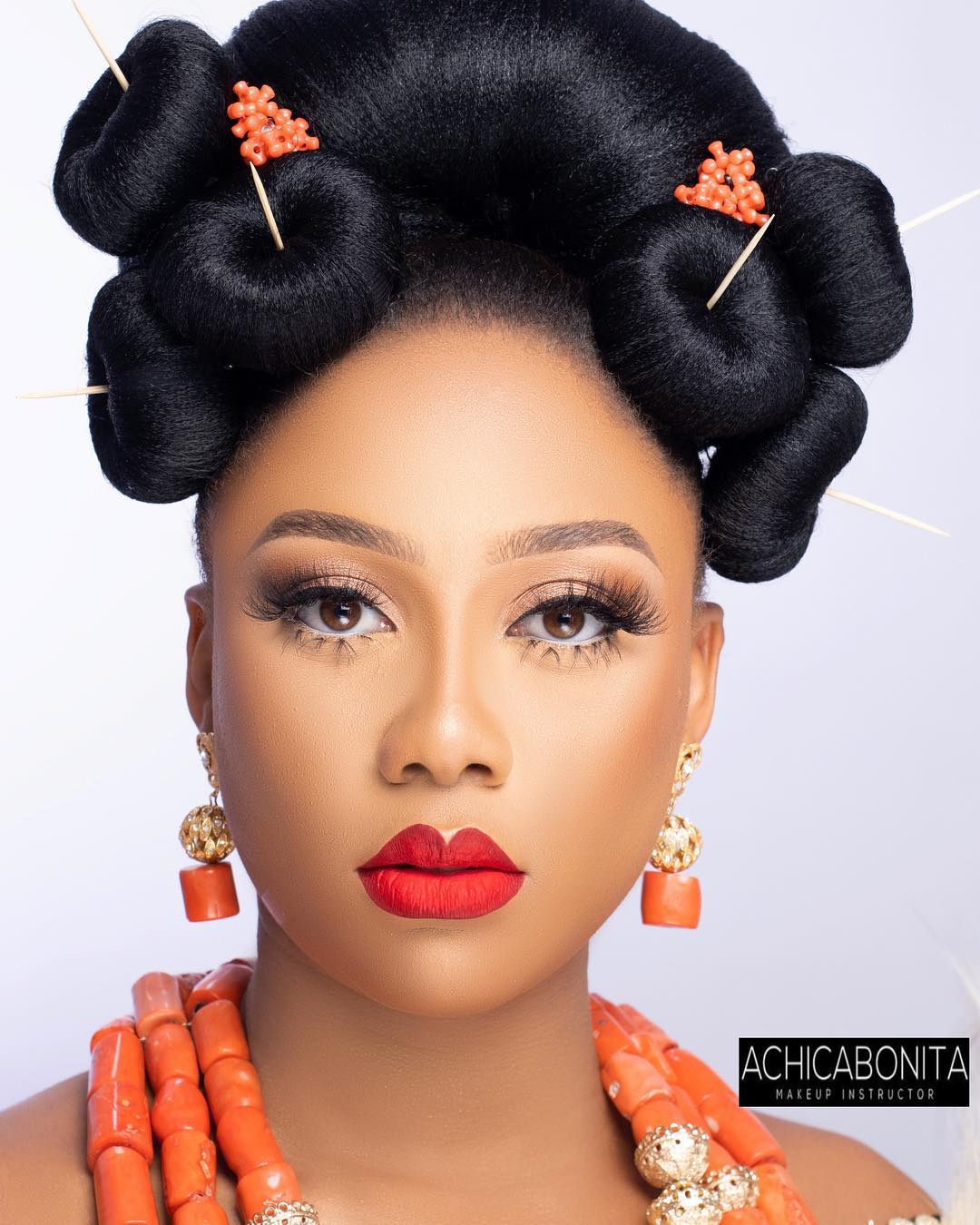 The hairstylist, Louie of Liisignature shares a brief description of the look:
This is a classy updo with 3 mini buns on both sides. Before creating this look,  I had the unconventional bride in mind, the one who's not scared to try out something fresh and different to complement her outfit and brighten up her look.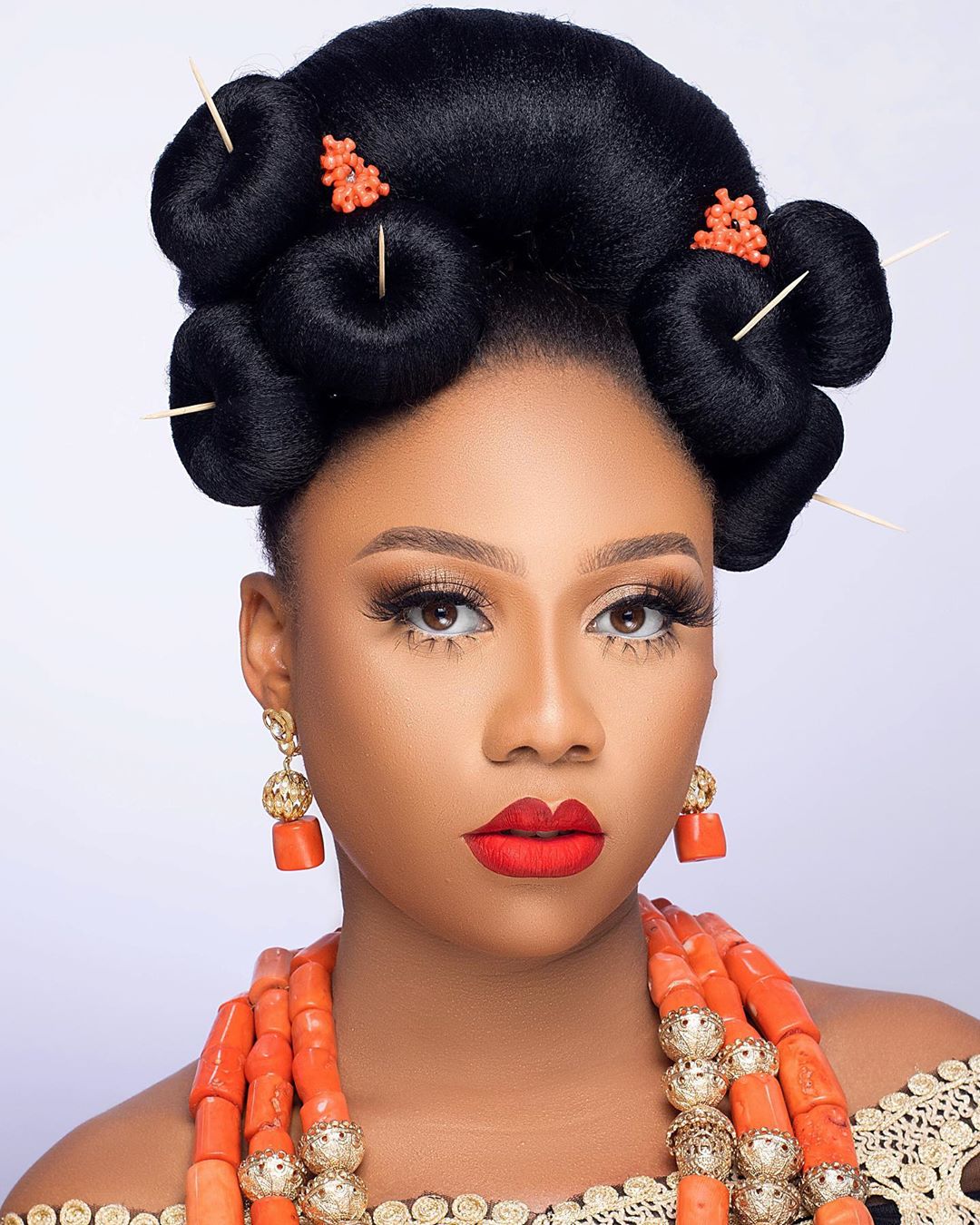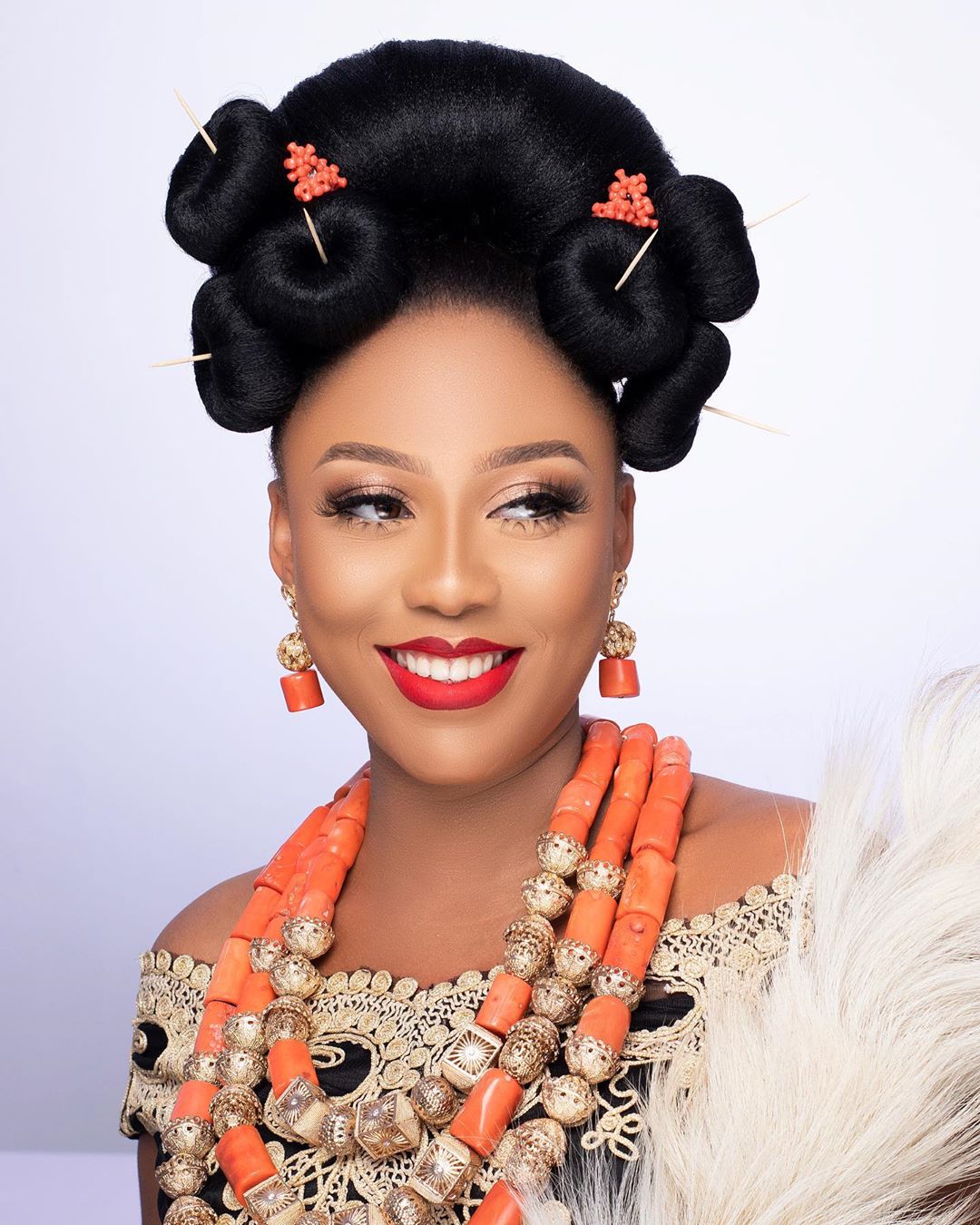 Credits
Hairstylist: @liisignature
Makeup: @achicabonita
Belle:@bae_emy
Photography: @fred_shotit